Hello! My name is Winona and I'm a Hair Artist at ANiU Salon & Spa in Middleton, WI. We have been helping brides for over 30 years and have an incredible staff providing hair, makeup, nails, skincare, waxing and so much more! Our full-time Bridal Coordinator guides every bride through the booking process and will happily answer questions along the way! Here are a few answers to our frequently asked questions from brides-to-be!
When should I book my appointment?
Once you have your date and venue booked, contact our Bridal Coordinator to reserve your date at ANiU. You'll be able to finalize your services as you work through your timeline together. It is helpful to get acquainted with your Artists early! Visit their Instagram page and send them a message, book a free 15-minute in-person consultation, or schedule a blowdry, haircut, or color service with them! Make sure you are compatible! Our Bridal Coordinator can help you identify Artists that will match your personal style. Once you meet with your Hair, Nail, or Makeup Artist, they can assist you in booking appointments leading up to the wedding. Do you need a skincare regimen? Do you want to grow your natural nails? Do you need color or extensions? Some Brides want to do almost everything leading up to the wedding and some feel overwhelmed by the options. We will meet you where you're at and guide you on your beauty journey!
What appointments do I book?
Ask your Bridal Party what services they would like. Our large salon can accommodate any size party so invite the mothers and/or grandmothers to join! Most groups do hair and makeup the day of and come in the week or two before to get their nails done together! We always recommend doing a trial 2-4 weeks before the wedding day but it is helpful to meet your Artists well before this date if possible. Book an appointment for a haircut, manicure or Customized Facial right away and tell us about your upcoming wedding! We love working toward your hair, nail, or skin goals! If you know you need Hair Extensions or prefer Dip Polish on your Nails, let us know! This helps us match you up with an Artist that can provide the services you really want!
How much should I budget?
We are very transparent with our pricing and you can find all the information you need on our website. It is helpful to consider other beauty services you might need besides your day-of services and trial appointments. Do you want your nails done? Would you like Extensions or Haircolor? If you're not sure, just find inspiration photos and bring them to us! We can break down what you see in the photos and how to make that a reality! Consider if you are open to wearing hair extensions or if you'd like only your natural hair. We offer color-matching, installation and education on all our extension options including Clip-In, Tape-In, Hand-Tied Weft, or Keratin Fusion Bonded Extensions. Book a service or a free 15-minute consultation and bring some pictures of what you like! We can discuss all the options in person to determine what style best compliments you, your dress, and venue.
I hope you learned a little something and feel more confident about planning your beauty services! Remember, the first step is always to call or email our Bridal Coordinator. She is more than happy to answer all your questions along the way! Happy planning!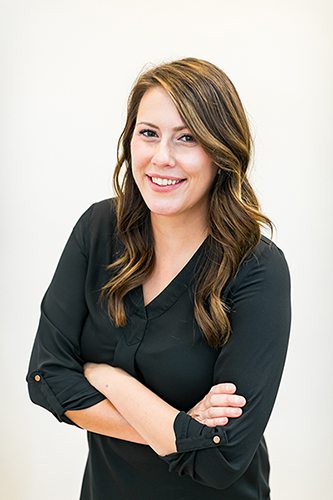 Winona is a Hair Artist at ANiU Salon & Spa in Middleton, WI. She has worked with Brides in the beauty industry for 10+ years and specializes in Extensions, Balayage, Hair Painting, and Corrective Color. She is certified in Hand-Tied Weft Extensions, Tape-In Extensions, Clip In Extensions and Keratin Fusion Bonded Extensions. She is a skilled member of ANiU's Bridal Team offering upstyling, extension, and color services for weddings and special occasions.

Website: ANiU Salon & Spa
Facebook: https://www.facebook.com/ANiUSalon/
Instagram: https://www.instagram.com/aniusalon/