Bucci's Bridal opened in 2014, with the intention of offering unique wedding dresses and designers that are accessible to all, with the experience of a high-end boutique.
Melissa and the team at Bucci's is constantly thinking of ways to make the dress shopping process simple, fun and most of all, EASY! A bride has enough decisions to make for her wedding day and they believe finding the dress should be memorable, not overwhelming.
Here are 8 tips from the pros themselves to make finding your dress an easy "yes!"
1
Determine your theme and style: Once you pick your venue, think about what kind of theme you want for your wedding. Based off of that, you'll get a better idea of what kind of style you want, such as- classic and timeless, romantic, simple and clean, statement, unique etc.
2
Use your resources, such as Pinterest and Instagram and find dresses that catch your eye: Pinterest is the rabbit hole of all things wedding. Find dresses that are realistic and avoid the $10,000 runway styles or "too good to be true" Chinese knock offs. Pin the dresses you can see yourself wearing and pick a variety of styles if you aren't sure if you like something fitted versus ballgown.
3
Start a foundation for yourself and research the stores in your area for styles they carry and reviews on other brides experiences: Do your homework! What kind of experience do you want in finding your dress? Small and intimate with exclusive designers or a bigger store with hundreds of dresses to choose from? Everyone is different, but read the reviews to see which places seem to align with how you like to shop.
4
Make it easy on yourself, and book your own appointment where you want to say "YES": Don't burn out with 3-4 appointments someone set up for you on a crazy busy Saturday. Dress shopping is fun, but after two stores, trying on 15-20 dresses and hearing too many opinions on top of a feeling hangry, you are going to throw in the towel by the time you're onto store 3 or 4. Find 1-2 stores you really love, make the appointments yourself and let the experience unfold with those closest to you.
5
Bring 1-3 people who will support you and agree with your vision. Too many people=too many opinions: We understand you want your closest family and friends with you to pick the most important thing you'll ever wear in your life, but please pick those who are there to support you! We've seen it all, from quiet groups who don't want to say anything to those who want to give their two cents on what they would wear themselves. At the end of the day, bring those who are happy for YOU and be there to help make your day feel even more special.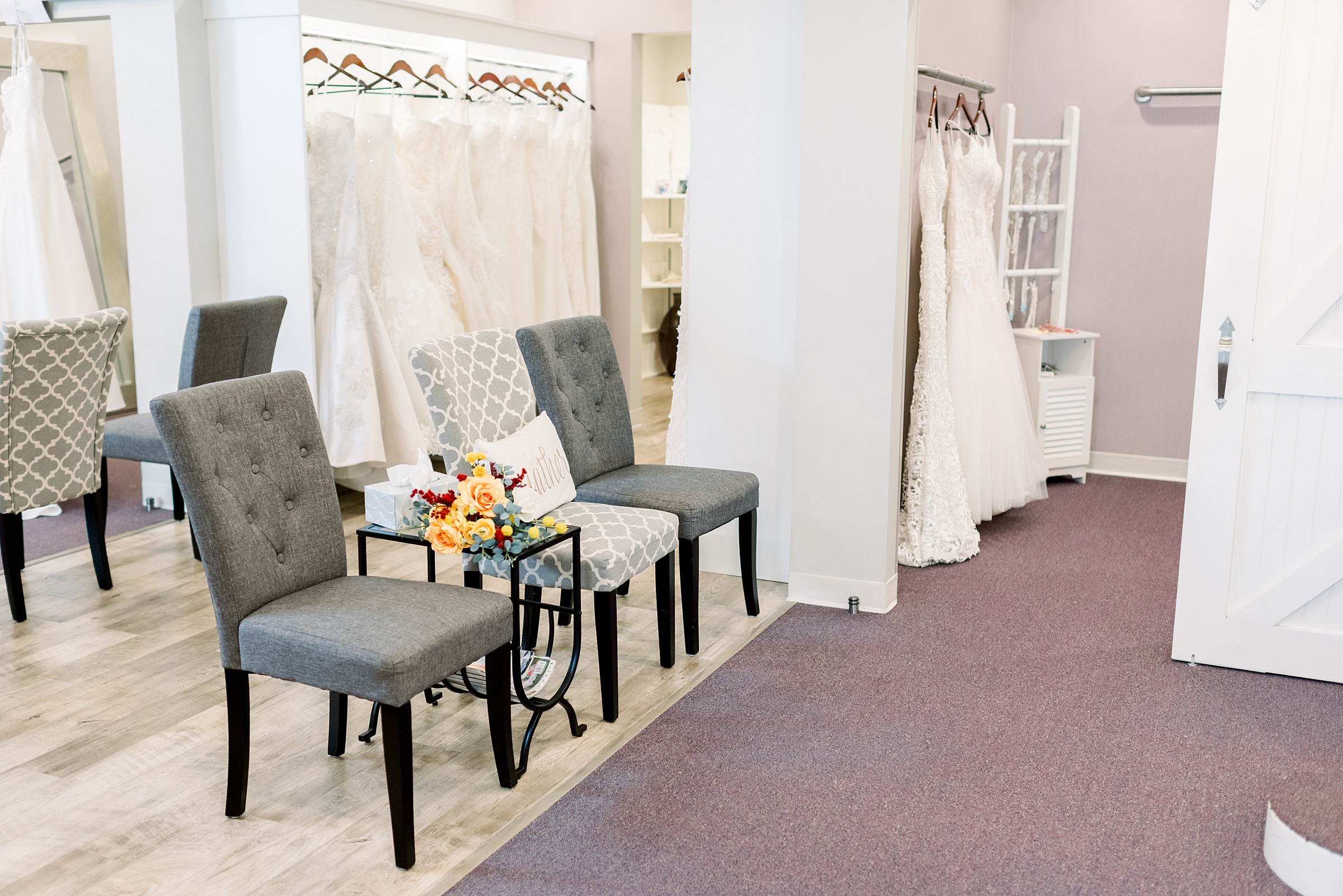 6
Go in with an open mind and be prepared to find your dress. A good stylist will find you the right dress in your first appointment: Leave it to the pros, we've seen our dresses on many different body types and have a good idea of what you'll like after one or two styles. We aren't kidding! We listen and see your body language and know what you're really loving versus "liking". The more you tell us, the more we can help you find the dress that'll help you see your wedding day come to life.
7
There's nothing like saying "YES" to your dress in your first appointment. When you found the one, live in the moment and go for it: Don't hold back, if you love it, you did it! It's easy to keep on trying on dress after dress, only to compare five similar styles you'll only get more confused over. Finding your dress is a feeling and it isn't something you can create over and over.
8
CELEBRATE: This is a big thing to check off your list! So many things are coordinated around your dress and once this is decided, you need to go out with your friends and family and cheers being one step closer to your wedding day!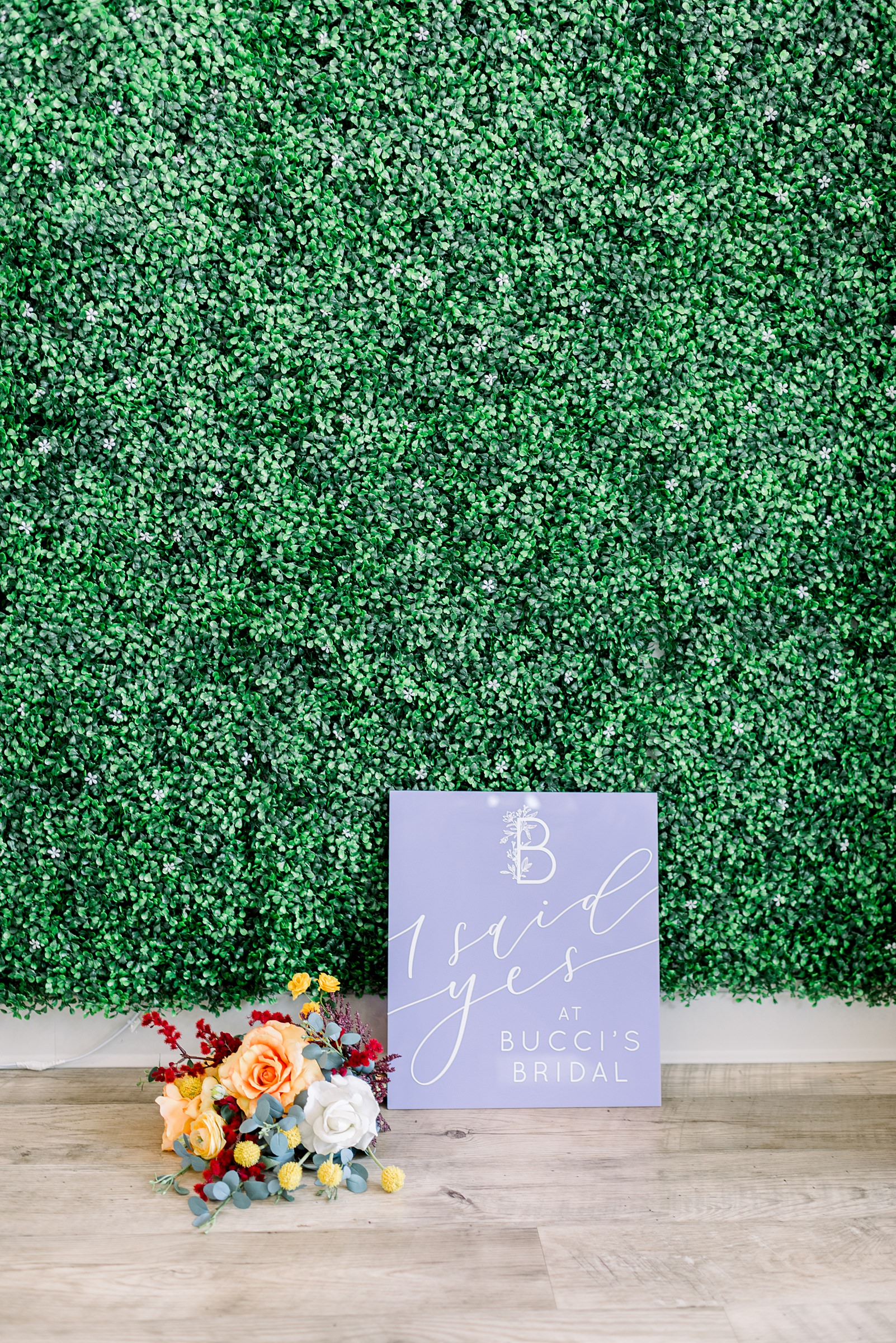 We will be featuring guest bloggers throughout the year on our blog! If there is anything you would like to see, drop us a comment below!