We found ourselves back at the beautiful Noah's Event Venue in Madison, WI this past weekend, and wow! Taylor and Ethan had a perfect day! I knew from their engagement session last September that their day would be special, these two have an amazing connection, but my expectations were blown out the window!
Taylor and Ethan are huge movie go-ers, so much so that this is how they got engaged! It was a typical Tuesday for Ethan and Taylor. (Tuesdays = $5 Movie Tuesdays at Palace Cinema). Ethan had the tickets for Incredibles 2 at 7:00 and he was insistent on seeing all of the previews like they normally do. Taylor had a class until 7:00 that night, thinking it would be no big deal and could just leave a little earlier. However, Ethan made sure to call Taylor's instructor so she would be out of there by 6:30. He explained to the instructor that he was proposing that night! They made their way to the theater with their roommate, Mike and waited for previews to start while sitting in their usual seats. Taylor had already been to the movies that morning with her camp kiddos, but as promised, didn't watch any of the movie except for previews — When the previews started that night she was a little confused because one started that she didn't remember seeing…
It was the story of when Ethan and Taylor met followed by, "Taylor, will you marry me?" Ethan got down on one knee, Taylor said yes and there was cheering and clapping from everyone in the audience! Then, Ethan actually made Taylor sit through that entire 2 hour movie before celebrating! I cannot think of a better proposal story for these two!
They also incorporated their love for movies at their wedding, which was so fun! They used their favorite movies instead of table numbers, and had guest's names on movie tickets that matched up with a movie! LOVED this idea! They also had a popcorn station for cocktail hour, and their late night snacks were from their local theater: pizza and pretzel bites! The absolute best part about their love for movies is how they were incorporated into their vows. It was perfect!
Overall, their day fit them perfectly and it was so unique! We could not be more excited to share all of the pictures from their day!
Image quality reduced for faster web viewing.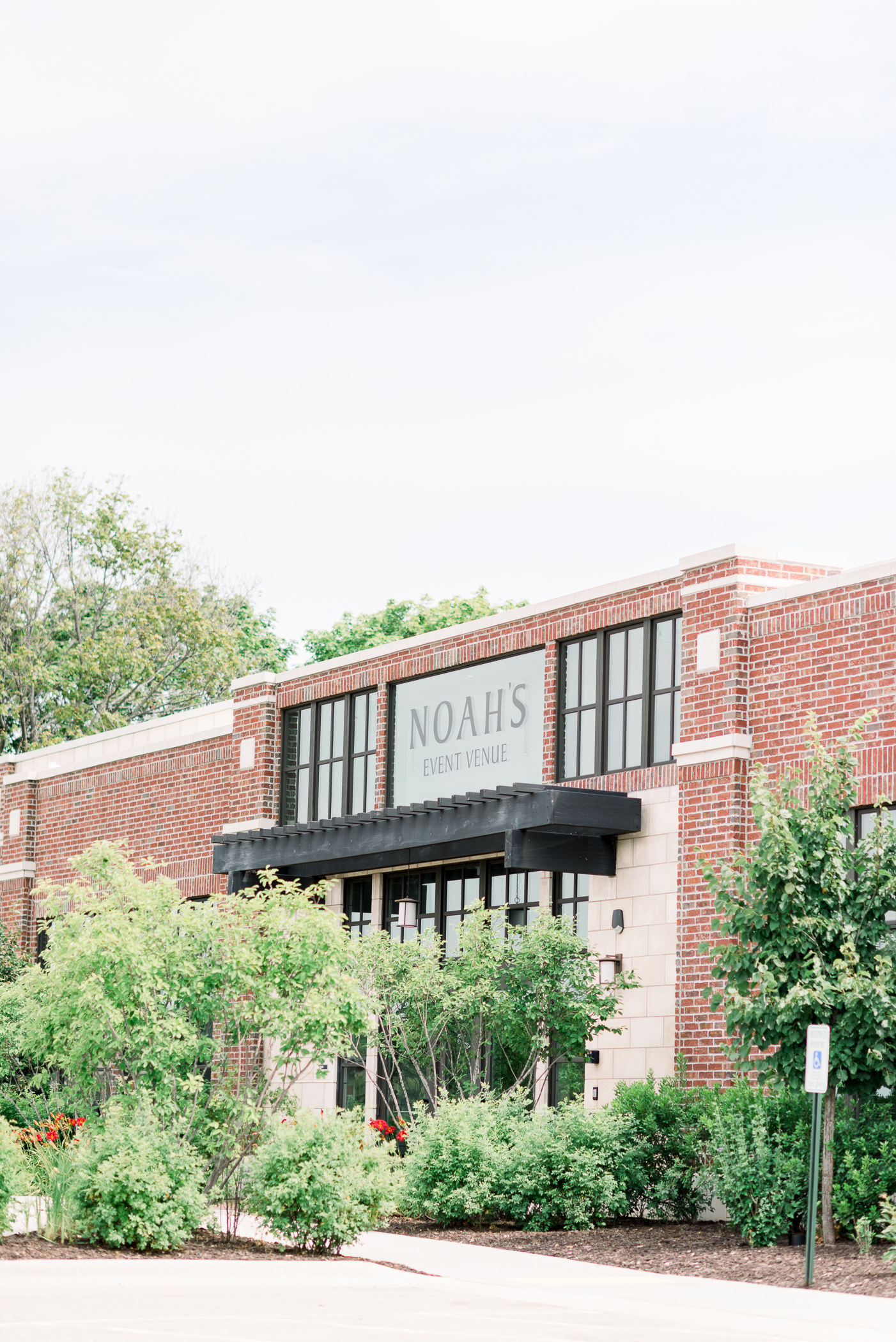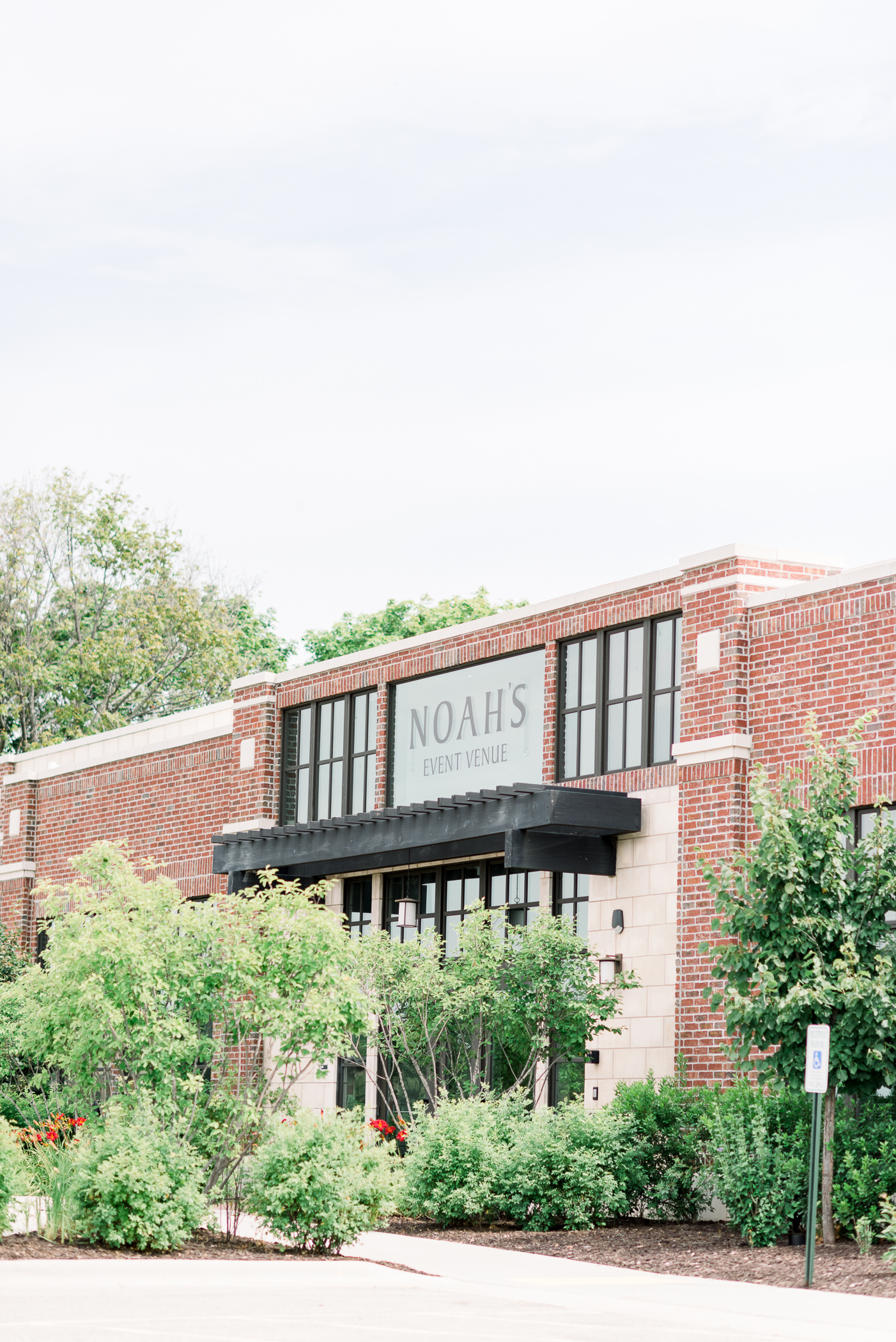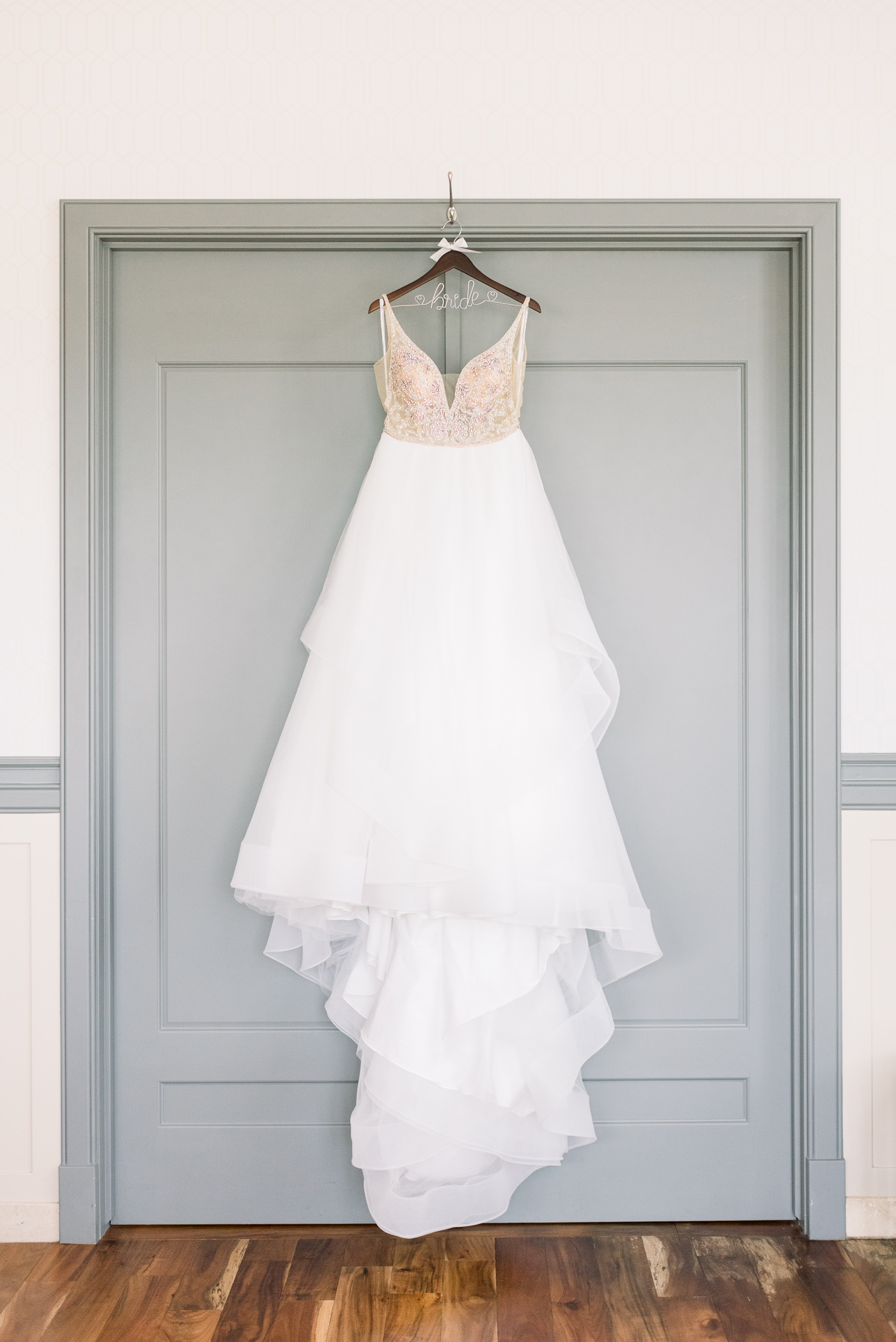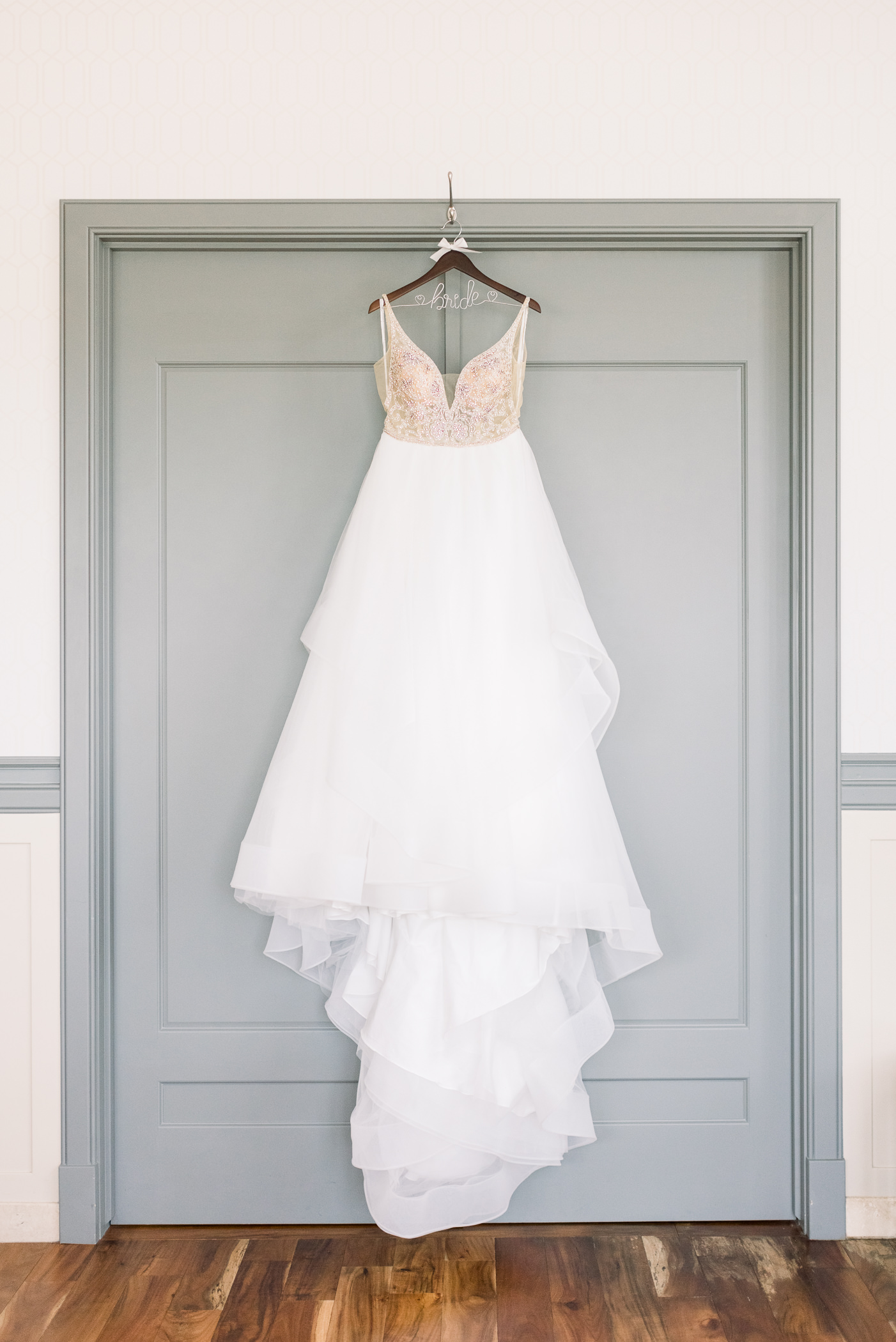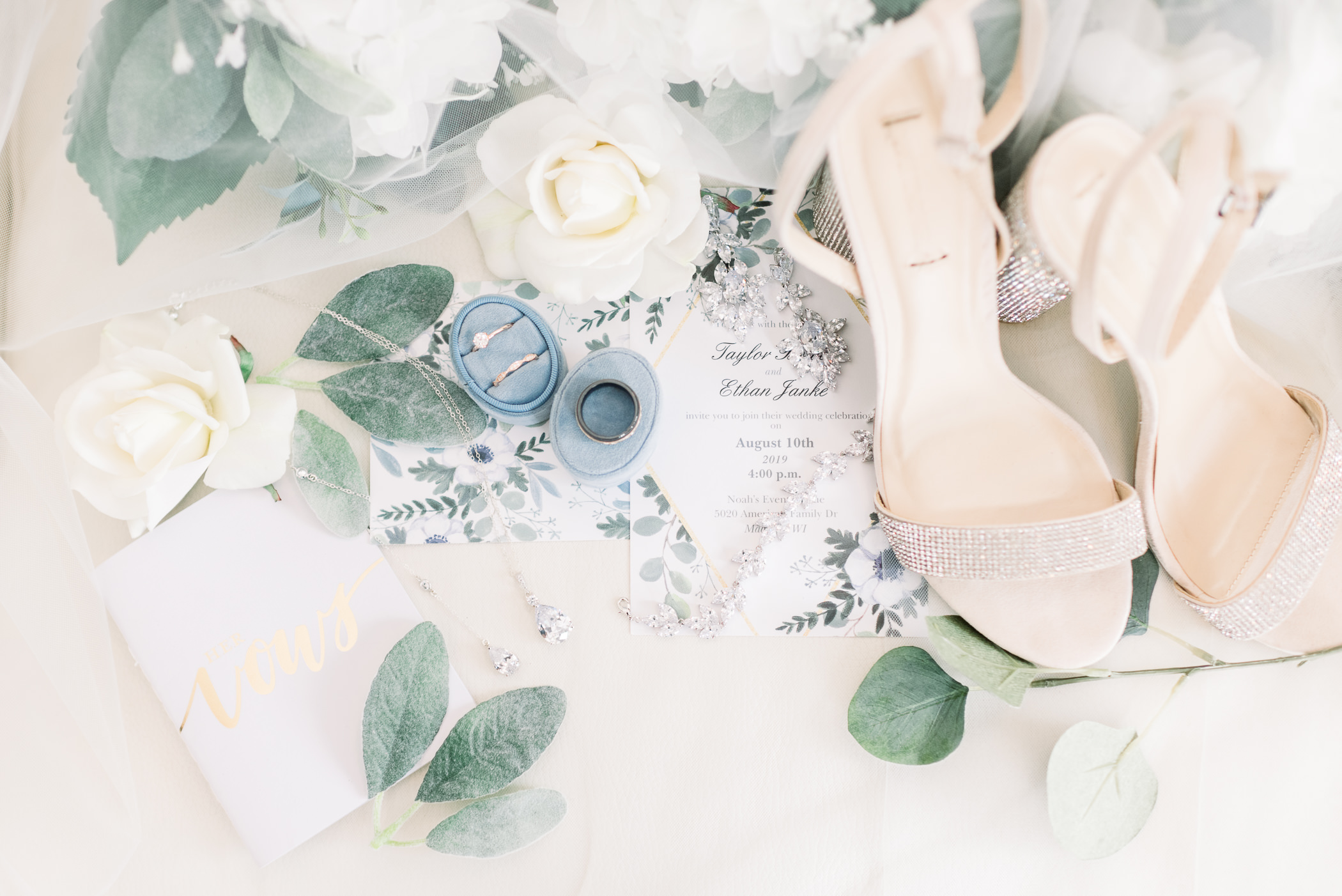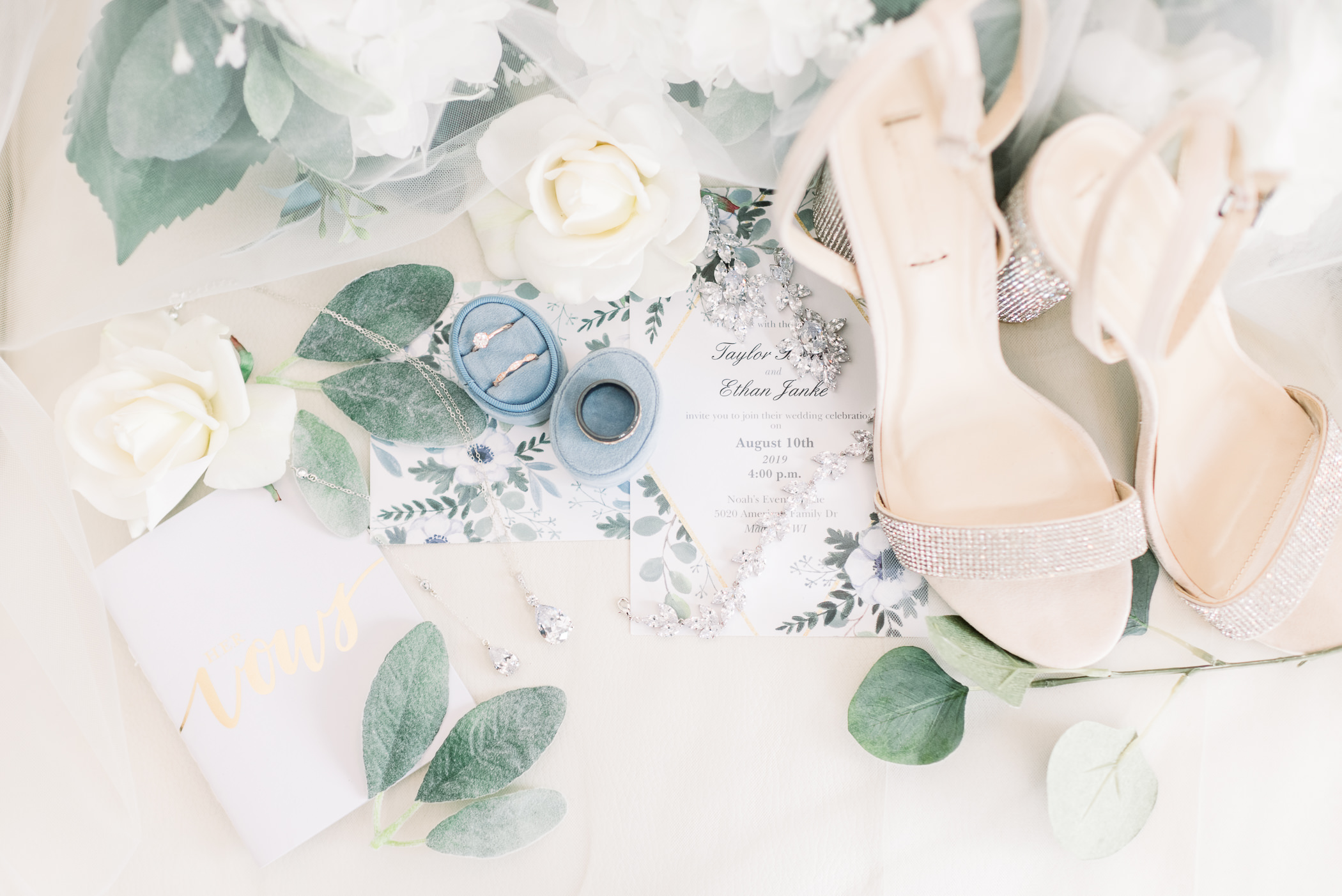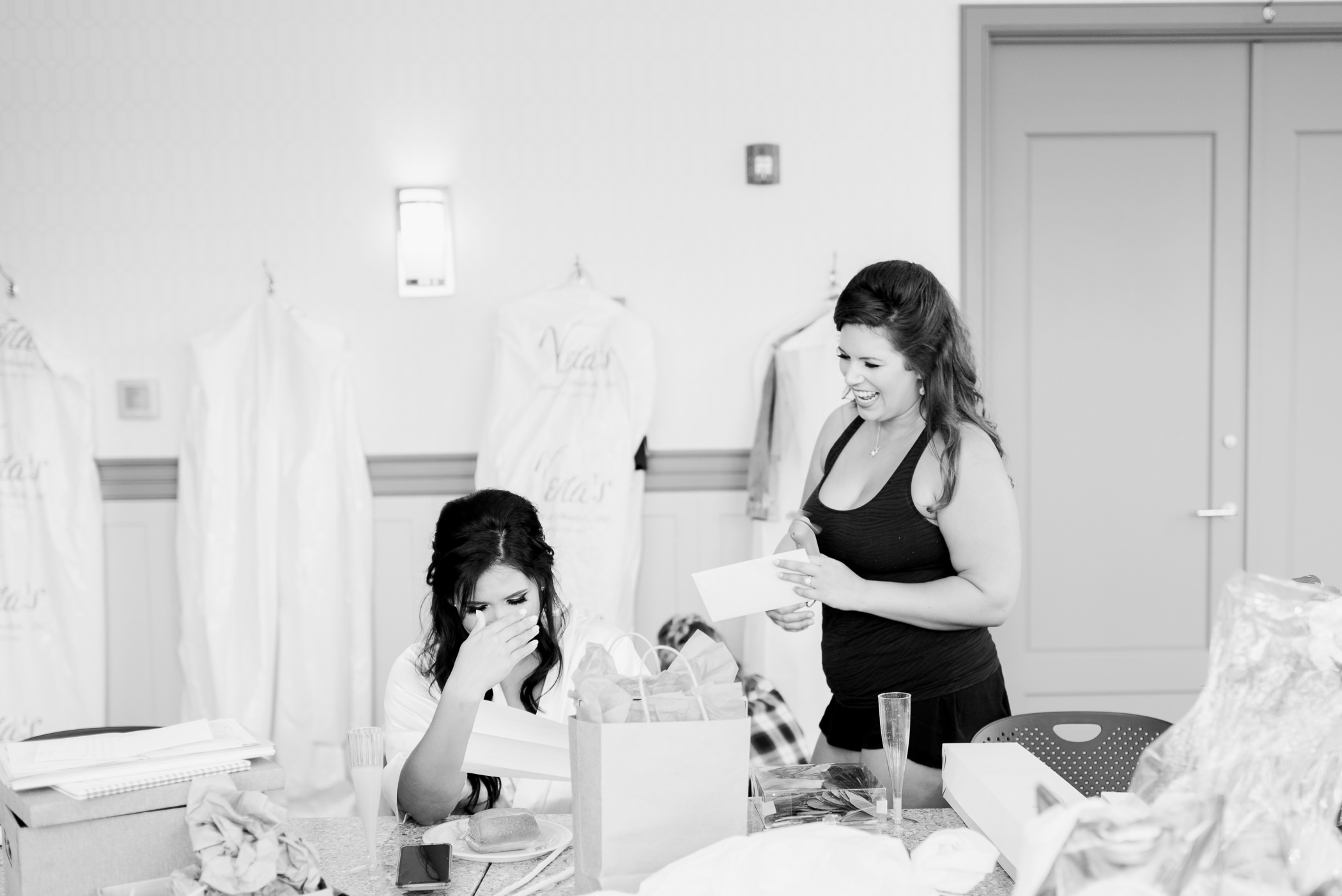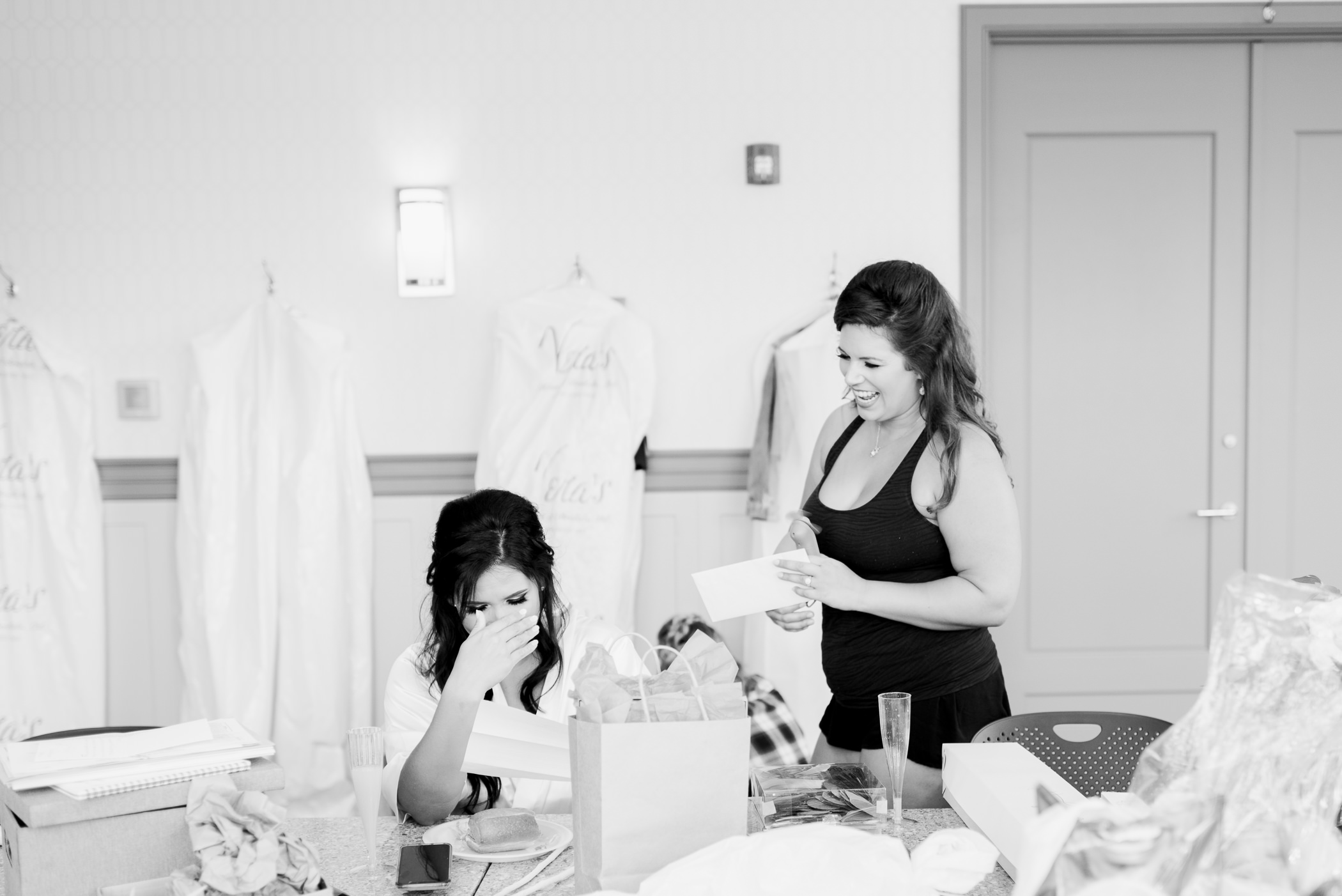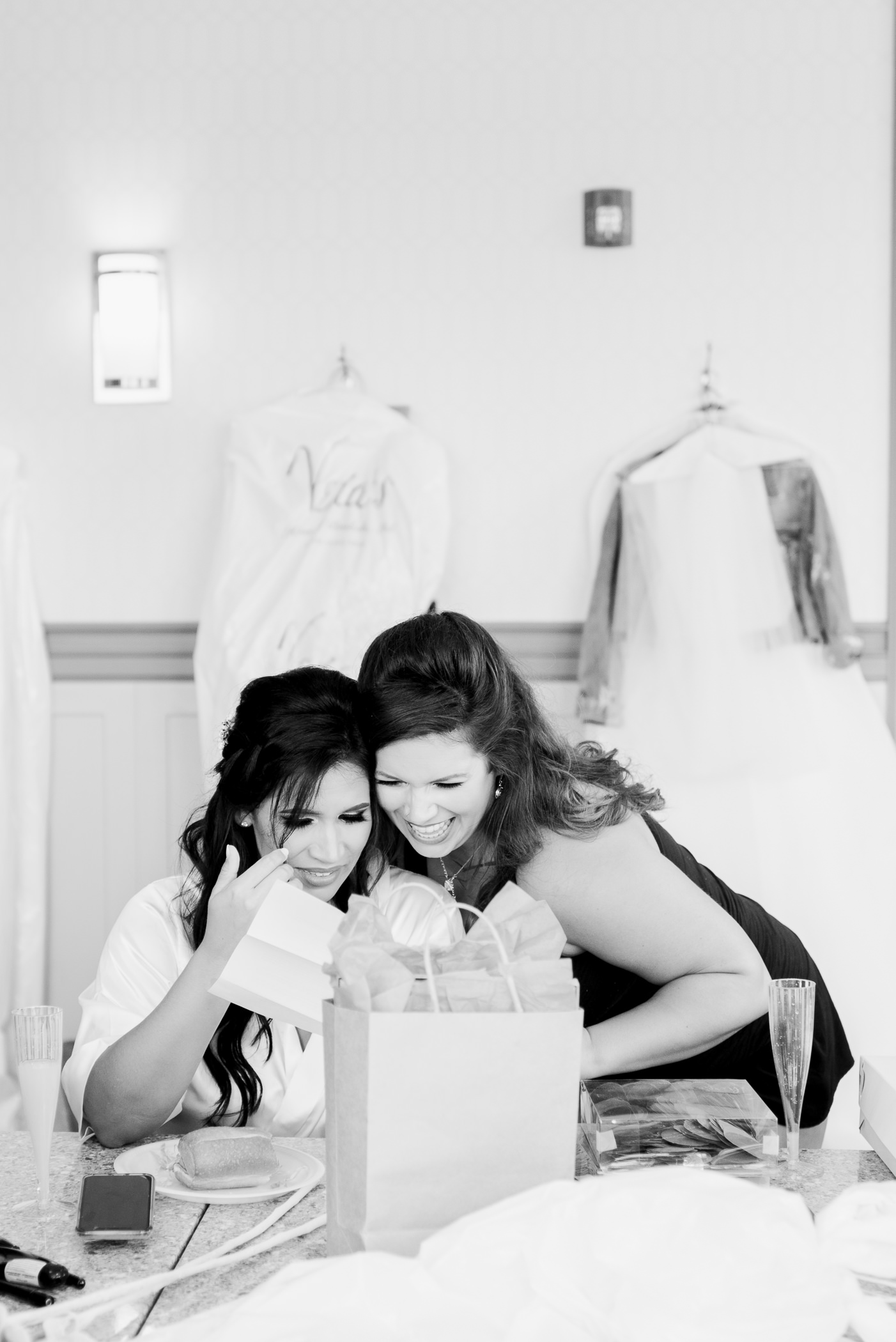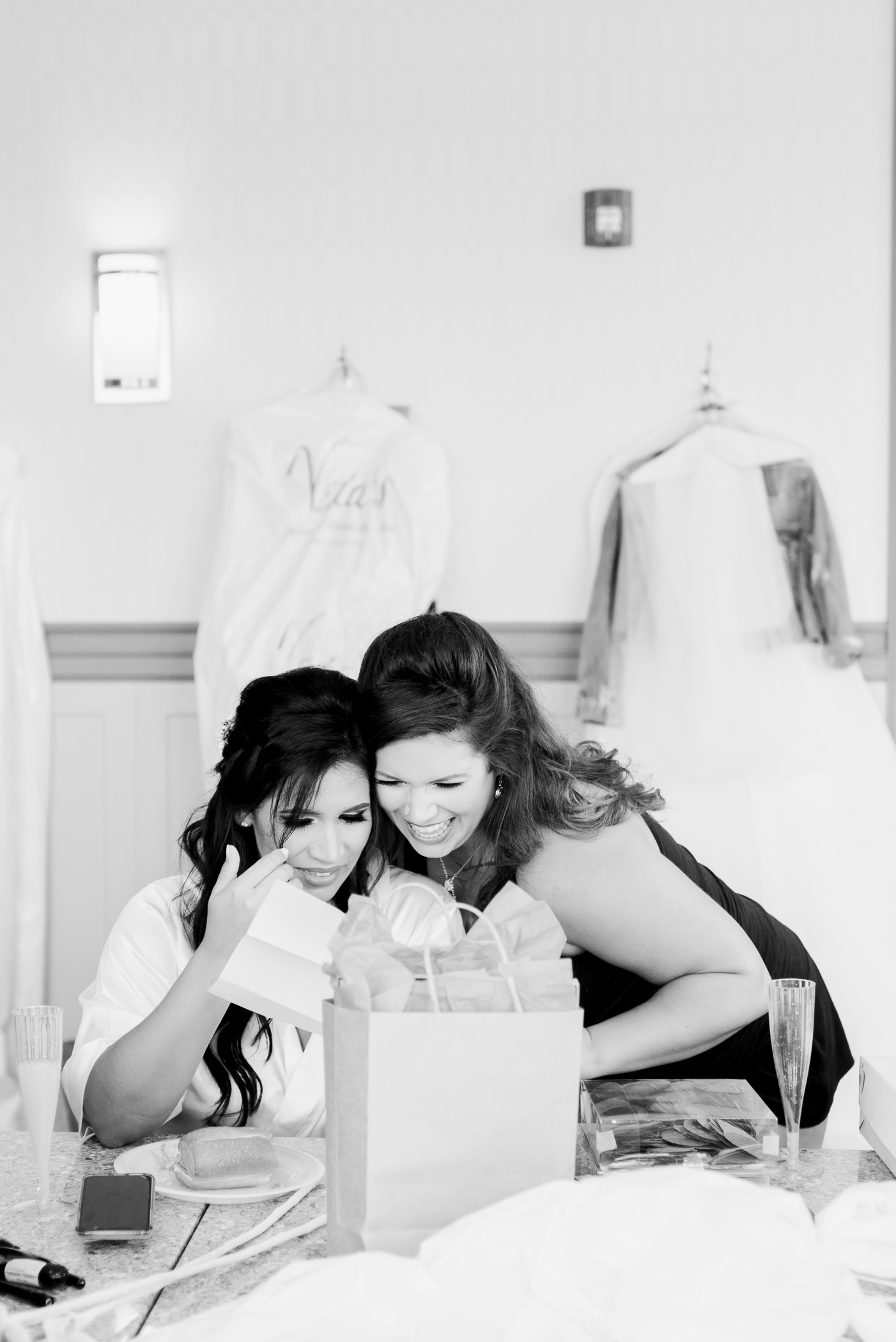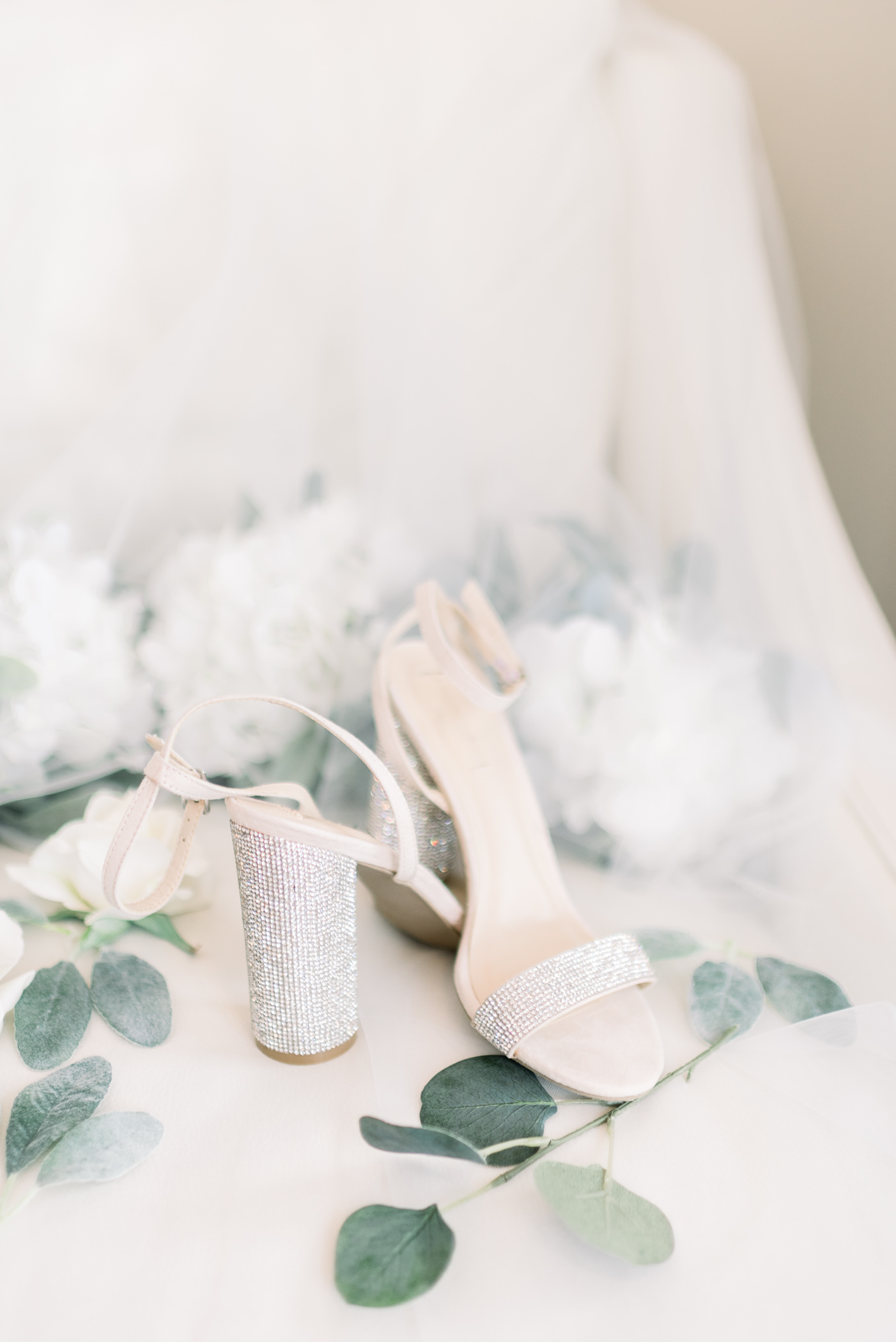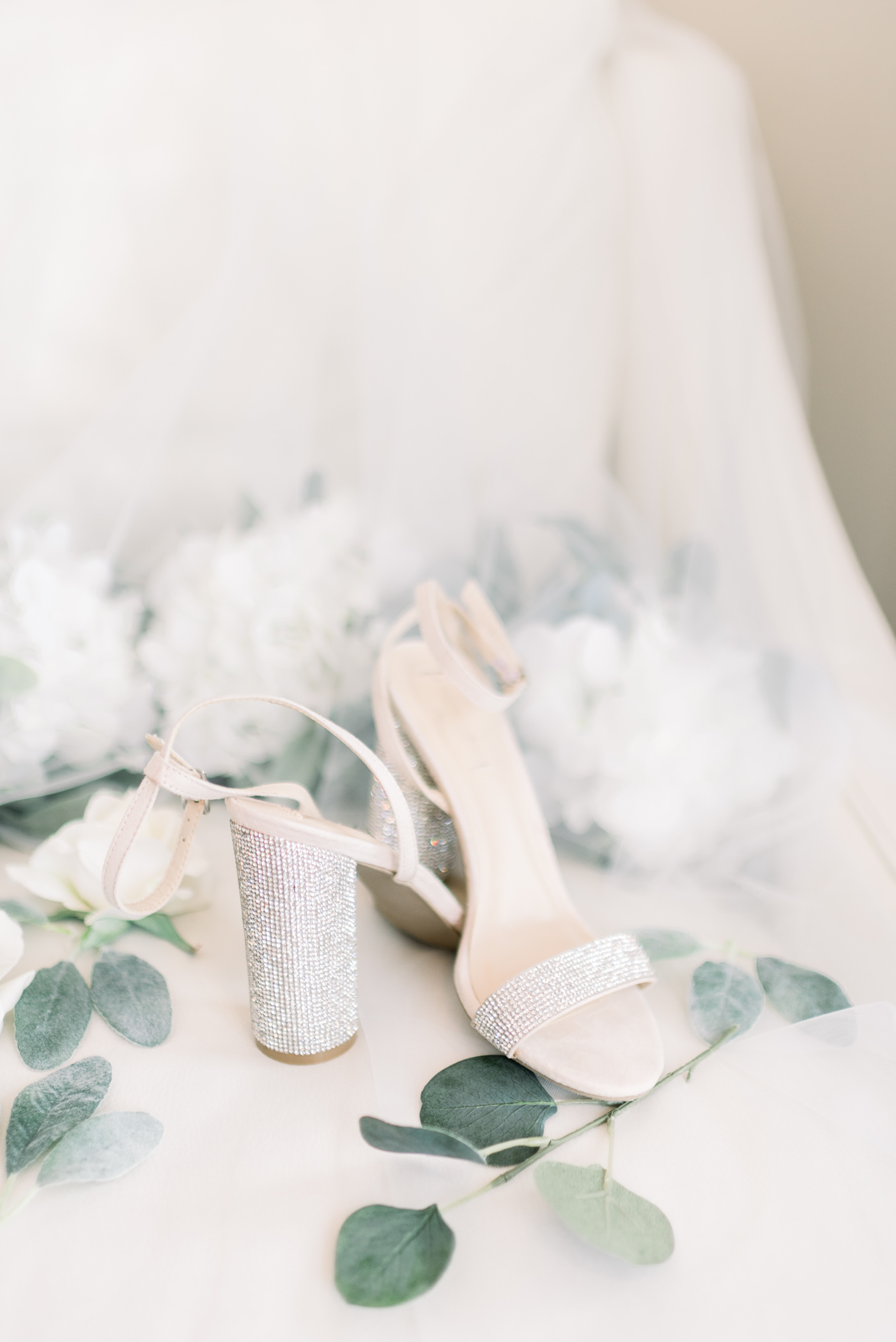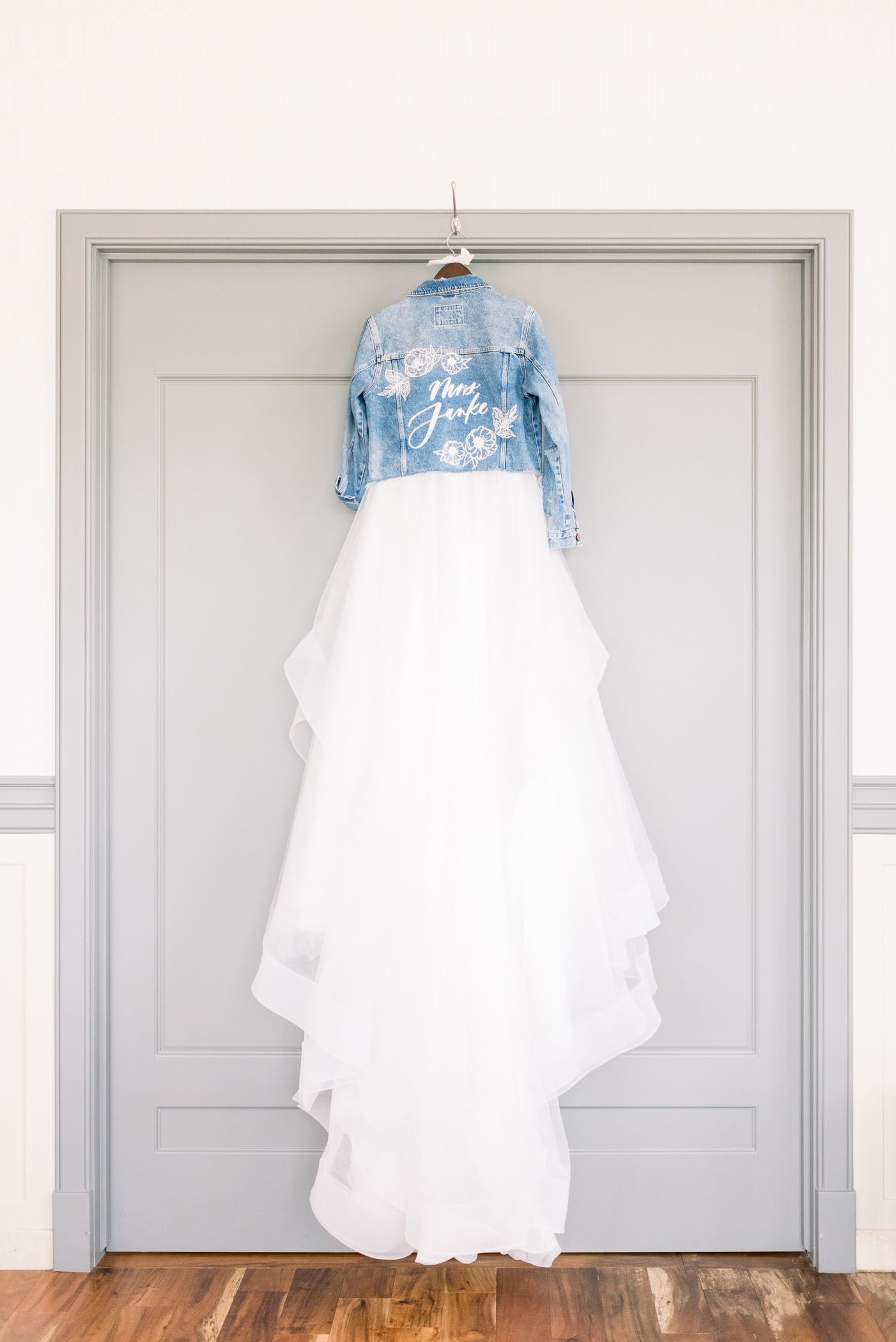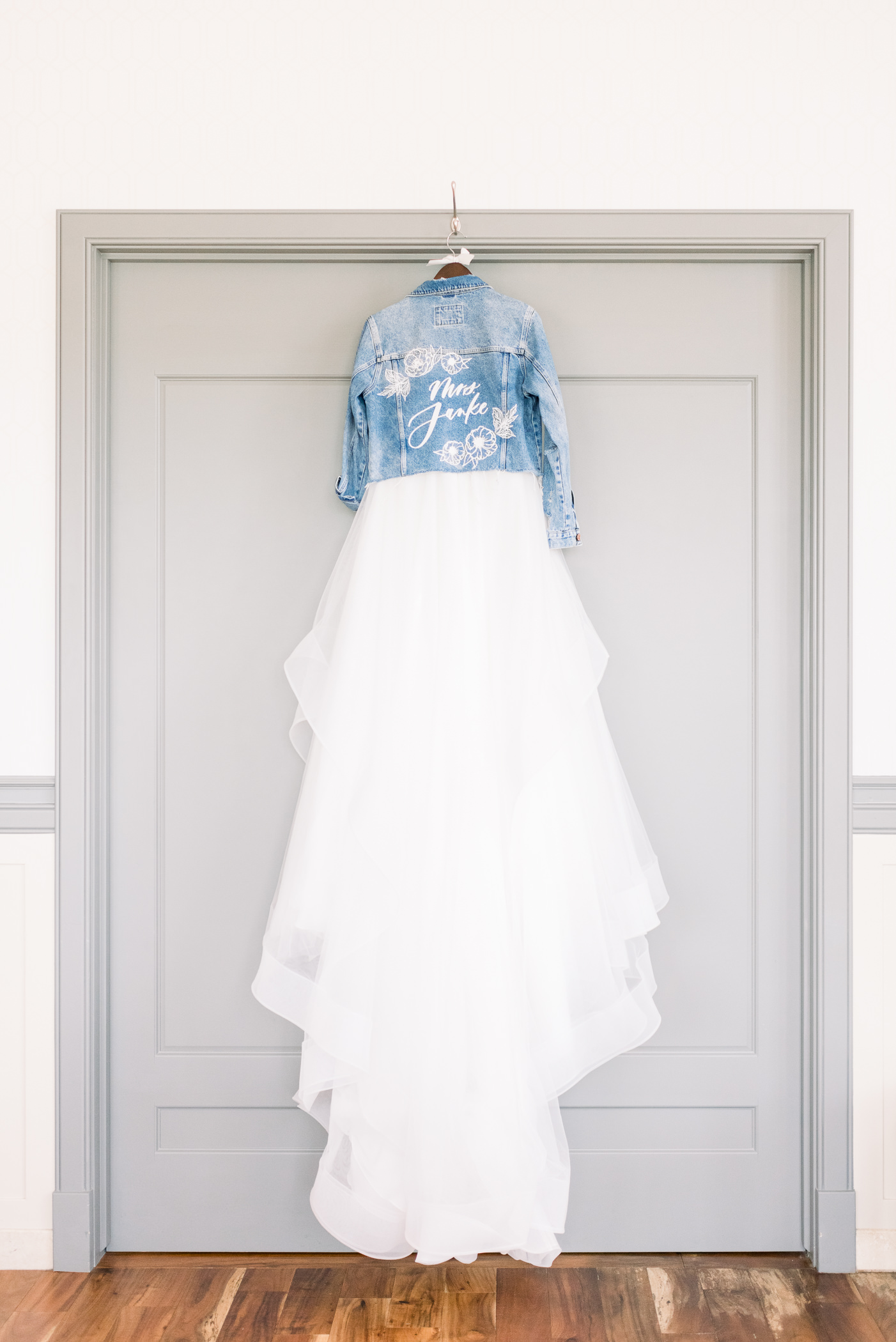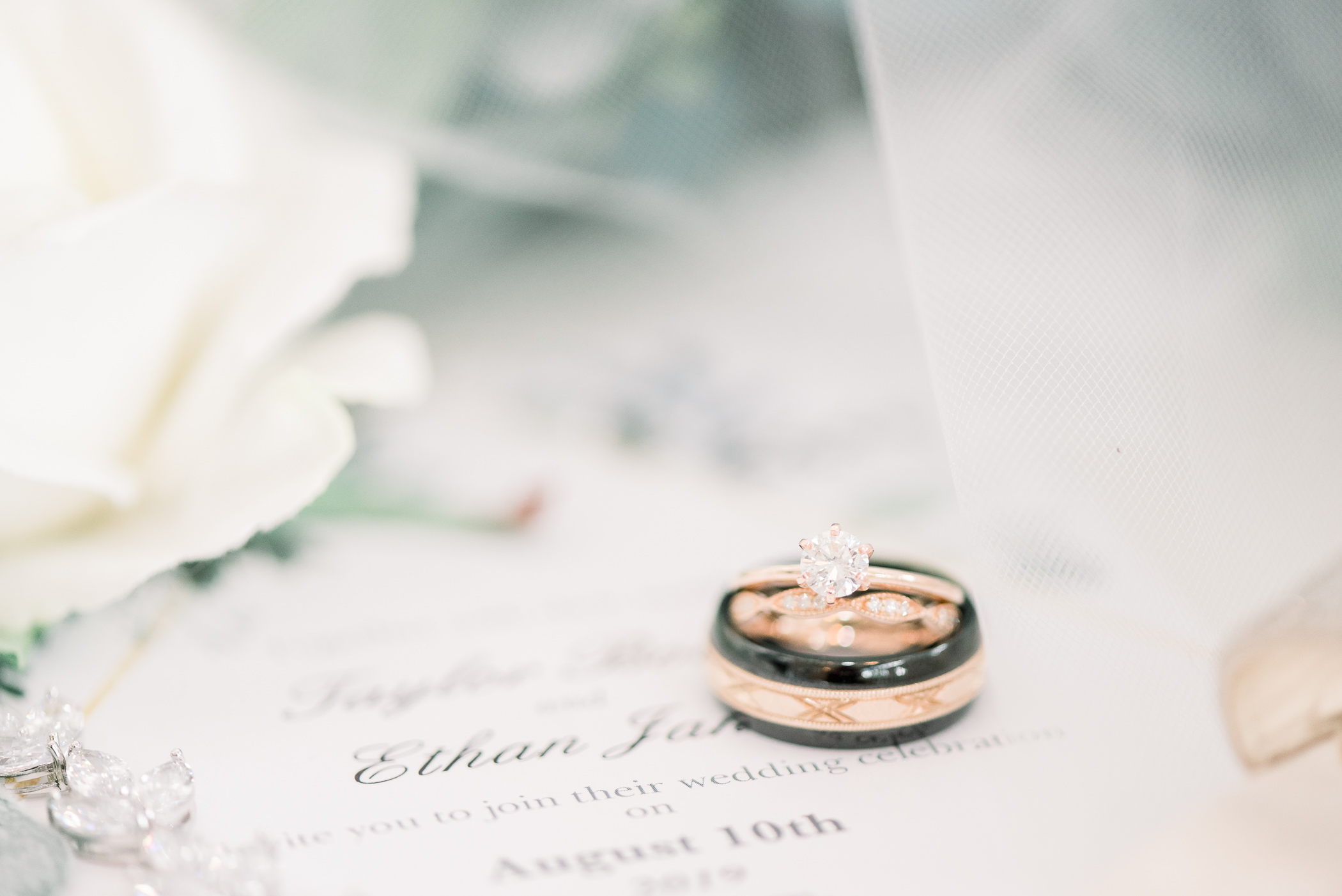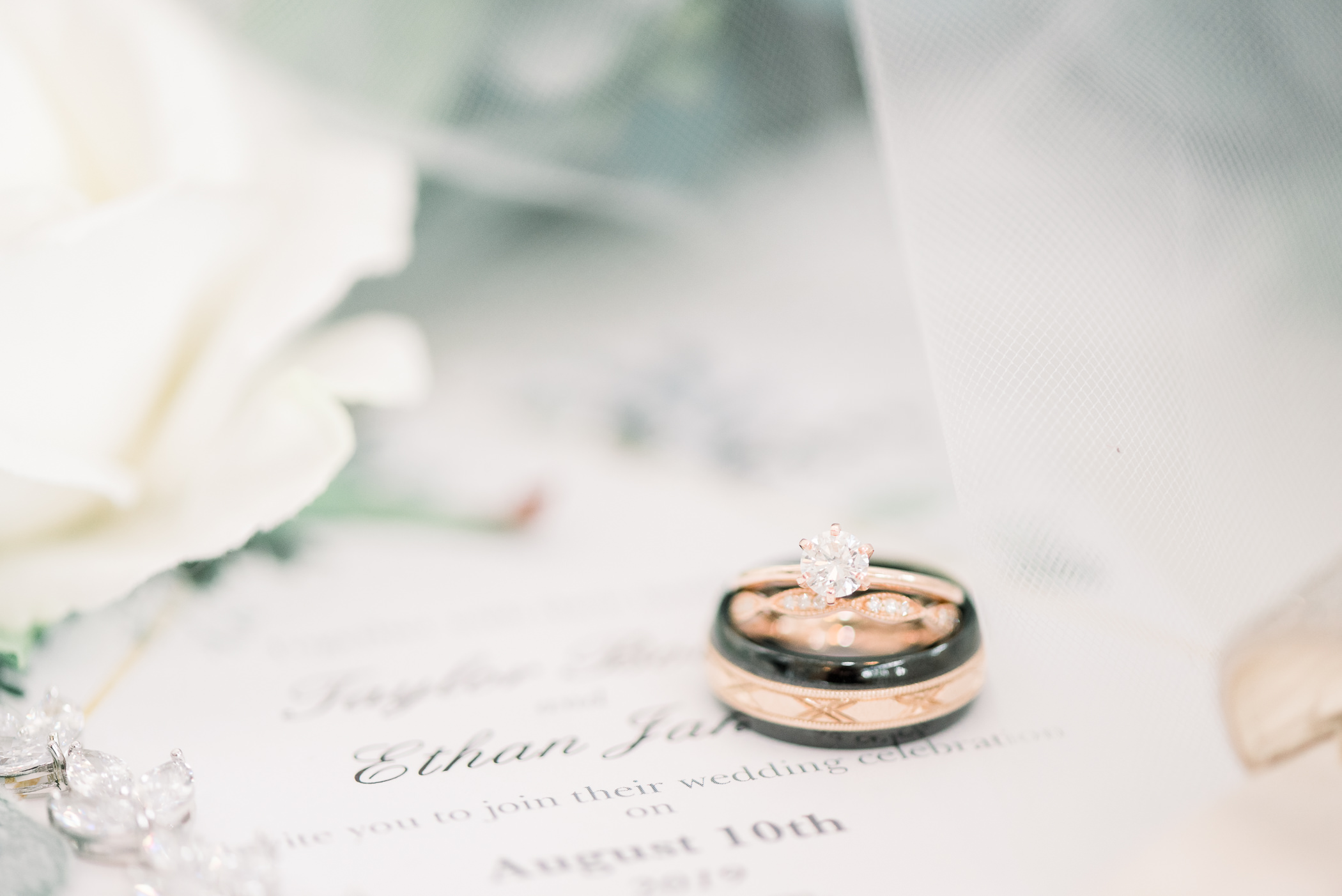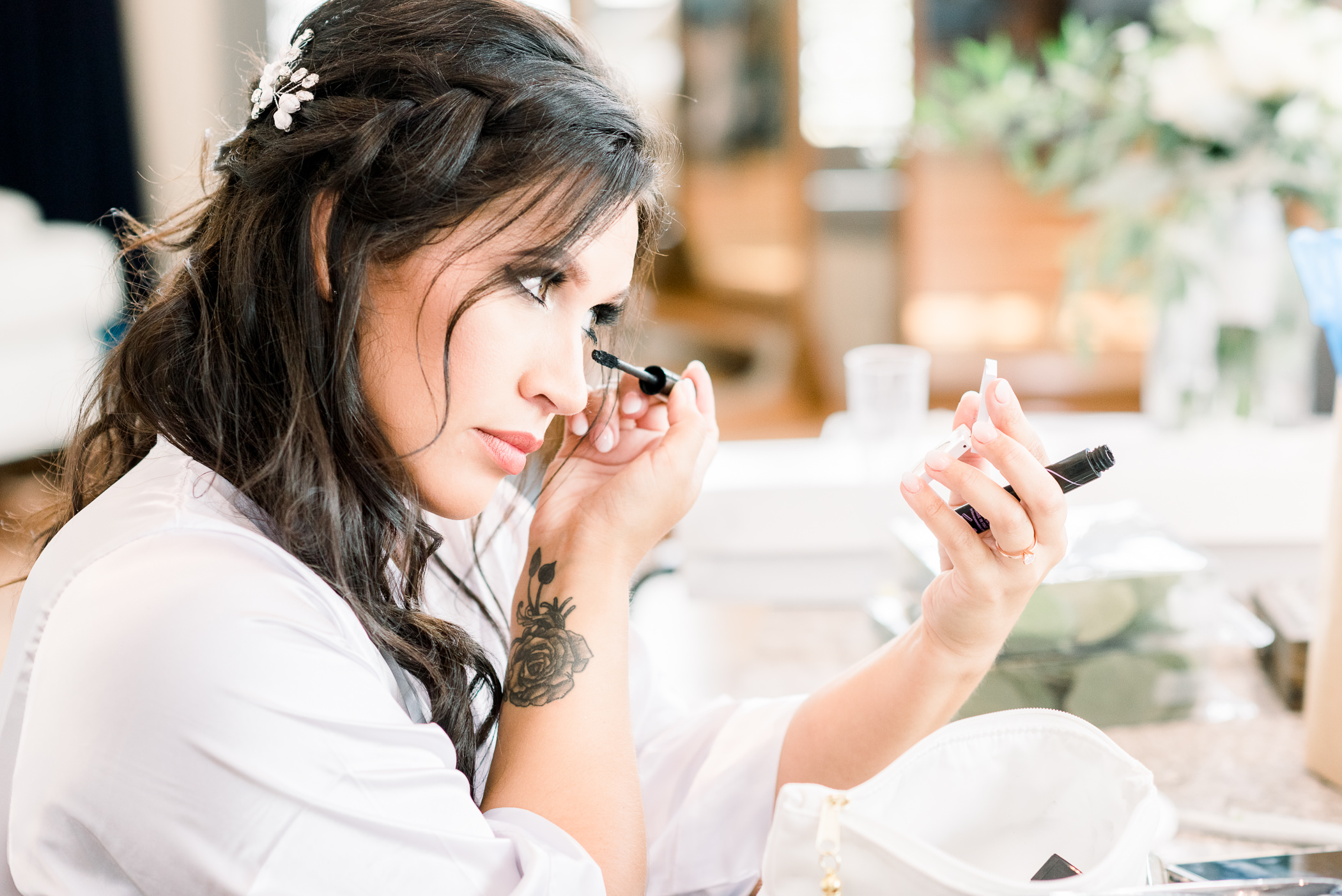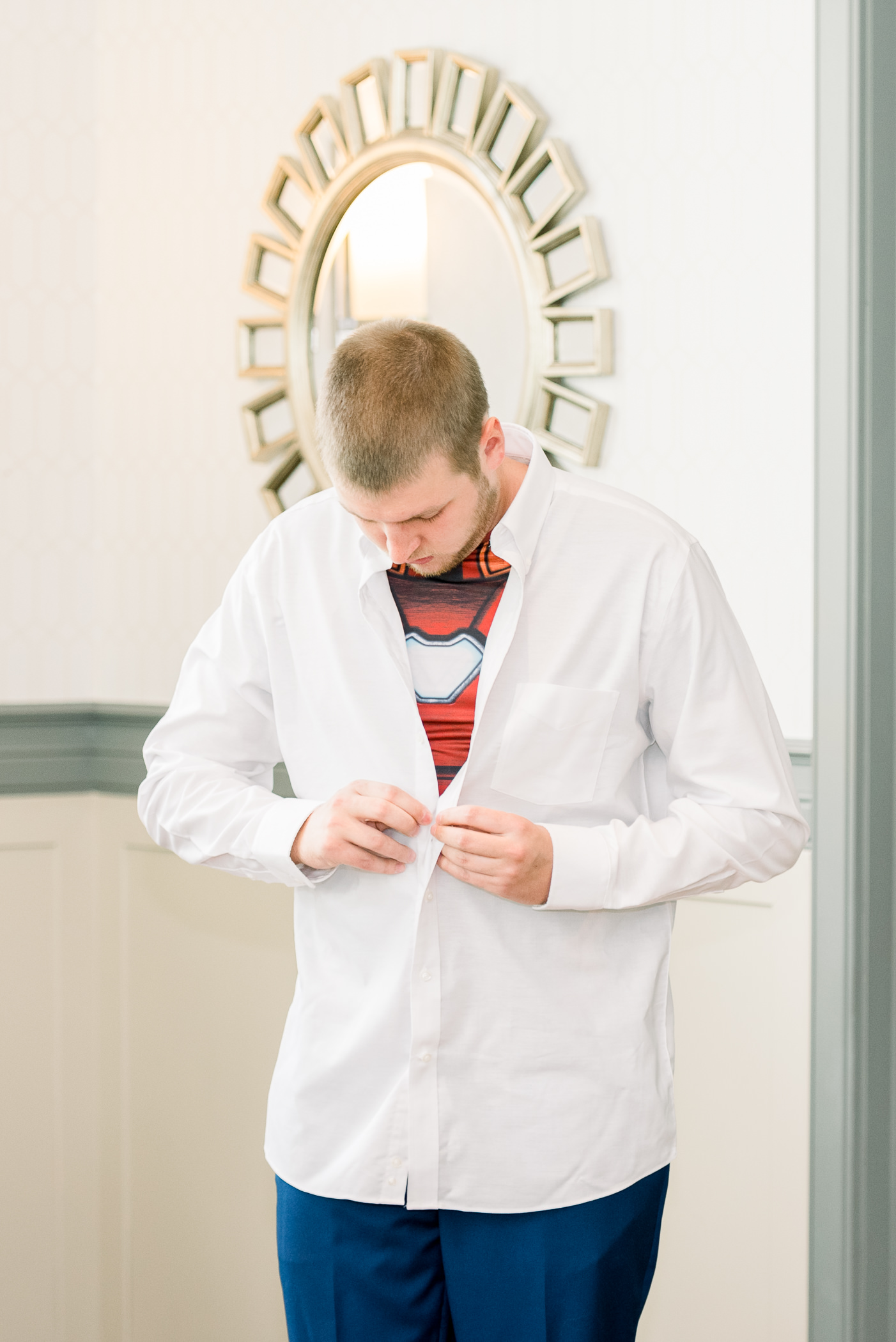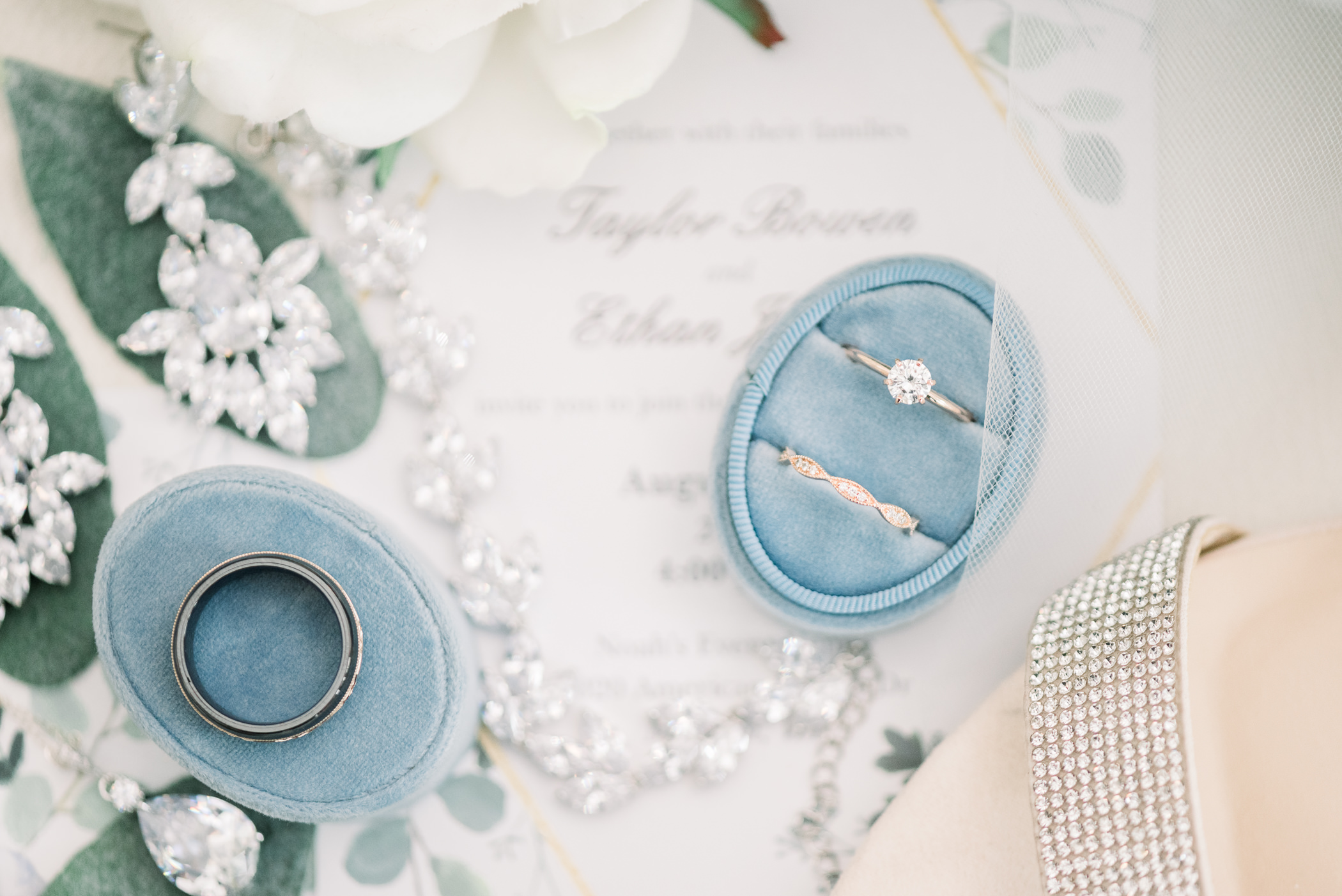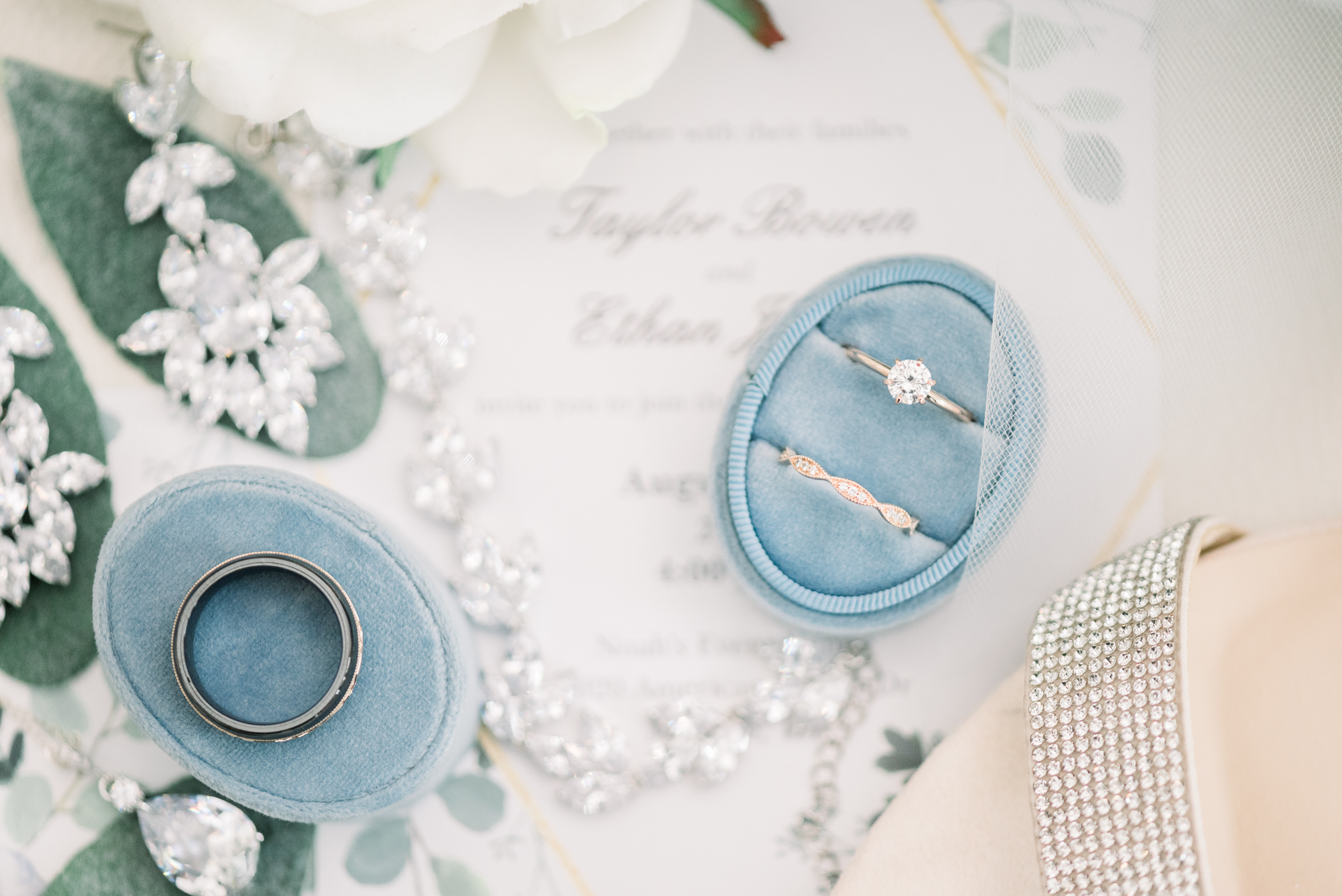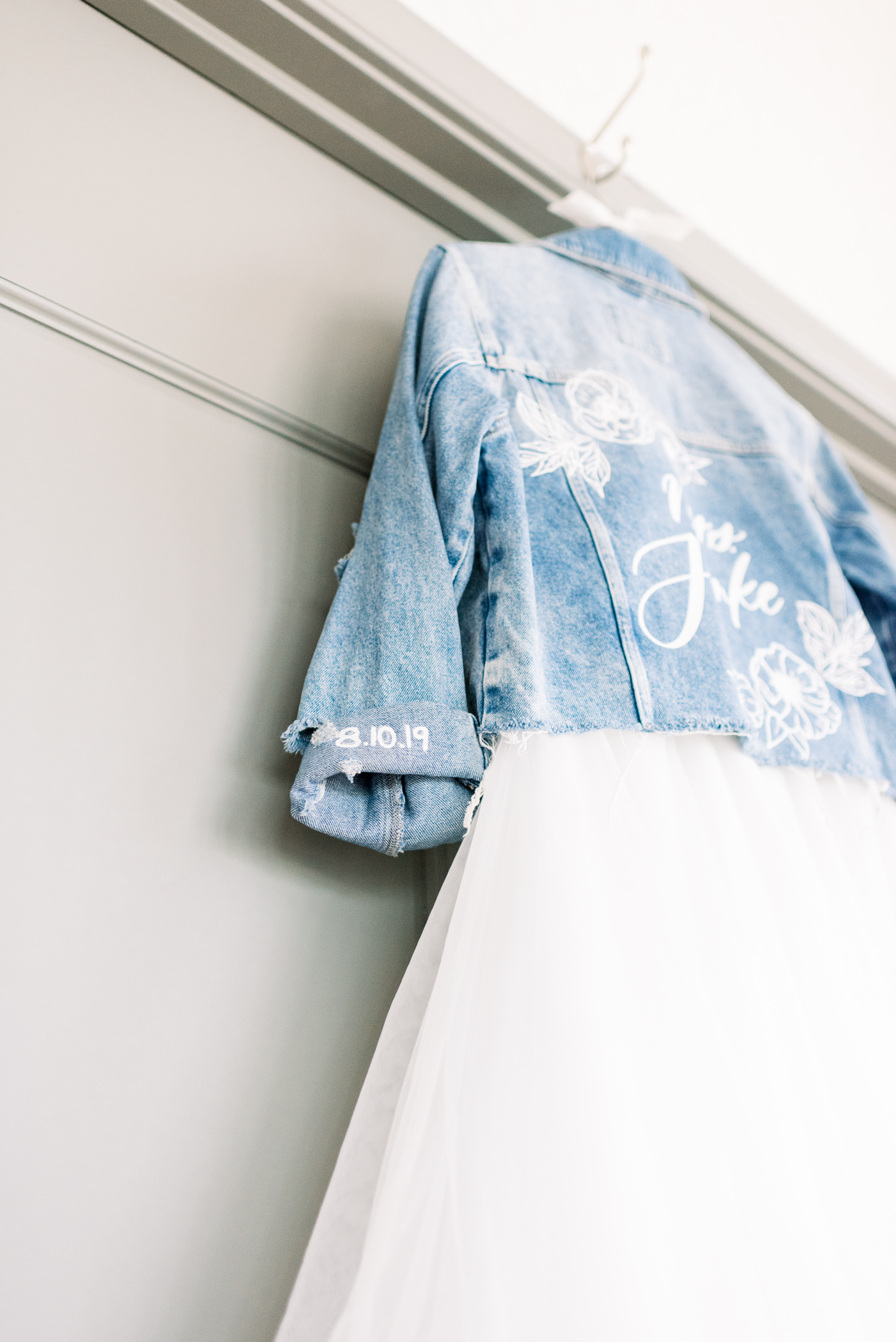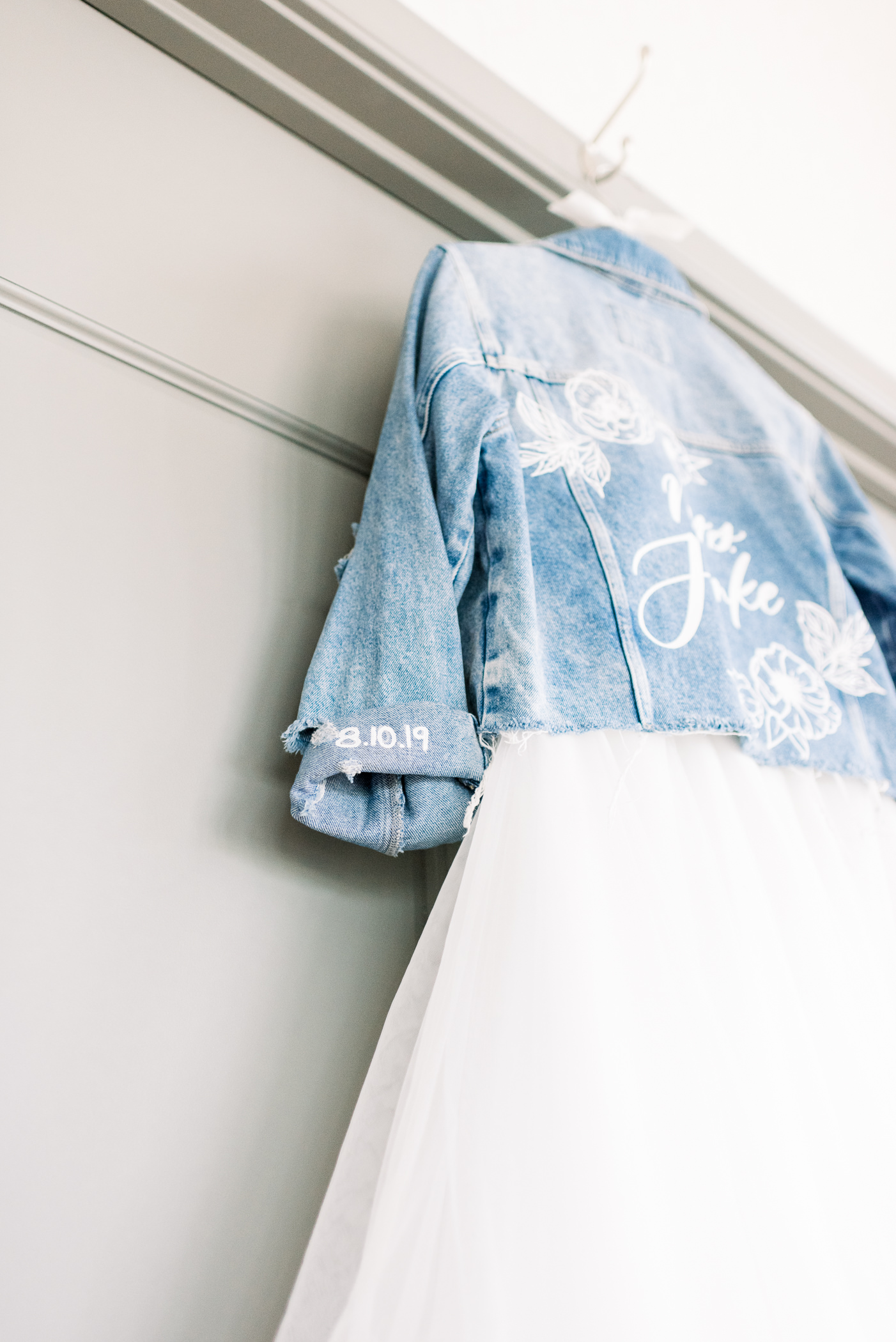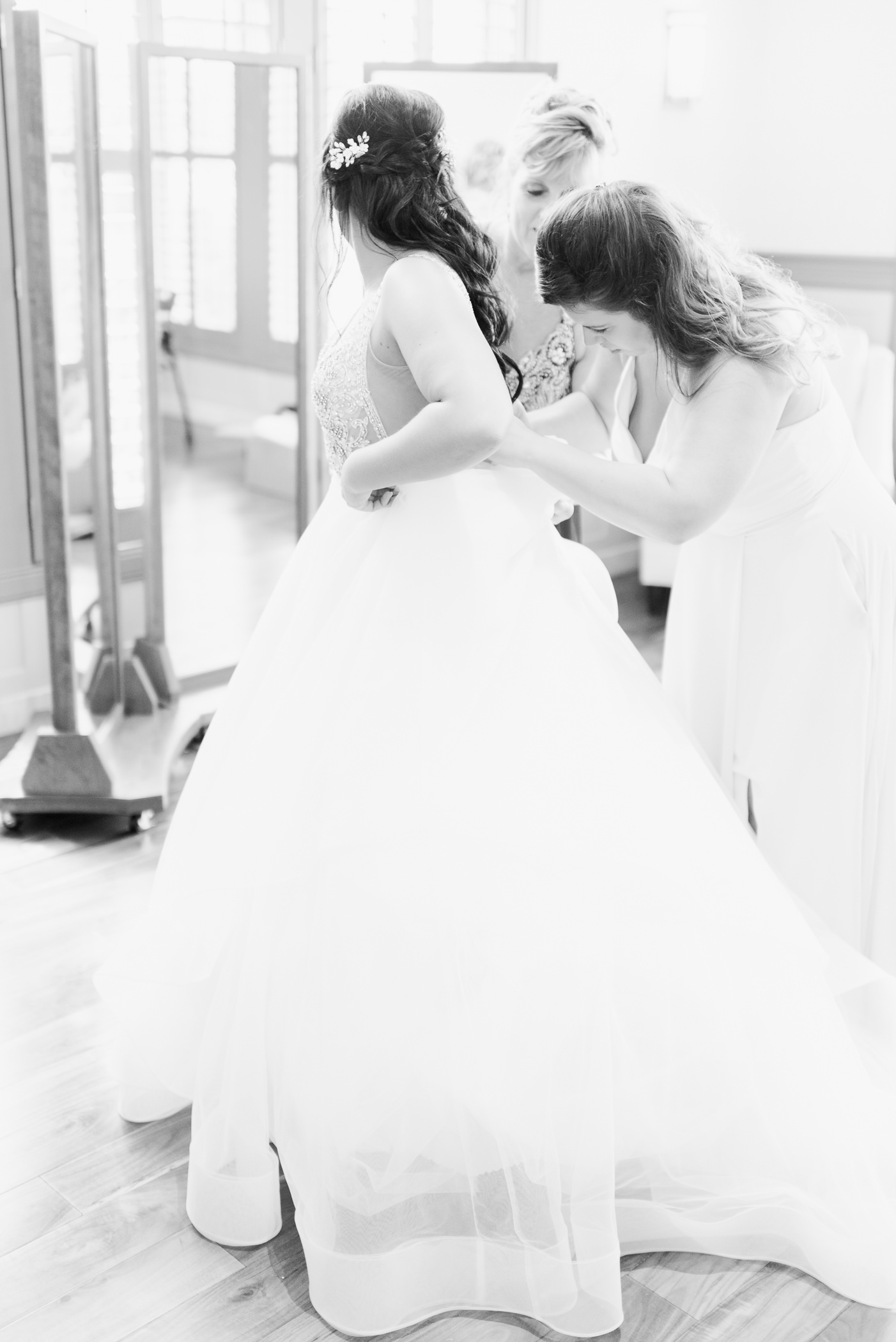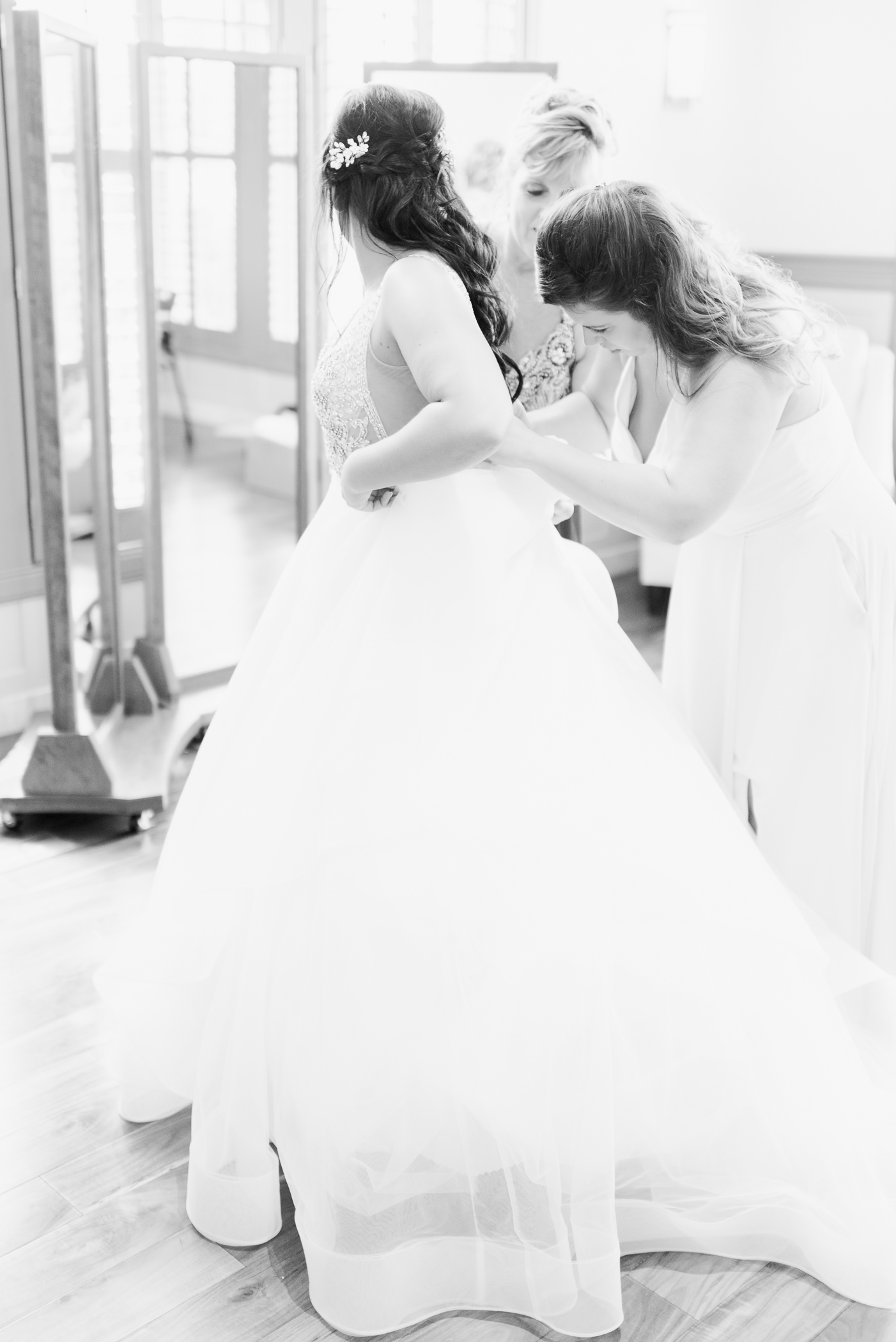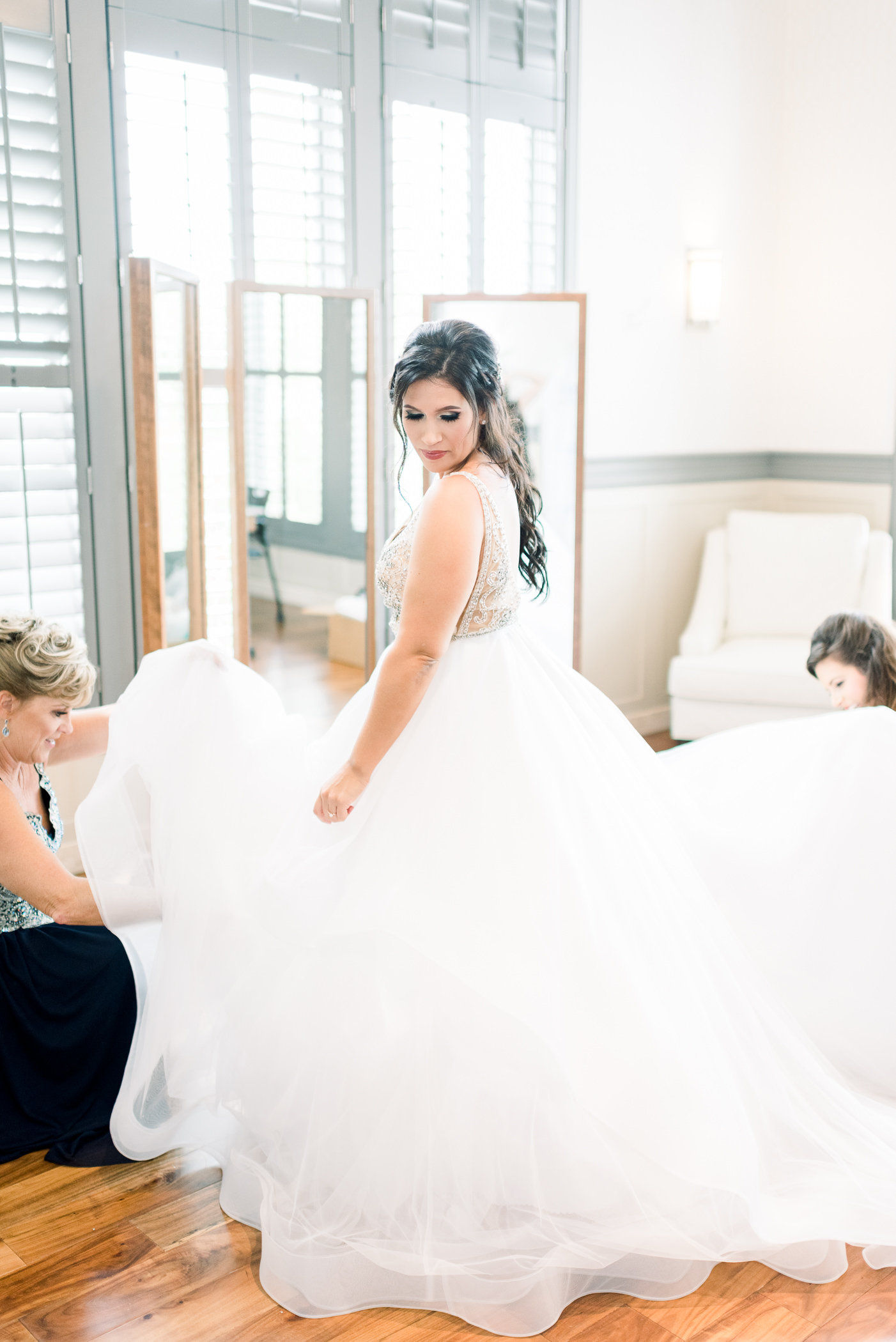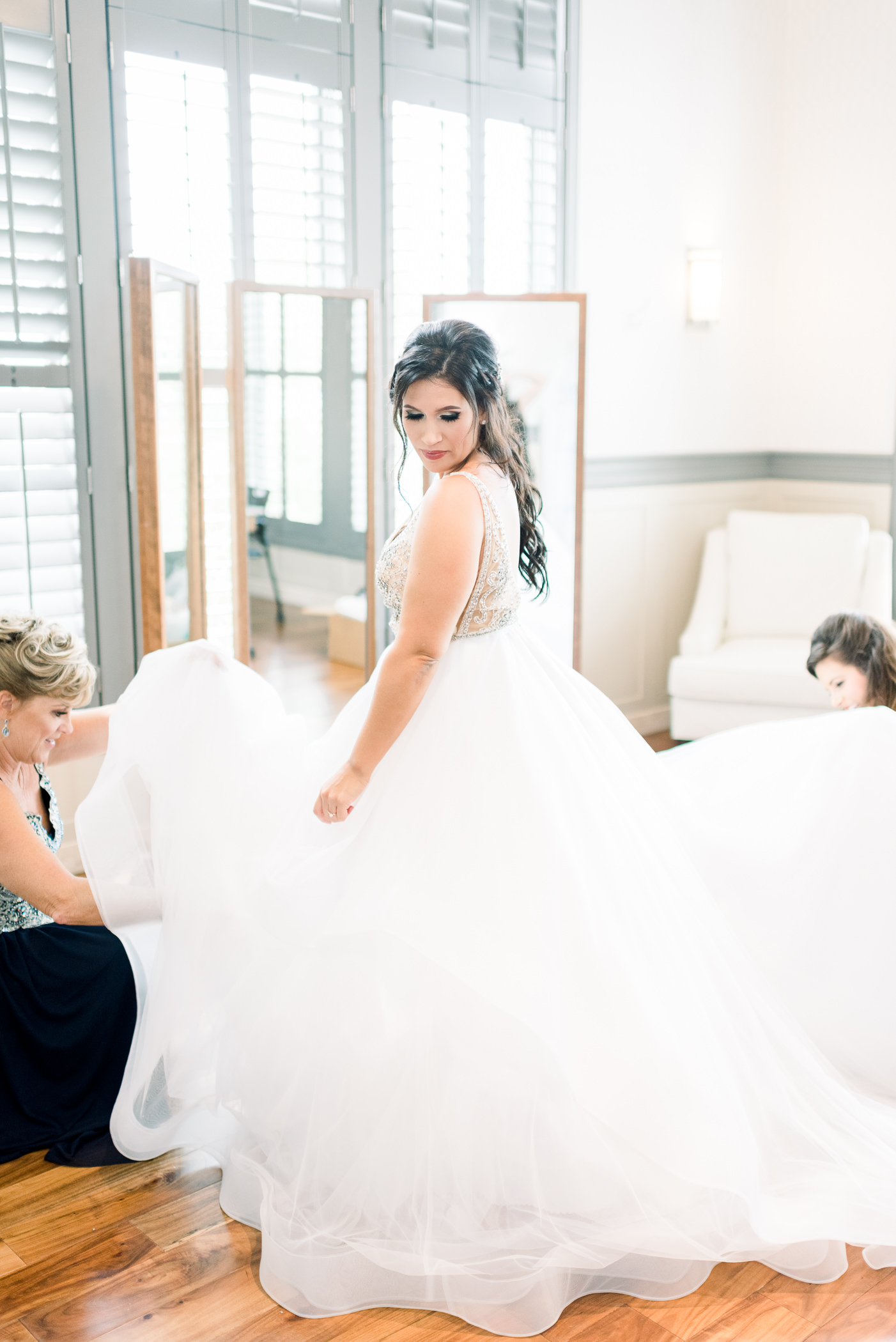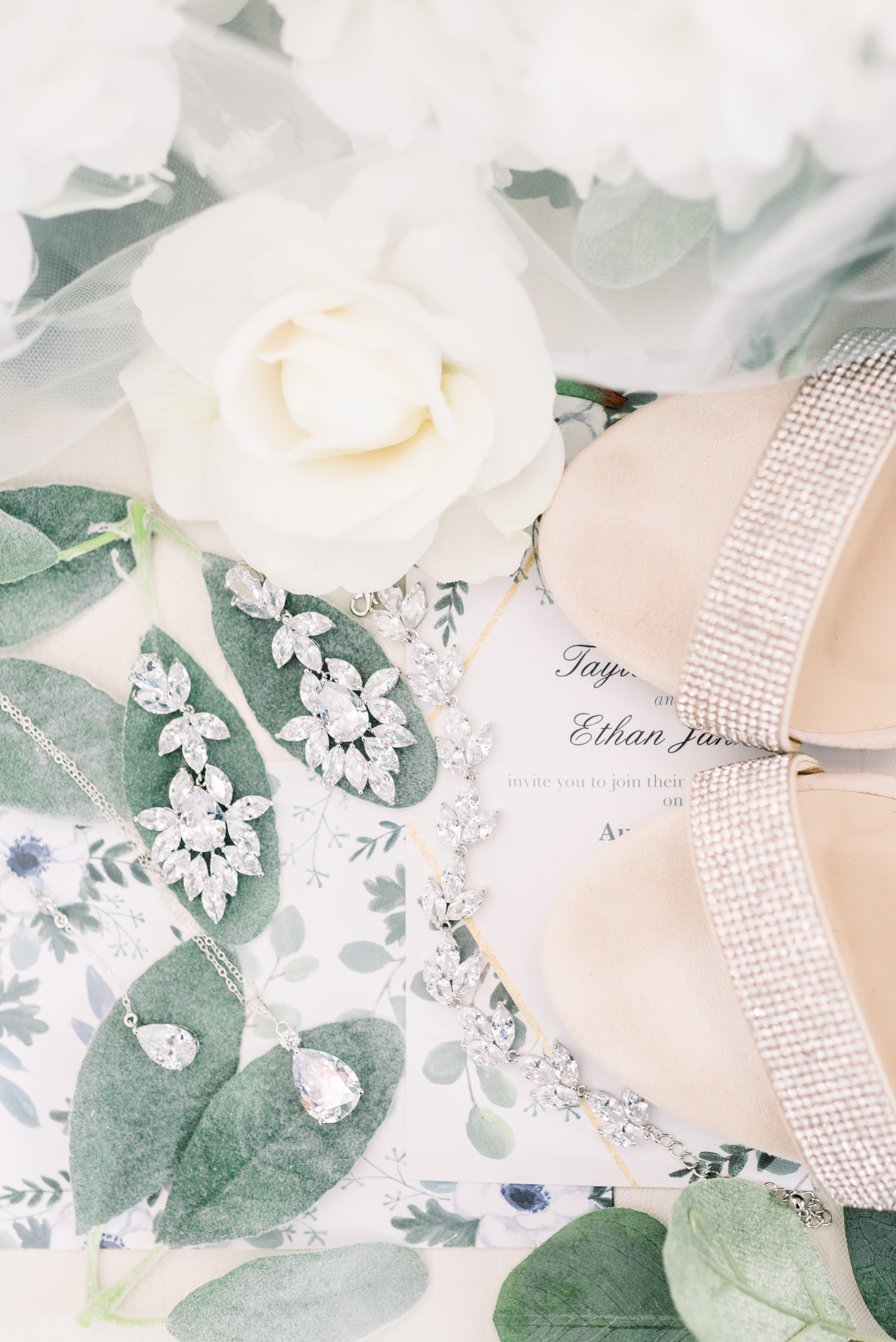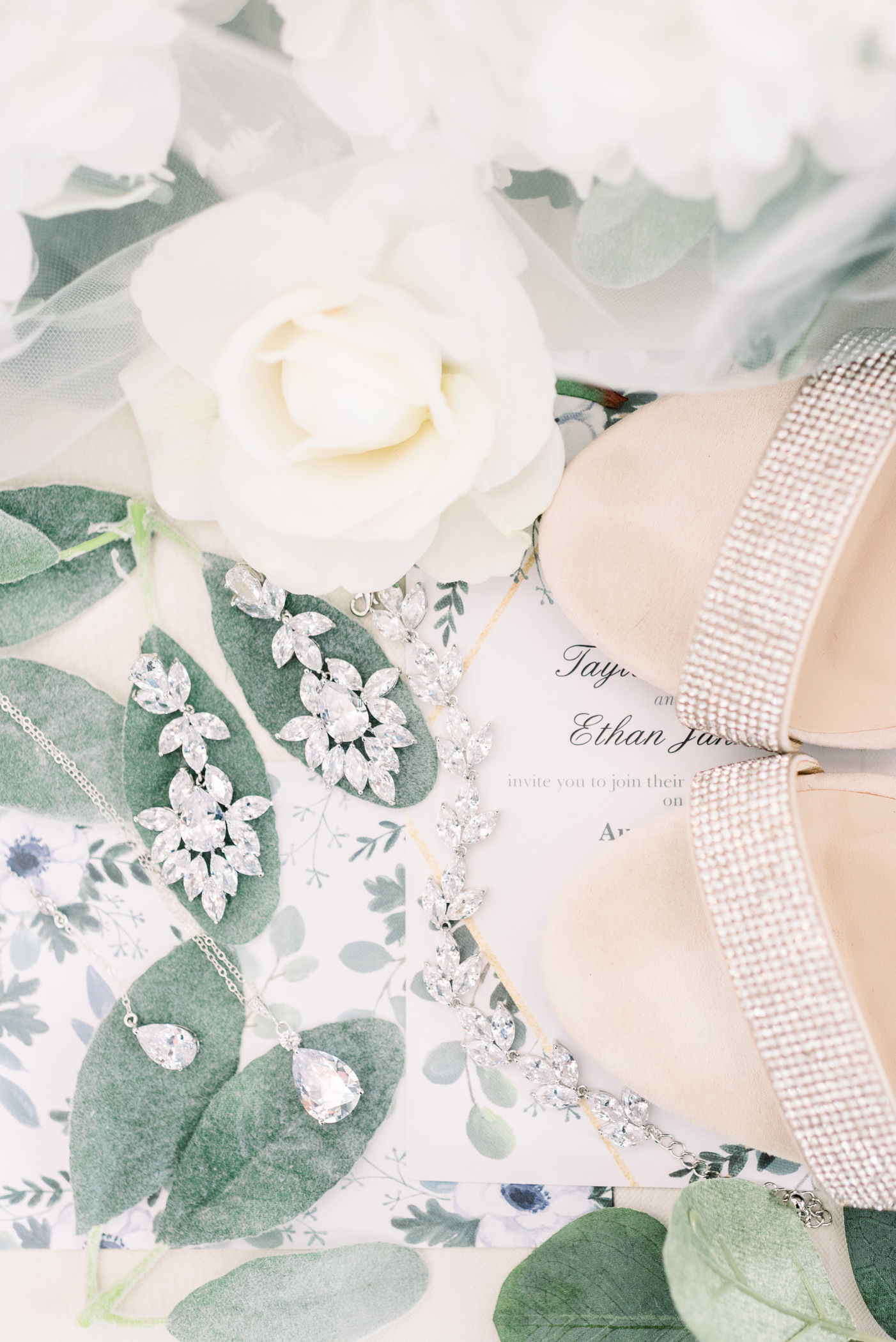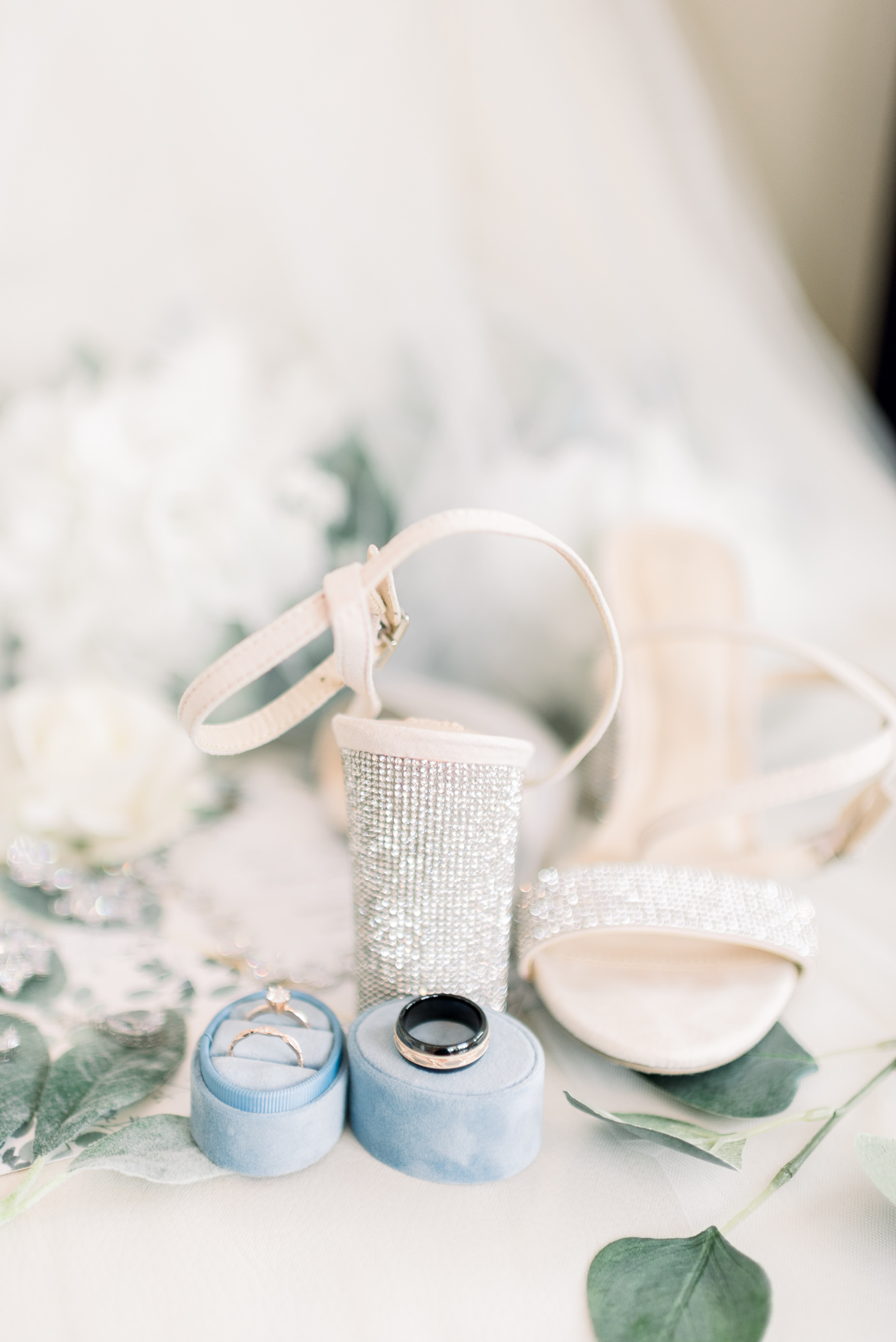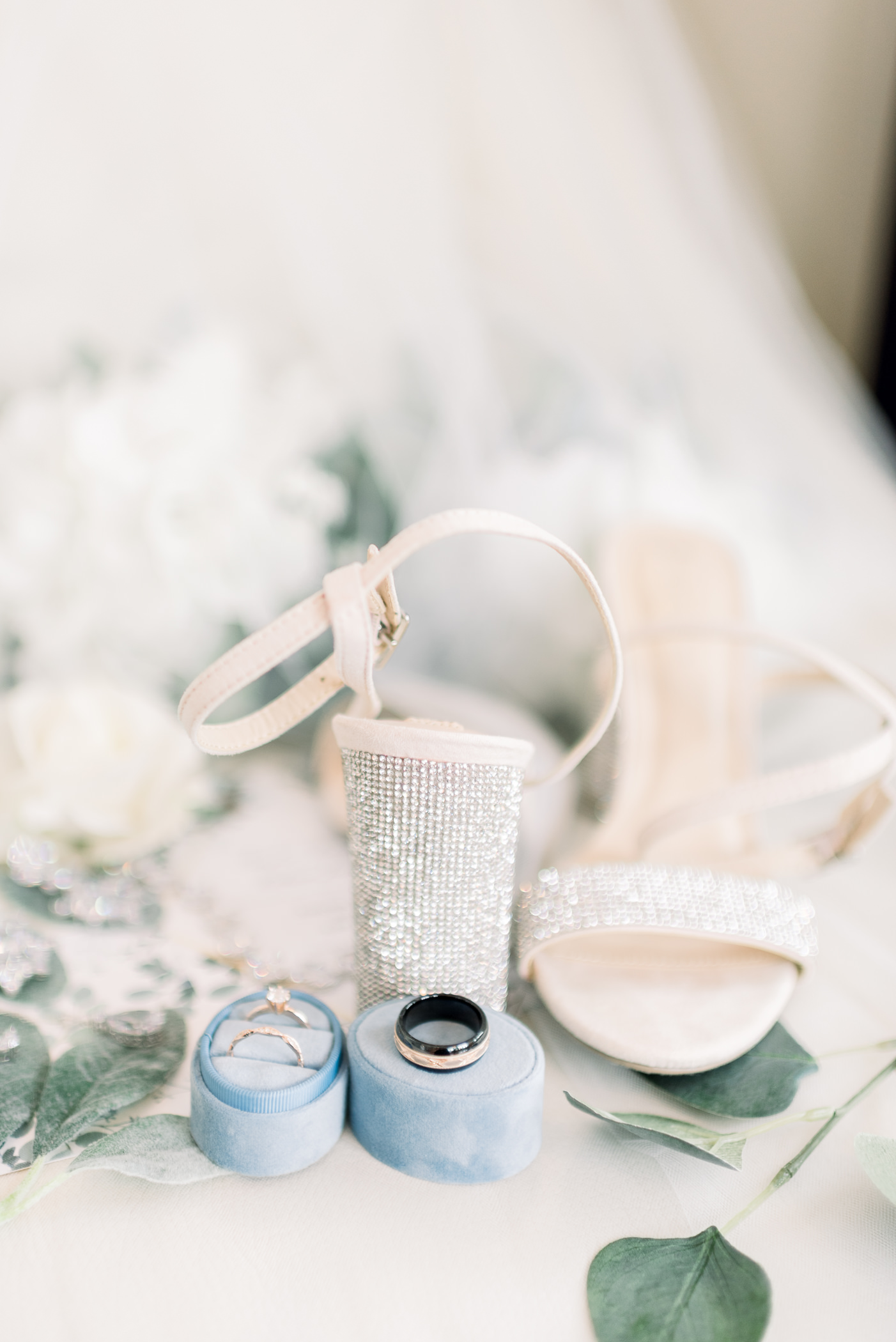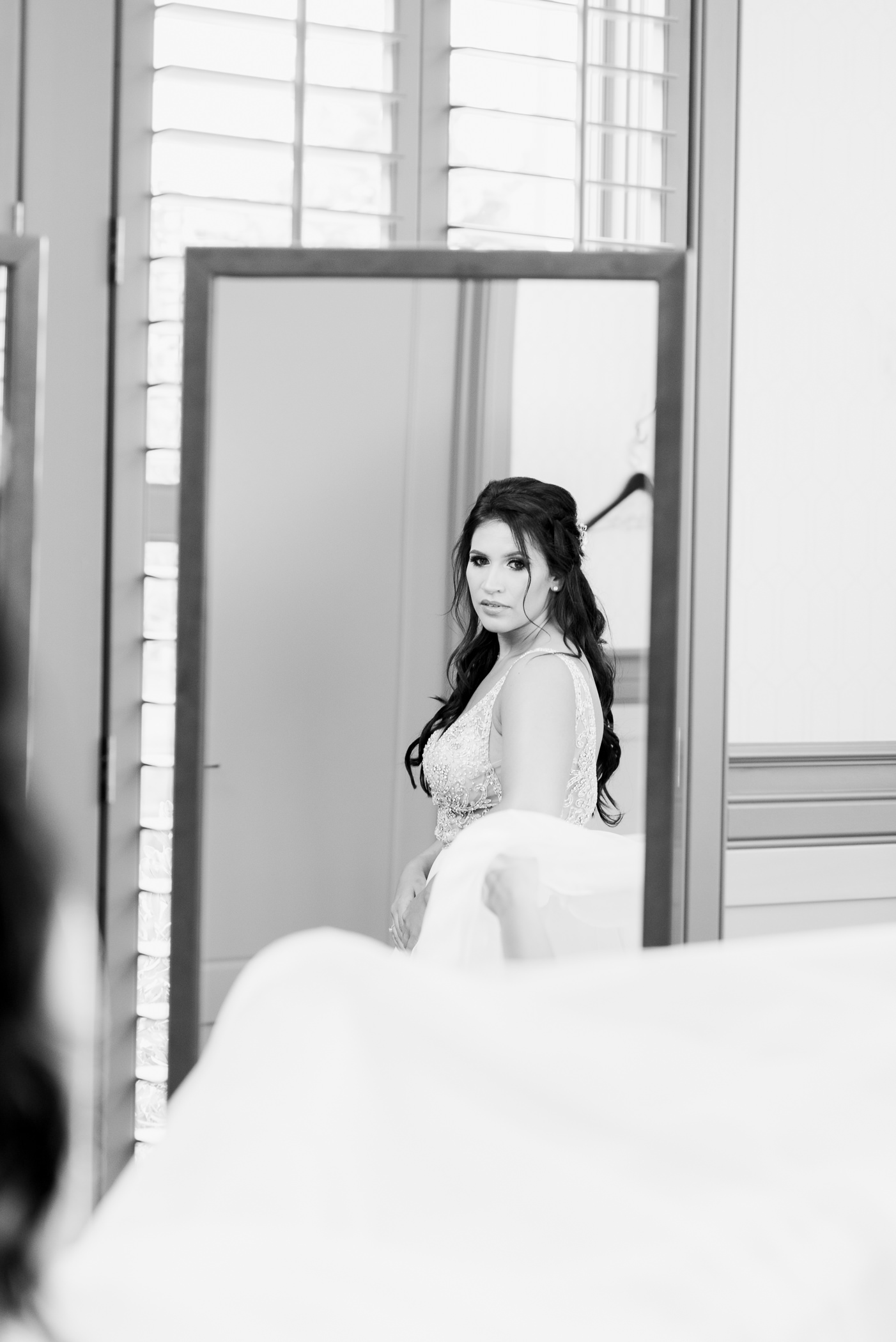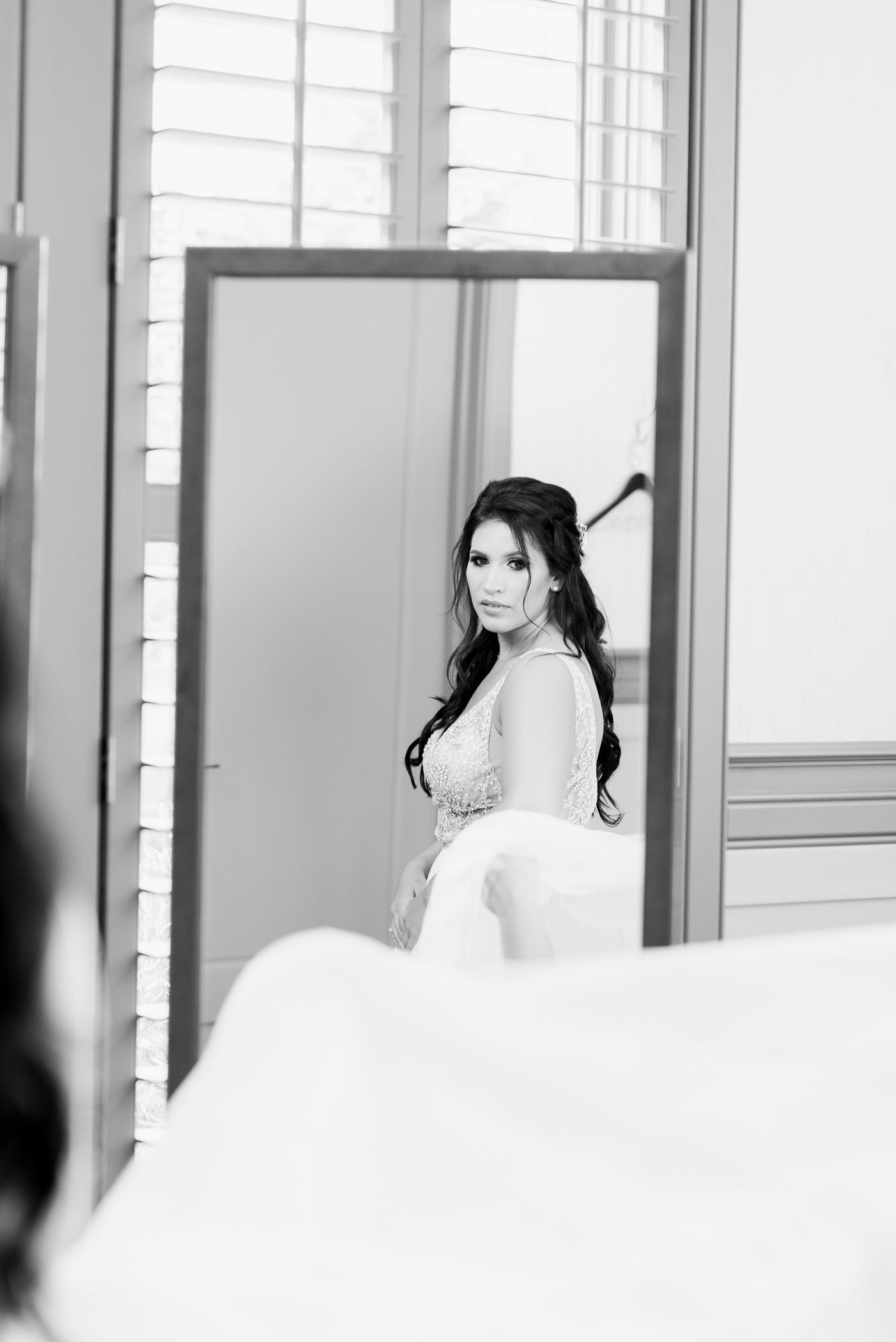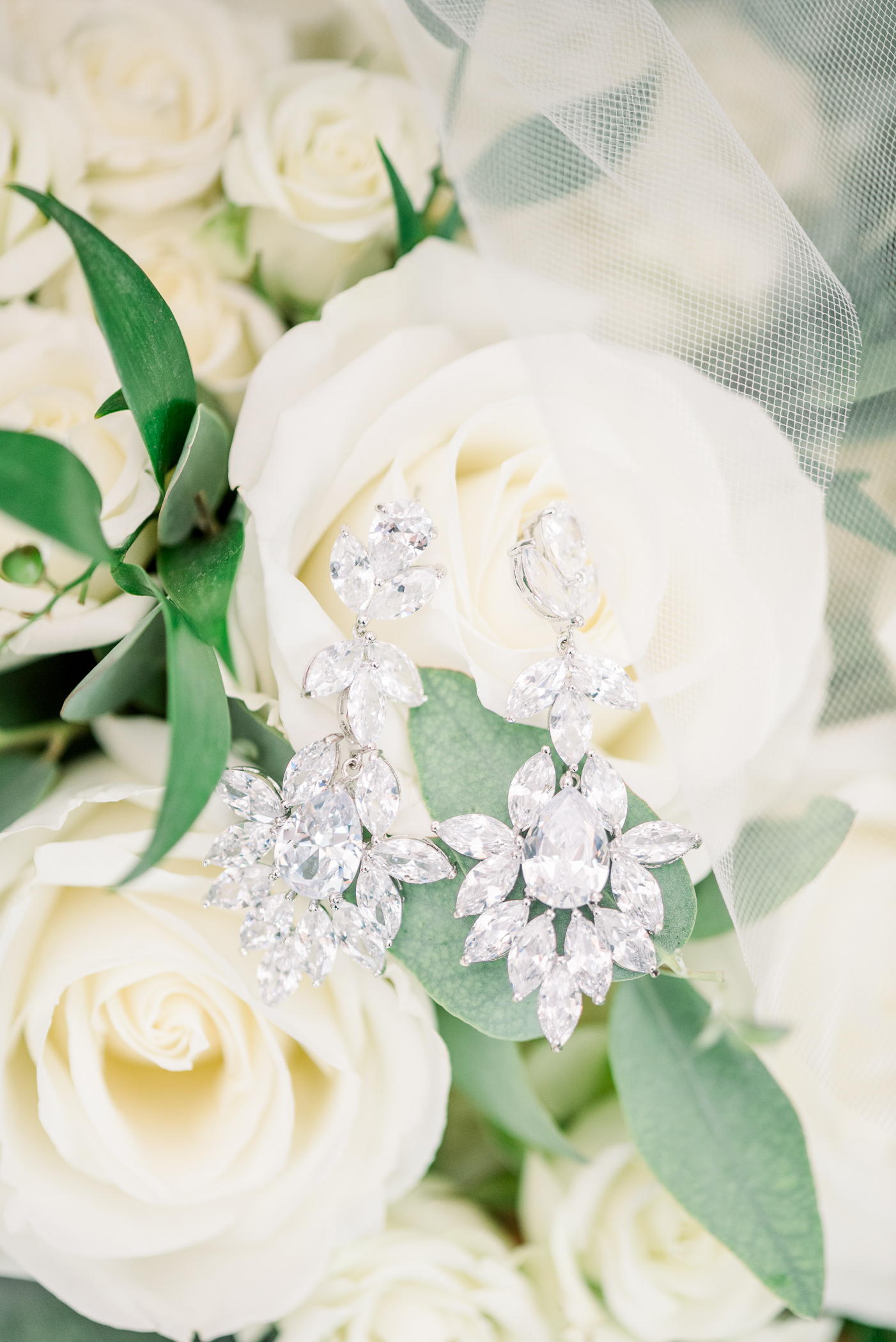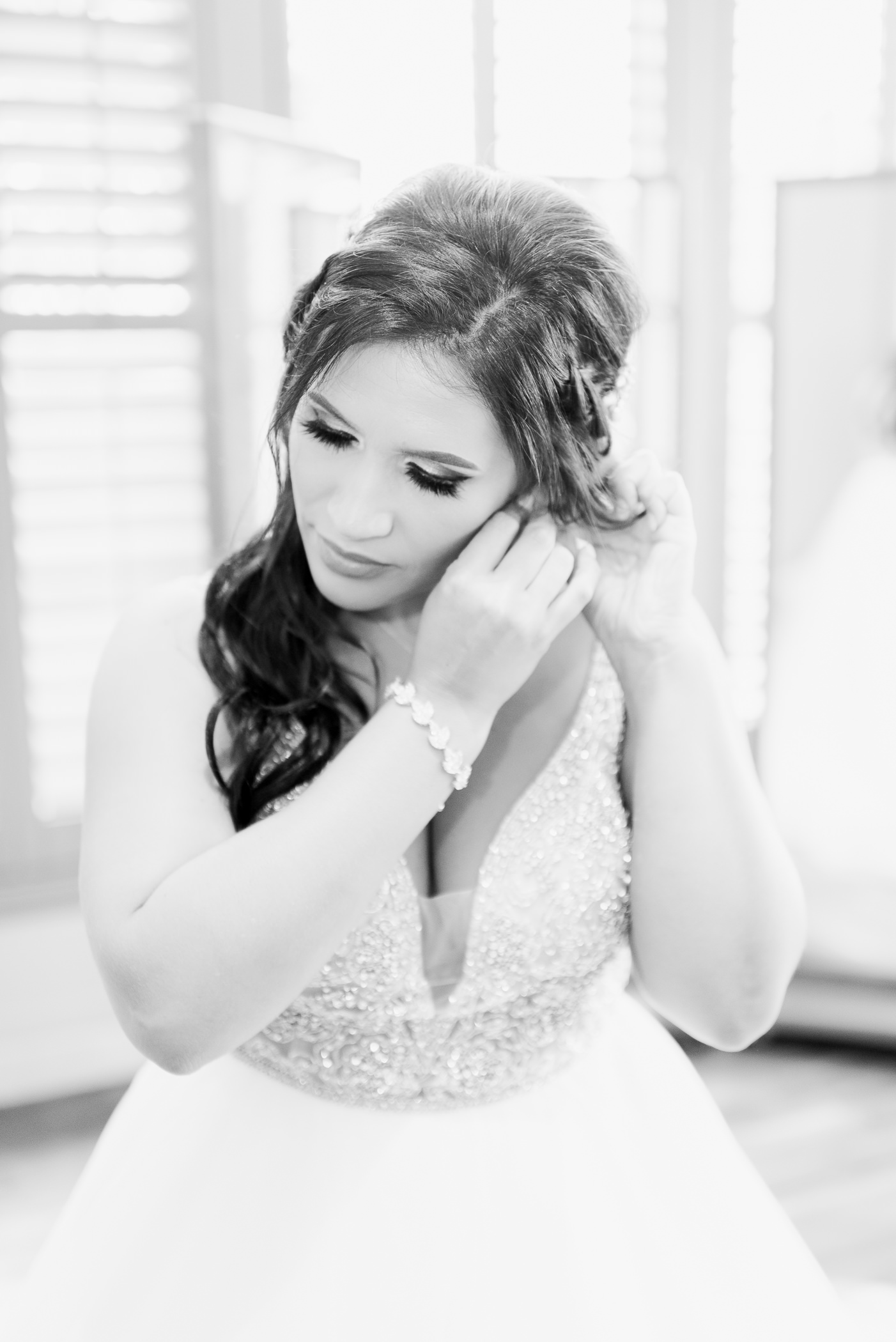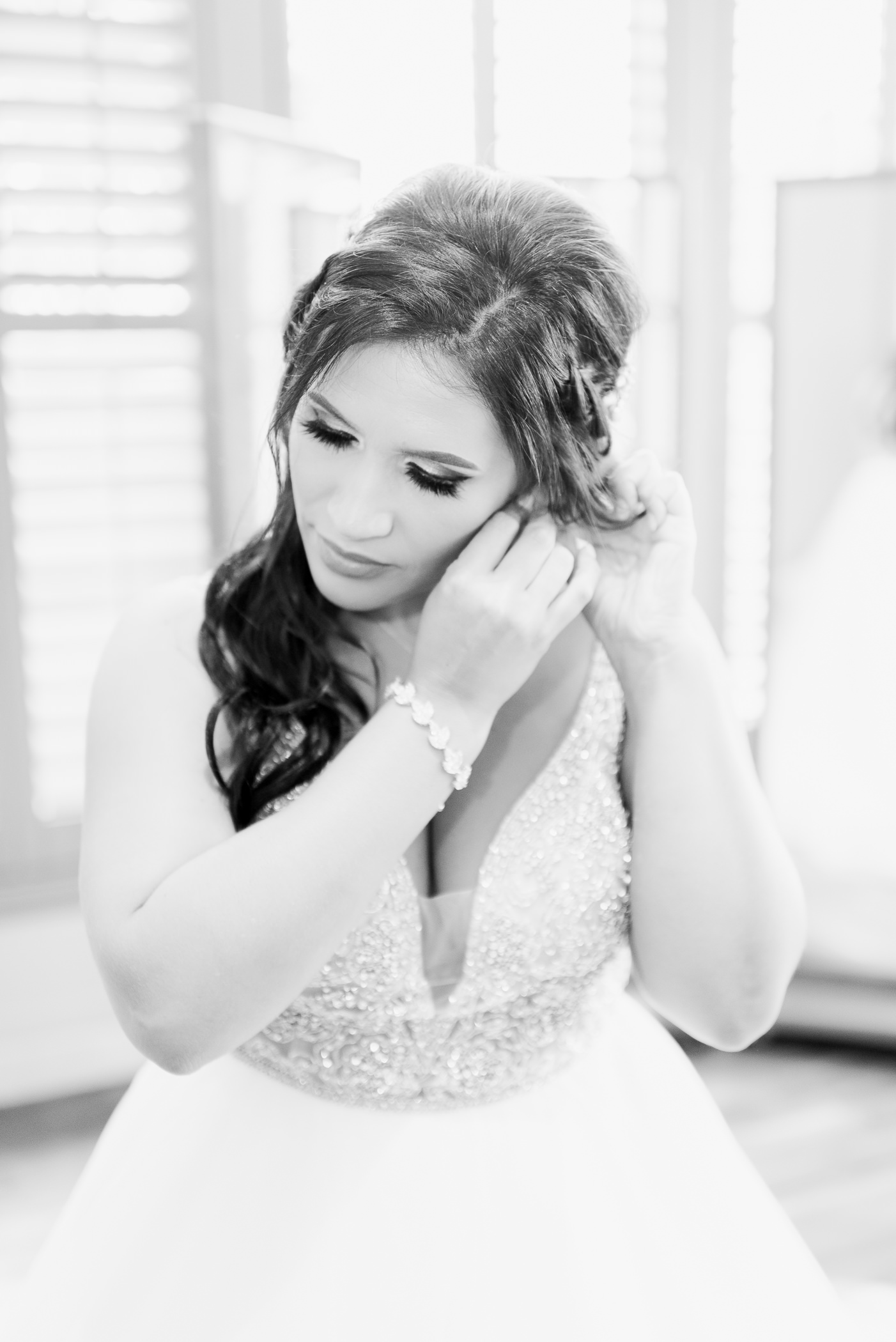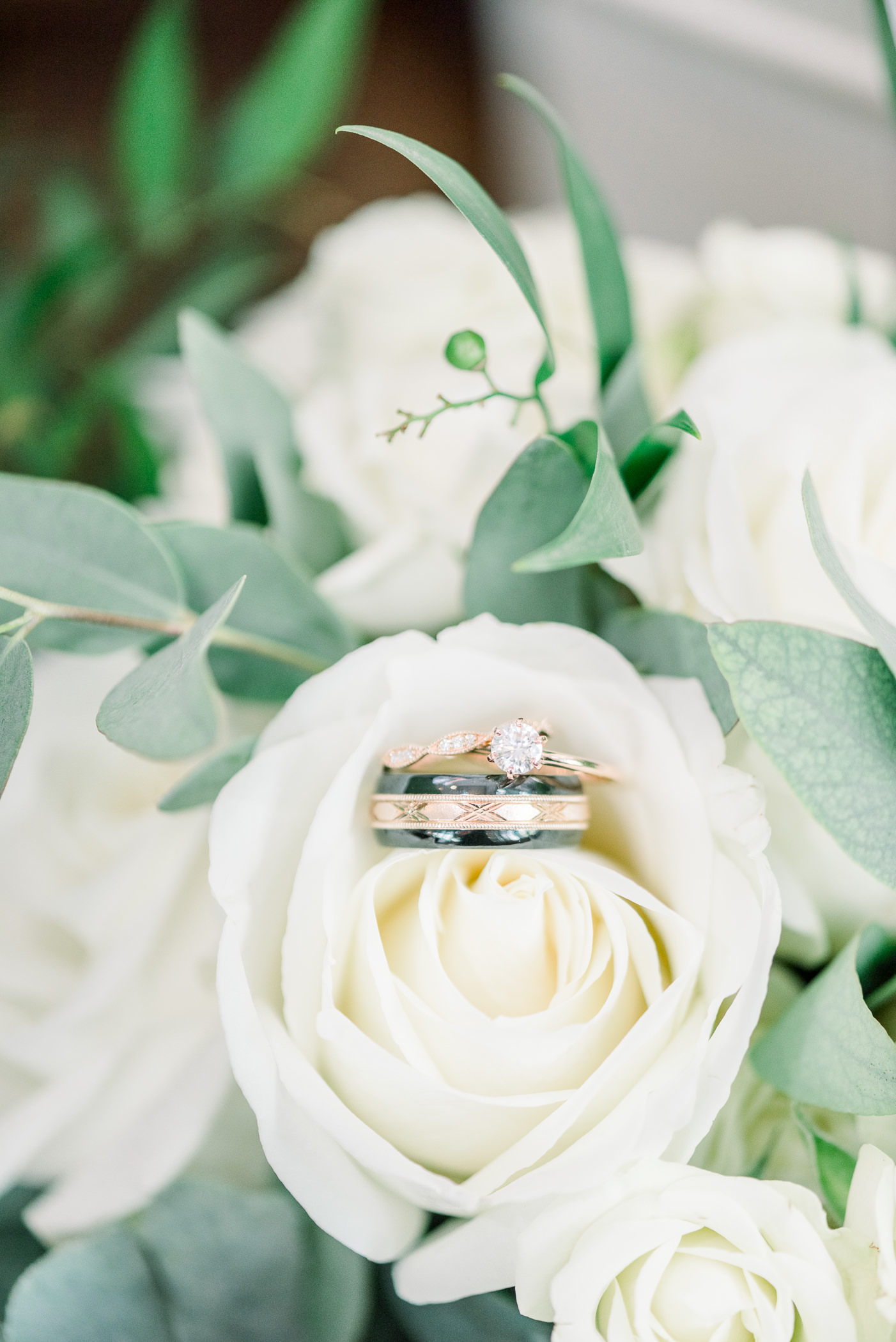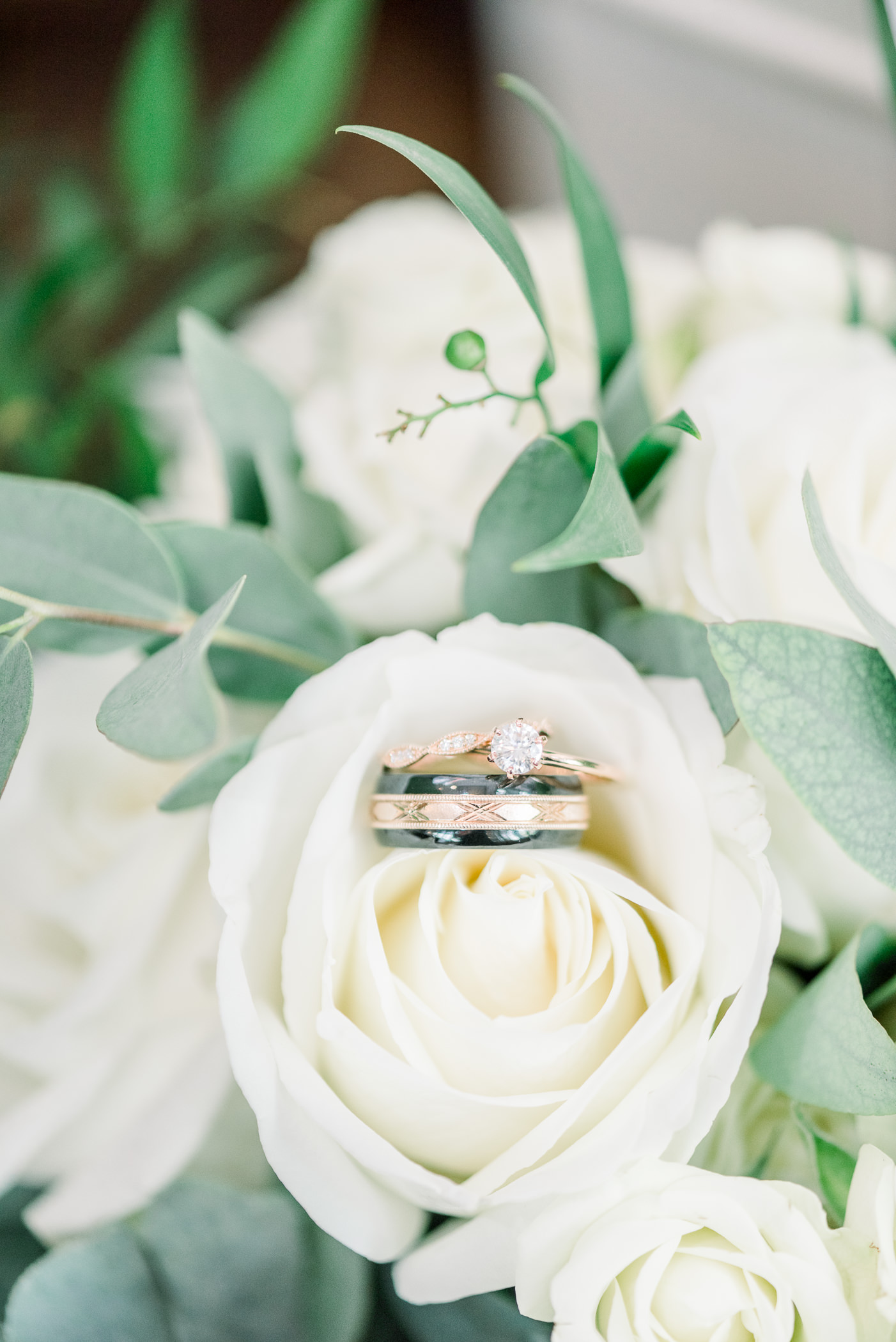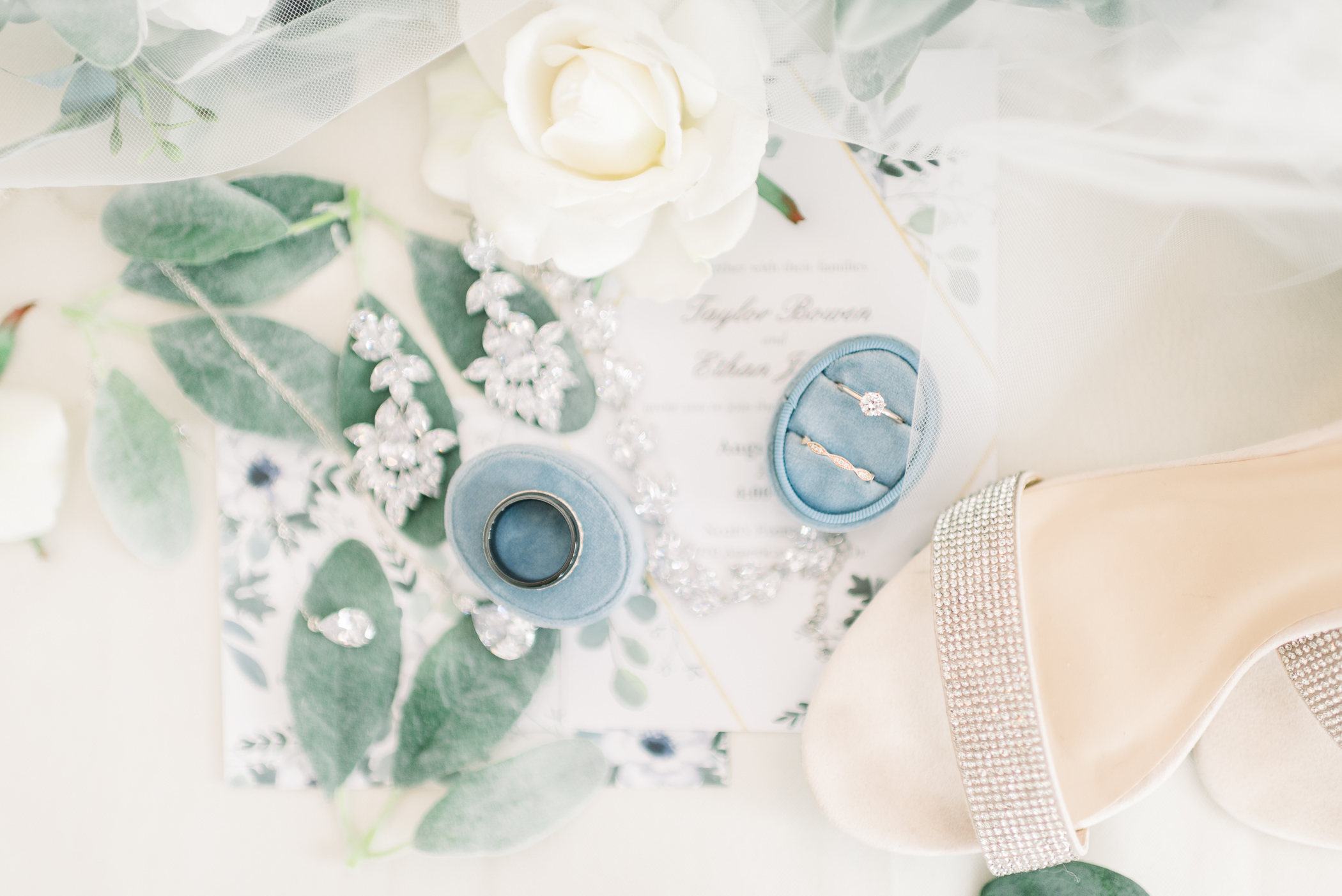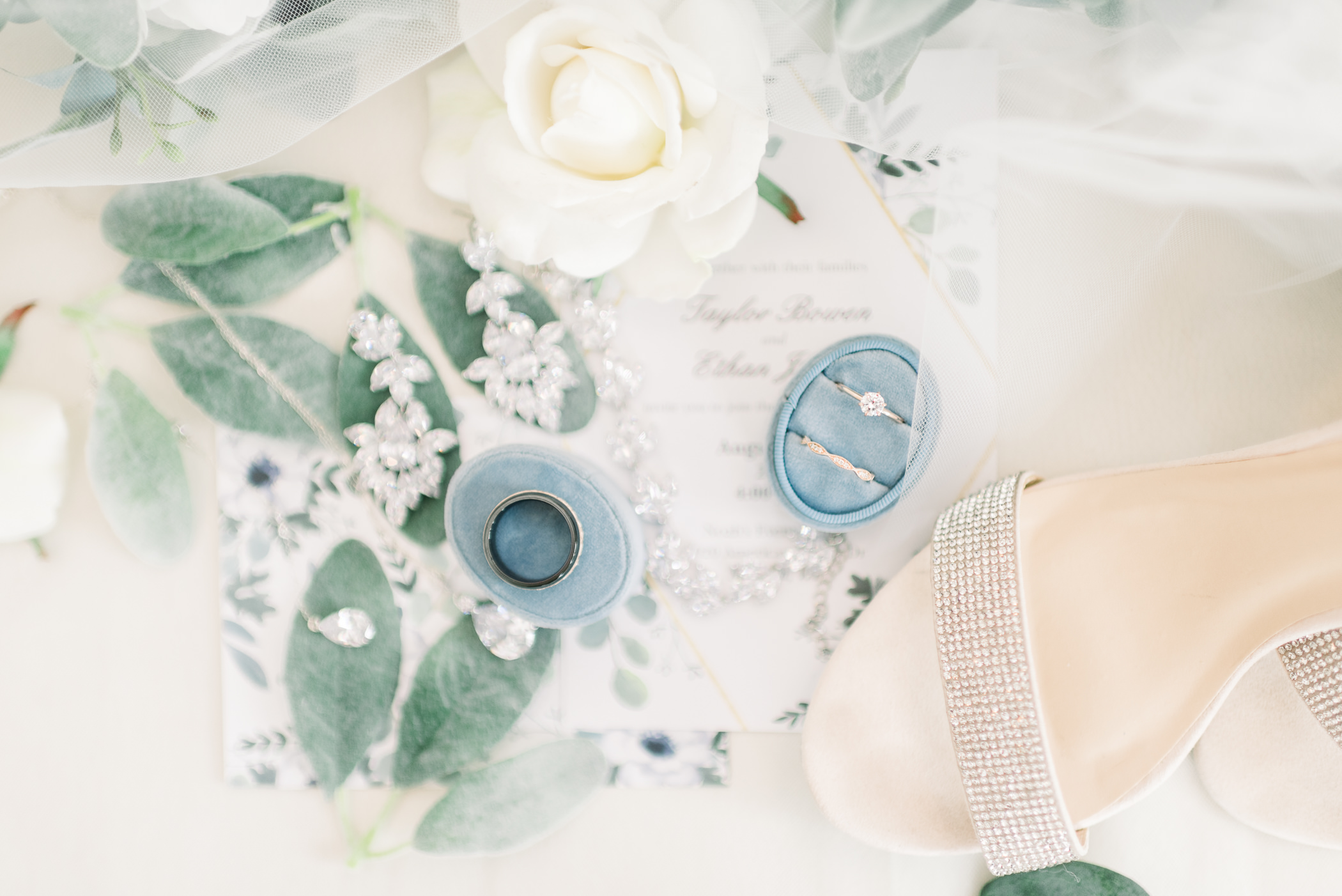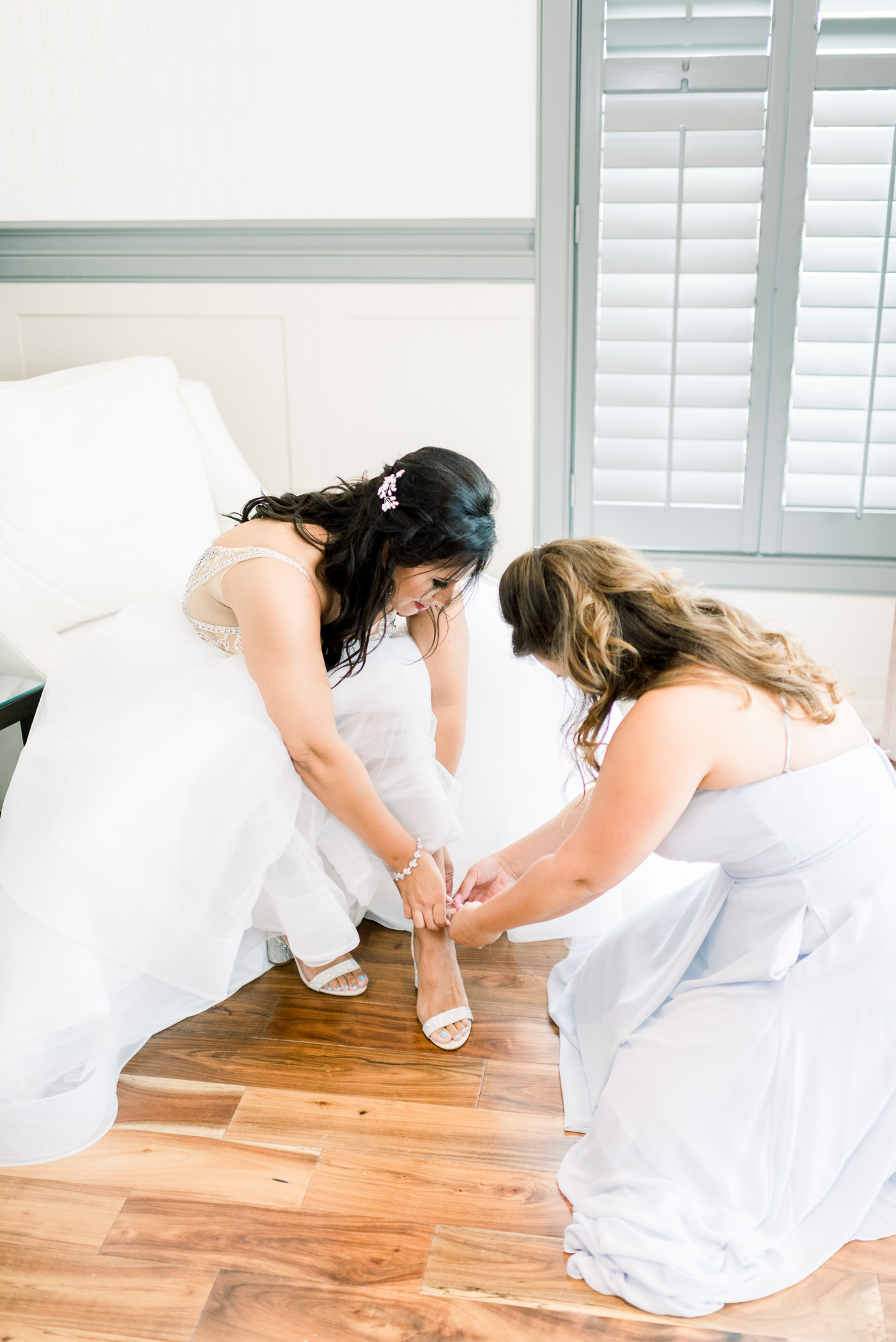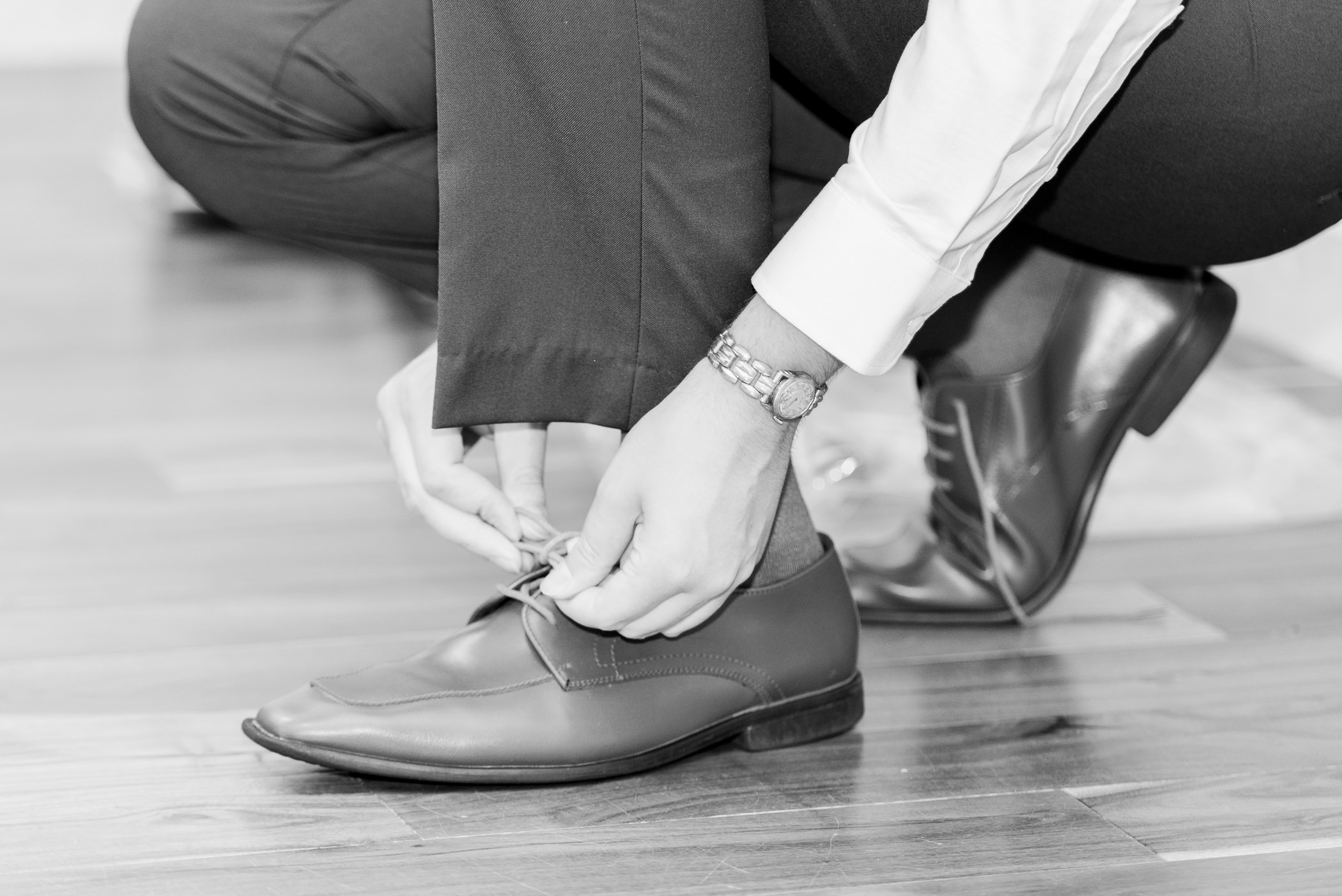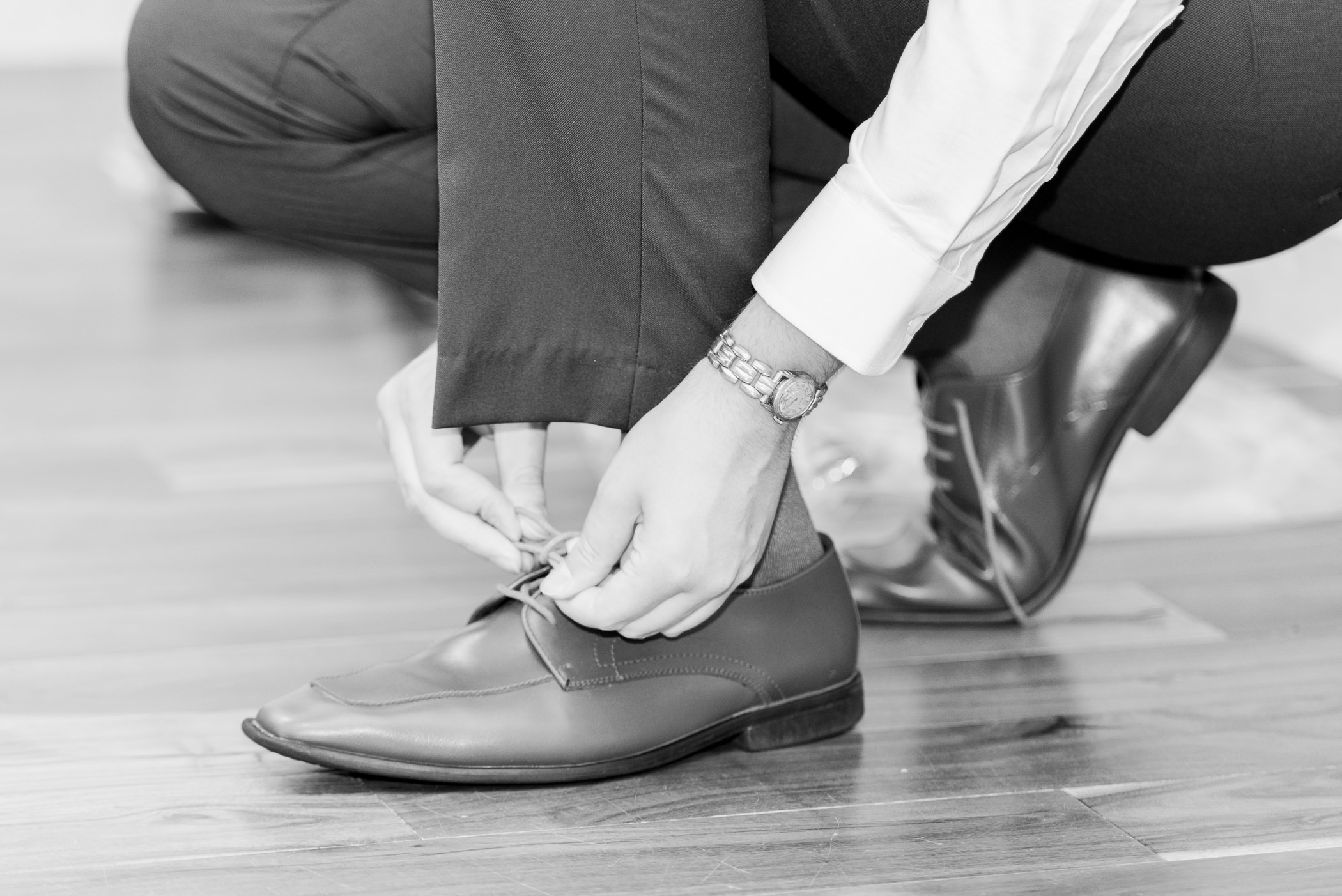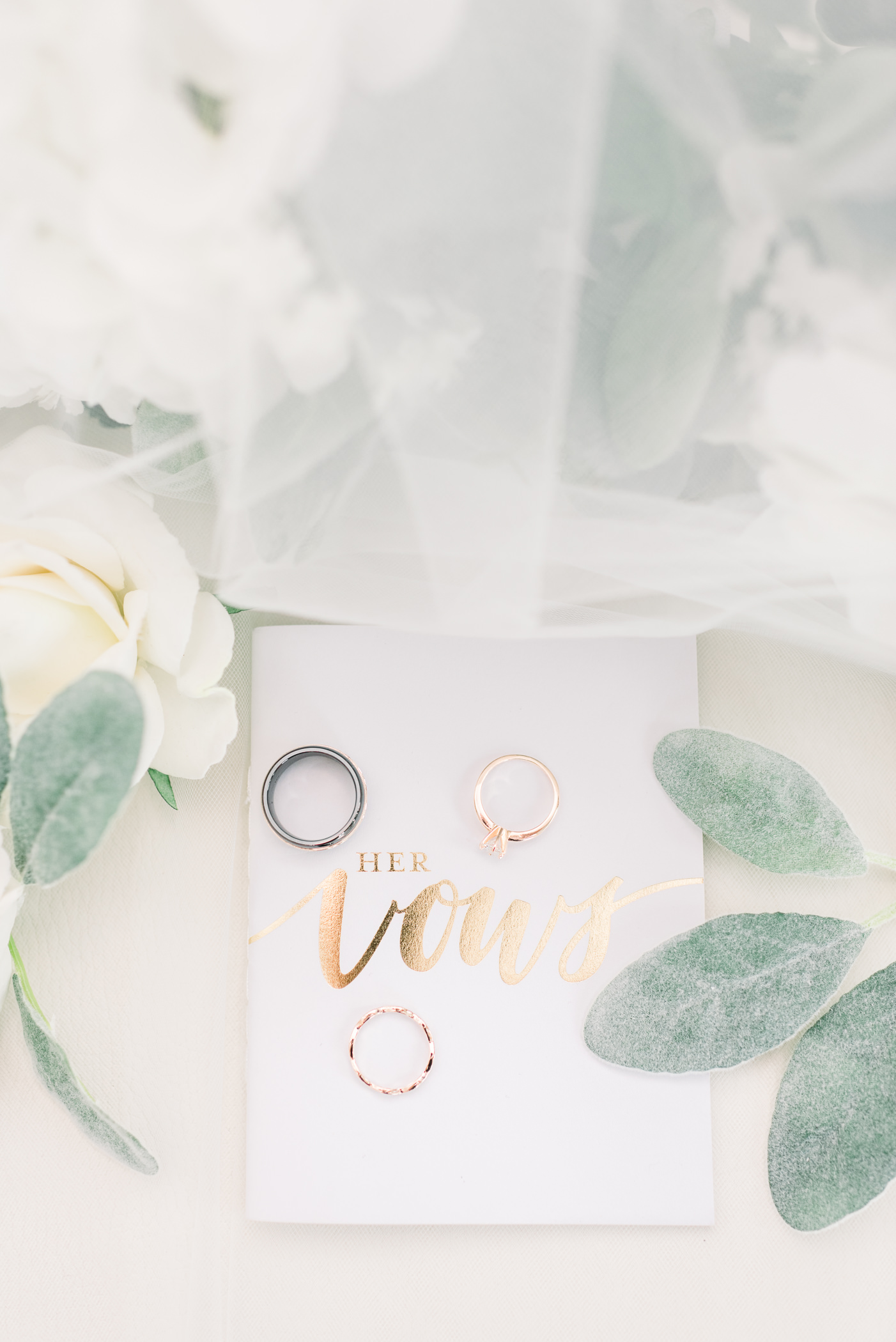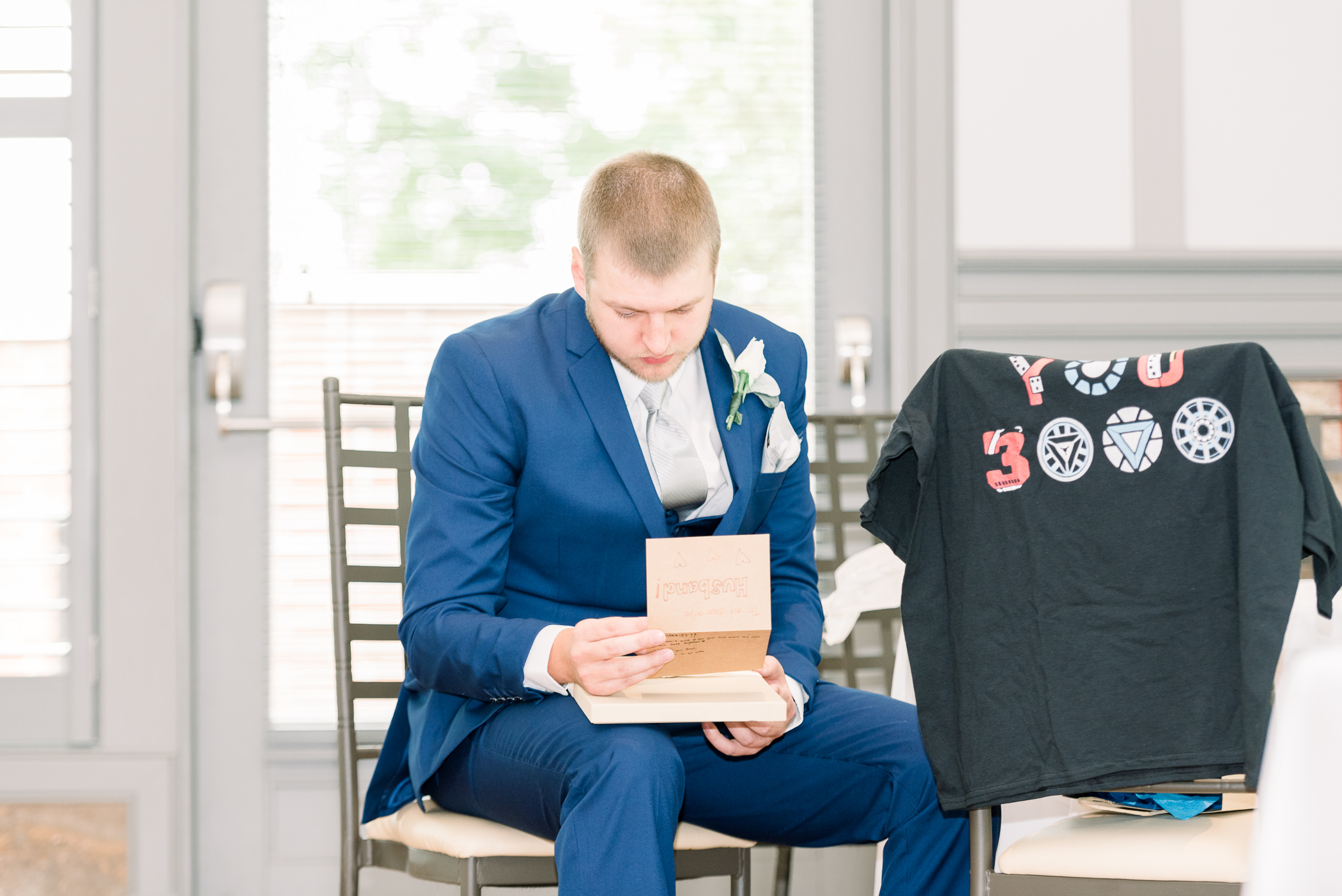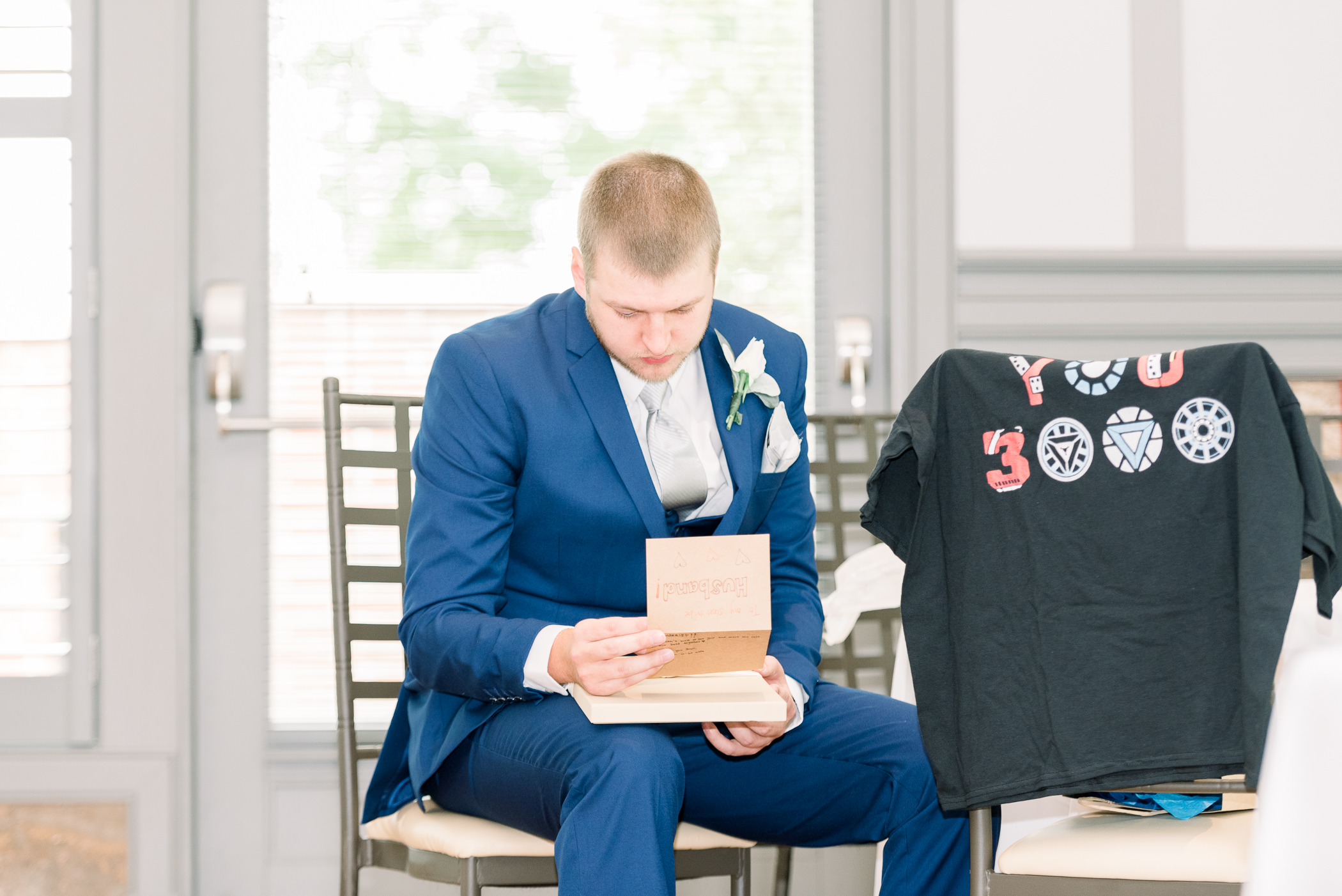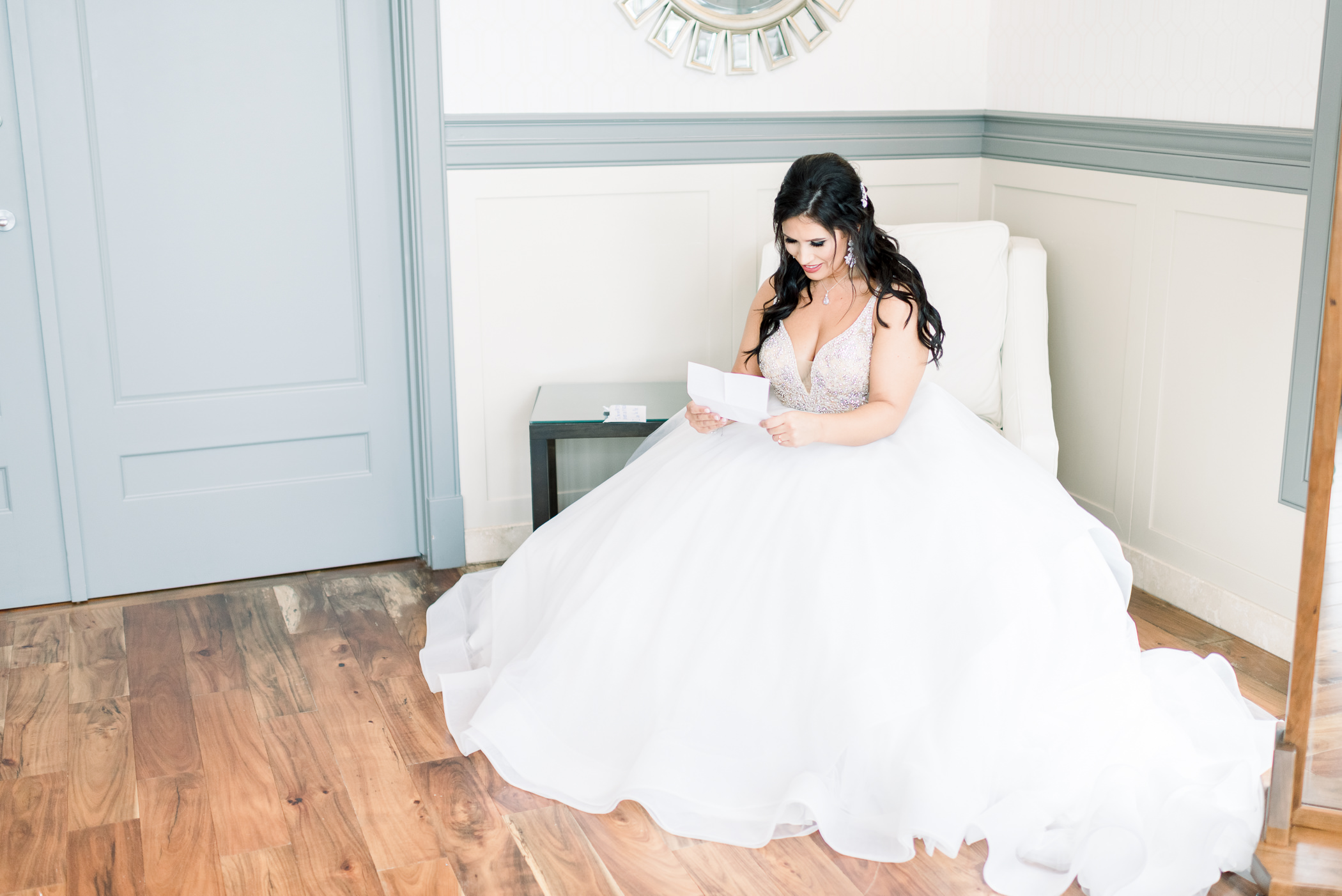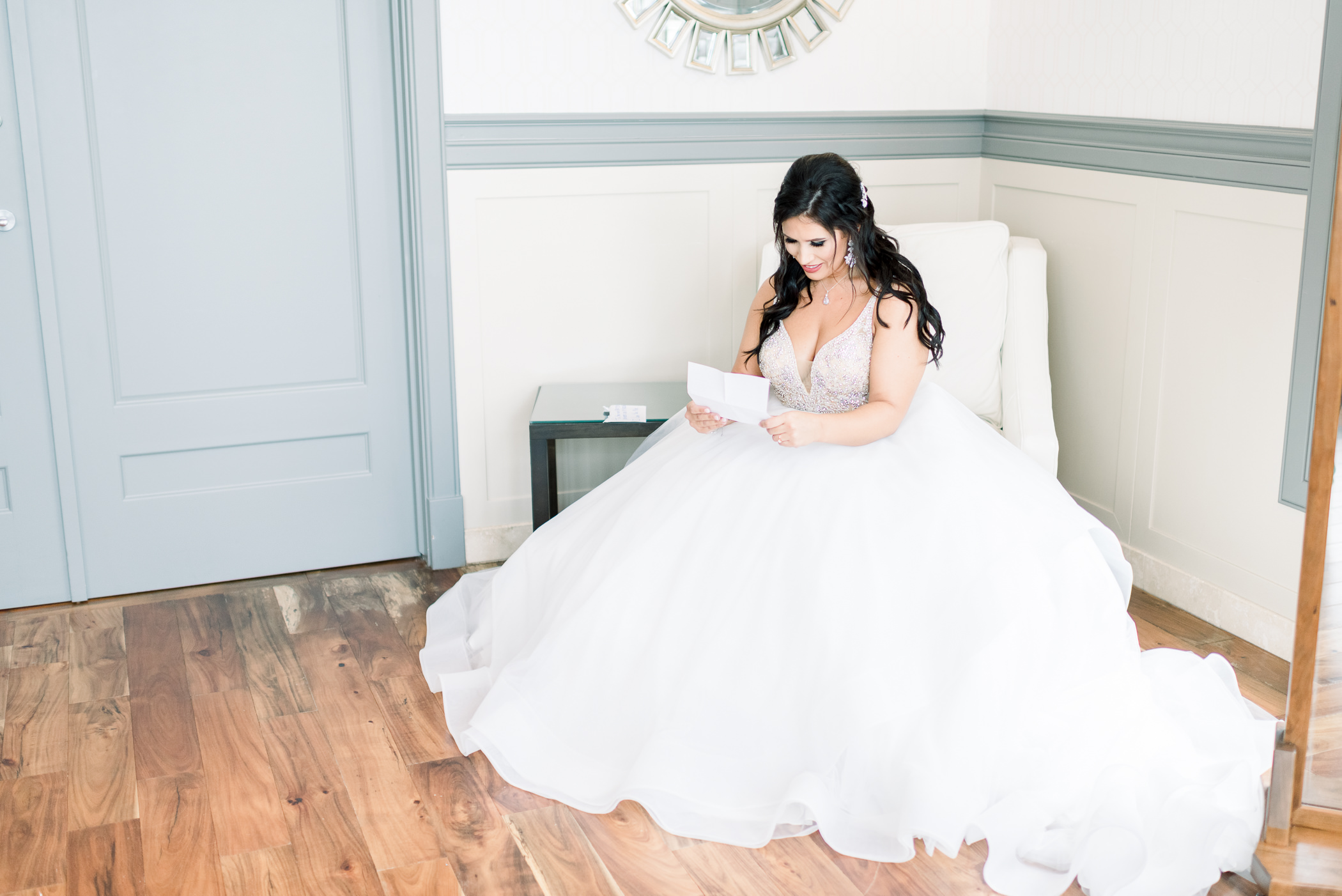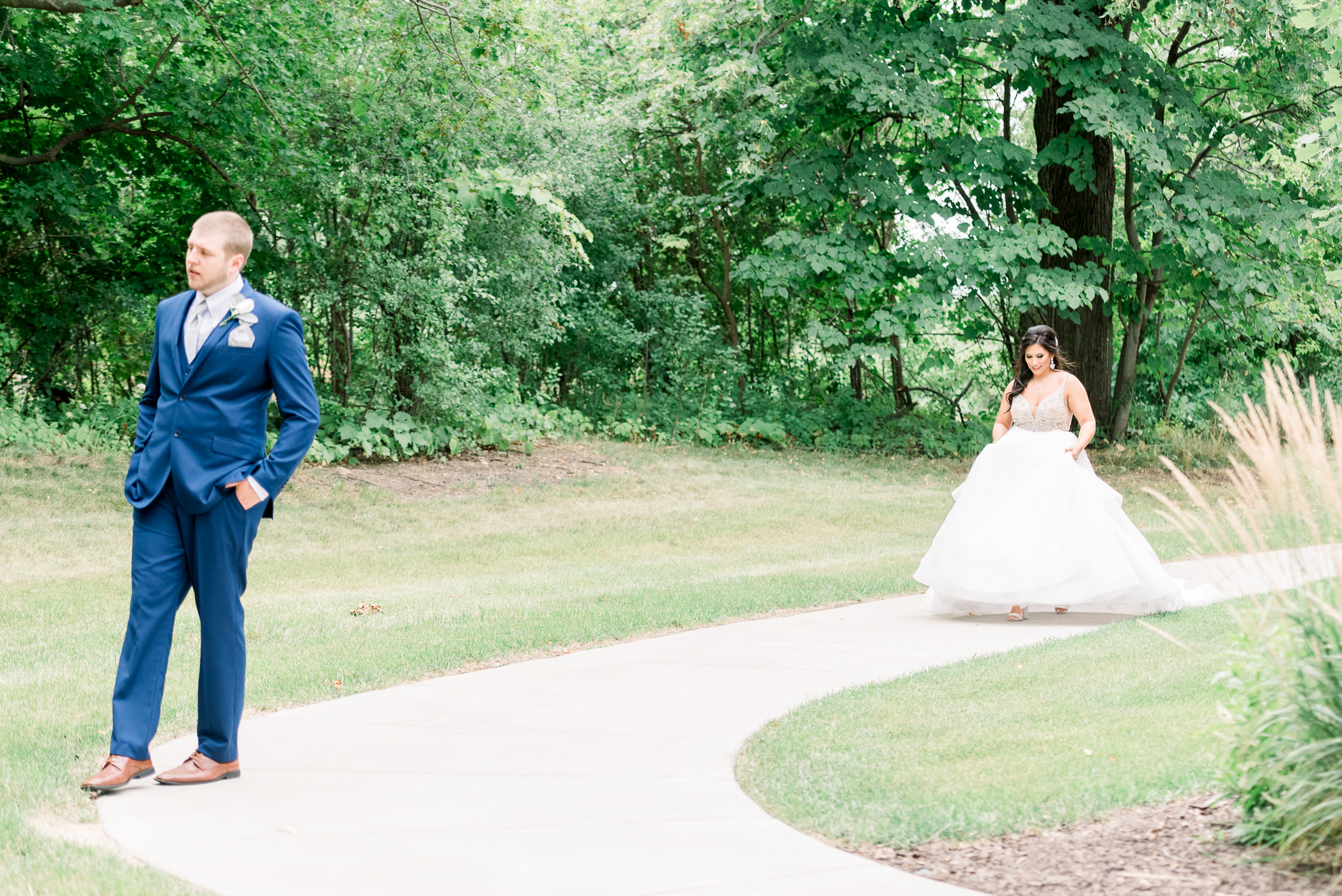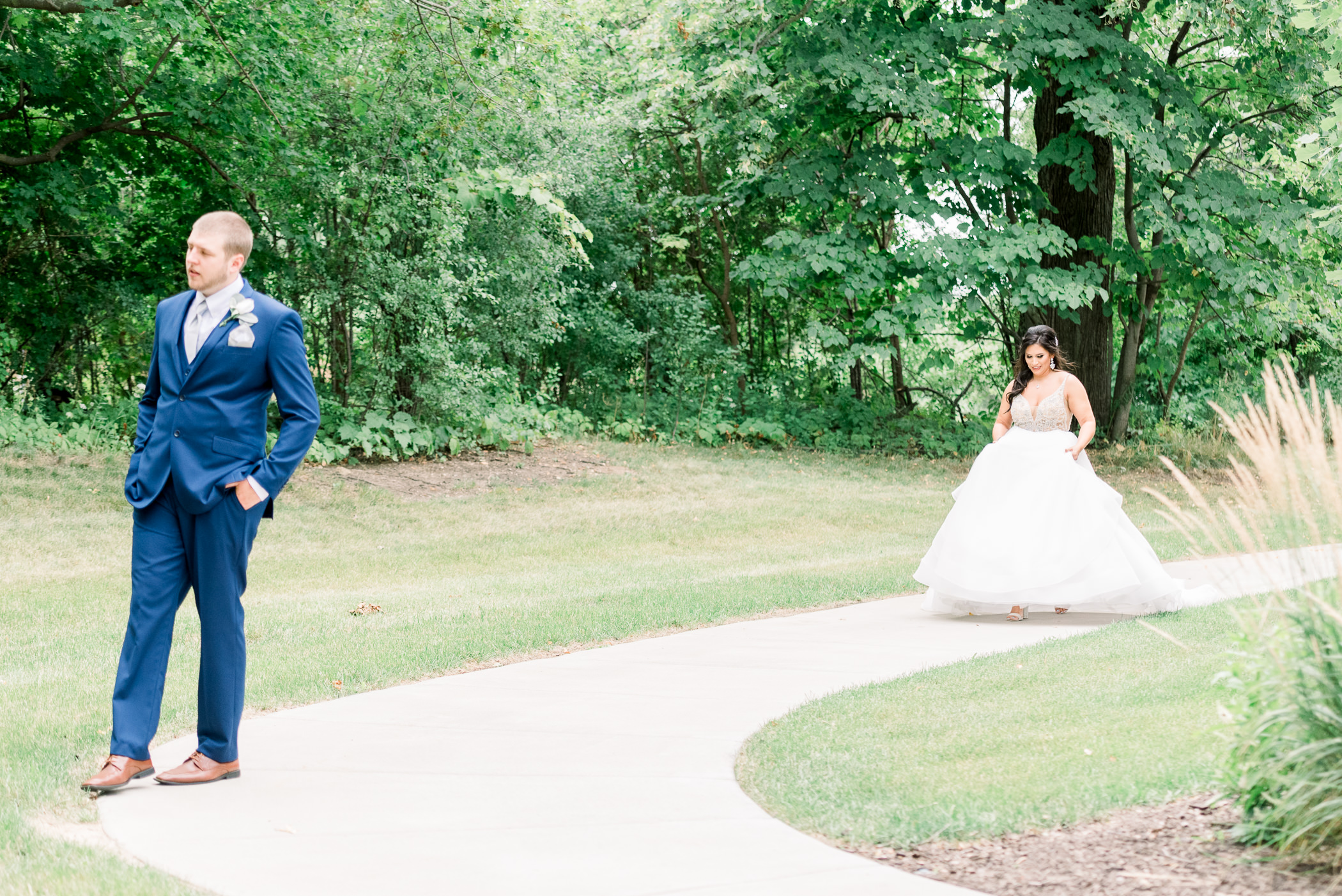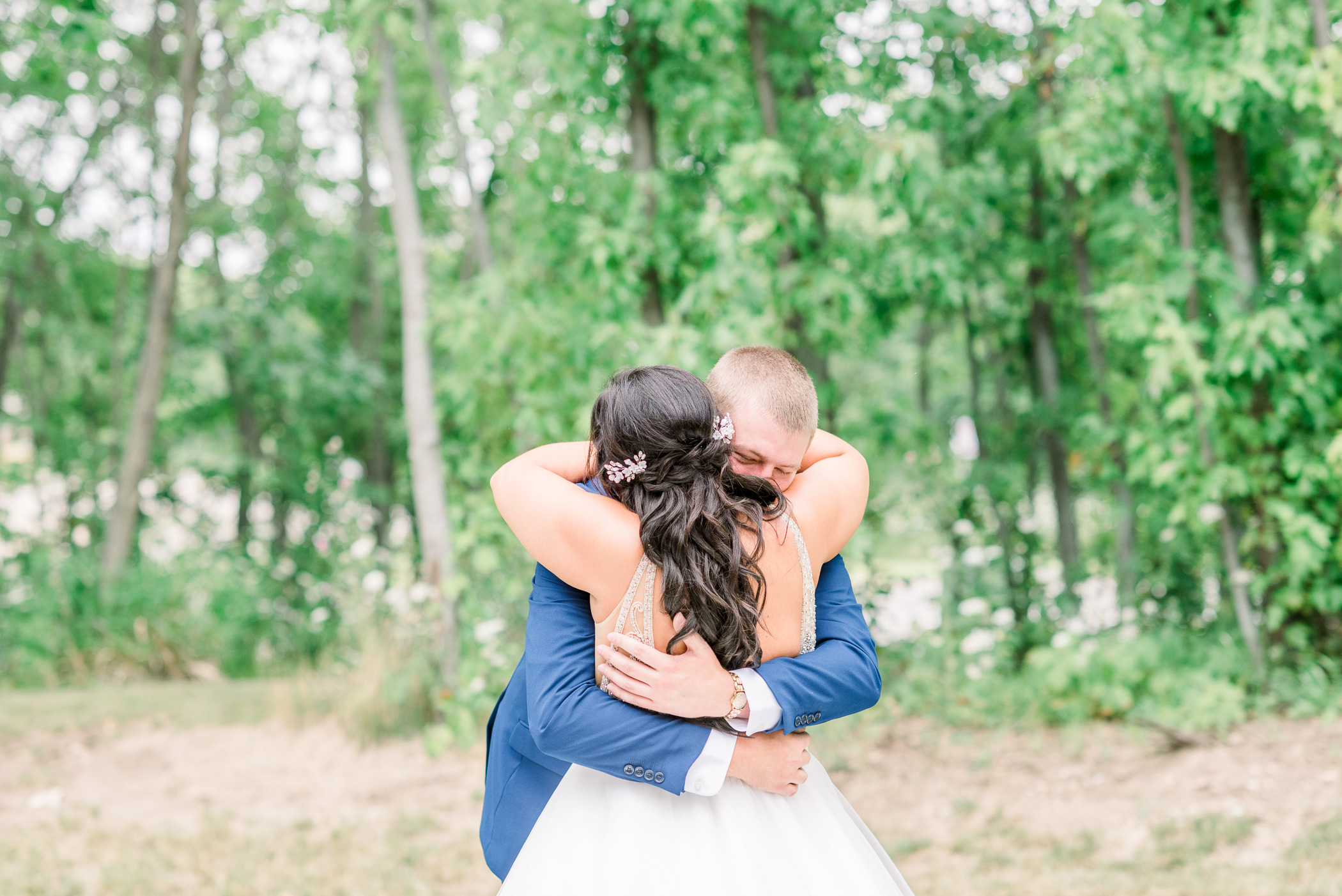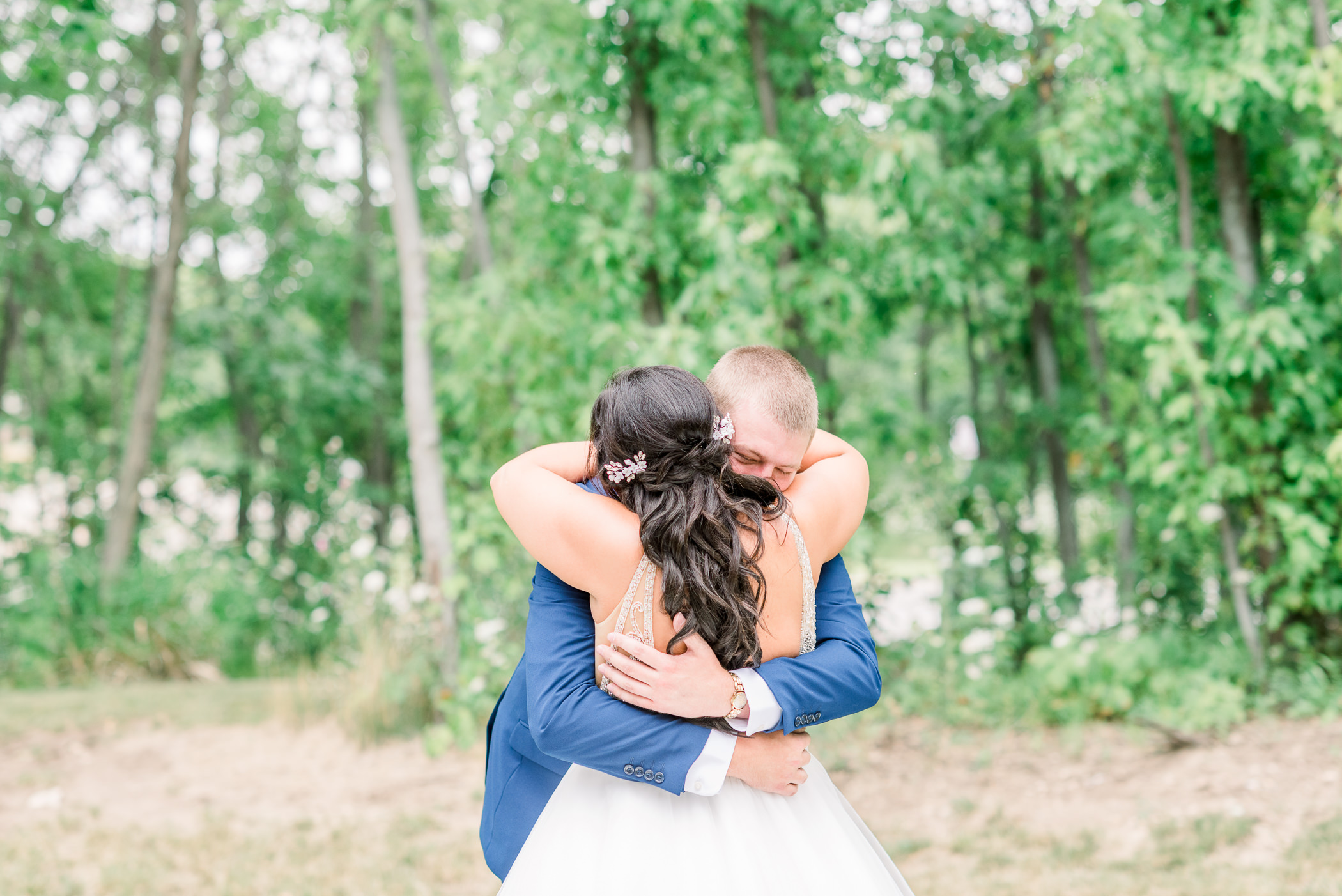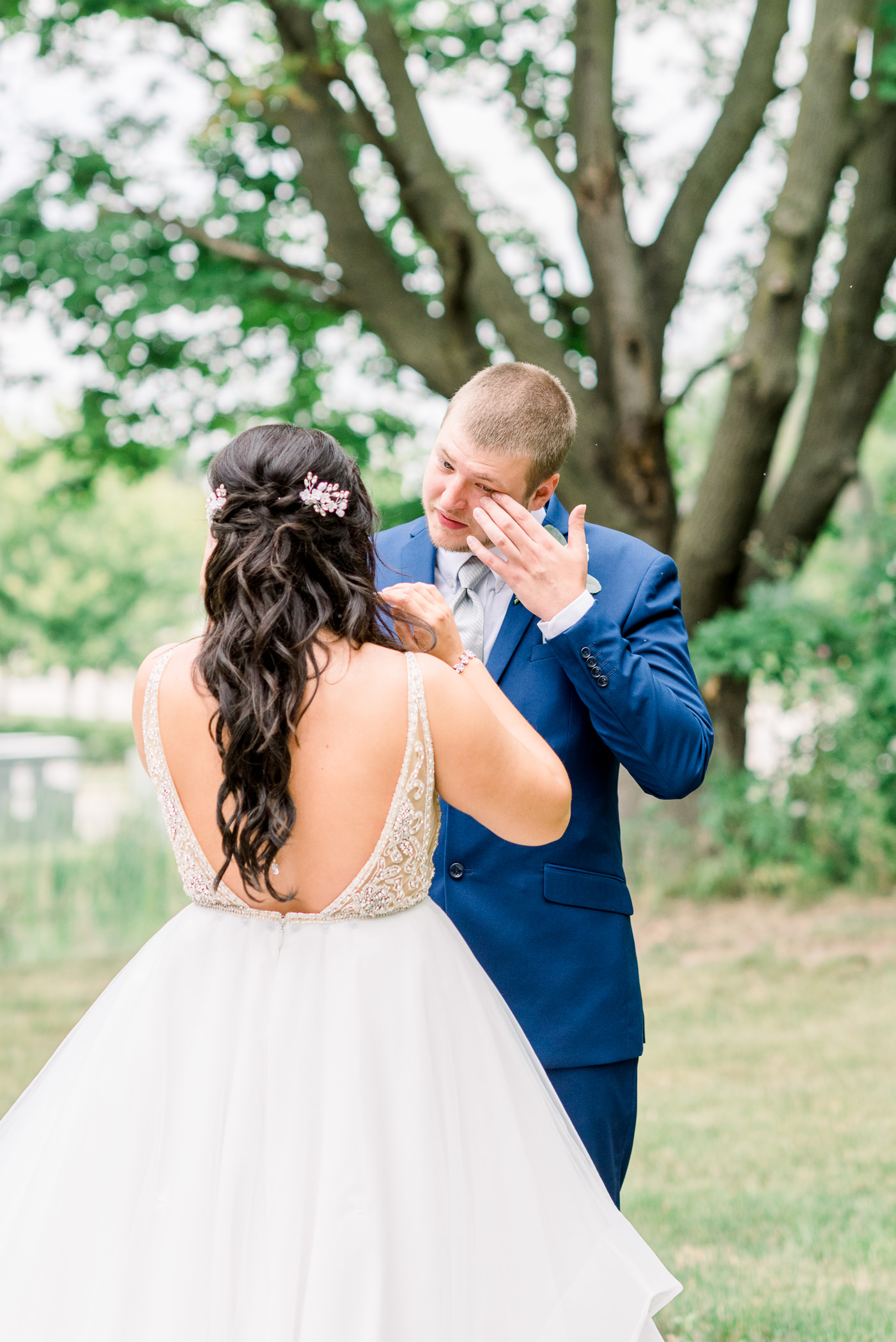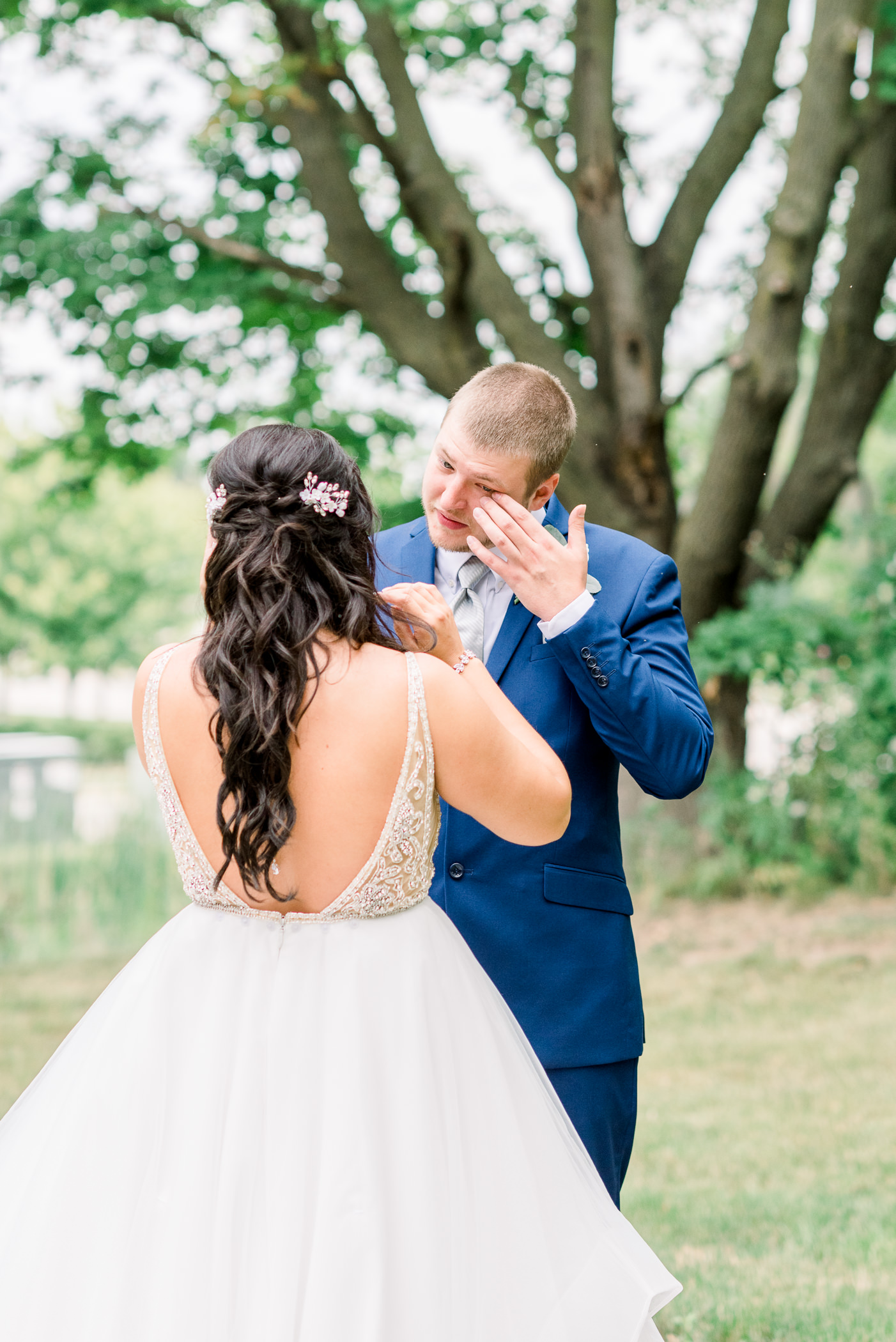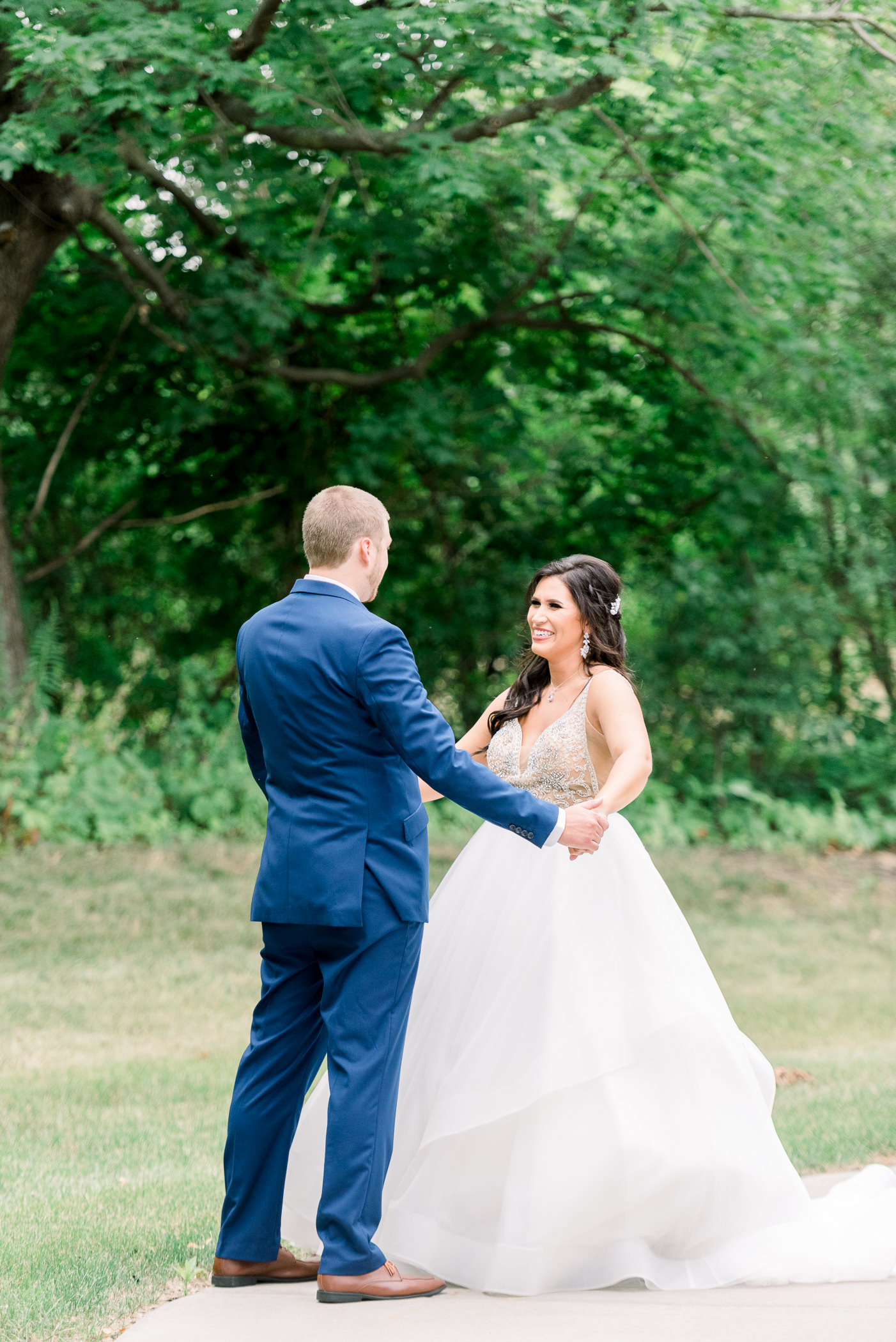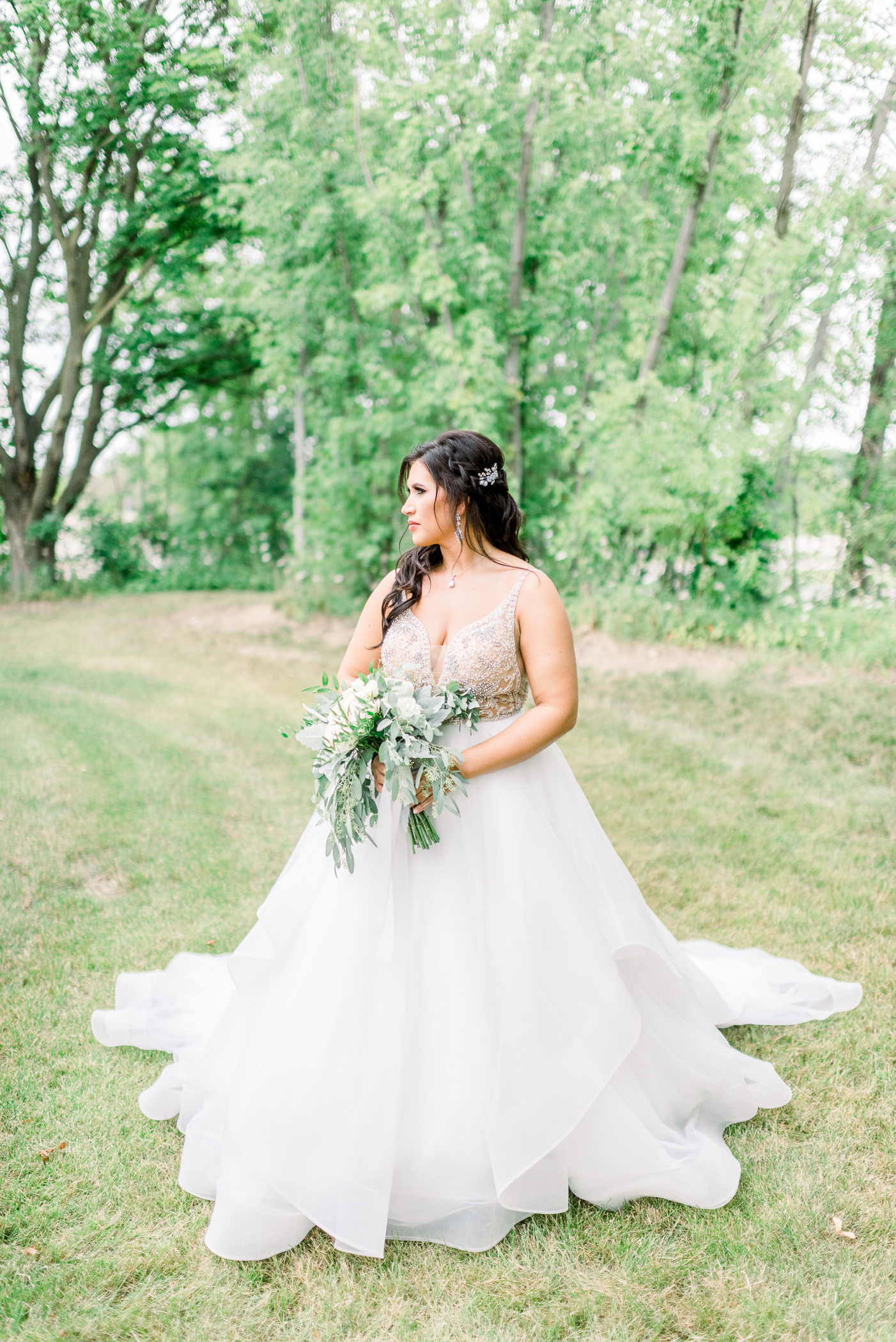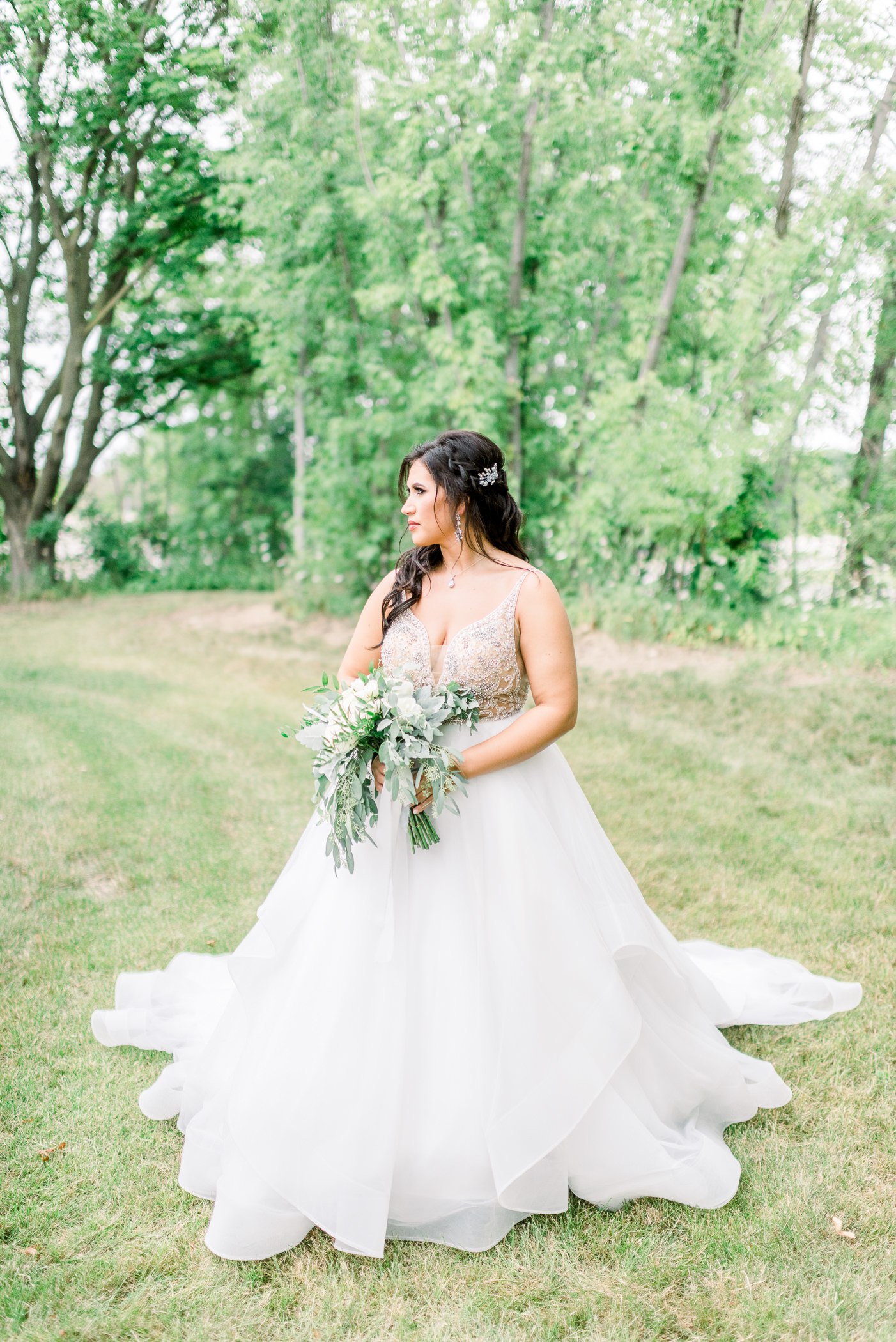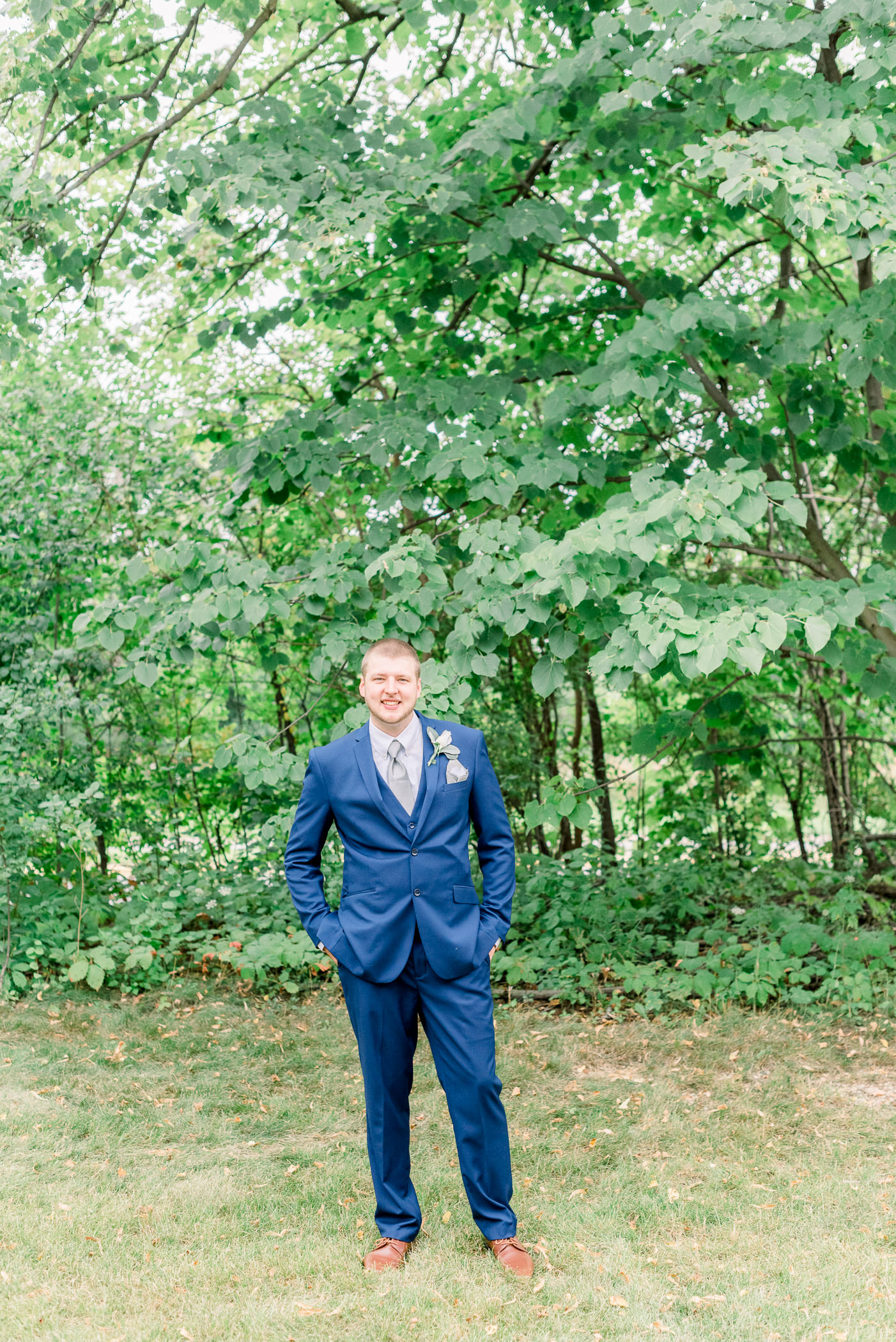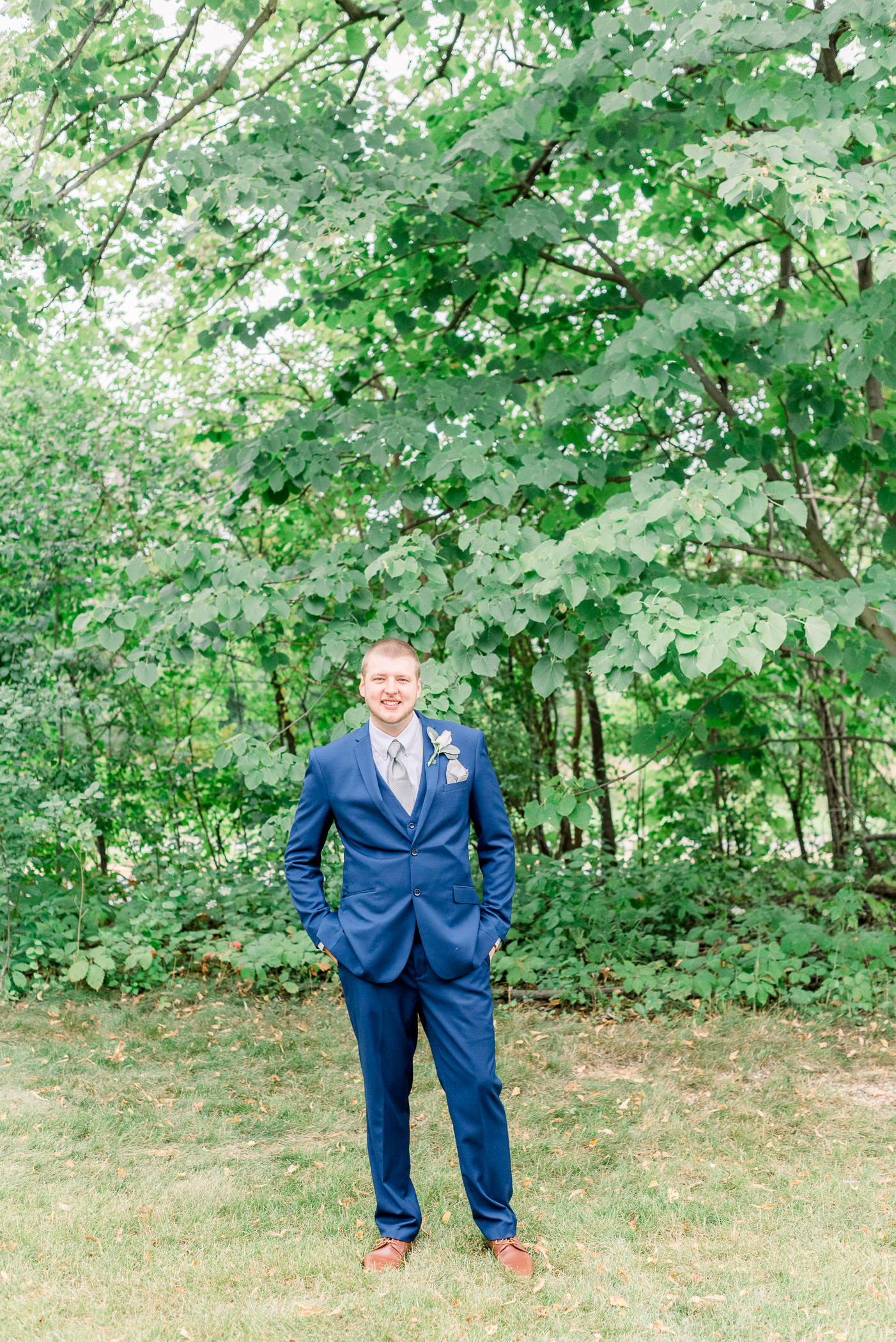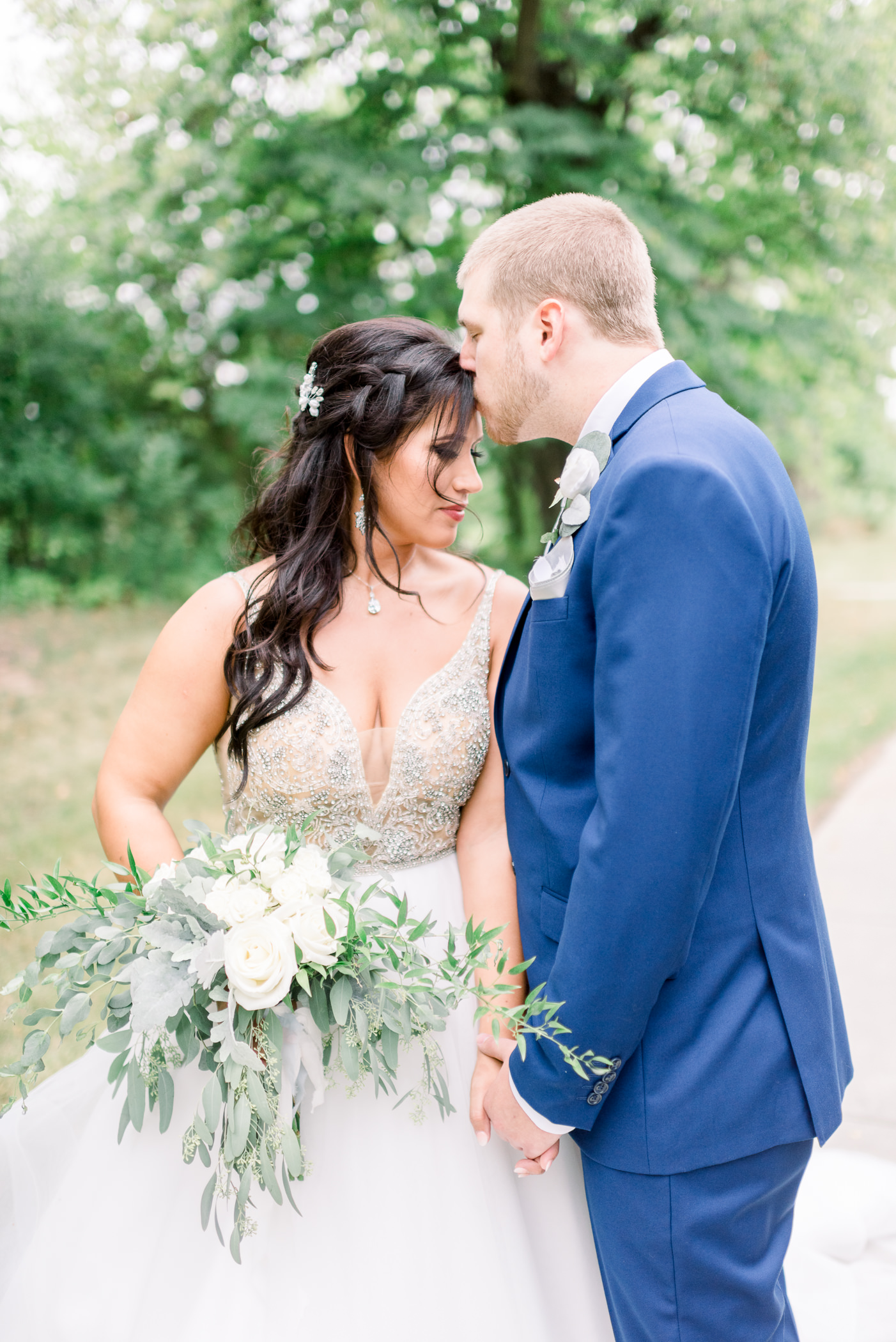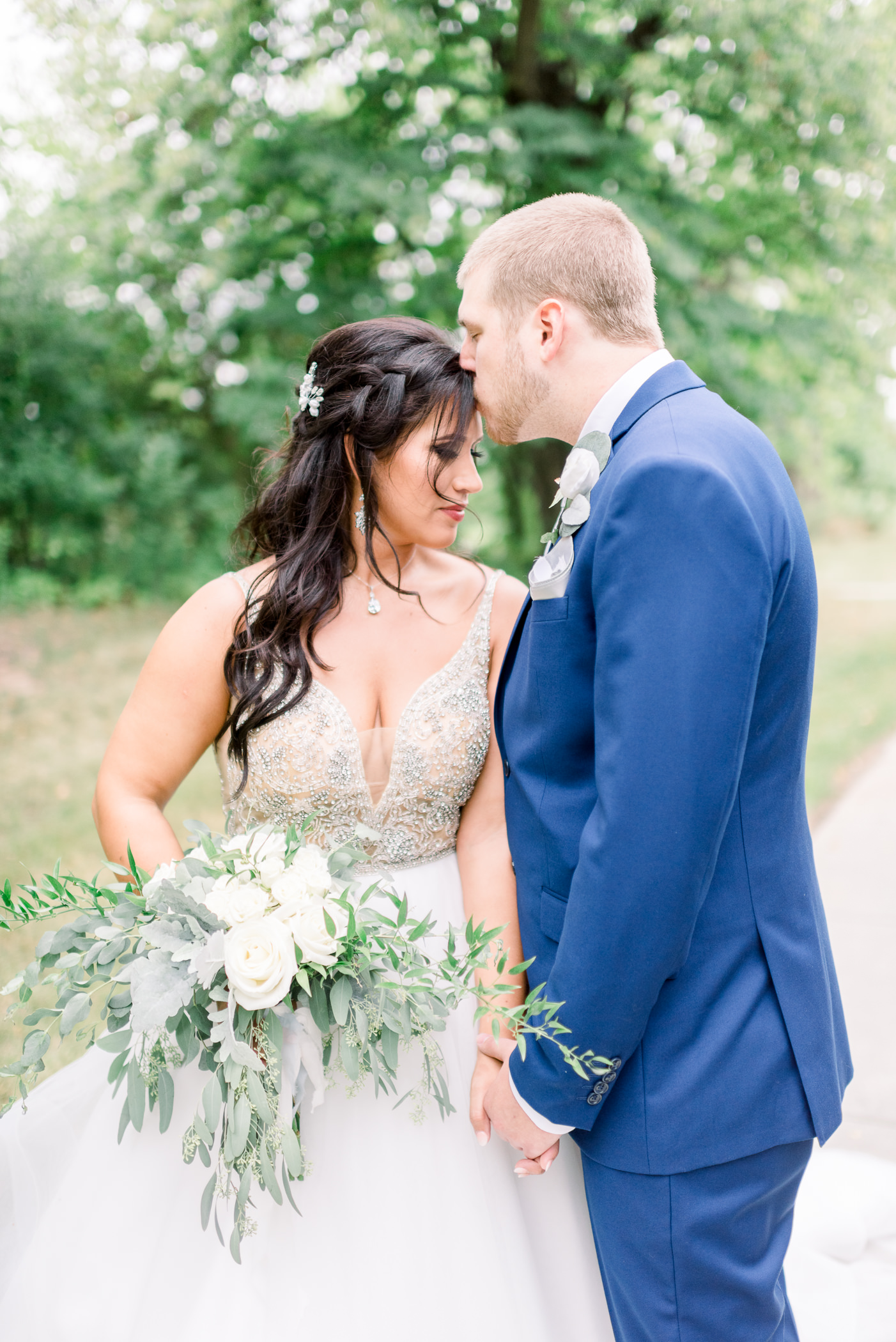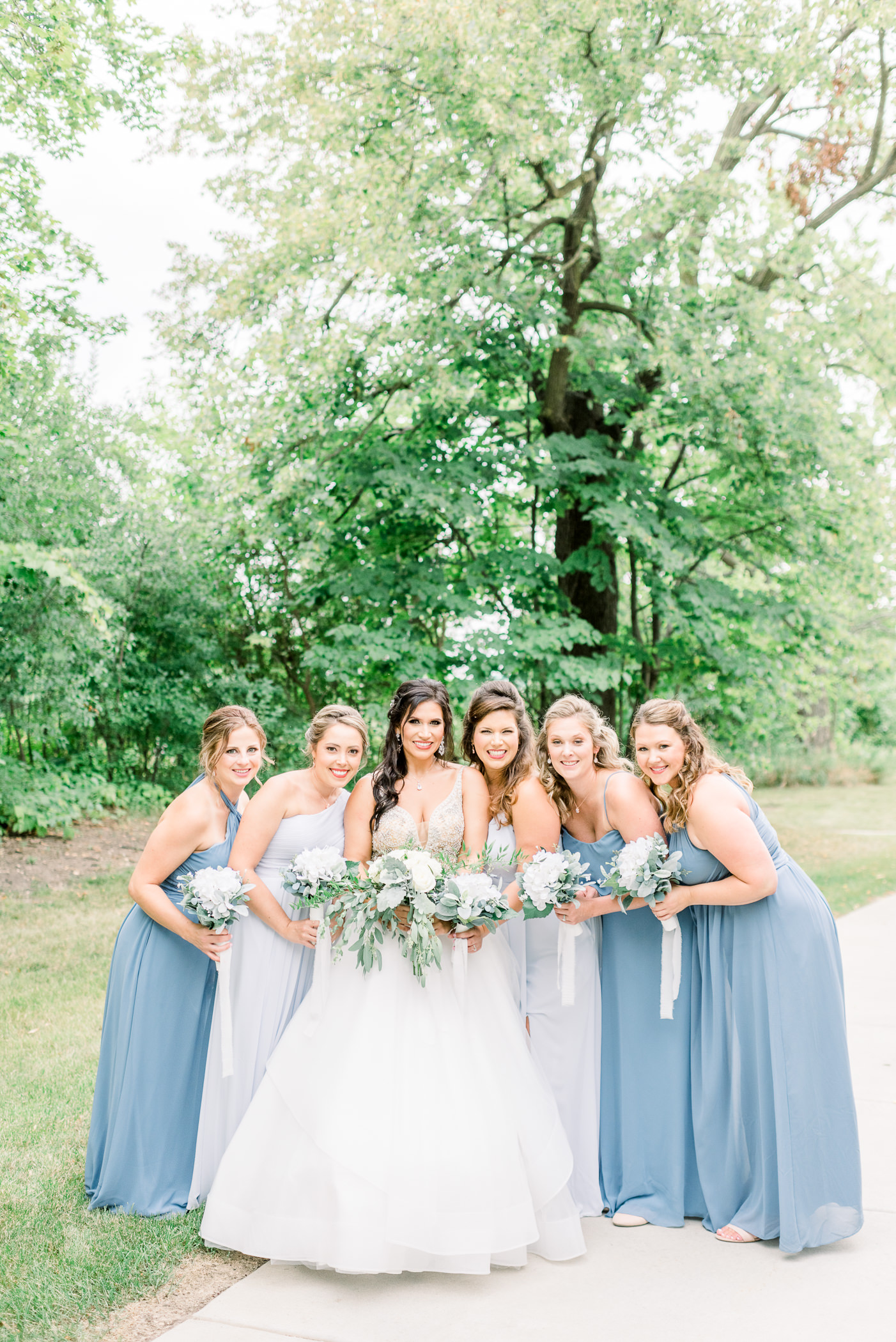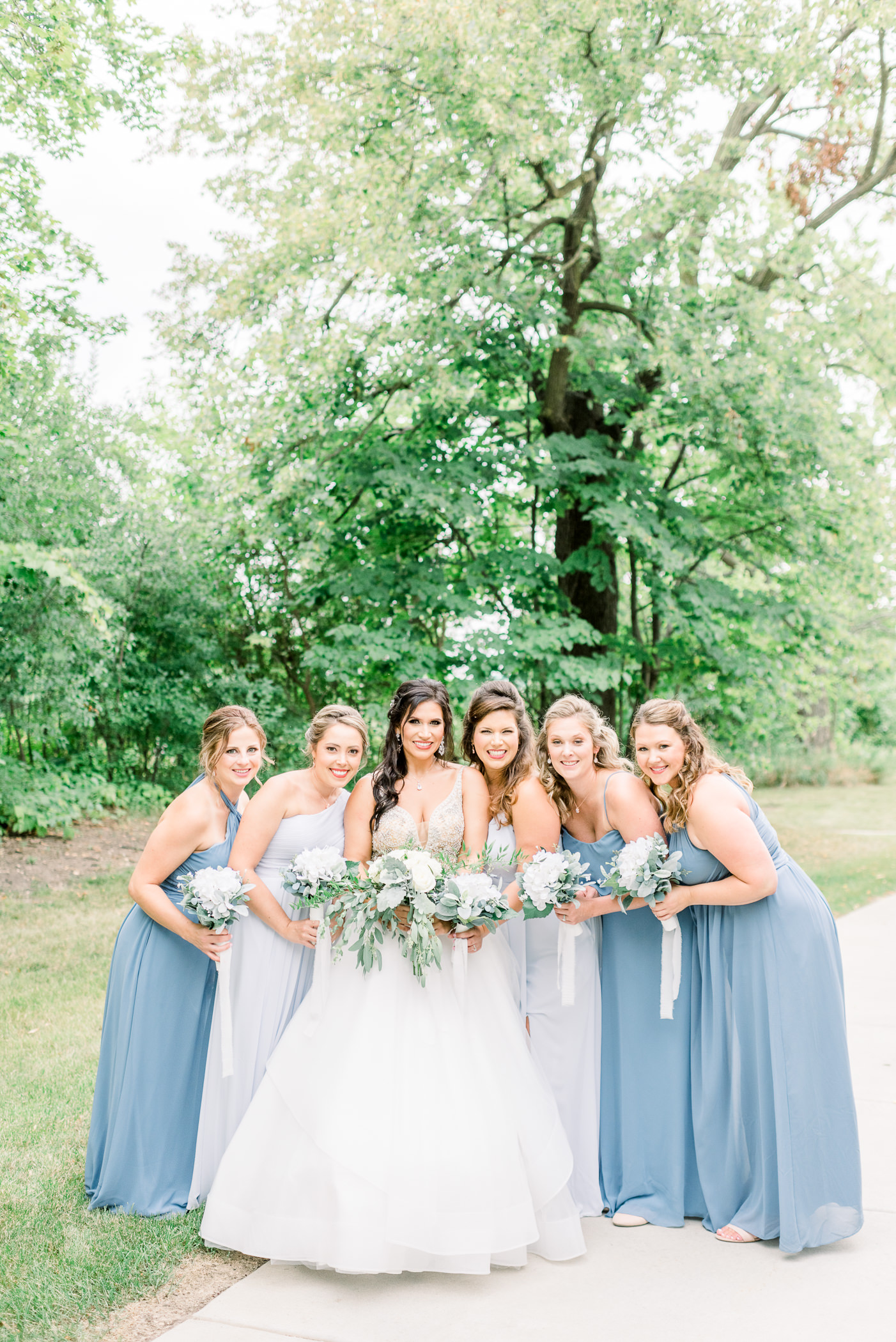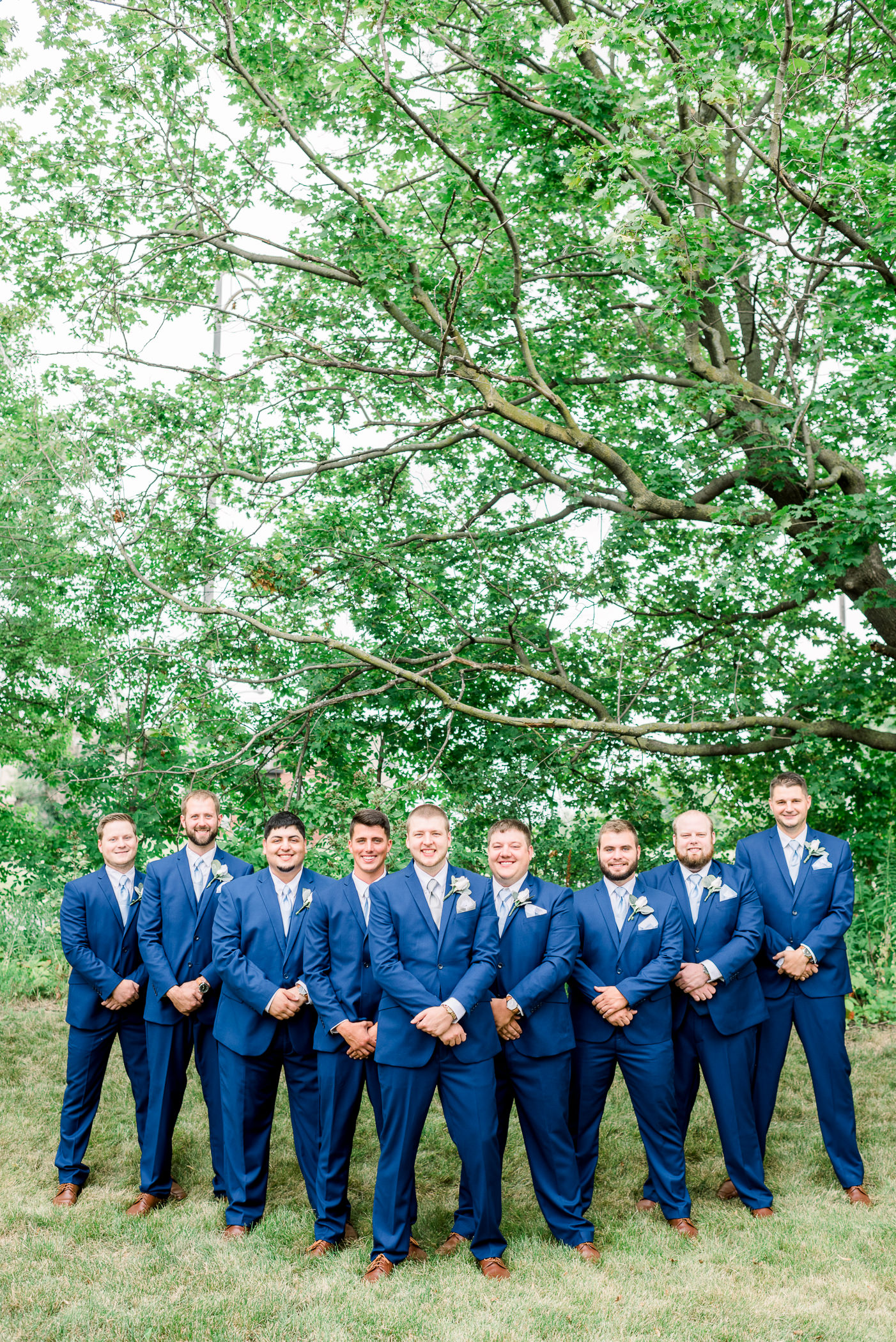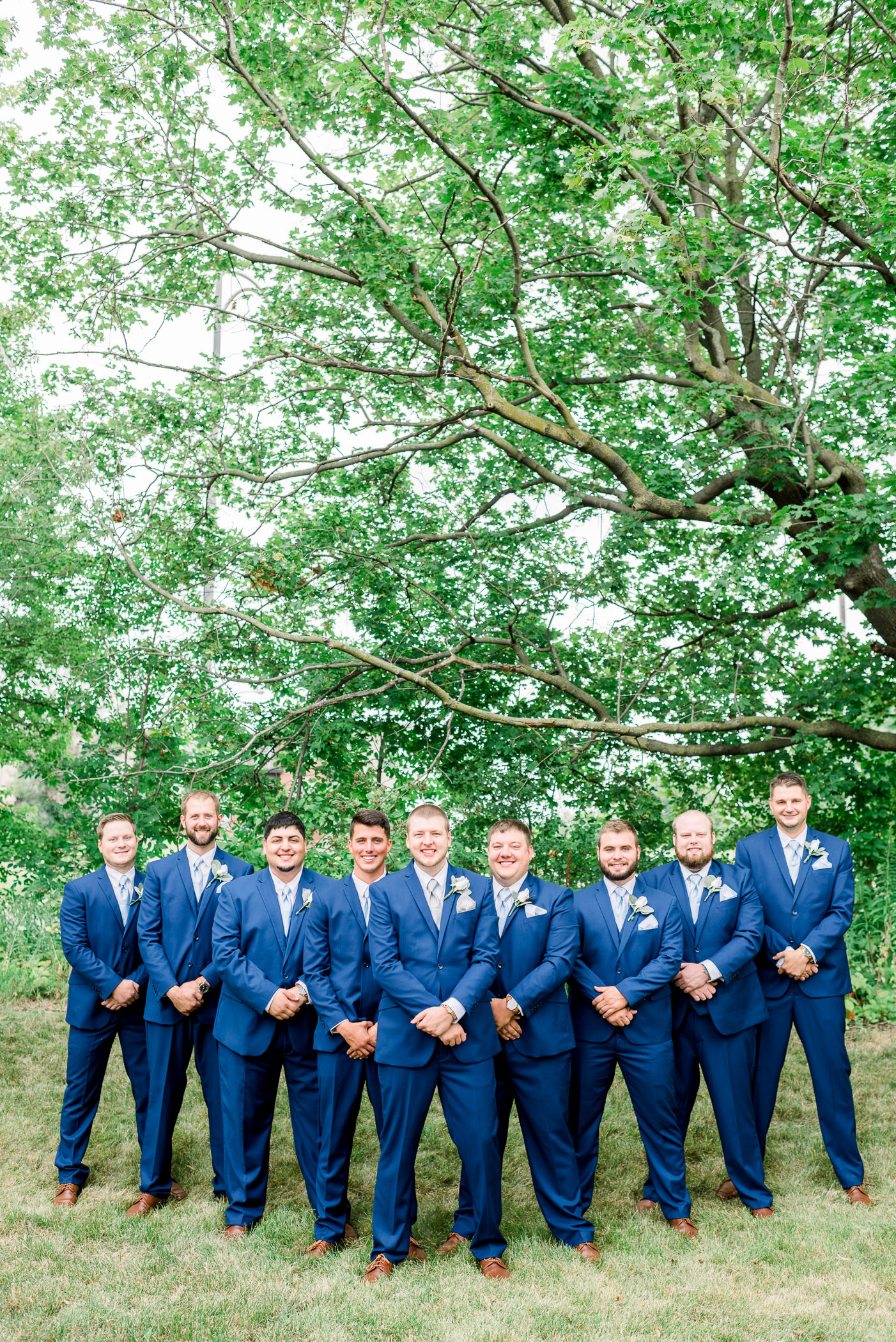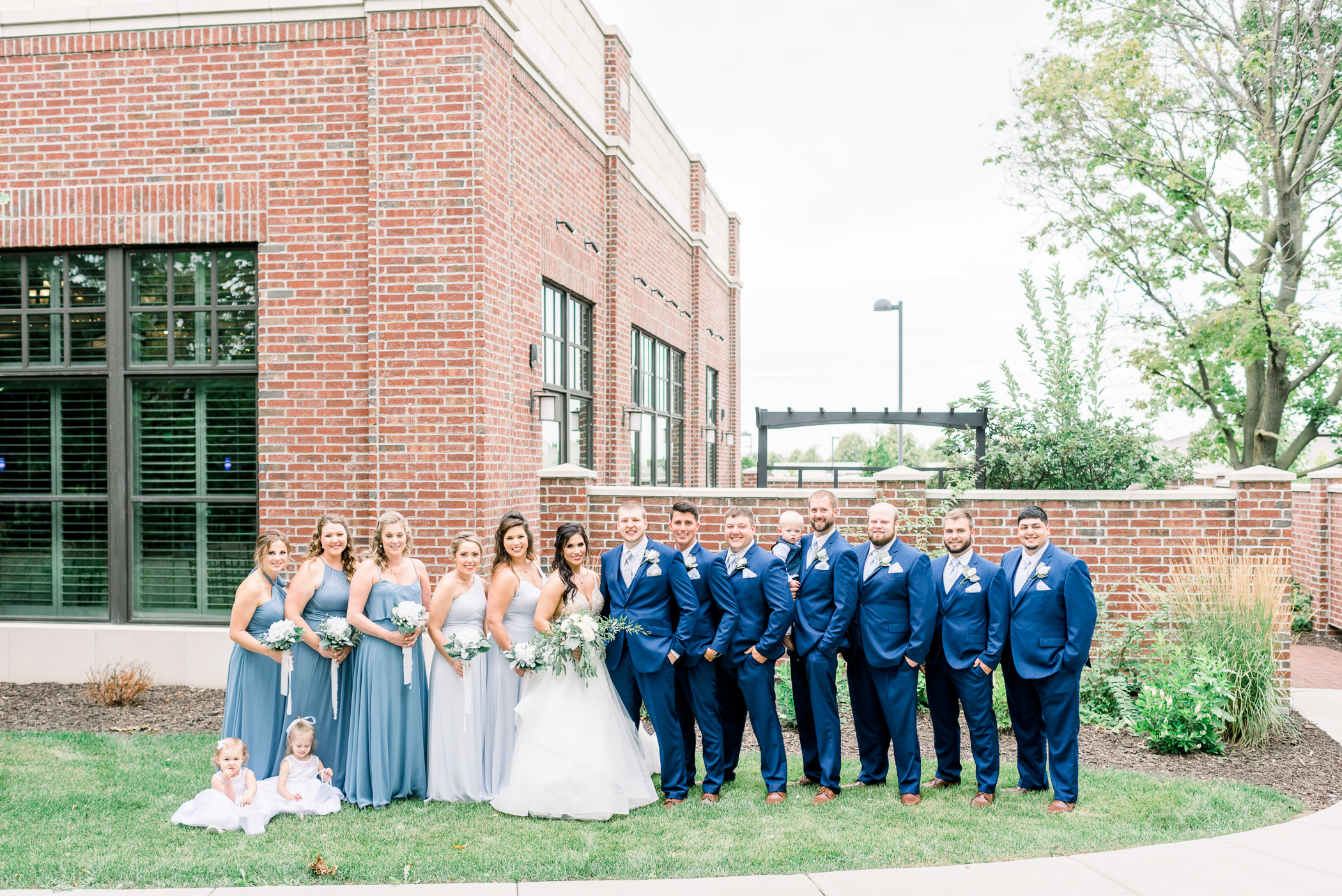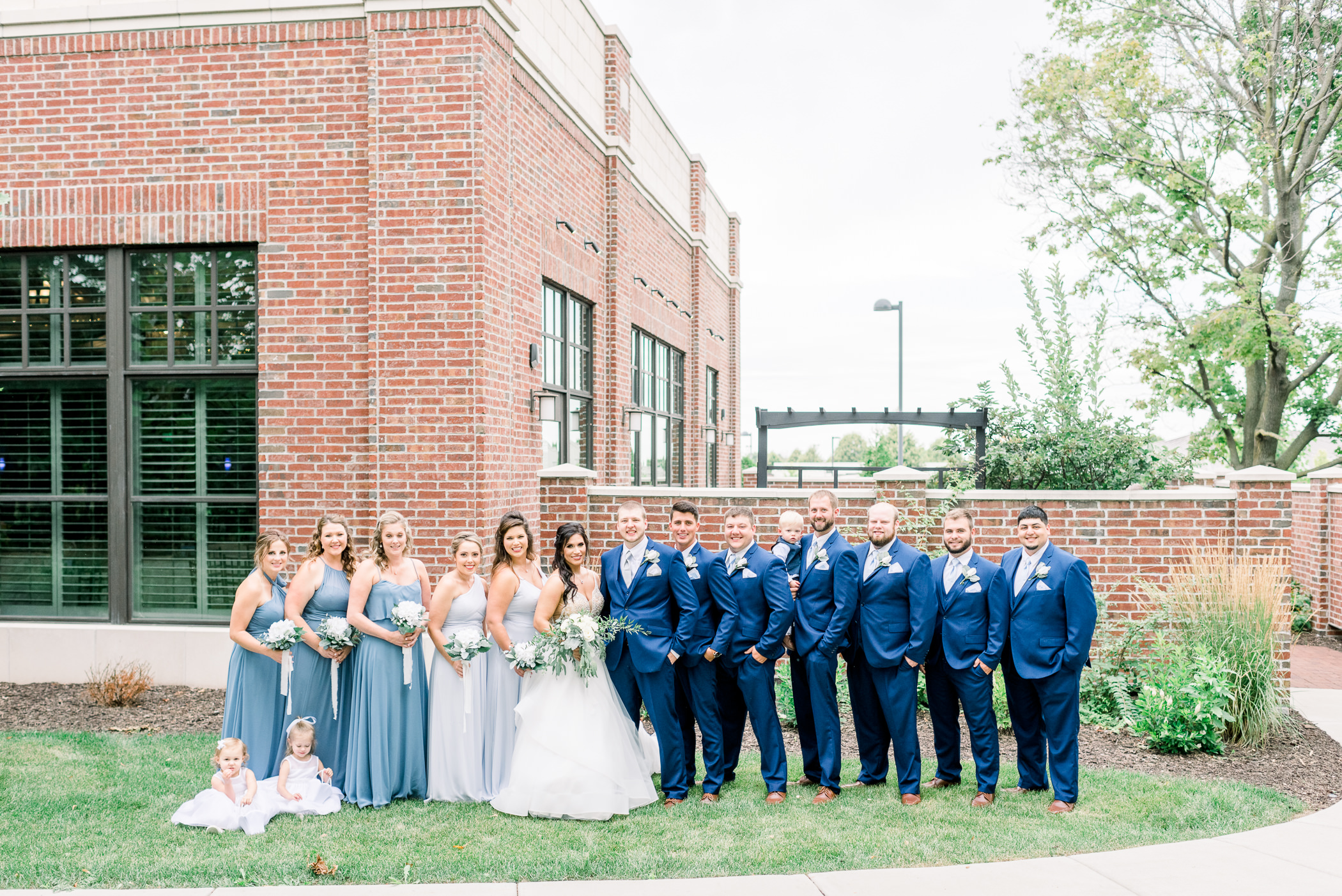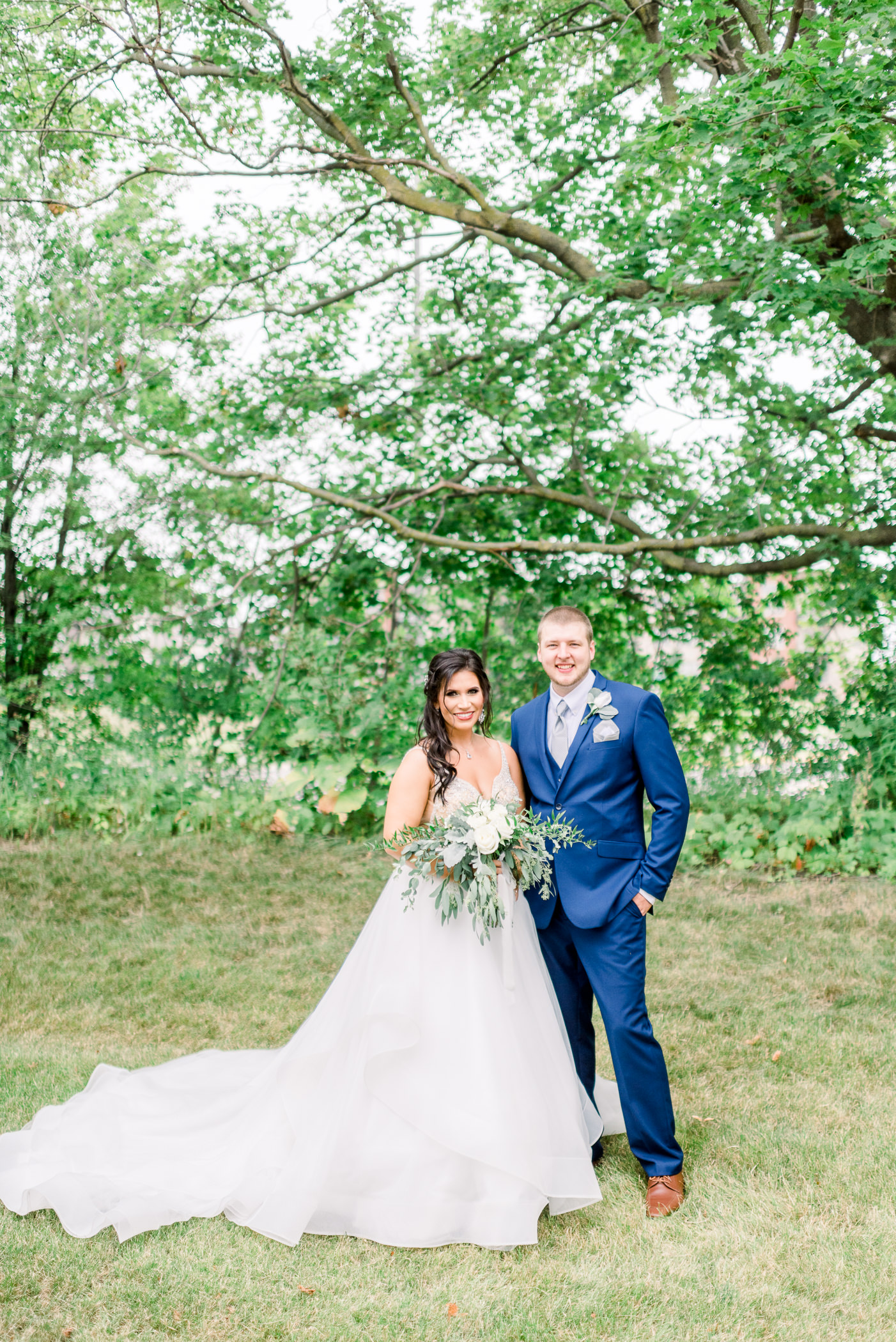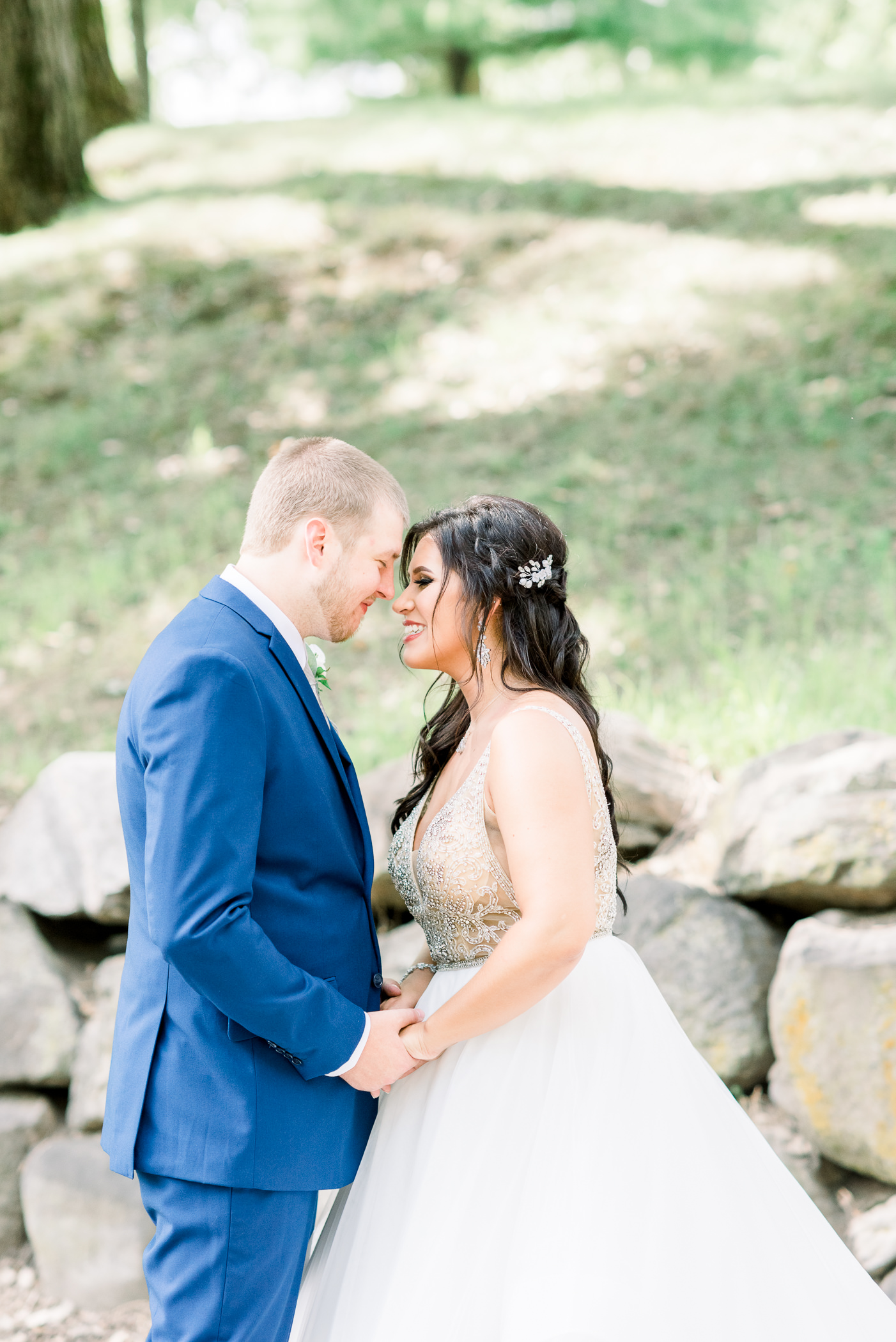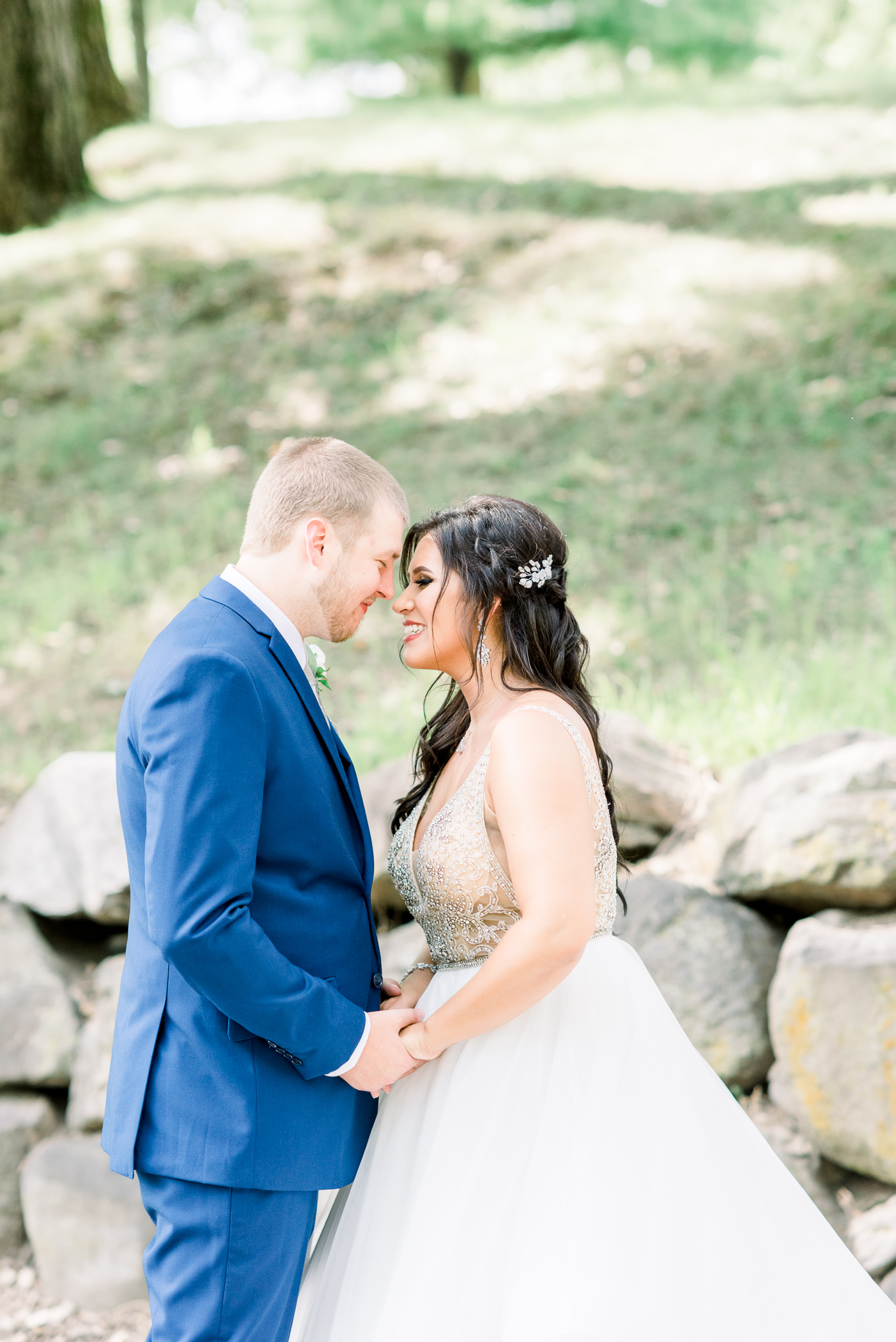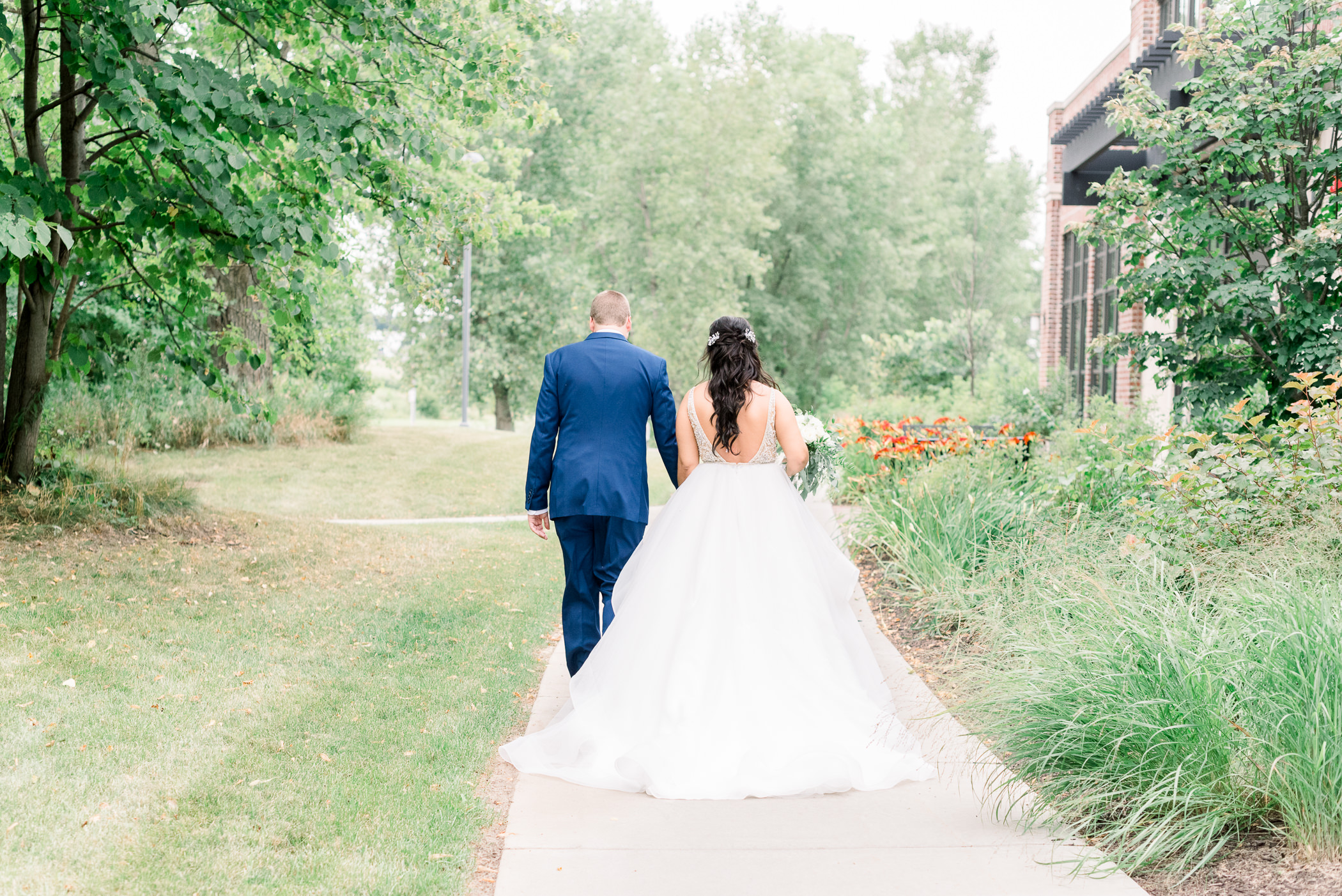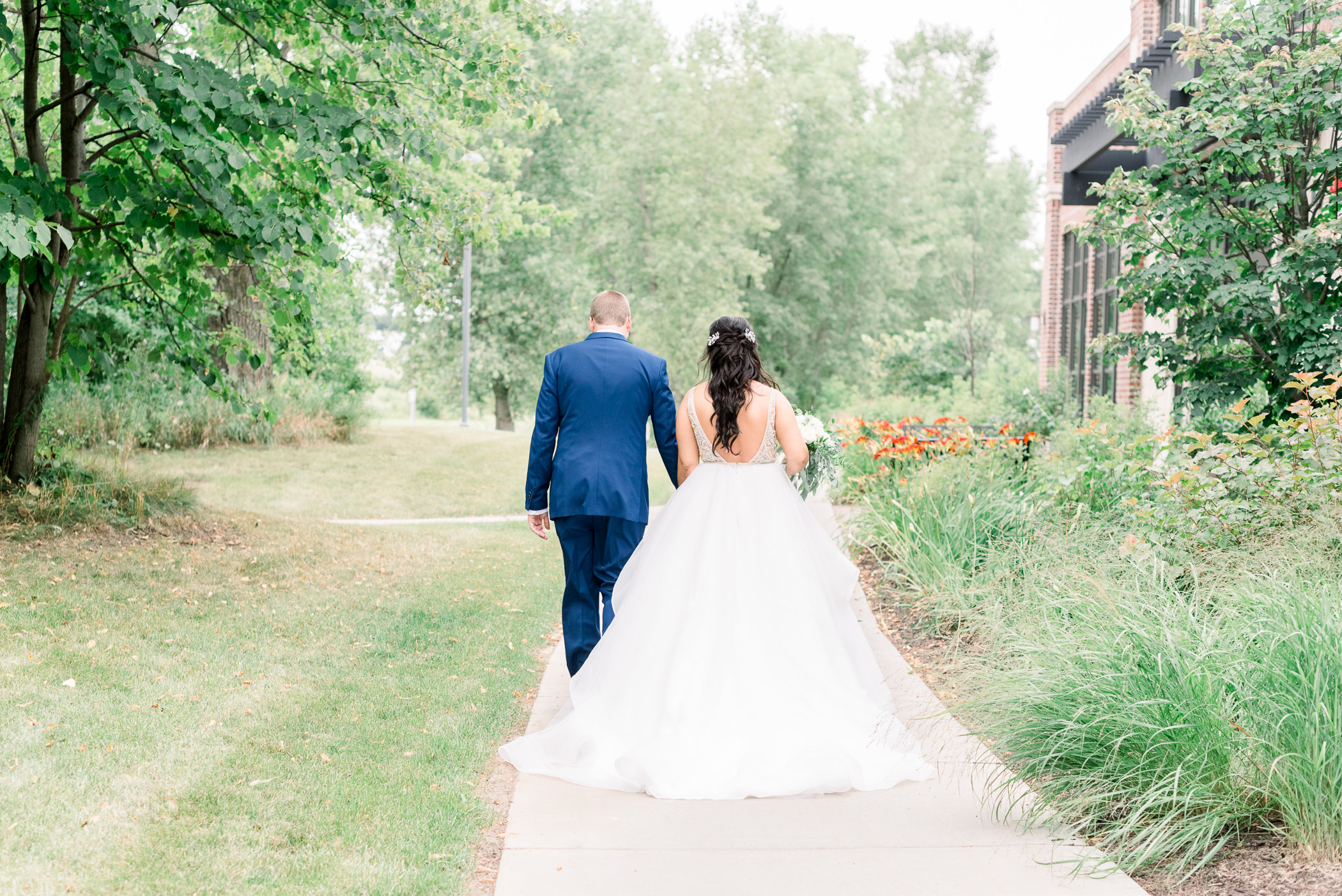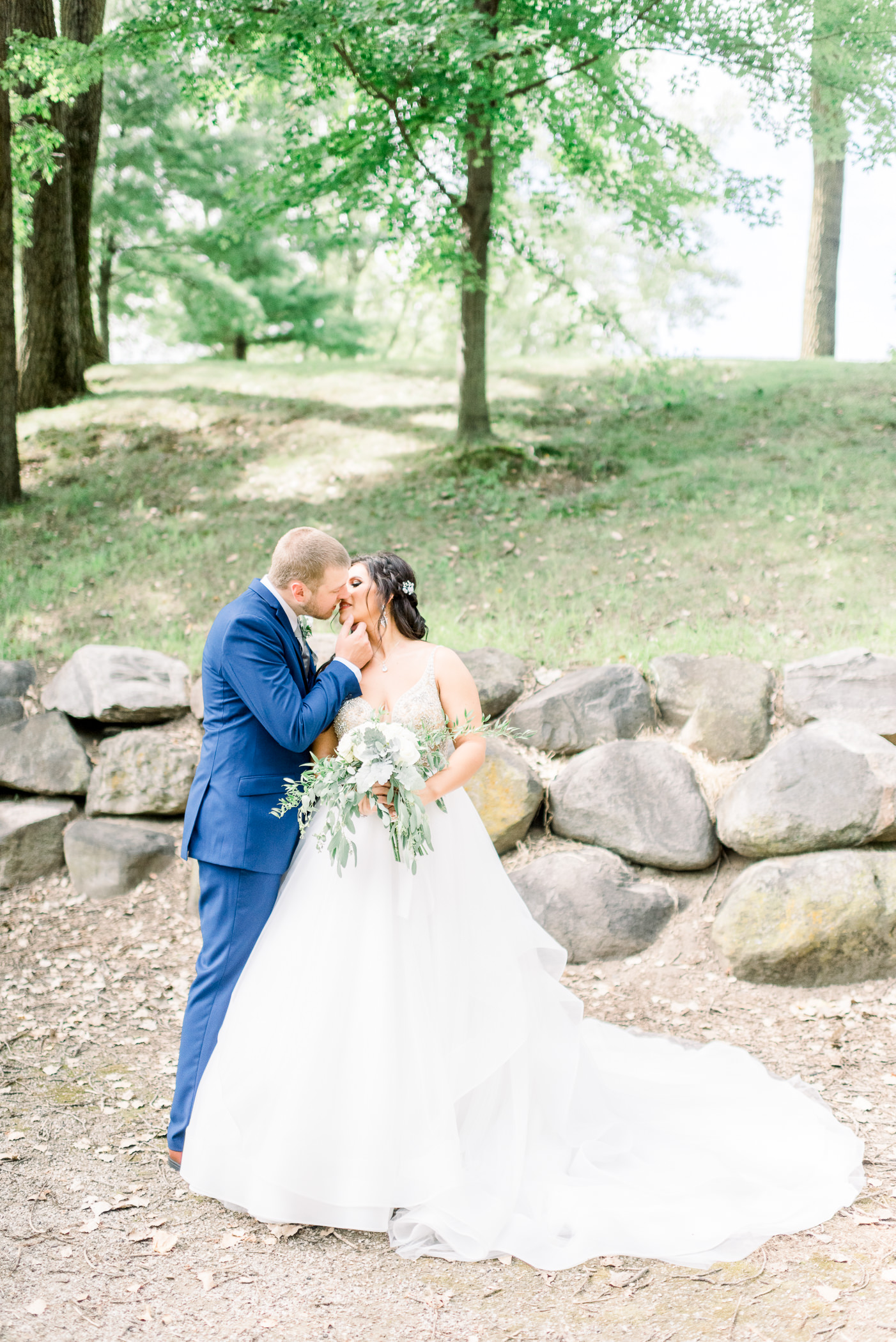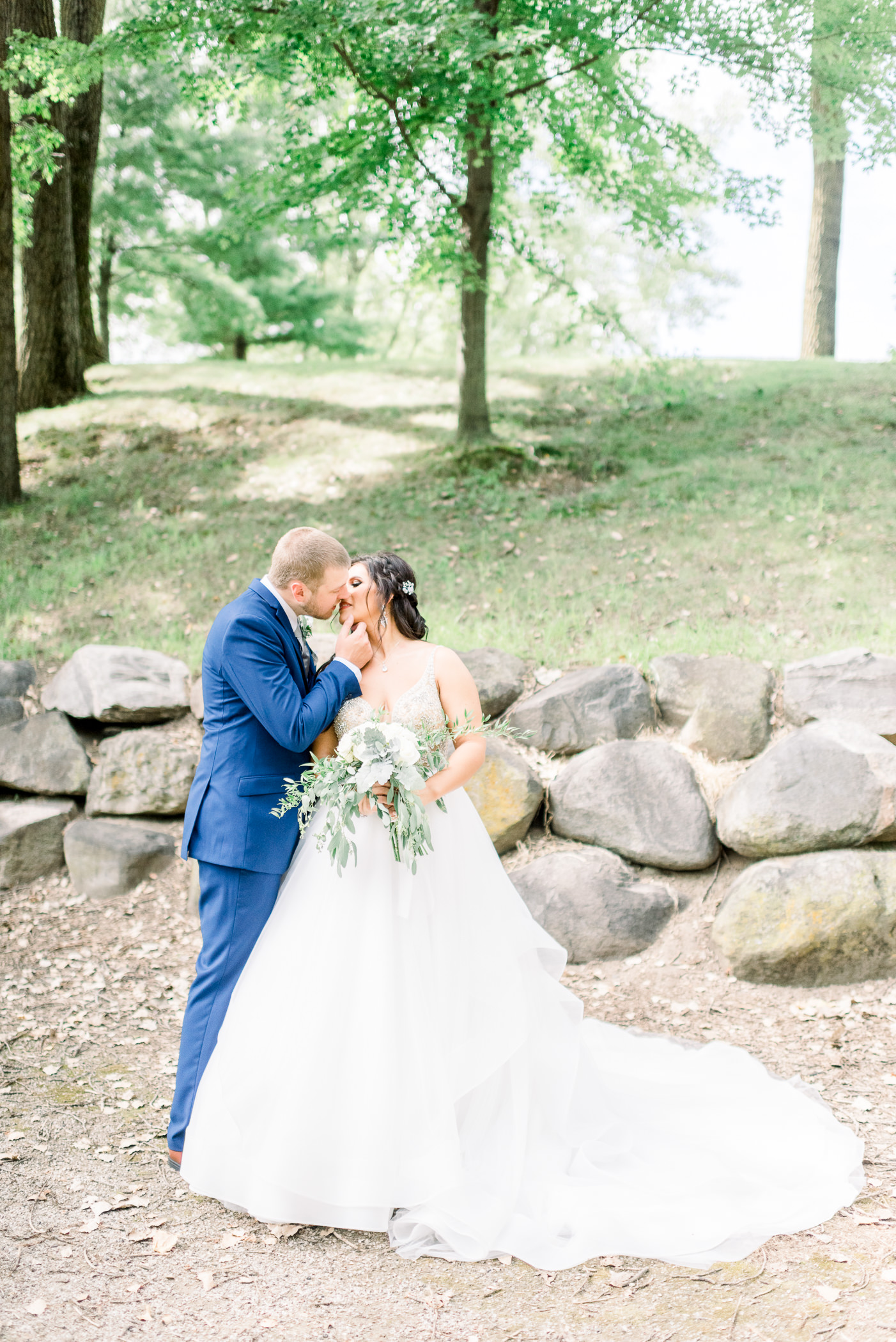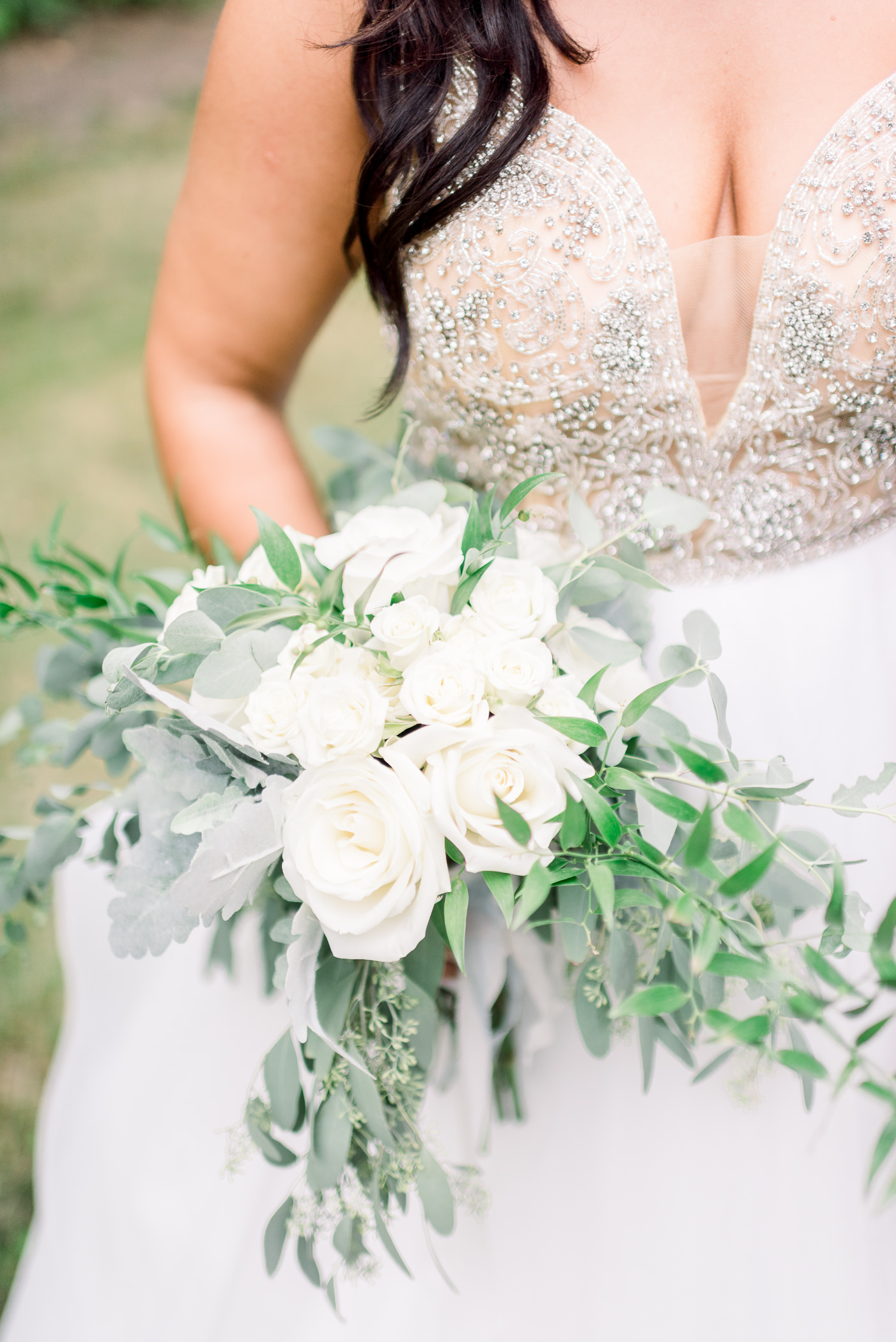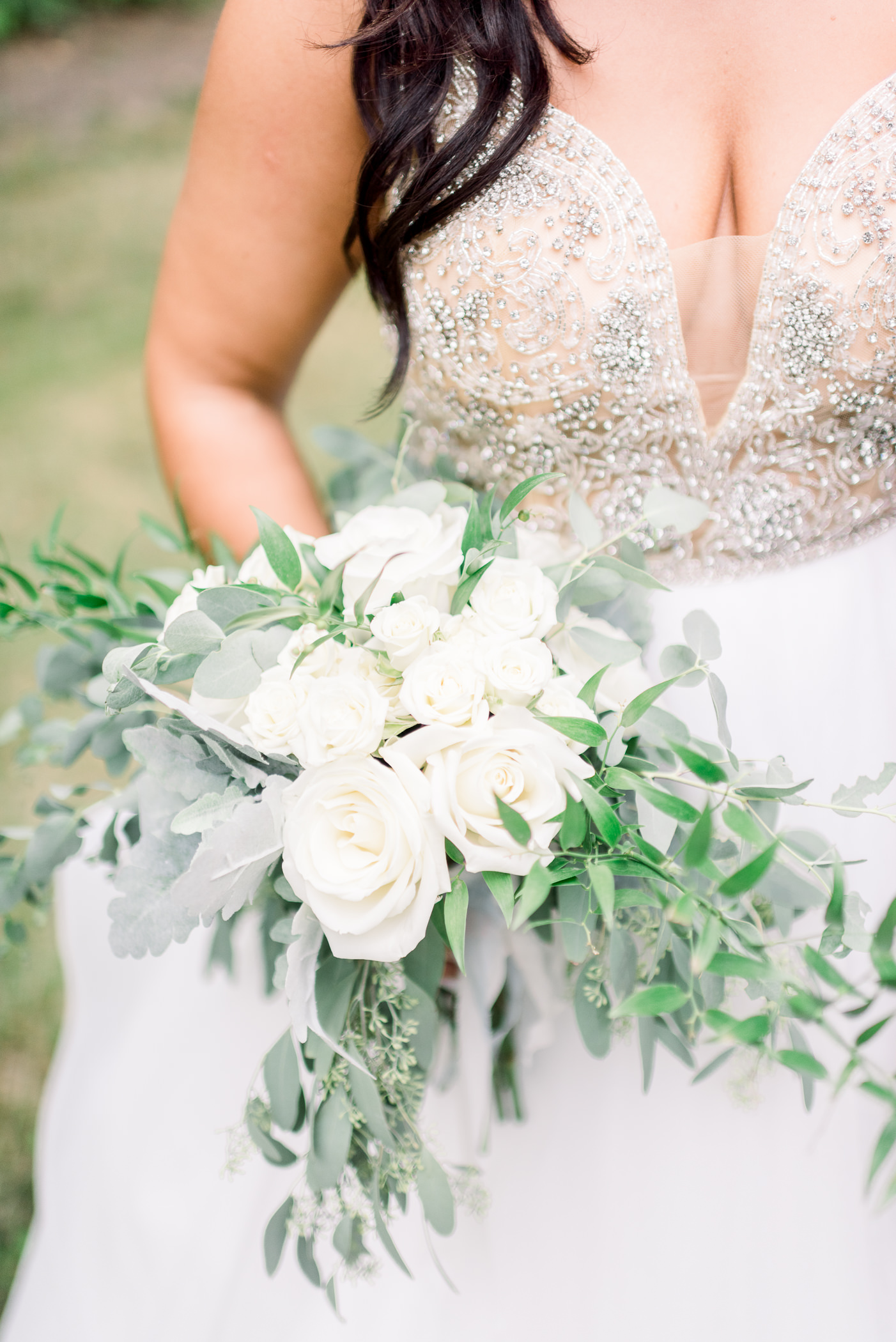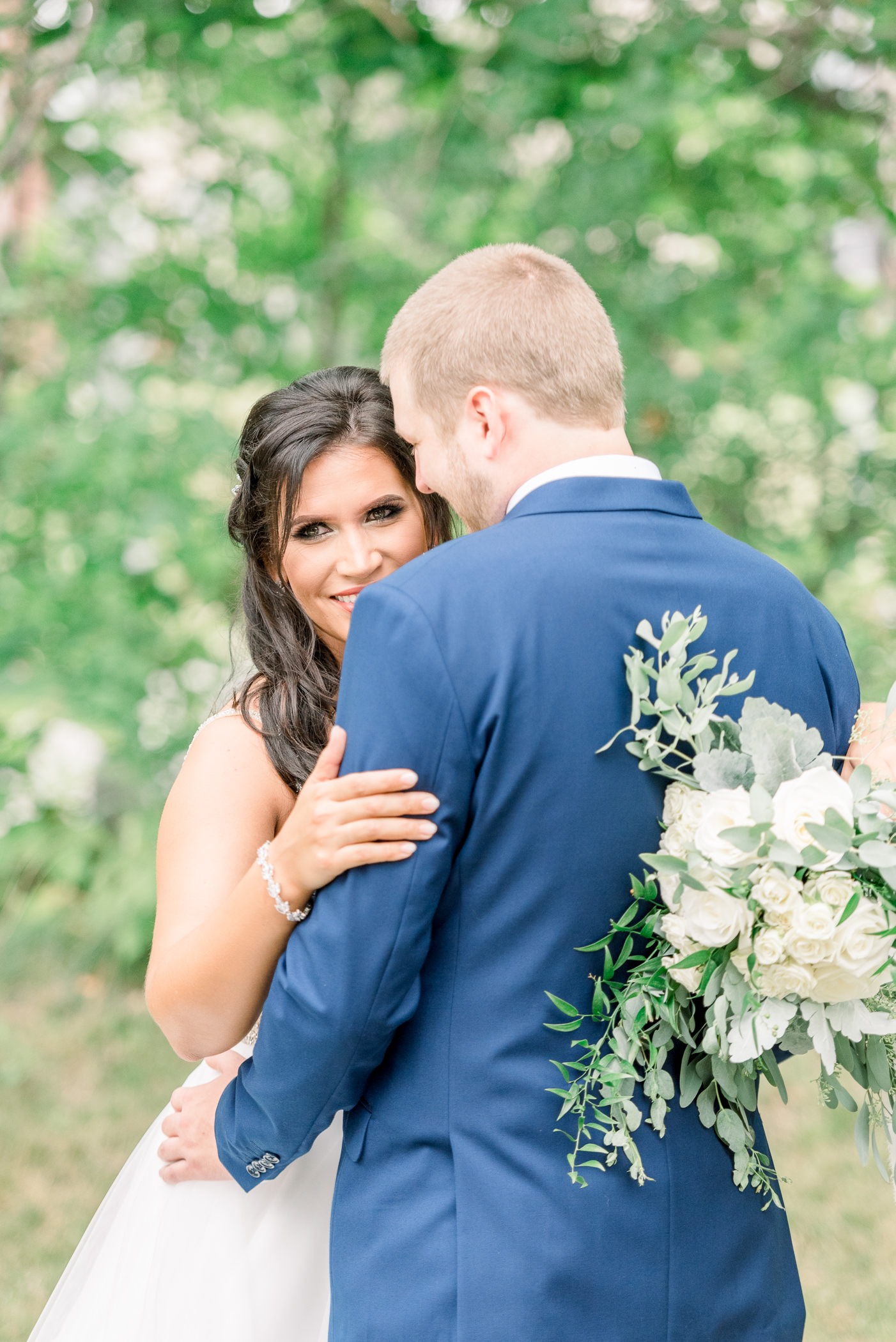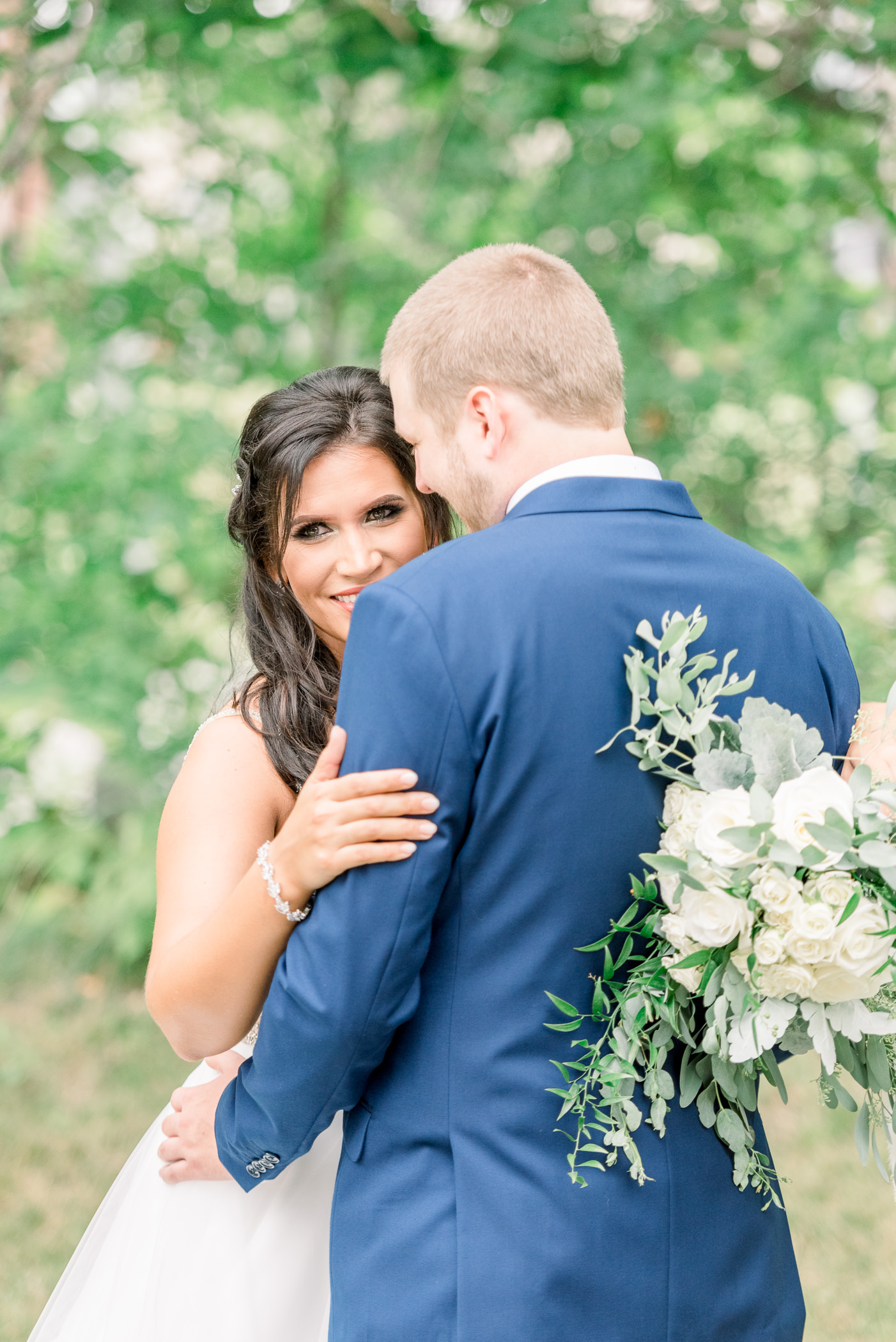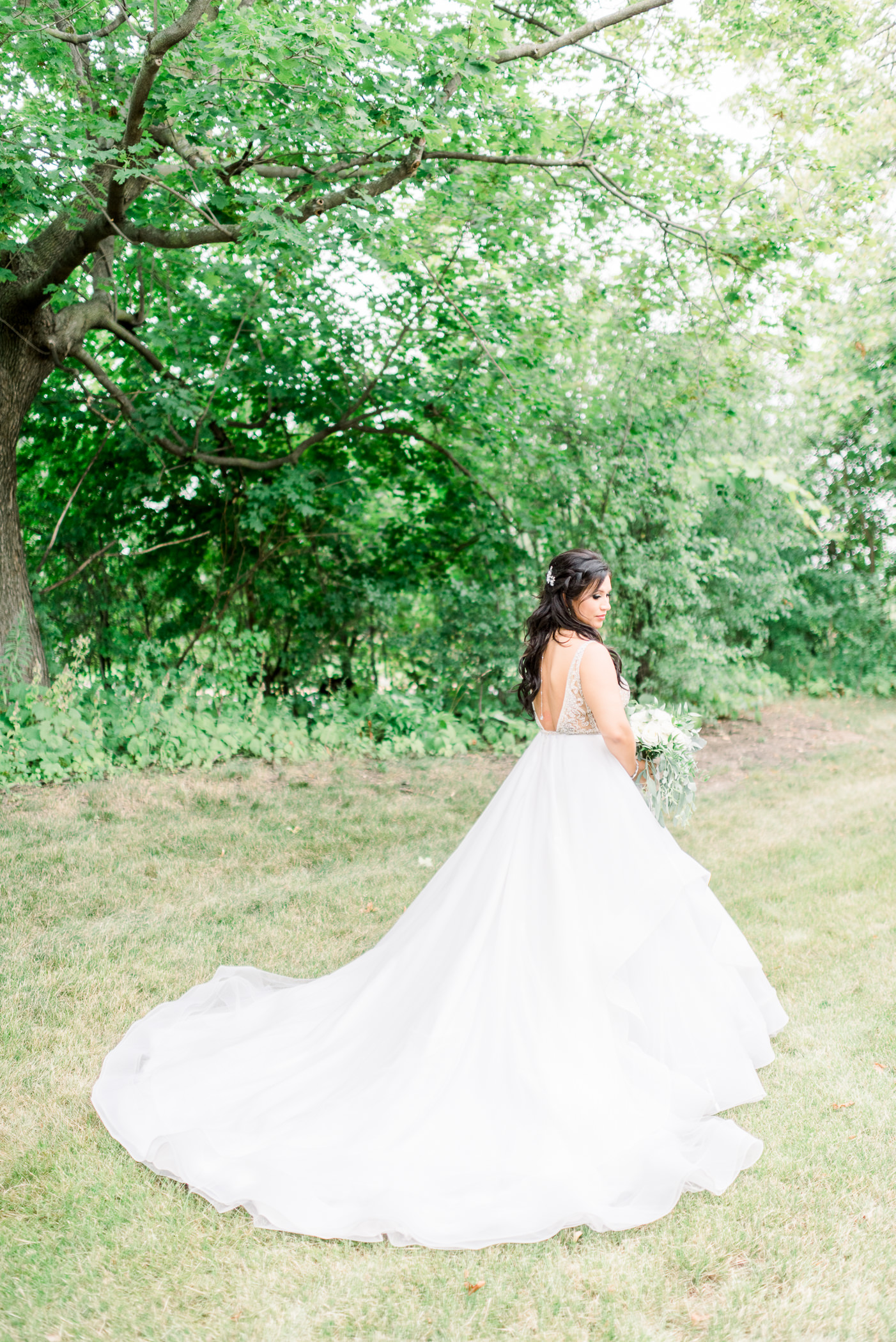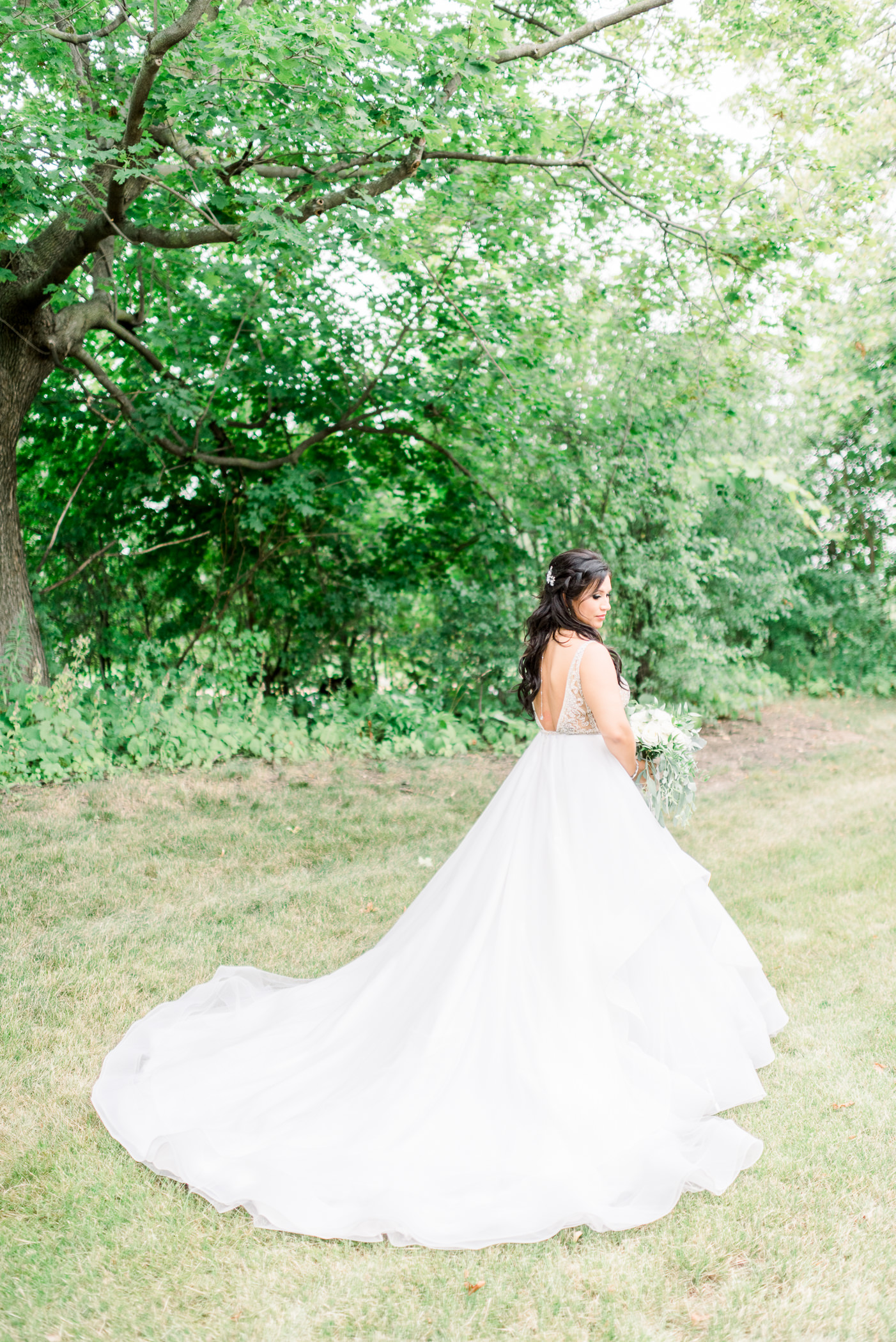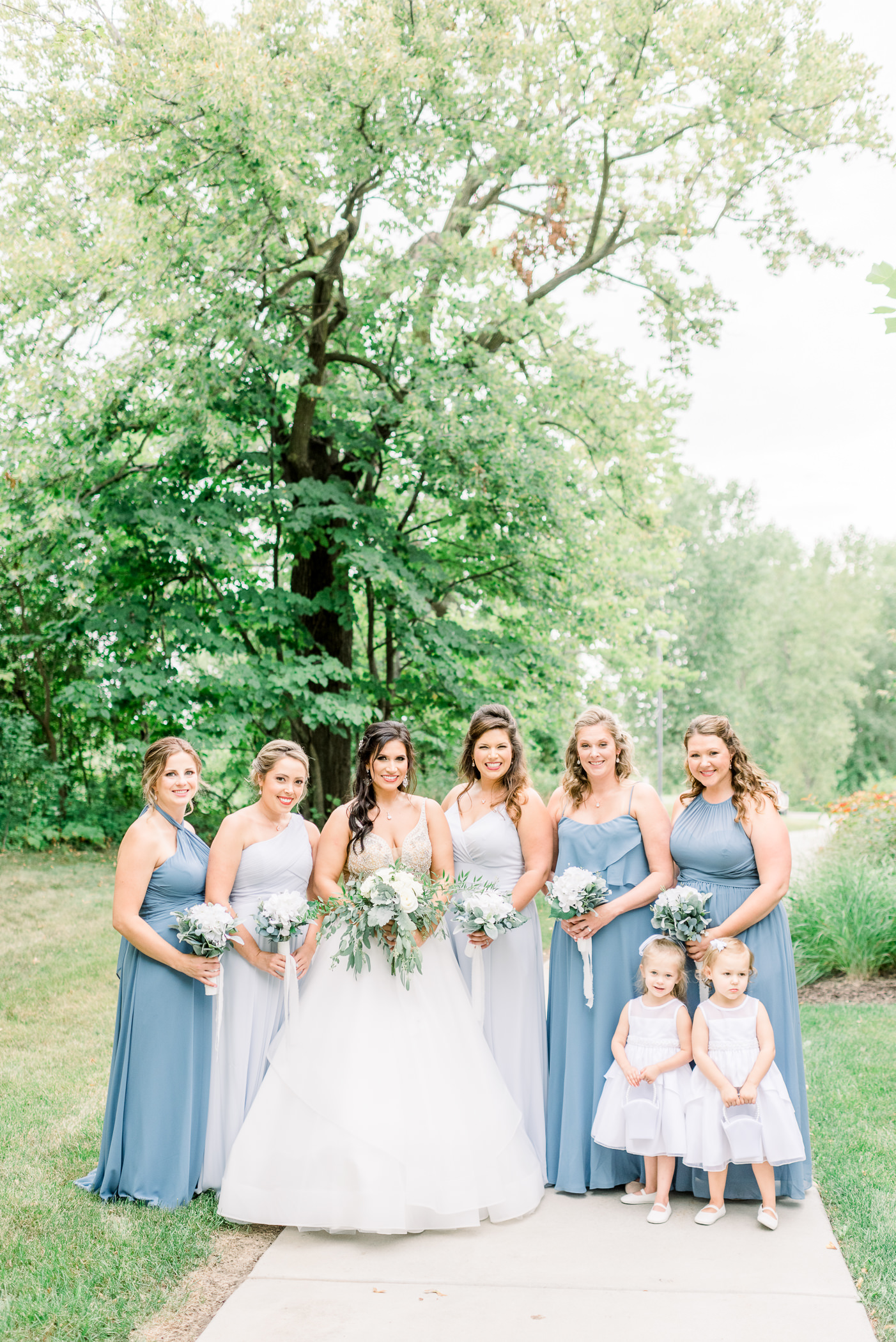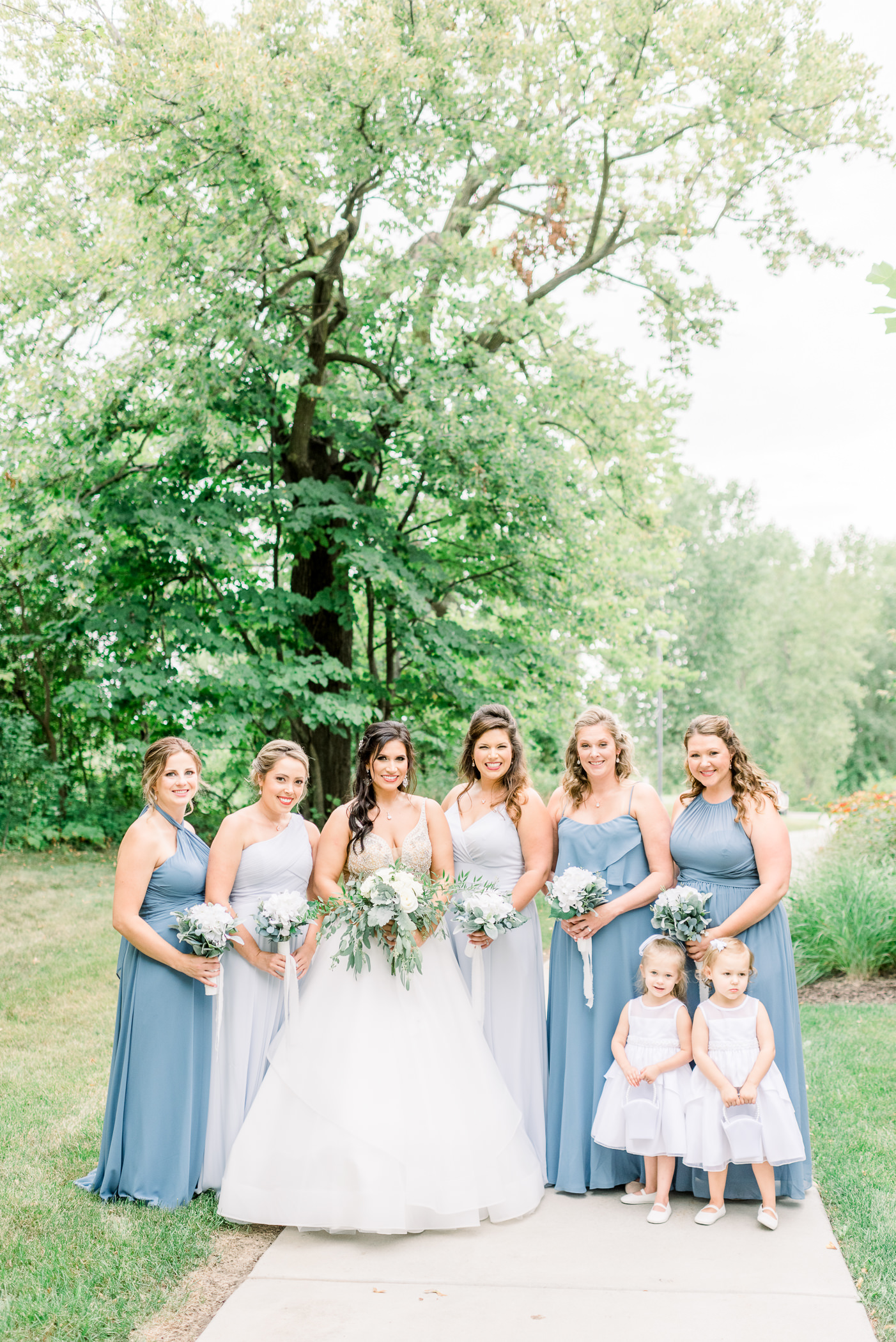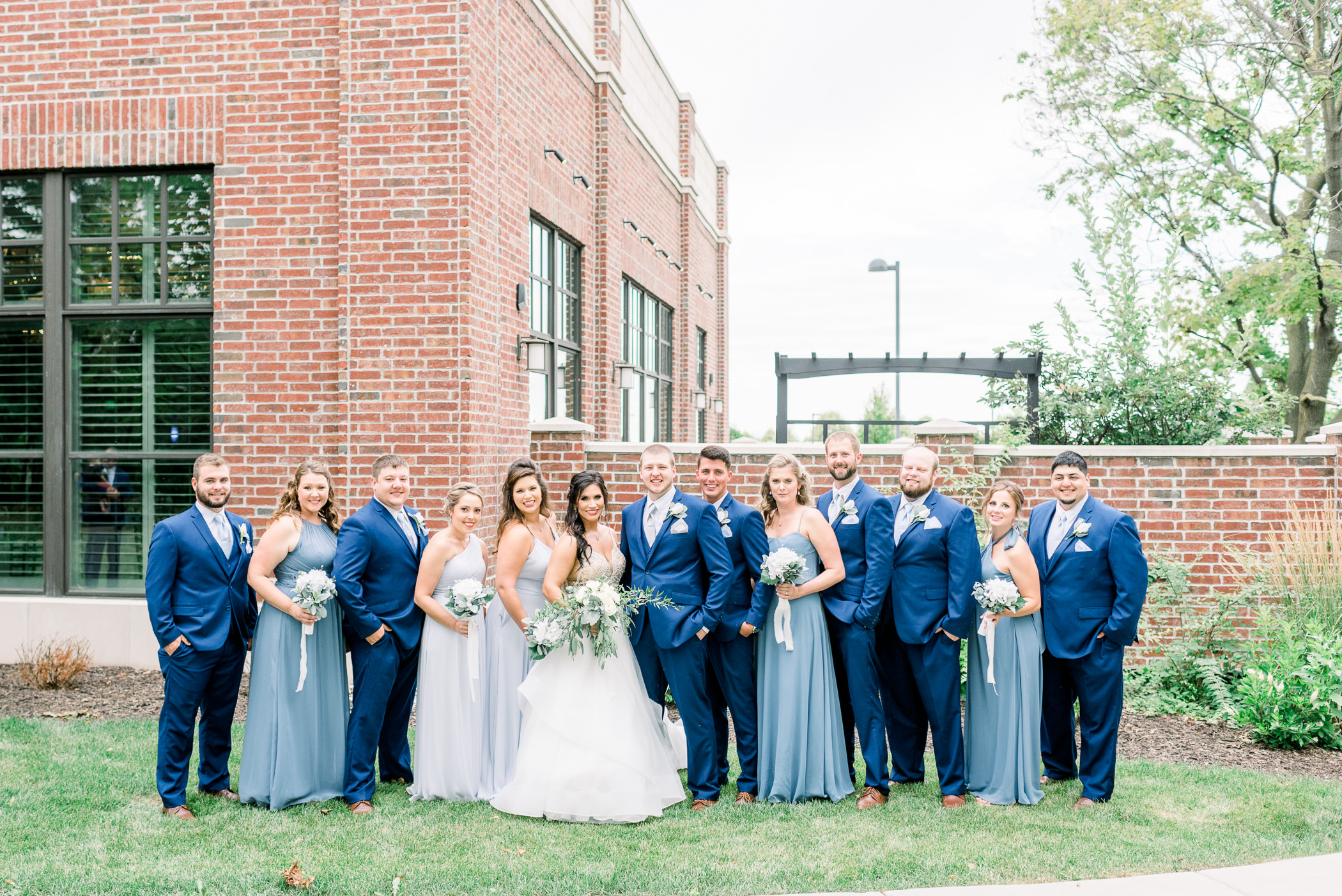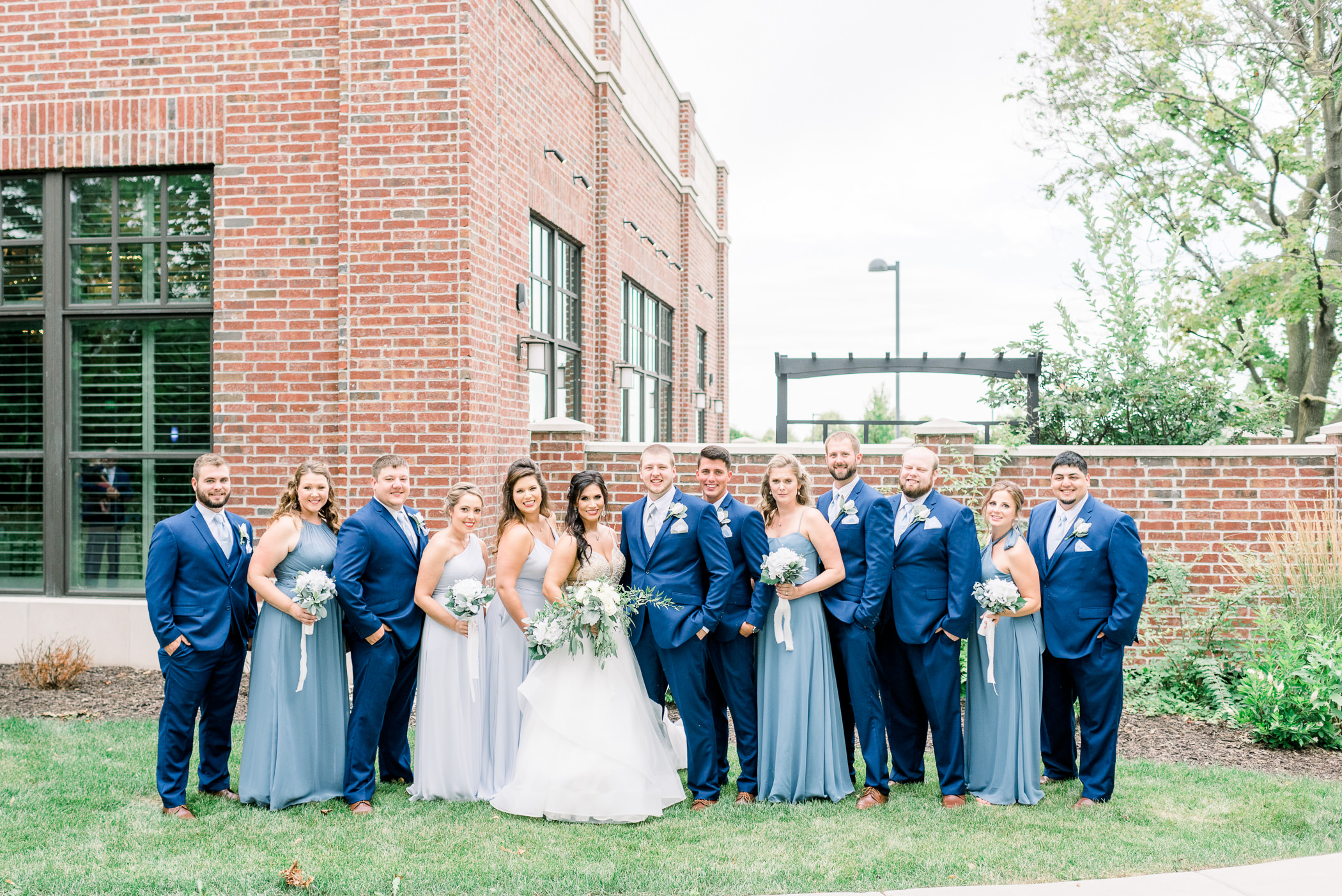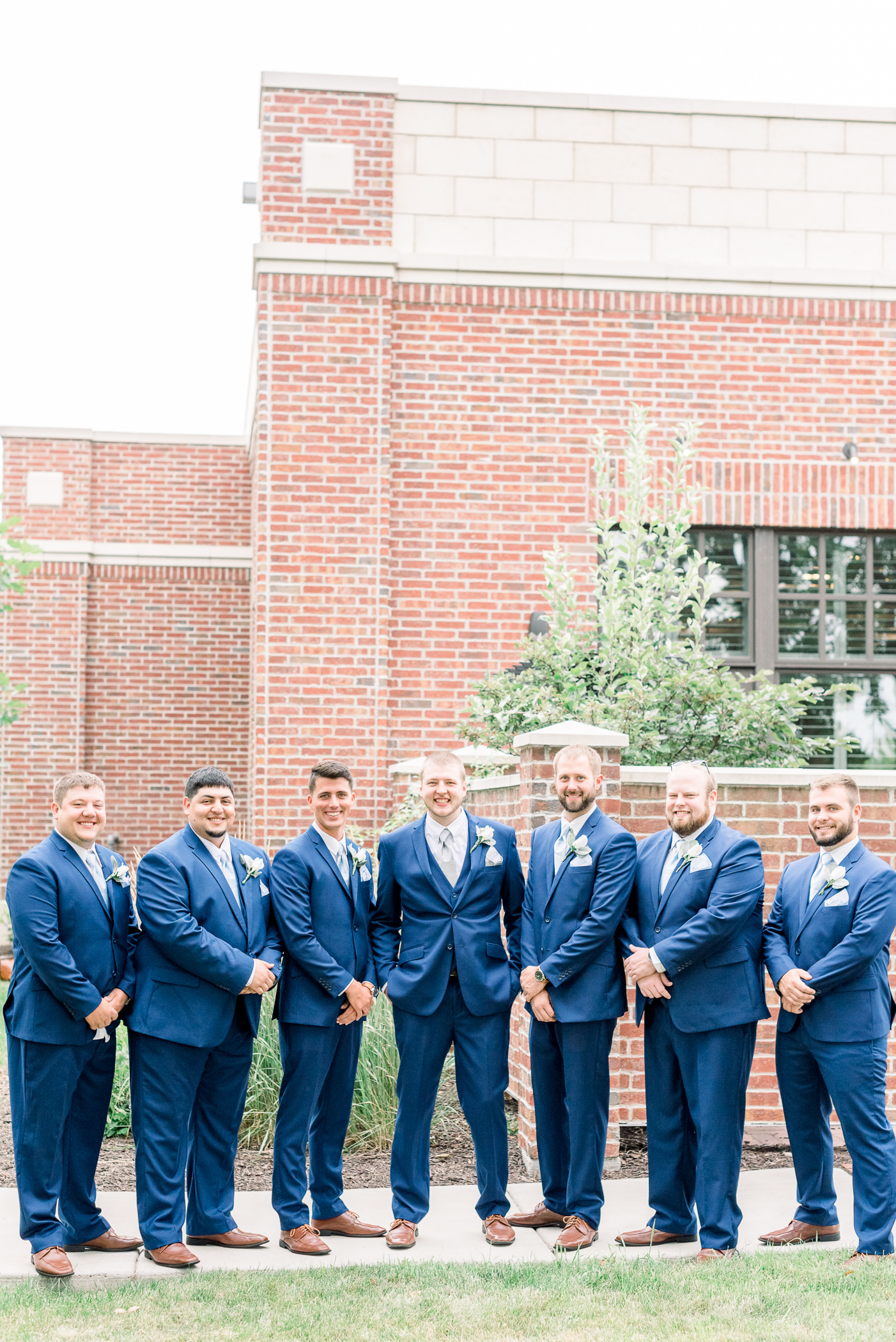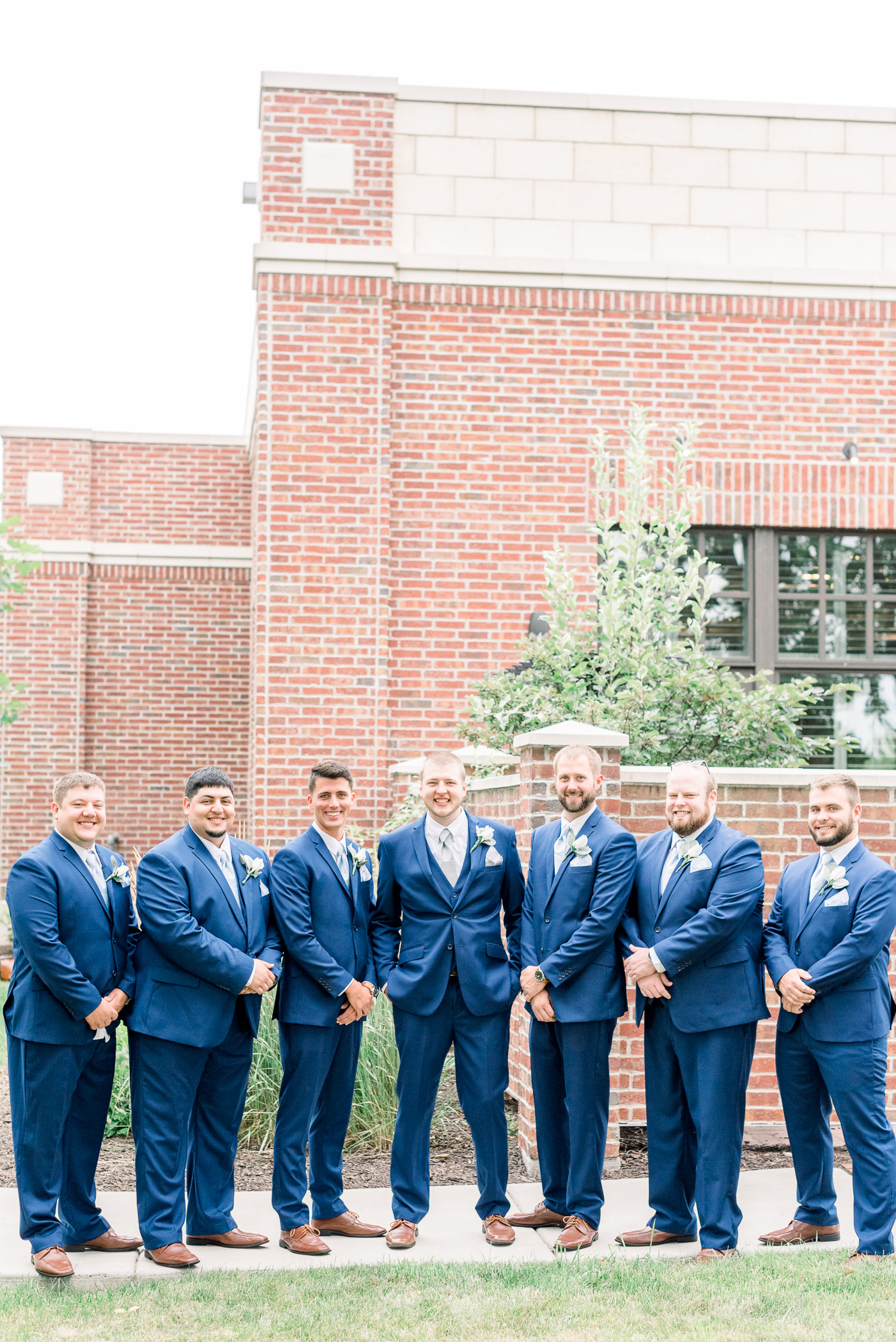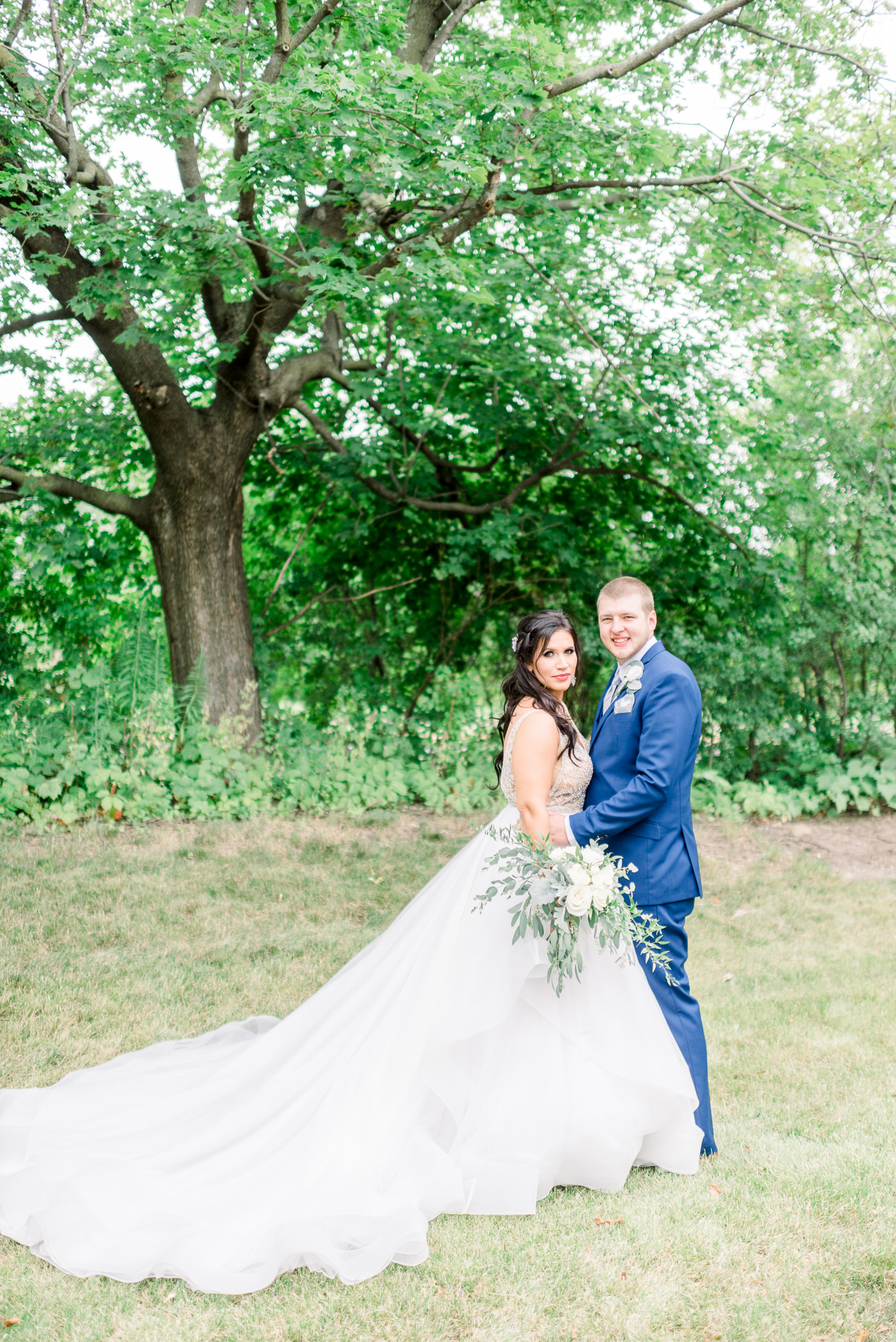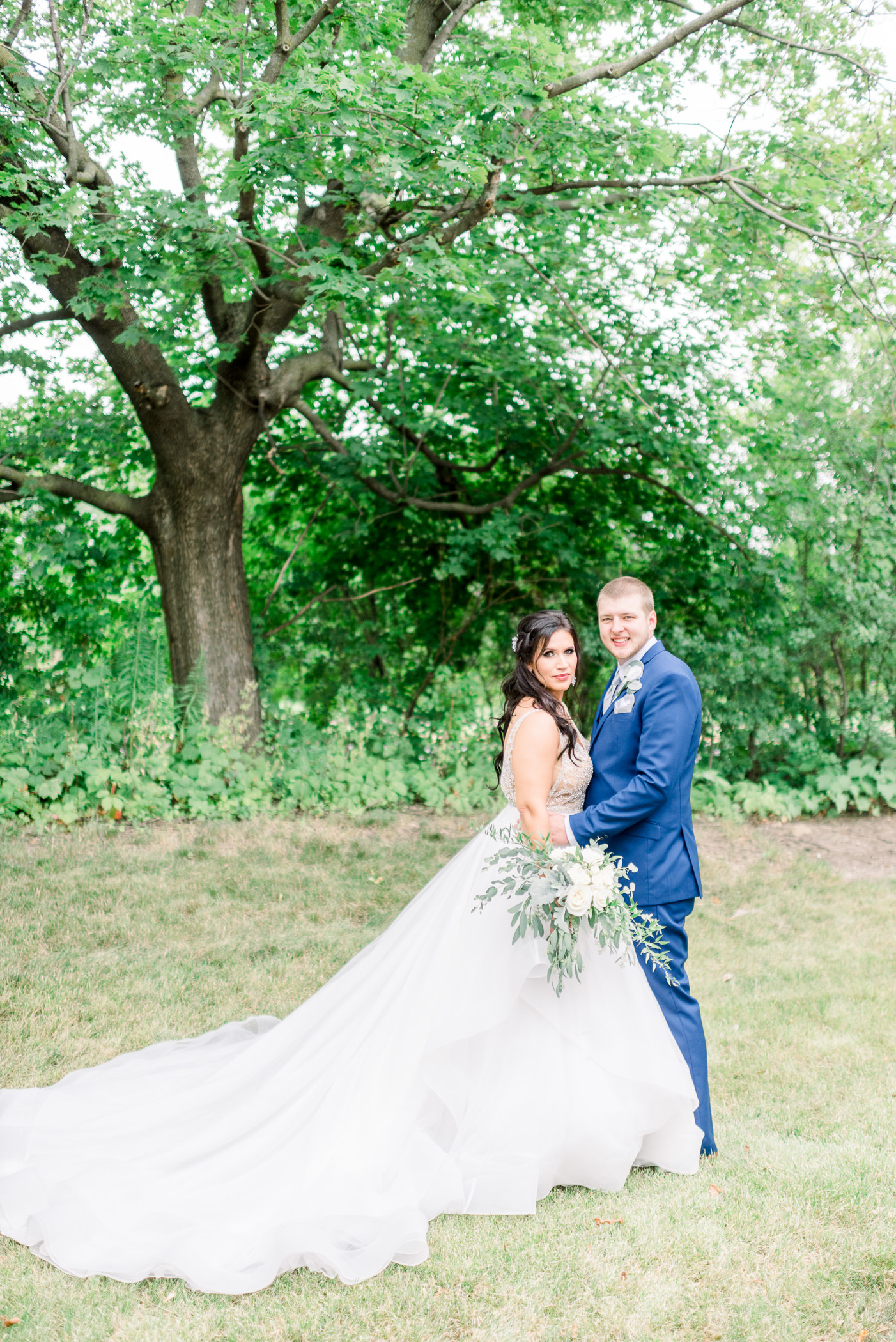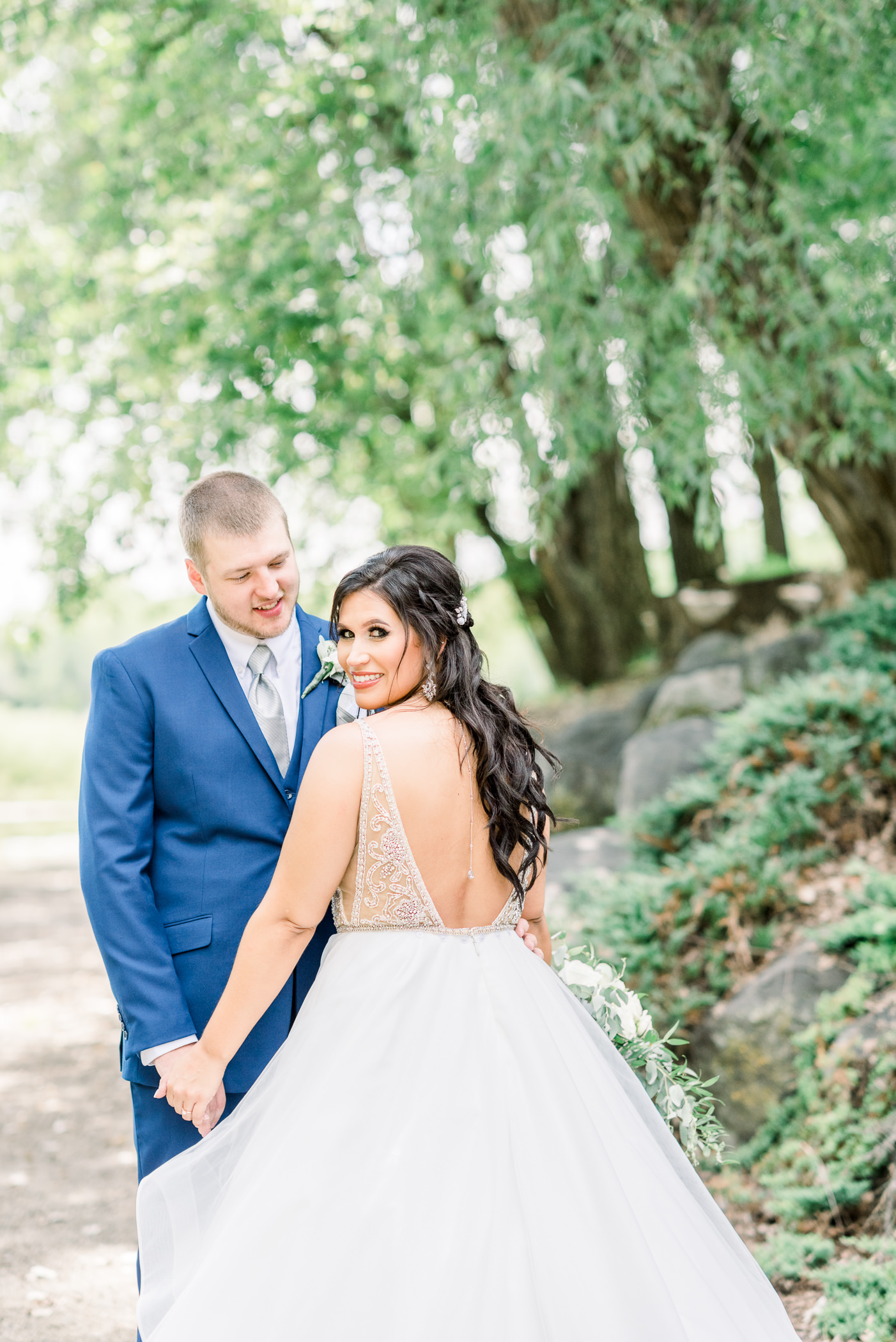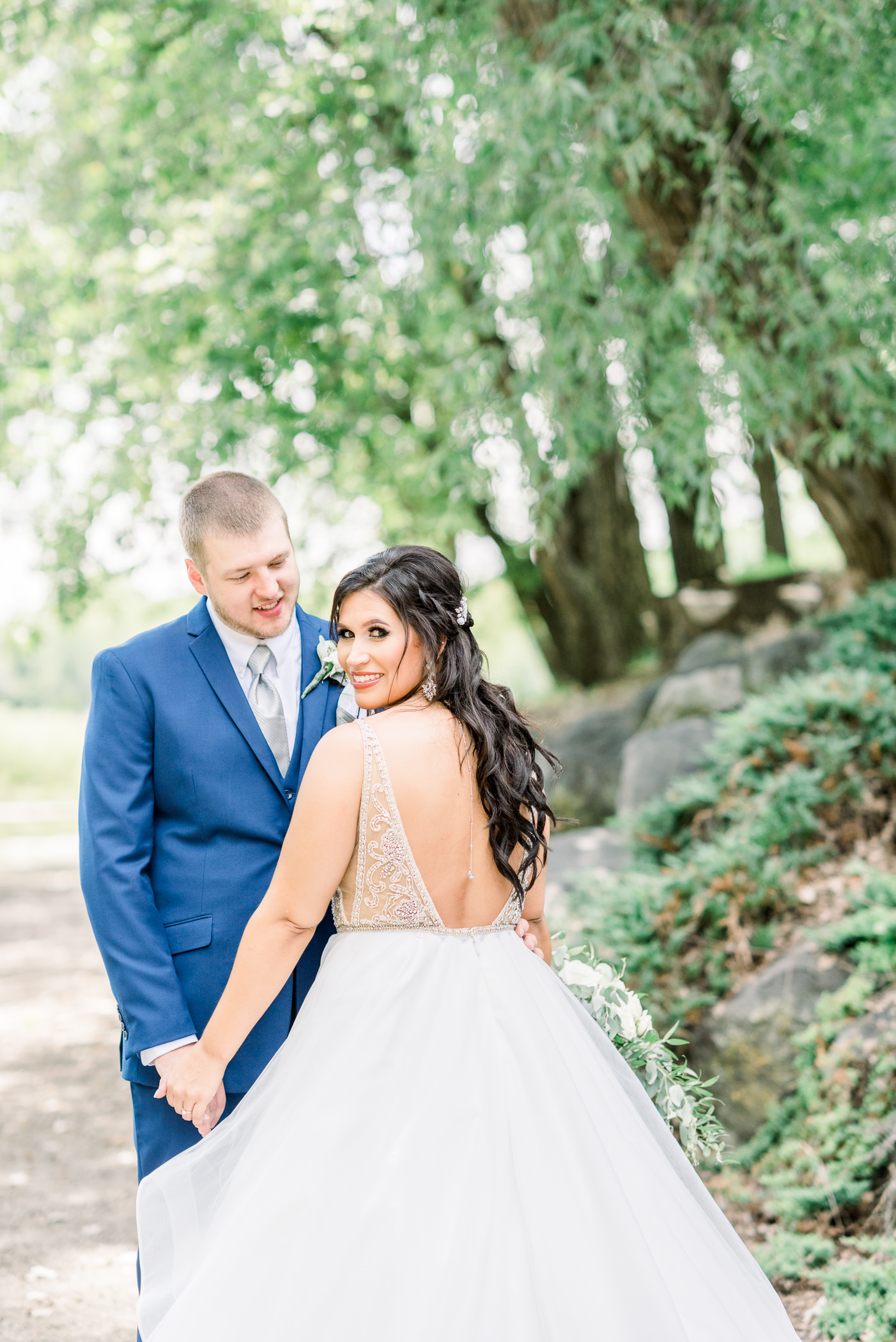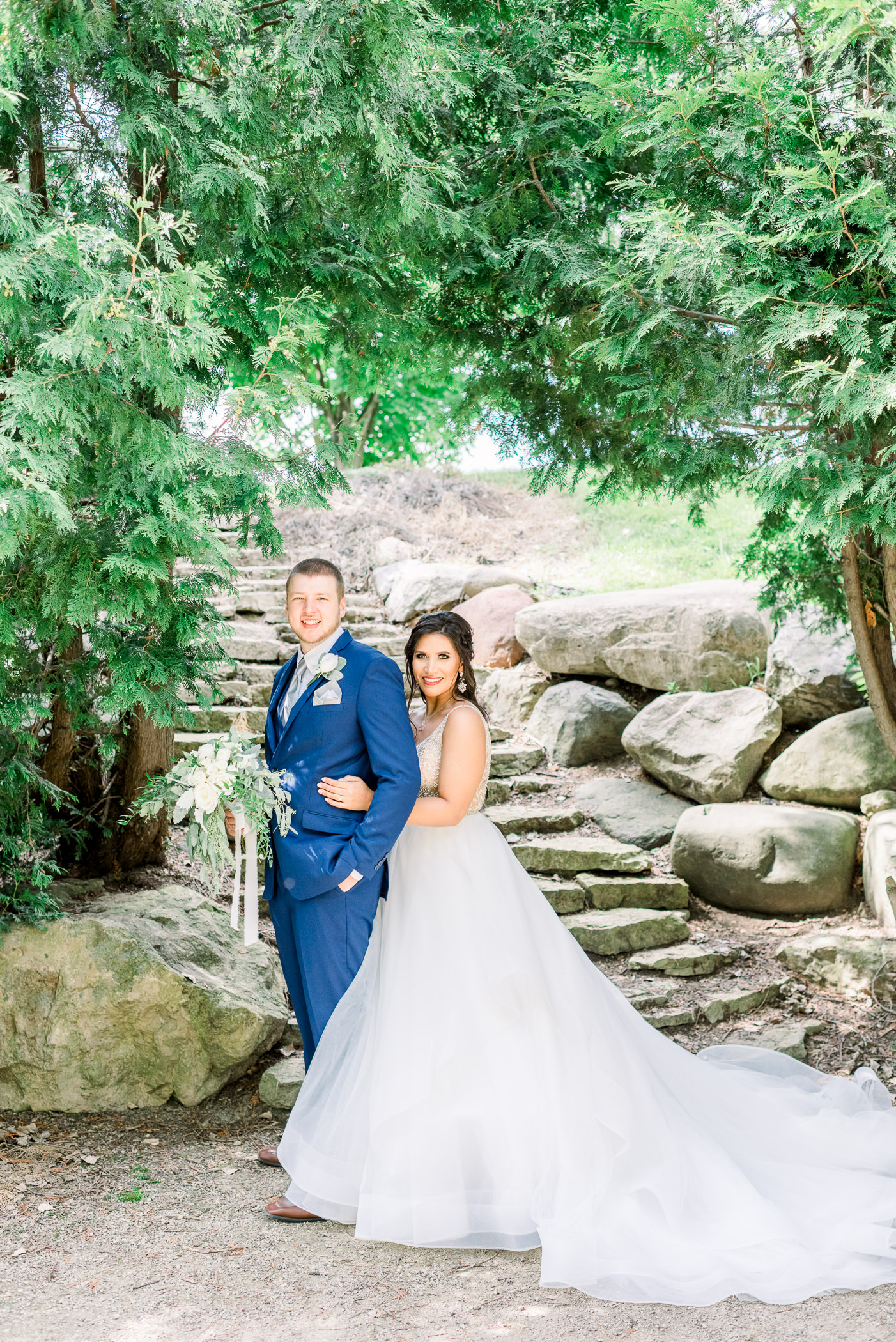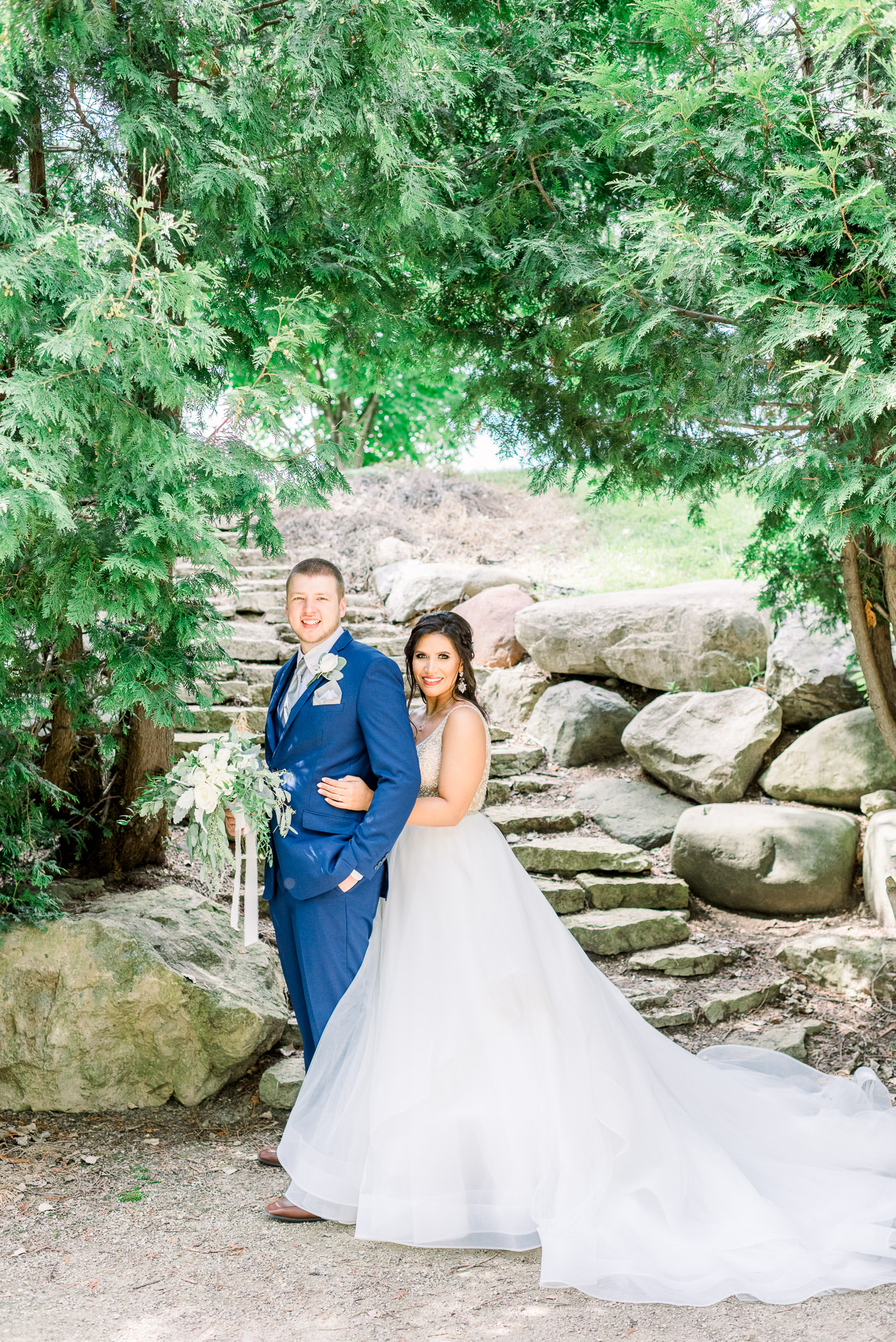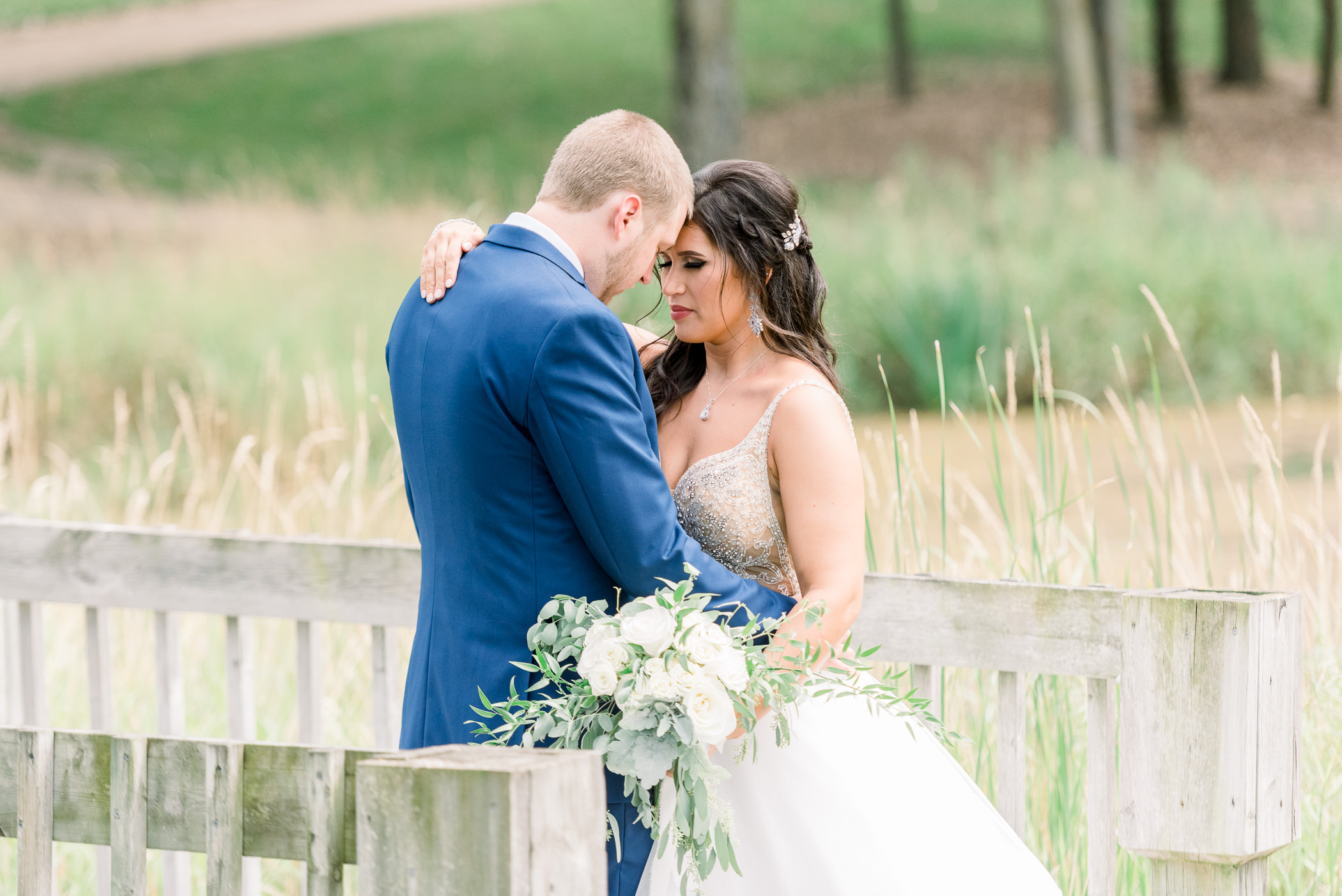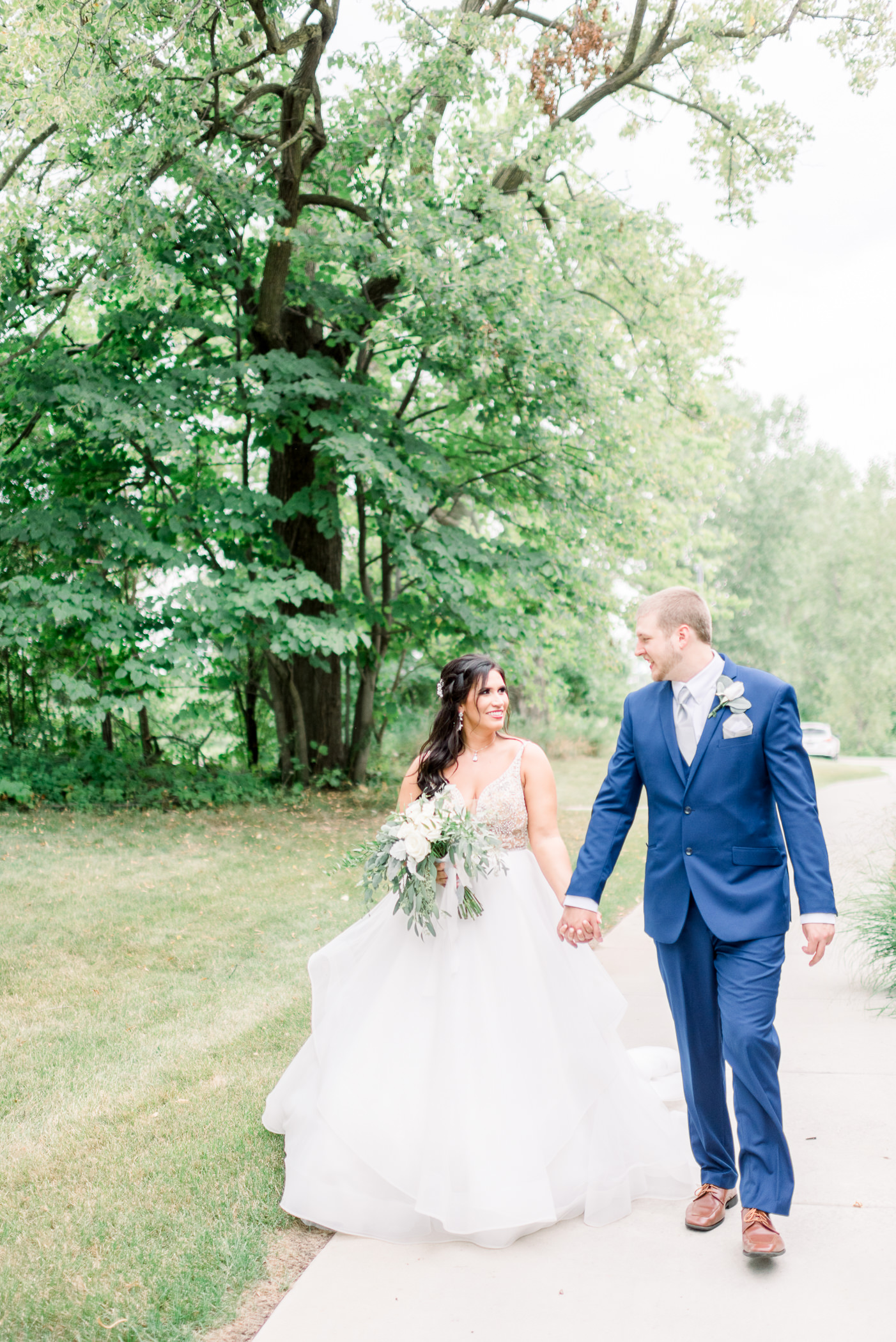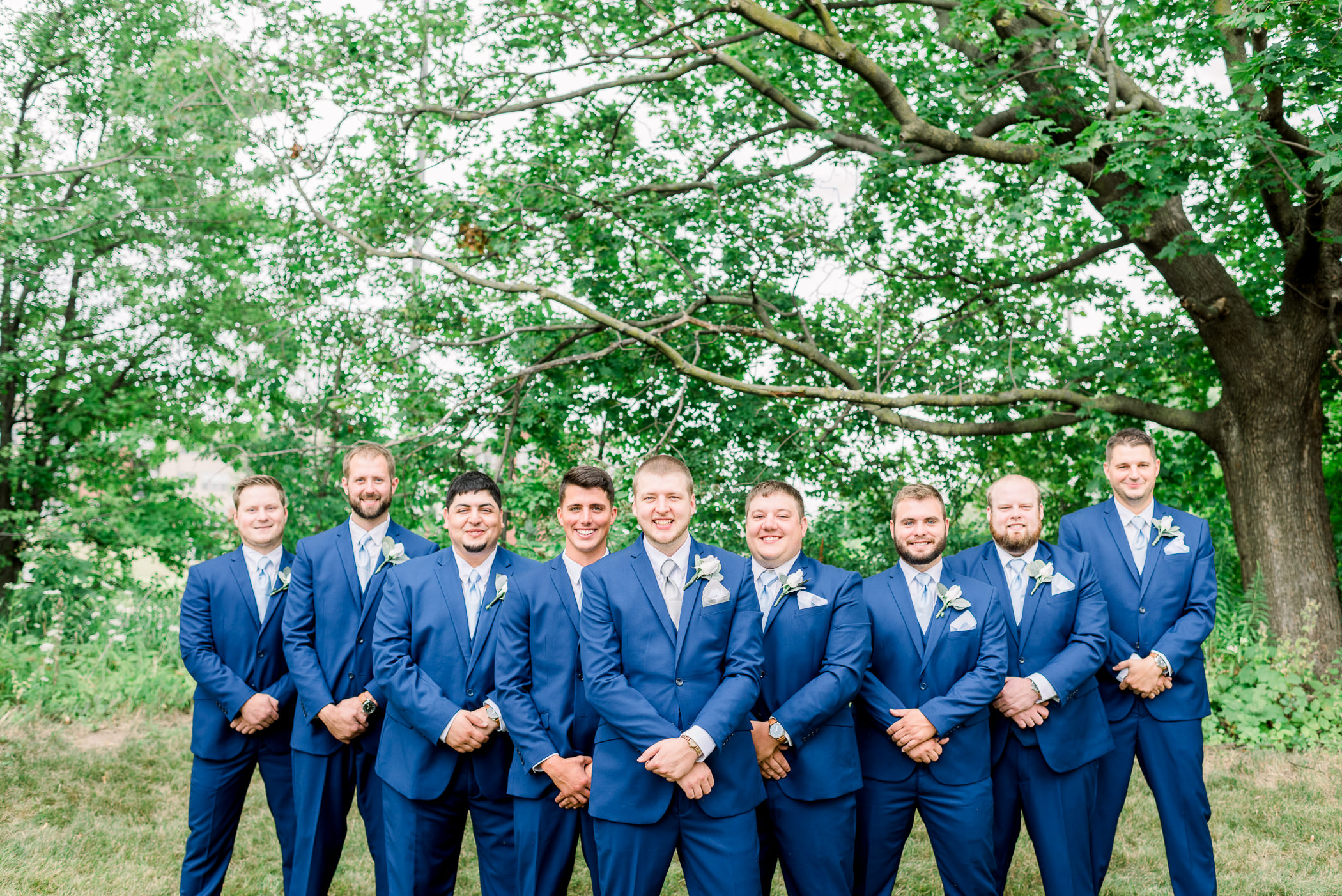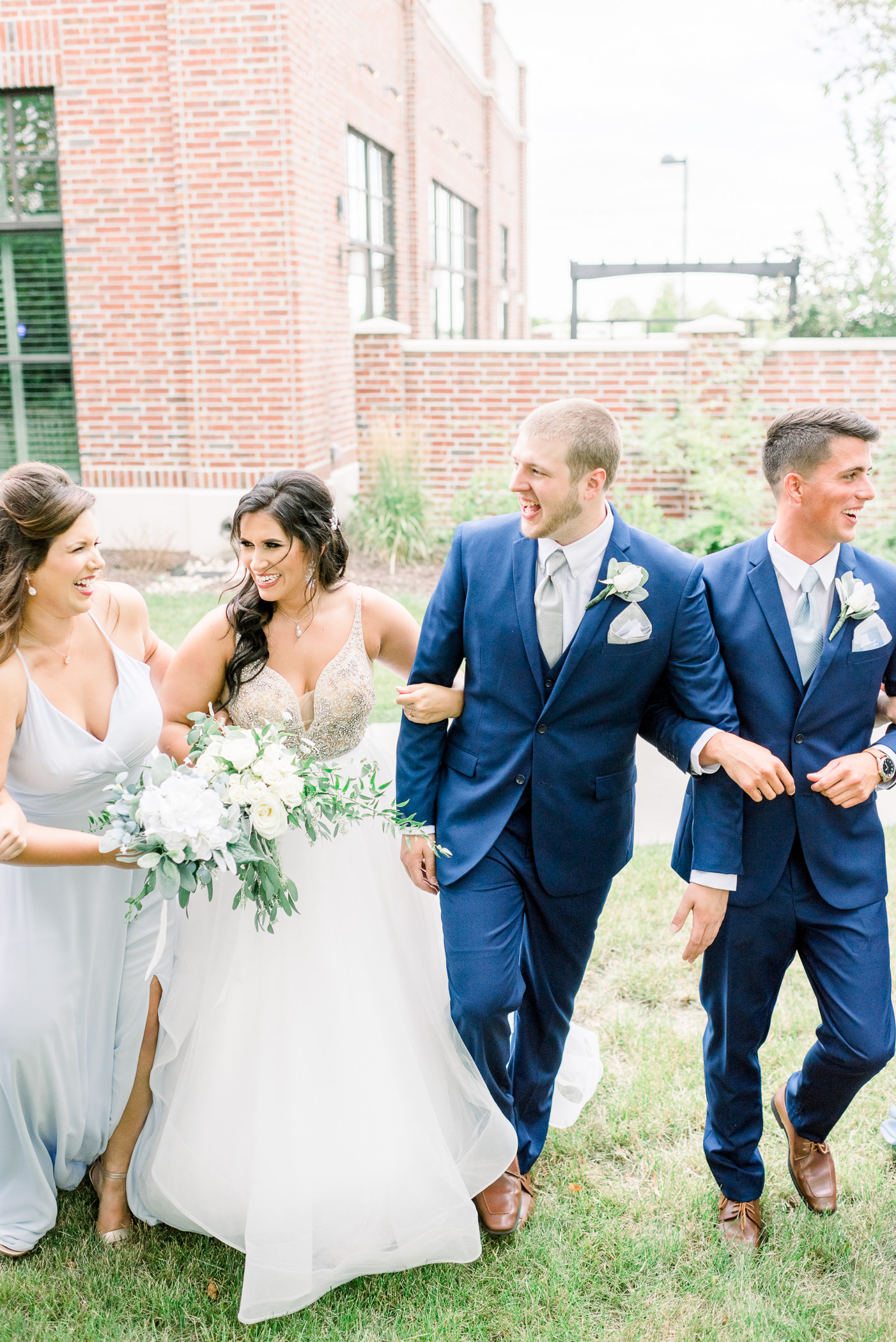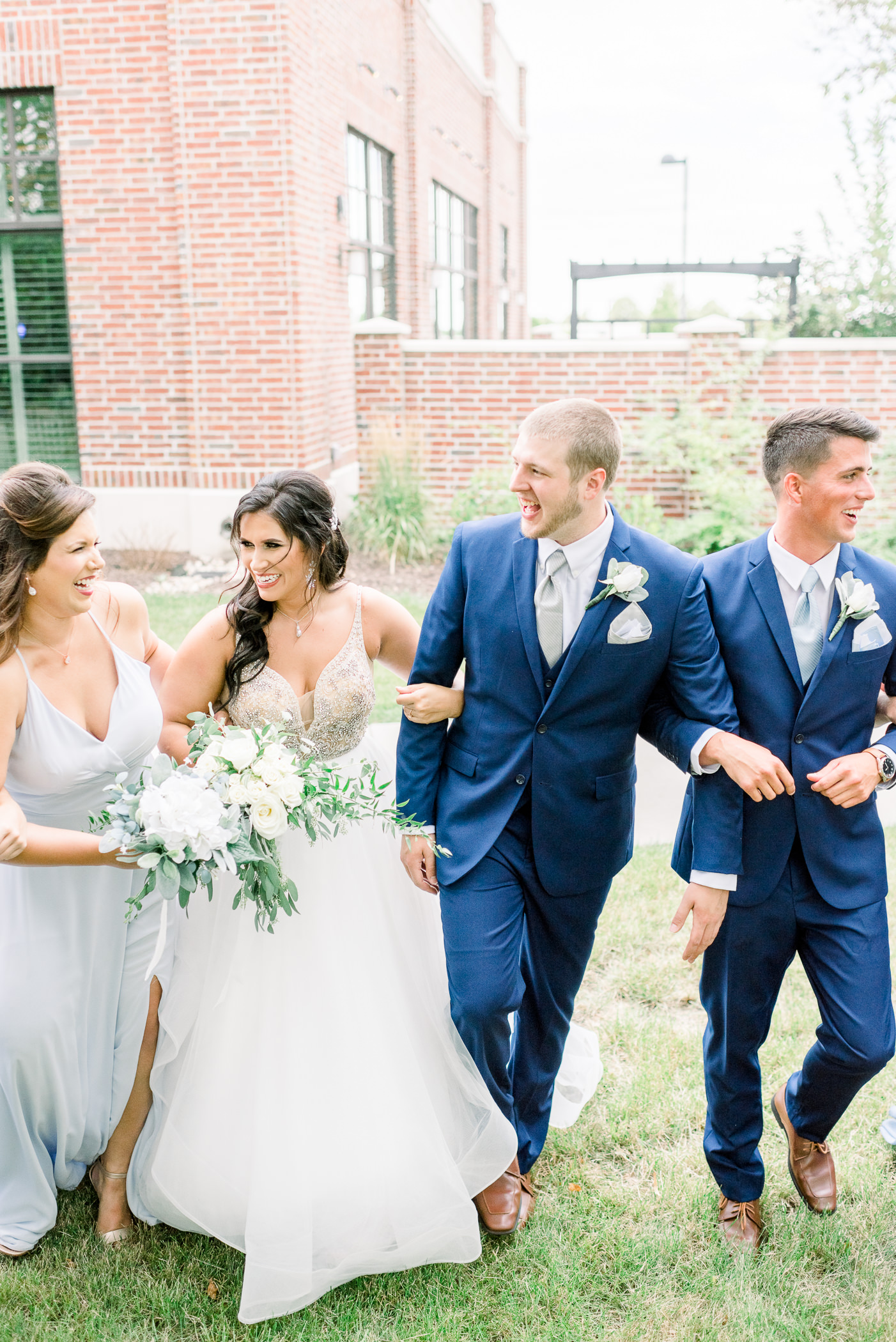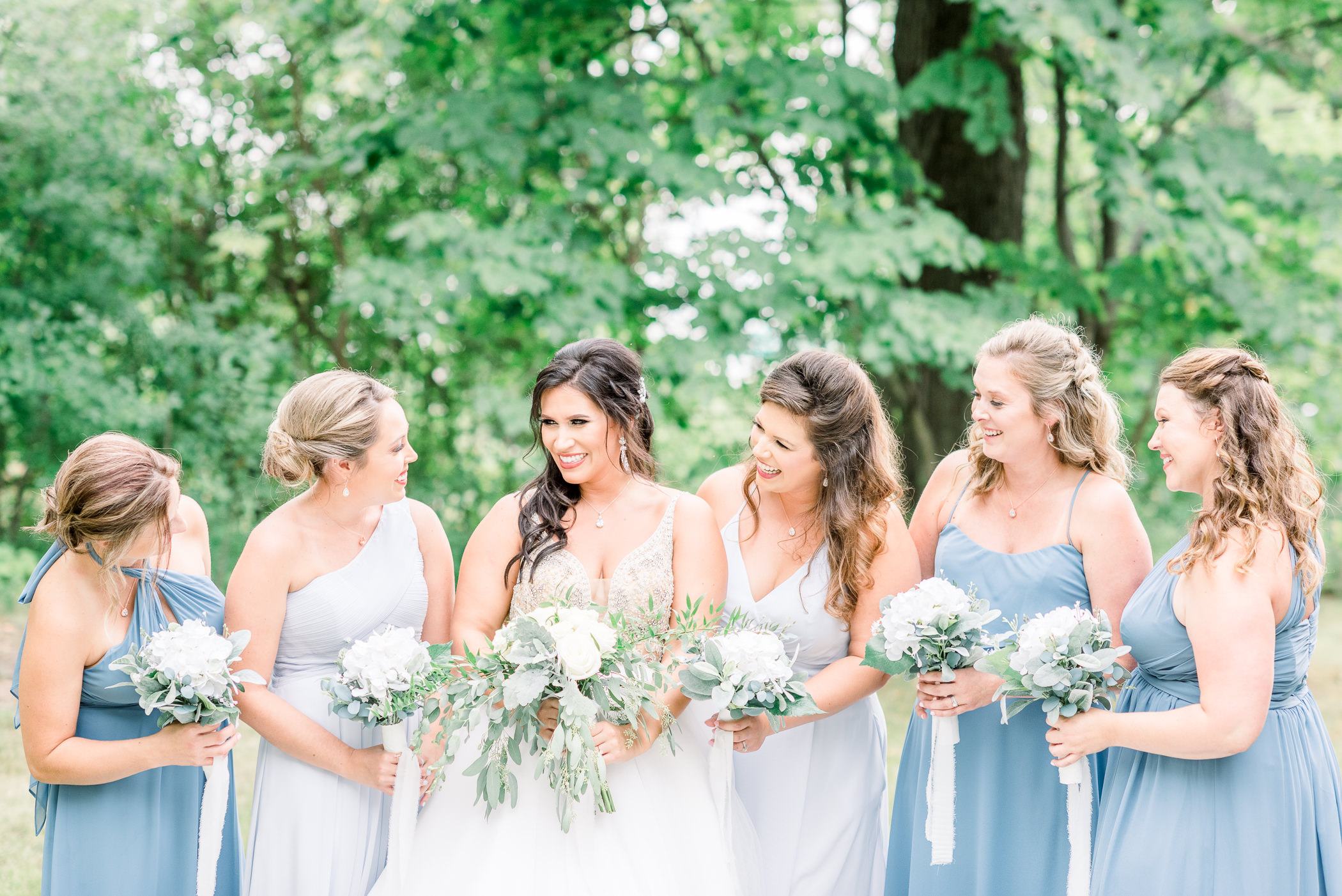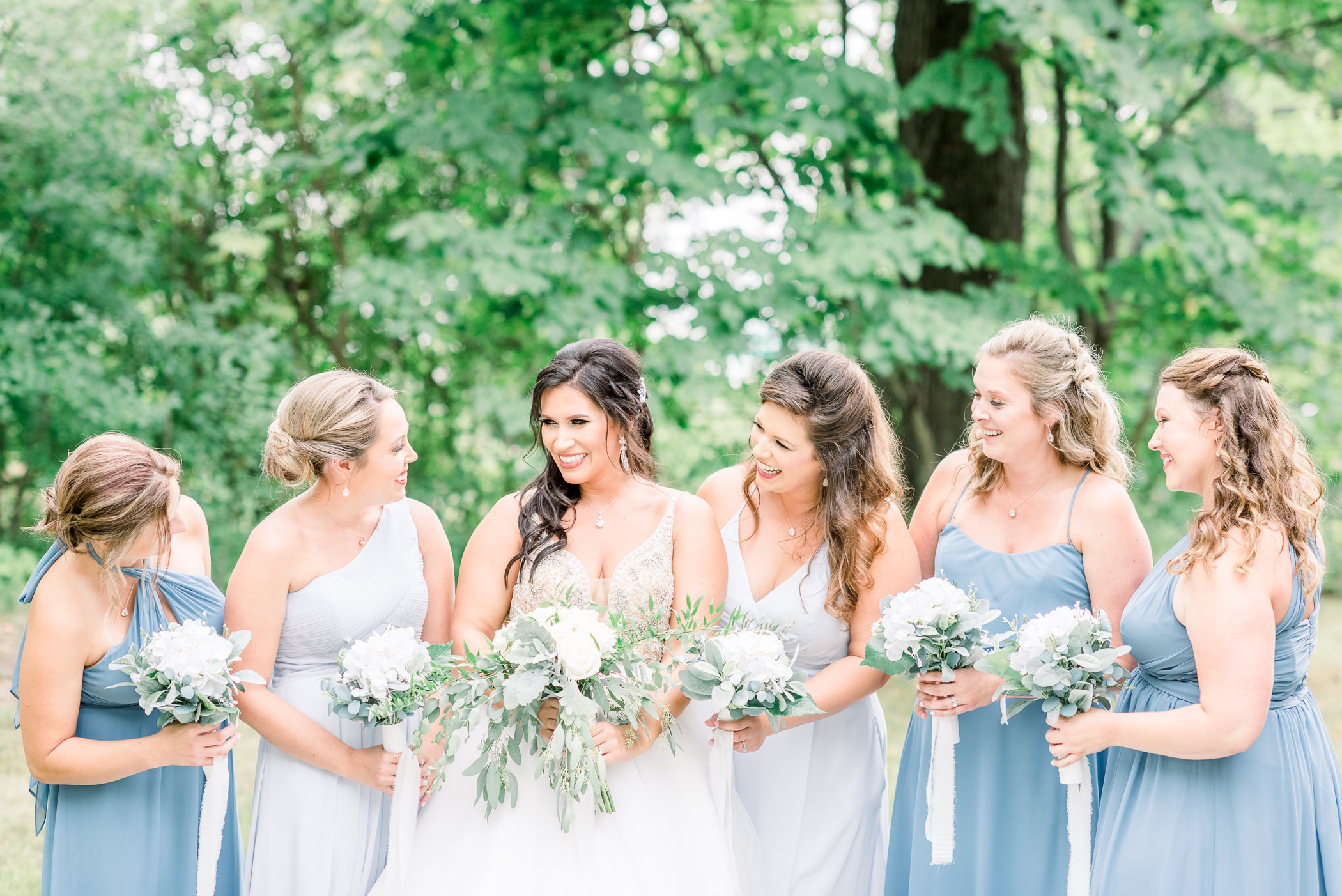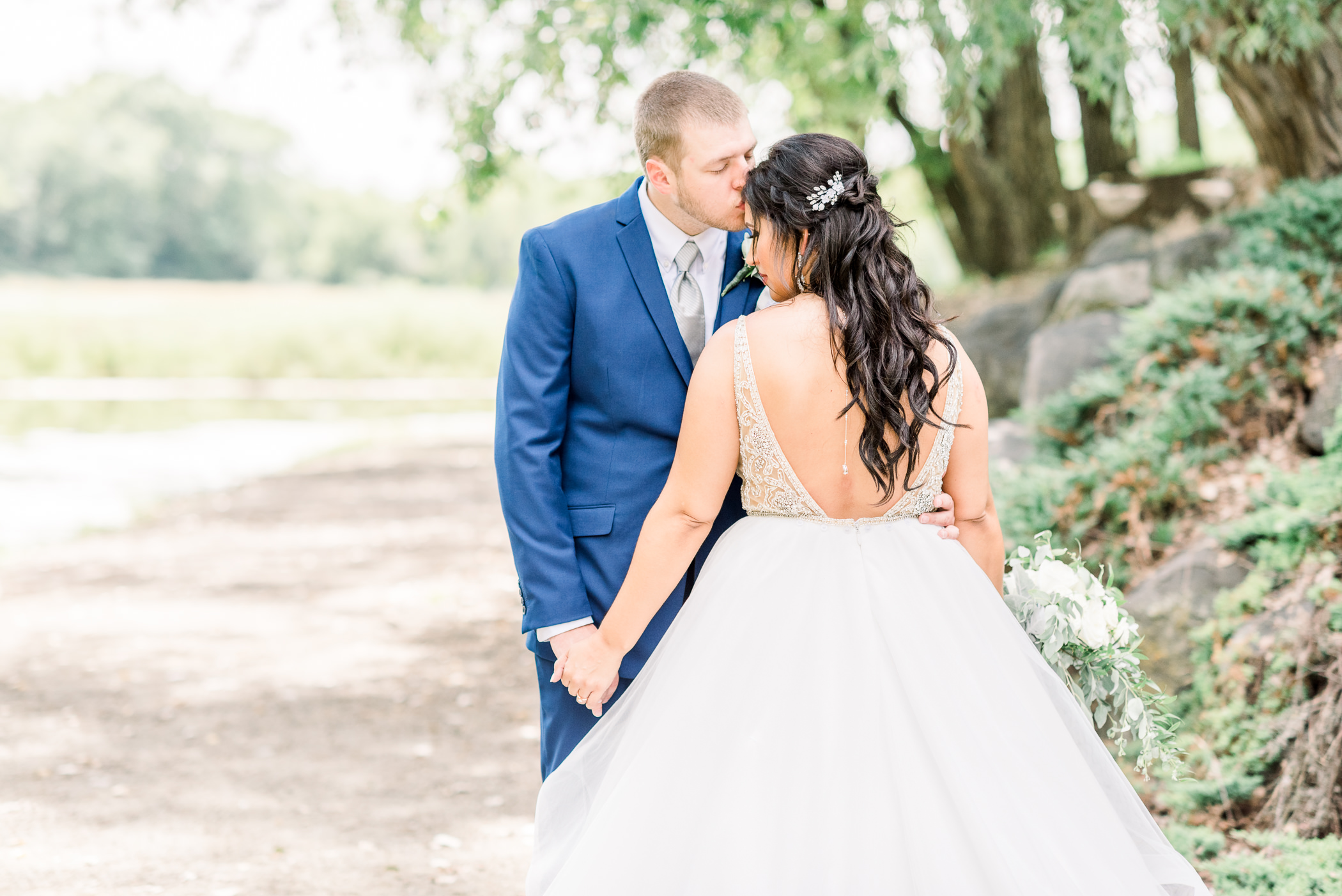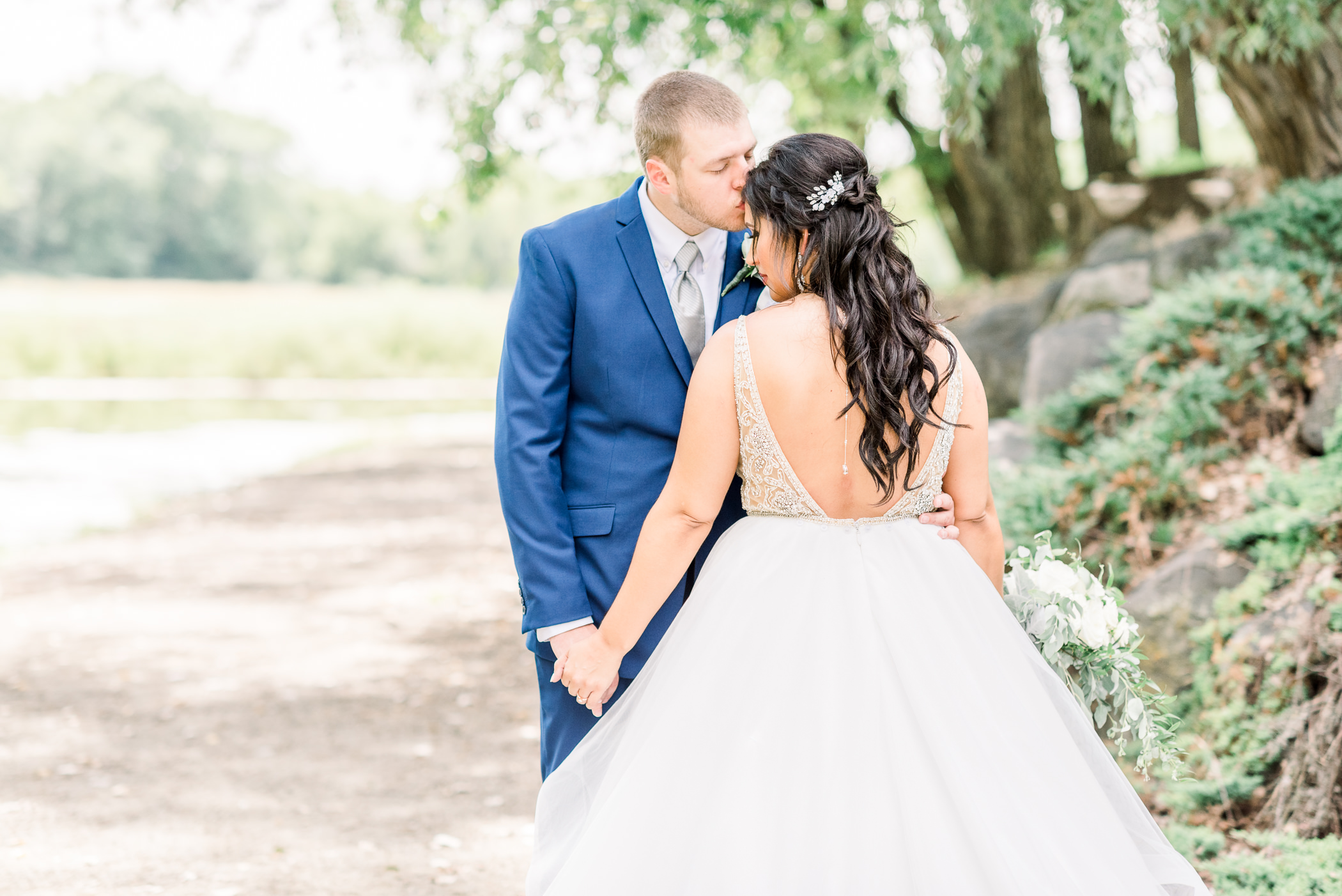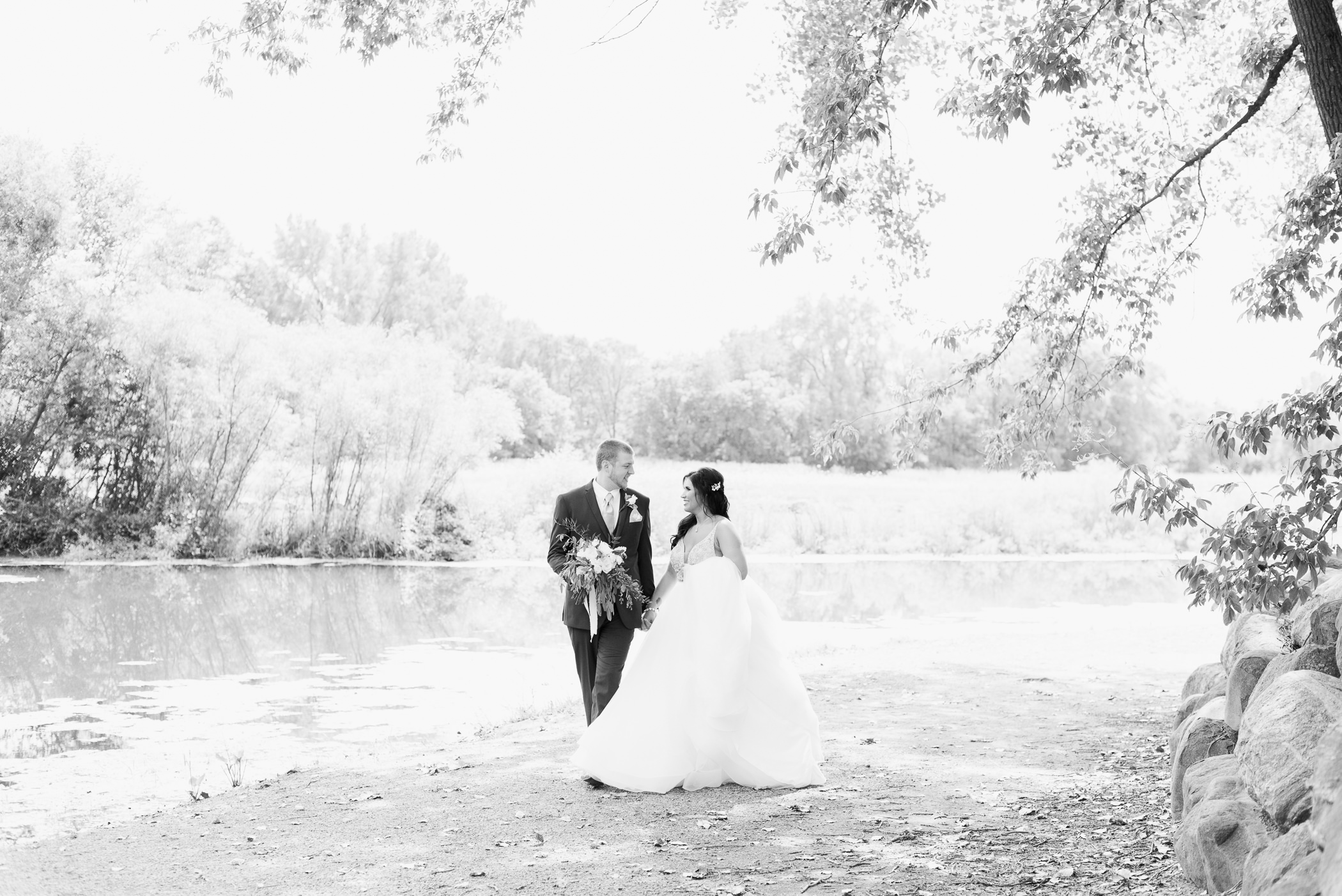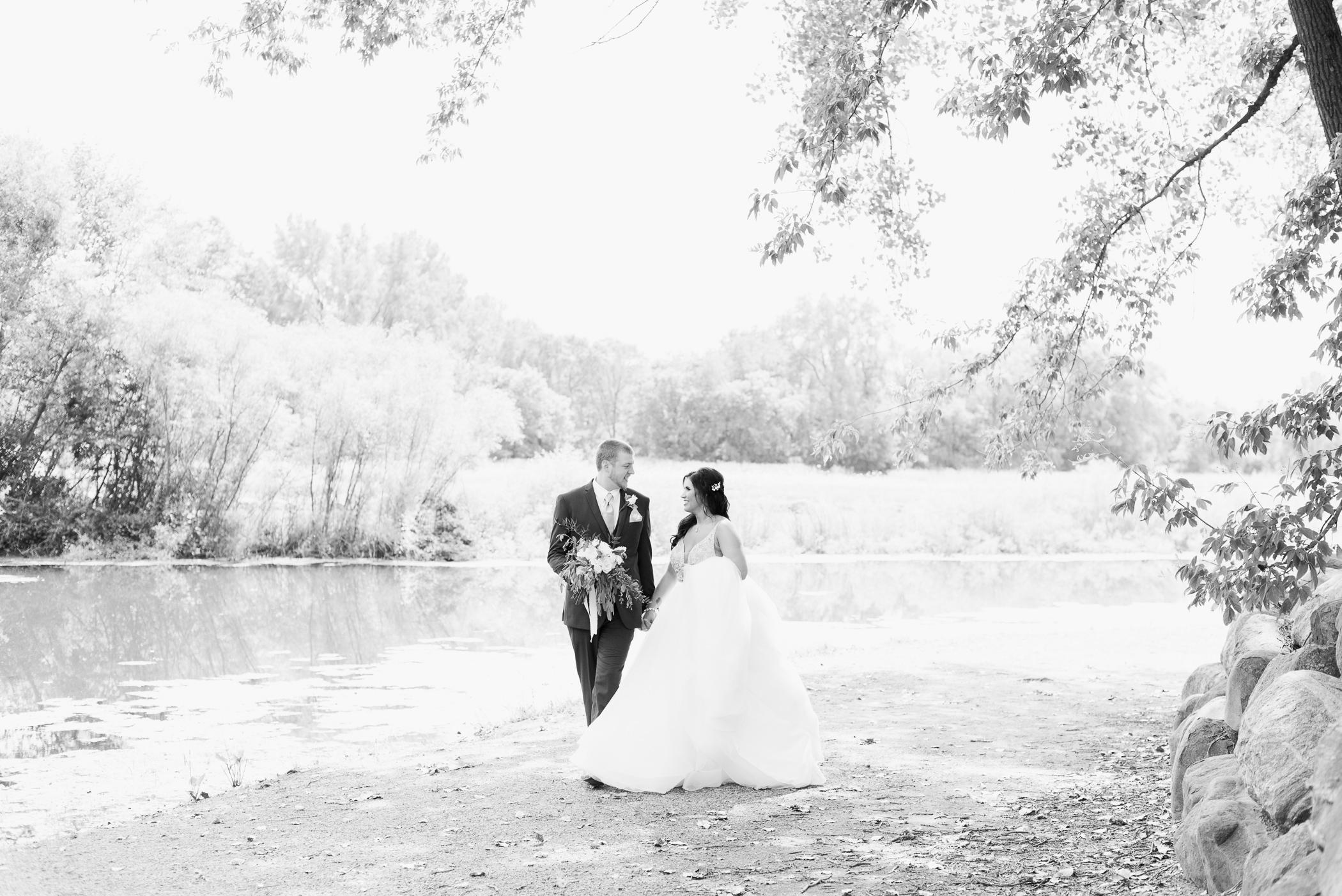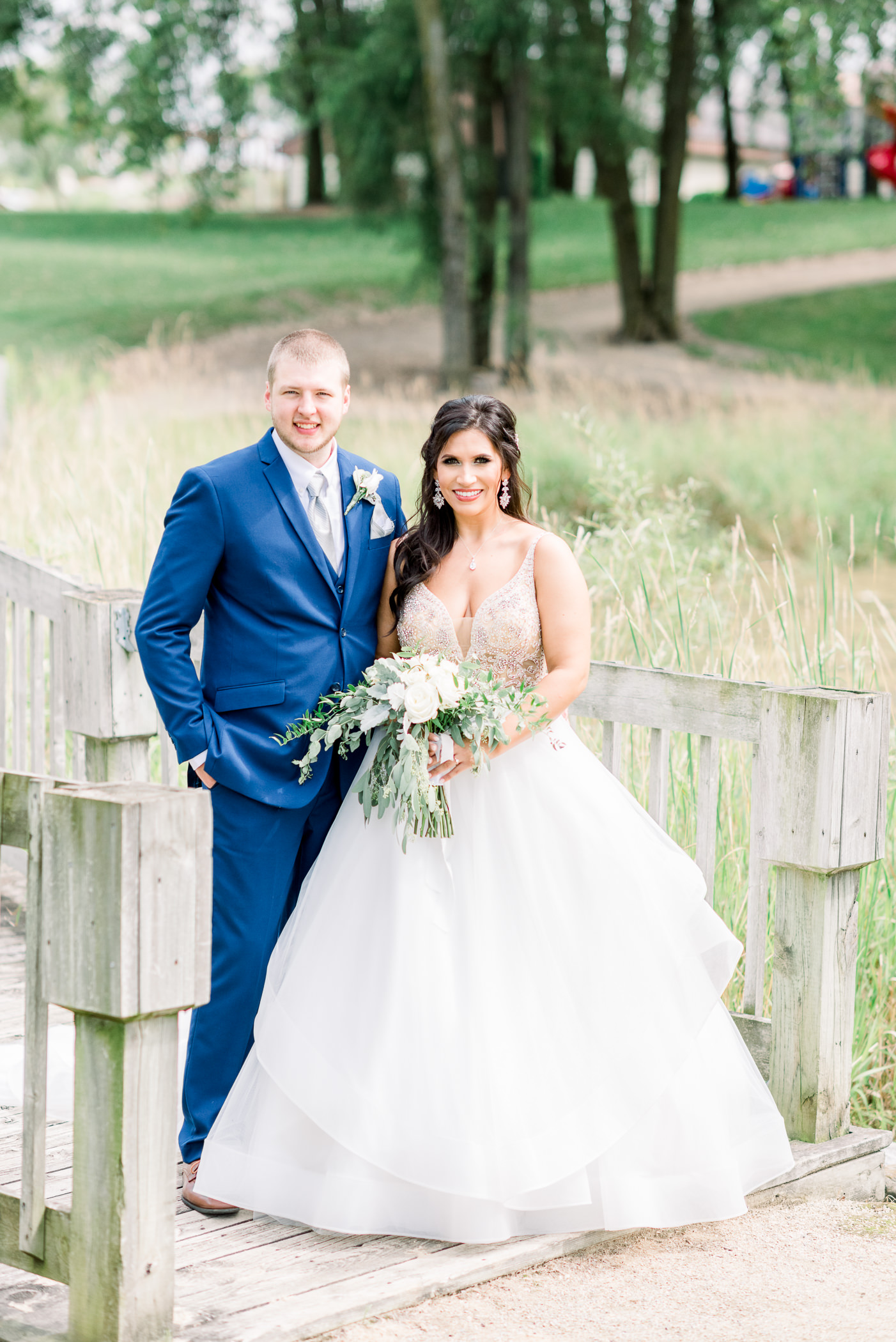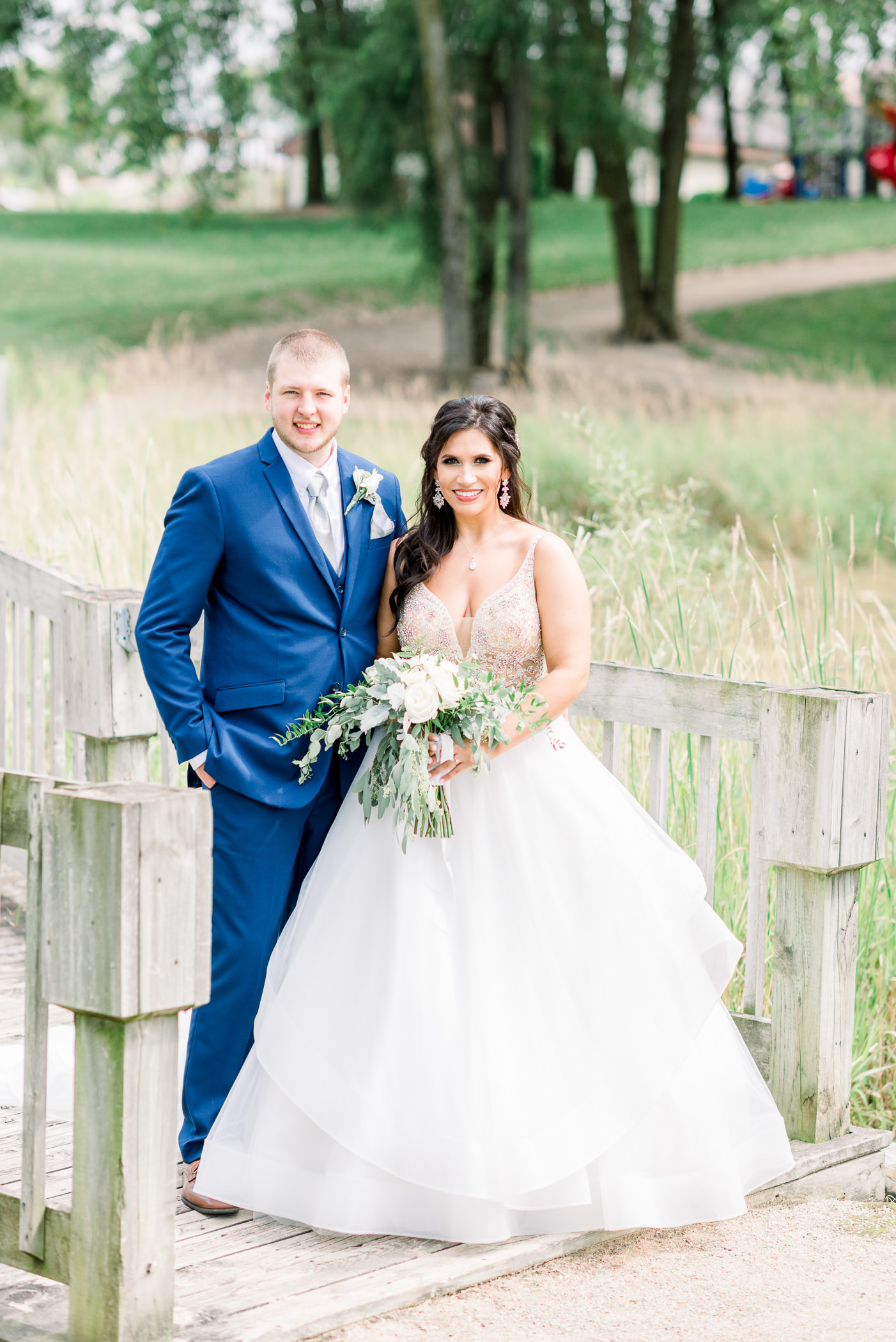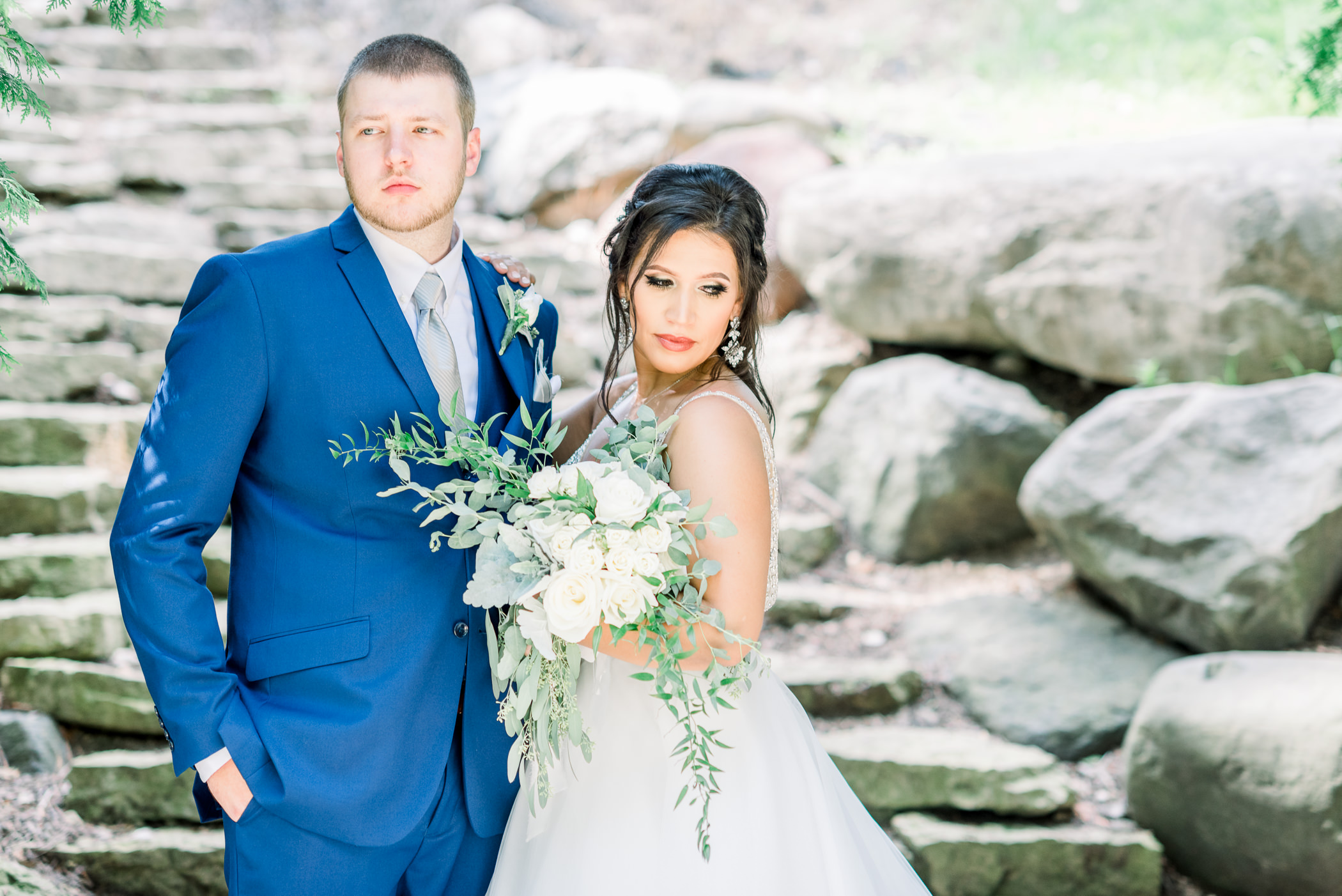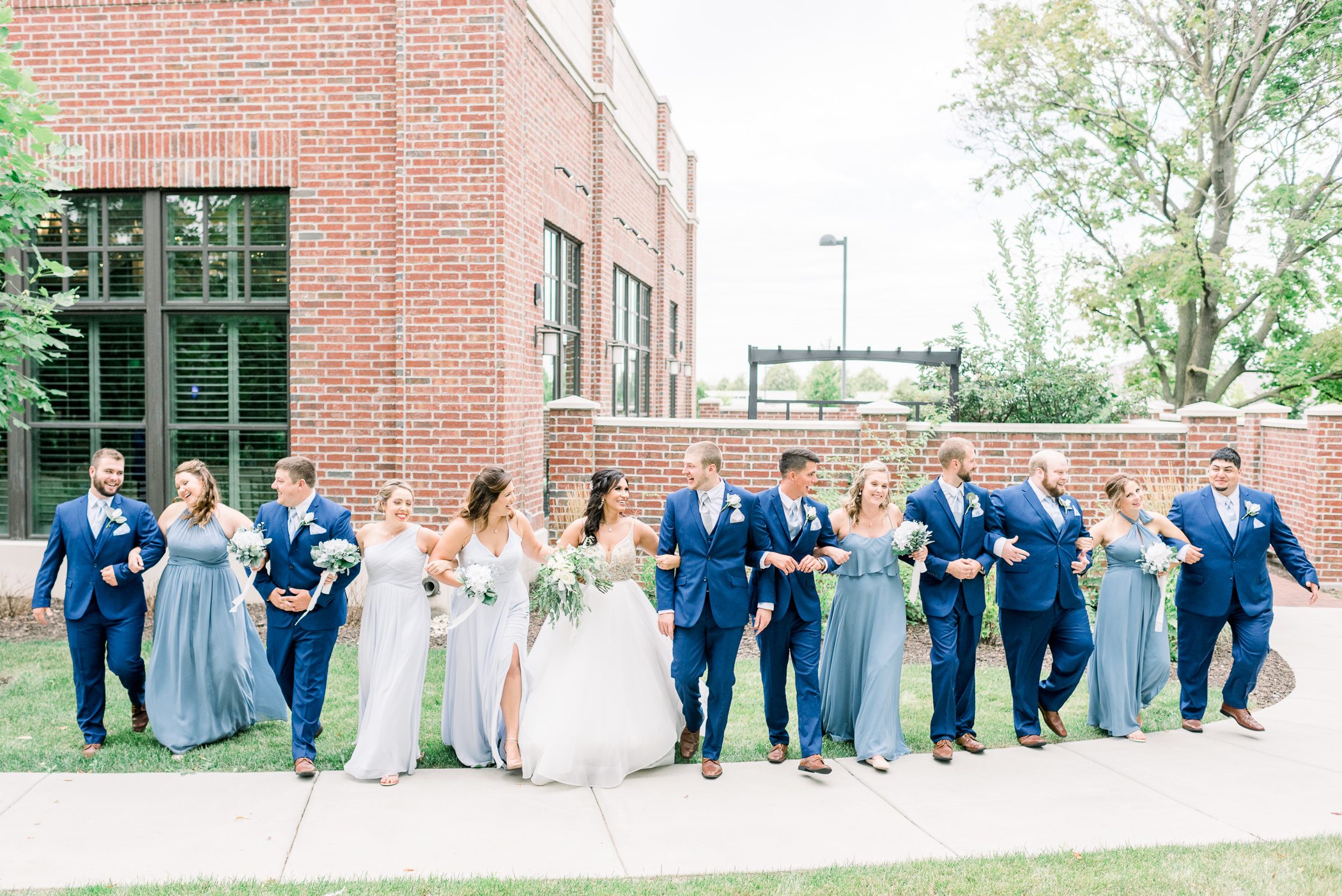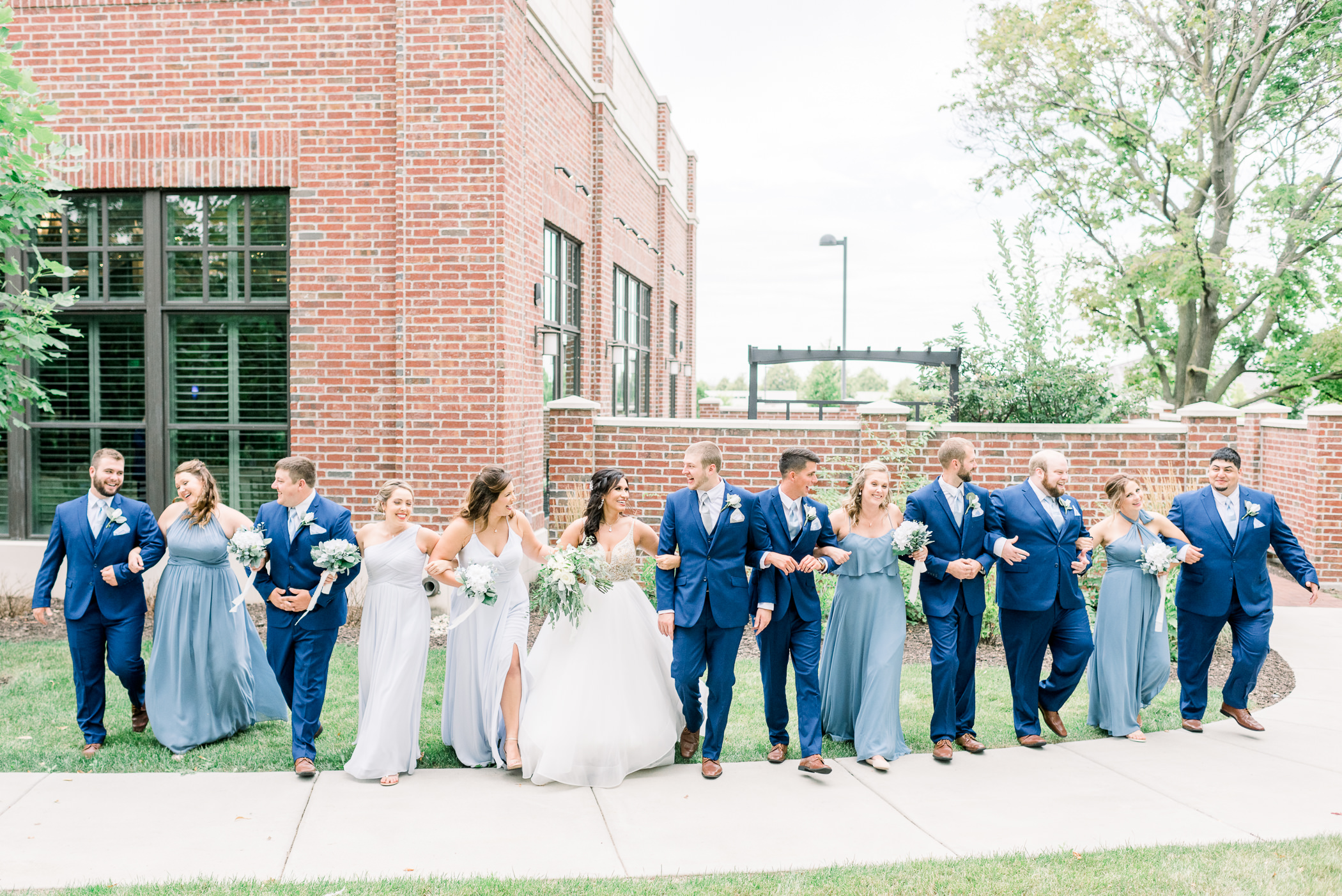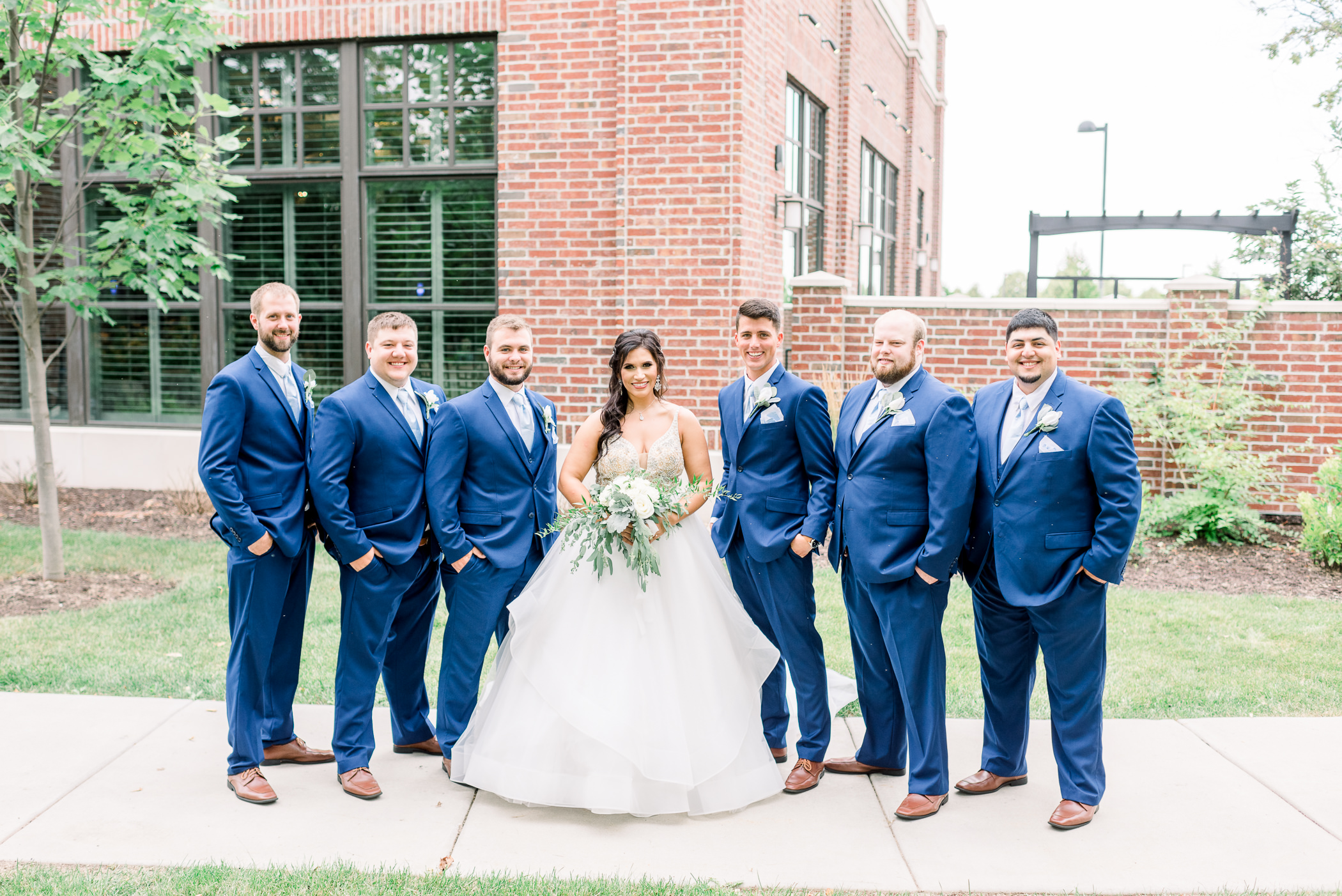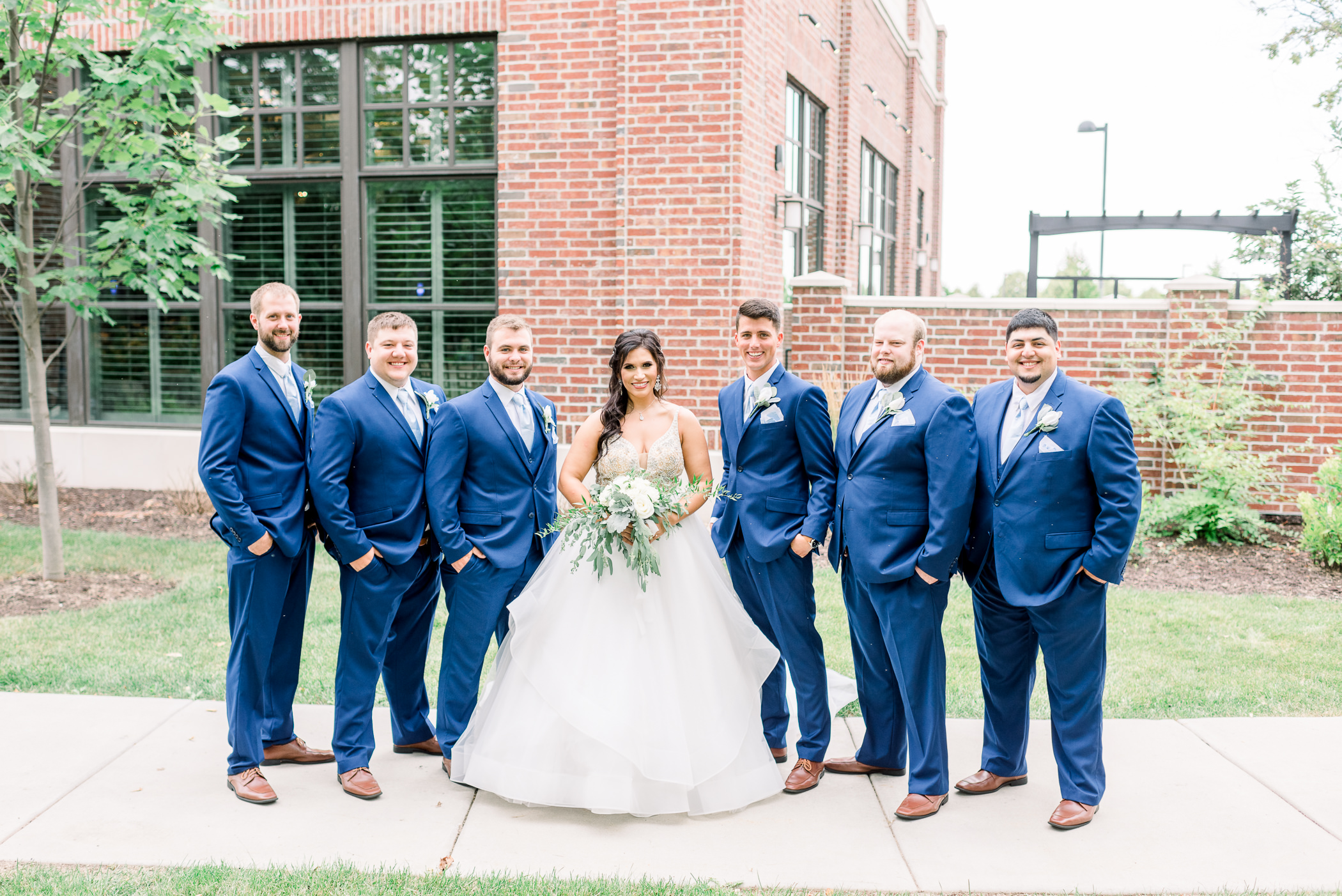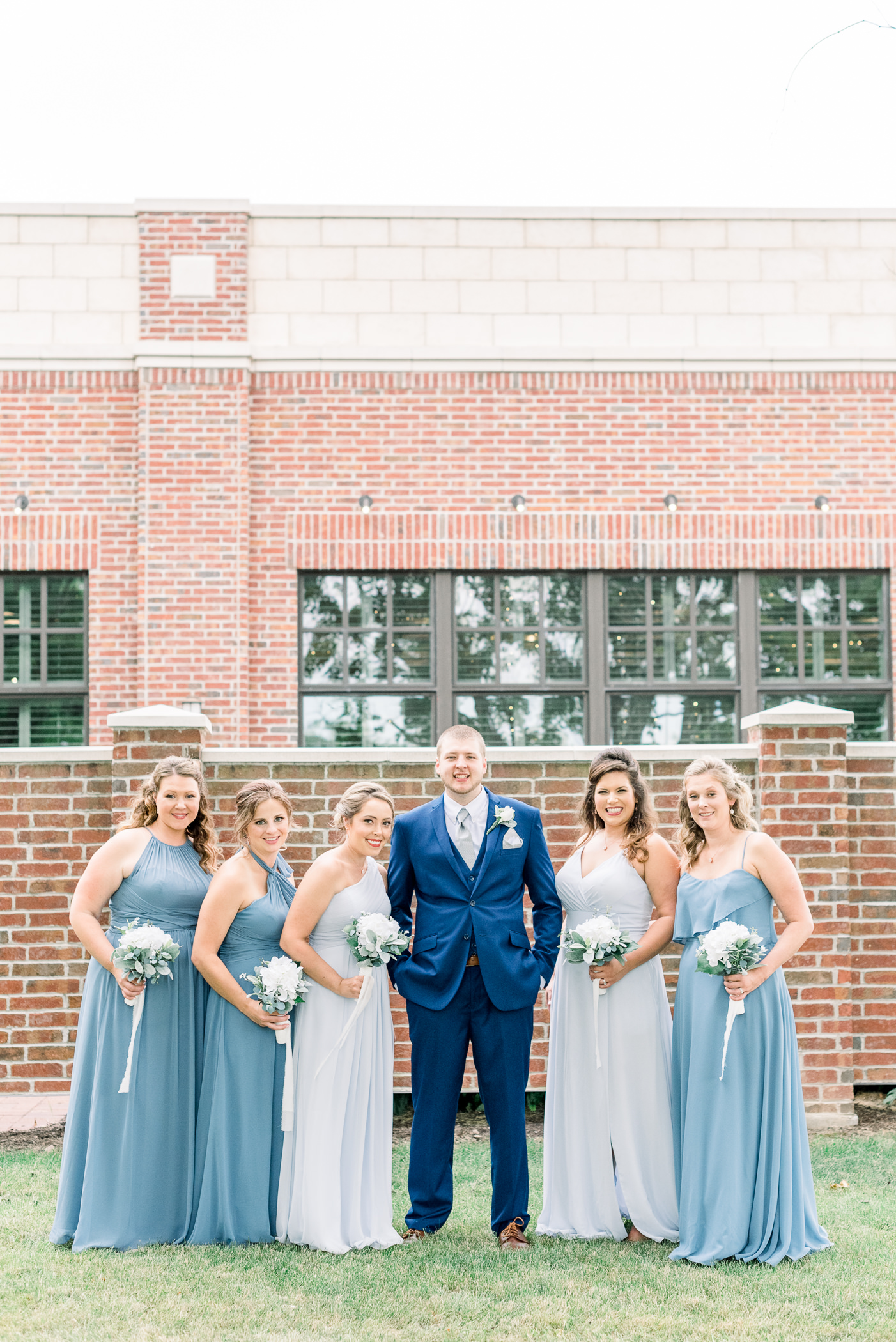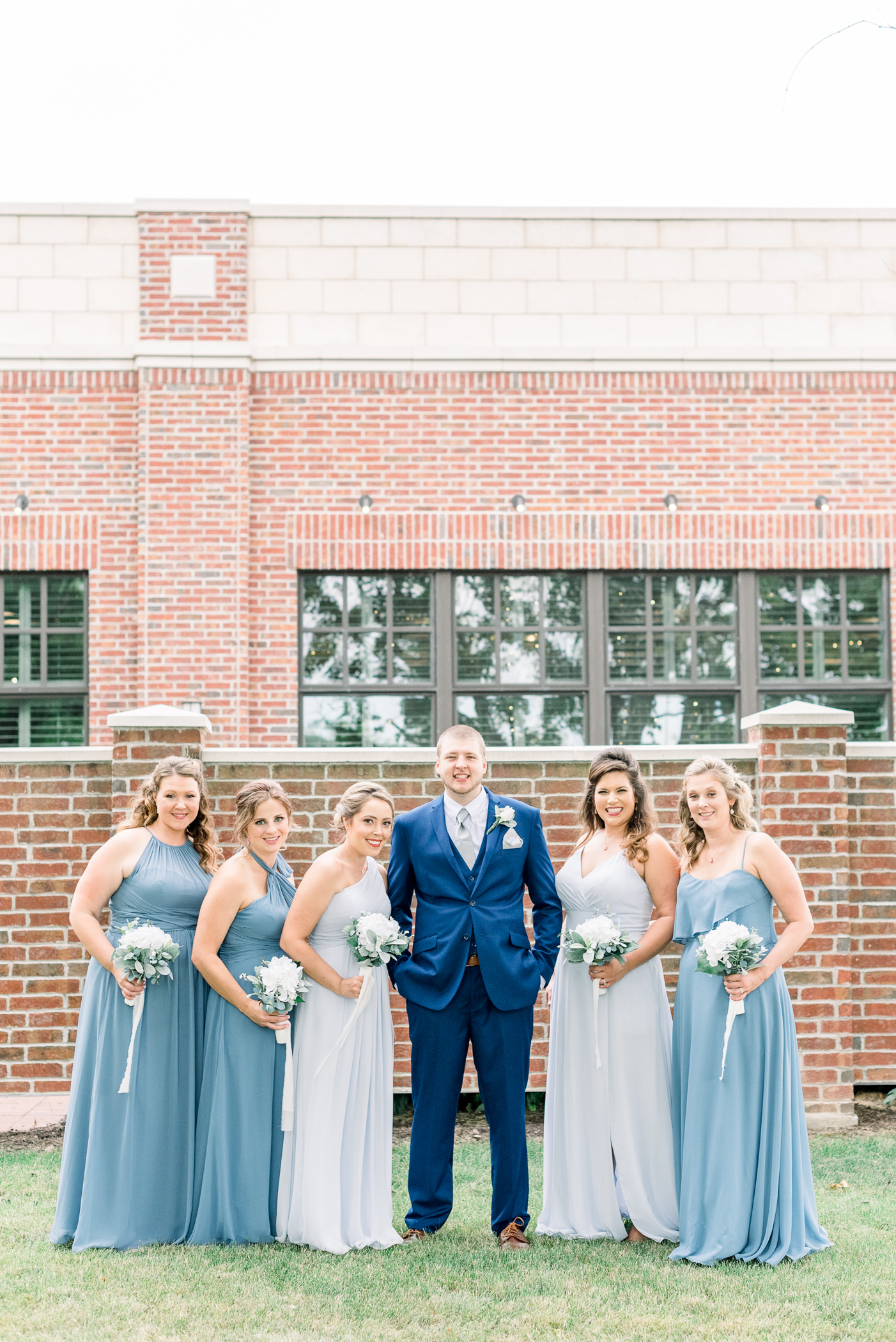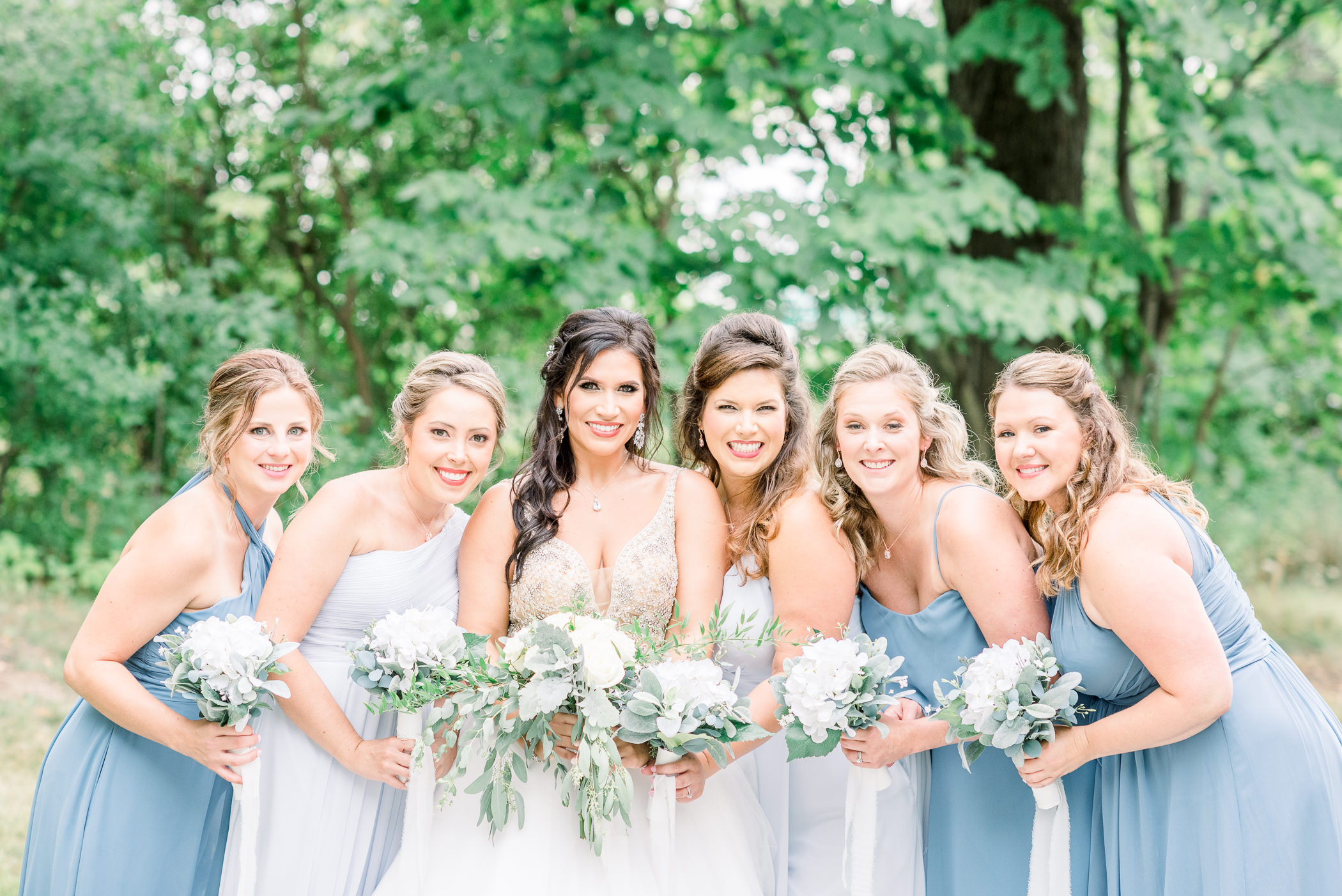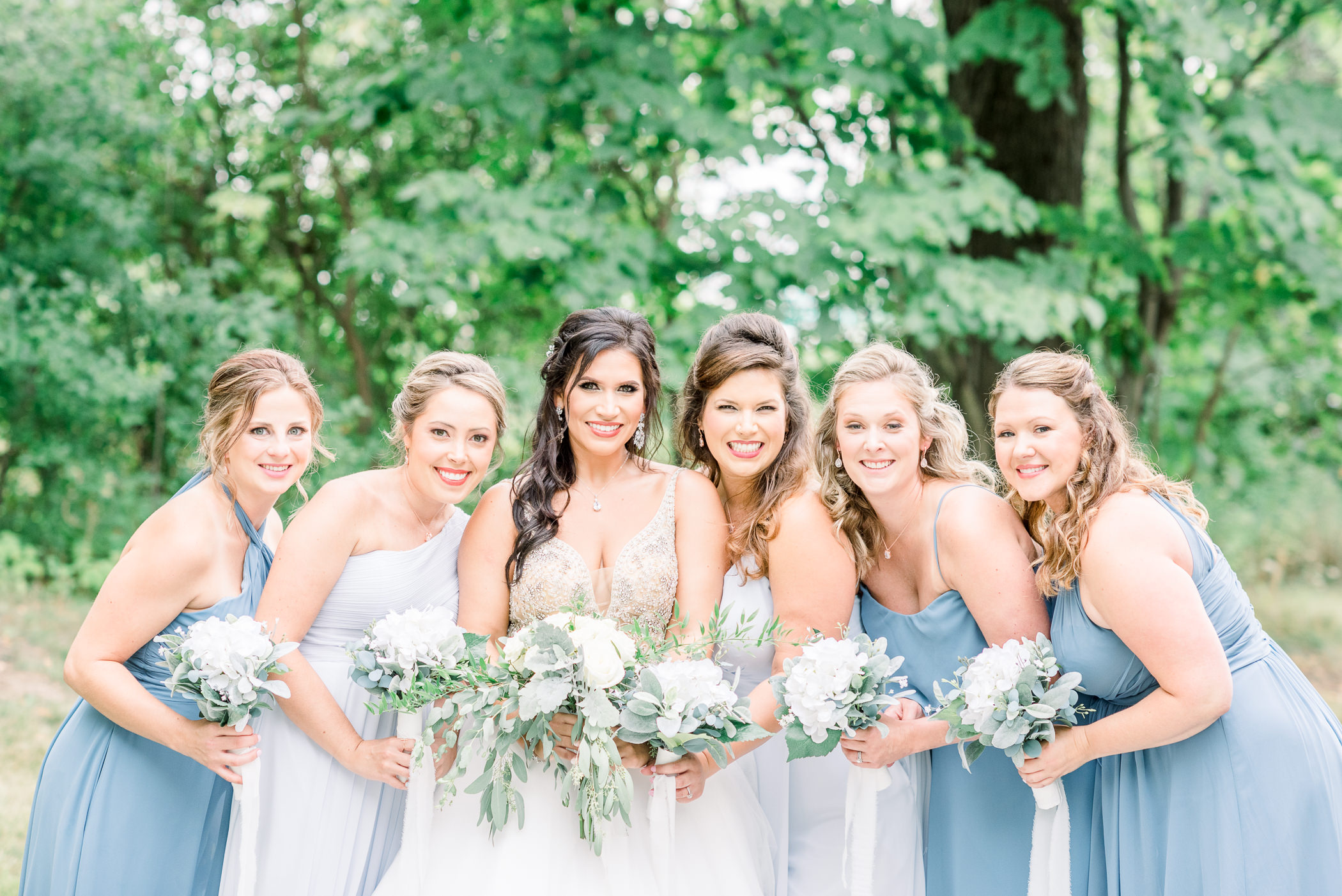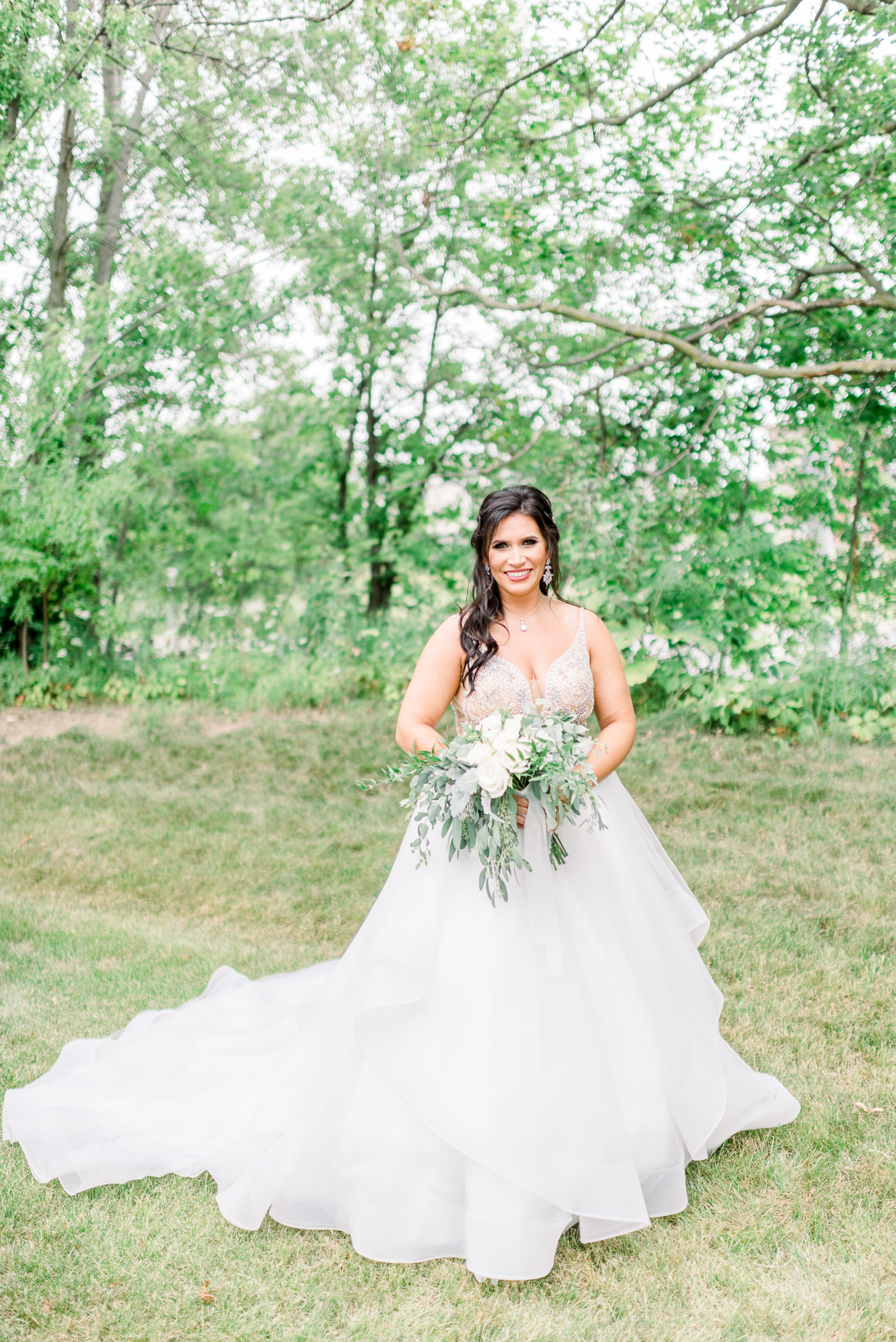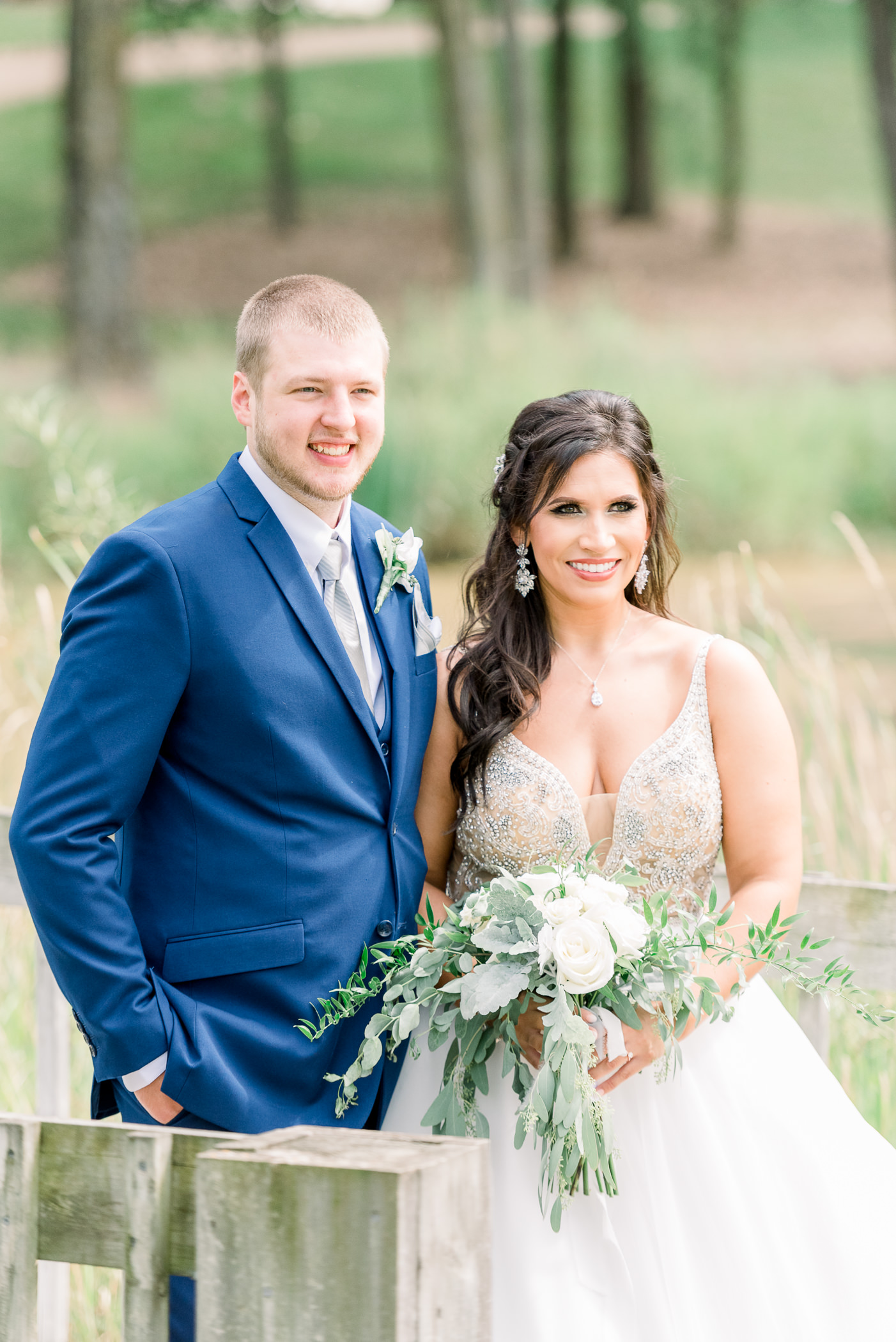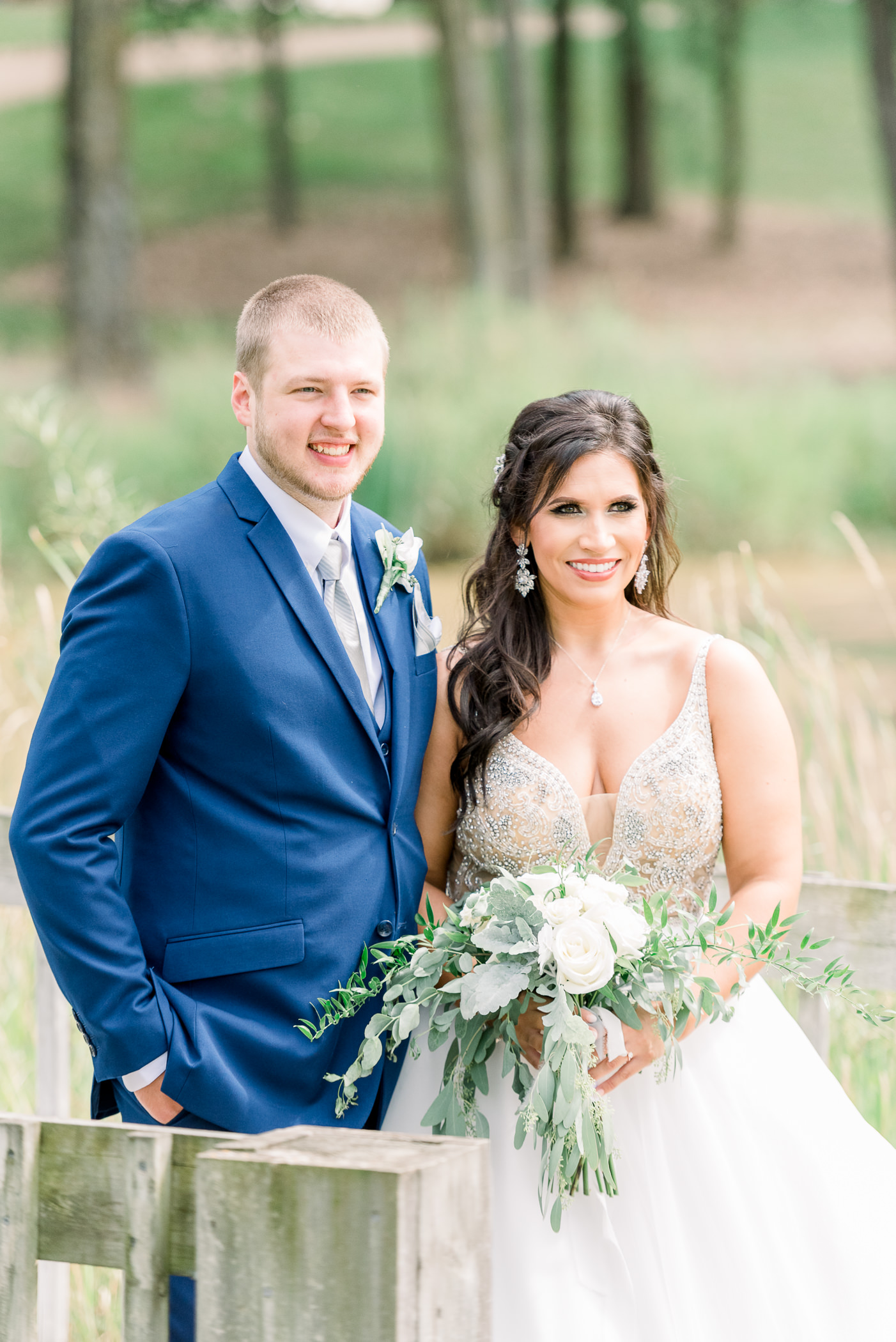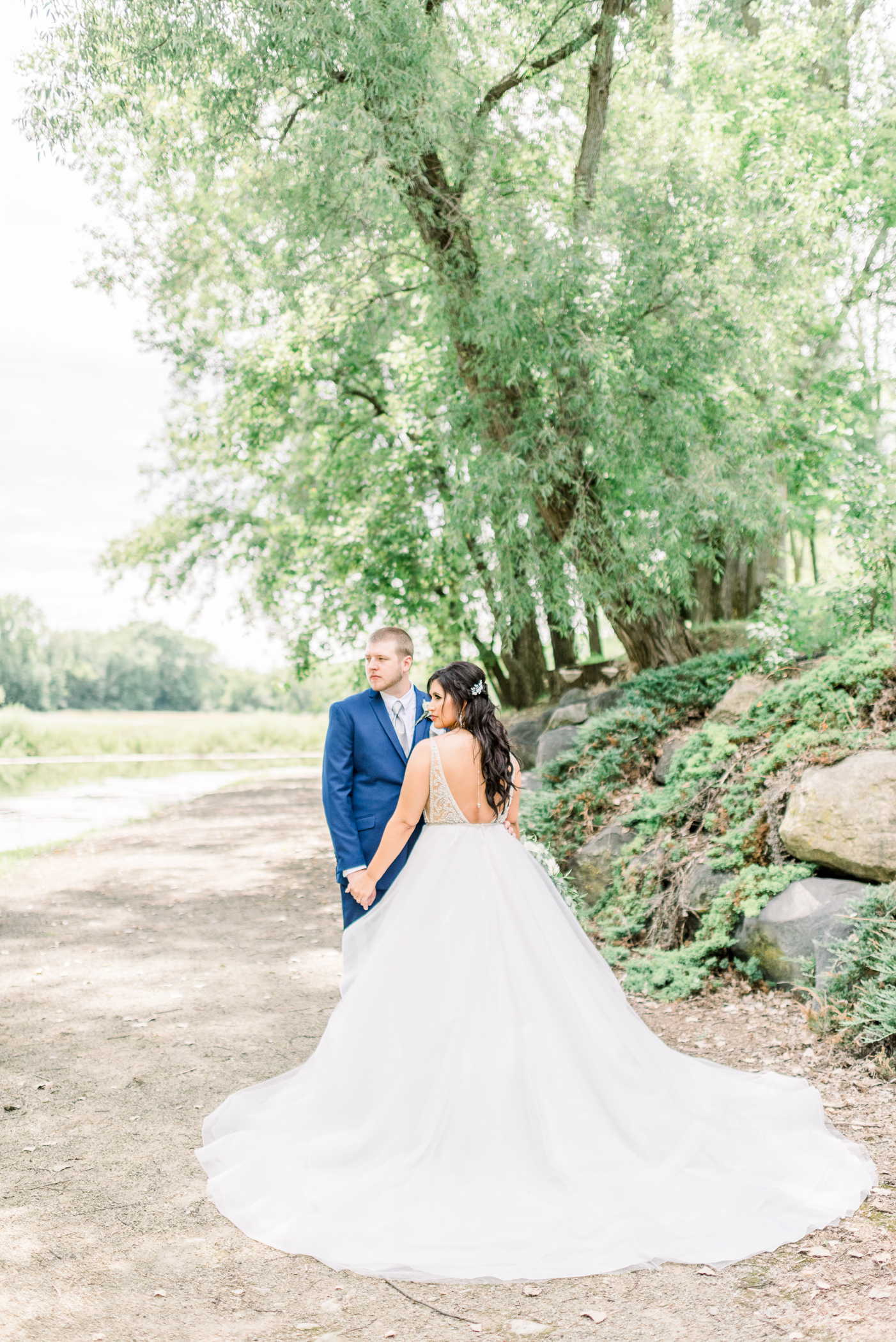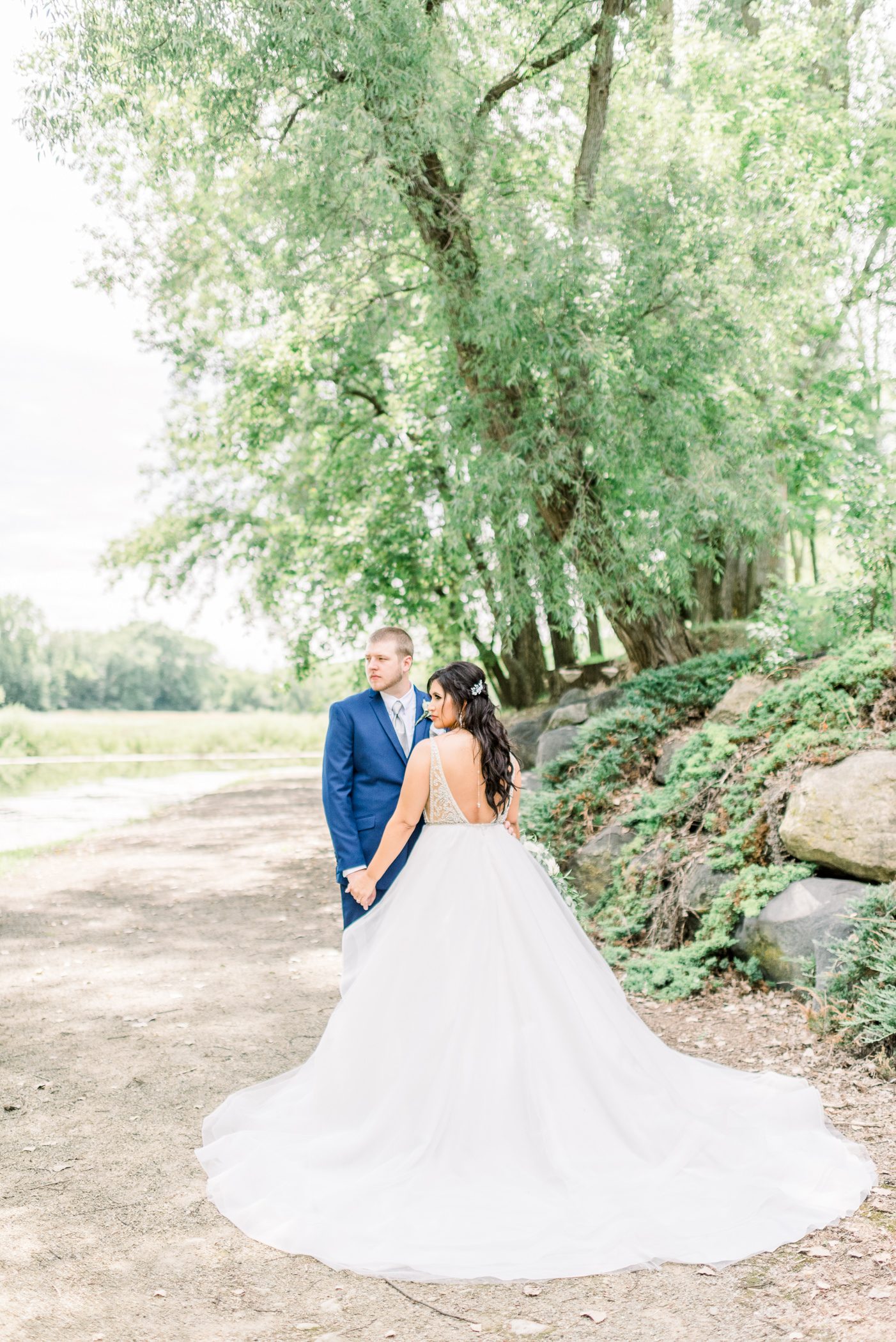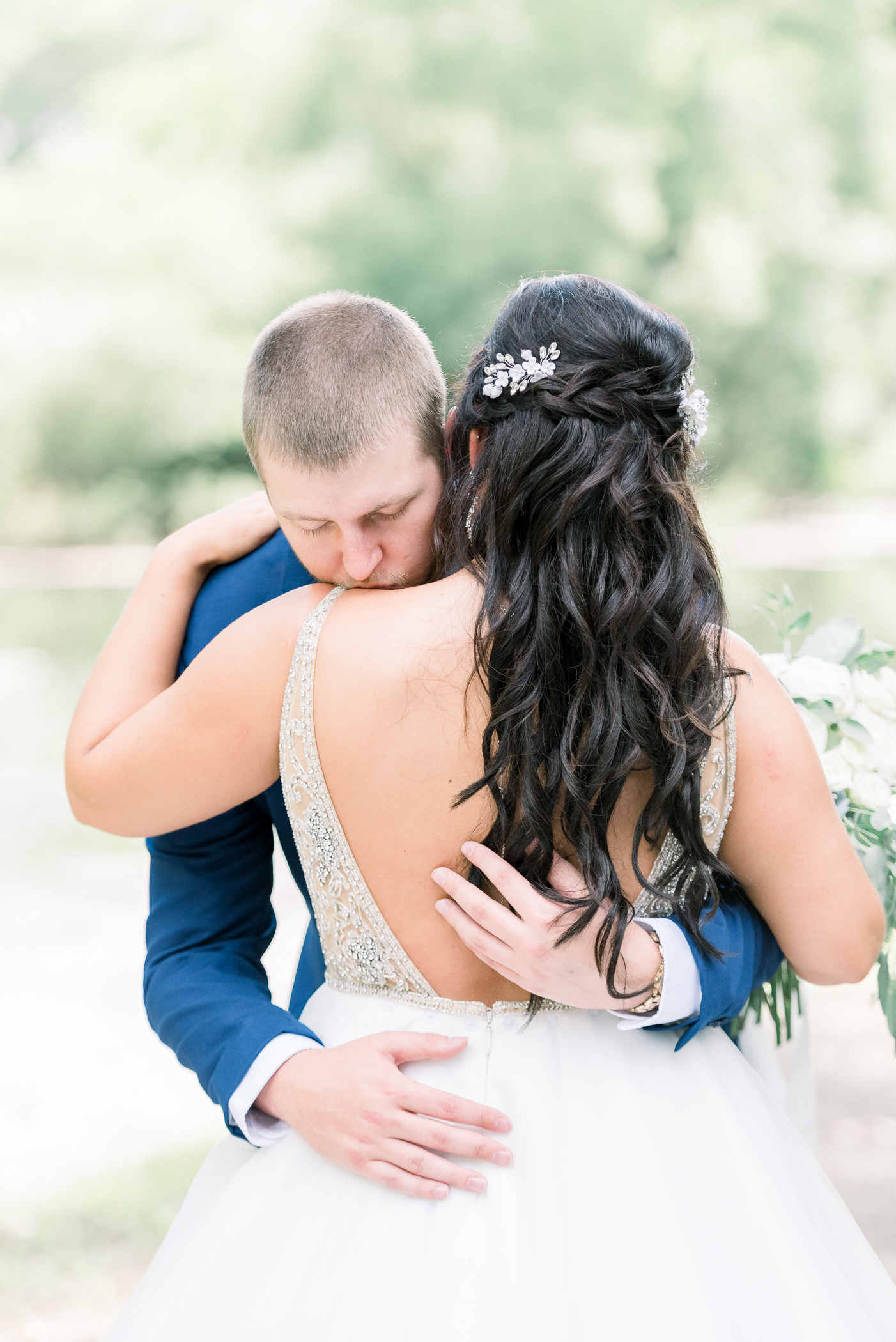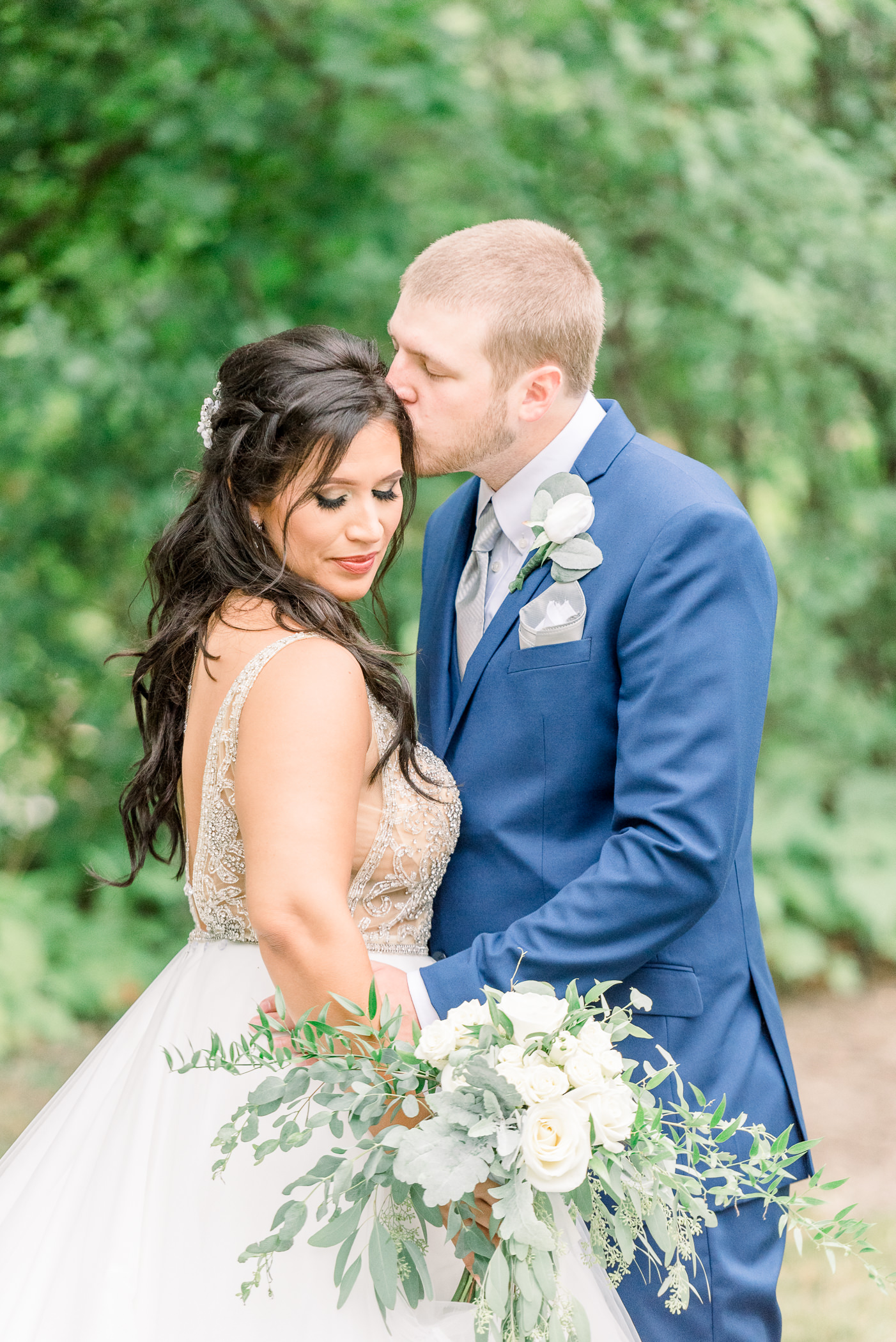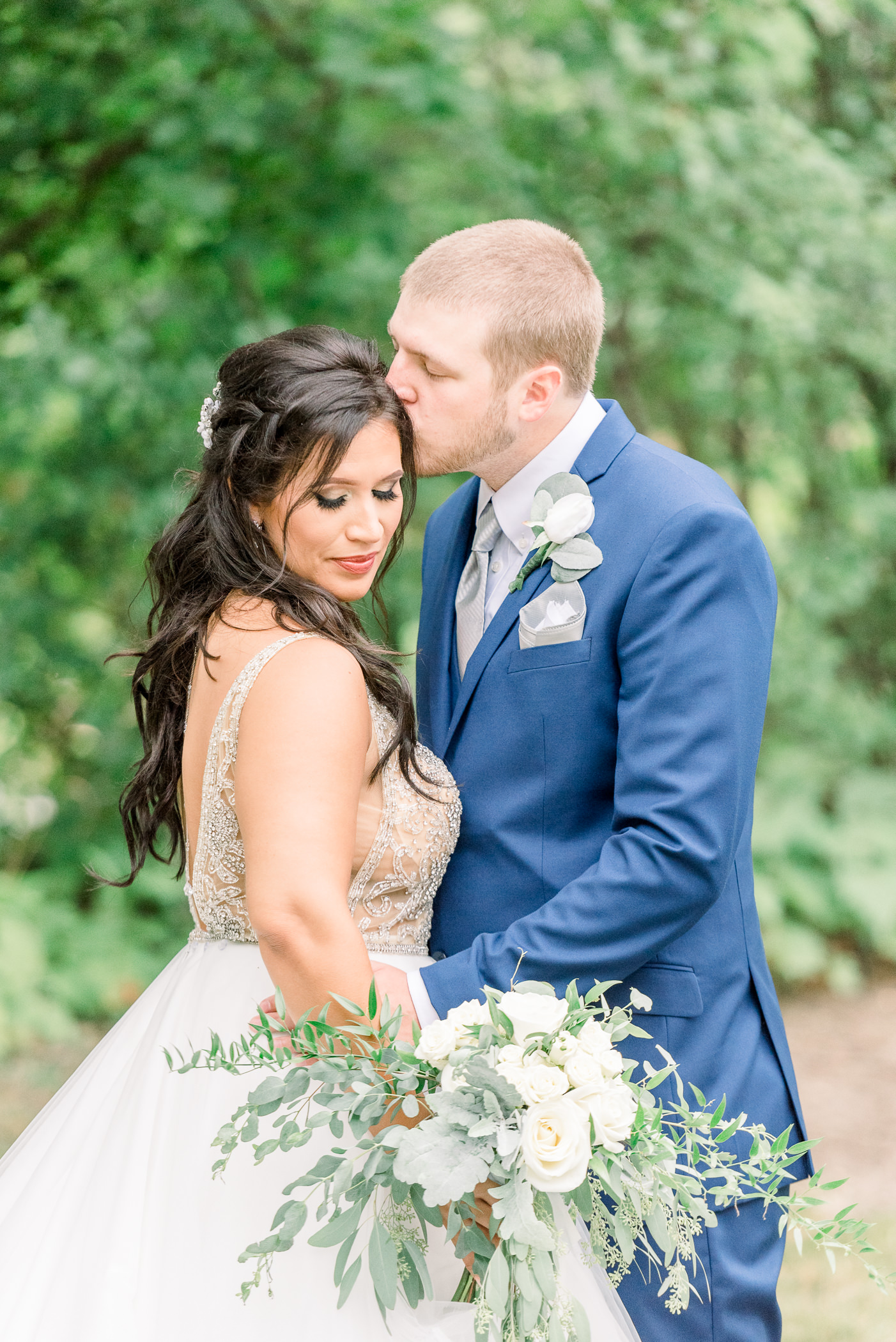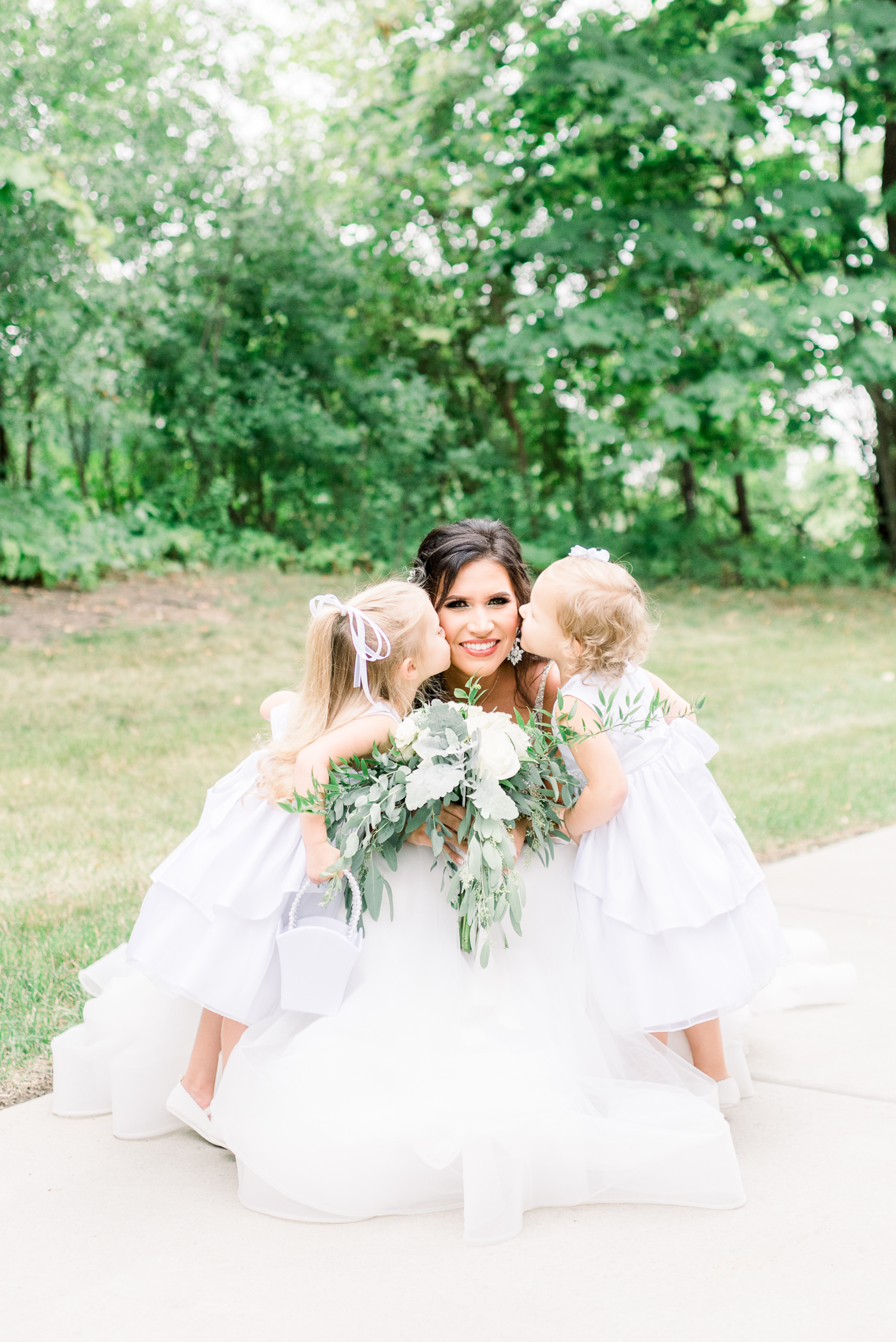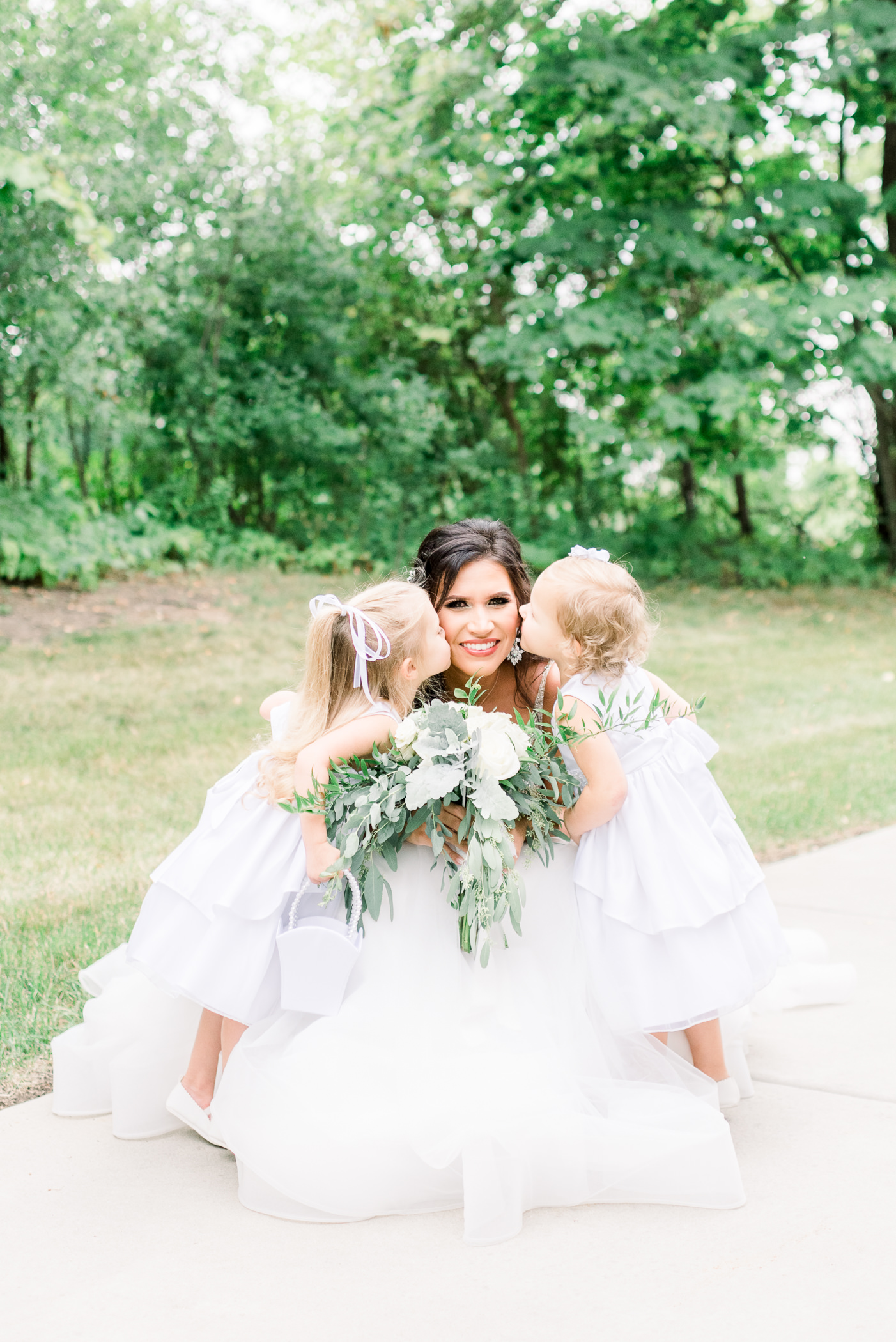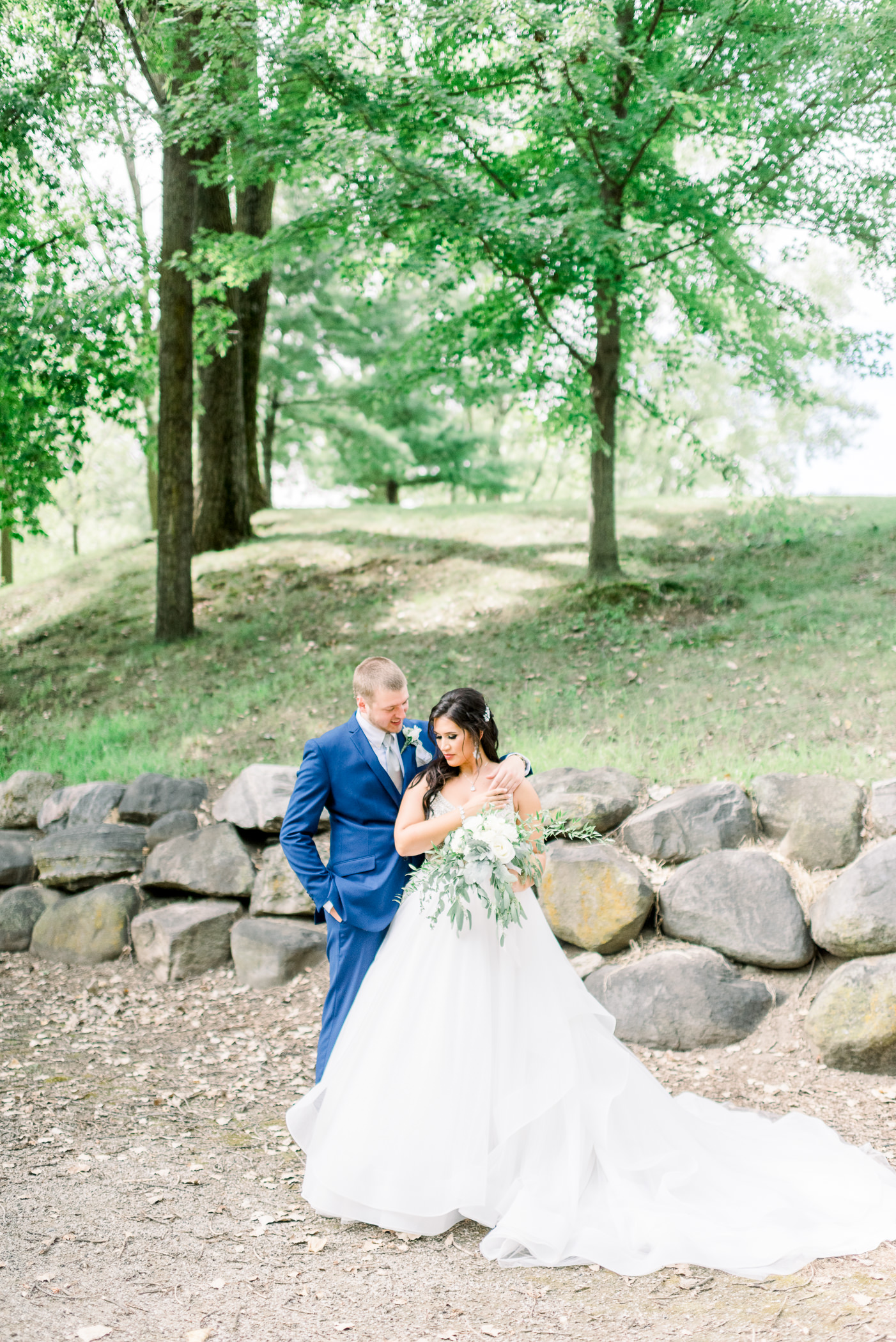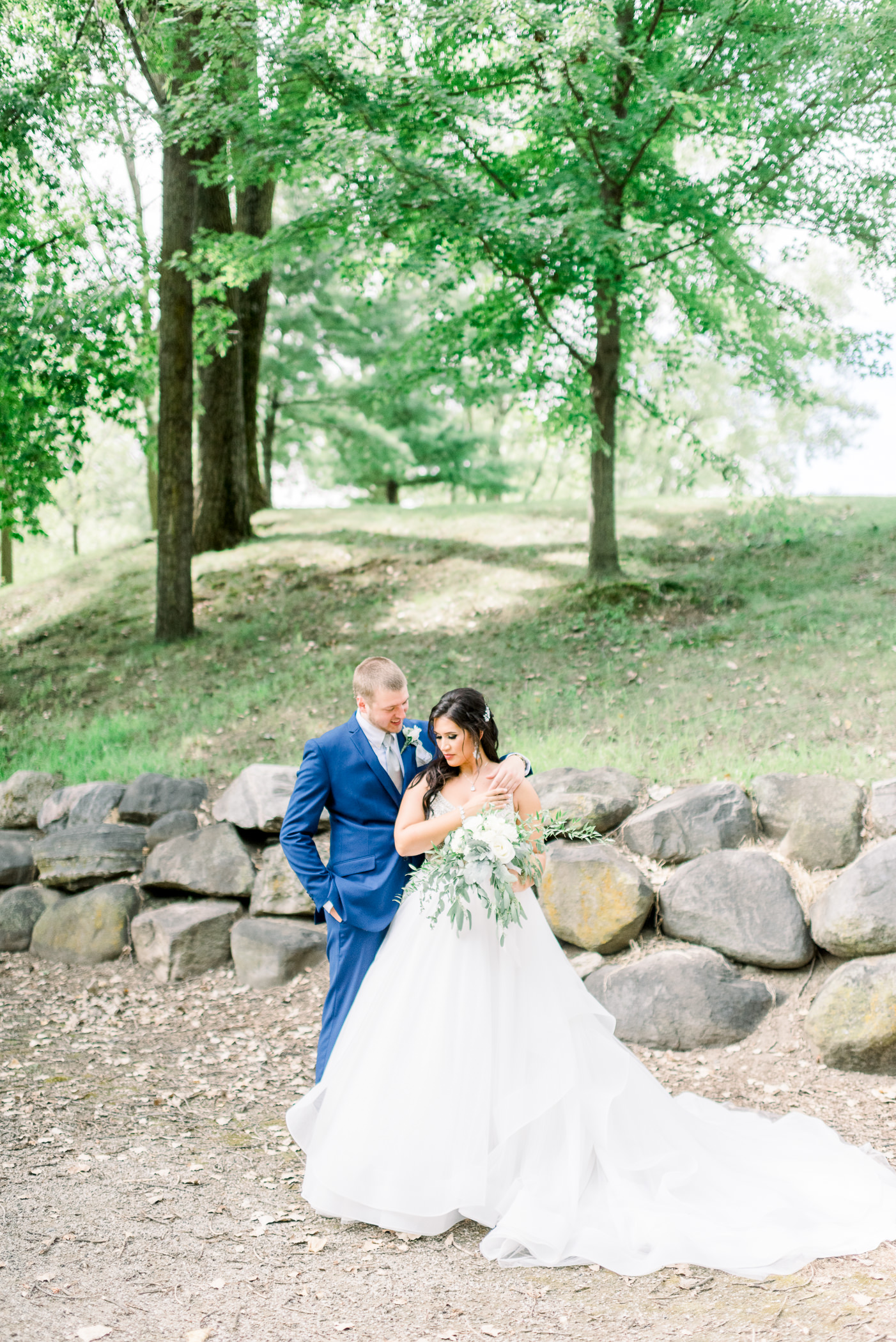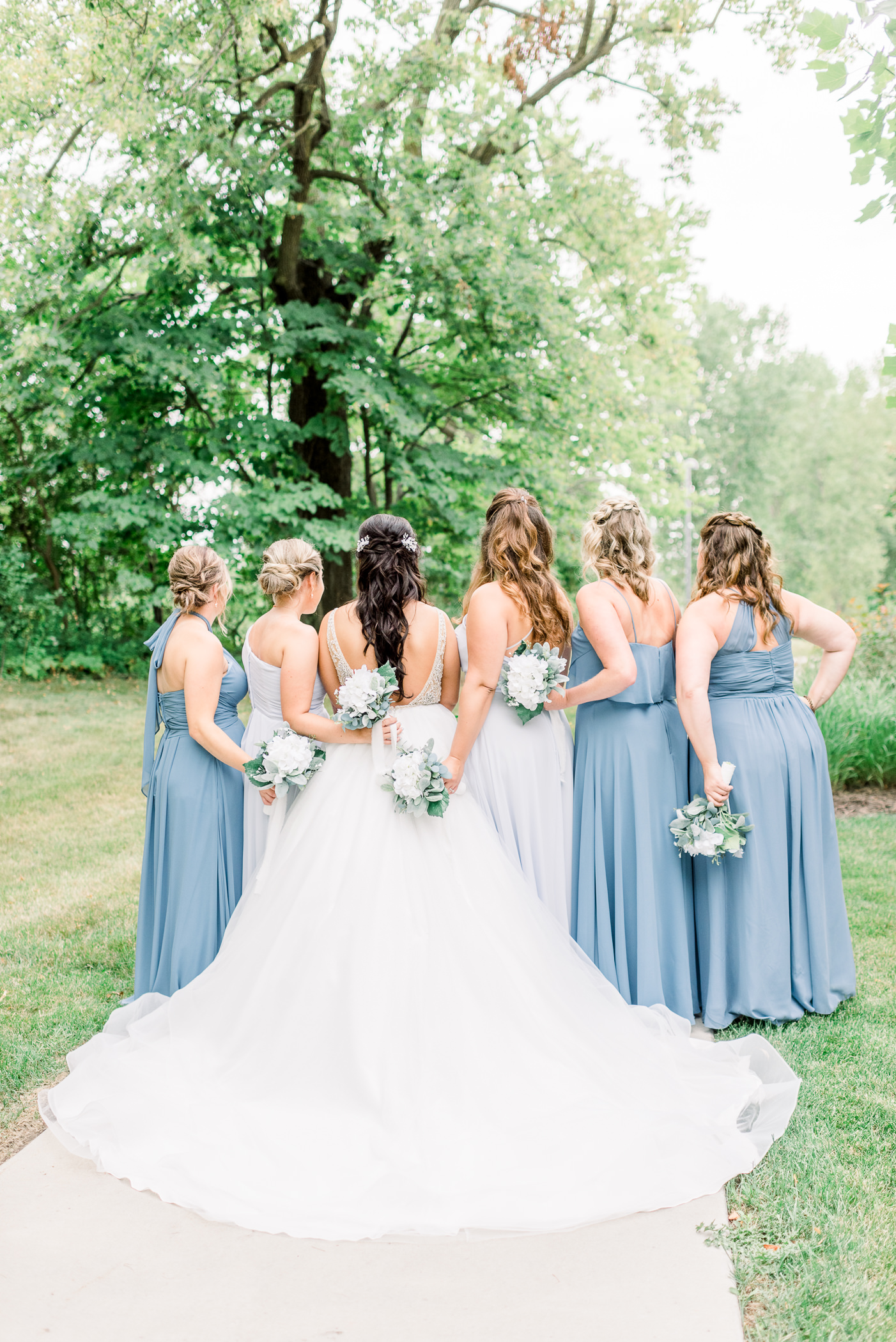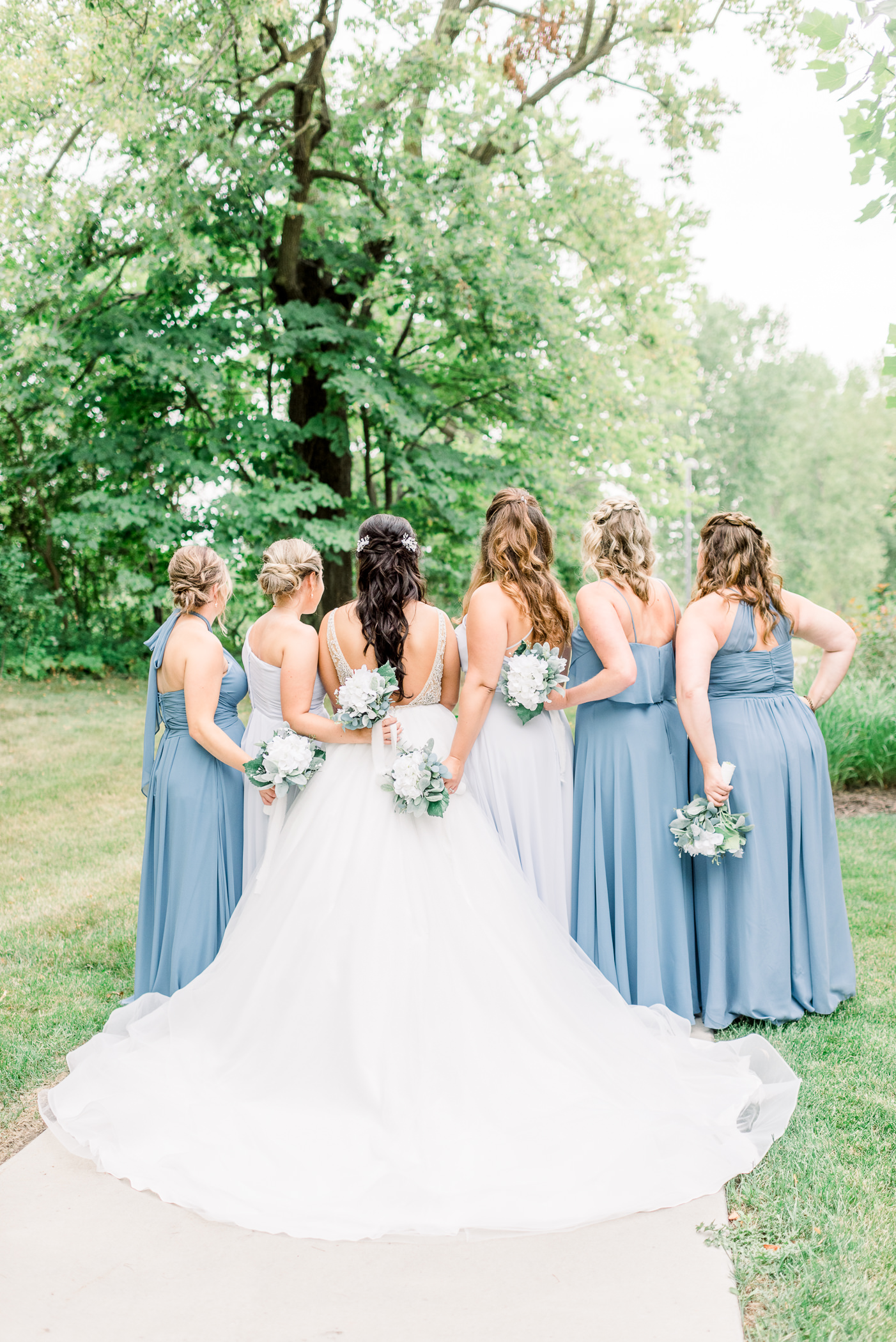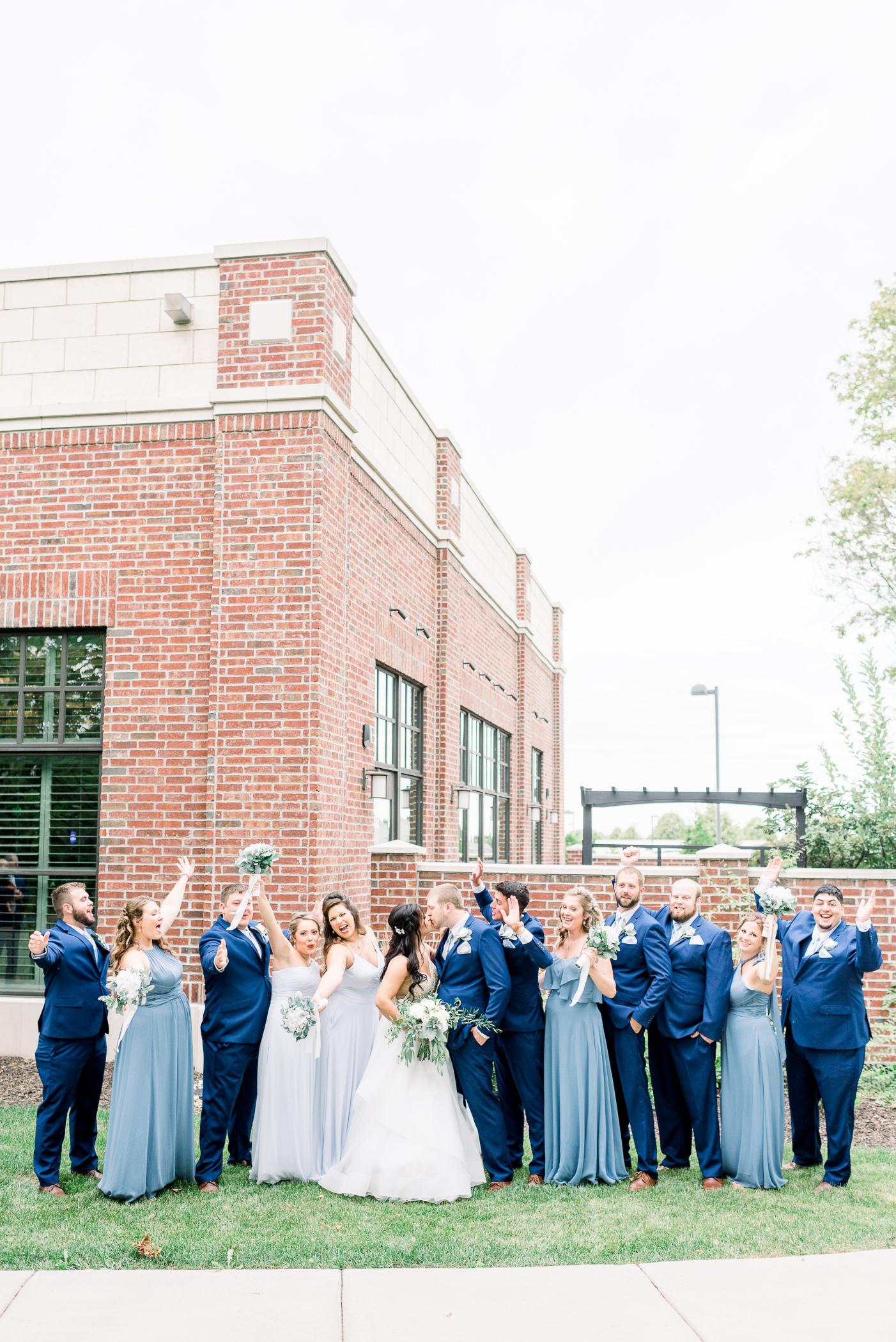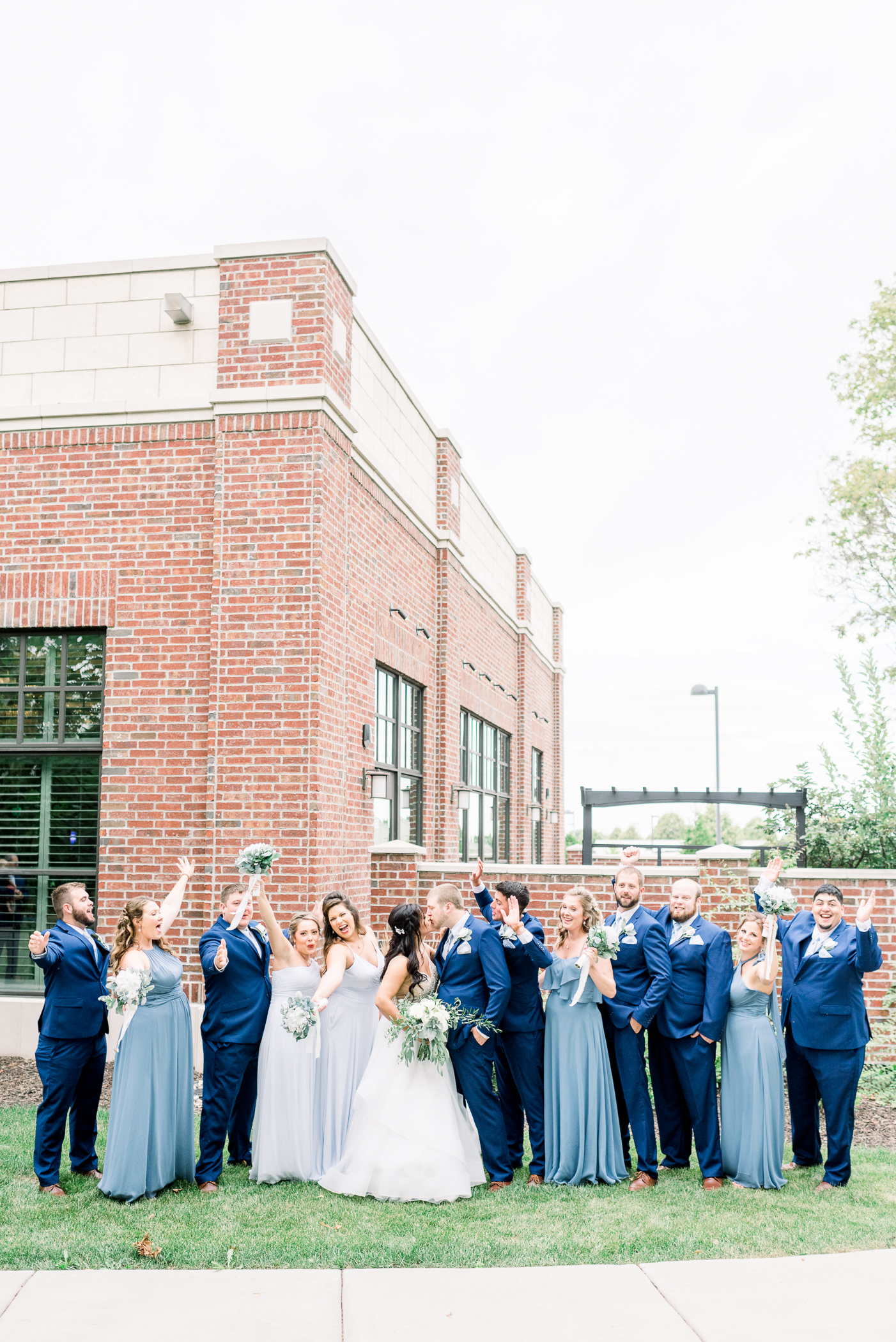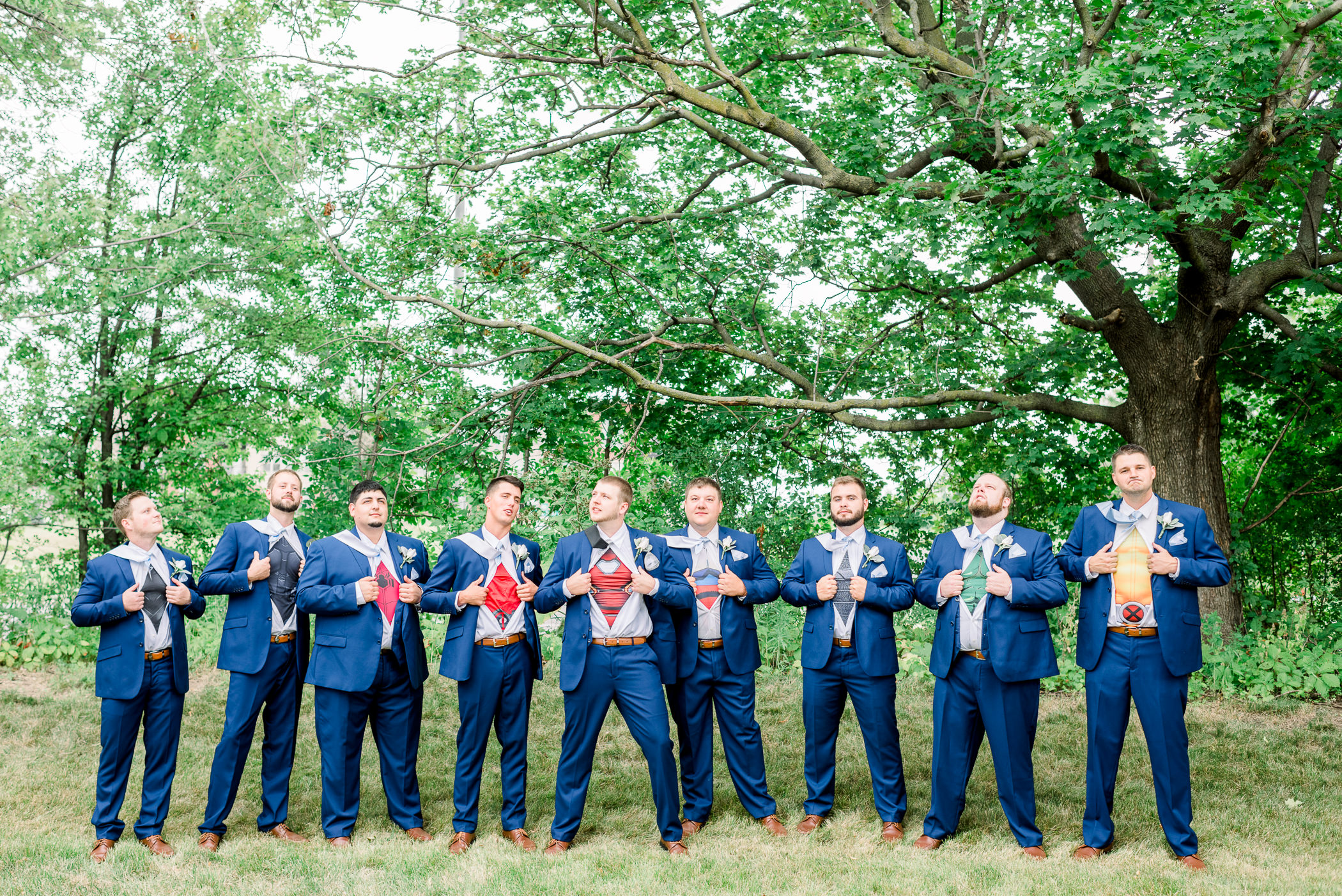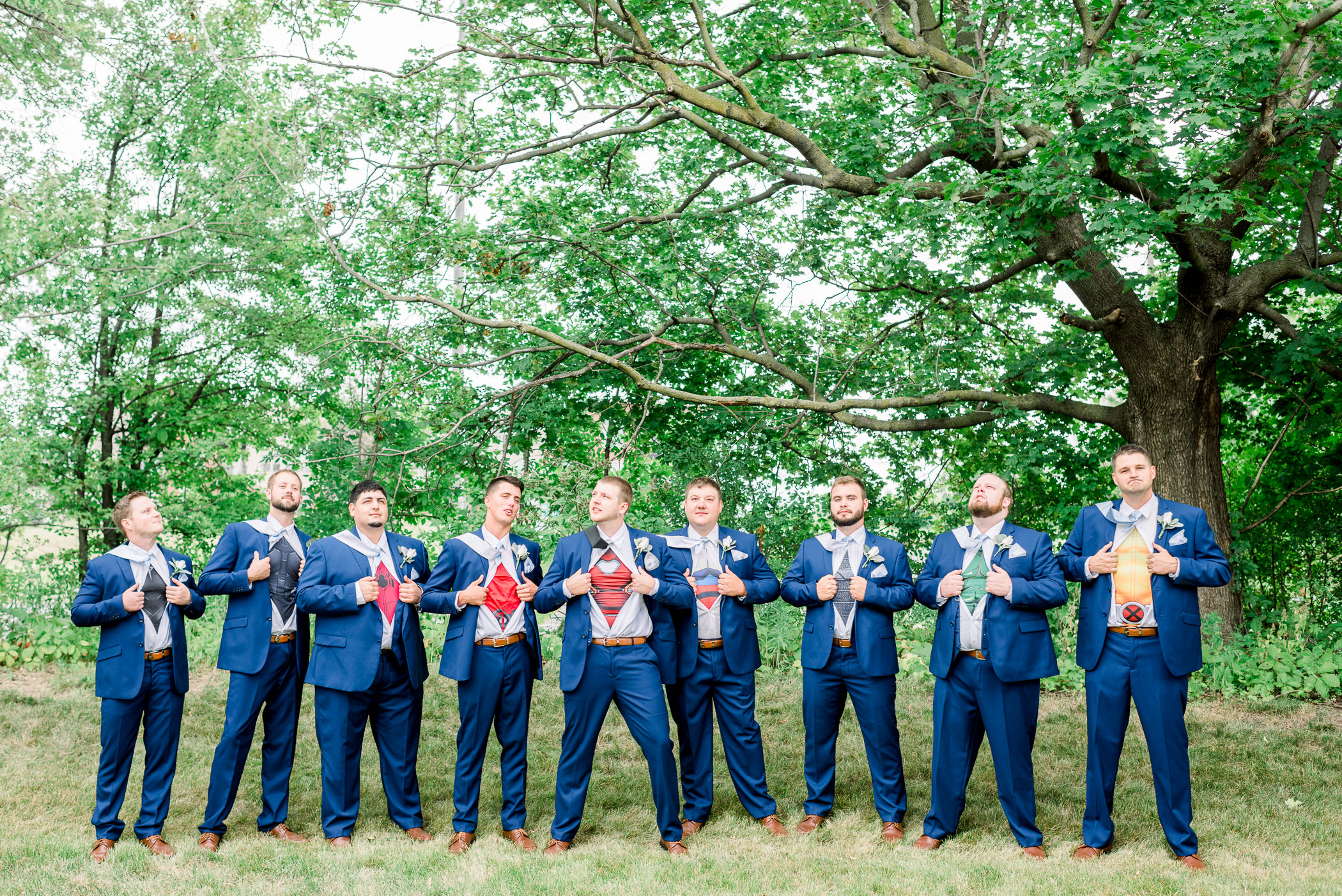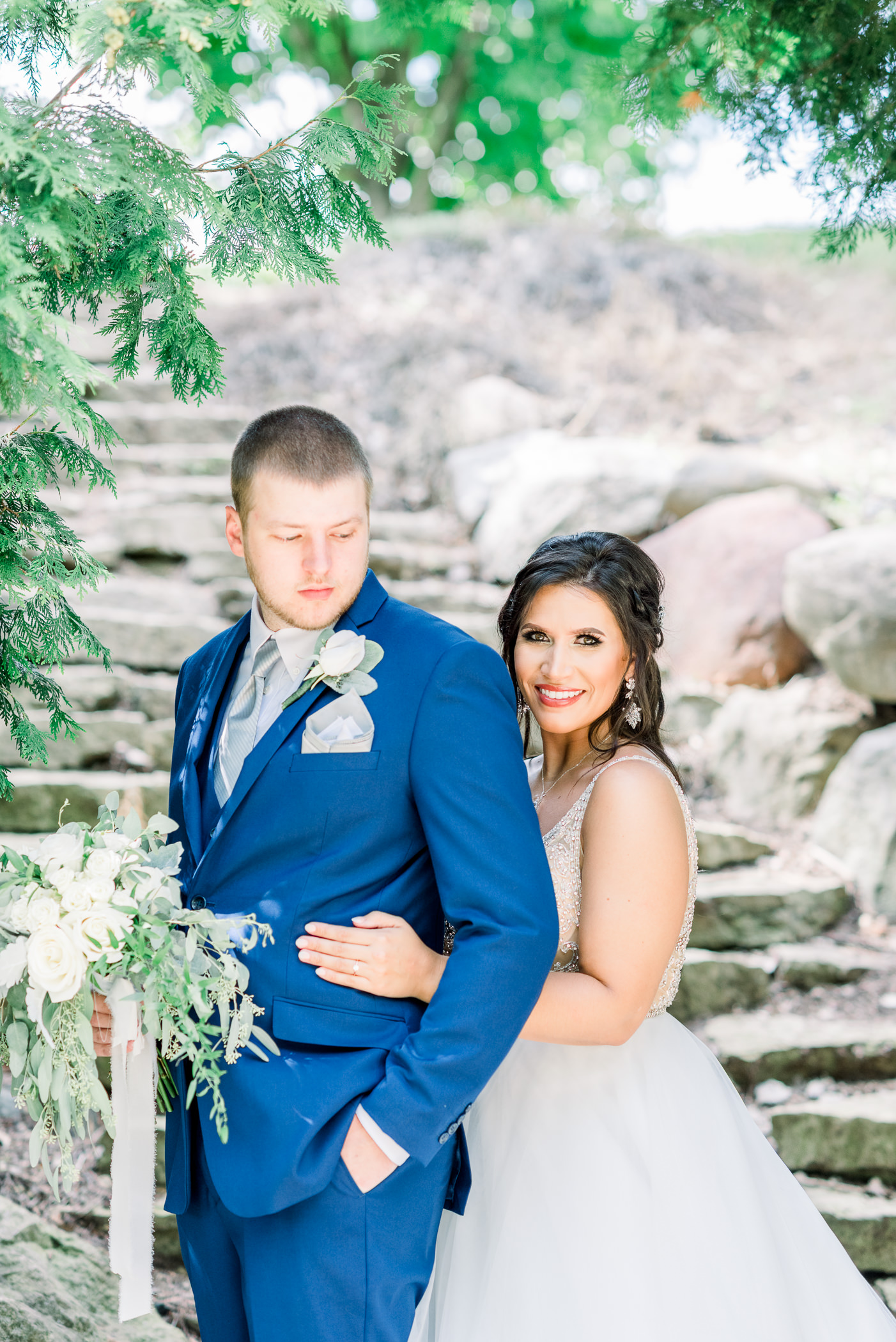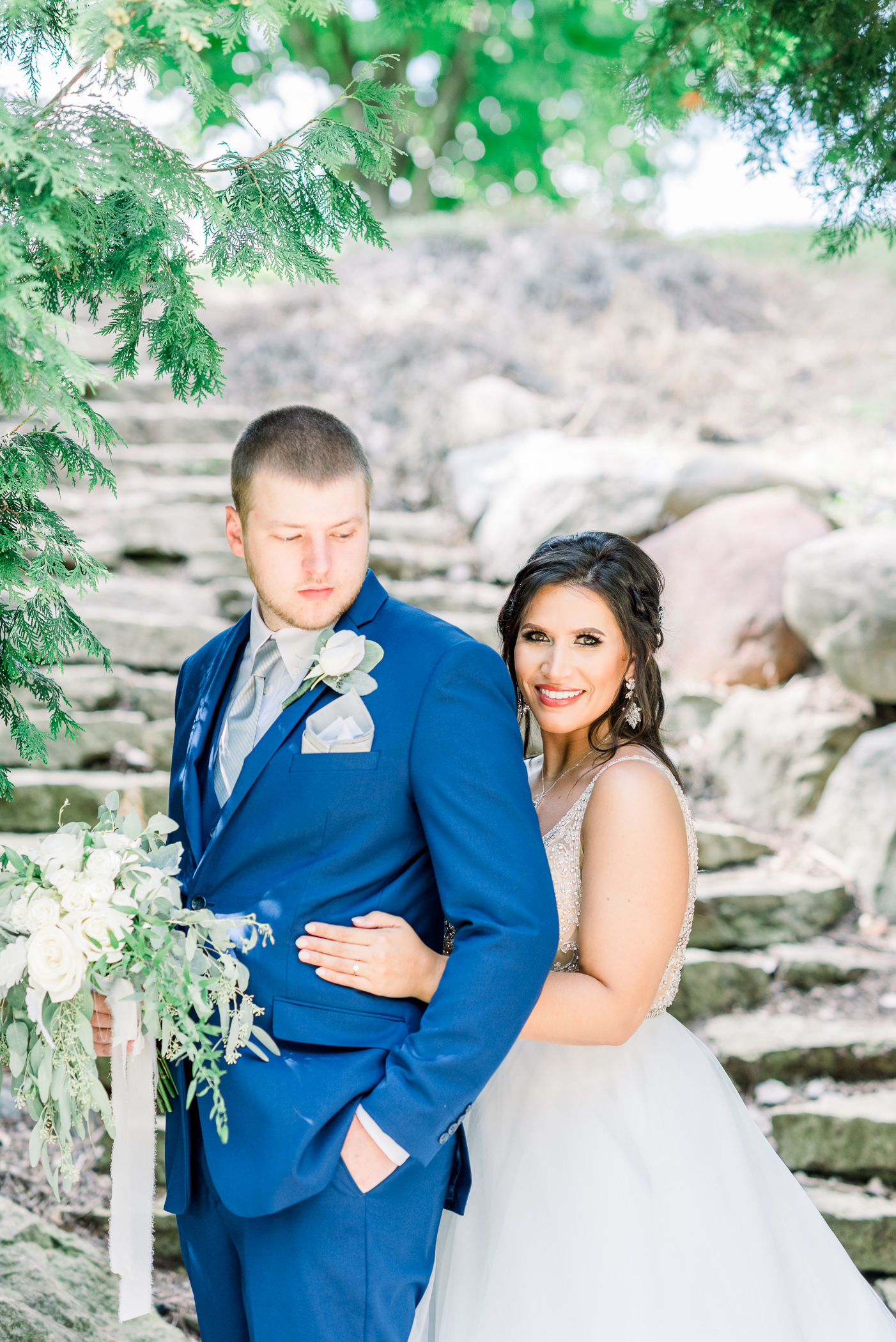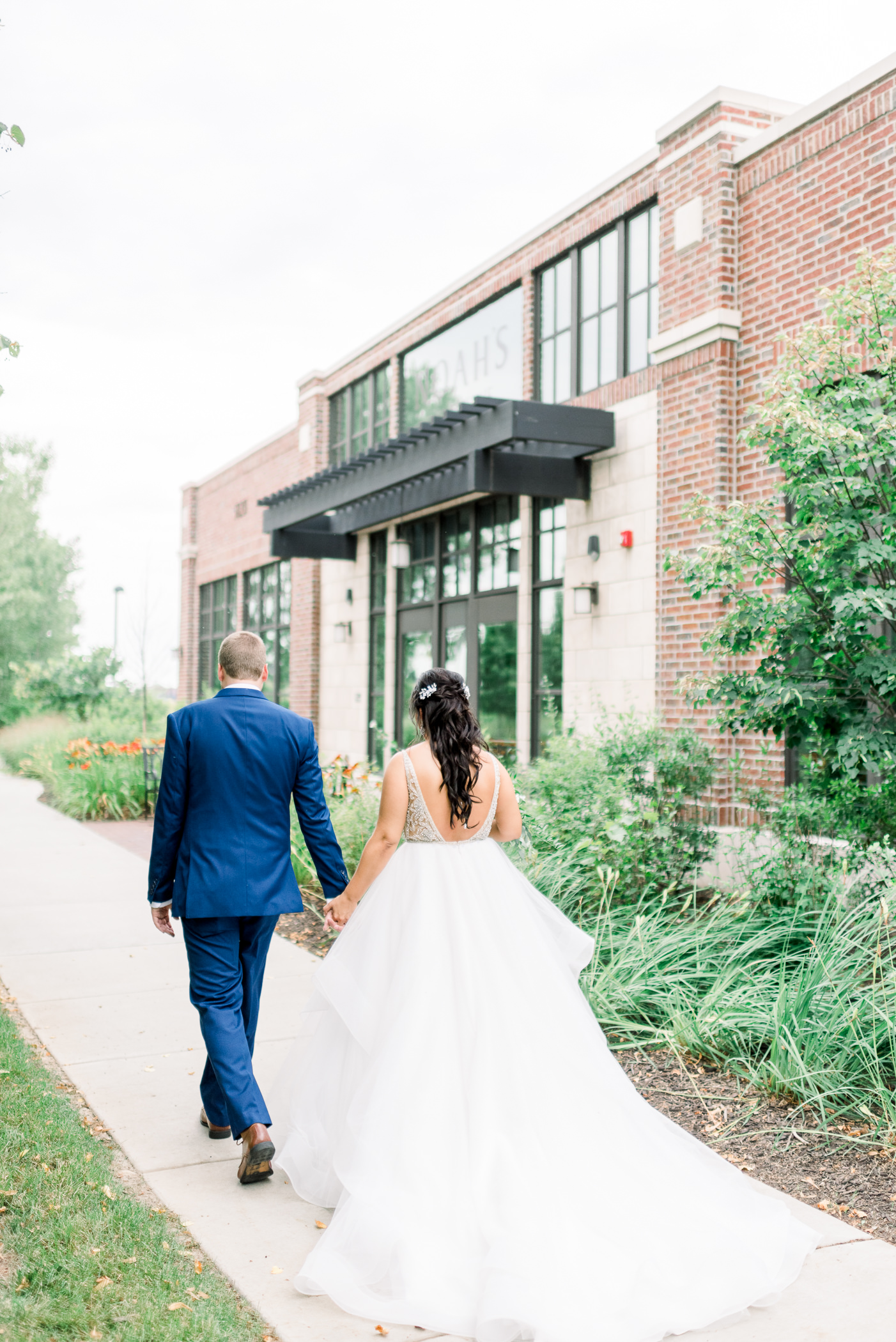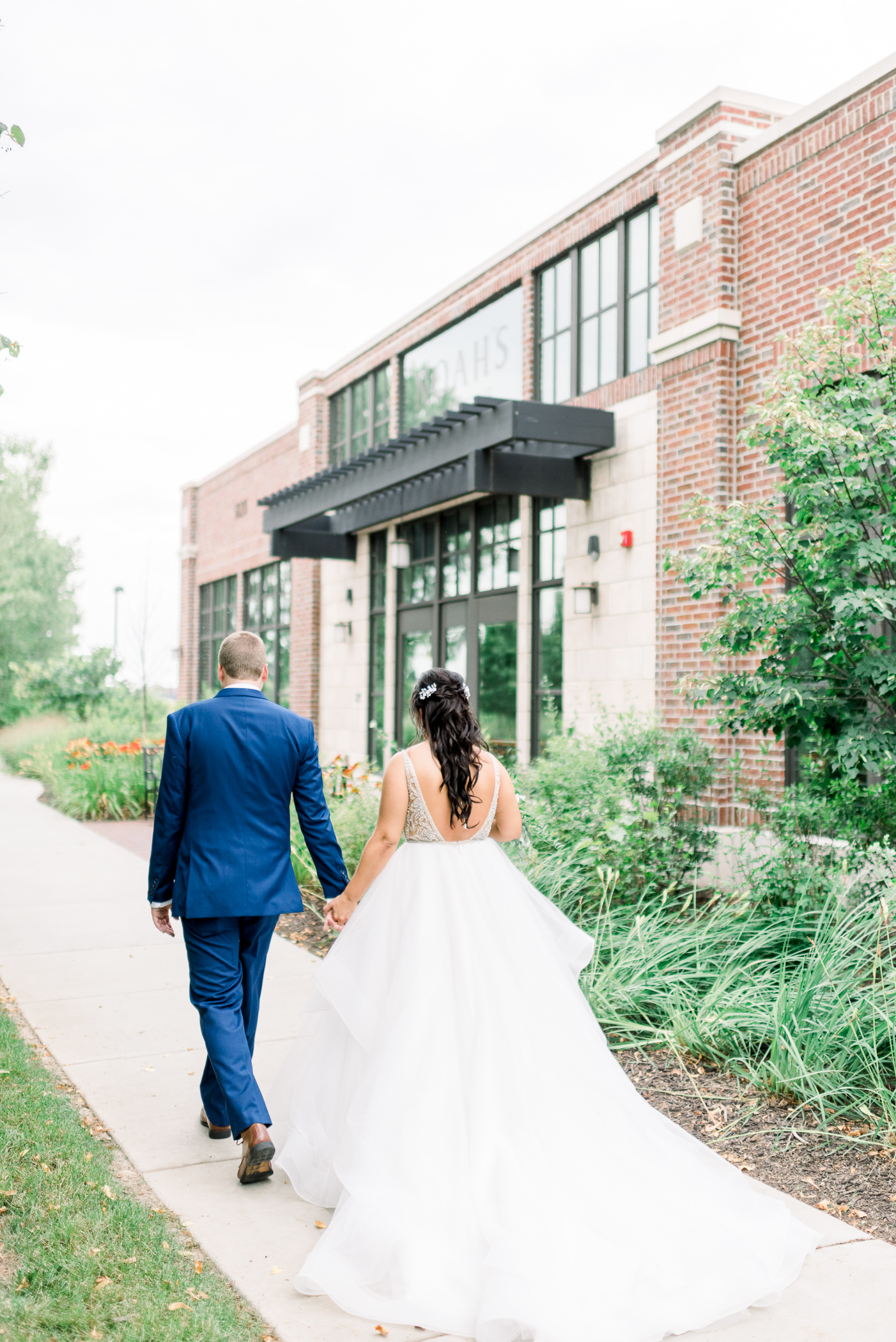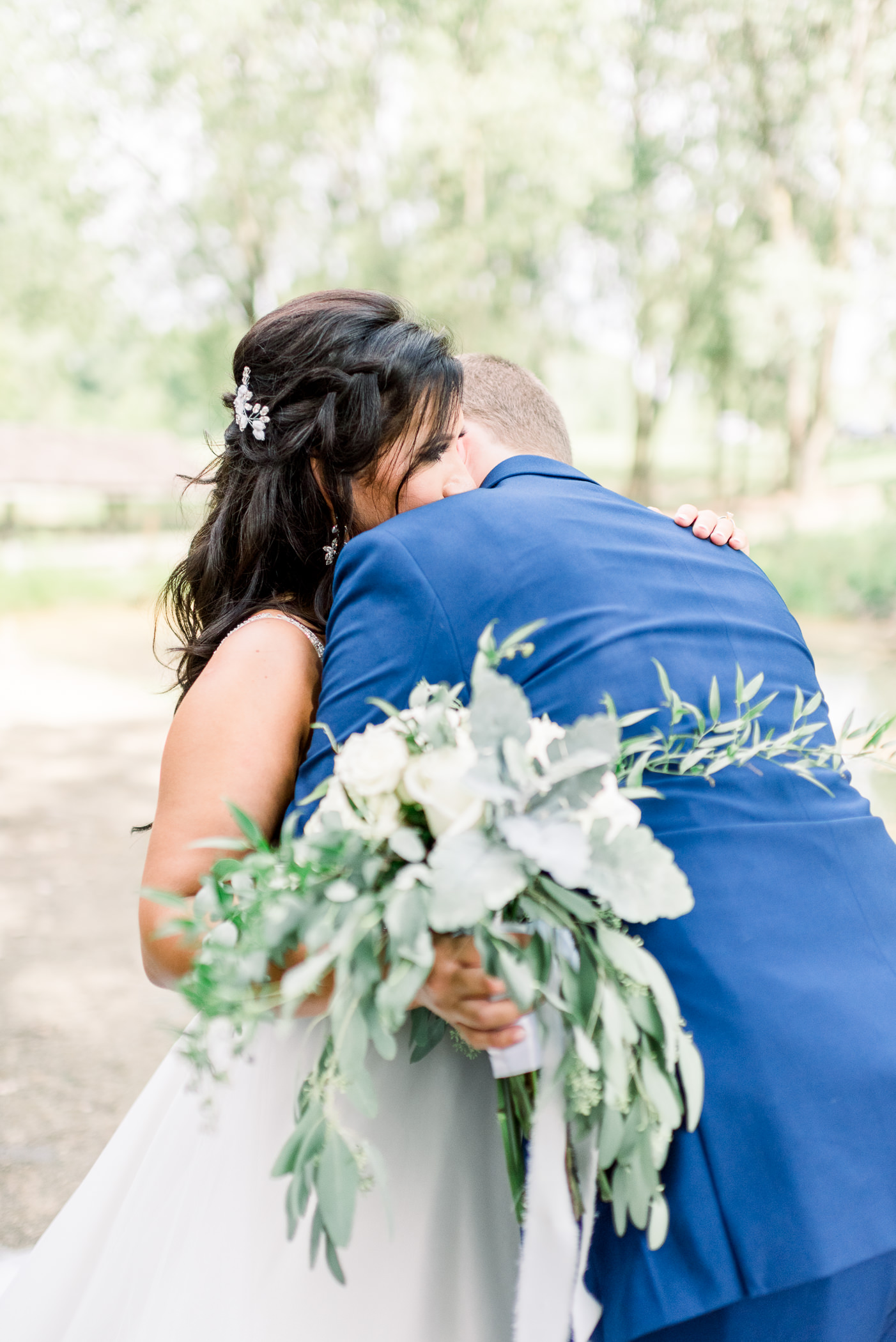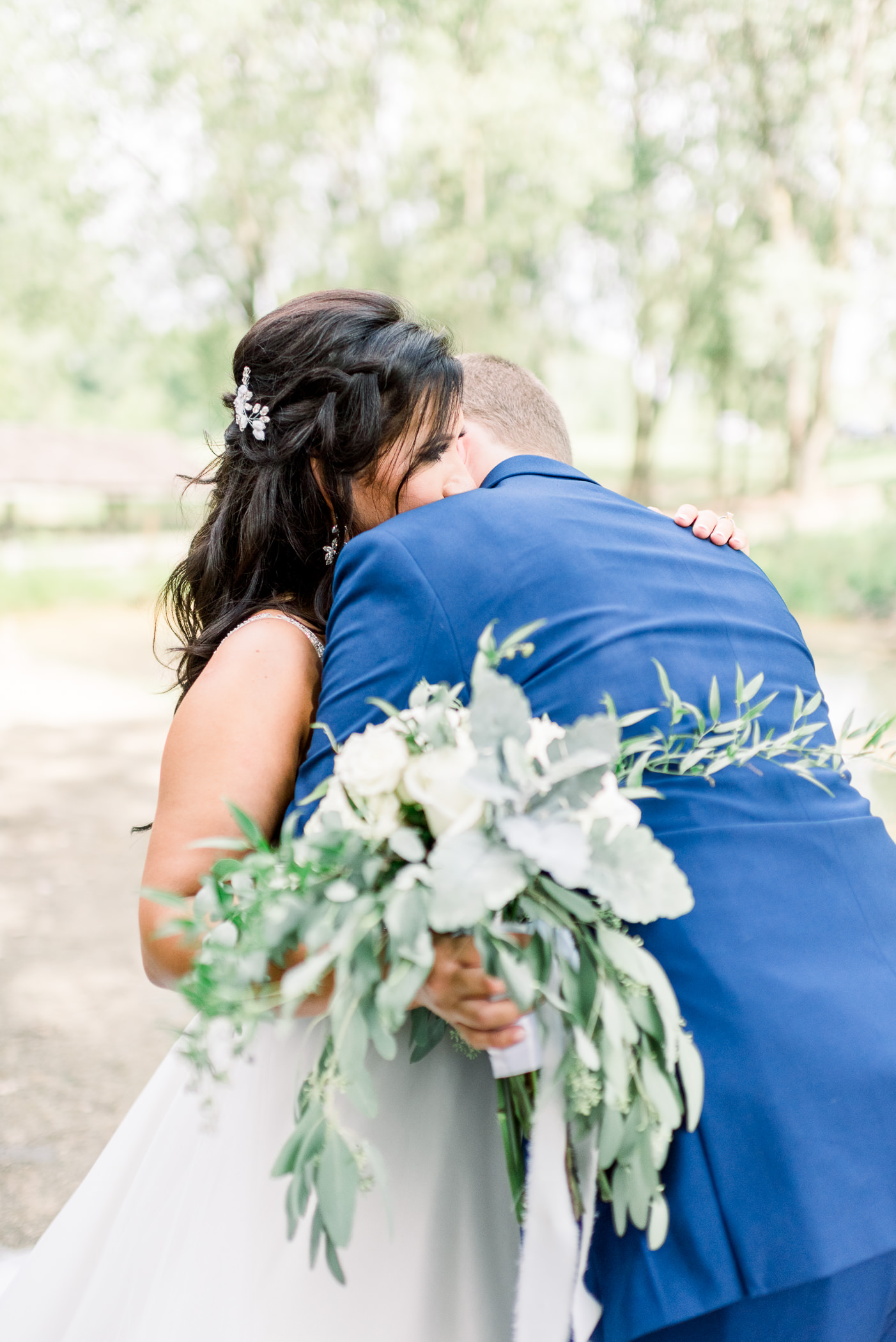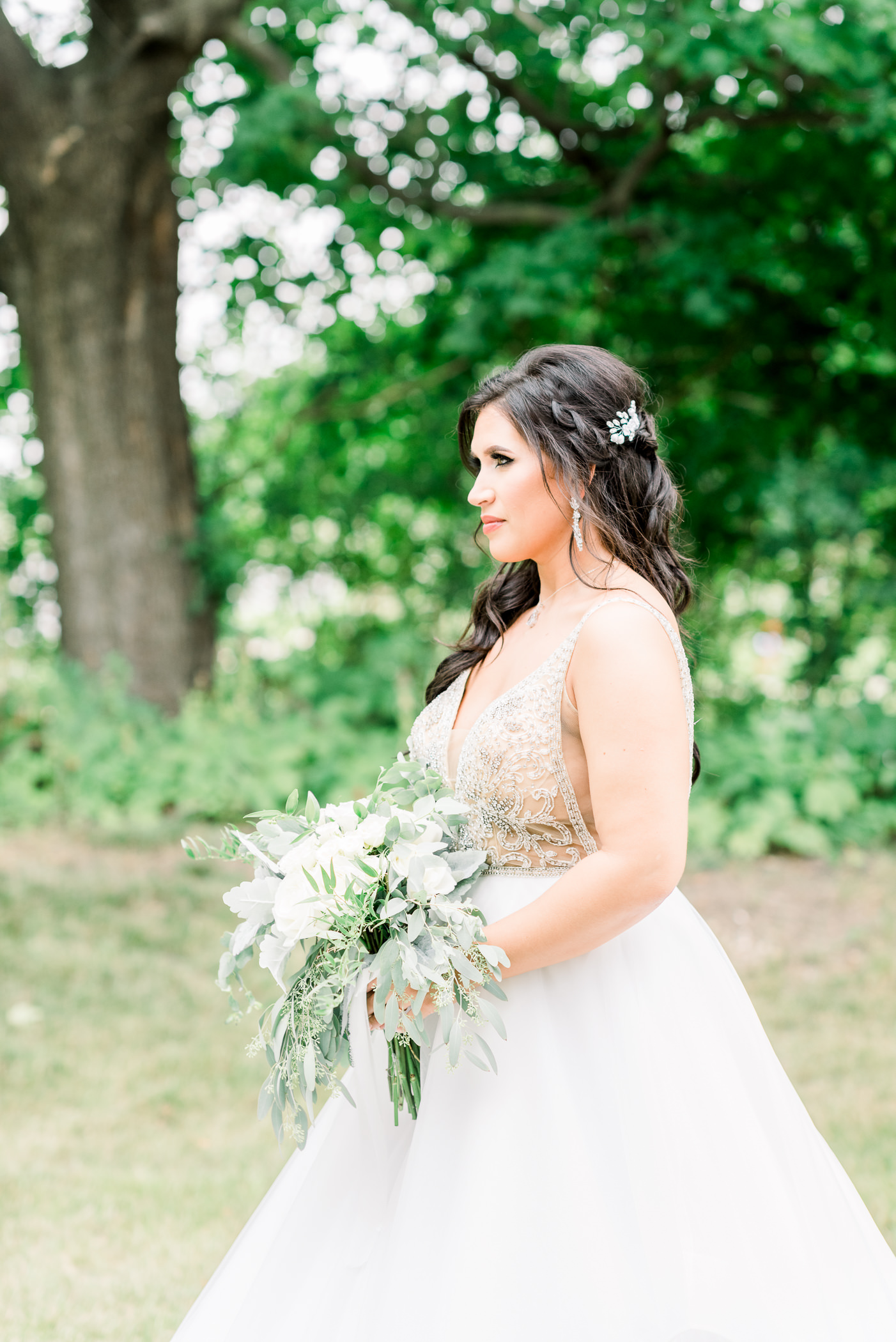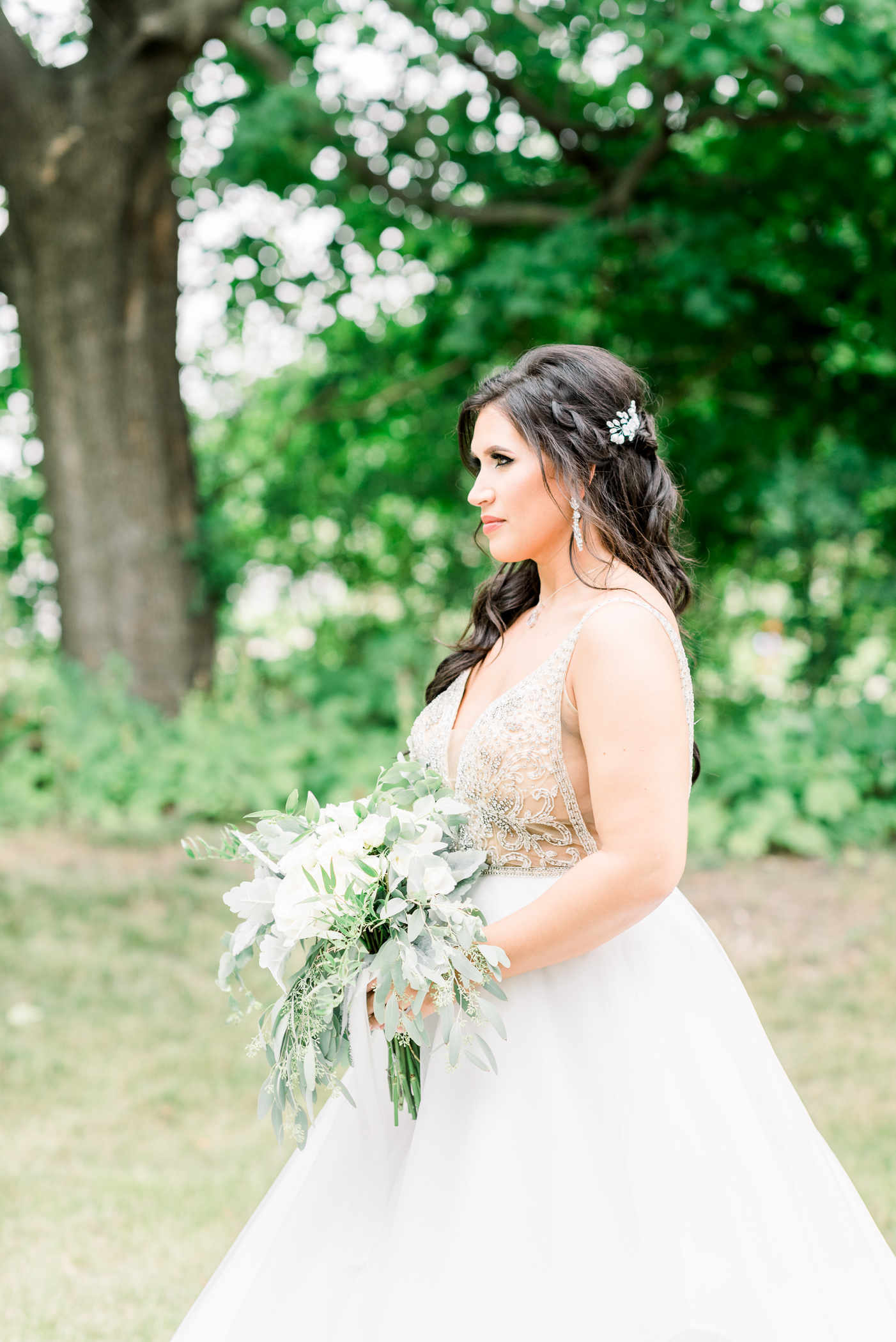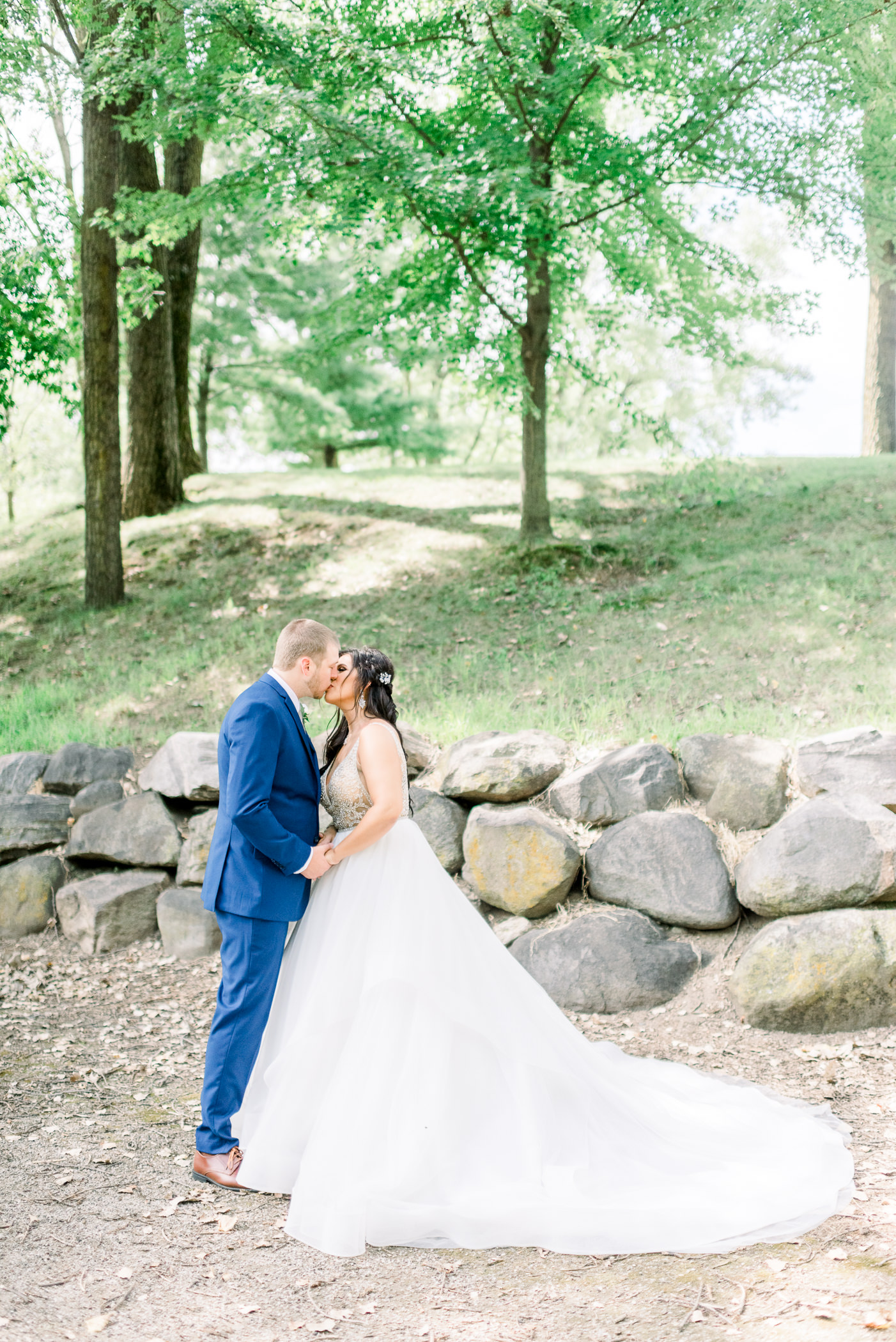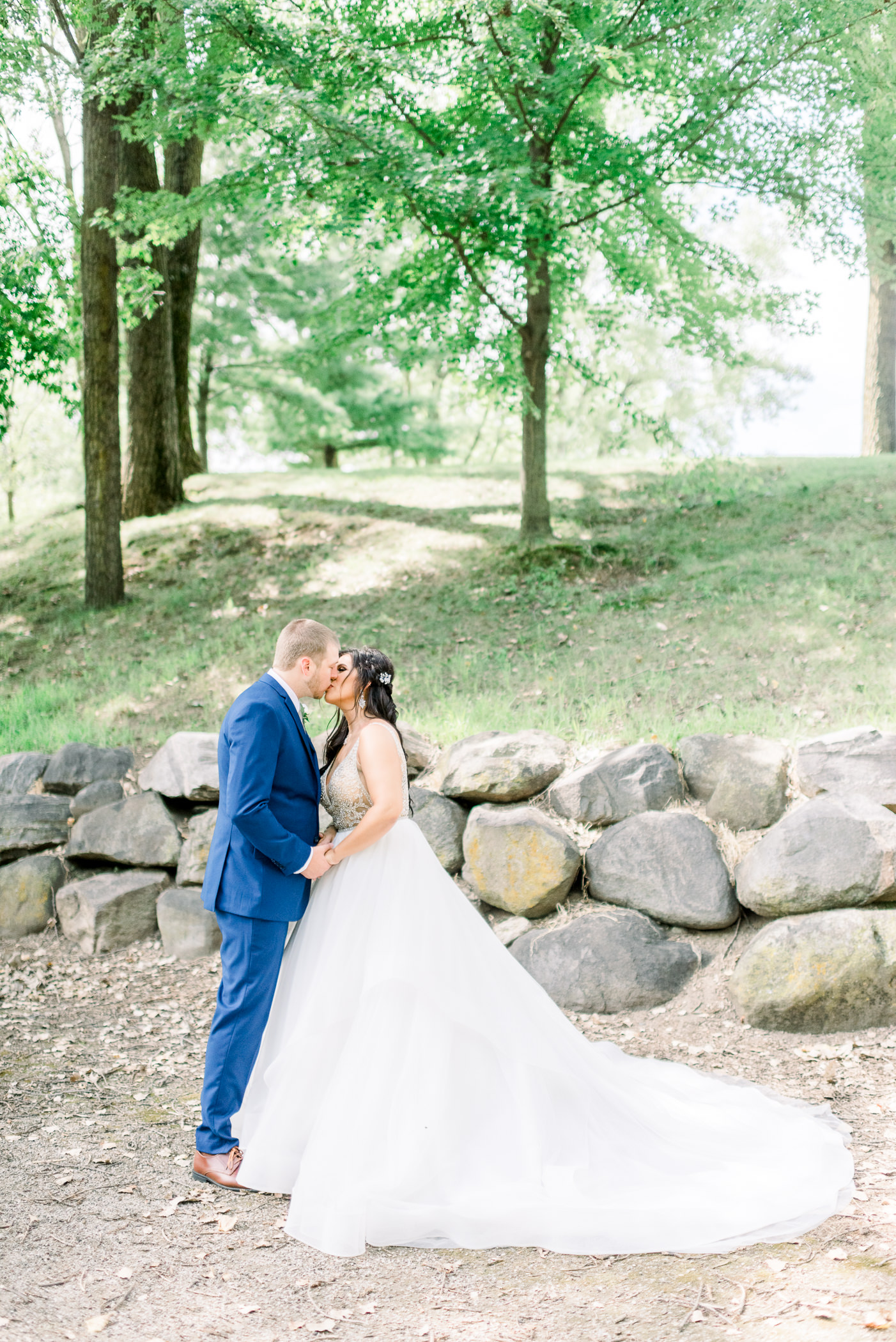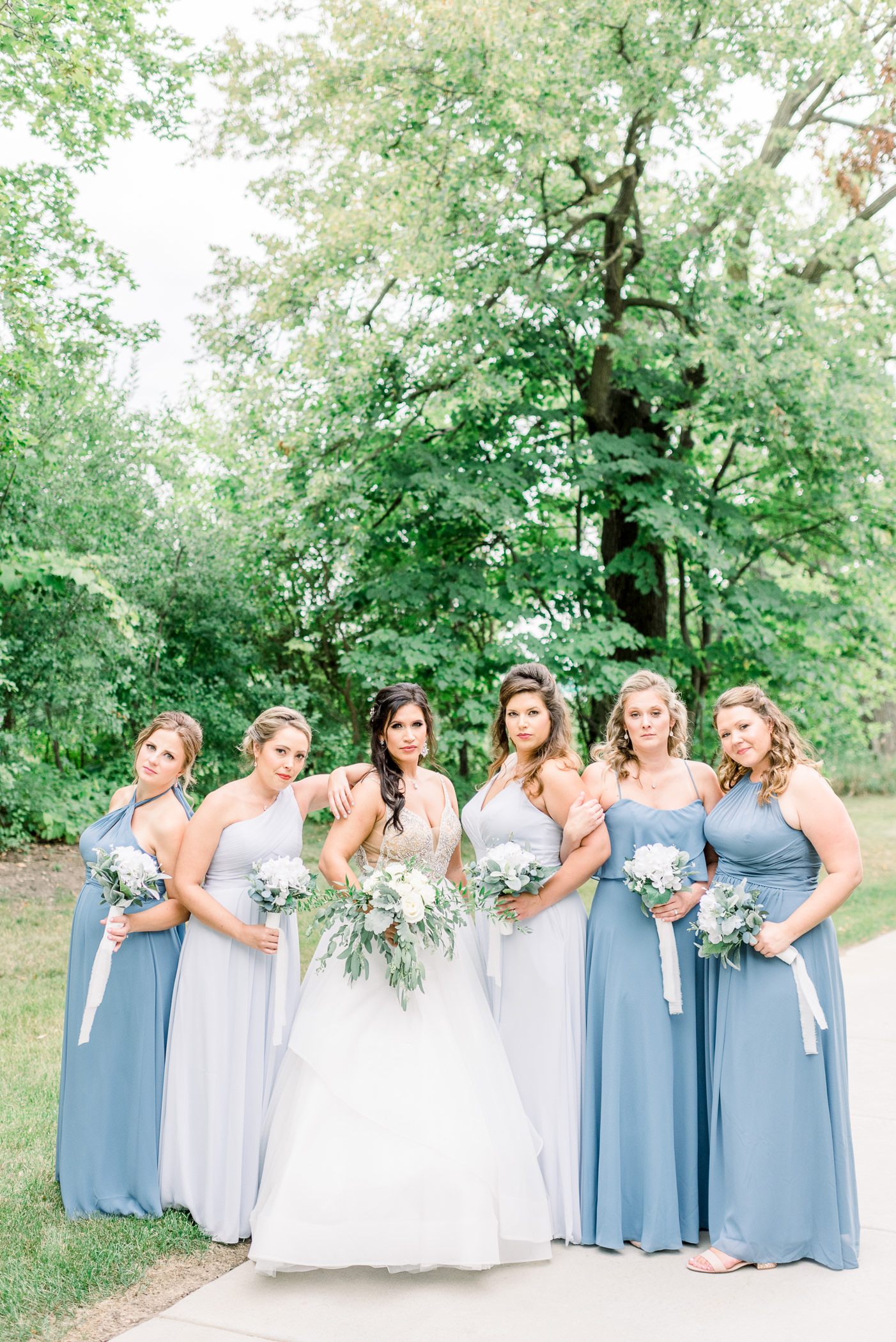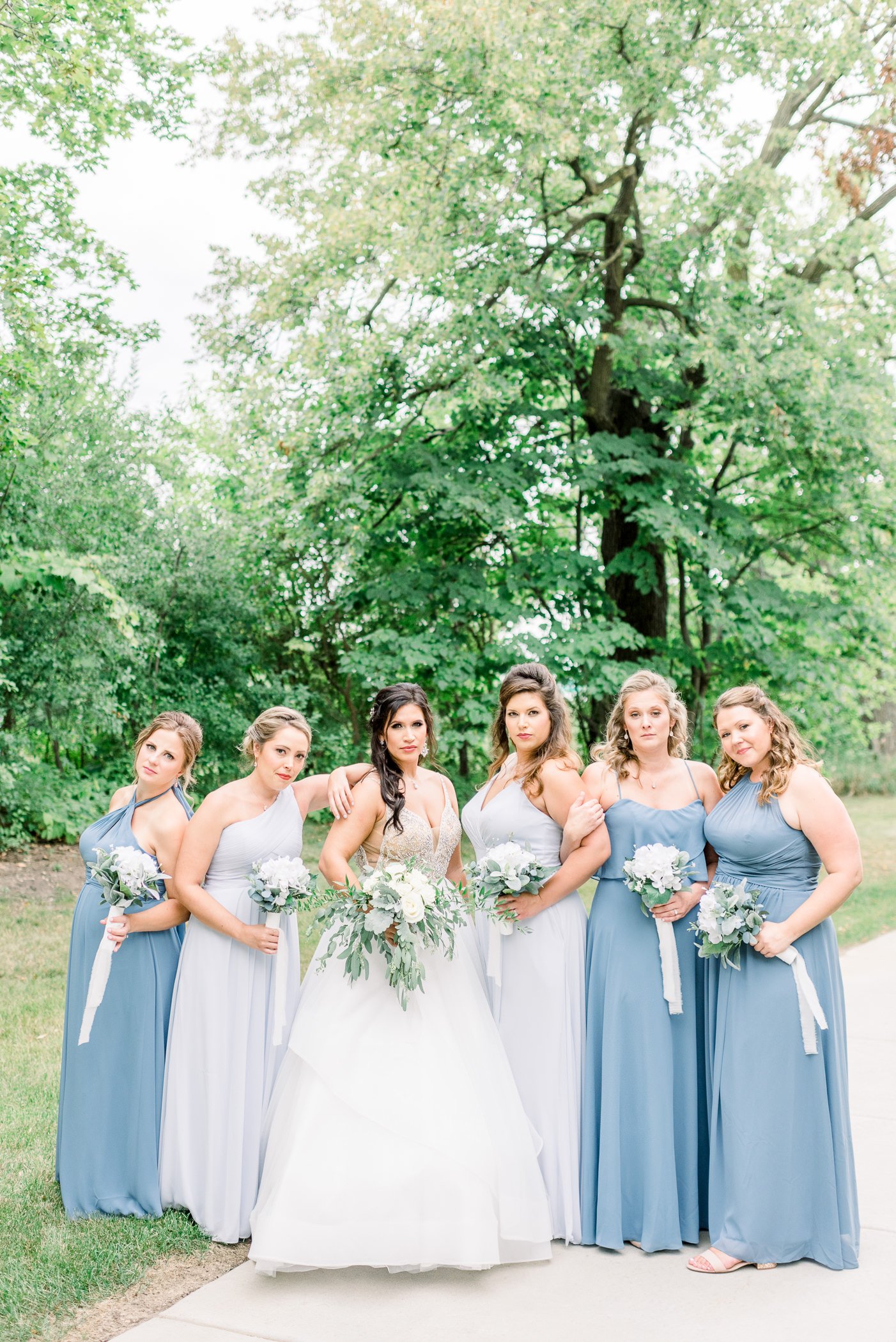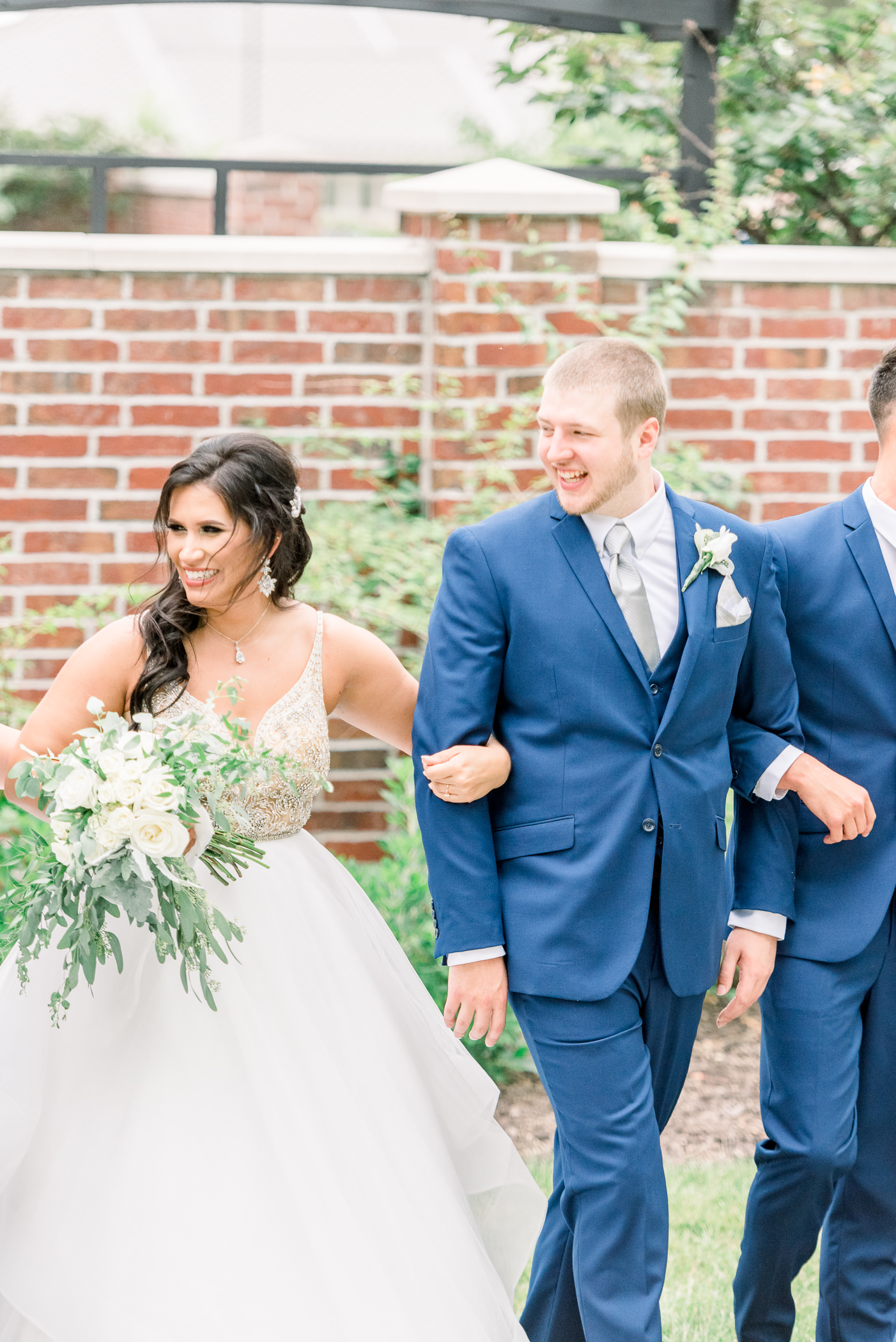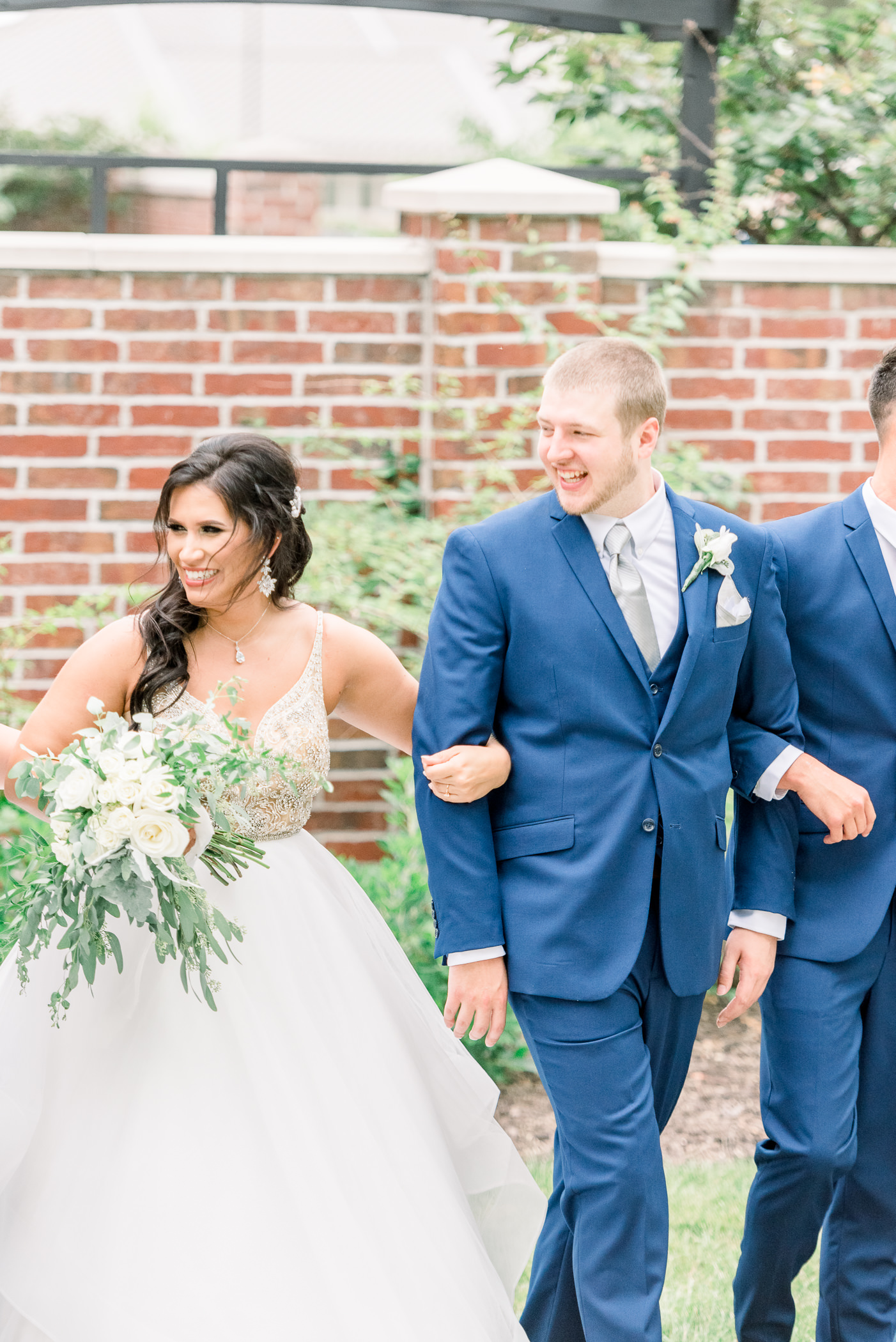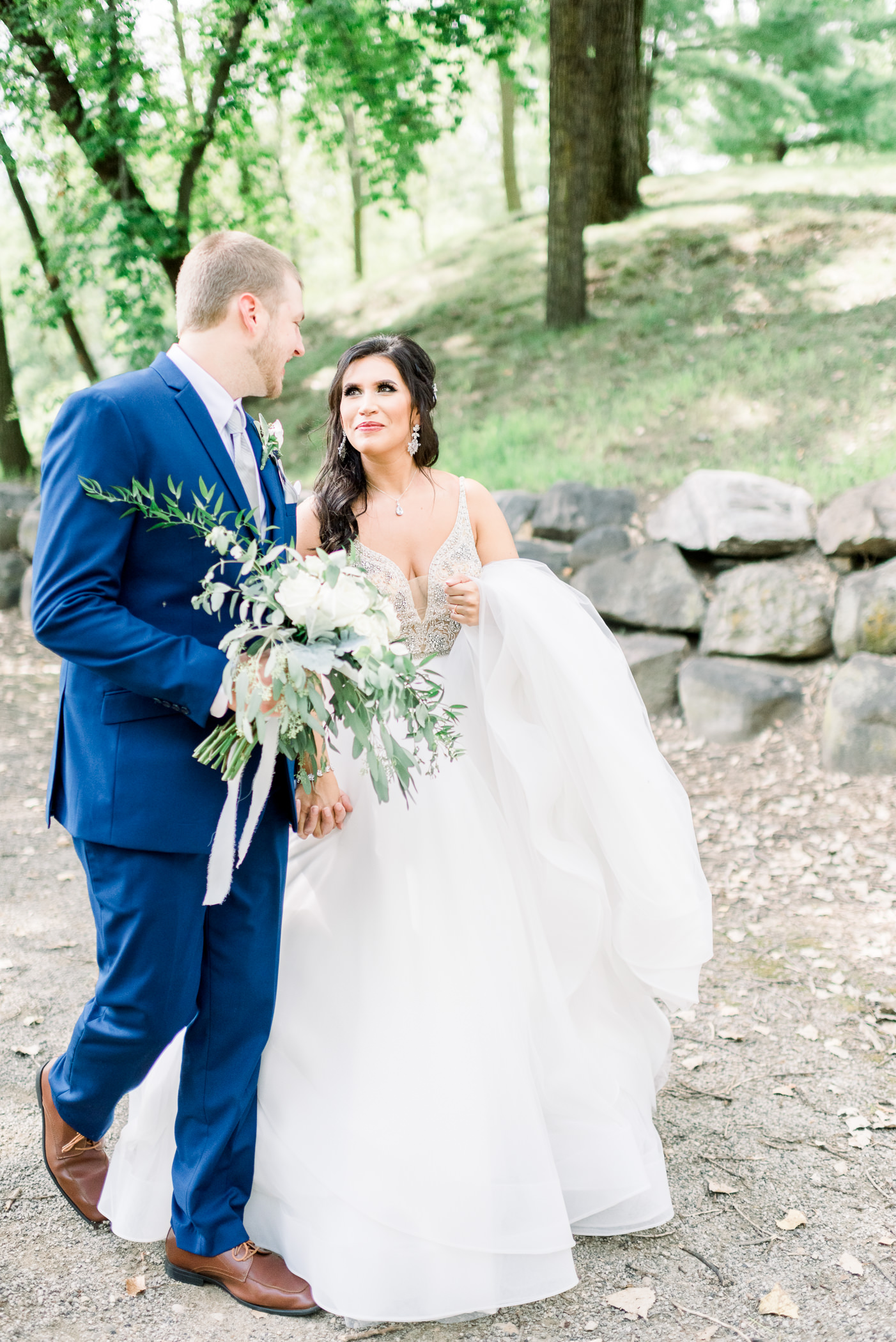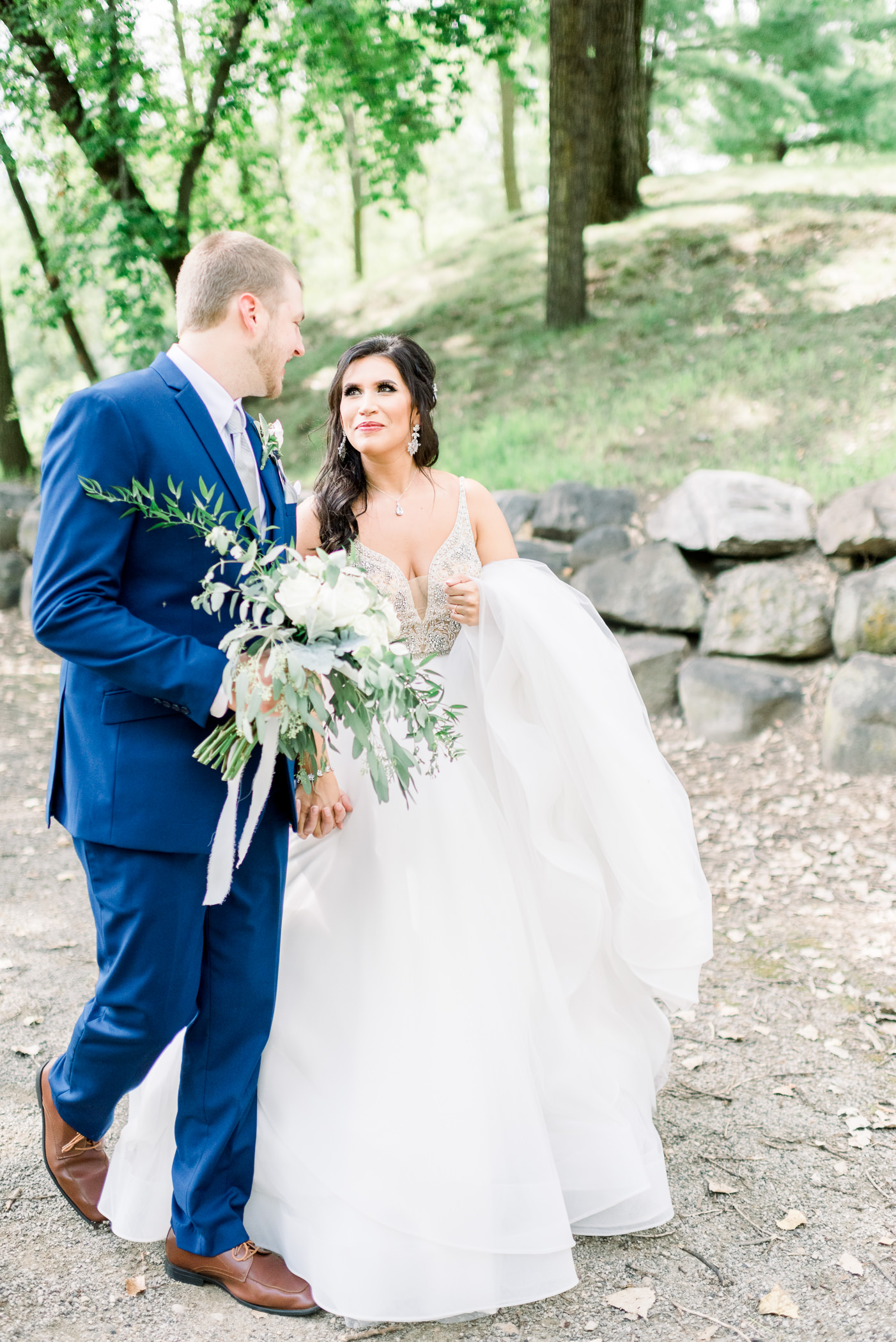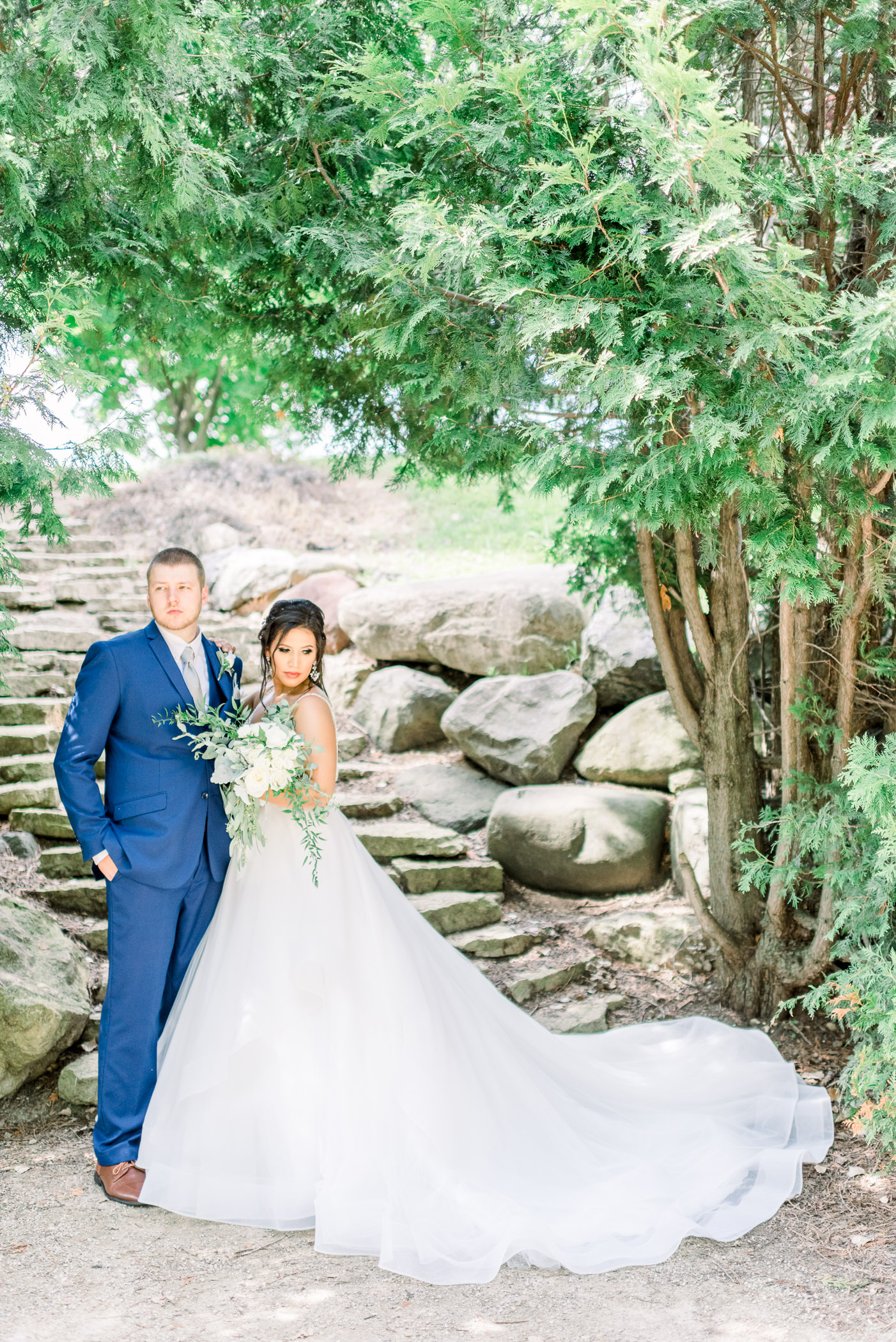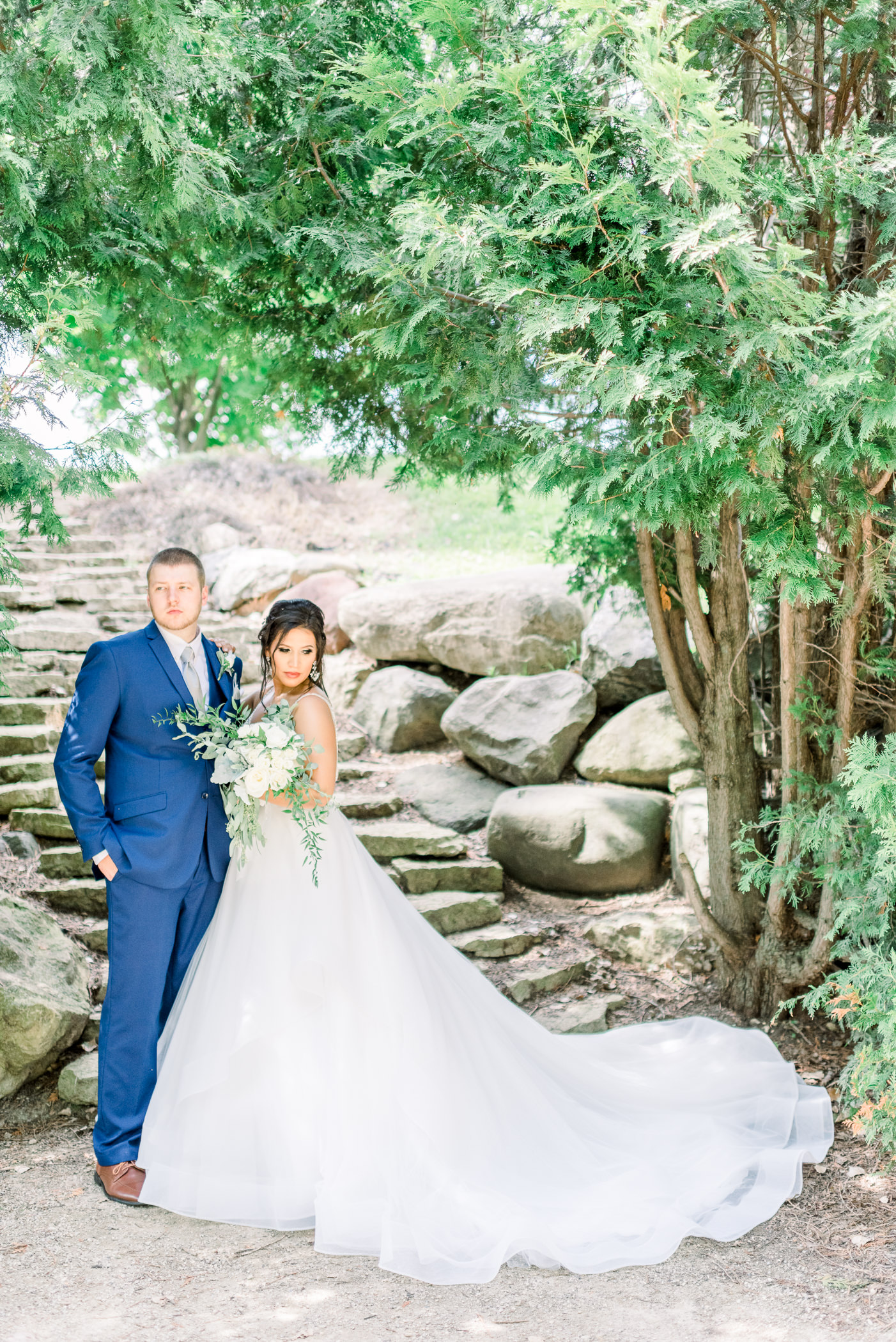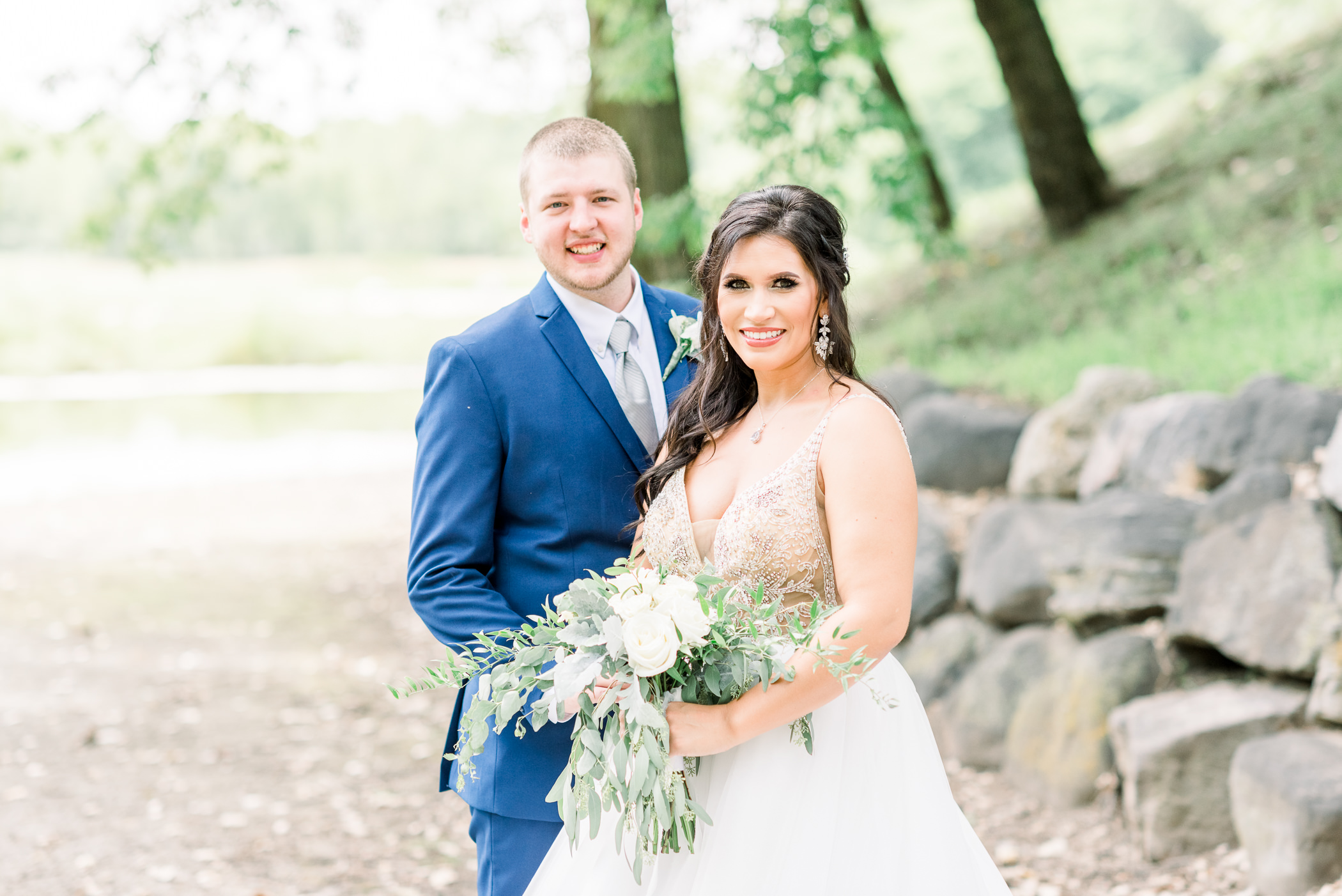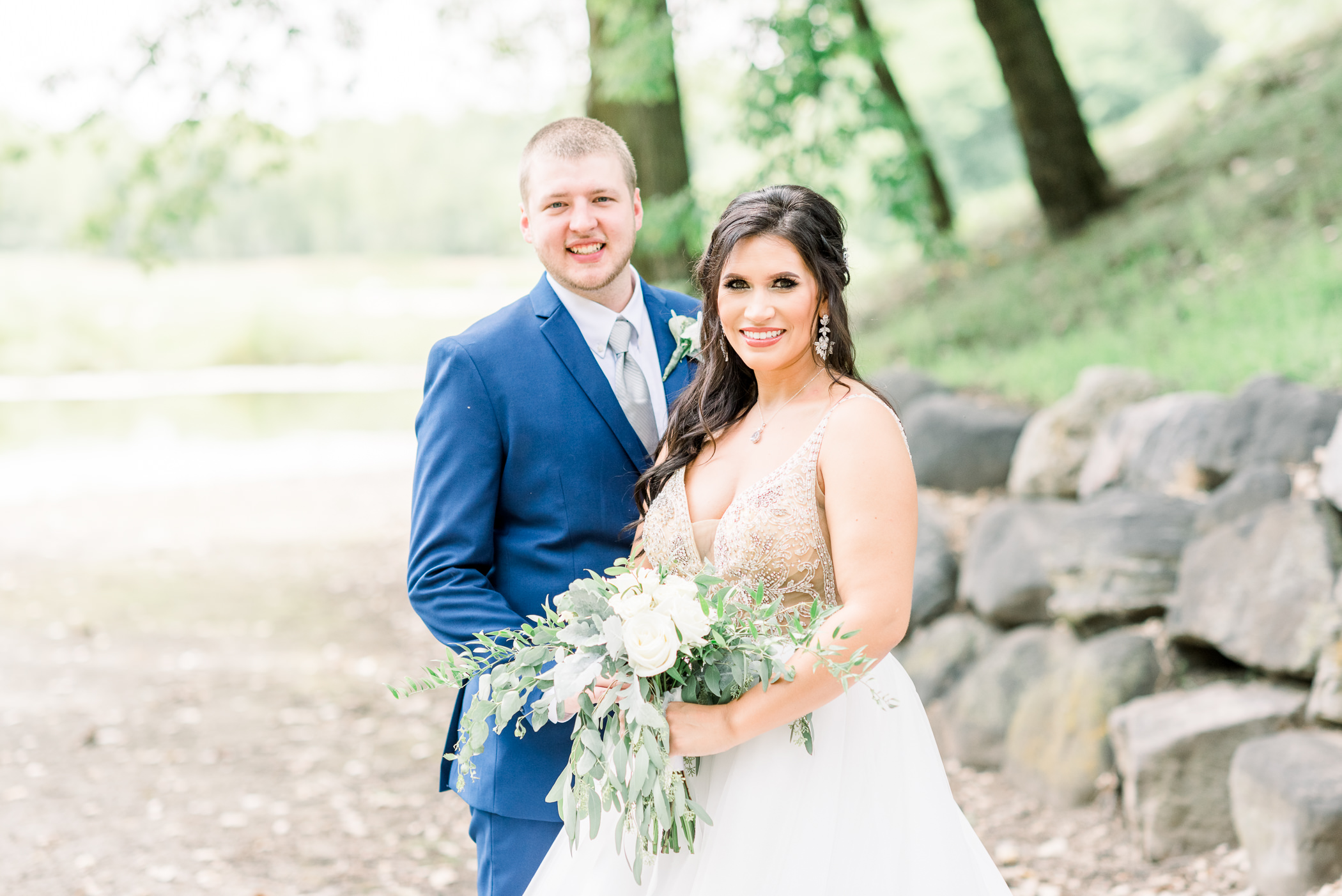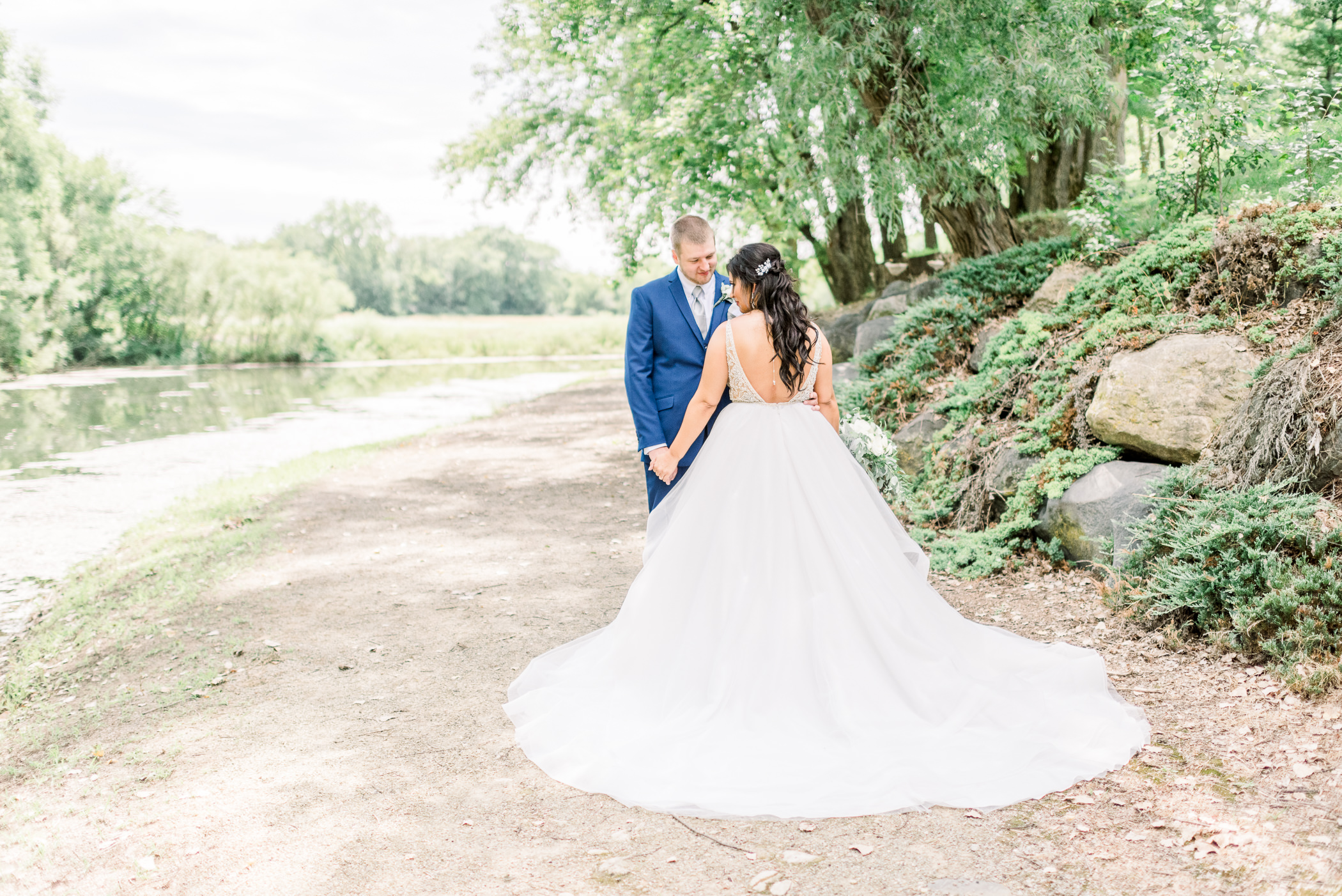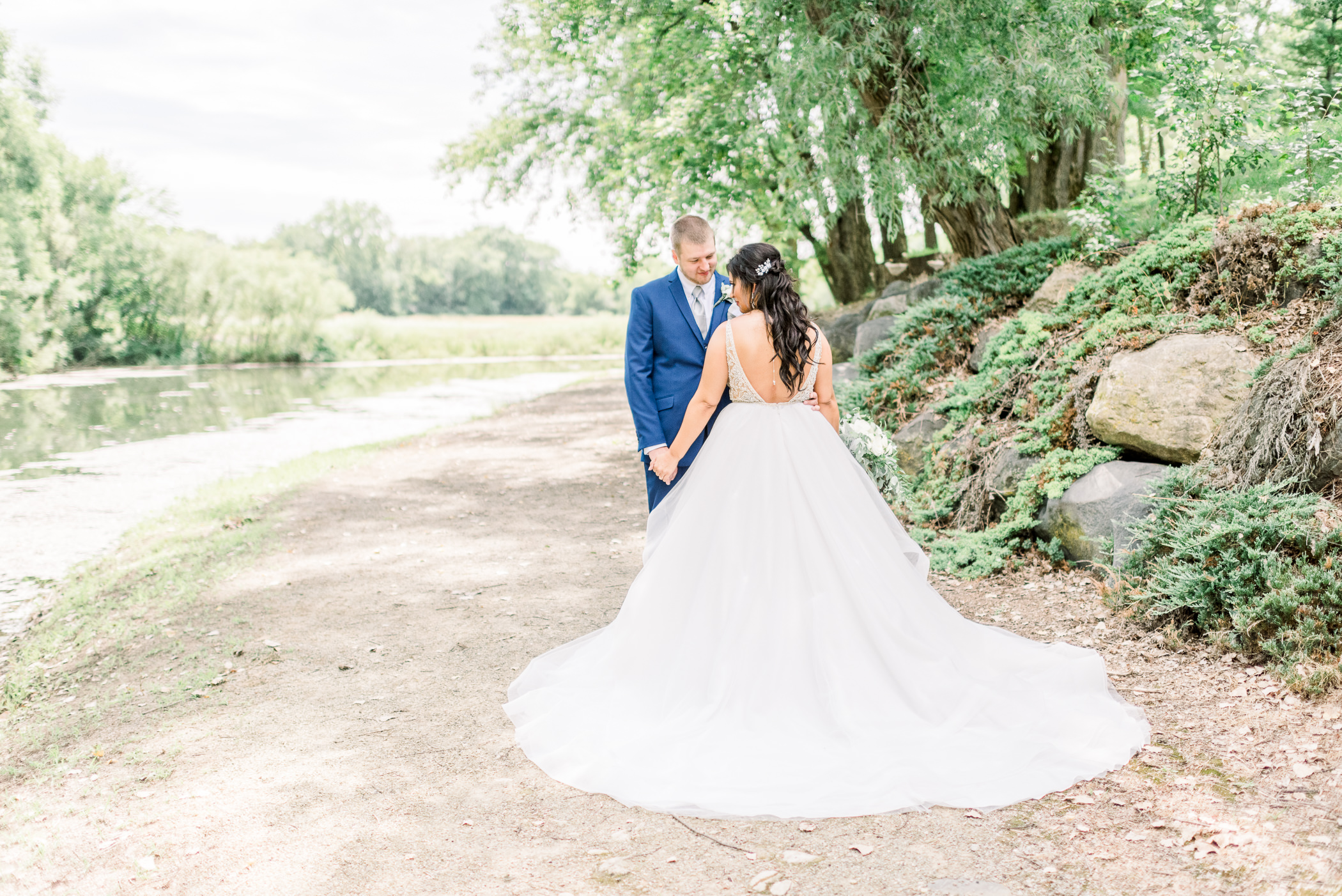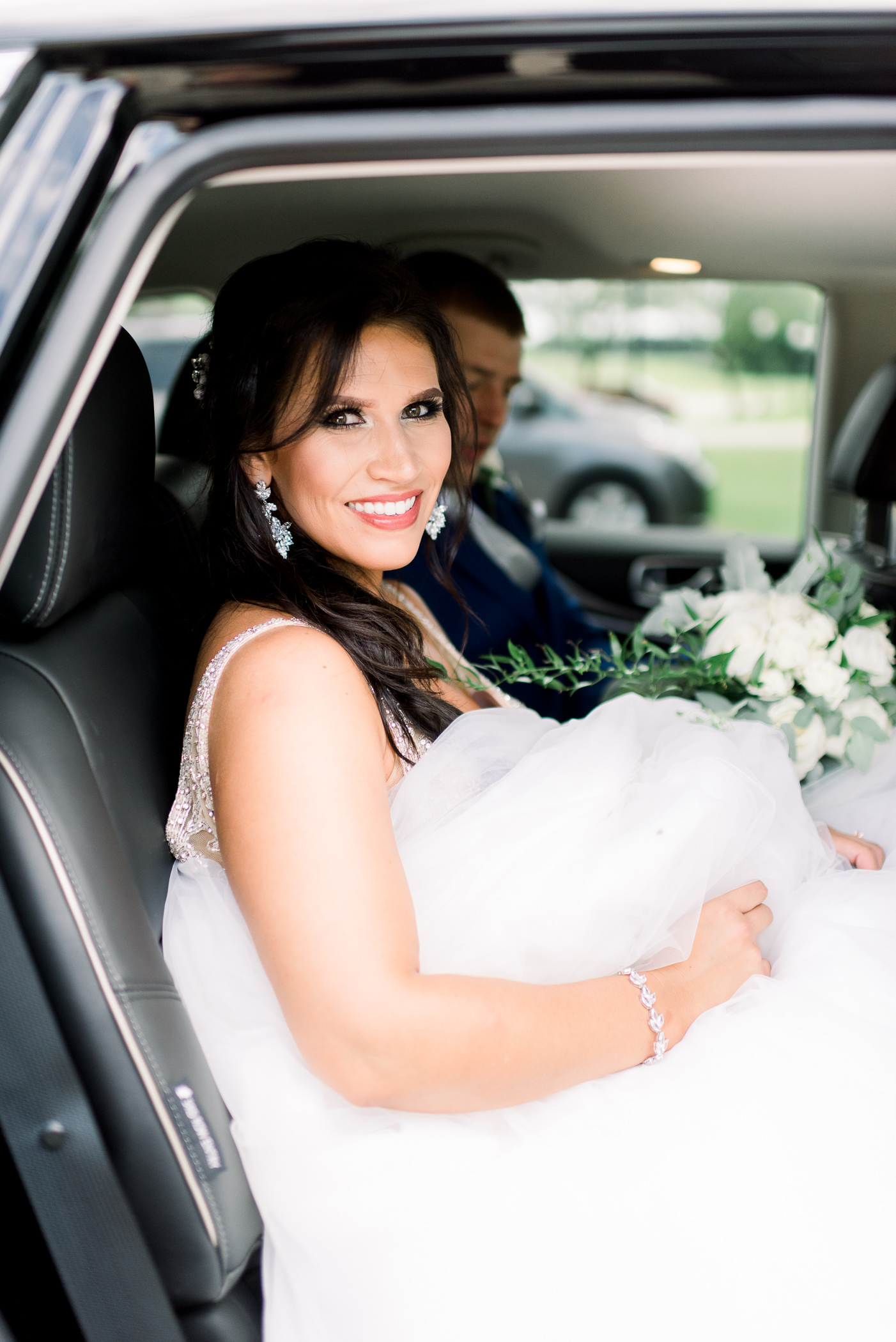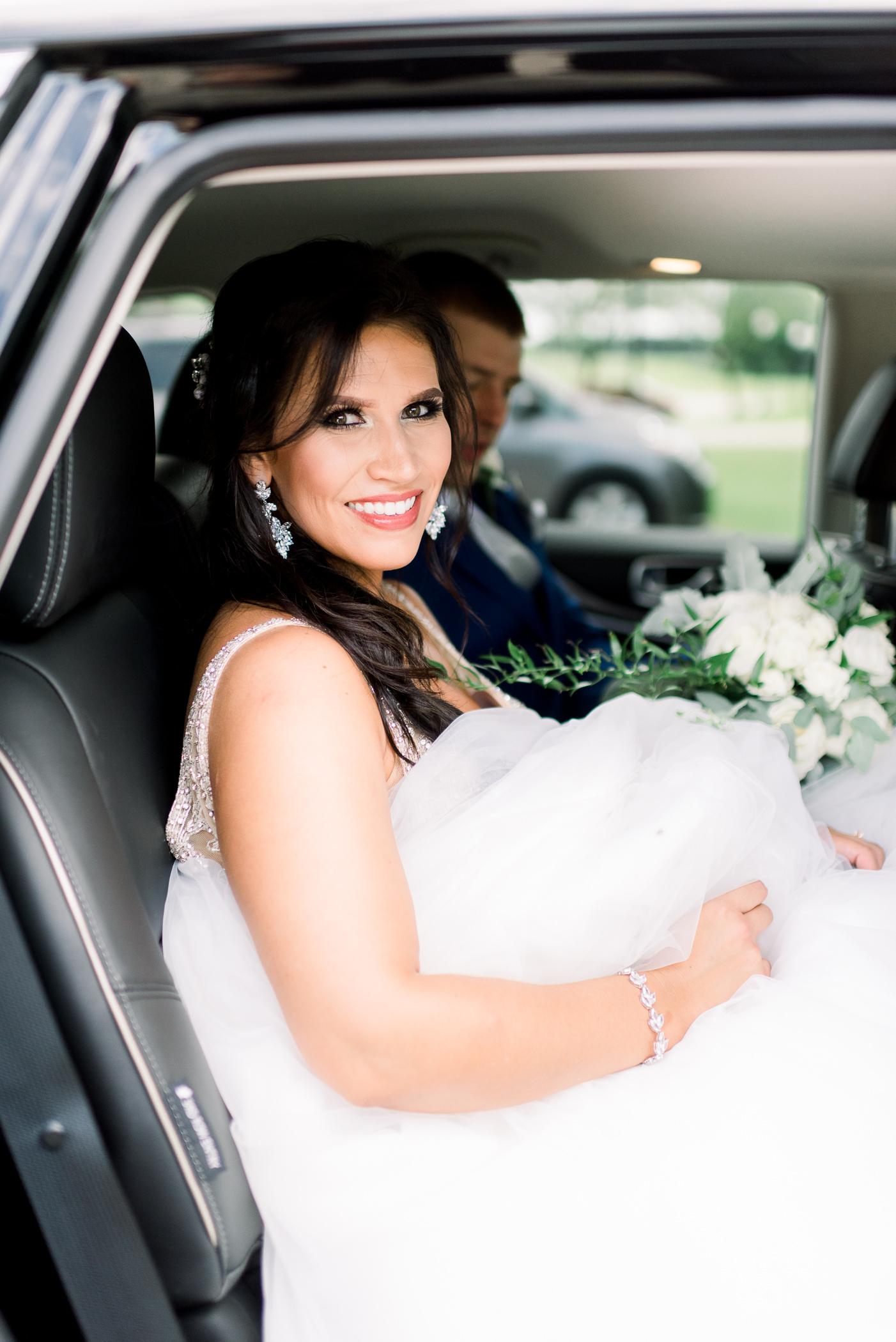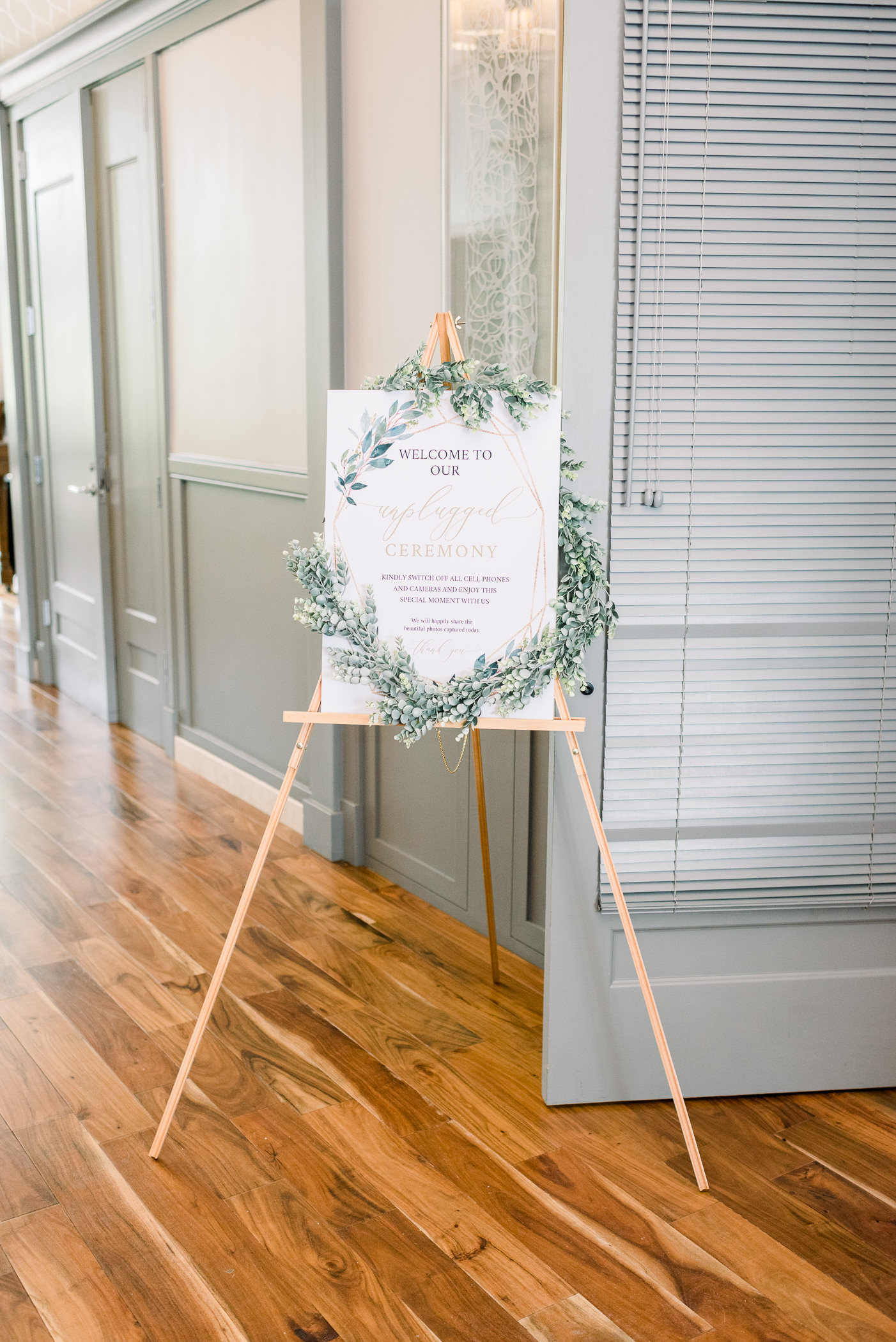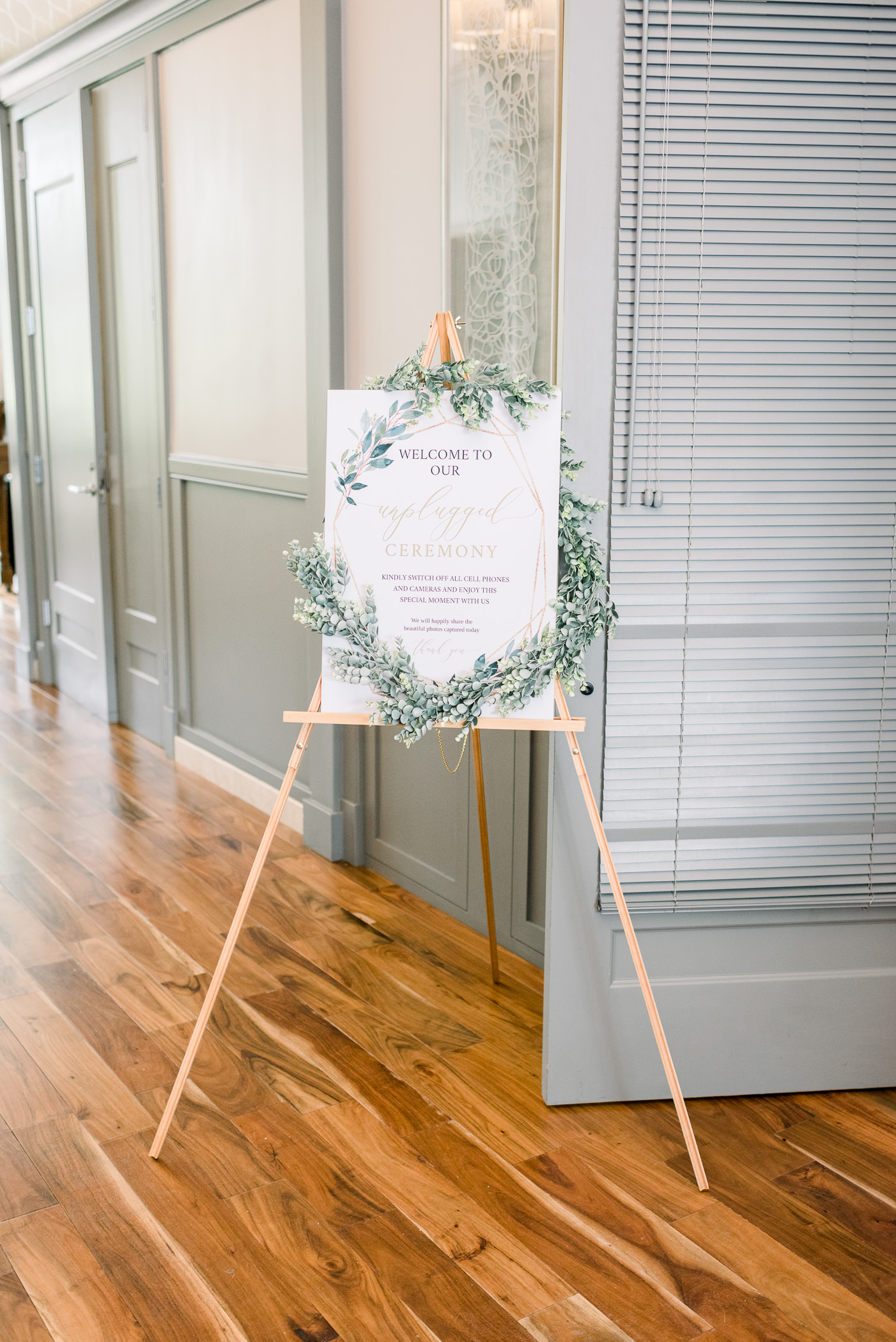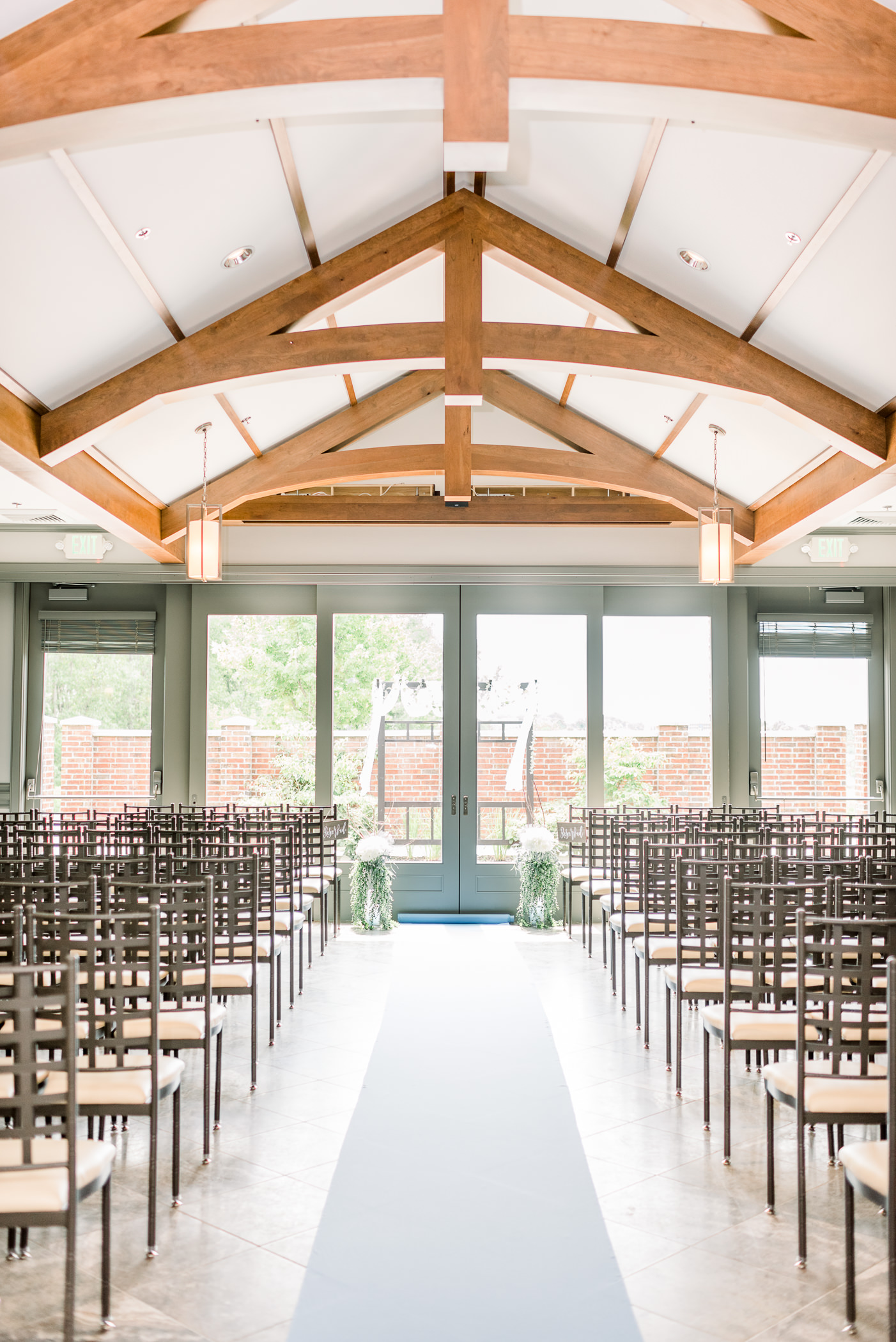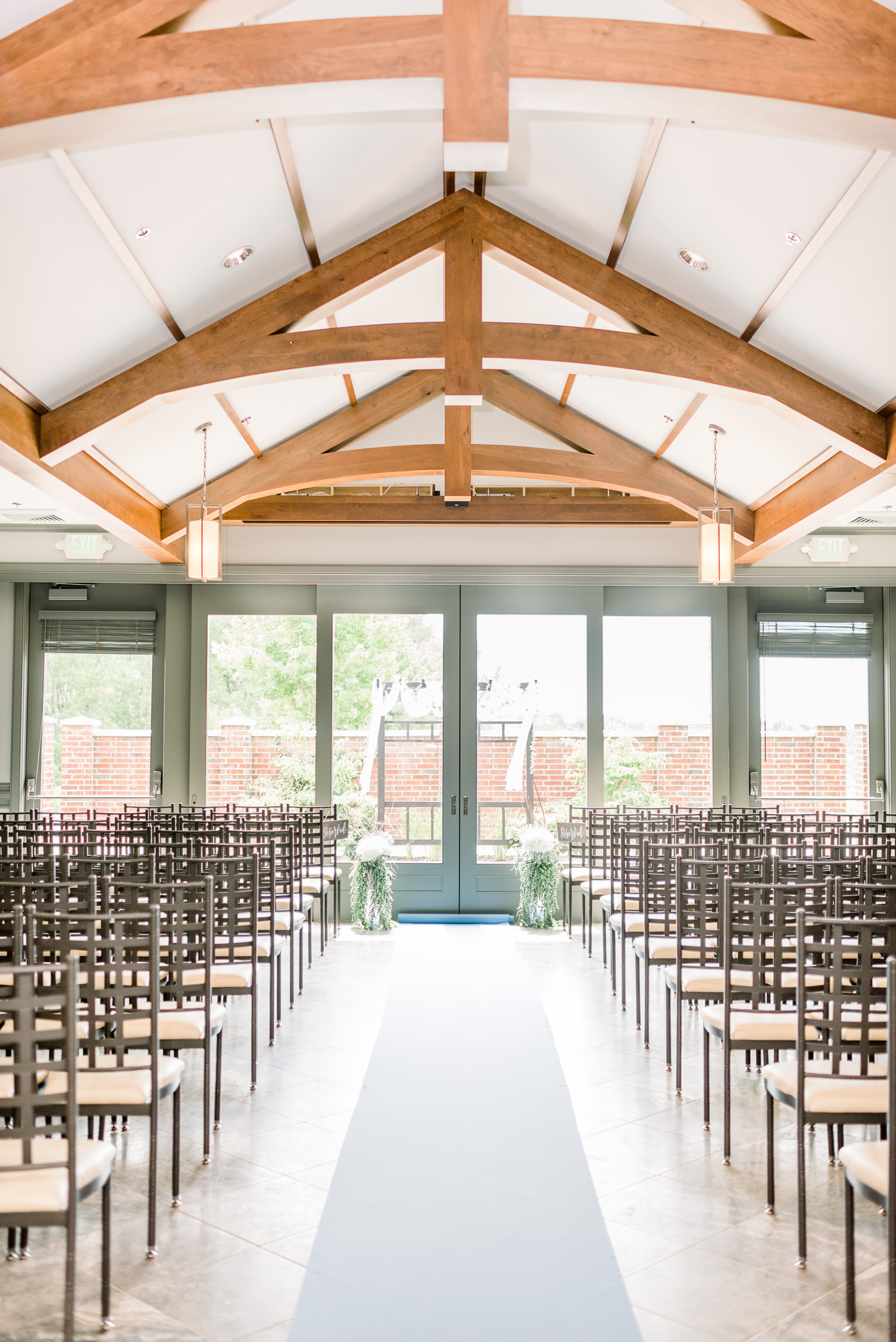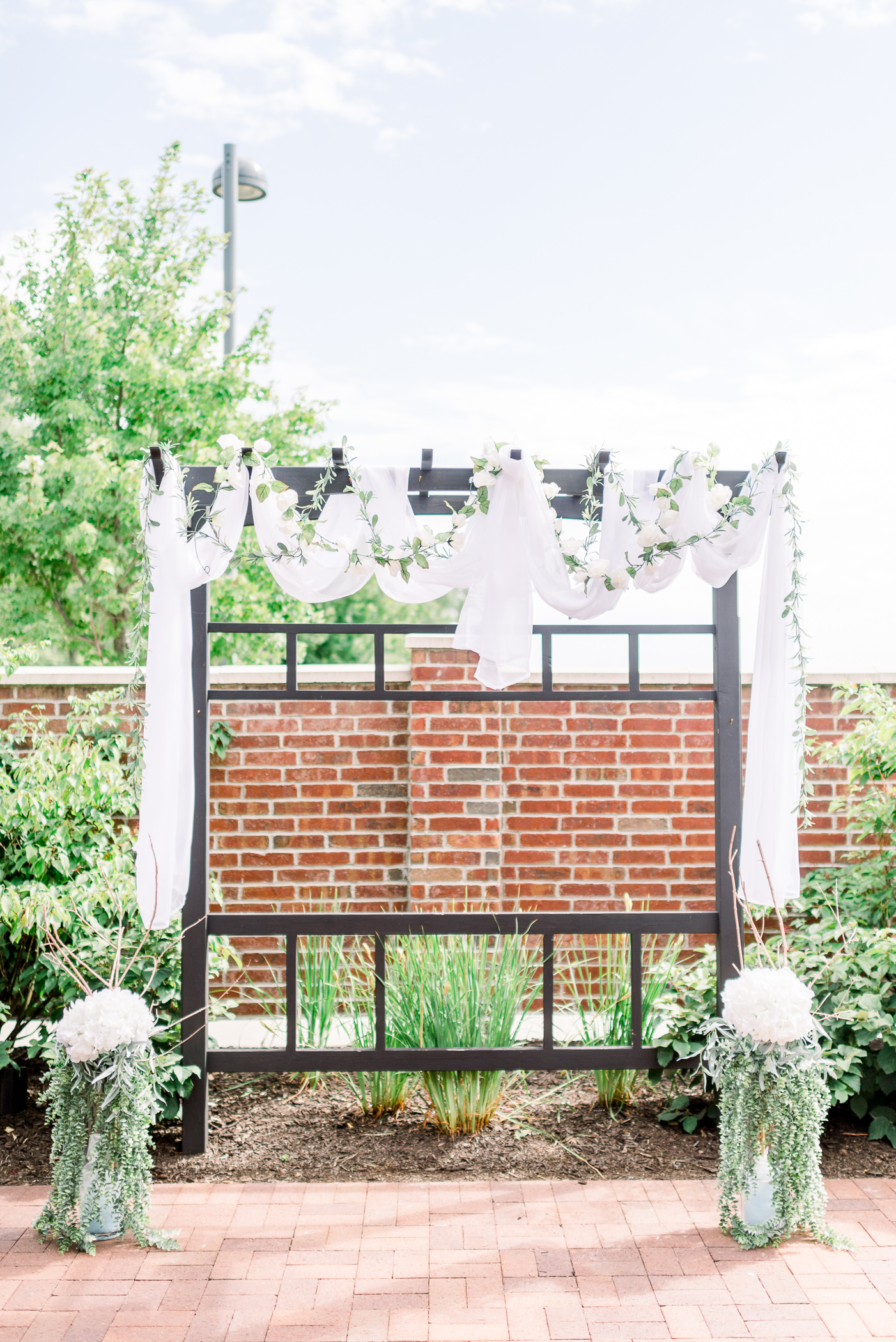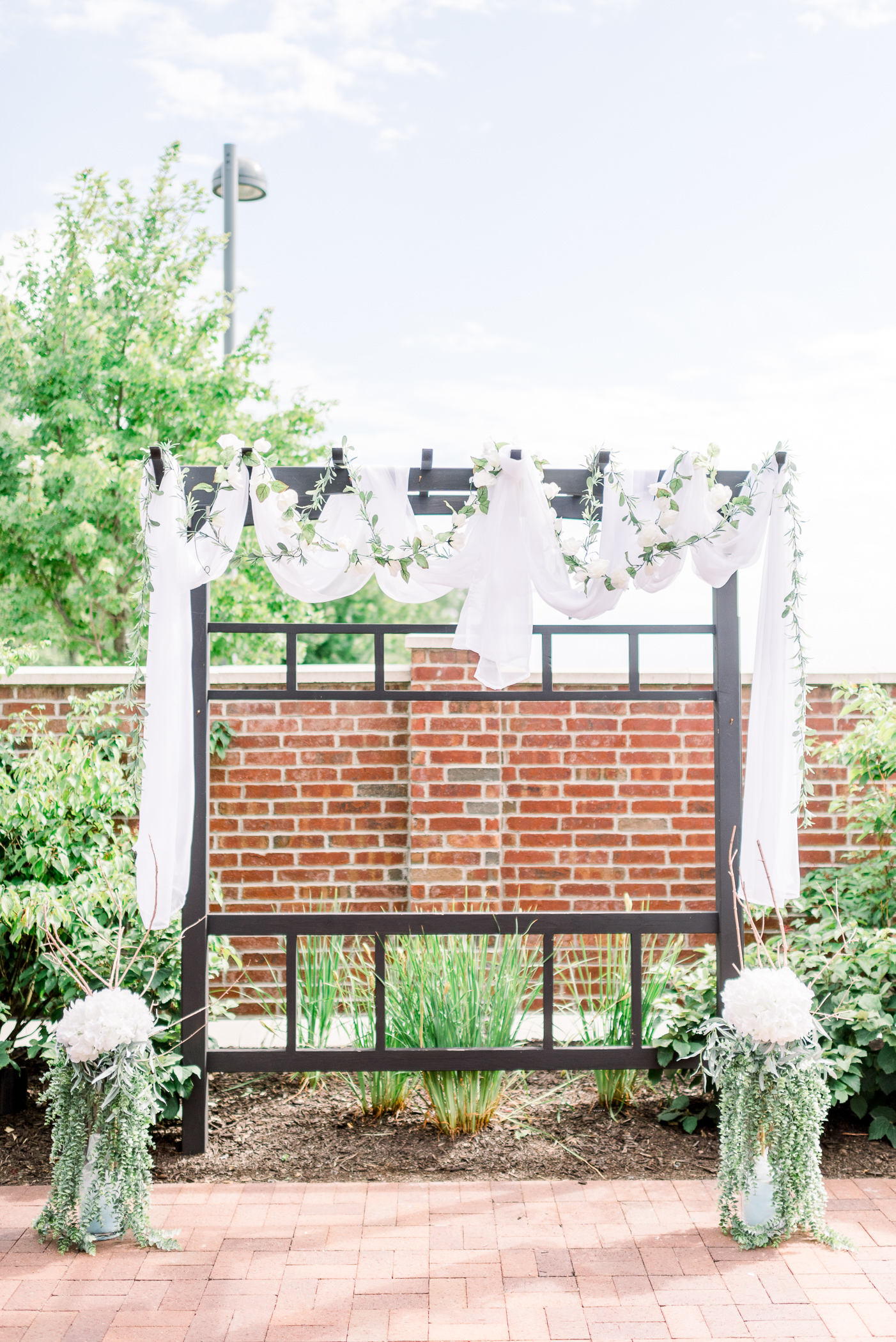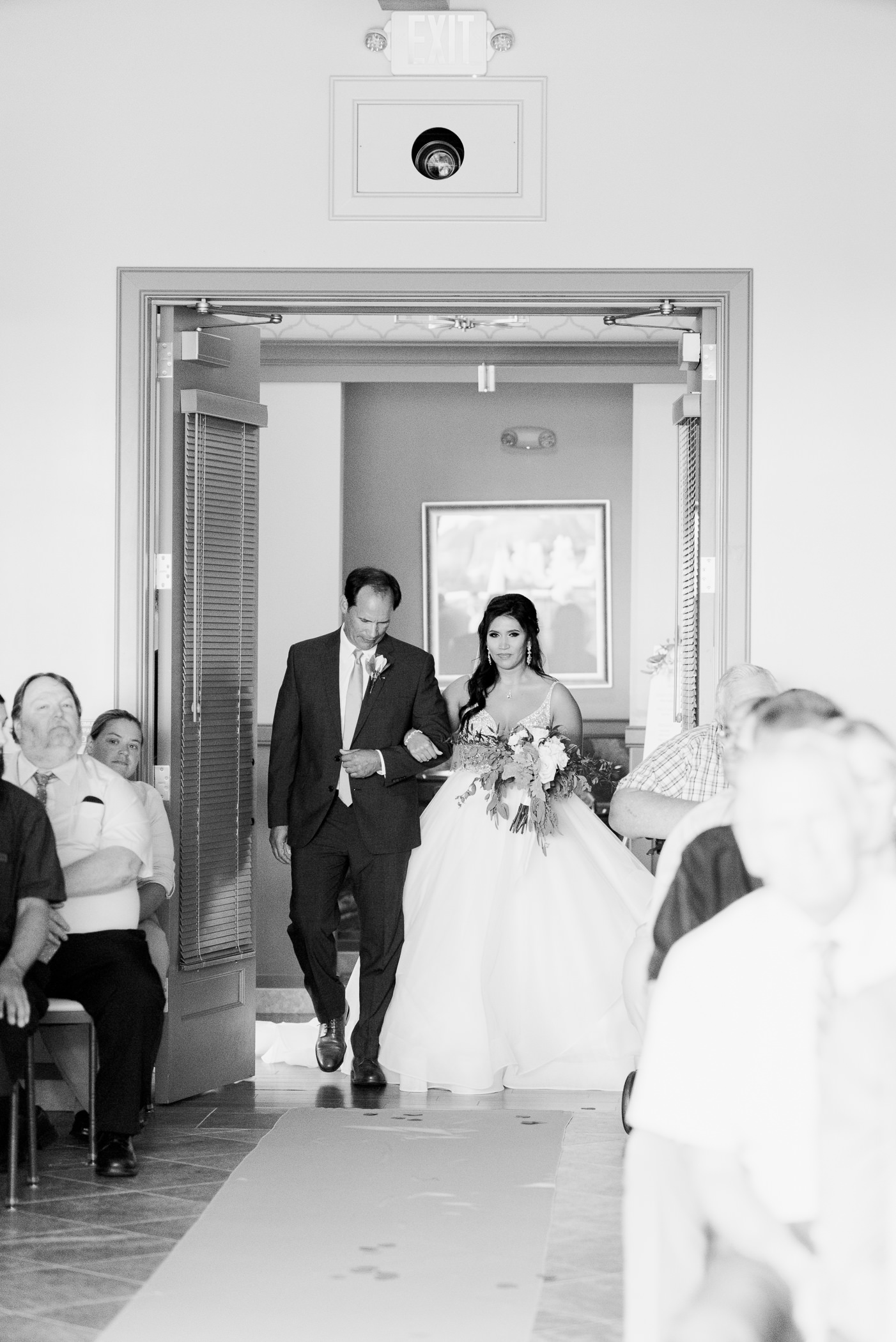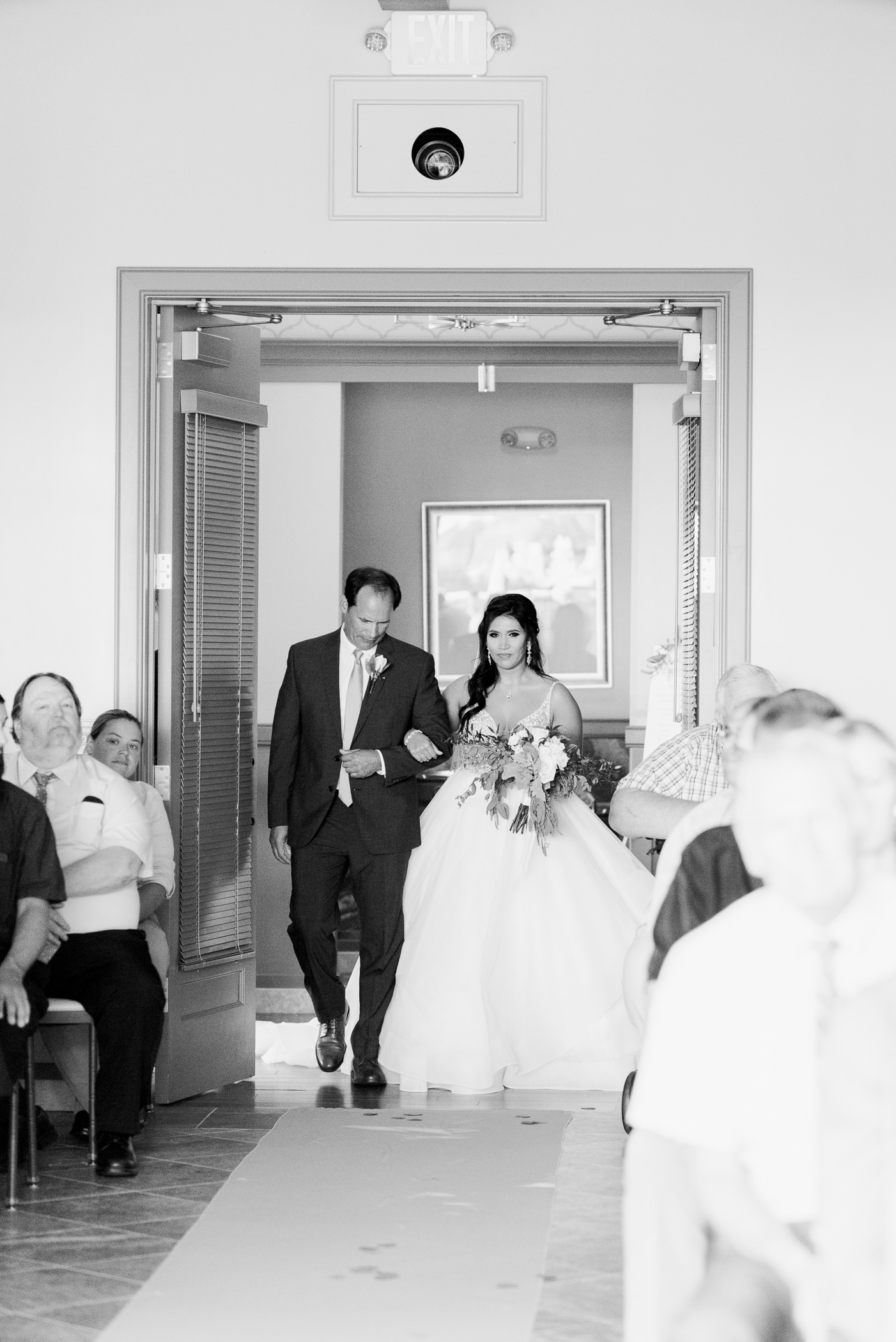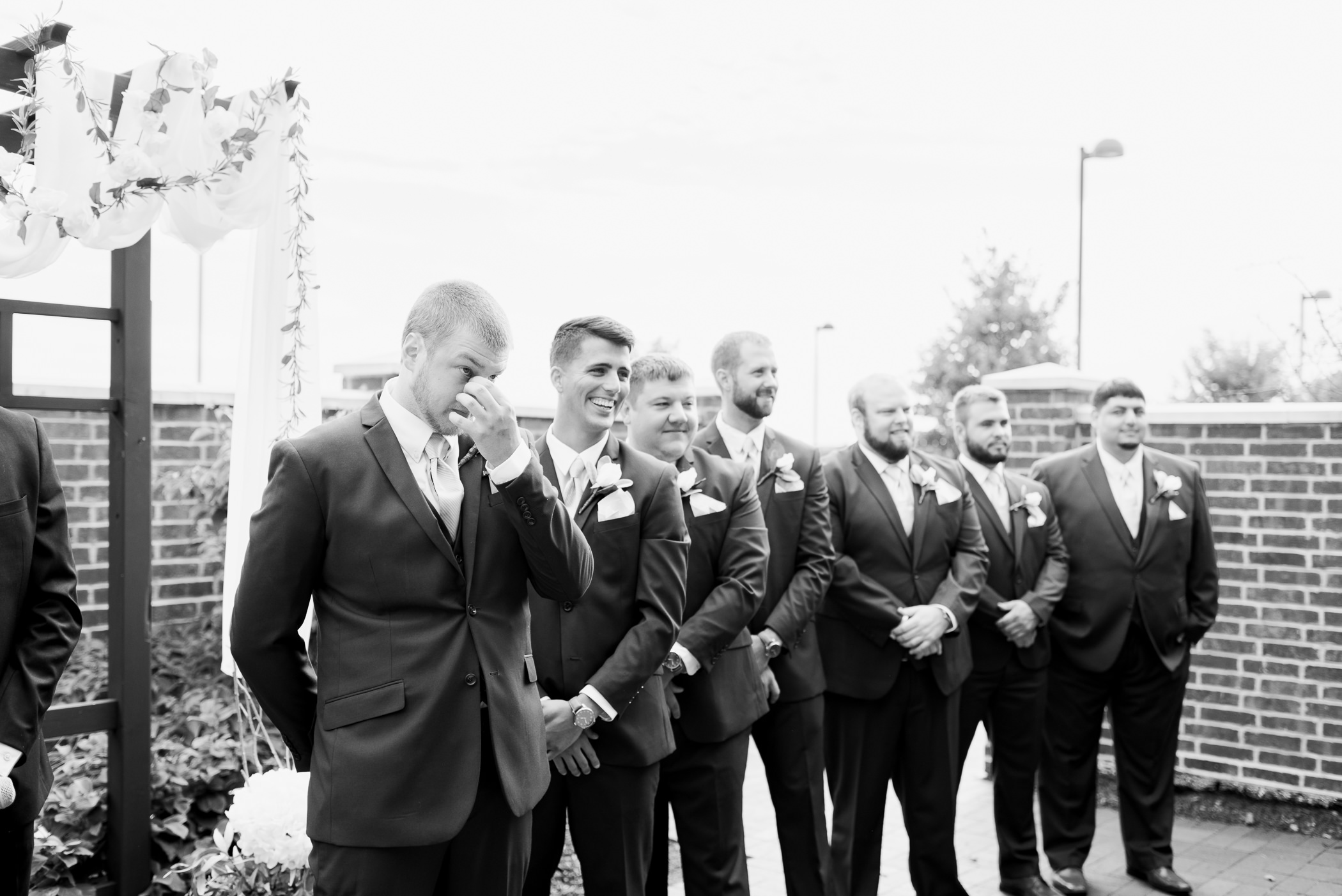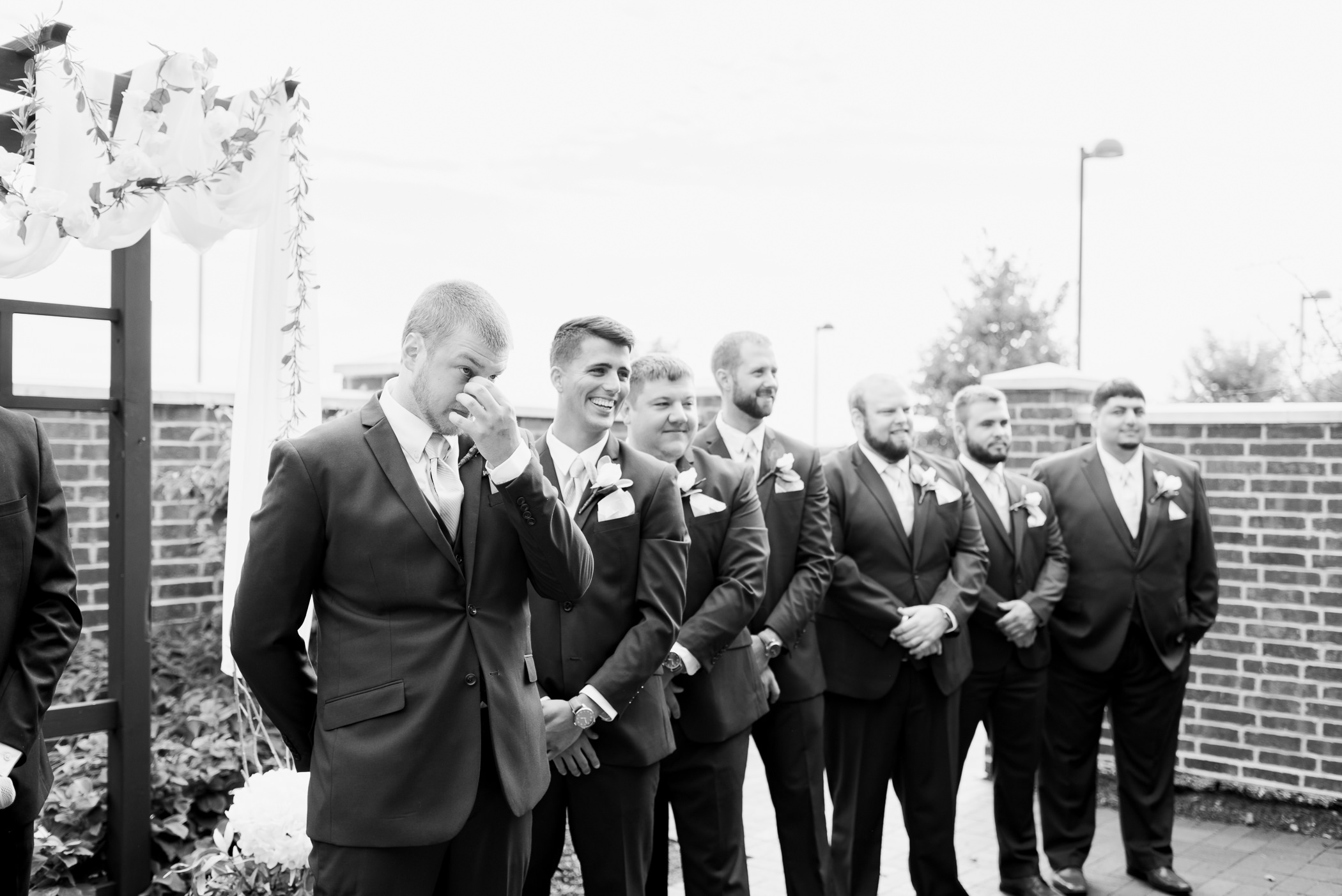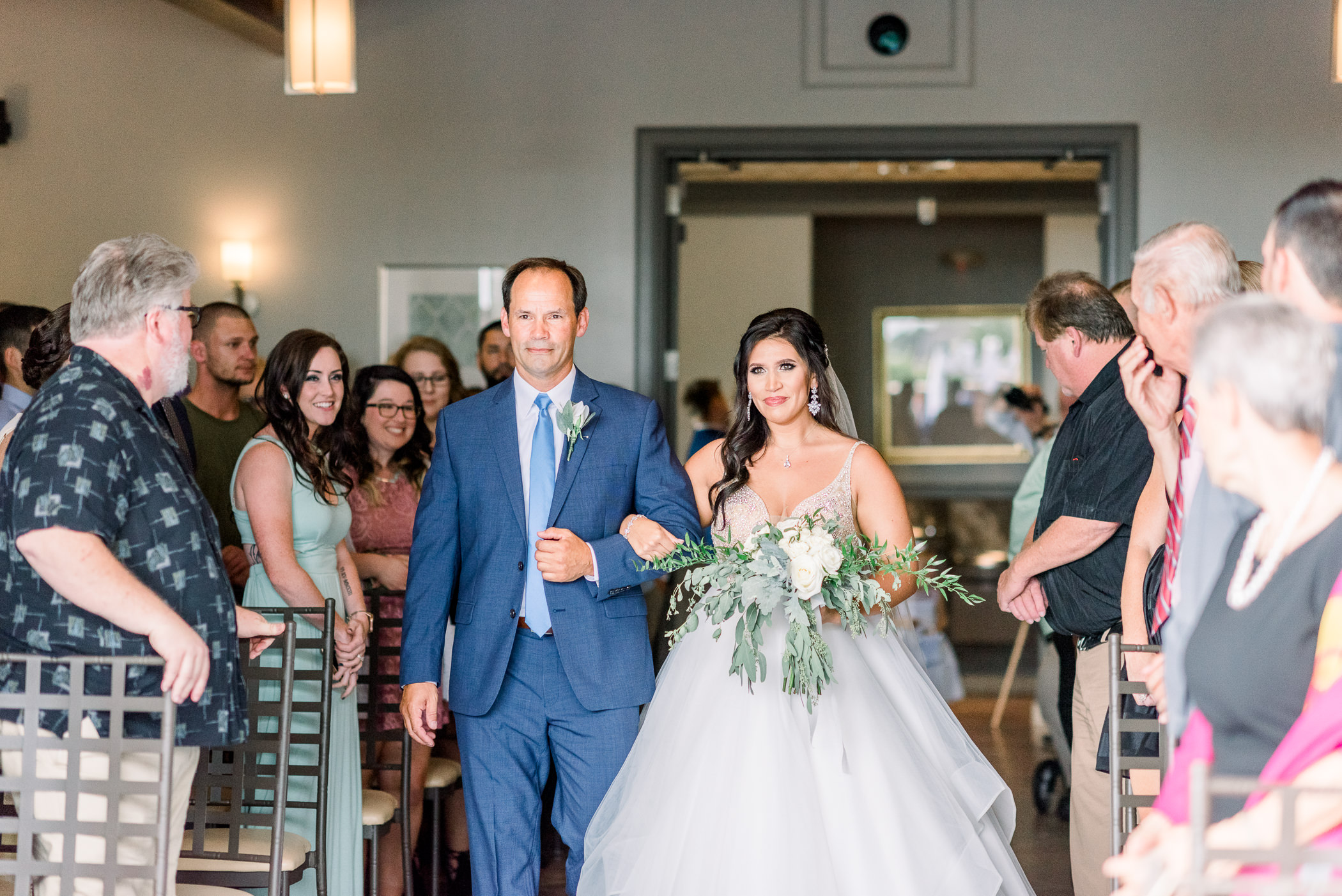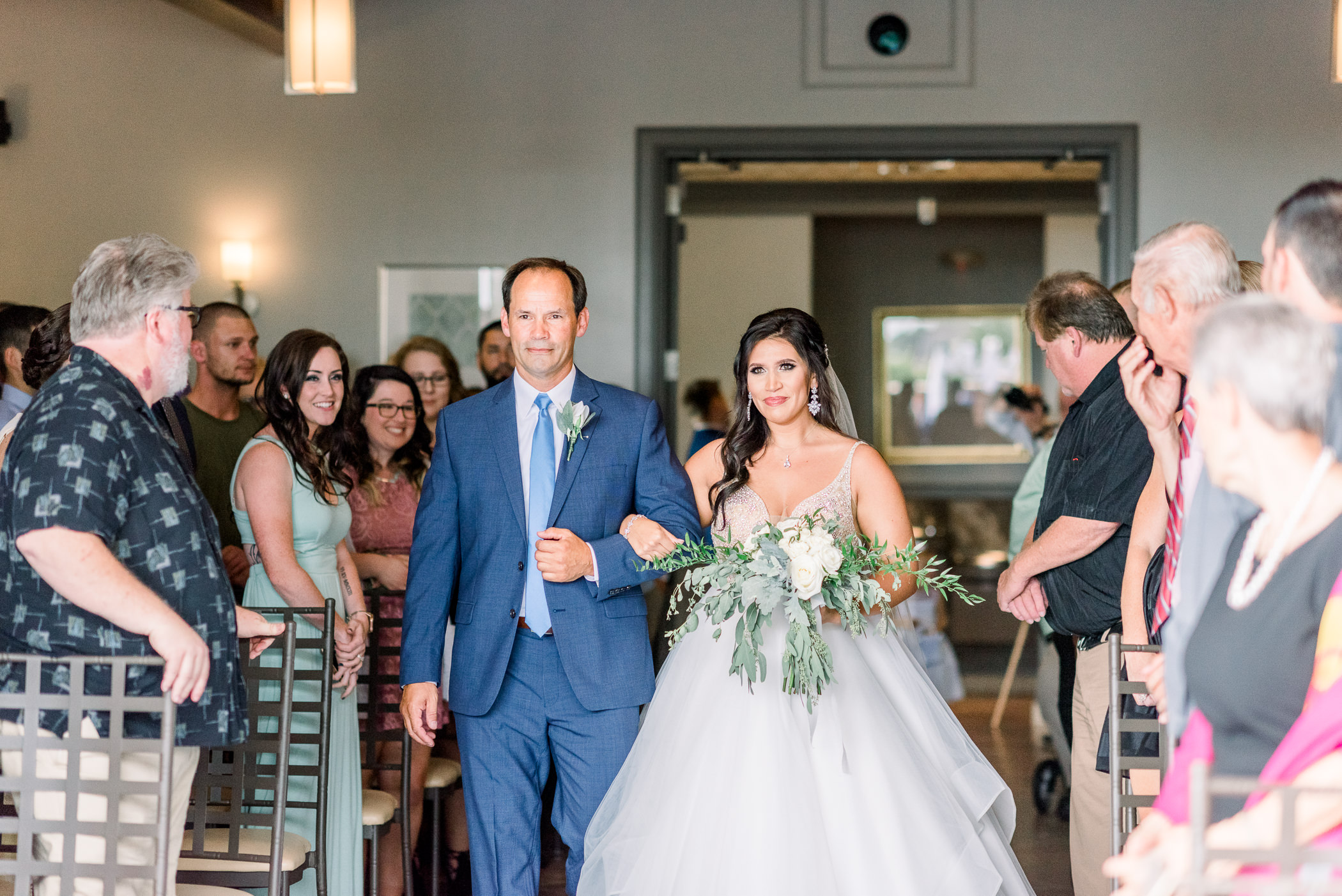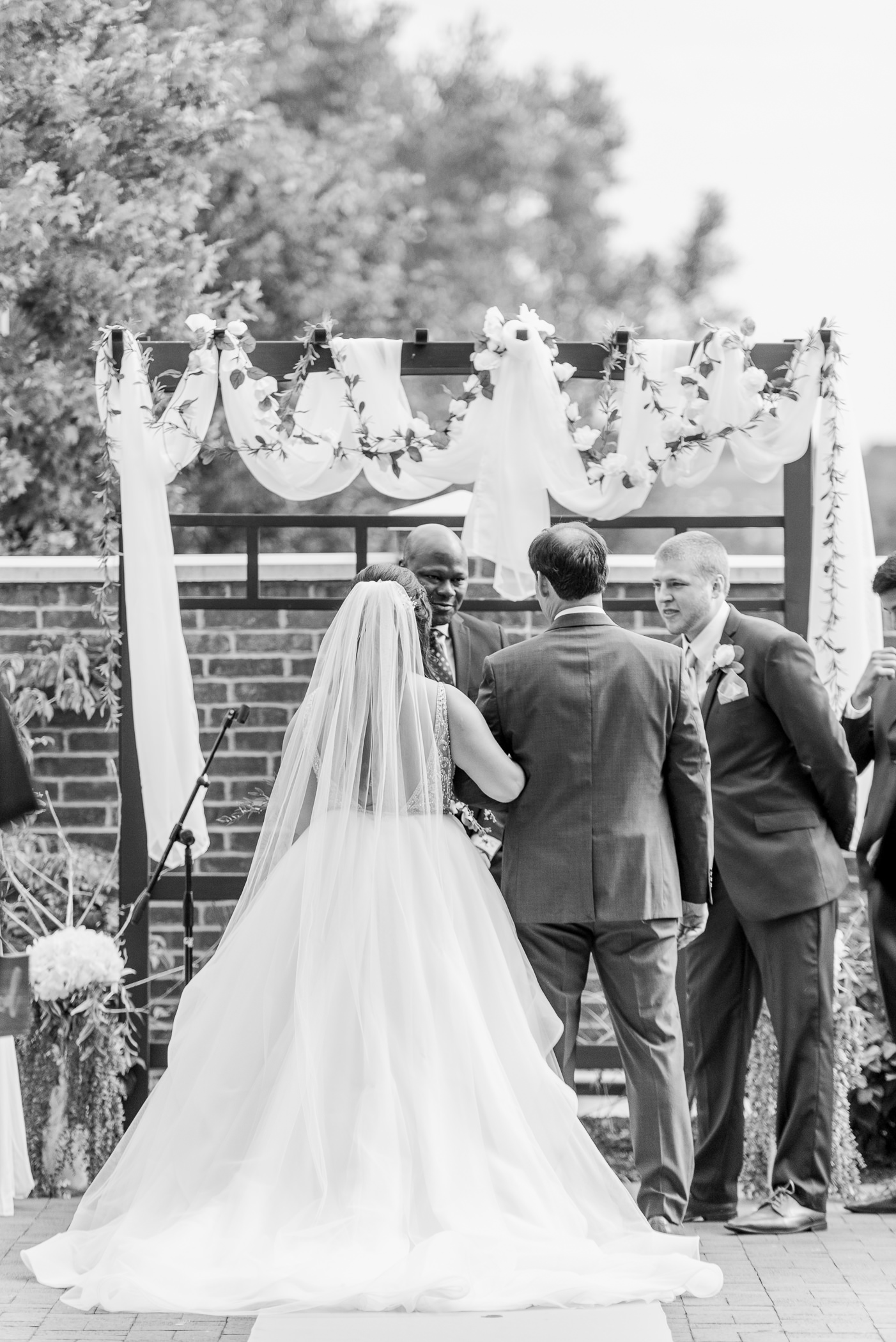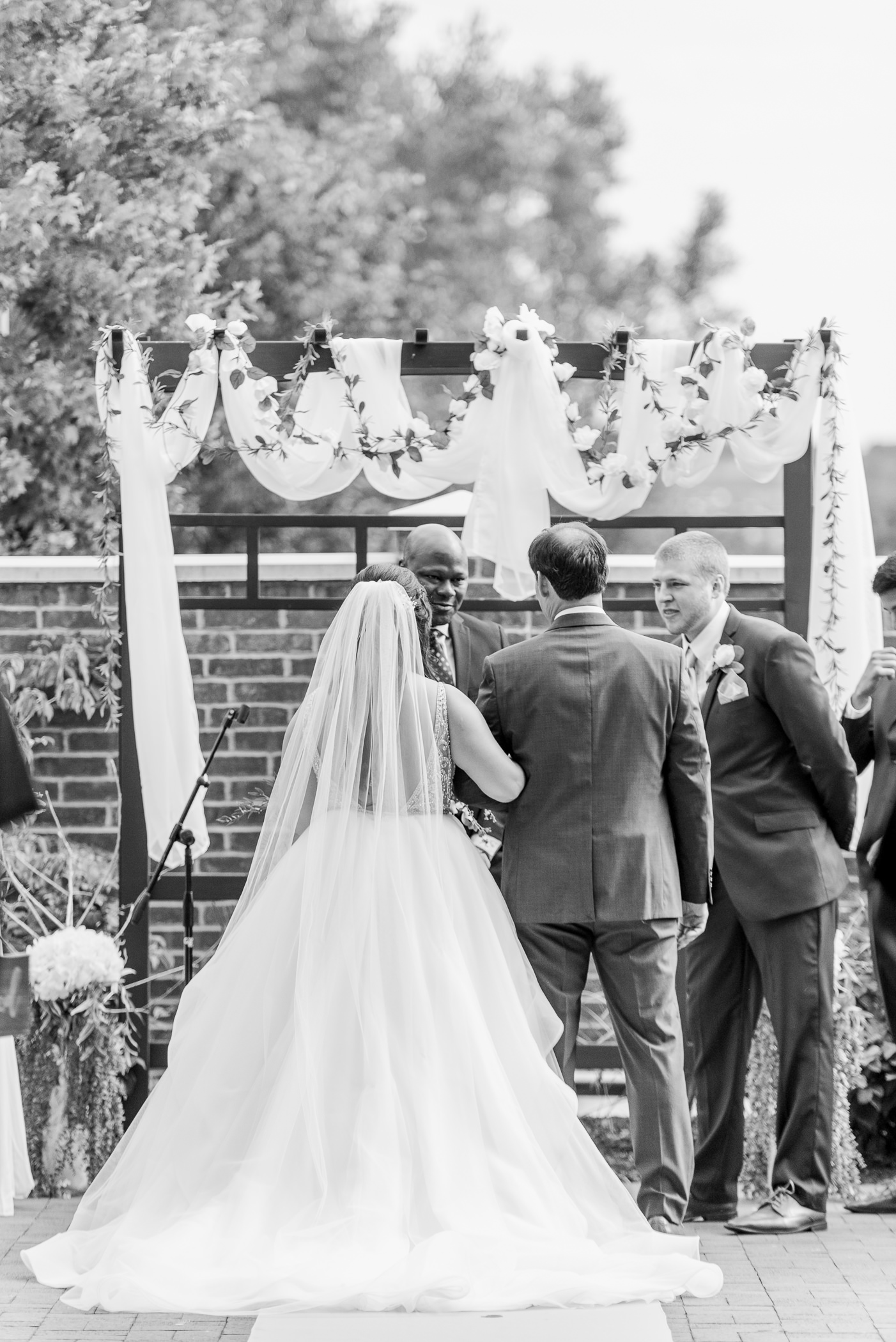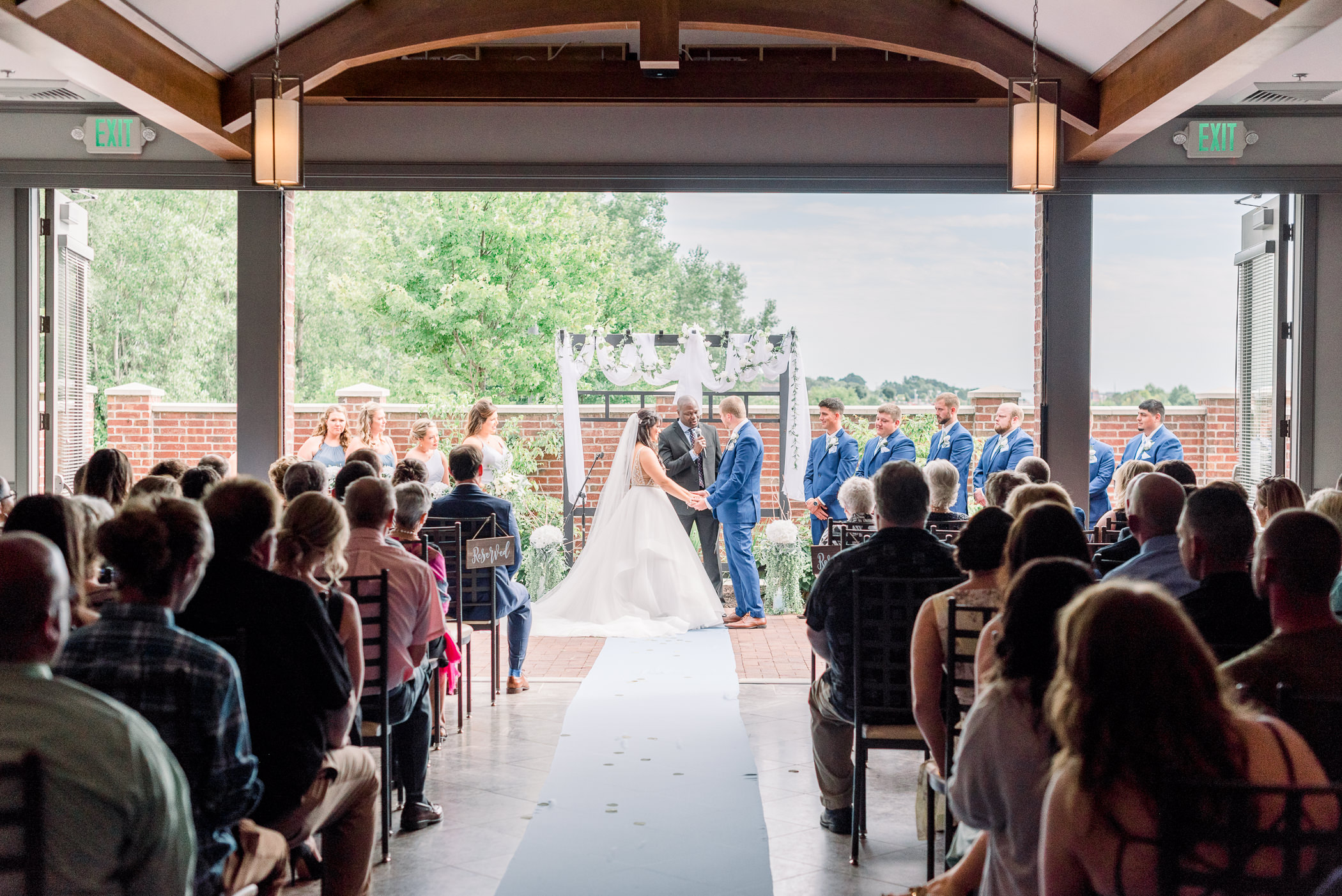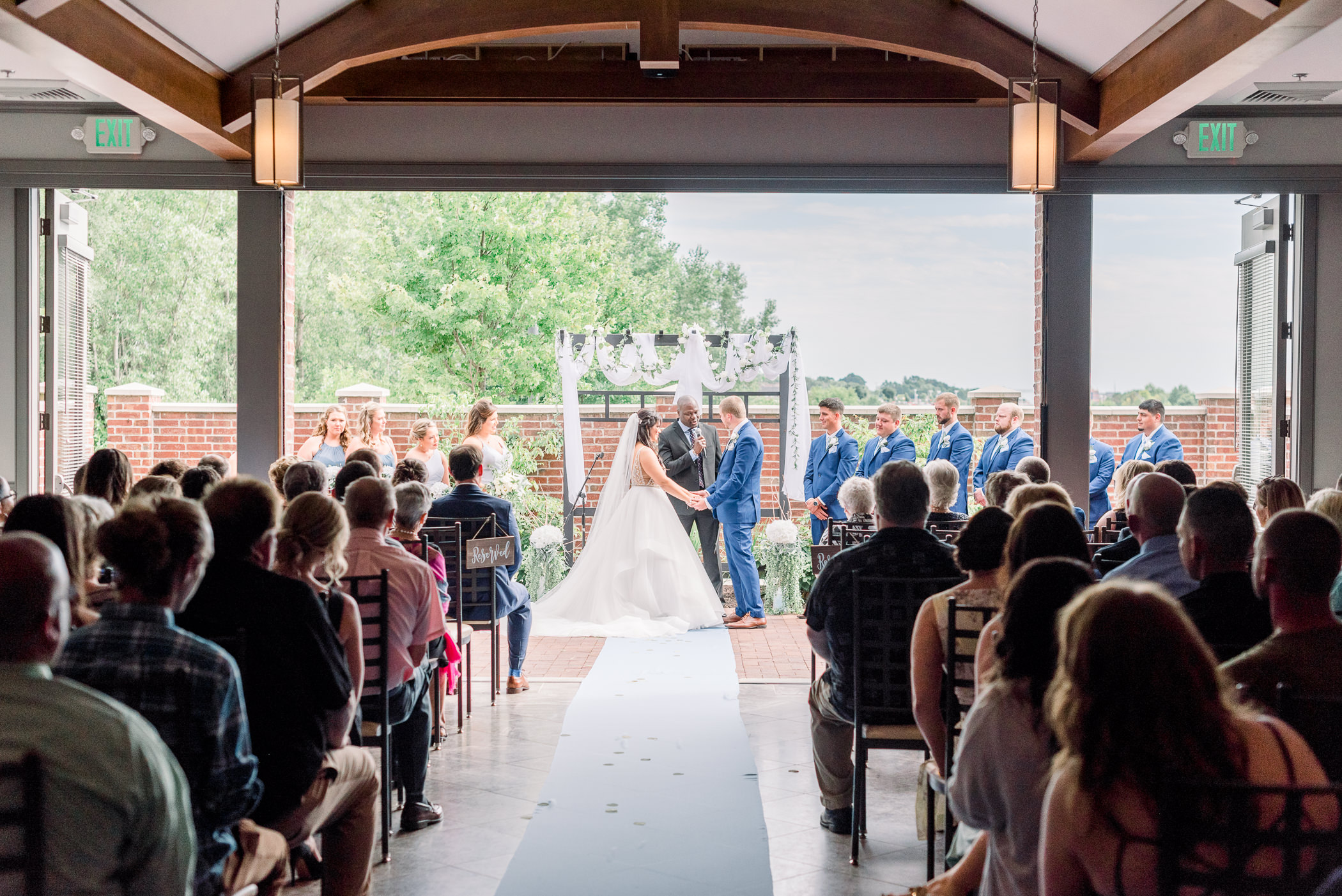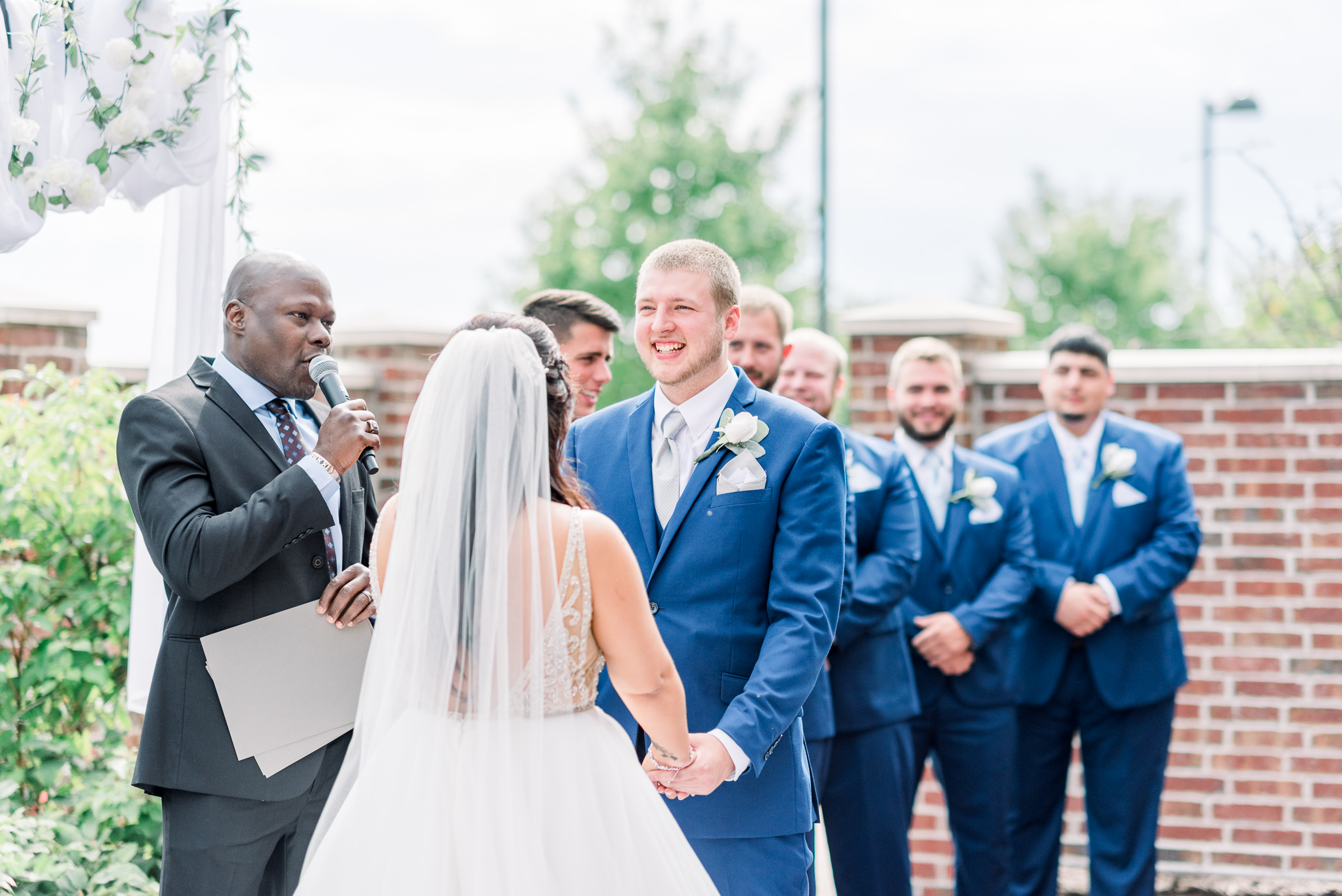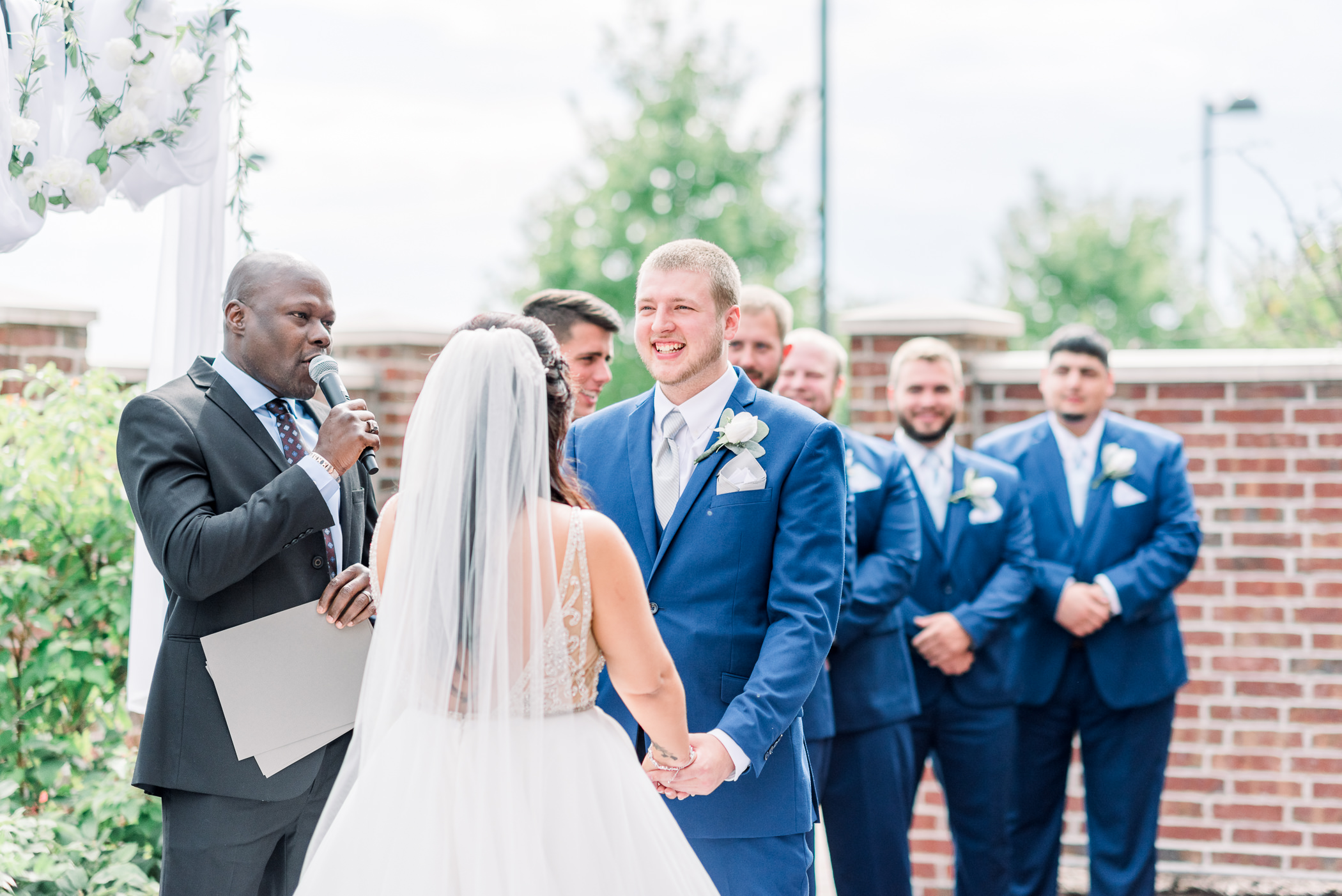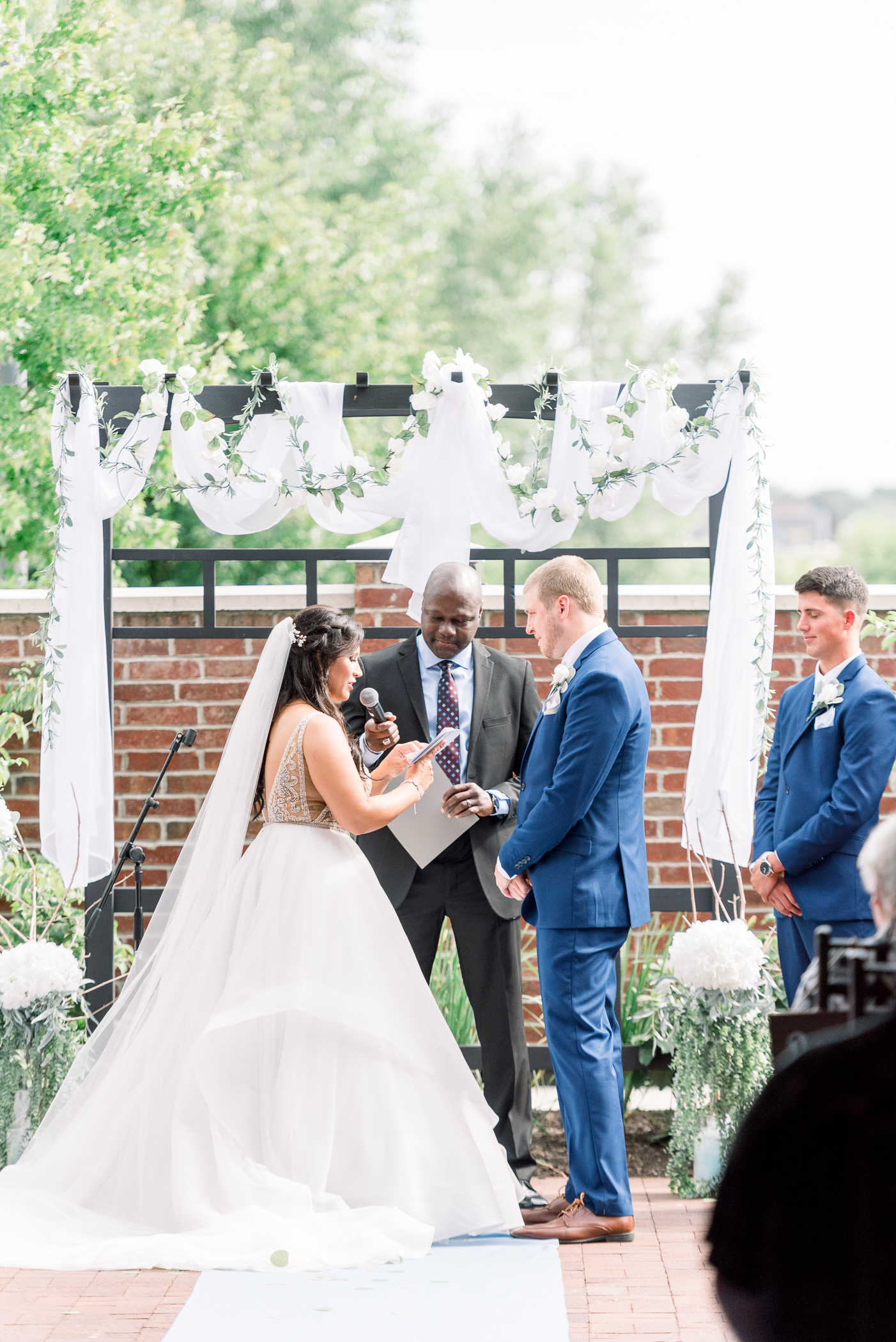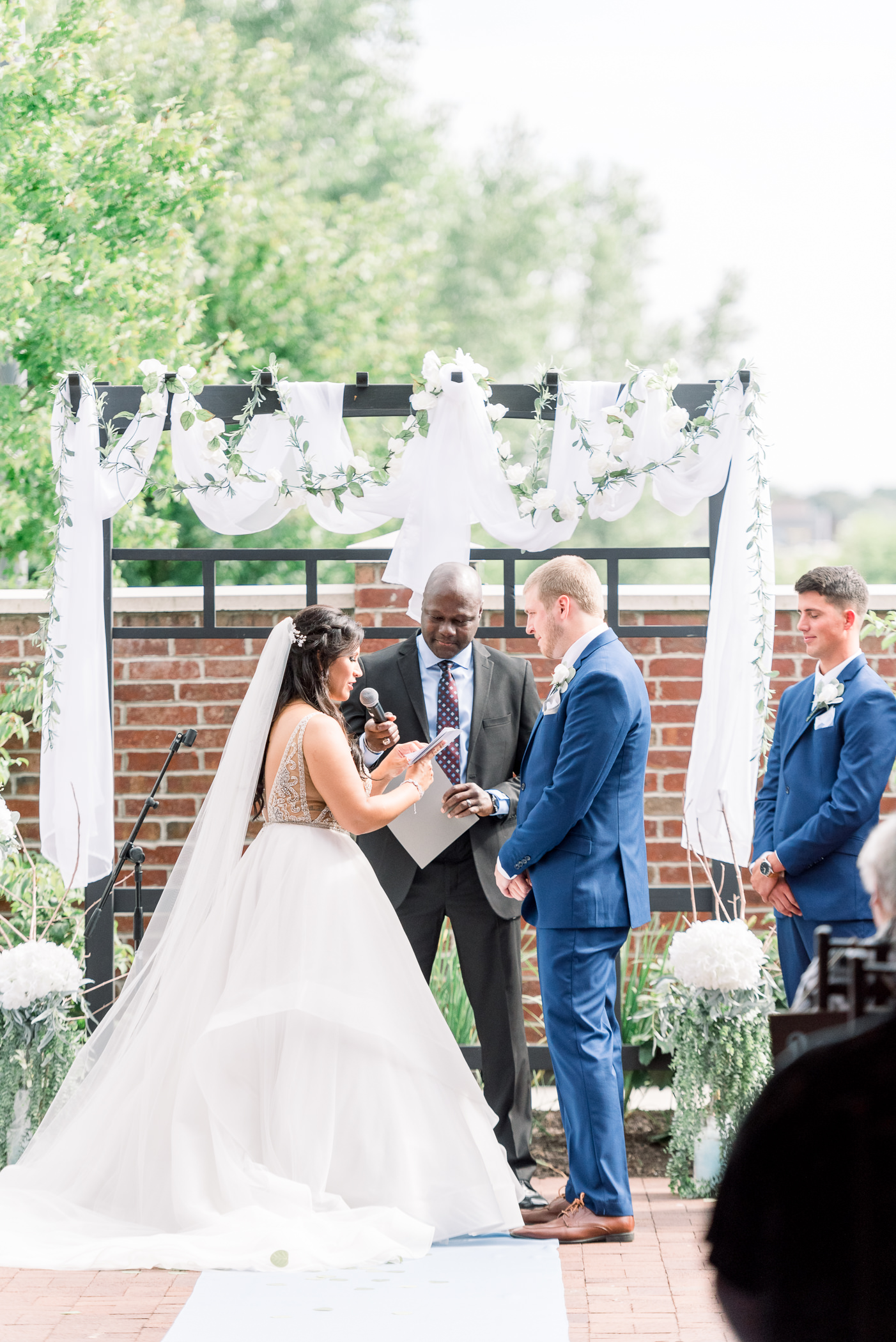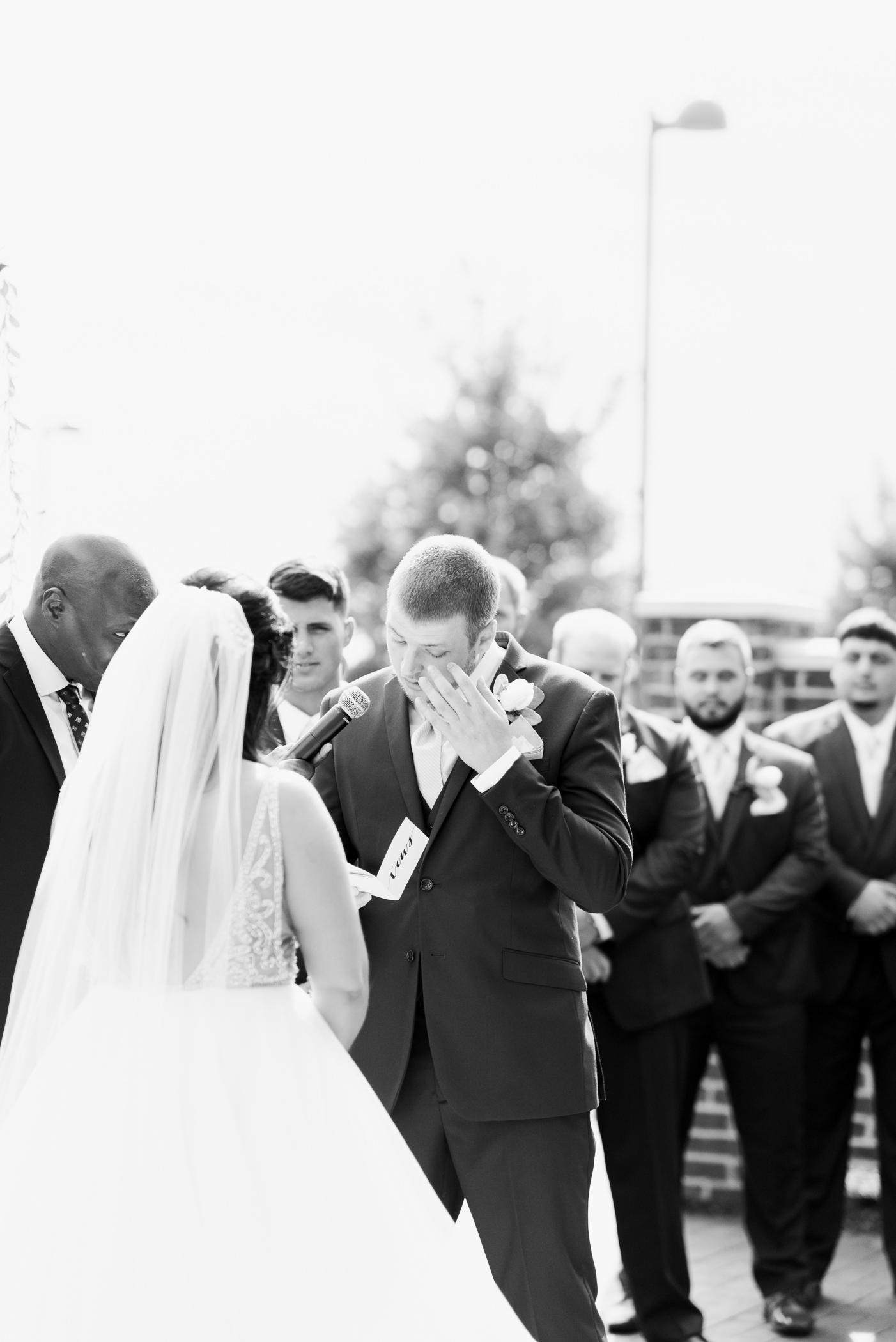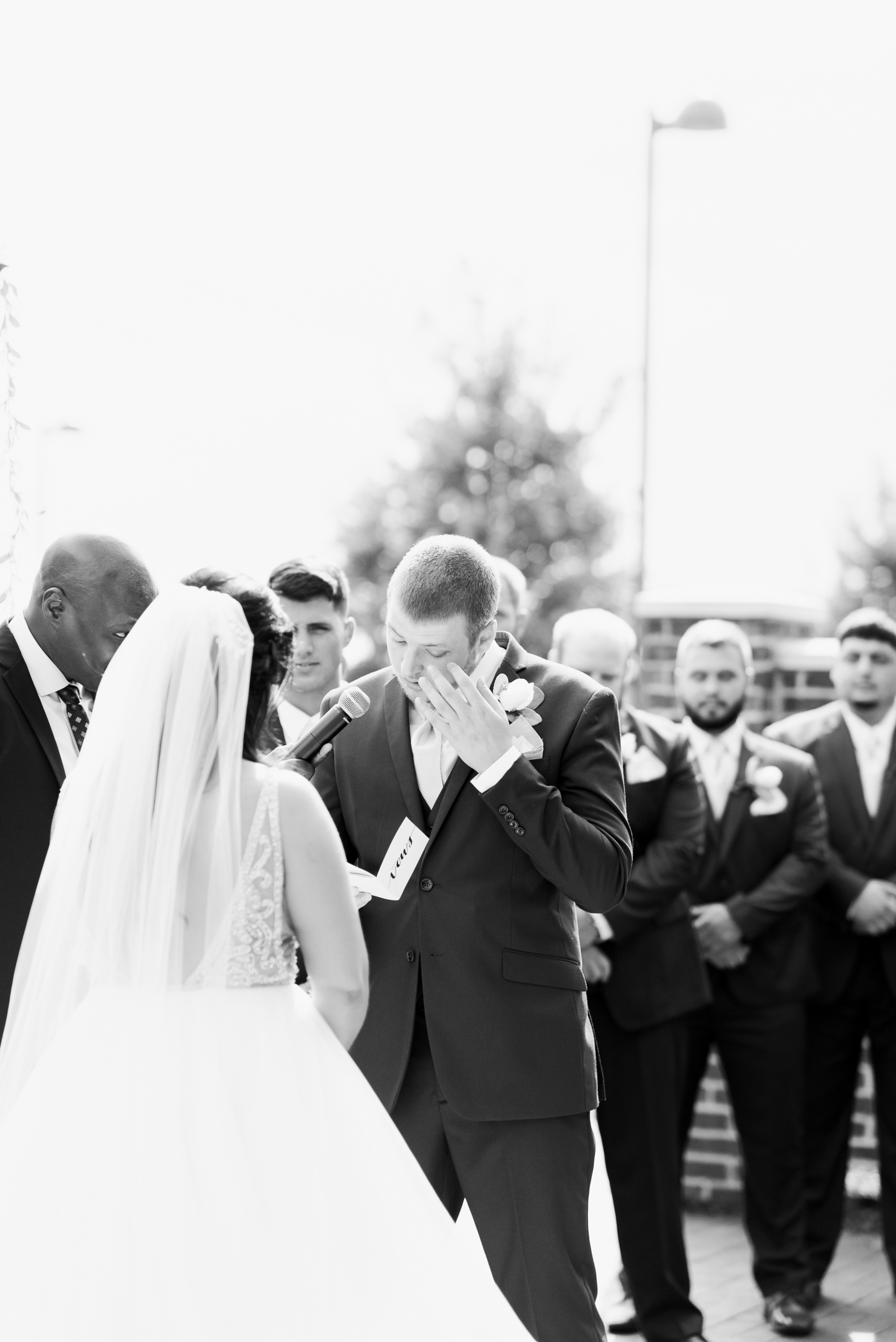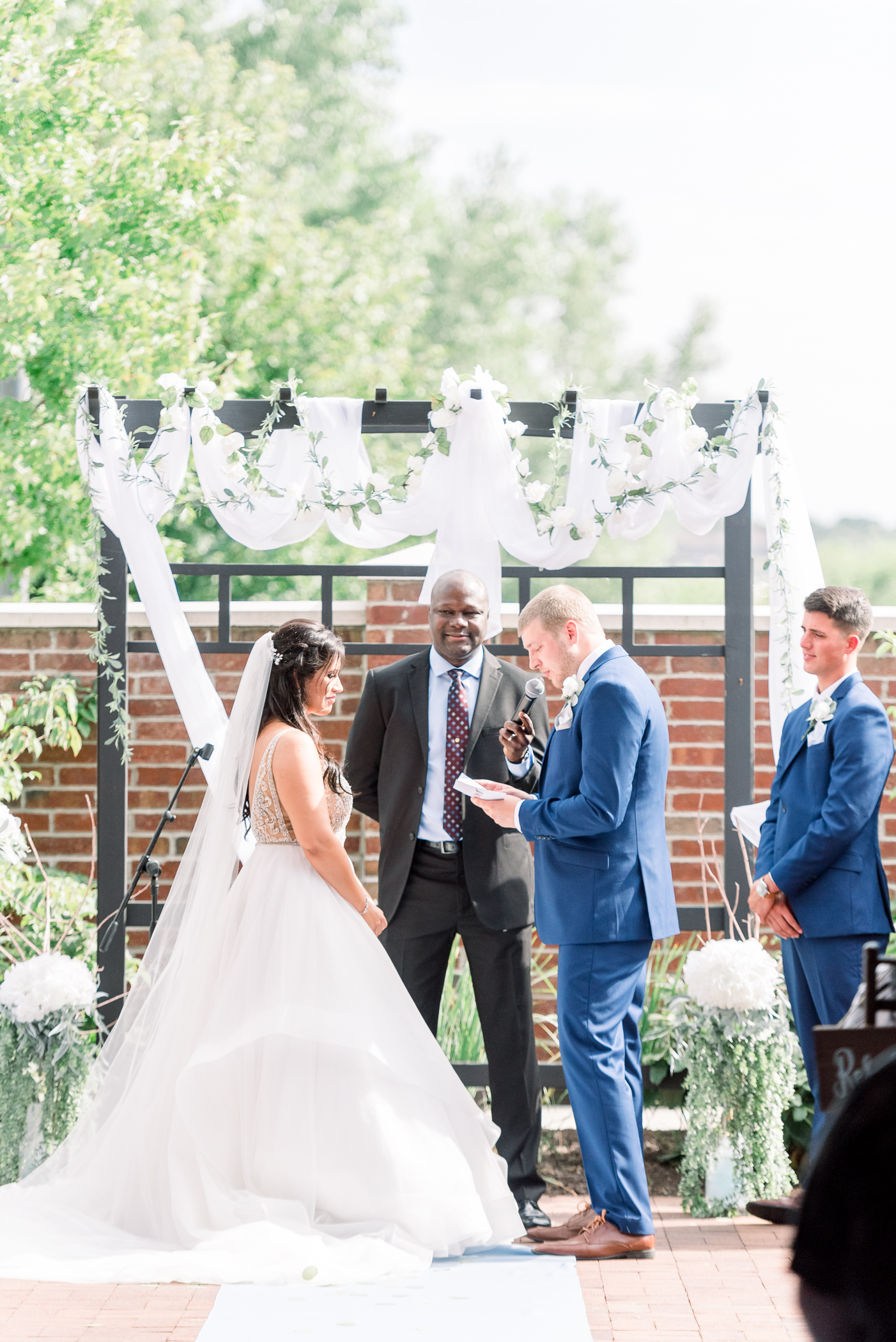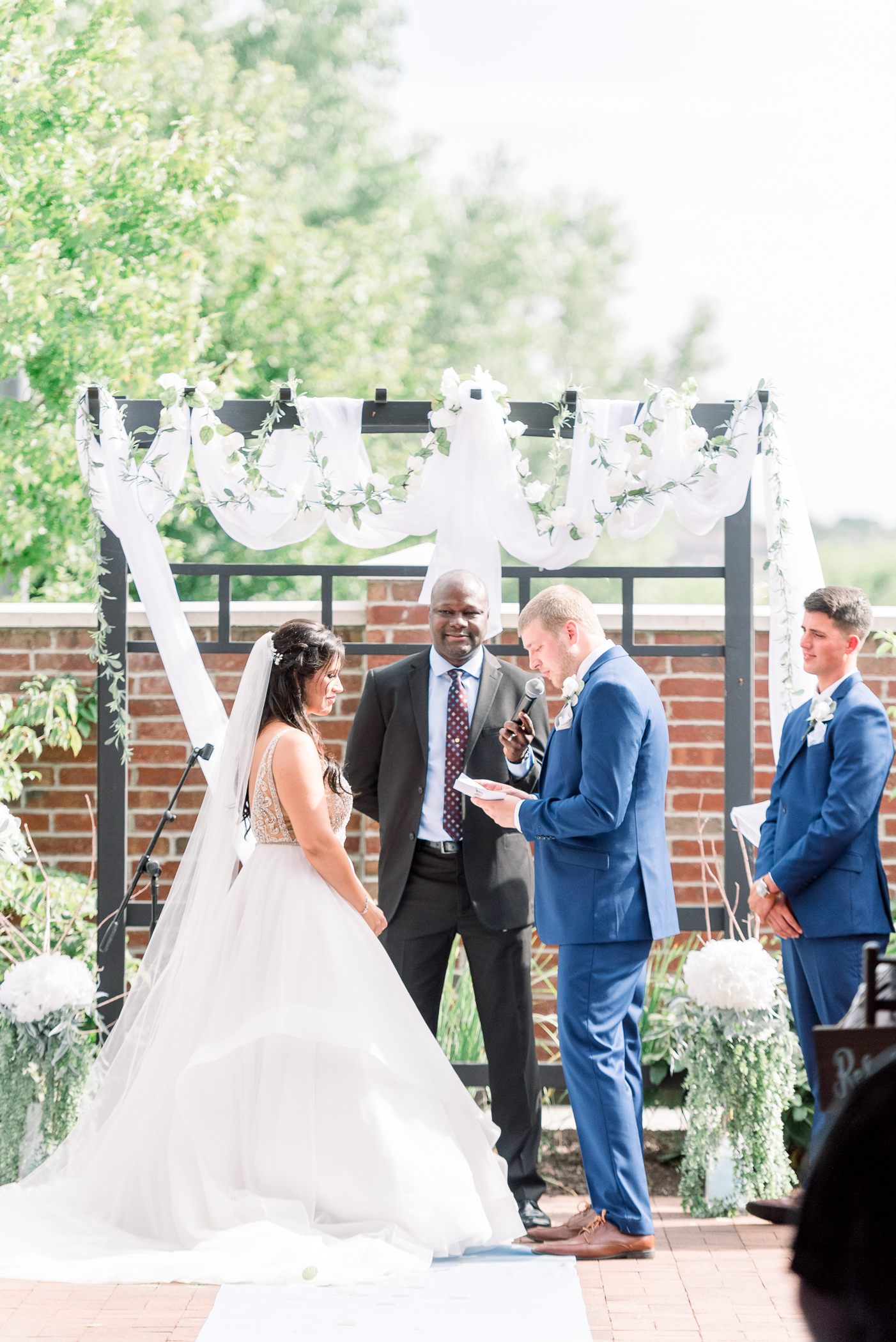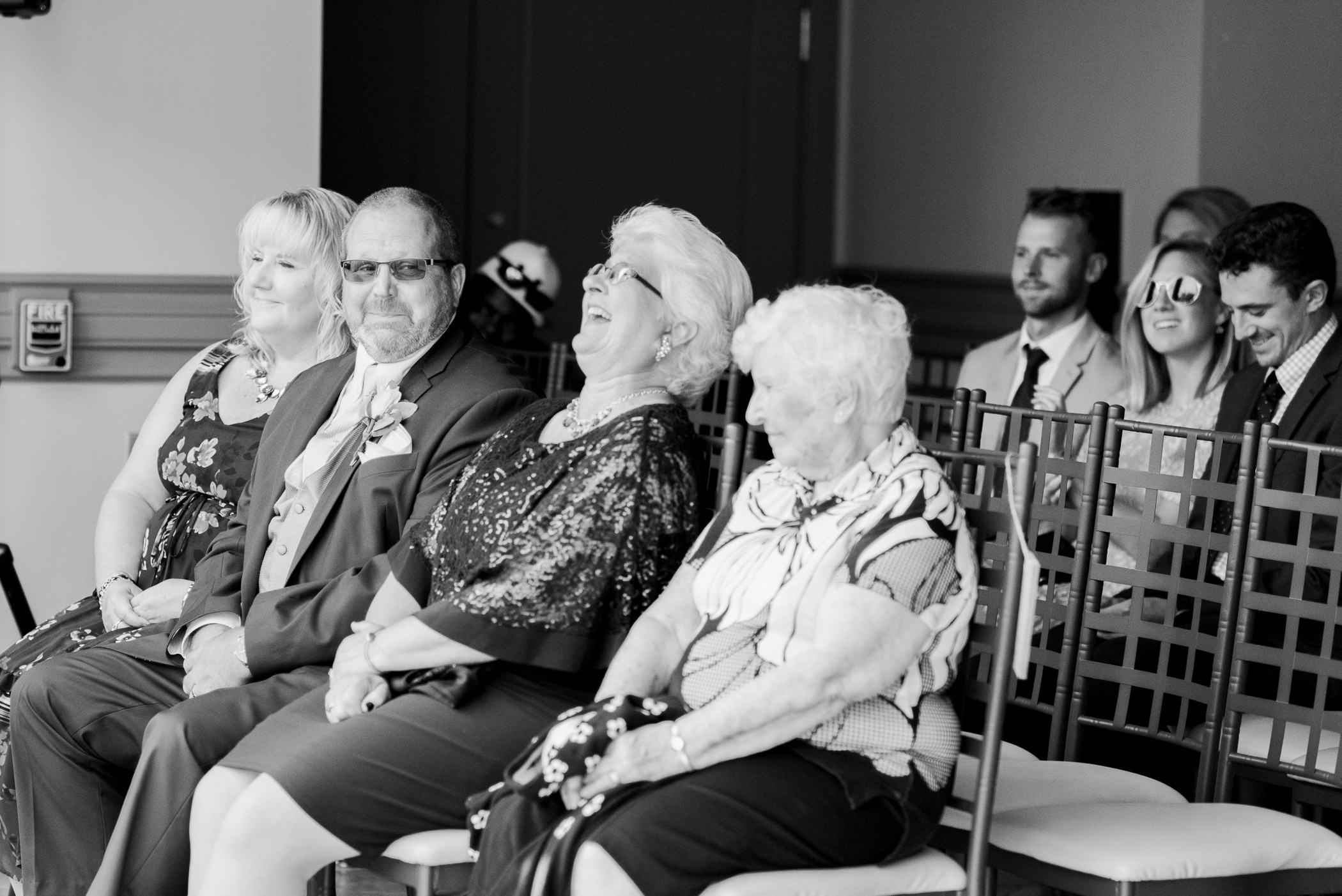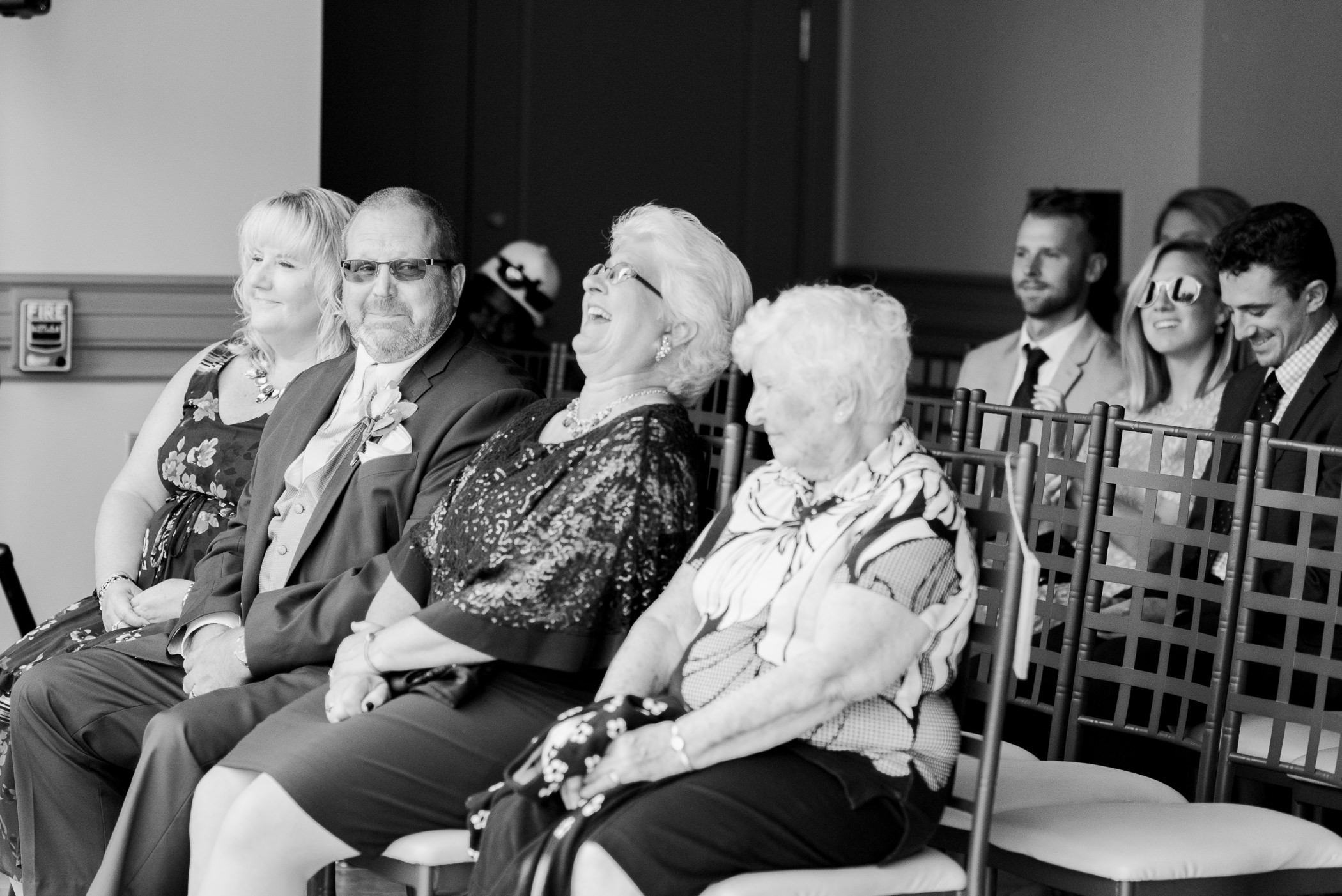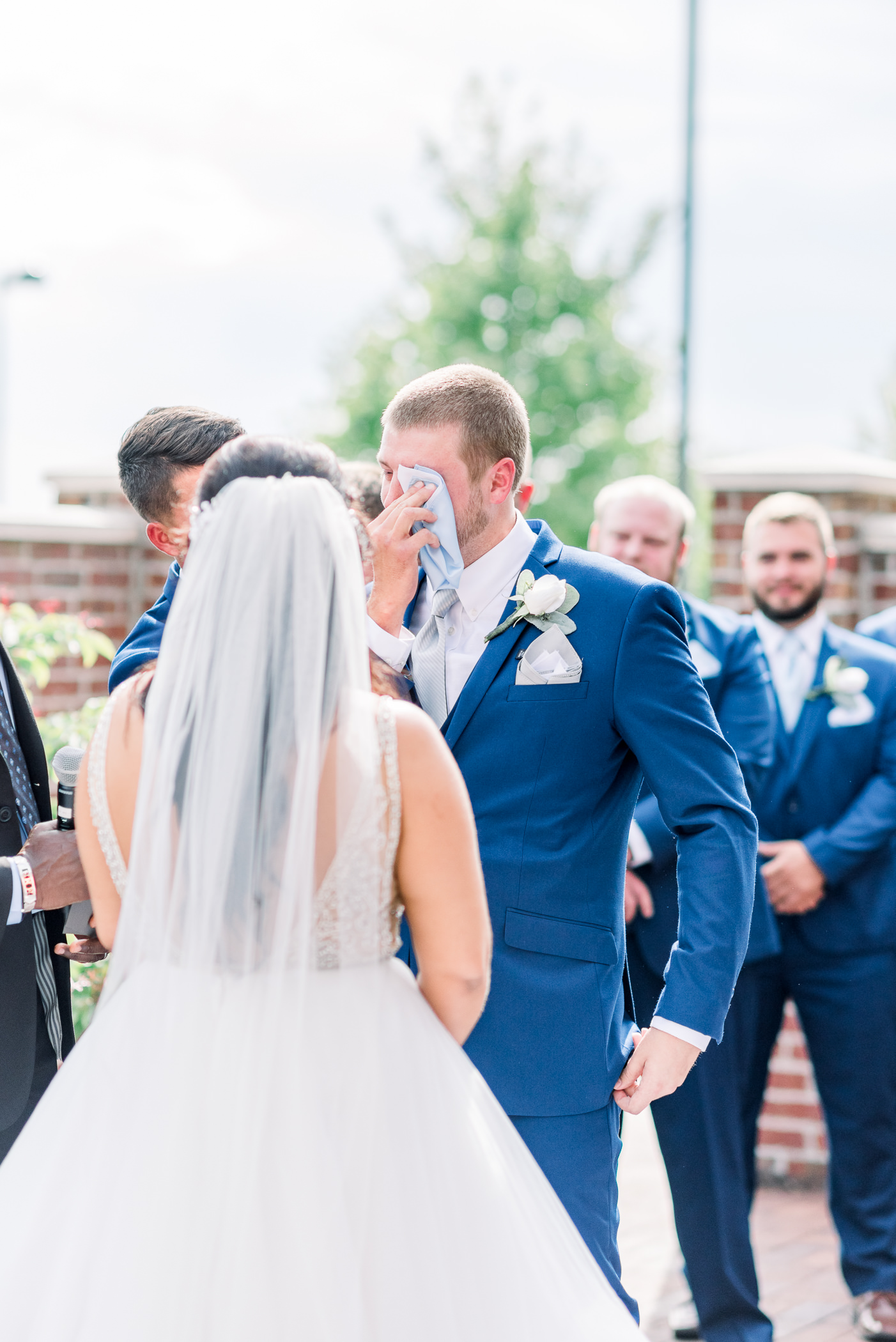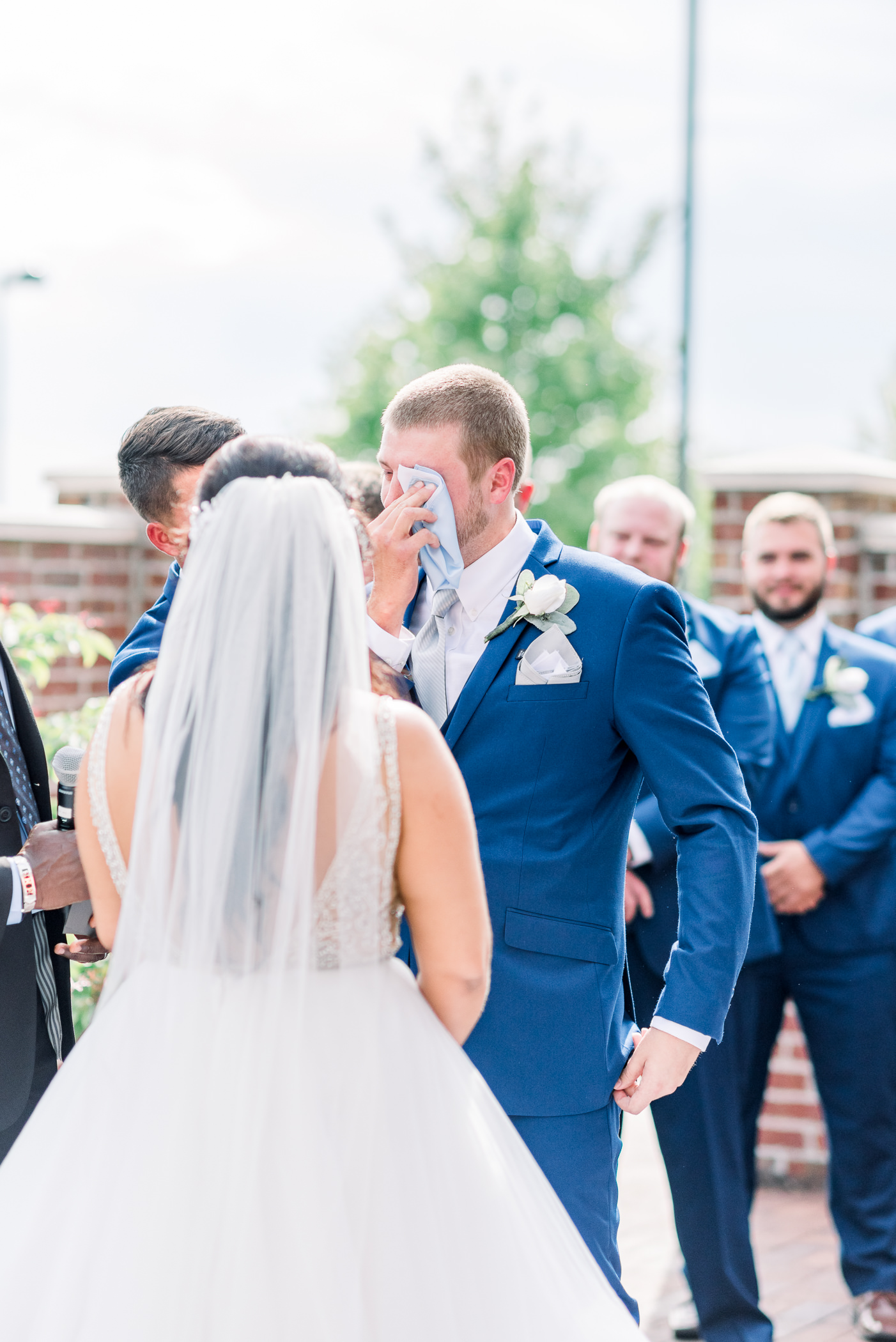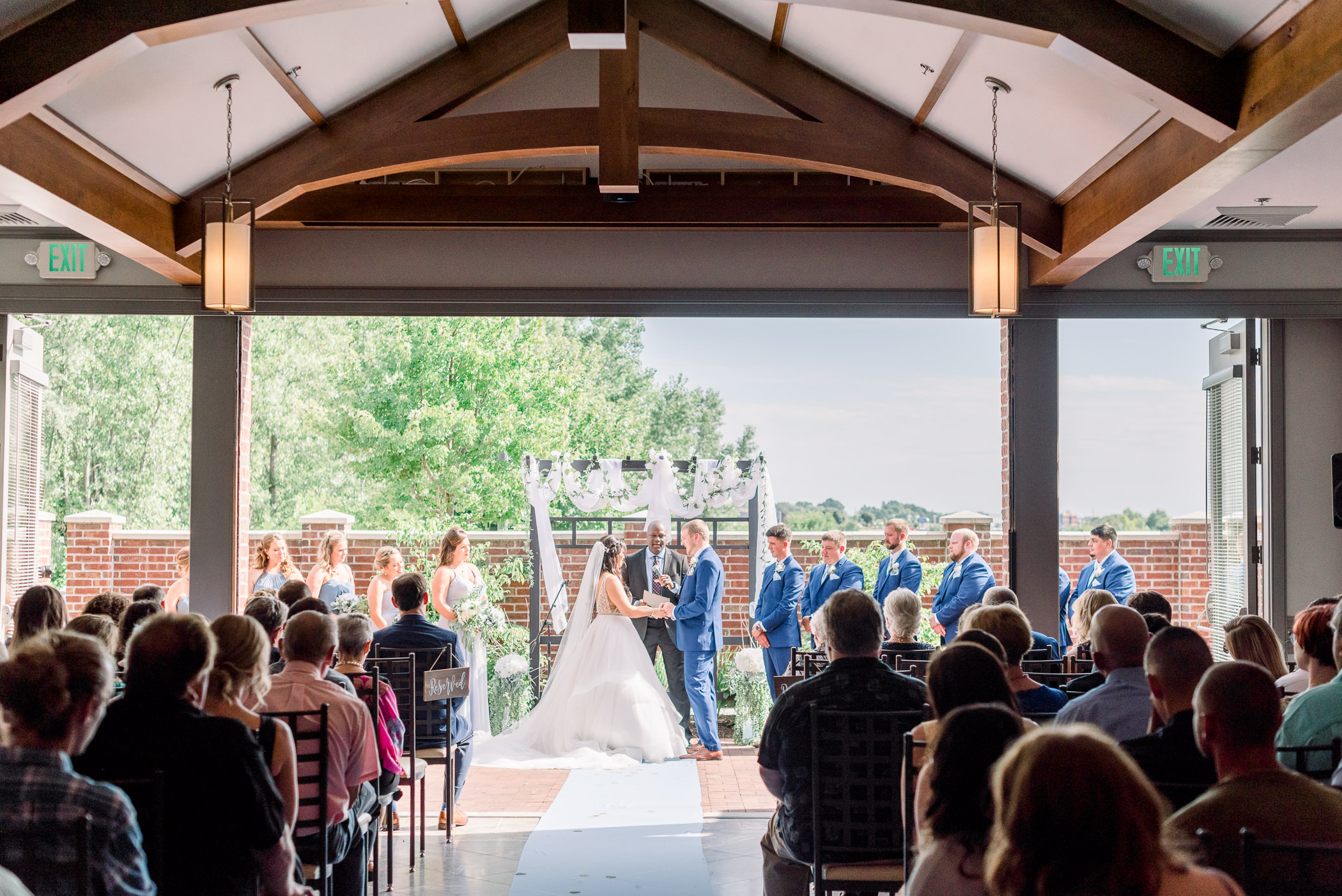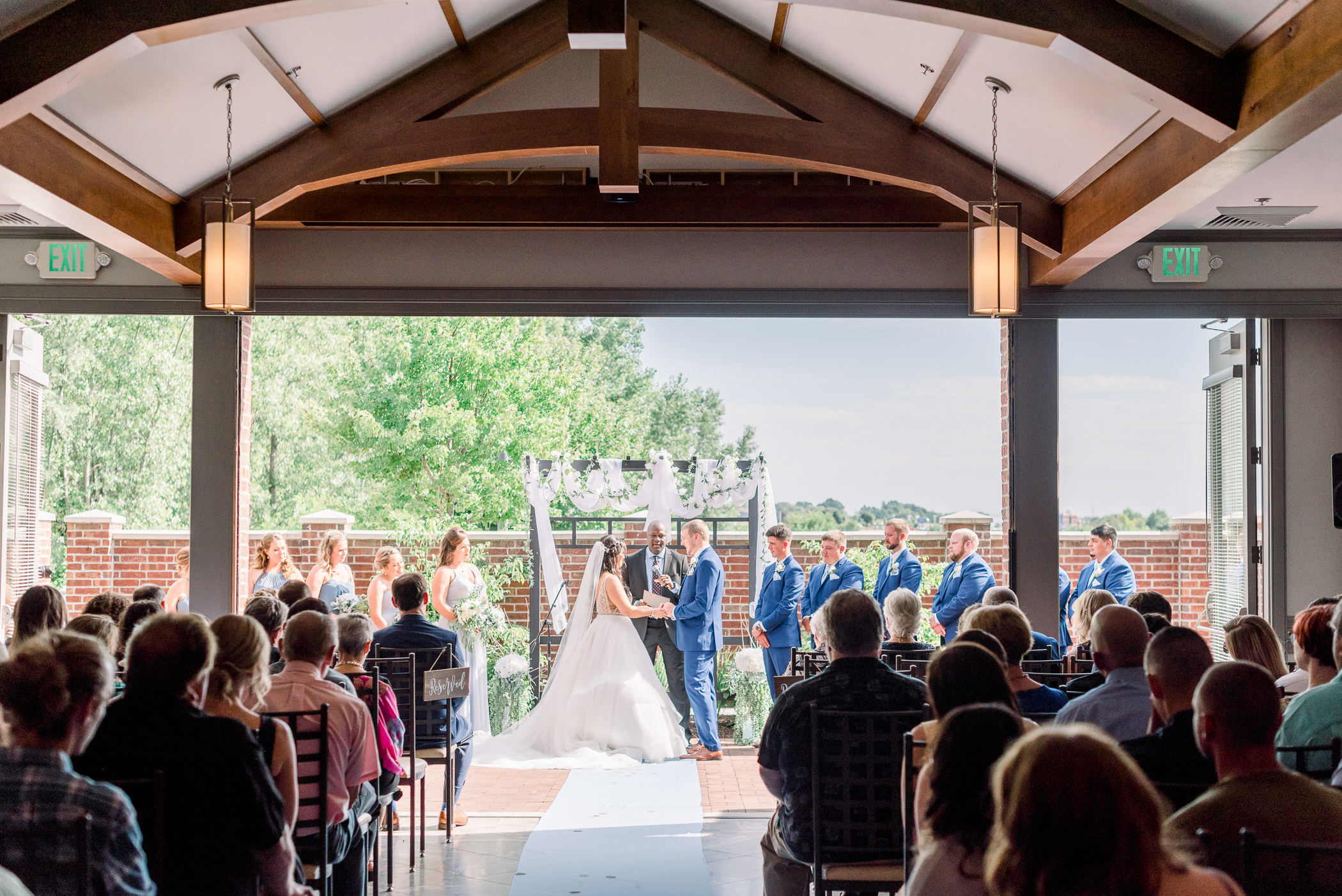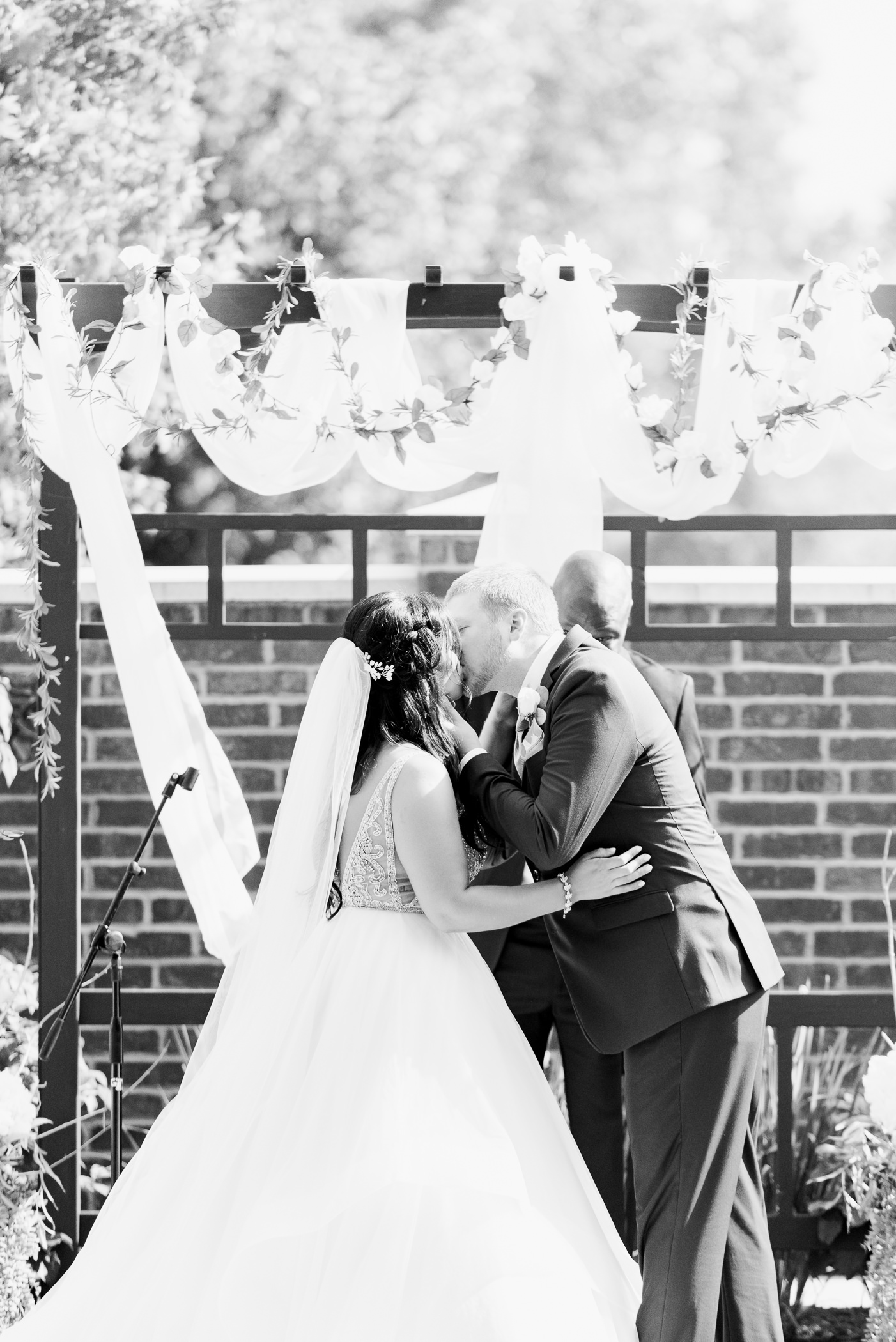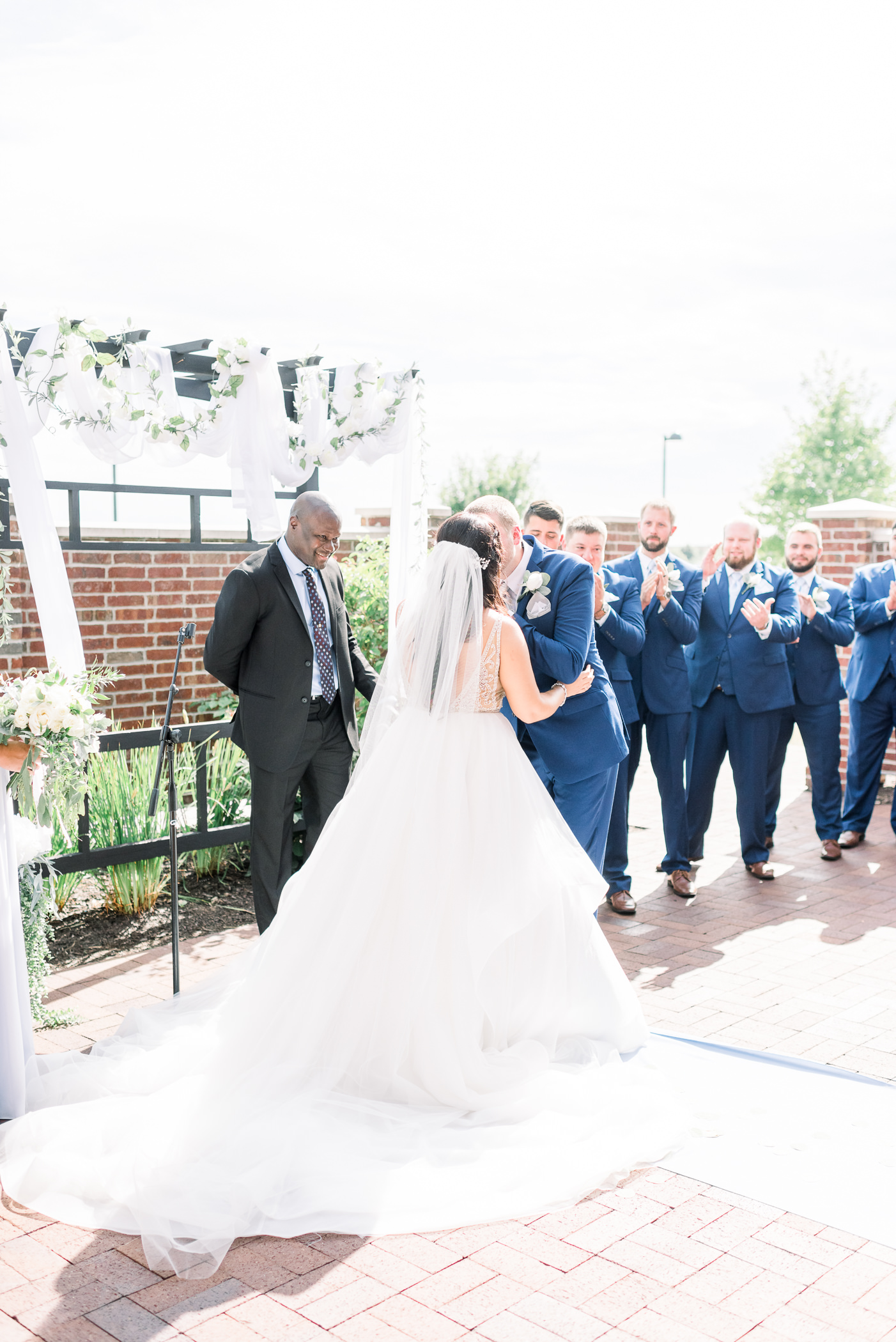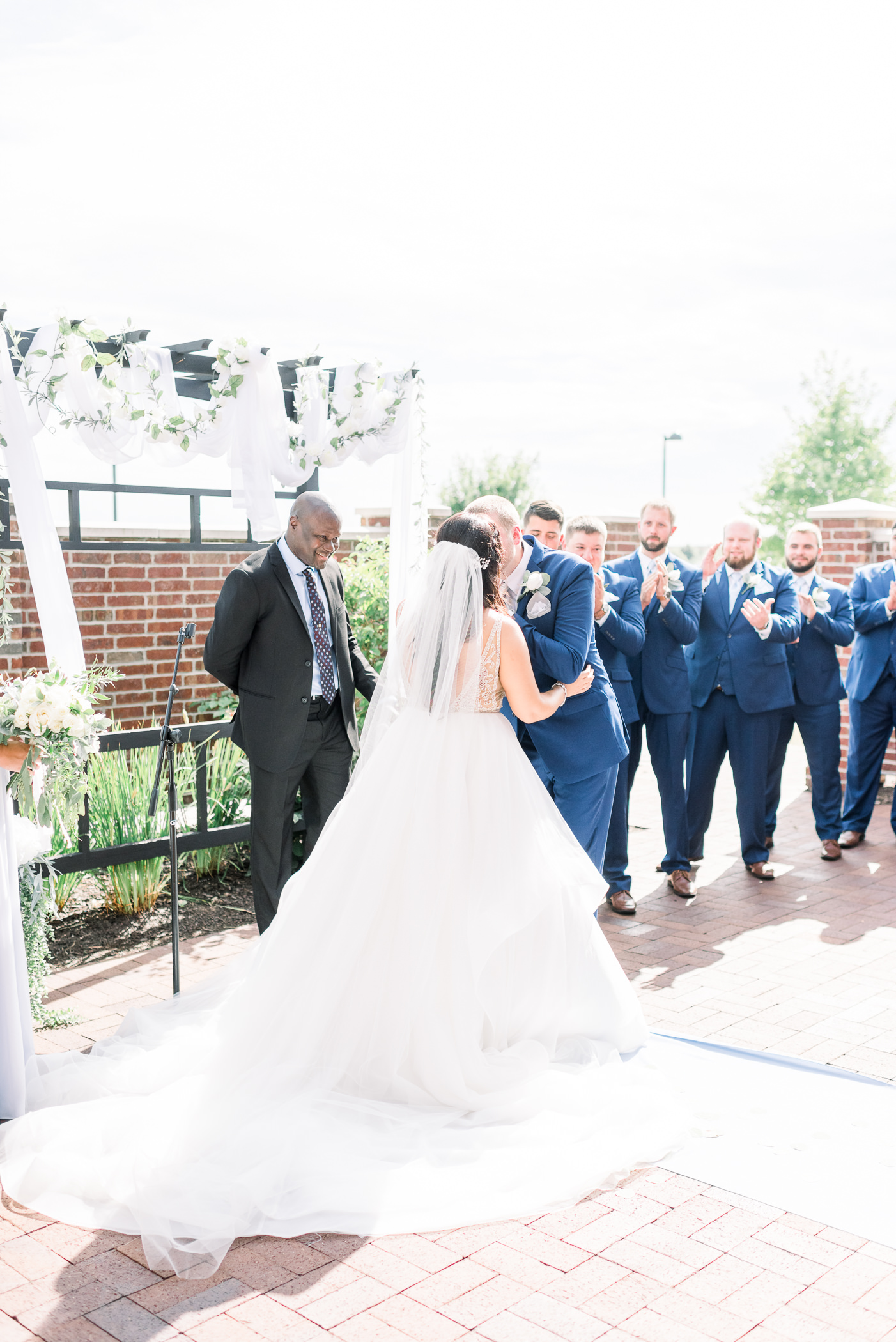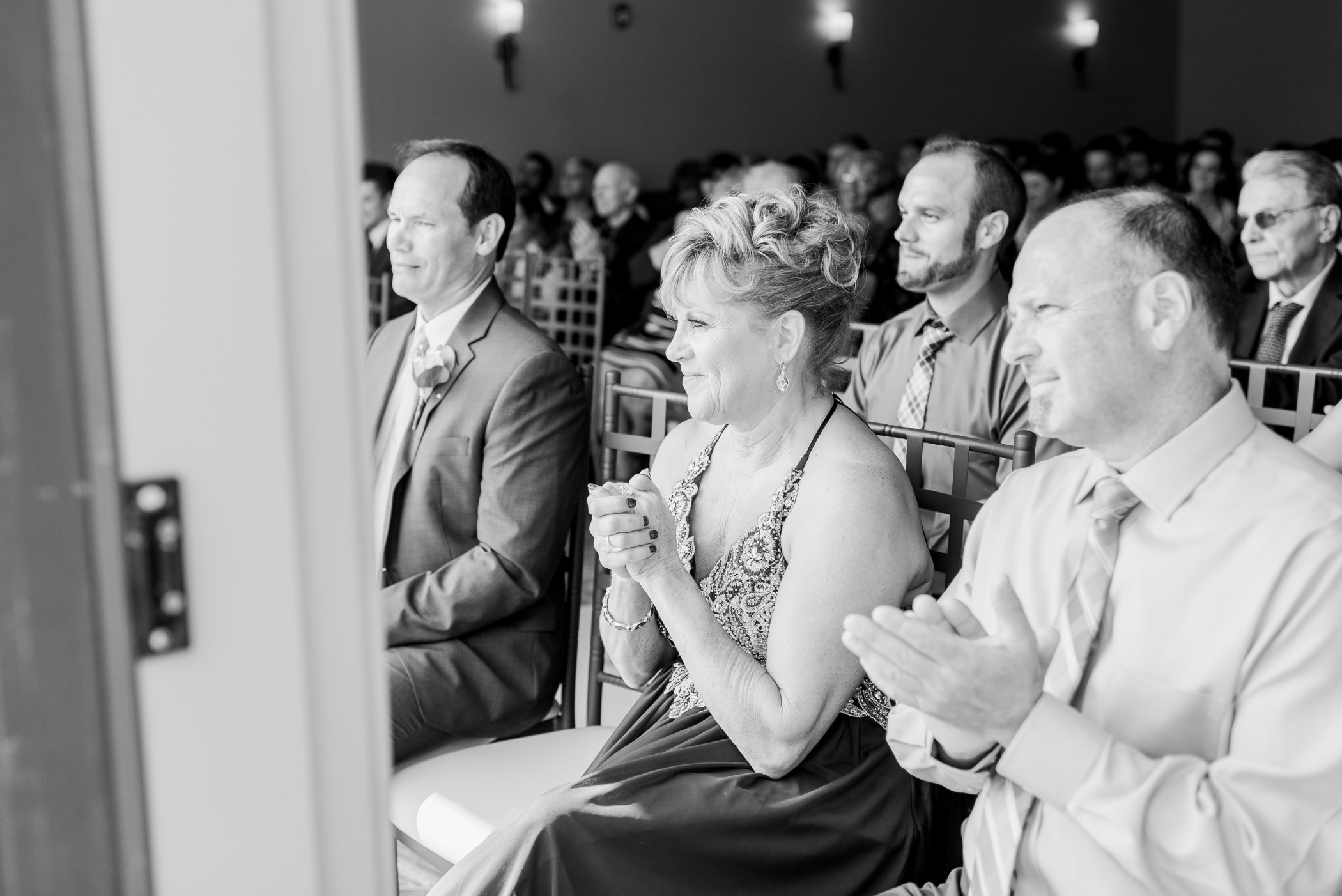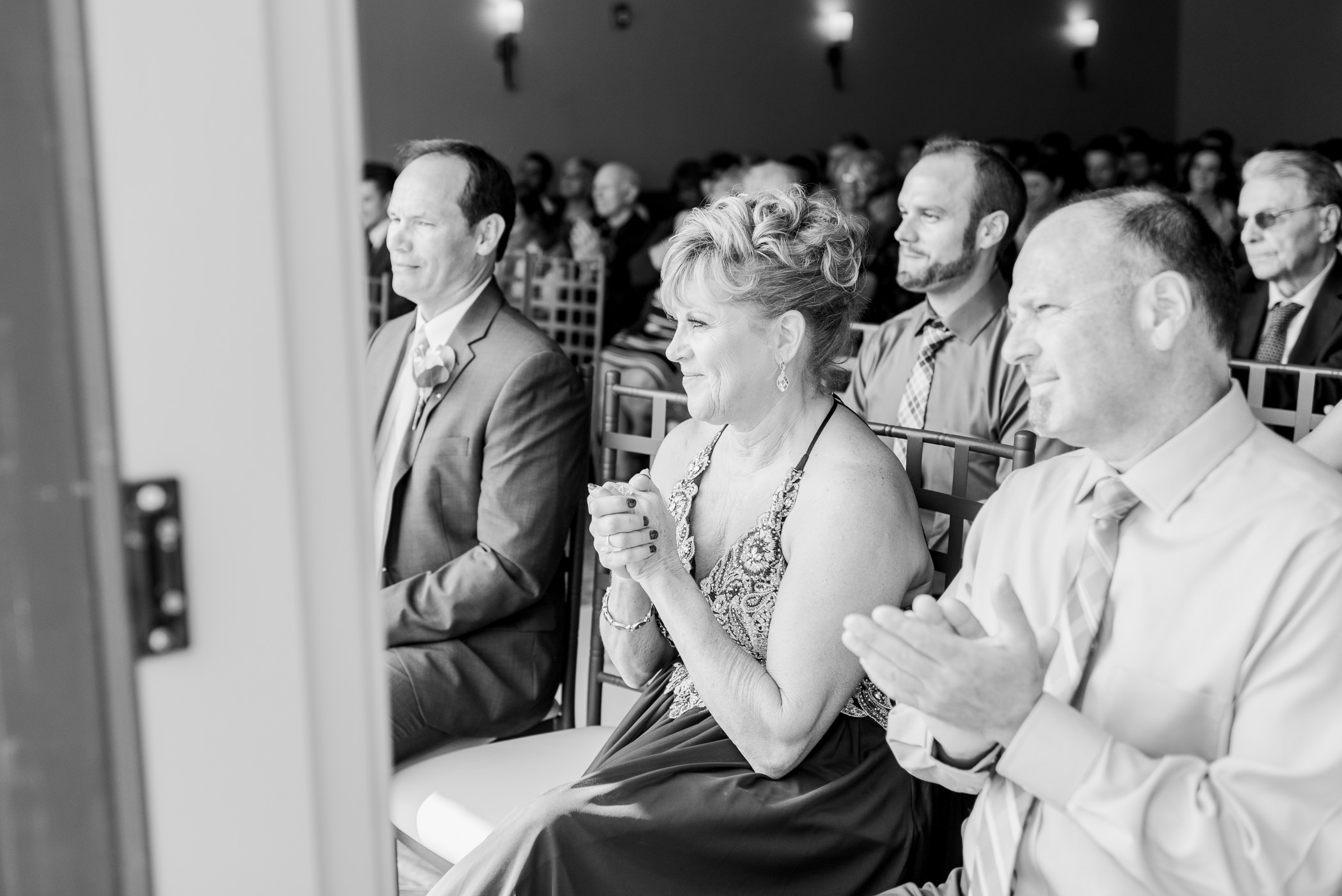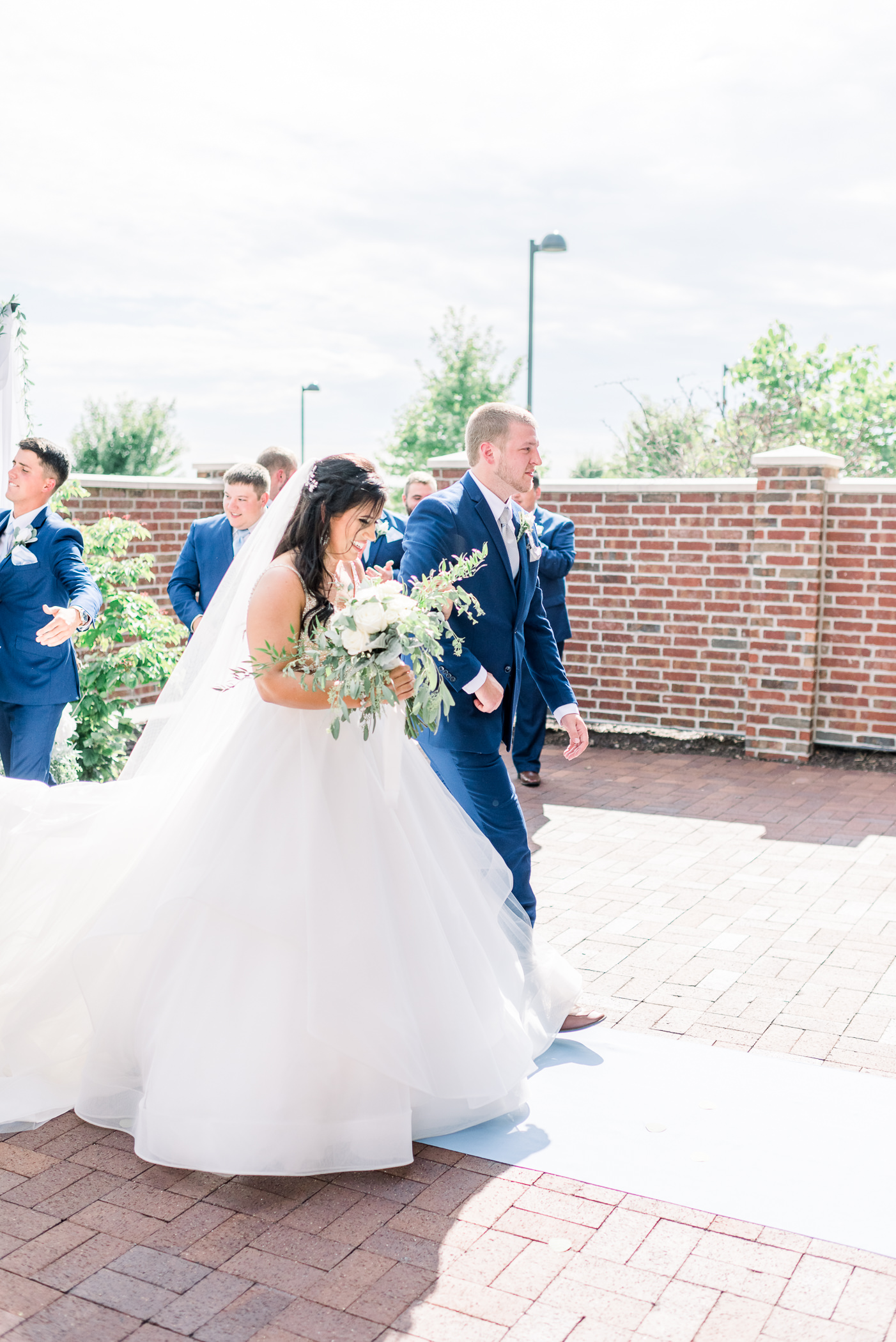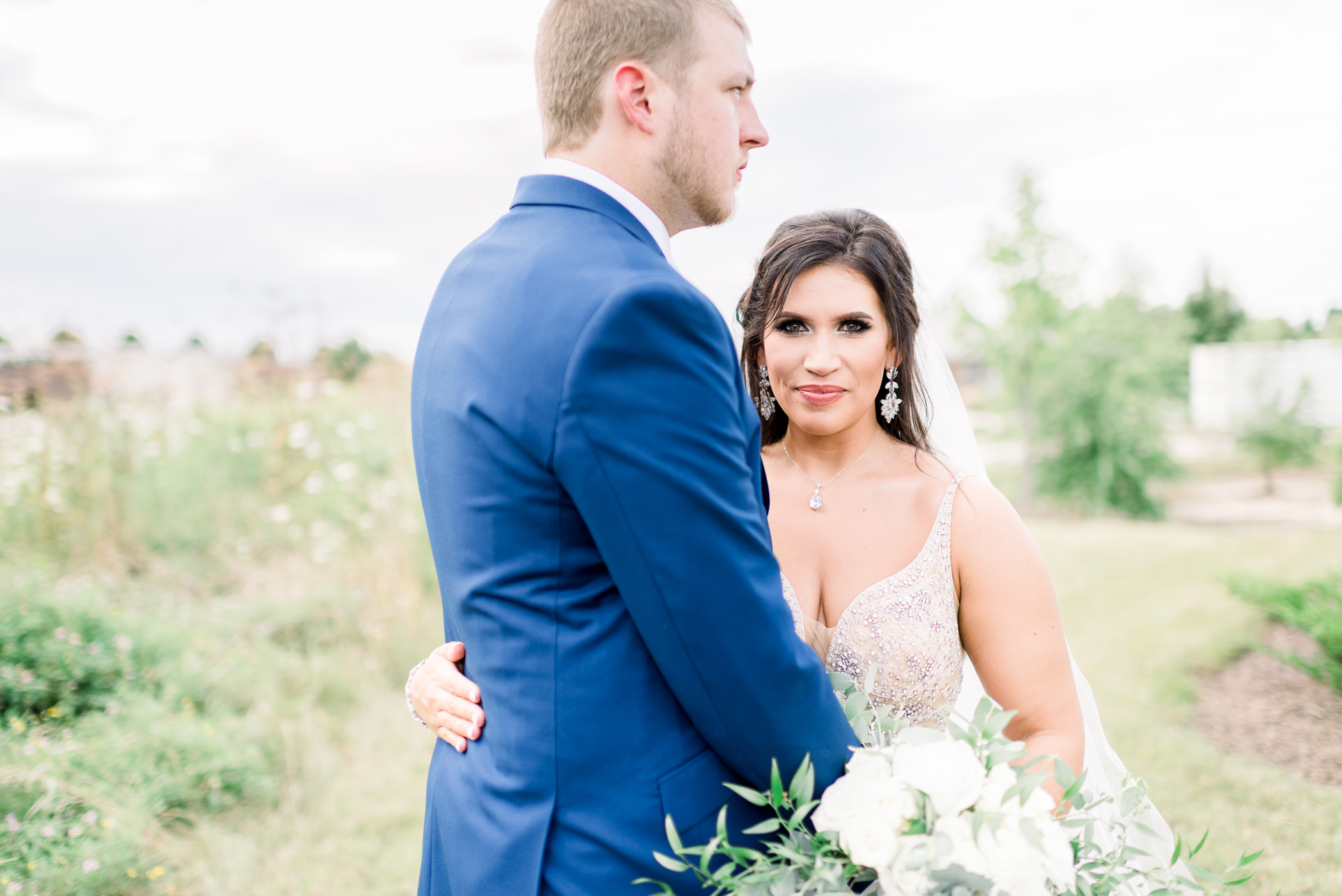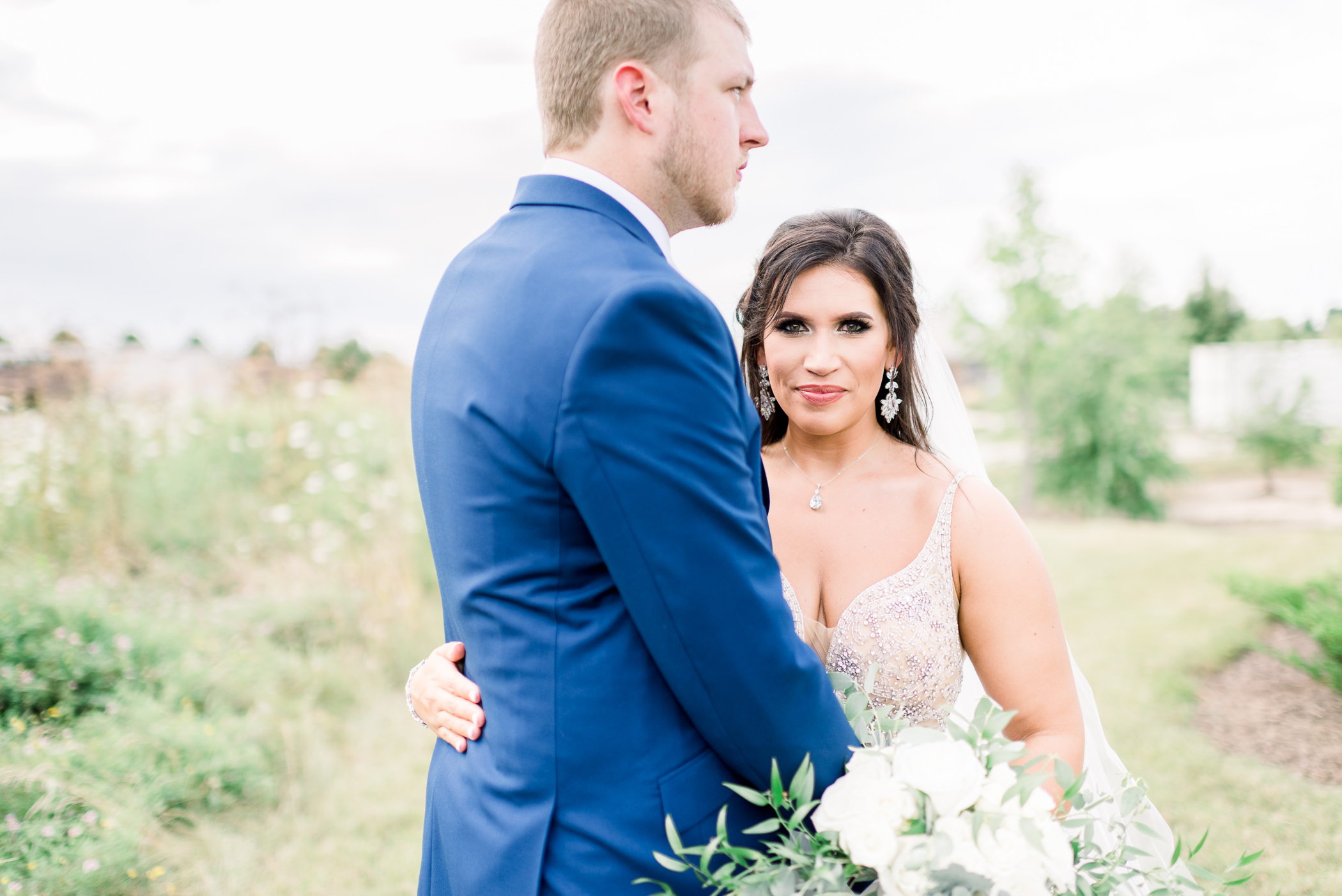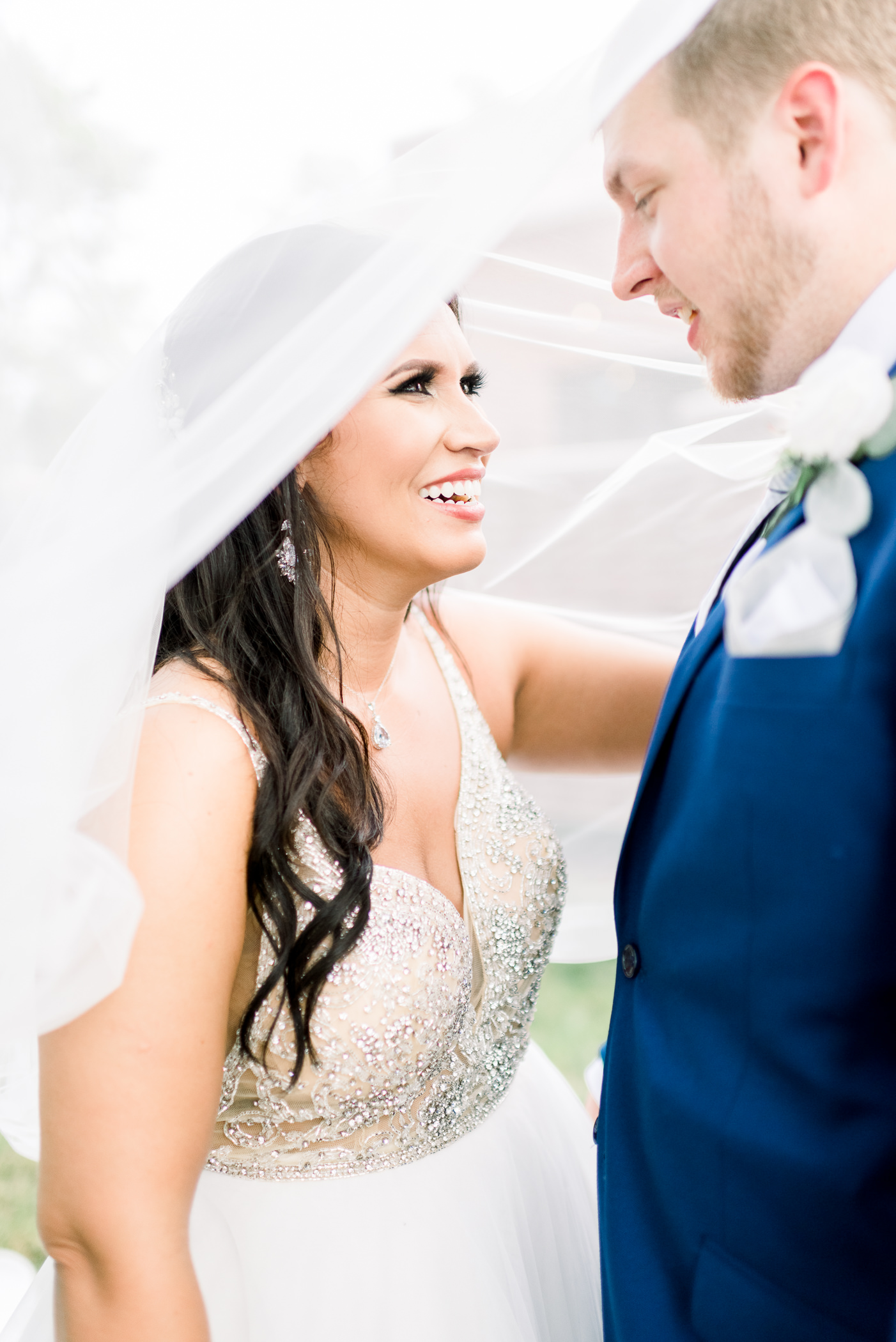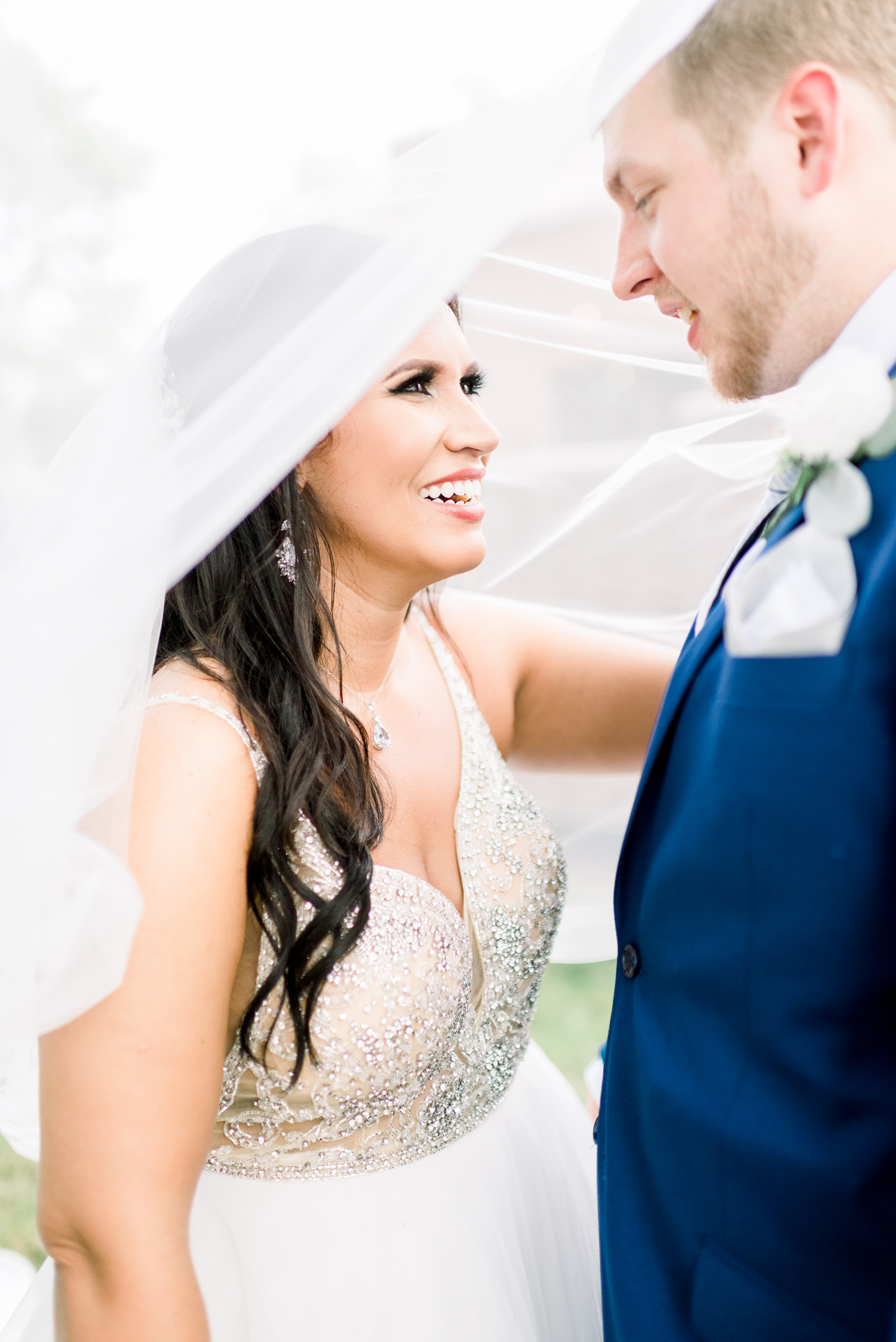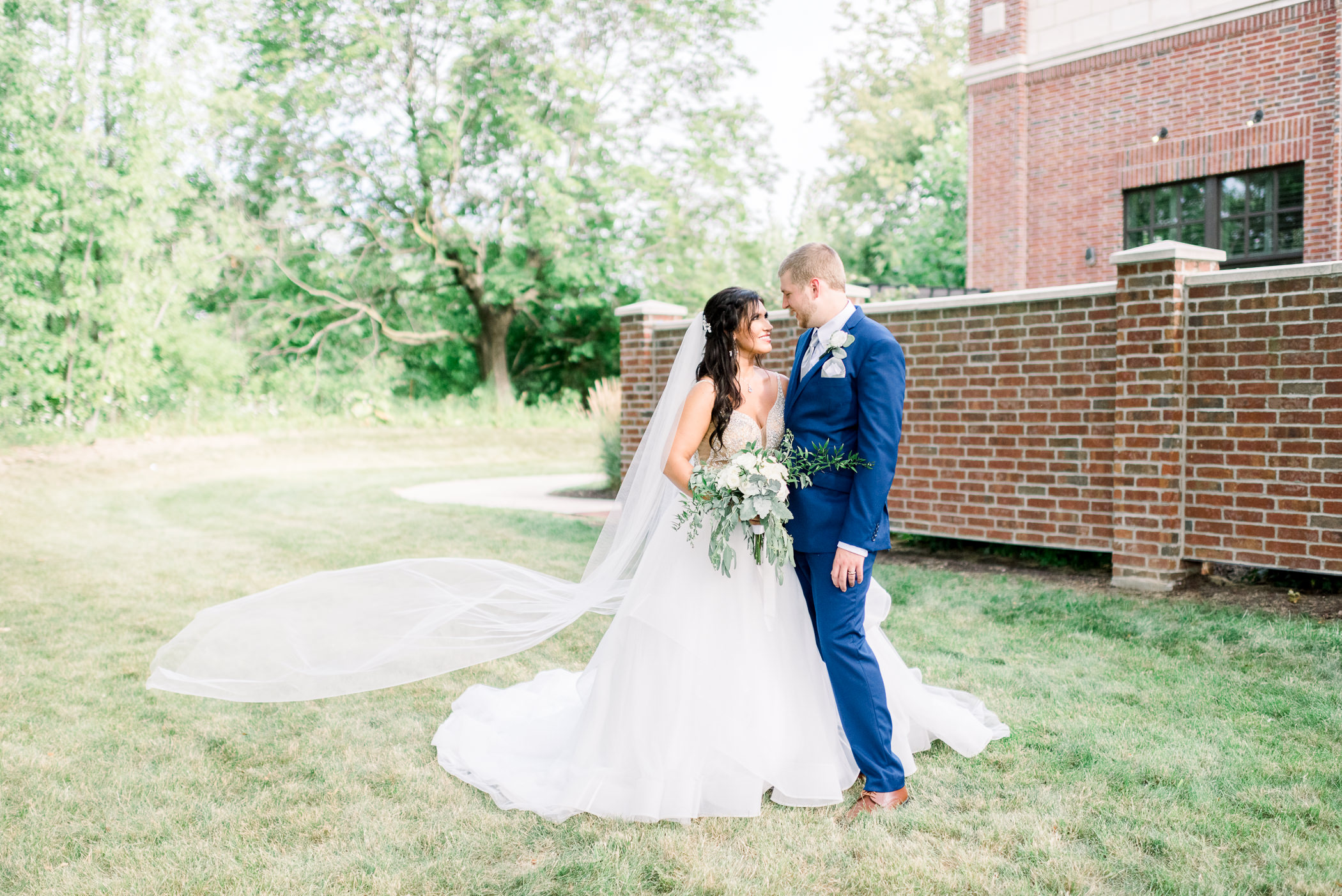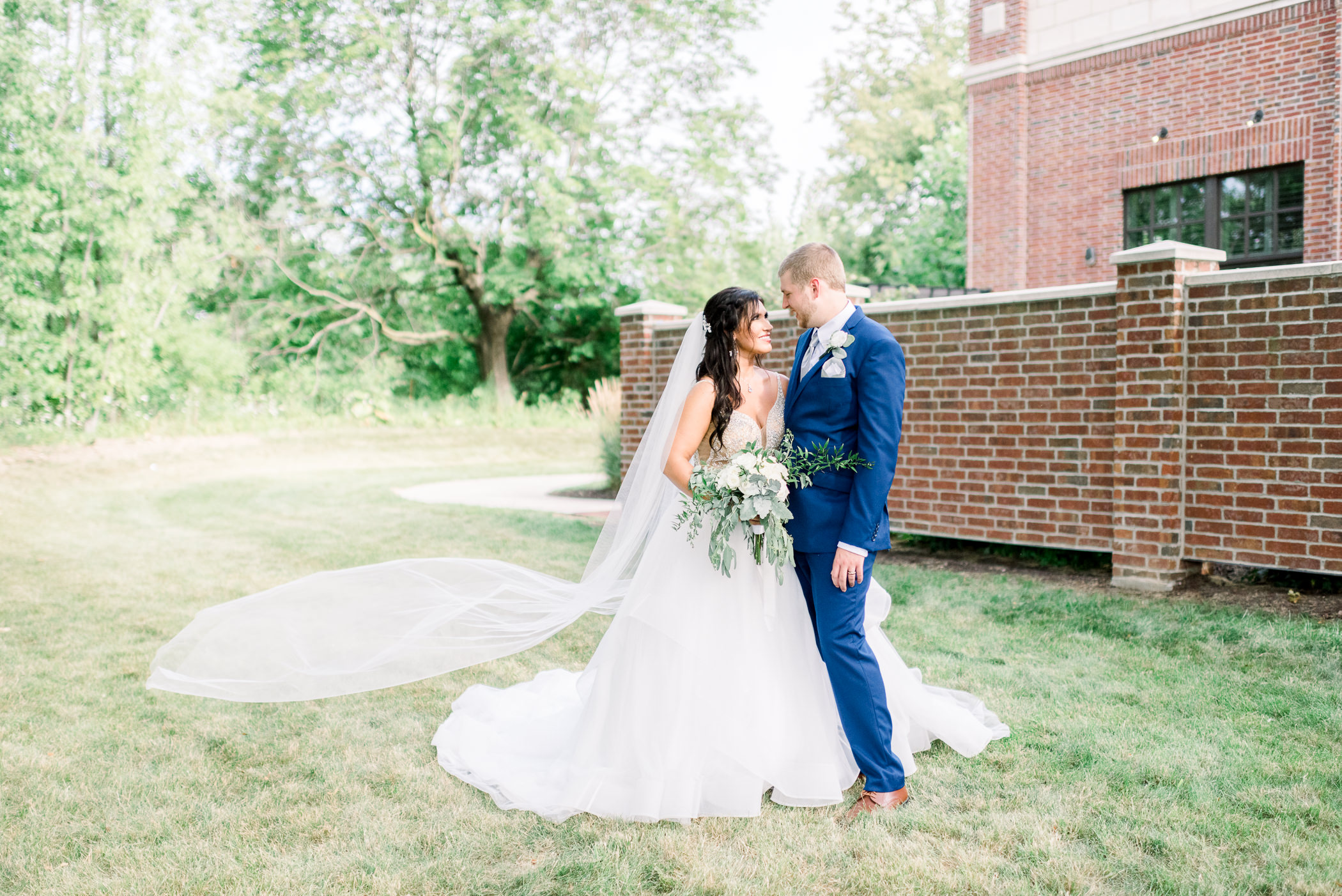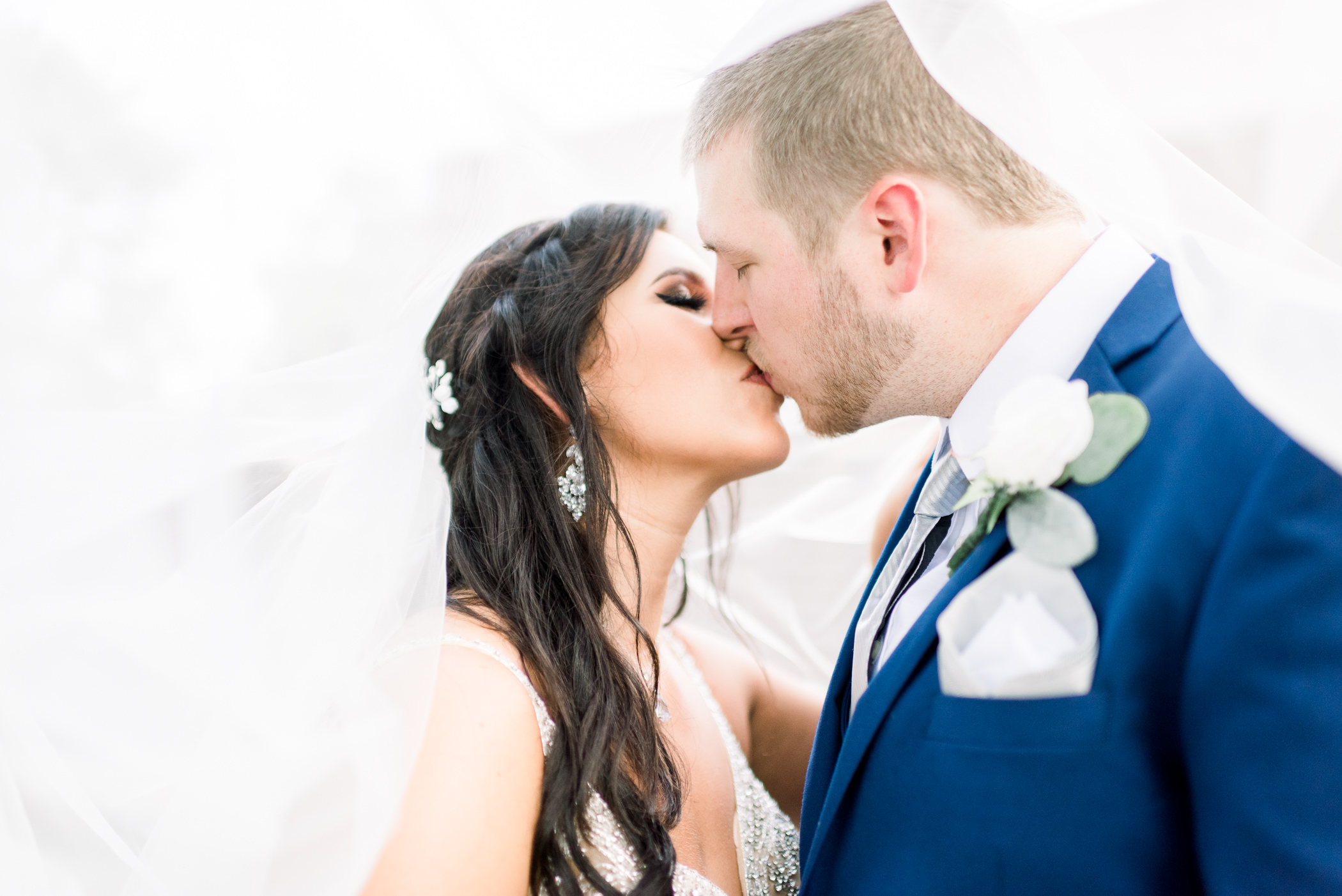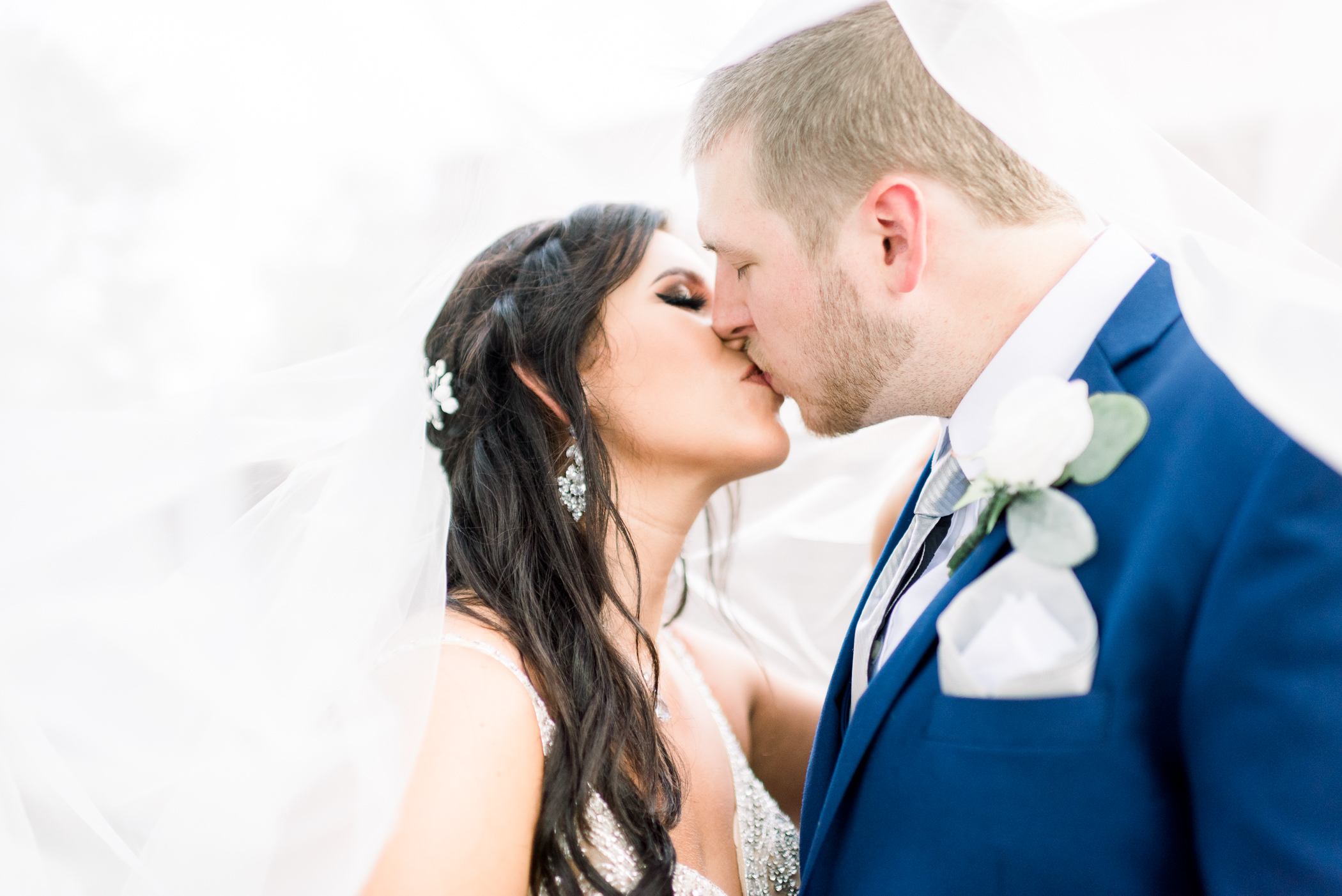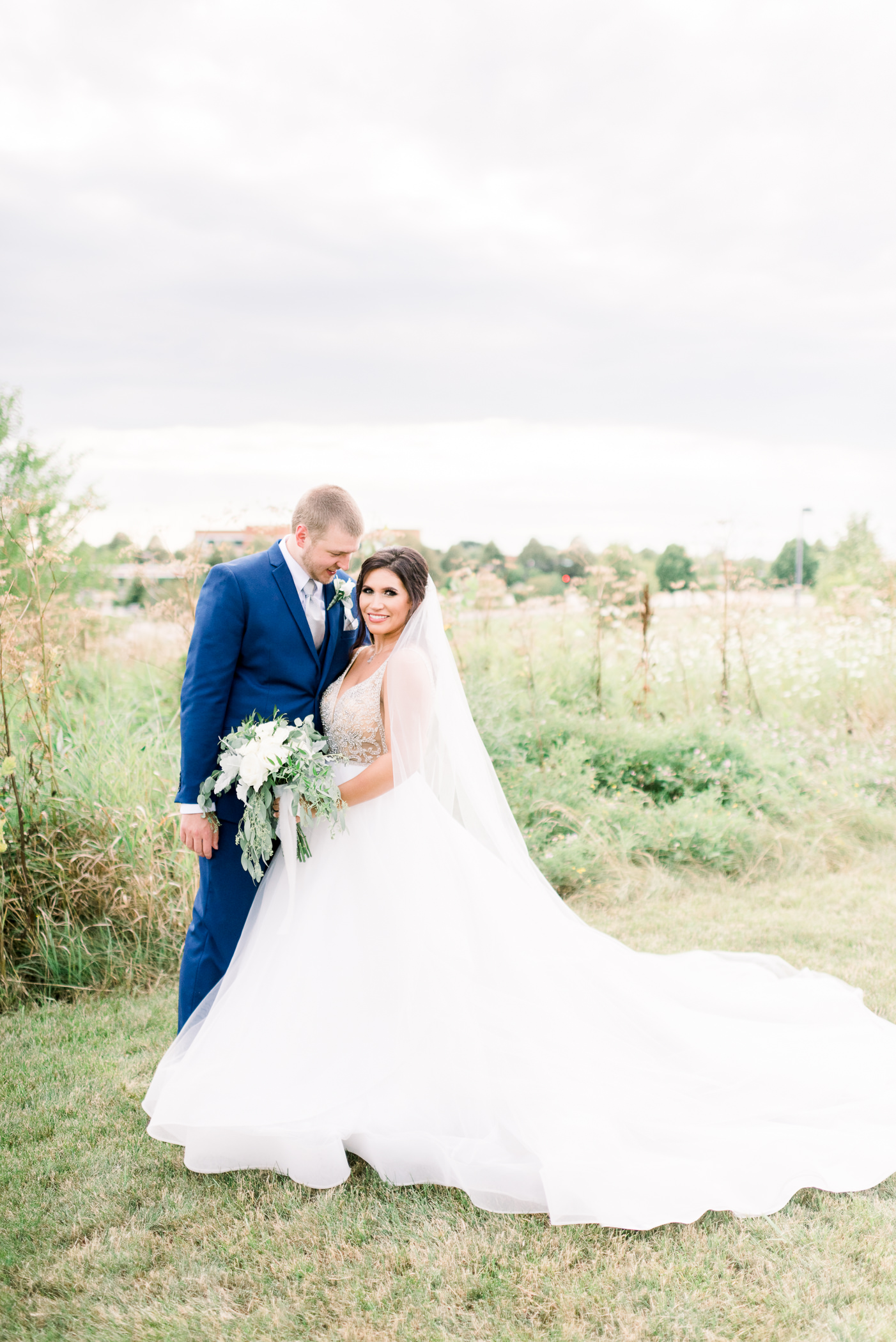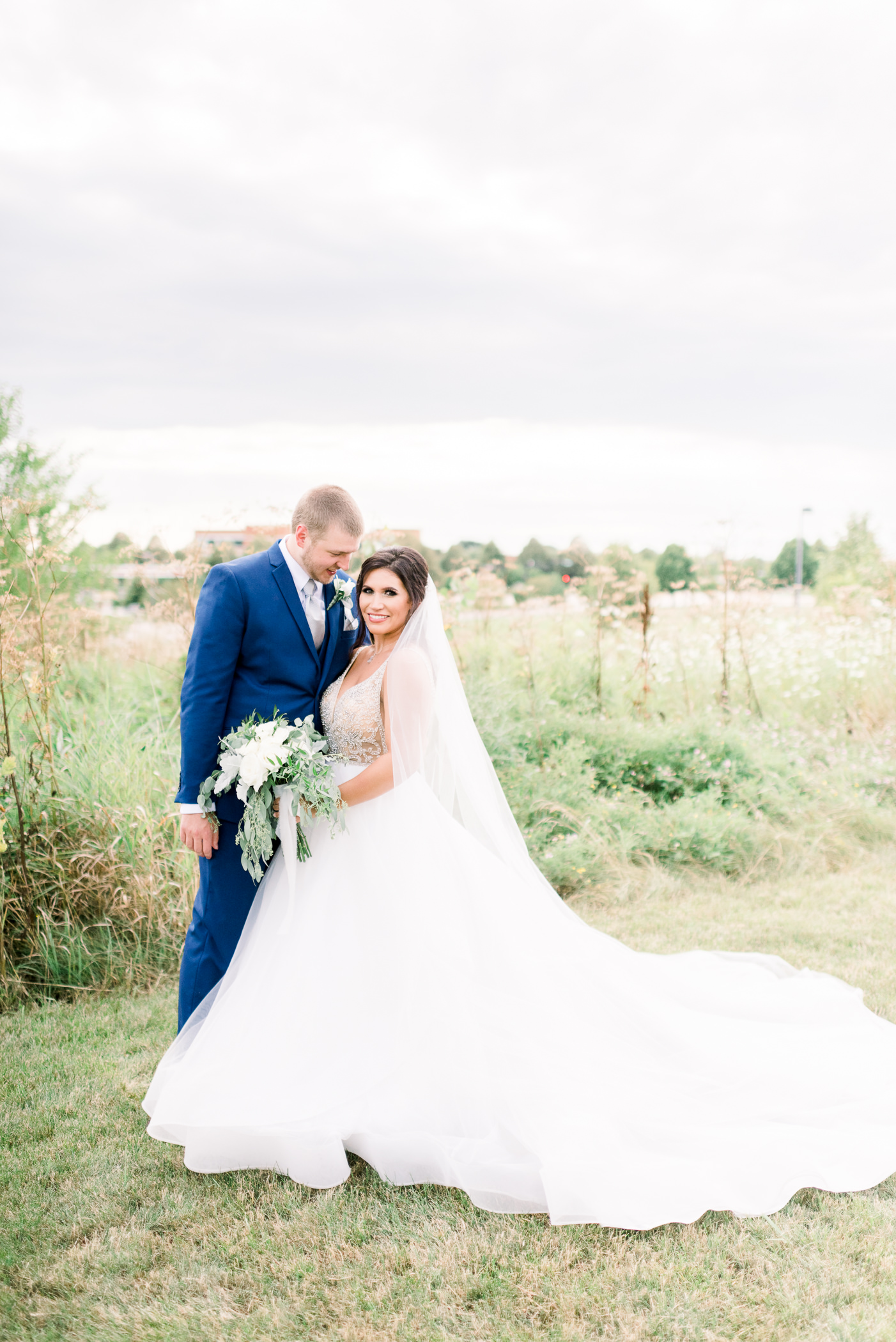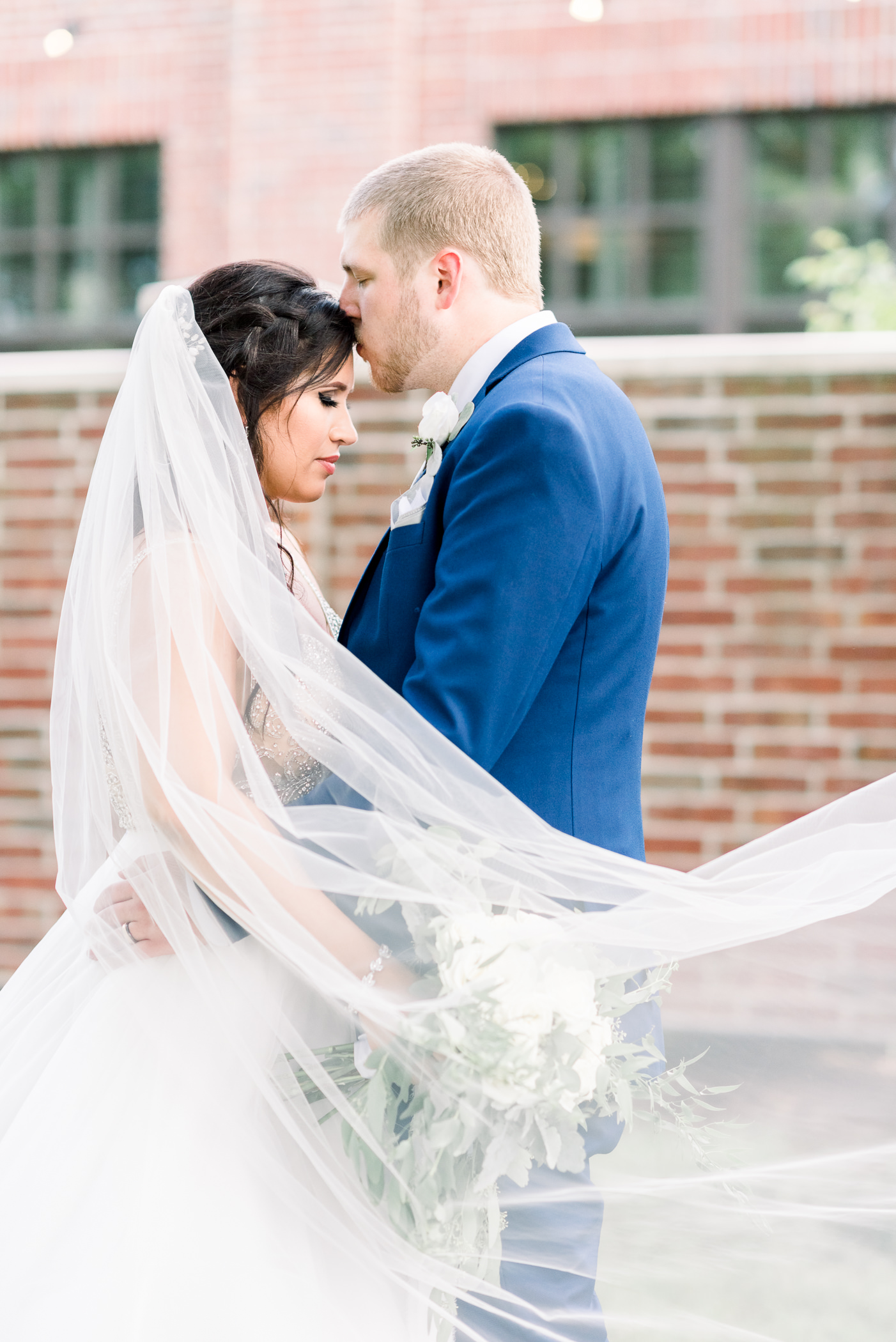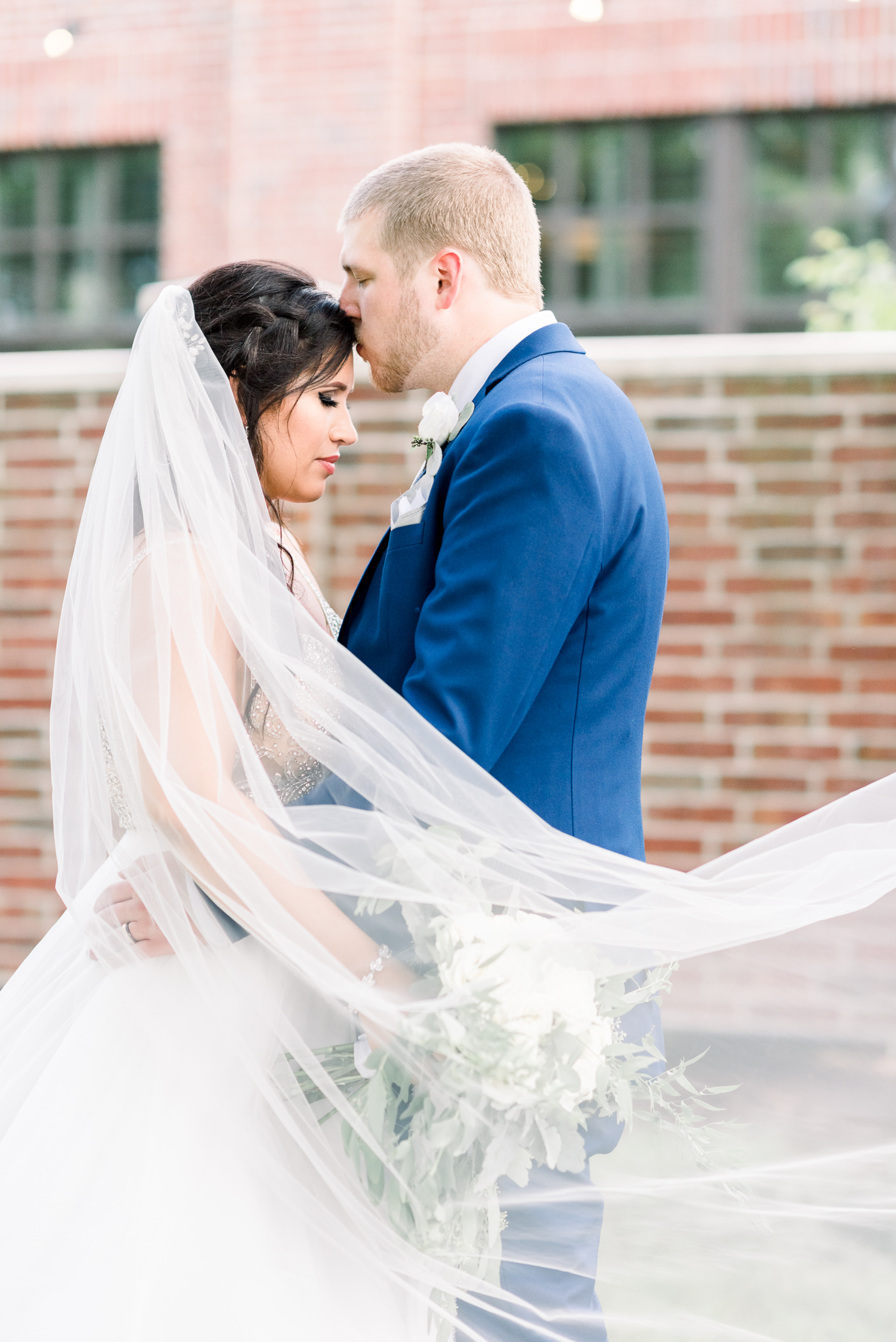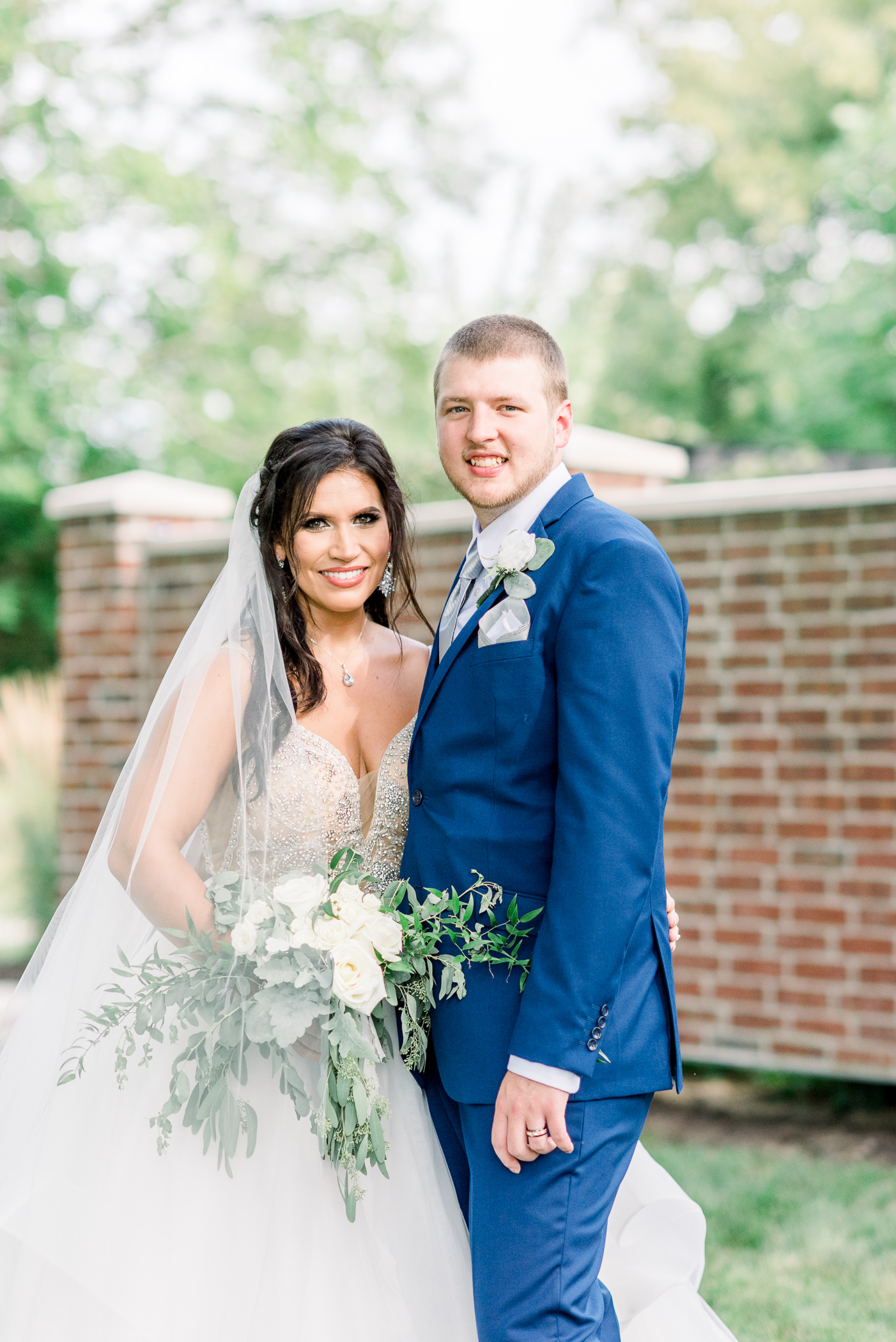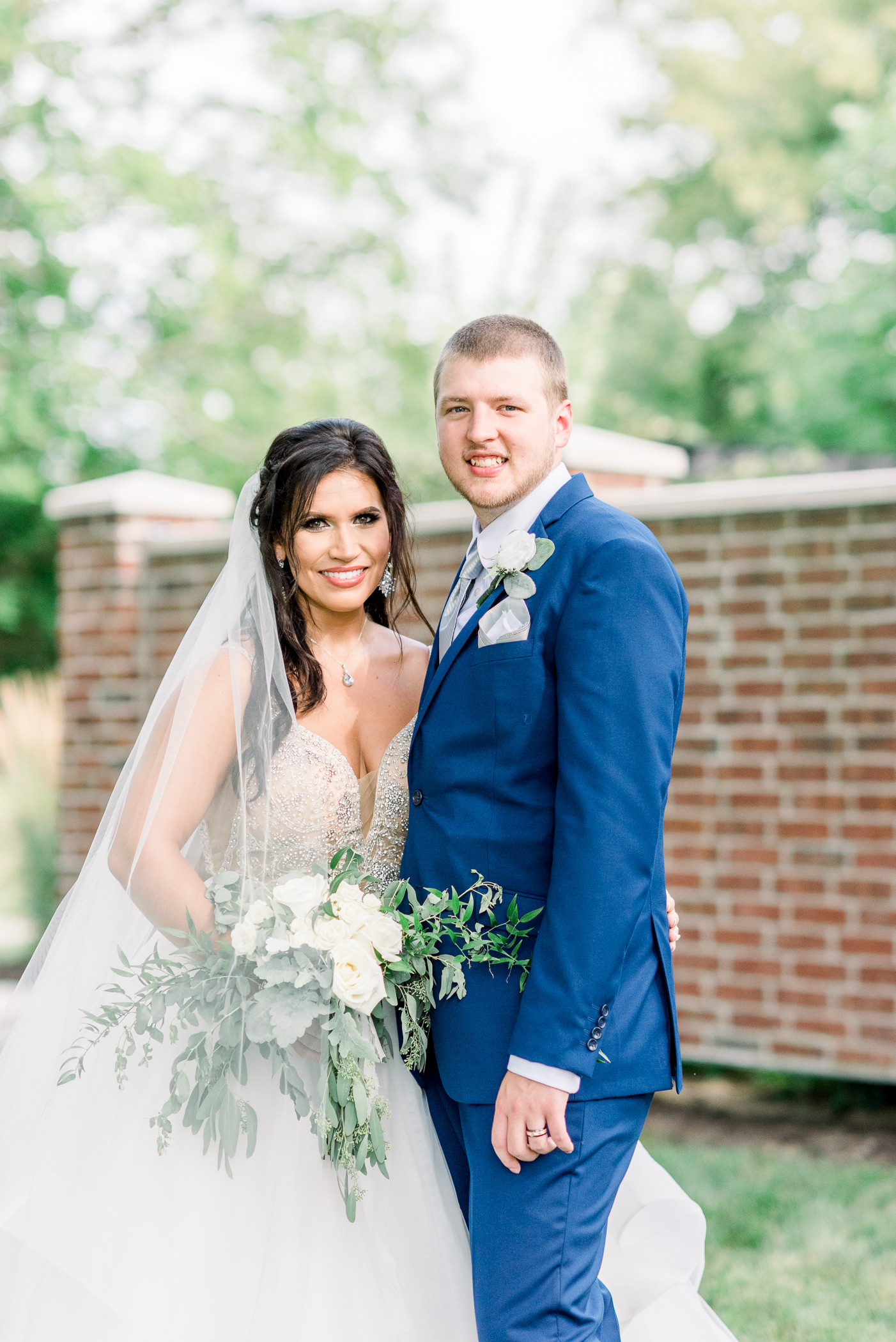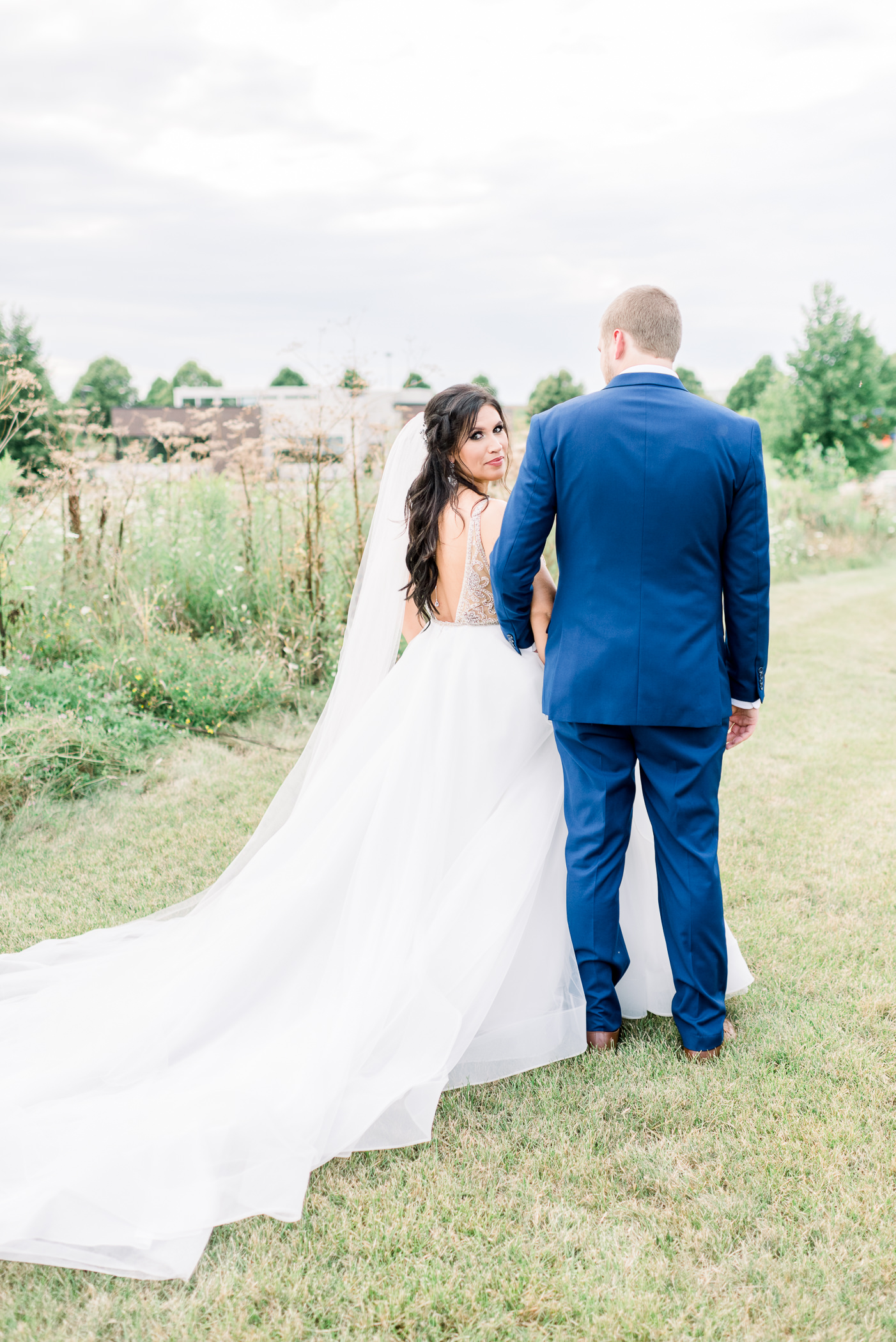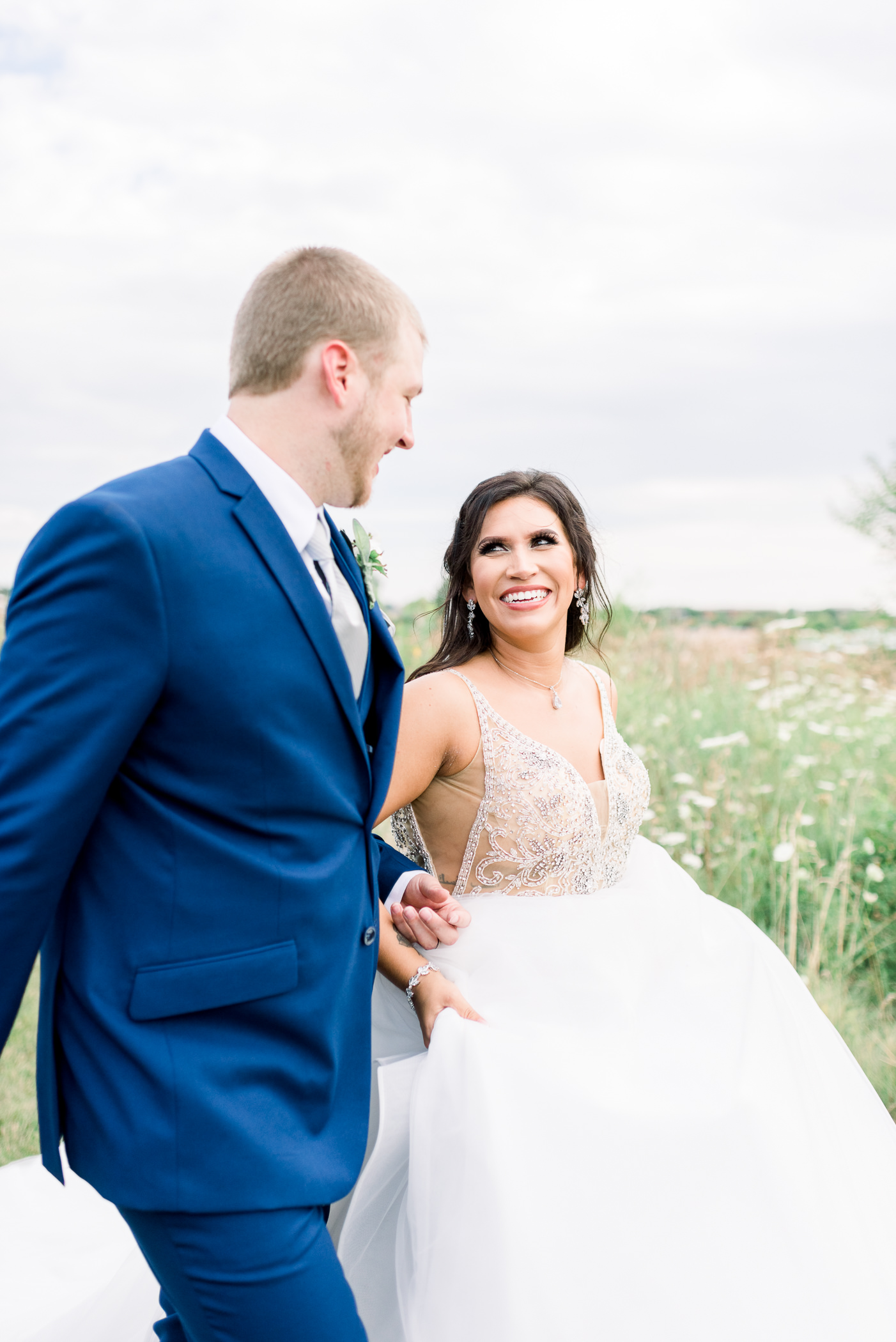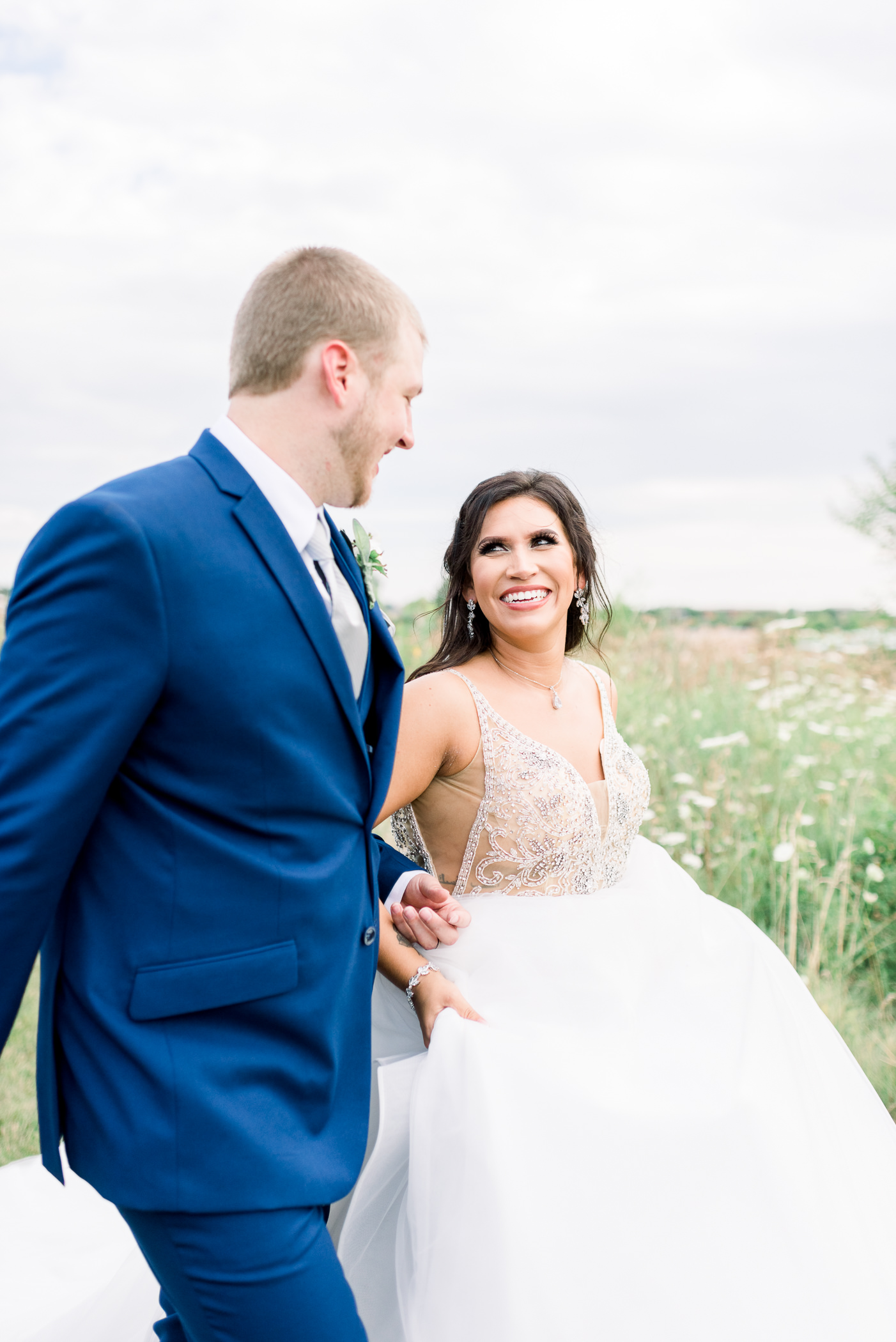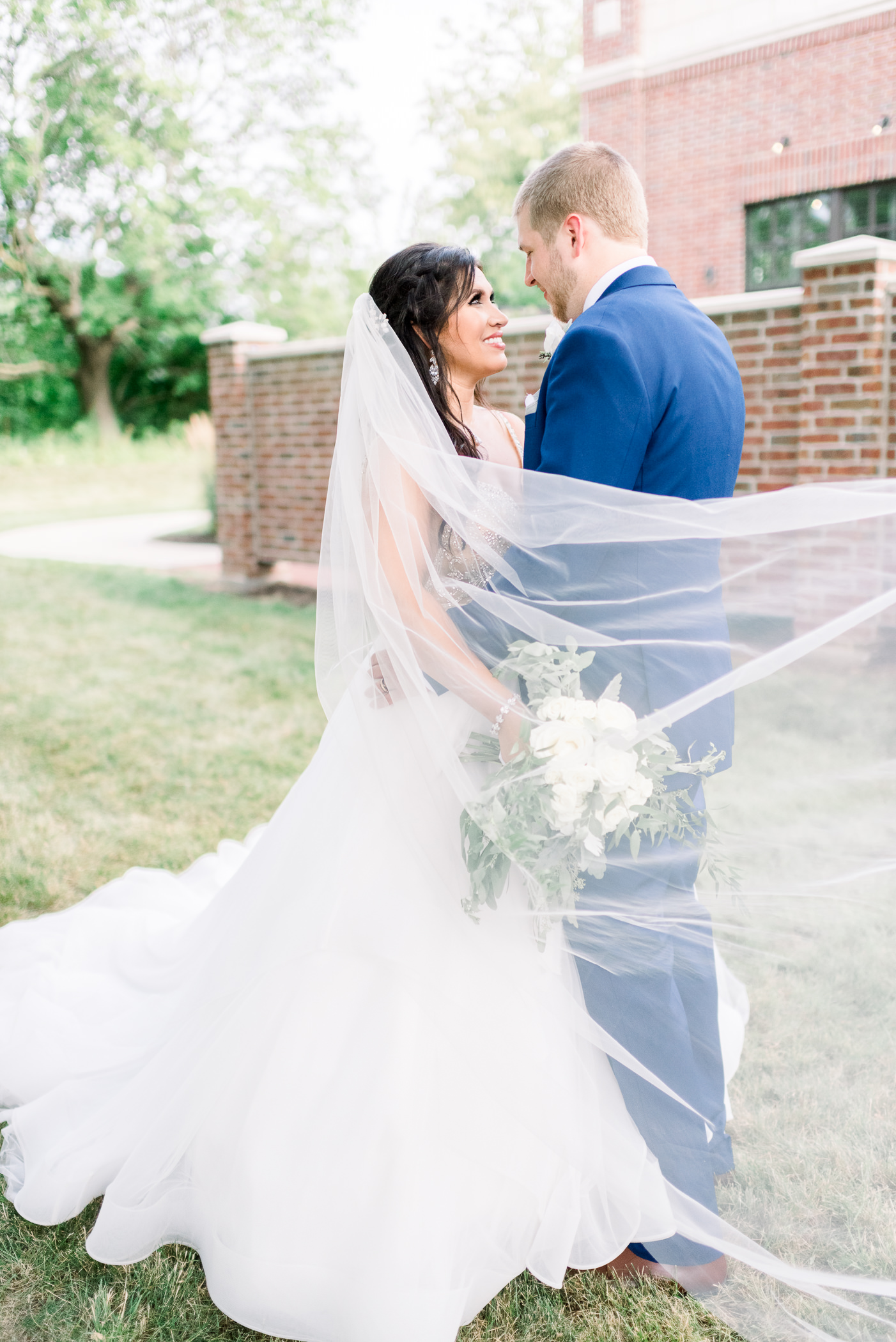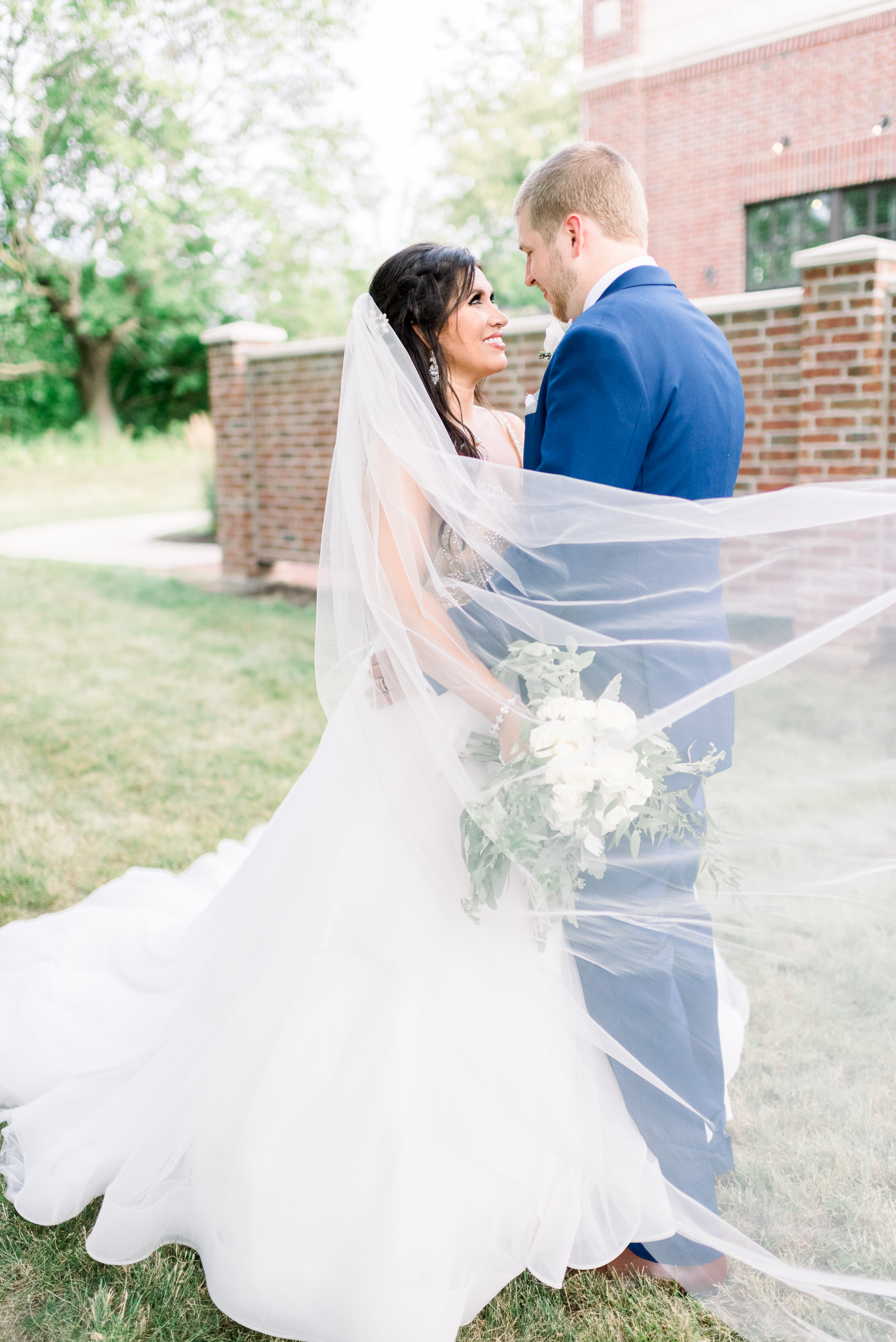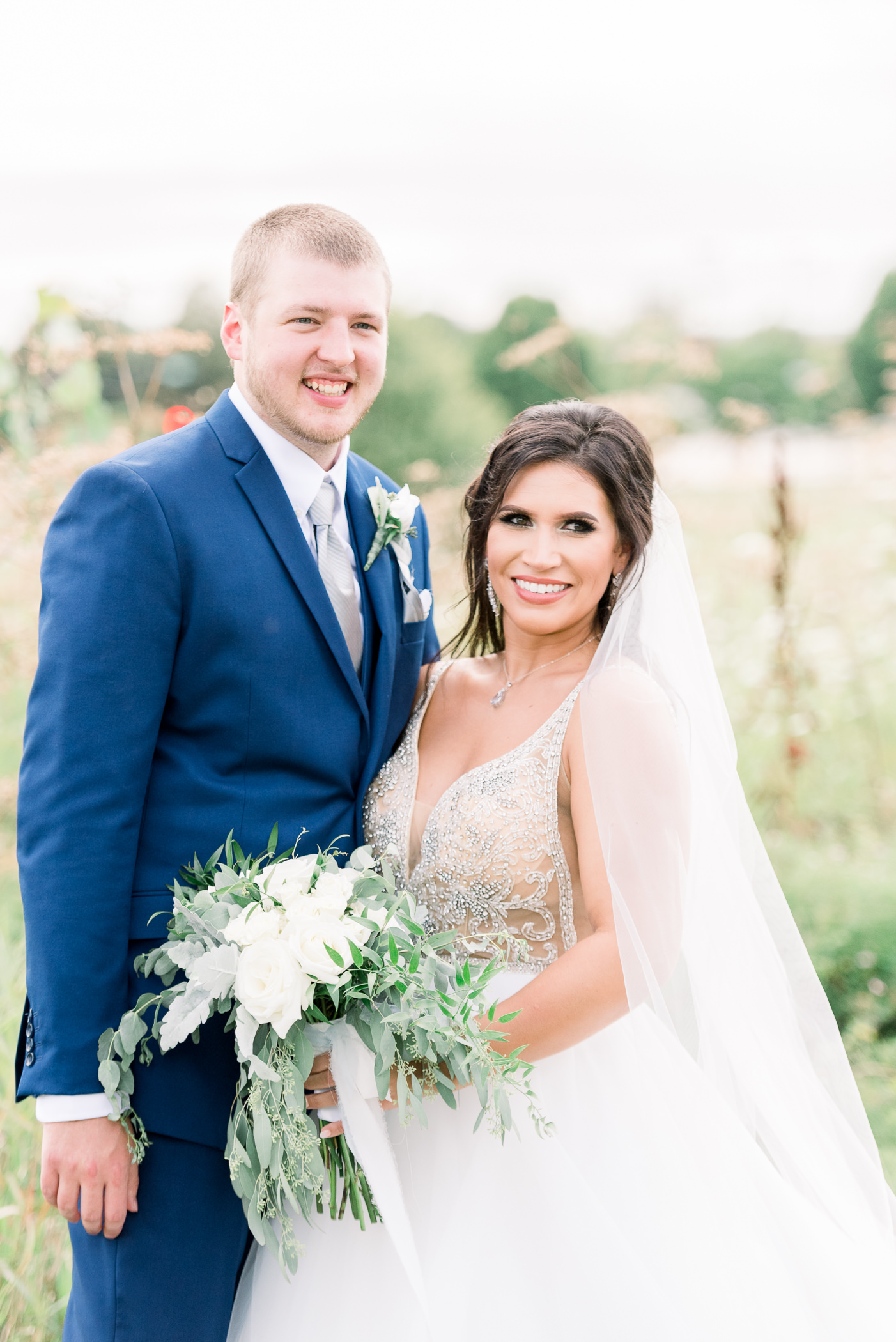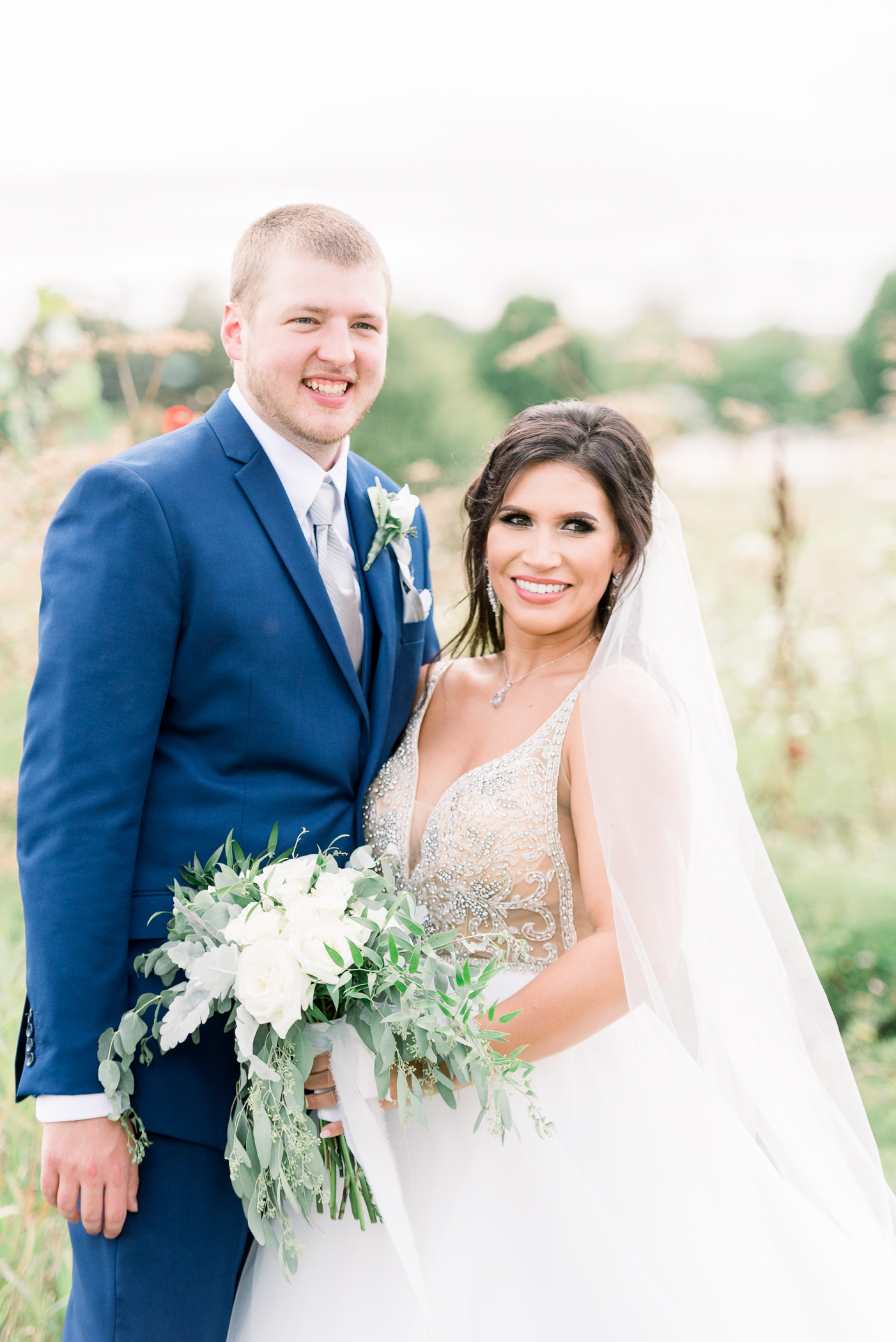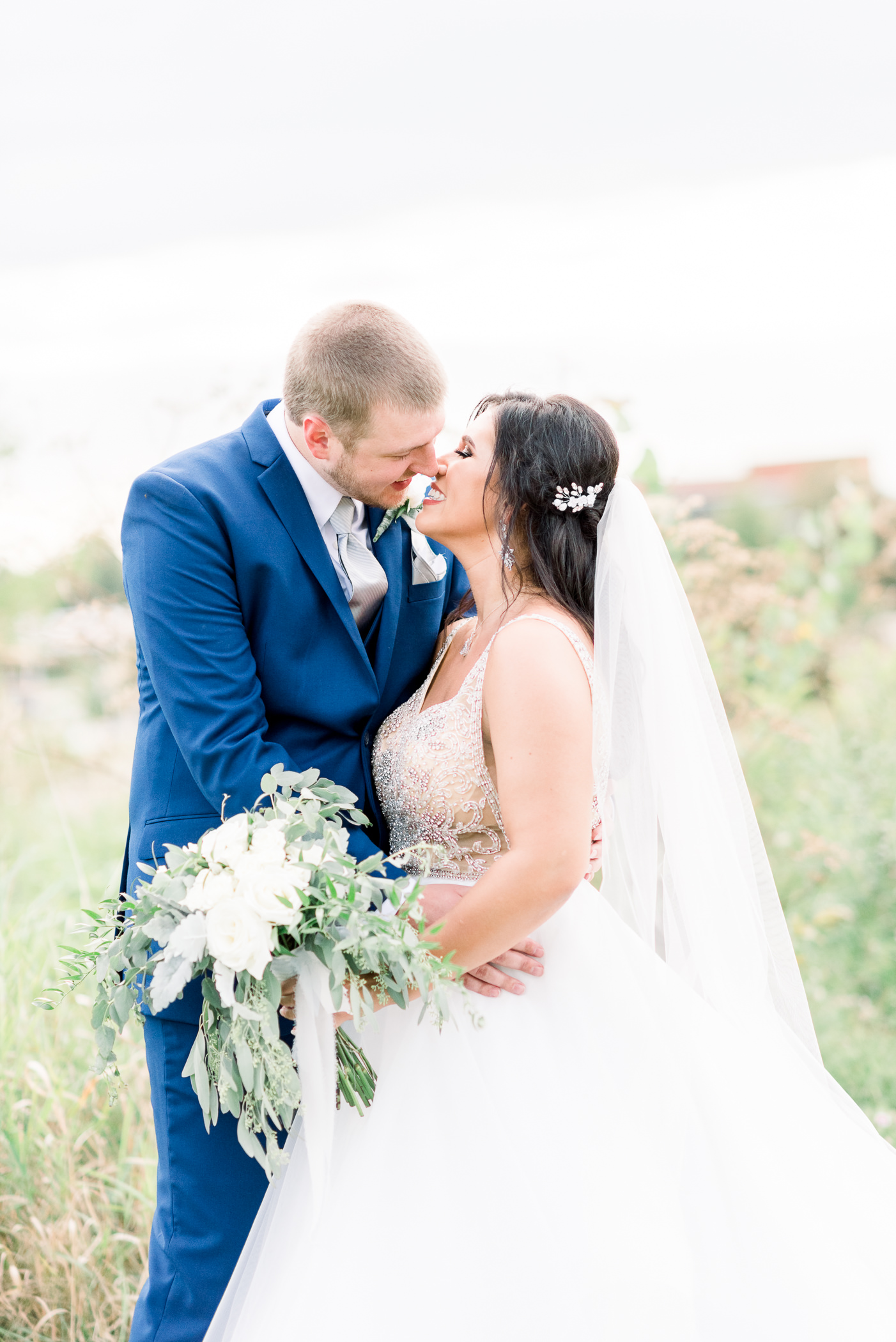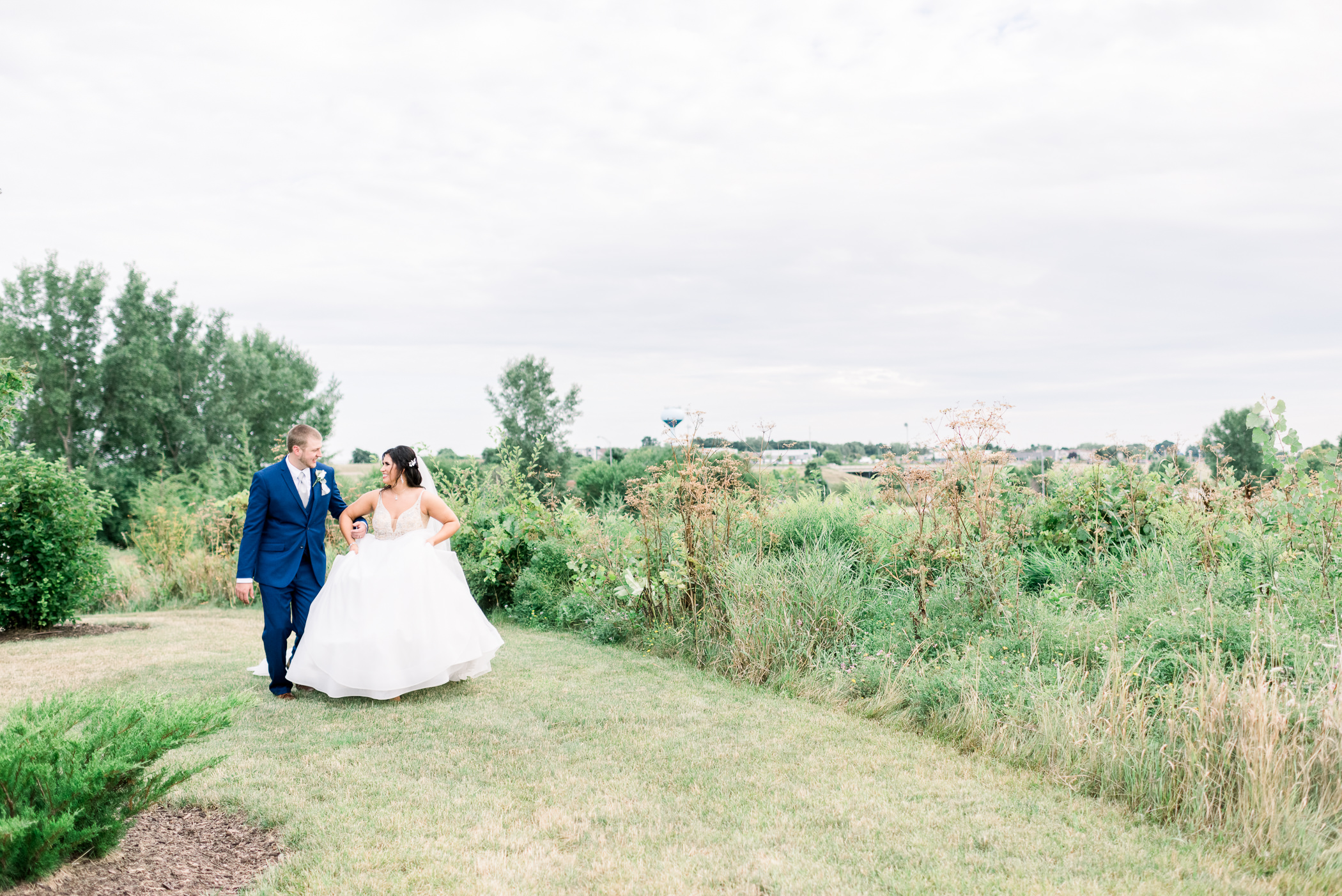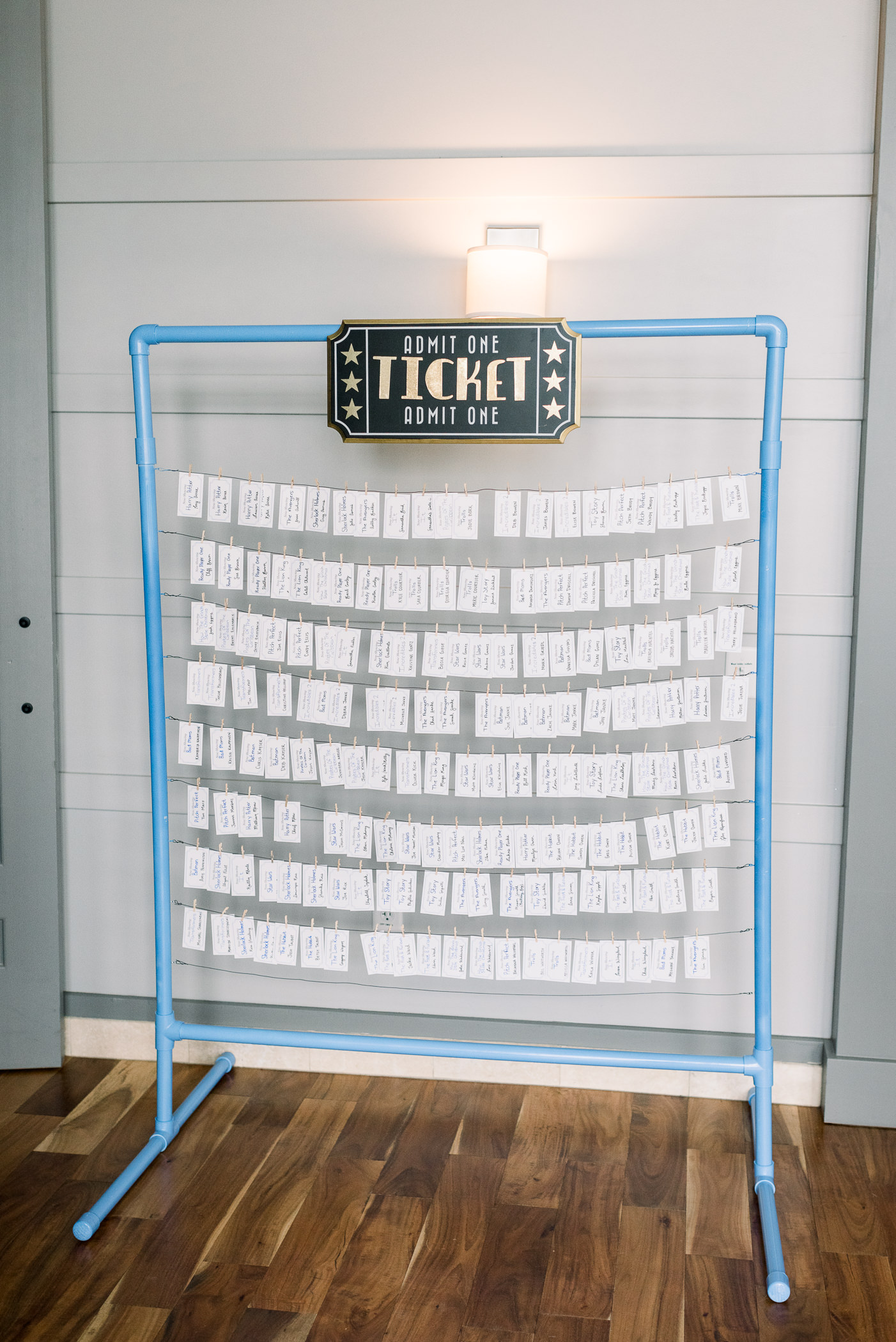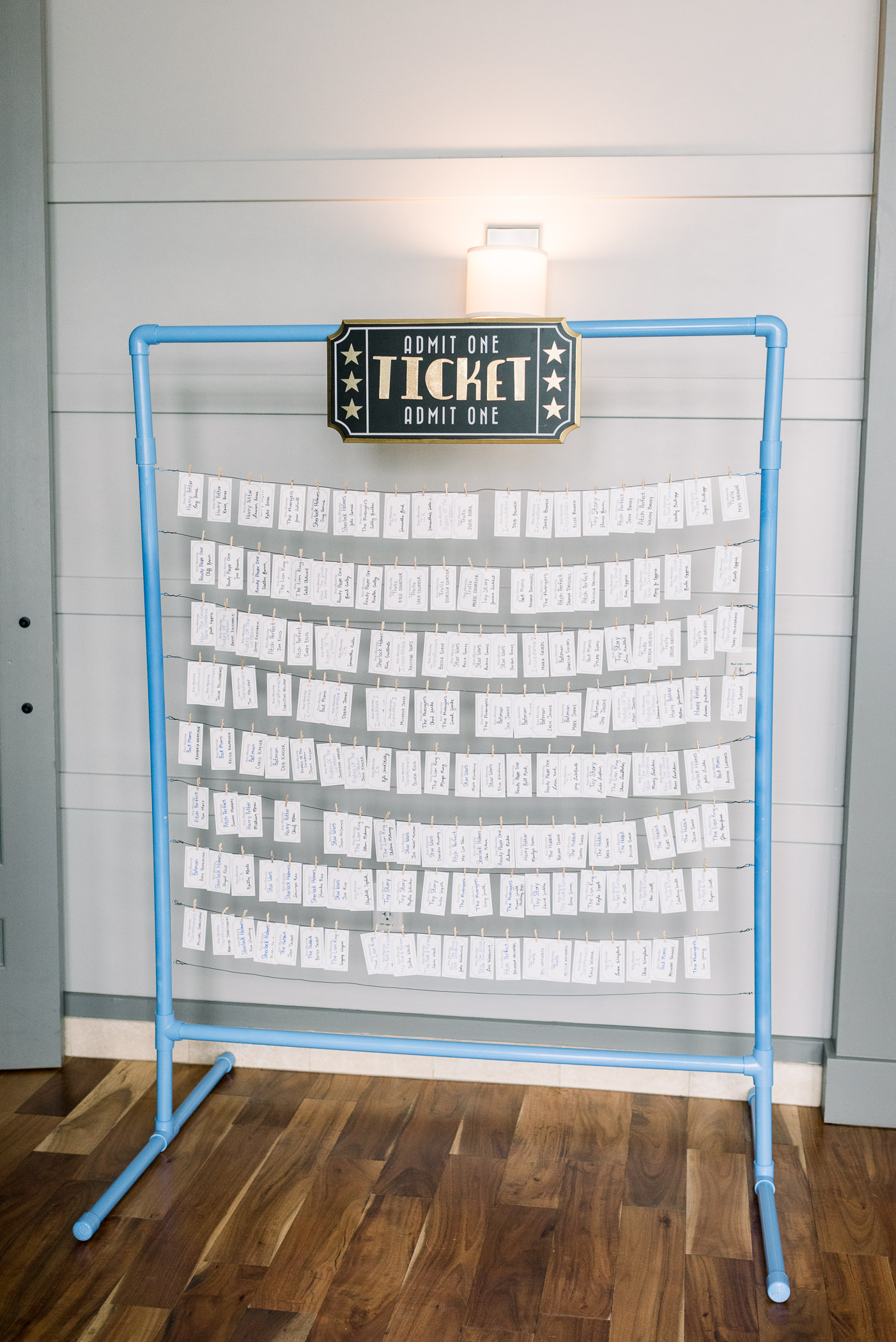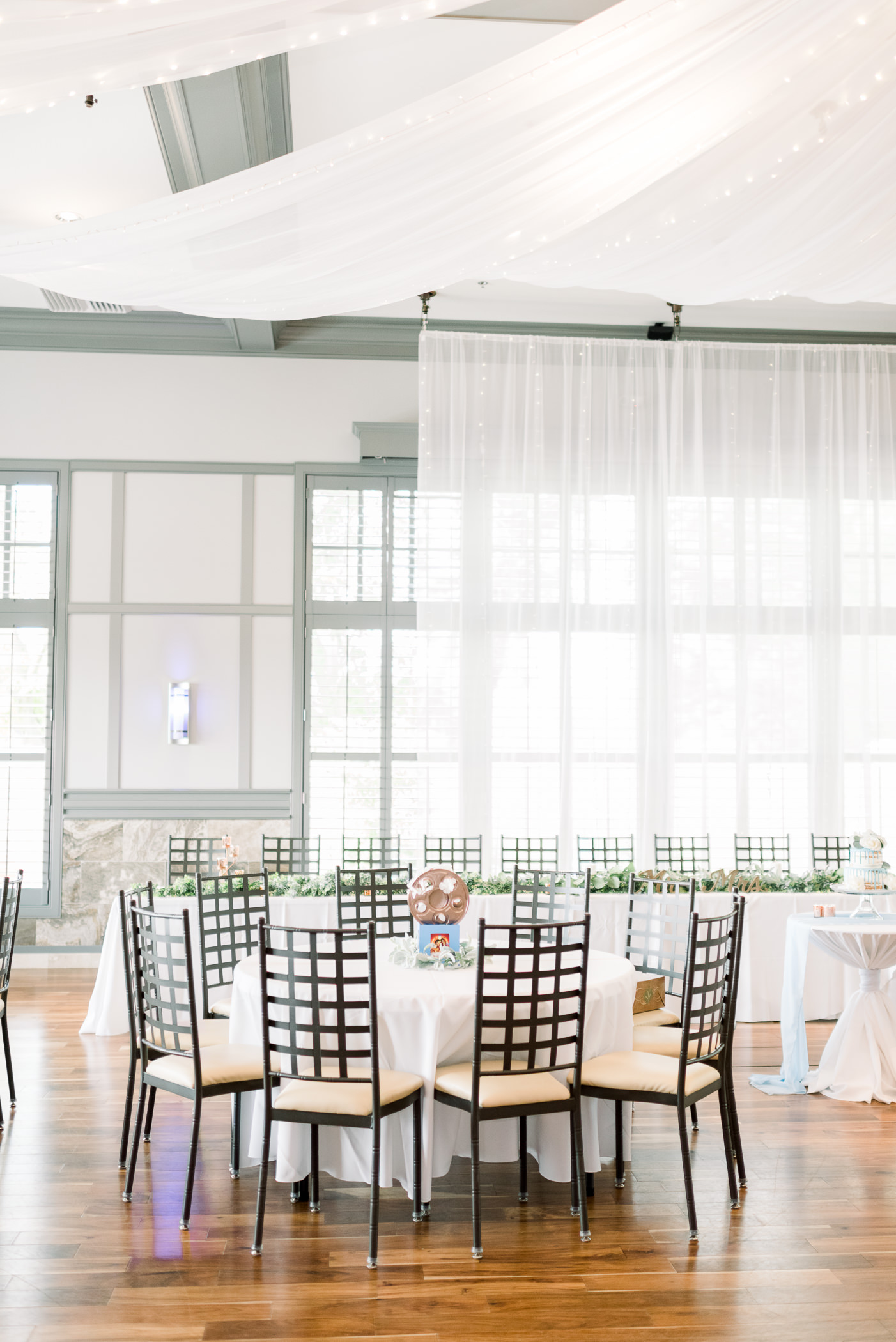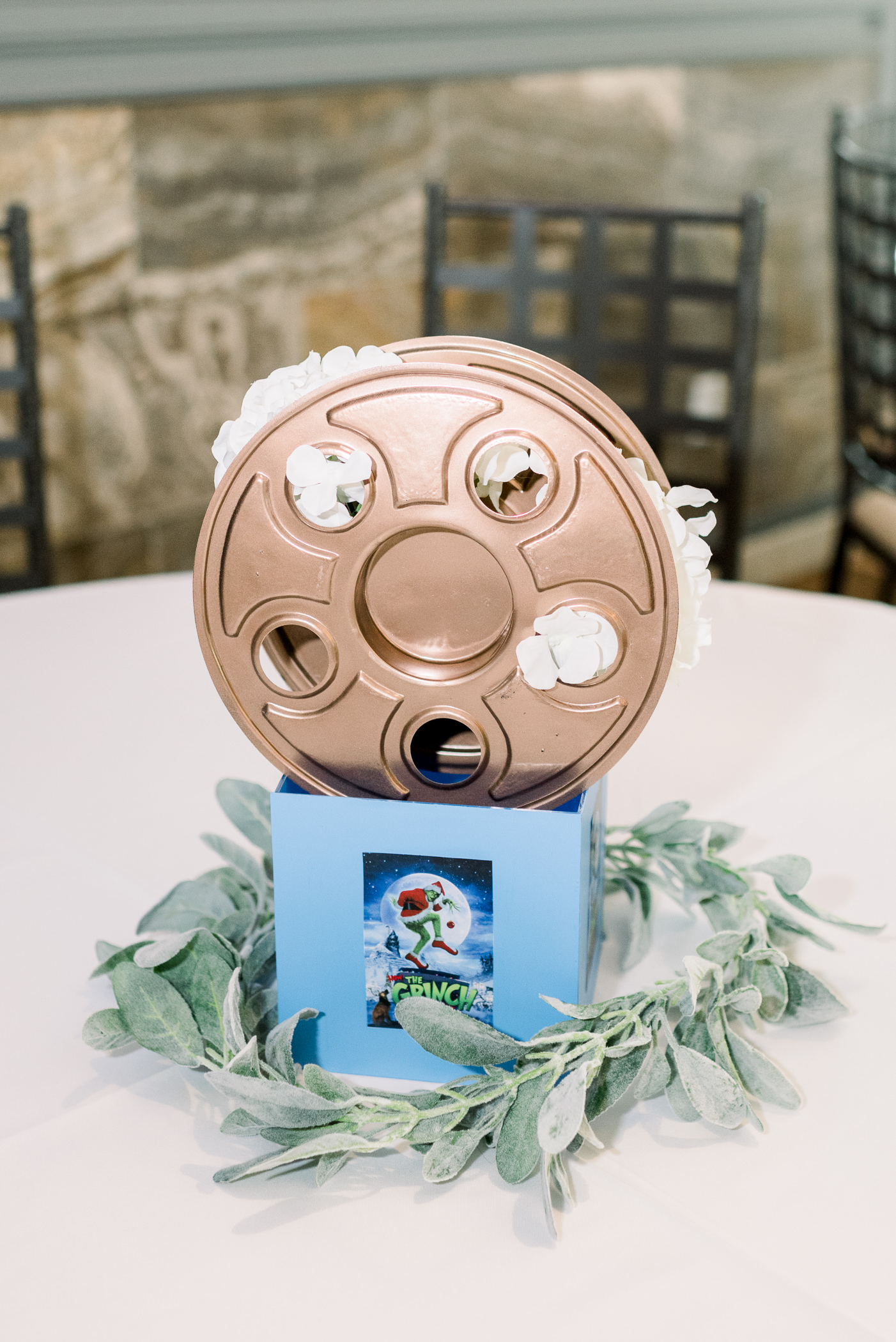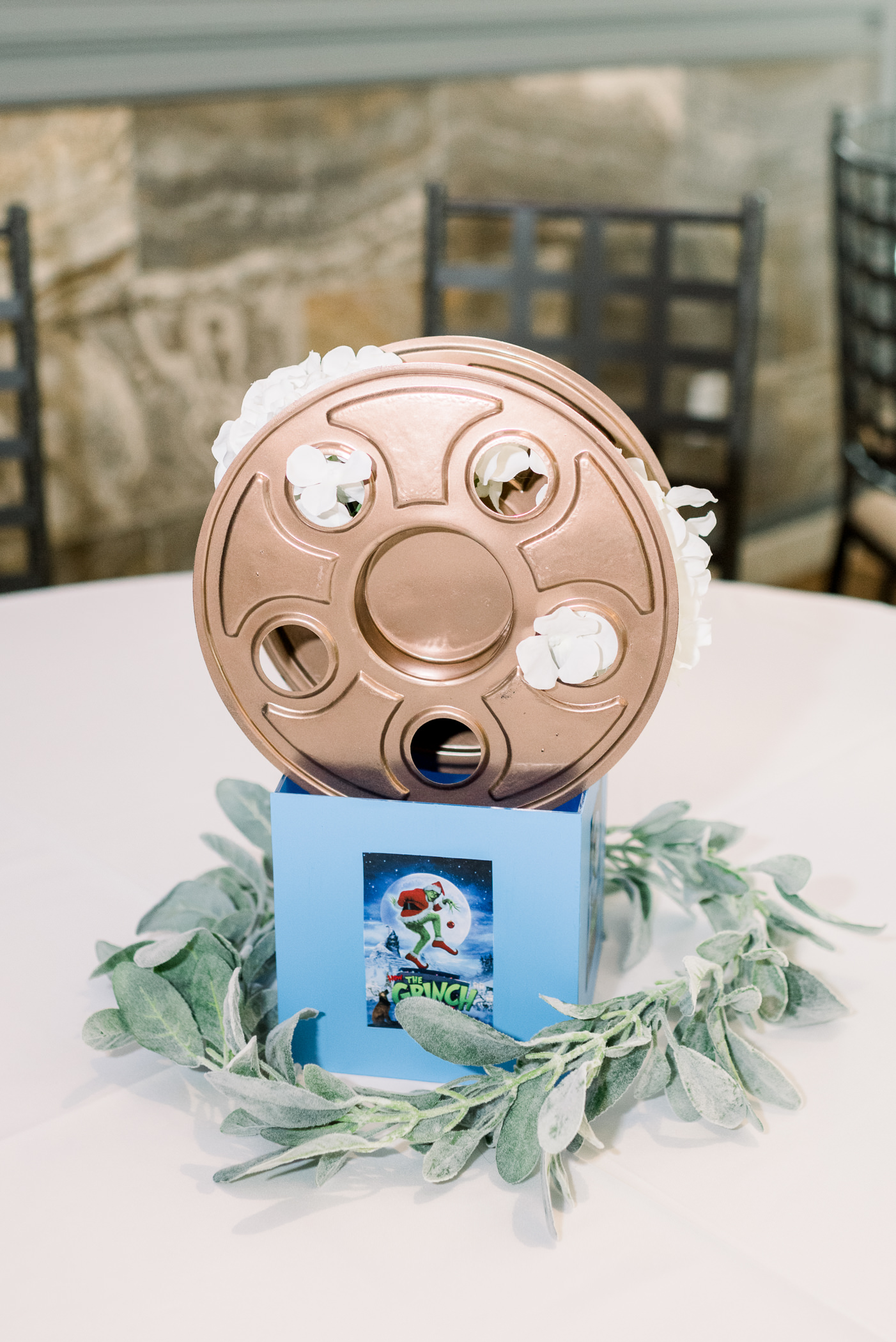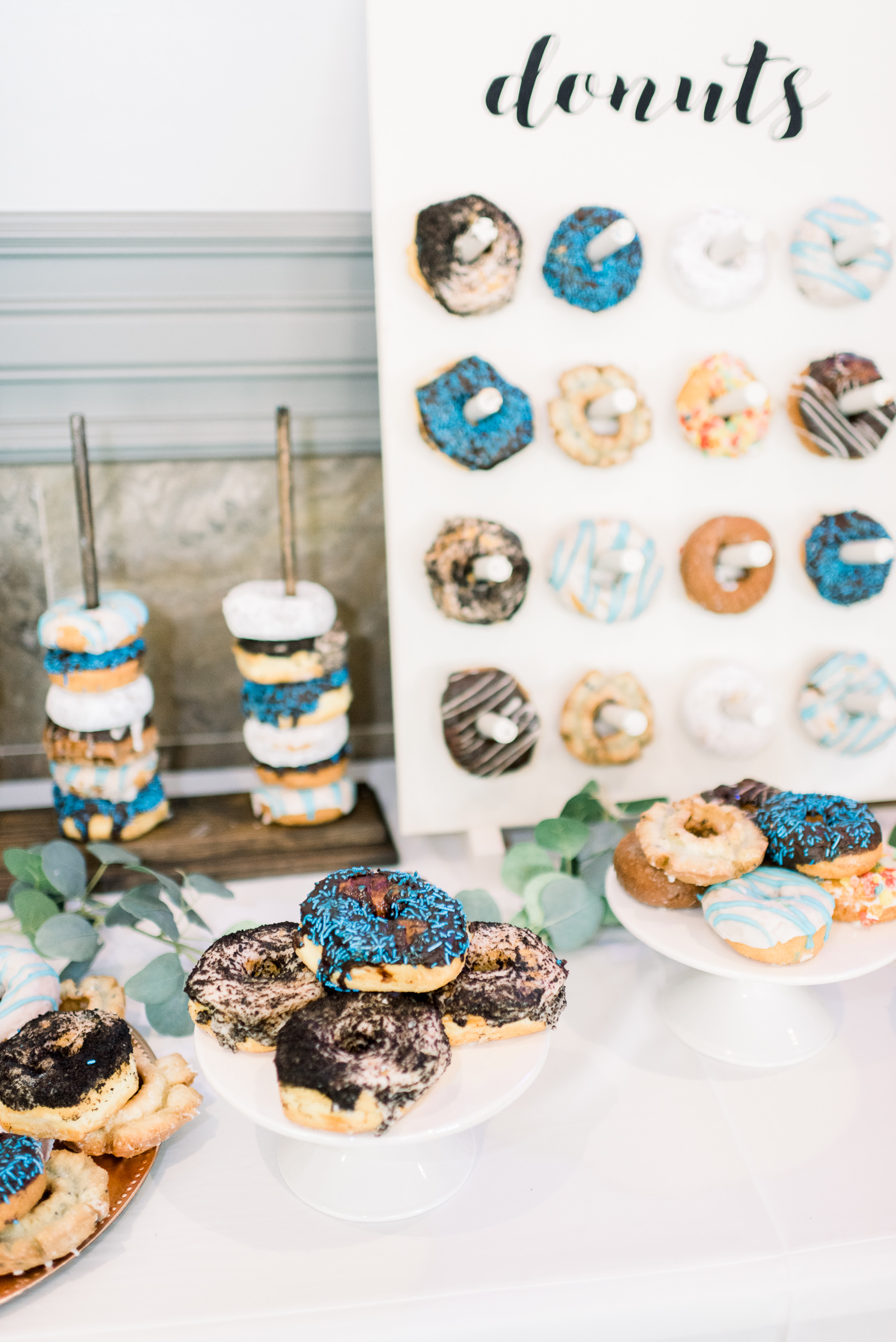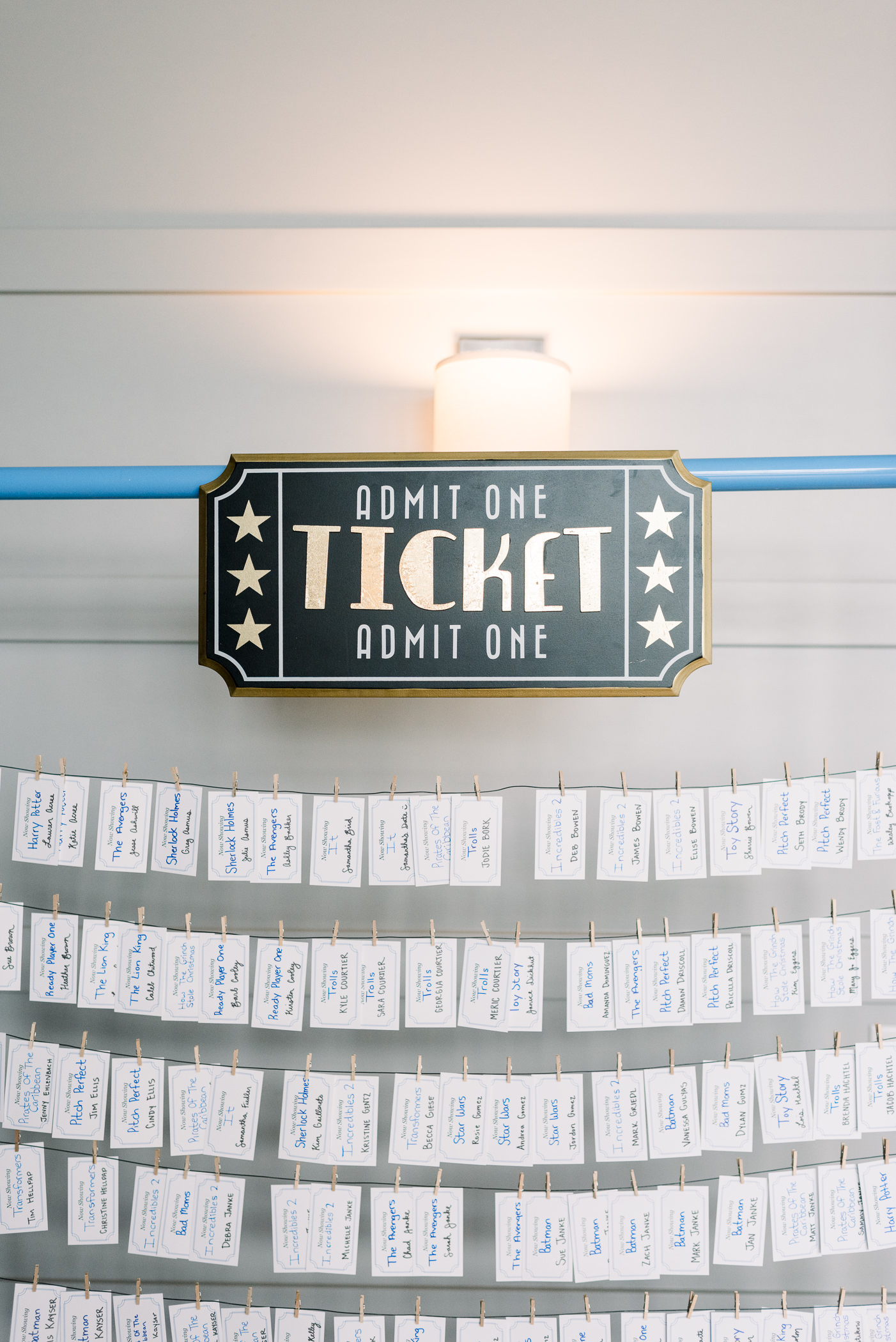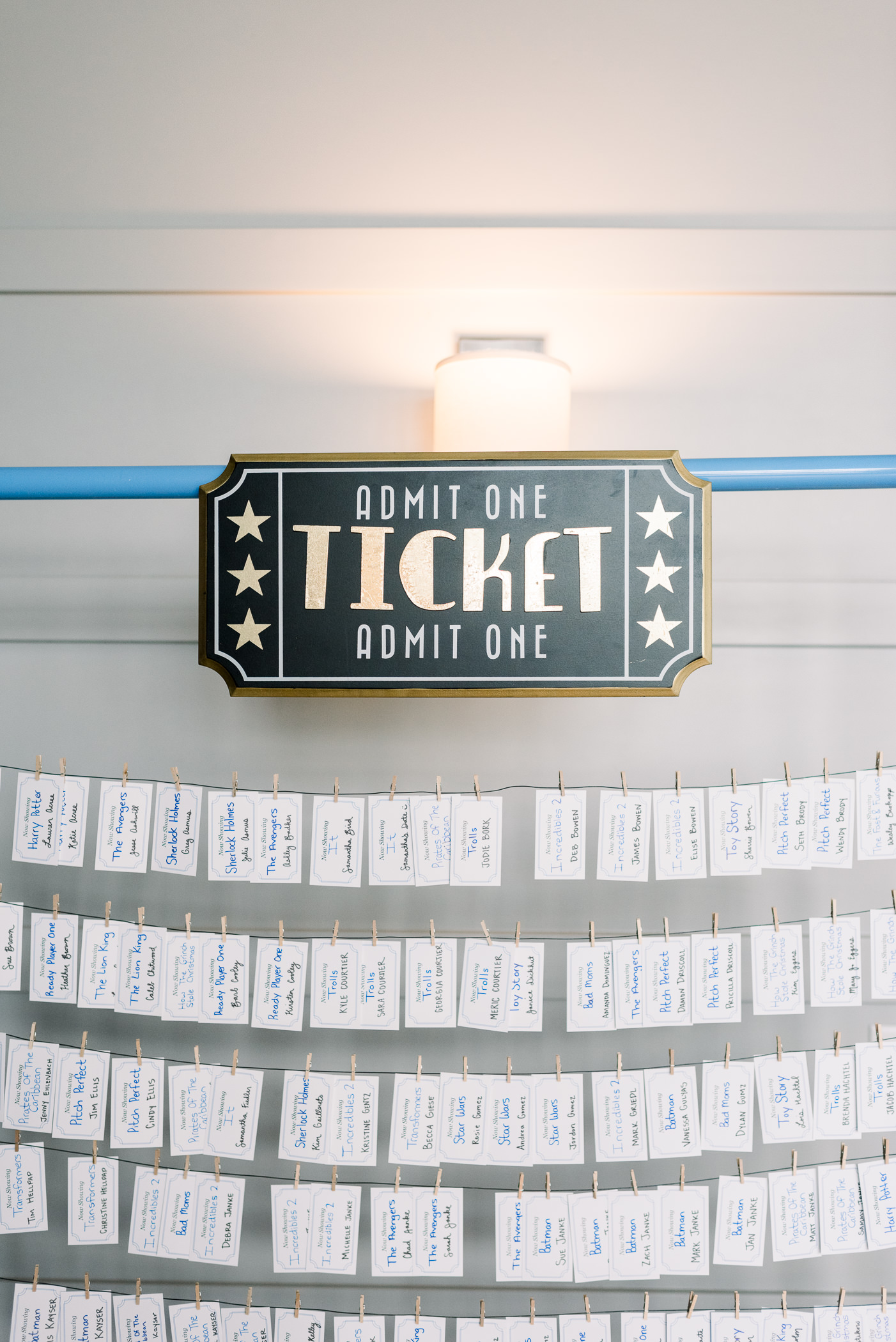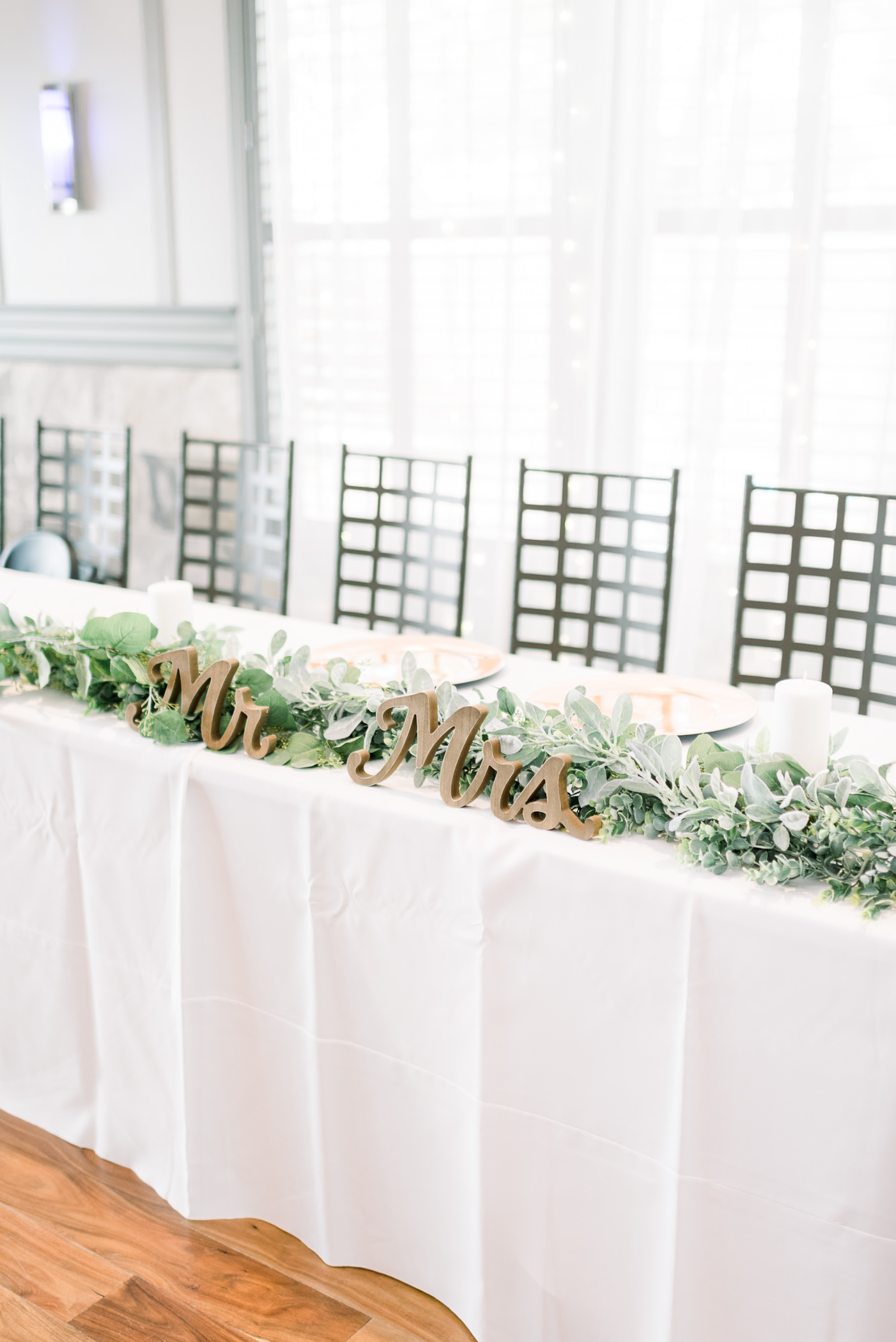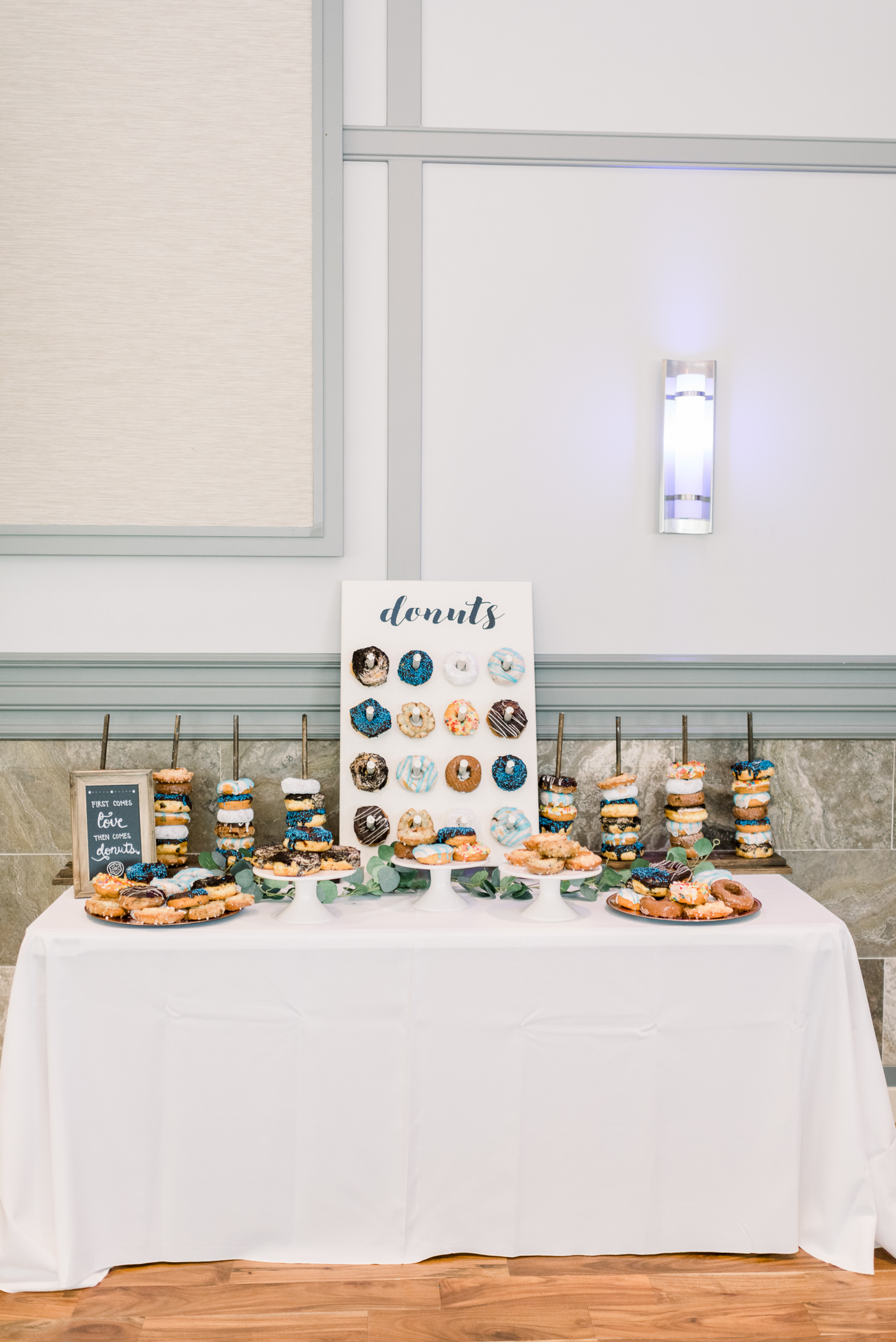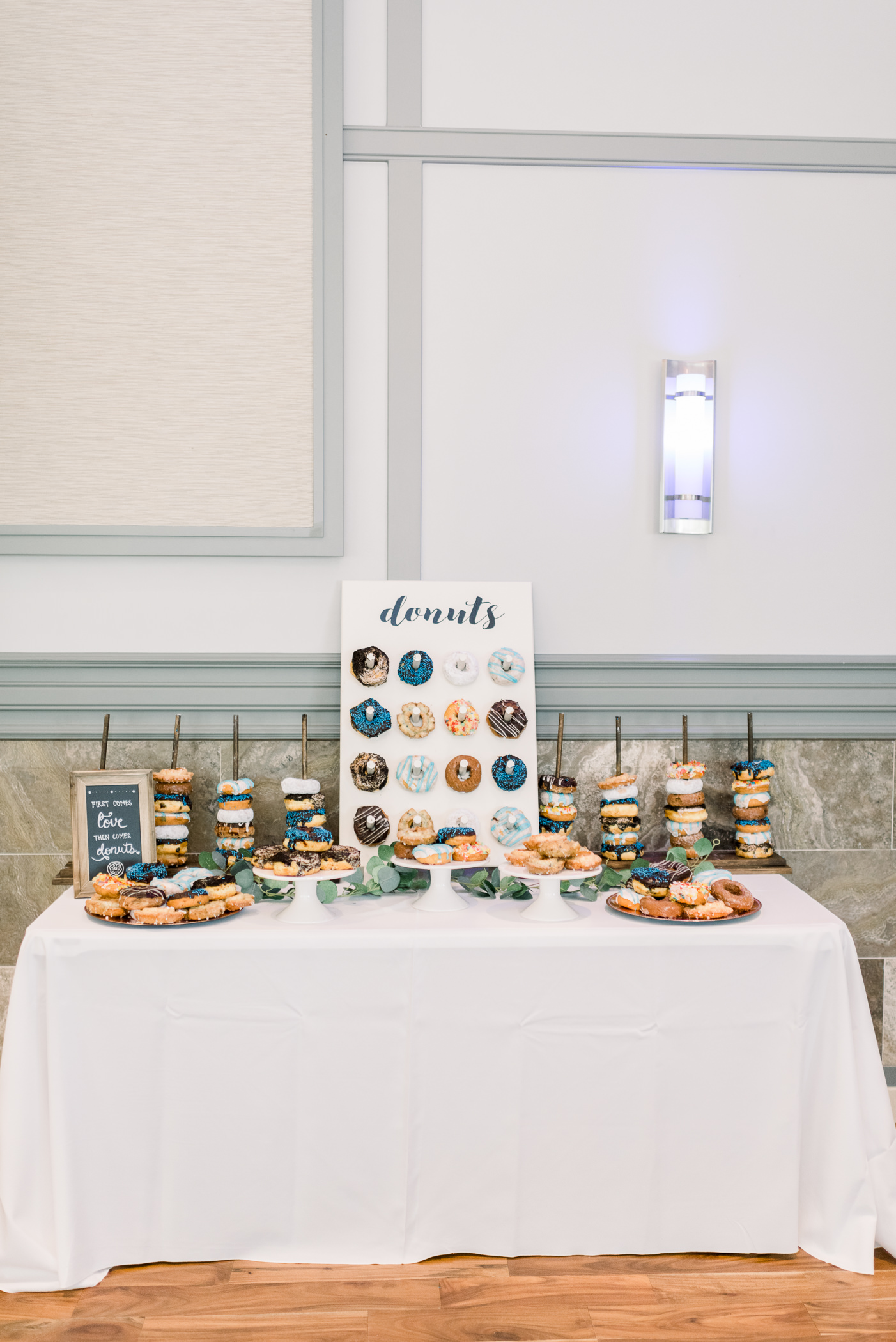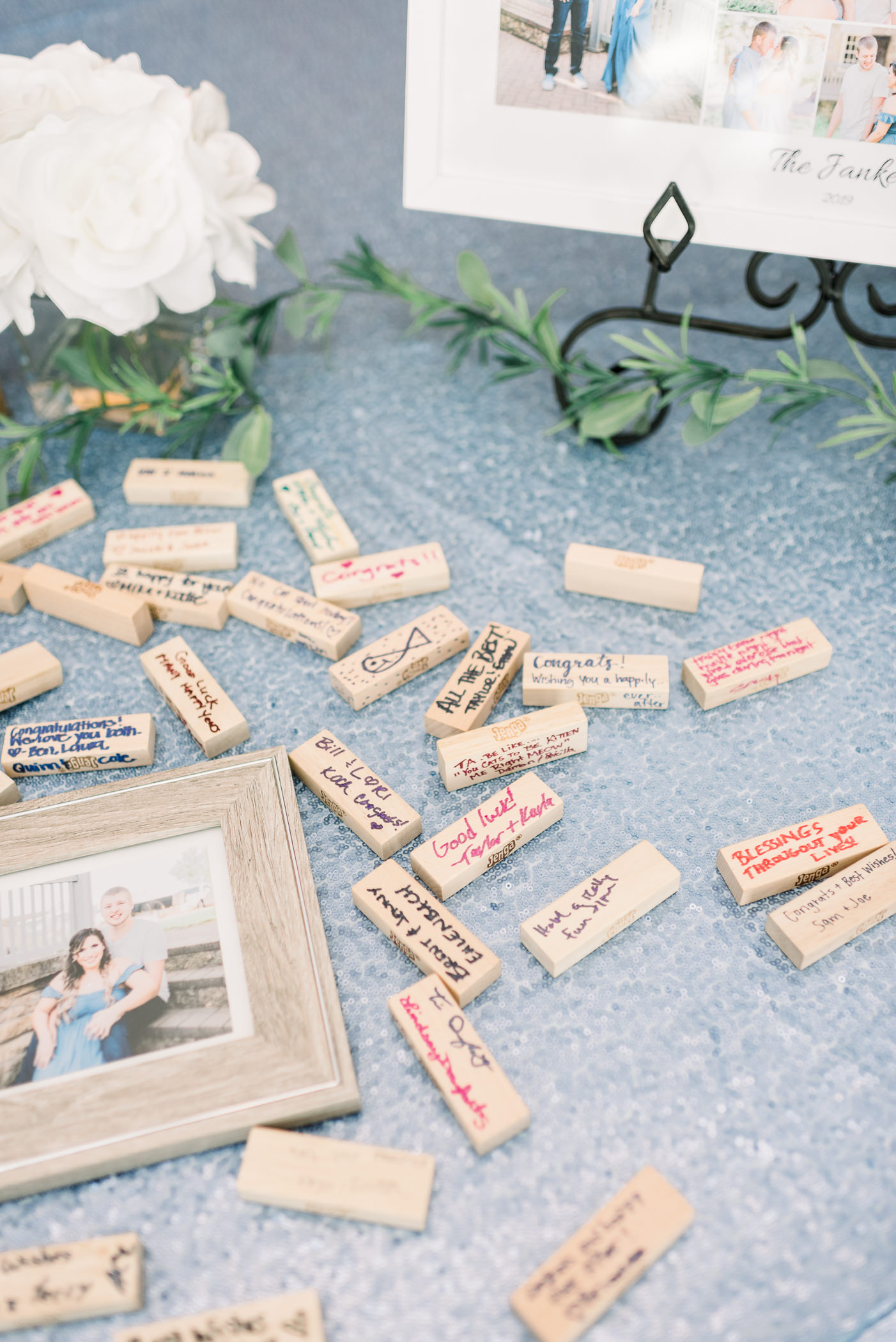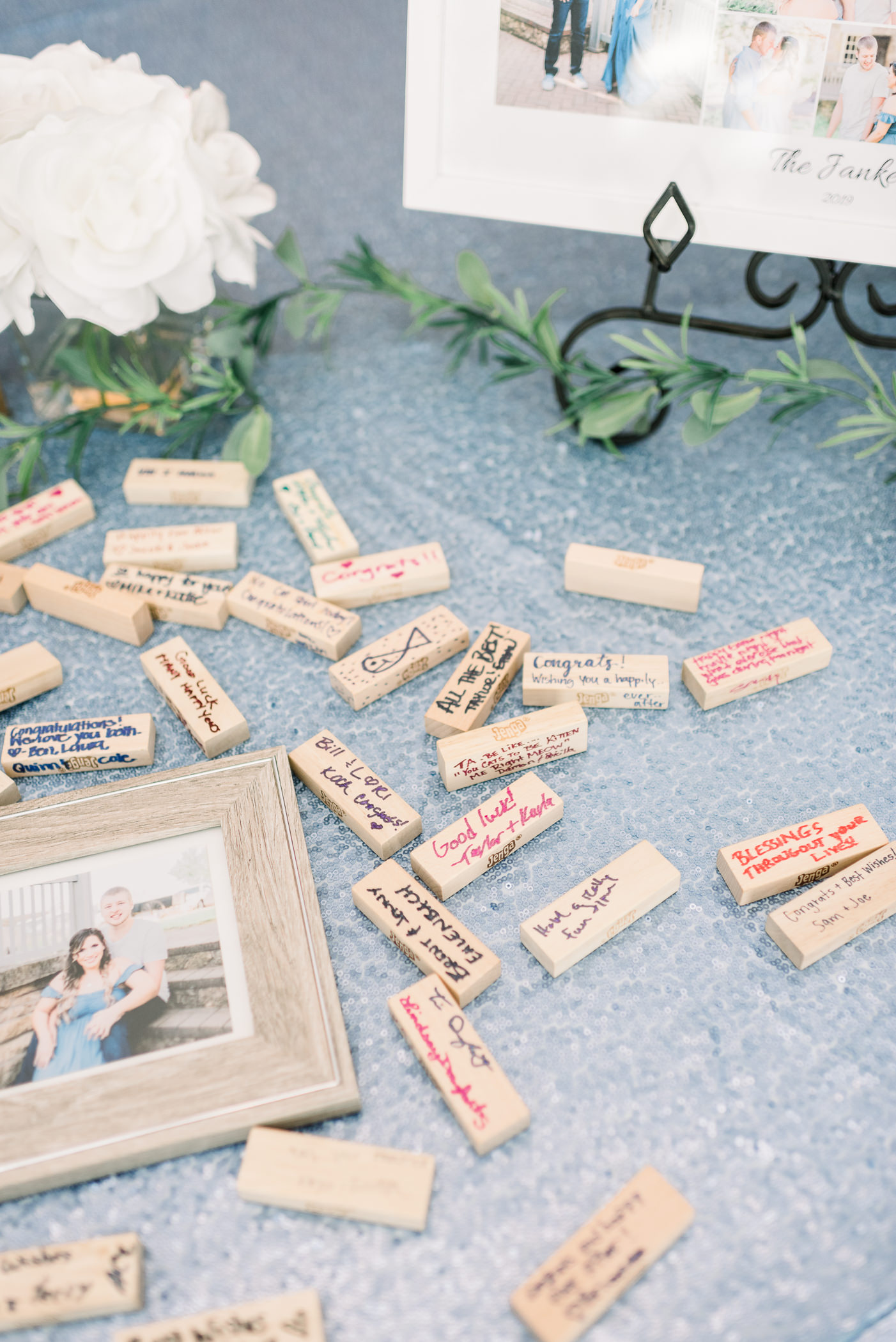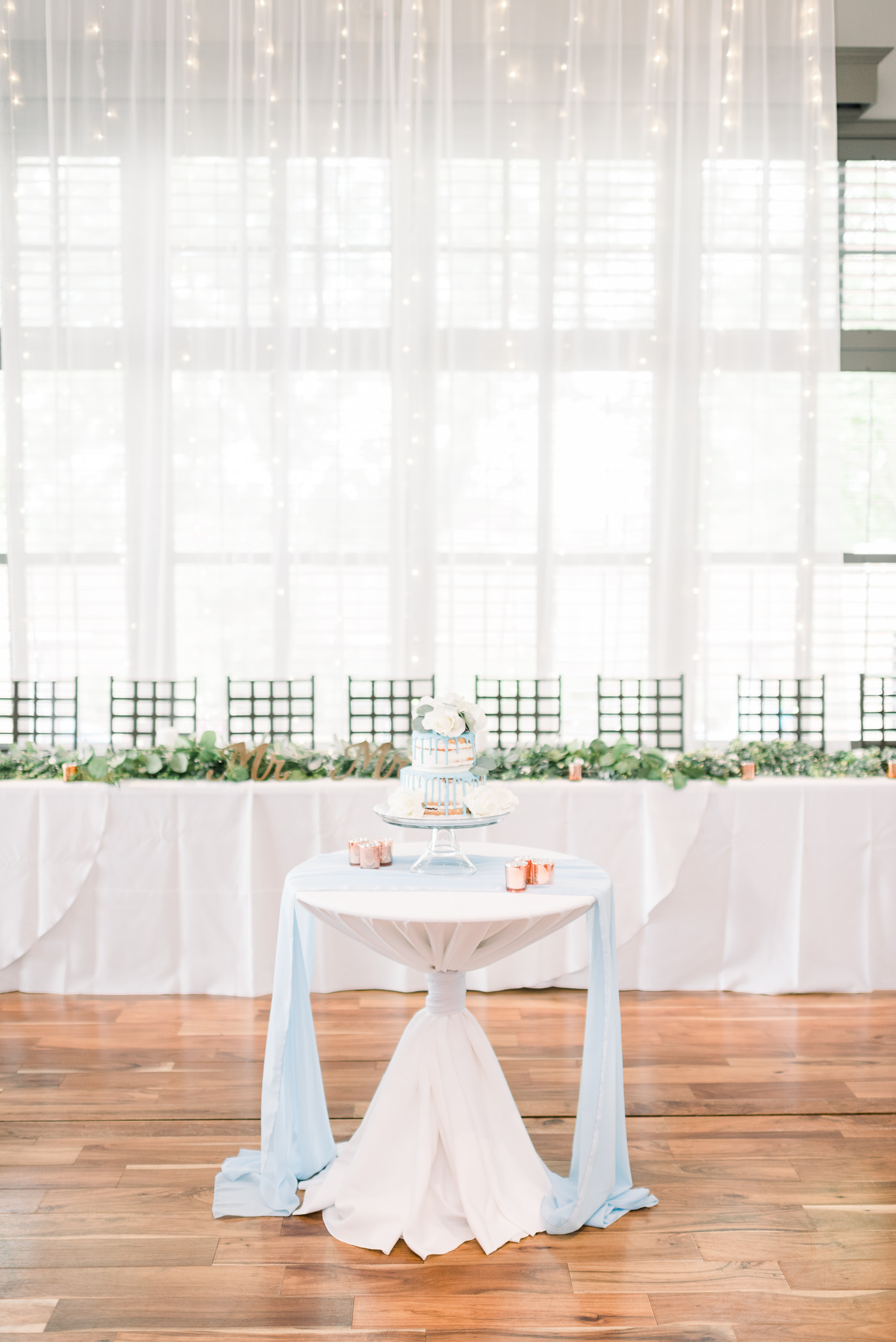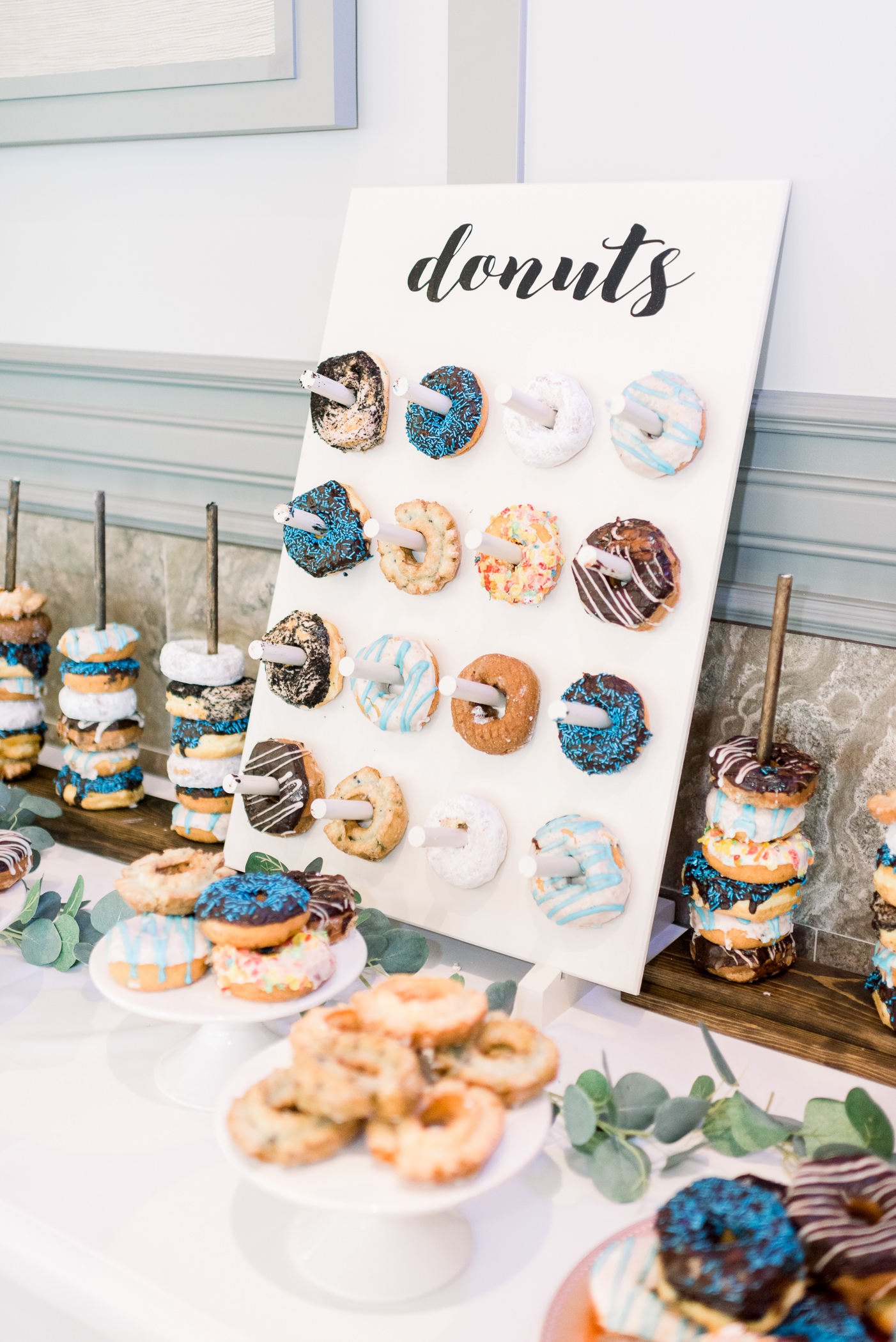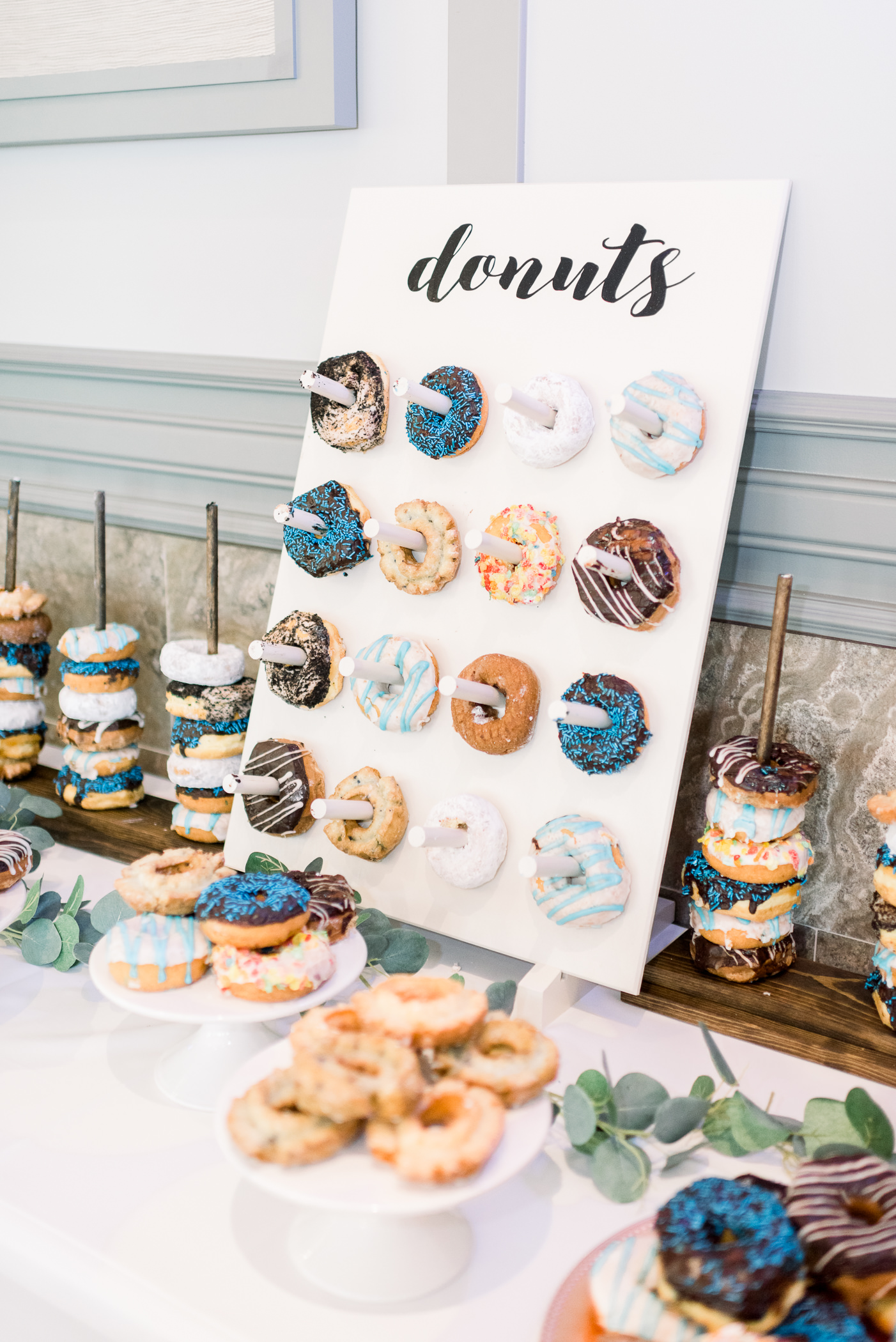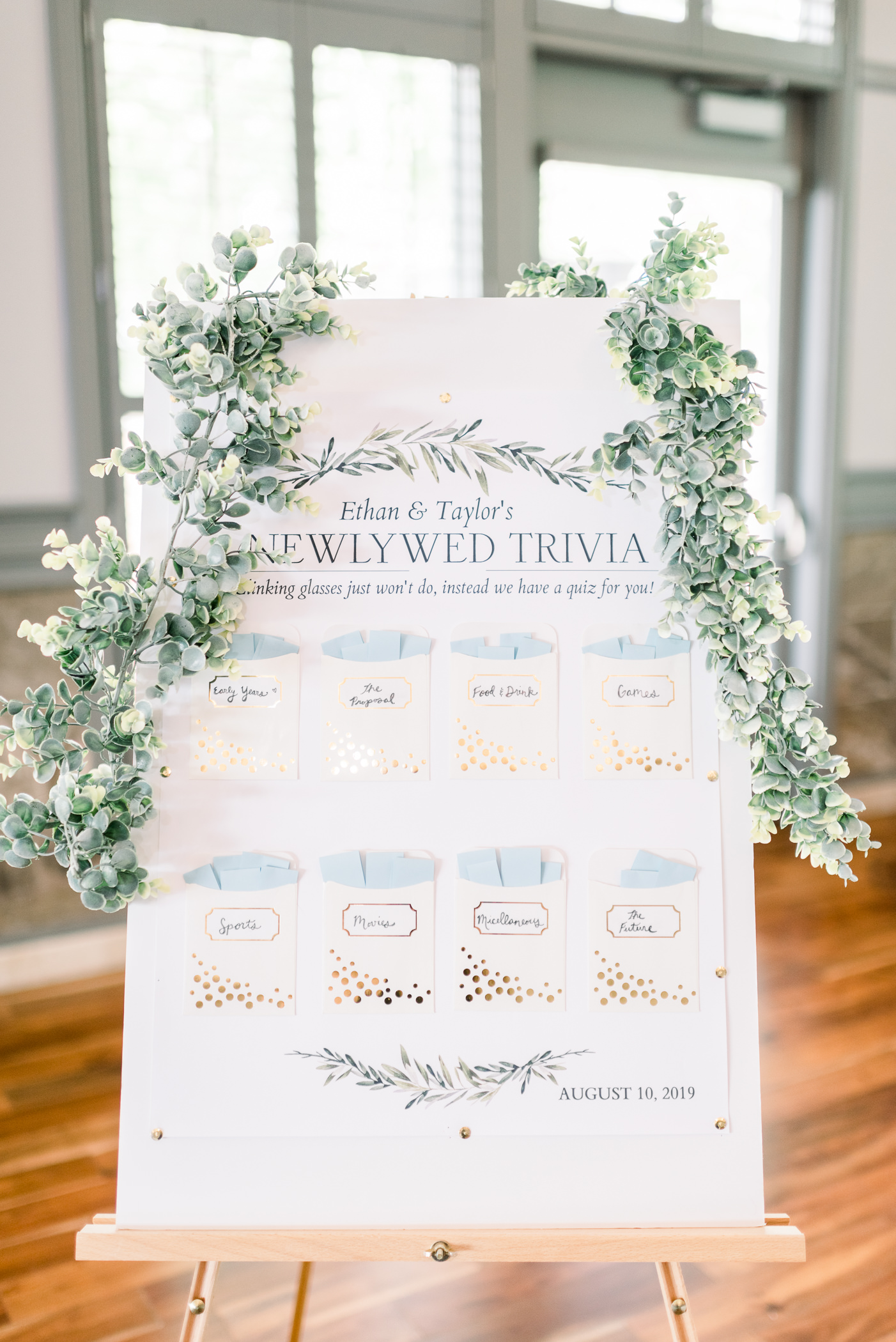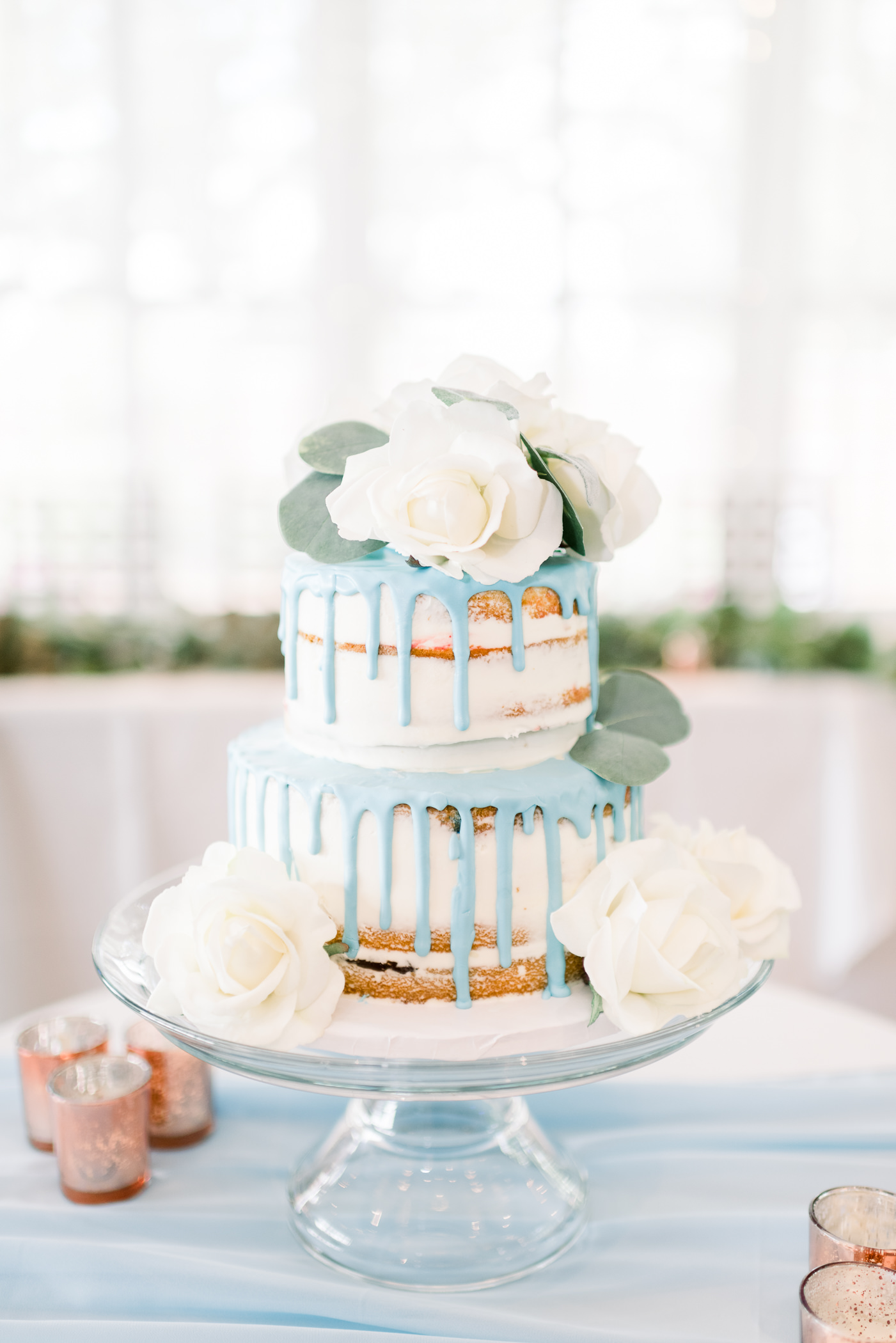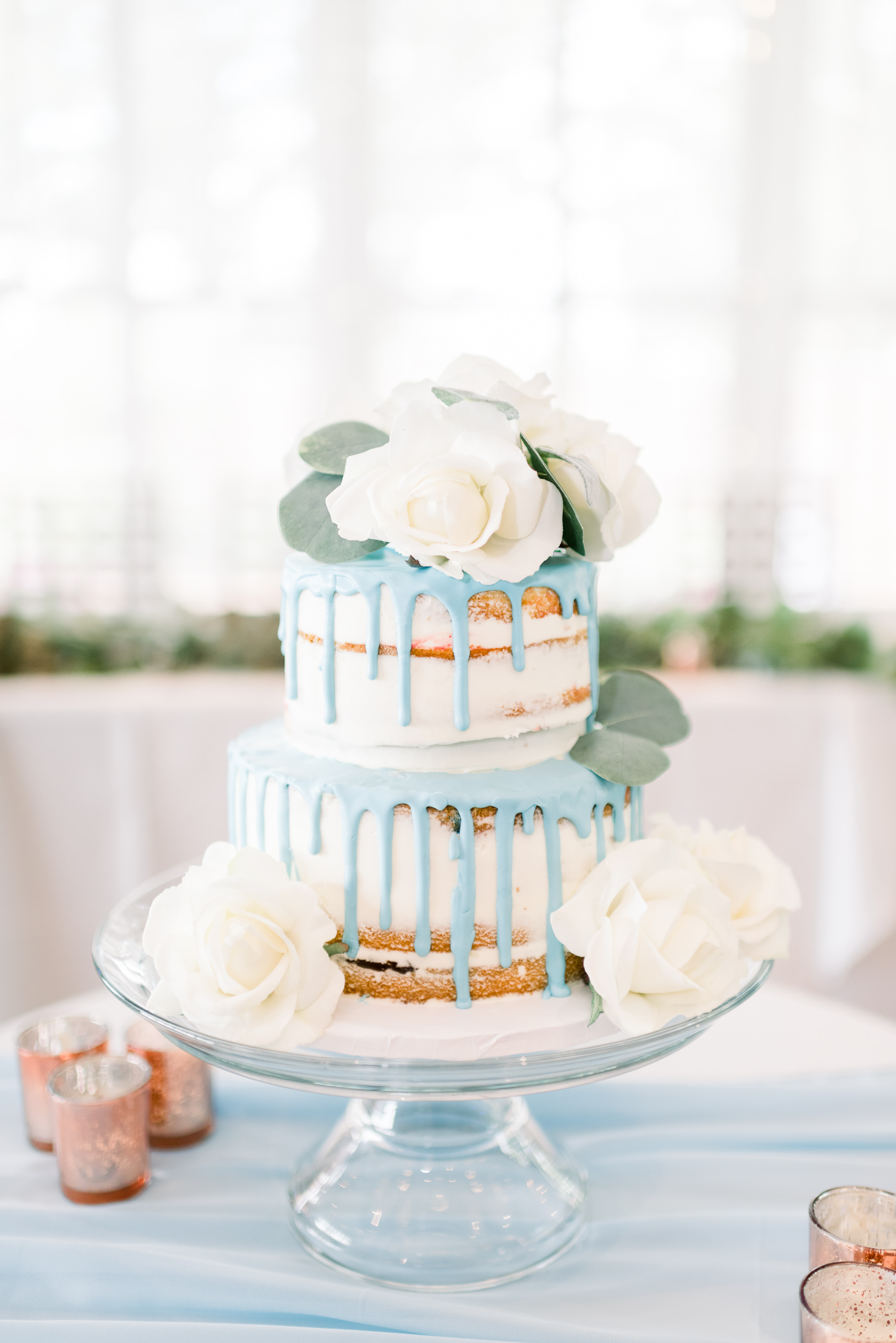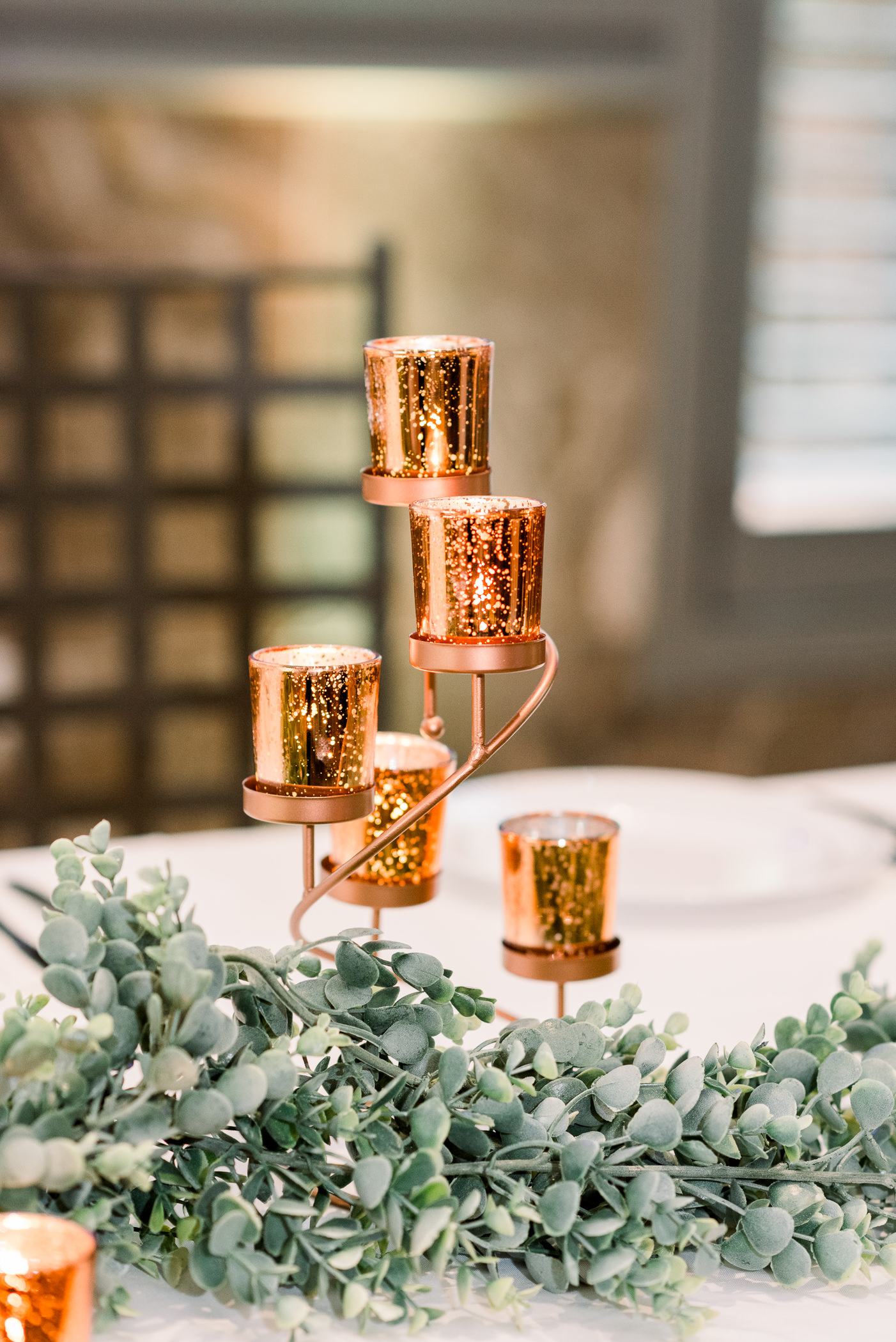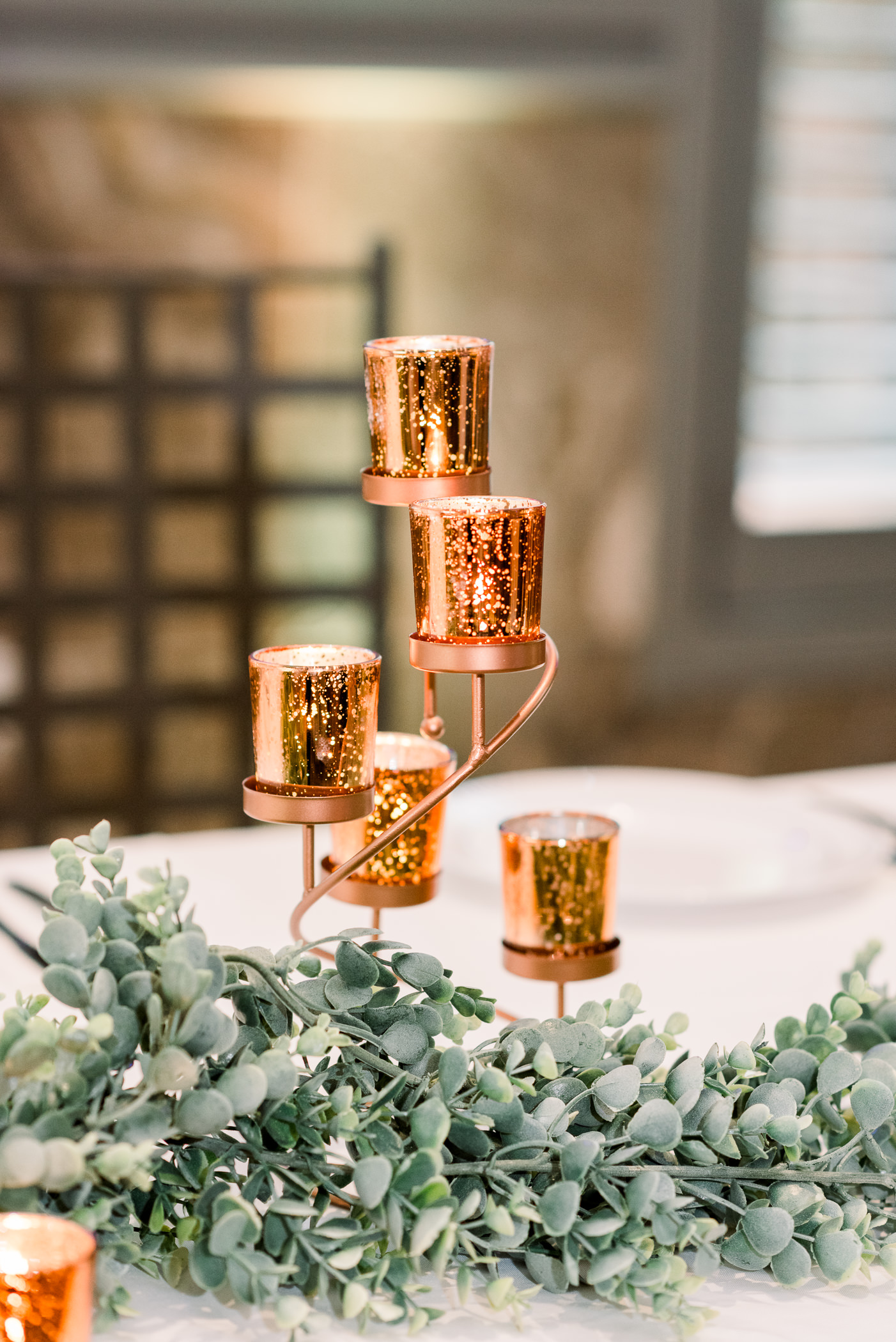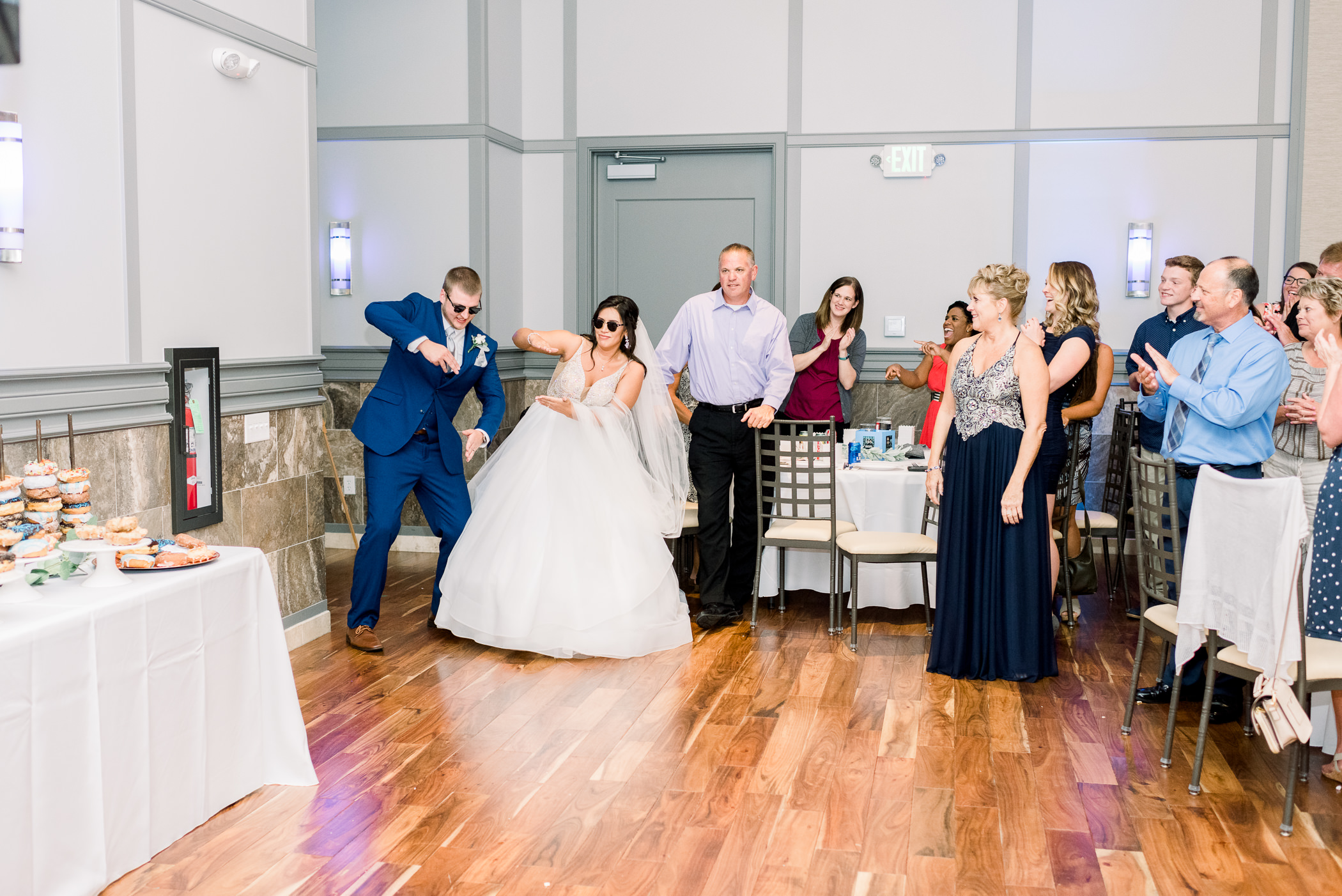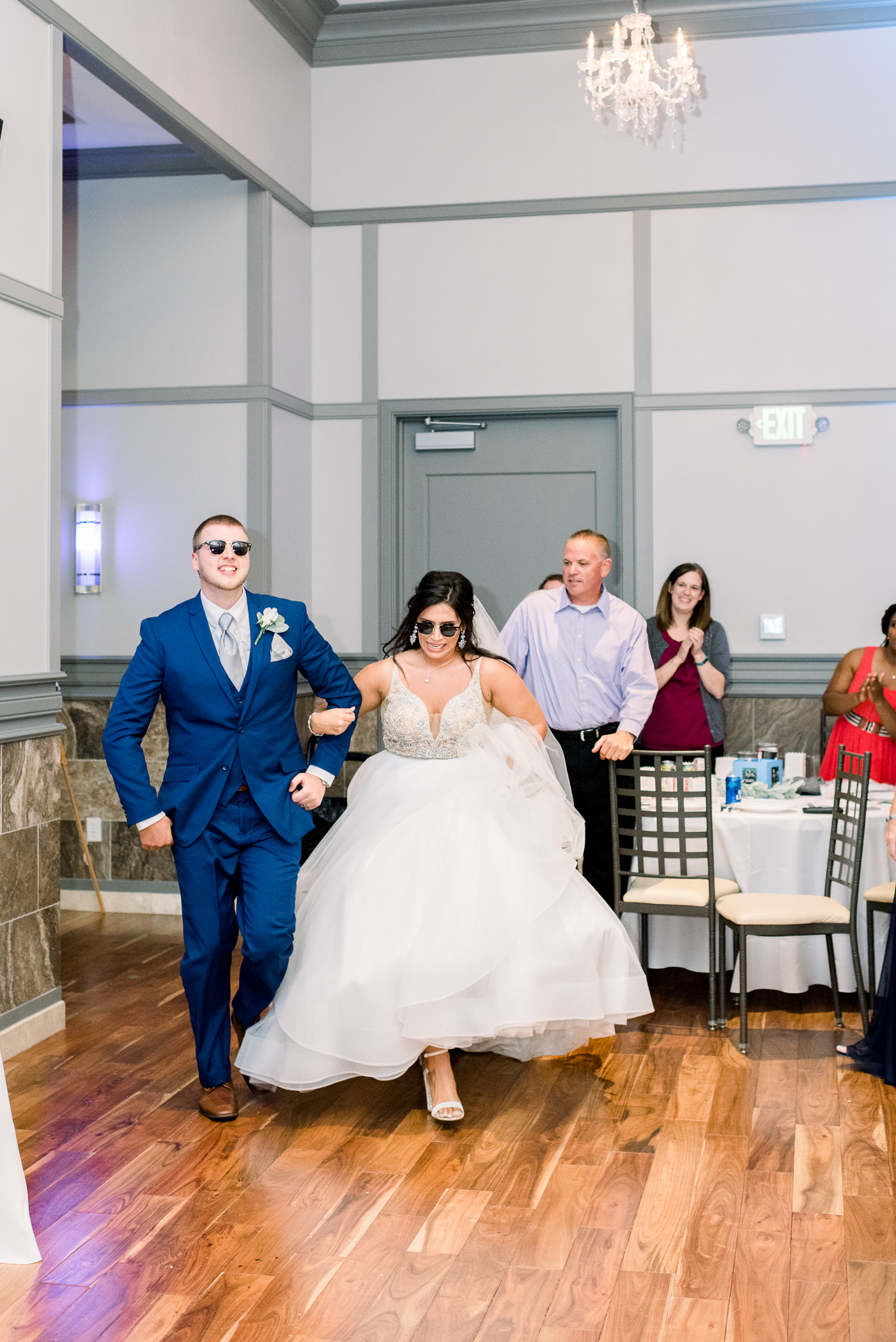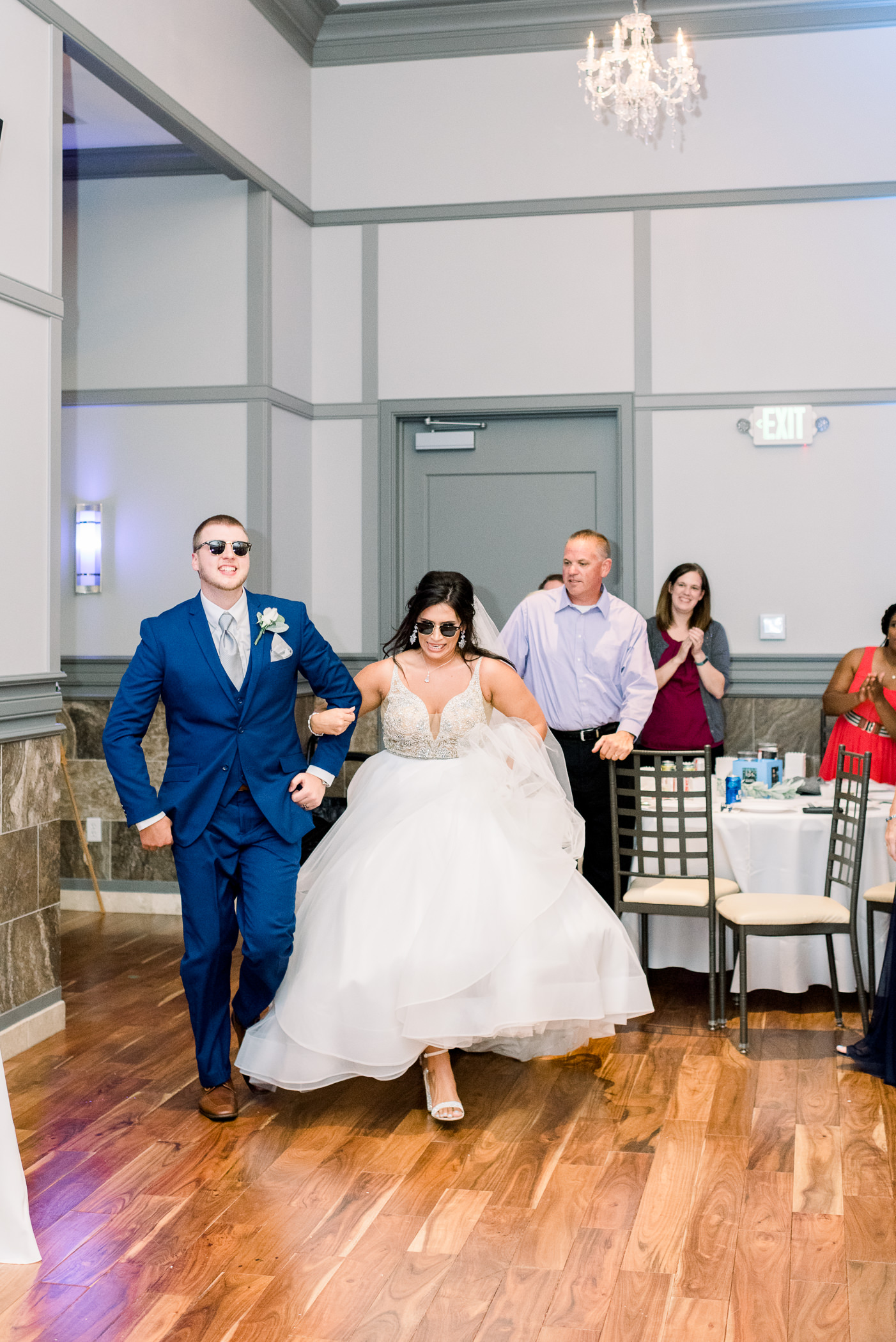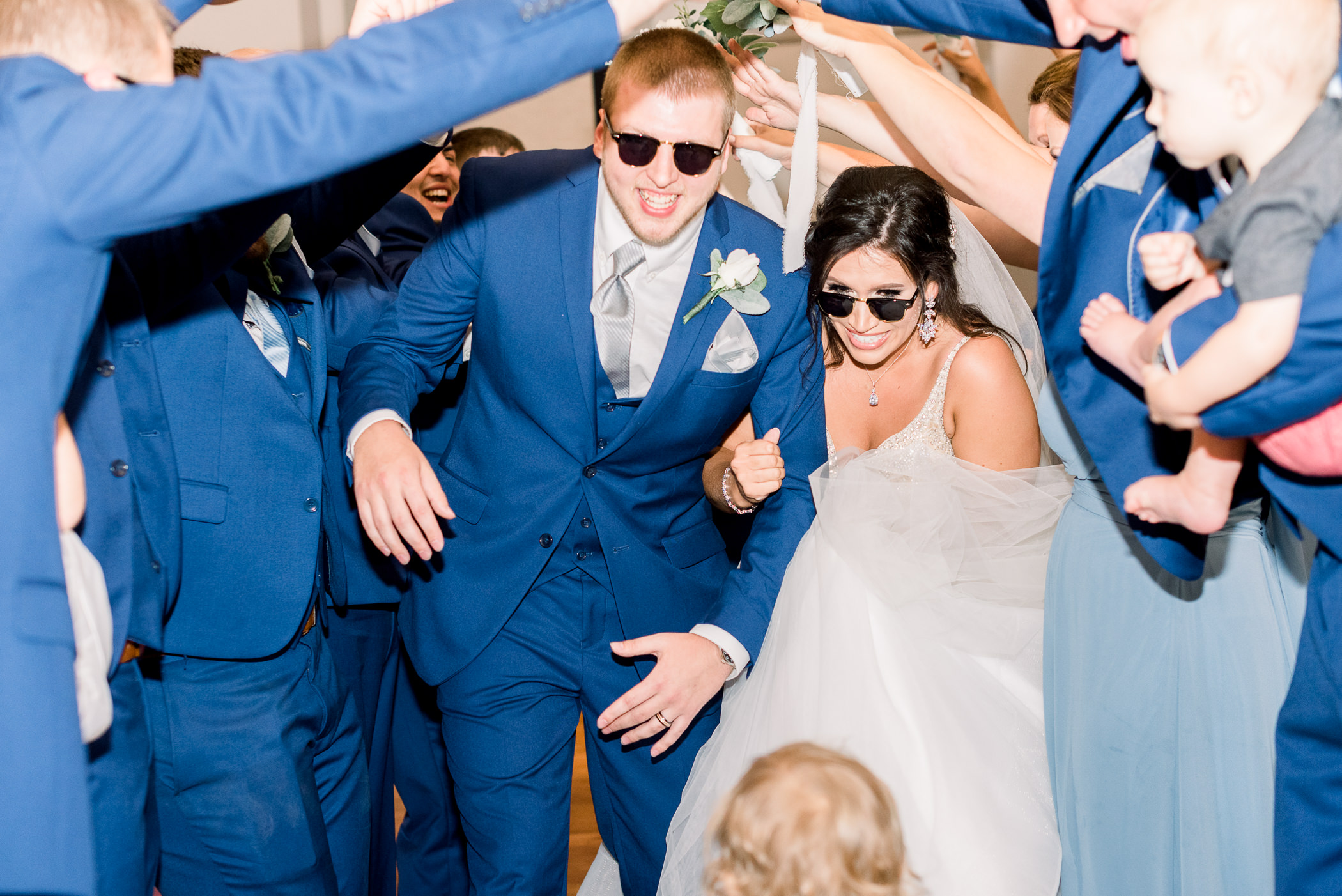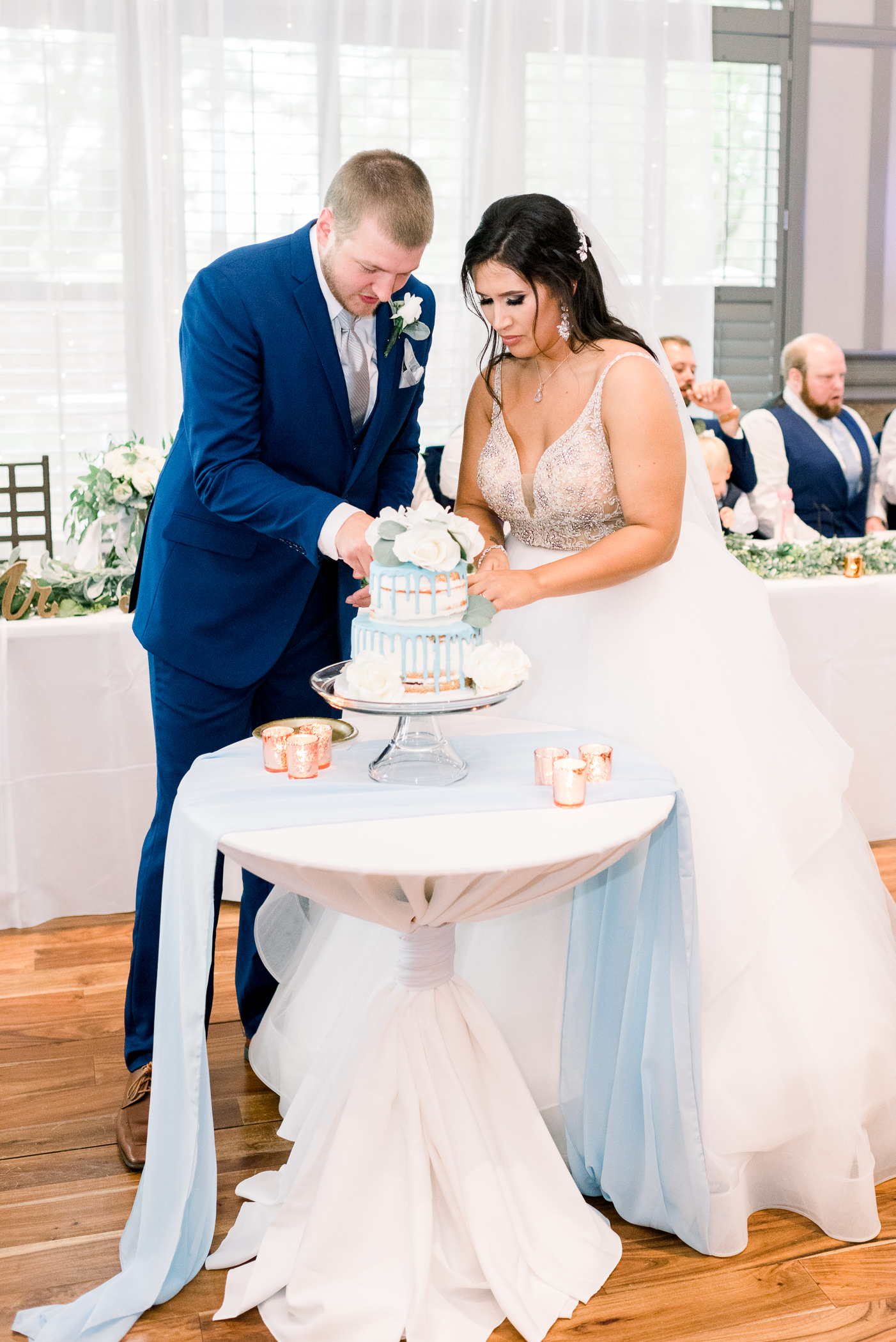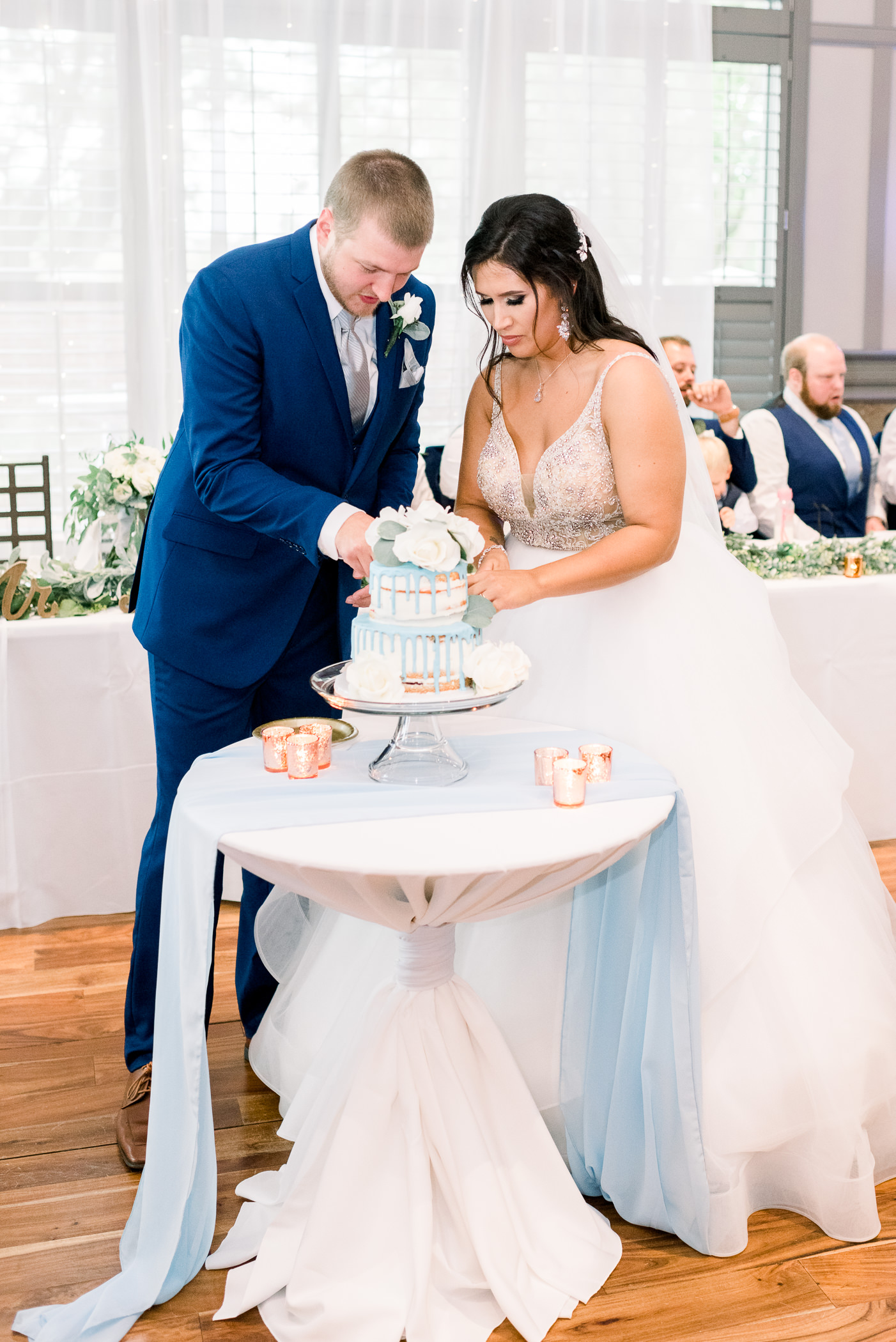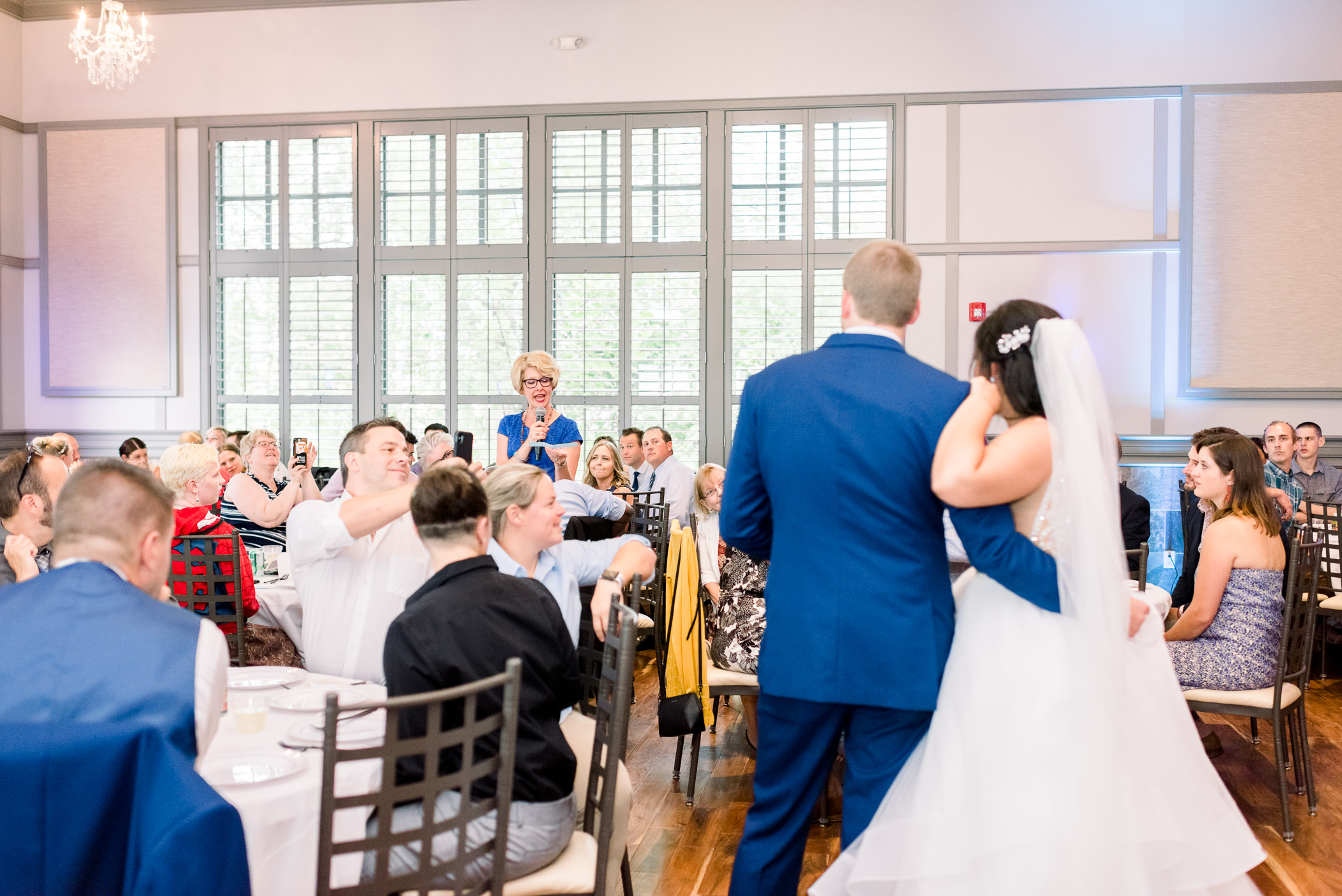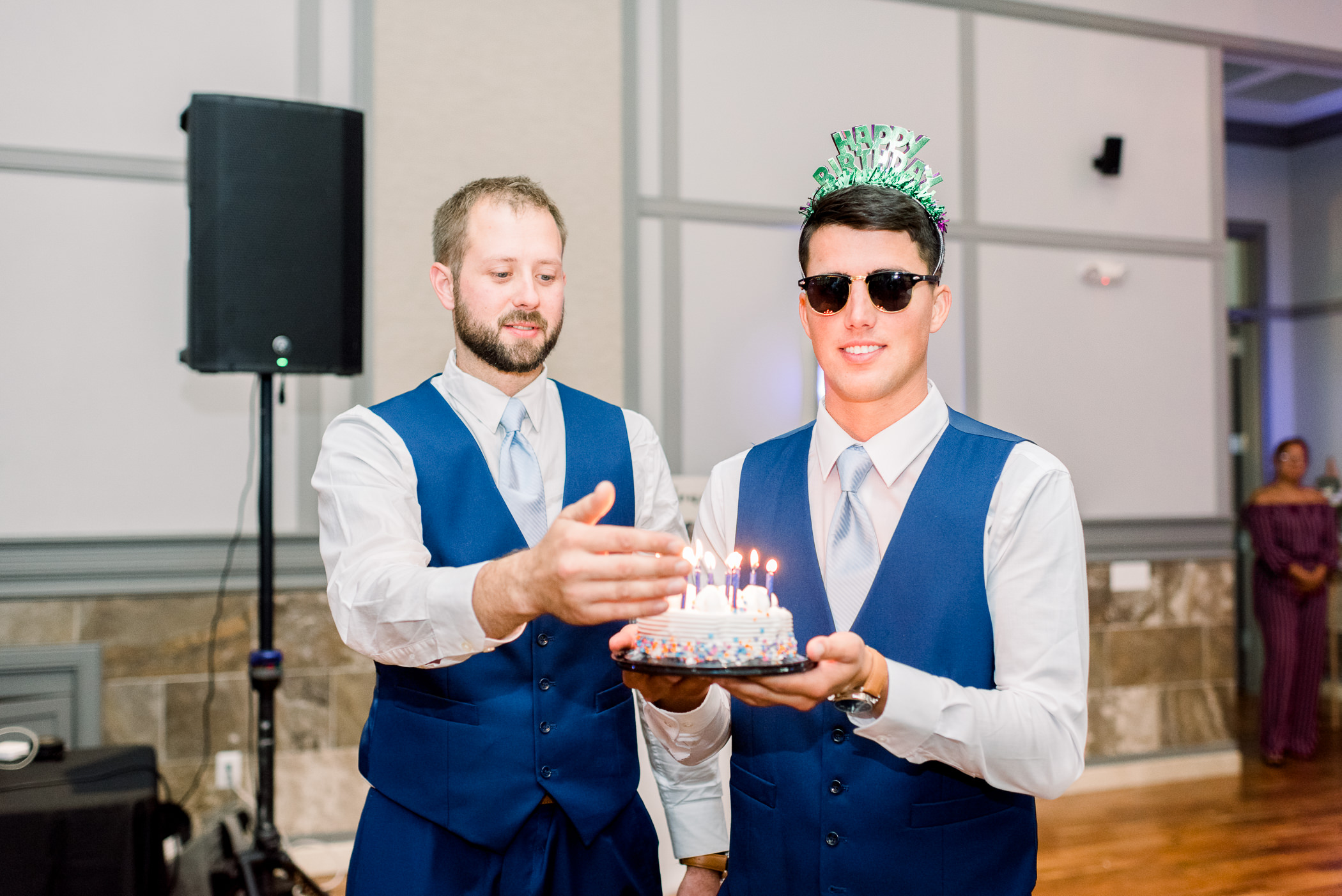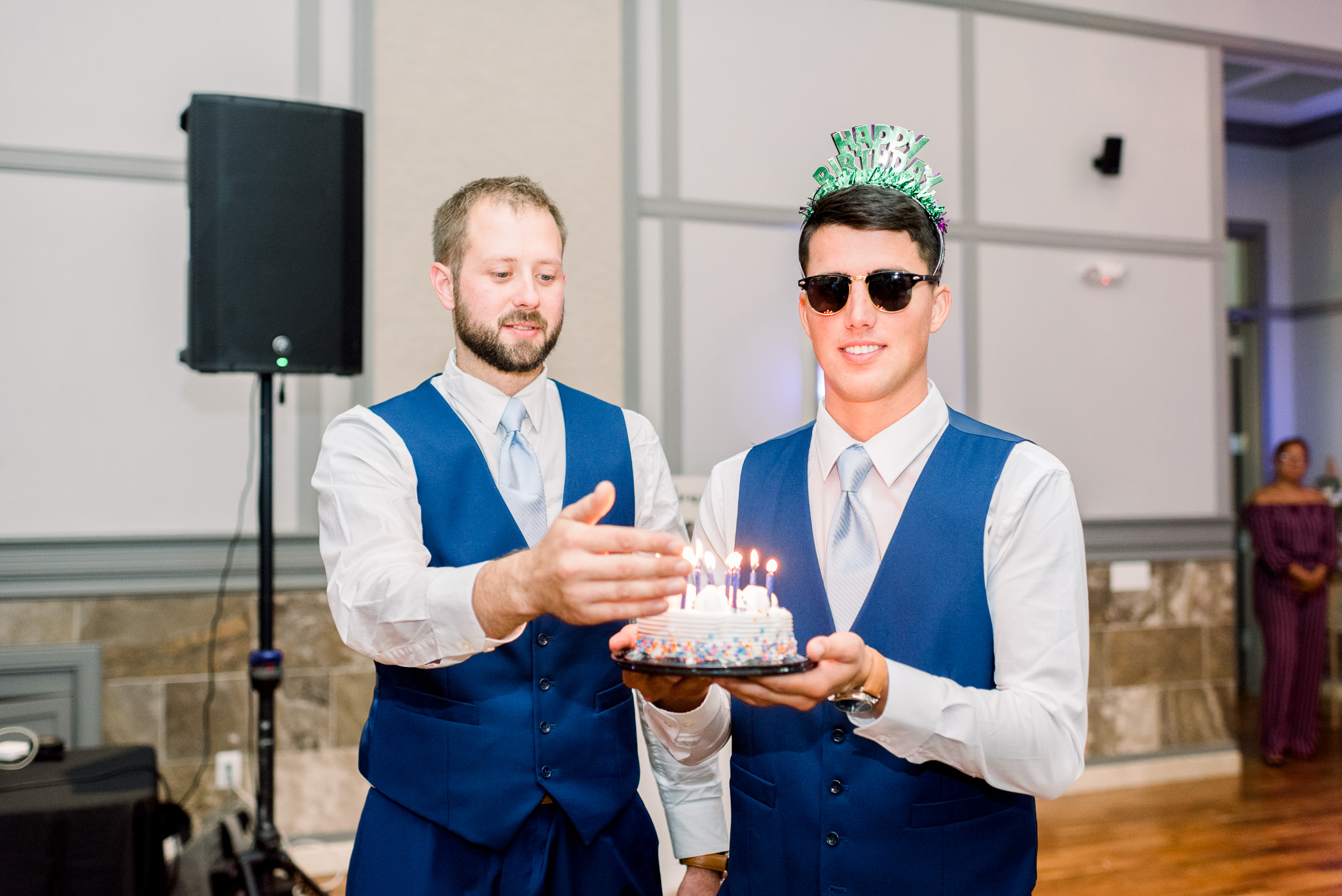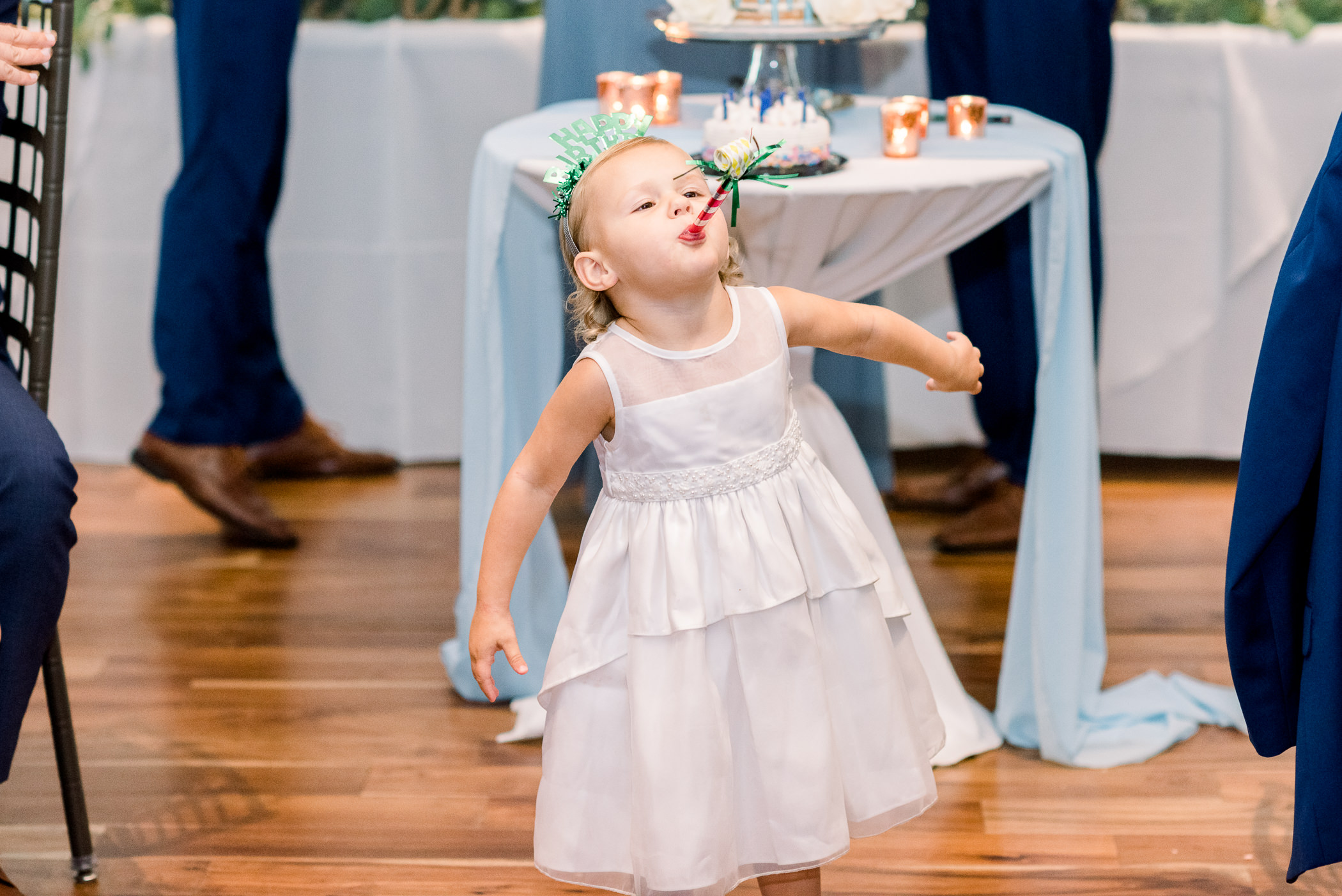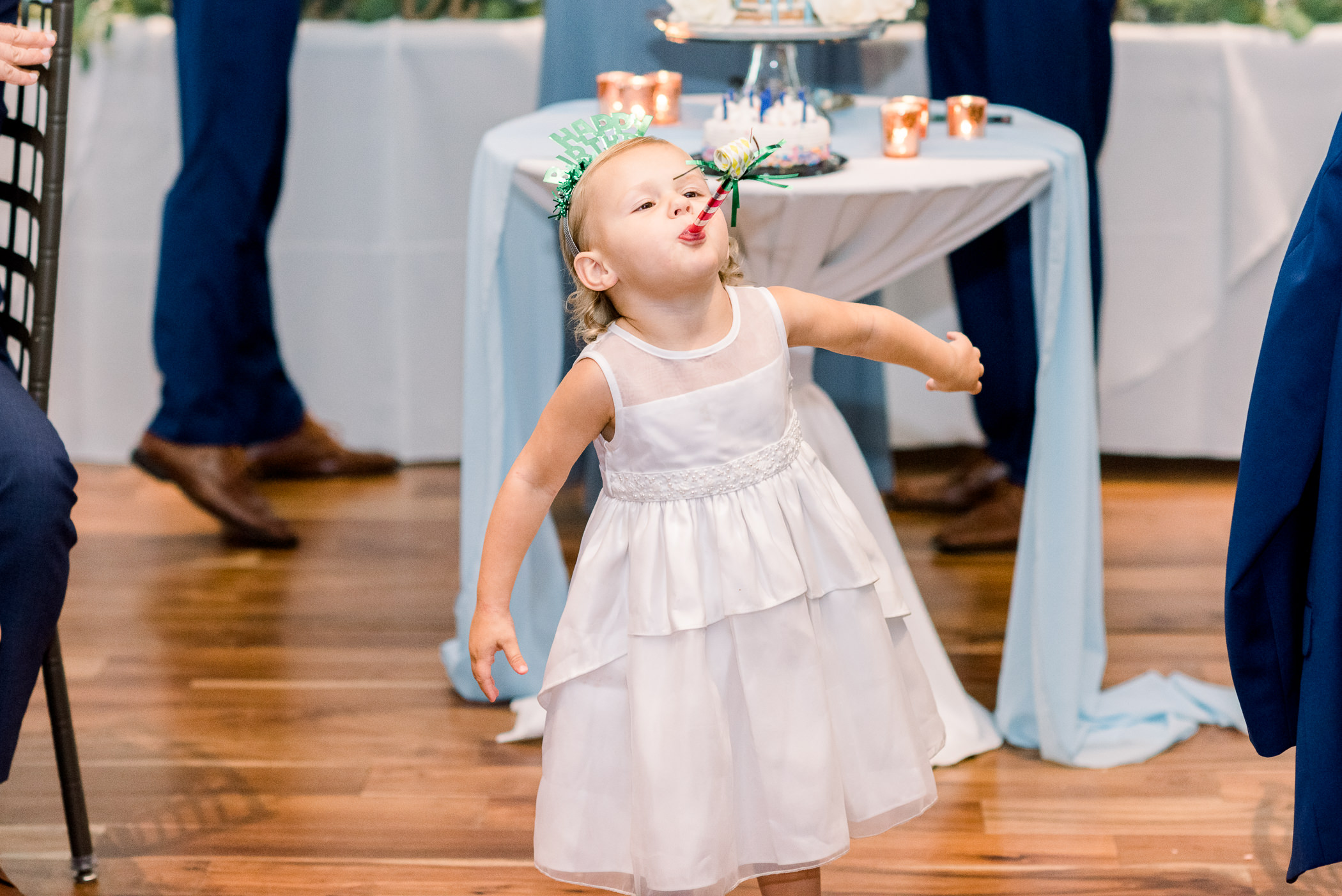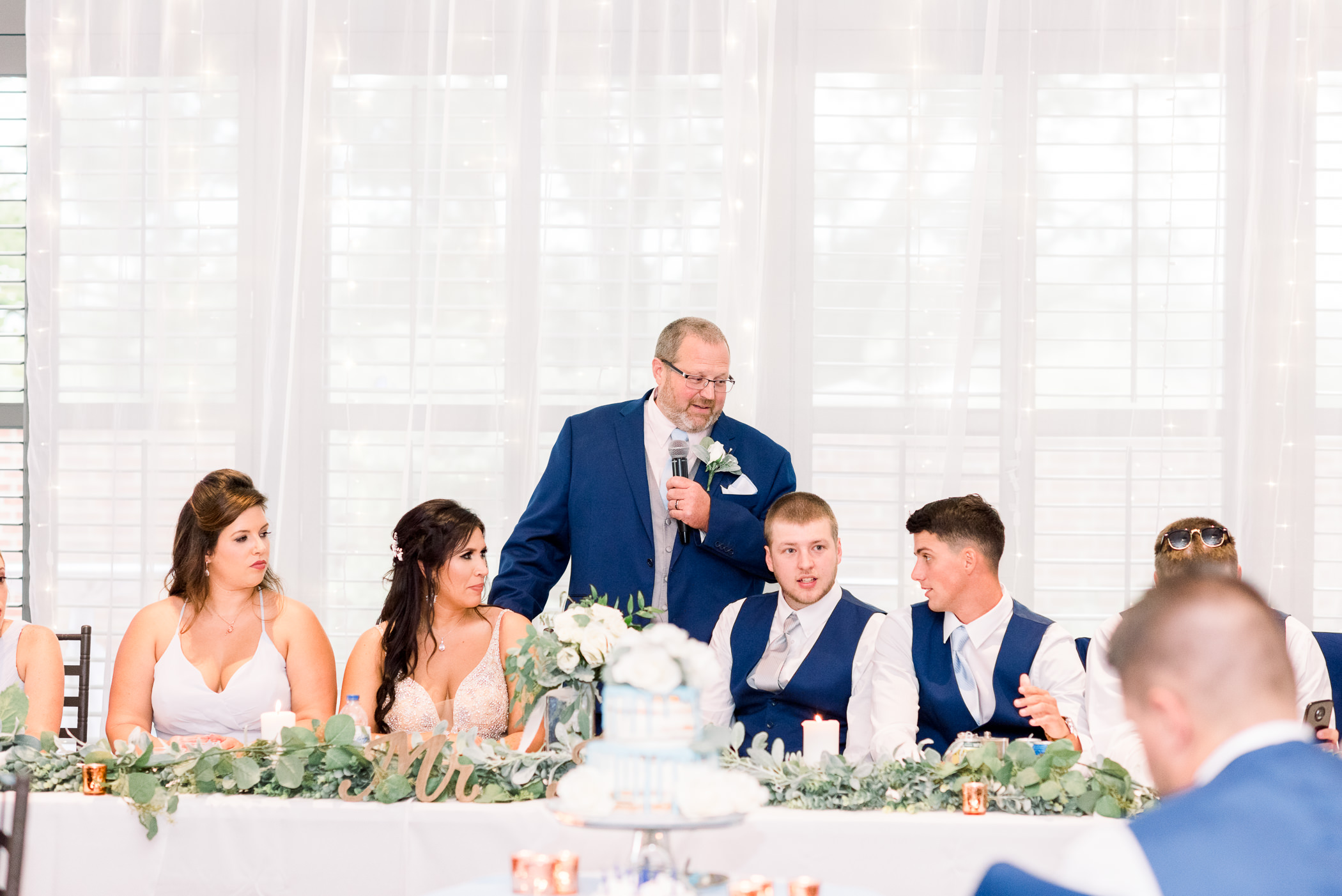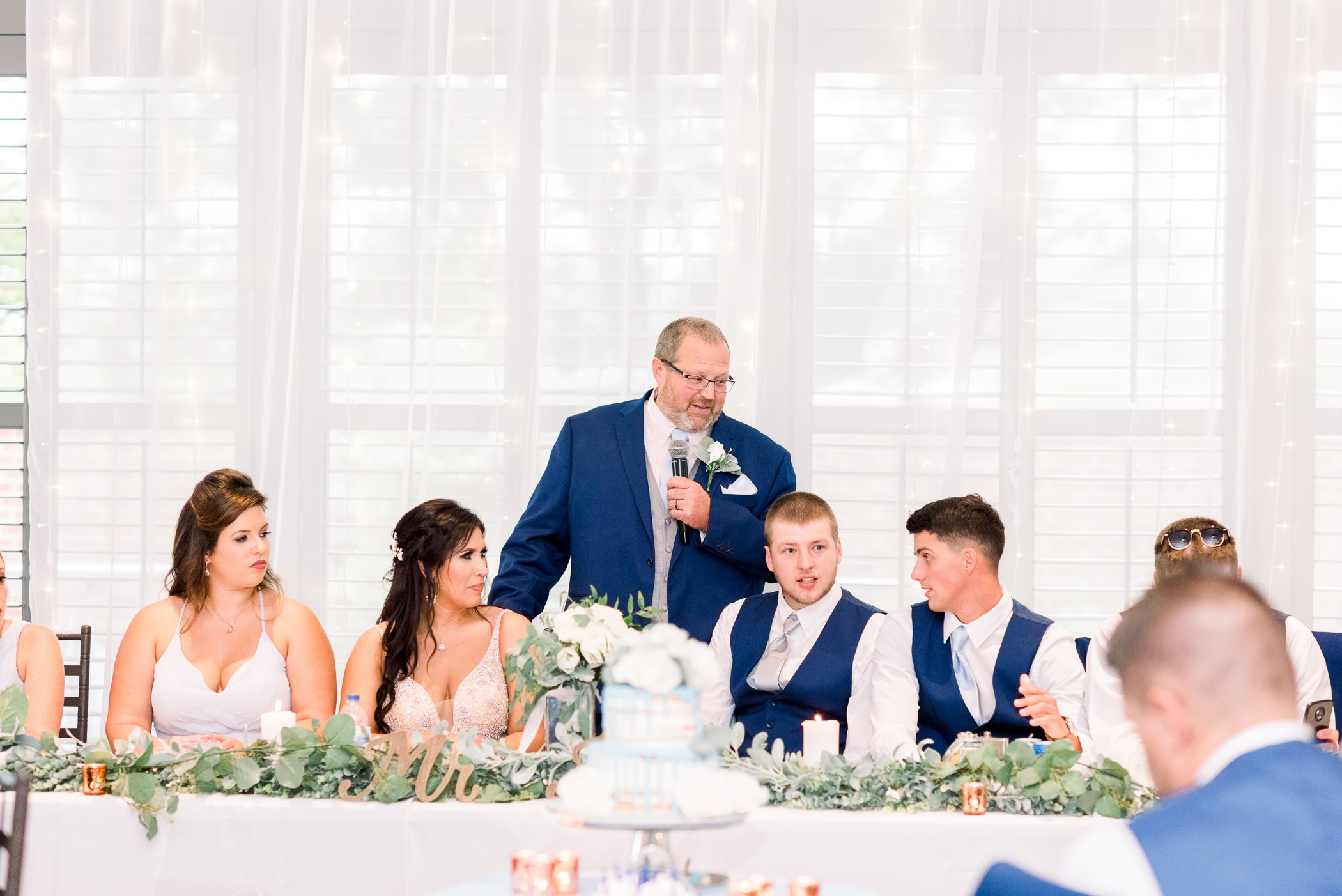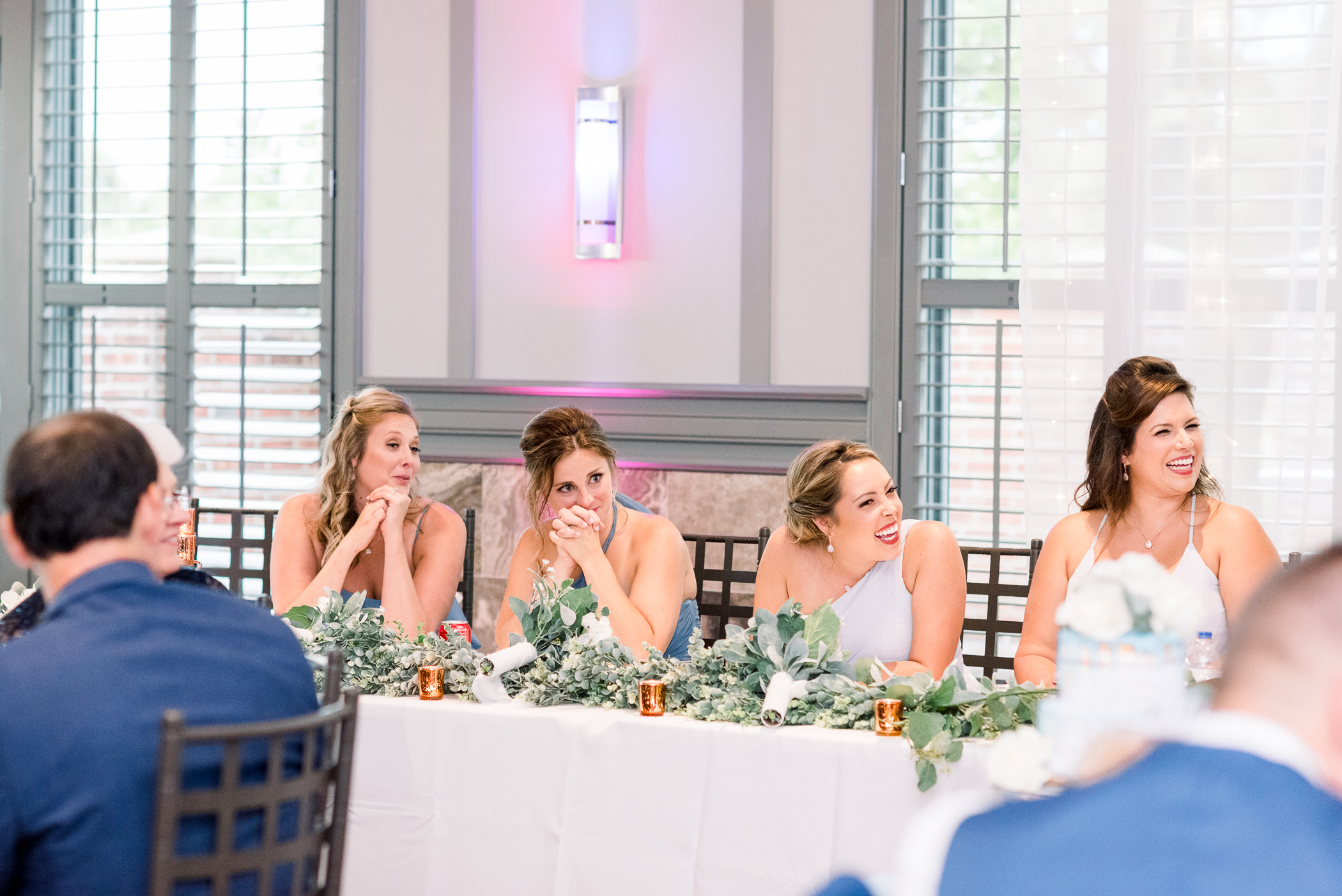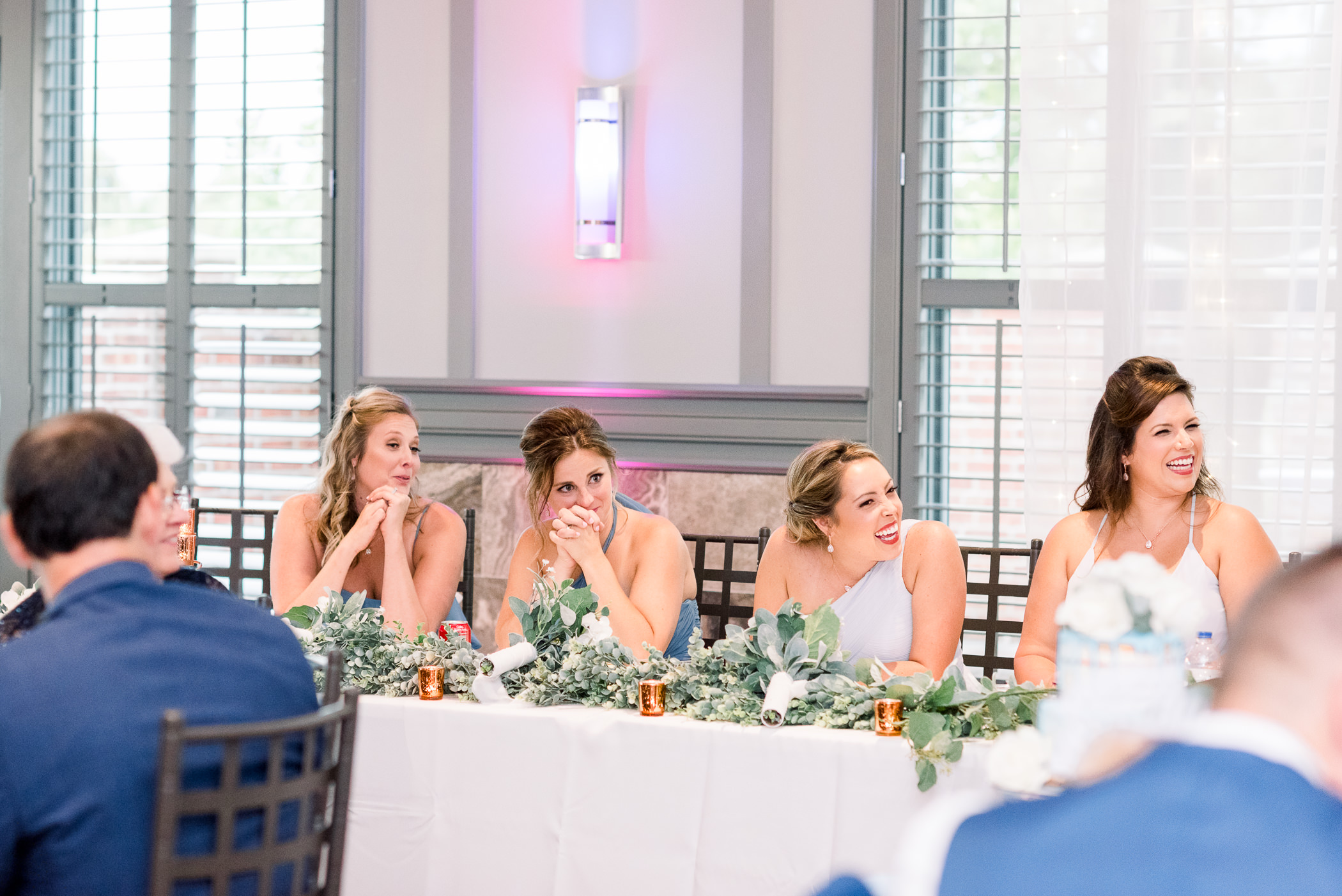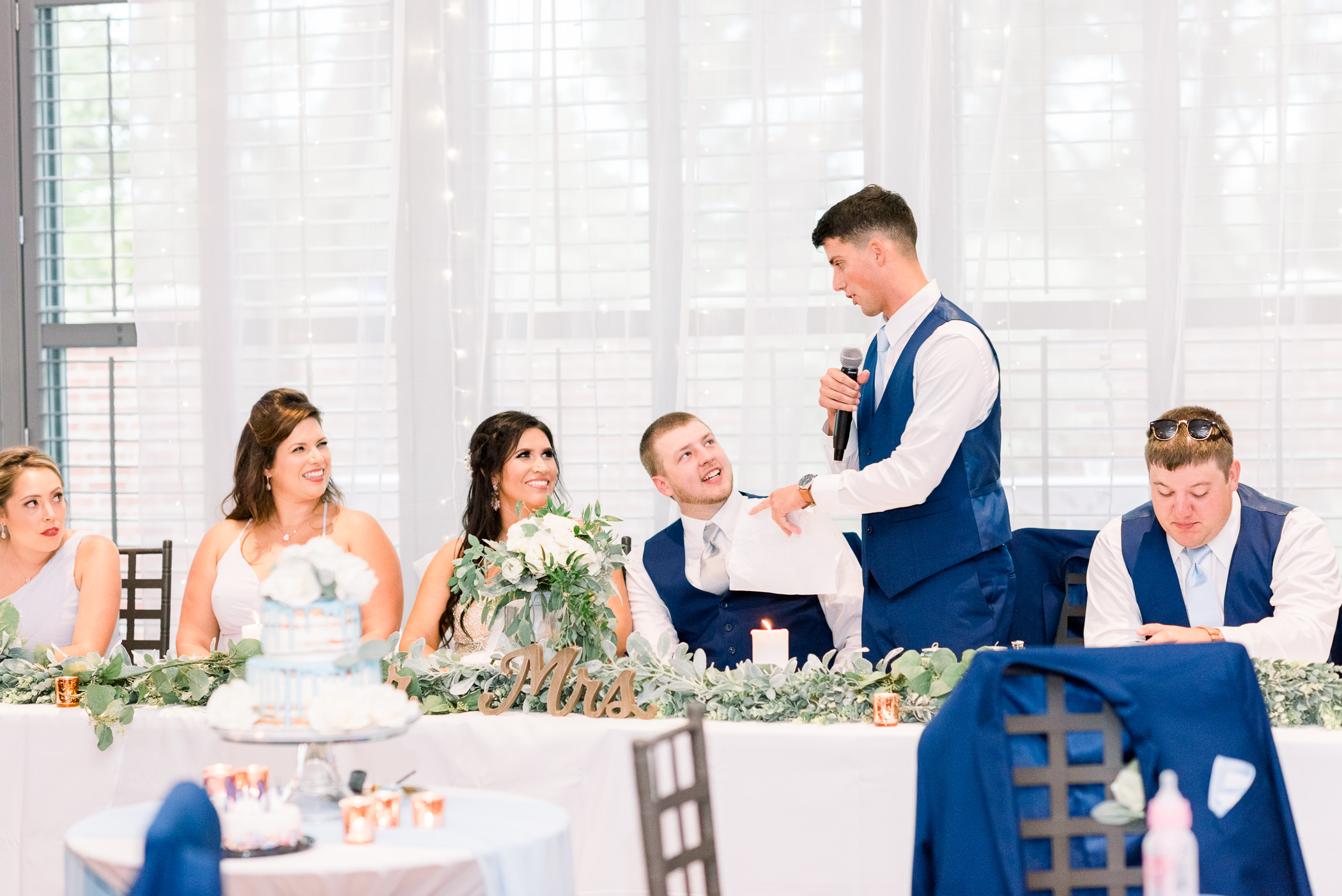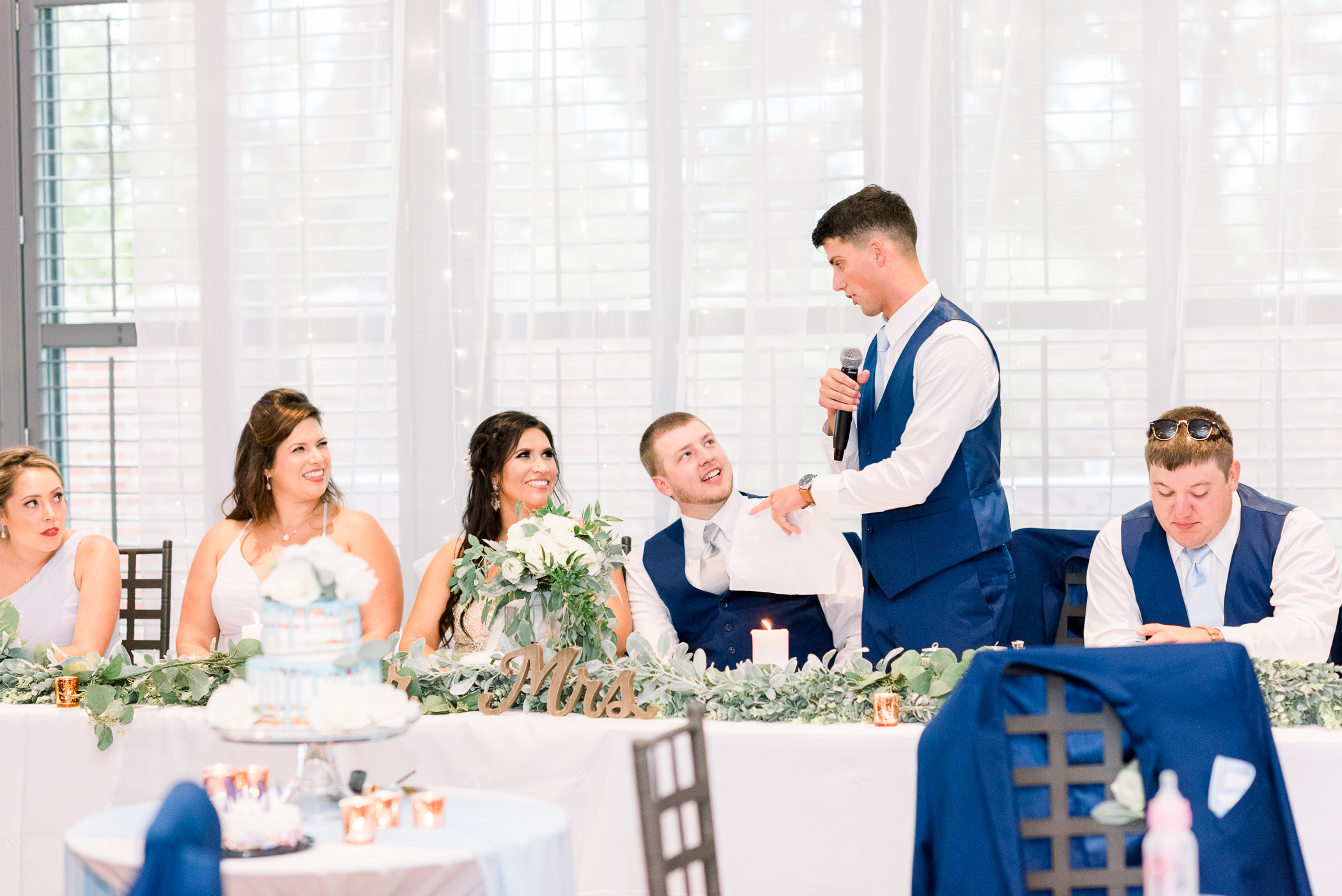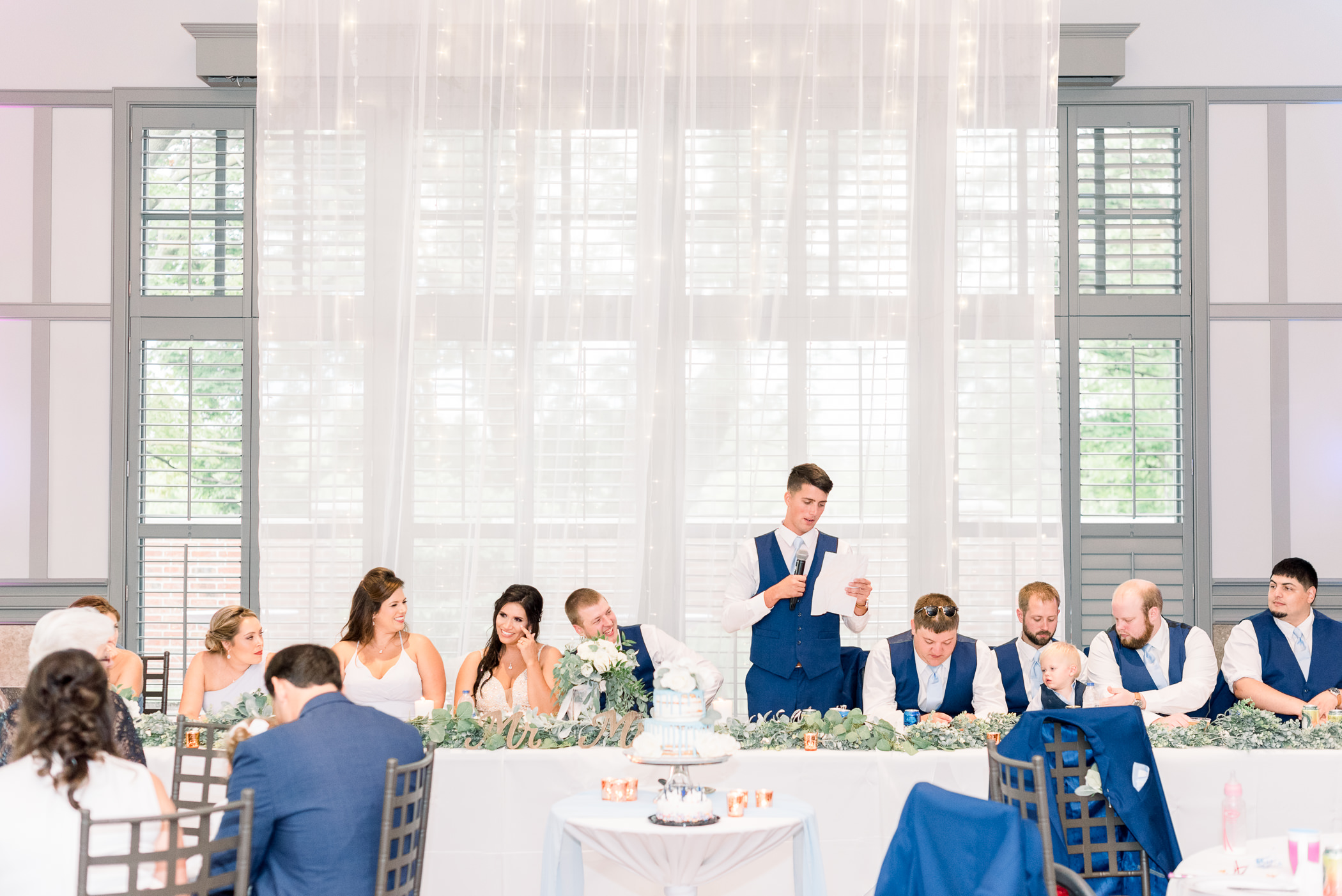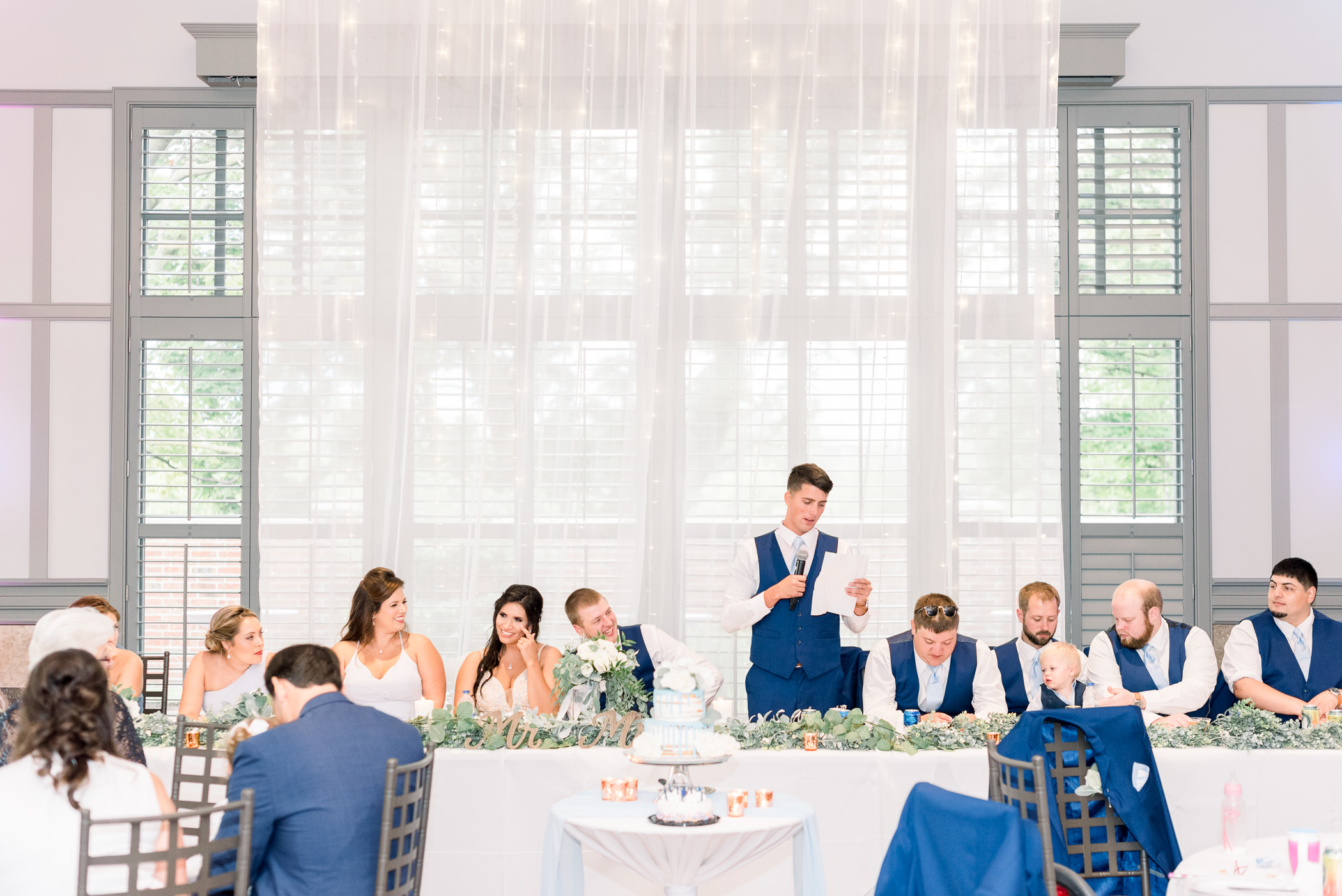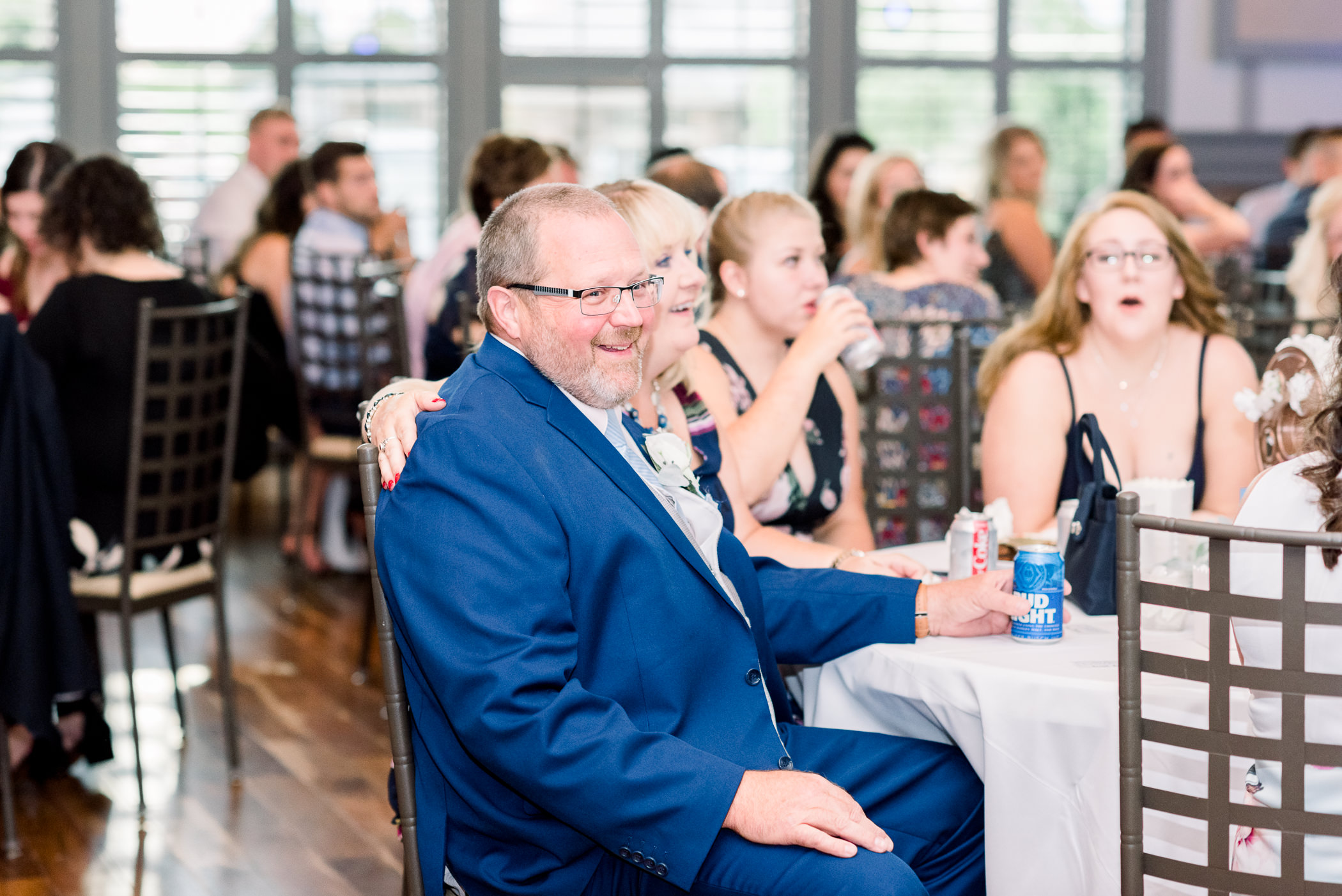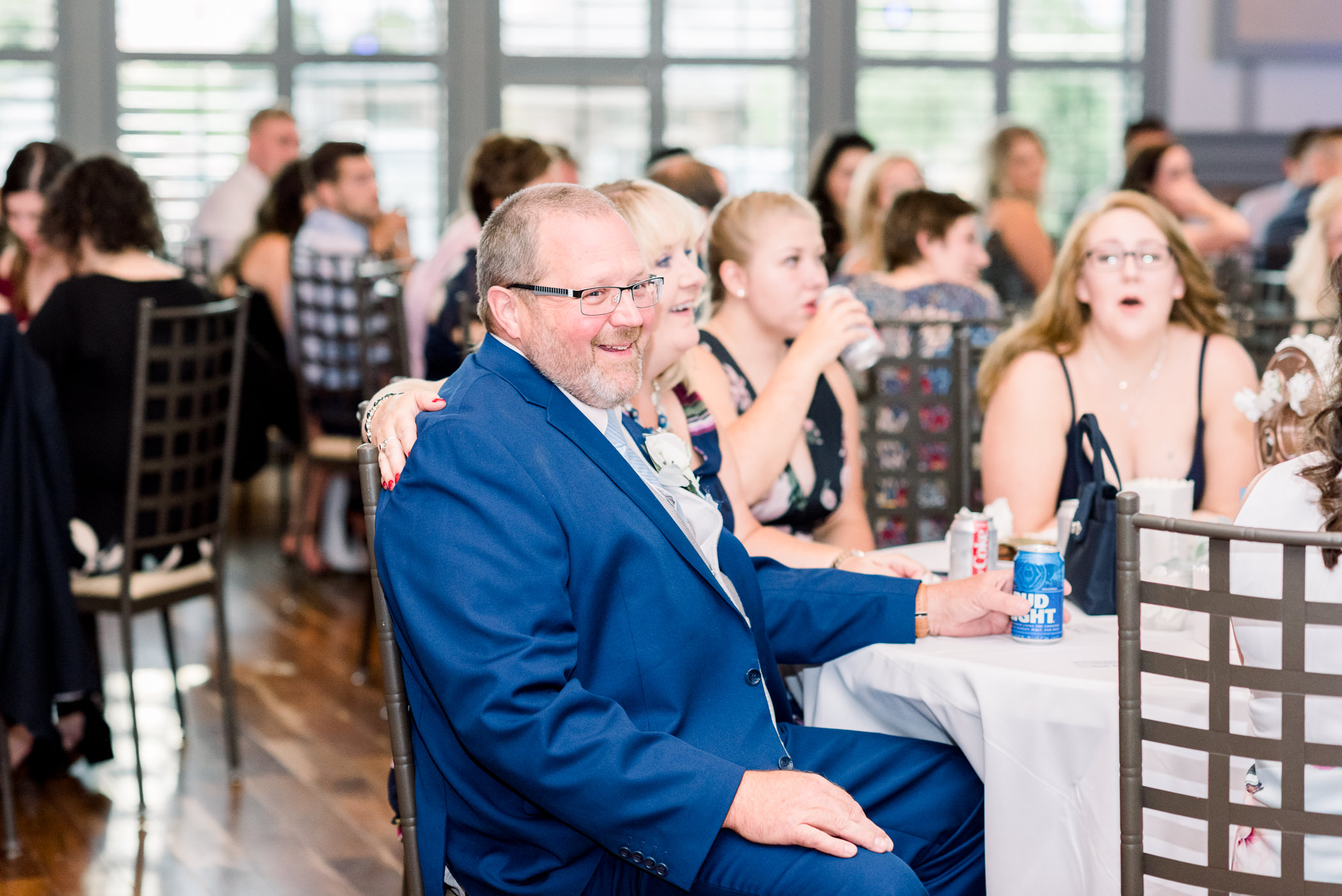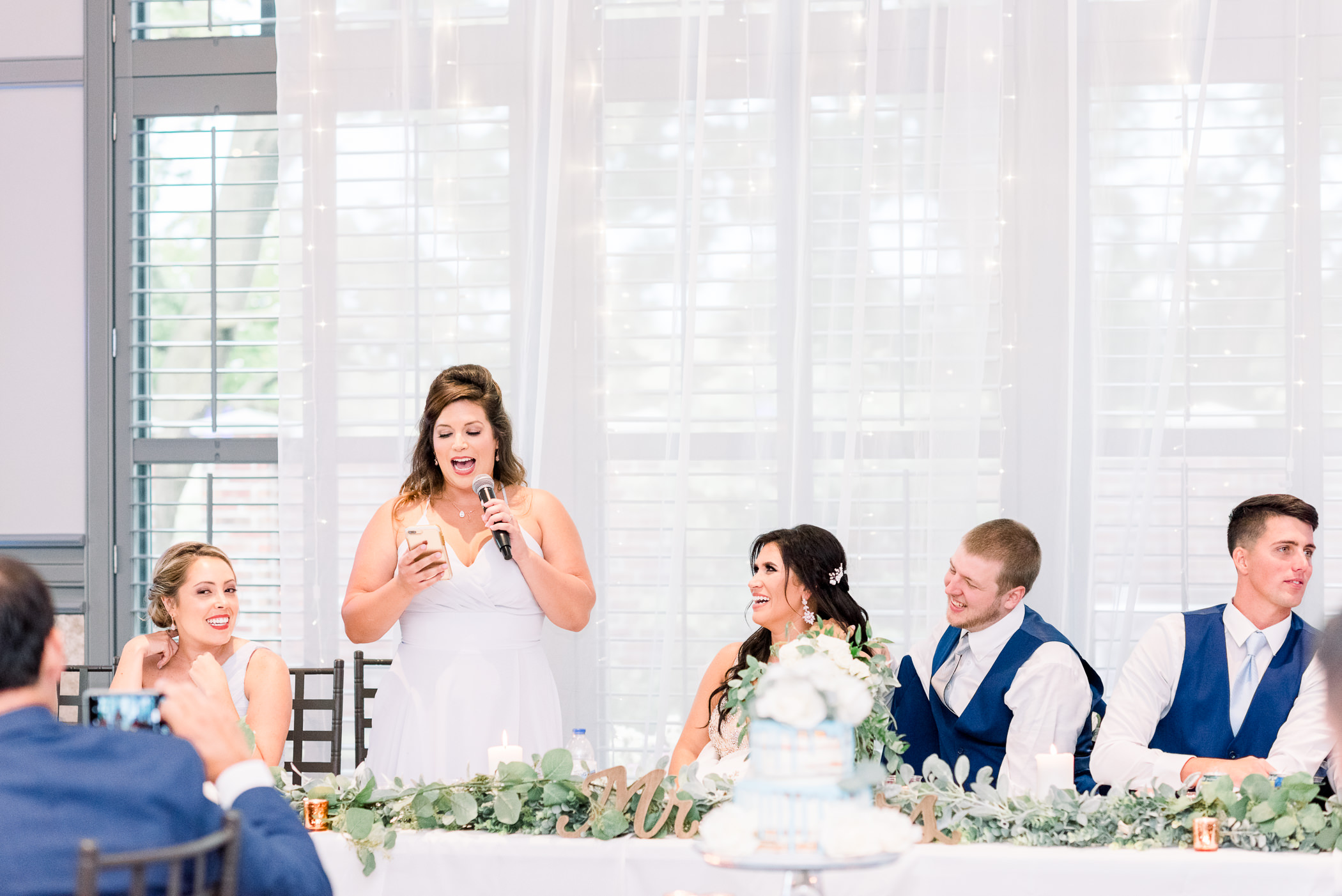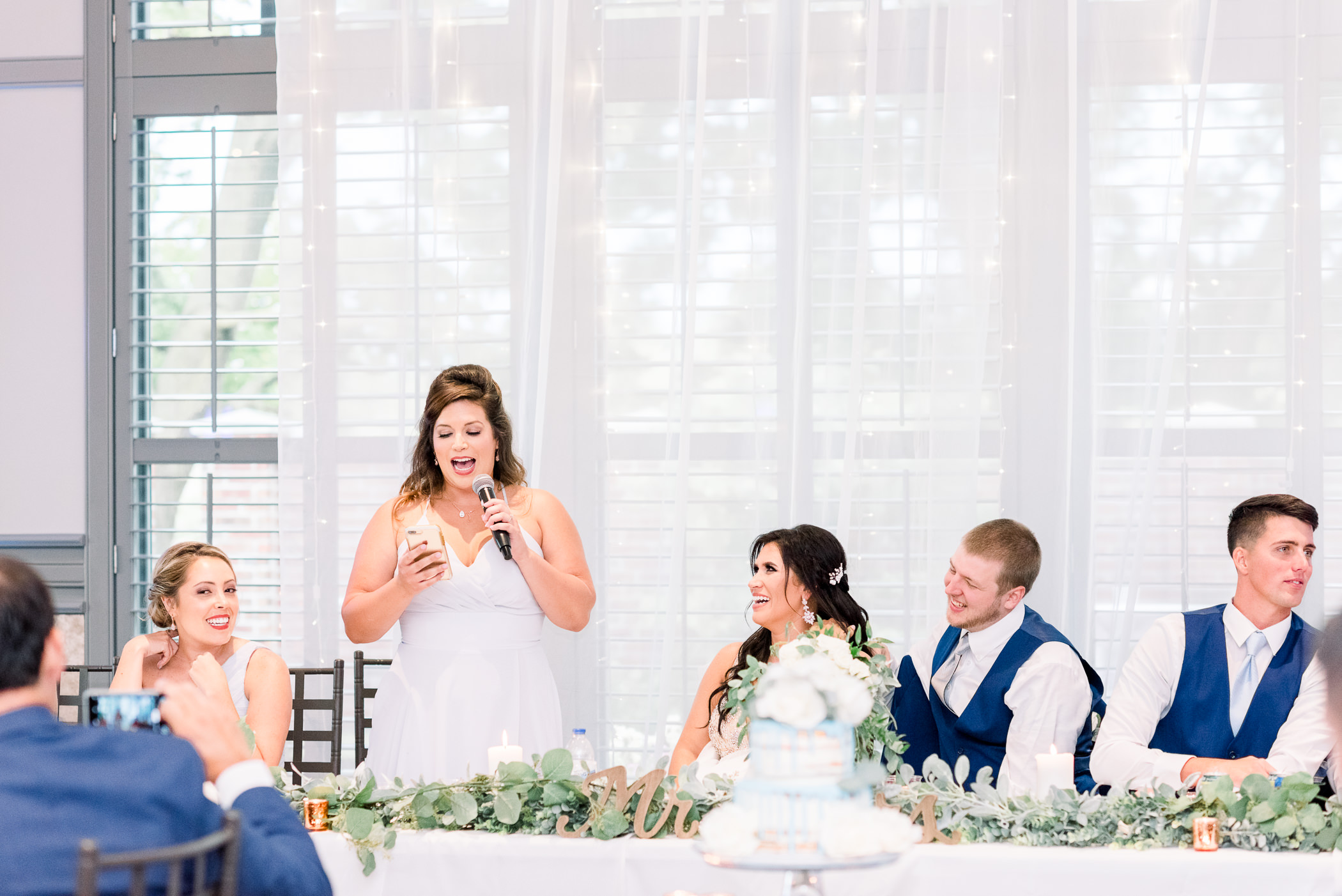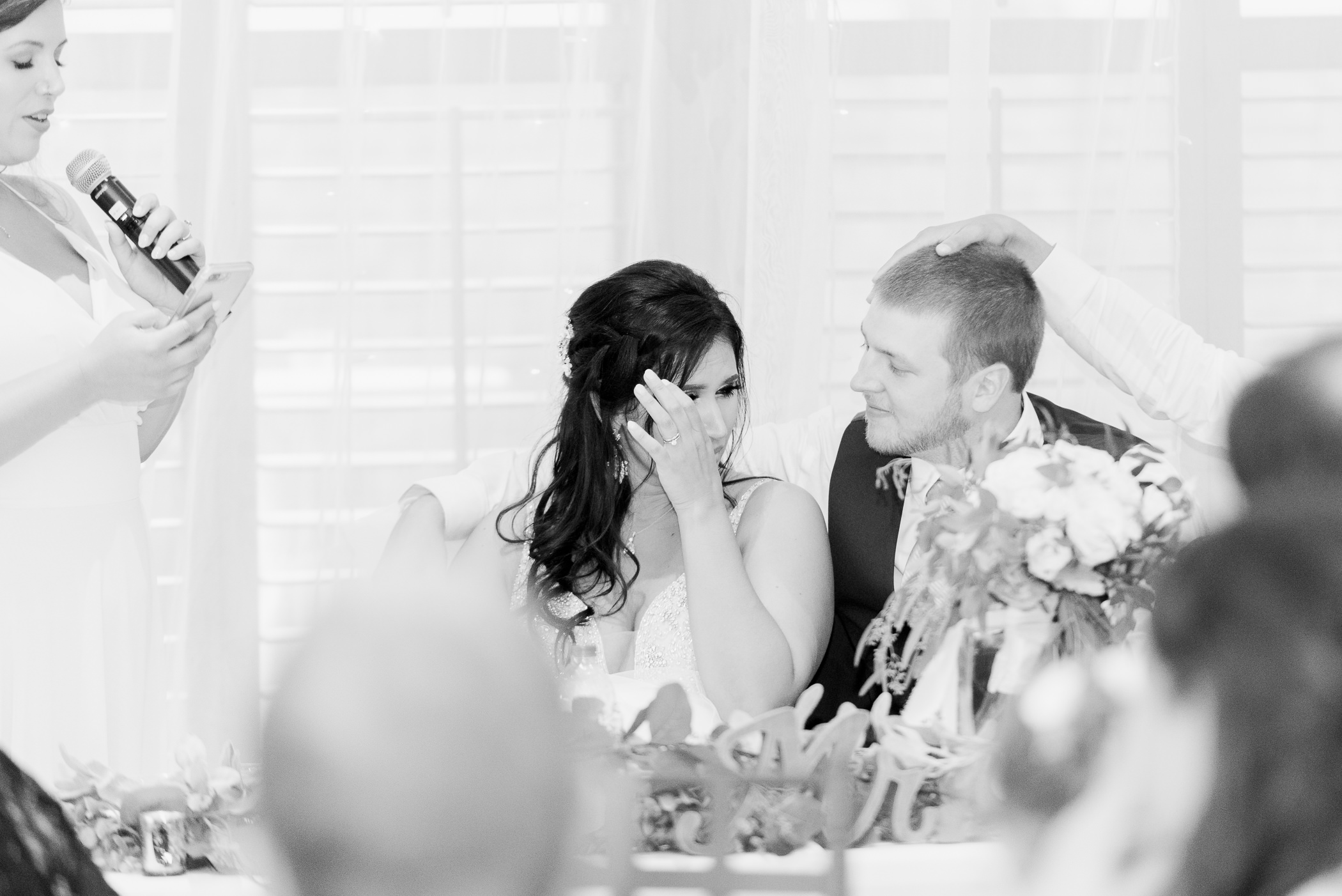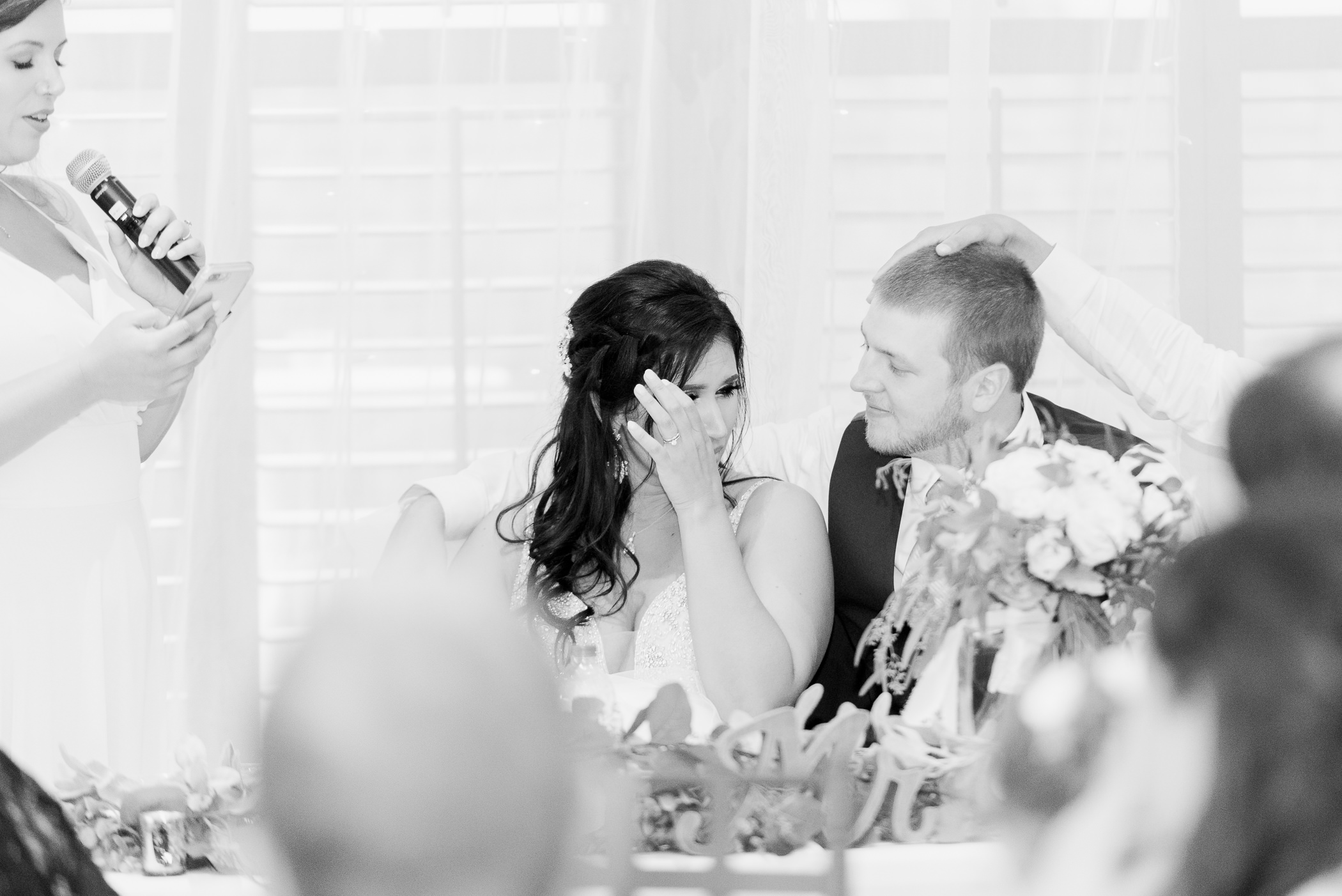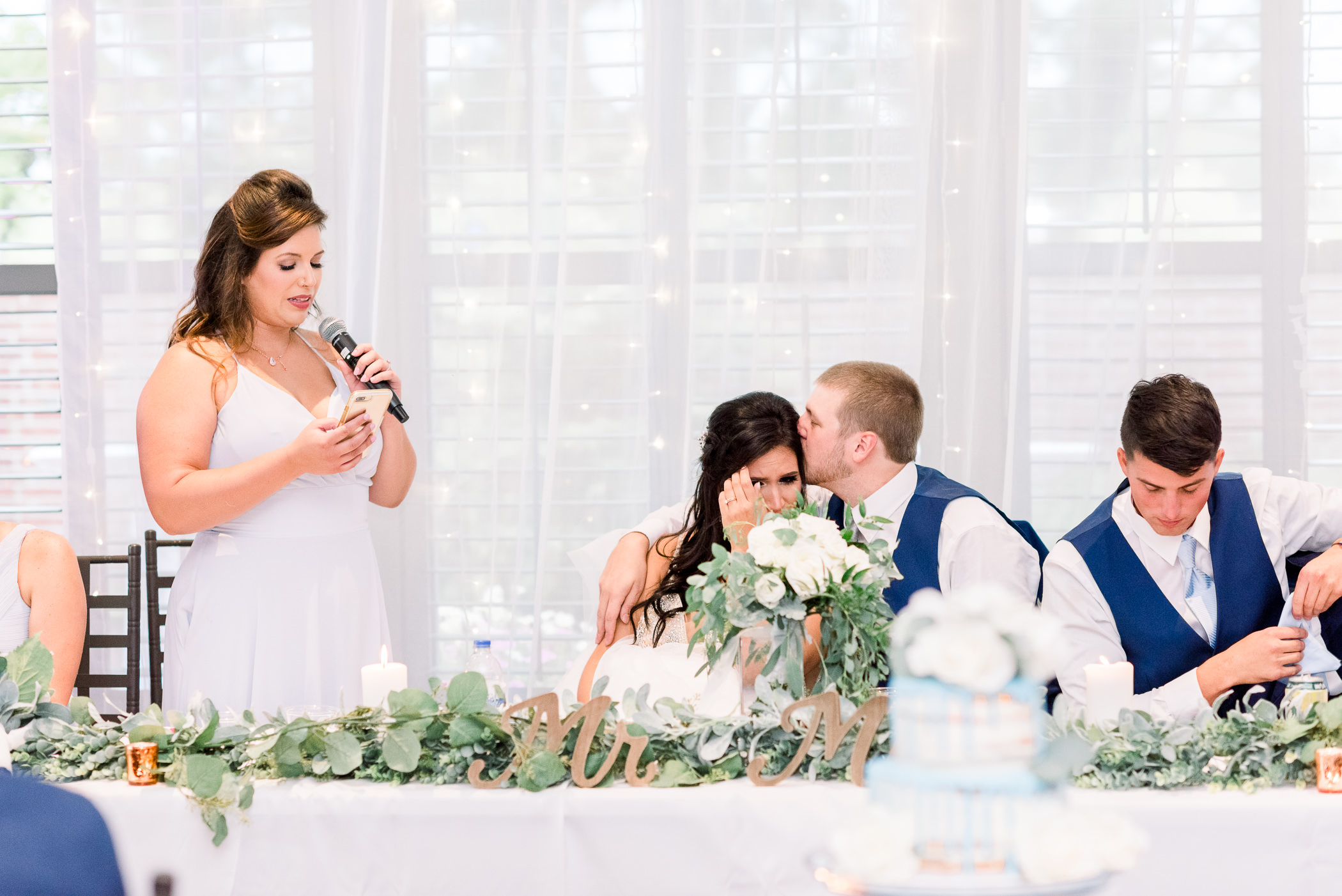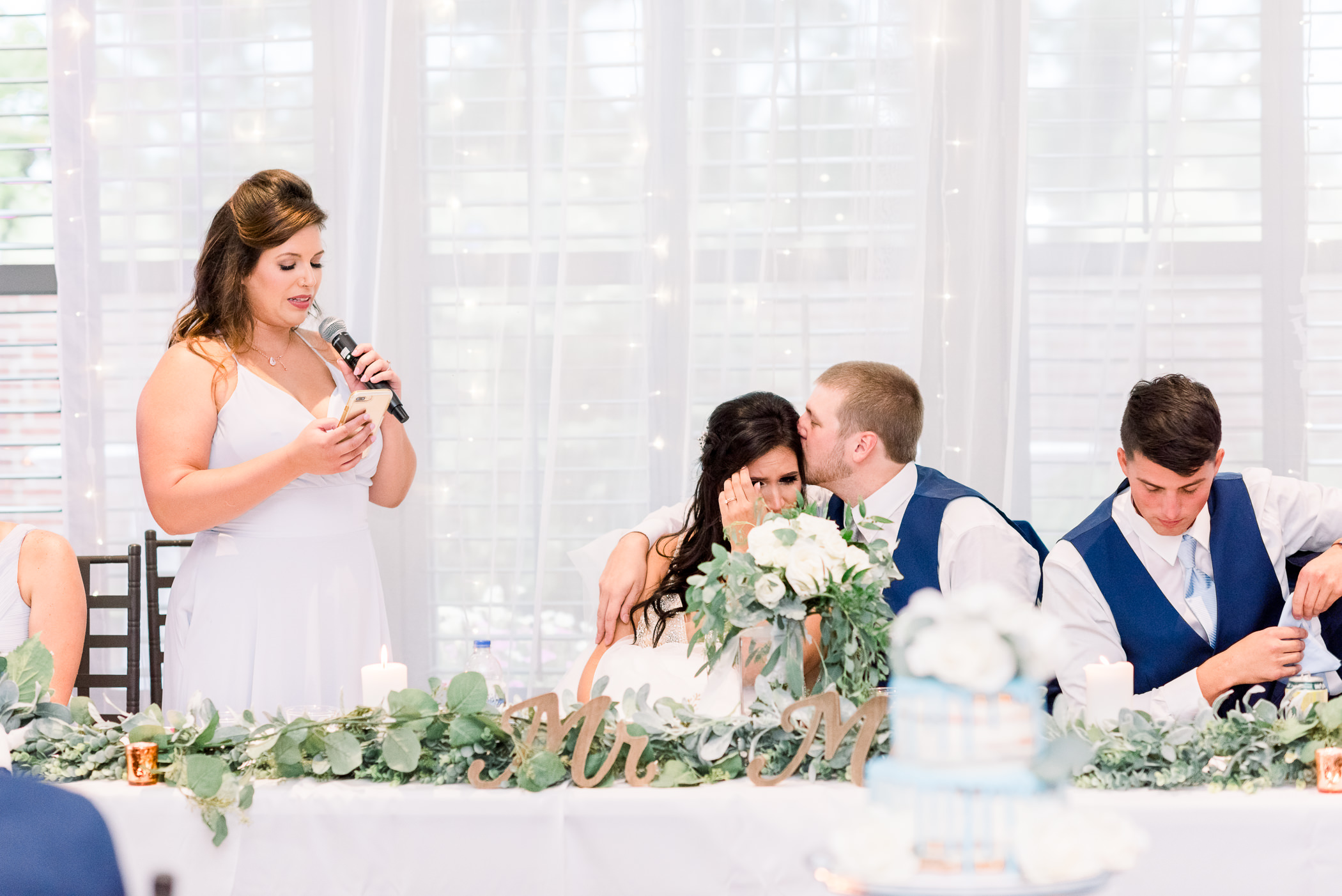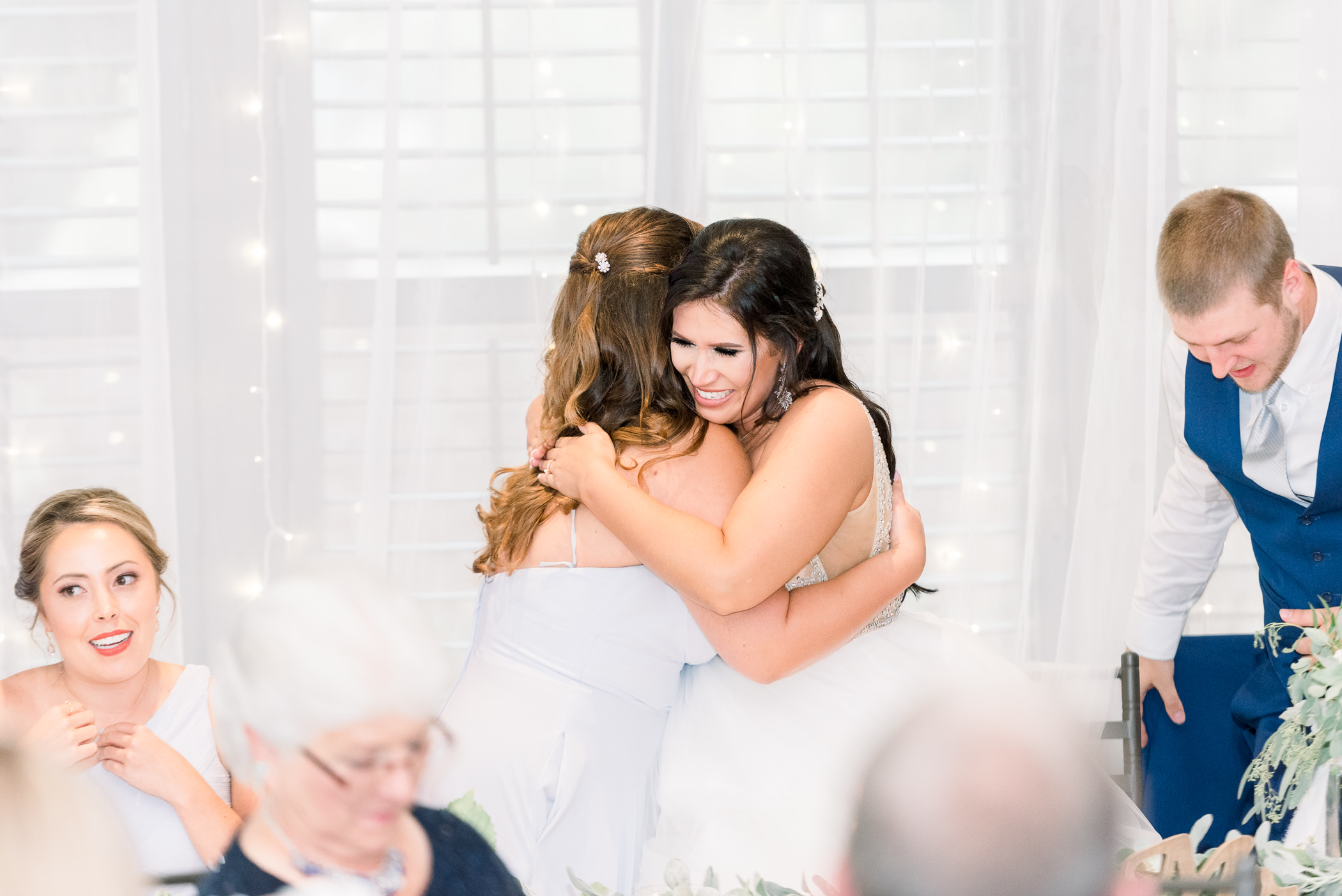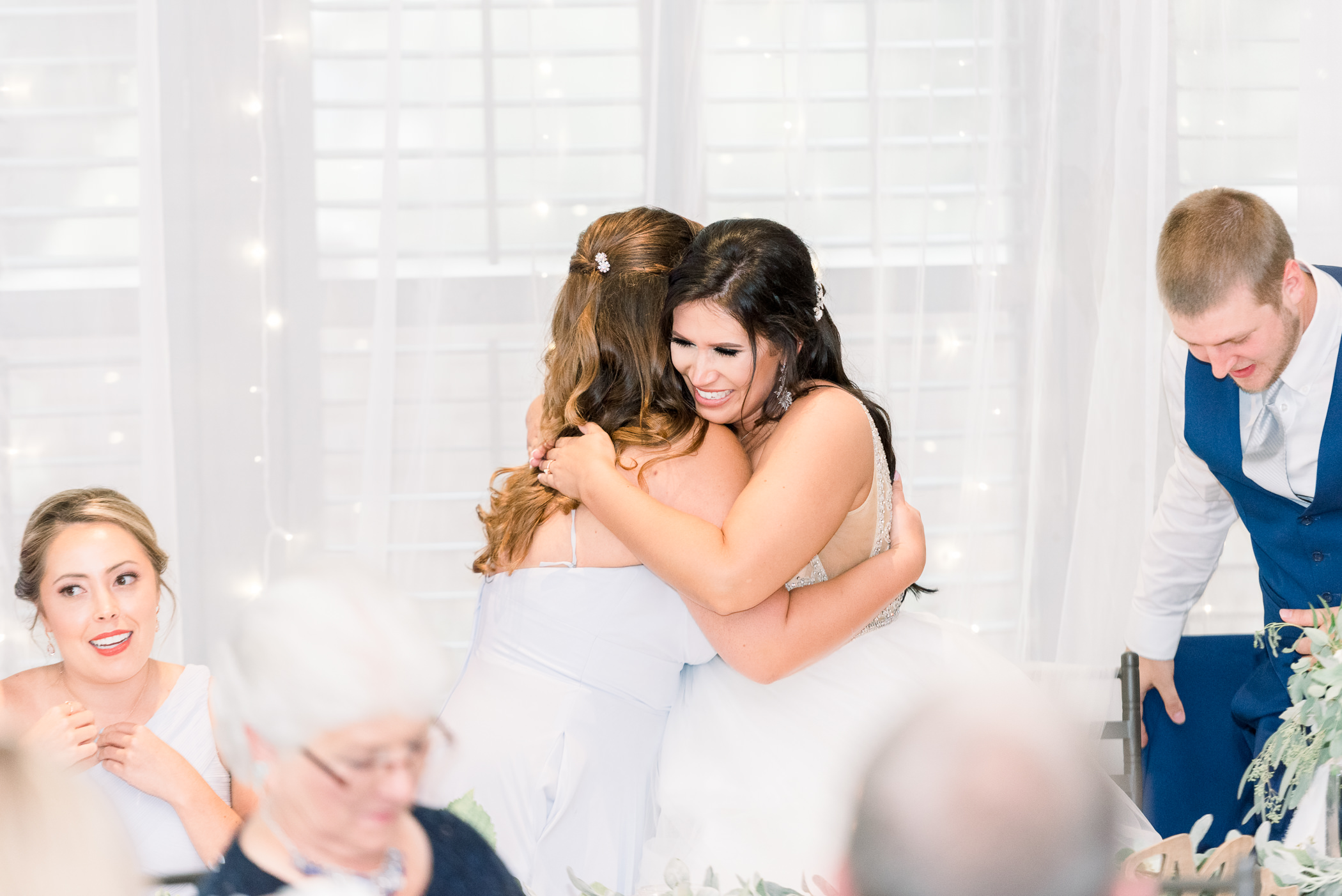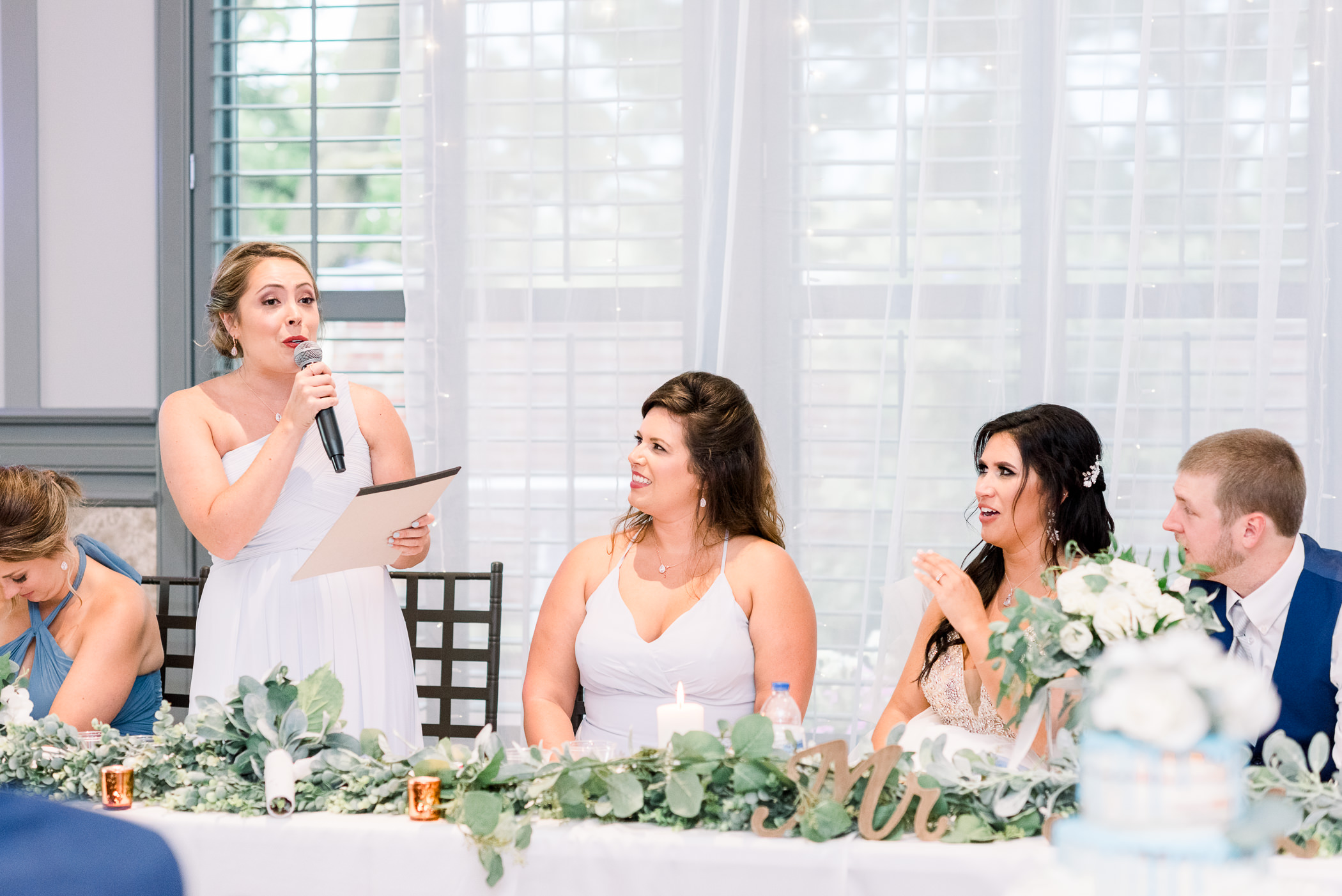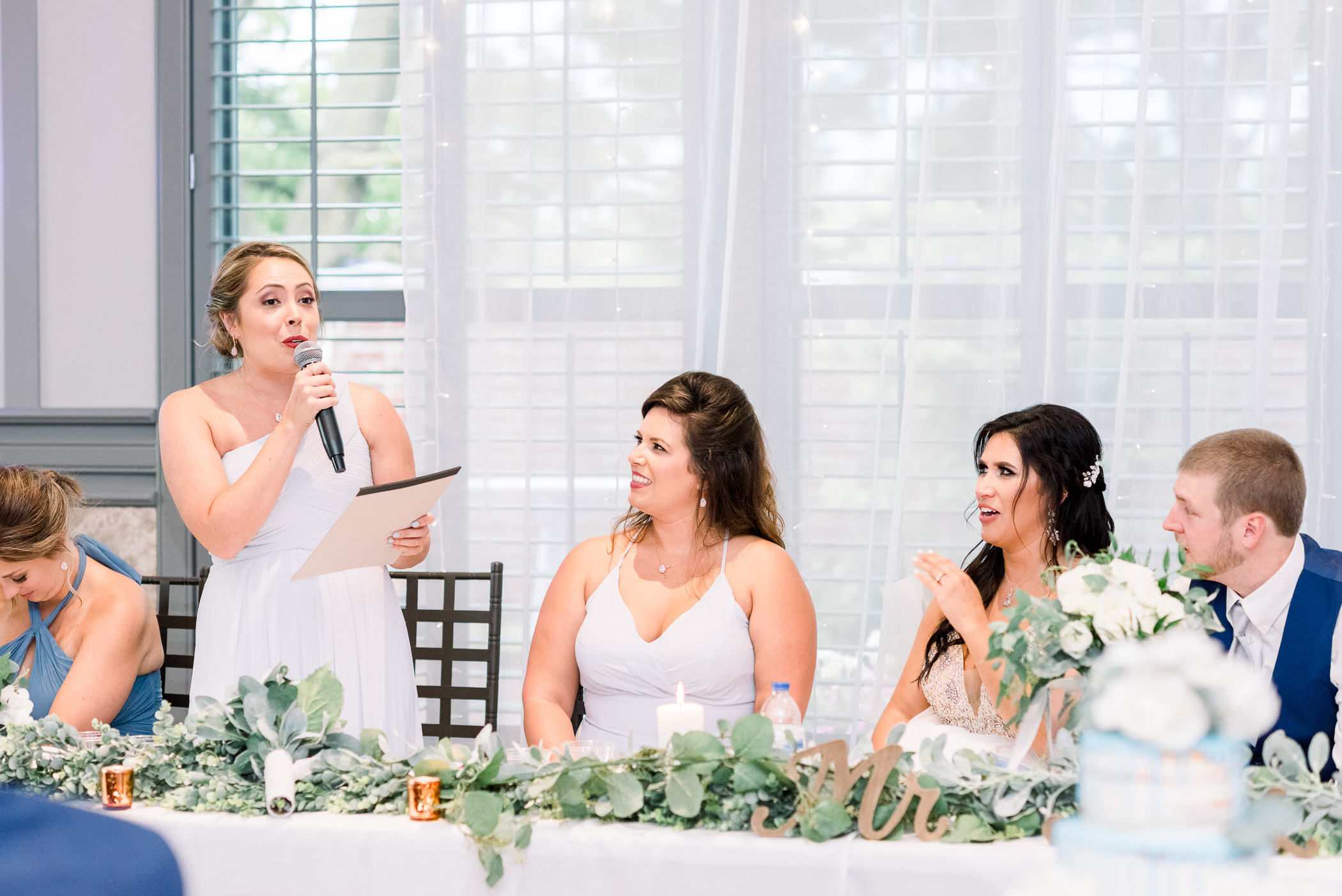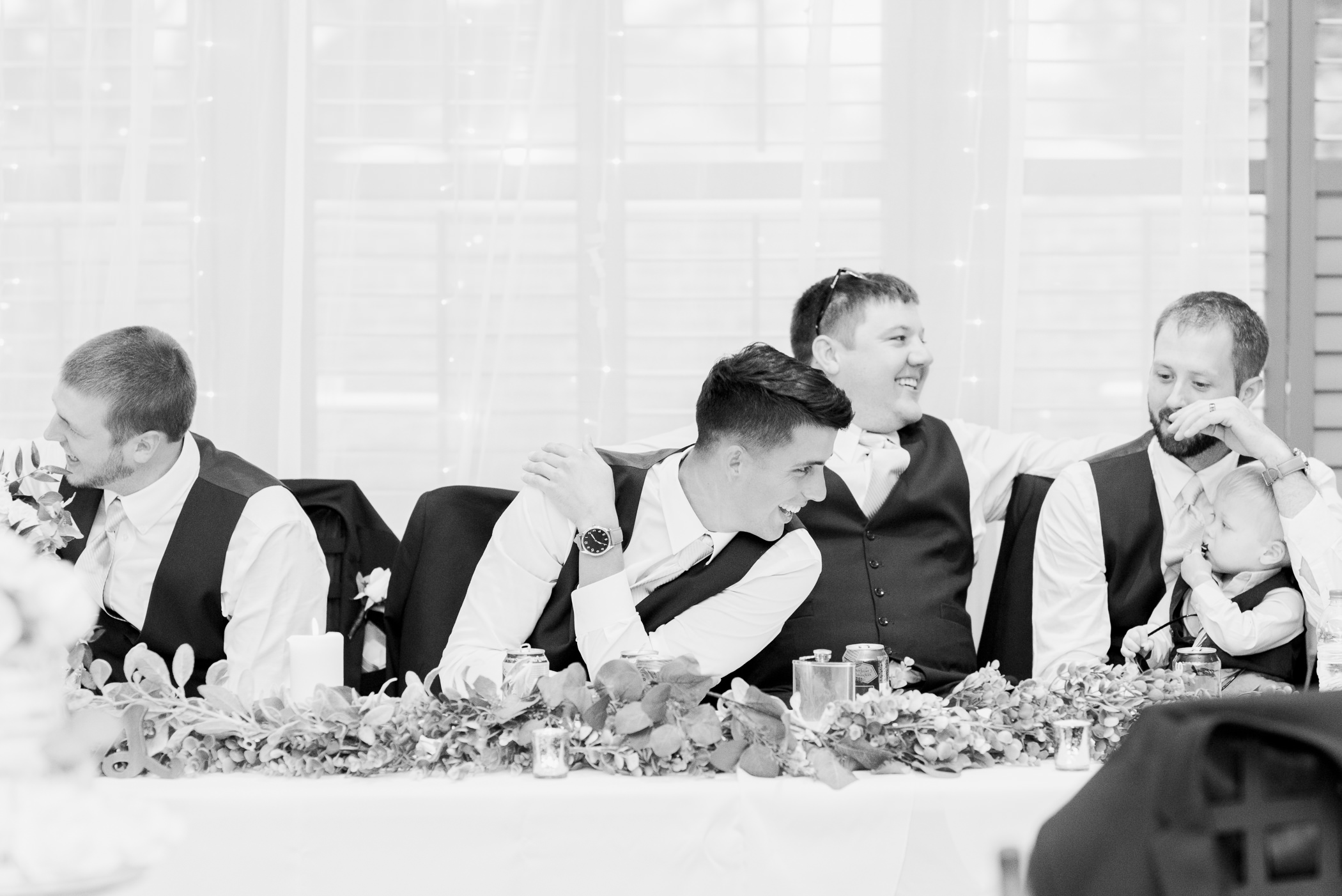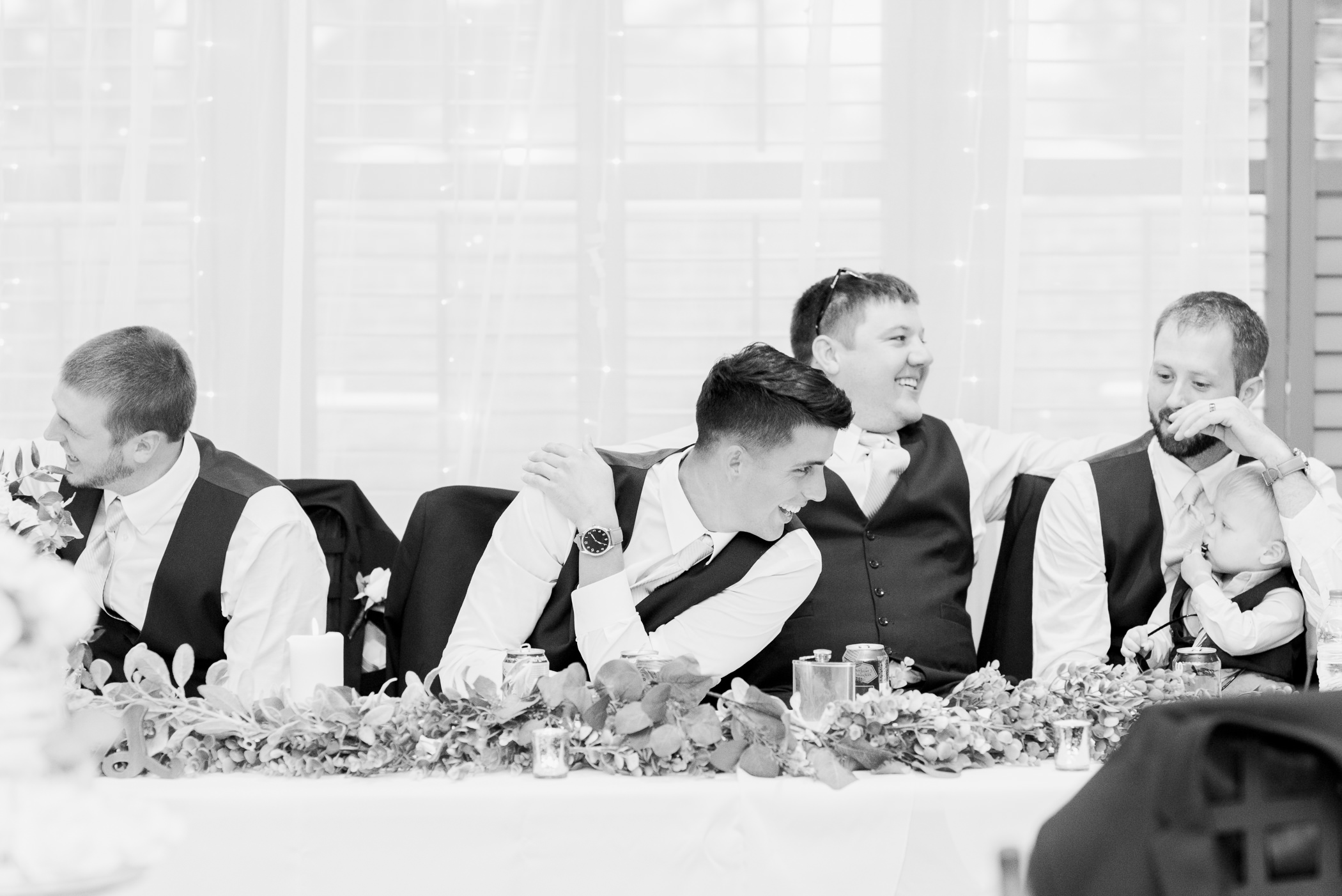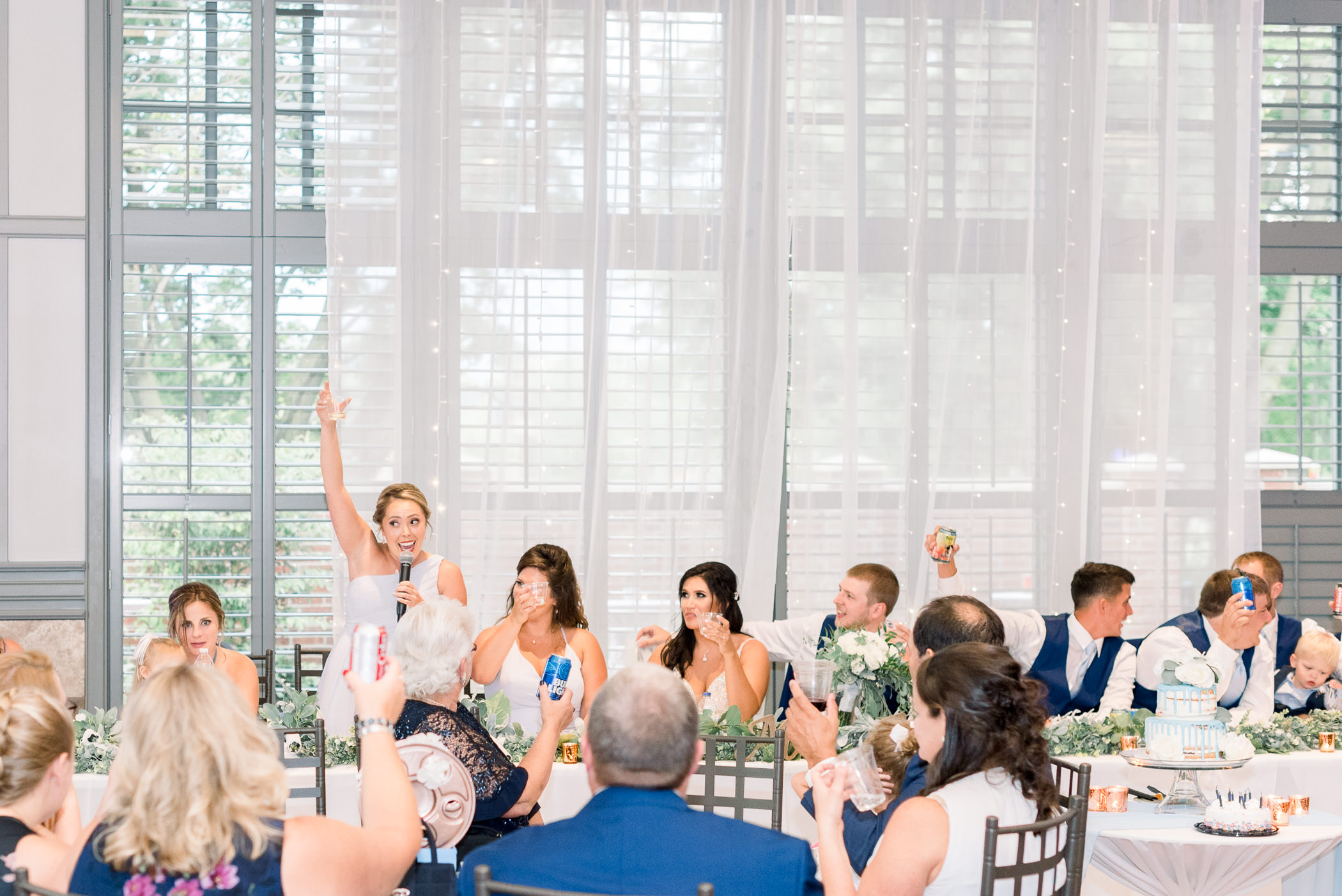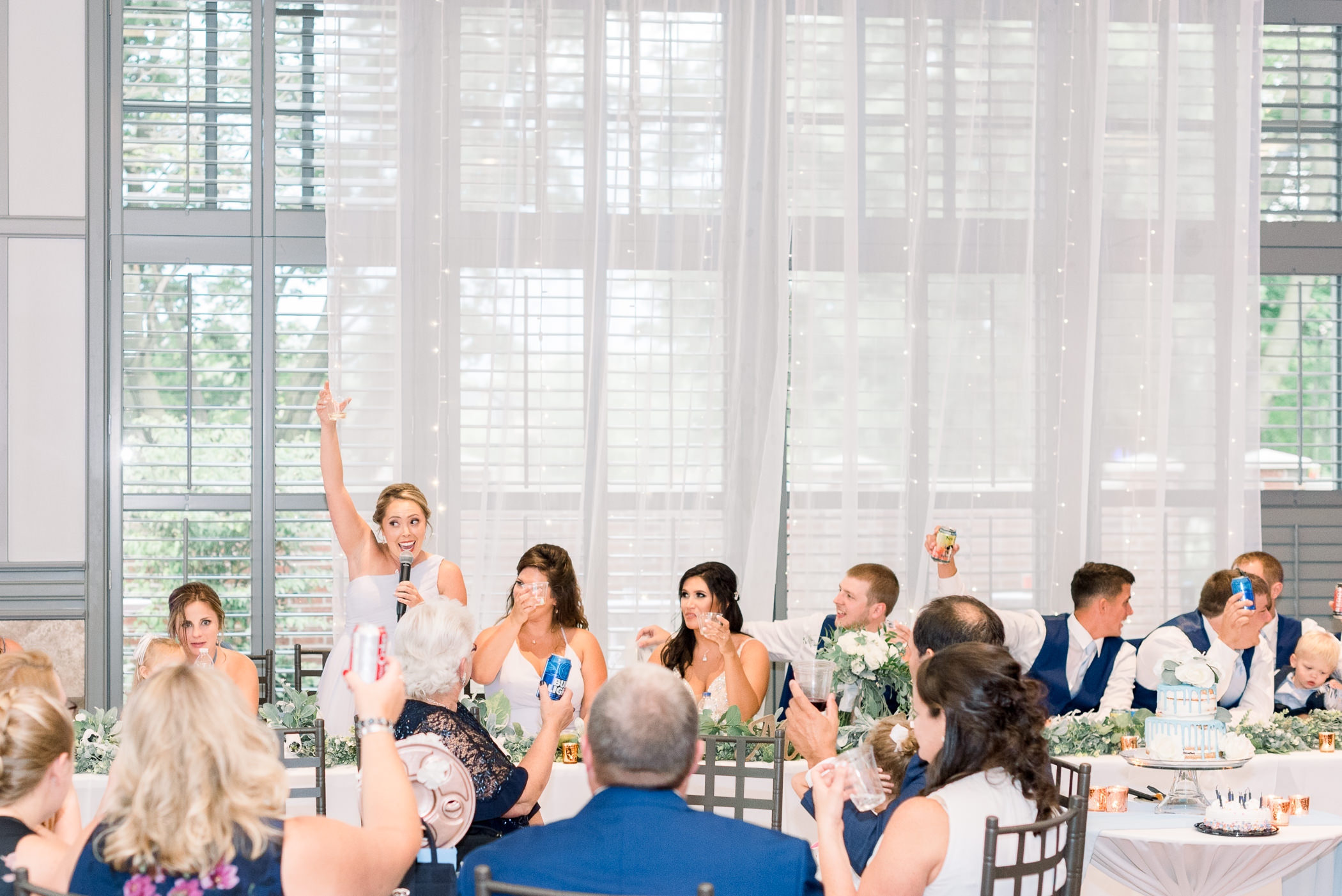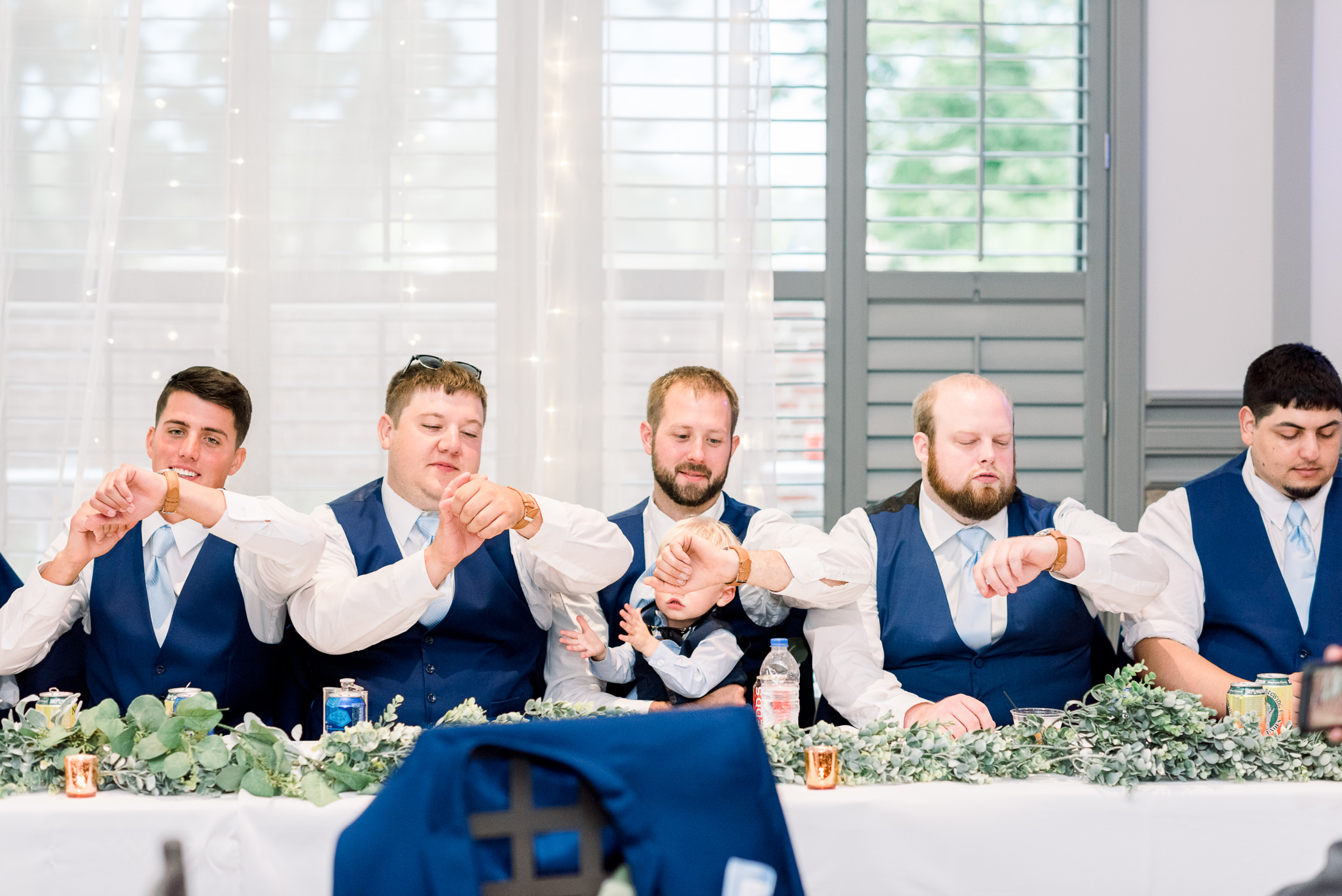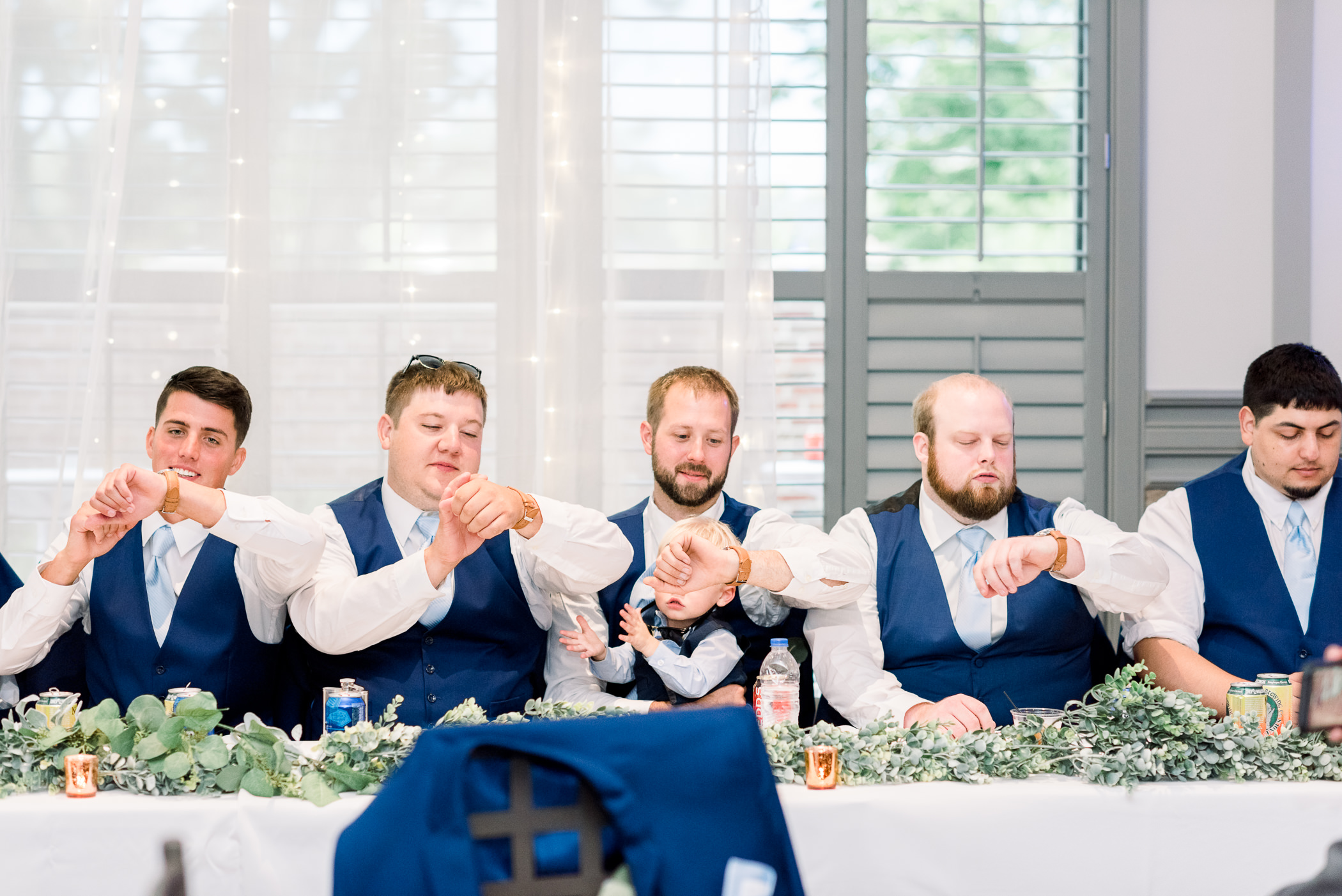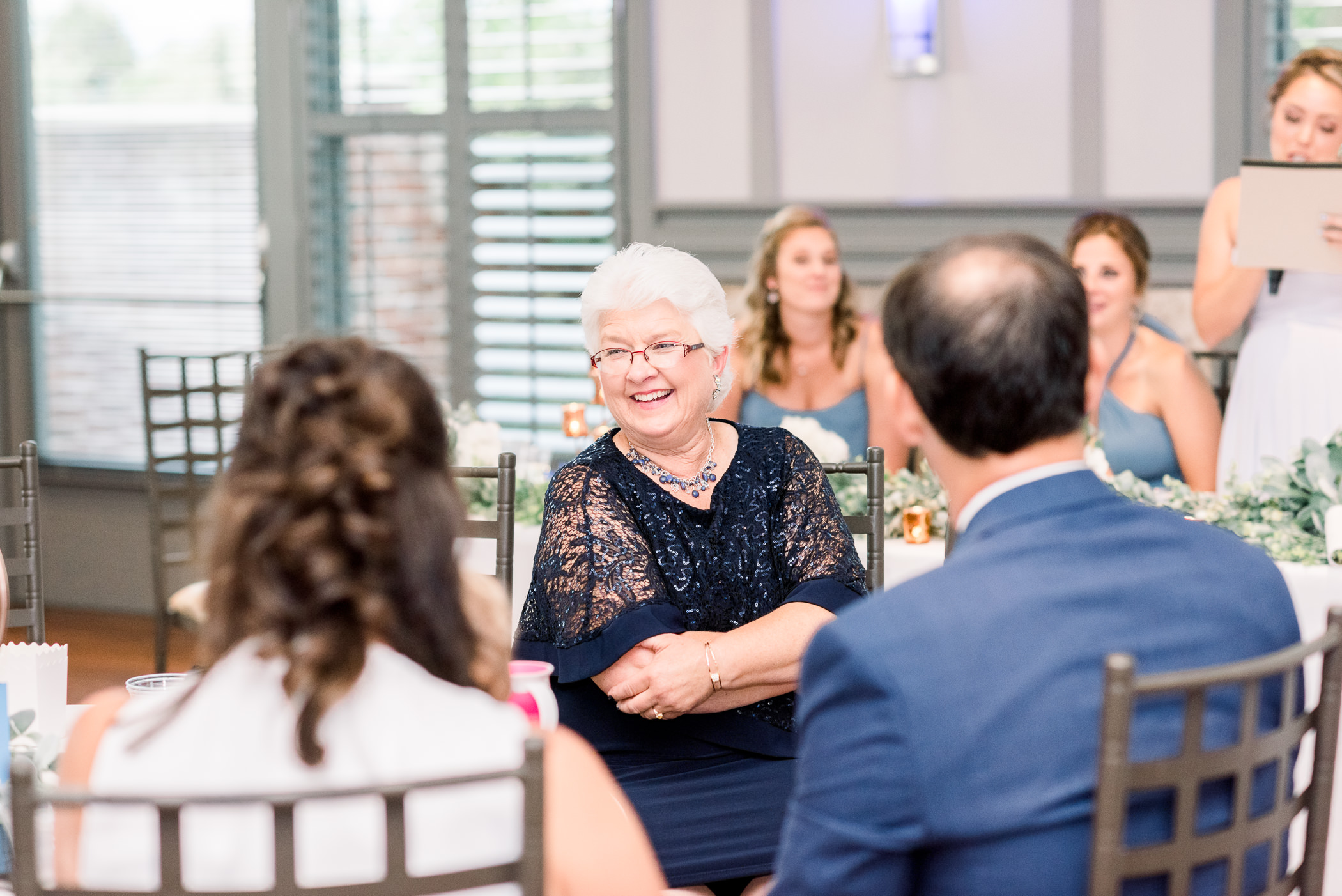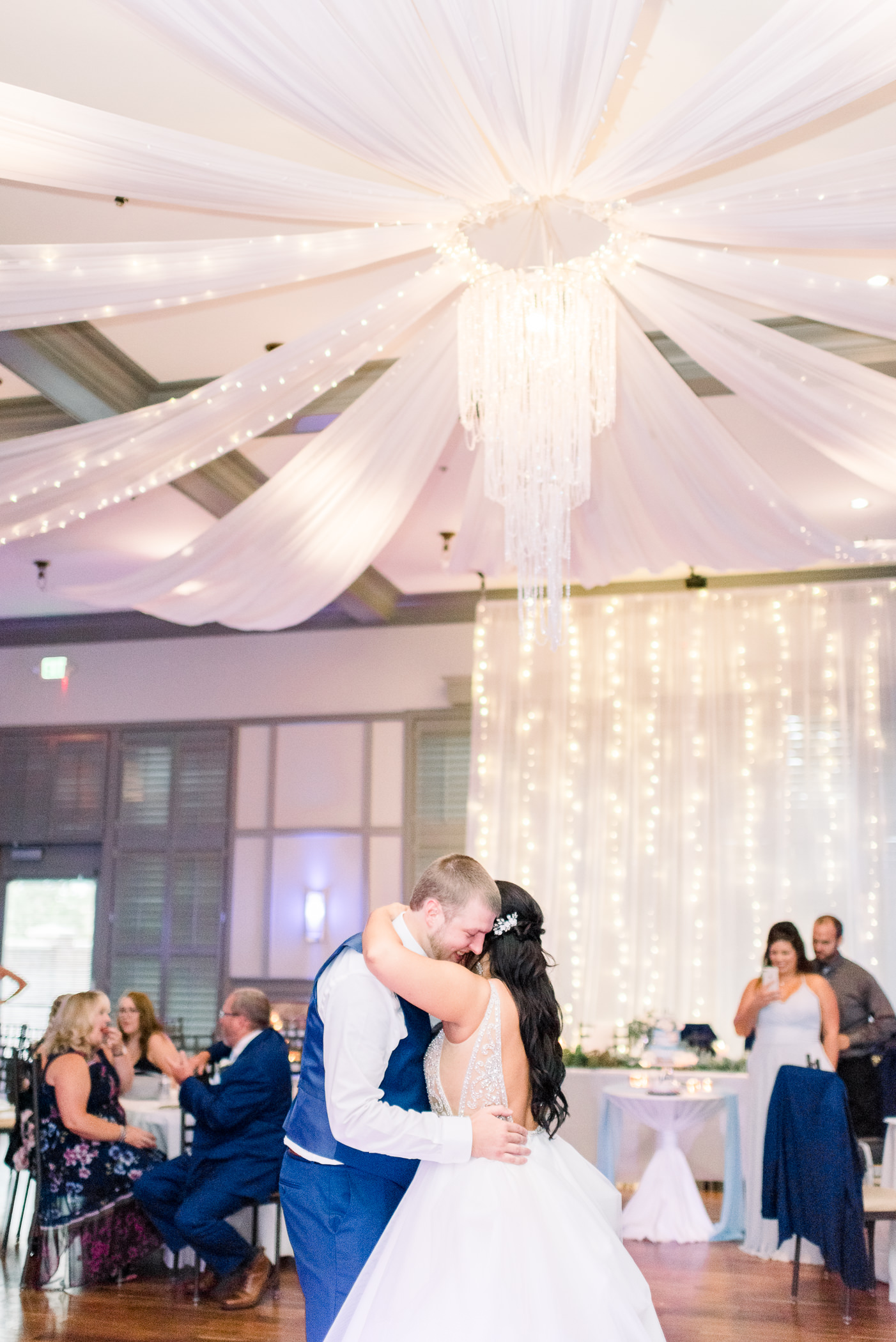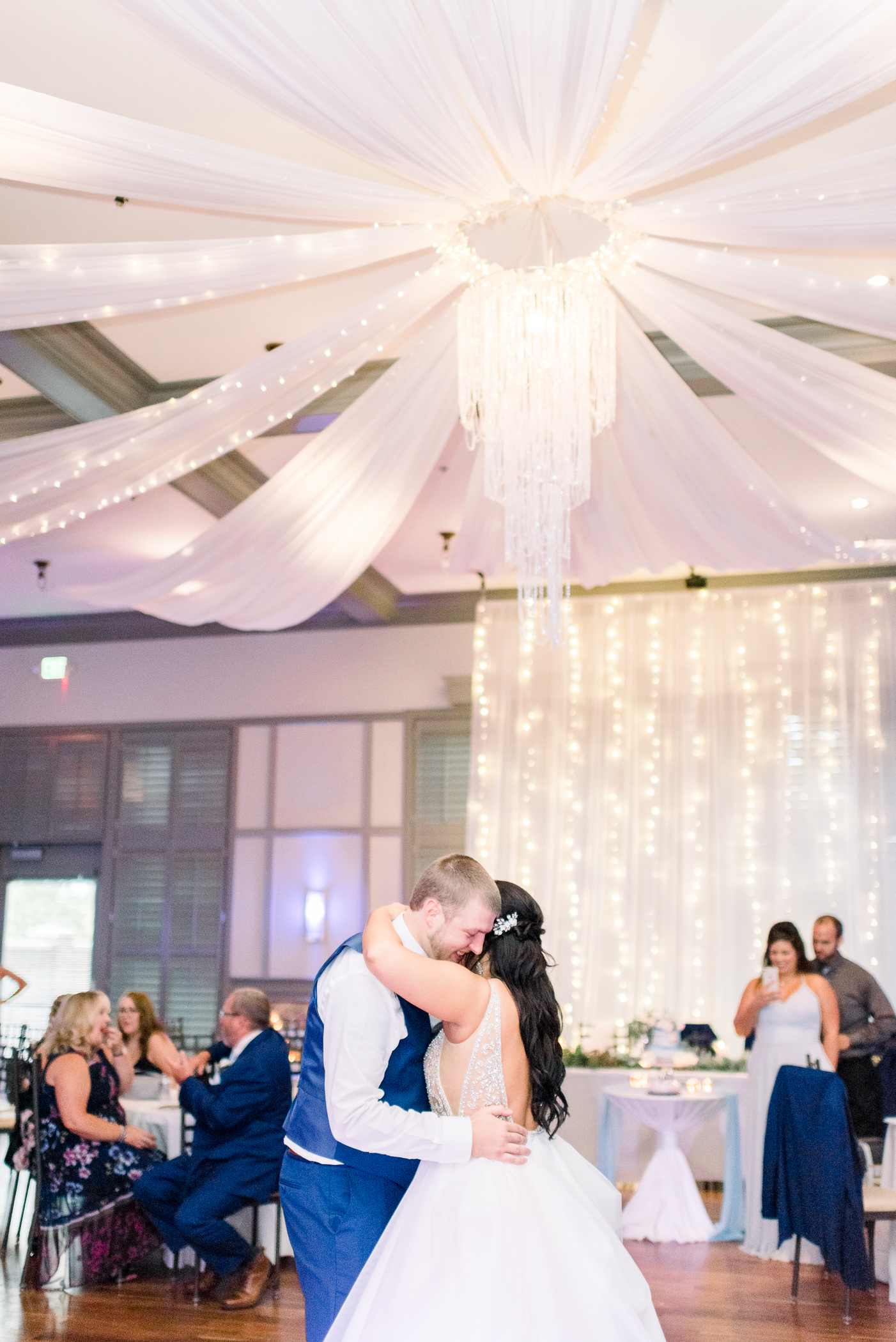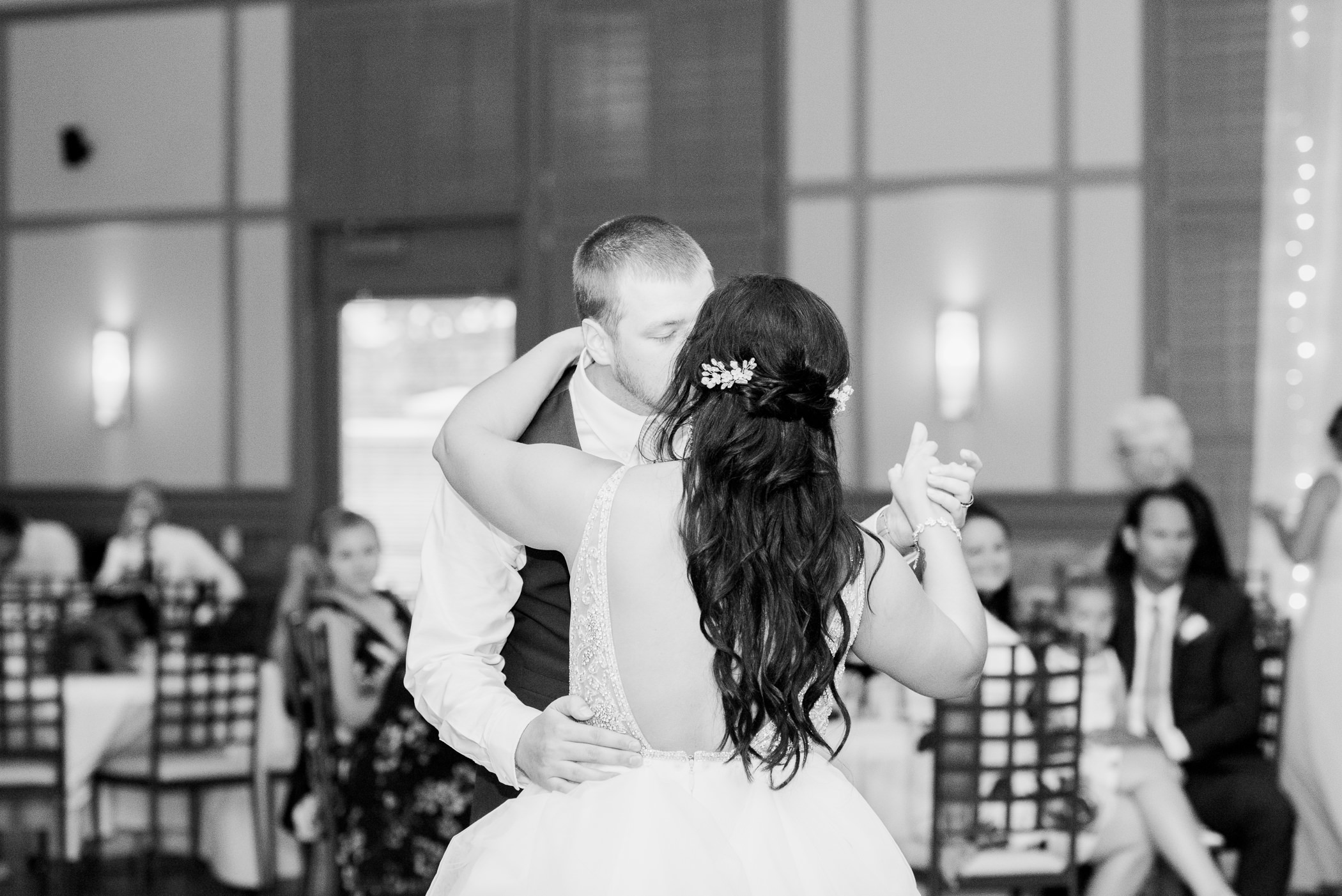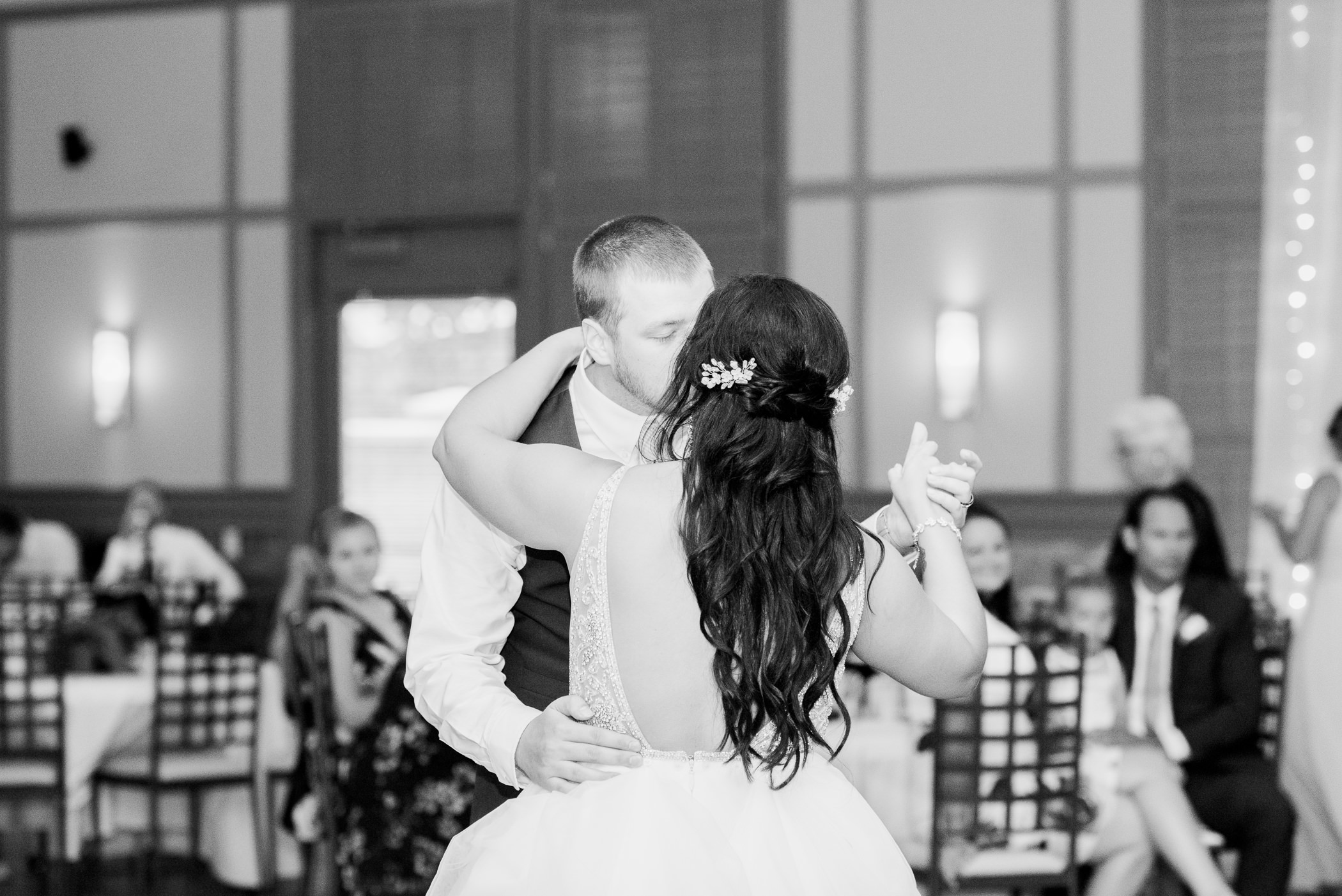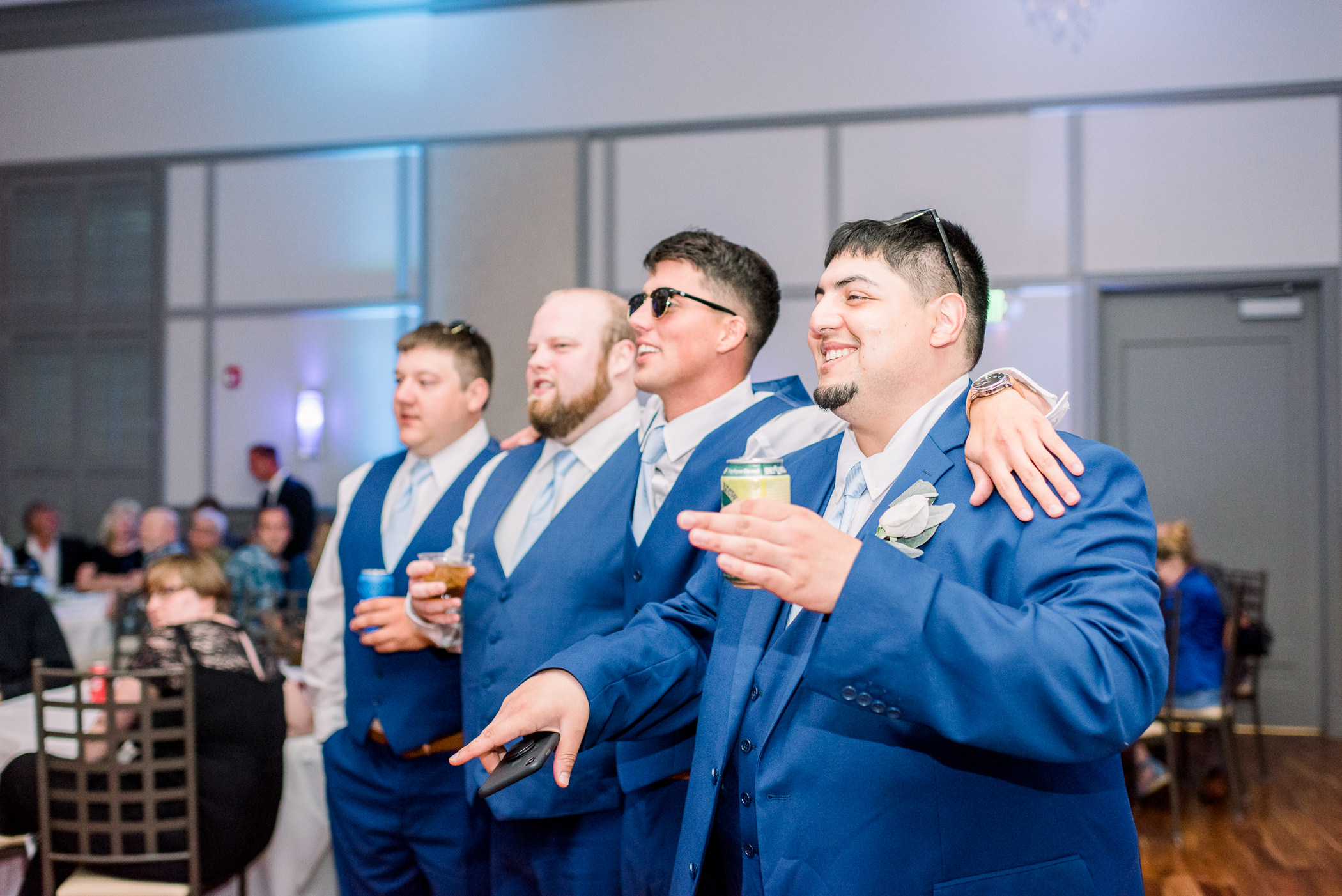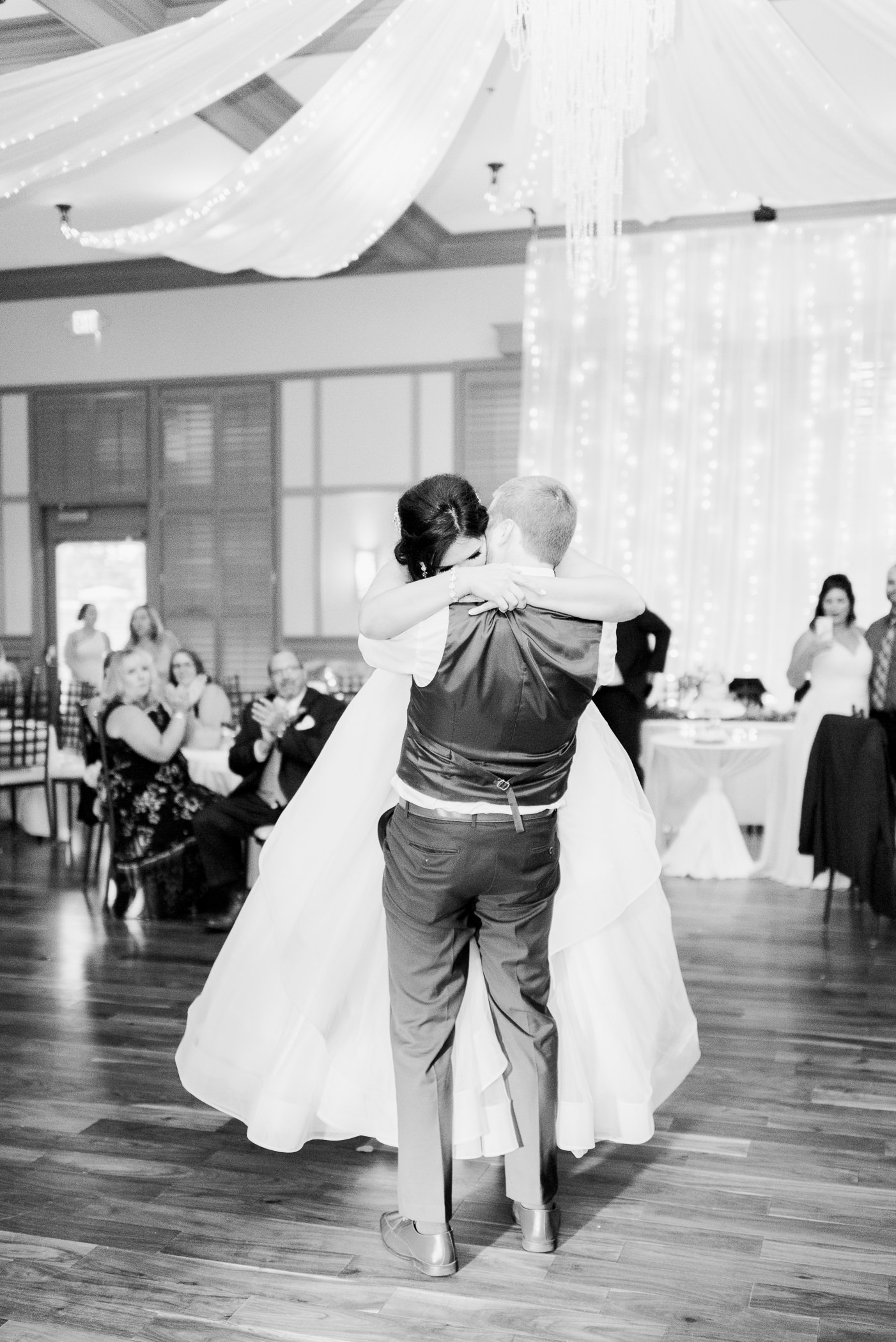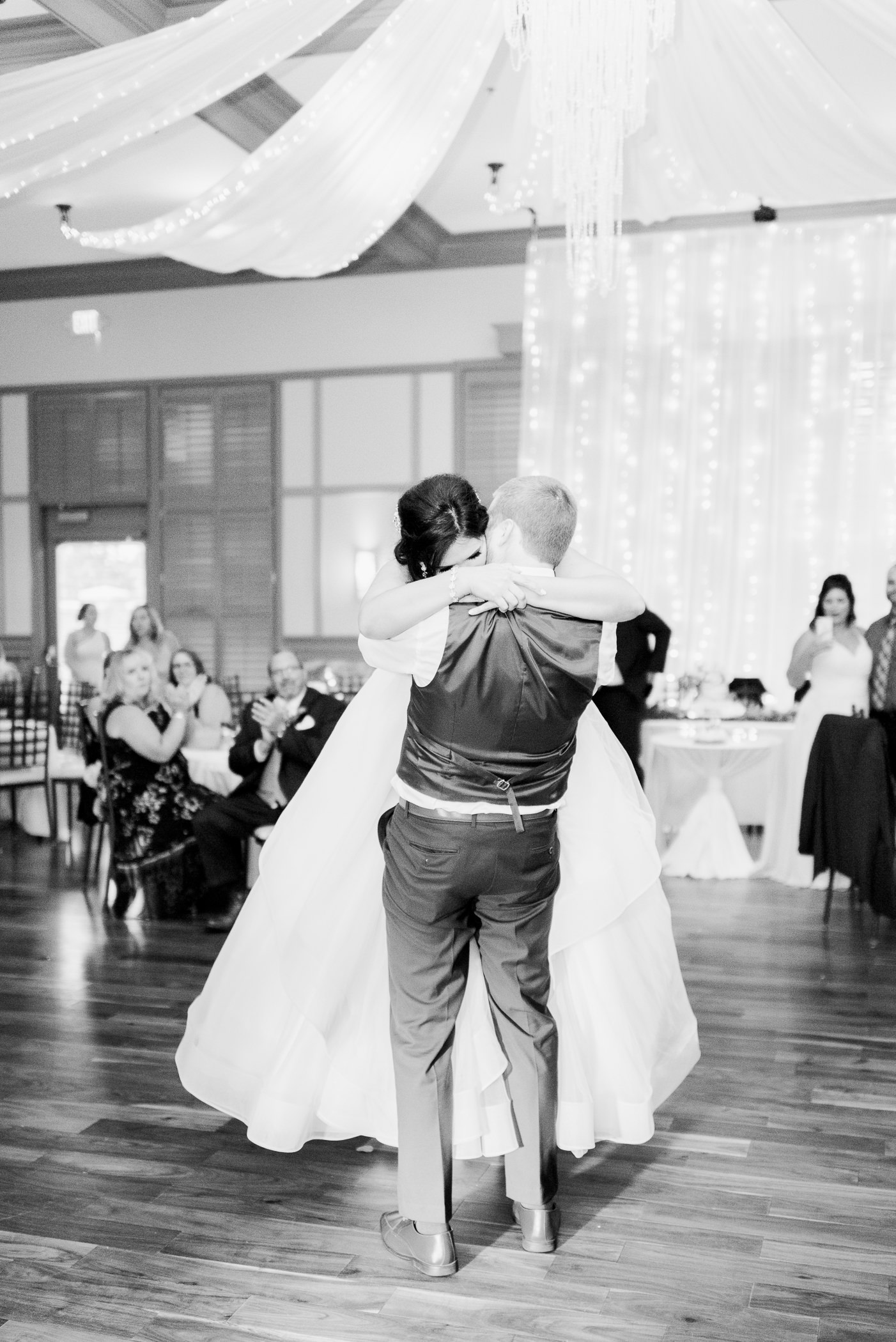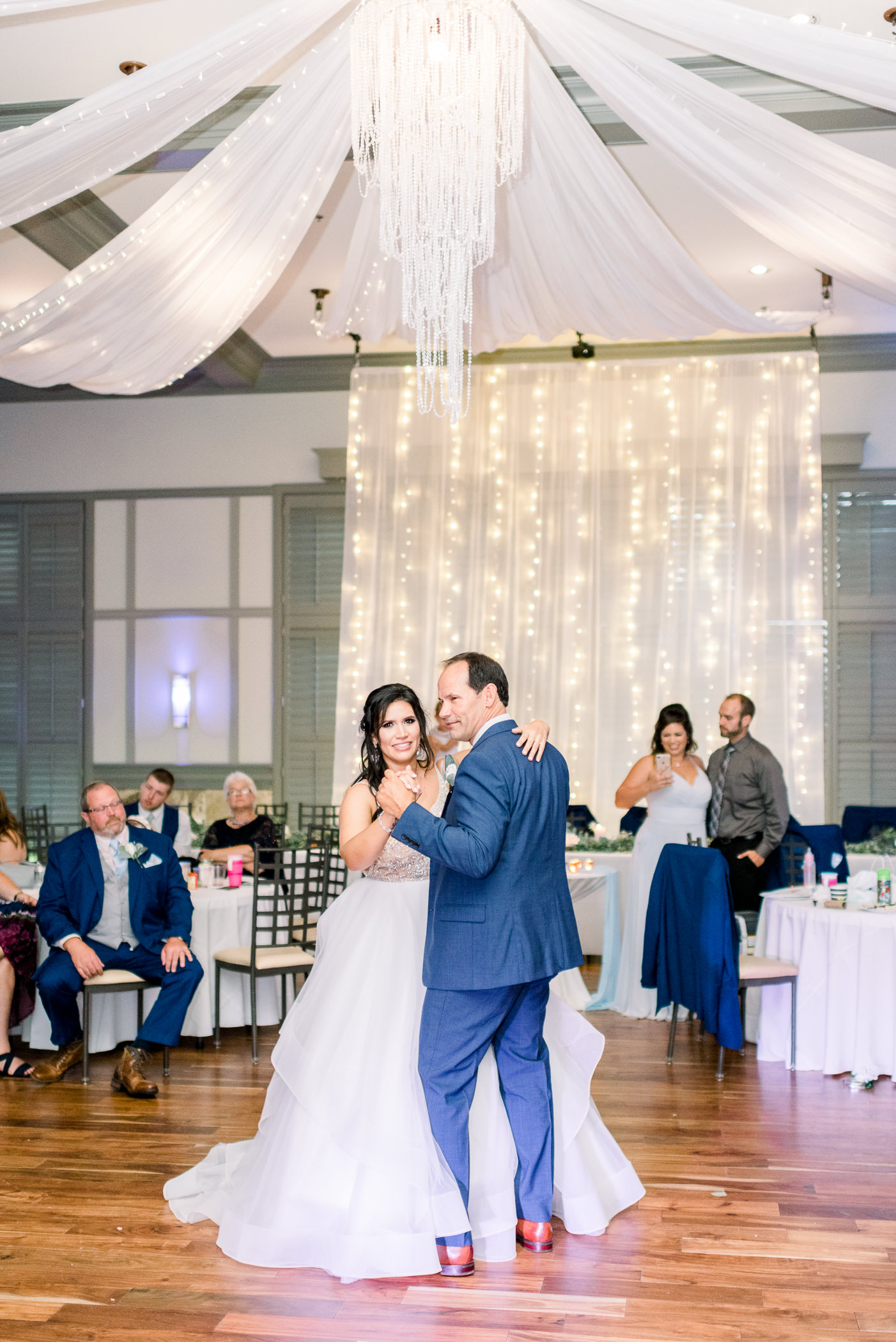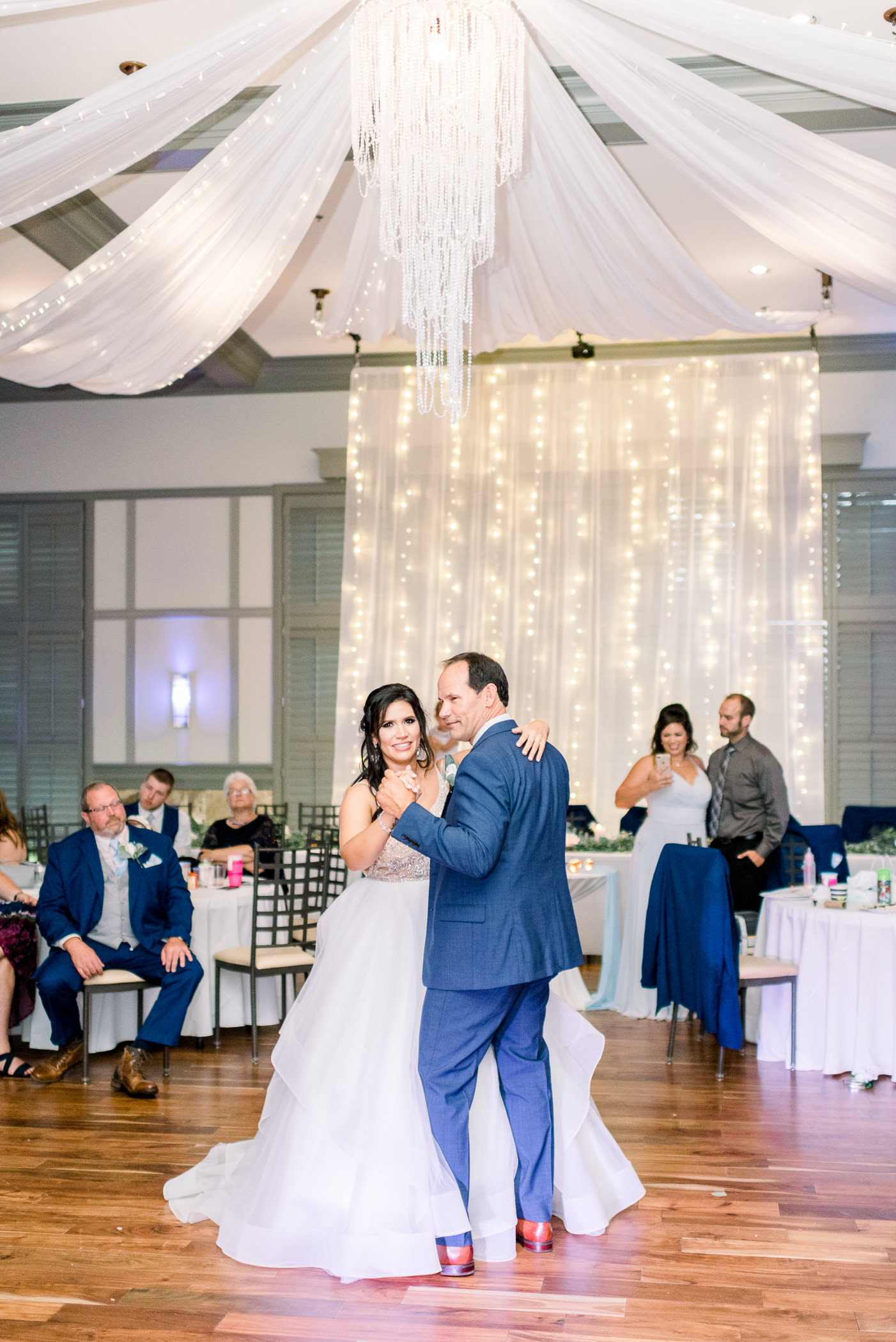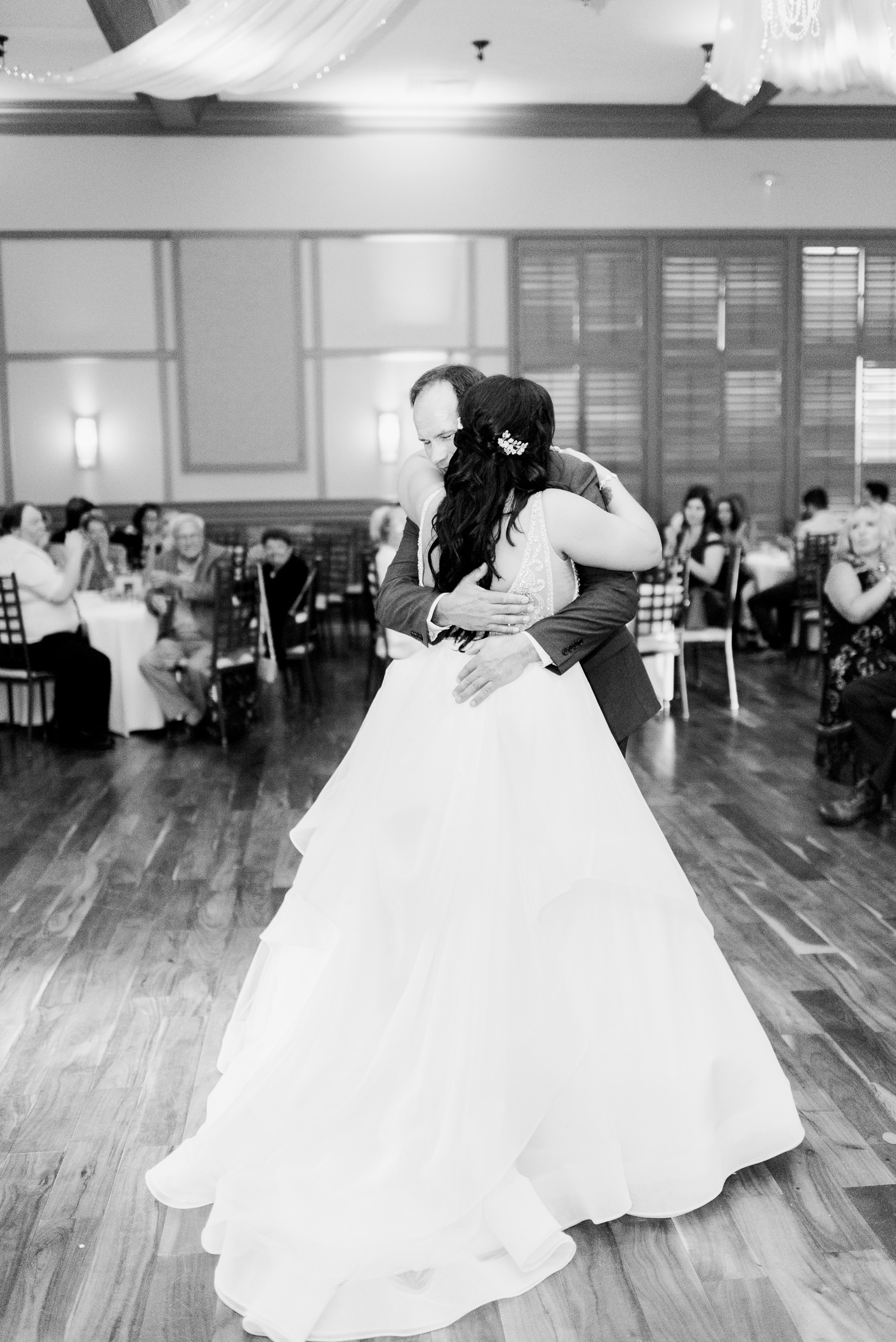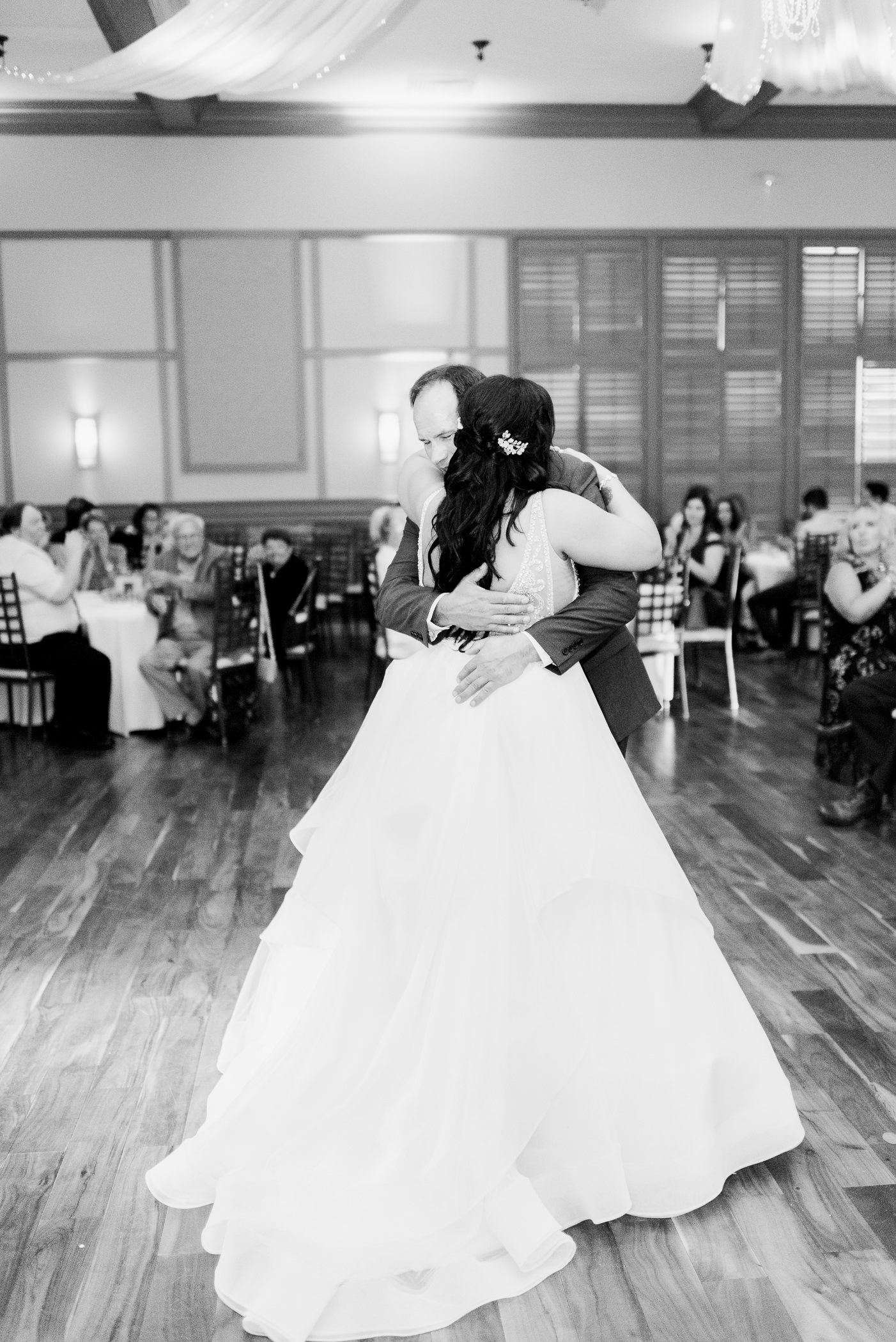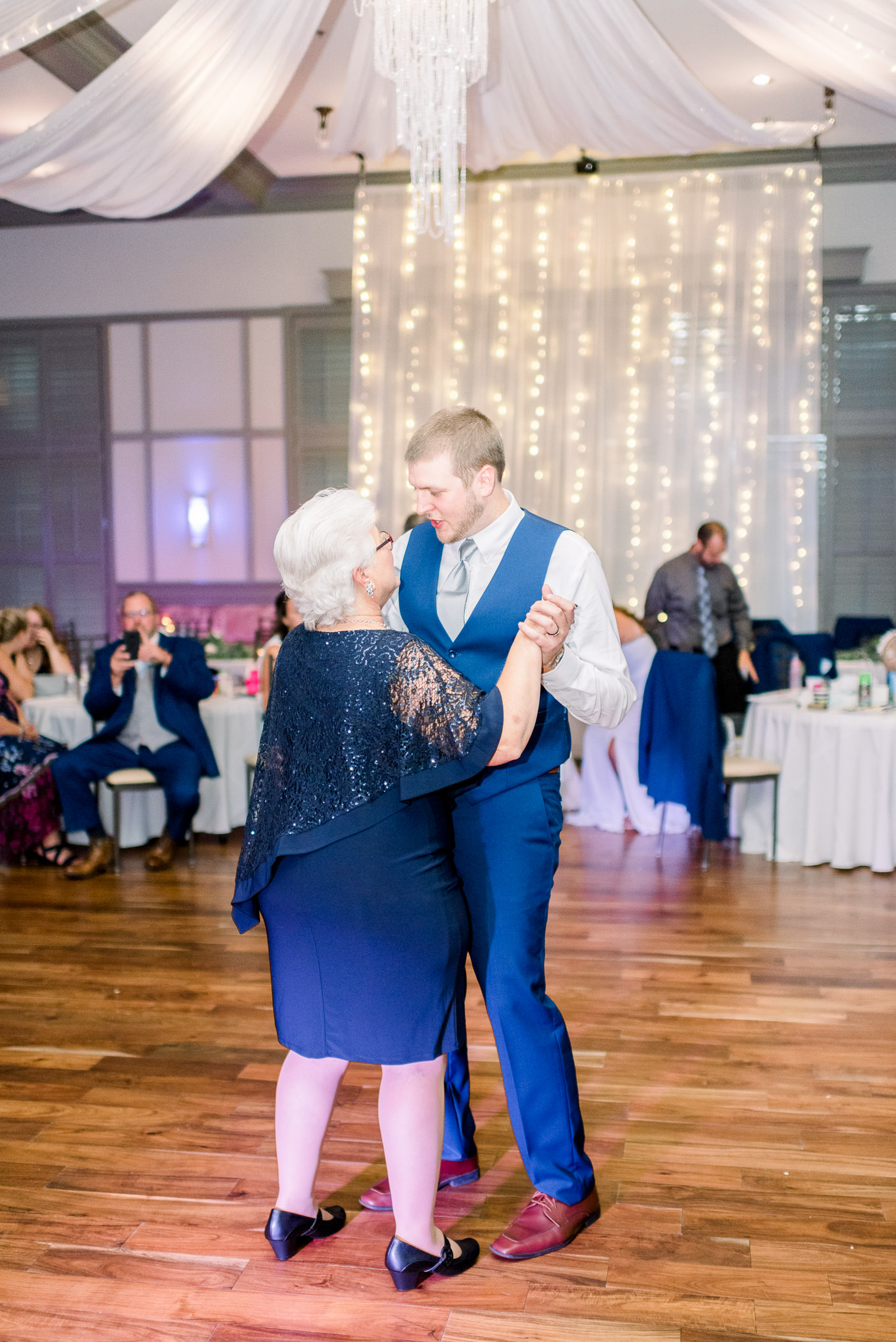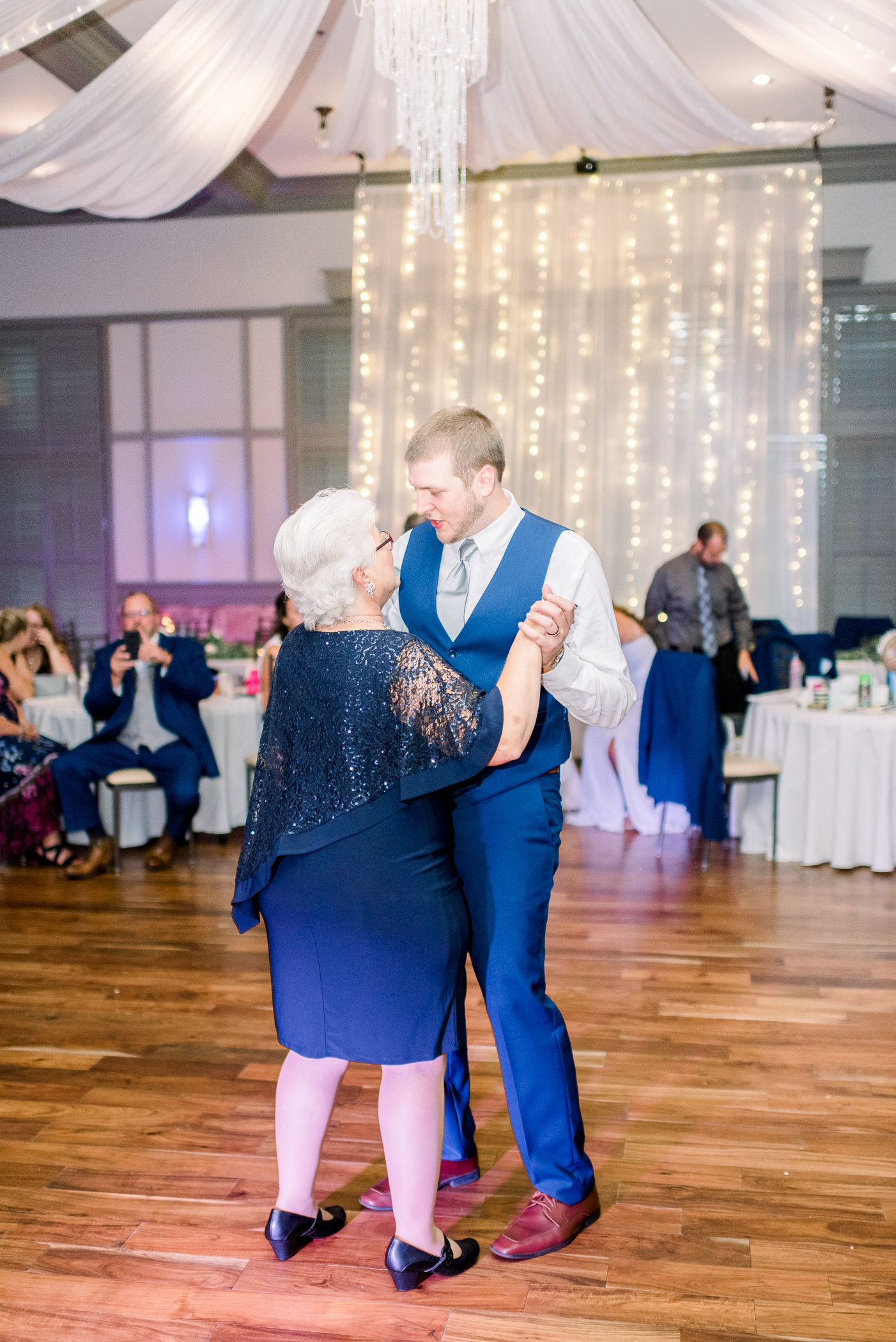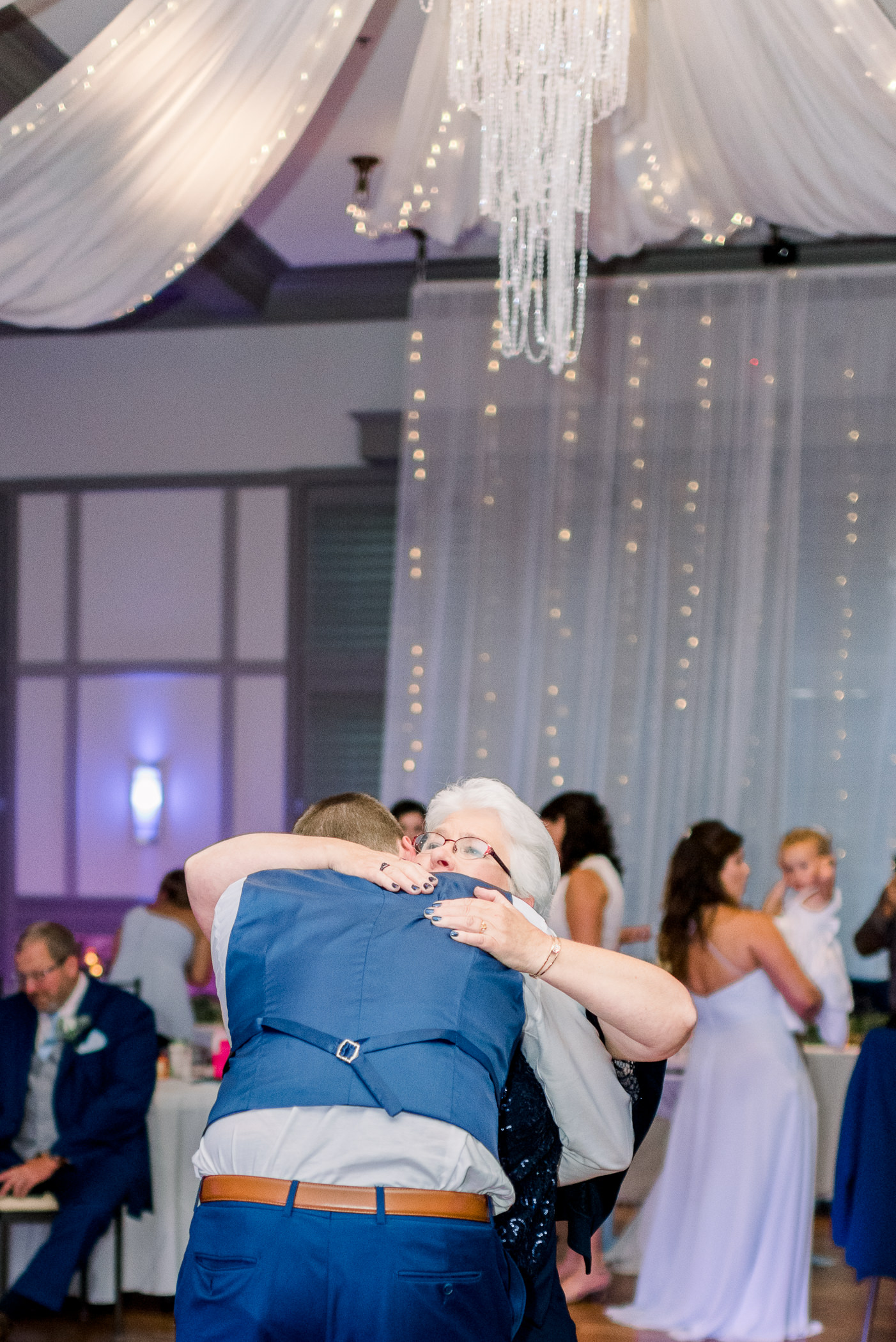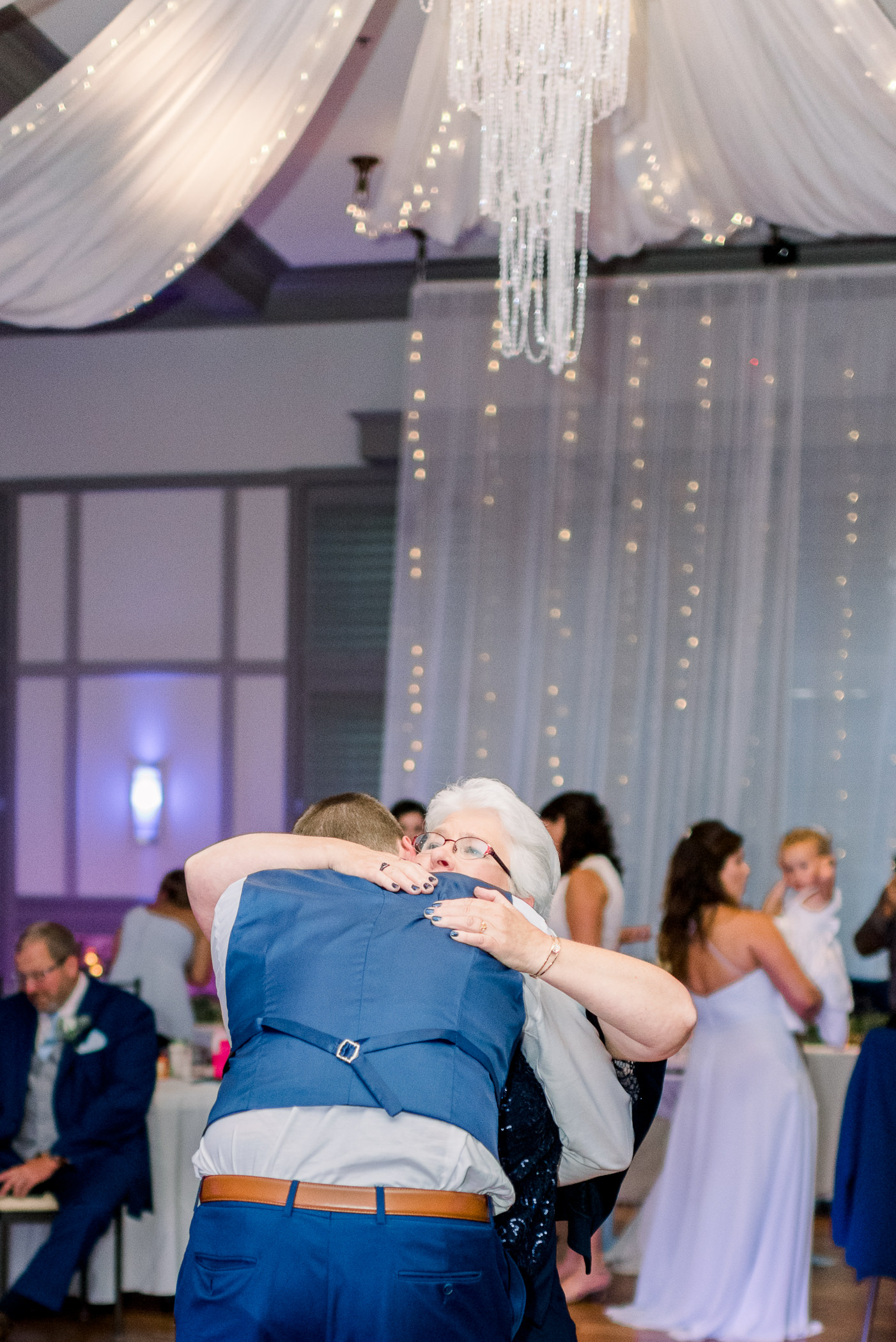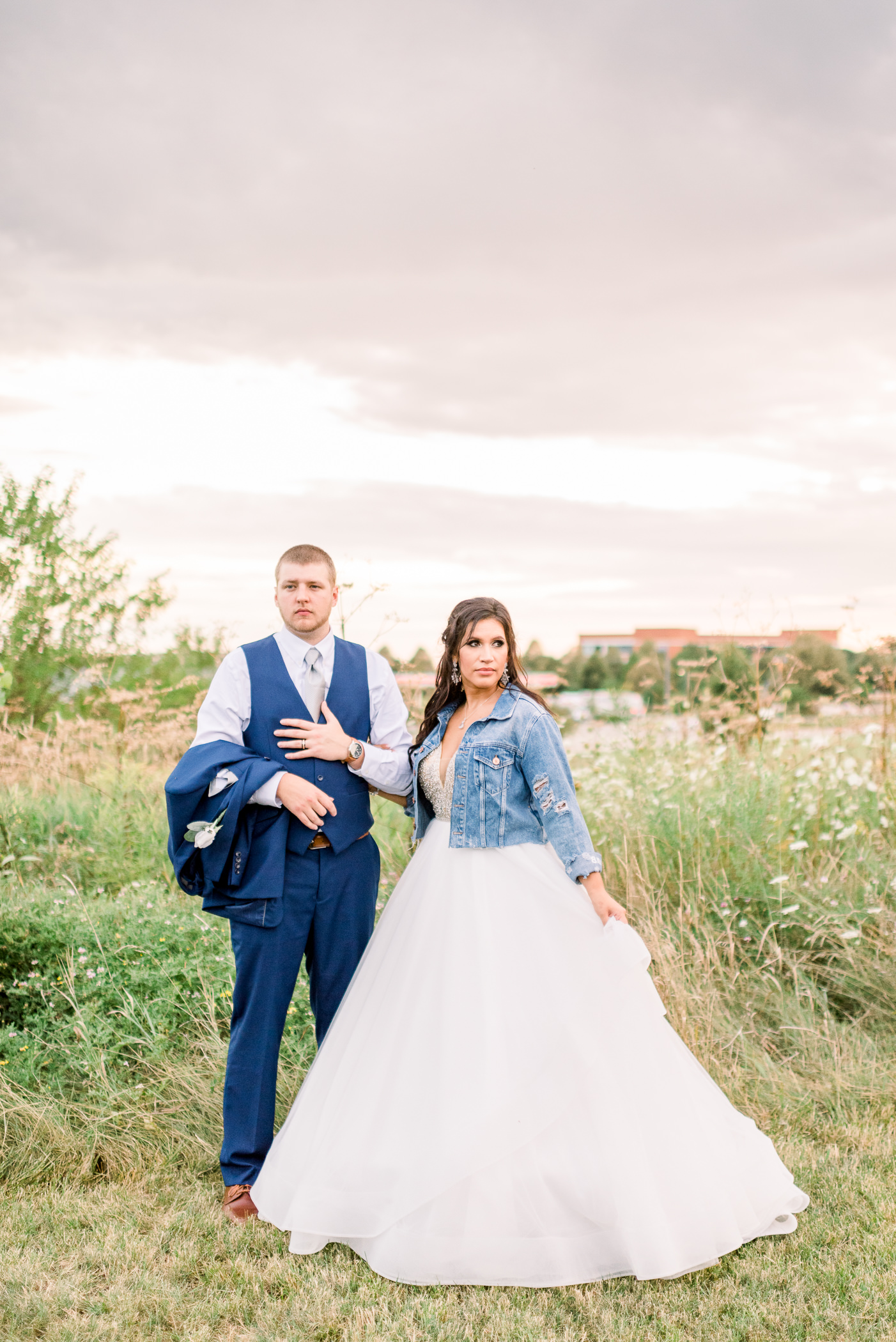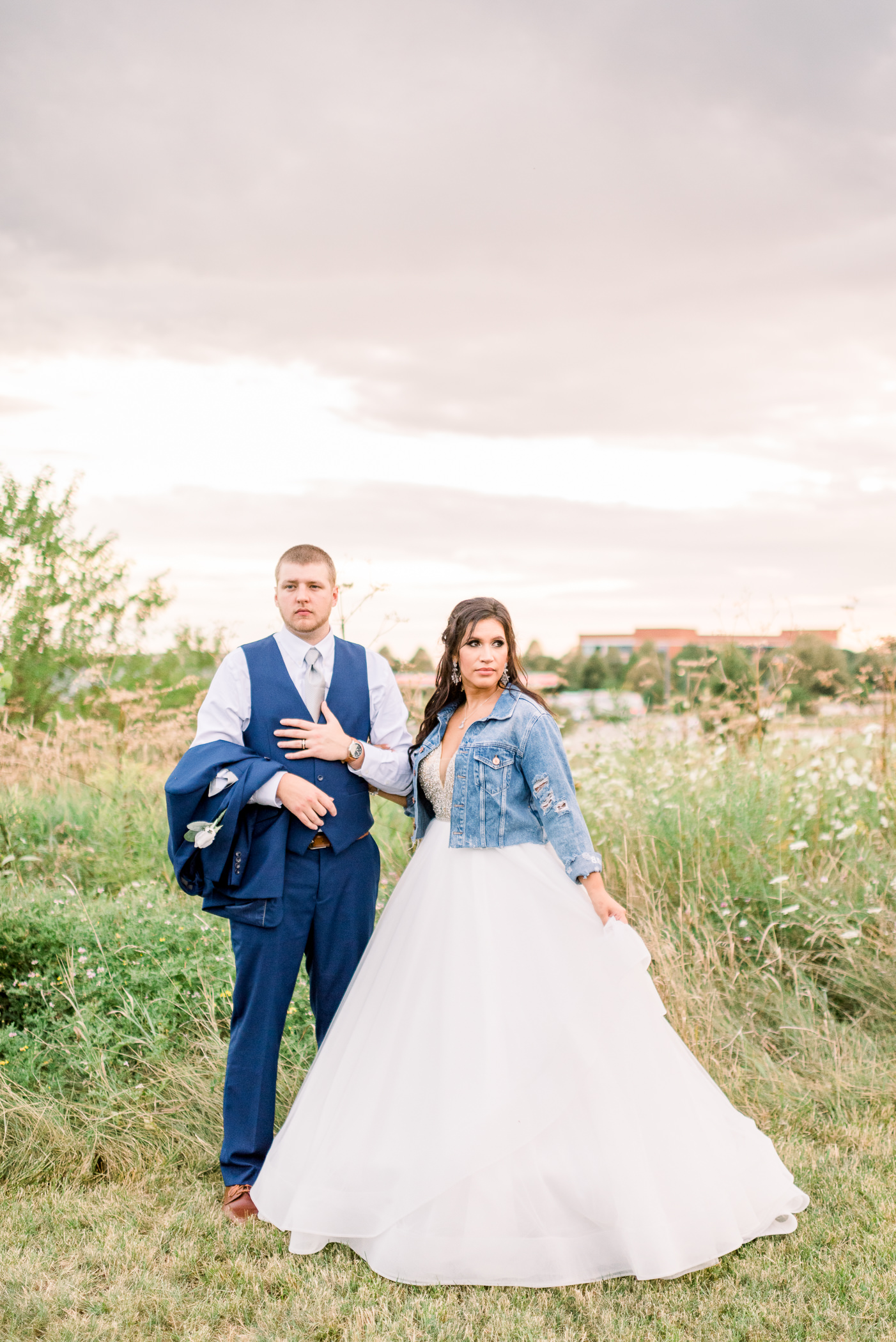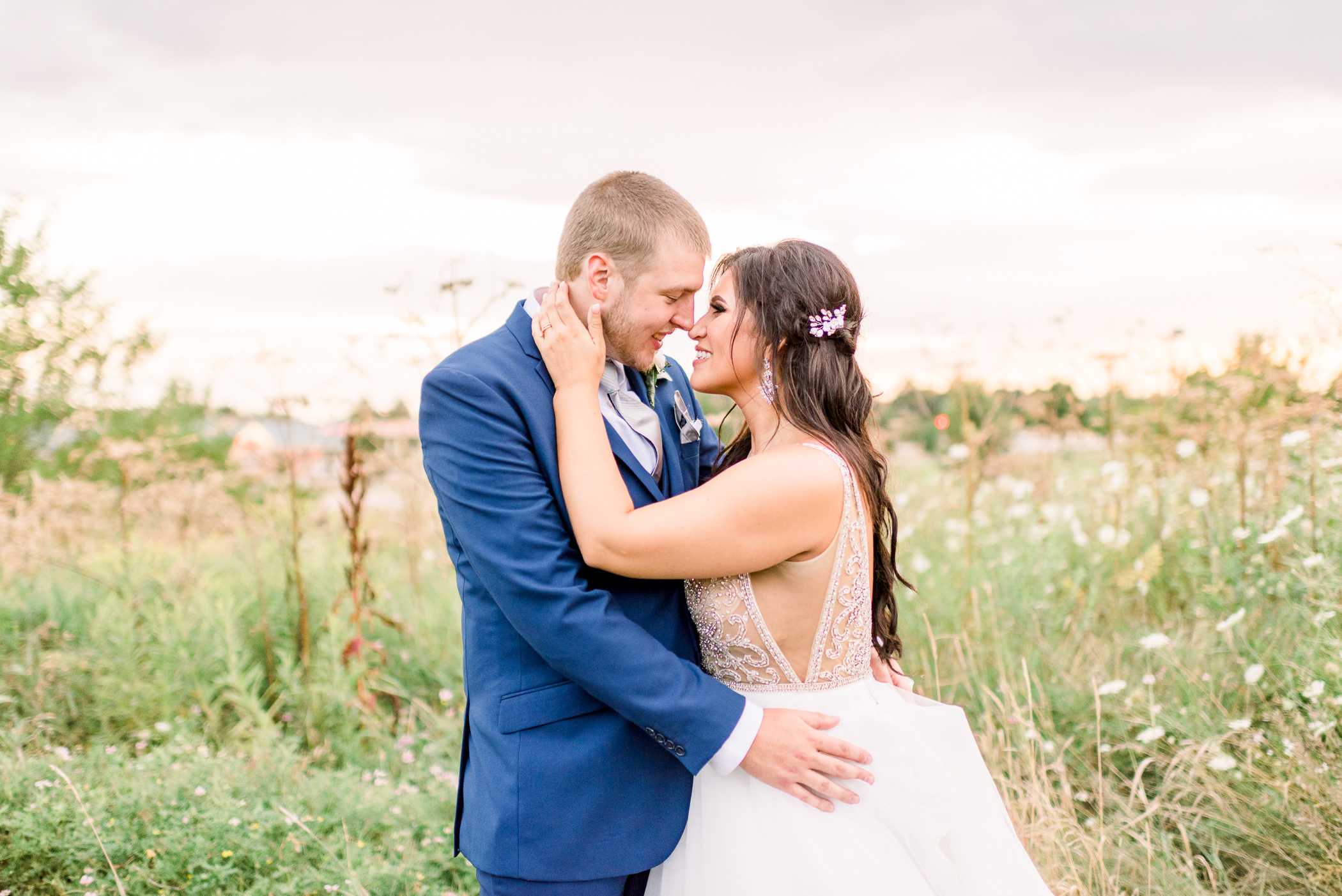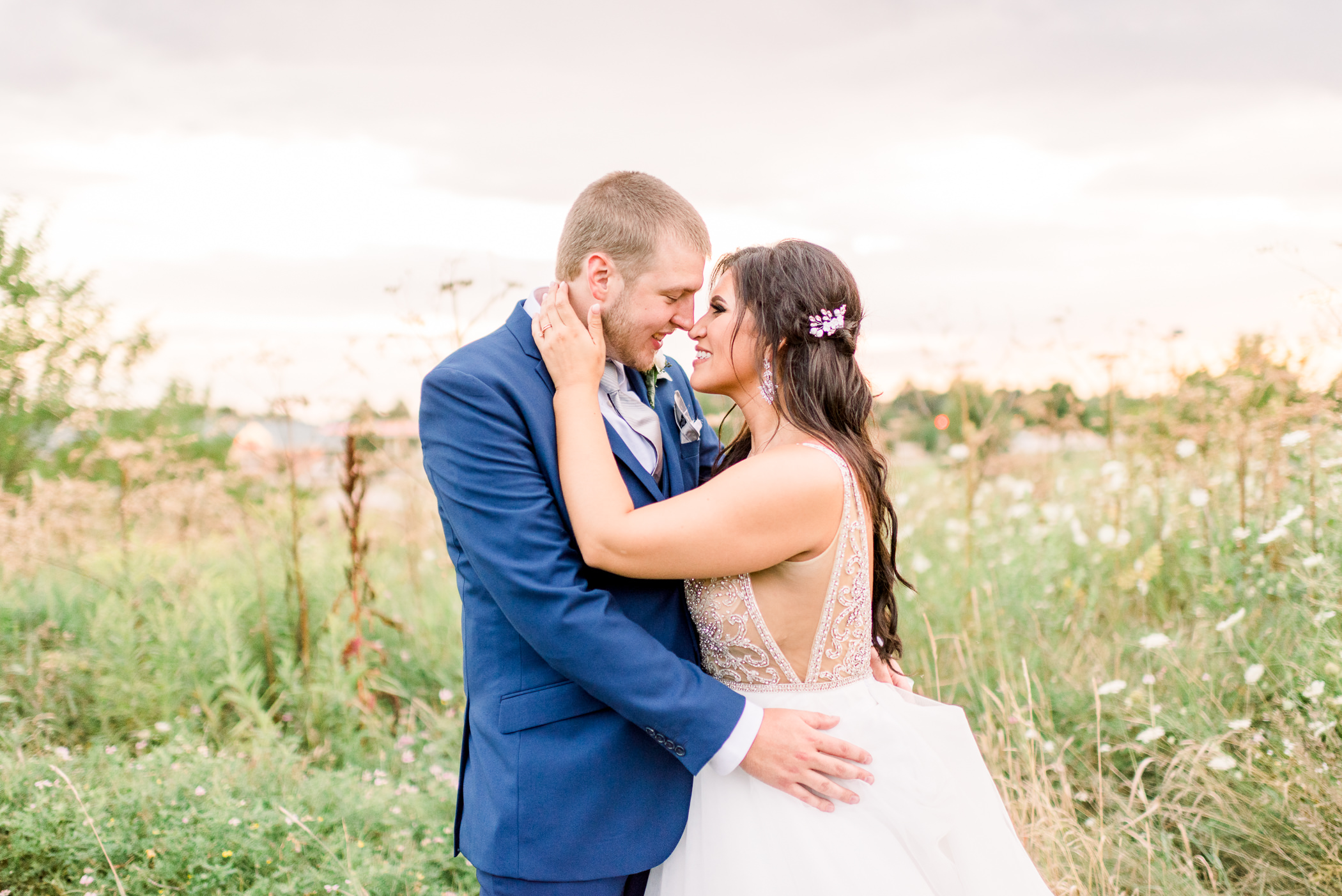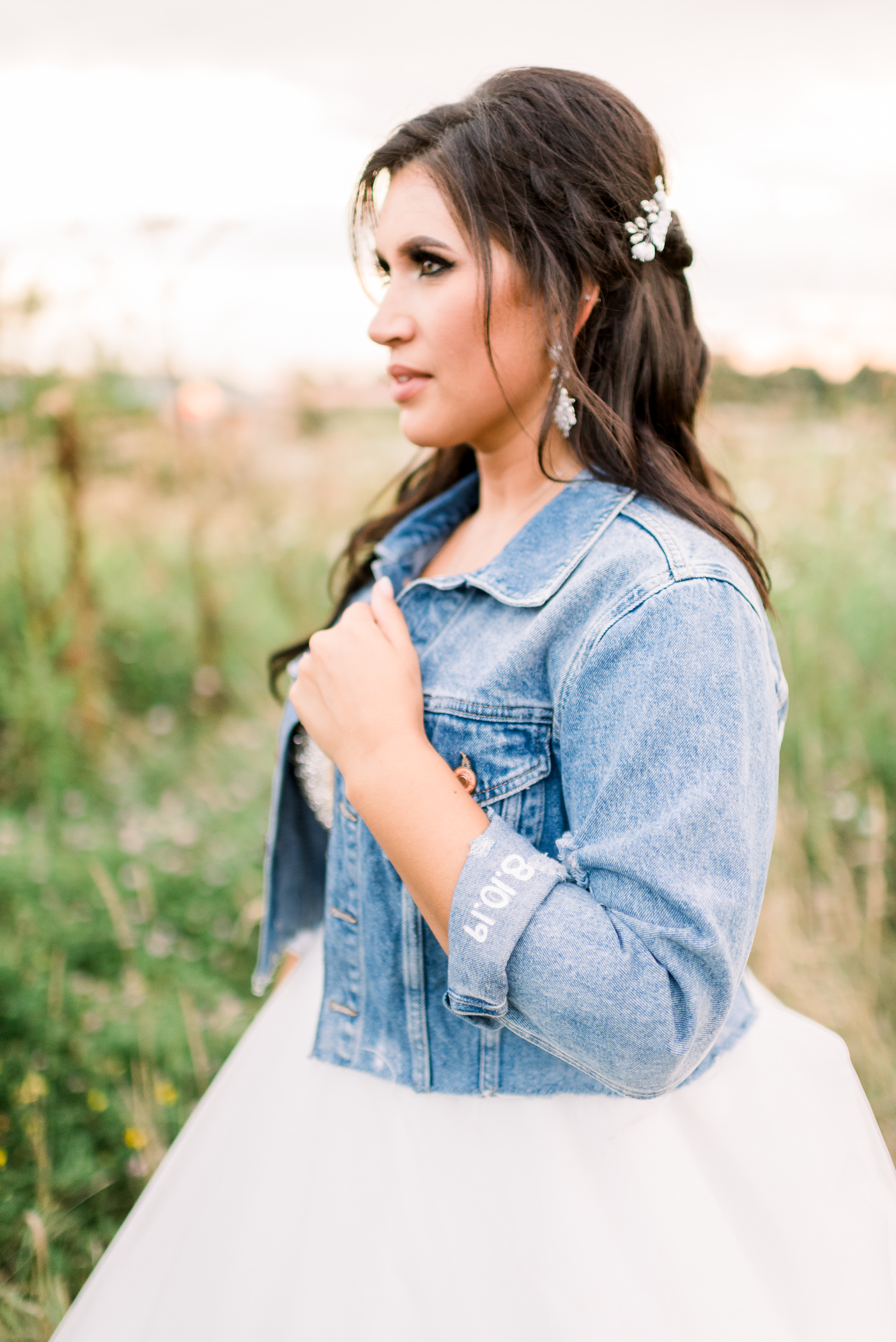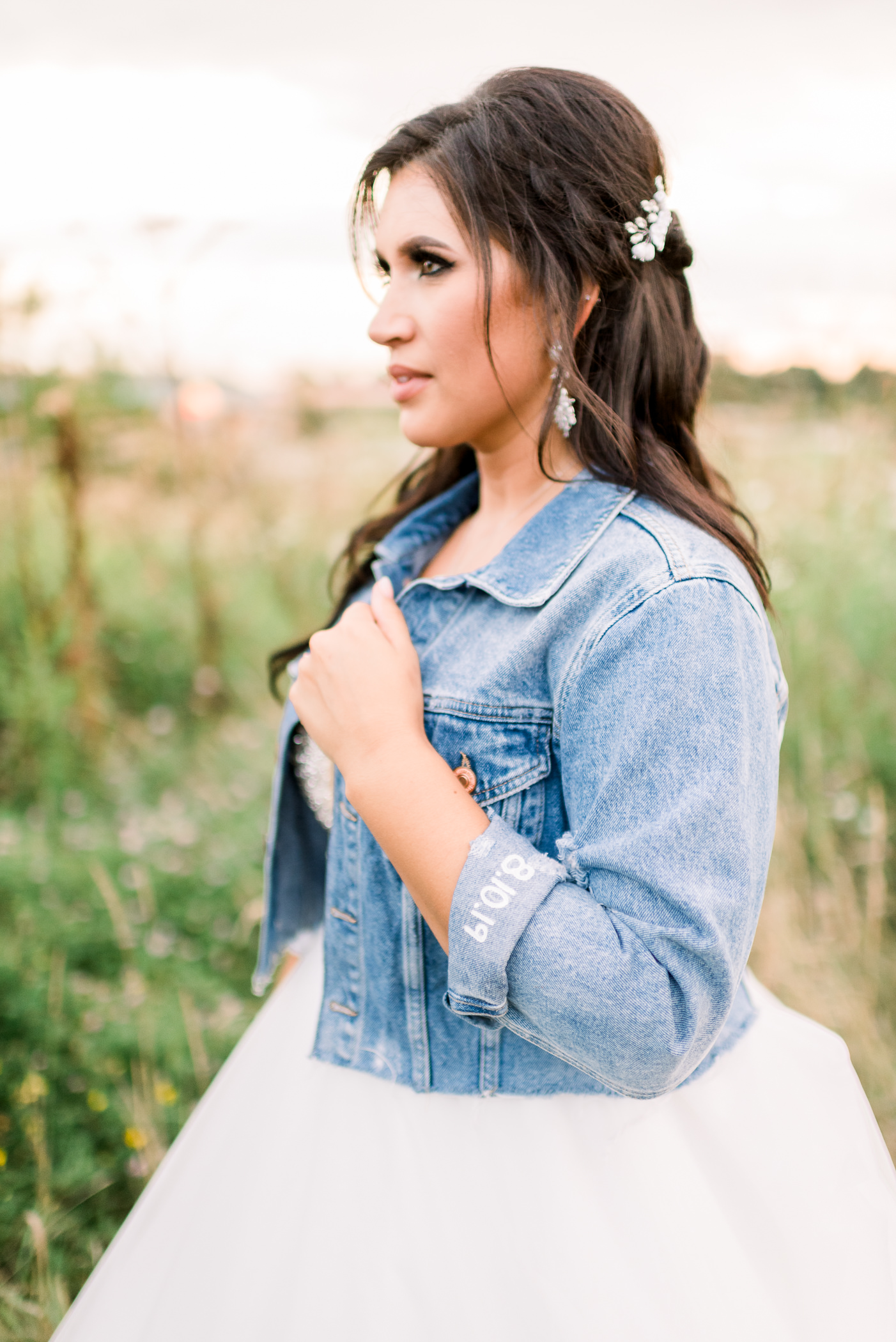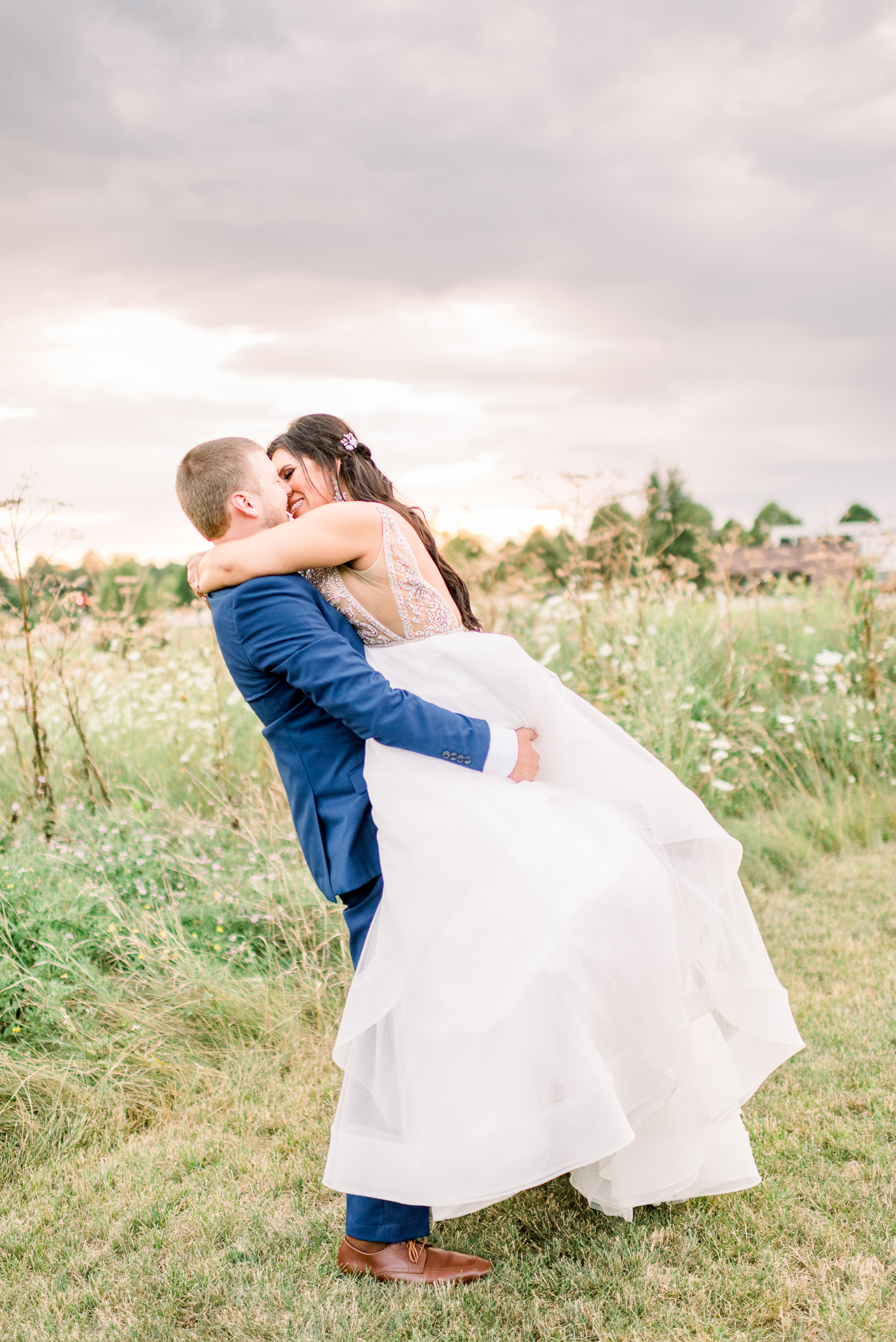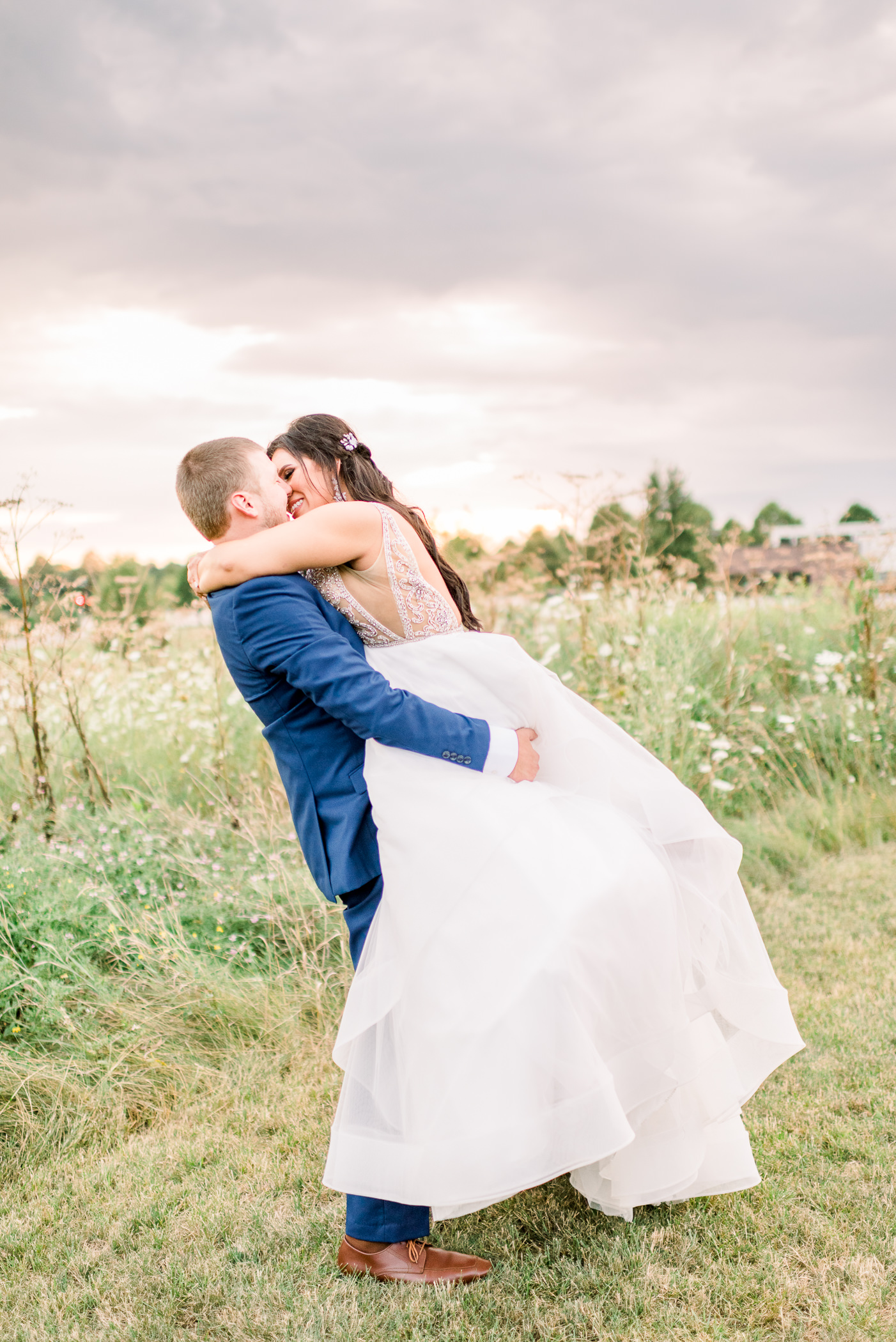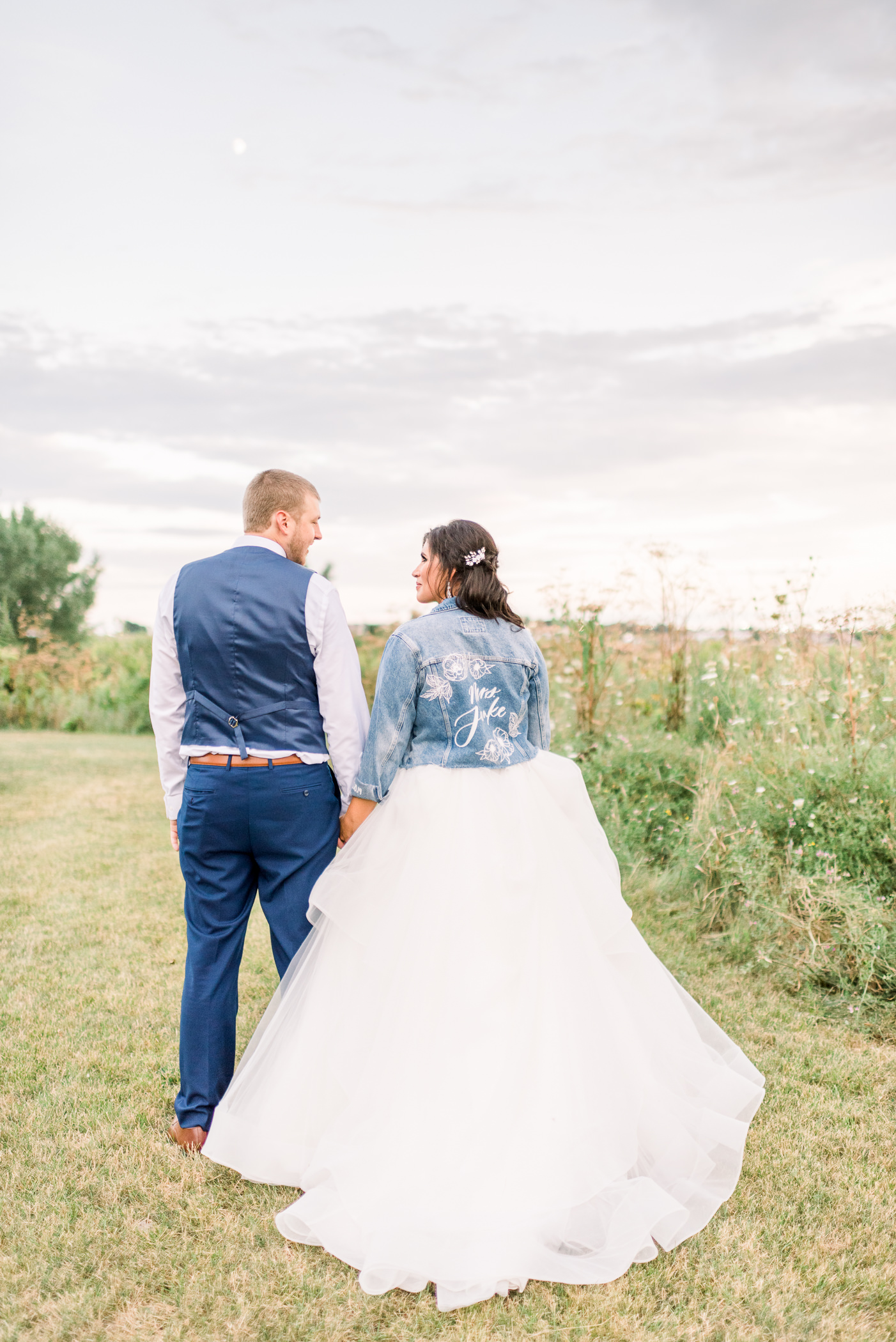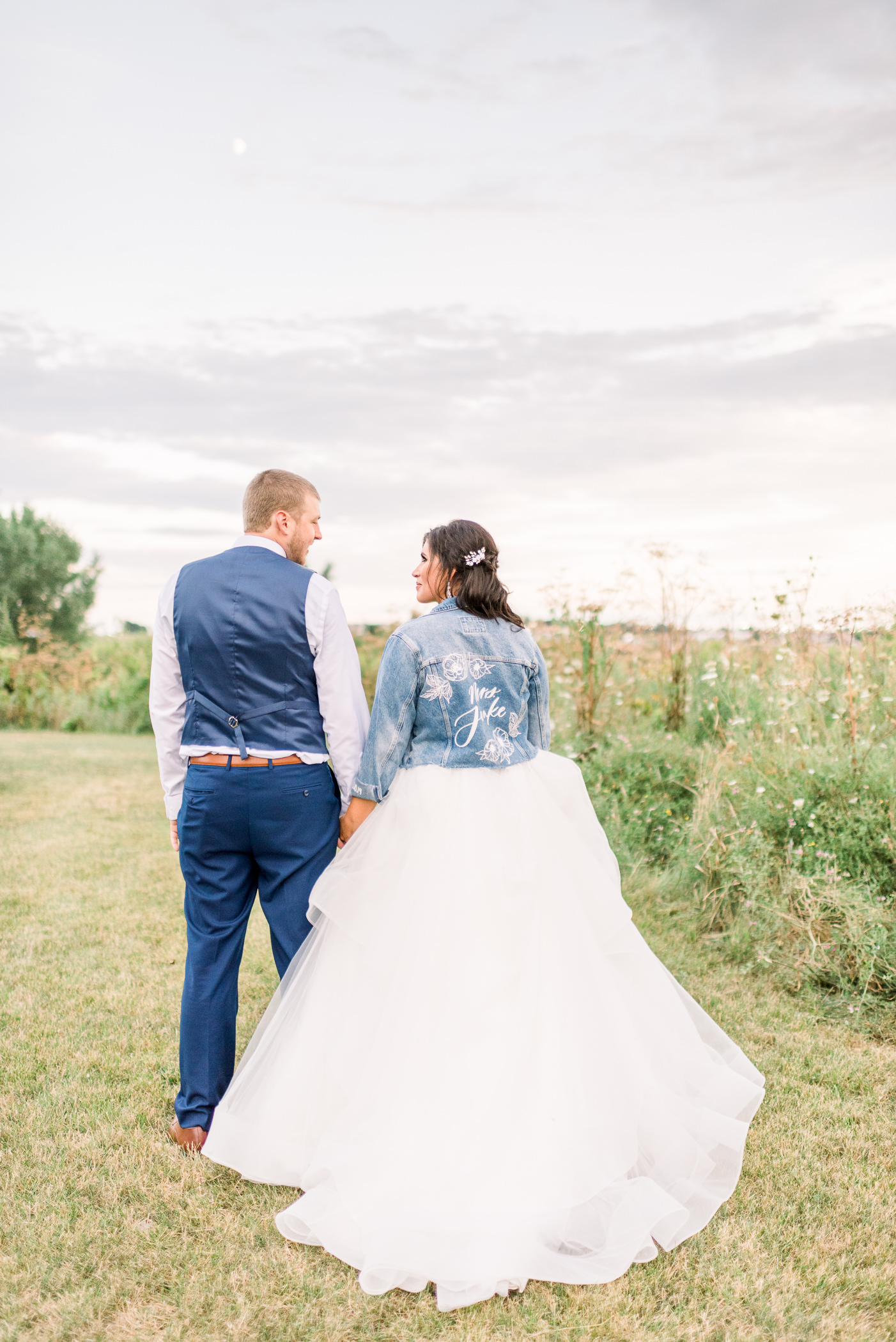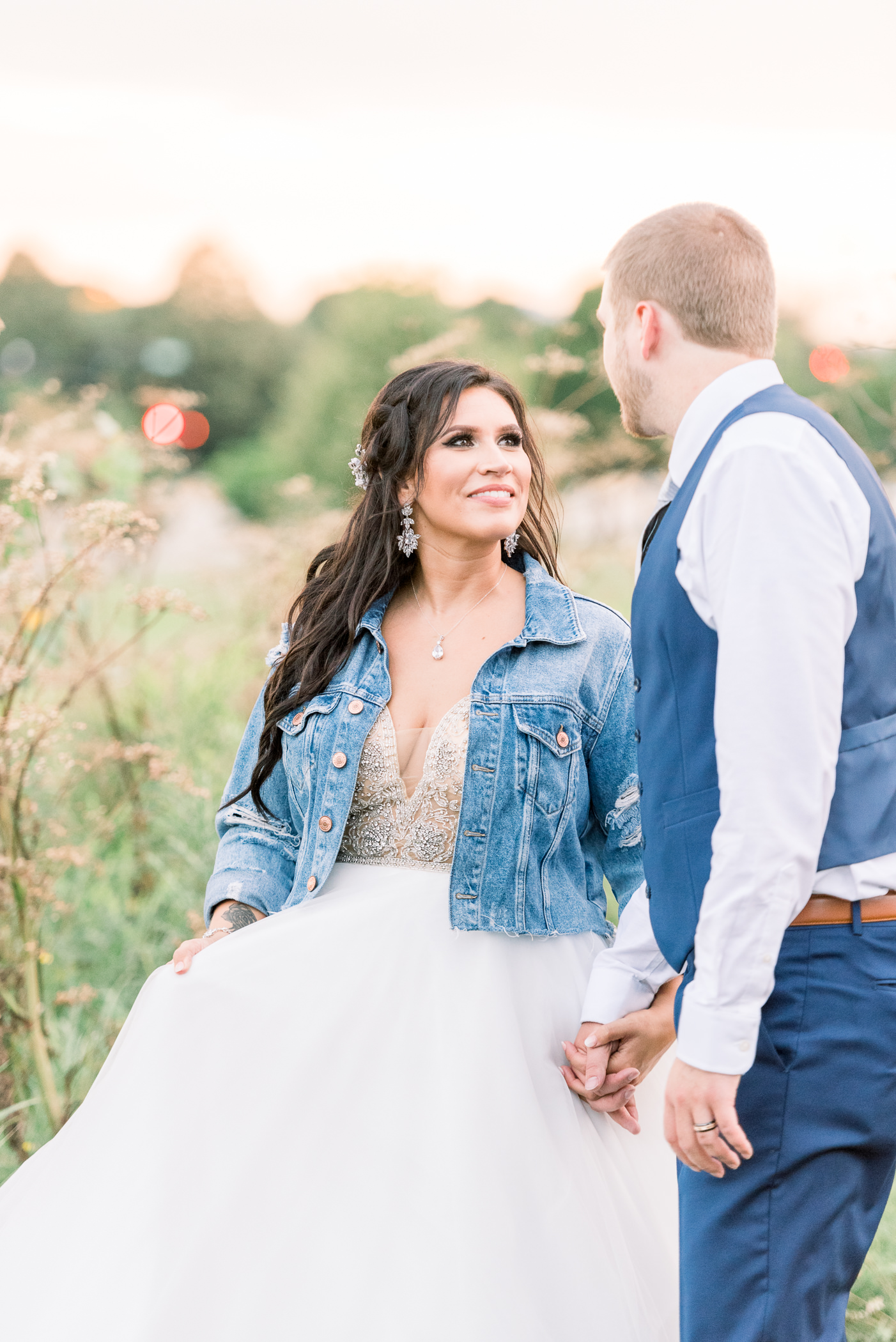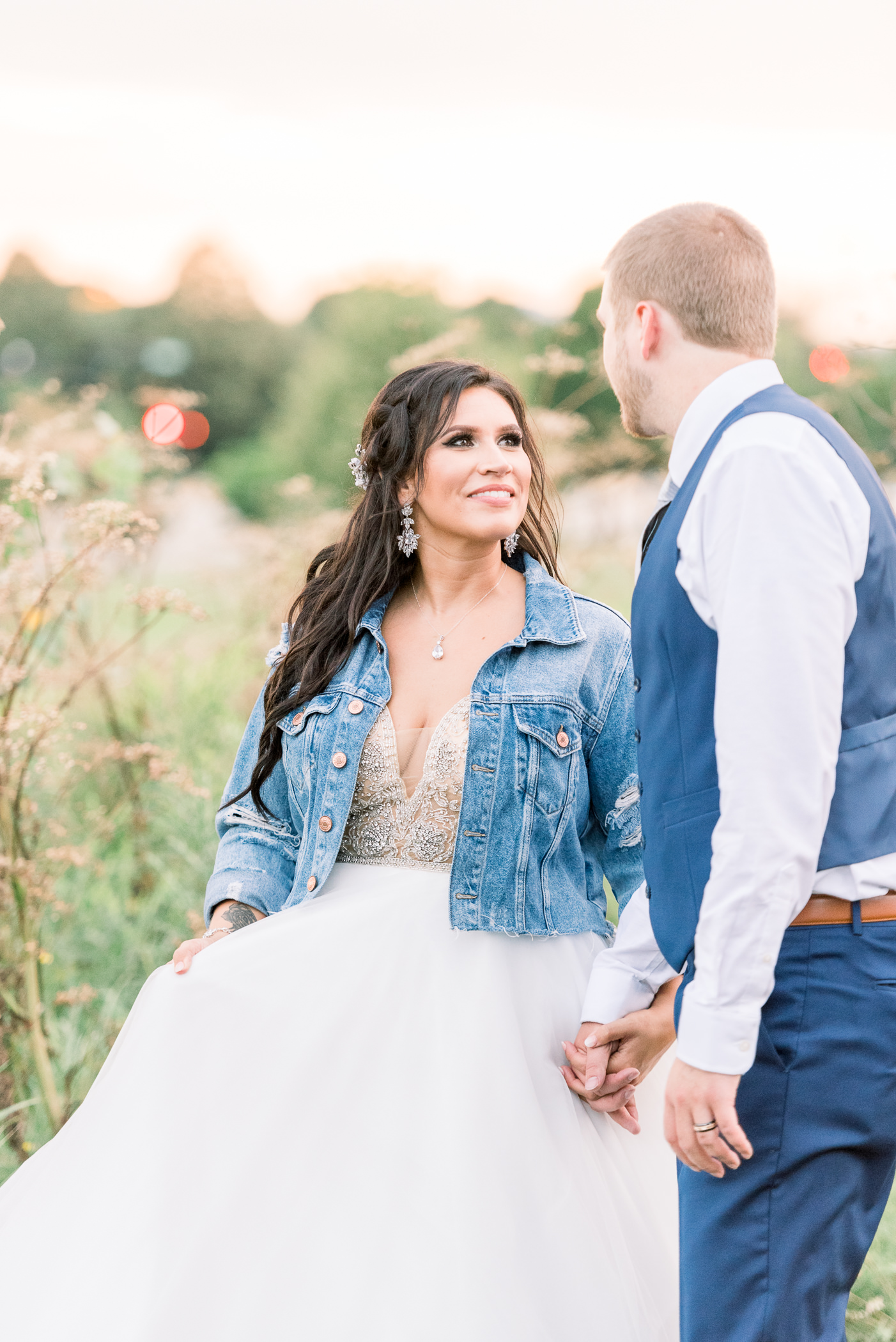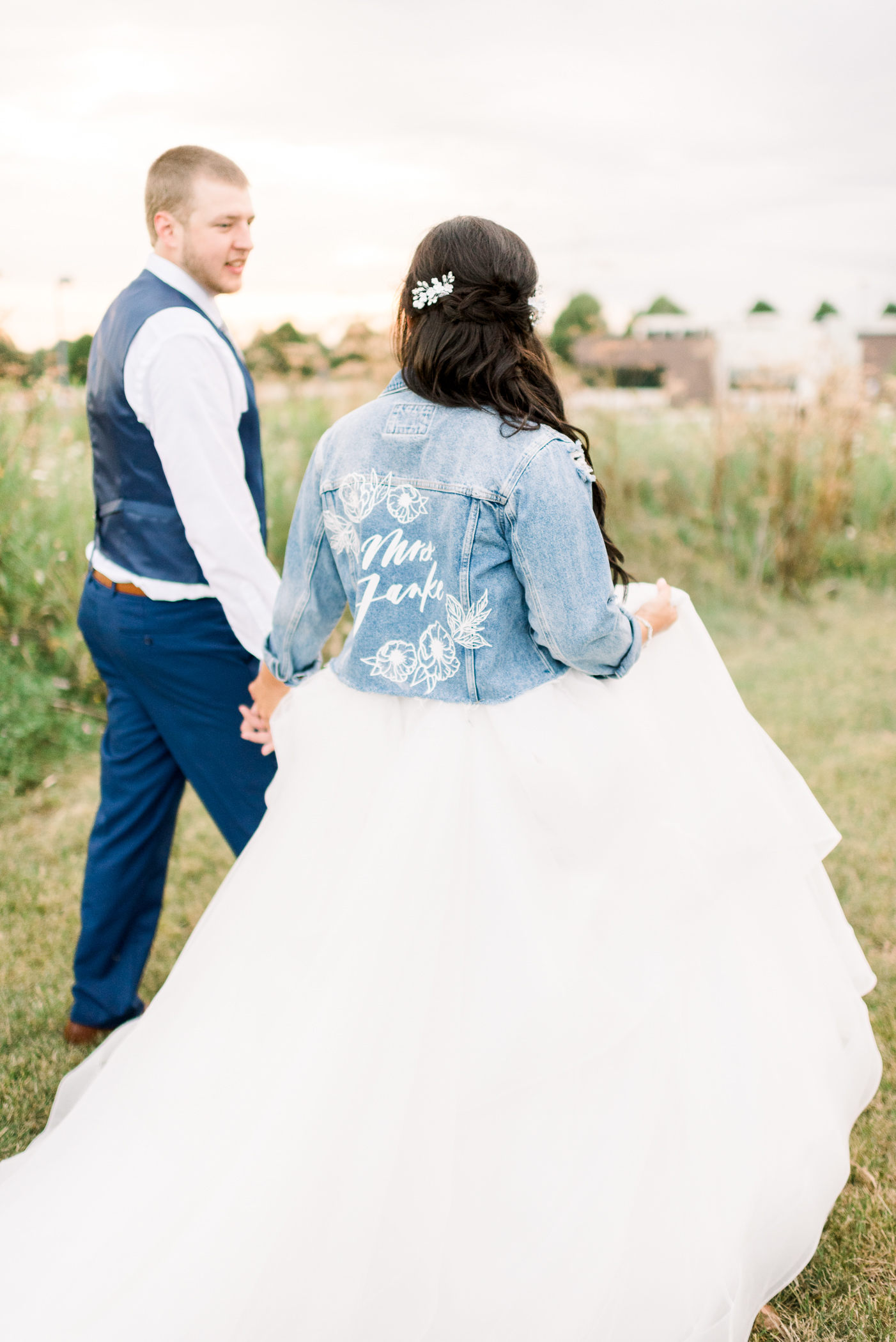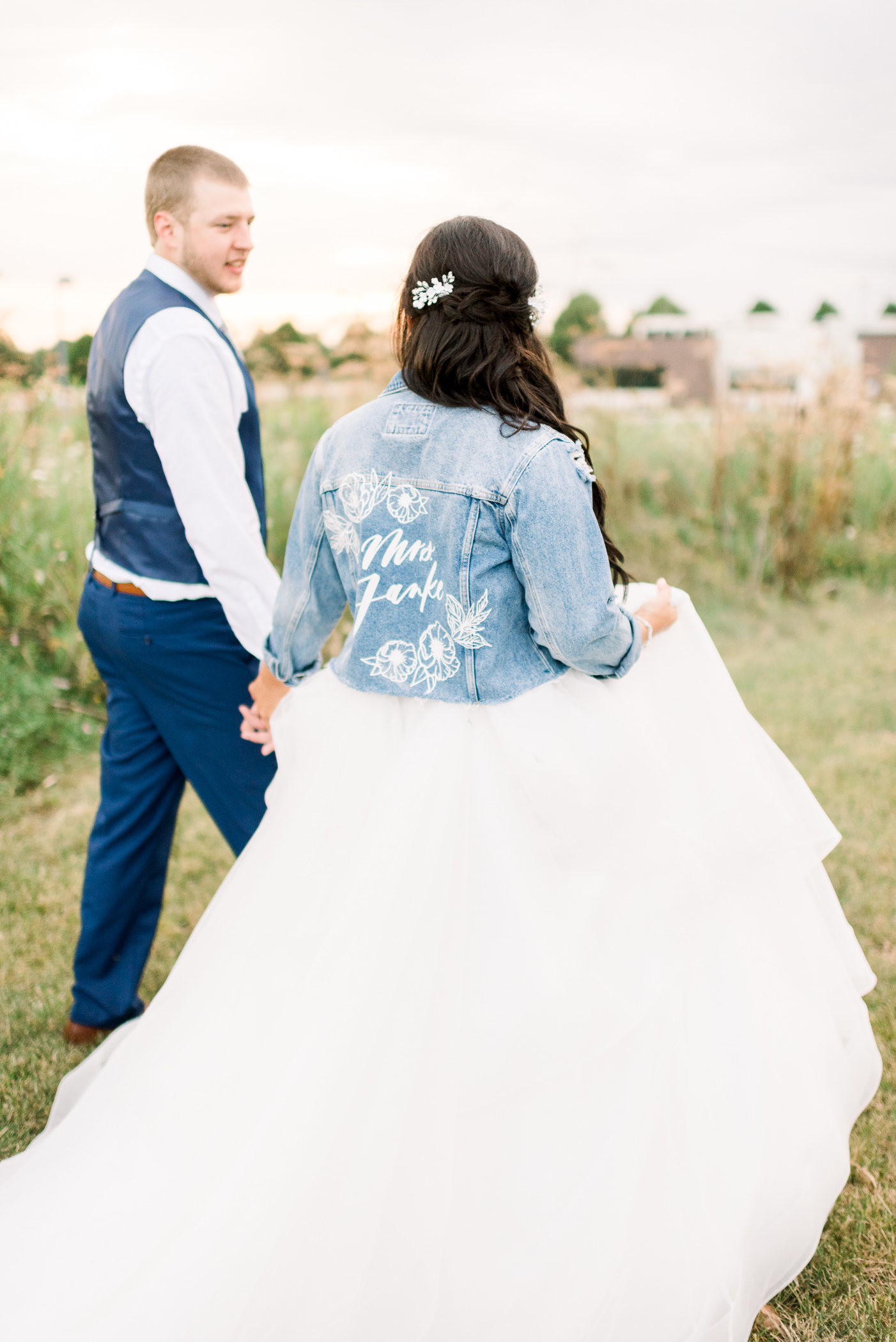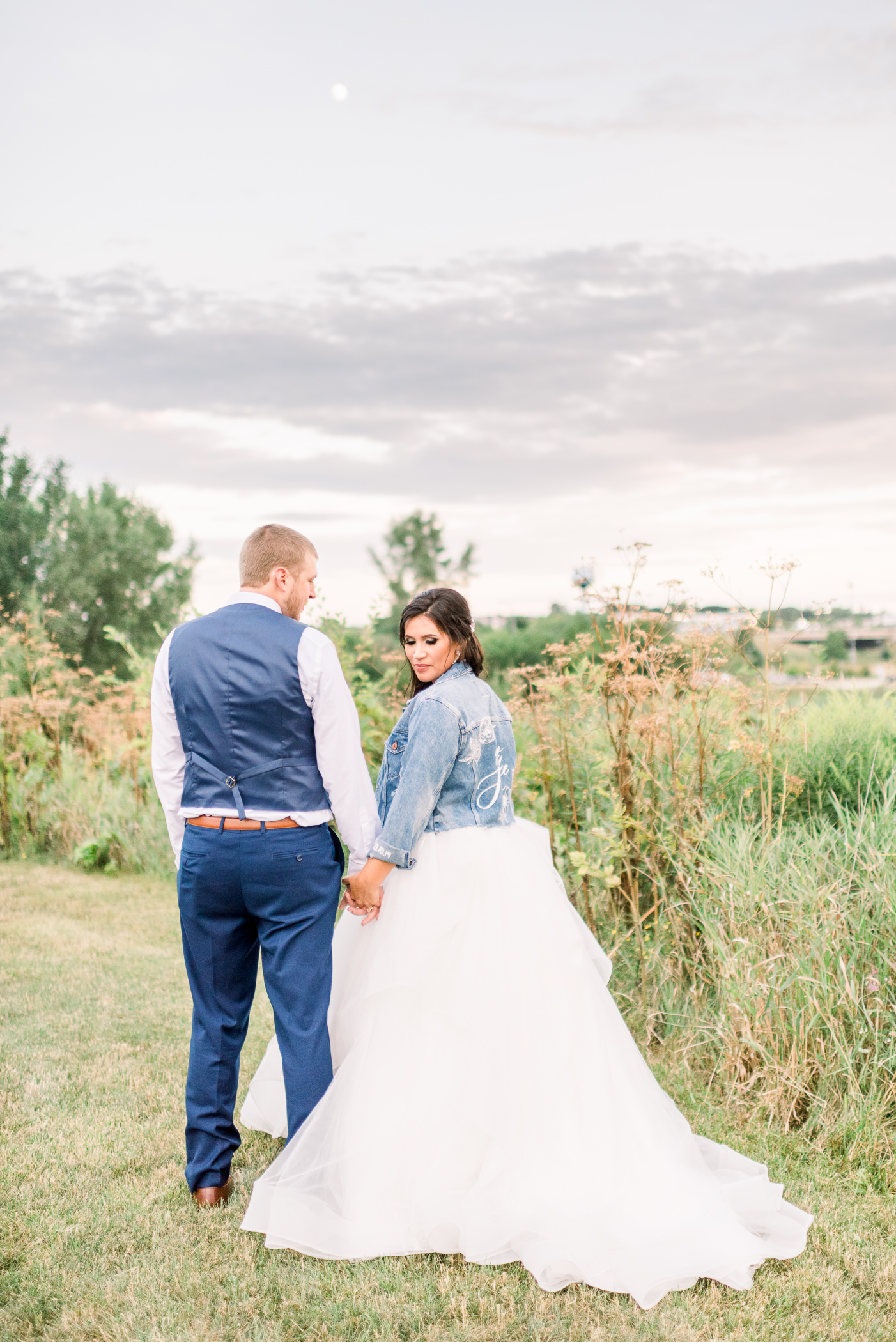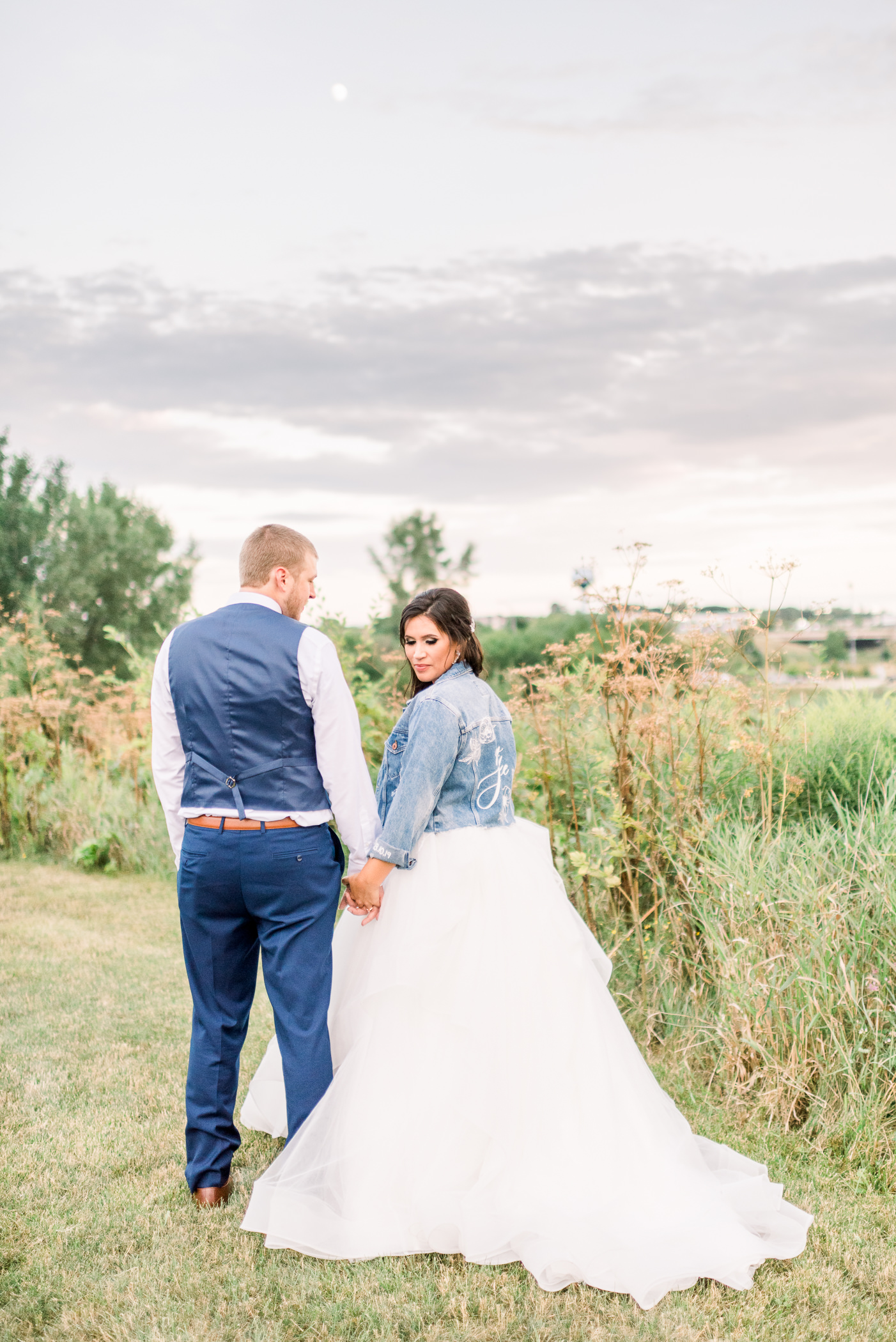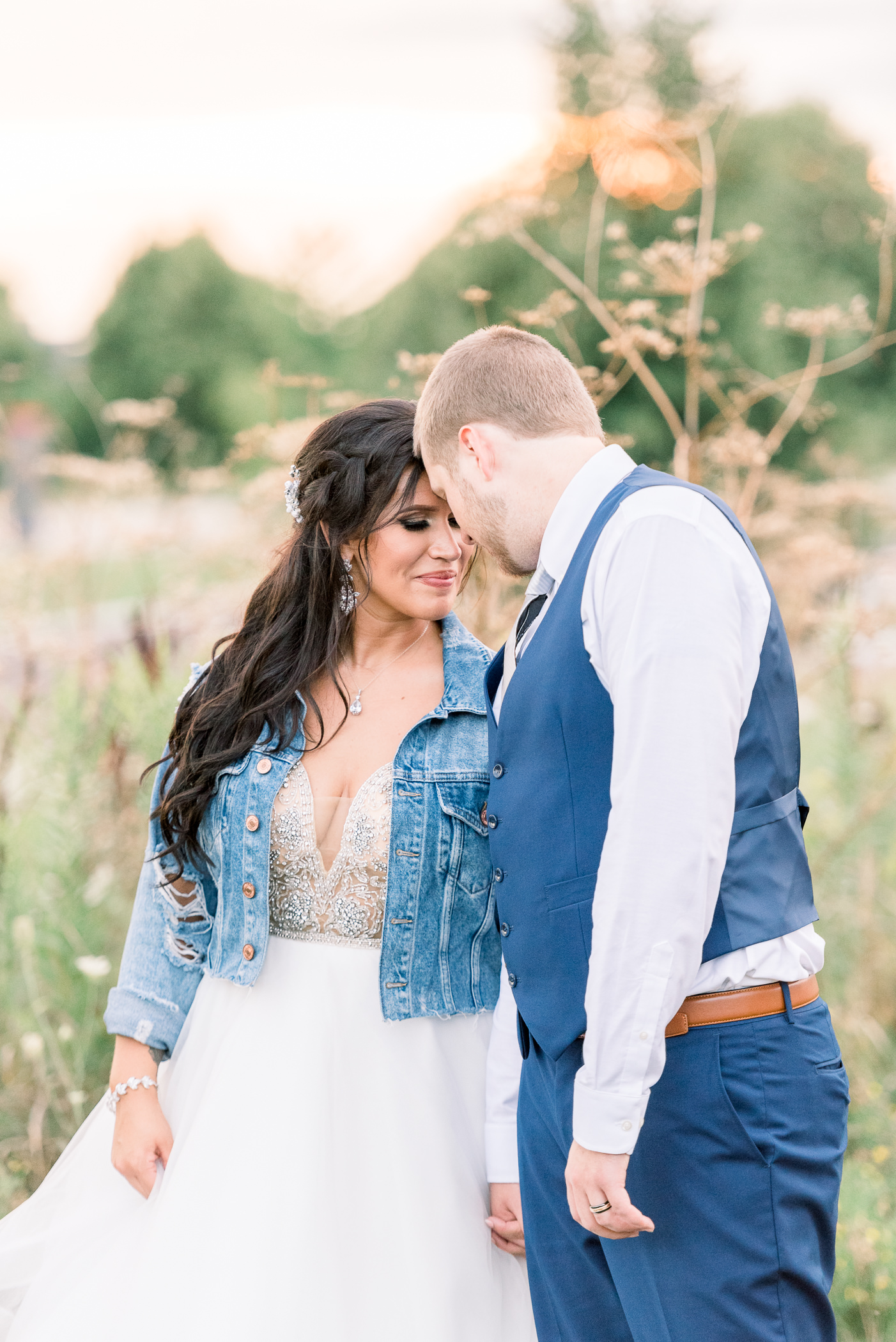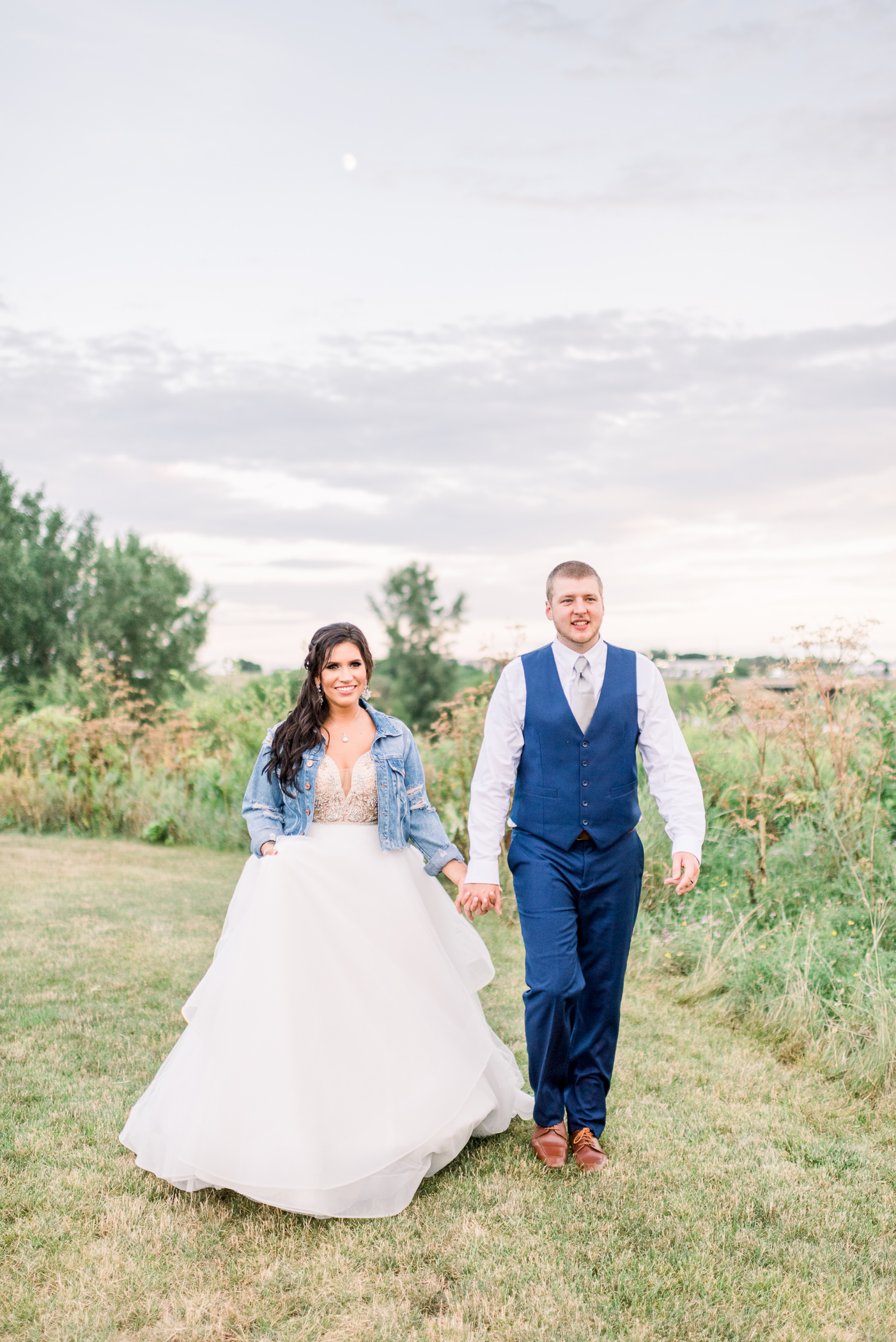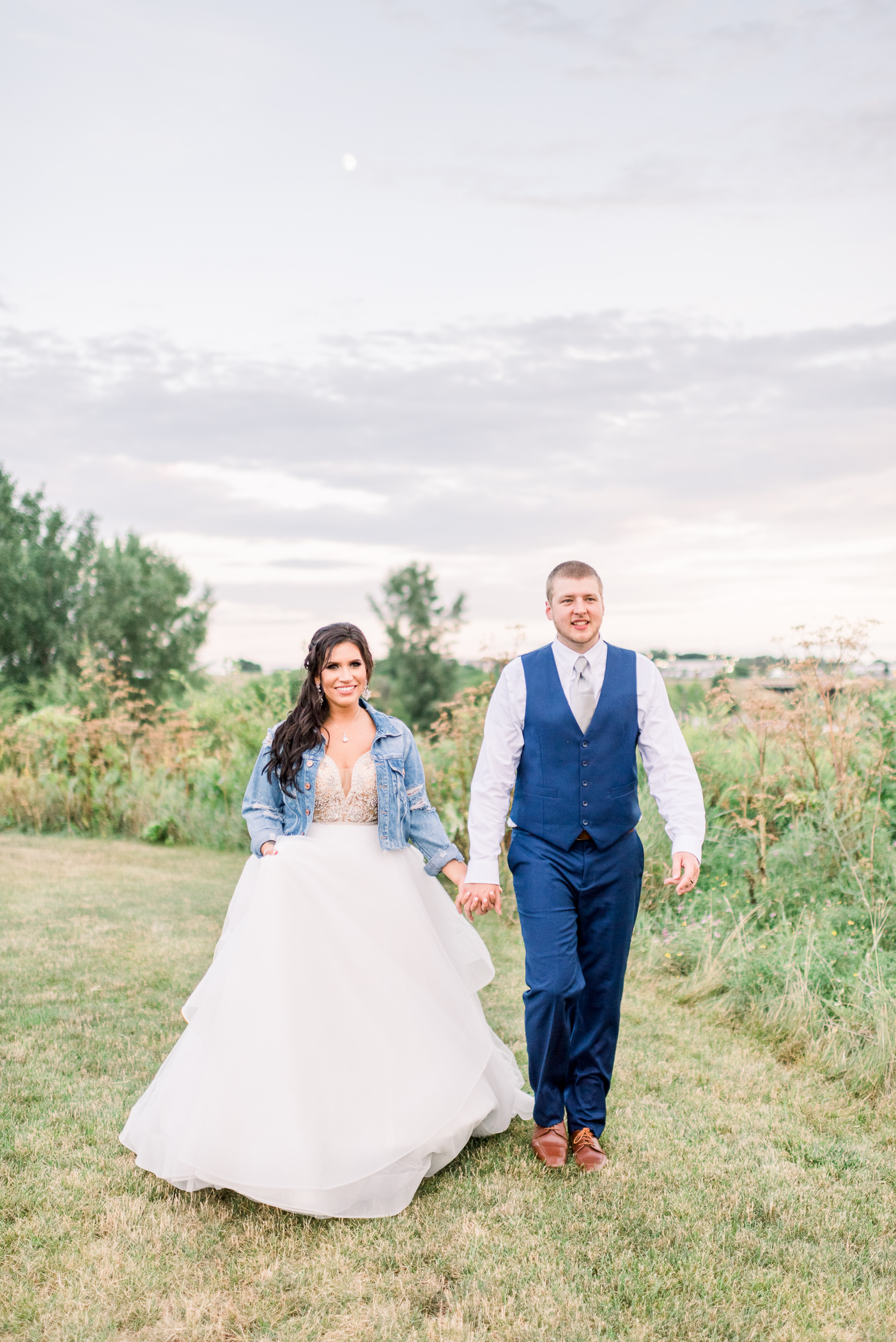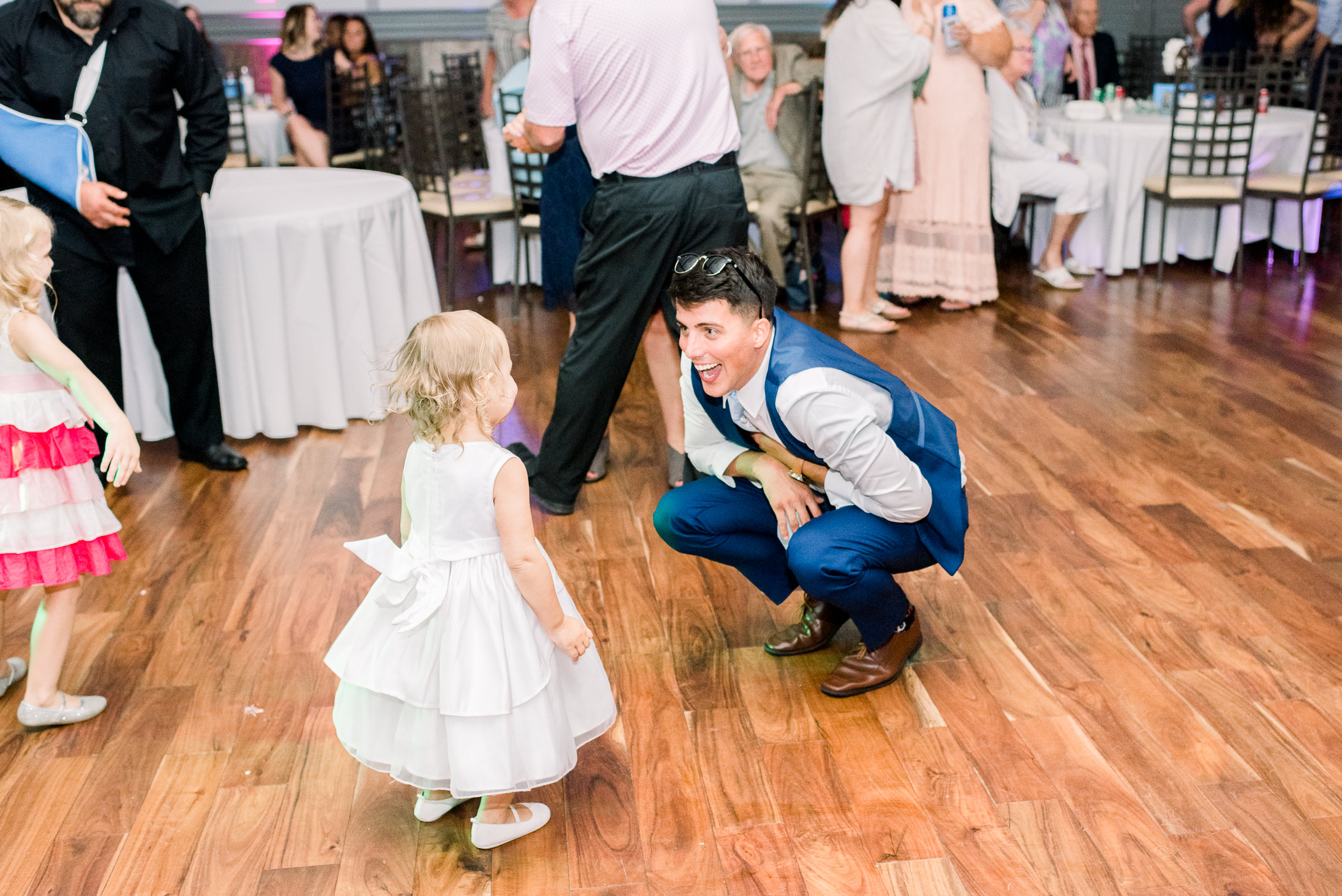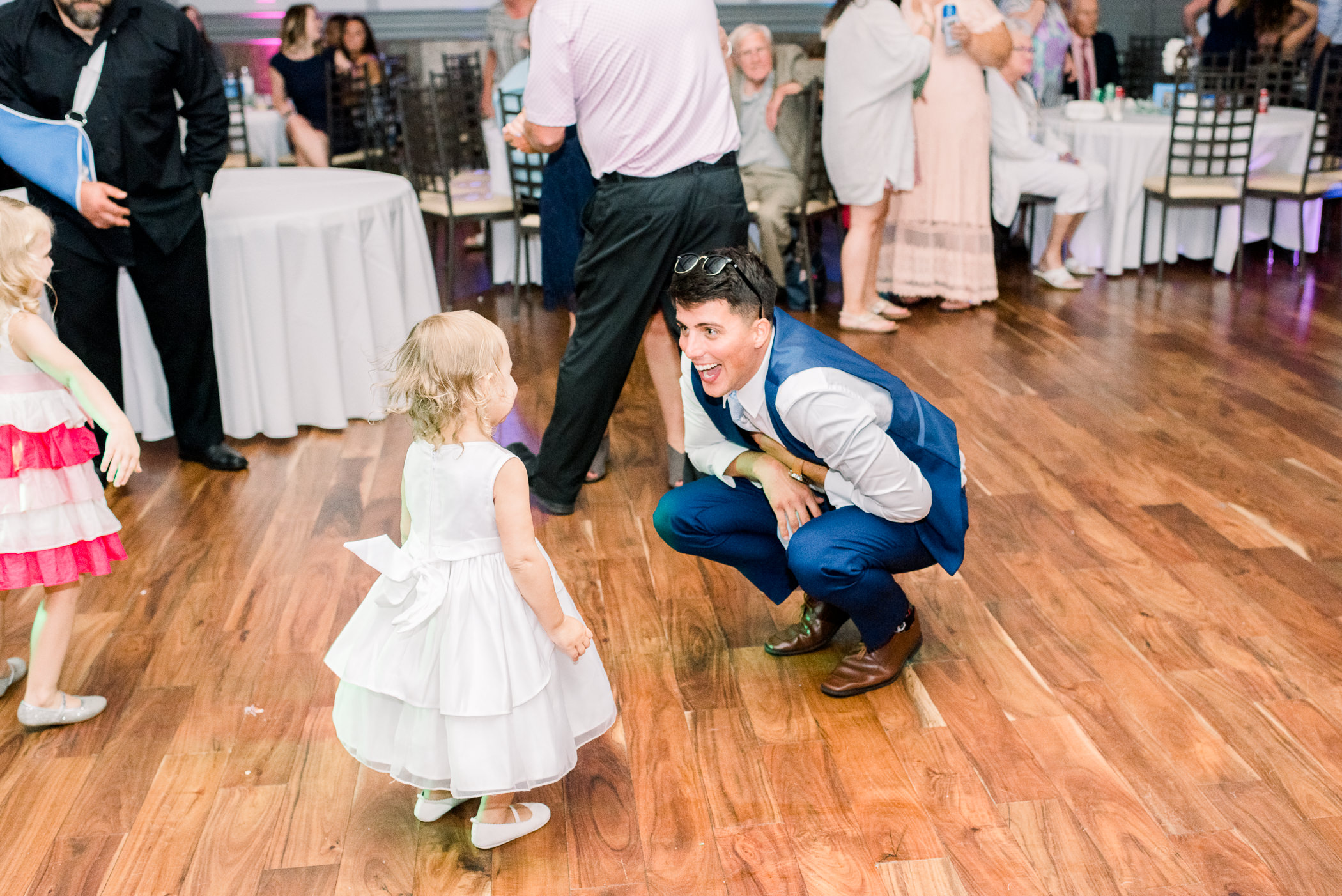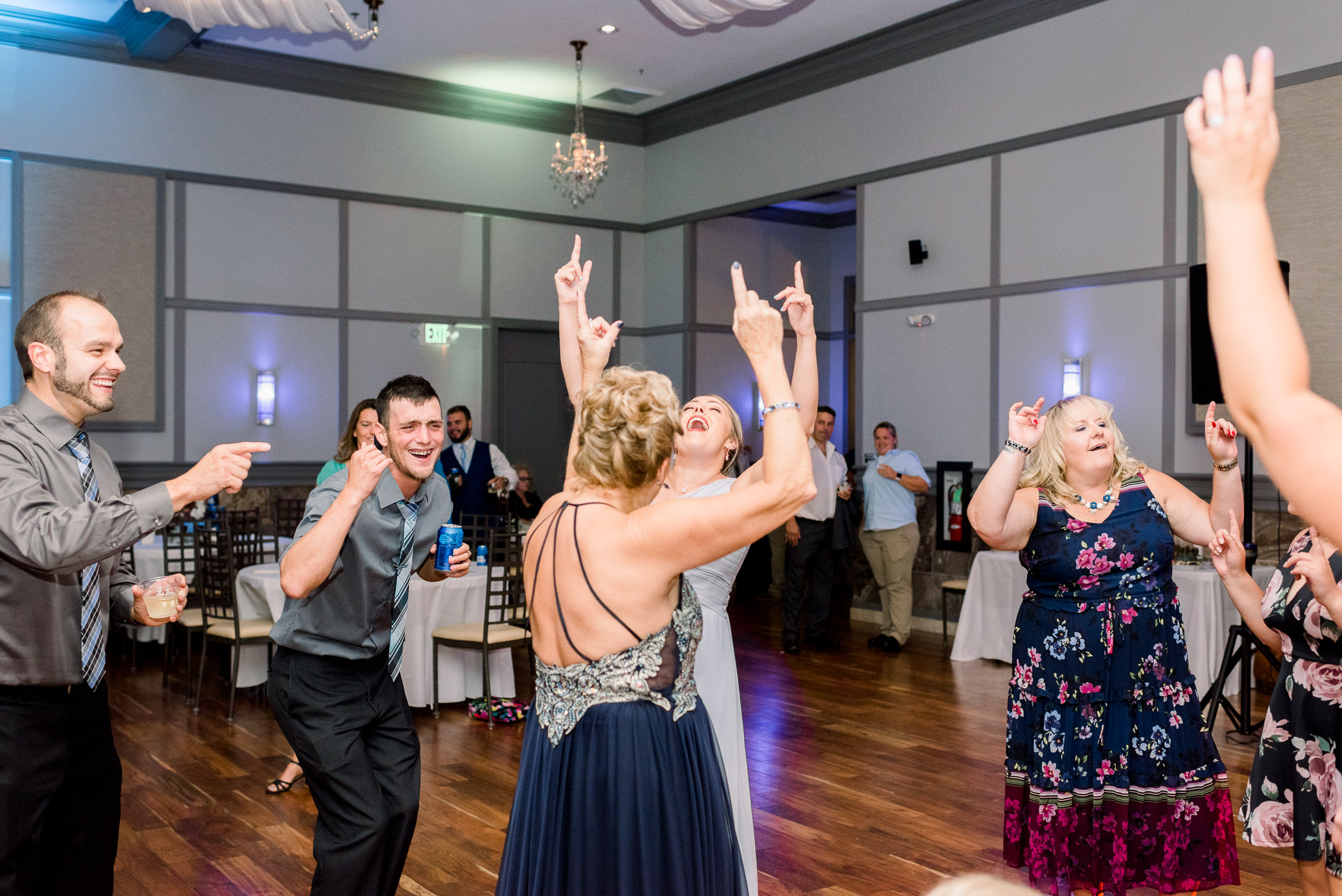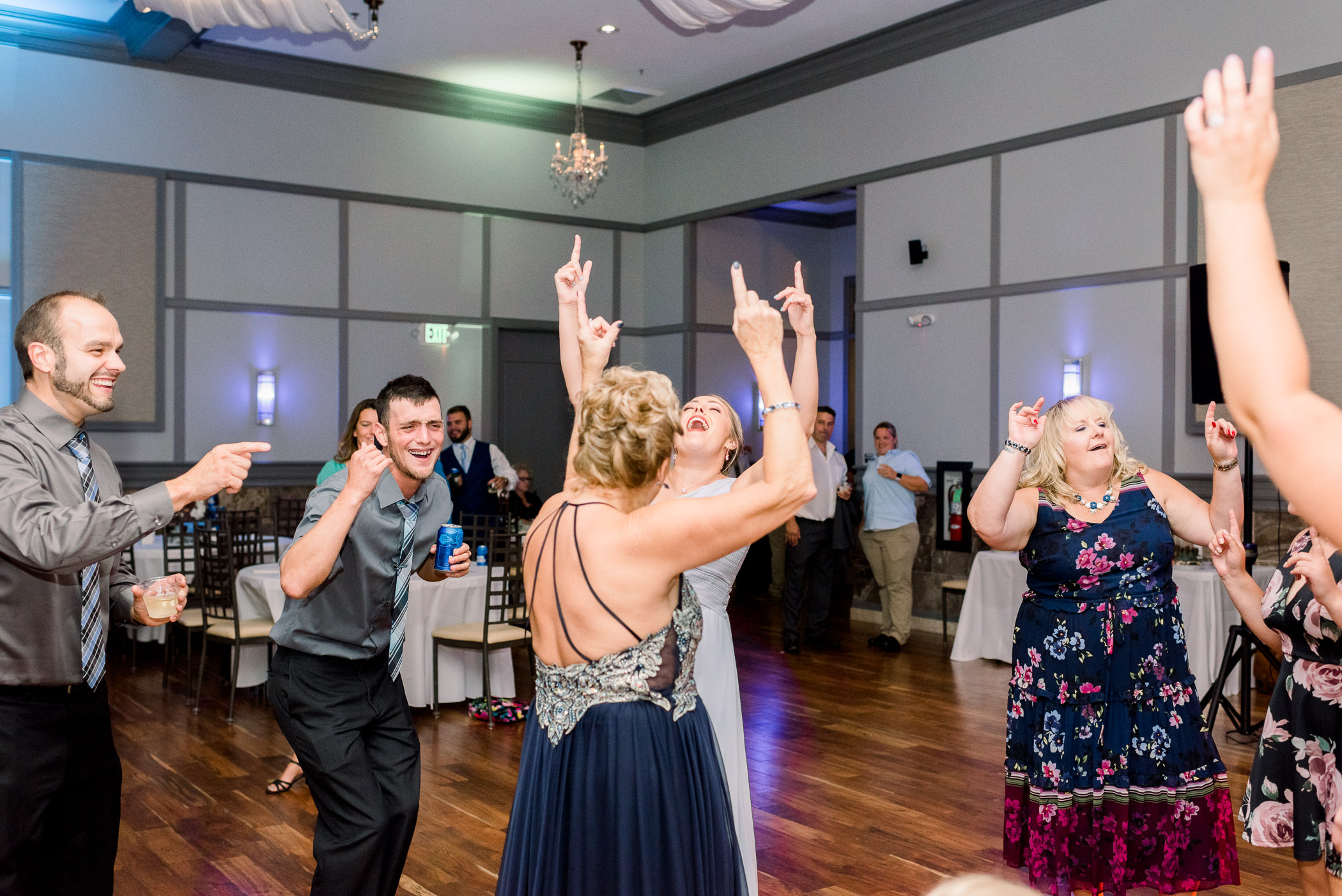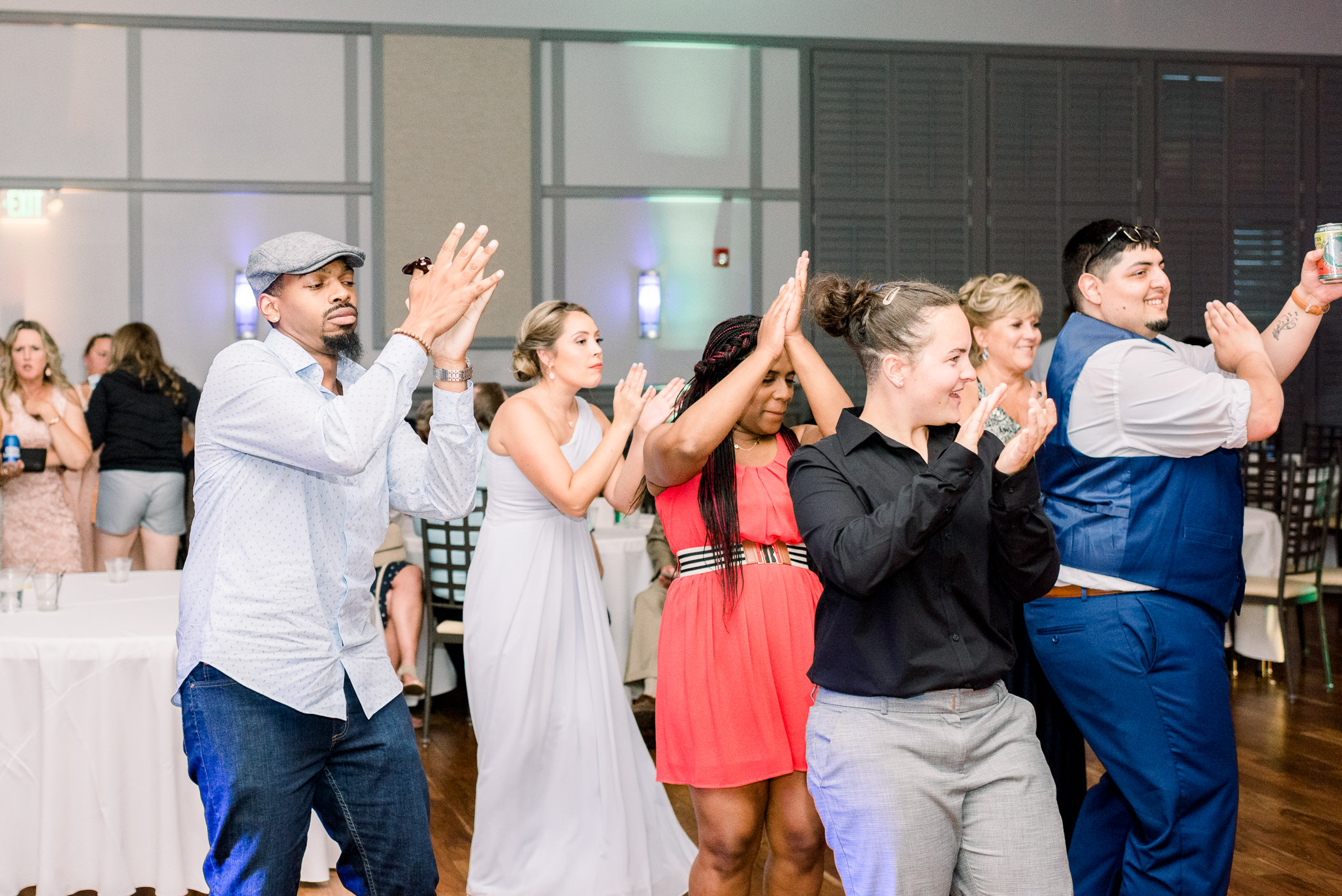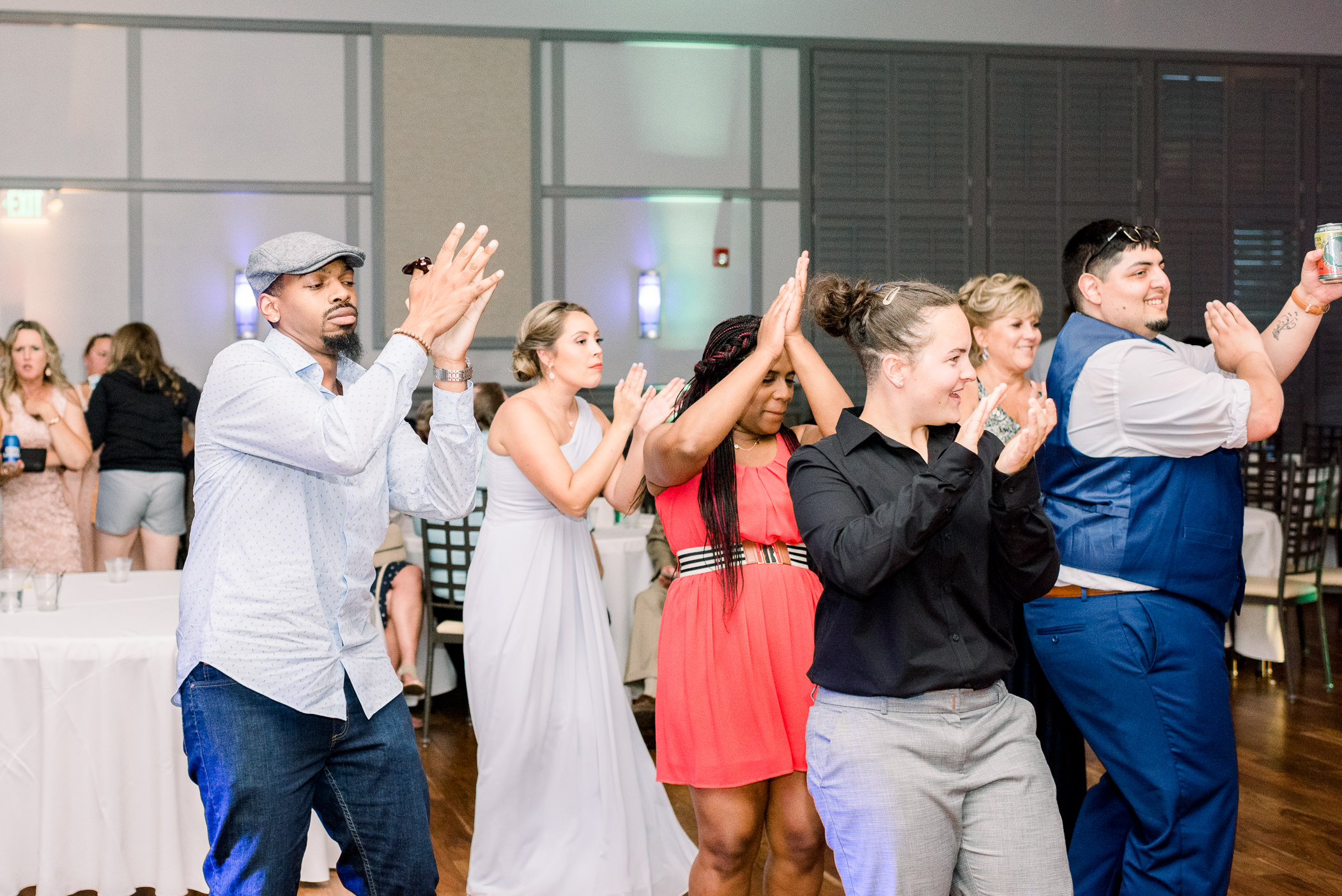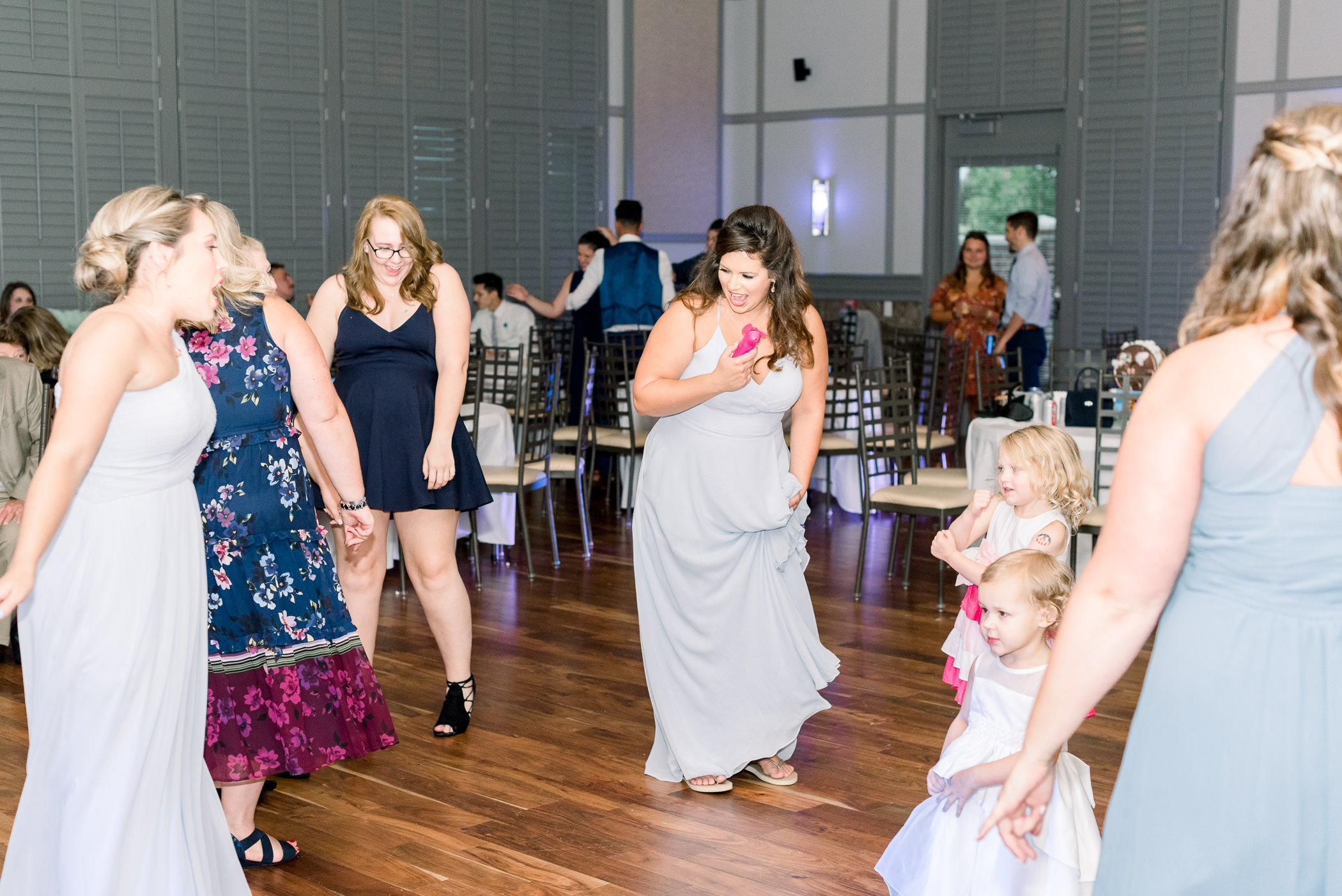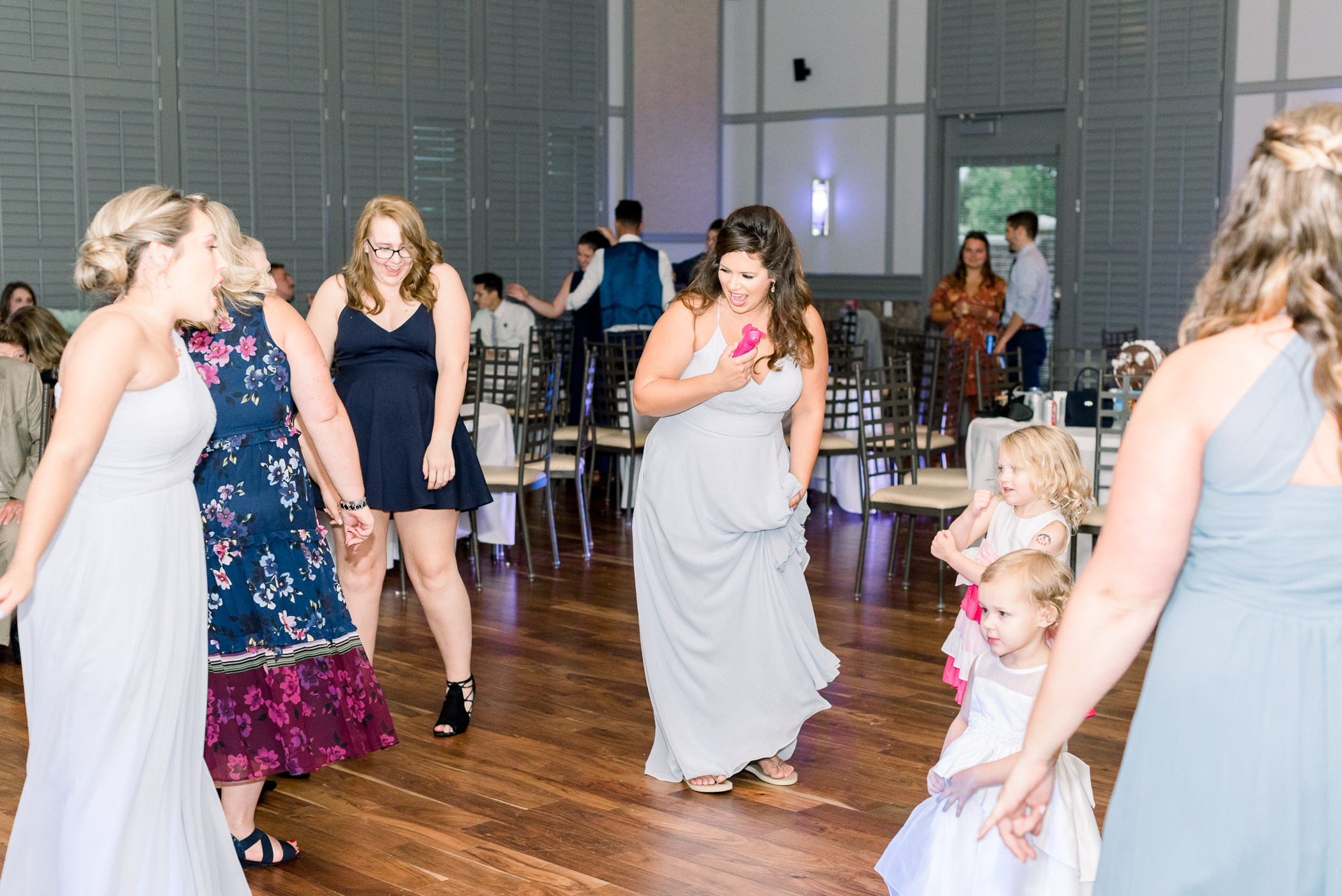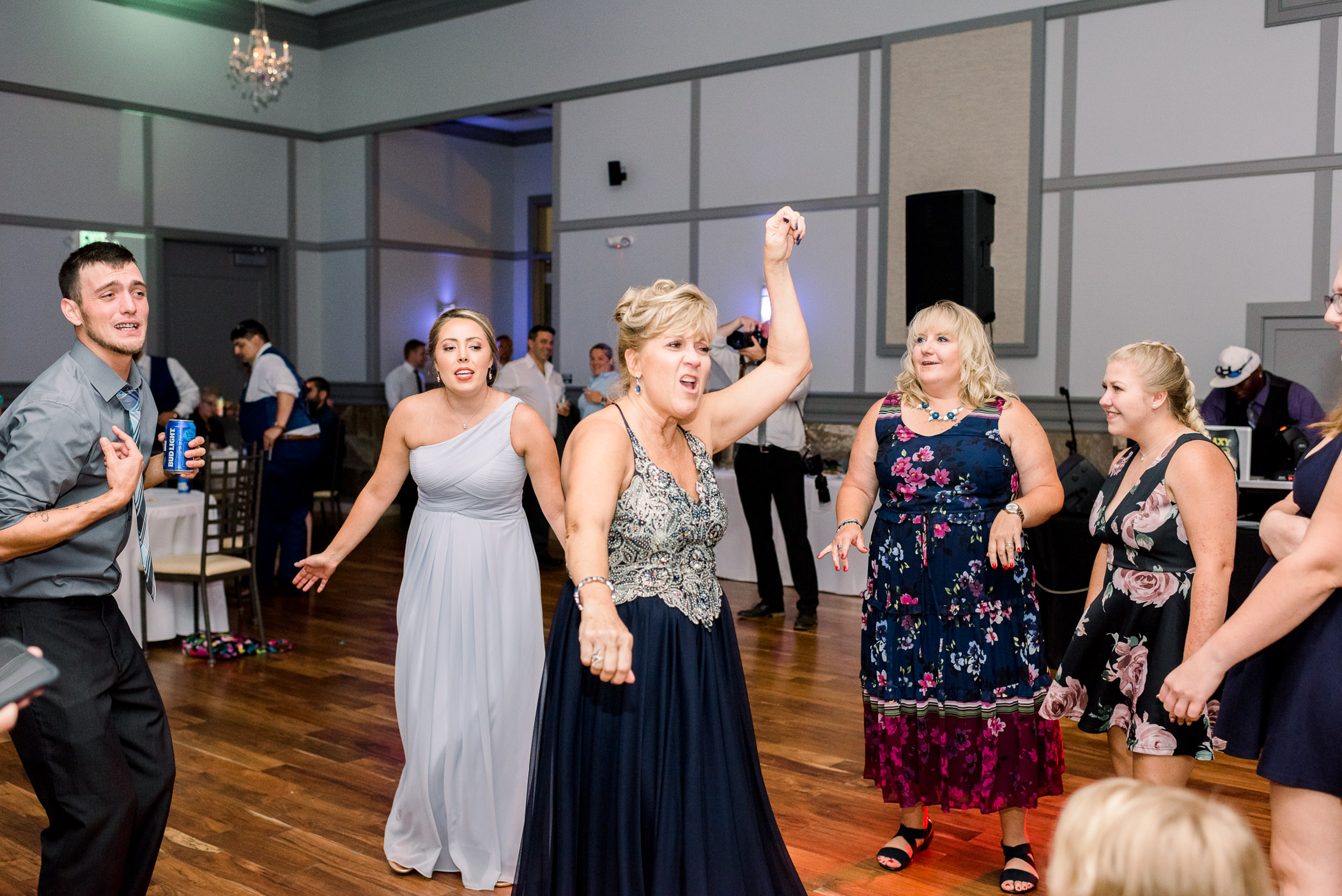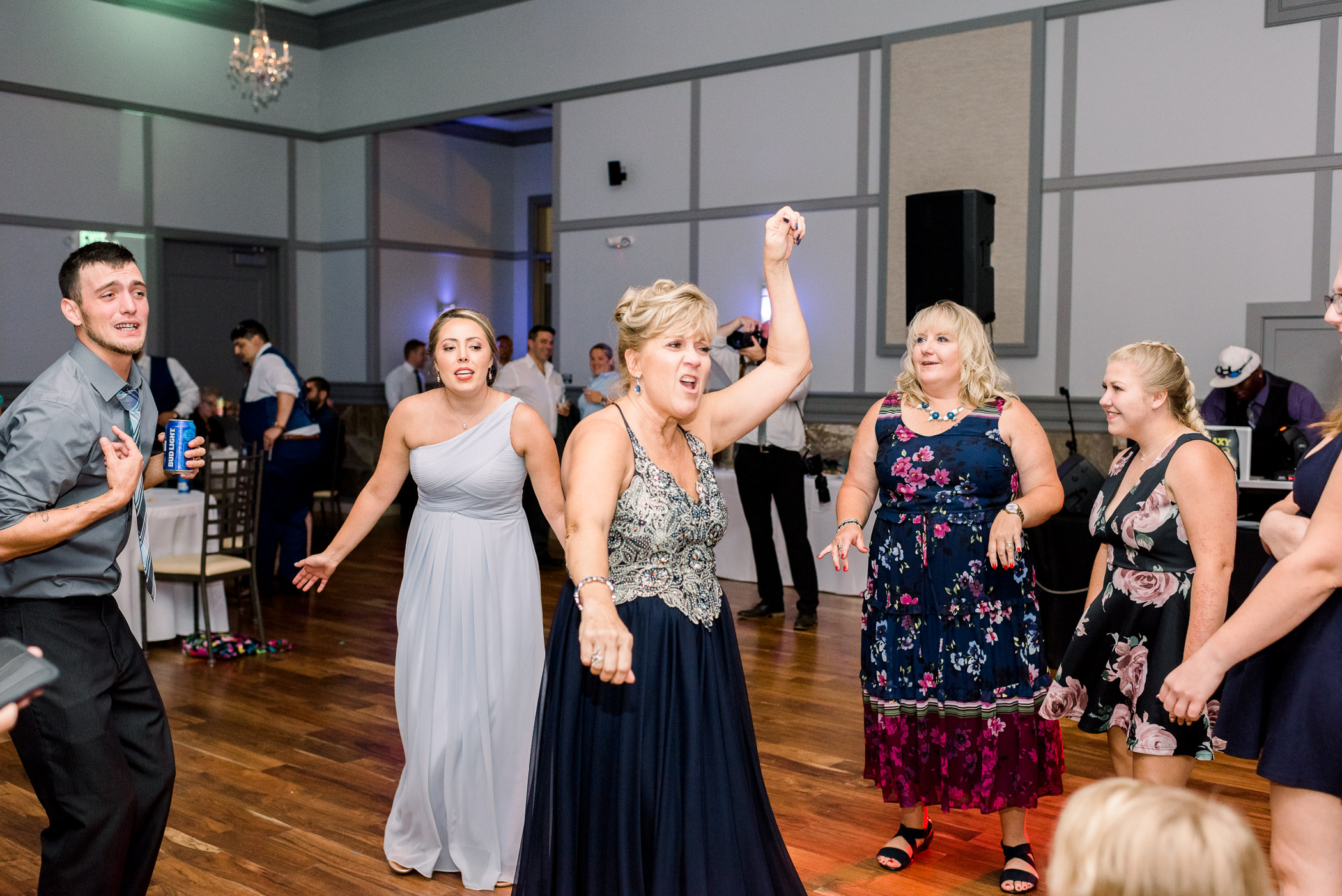 Thank you to all of the amazing vendors for Taylor and Ethan's day!
Ceremony / Reception: Noah's Event Venue
Wedding Dress: Vera's House of Bridals
Wedding Shoes: Charlotte Russe
Bridesmaid Dresses: Vera's House of Bridals
Groom/Groomsman Suits: Nedrebo's
Make-up Artist / Hair Stylist: Katrina – Posh Beauty Bar – Stoughton
Florist – Bridal Bouquet: Prairie Flowers and Gifts
Catering: Stoddard's Meat Market
Wedding Cake: Carl's Cakes
Donuts: Greenbush Bakery
DJ: Madison Mobile DJ
Invitations: Vistaprint