I don't even know where to begin for Shaun and Ryan's incredible wedding at The Madison Club in downtown Madison, WI! We first met Shaun and Ryan at a styled shoot that we did with the amazing Copper Feather Events. Shortly after, they reached out to have us capture their wedding and their engagement session! We were so honored and the rest is history!
There is no doubt in my mind that these two are the most incredible humans. You can just feel all of the love from all of their family and friends on their wedding day, and it just solidifies how amazing these two are. They have a way of making everyone feel special, and they truly mean it! So many cheers and tears of happiness throughout the day!
I loved every part of Shaun and Ryan's day! From royal styled wedding party shots around the Madison Club, beautiful wedding vows, to a secret Drag Performance of Madison's favorite Kayos Mirage! It was a wedding that won't be forgotten!
Thank you Shaun and Ryan for having us be a part of your wedding day and having us capturing you becoming Mr. and Mr!
Image quality reduced for faster web viewing.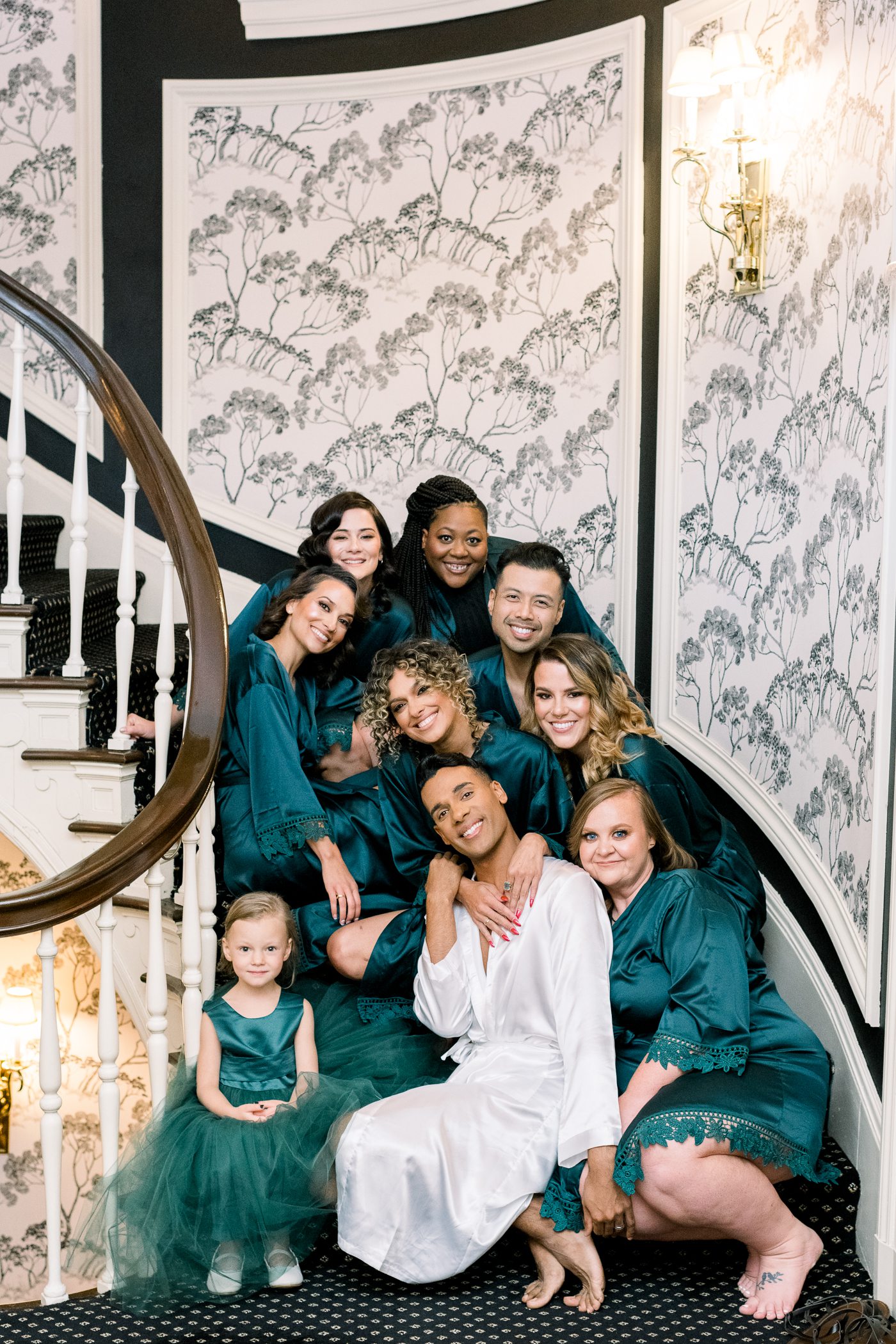 Thank you to the incredible vendors who helped make Shaun and Ryan's day perfect!
Ceremony & Reception: The Madison Club
Groom Suits: Dark Green Jacket Tuxedo – Ralph Lauren Chicago; Two-Tone Black and Gray Jacket Tuxedo – Indochino
Make-up Artist & Hair Stylist: Bloom Team Bridal
Wedding Cake: The Madison Club
DJ: Celebrations Entertainment