Samantha and Timber had the most beautiful brunch wedding in Madison to end our May of weddings! Both Timber and Samantha are from Kansas, but didn't meet each other until they both moved to Madison at different times to work at Epic.
Not only did they end up at the same company for work, but they both also ended up at the same Church, the Blackhawk Church in Middleton! You can say that these two were meant to find each other.
These two chose to focus more on their marriage and wanted to plan a stress-free day that focused on God and each other. Blackhawk Church ended up being the perfect place for their wedding.
Following their ceremony, we headed to Tenney Park for a gorgeous celebration surrounded by nature. With their love for green, they chose sage green and pops of colors to go with the clean, white background of the Tenney Park Pavillion.
Samantha and Timber's wedding was perfect in every way!
Image quality reduced for faster web viewing.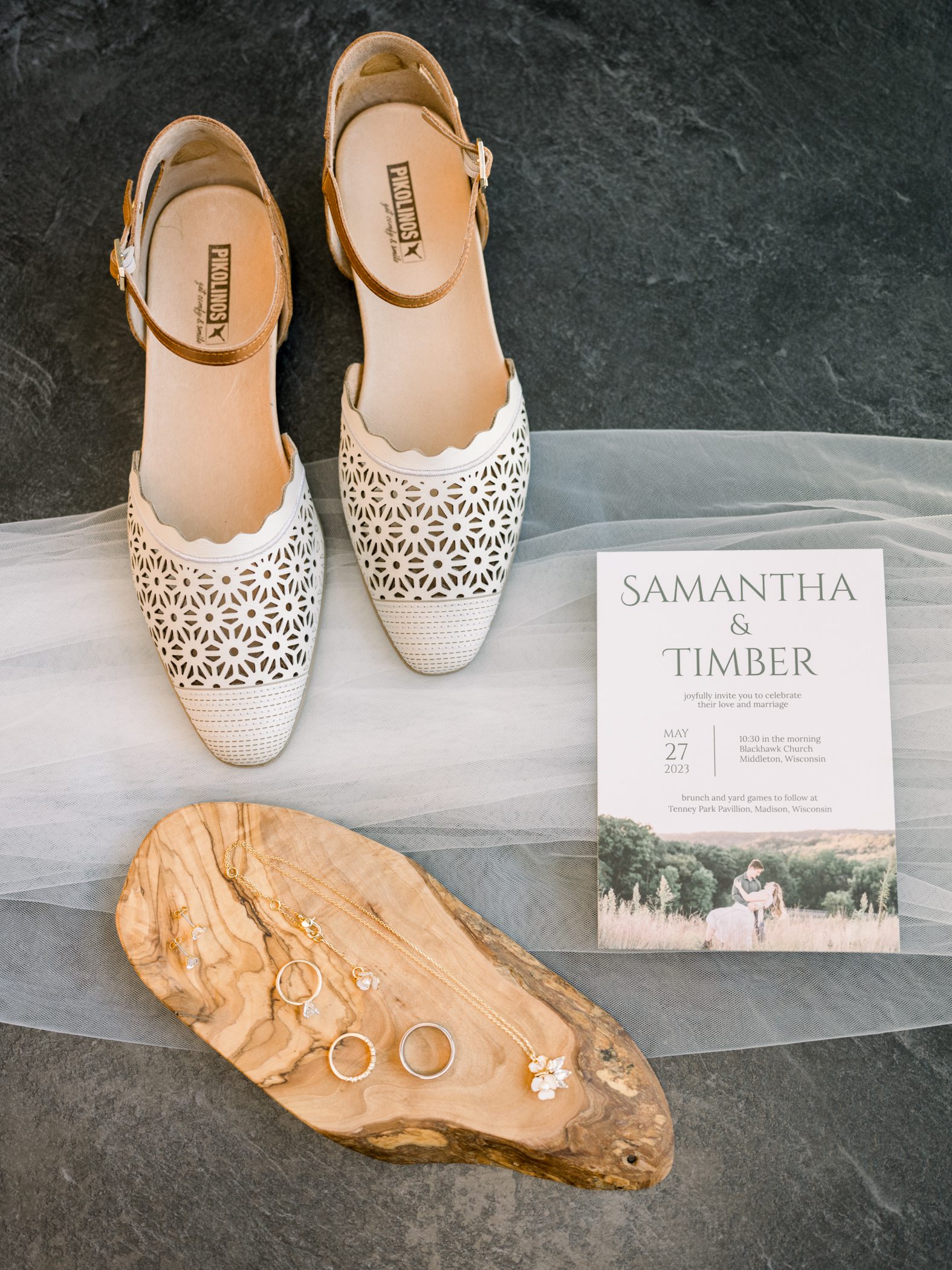 Thank you to the vendors for Samantha and Timber's day!
Ceremony: Blackhawk Church
Reception: Tenney Park at John Wall Family Pavilion
Wedding Dress: Hummingbird Iris Bloom Gown – Needle & Thread
Wedding Shoes: Pikolinos
Bridesmaid Dresses: The Gunner Tiered Maxi Dress – Piper and Scoot
Groom/Groomsman Suits: Men's Wearhouse
Florist: TallulahRoseArtistry on Etsy
Catering: Yola's Cafe
Wedding Cake: Festival Cheesecakes