On the morning of Michelle and Dave's wedding, we arrived at their house to a relaxed wedding party finishing up last minute touches as they got ready for the day that was to come. There were big smiles and a lot of laughter and jokes. Every part of Michelle and Dave's wedding day was just like that first moment, relaxed and full of so much joy! After many years together, Dave and Michelle finally became husband and wife surrounded by all of their family and friends at the St. Michael's Church in Fountain City. Their sweet daughter, Tillie, was the cutest flower girl. Dropping flower petals and then picking them back up to put in the basket again. She was just the sweetest!
Following the ceremony, the wedding party headed over to Oak Park in Wausau to capture formal pictures before heading over to their reception at the Rothschild Pavilion. Before we arrived, I knew the reception would be gorgeous because Rothschild Pavilion is such an amazing space! I was not disappointed and loved the elegant details that Michelle picked out. Gold, white and rose gold colors were used throughout and it all came together beautifully.
We finished the day with speeches from the best man, maid of honor, and then Michelle and Dave. This wedding day was just incredible! Thank you for having us capture your day, Michelle and Dave!
Image quality reduced for faster web viewing.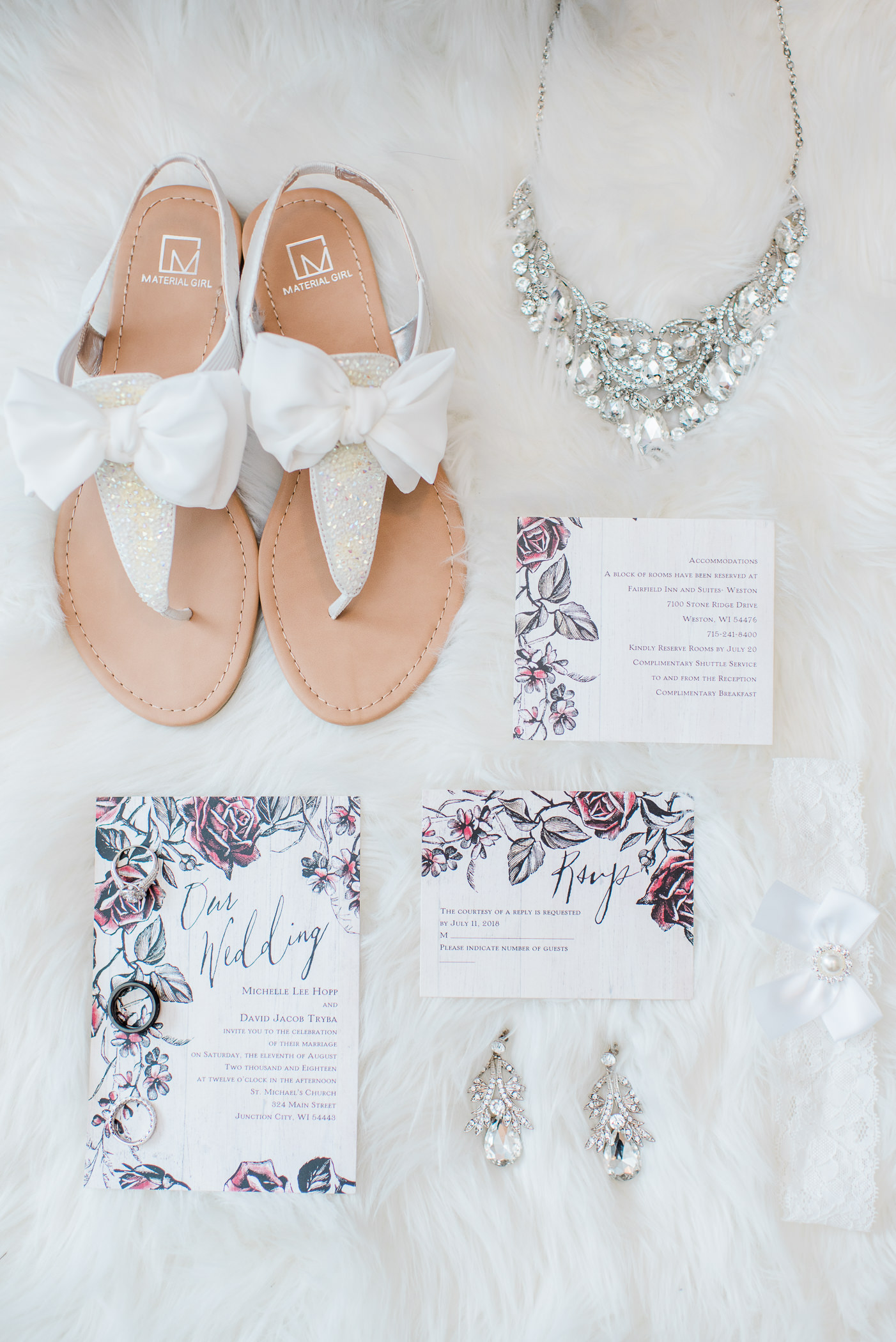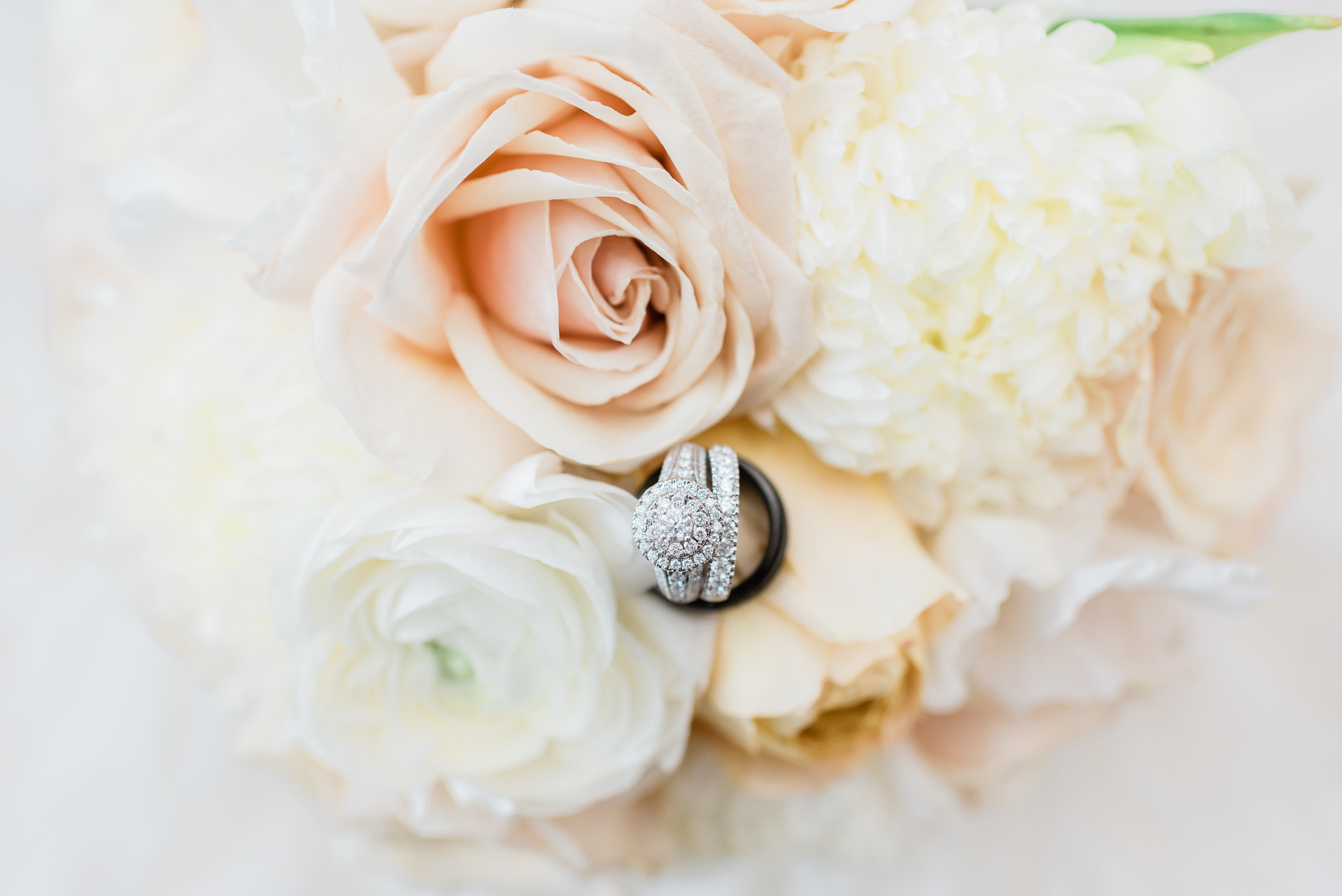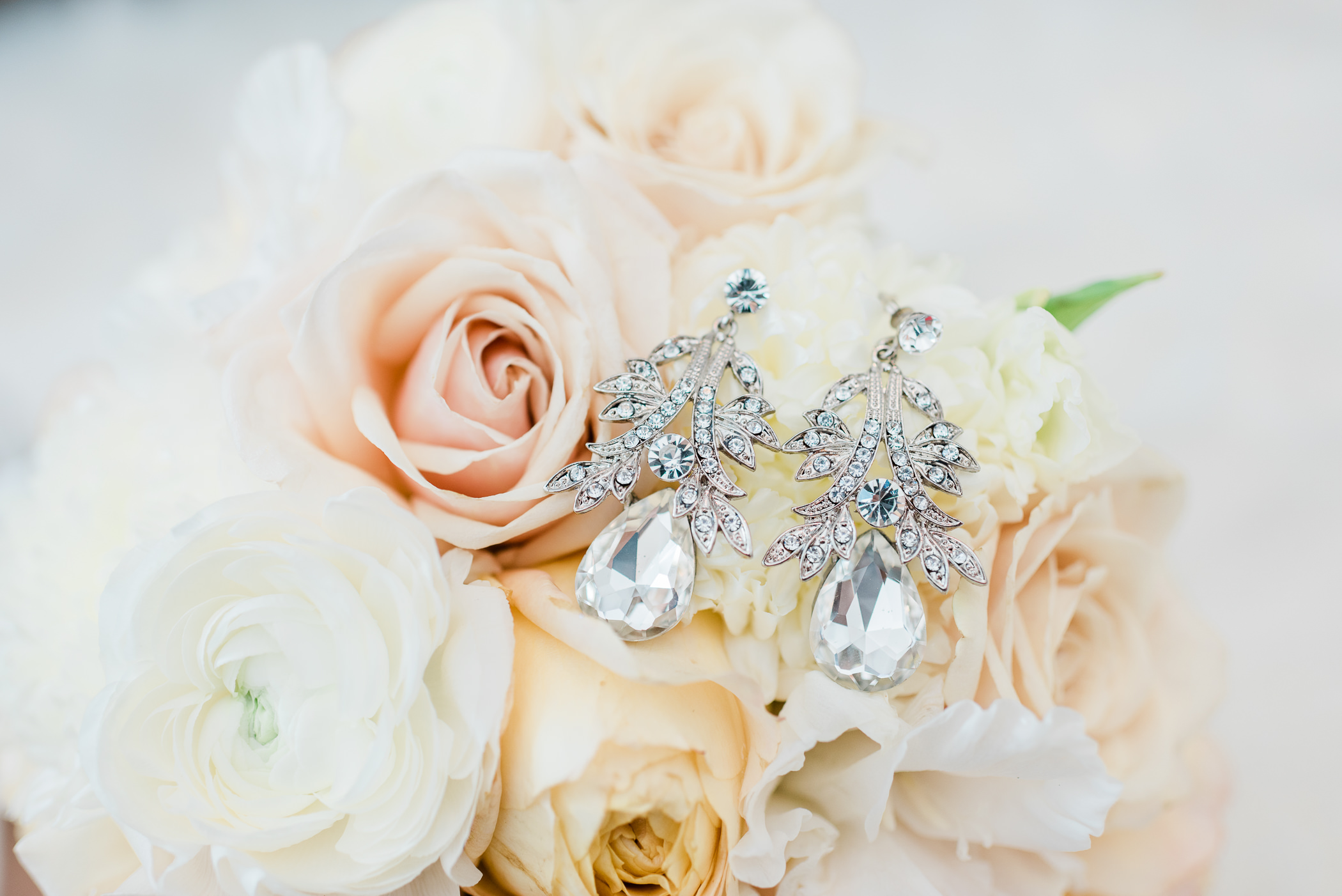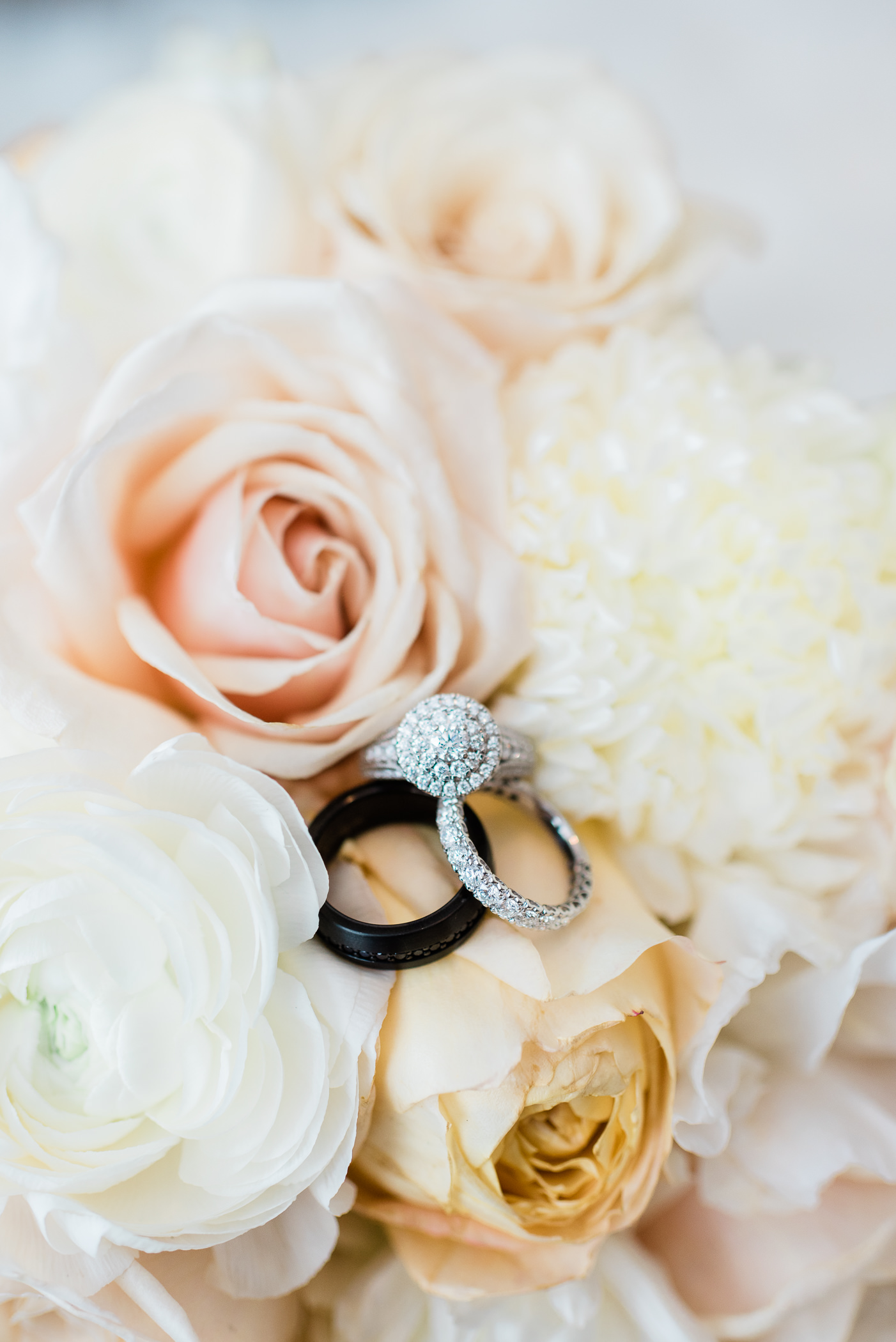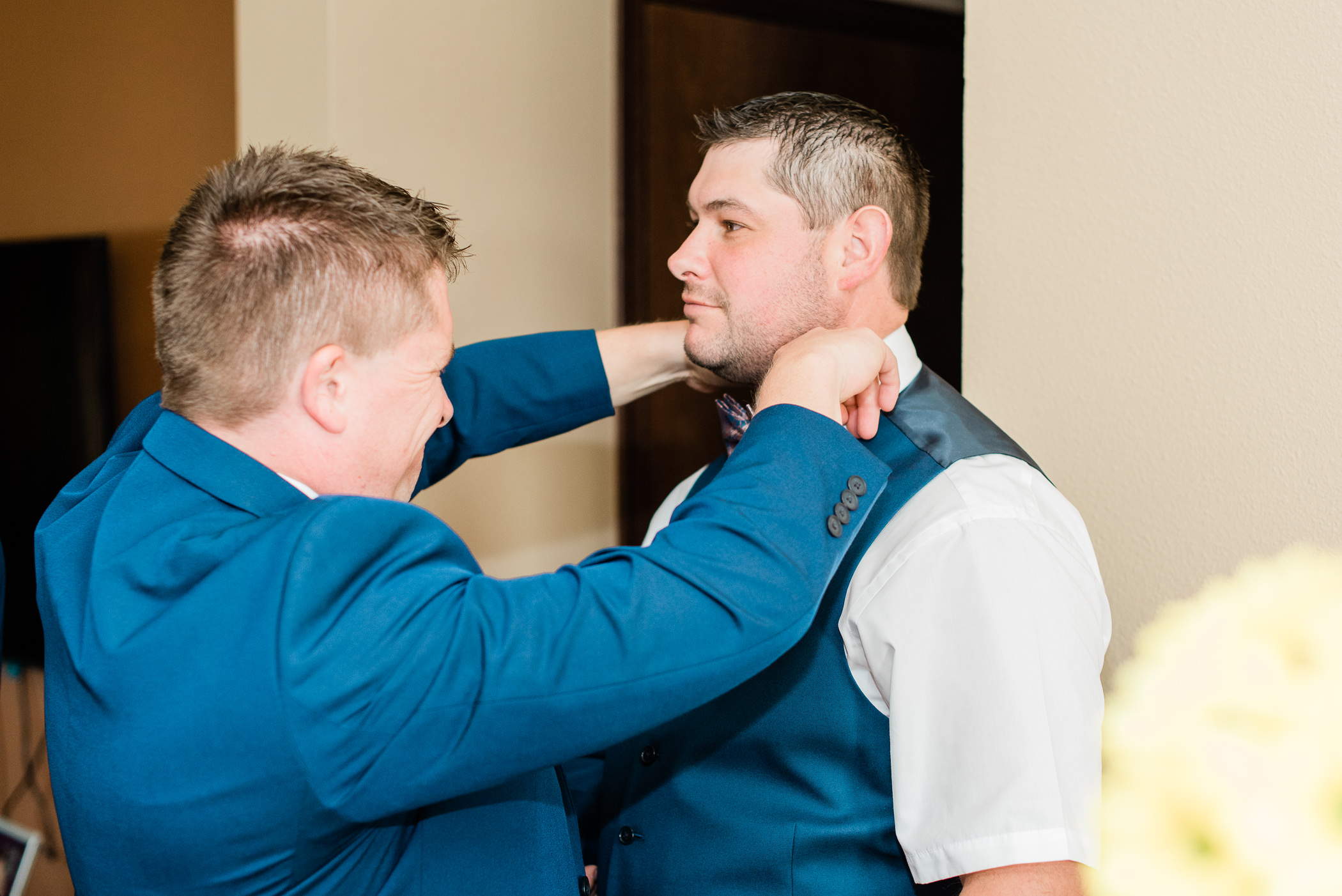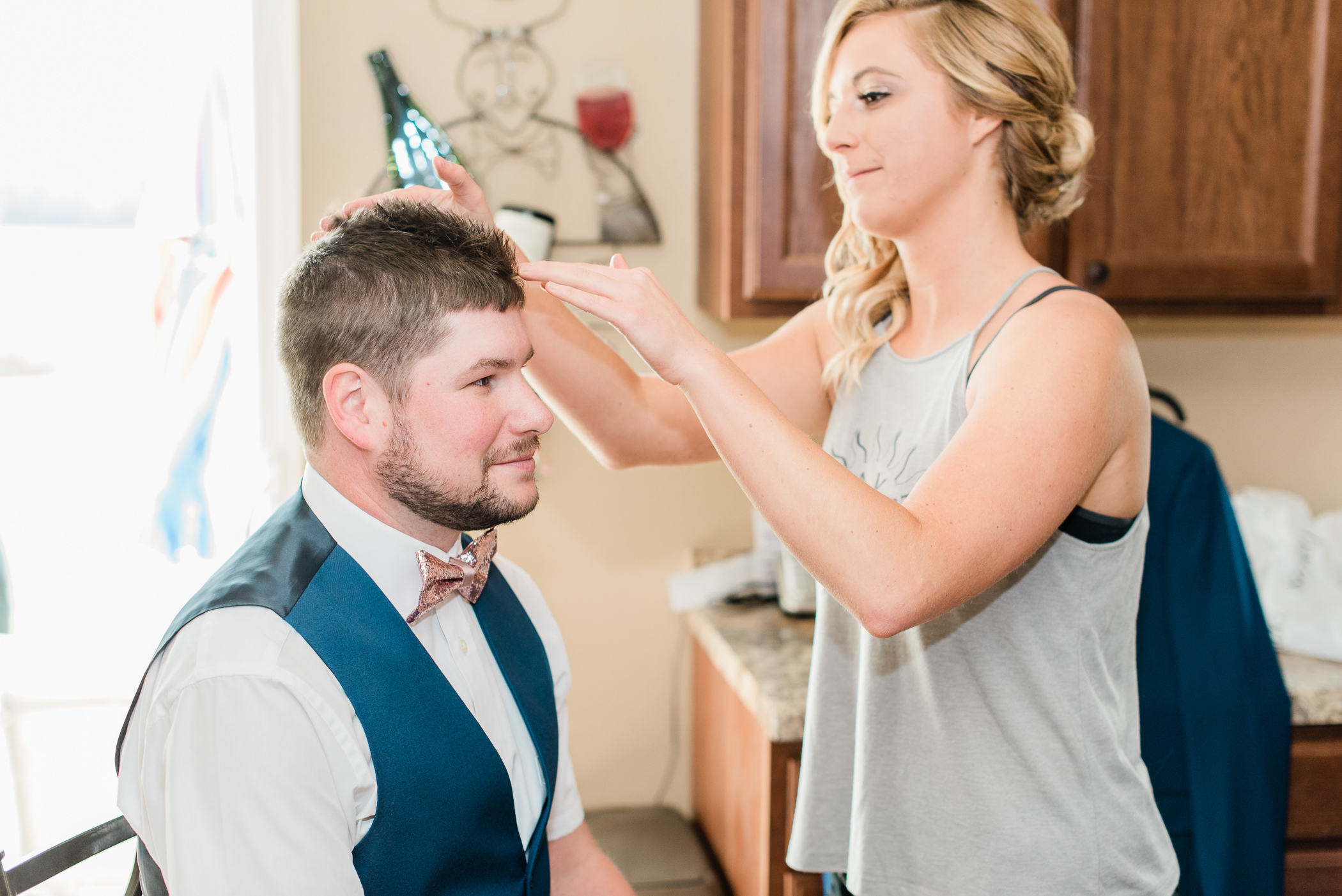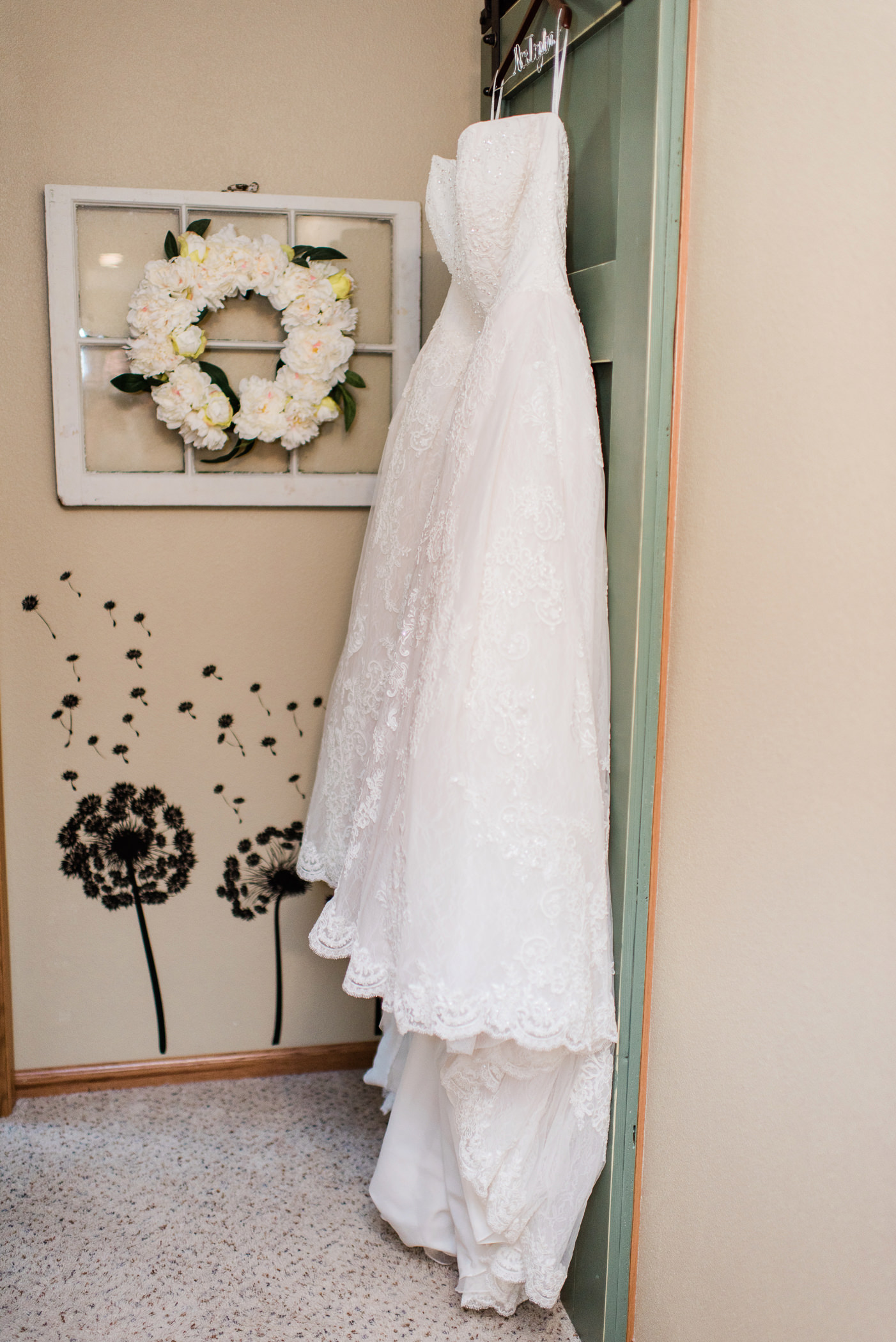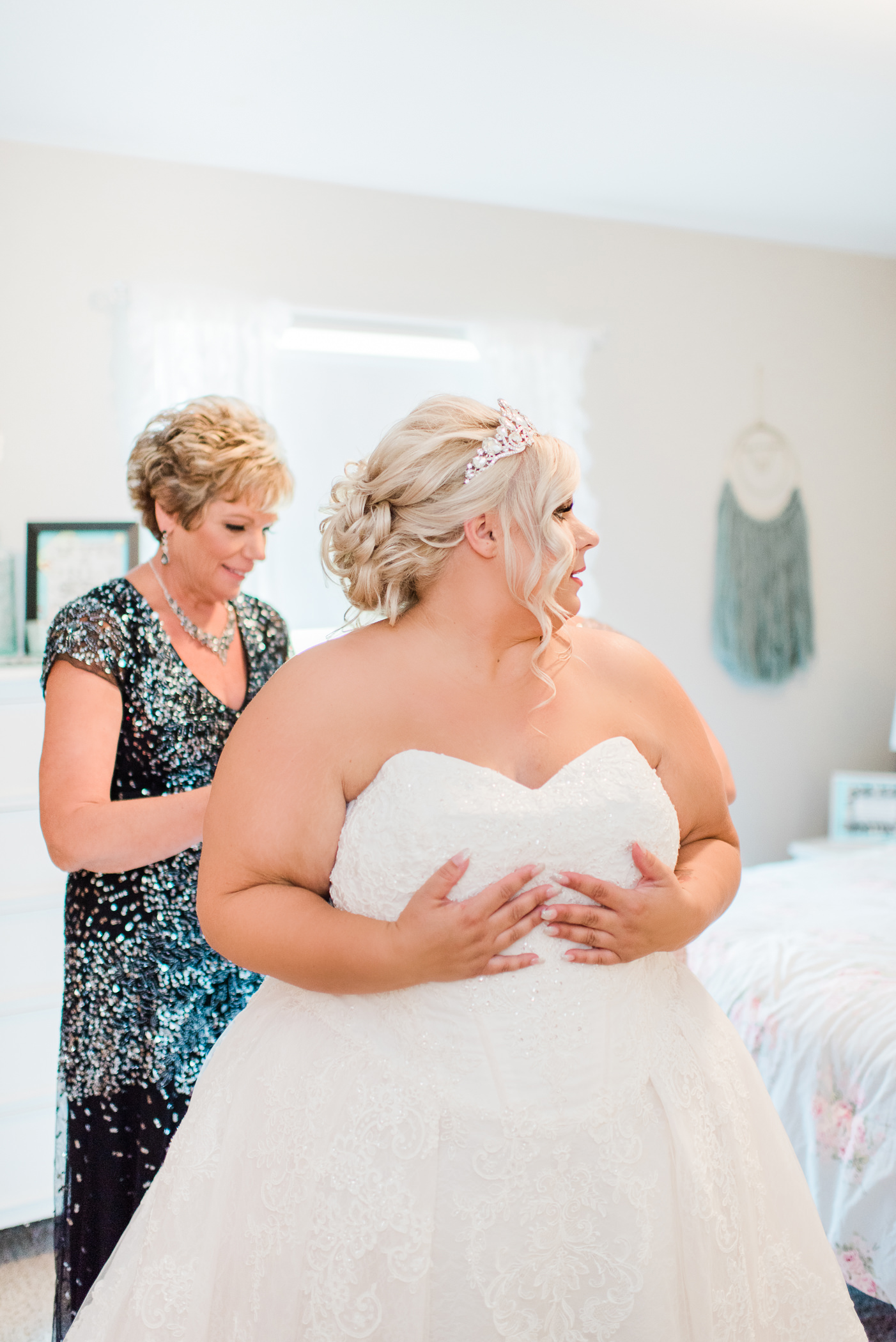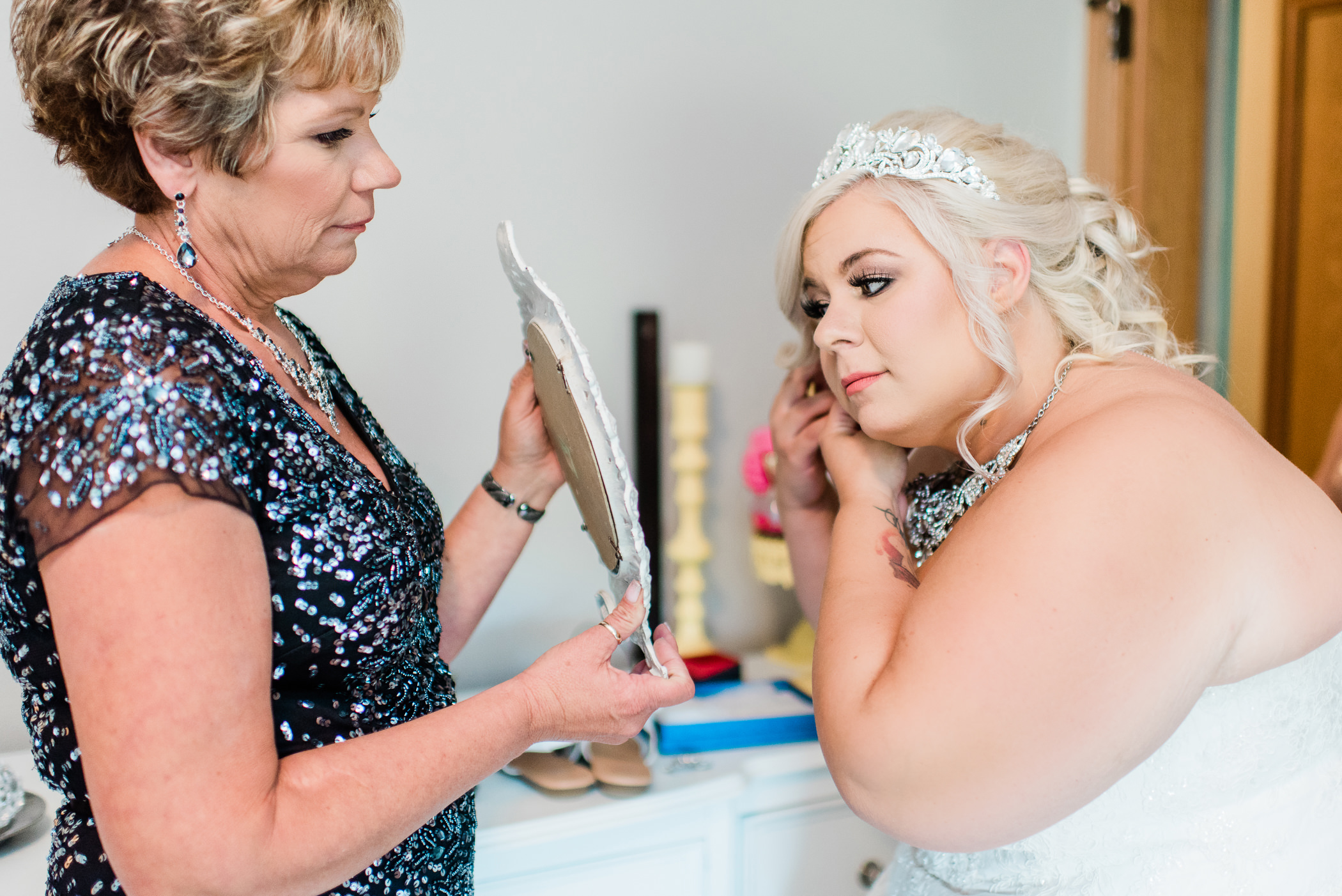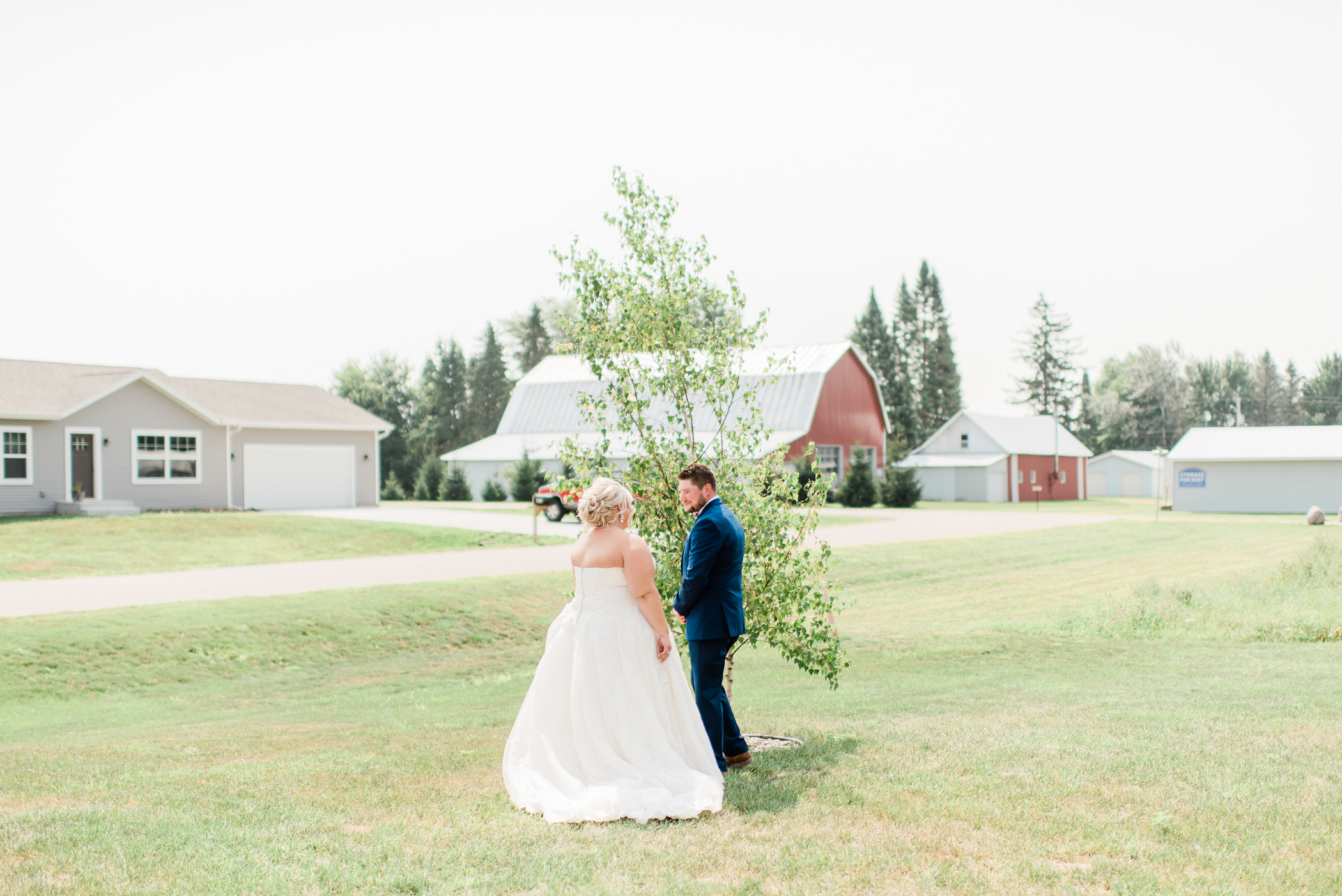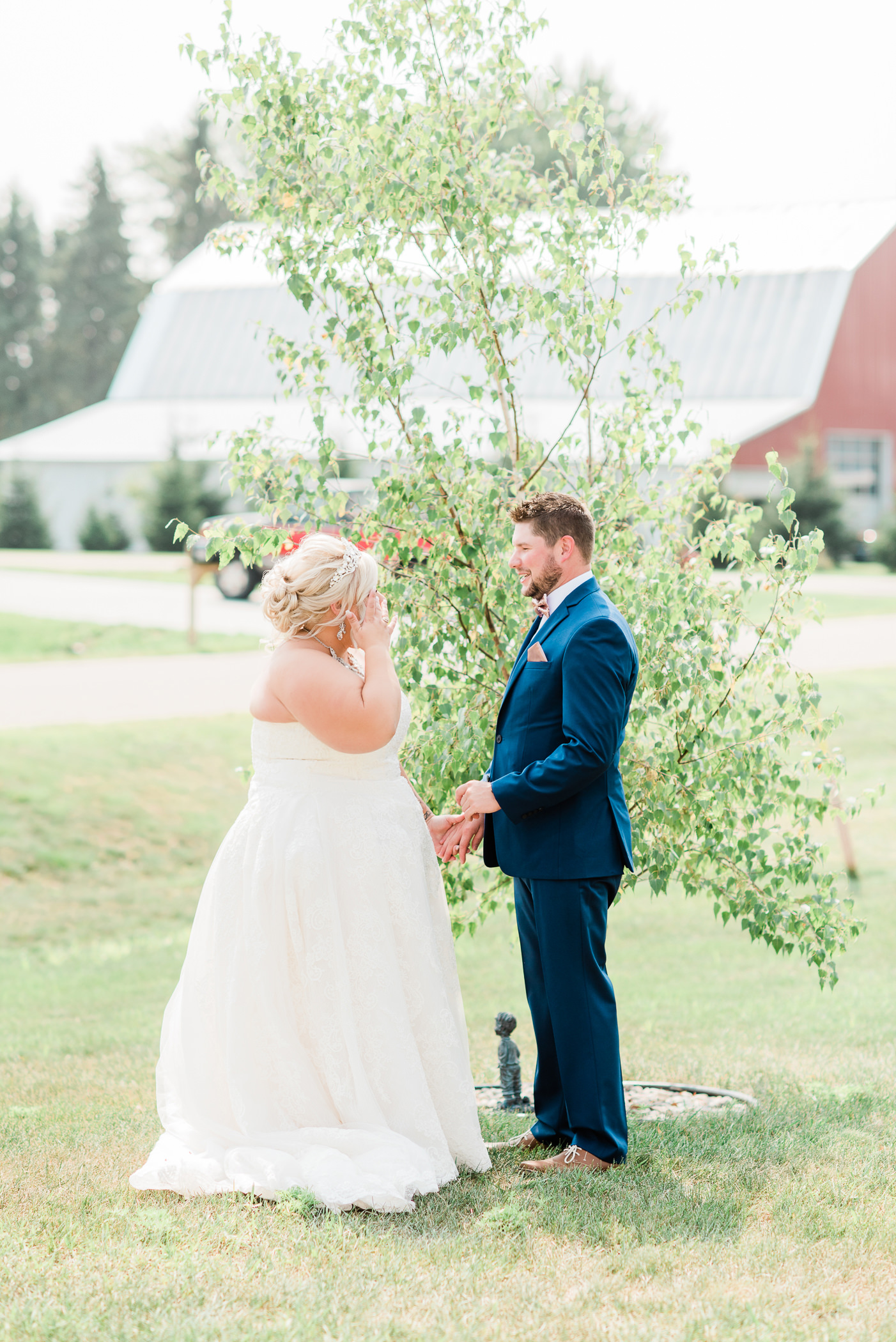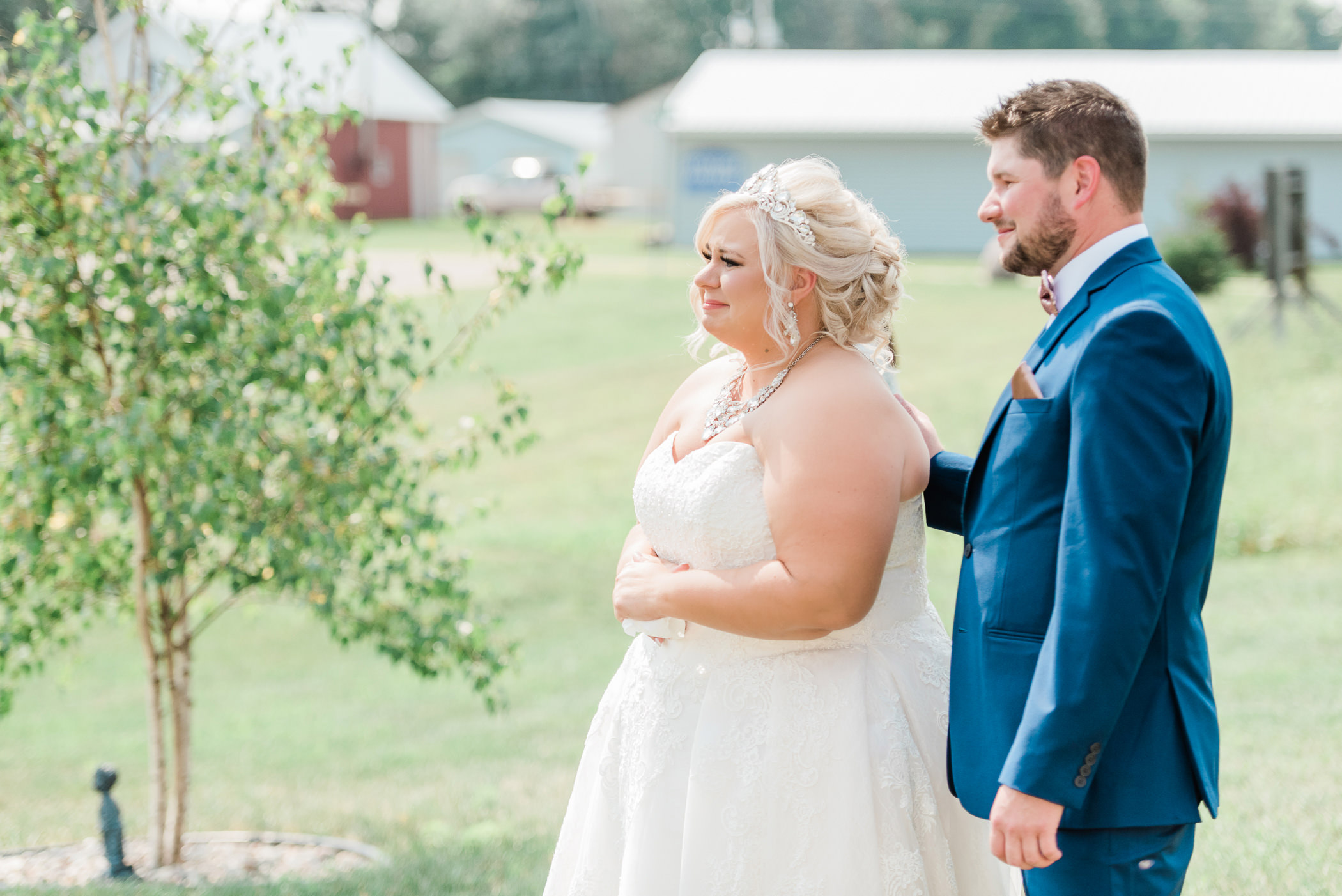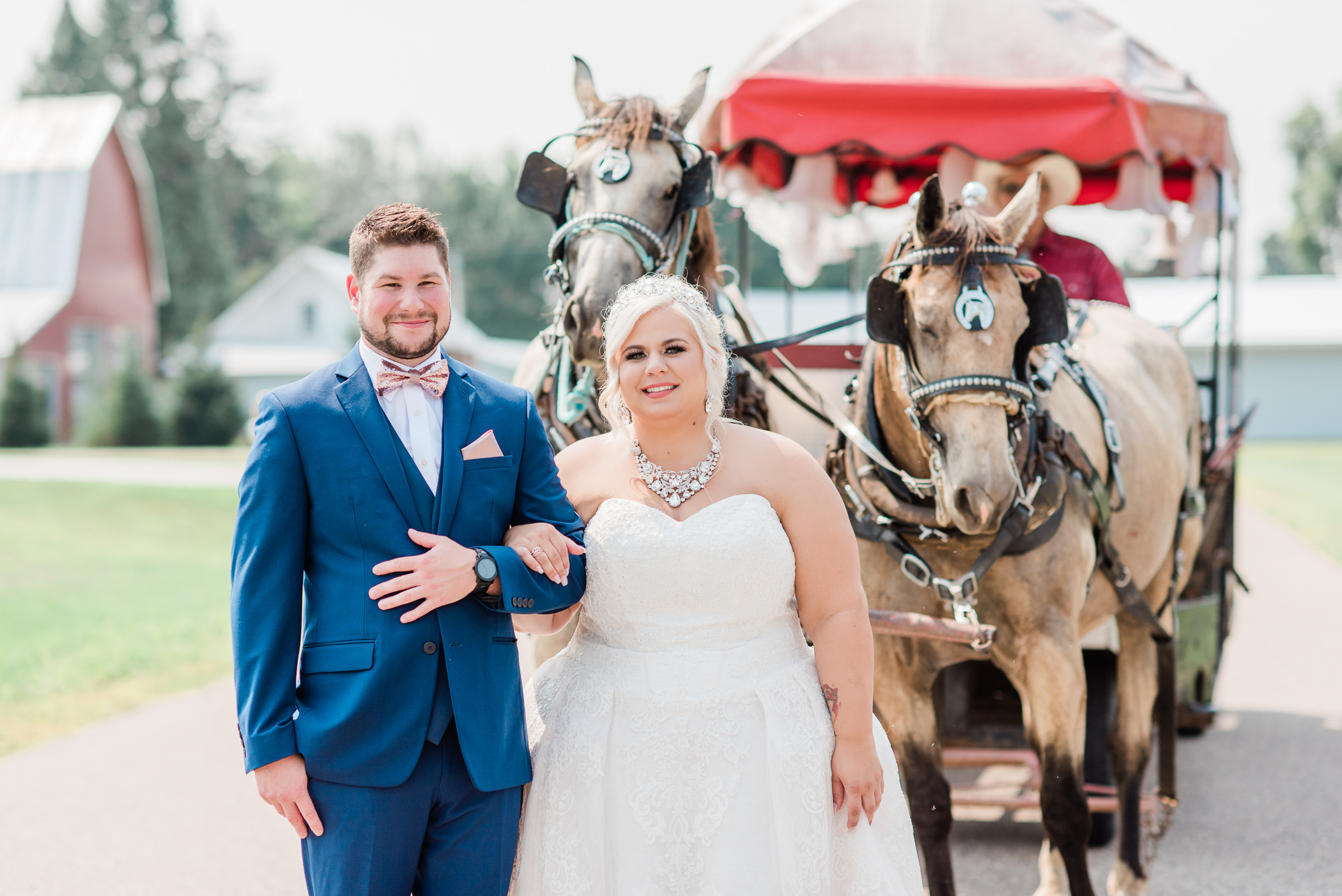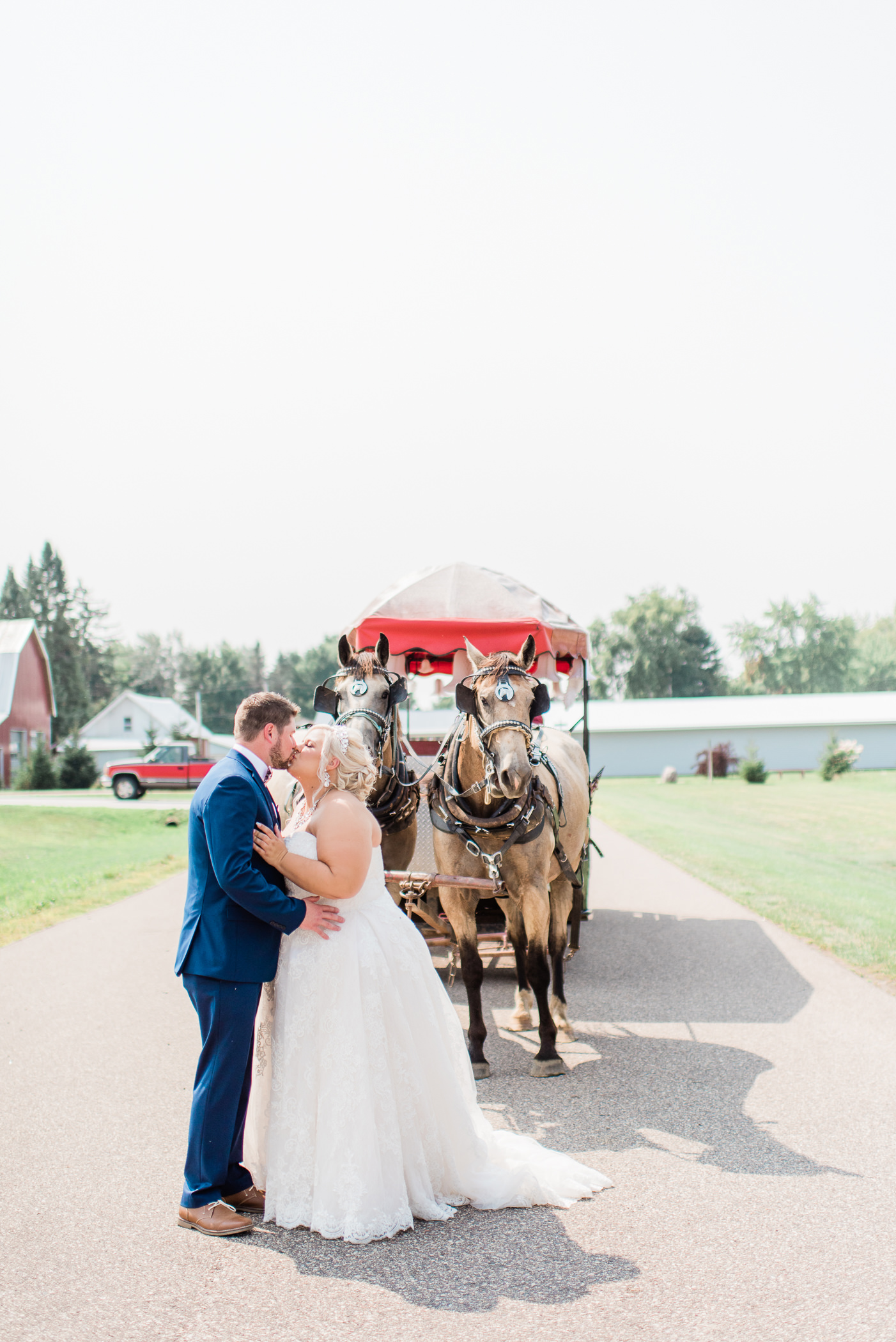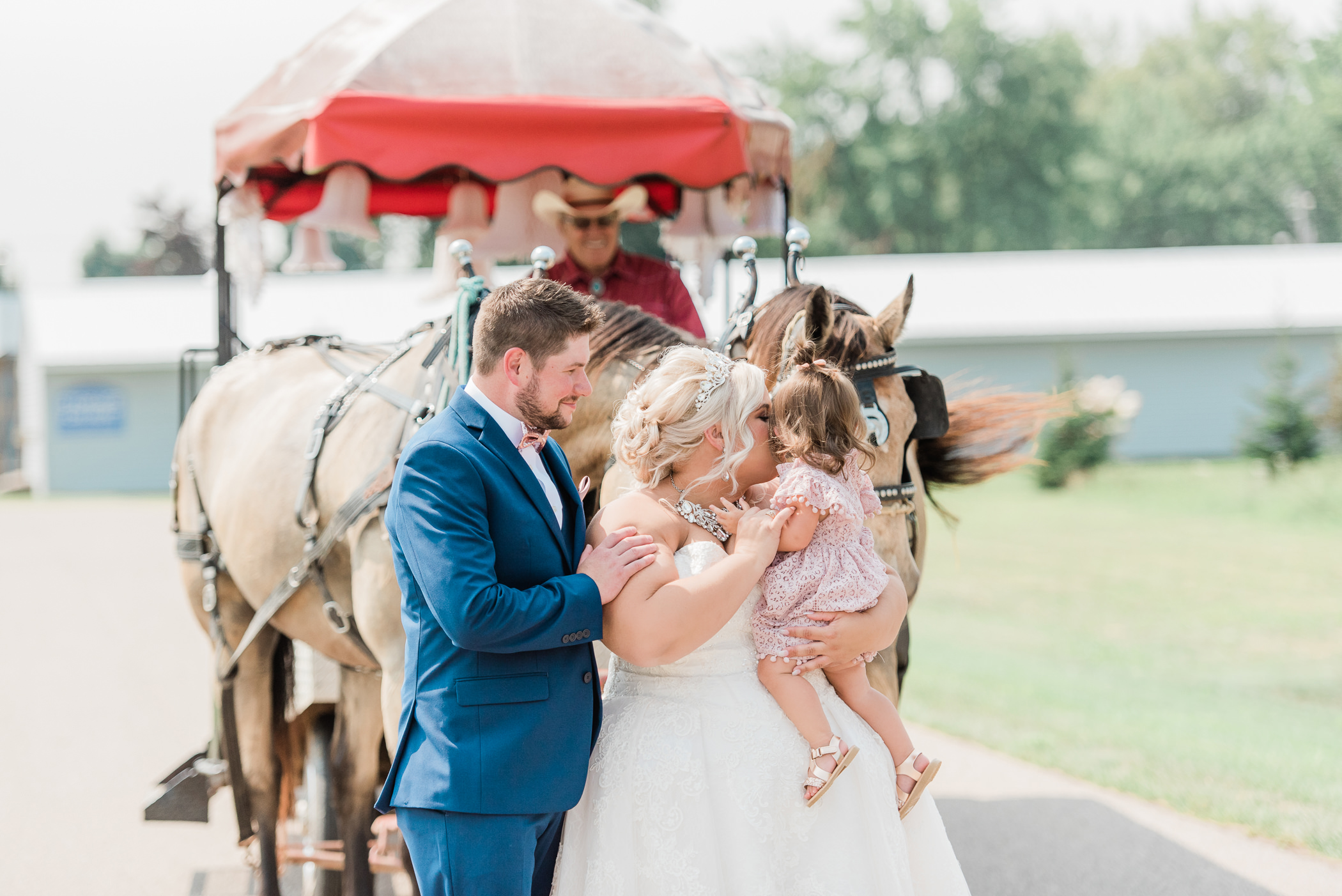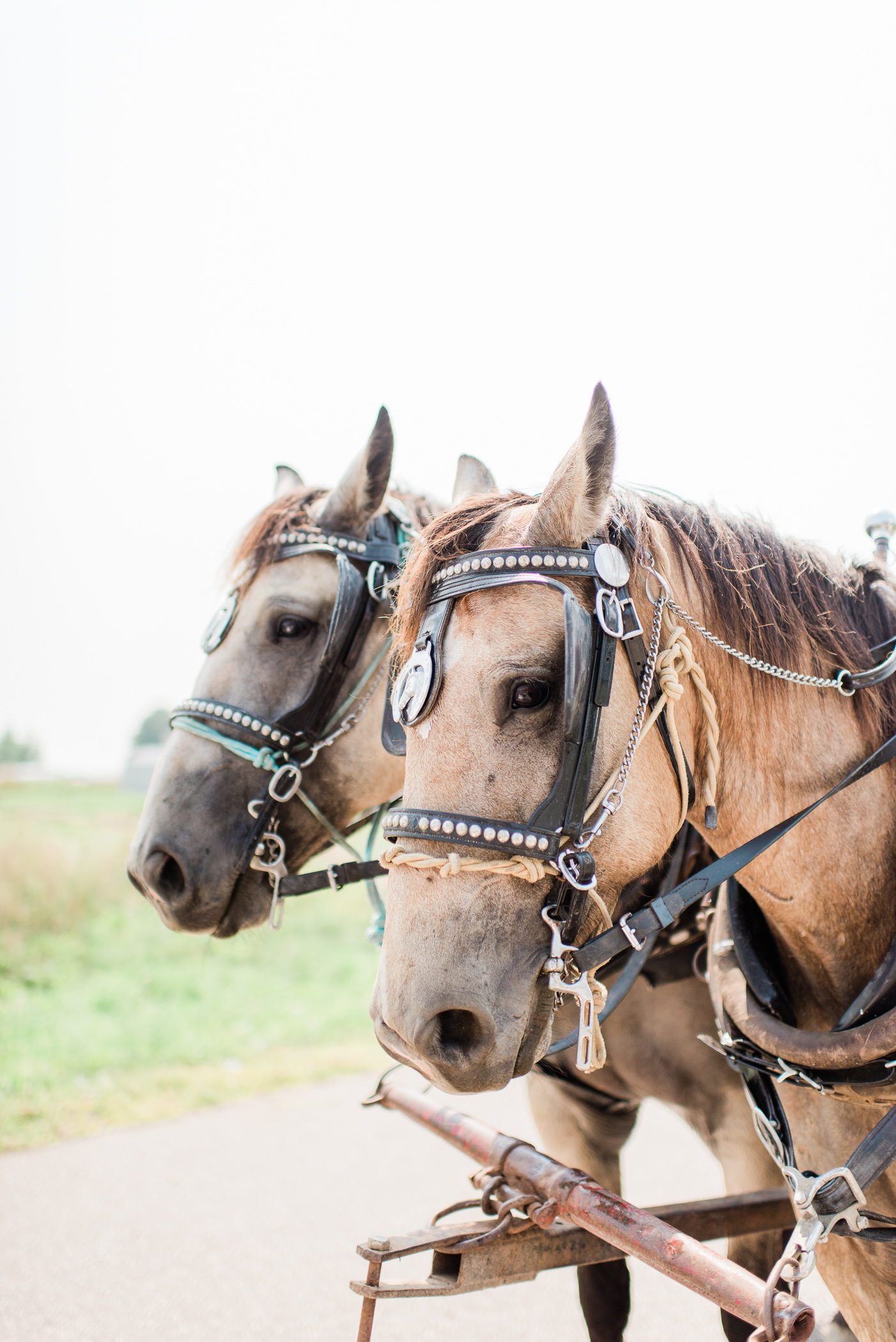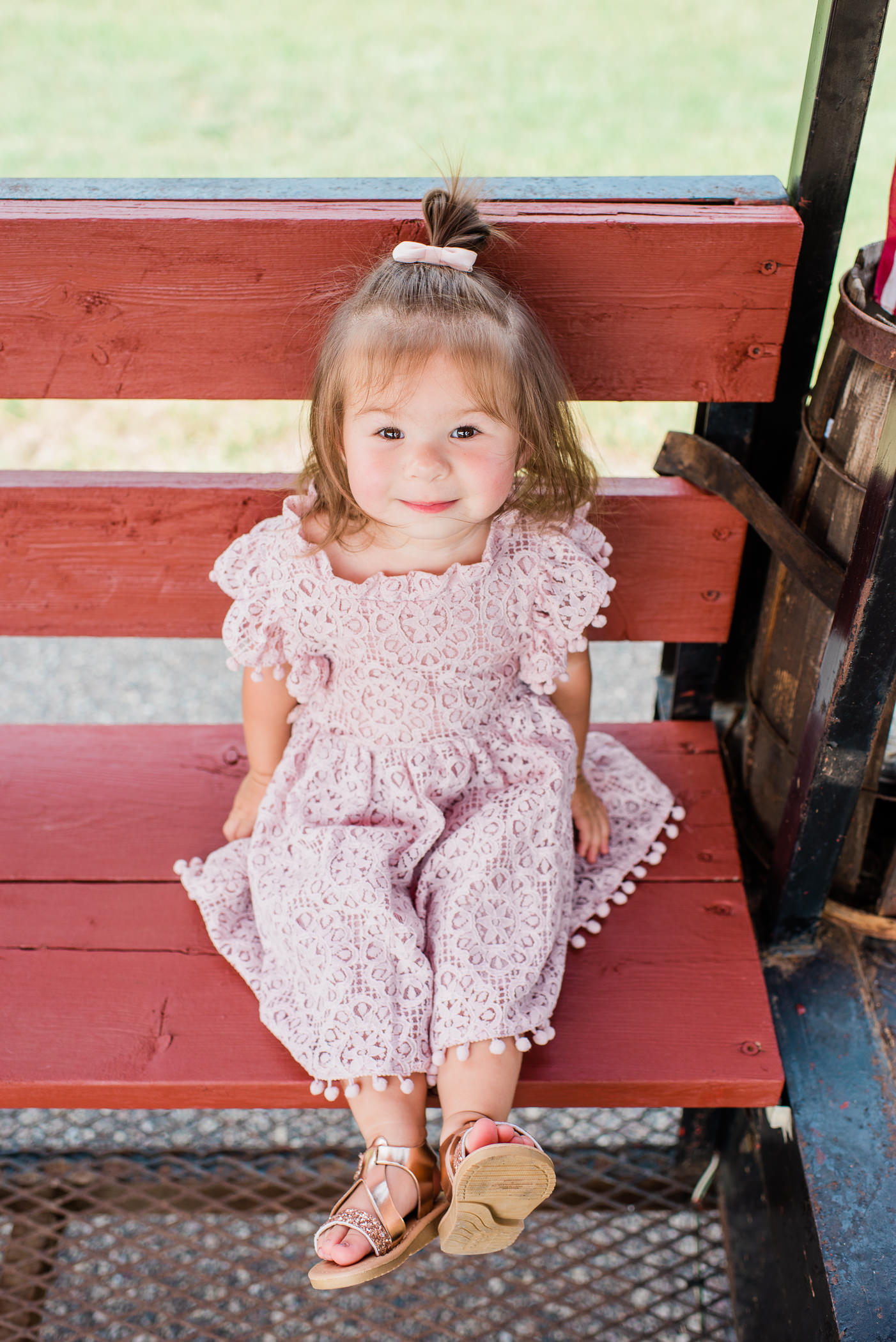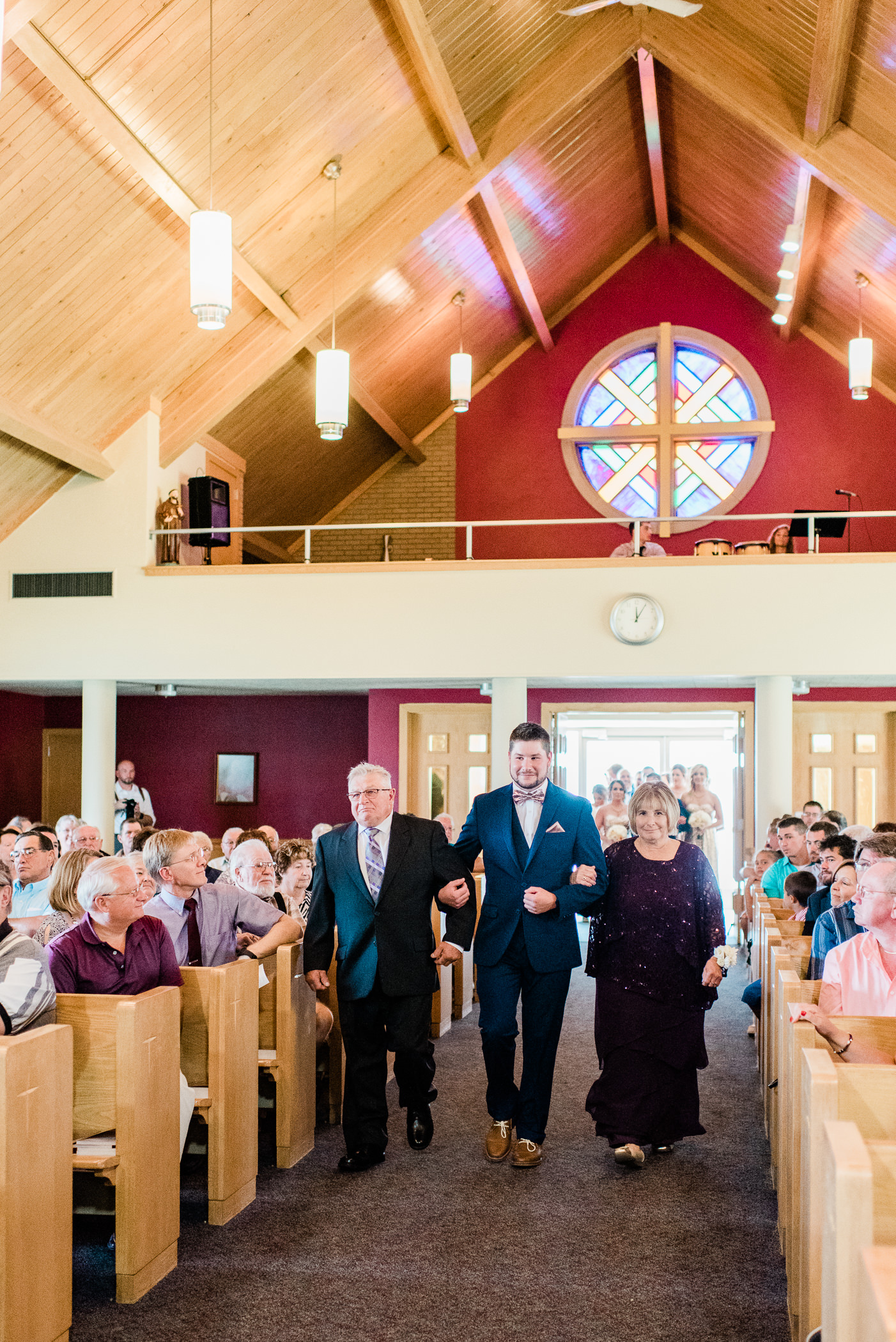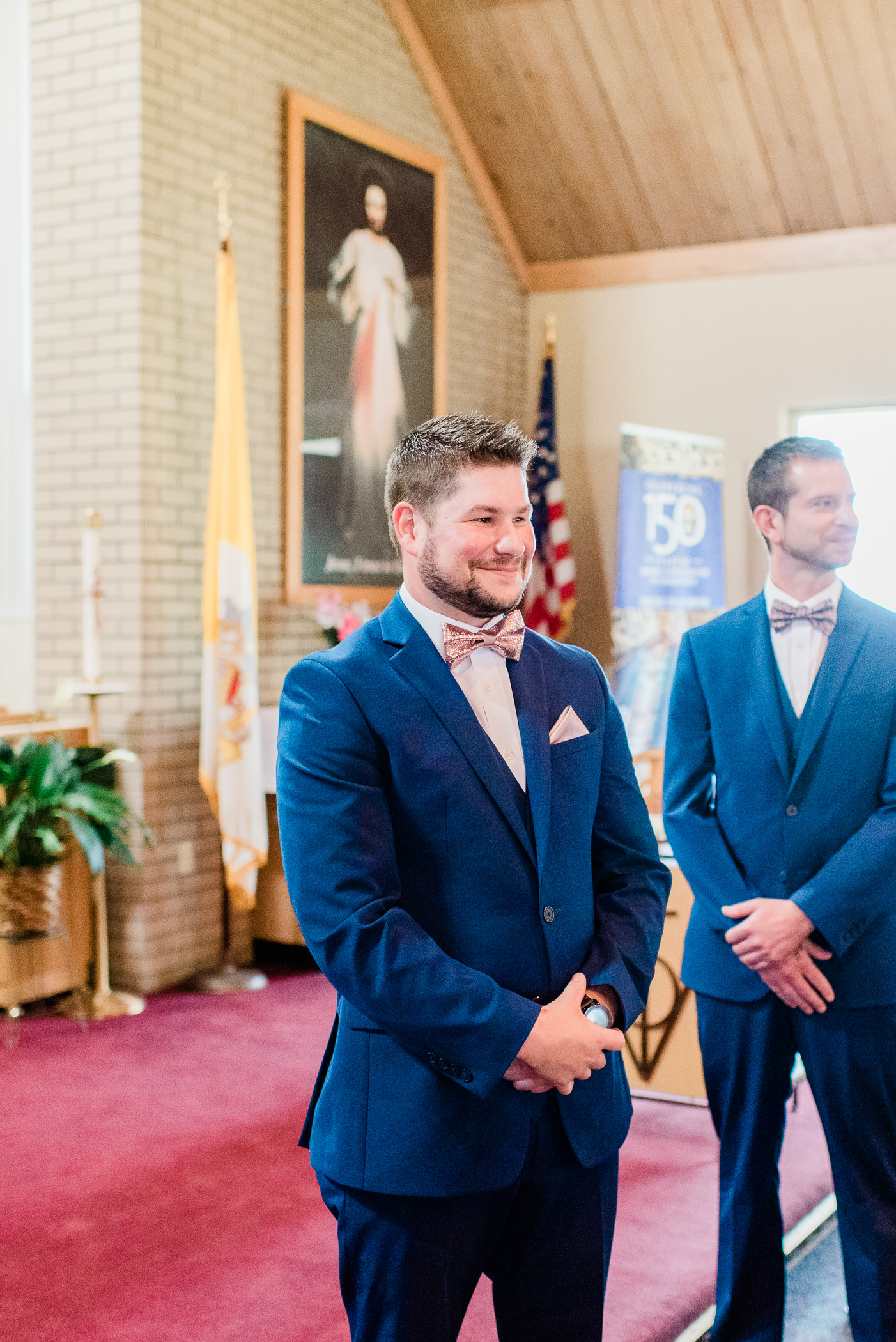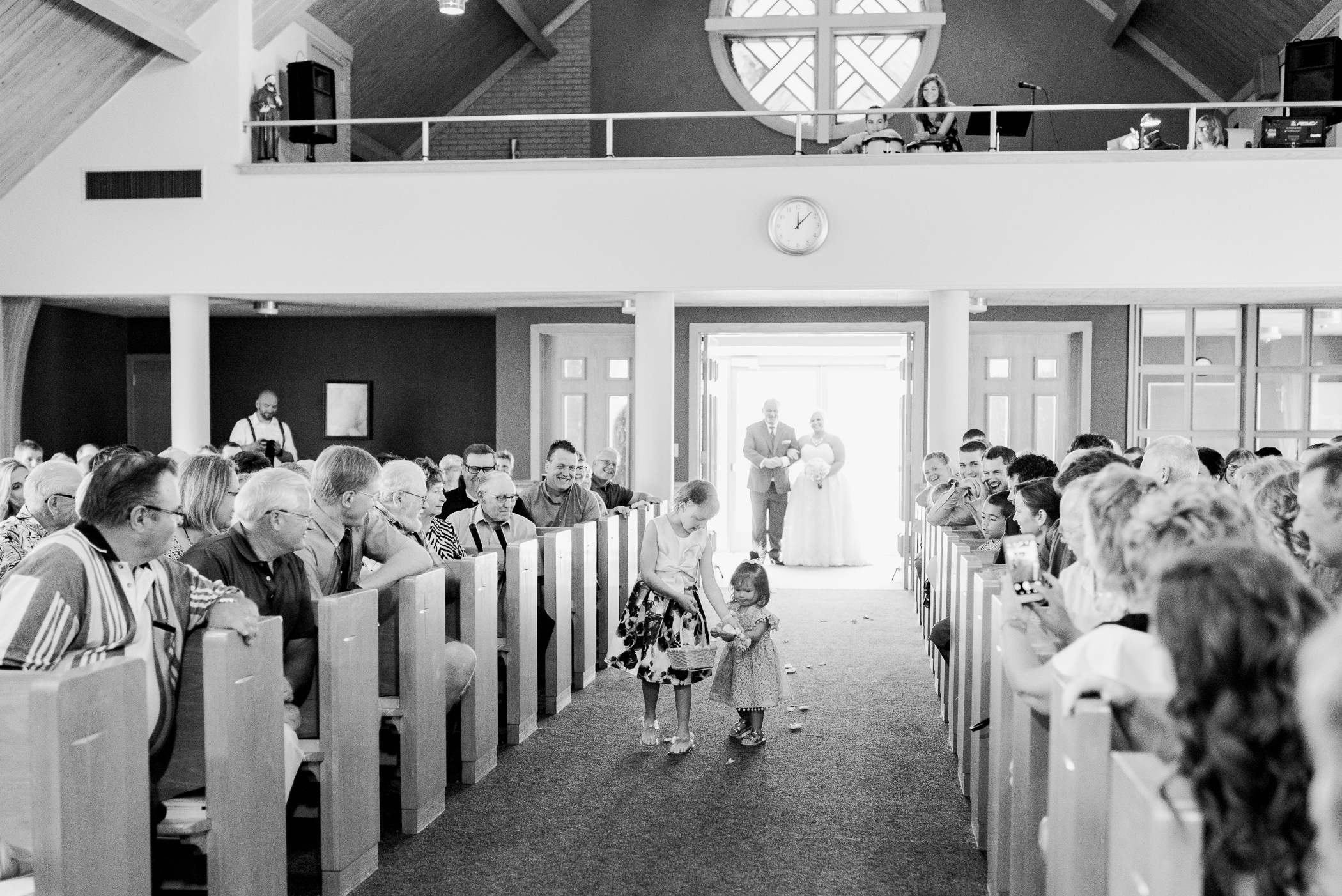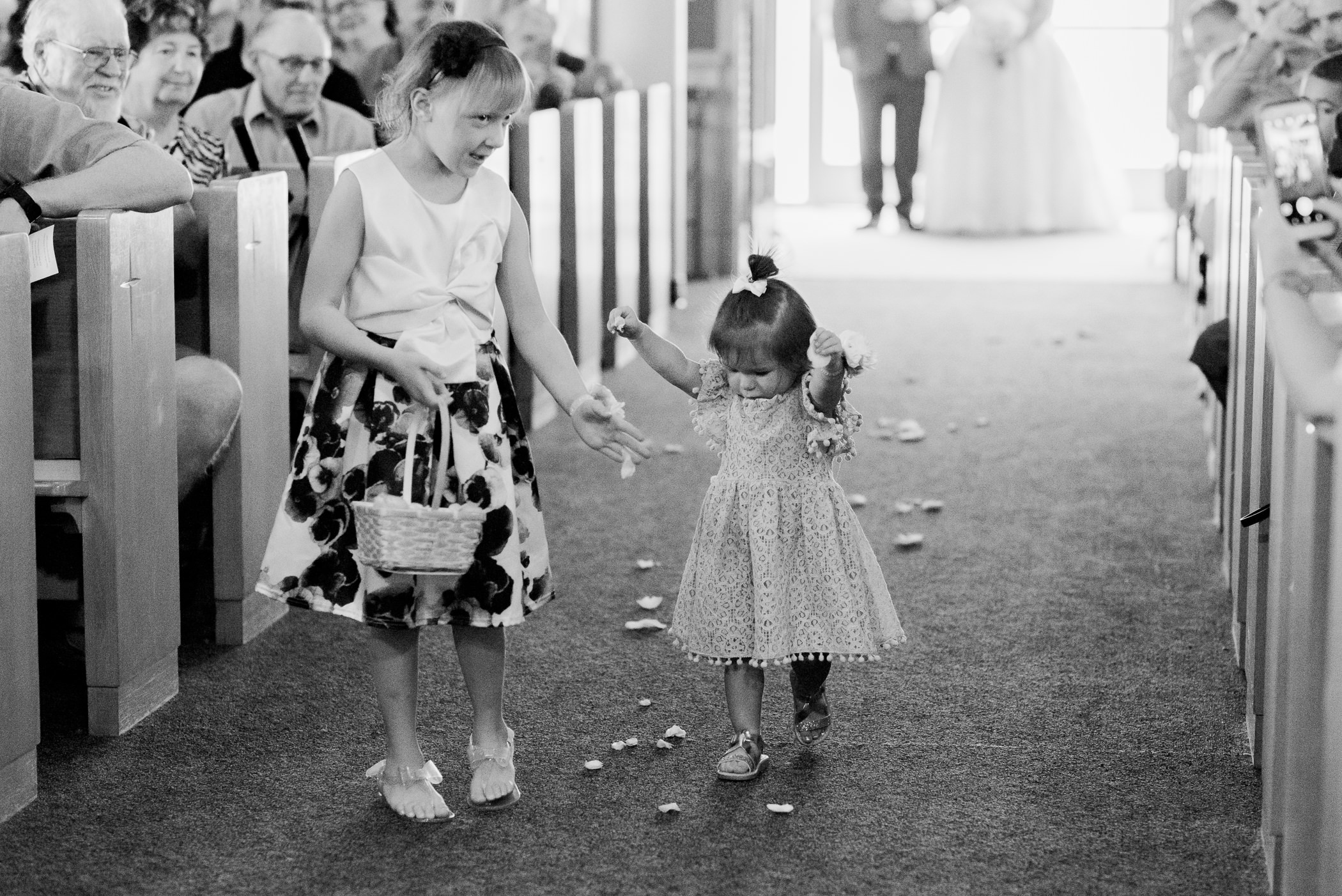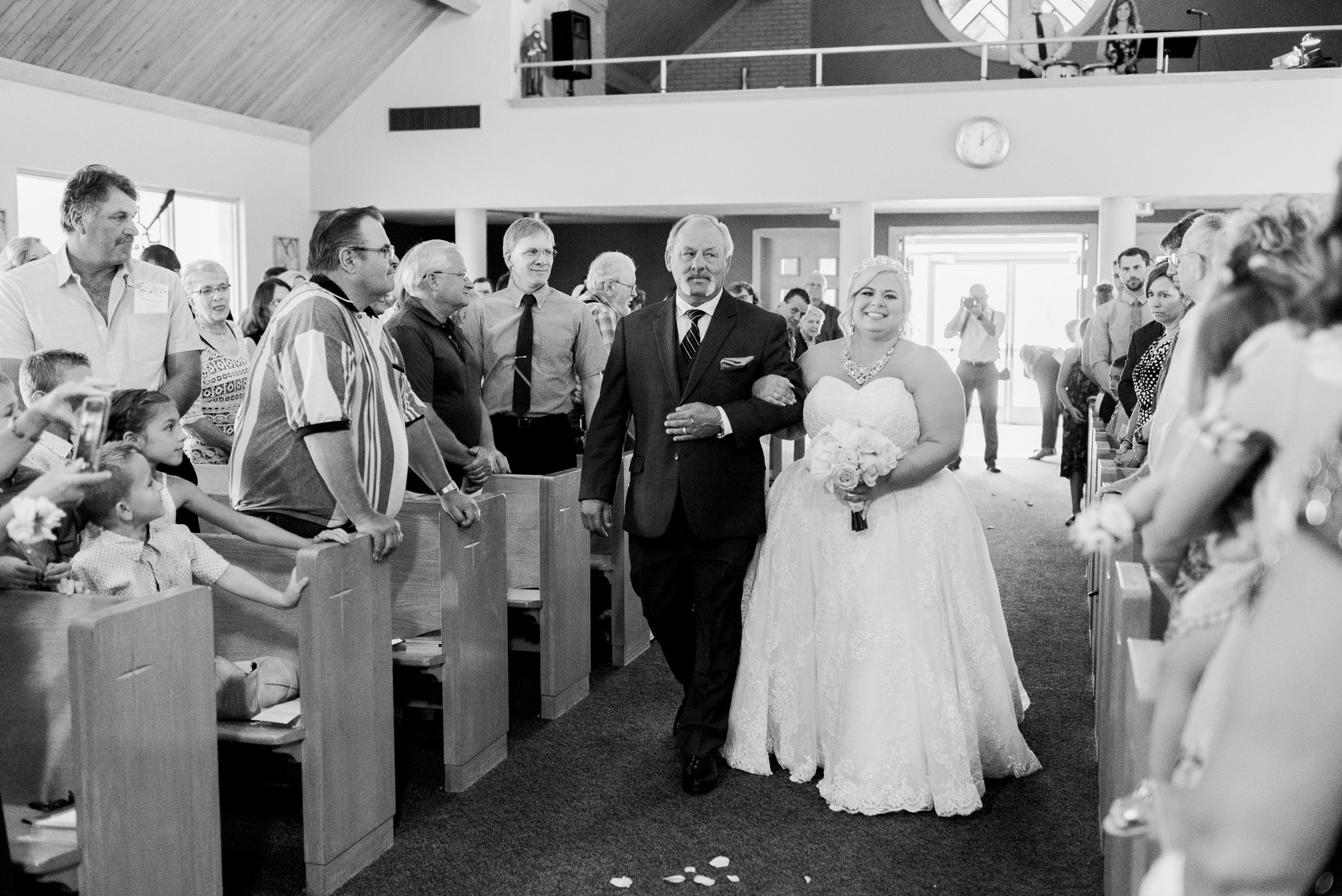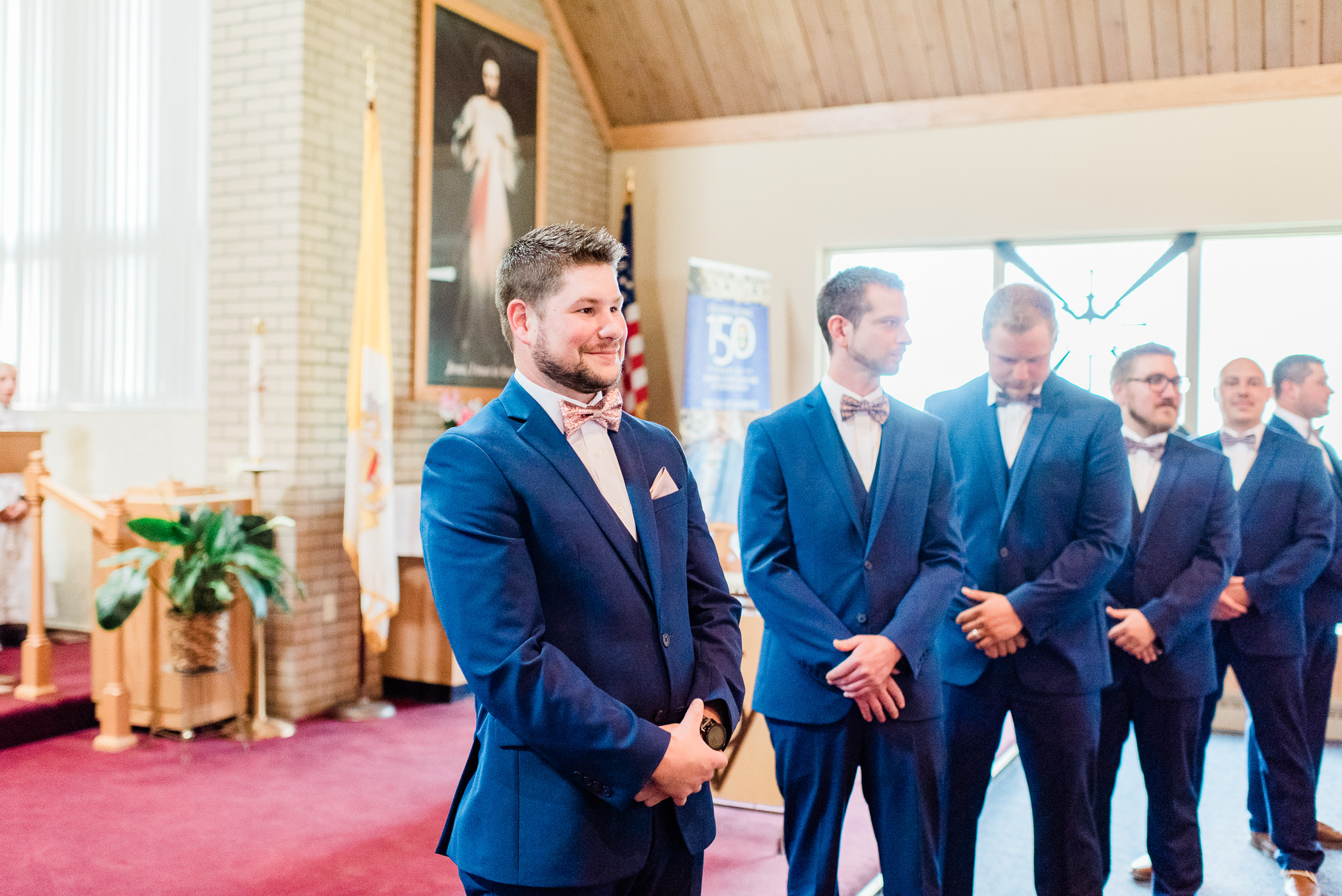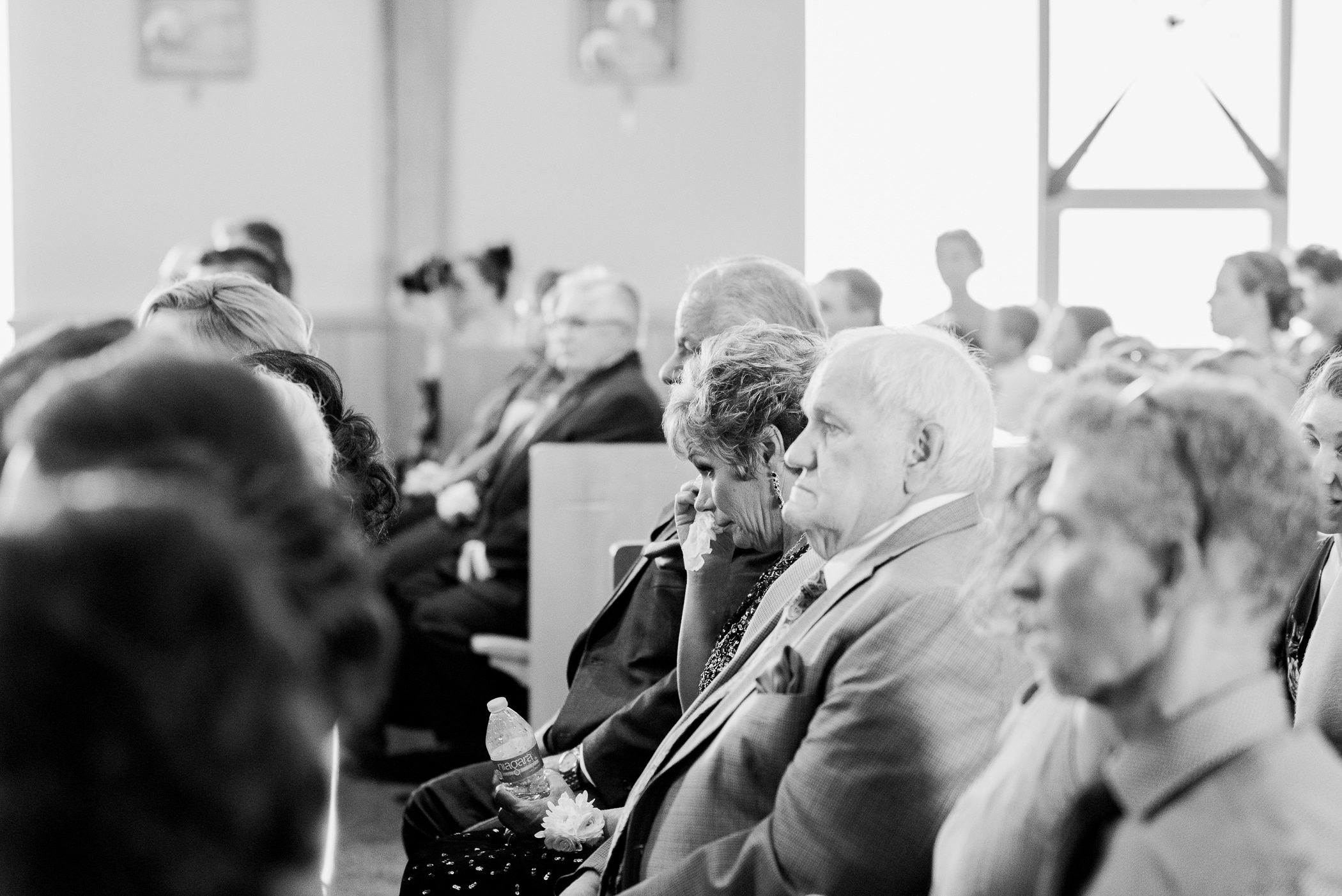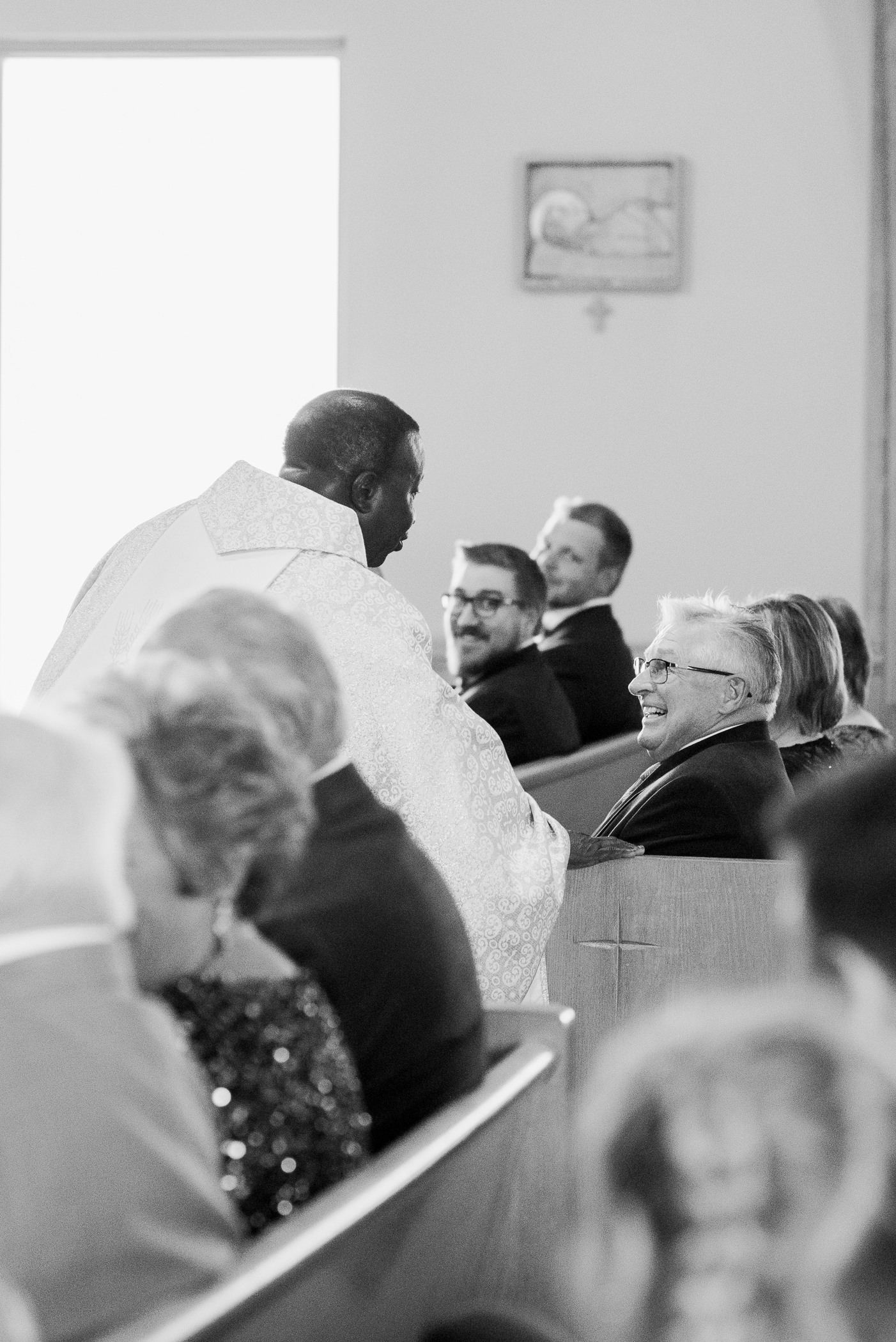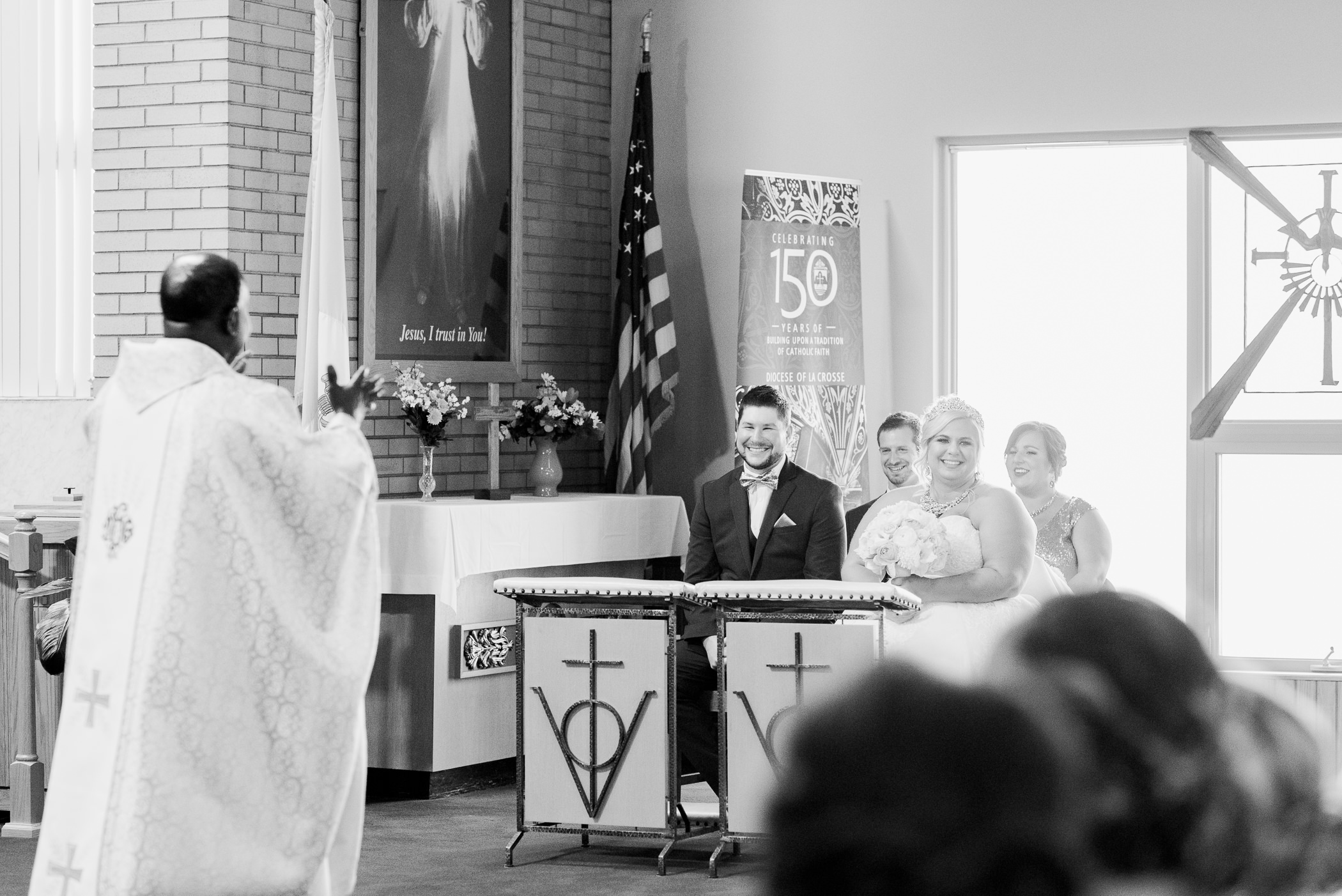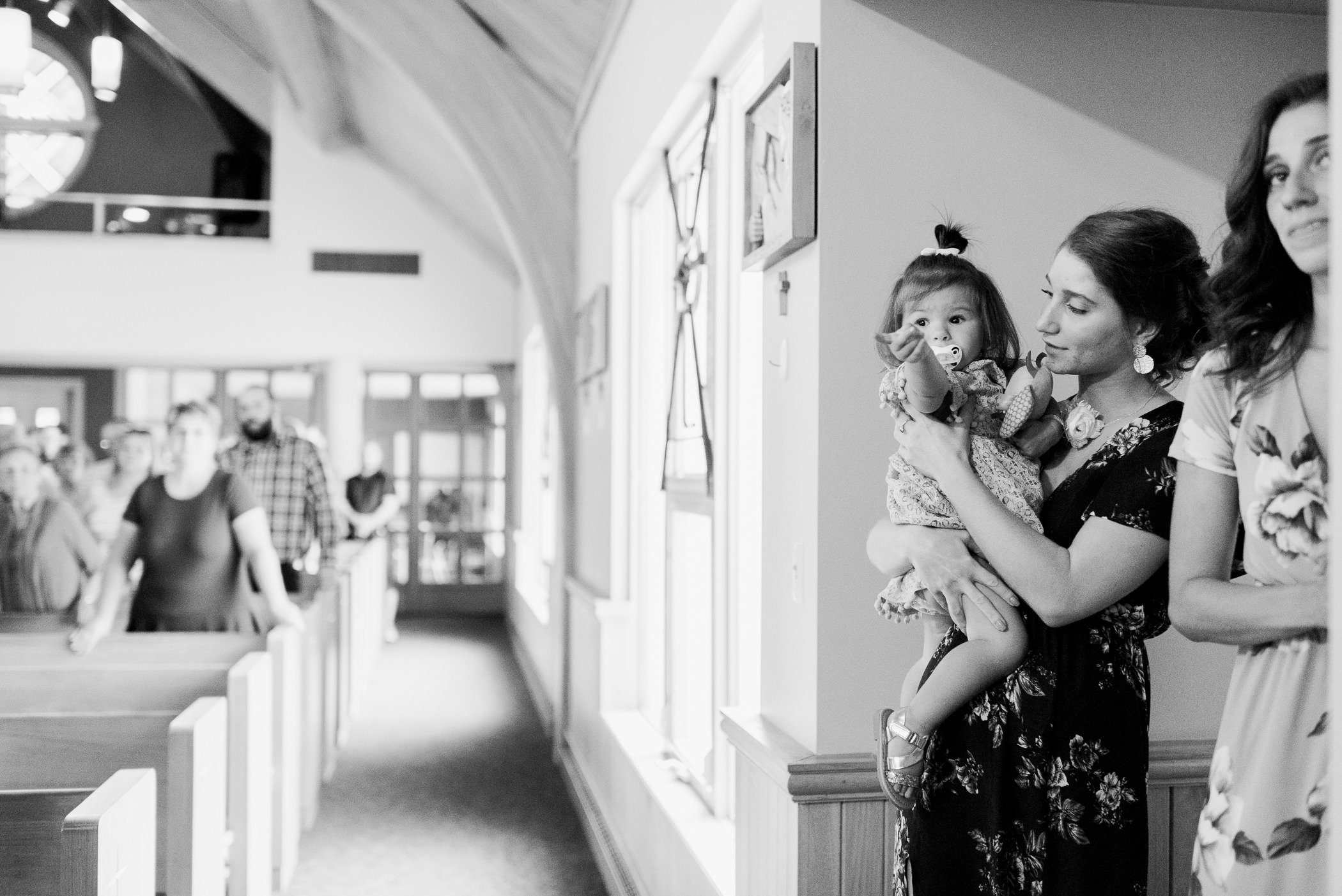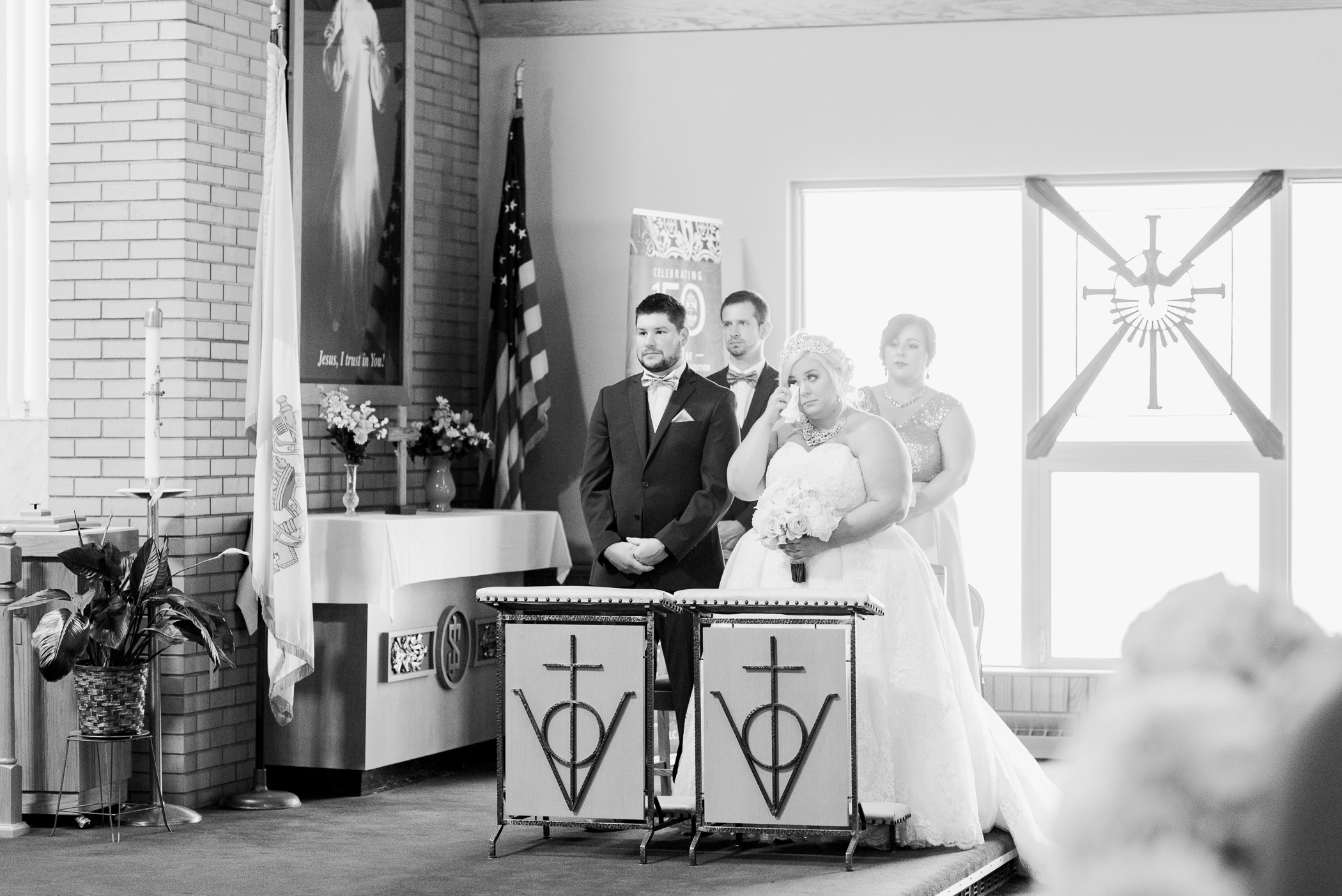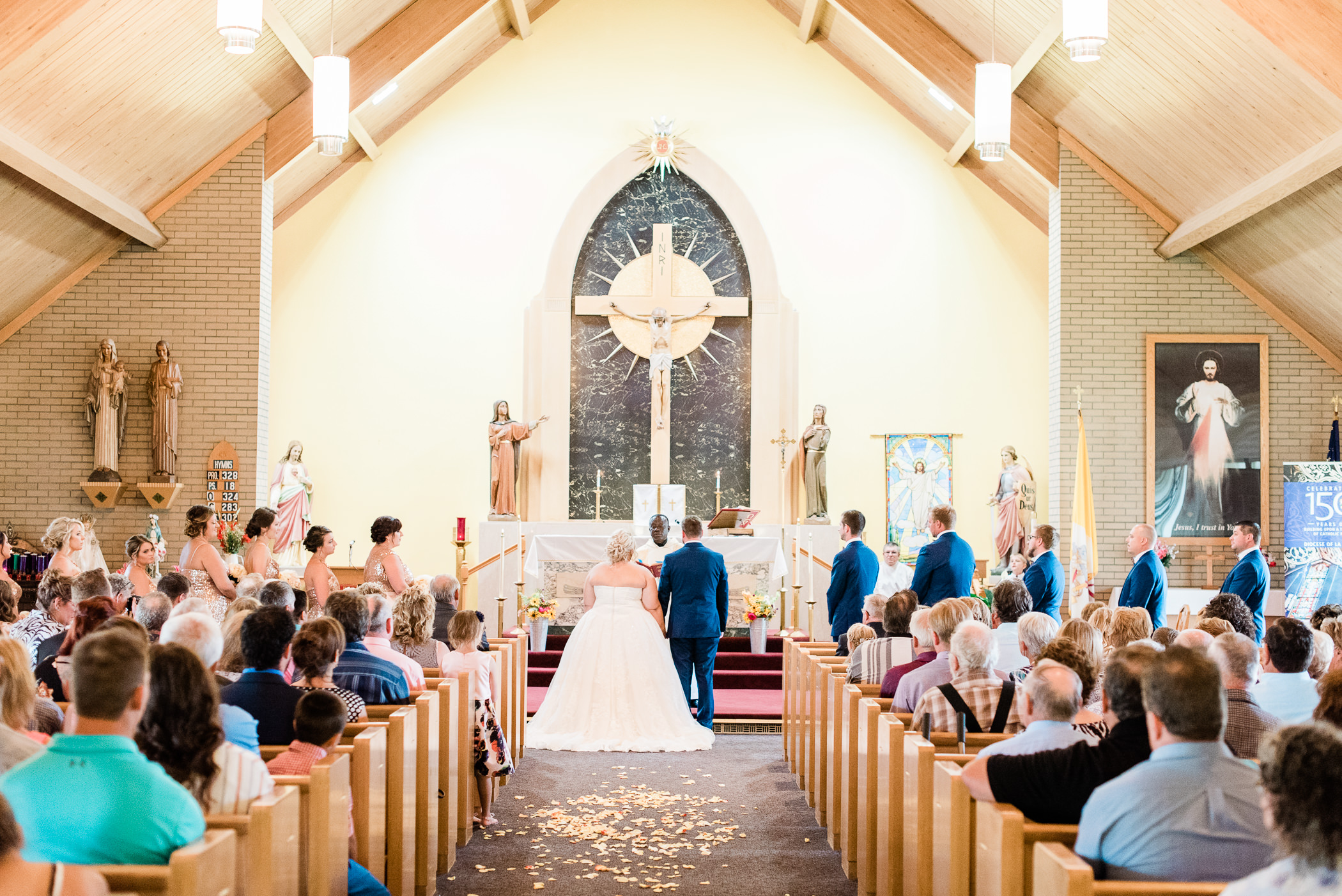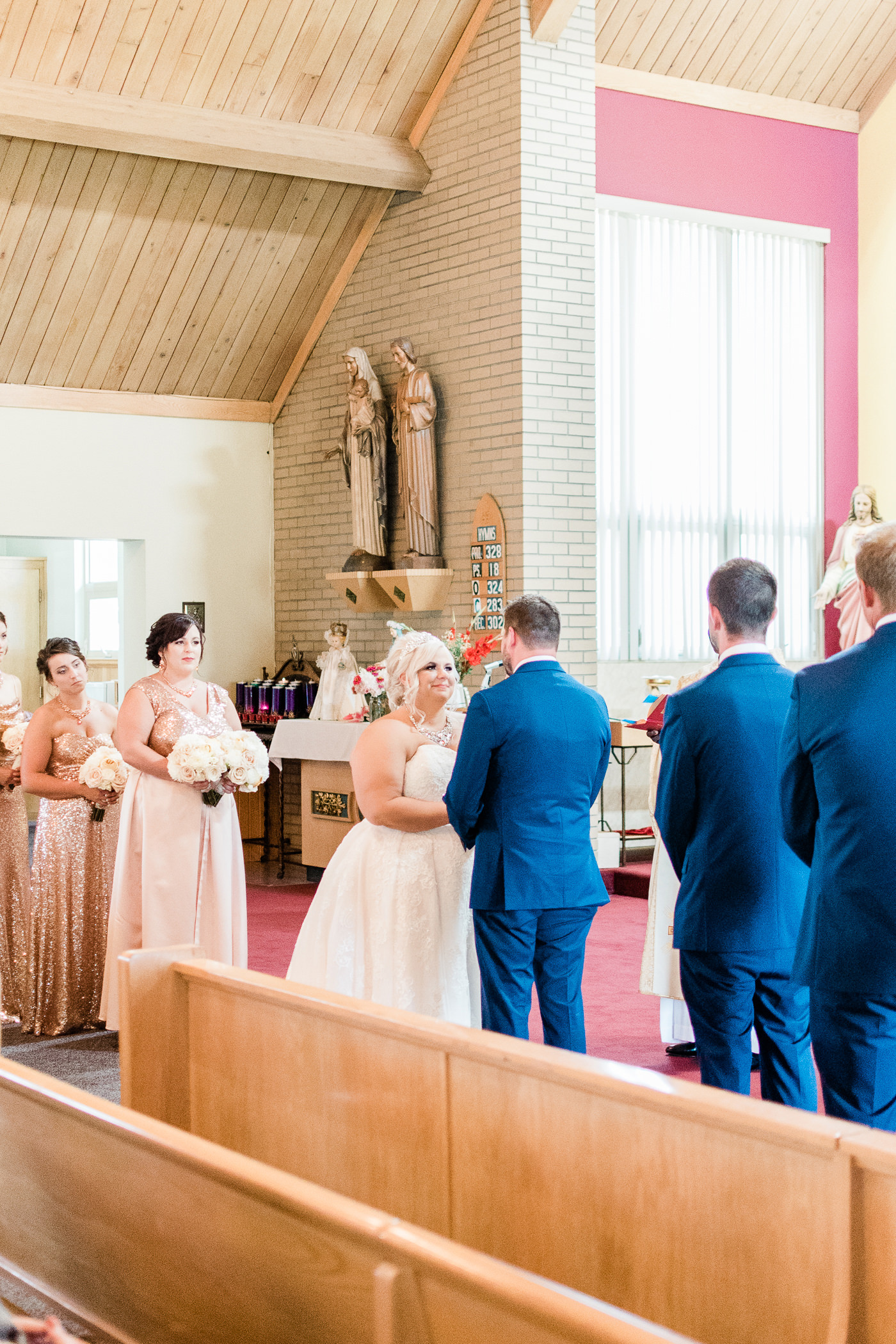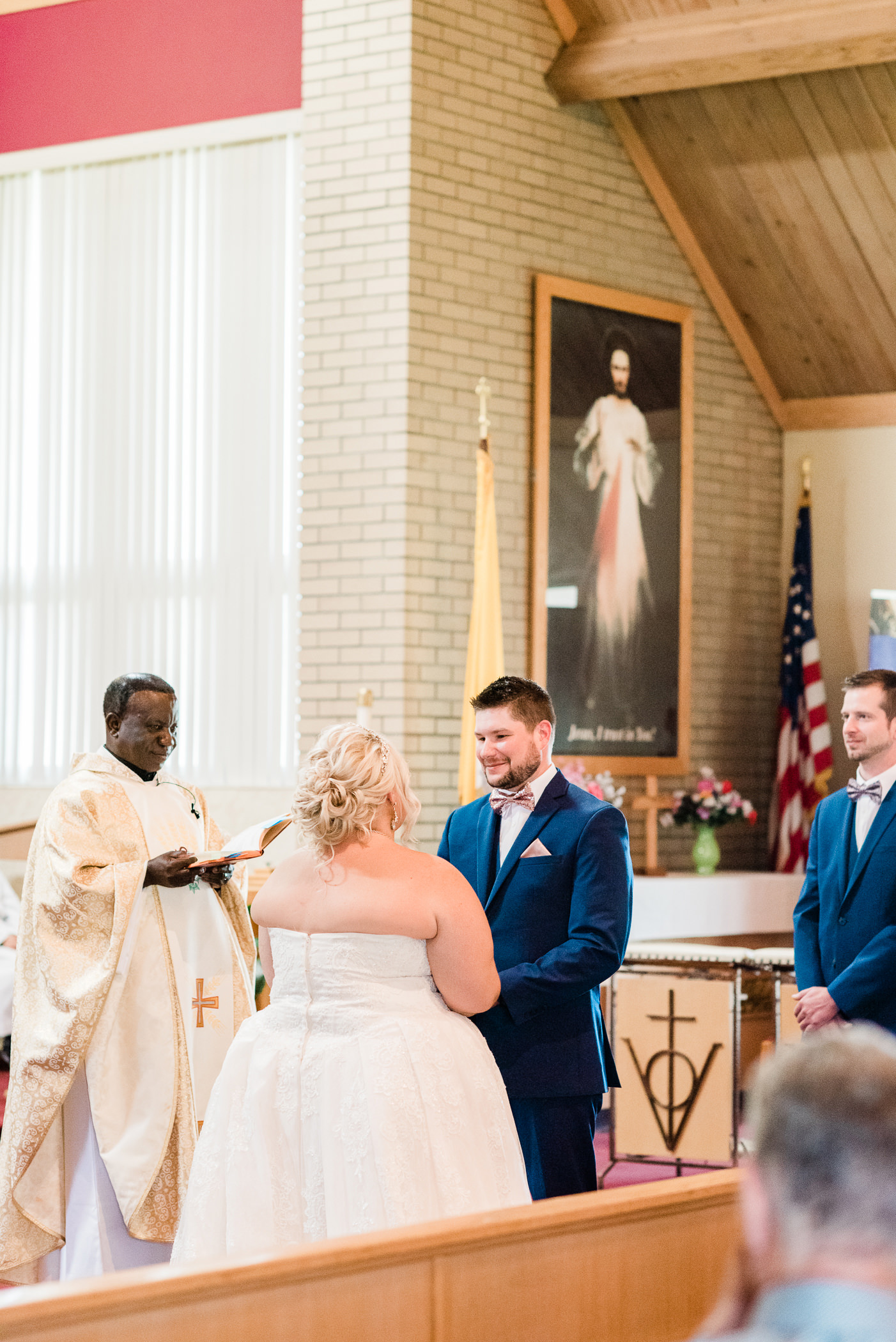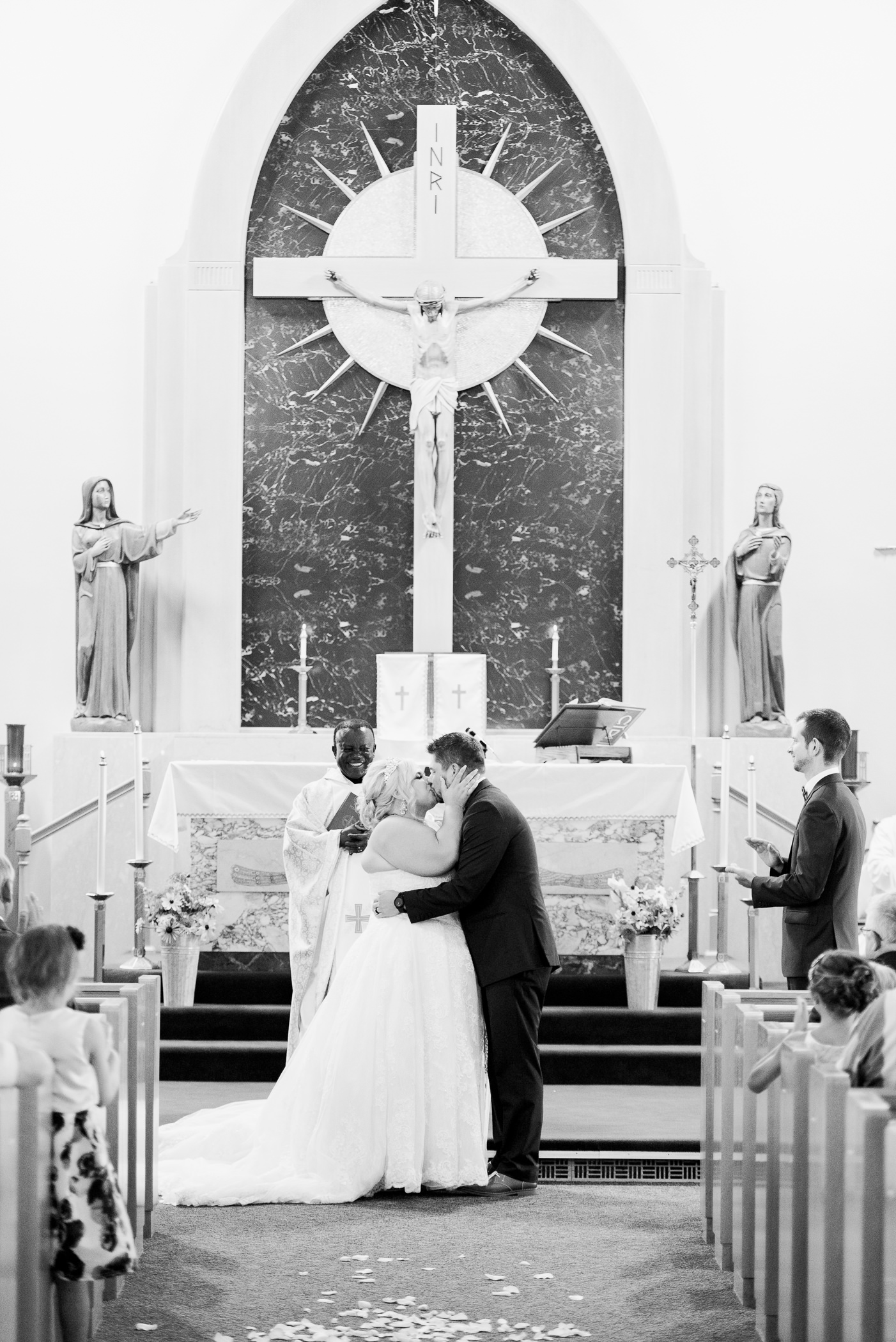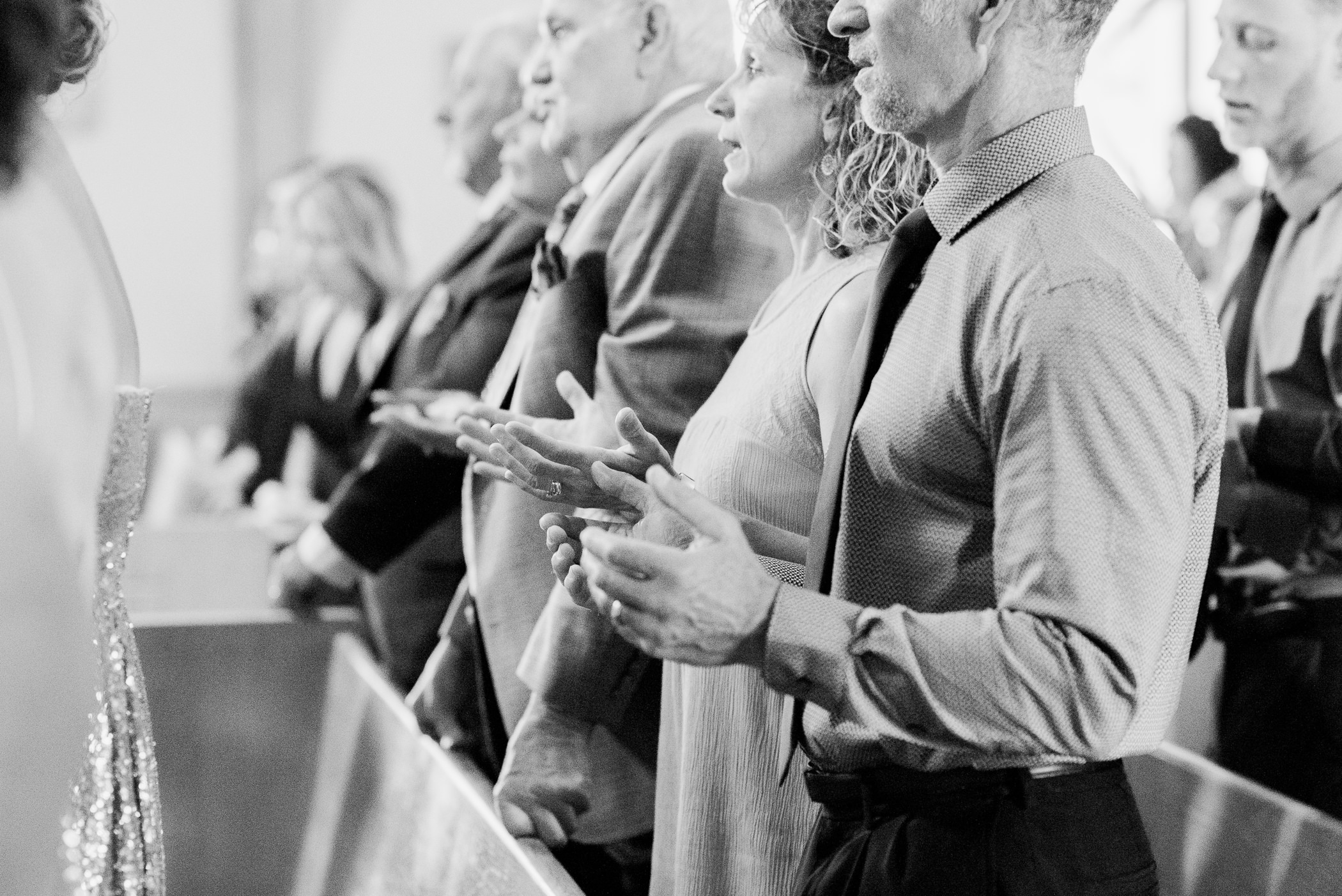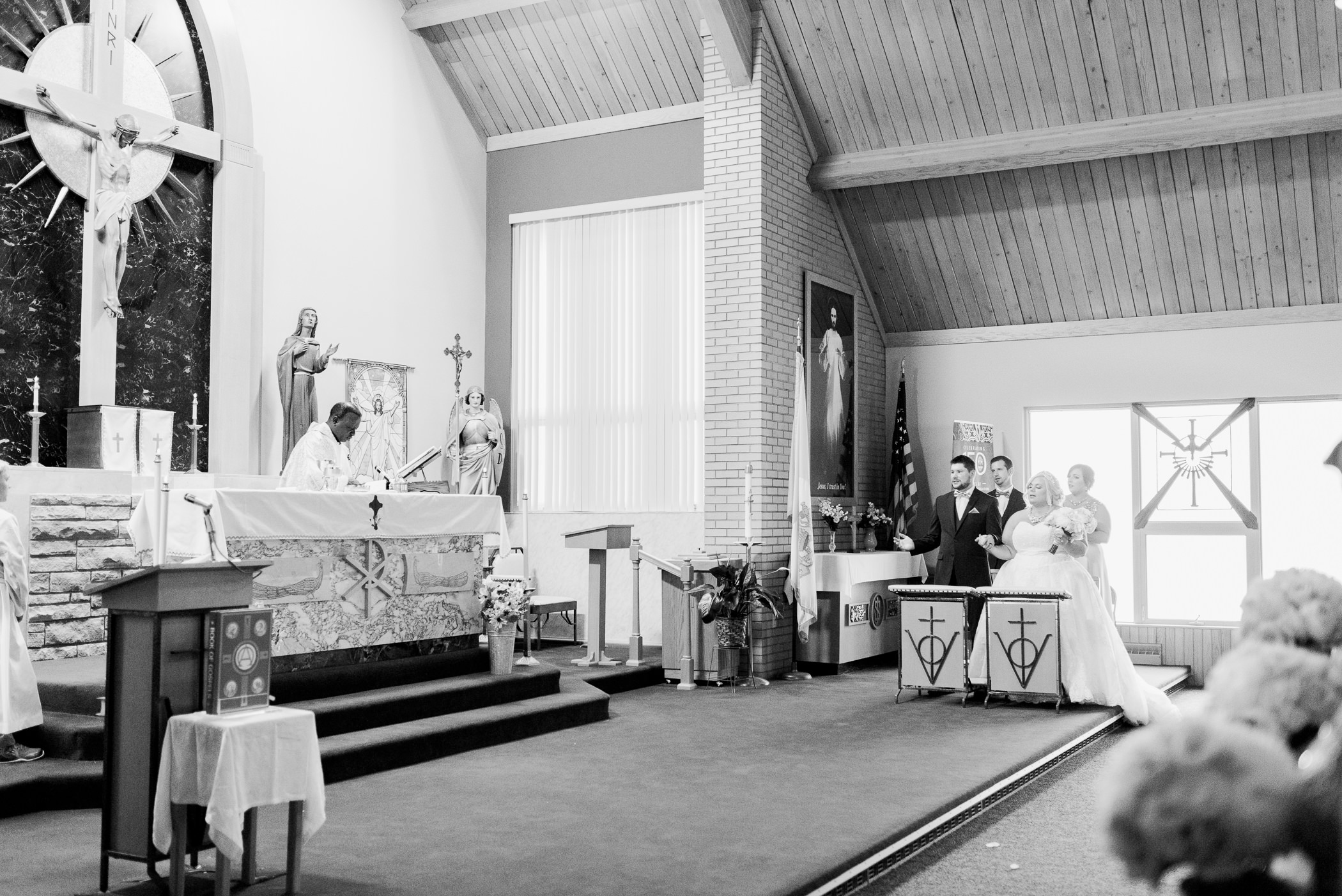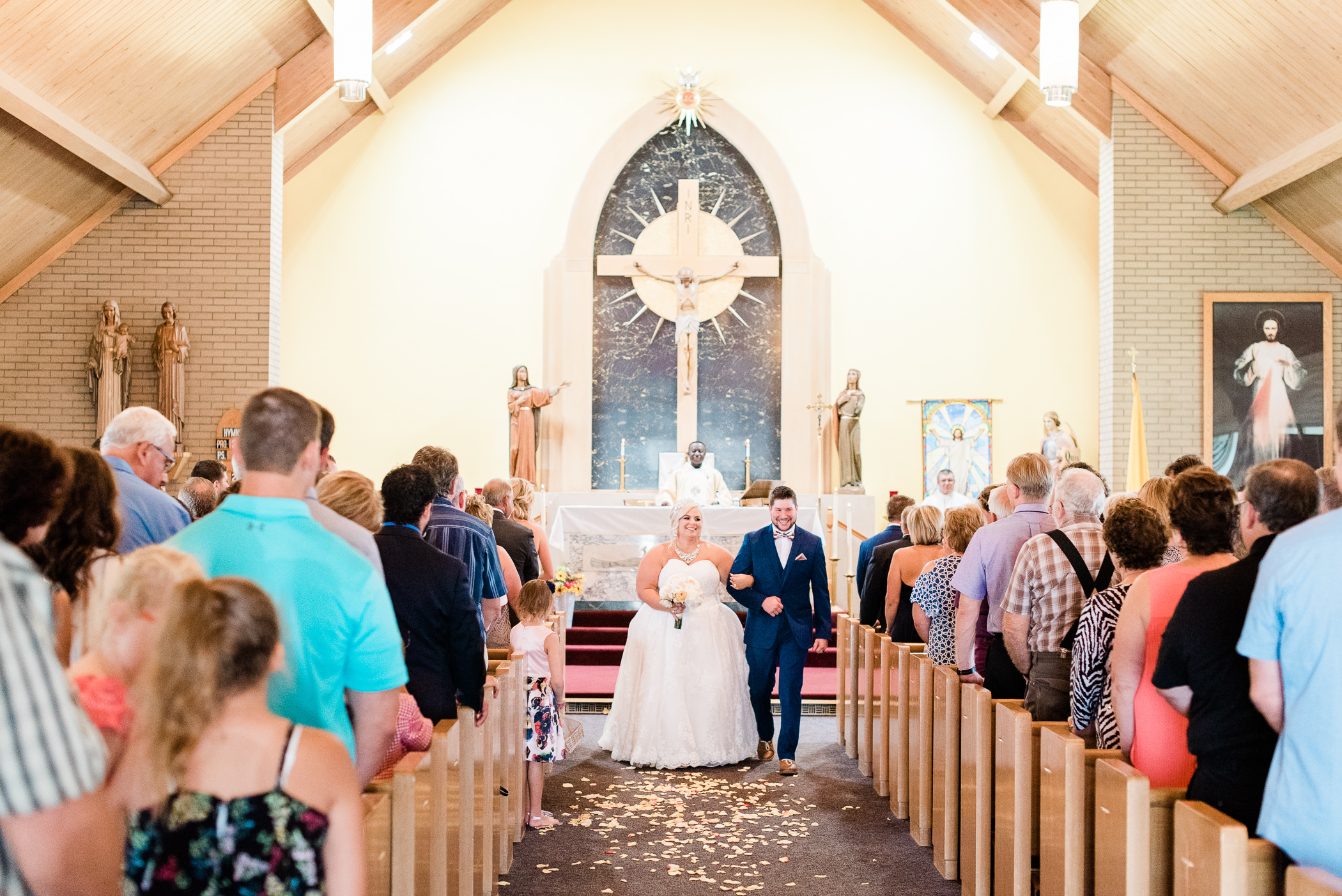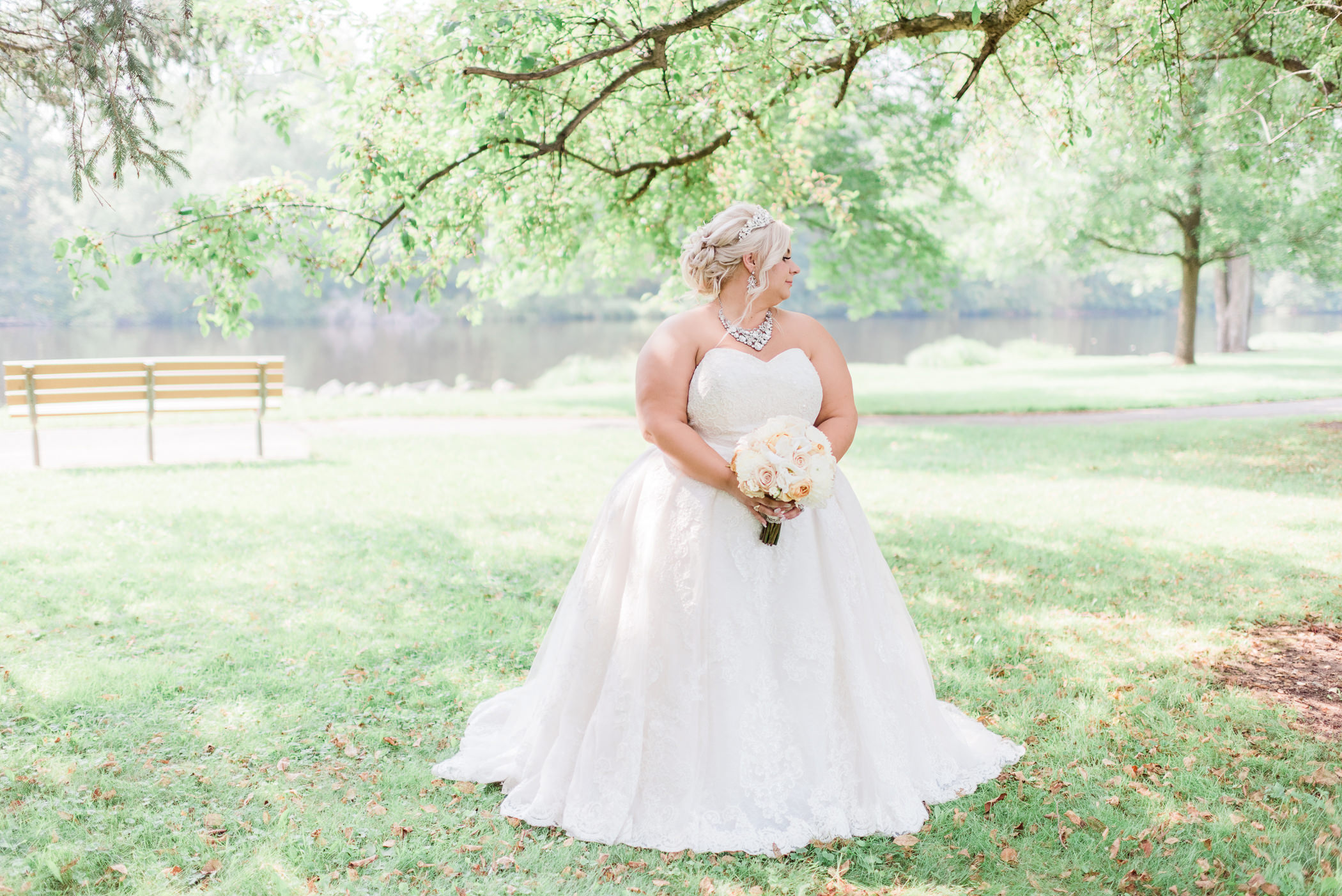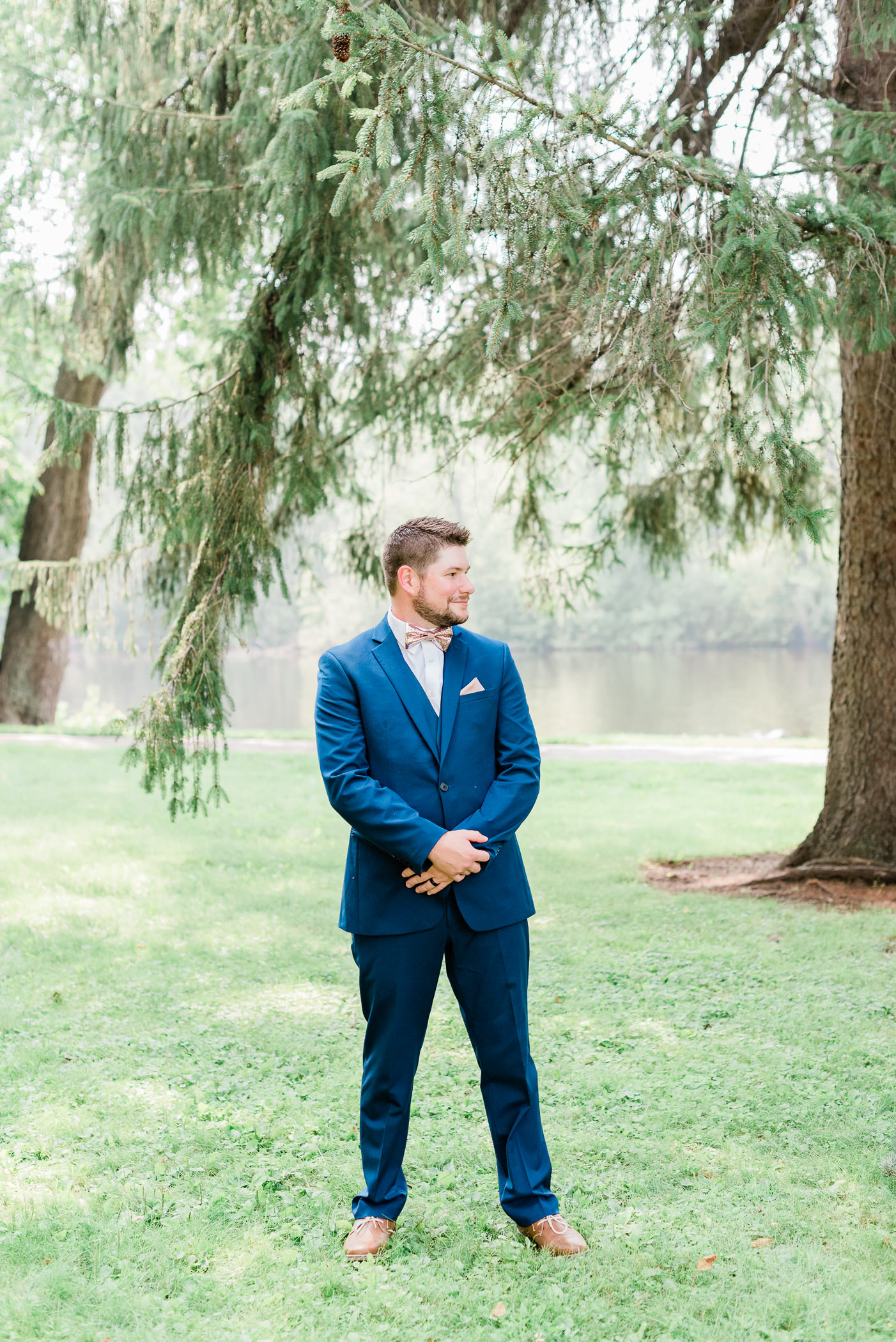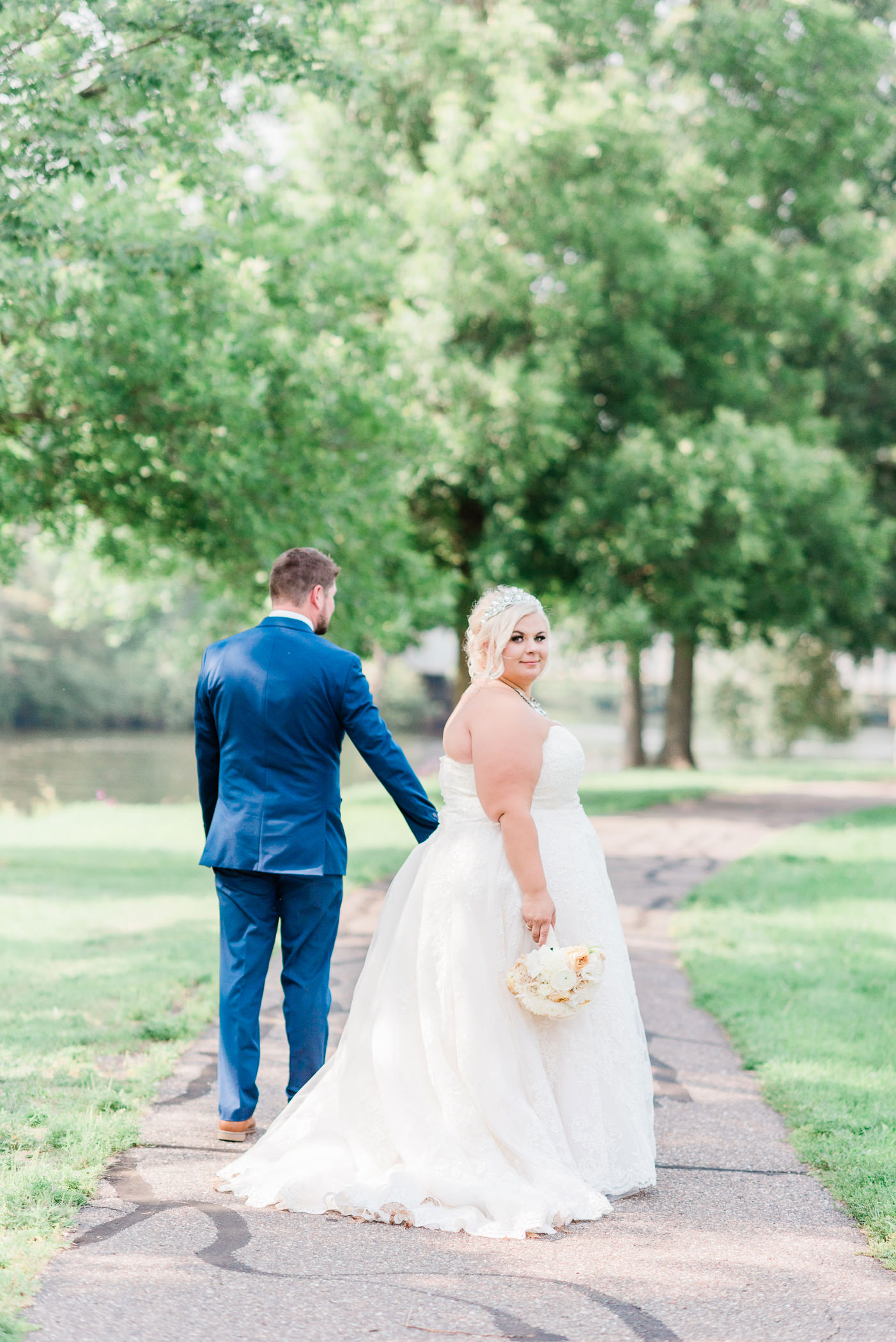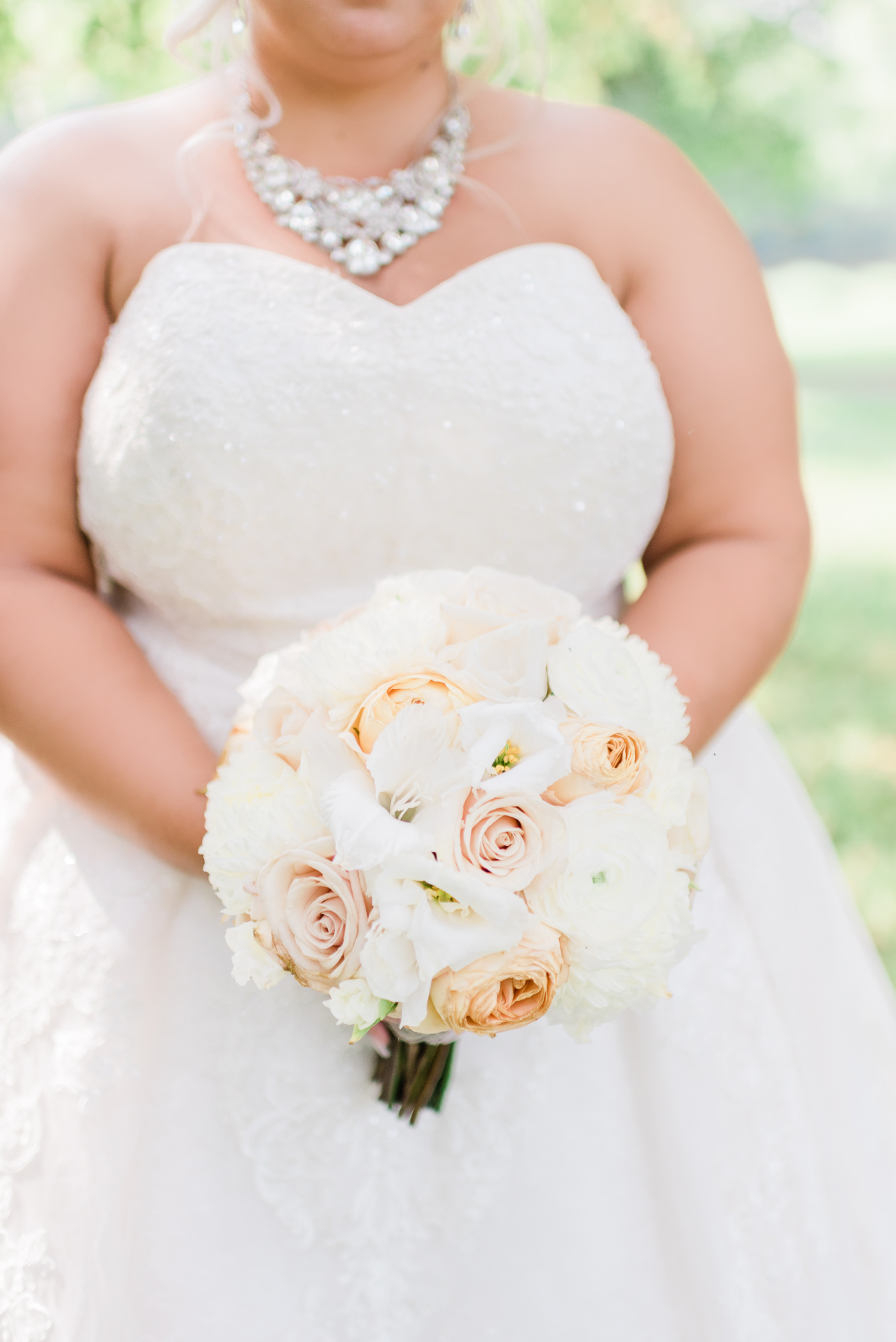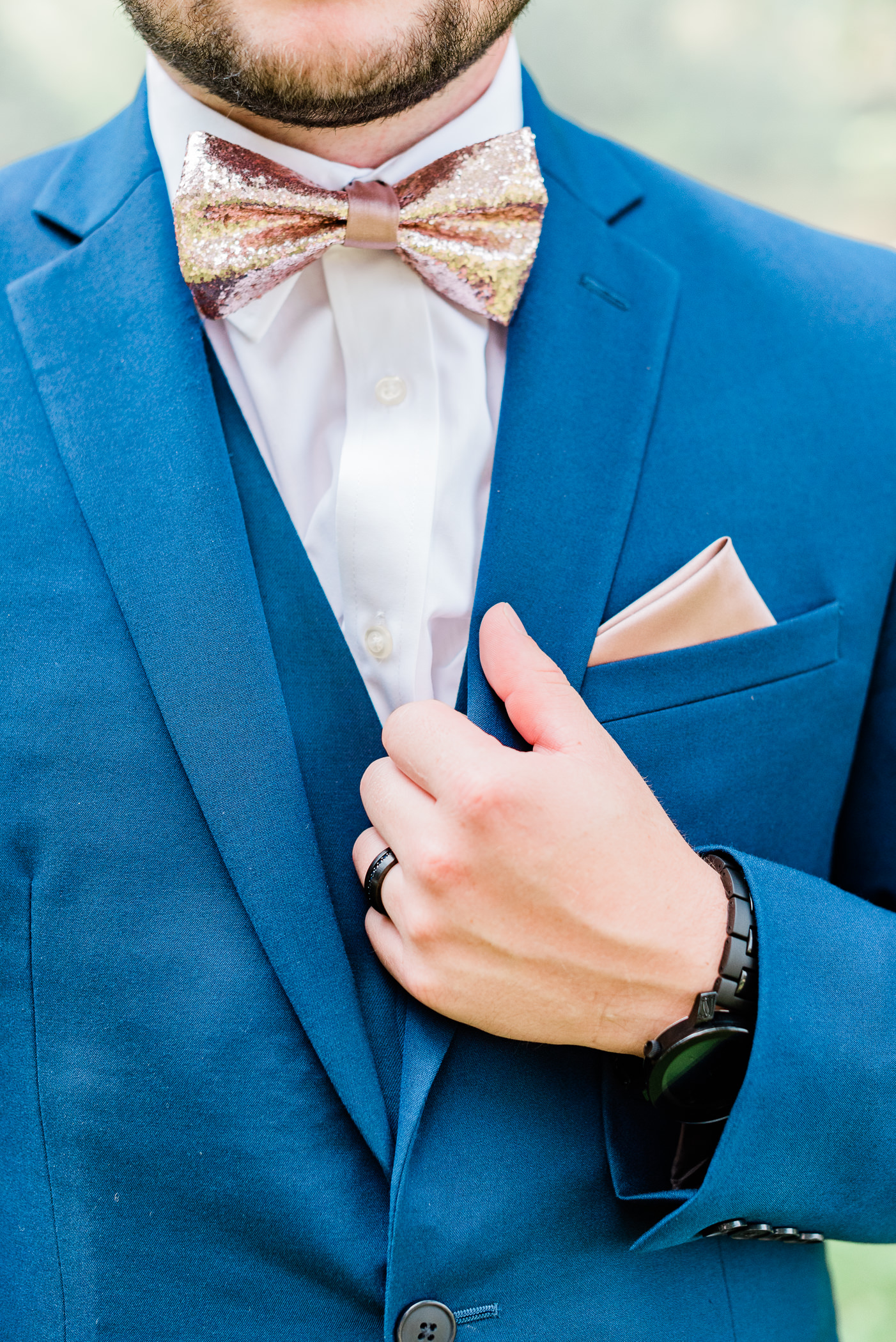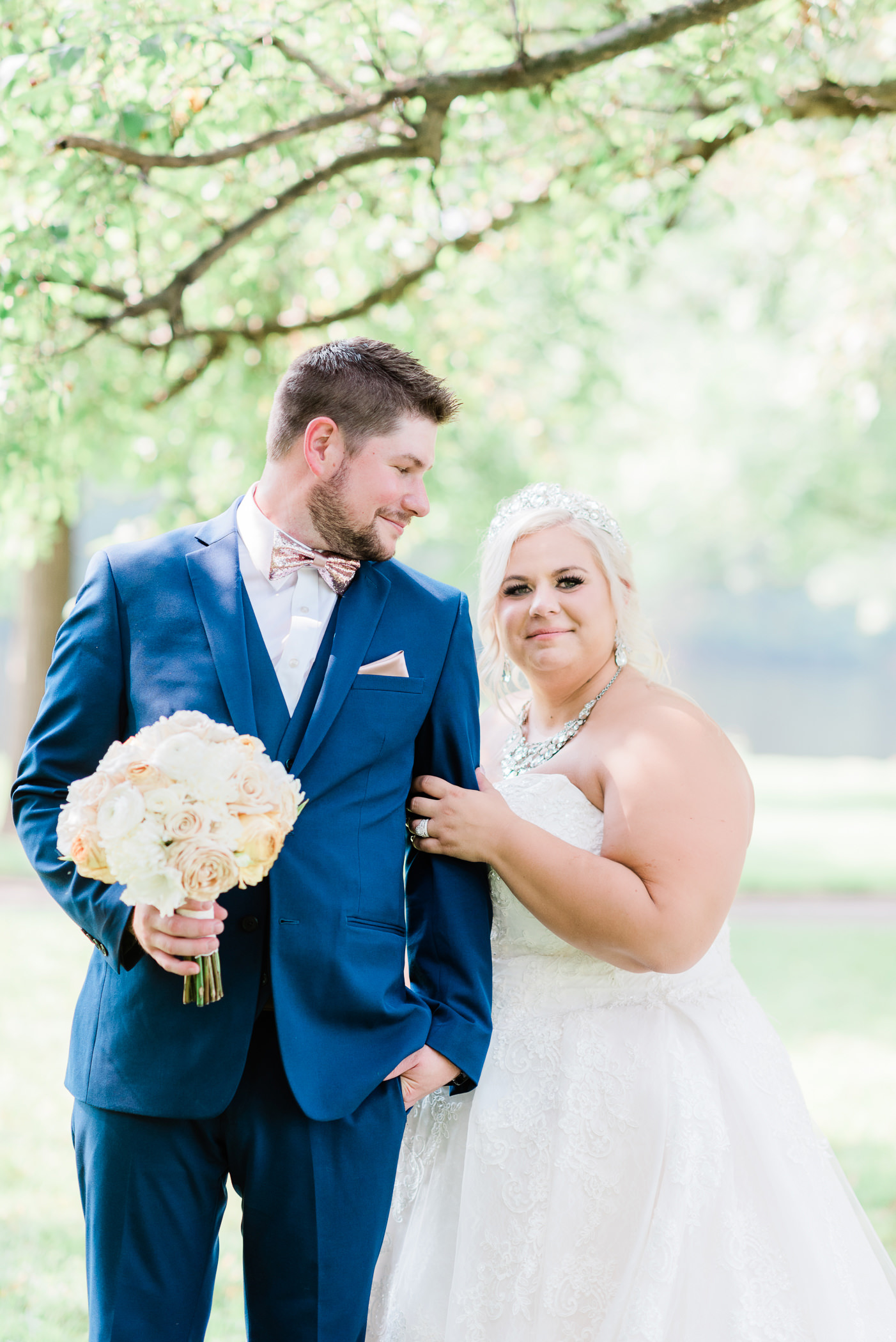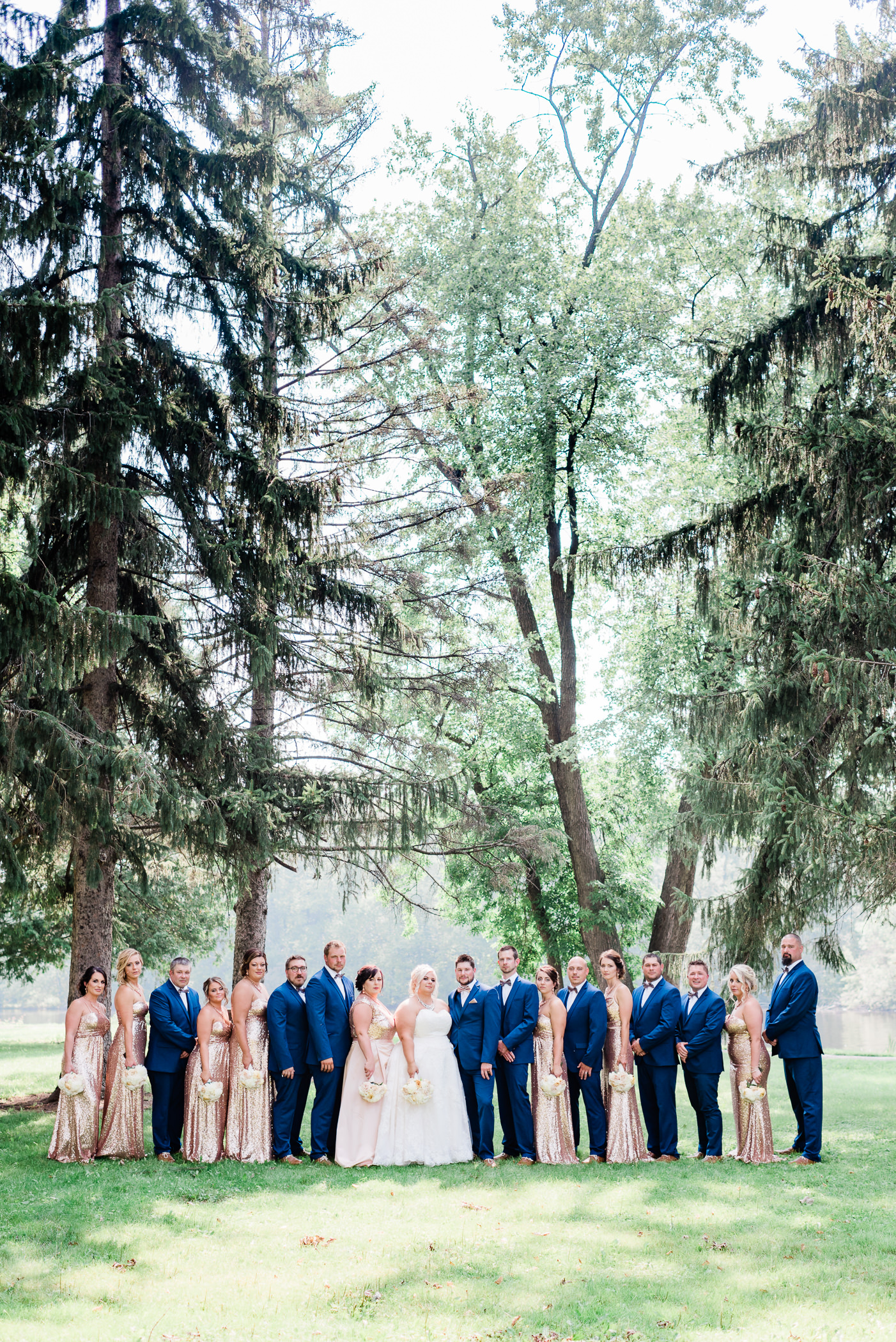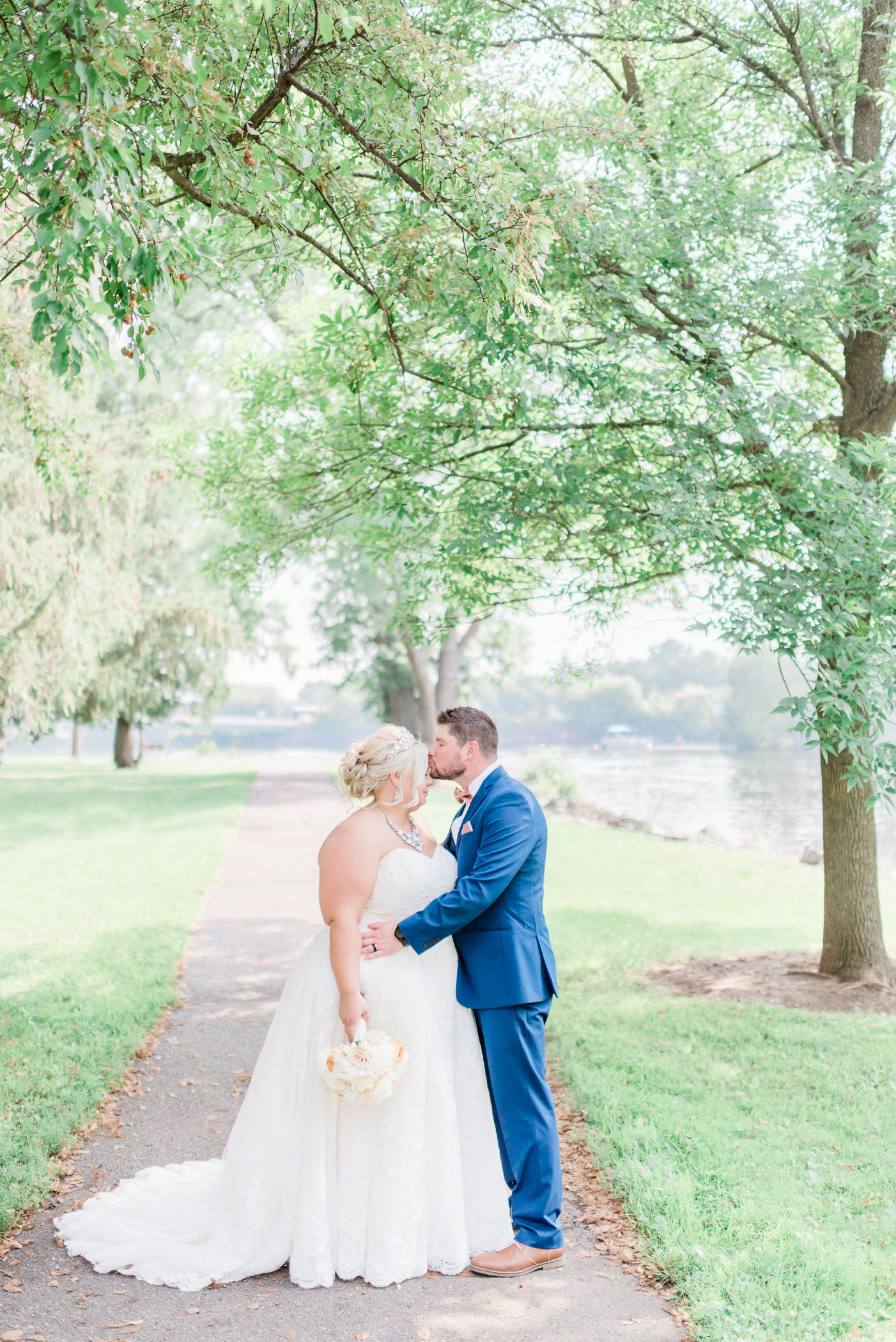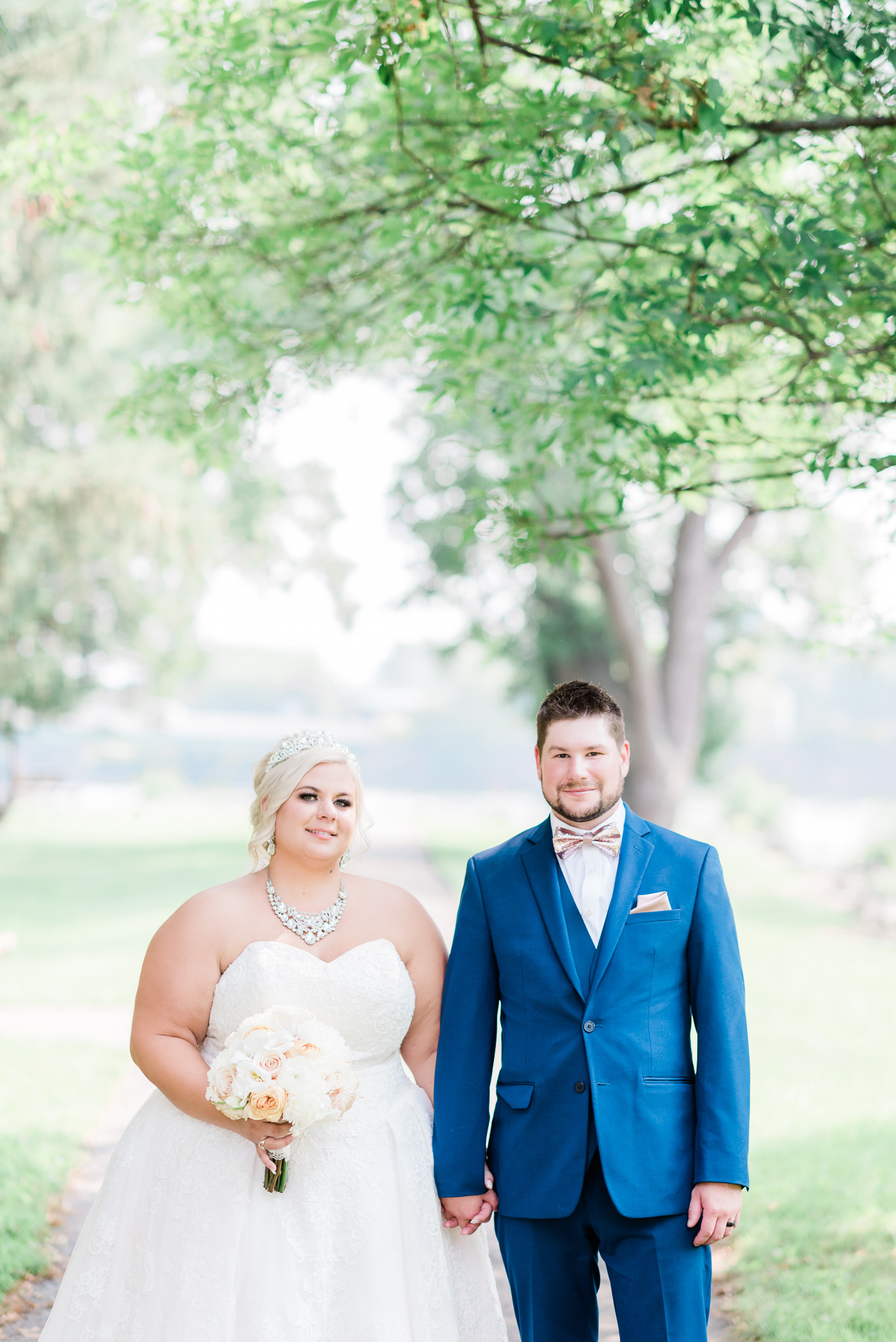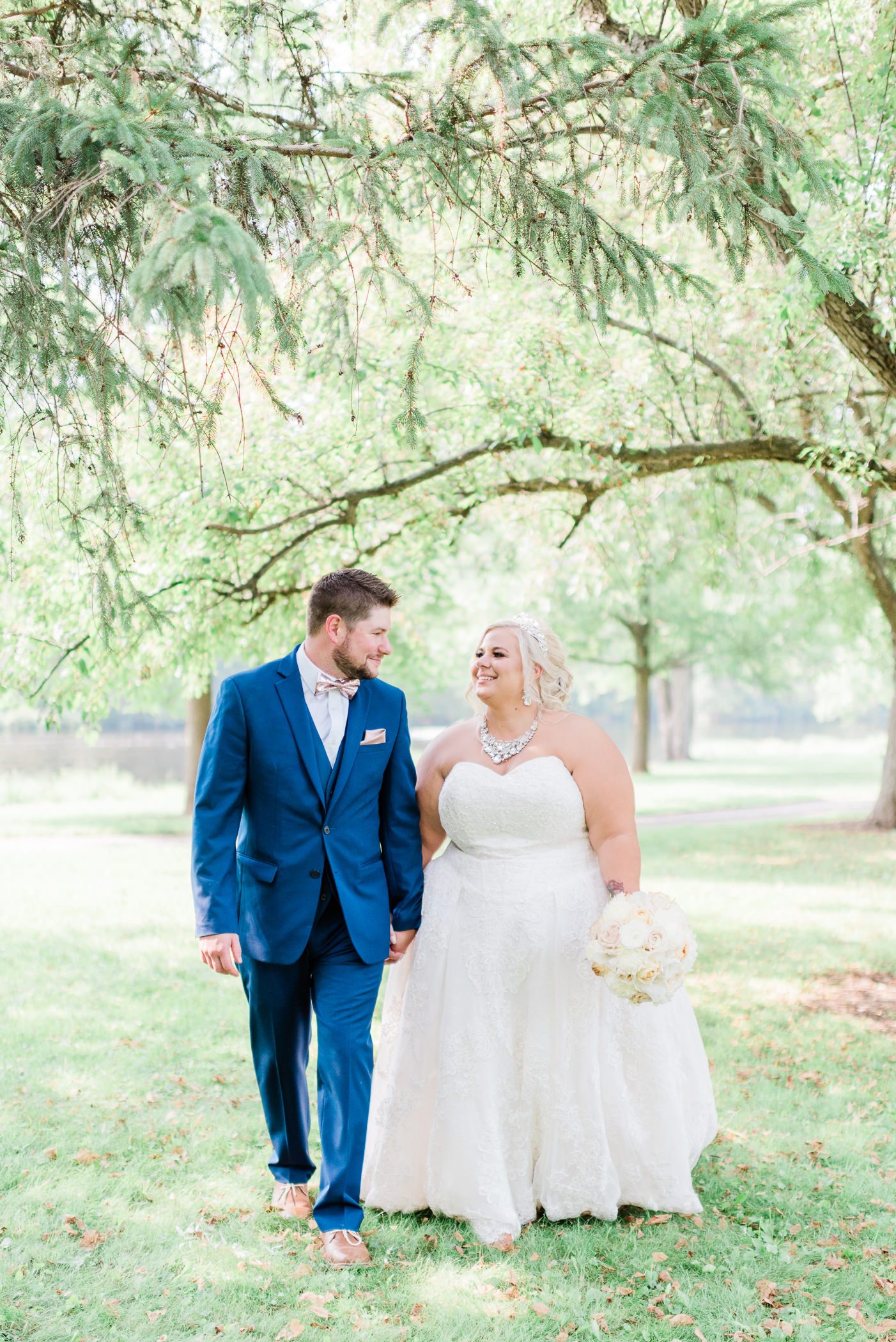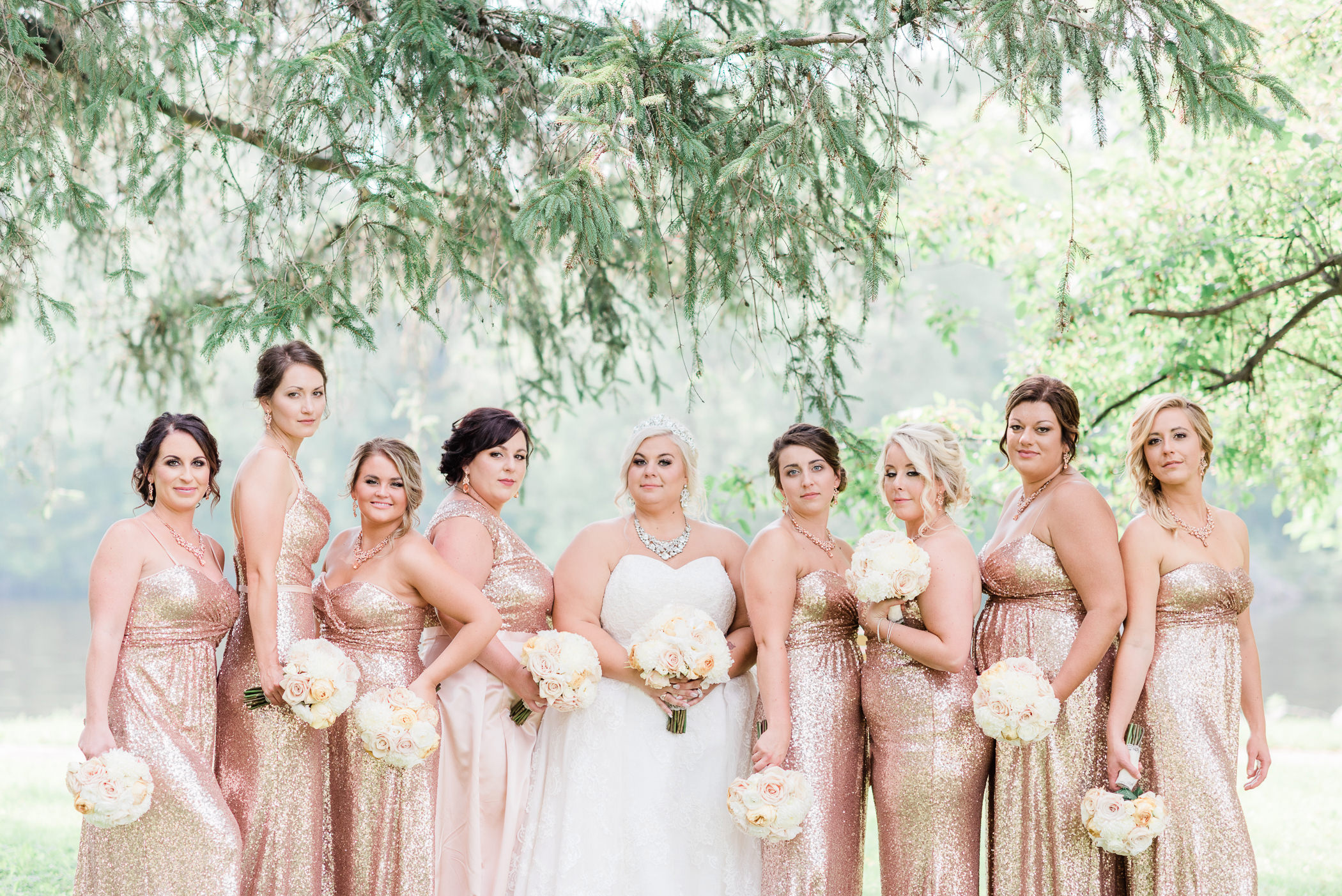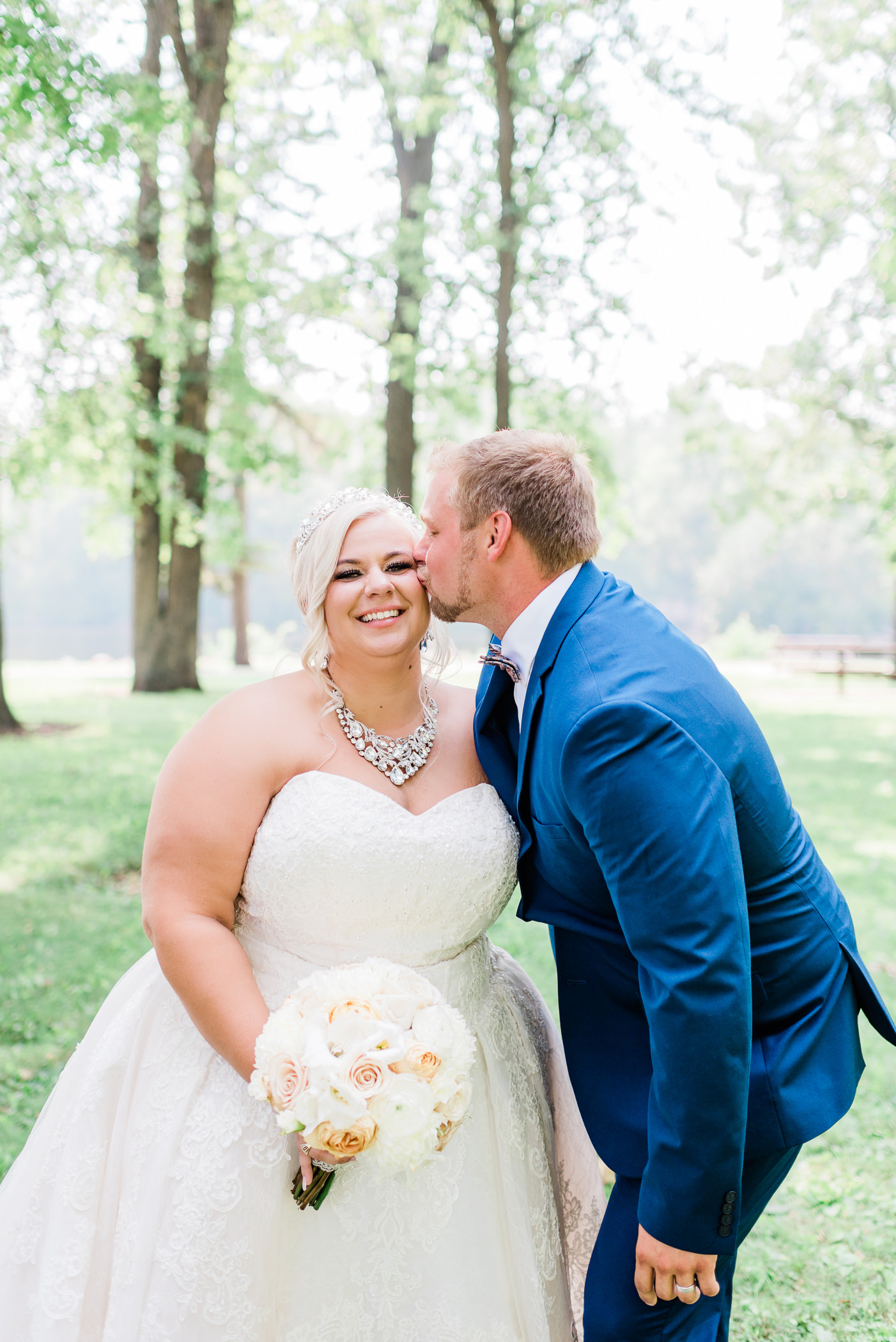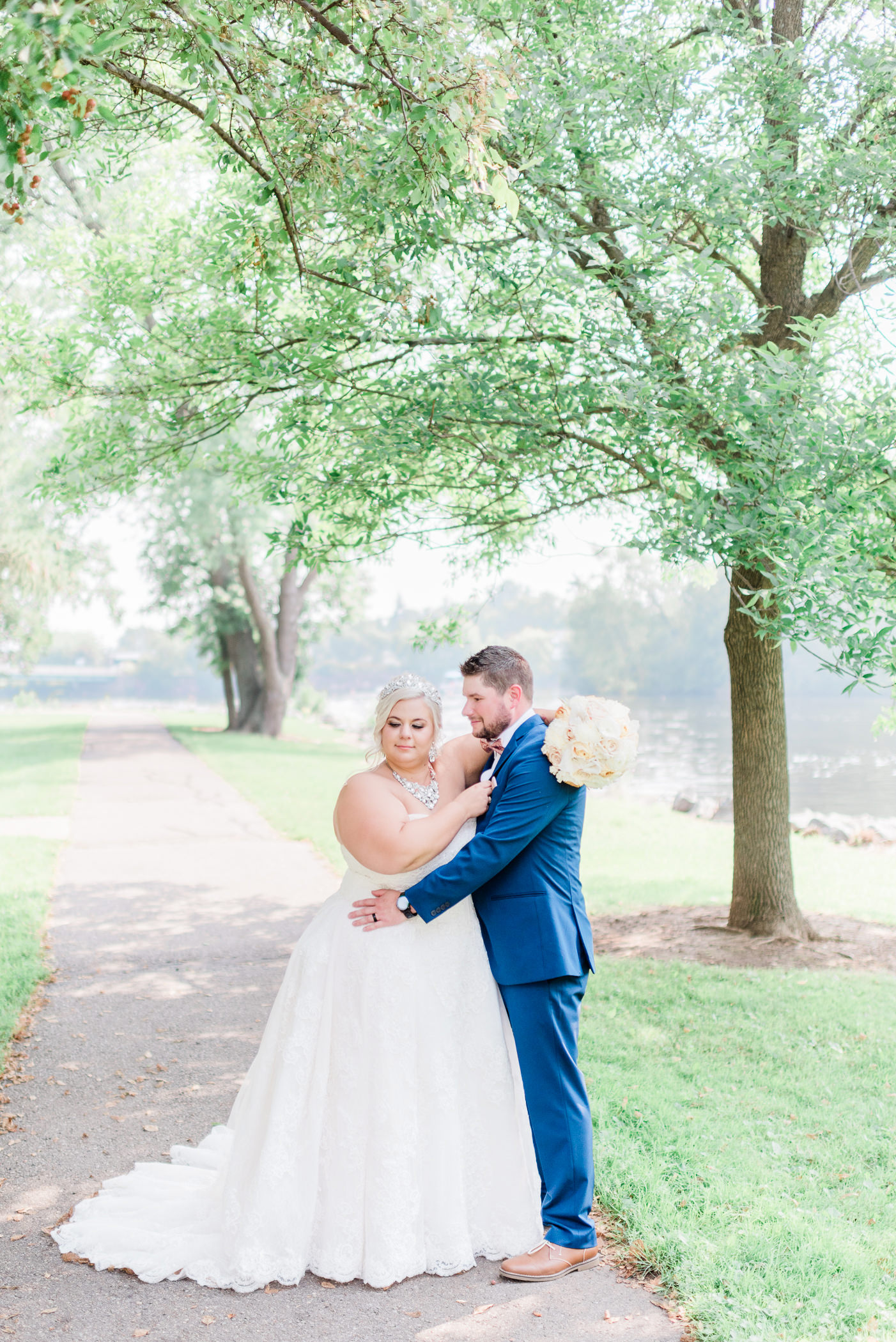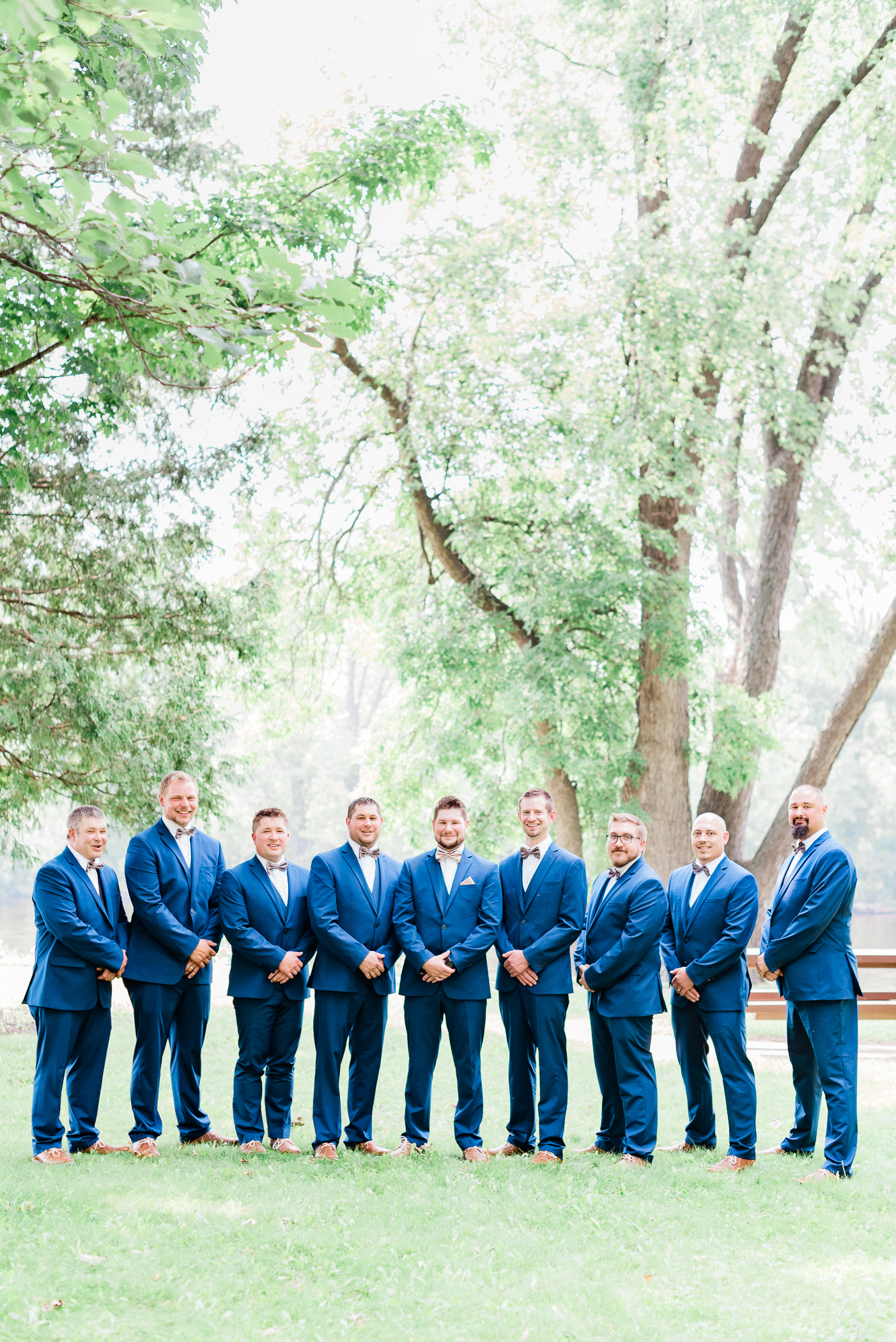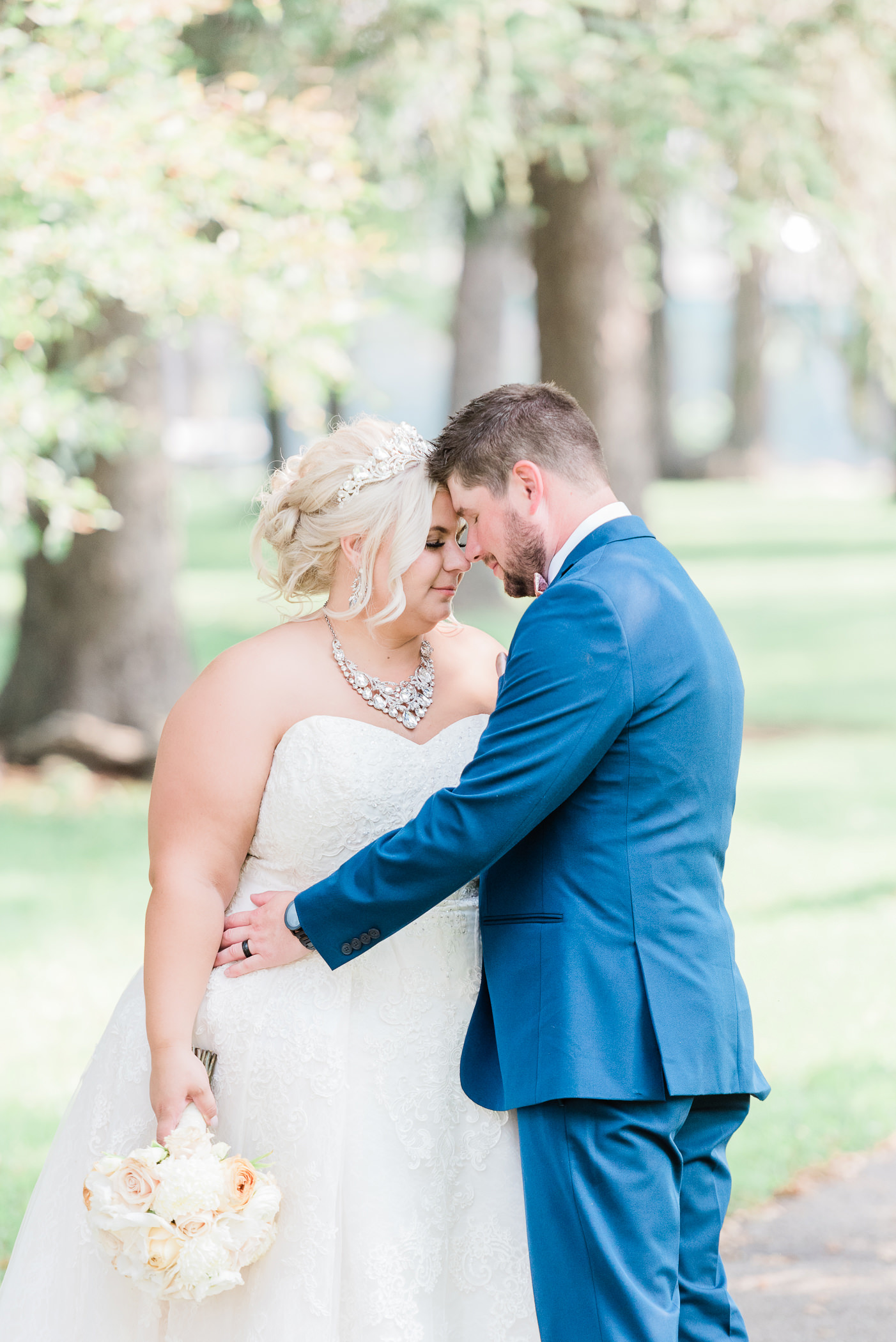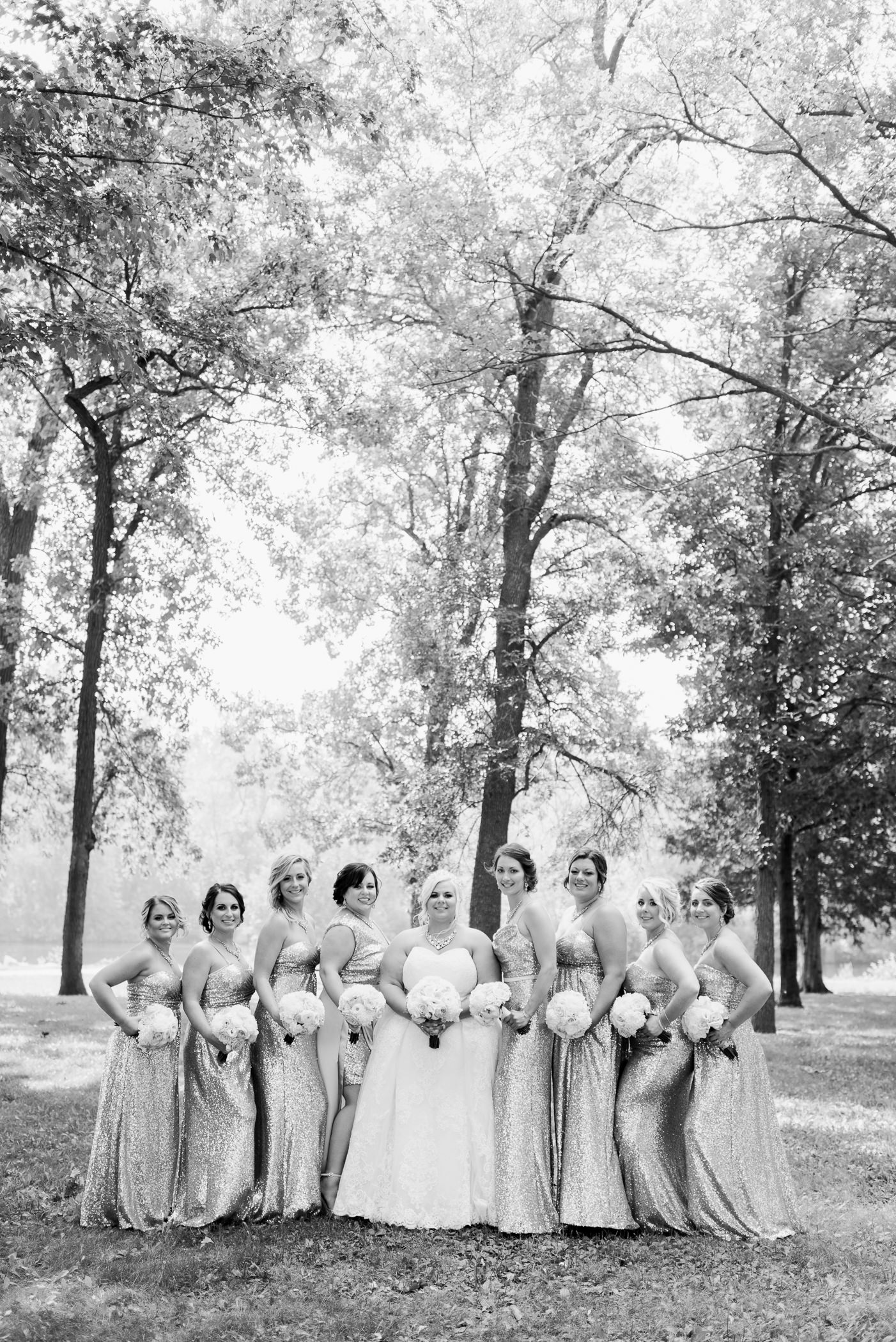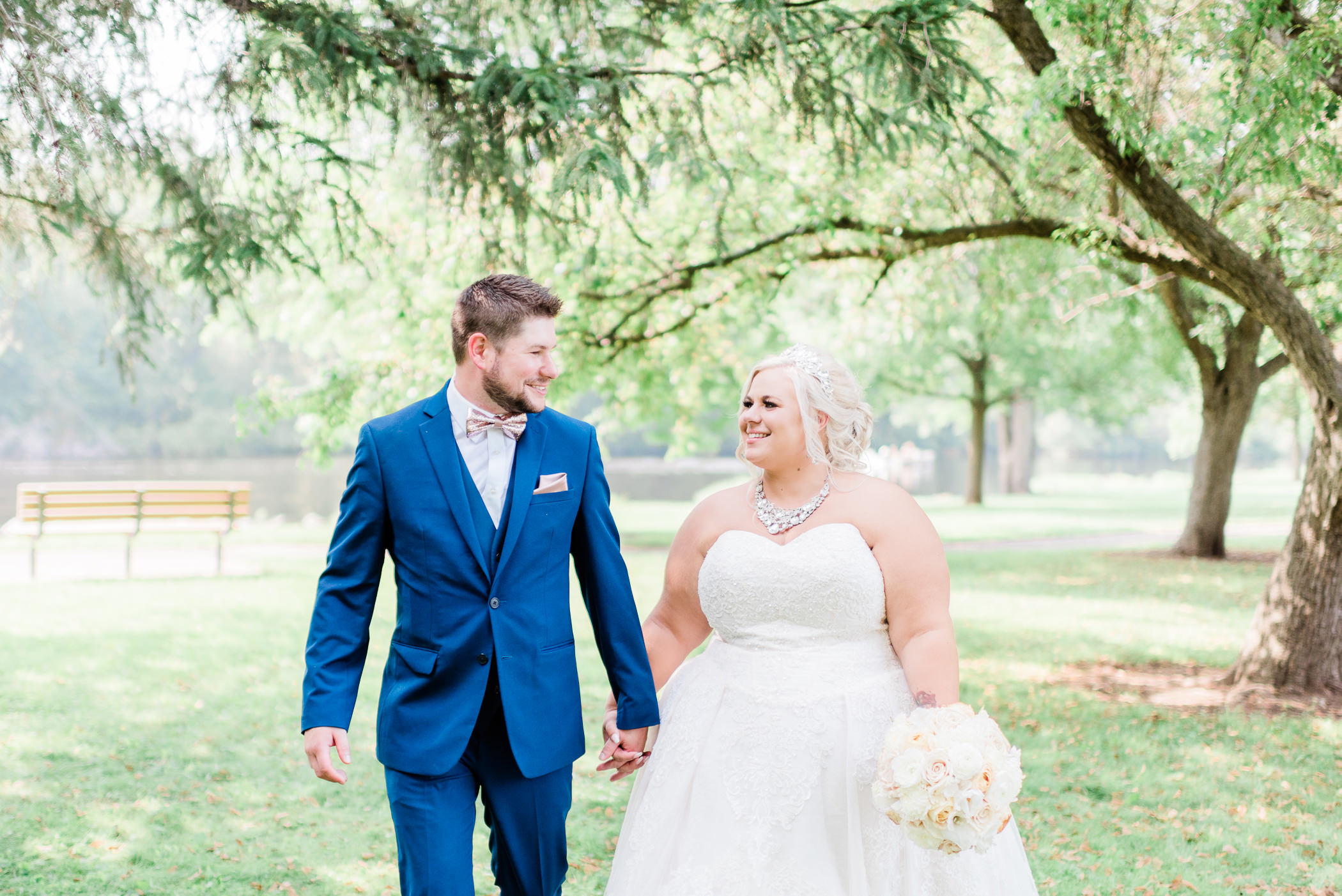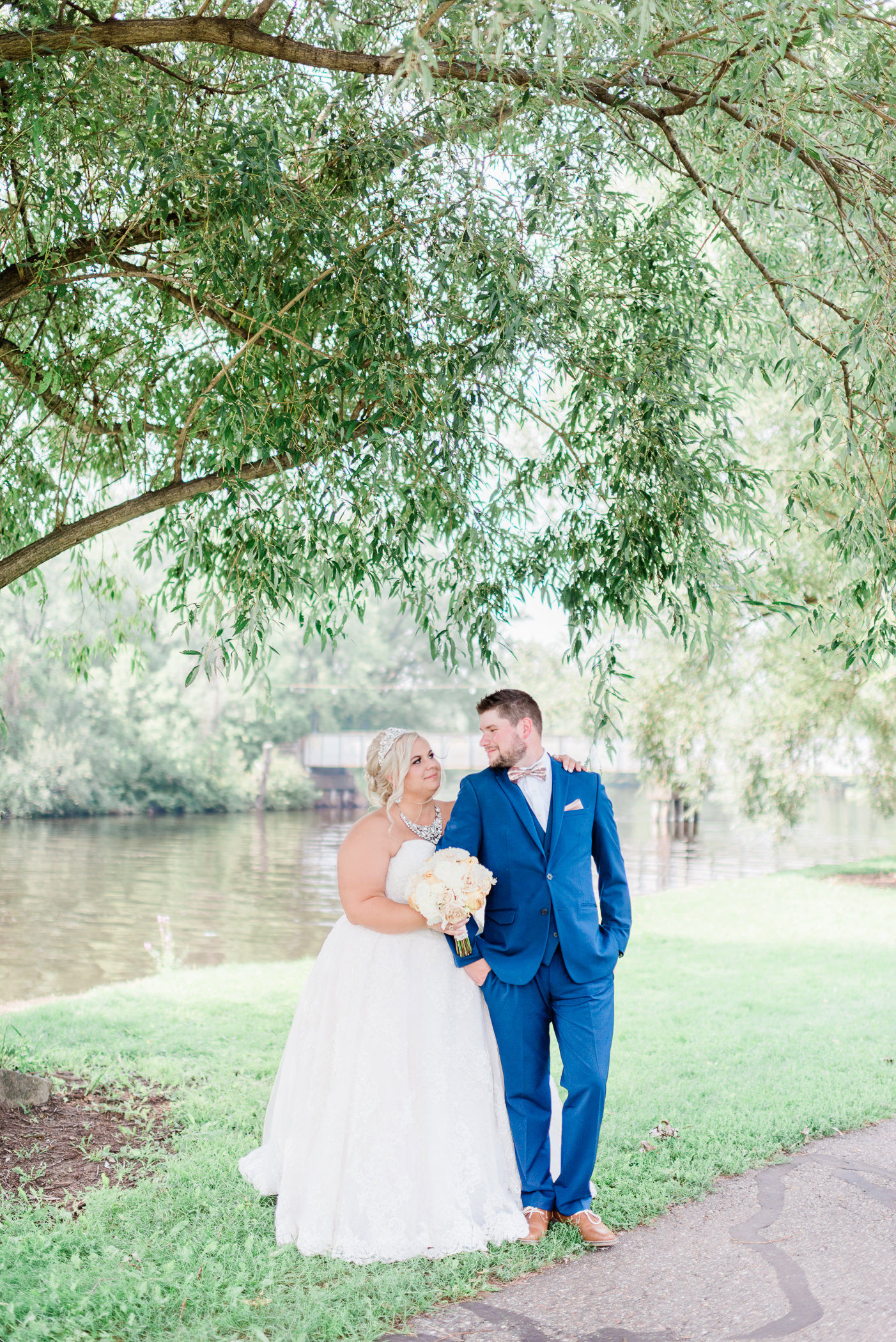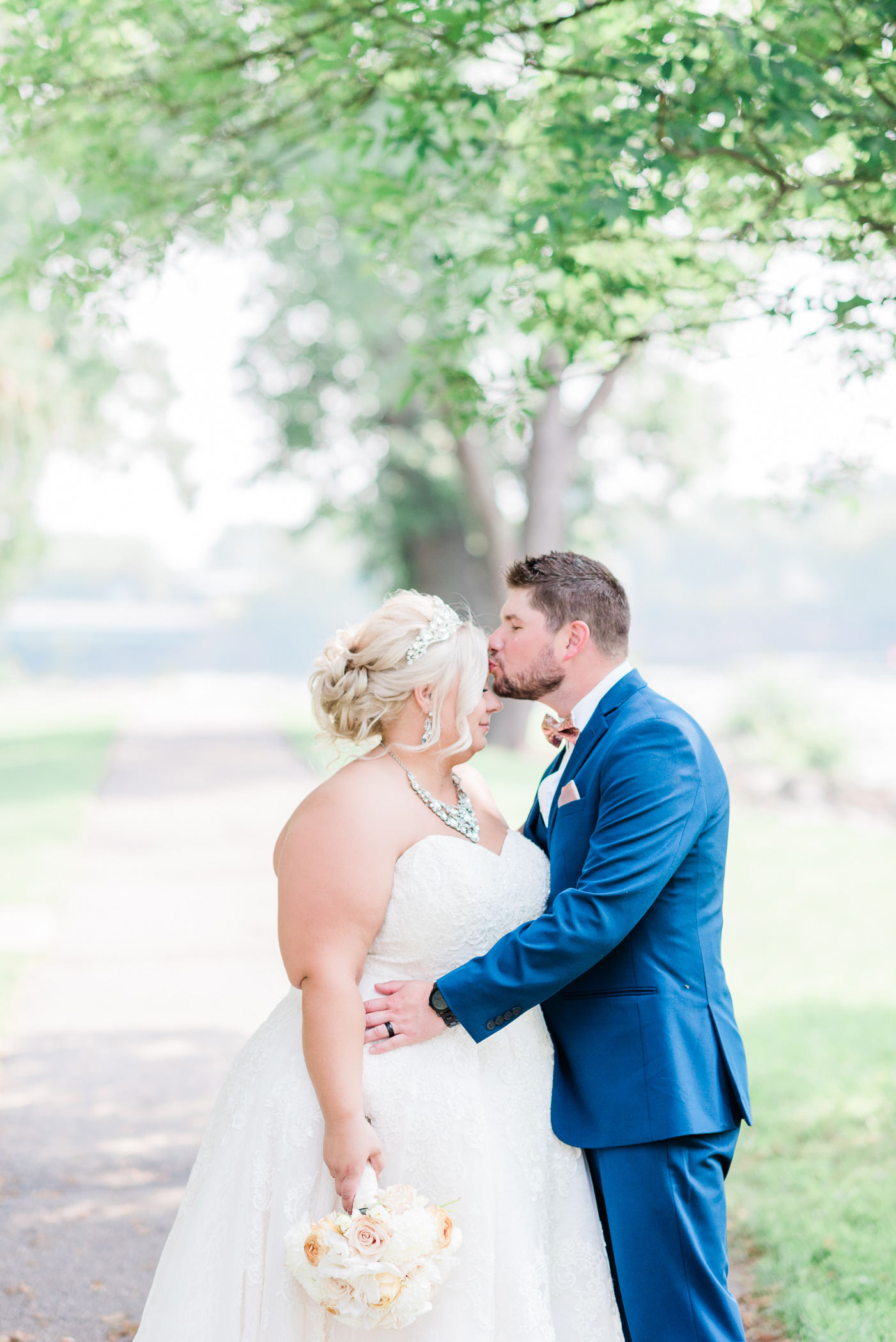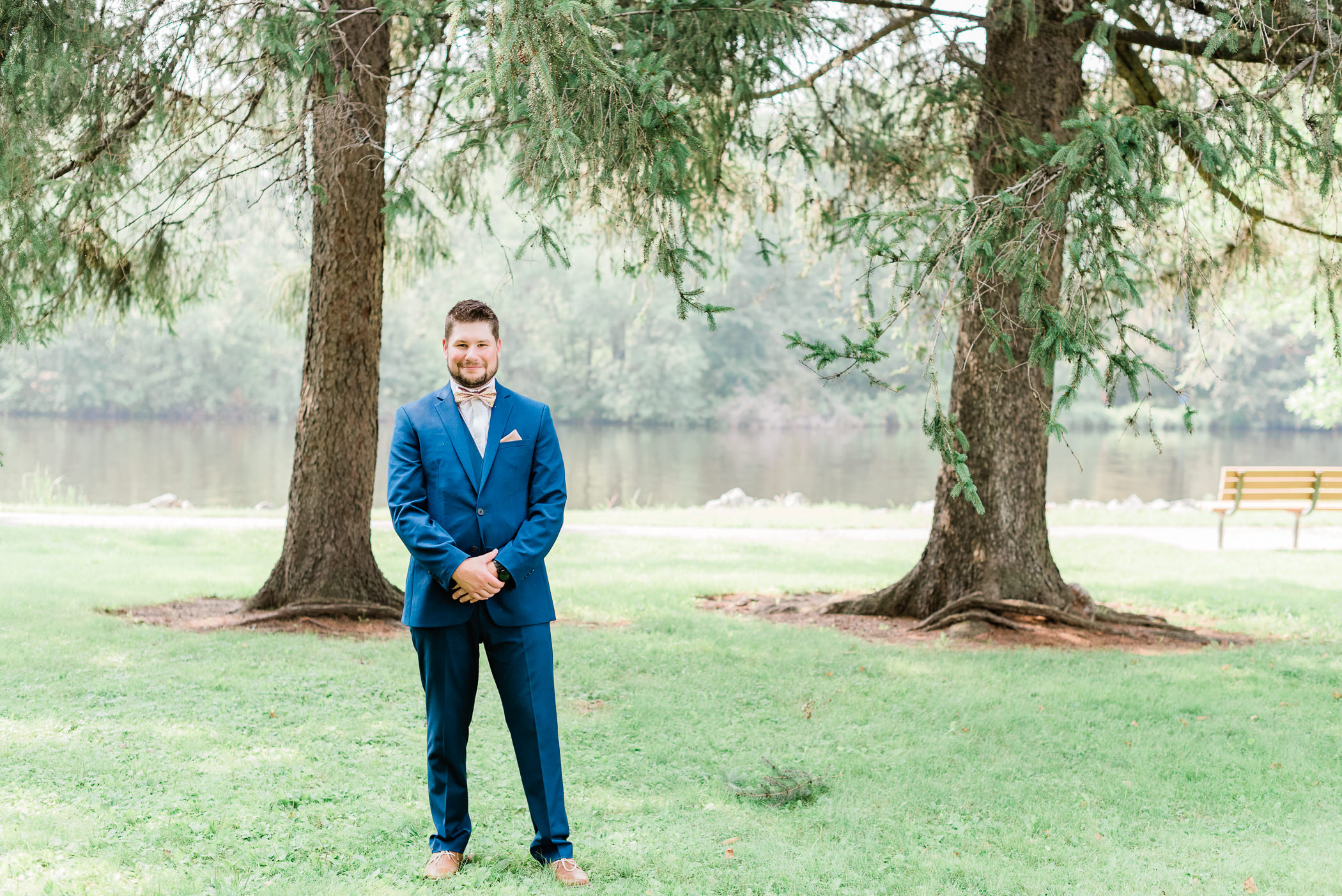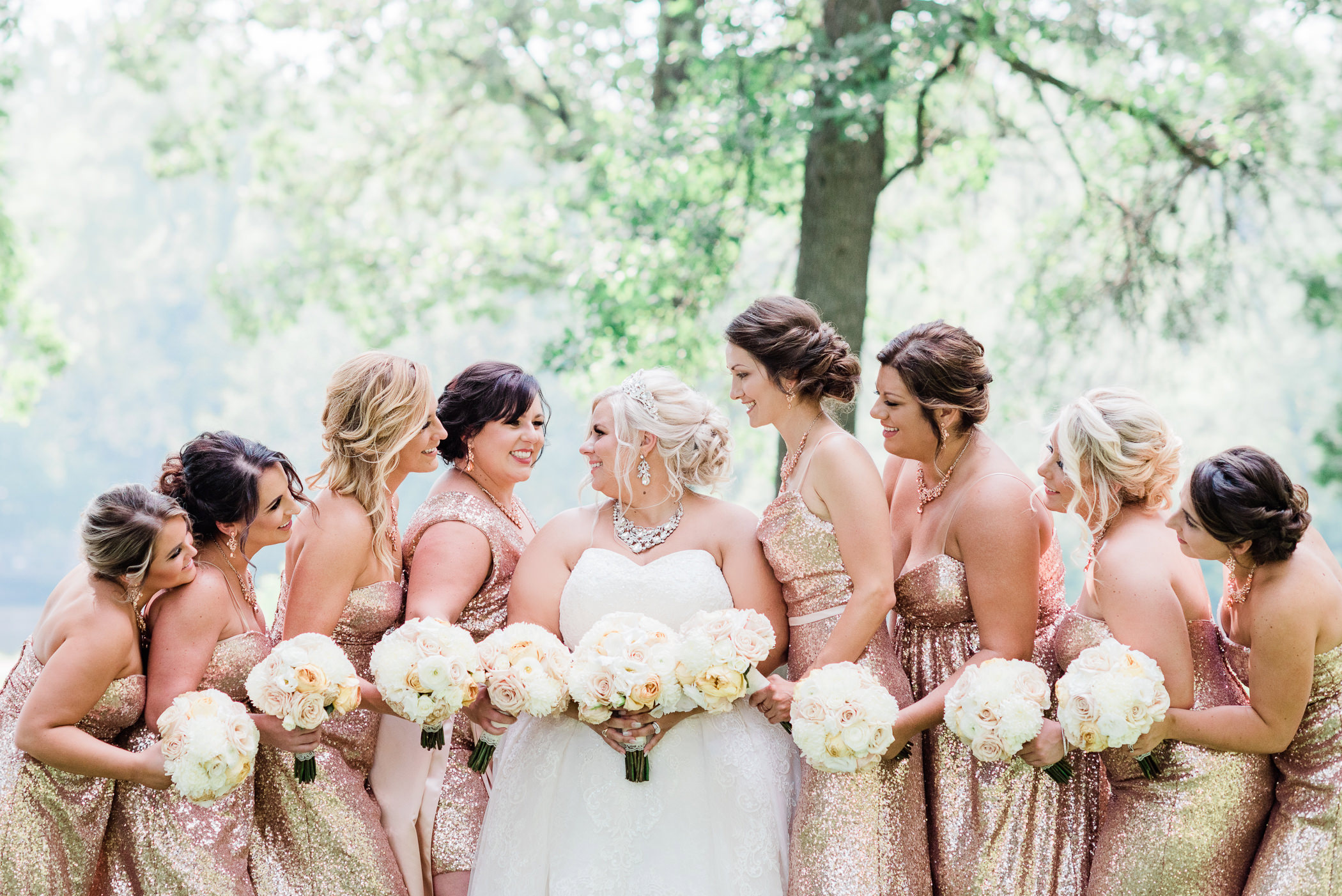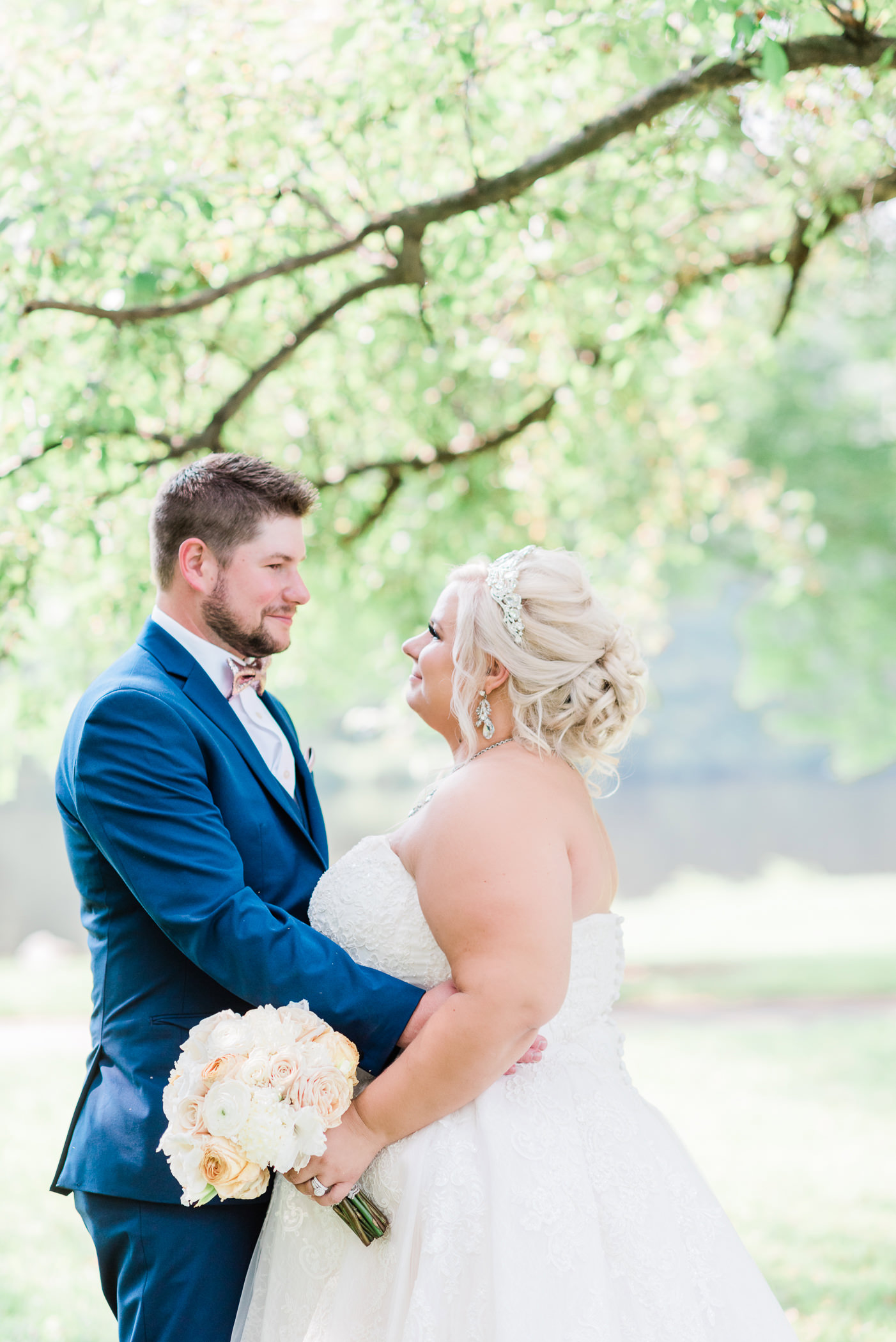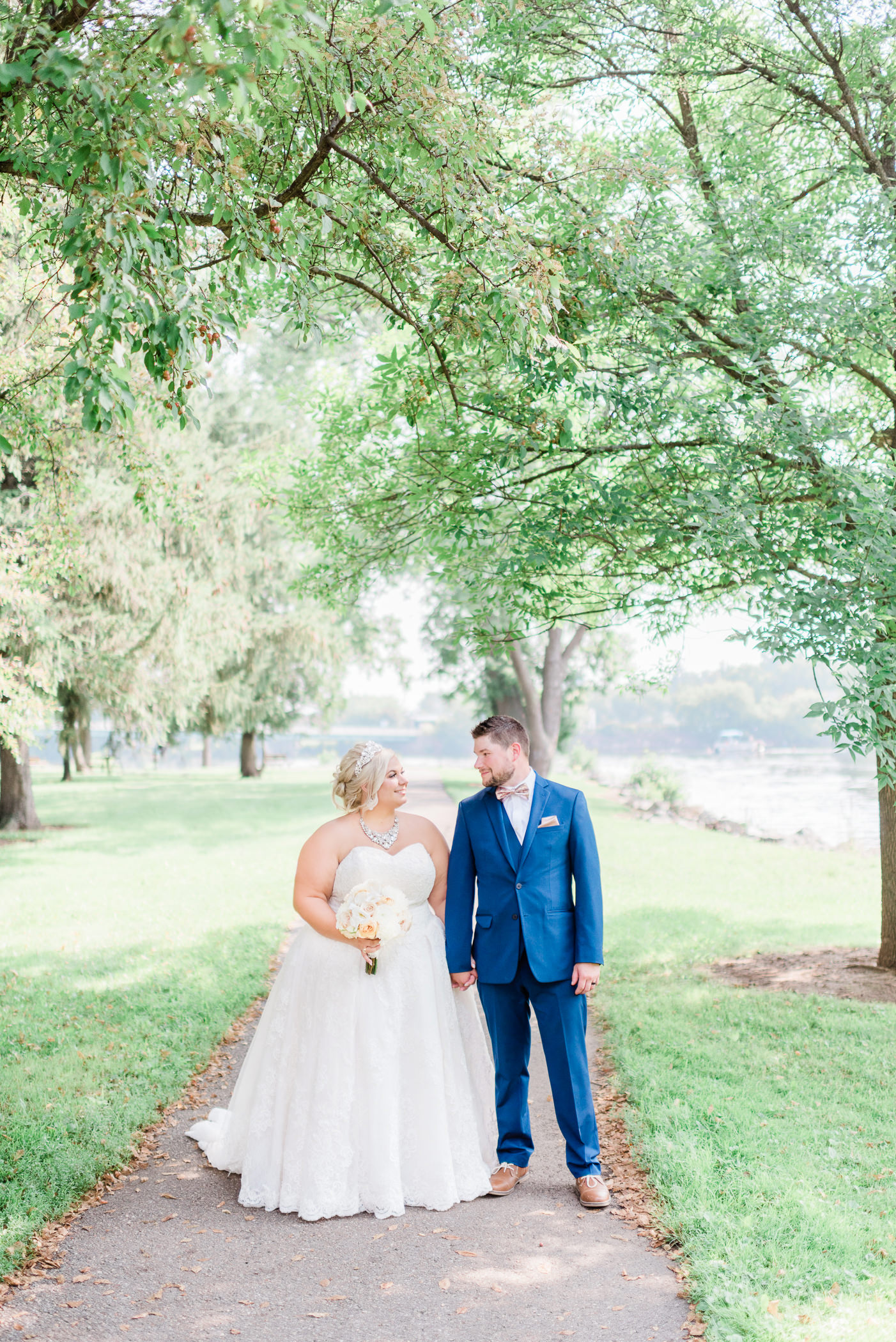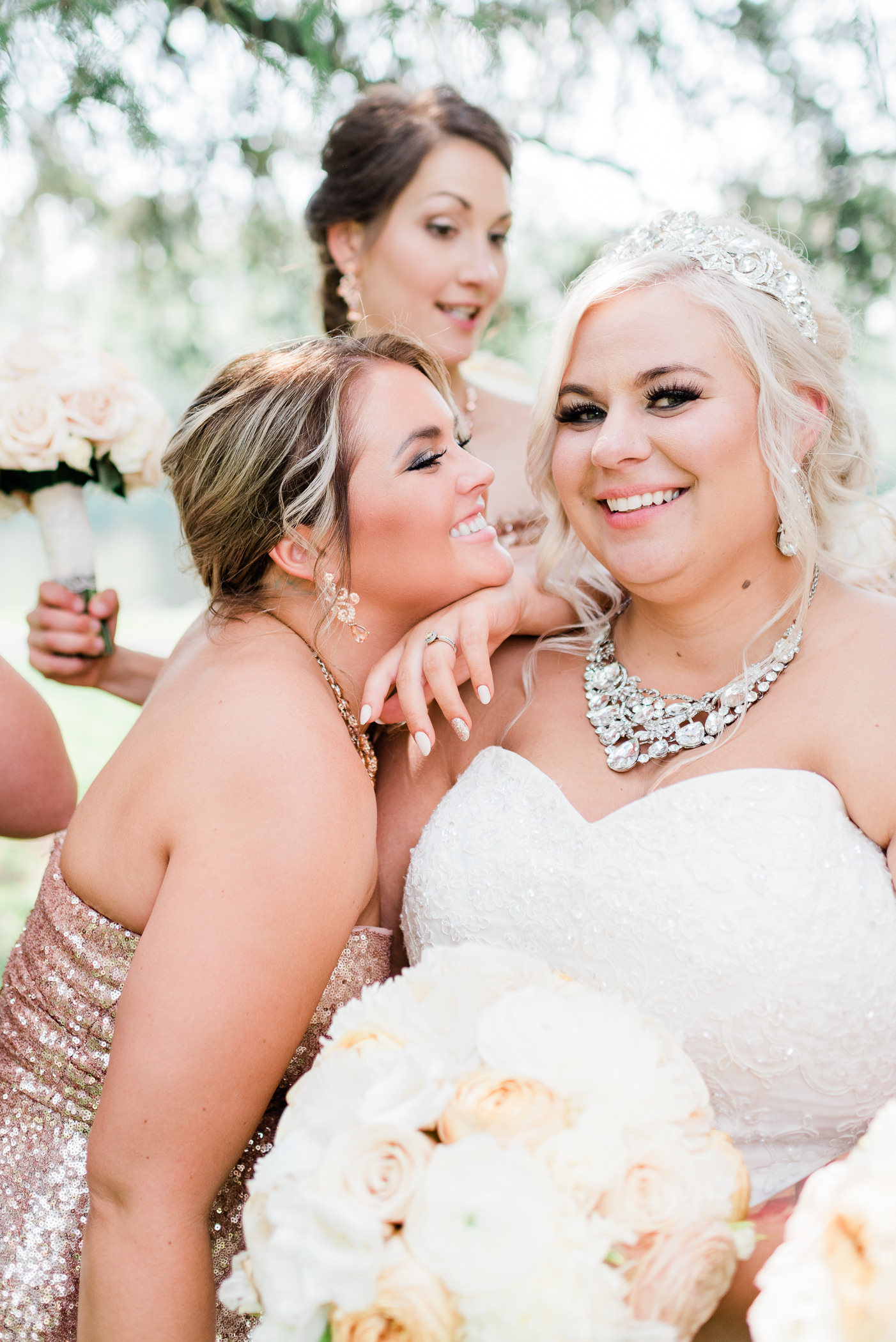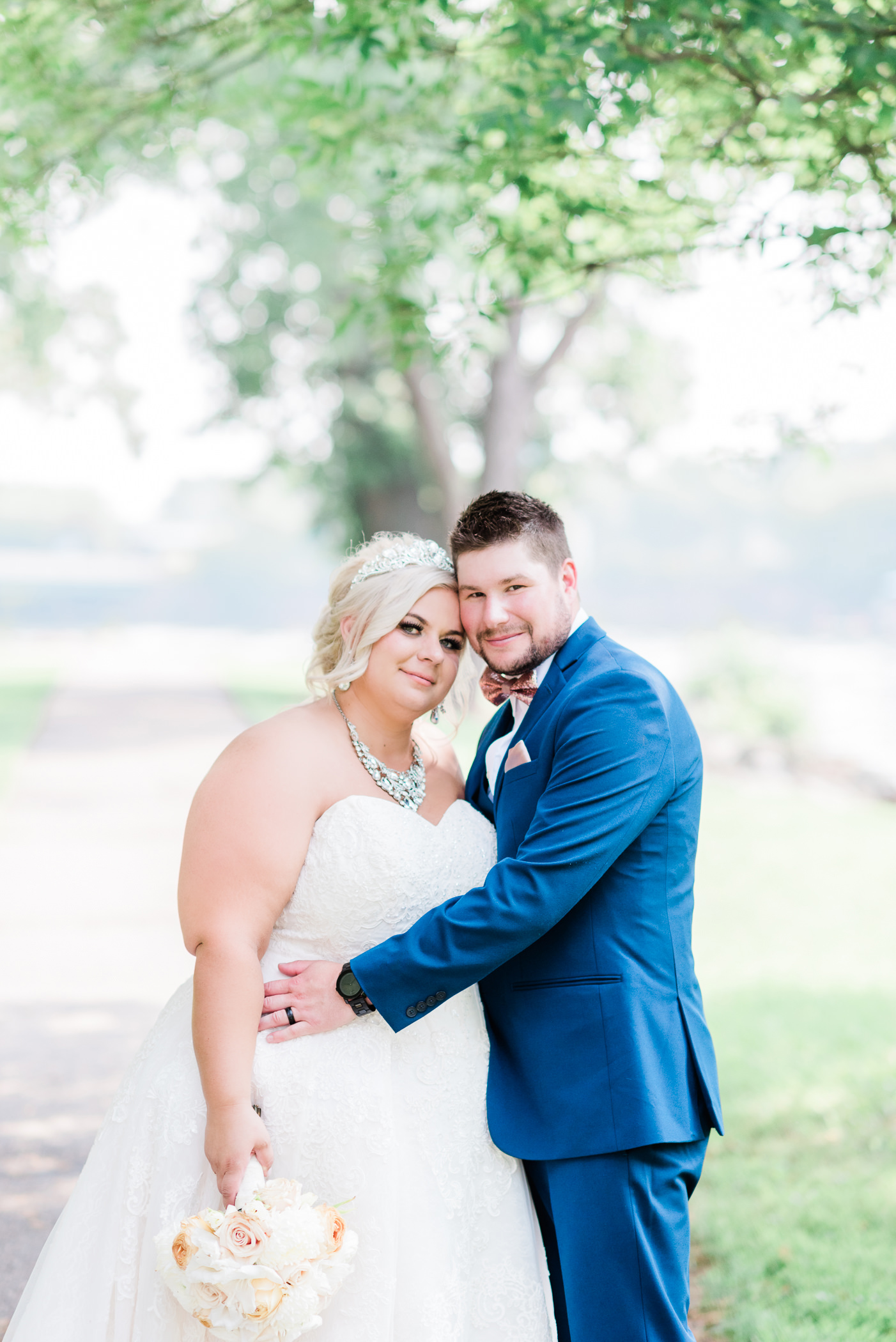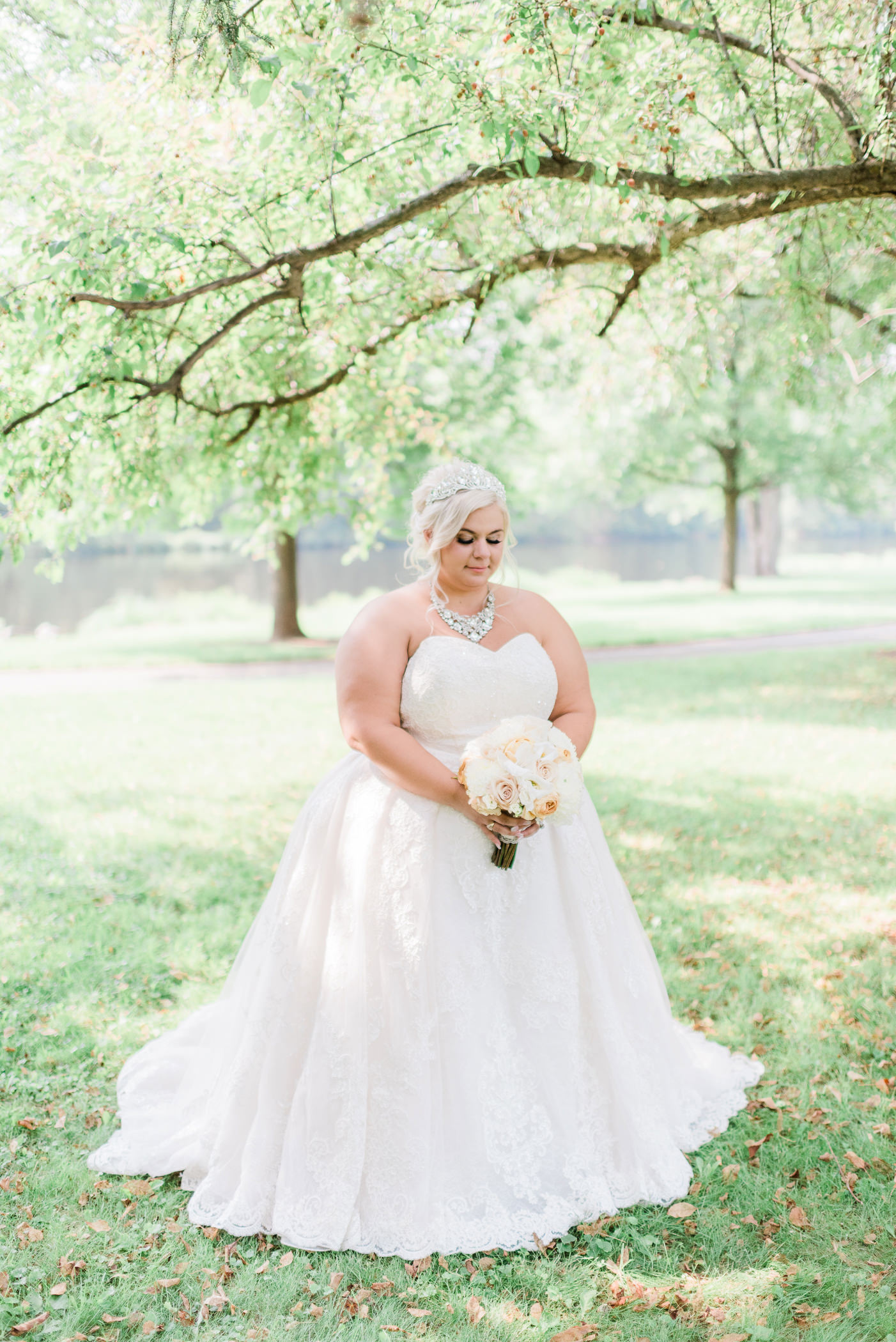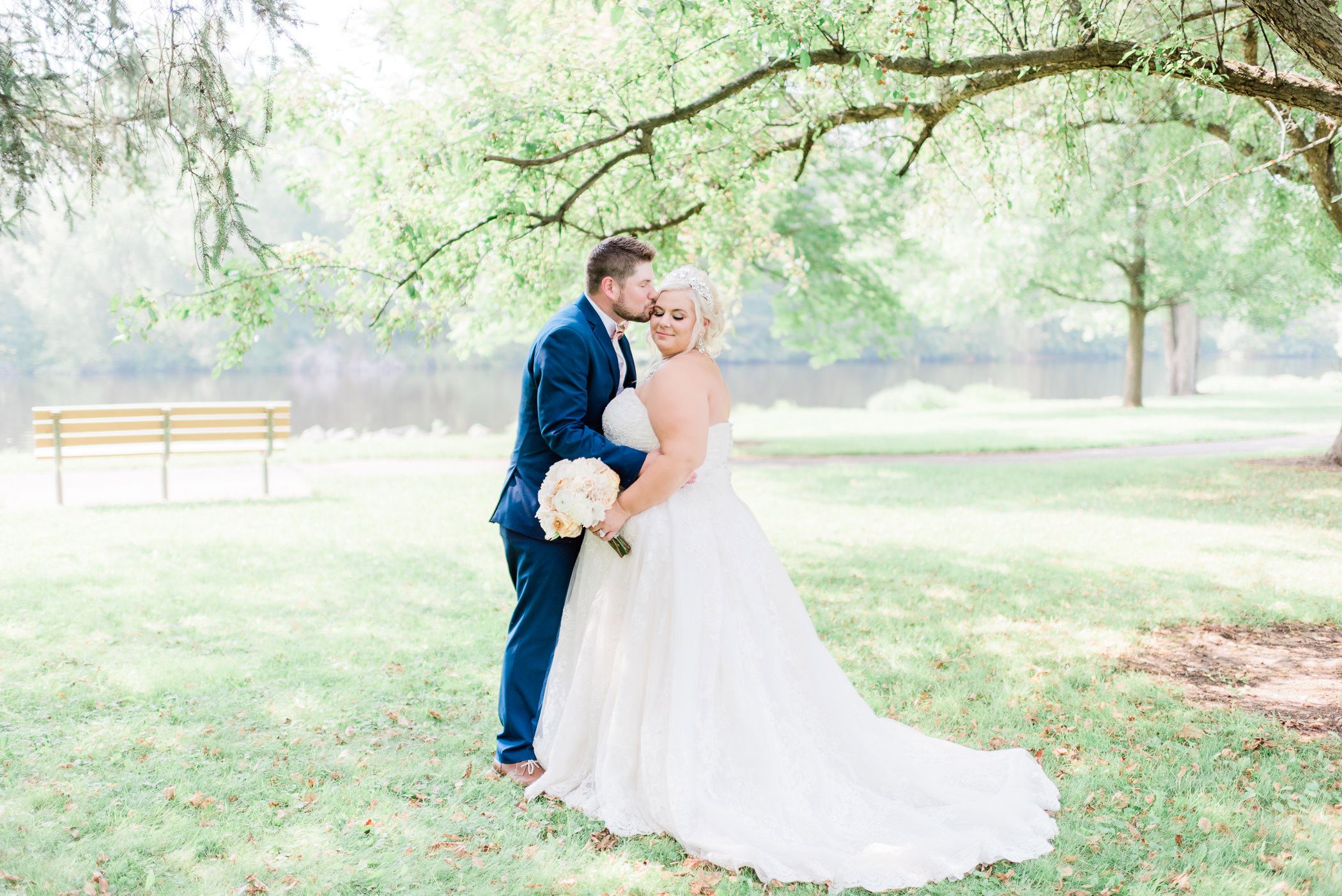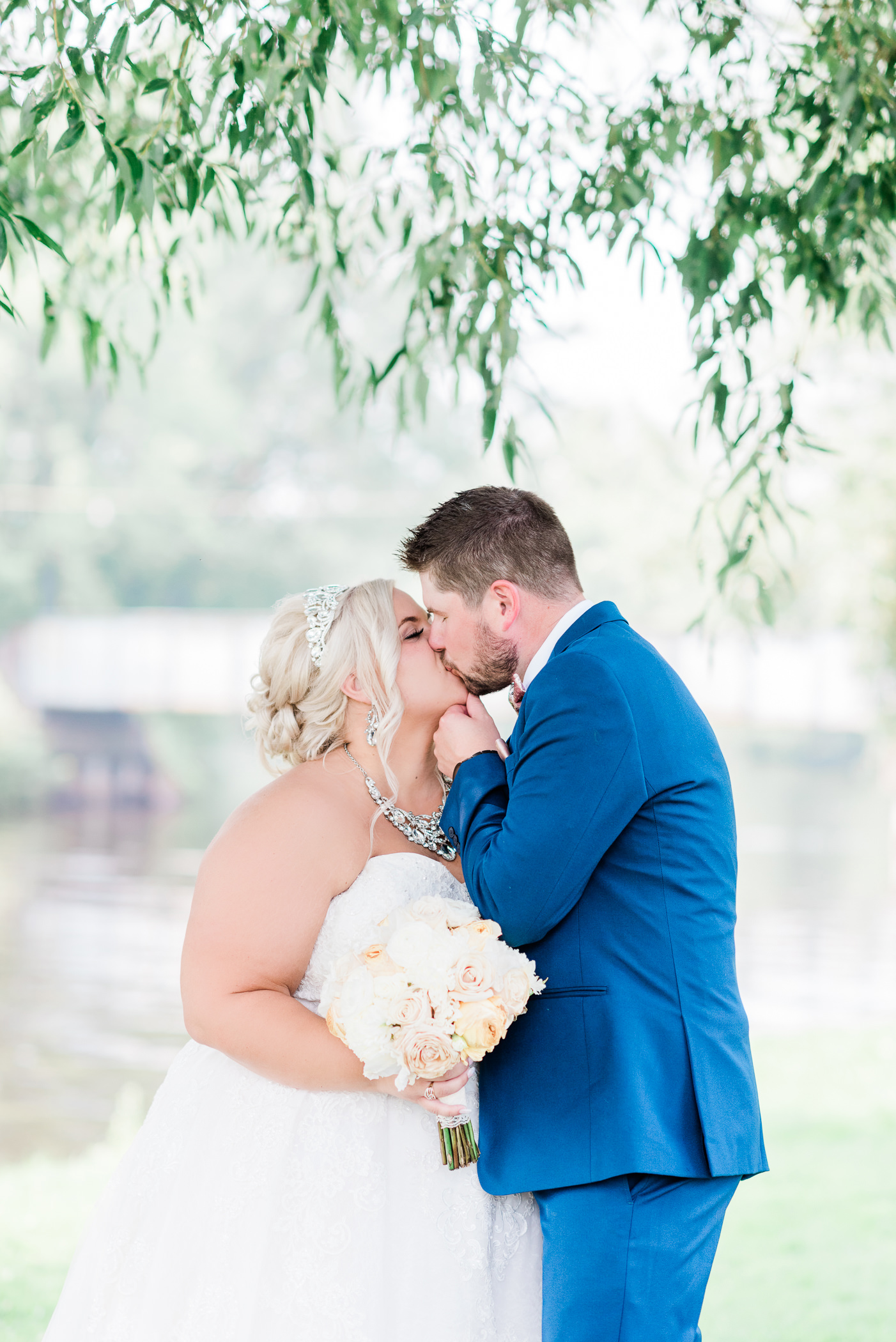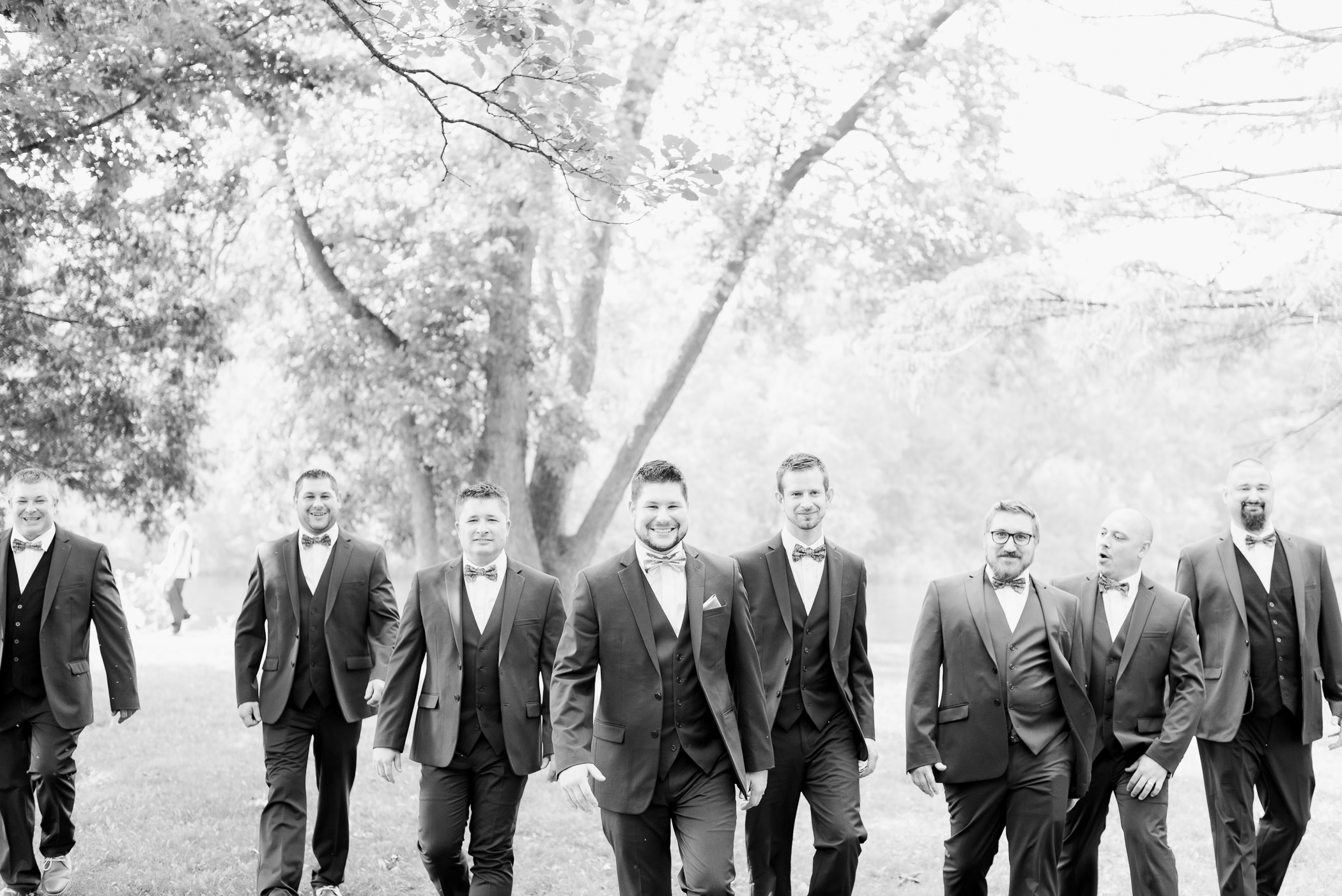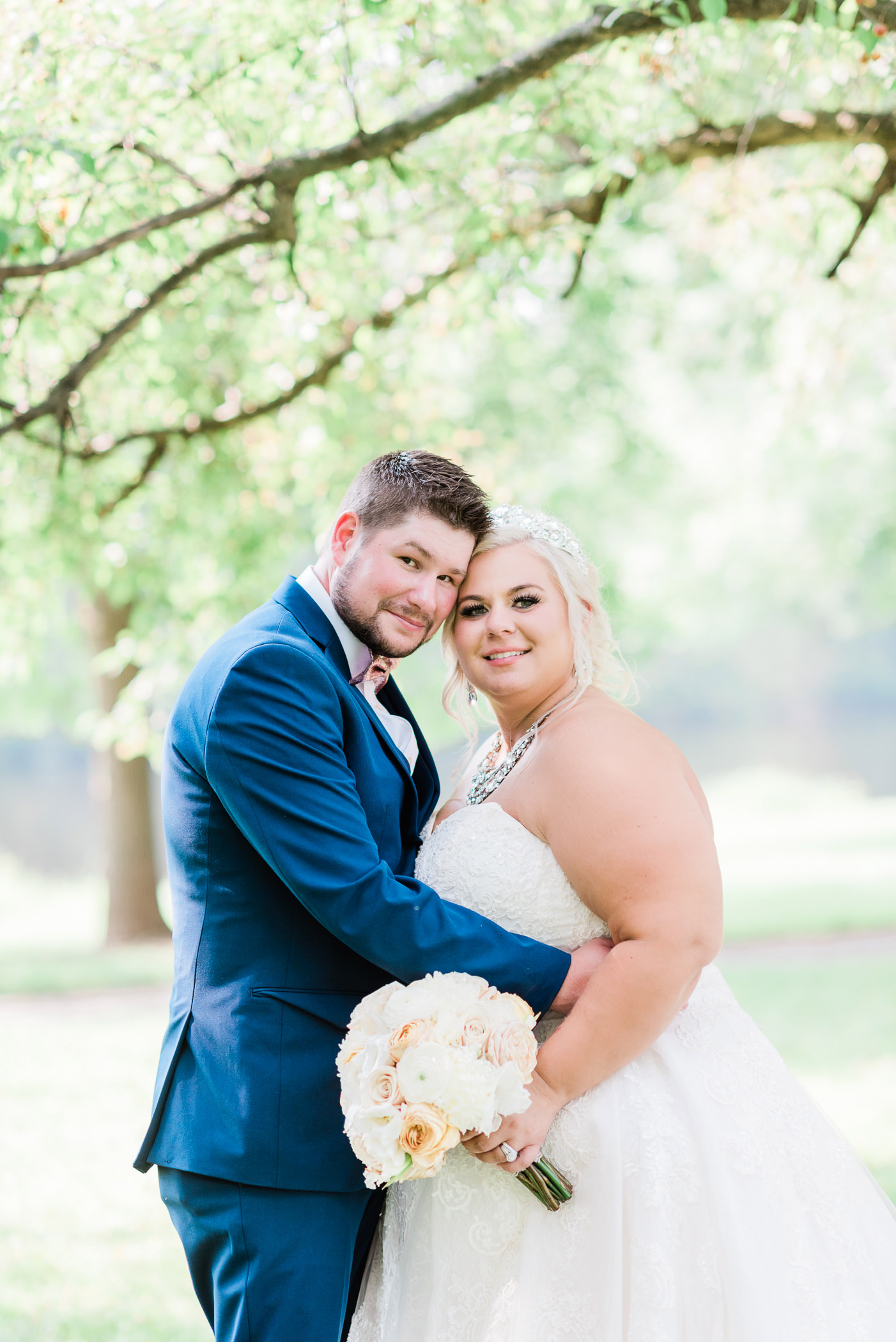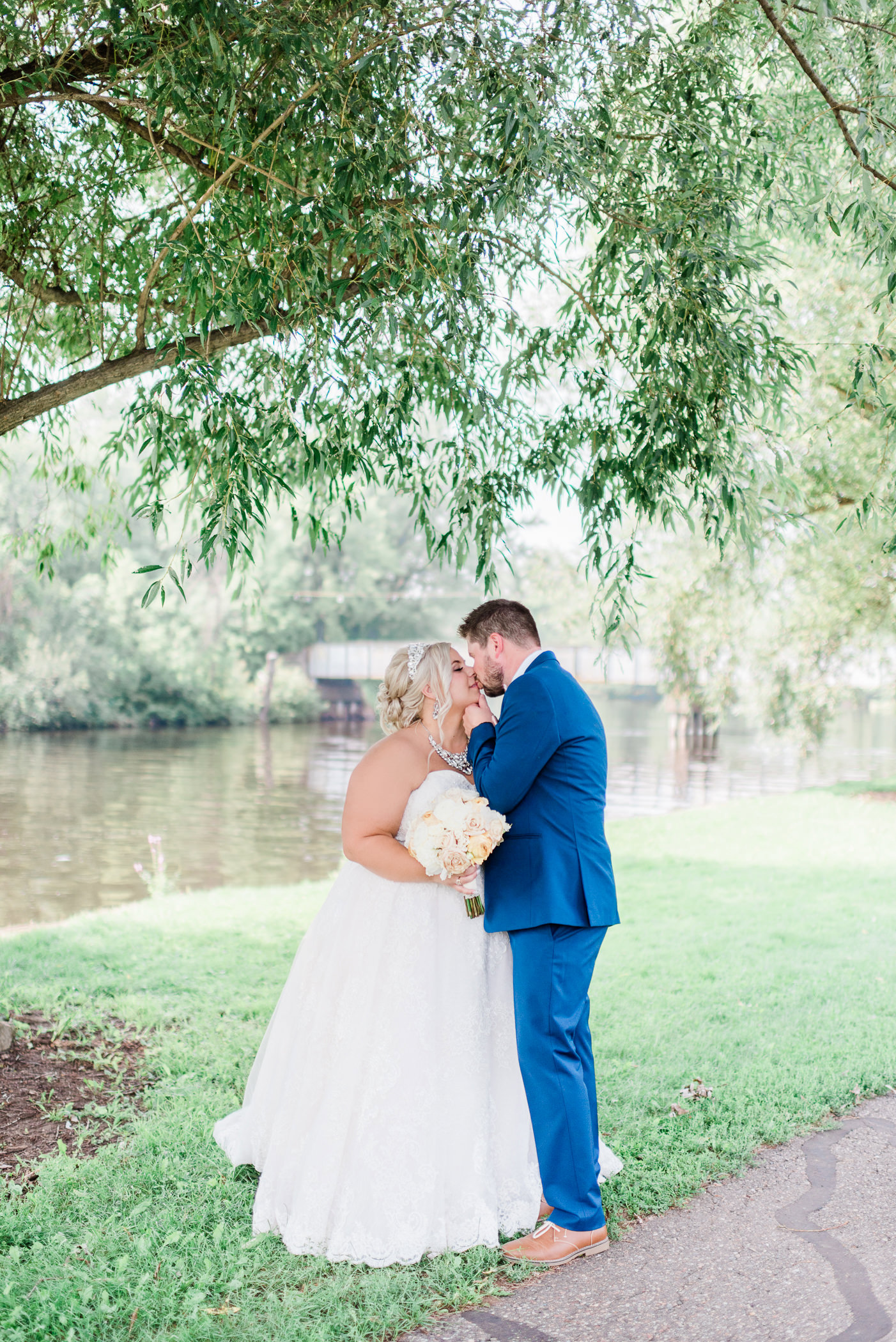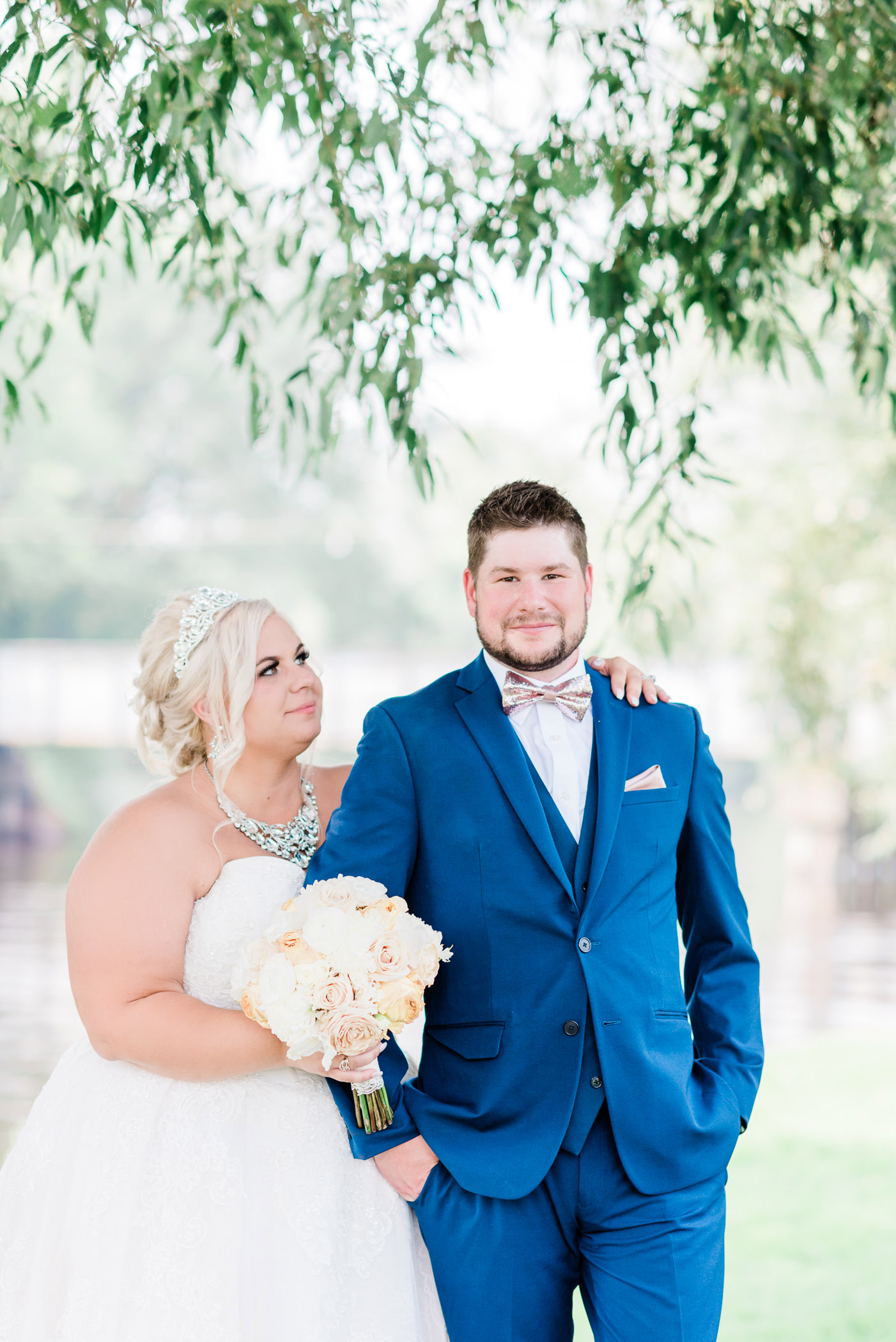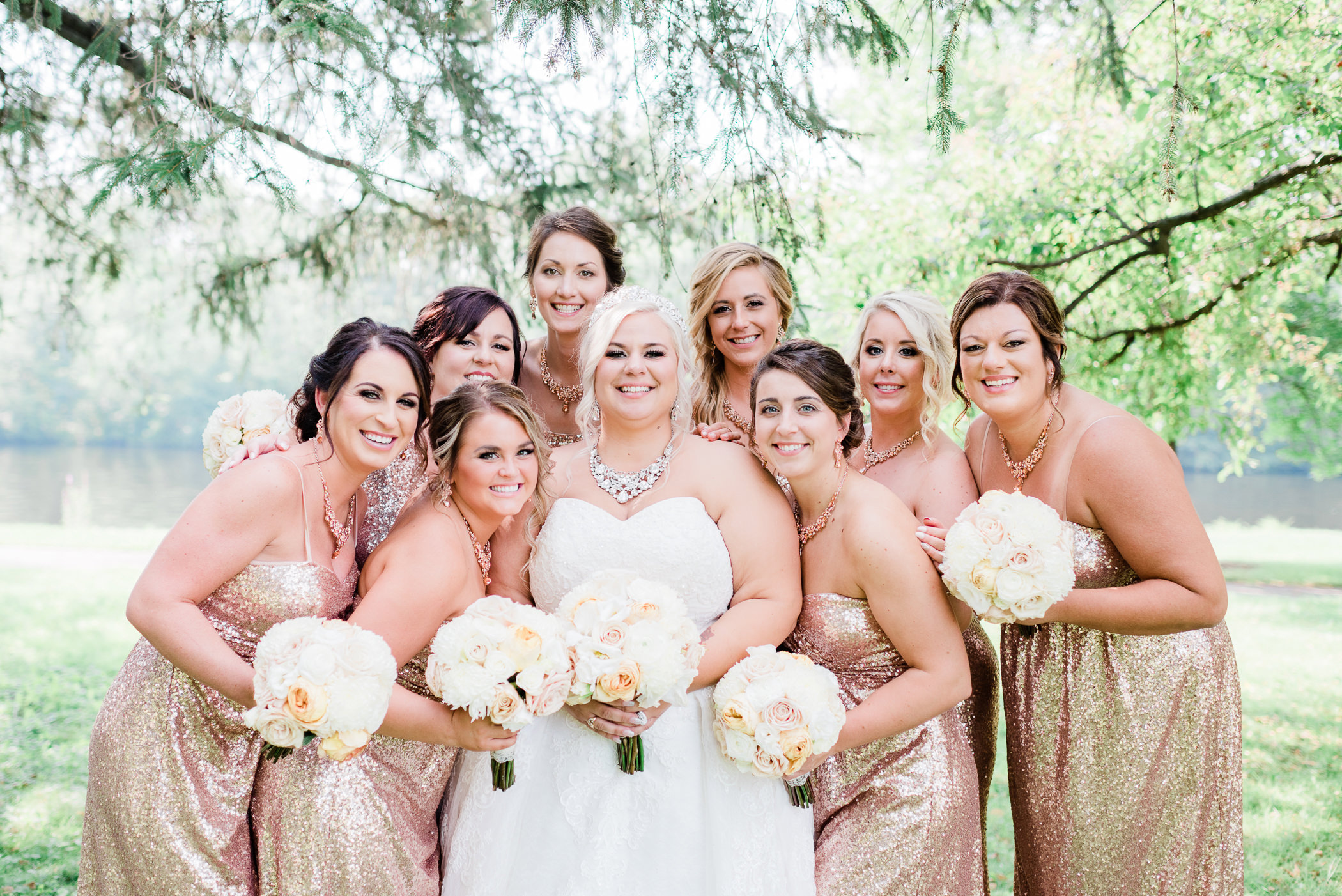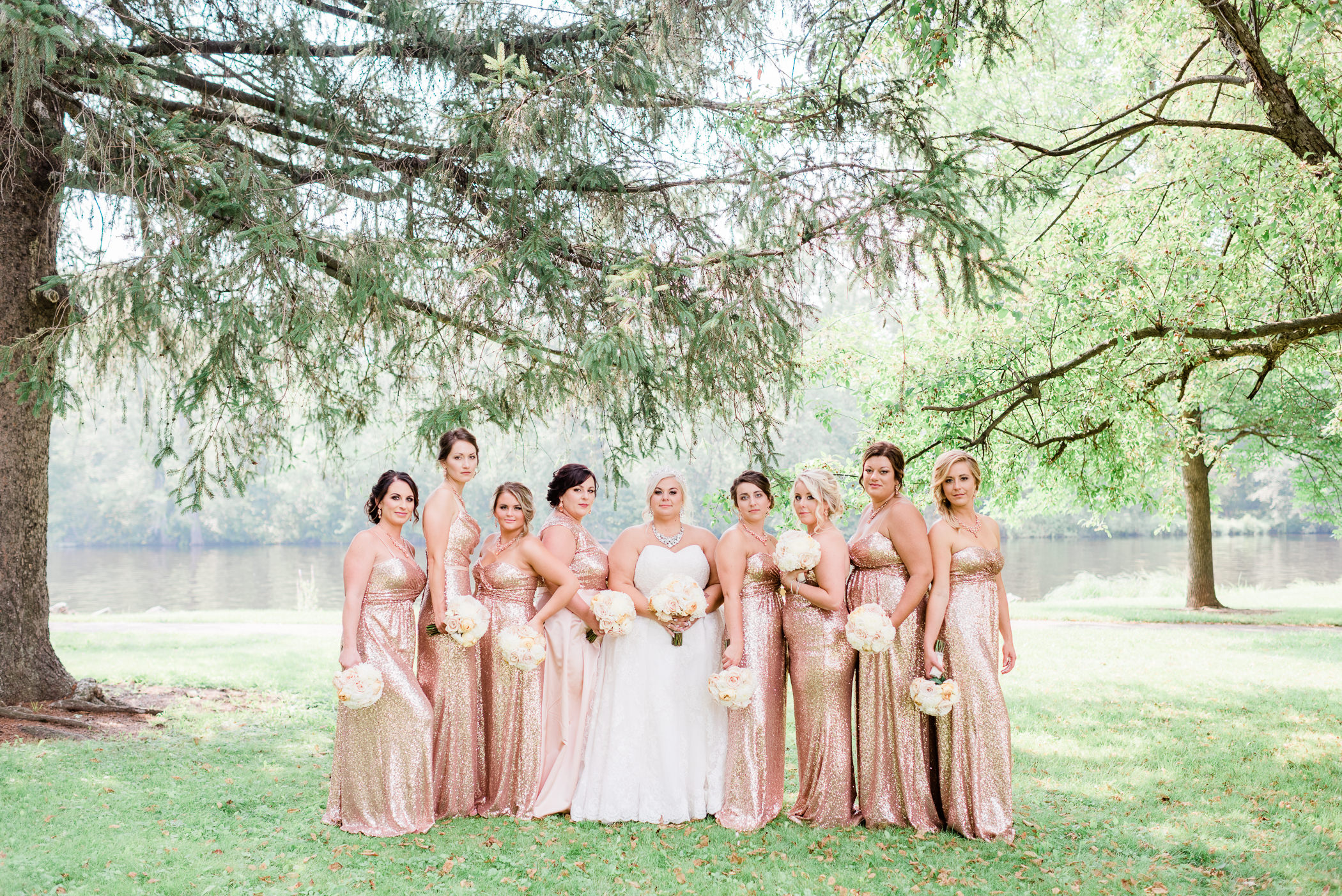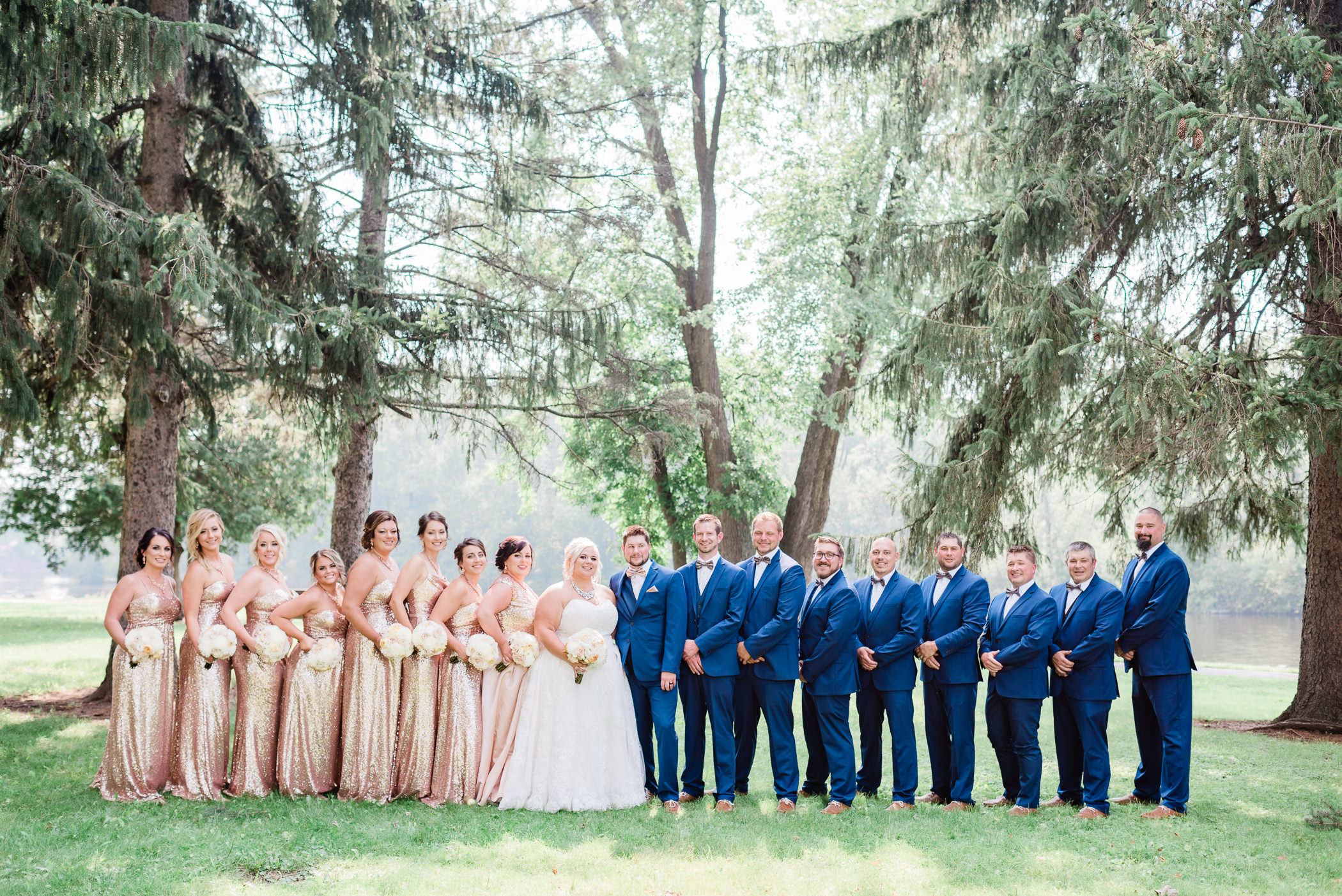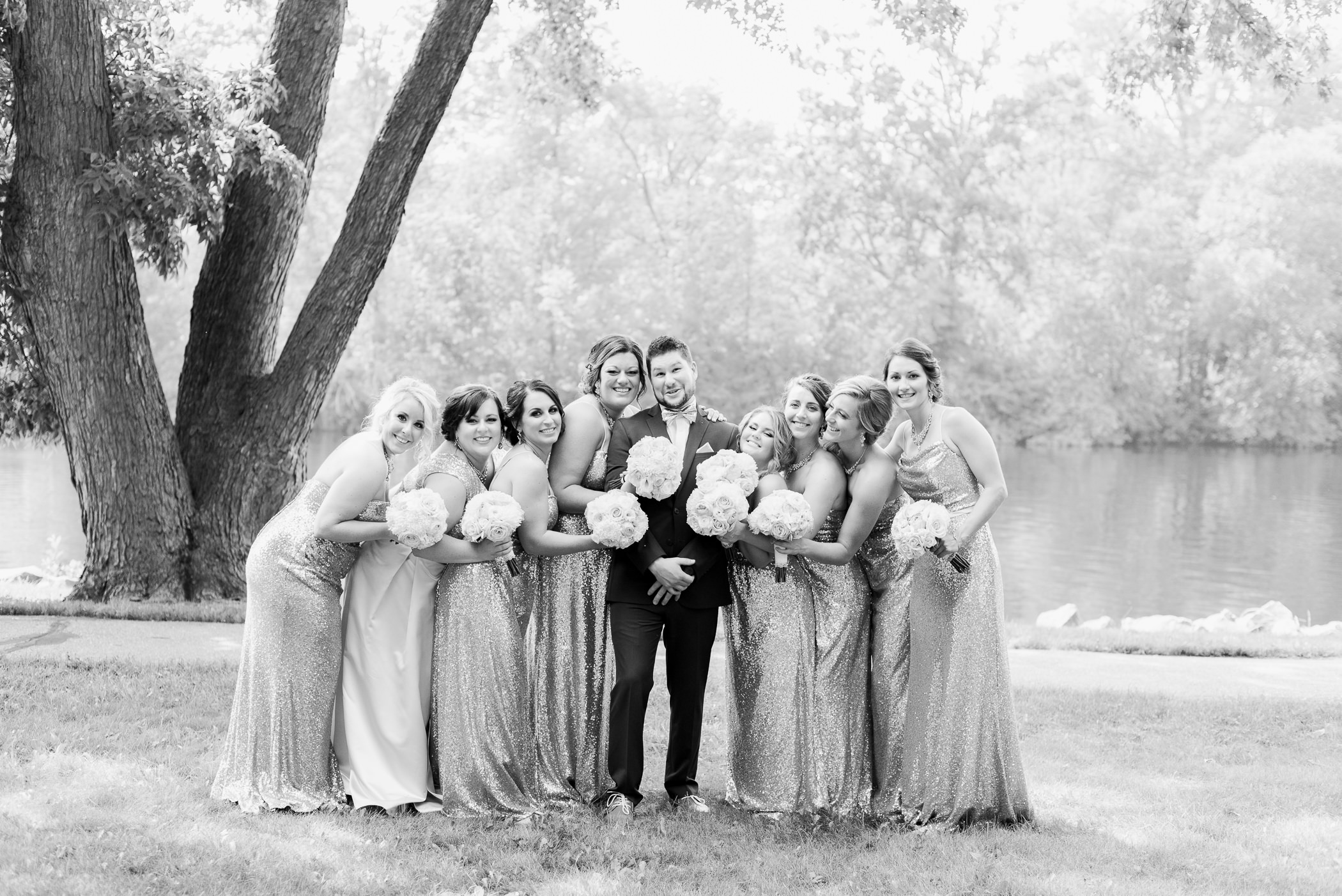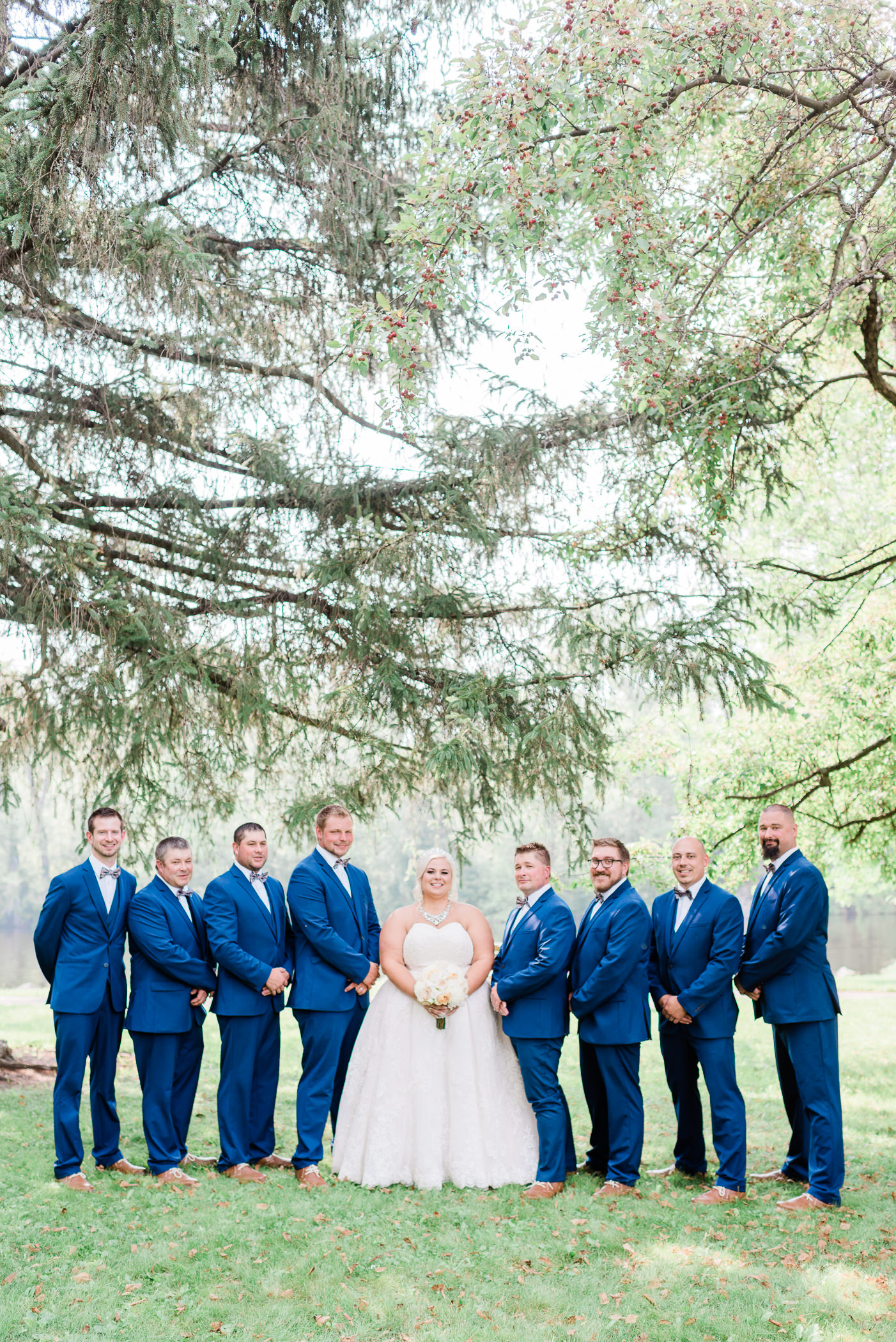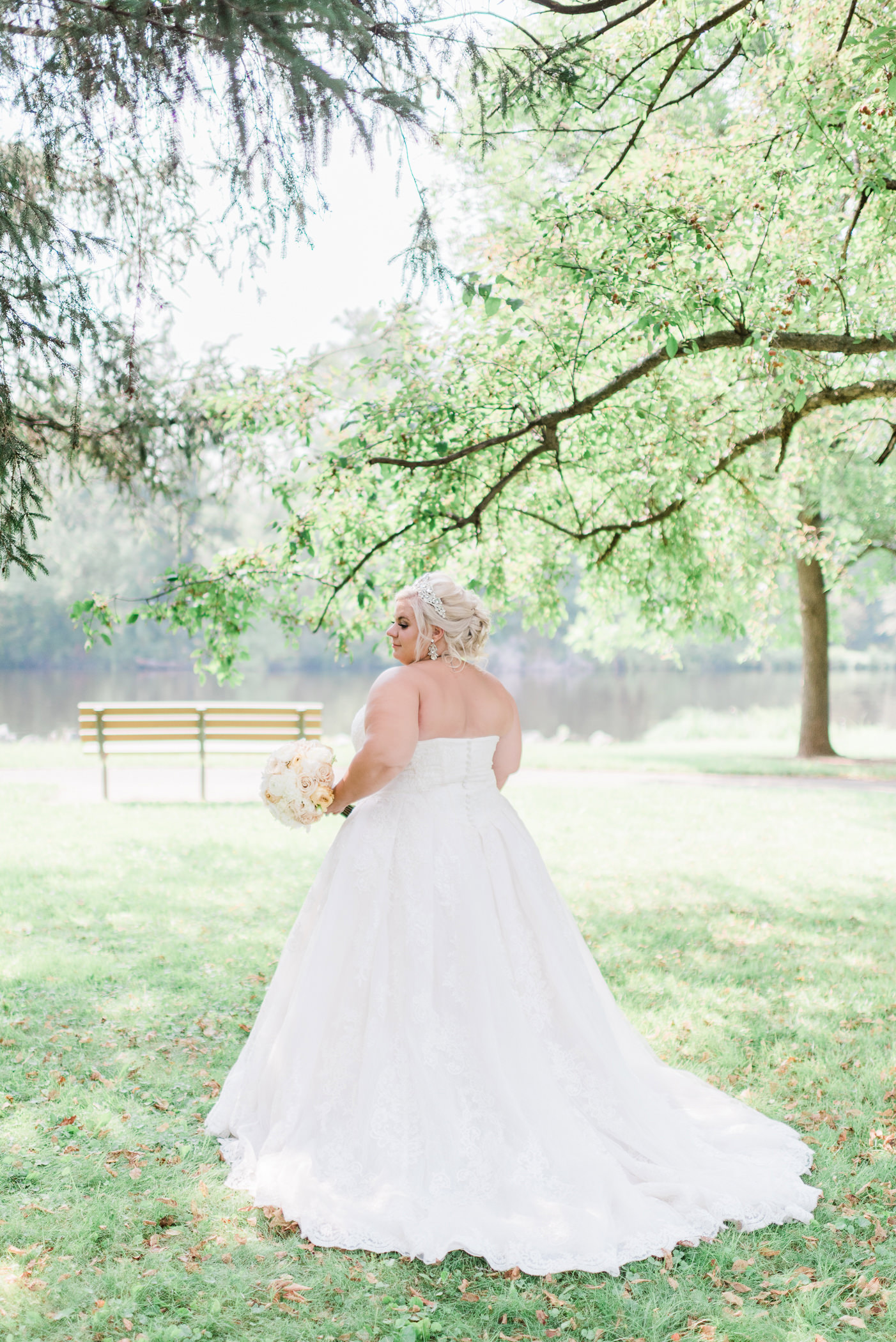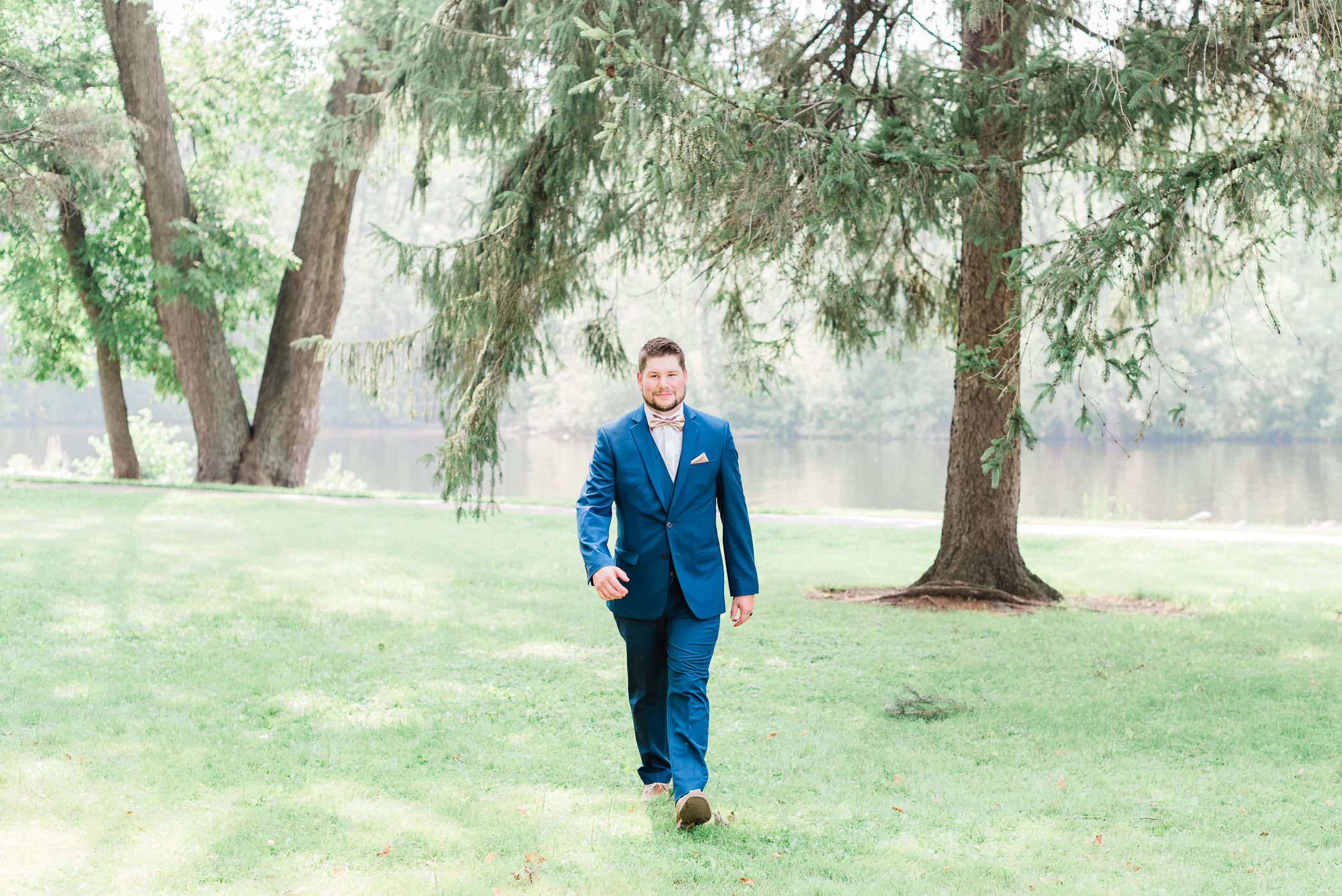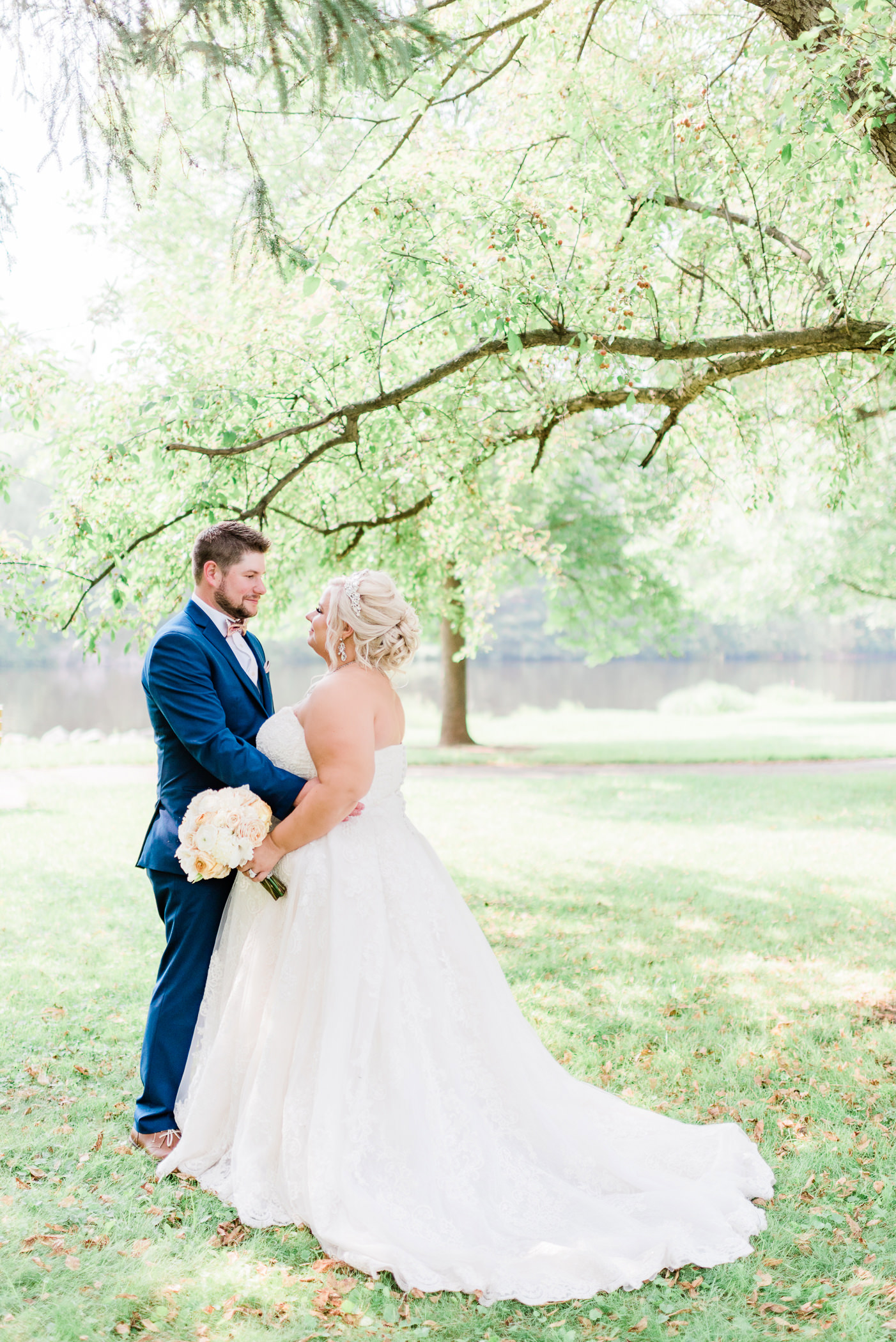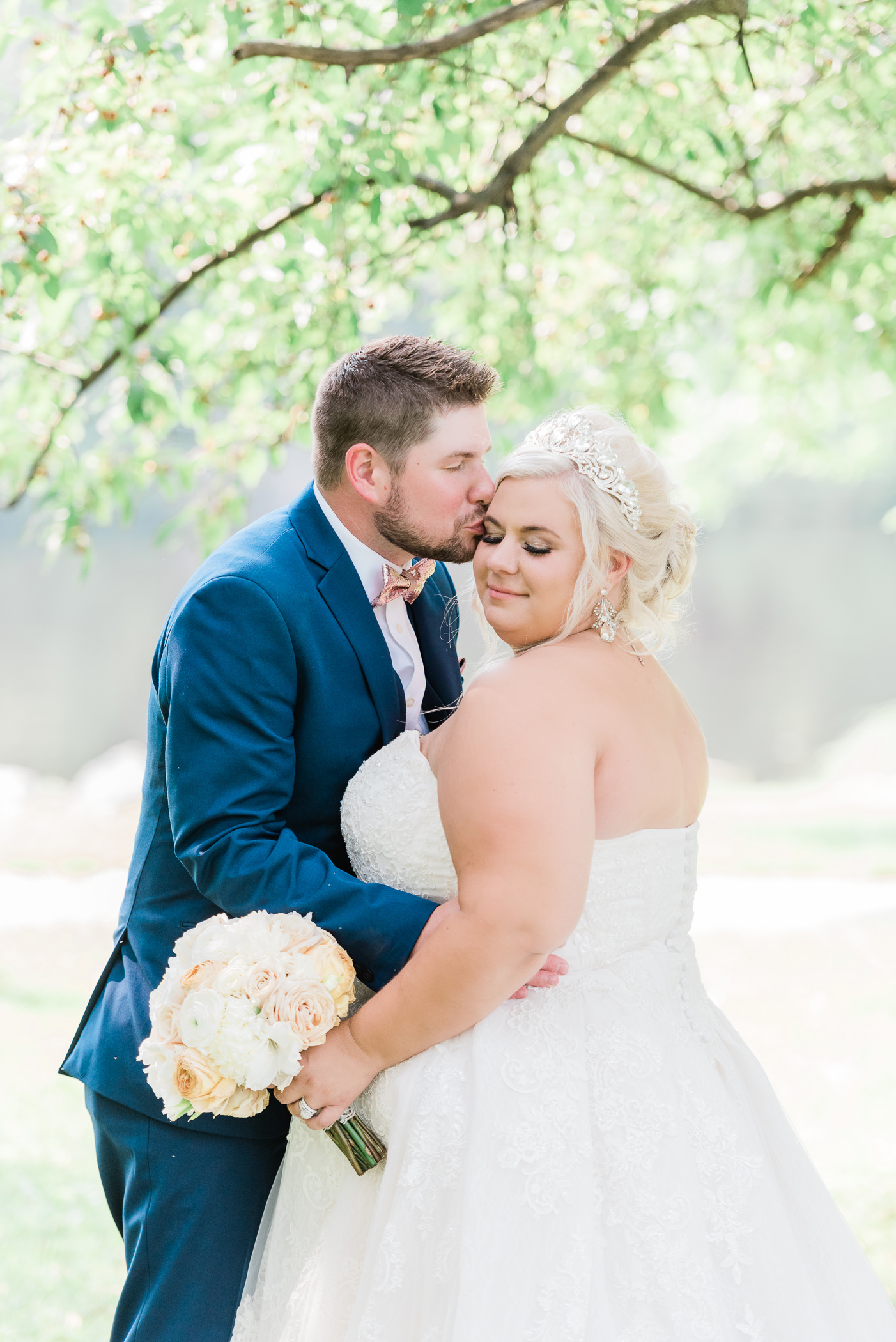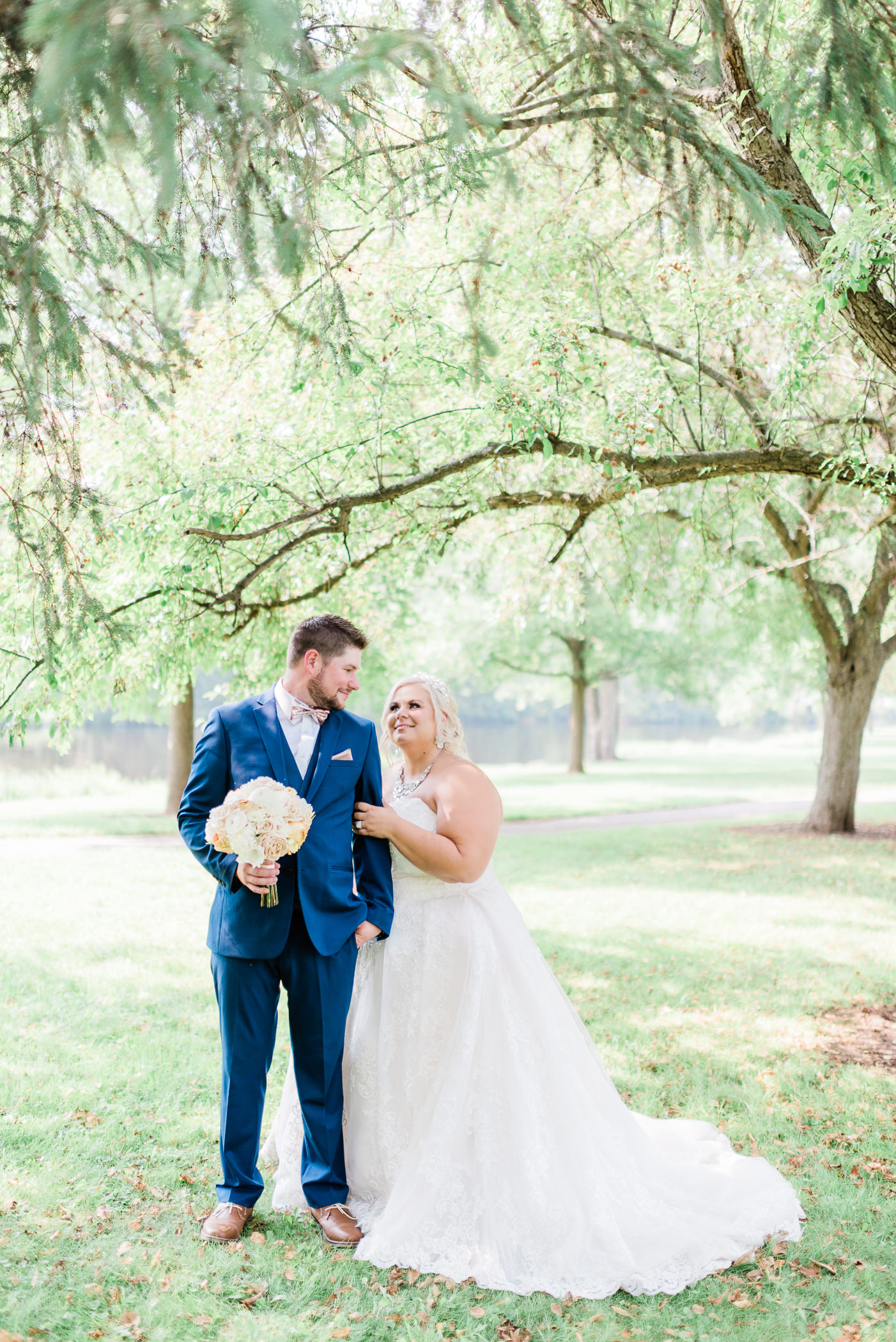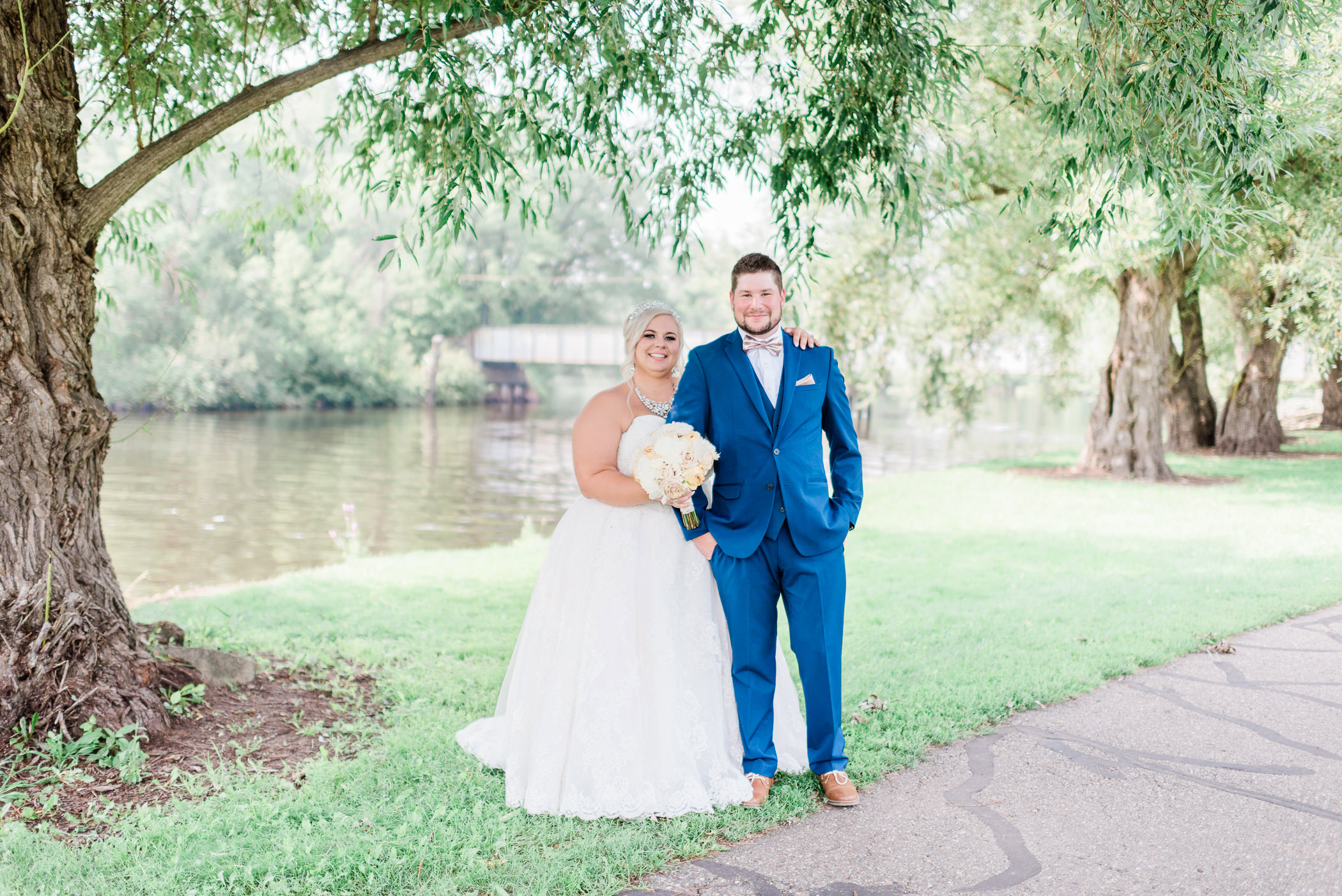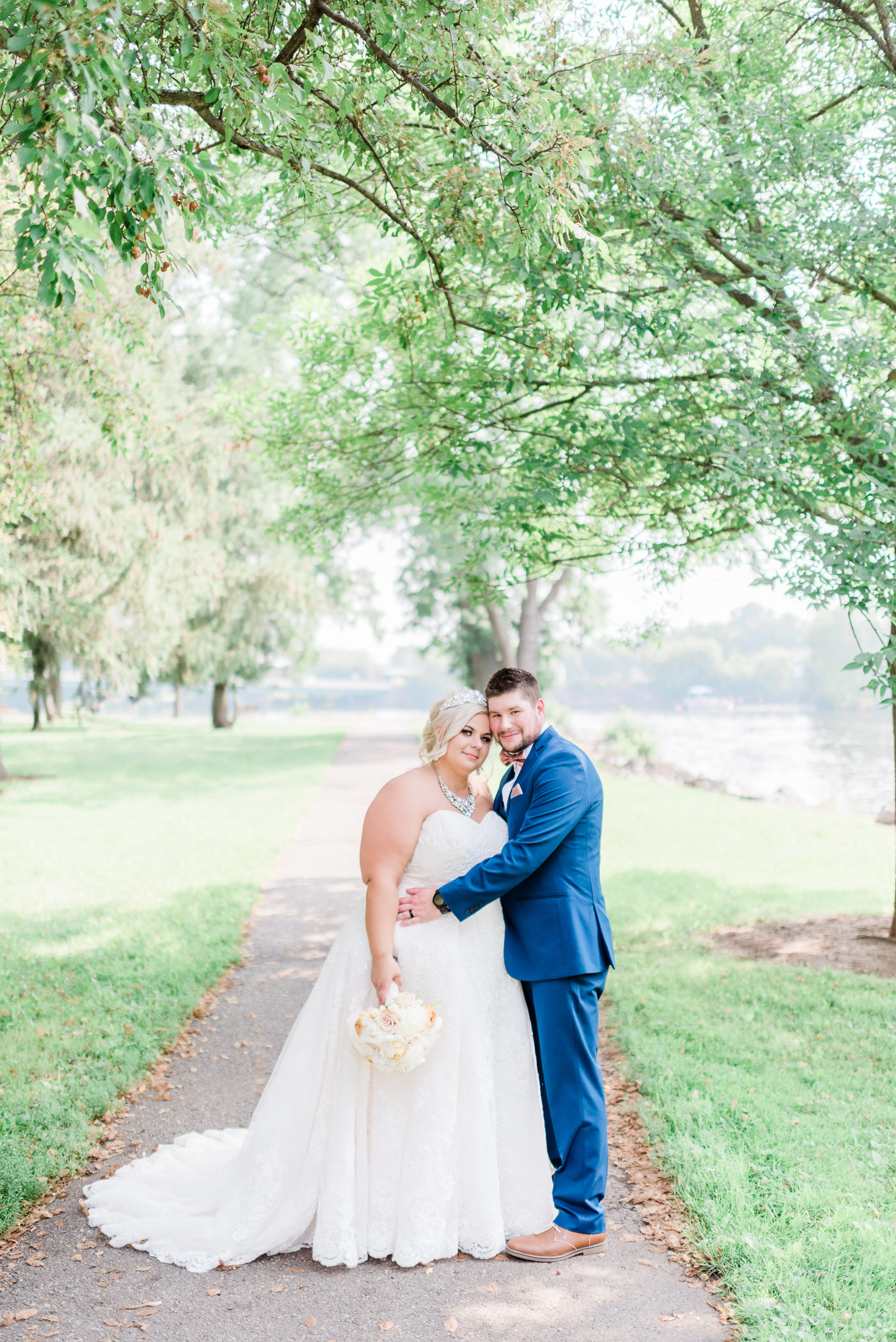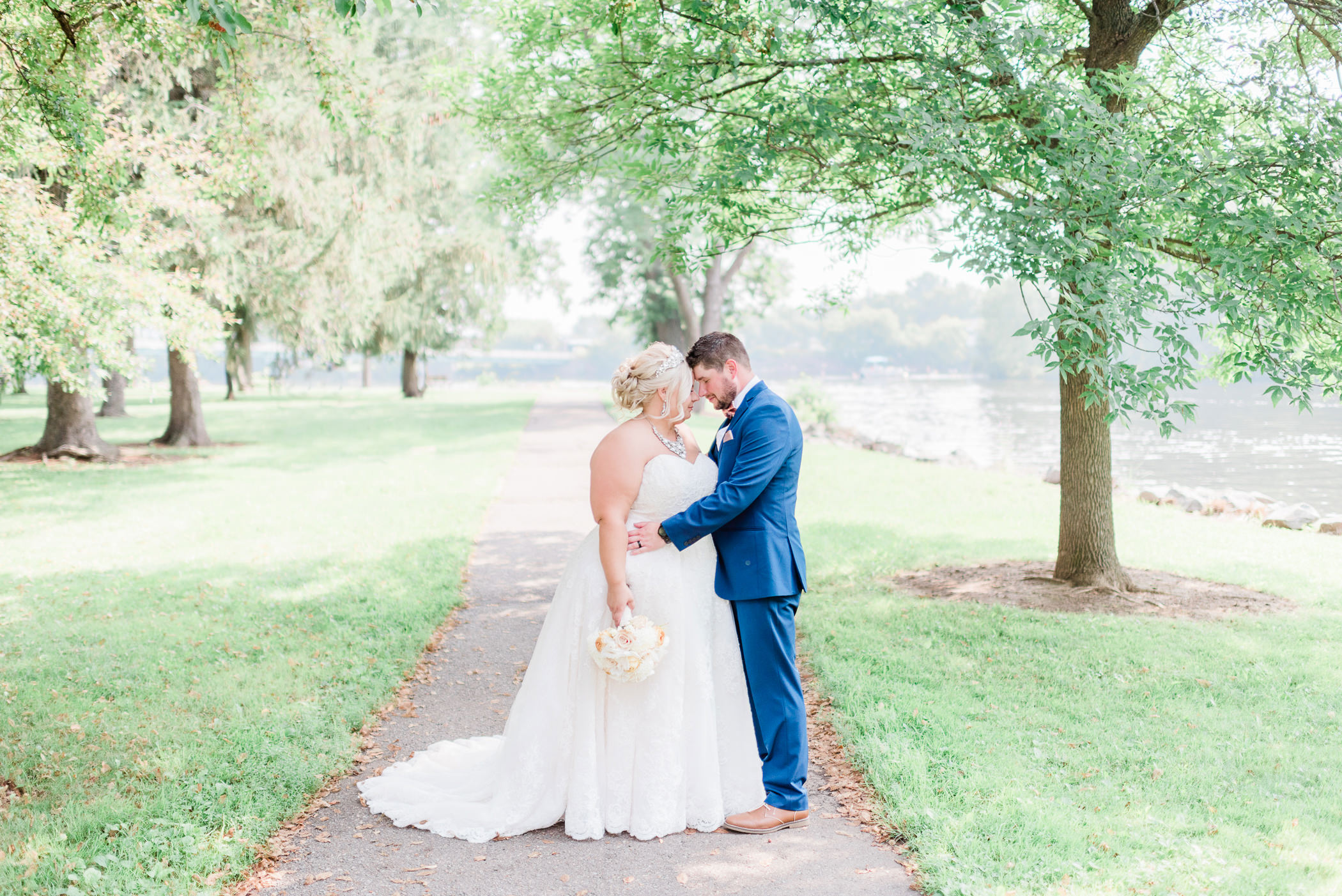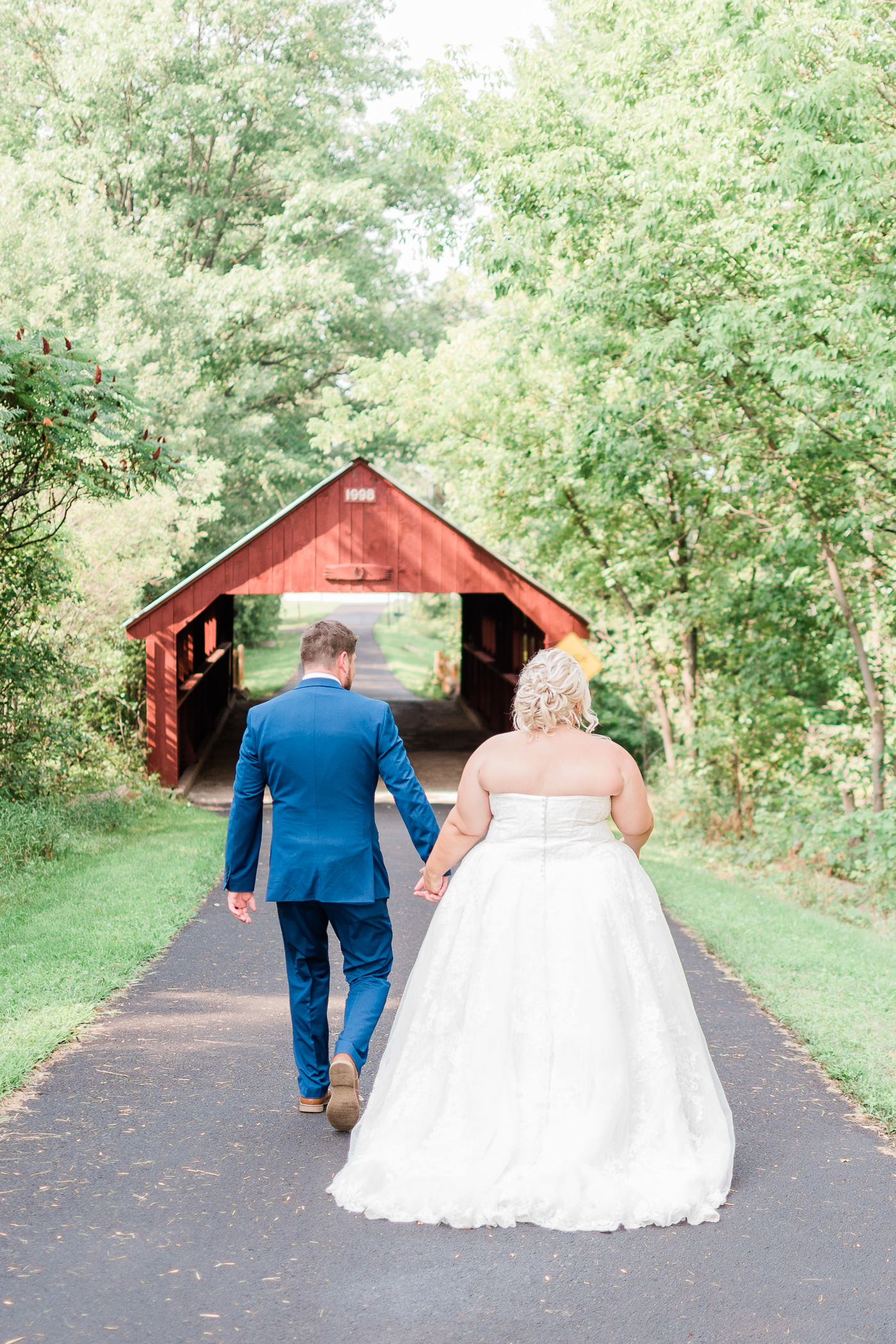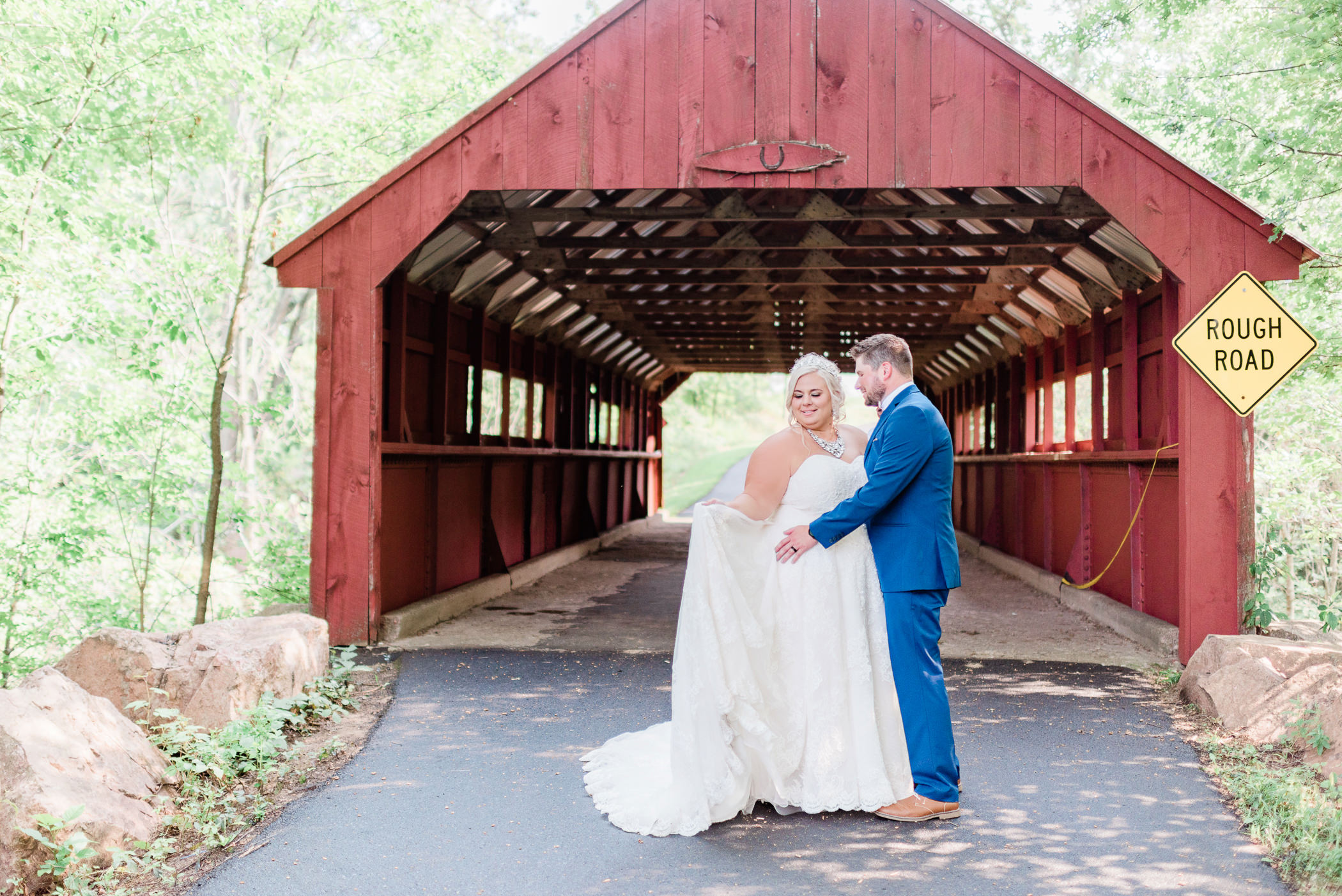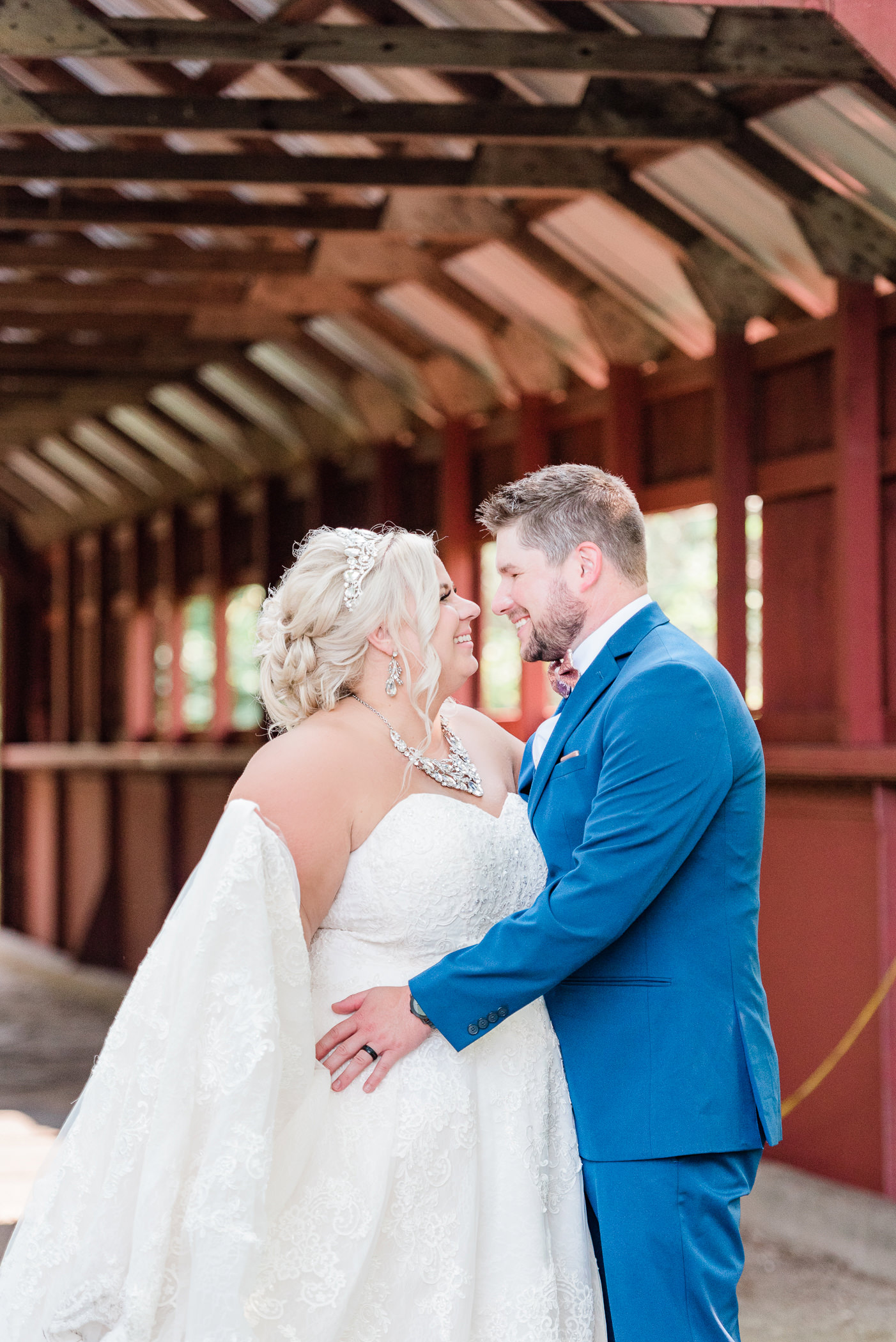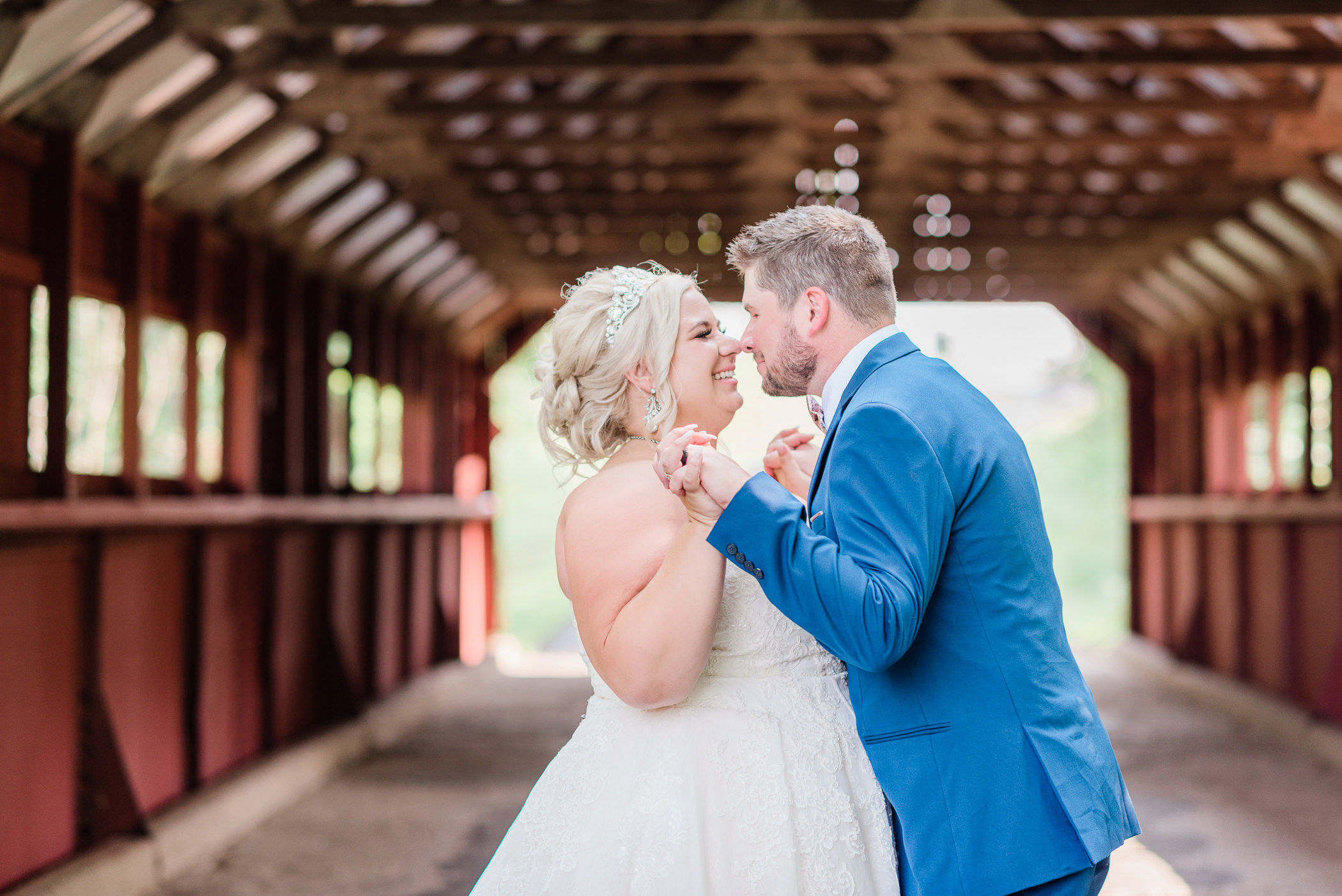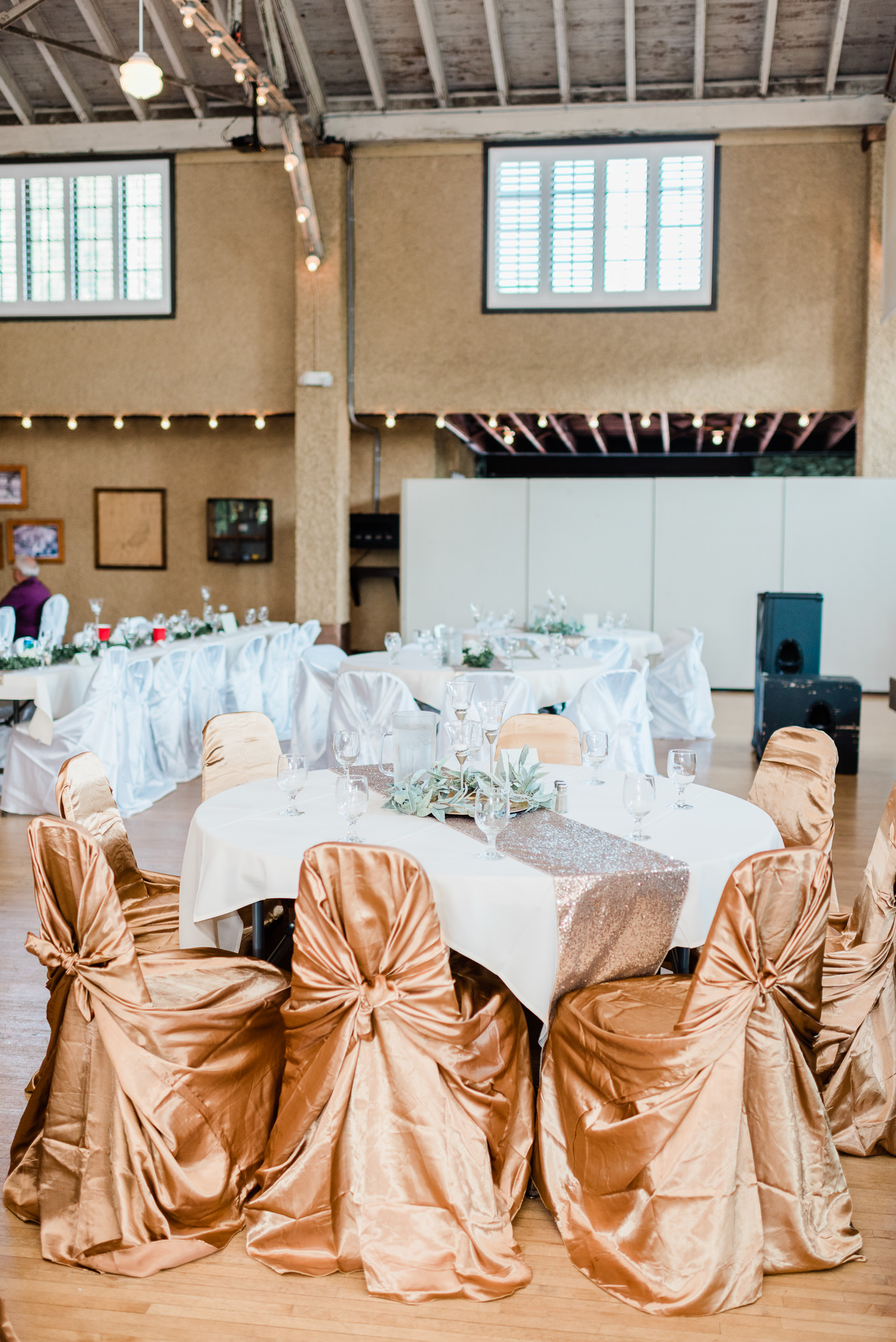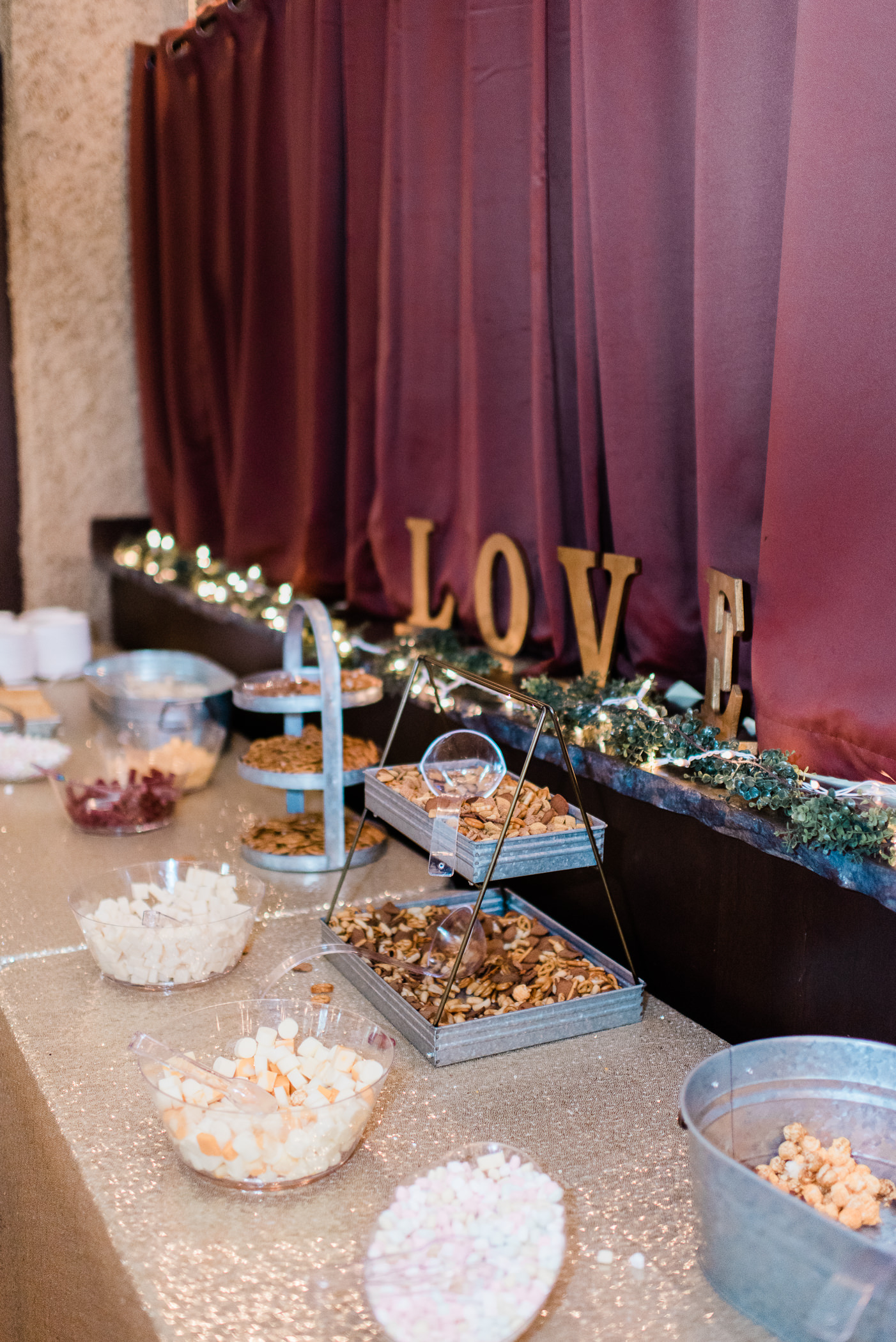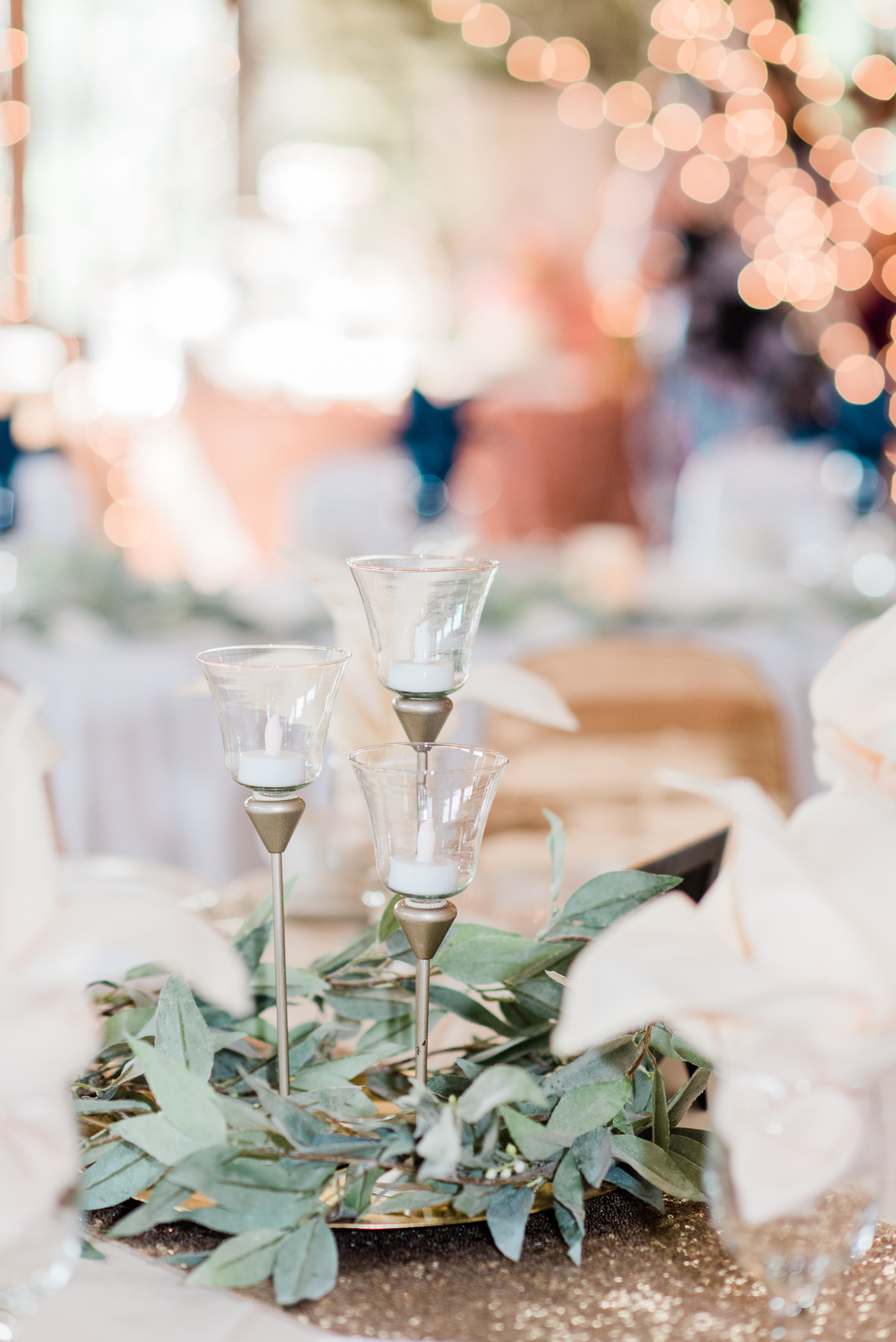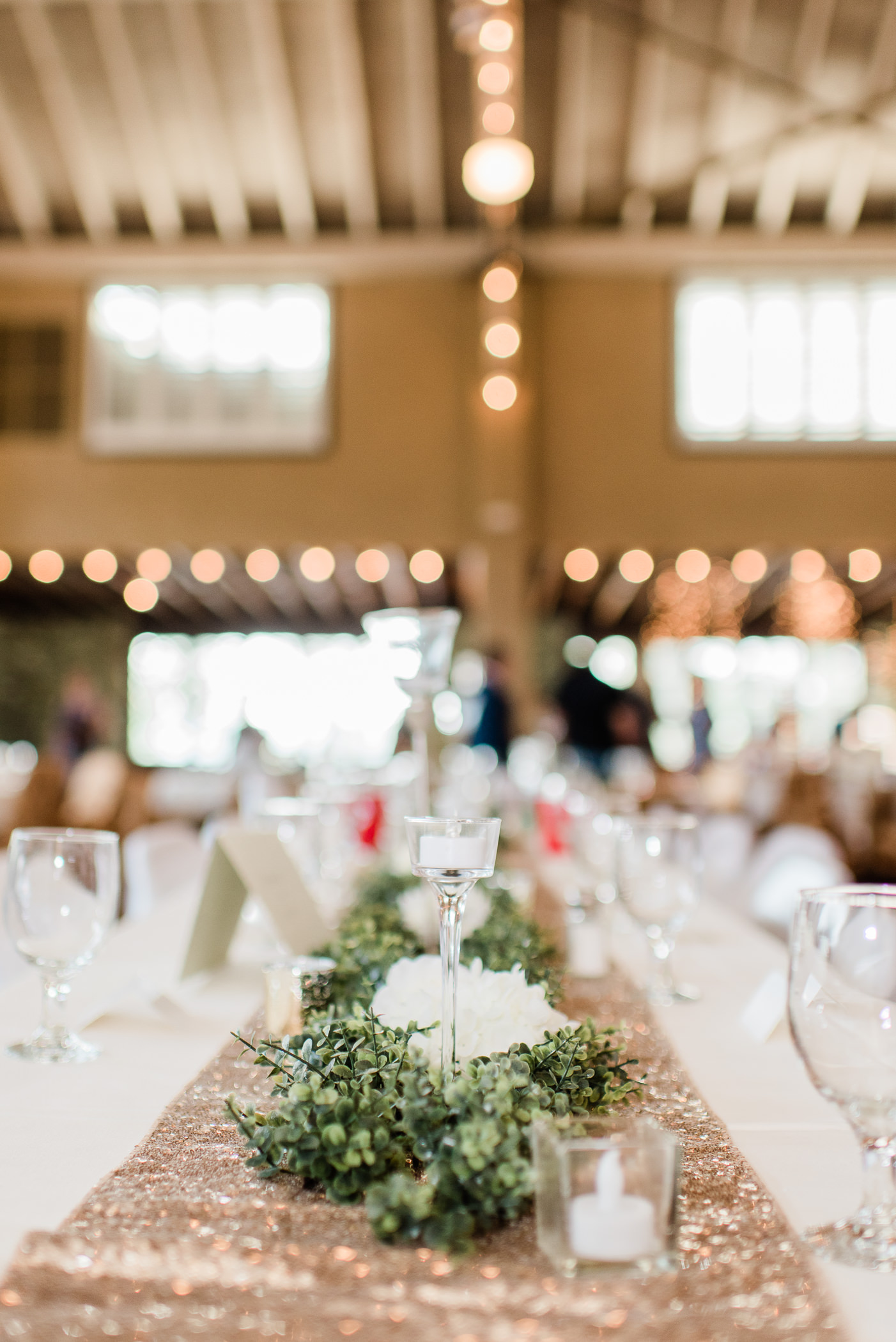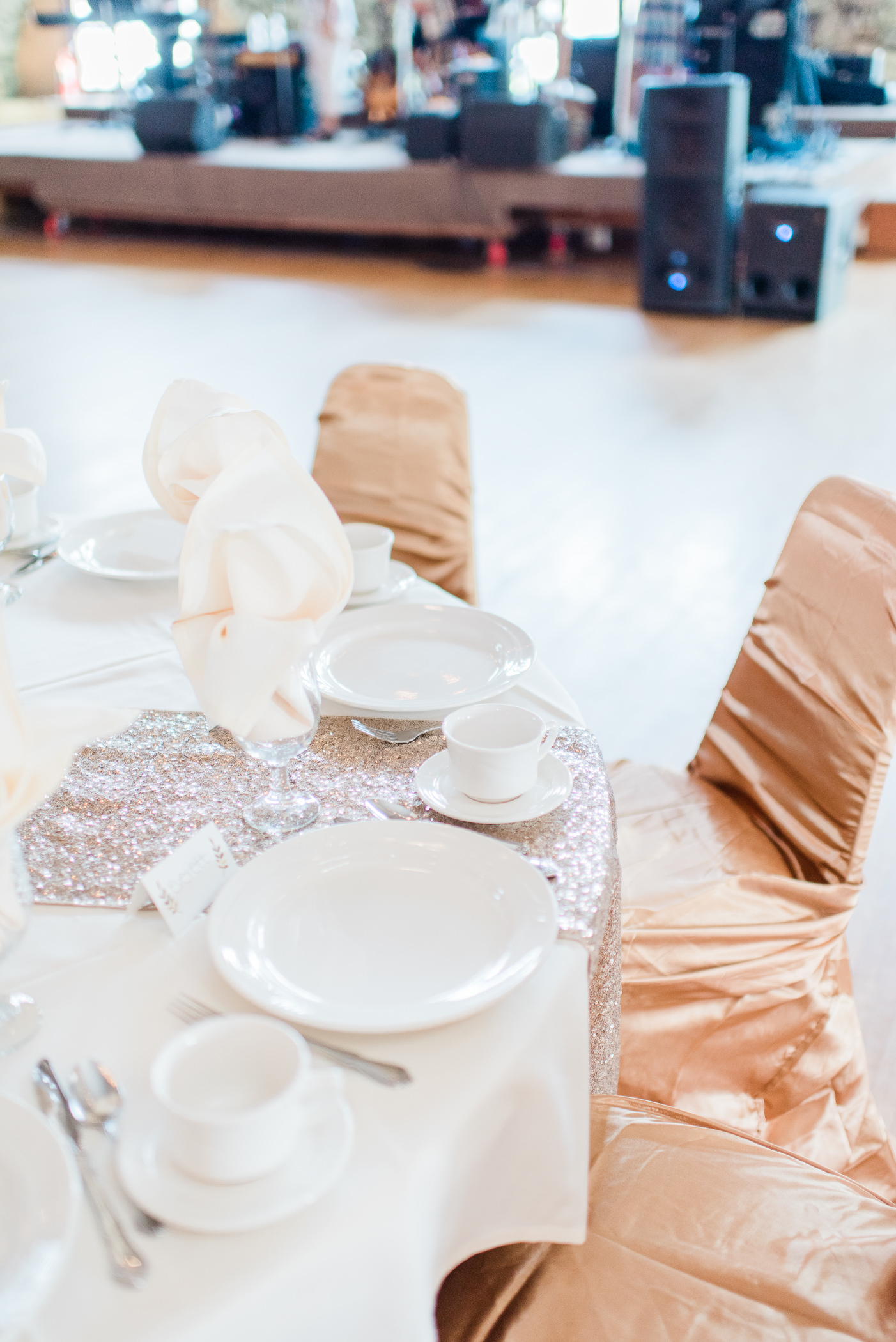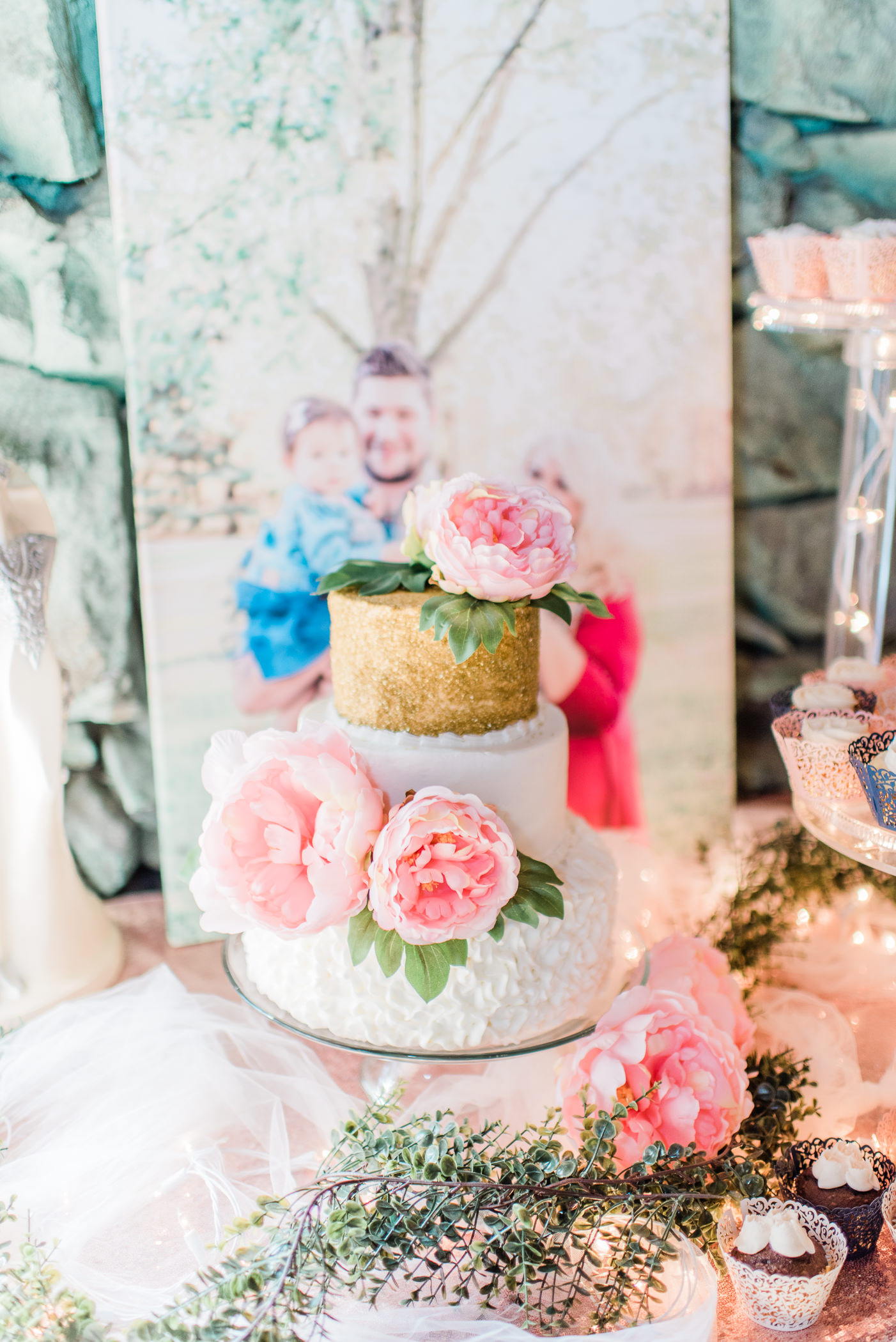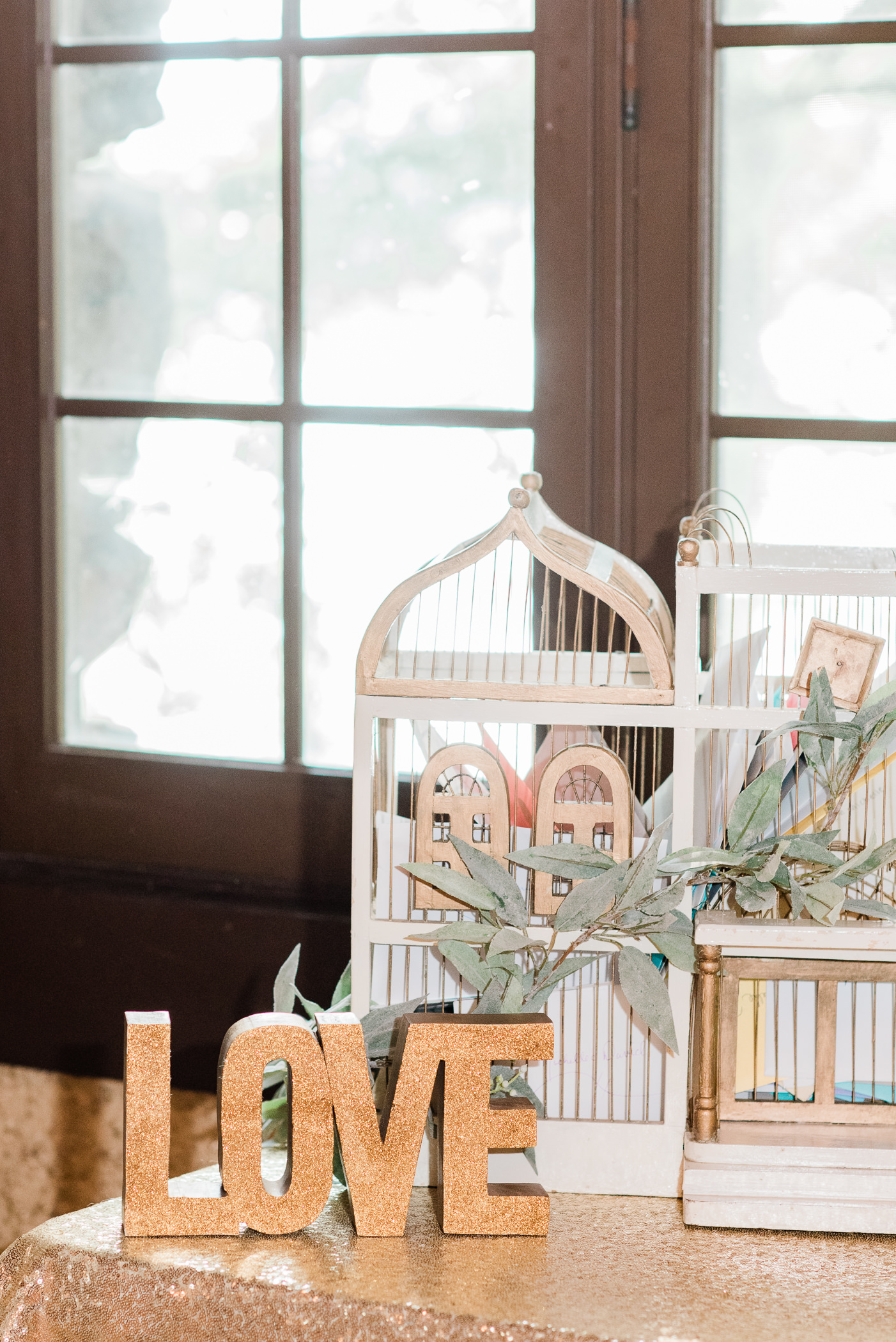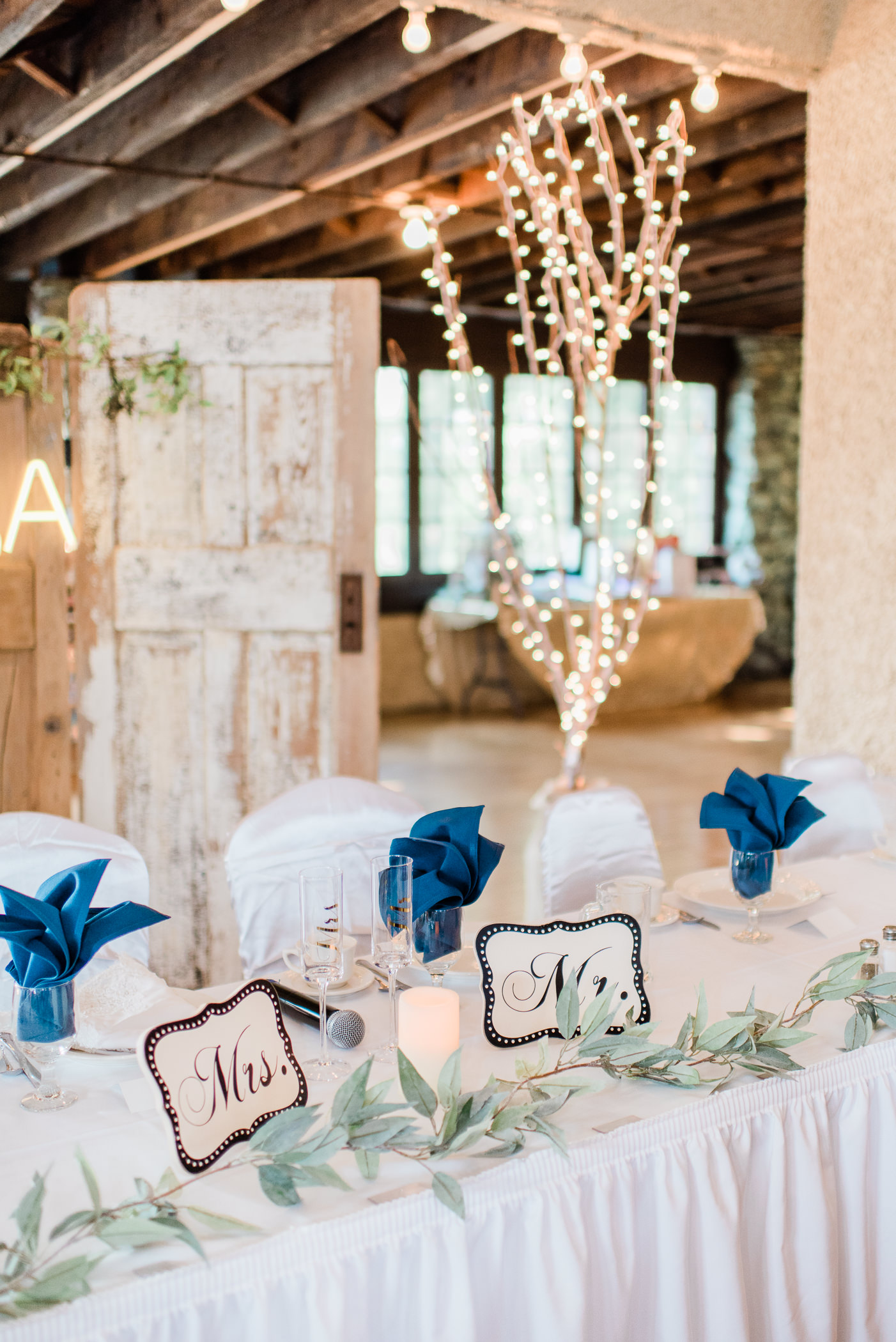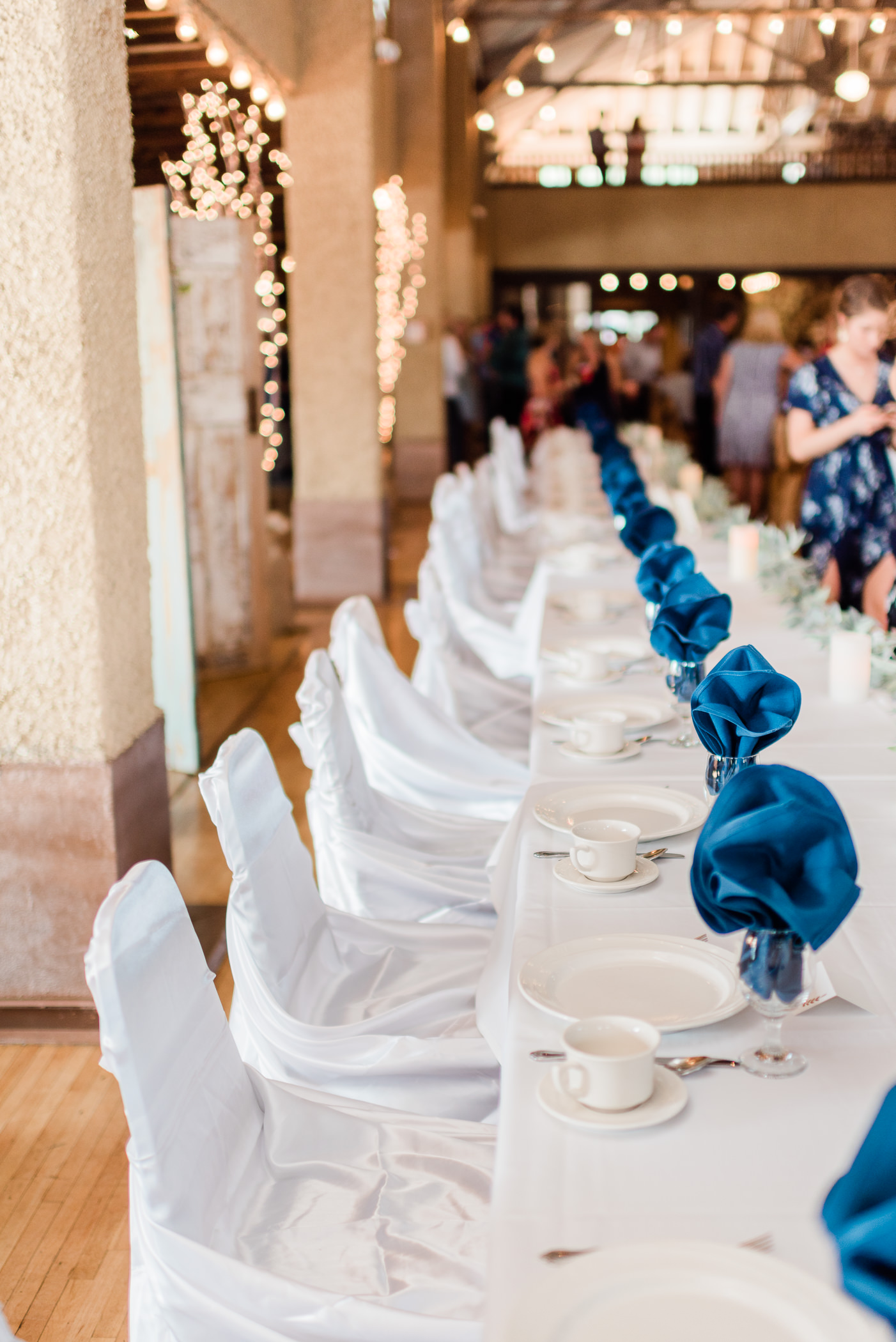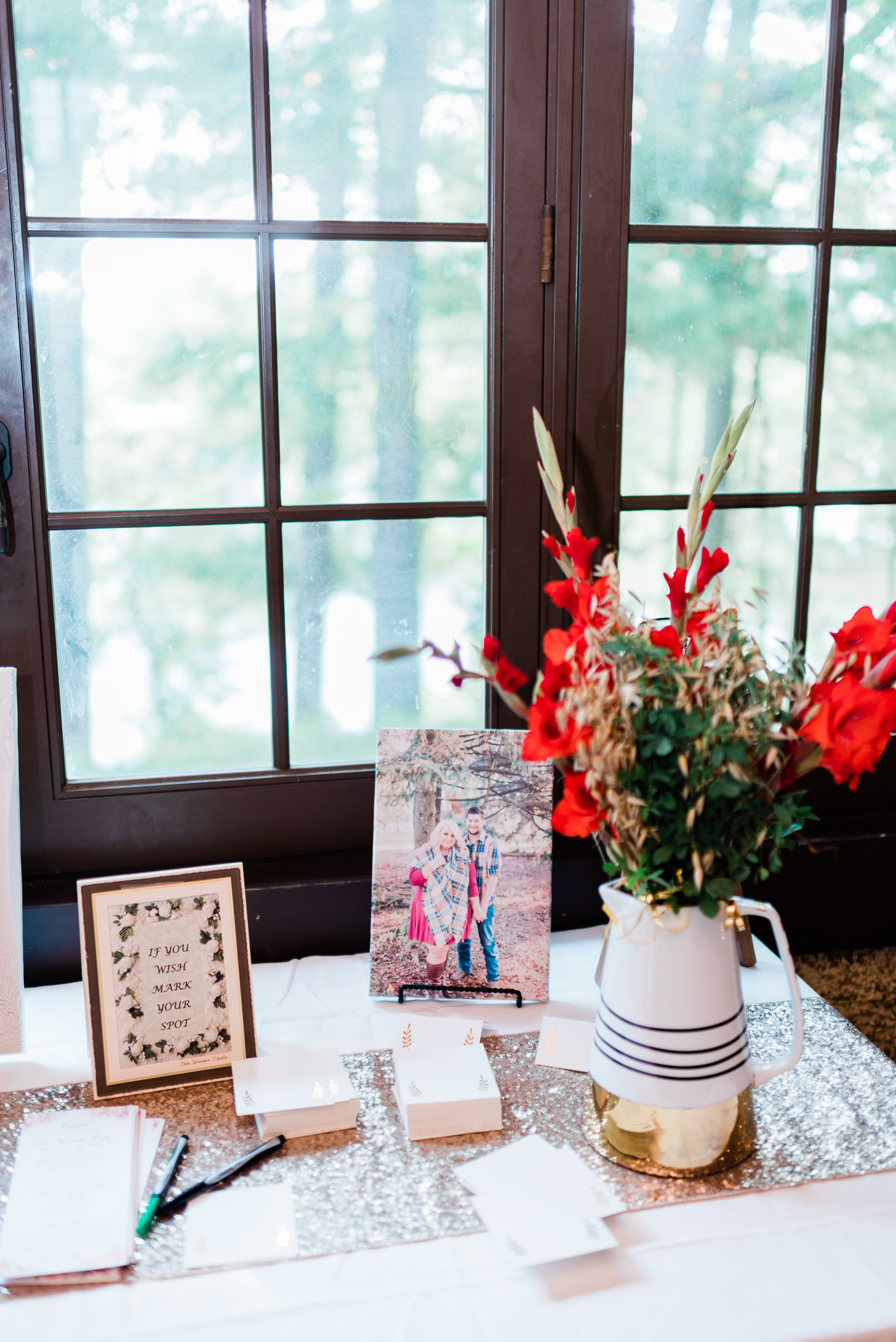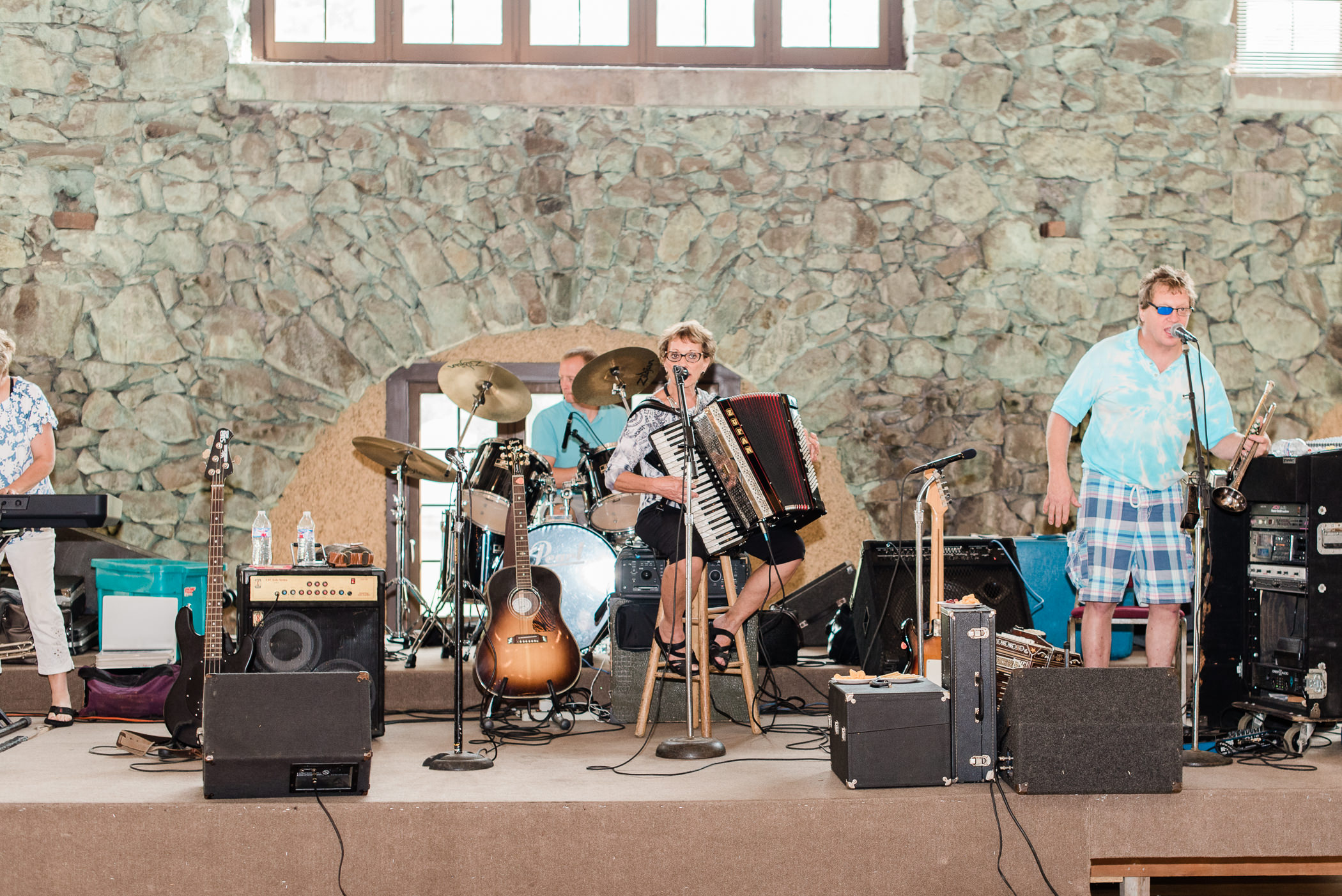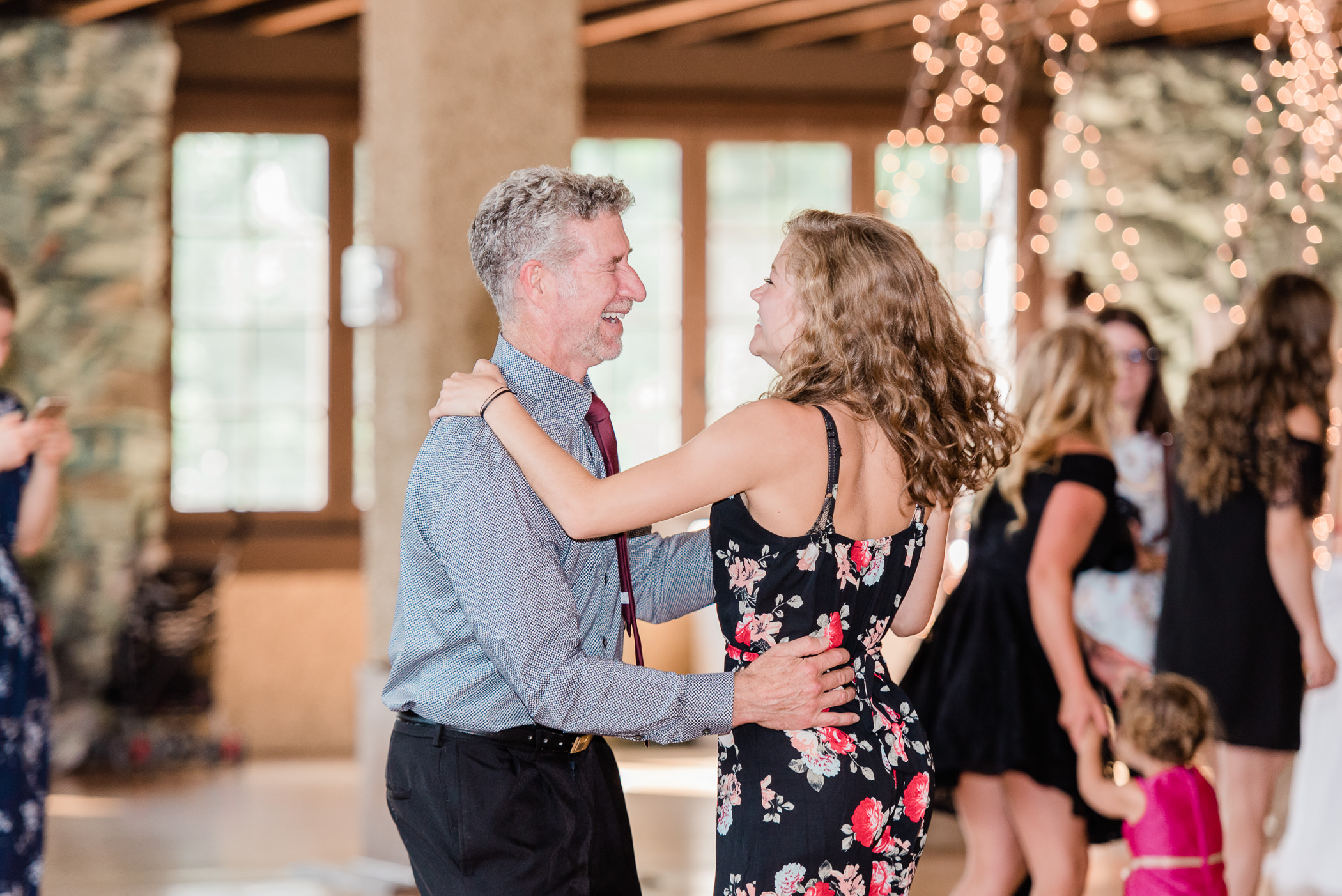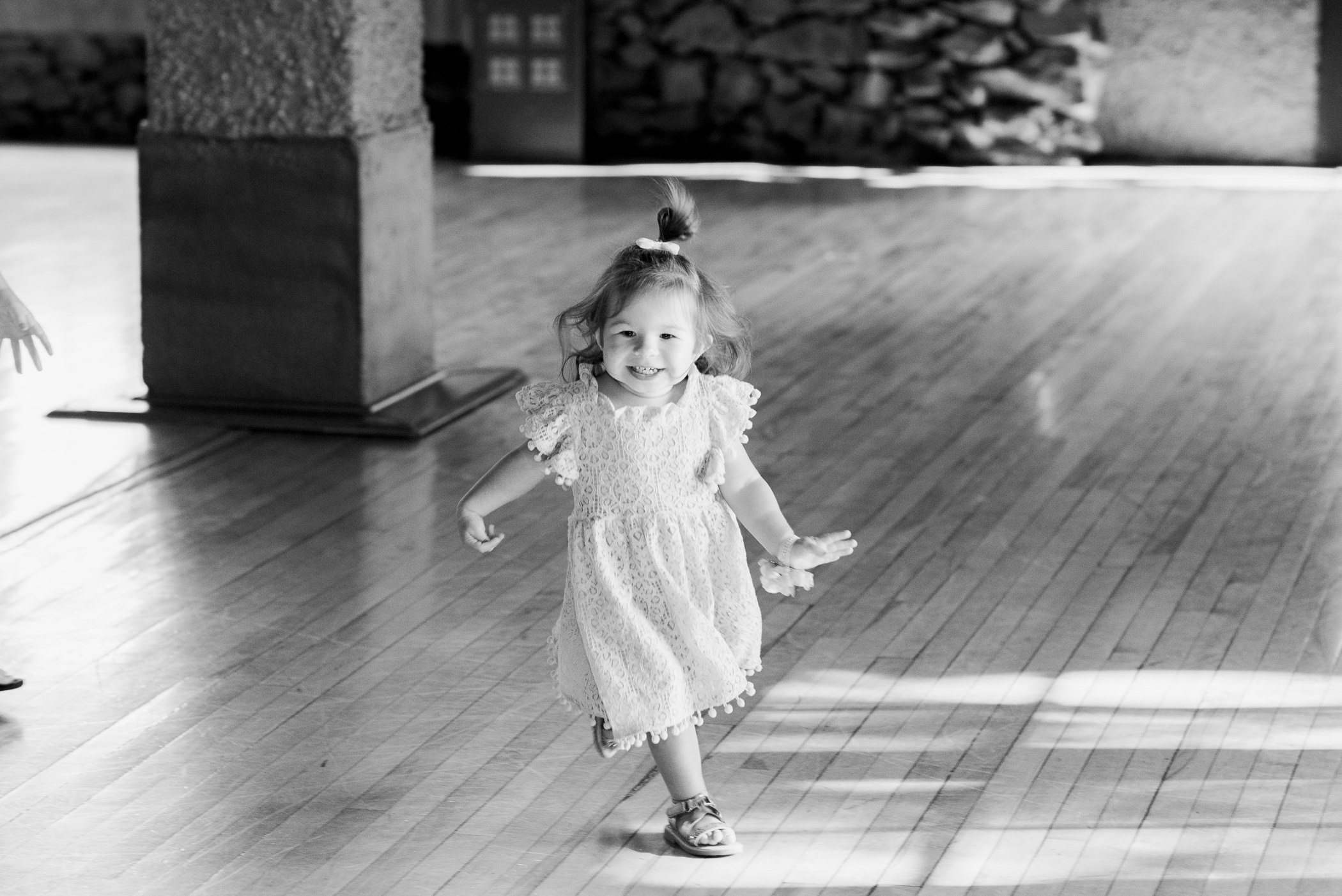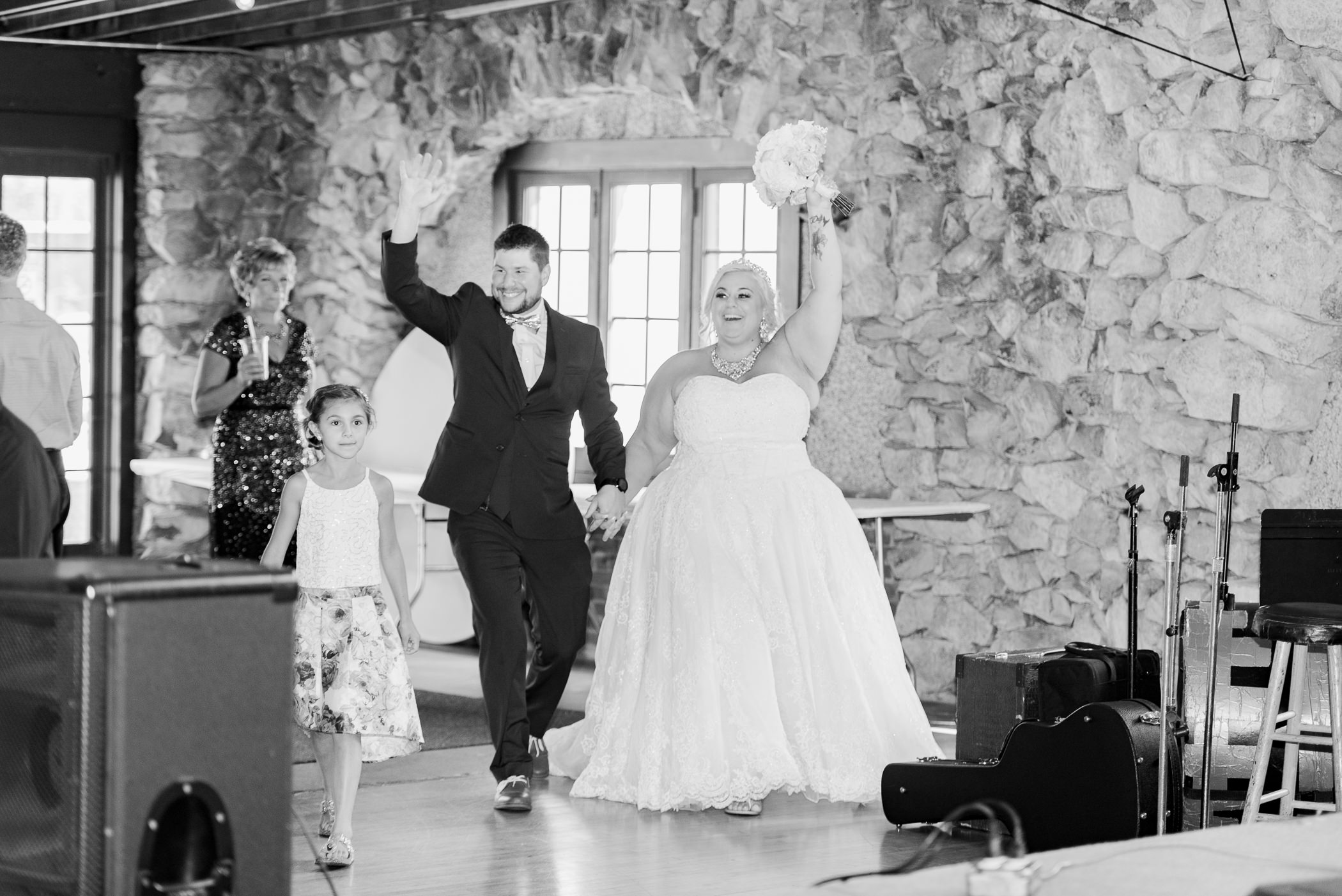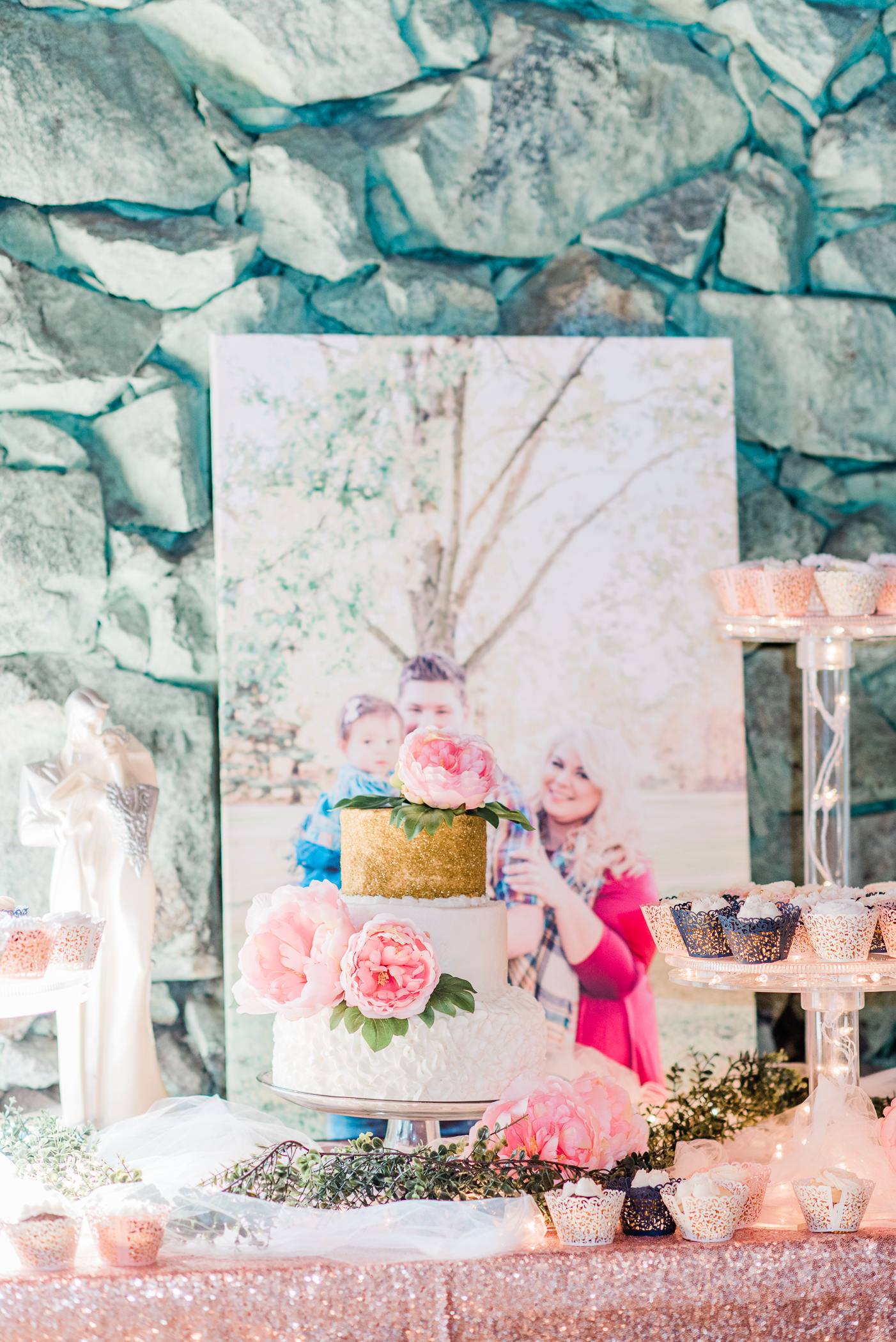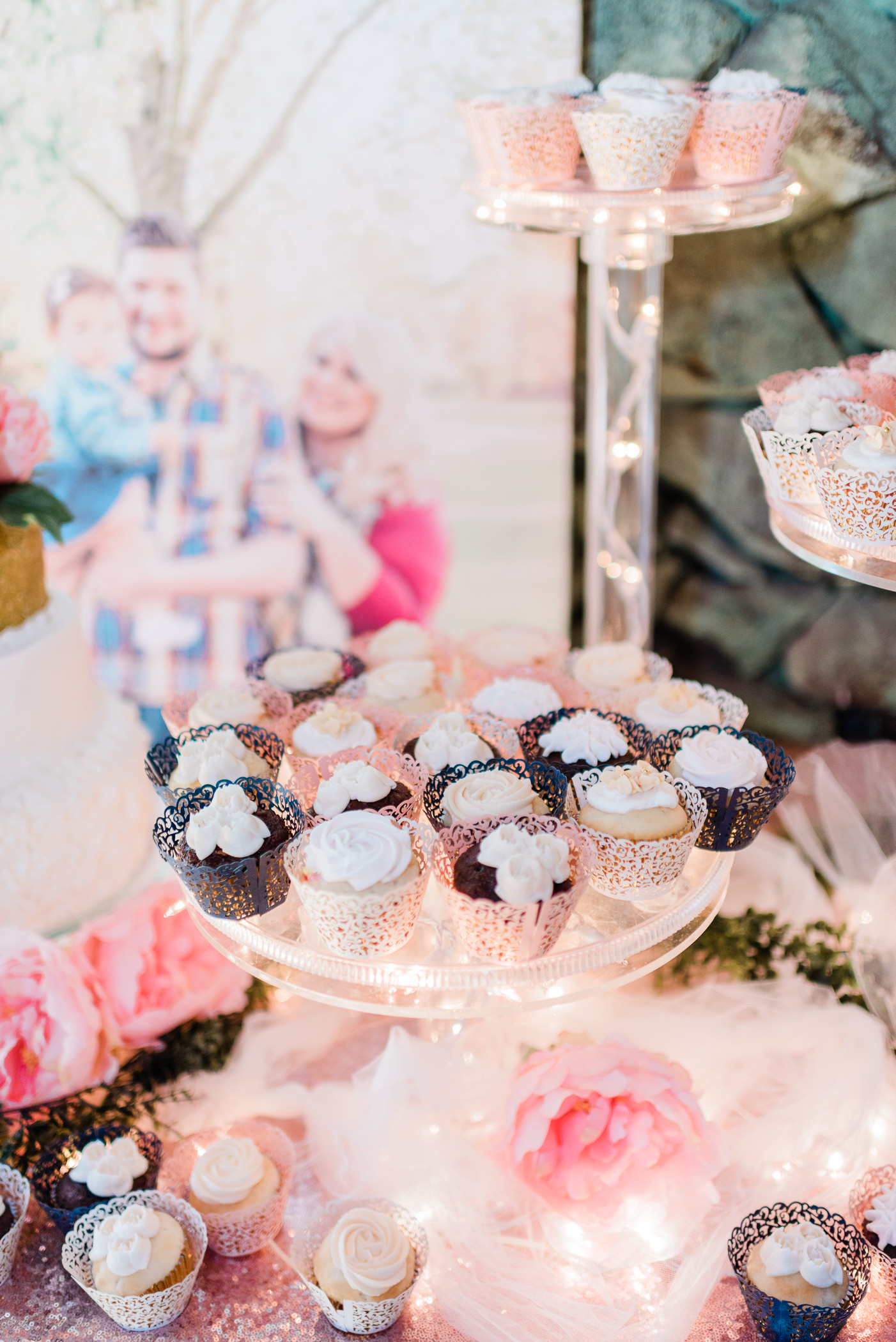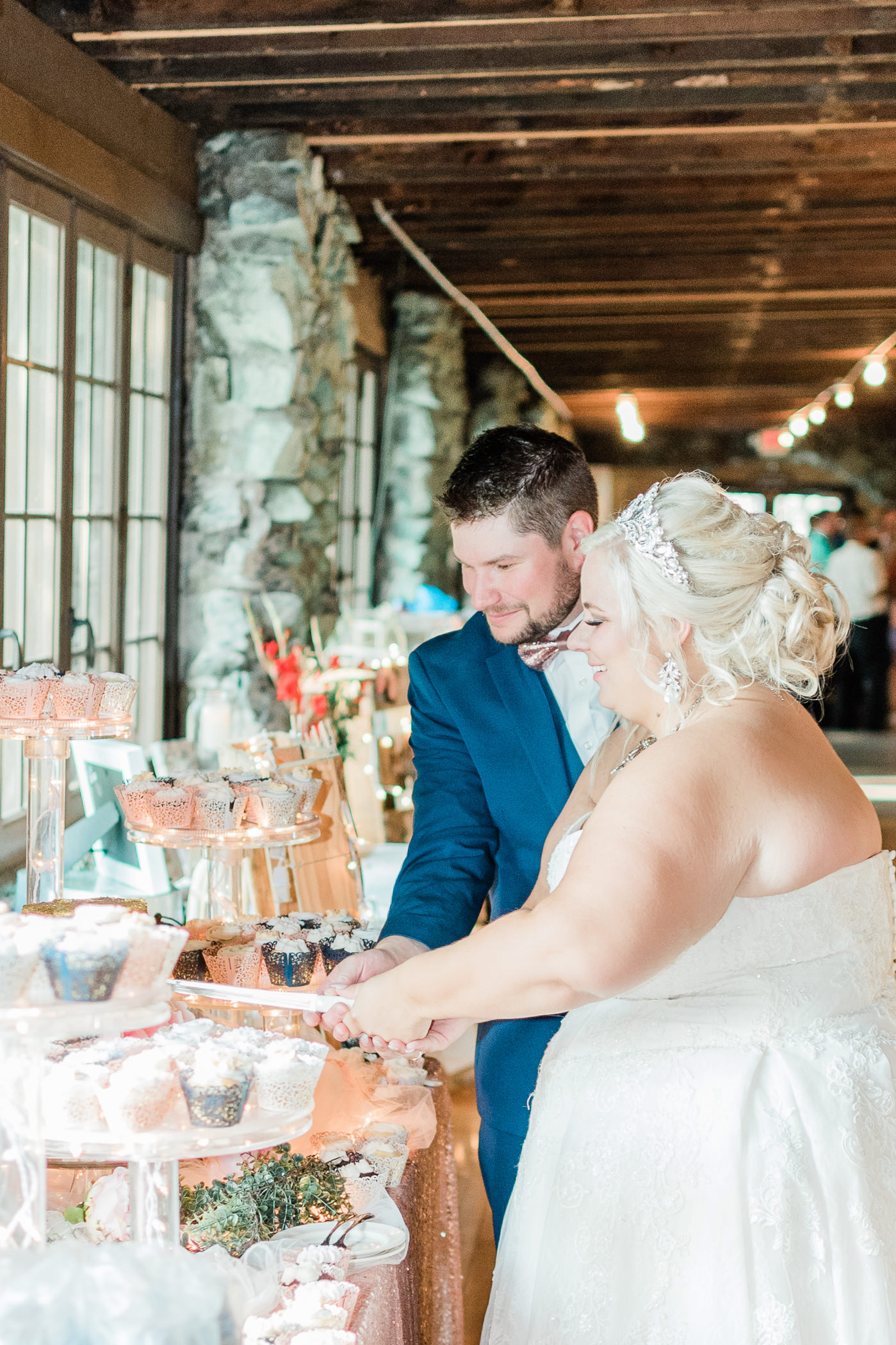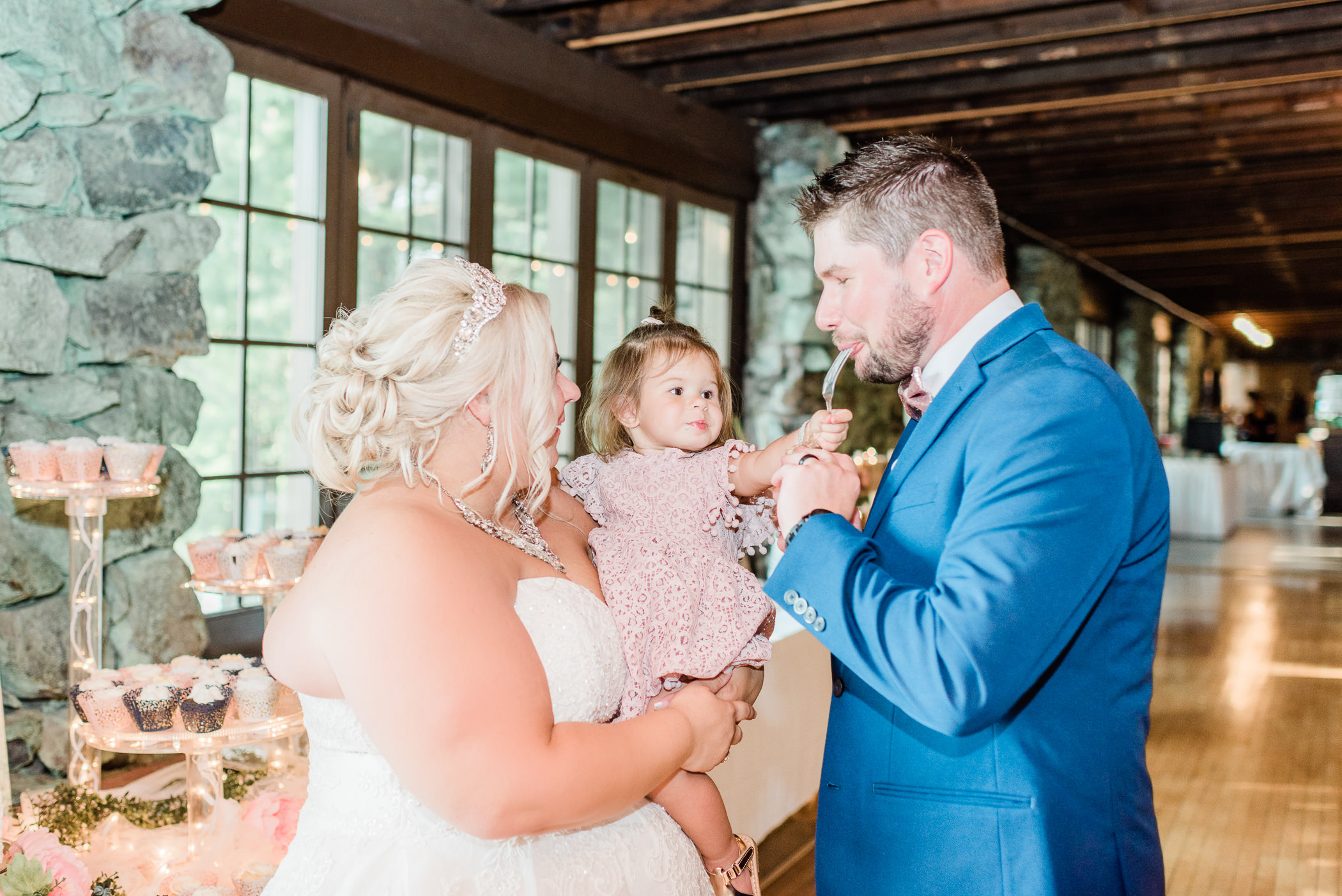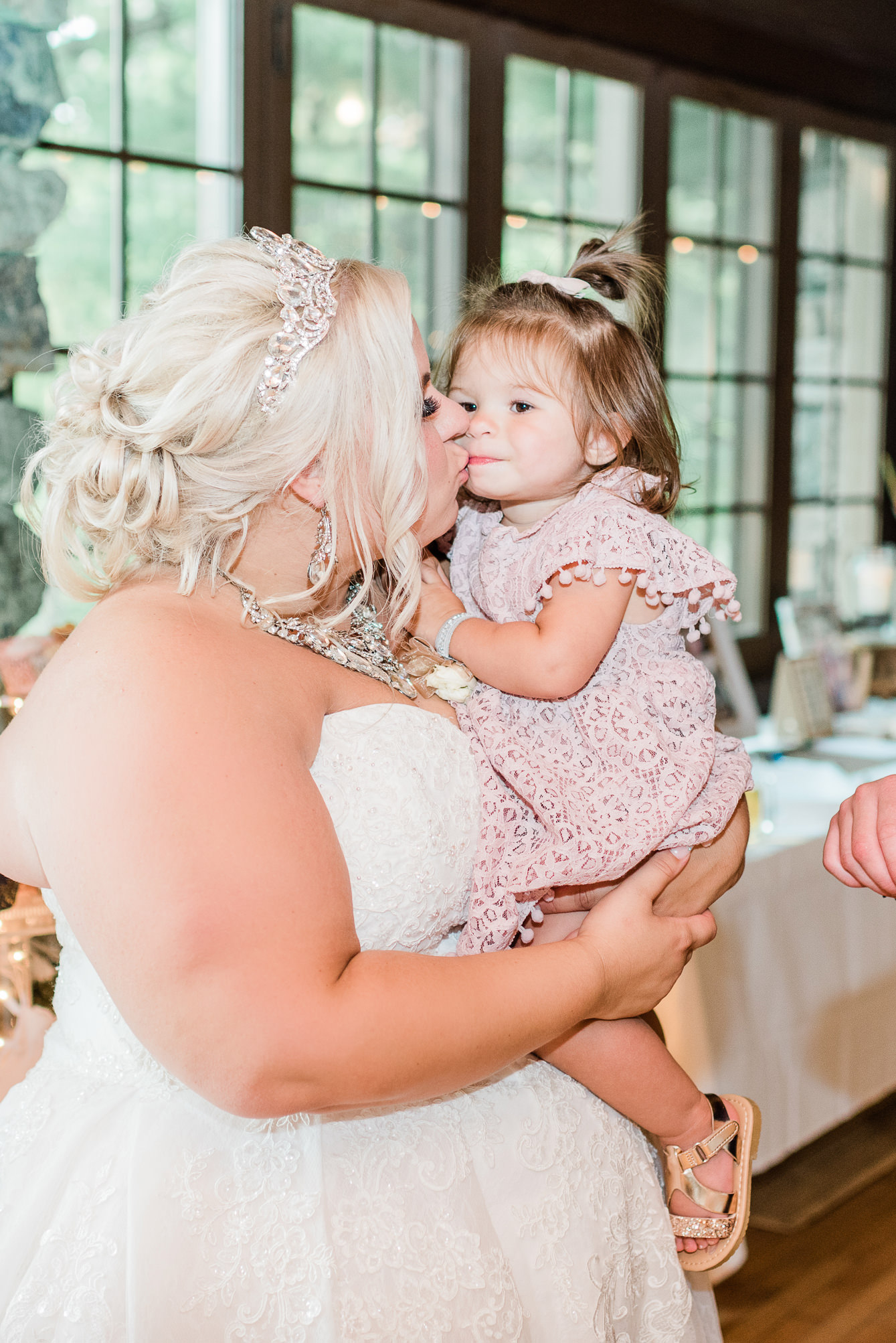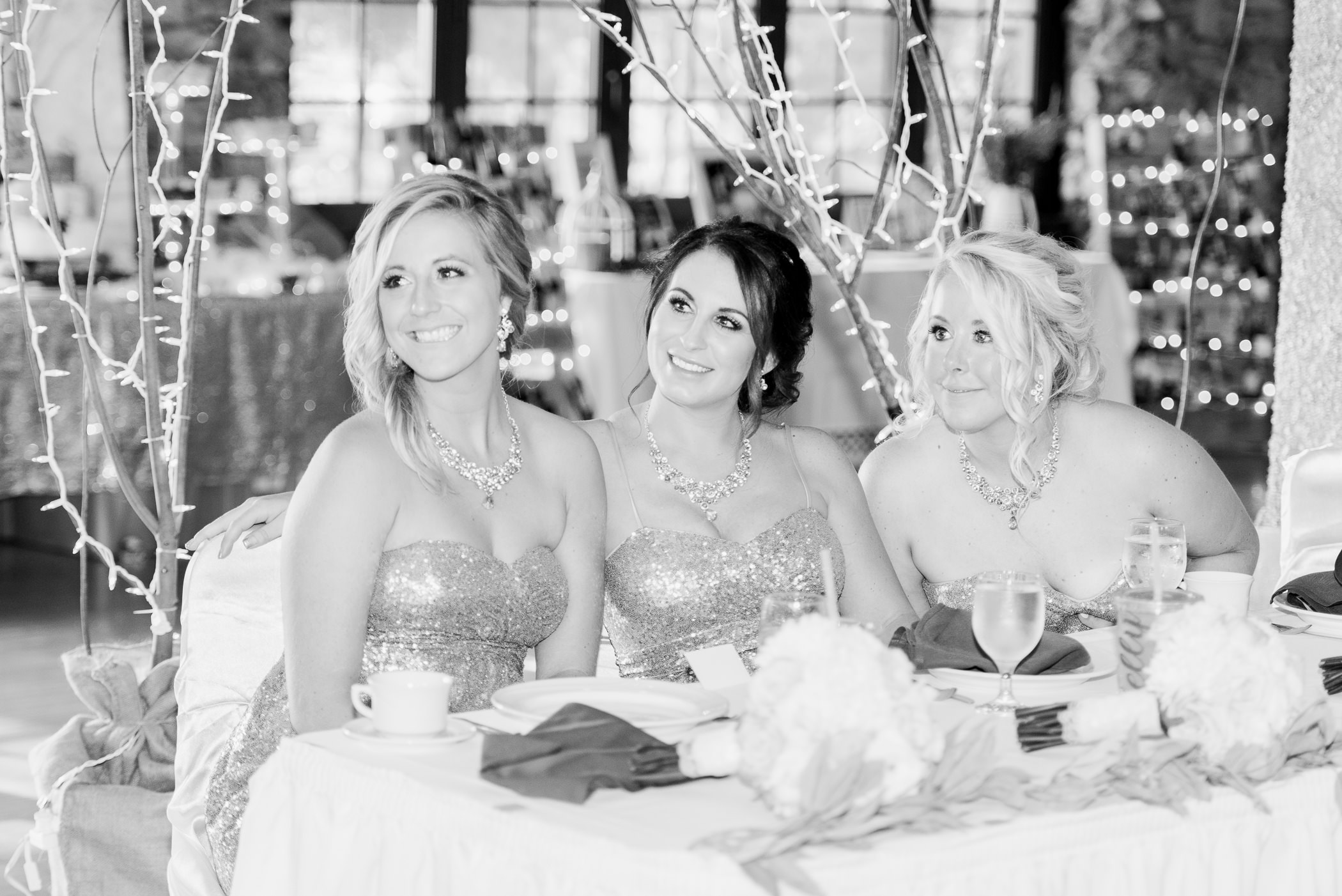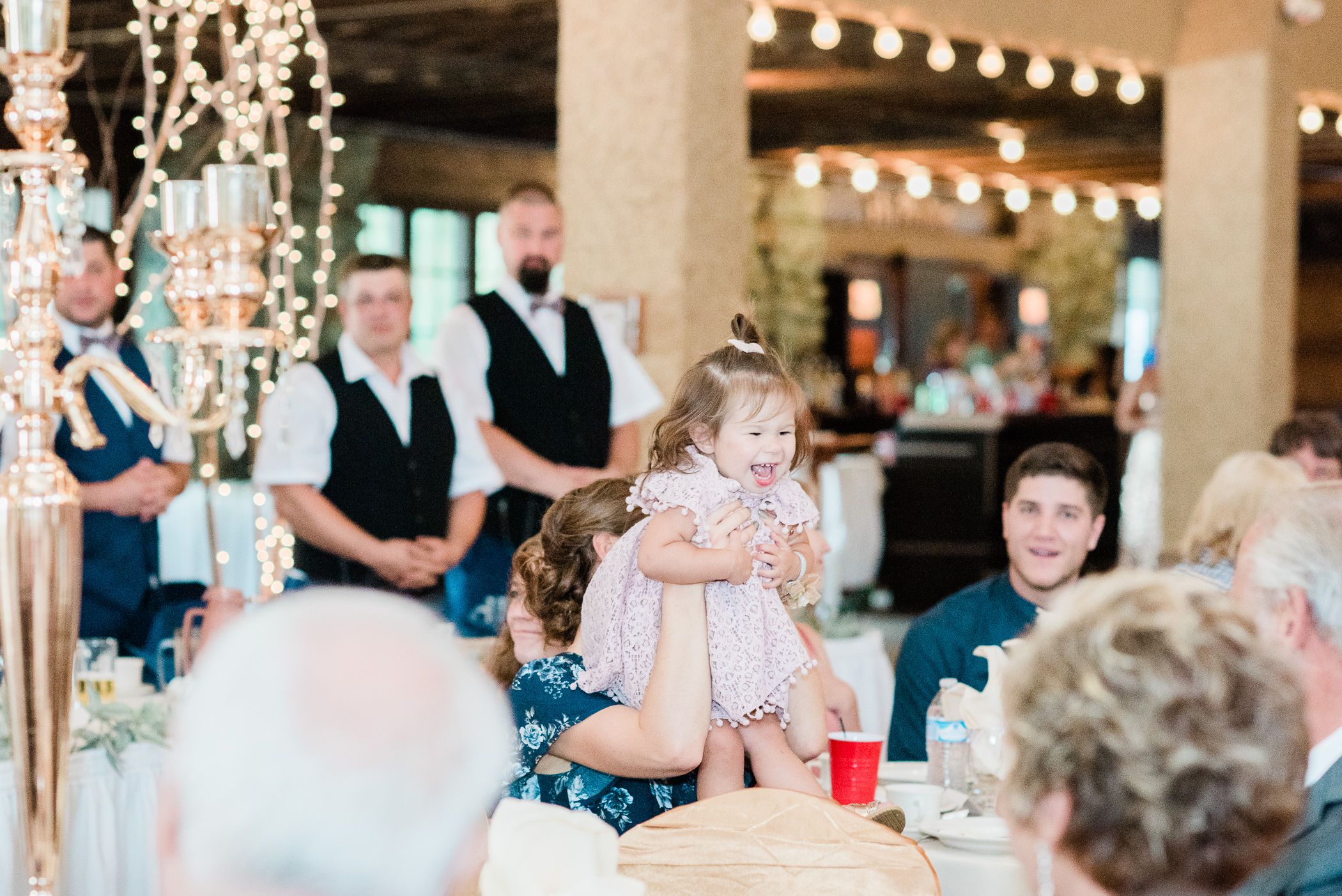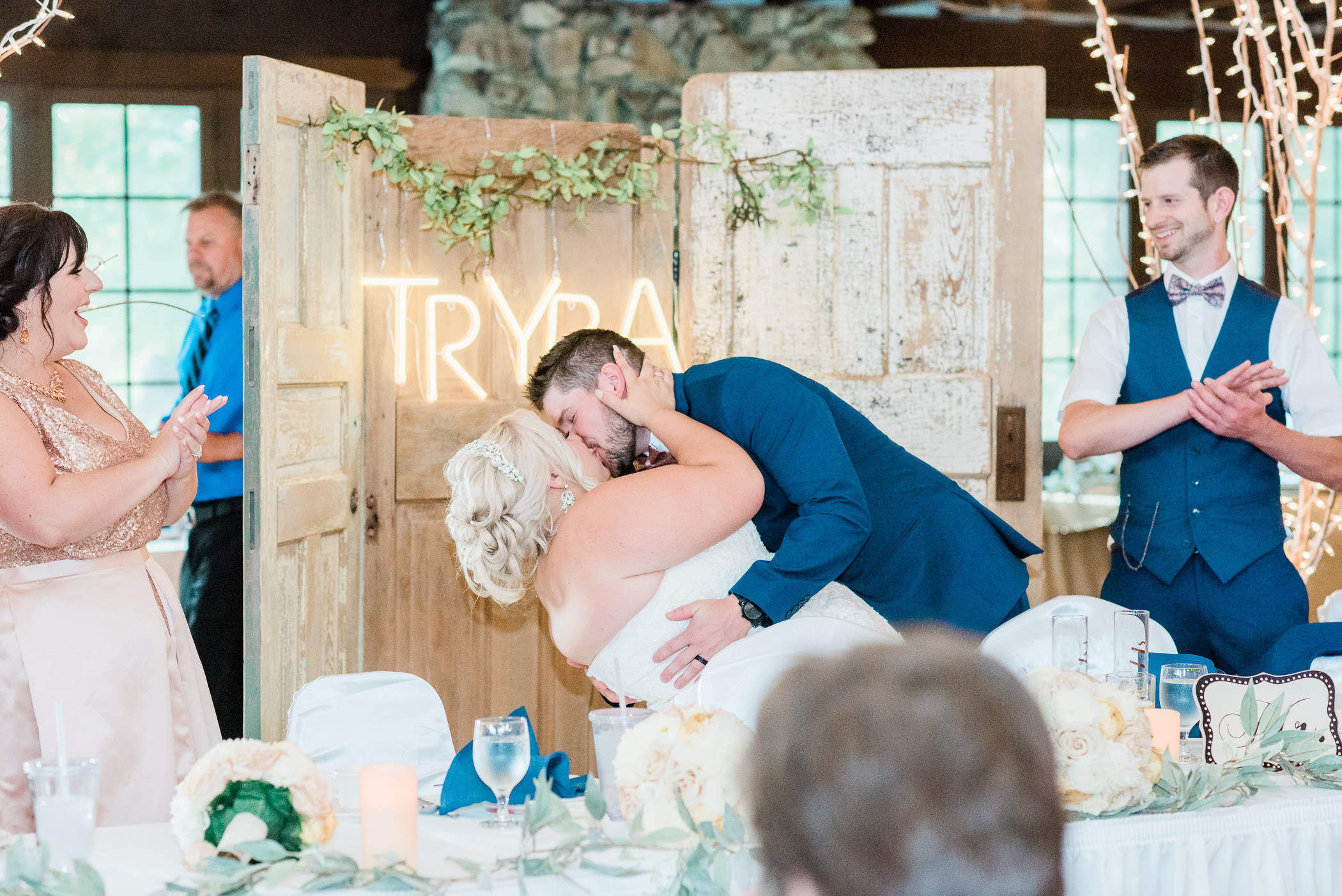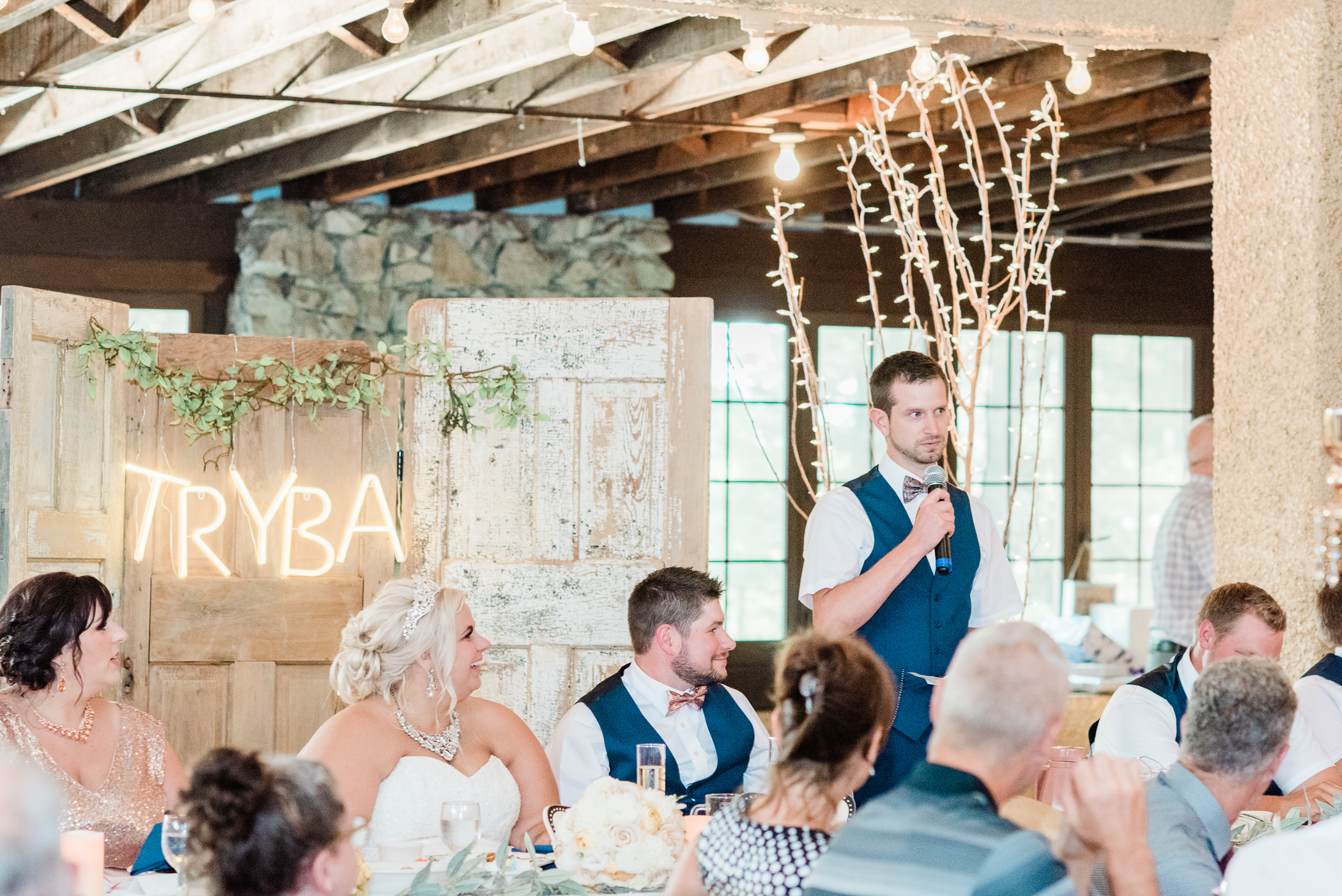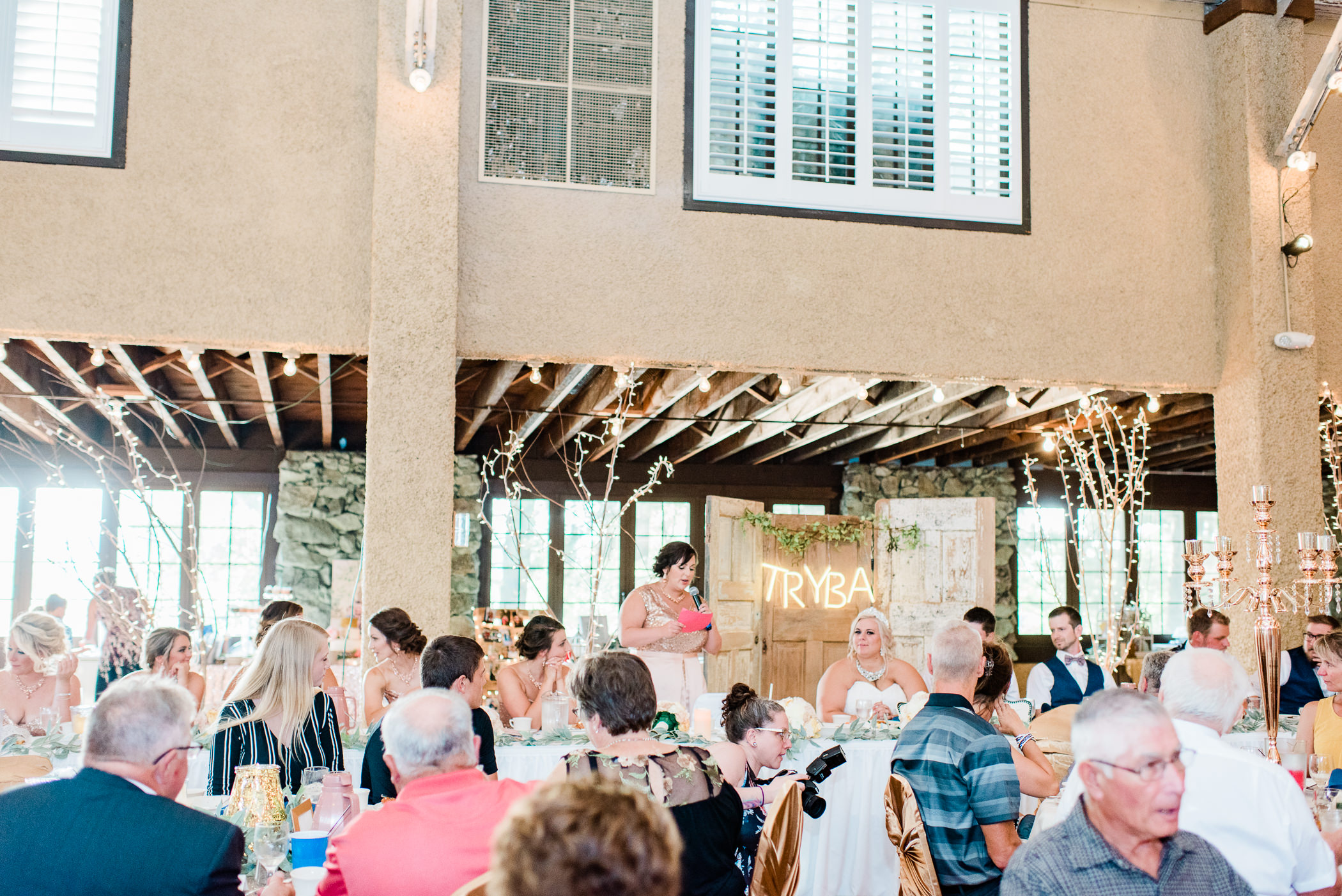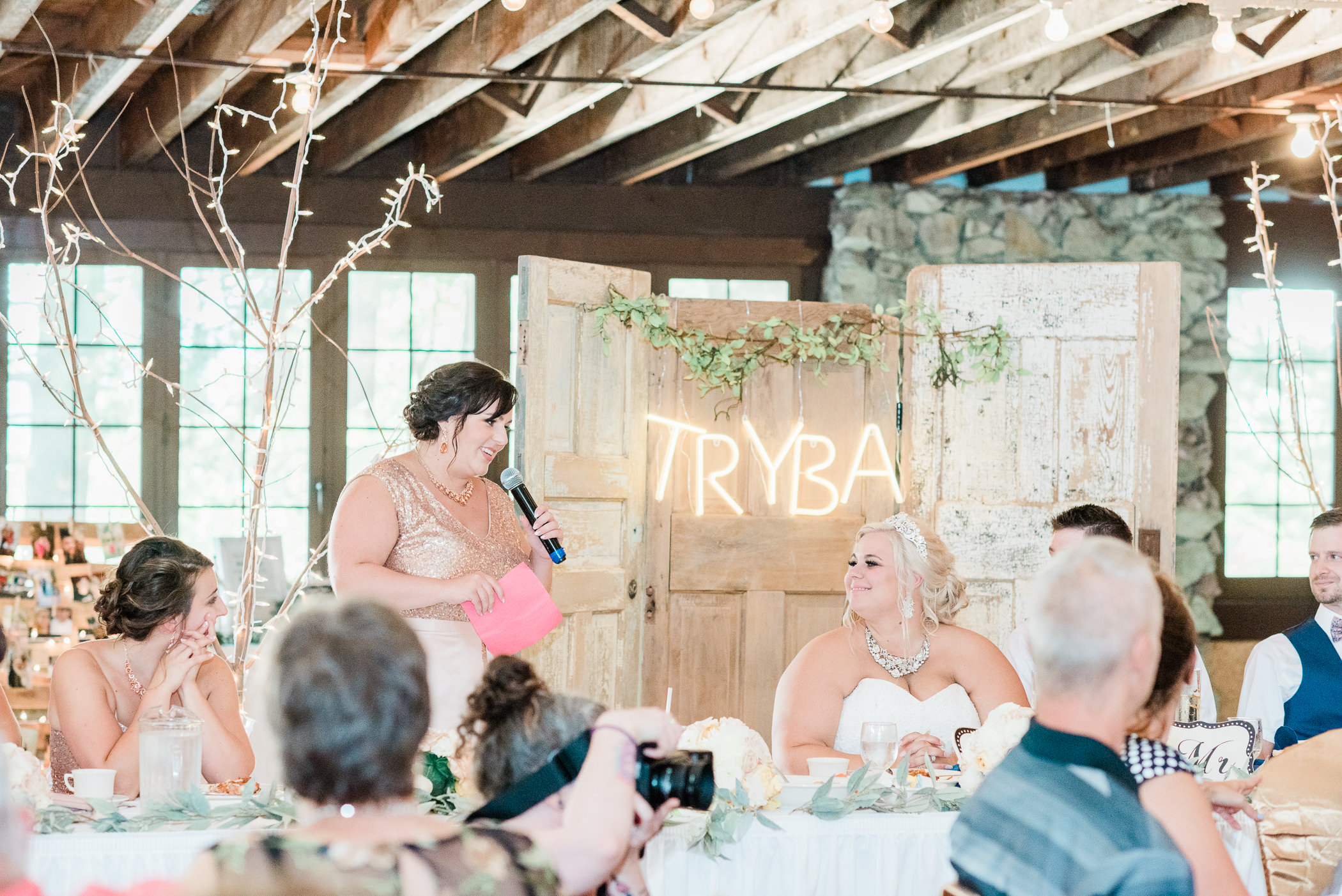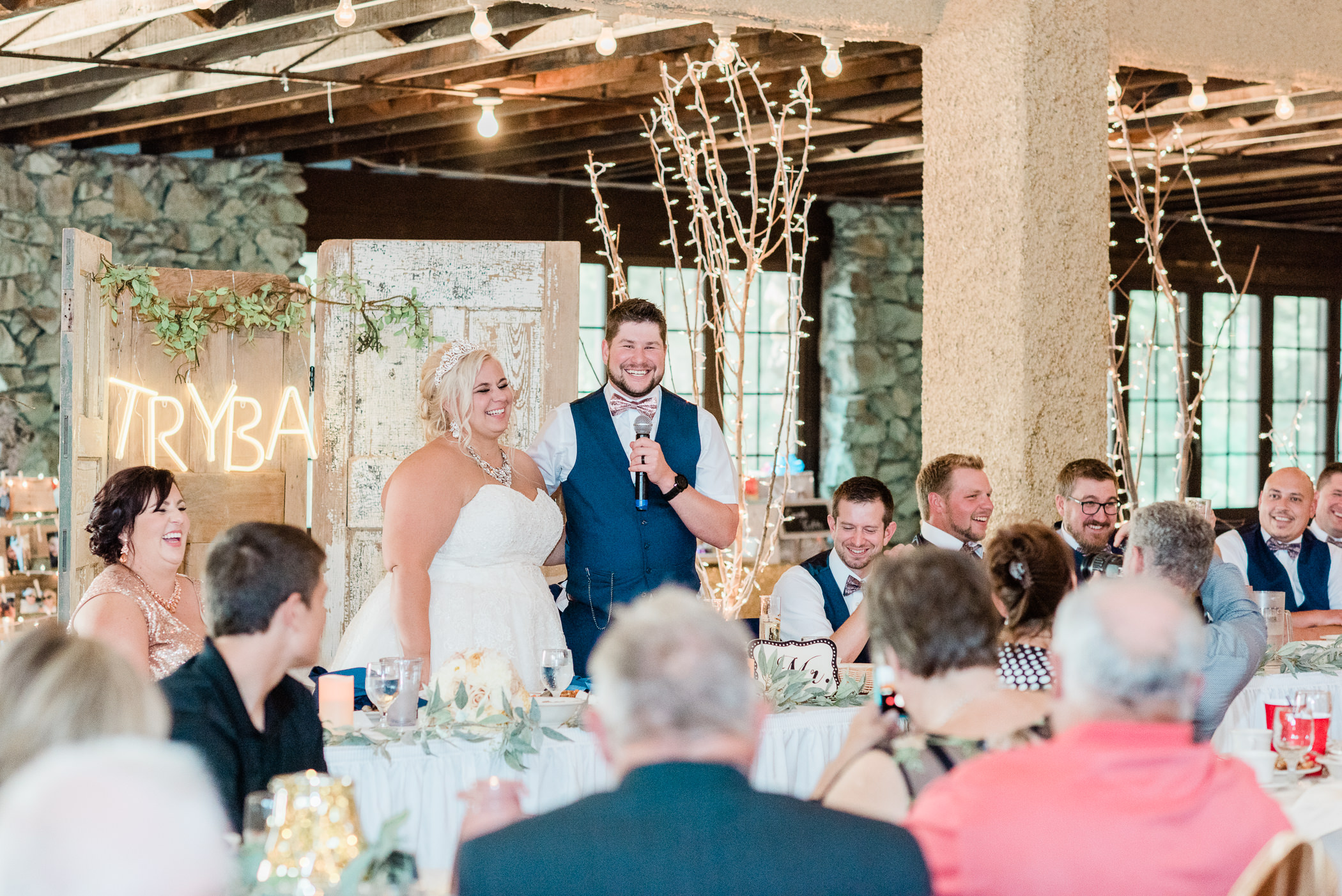 A special shout out to these amazing vendors that made Michelle and Dave's day so beautiful!
Ceremony: St Michael's Catholic Church
Reception: Rothschild Pavilion
Wedding Dress: Oleg Cassini – David's Bridal
Bridesmaids Dresses: Christina Wu – Elaine' s Bridal
Florist: Flowers of the Field
Cake: Kristi's Kustom Cakes
Caterer: CJ's Catering
Make-Up Artist: Salon Prestige & Glow Aesthetics