We found ourselves in Cedar Falls, Iowa on Saturday for a beautiful wedding at the University of Northern Iowa! The day was calling for rain most of the day, but Megan and James had amazing luck and we only had a quick rainstorm that lasted no longer than 5 minutes! Their day ended up being perfect!
When deciding on decorations for the Maucker Union Ballroom, Megan loved the idea of a rustic wedding theme. She picked out blush and navy for her wedding colors, and everything else fell into place. With touches of wood throughout the reception, including as a base to their centerpieces, she paired it with floral centerpieces wrapped in burlap and lace.
Wedding days hold a lot of special and beautiful moments, but the one that stood out to us the most on James and Megan's day was how the family had such a special bond with James's Grandmother. After the three traditional first dances, James brought his Grandmother out on the dance floor where they danced to There You'll Be by Faith Hill. Throughout the song, each grandchild joined in until the song finished. Capturing this moment was beyond words.
Megan and James, thank you for inviting us to capture your special day!
Image quality reduced for faster web viewing.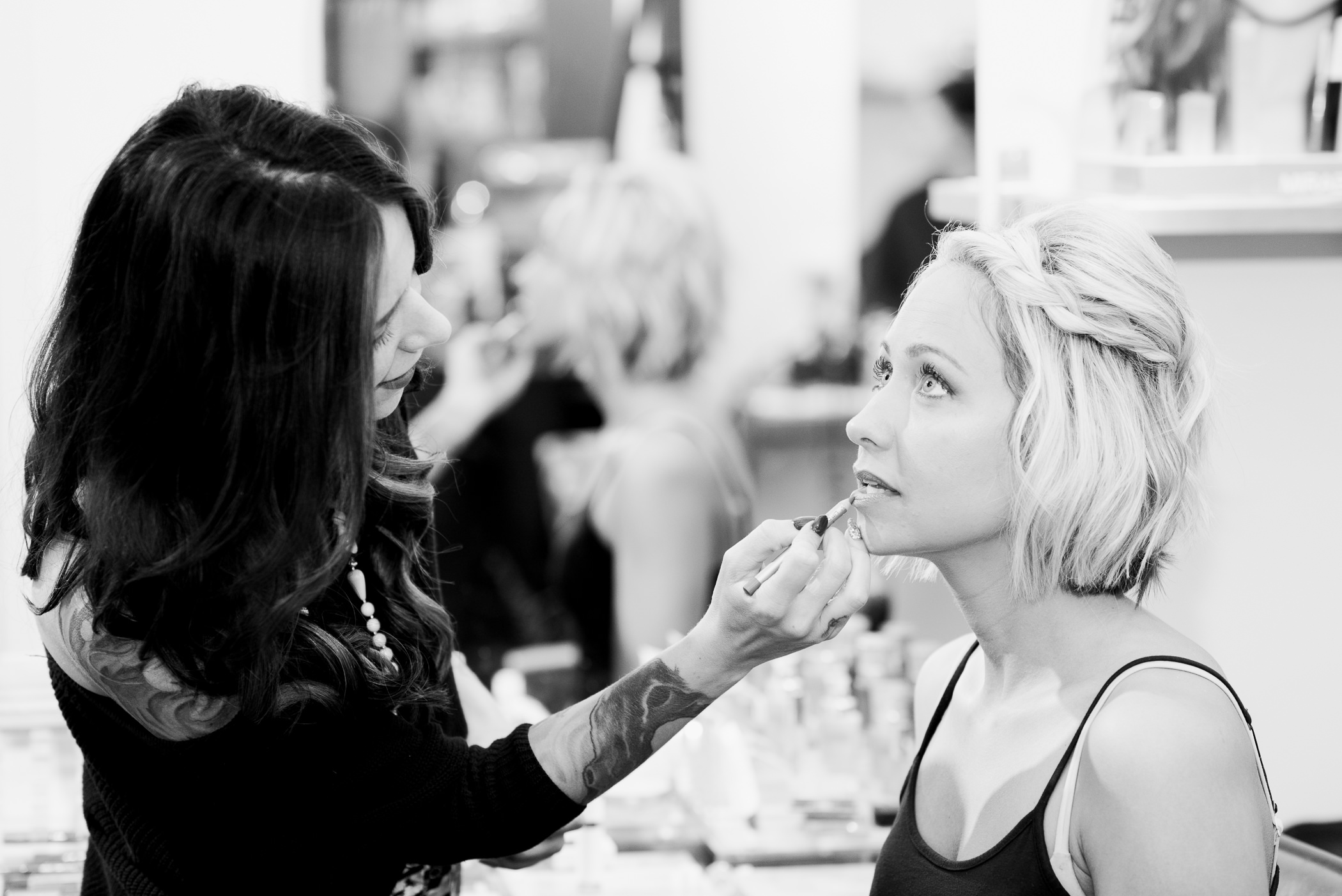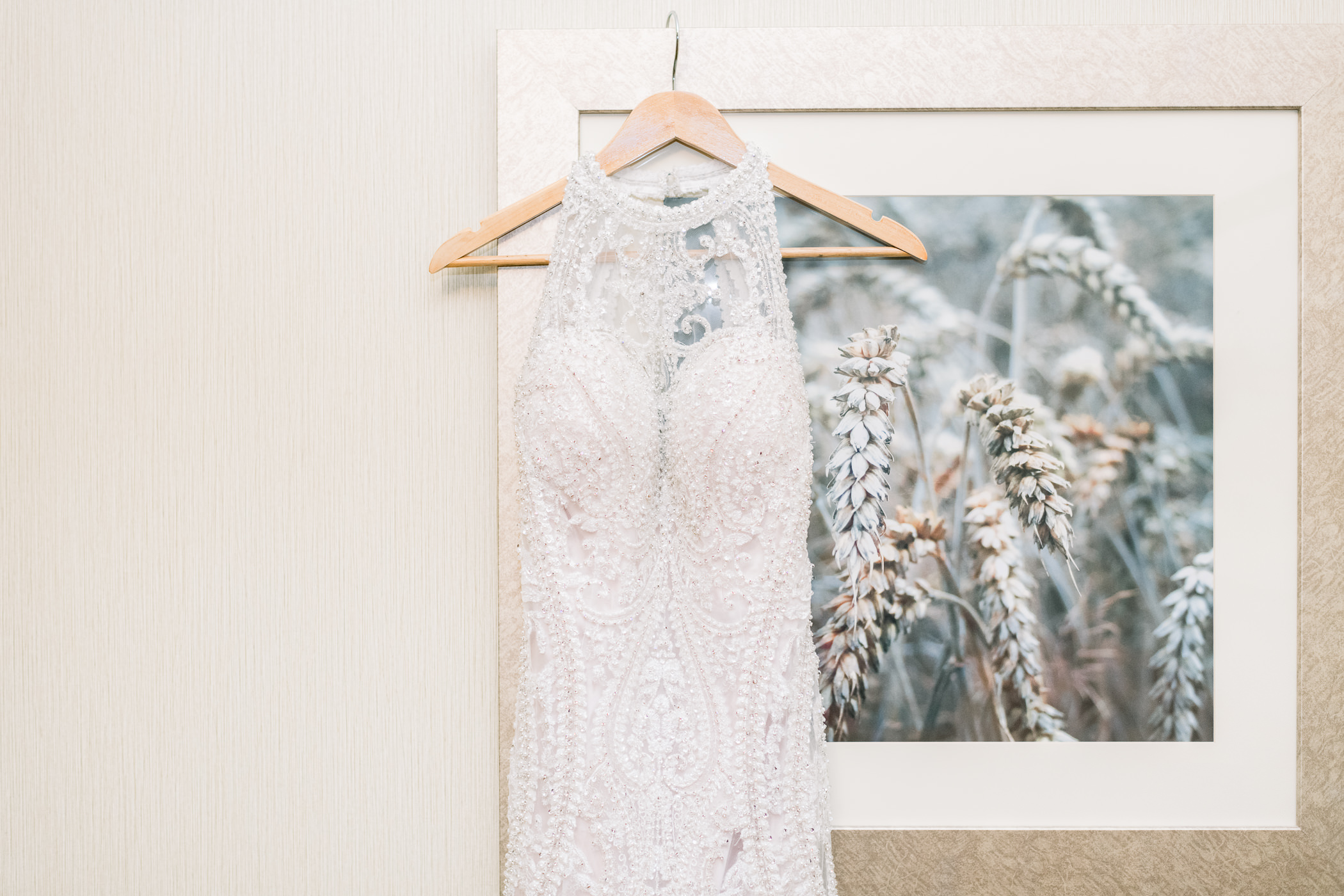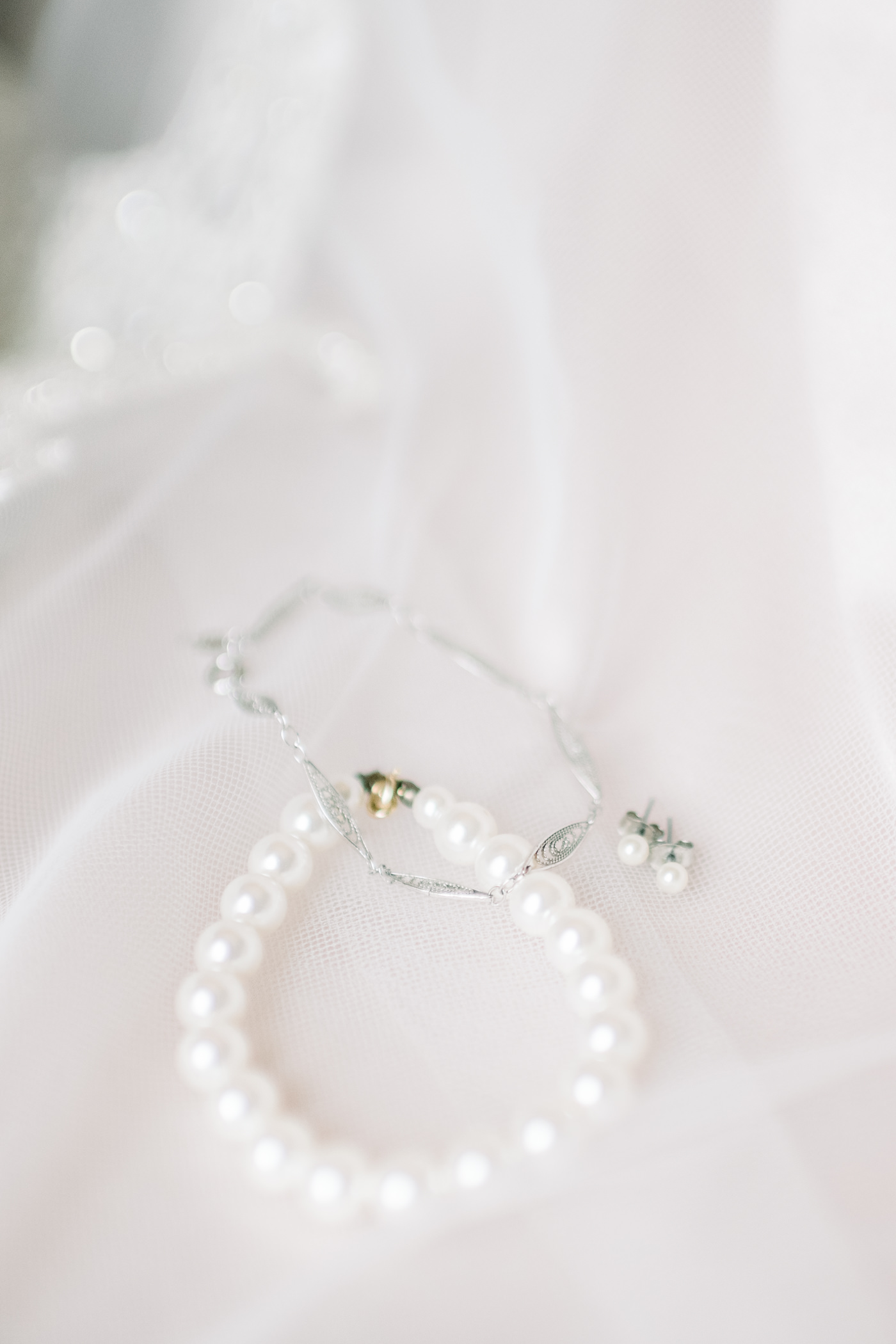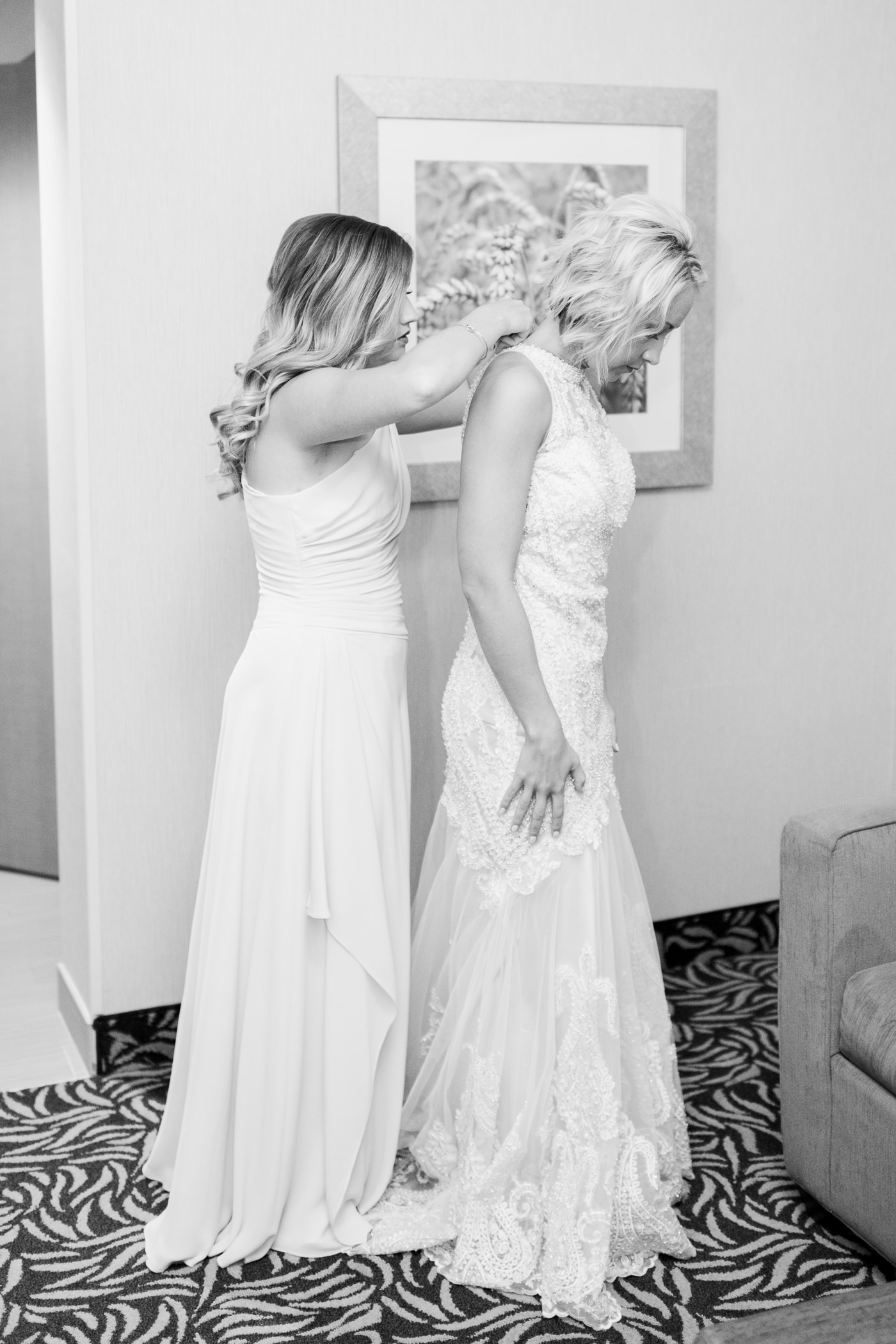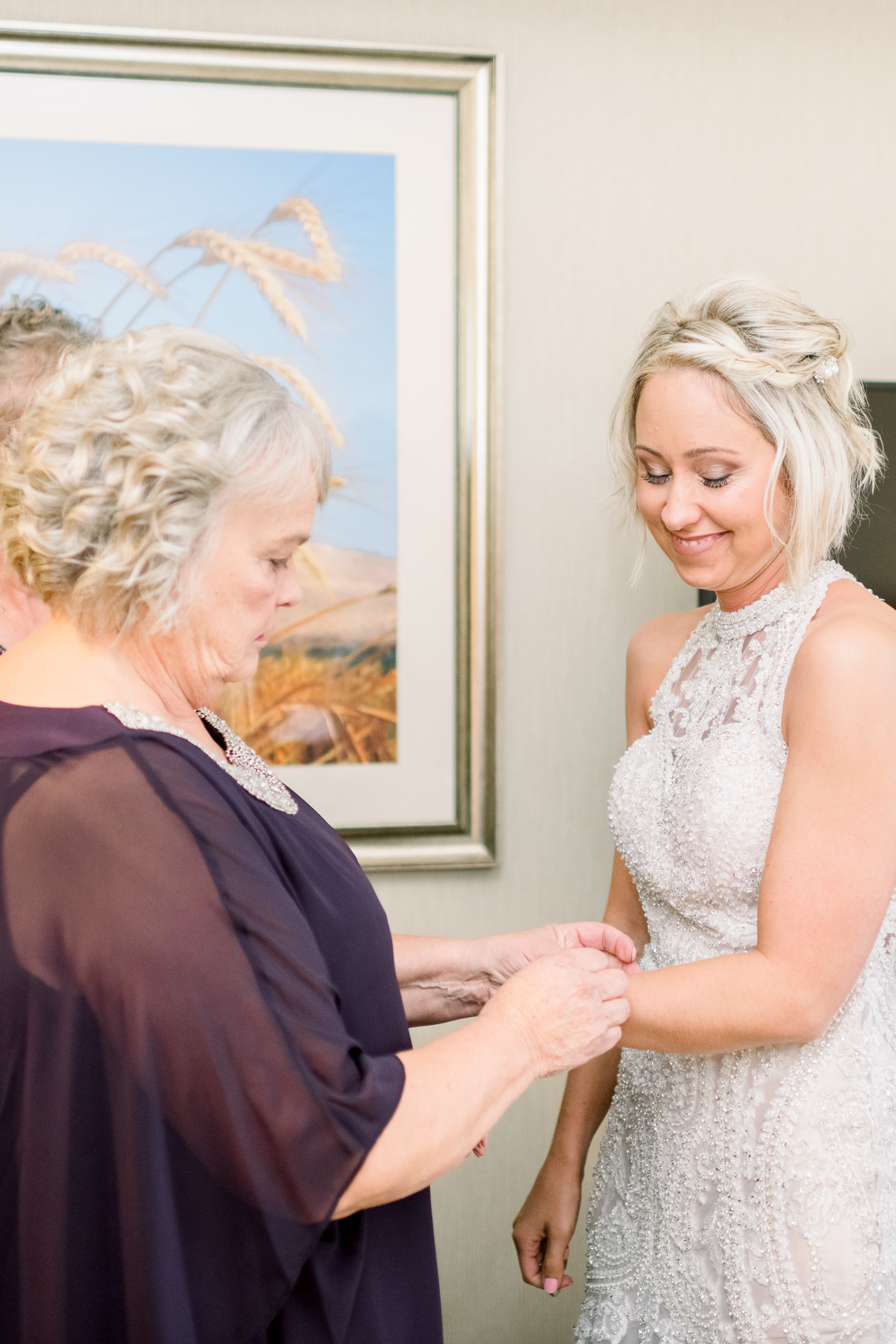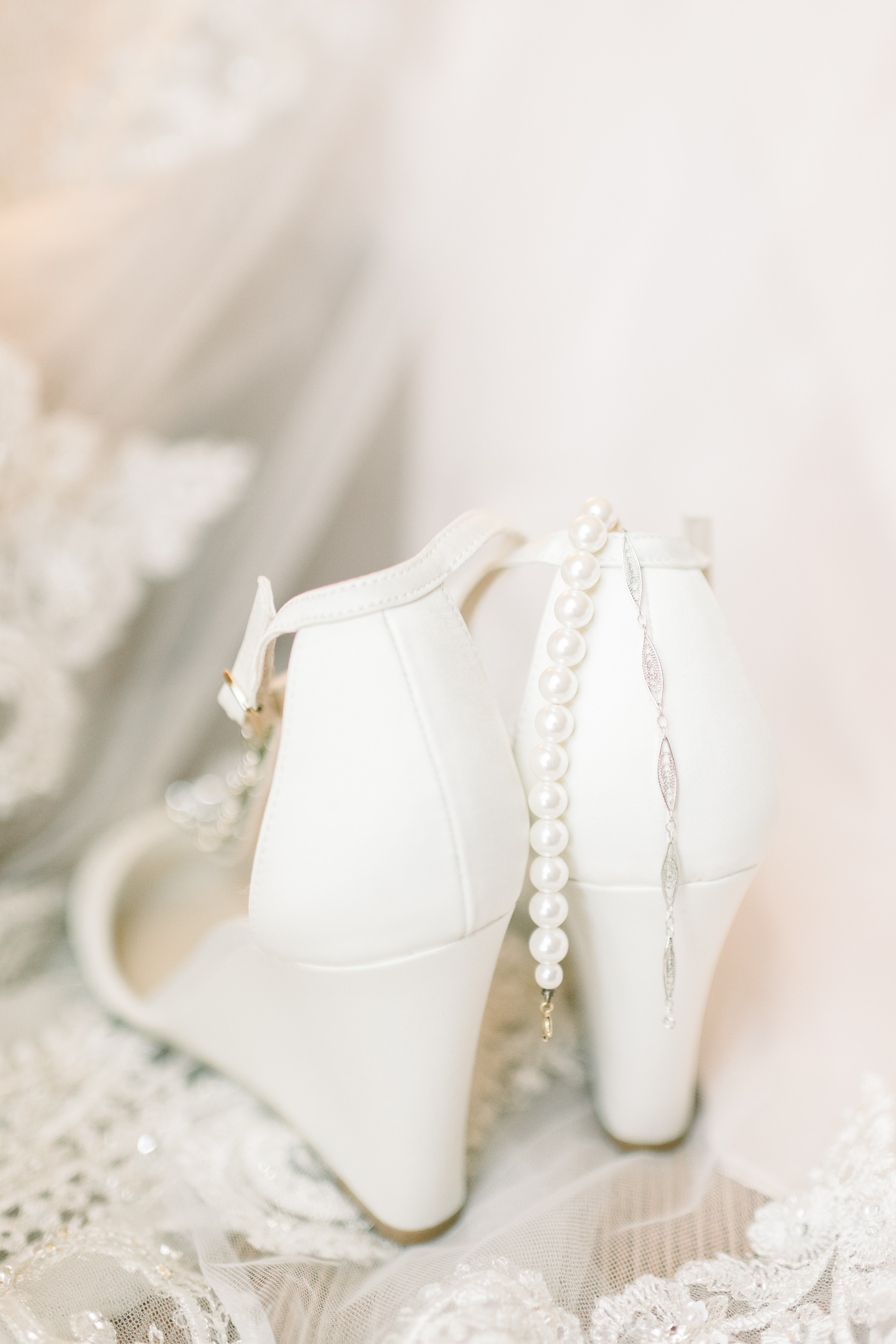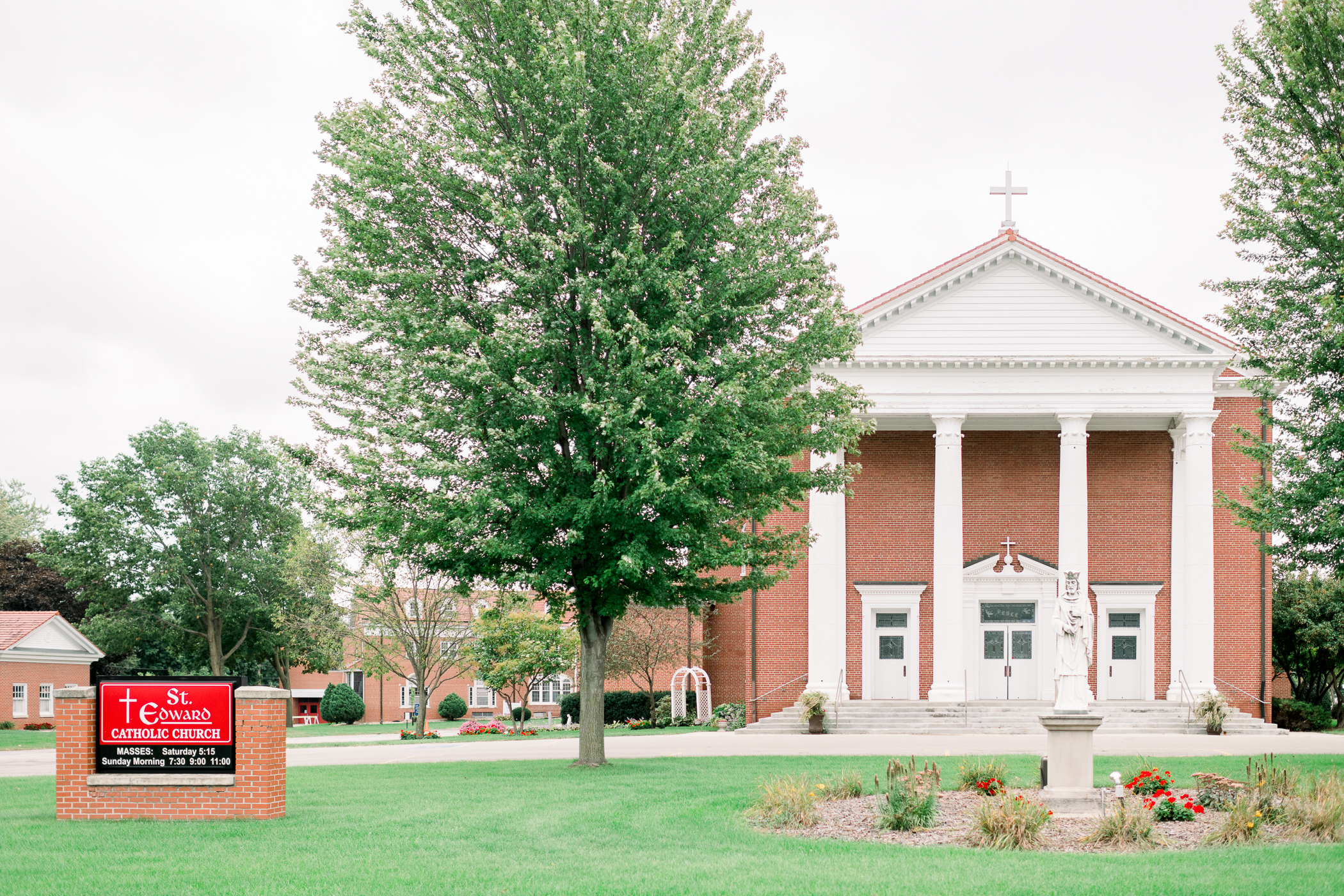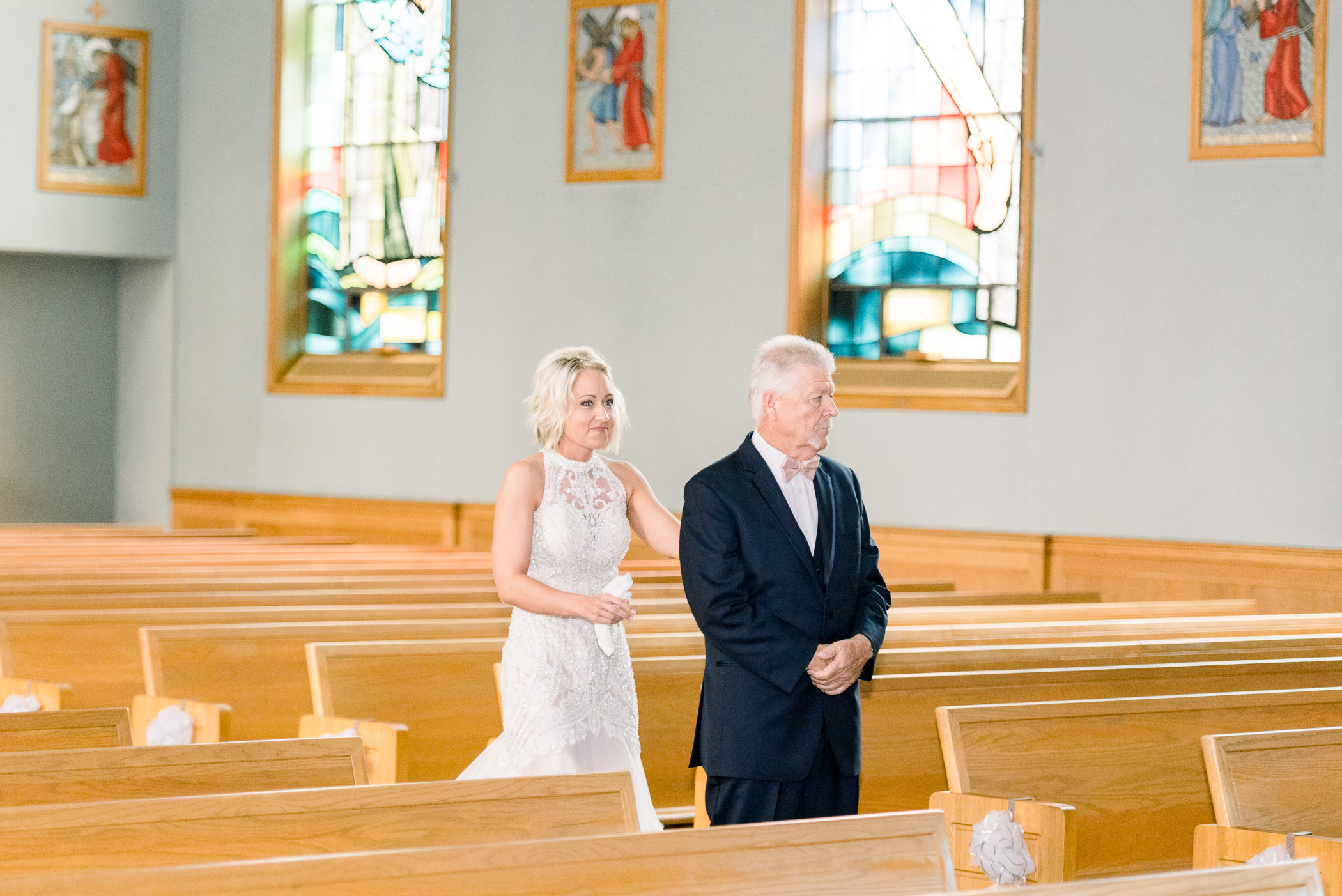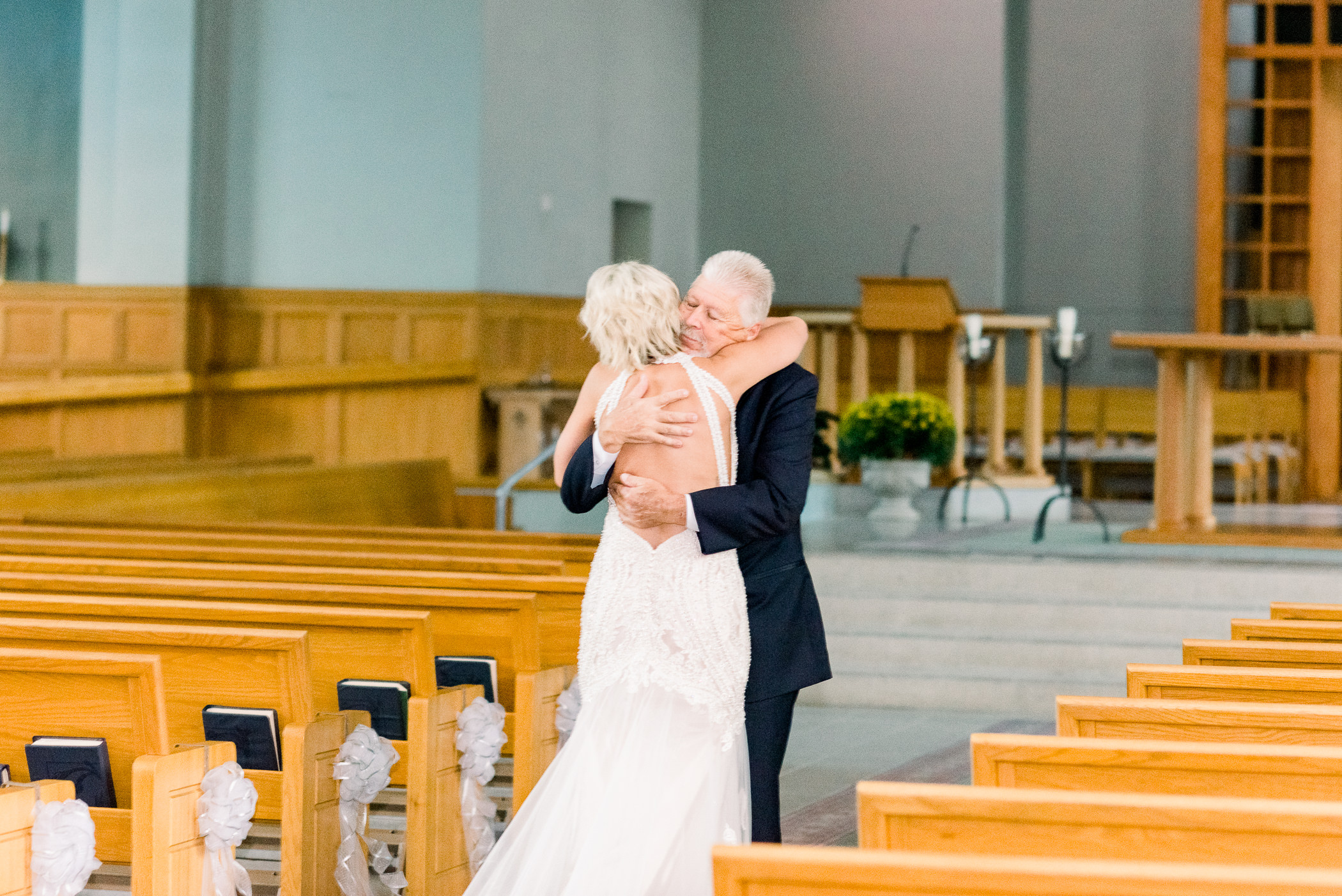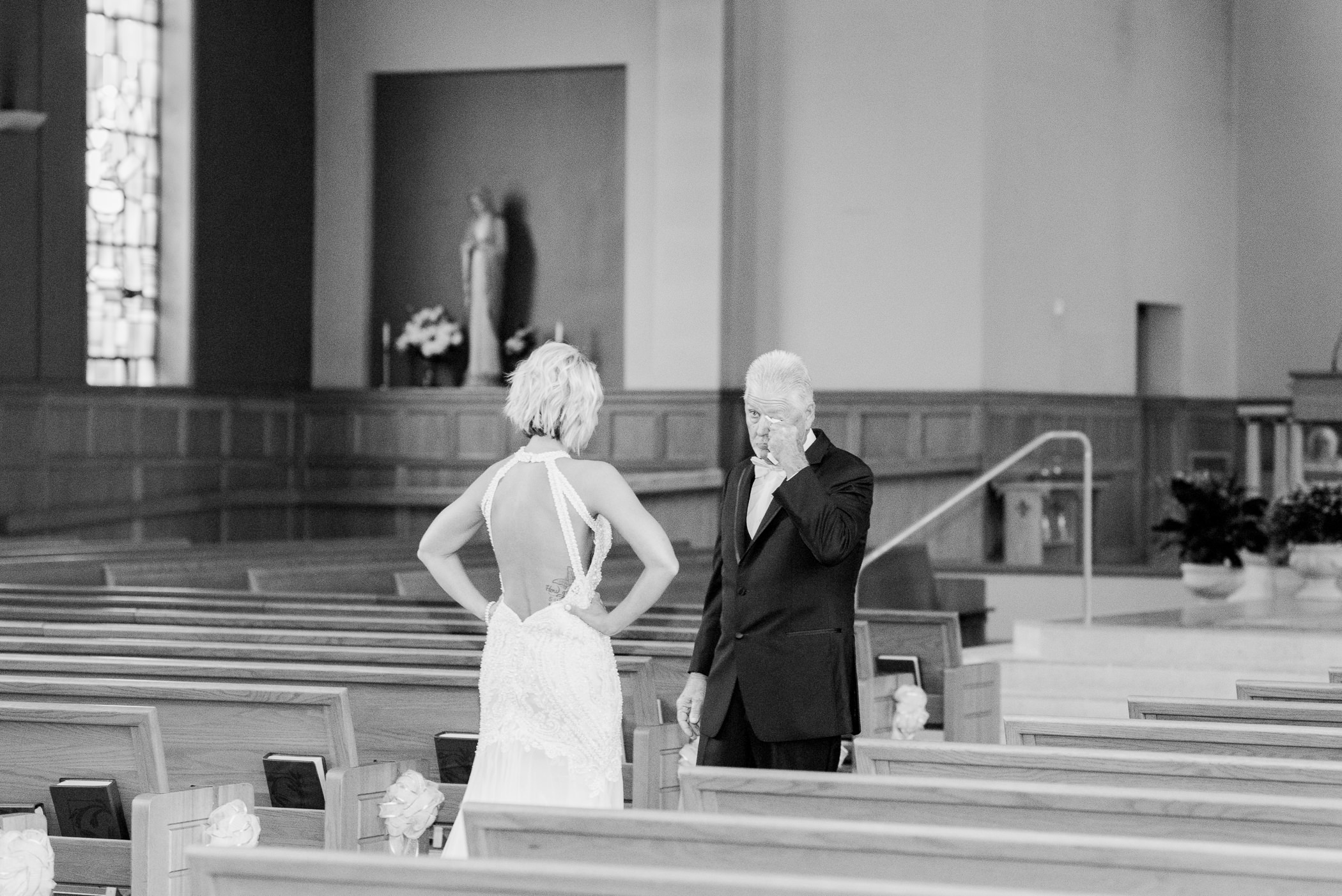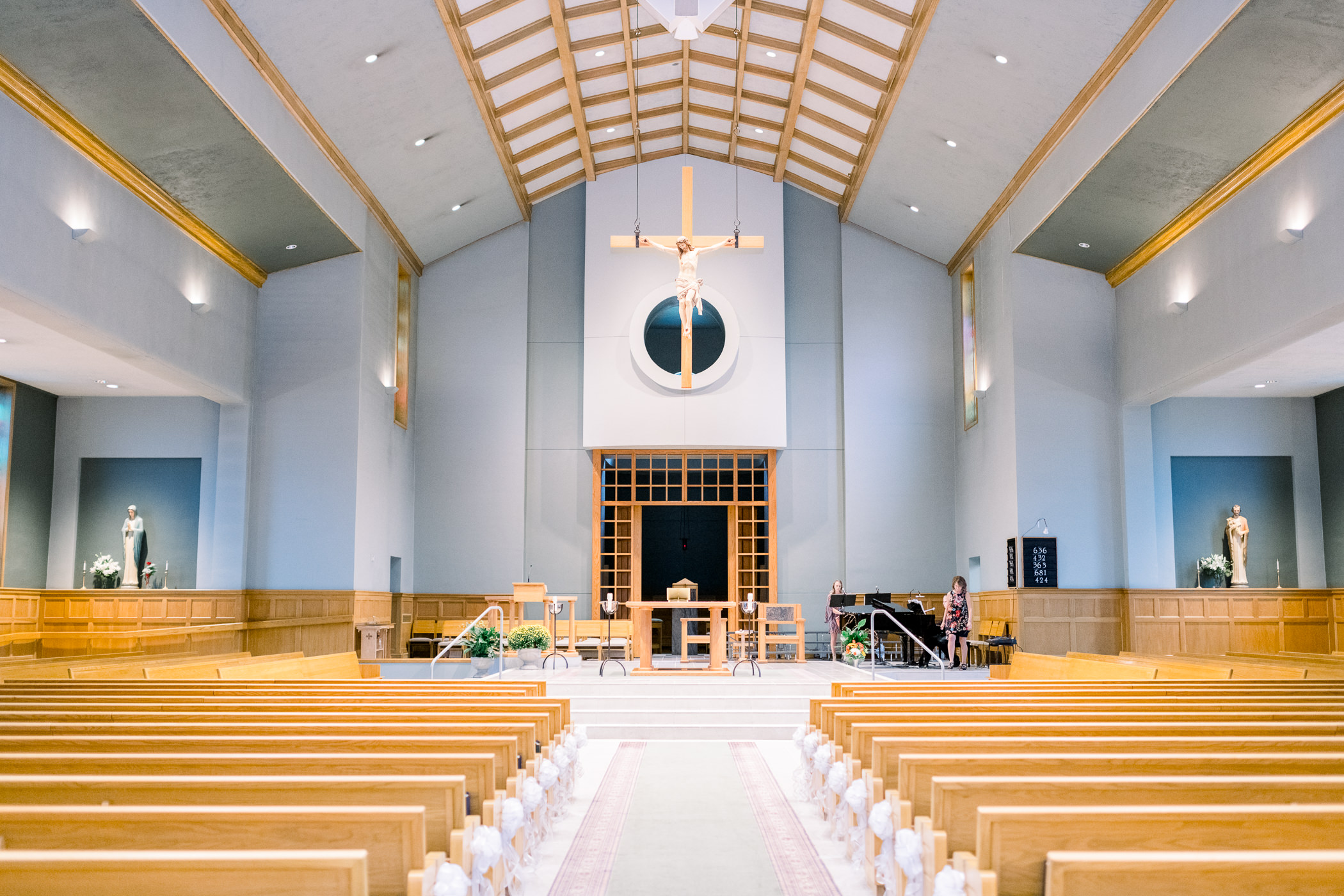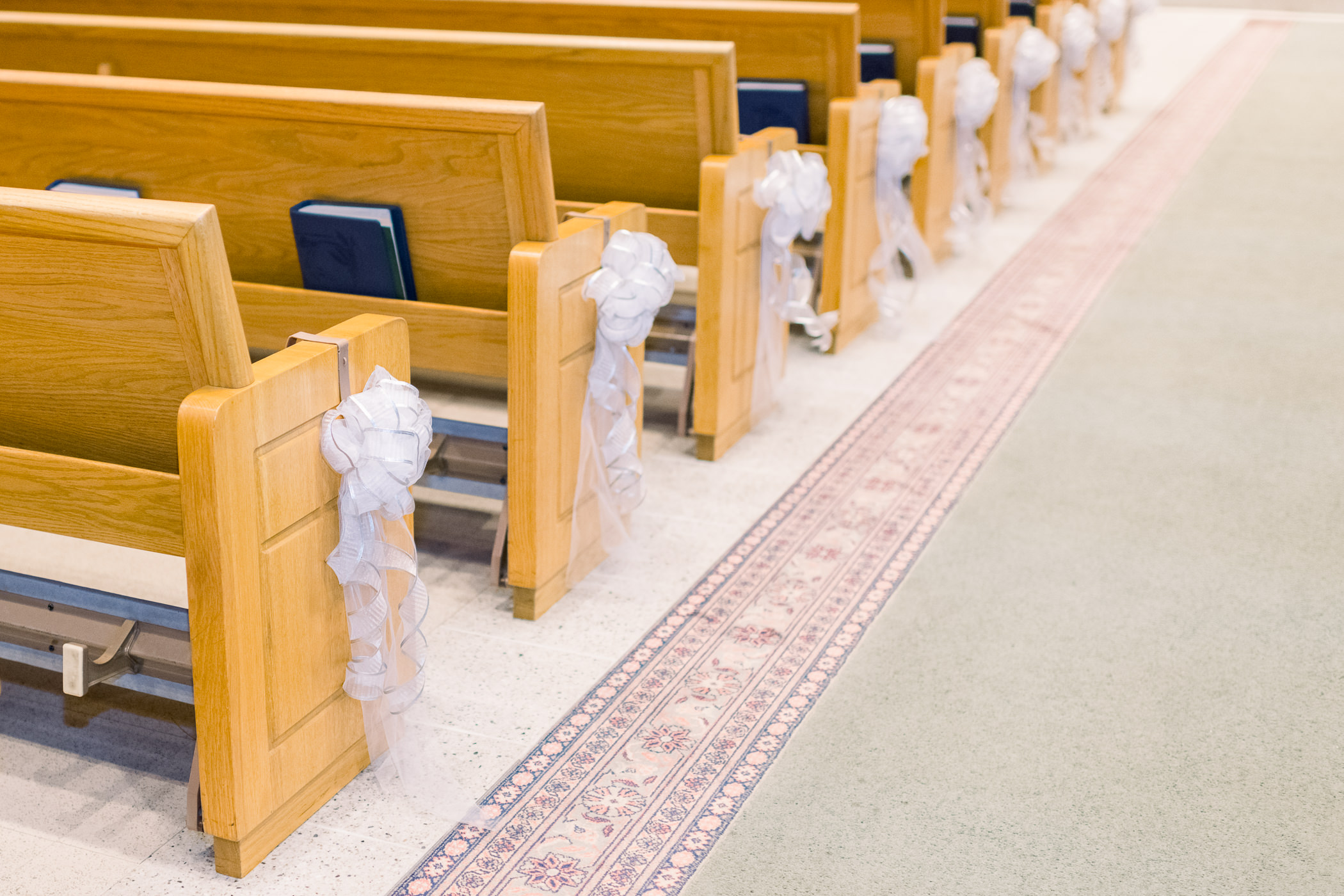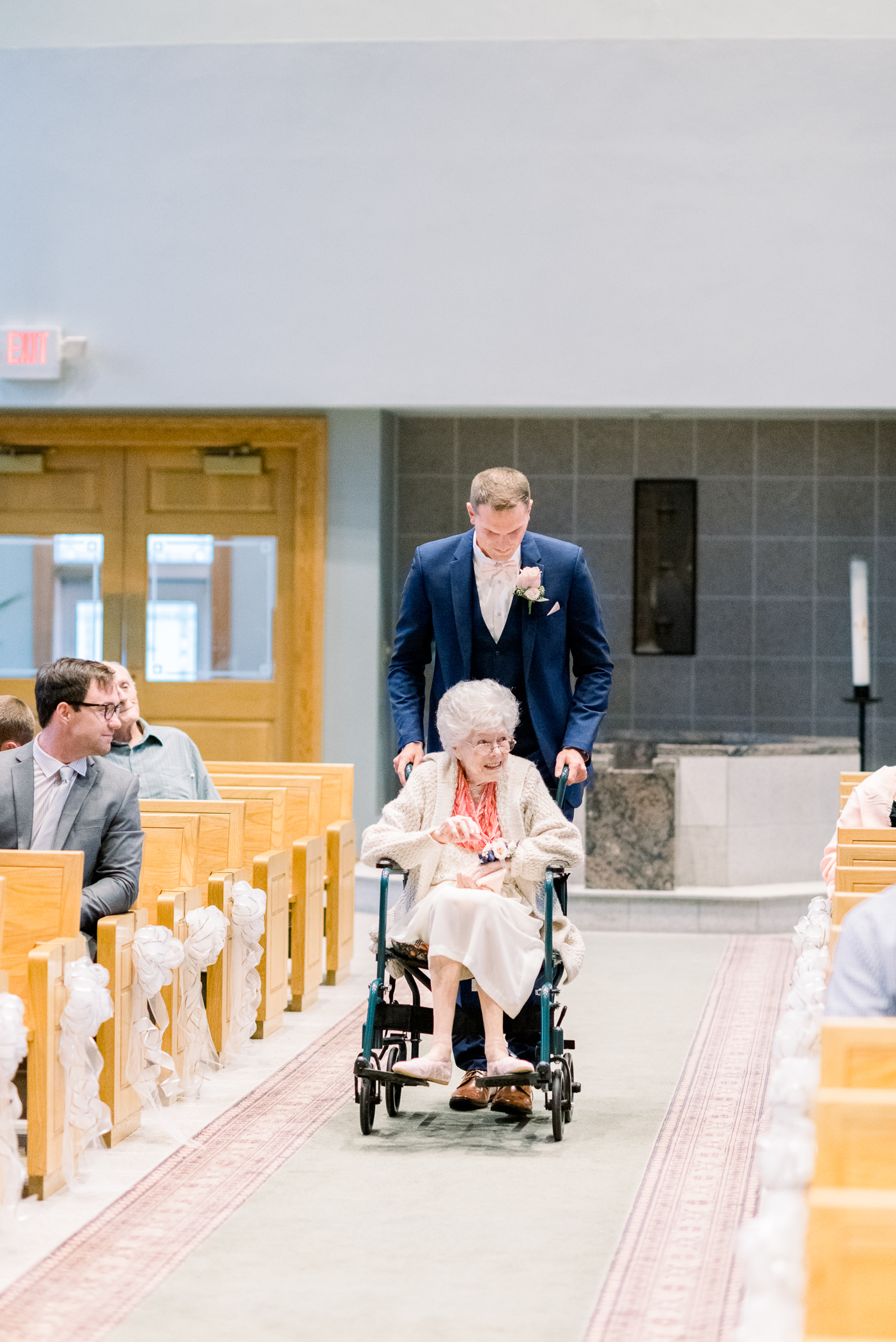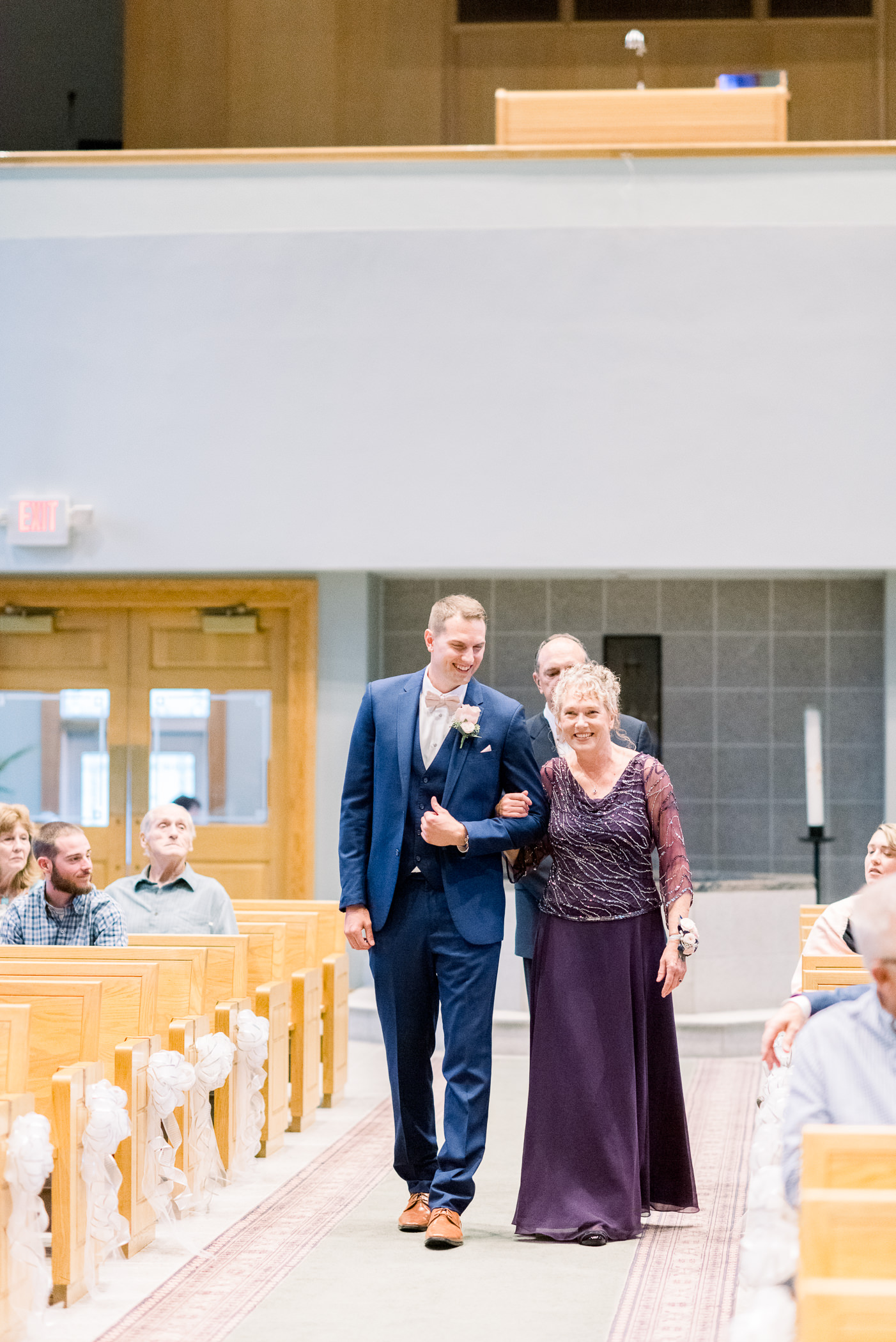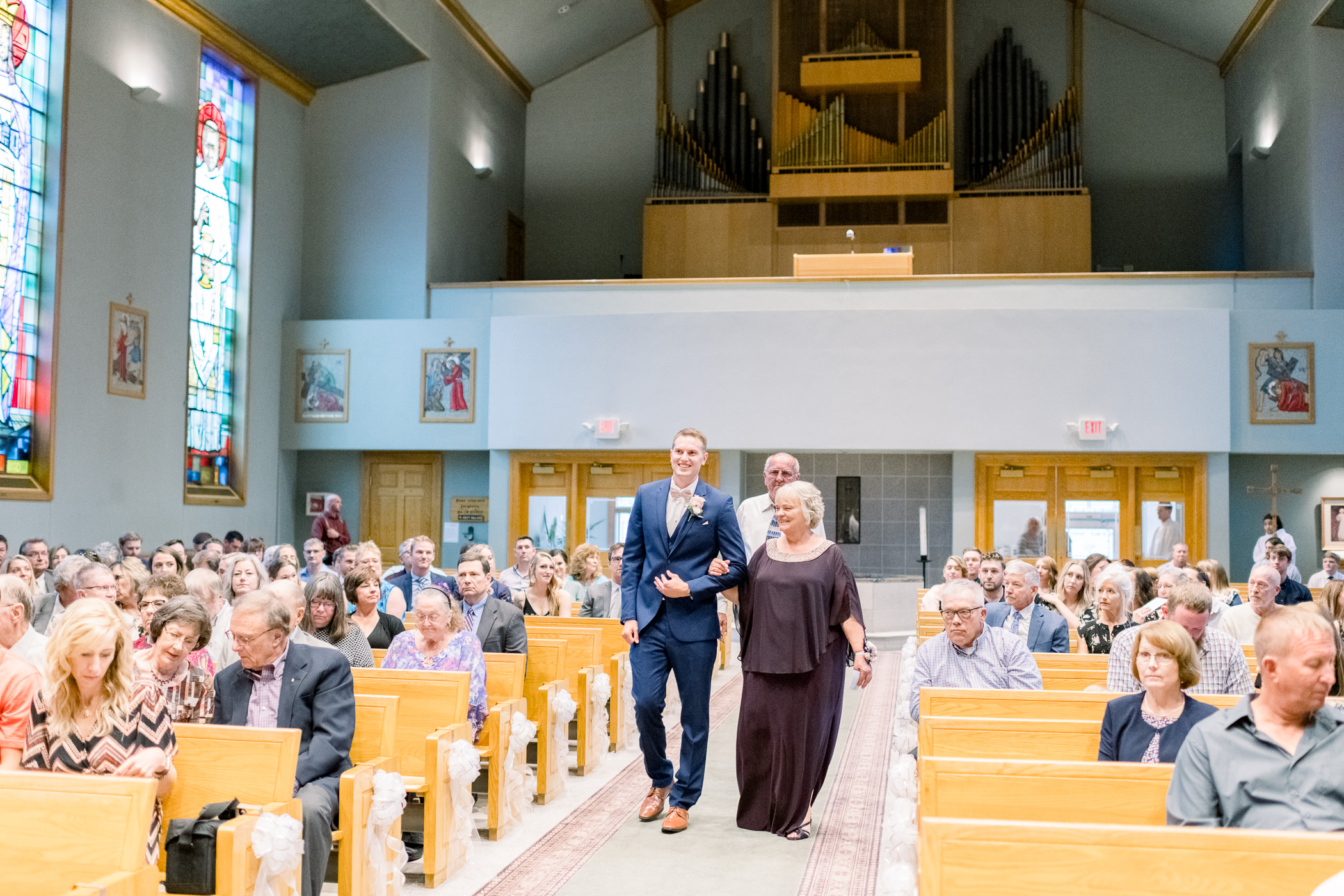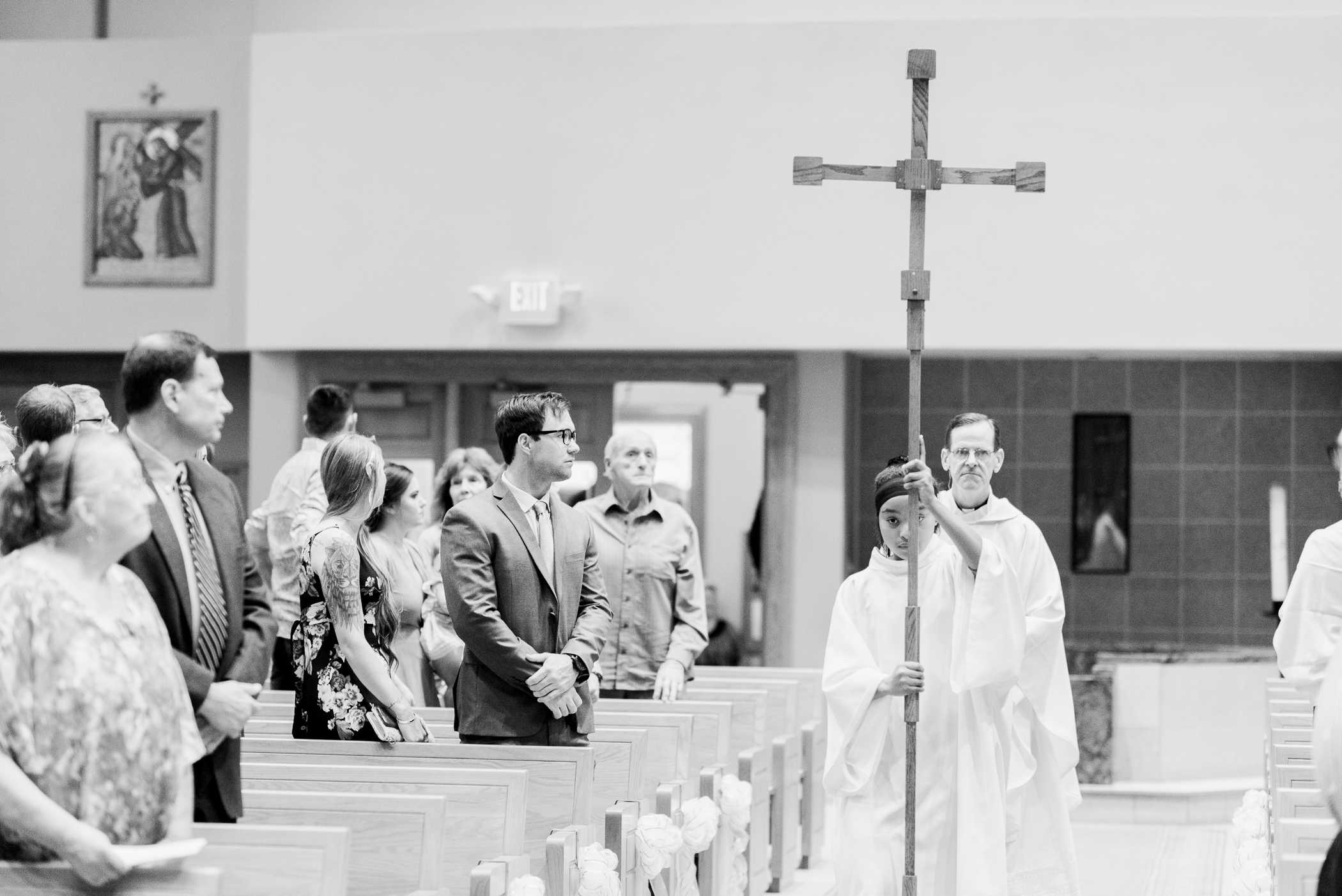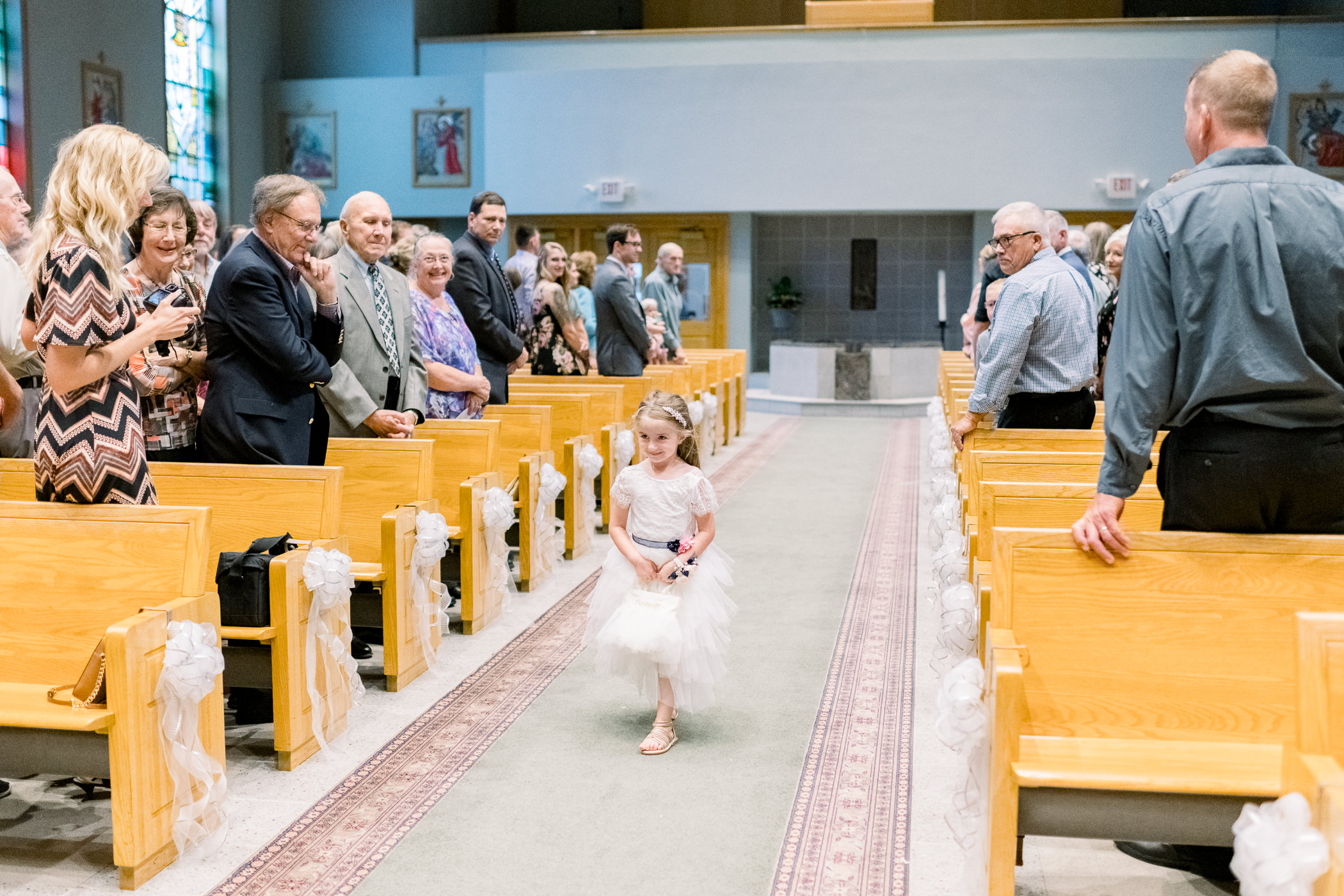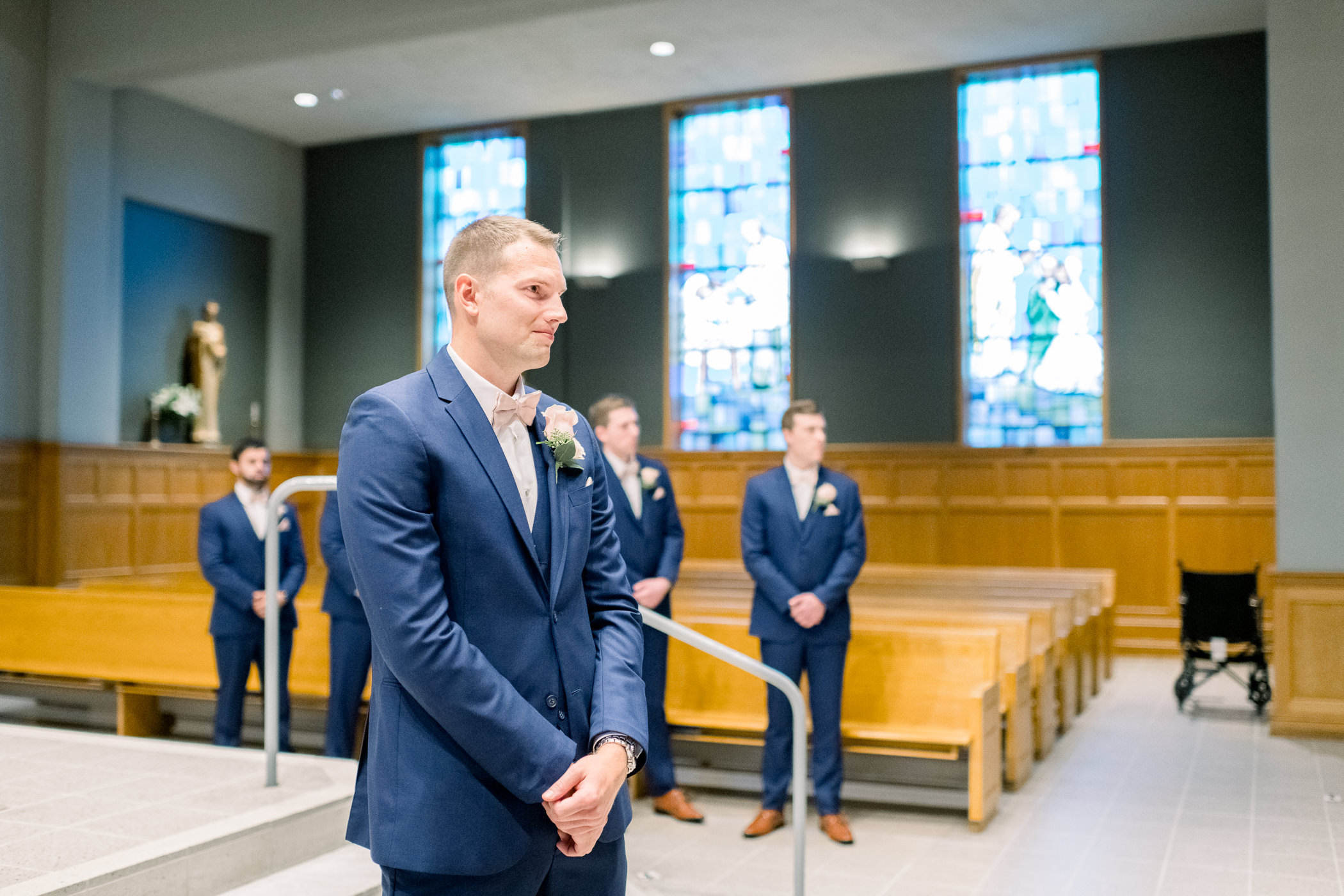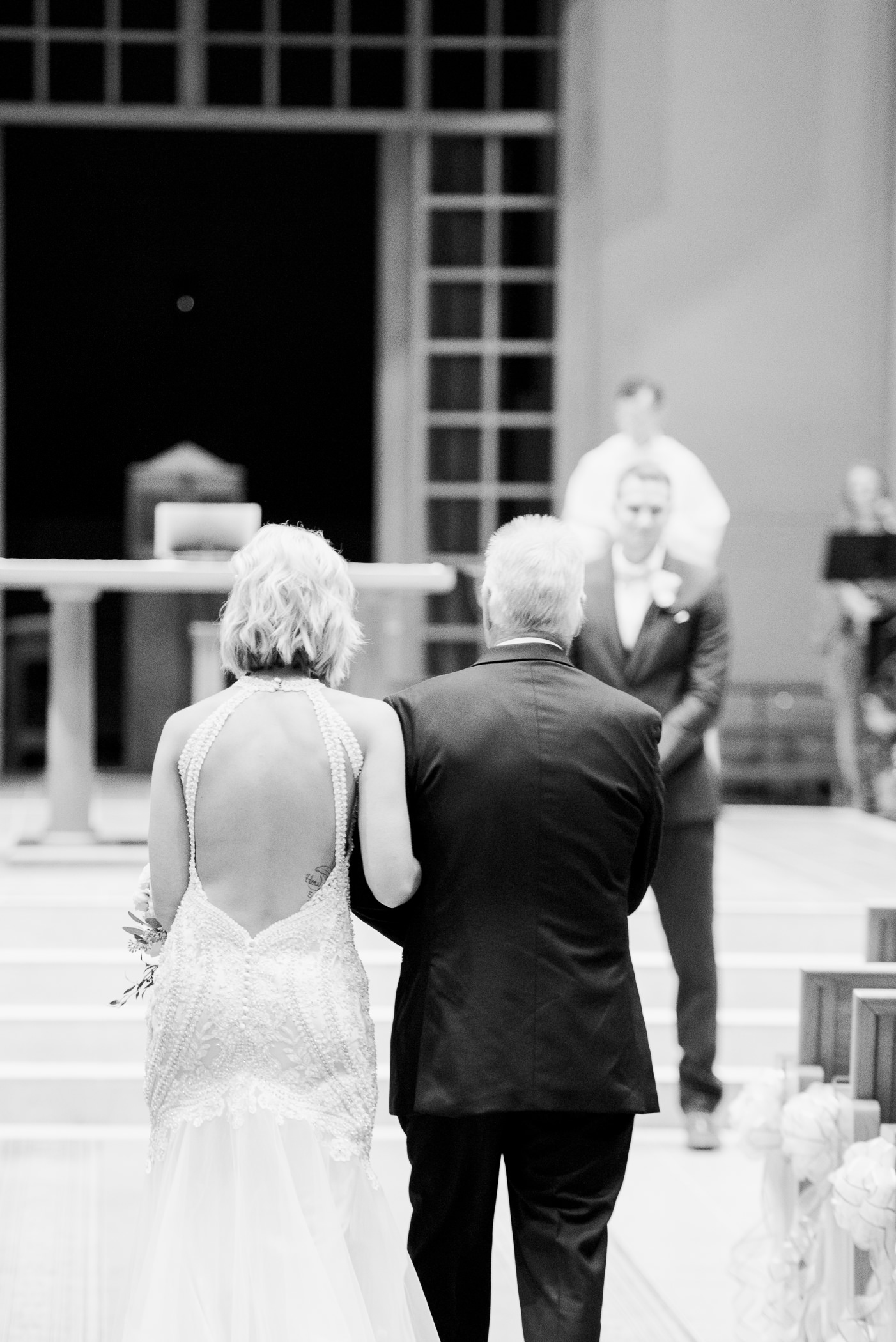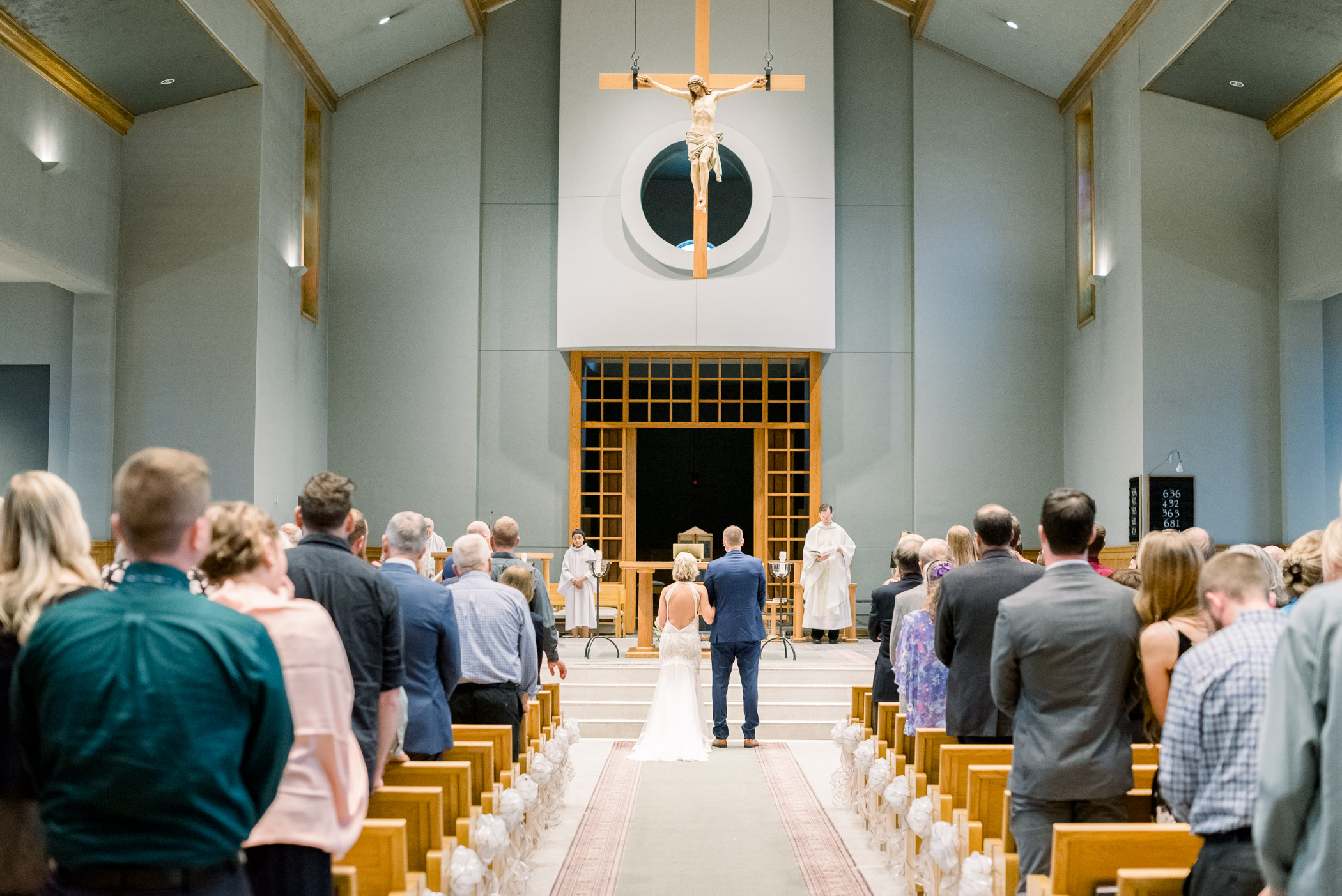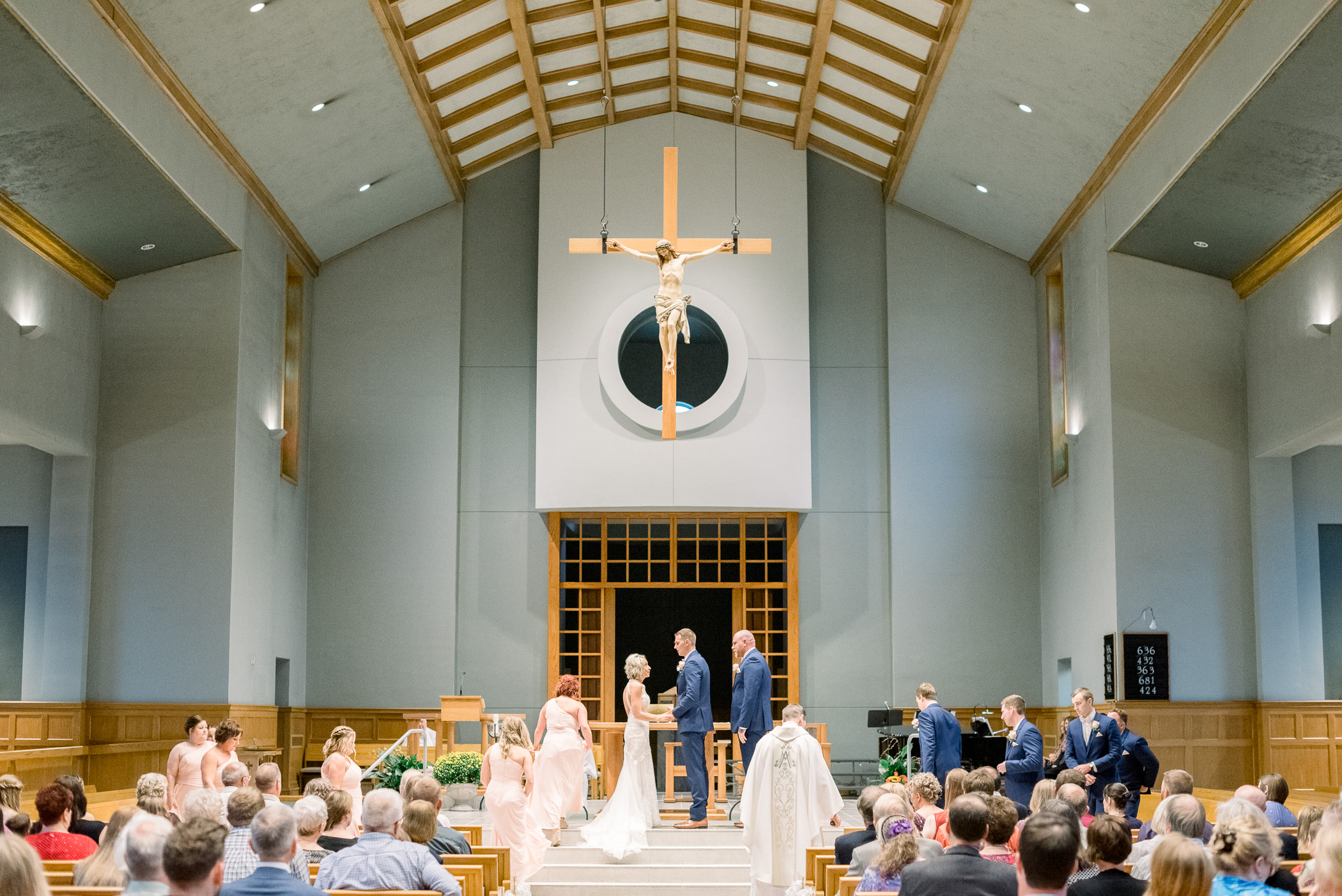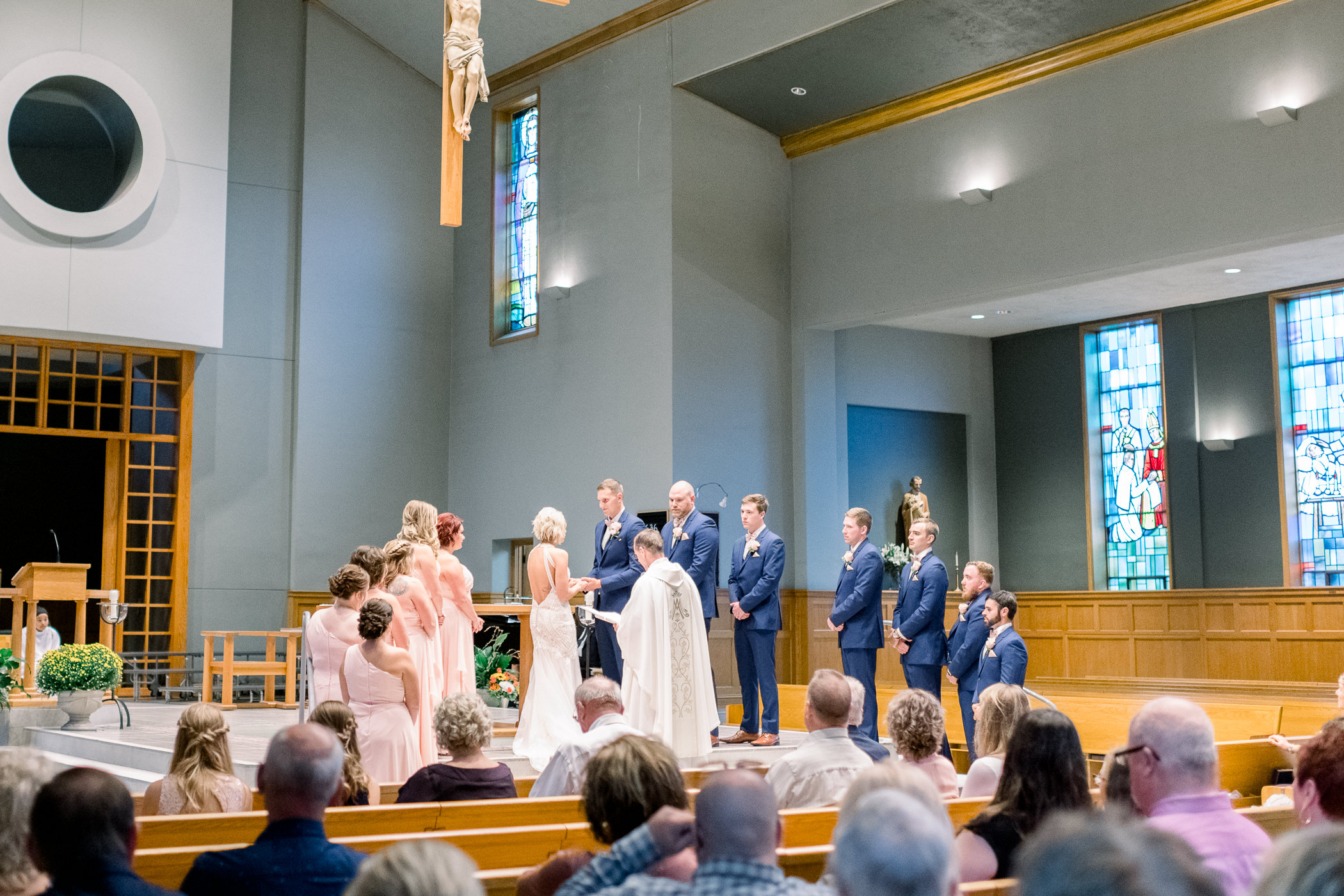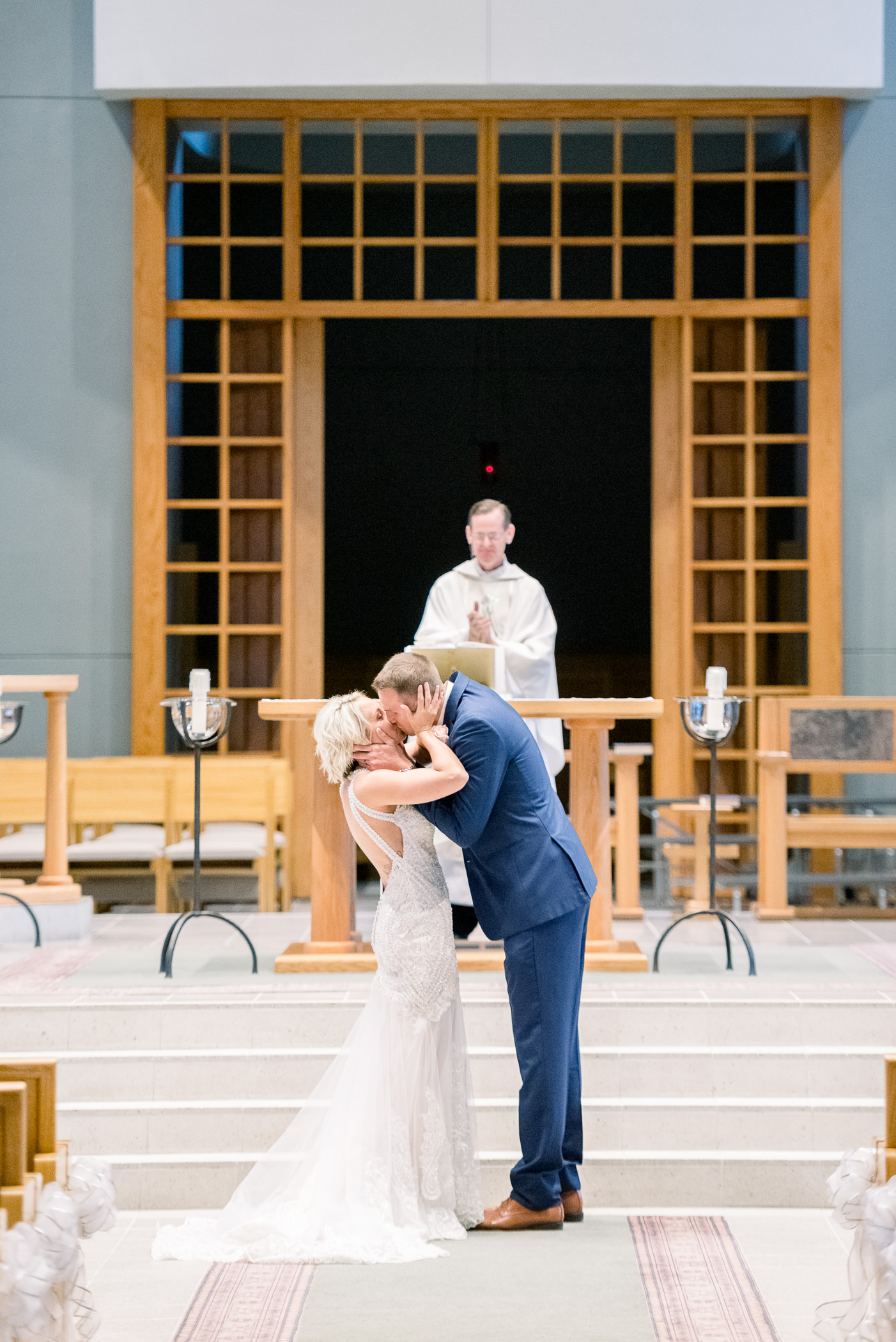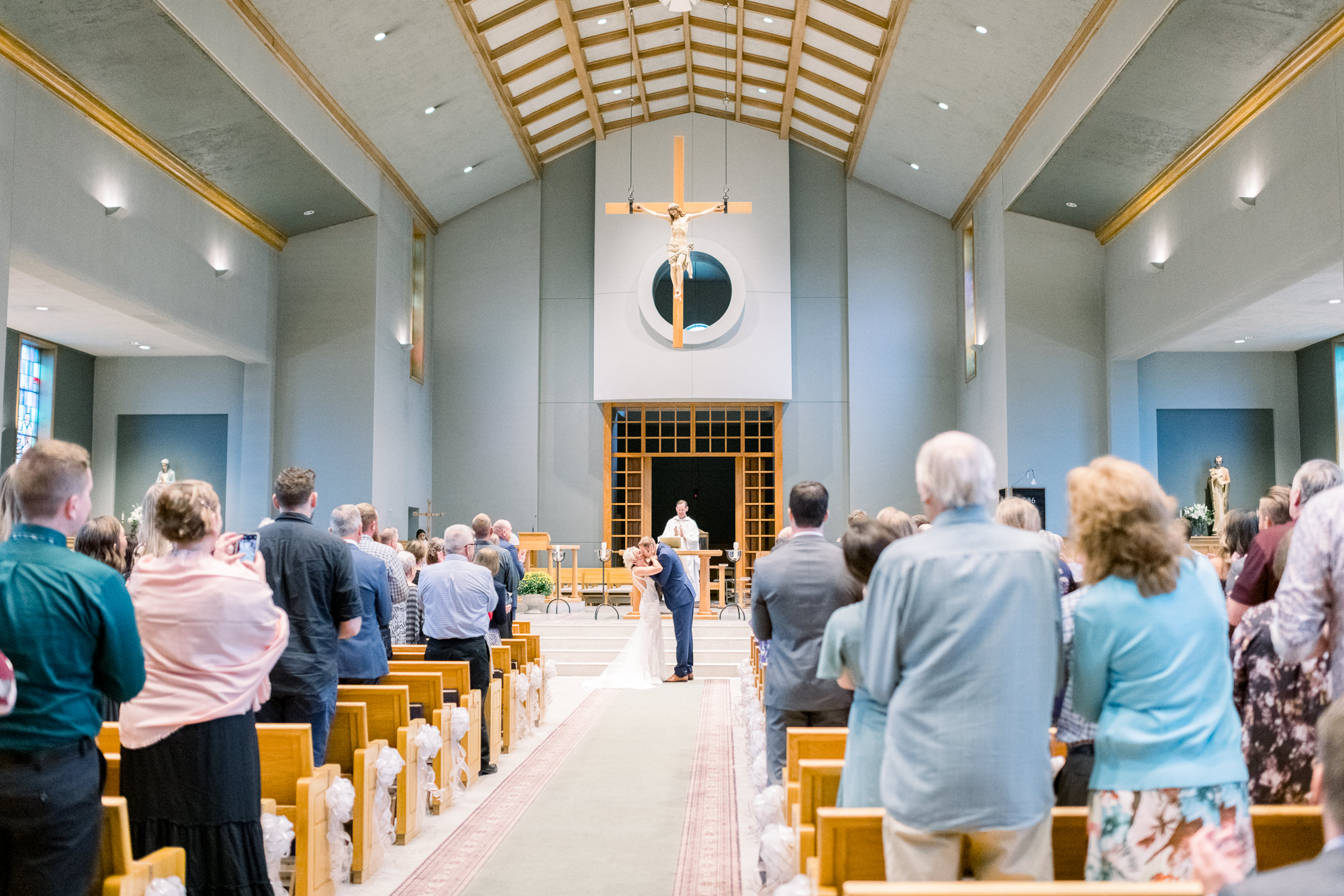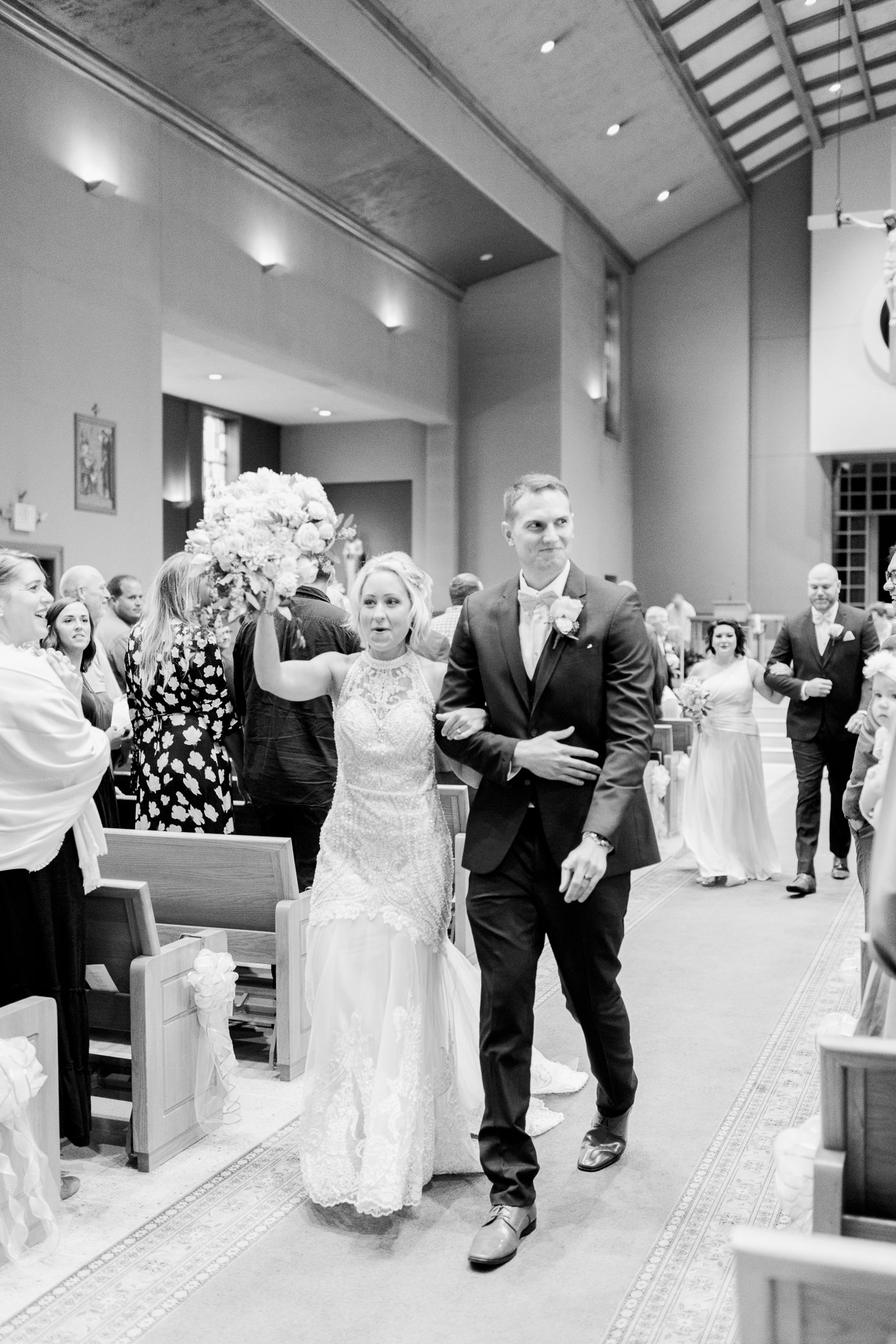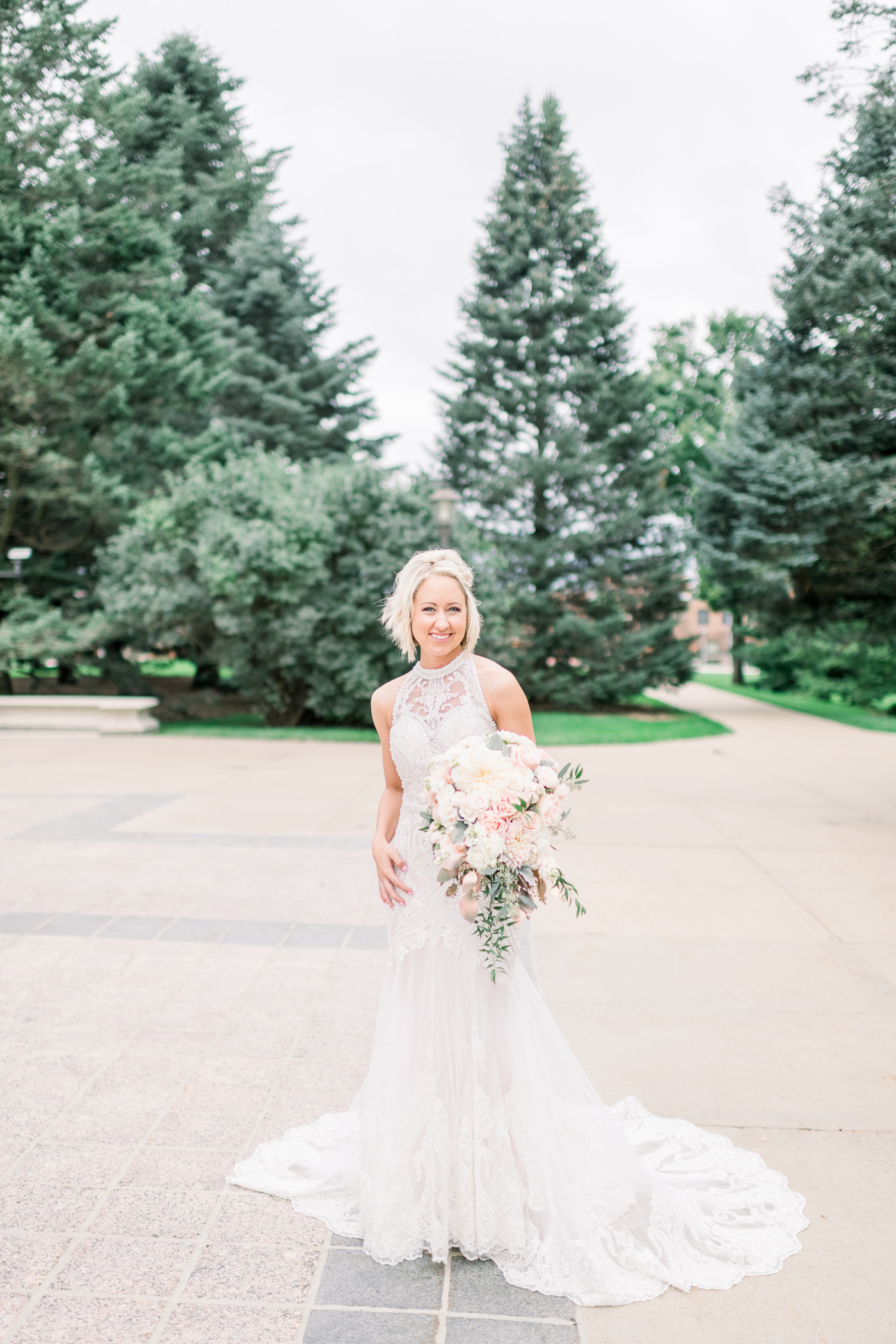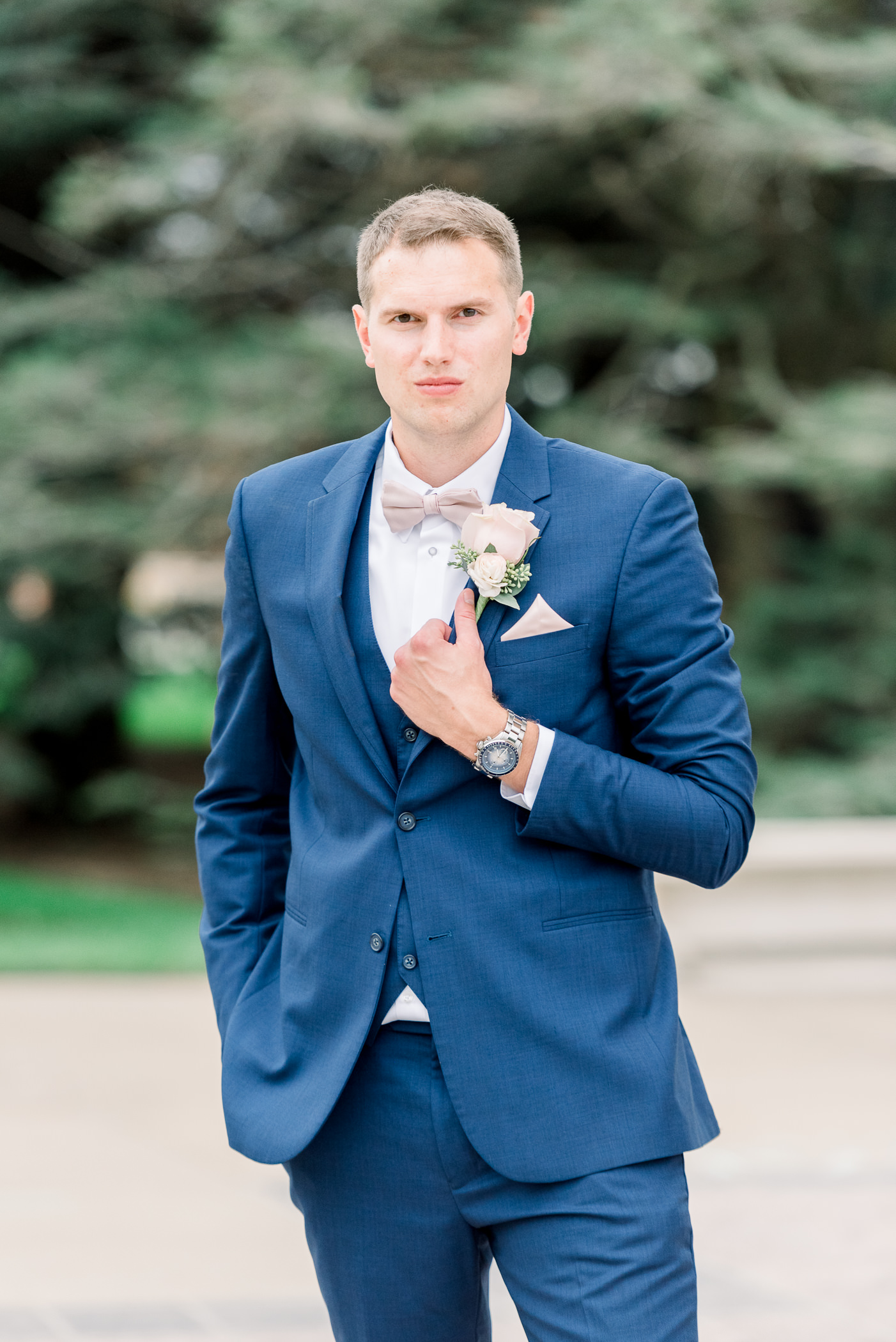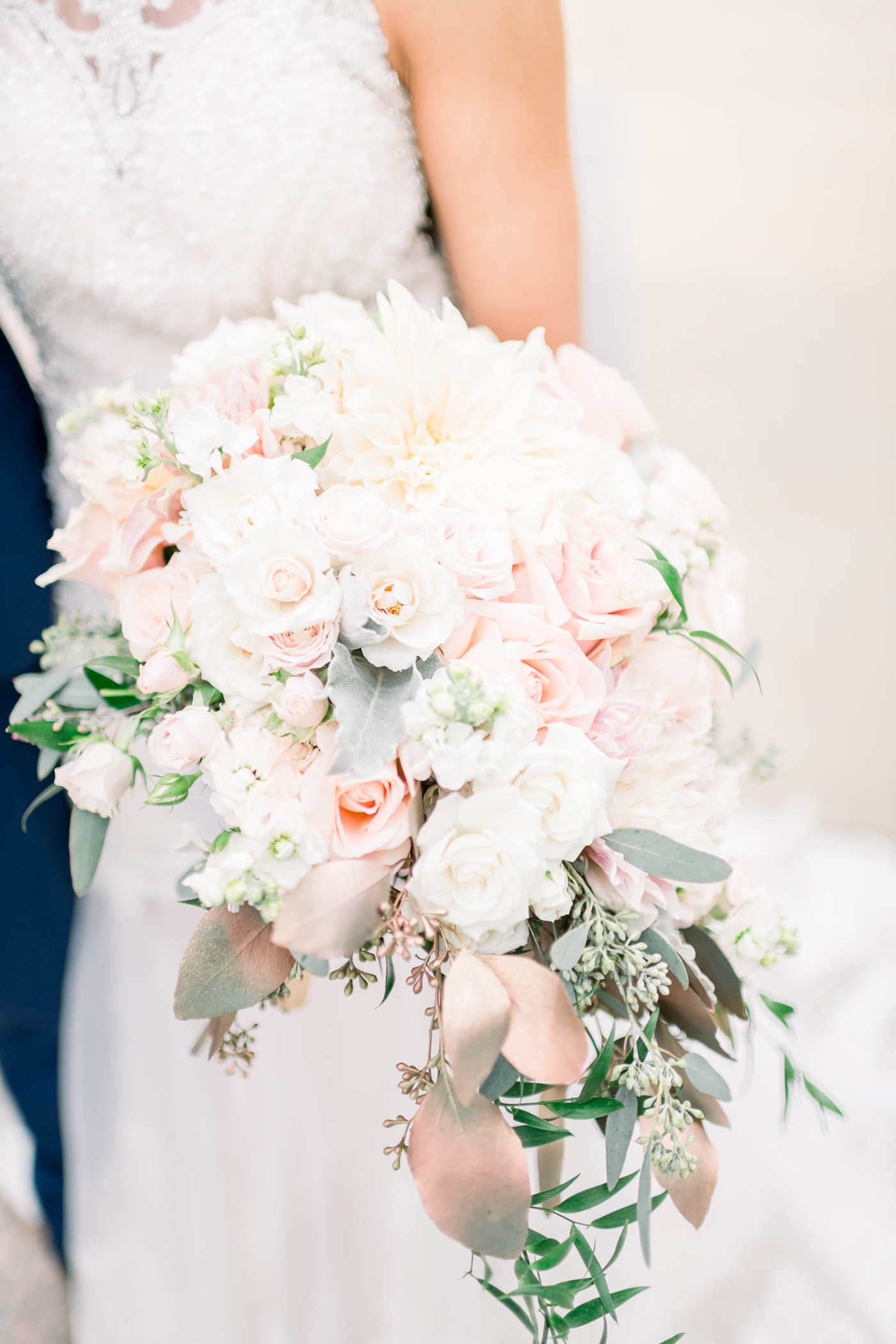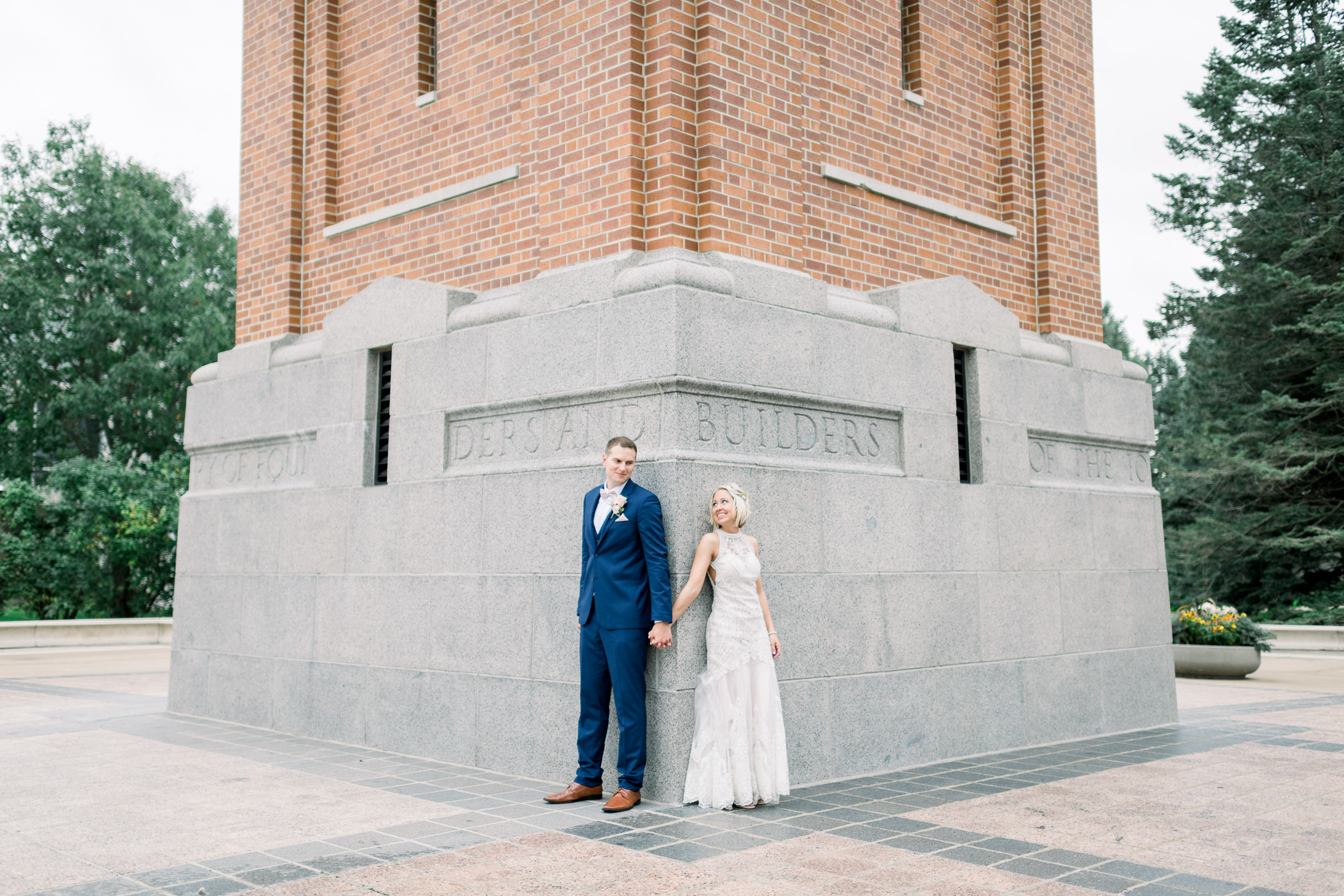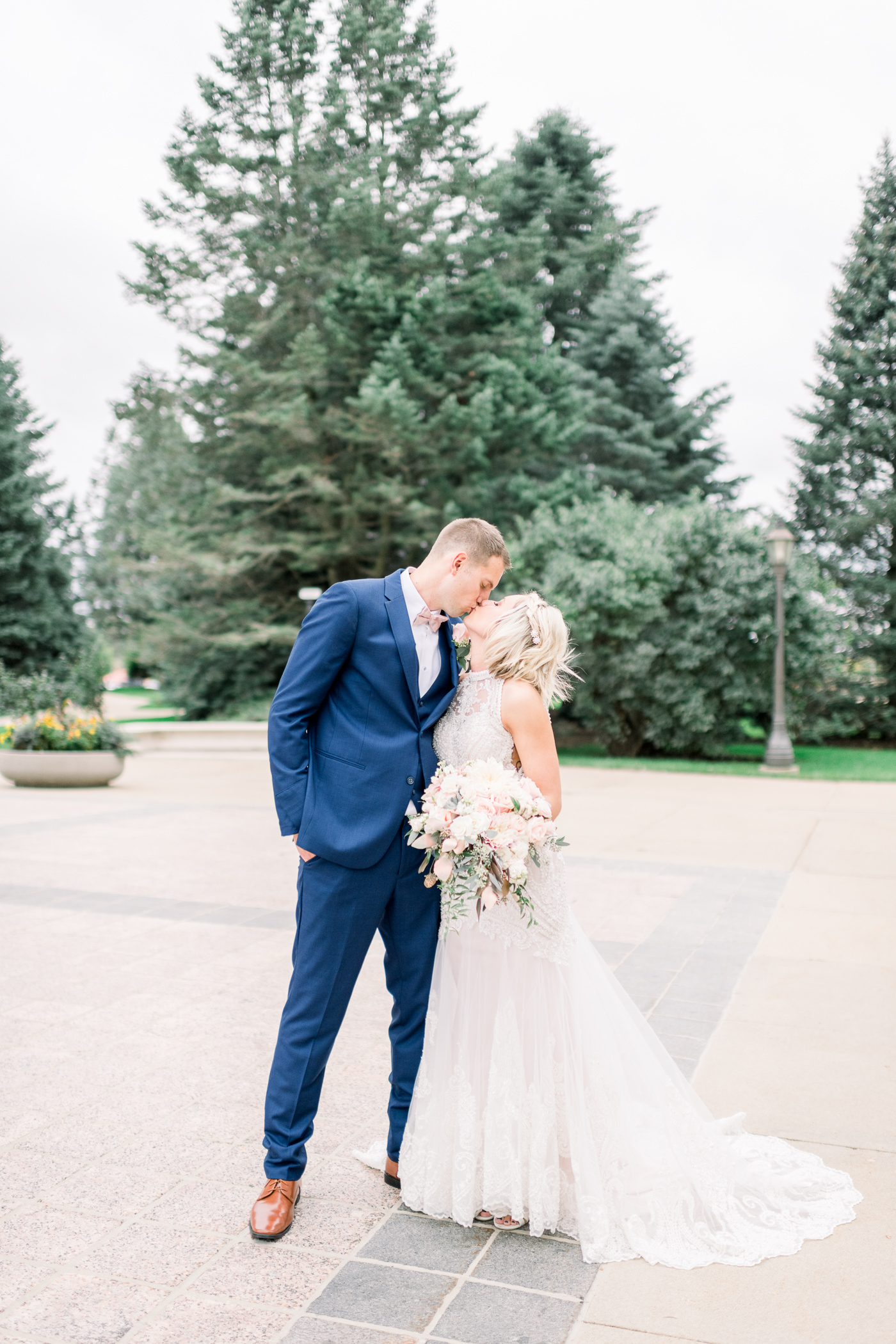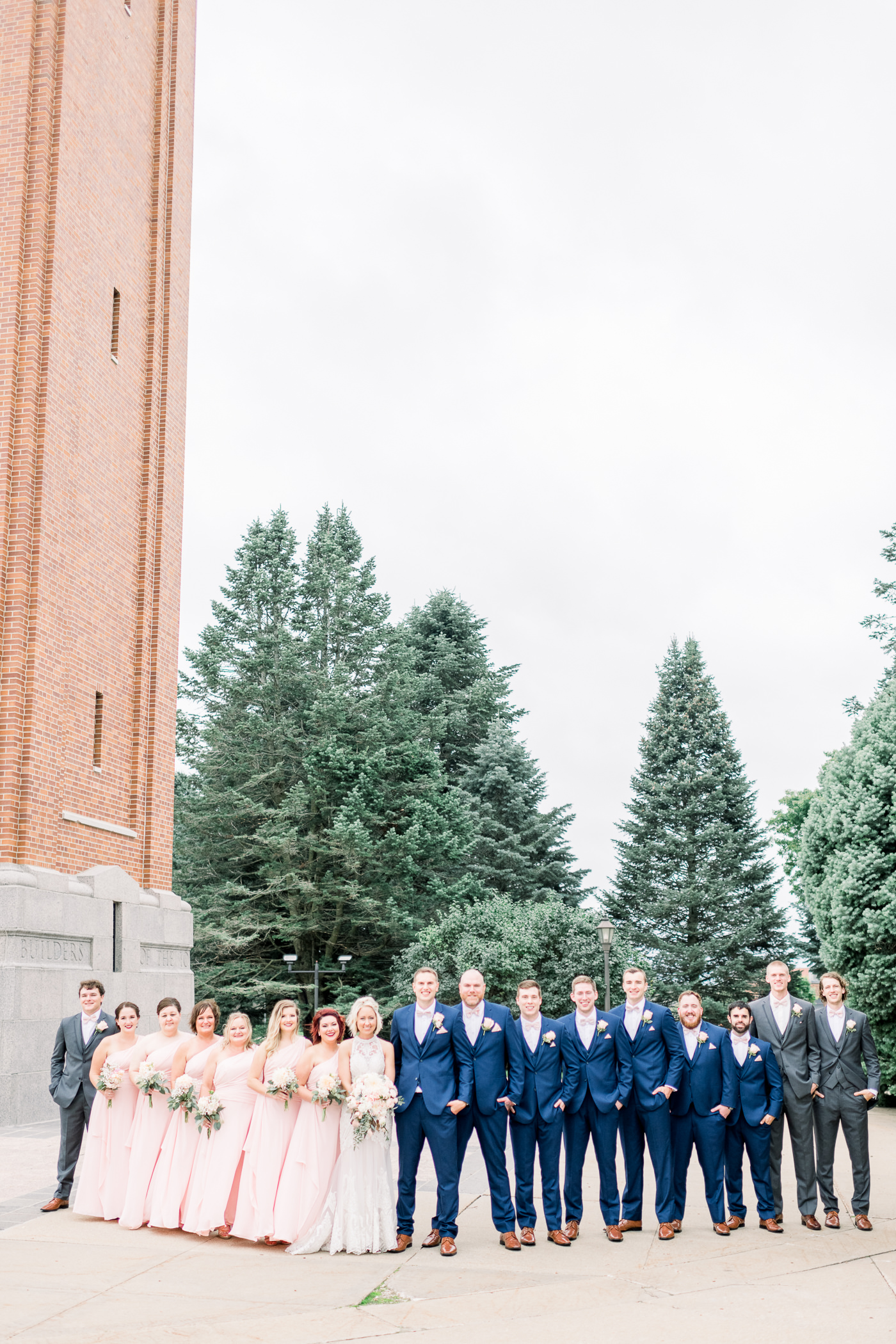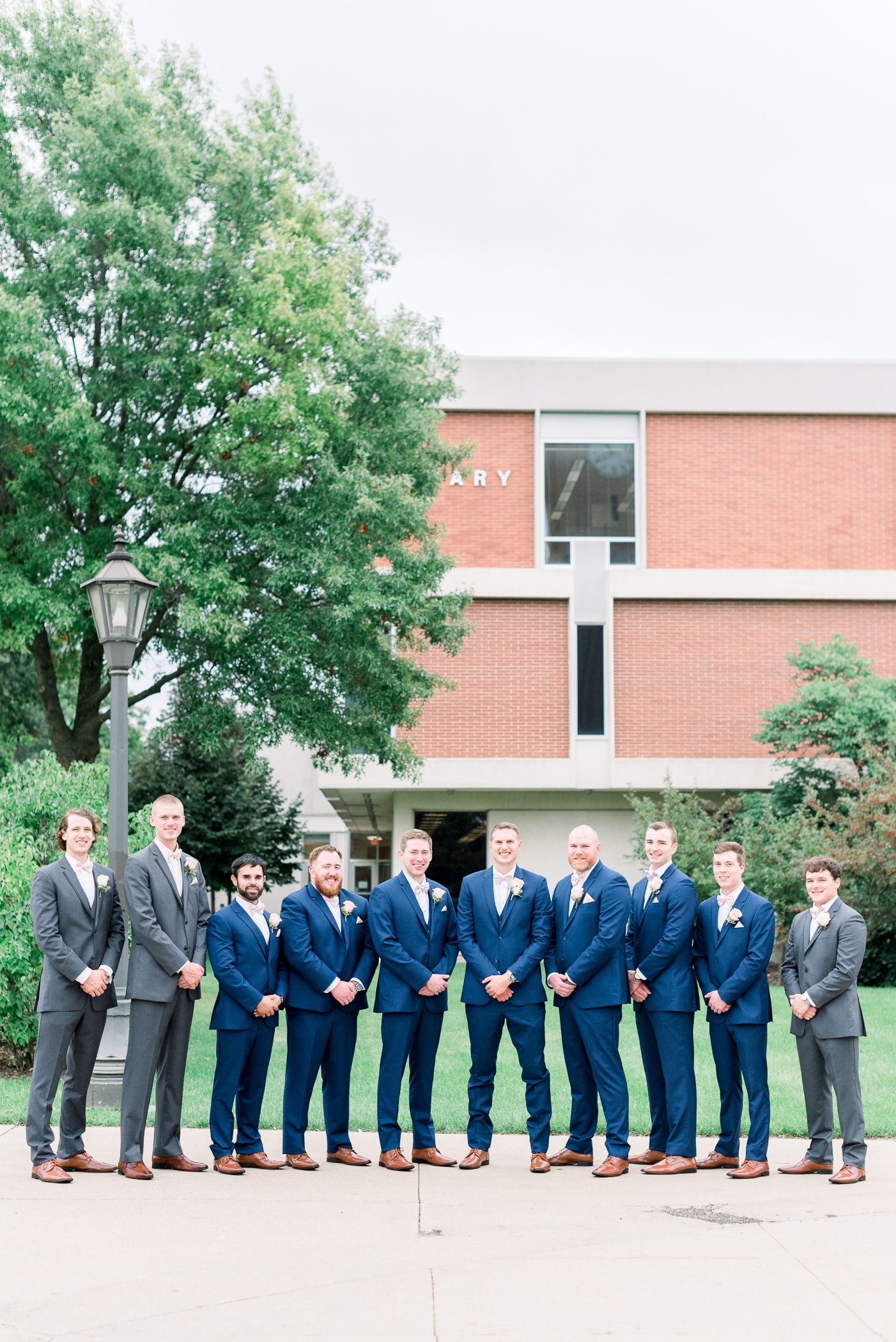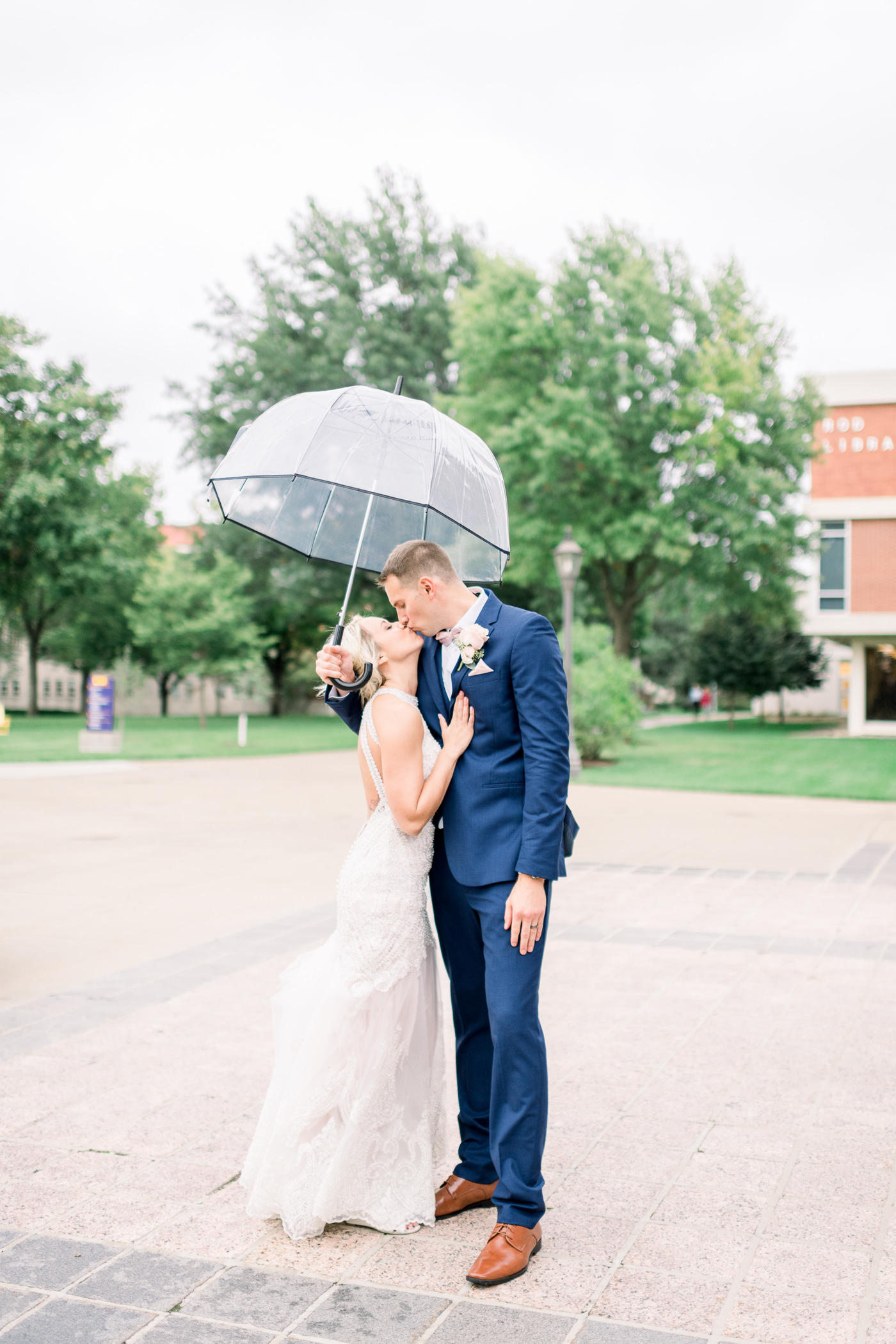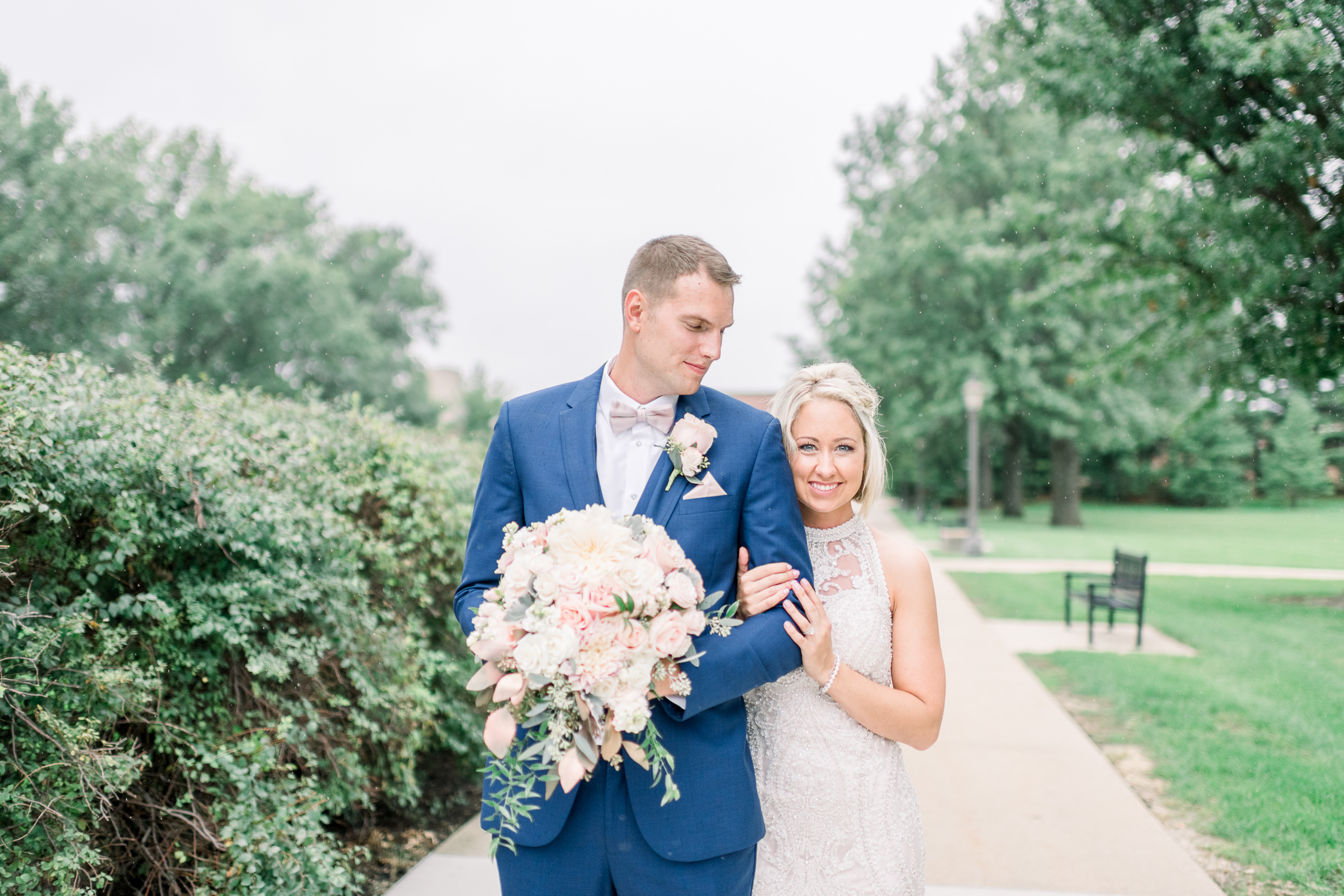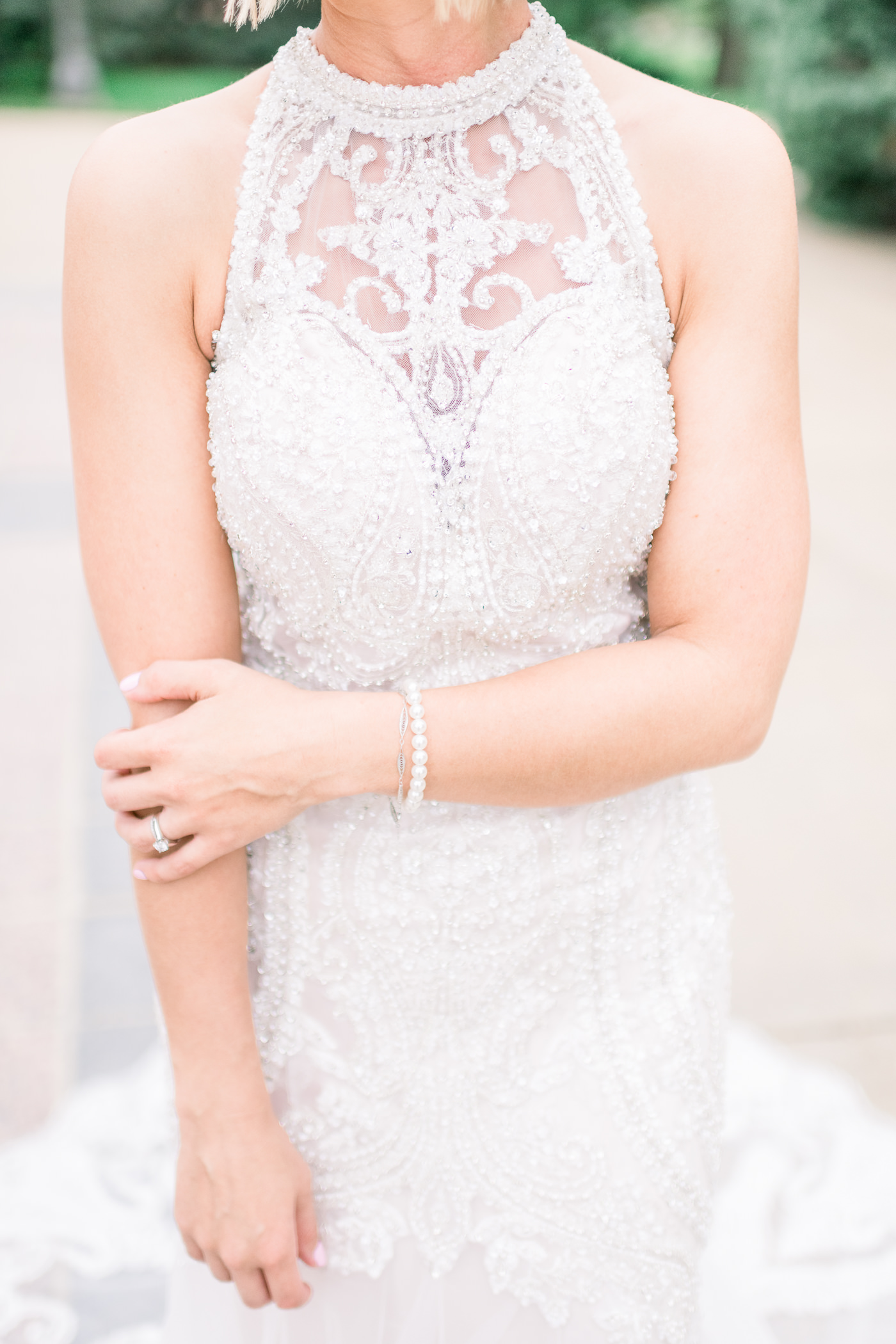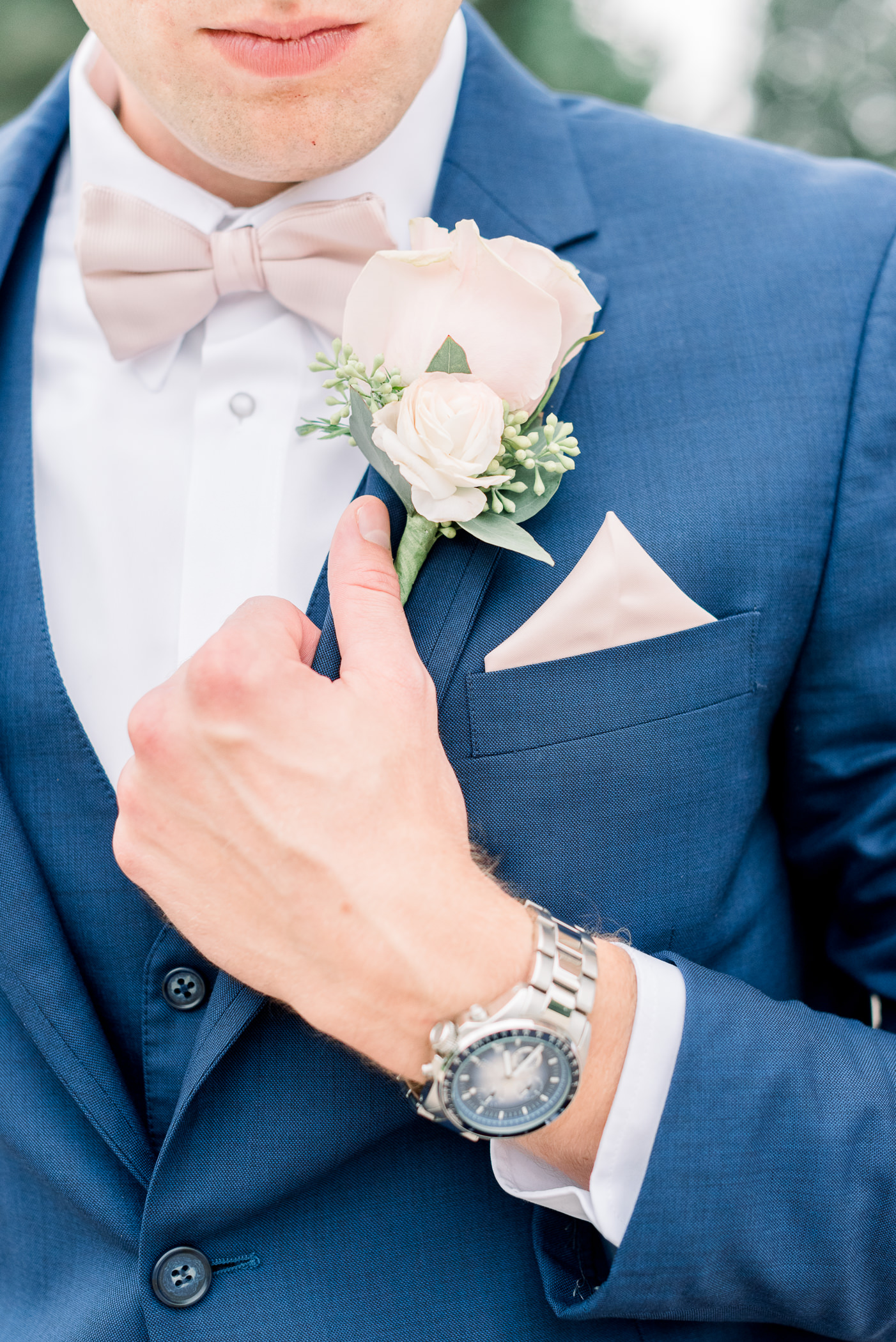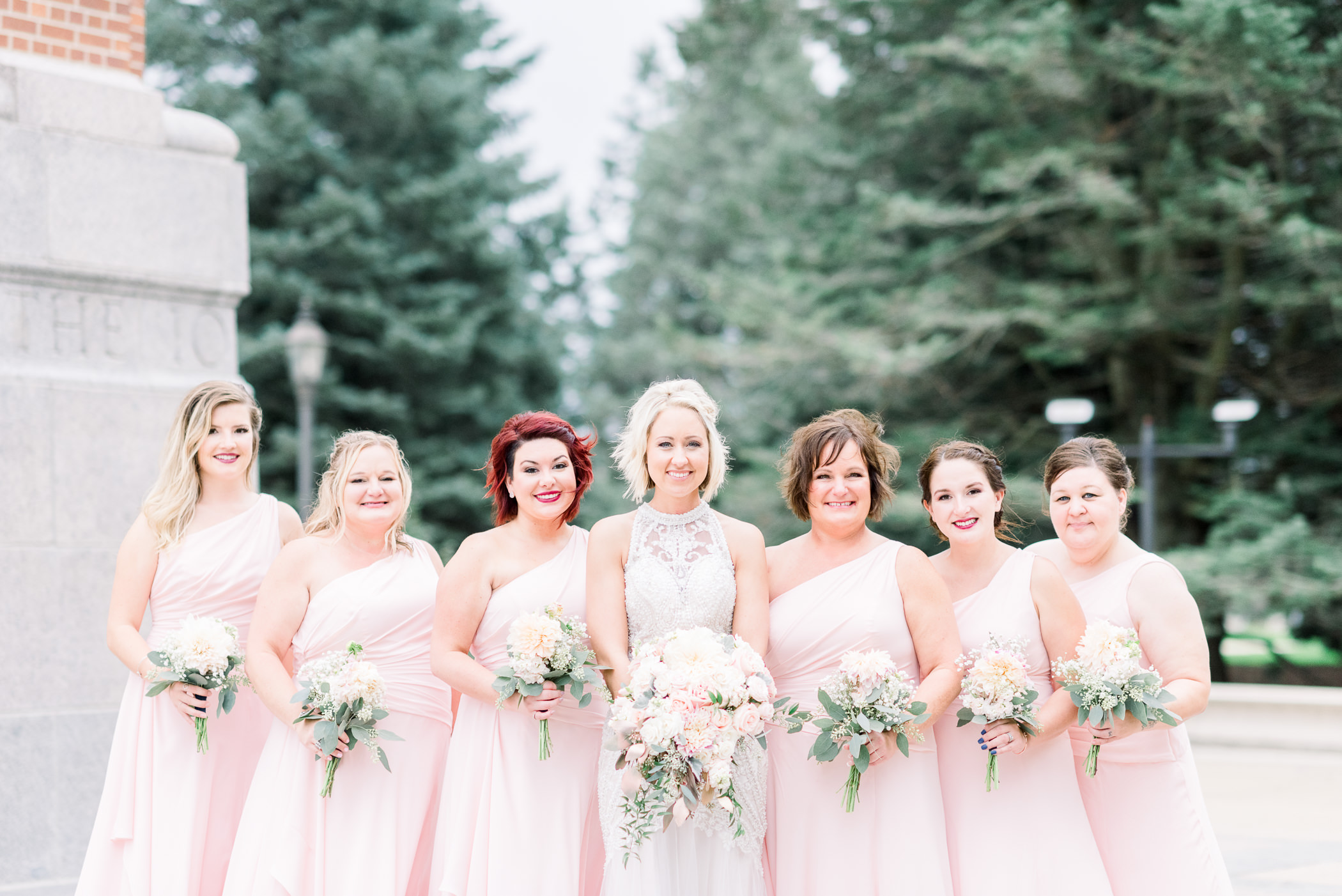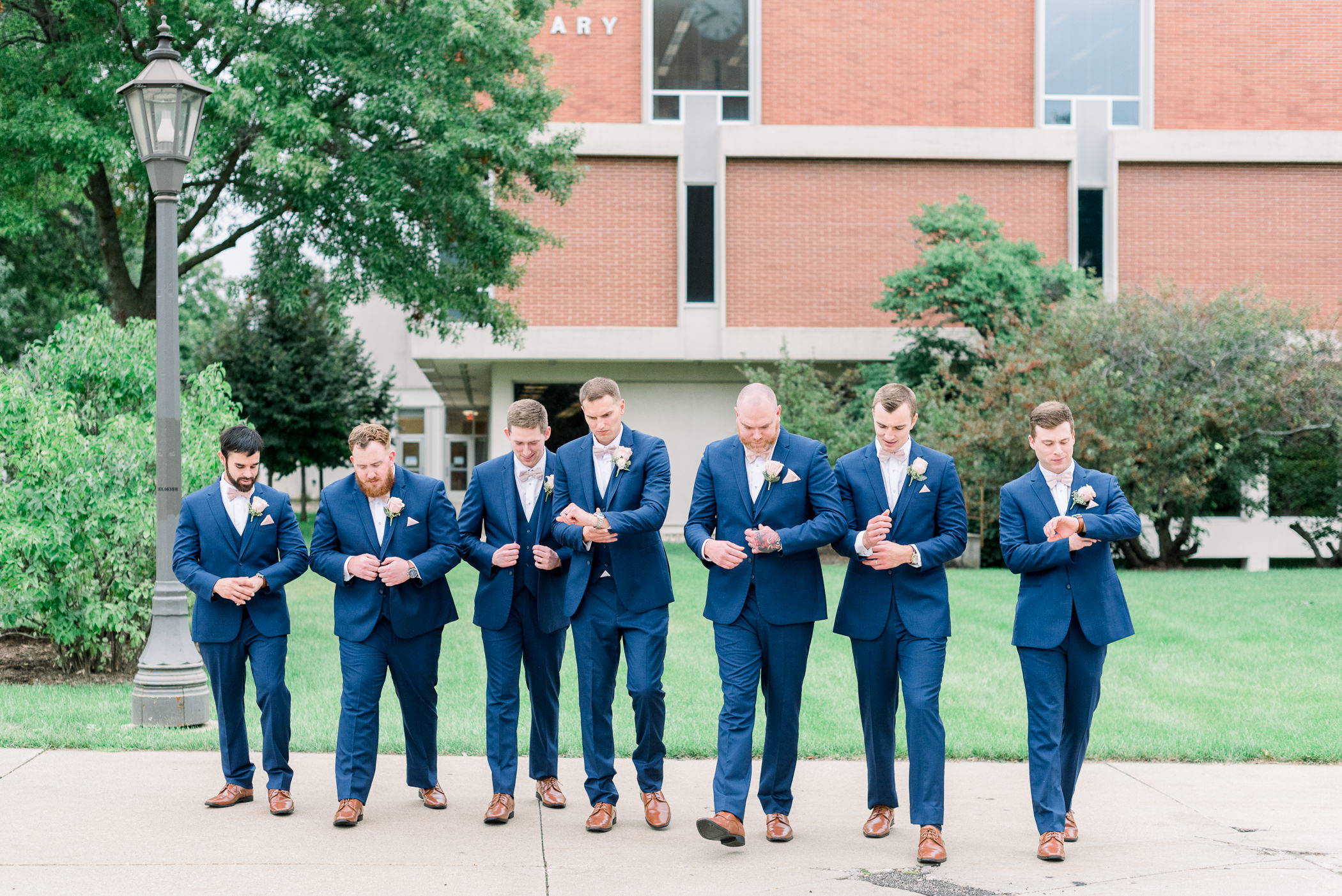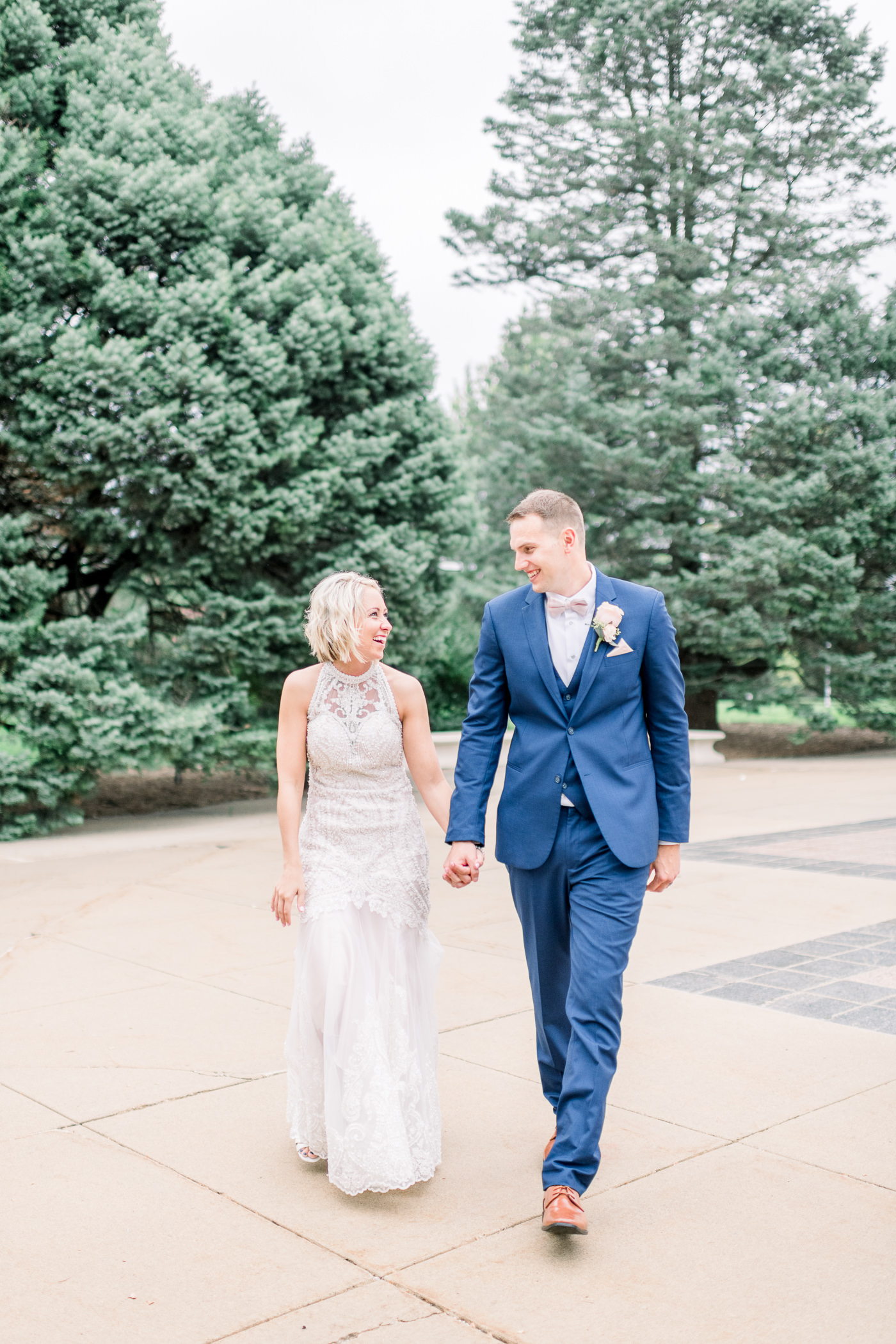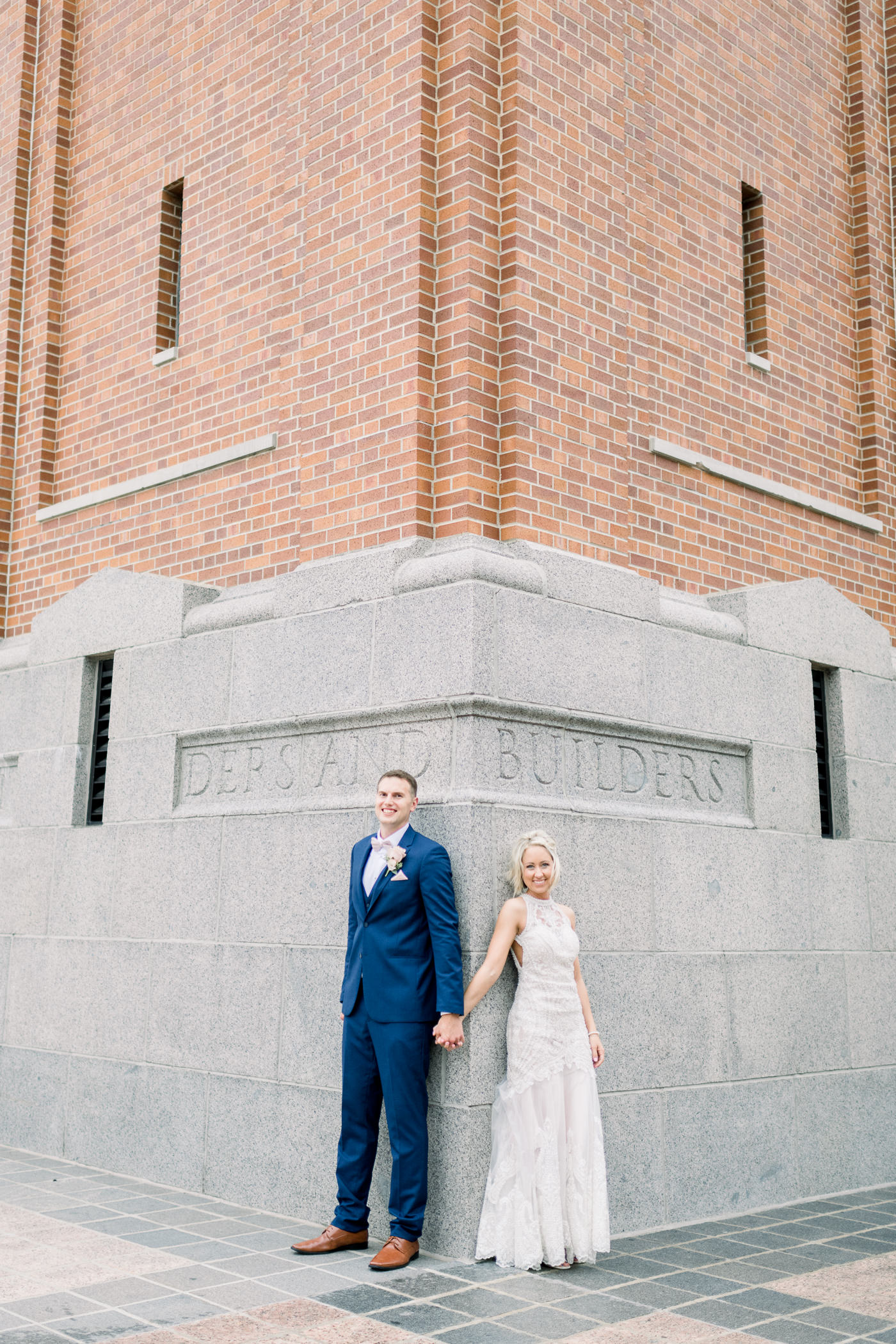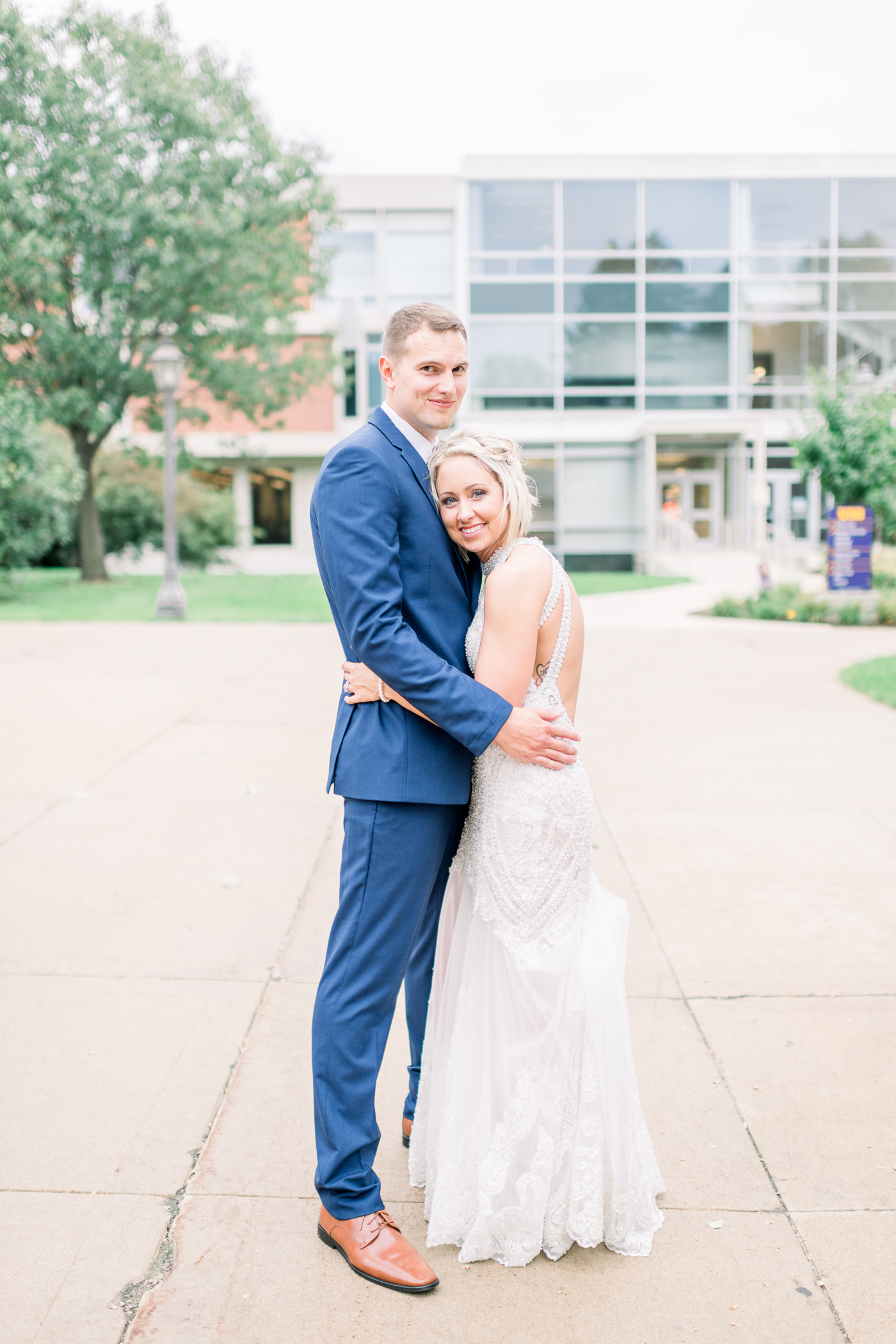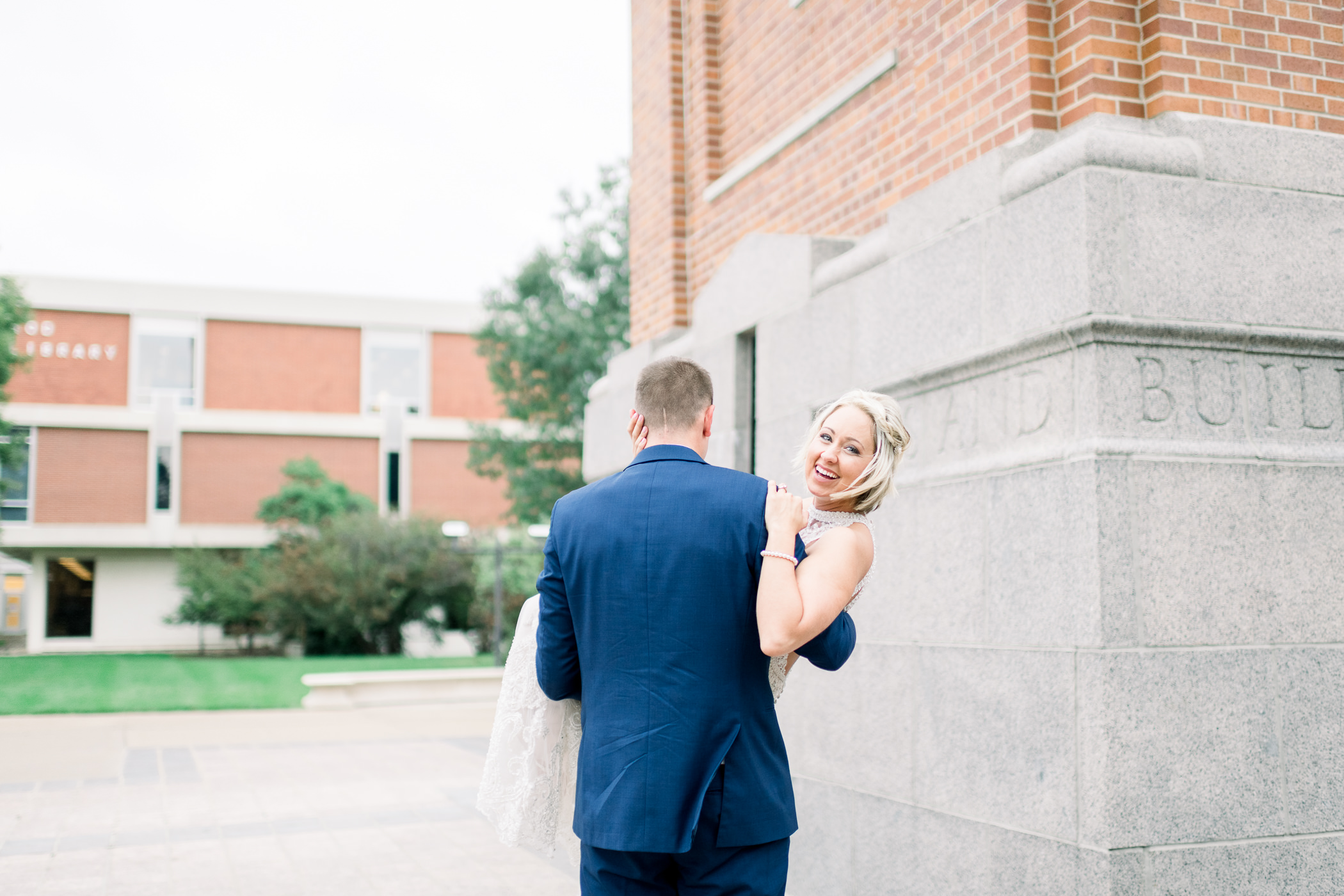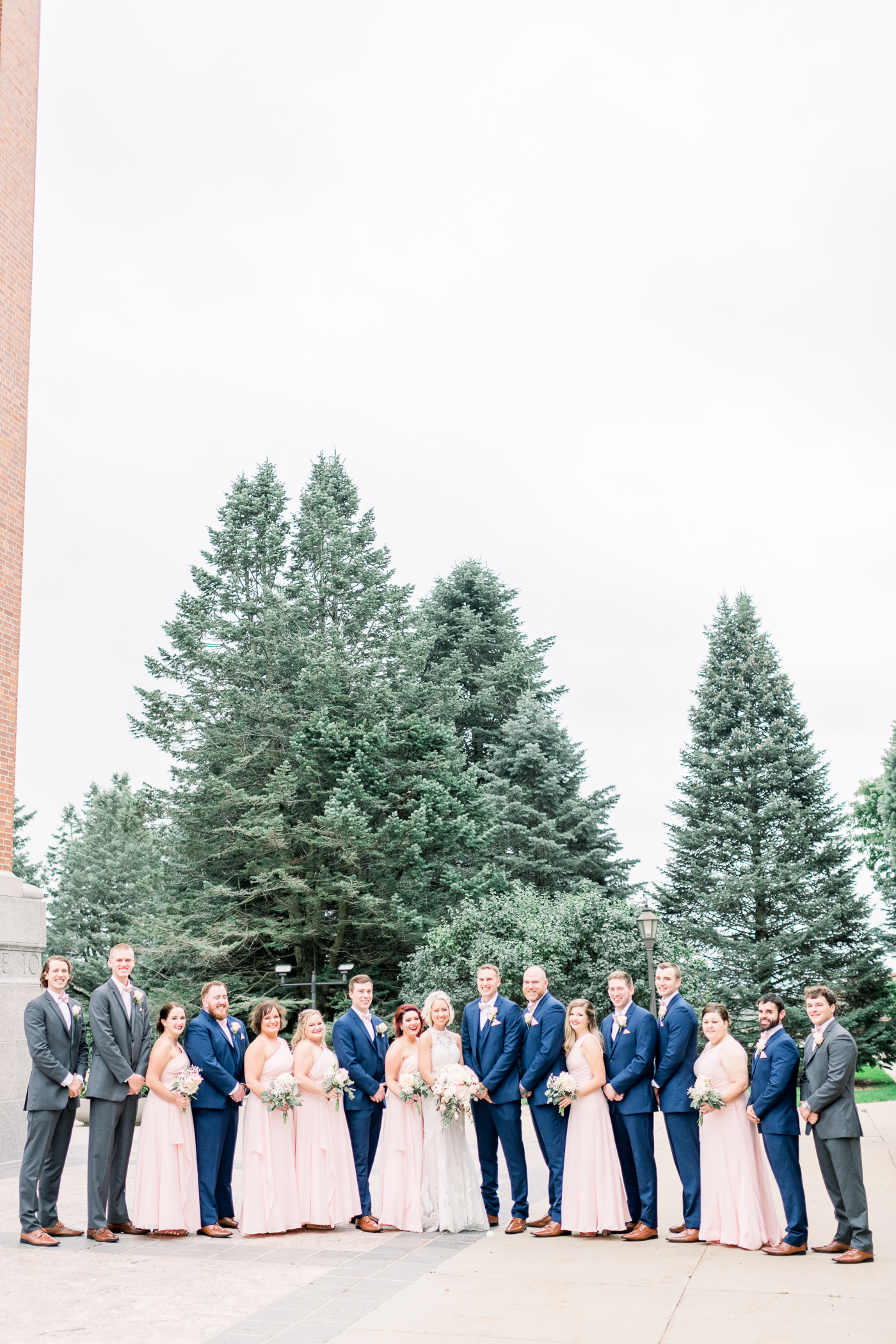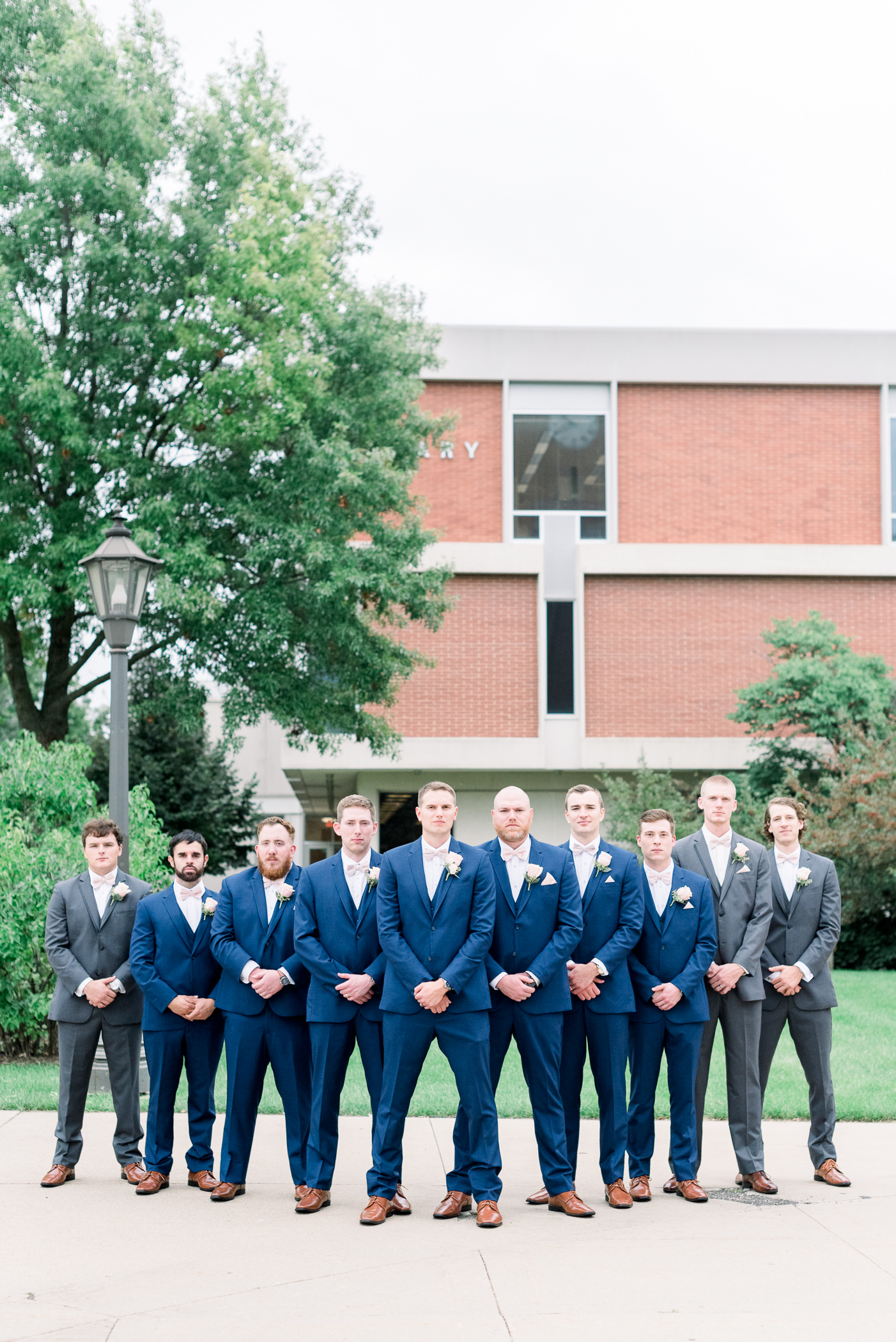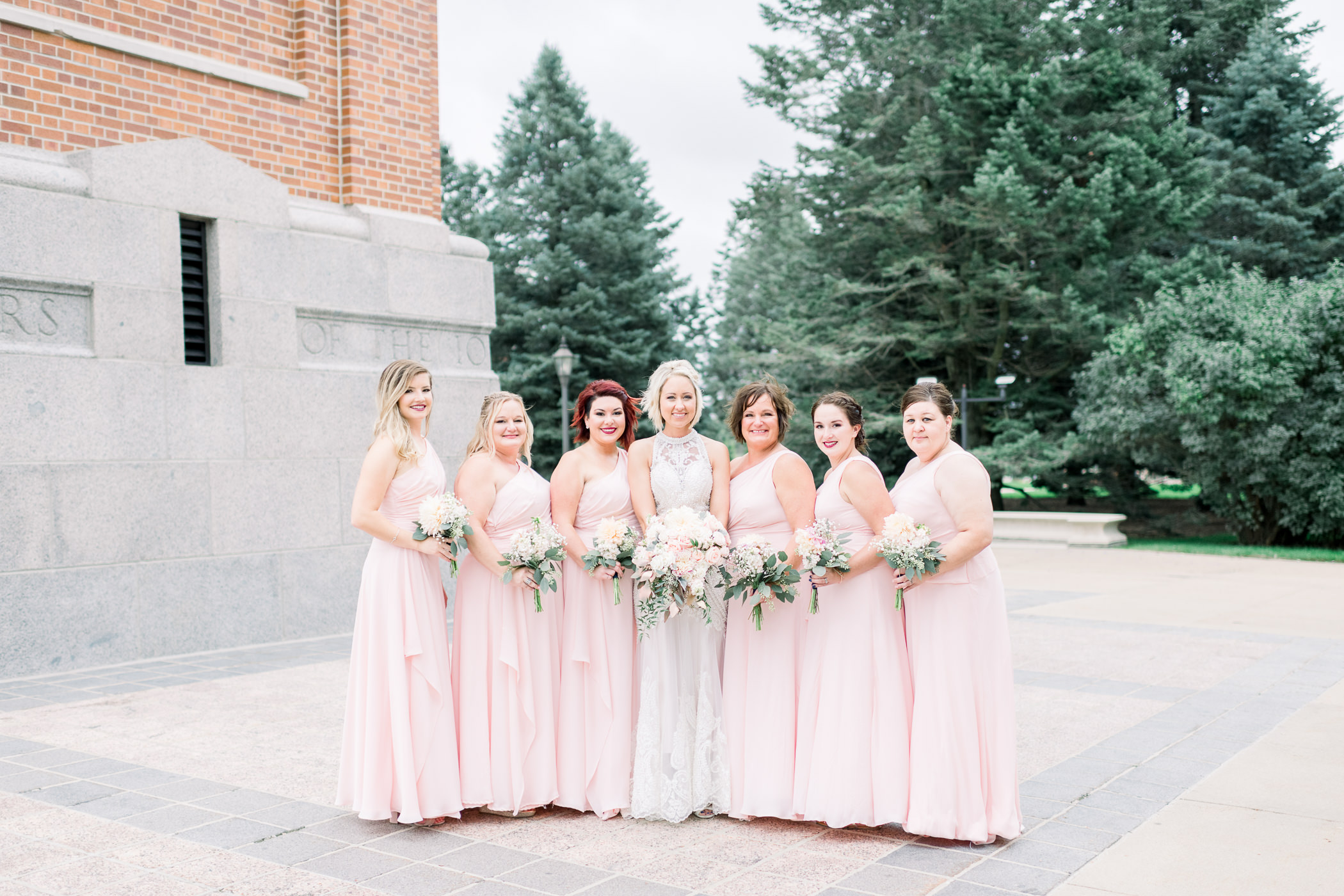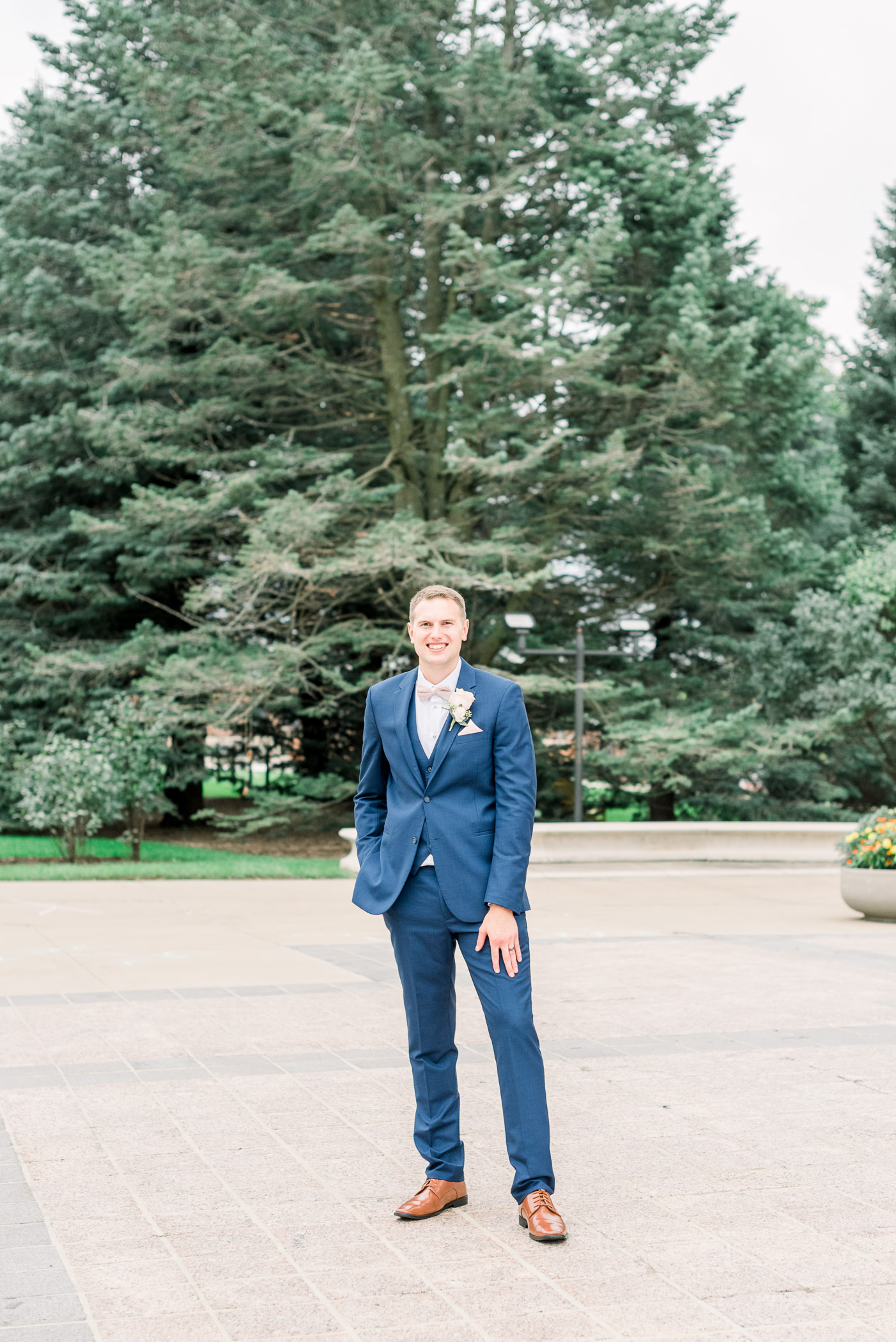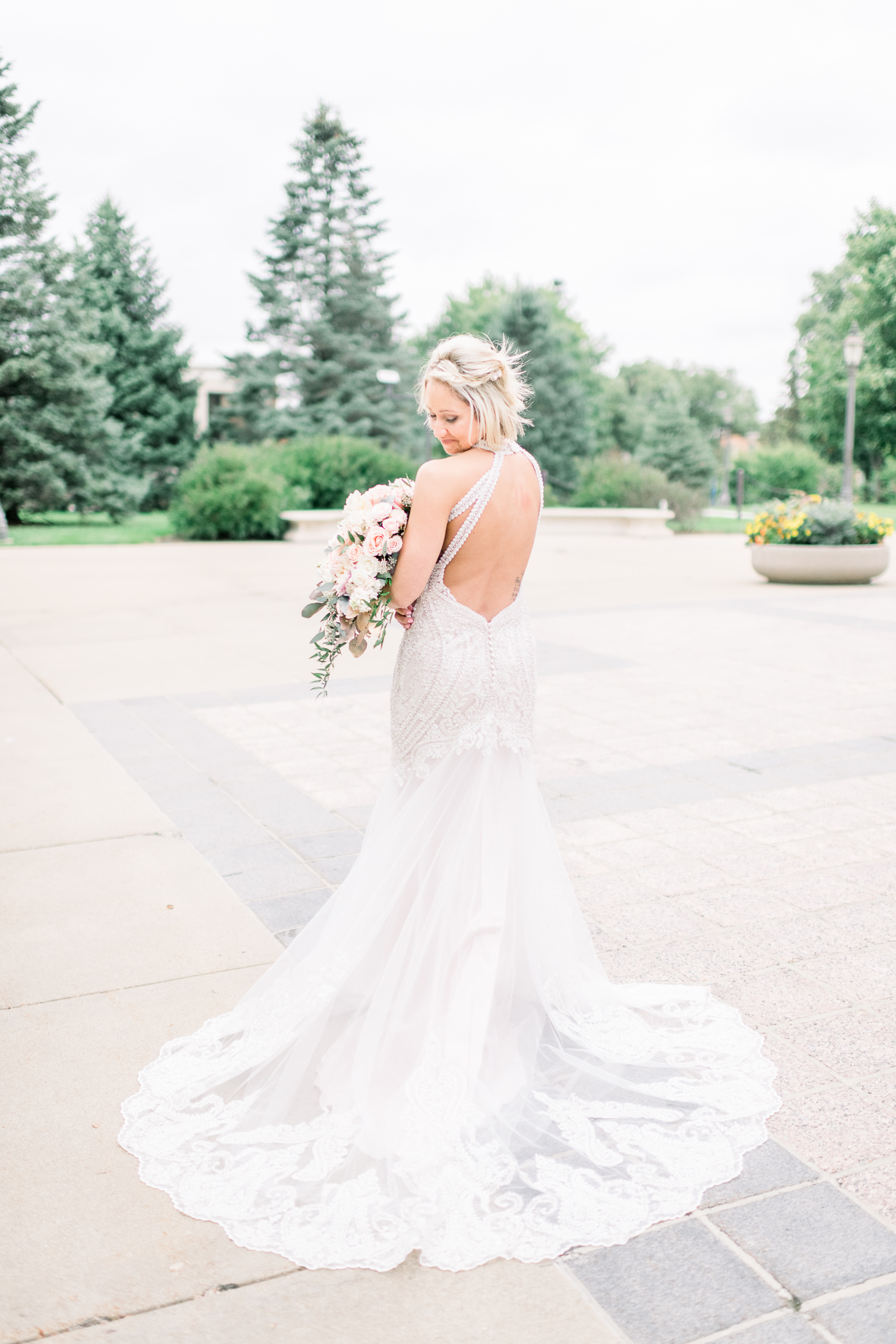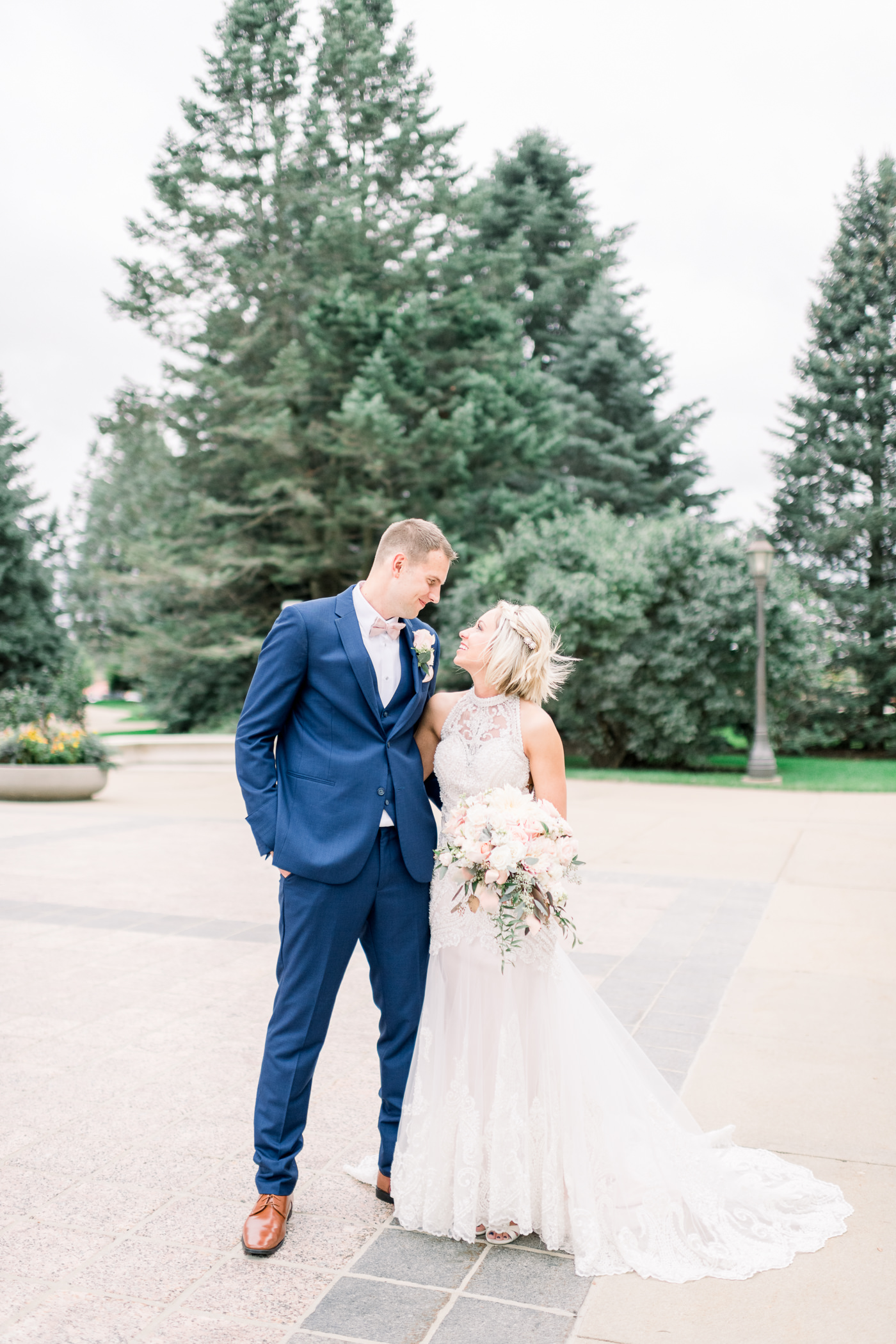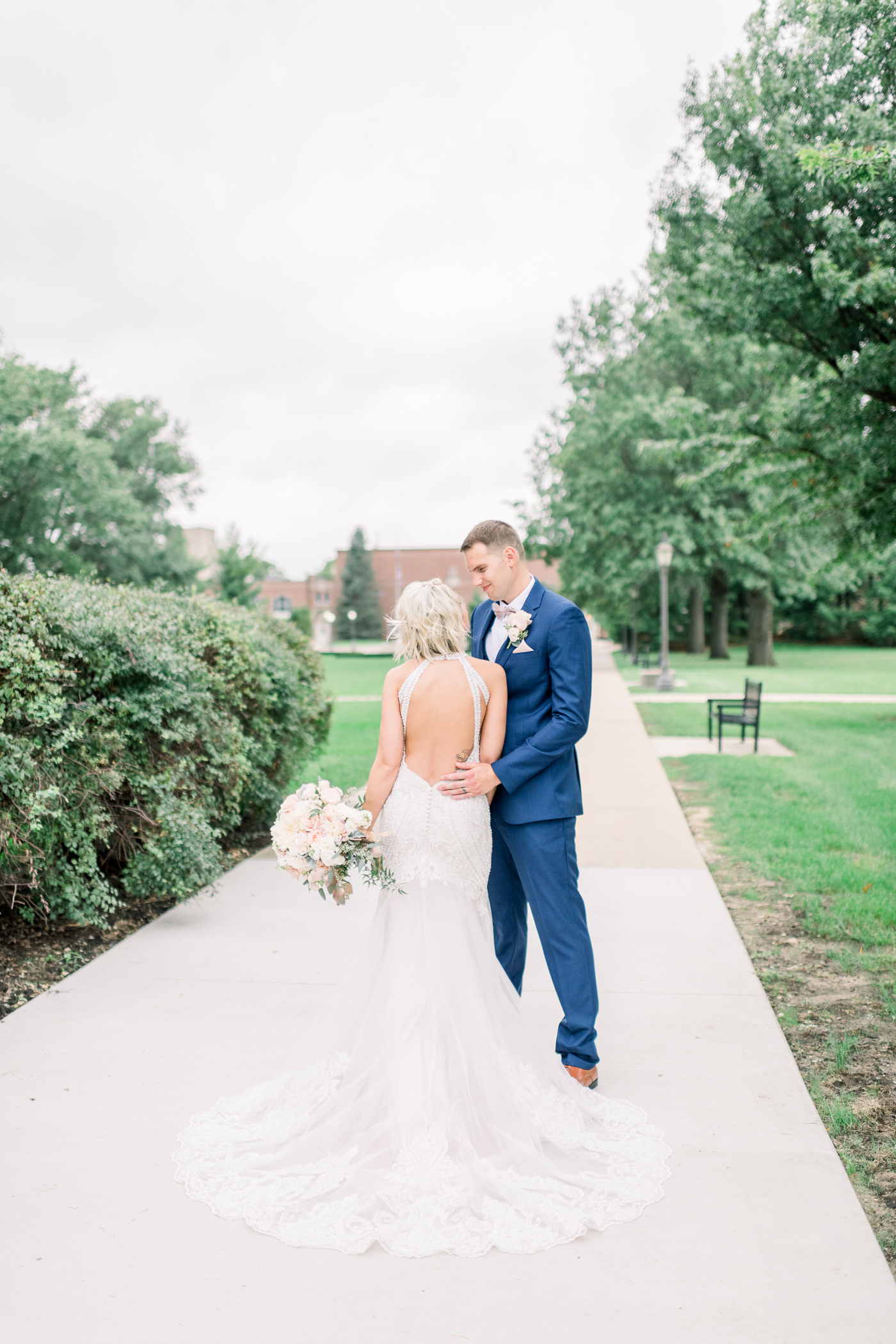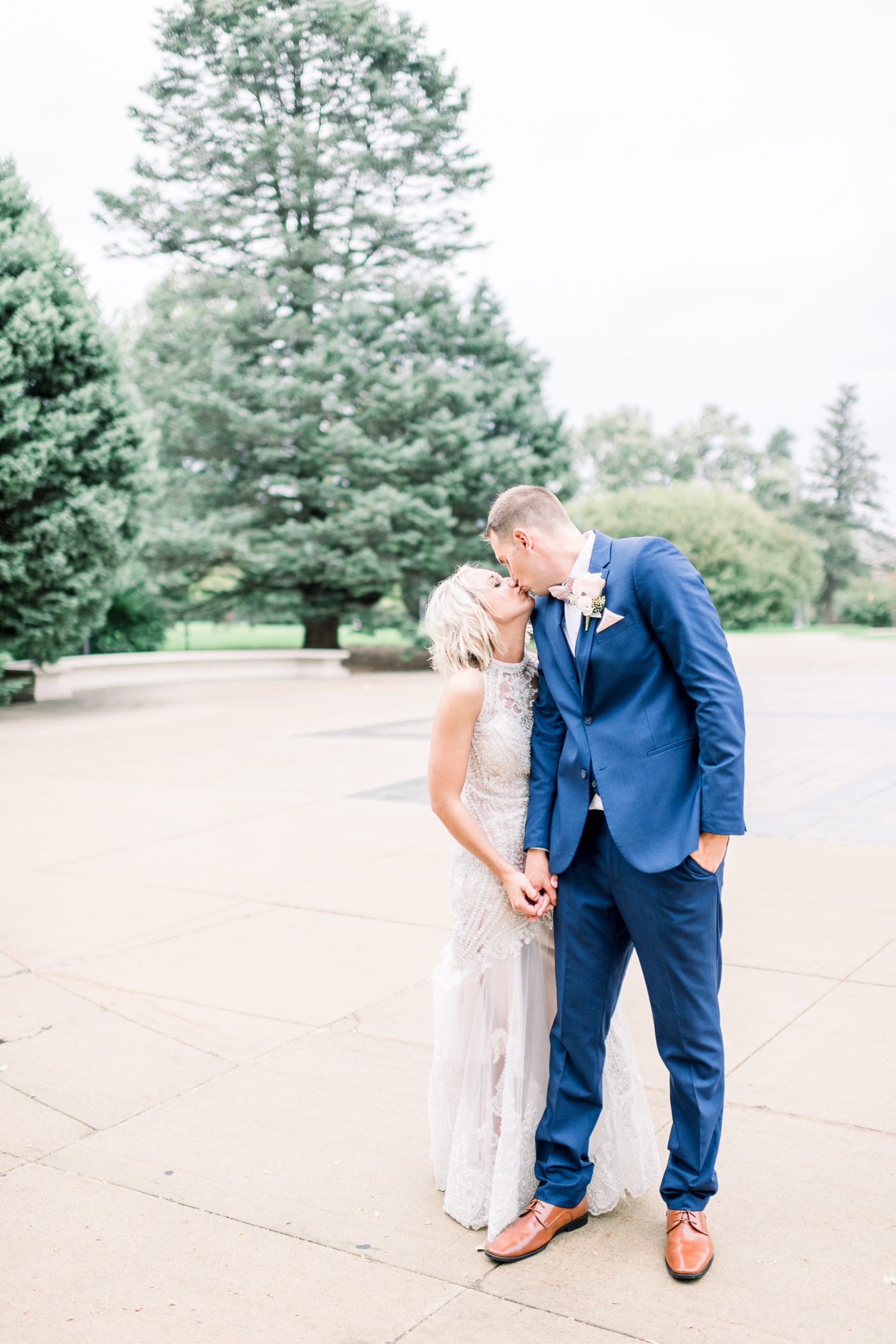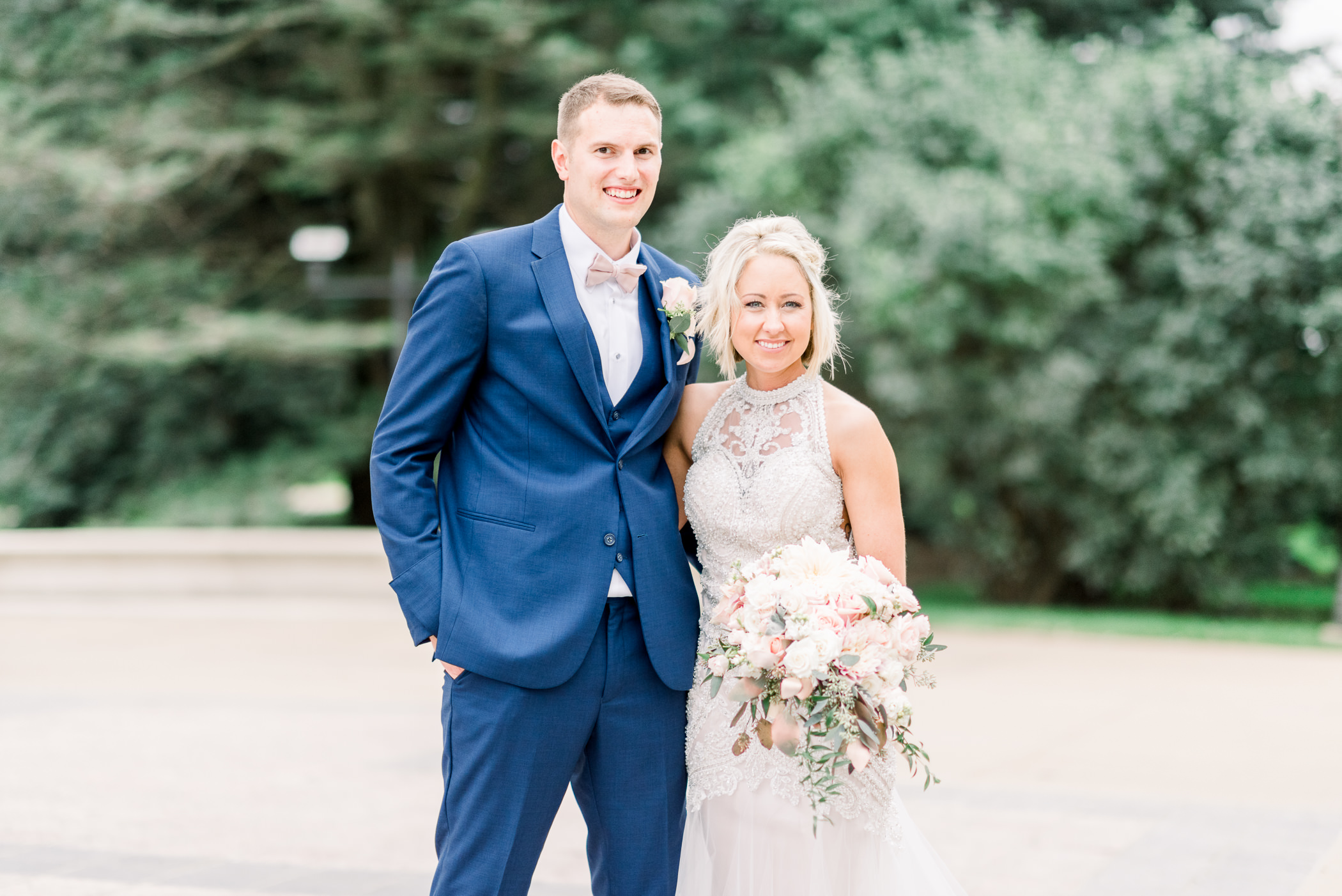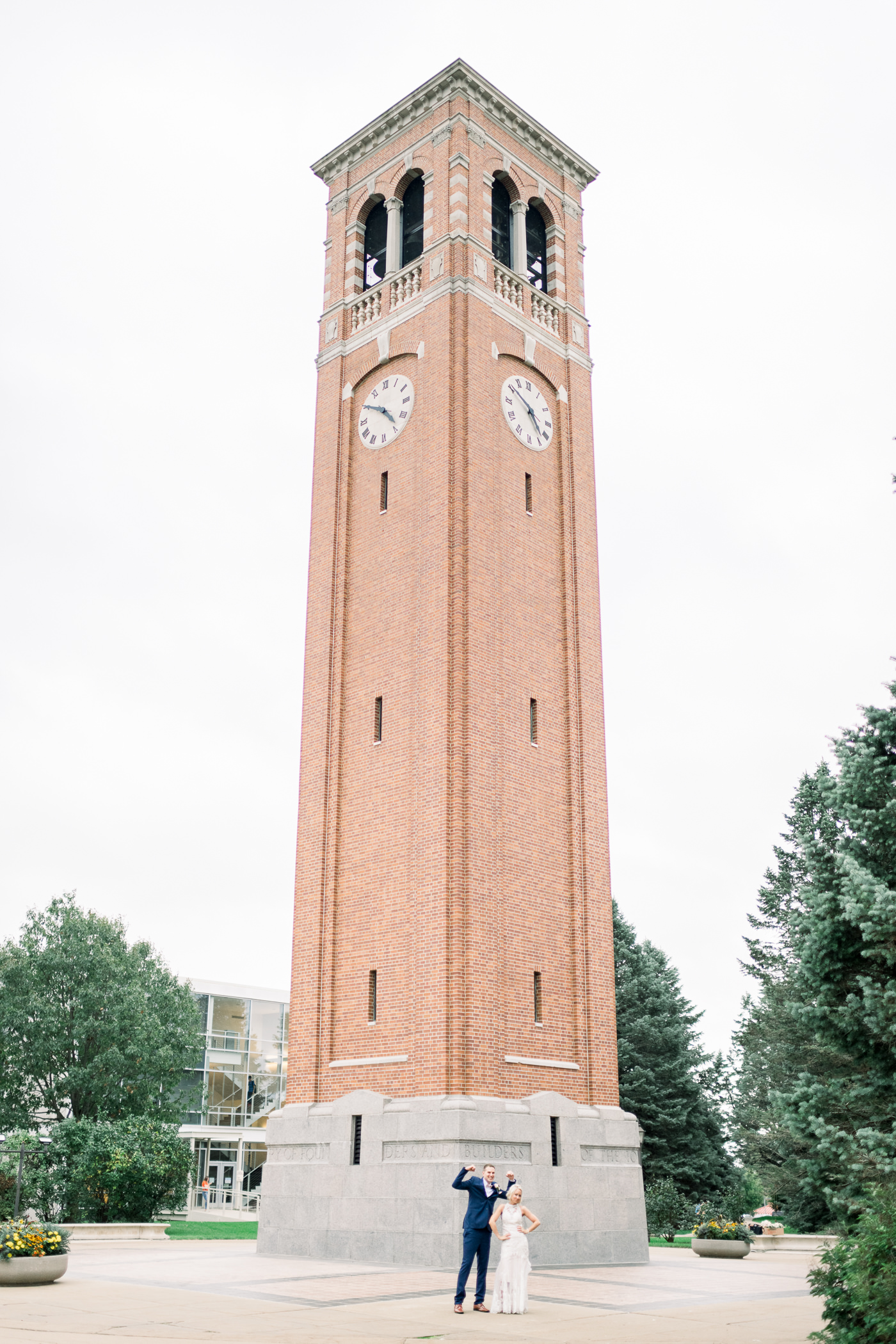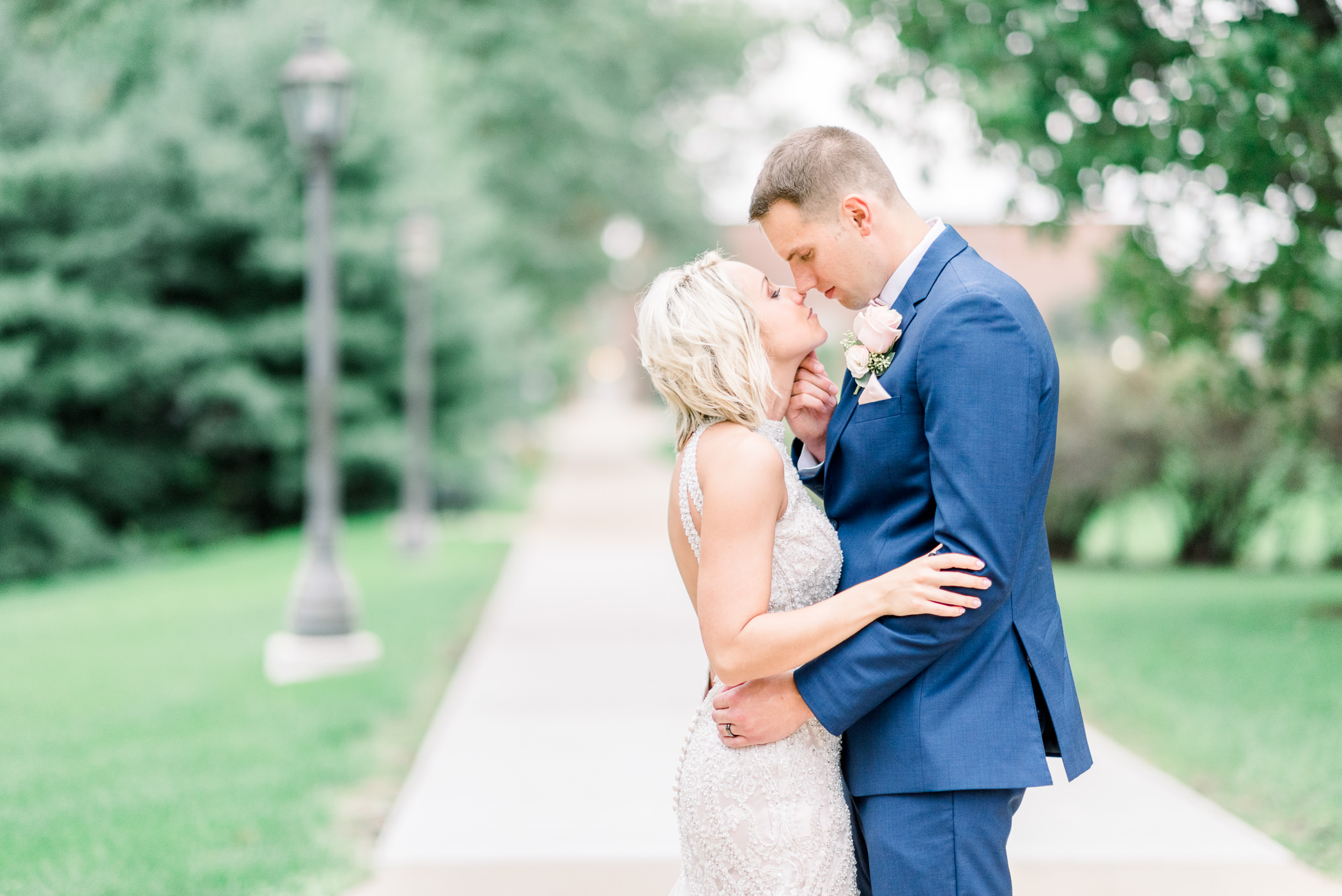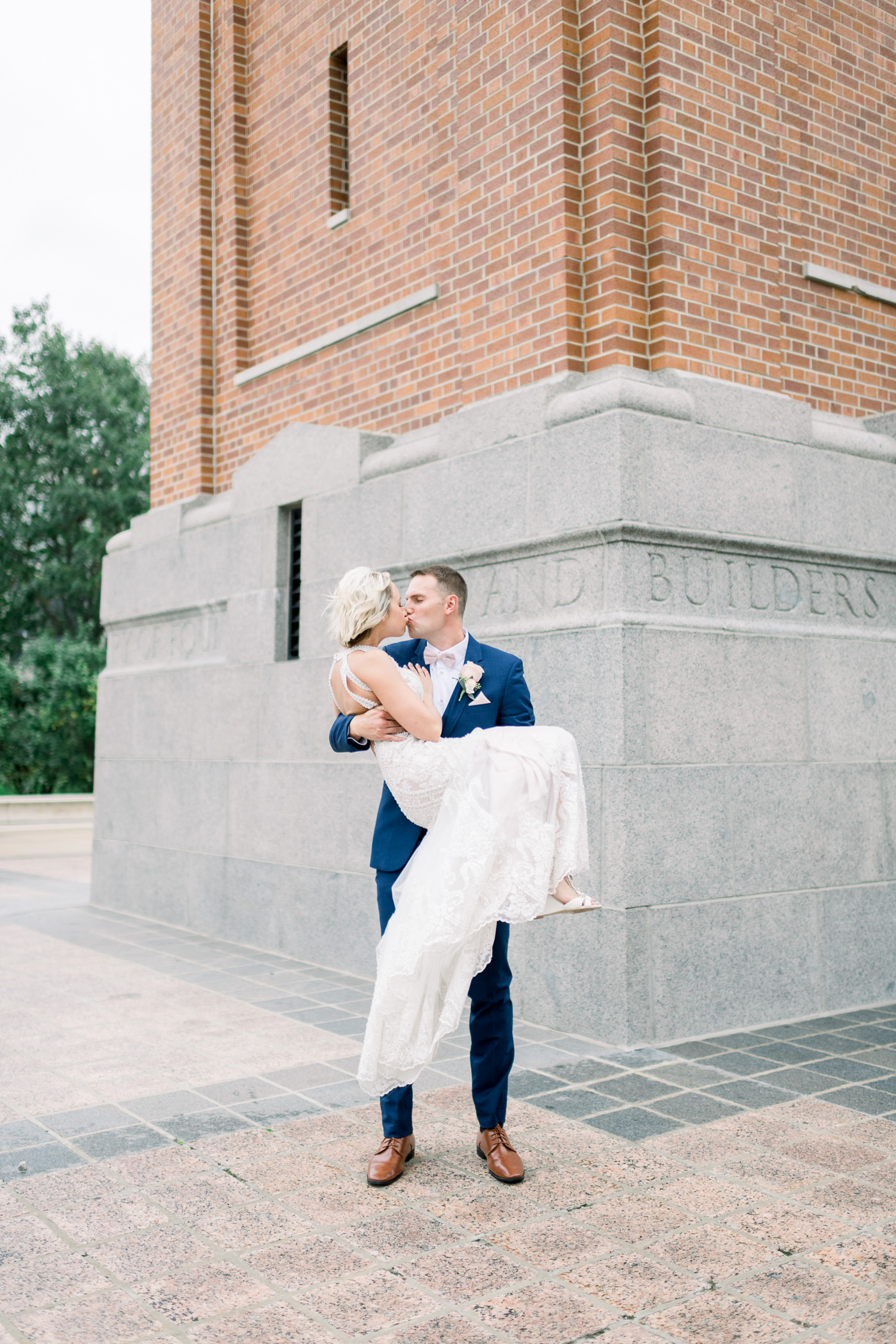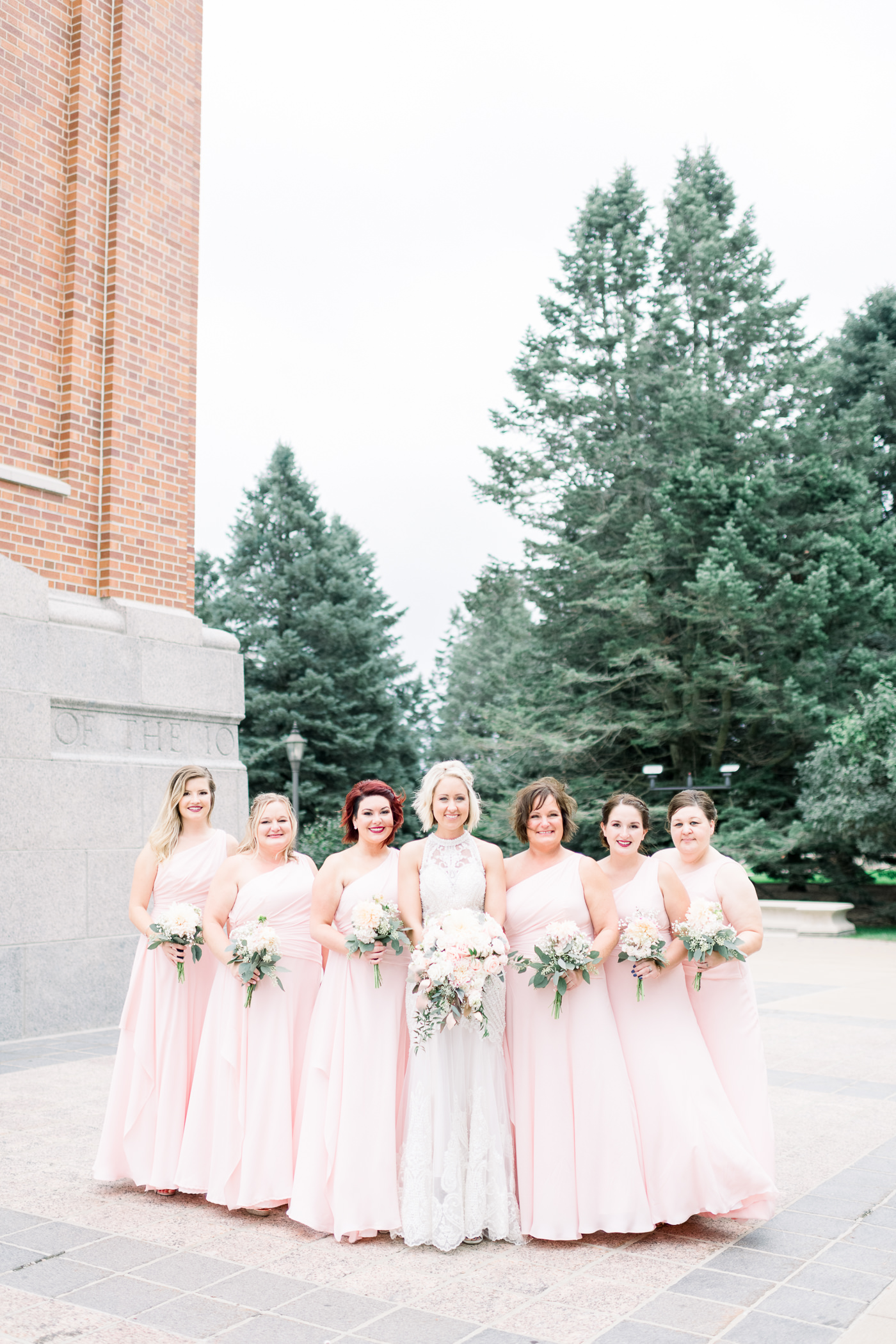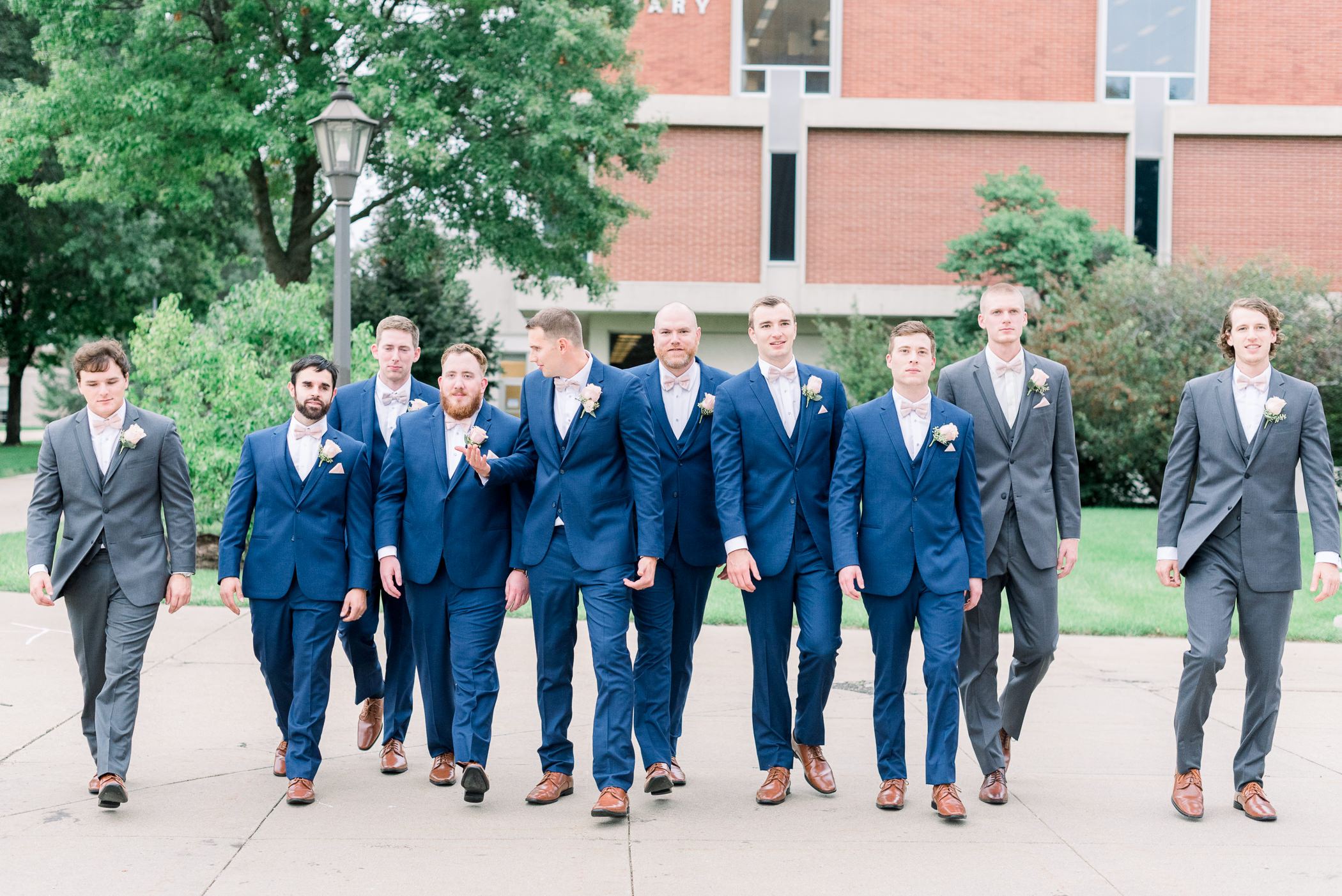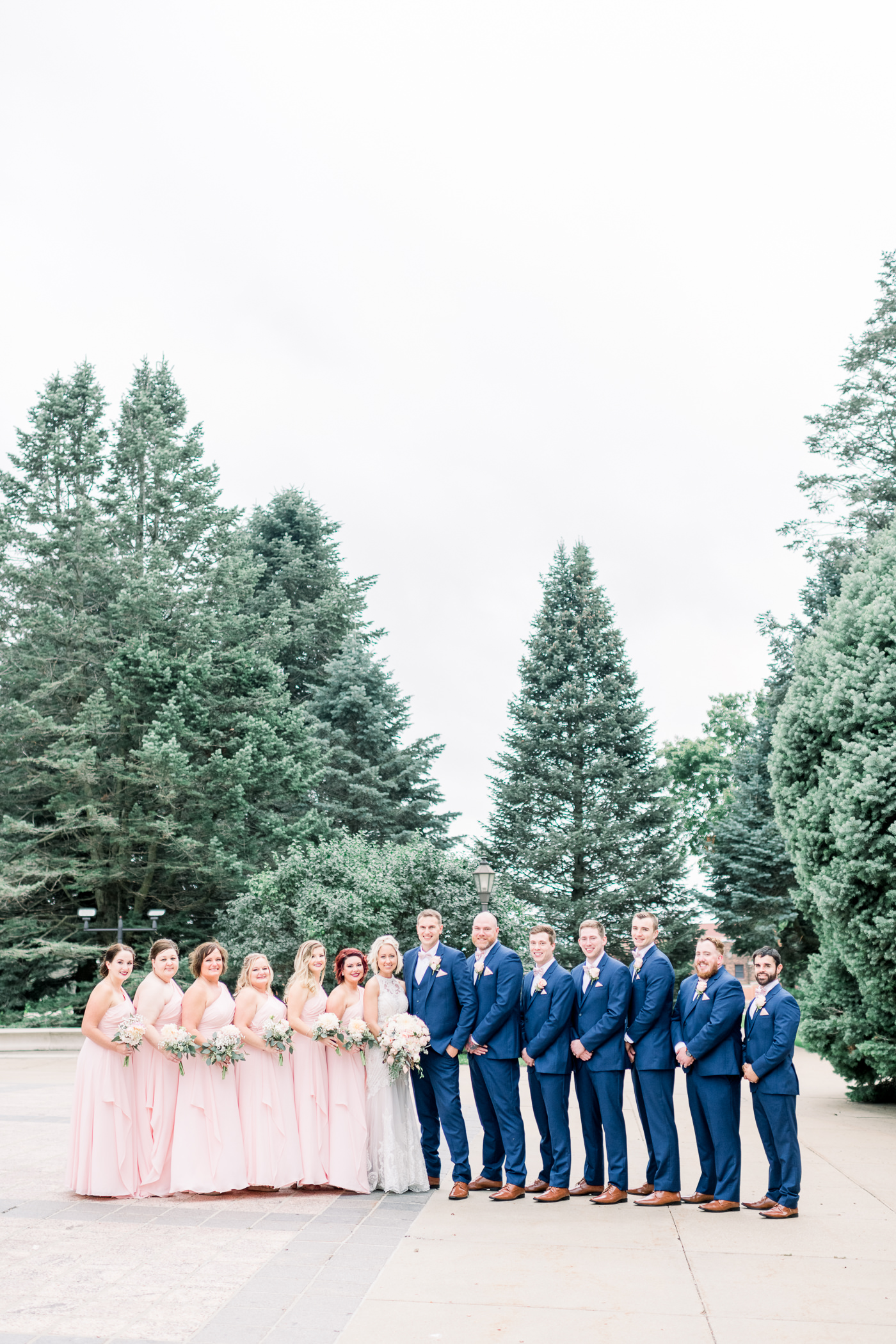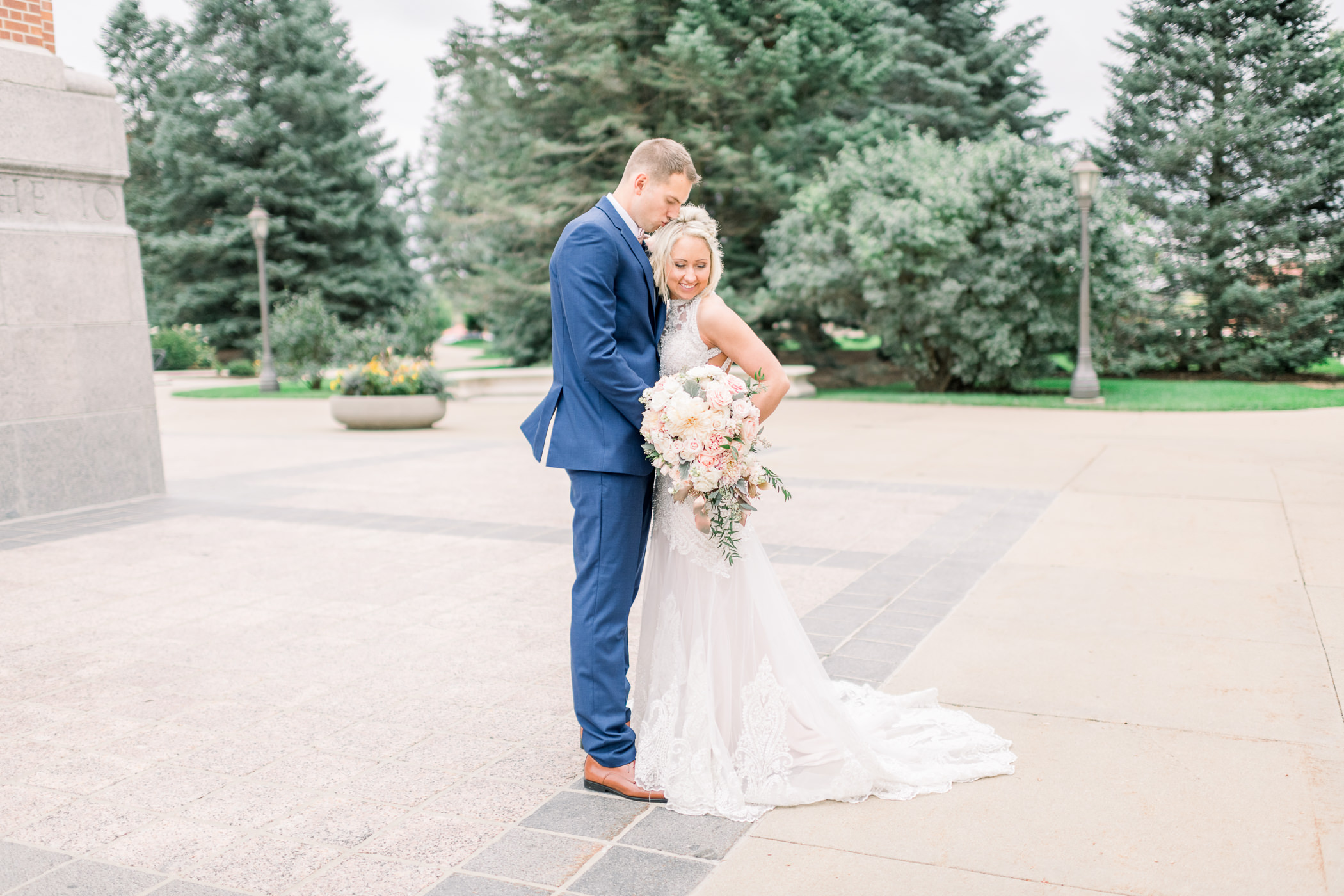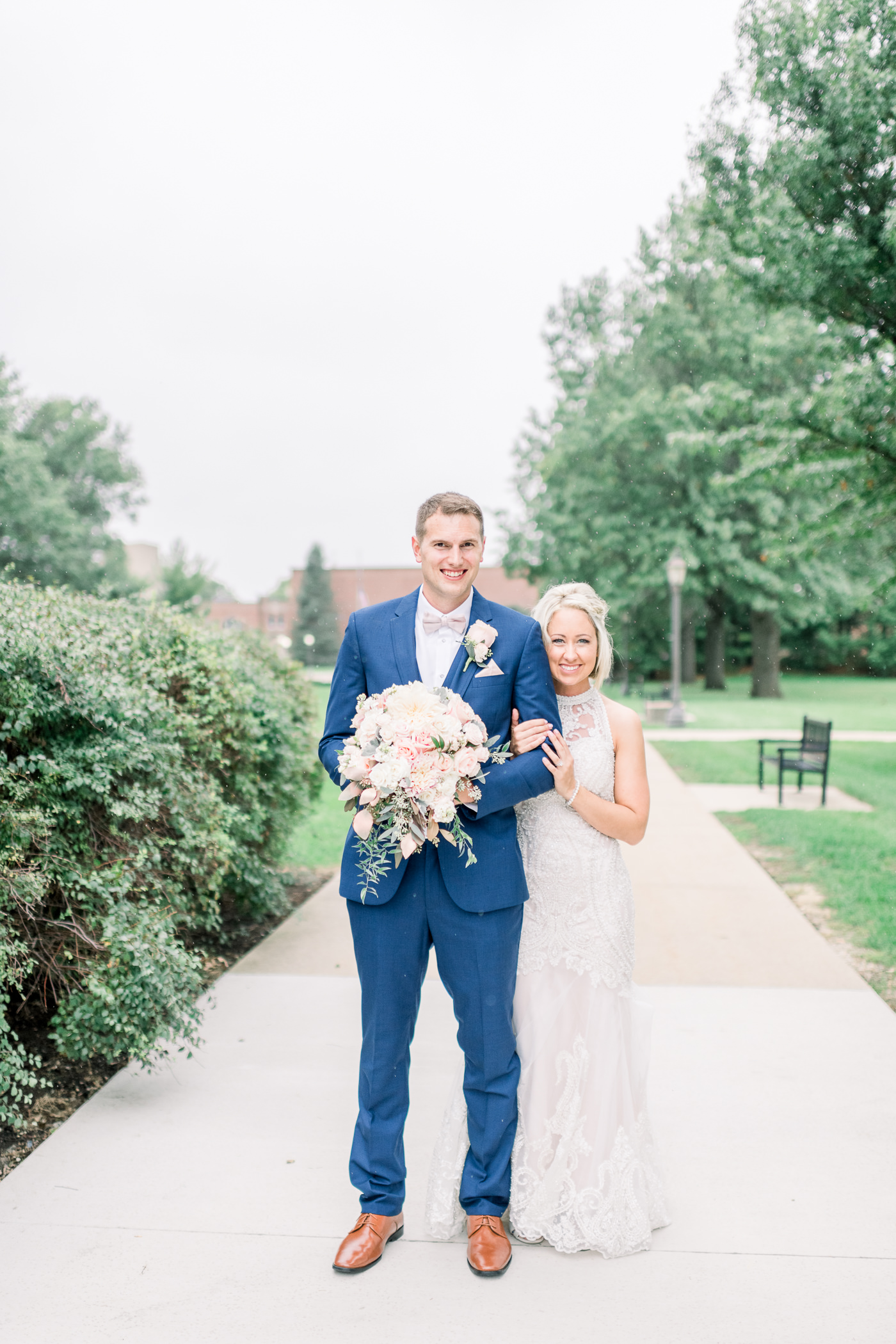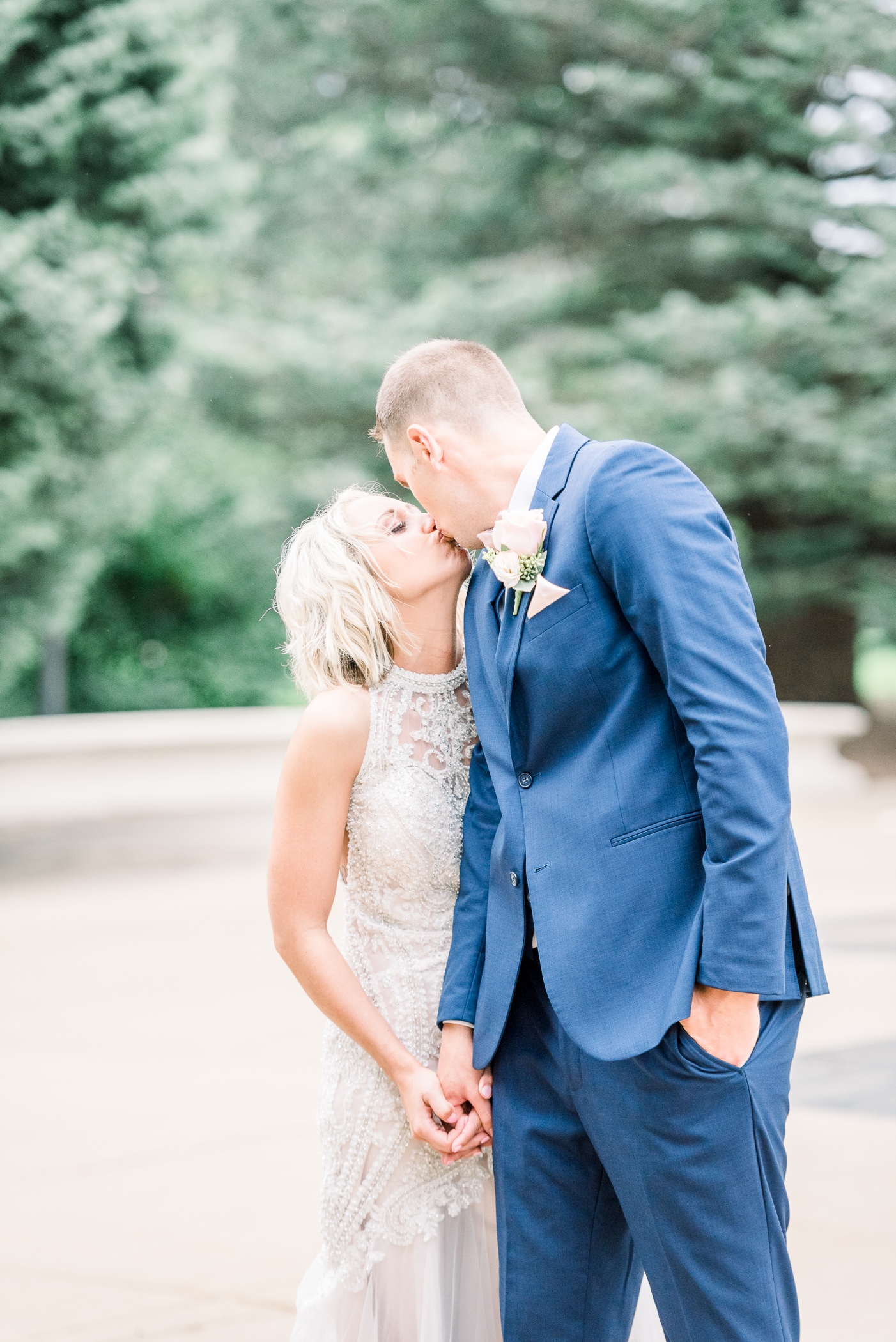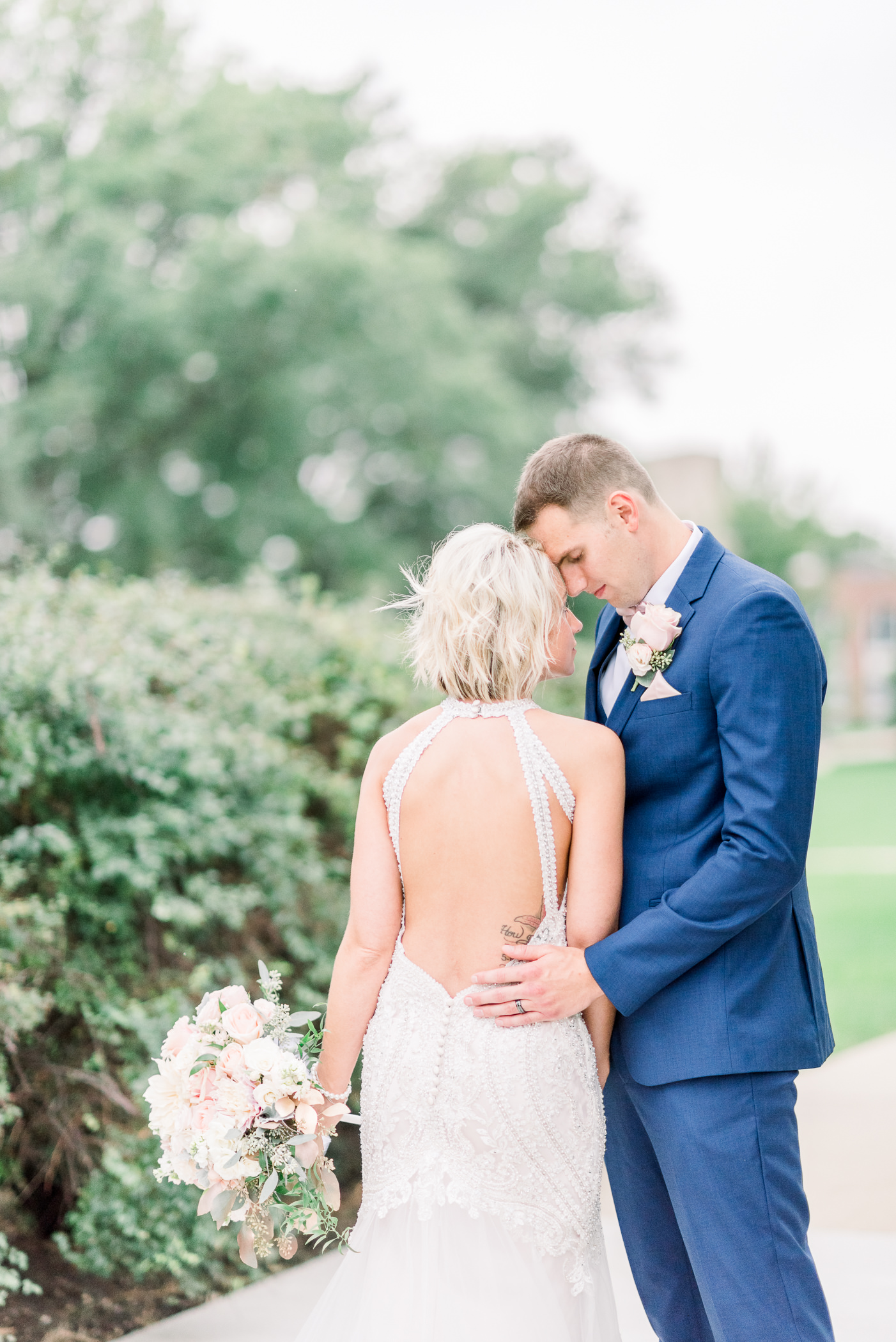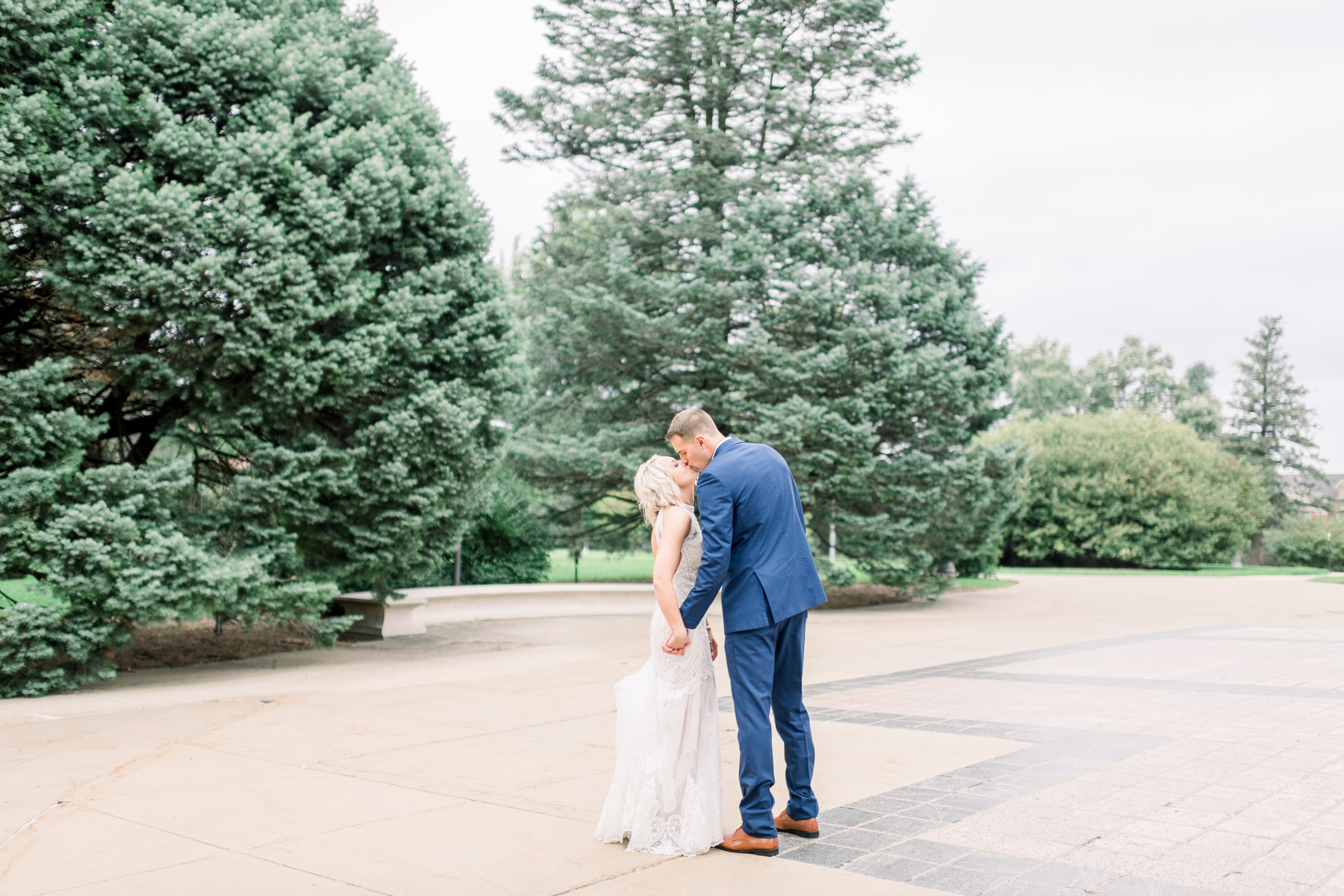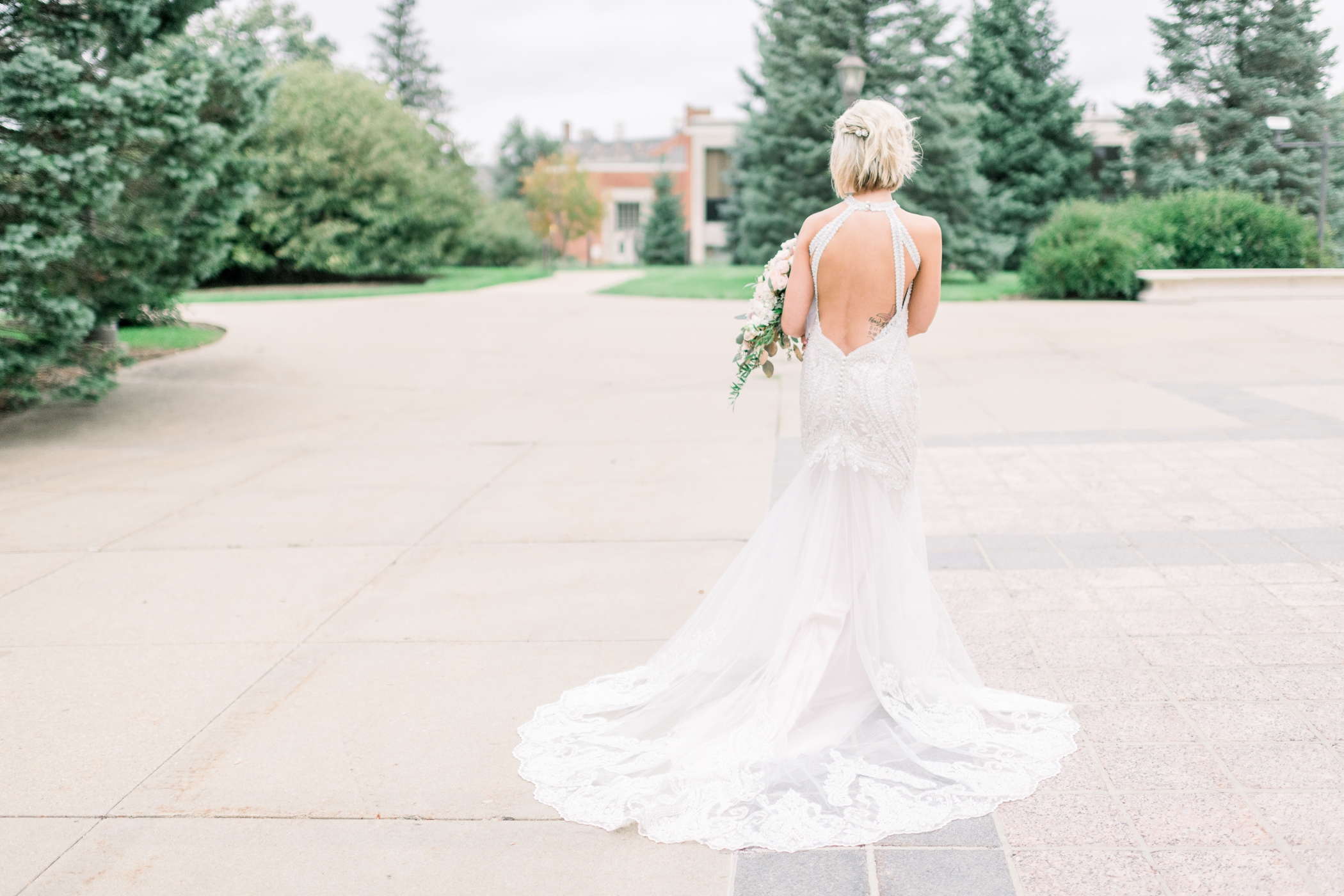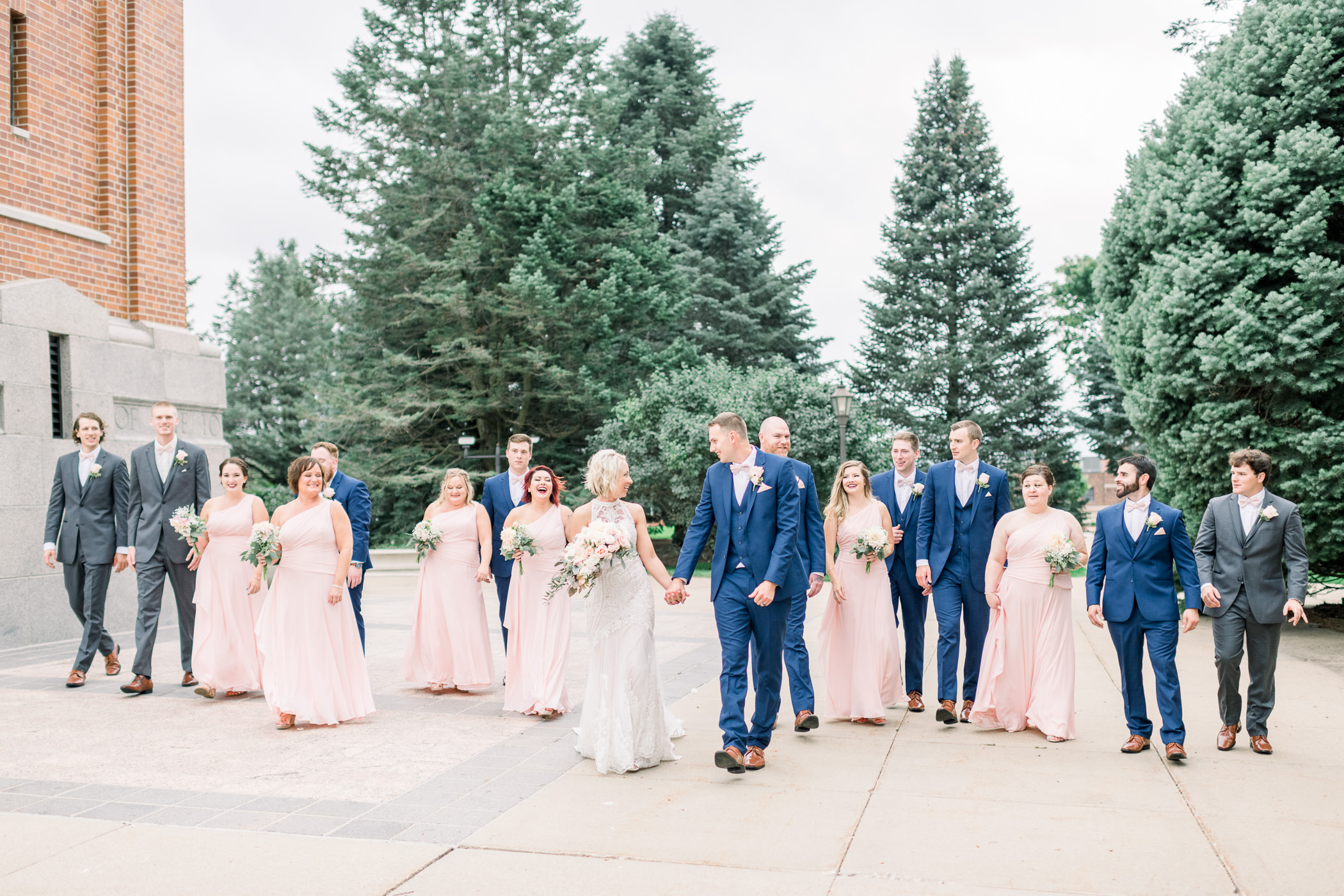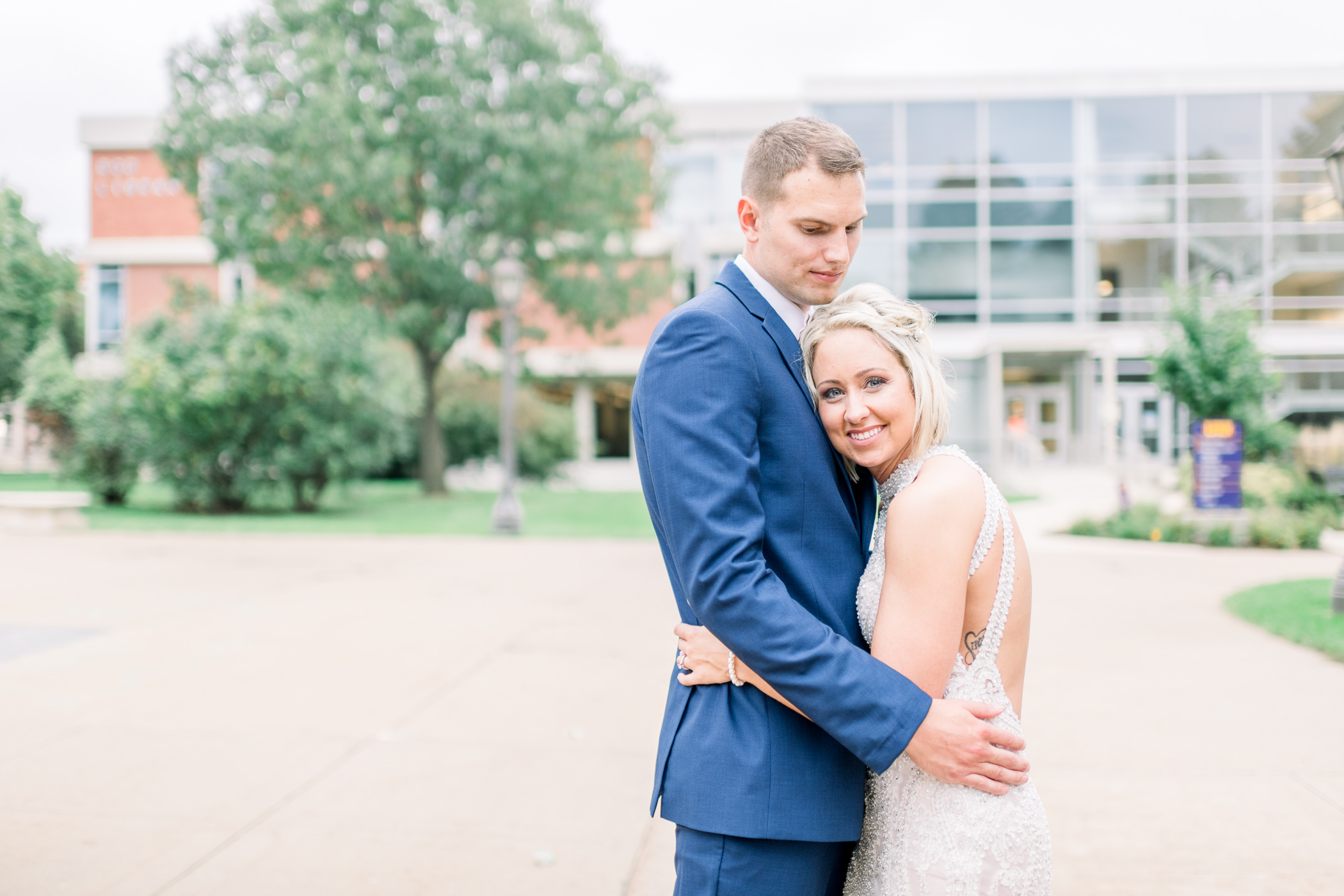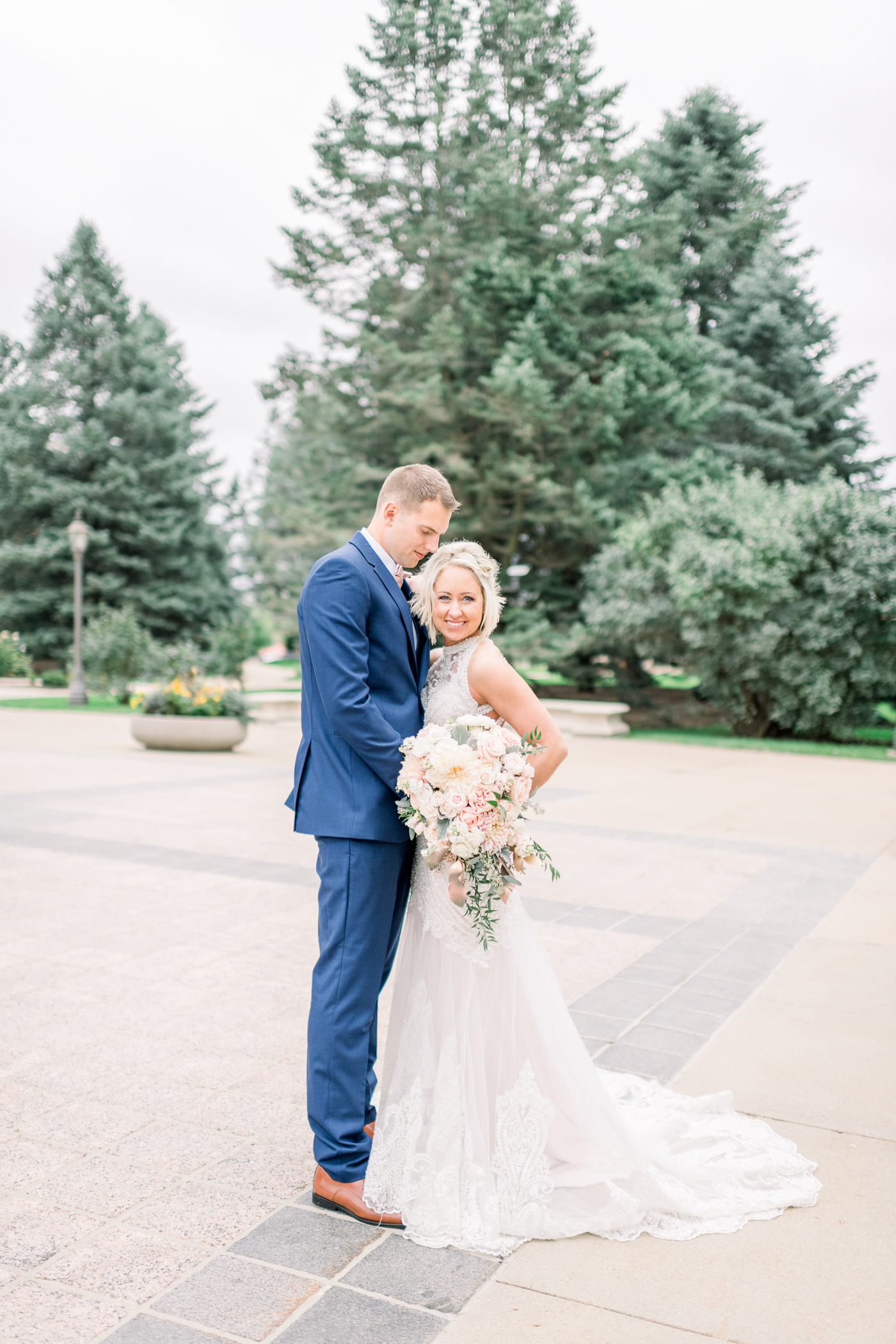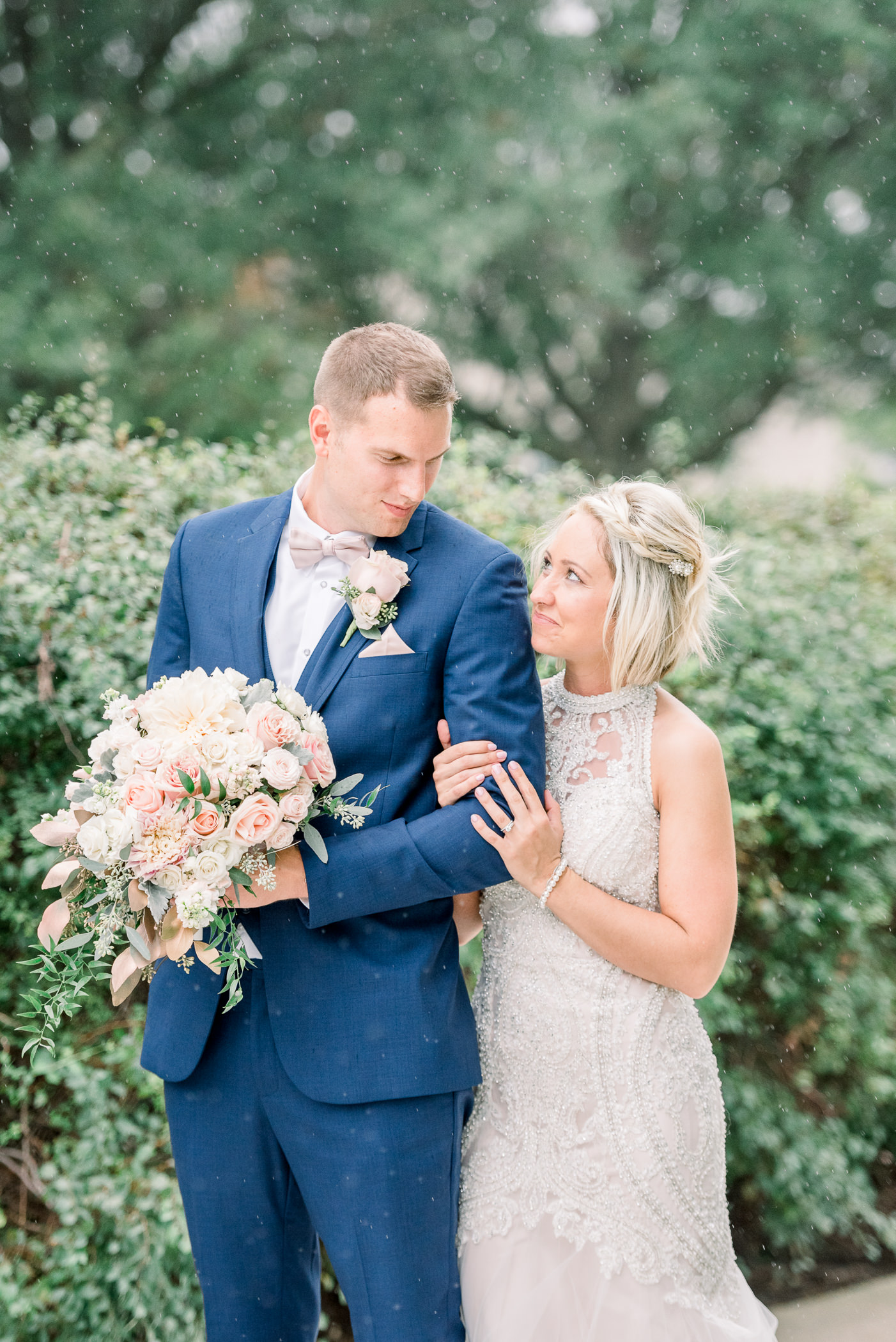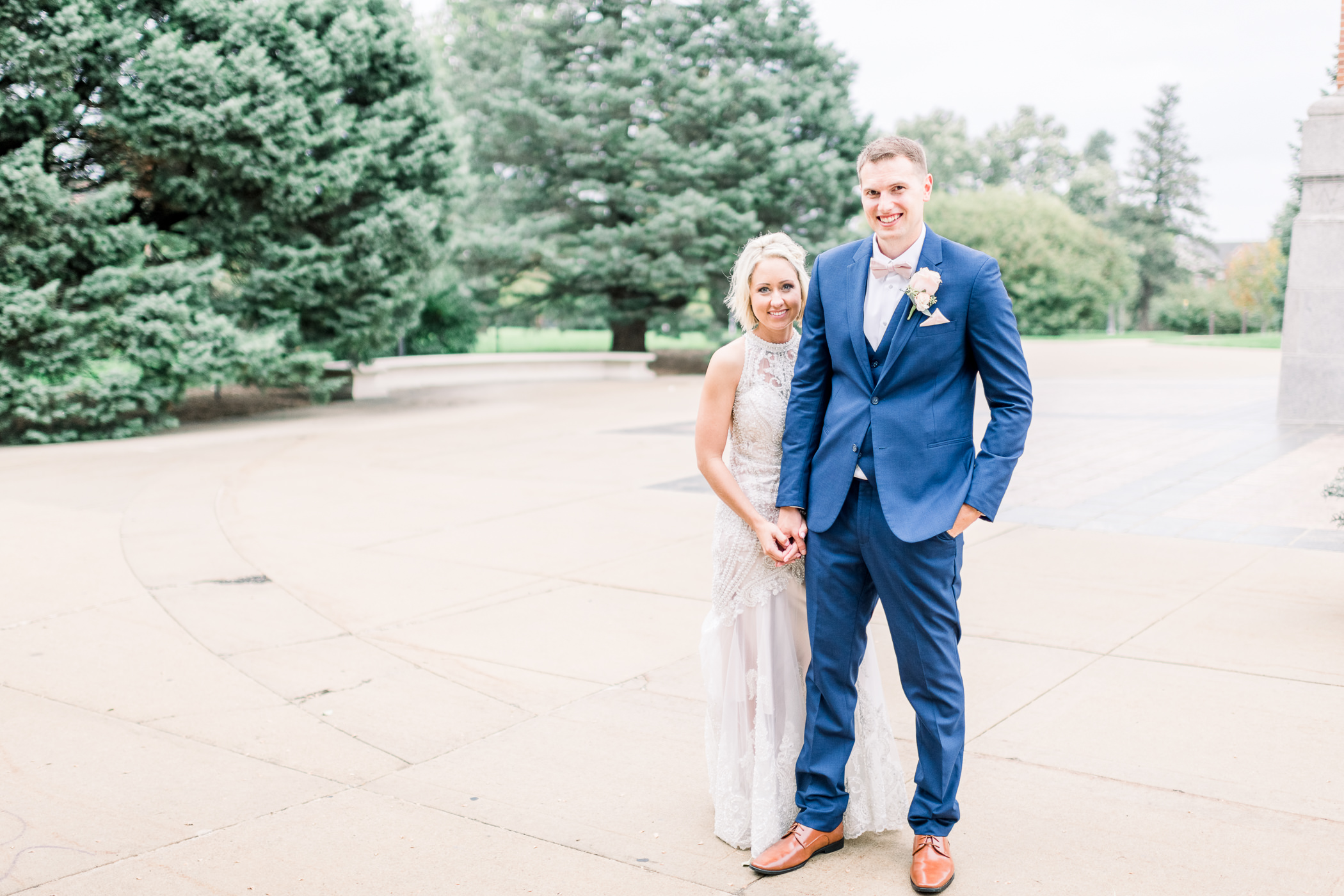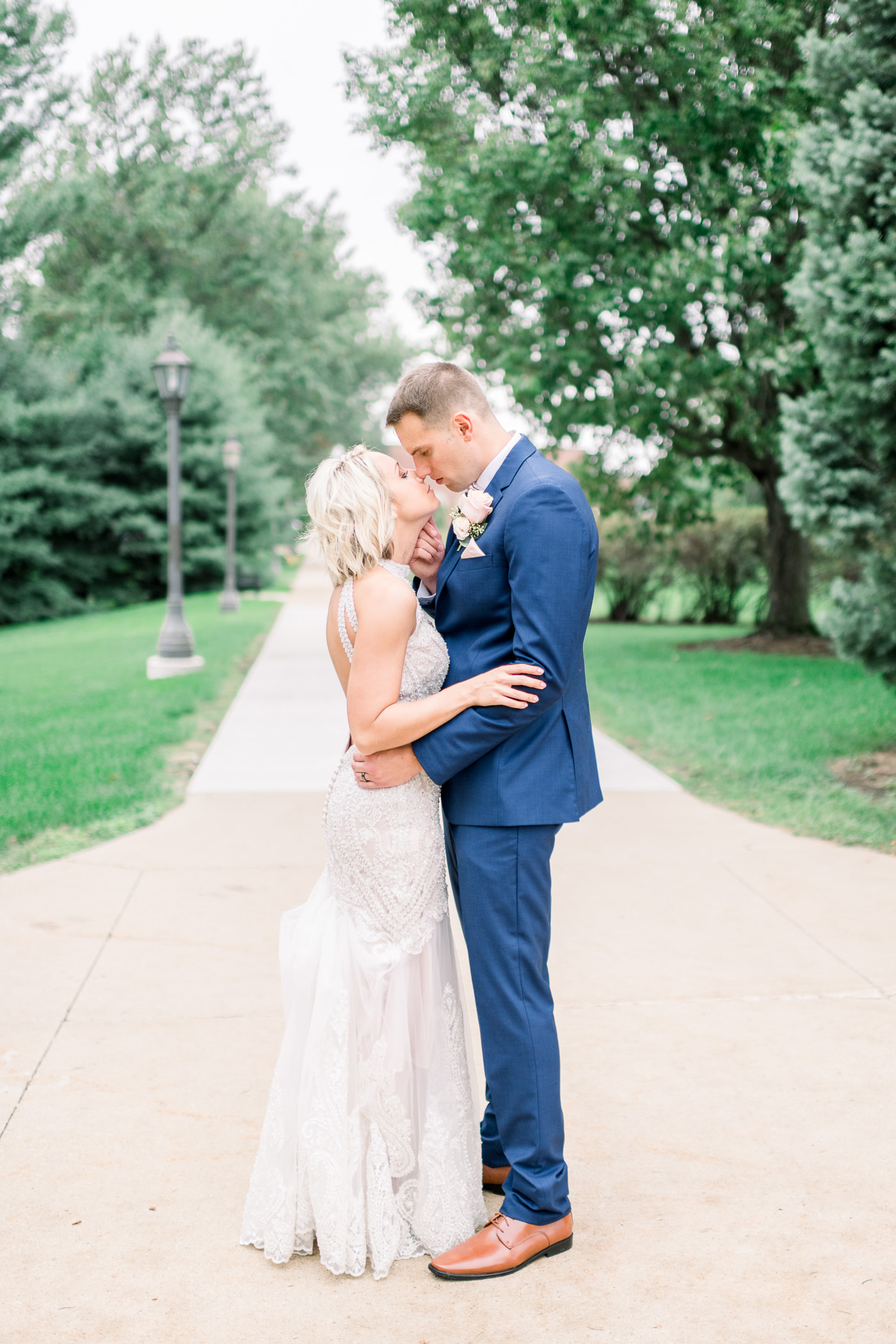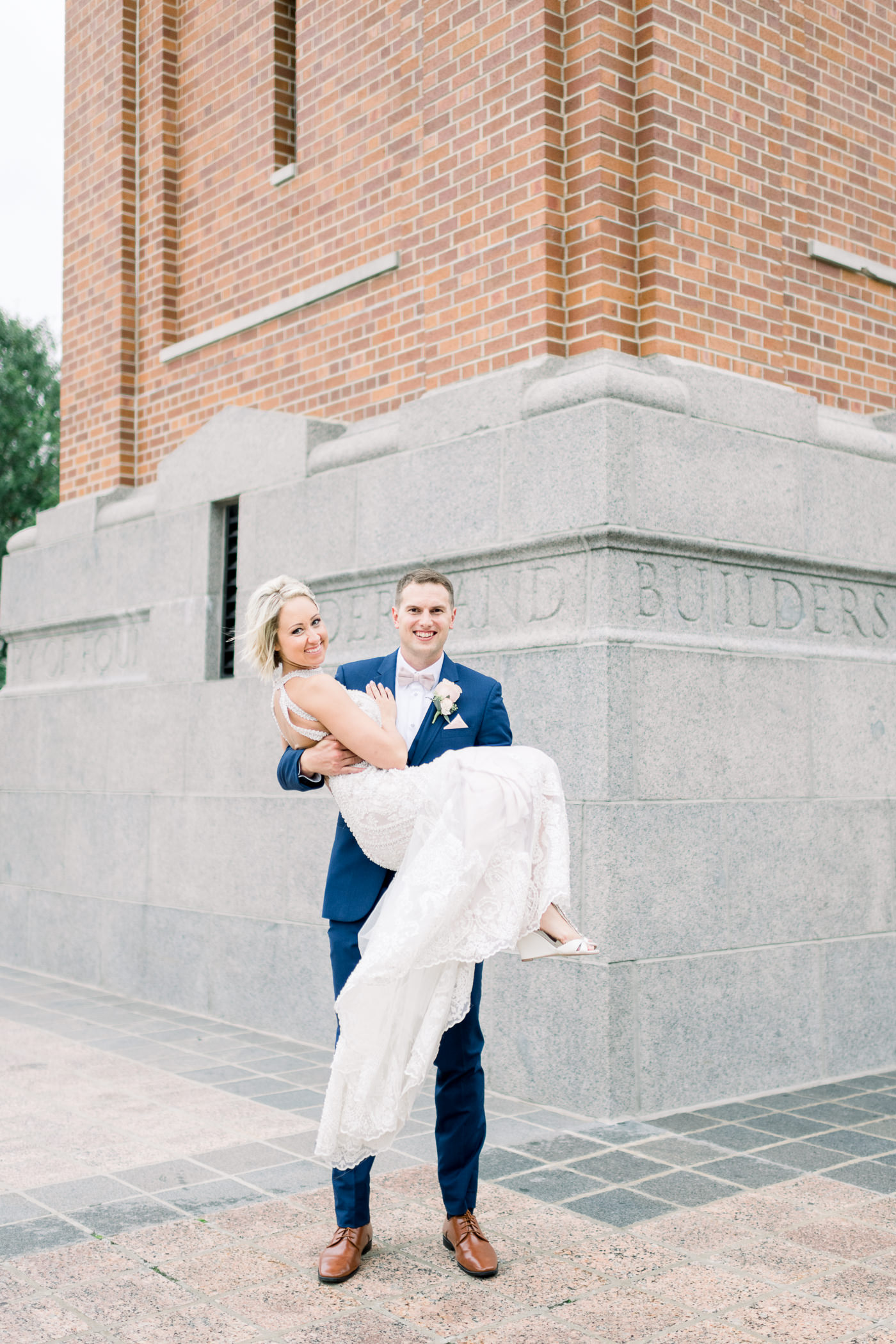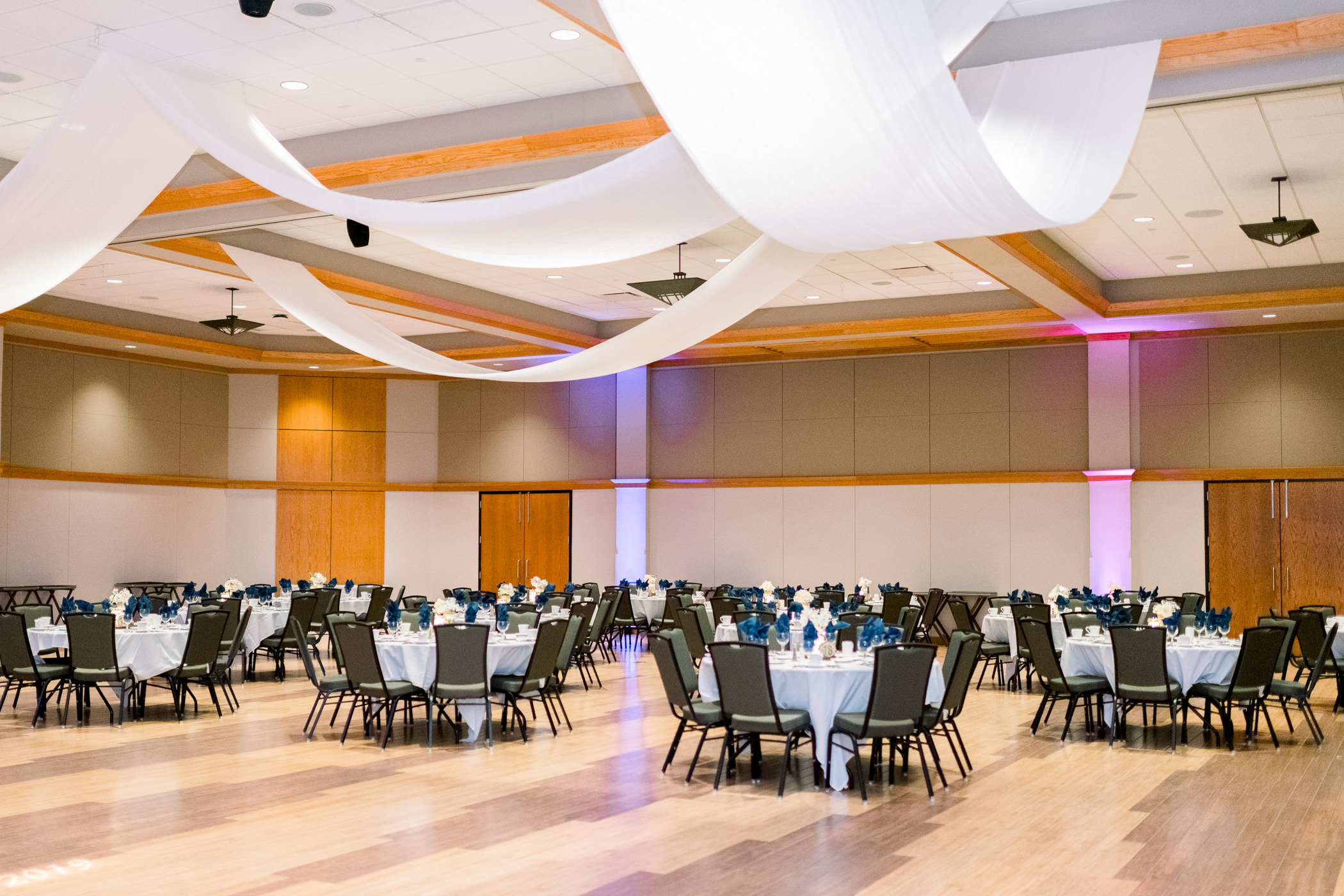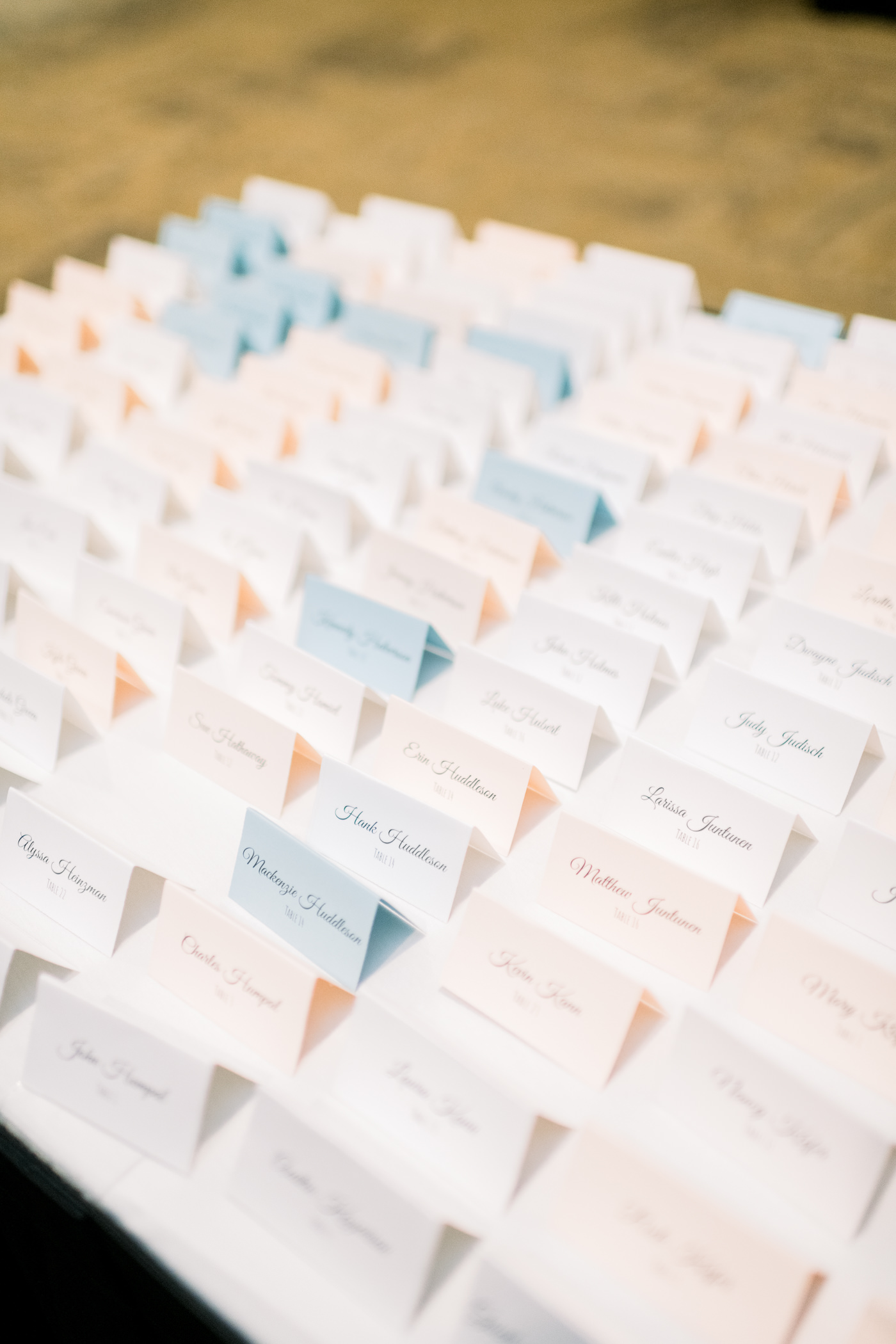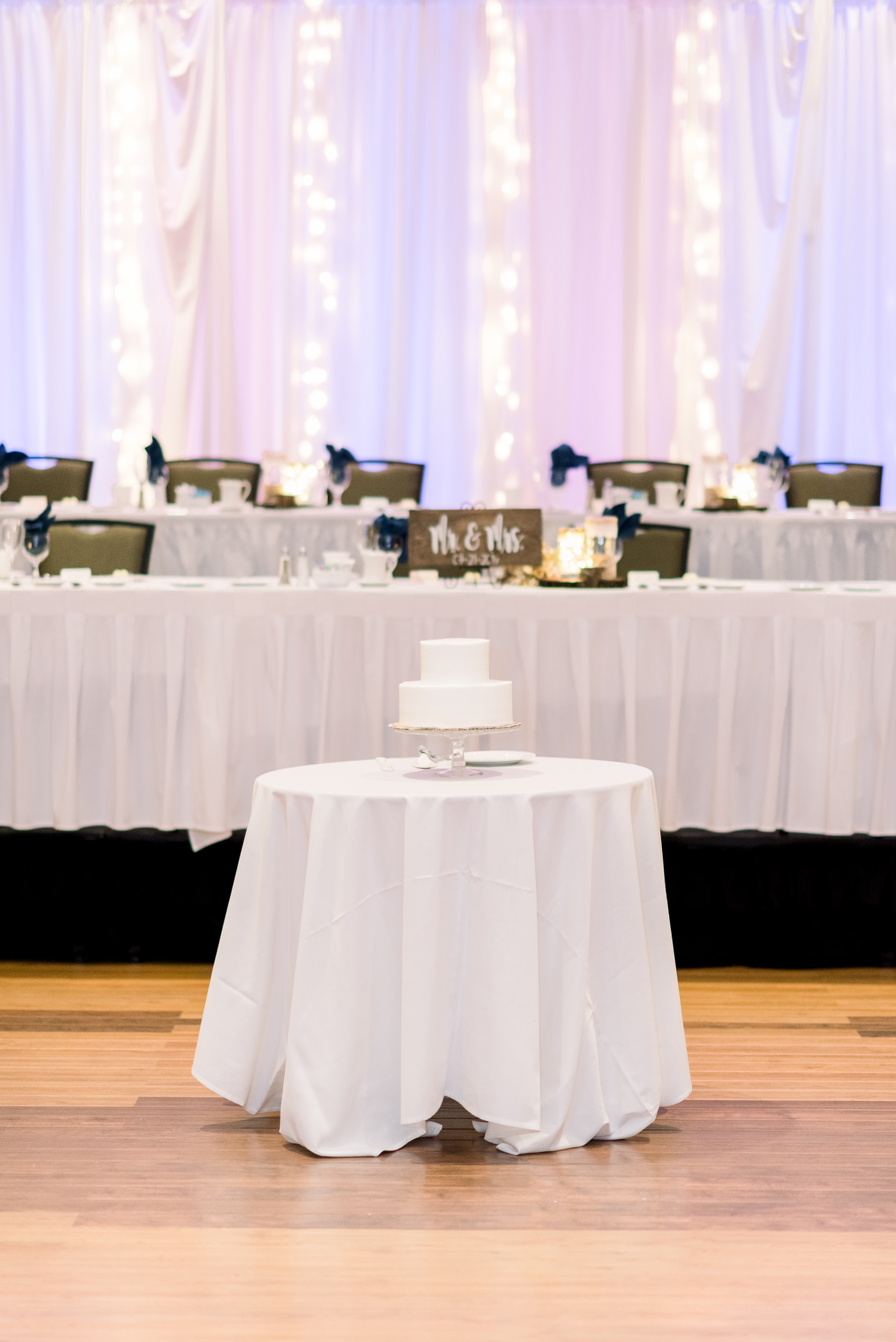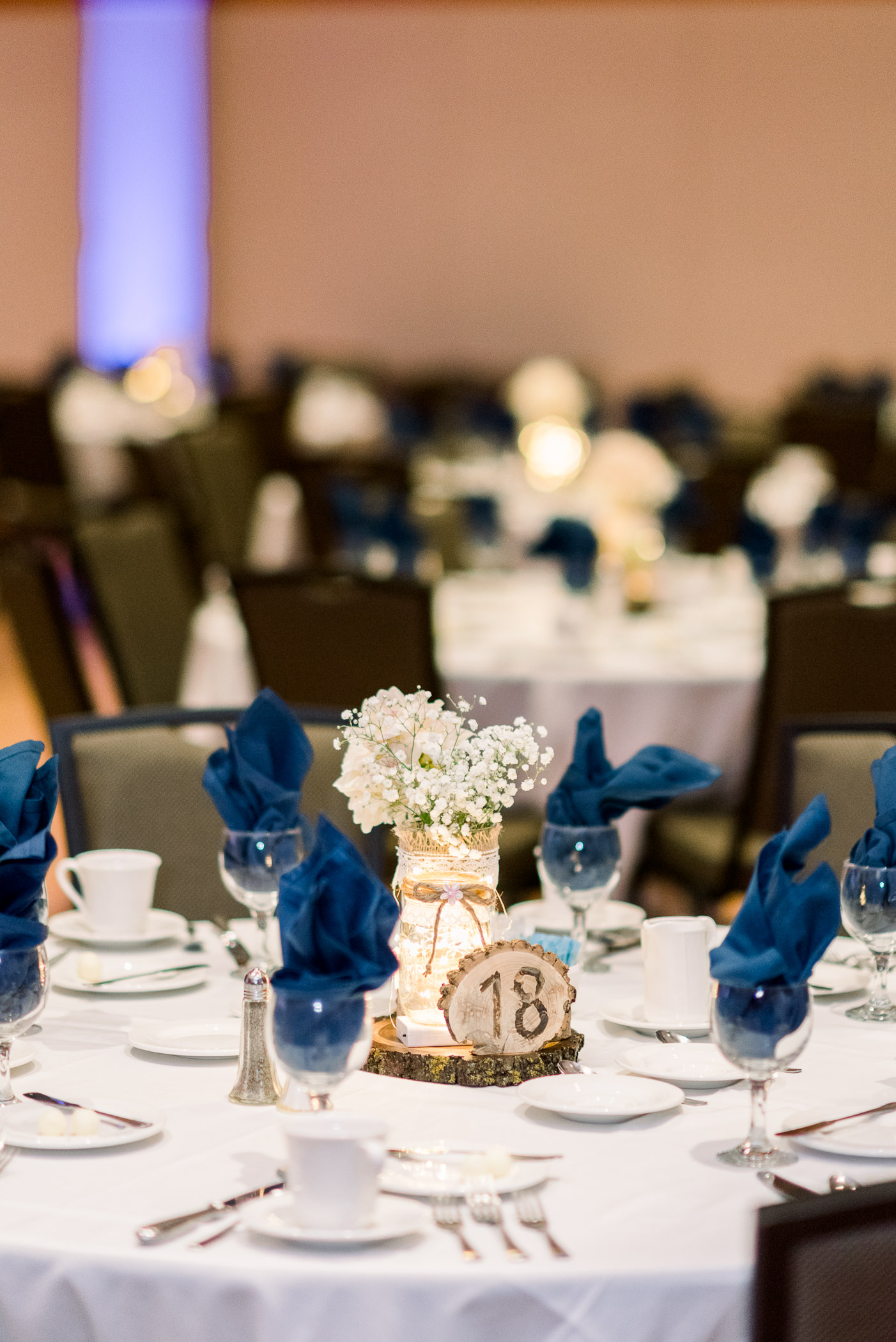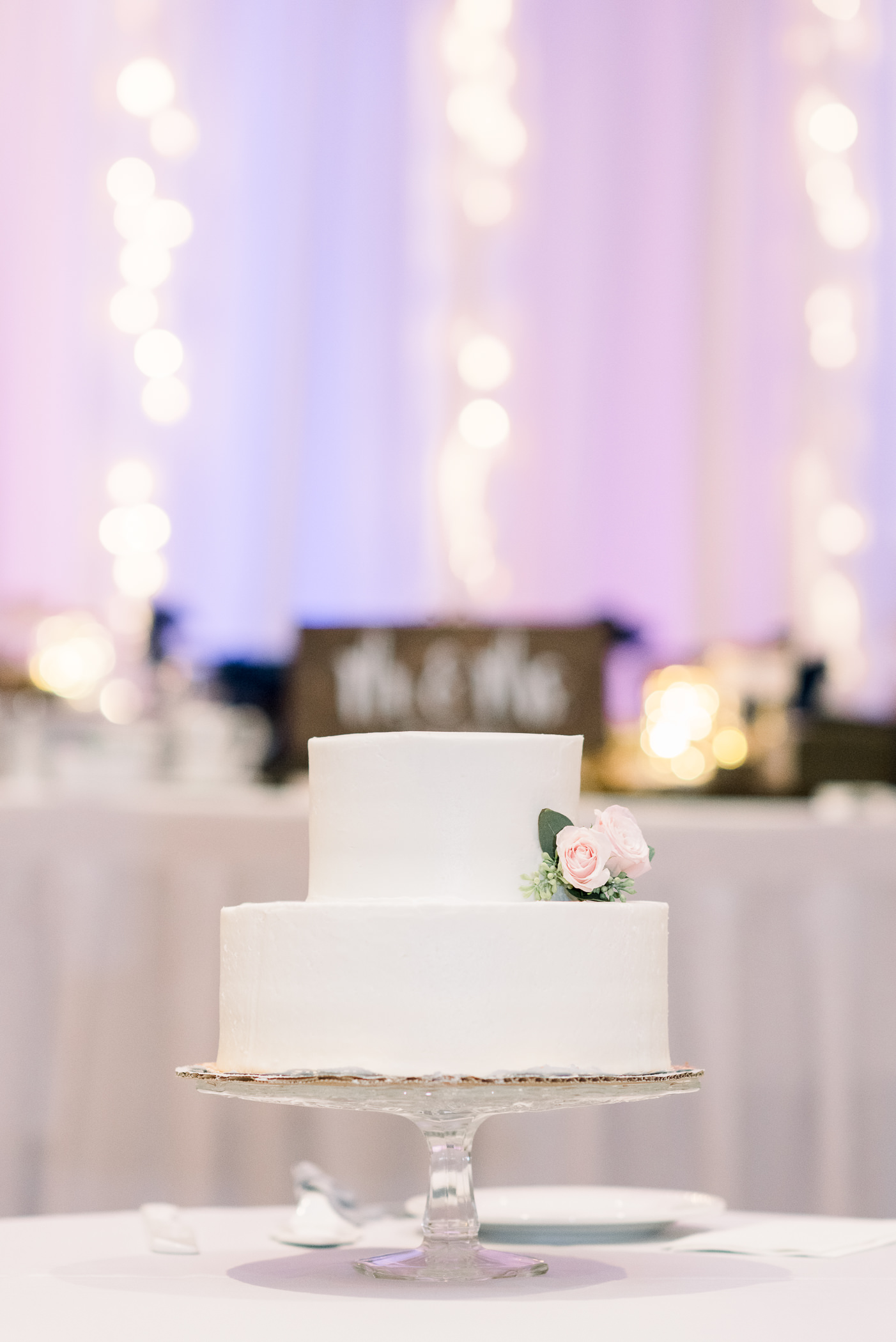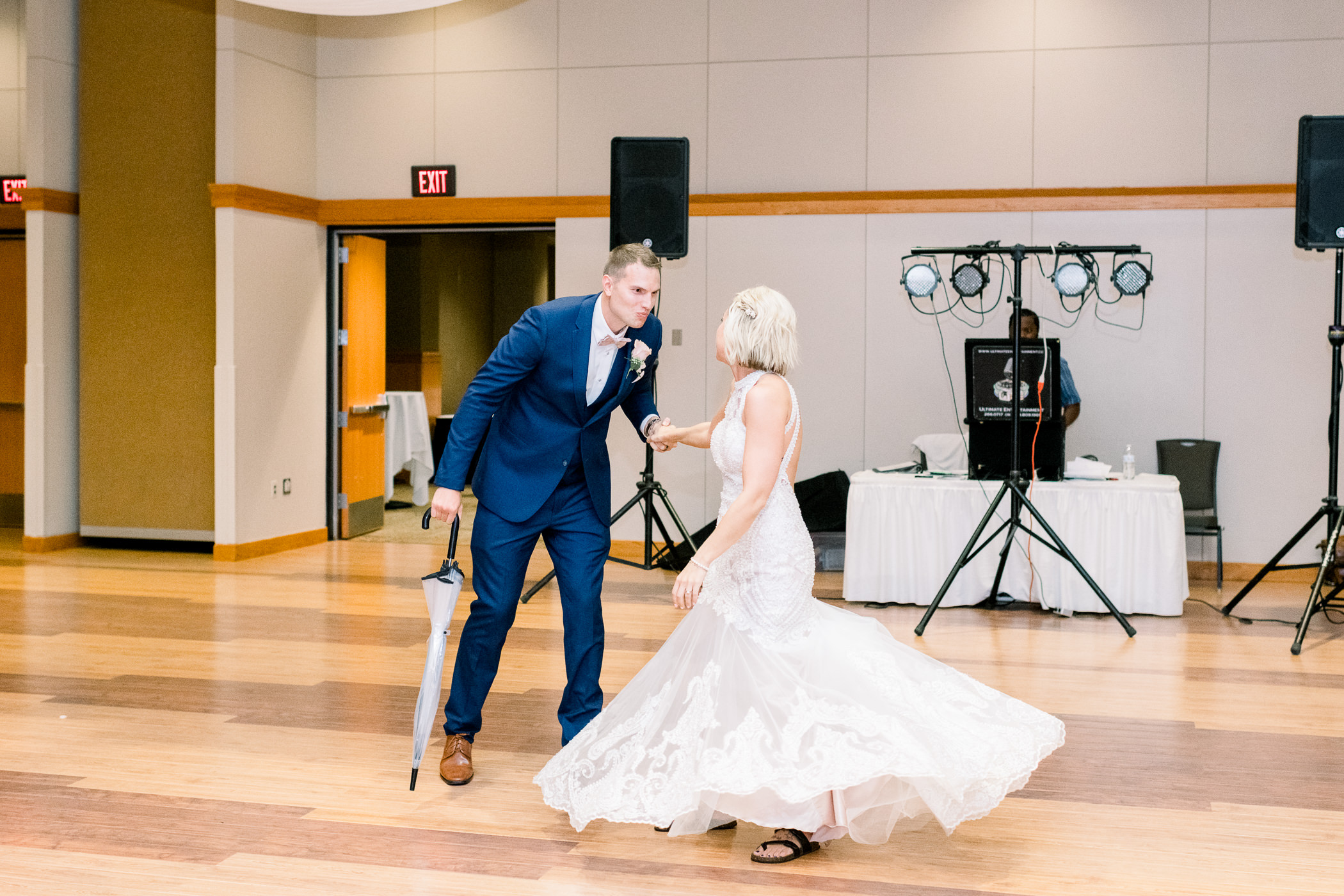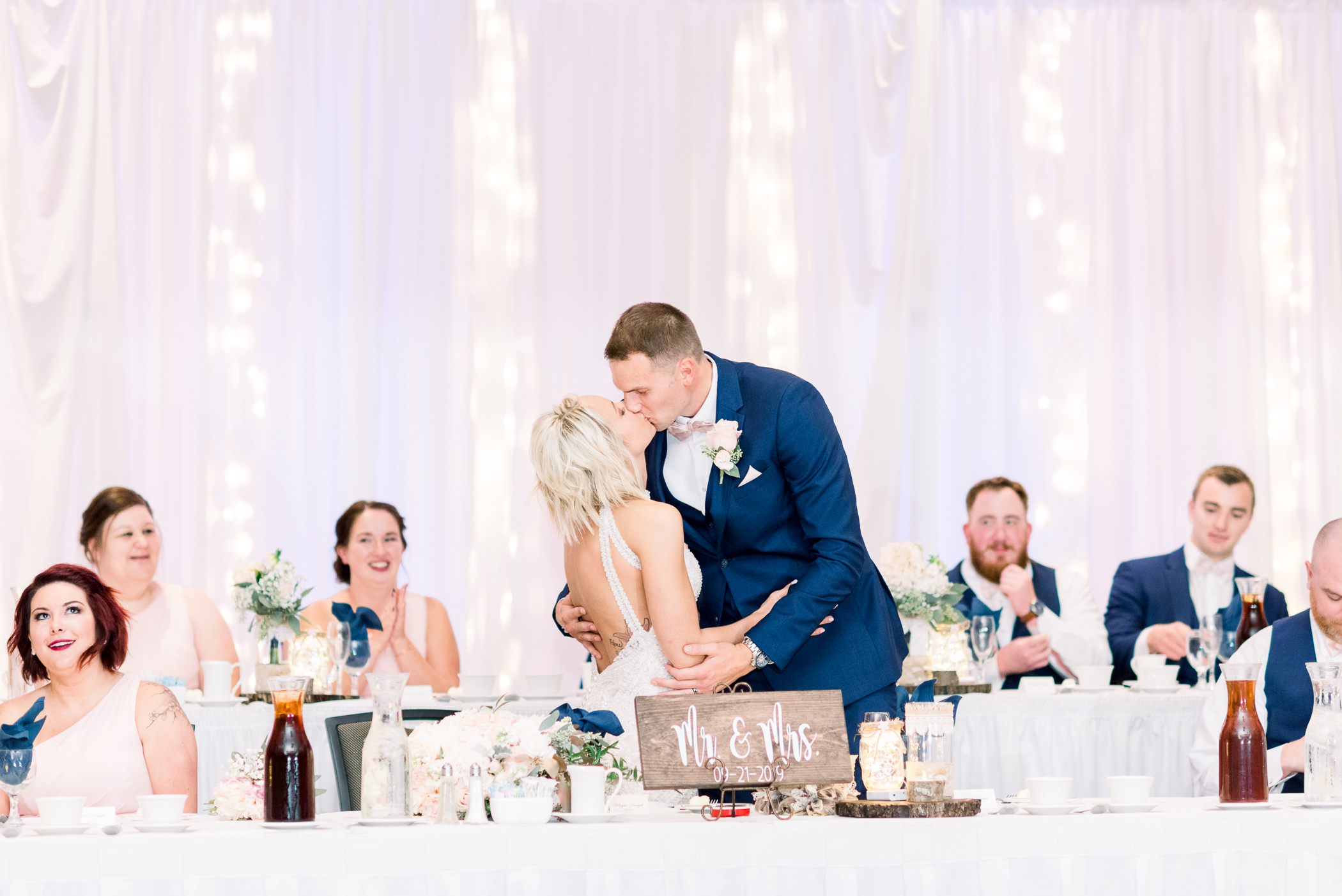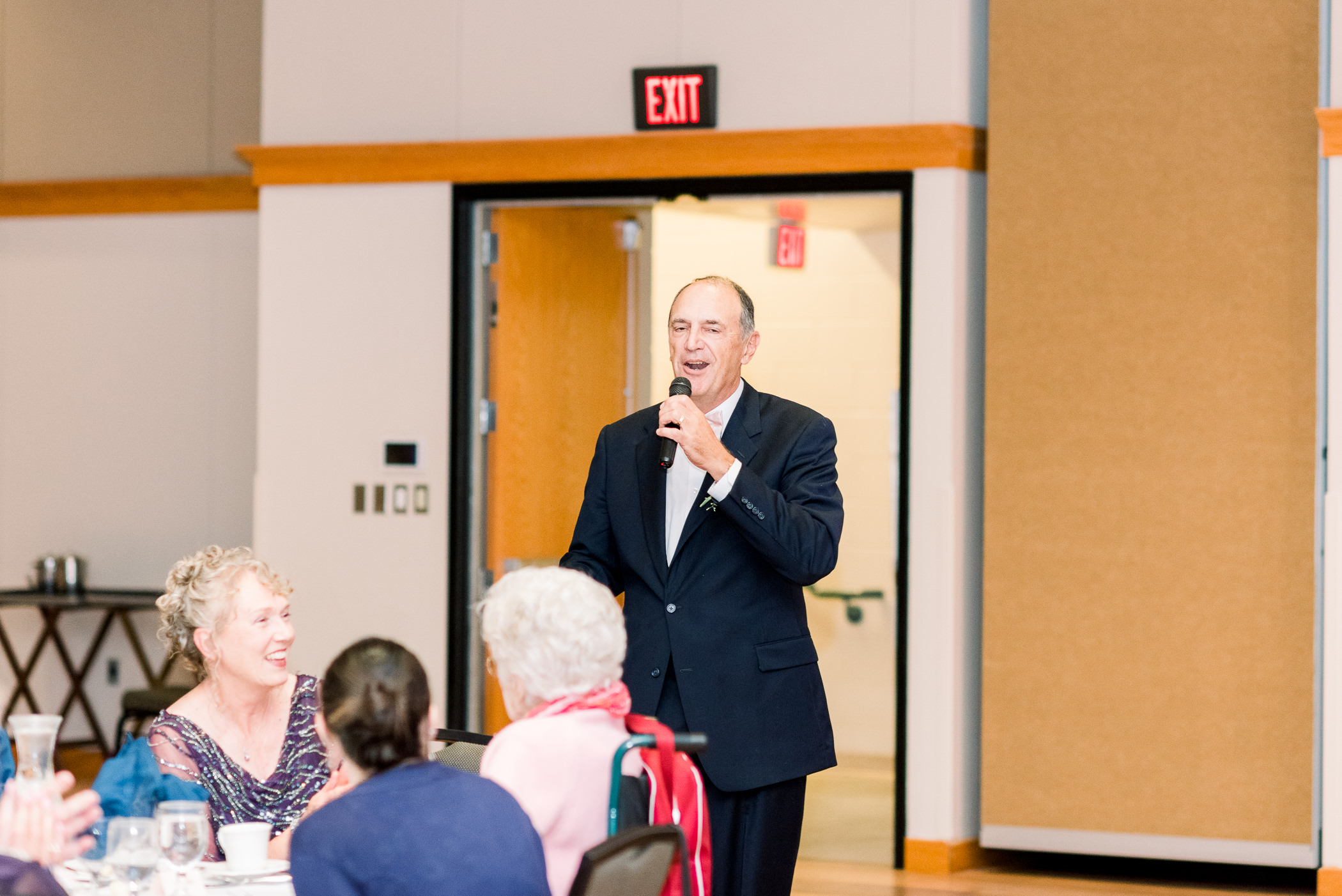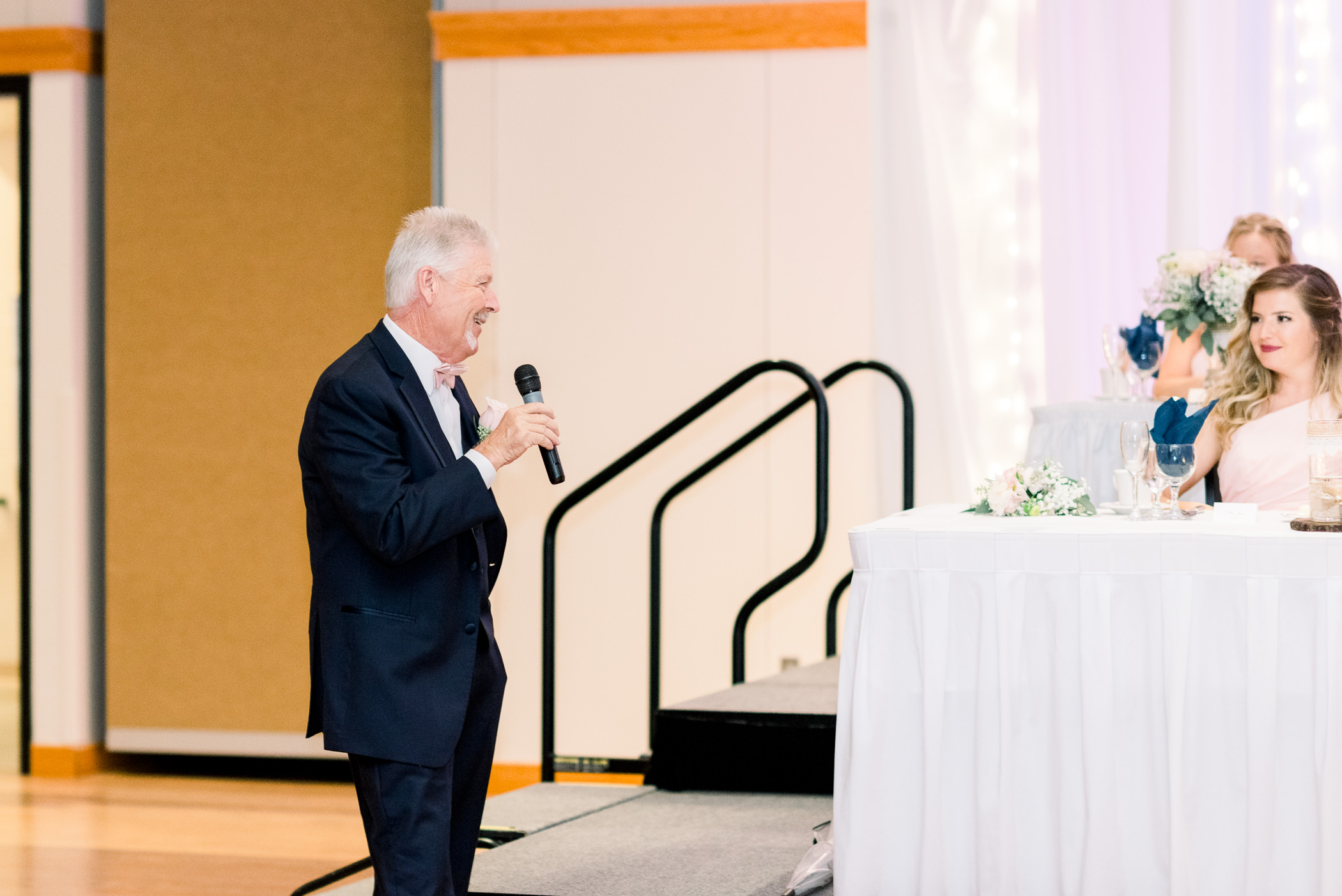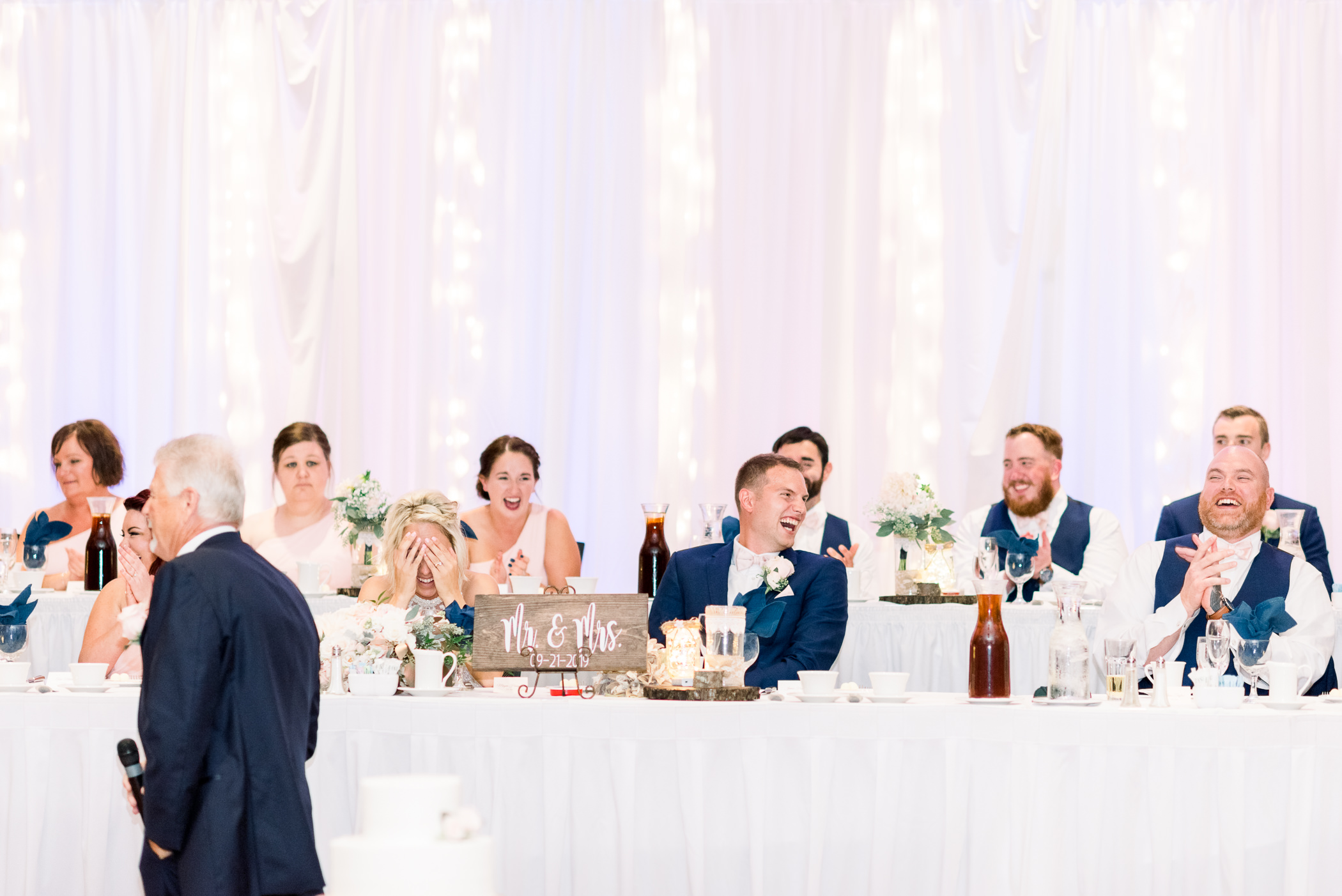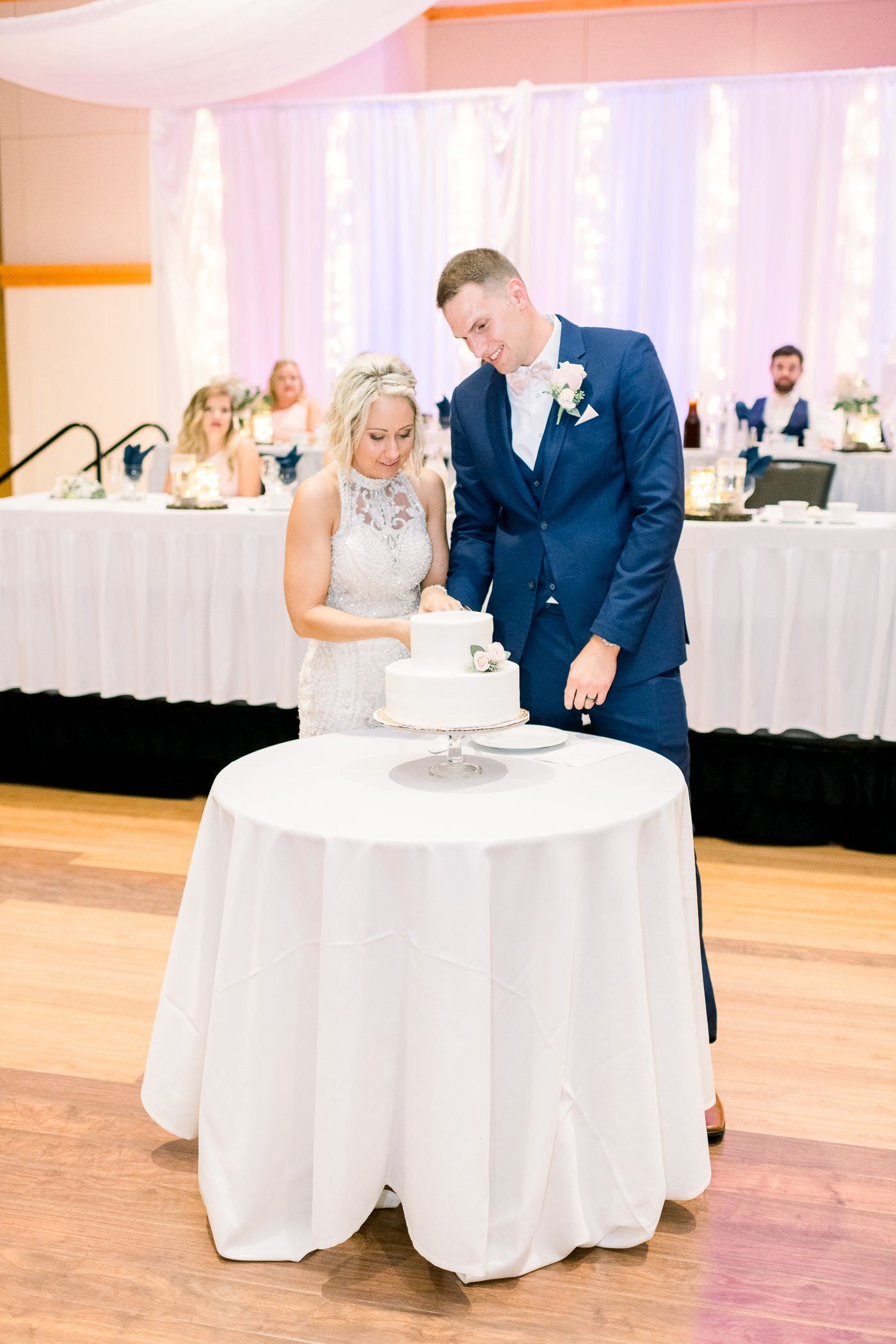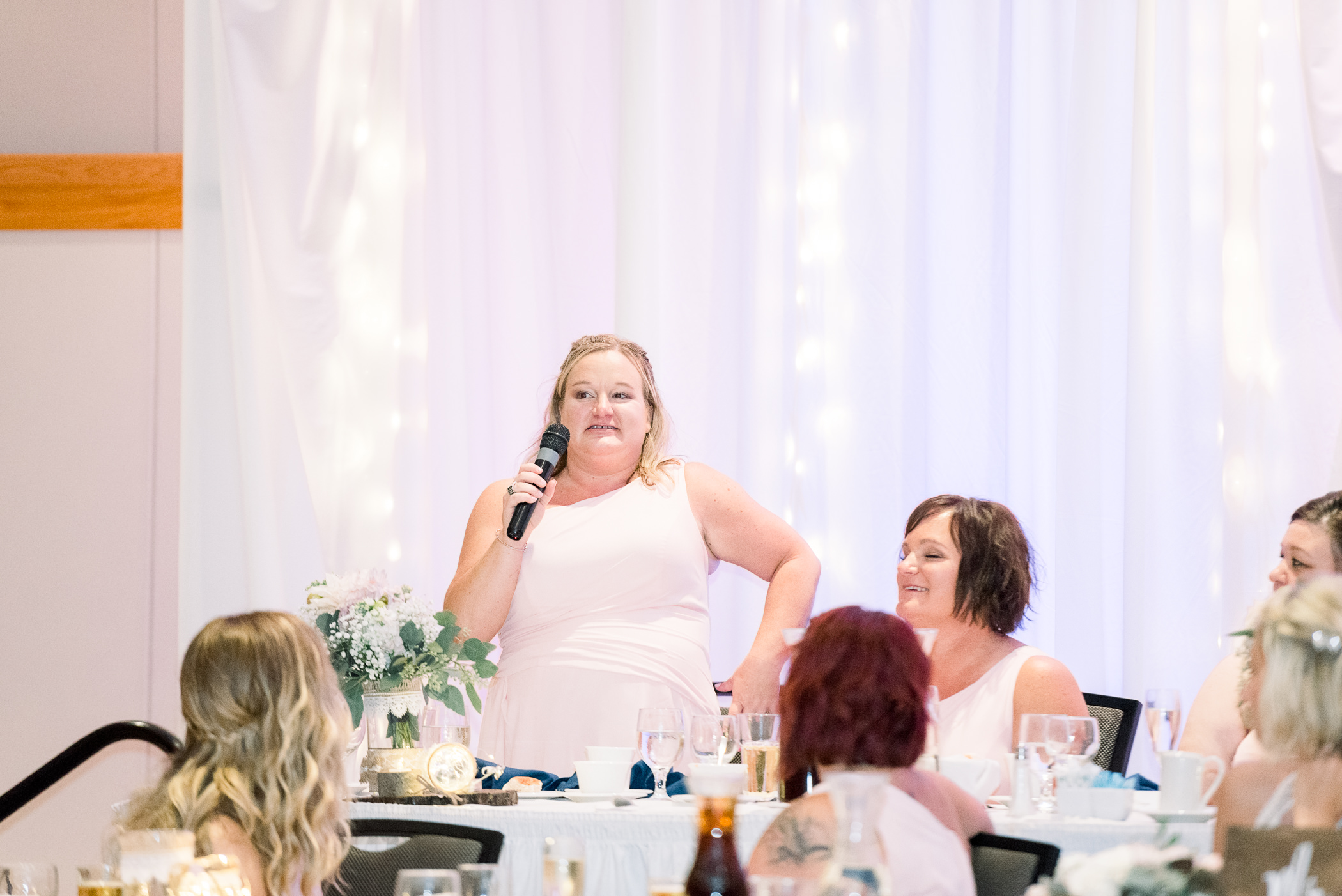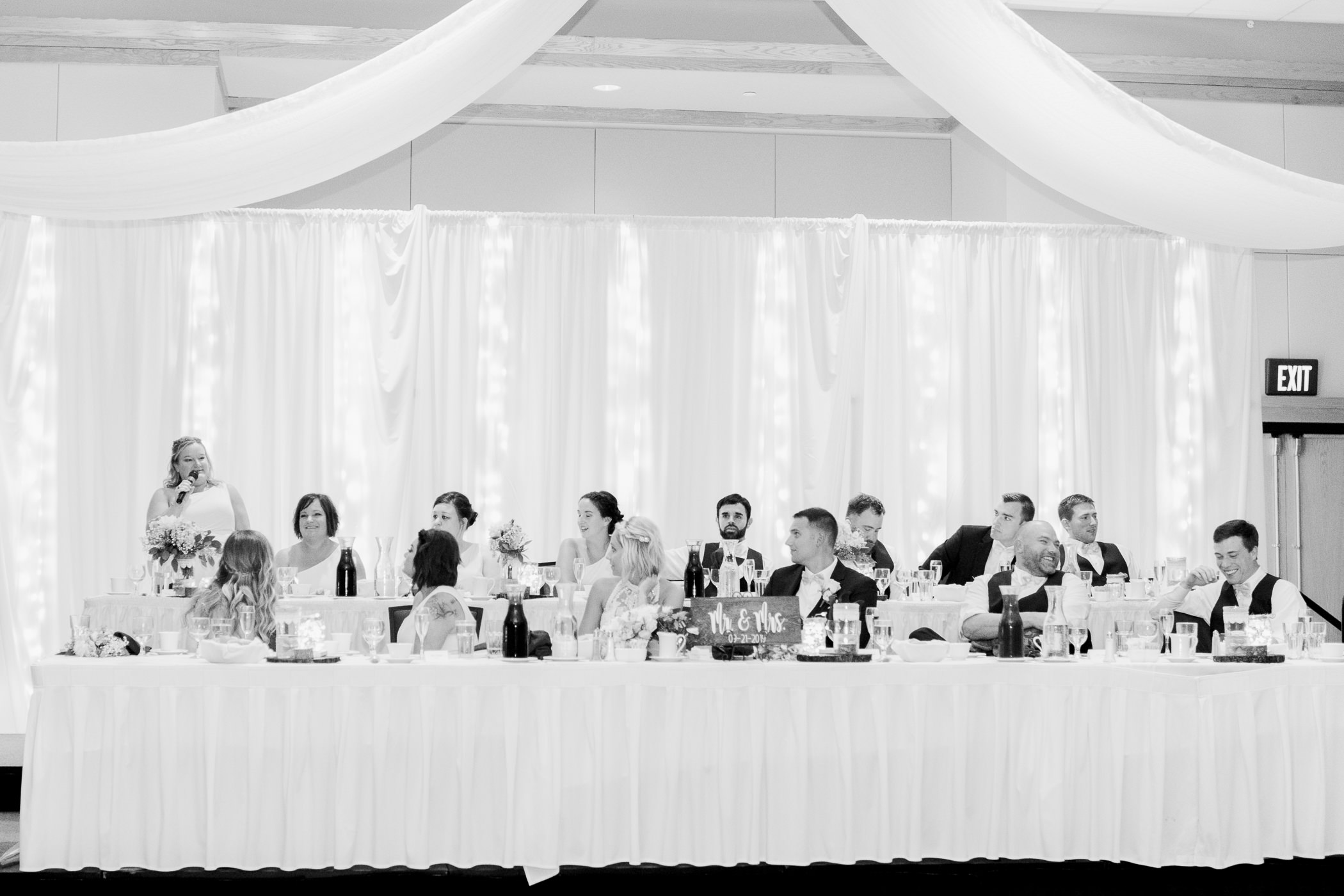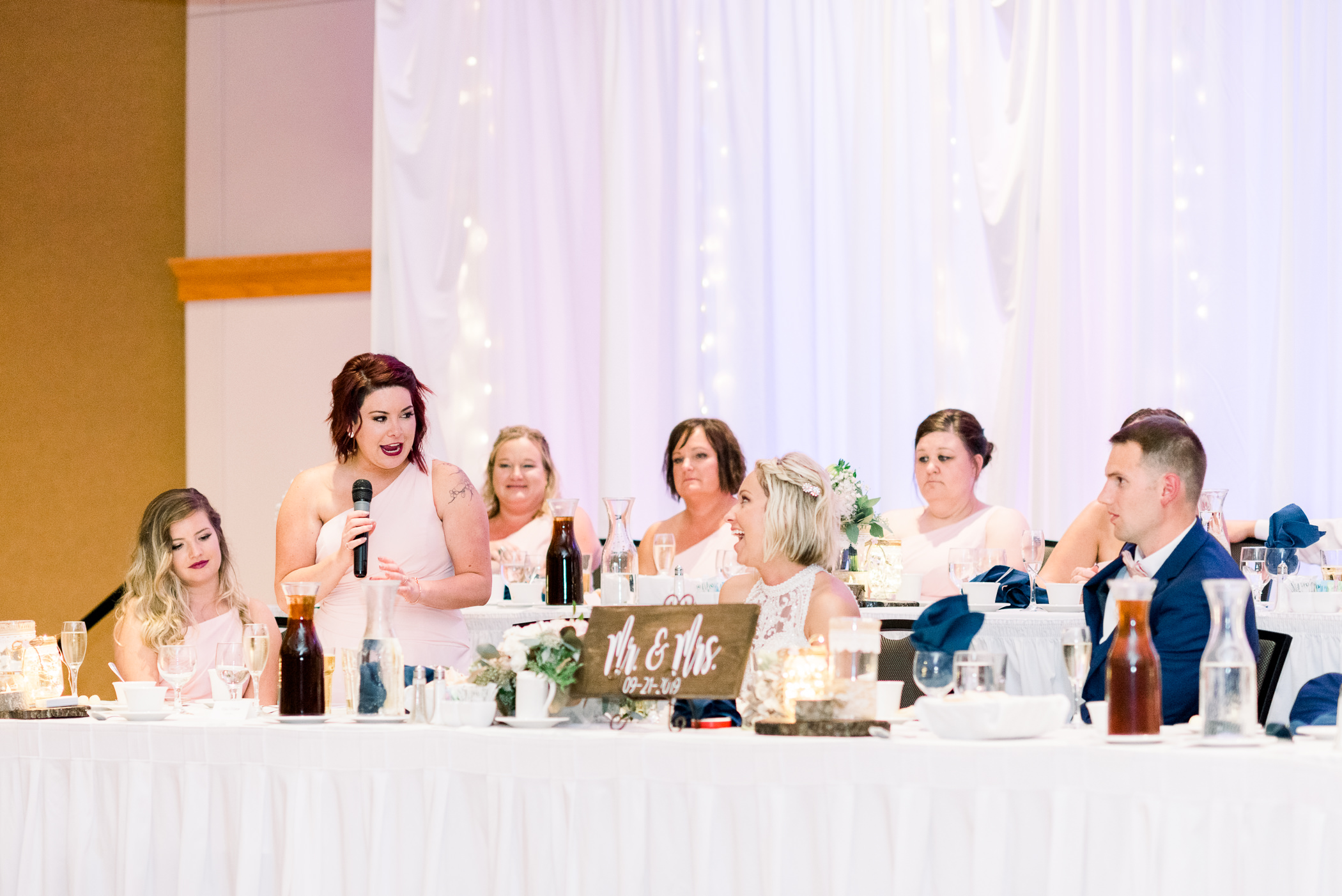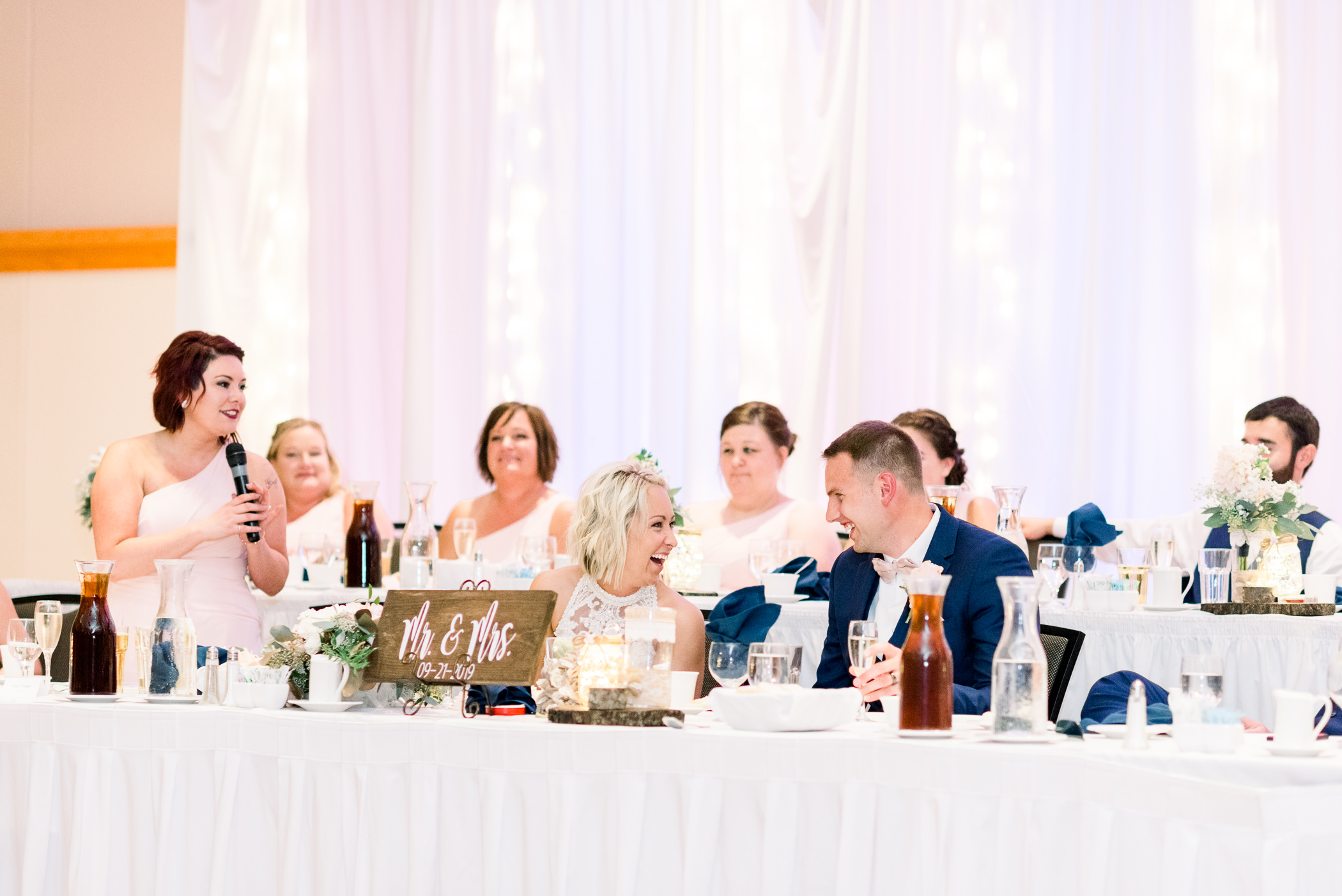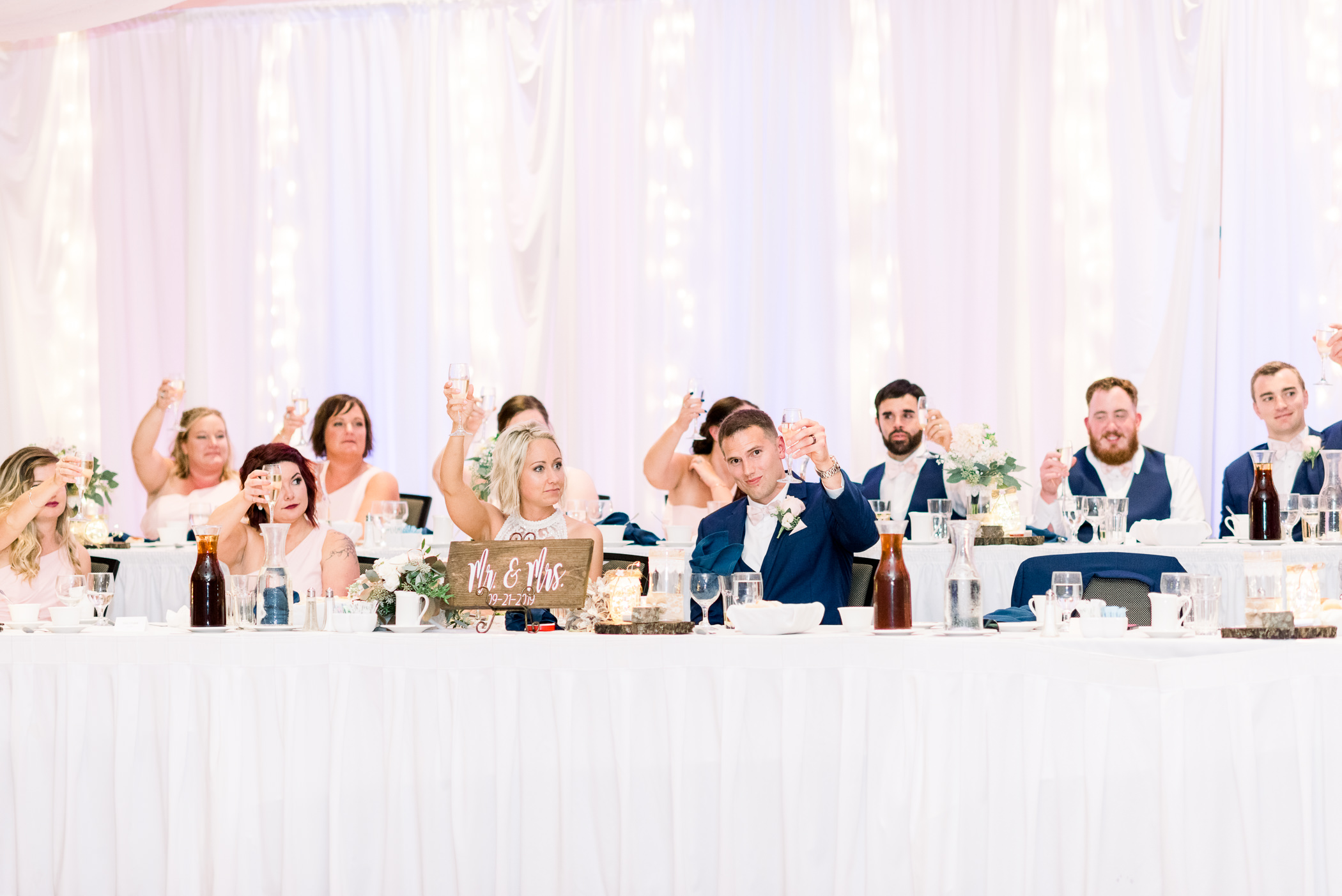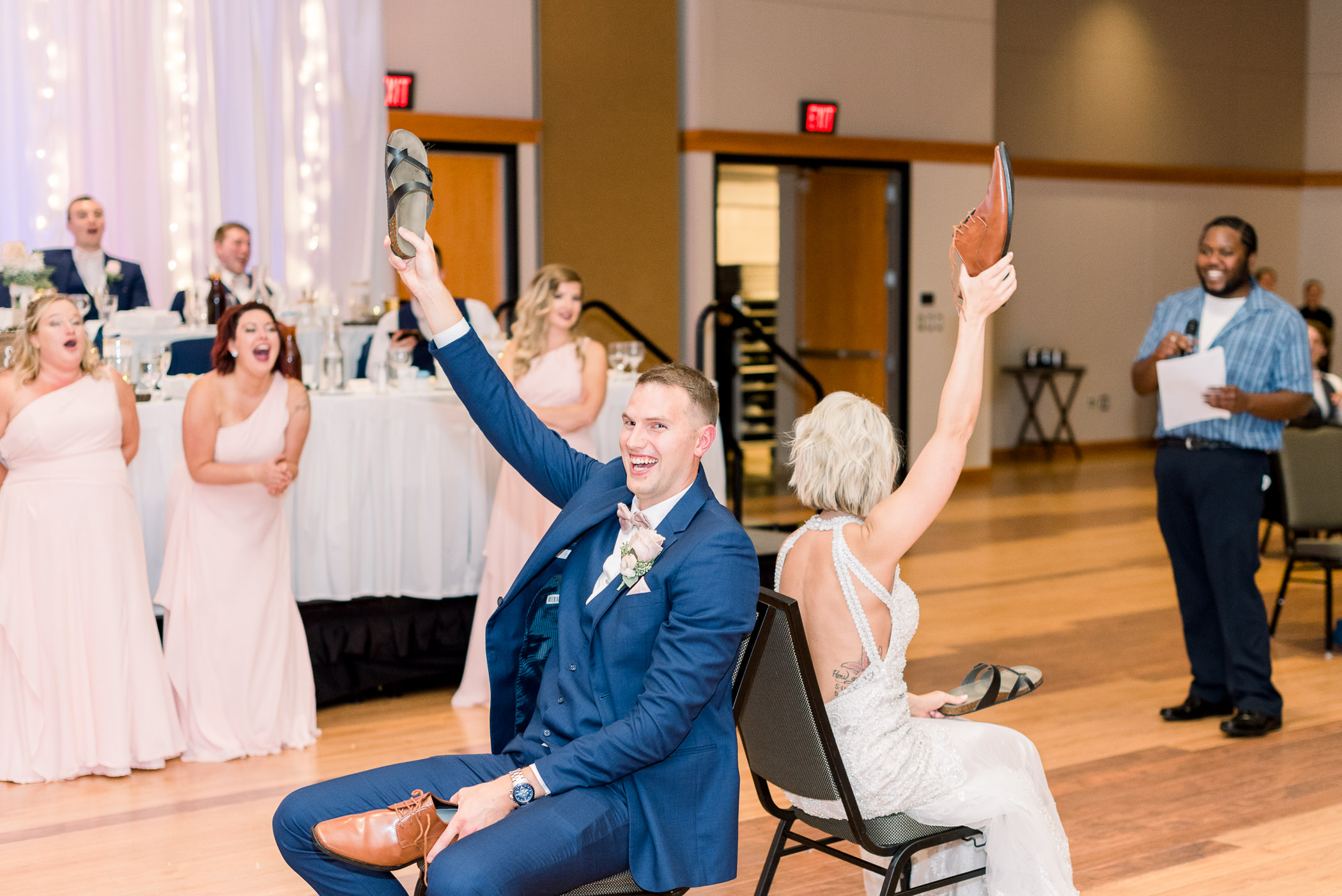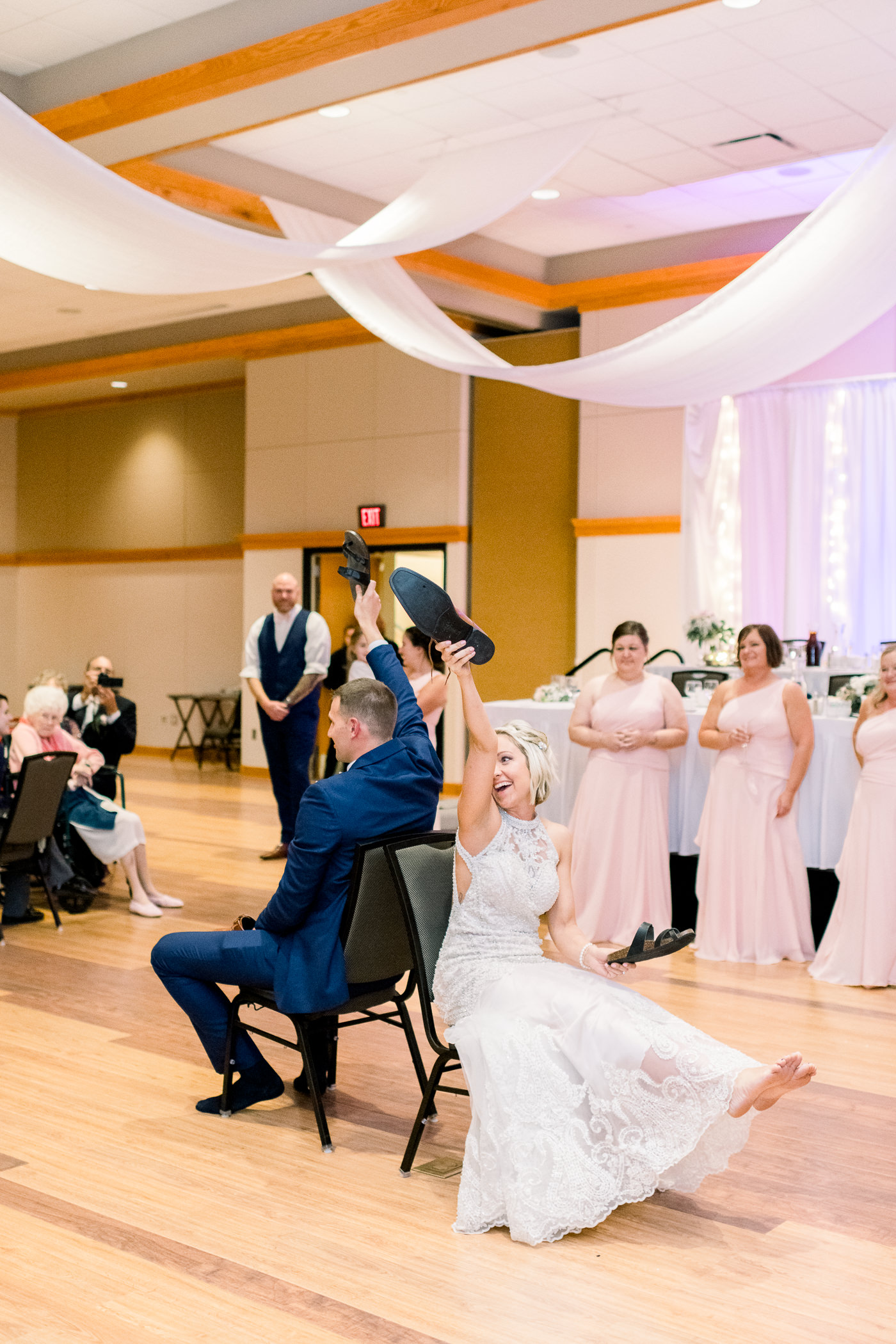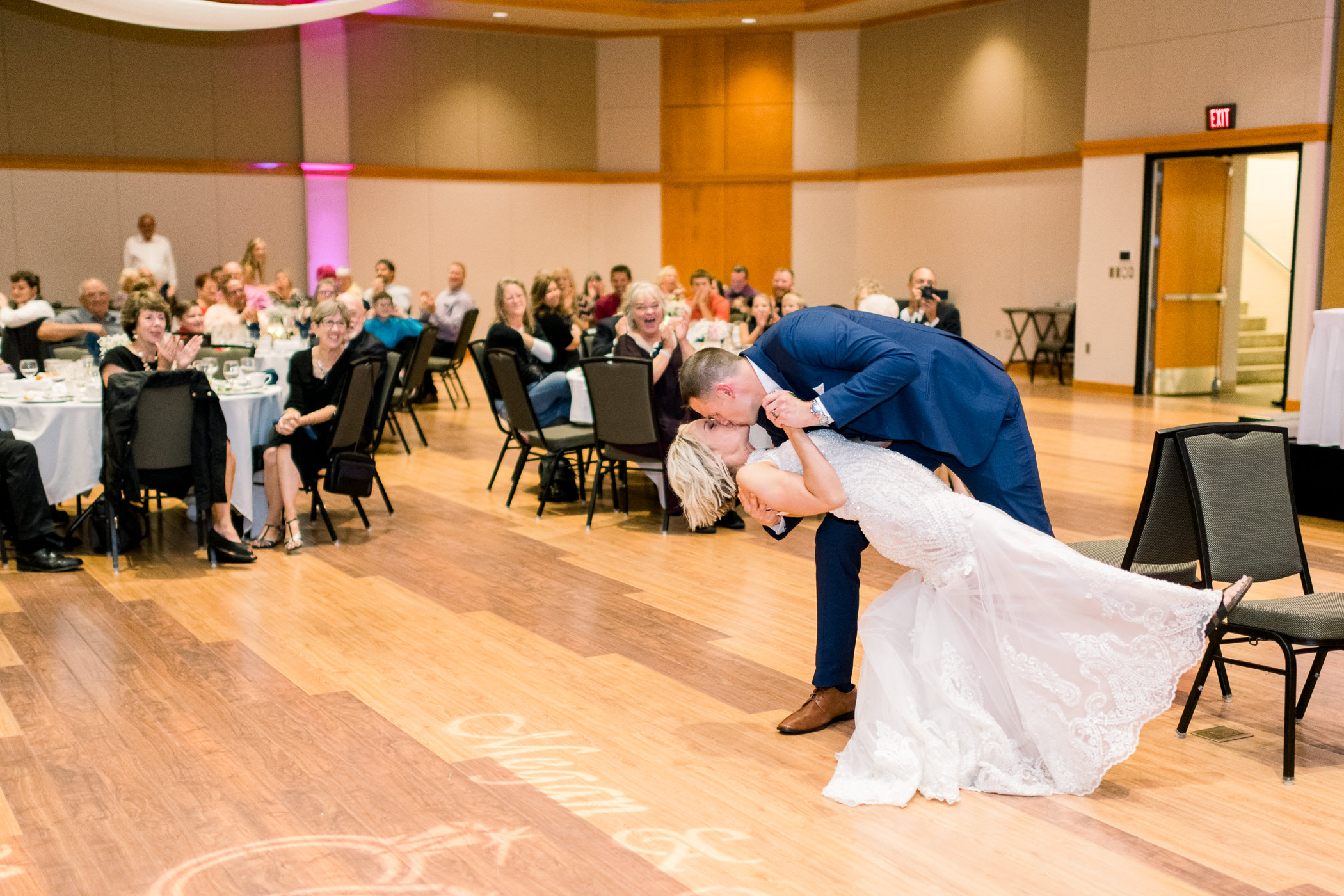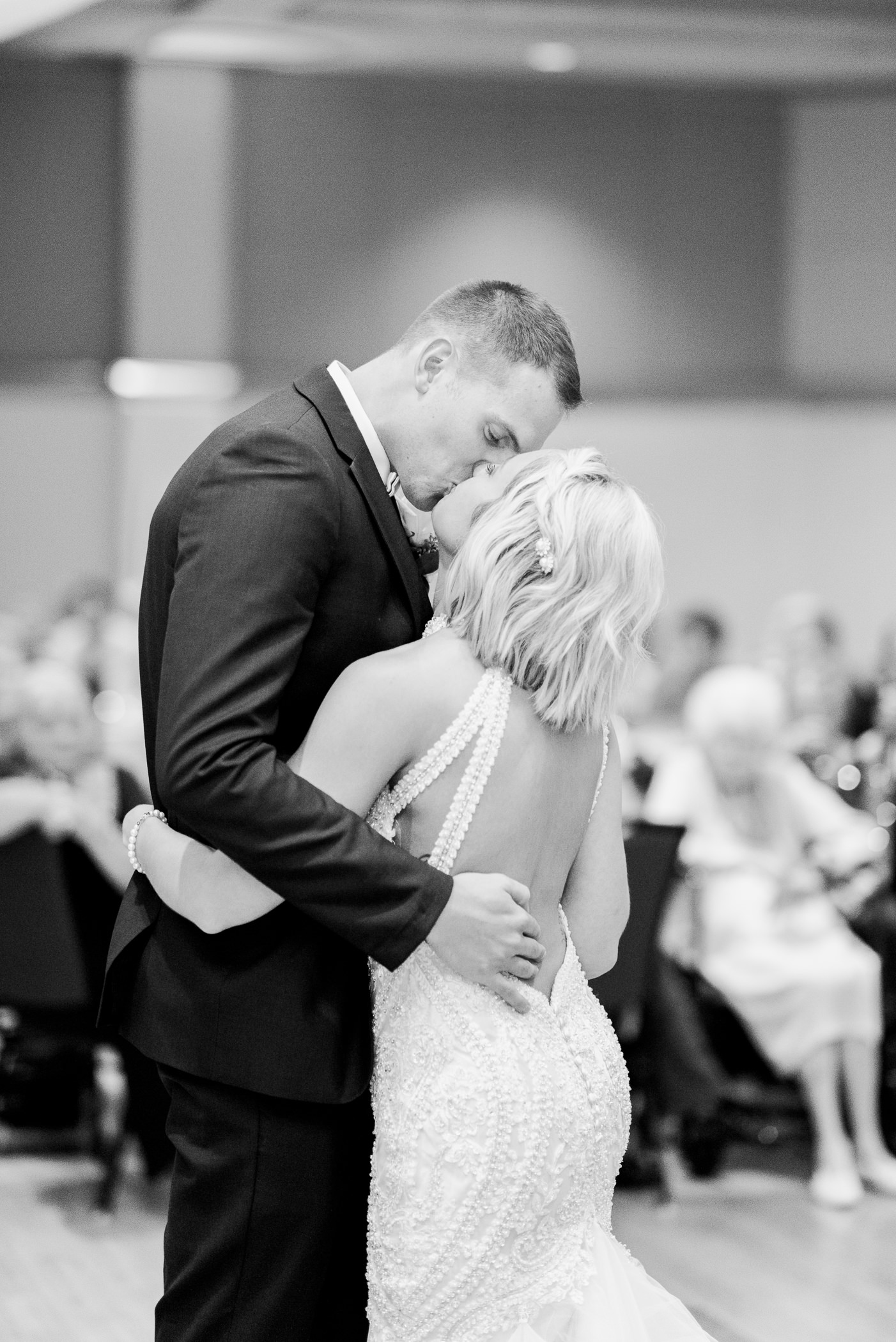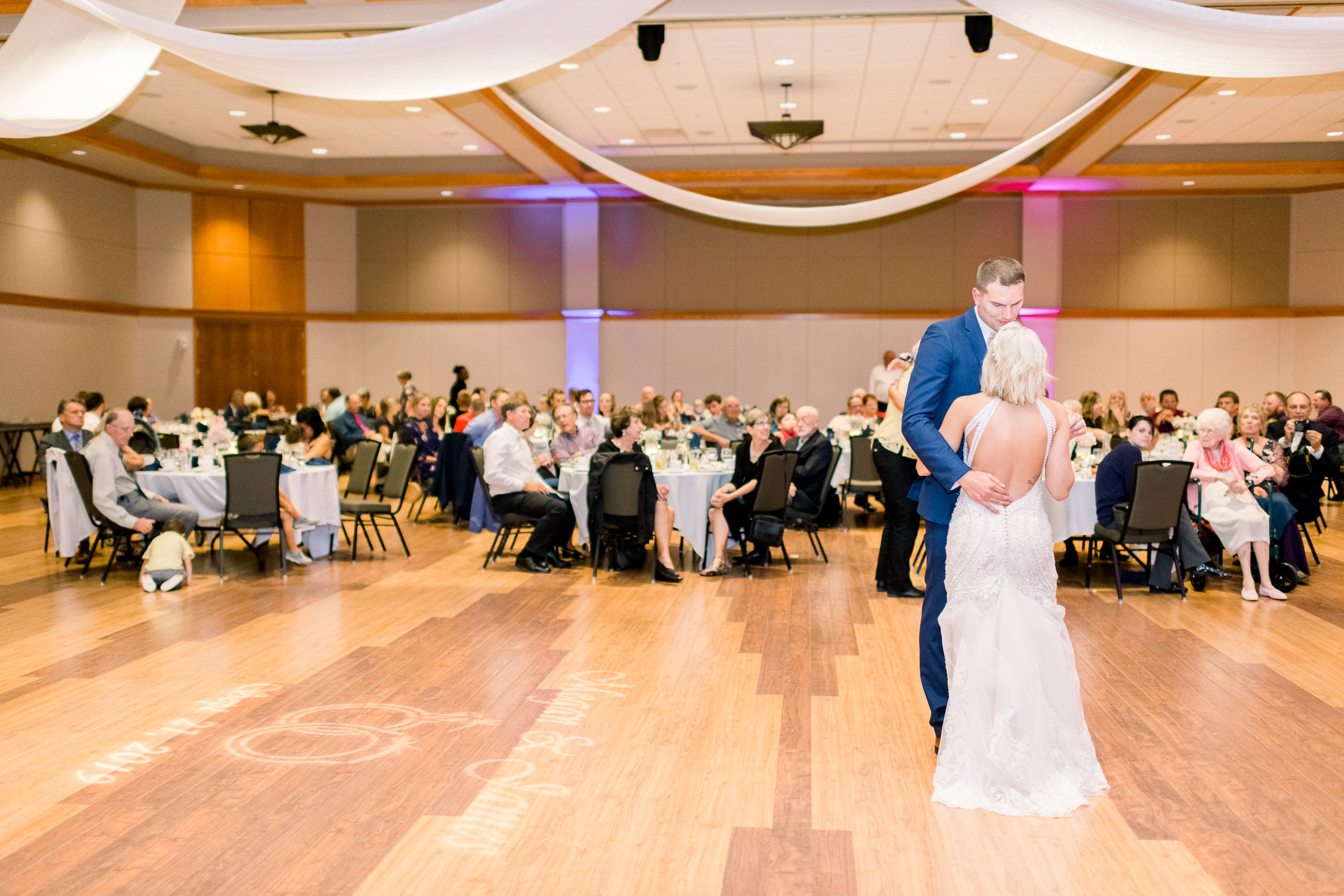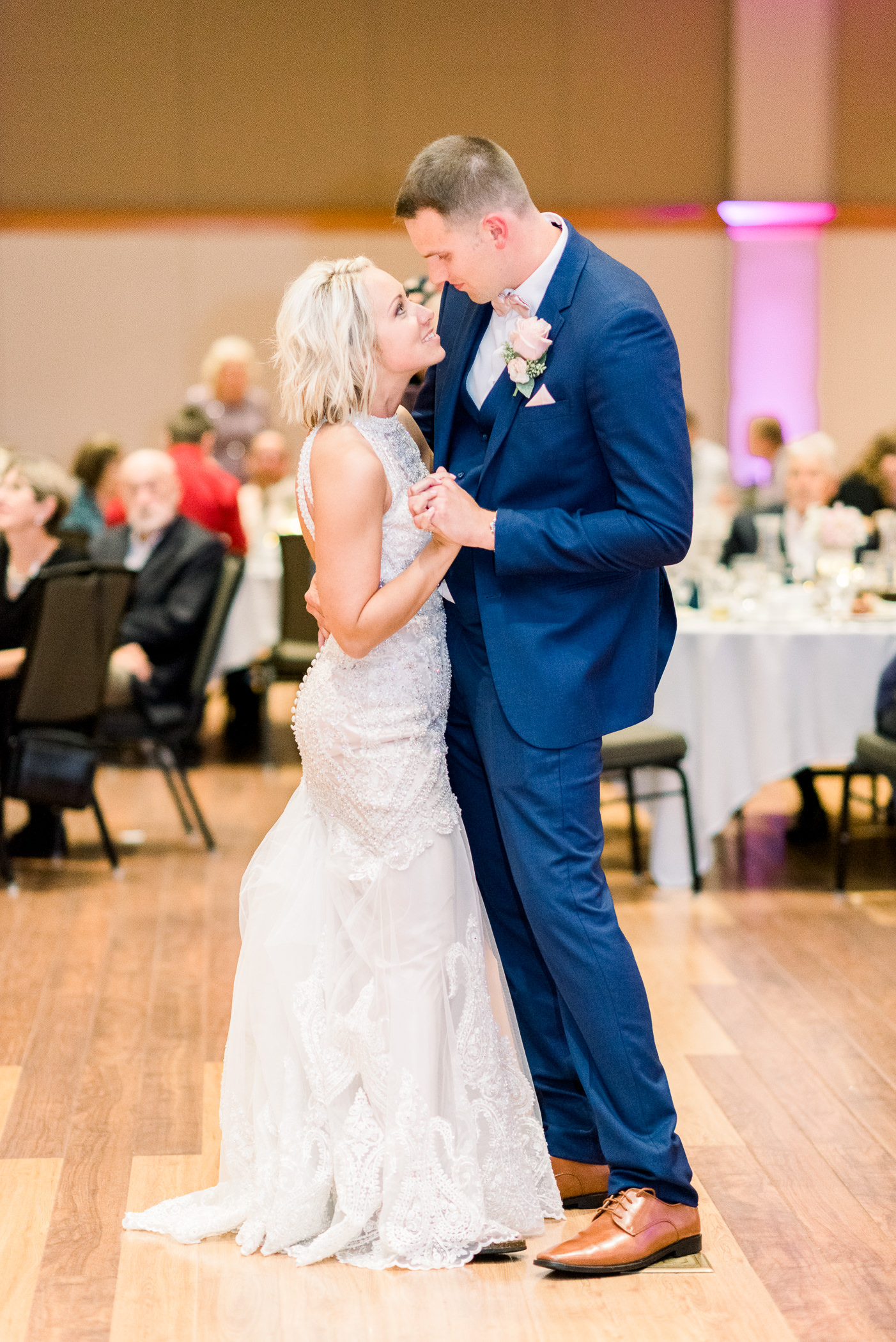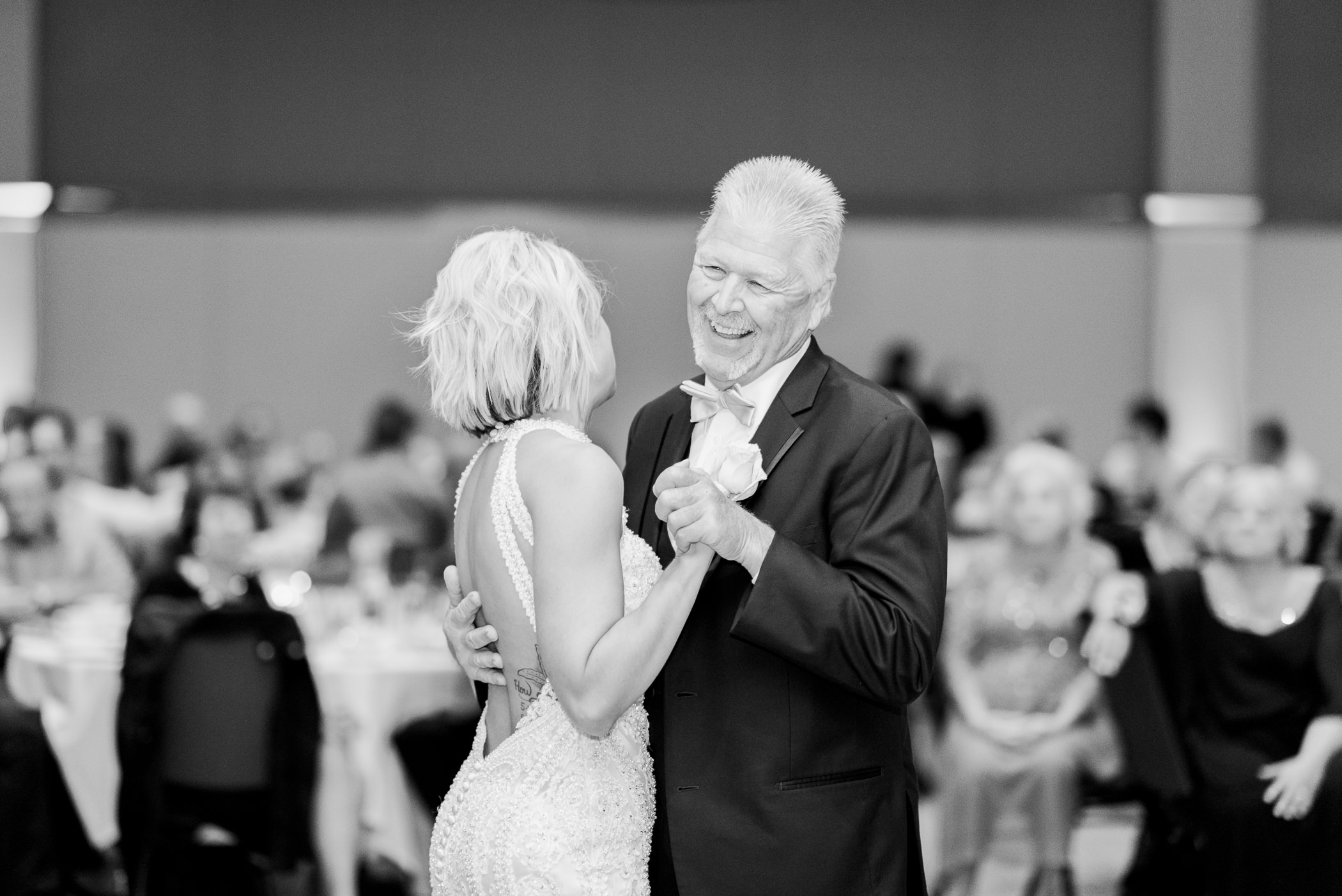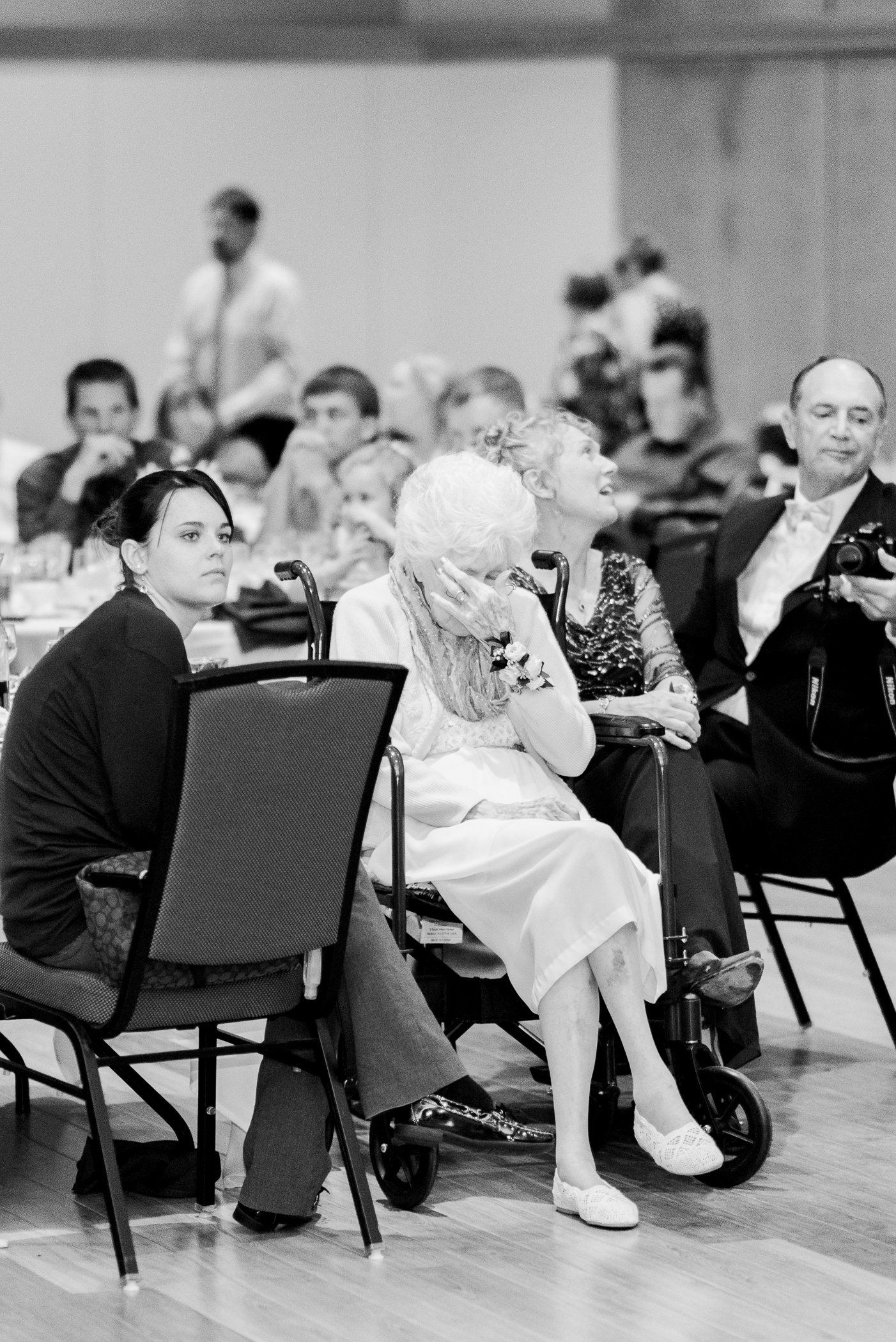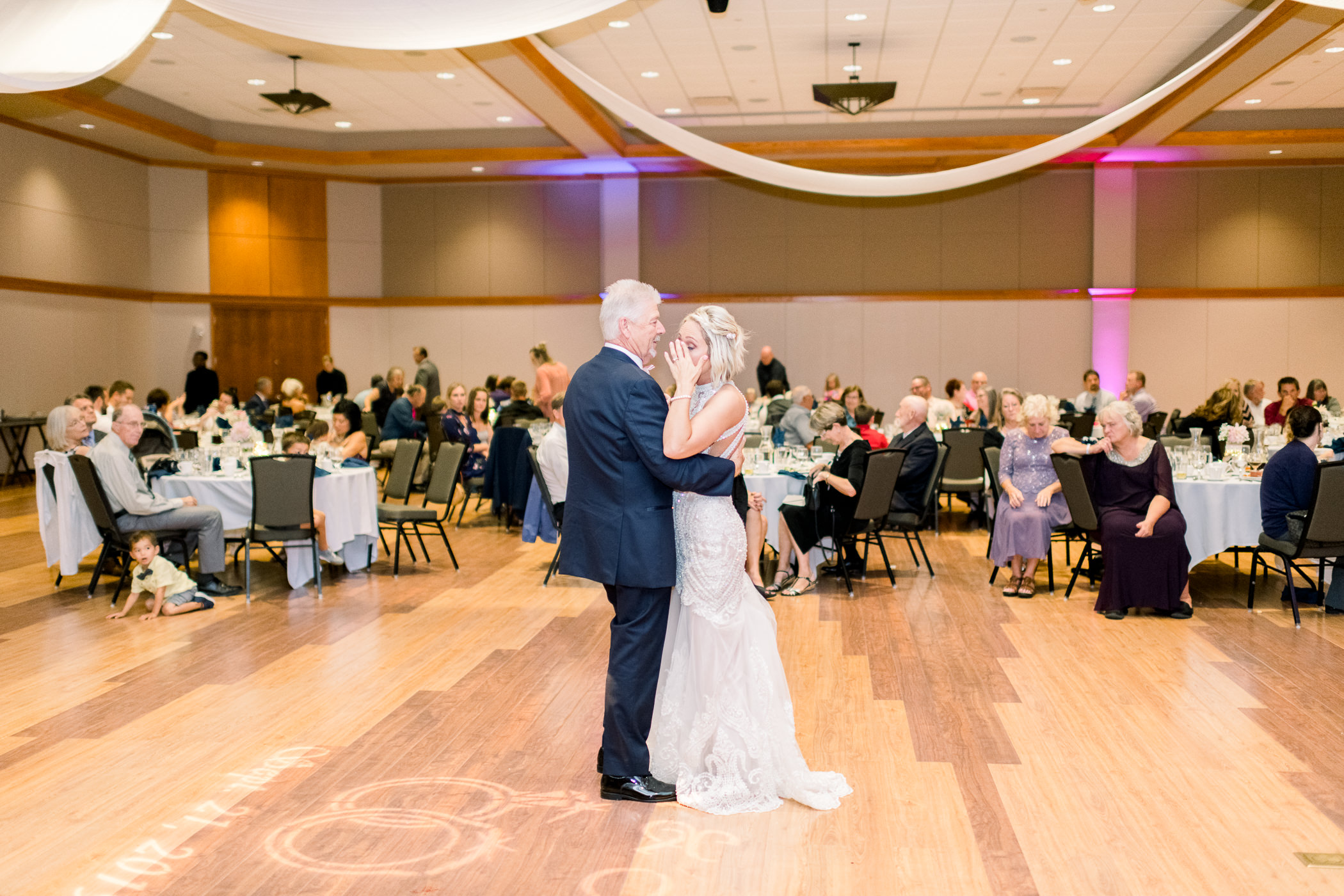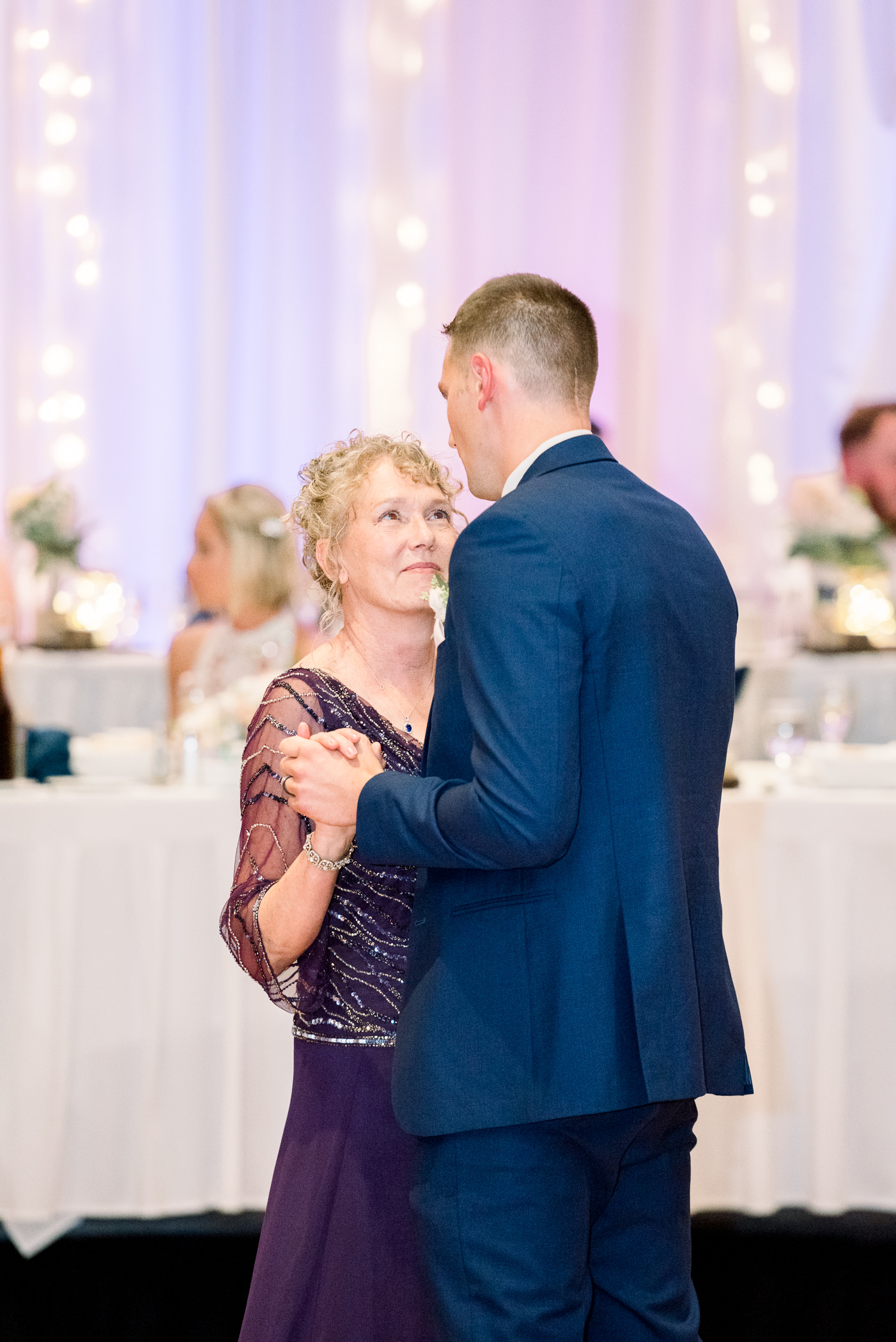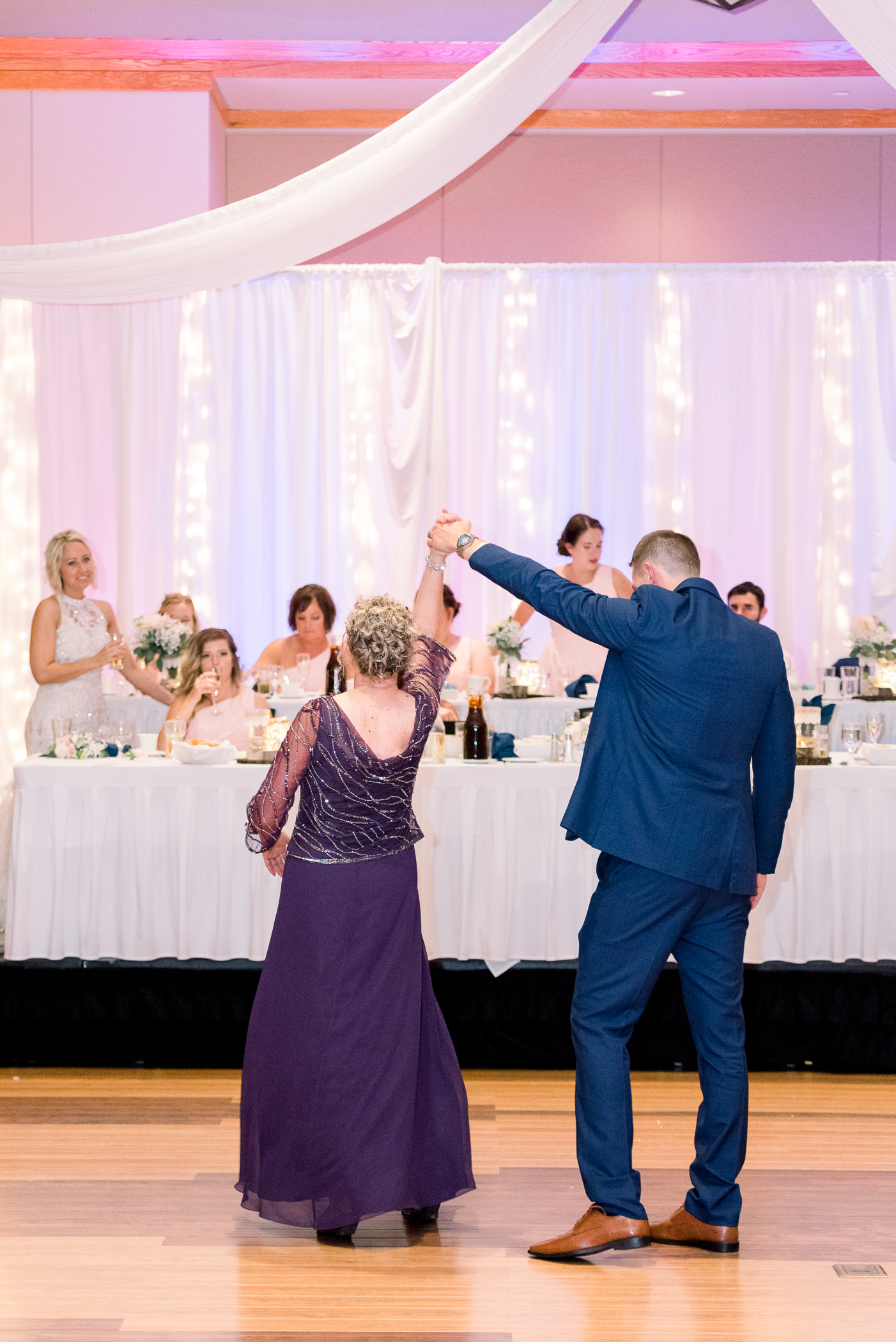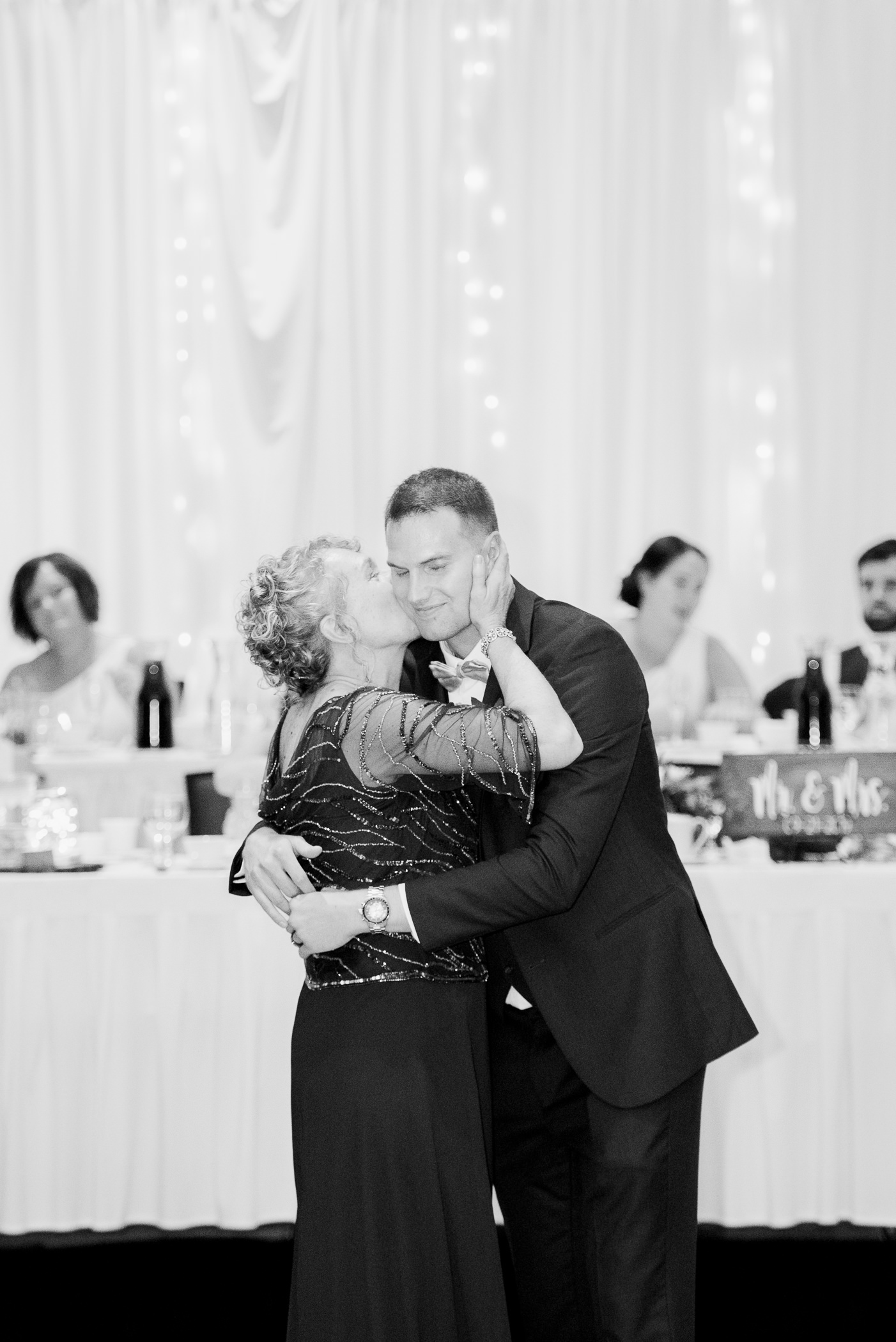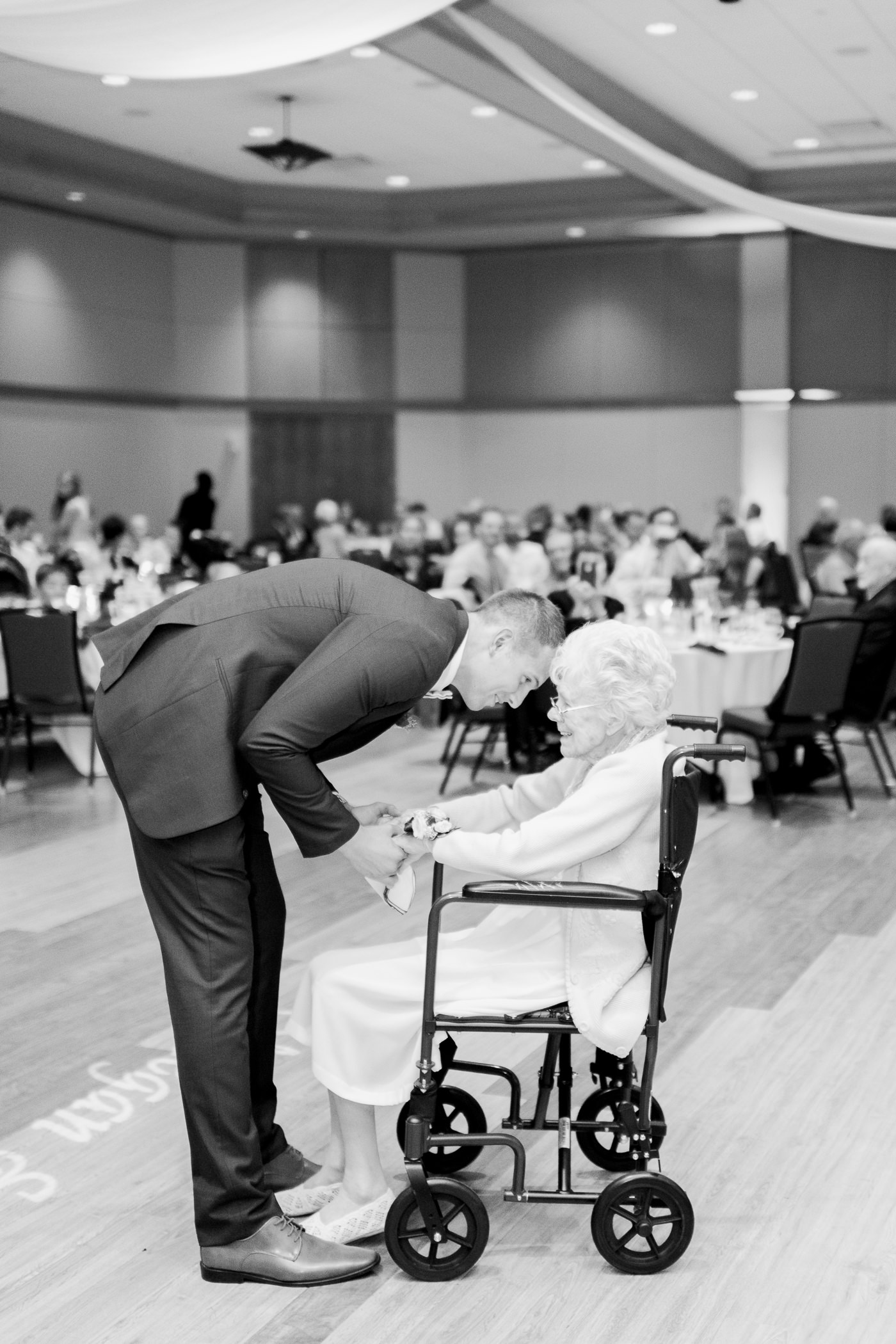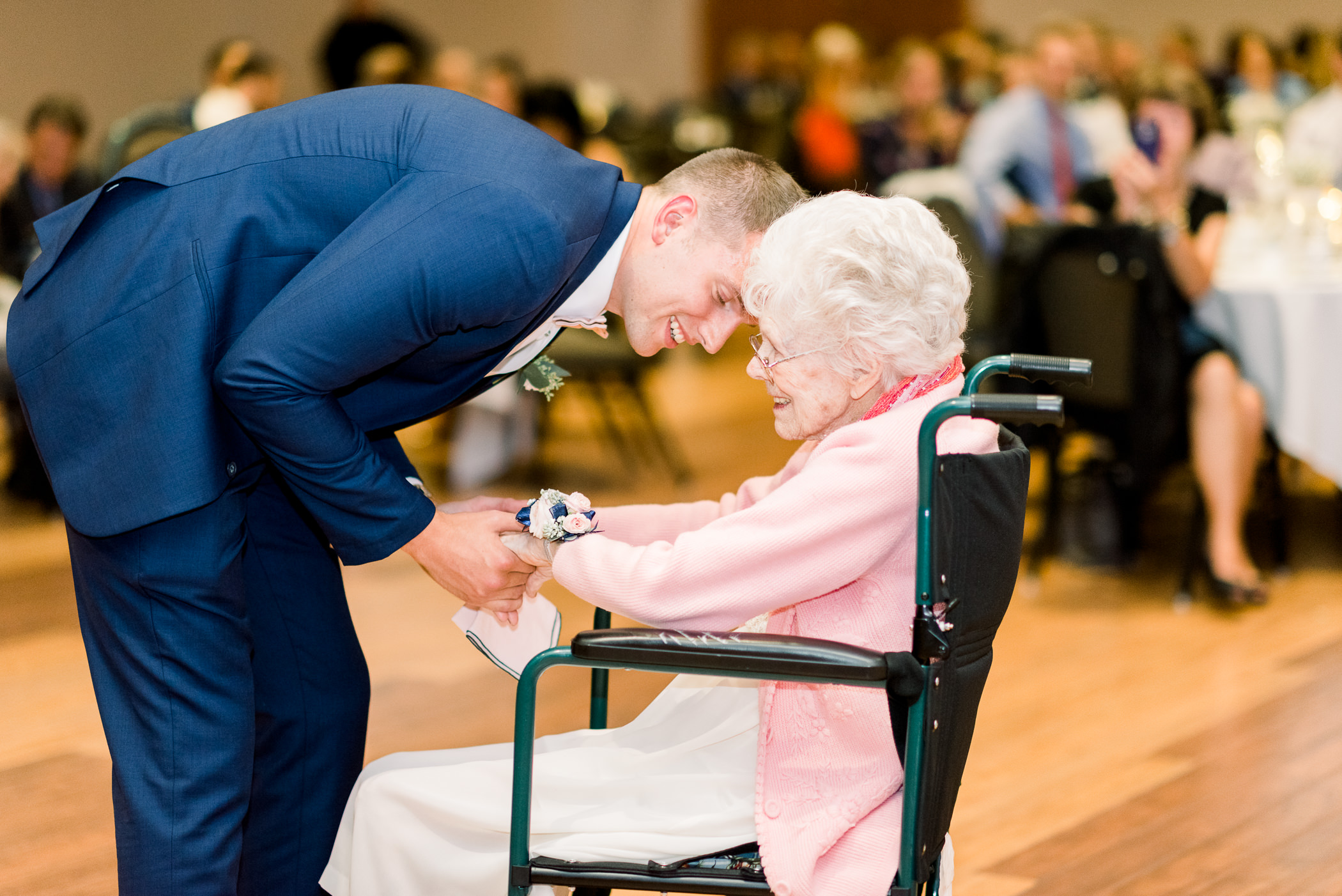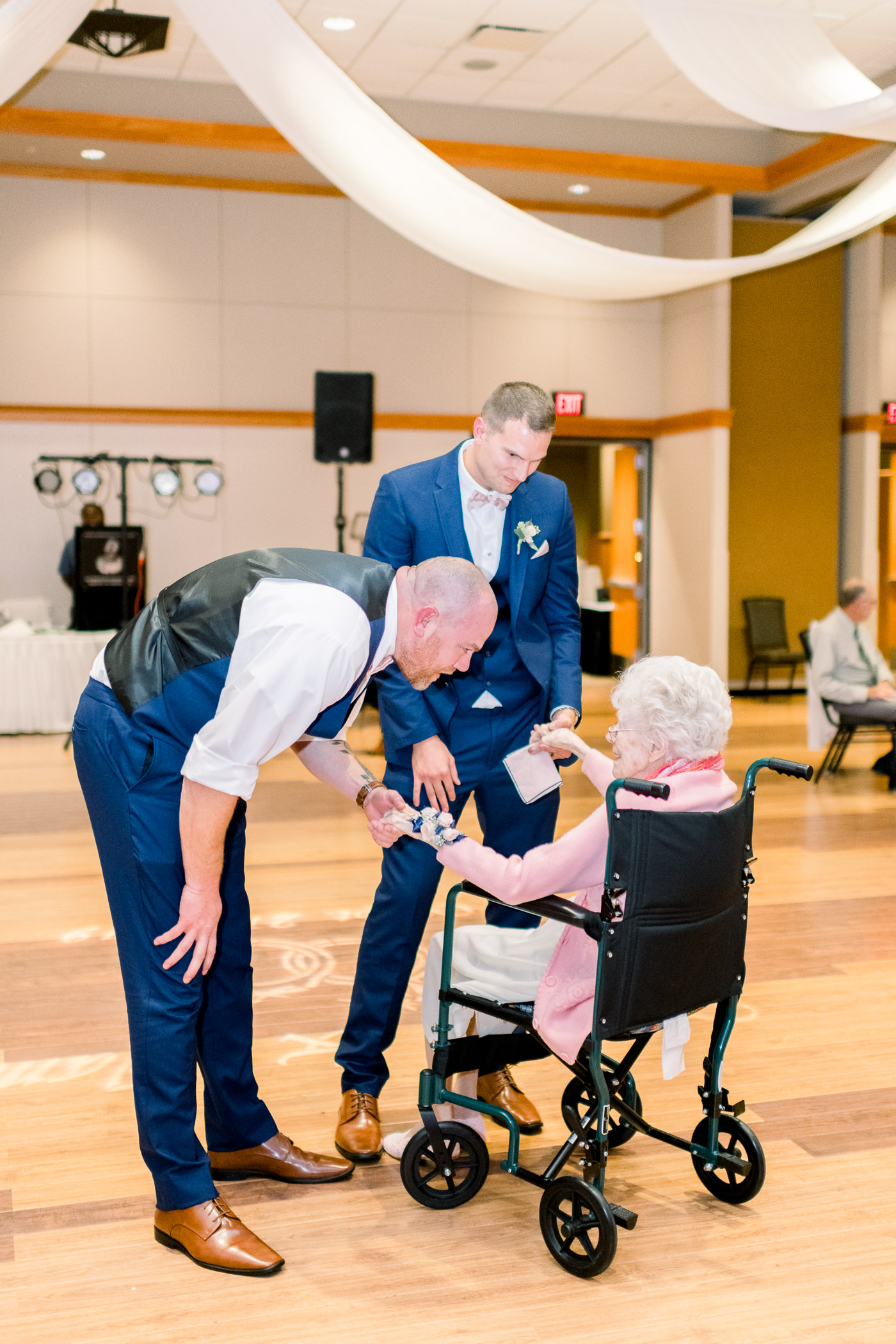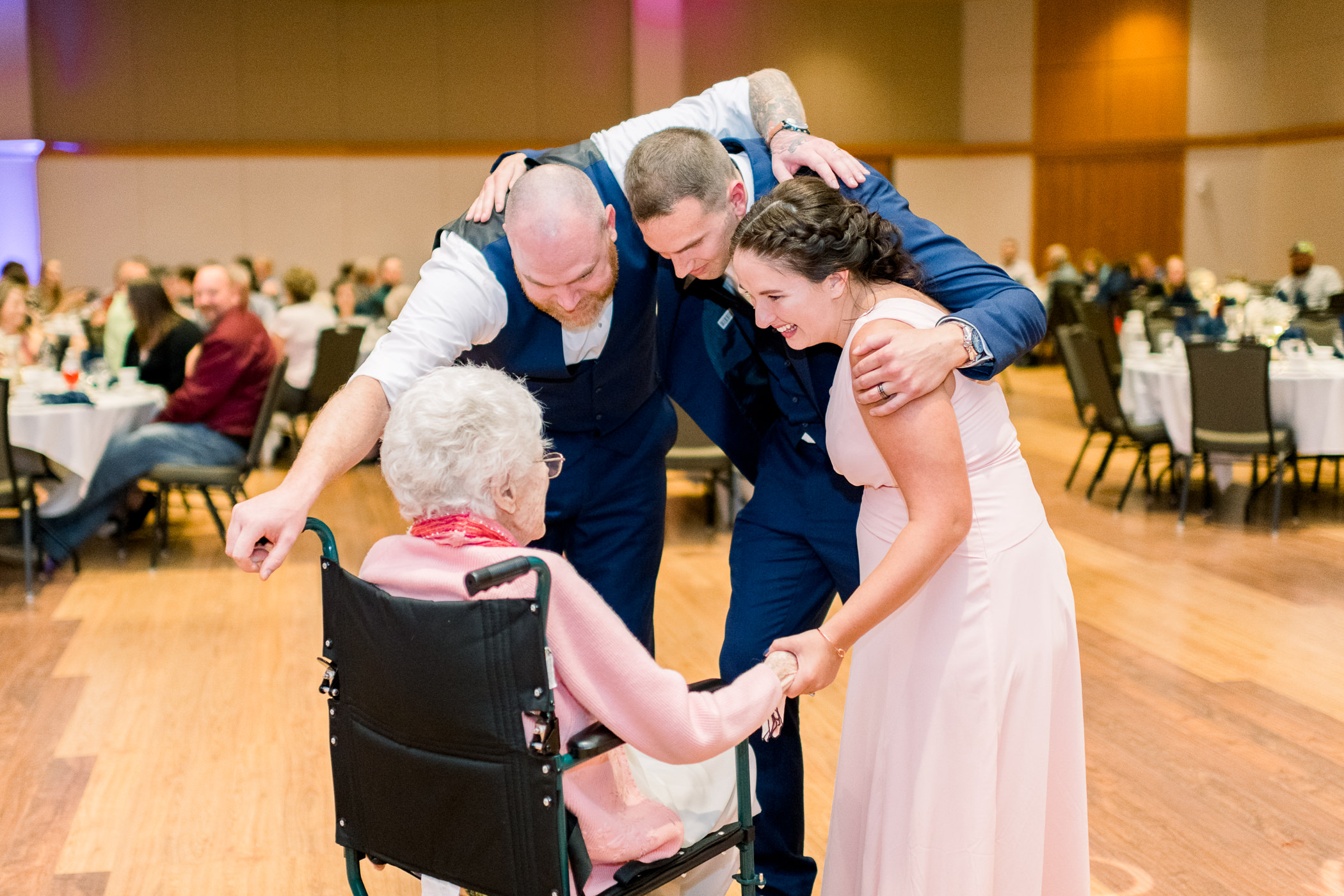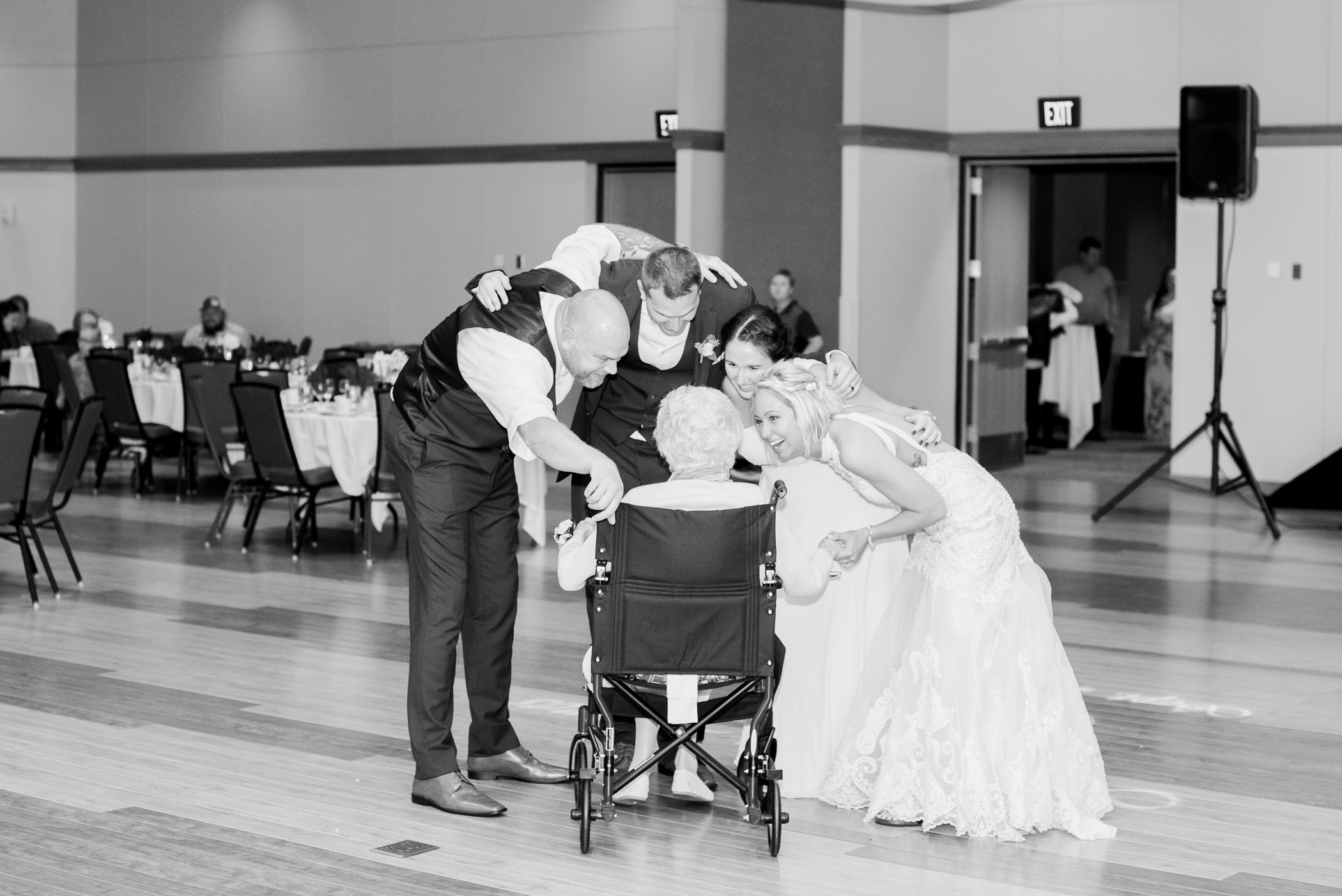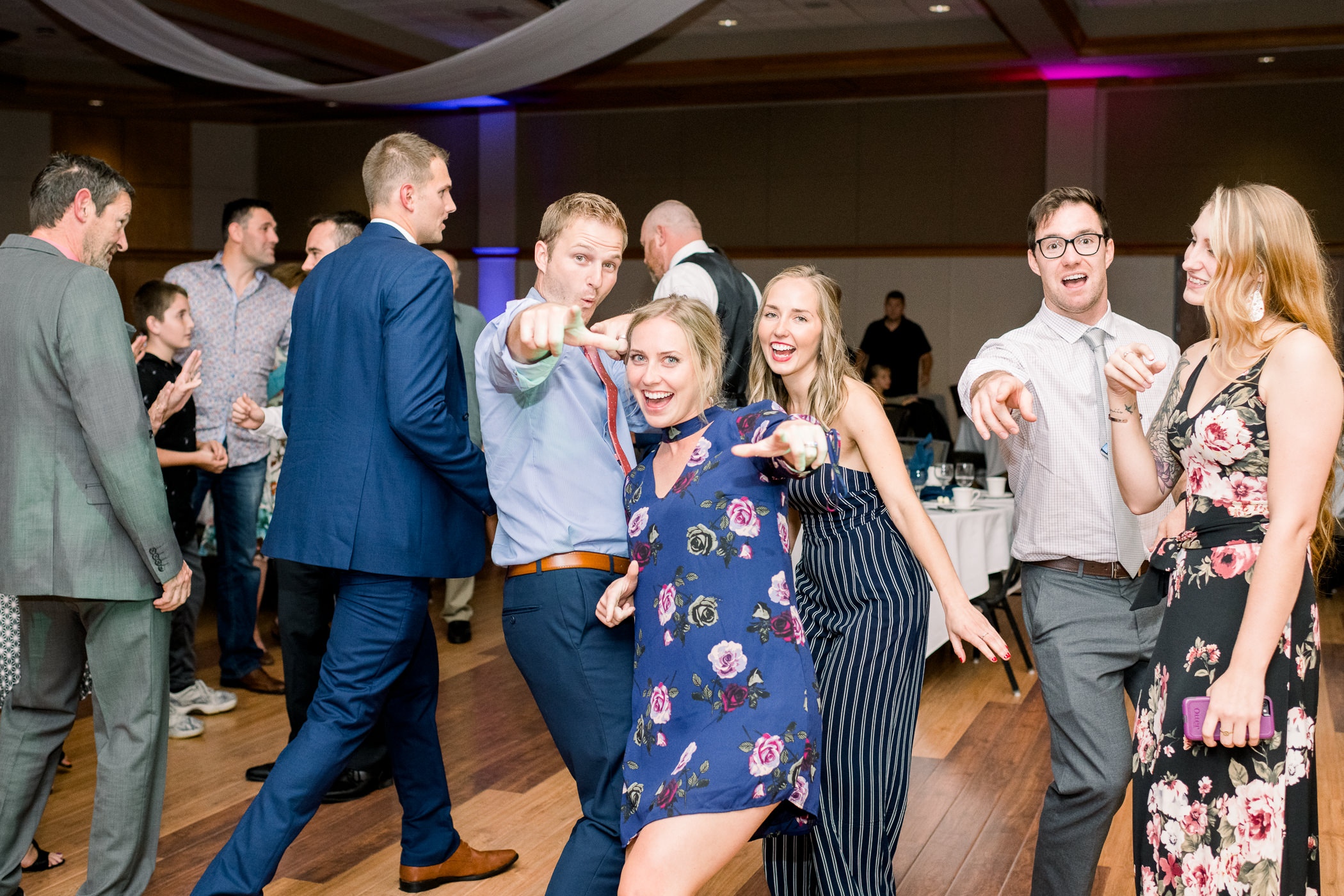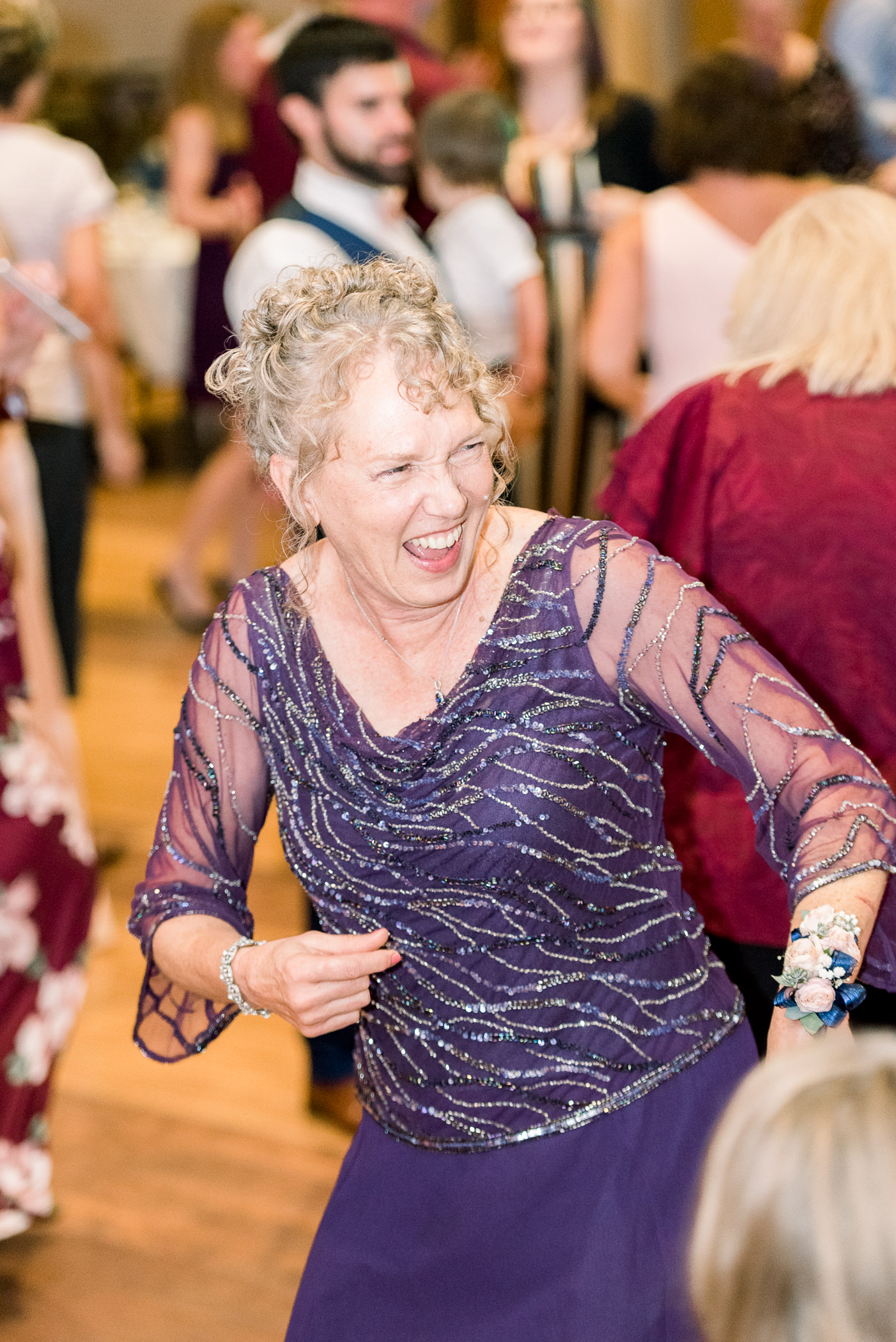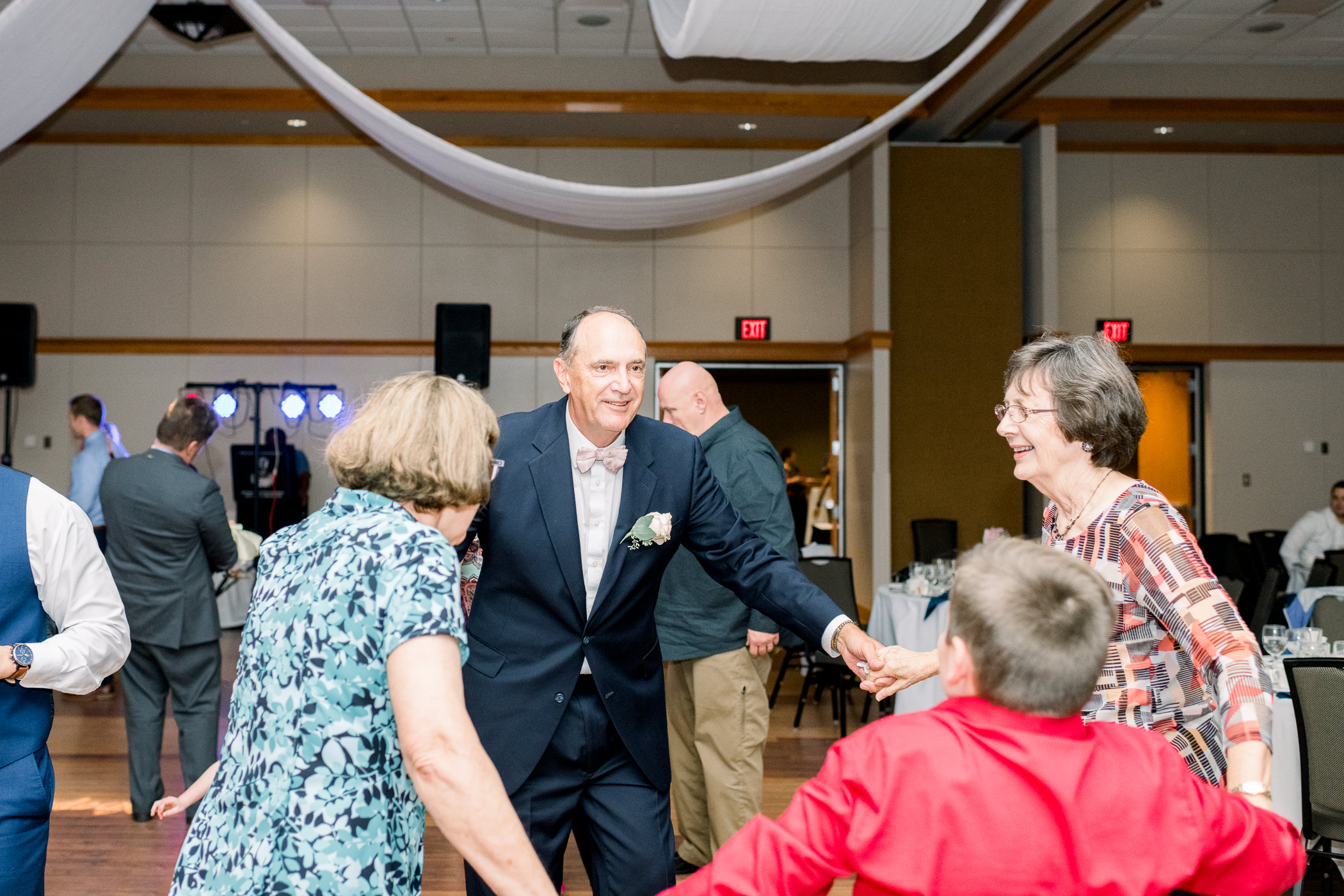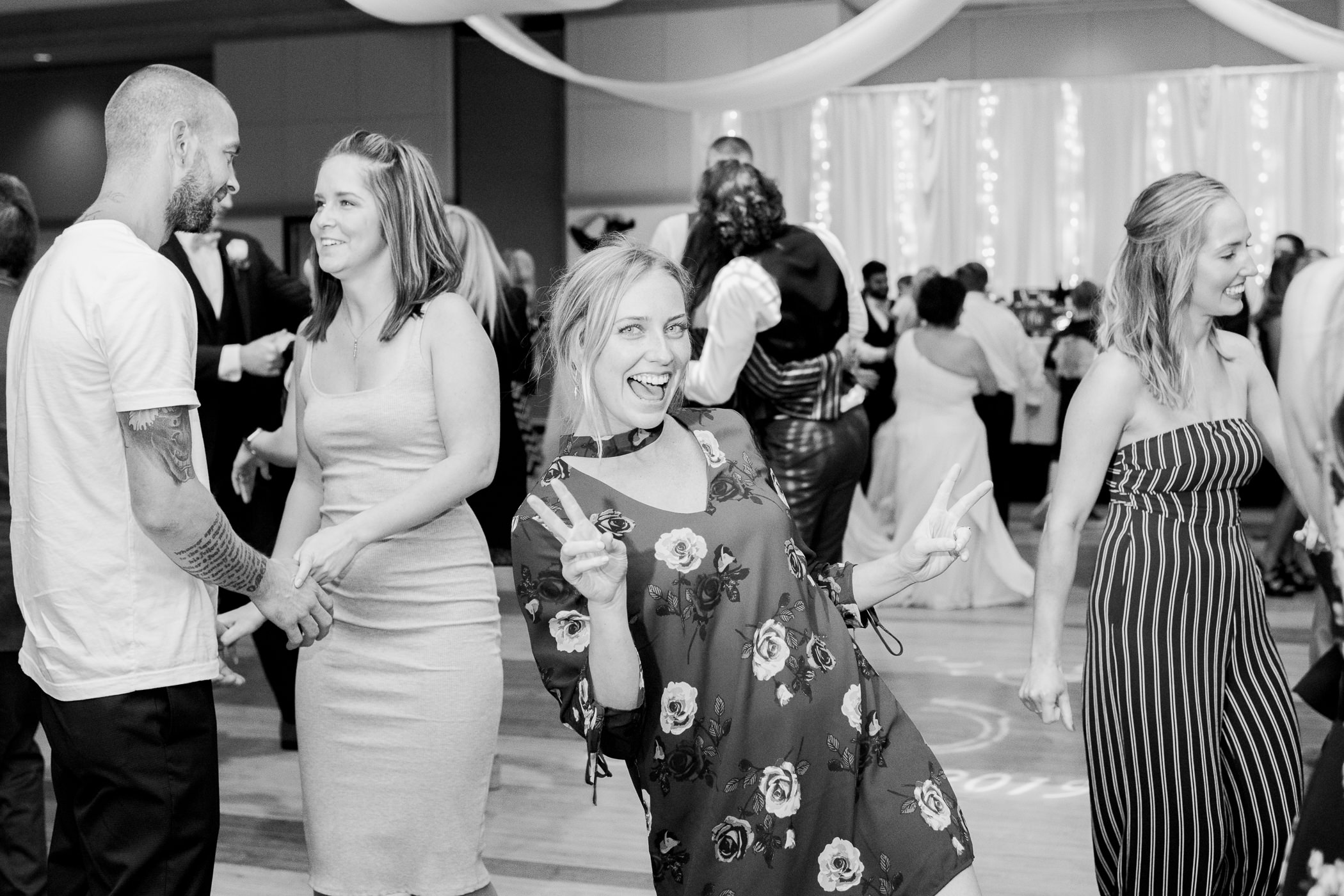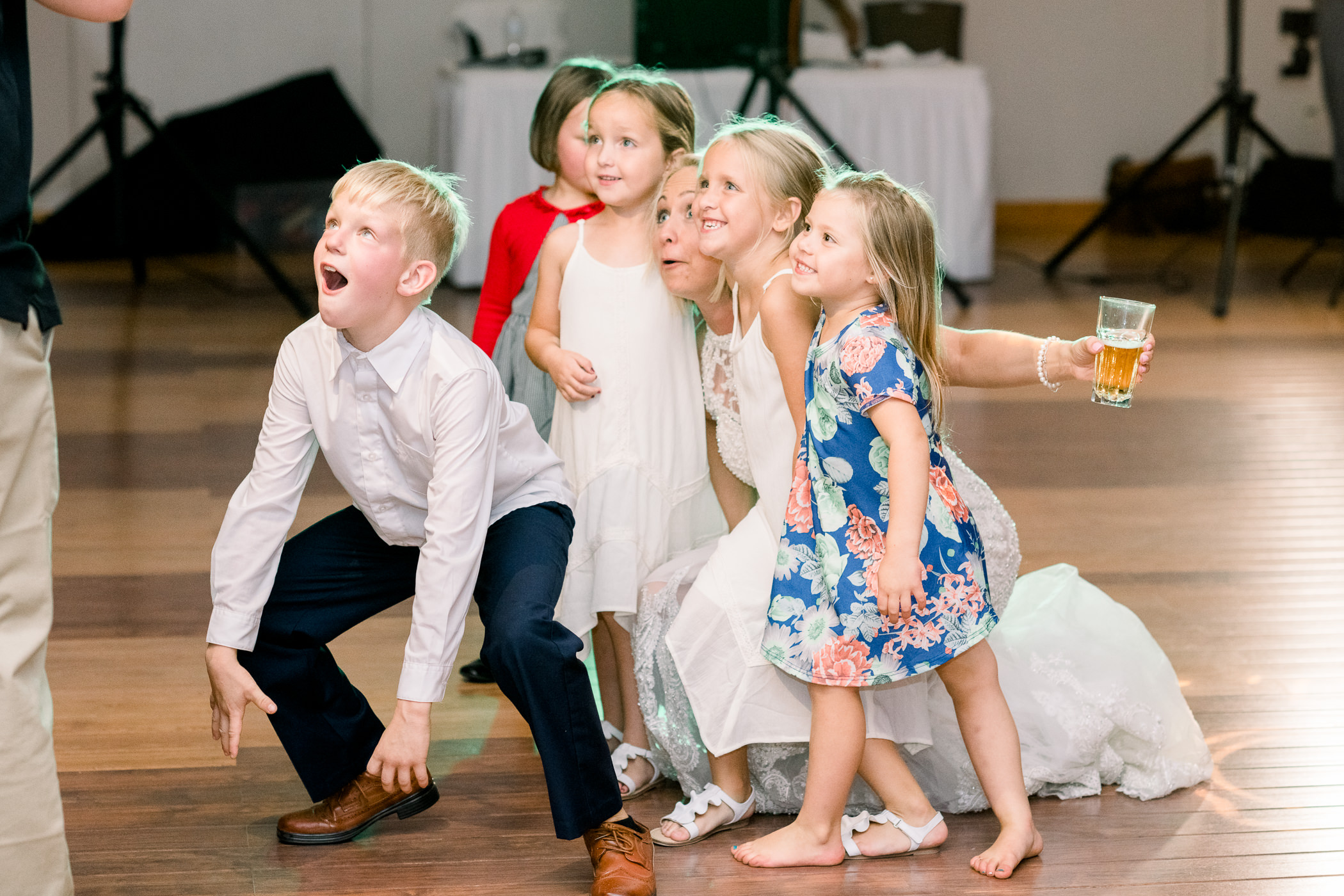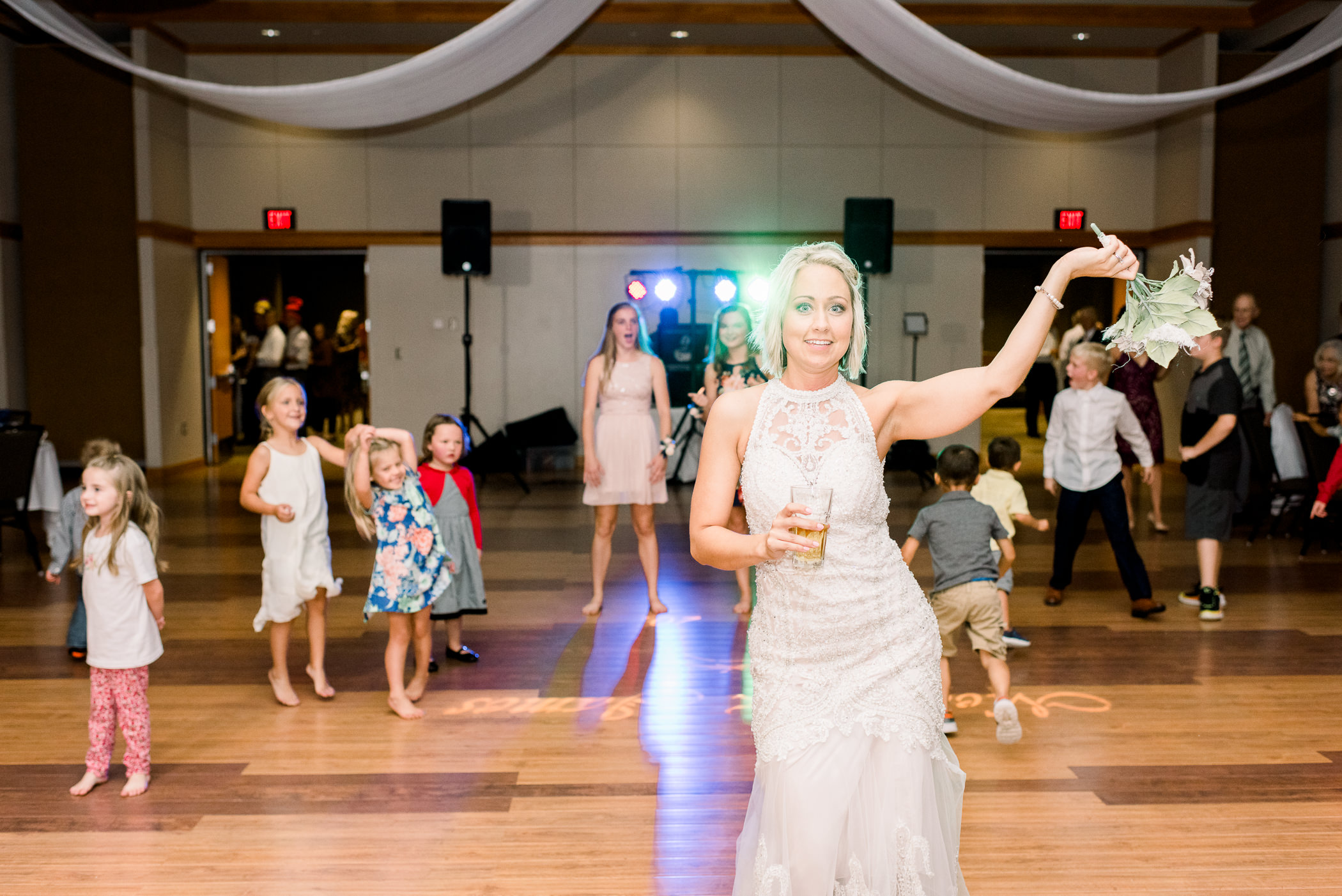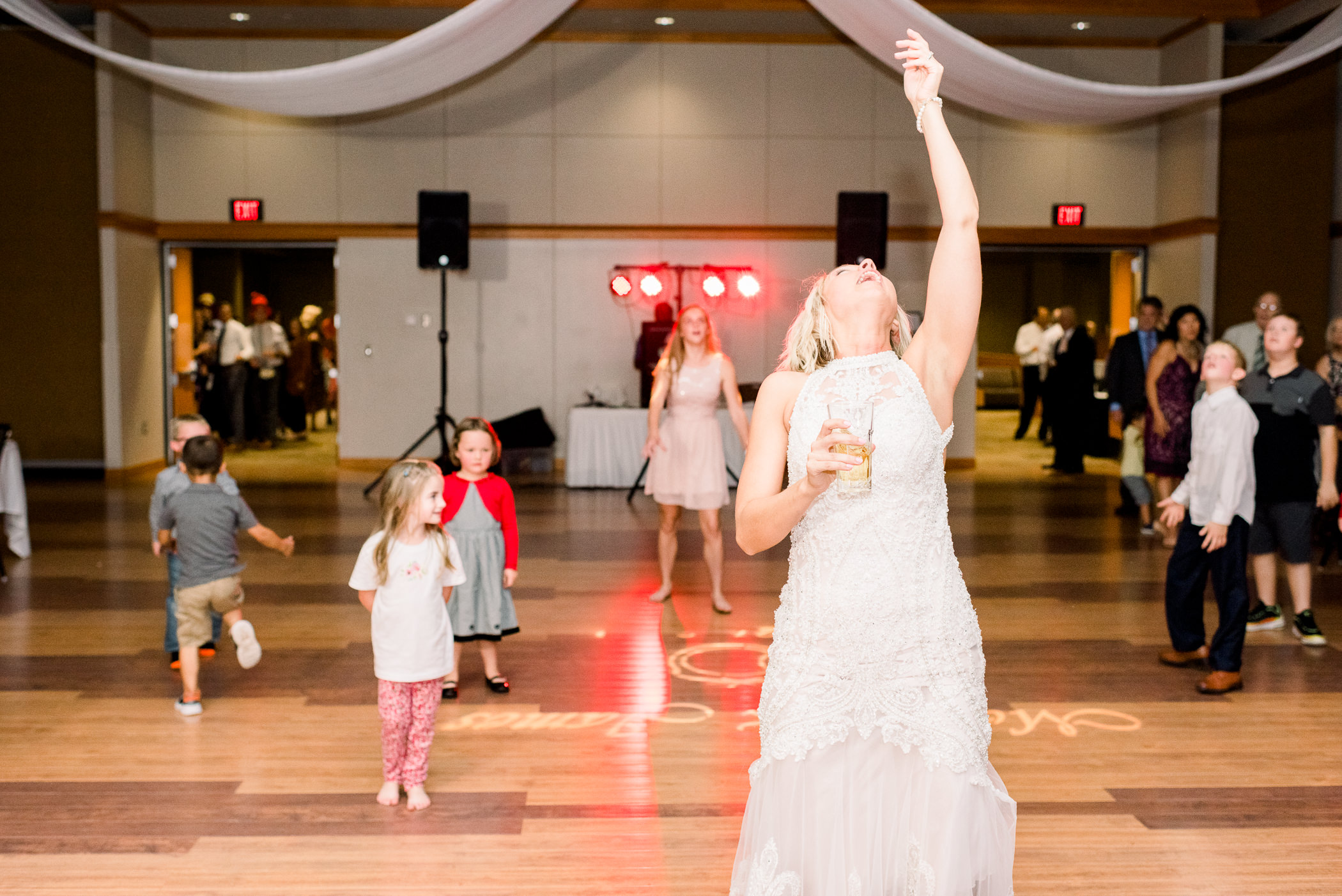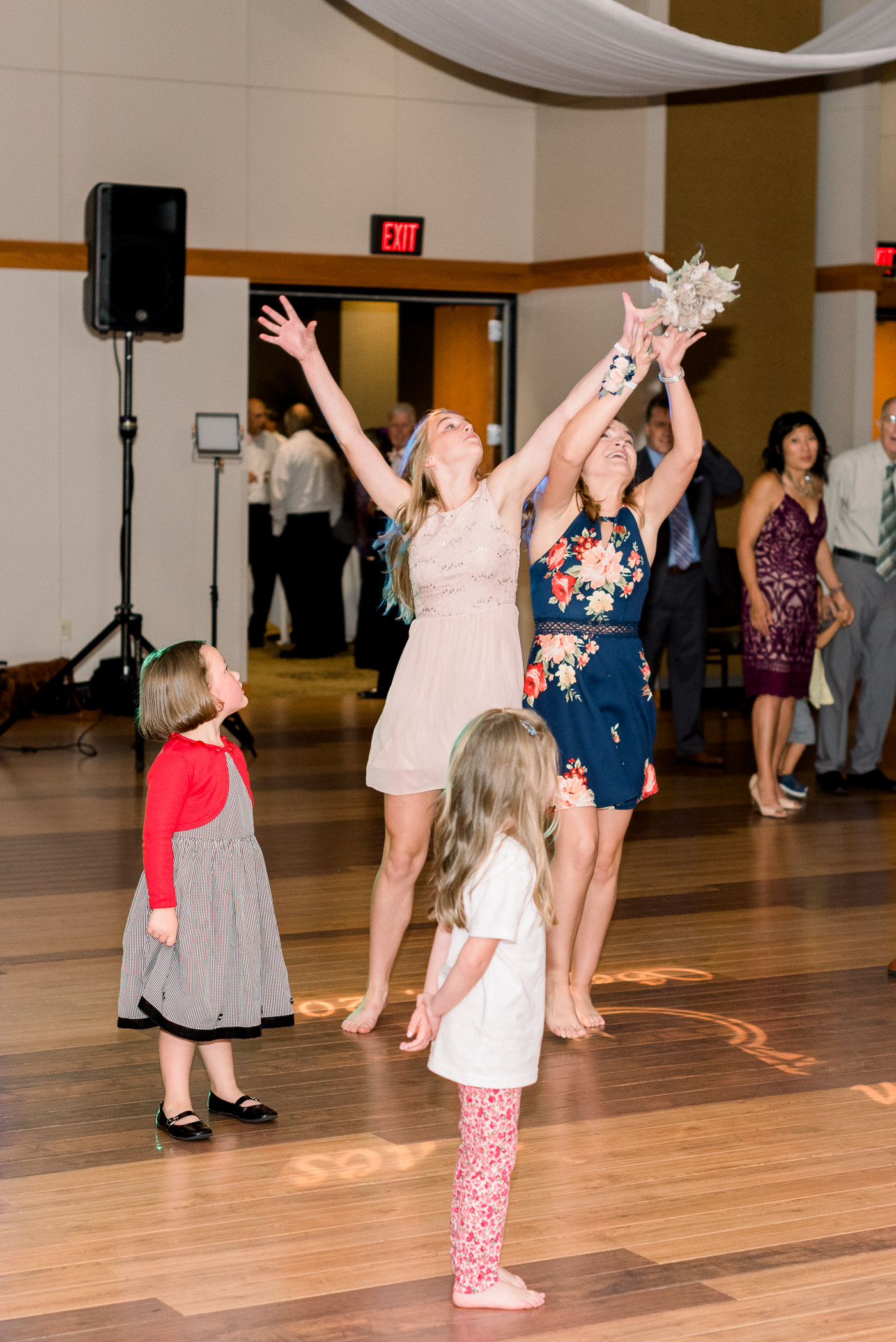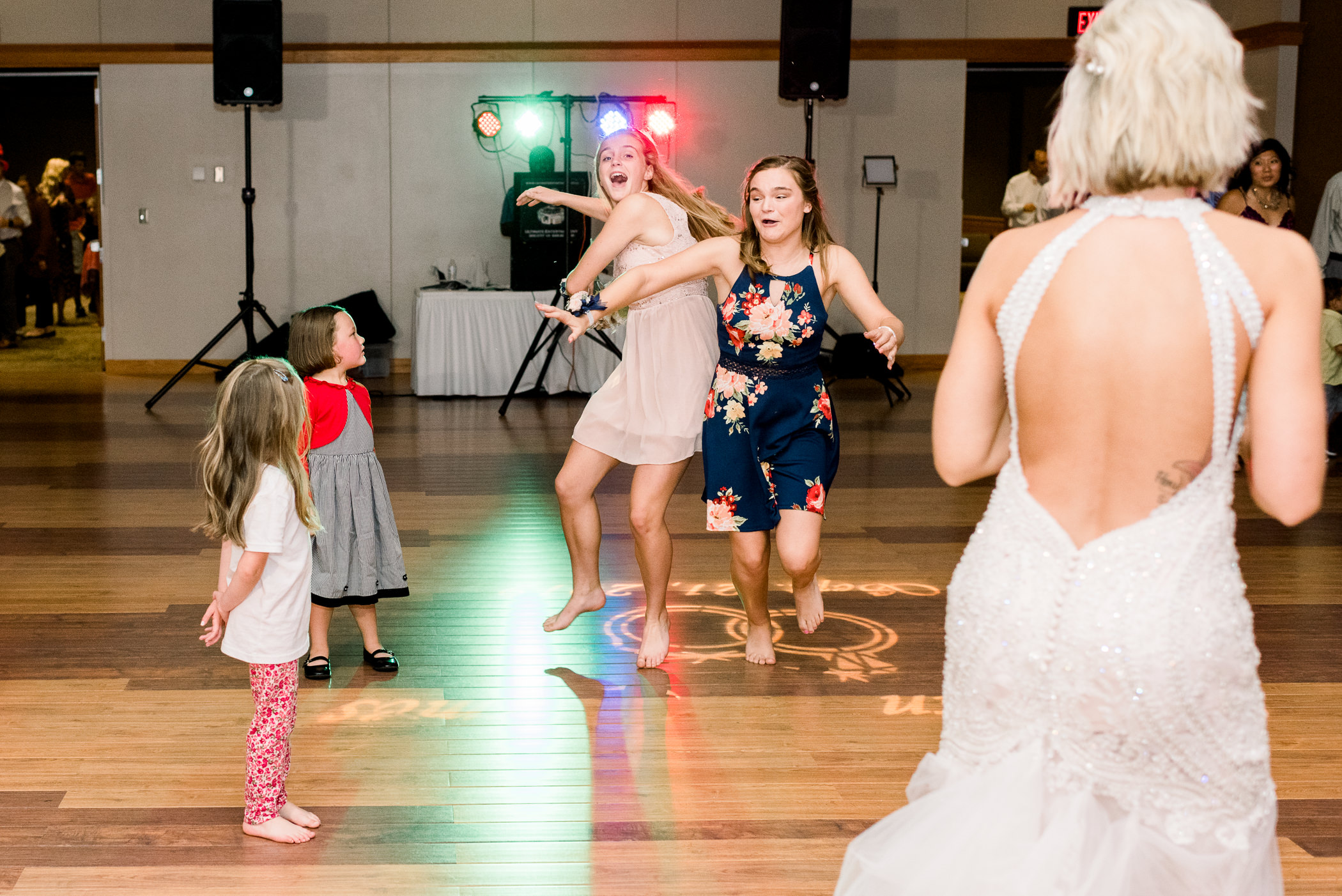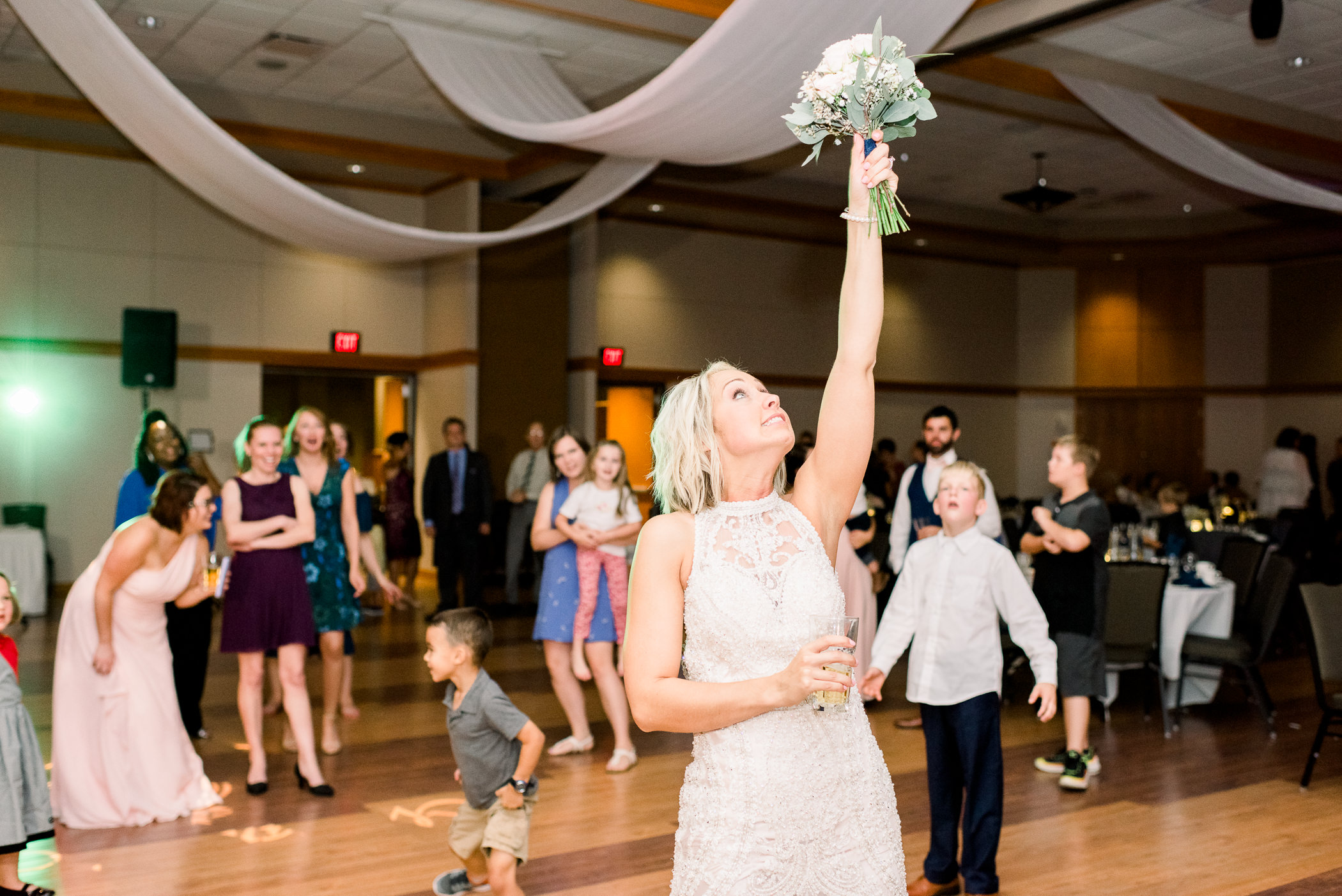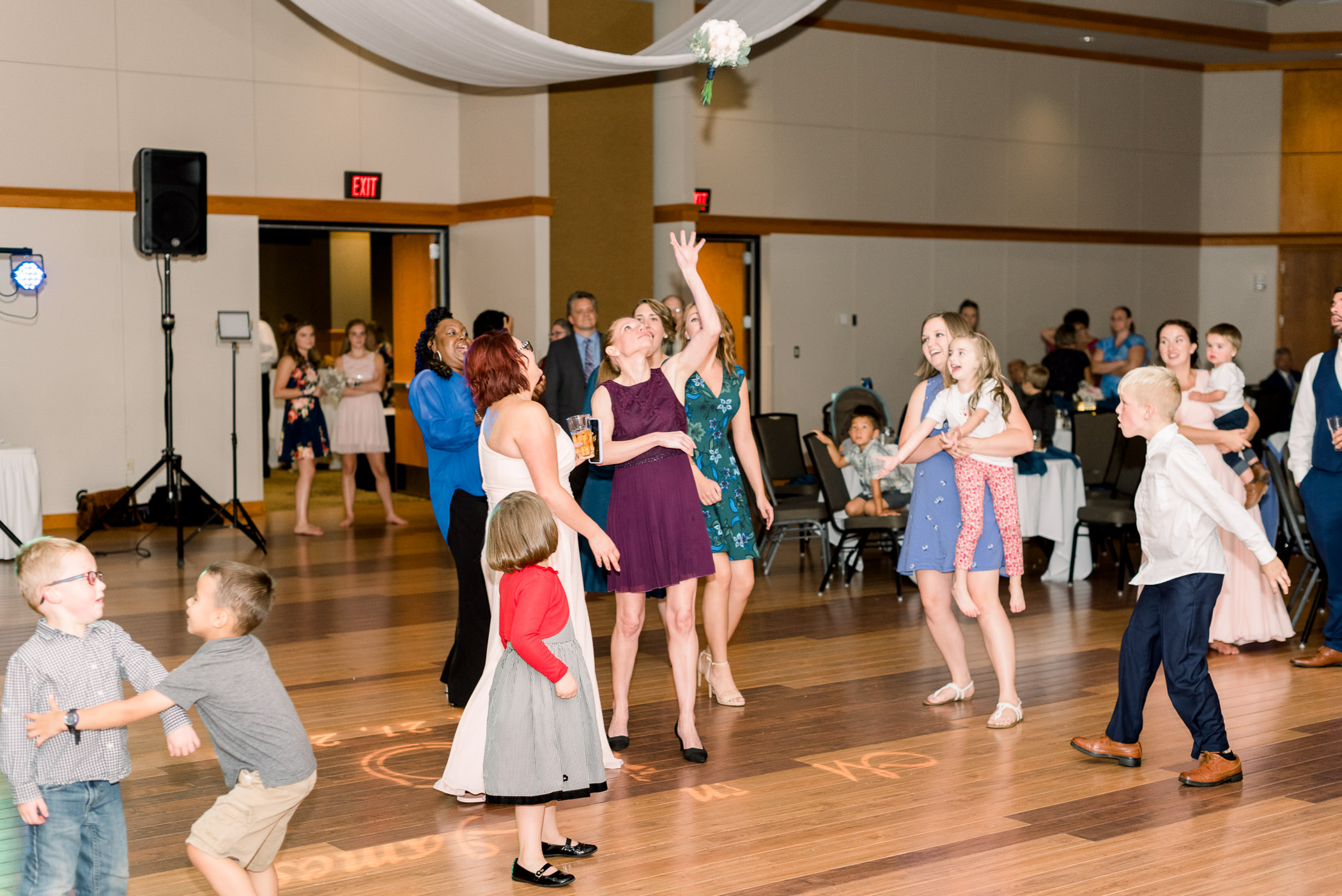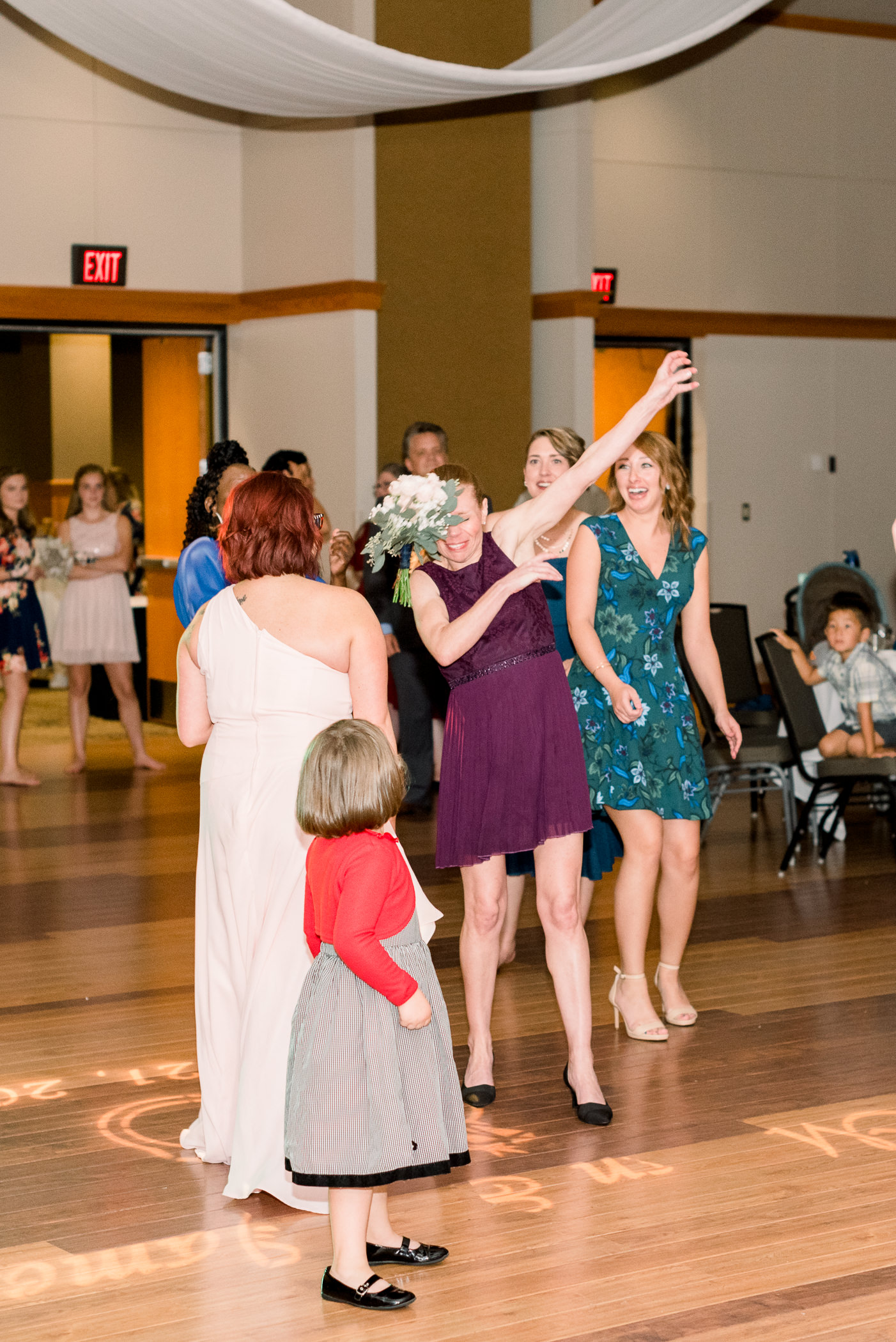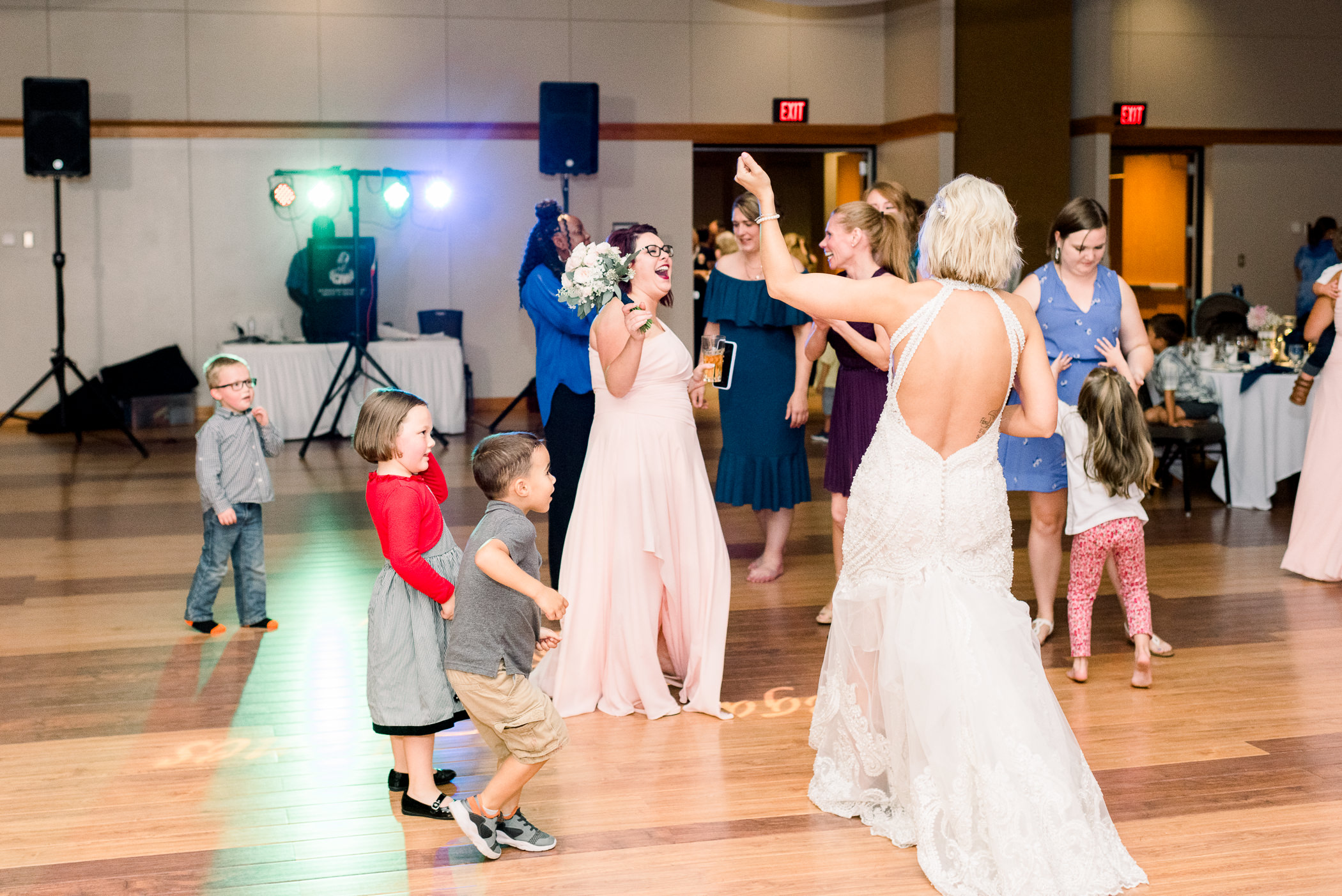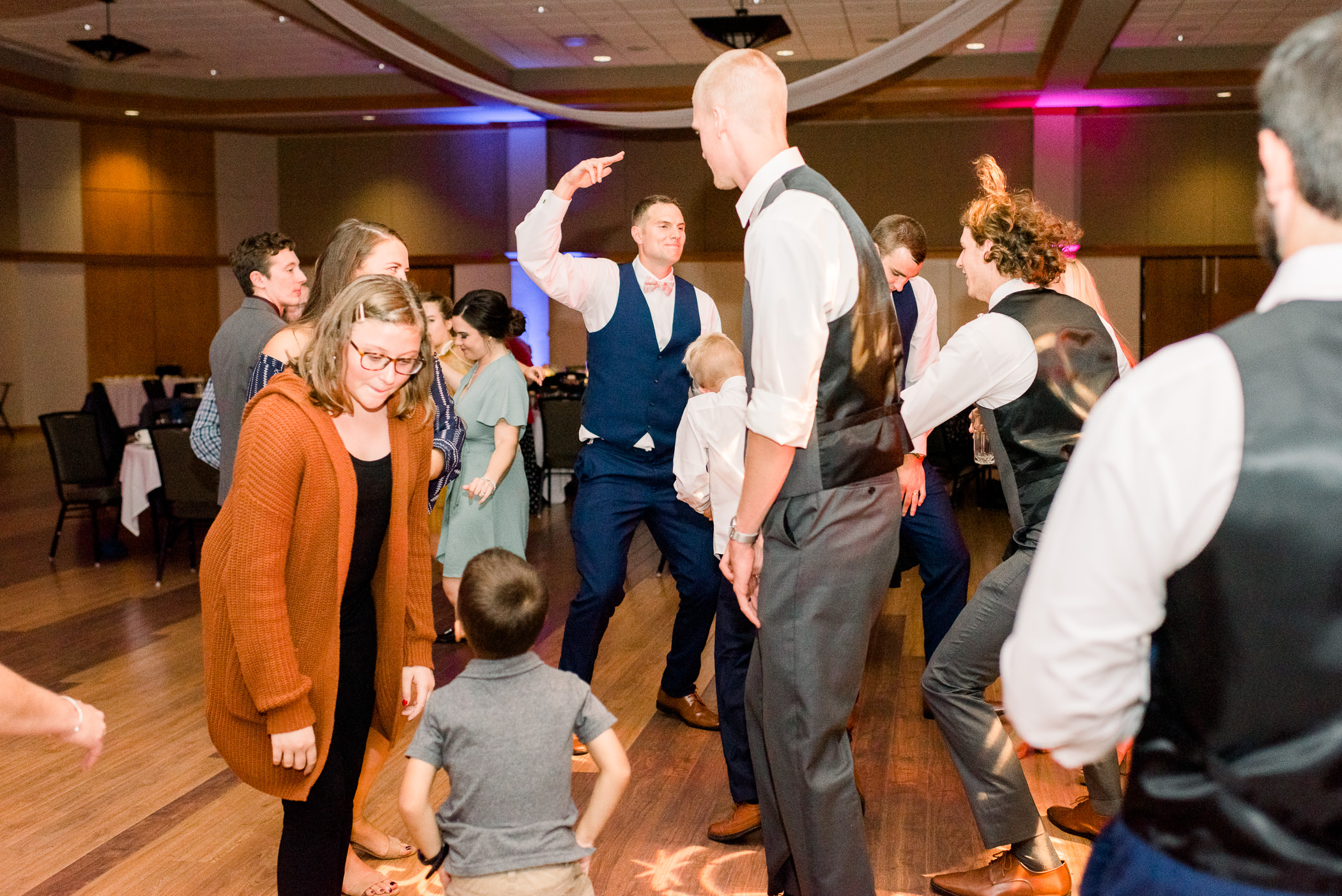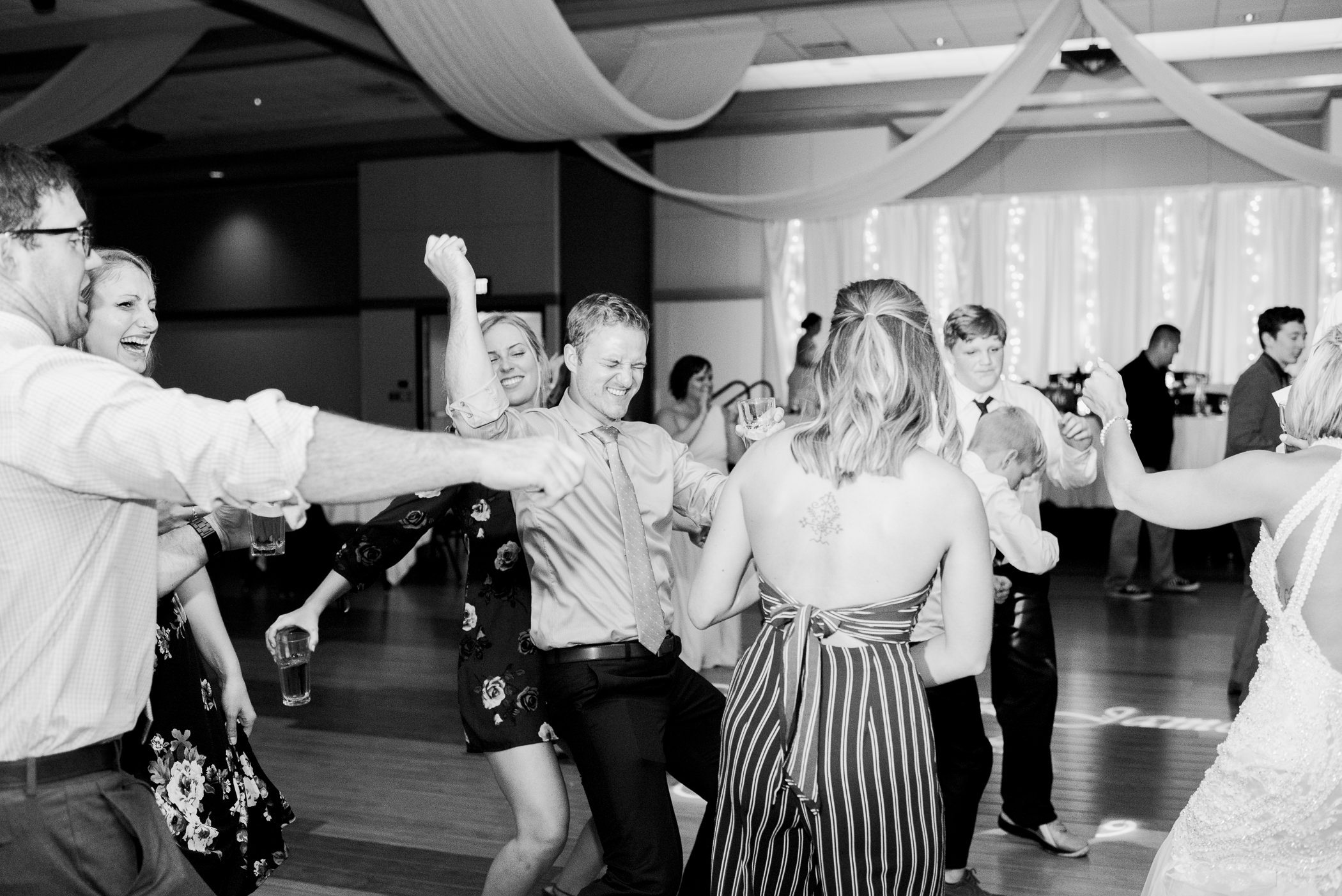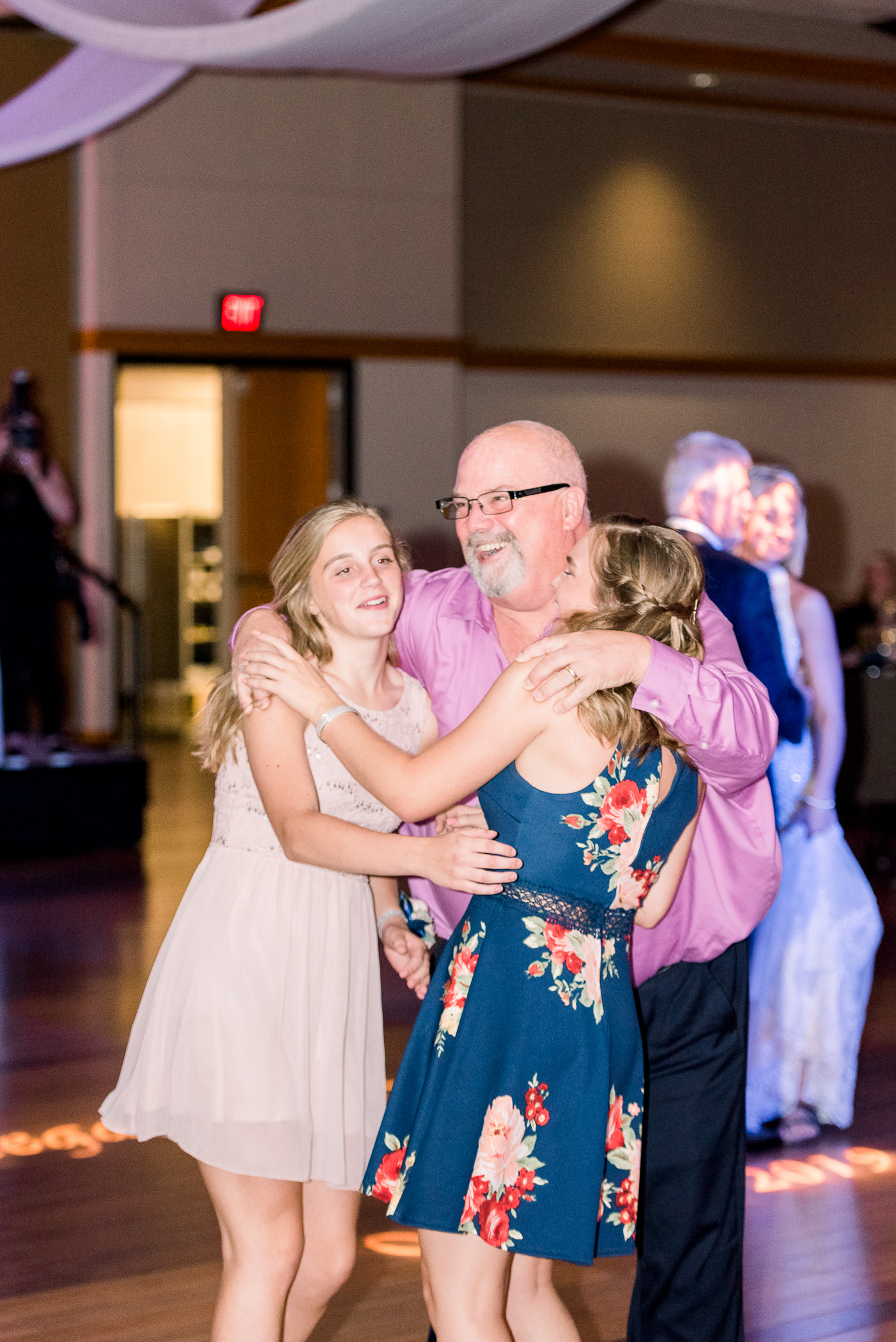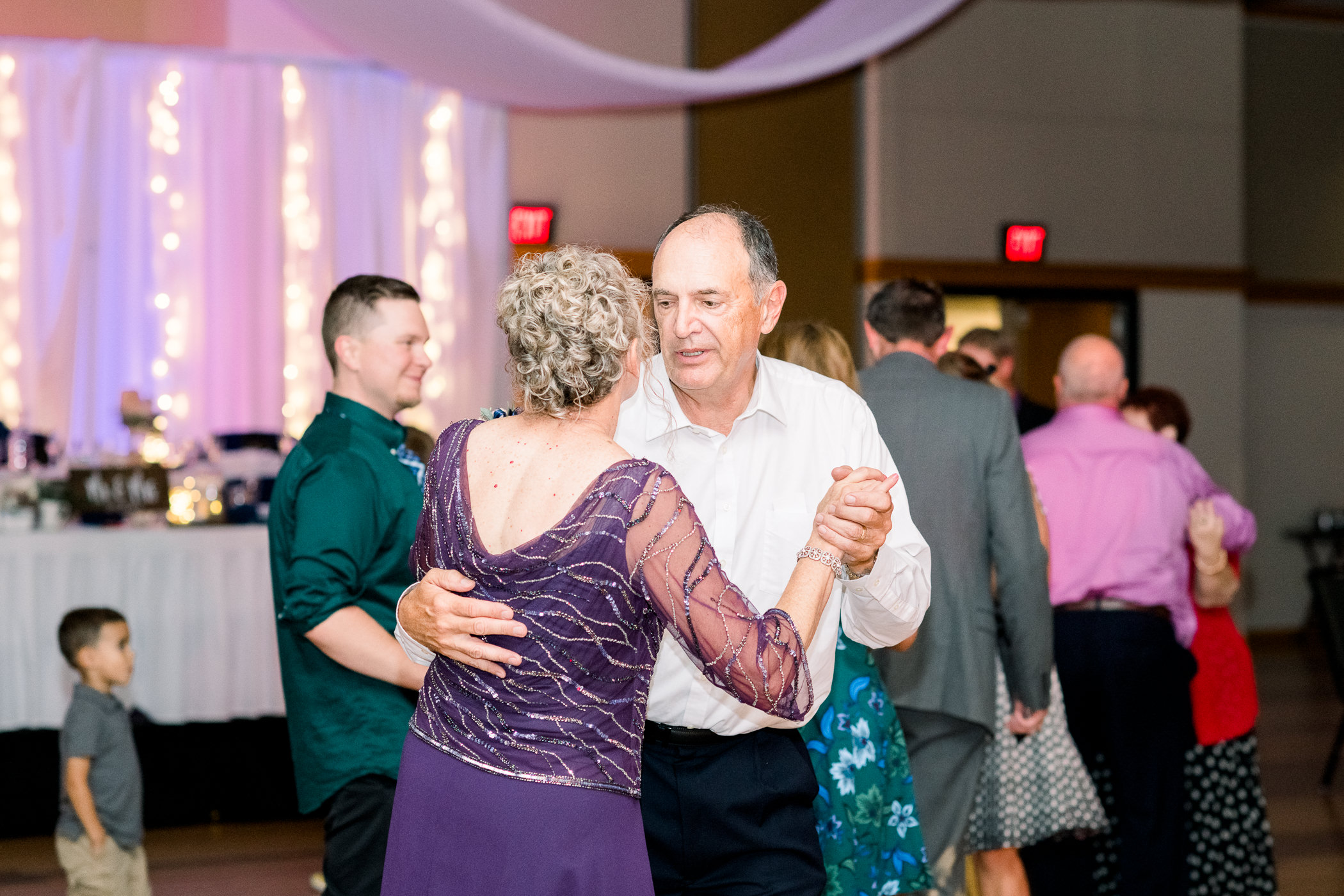 Ceremony: St. Edwards Catholic Church
Reception: University of Northern Iowa – Maucker Union Ballroom
Wedding Dress: Amelishan Bridal
Alterations: Cinch Tailoring Company
Wedding Shoes: David's Bridal
Bridesmaid Dresses: David's Bridal
Groom/Groomsman Suits: Men's Wearhouse
Make-up Artist & Hair Stylist: Kate & Co. Salon & Spa
Florist: Hy-Vee
Catering & Wedding Cake: UNI Catering
Wedding Coordinator: Cassie at Simply Coordinated
DJ: Ultimate Entertainment