When couples first contact us about potentially photographing their wedding, one of the most common questions is whether we have shot at their venue. It is a perfectly pertinent question and we understand why it's on their minds. There are sooo many venues in just Wisconsin however. After 10+ years and over 200 weddings, we've only been to a fraction of them. That is before we even start talking about churches. In 2018 alone we photographed 32 weddings and 21 of them were at venues that we were seeing for the first time. As much as we appreciate the familiarity of a place we've photographed before, we actually enjoy the challenge and excitement of working somewhere new. With the amount of experience we have, we are also very confident that we'll be able to quickly and effectively find the best lighting and backdrops to photograph.
With all of that being said, I wanted to use this post to look at some of my favorite first time venues from the past year. I am a sucker for renovated warehouses and old brick and timber buildings so you may notice a bit of a theme as you go through the list. Every one of these spaces was full of so much character and beauty. They all had something that grabbed my attention and wouldn't let go. The order with which I go through the venues is based entirely on where they fell on the calendar. I also don't mean to imply that we didn't like any of the other venues we shot at this past year. This is just my 5 favorites from the year.

American Club – Kohler Wisconsin
This Wedding was so incredibly fun for us. Marie and Joe exchanged their vows during a small intimate ceremony. The ceremony was held on the beach at Kohler Andrae State Park which just happens to be our FAVORITE state park. We've been going there for camping getaways for years. Now that I think of it, this might have impacted our feelings about The American Club where their reception took place but that is fine. The American Club is obviously a gorgeous place and perfectly deserving on it's own so it gets to stay on the list. Their reception took place in The Greenhouse which is located in the courtyard at the center of the grounds. It is surrounded by impeccably landscaped gardens and manicured trees. The buildings of The American Club tower over and surround you making it feel like you are in the courtyard of a castle. Every member of the staff that we came across was so kind and helpful, even when we were wandering around trying to find a restroom. It was the perfect setting for a small group of friends and family to celebrate a marriage.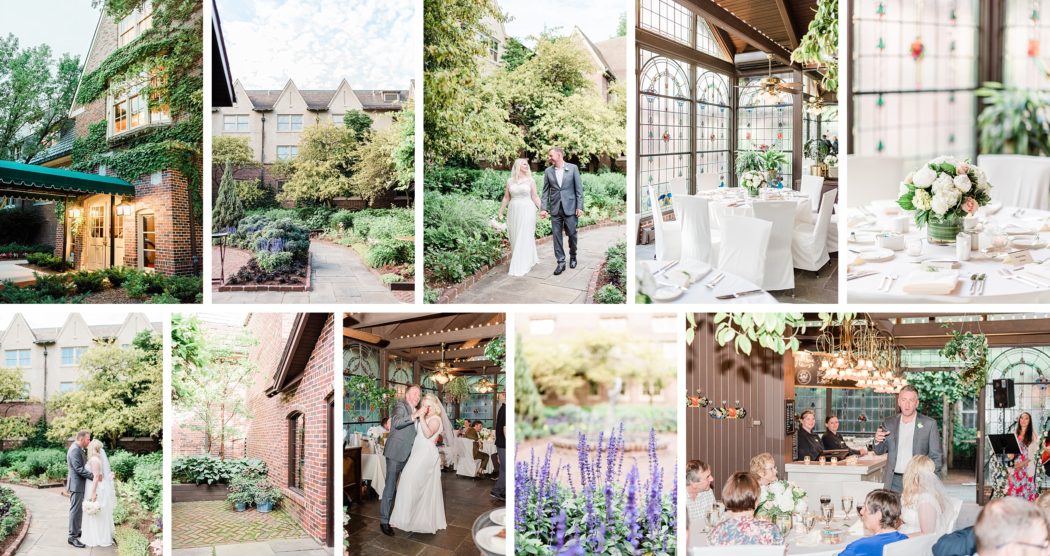 View more of Marie and Joe's Wedding at The American Club here!

The Mercantile Hall – Burlington Wisconsin
The Mercantile Hall is a relatively new venue and one that we had never actually heard of until being hired to photograph Amanda and Brian's Wedding. In it's most recent past life it was a furniture store before a fire claimed the space in 2014. I wasn't fortunate enough to see it before the fire but I can tell you that the reclamation job that was done is absolutely incredible. The exposed brick mixed with the original wood flooring and the scattered rich tones blend together perfectly. The big windows of the store front and the high windows along the outside wall make for a wonderfully photographic space with pleasant light throughout. There is even a getting ready room at the front of the building with the absolute best natural light and neutral colored walls. As far as lighting in an old brick building goes, we couldn't have asked for much better. The wide open layout allows for so much versatility and a blank canvas ready for a couple to use however they'd like.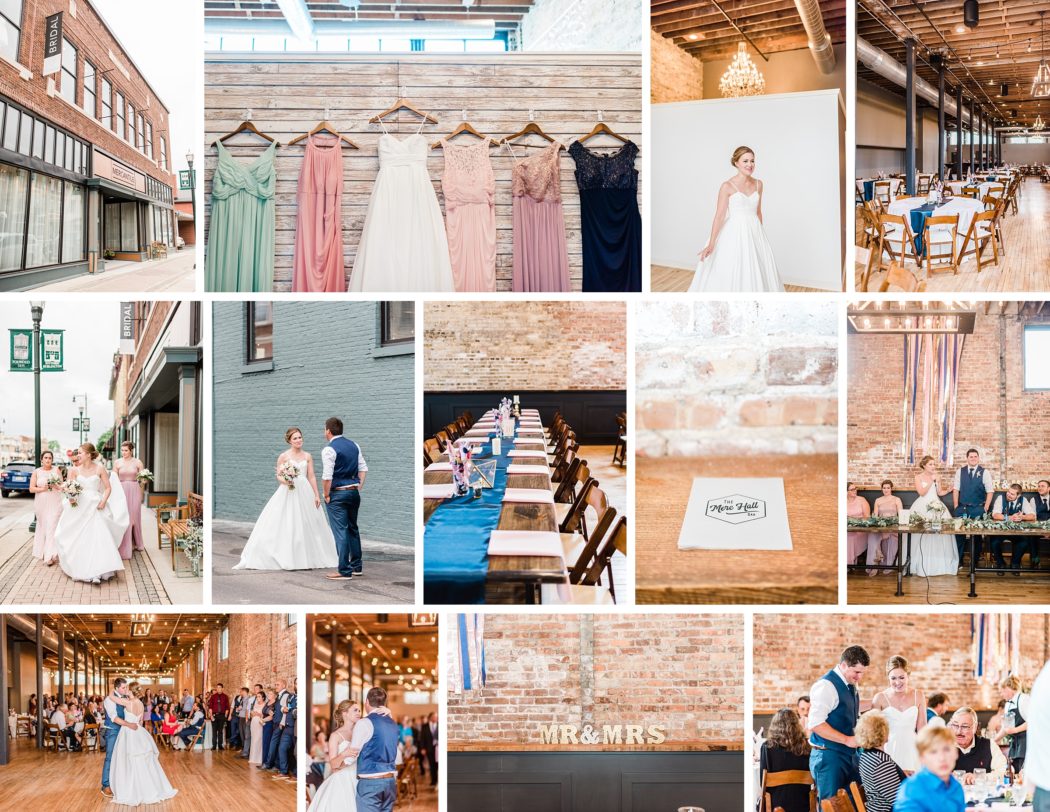 See Amanda and Brian's entire wedding day here!

The Pritzlaff – Milwaukee Wisconsin
The Pritzlaff is one of those old renovated warehouse spaces that I can't help but love. An interesting aspect of the venue is that it has a large covered outdoor space that can be incorporated into the day. Colleen and Danny utilized it as a perfect spot for their cocktail hour and receiving line. The complex started out its life as the home of a Milwaukee based hardware company and was most recently used as retail and warehouse space for a furniture company before being converted into event spaces. It's located just across the river from The Third Ward and was built using the iconic Milwaukee Cream City Brick. The woodwork and pillars throughout the space and the cobblestone driveway help to maintain the character and atmosphere of the building and definitely serve as a reminder of what it once was. Couples are even able to get access to the rooftop and the absolutely breathtaking views that go with it for a quick photo. Finally, I have to say something about Louis. He was the Event Manager for Colleen and Danny's Reception. We LOVED working with him. He was approachable, funny, candid, and so very helpful. He was easily one of our favorite onsite event coordinators that we've worked with and it was obvious that he genuinely liked and respected the couple.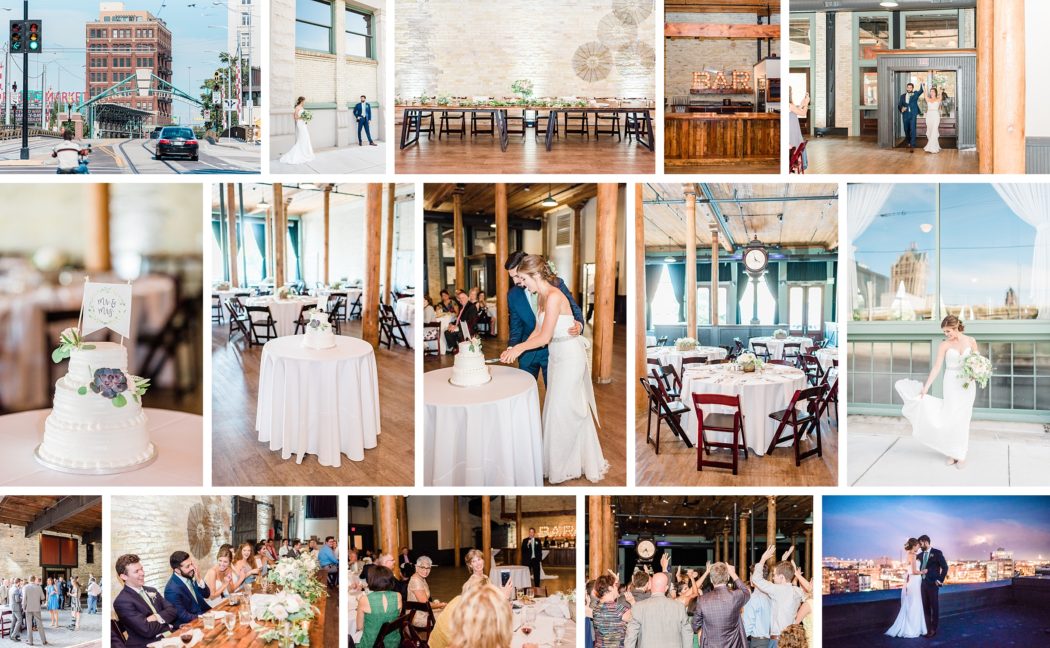 Take a look at more photos from Colleen and Danny's day!

Klehm Arboretum – Rockford Illinois
This venue is quite a bit different from the others on the list. If you are unfamiliar with what an arboretum is, it's basically a giant tree garden. Most also have flower gardens and other plants incorporated into them. Klehm Arboretum is no exception. There are beautiful flowers, plenty of trails, and lots of open green space. They also have one of my favorite "outdoor" reception areas. It's a big white tent set up on a concrete pad, complete with electric and optional walls. The neutral gray of the concrete prevents us from having to fight with the funky green color casting that we'd typically see in a similar setup on grass. Despite the mosquitoes chasing us around, we enjoyed every second we spent wandering around the grounds with Dana and Lance. It didn't matter which direction we turned, there was always a perfect background. Finally, this was probably the most accessible venue of any on this list. There was plenty of parking and getting there was a breeze.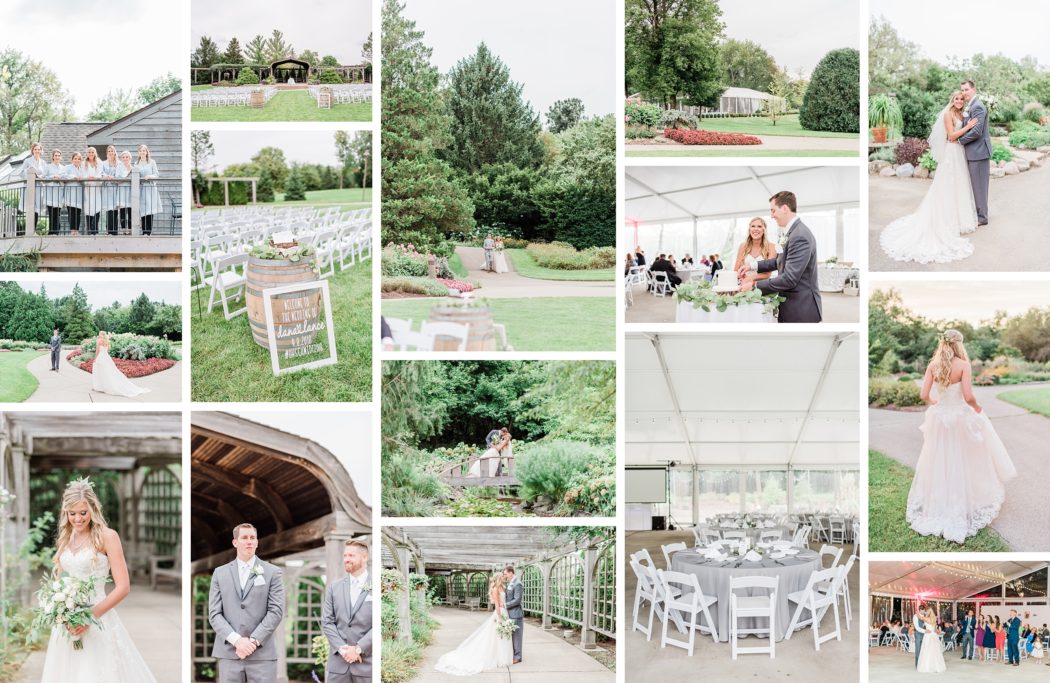 Take a look at more of Dana and Lance's gorgeous wedding!

The Wisconsin Club – Milwaukee, Wisconsin
Last but not least is The Wisconsin Club's City Club. This venue is an elegant and timeless mansion surrounded by the city of Milwaukee. Everything from the ornate hand-crafted mahogany woodwork to the exceptional floral wallpapers to the sophisticated white facade of the building was a photographers dream. There is so much depth and texture everywhere. The nature of the building means that even the getting ready spaces were attractive and interesting. I wouldn't expect any less from a building that was built in 1848. I think this may have been my favorite first time venue from 2018. Amanda and Dan did an incredible job of utilizing everything that the space had to offer, even taking advantage of the gazebo outside for photos.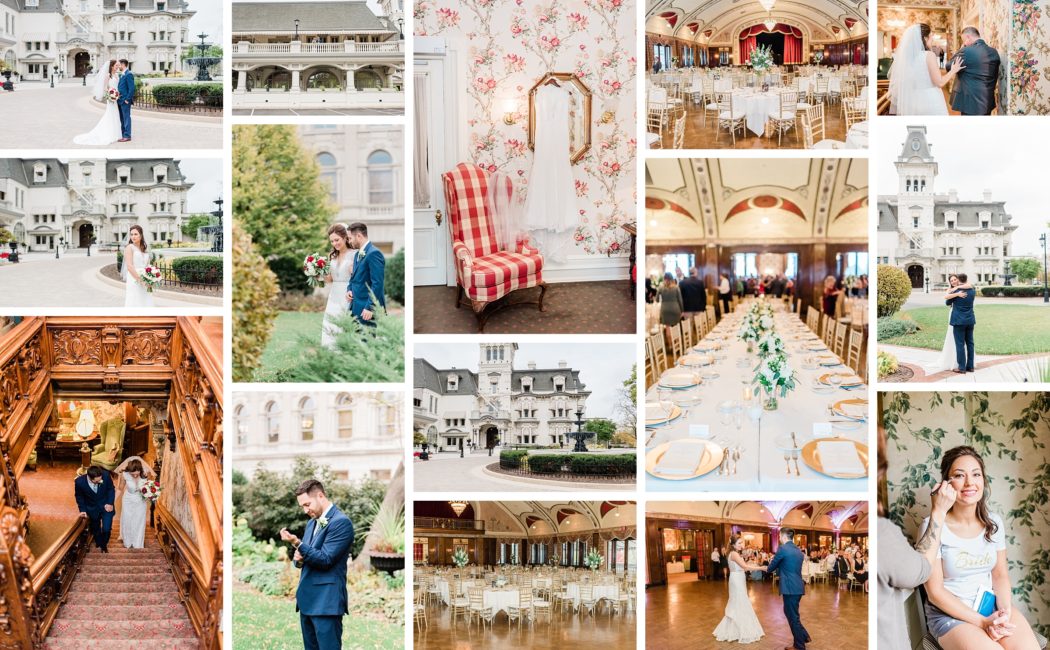 View more of Amanda and Dan's wedding day!


Honorable Mentions
Memorial Union – UW Madison
The only reason I didn't include the Memorial Union in the top 5 is because we have technically shot there in the past quite a few years ago. Alysia and Matt's wedding was the first time we had seen it since the renovation however. It's such a grand building. I love the pillars and balcony. Hattie and her staff always do such a great job.
Holy Wisdom Monastery – Madison Wisconsin
I have driven past The Holy Wisdom Monastery dozens of times and have heard other photographers talk about how awesome it is but Kaitlyn and Sean's wedding was the first time I ever actually had been there. The restored prairies stole the show with the light dusting of snow we had just gotten. It was a perfect backdrop for their Wedding Party and Bridal Portraits.
Paoli Mill – Paoli Wisconsin
We have visited the Paoli Mill multiple times and have even done a few photo sessions there but Grace and Ryan were the first actual wedding we shot there. There is a renovated floor of the Mill that can be used as a getting ready space. I'm telling you that I would totally live there if I could. The stairs are a tiny bit scary but it is incredible.
National Railroad Museum – Green Bay Wisconsin
The National Railroad Museum is one of the more unique venues that we have shot at. Being surrounded by full sized locomotives and boxcars during the reception makes for an entirely different atmosphere that just isn't replicable anywhere else. Combine that with the ceremony site overlooking the water and a train ride for all of the guests and you have a Venue that's always worth considering. It fit Amanda and Jordan perfectly and their guests seemed to love the experience.