One of the more gorgeous barn wedding venues in Wisconsin, is none other than Brighton Acres in Oshkosh, WI. Kelsey knew before her and Jake were engaged that she wanted to get married at Brighton Acres. It was the perfect combination of rustic and convenience for their families. Not only that, but a barn wedding seemed only fitting since they met in a barn and spent their first summer going to different parties in barns!
If you are not familiar with Brighton Acres, it has everything that you would need for your wedding day! Kelsey got ready for her day in their bridal suite, later having a first look with her girls. Afterword, she shared a first look with Jake under the Weeping Silver Burch trees. Which, are now on my list of favorite things! The landscaping around the property is perfect, and we had so many options for gorgeous pictures!
The ceremony took place in the barn, filled with twinkle lights, candles and the most gorgeous florals. Kelsey and Jake's ceremony included a Celtic hand-fasting ceremony and a pebble toss, where all of the guests were given a stone to make a blessing for the couple, where they then placed in a basket for the couple. It was beautiful!
Following the ceremony, guests headed on over to the Dinner Hall for dinner, followed by speeches and the cutting of their cake, before making their way back to the barn for a night of fun!
I love reliving their day through these pictures, it really was perfect.
Image quality reduced for faster web viewing.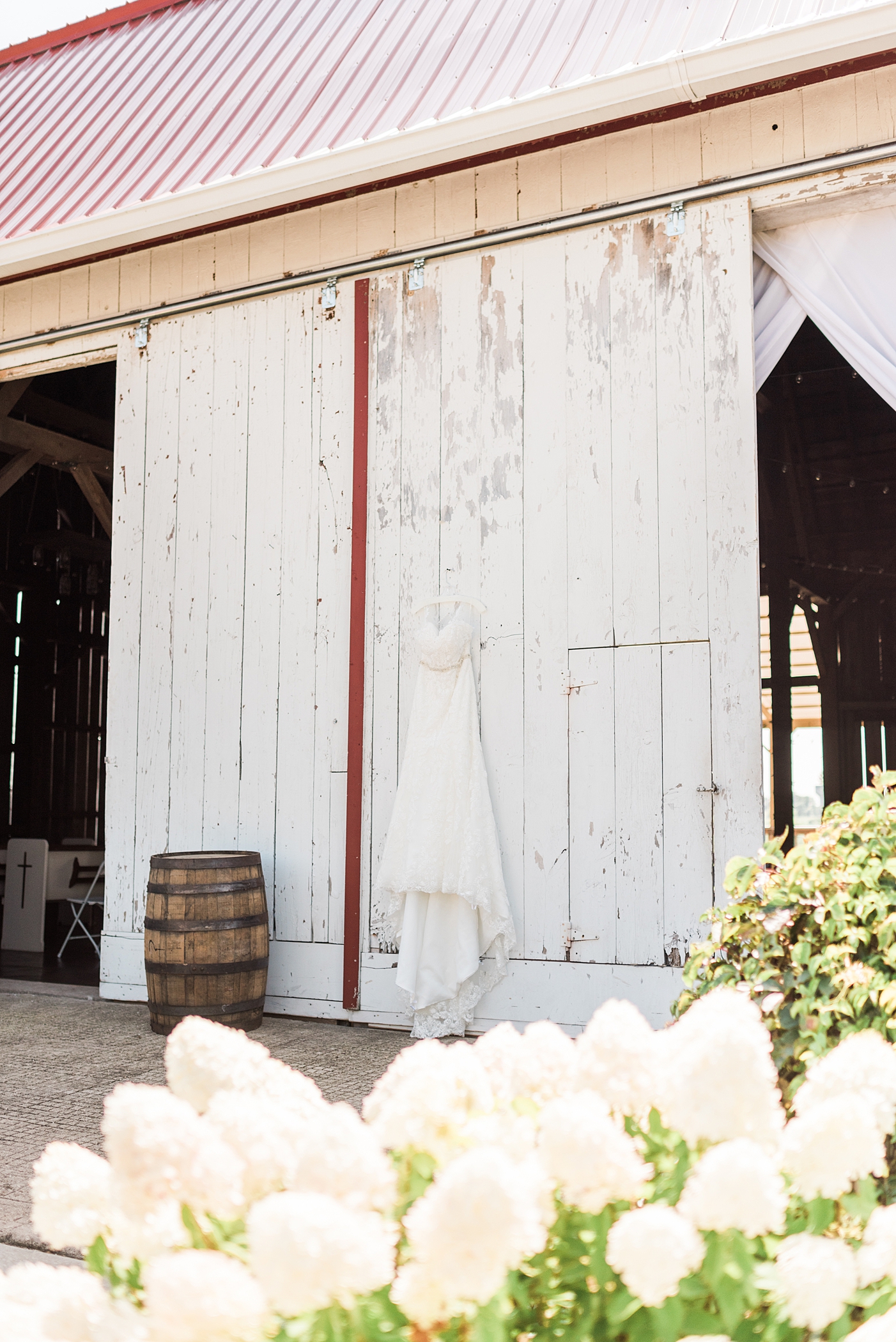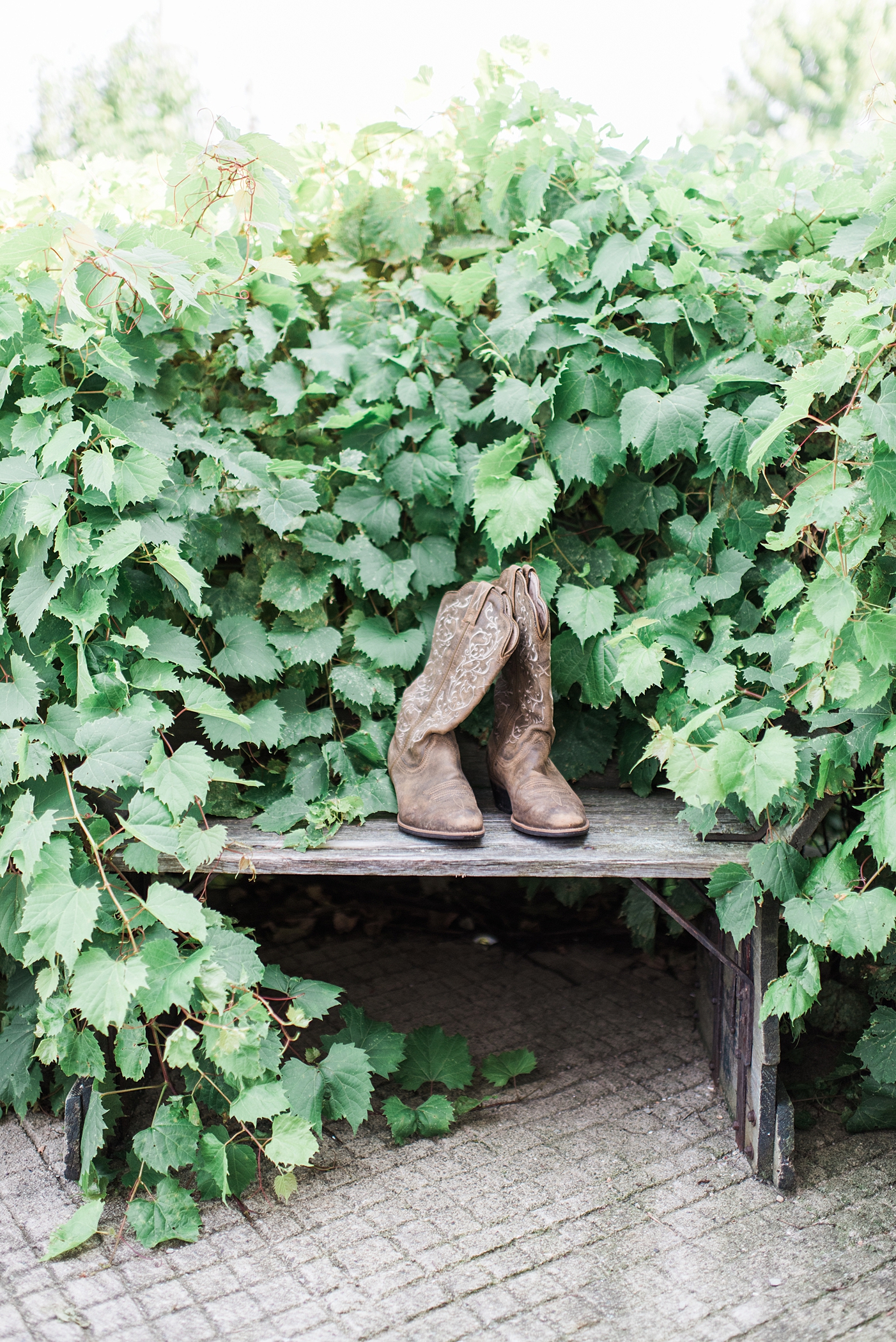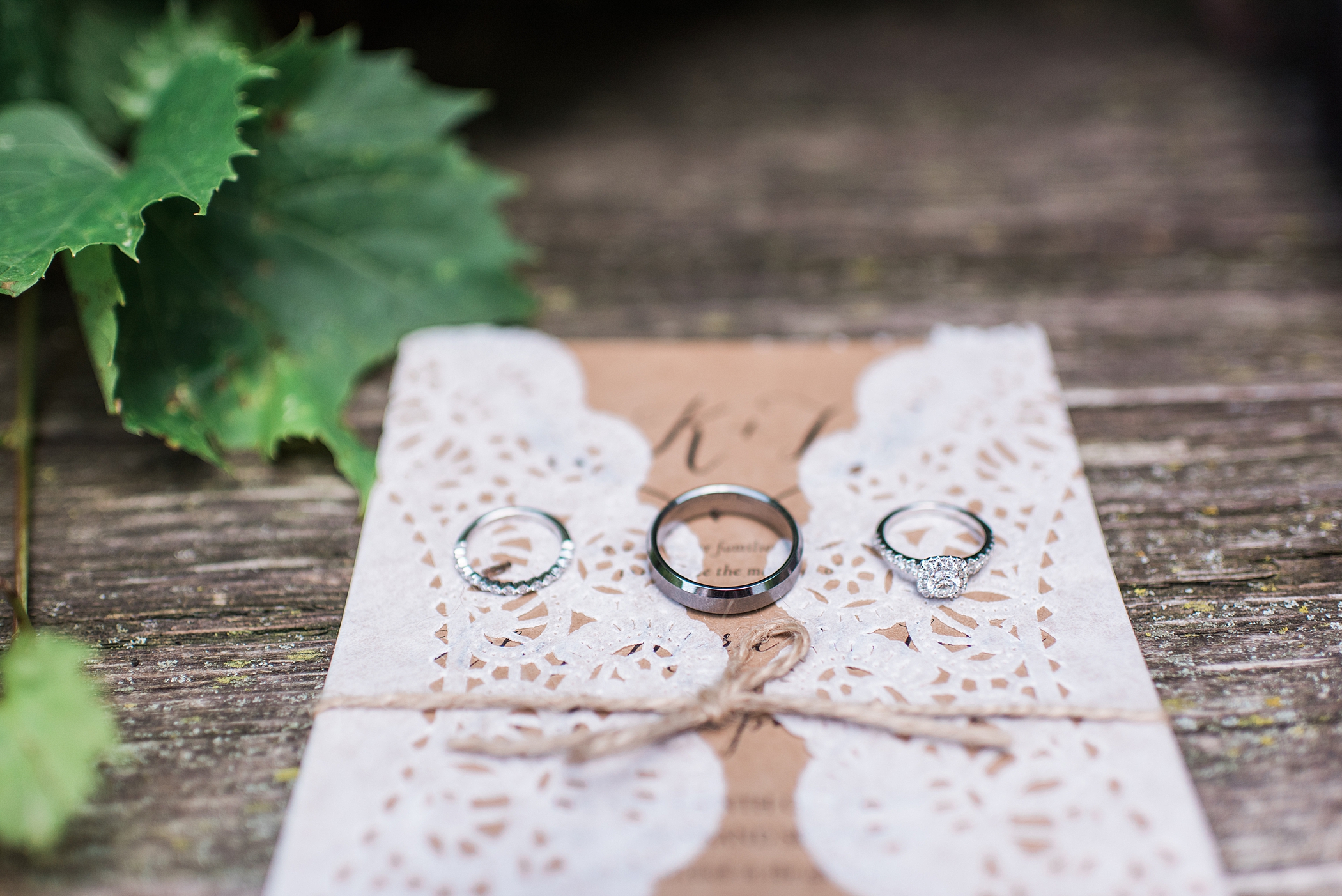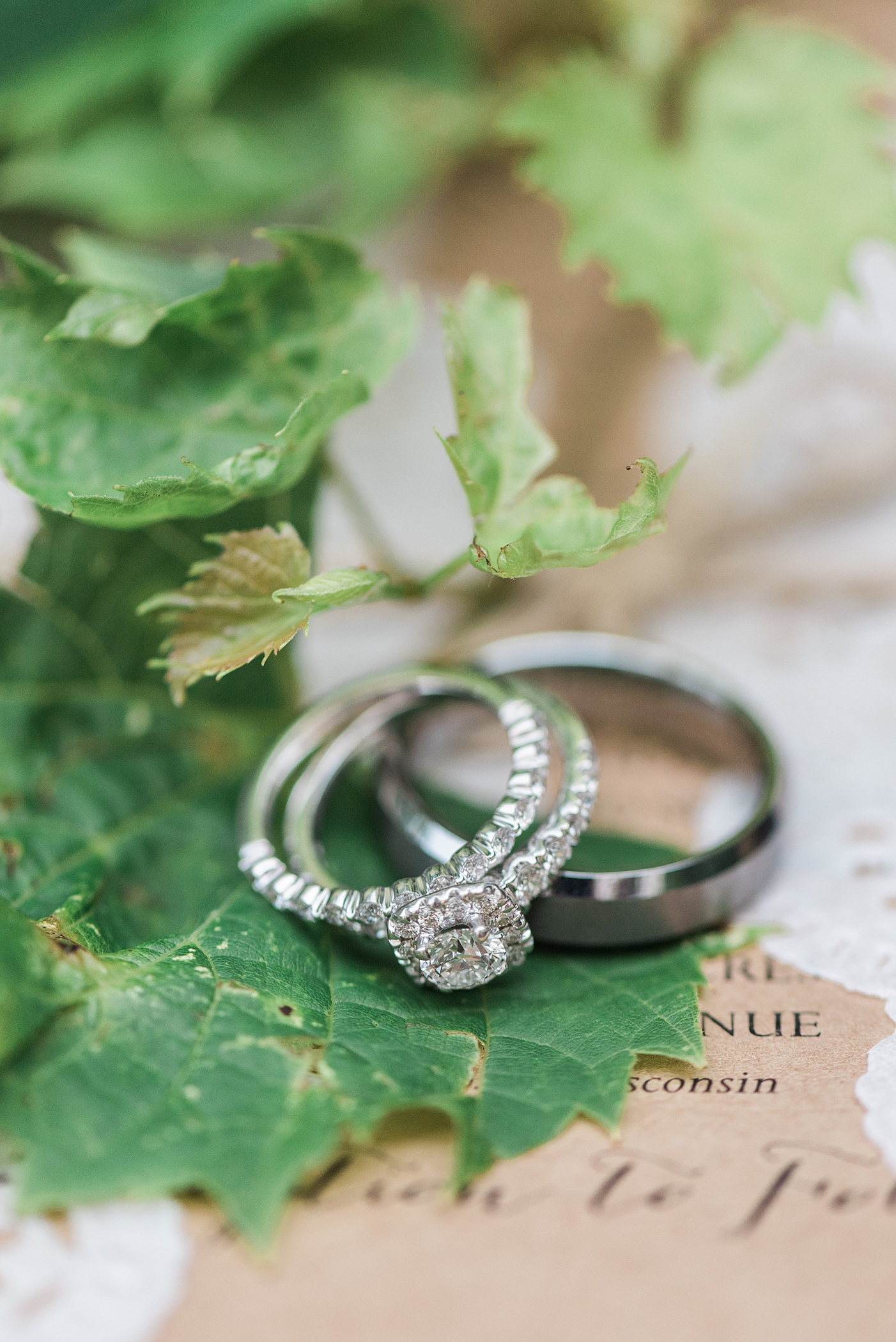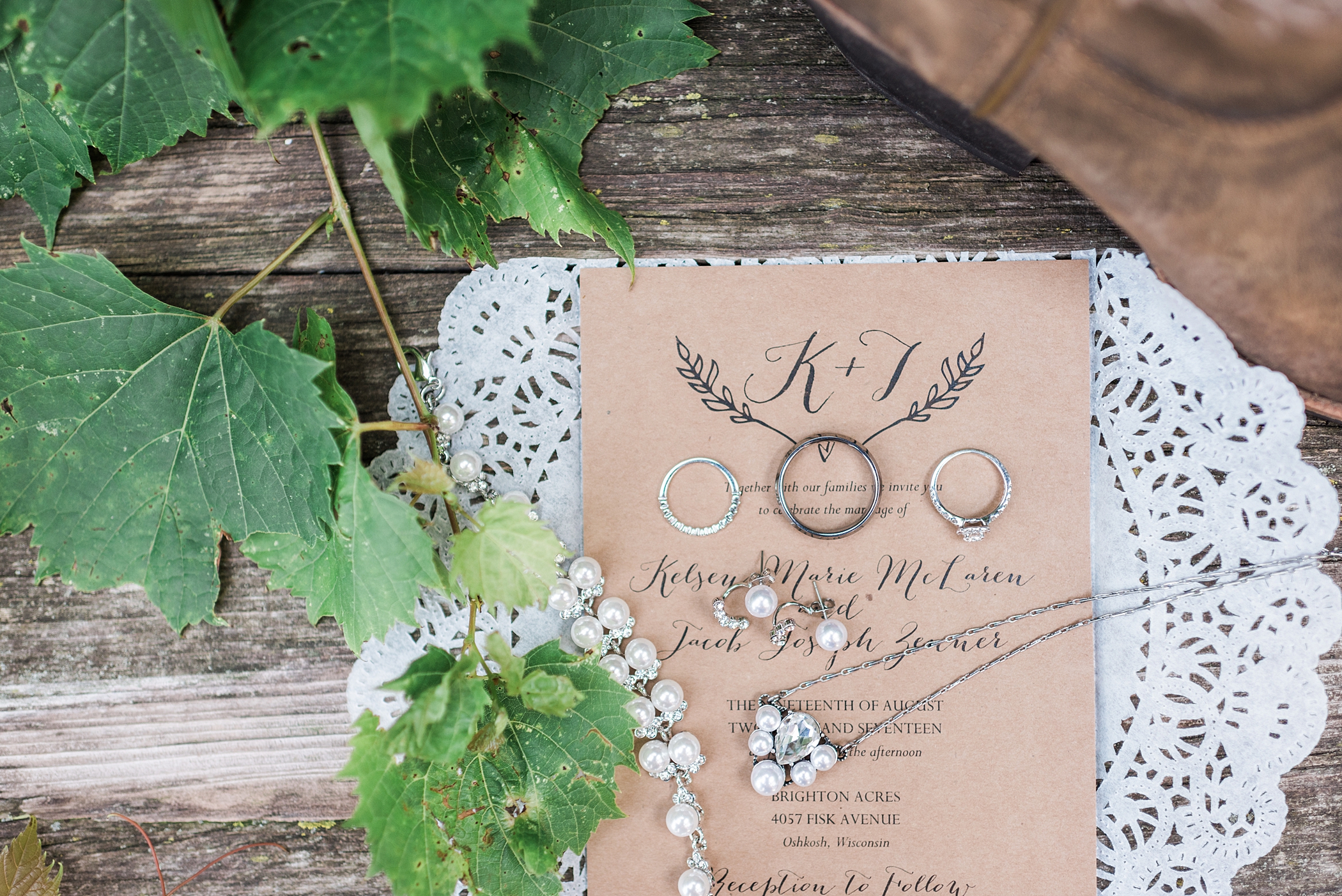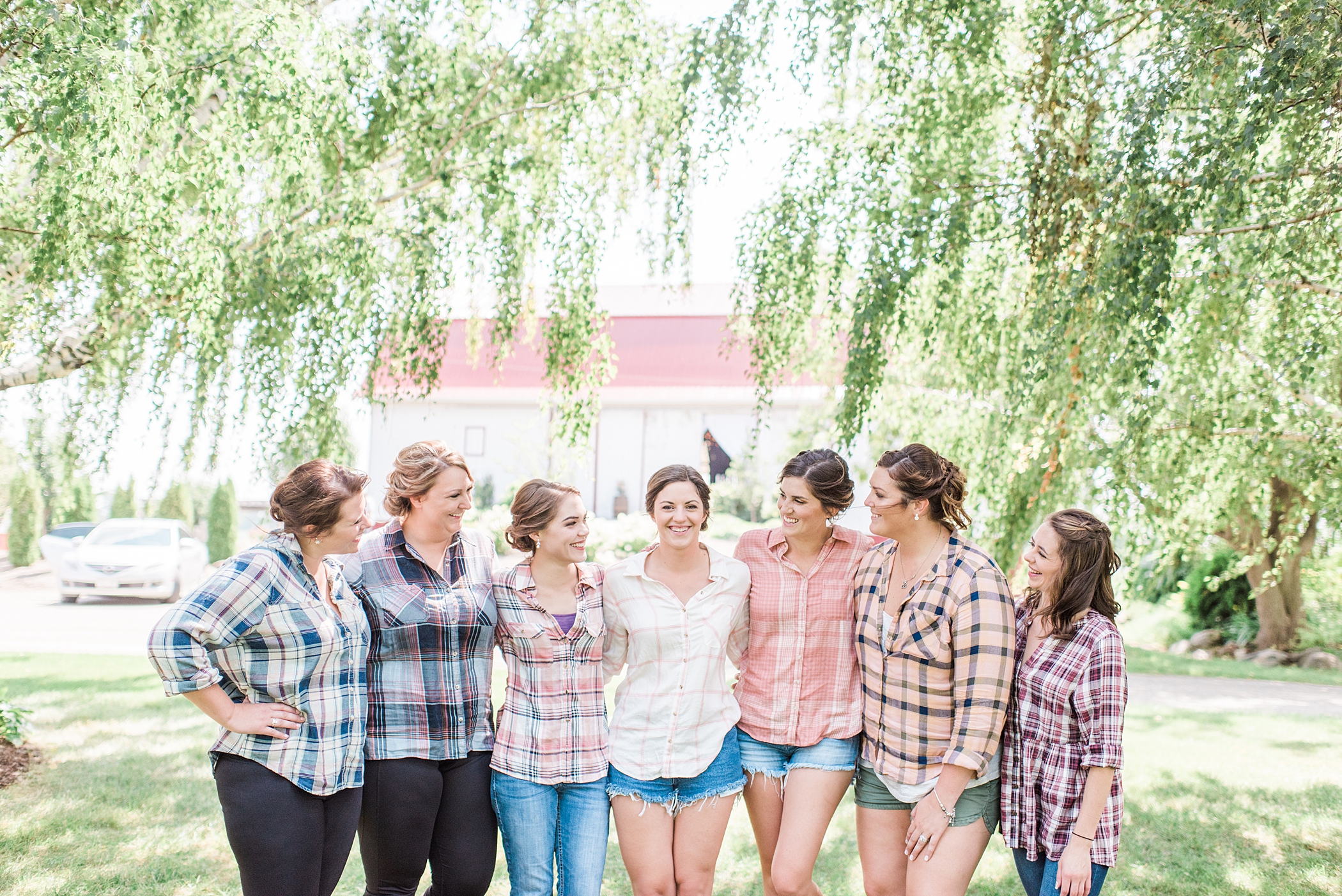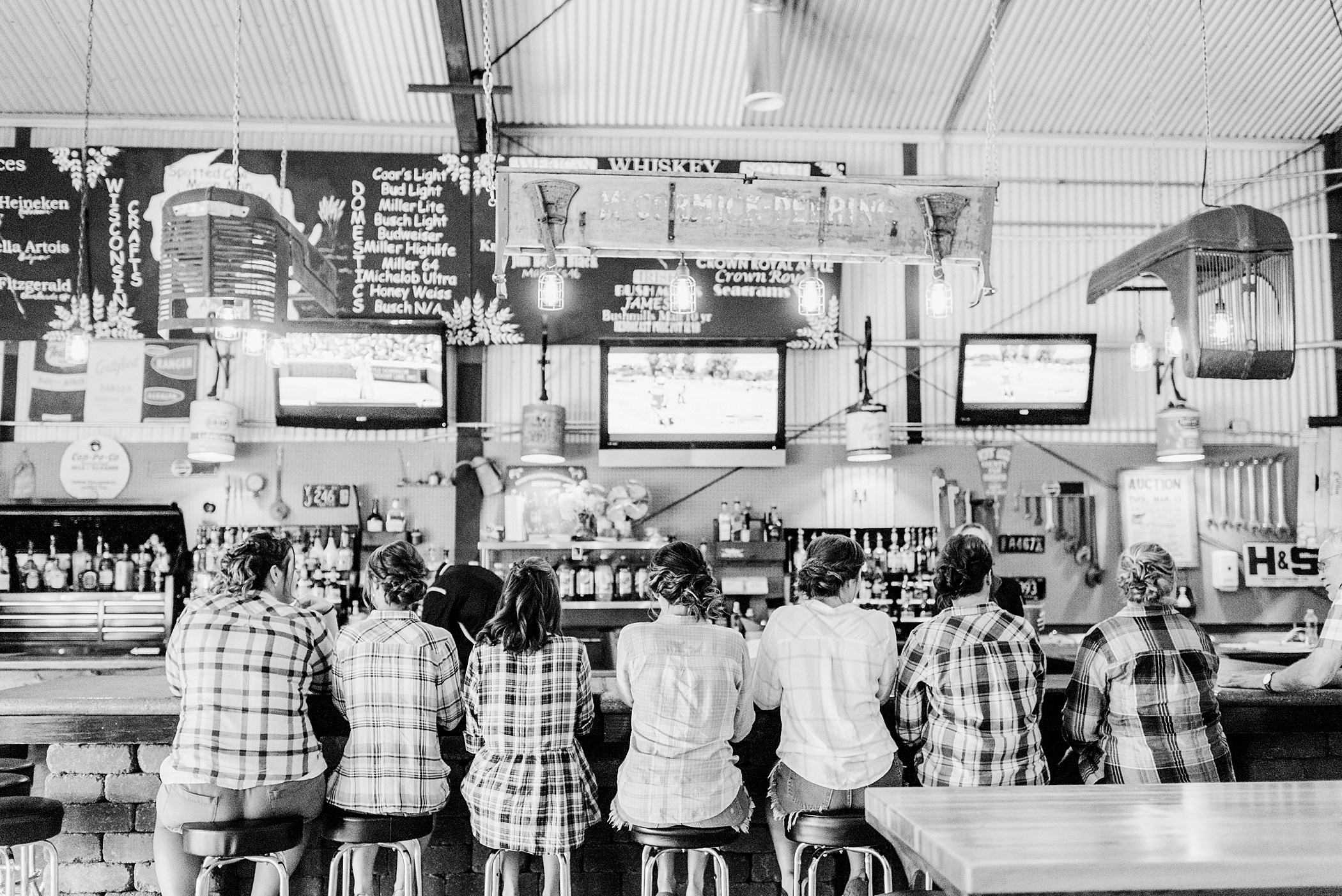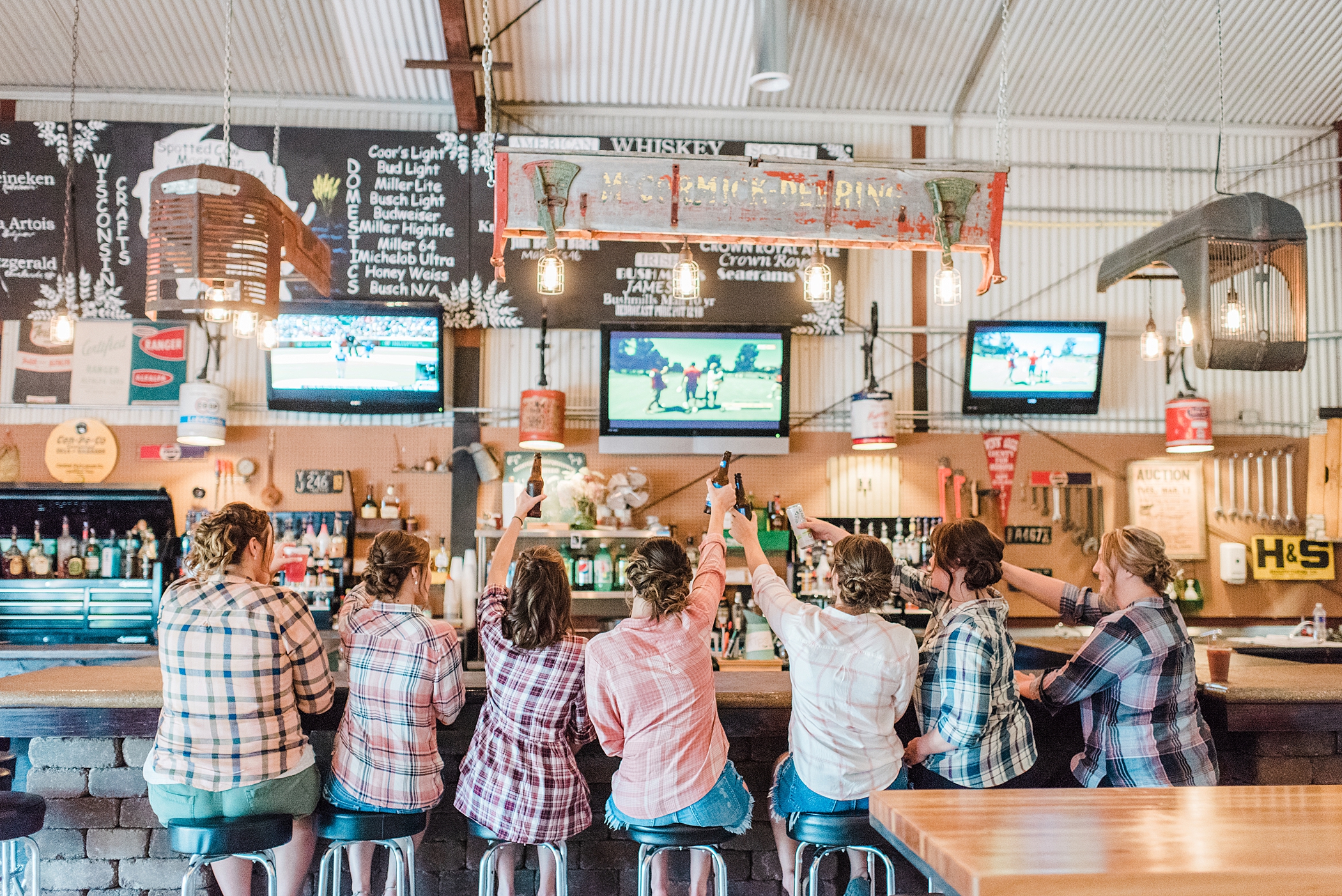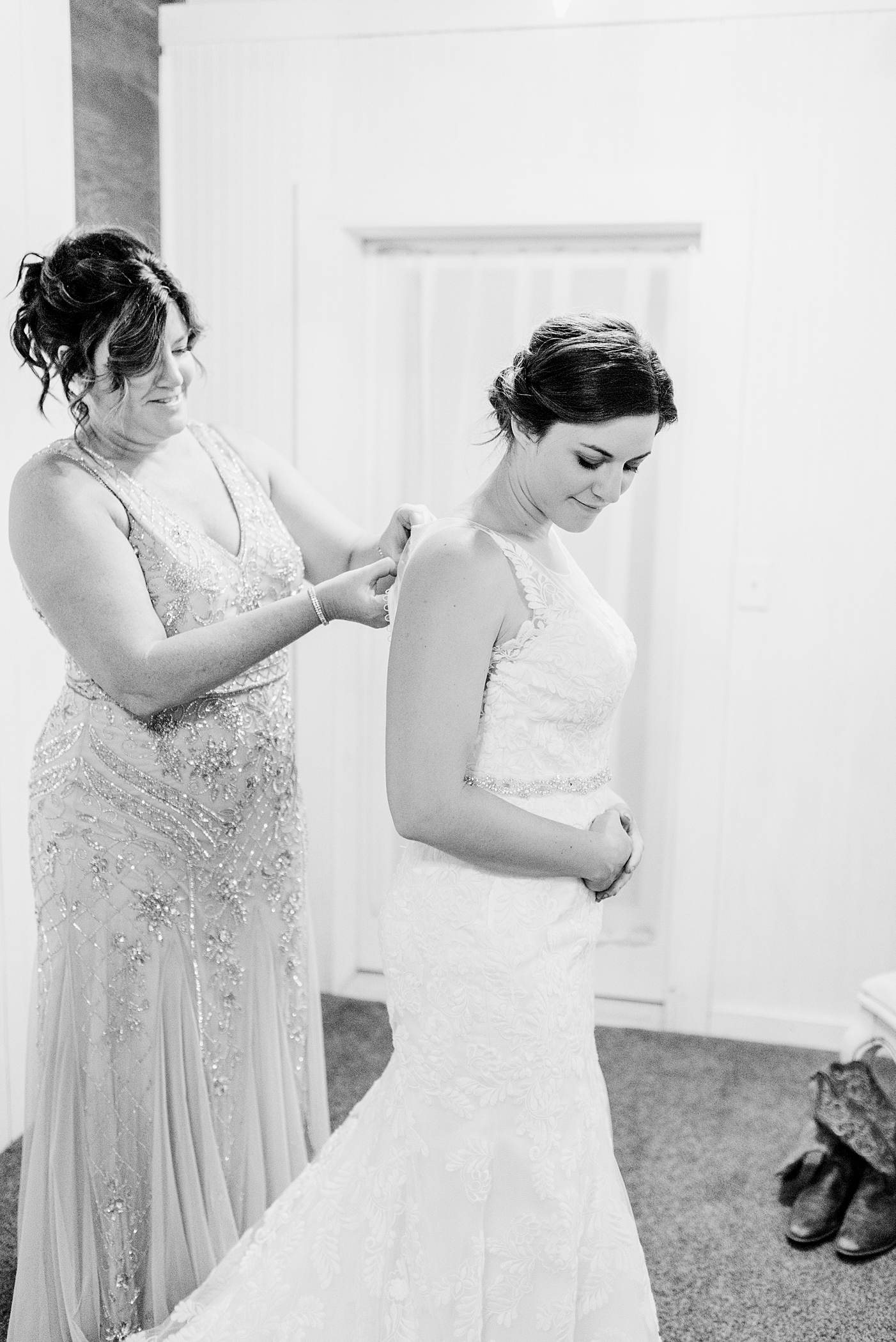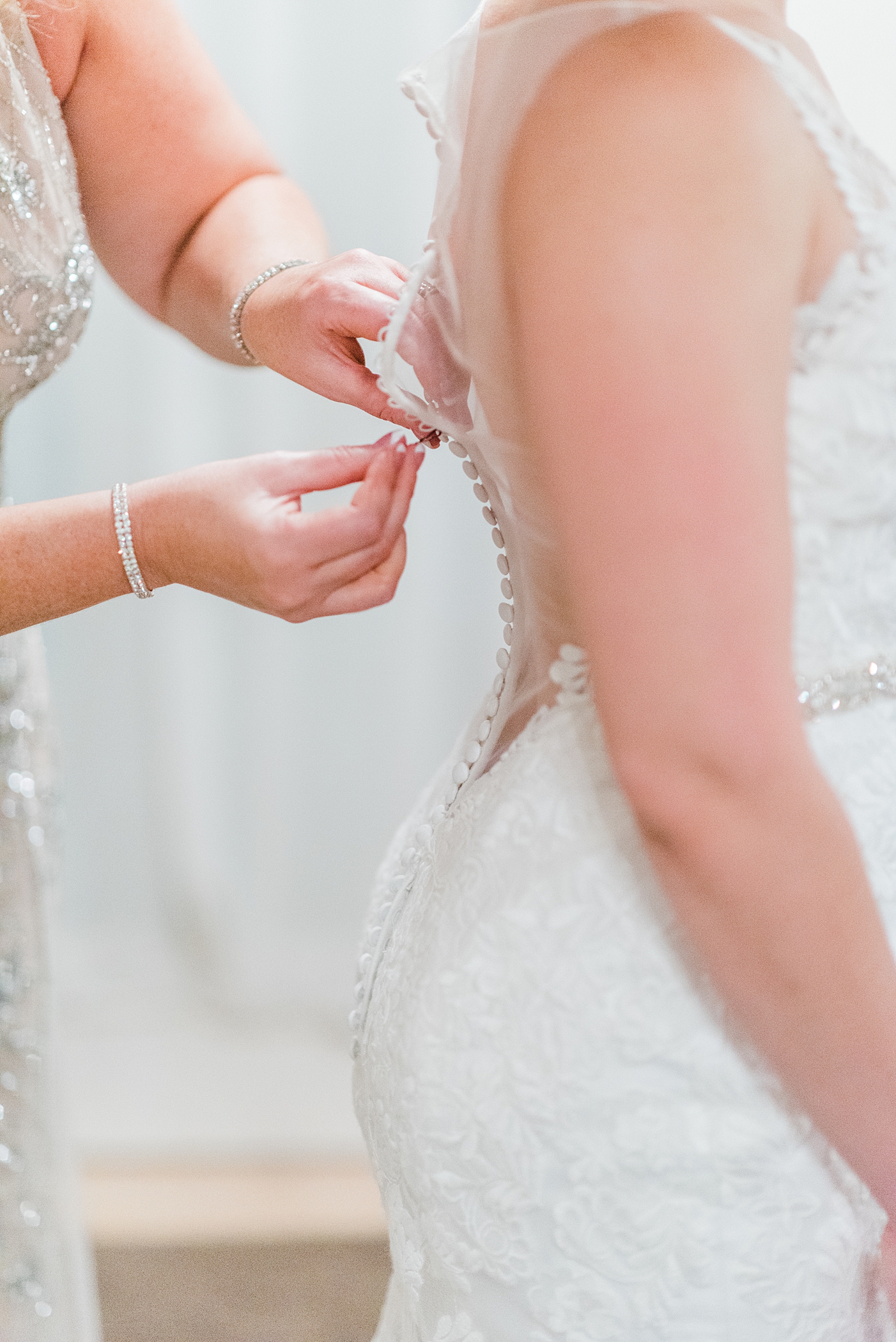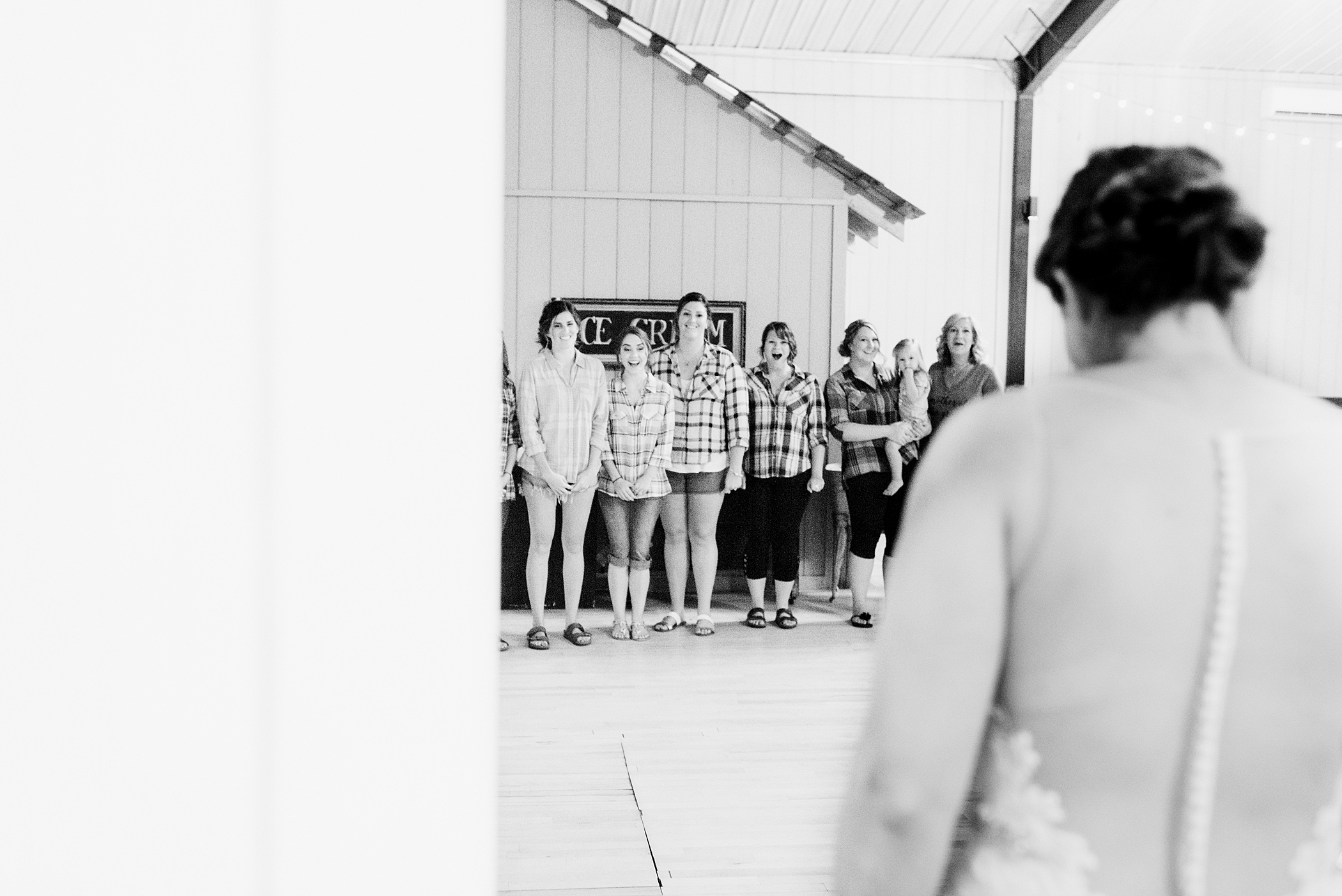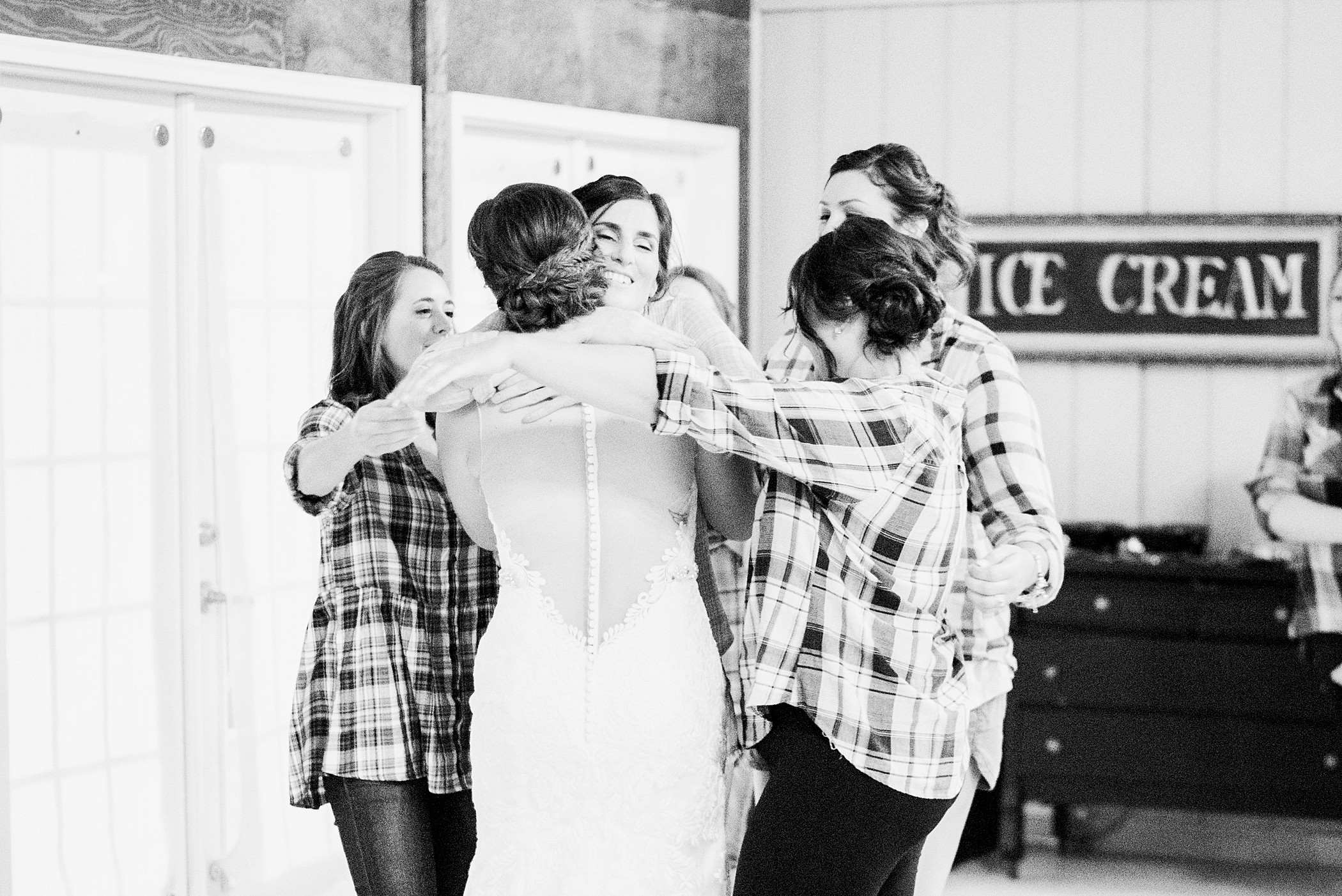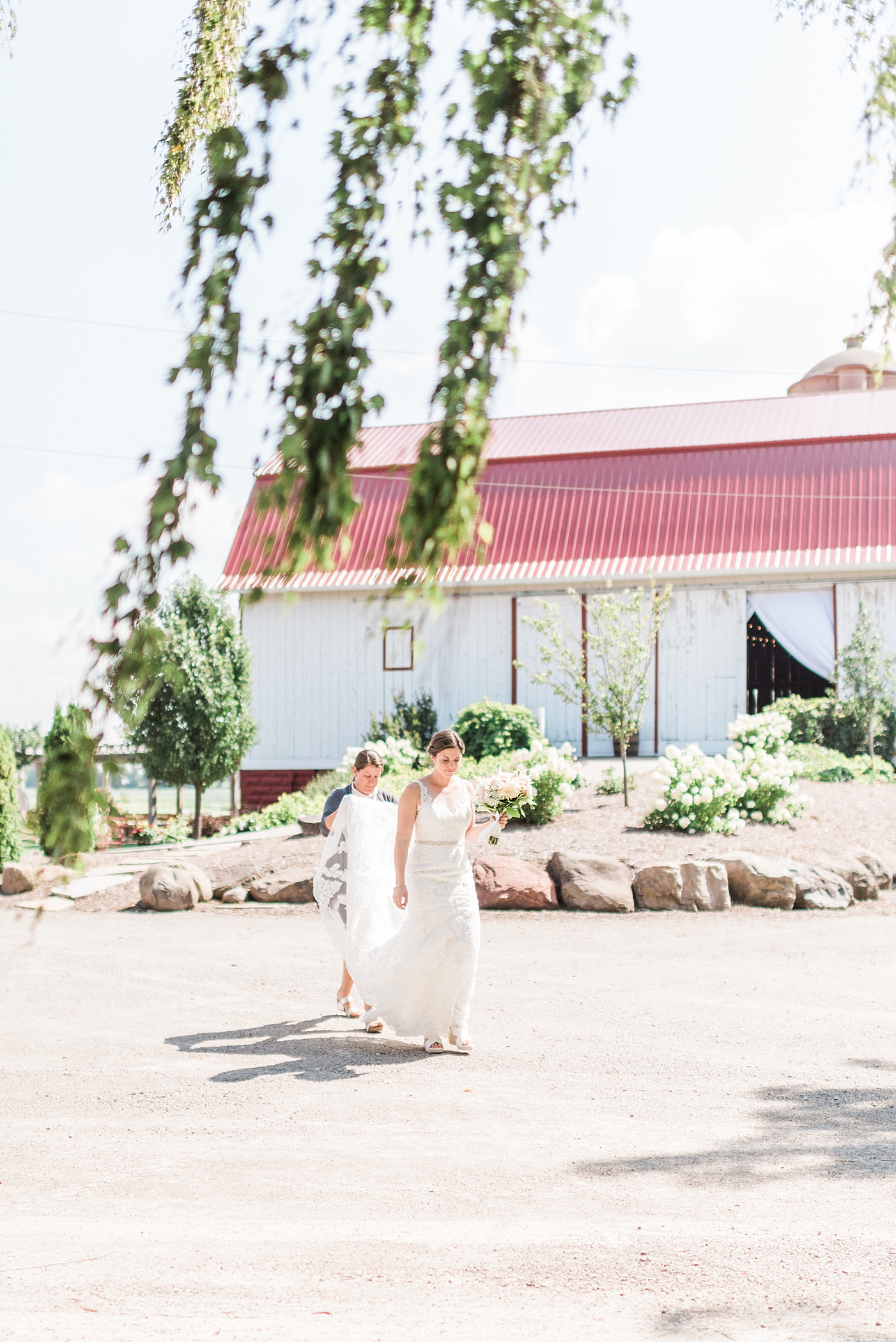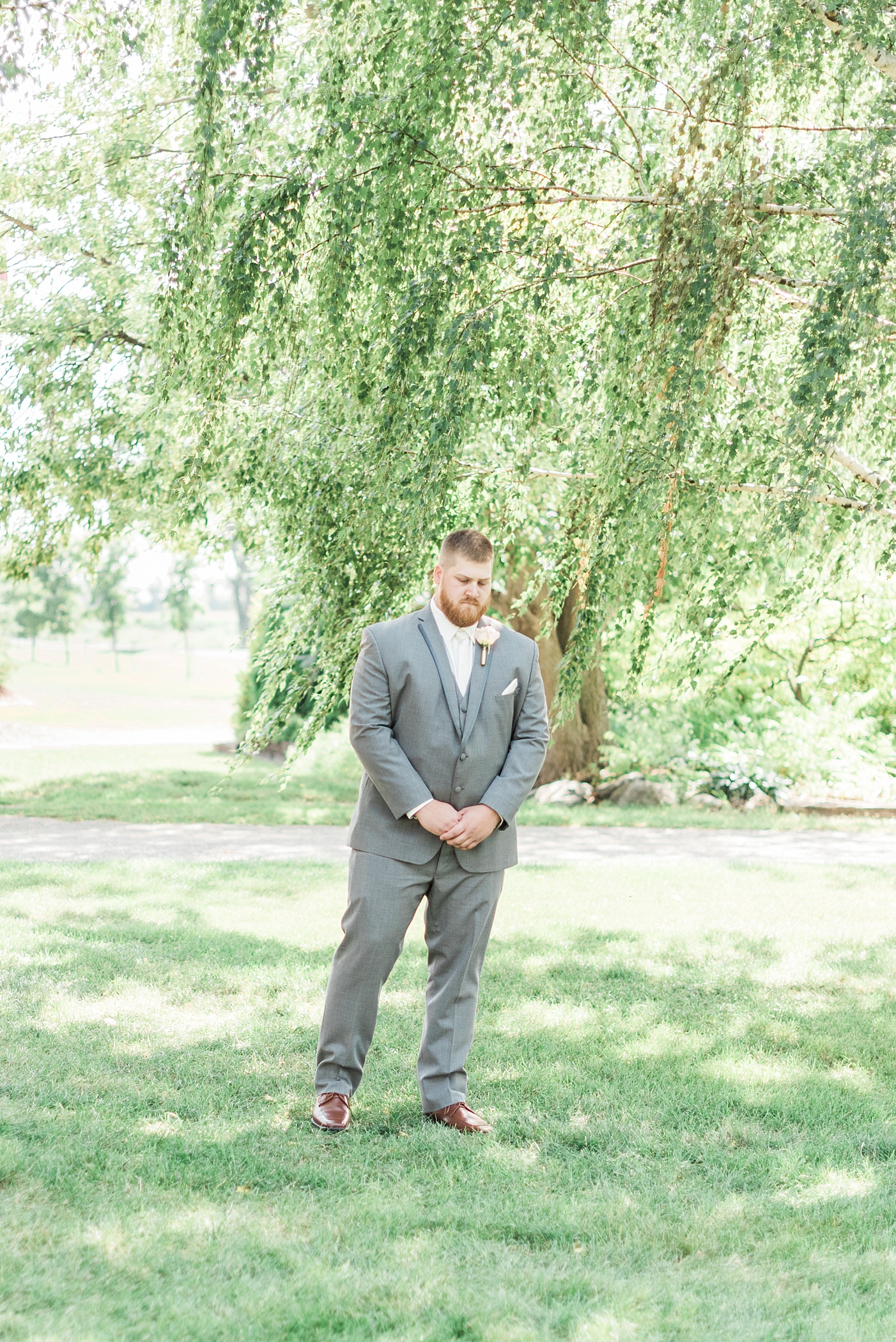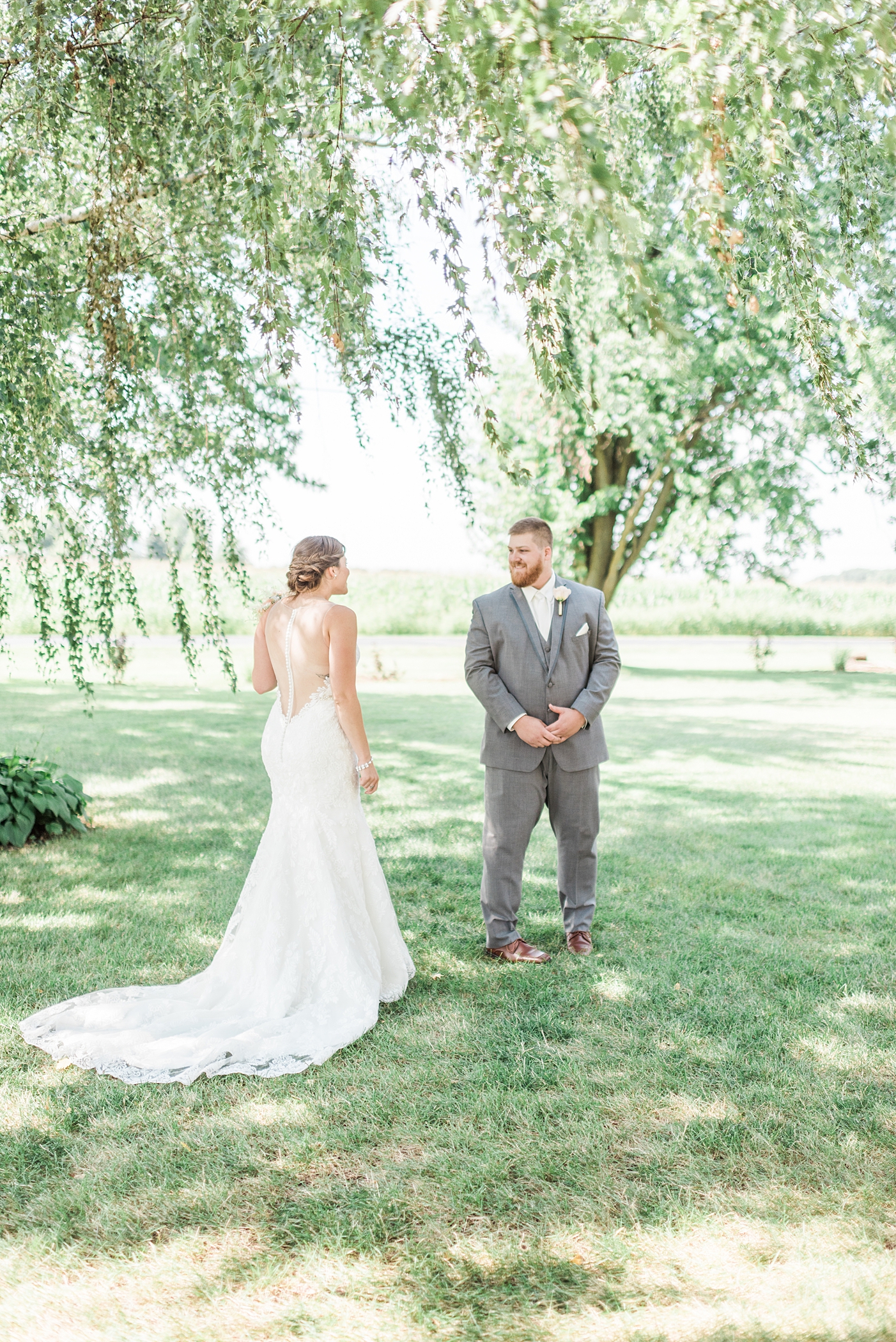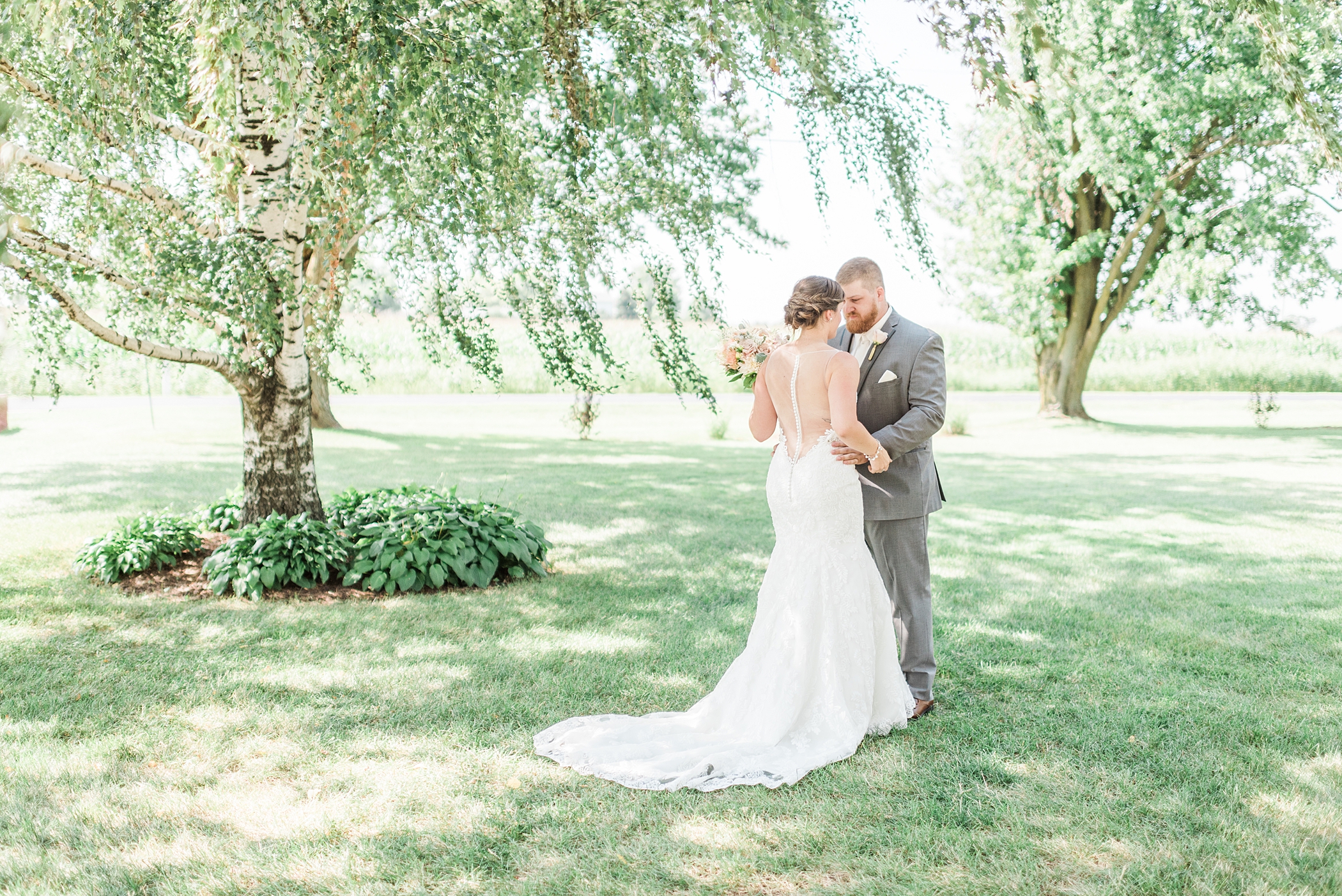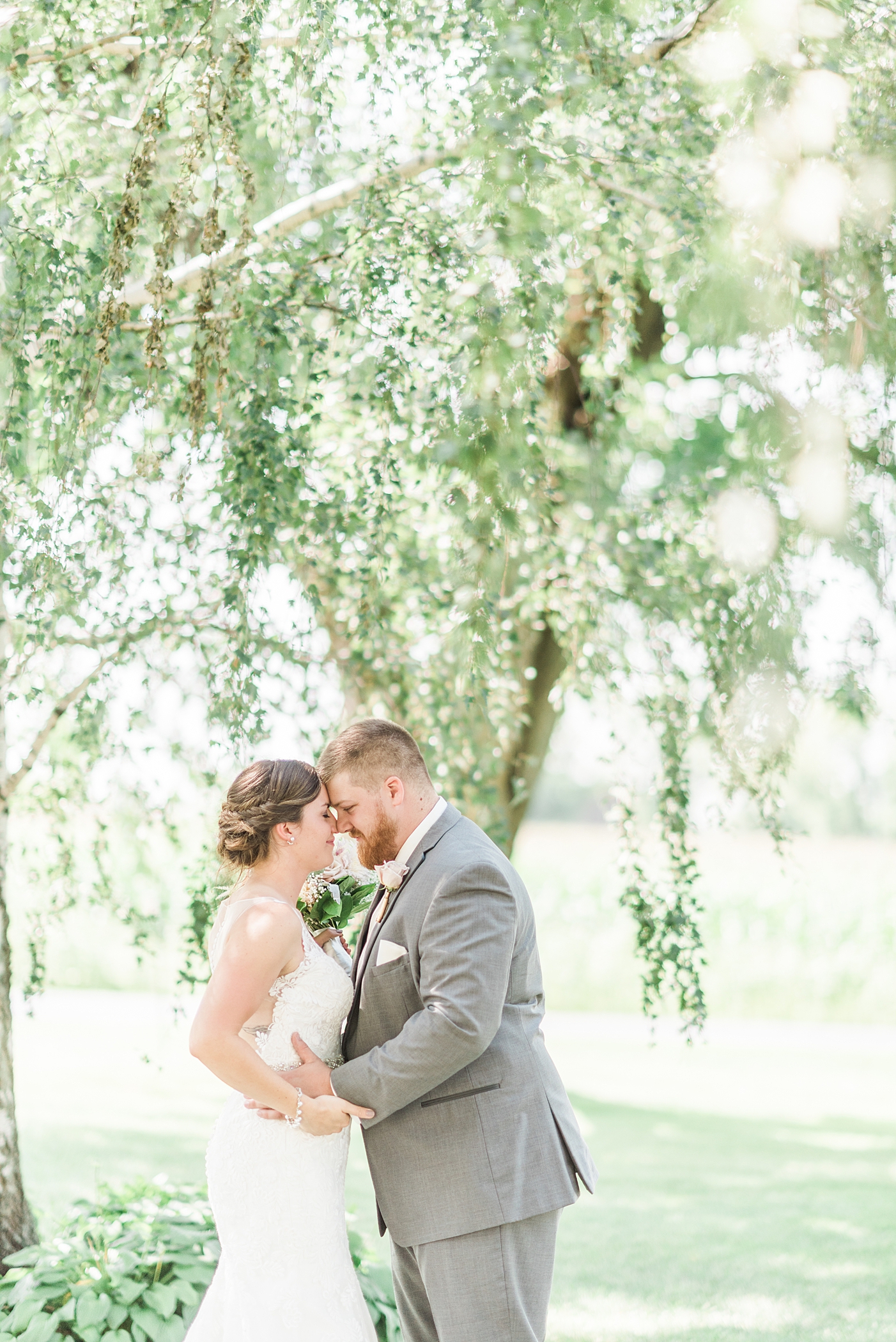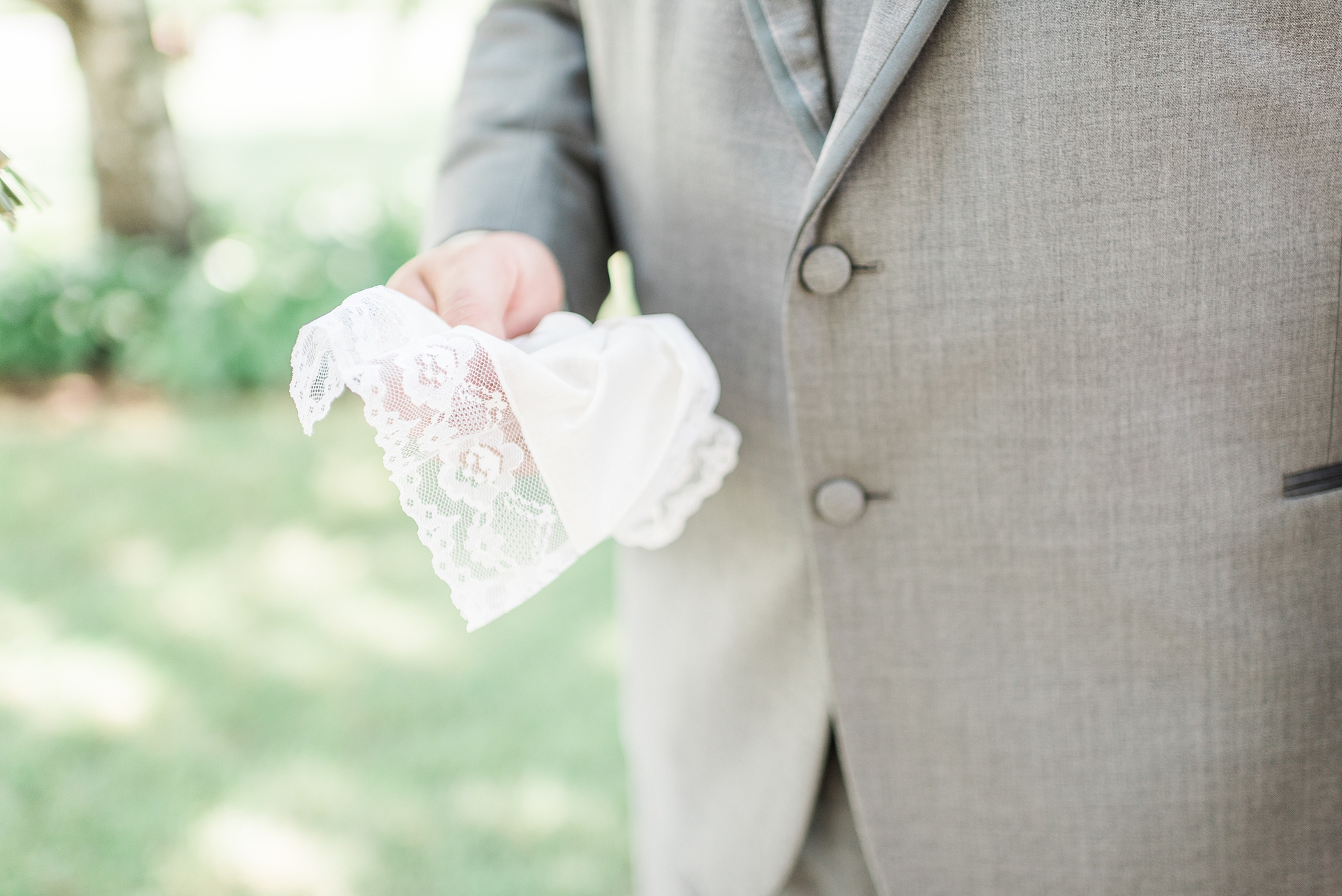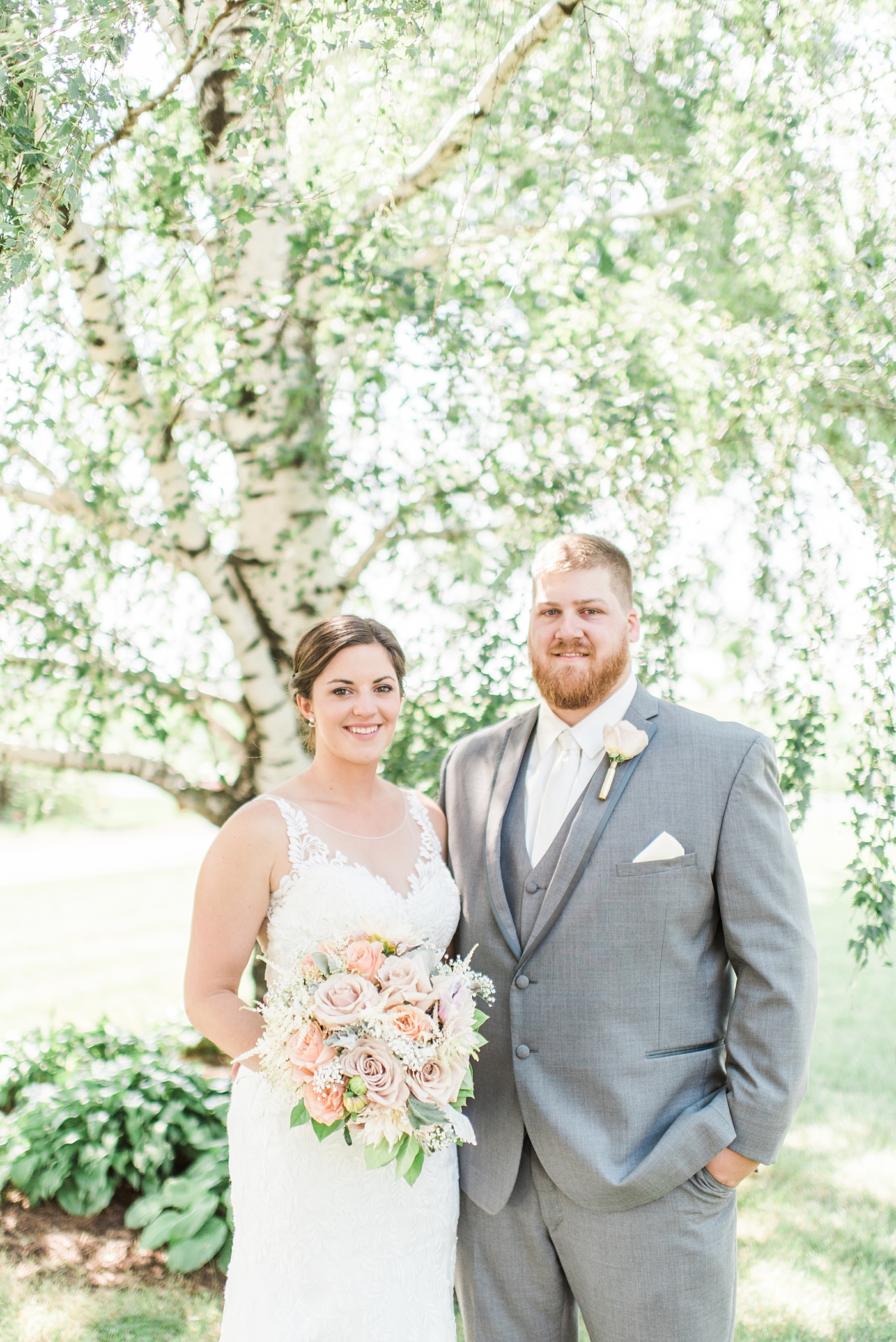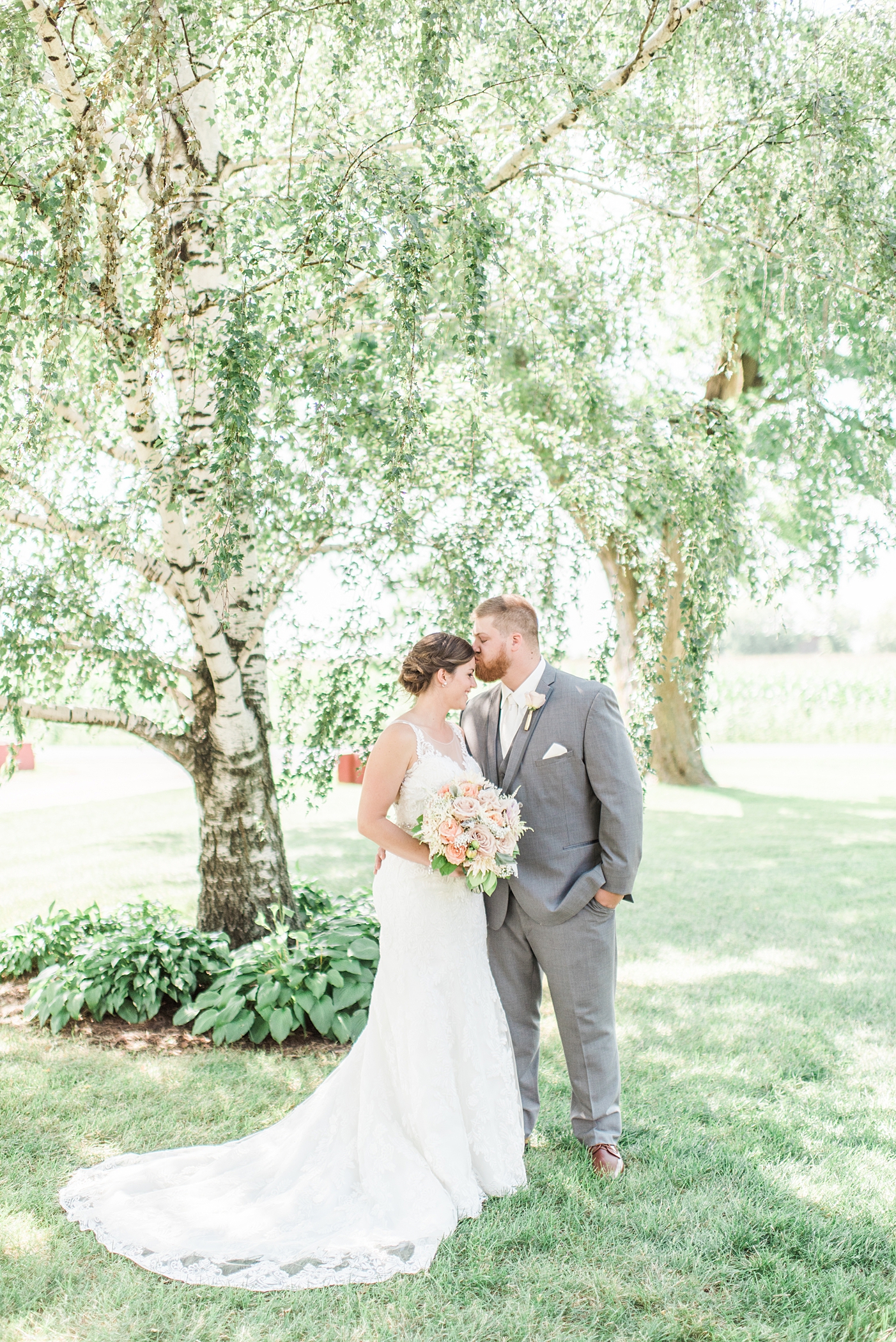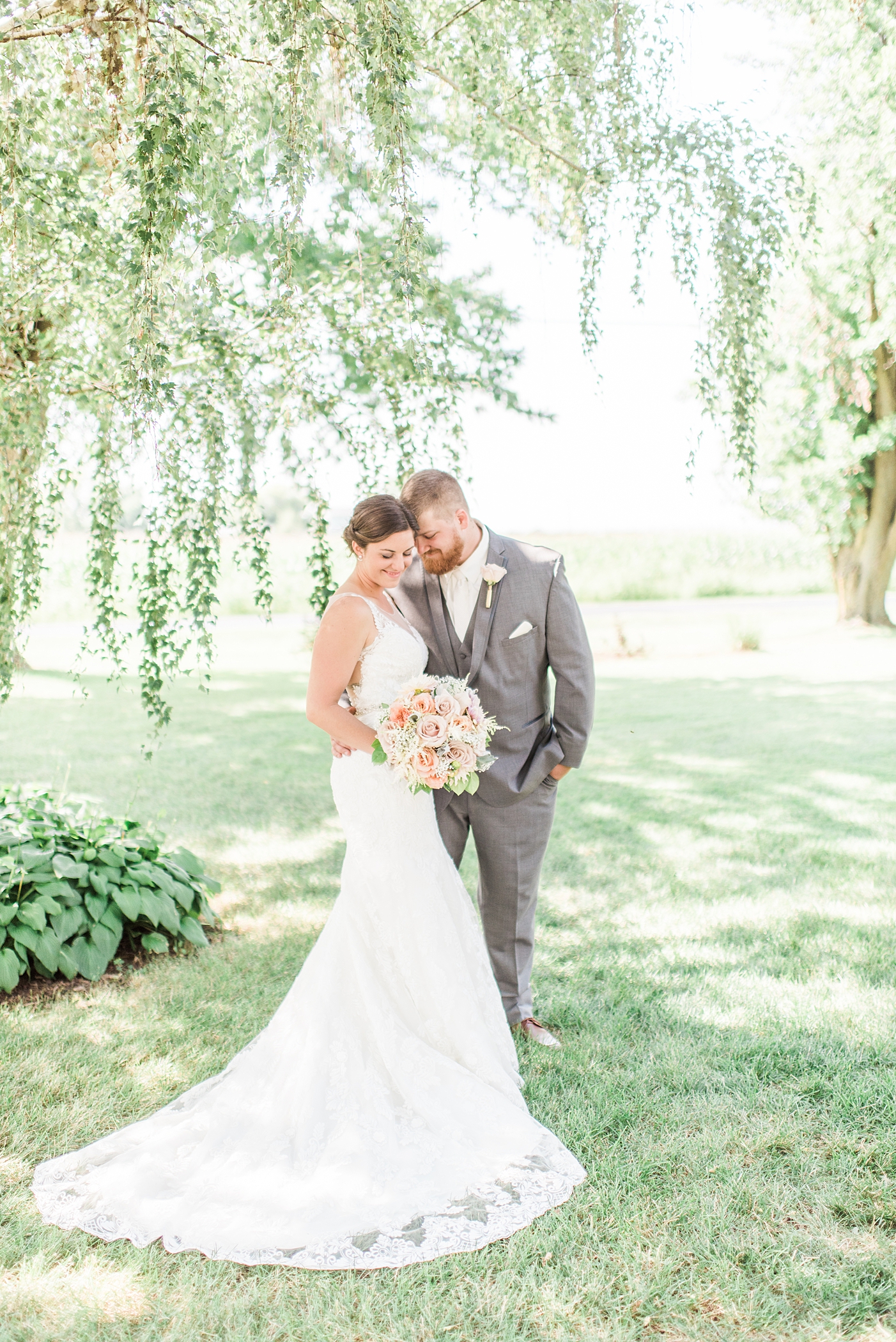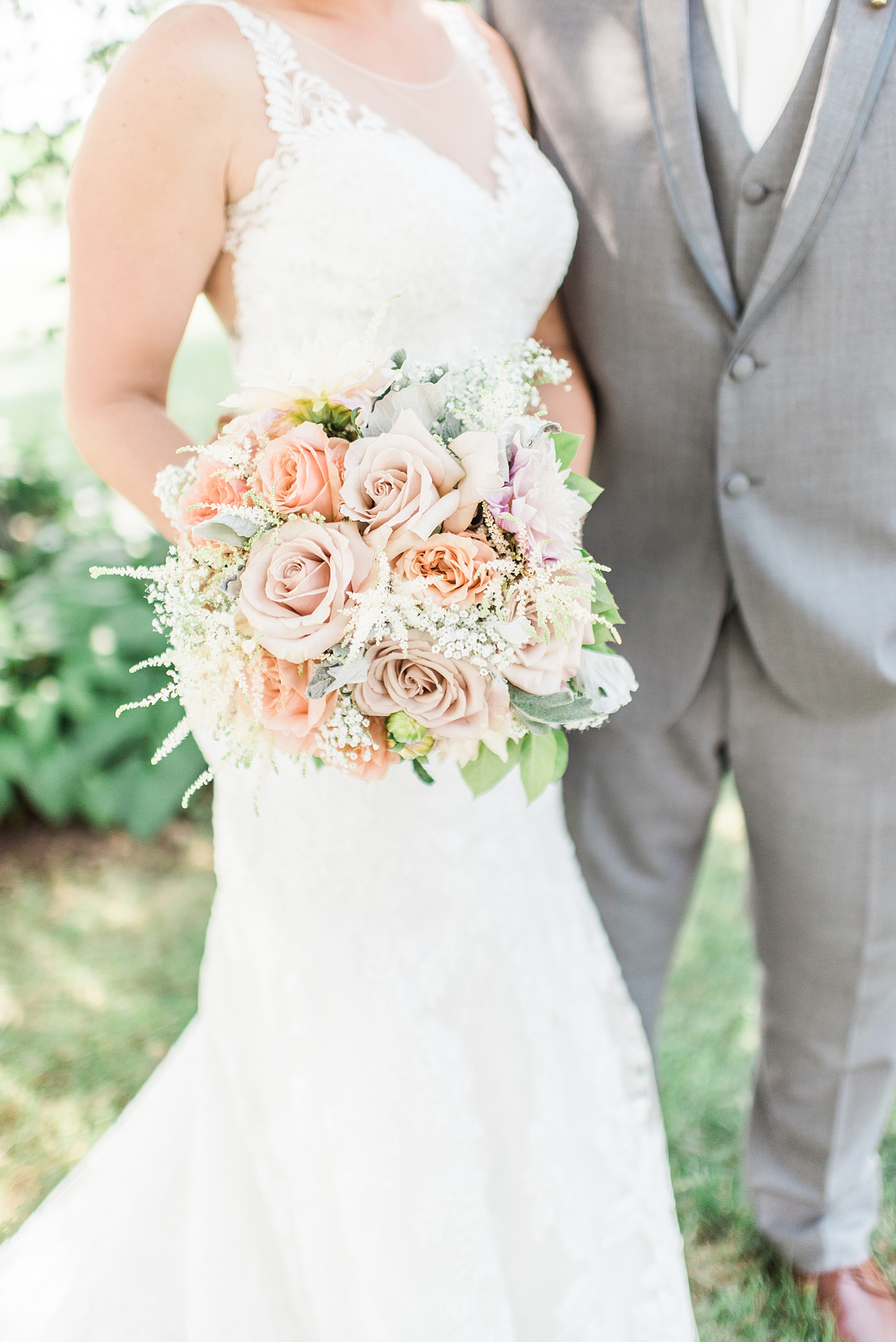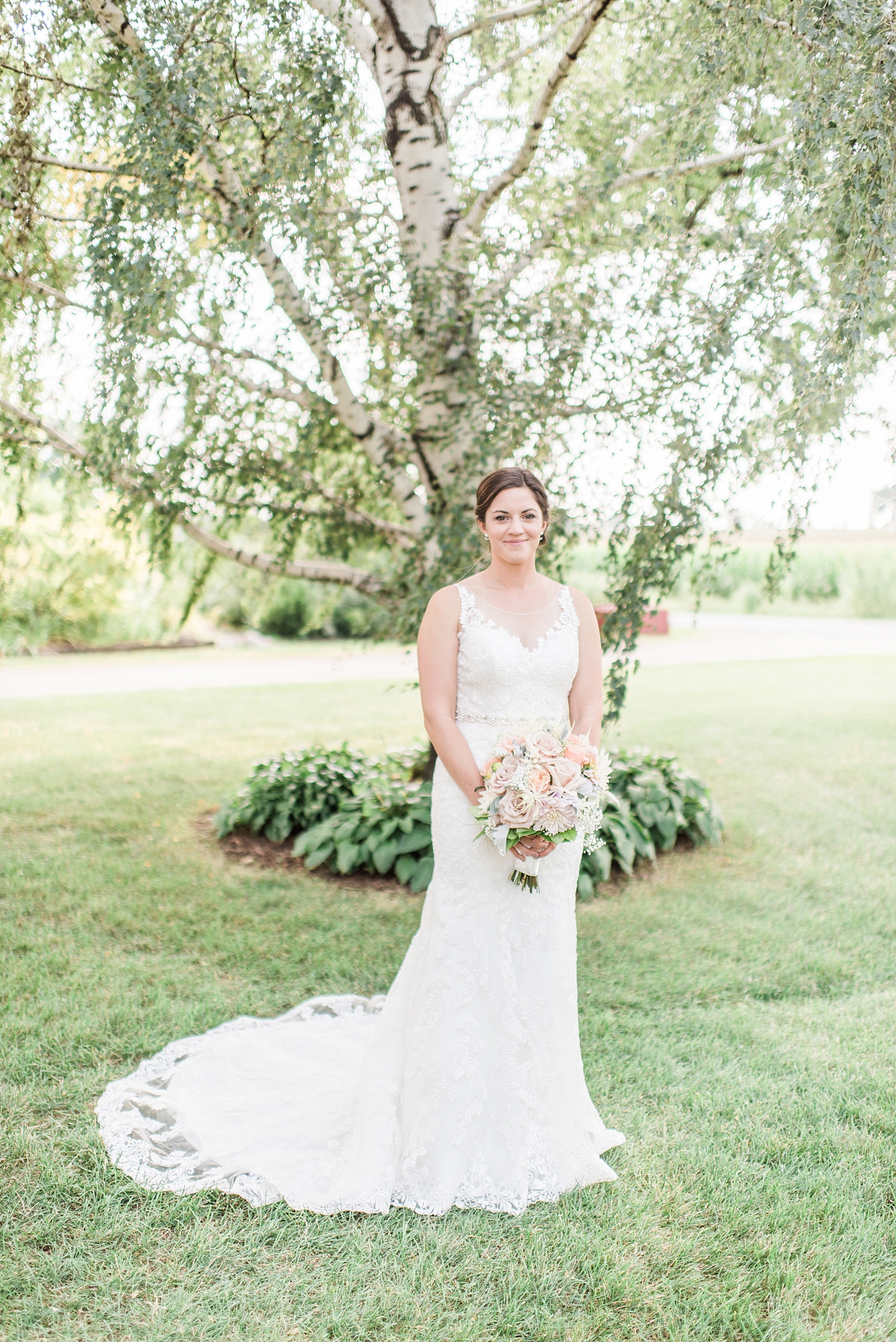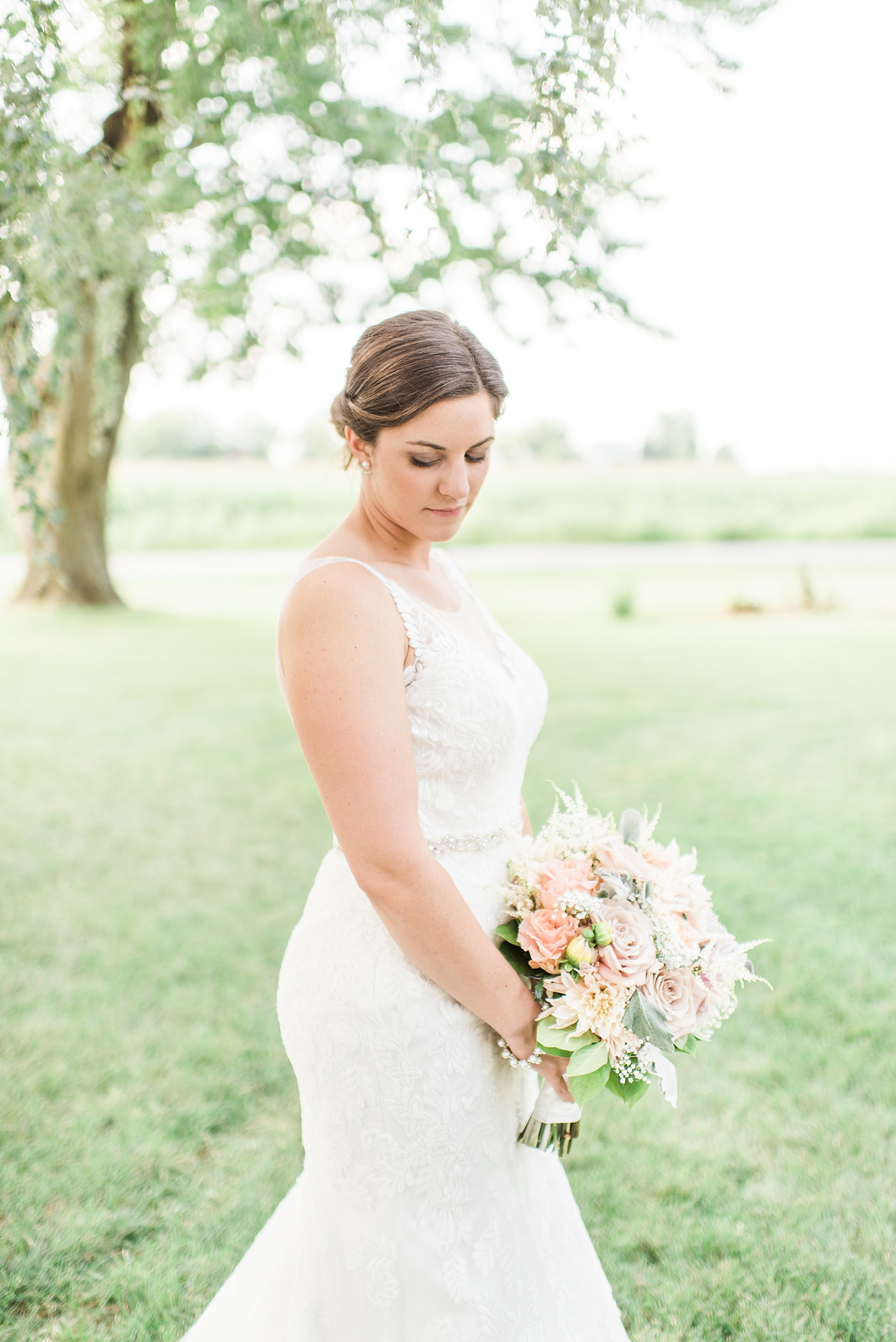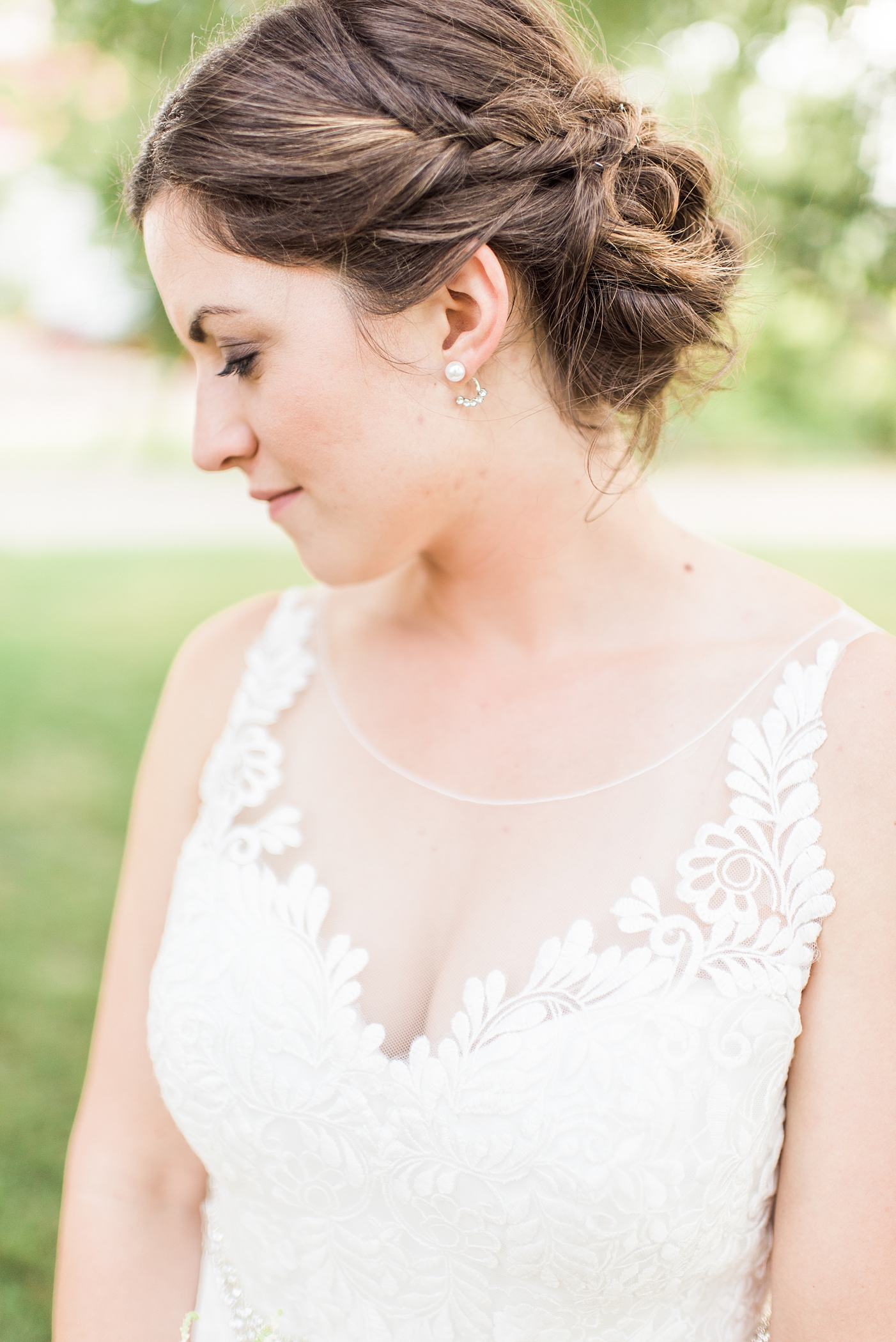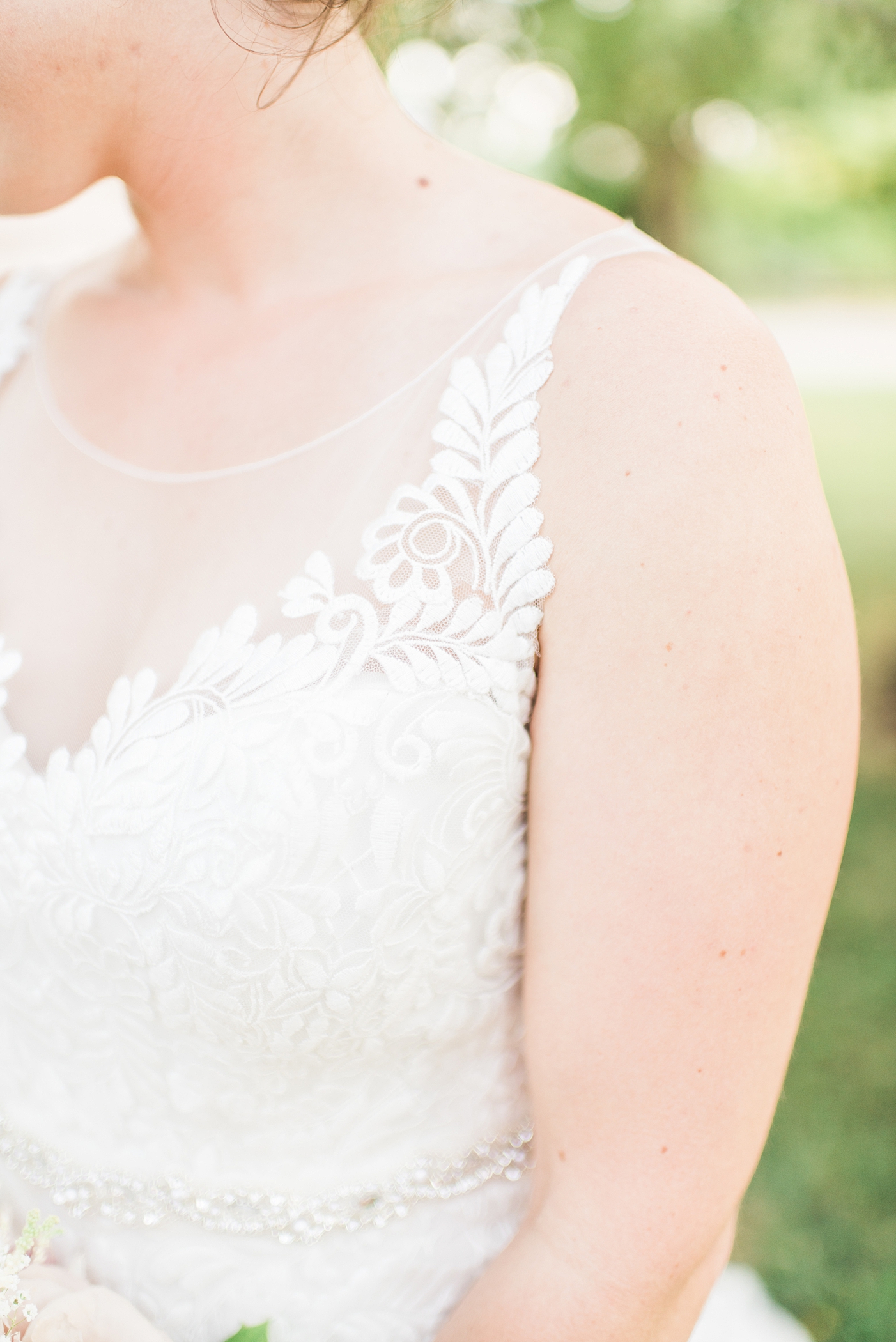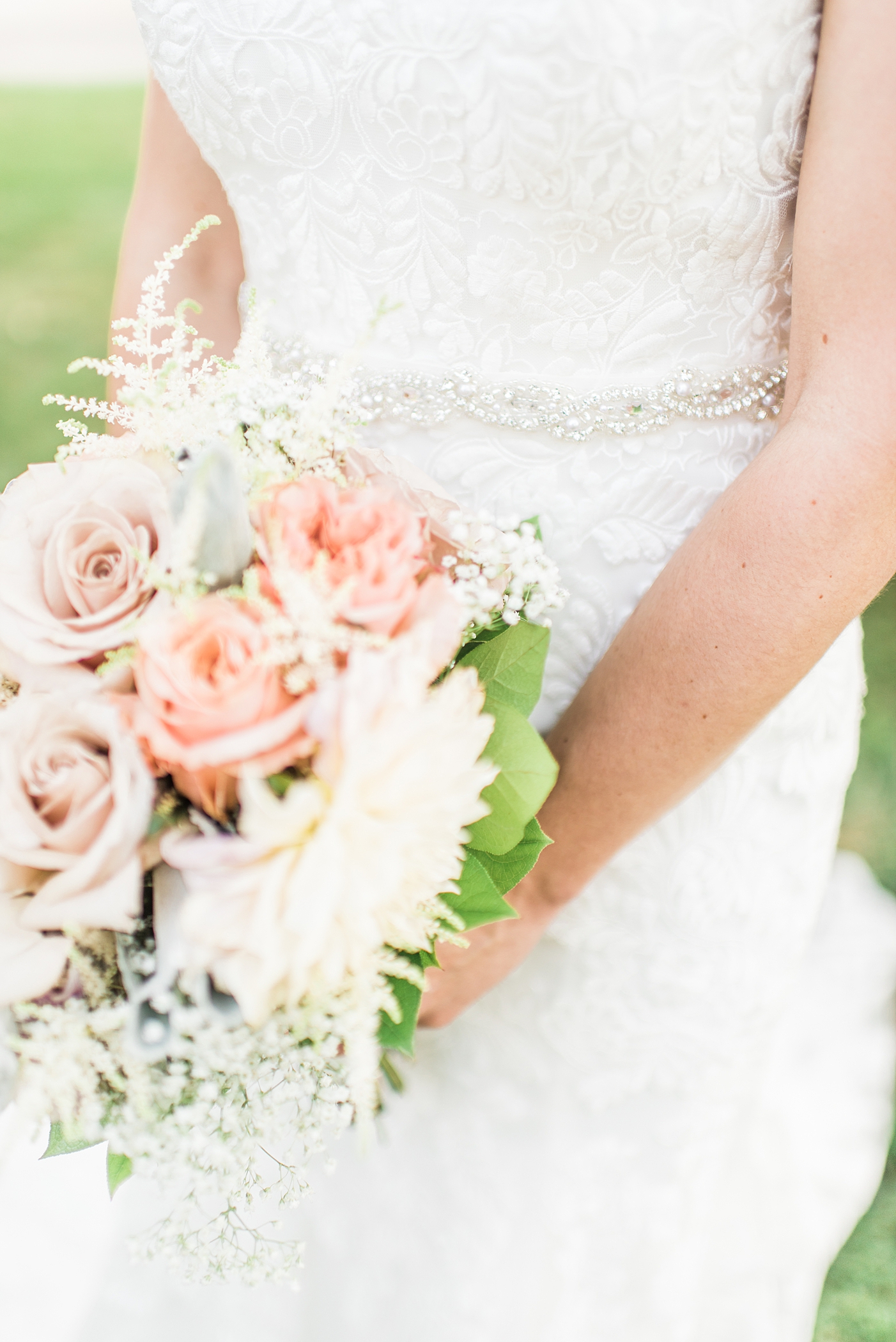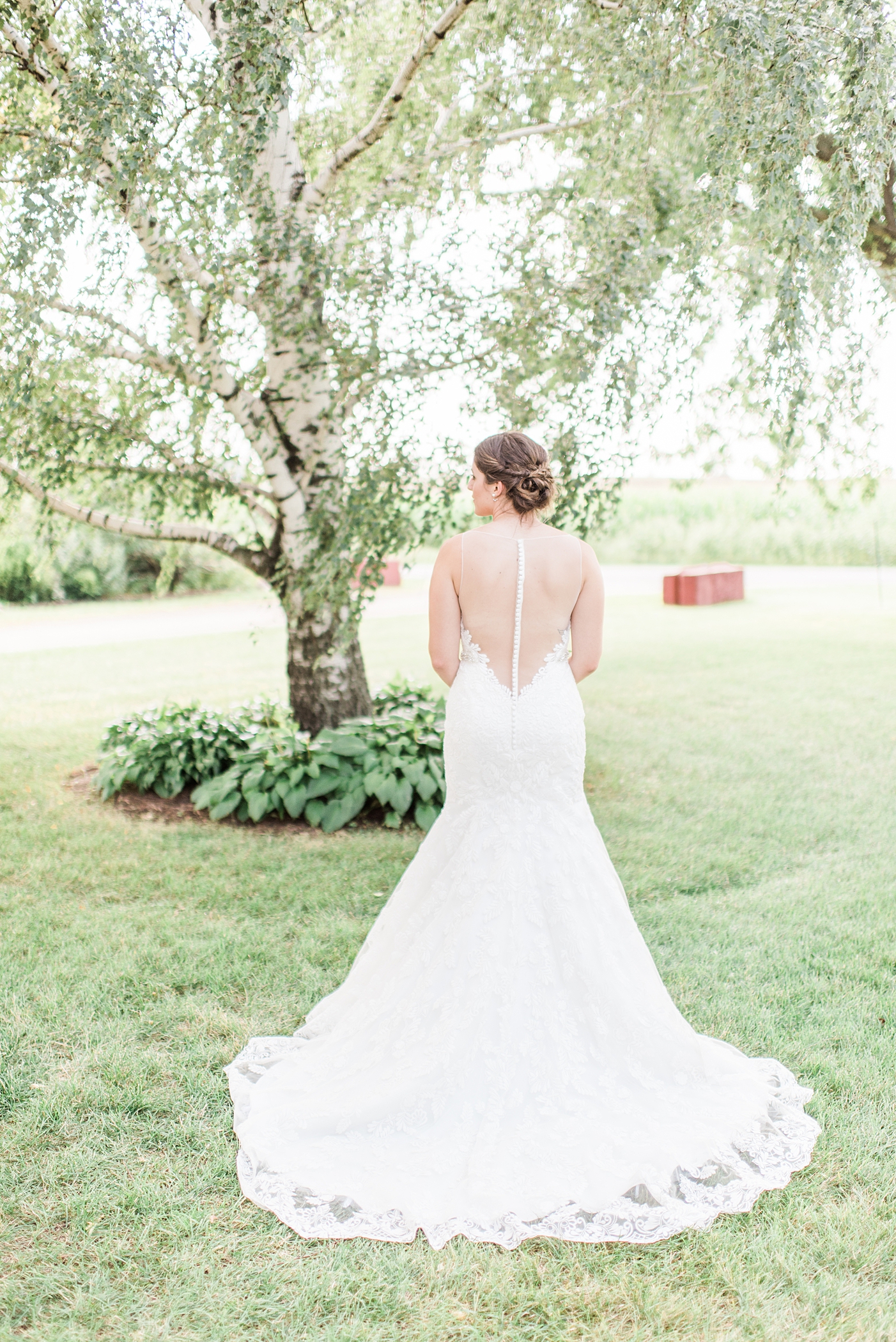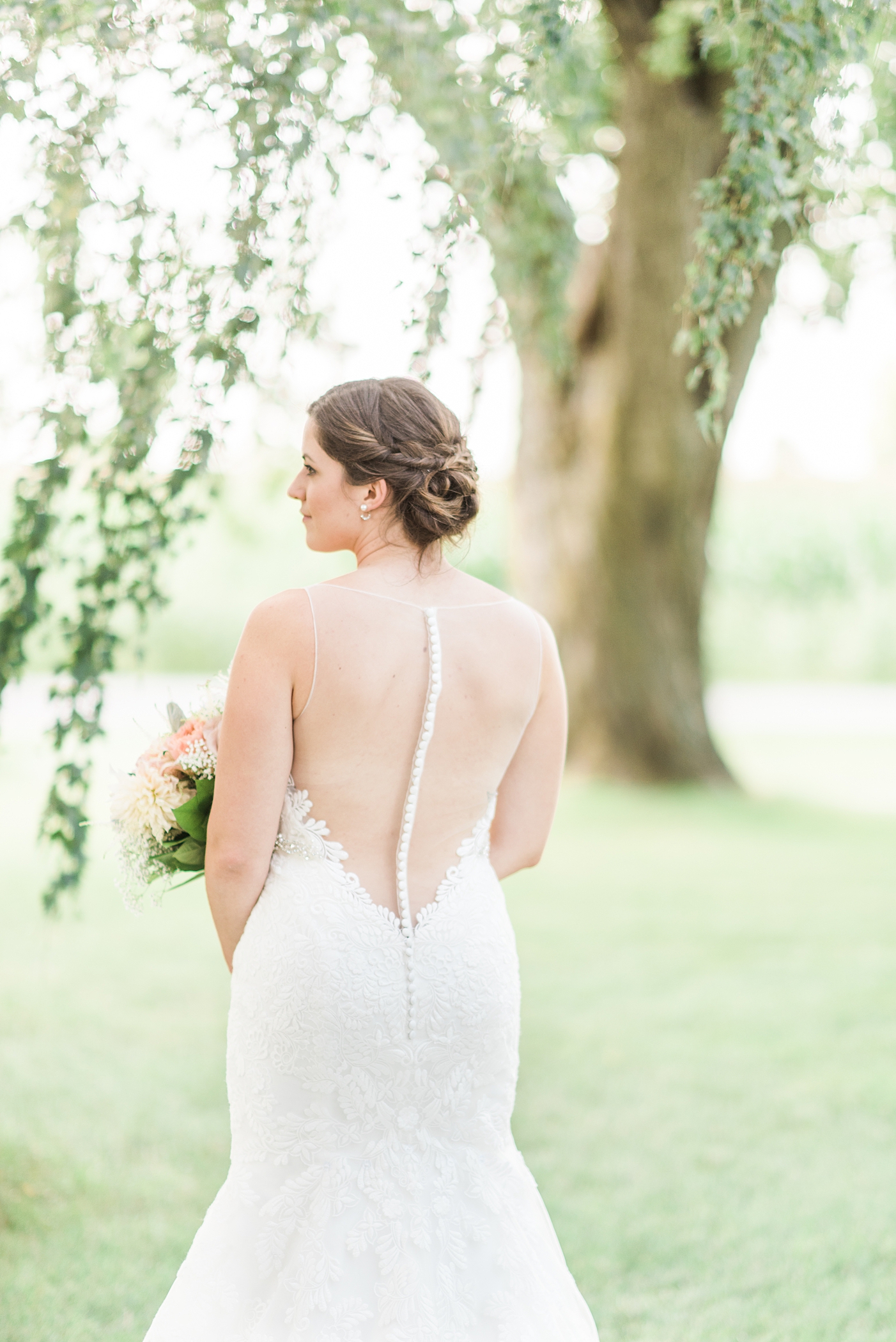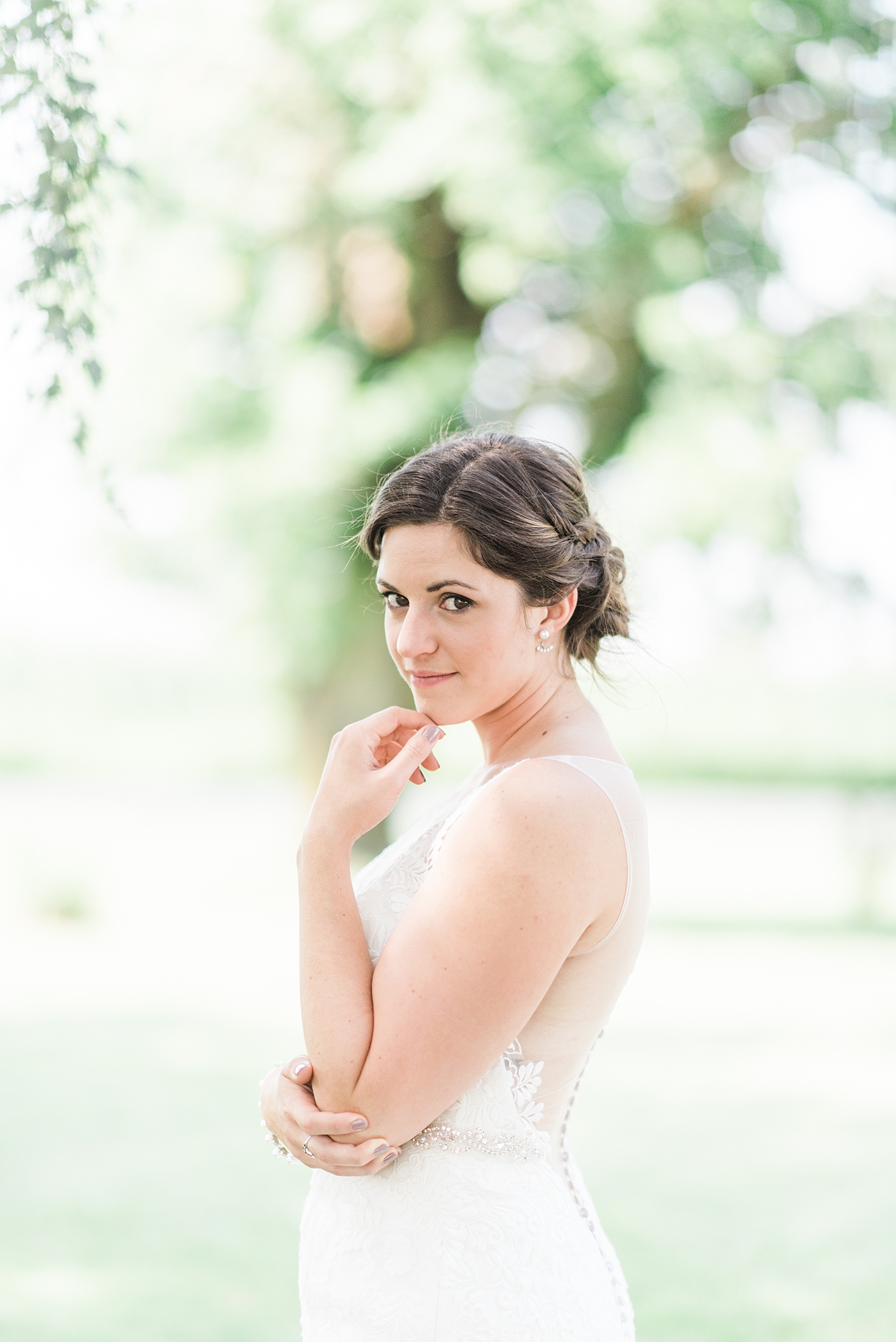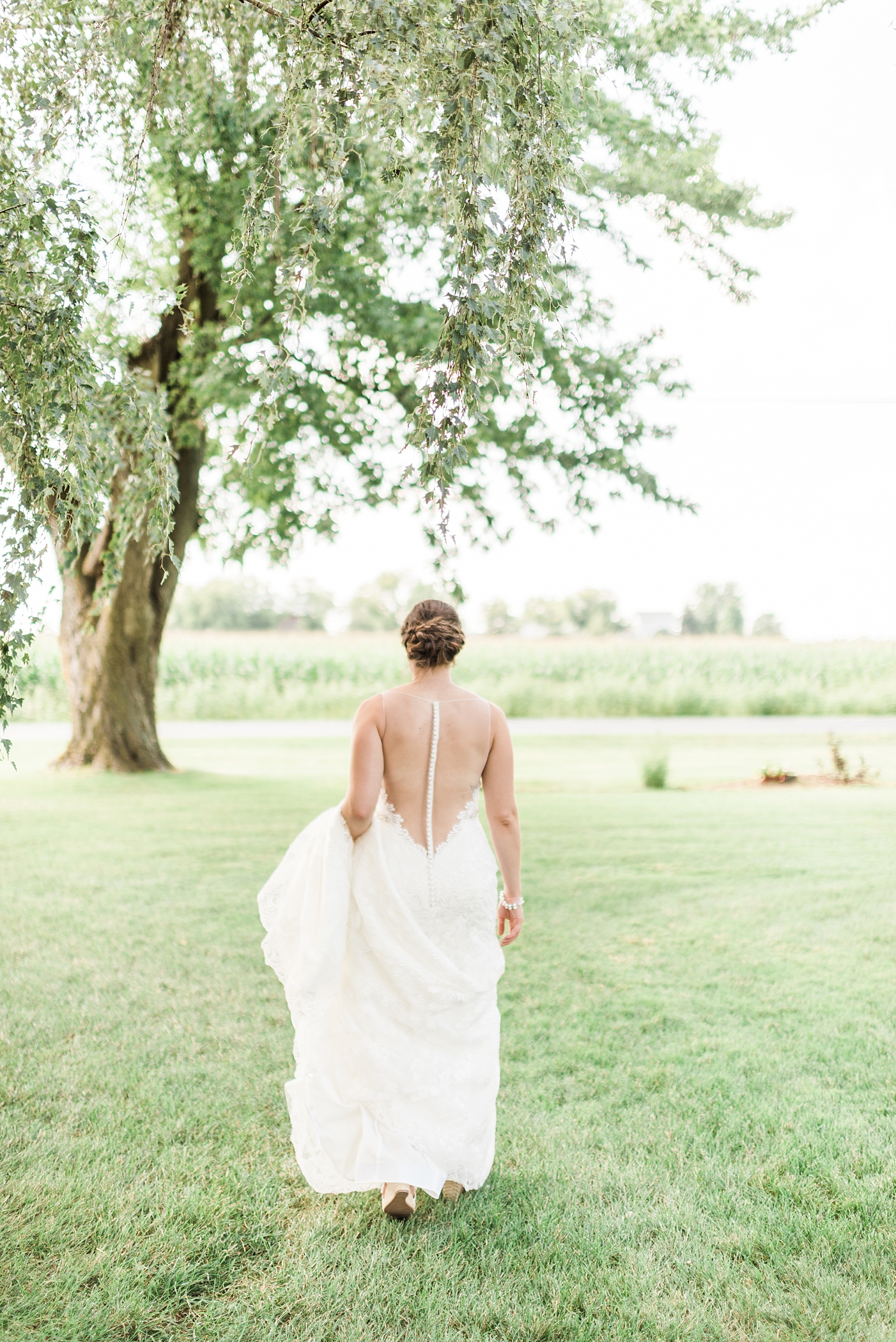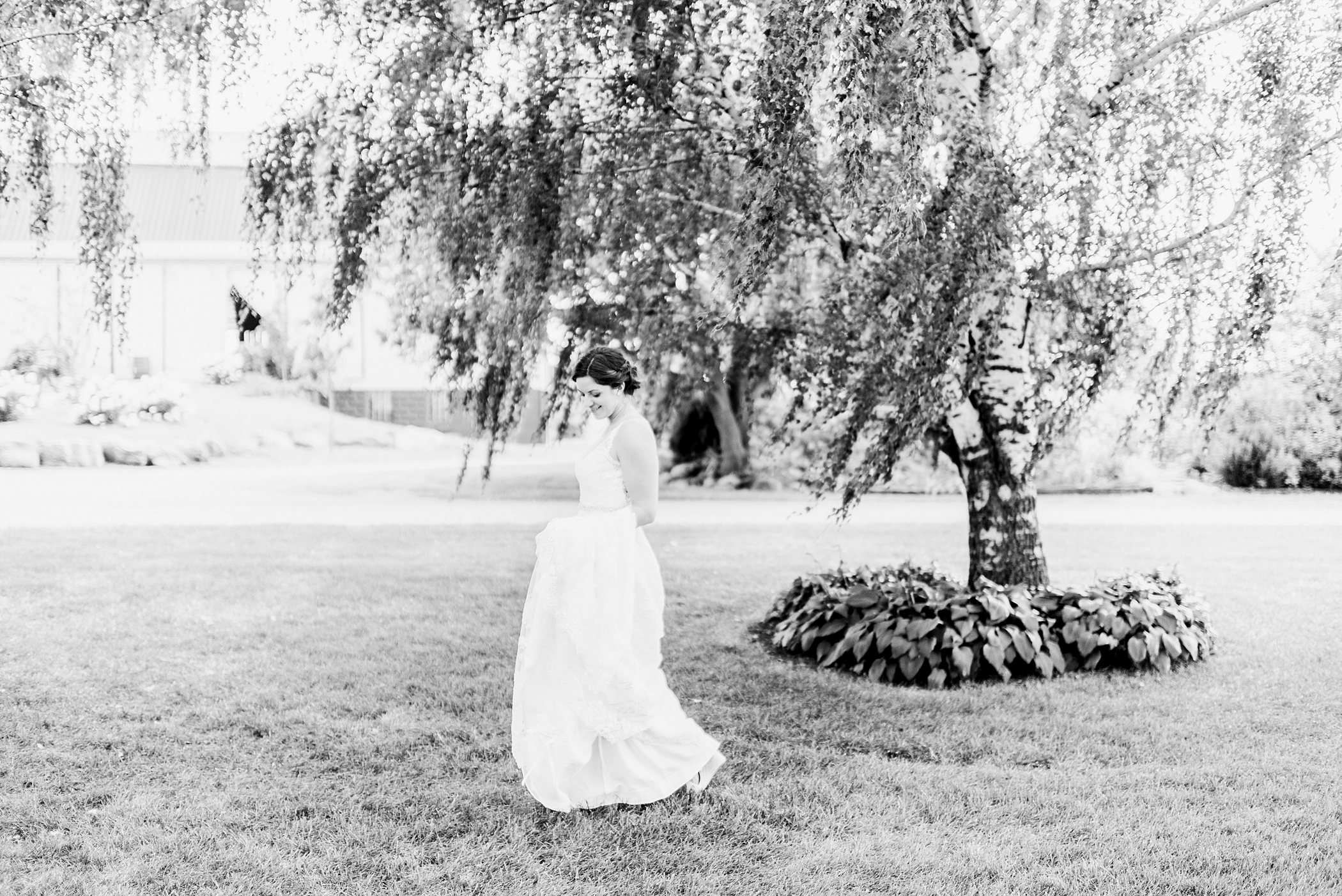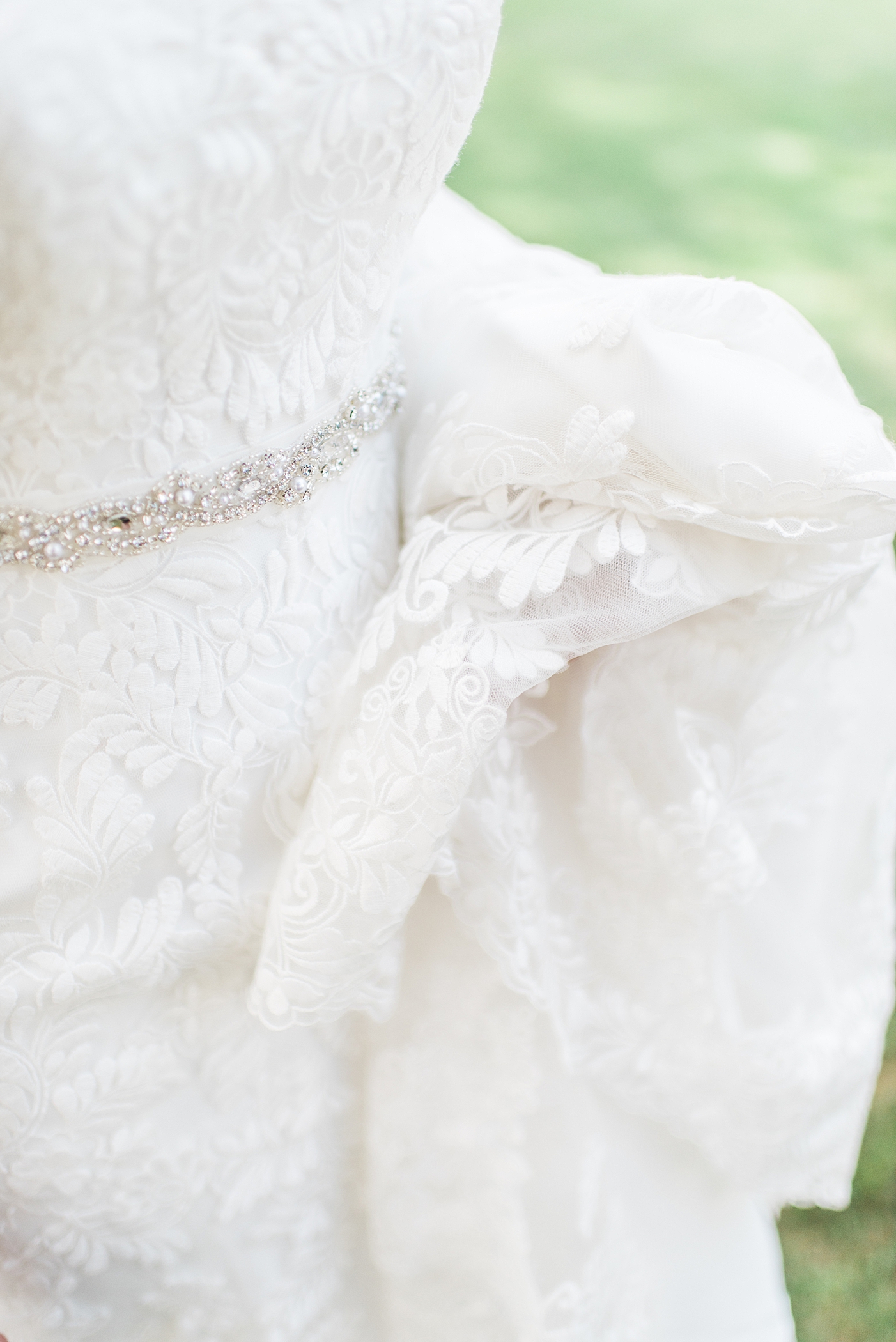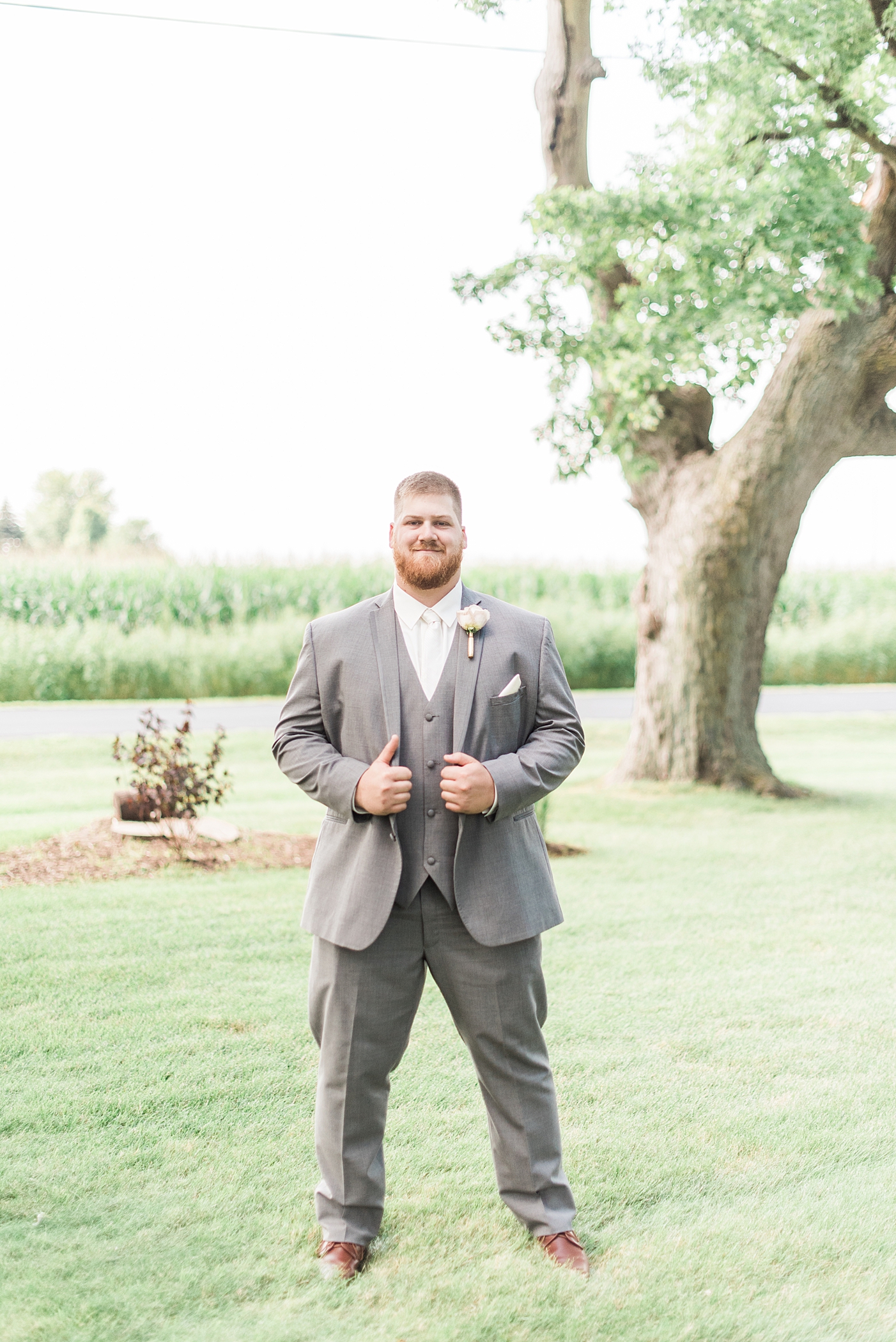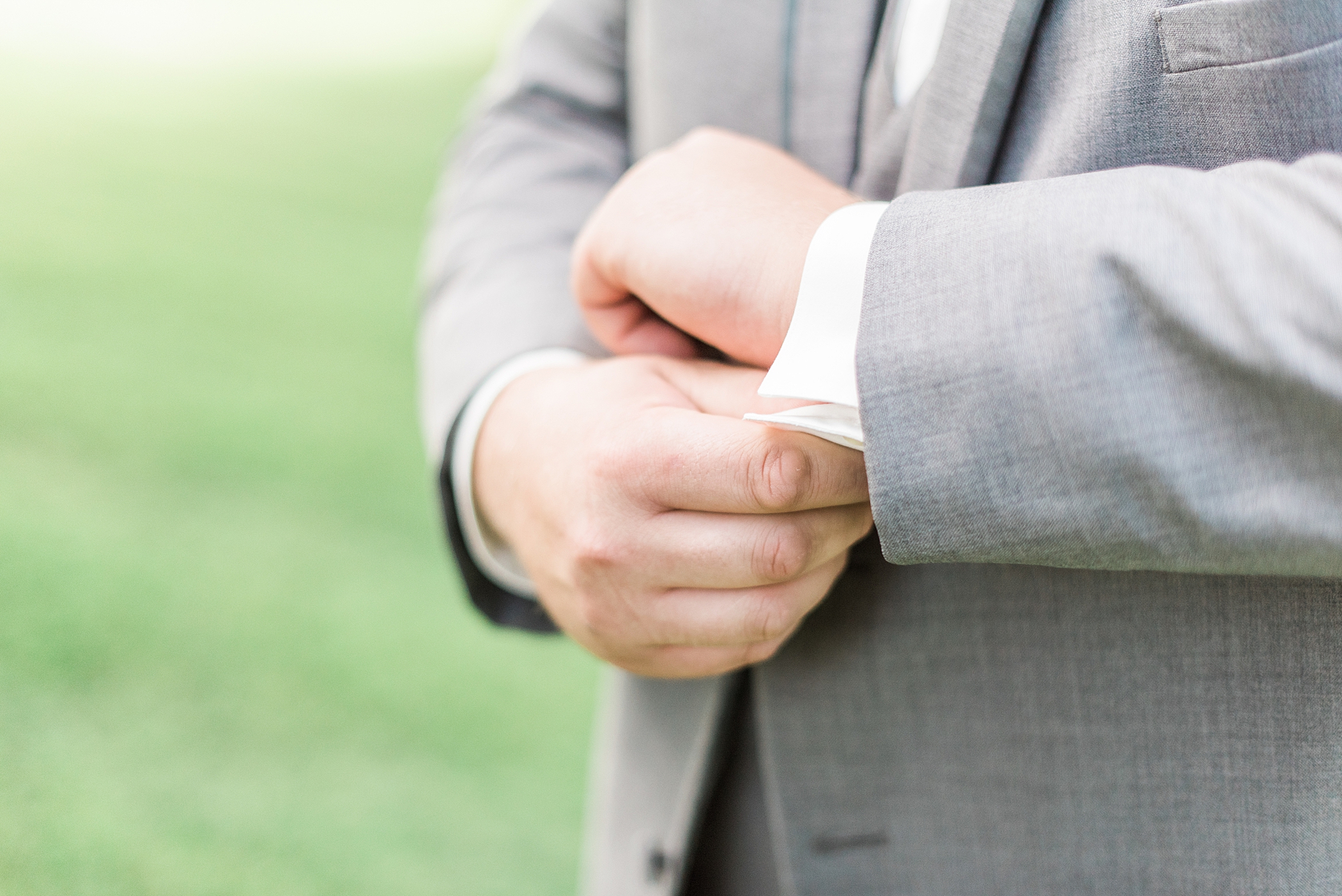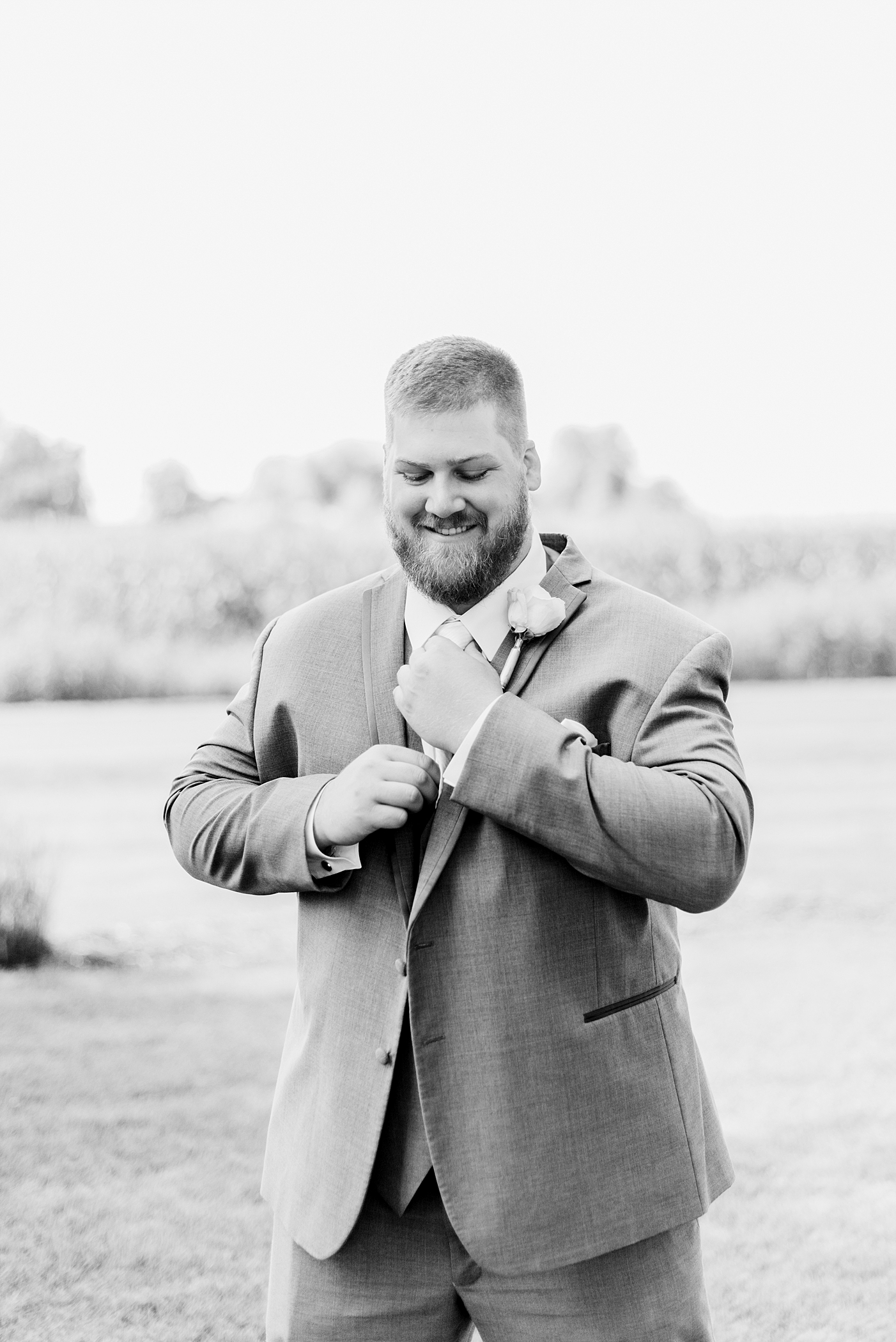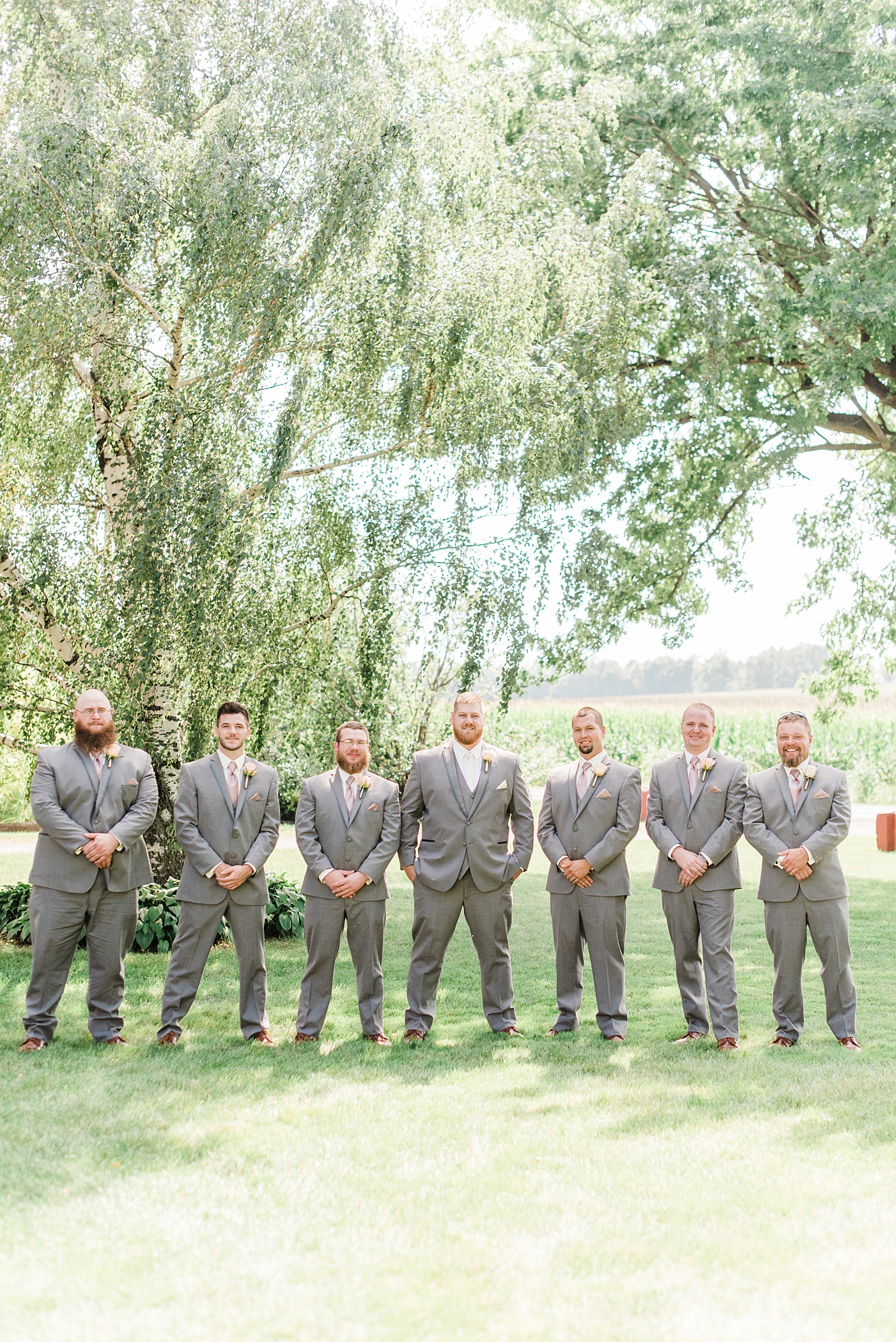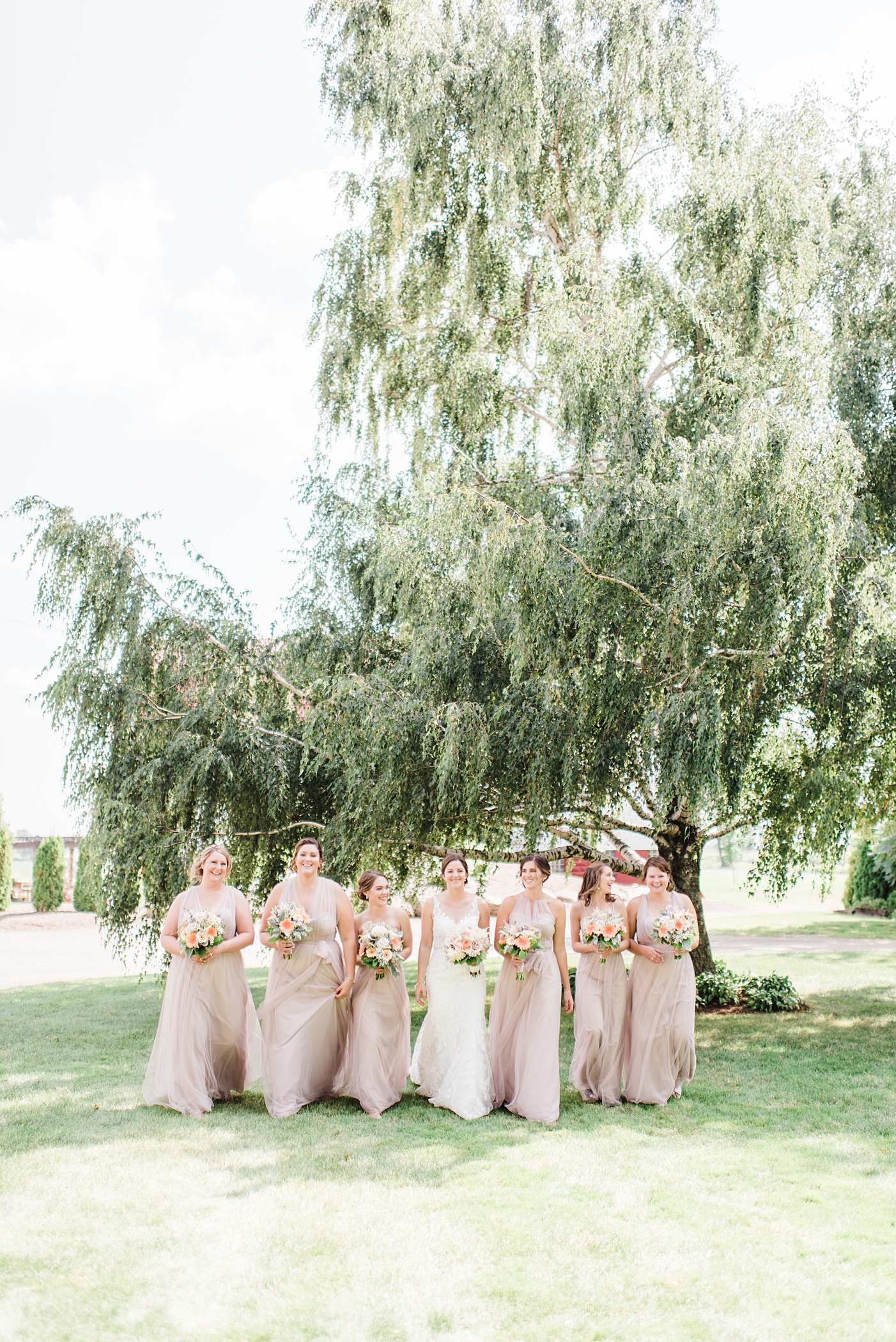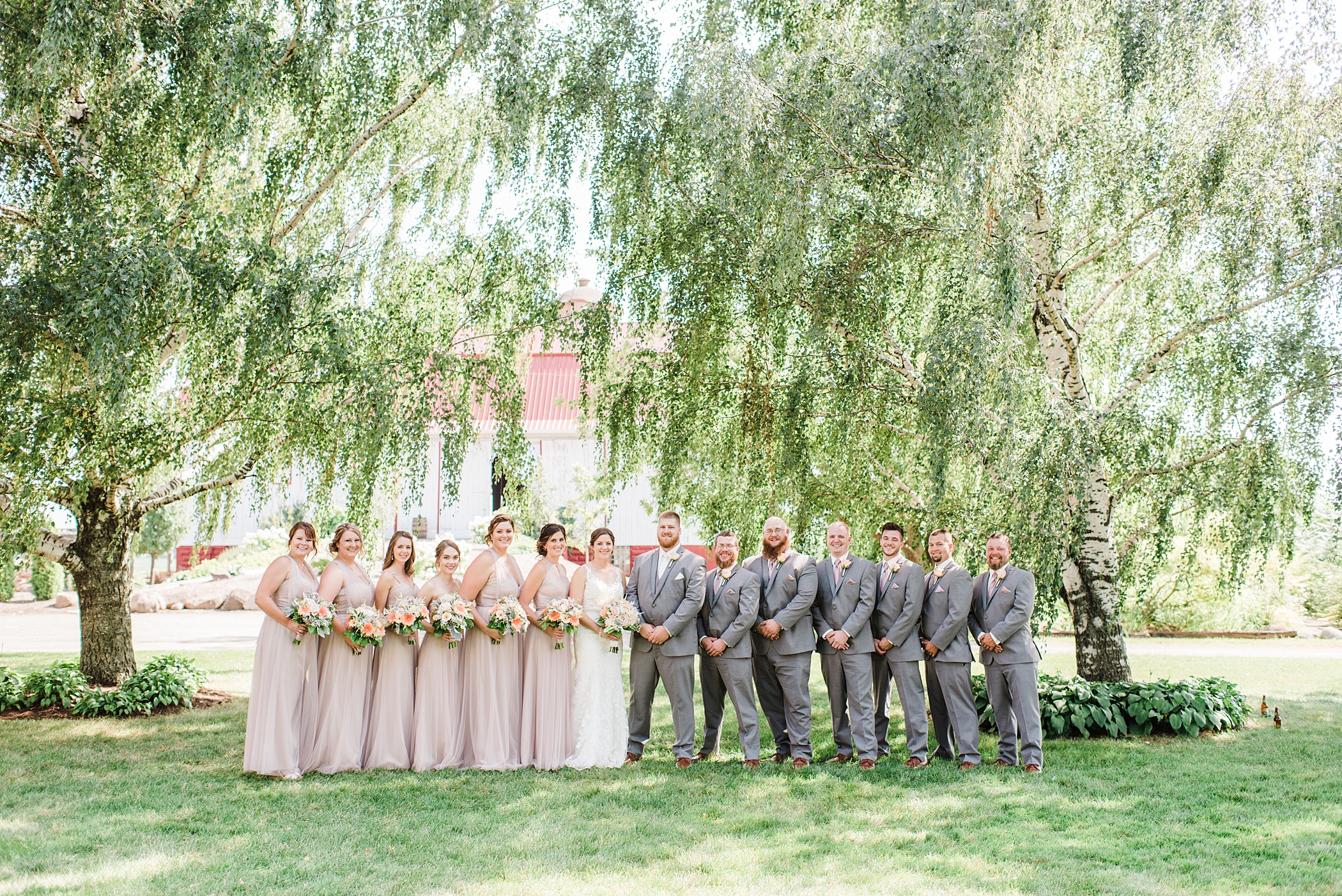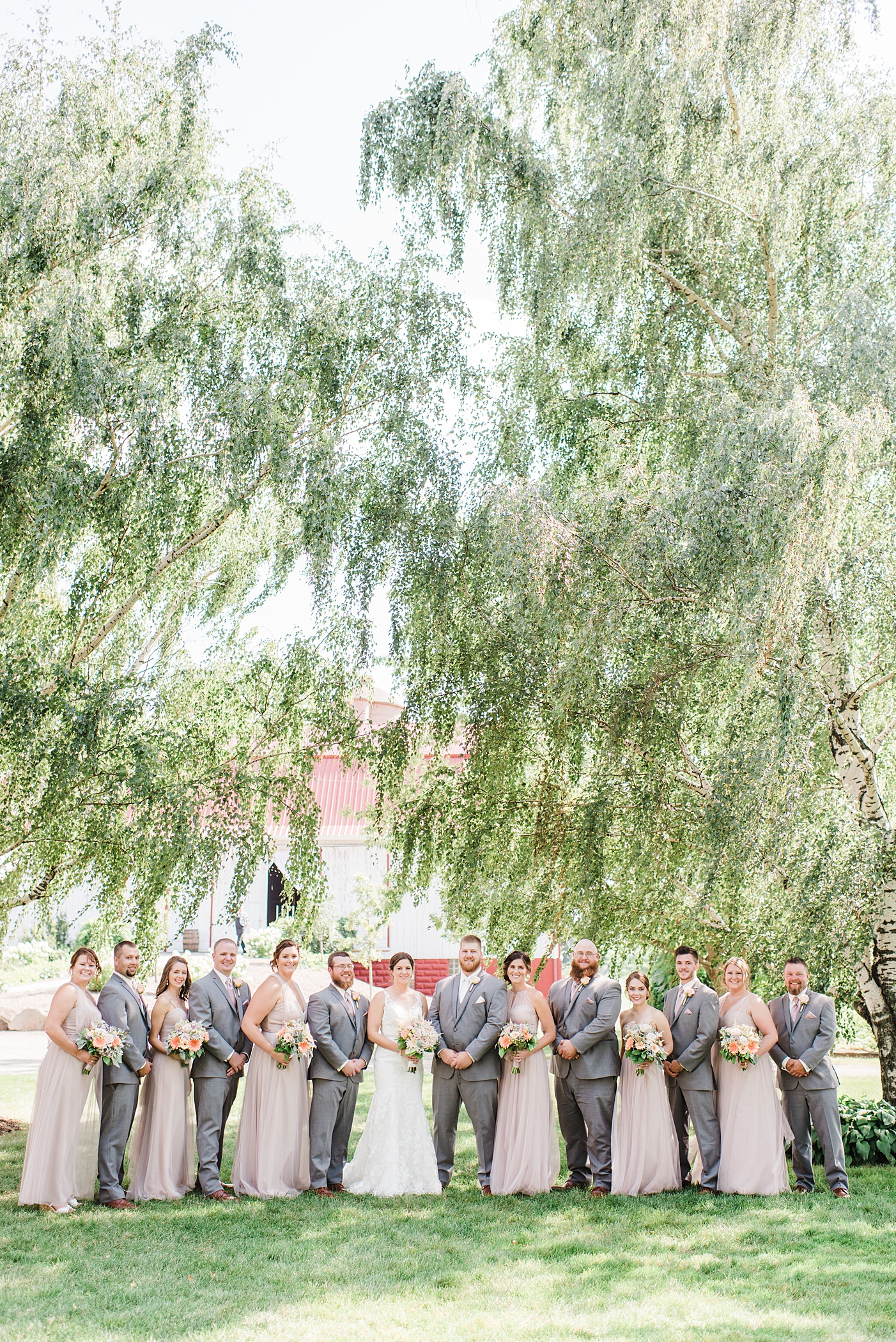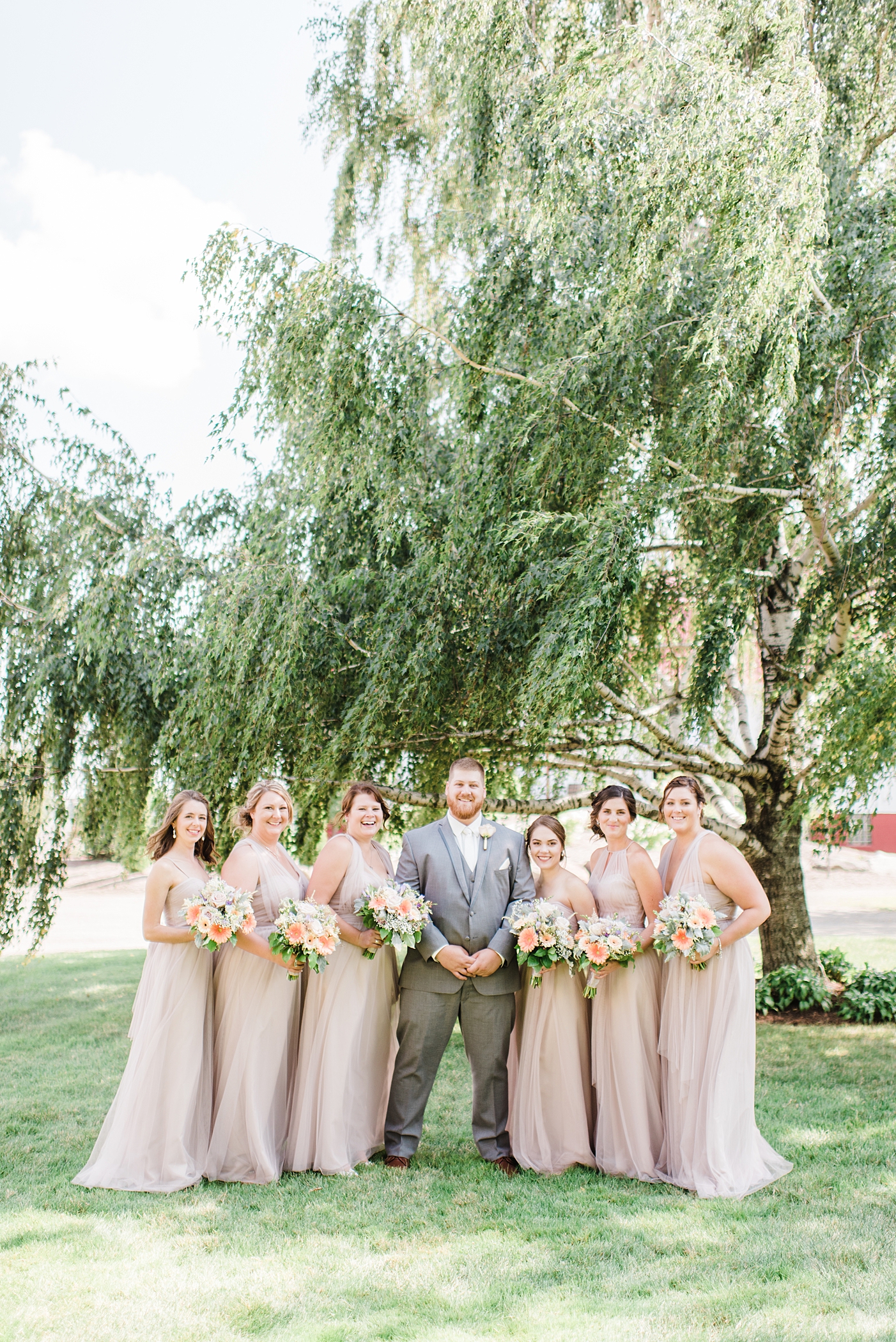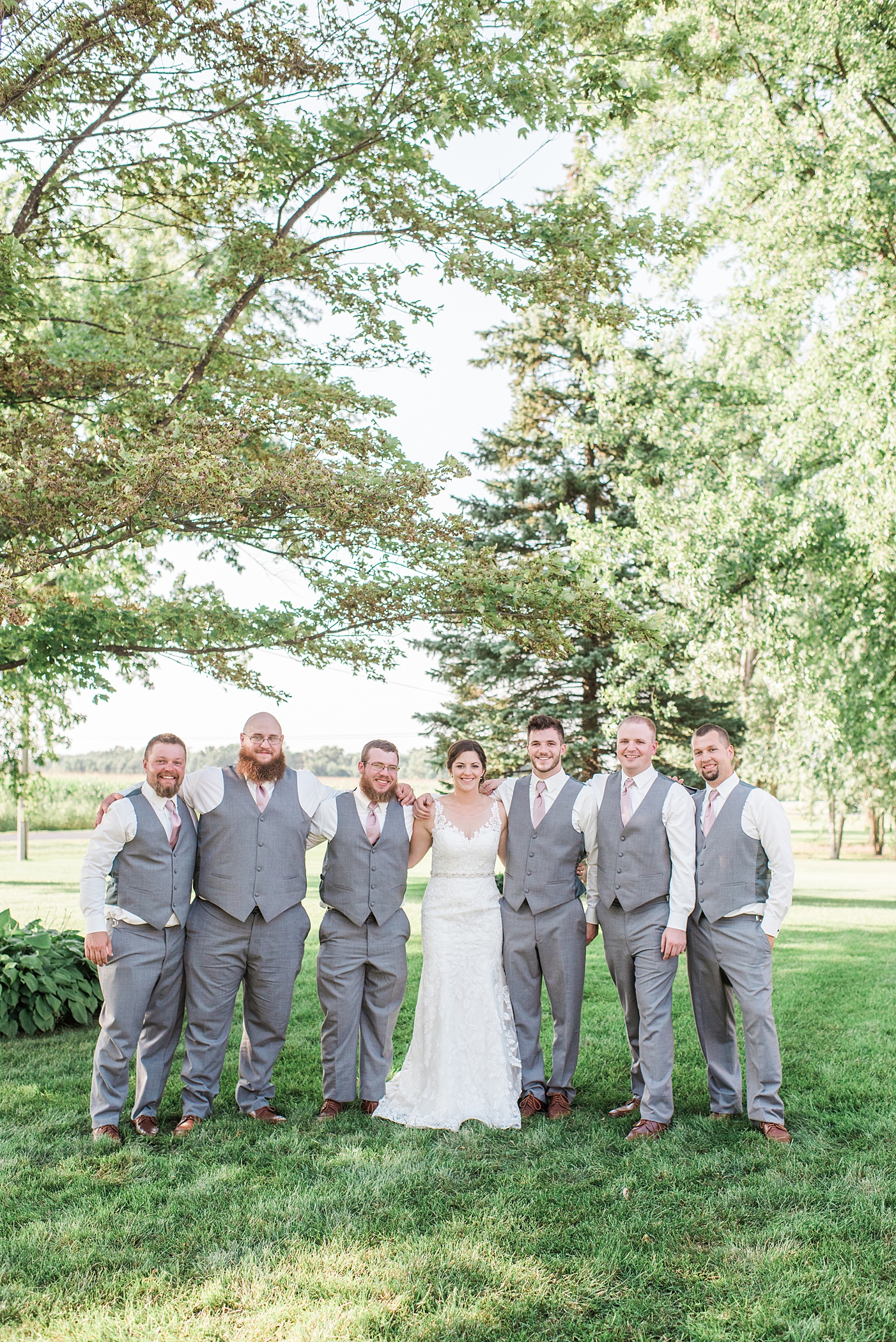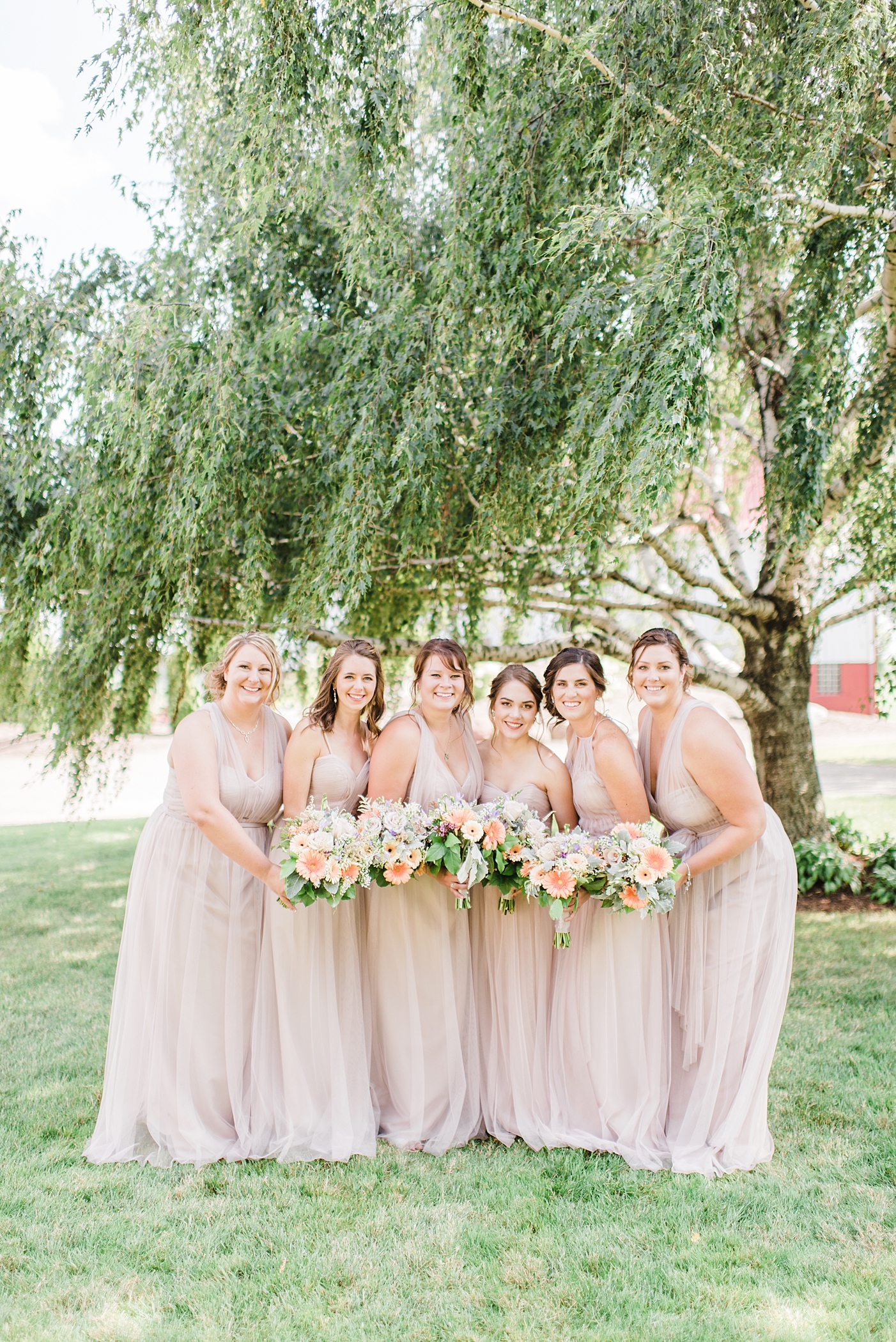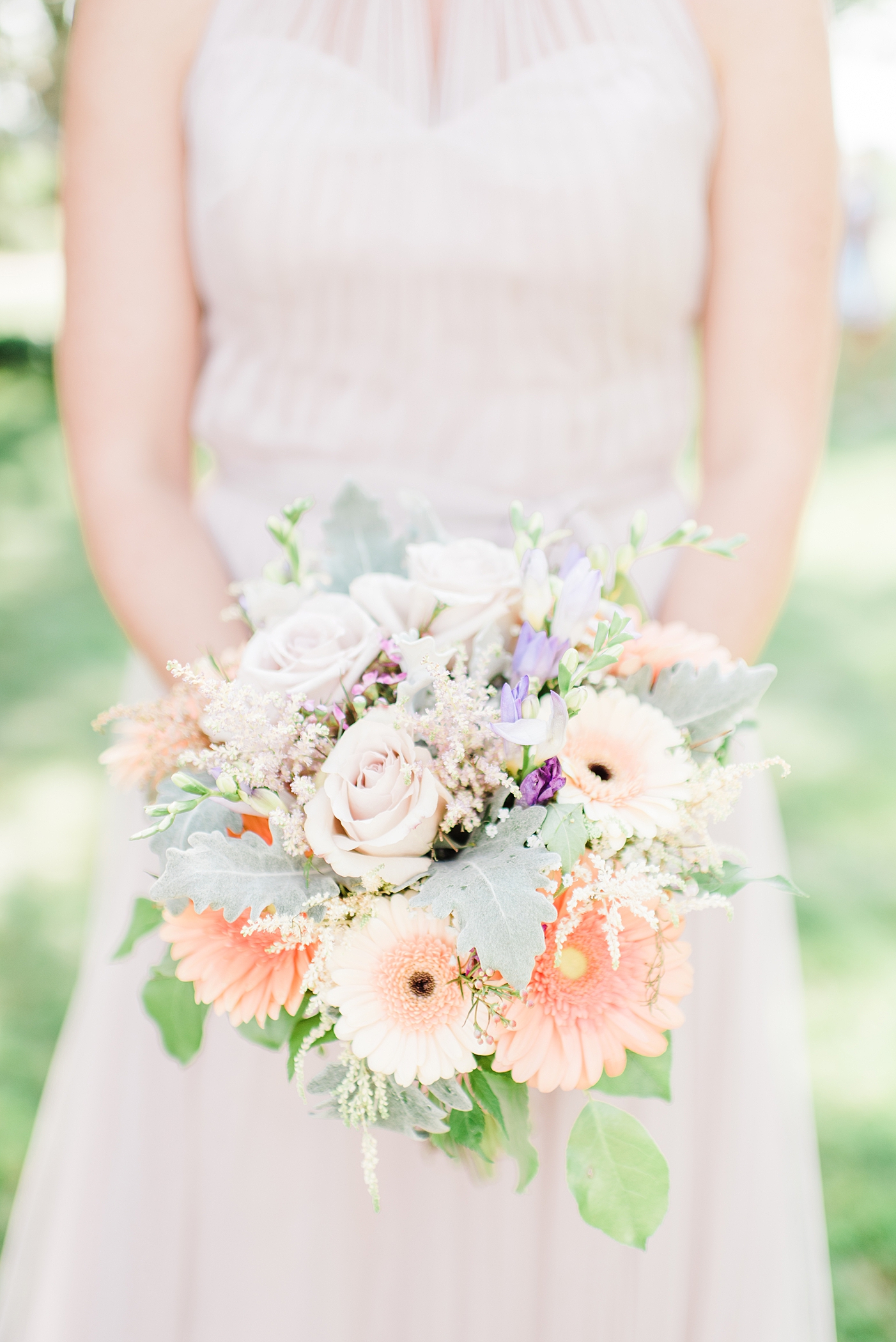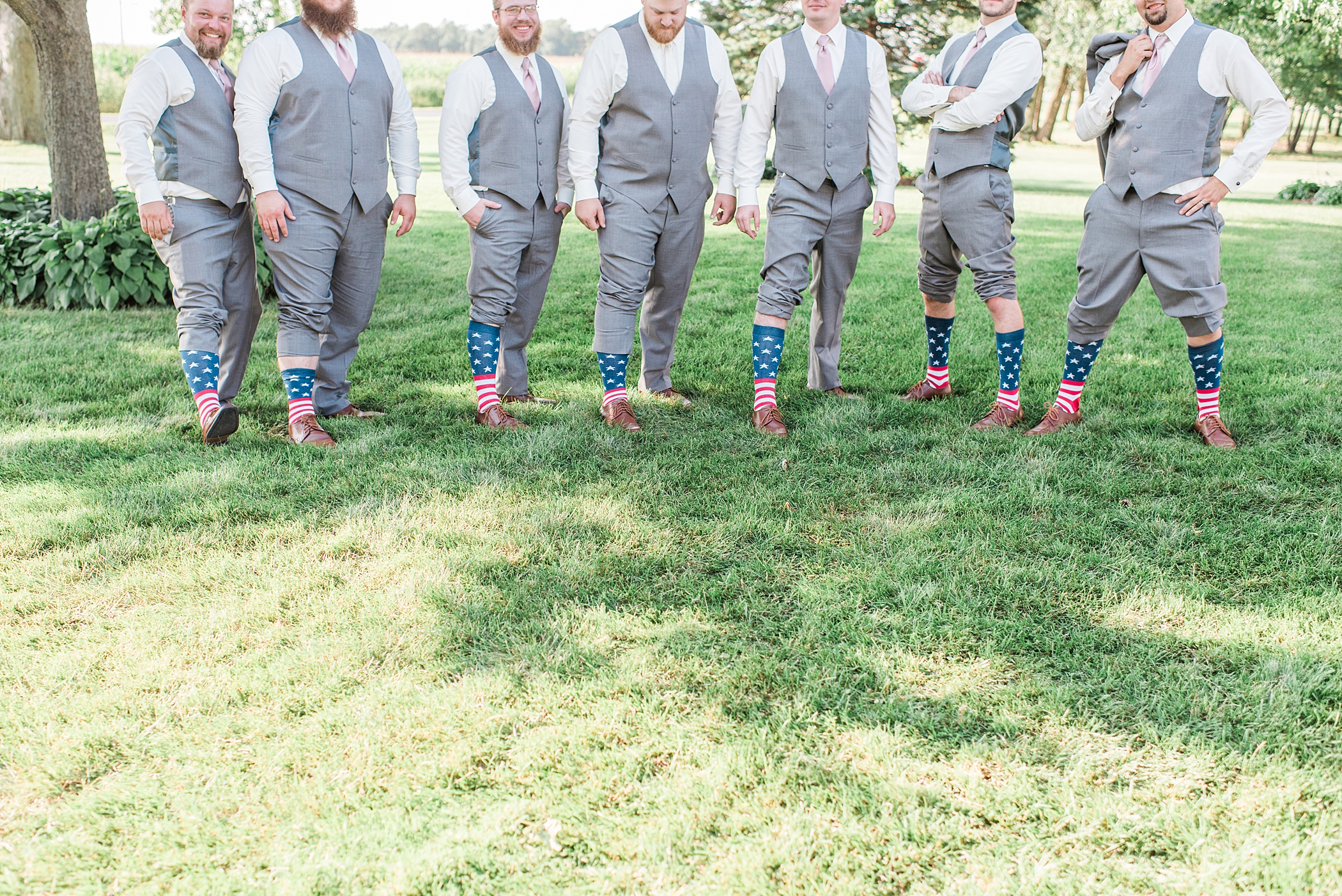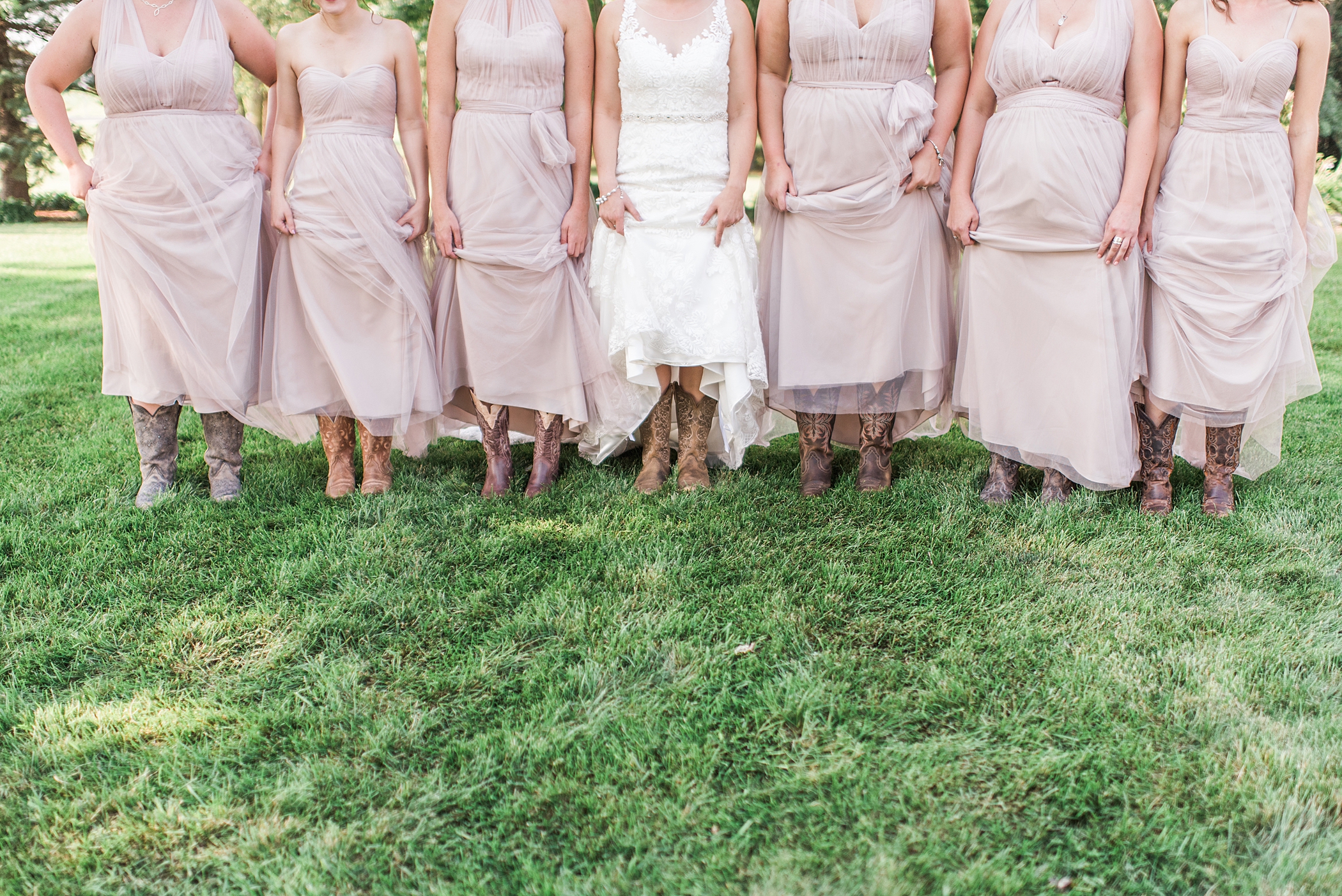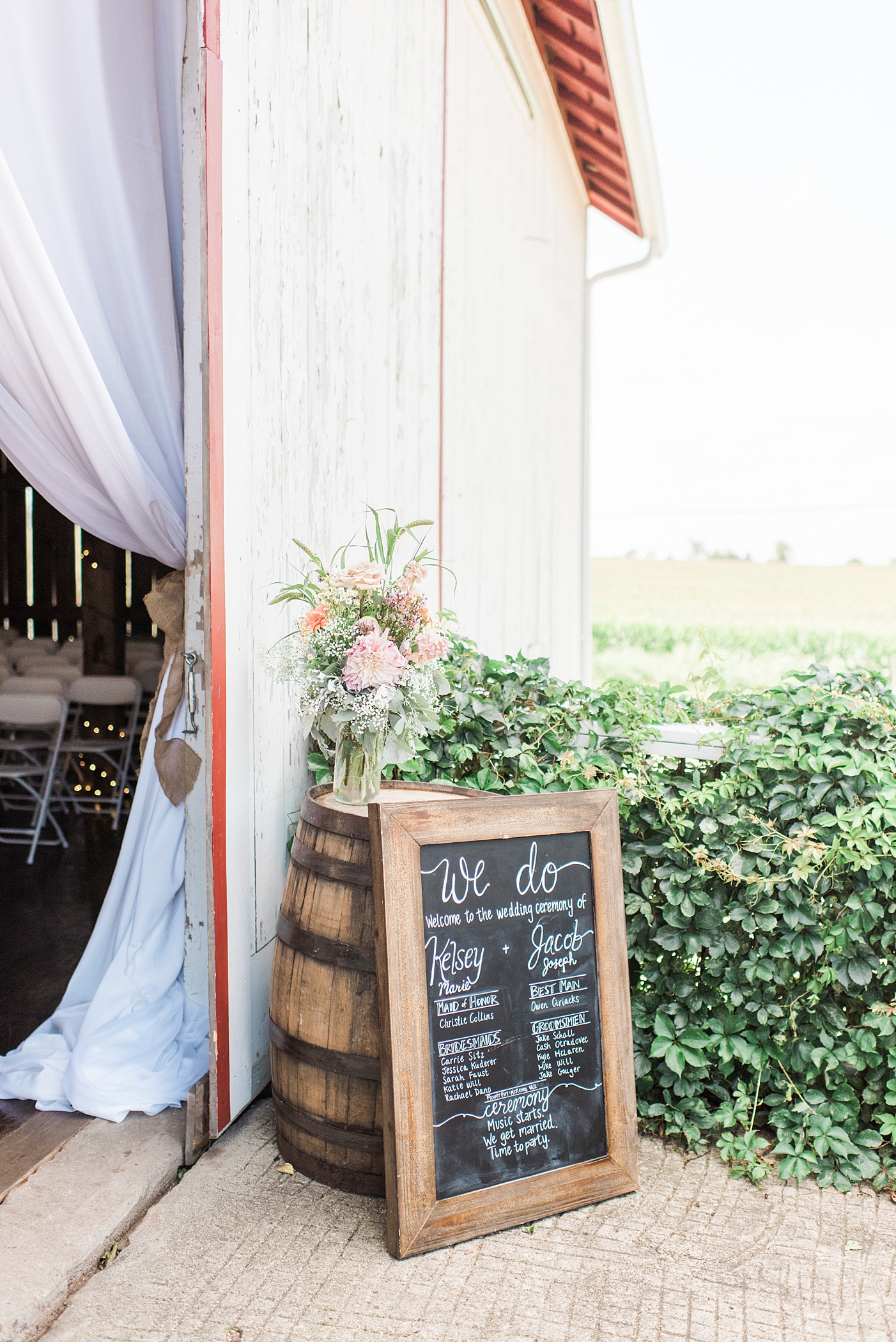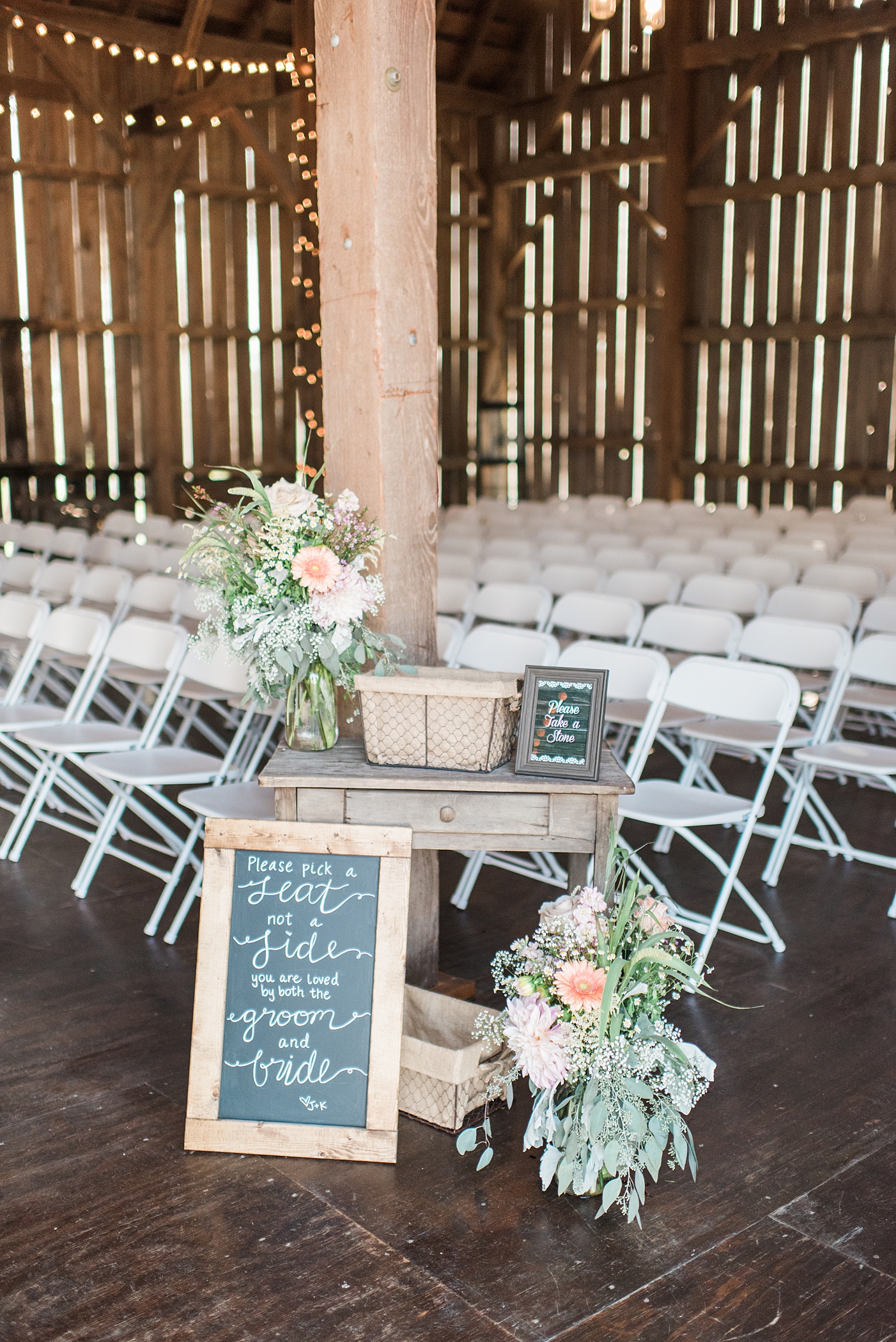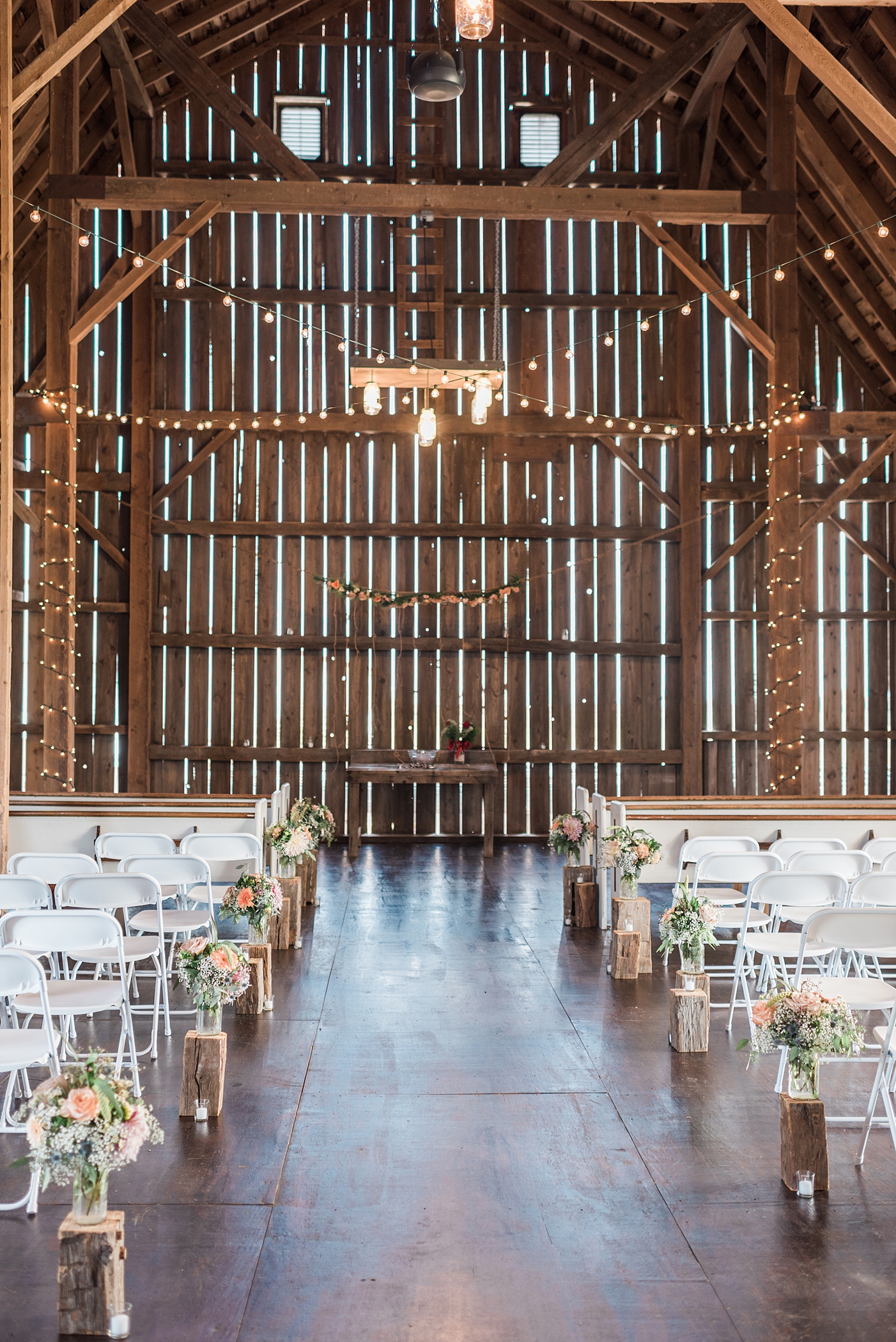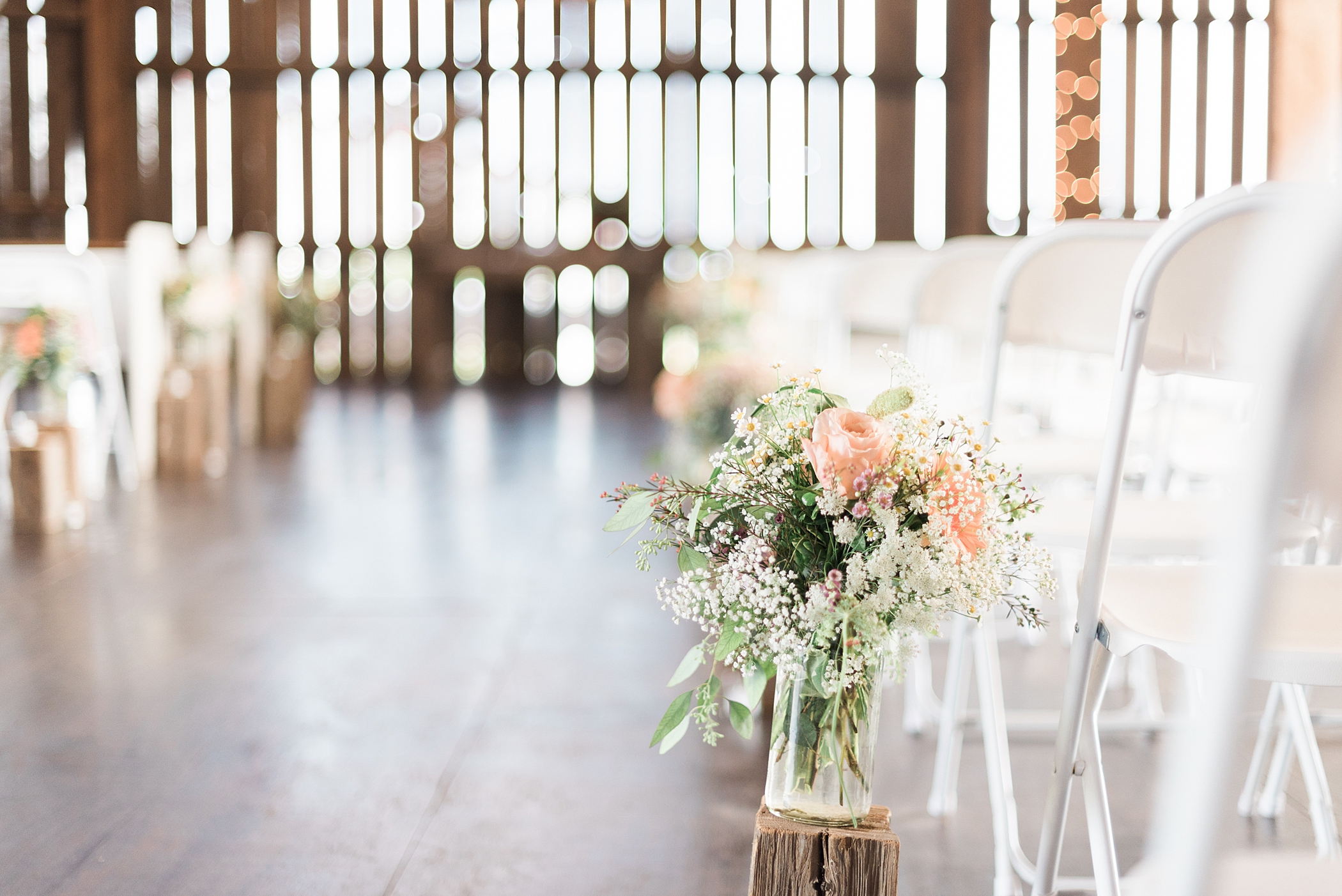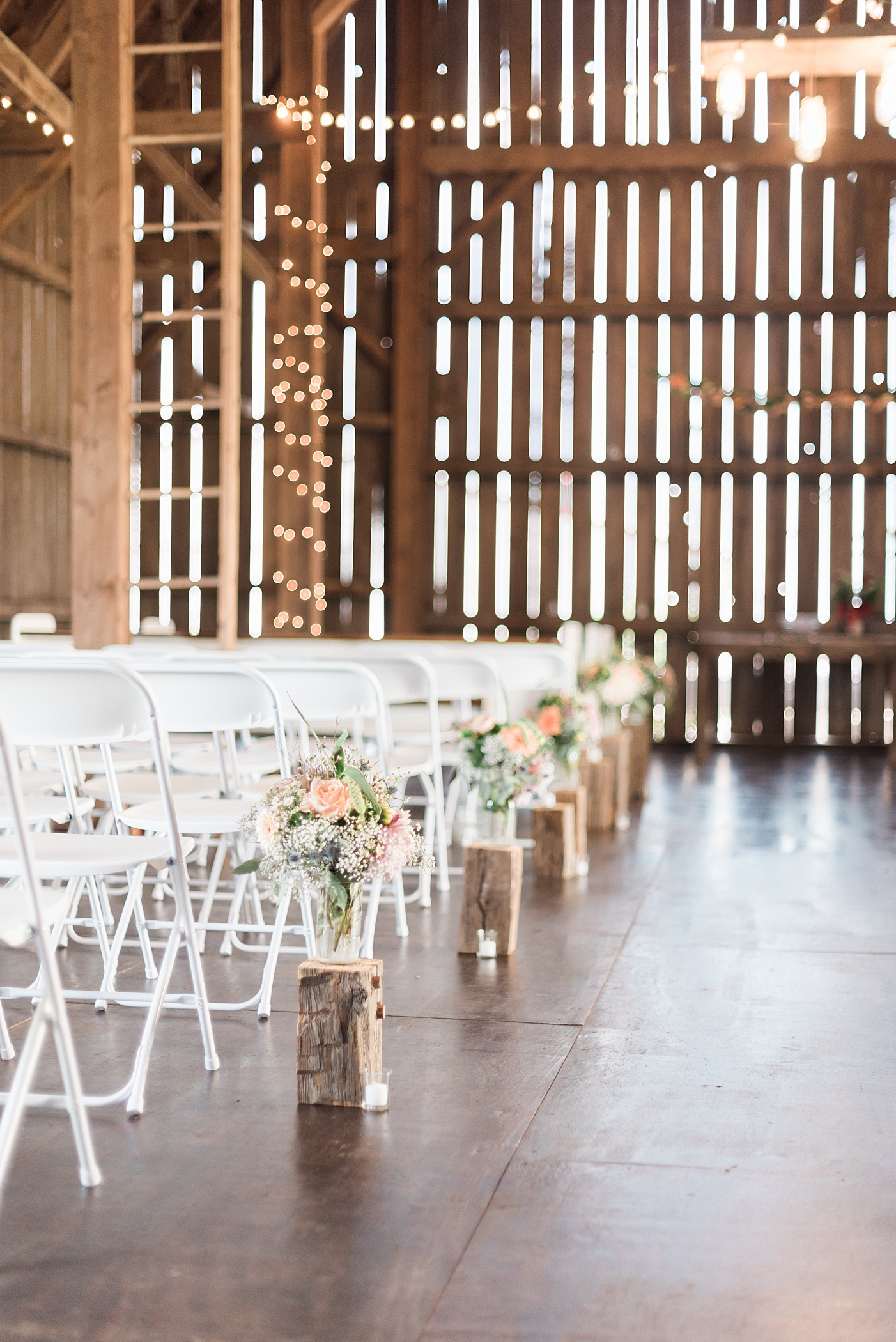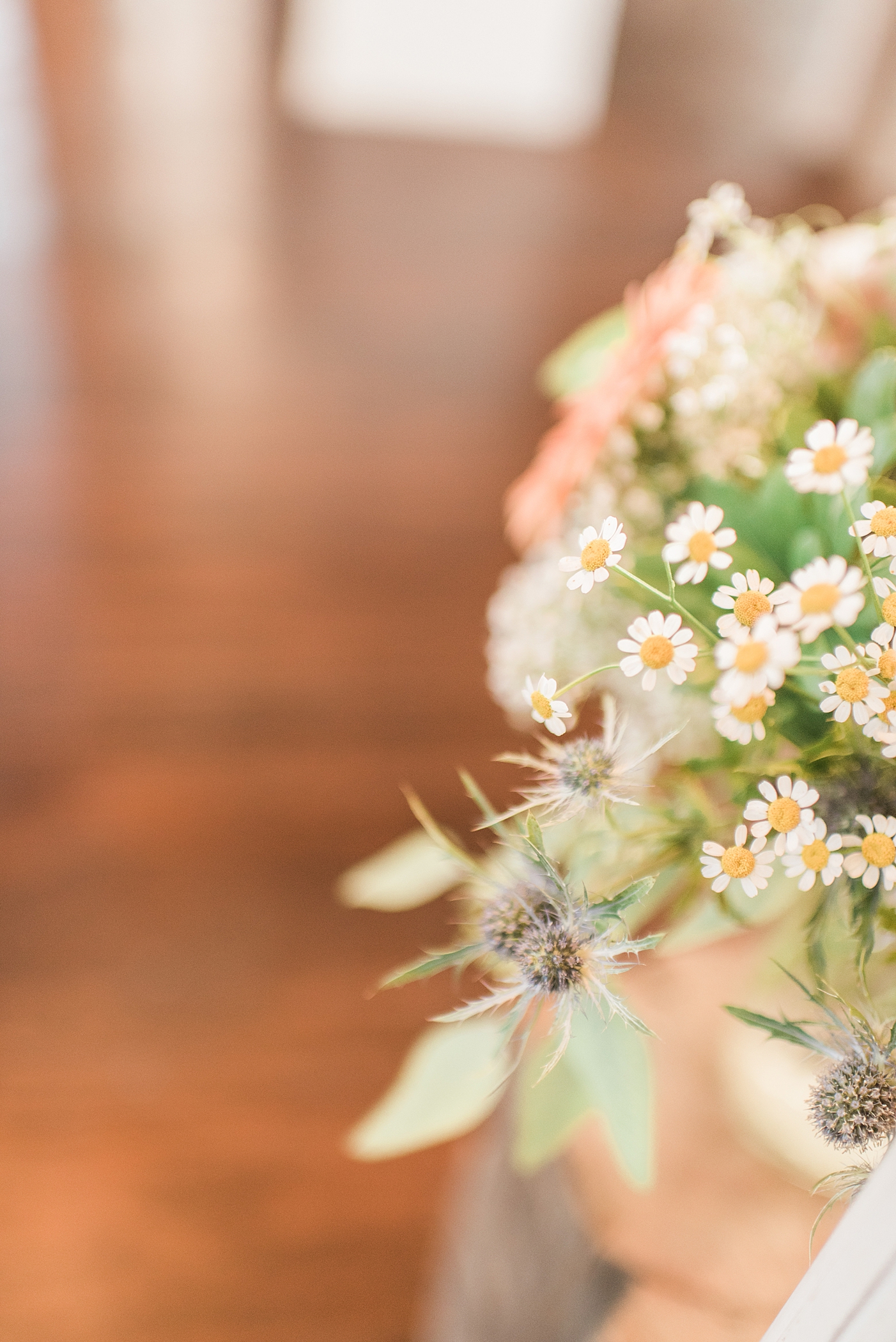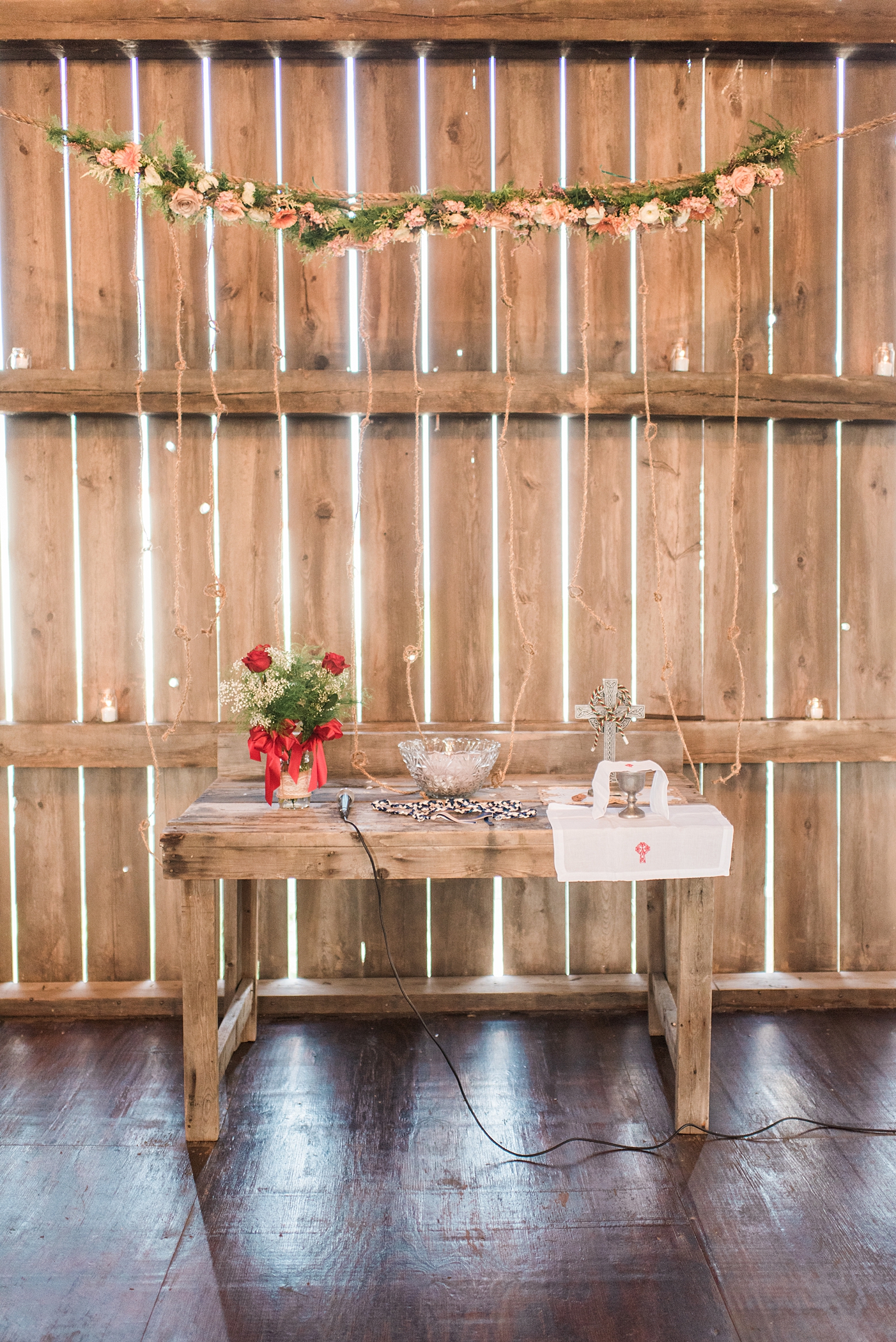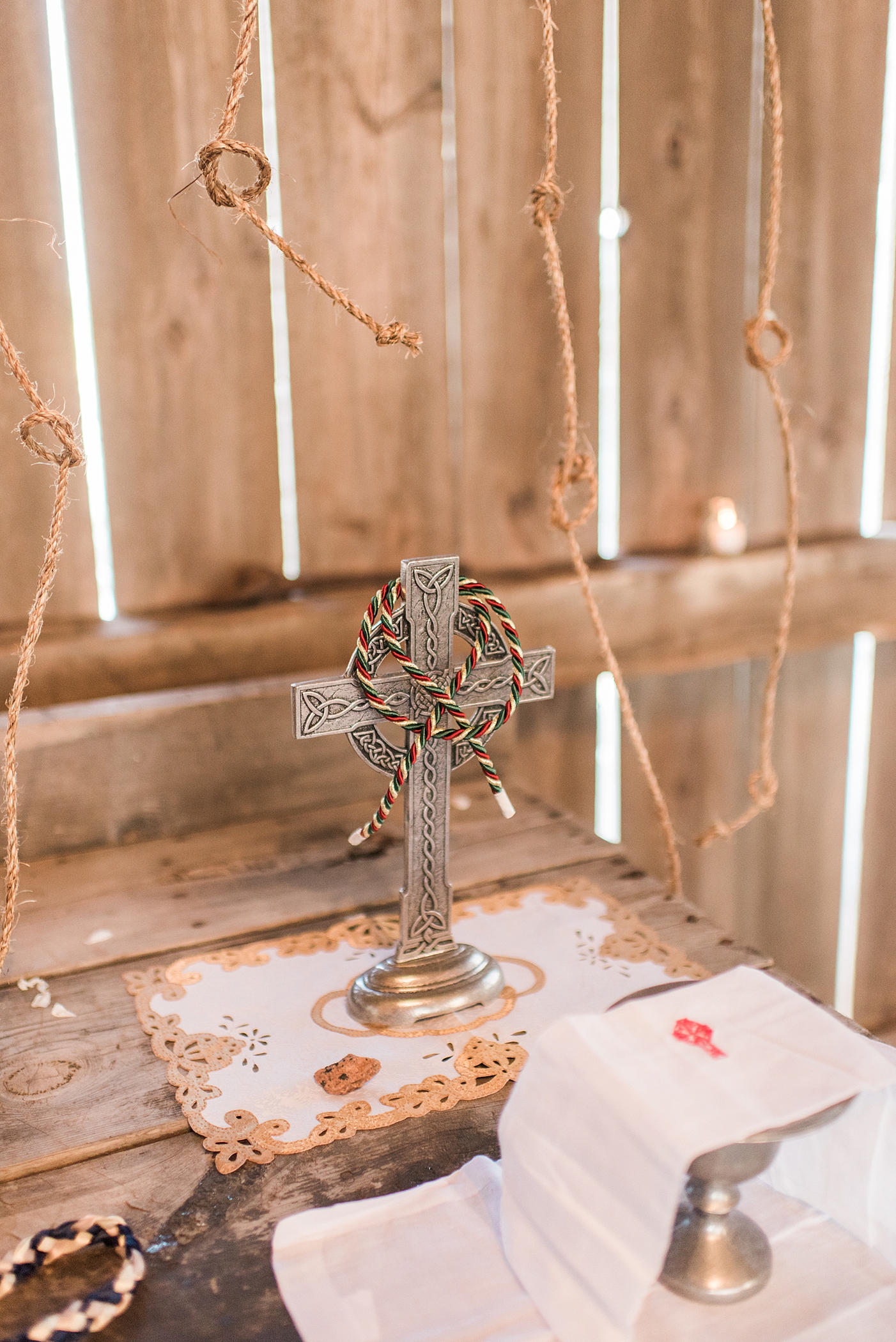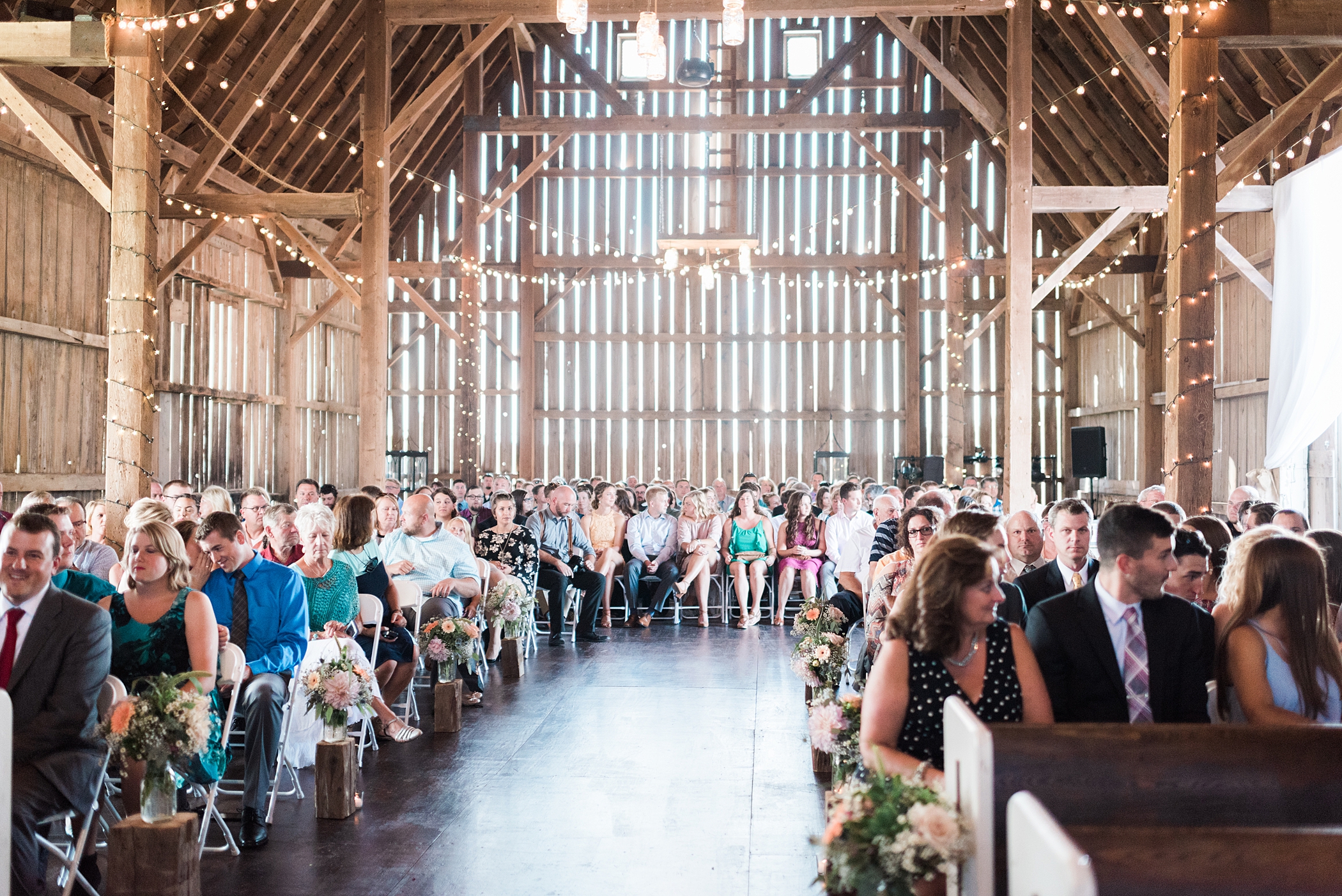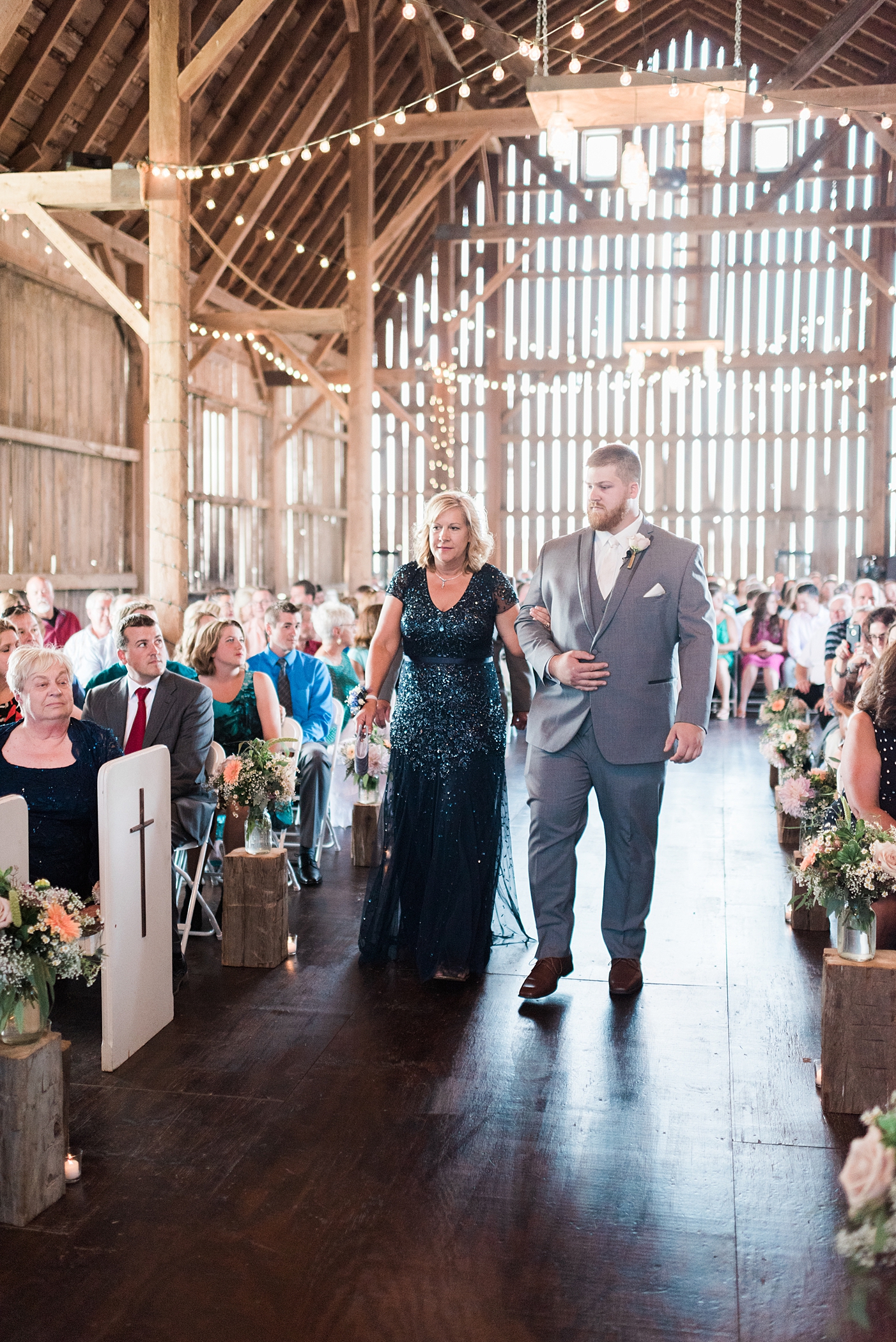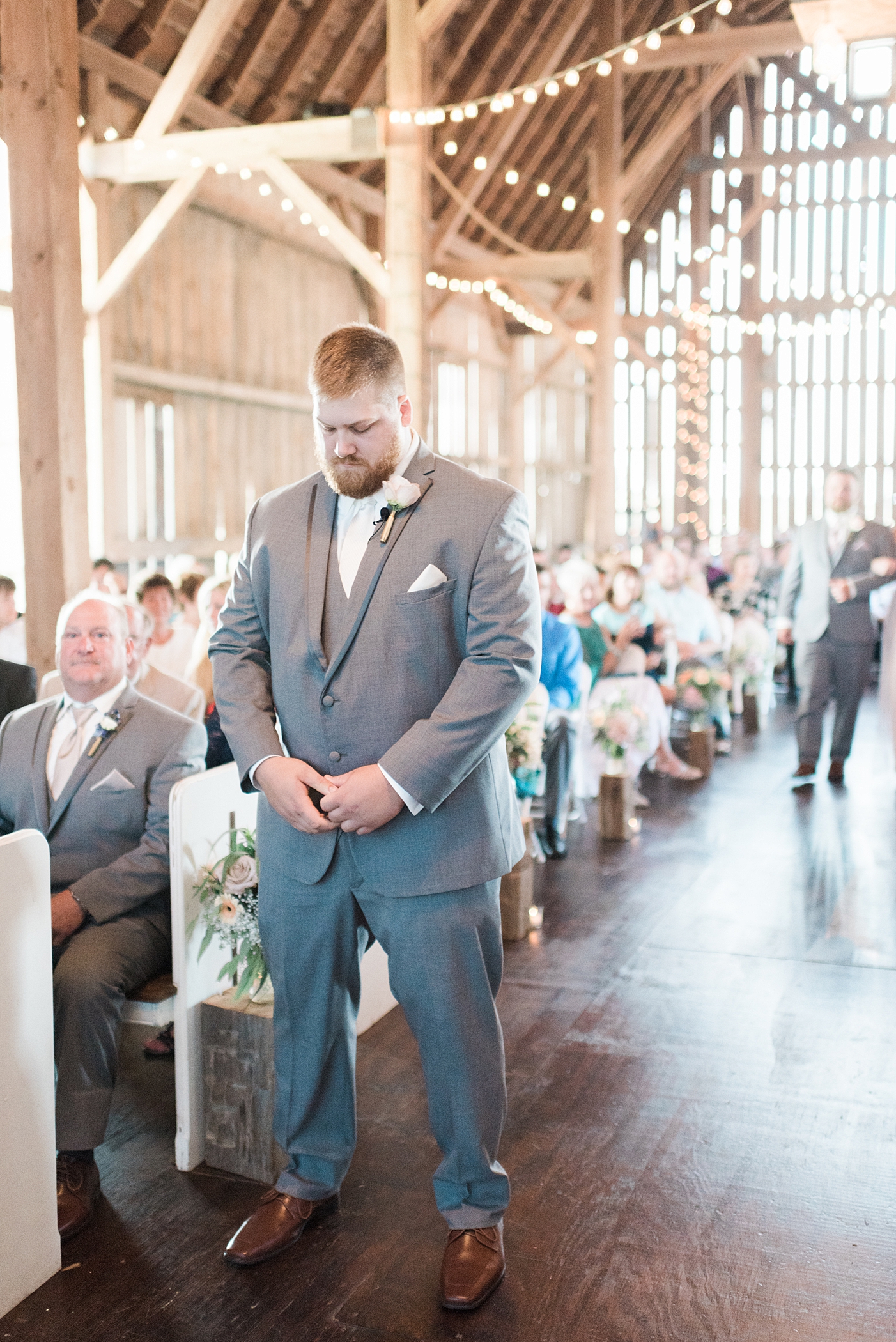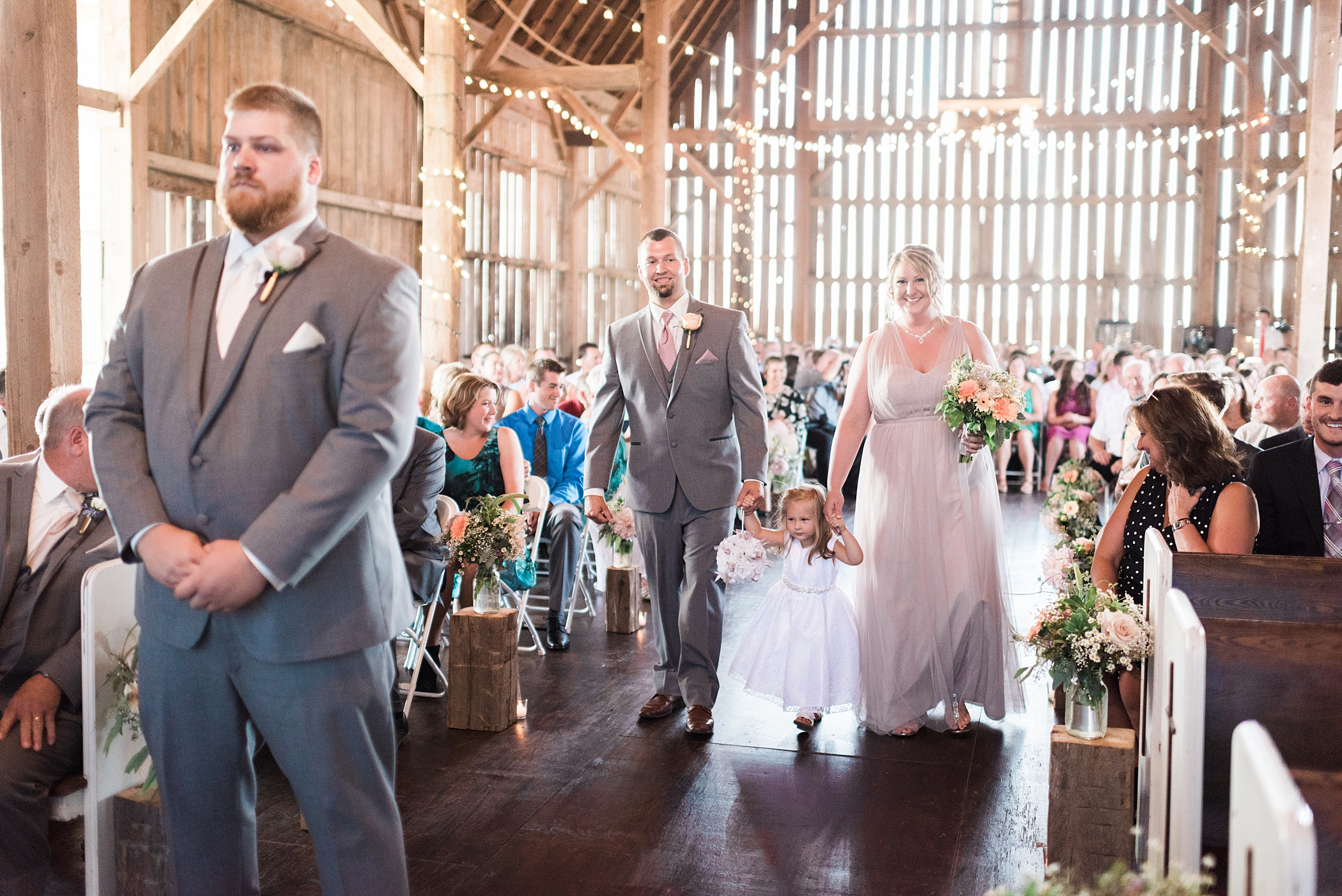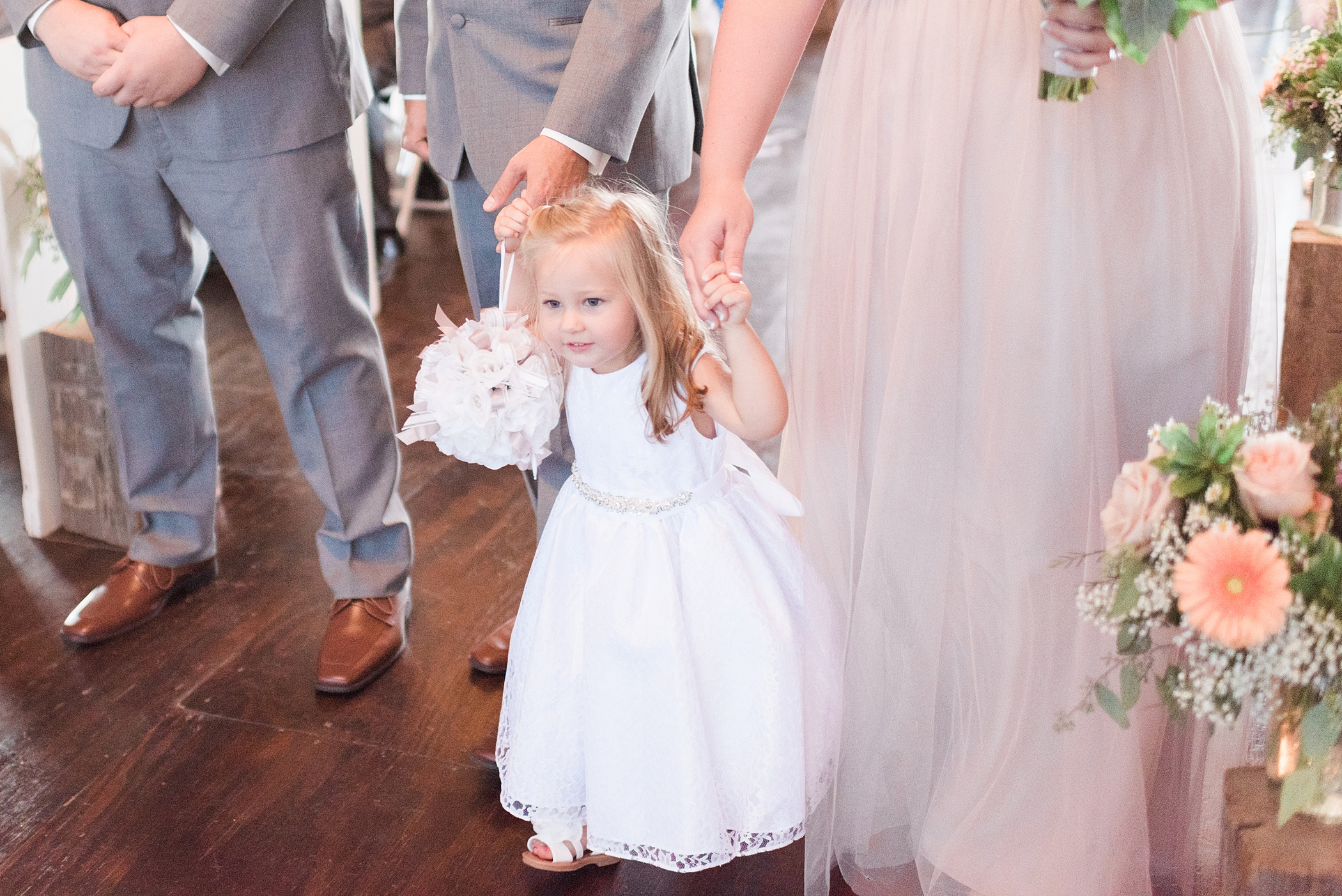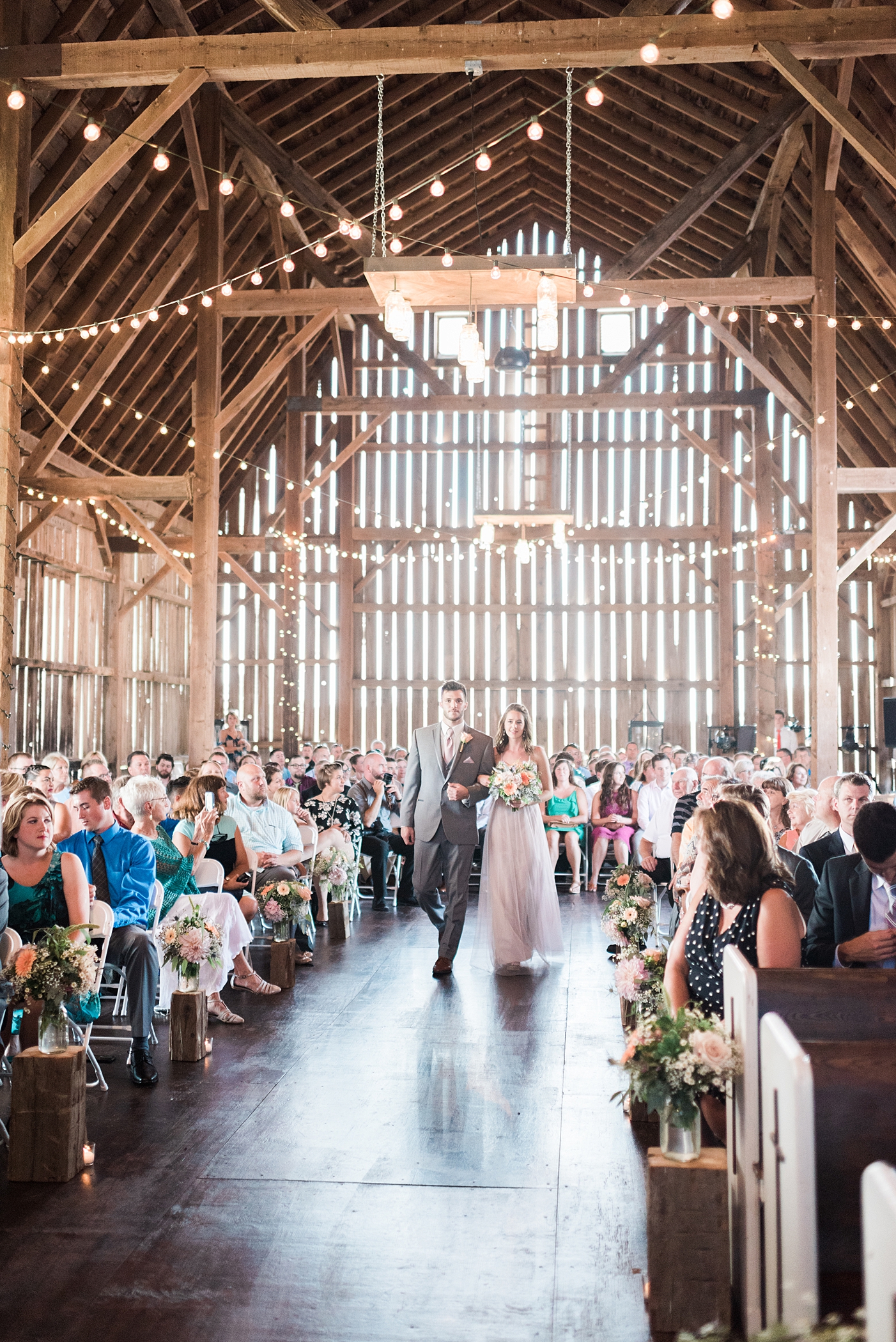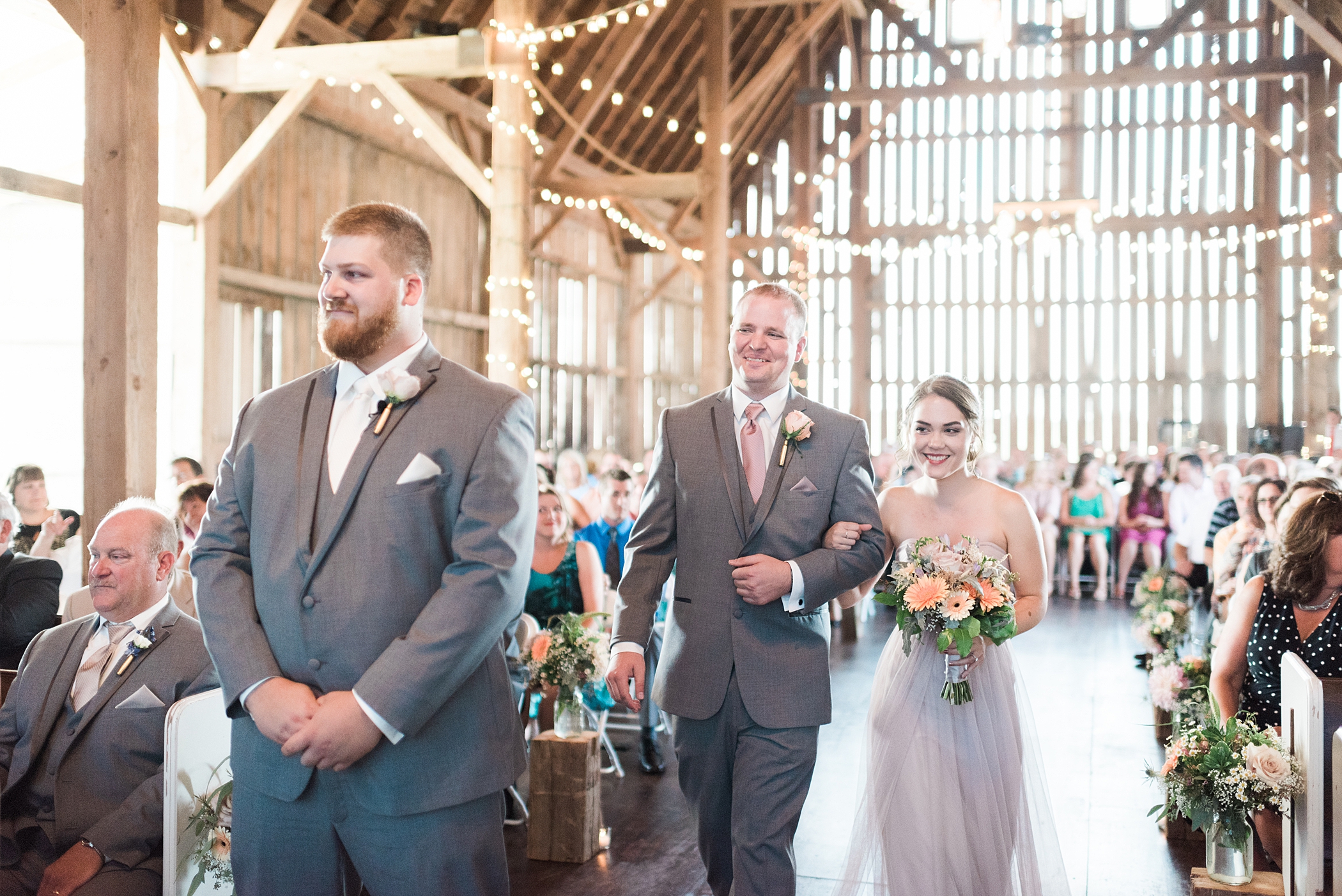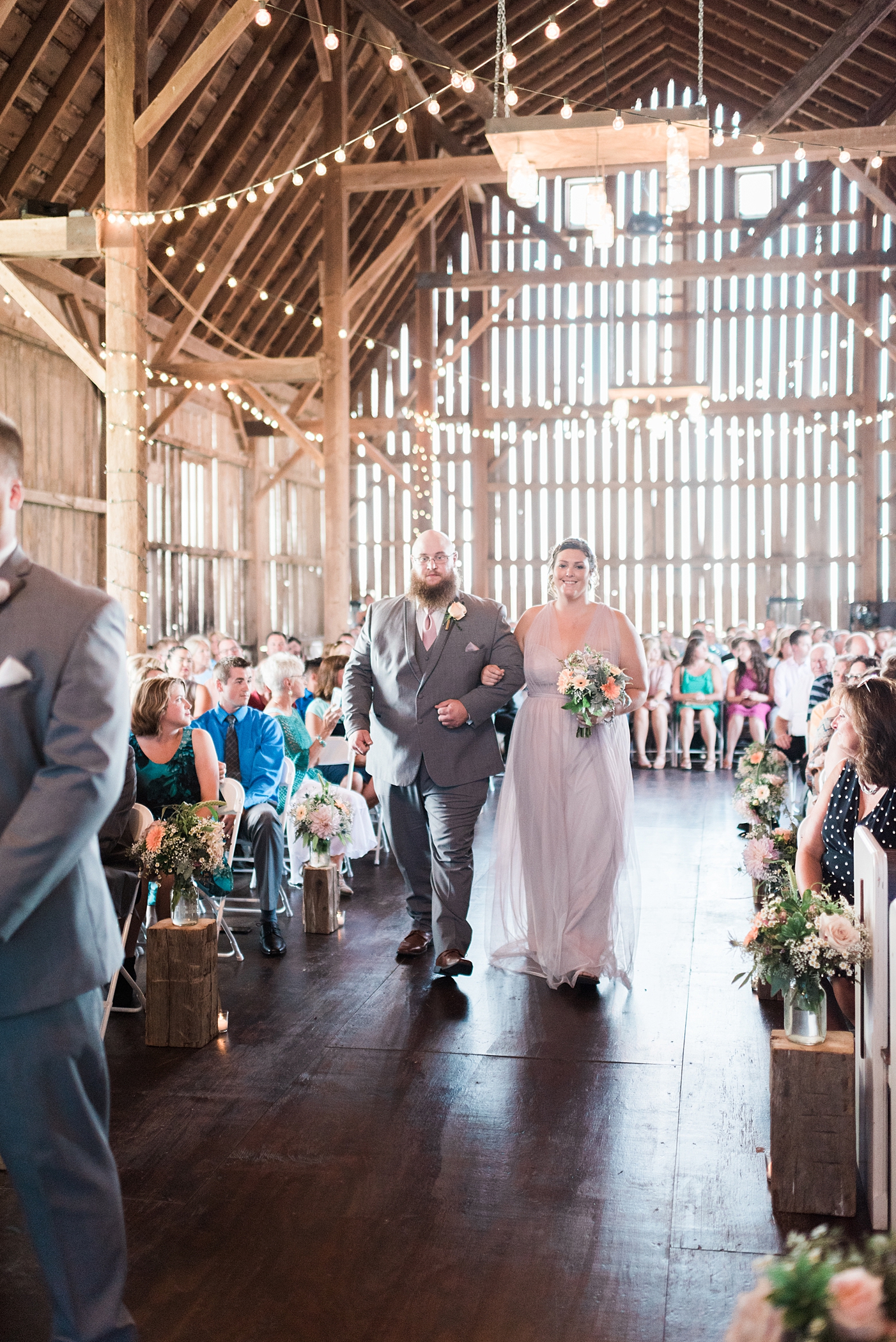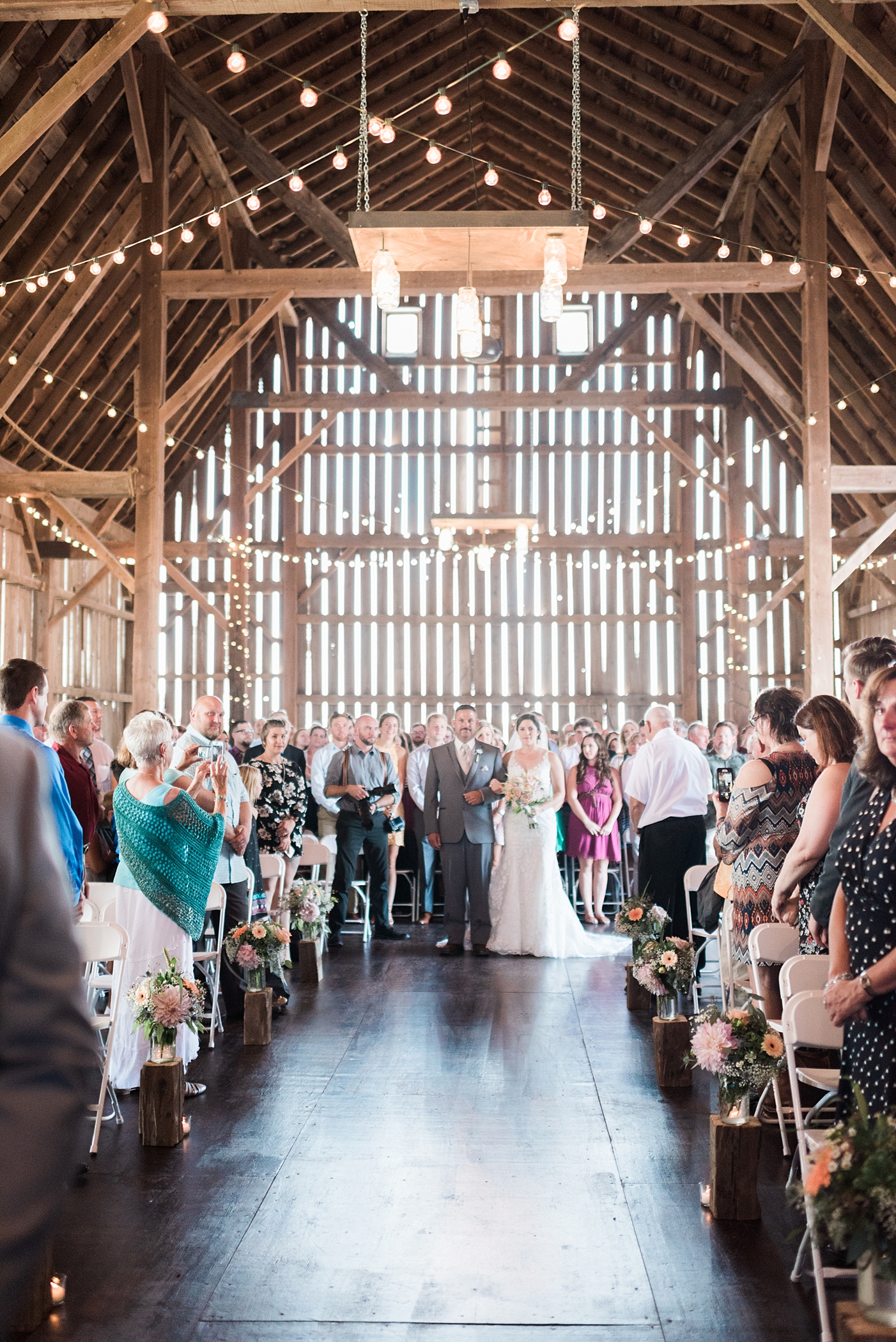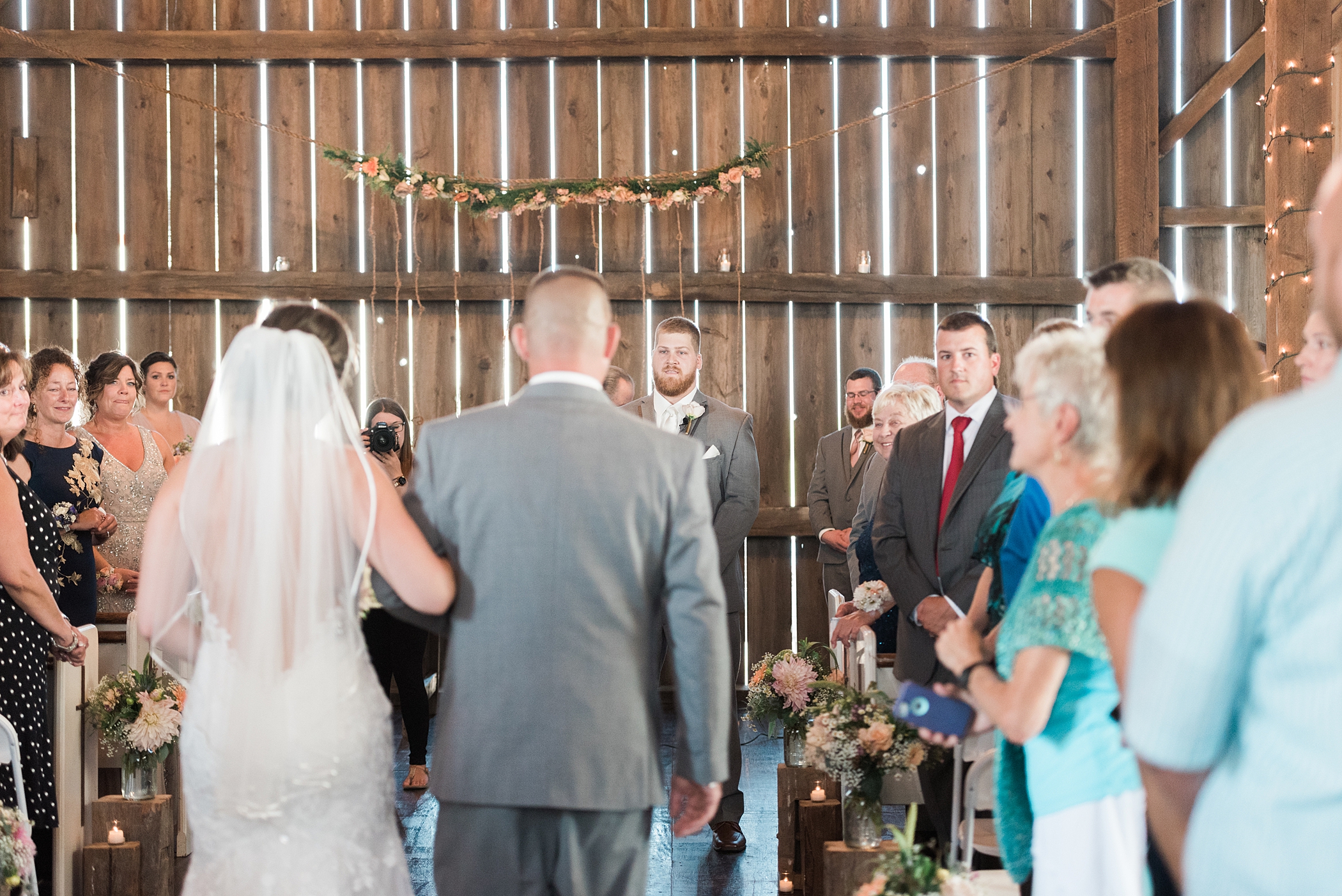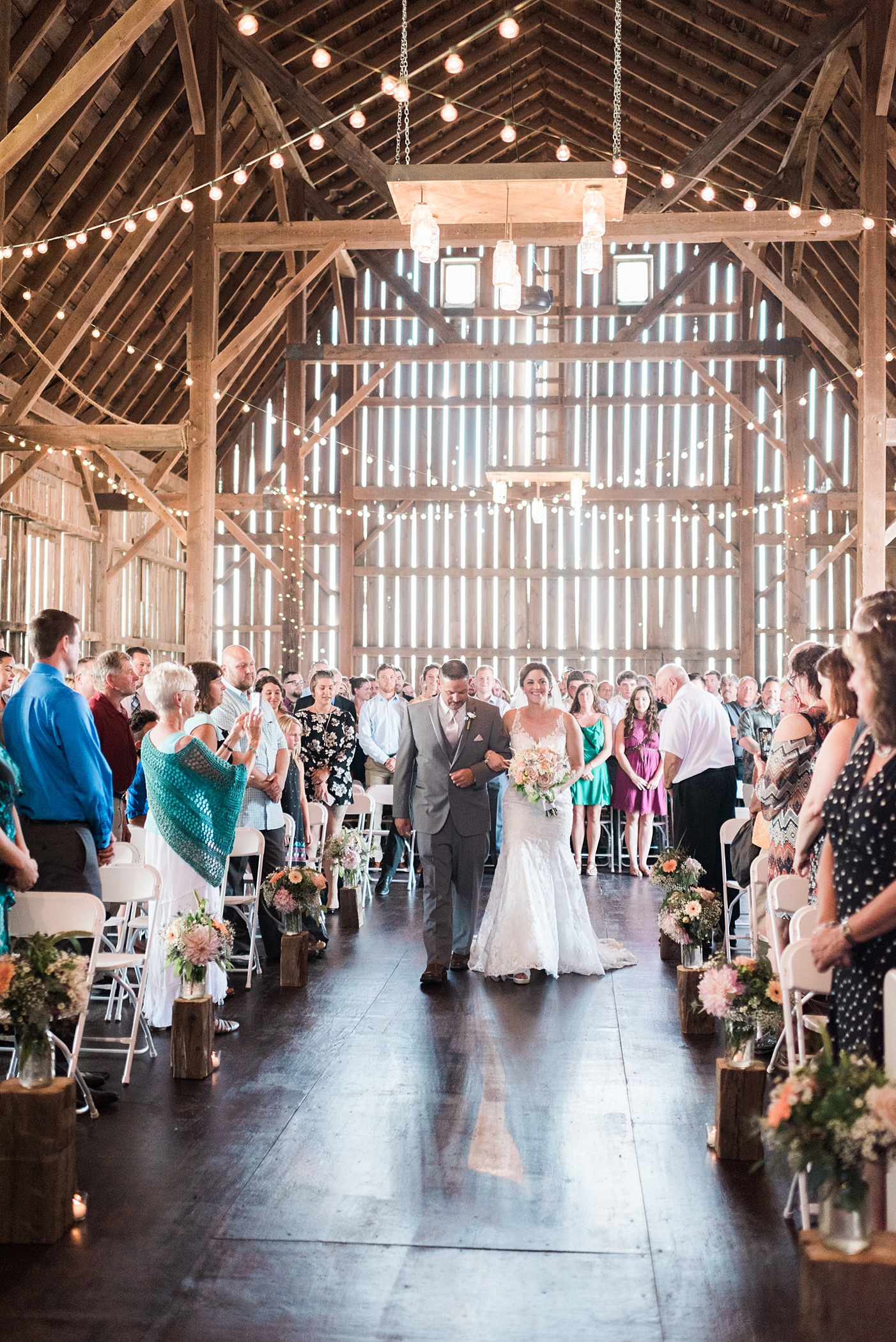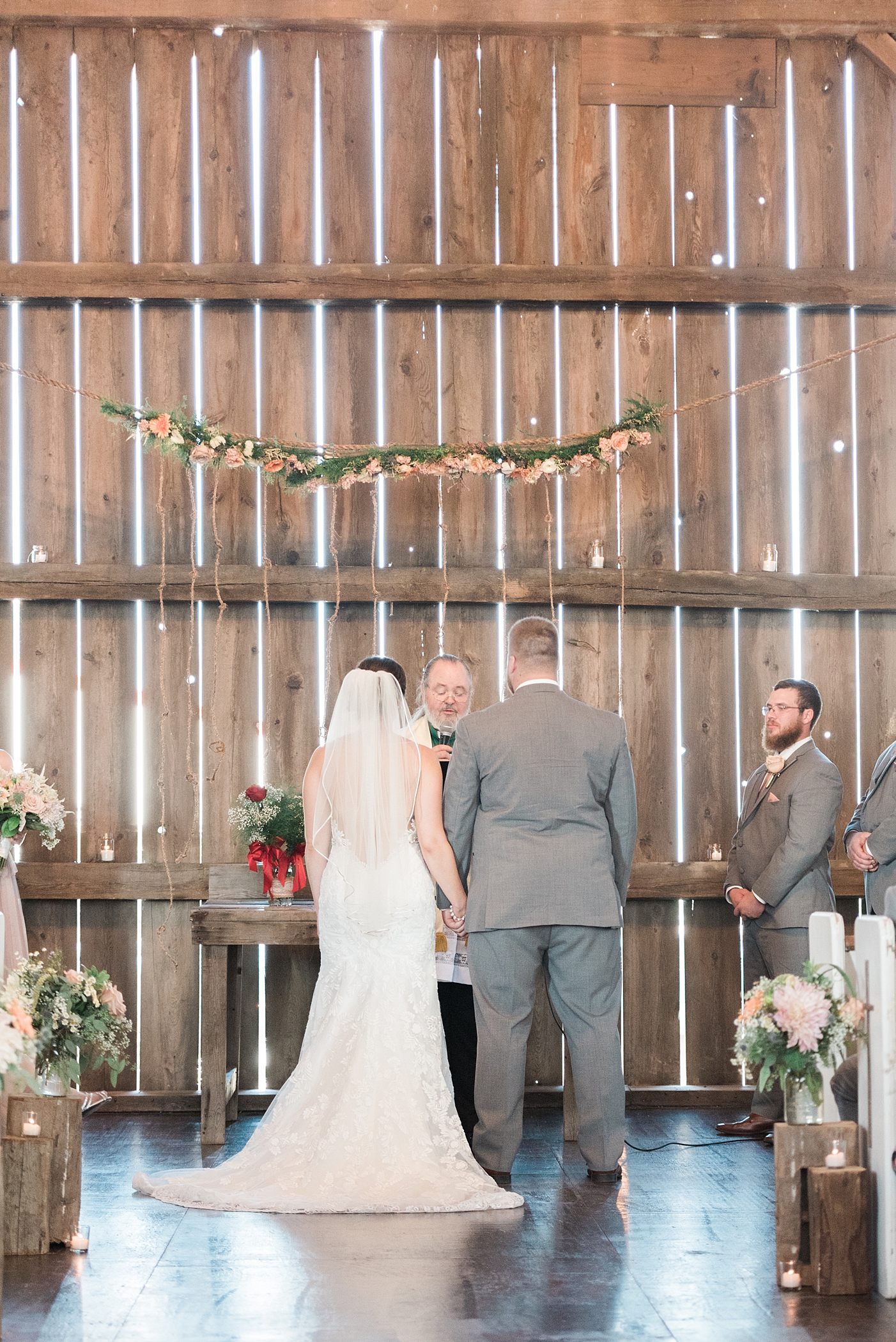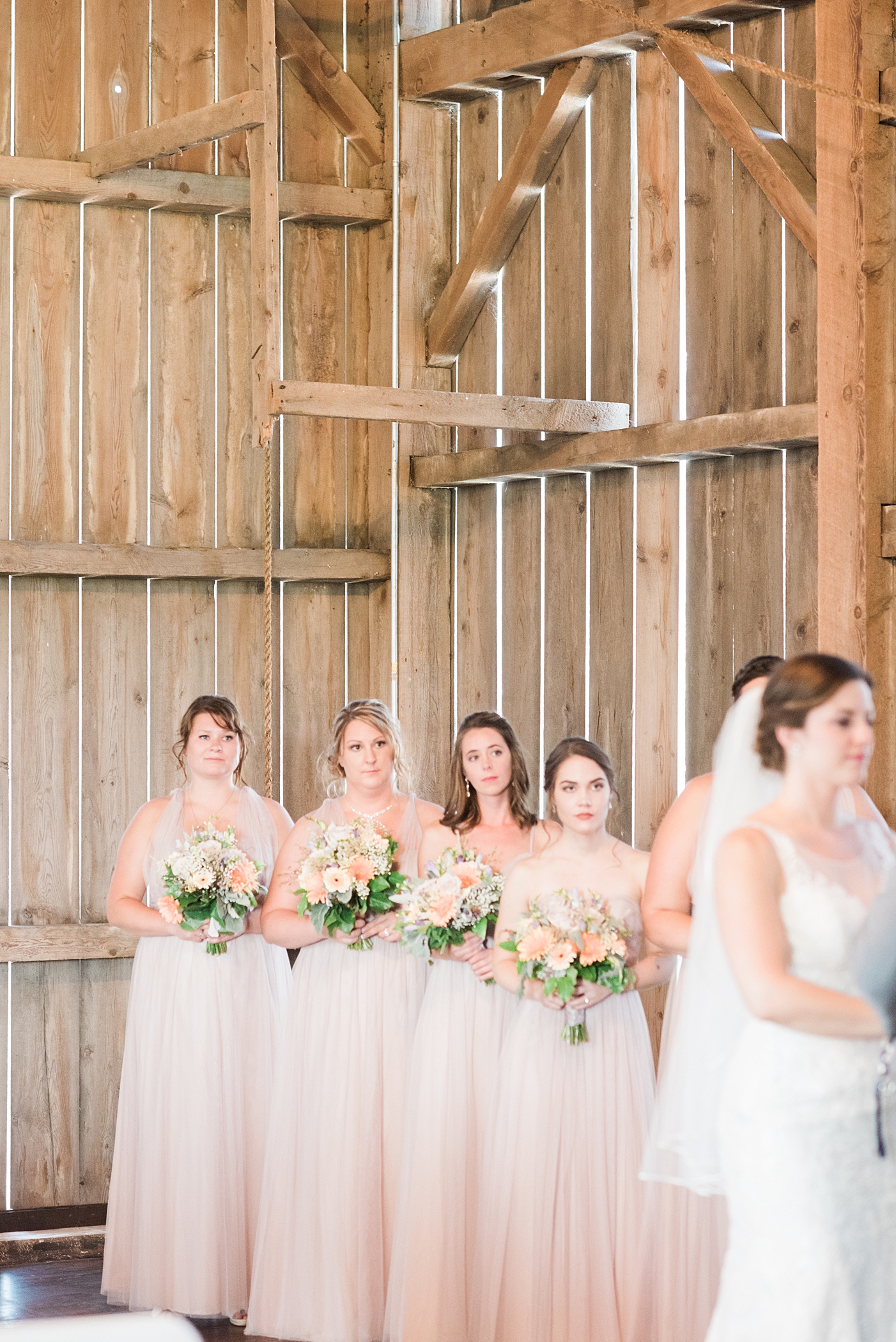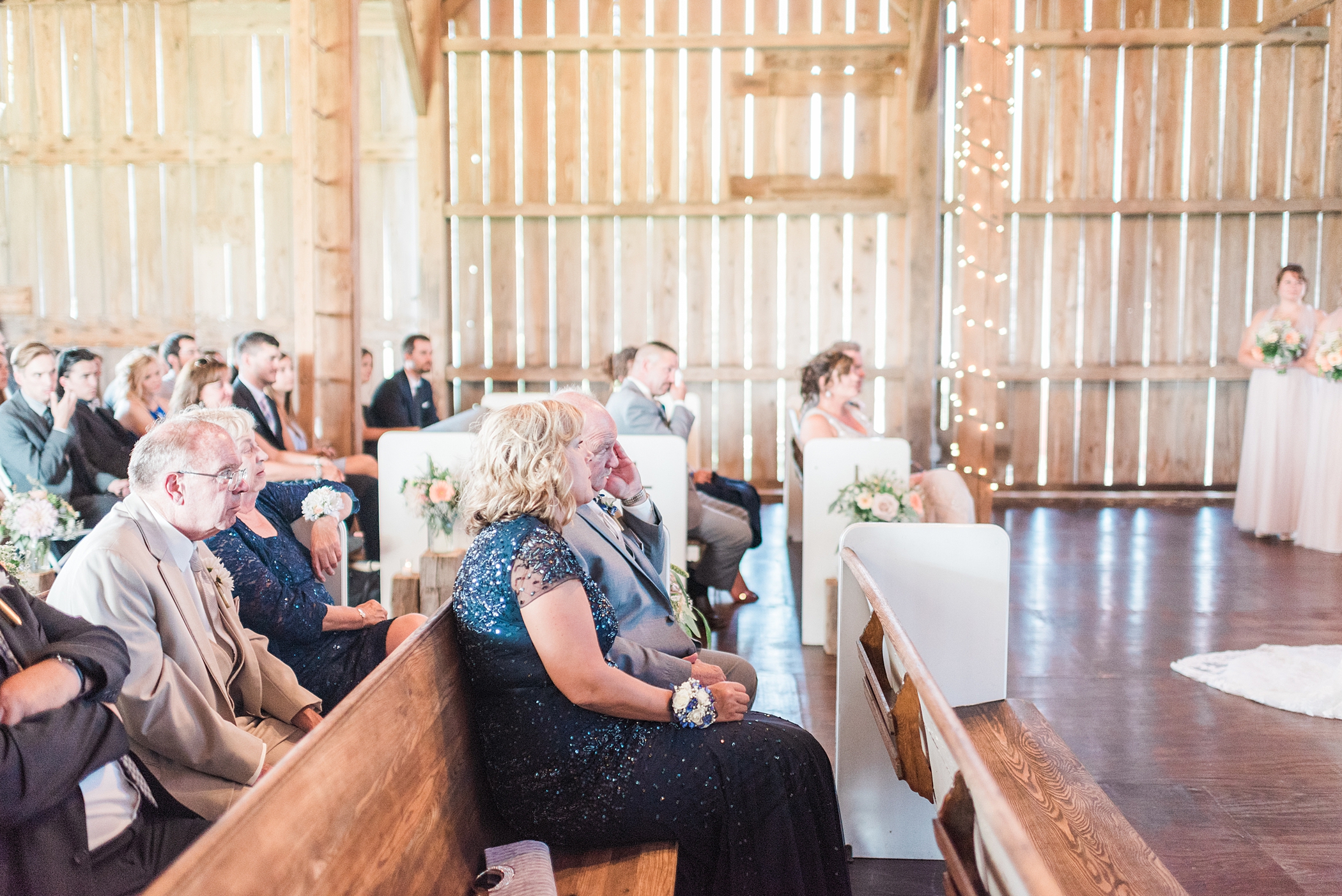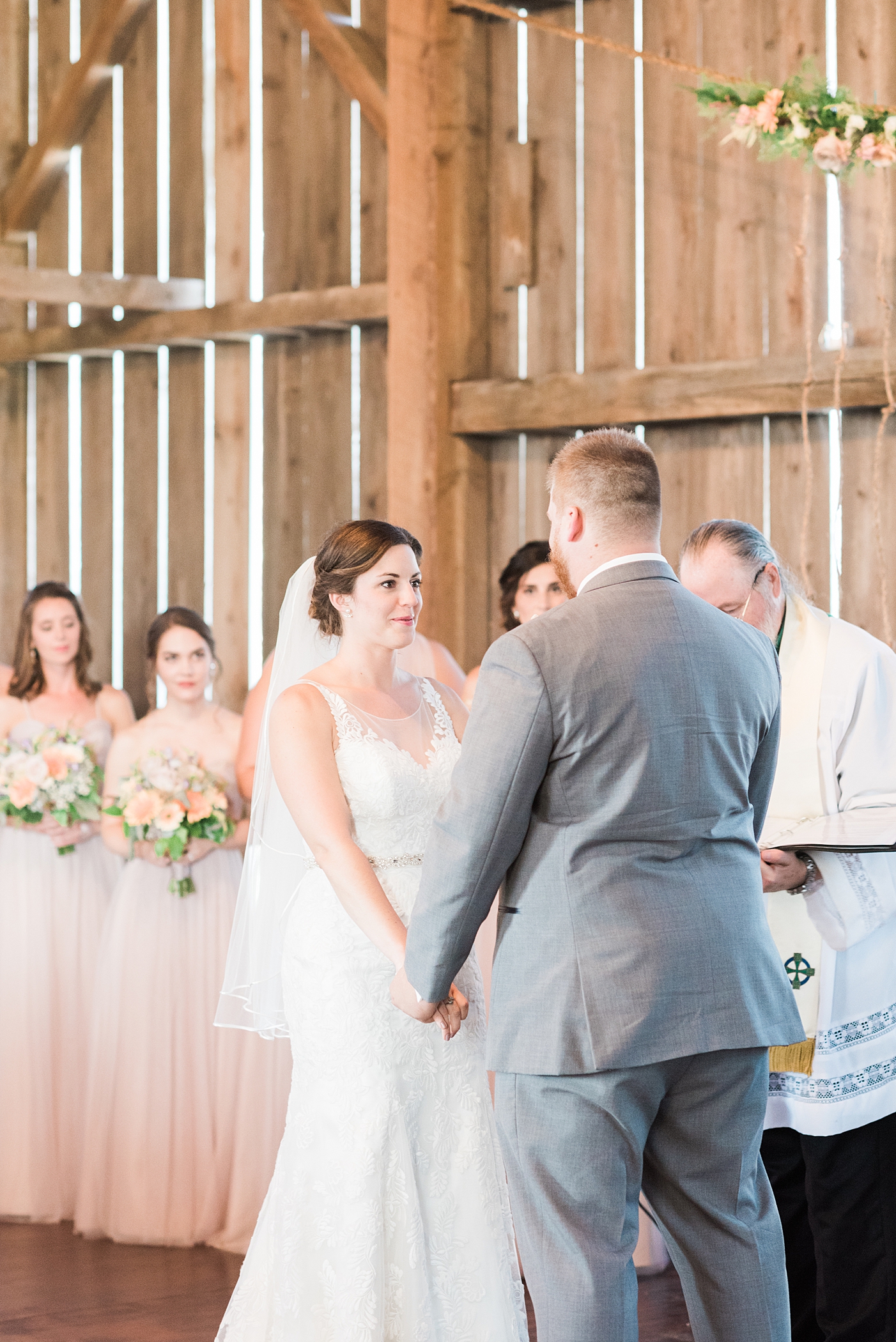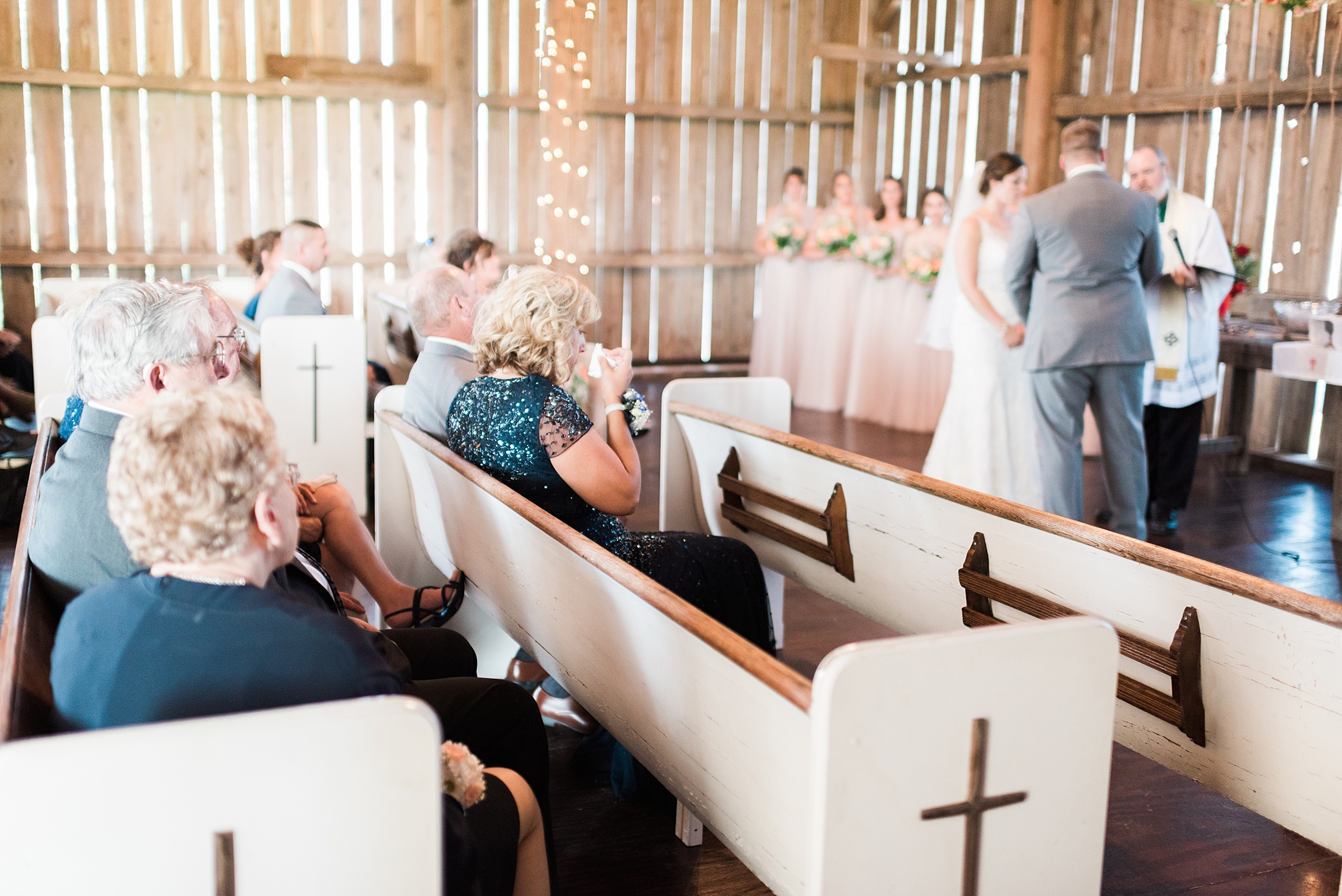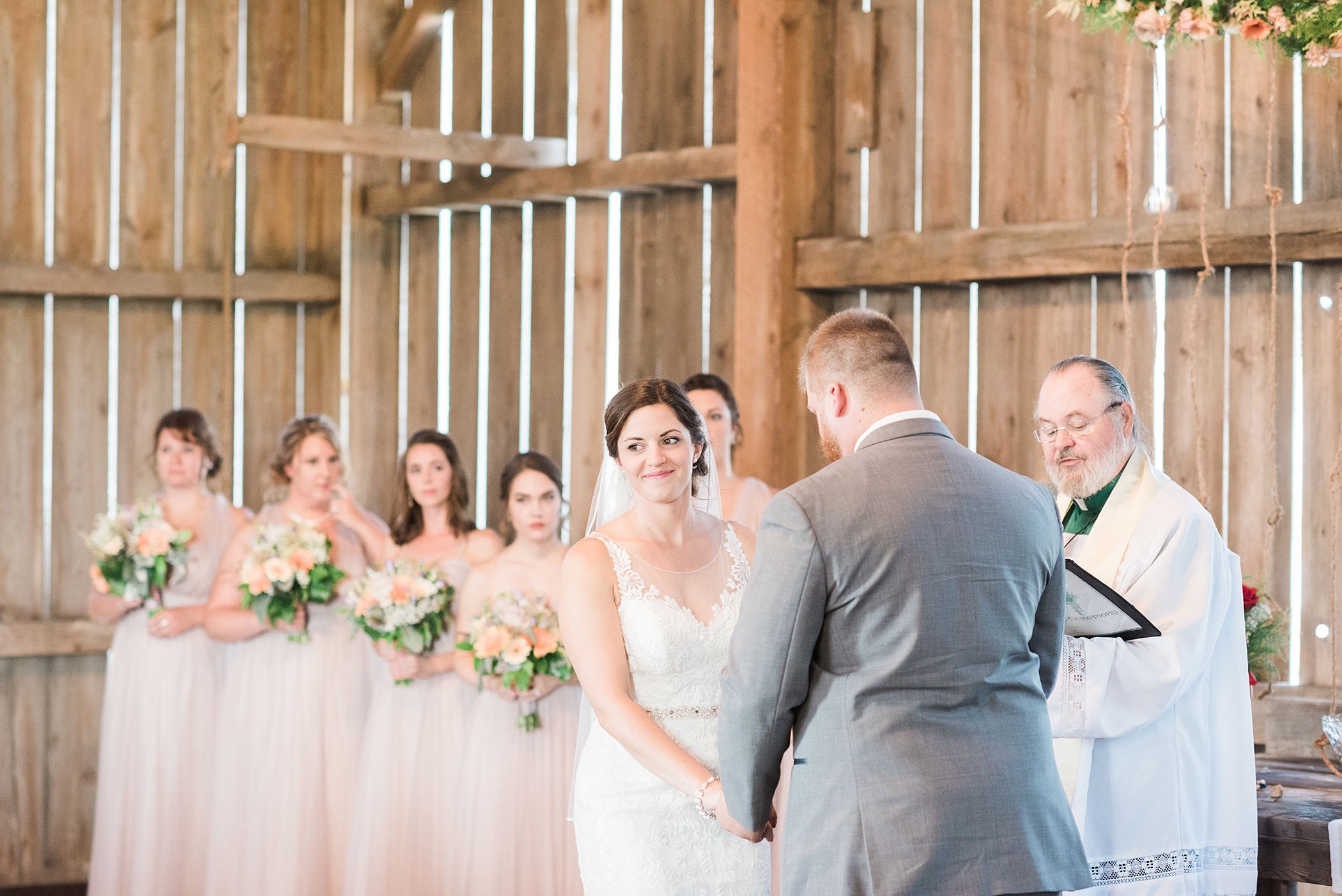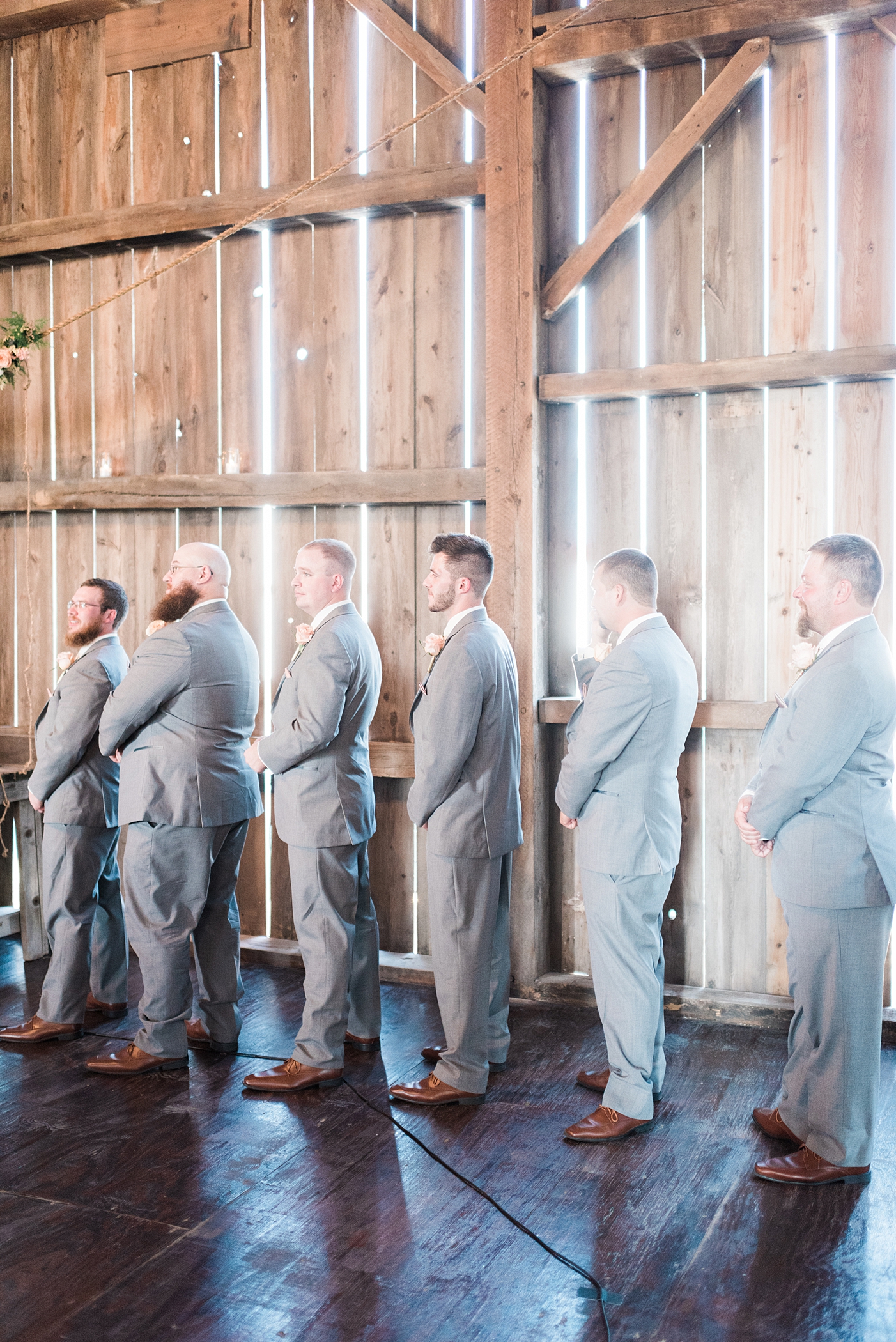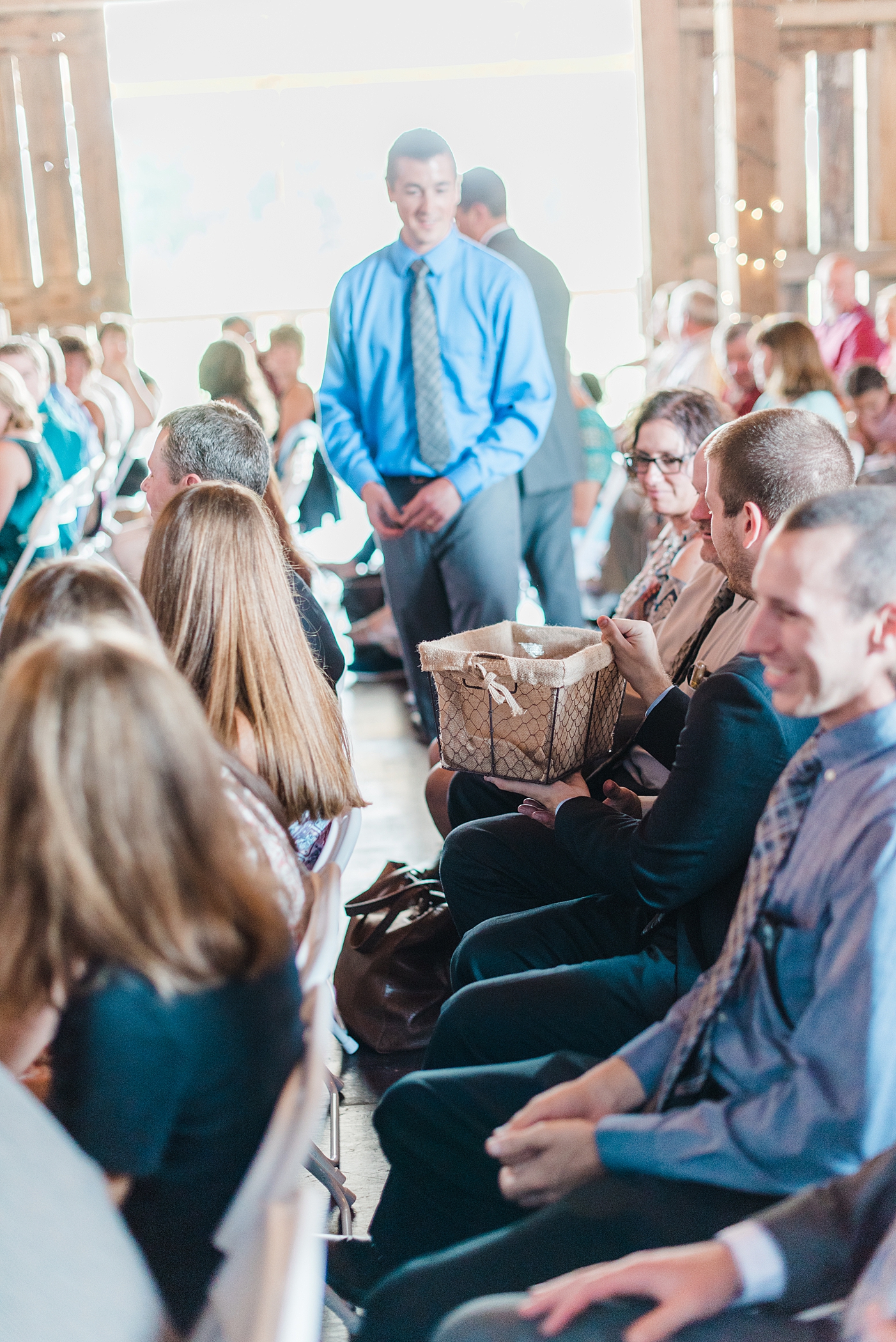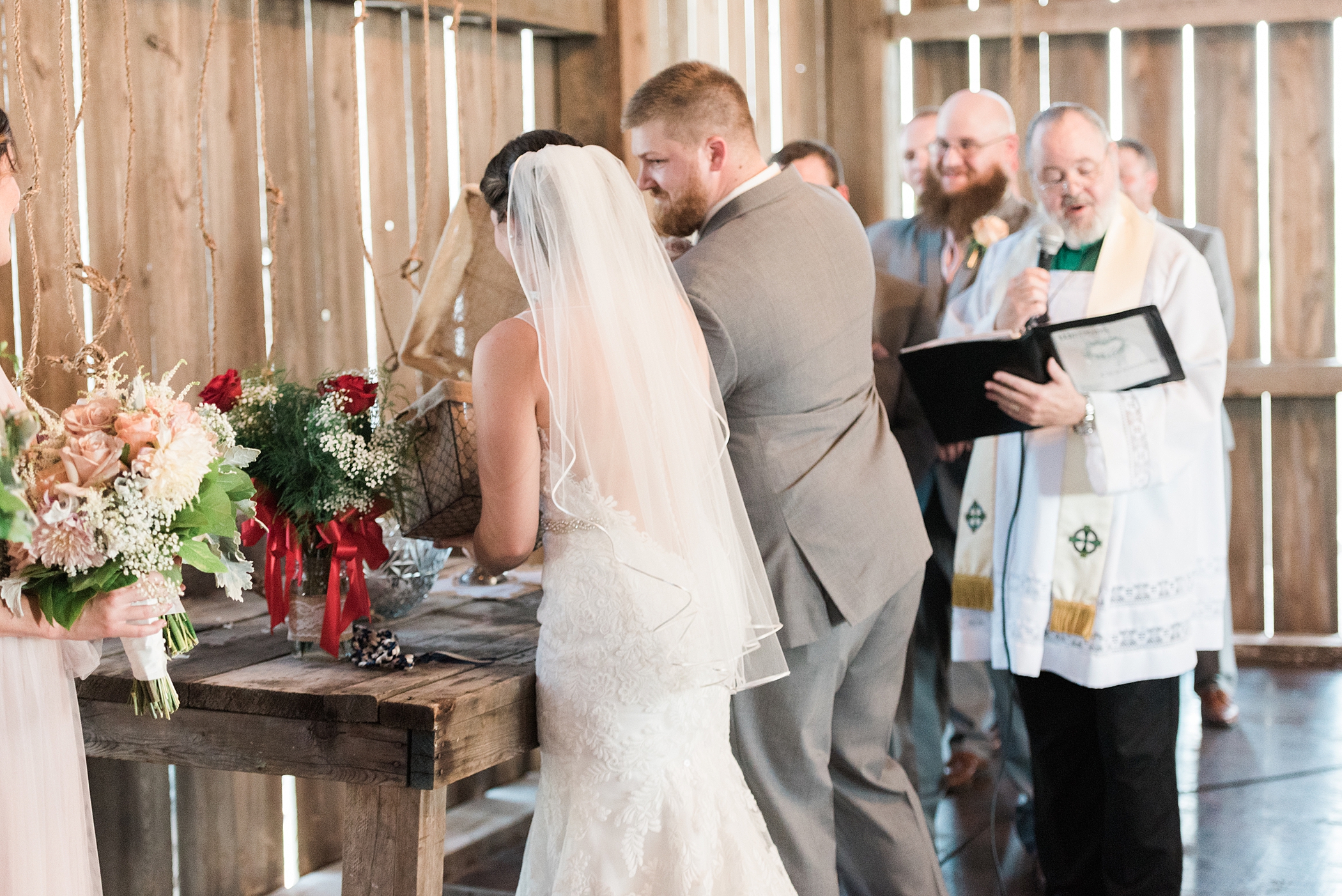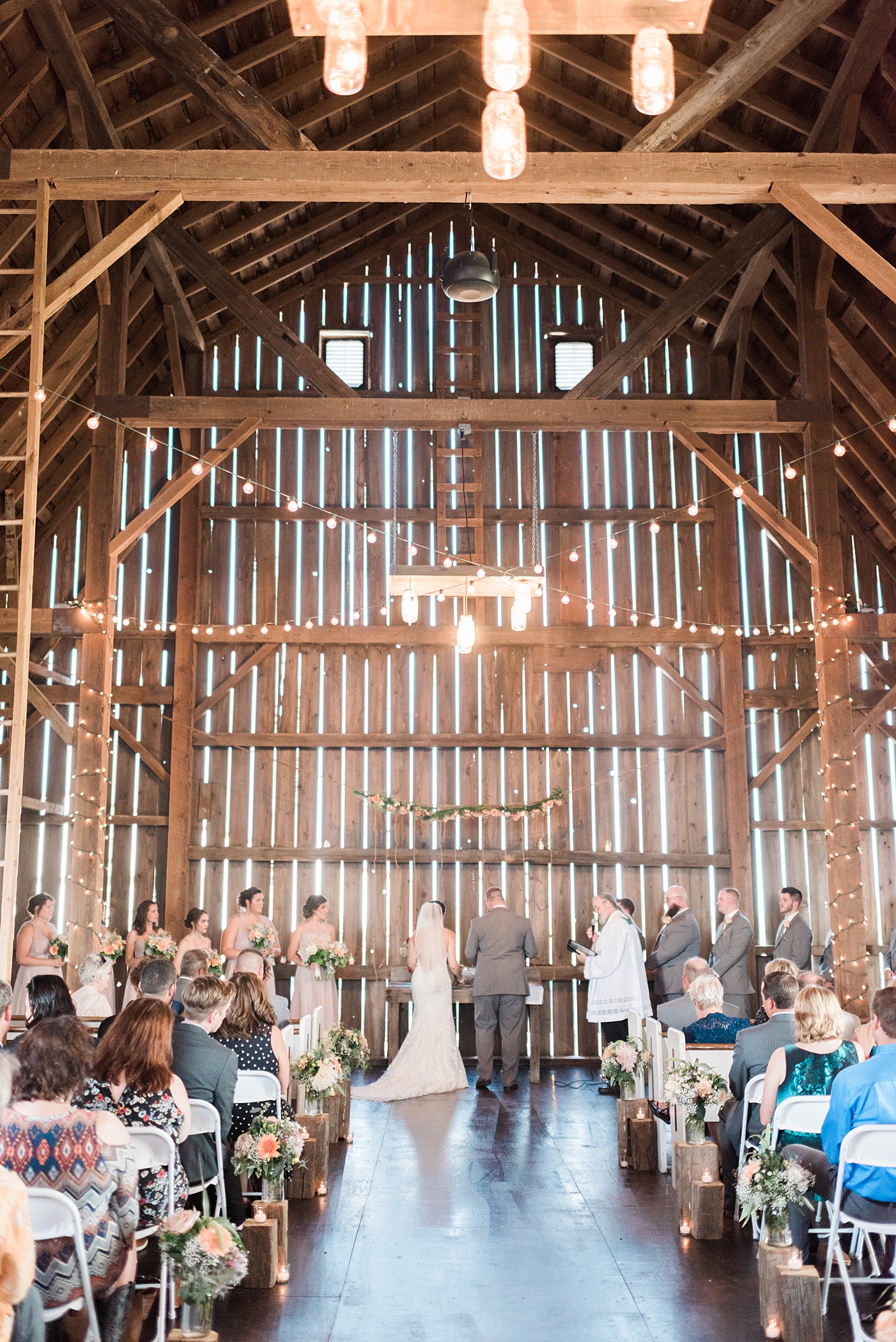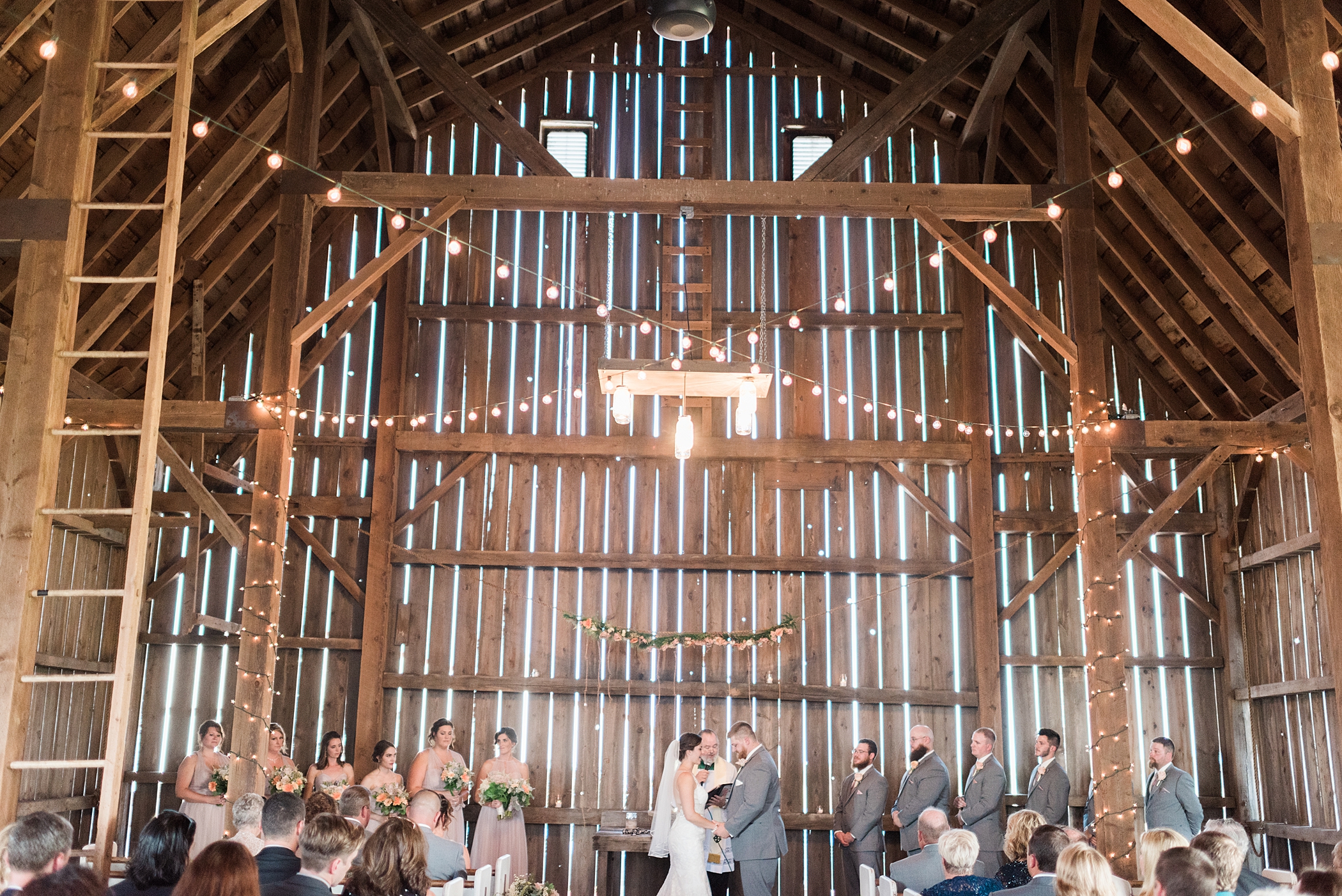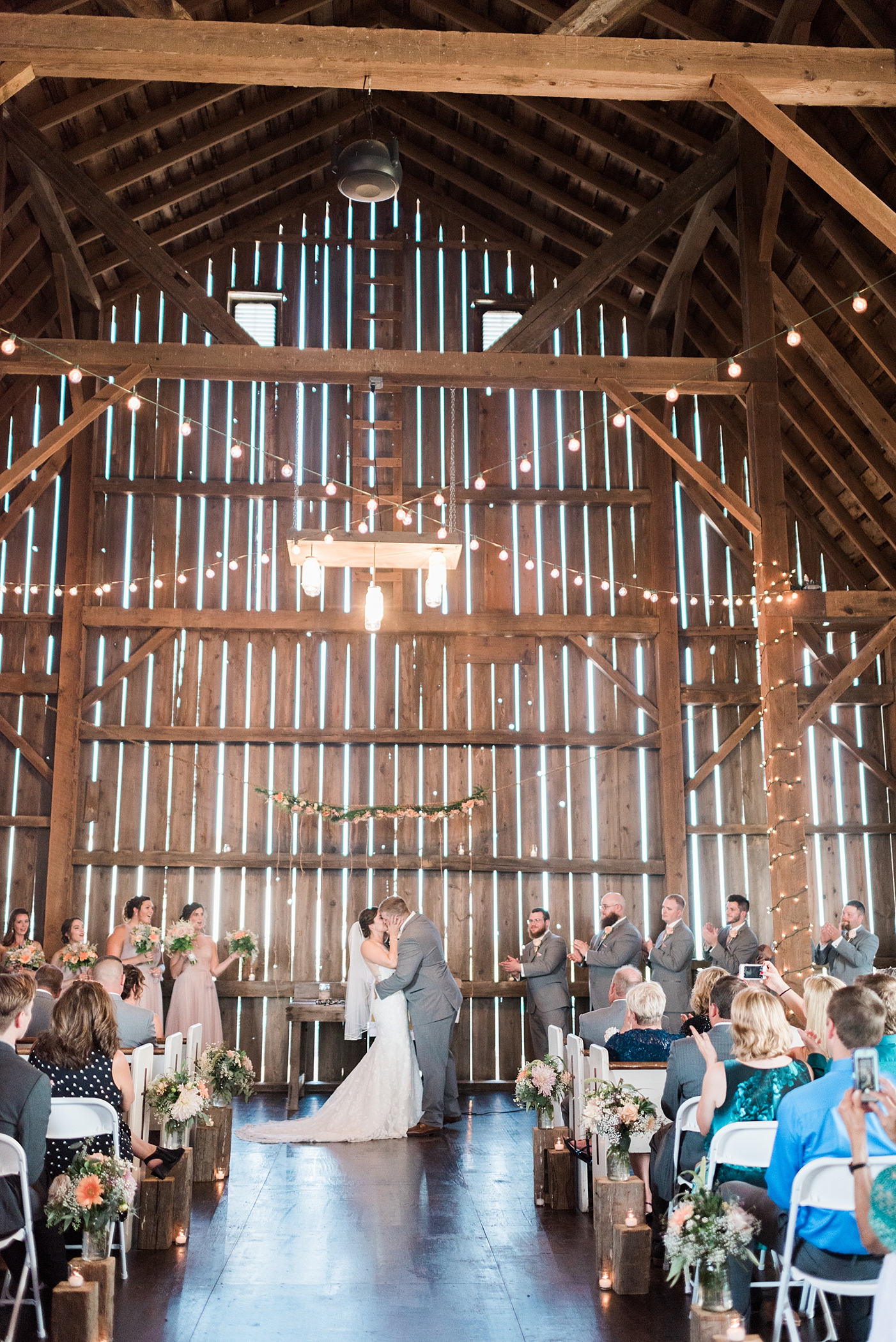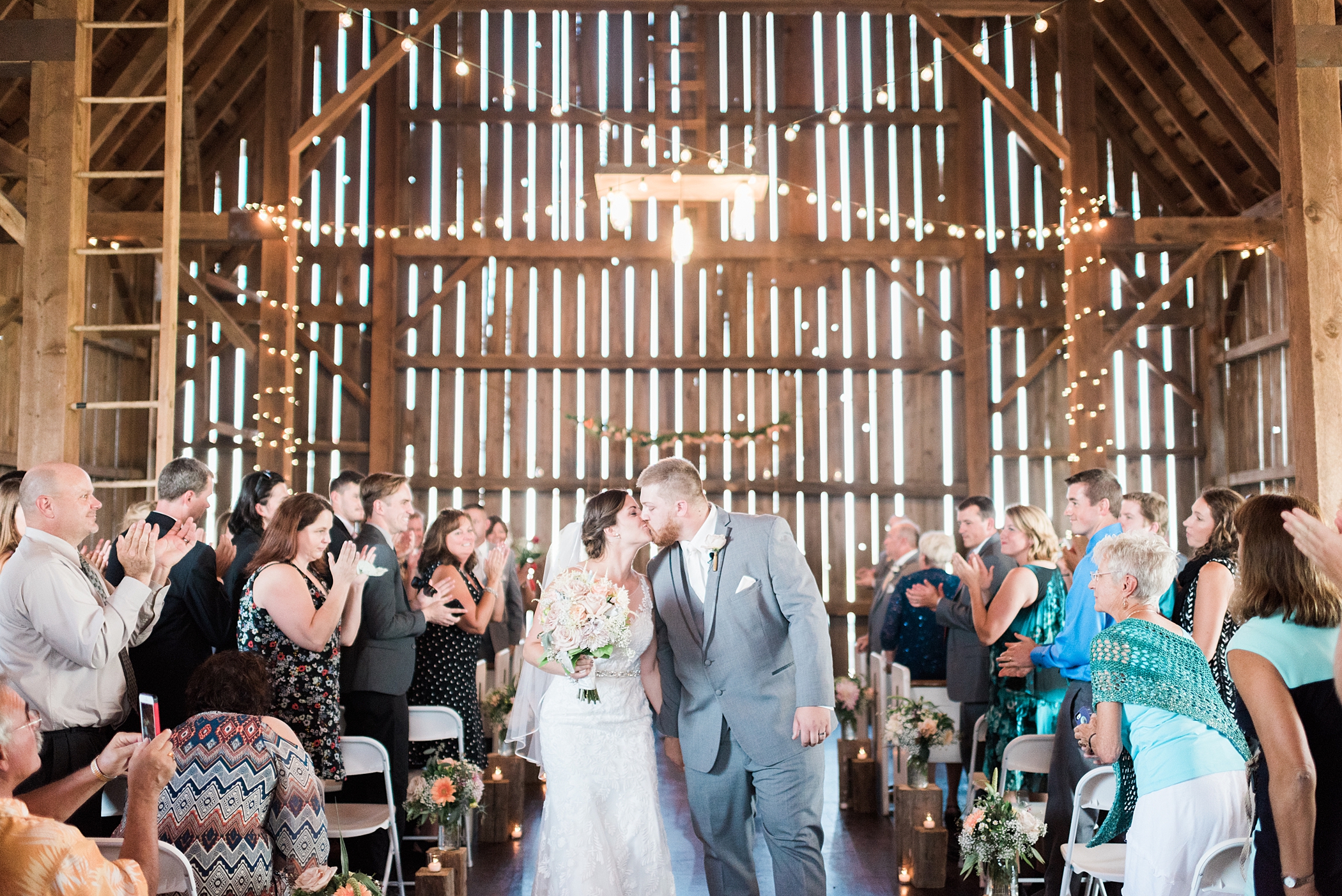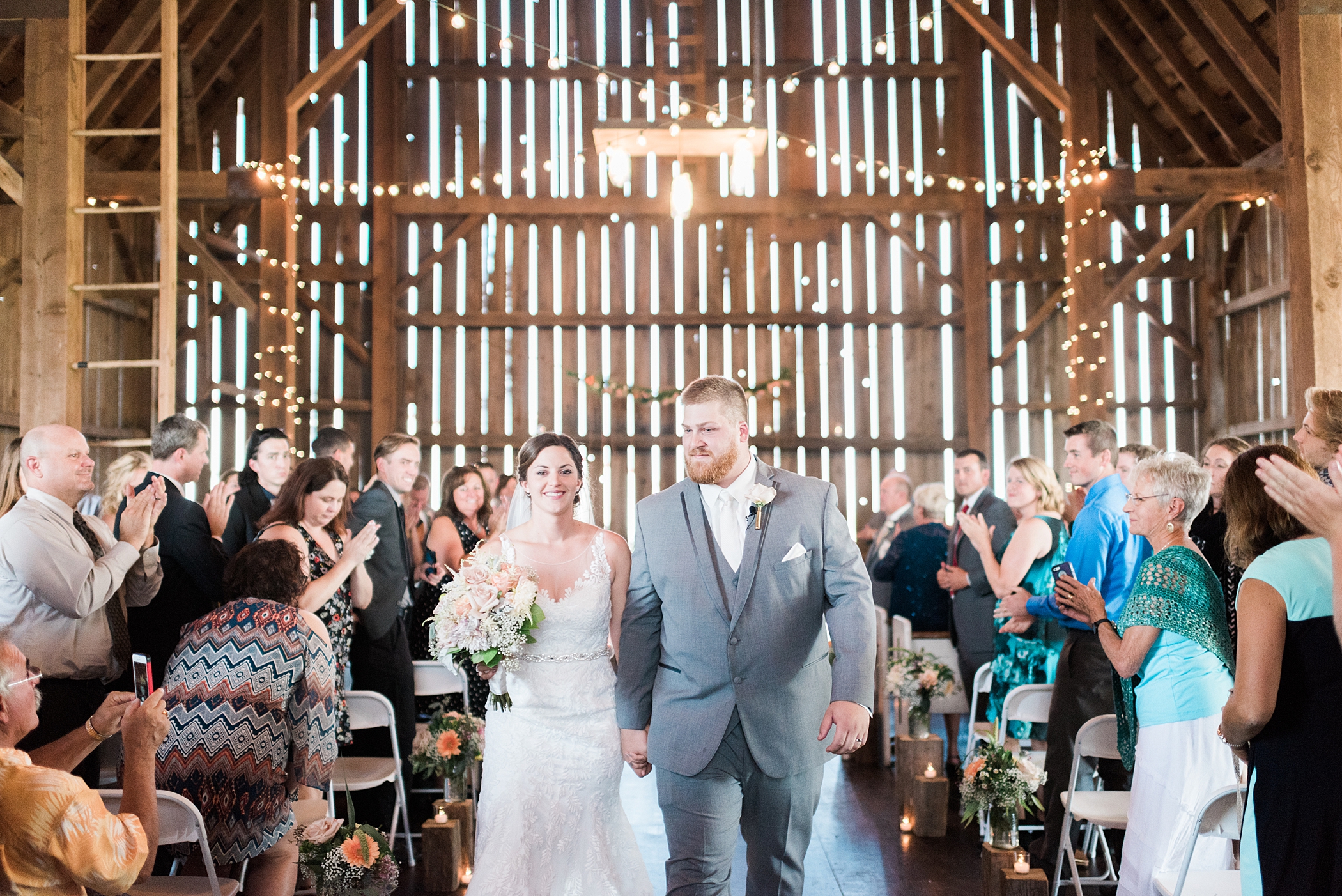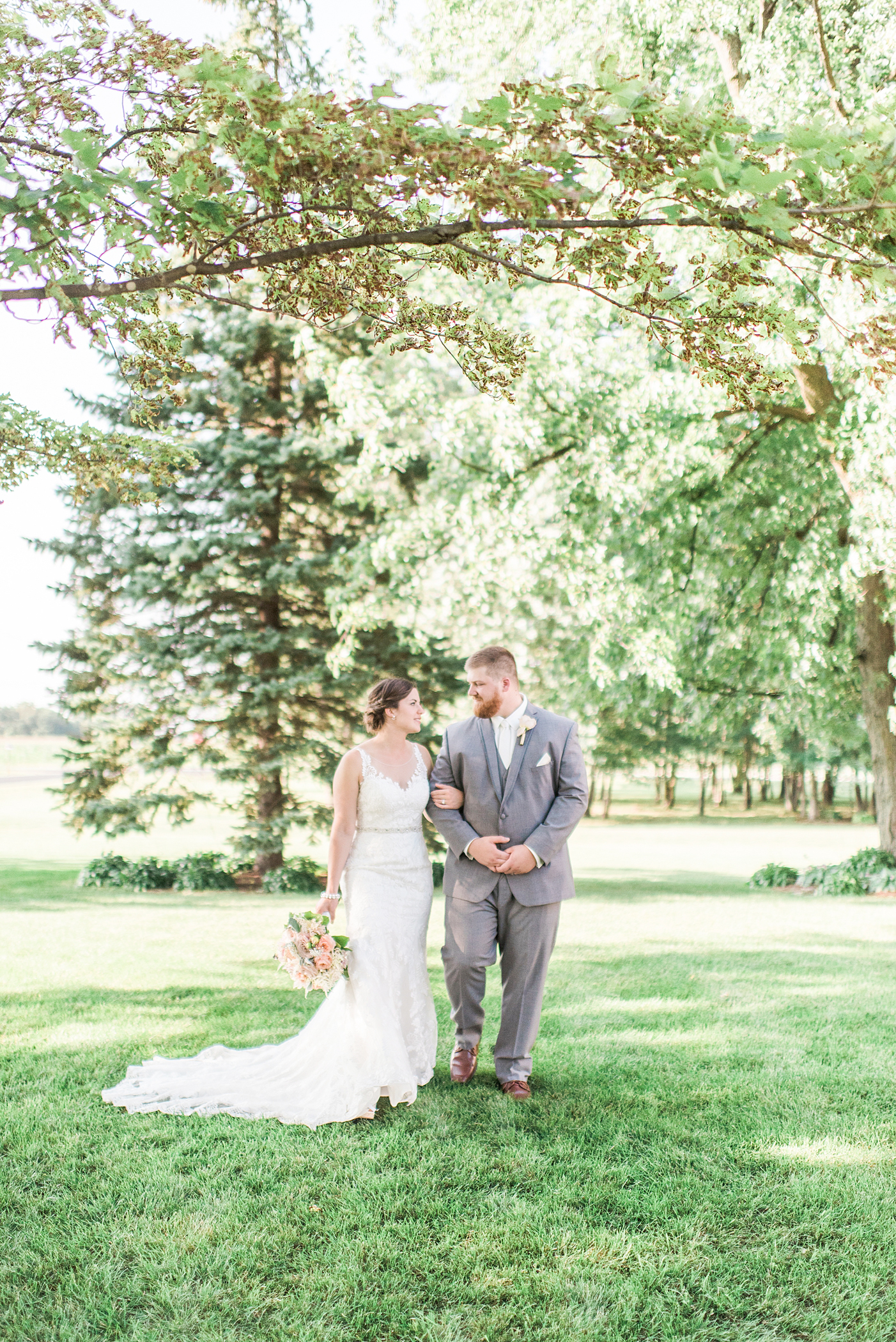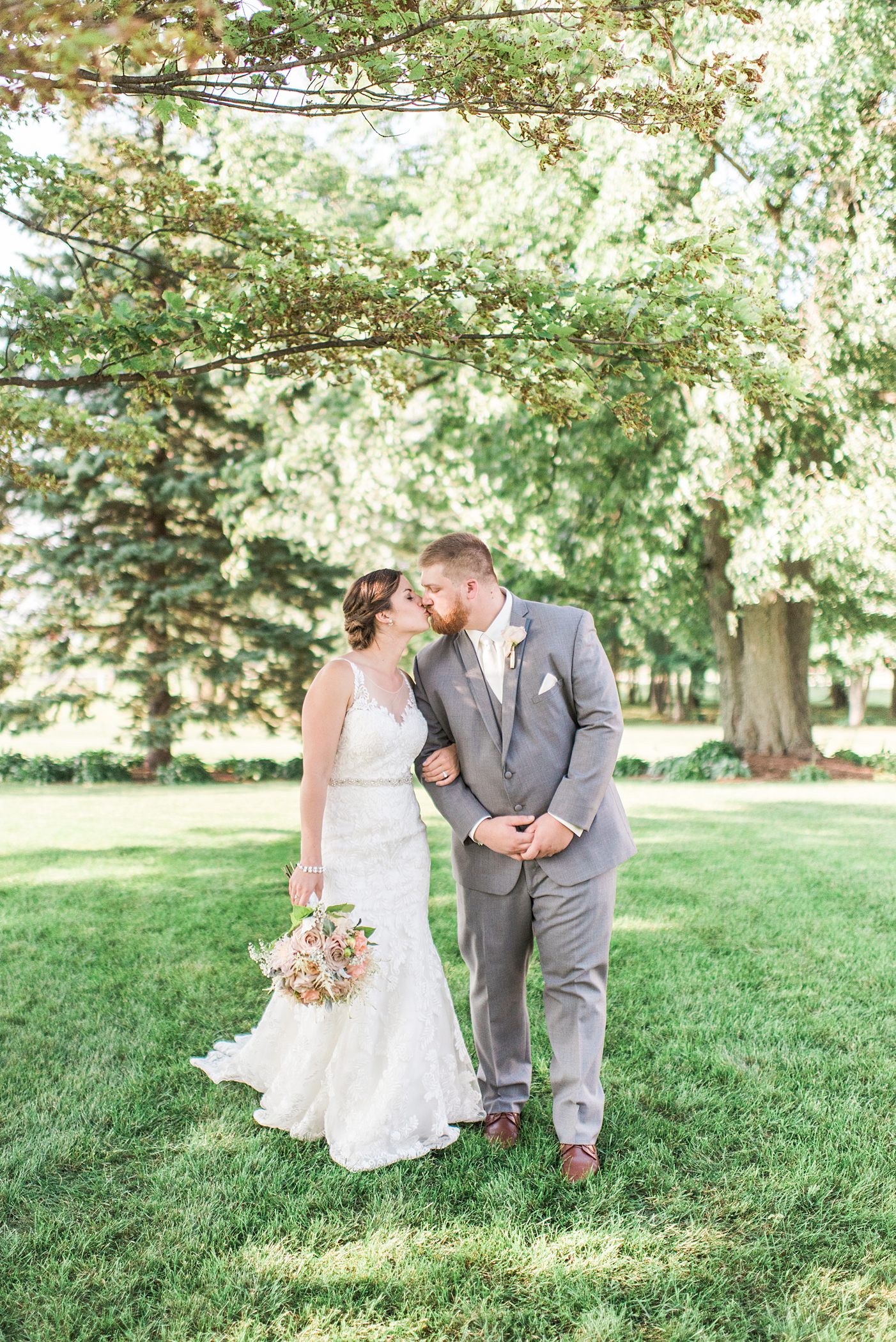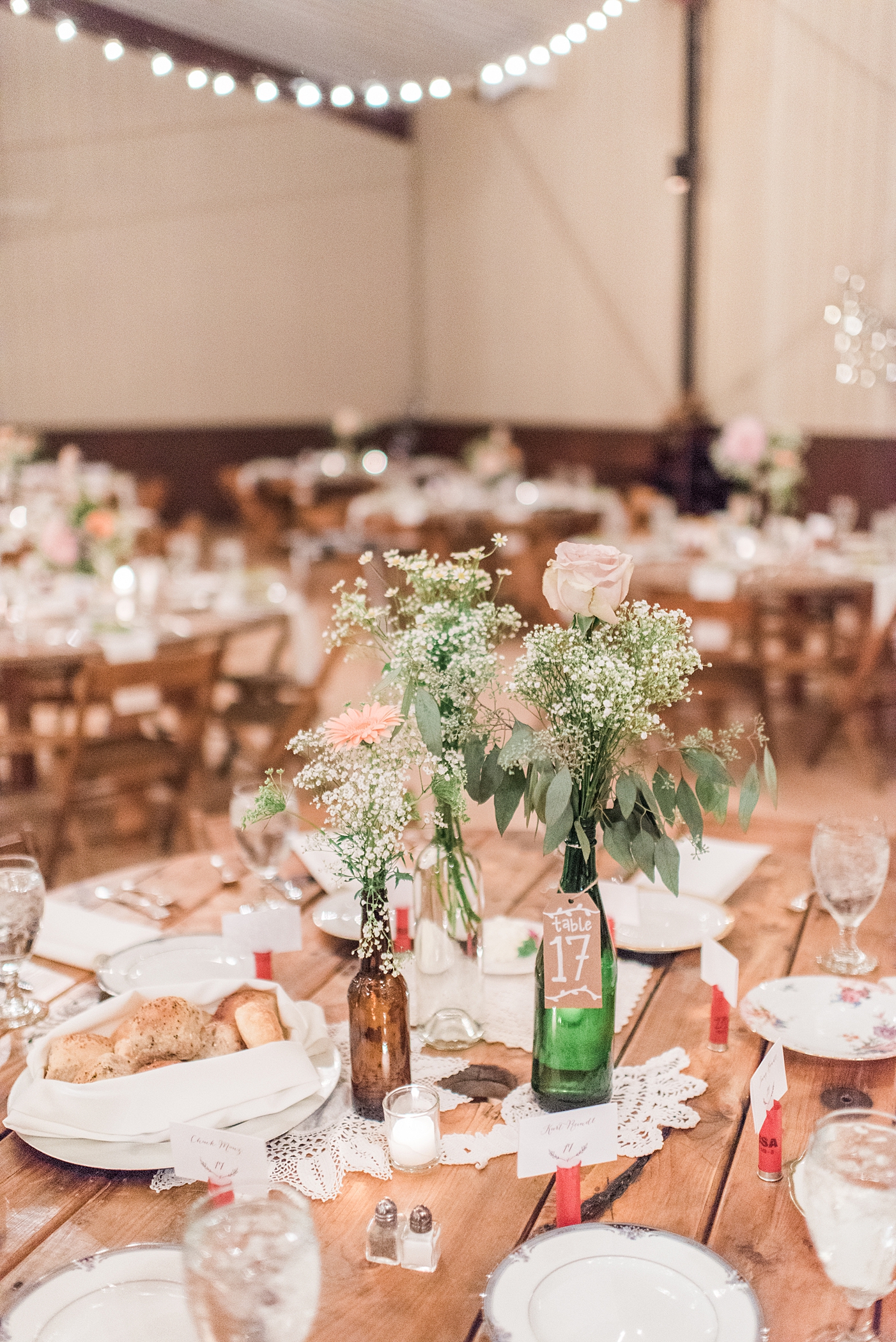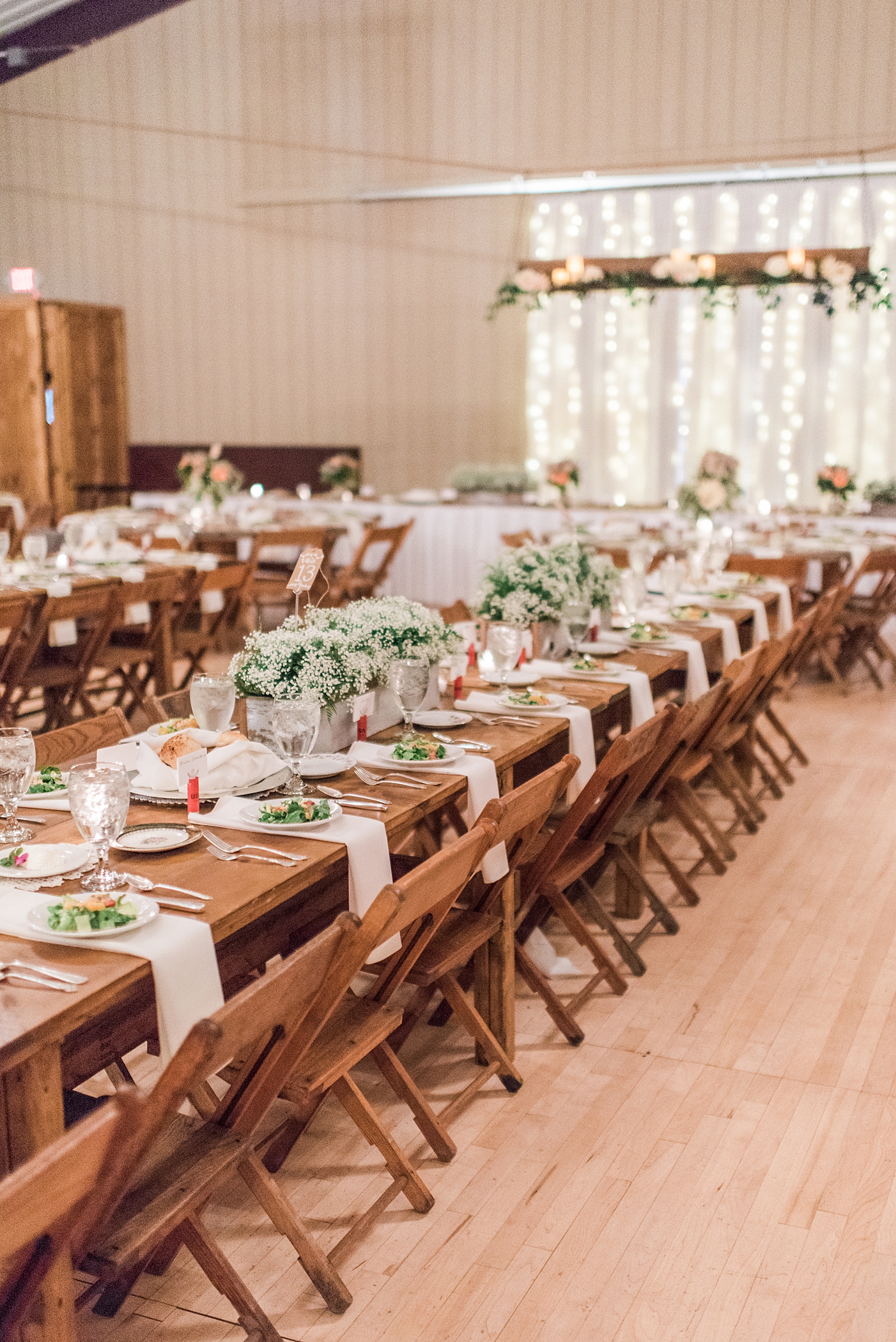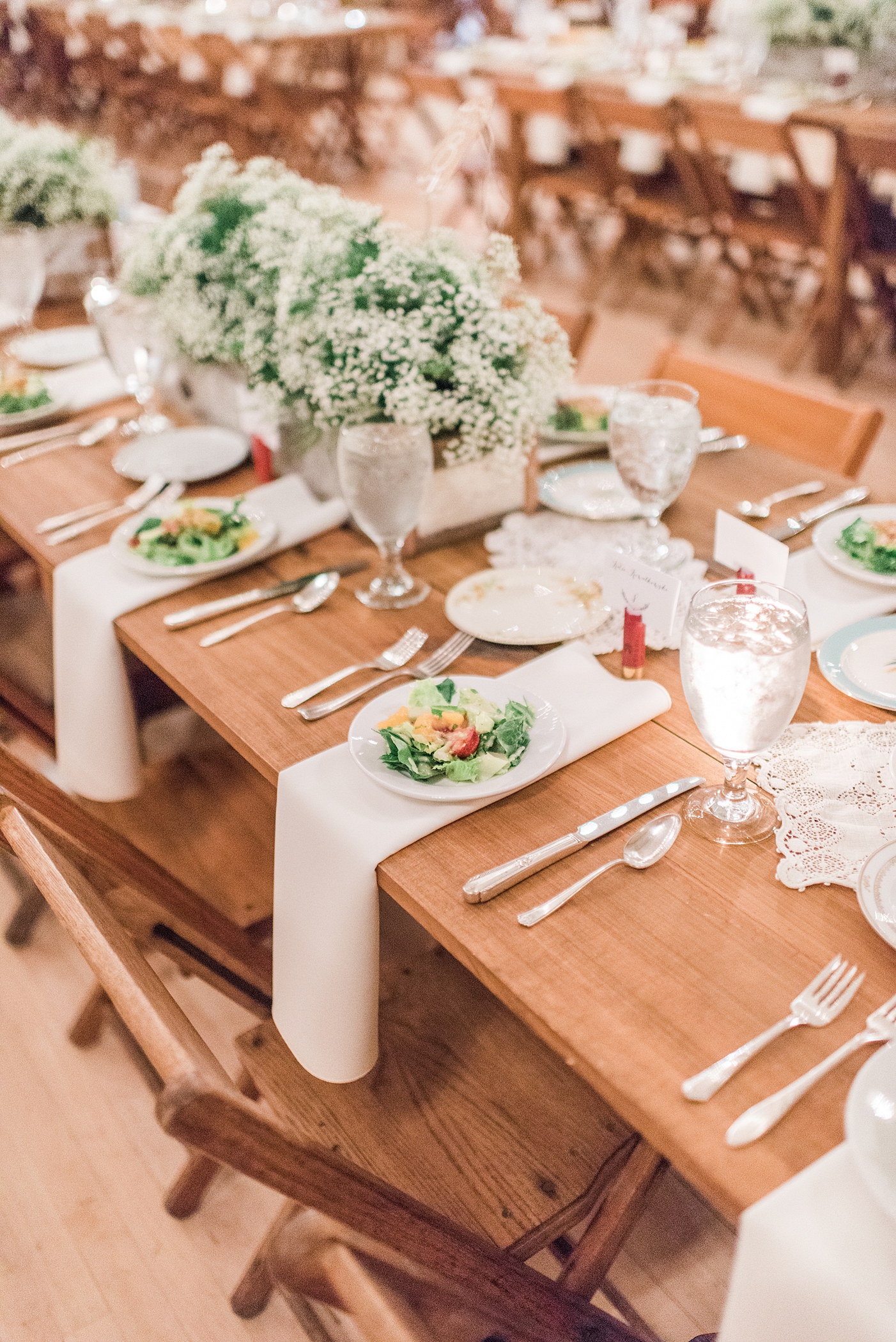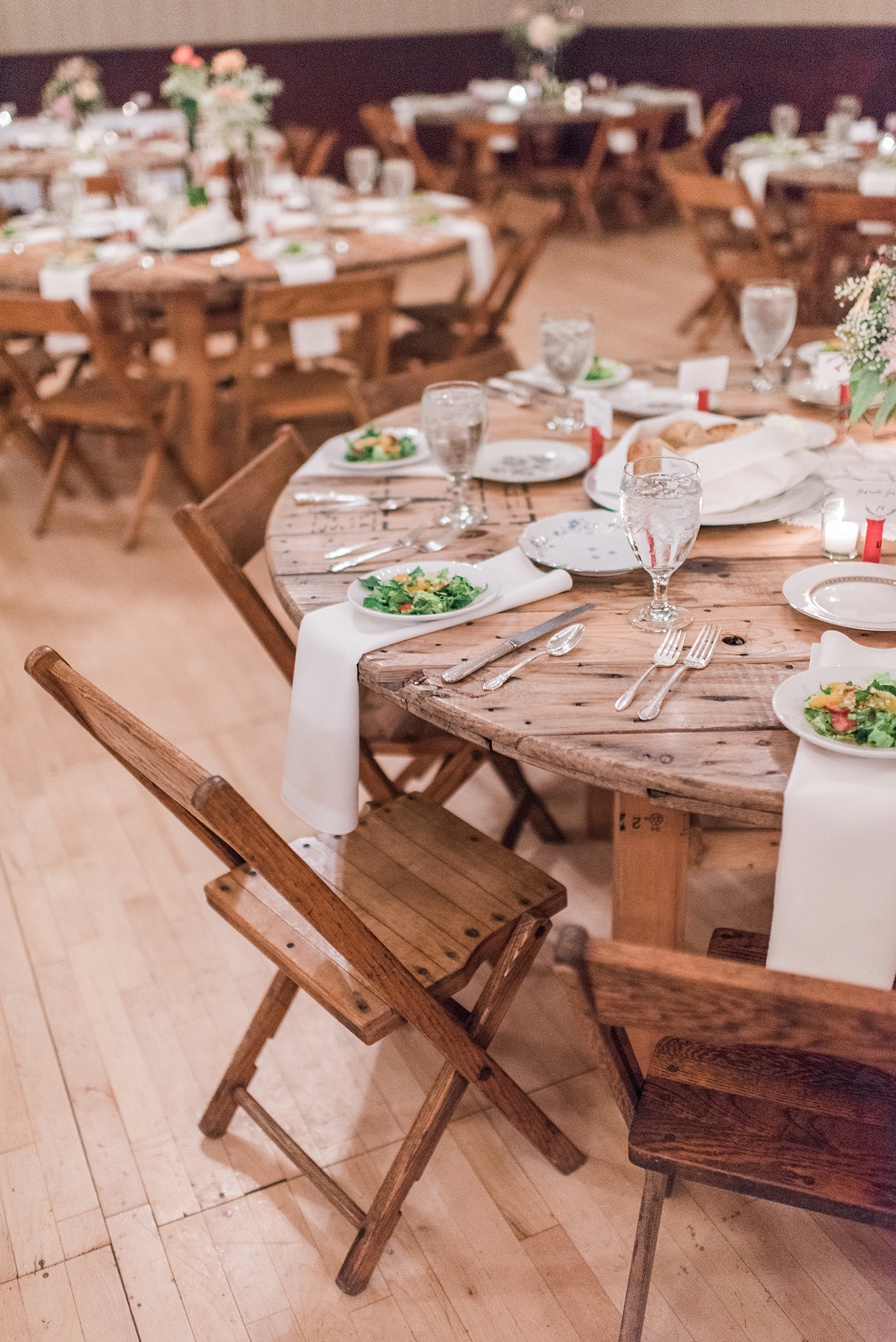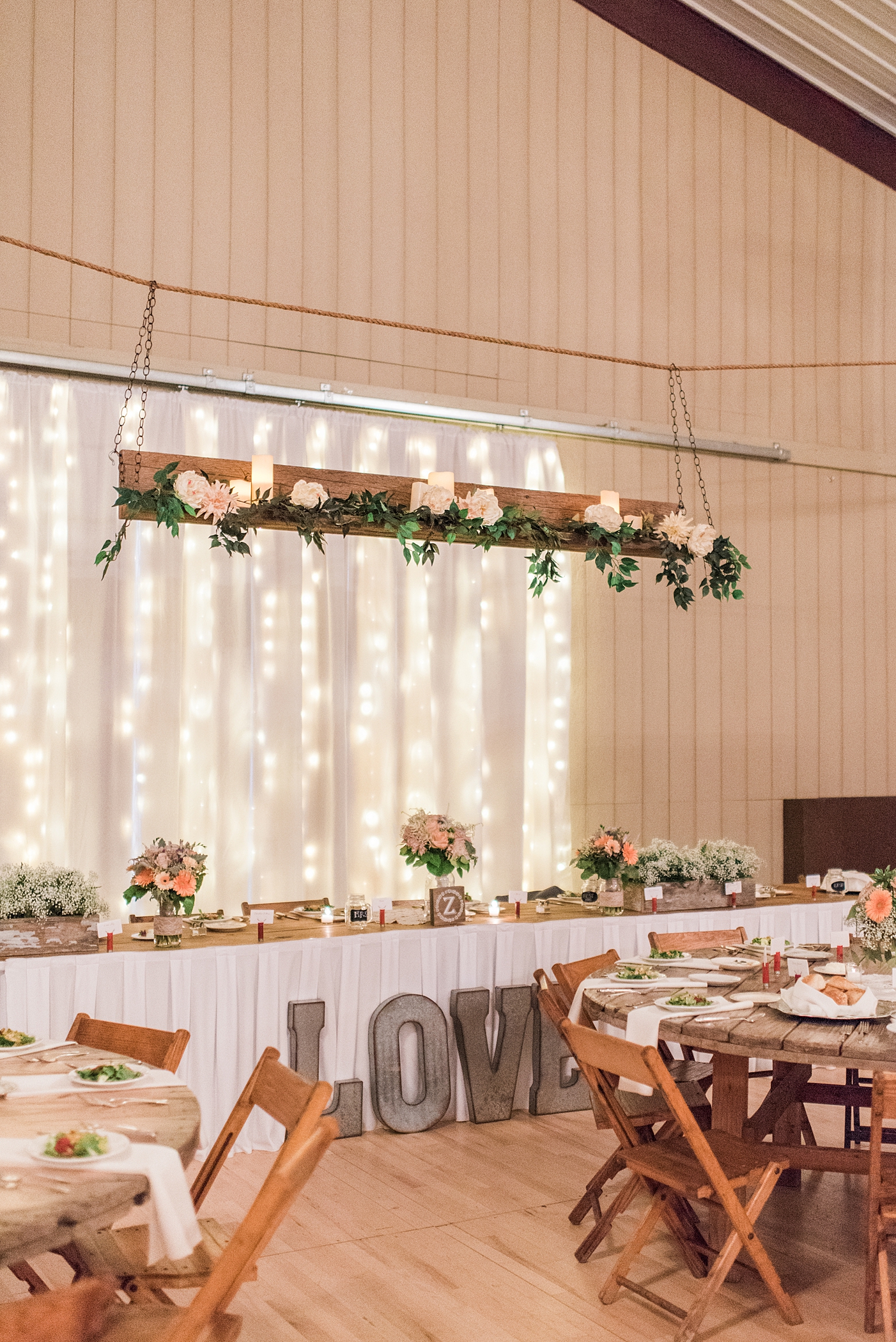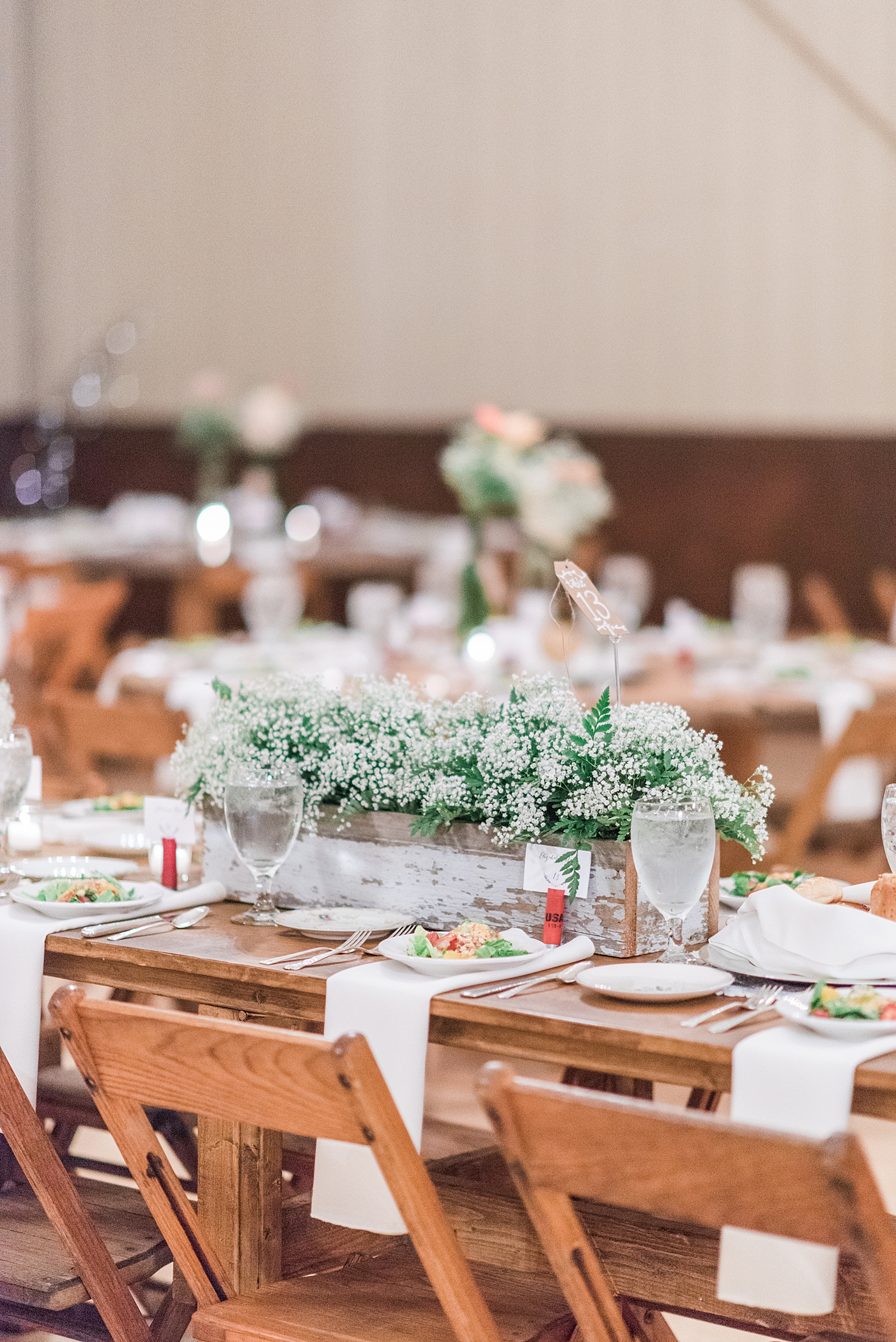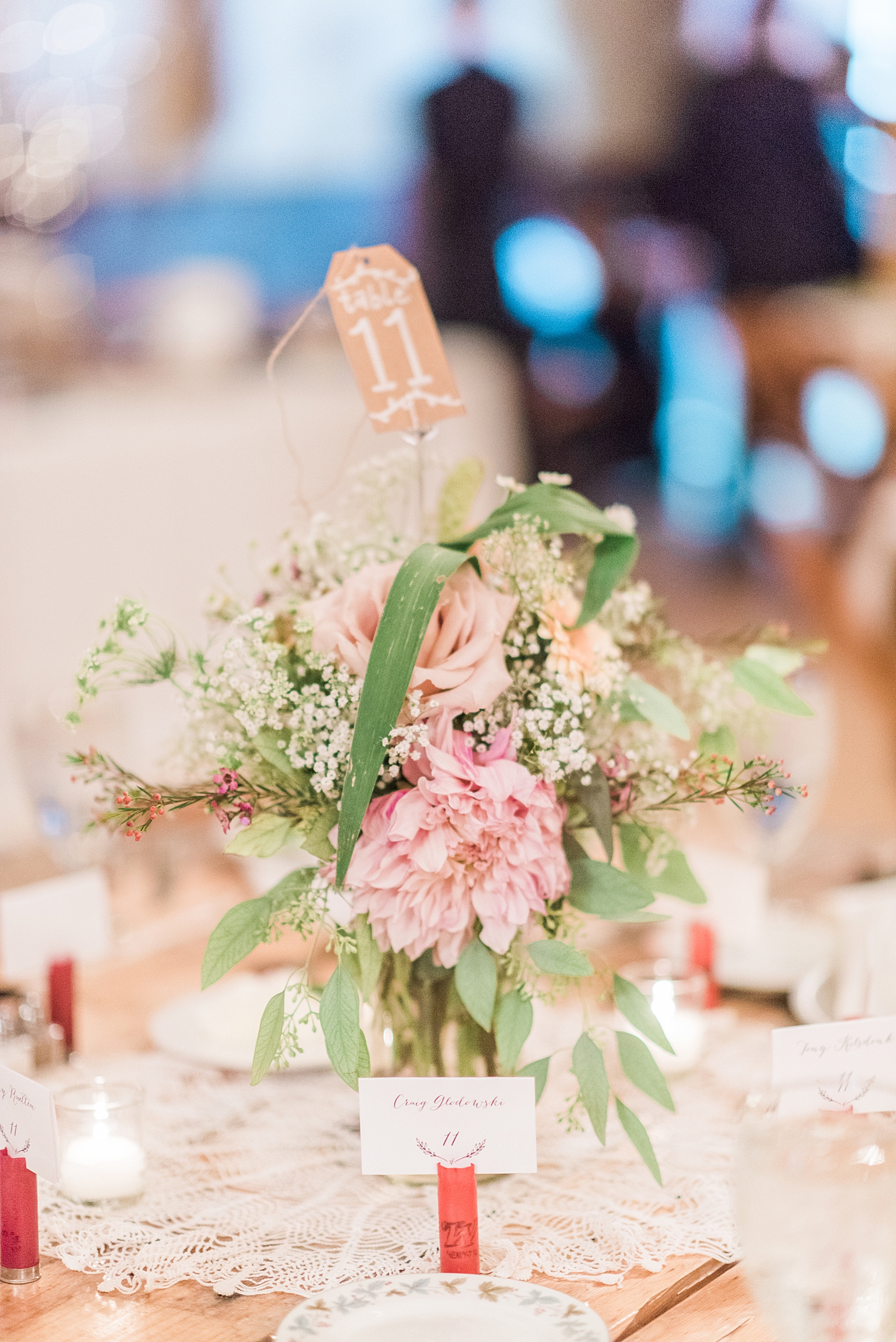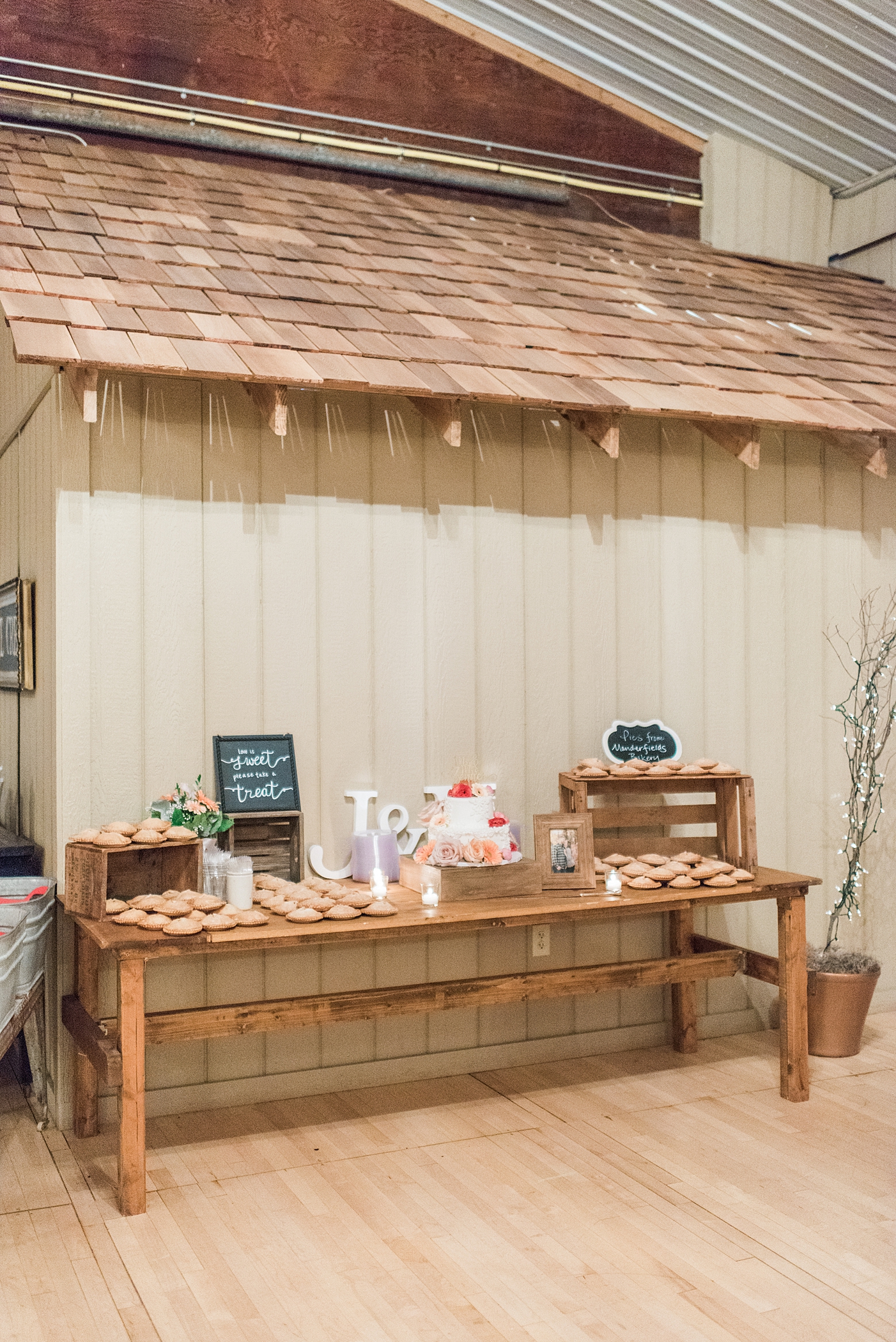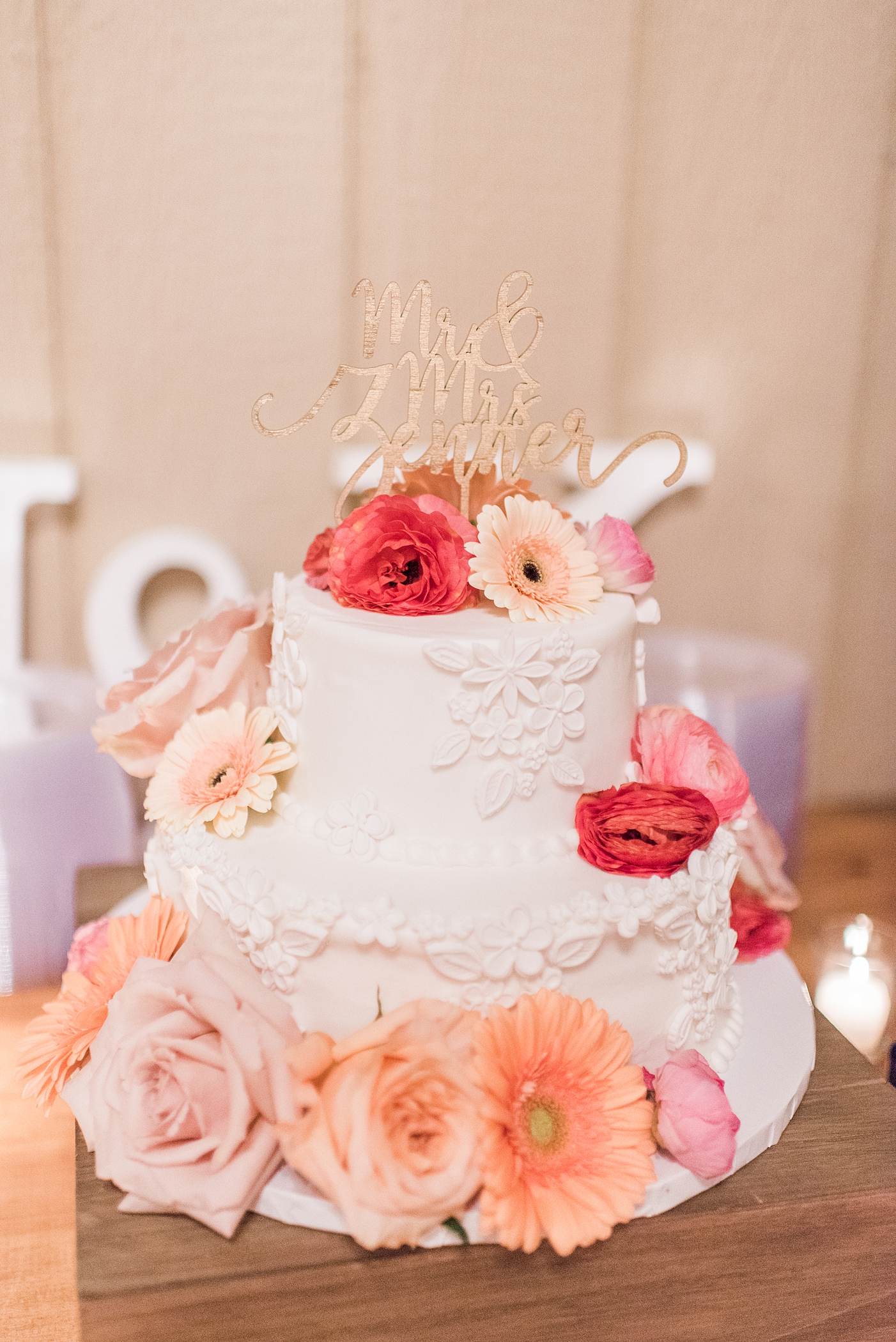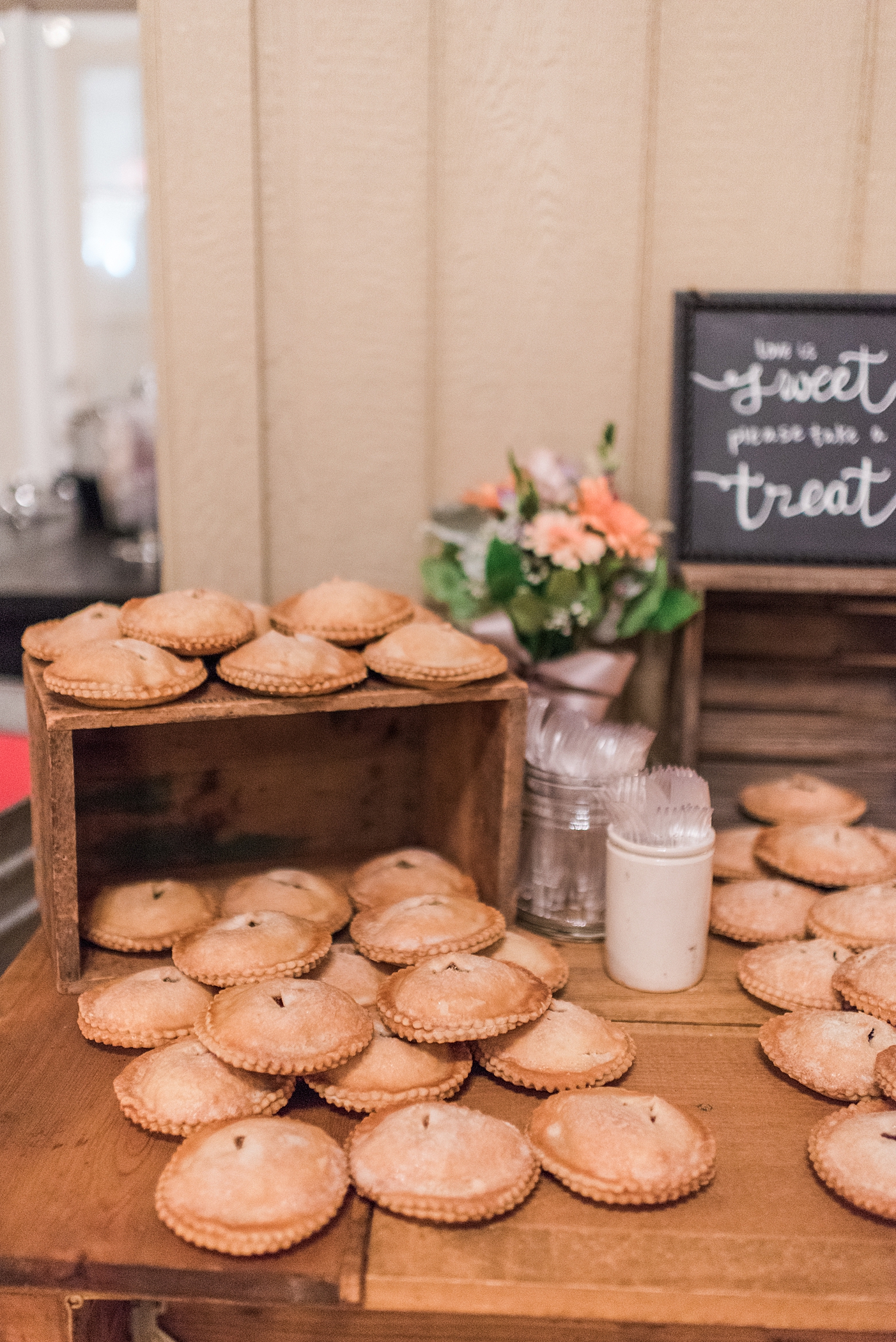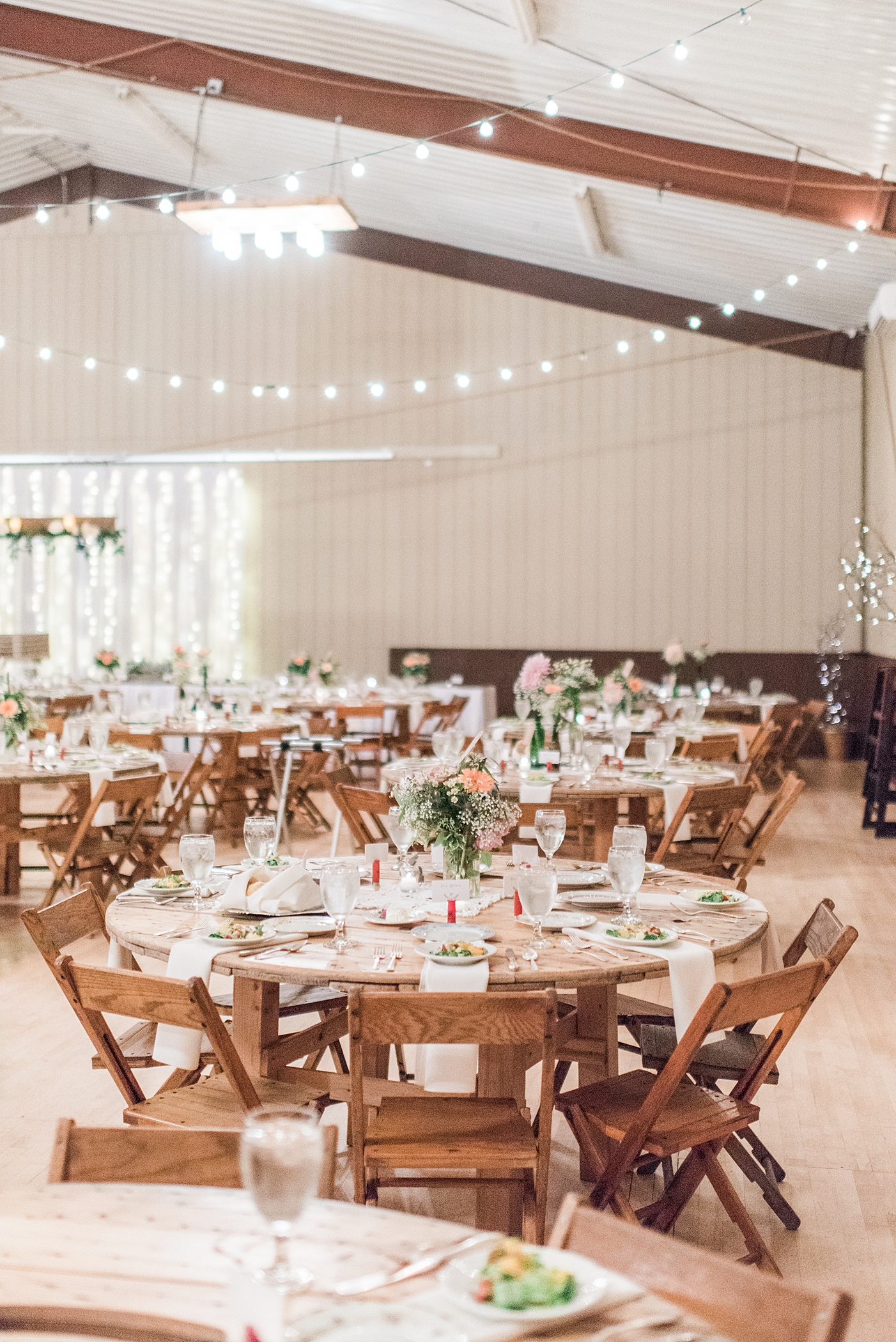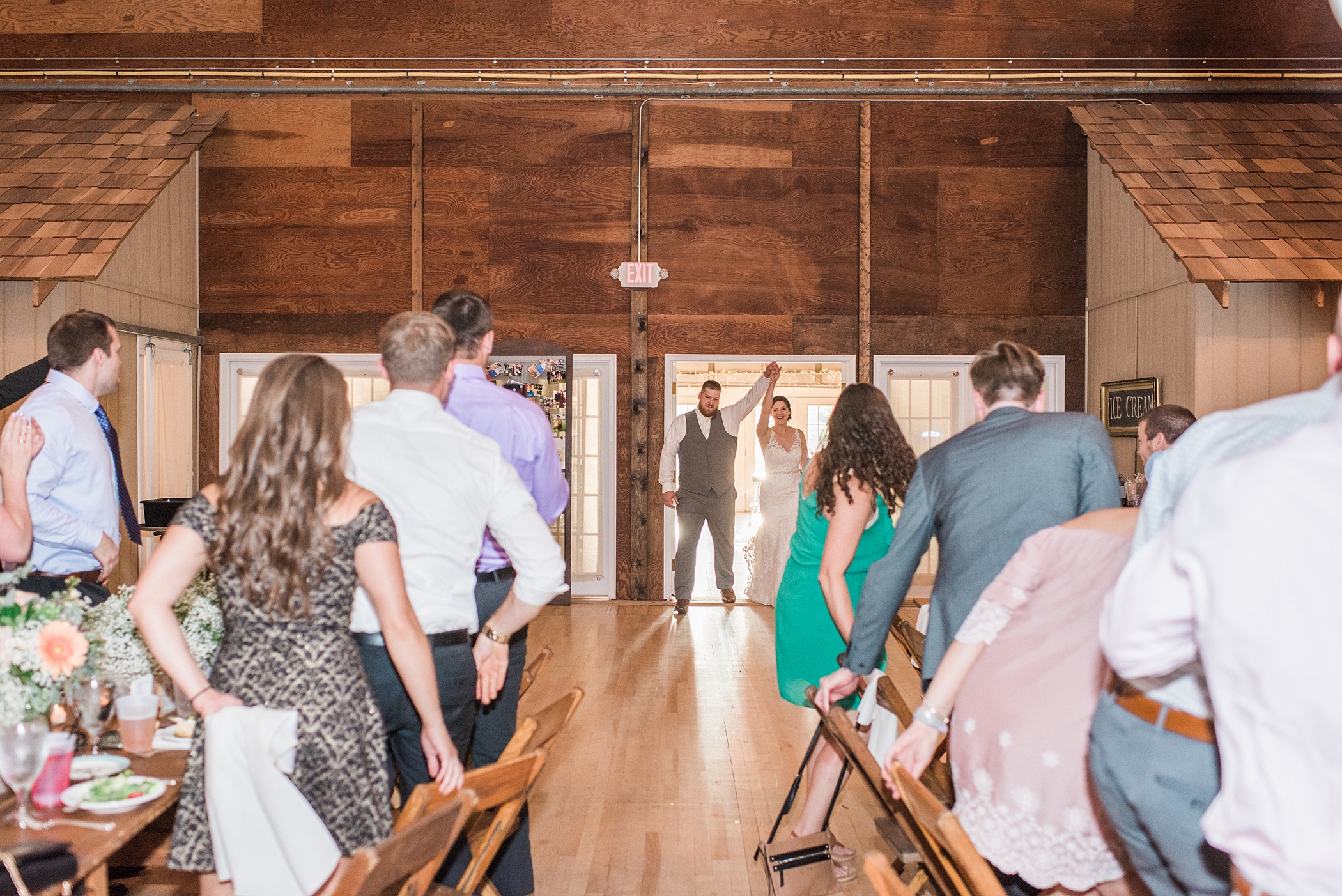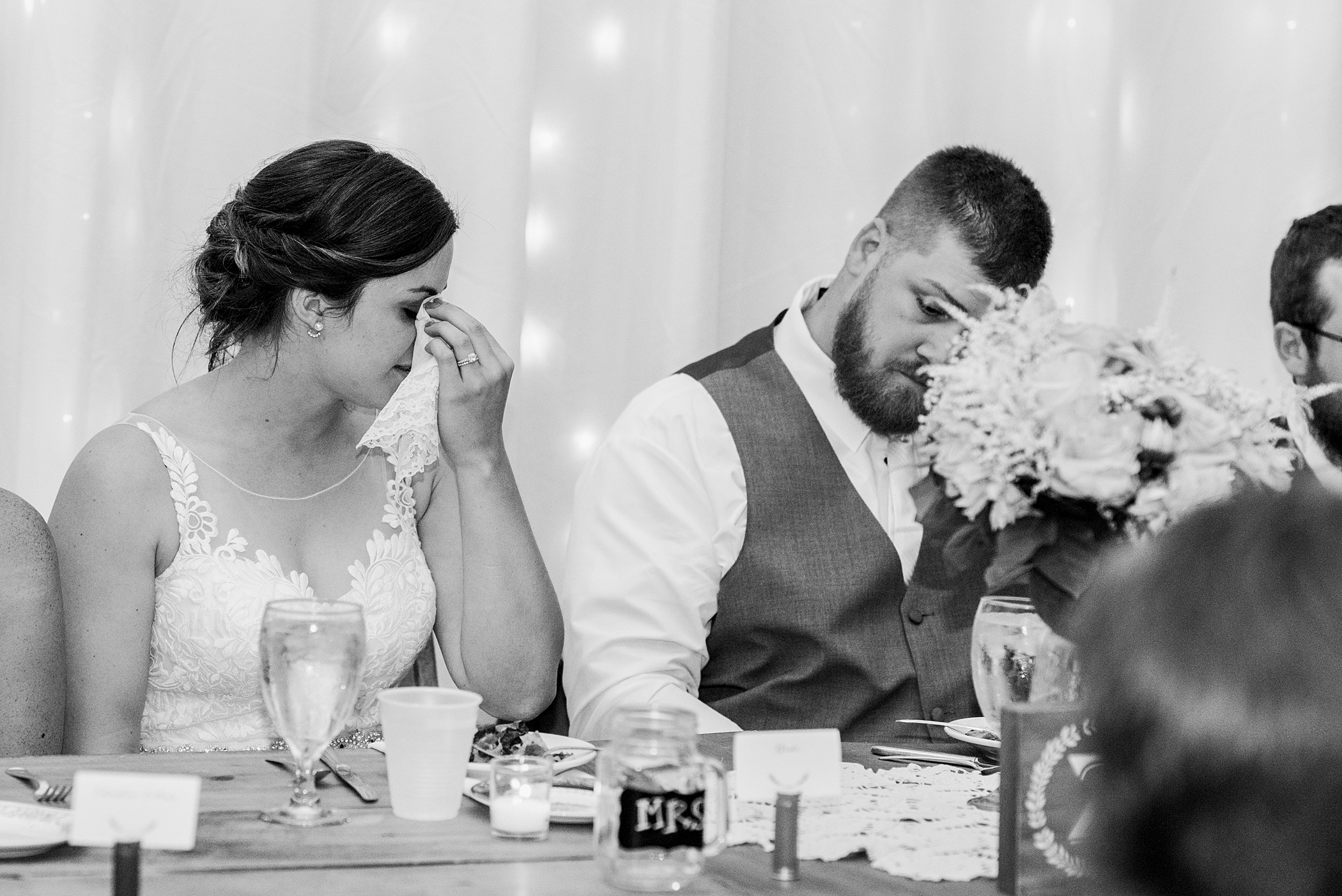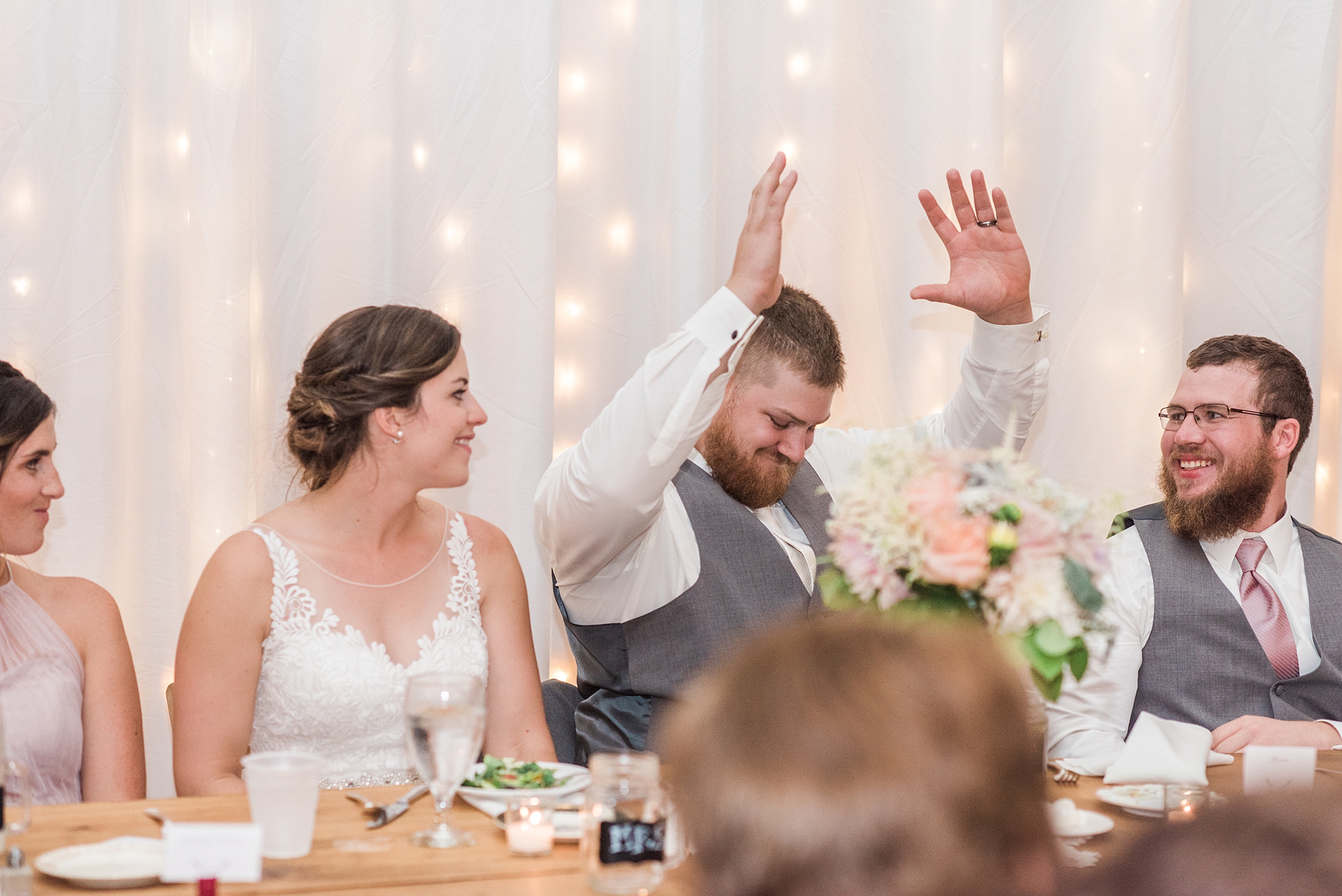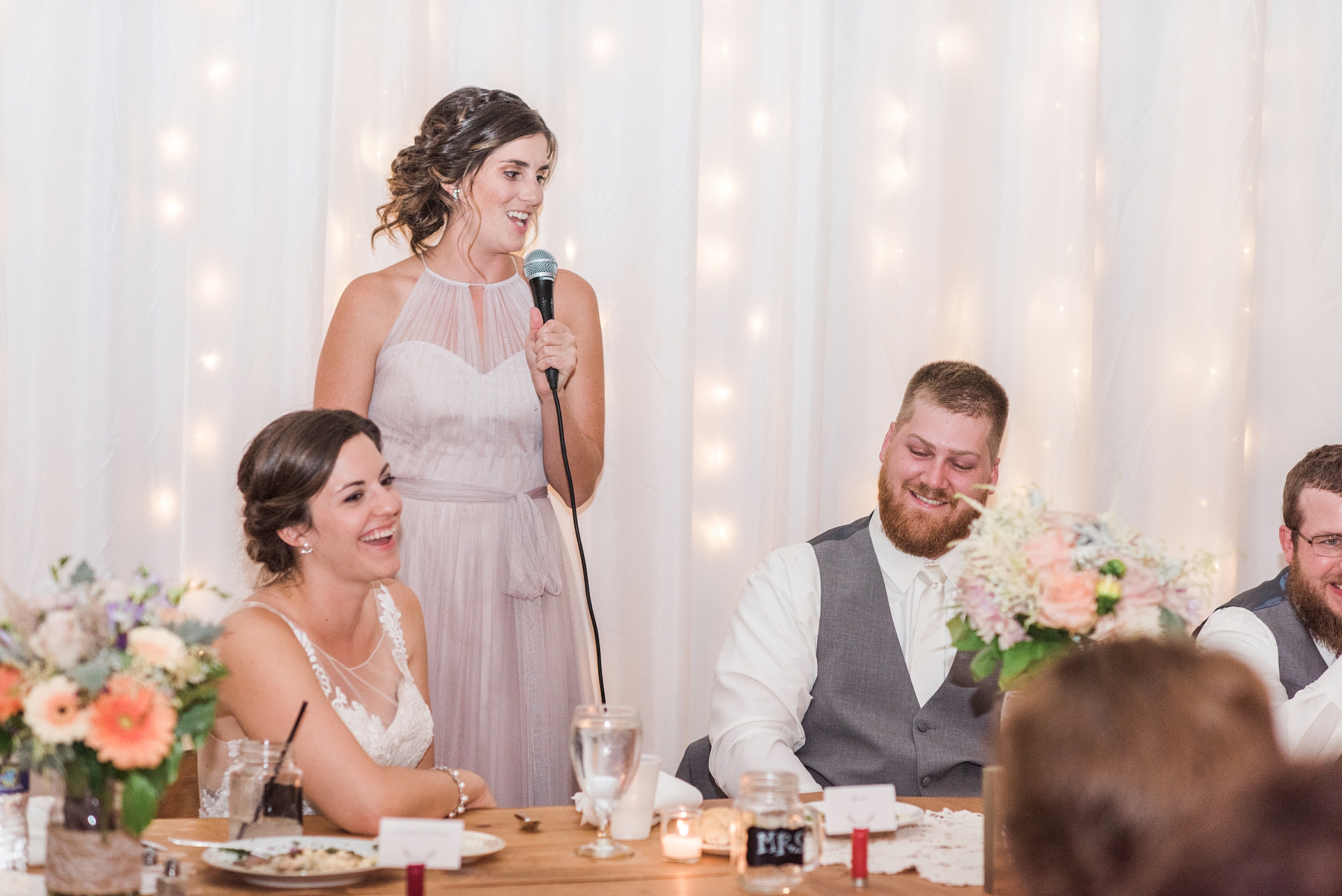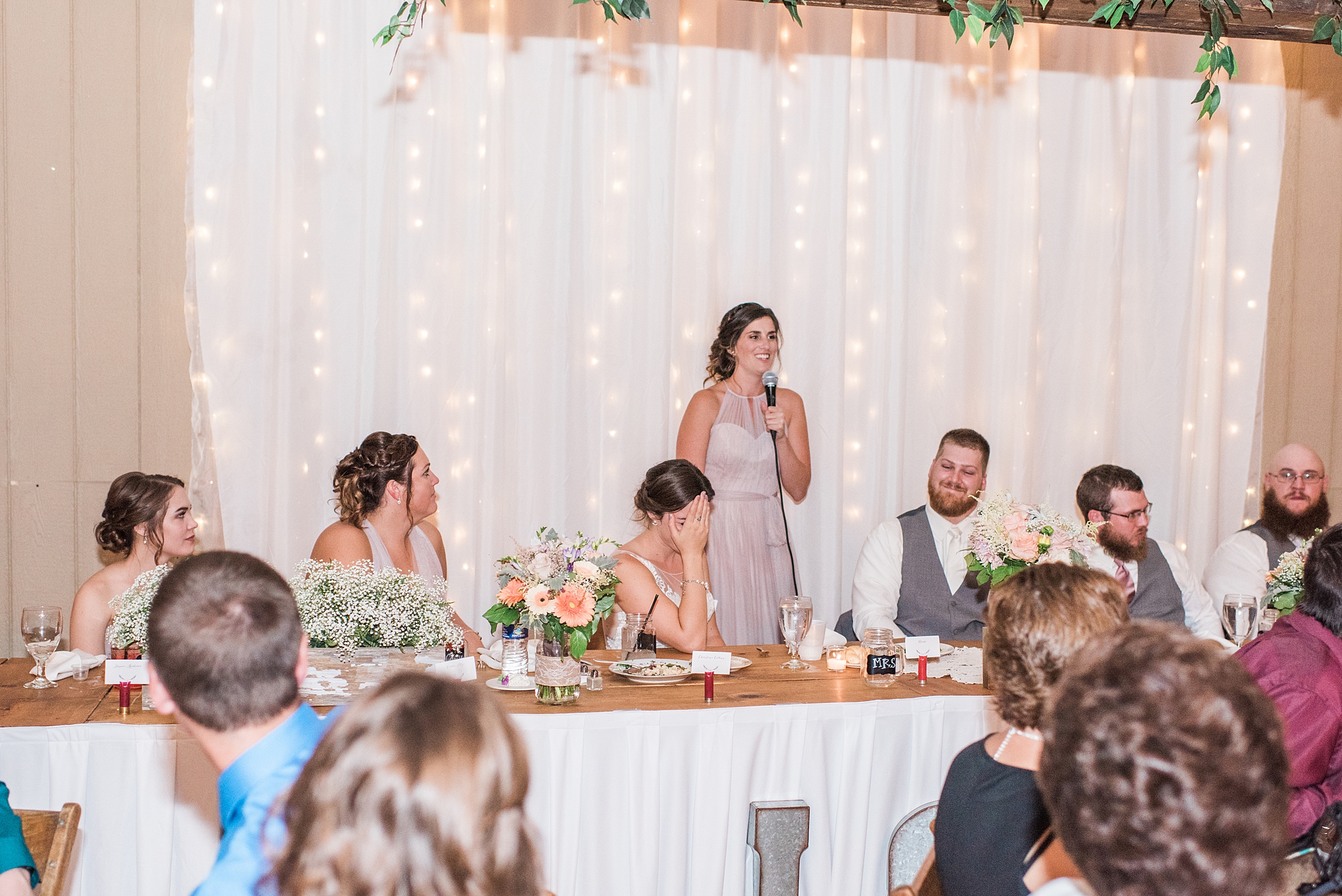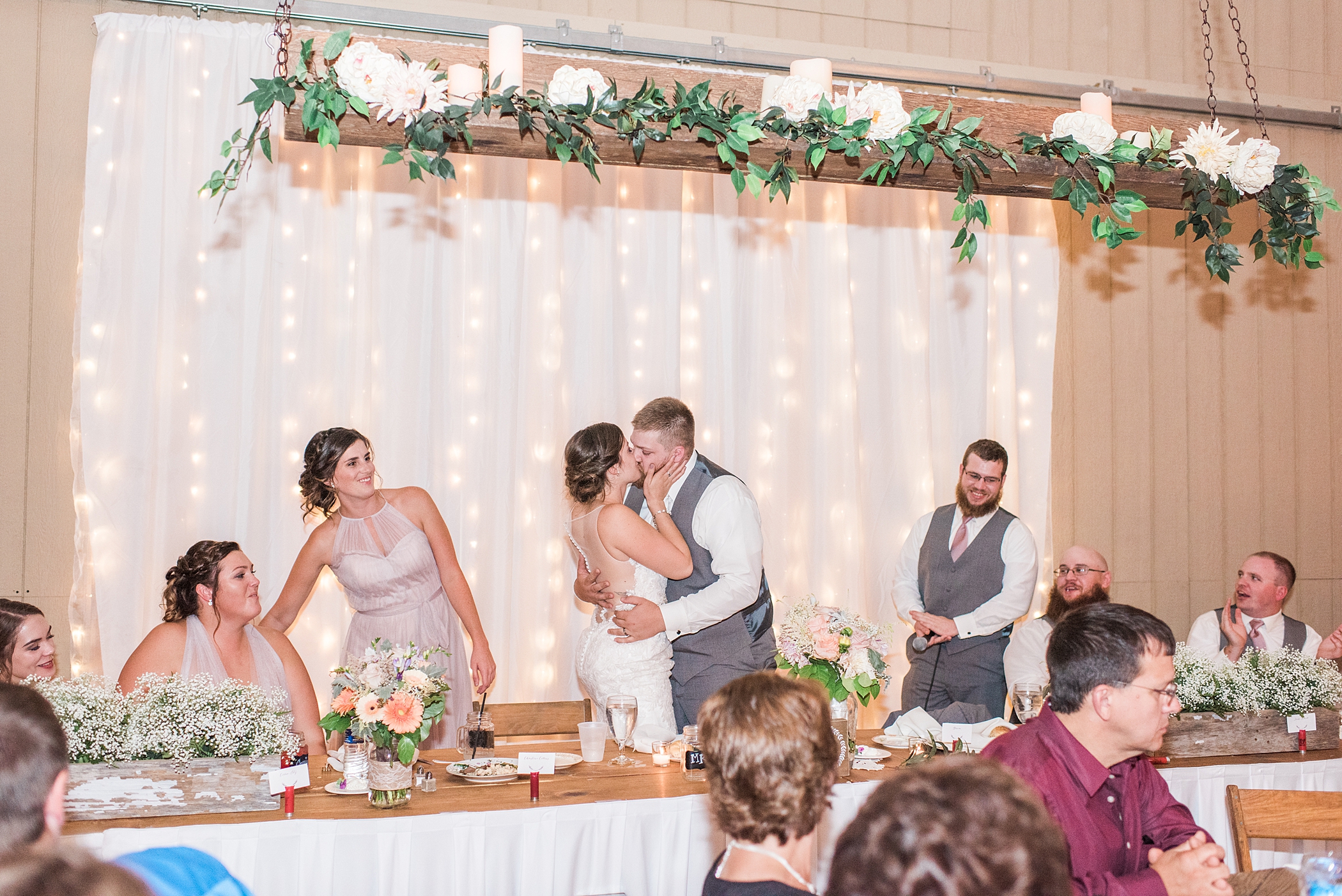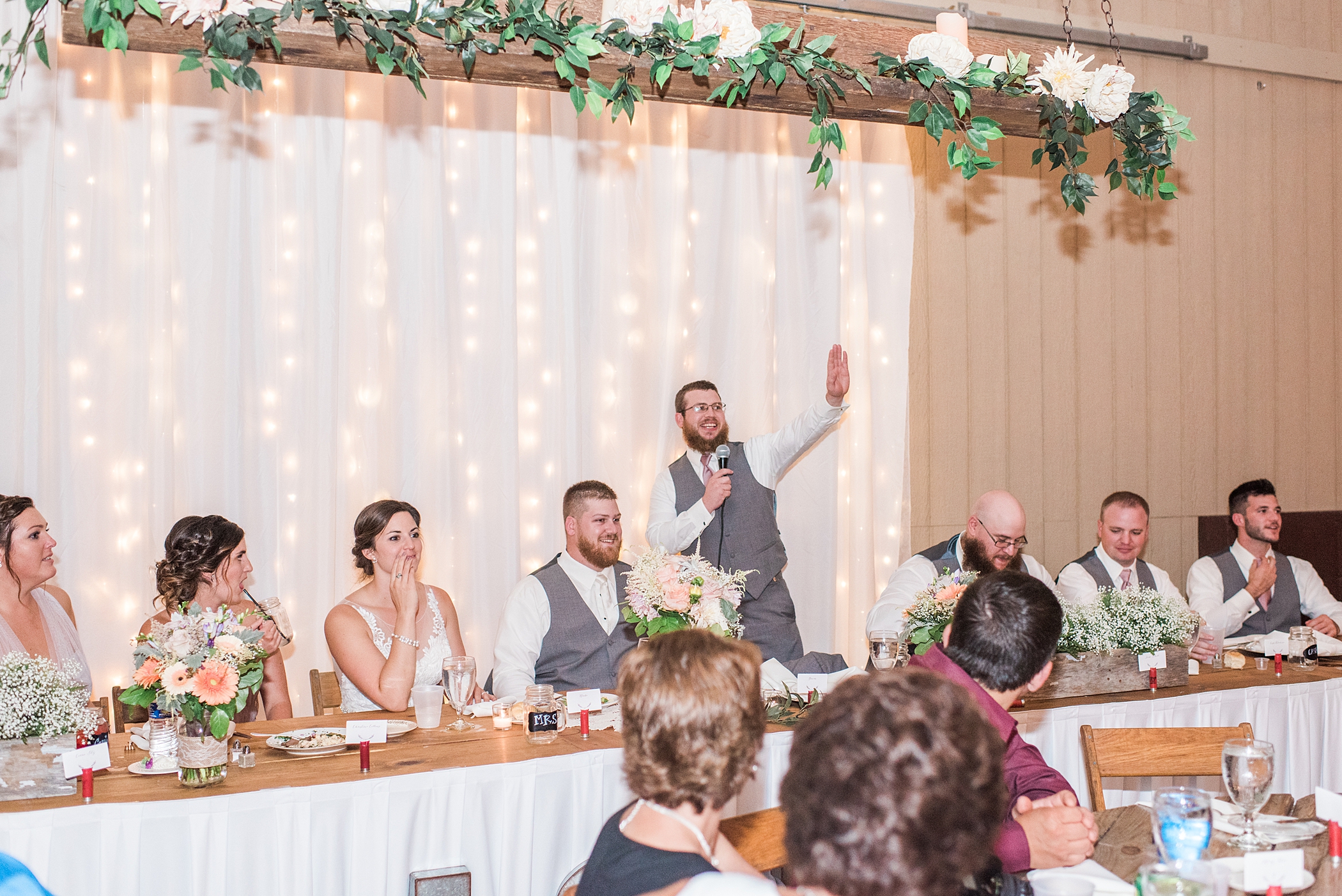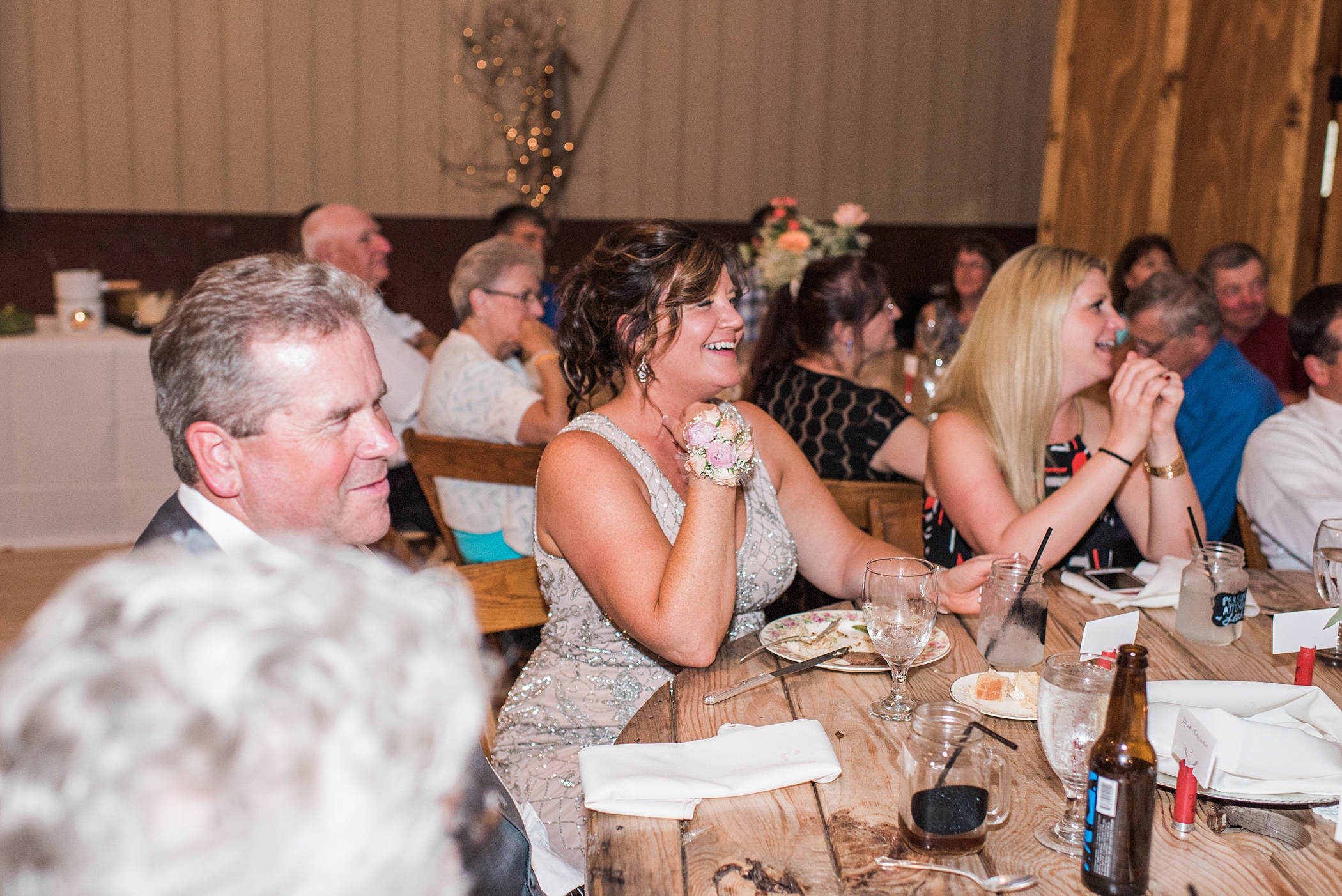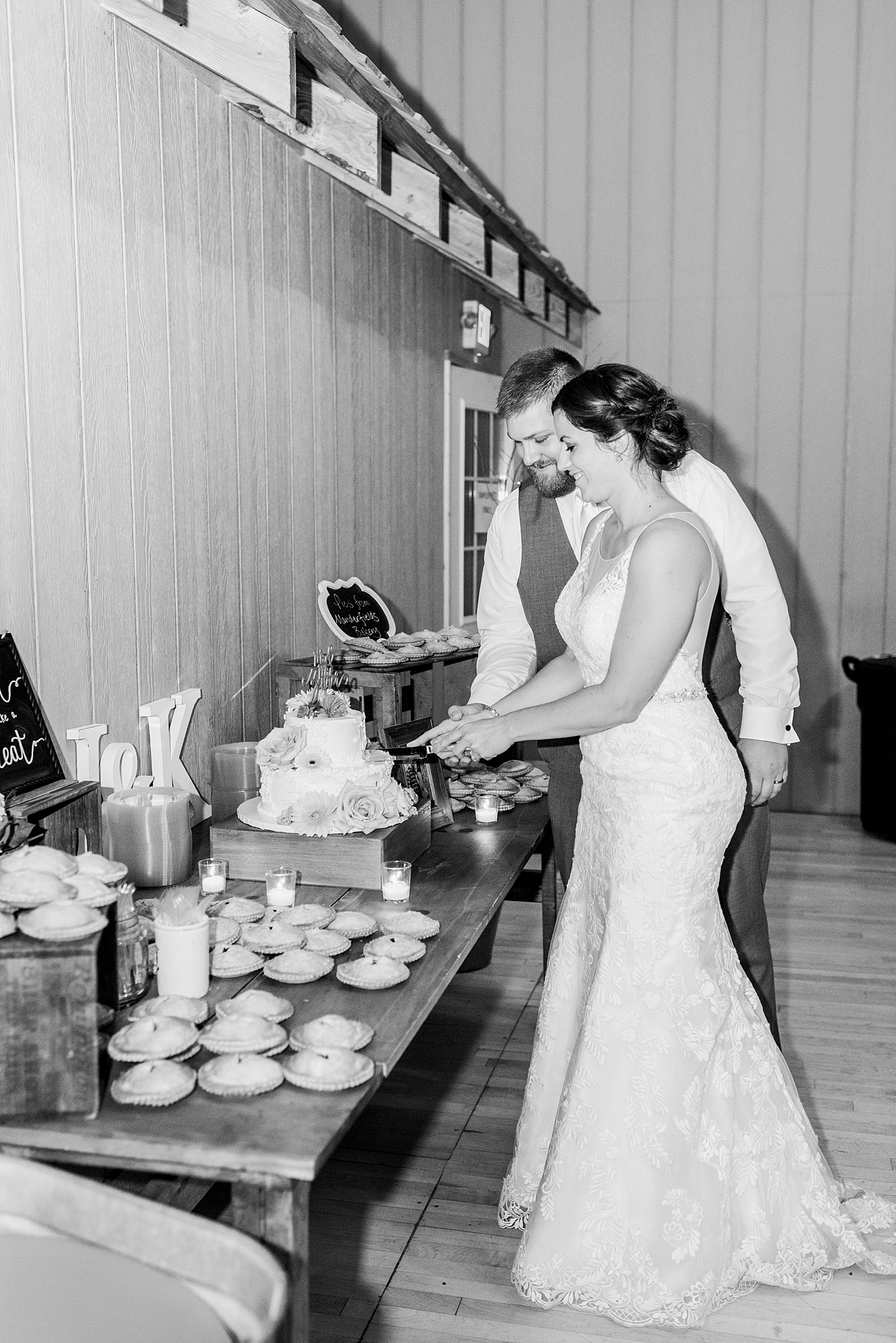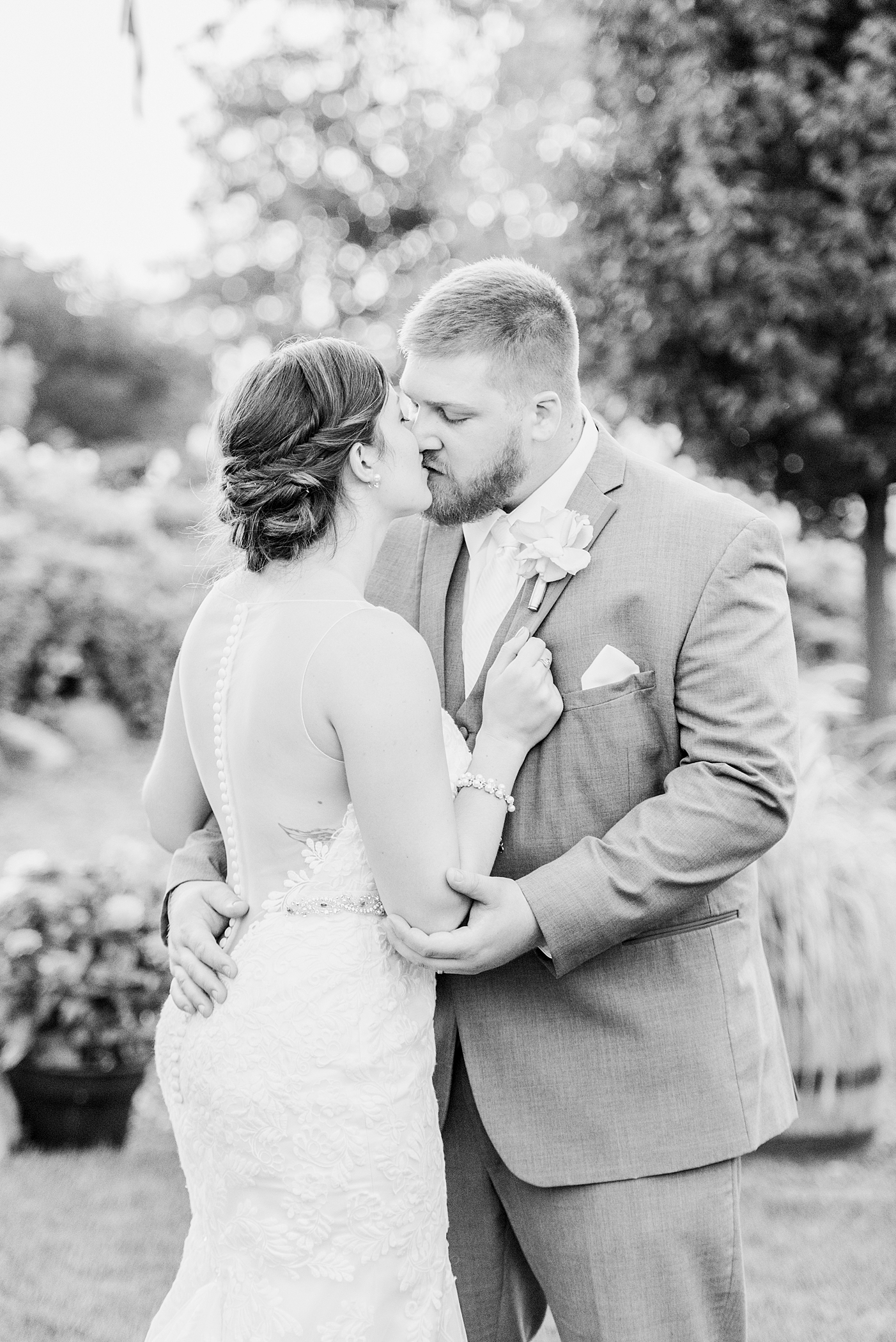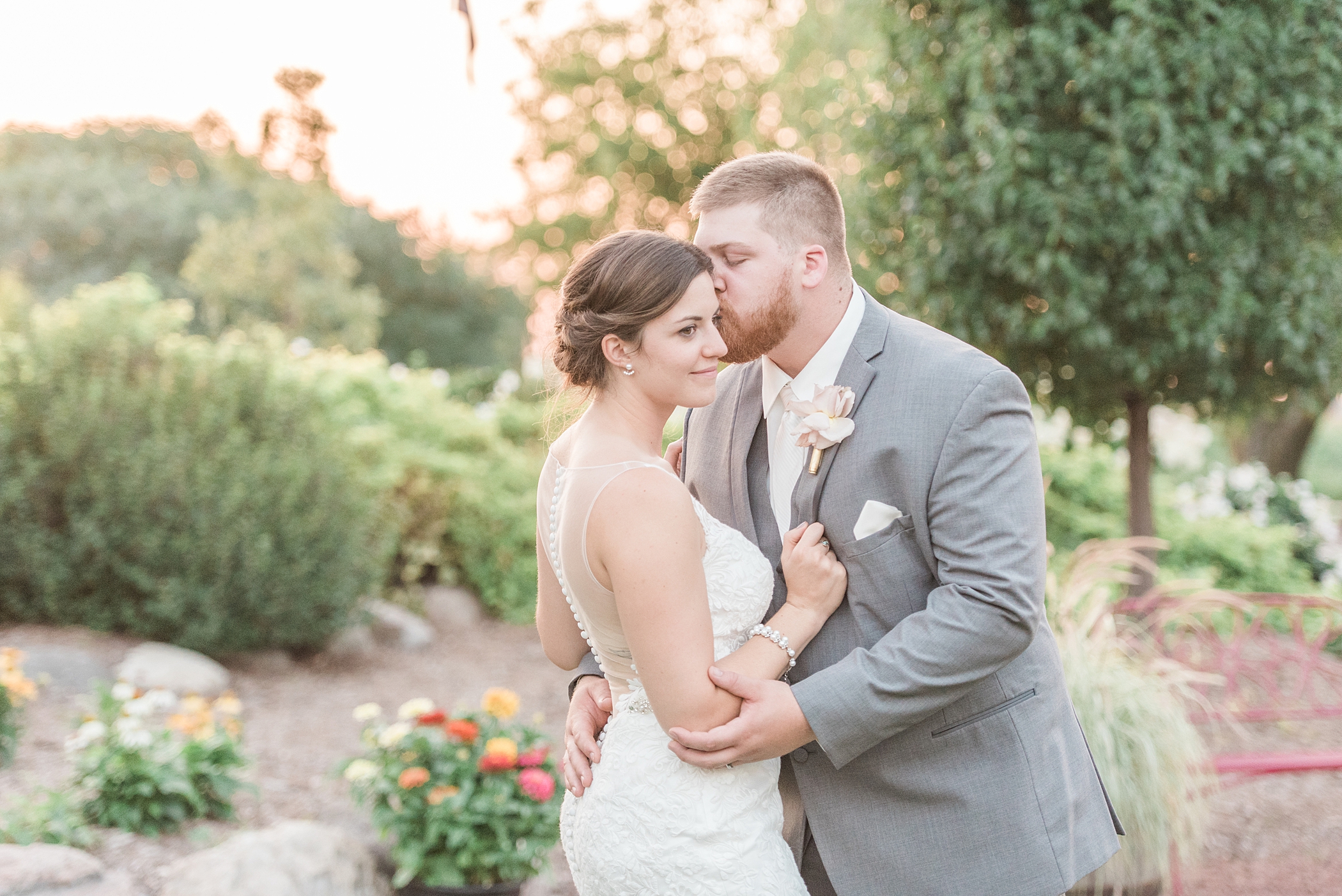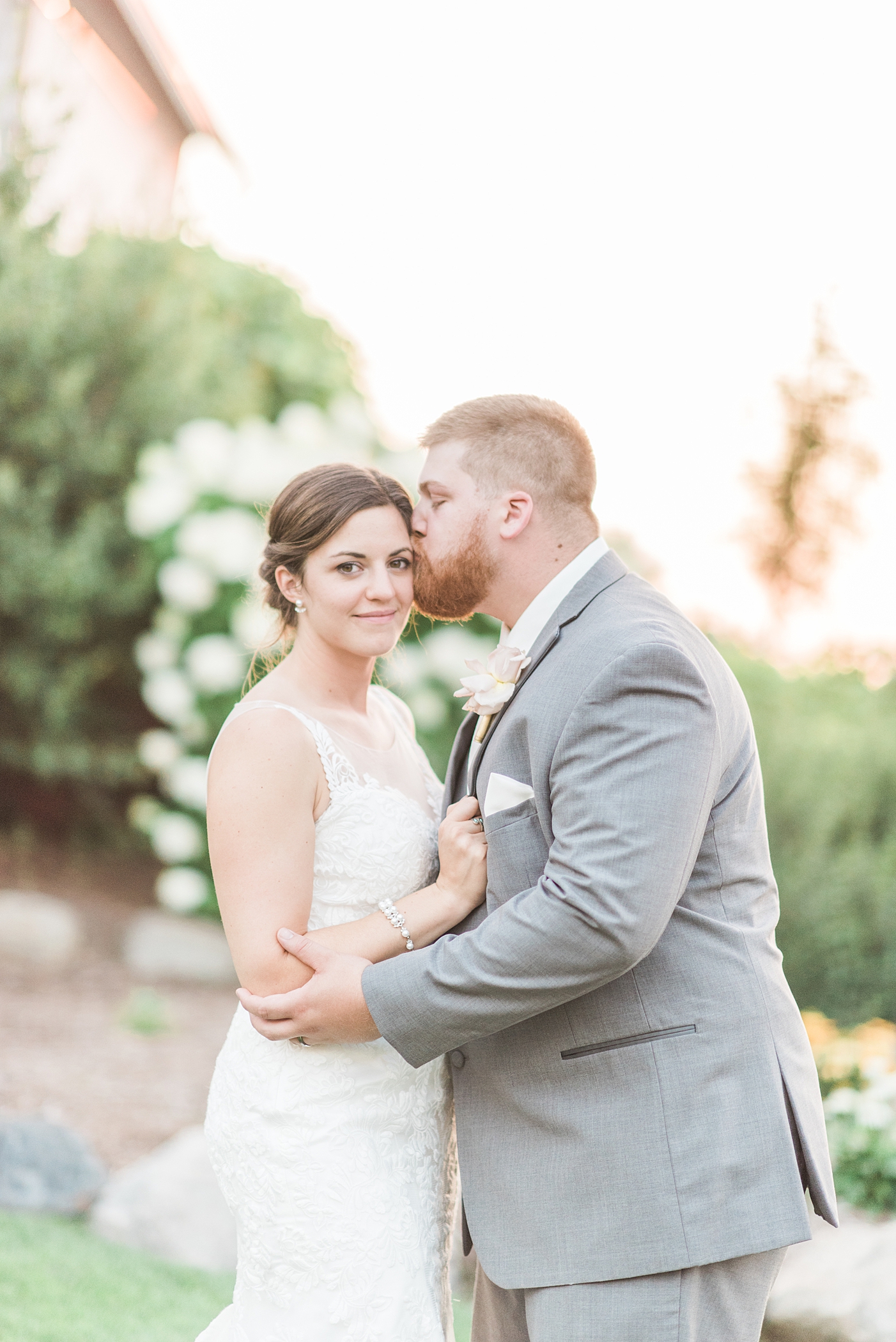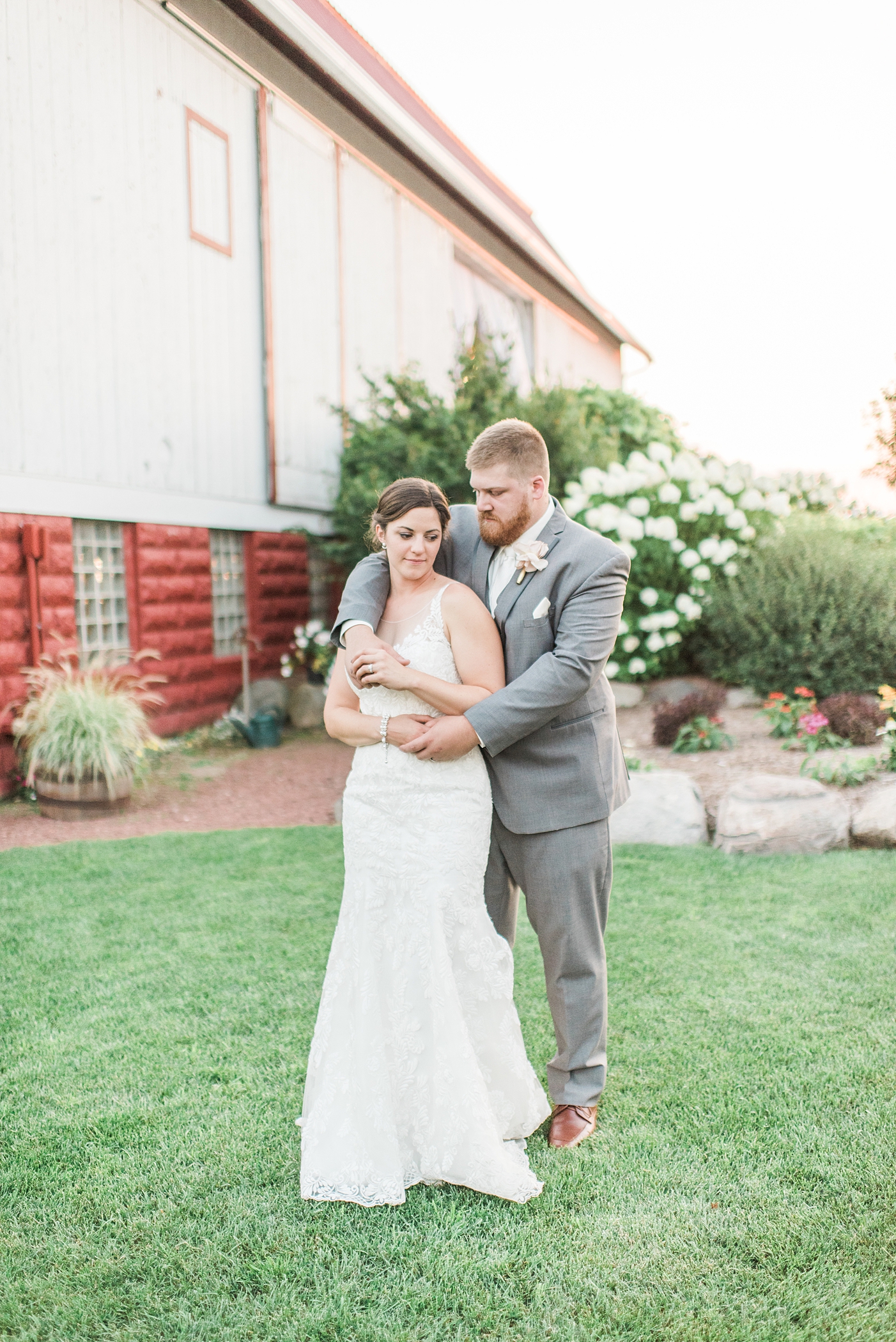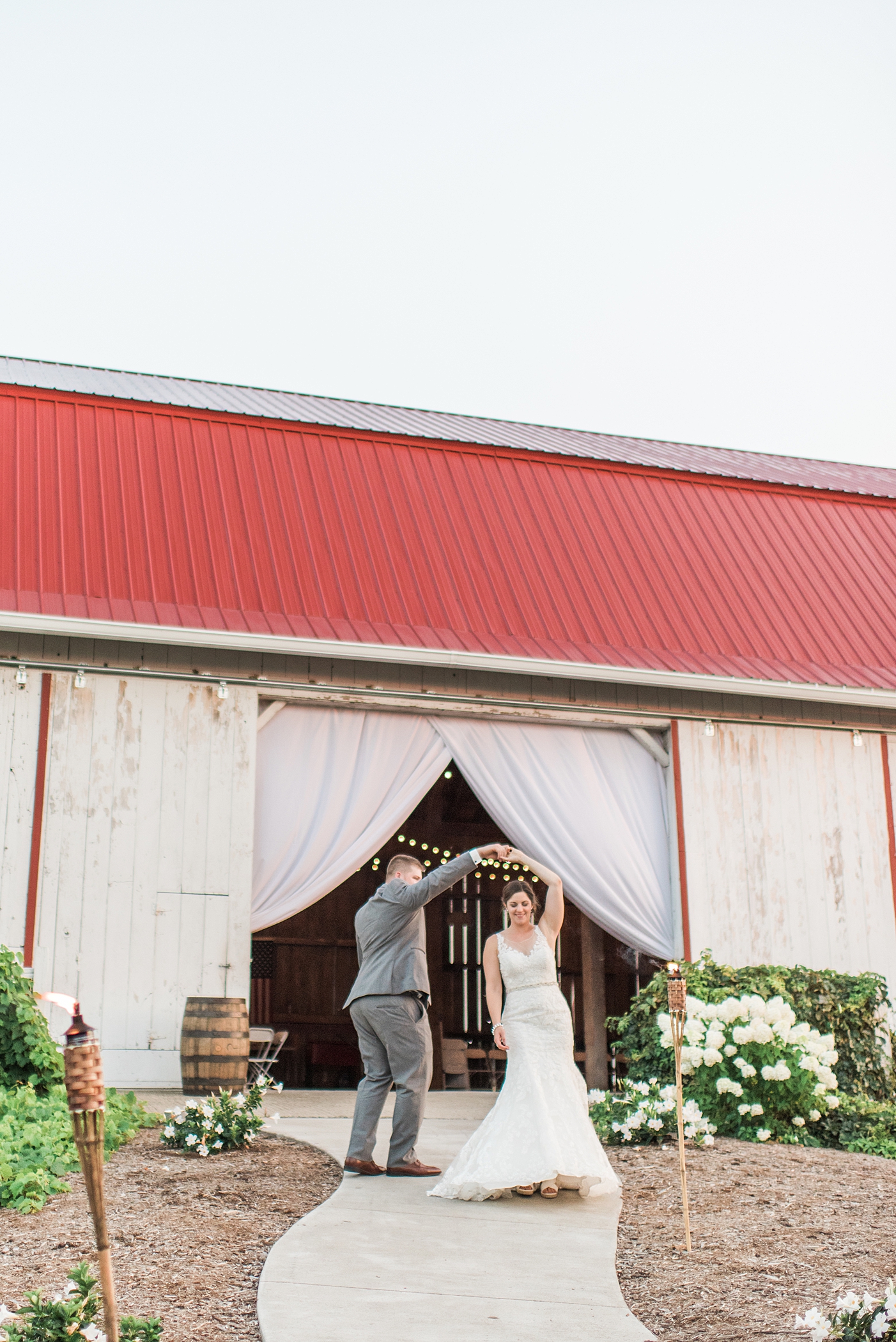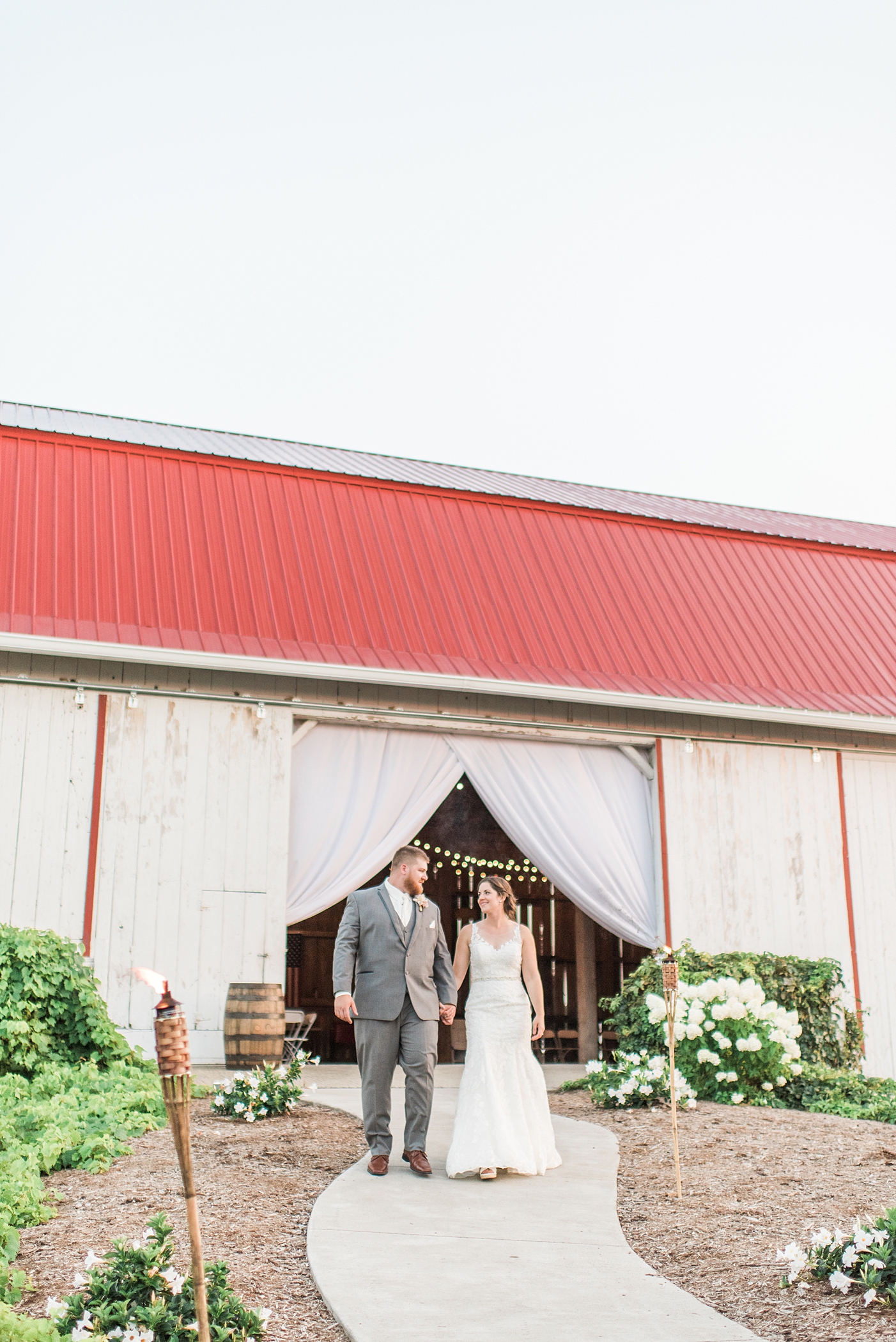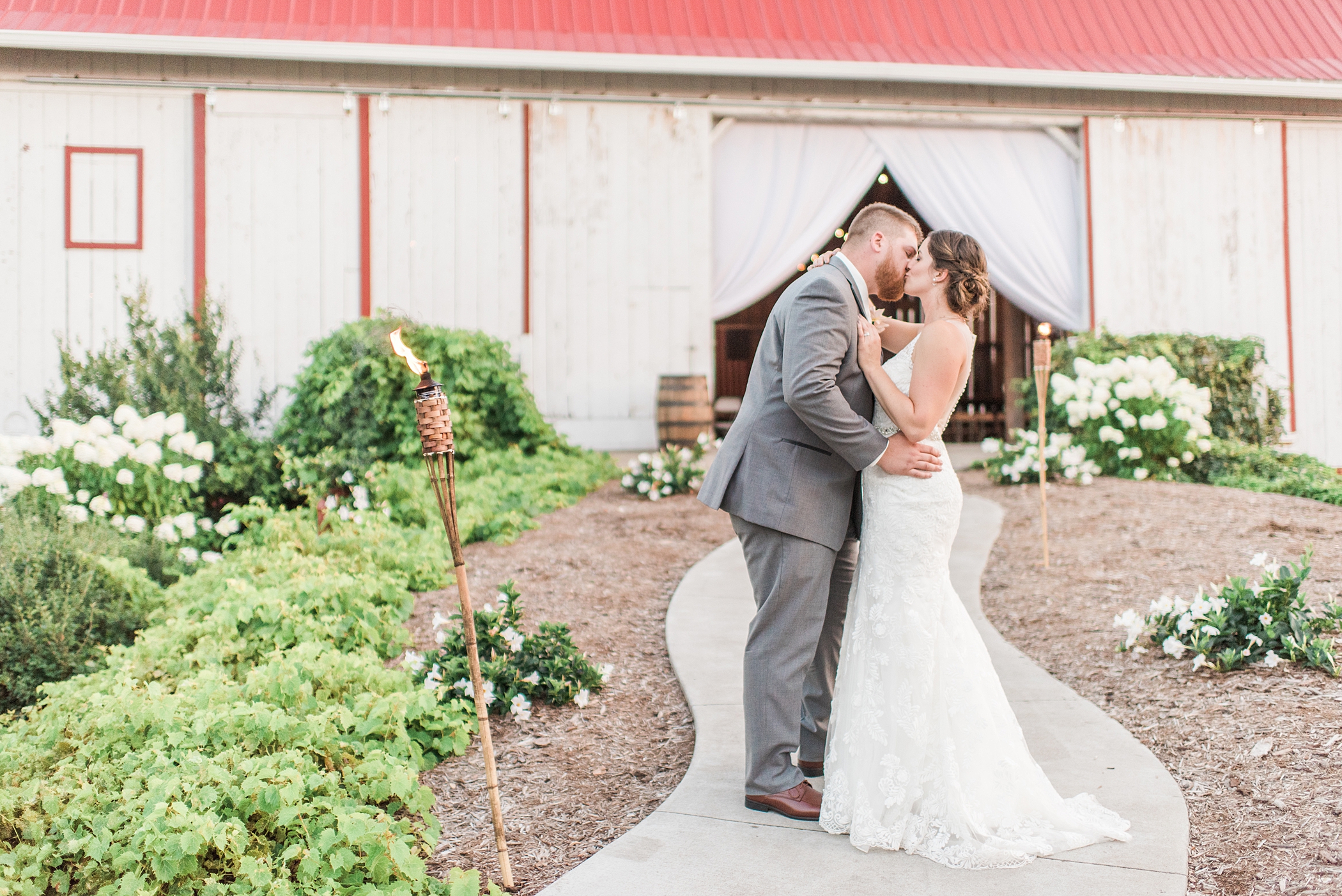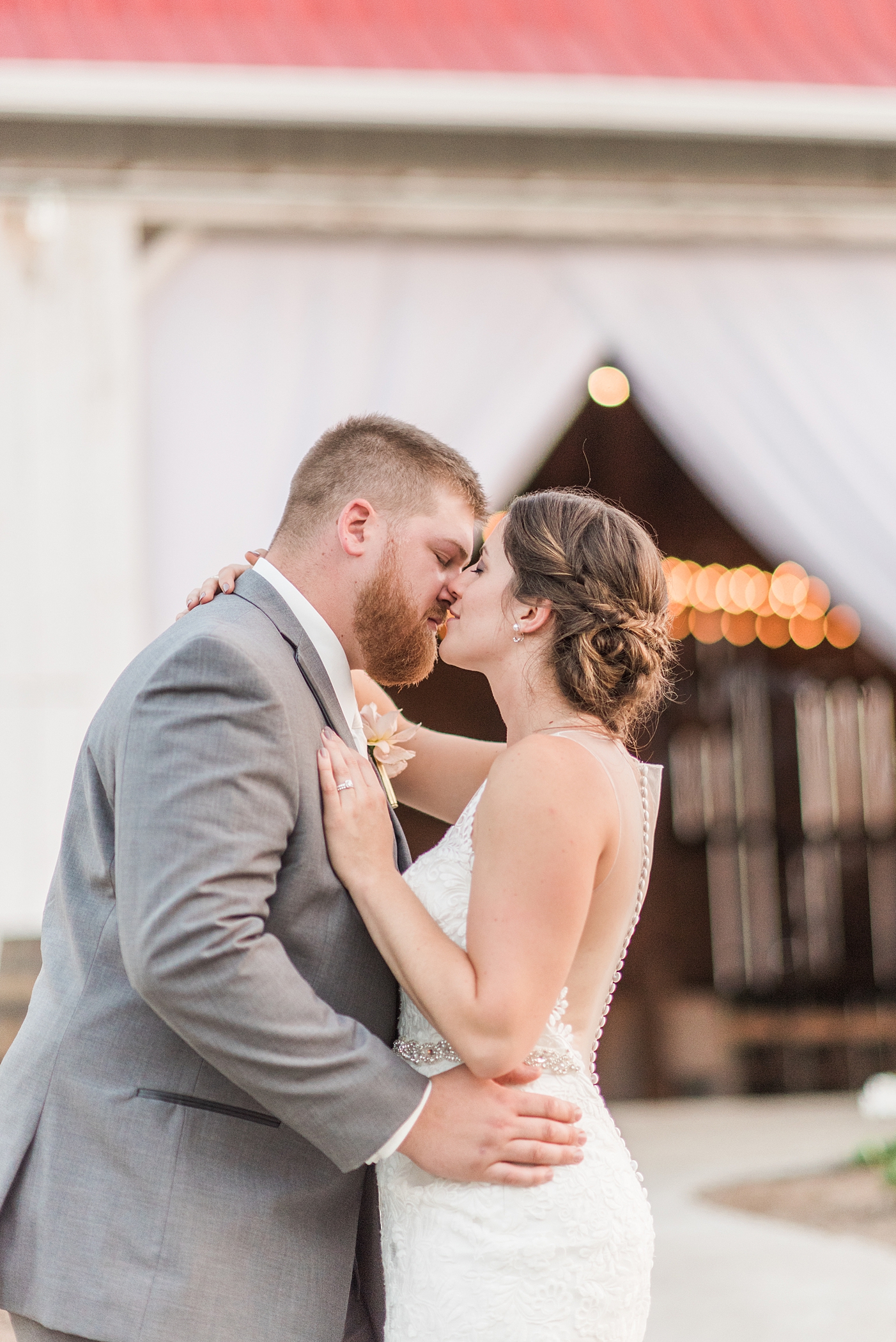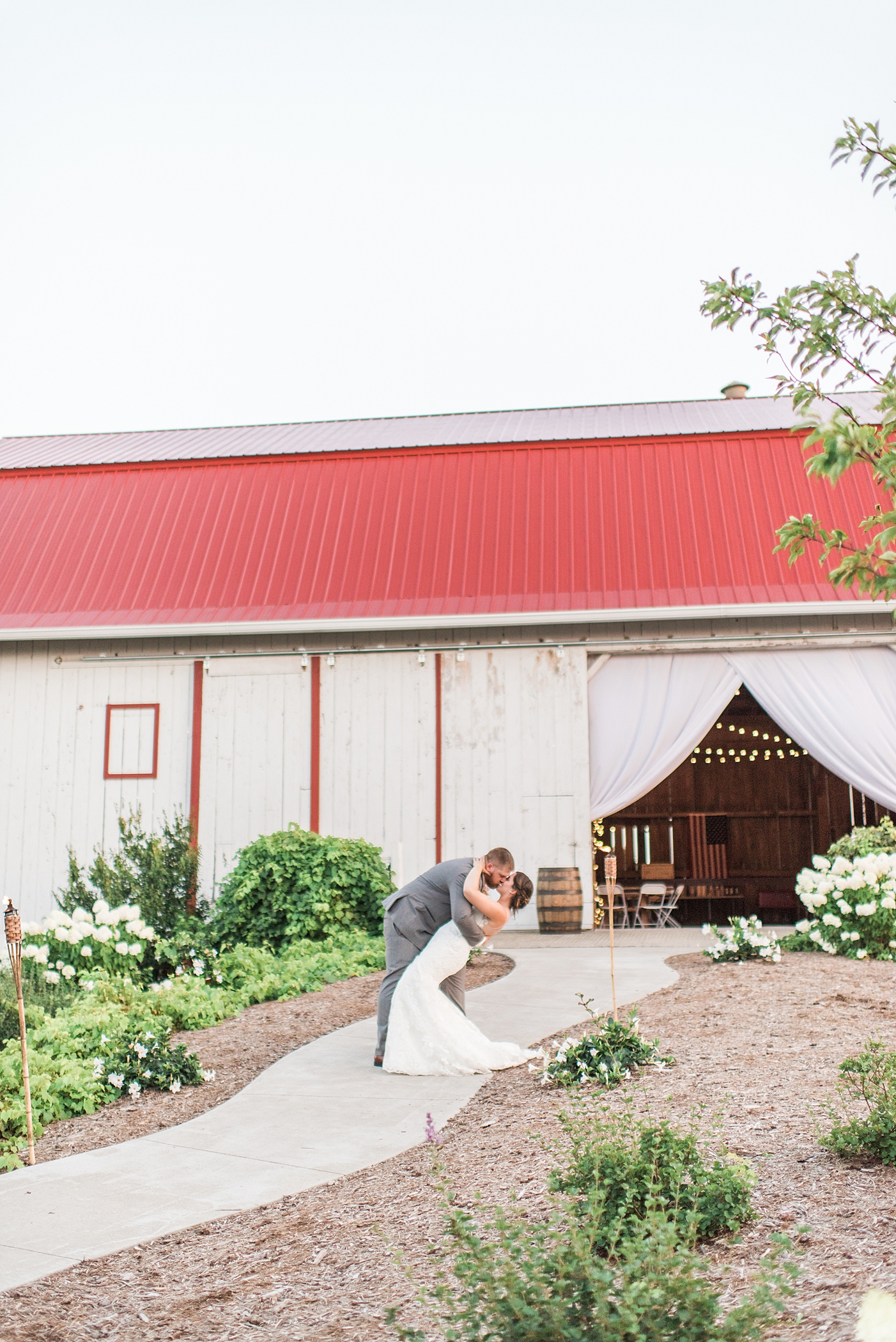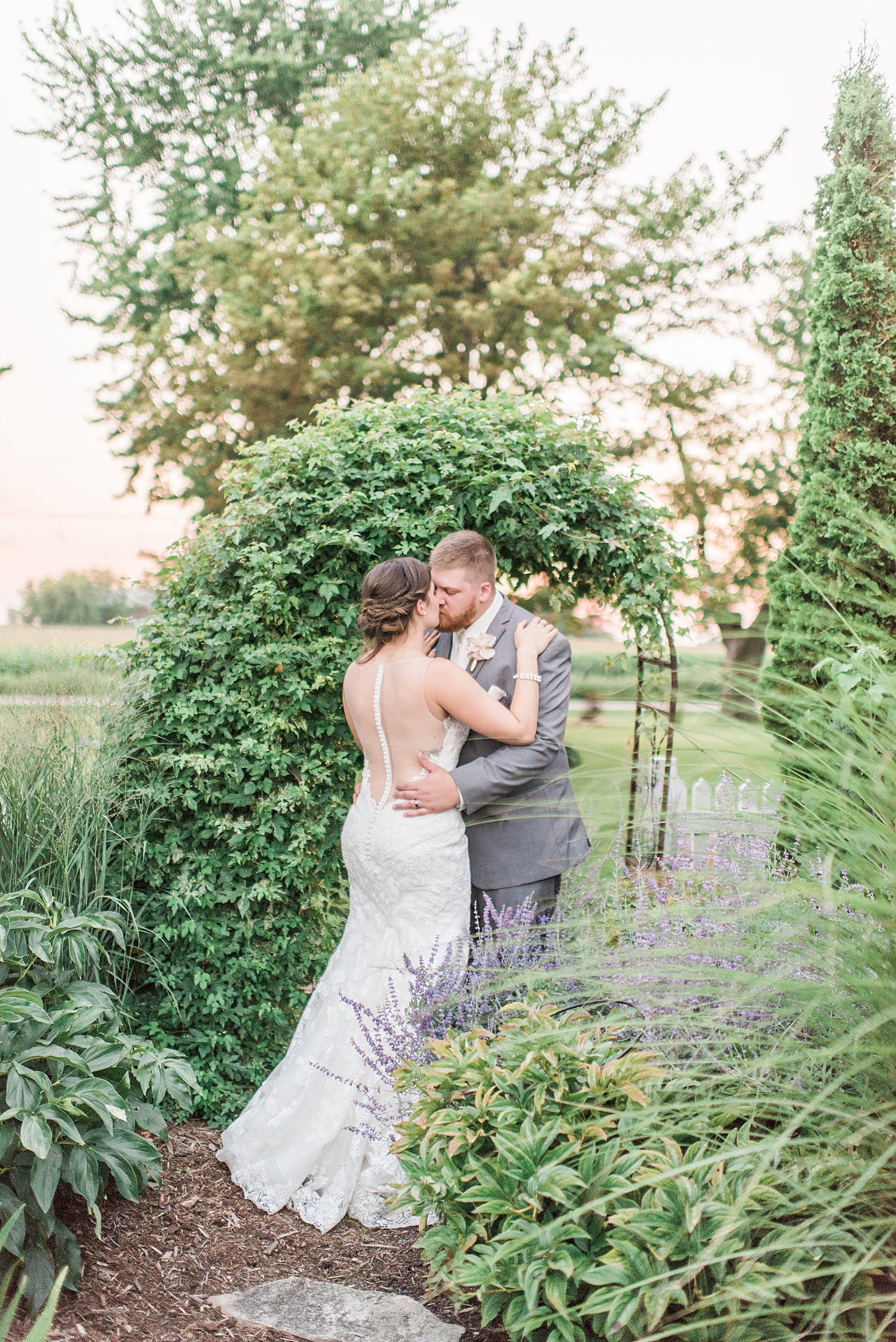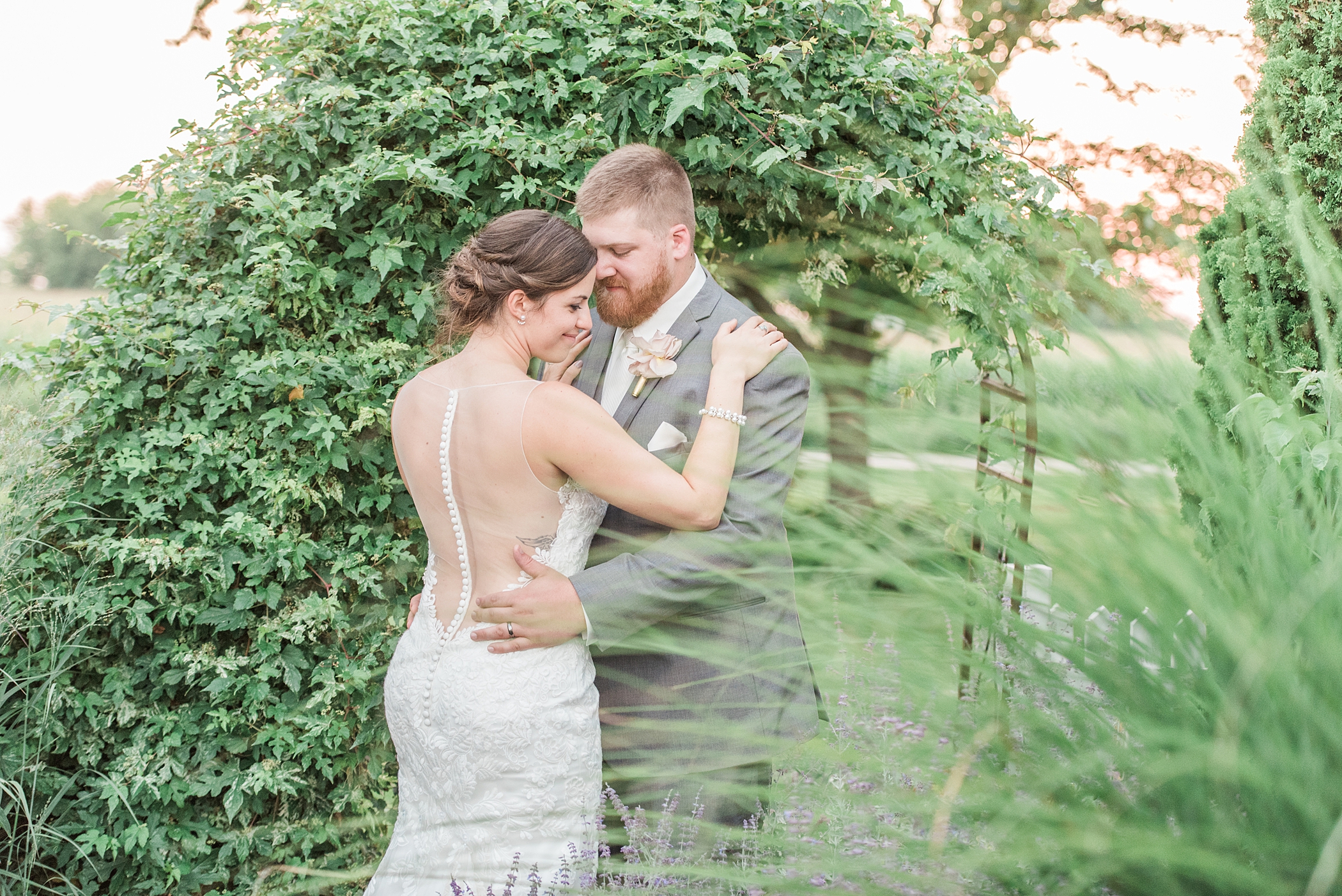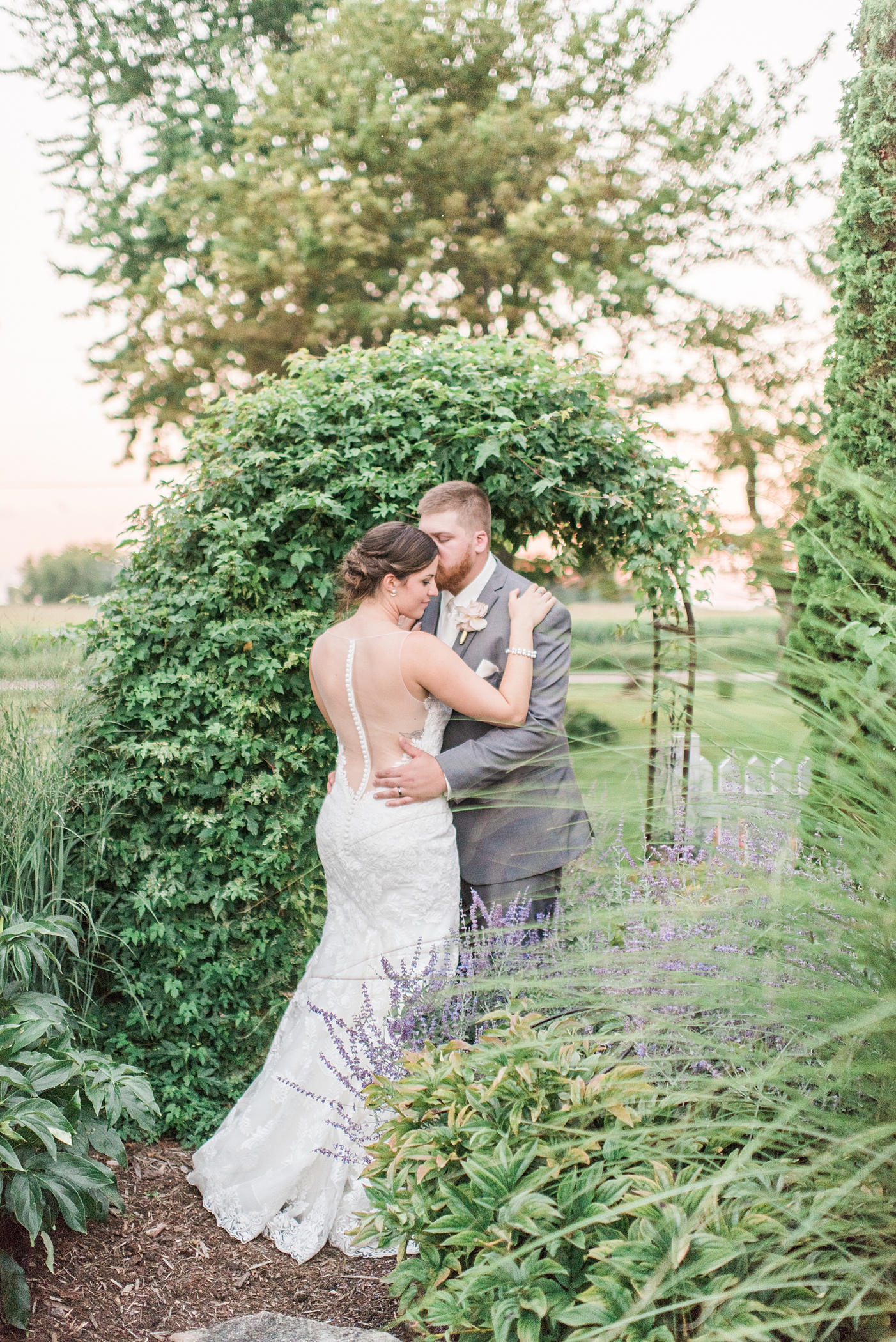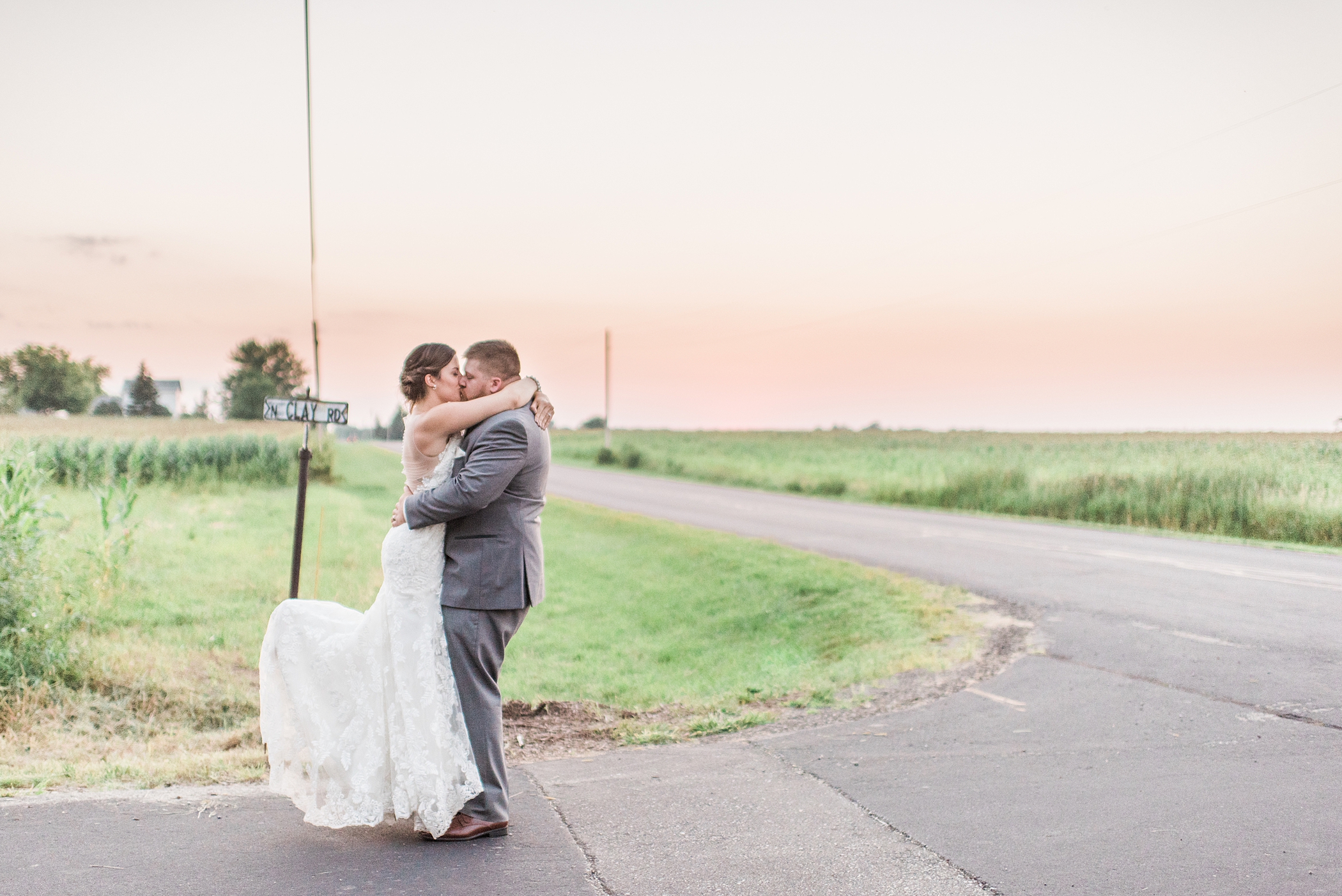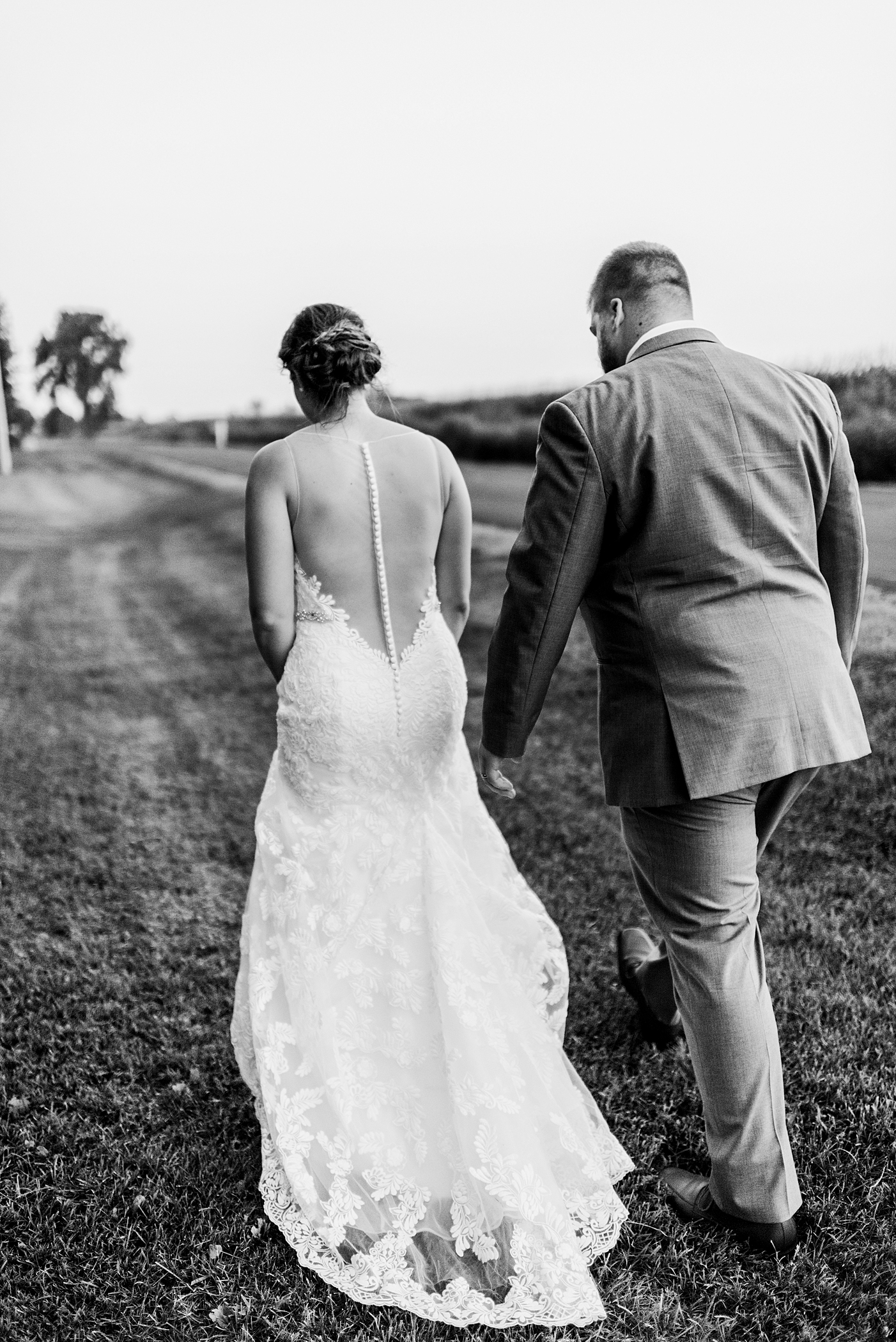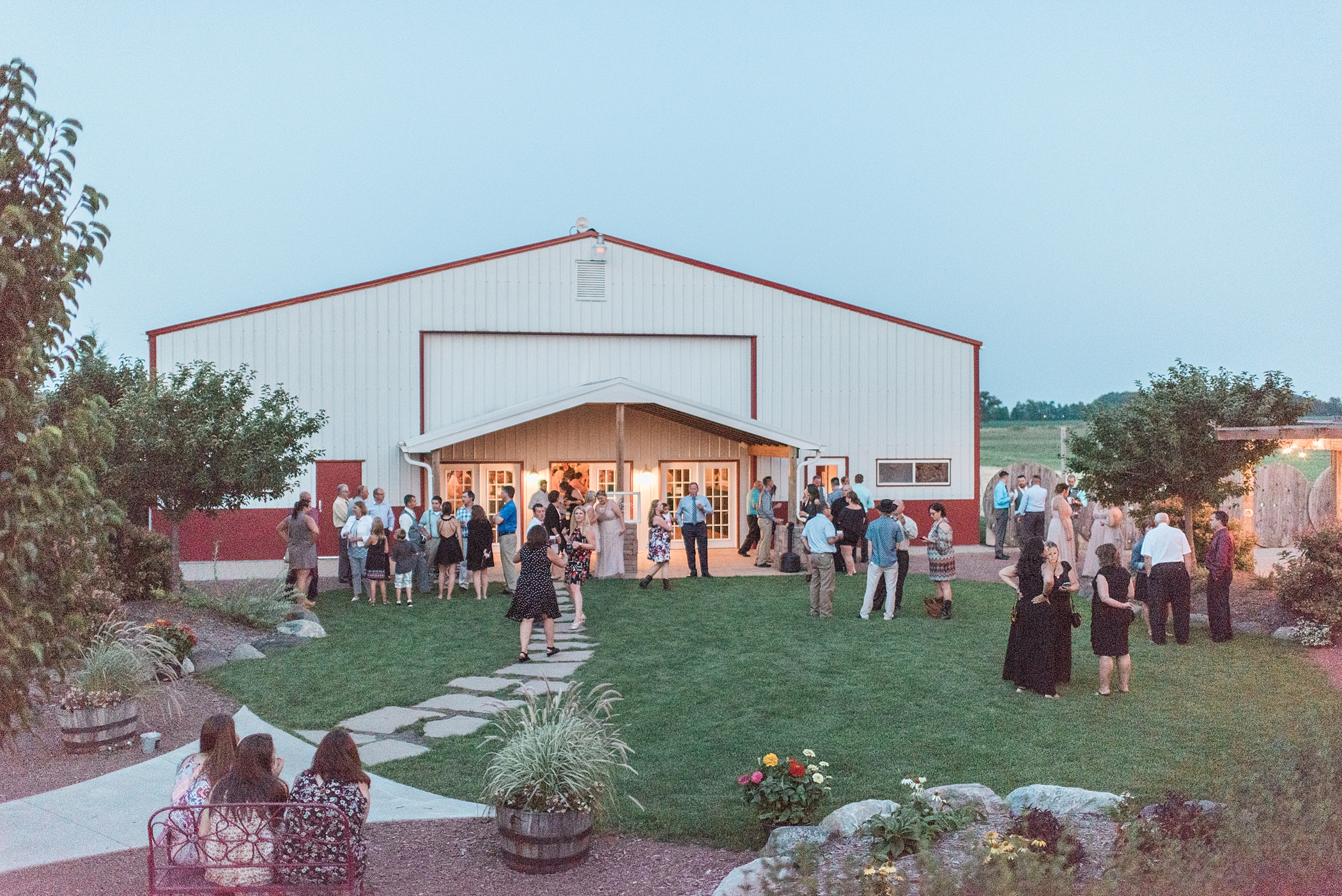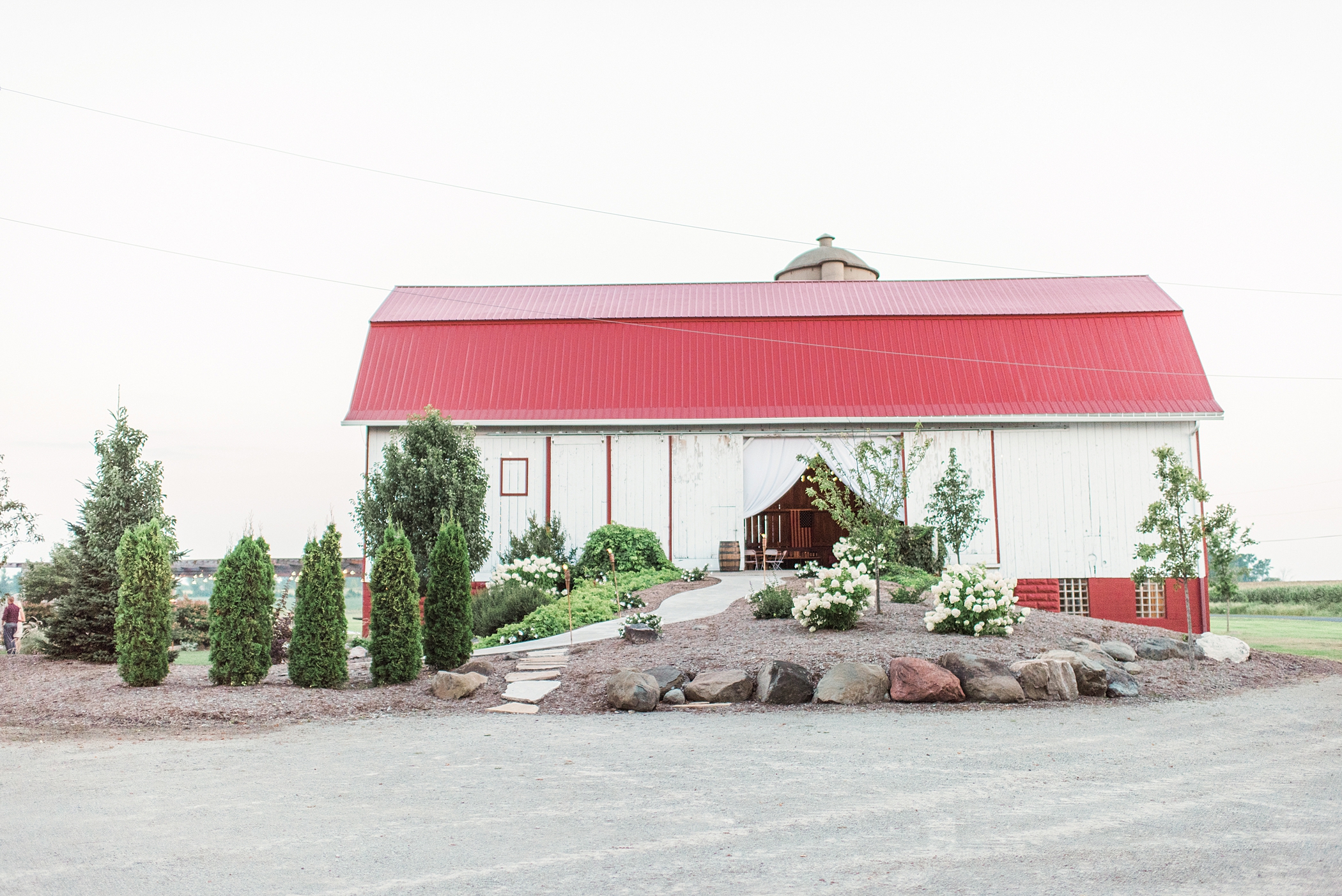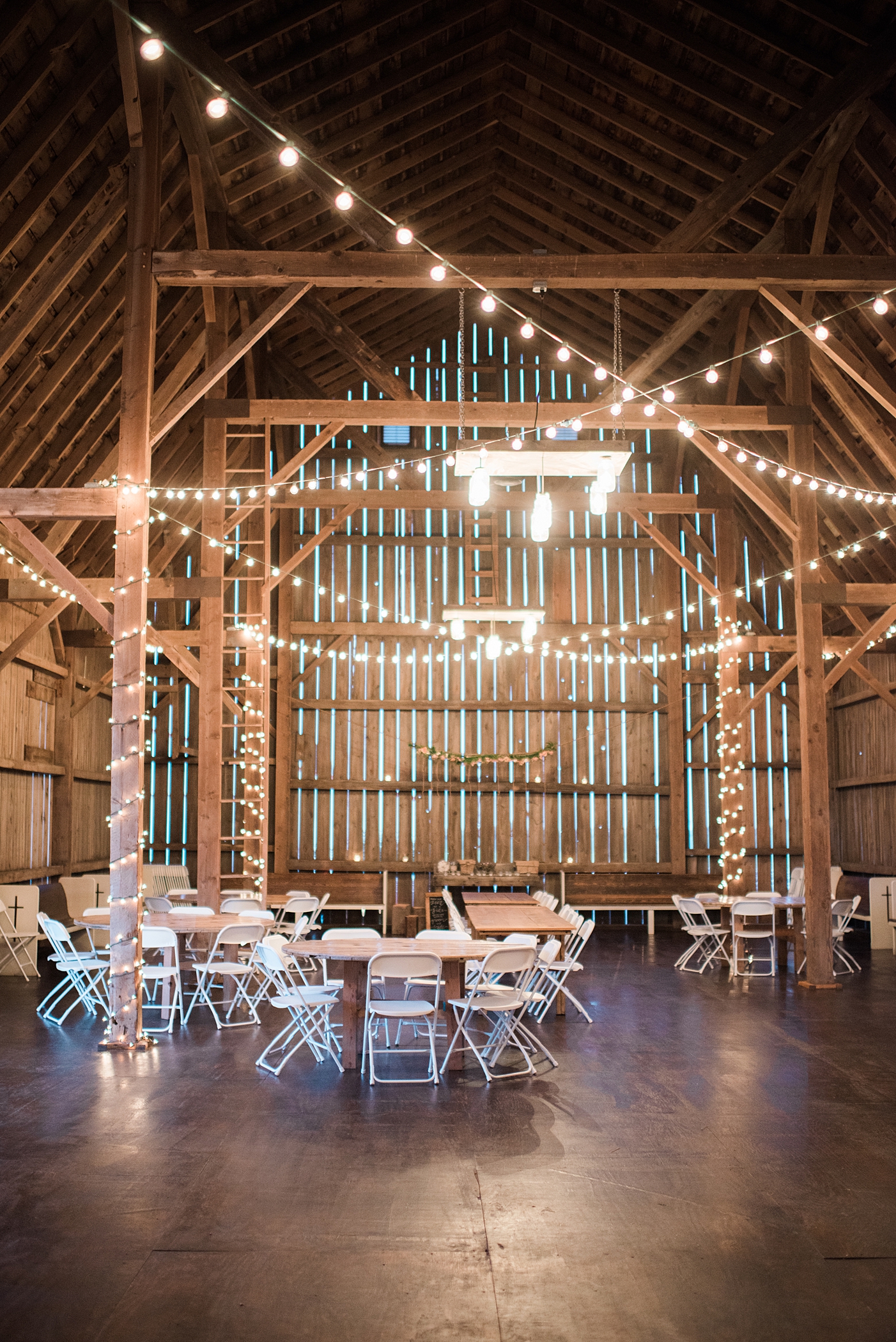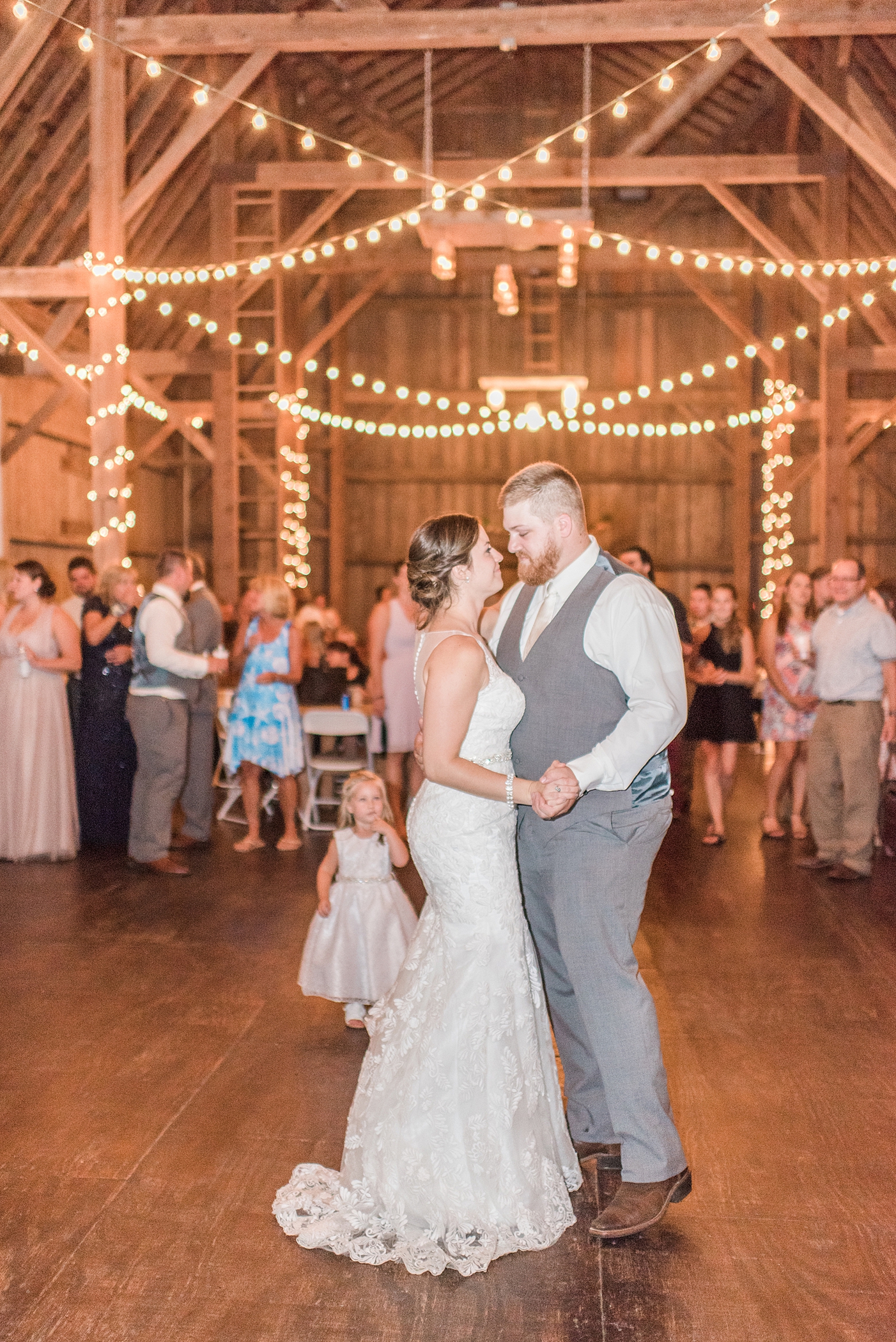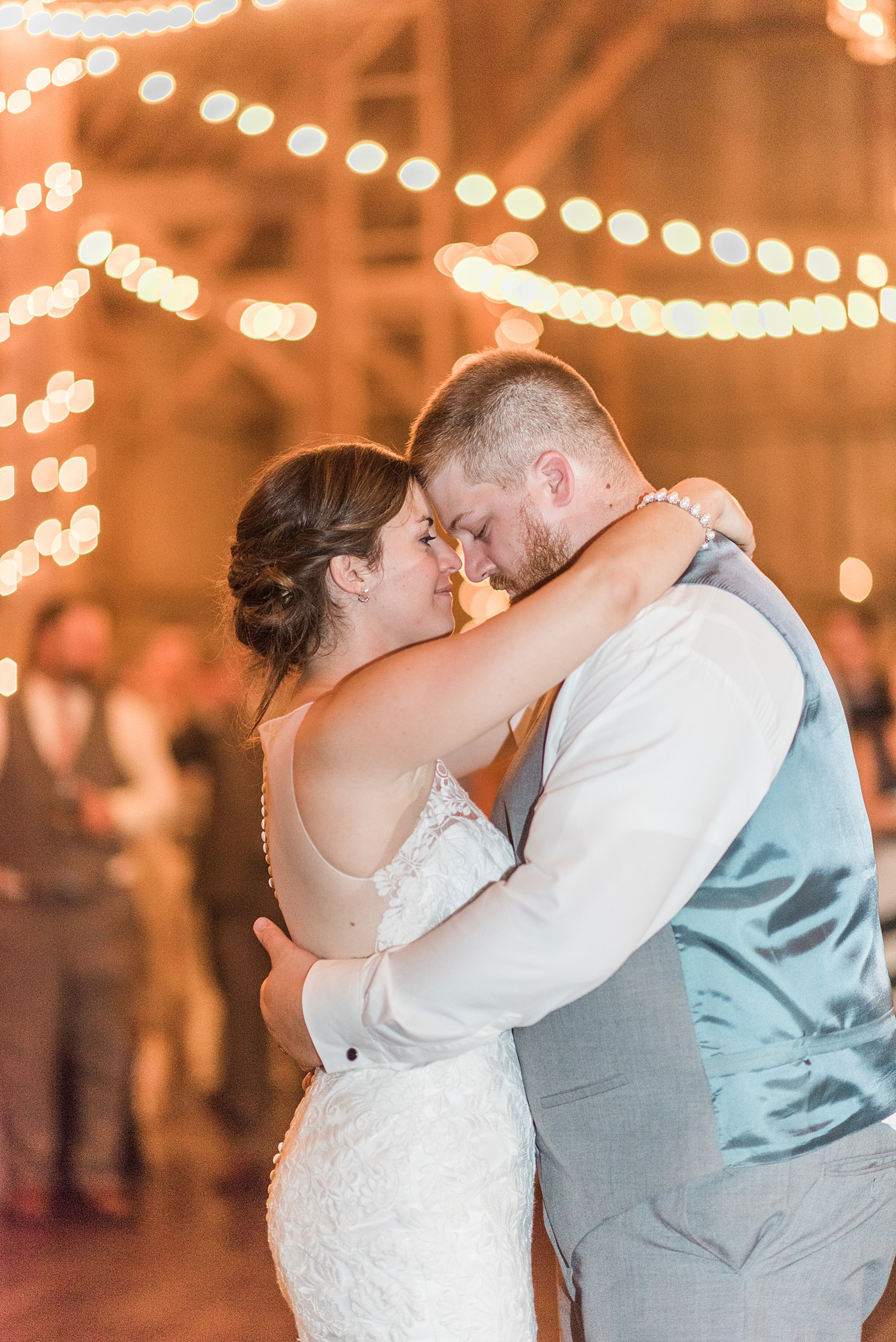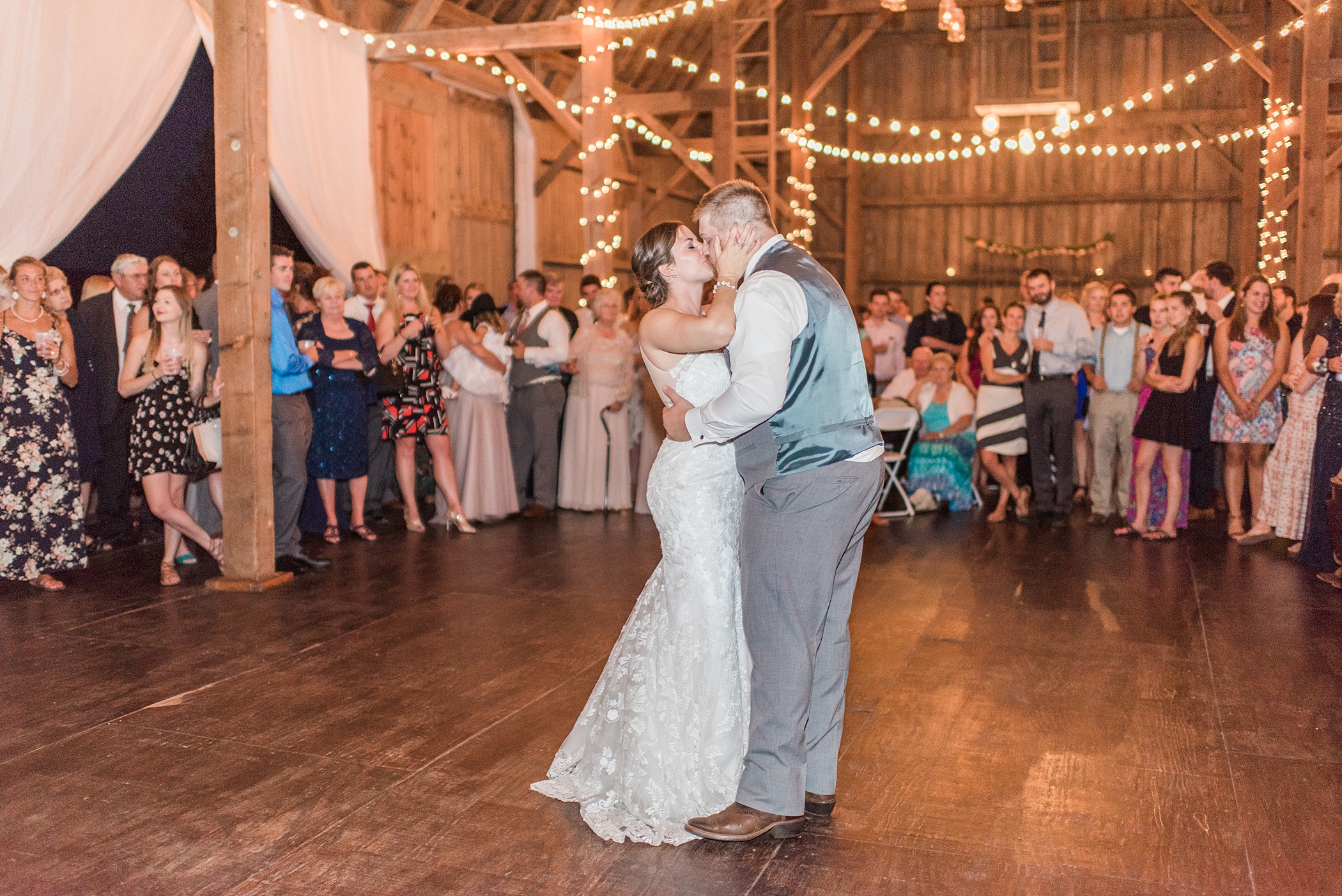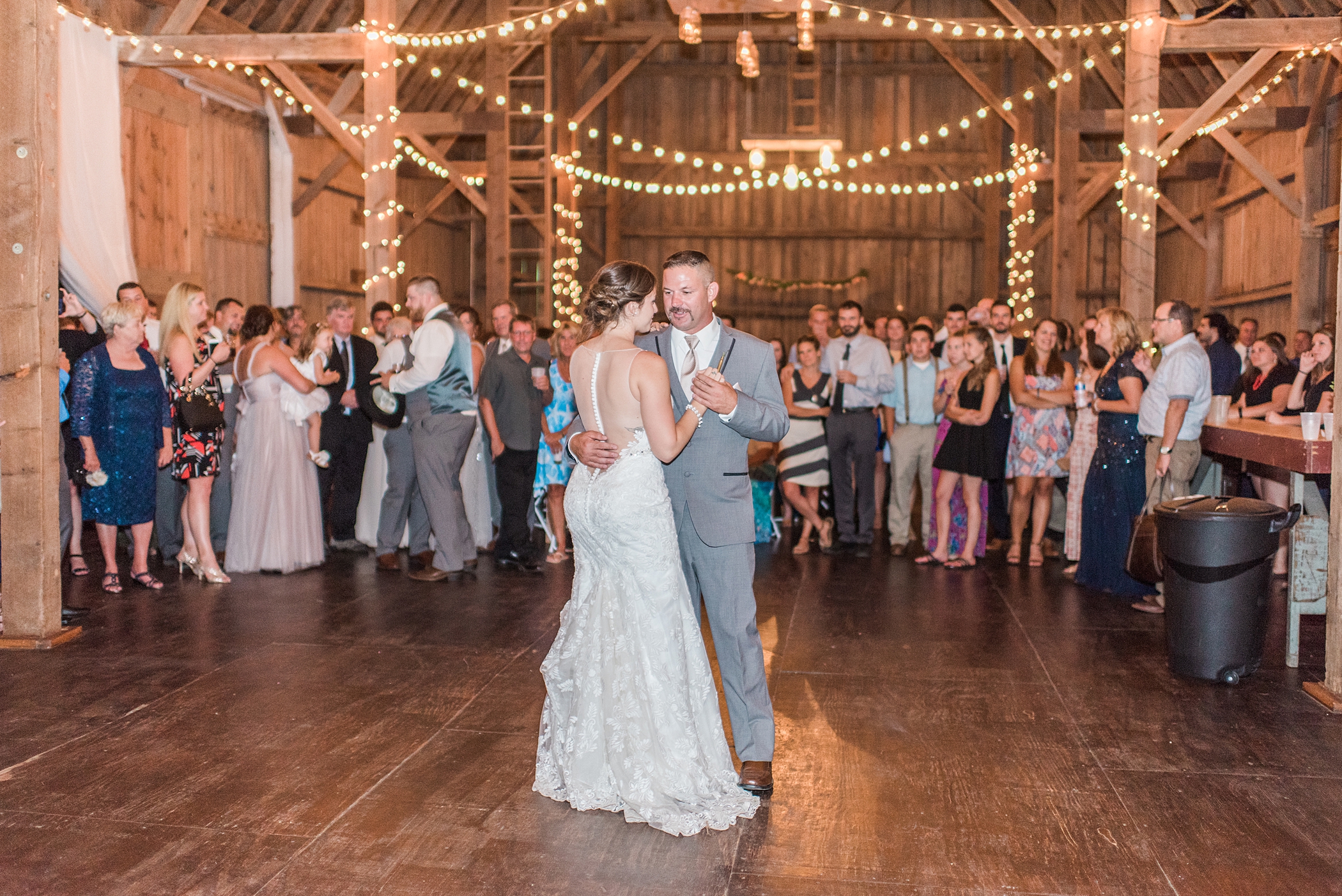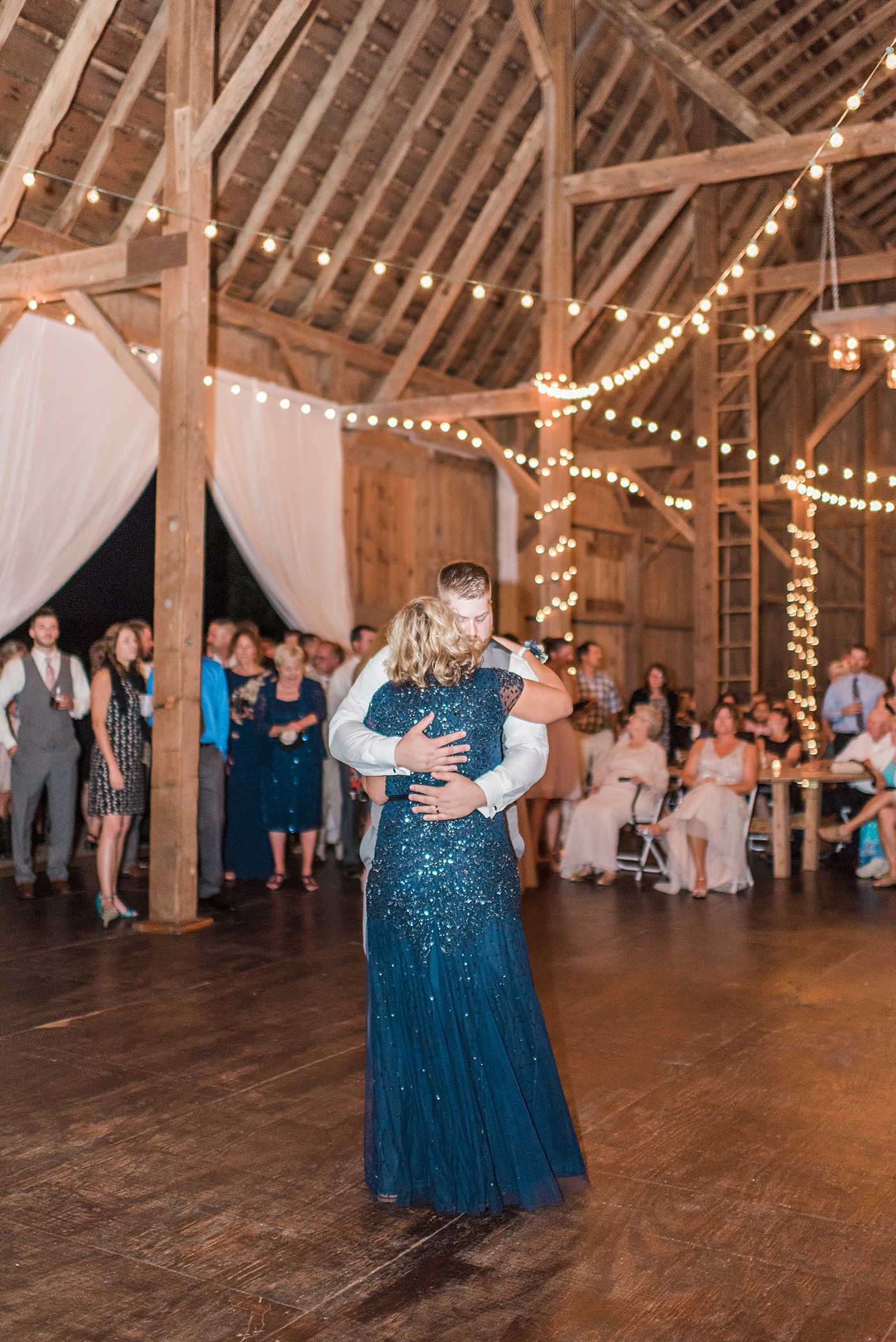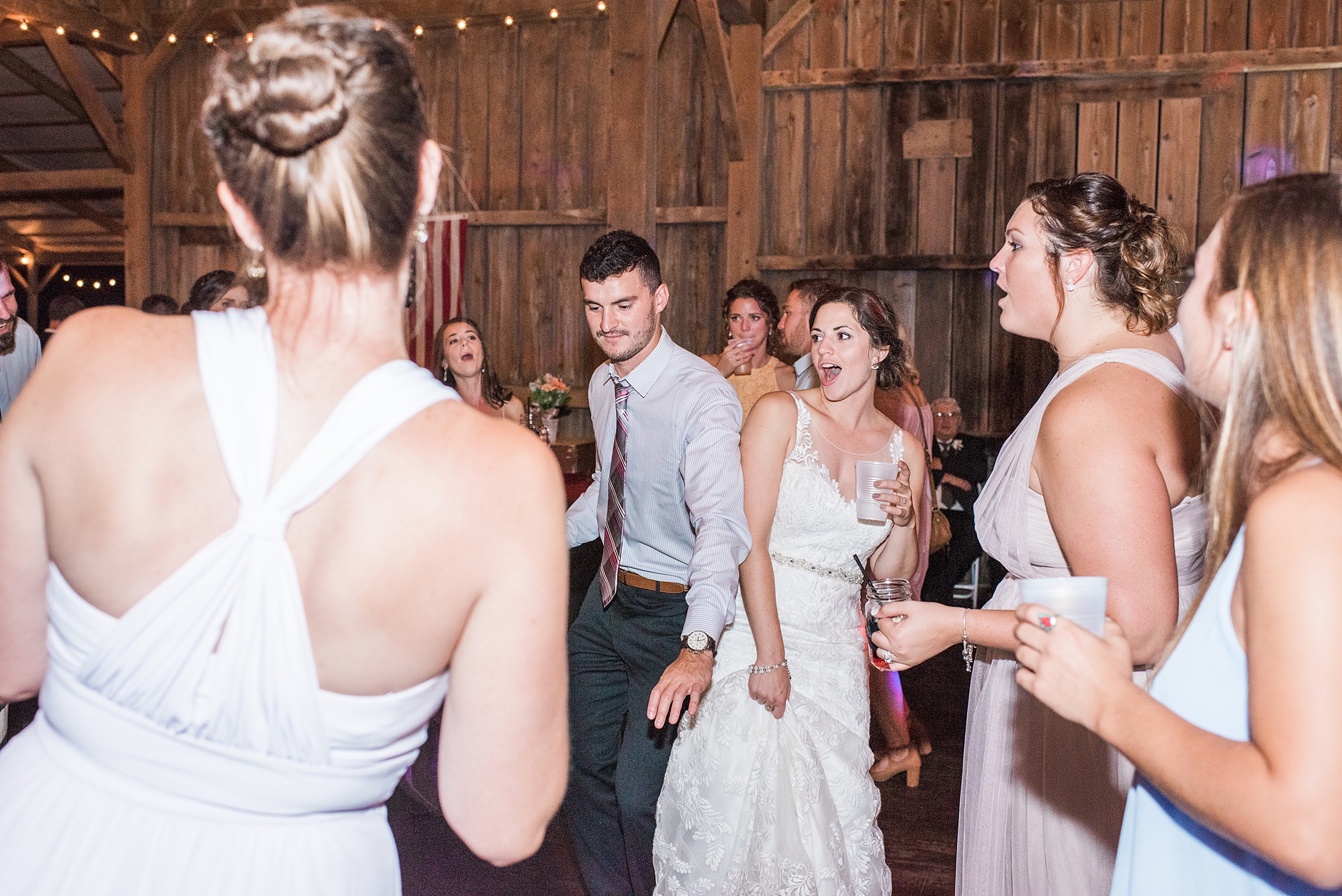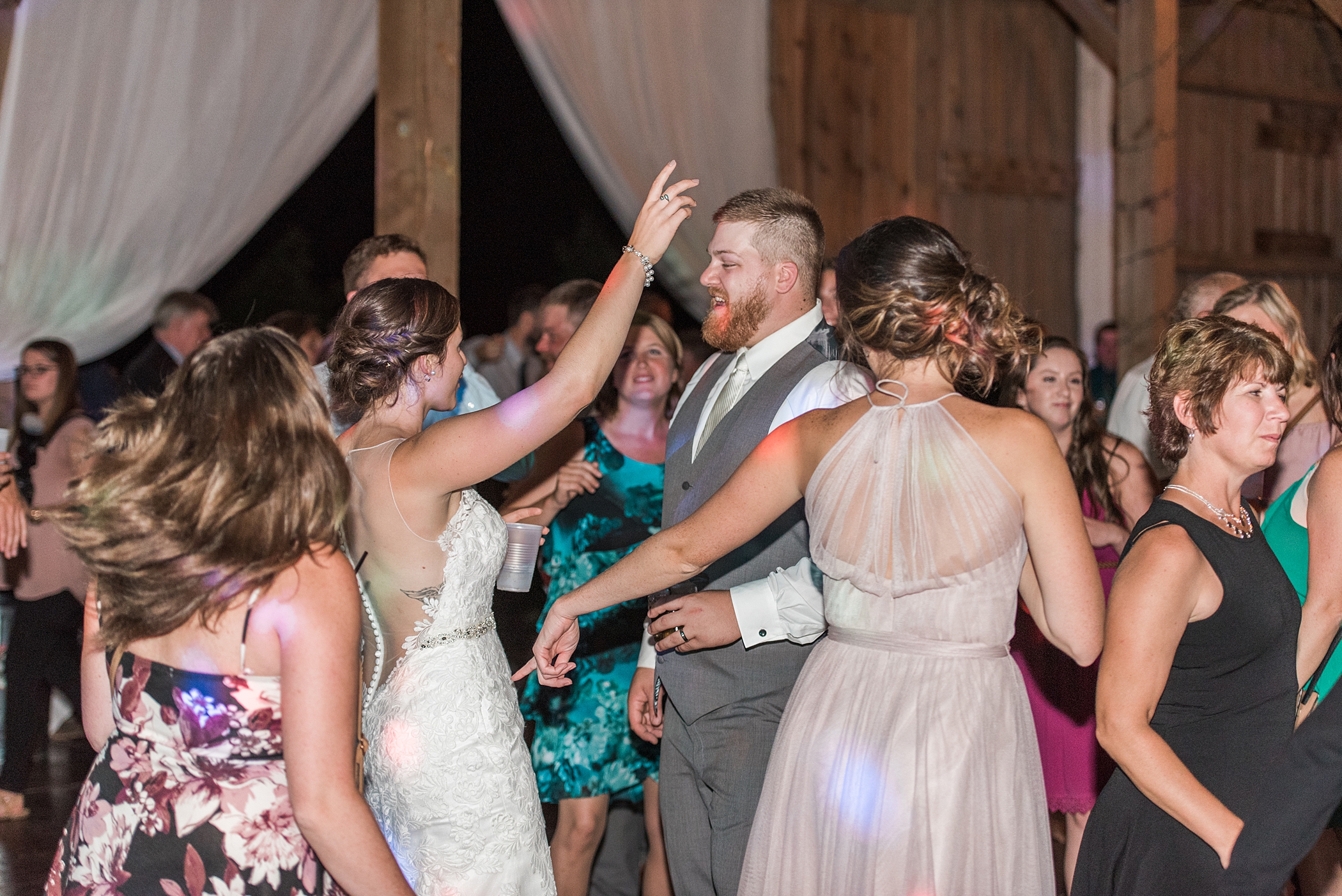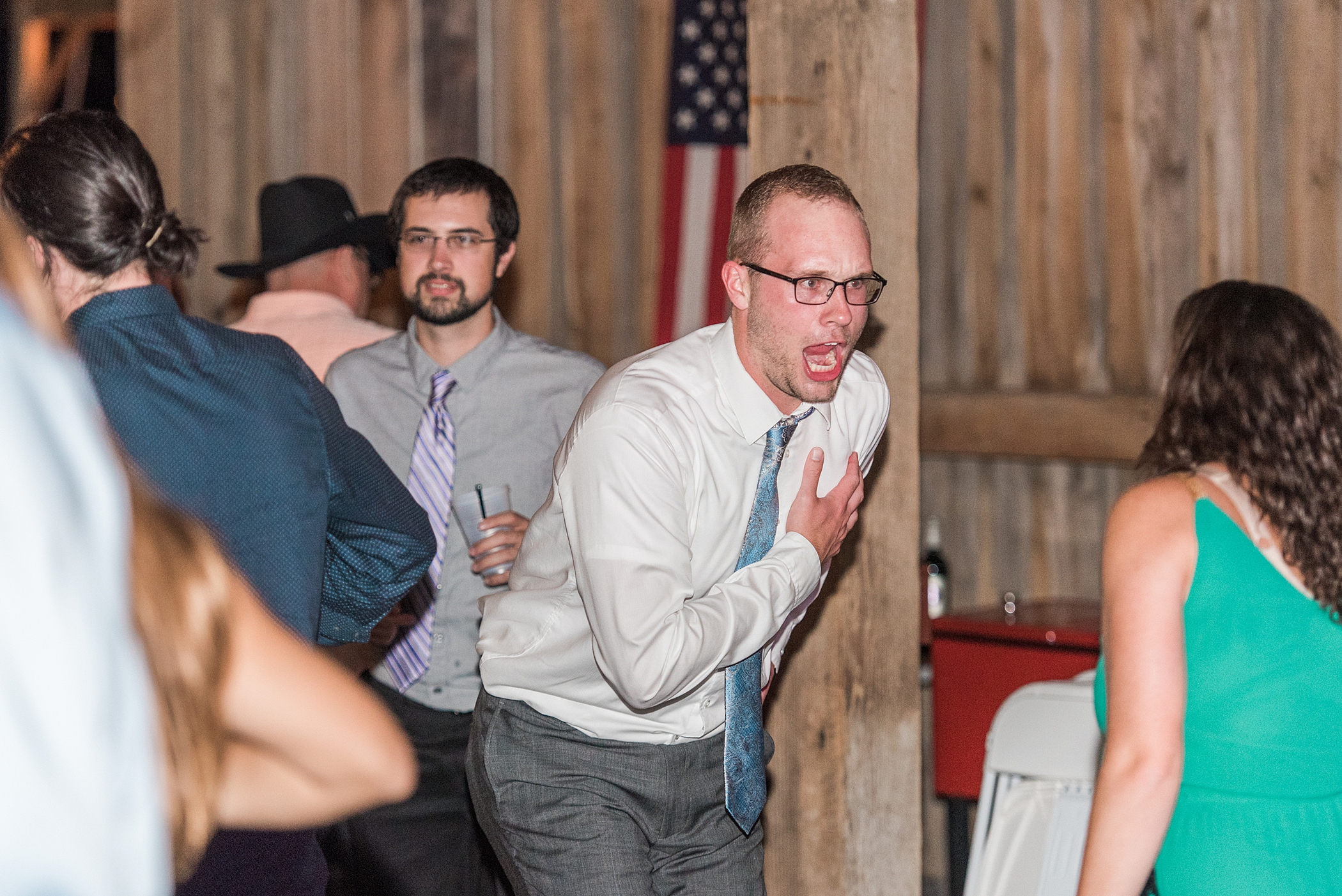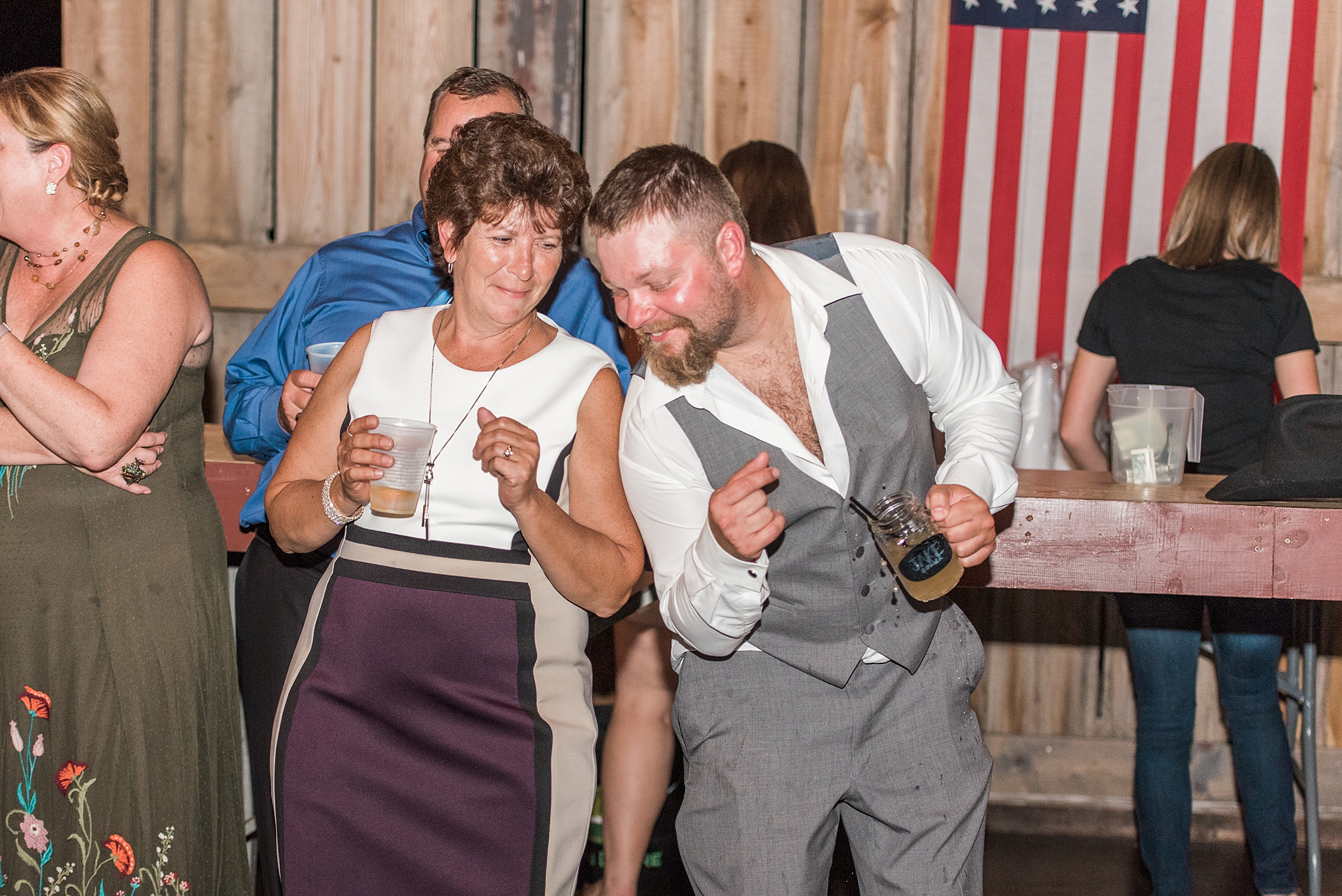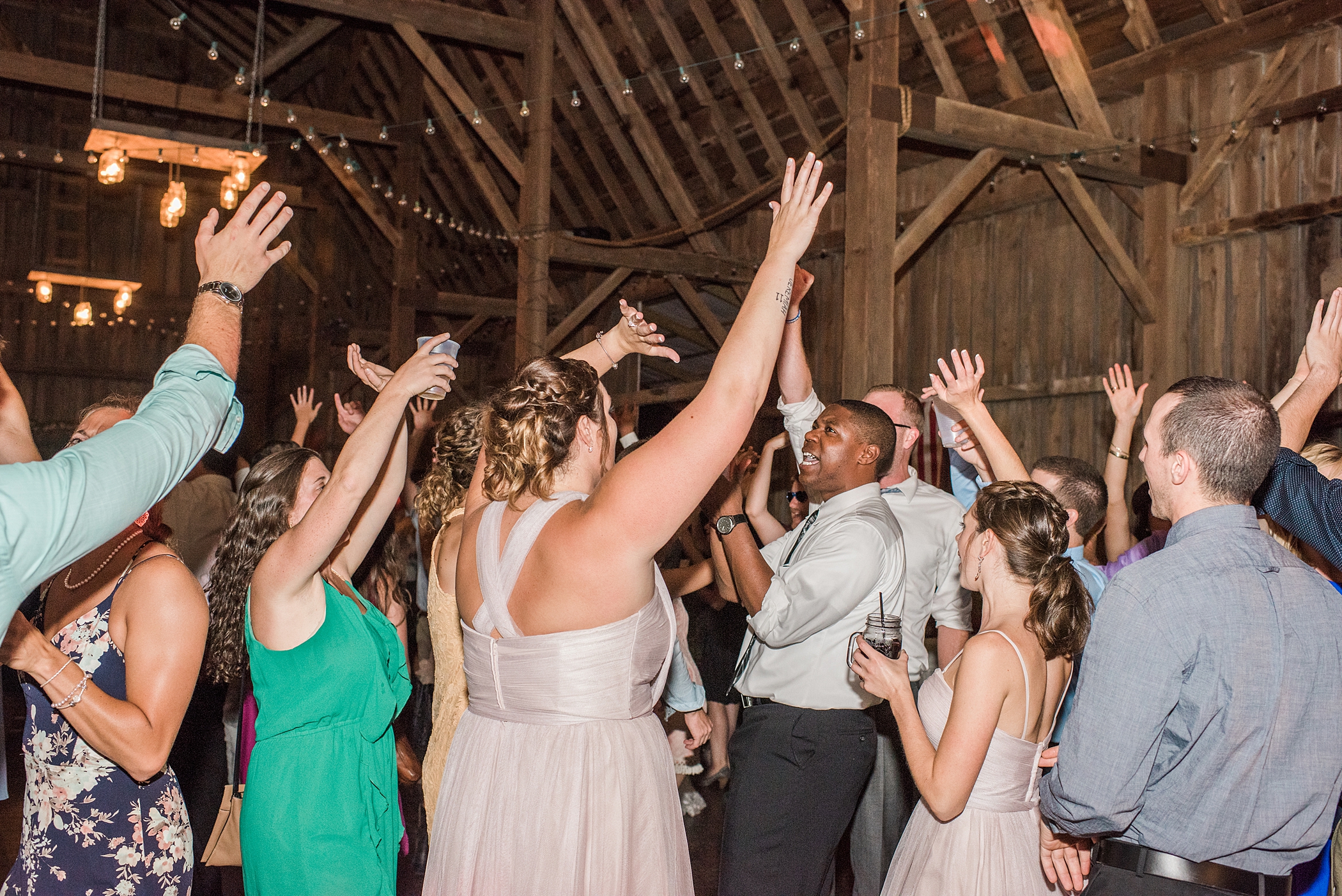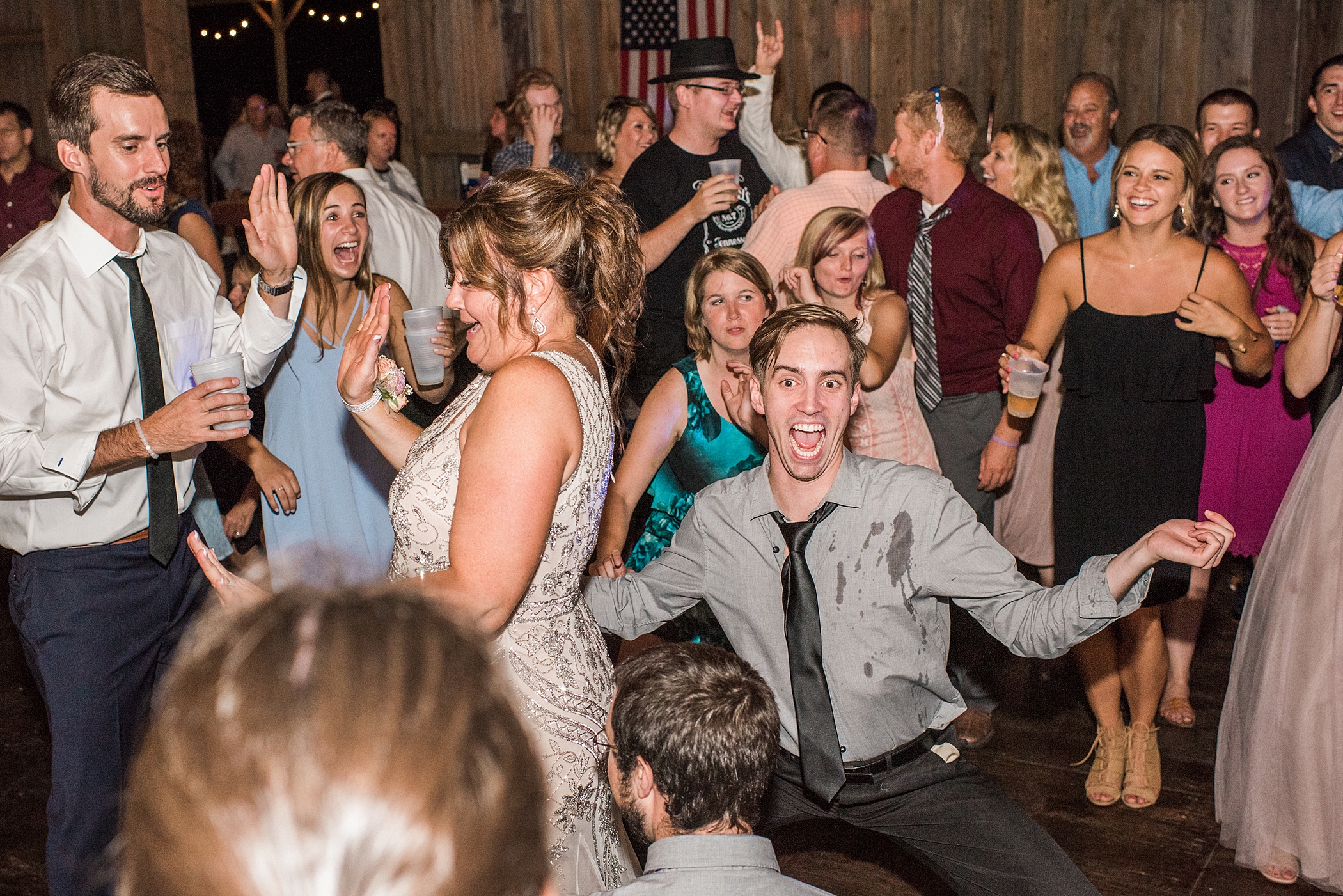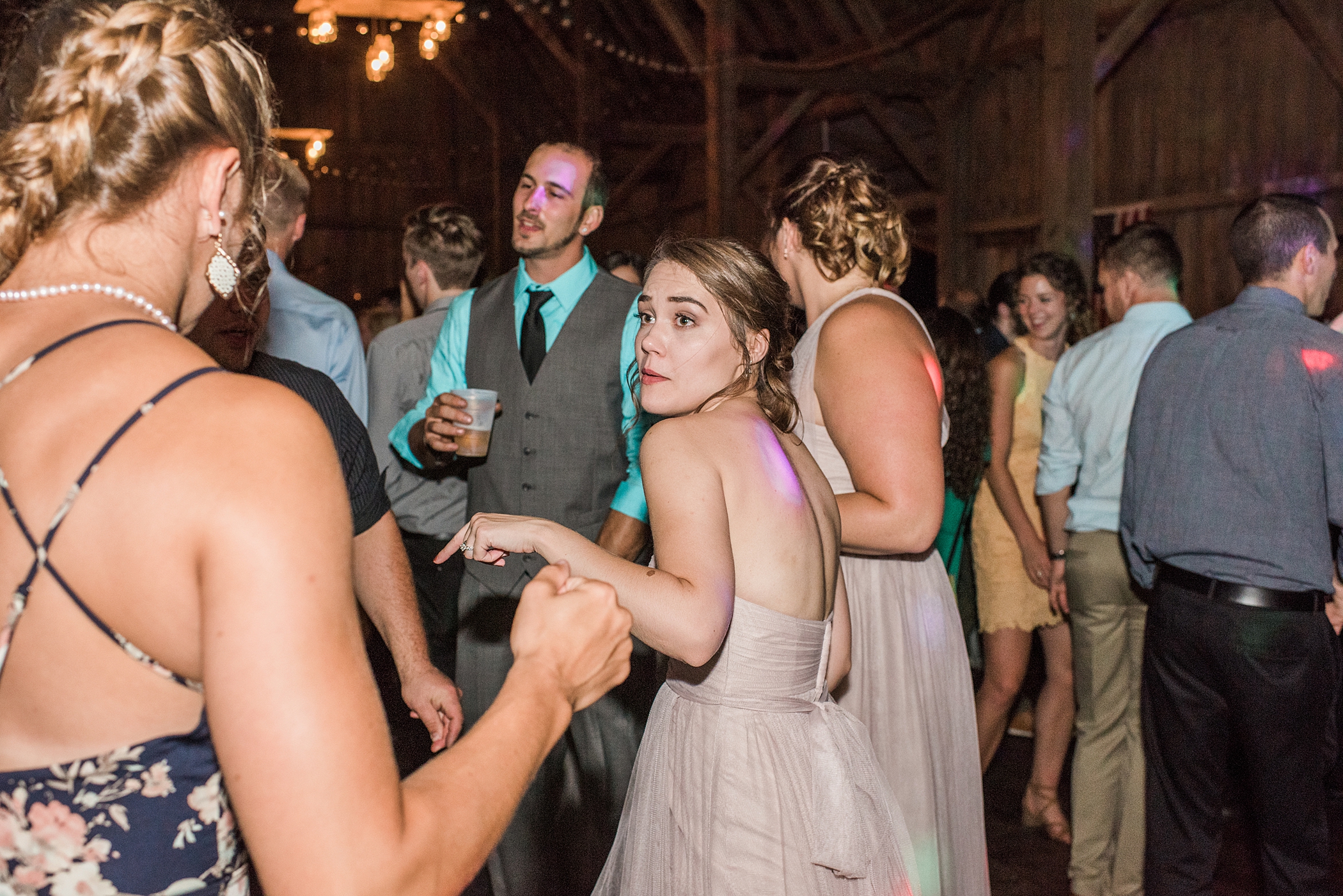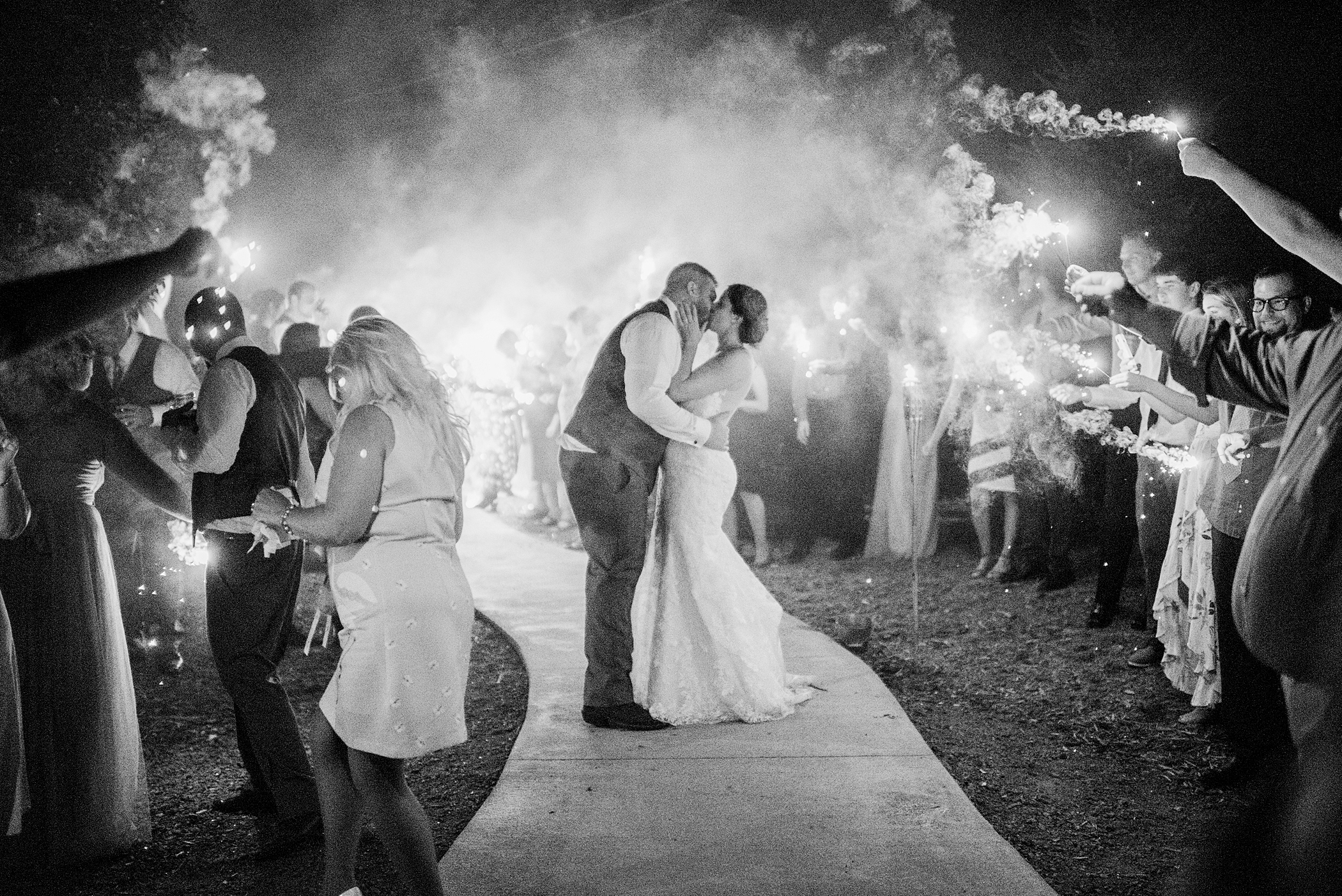 Ceremony/Reception: Brighton Acres
Wedding Dress:  Soretto and Midgley – Amelishan Bridal
Groom/Groomsmen: Amelishan's Bridal
Bridesmaid Dresses: WTOO – Bliss Bridal
Florist: Gene's Floral
Cake: Manderfield's Bakery
Catering: From Scratch Catering
Make-up Artist/Hair Stylist: Impressions
Videographer: Snap! Creations