After months of wedding planning, Kayla and Ryan decided that a big wedding wasn't for them and switched their day to be small and intimate. I absolutely love this! I think the most important thing to remember when you are planning your wedding day is that the day should be about you and your significant other. If that means you go against the traditional norms, that is okay! You do you!
Their ceremony took place at the McFarland UCC surrounded by their closest family and friends. It was a beautiful ceremony and what I loved most was how every single guest was fully immersed in every word. 100% of their attention was right on these two, and that says so much about how great their family and friends are!
Following the ceremony, we all headed over to the Capitol for some group and solo shots. The day was perfect!! With the day before being below zero, this 30 degree day couldn't have been better!
Loved capturing these important moments for Kayla and Ryan!
Image quality reduced for faster web viewing.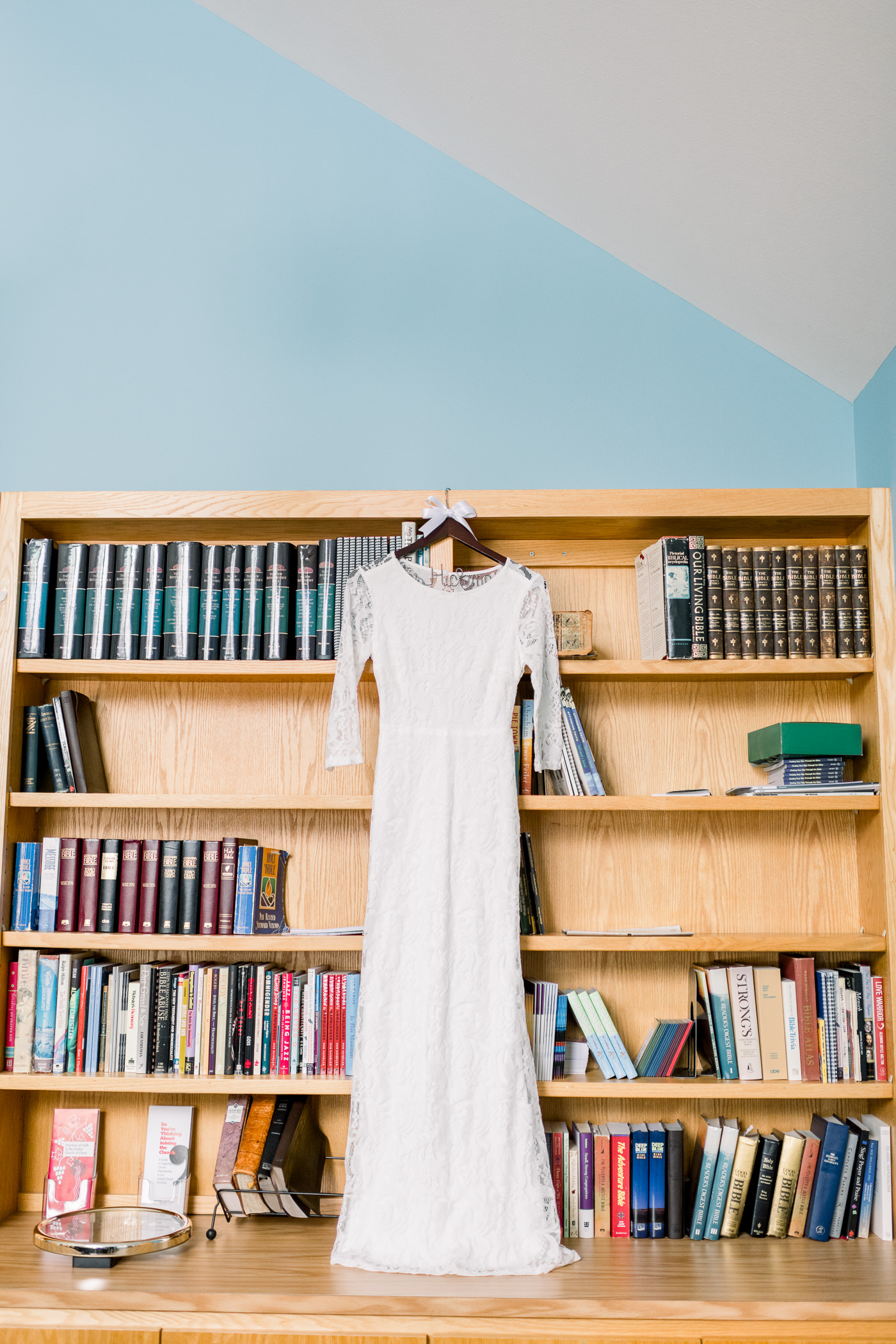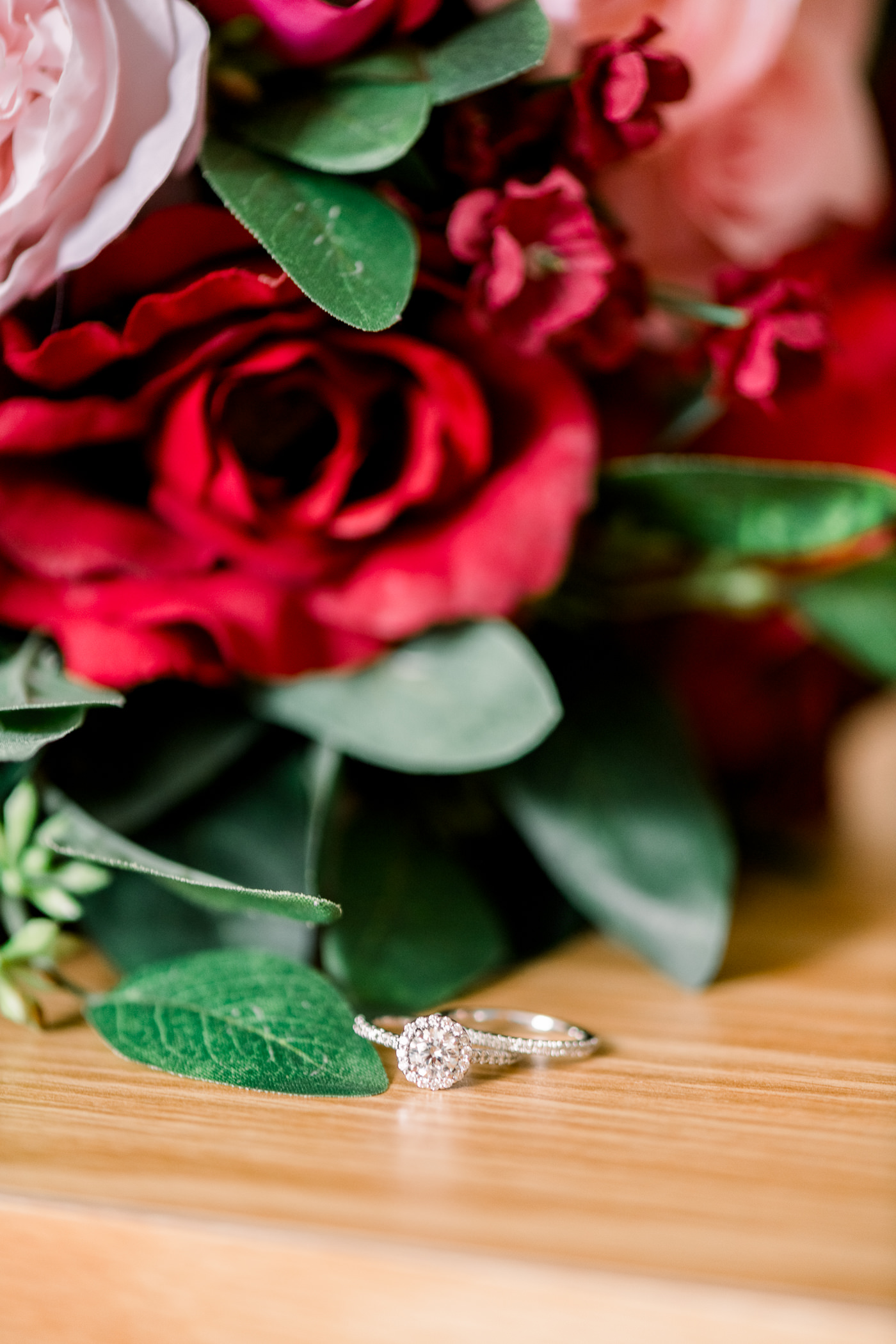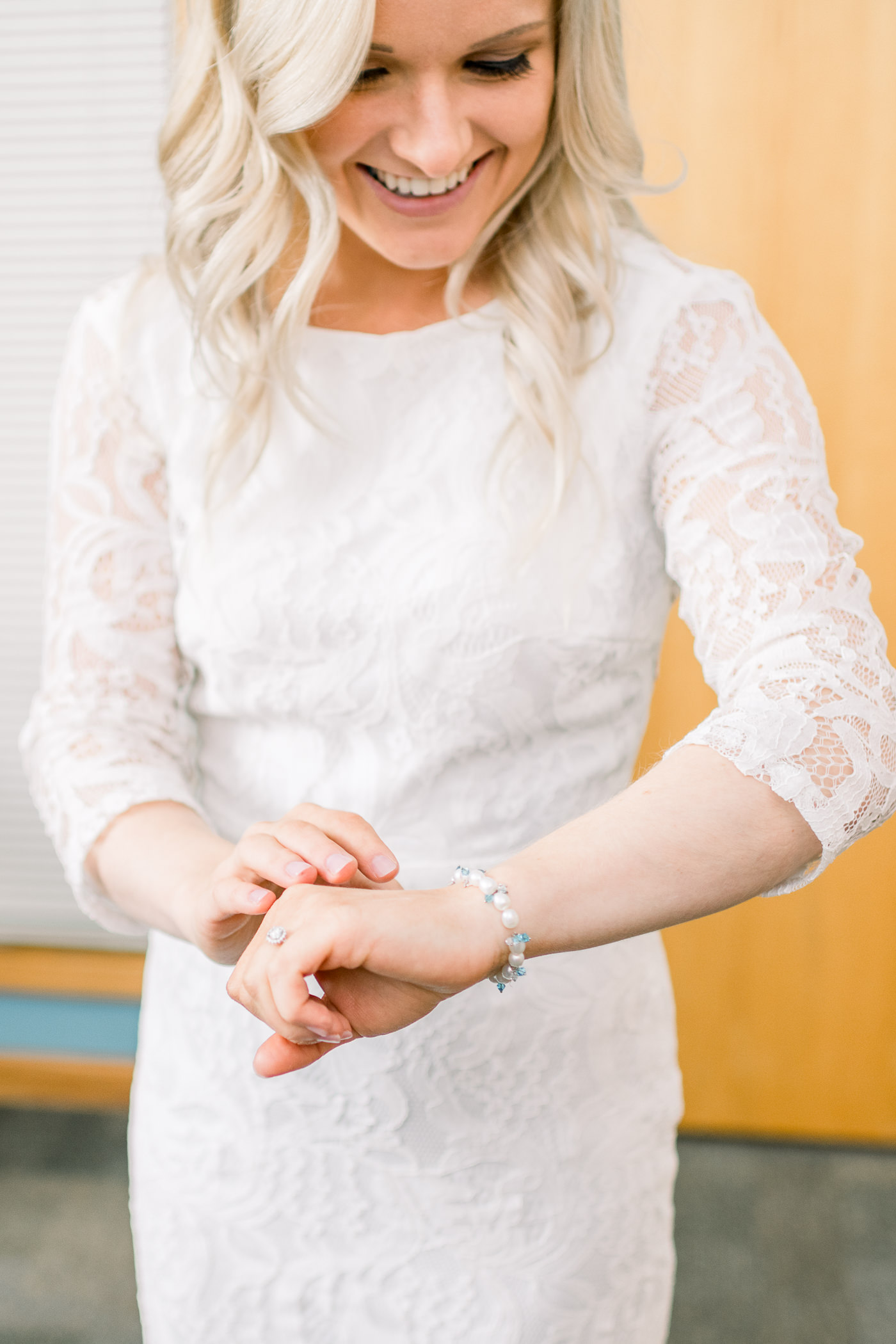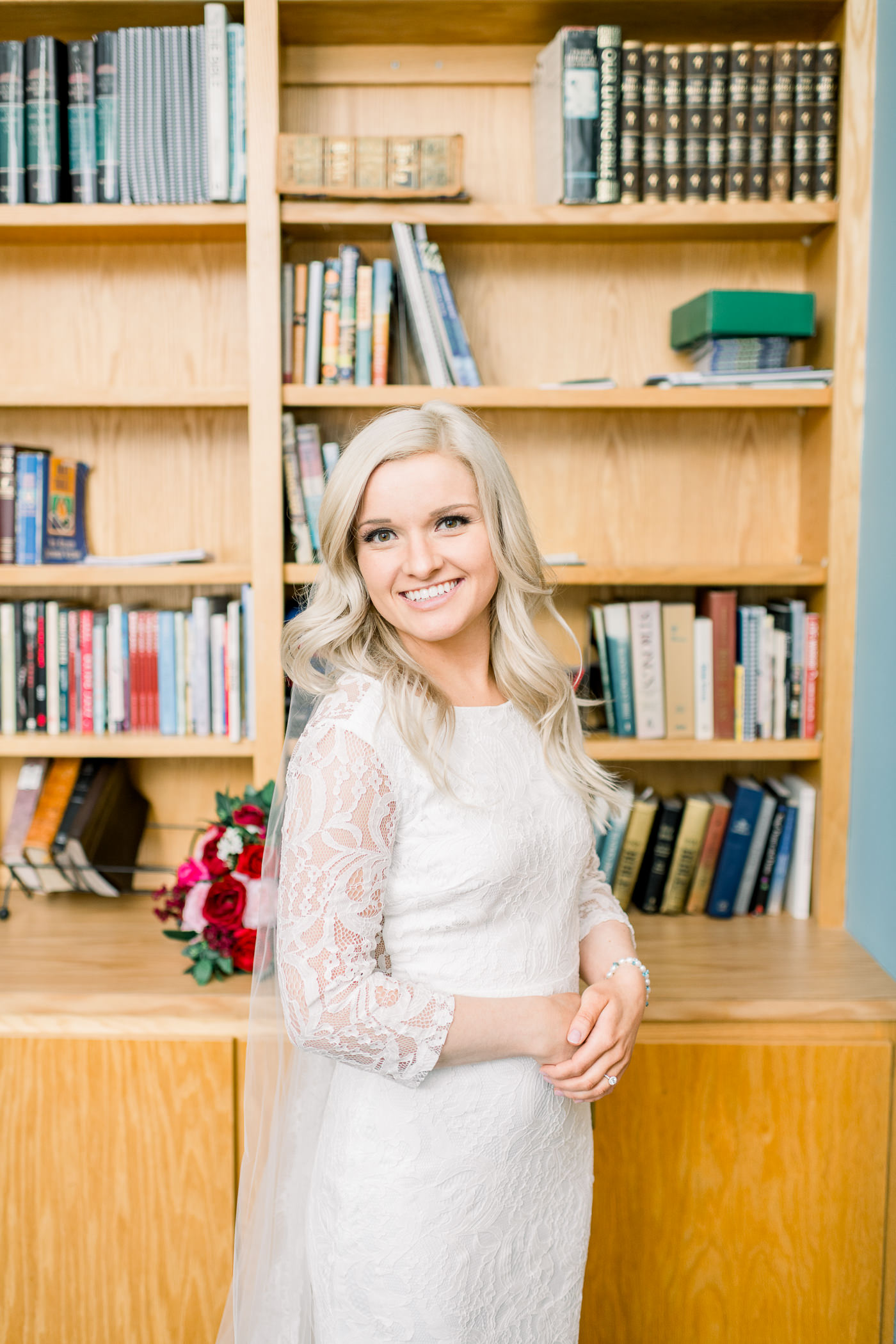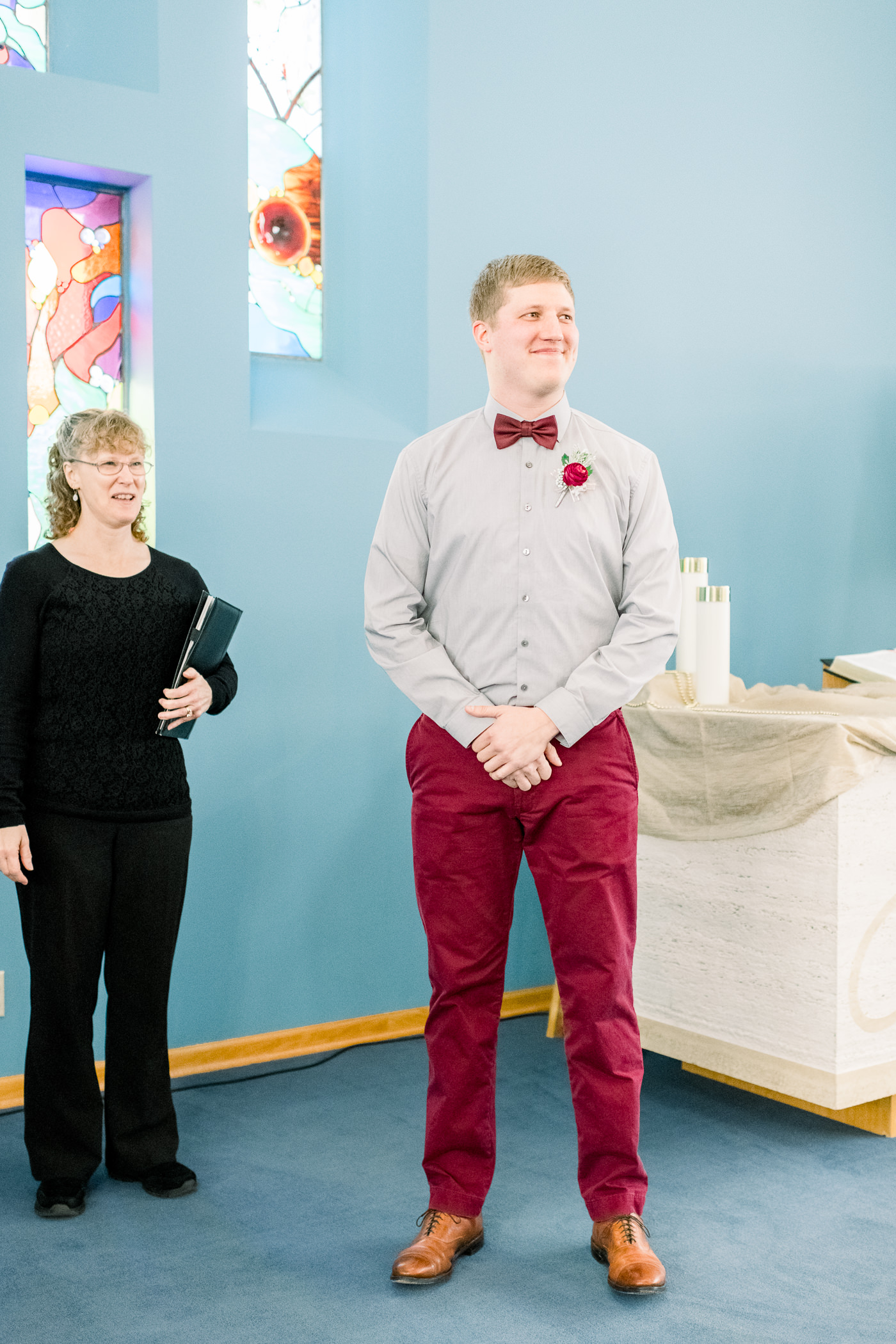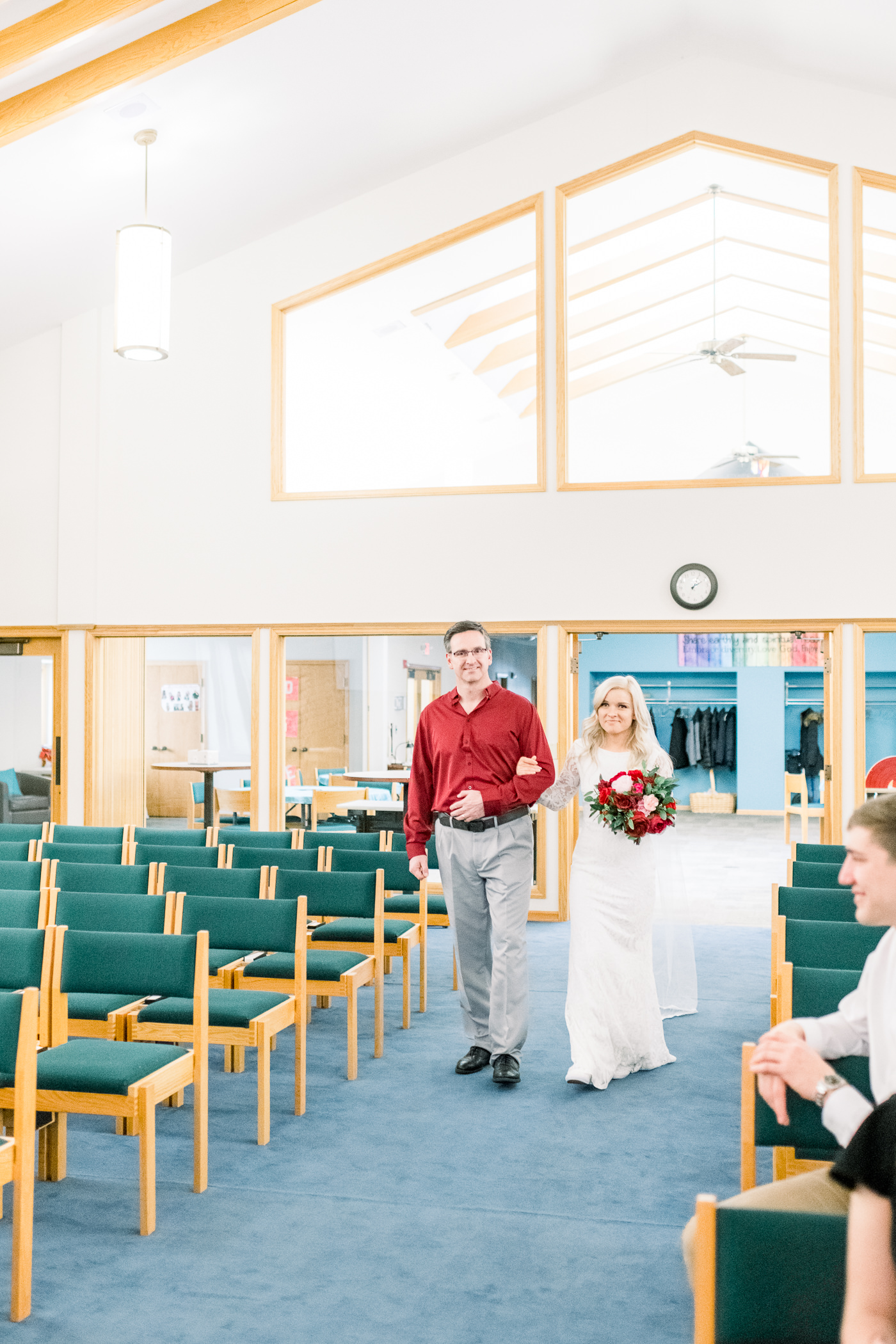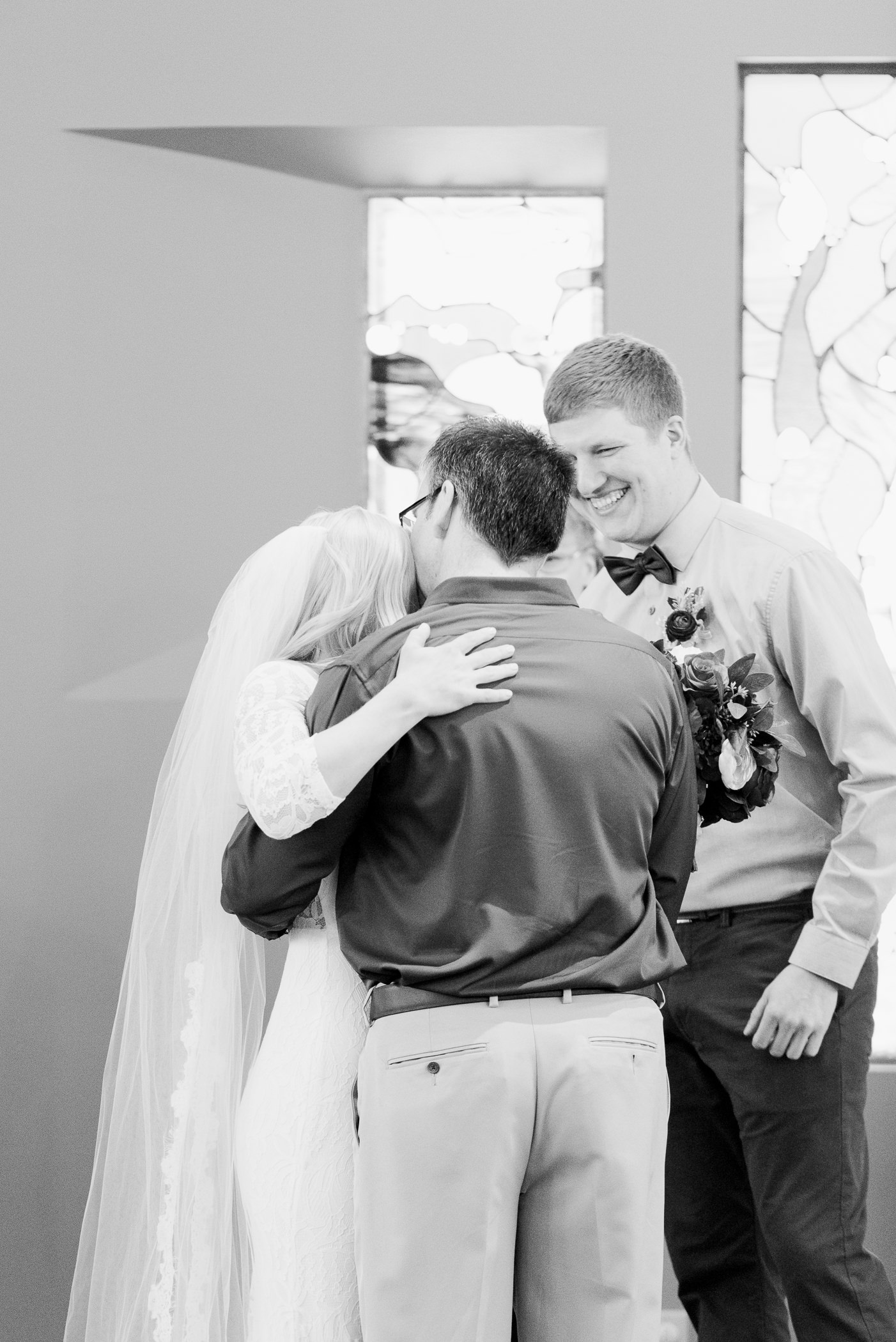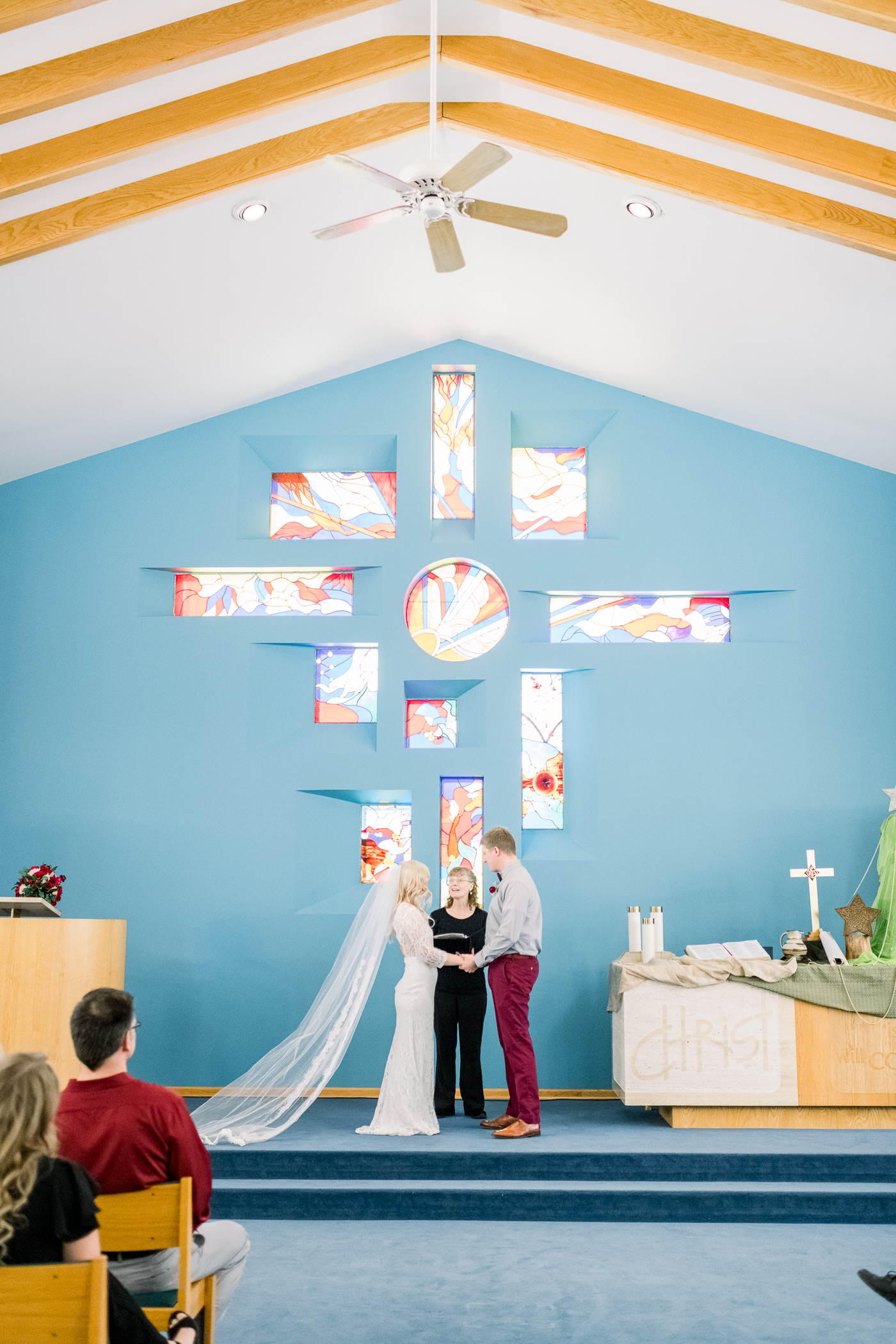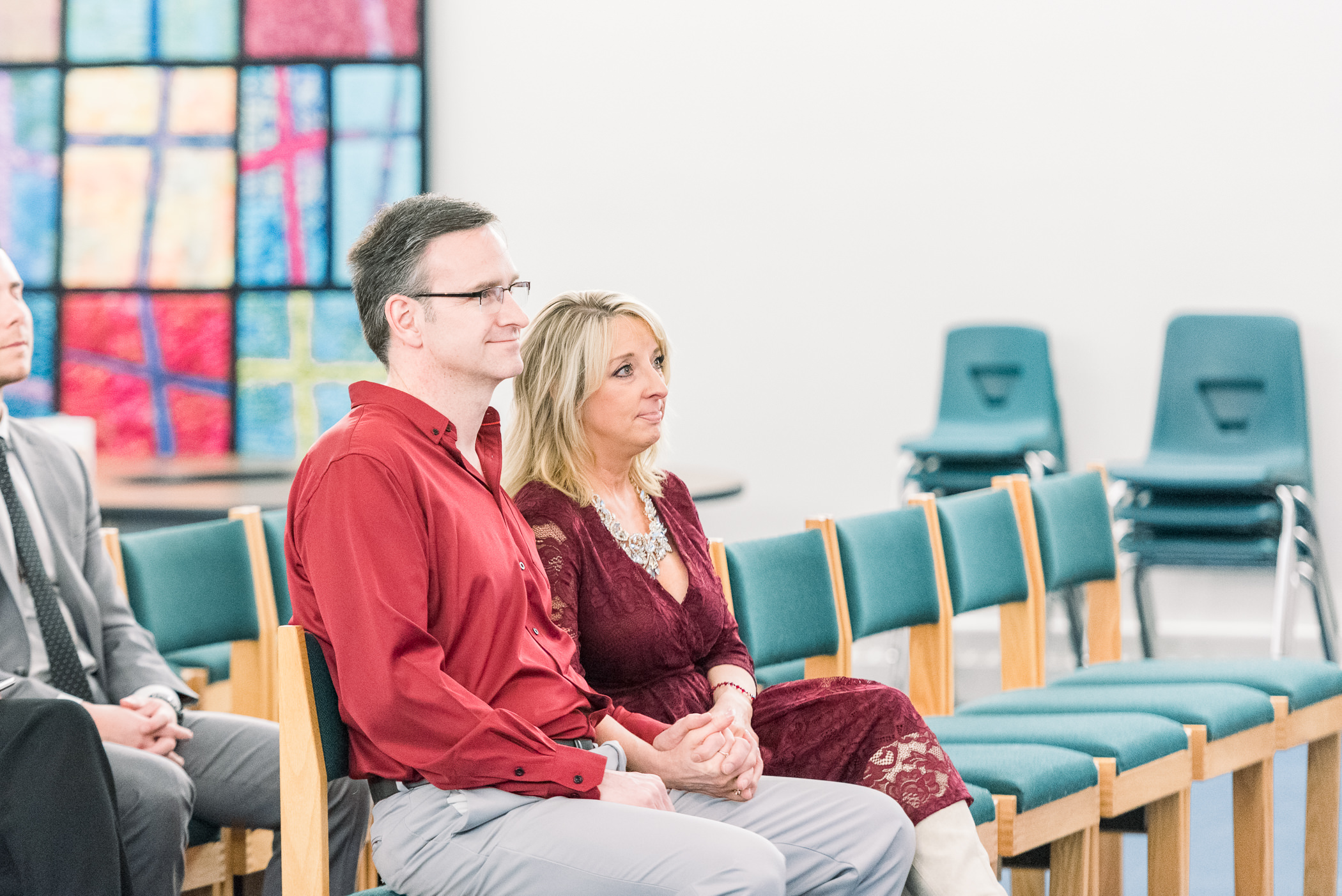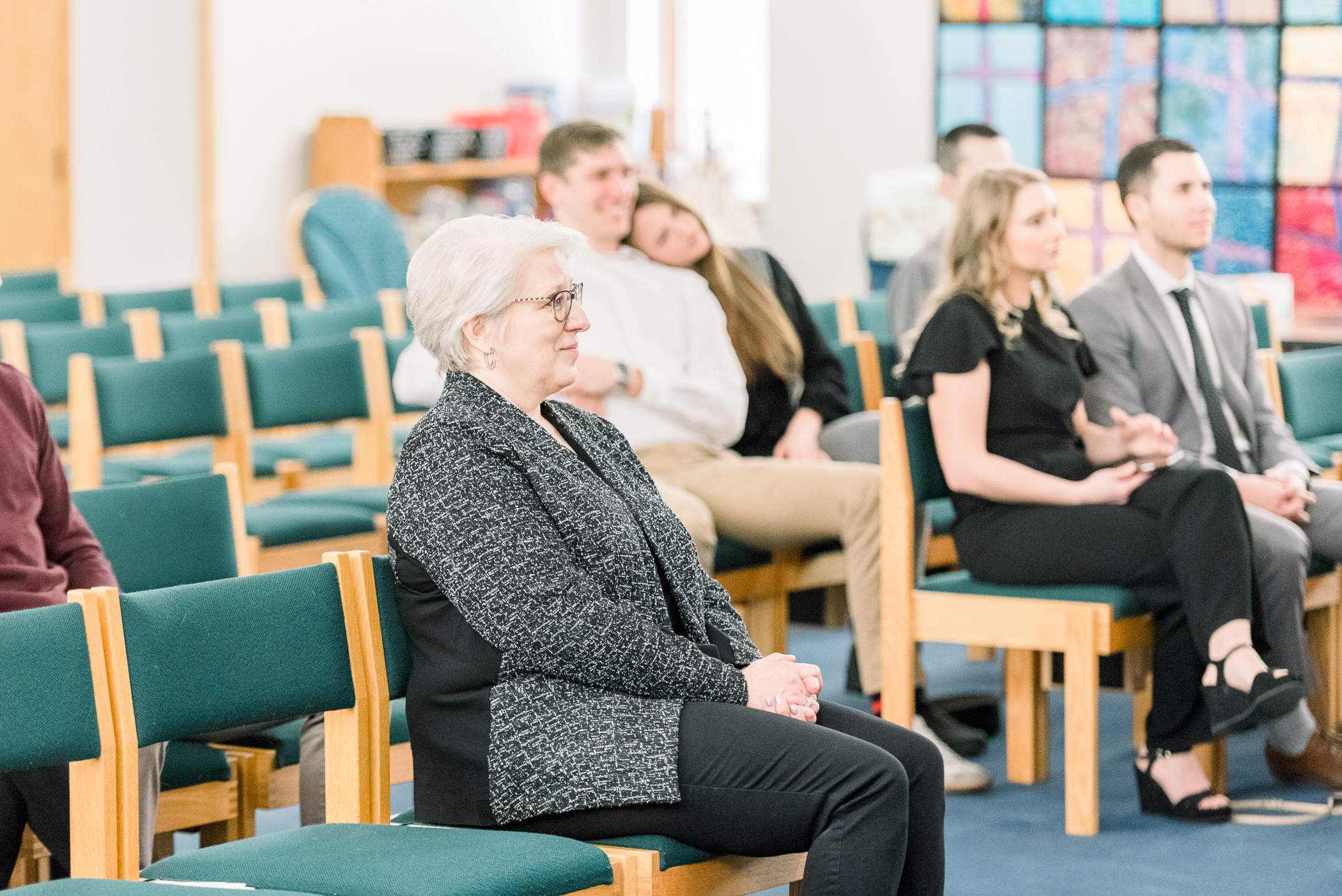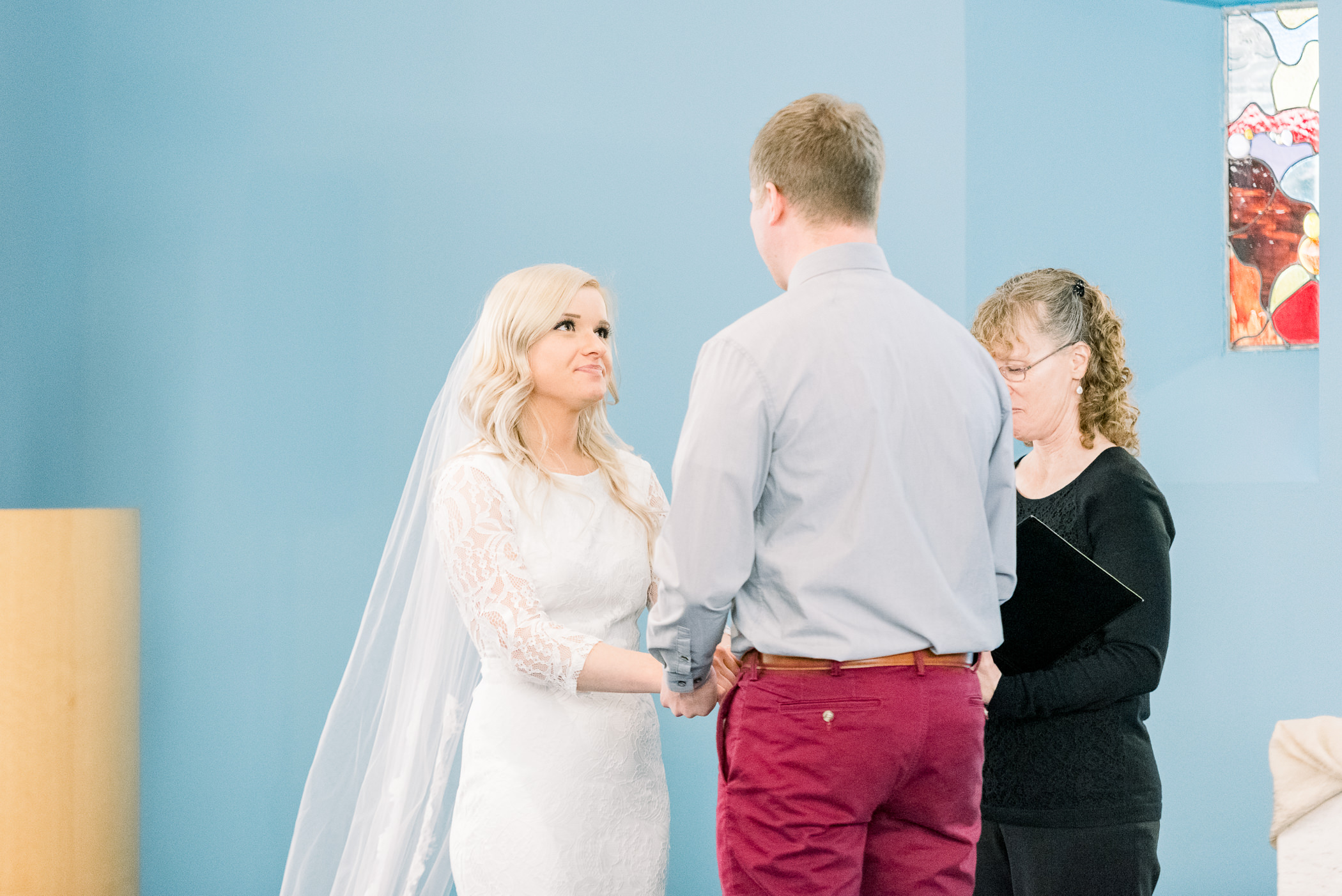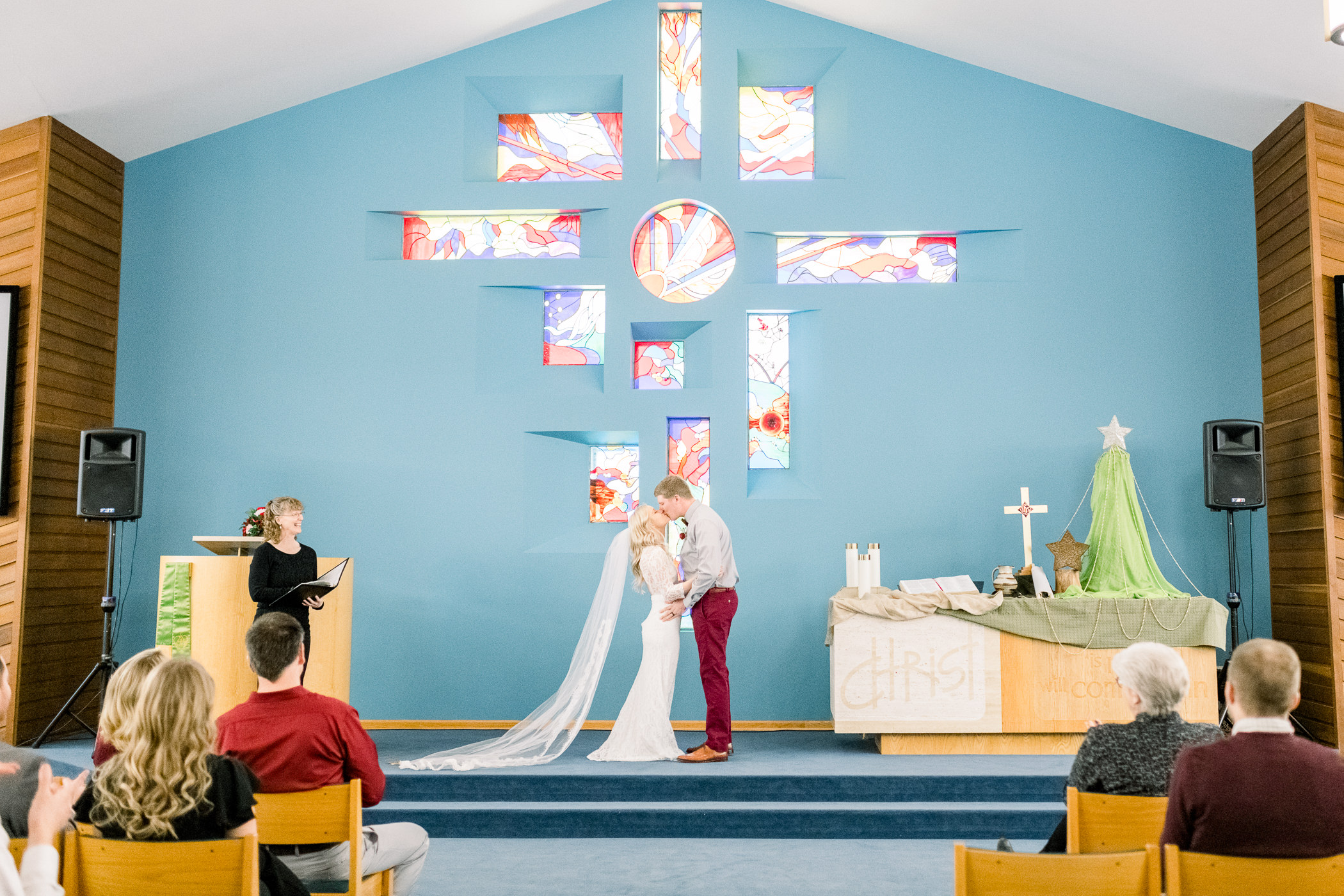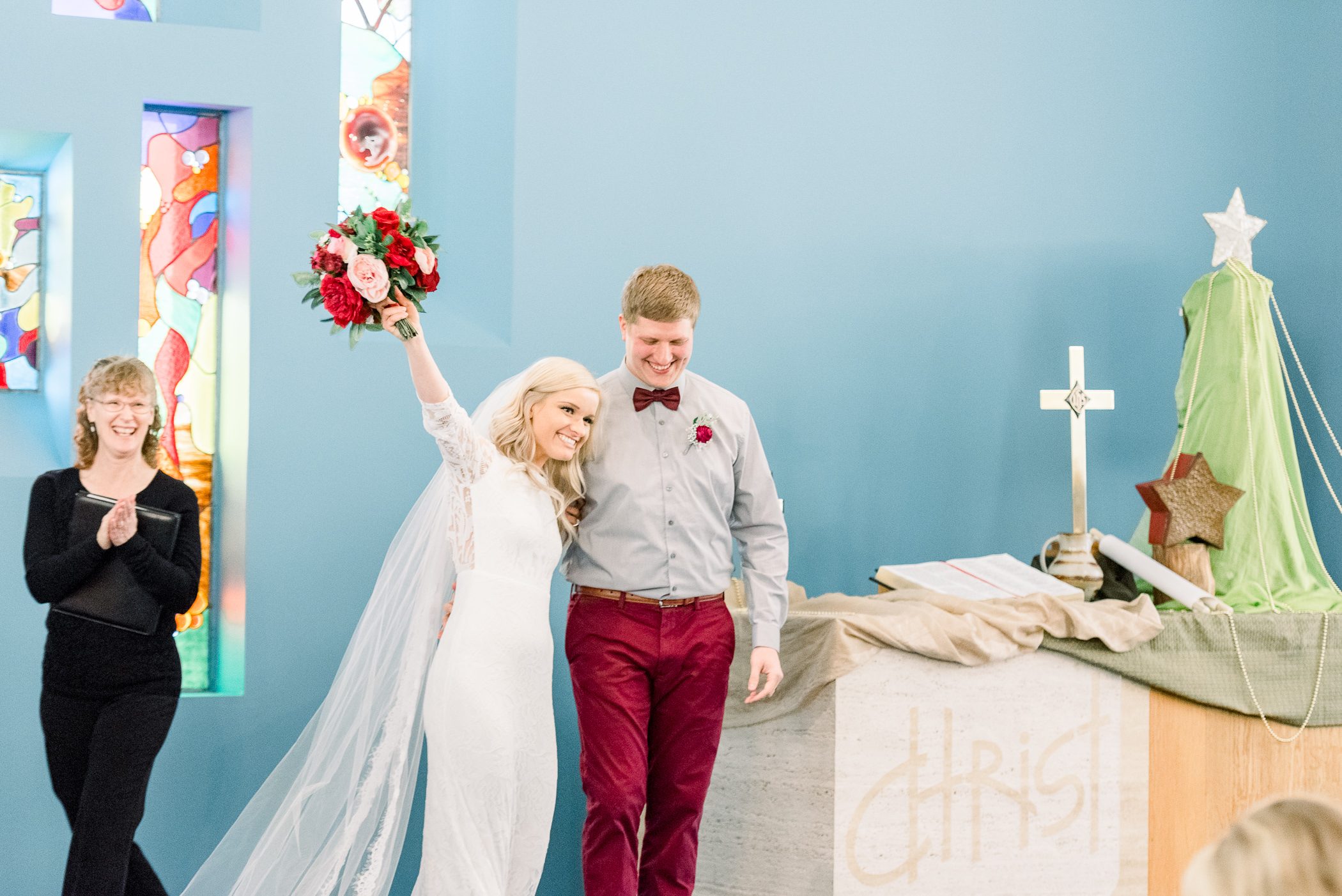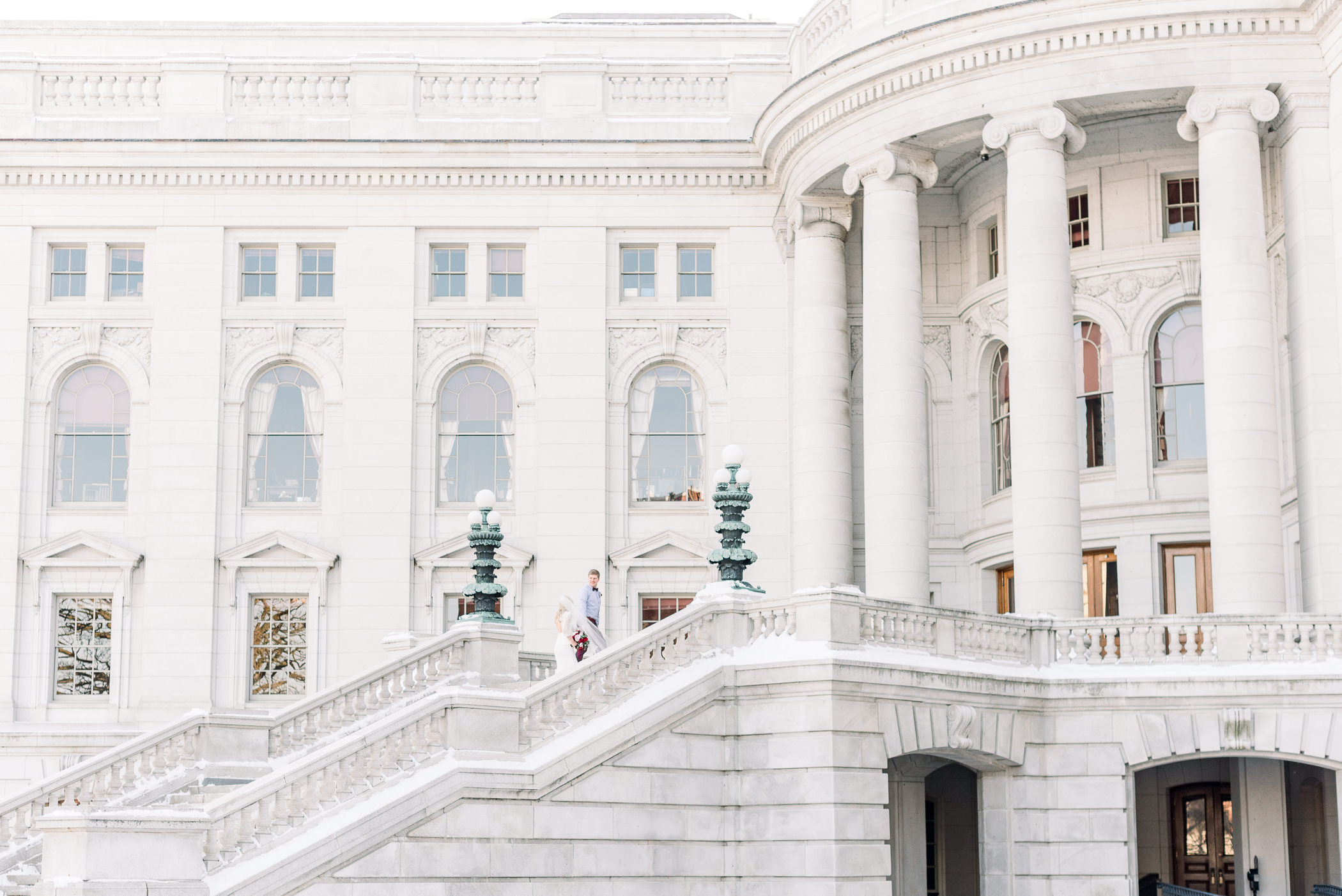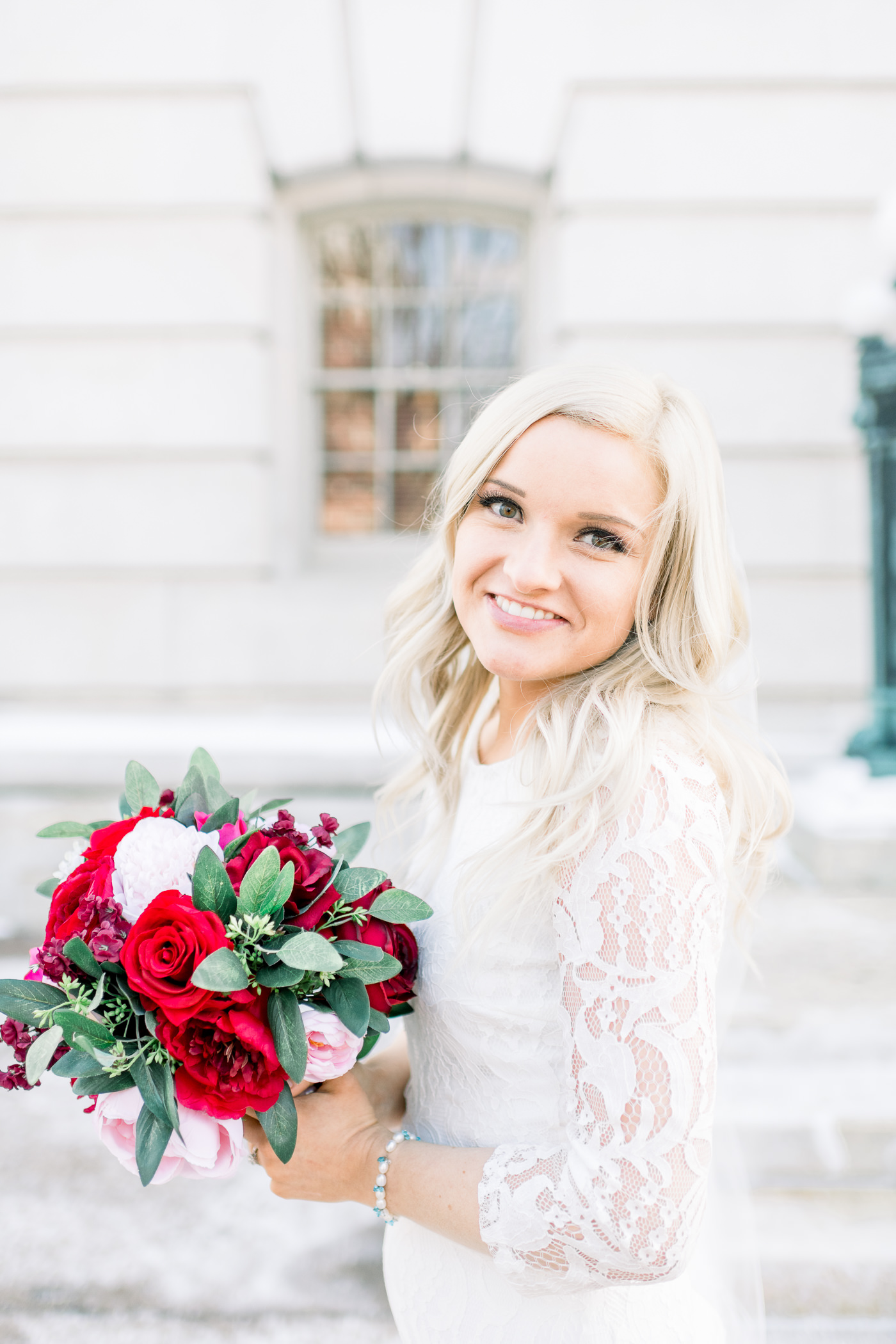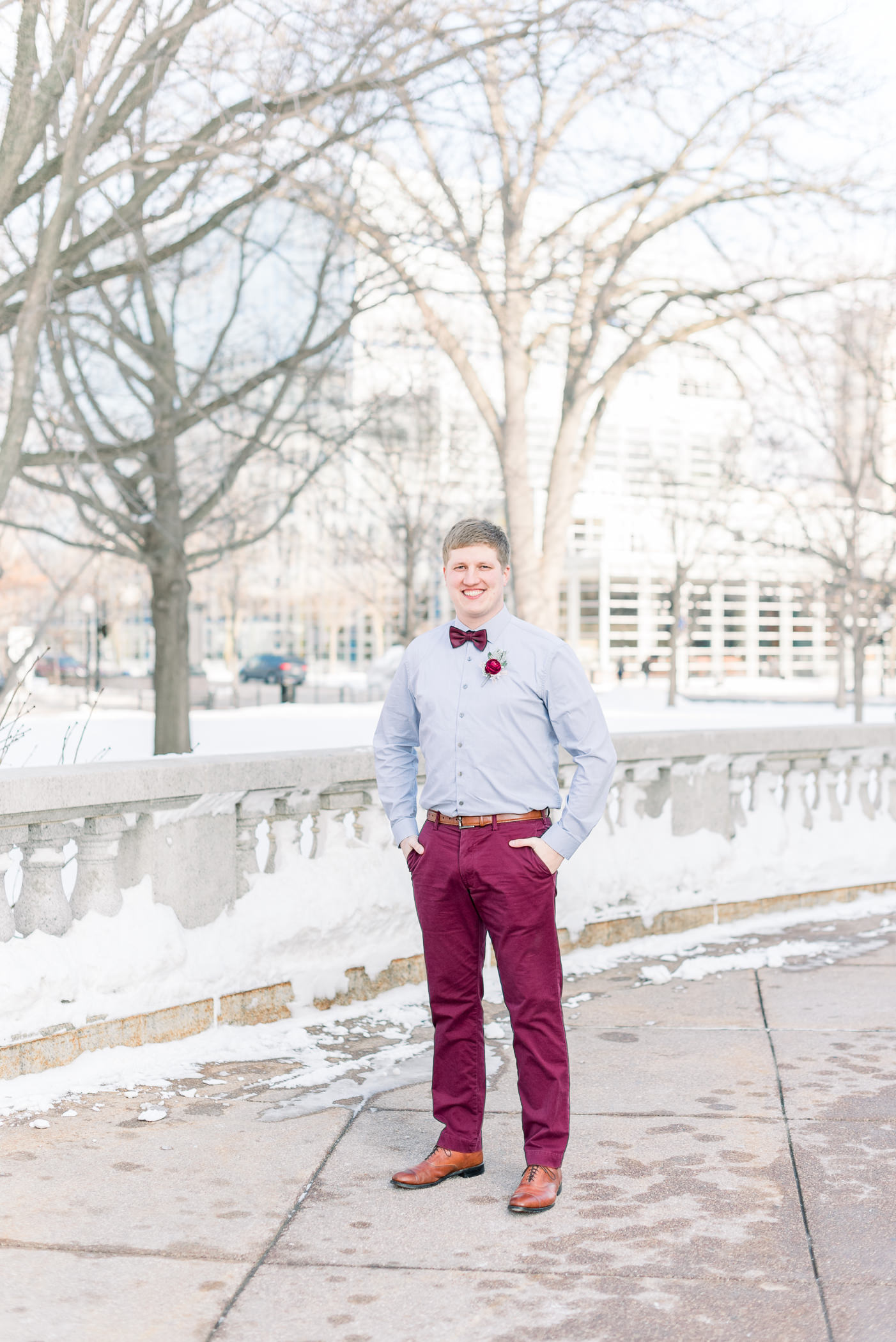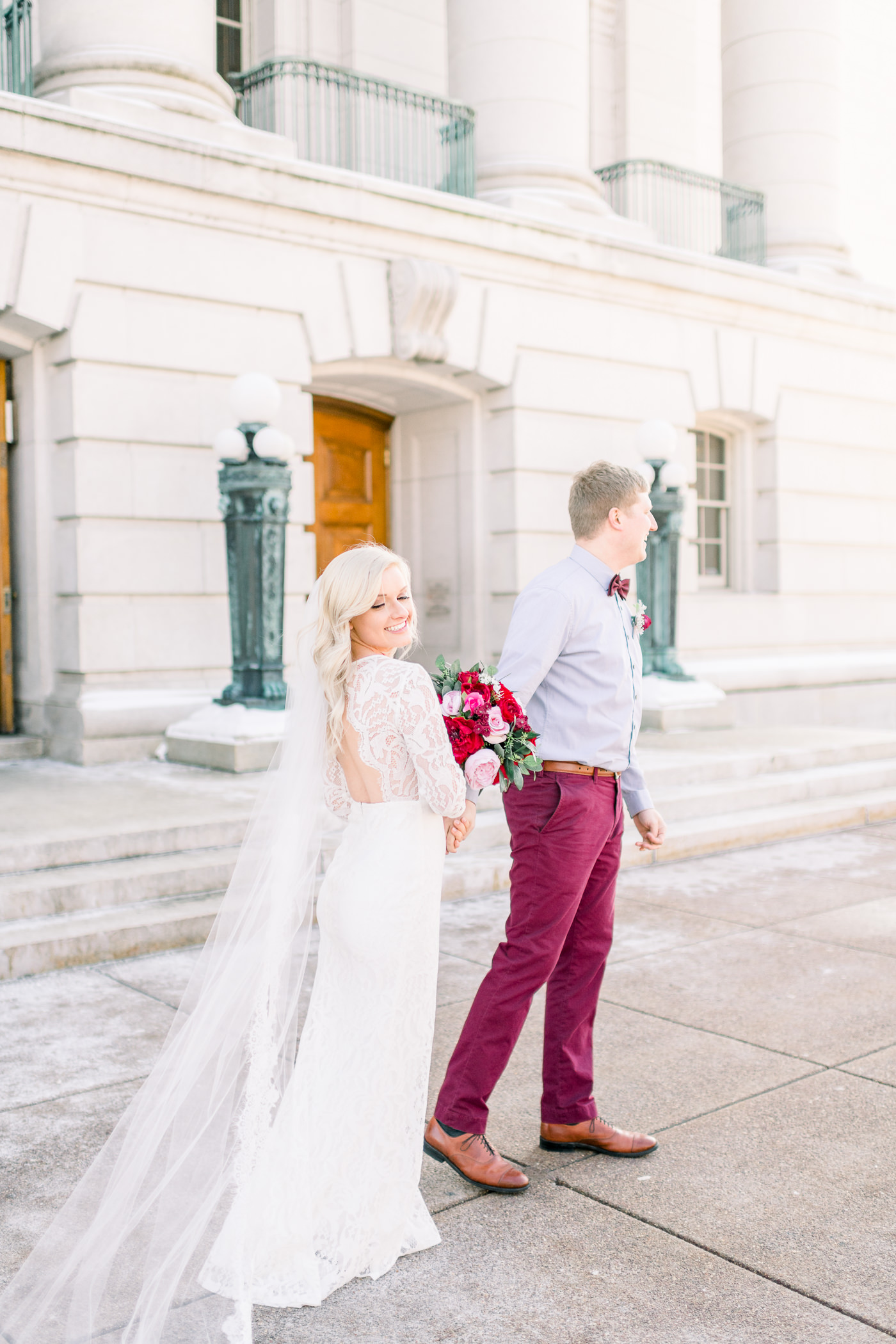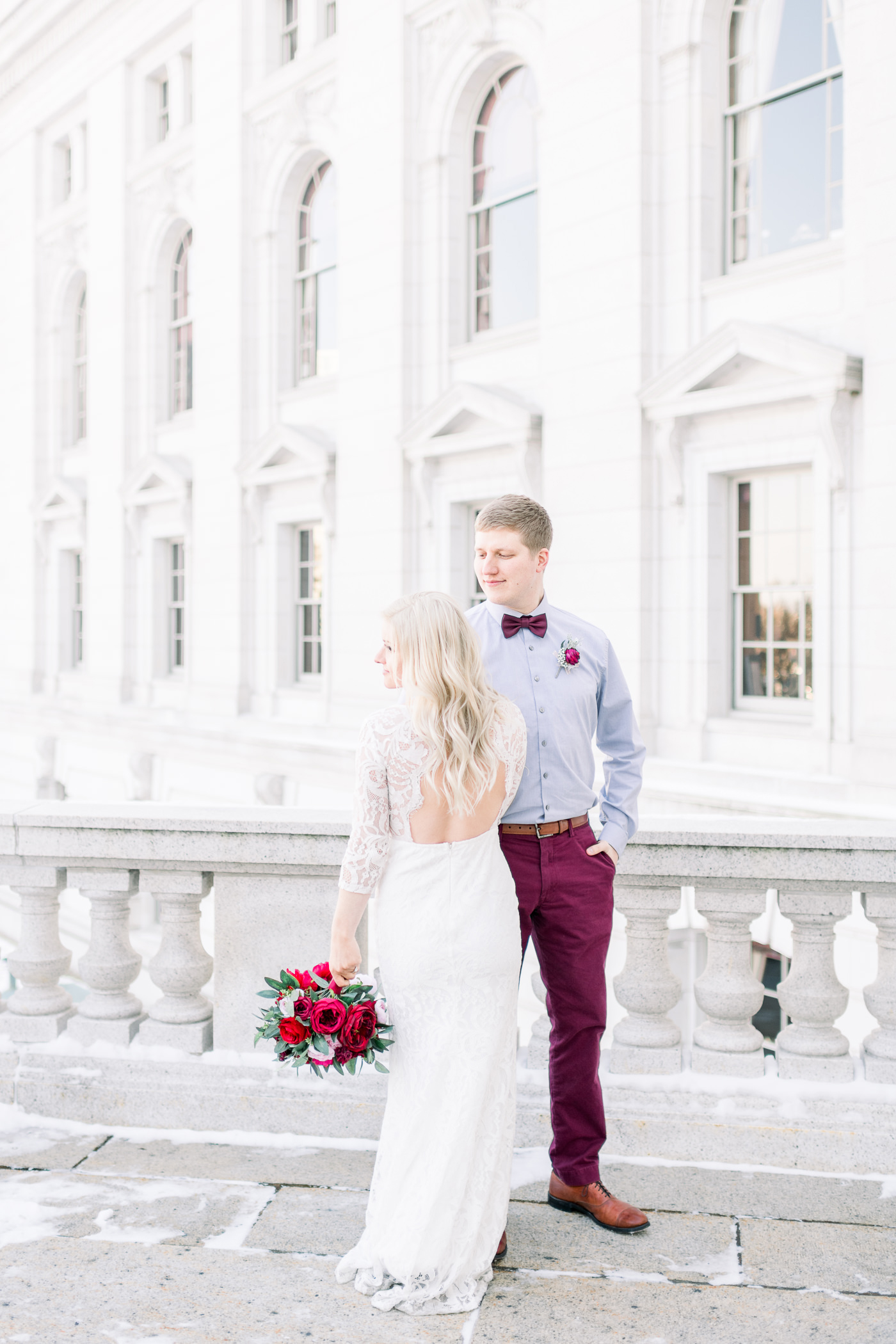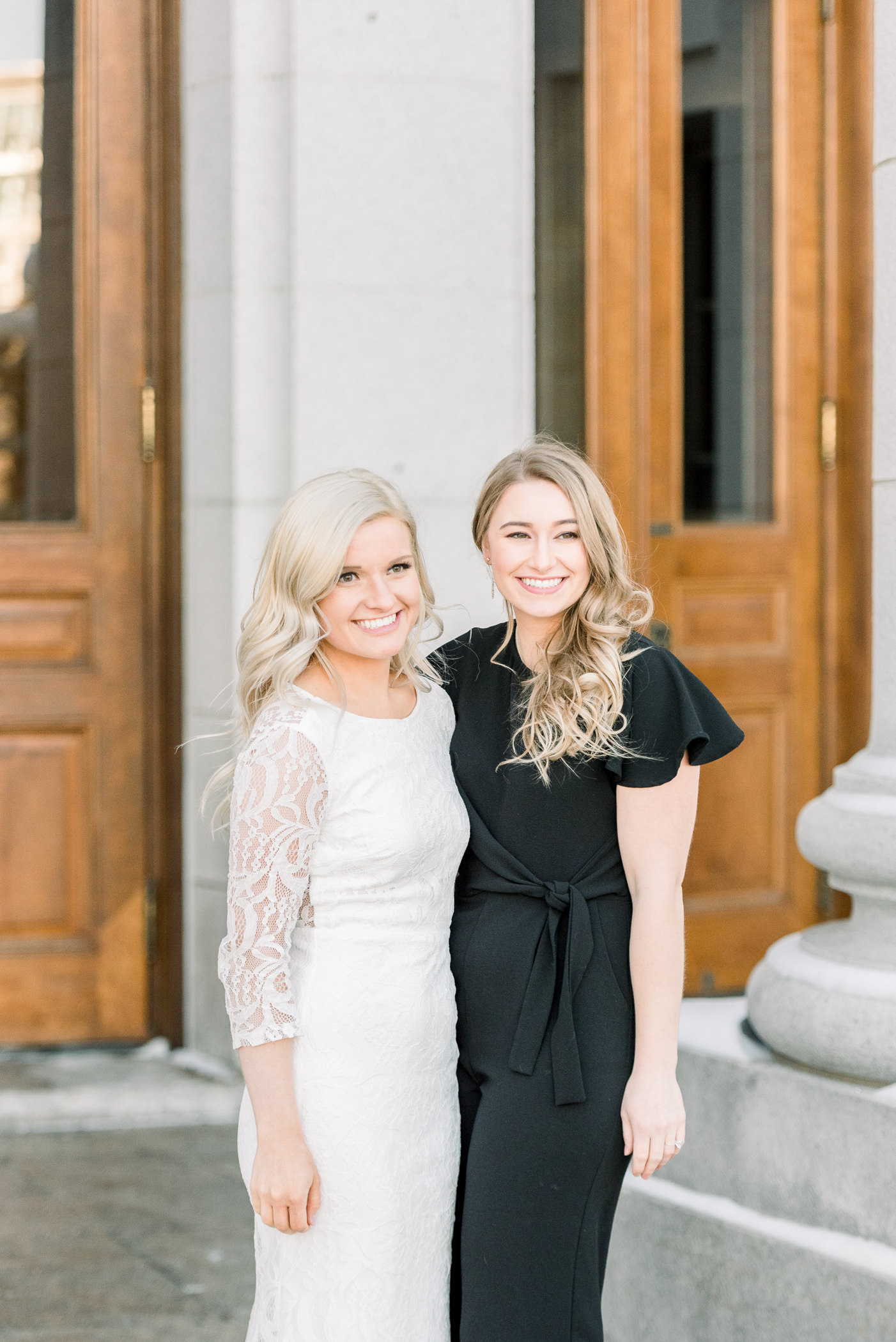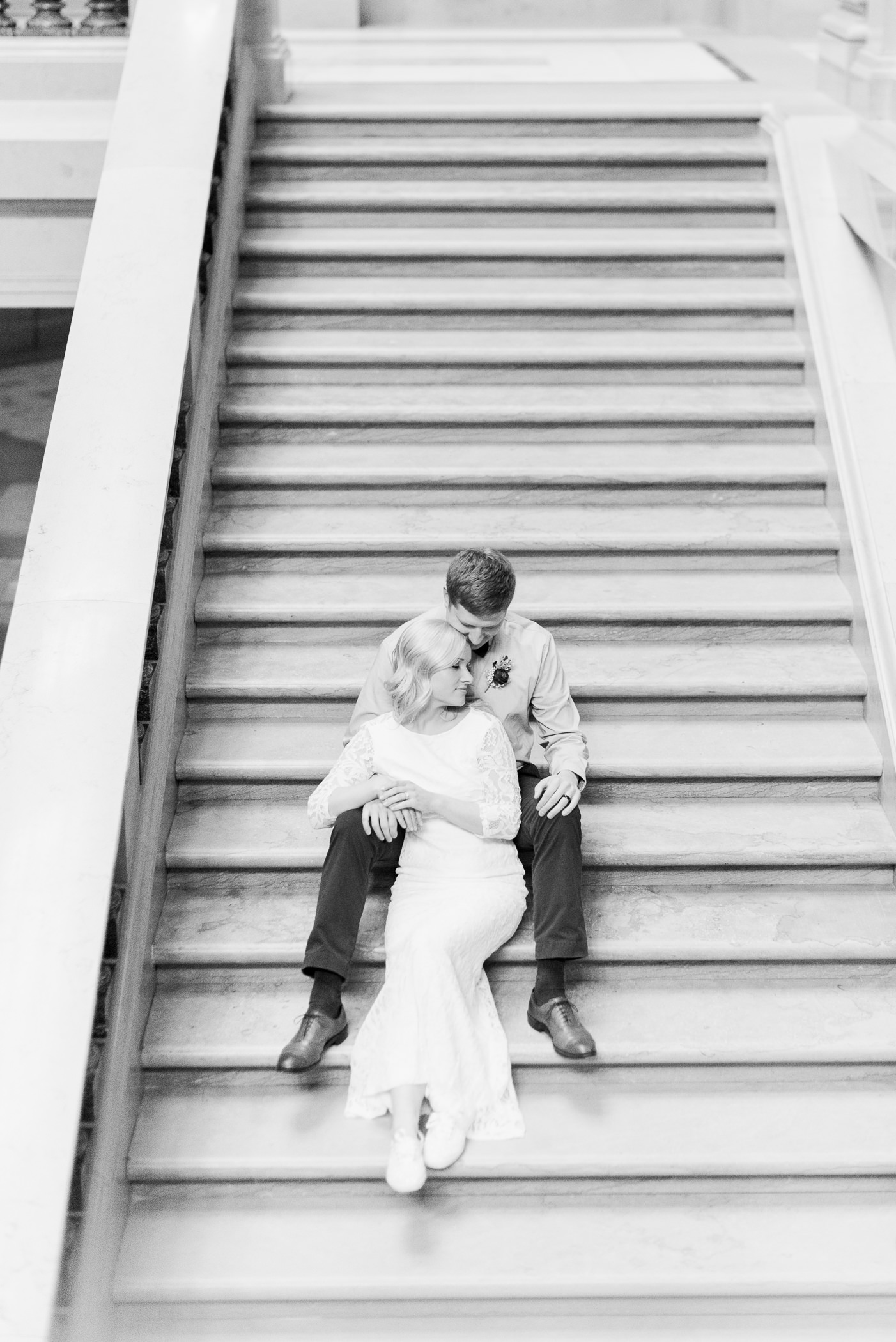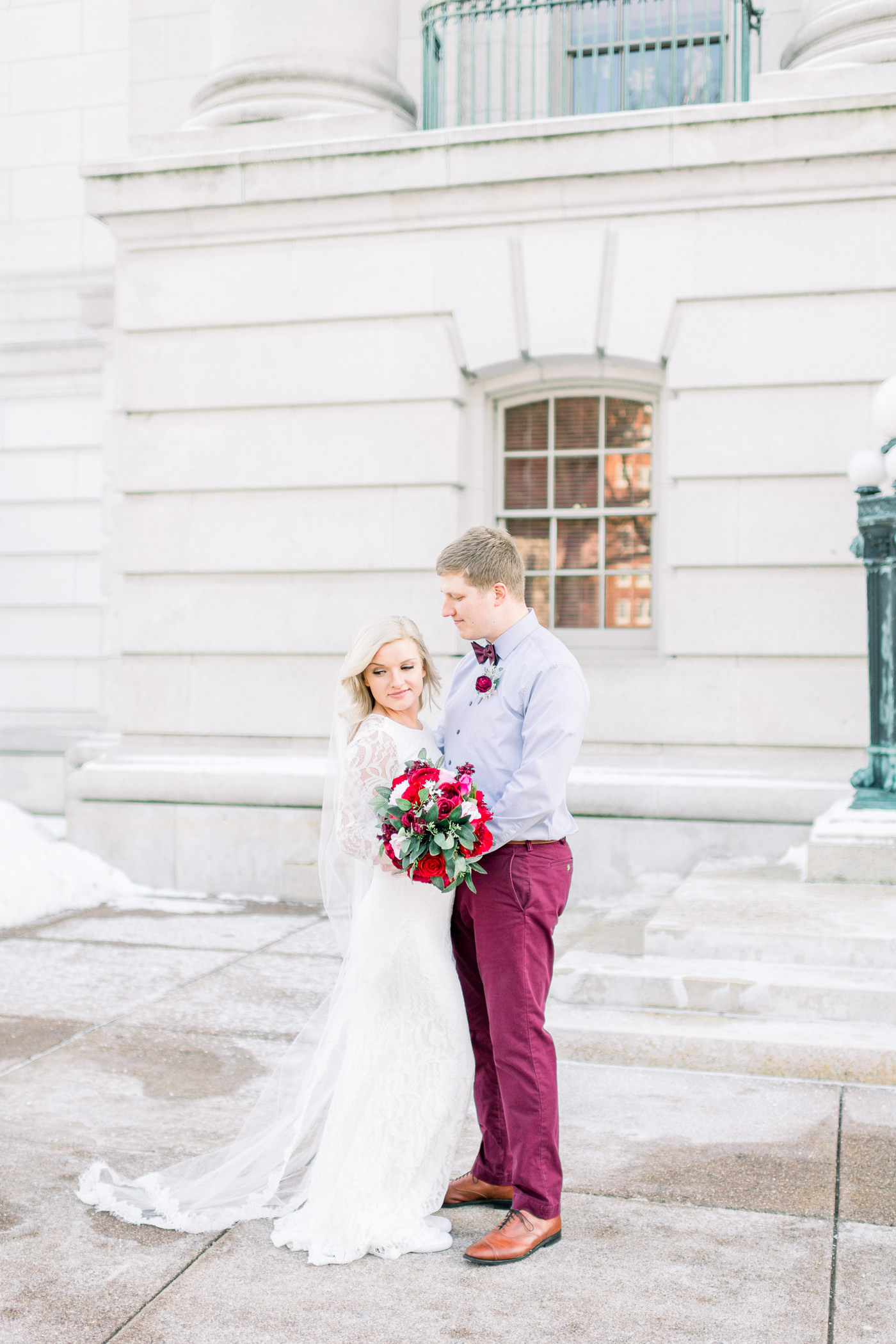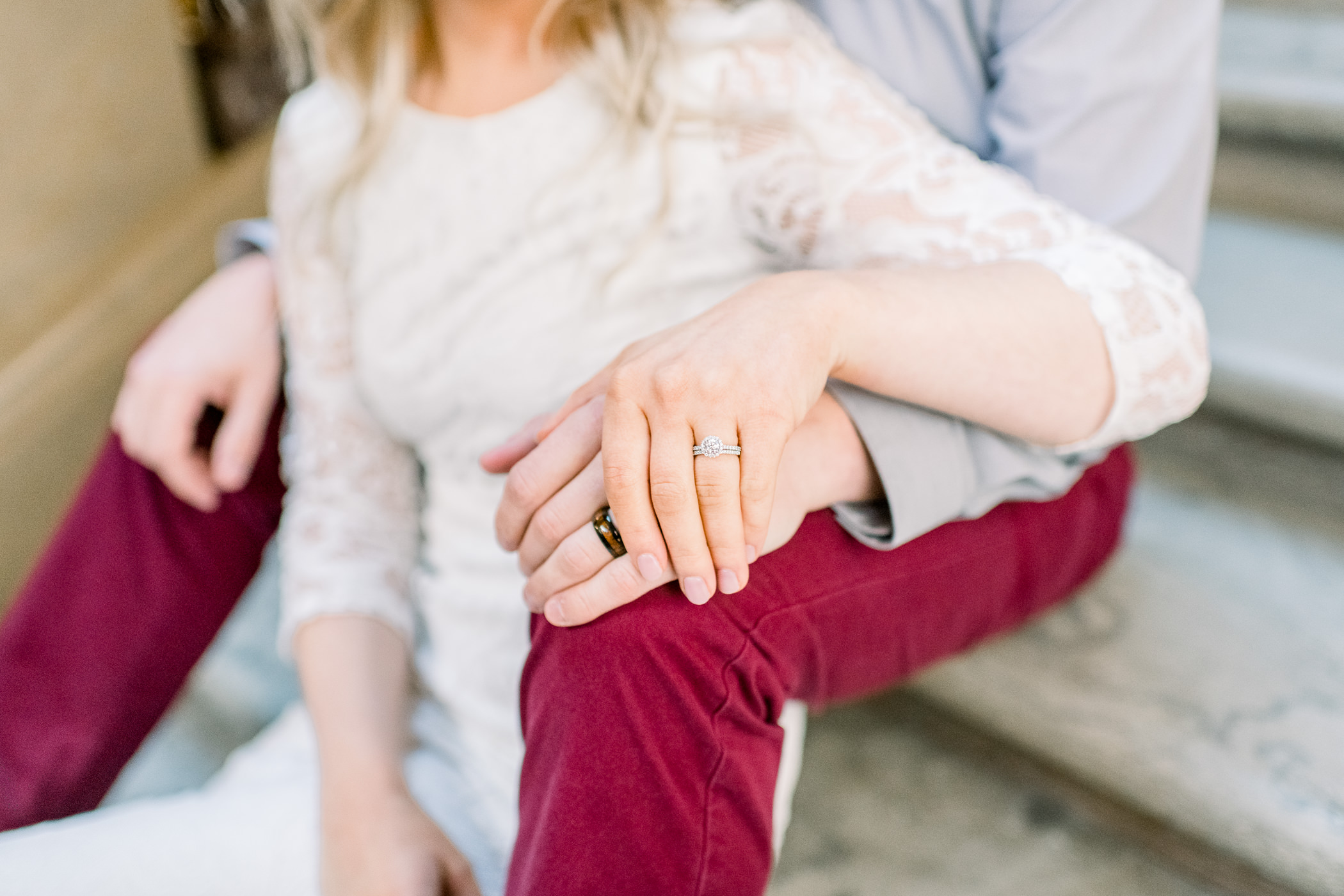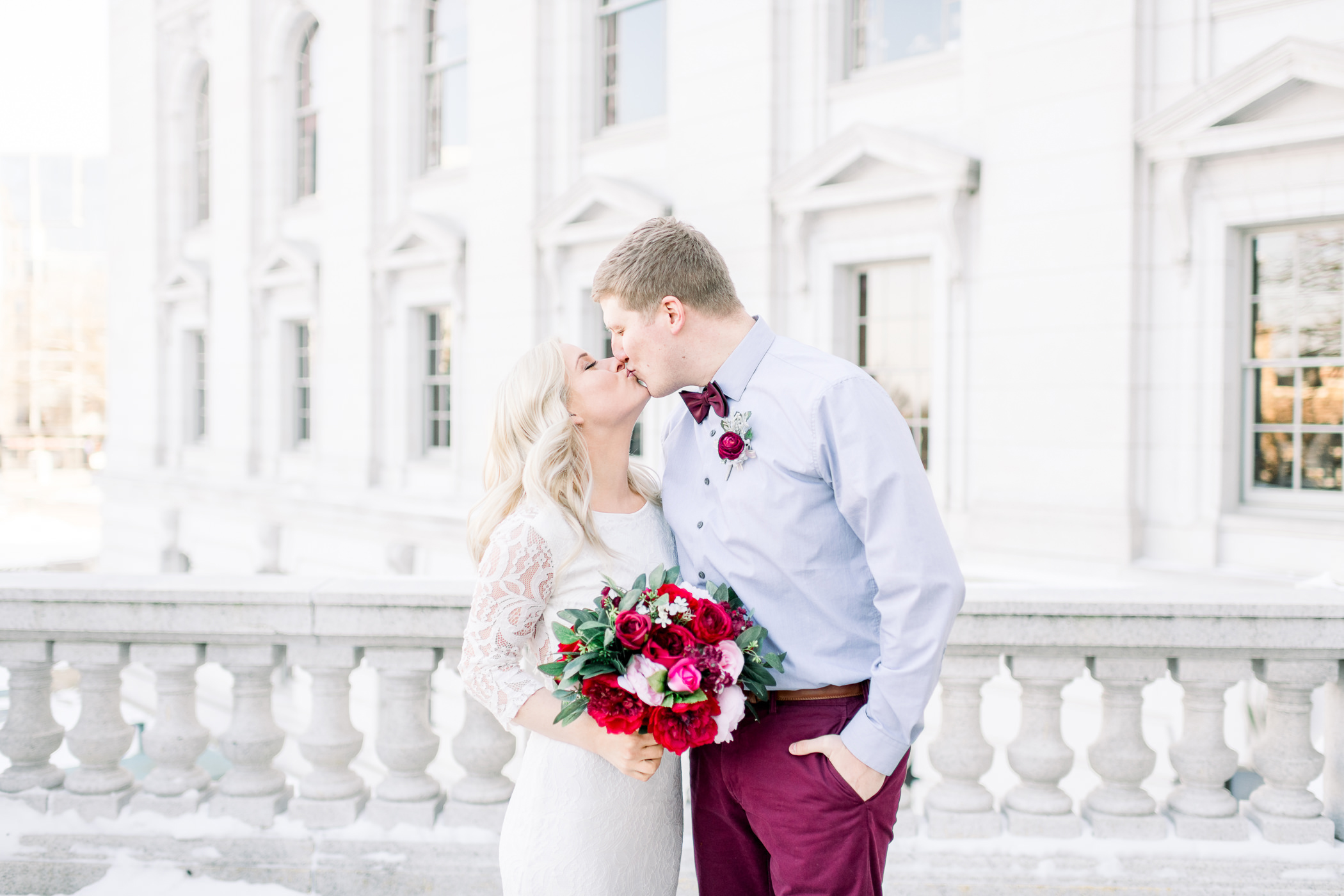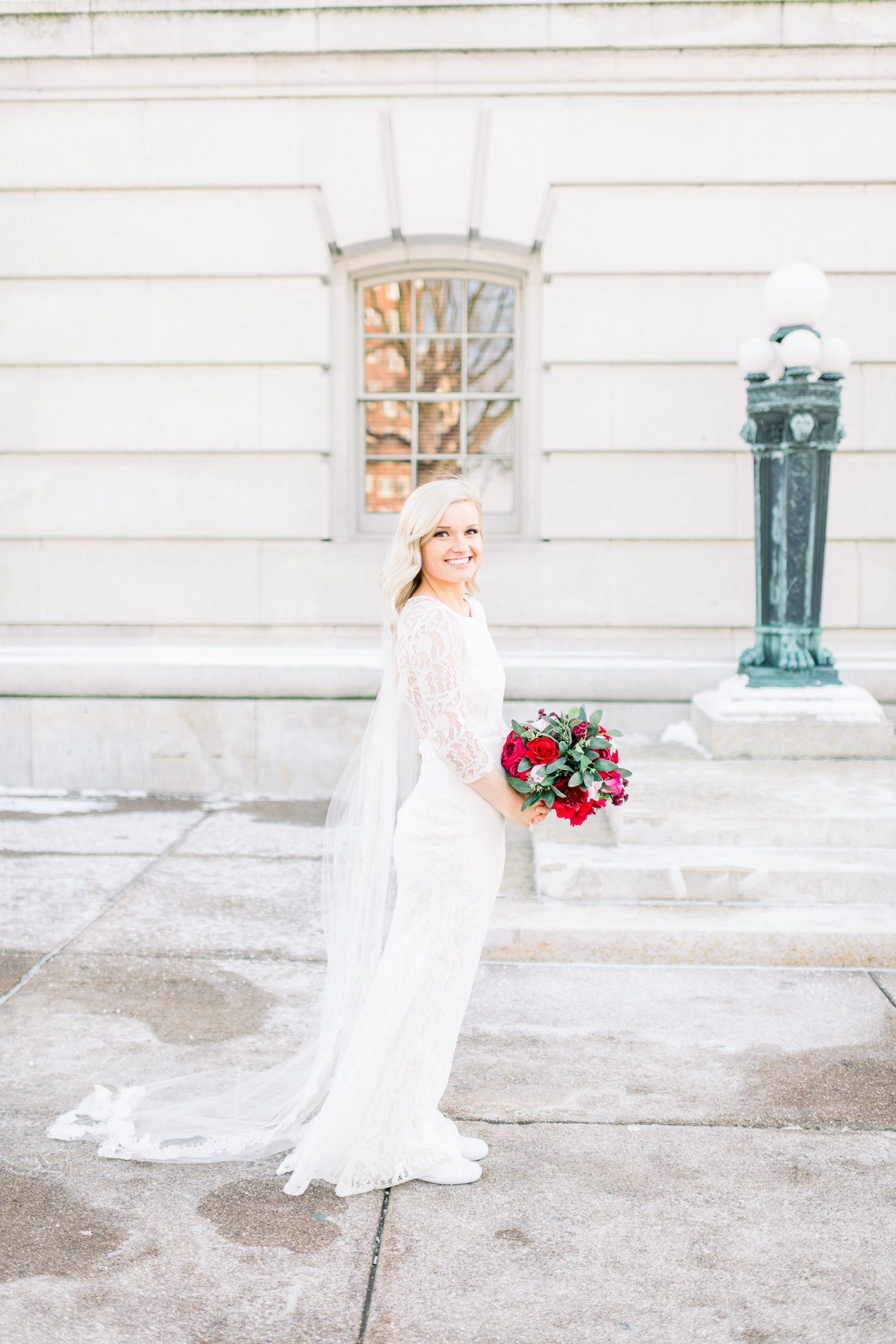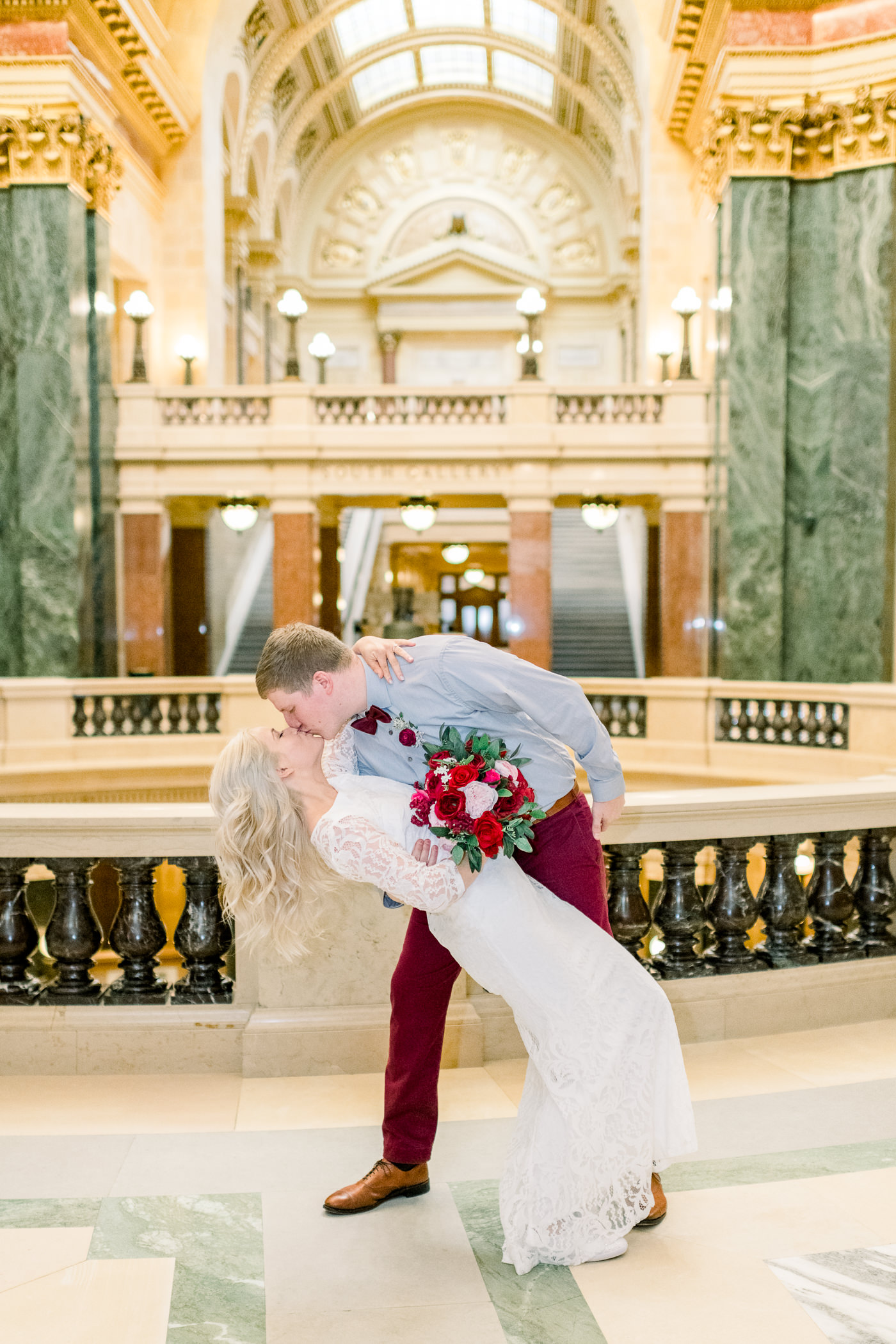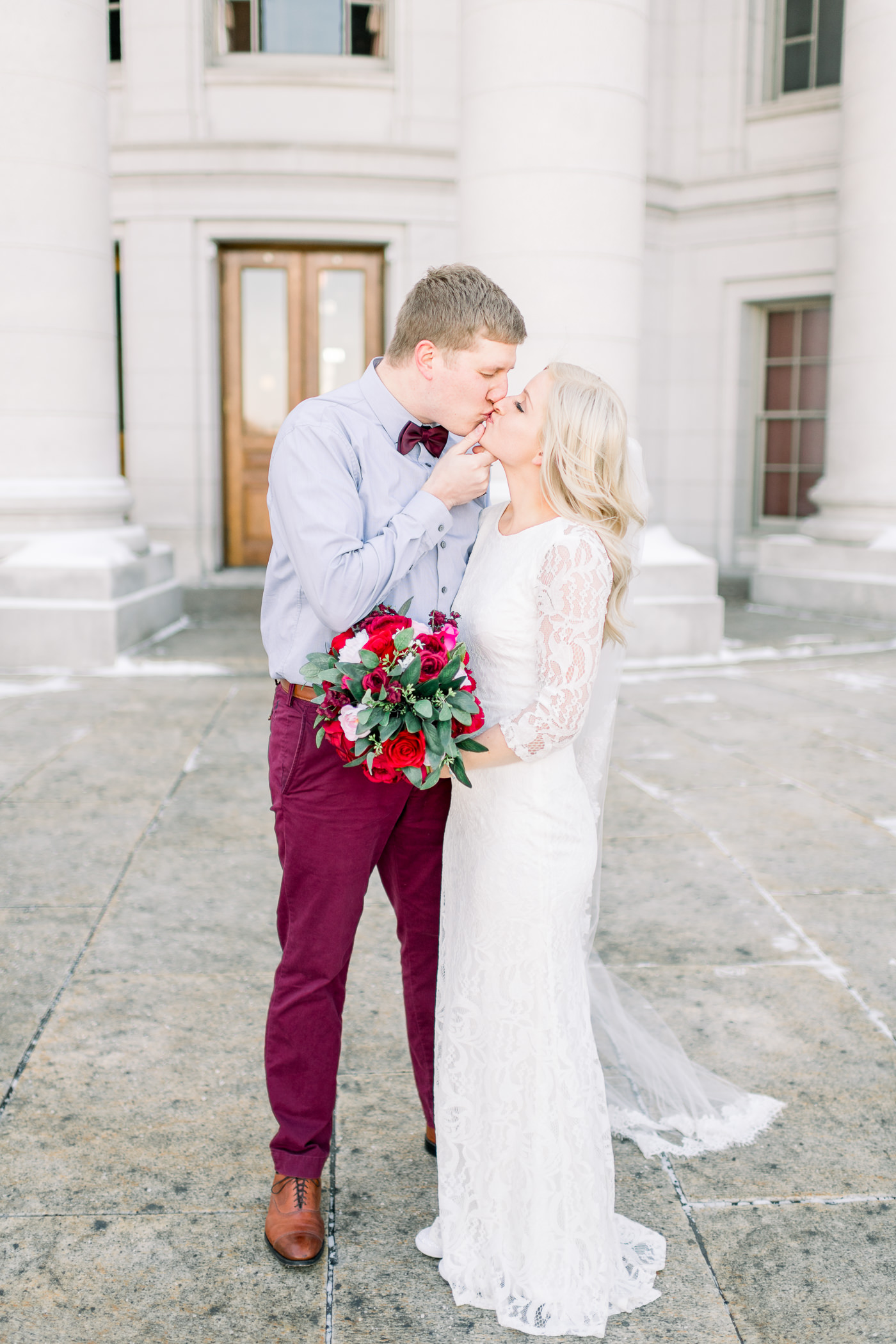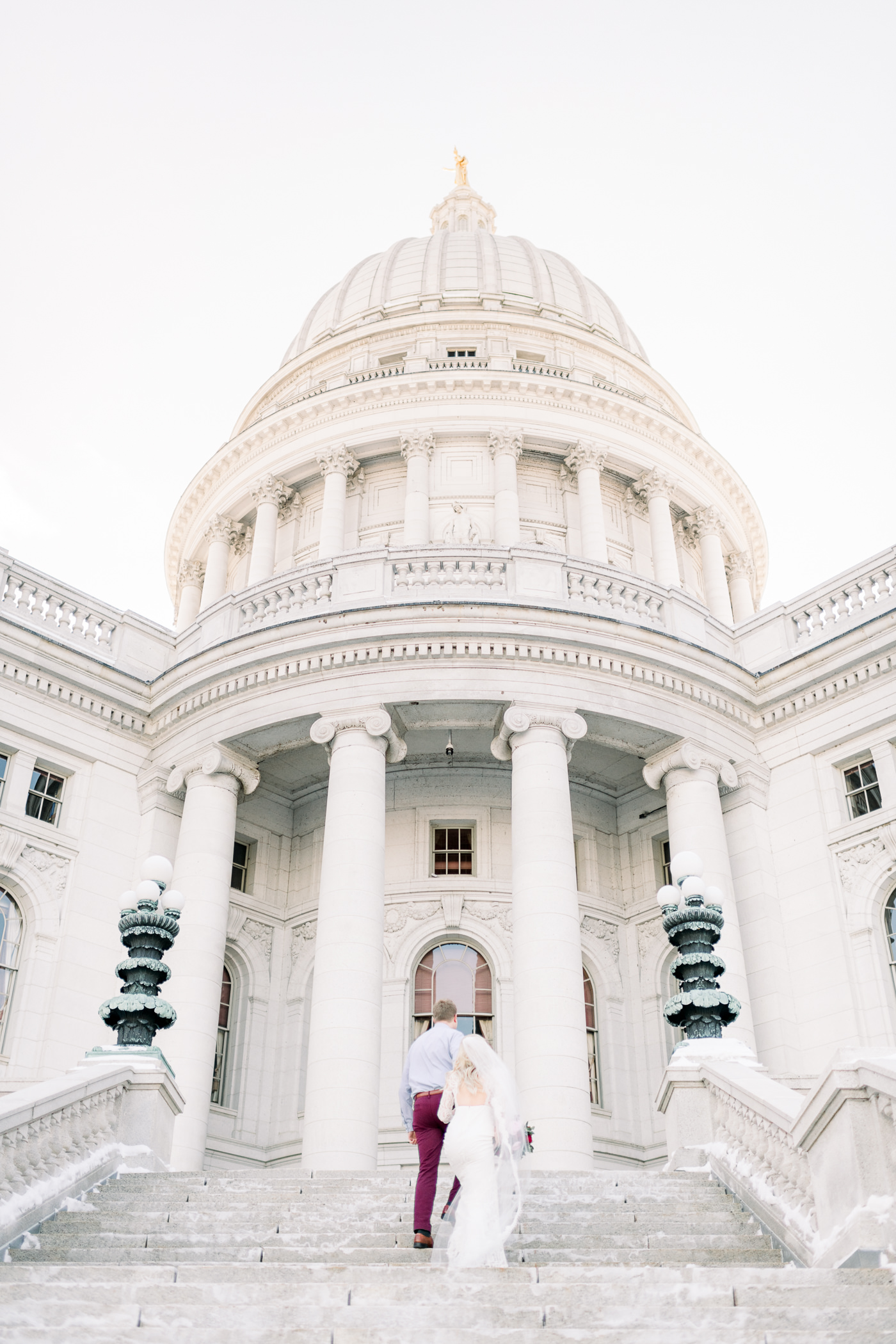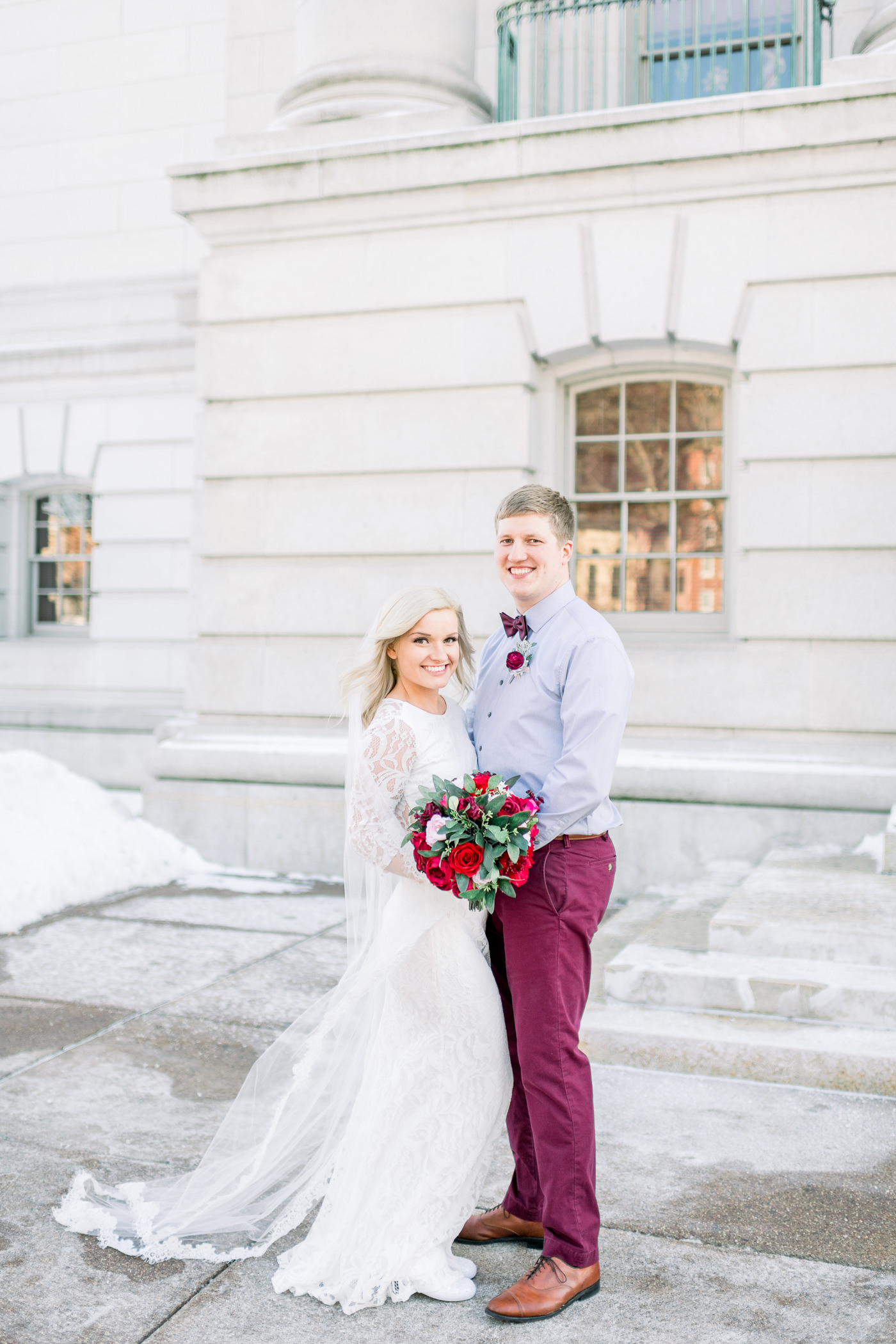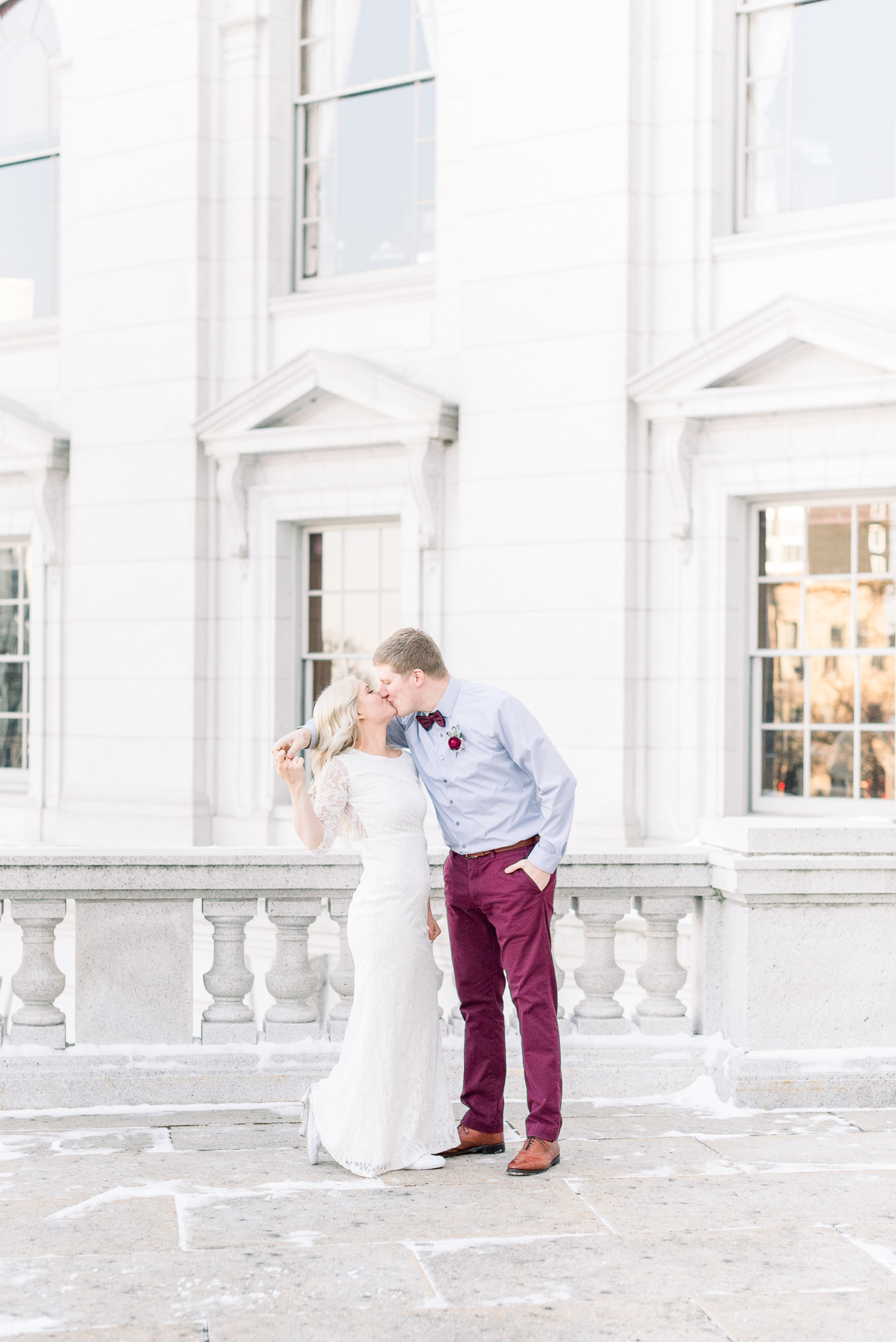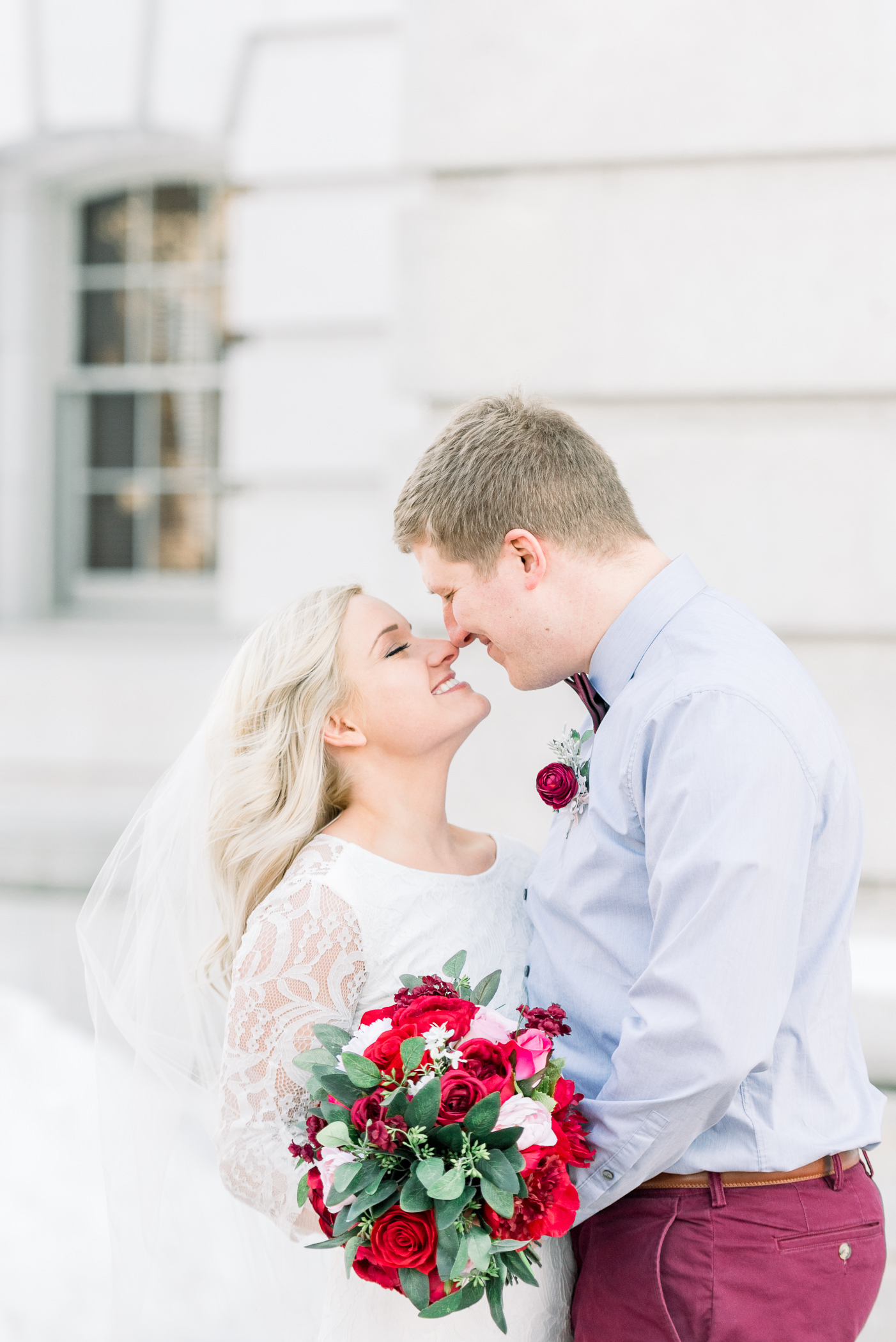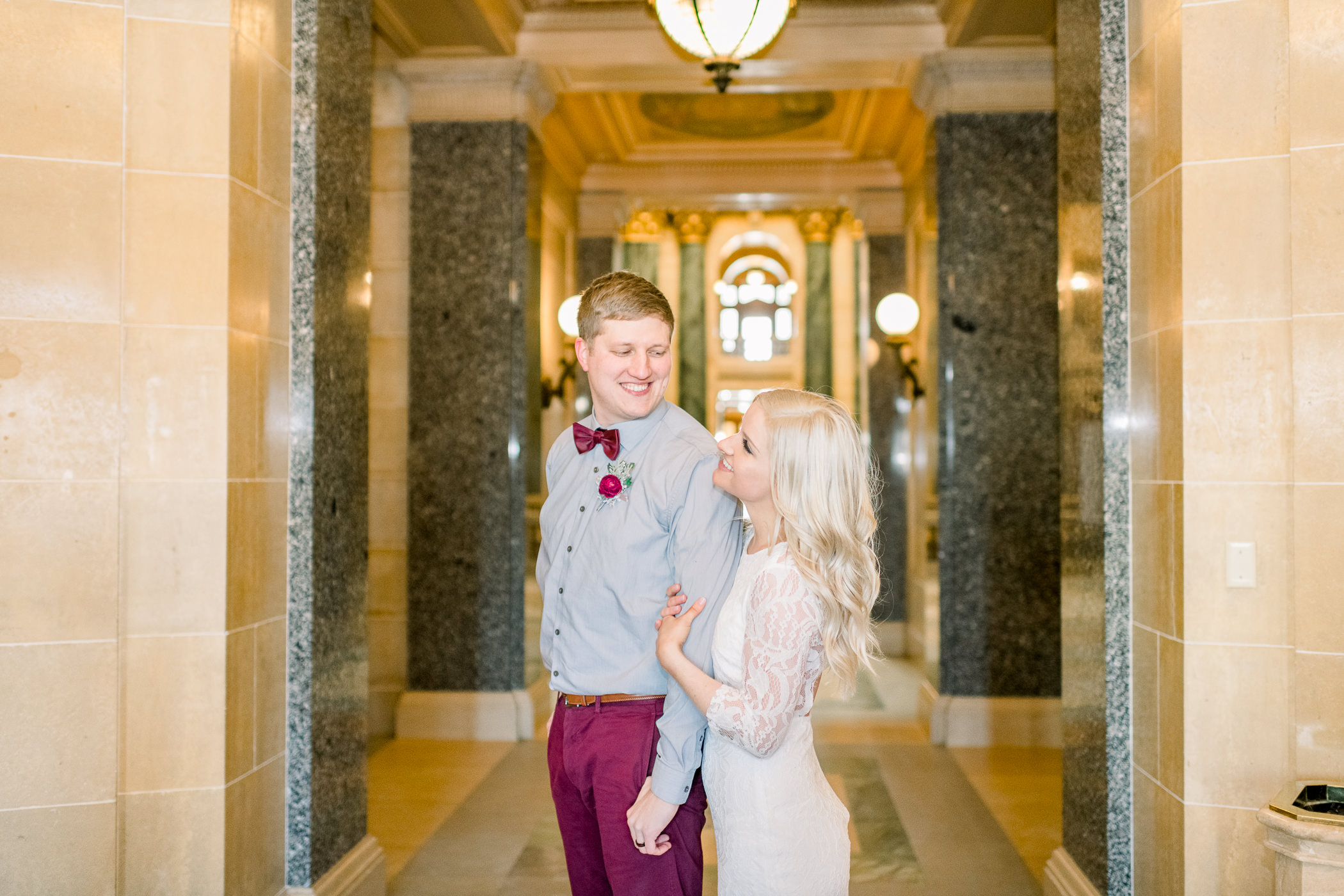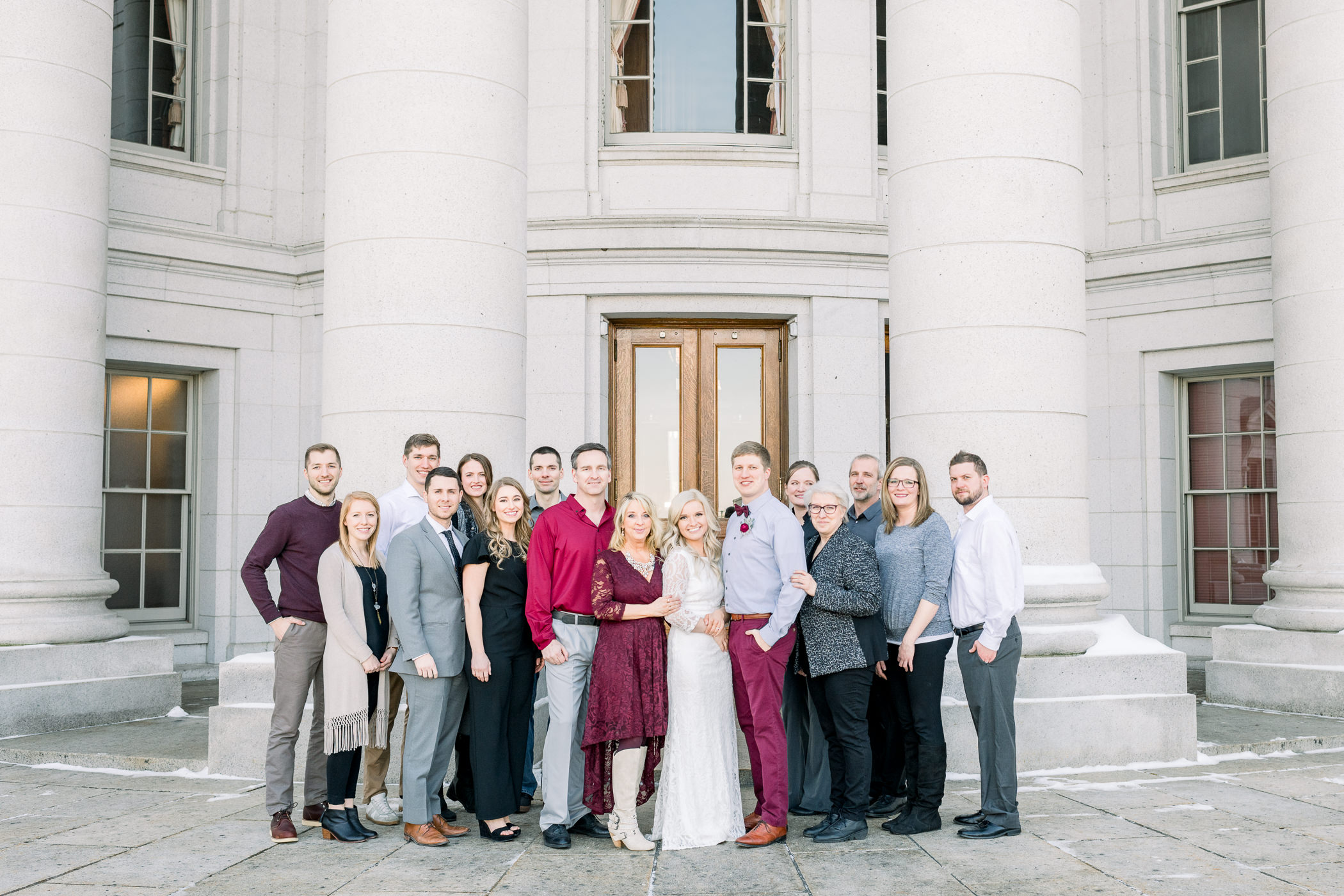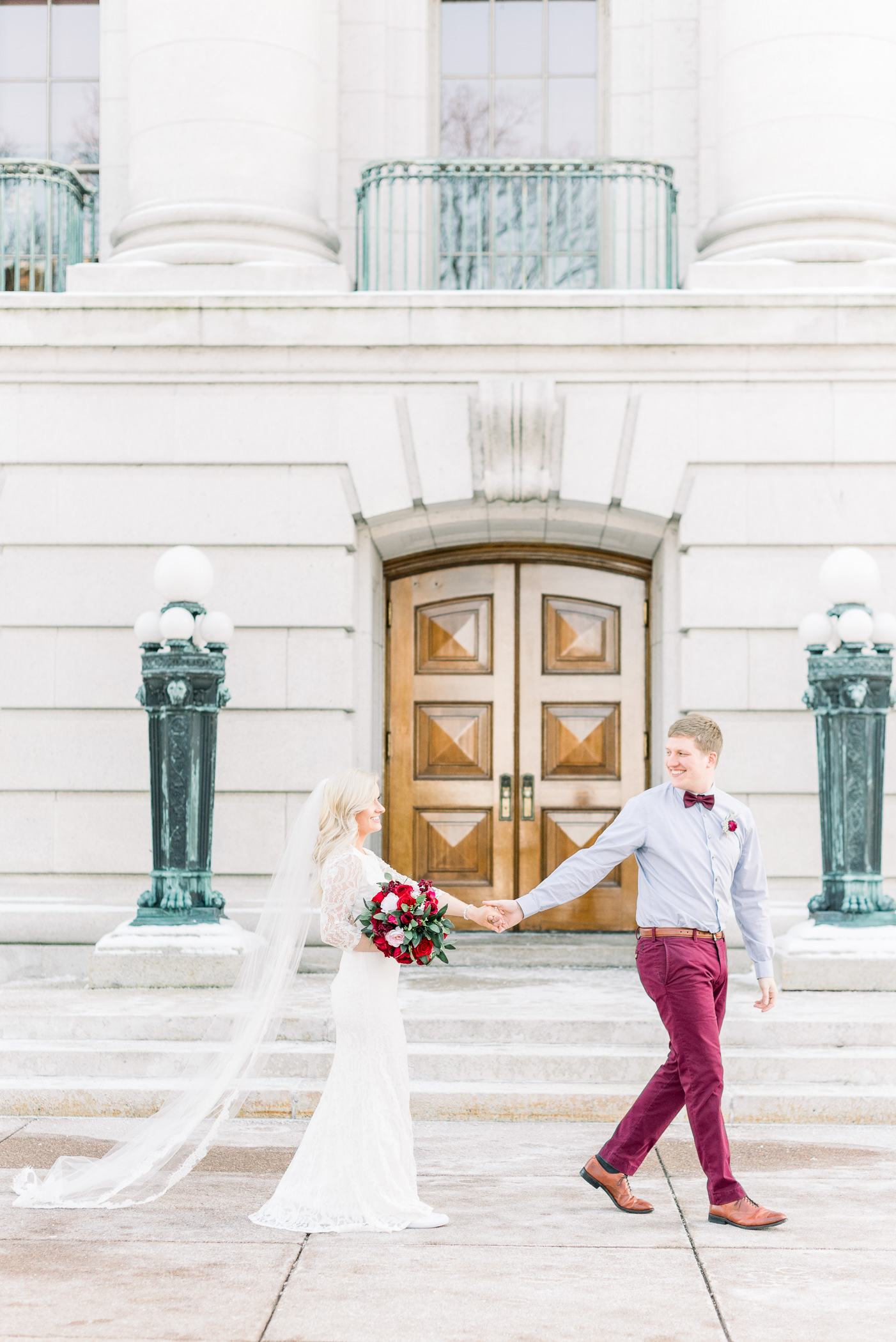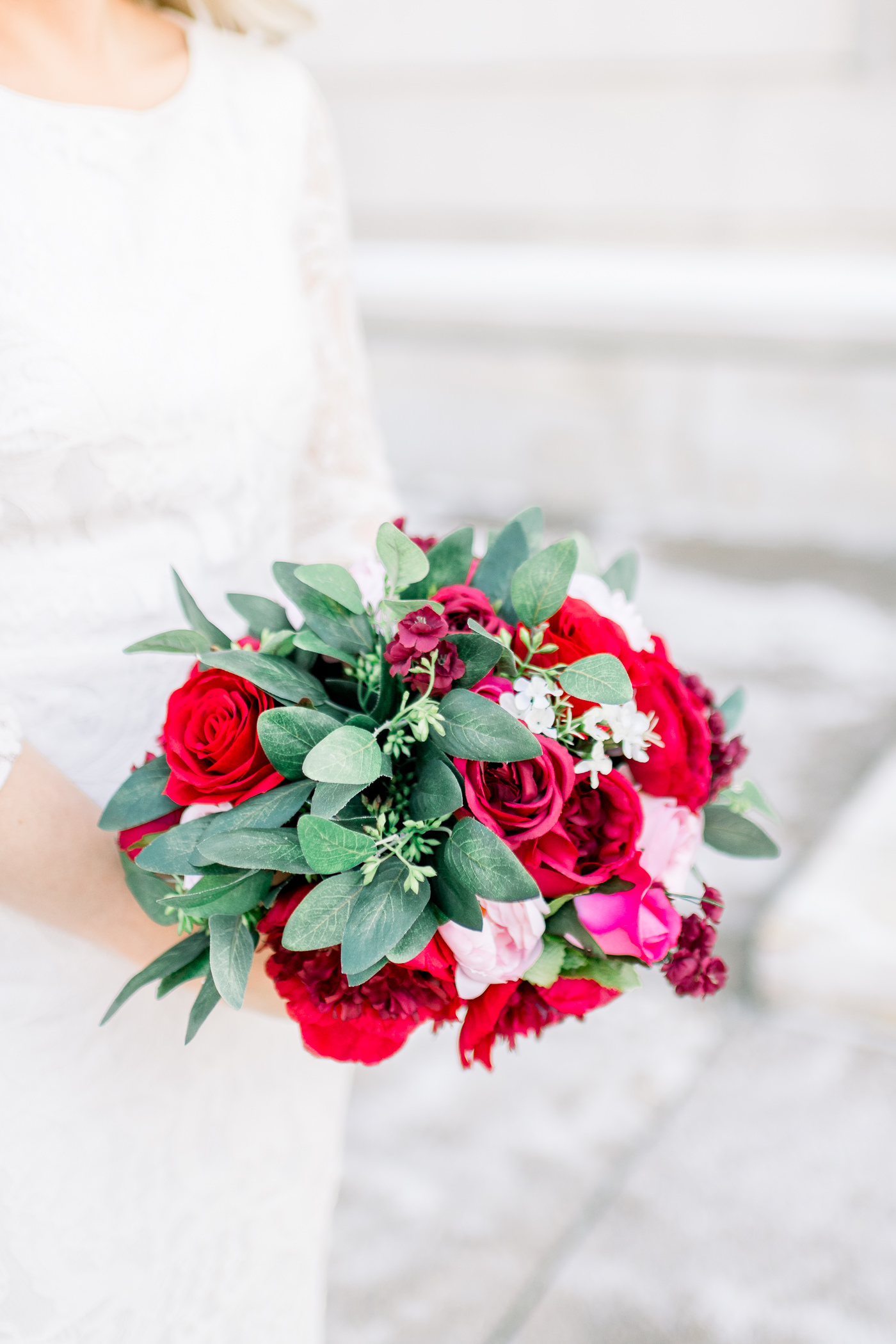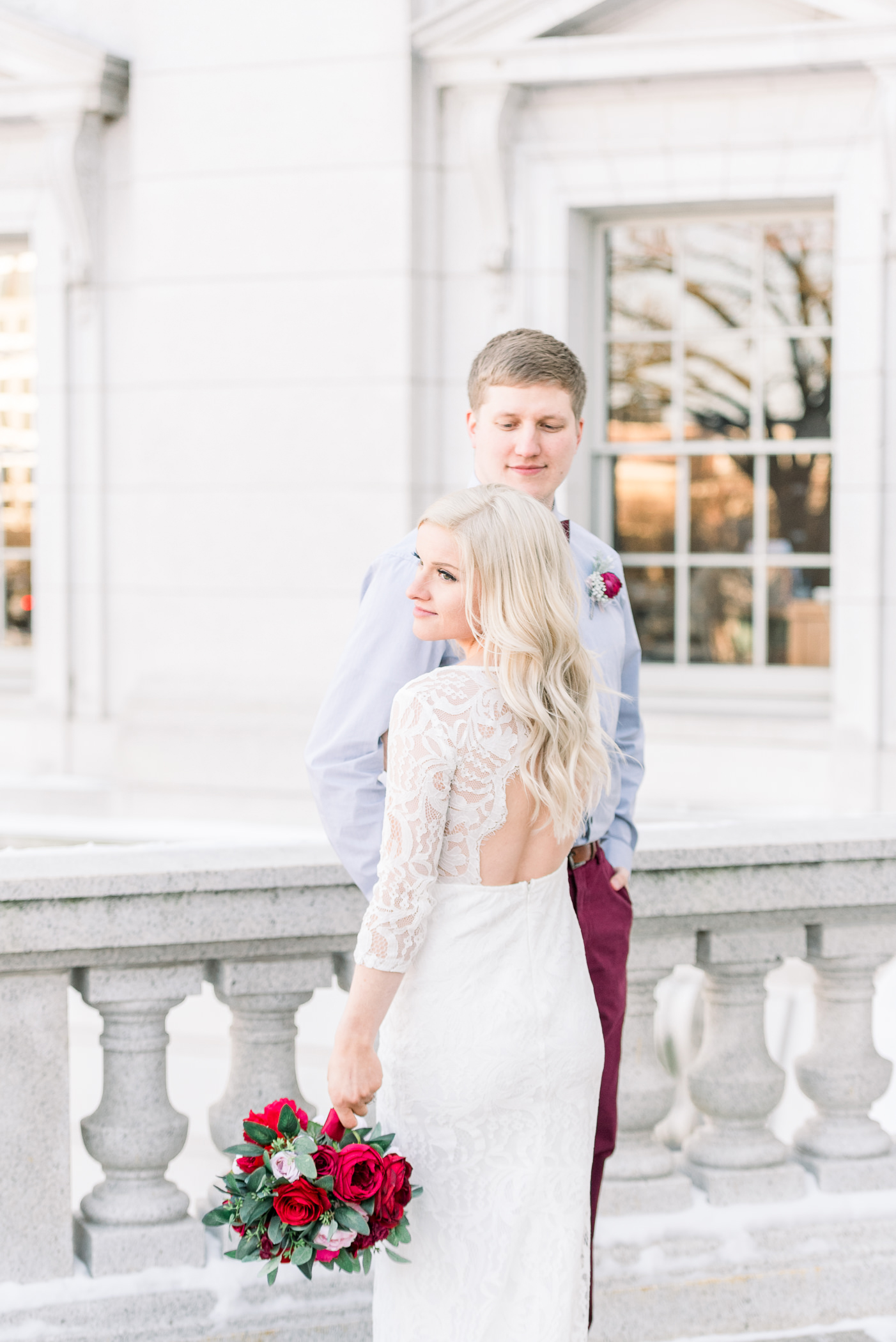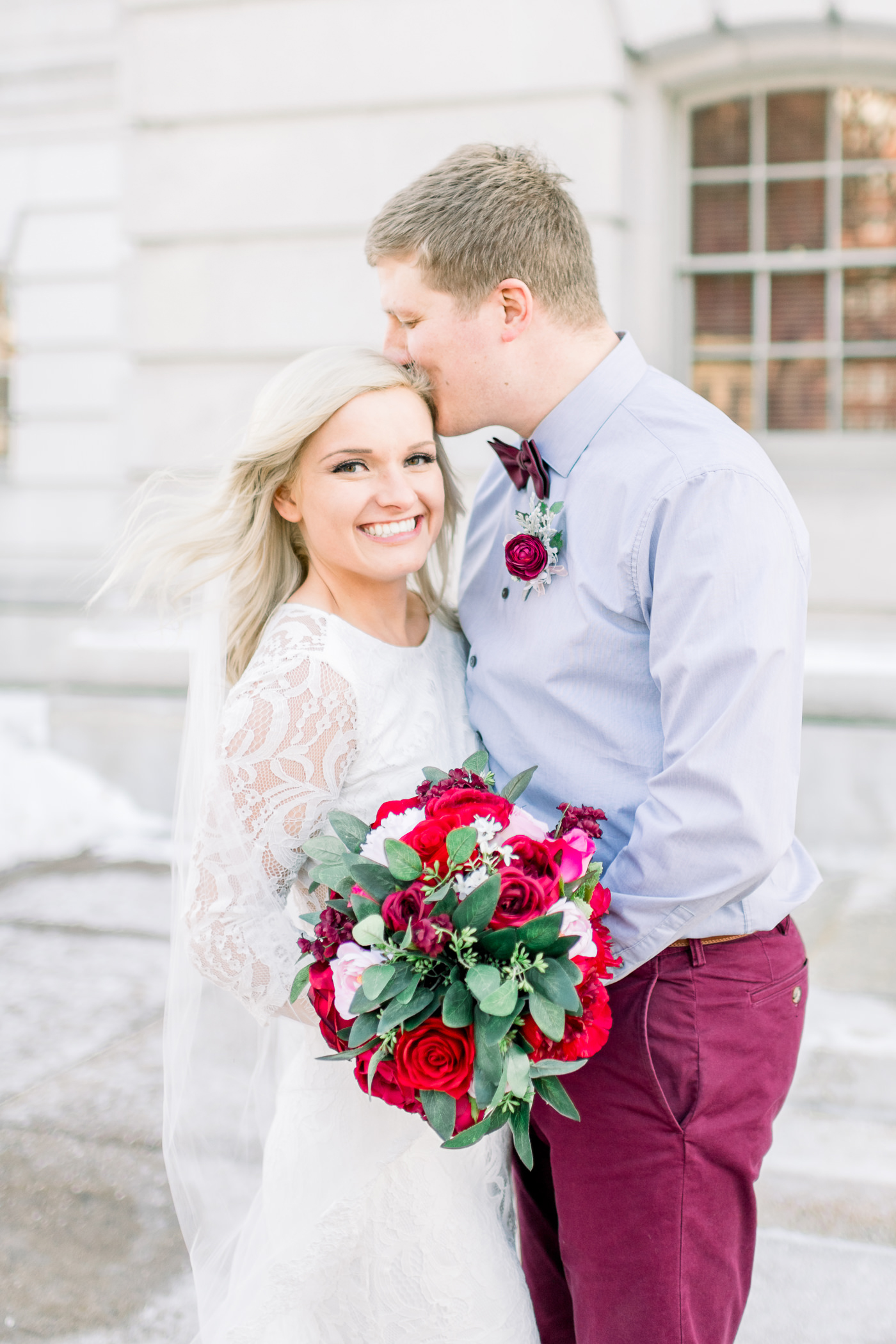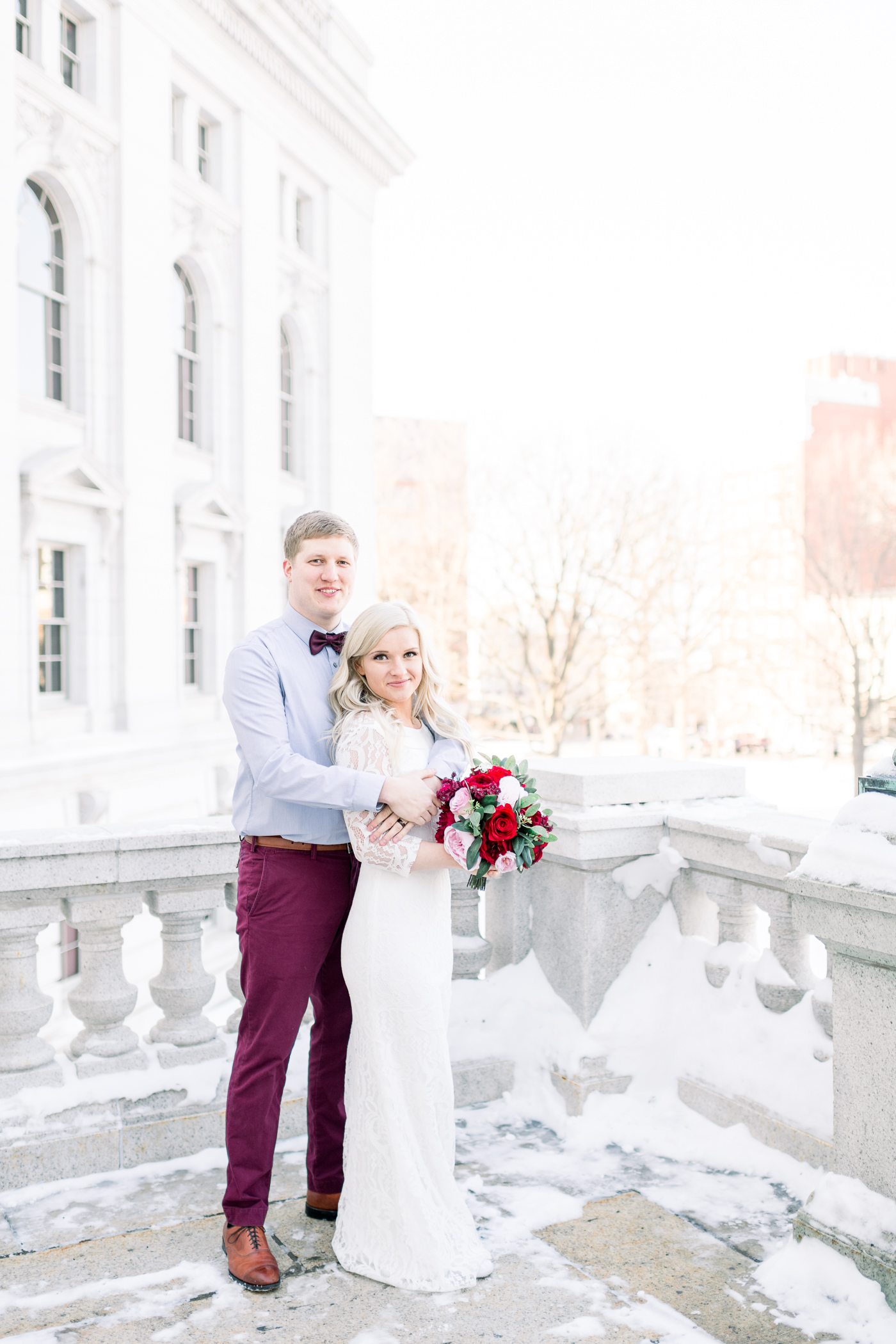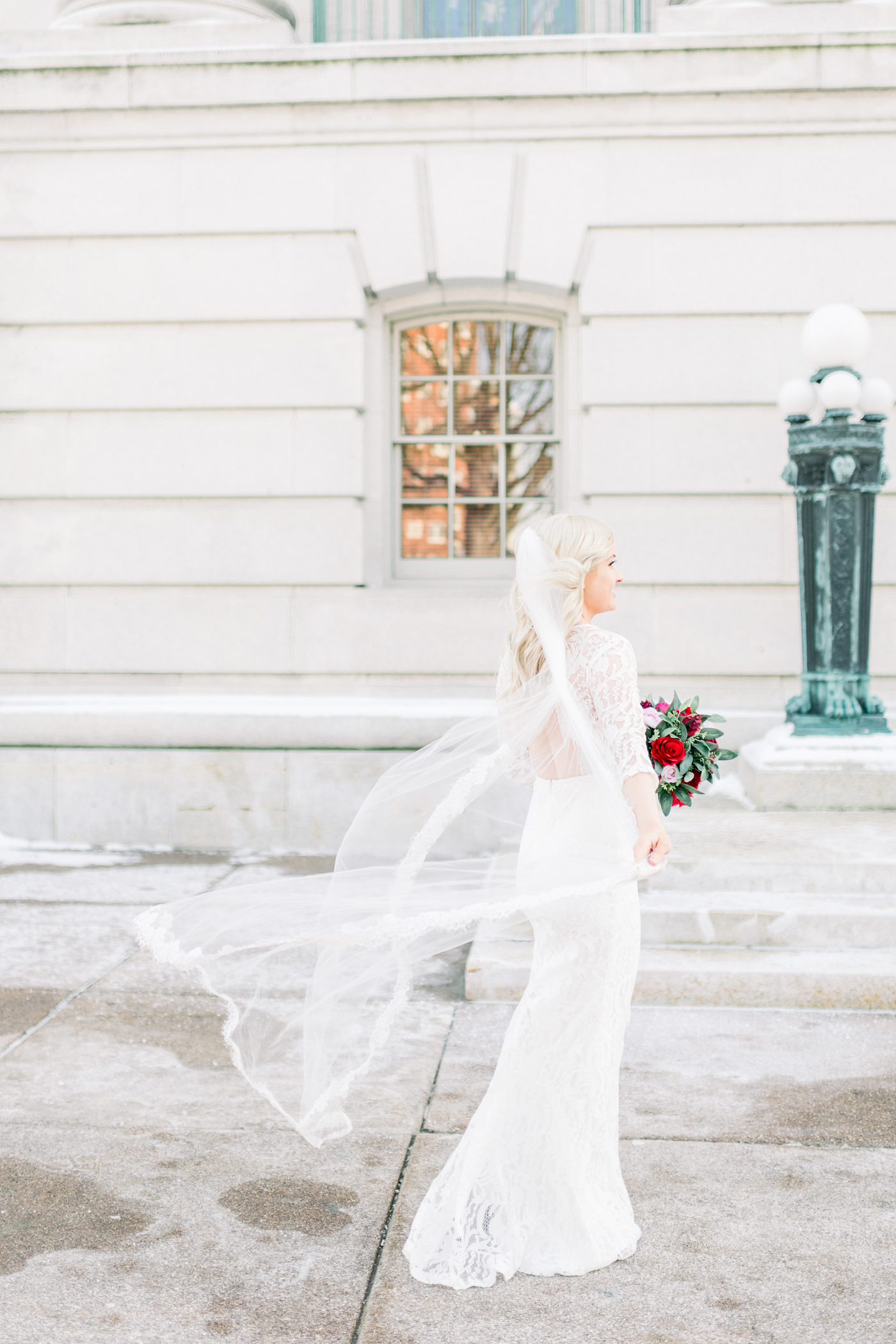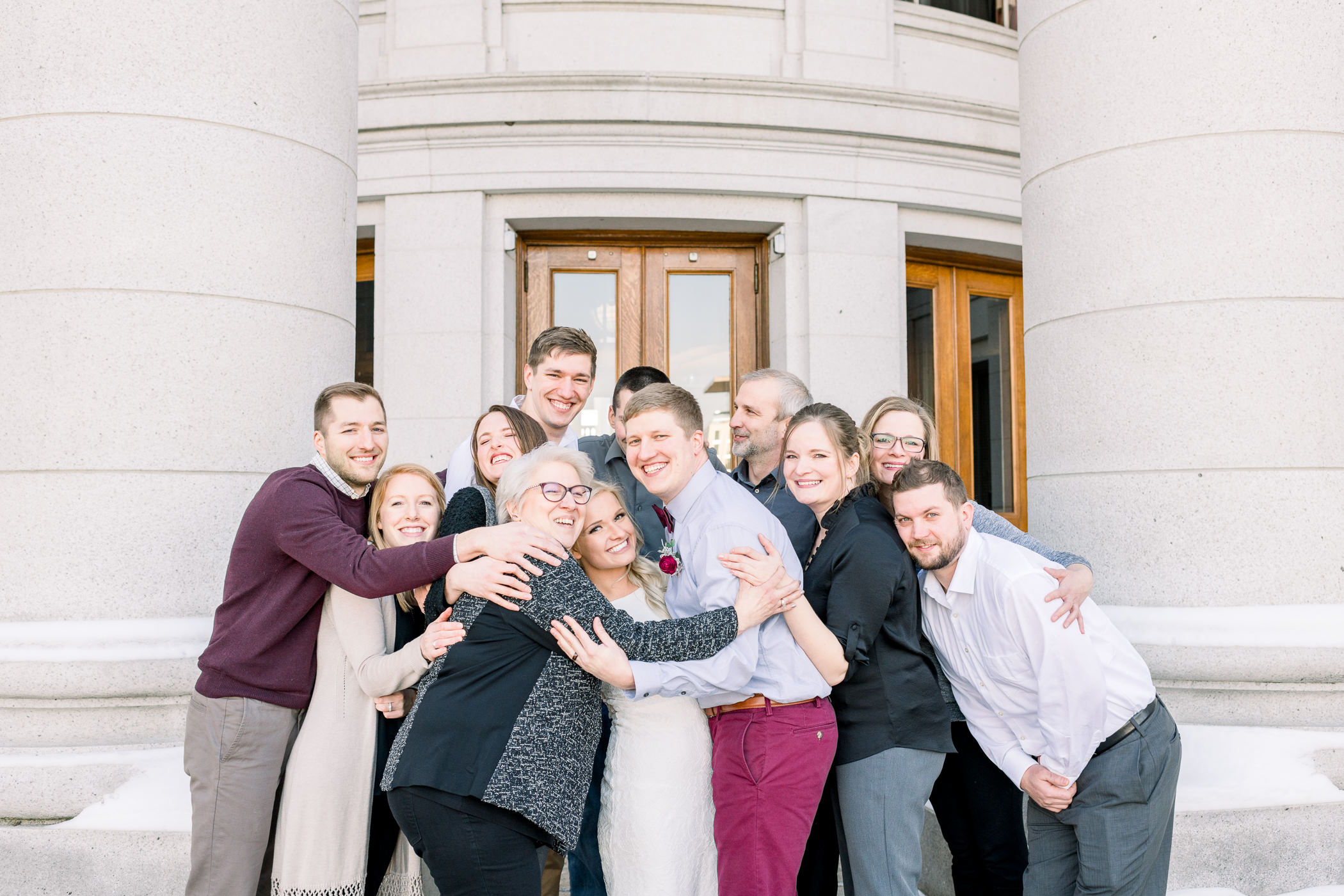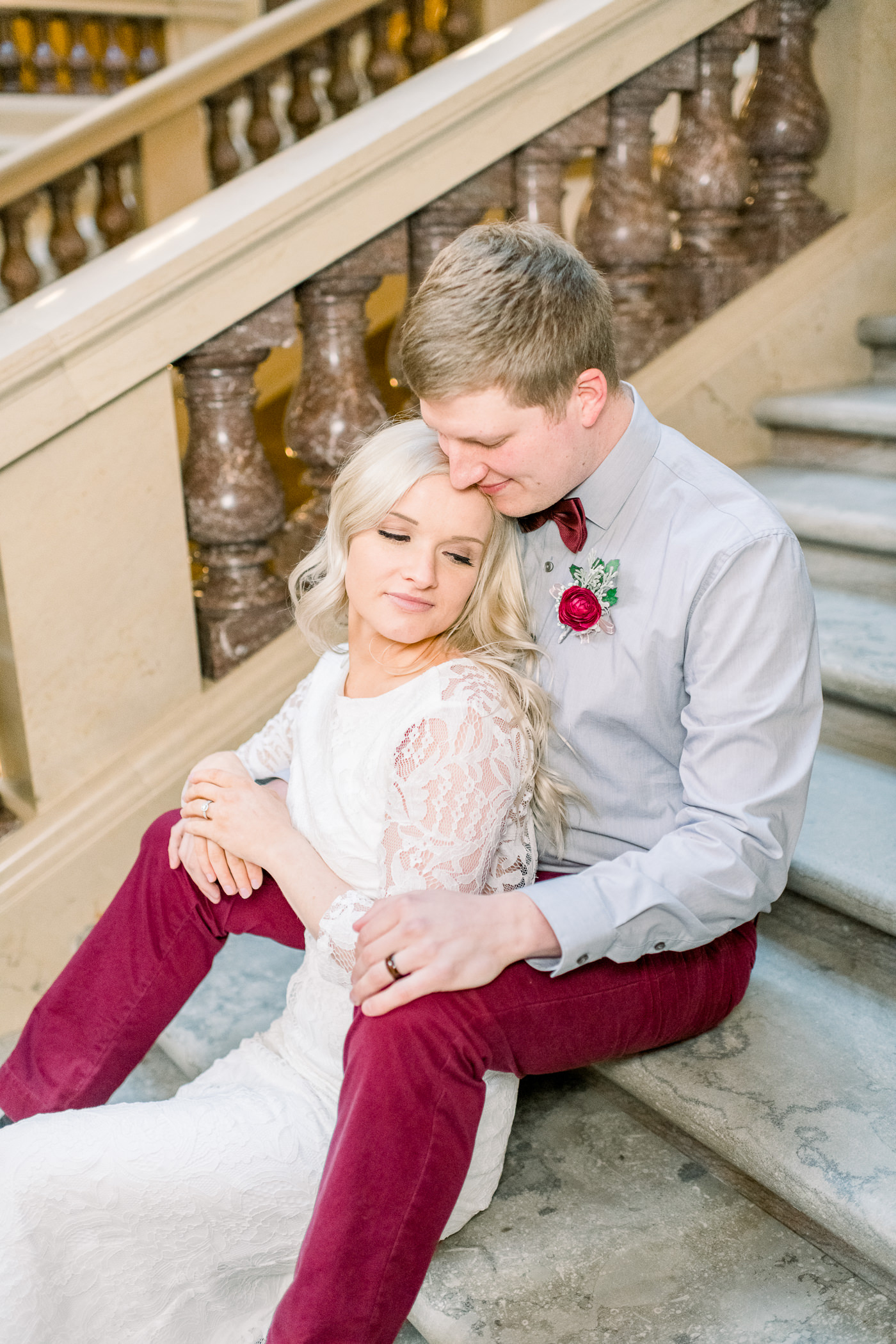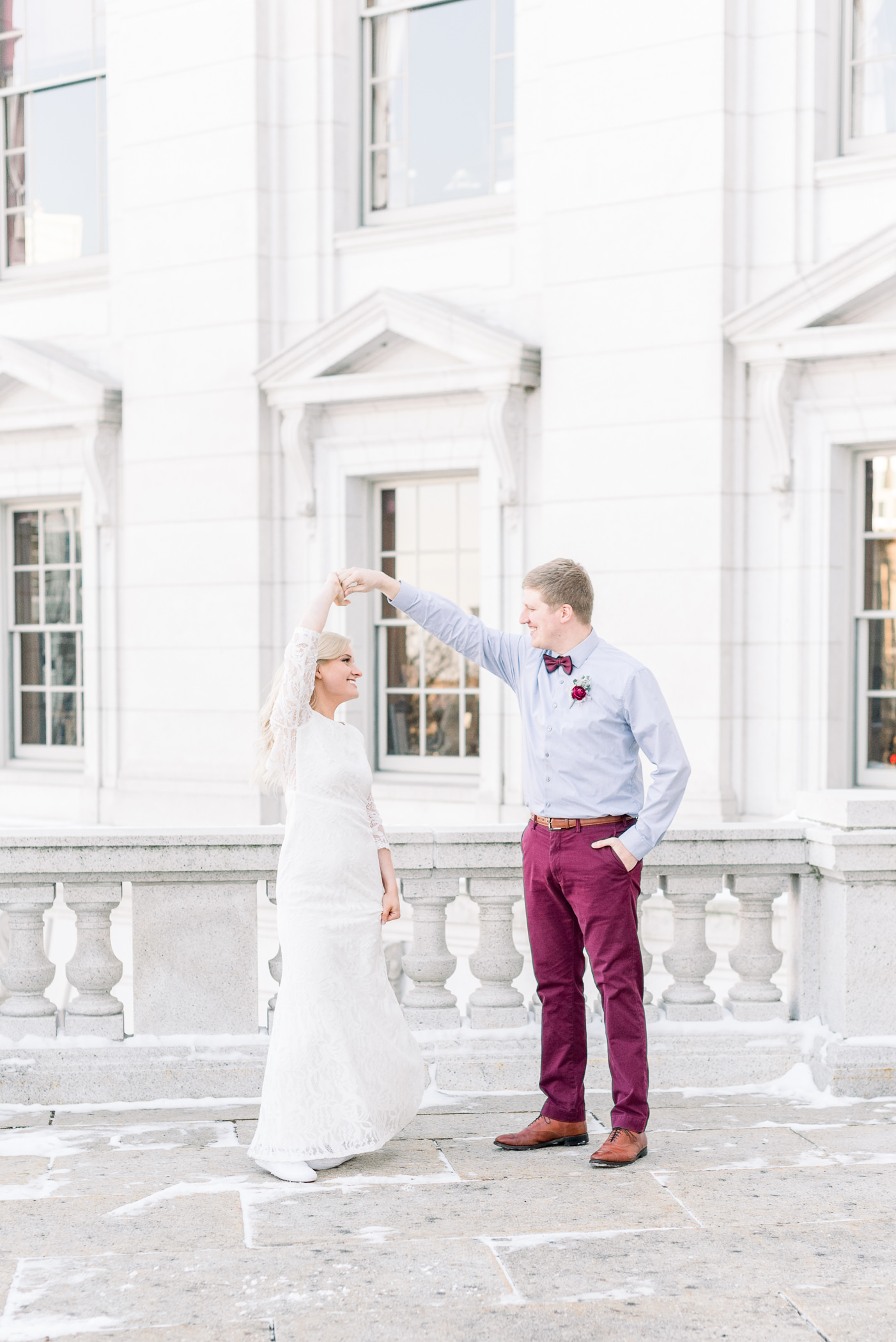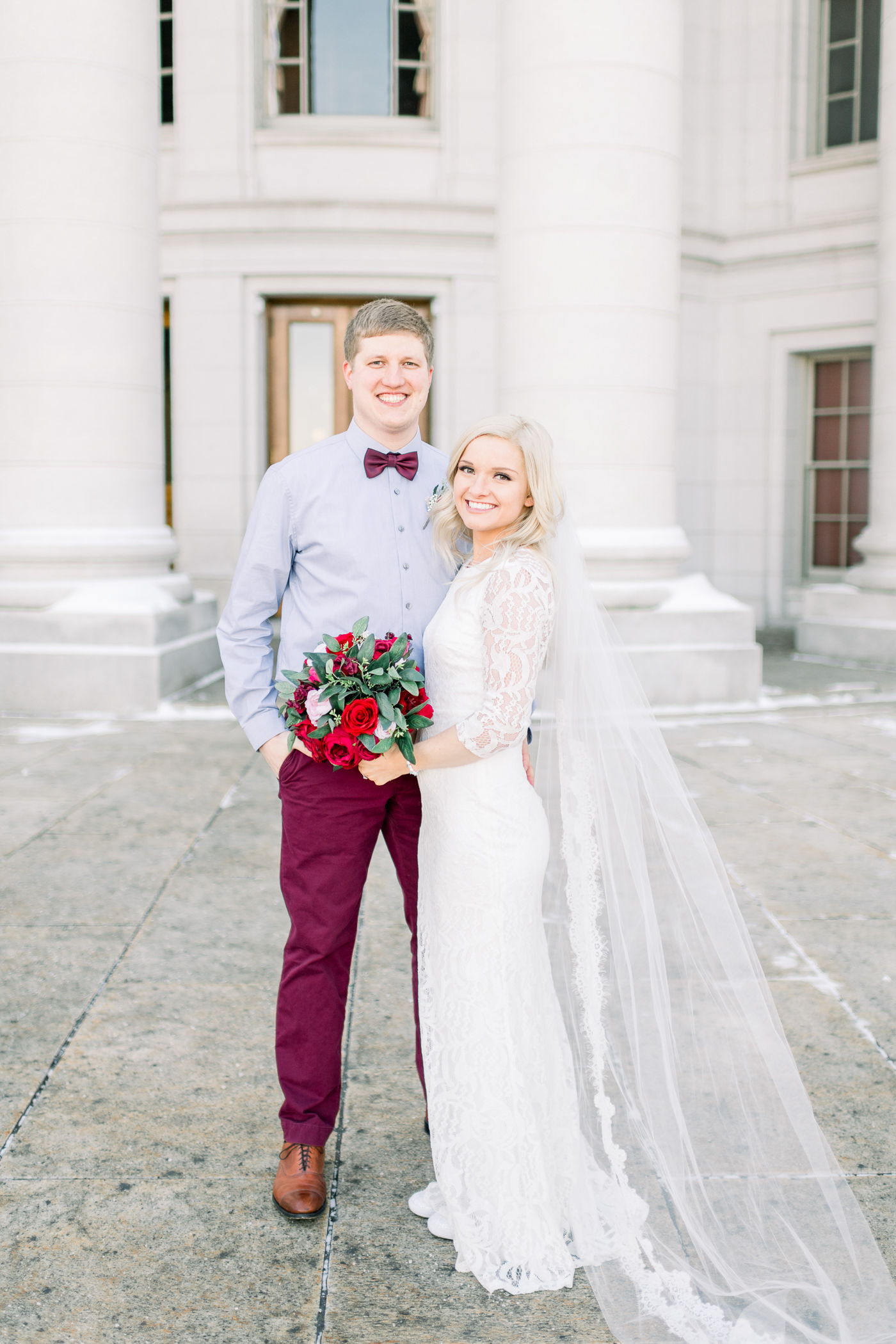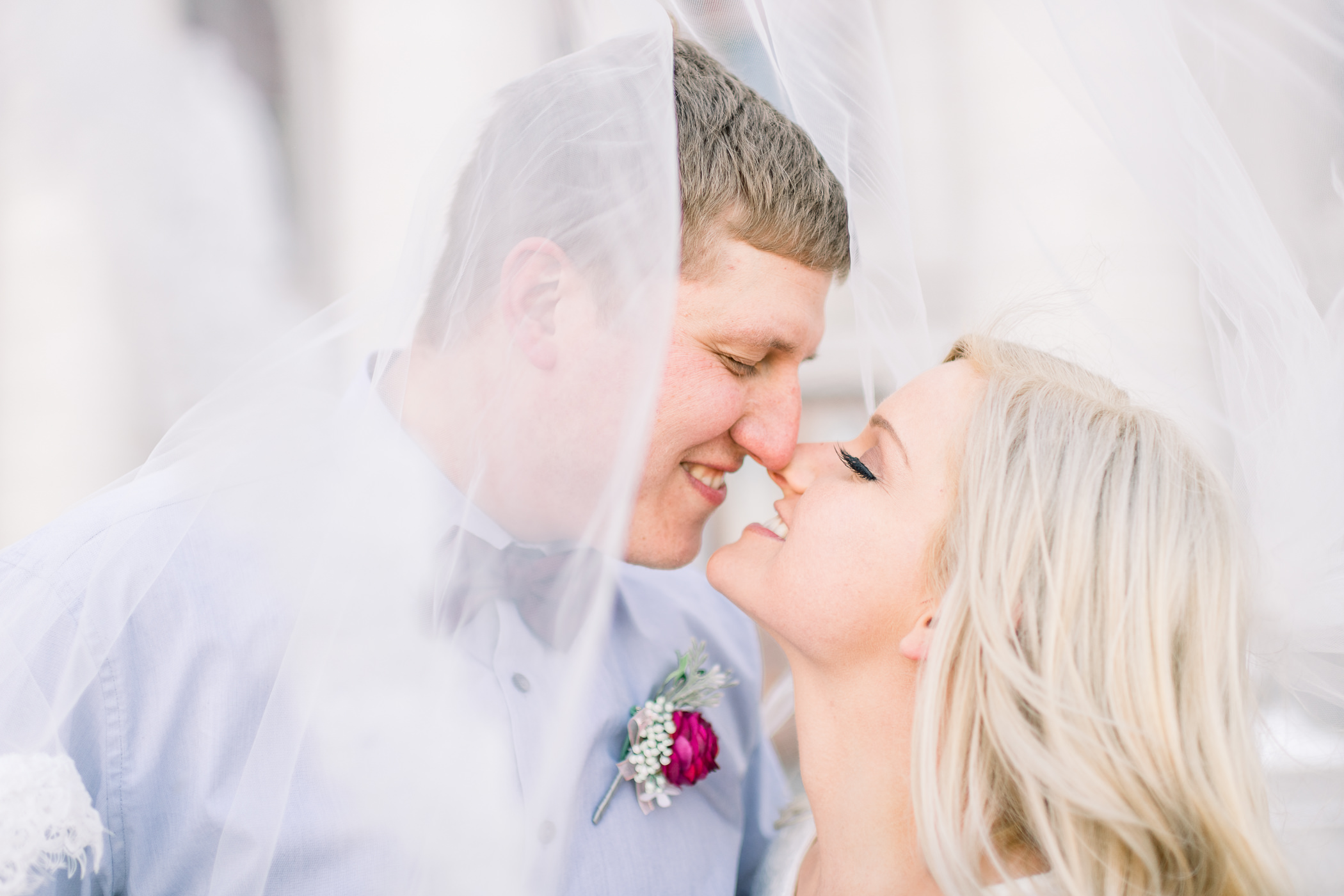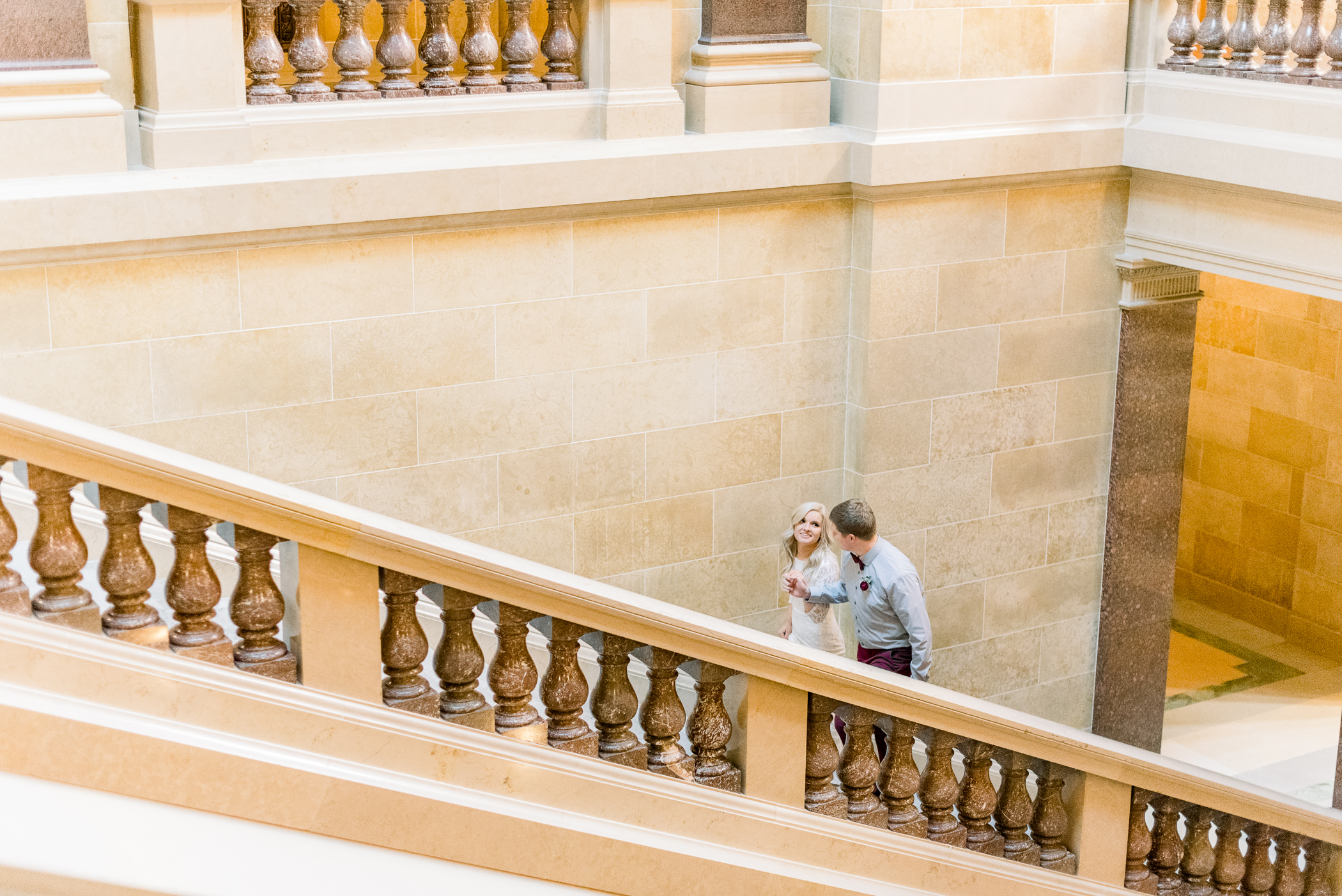 Thank you to all of the vendors who were apart of Kayla and Ryan's day!
Ceremony: McFarland UCC
Wedding Dress: LuLu's
Veil: StacysBridal
Wedding Officiant: Trish of Sacred Moments