I can never get enough of golden, warm light and that is exactly what Greta and Ian had for their entire wedding day at the Oaks Golf Course! From their outdoor wedding ceremony overlooking the golf course and water, to the portraits afterwords, everything was perfect!
When planning their wedding day, neither Greta or Ian planned on getting married at a golf course. However, as soon as they saw The Oaks they fell in love and knew it was the perfect location. Especially since both of their families, as well as Greta and Ian, love to golf! The green colors of the course and the giant white tent matched perfectly with their blue and blush color palate, while still leaving them room to make their day unique. Both wanting something simple and DIY, they incorporated their love for Wisconsin (including Spotted Cow, cheese and cookouts). The decorations fit perfectly into the space.
There is something so special and romantic about twinkle lights under a big tent during the warmer months in Wisconsin, and Greta and Ian's day did not disappoint. We loved sharing their special day with them, and it was an honor to capture these memories!
Image quality reduced for faster web viewing.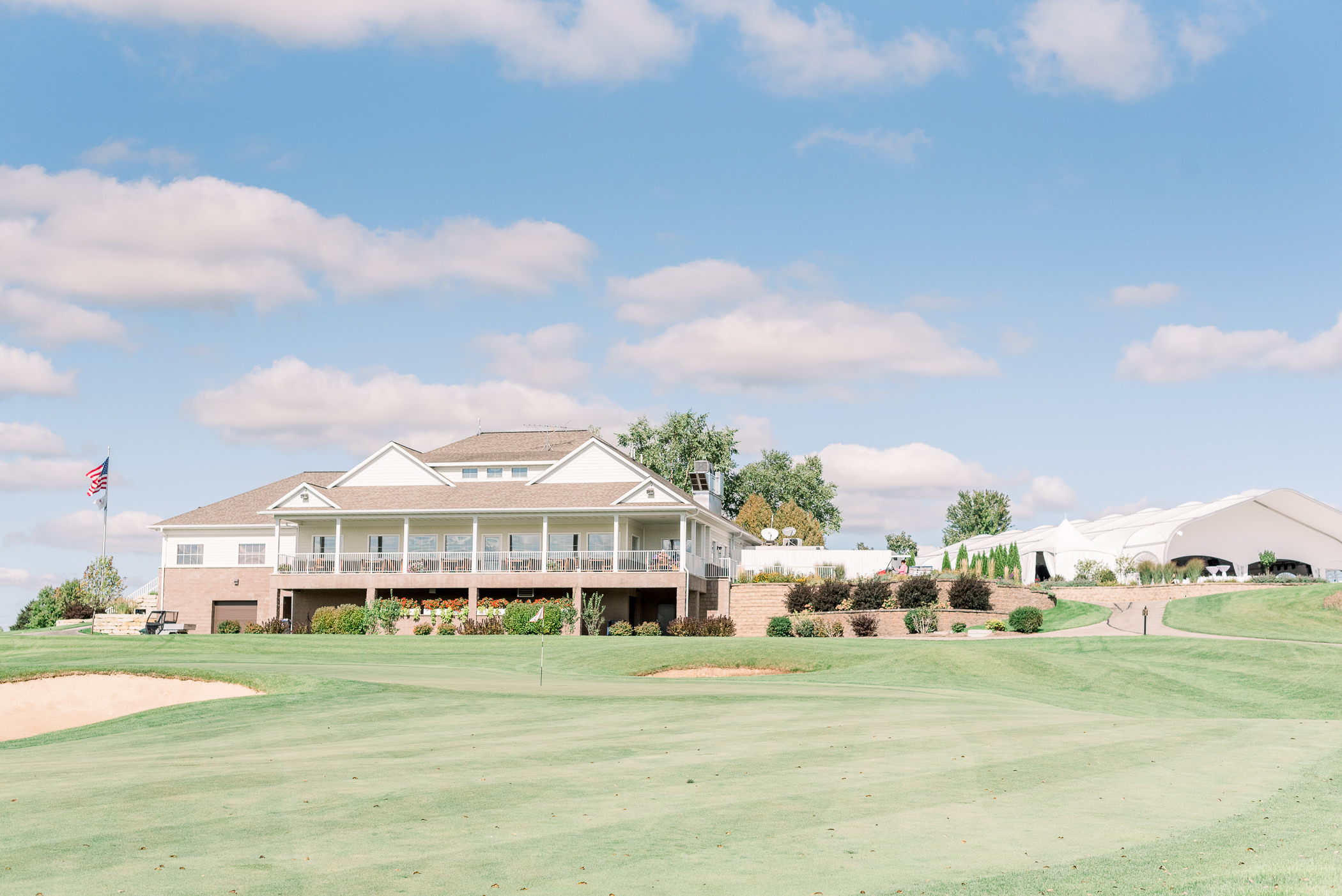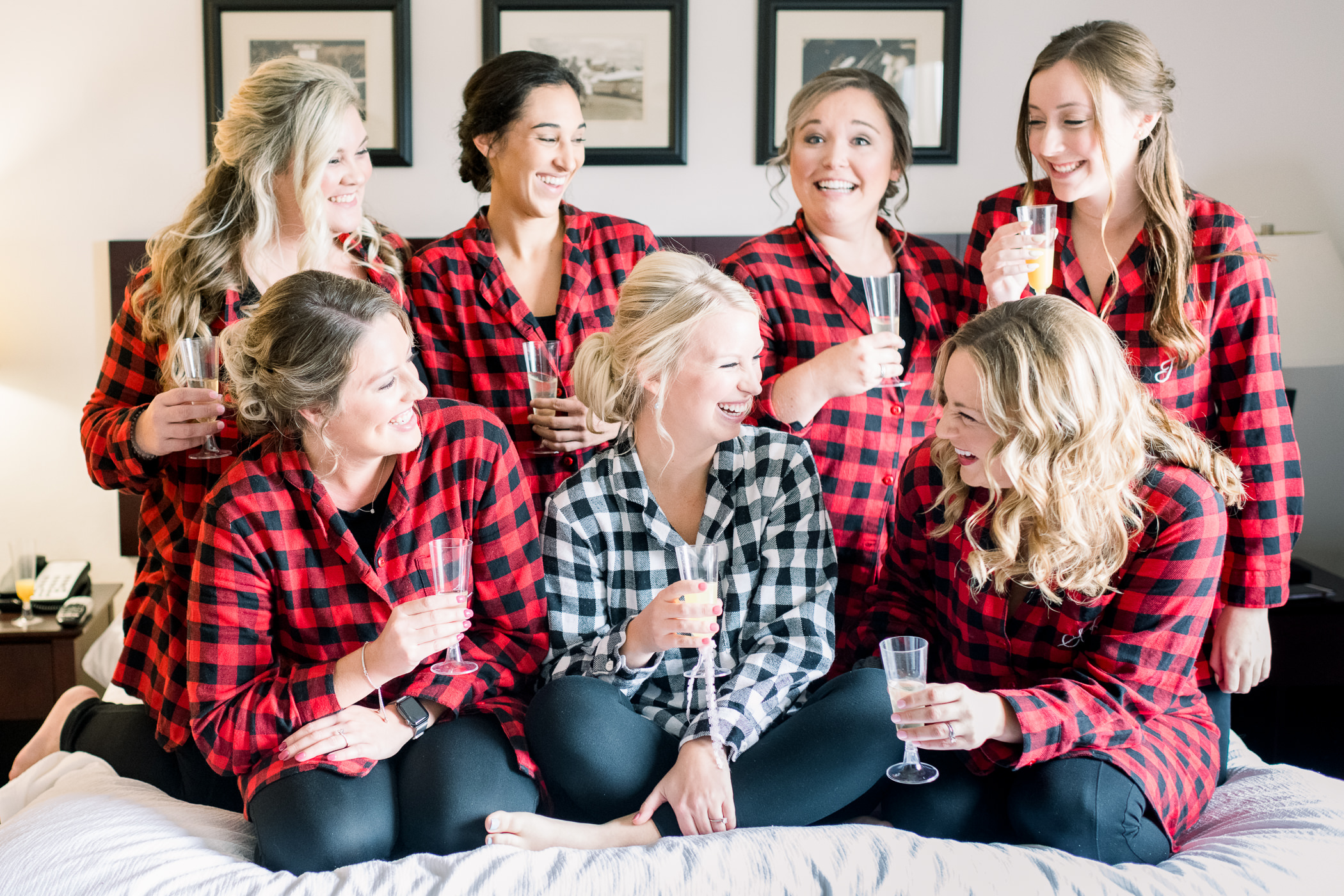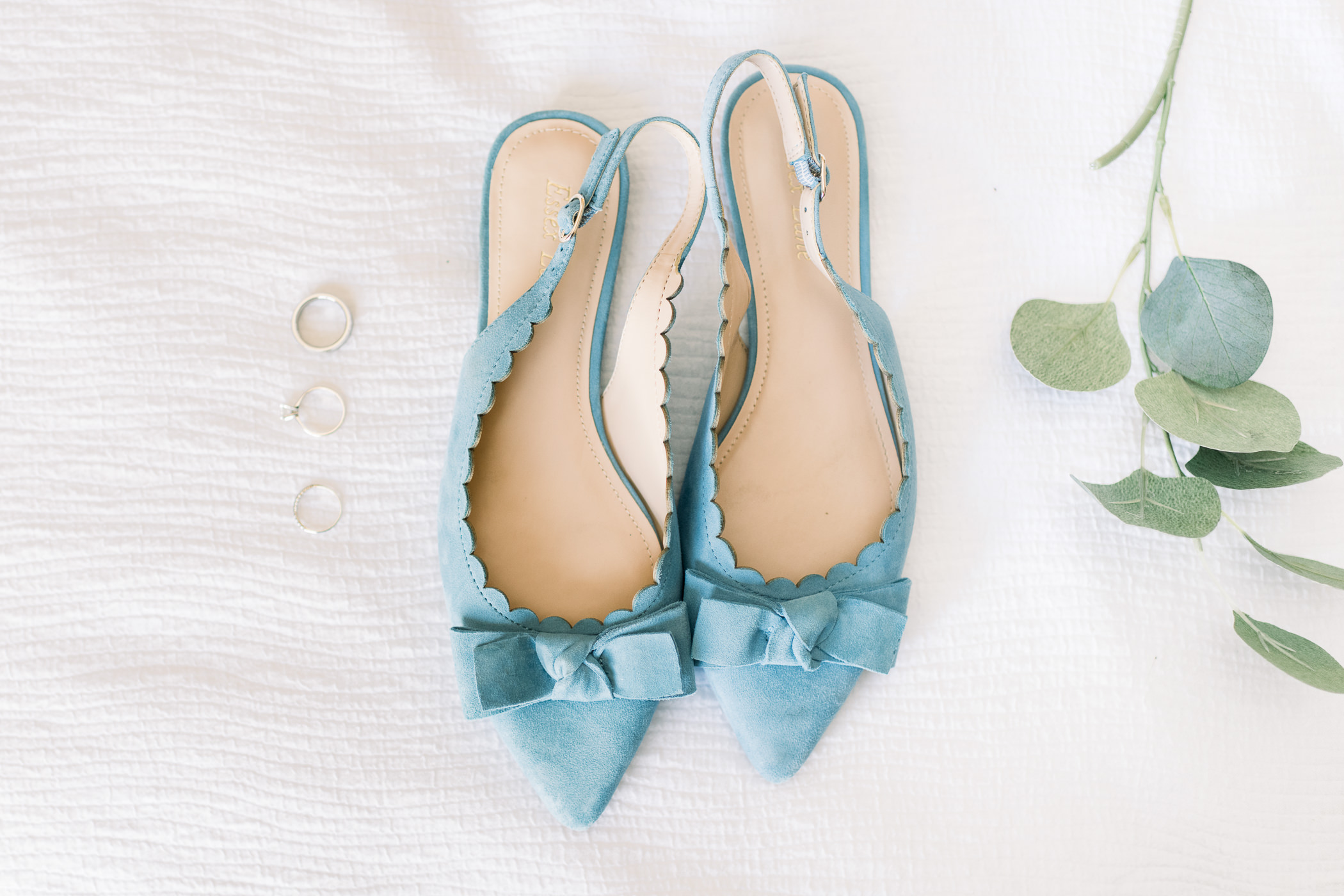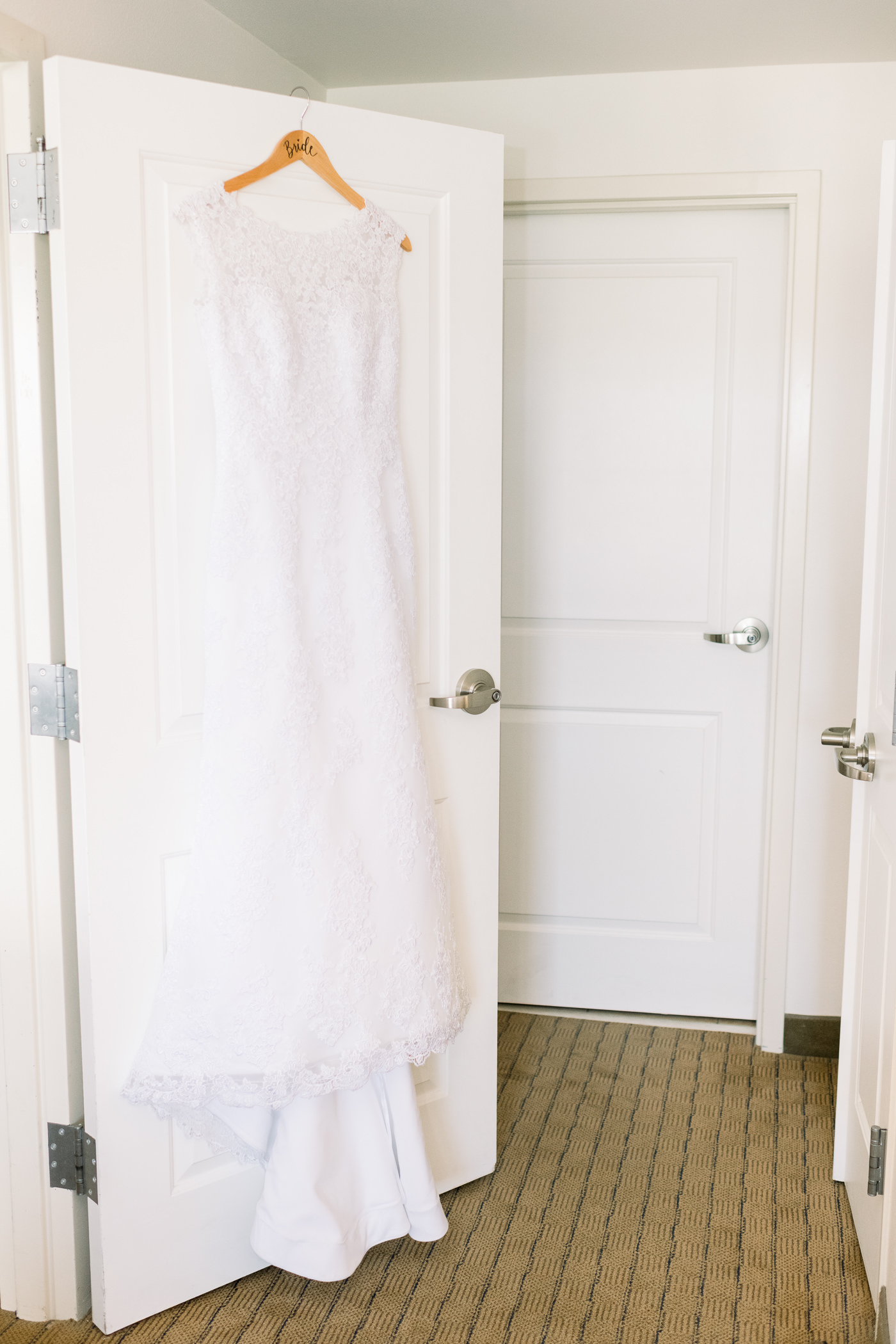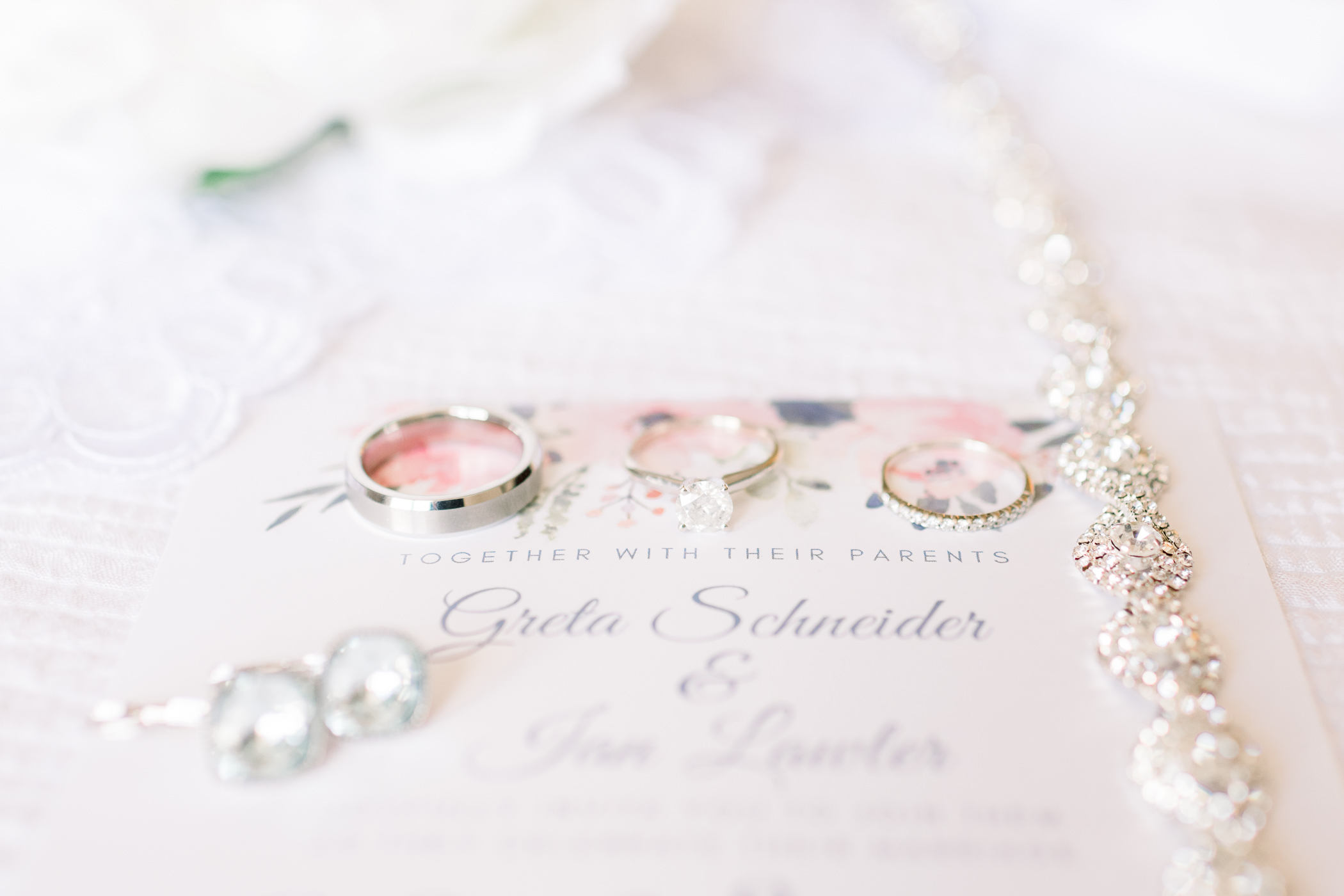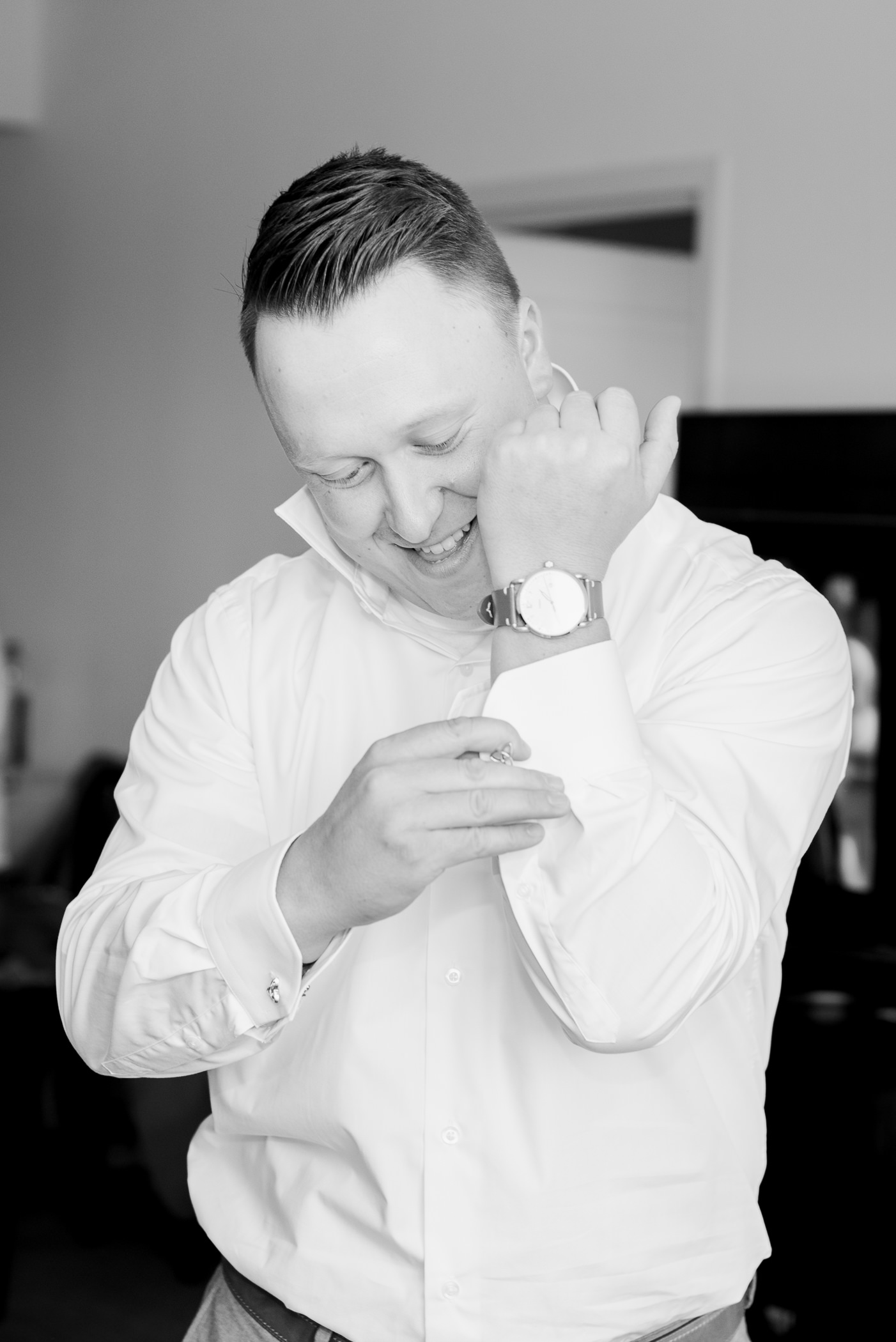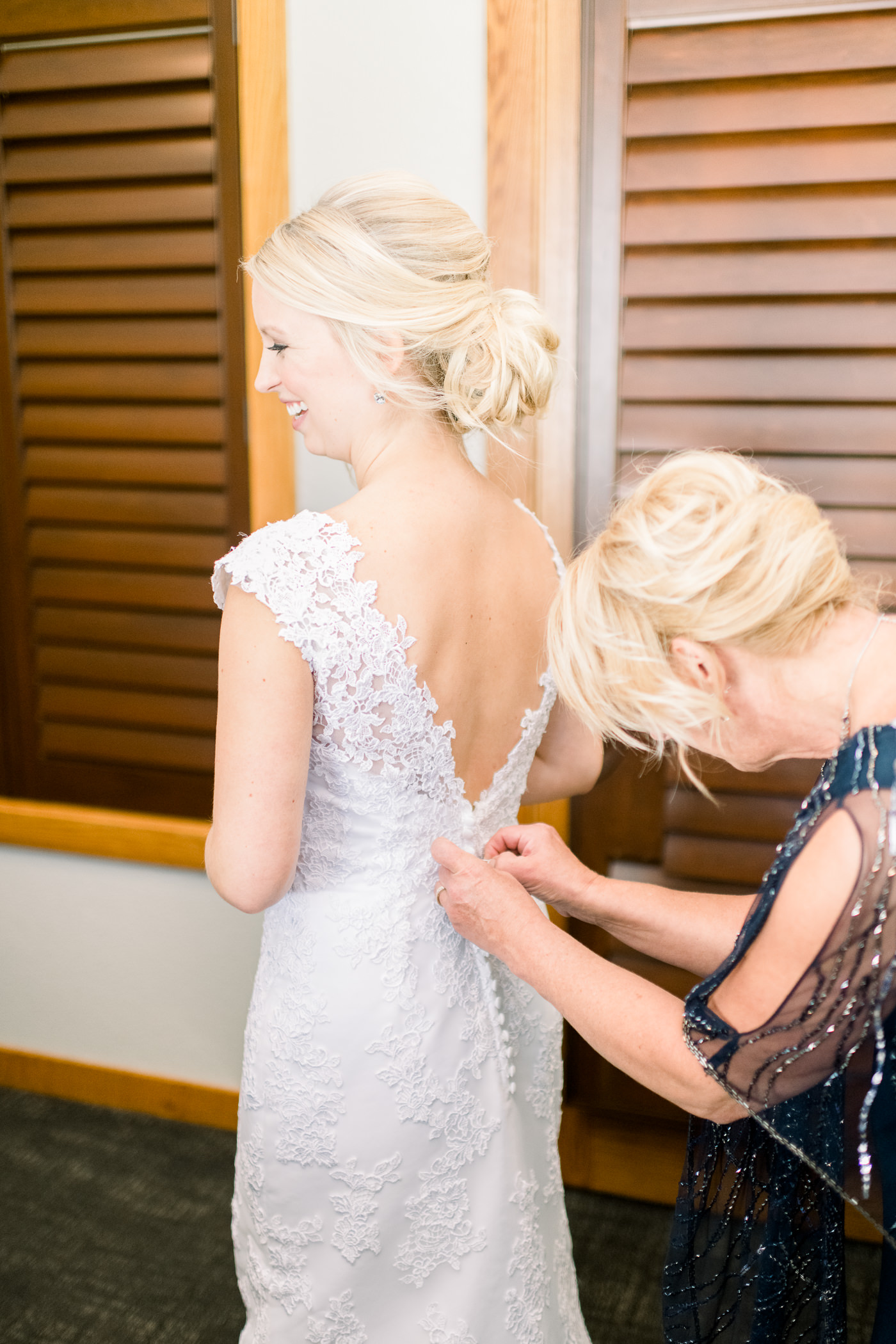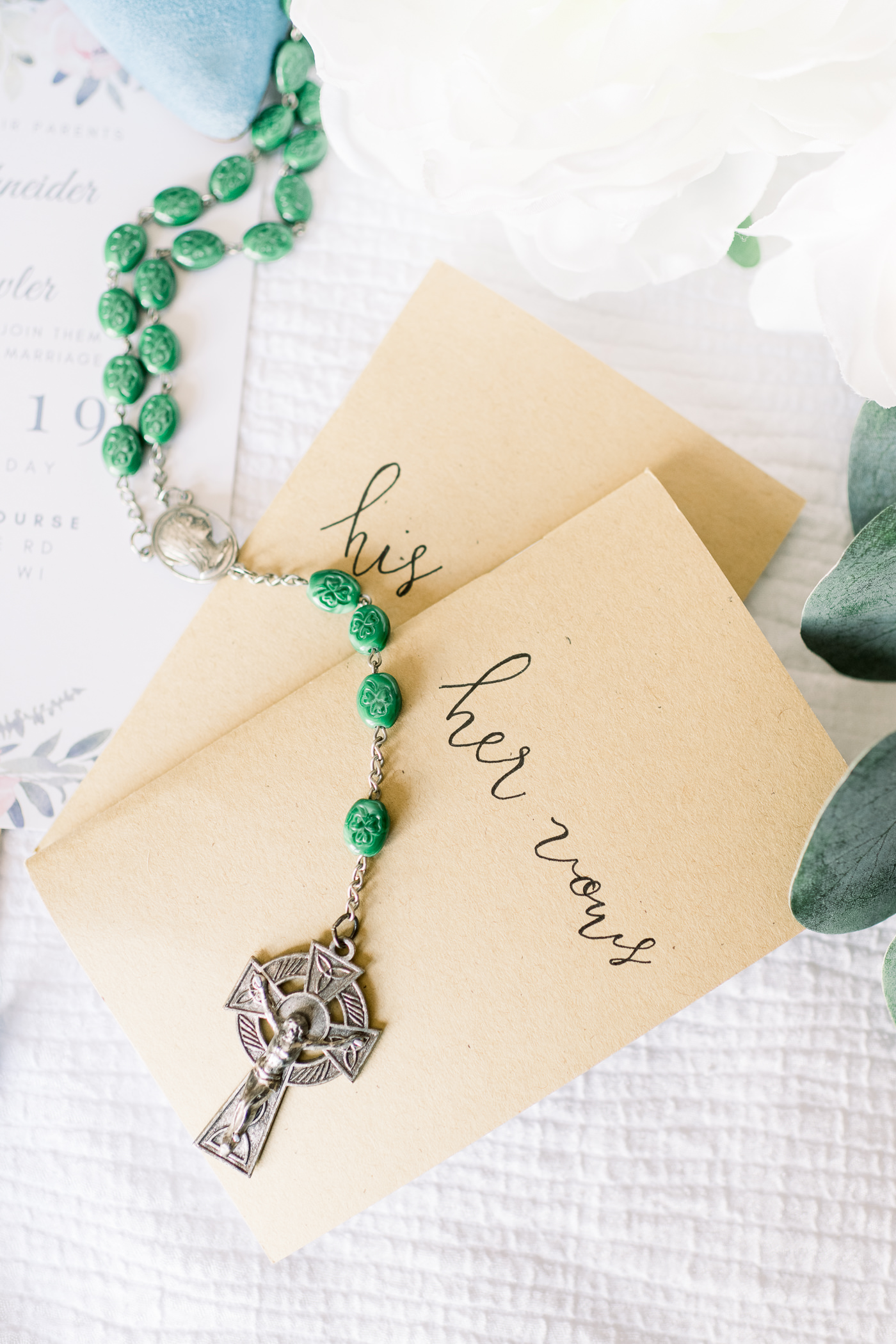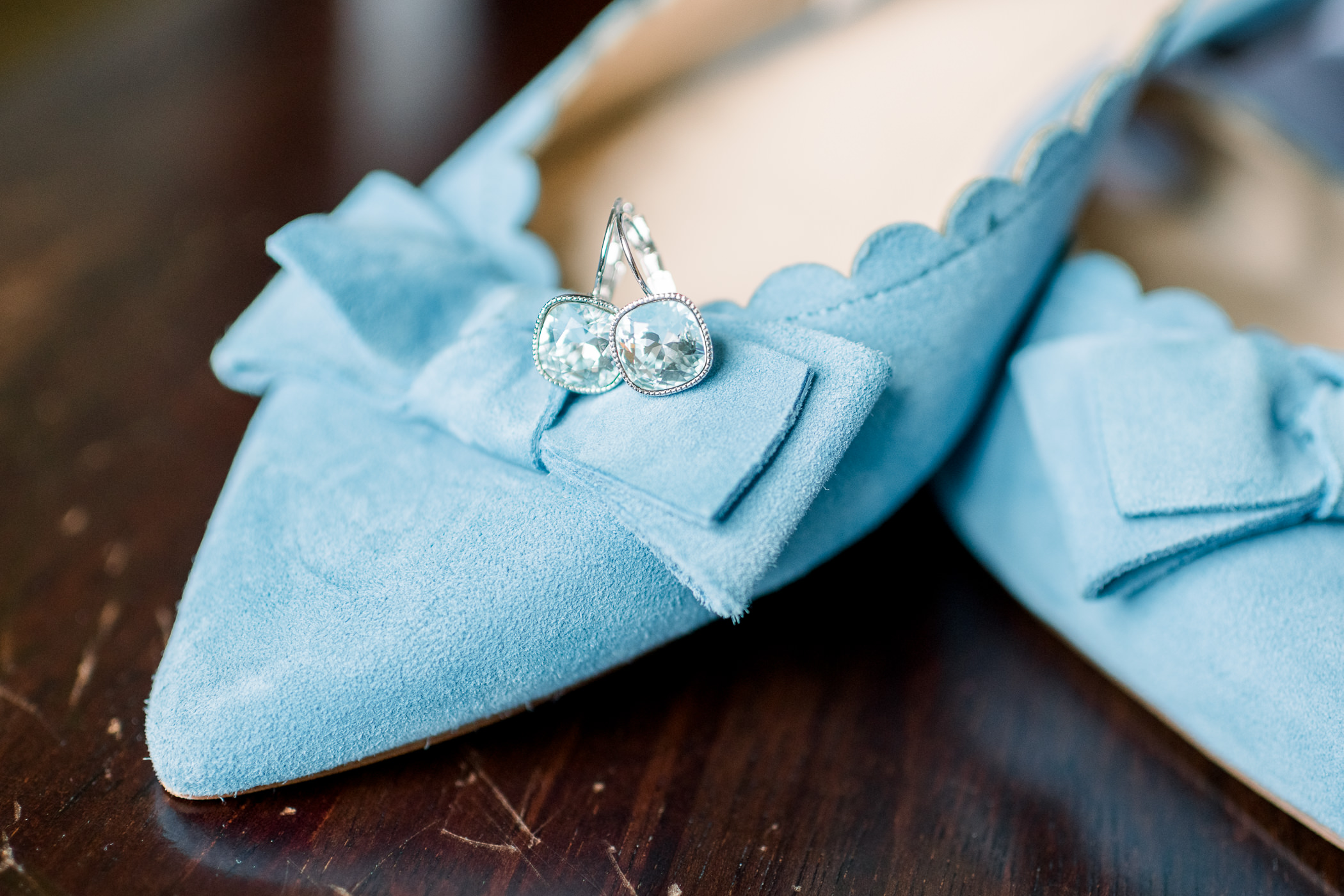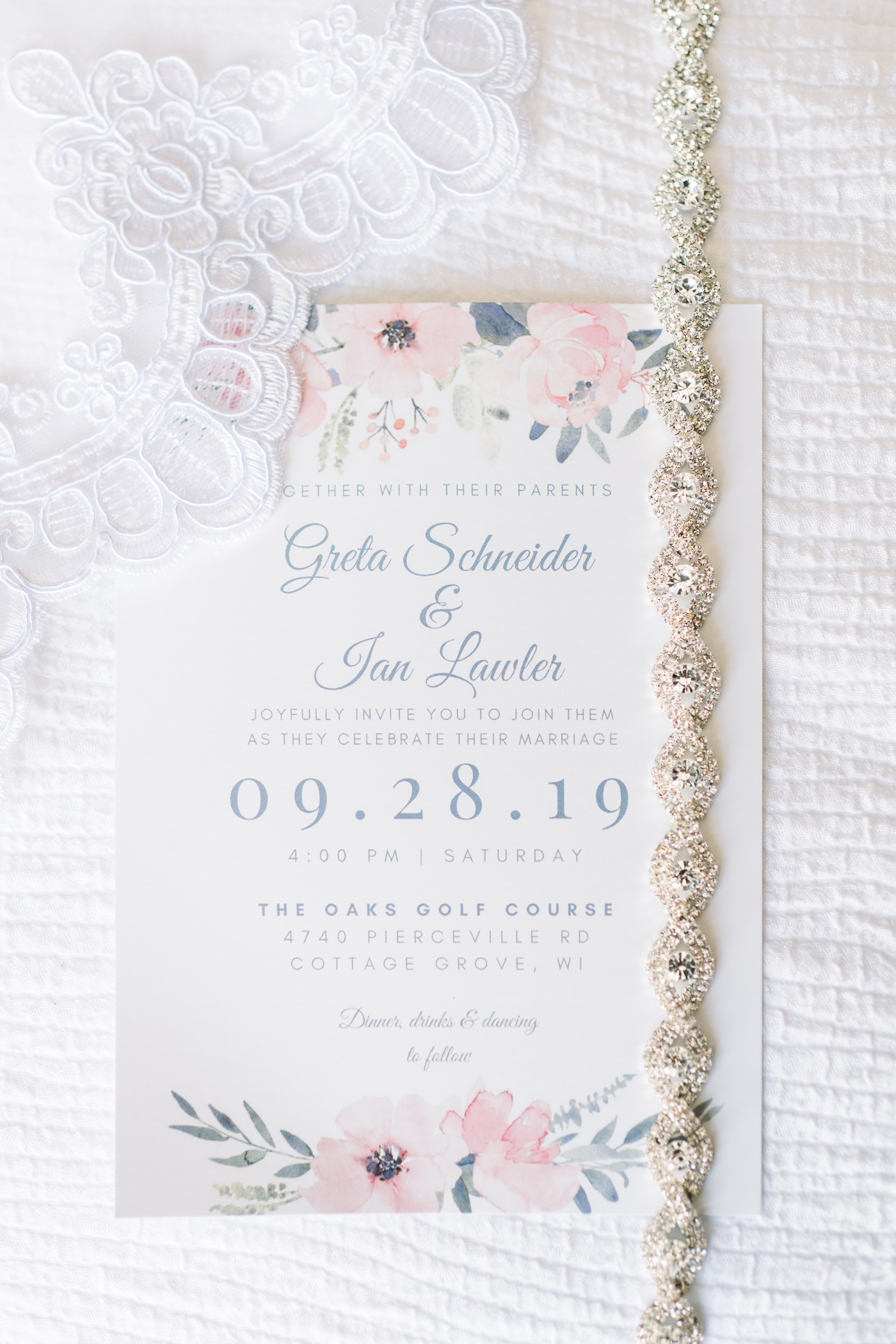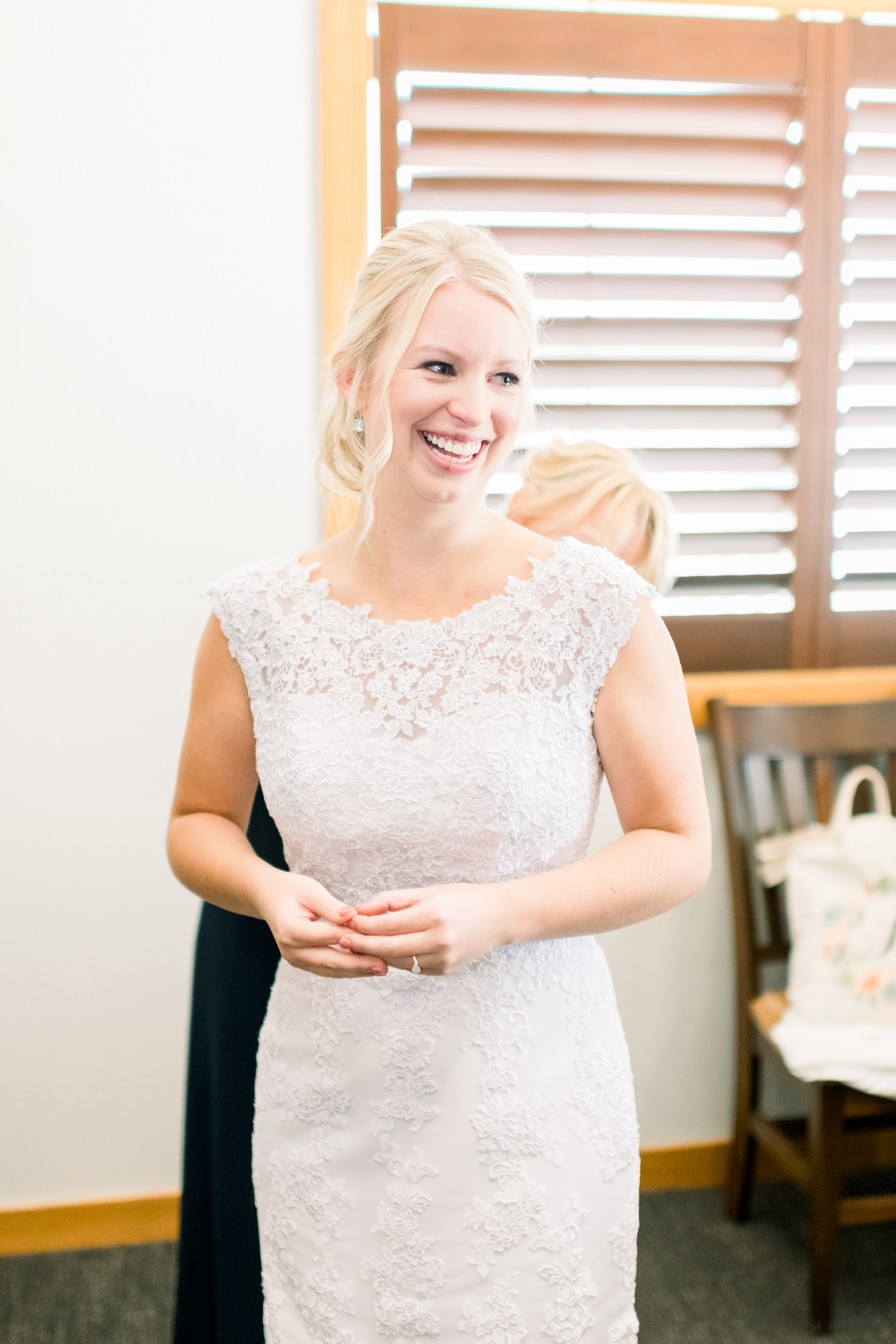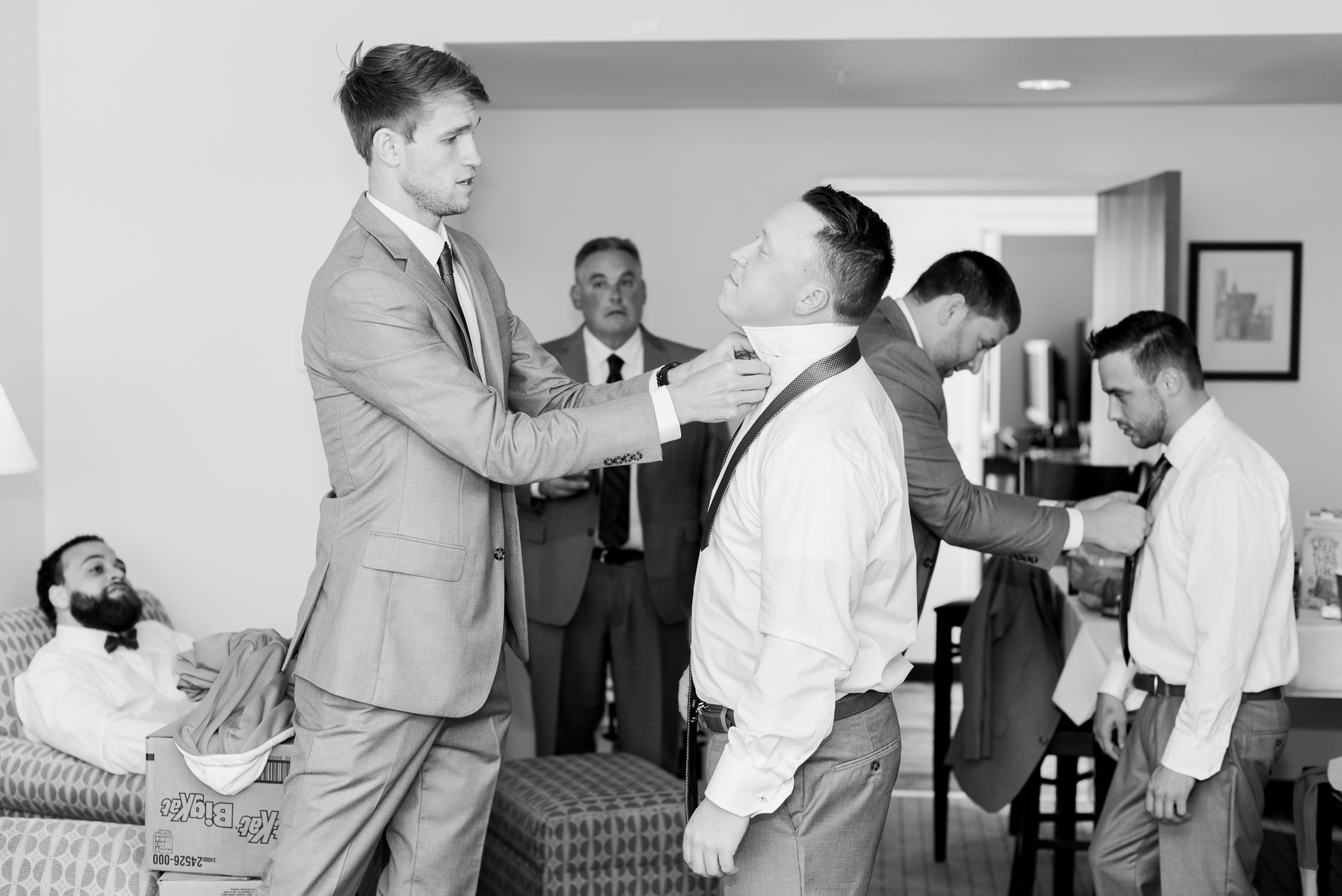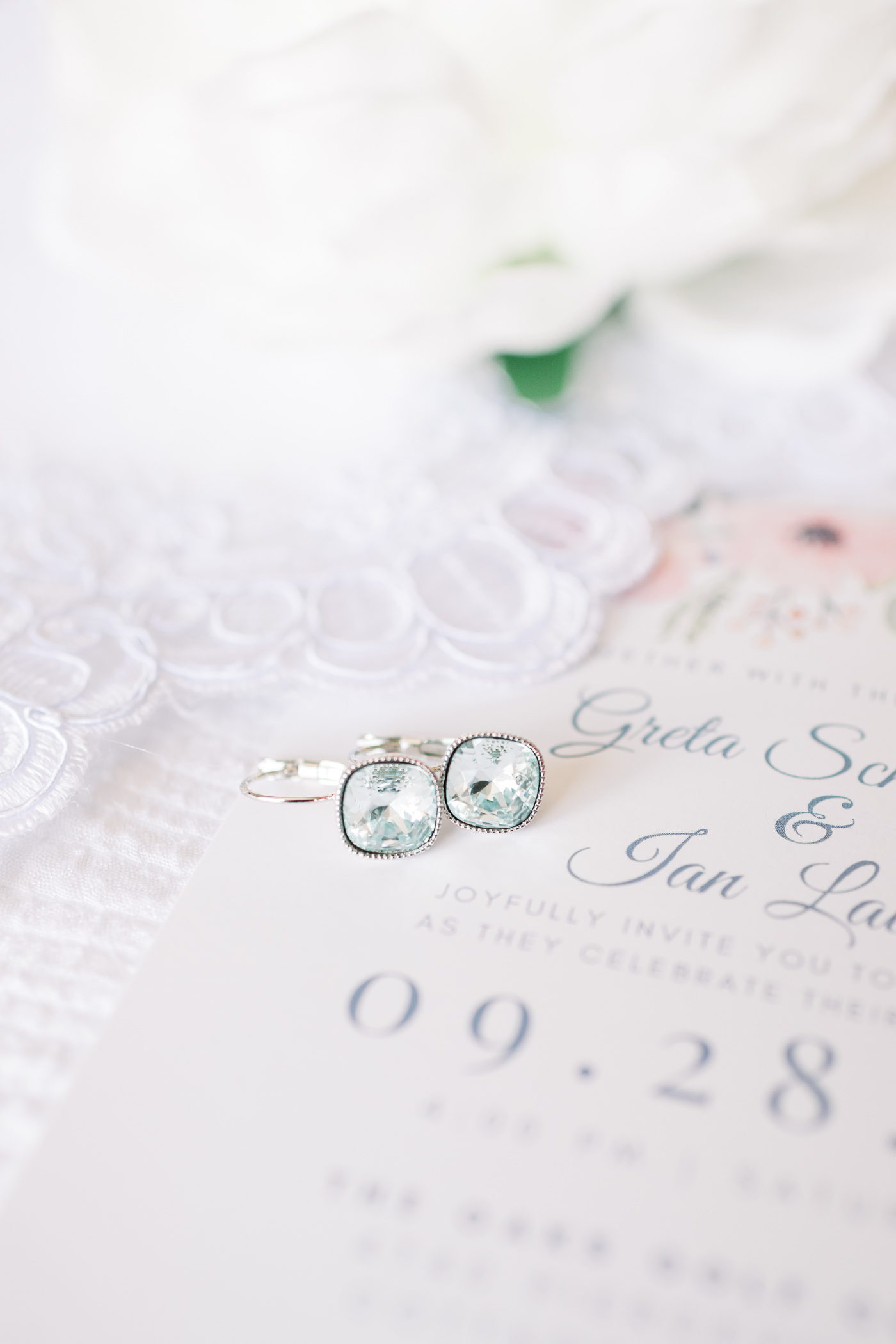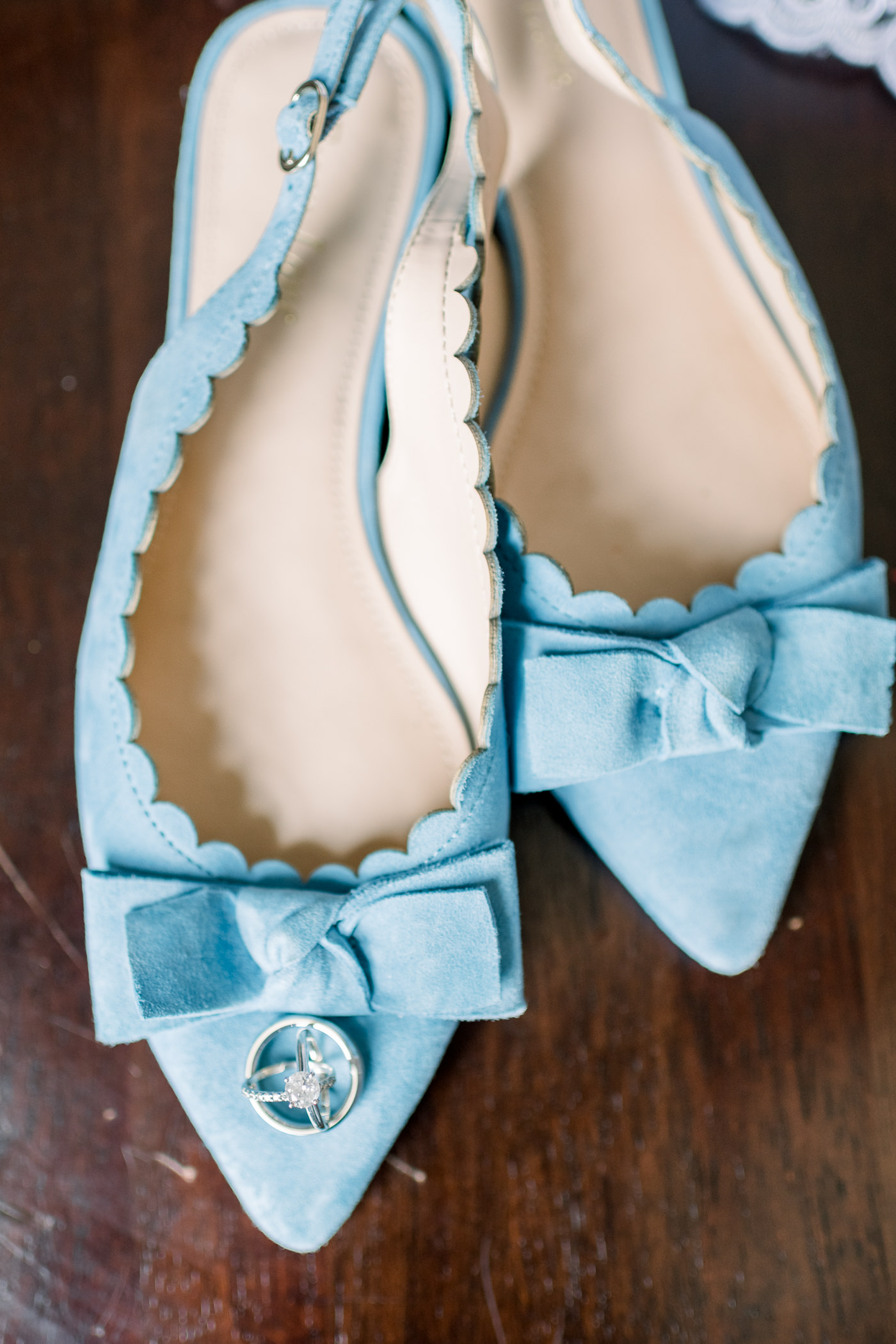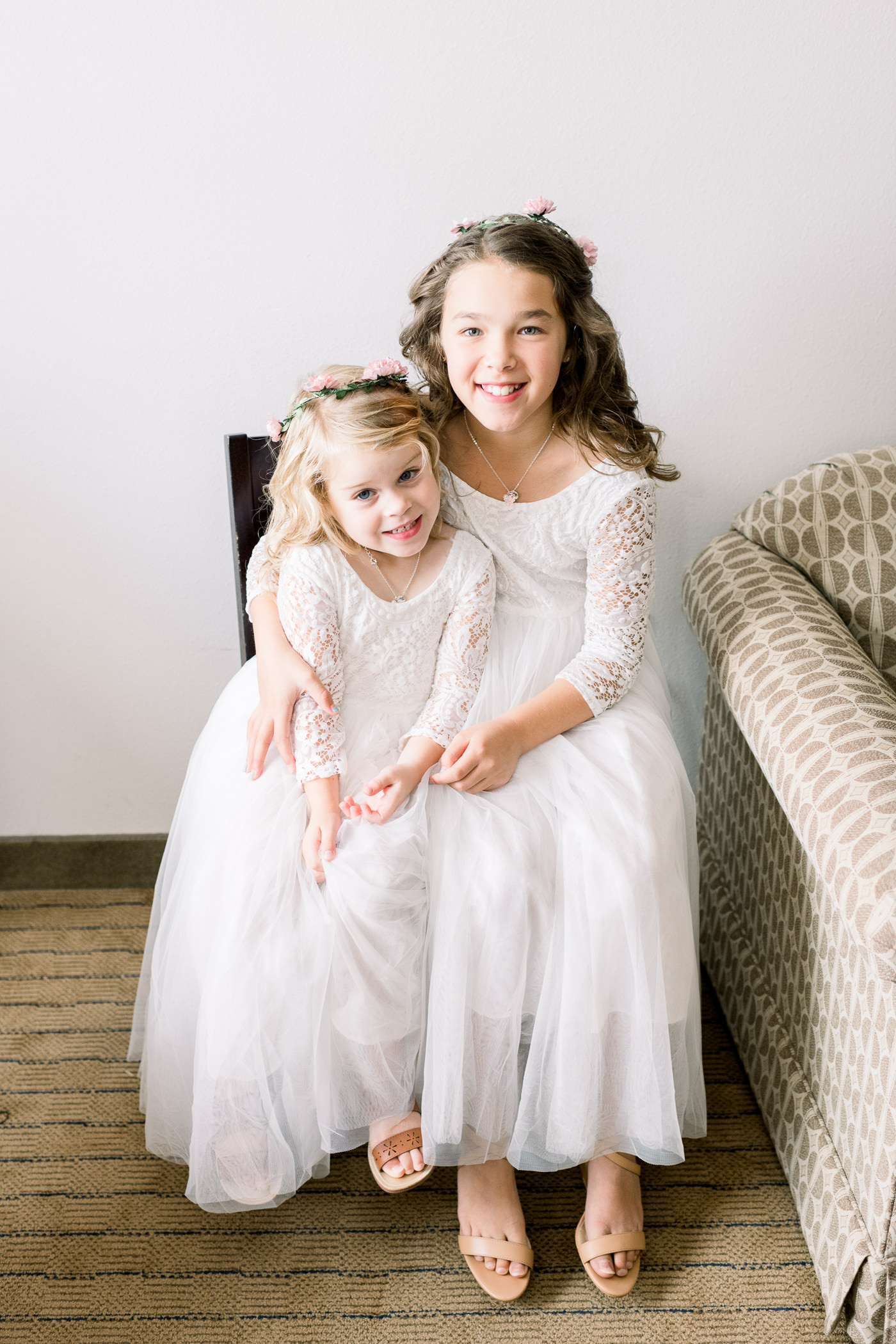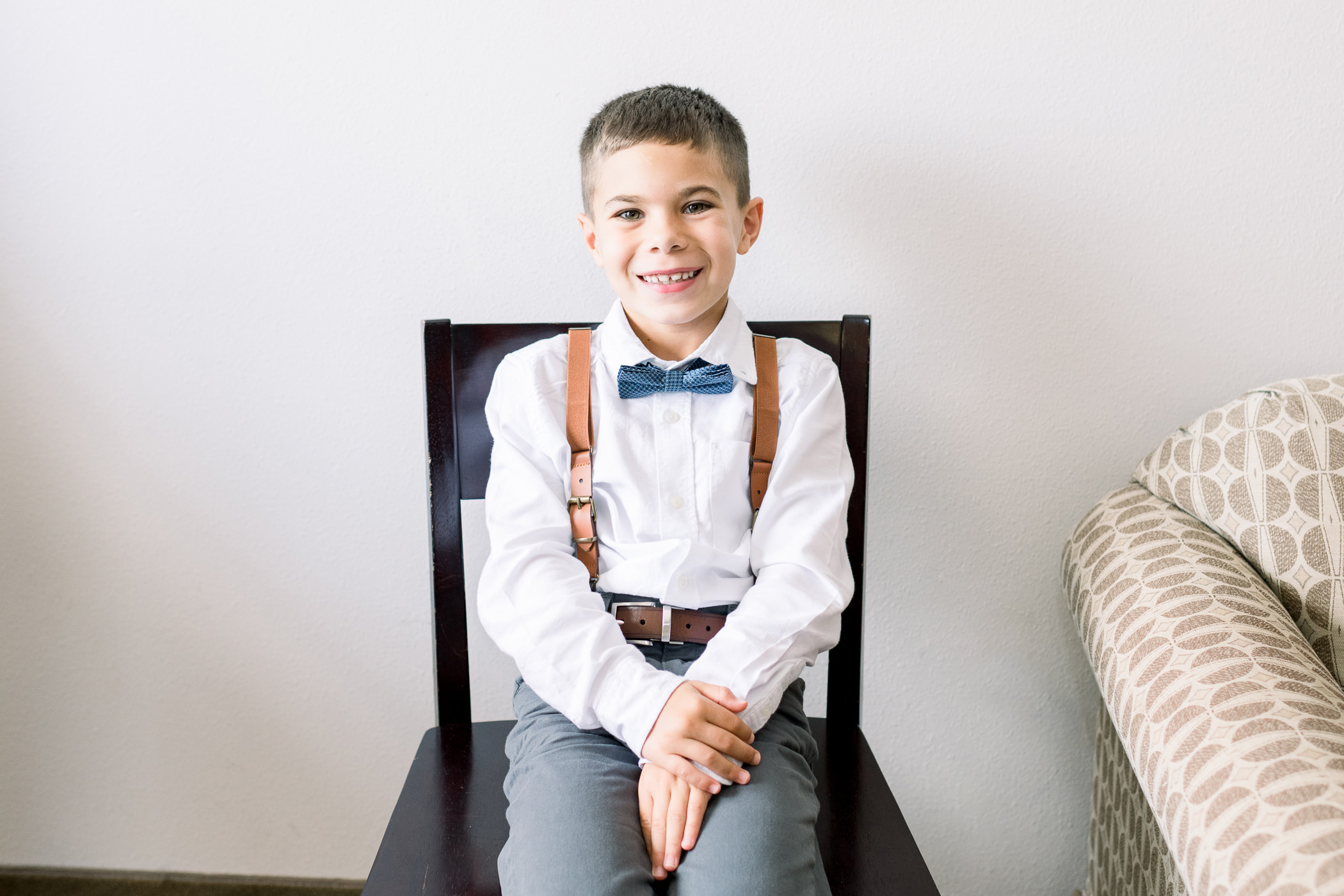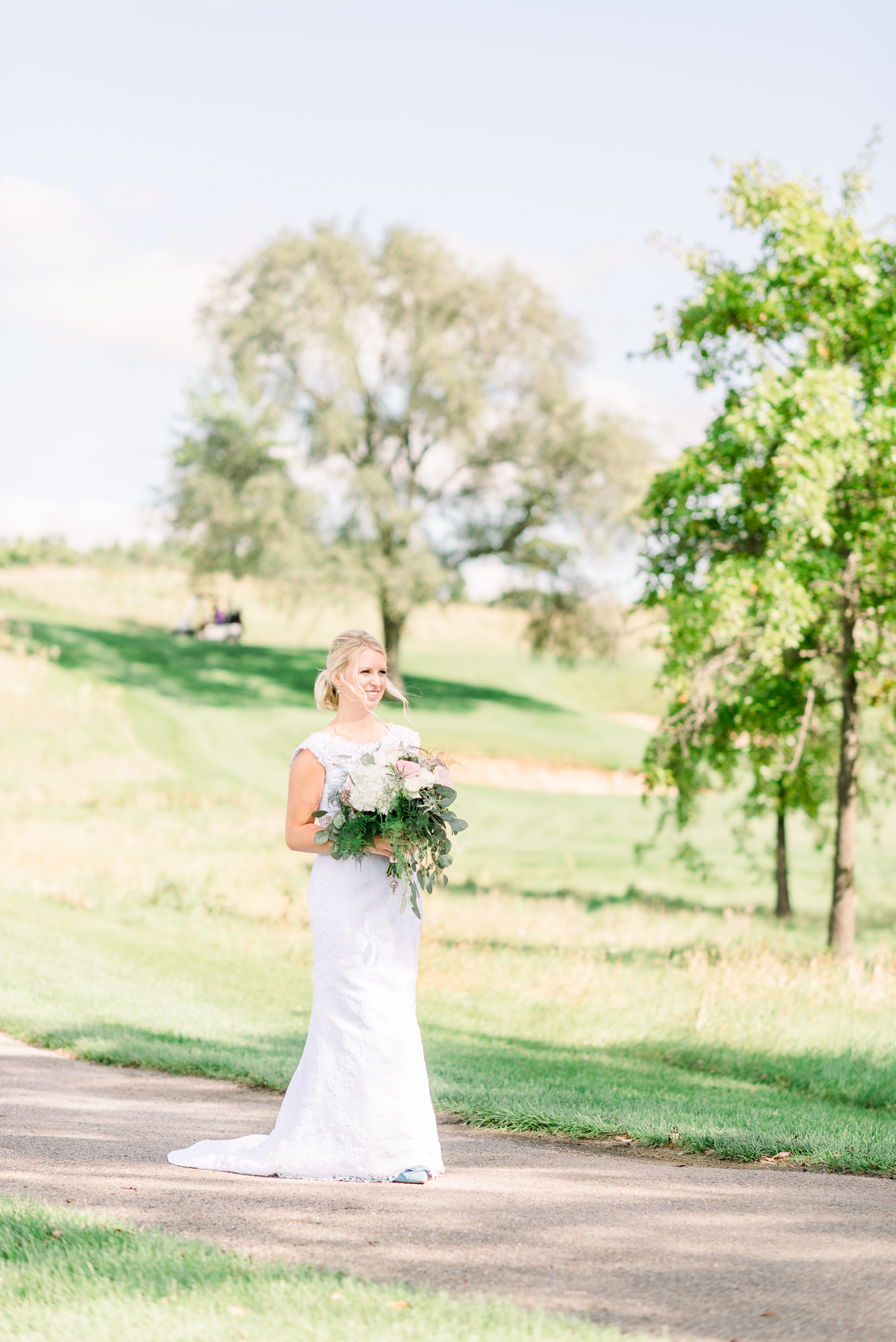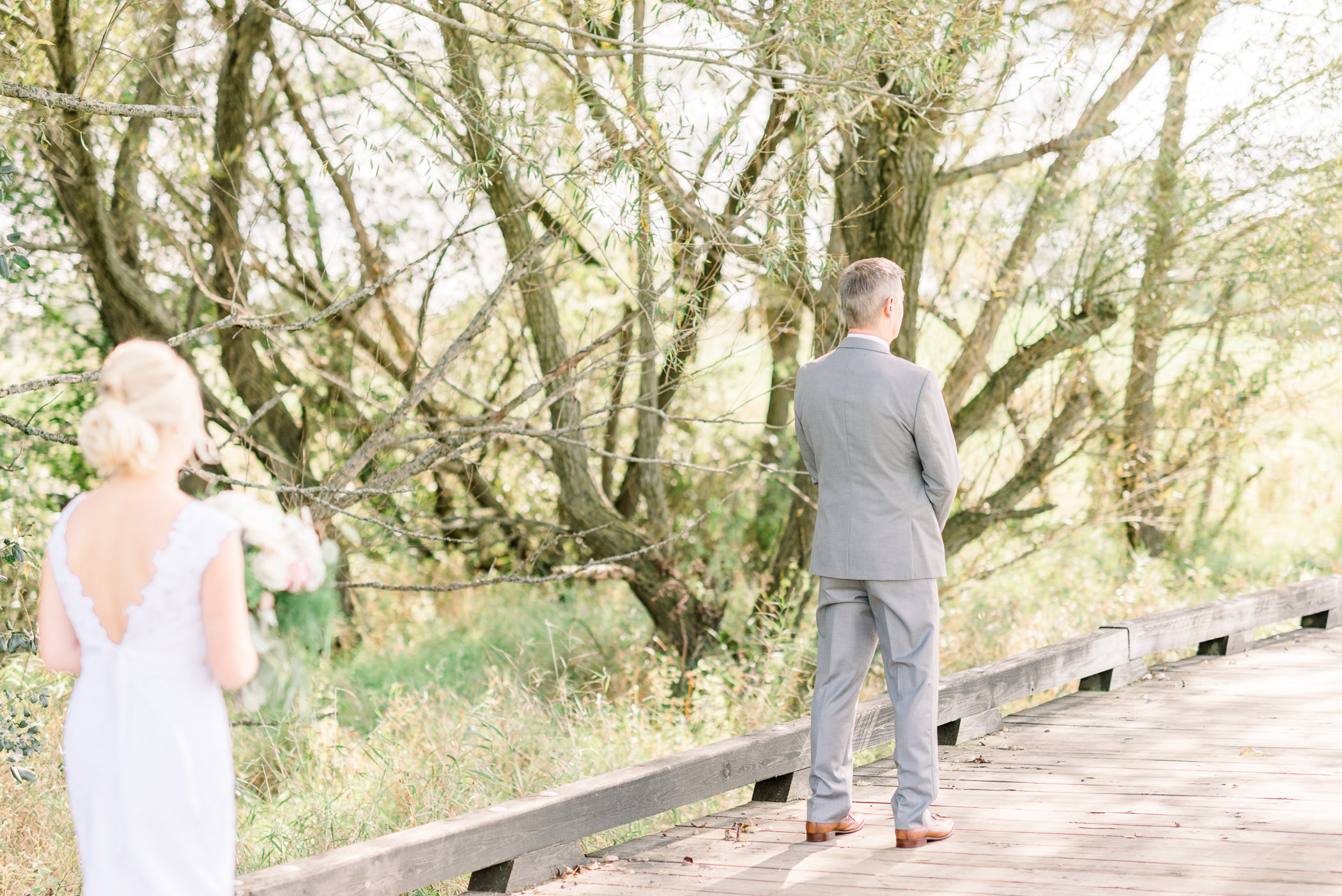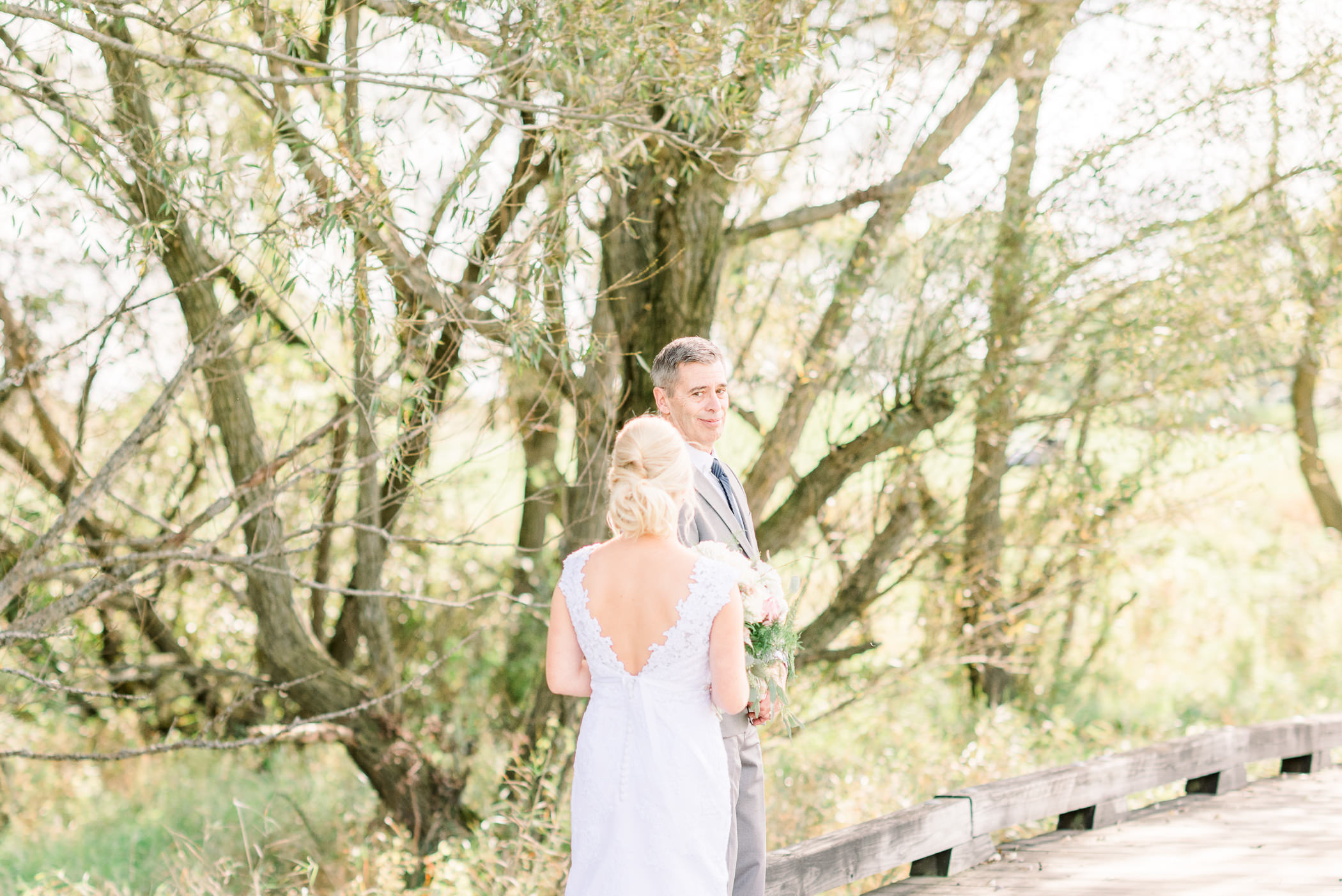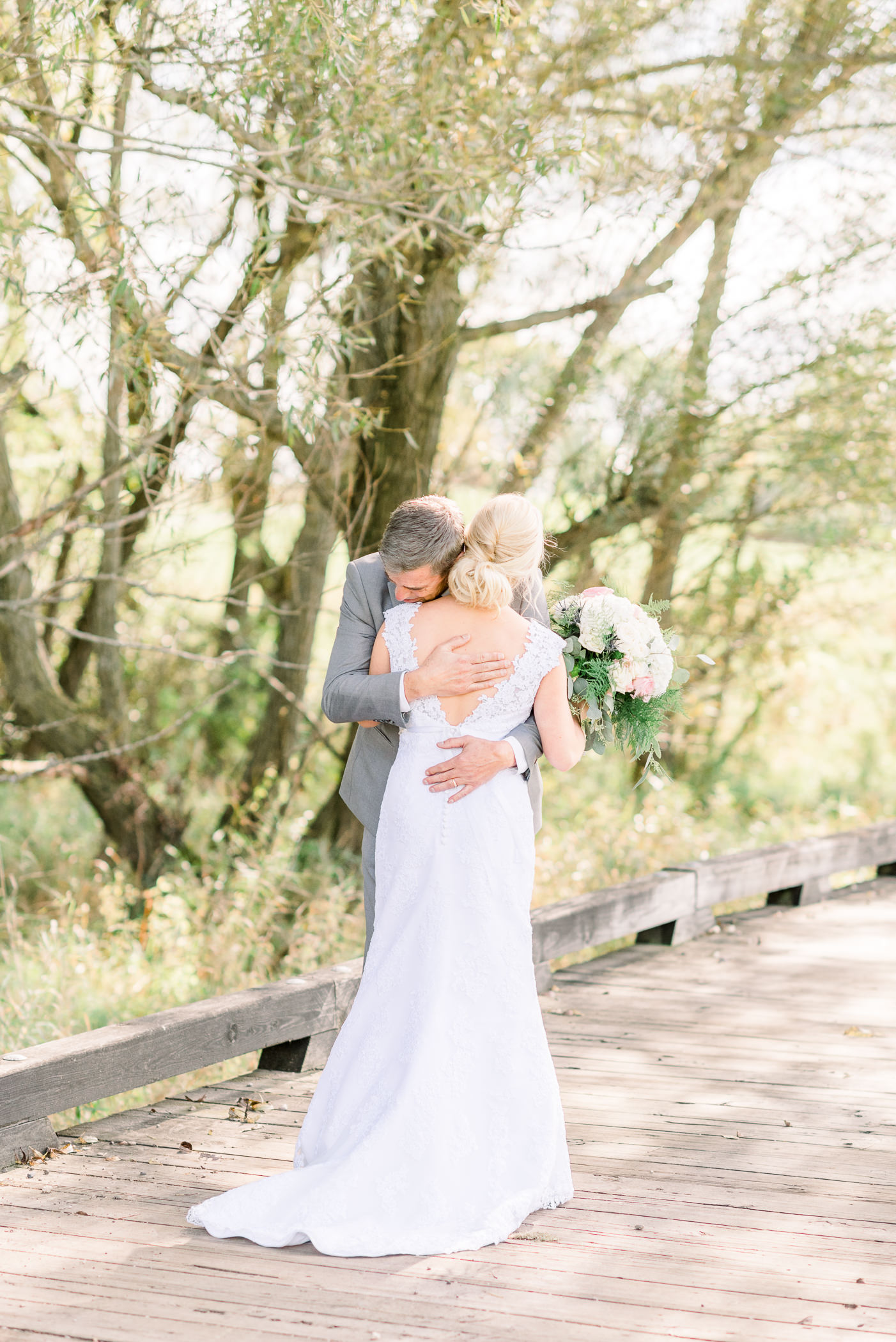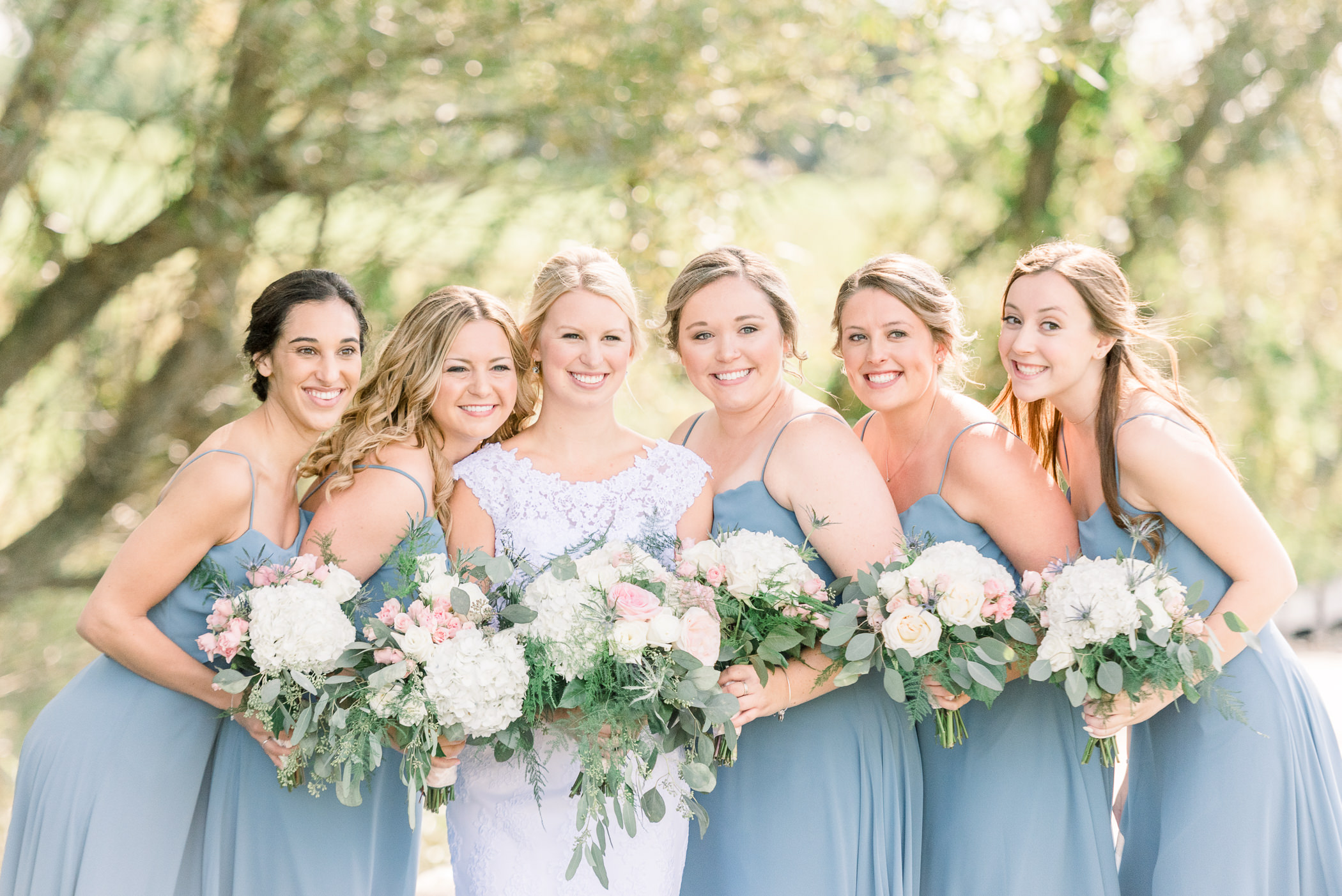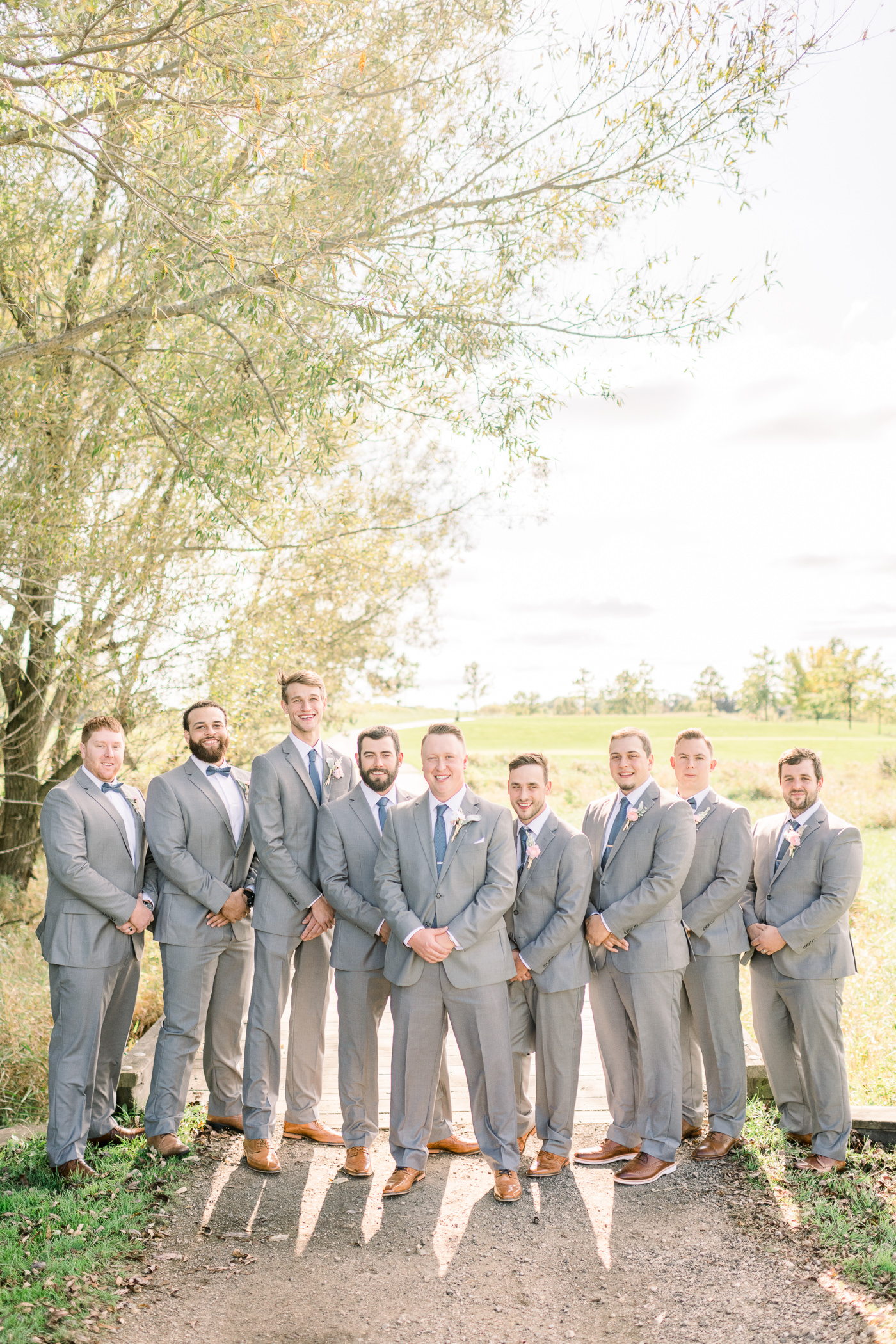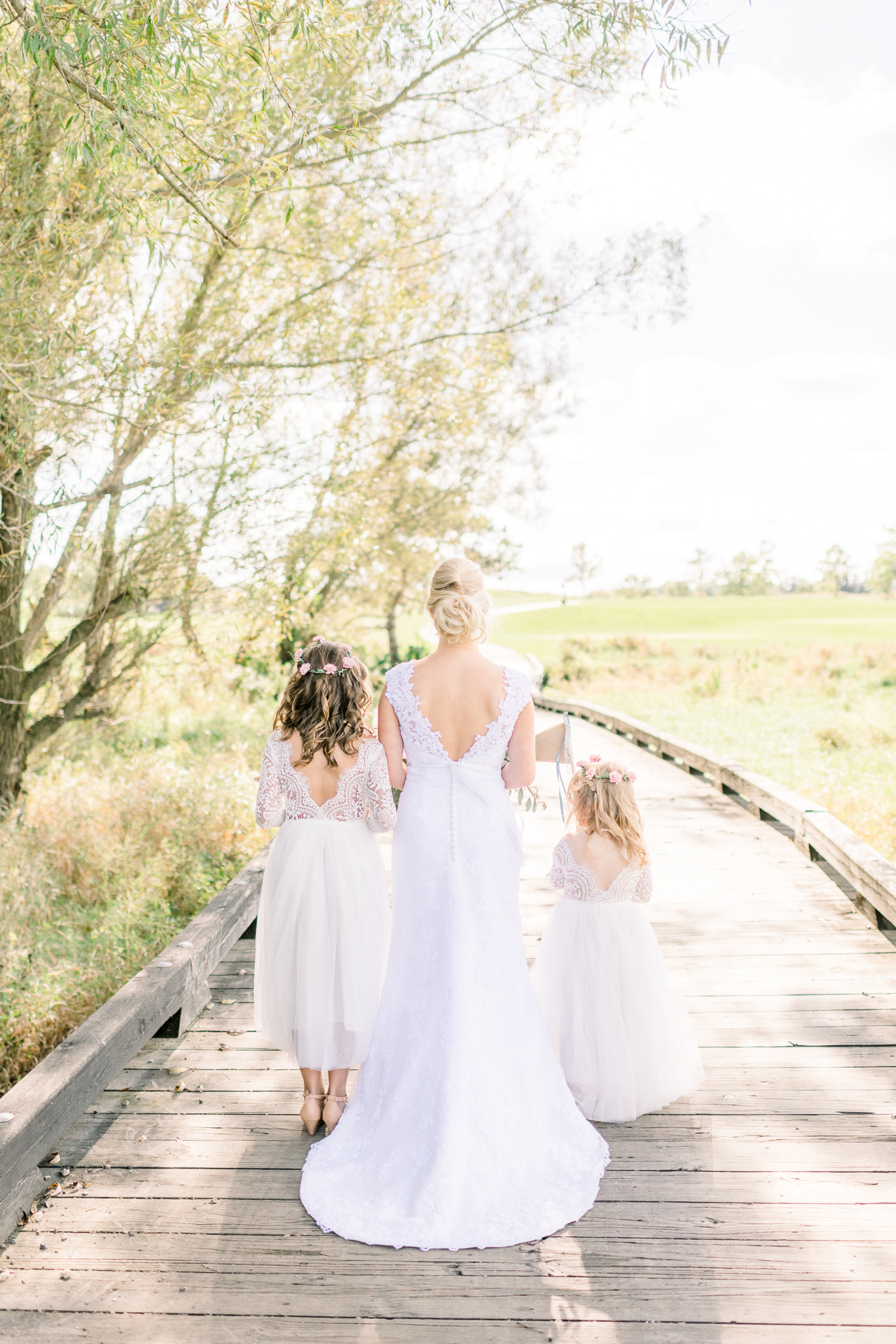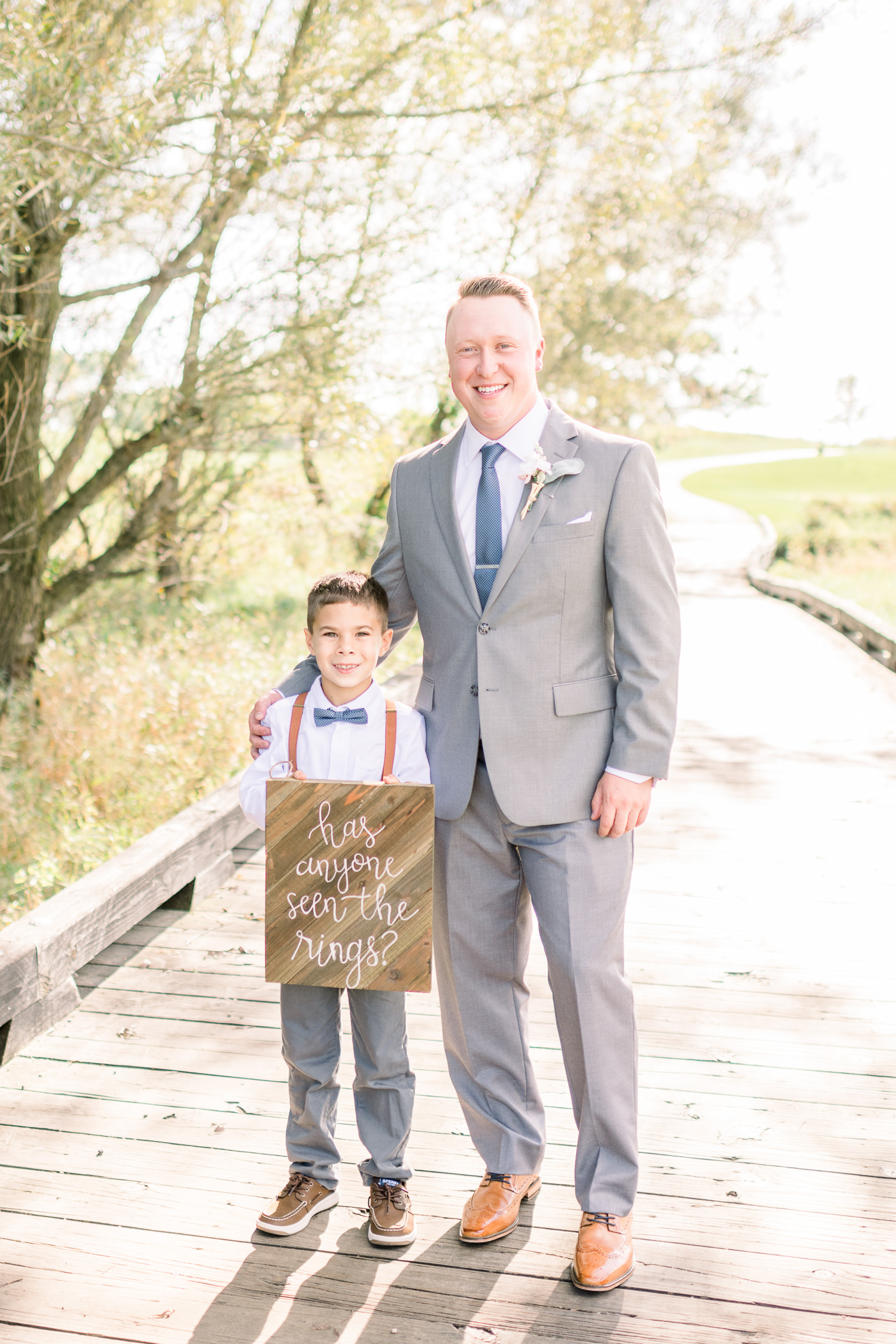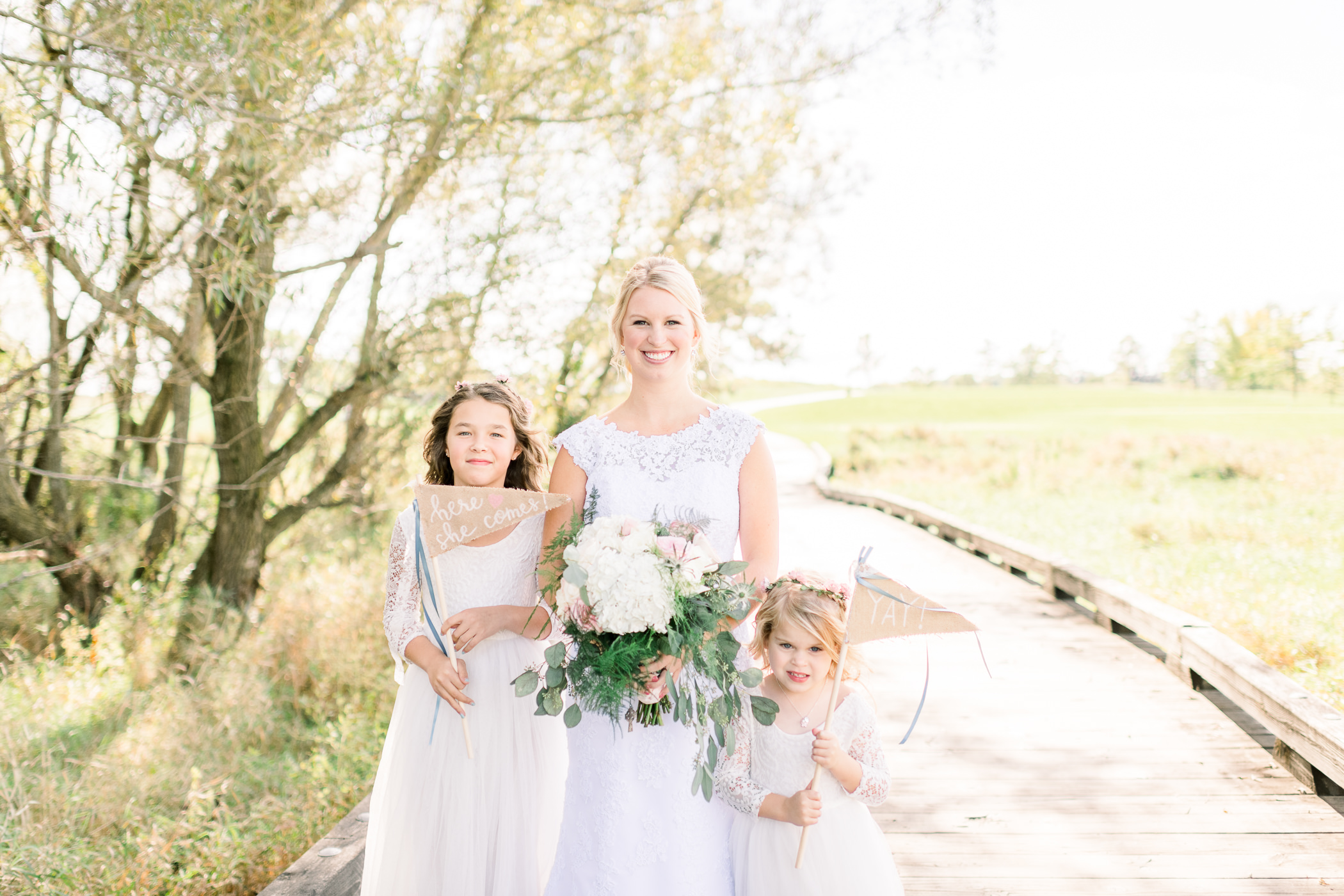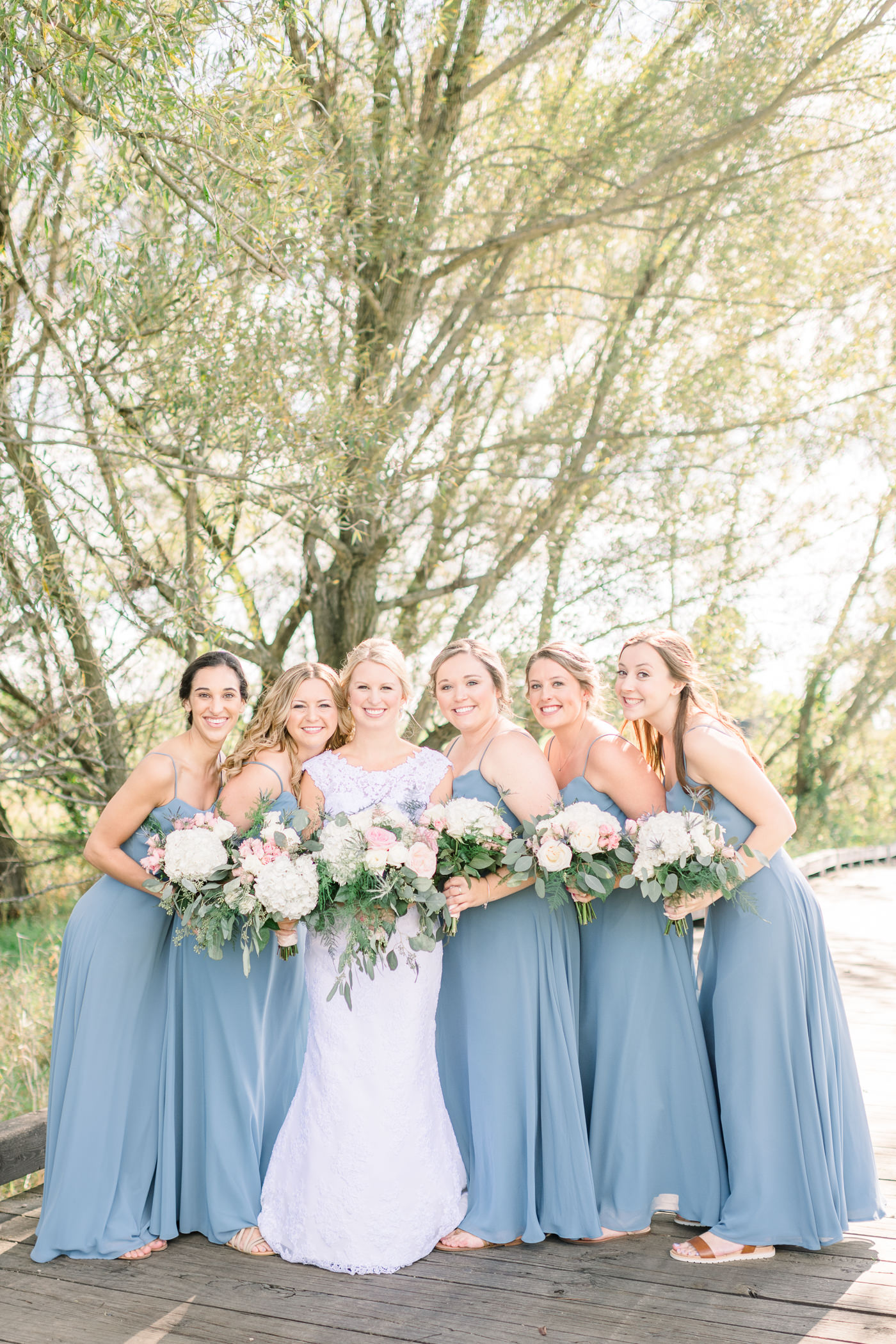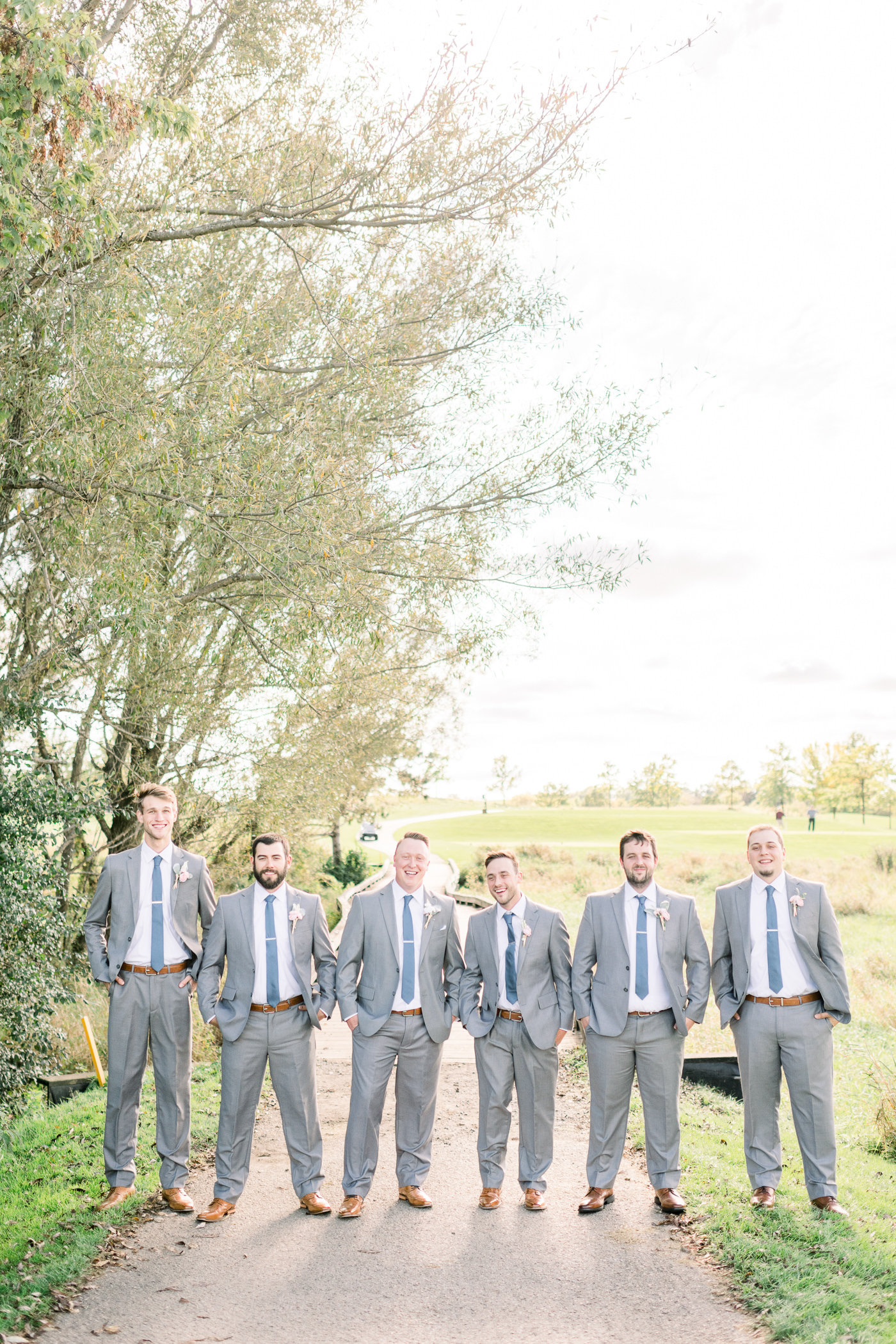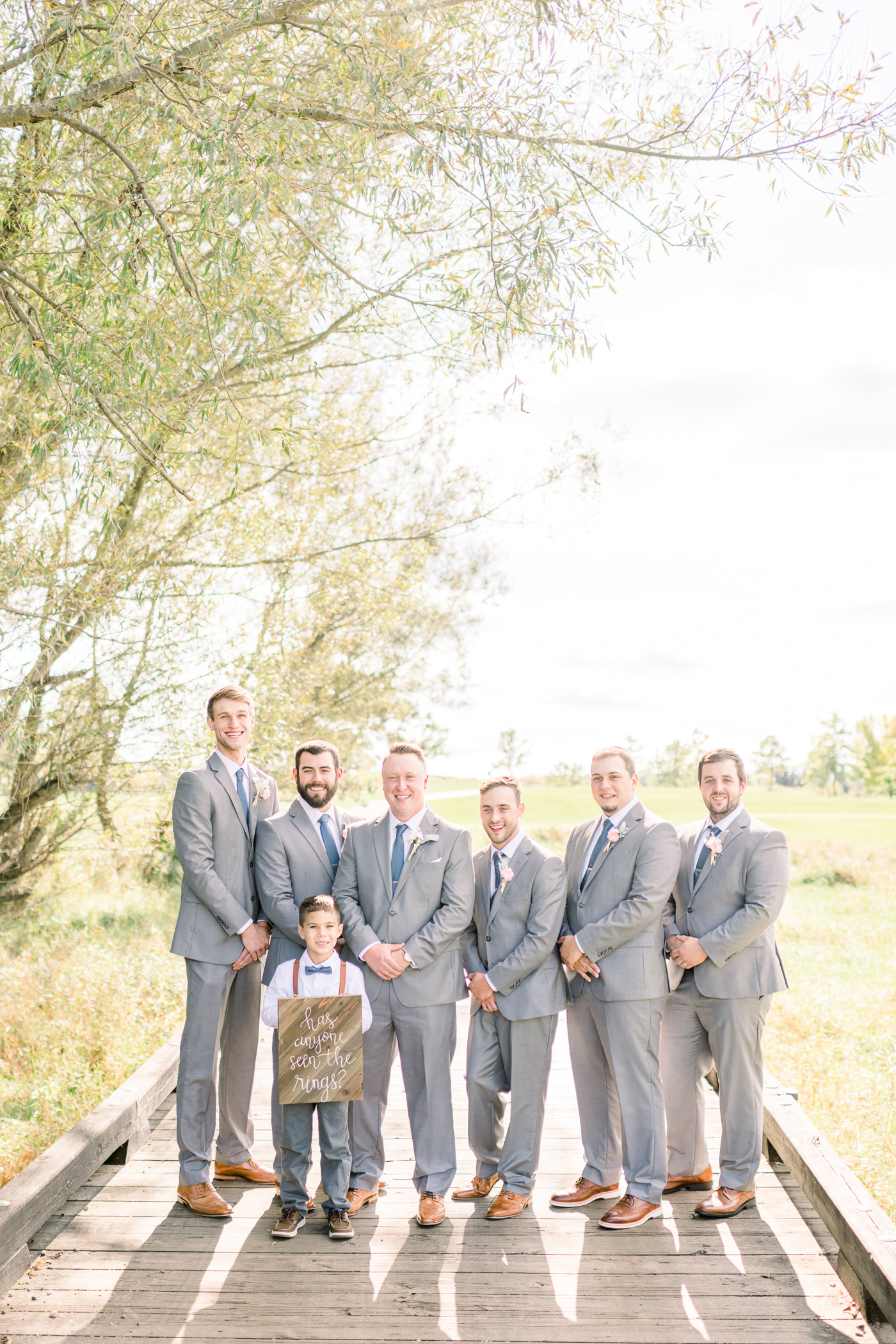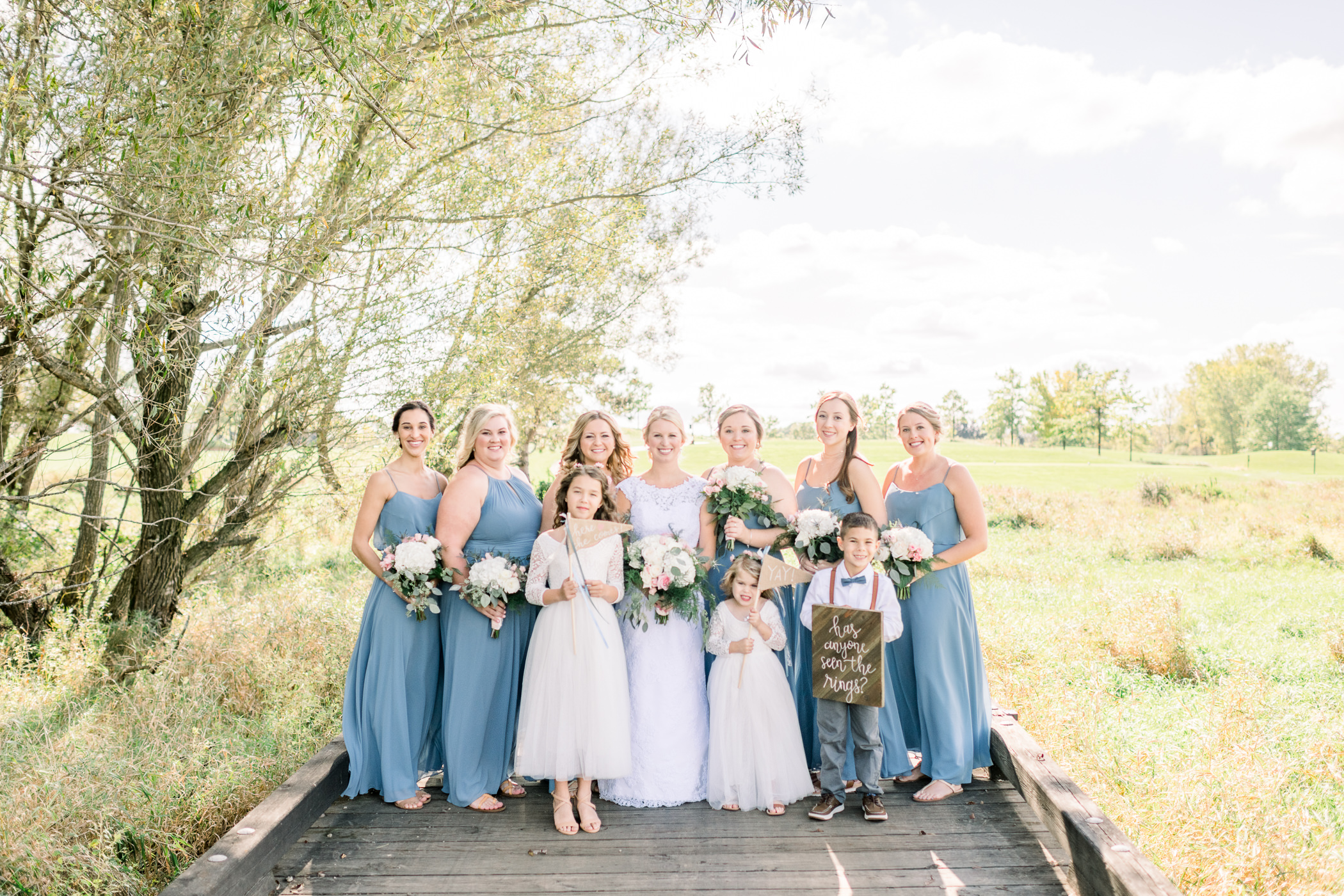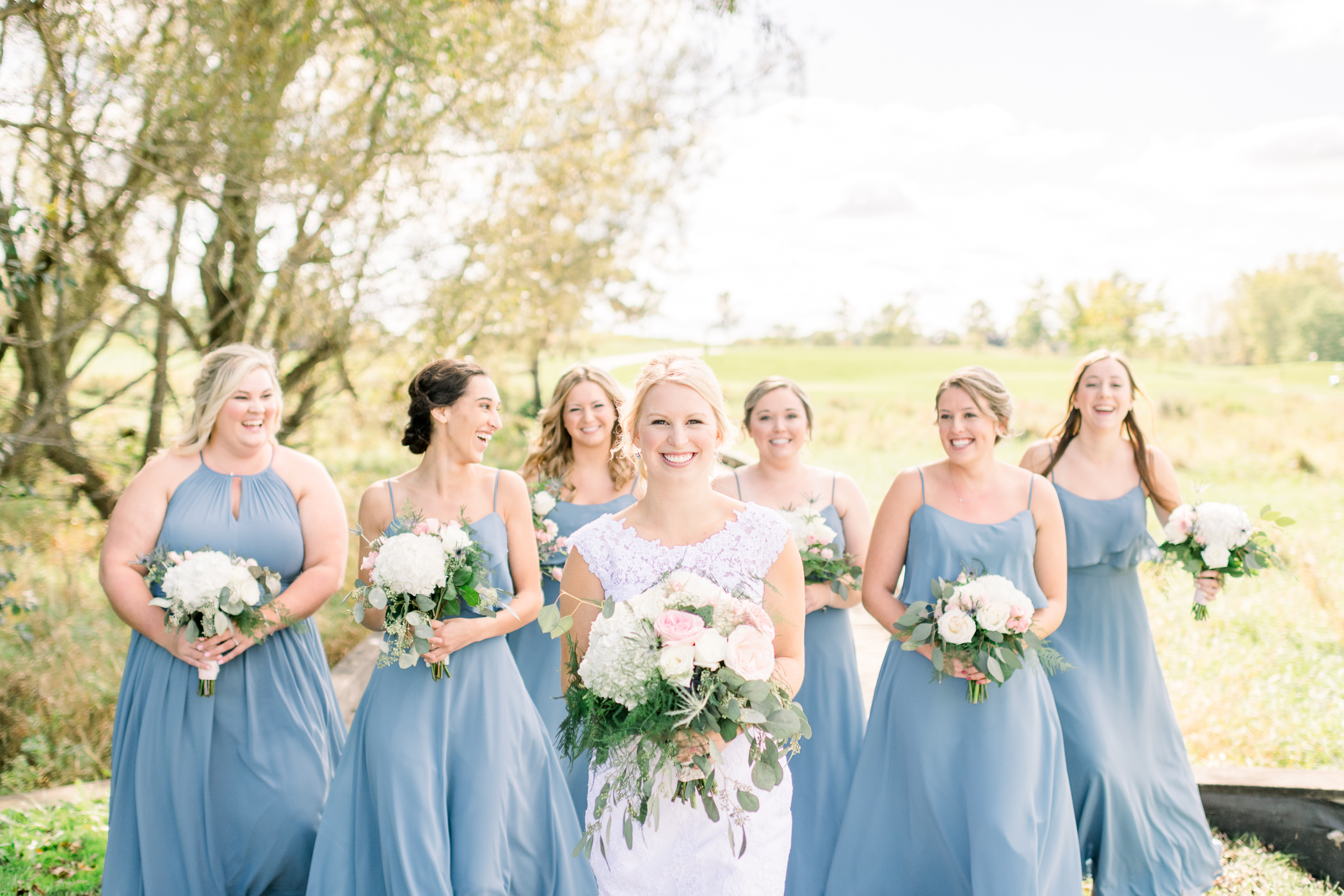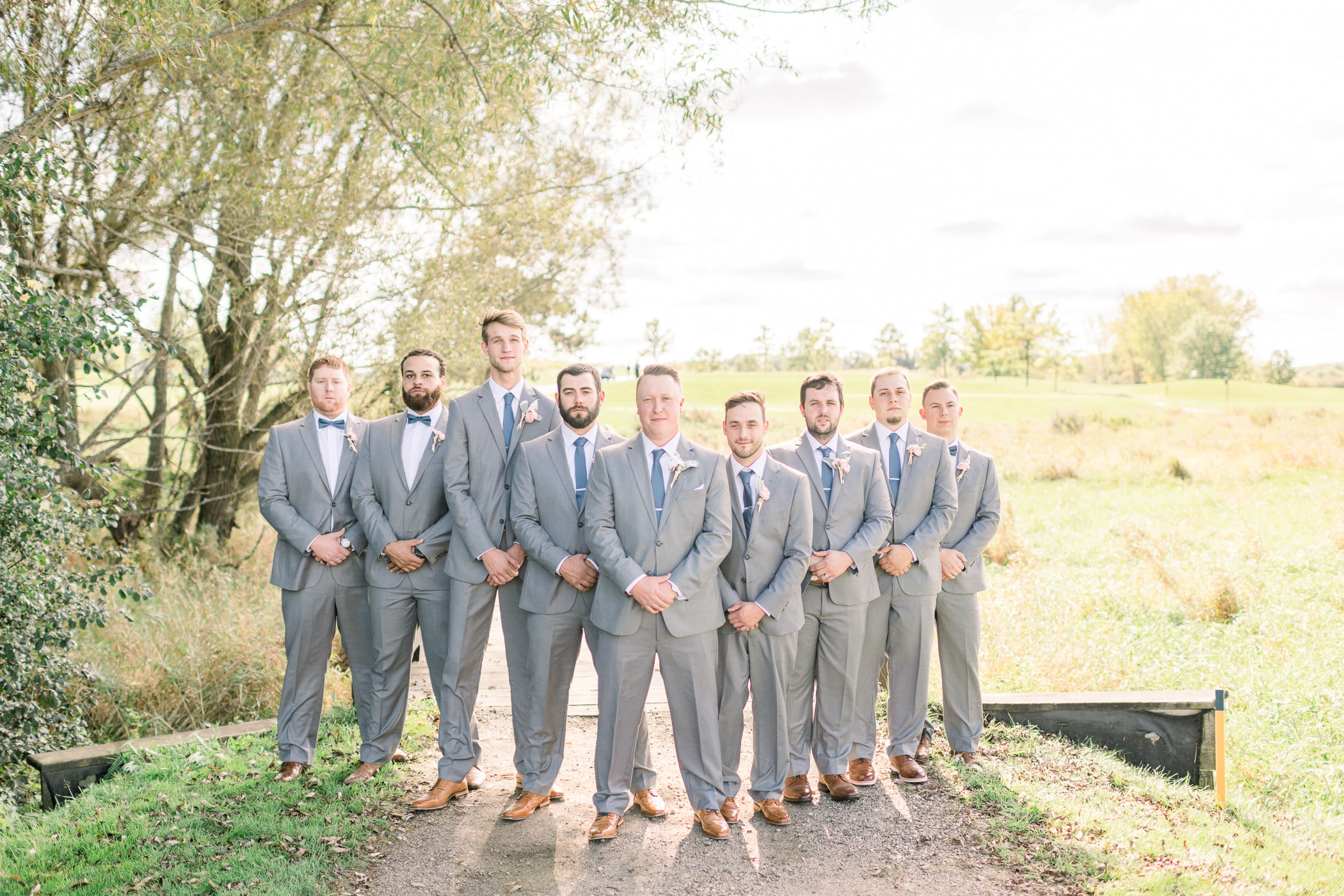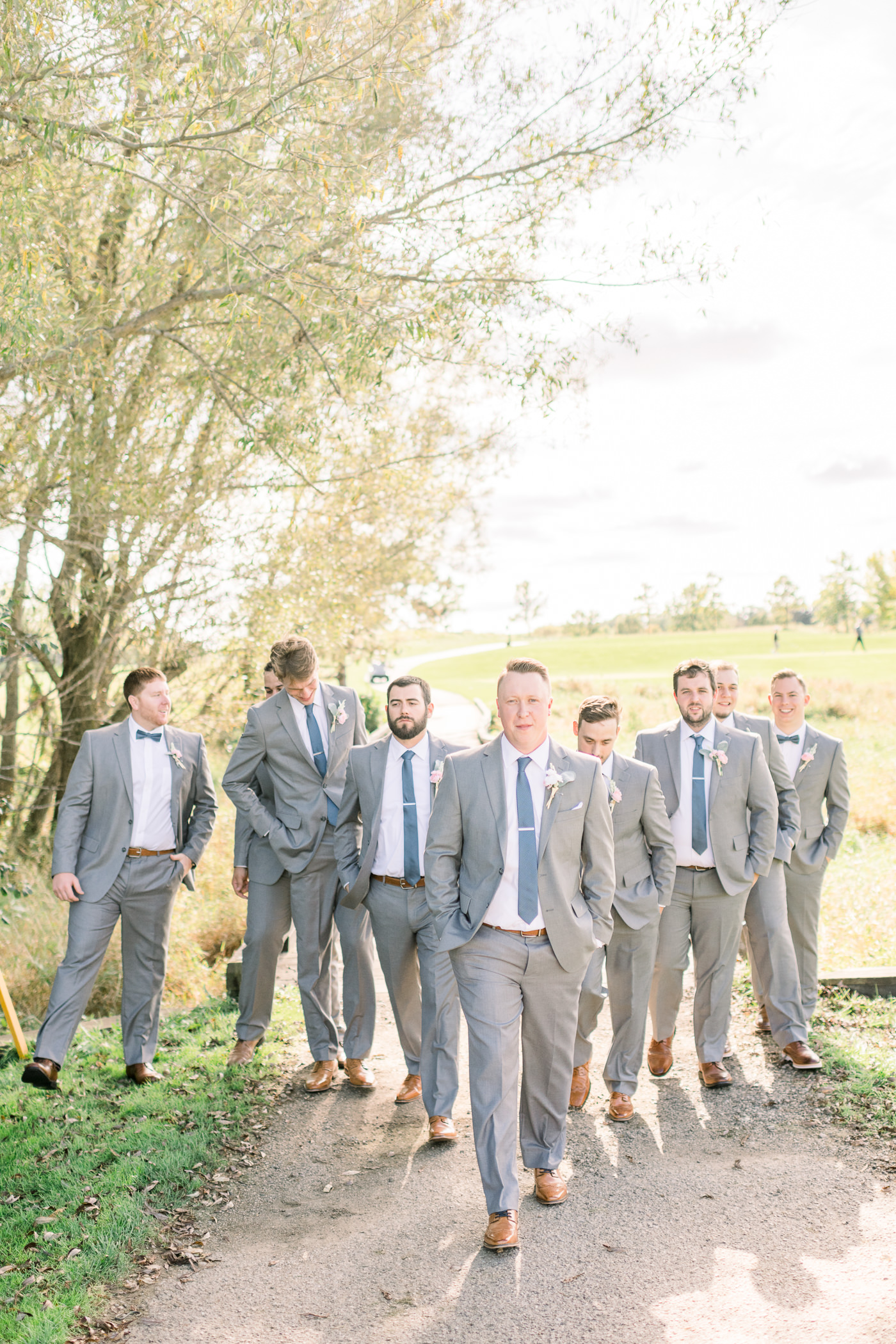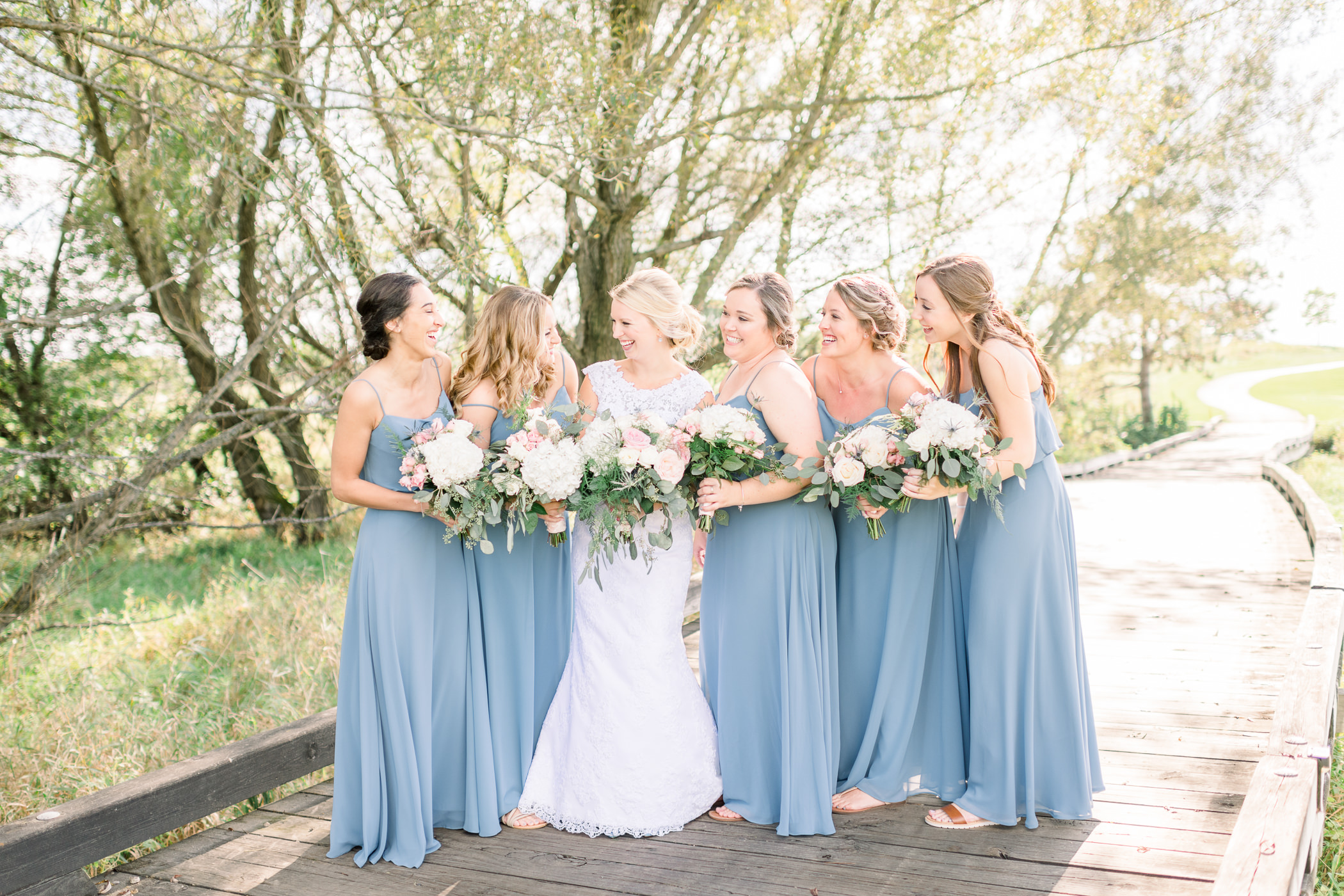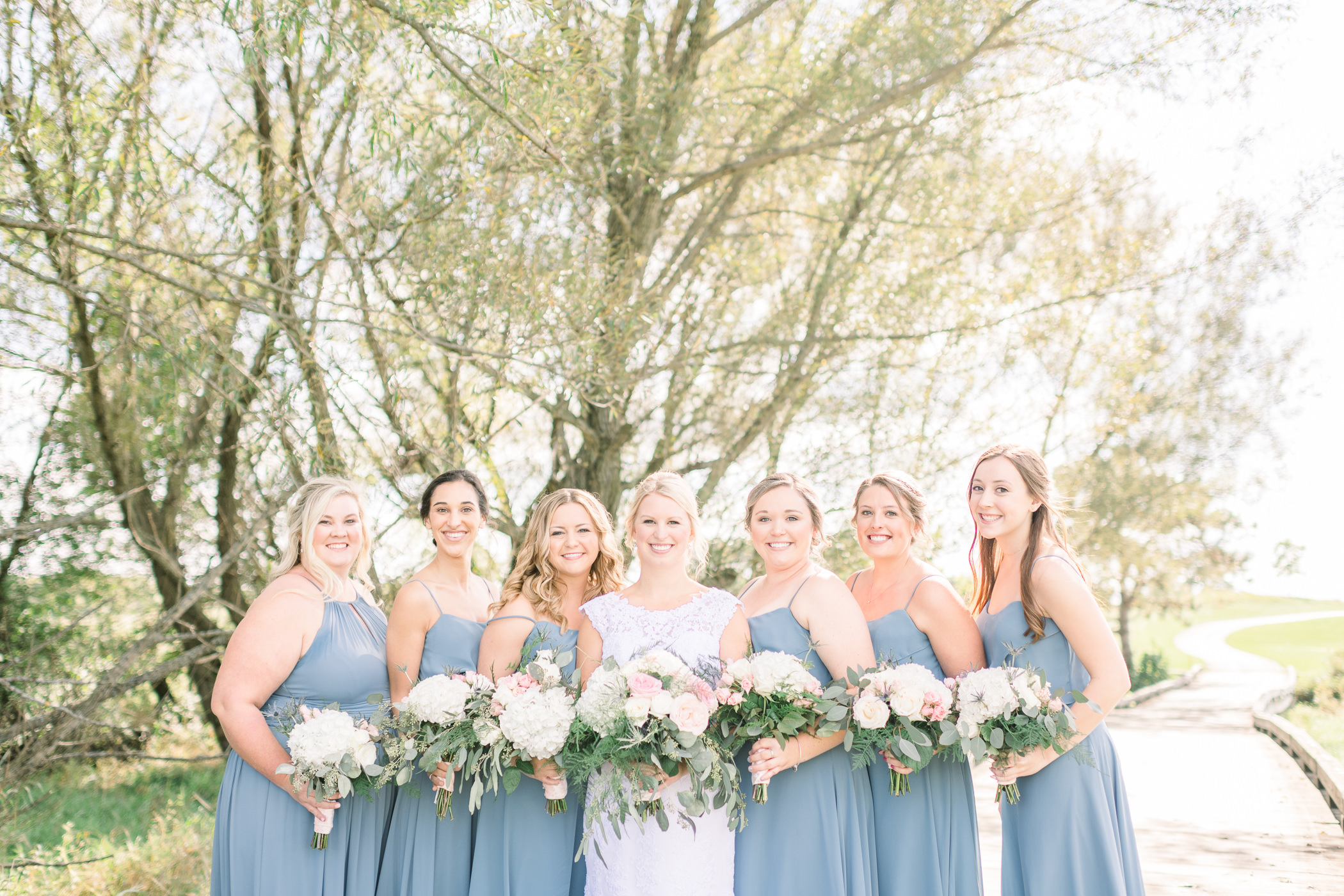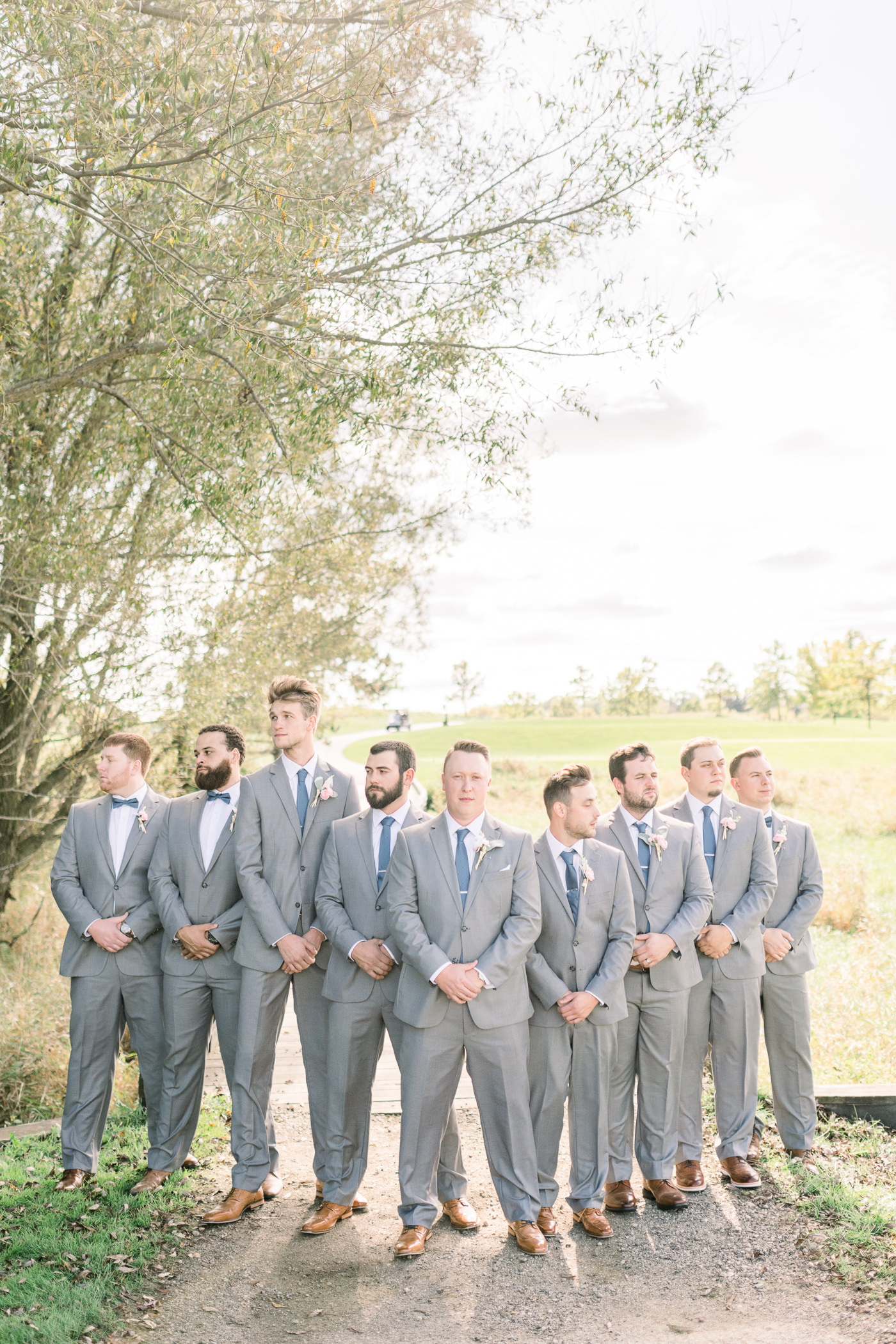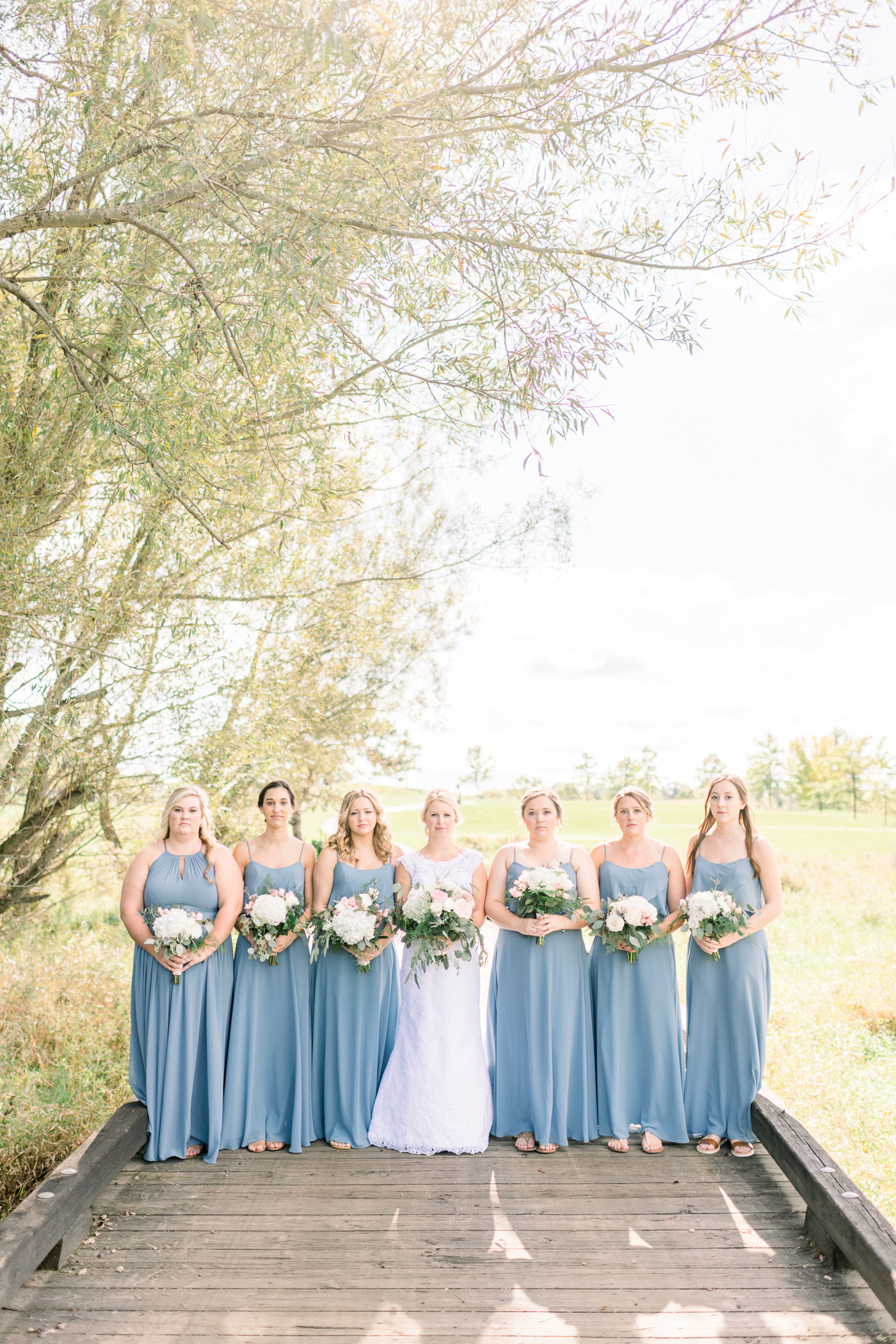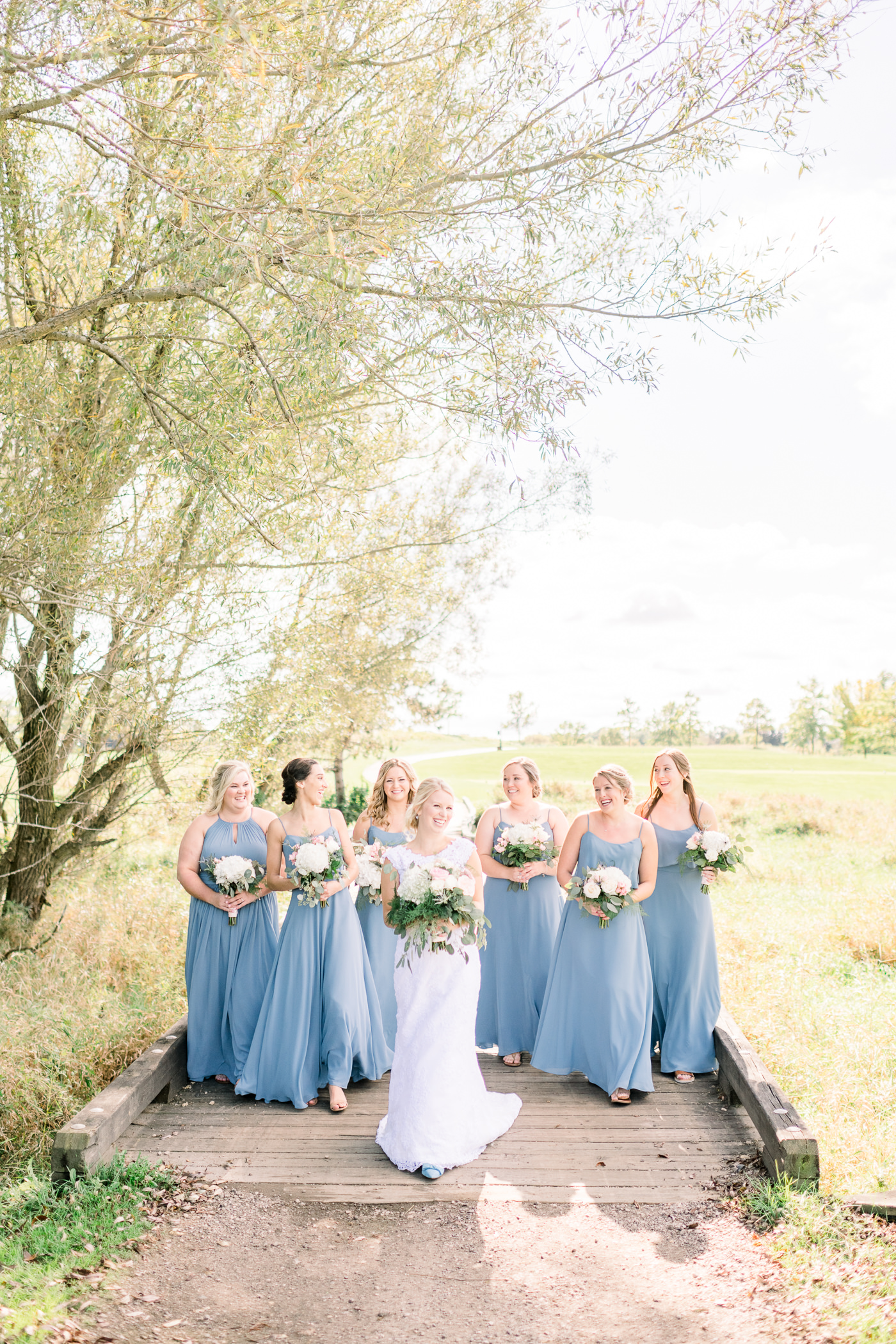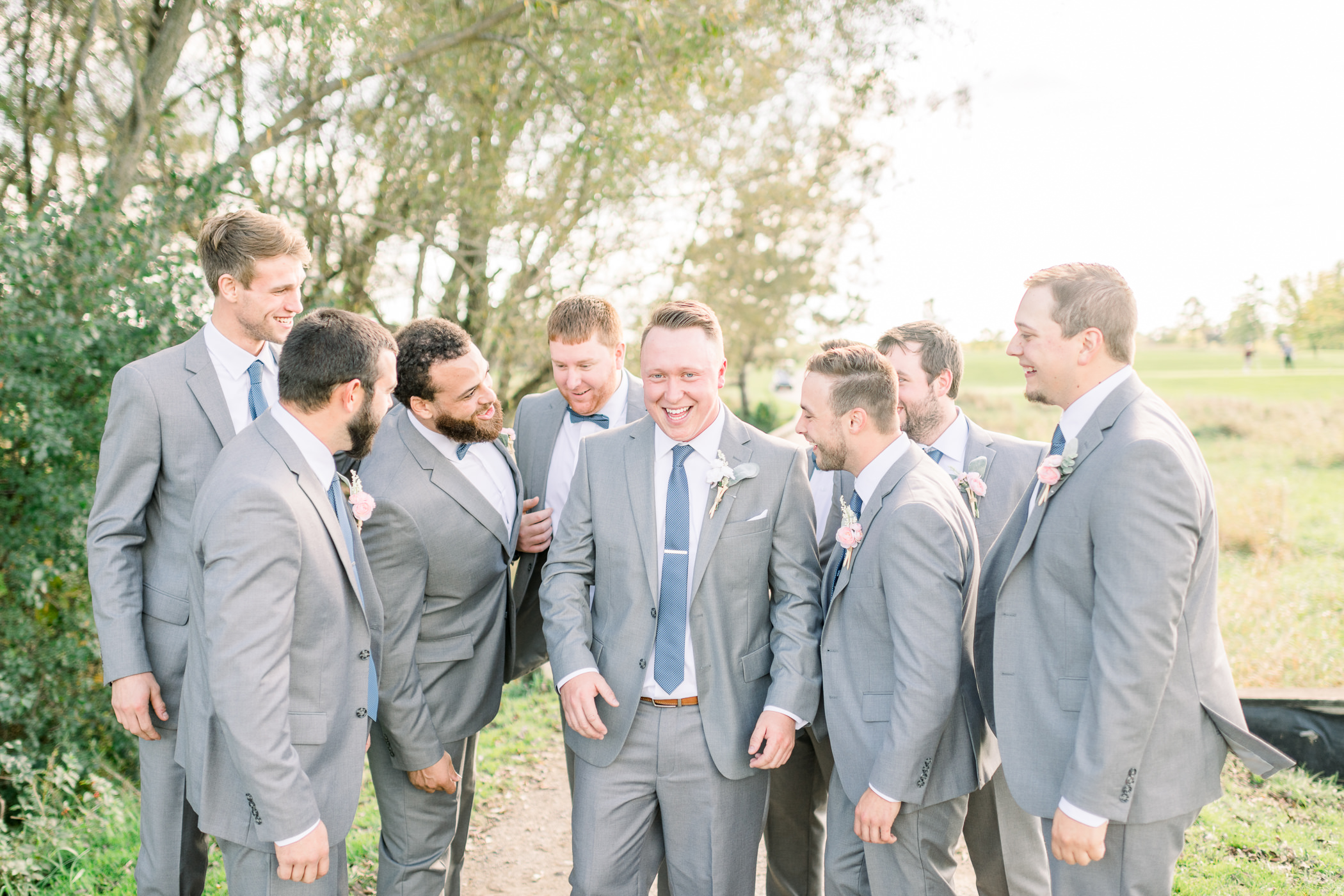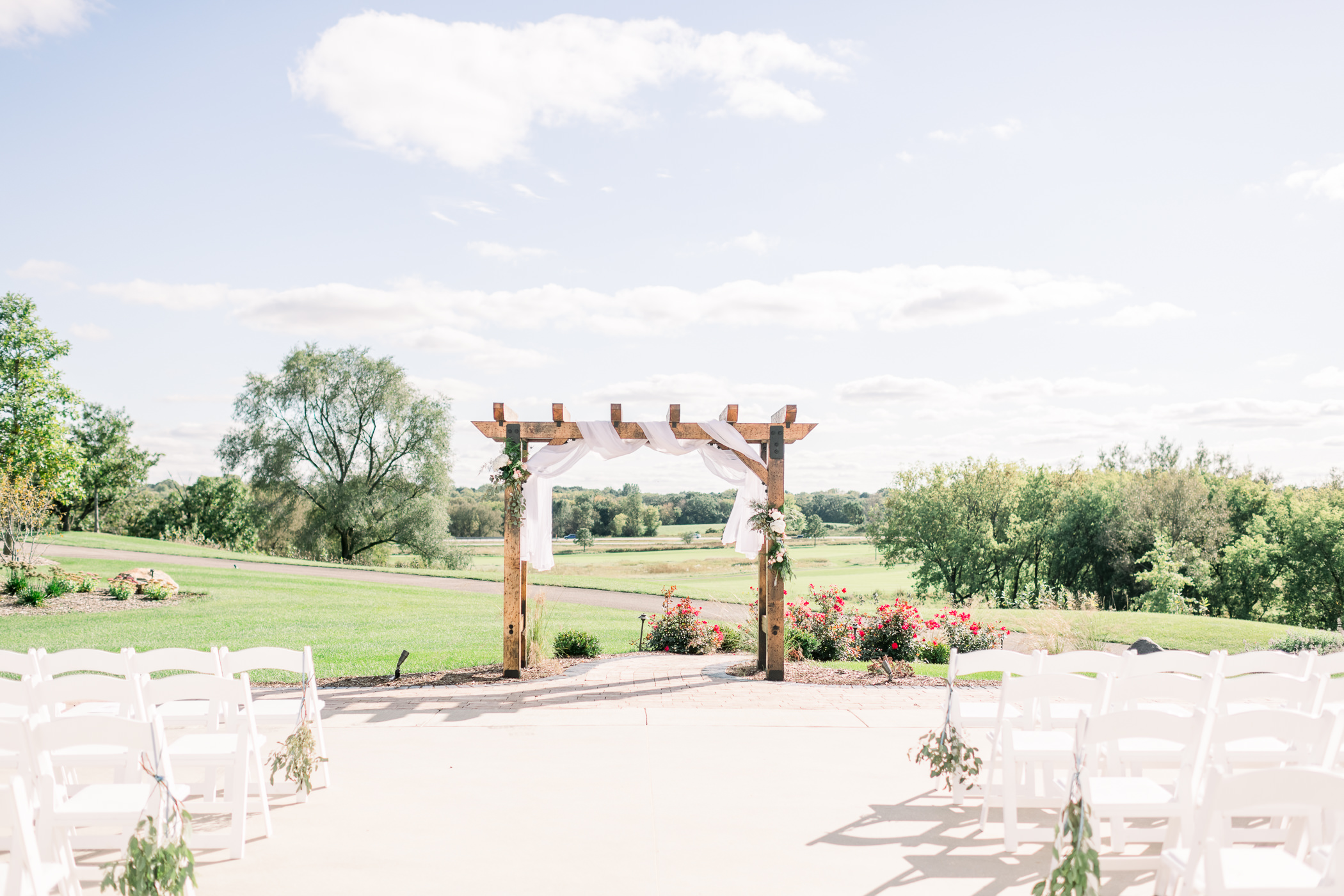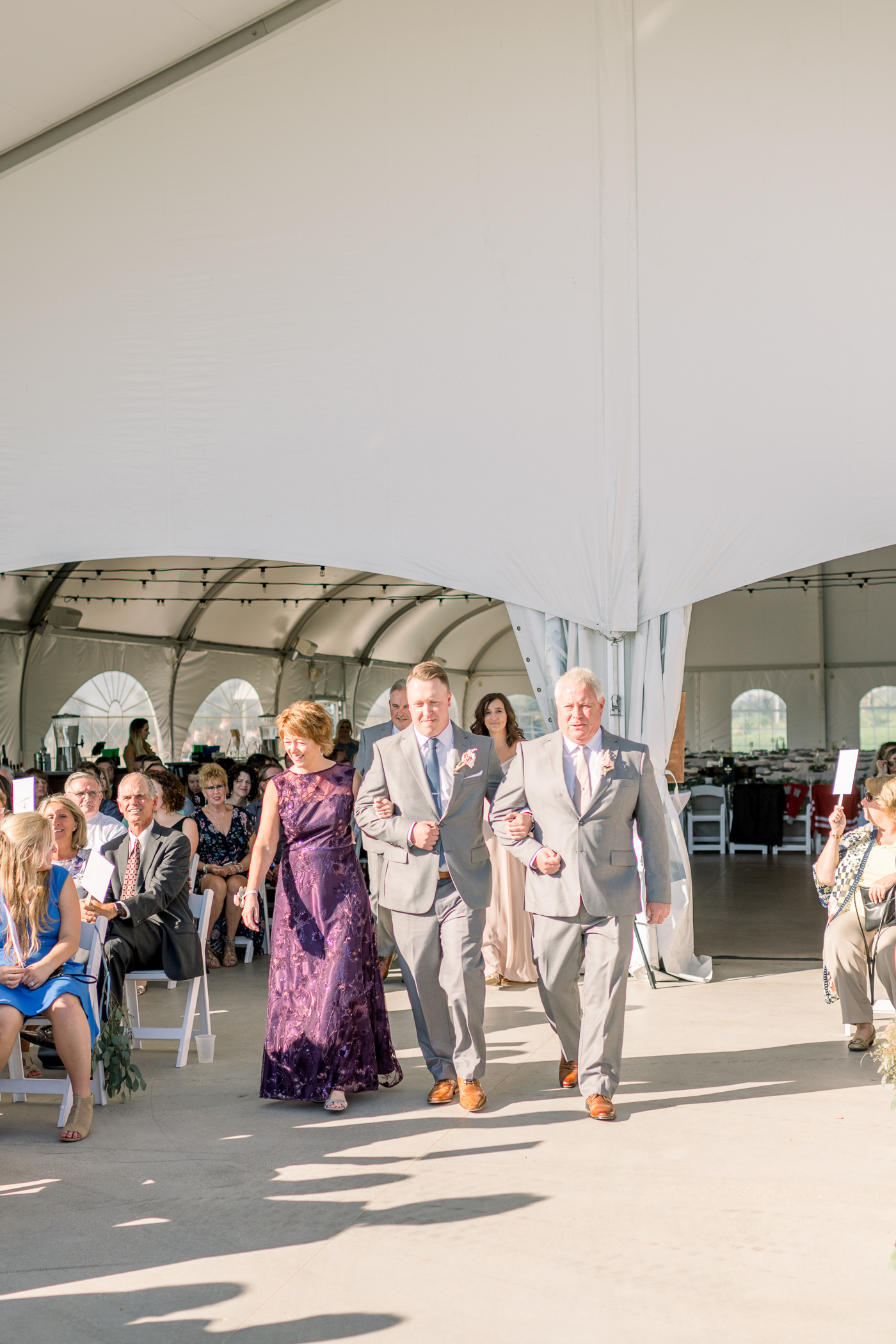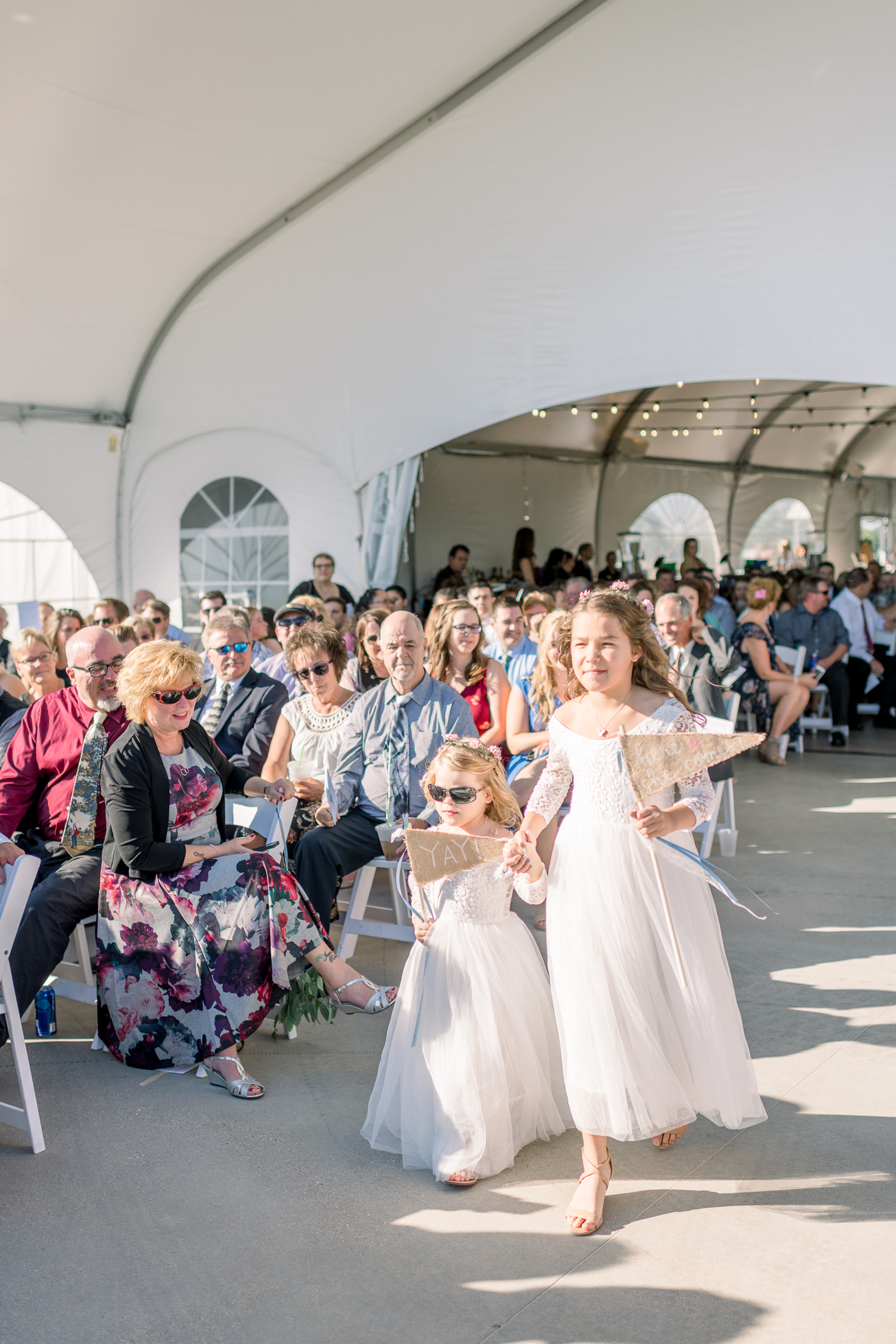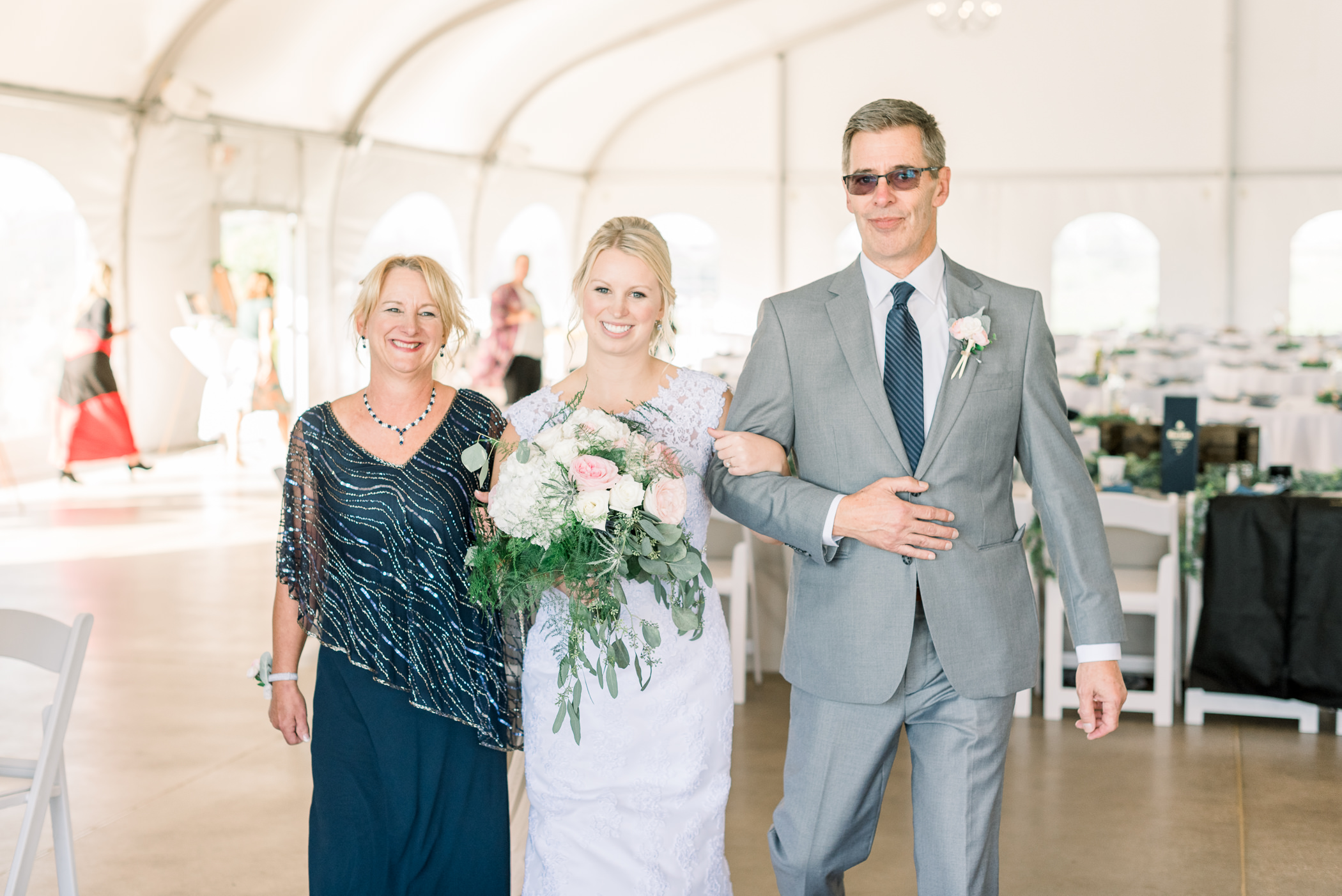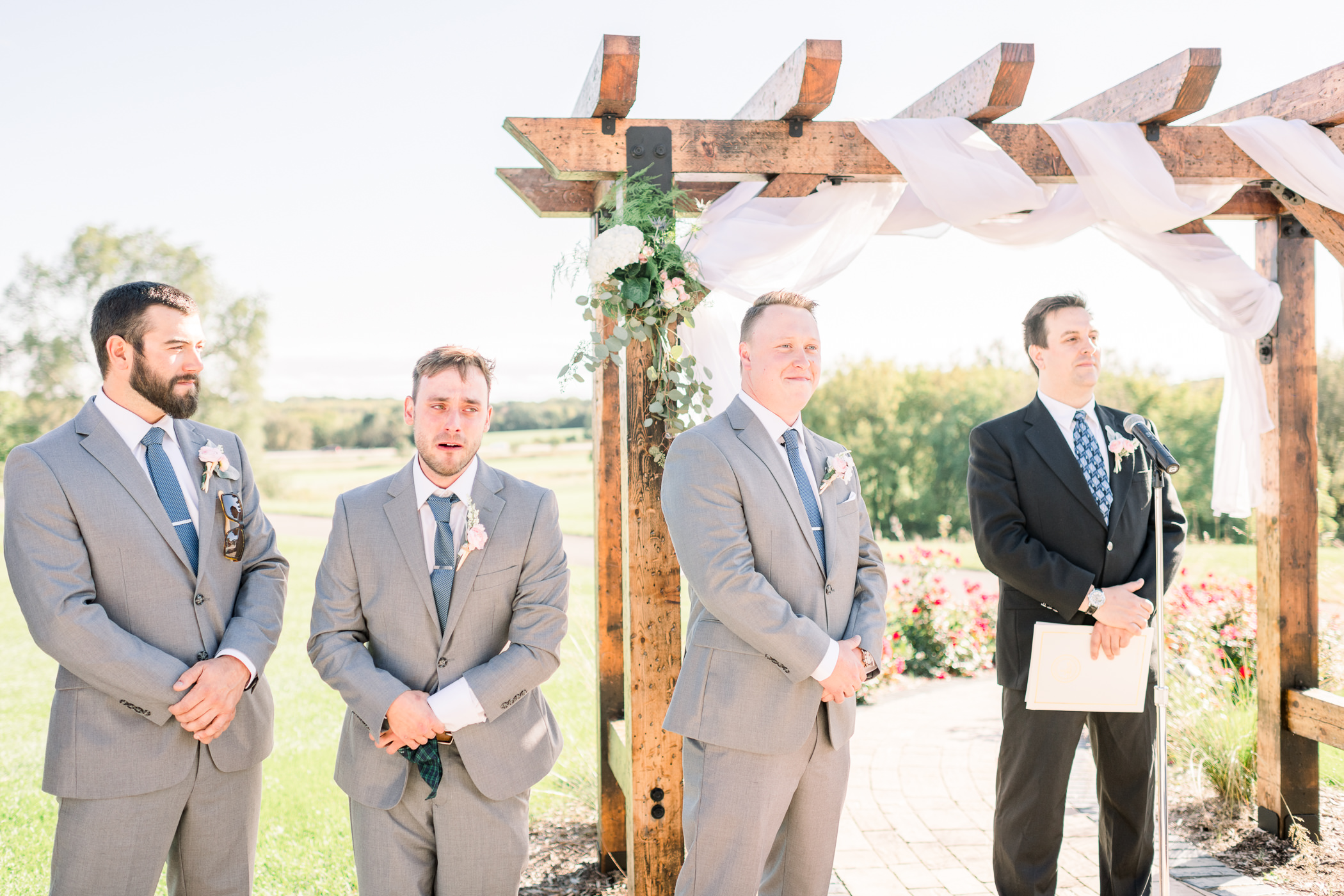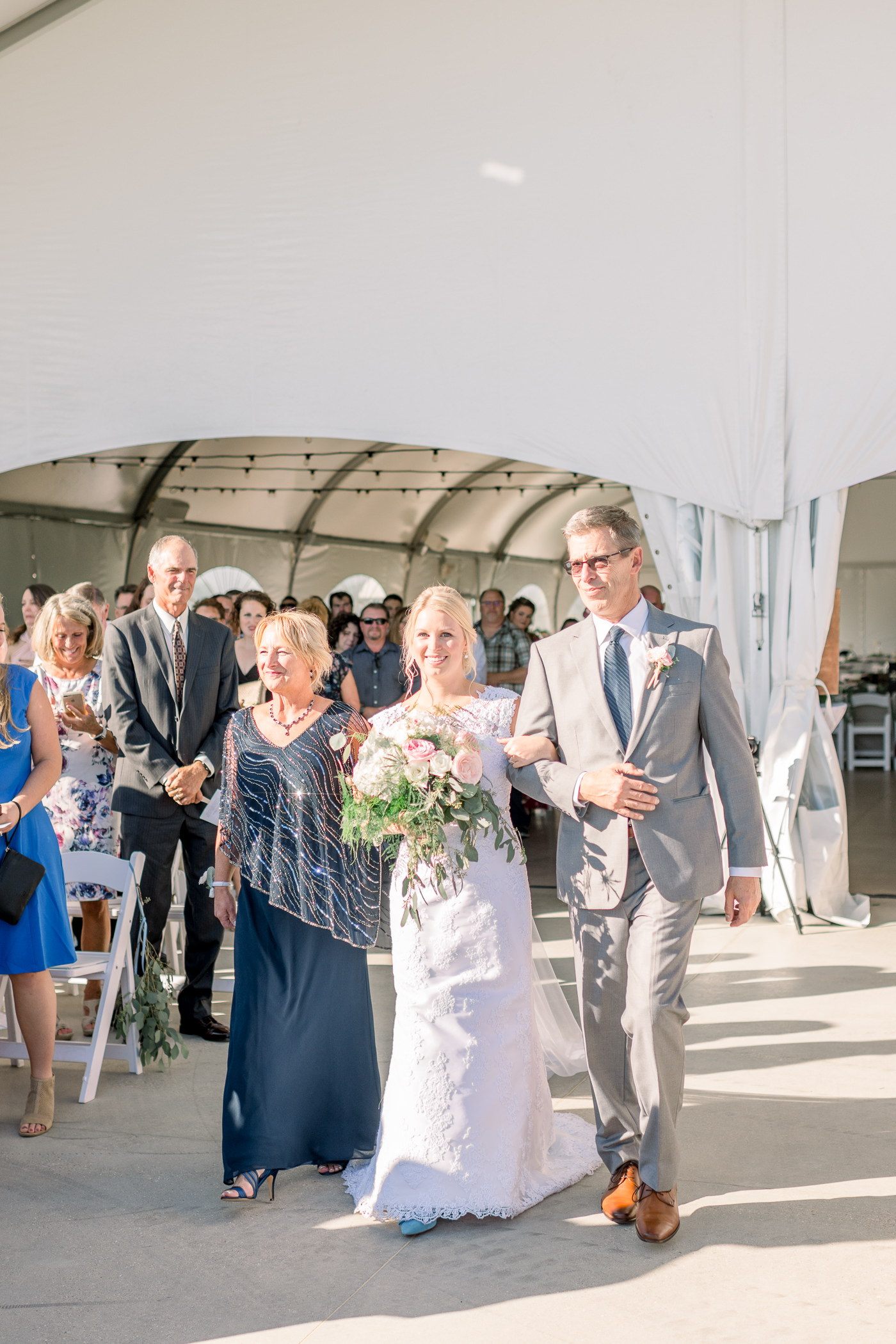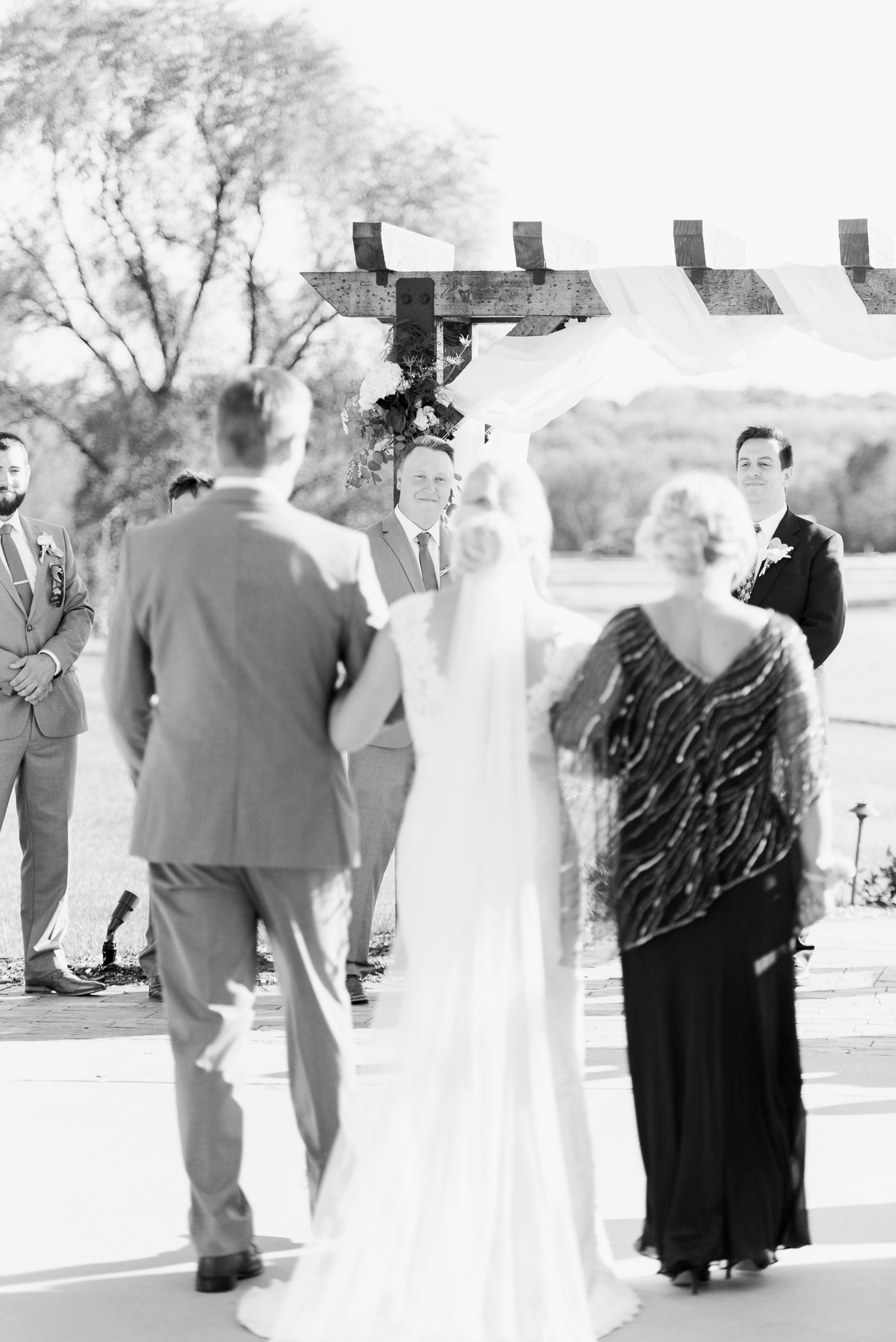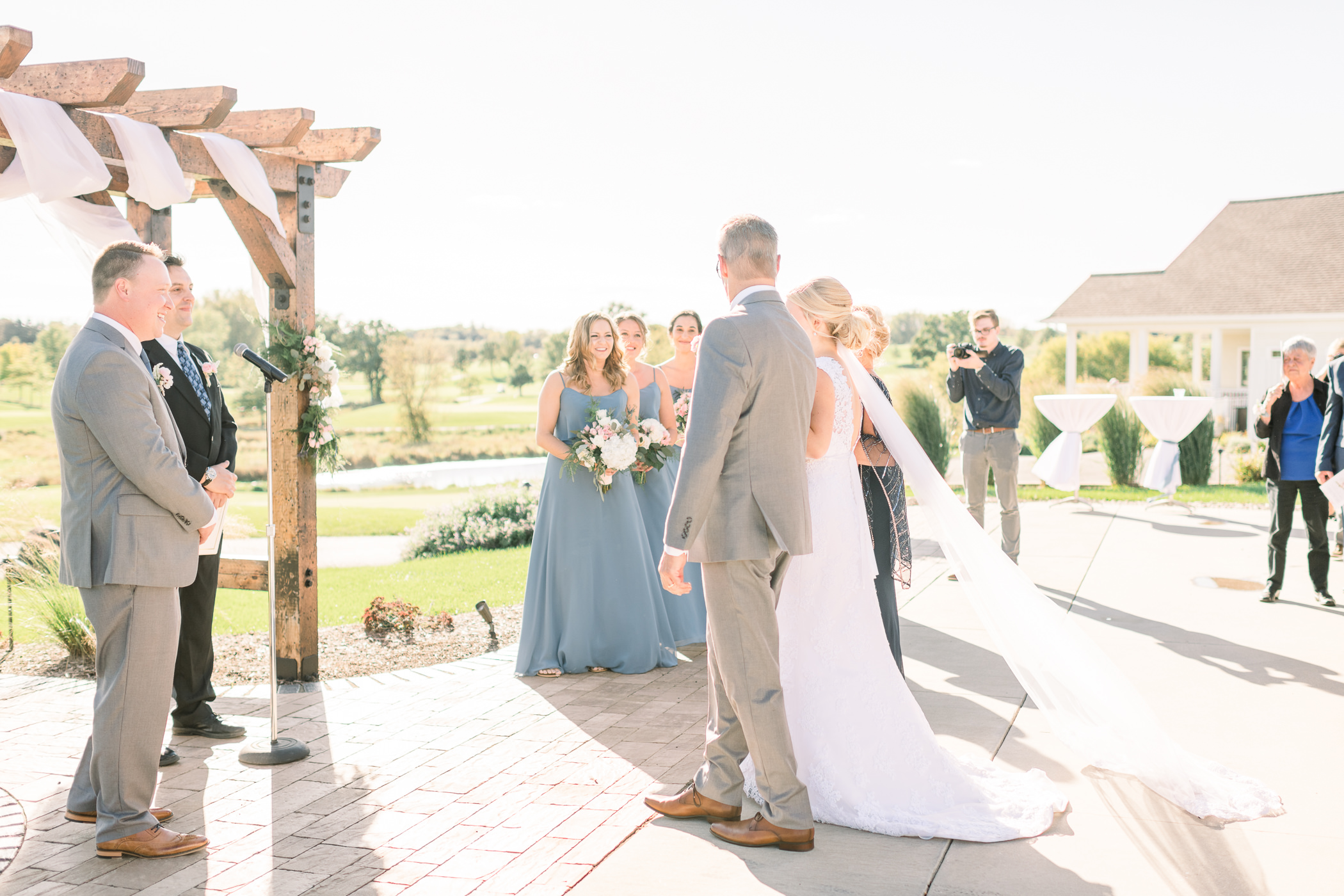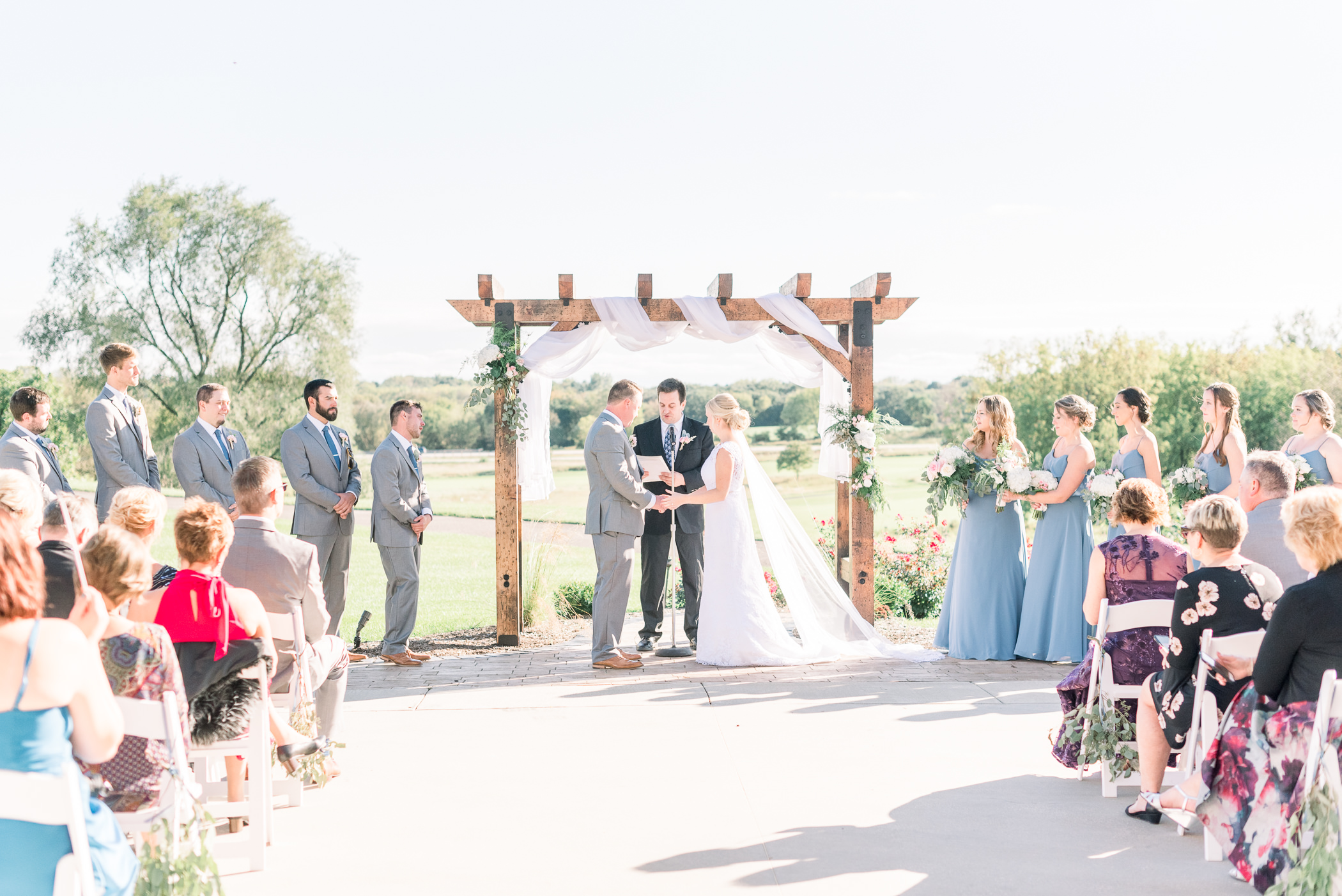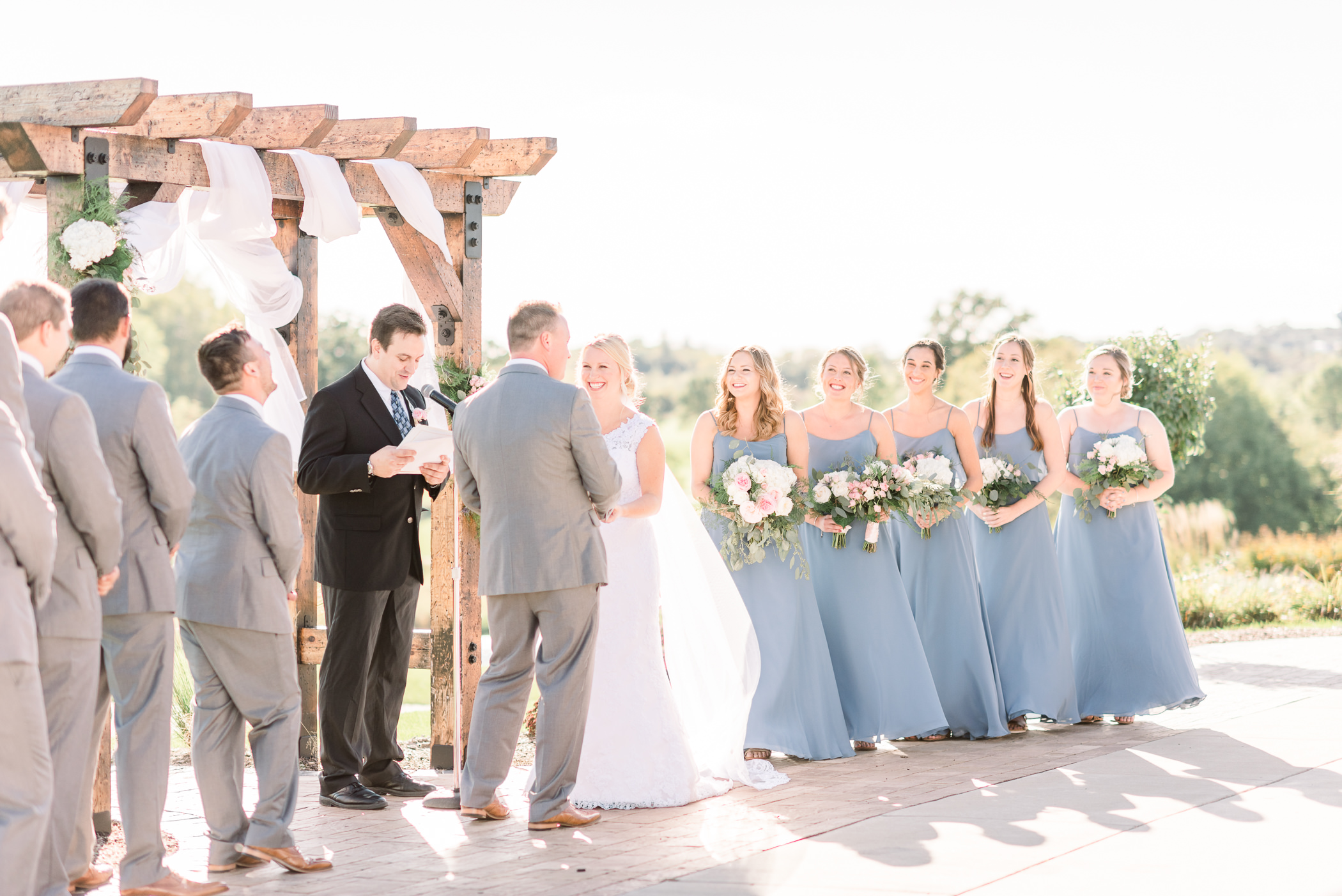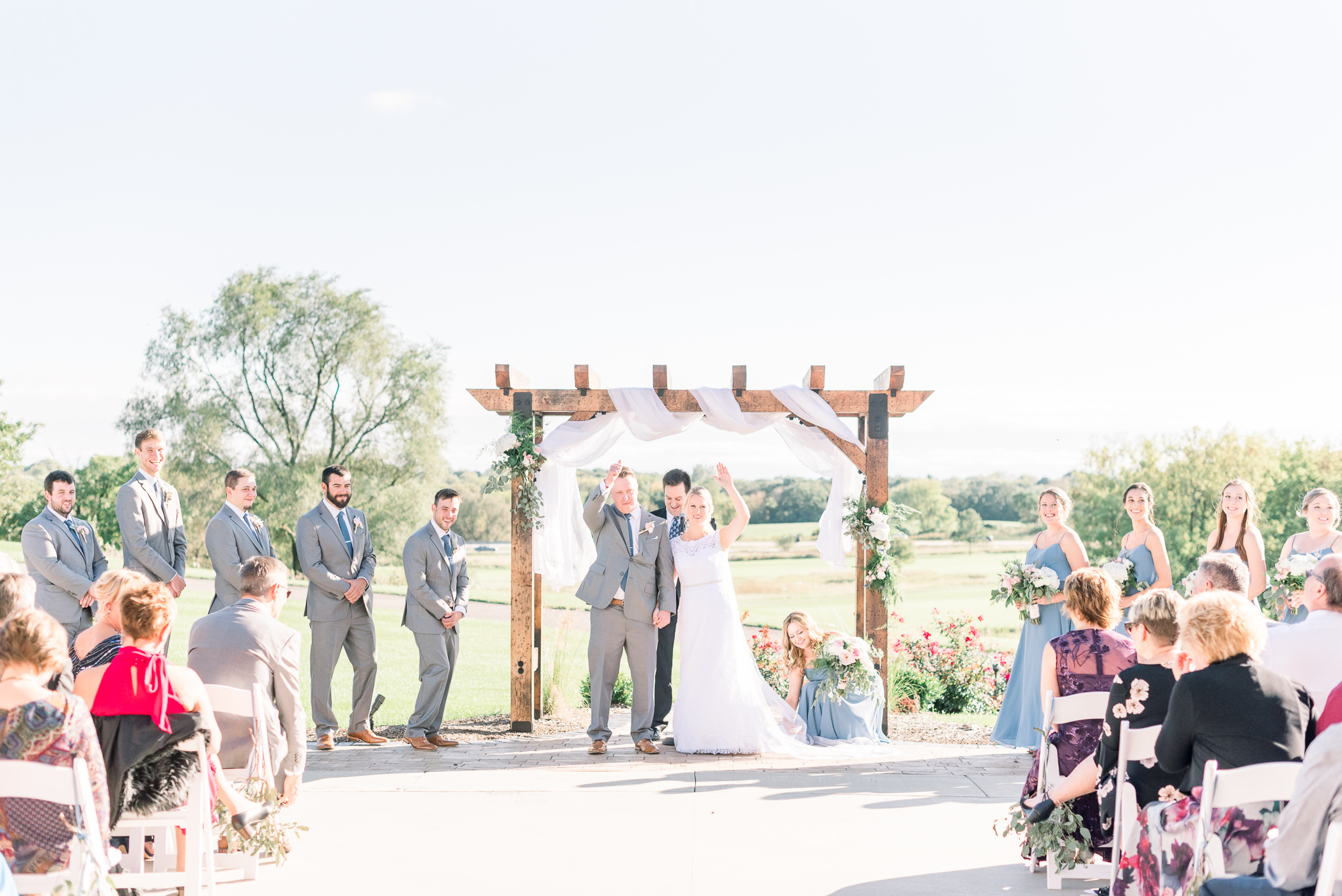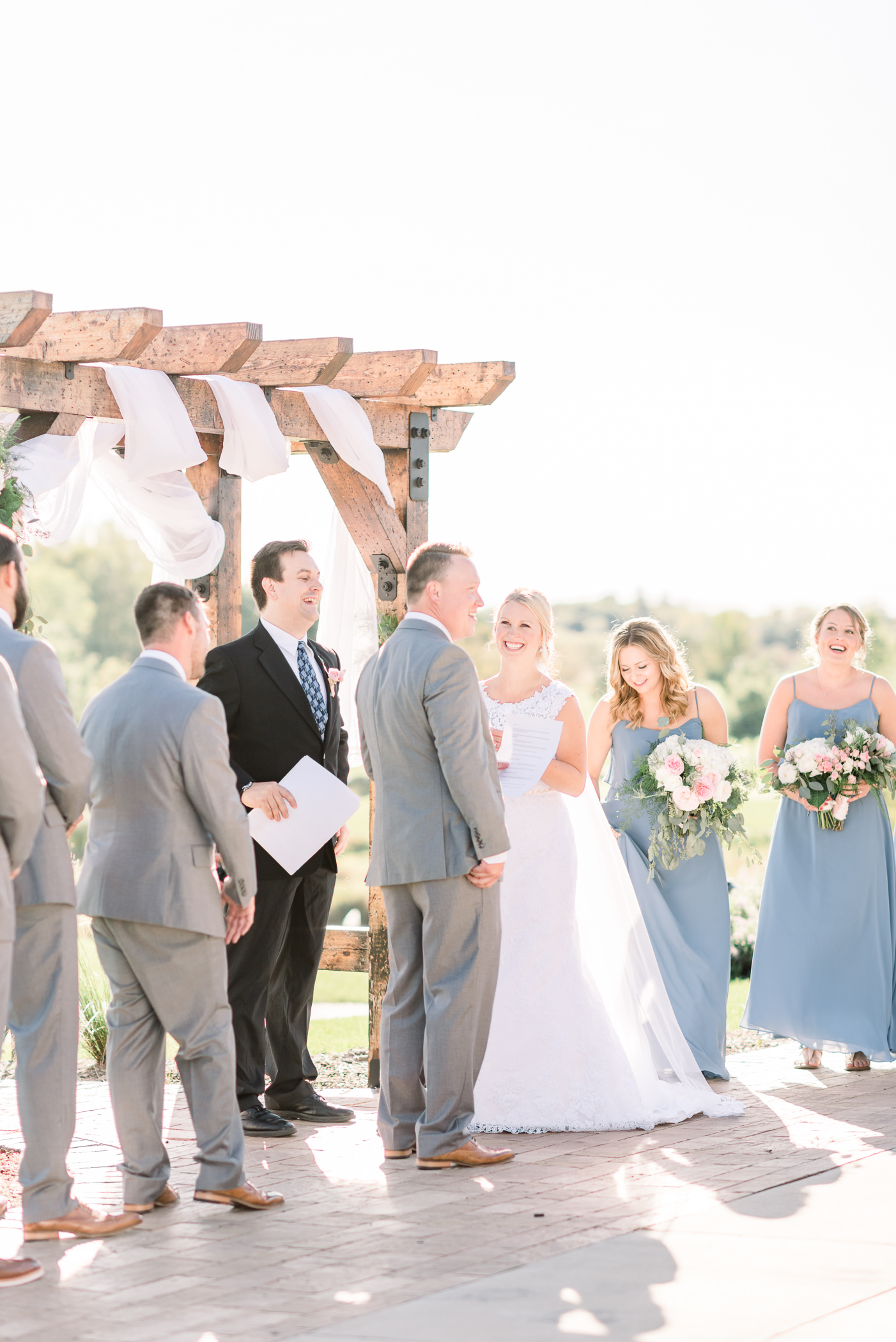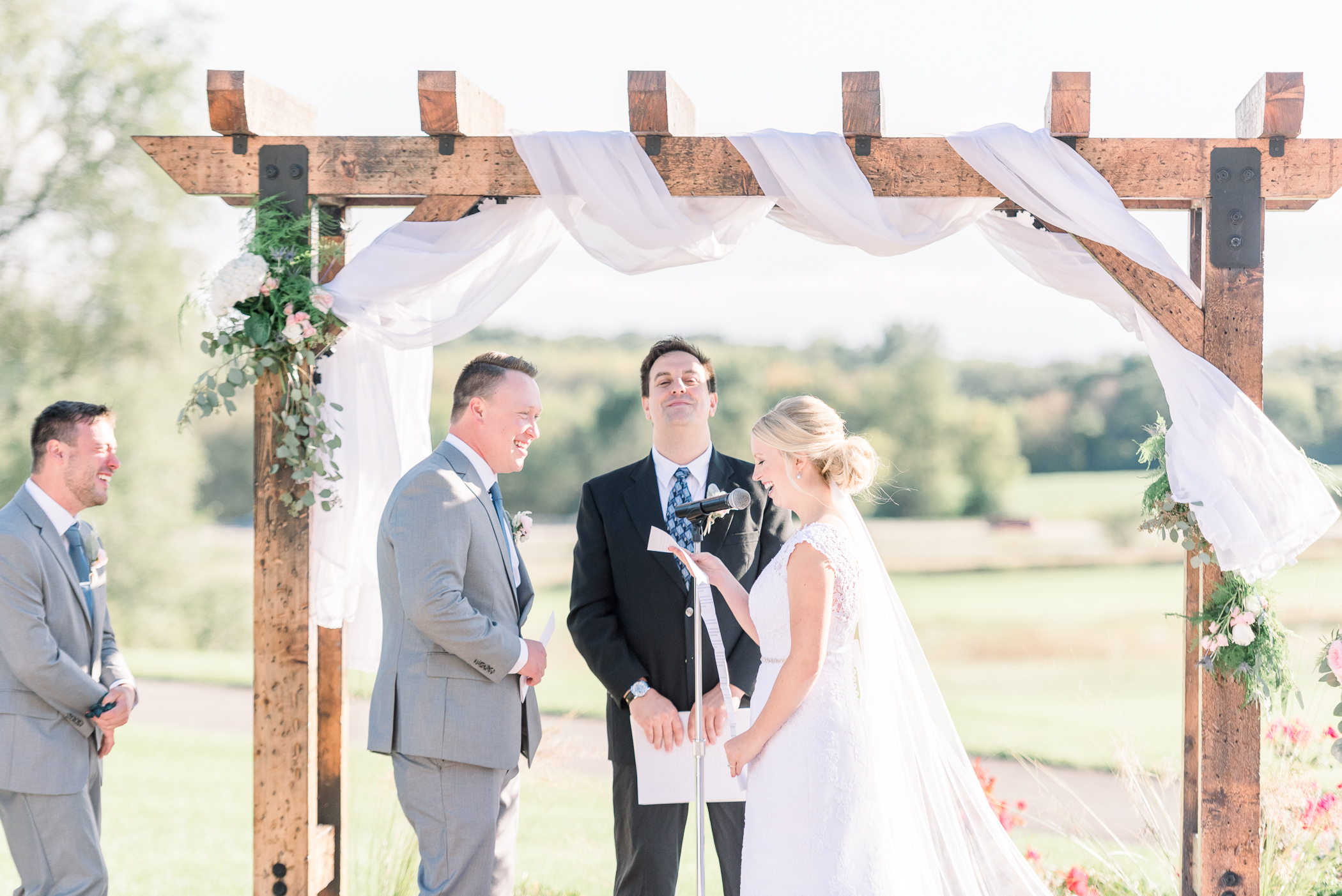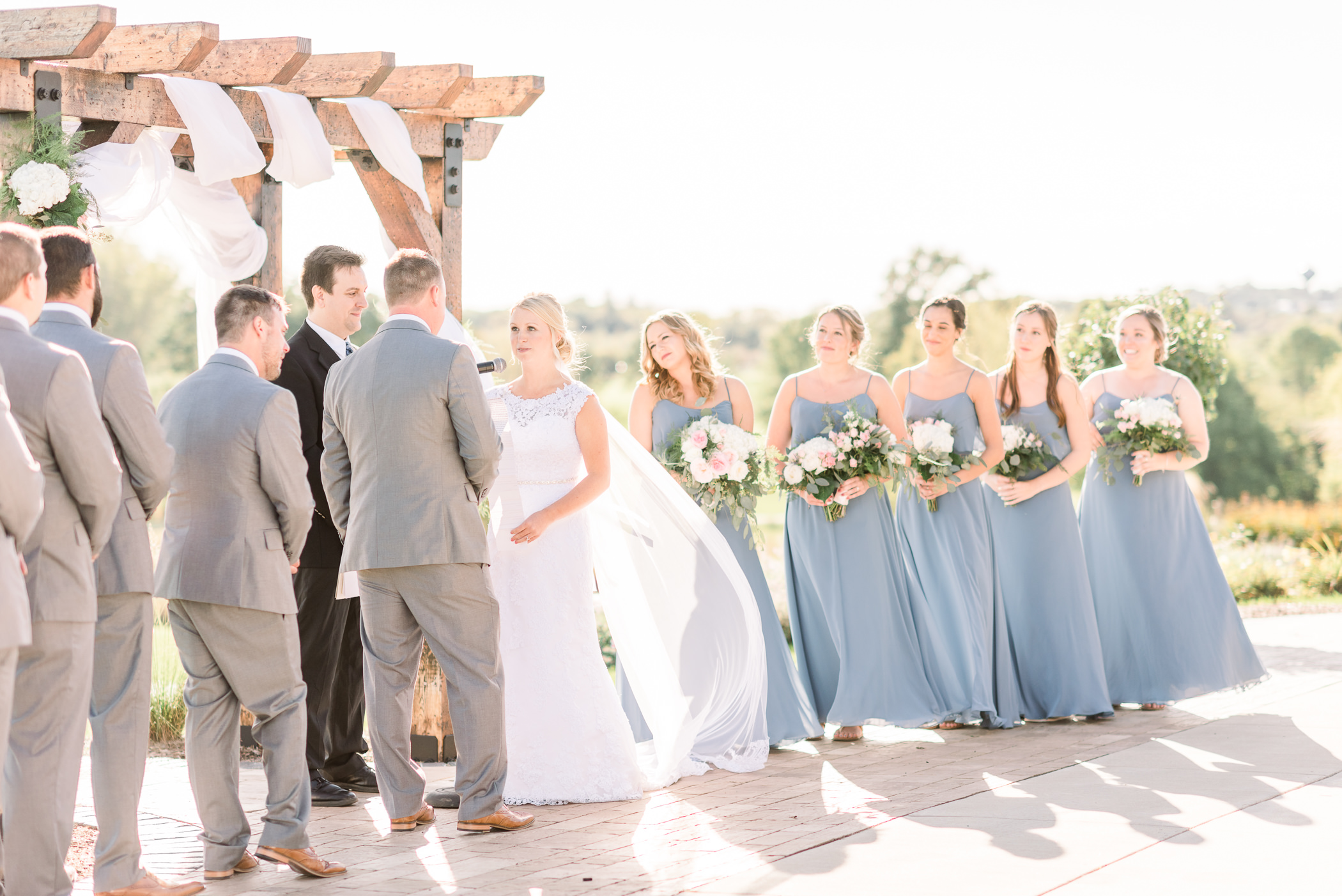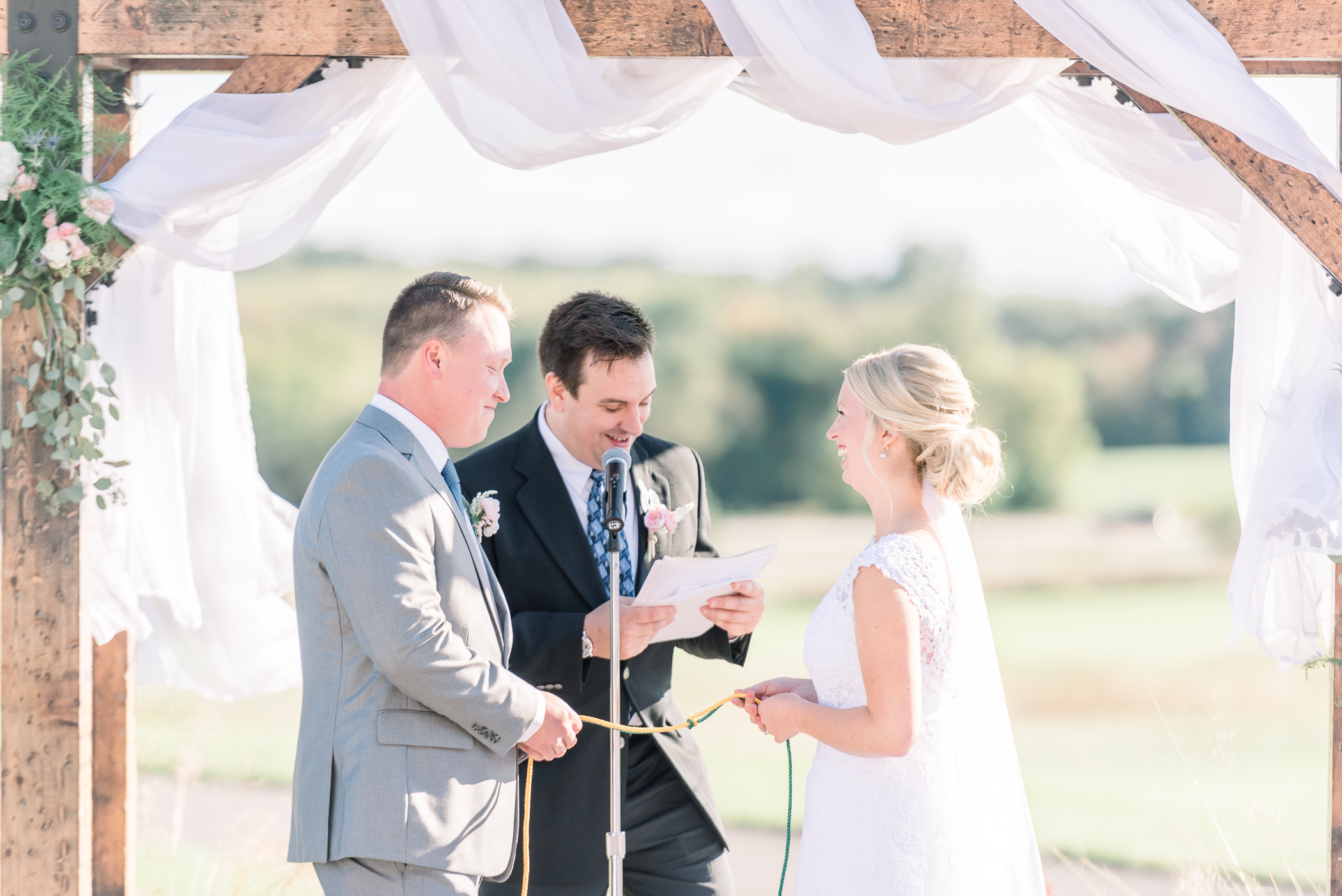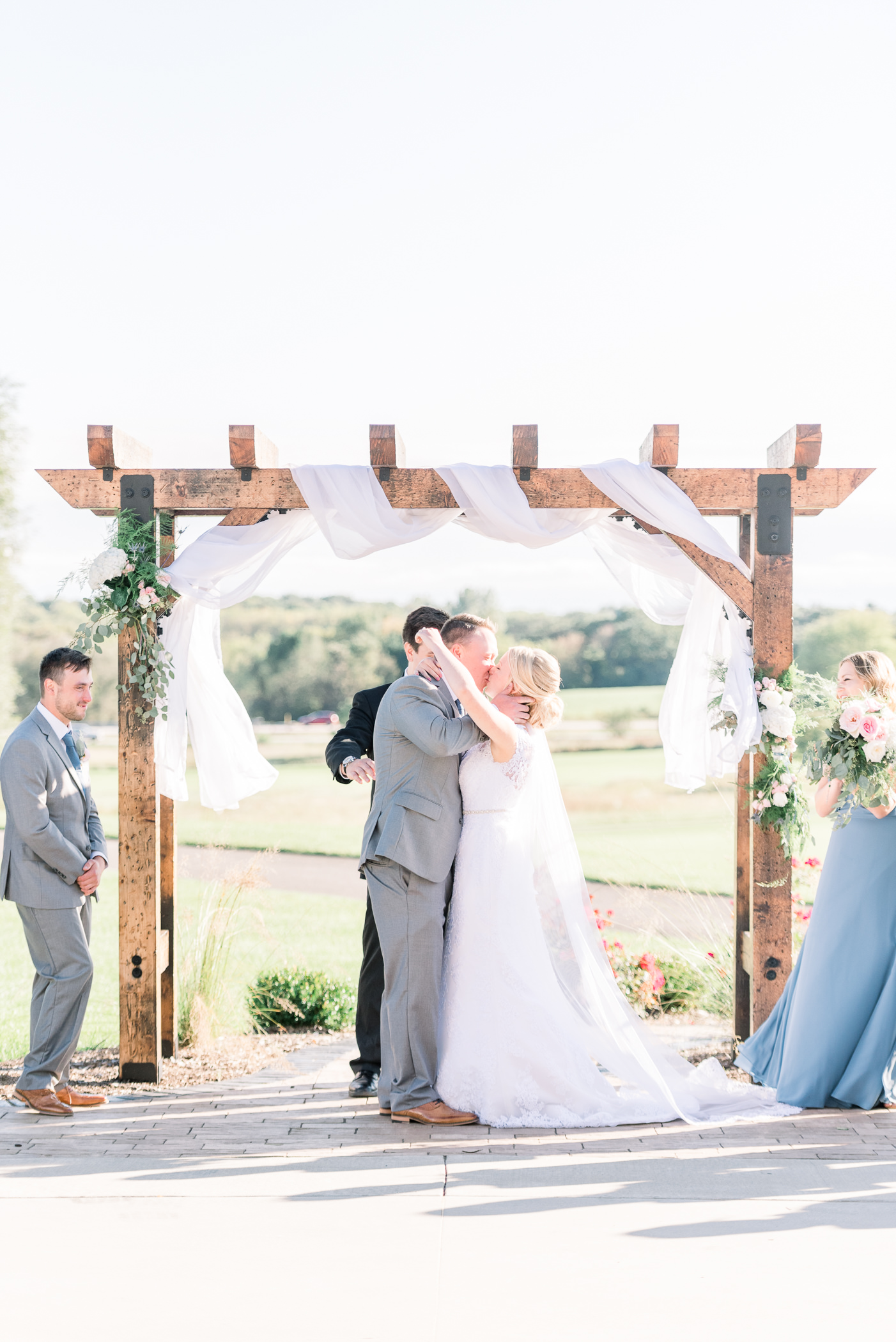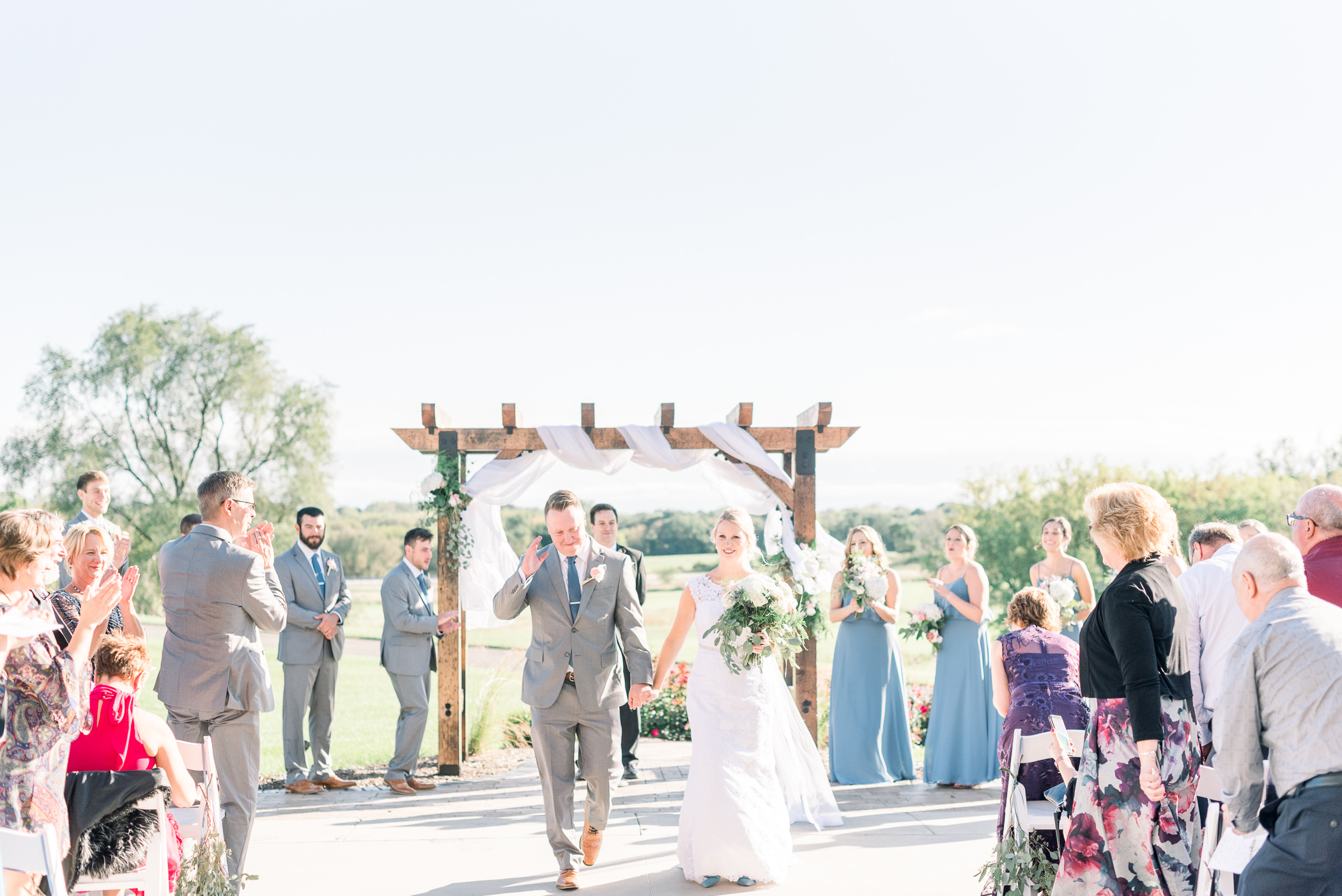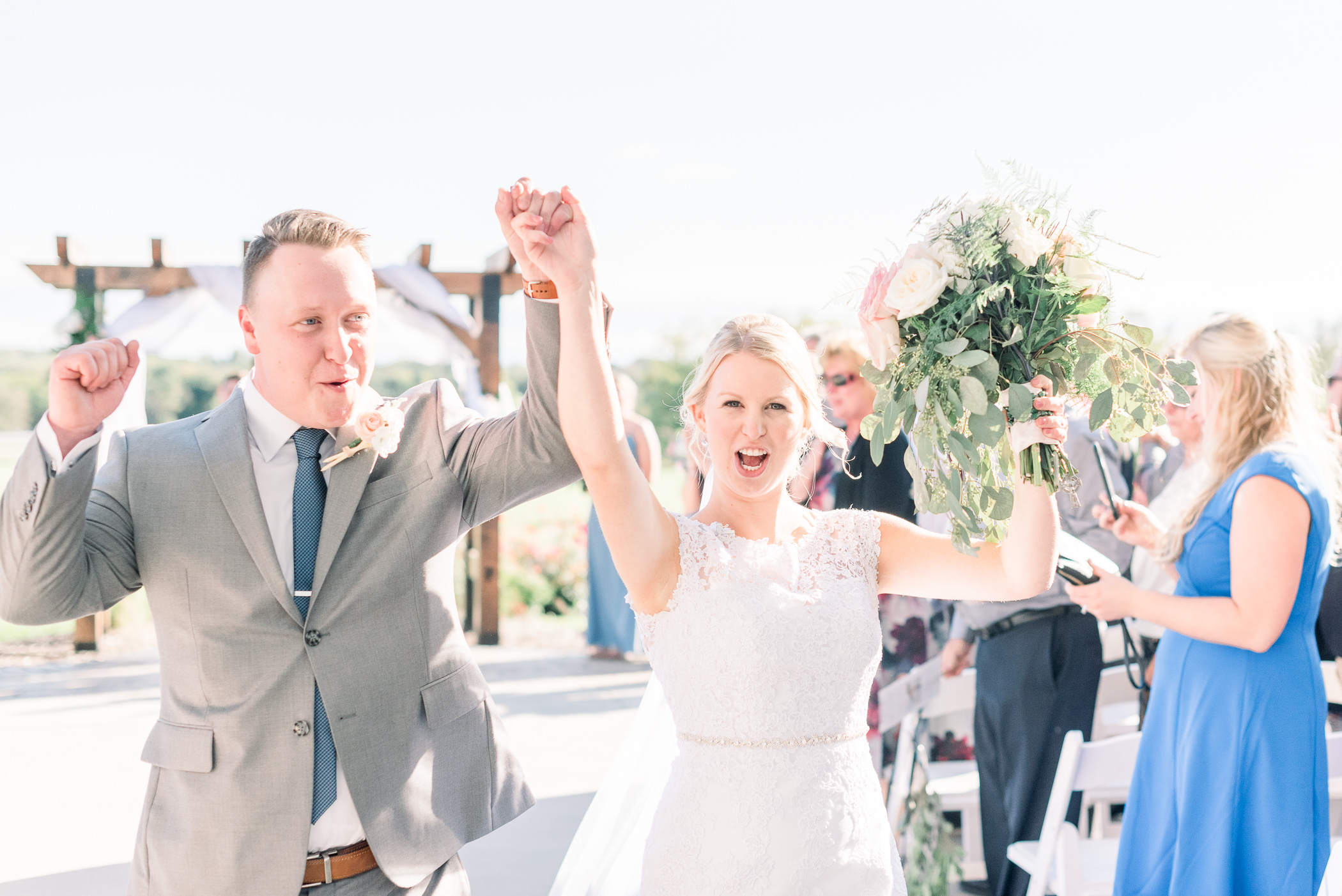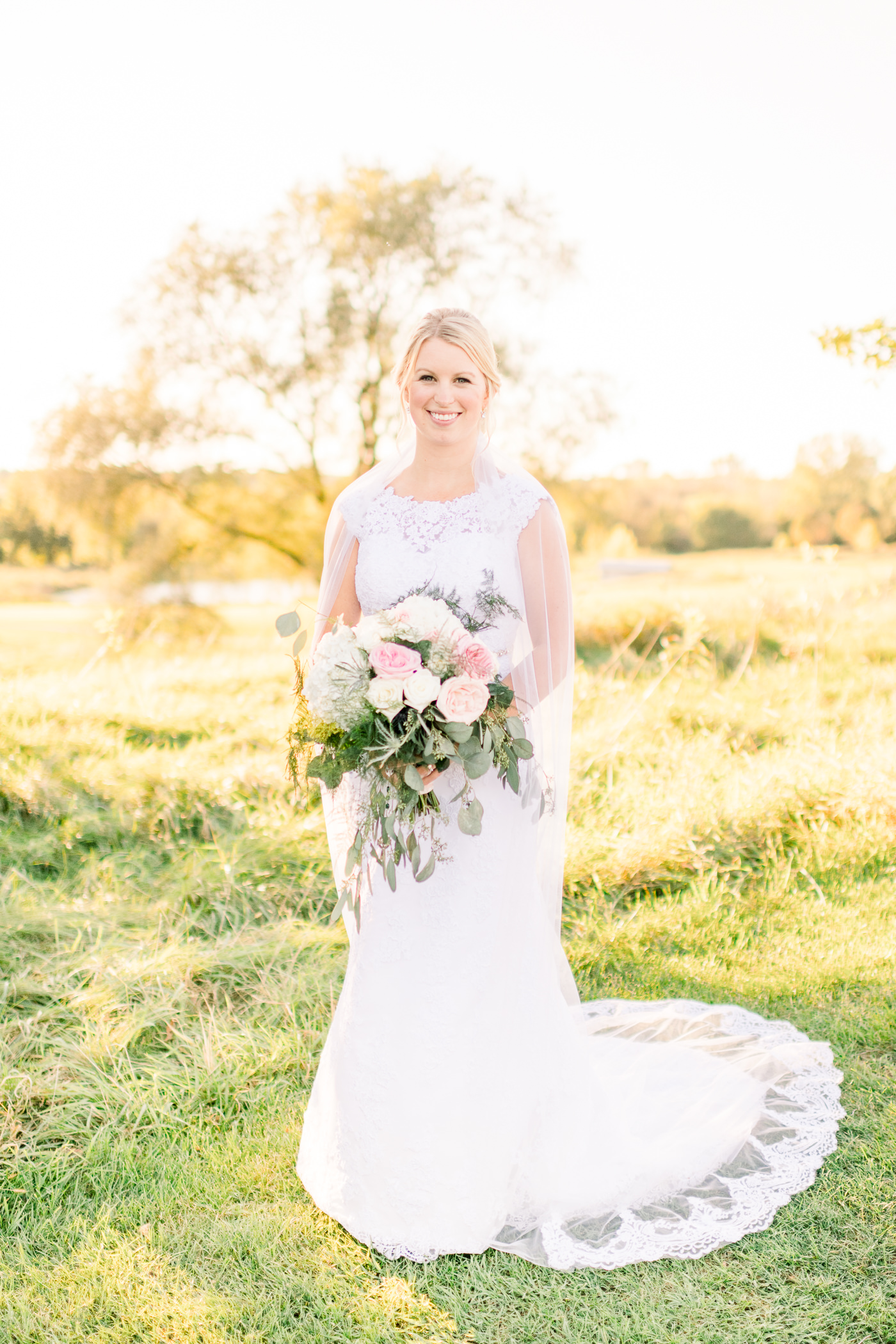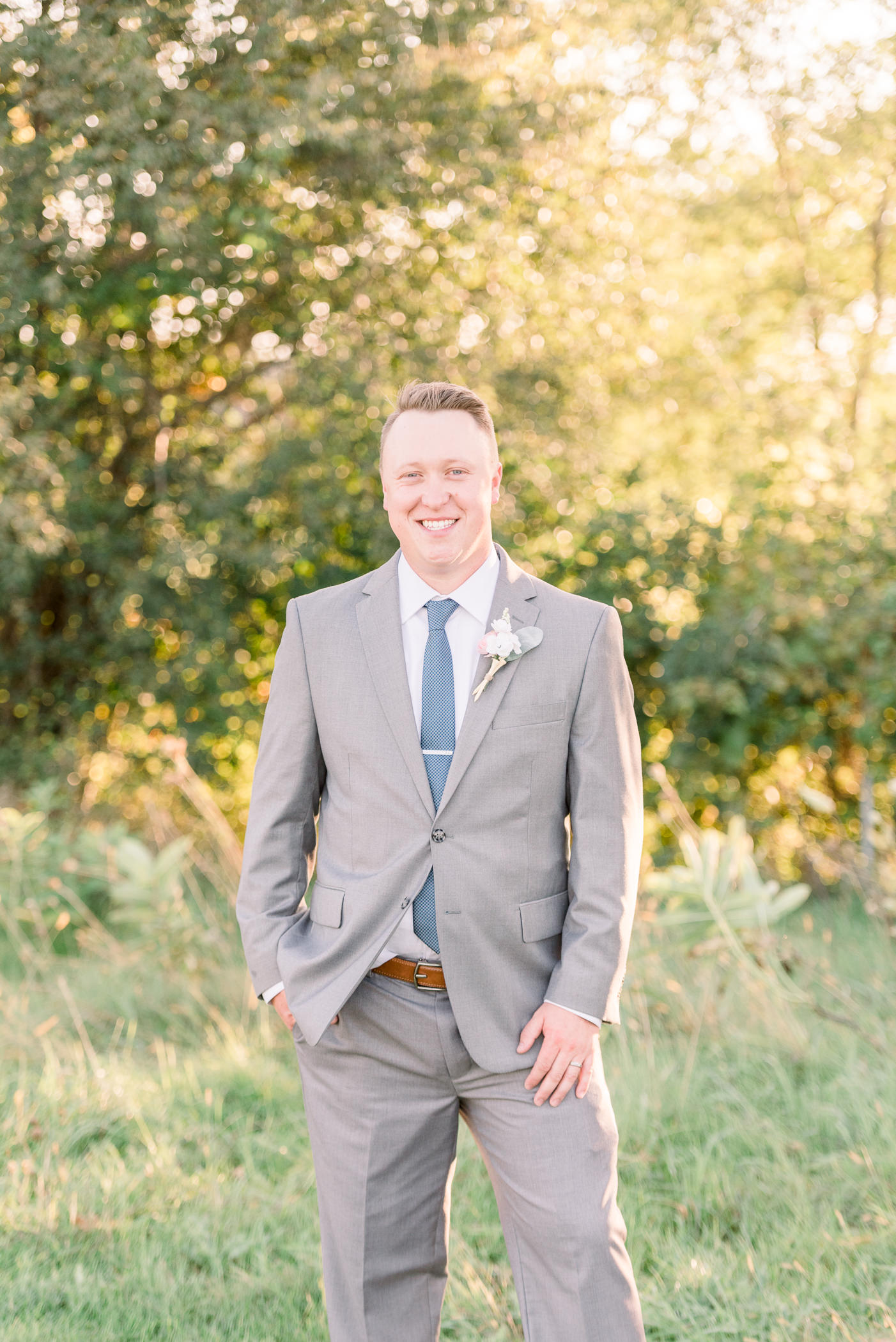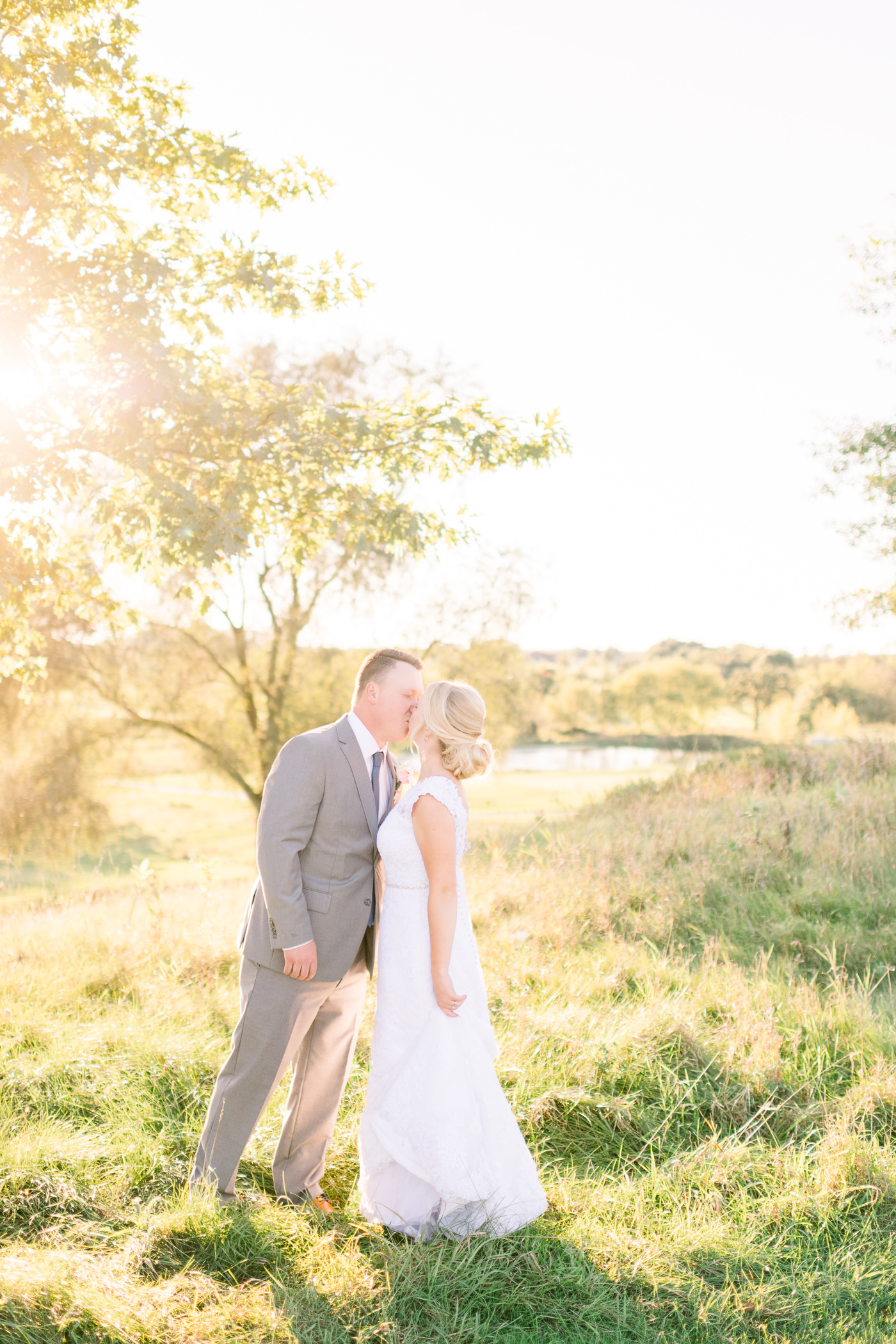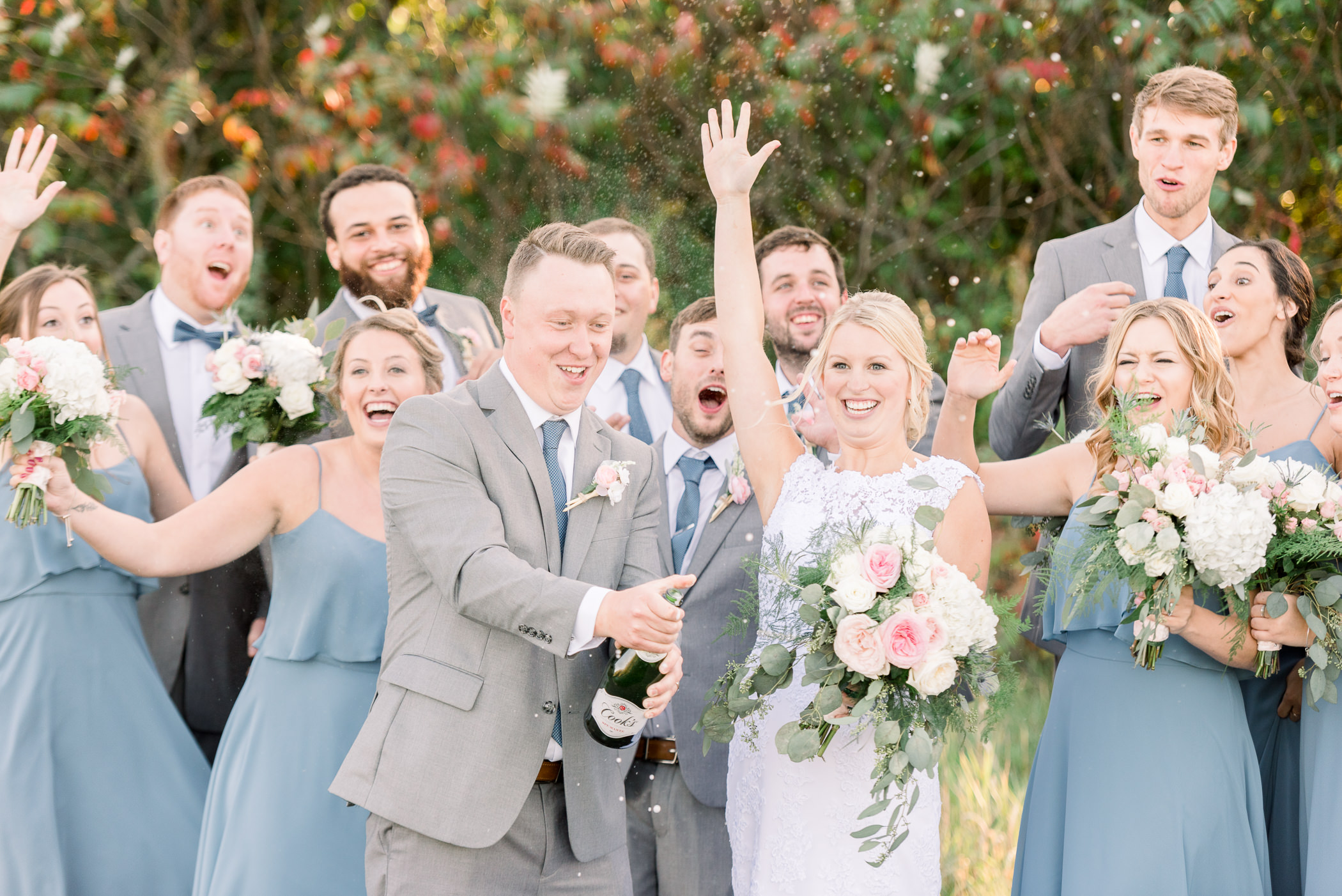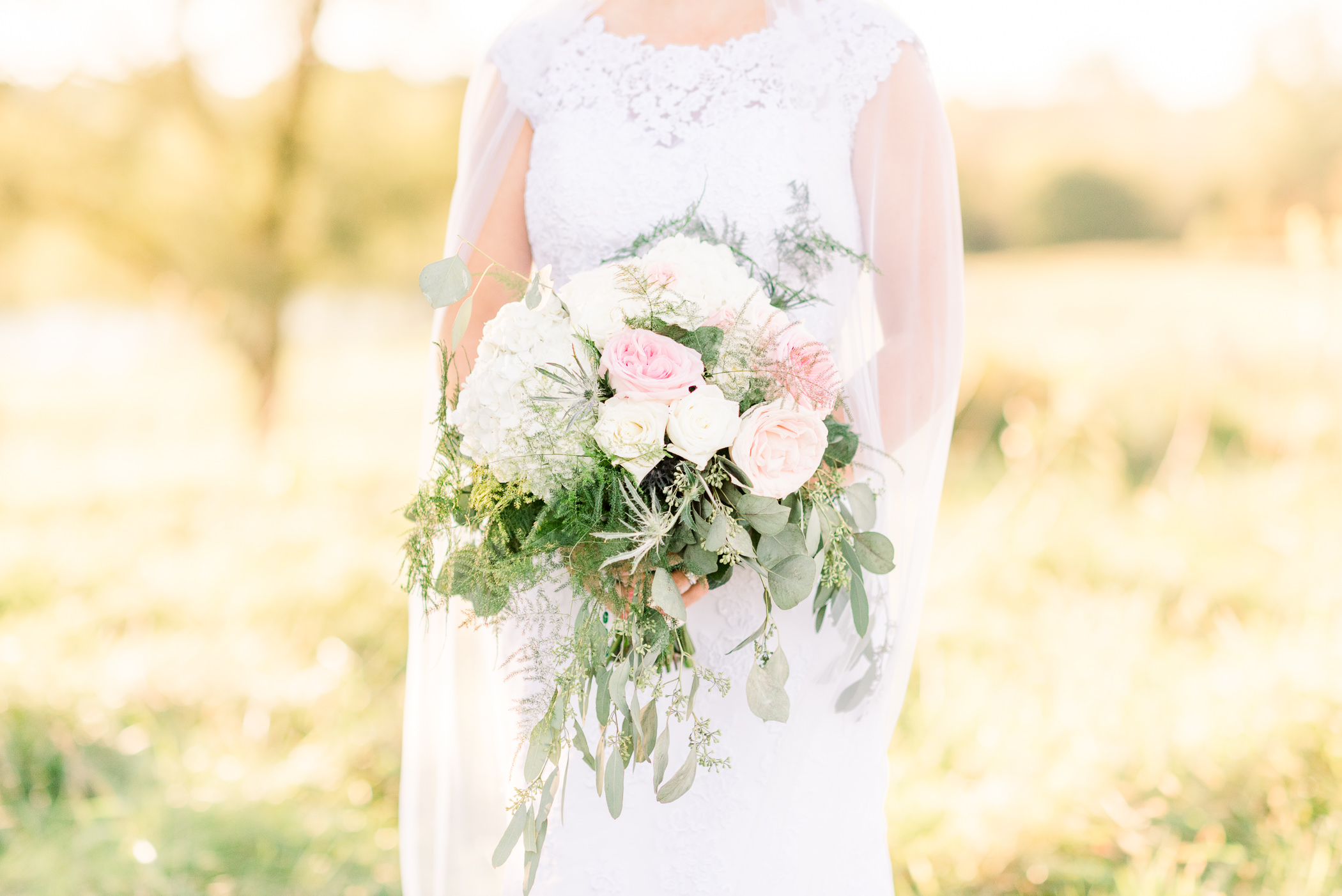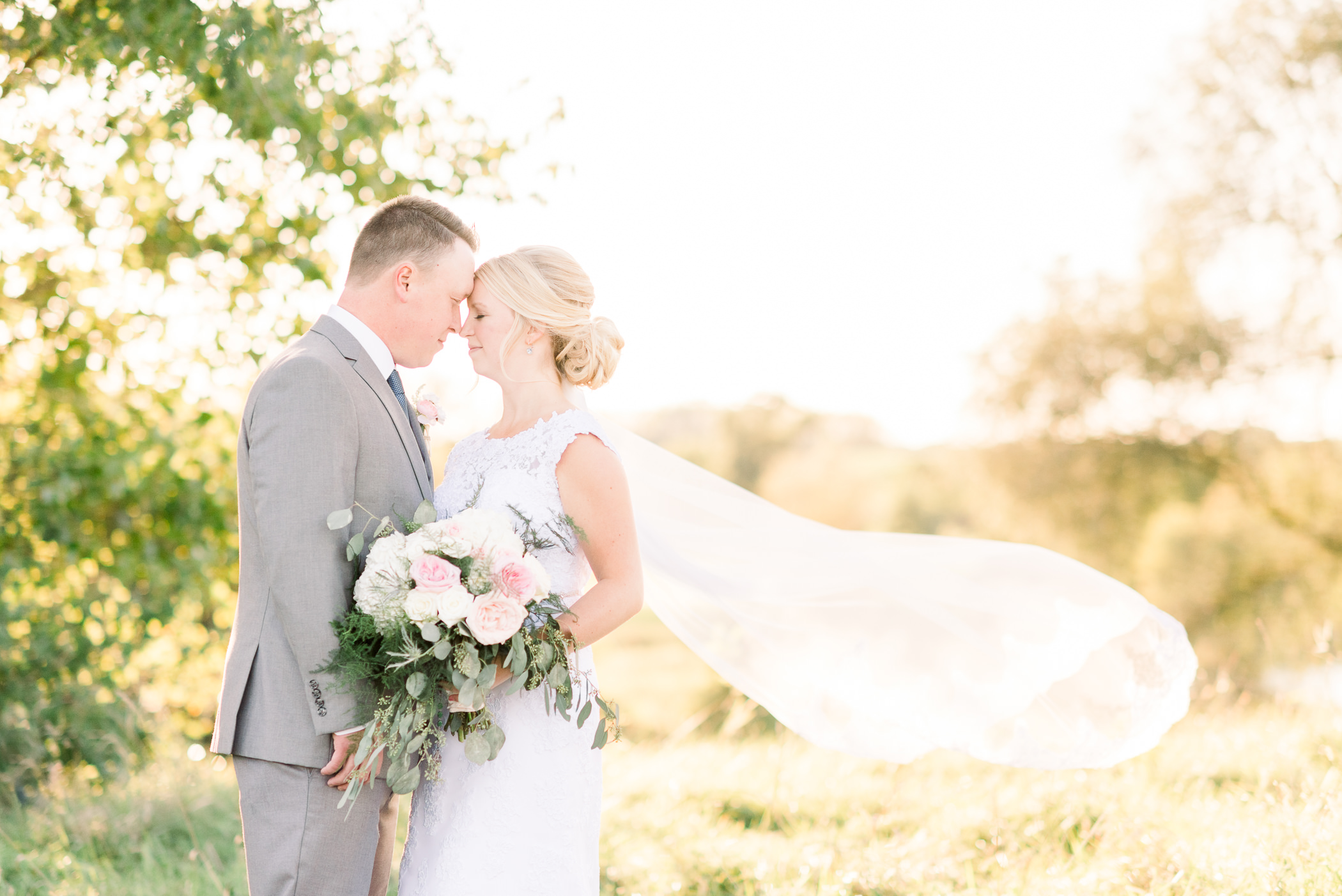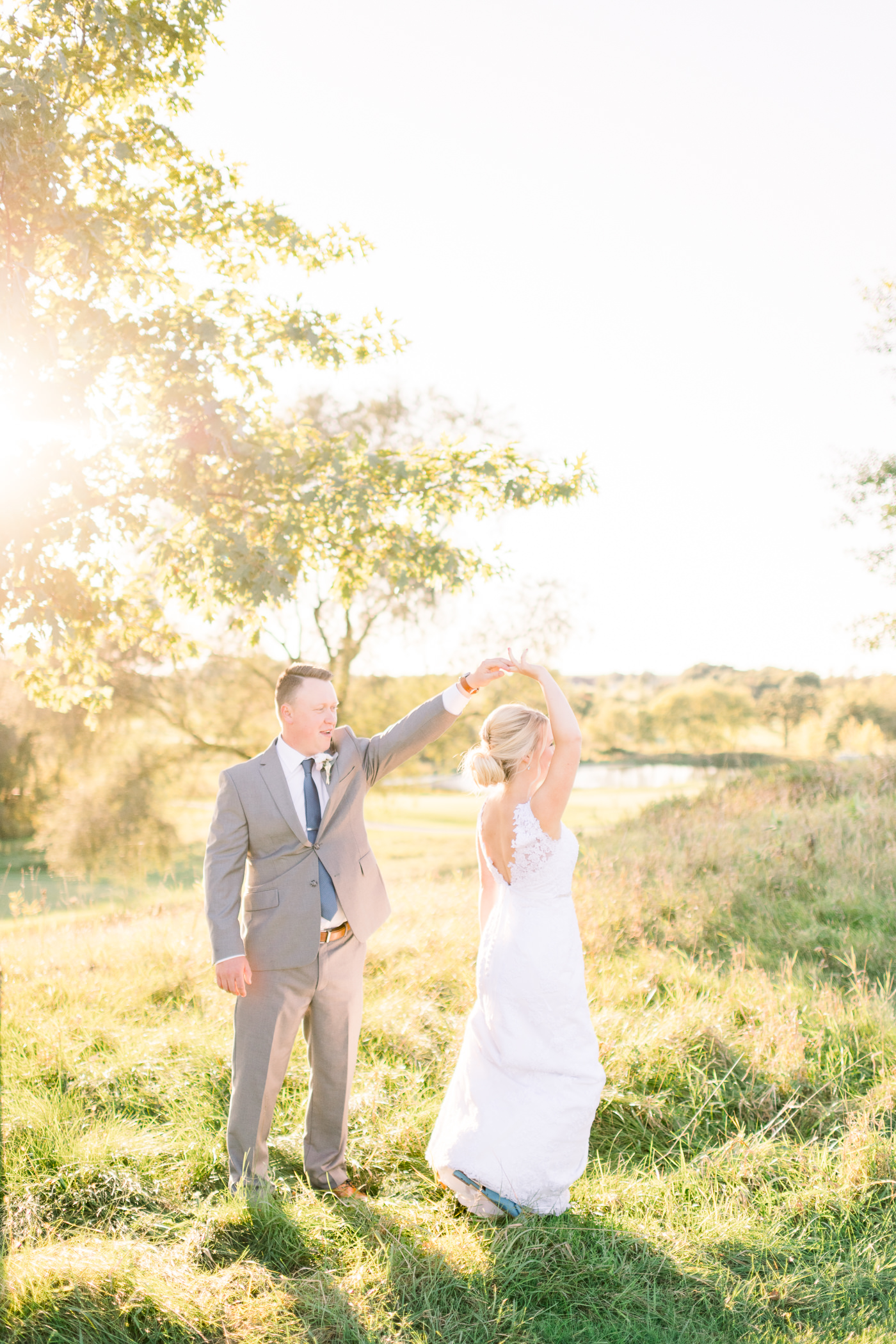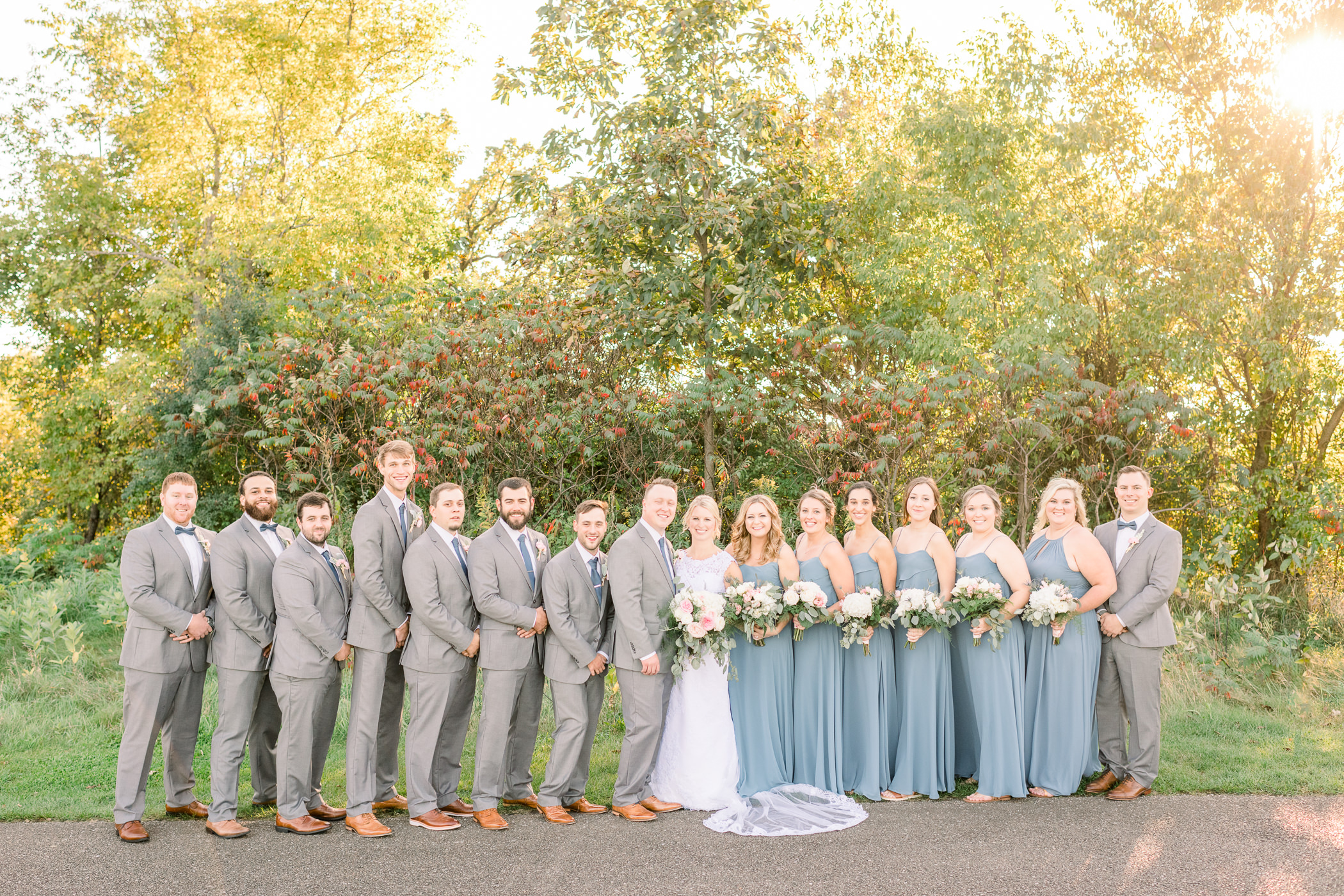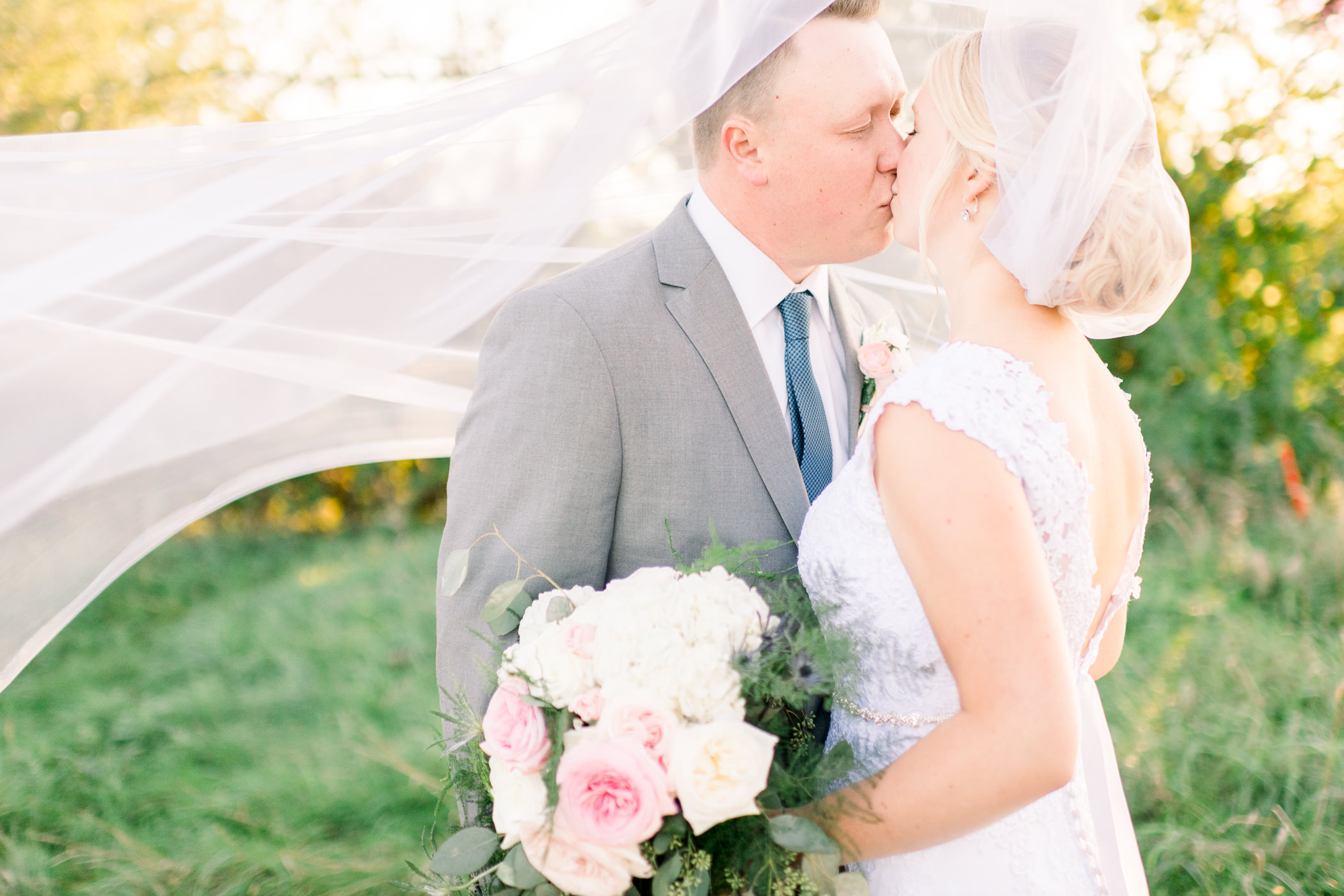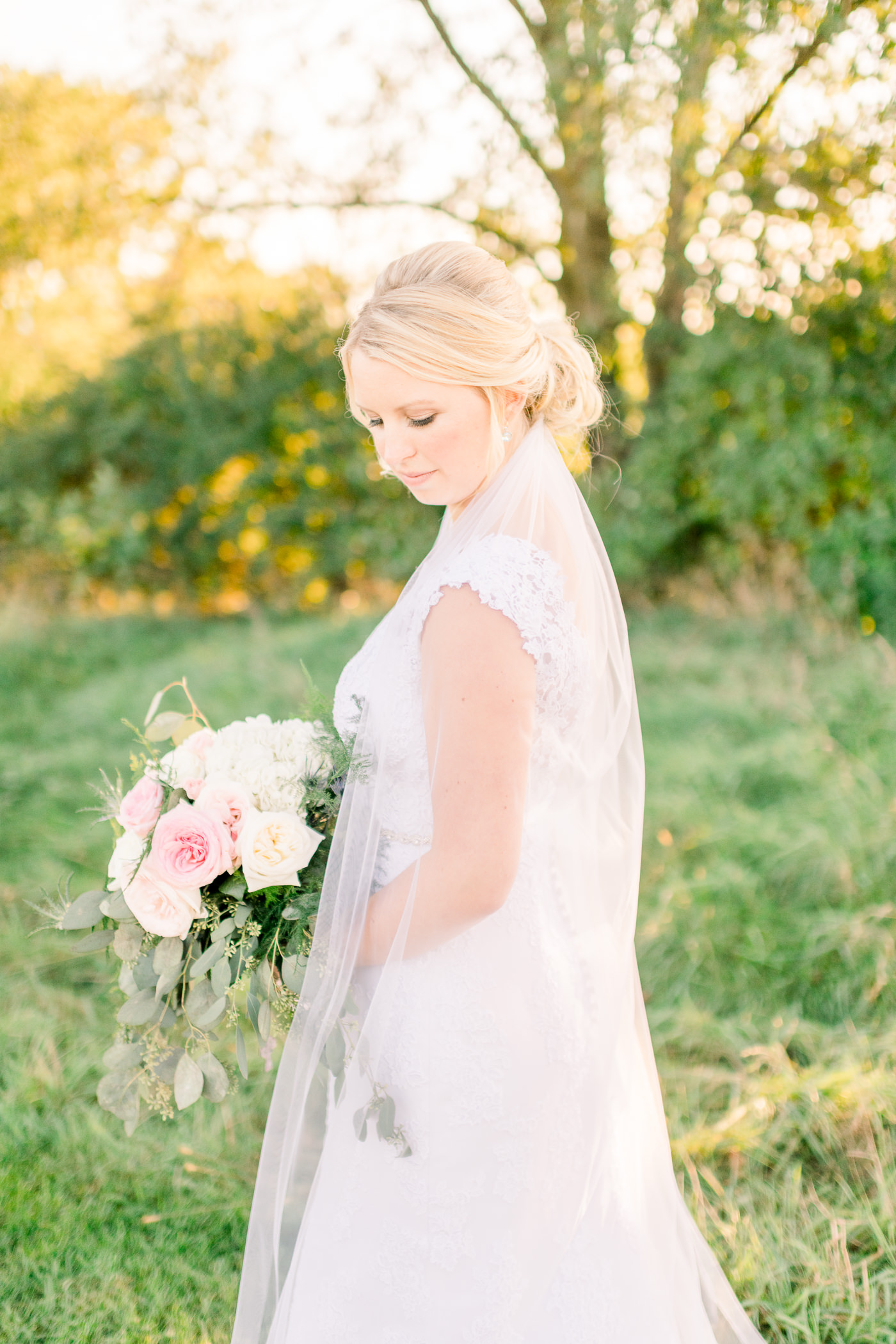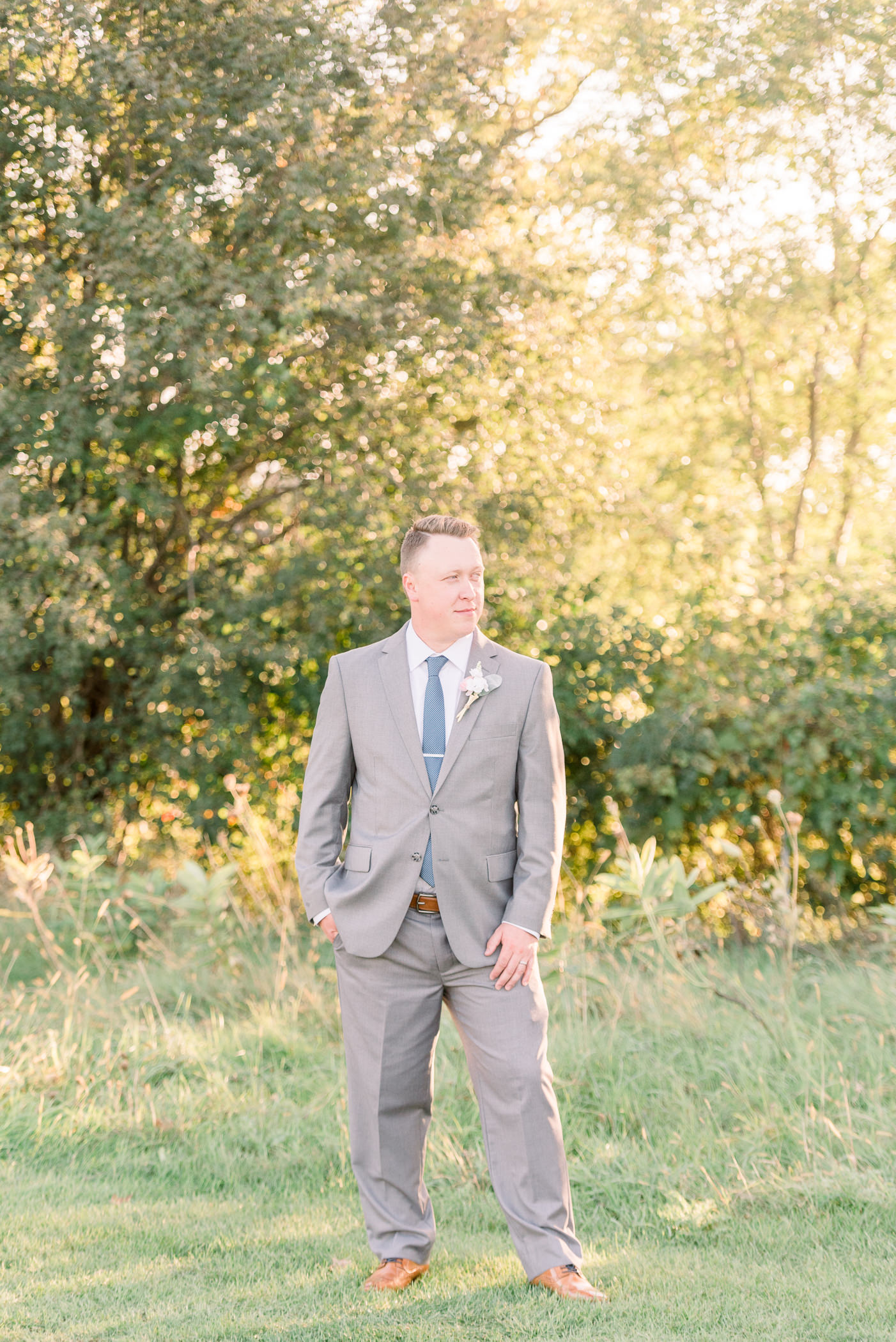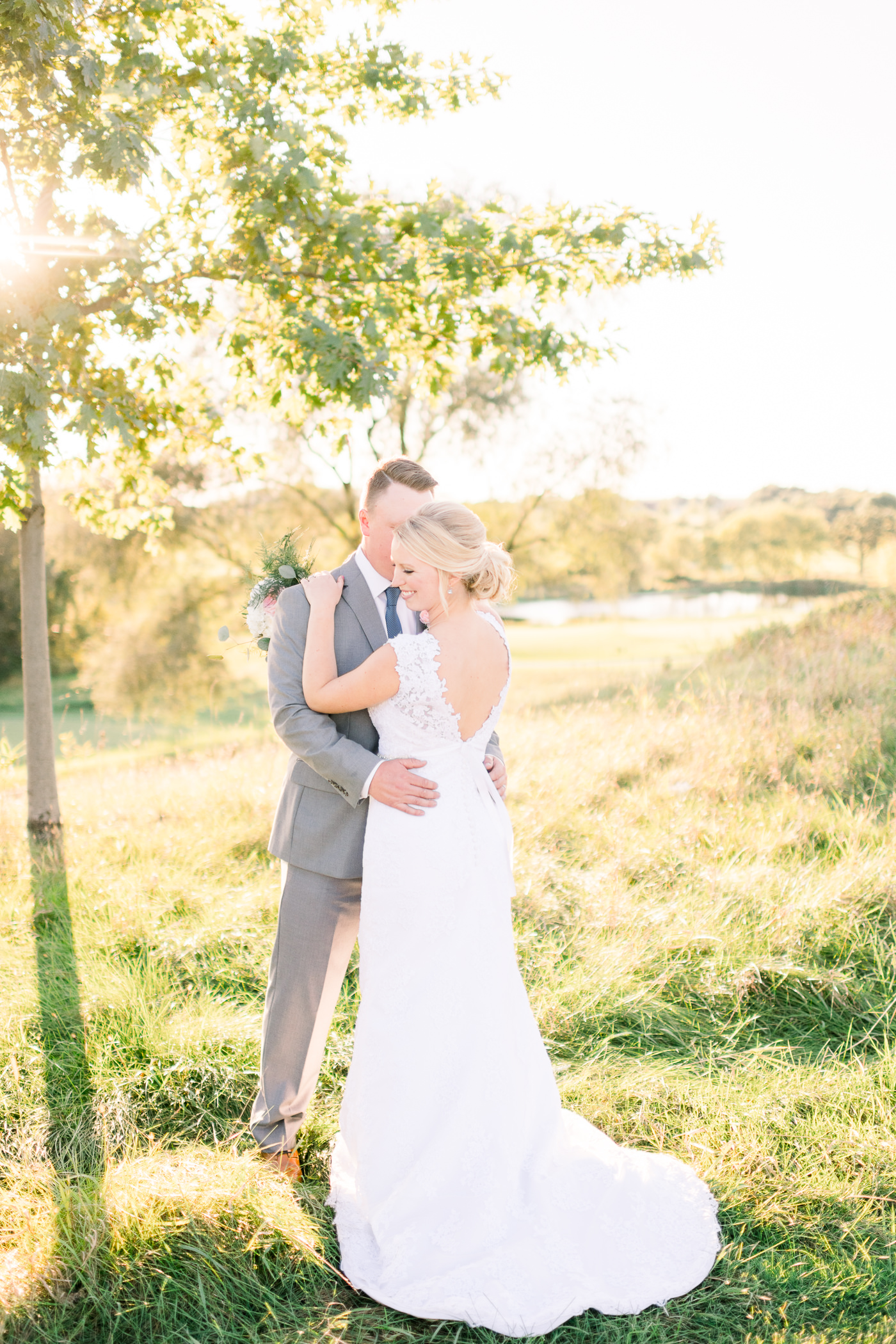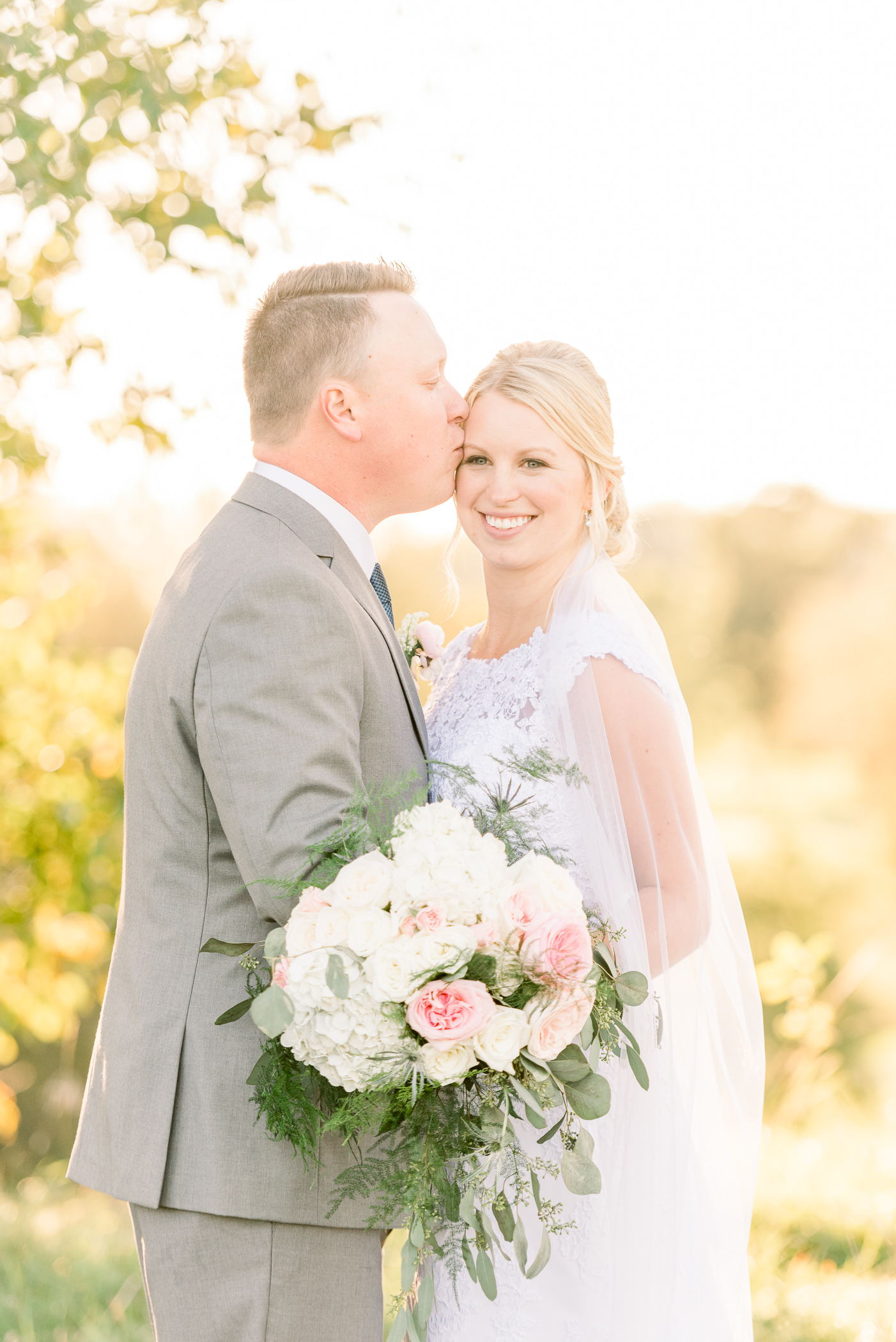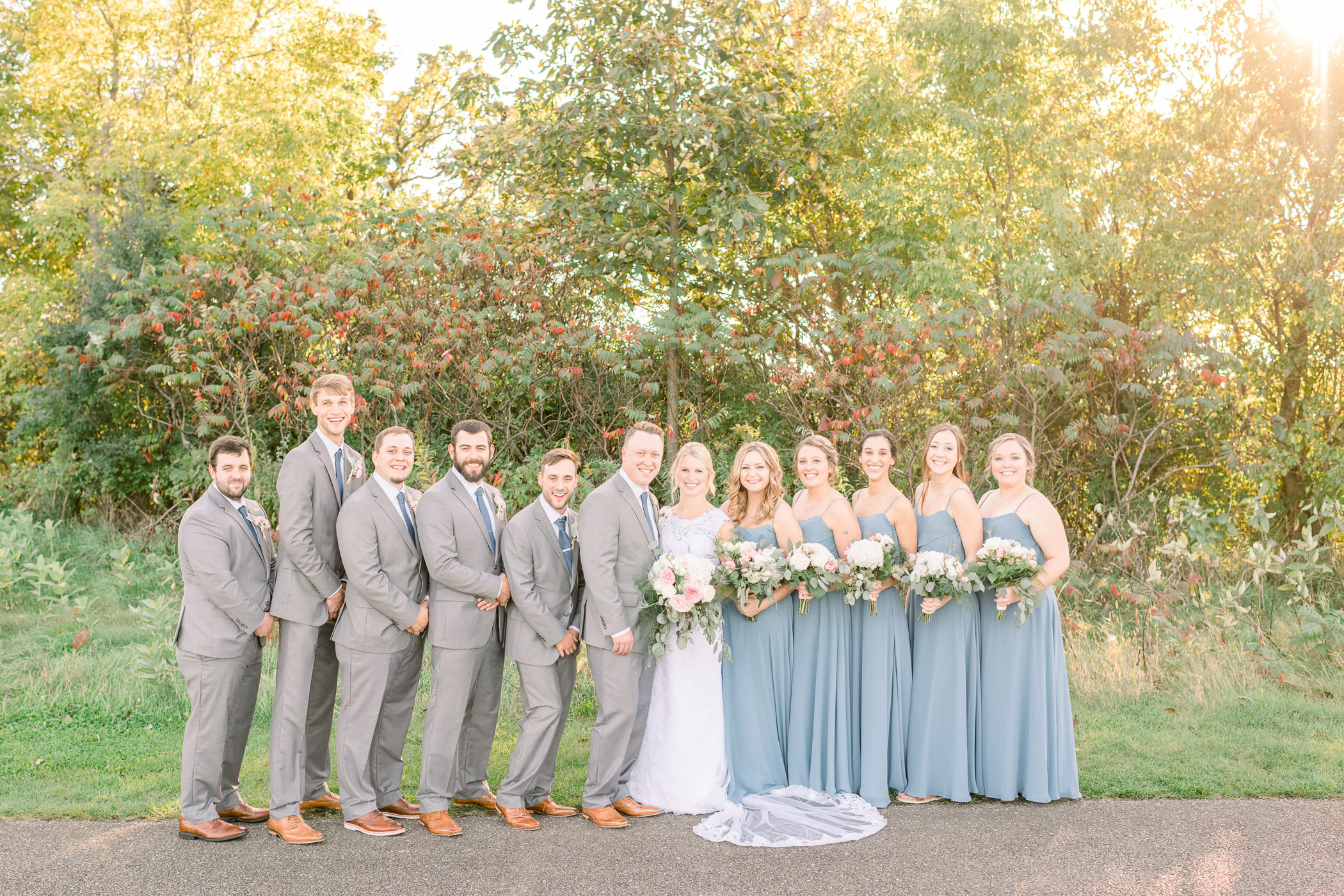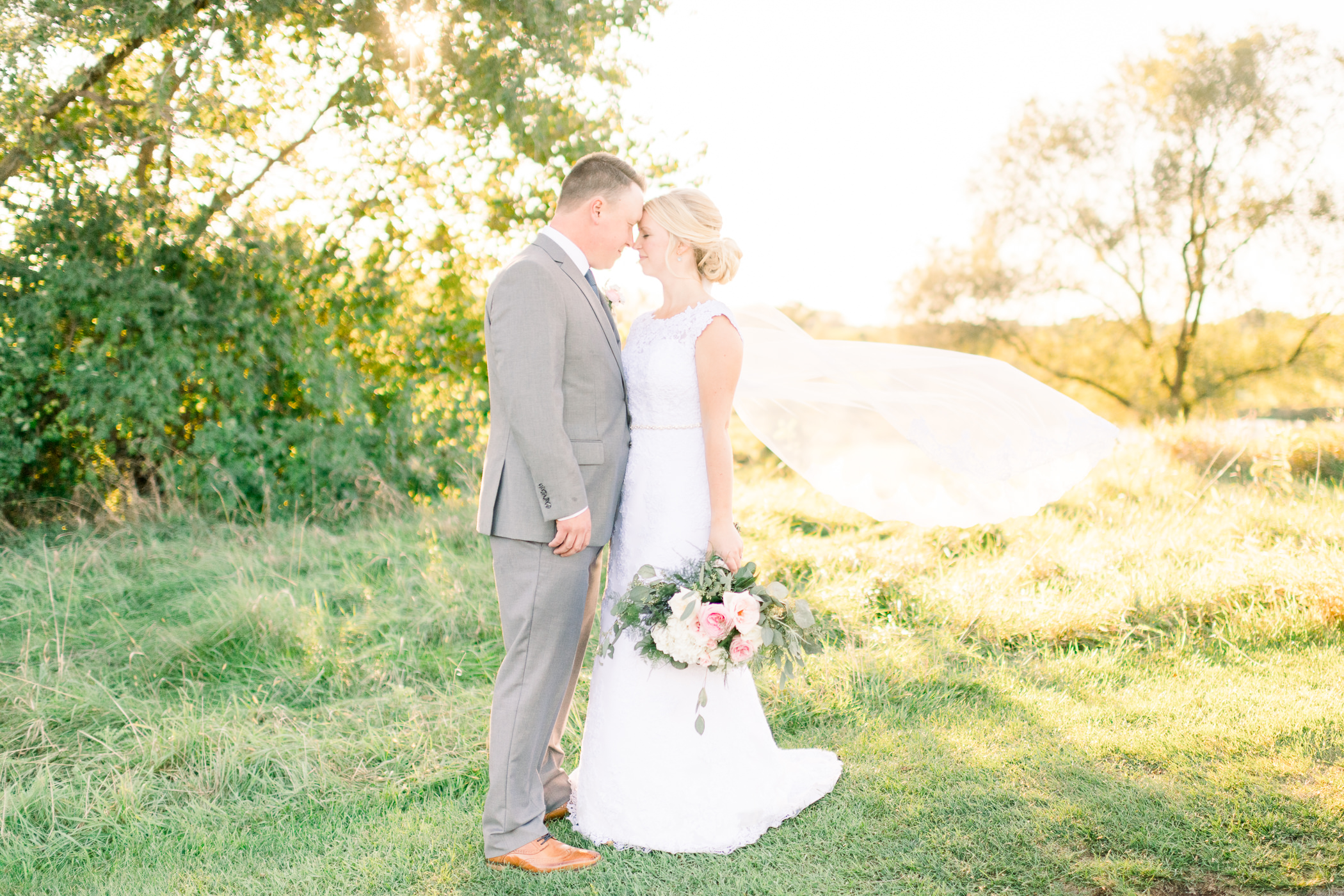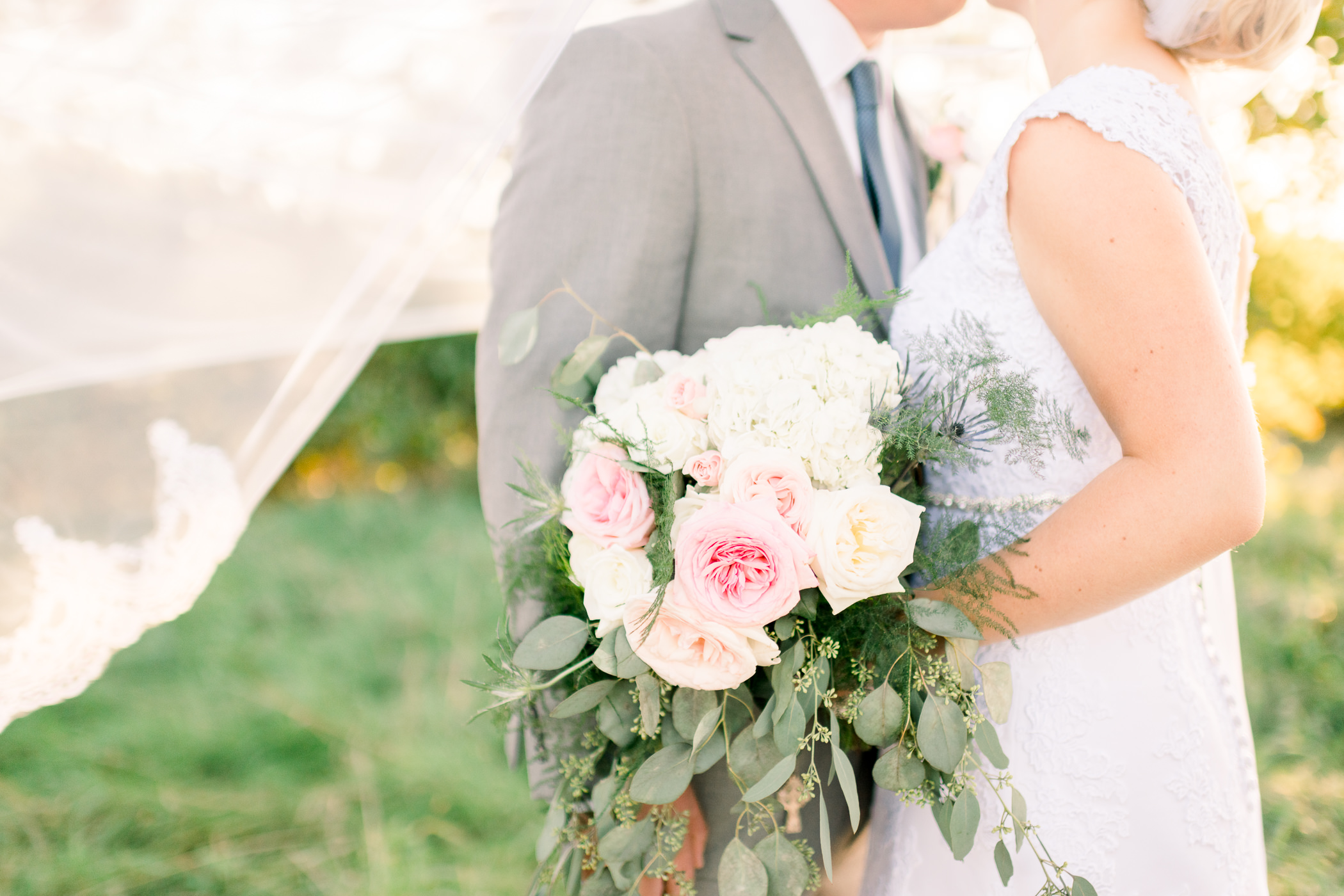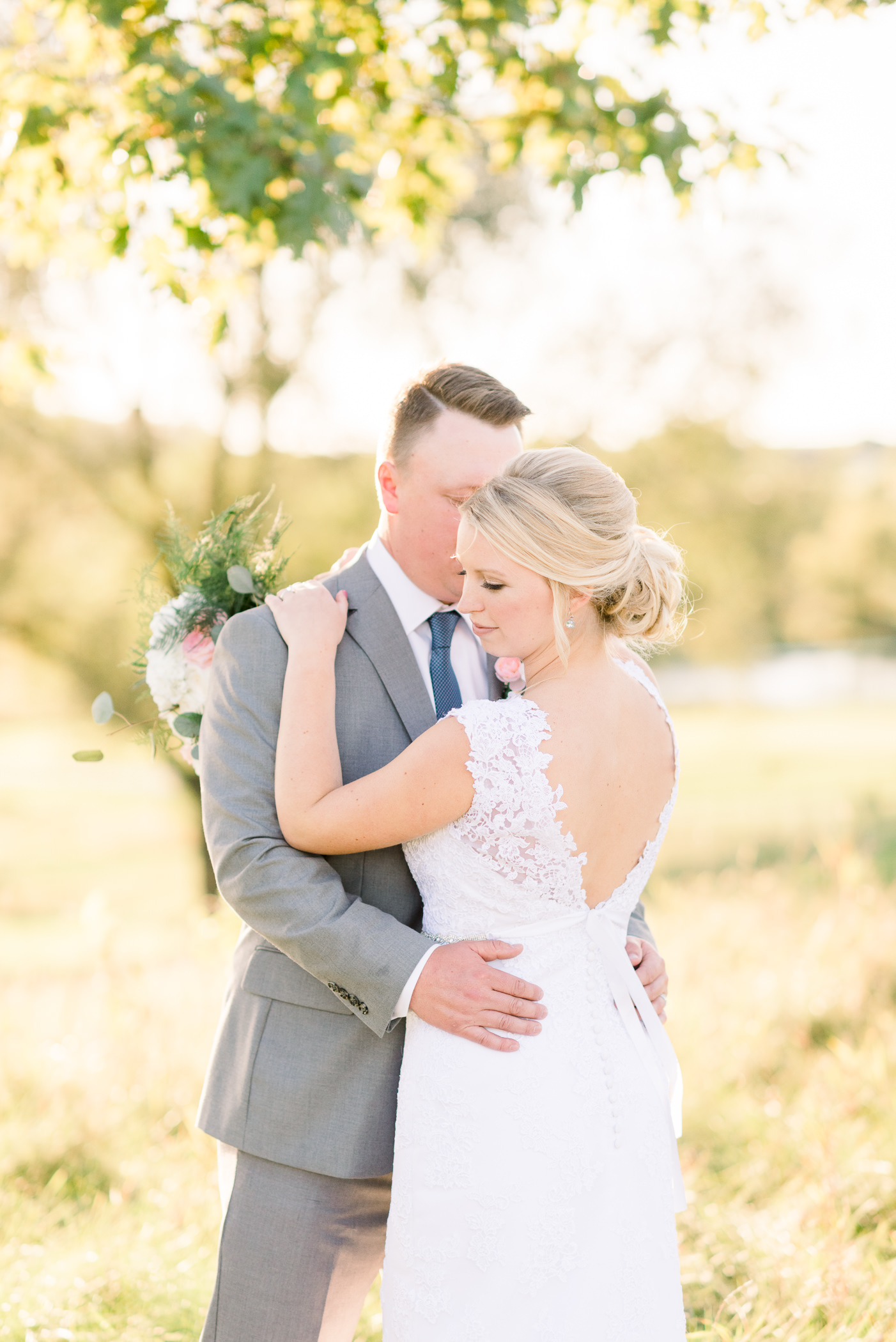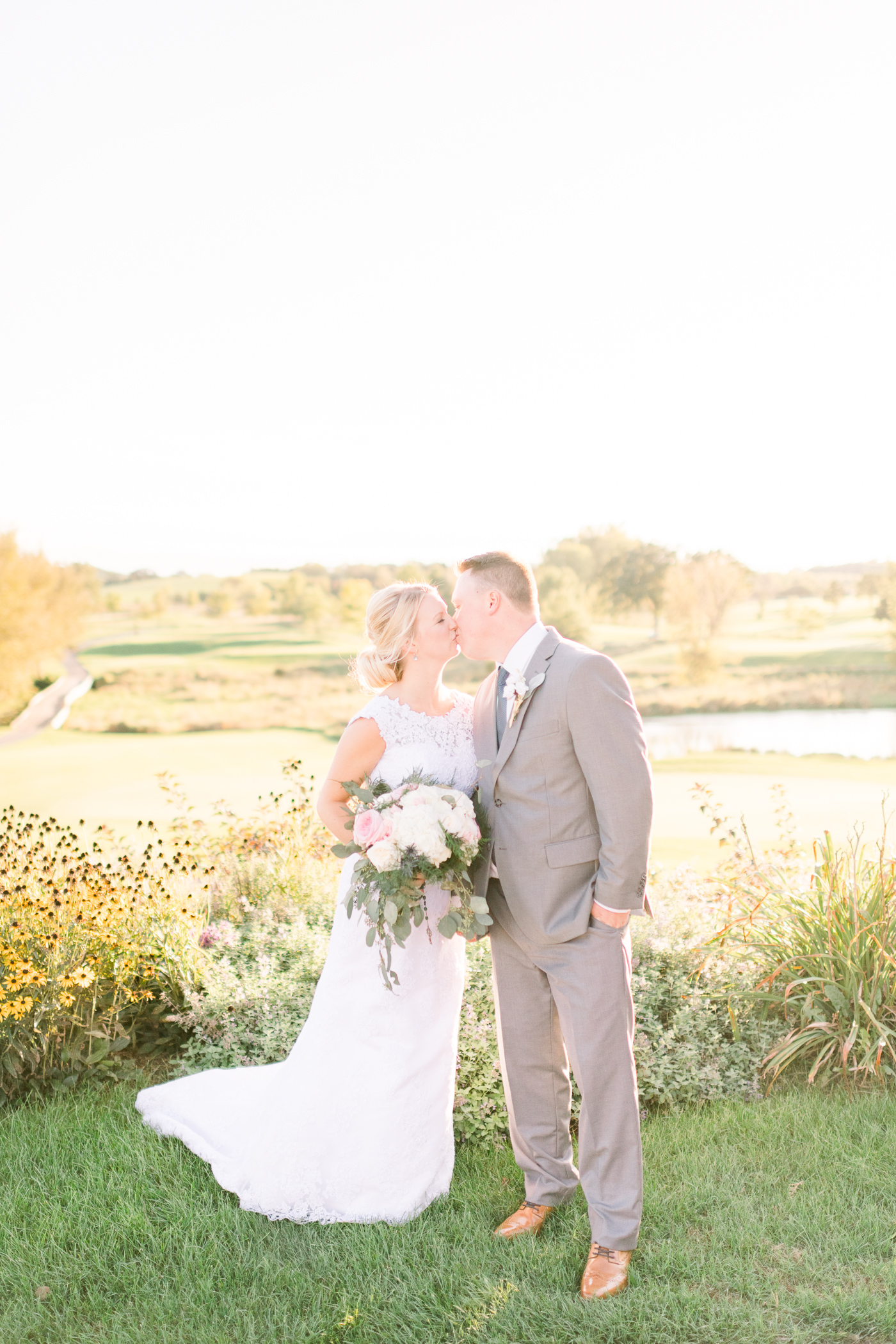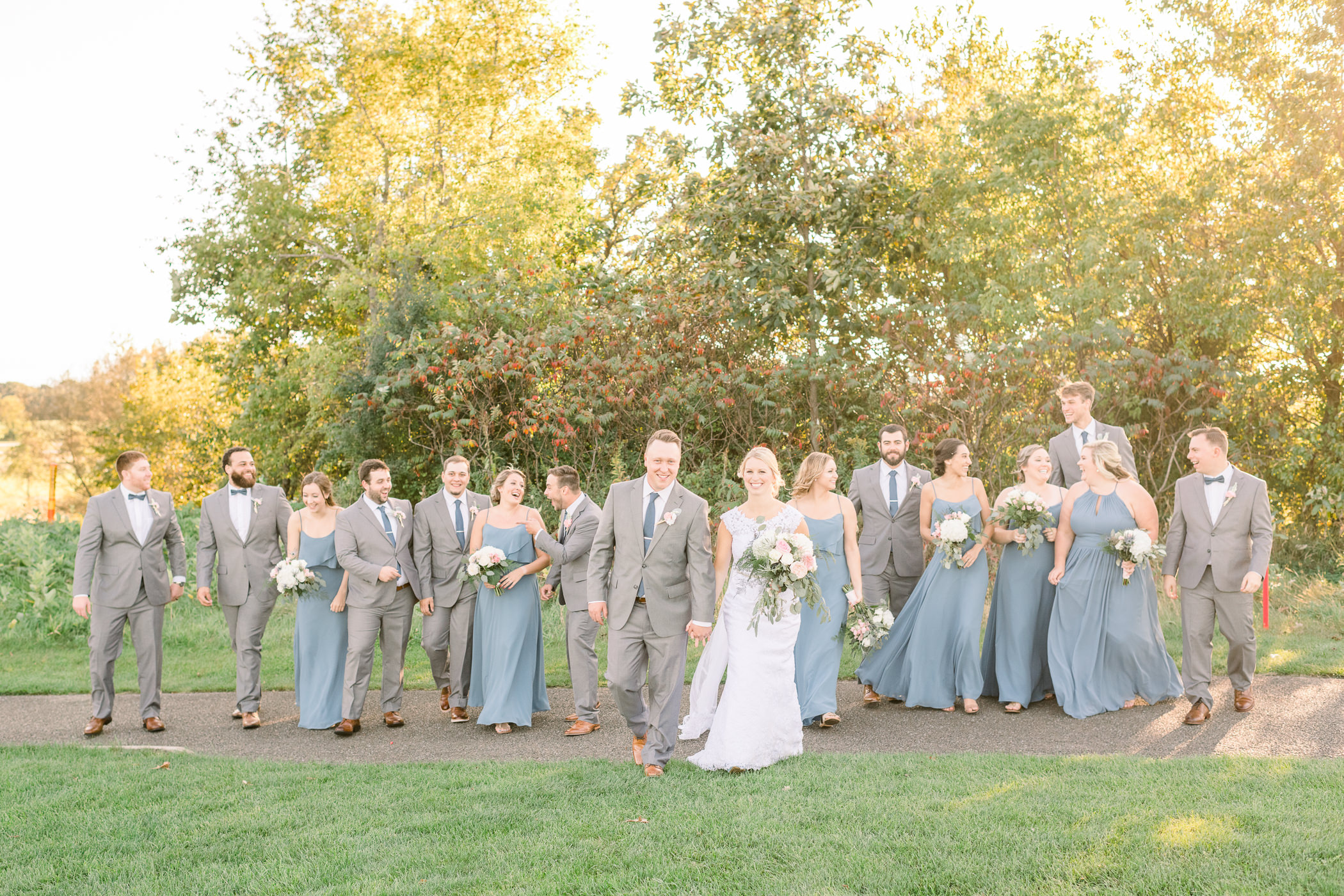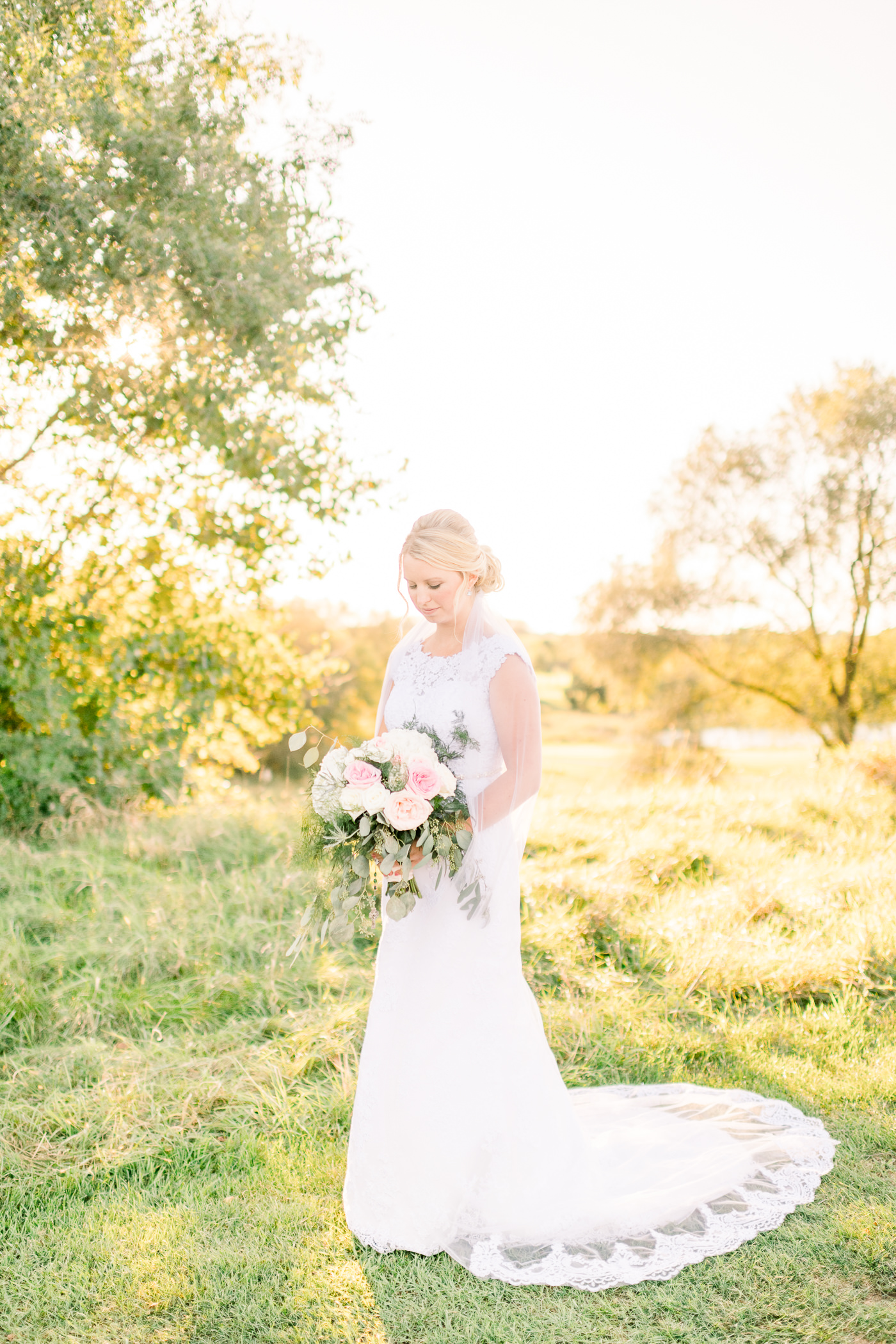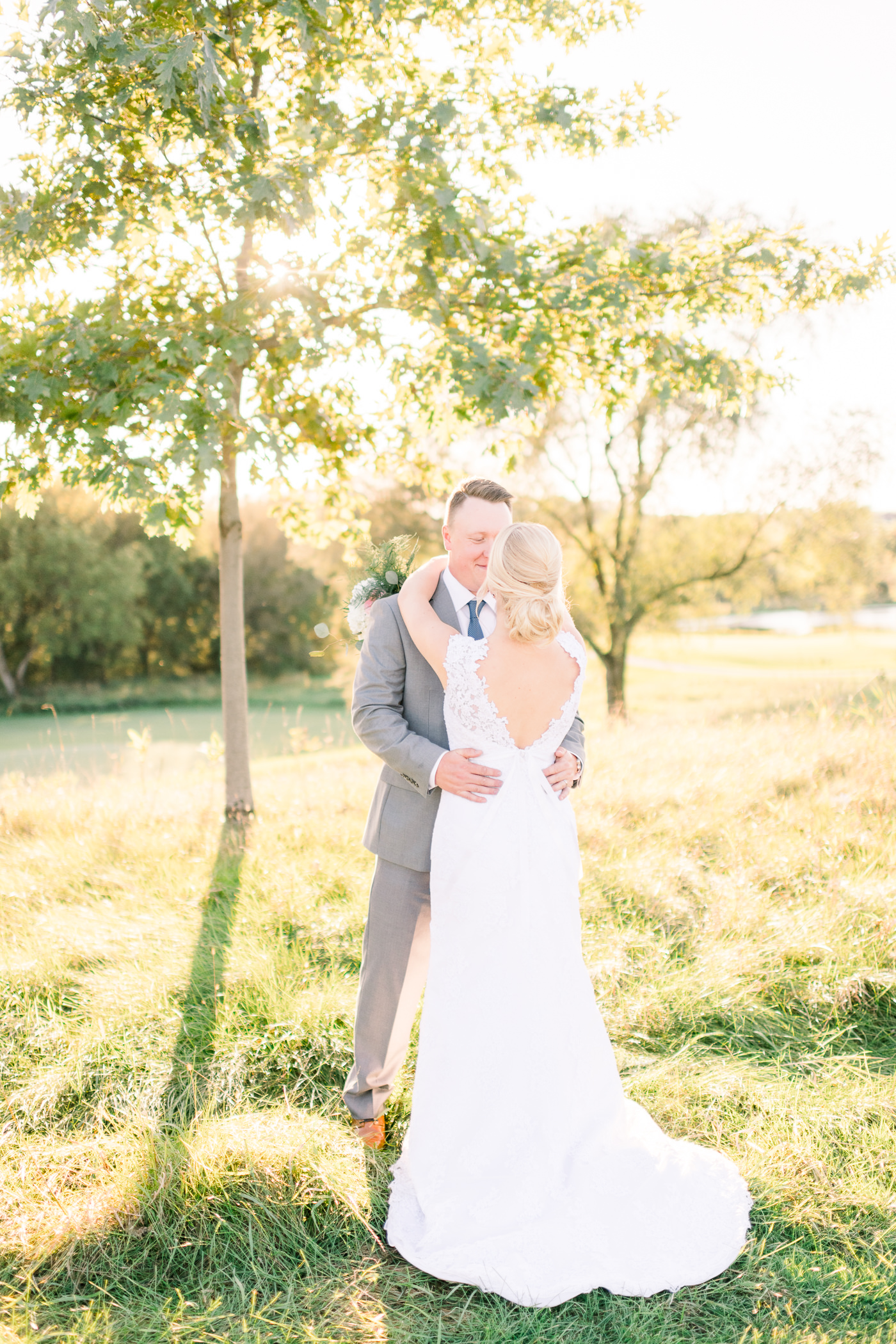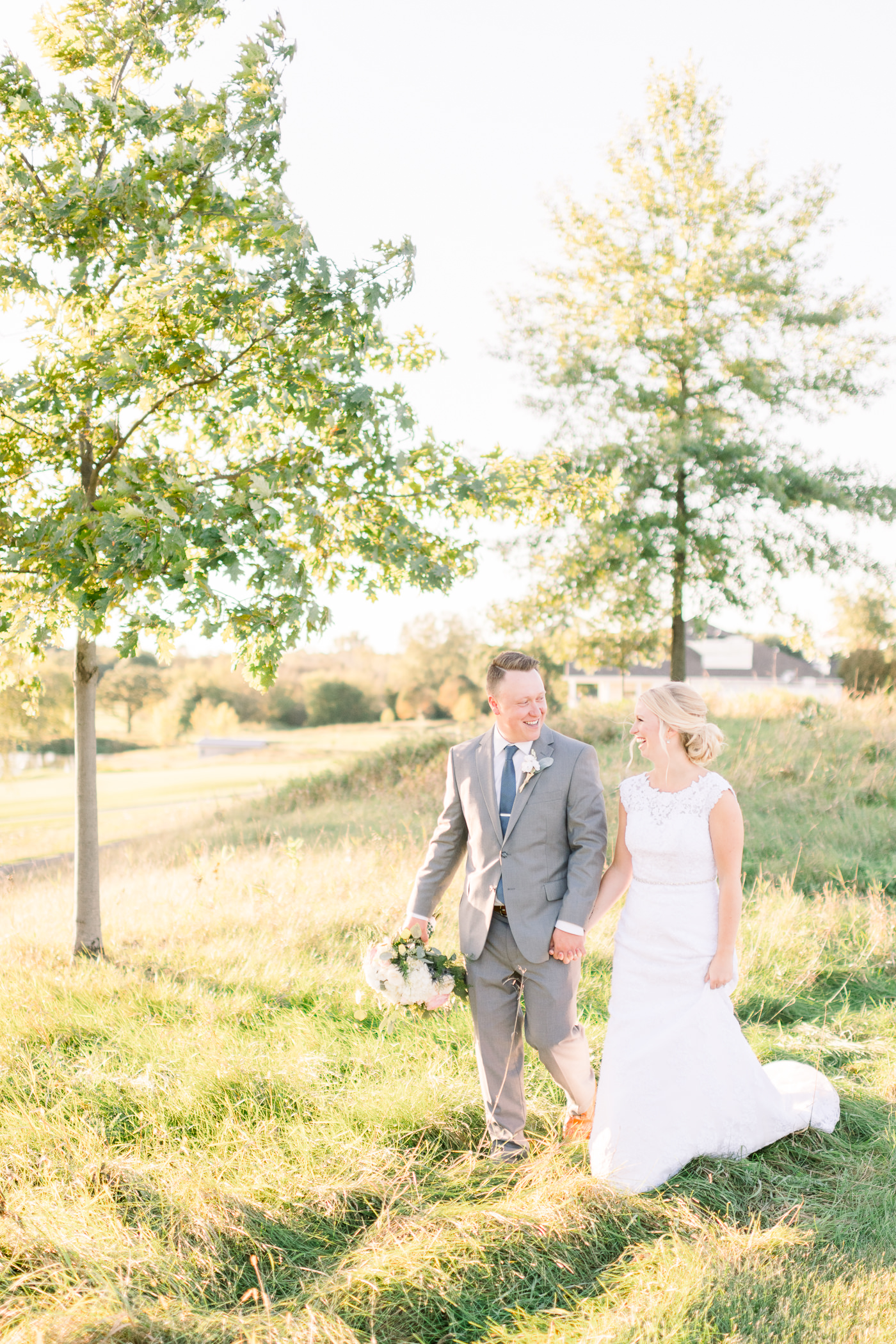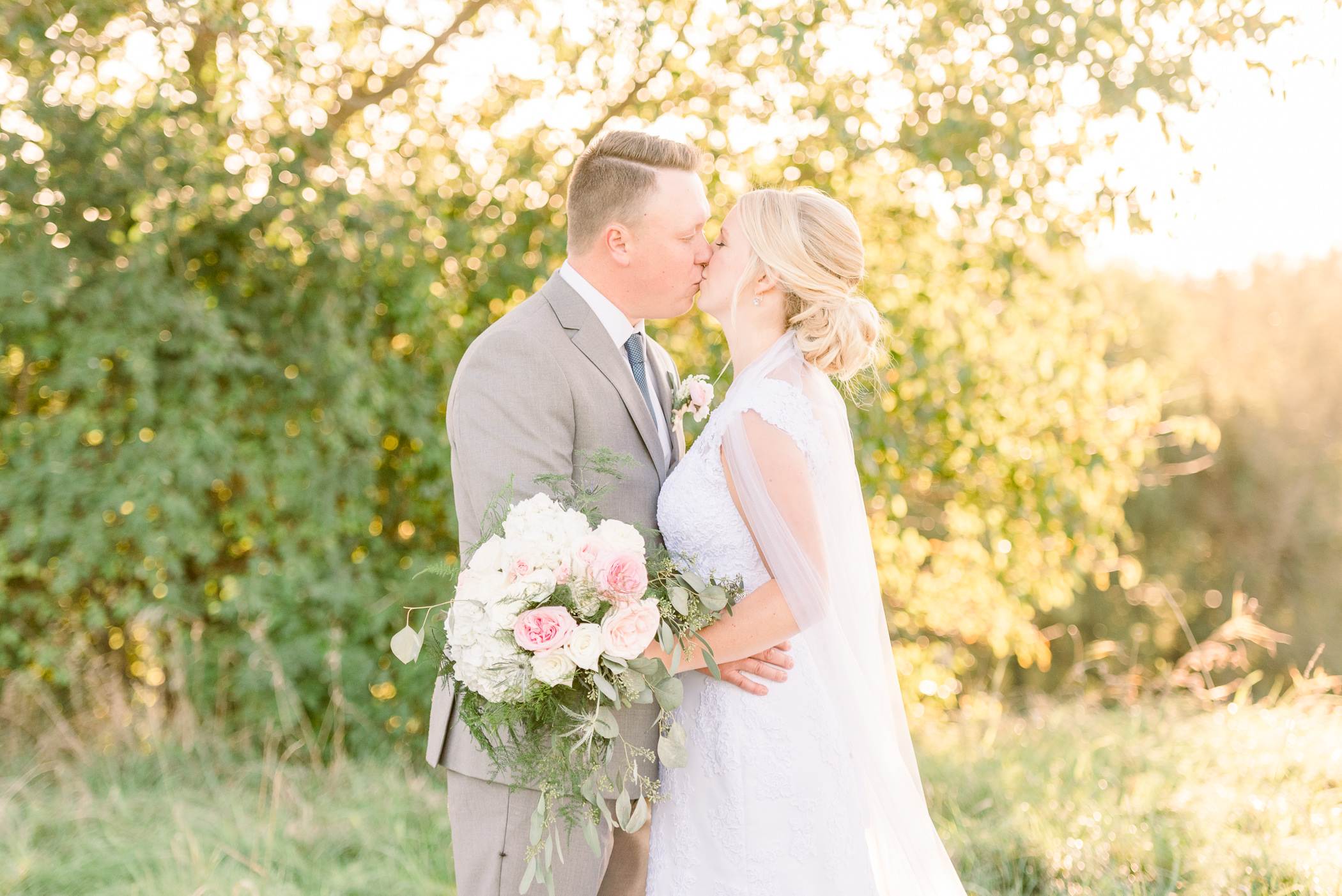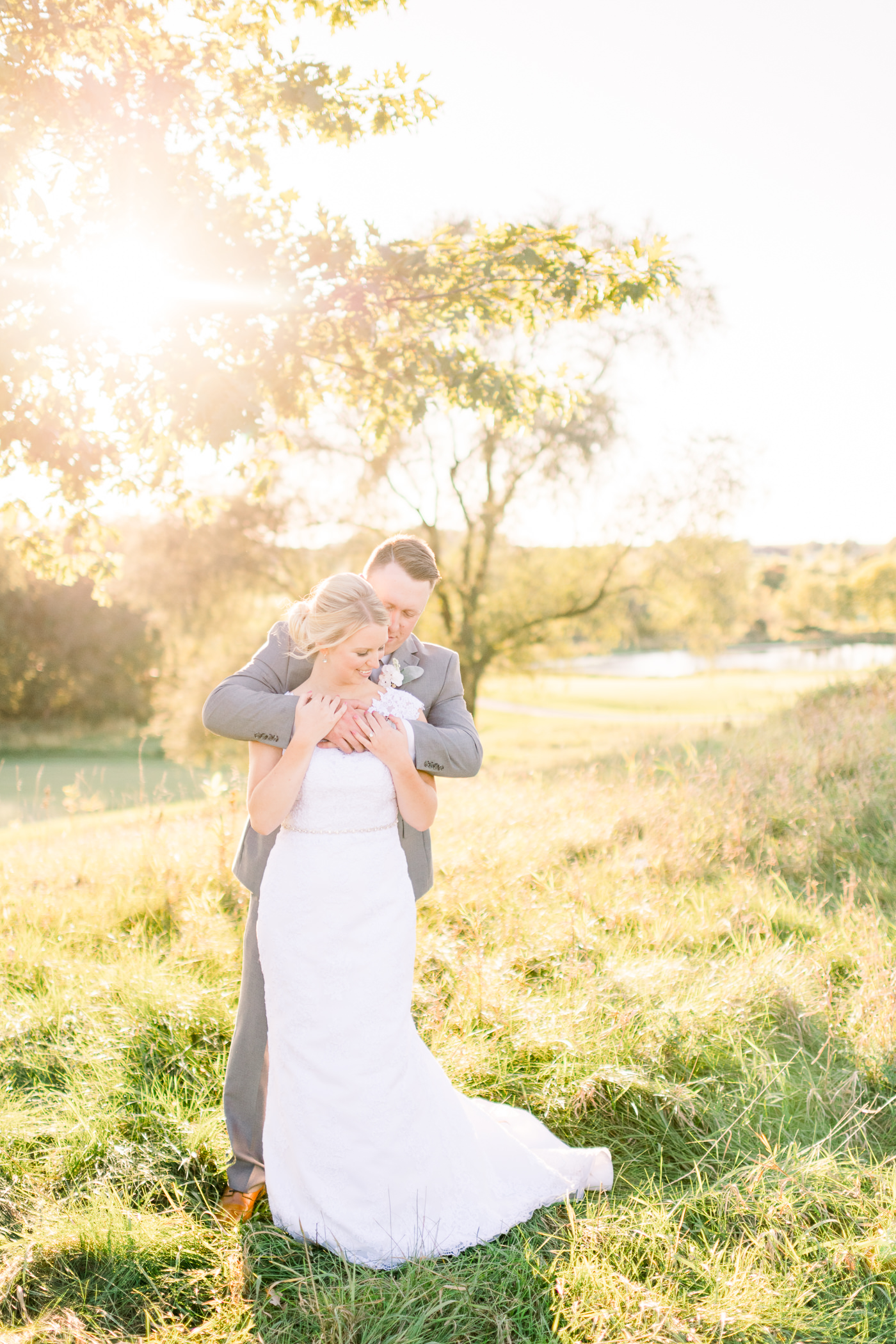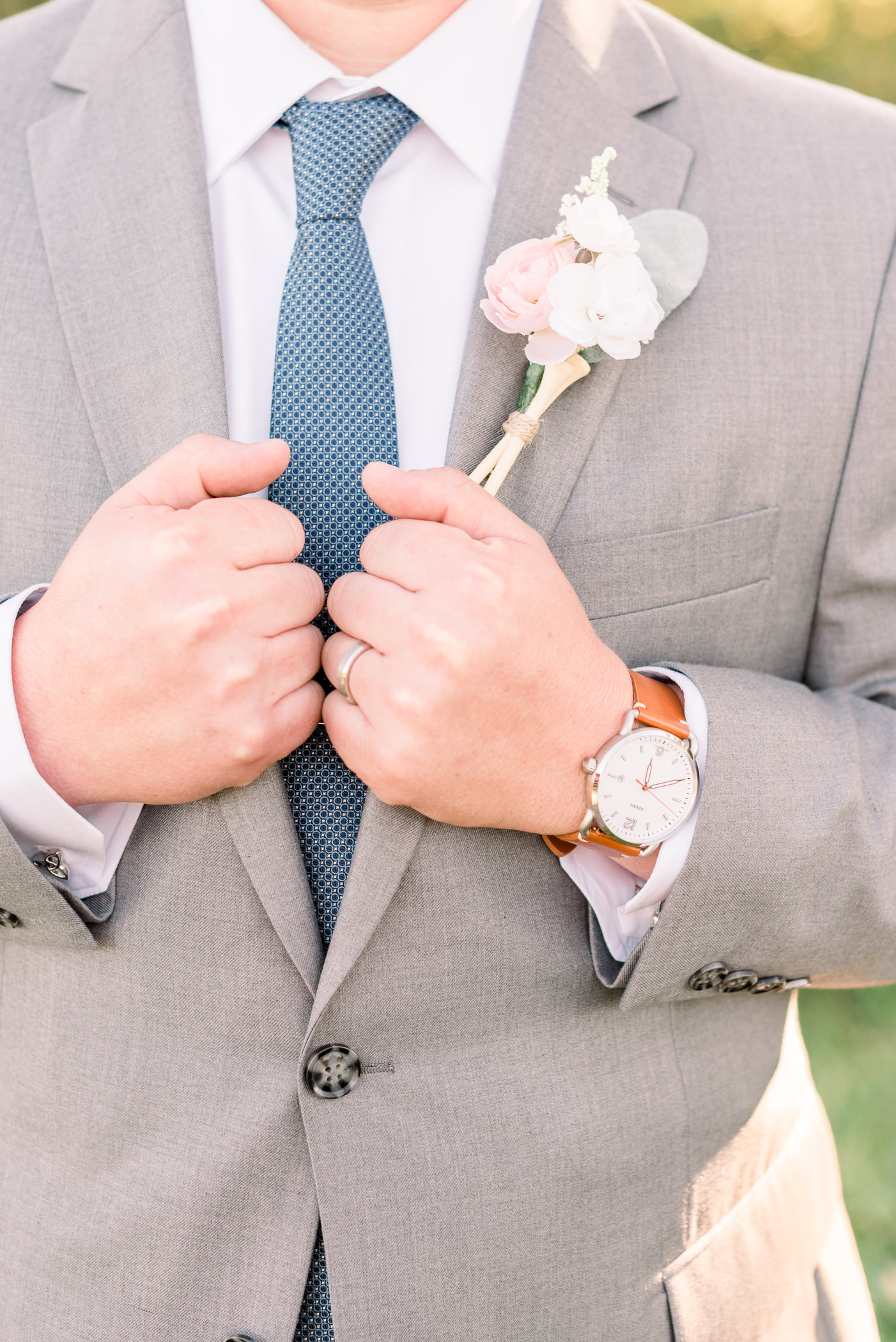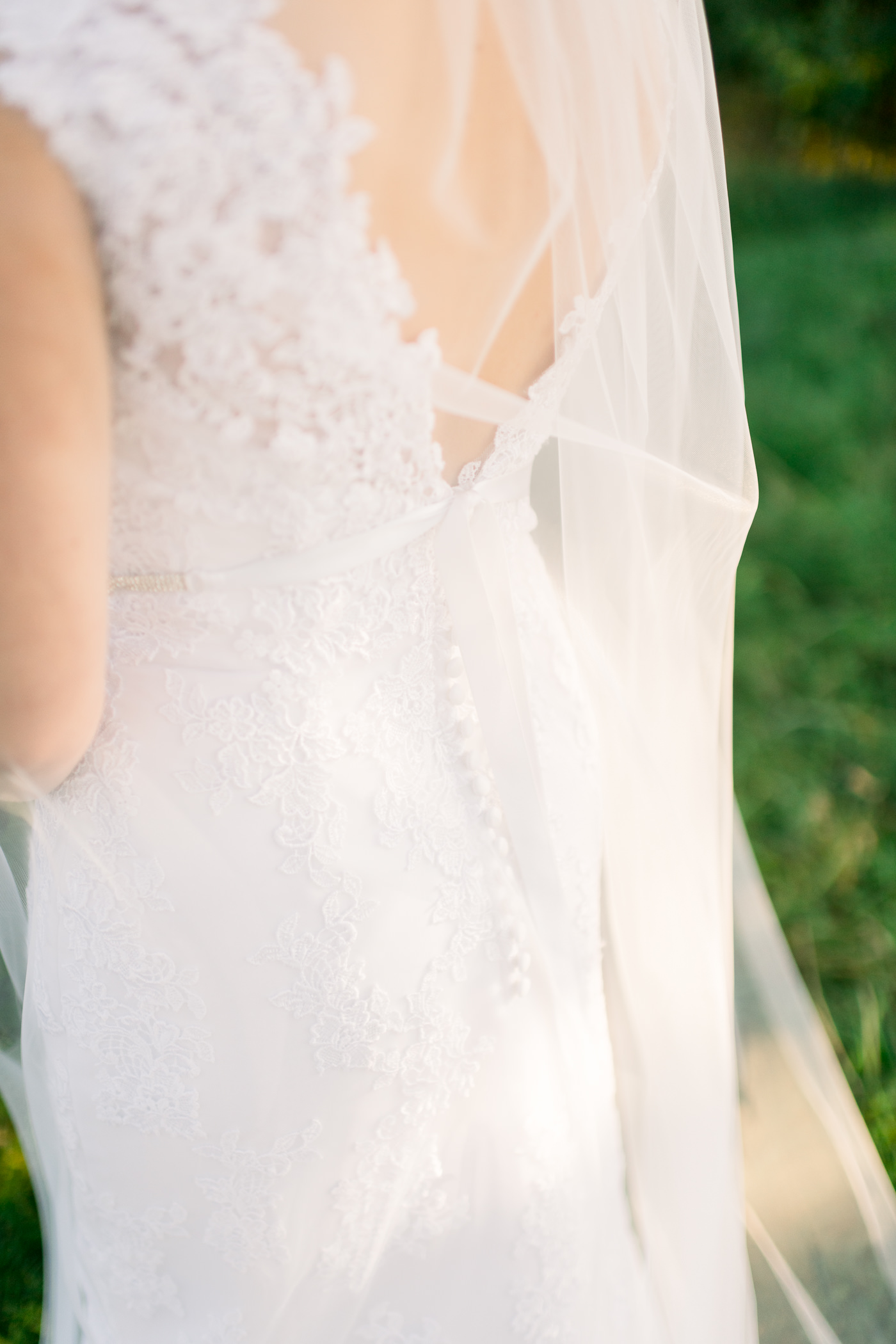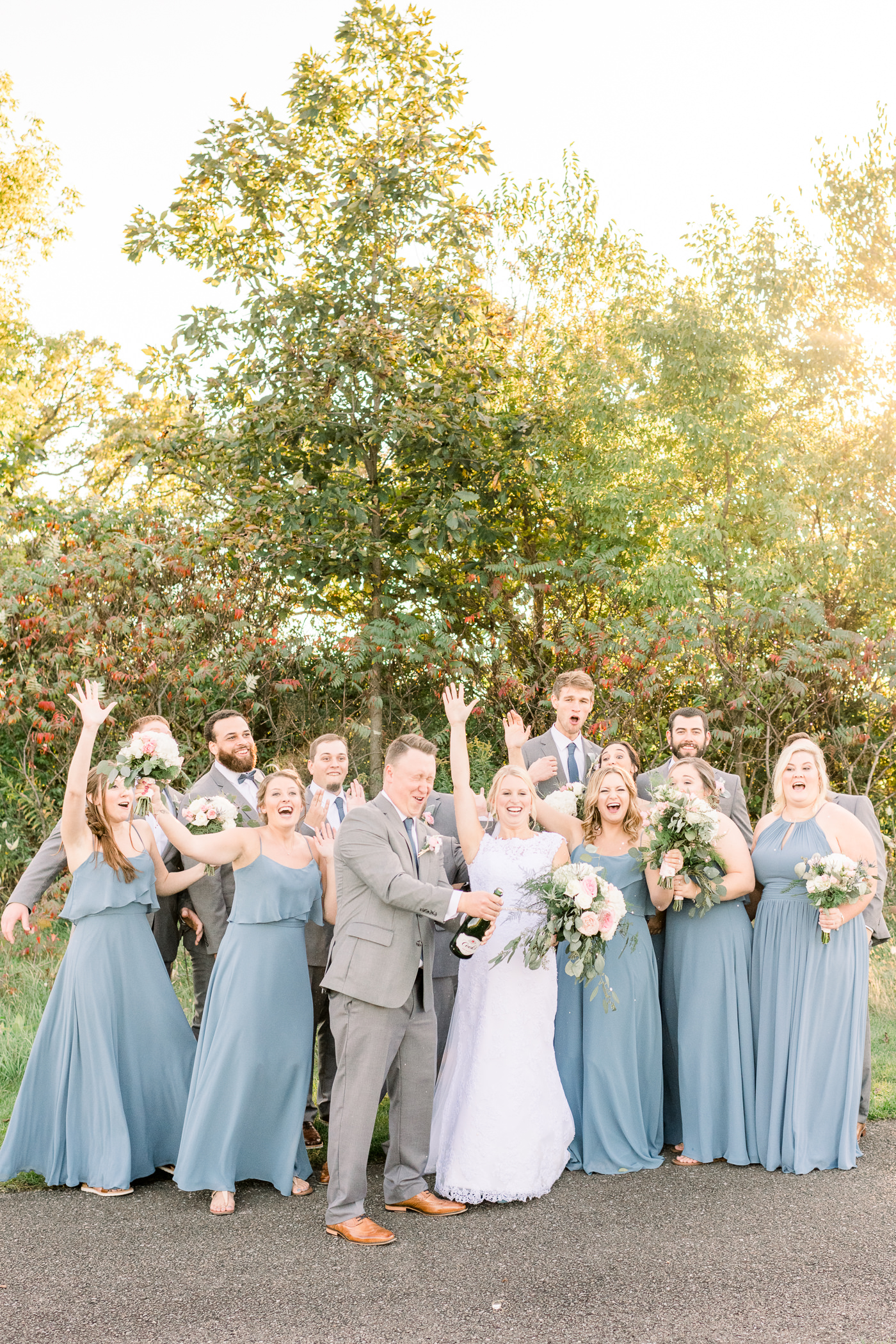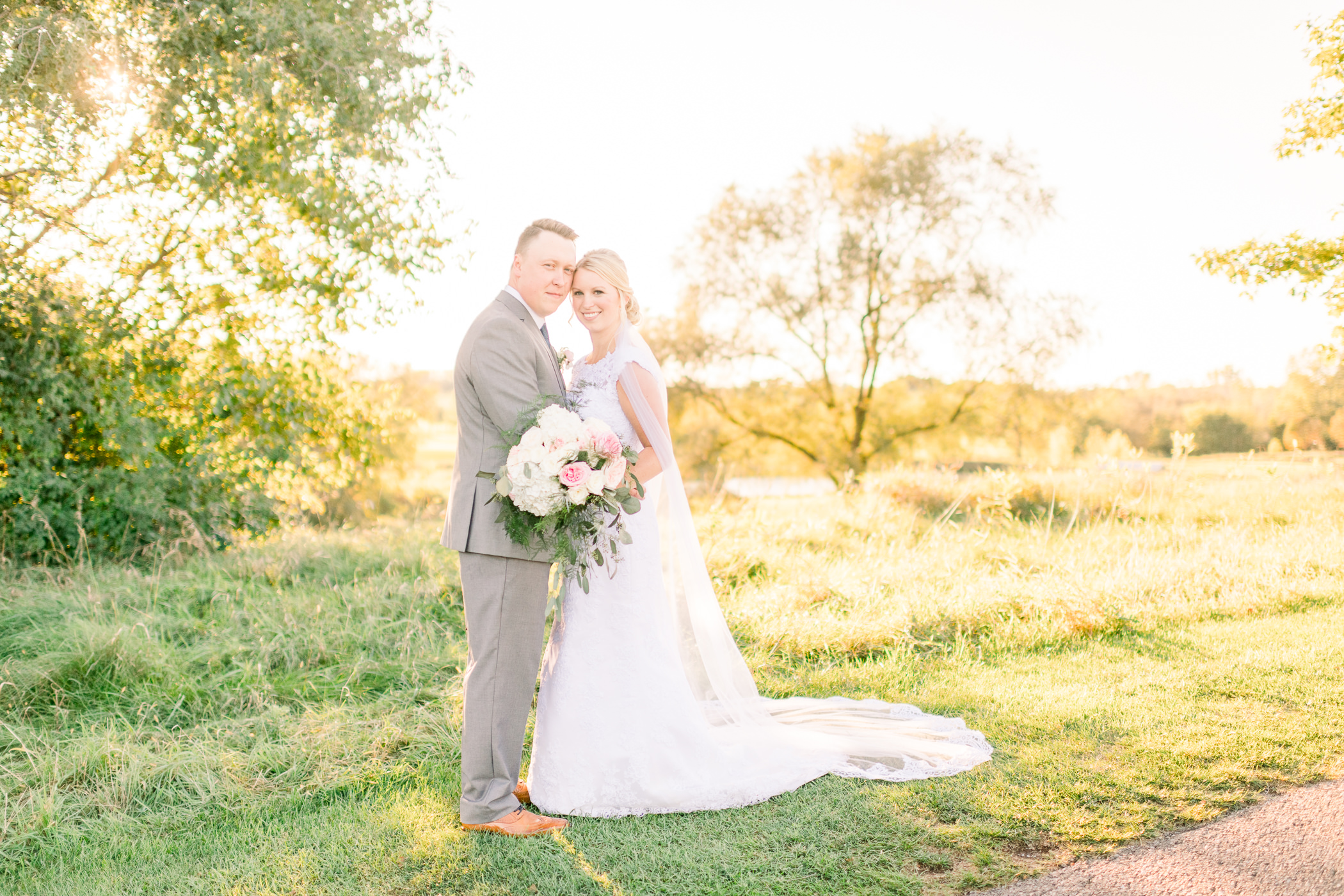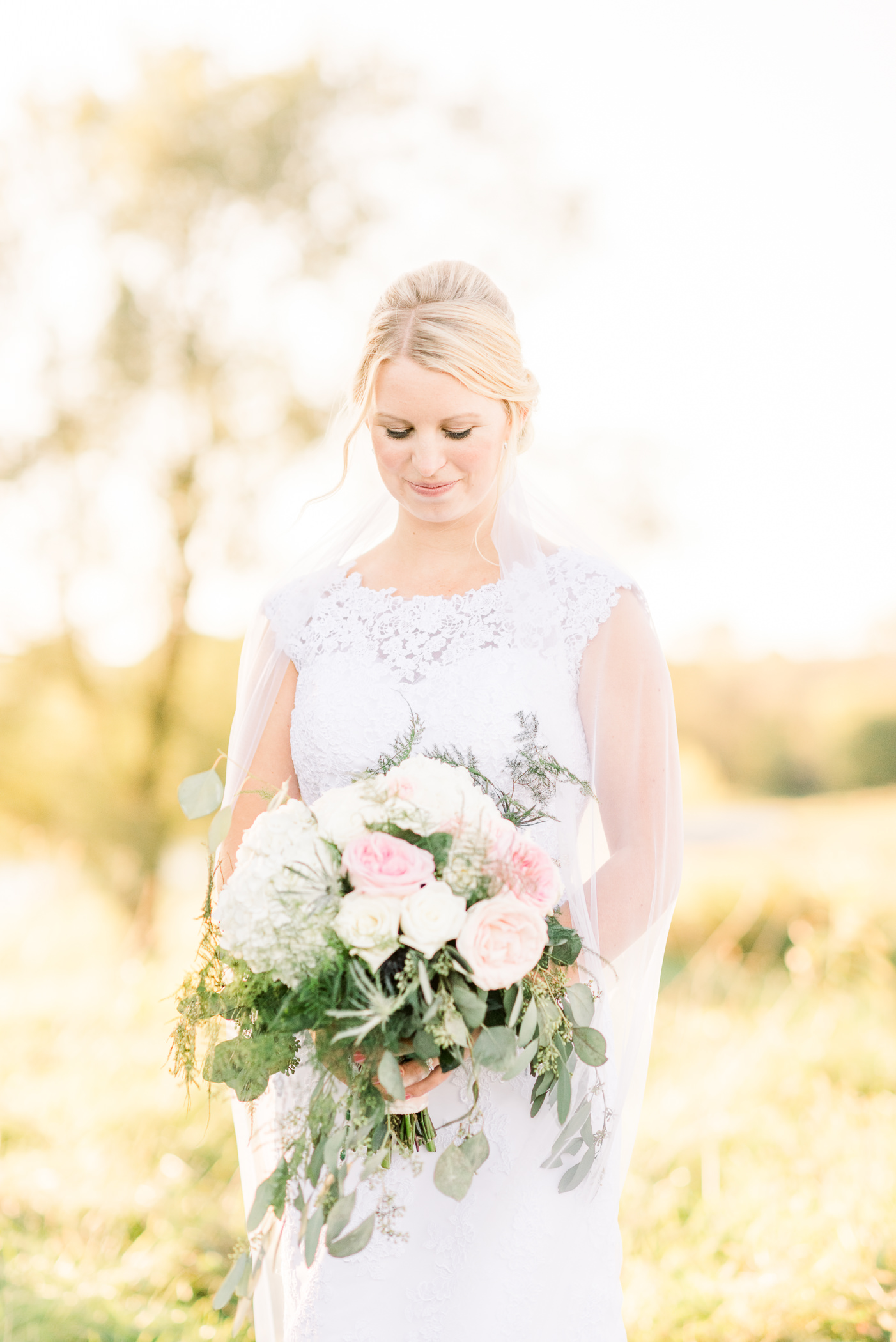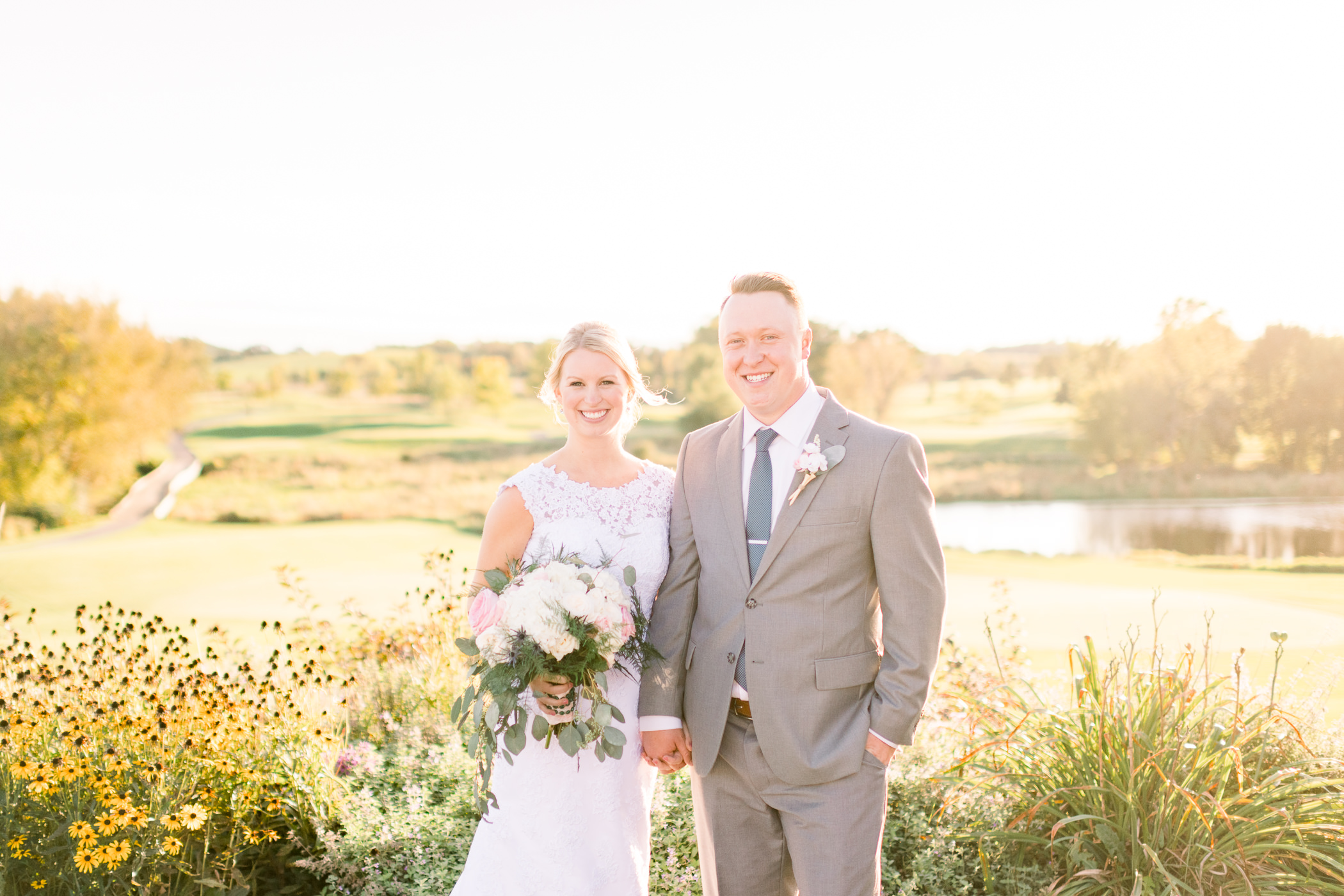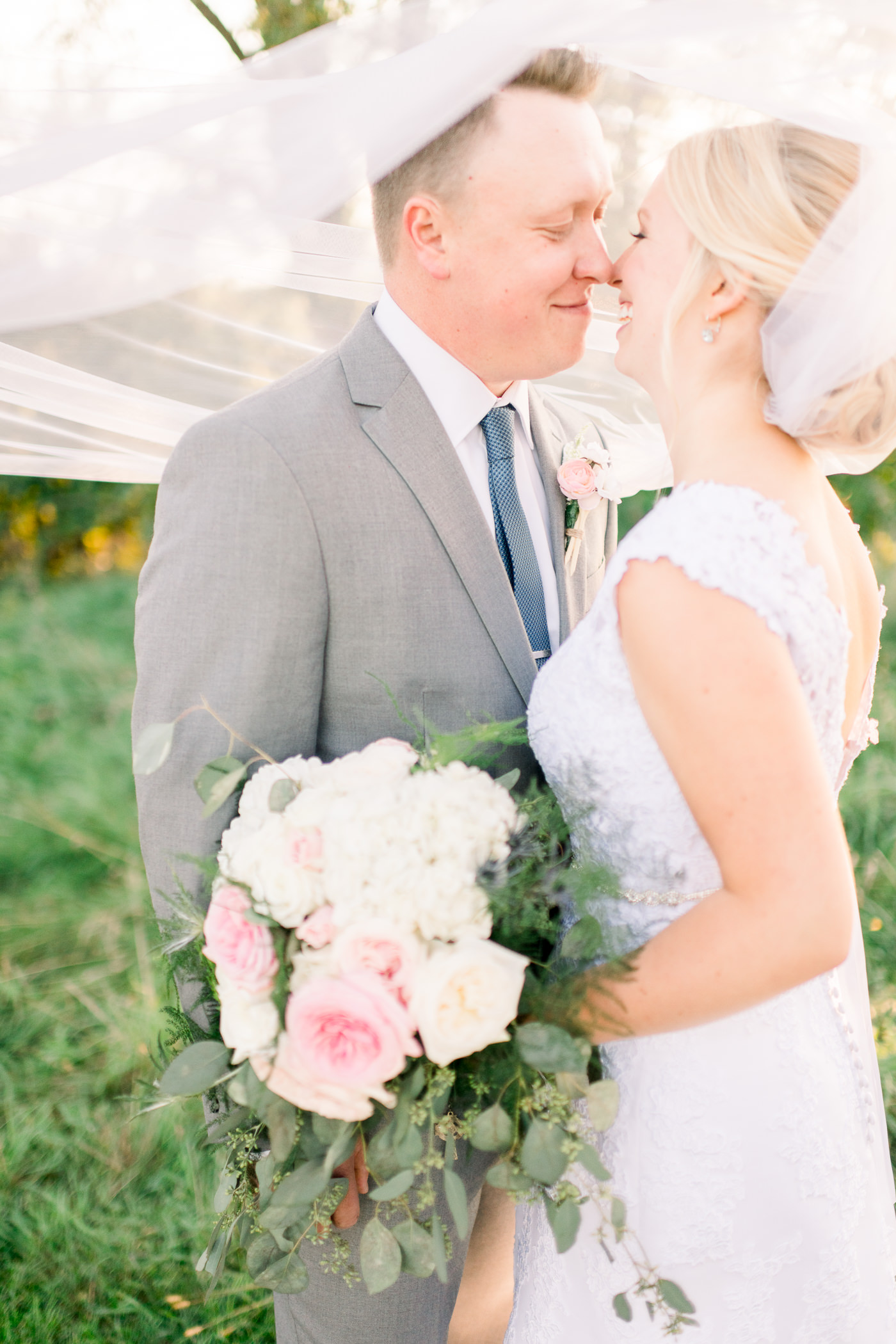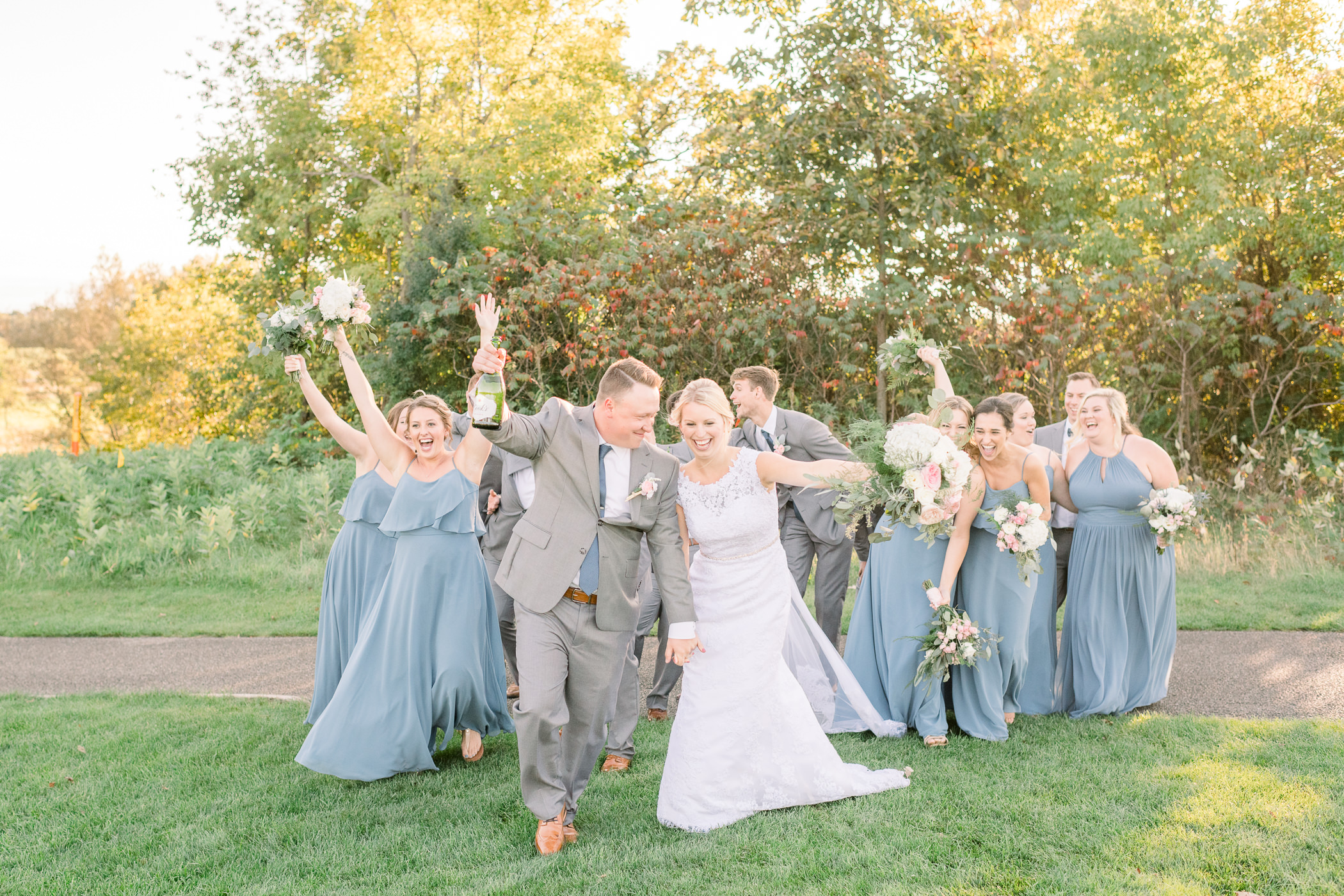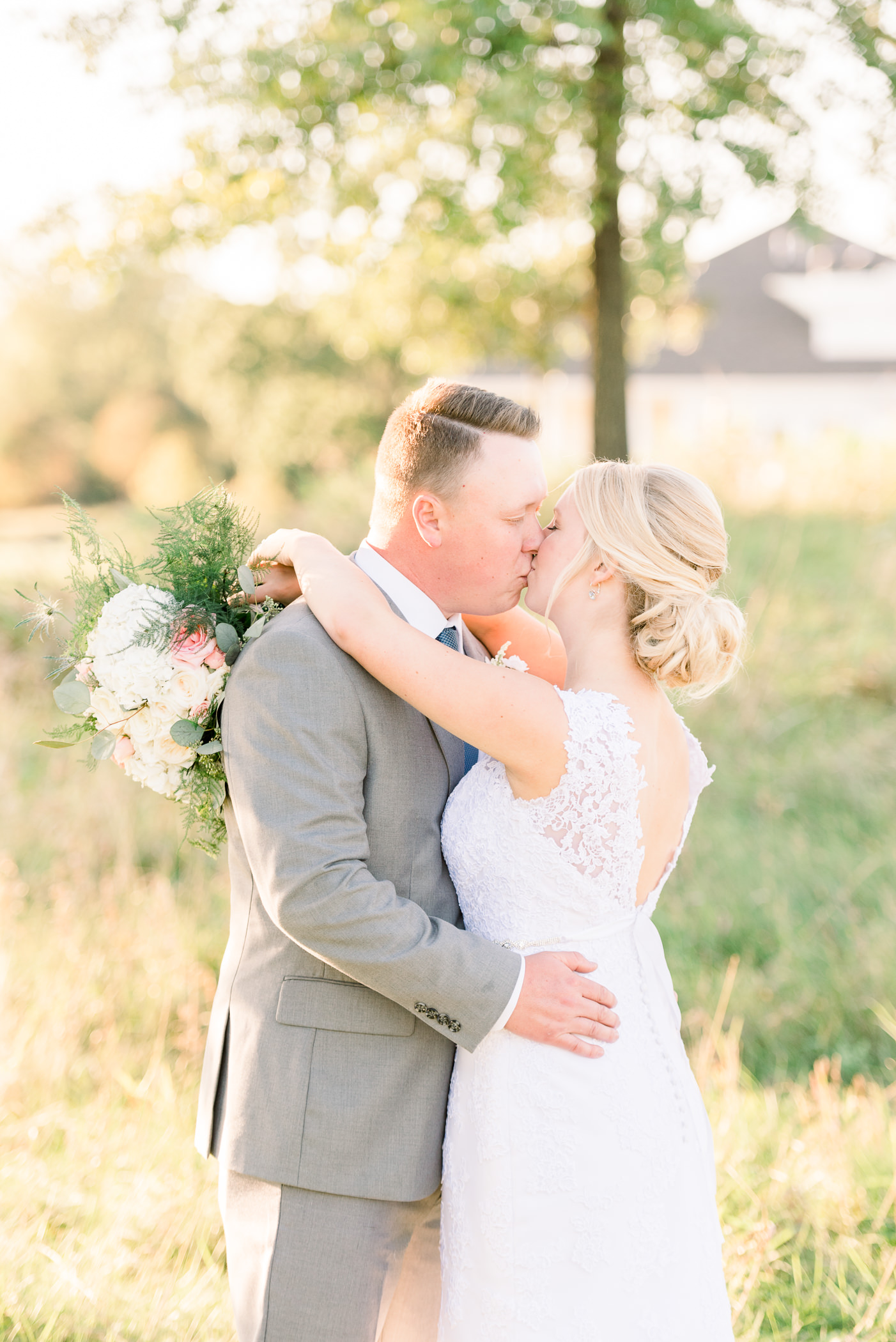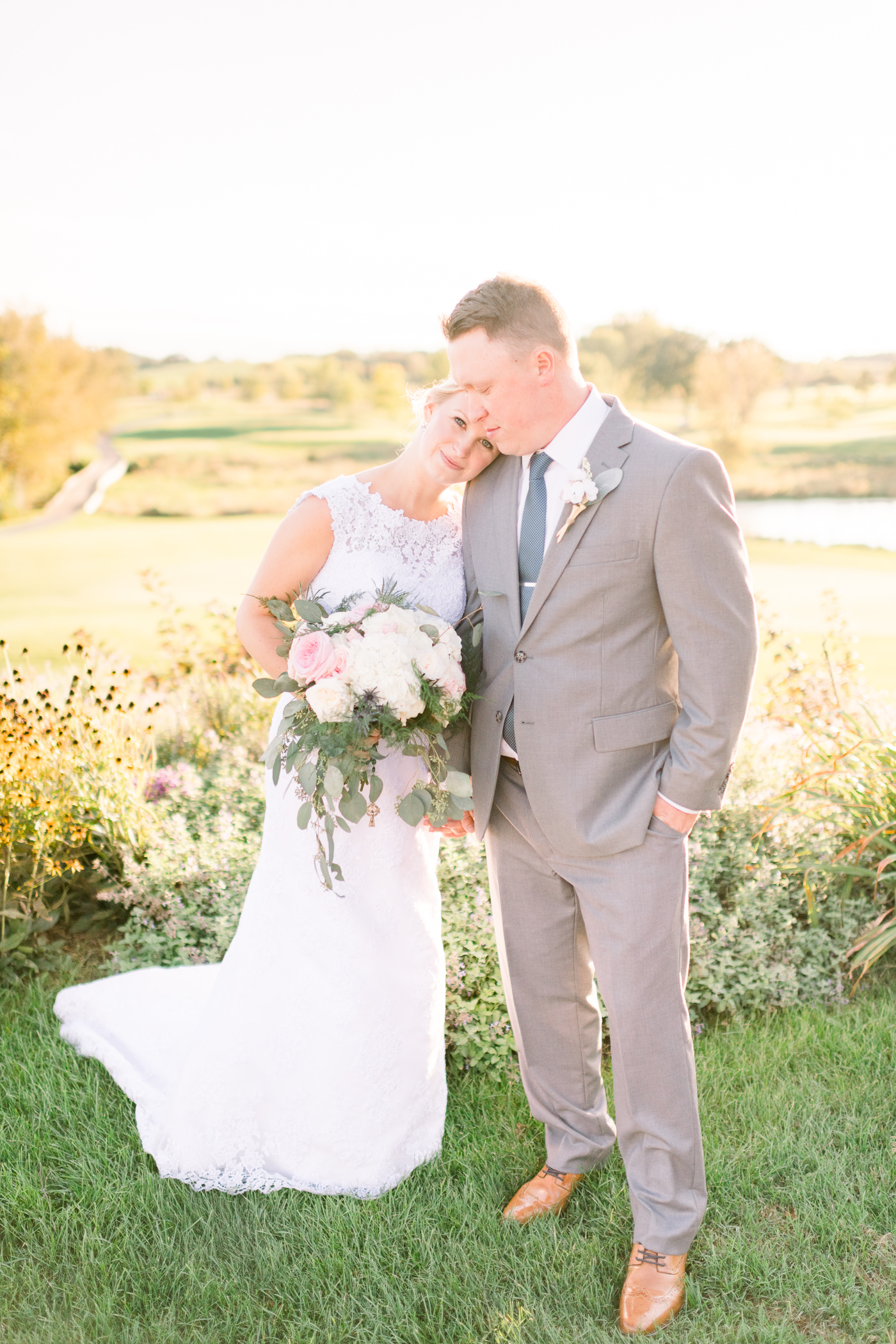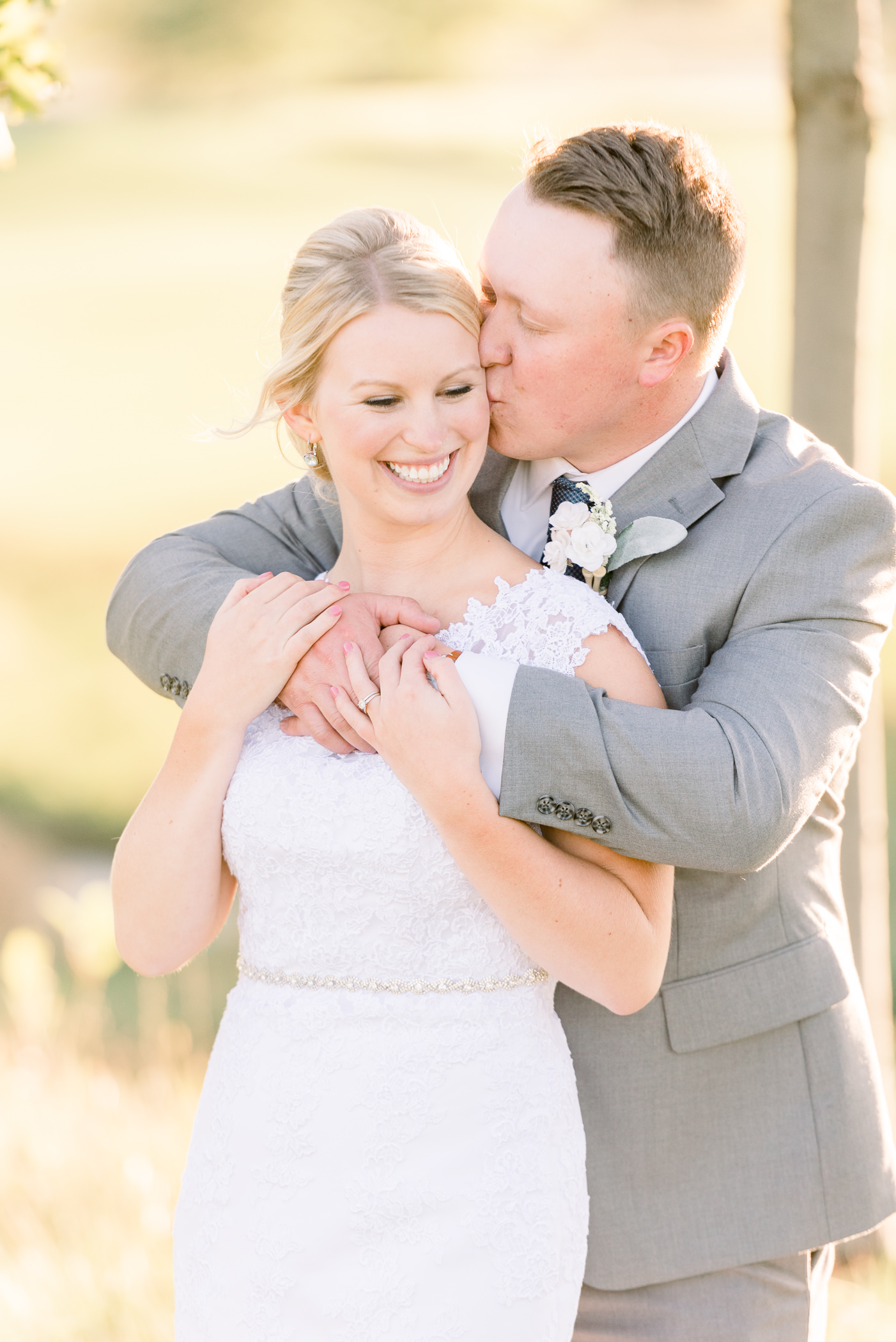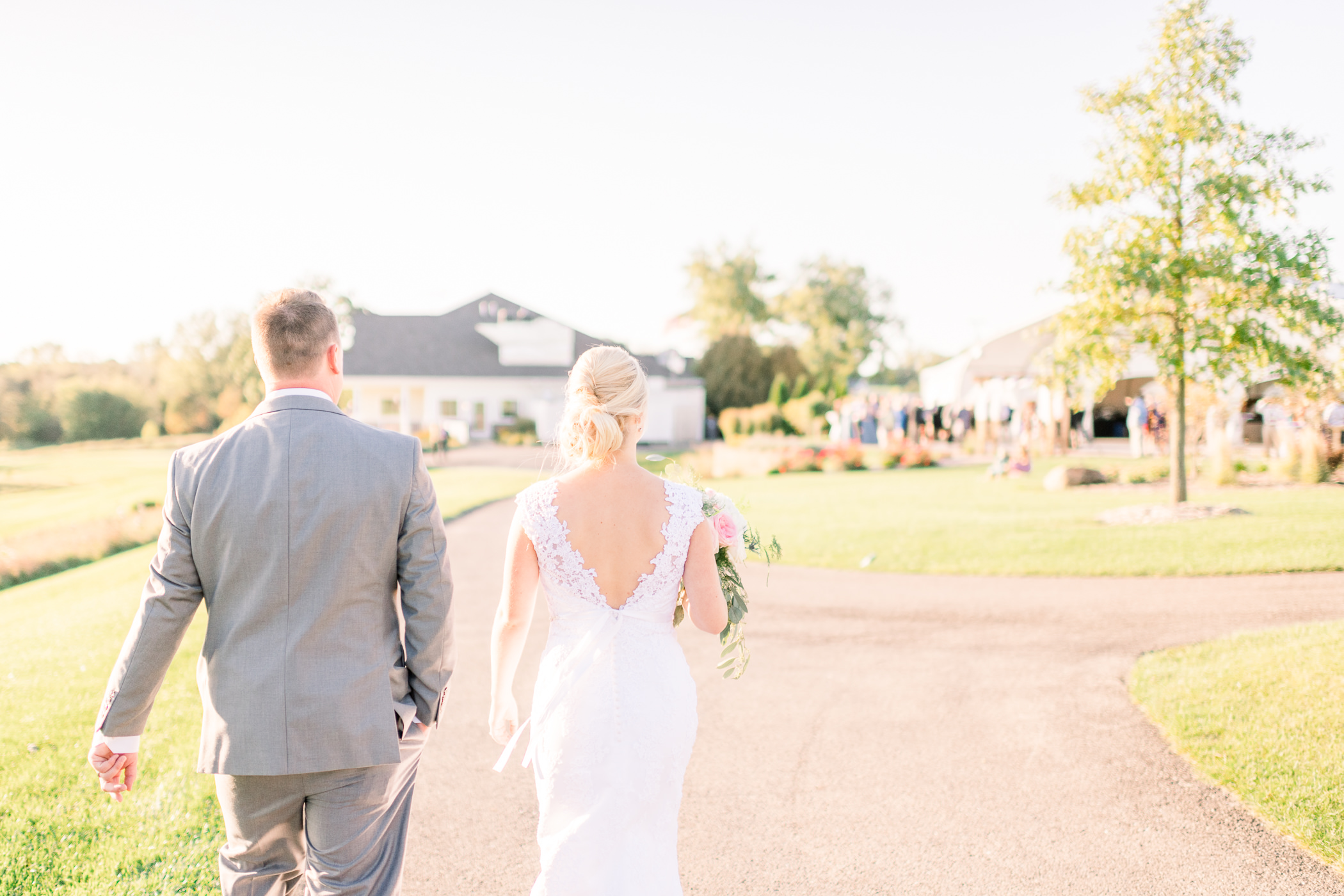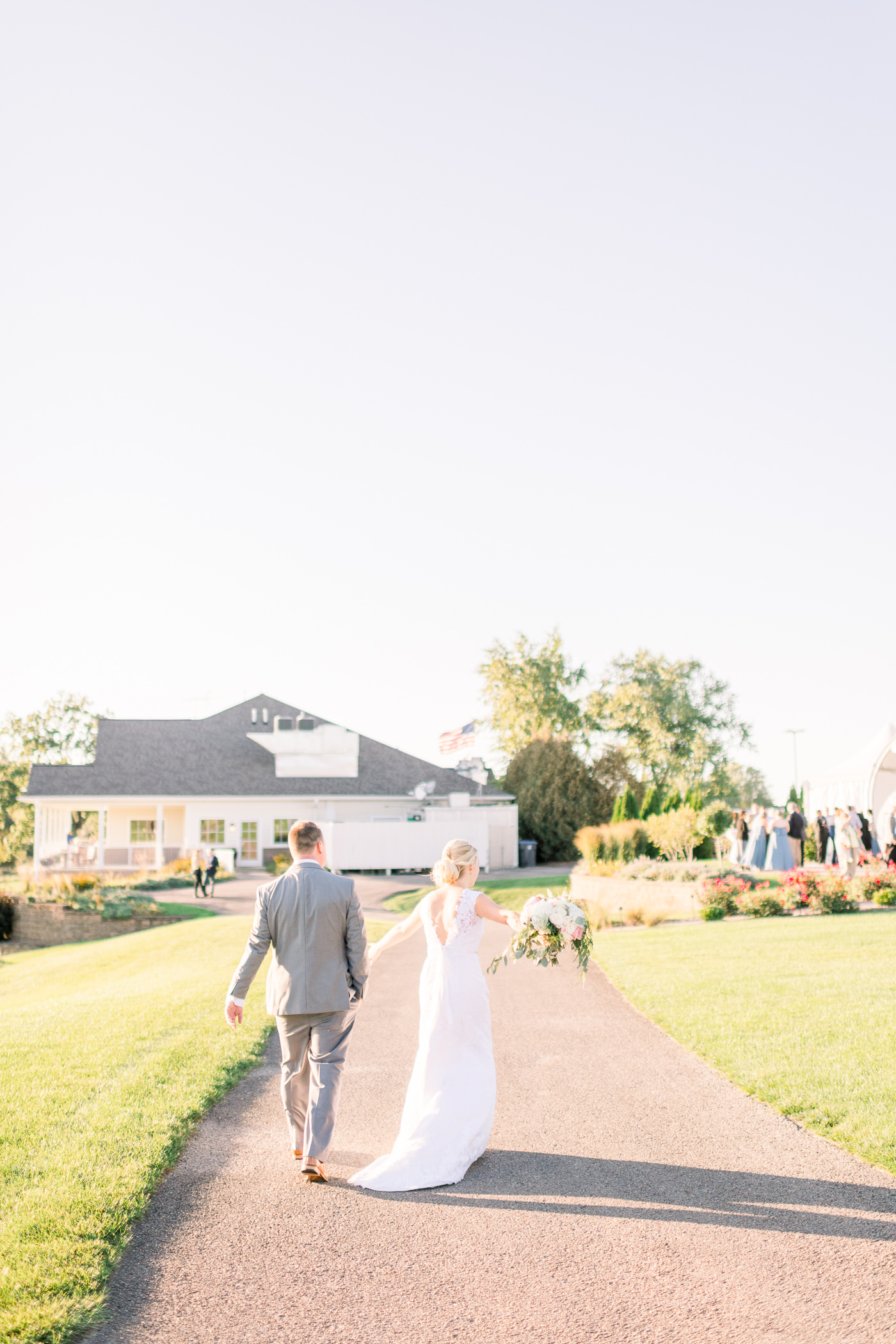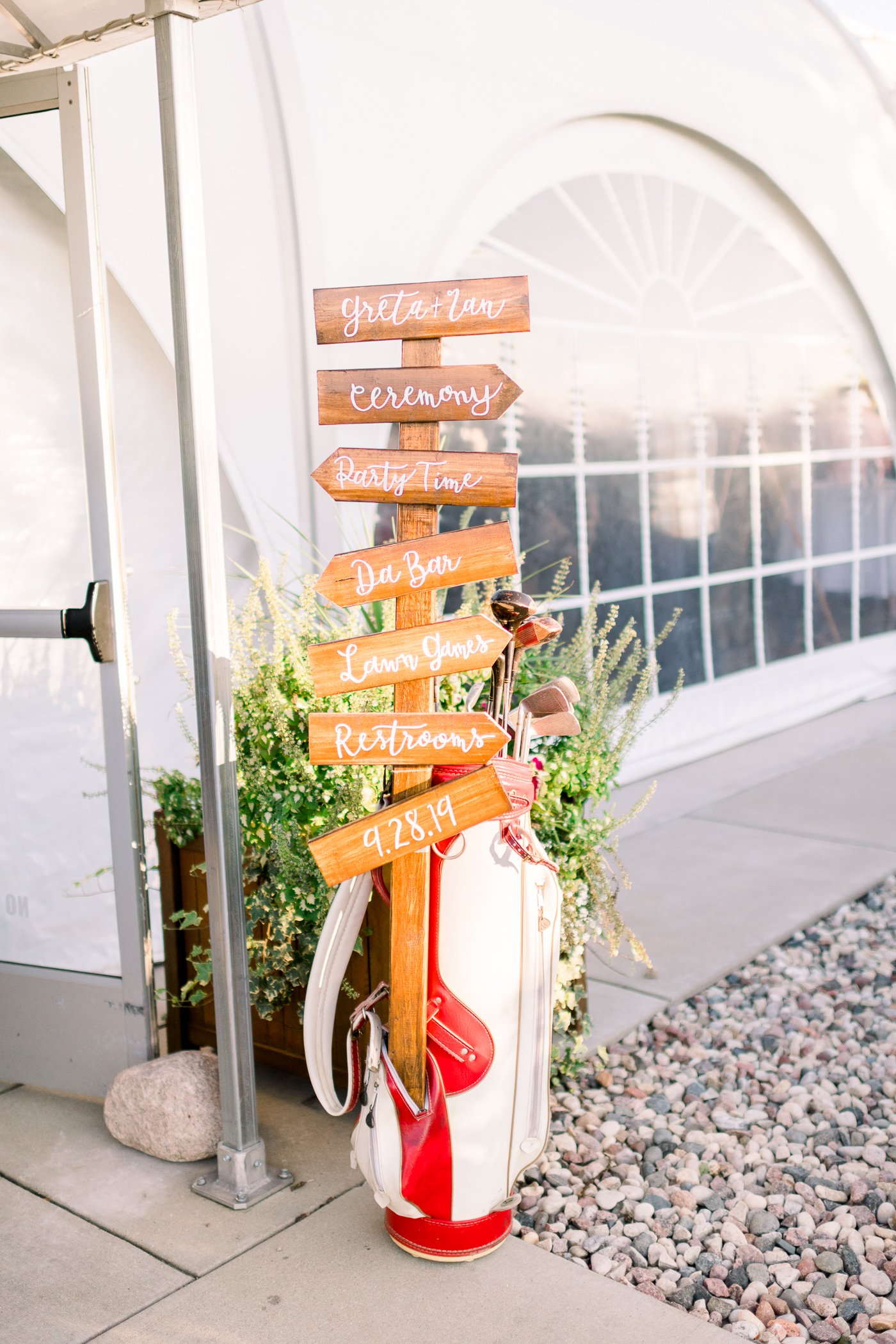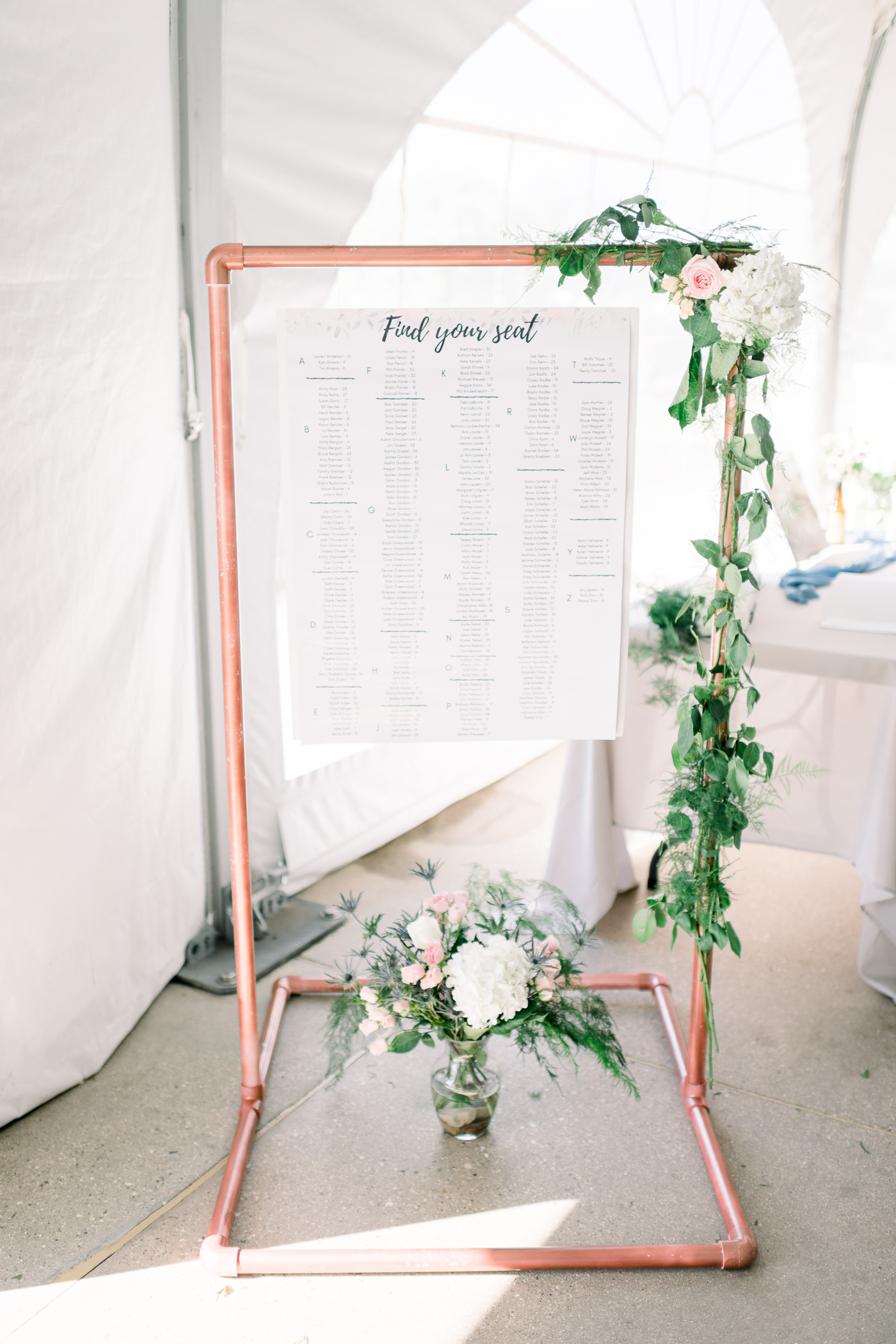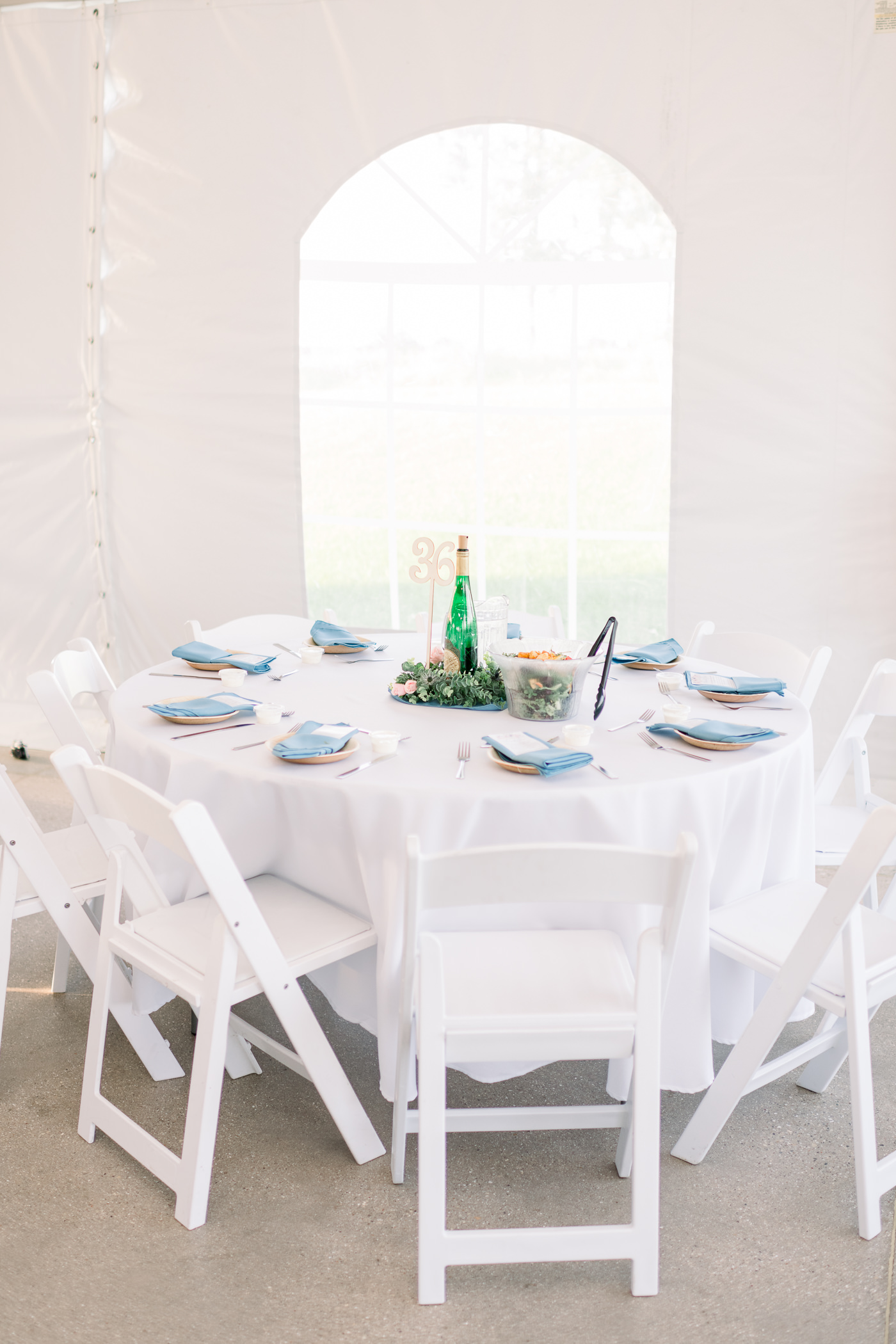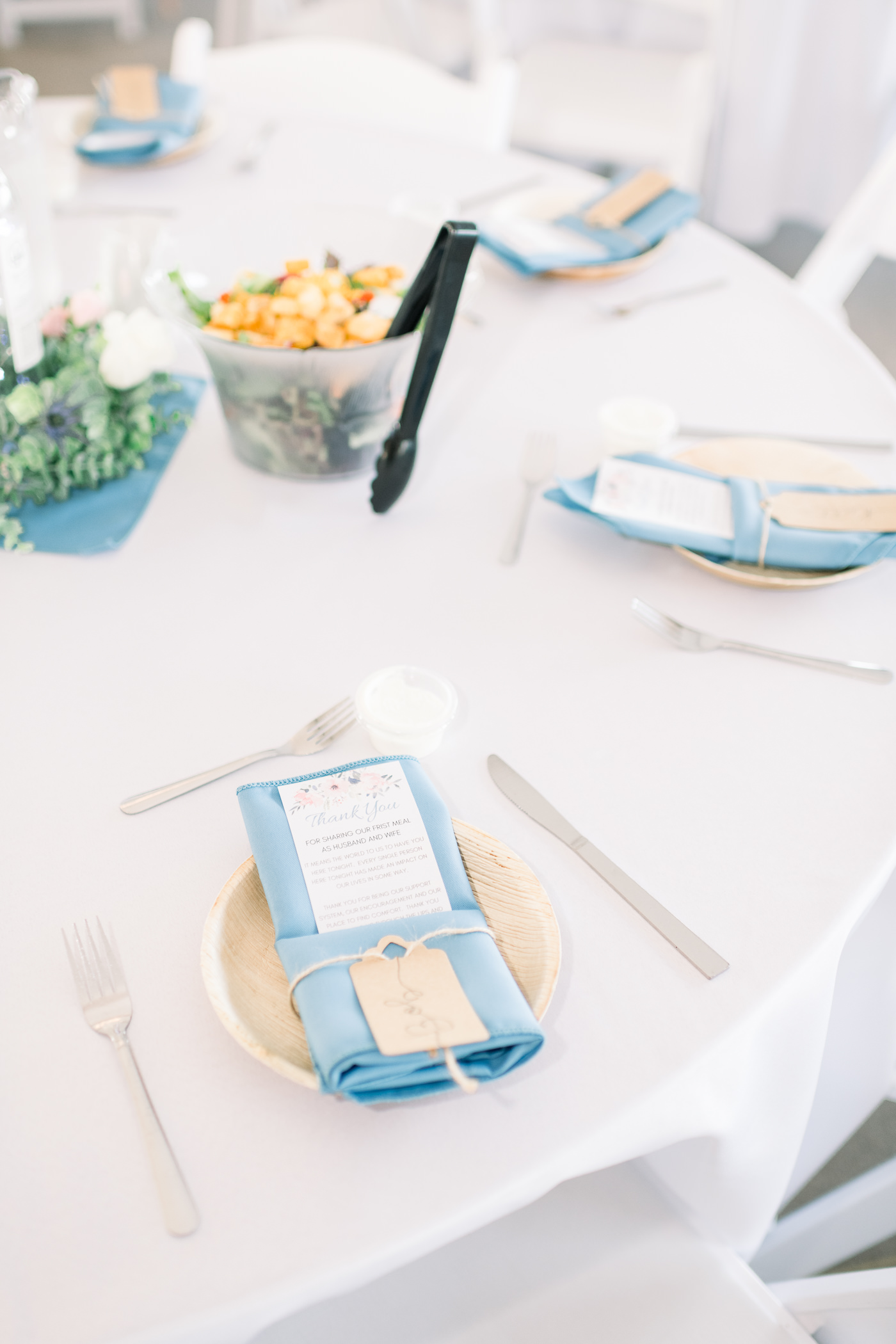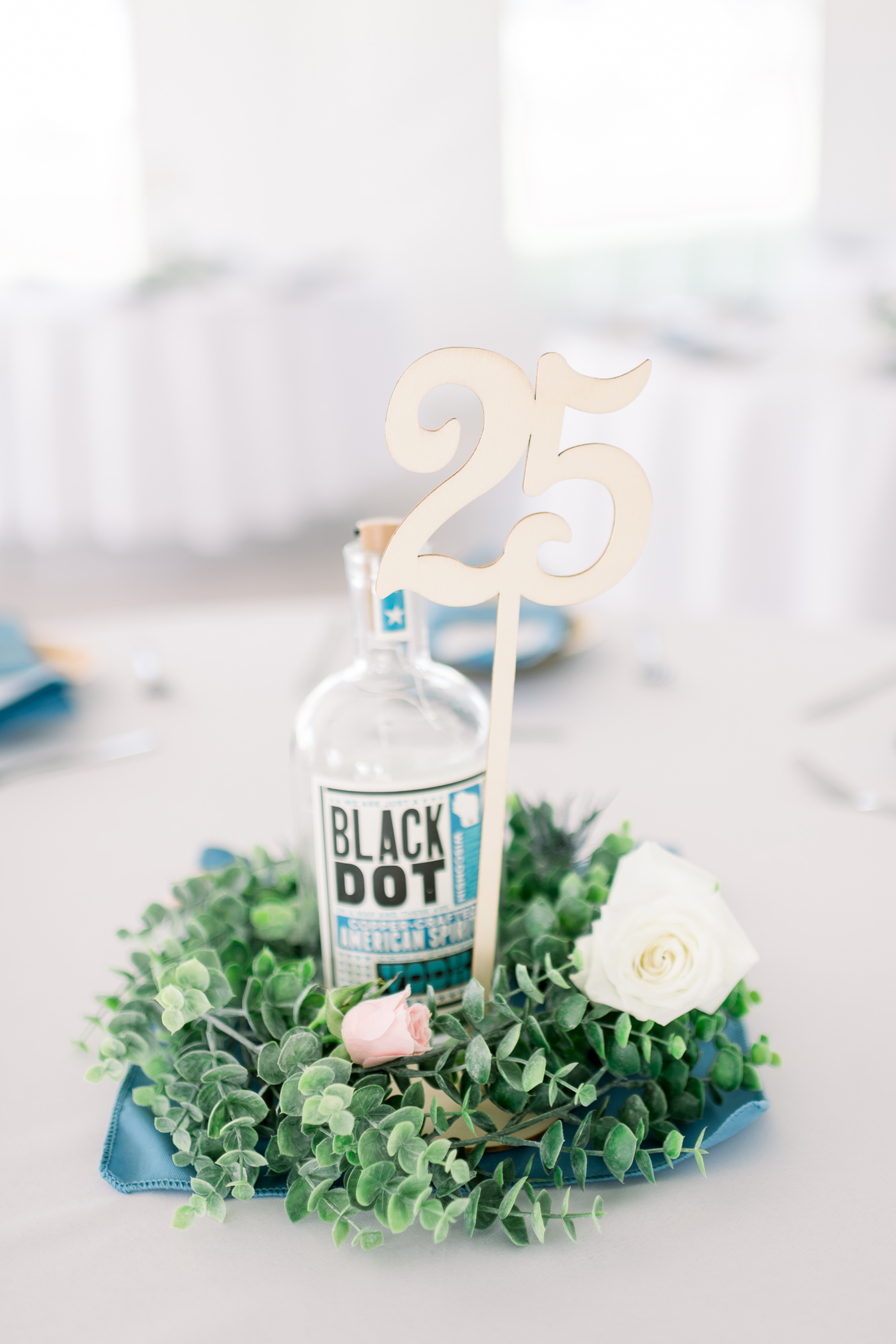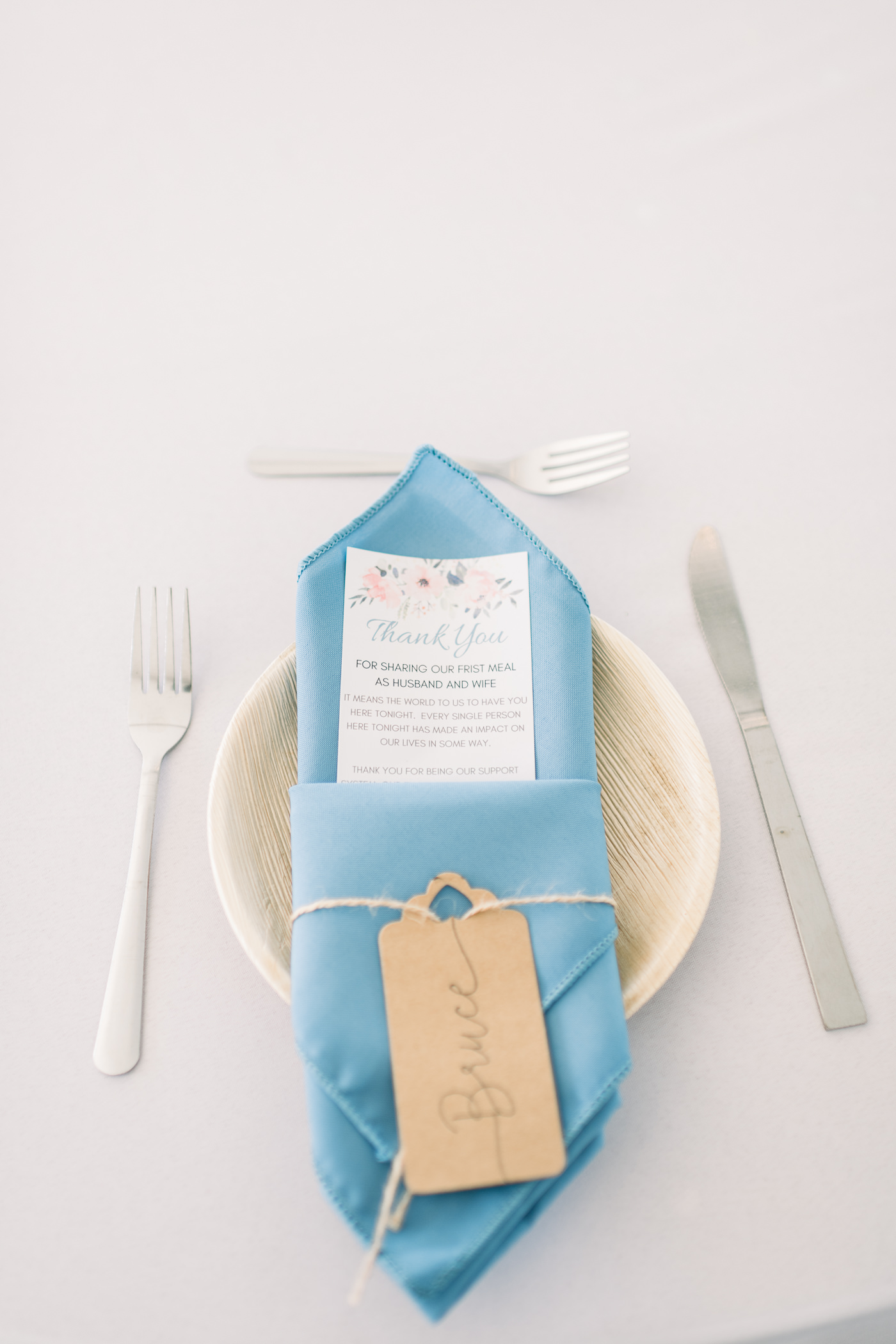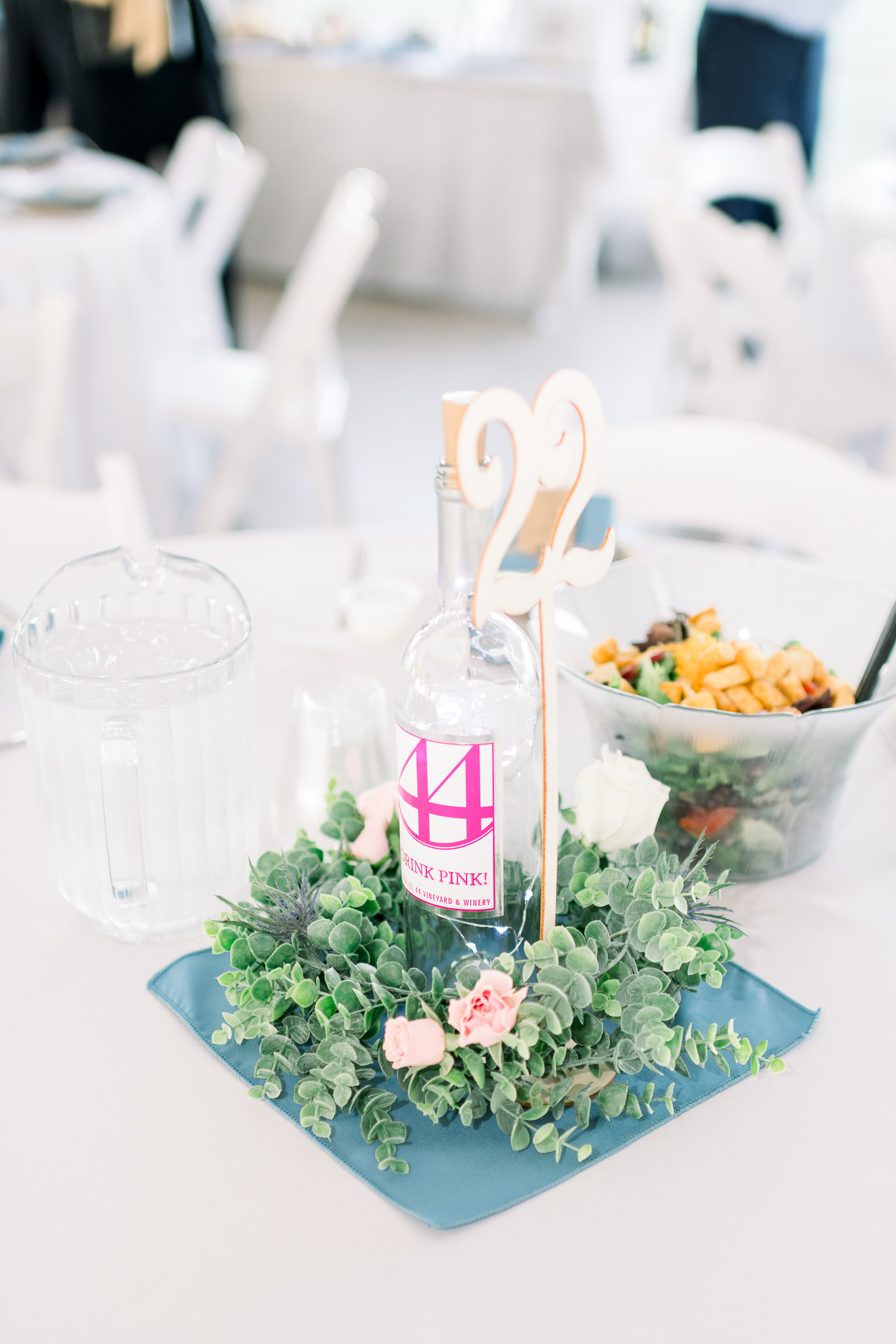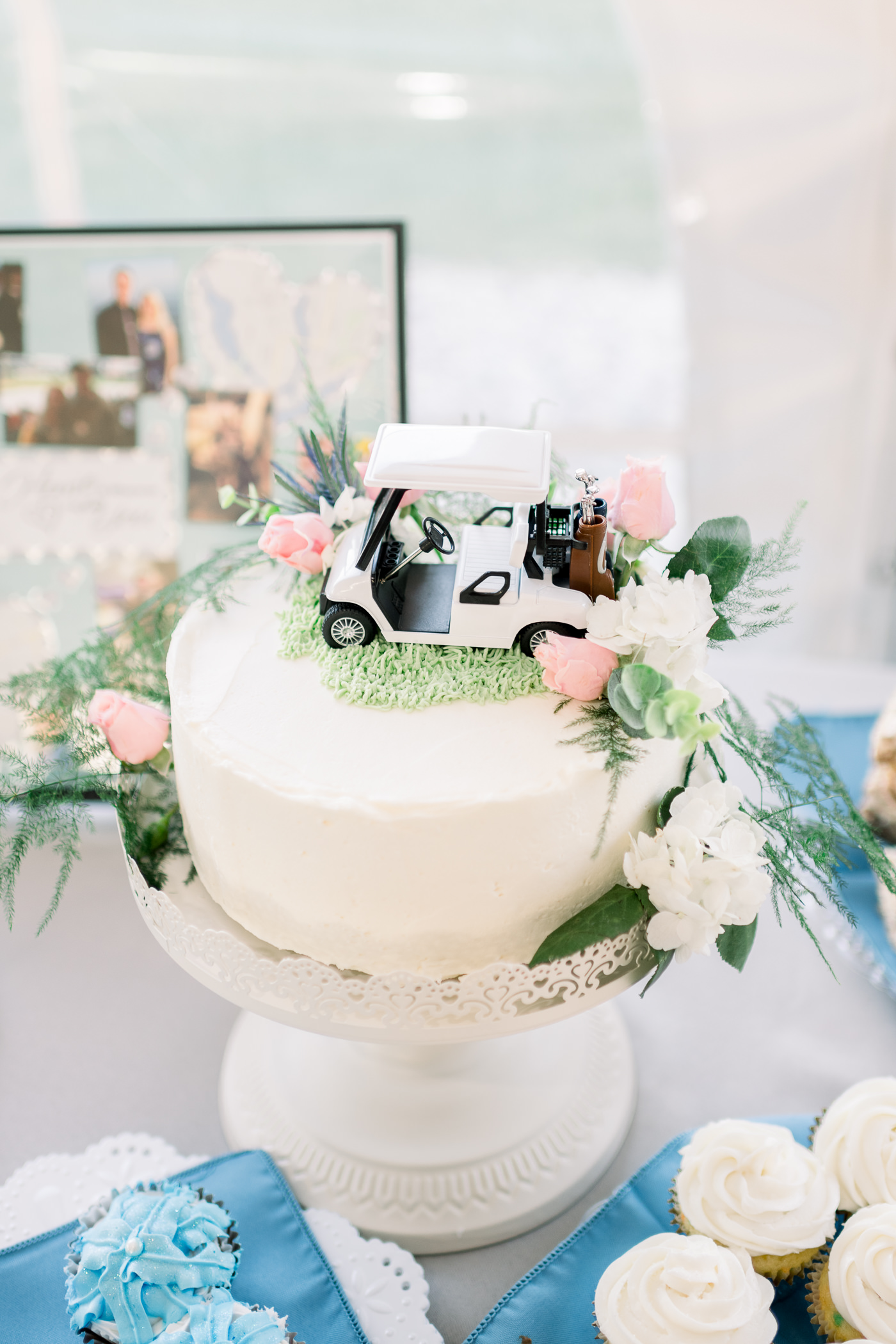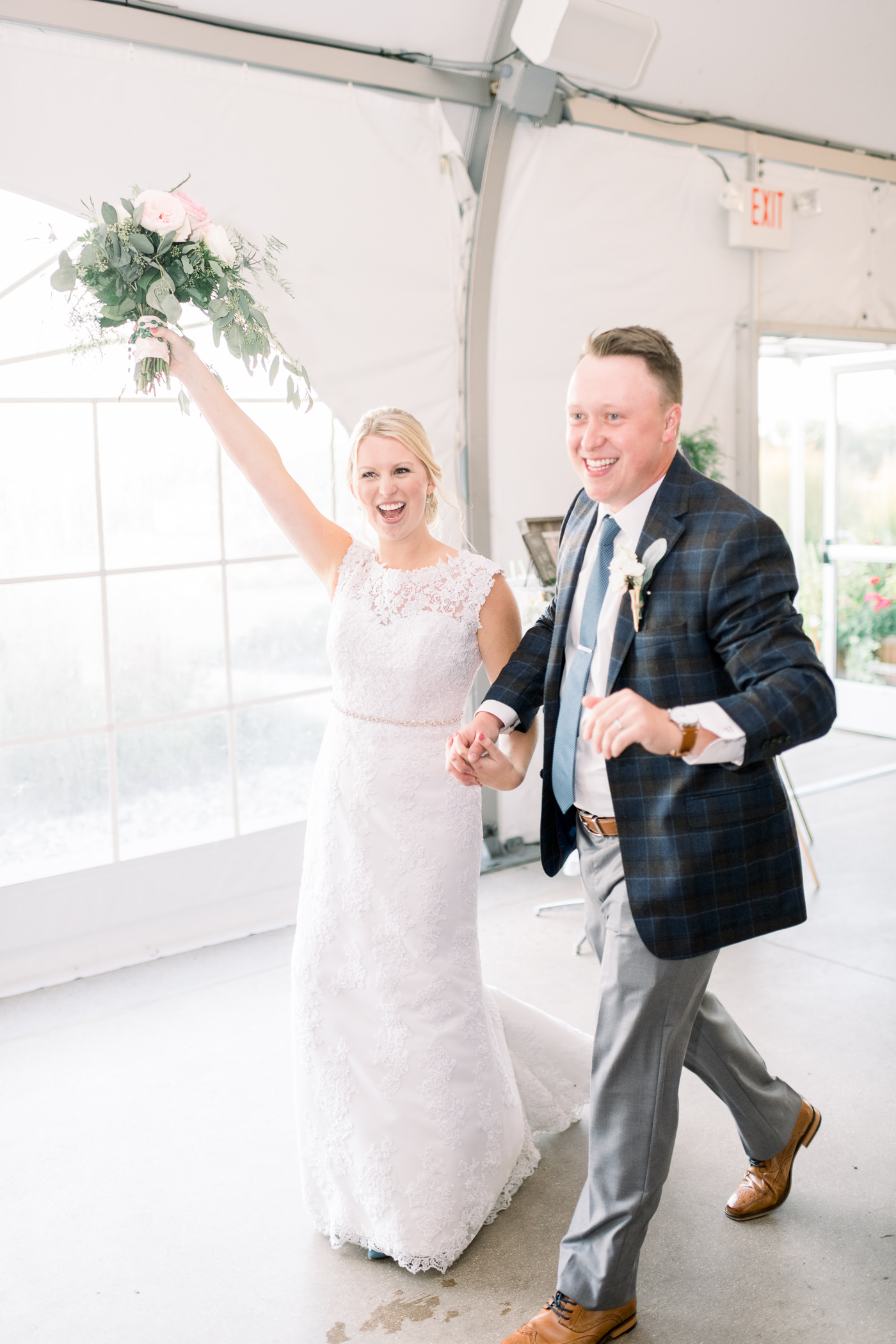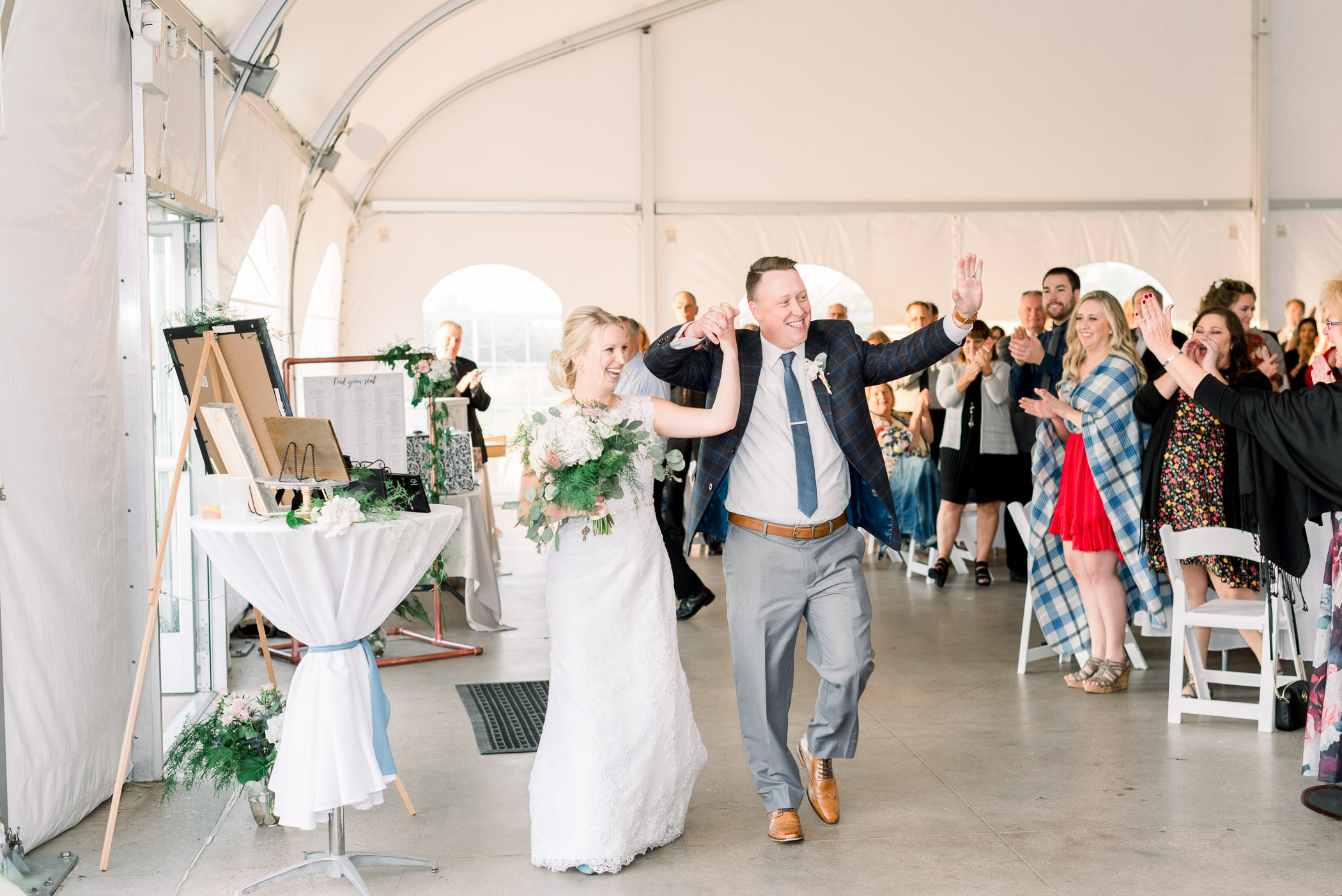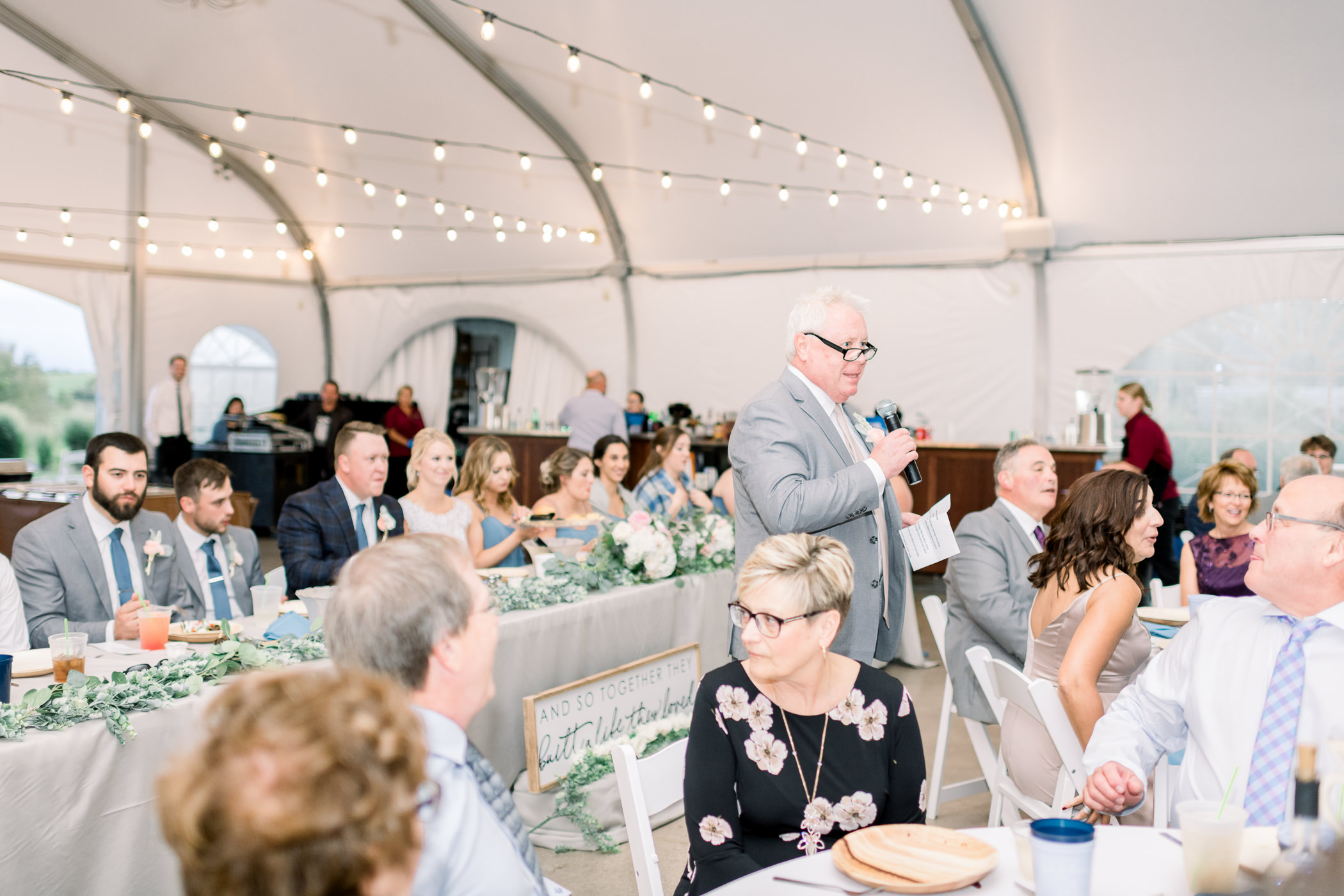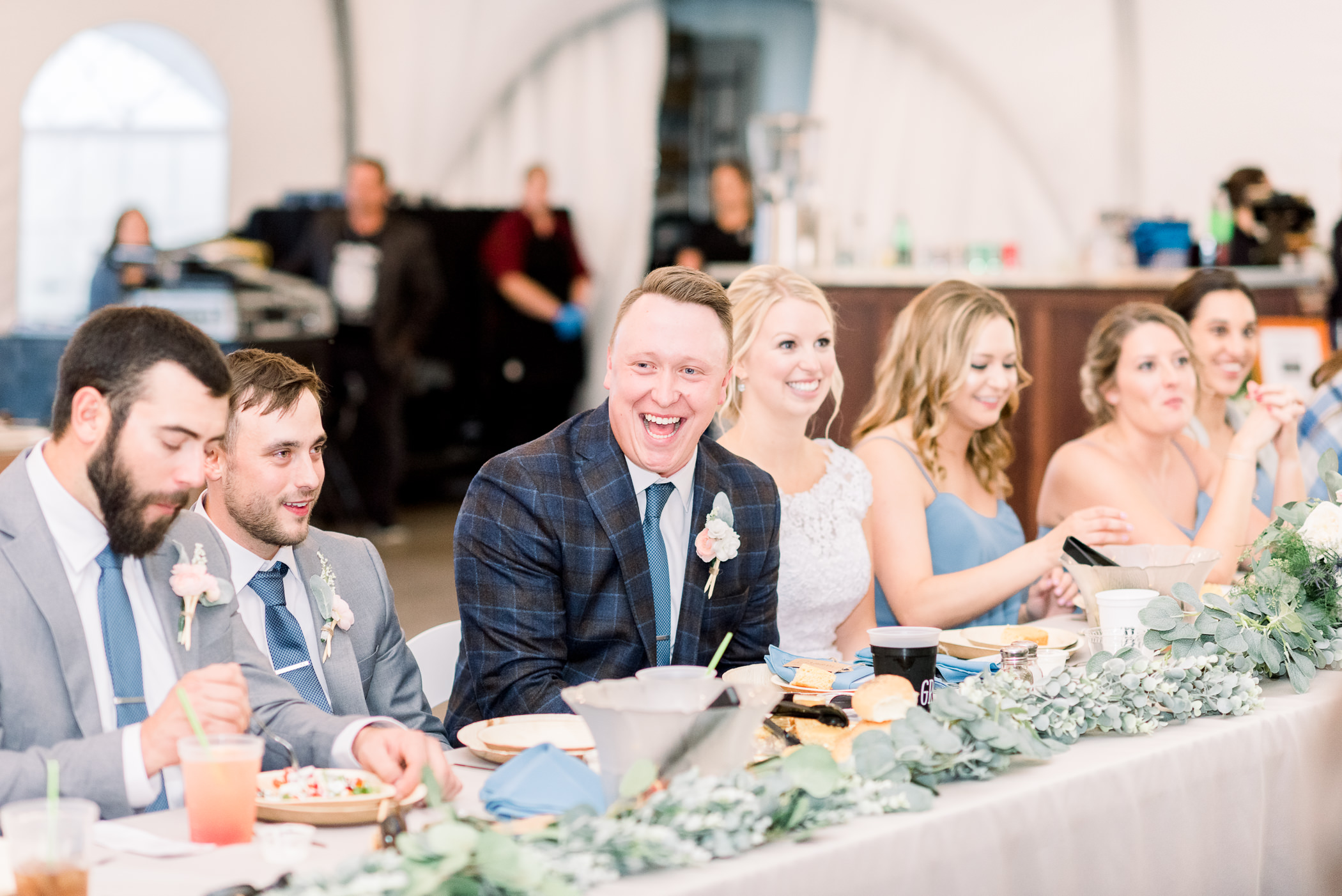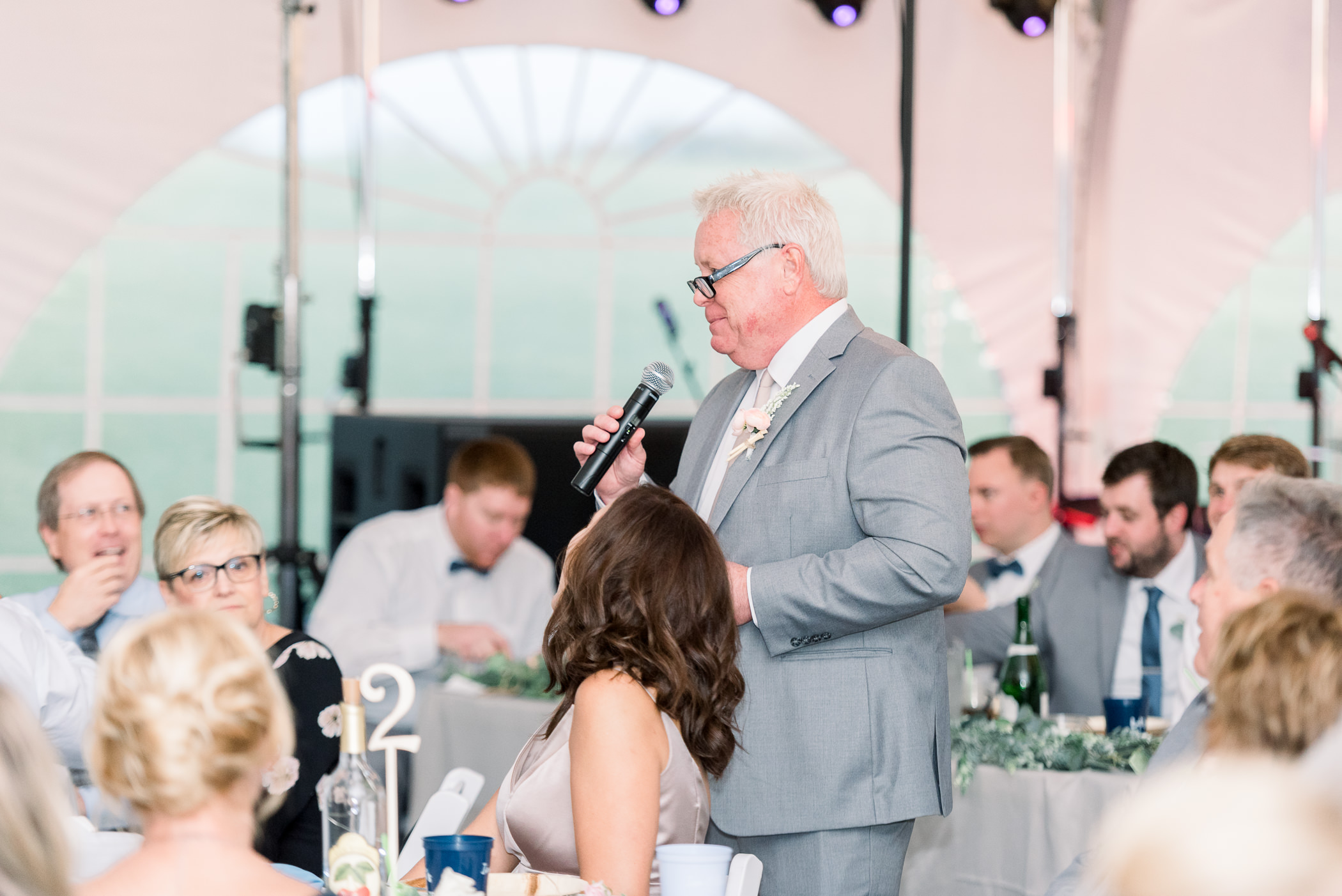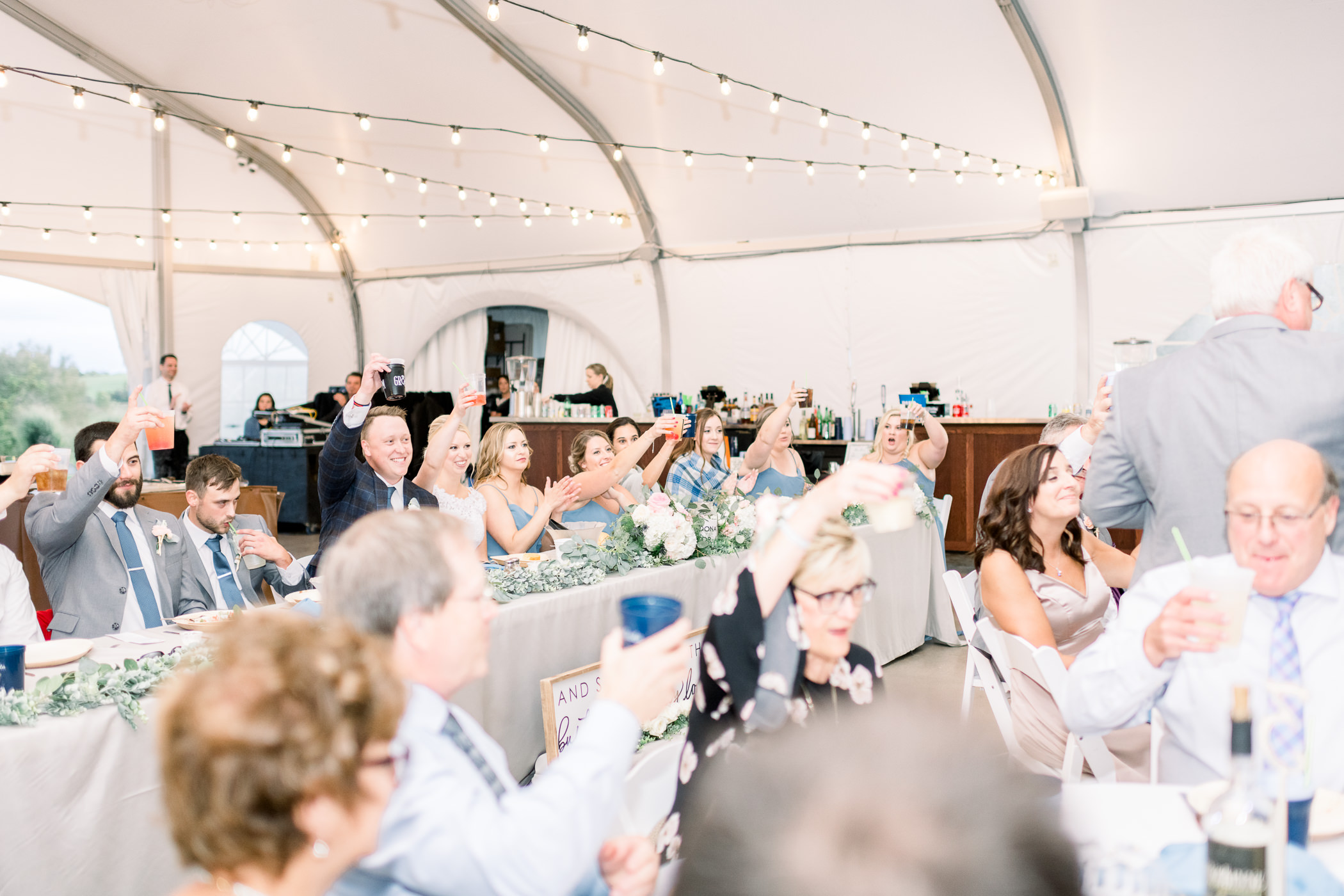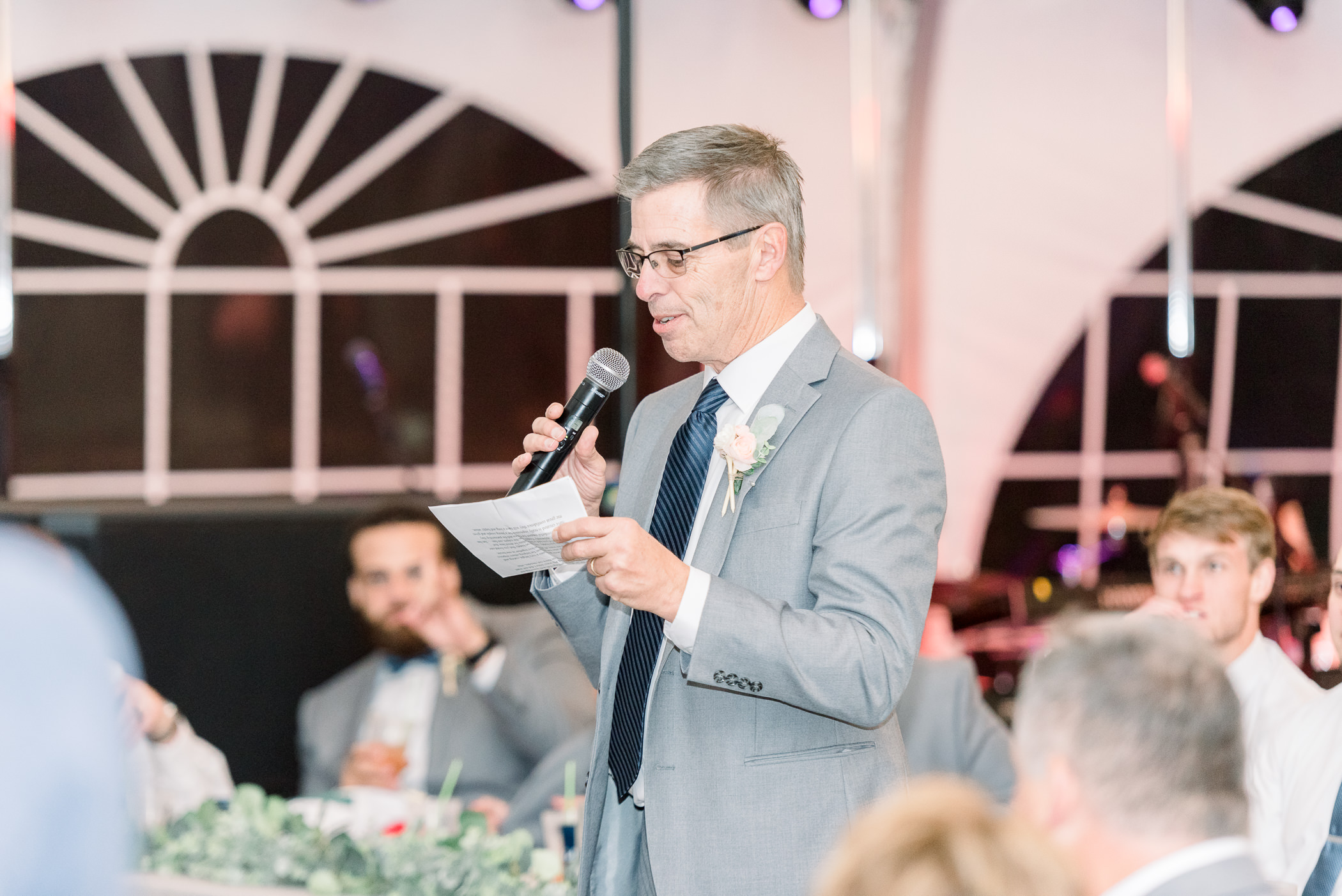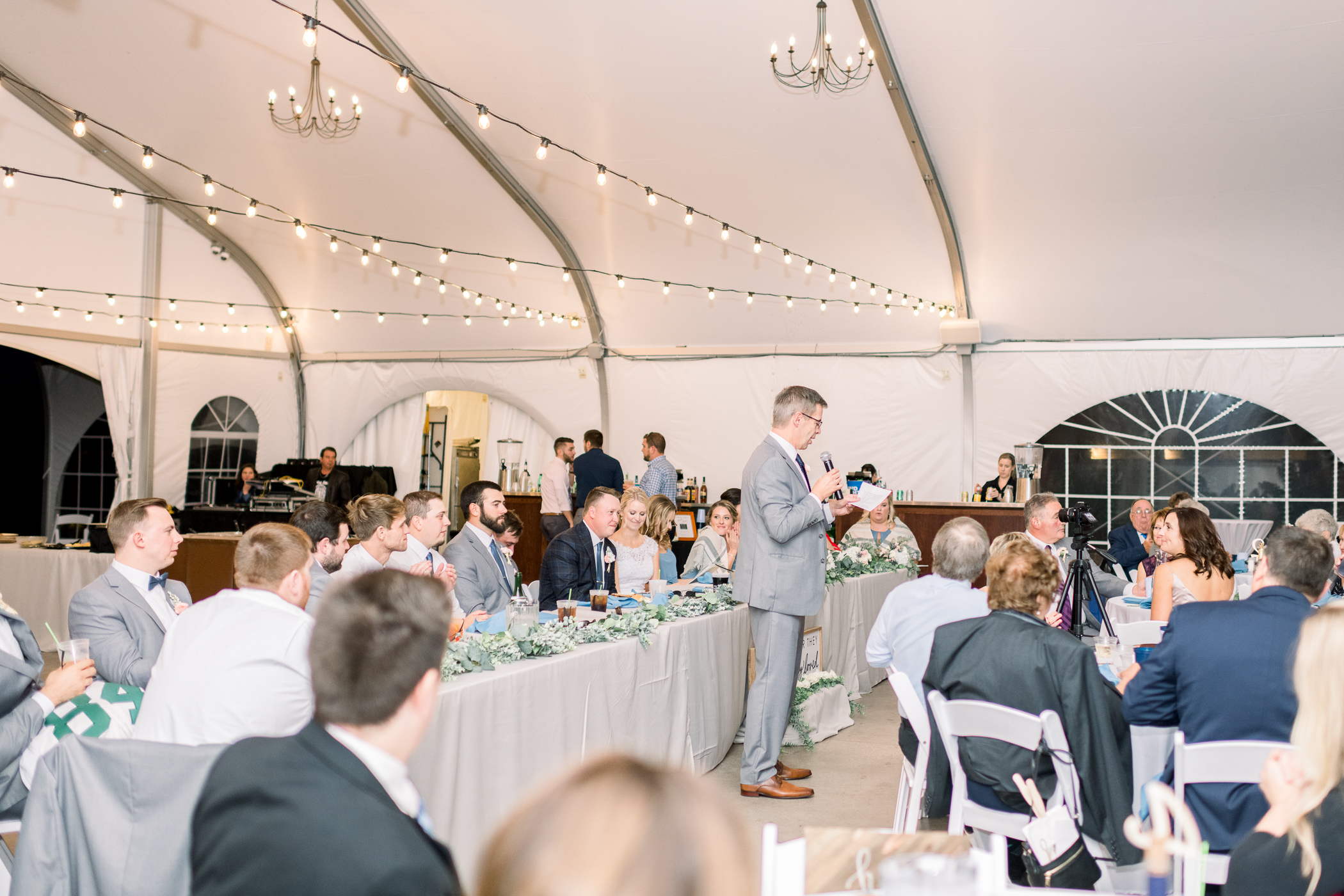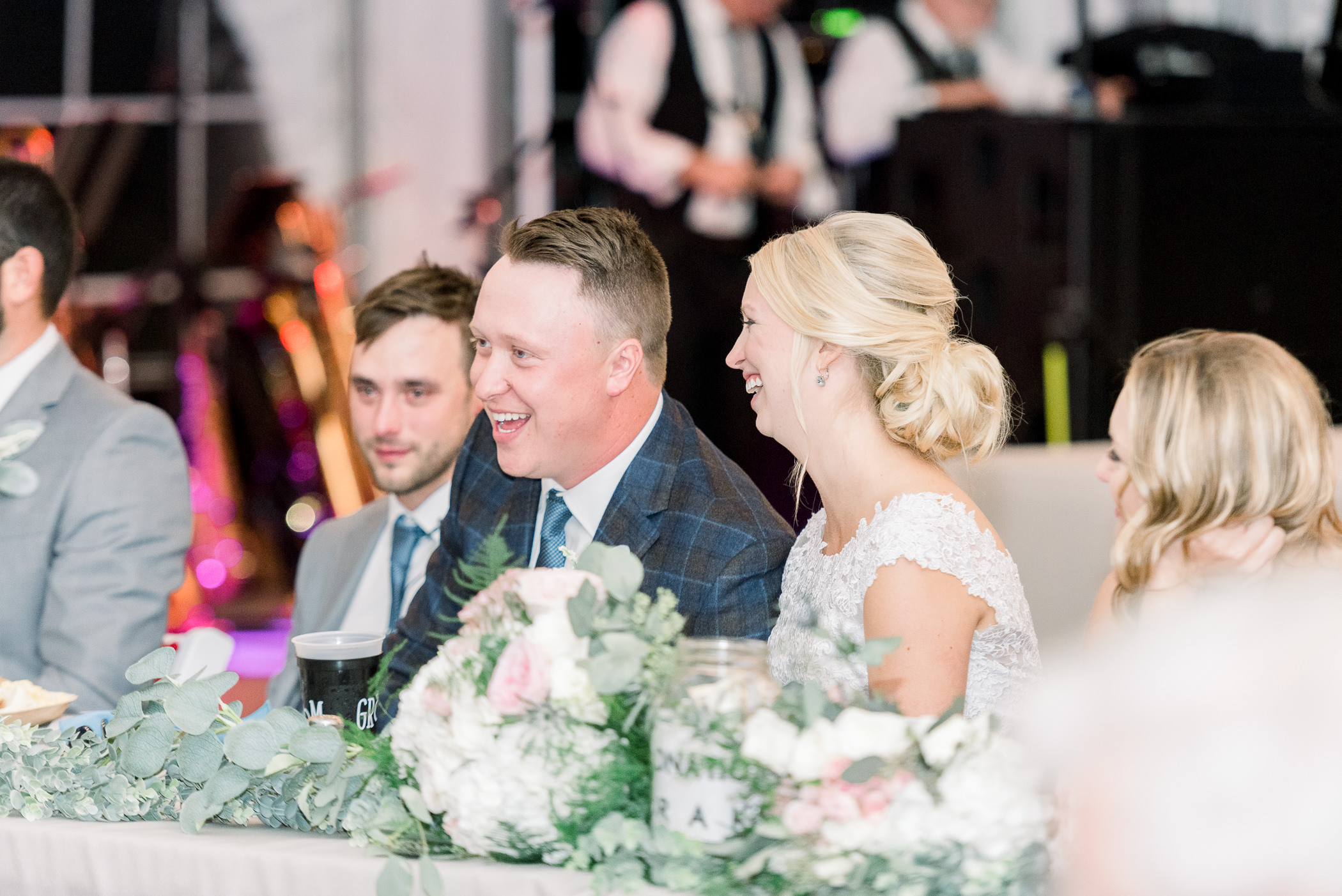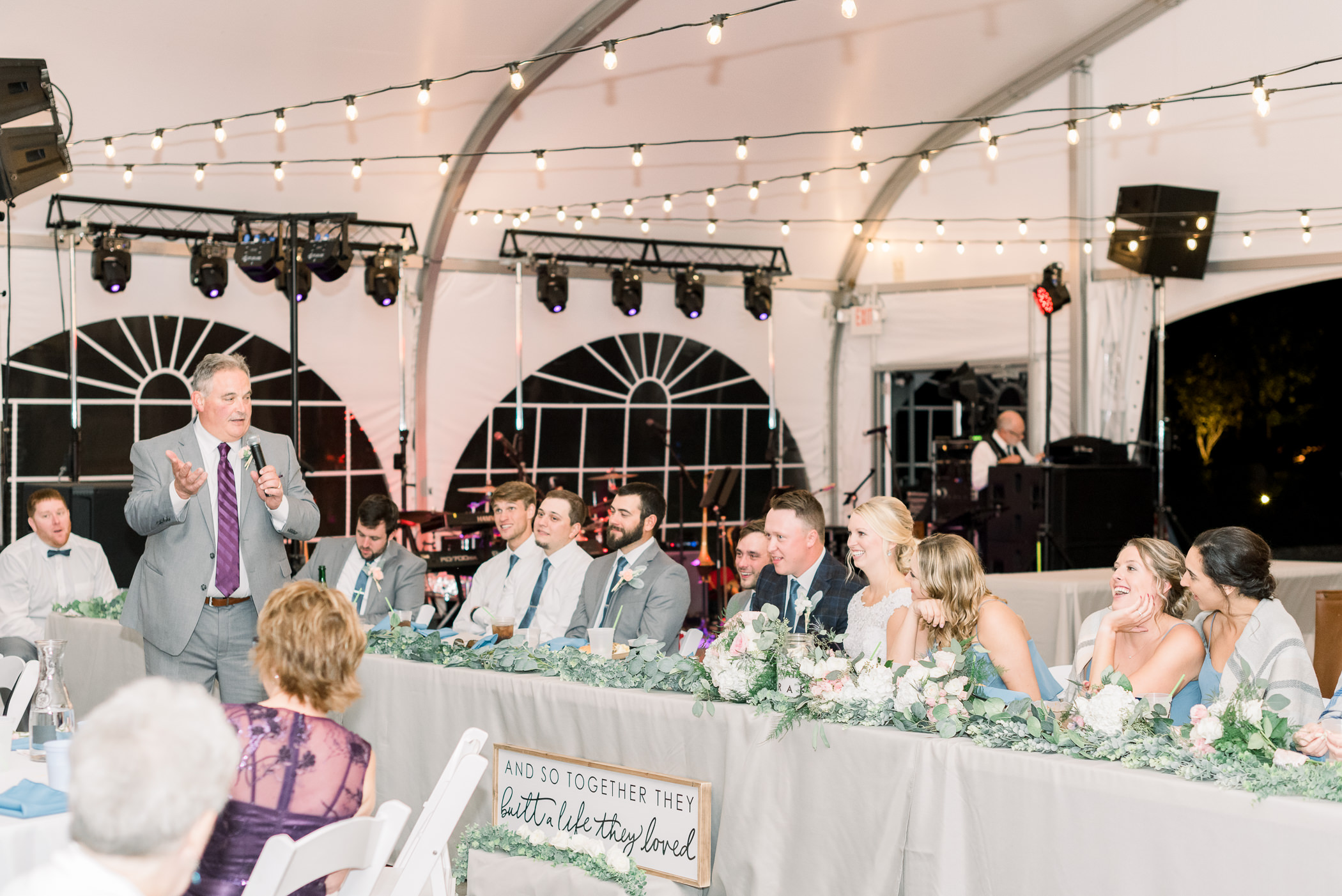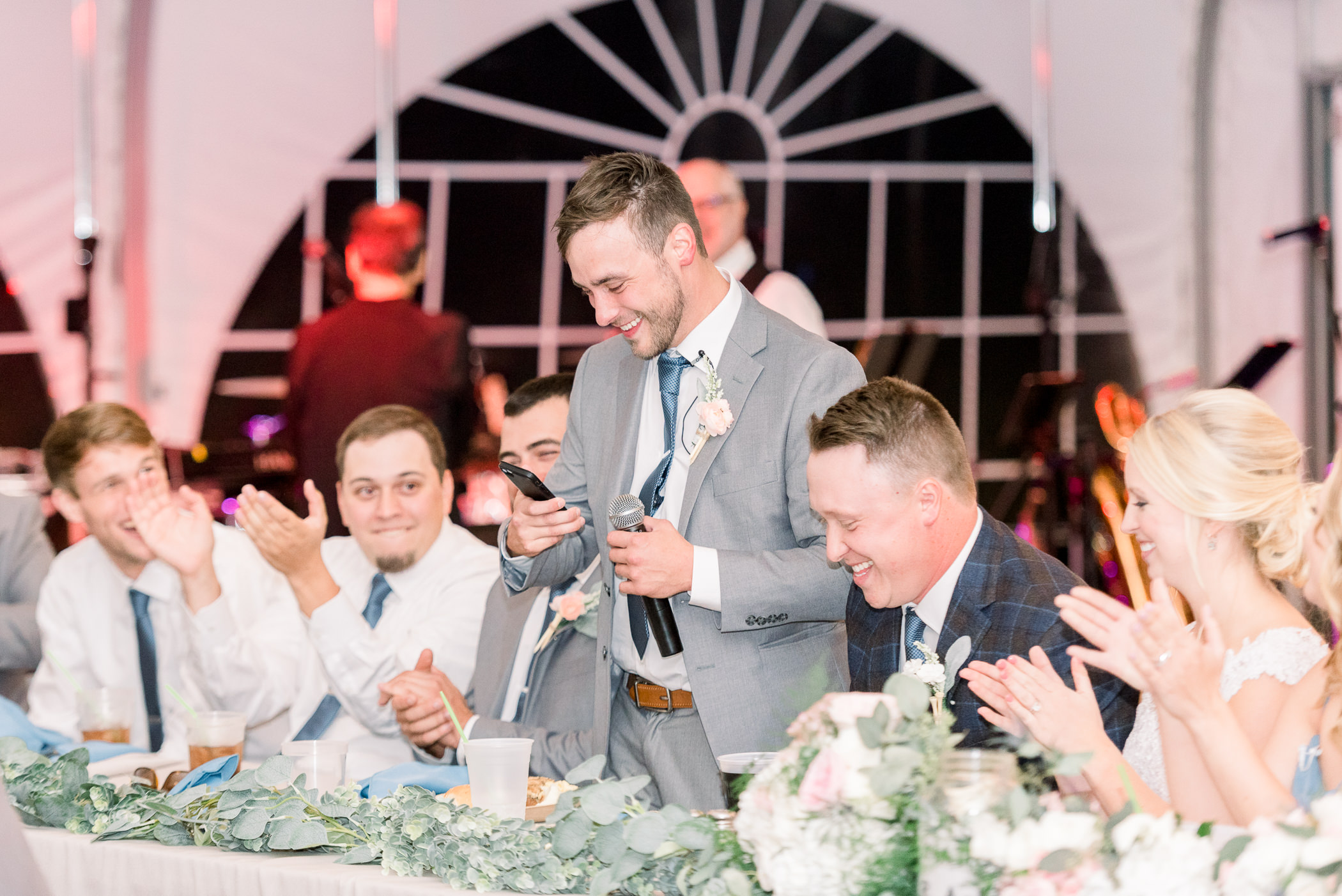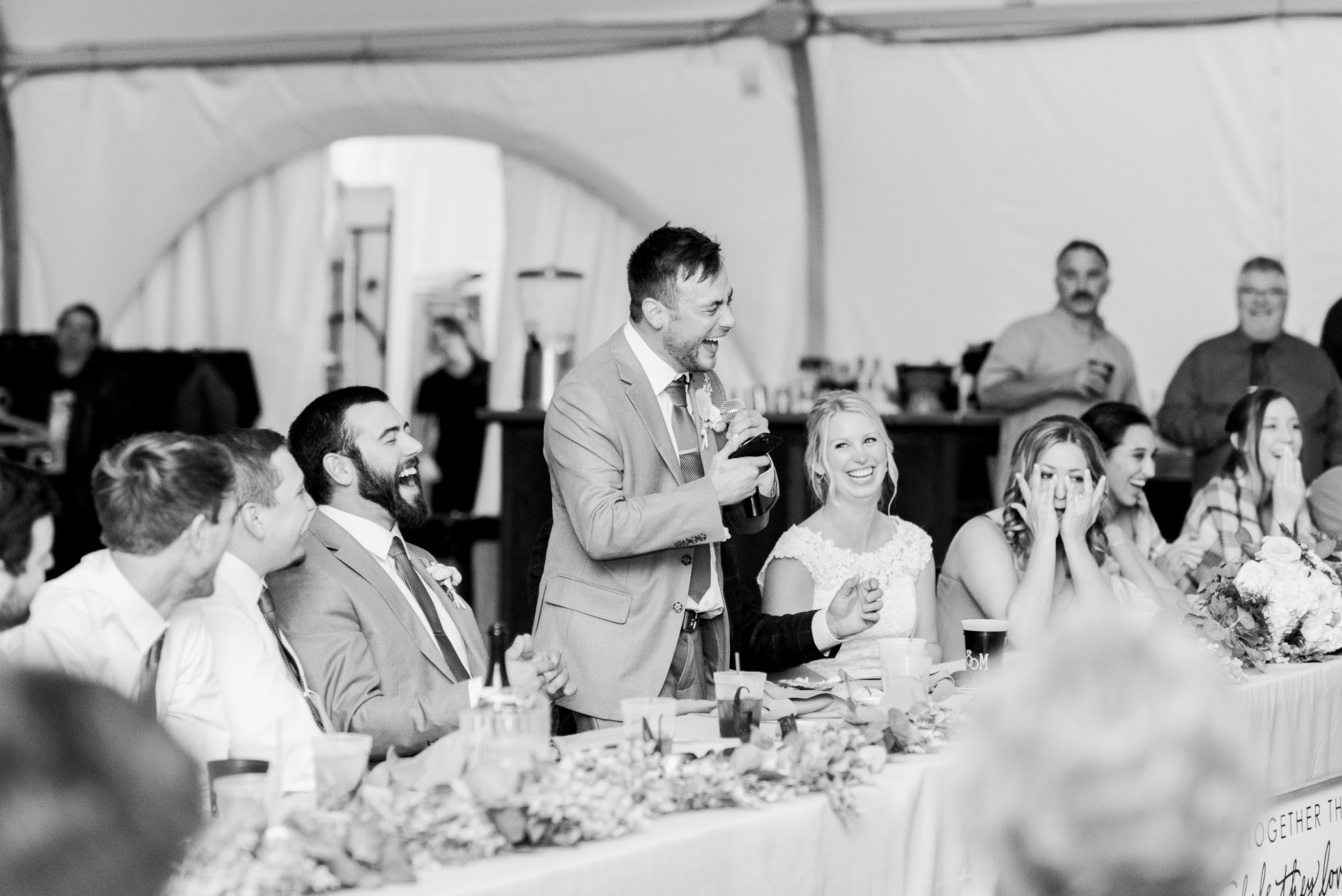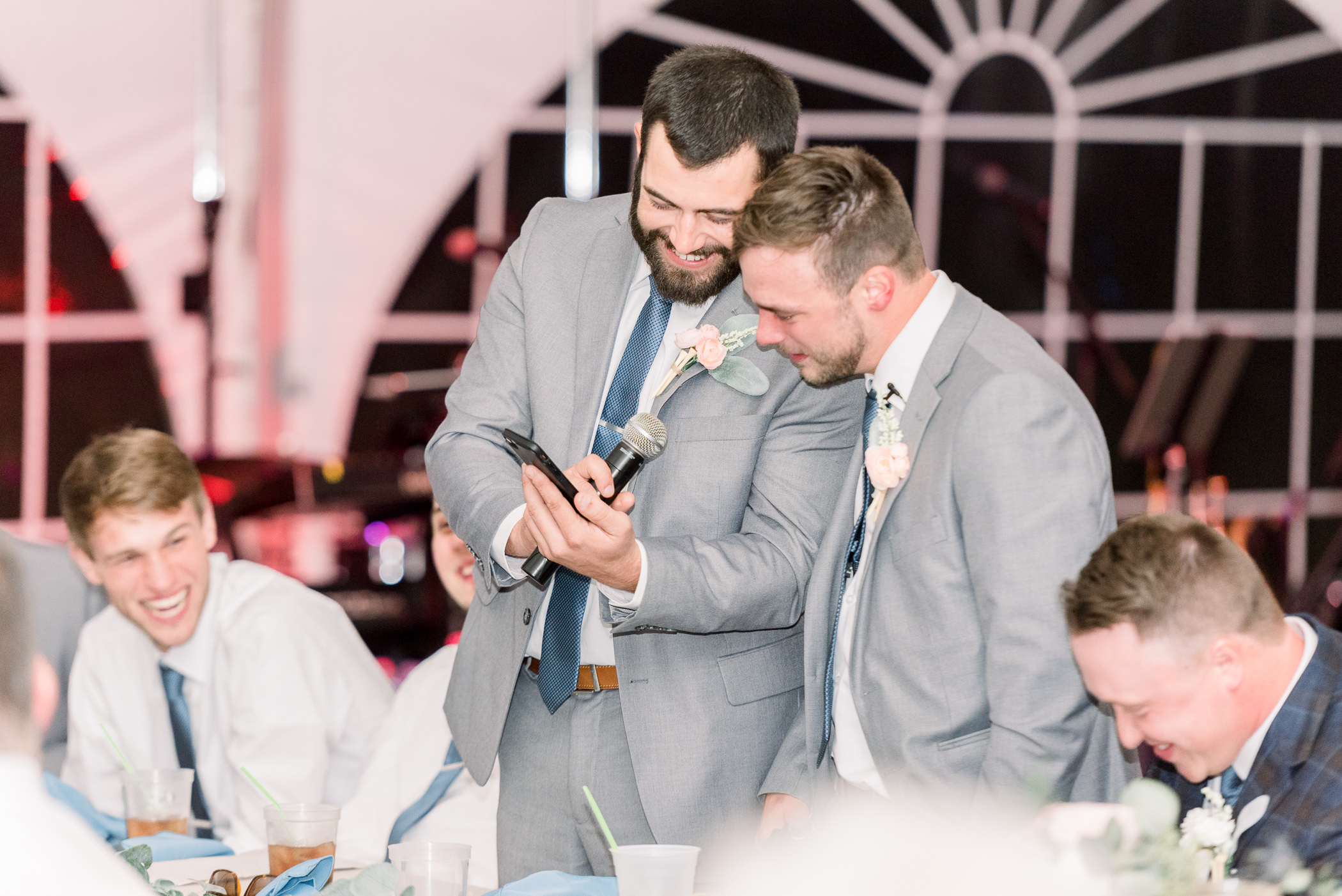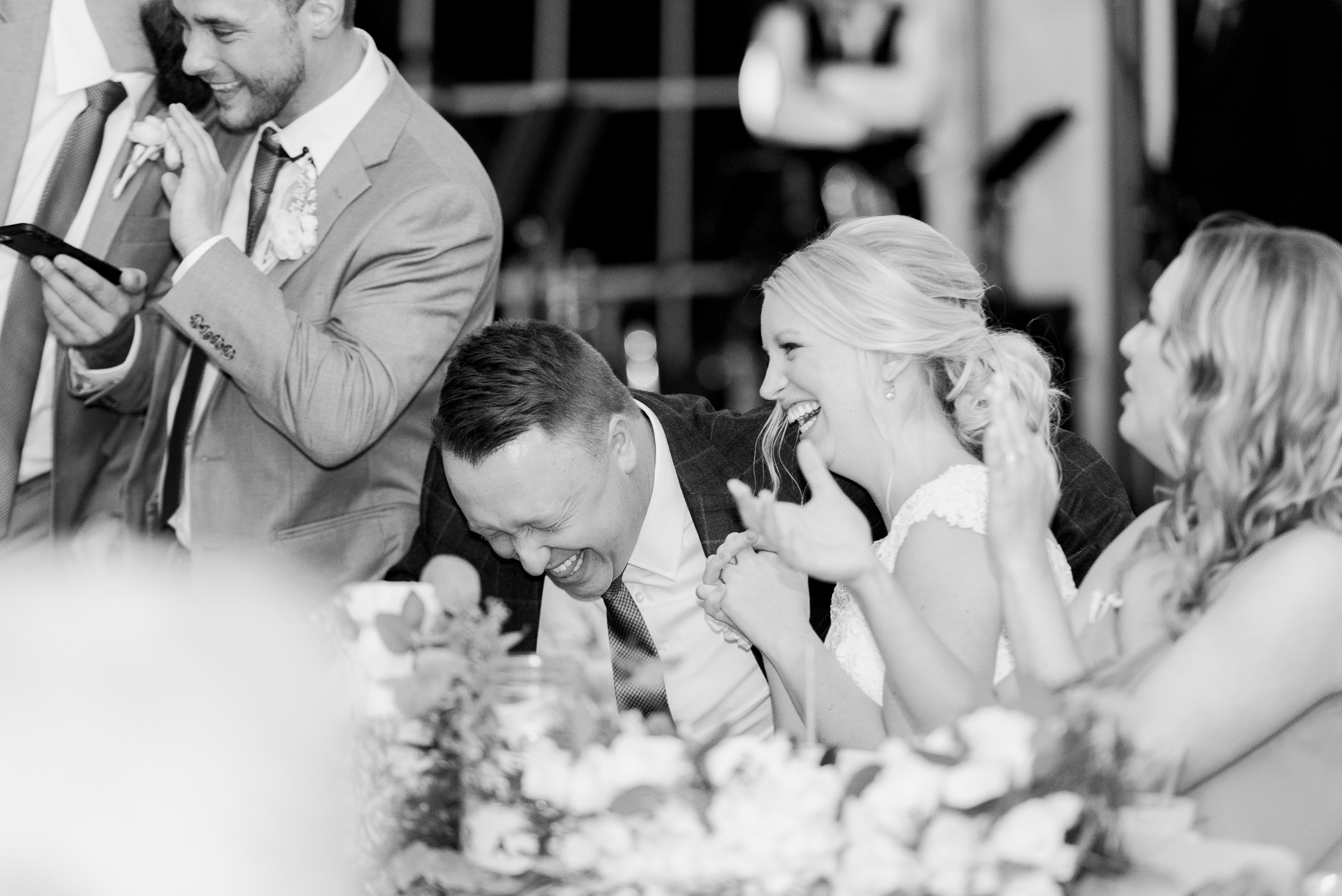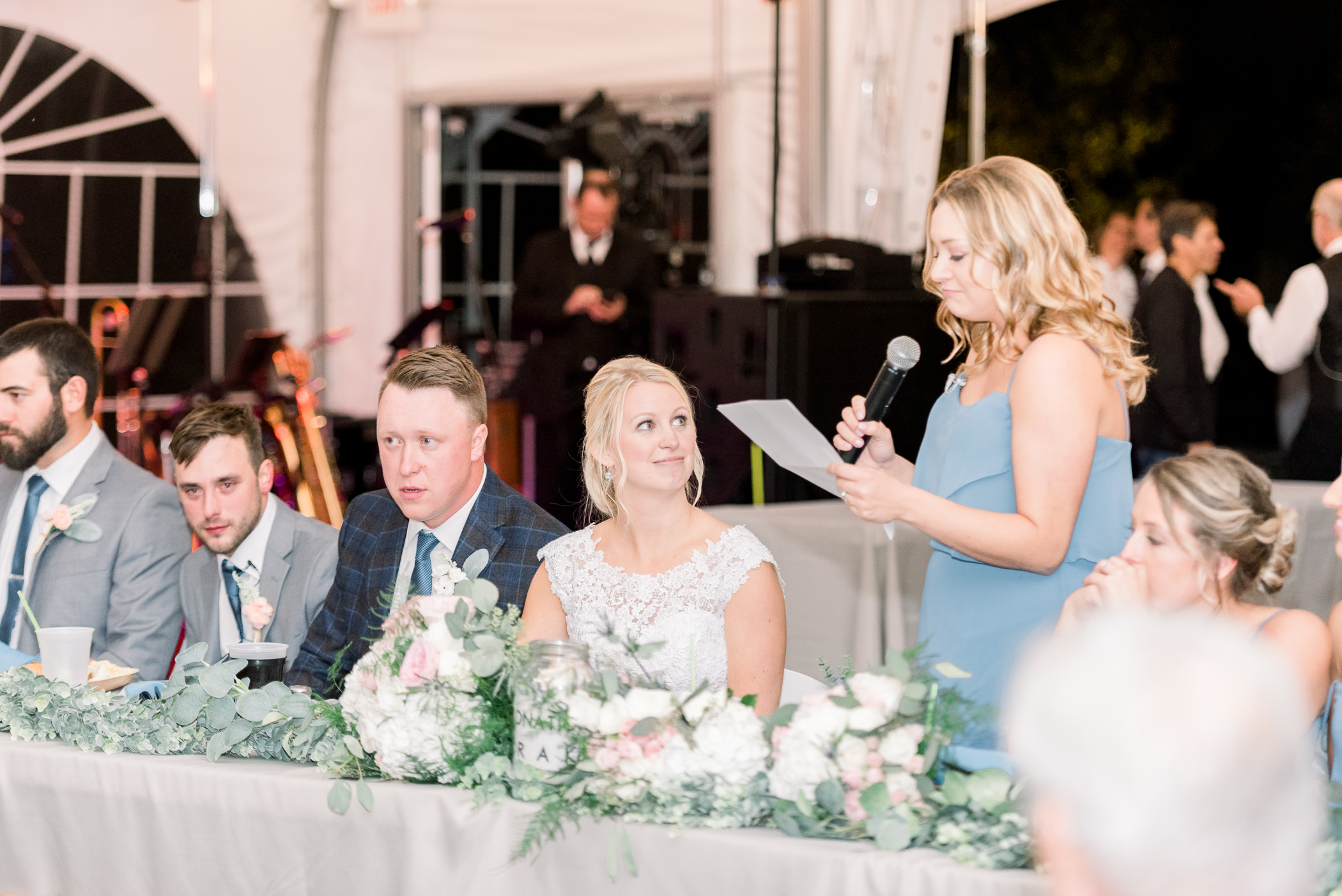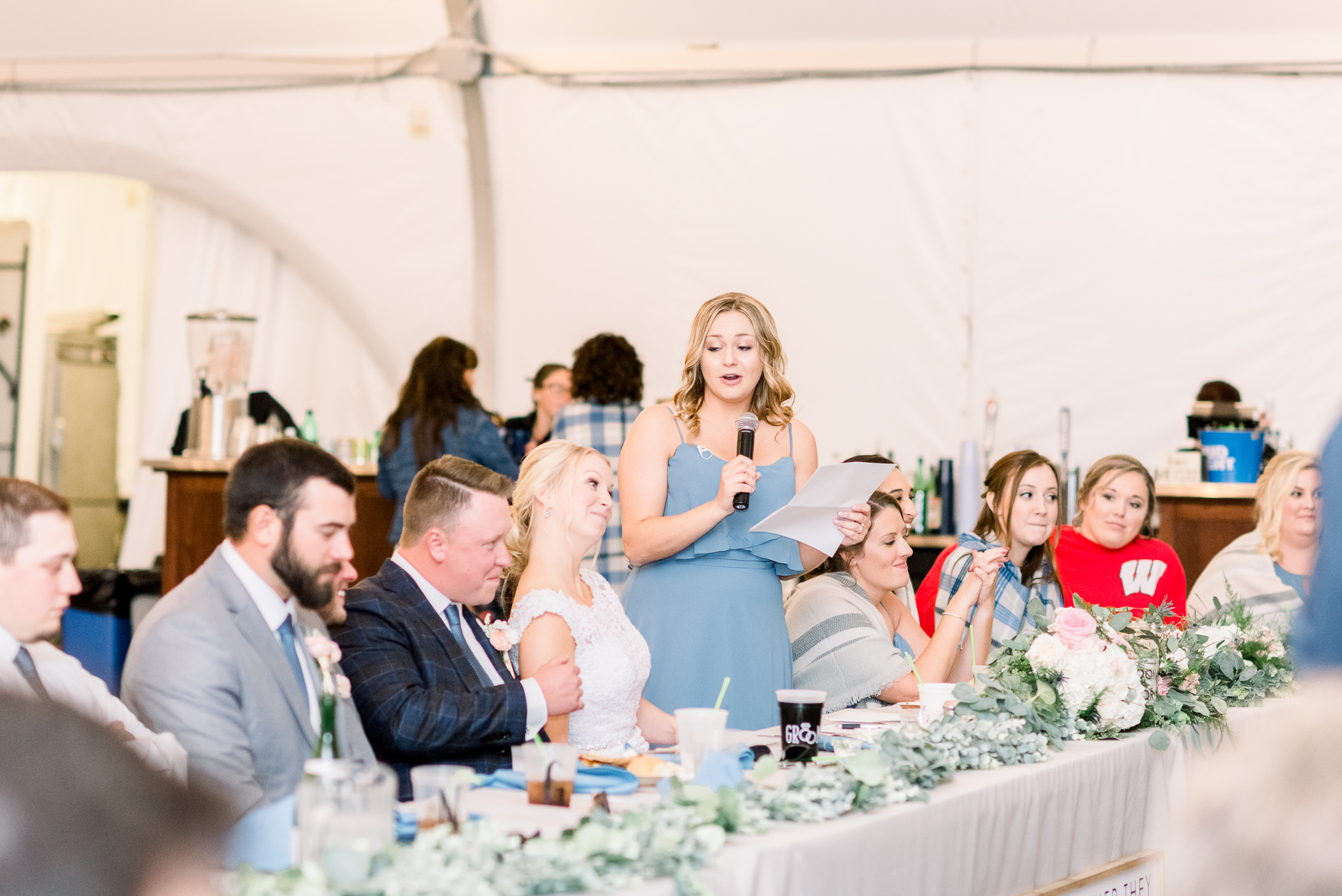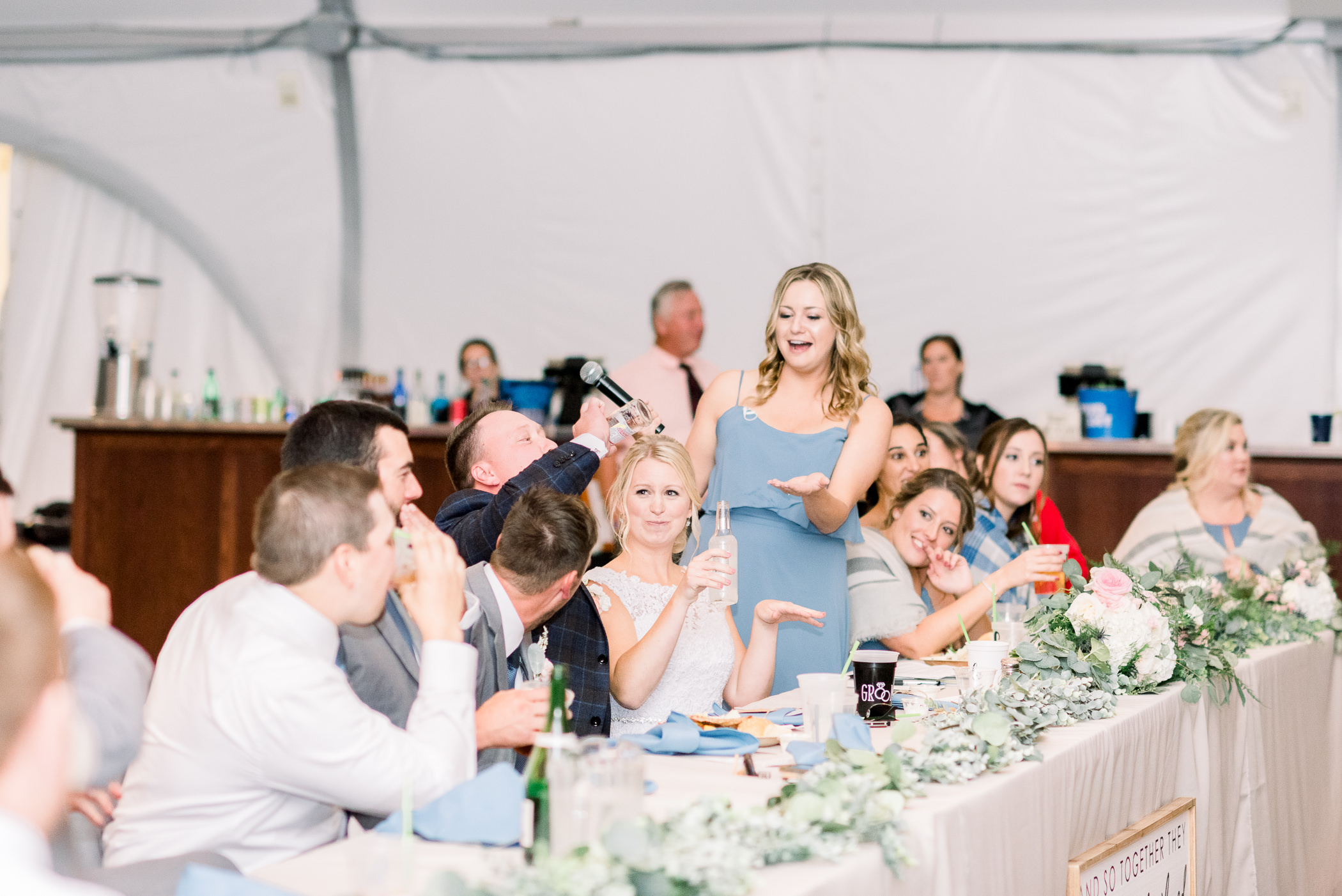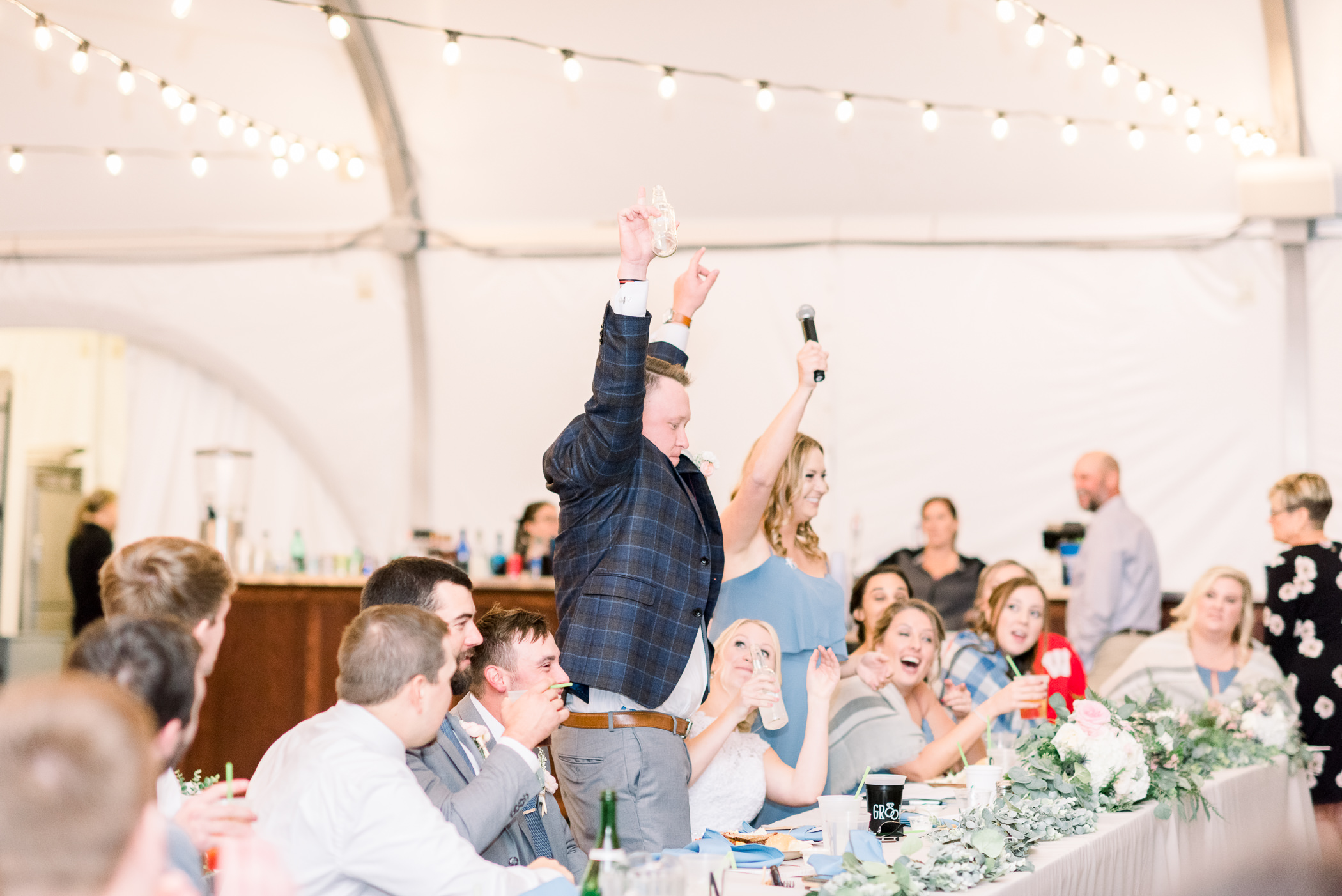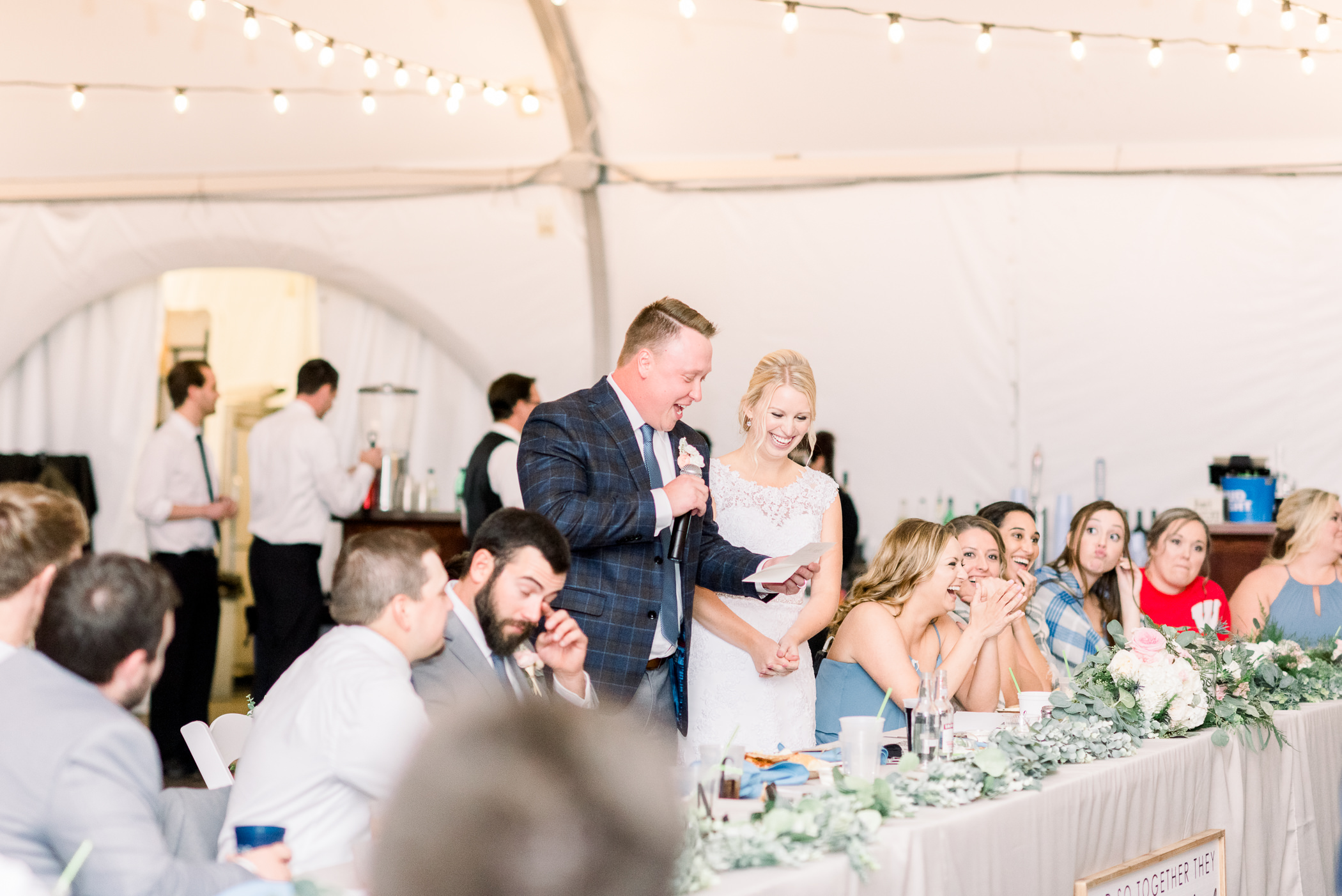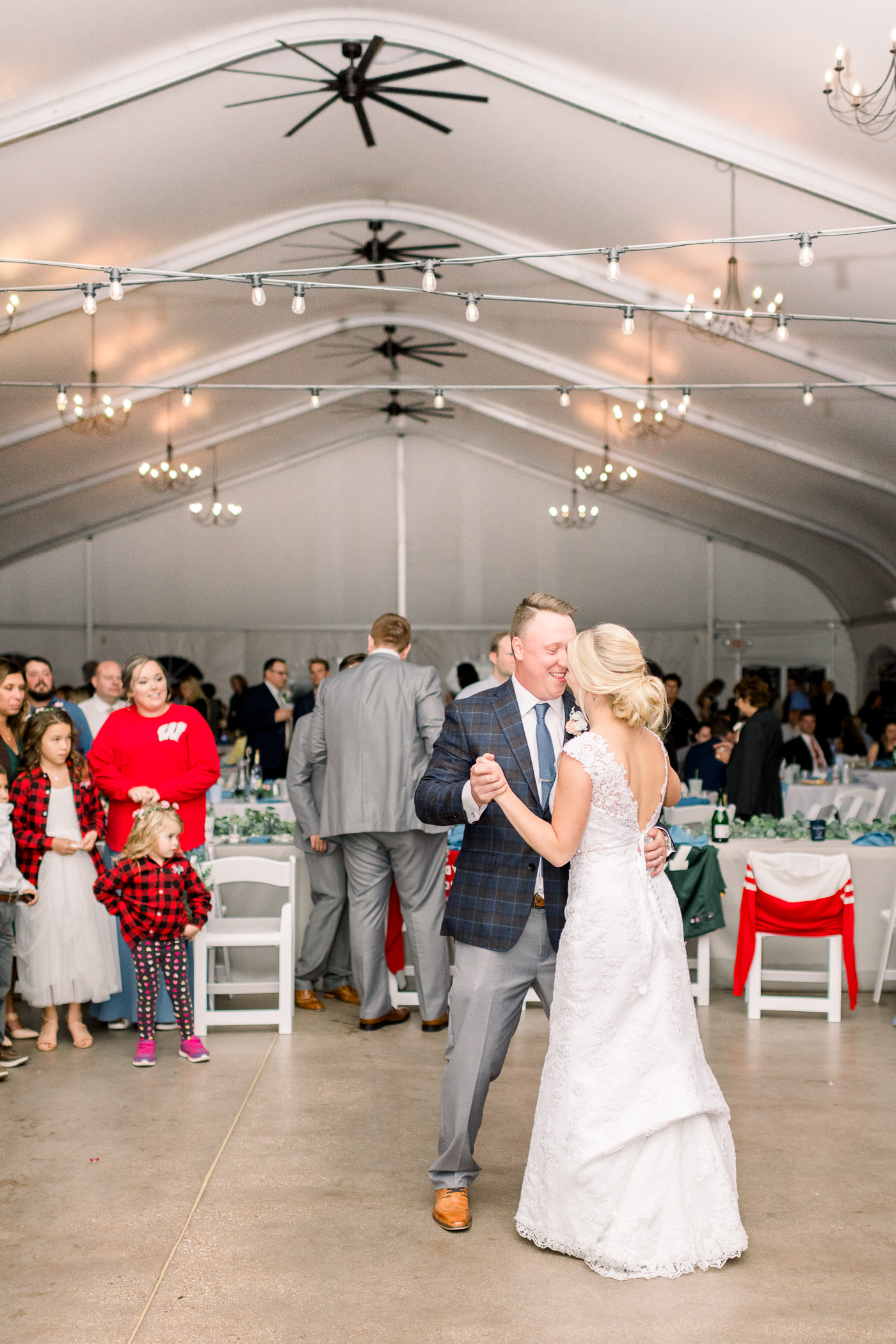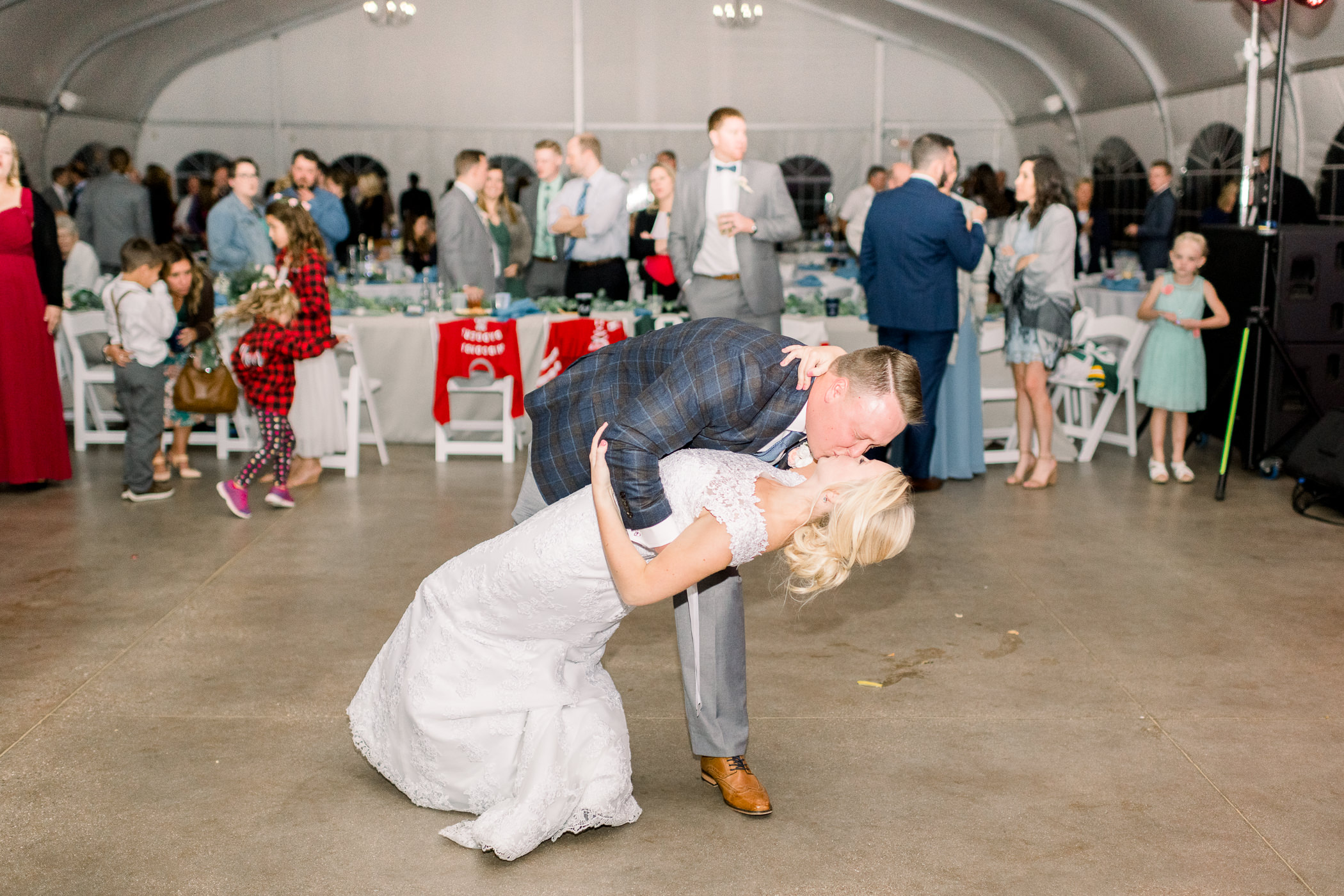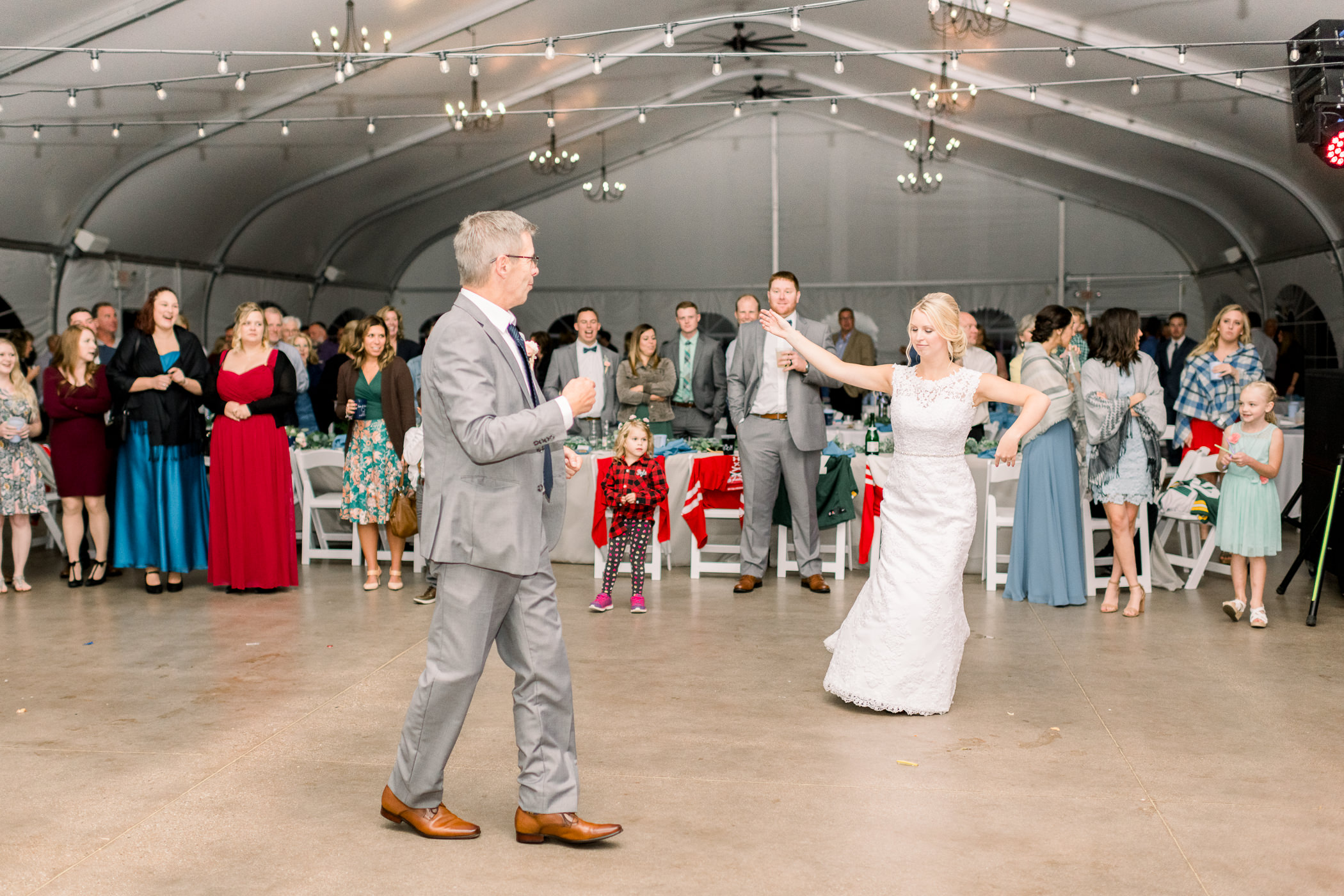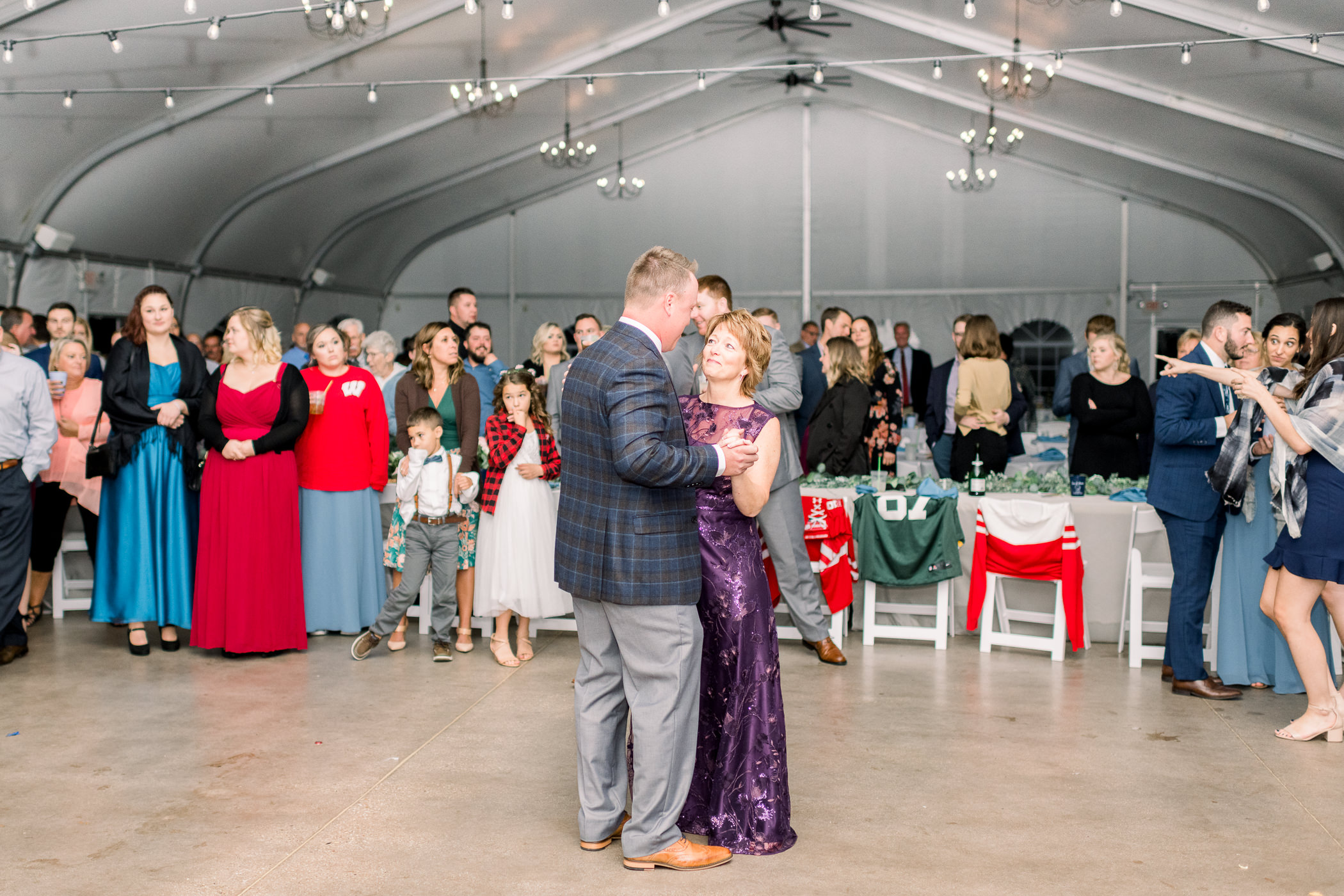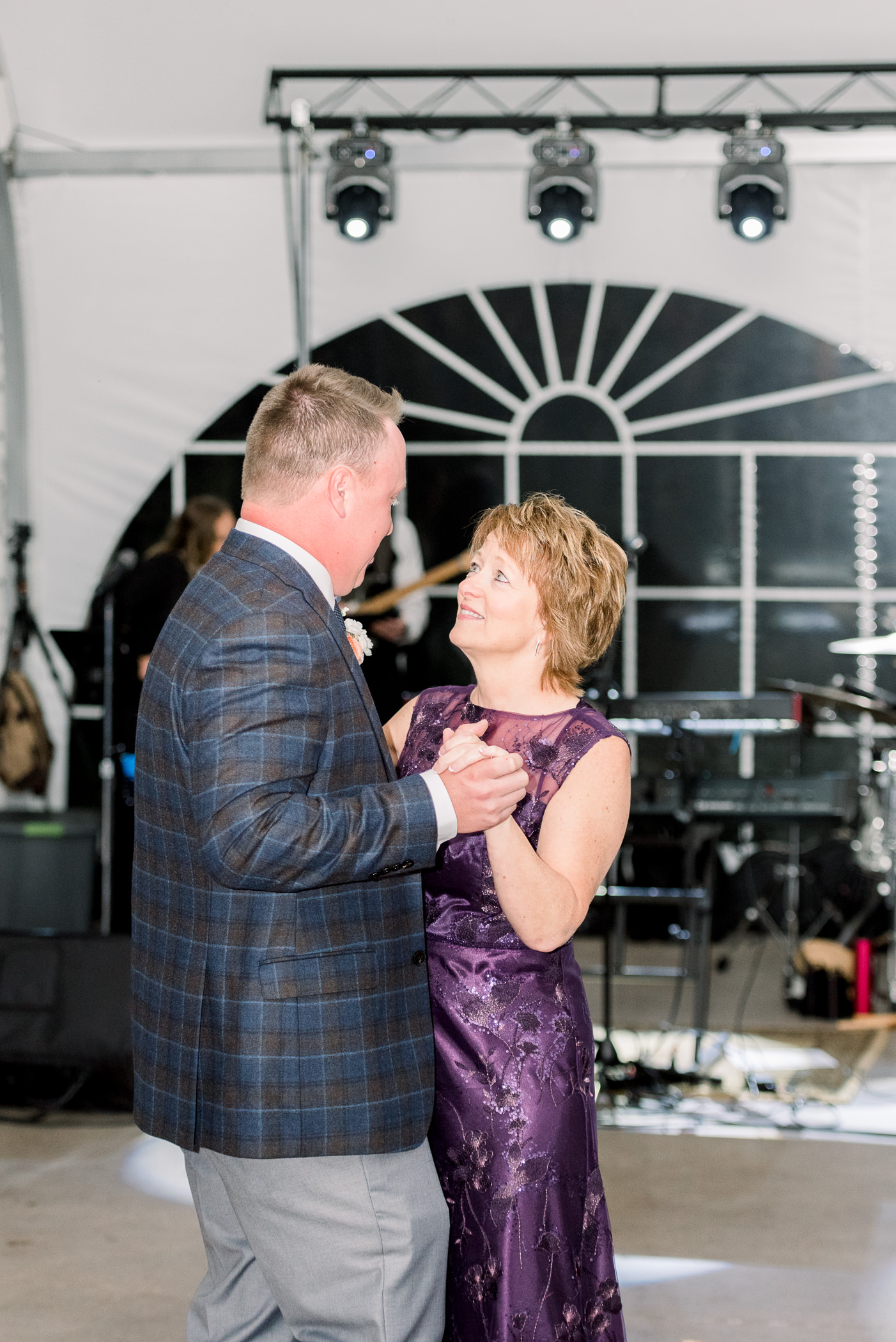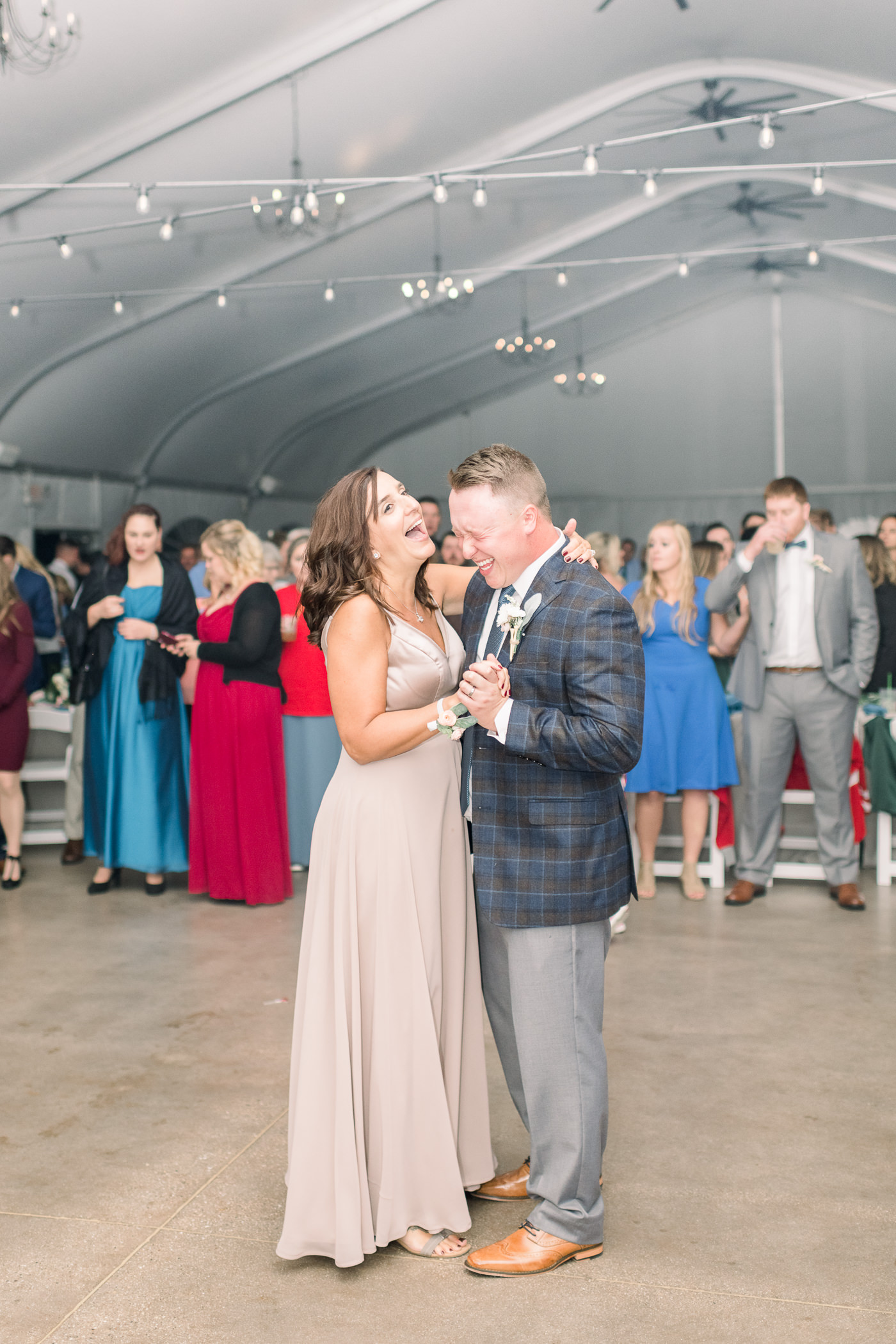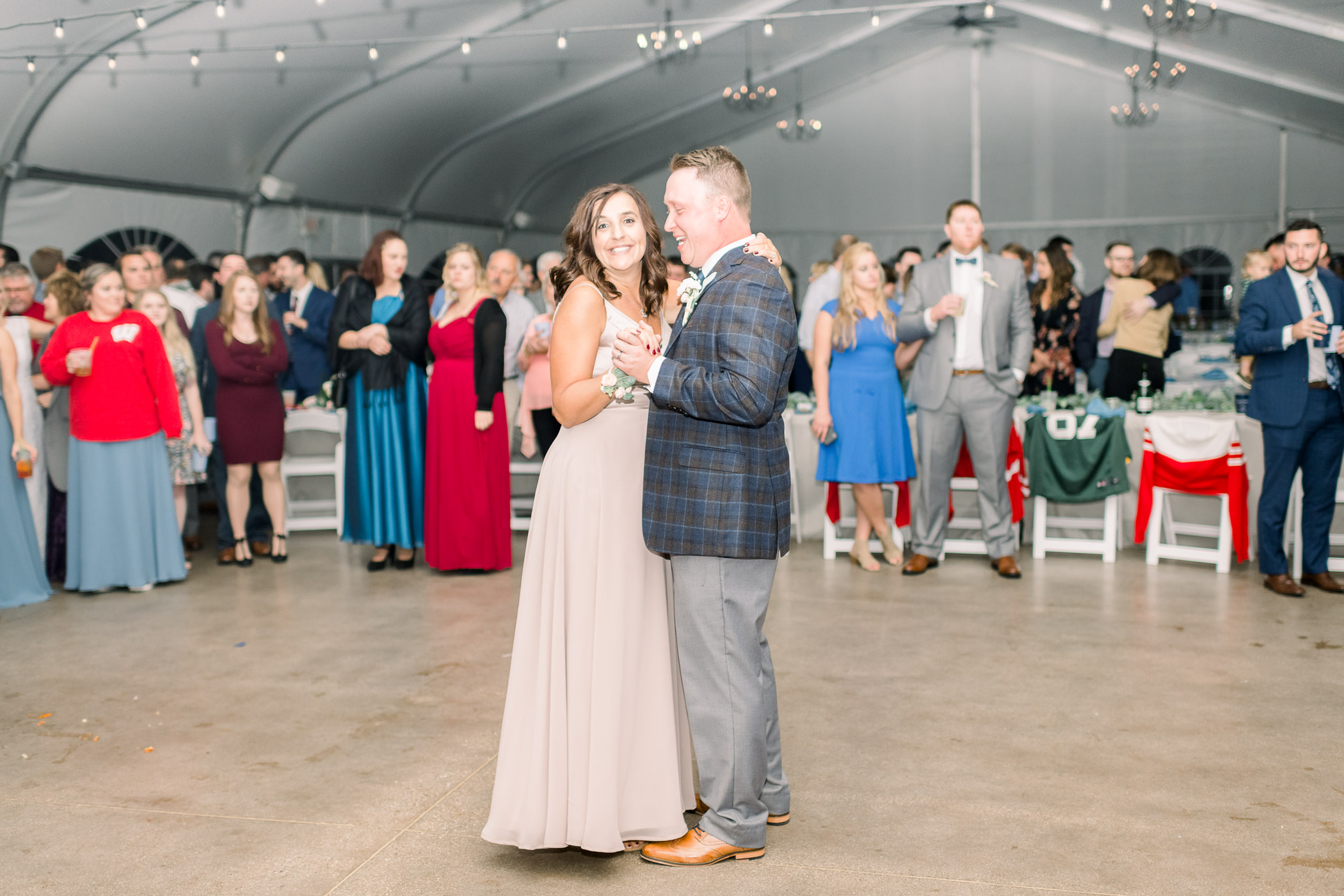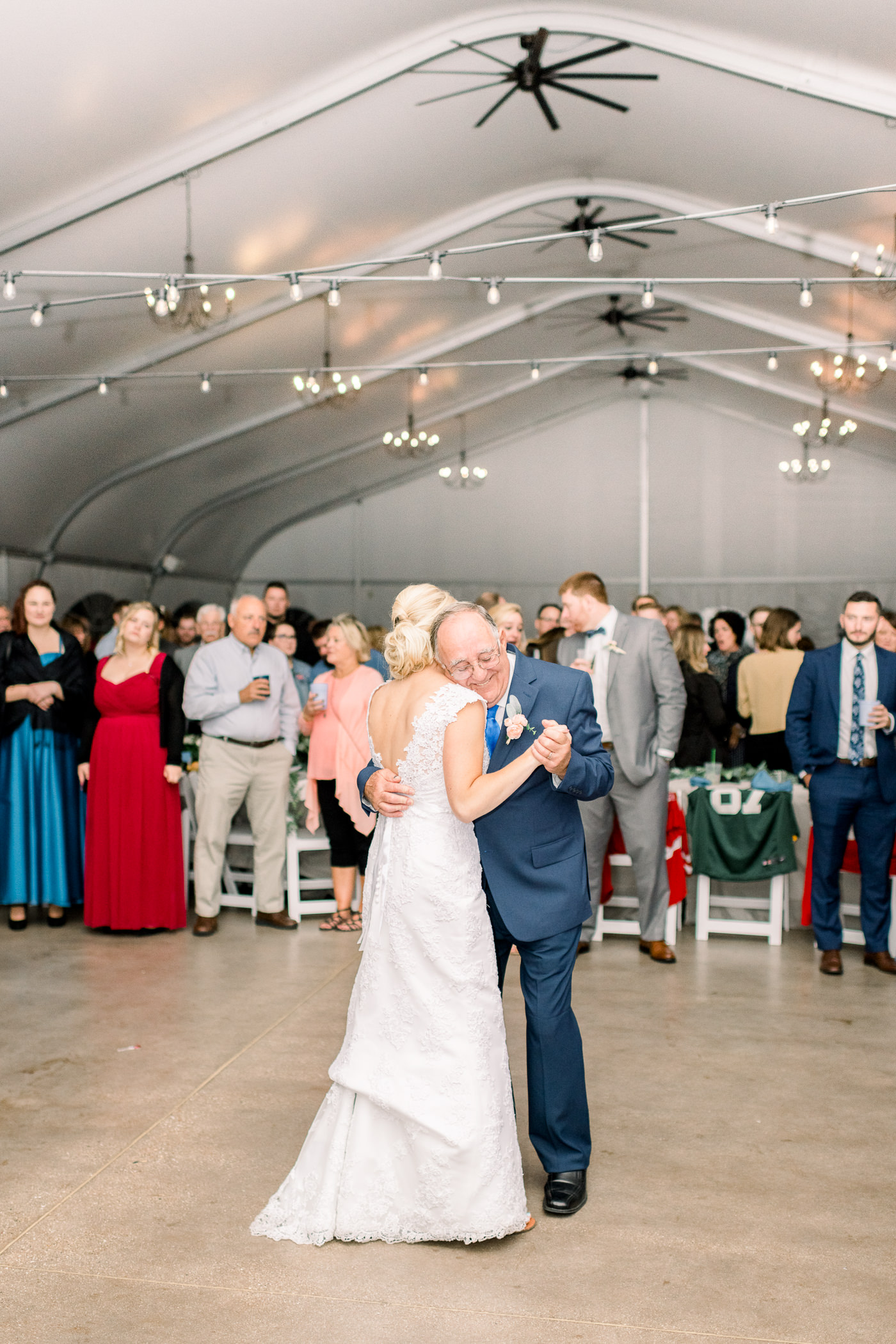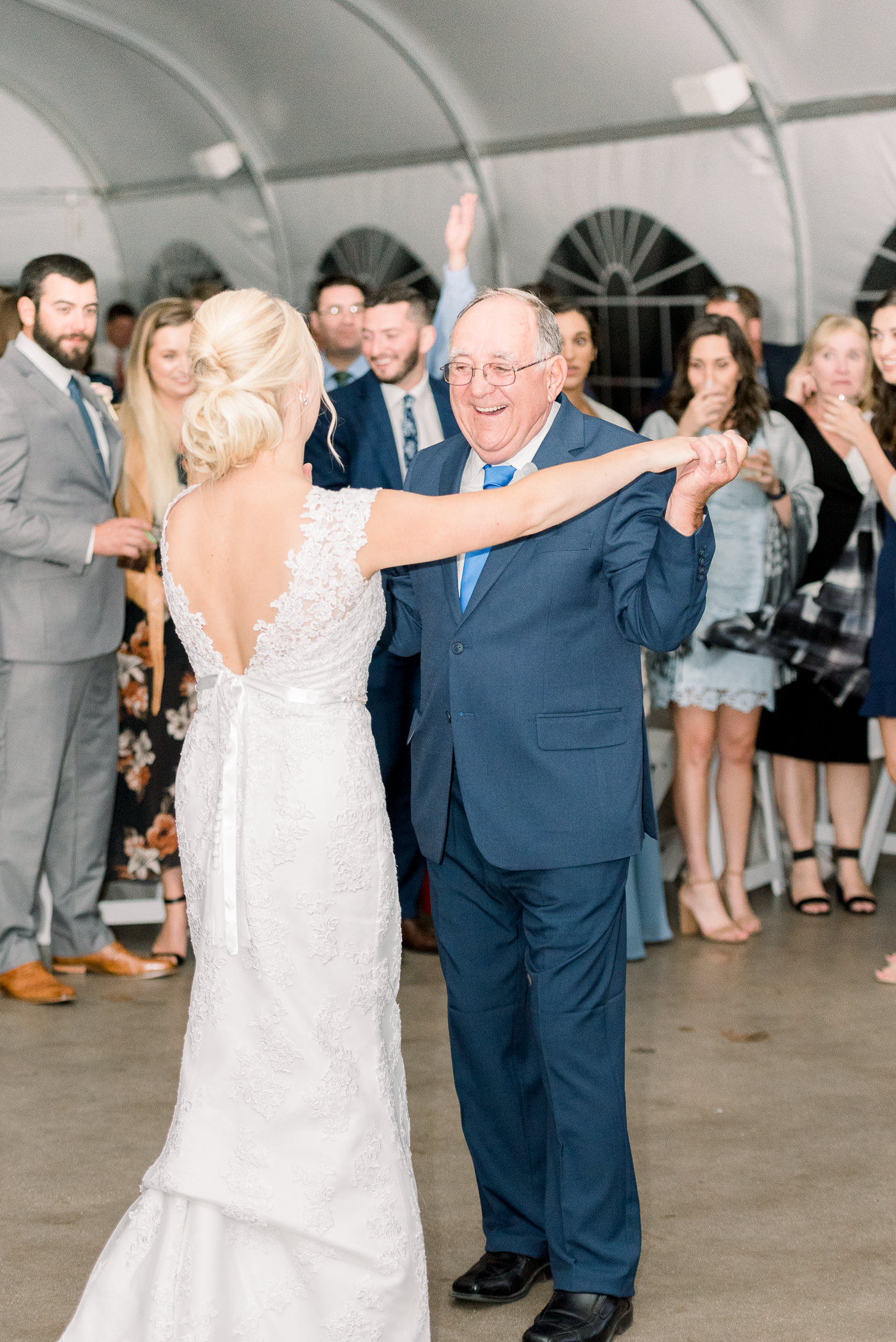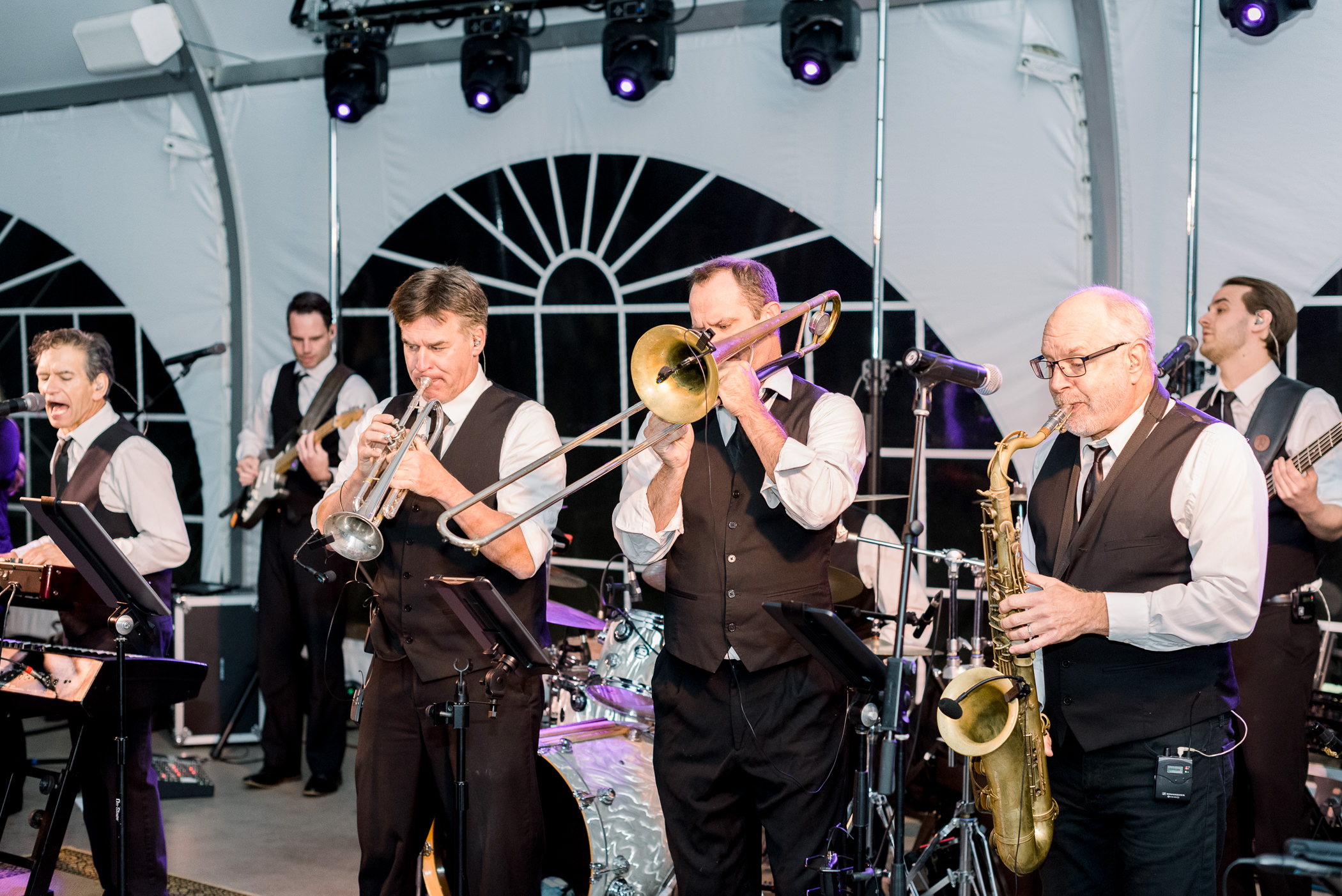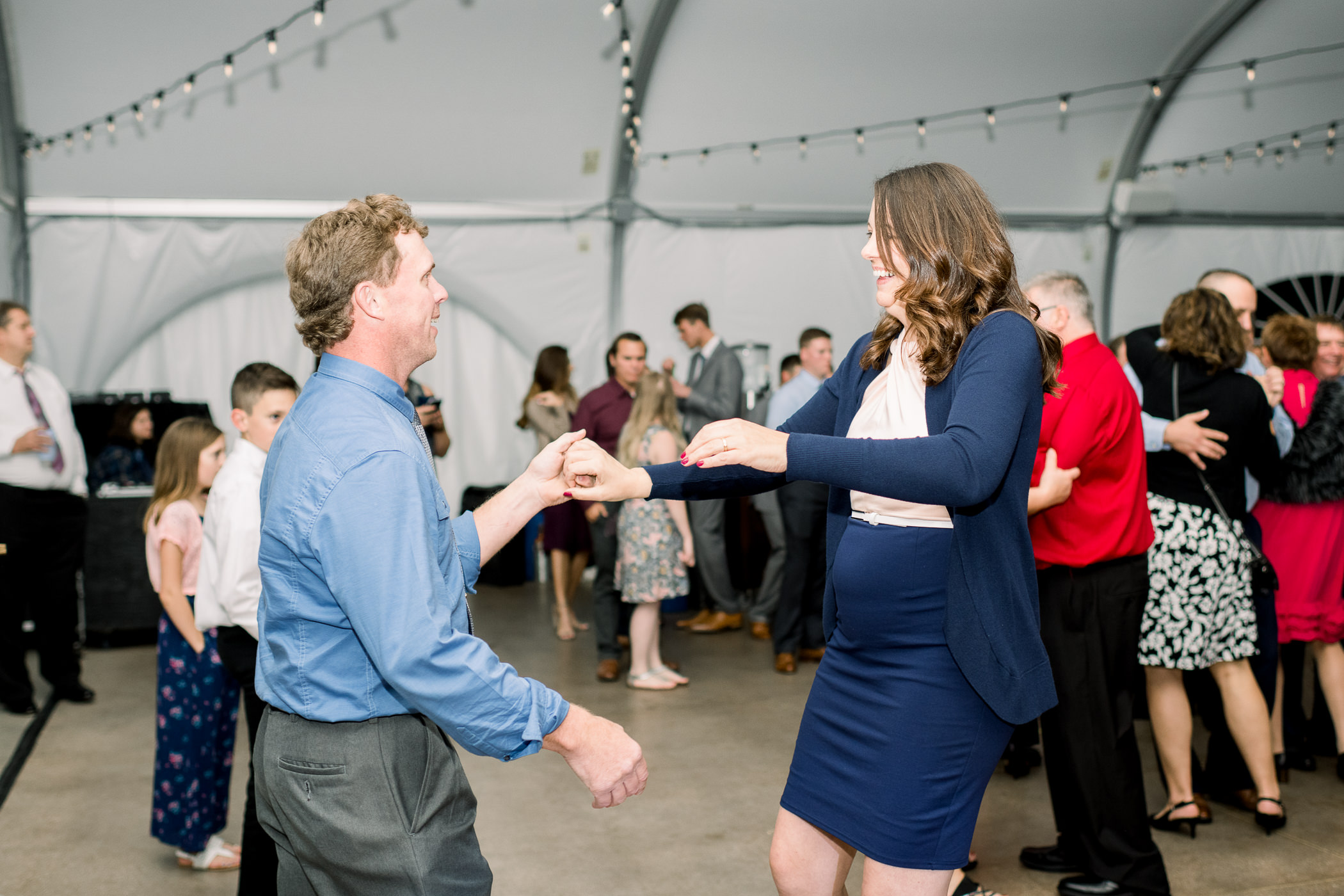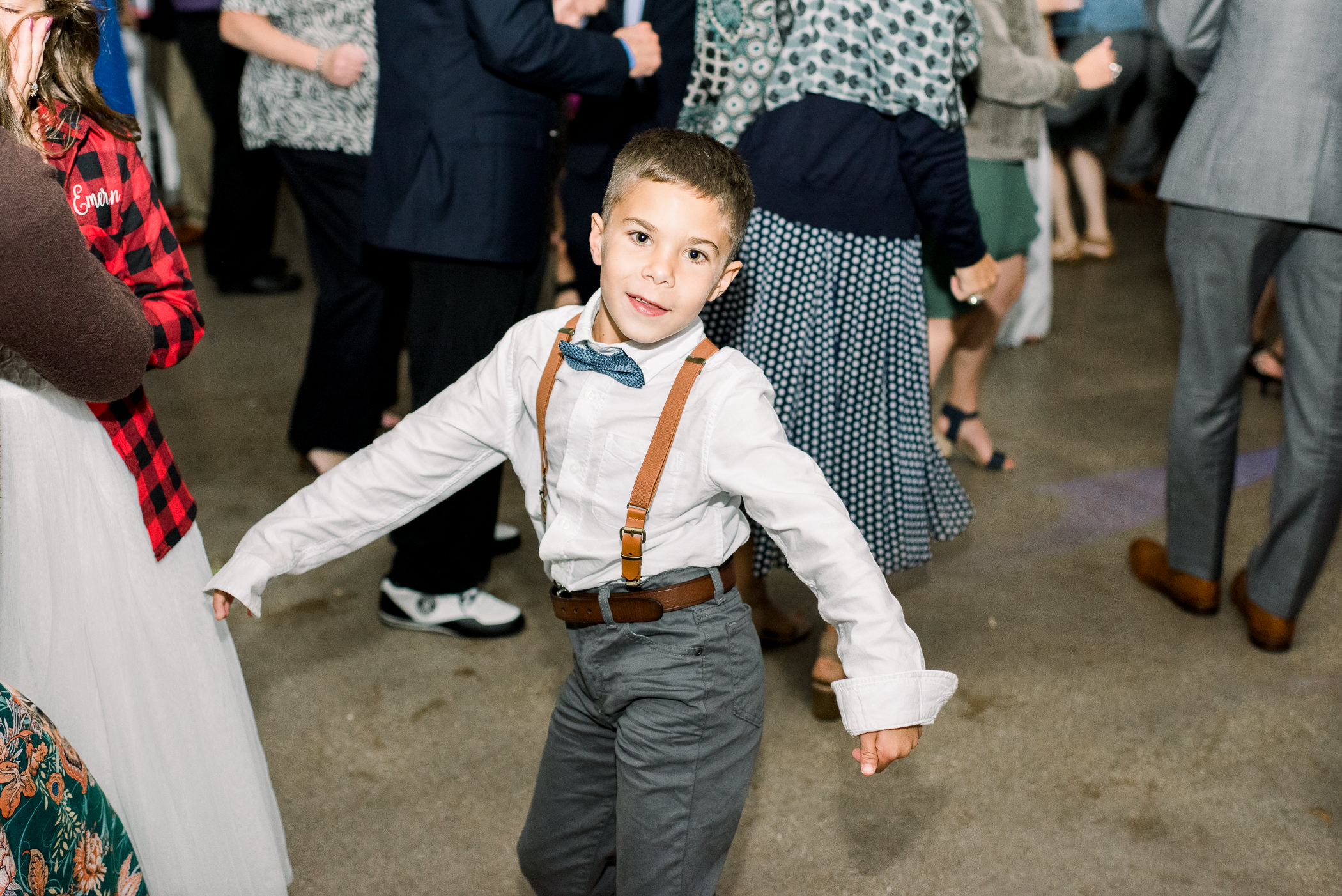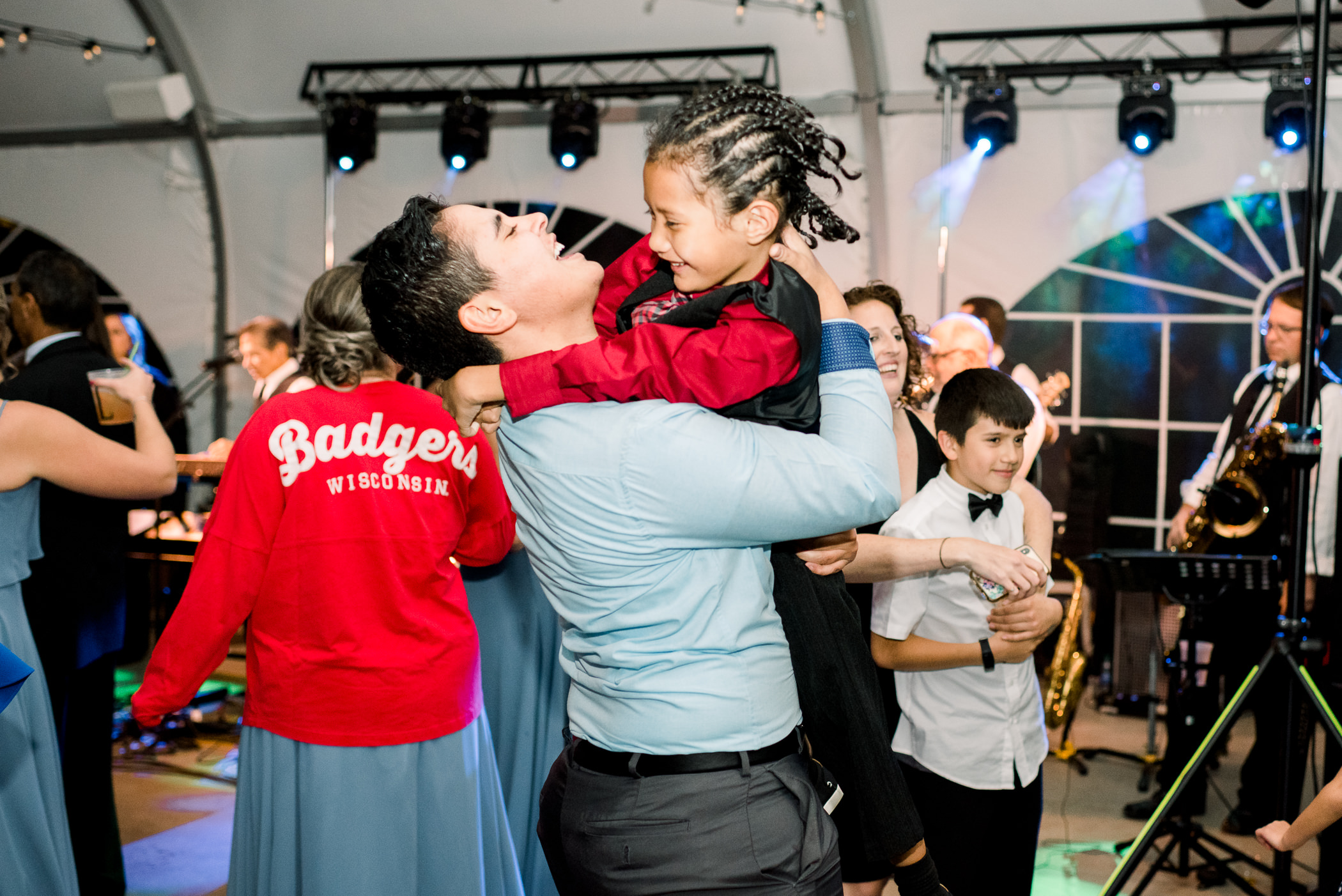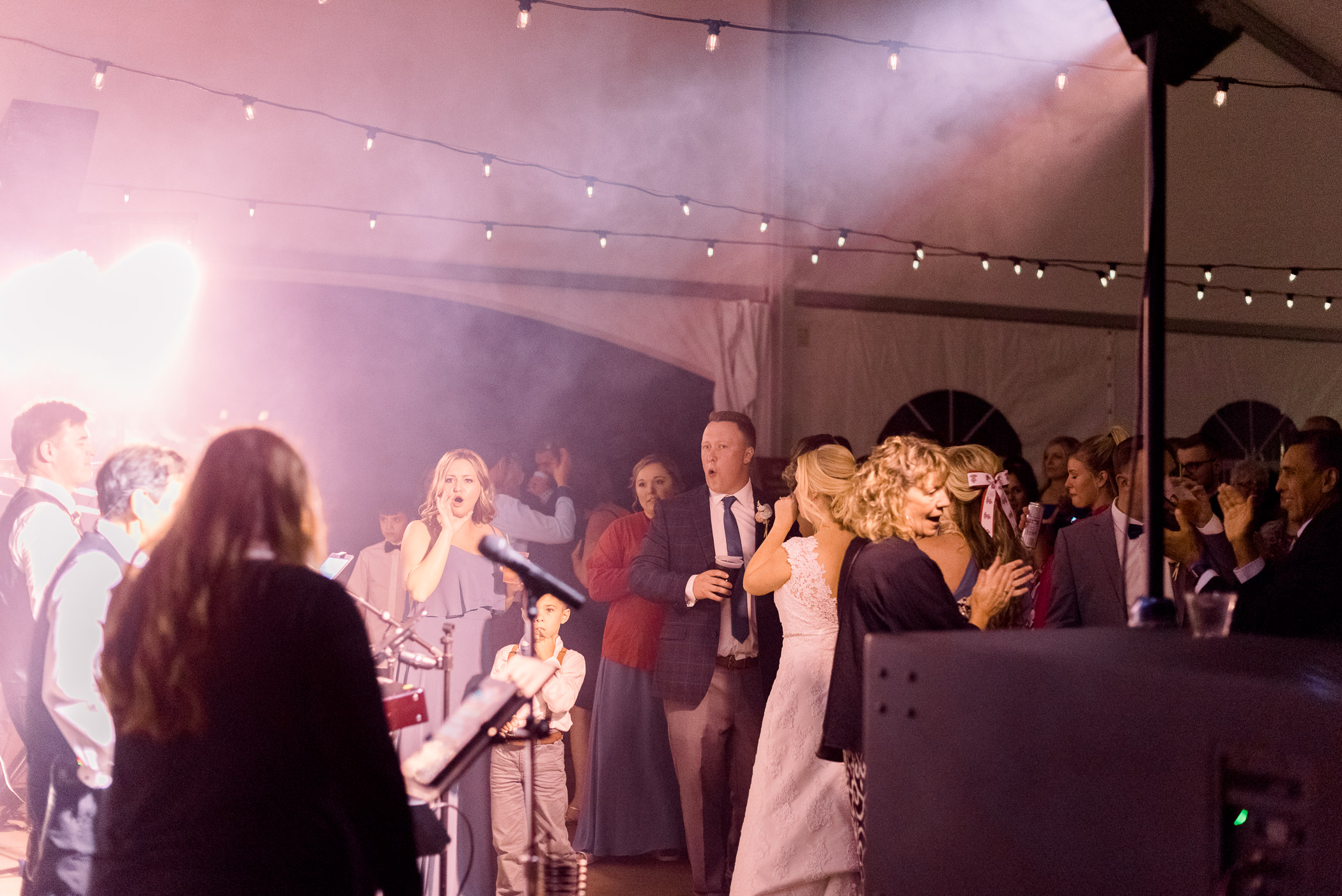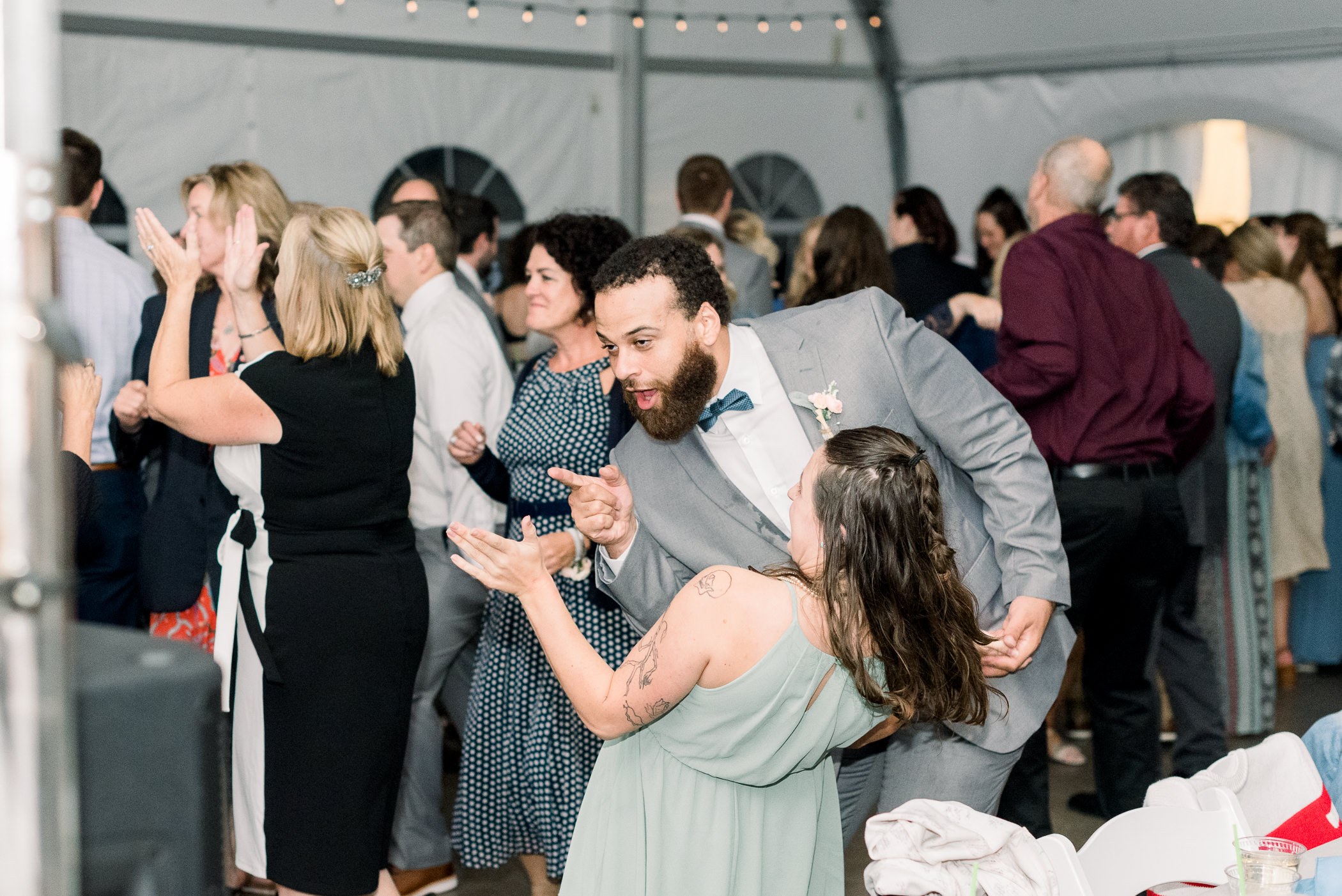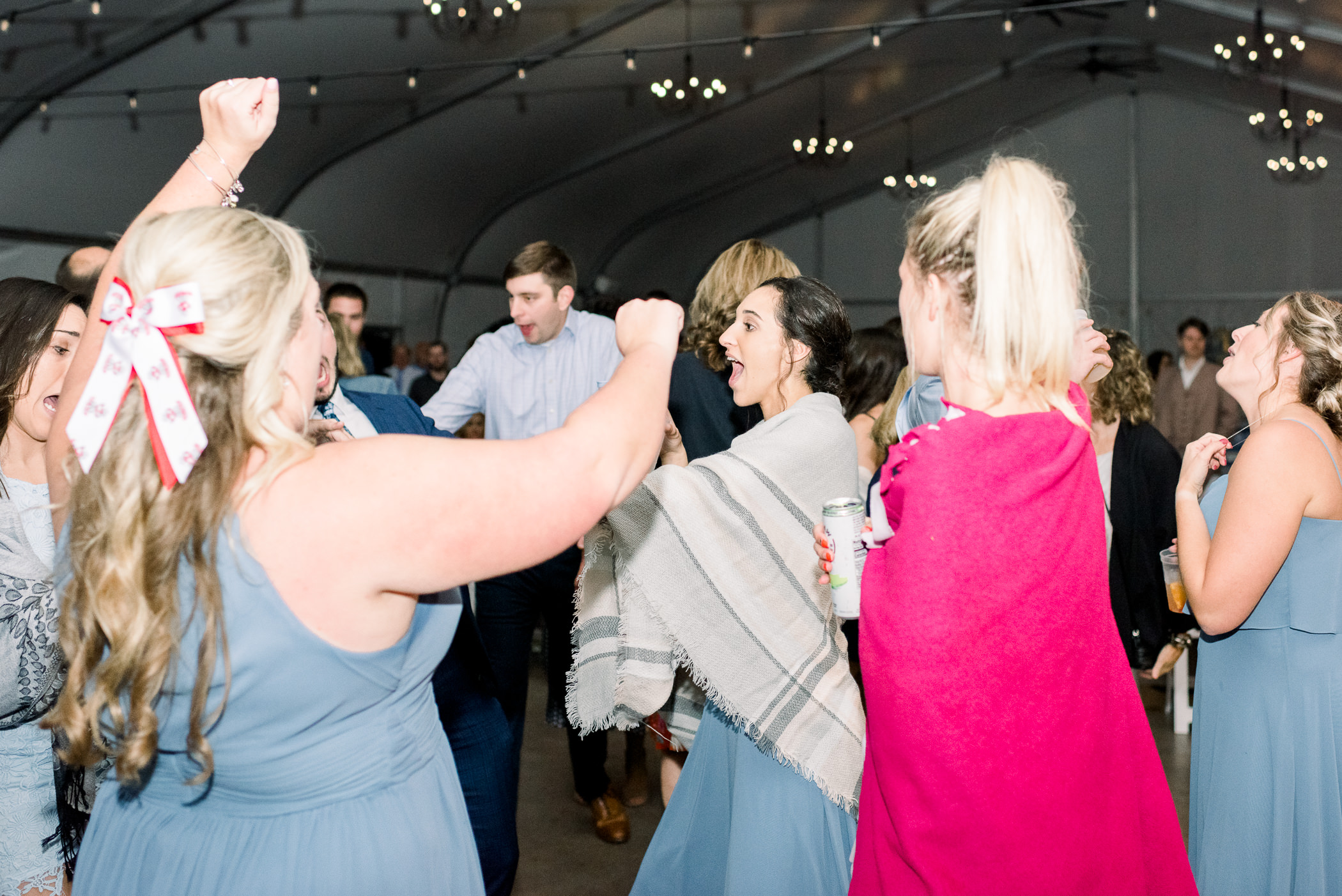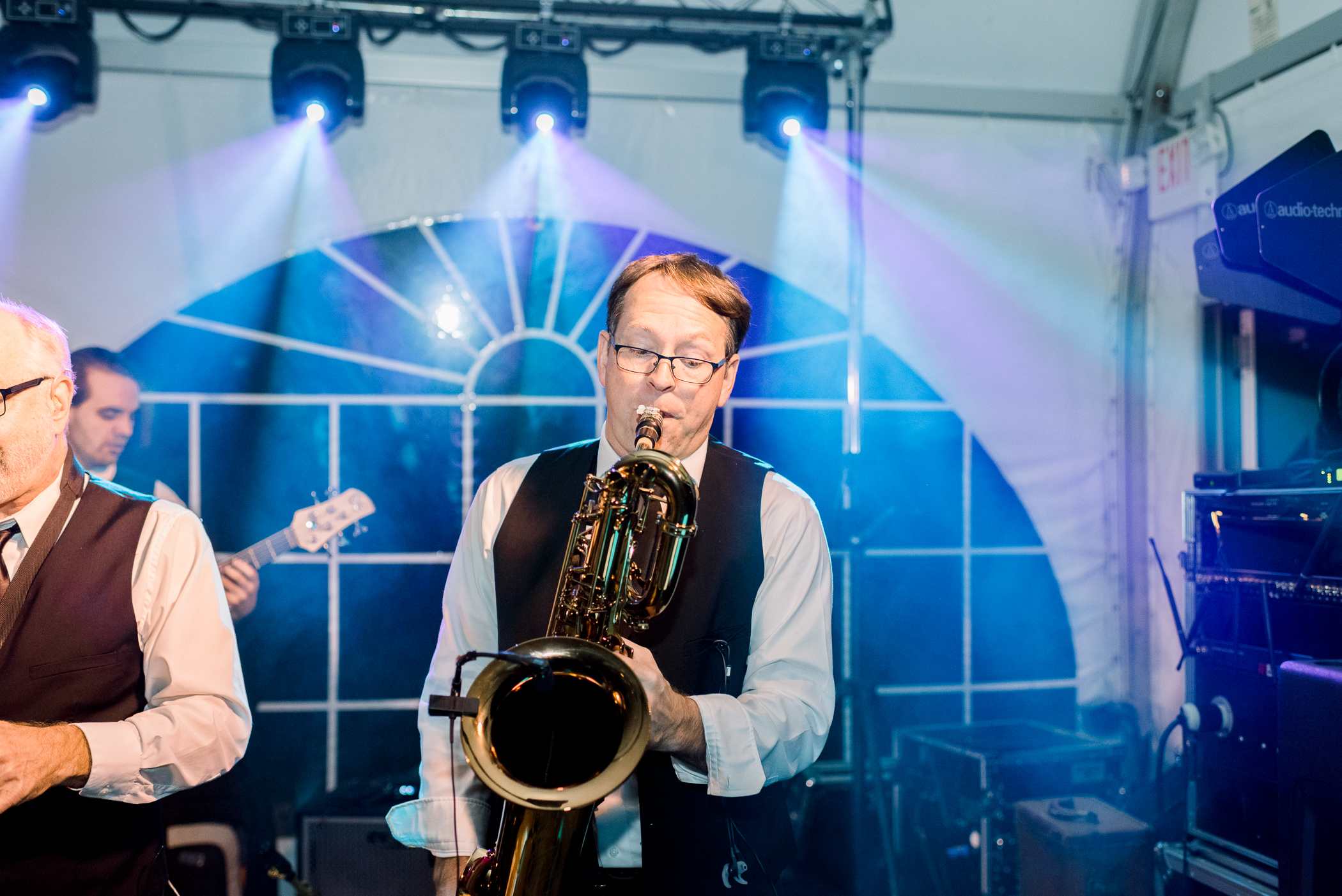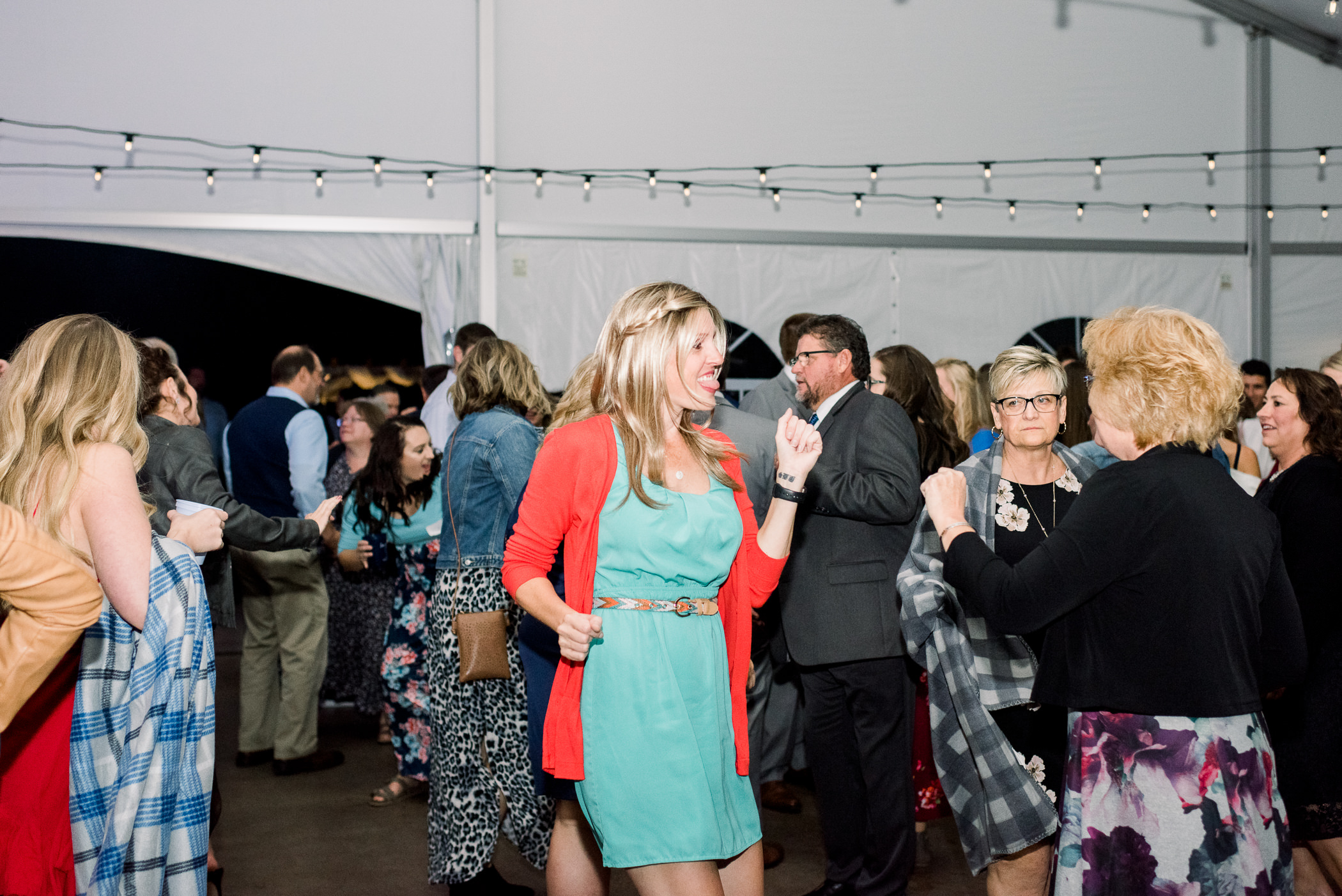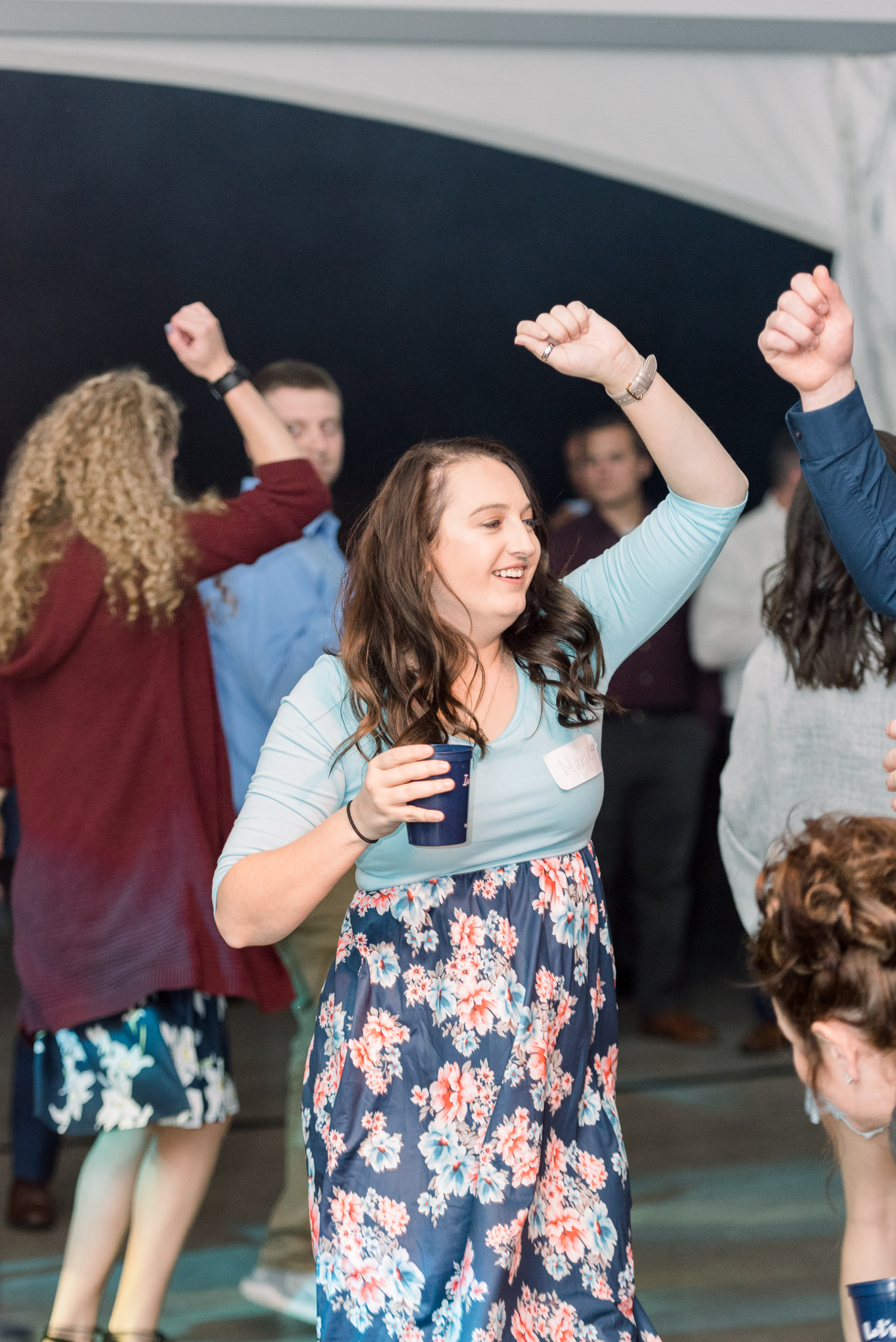 A shout out to all of the incredible vendors for Greta and Ian's day!
Ceremony/Reception: The Oaks Golf Course
Wedding Dress: Morilee – Tiffani's Bridal: An Off The Rack Boutique
Alterations: Susan Lindgren
Bridesmaid Dresses: Morilee – Elaine's Wedding and Event Center
Groom/Groomsman Suits: Jason Louis
Make-up Artist: Melissa Ann Makeup Artistry
Hair Stylists: Whitney Lonzo at Mr. Rodgers Salon & Claire Decker at Periwinkles Hair Salon
Florist: Fifty Flowers
Catering: Three Guys and a Grill
Videographer: Derek Moffat
Wedding Band: Hip Pocket
Invitations: Canva