I am a huge sucker for gorgeous floral, outdoor ceremonies, and twinkle lights. Which is exactly what Gillian and Baylen's wedding day at the Paoli Mill Terrace & Park included. When you throw in touches of Harry Potter? I am pretty sure I am the happiest photographer ever.
Before we talk about Gillian and Baylen's wedding day, let's talk about how they met. I love this story! Baylen's sister, Aislynn, was convinced at an early age that these two were perfect for each other. Years passed and after both girls graduated from high school, Aislynn saw her opportunity when both Gillian and Baylen were single. She convinced them to exchange numbers, and the rest is history!
Their day was full of little touches that fit them so well! An European color palette of neutrals was one of their focal points, and this fit the old stone of the Paoli Mill perfectly! Along with the neutrals, they wanted a little splash of color and incorporated this with soft reds. In the end, everything tied in with the greenery of the outdoor space, creating a magic garden feel with Faerie light and small nudges of Harry Potter!
Baylen's sister was also the officiant for their wedding! With her matchmaking skills, who was better for this job than her?! Live music and a beautiful hand-fasting ceremony that took place in front of a vine and floral circle (created by Baylen and his Dad!) made their ceremony unique and memorable. It could not have been more beautiful!
Their entire day was magic, and it was a joy and honor to capture it all for them!
Image quality reduced for faster web viewing.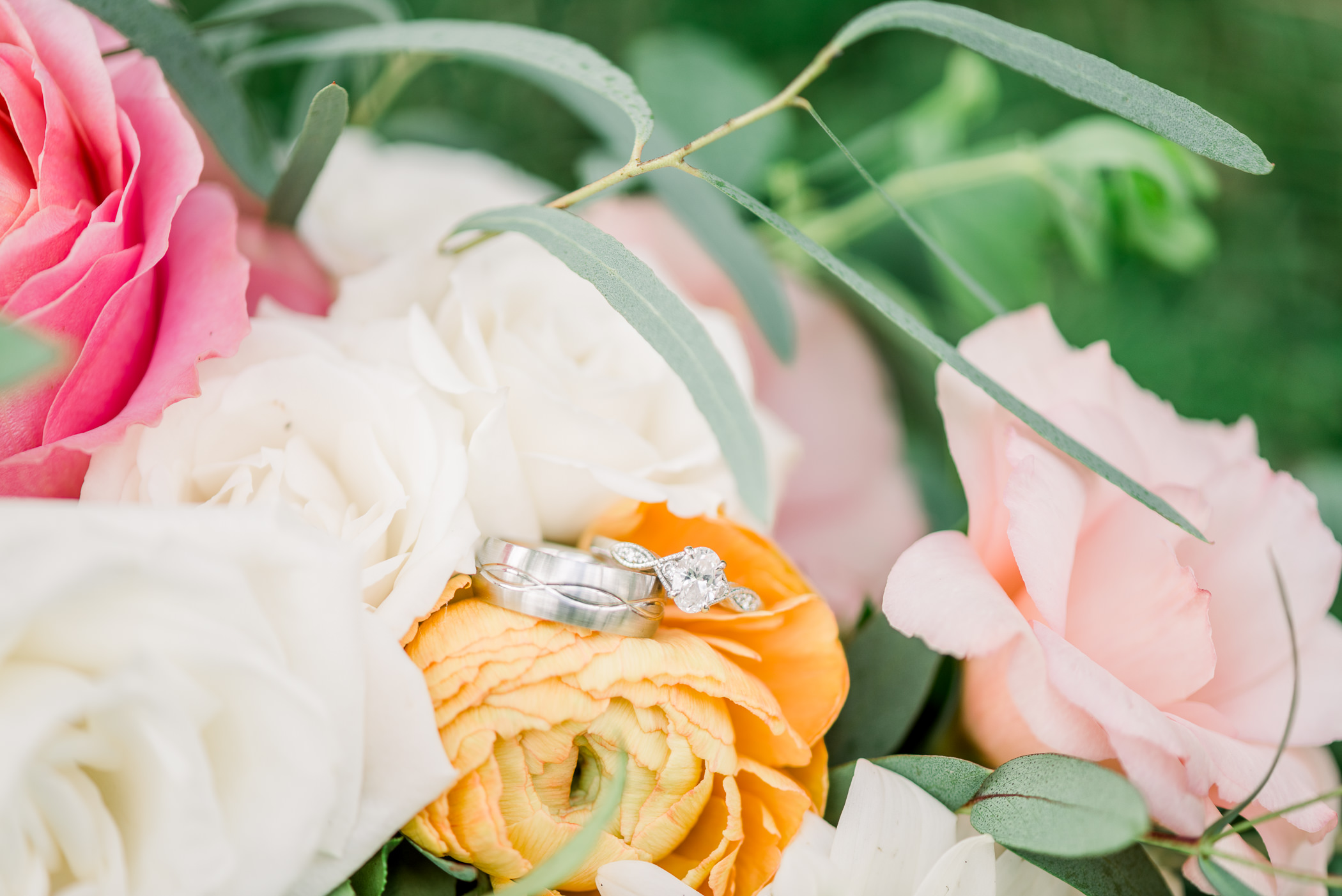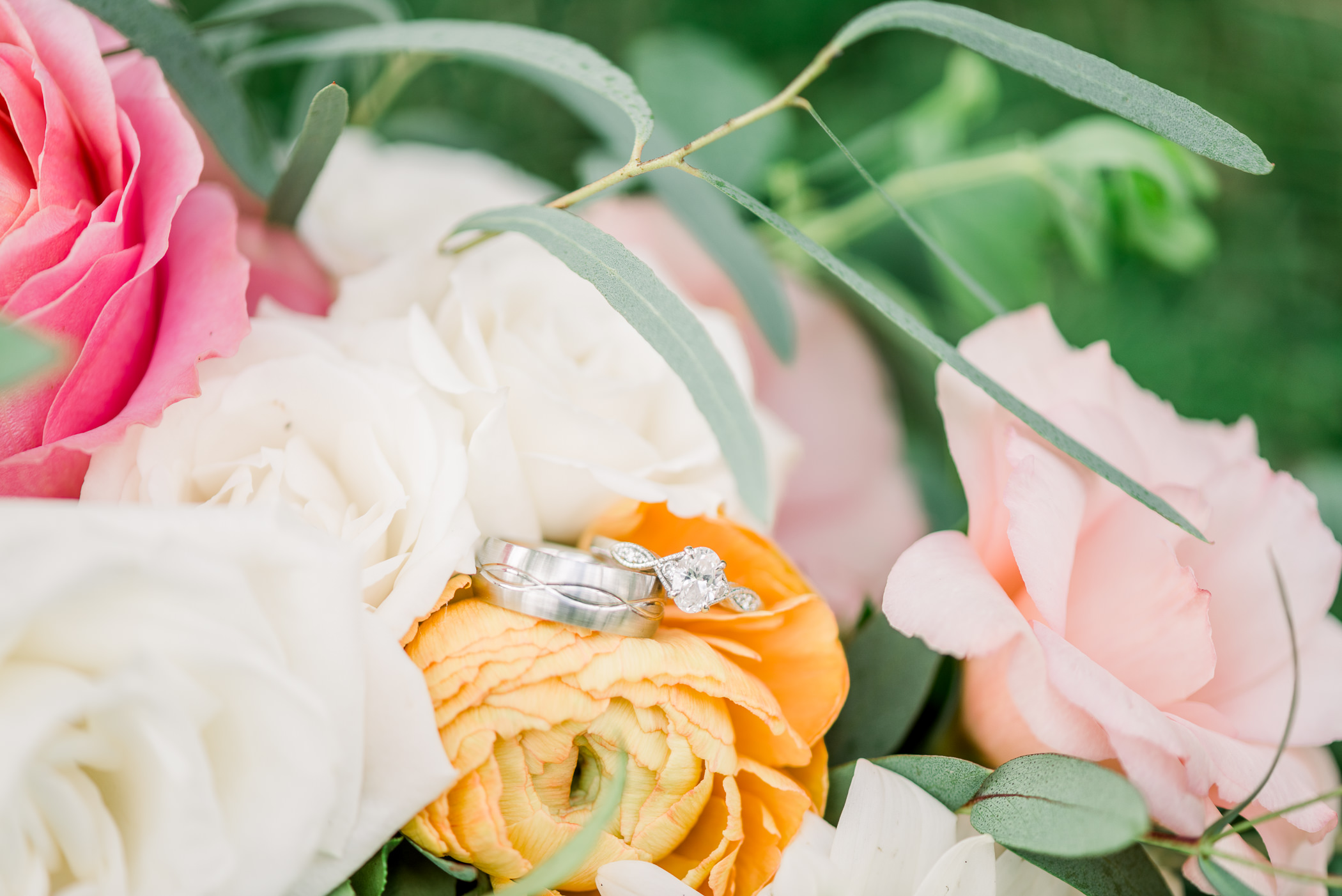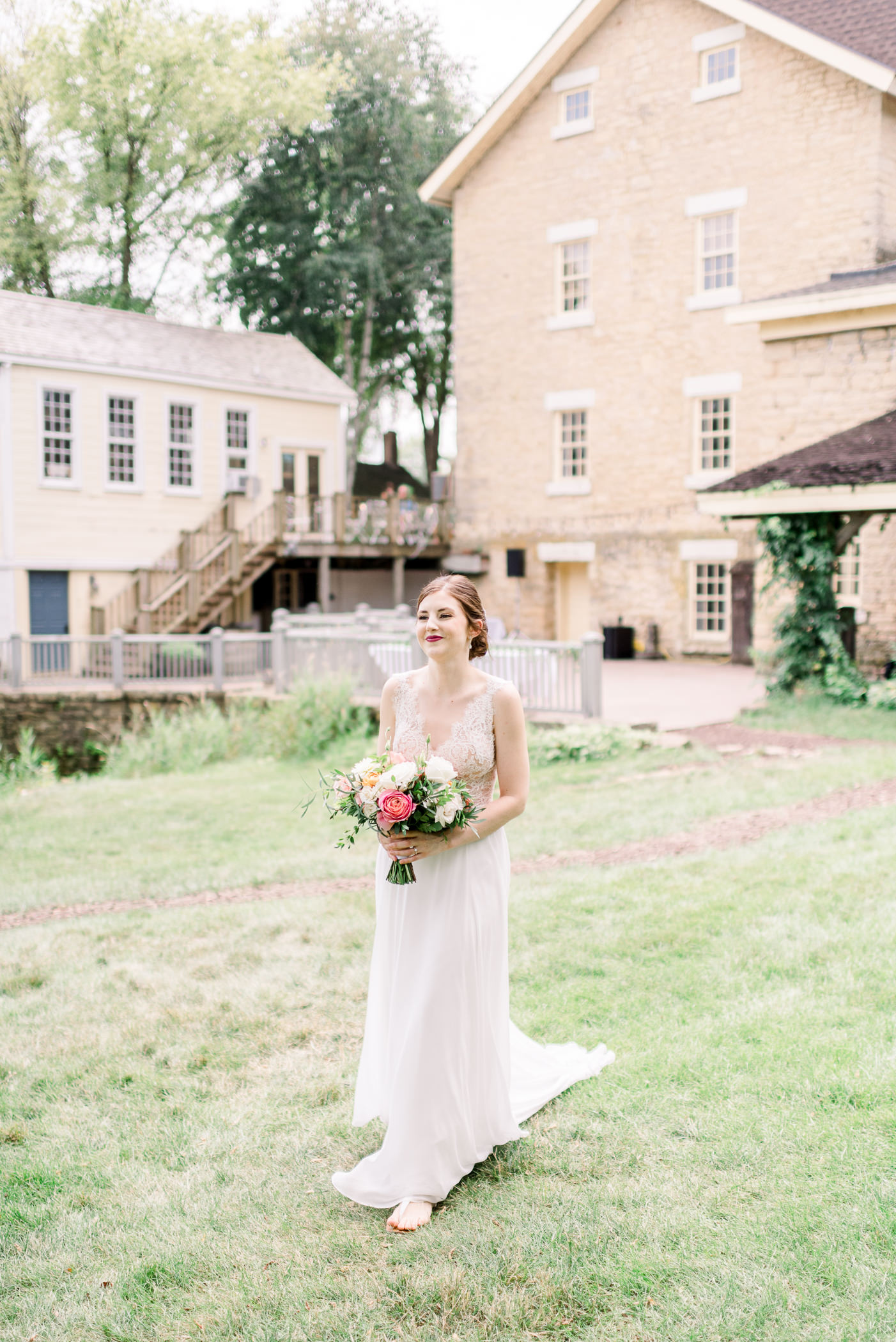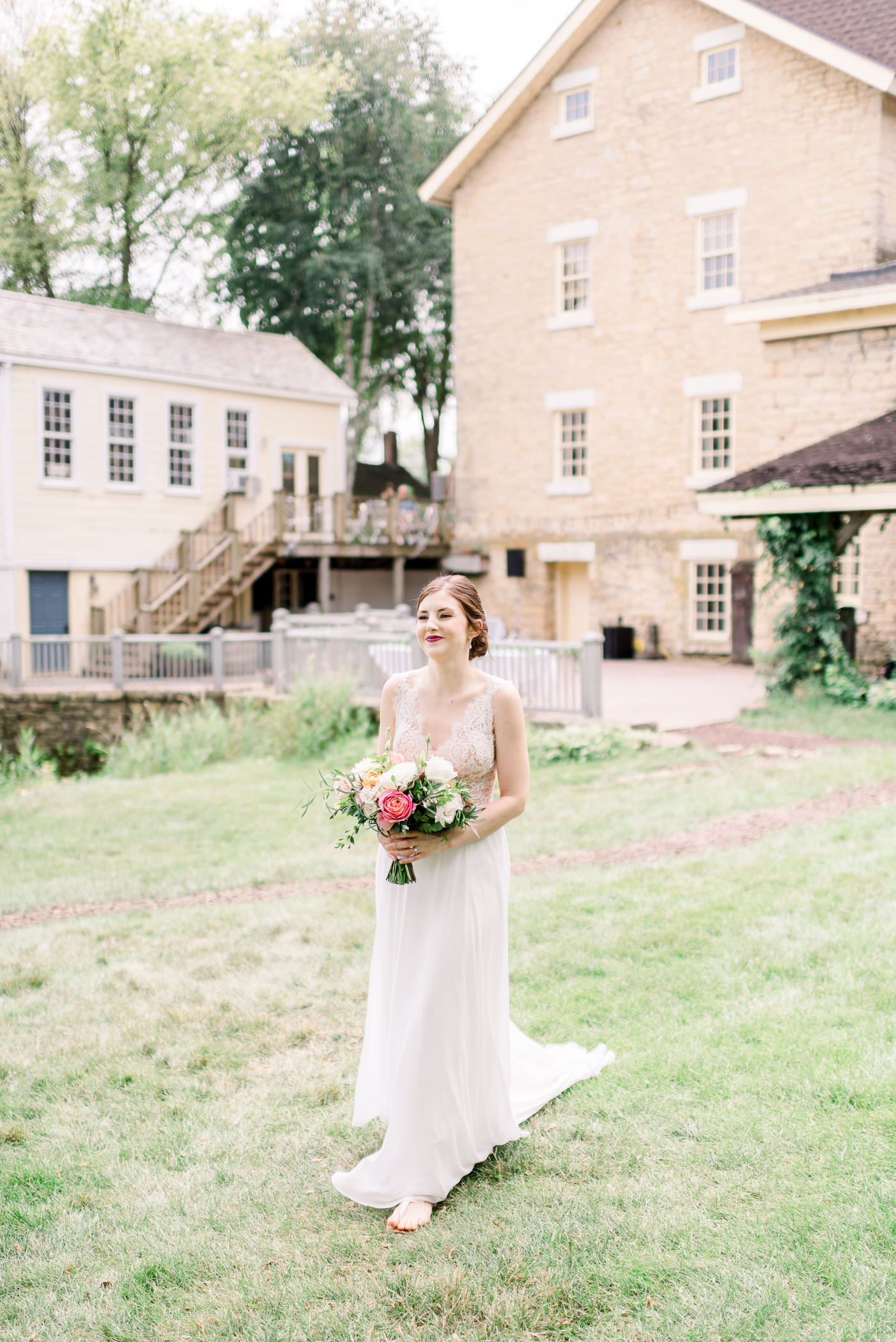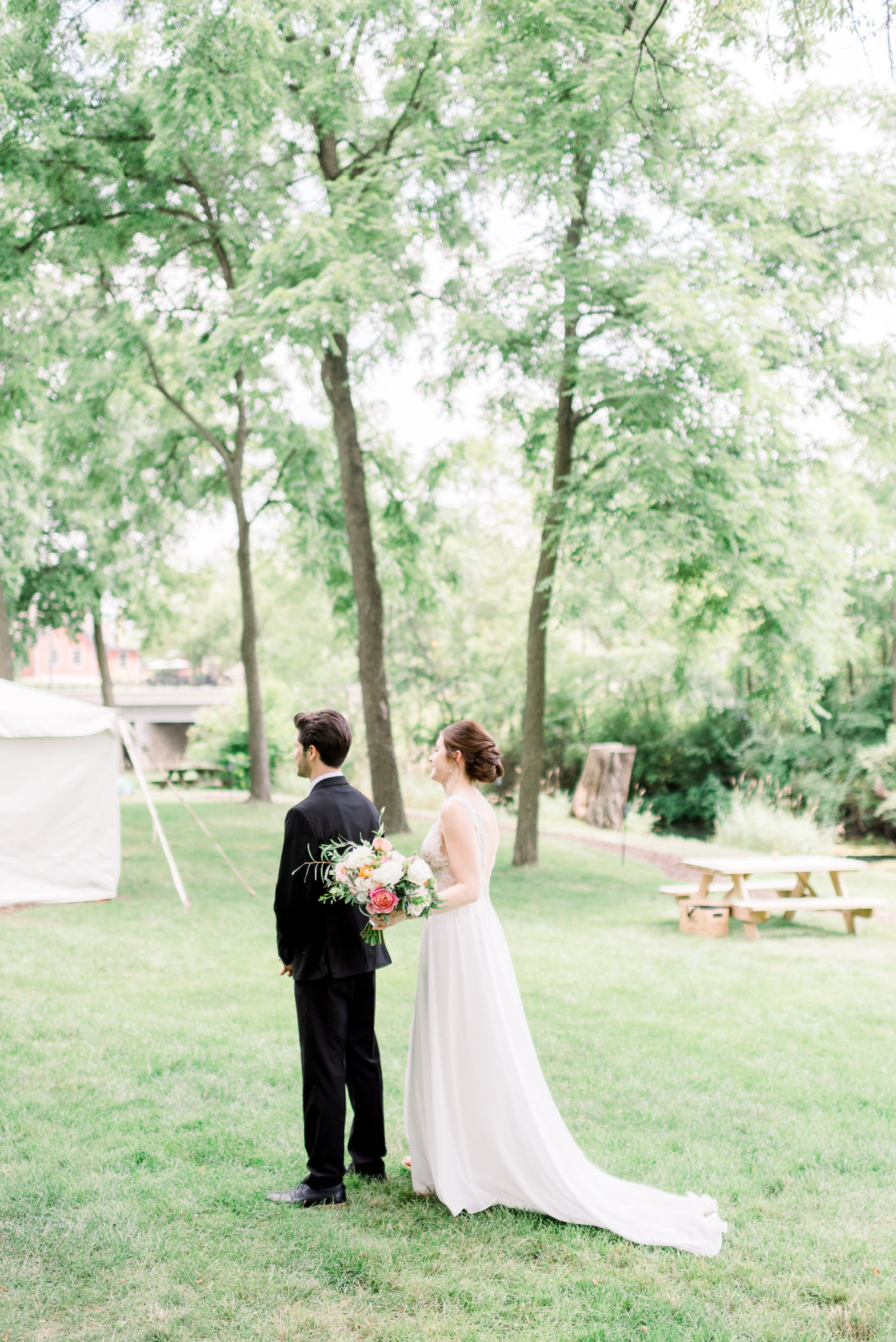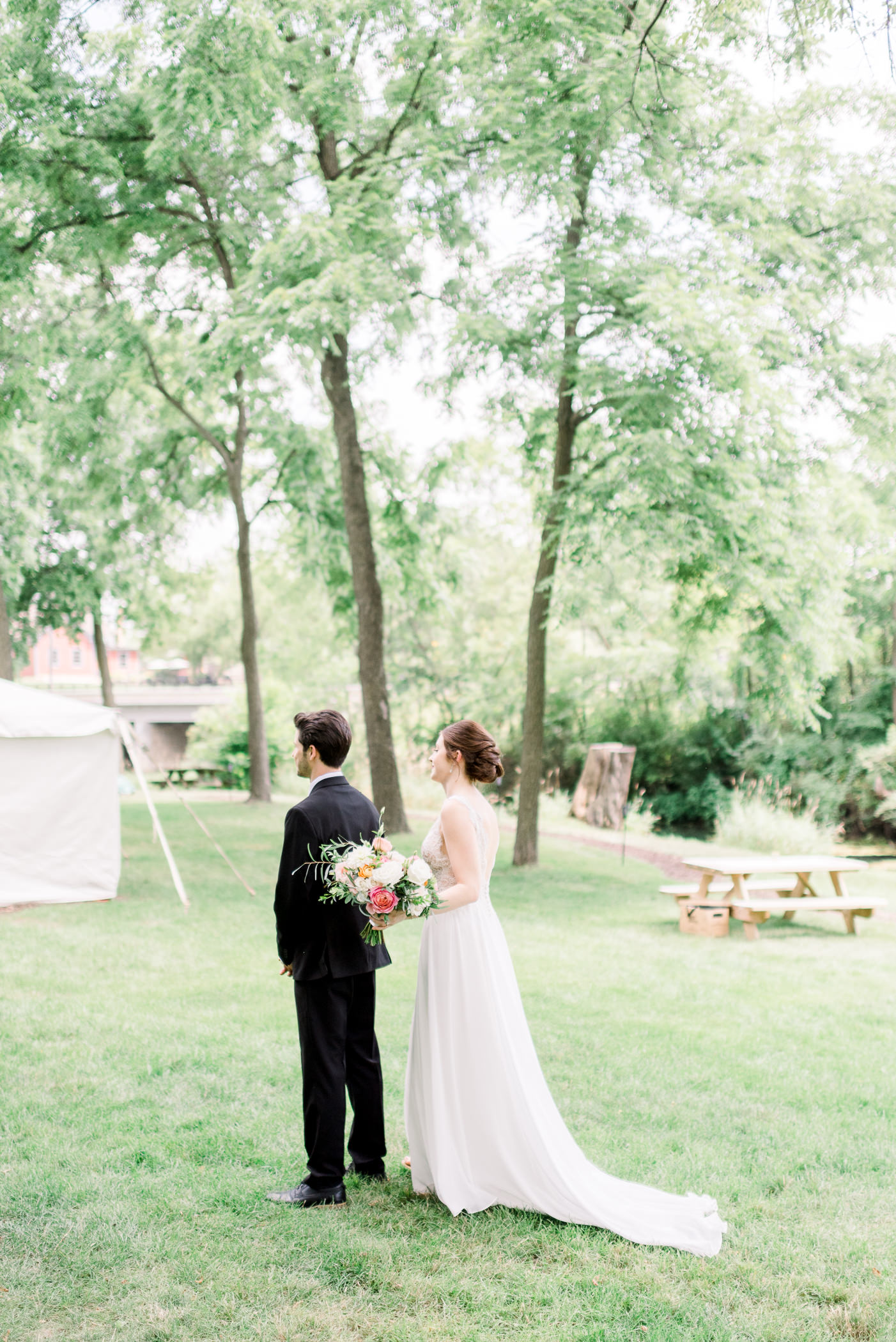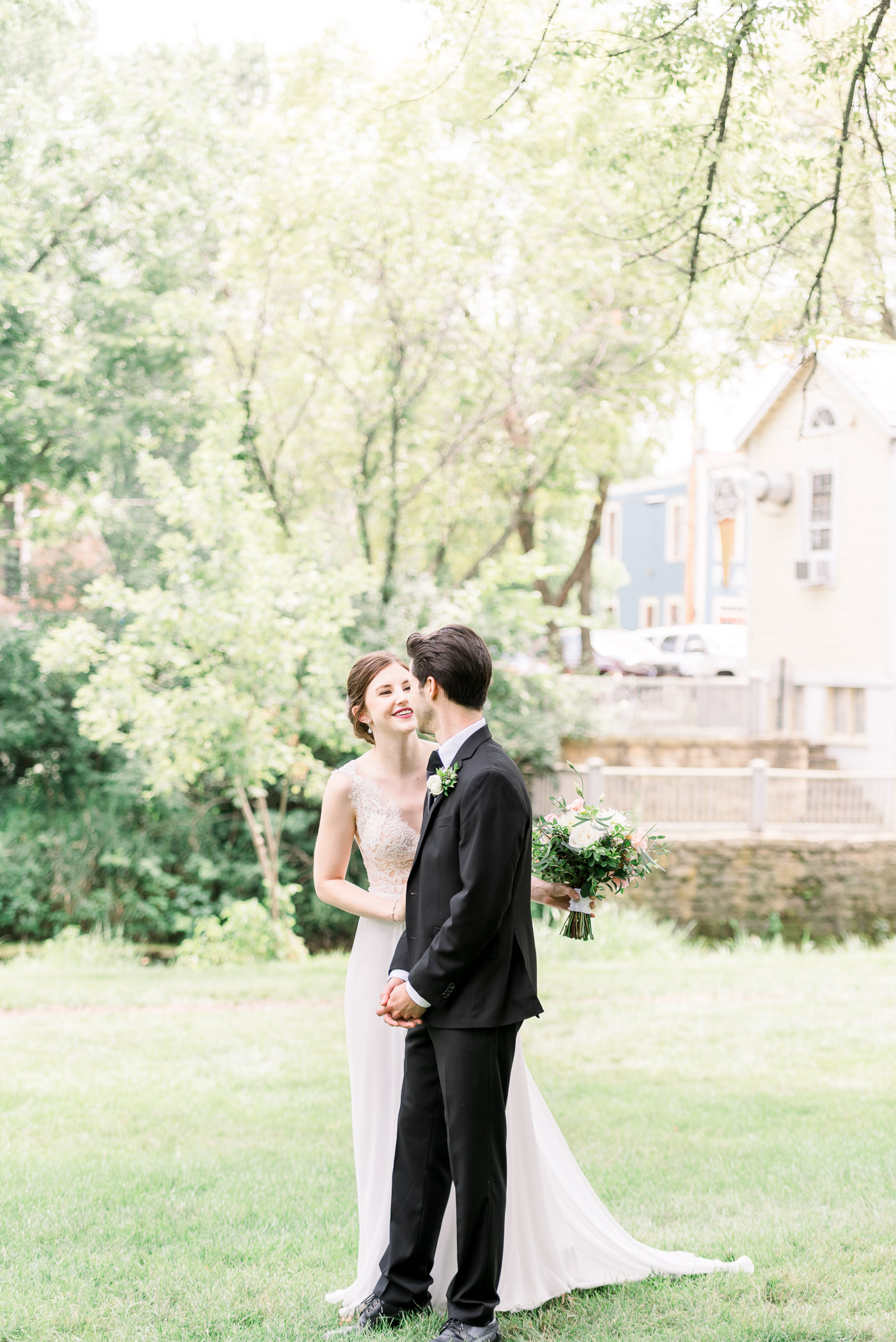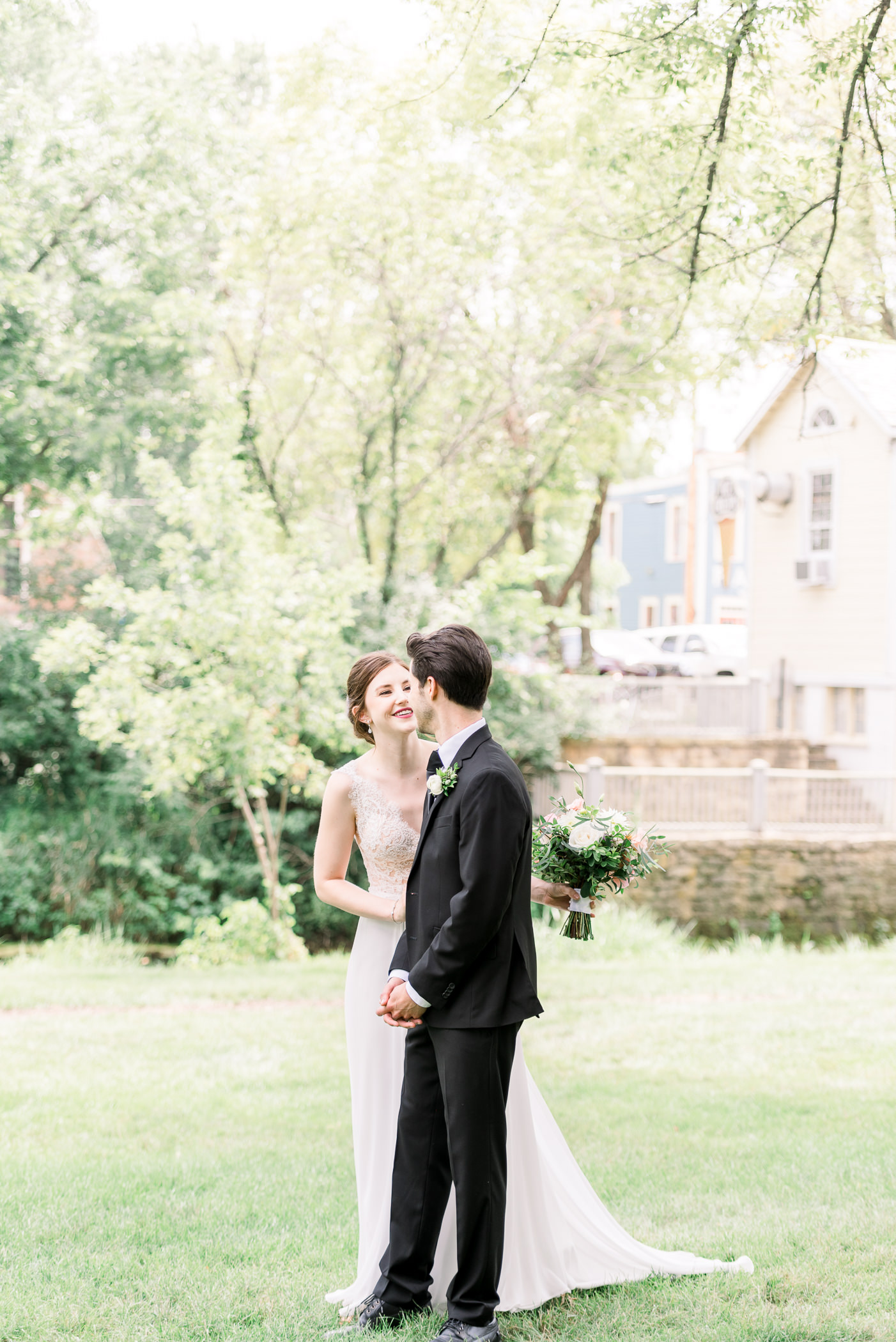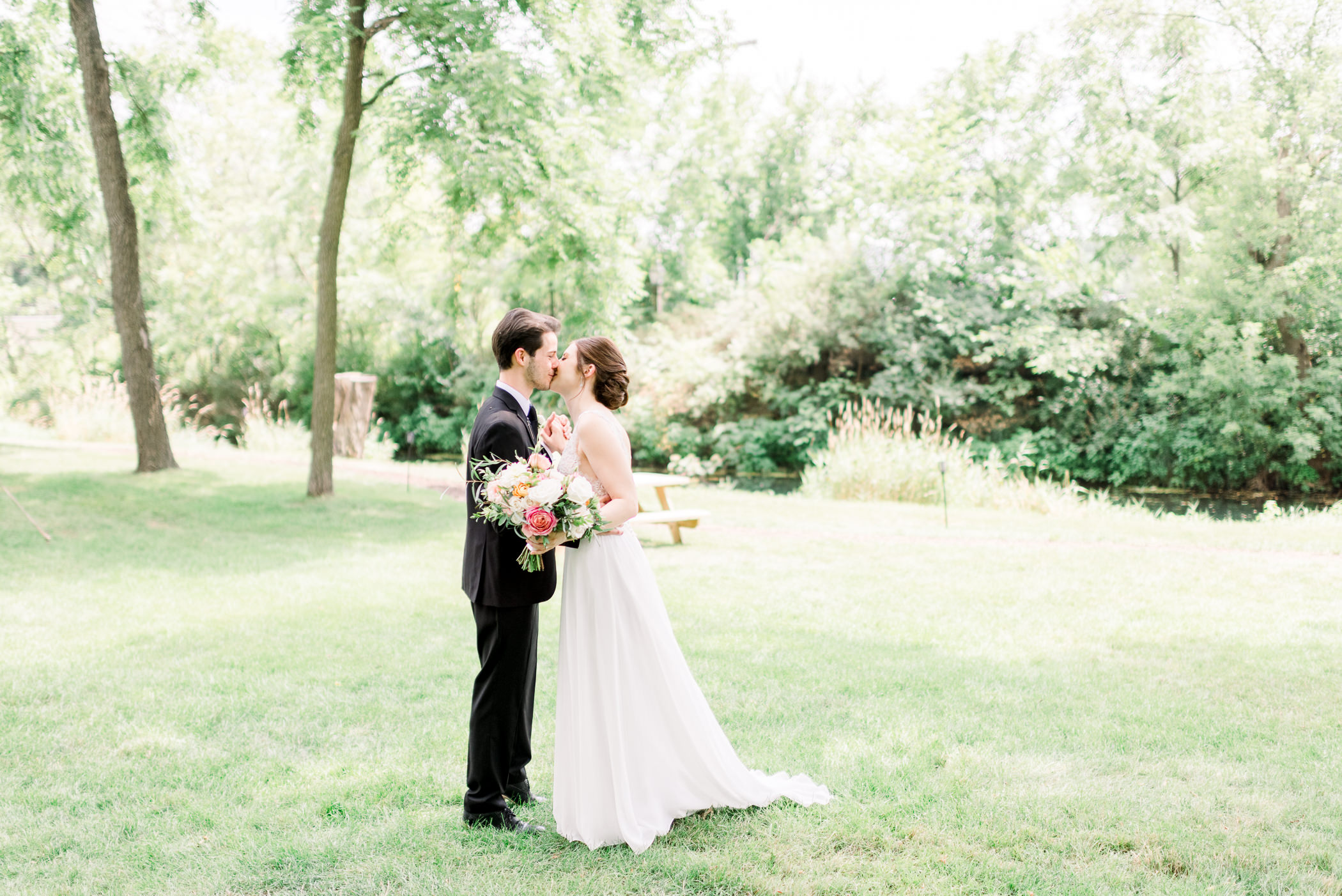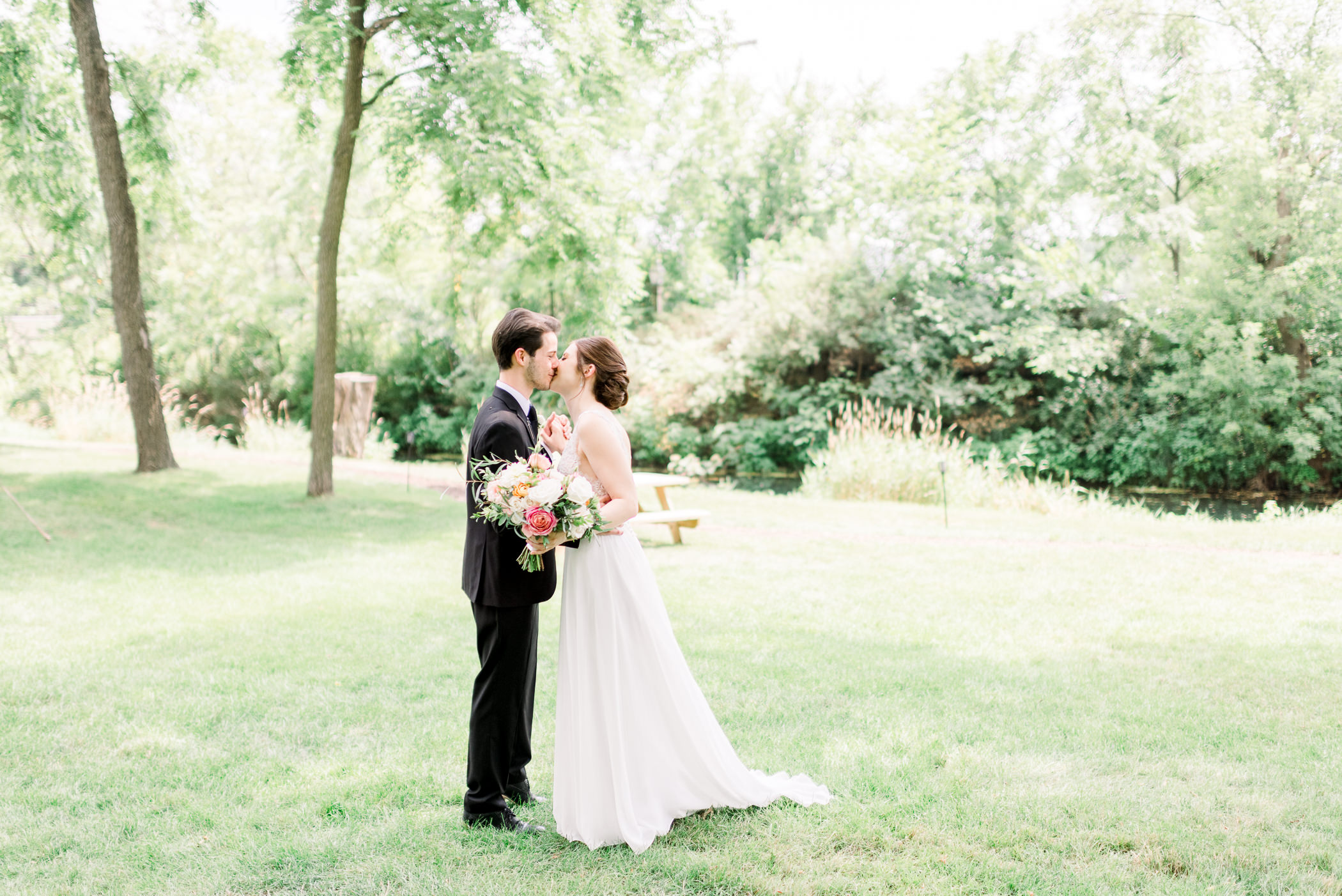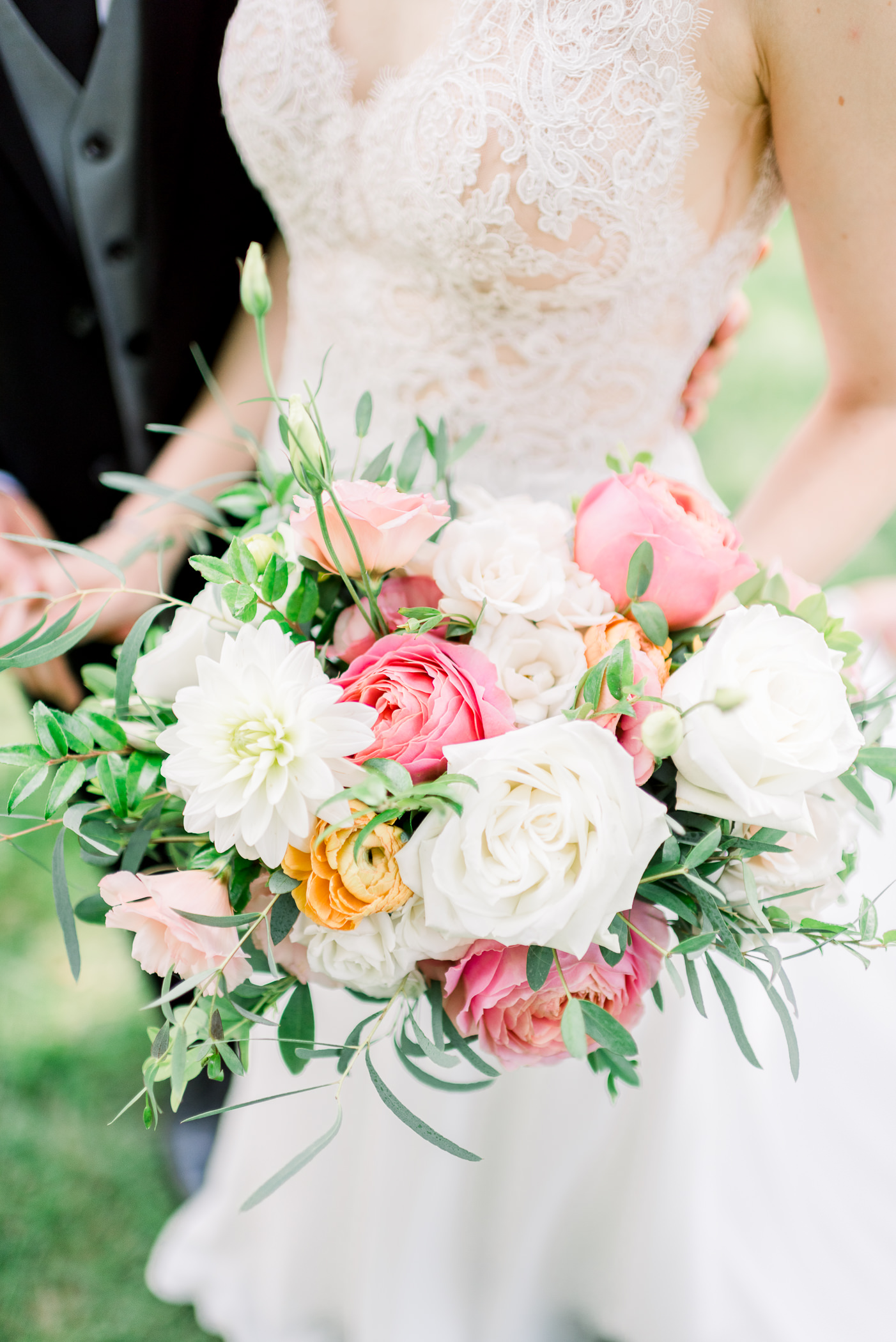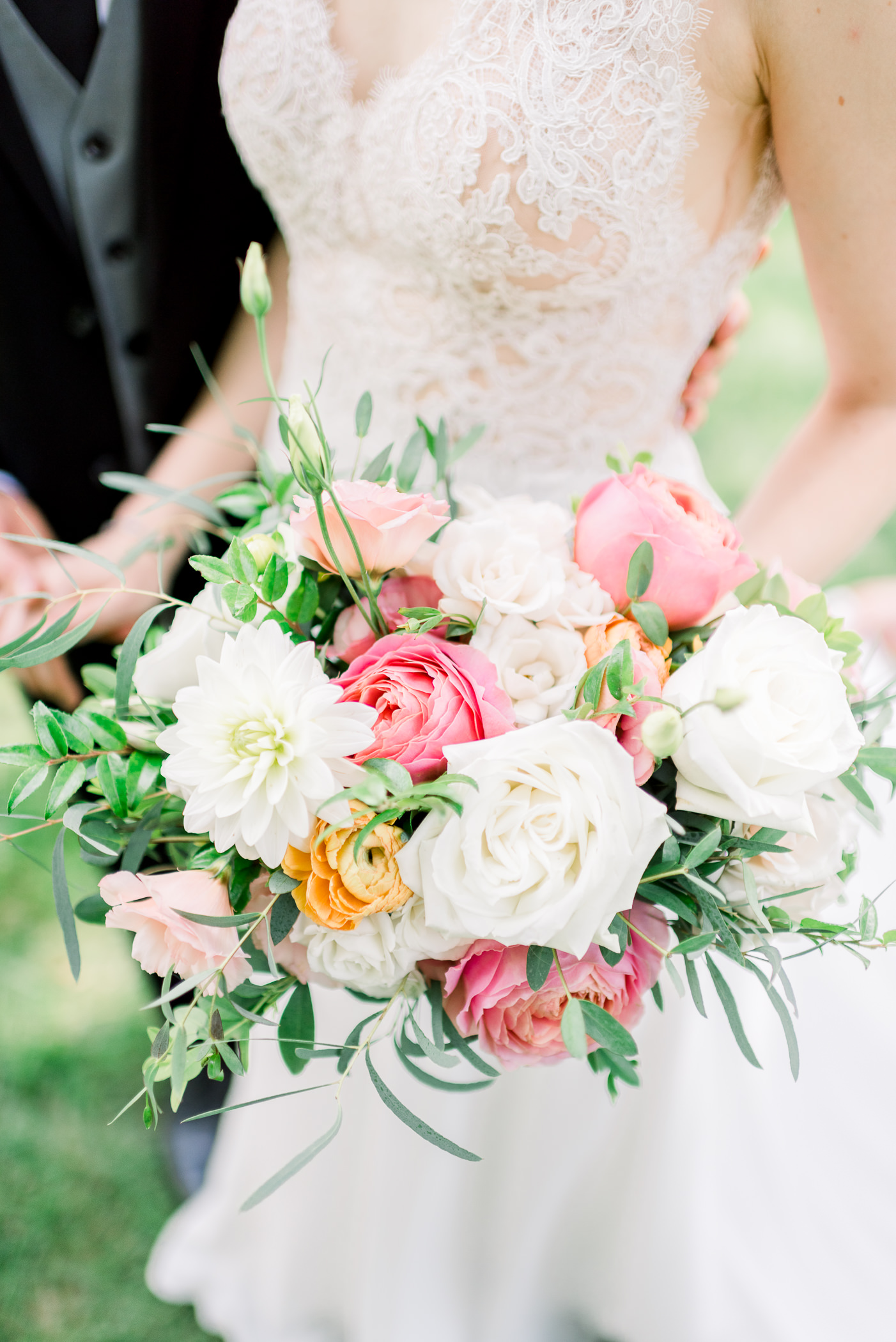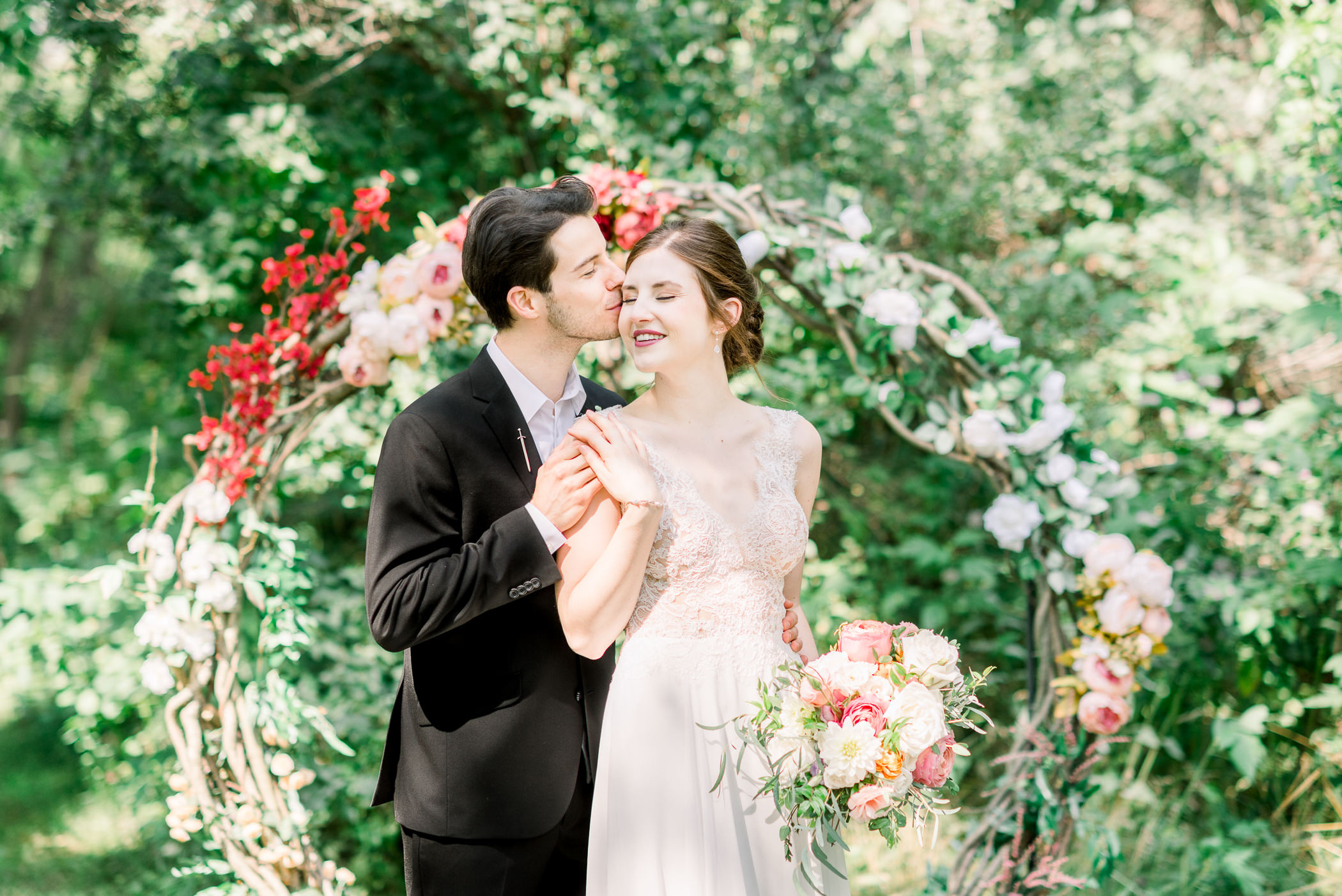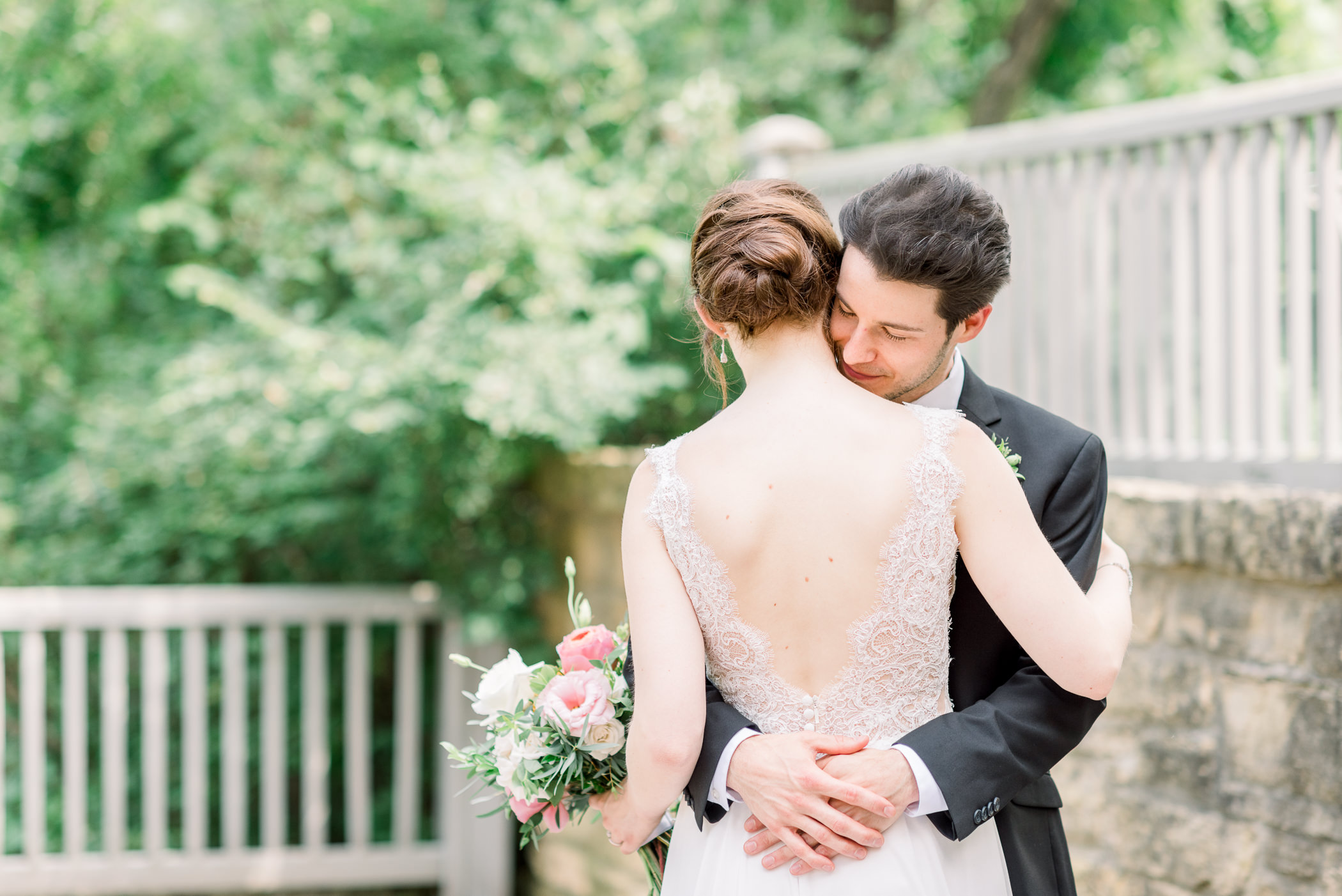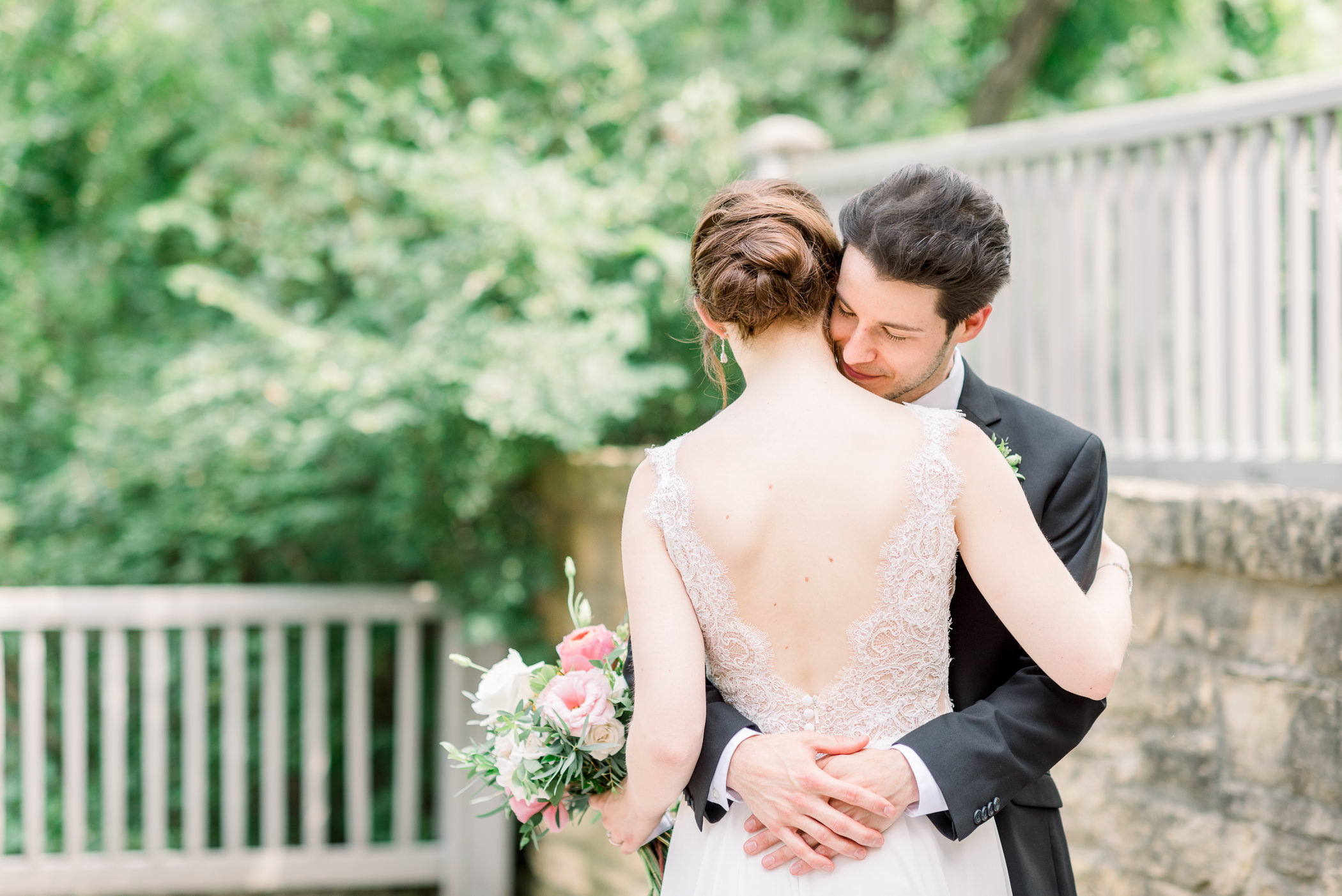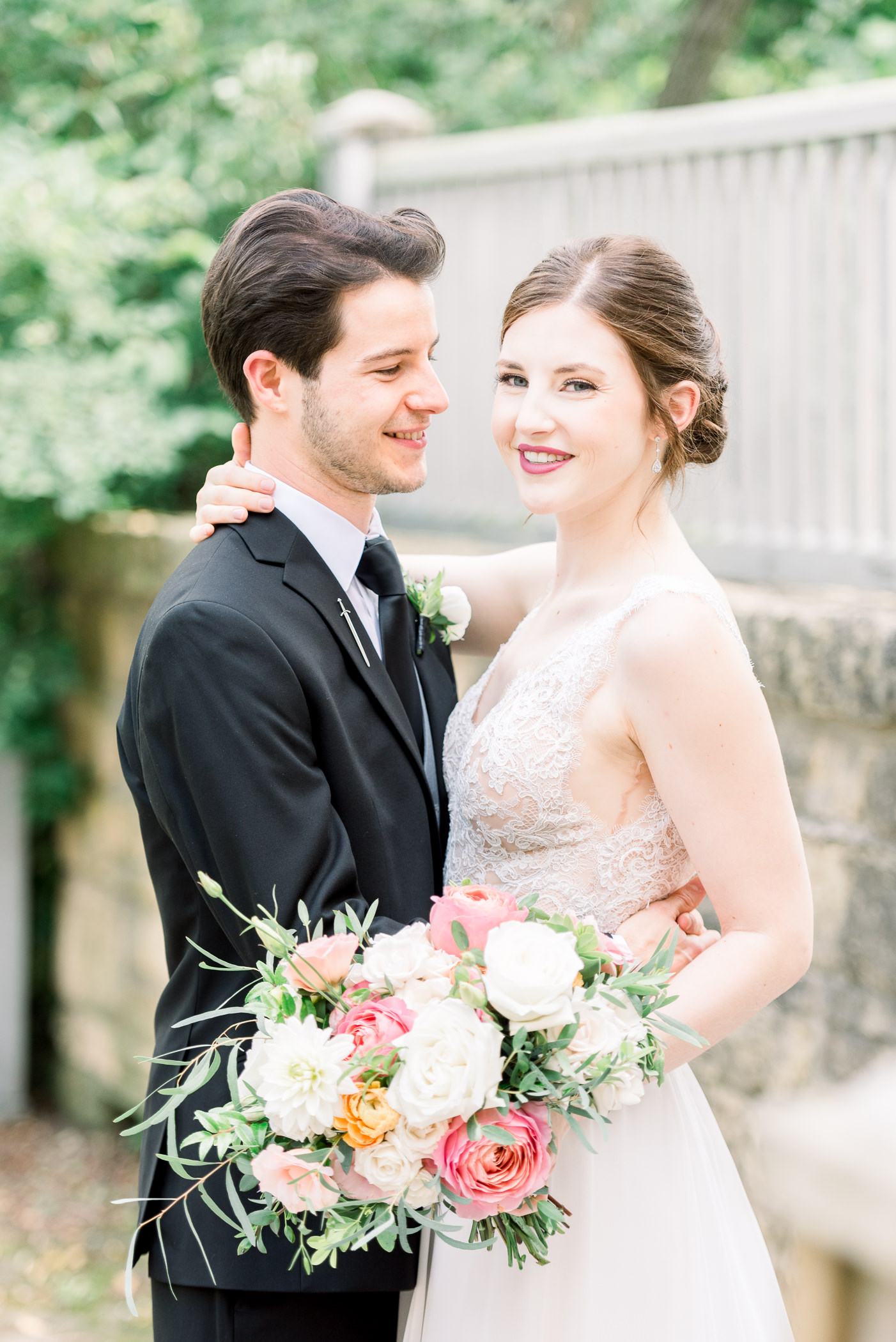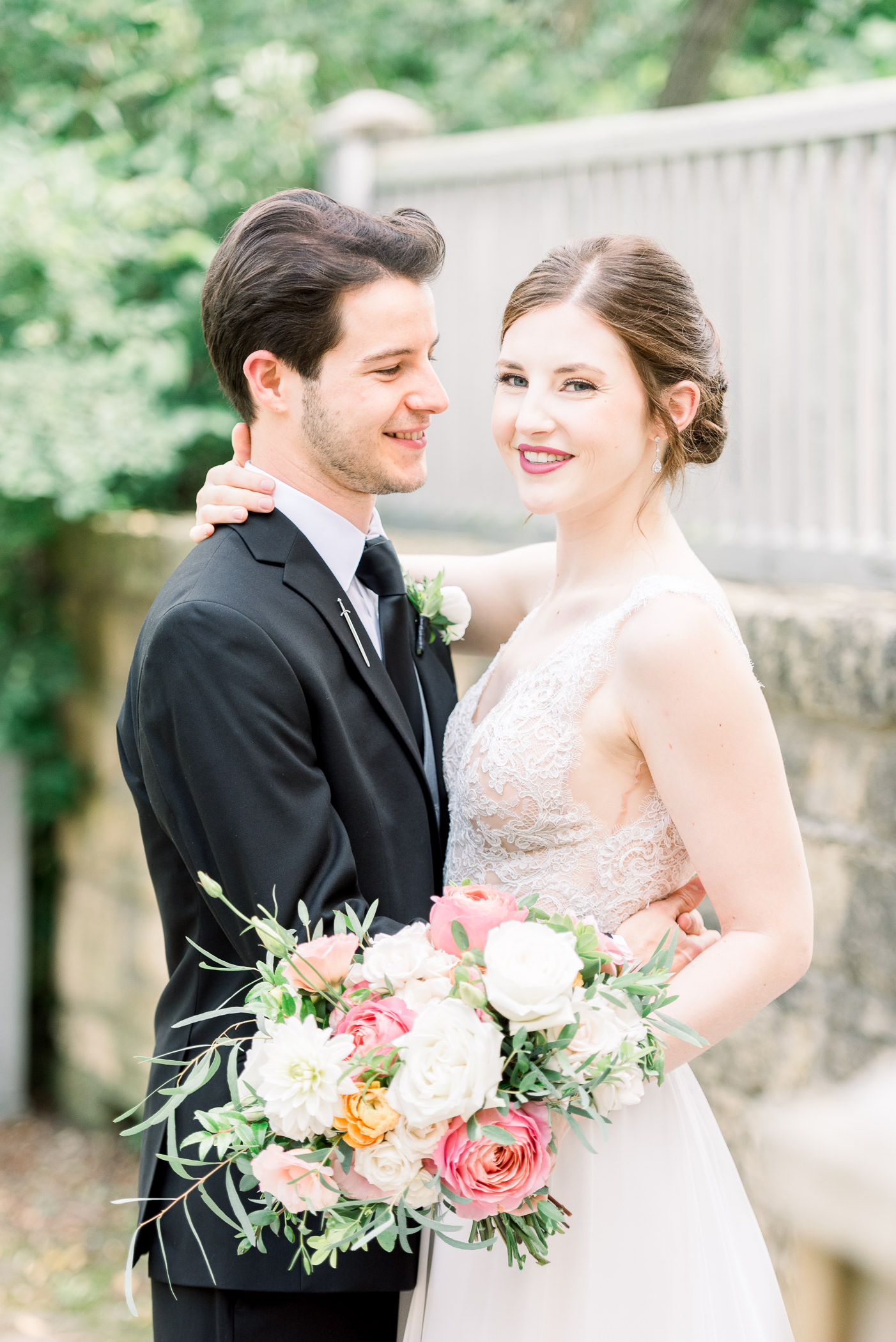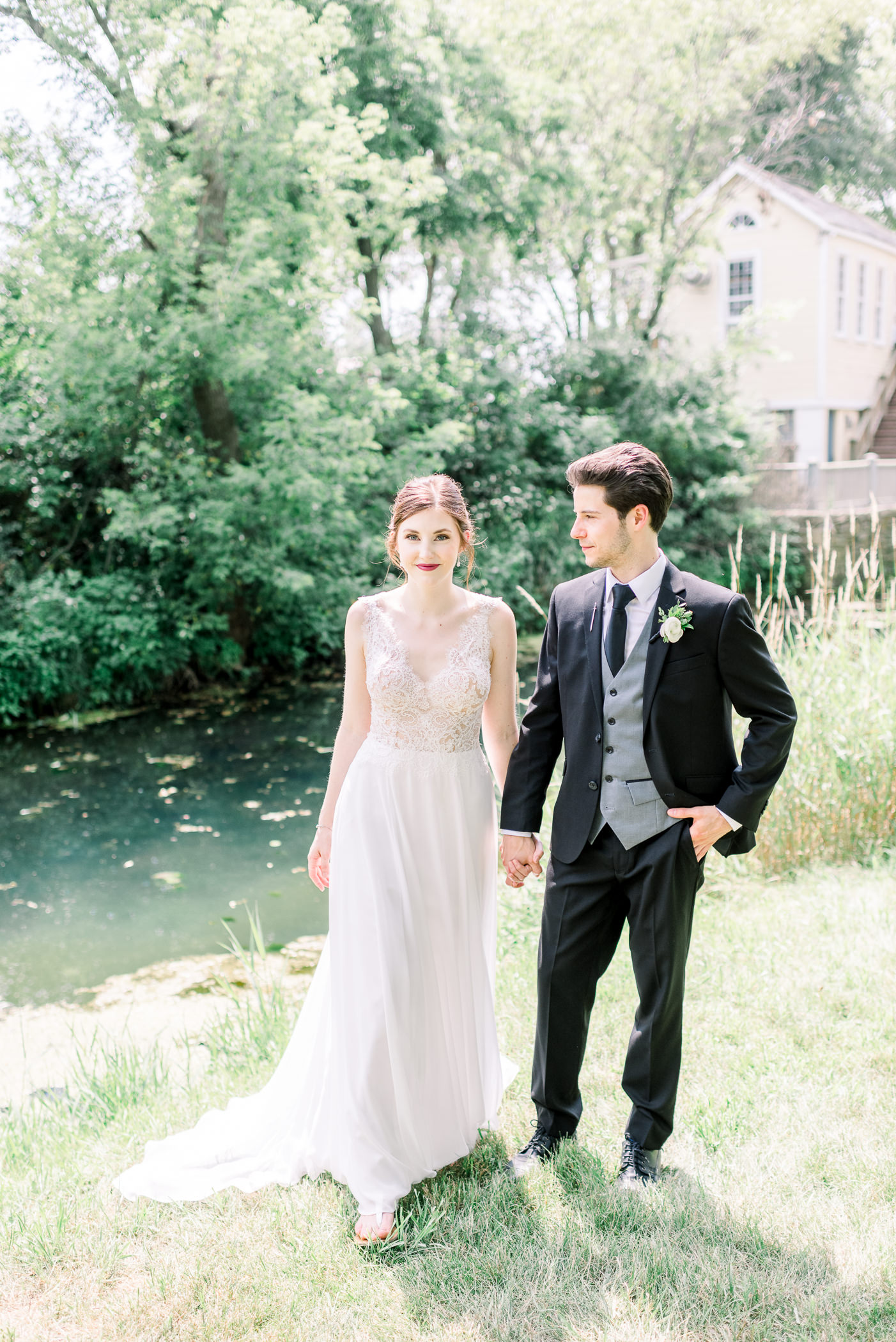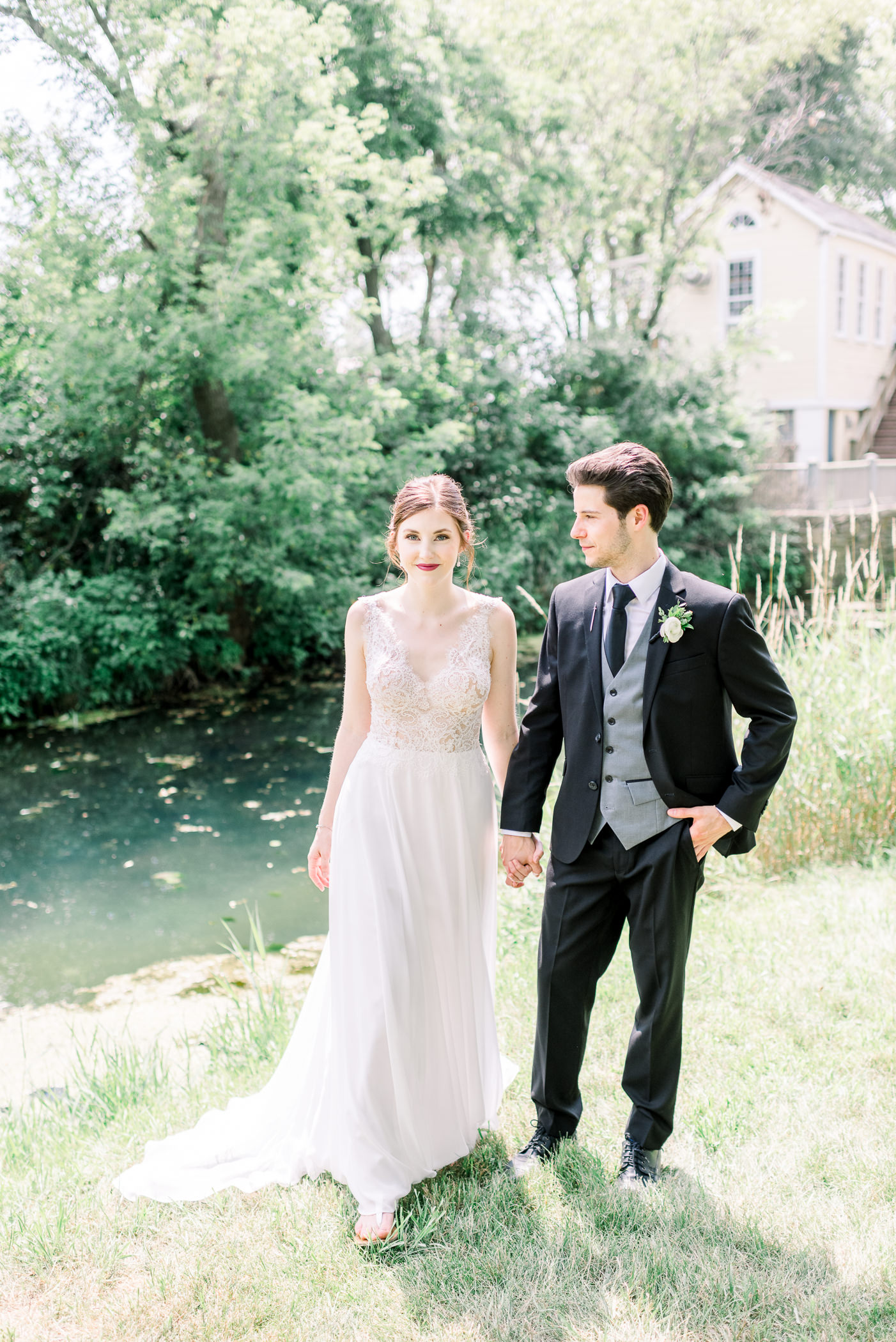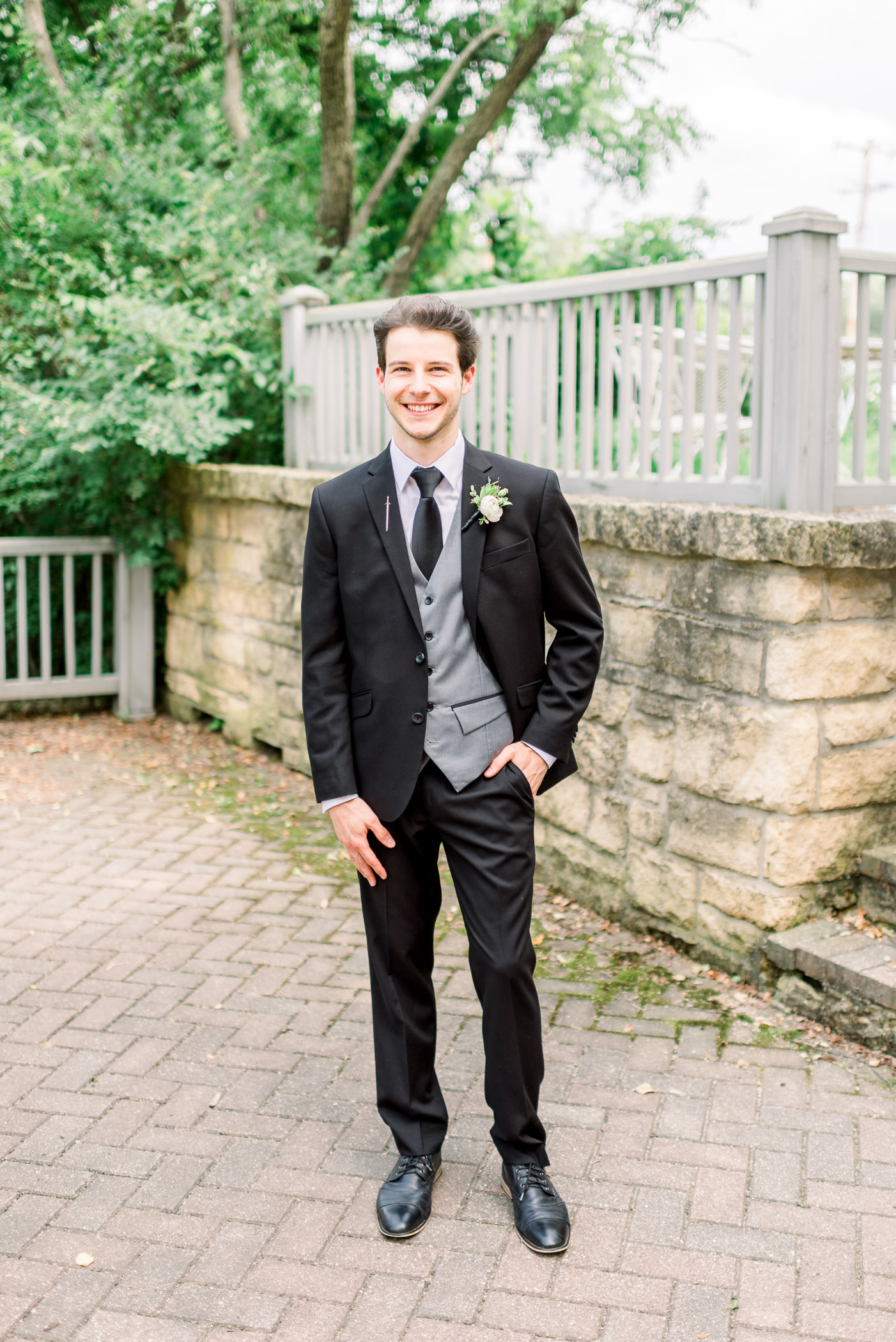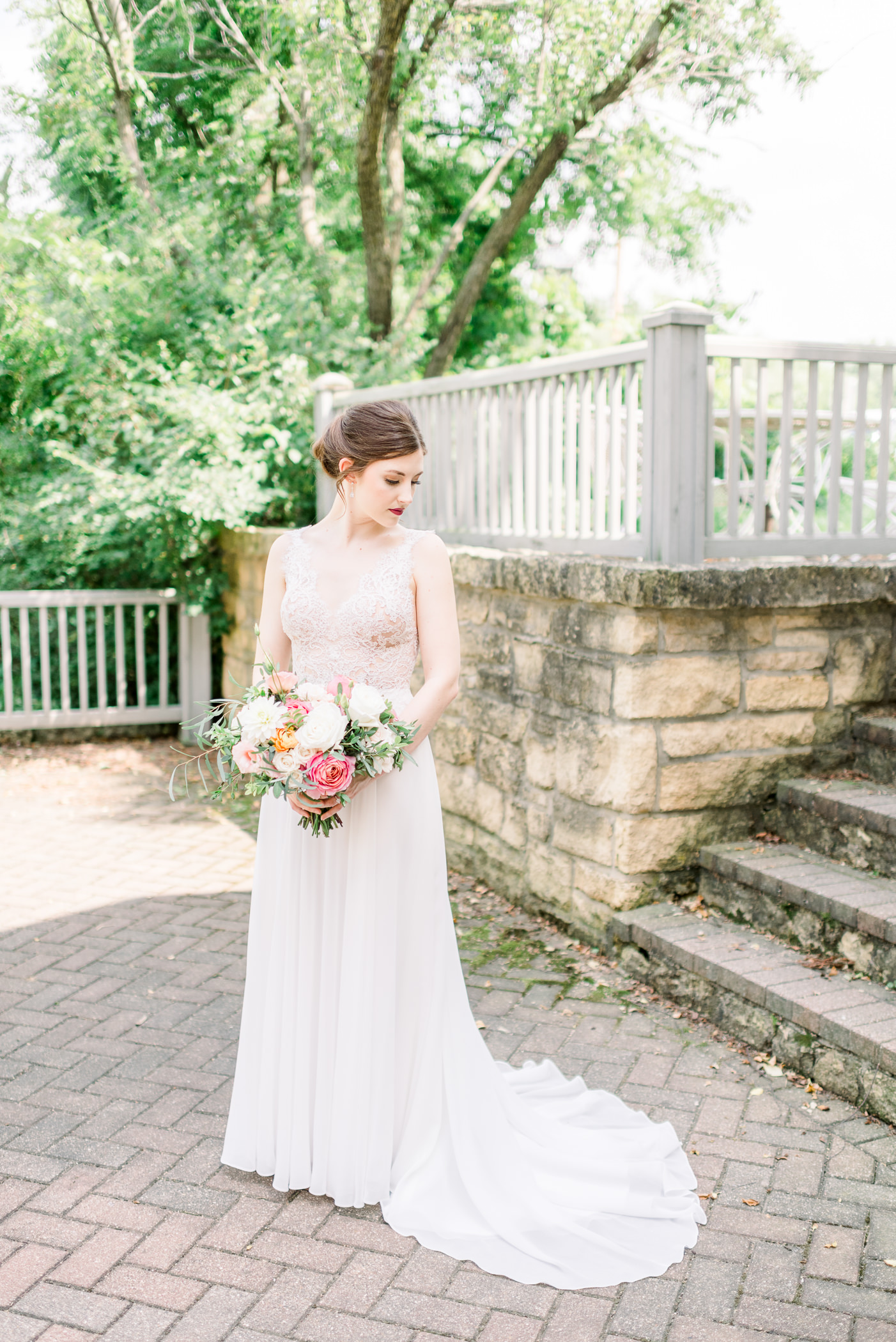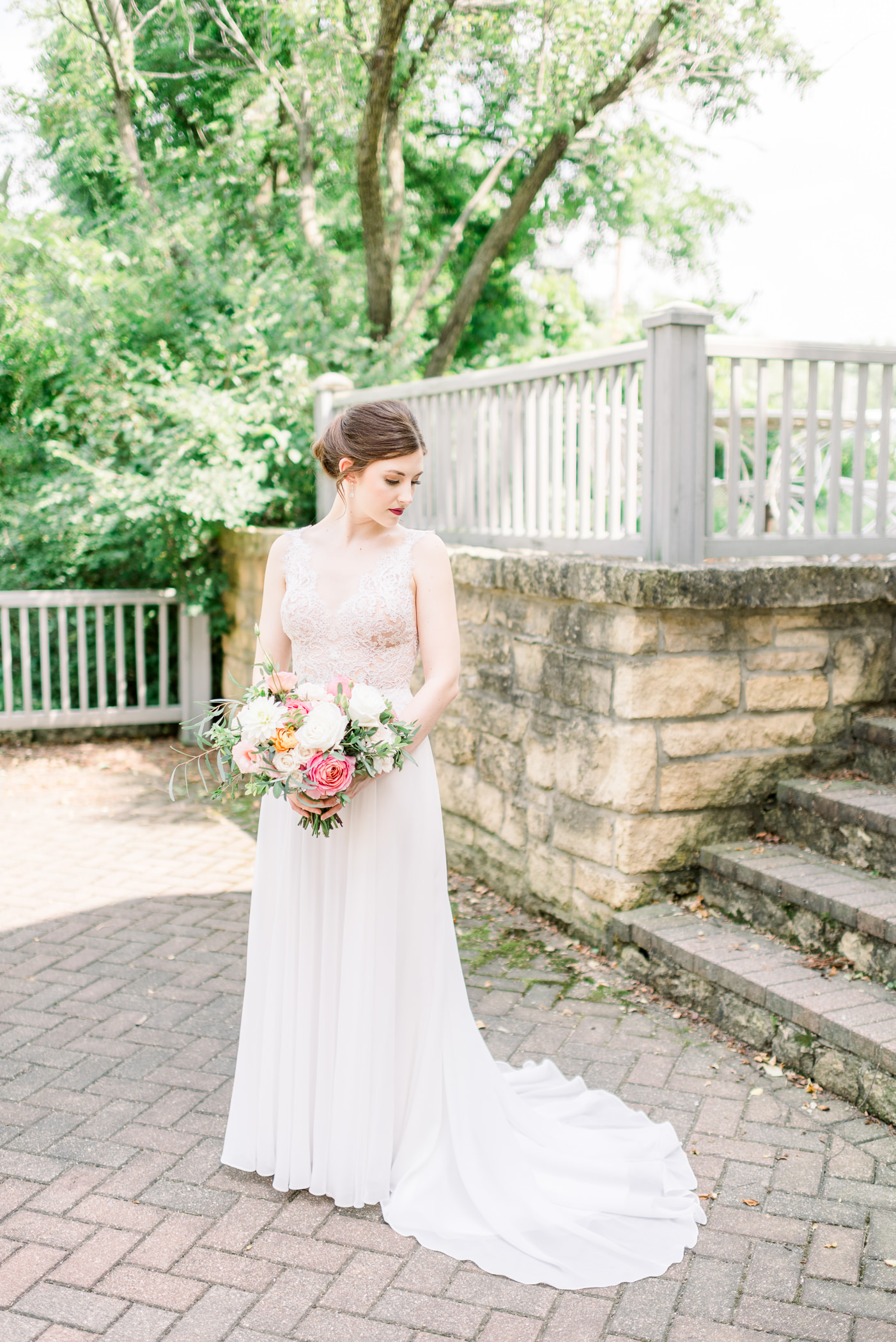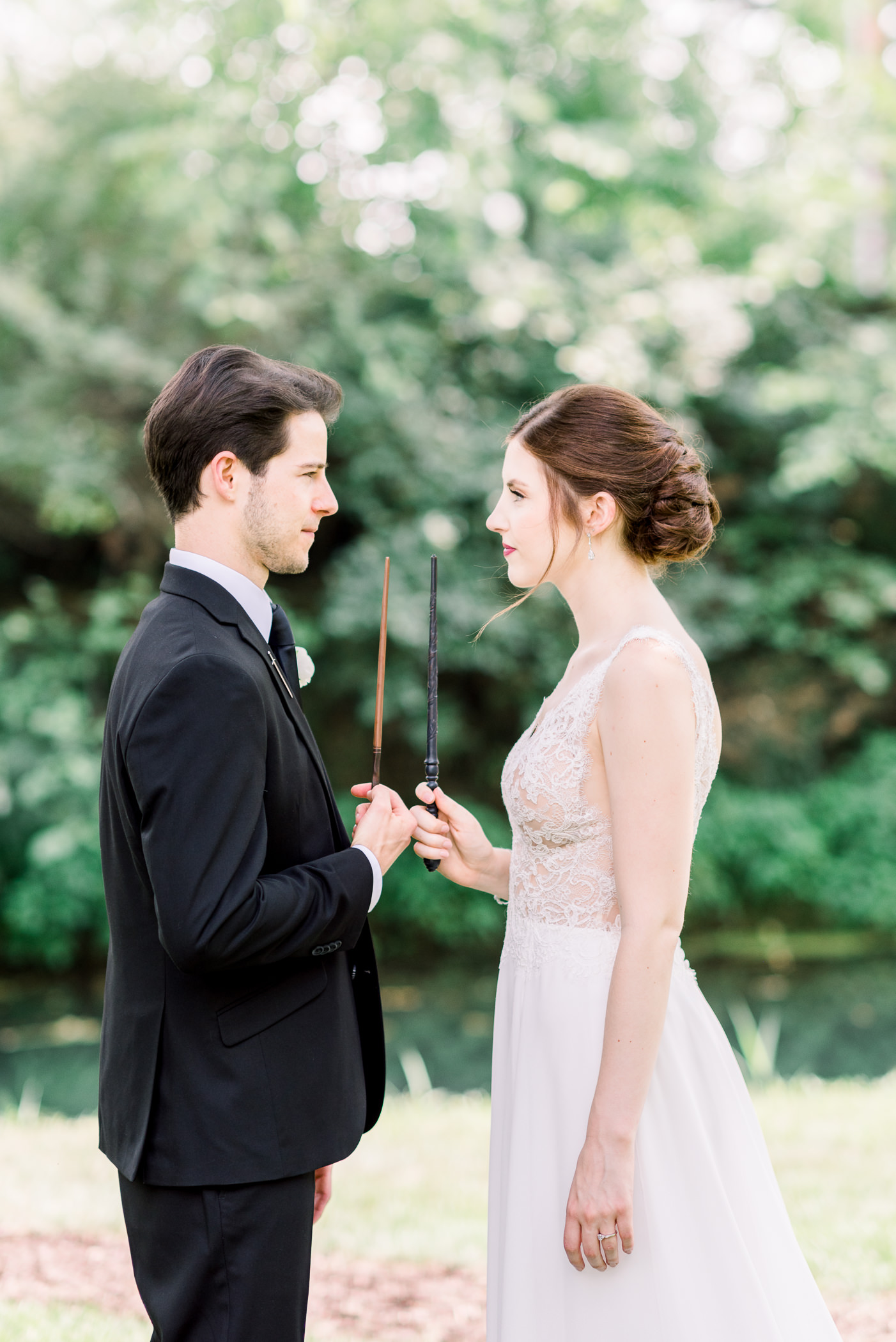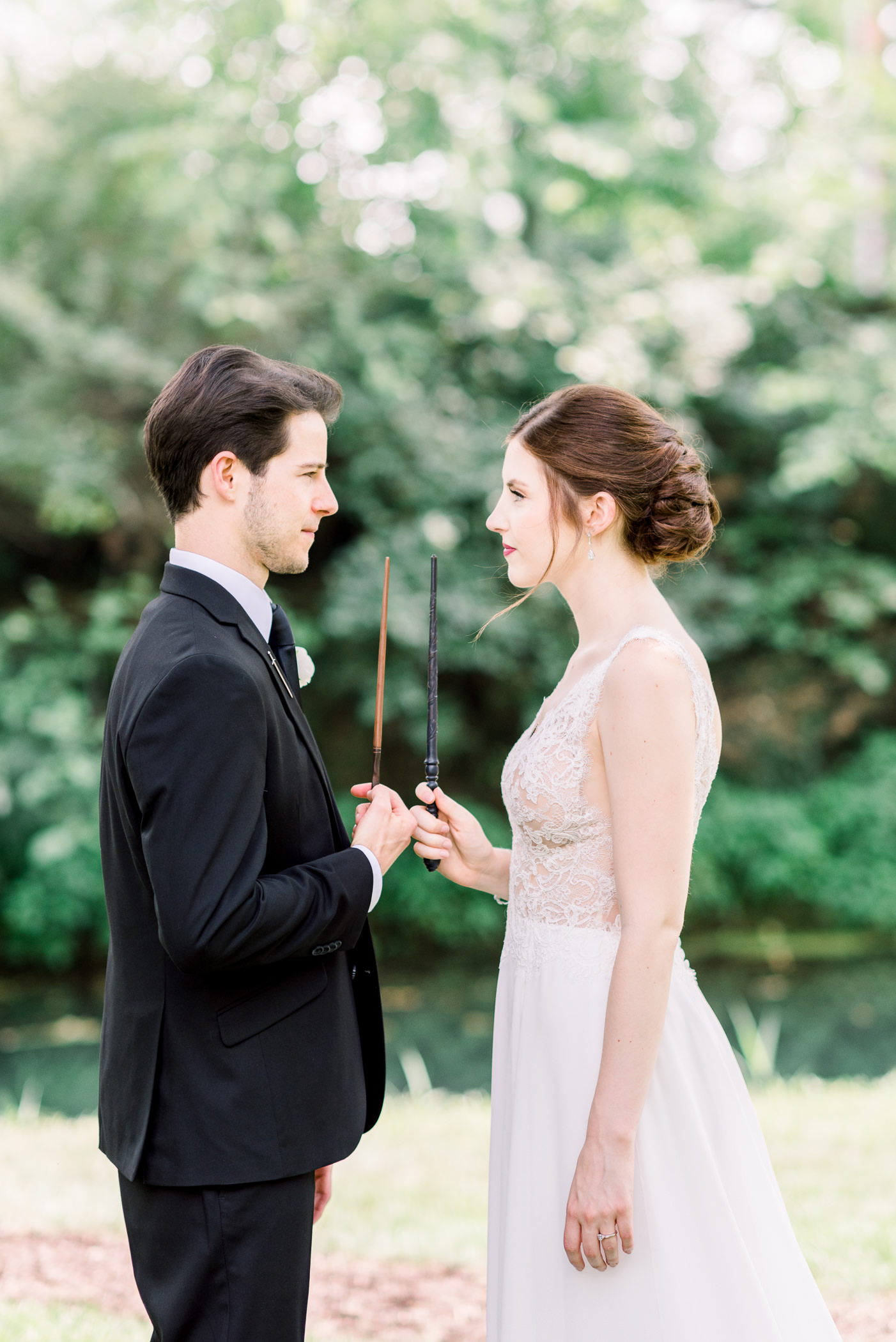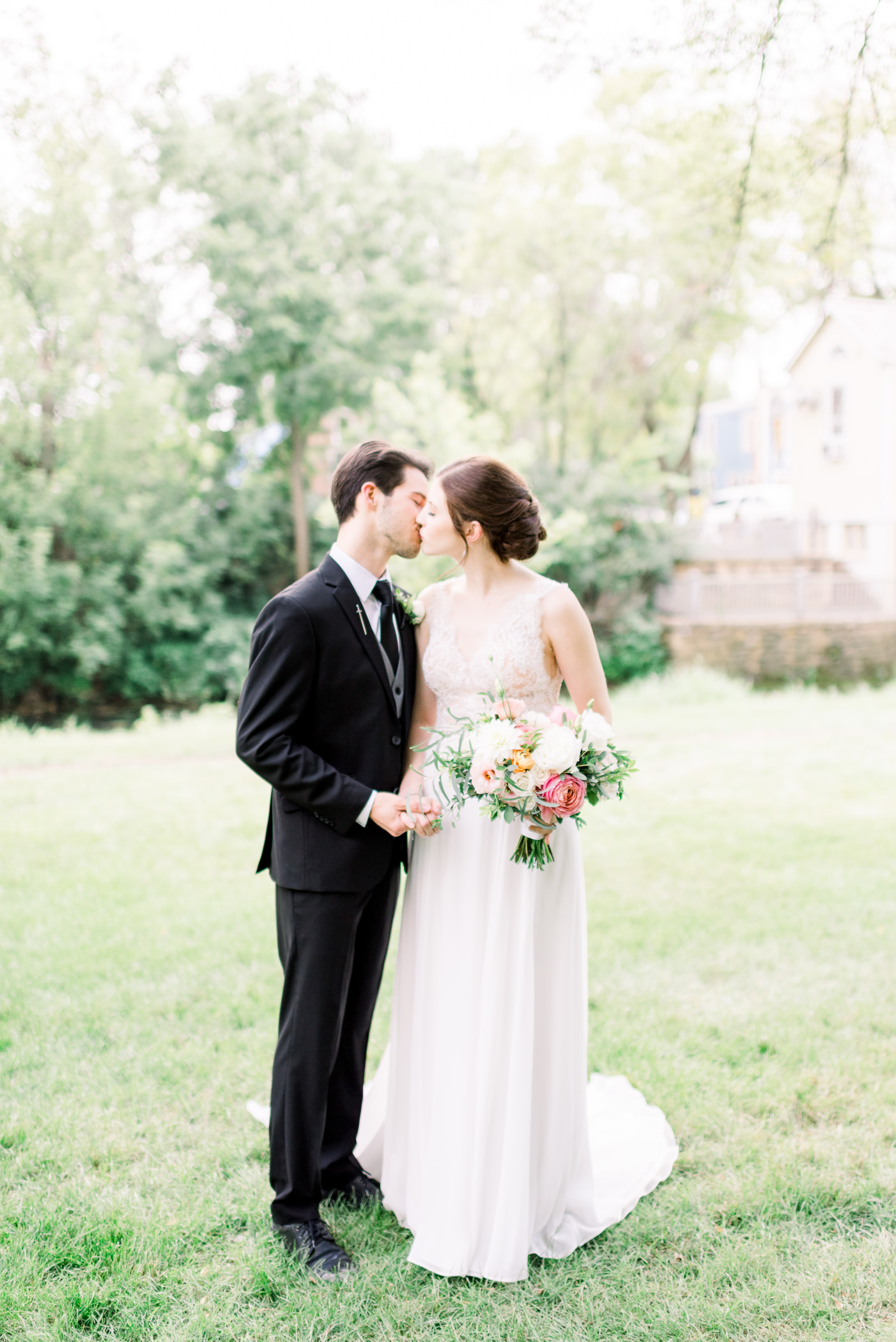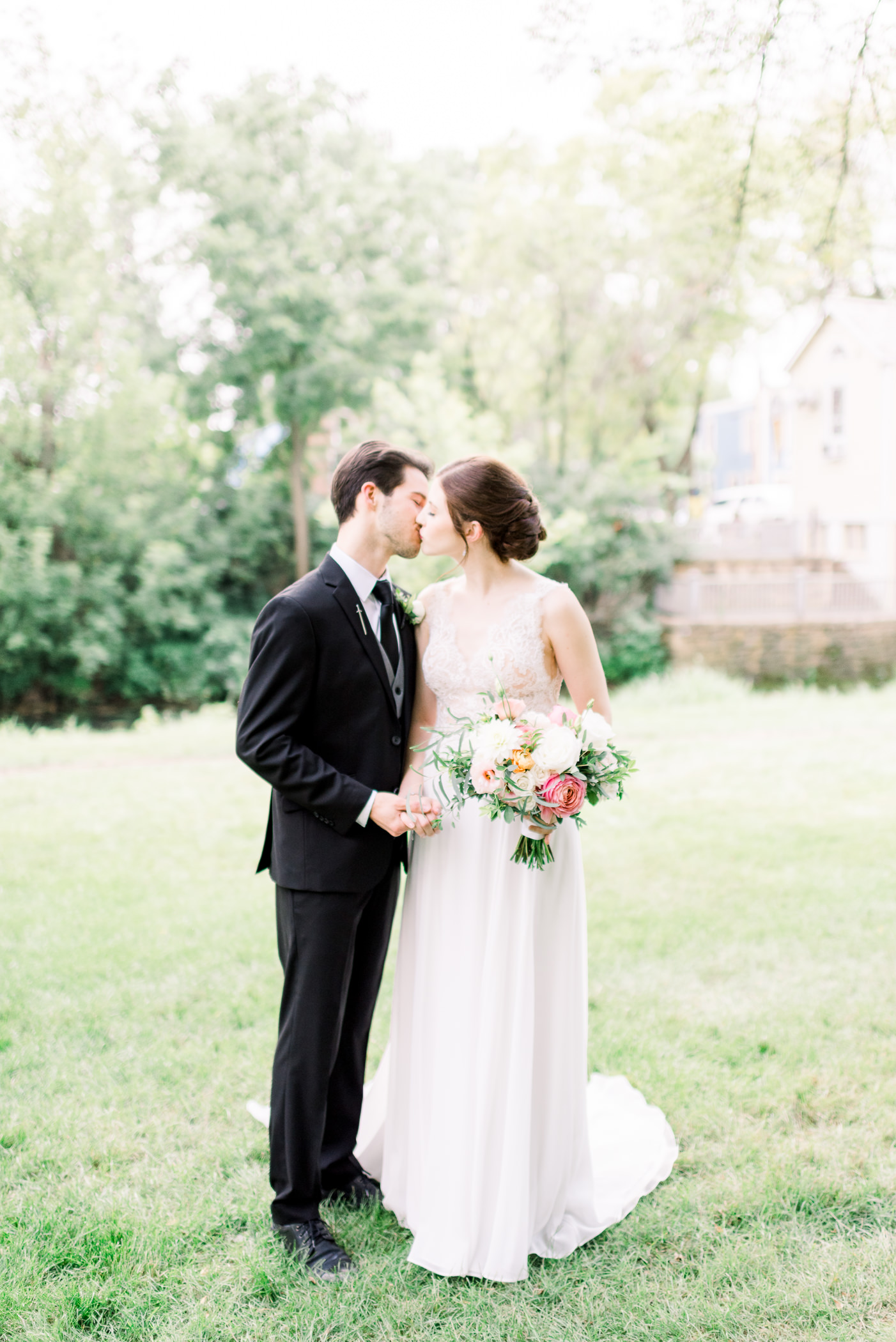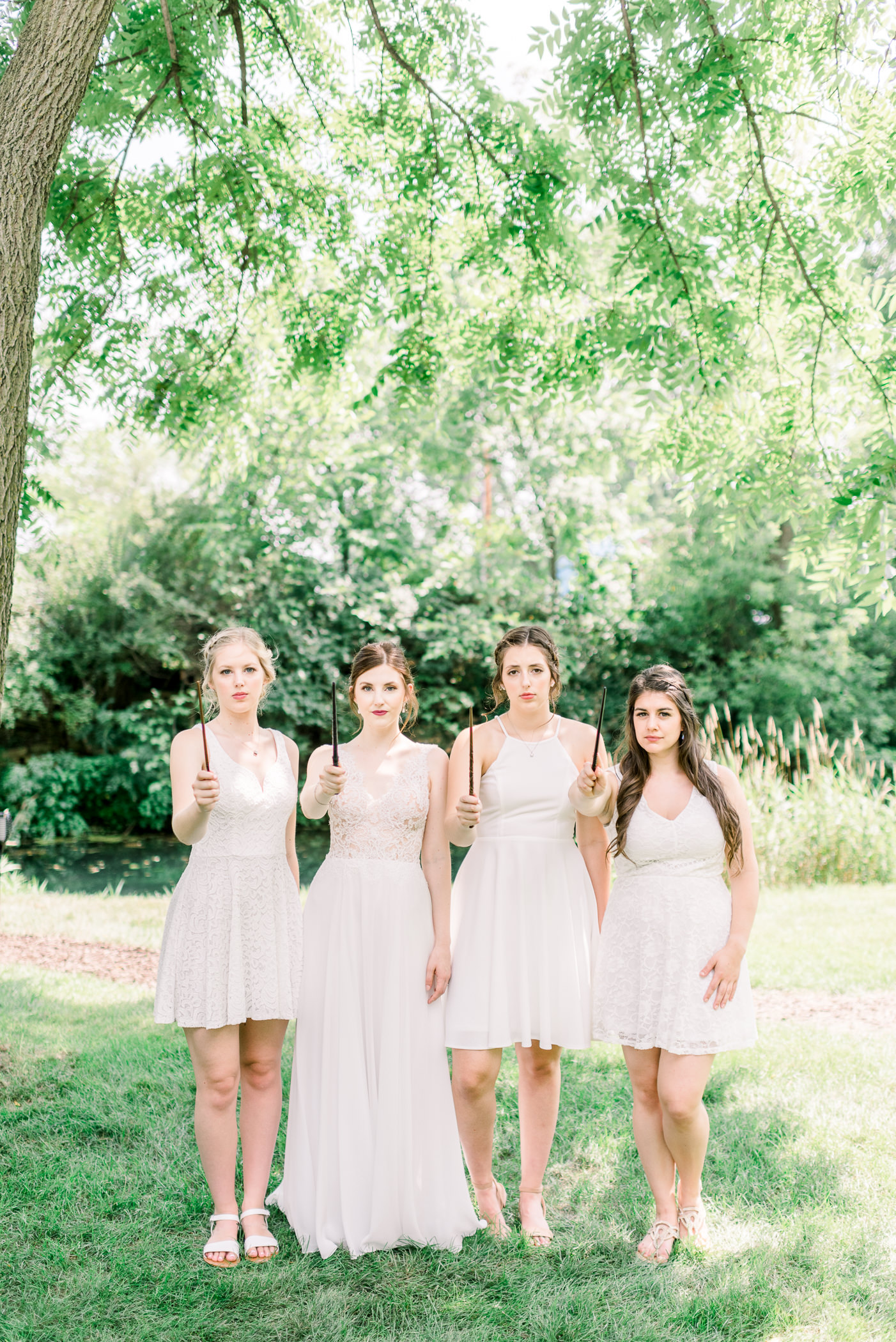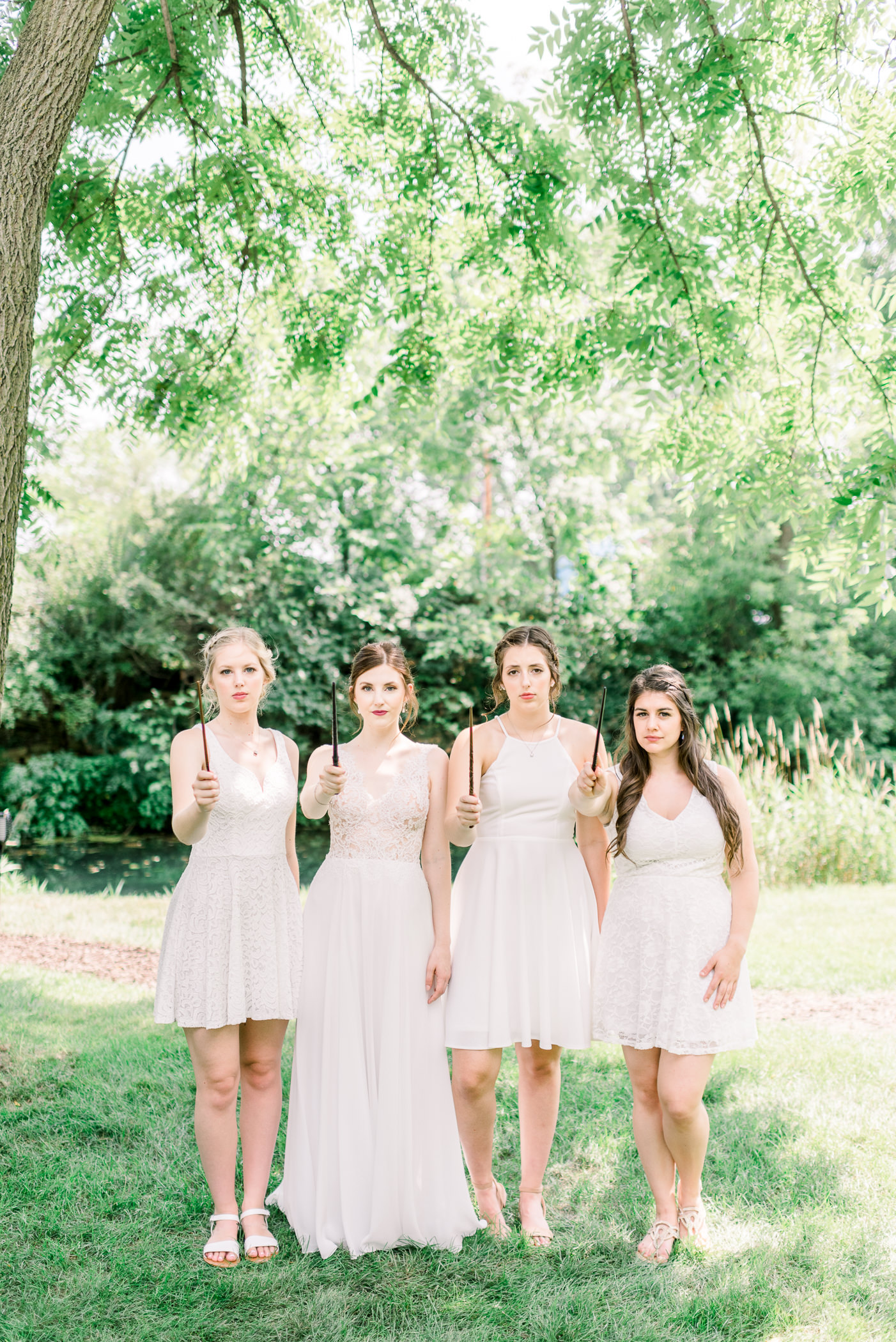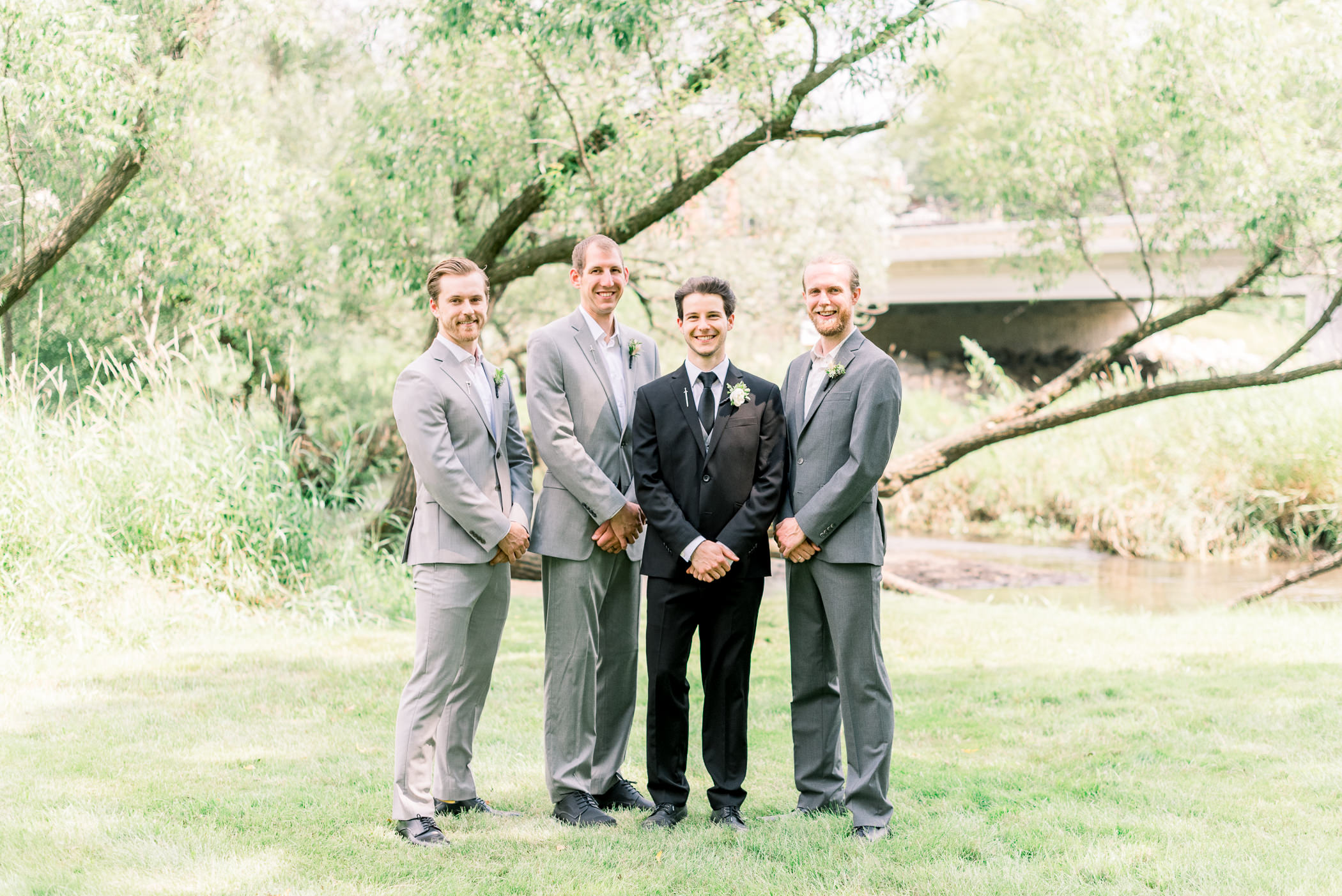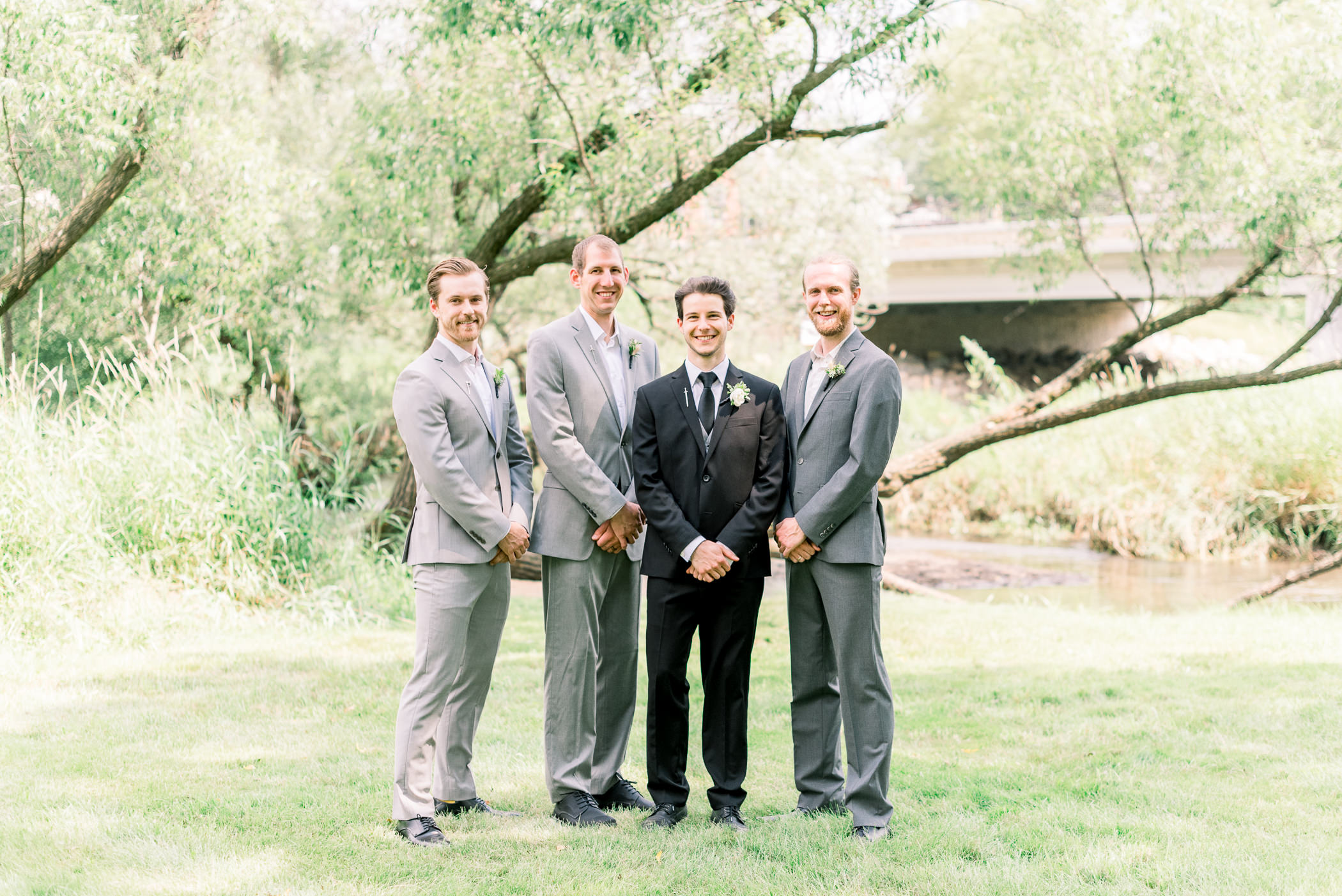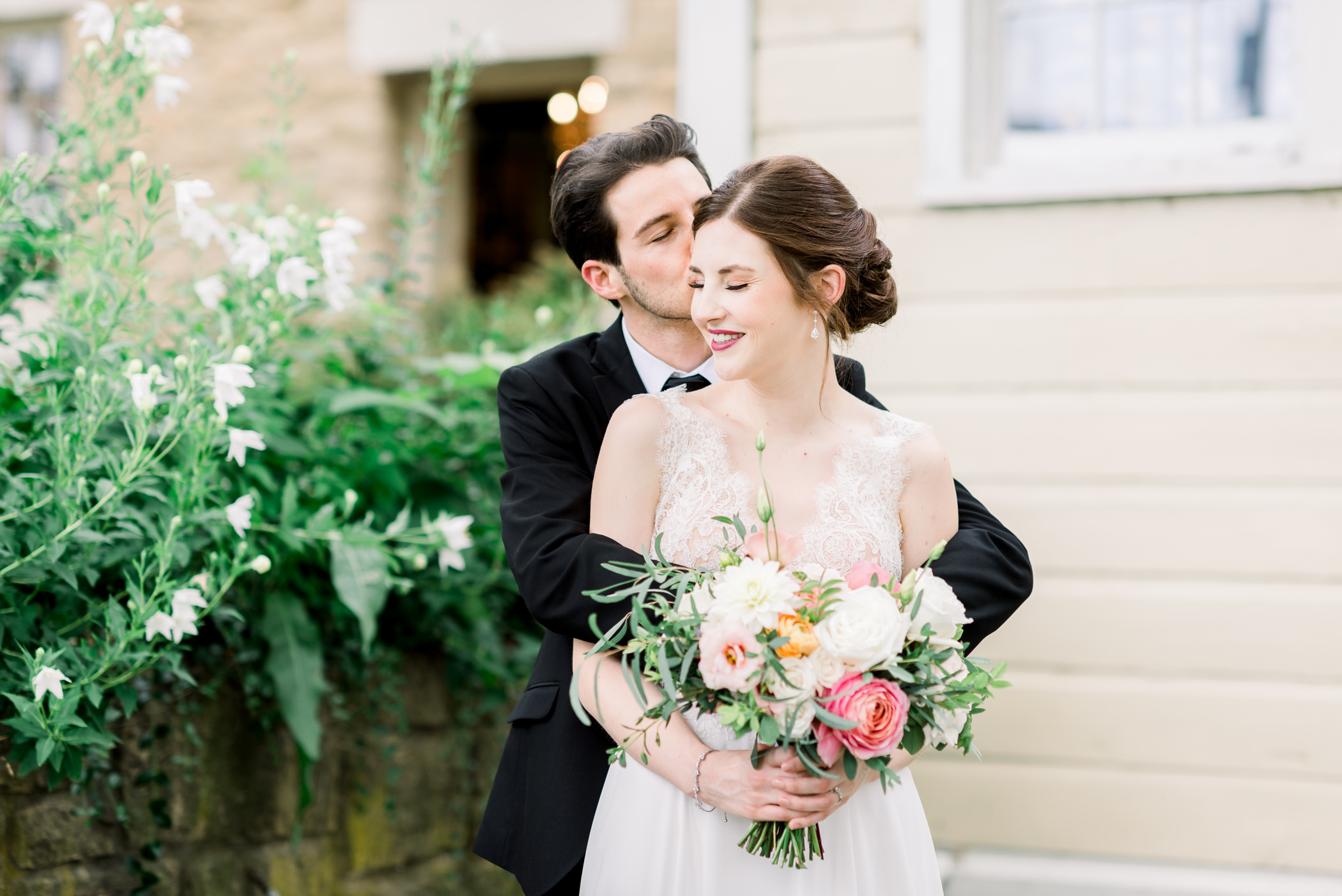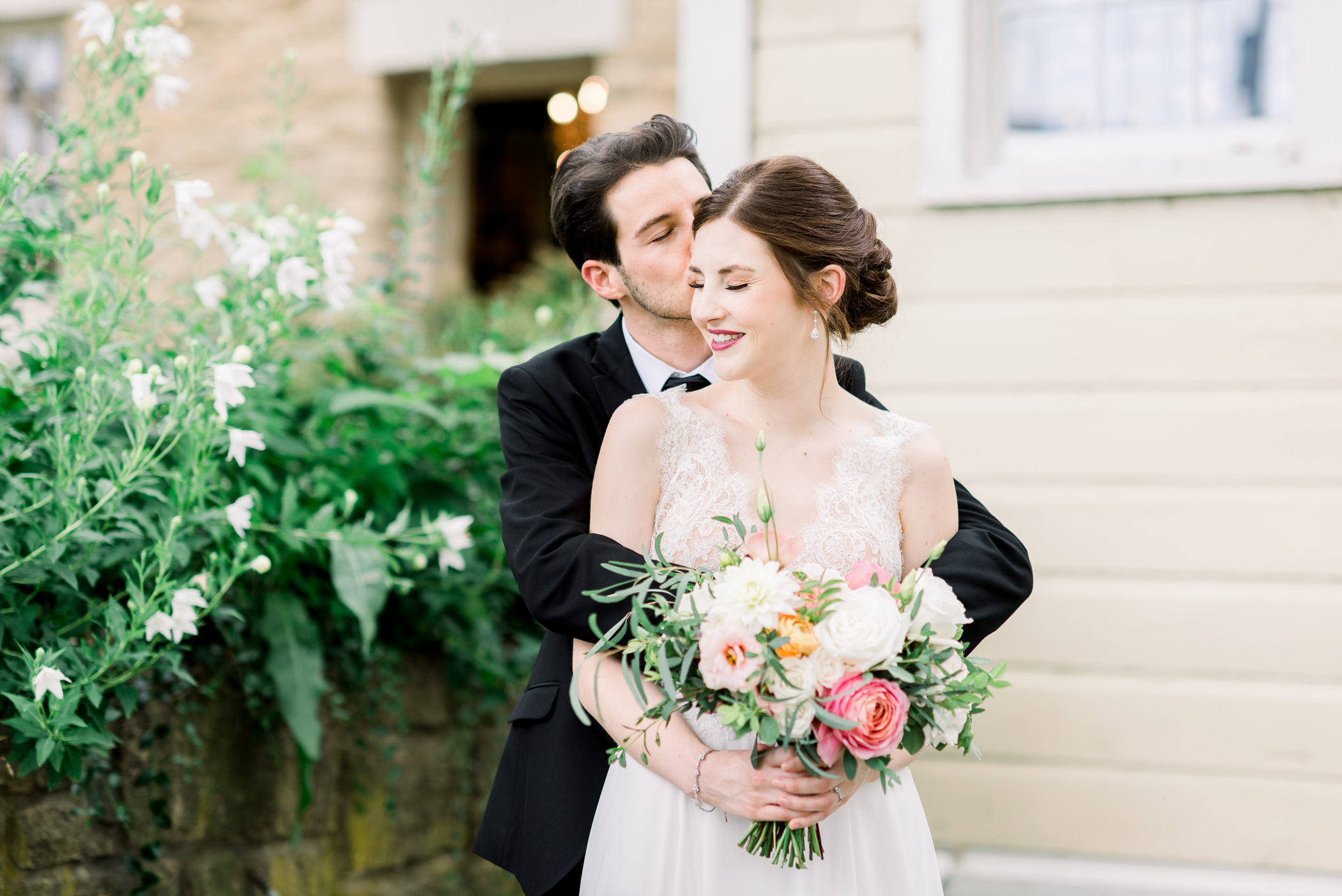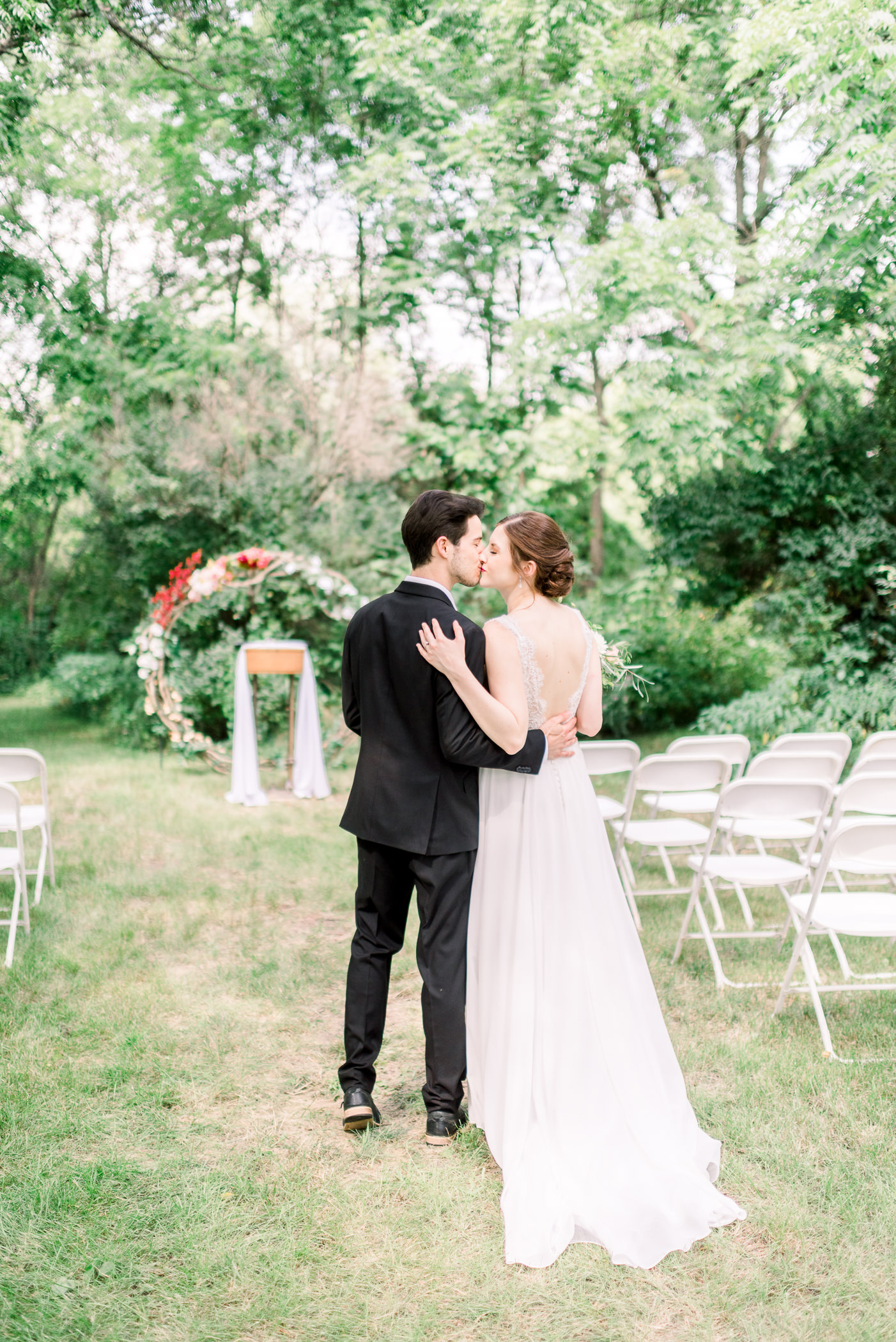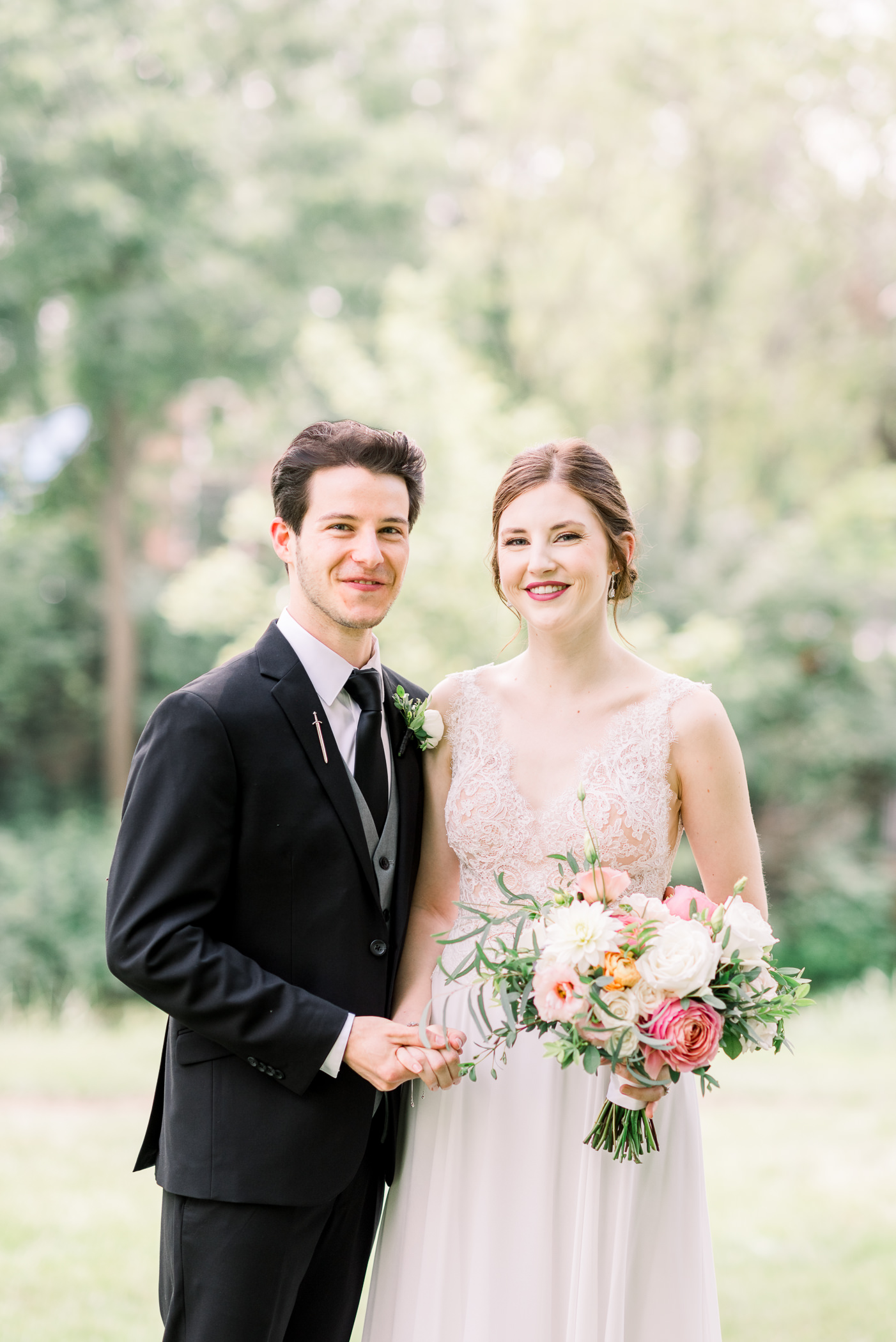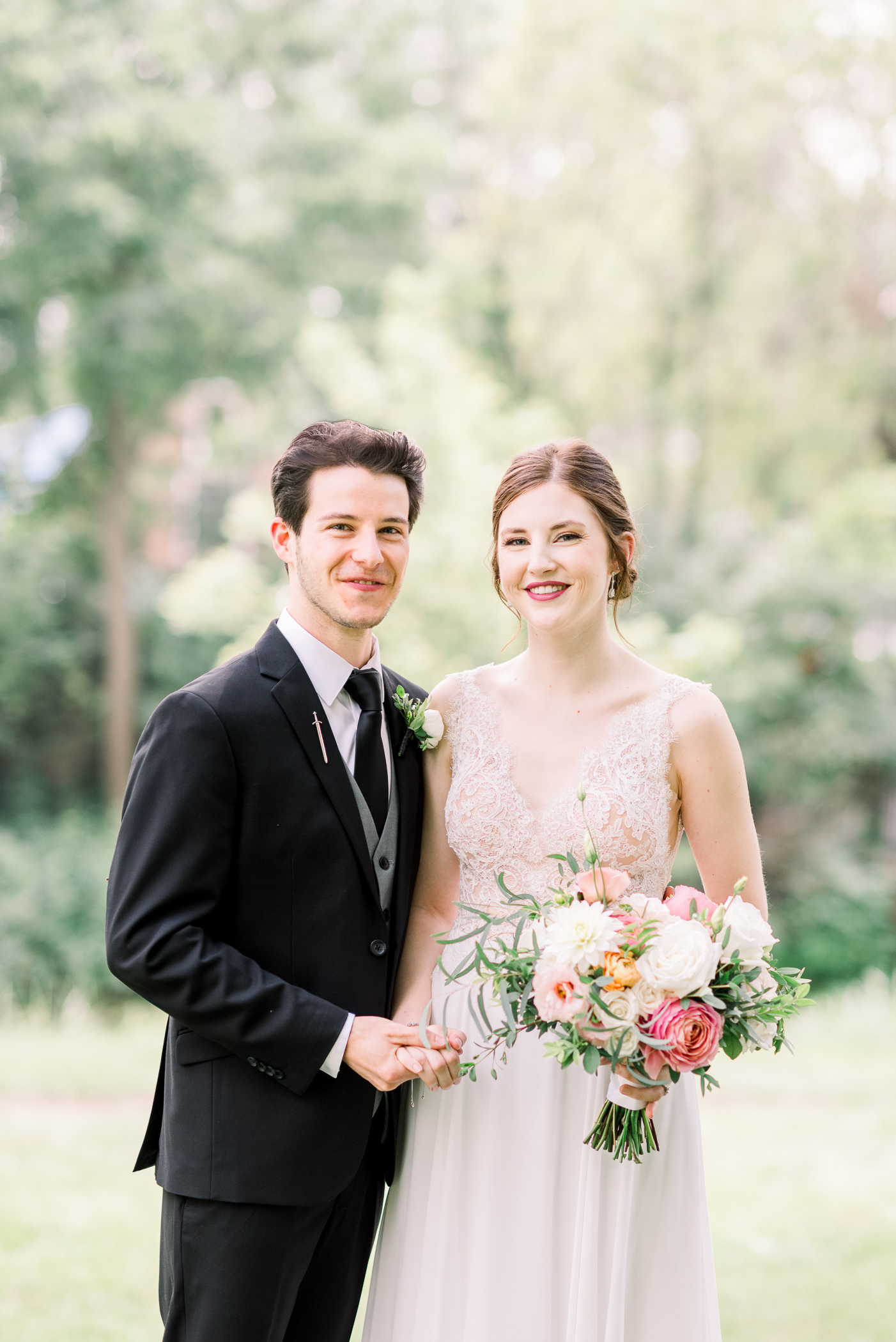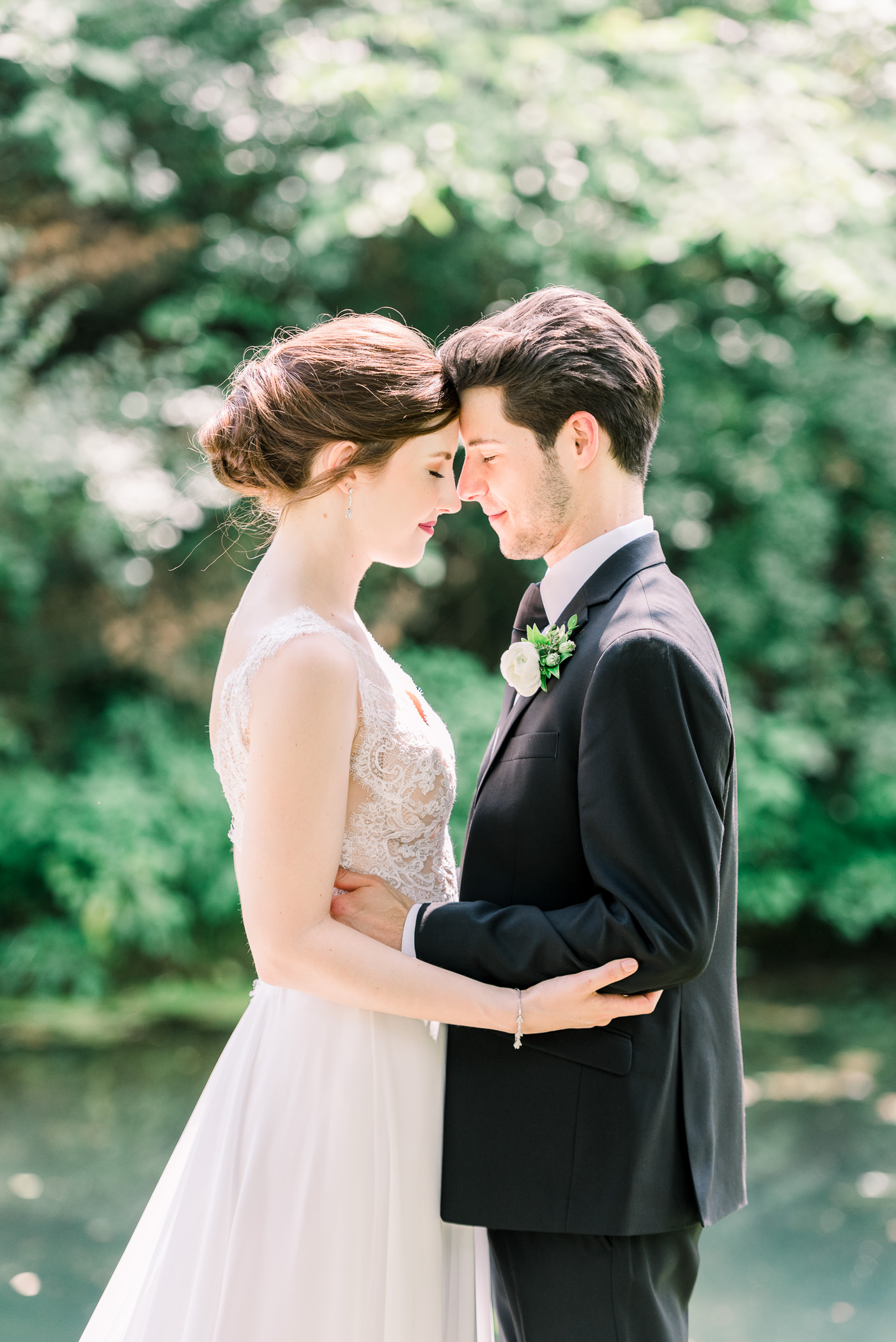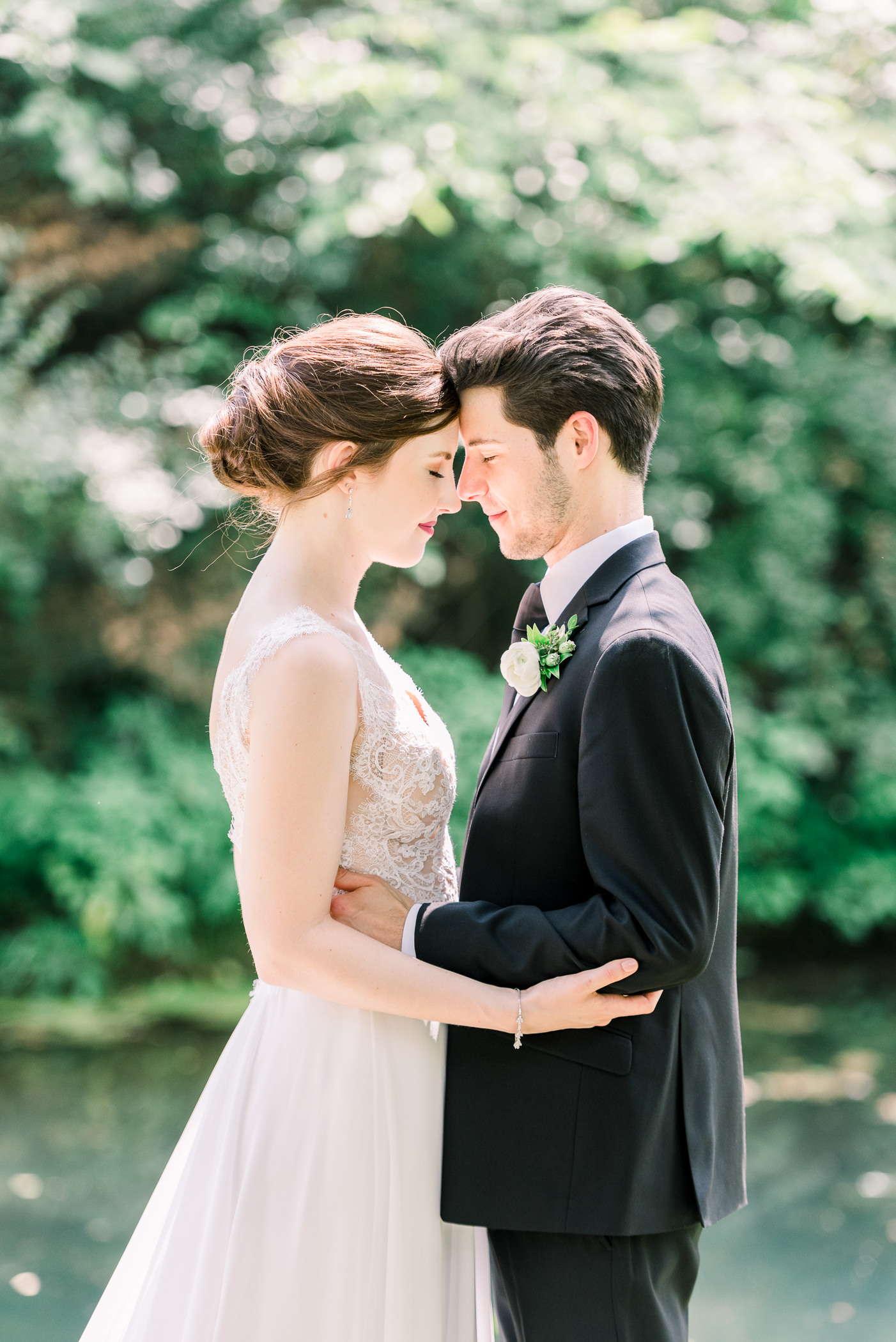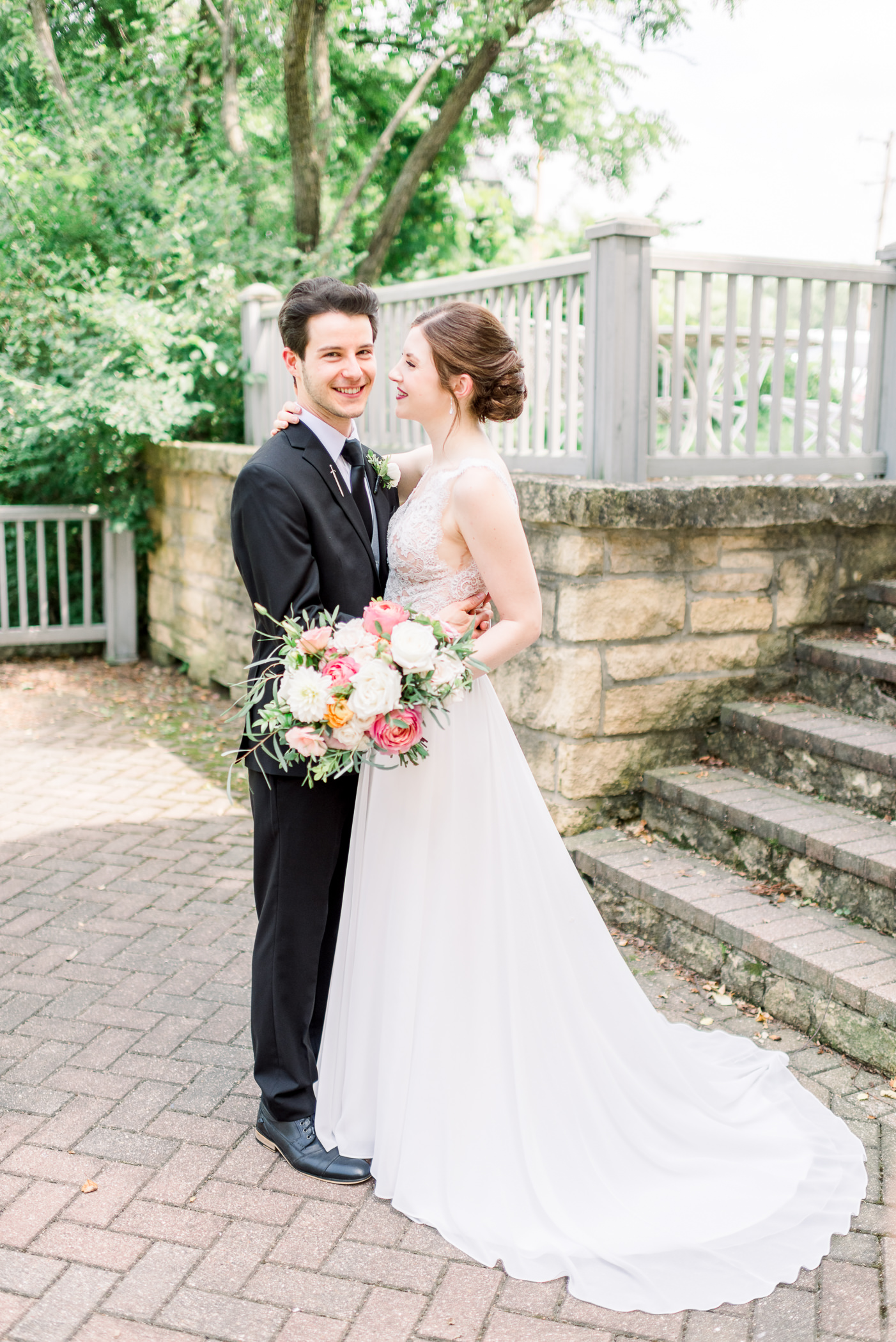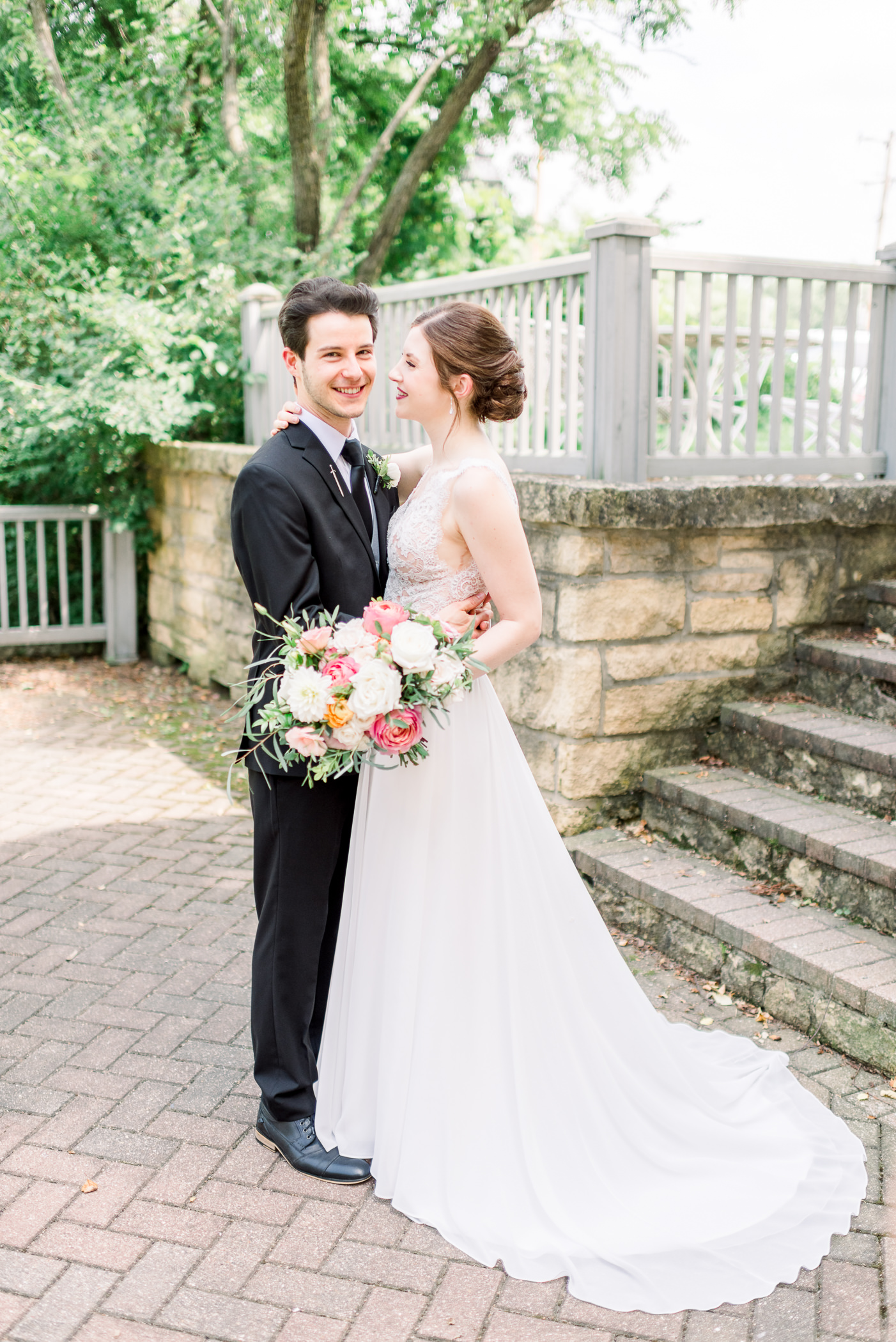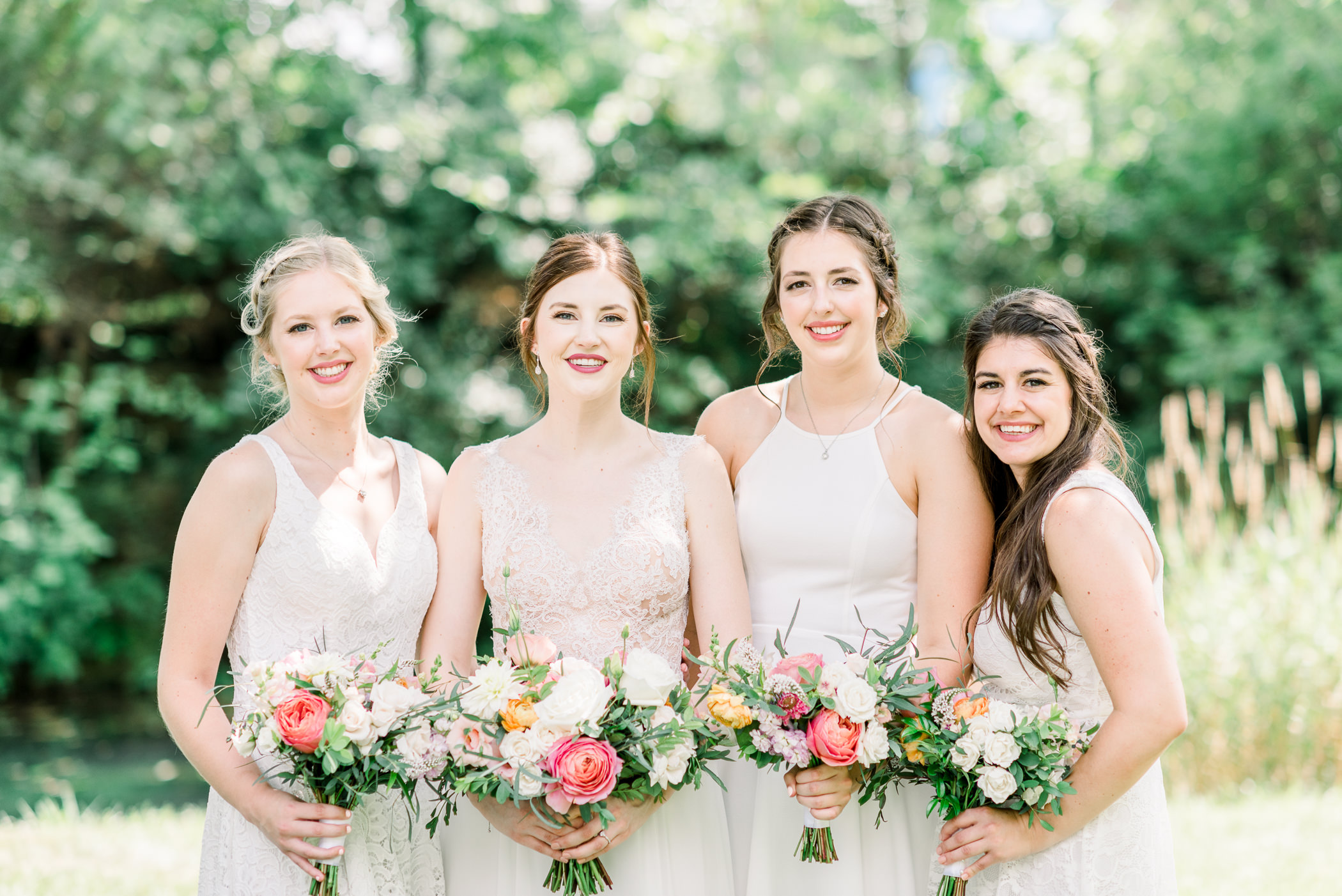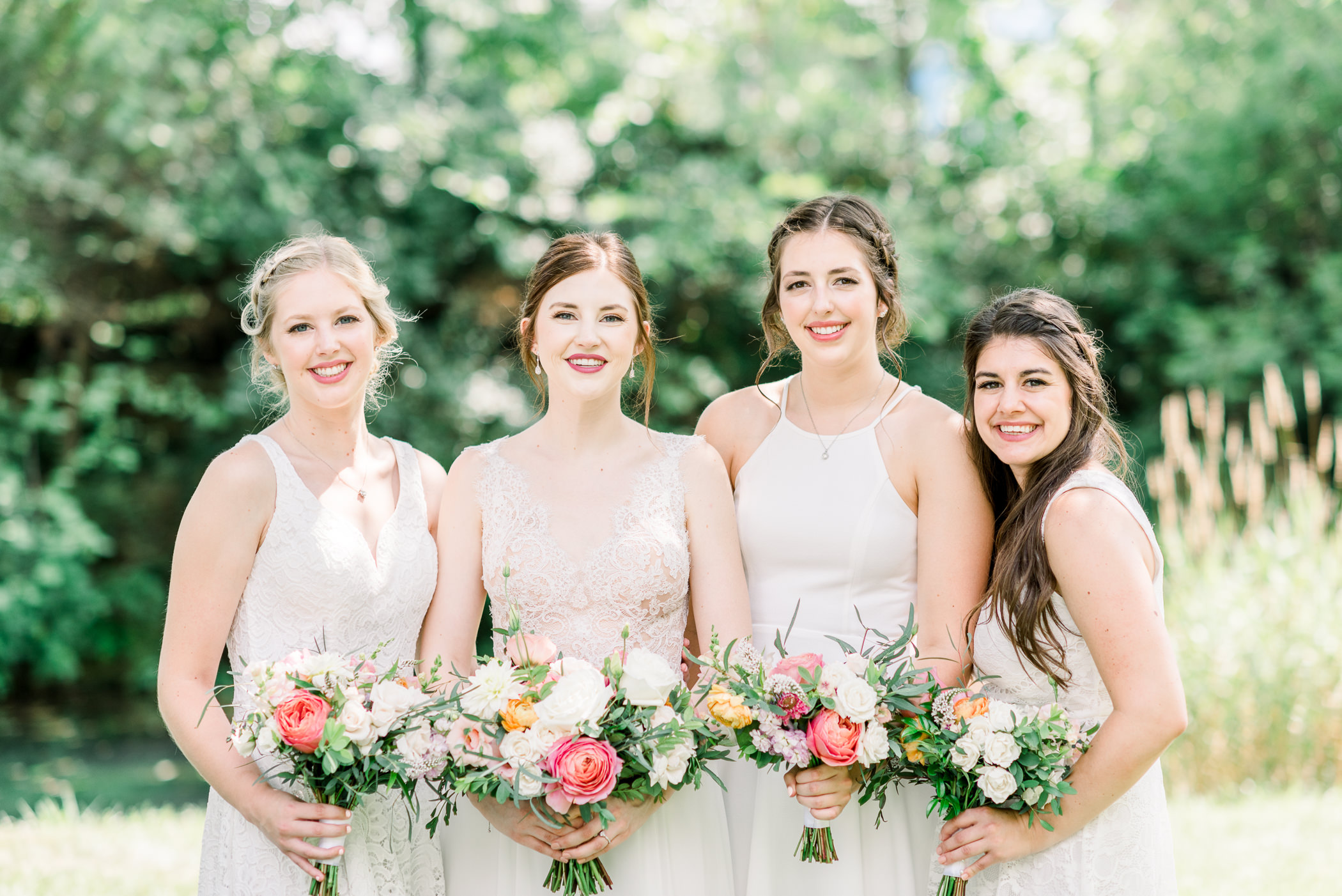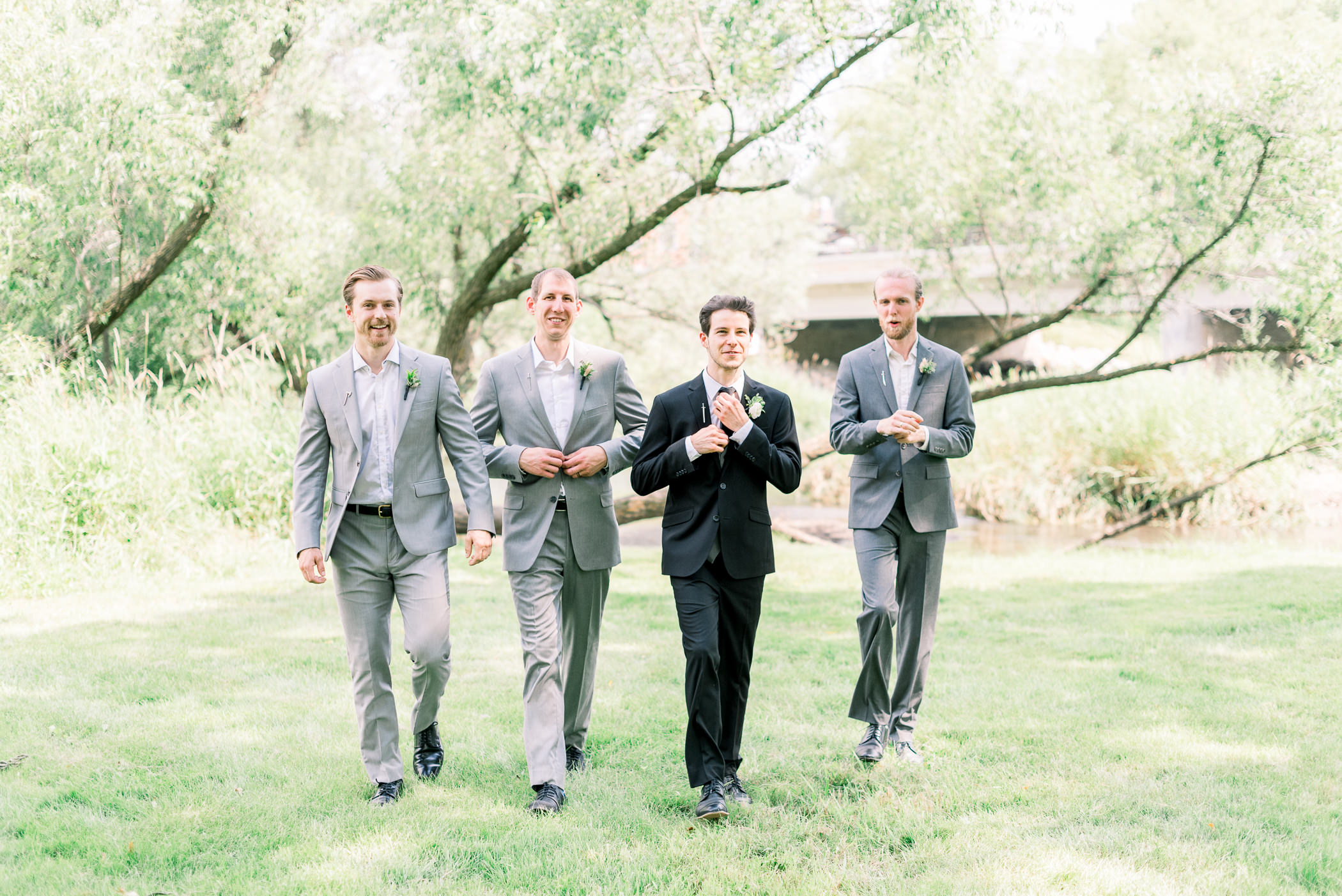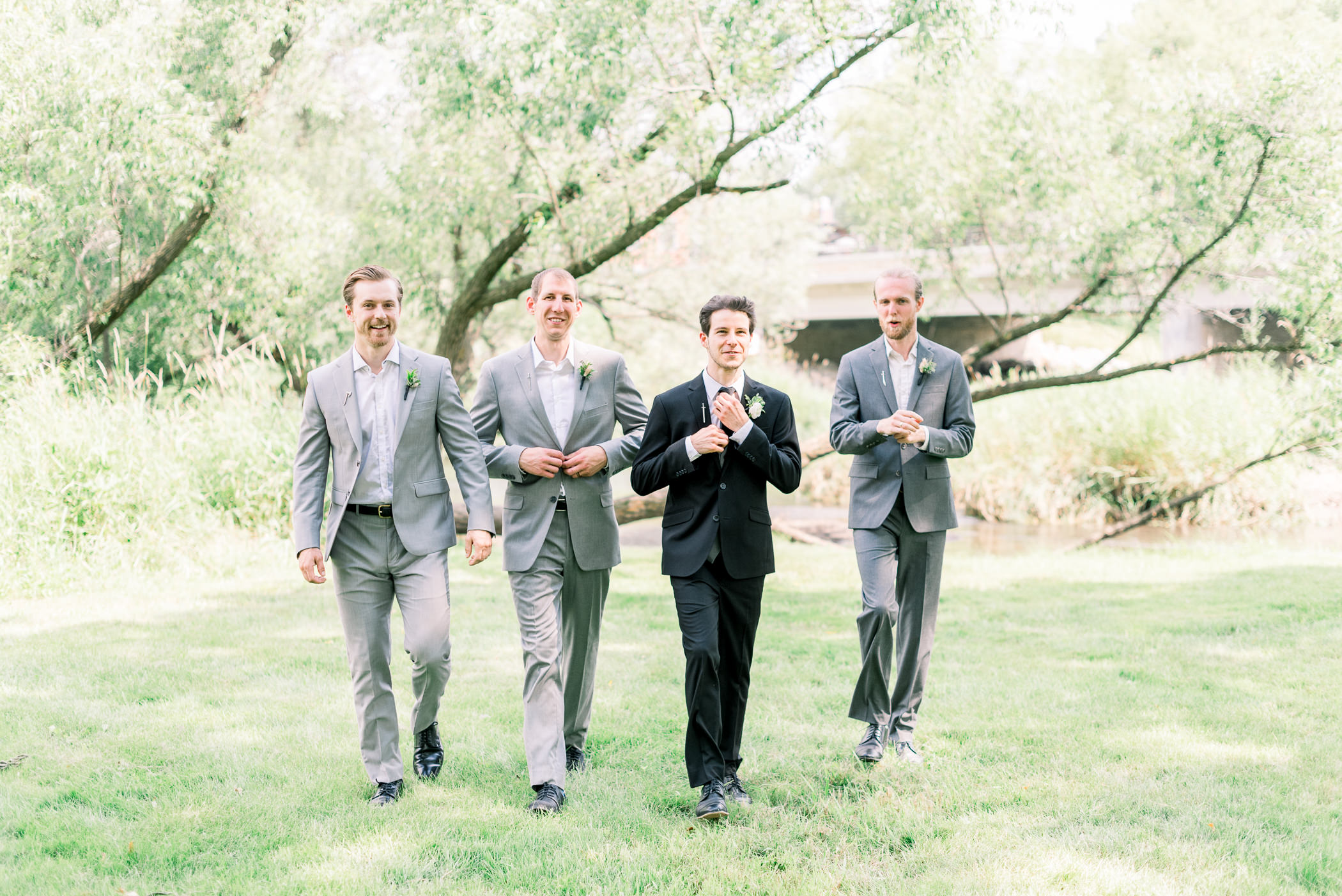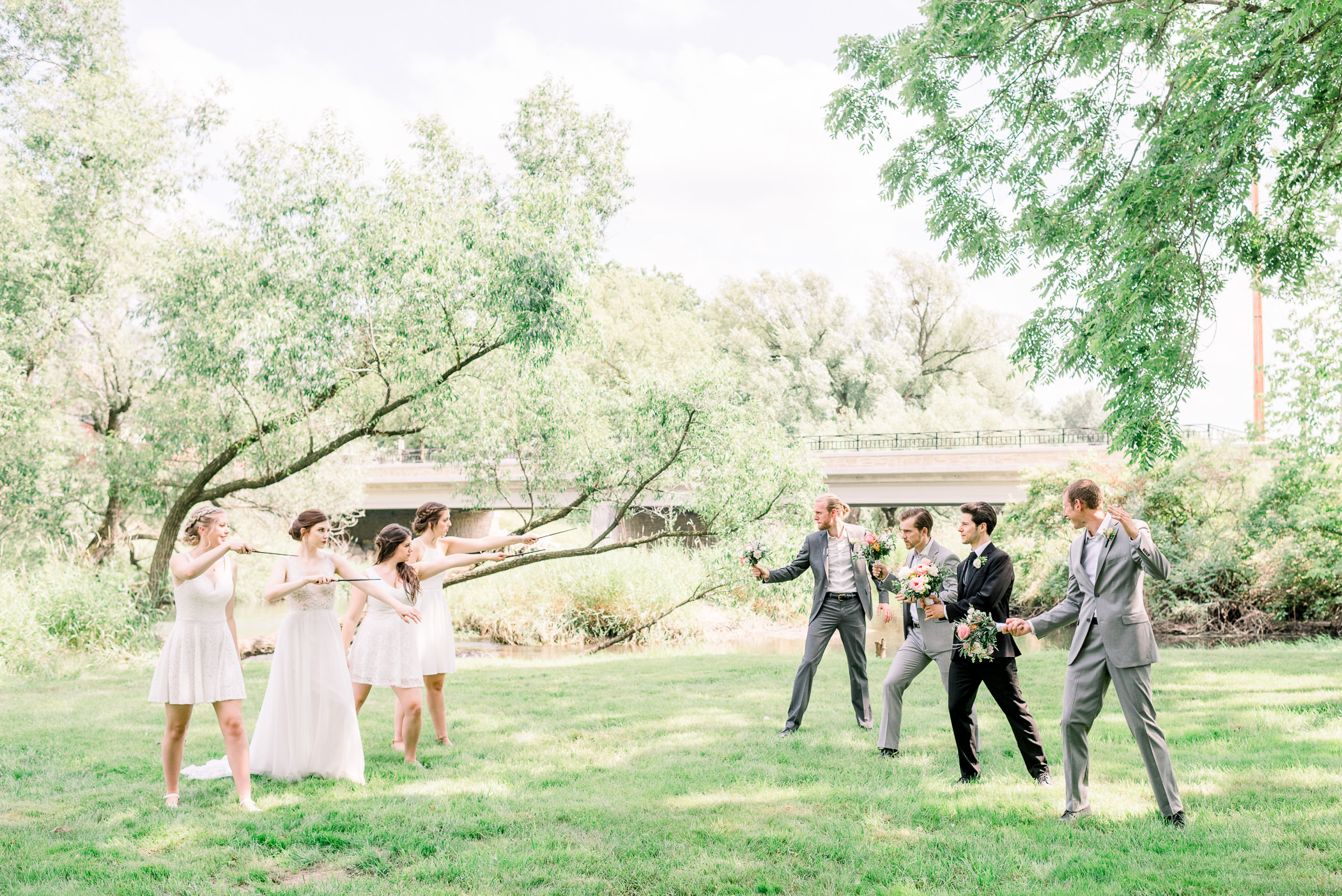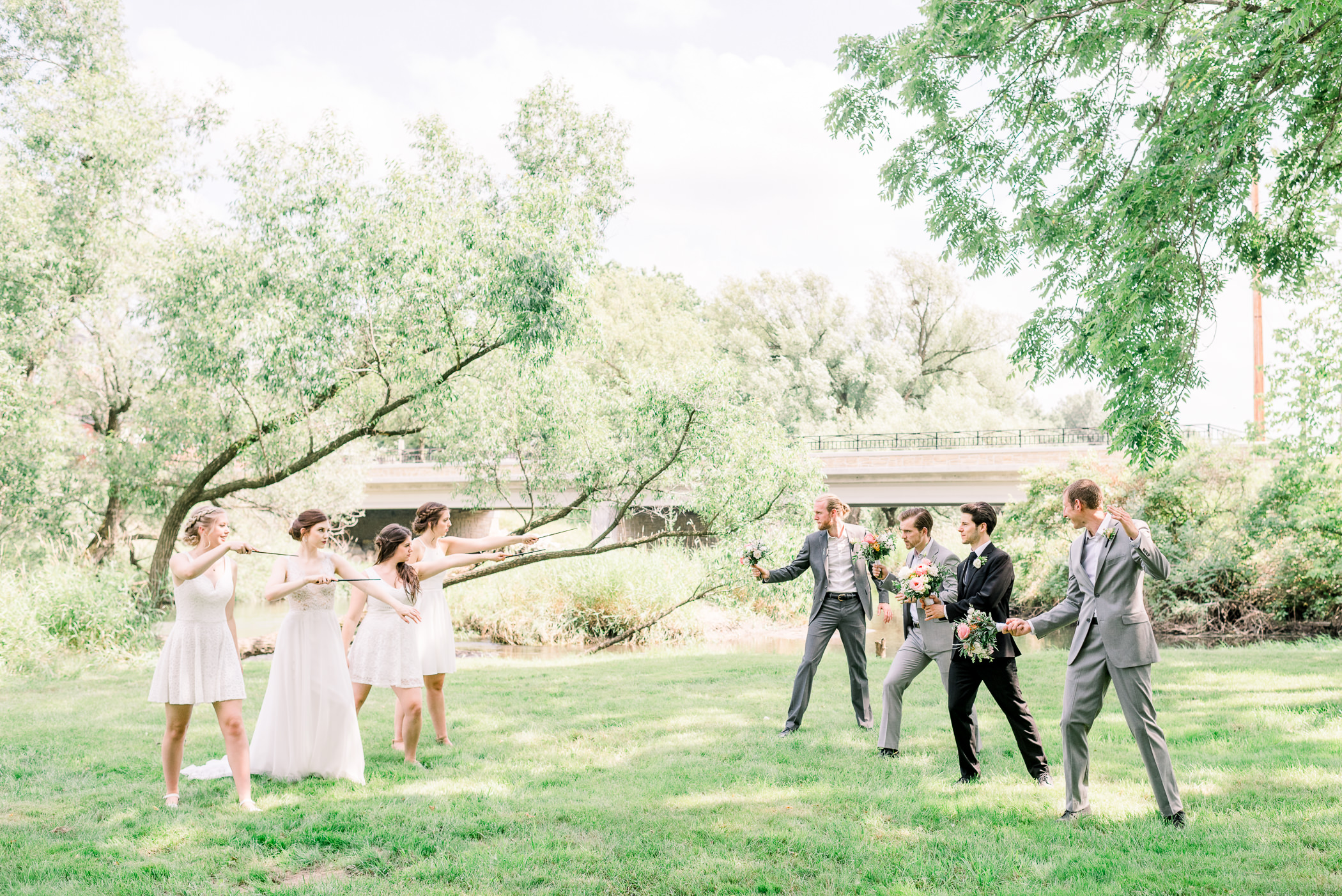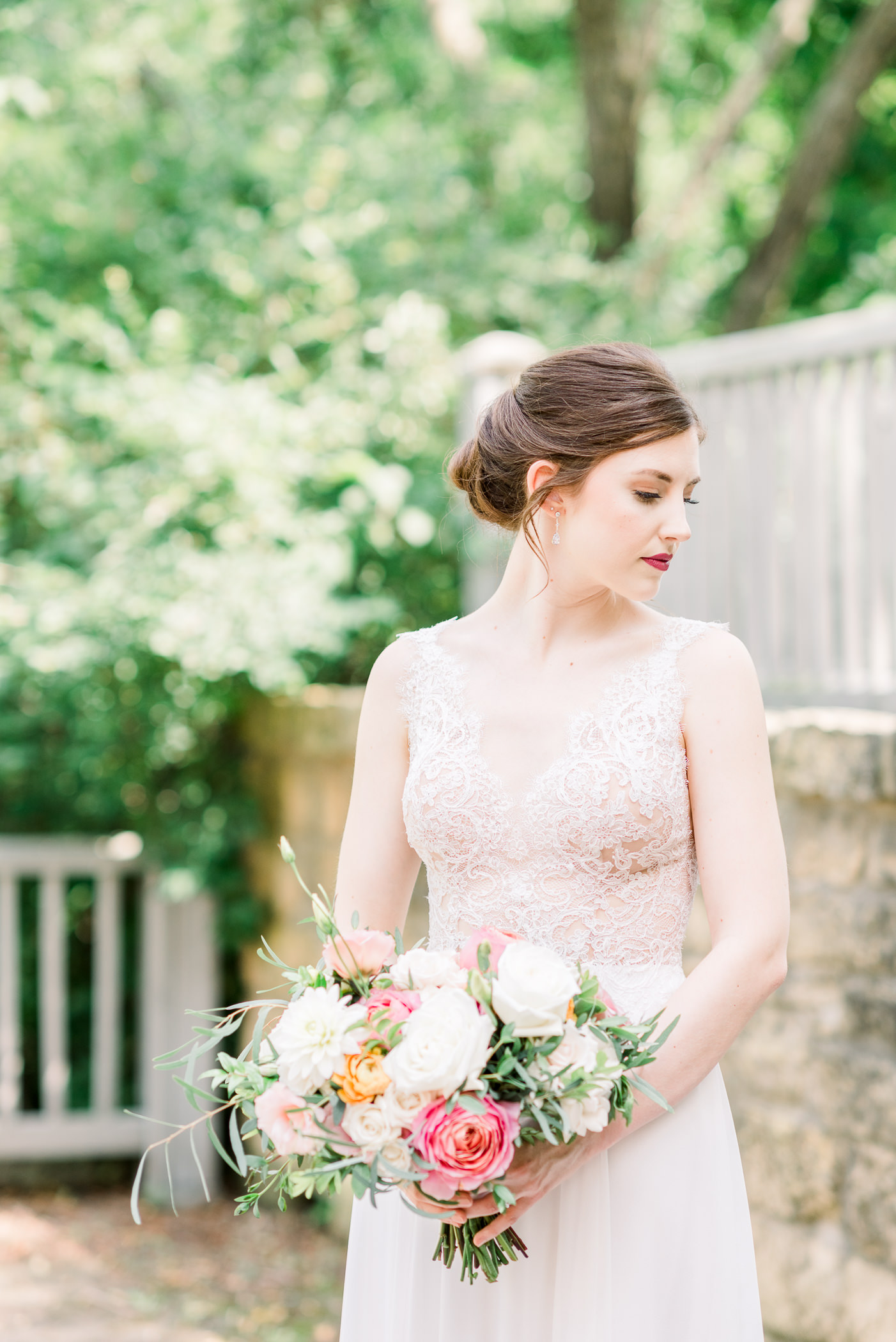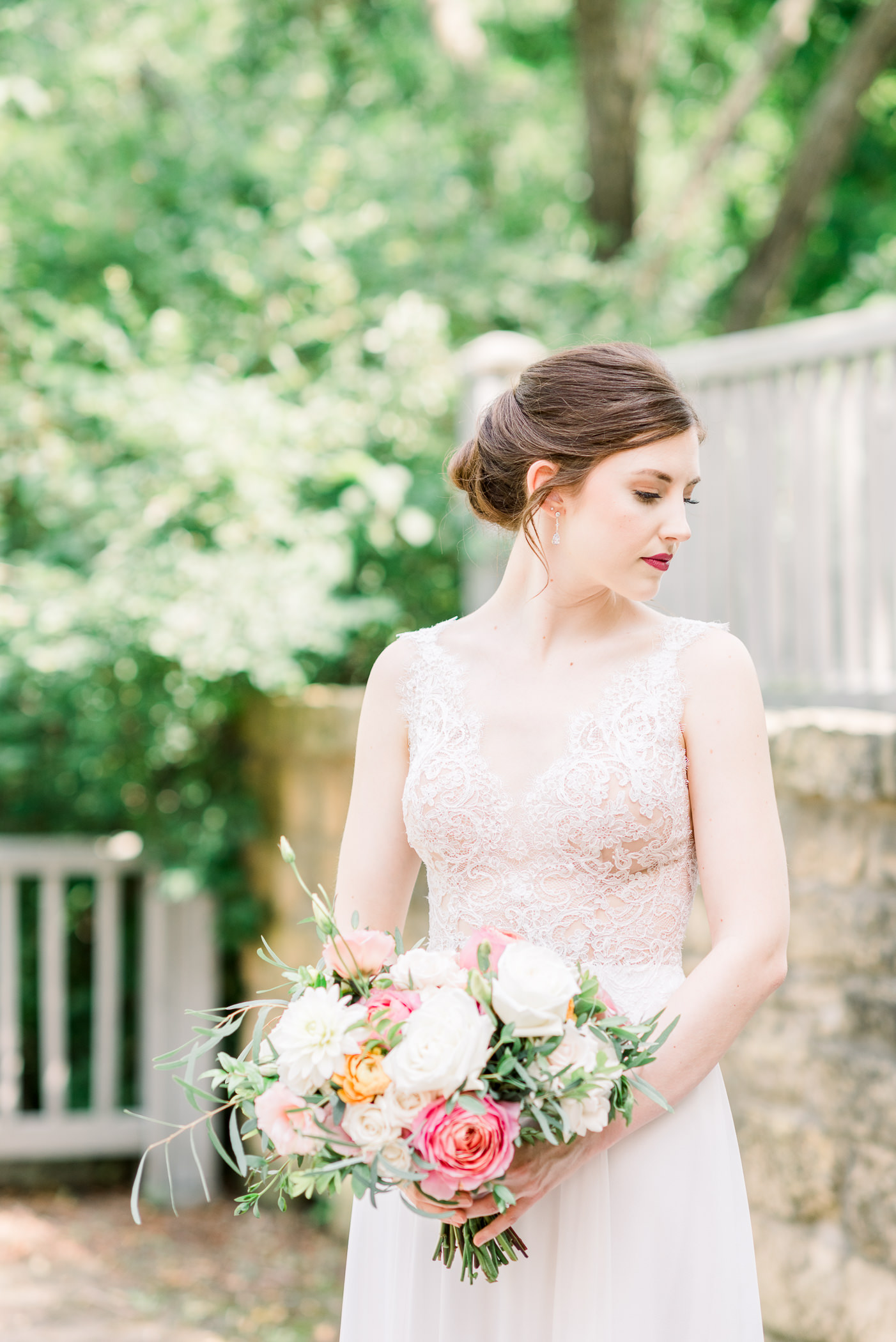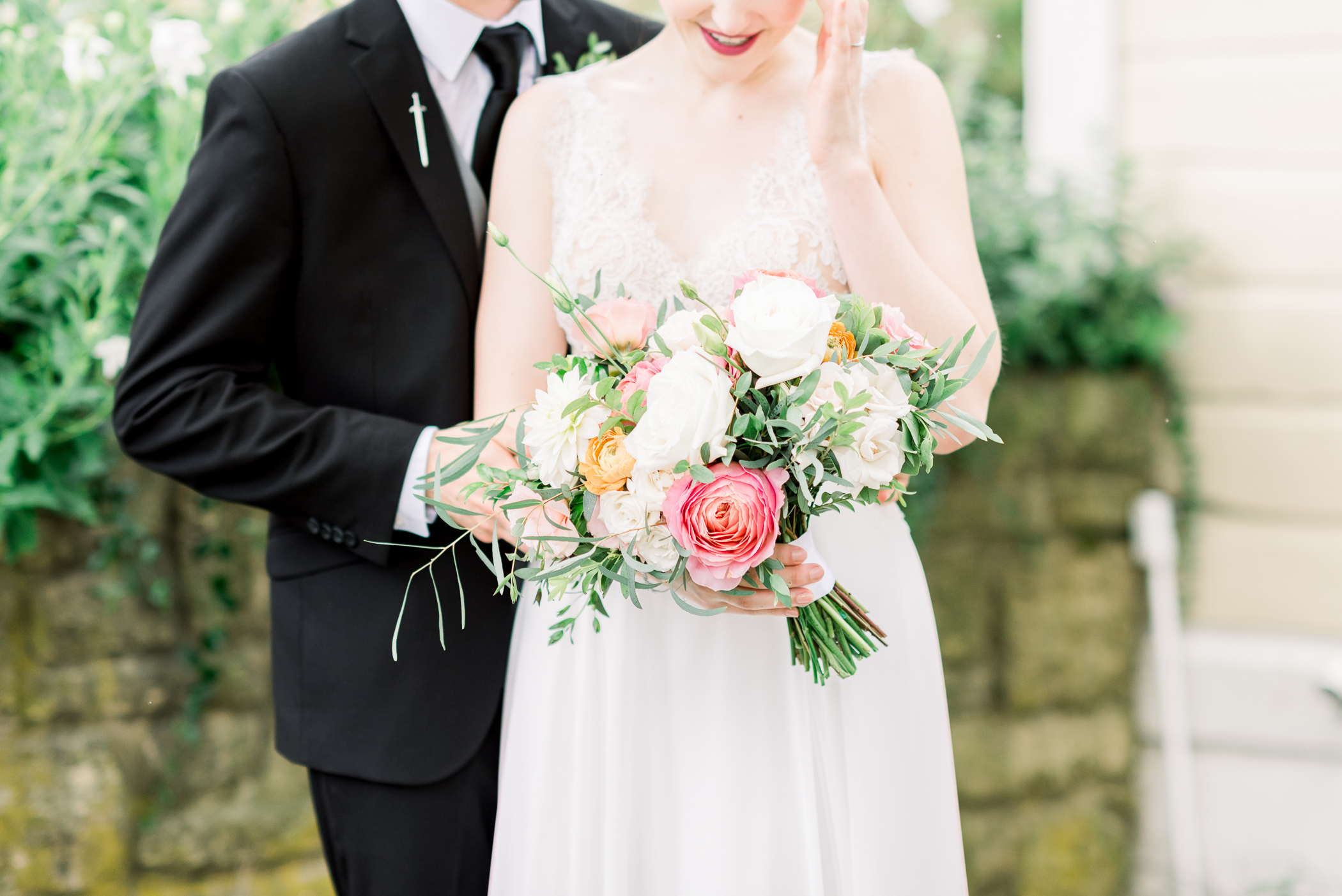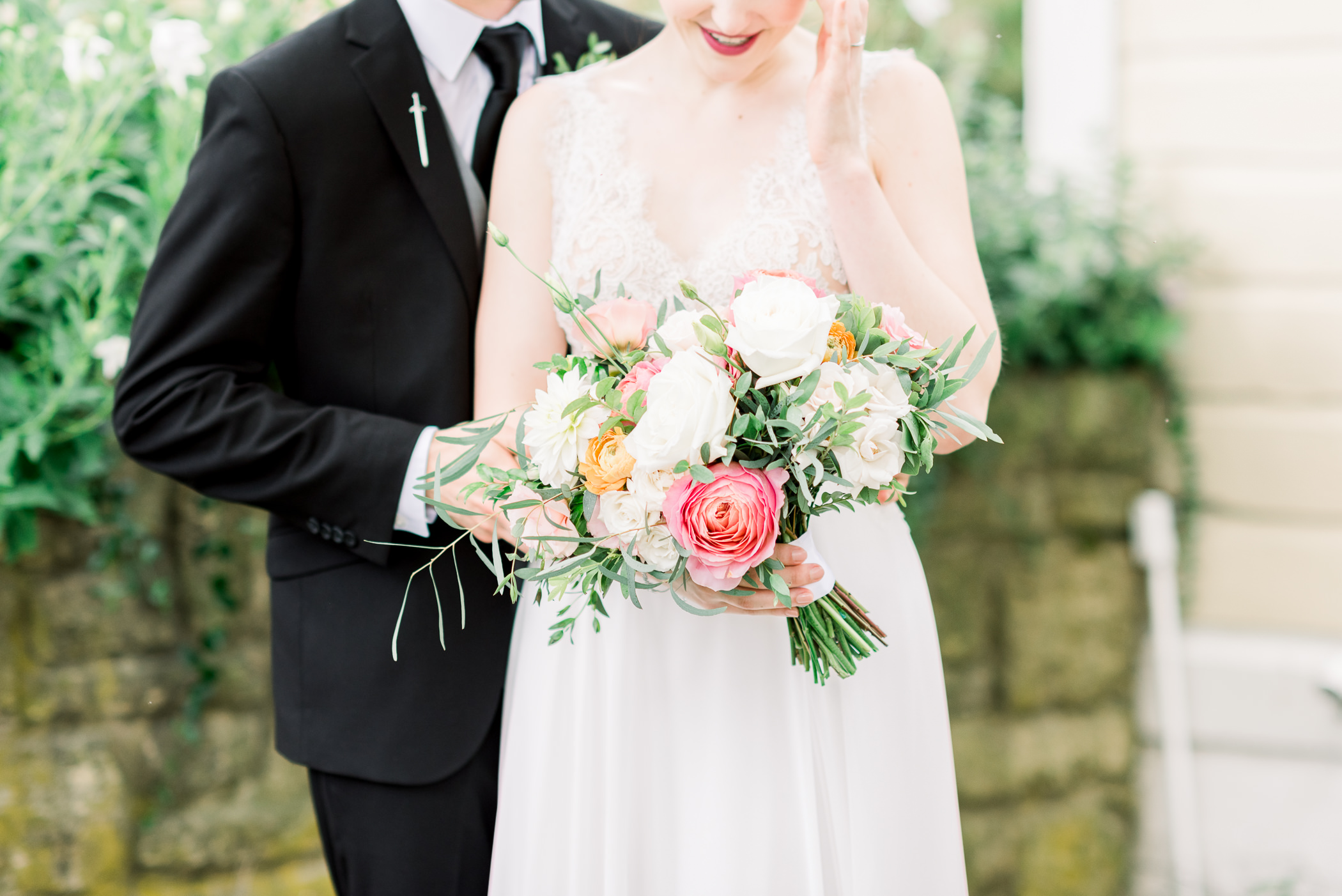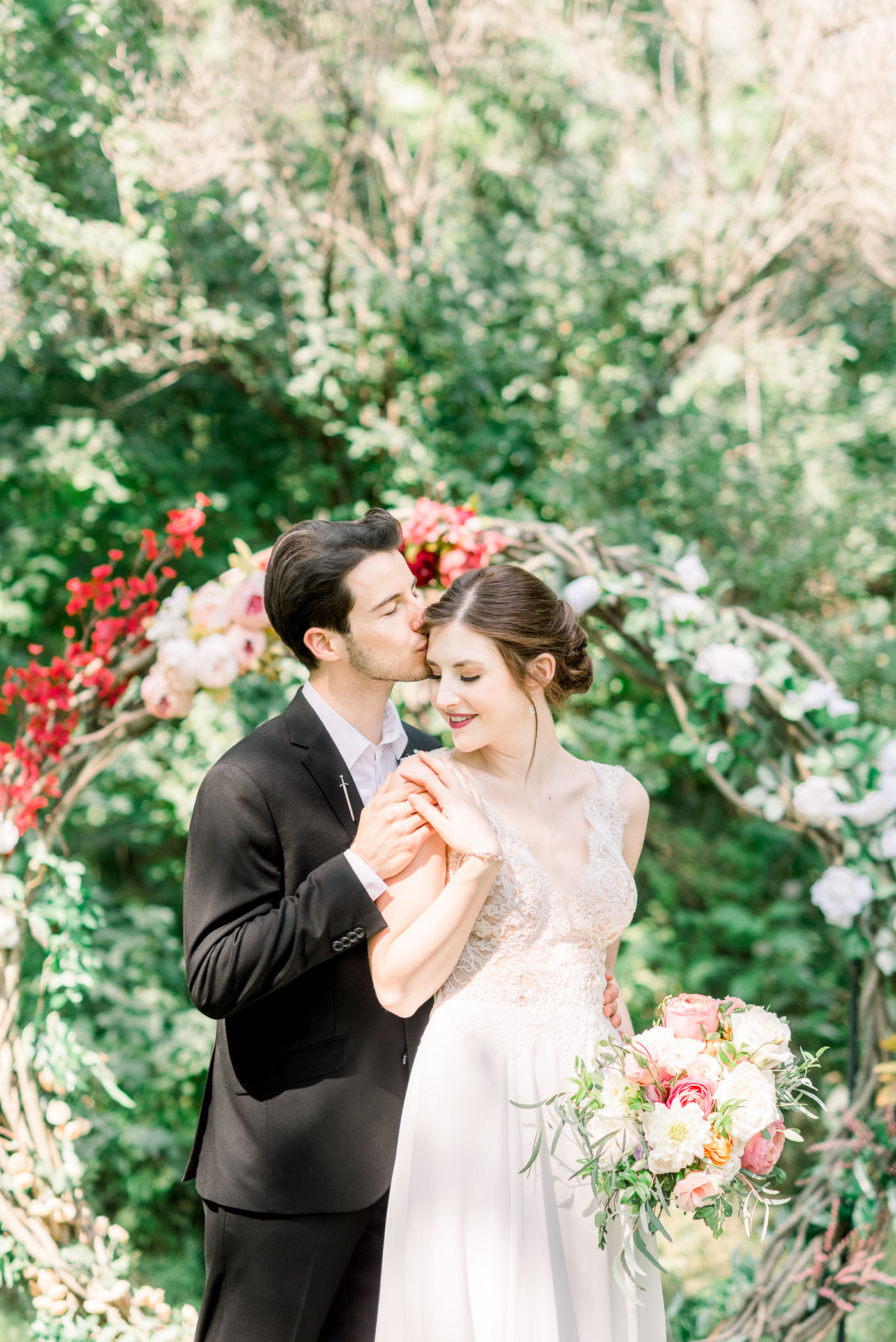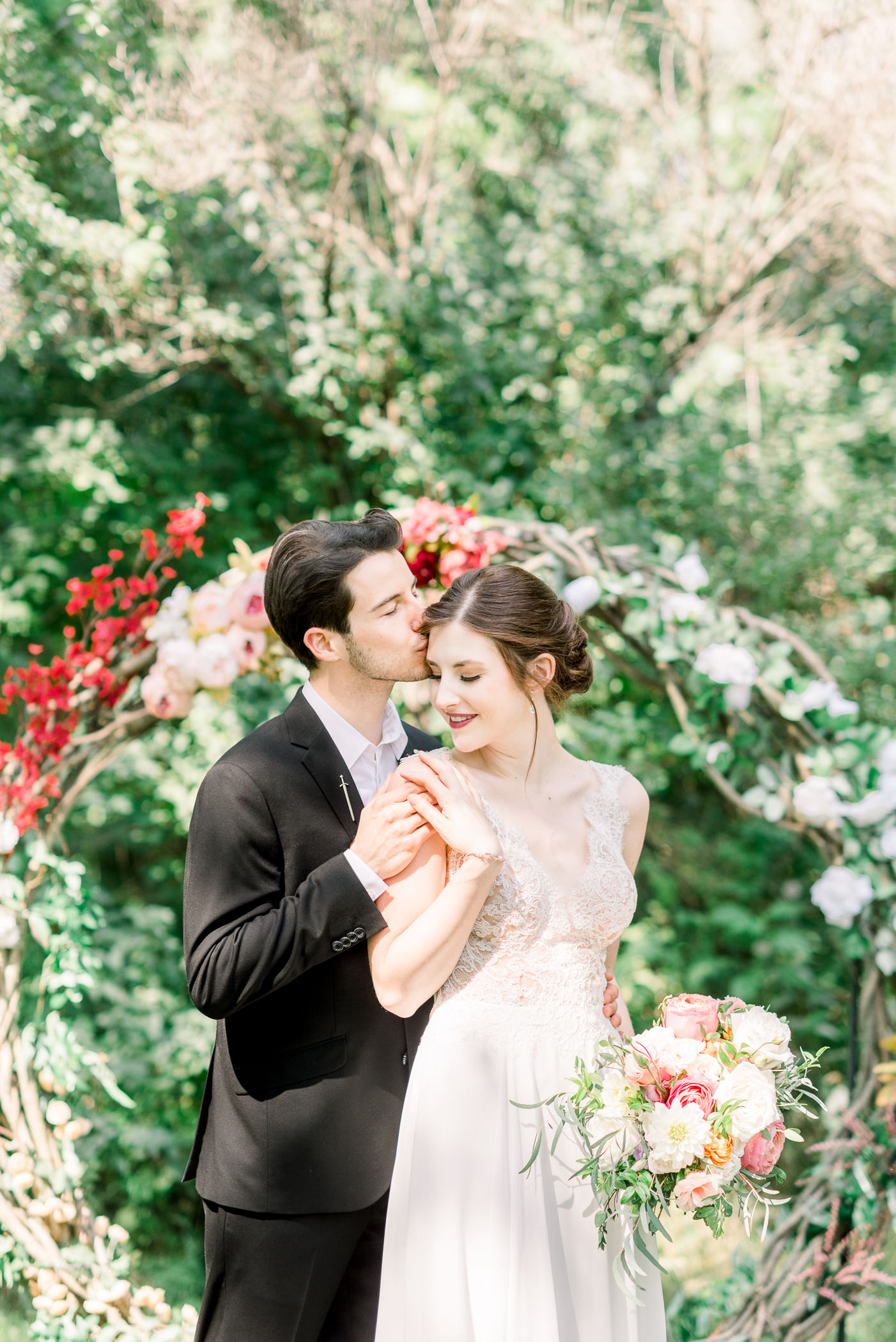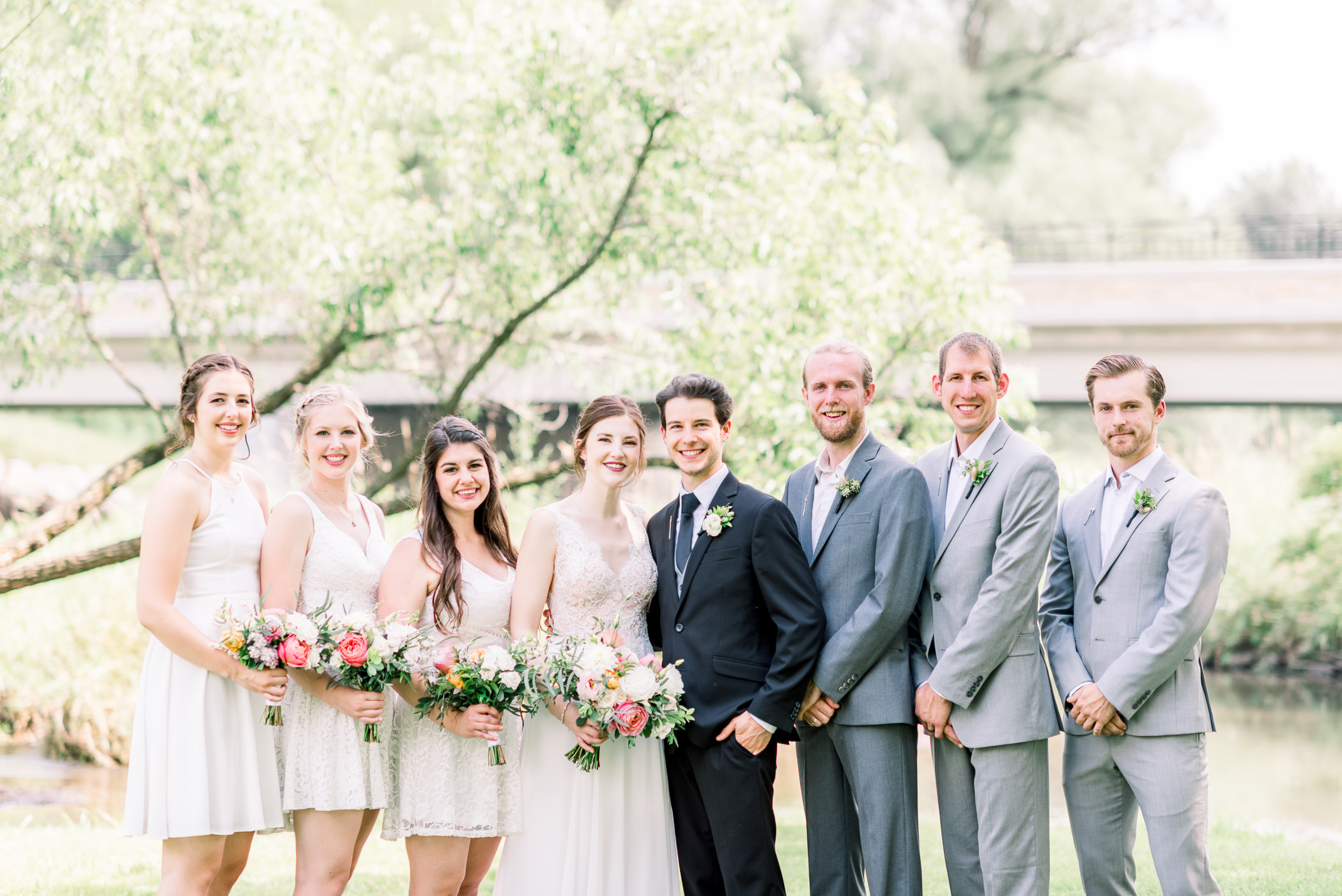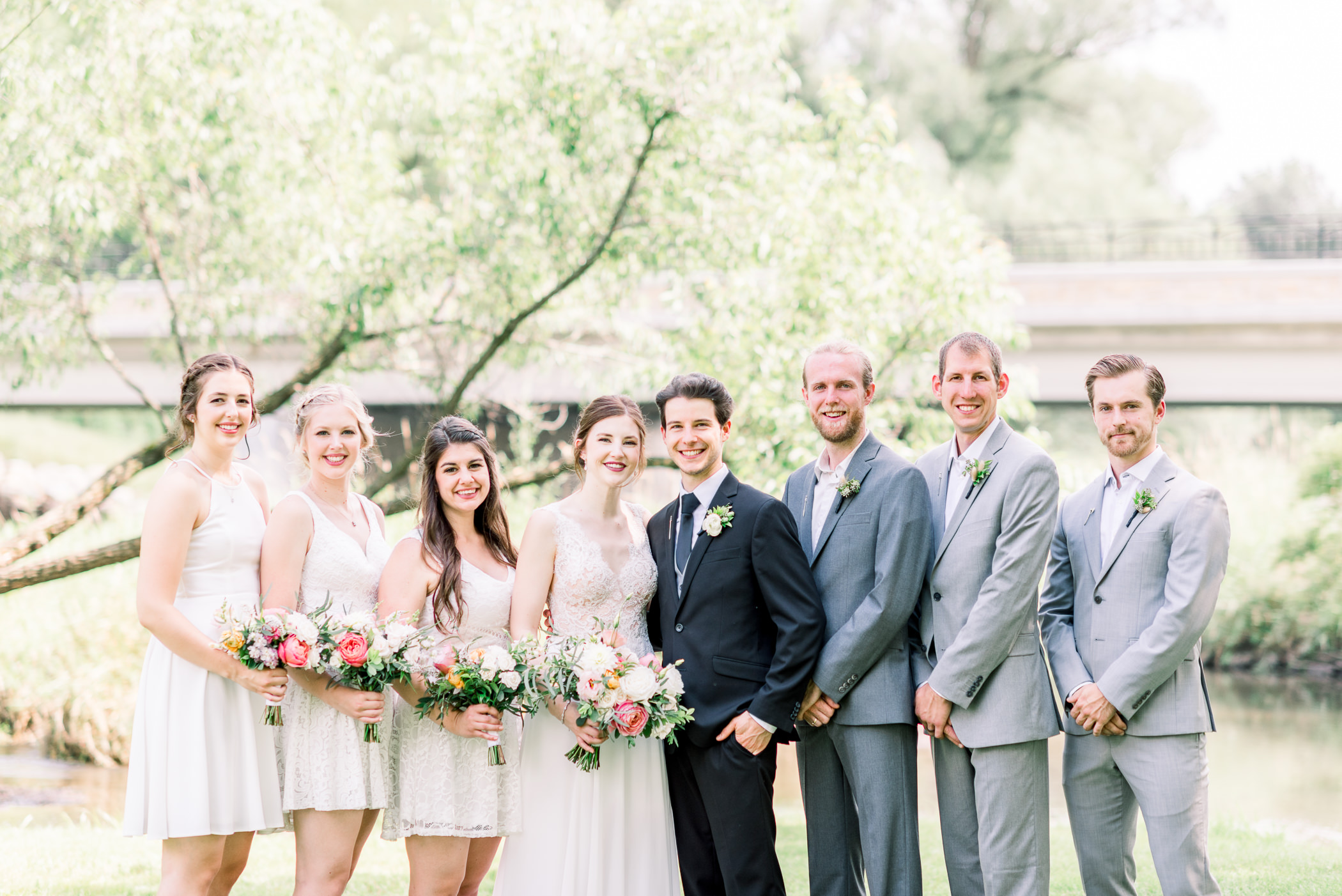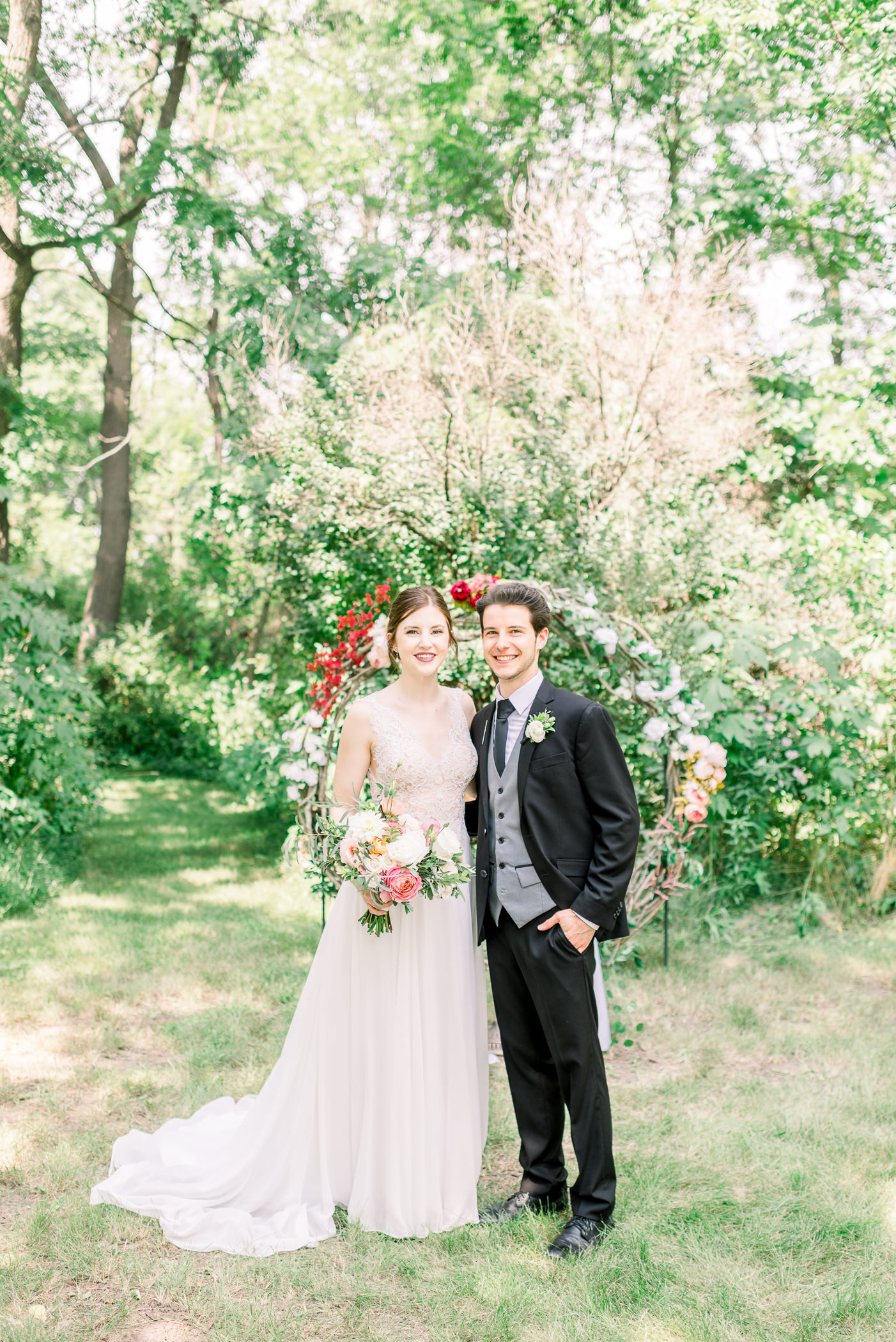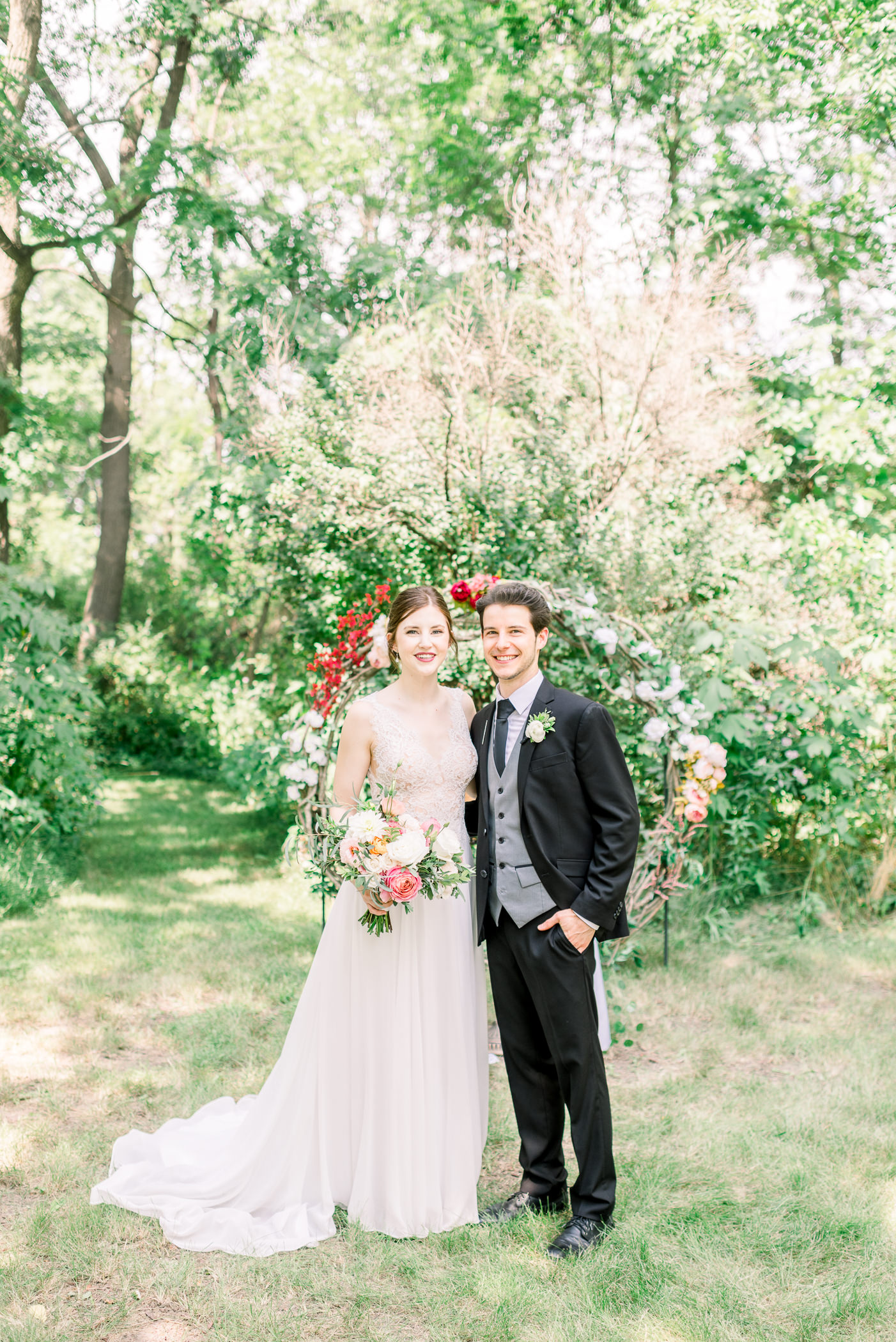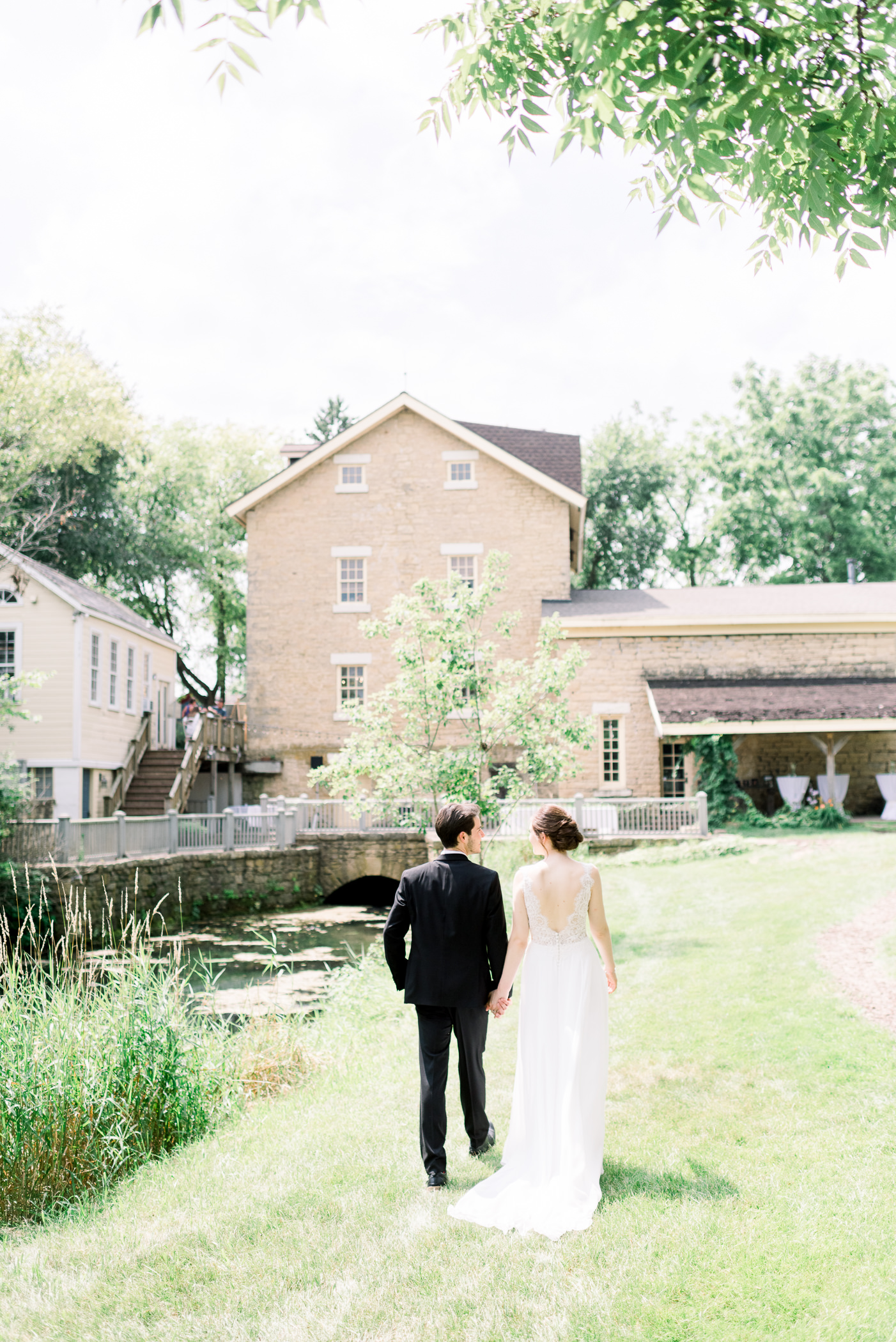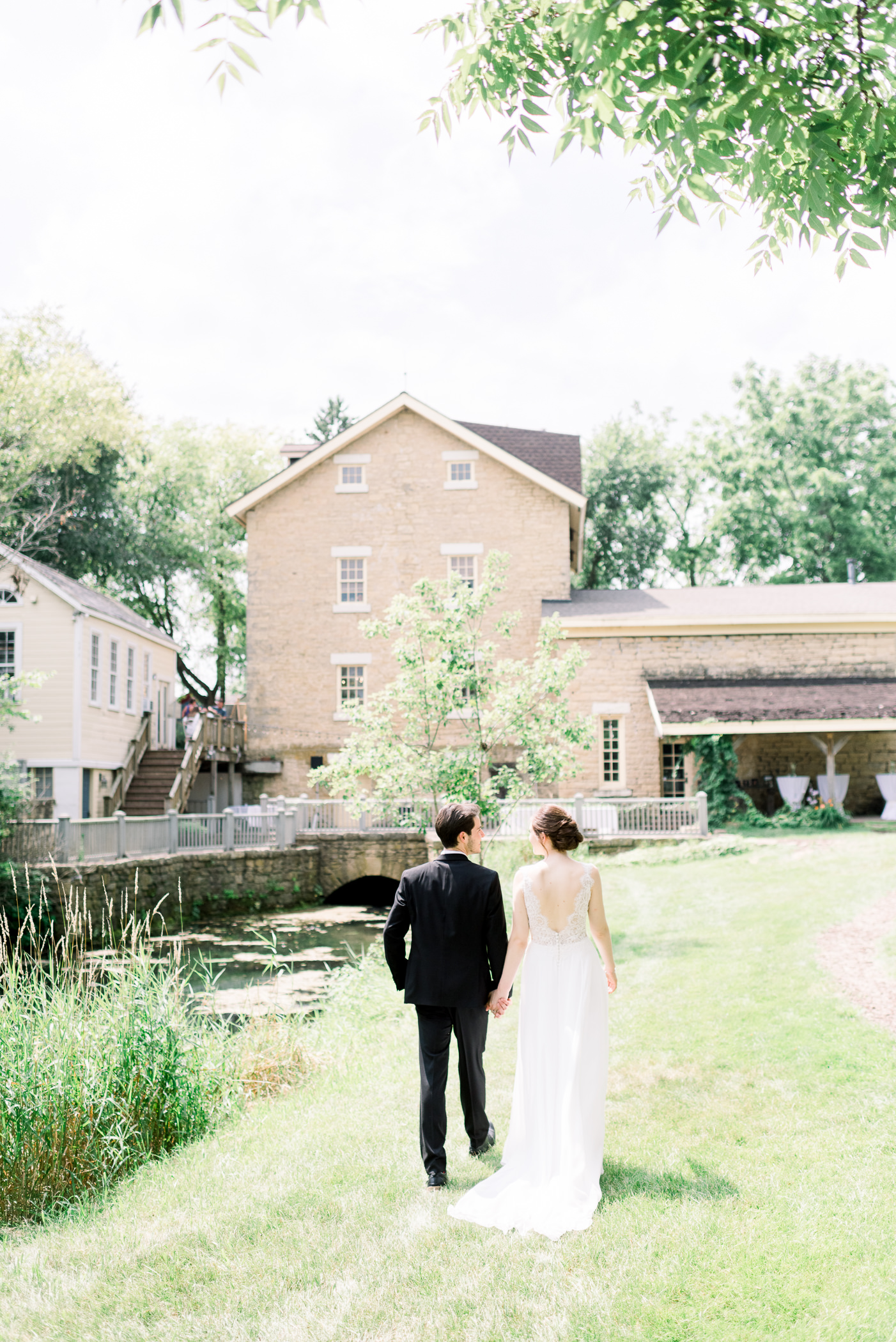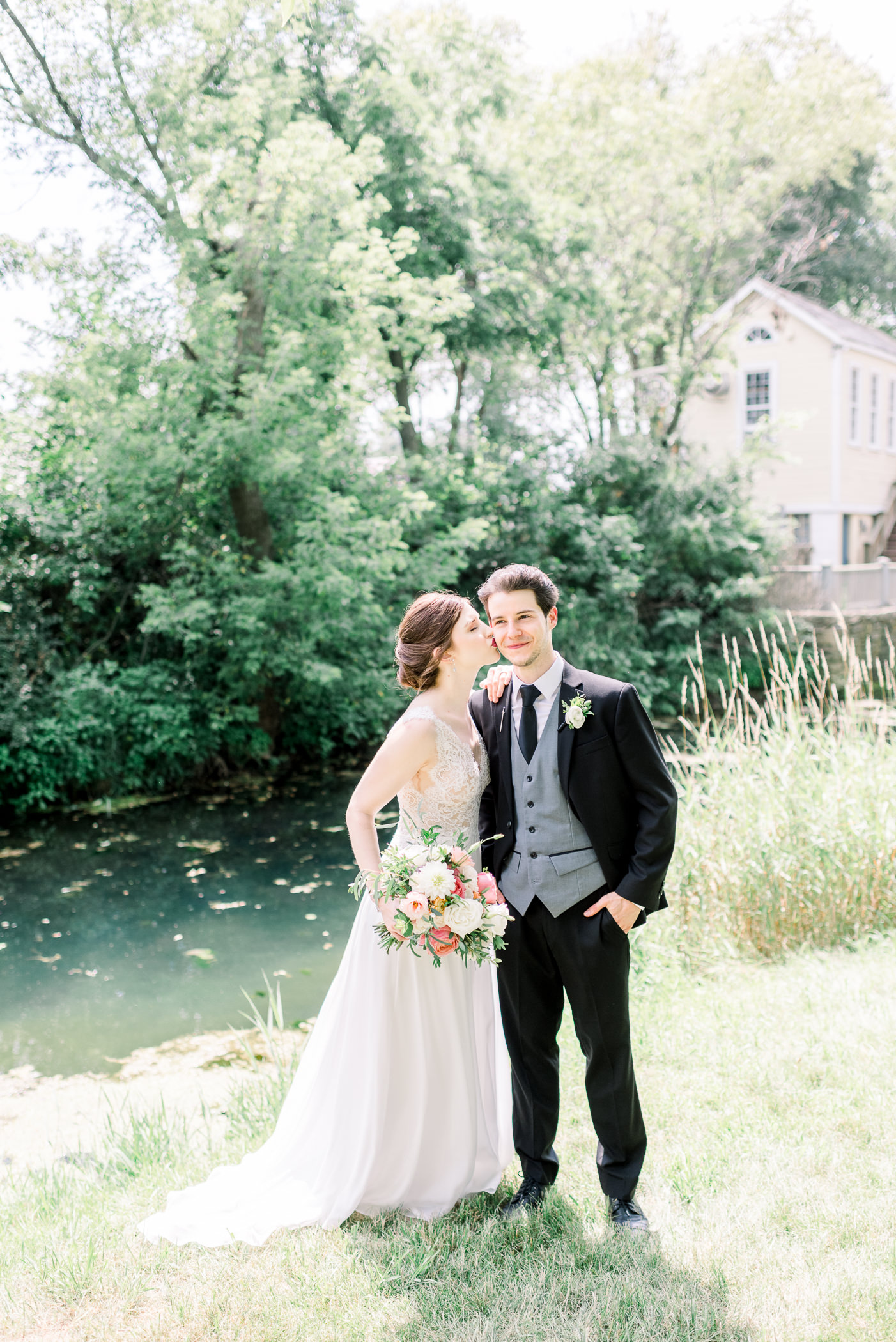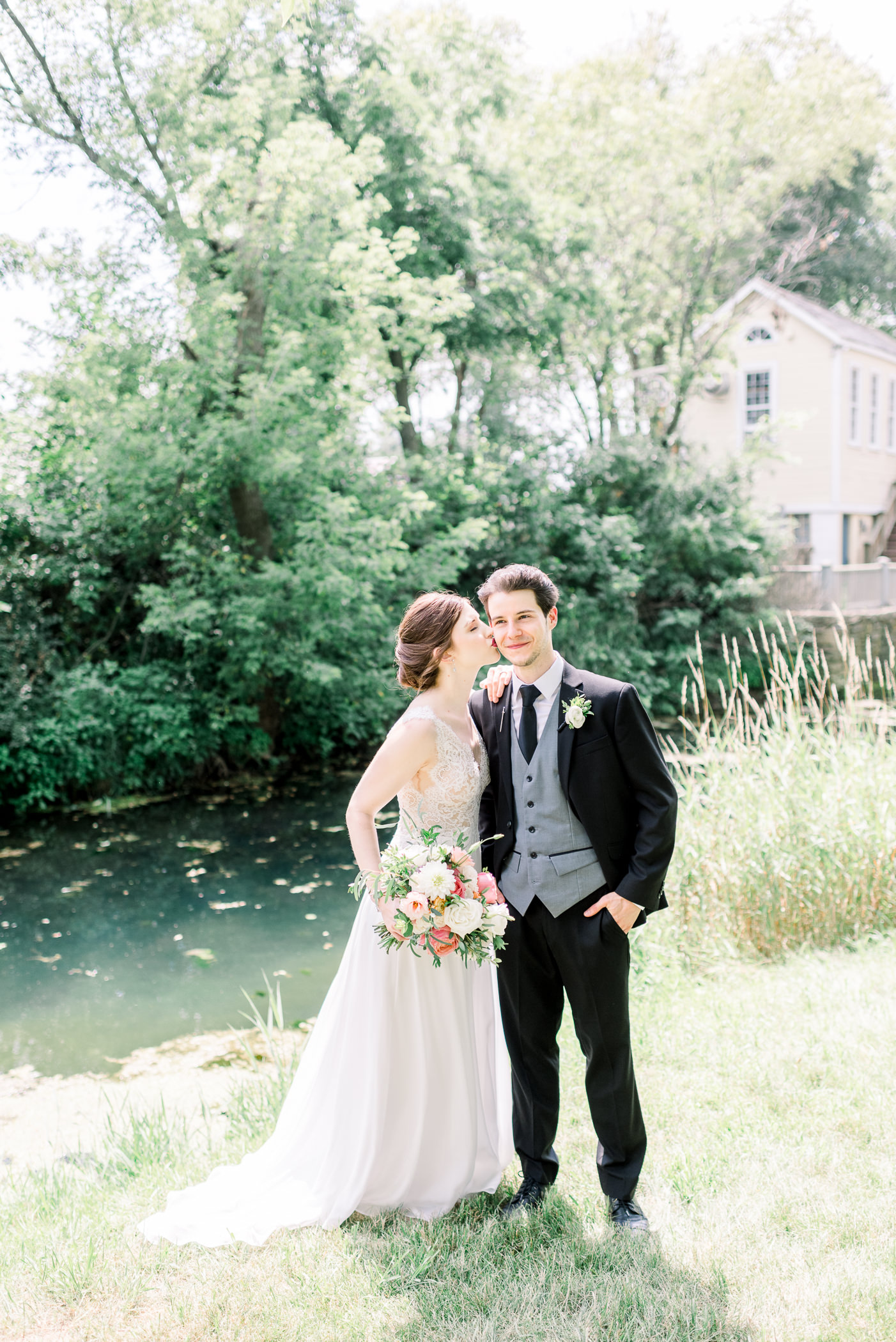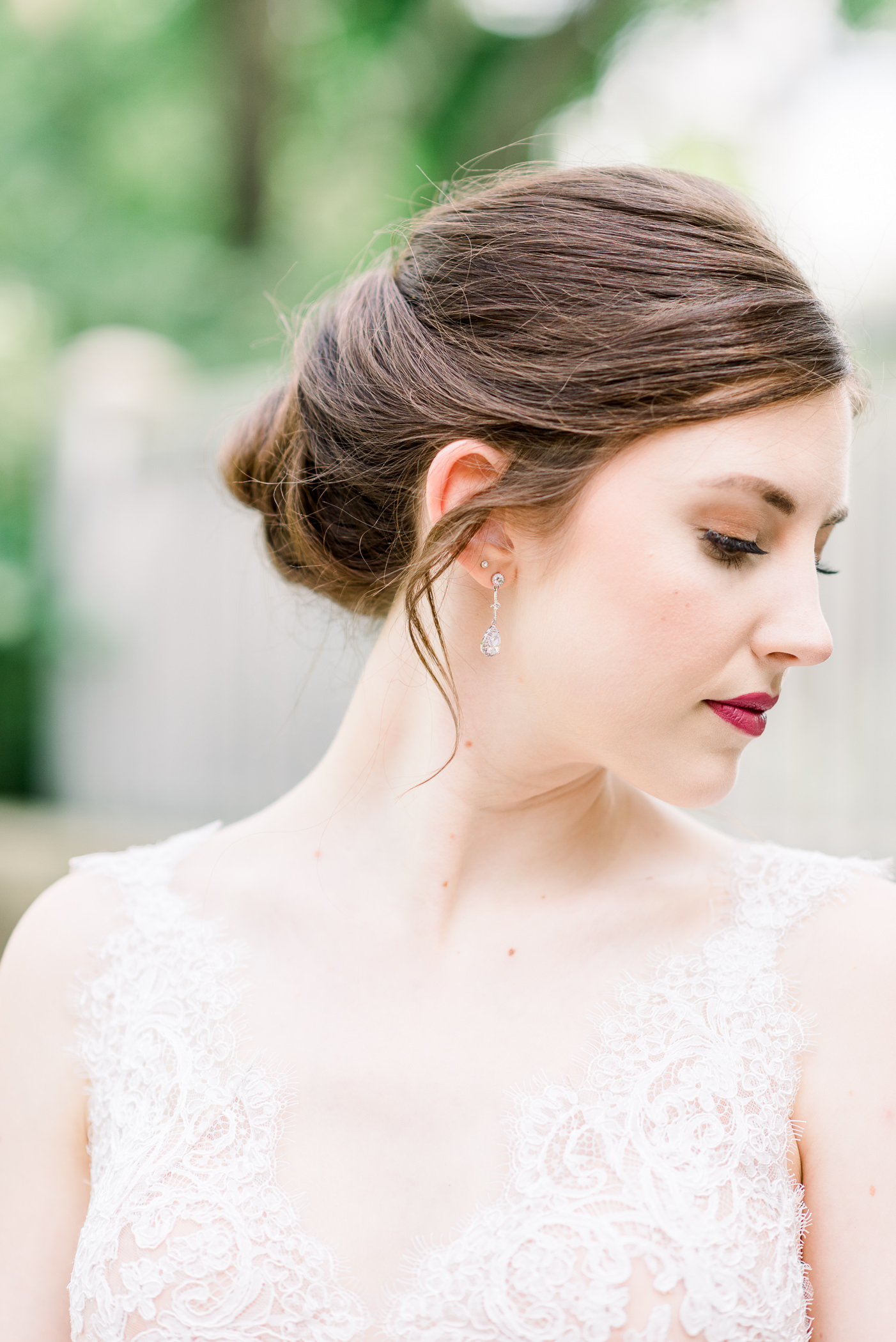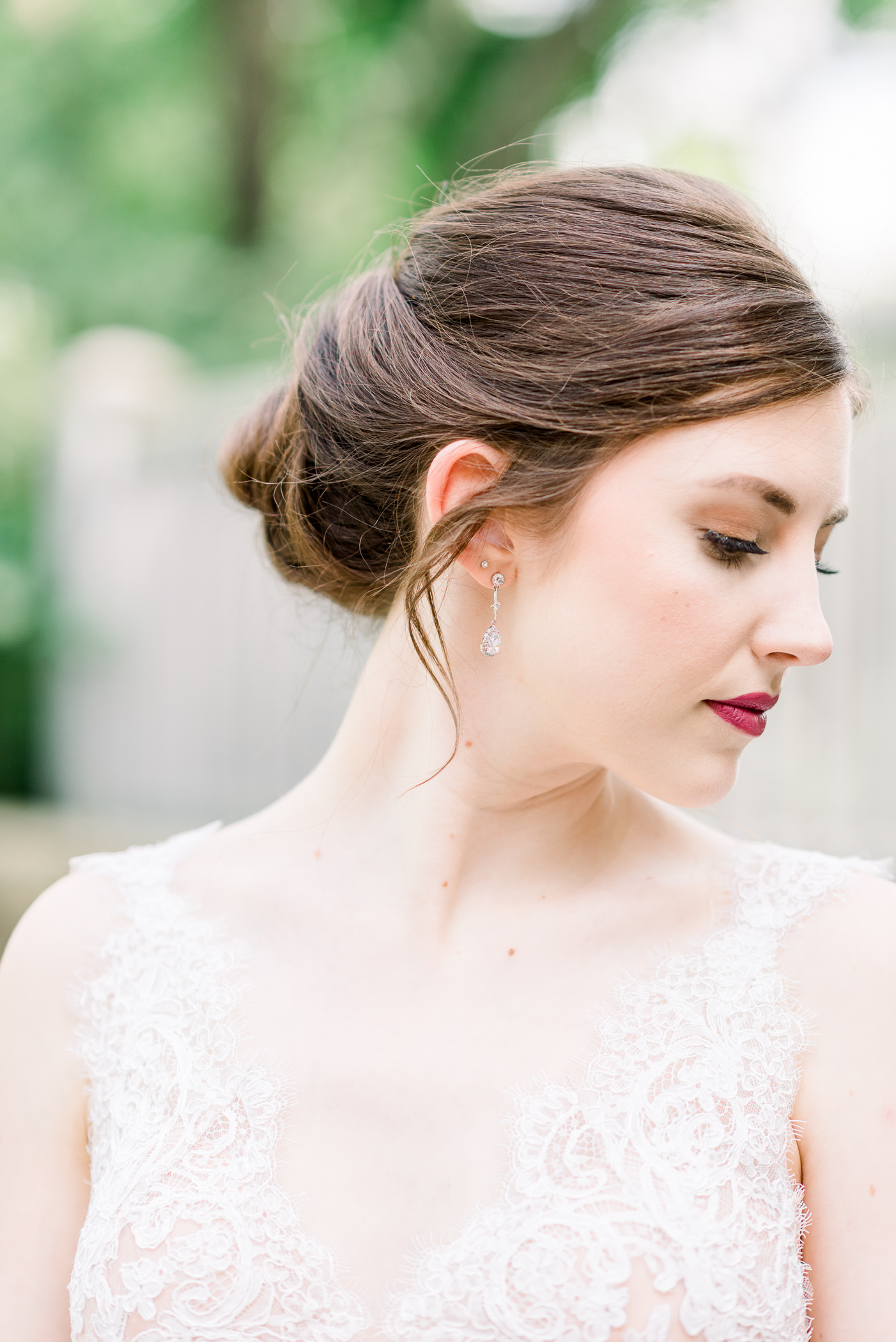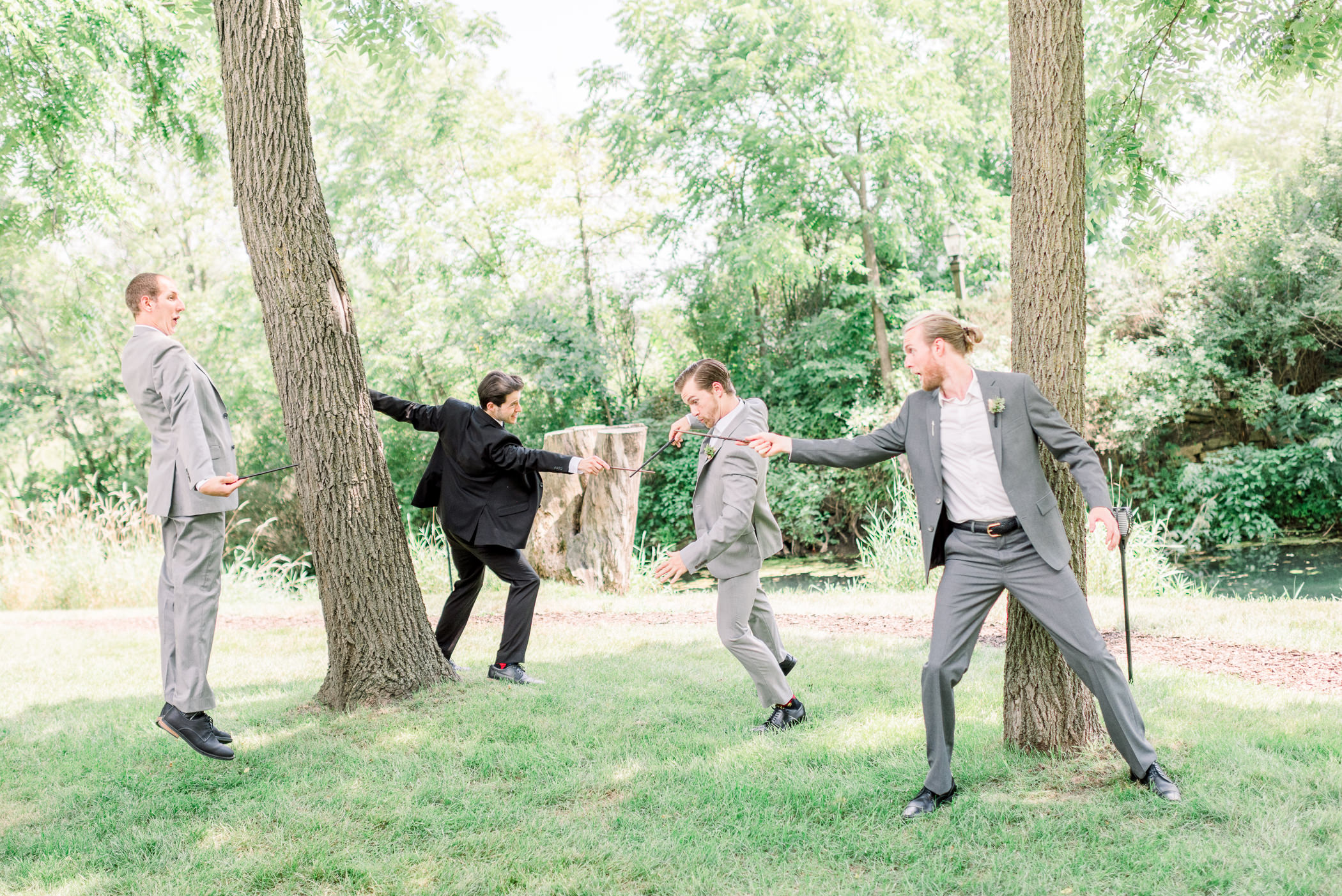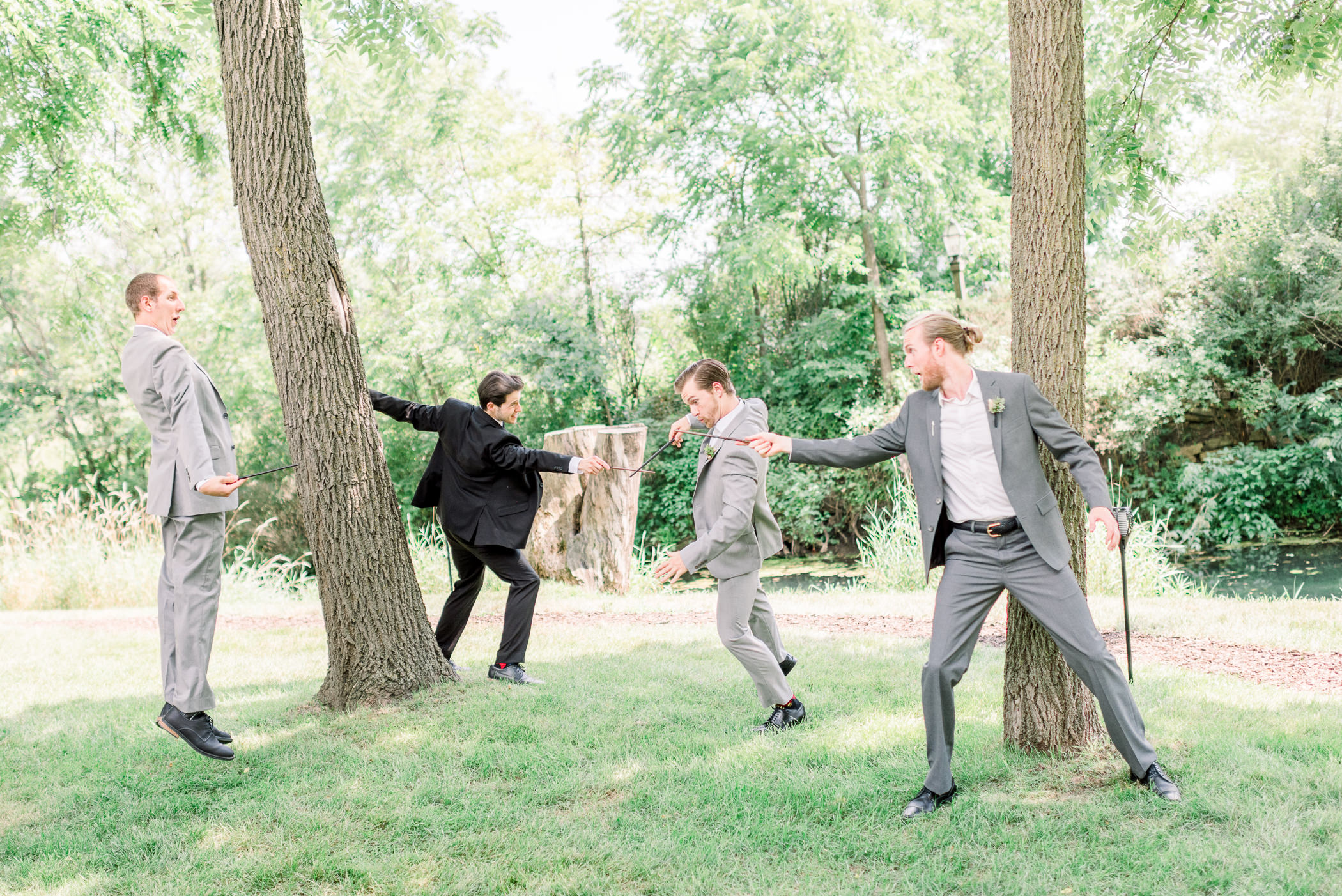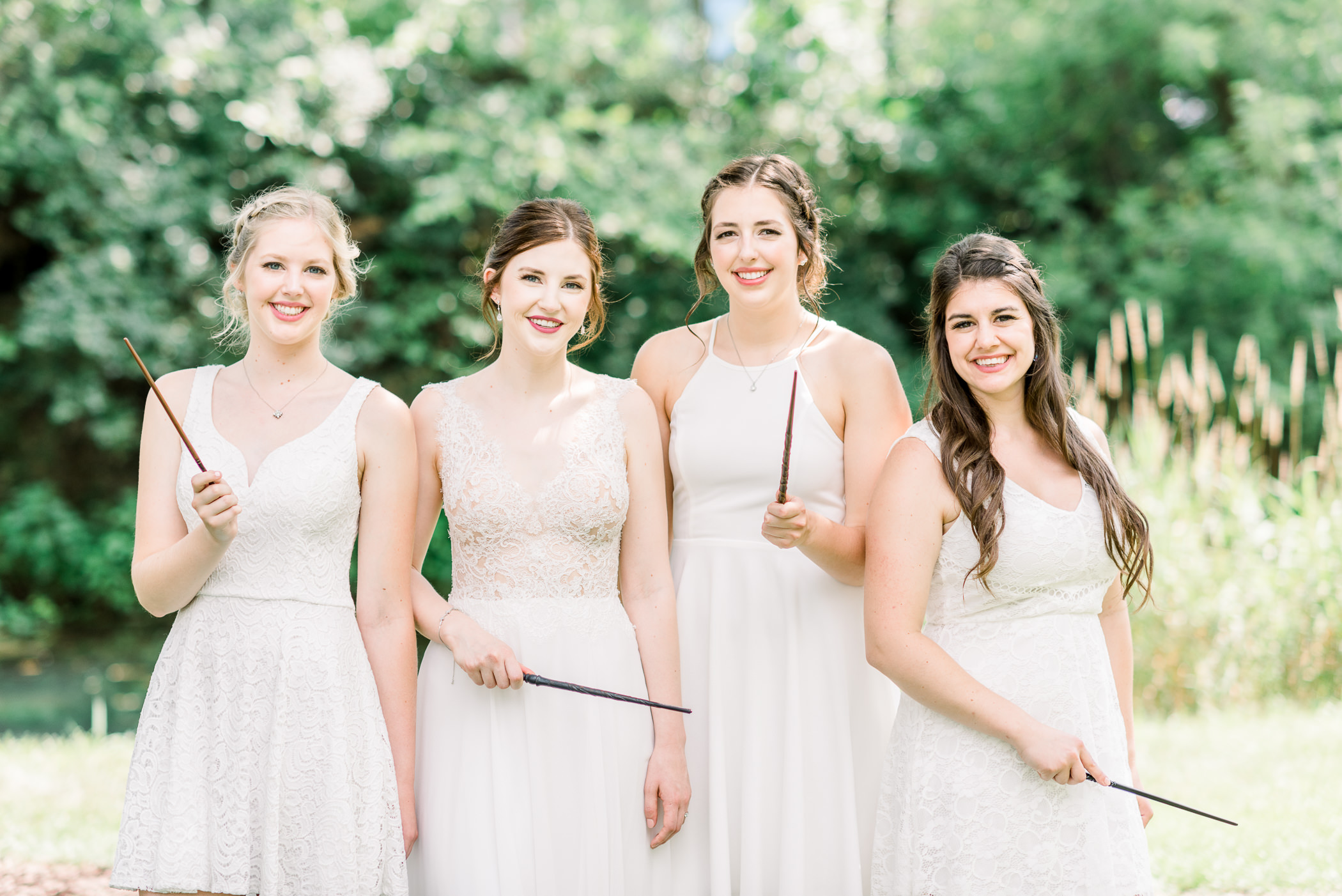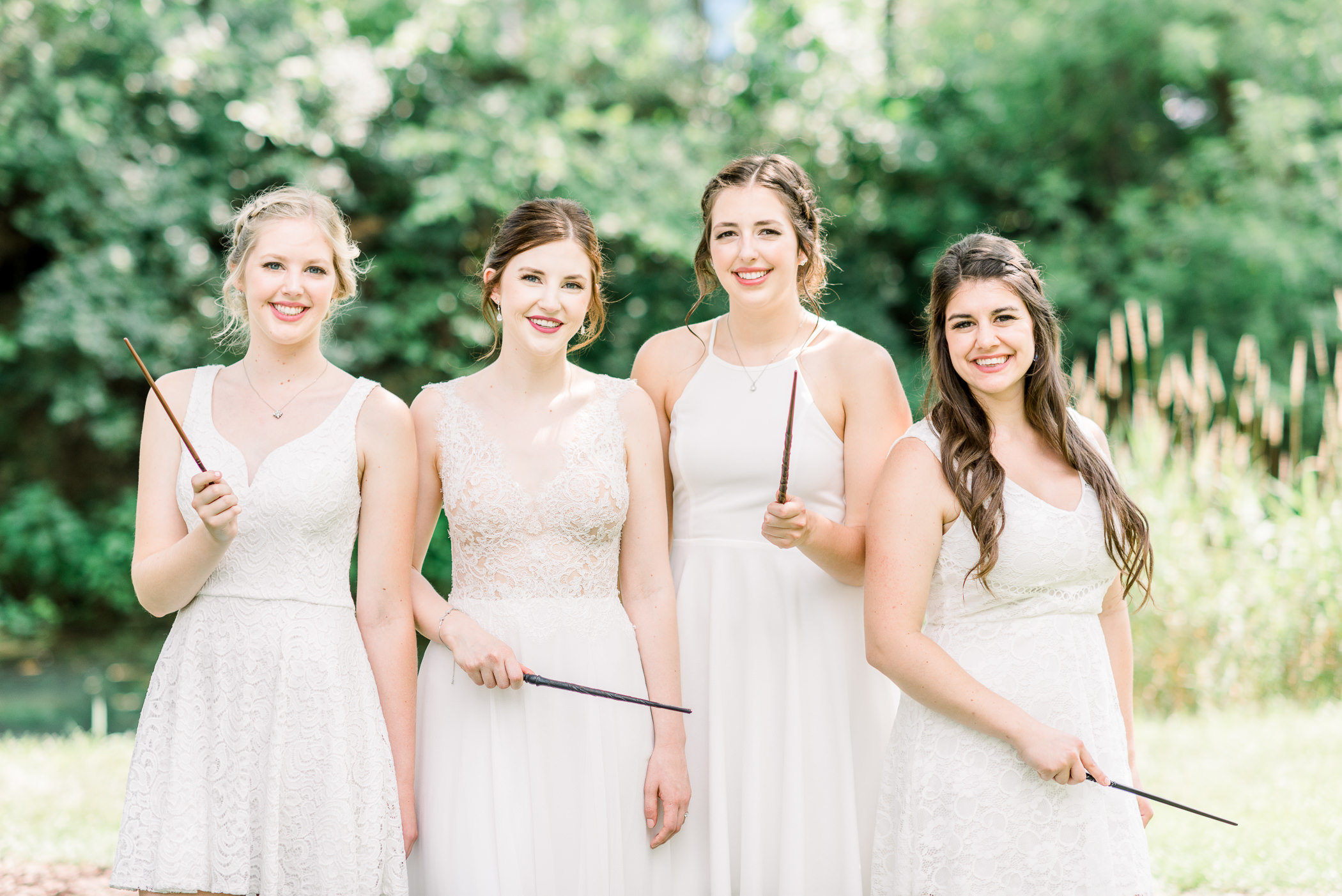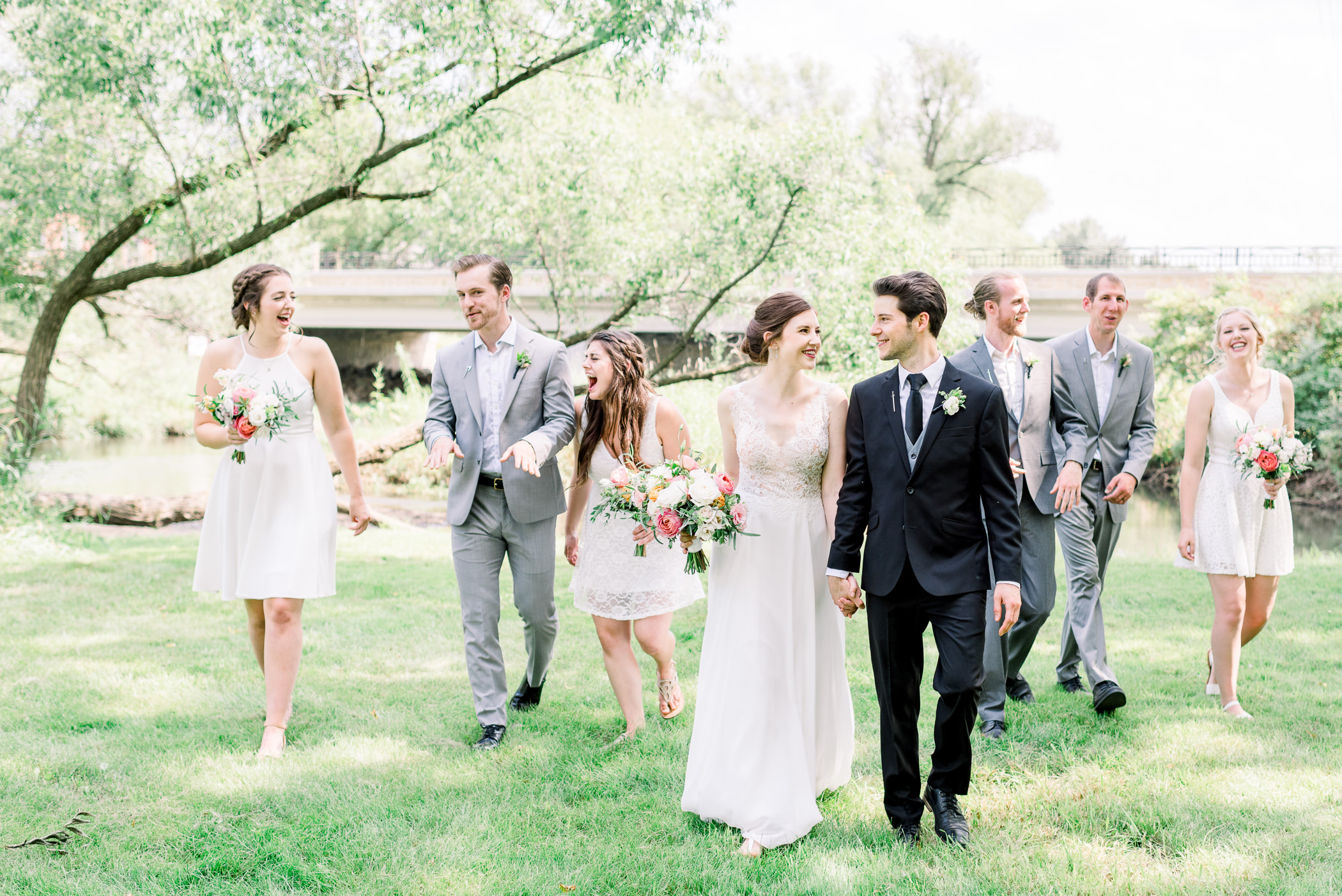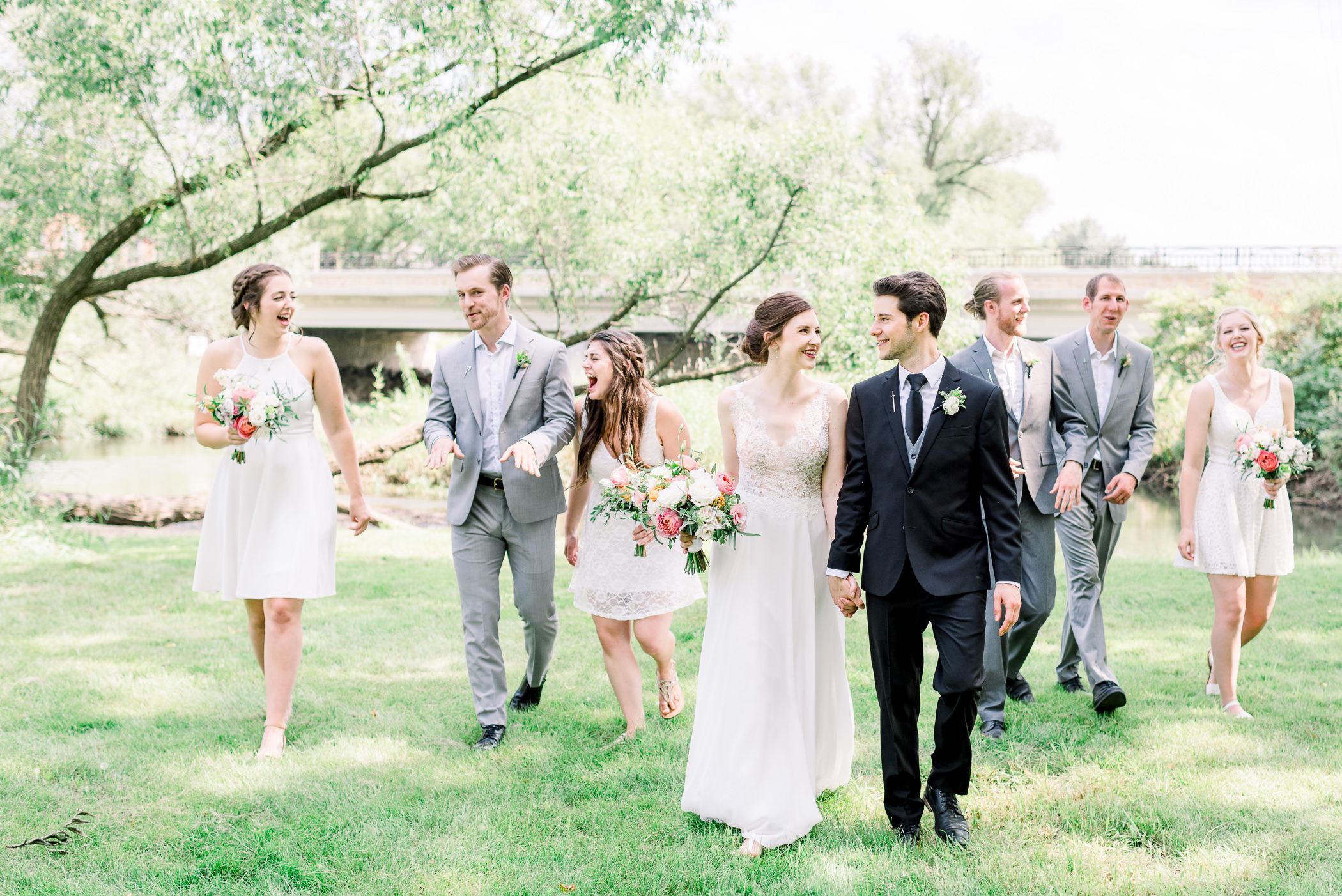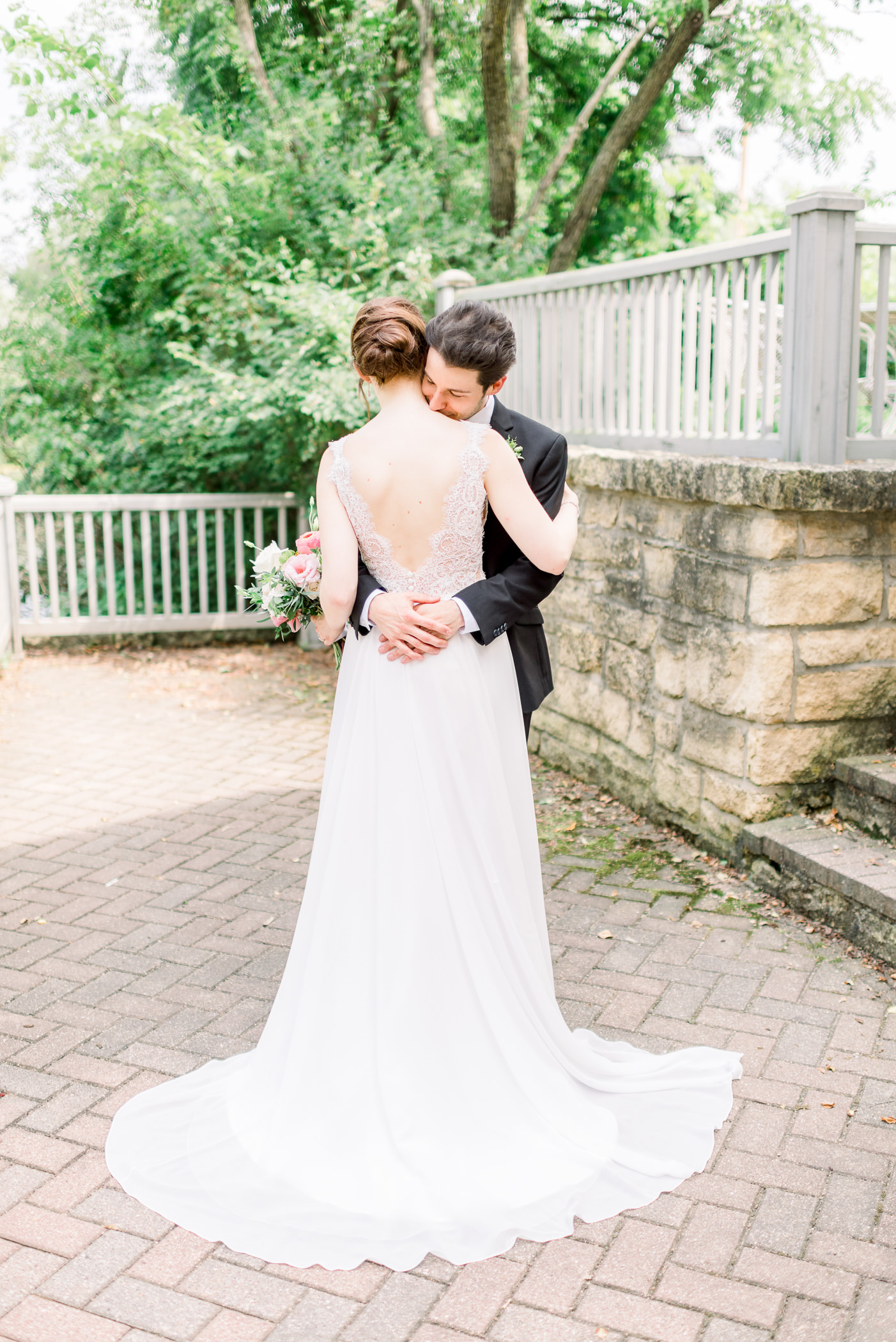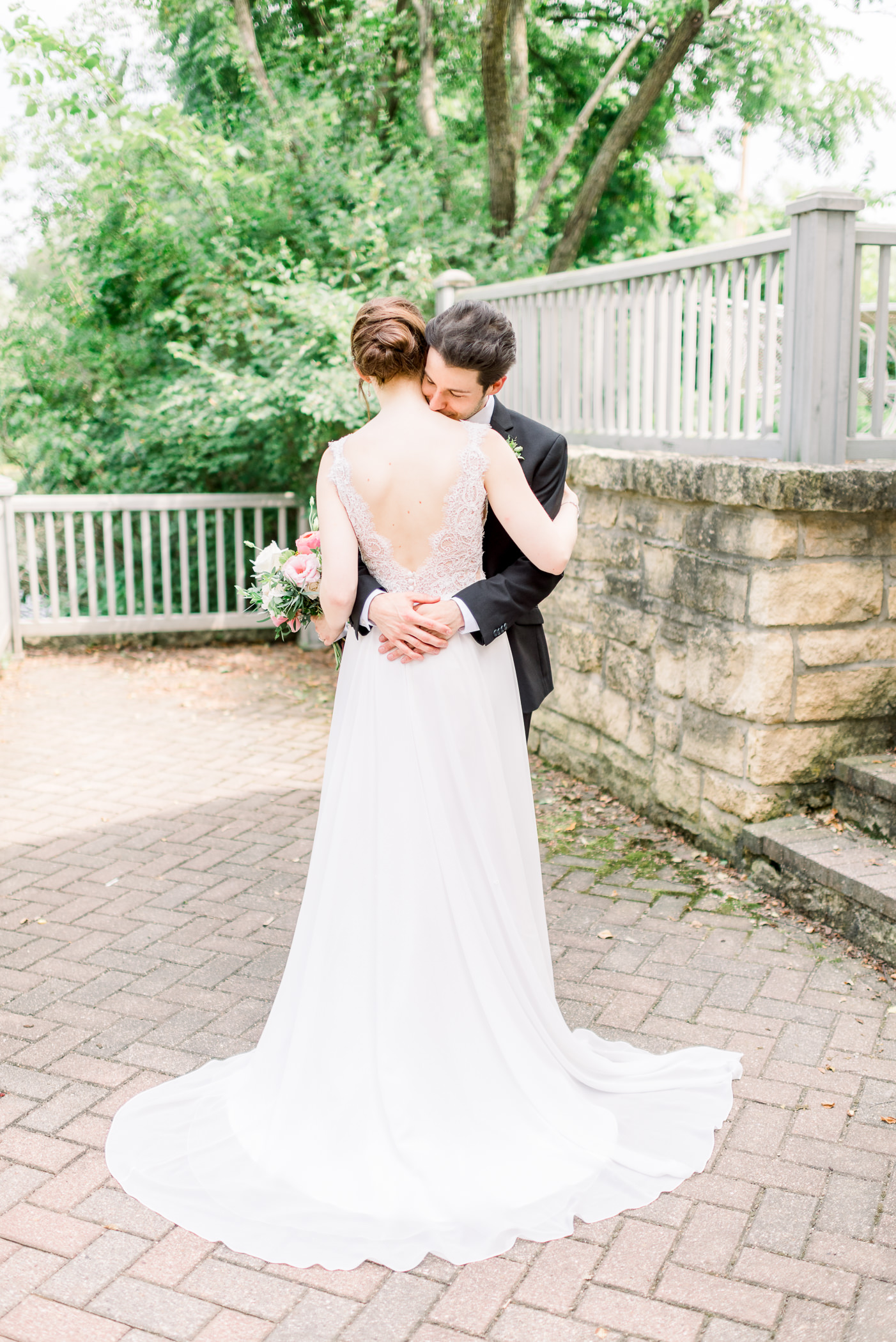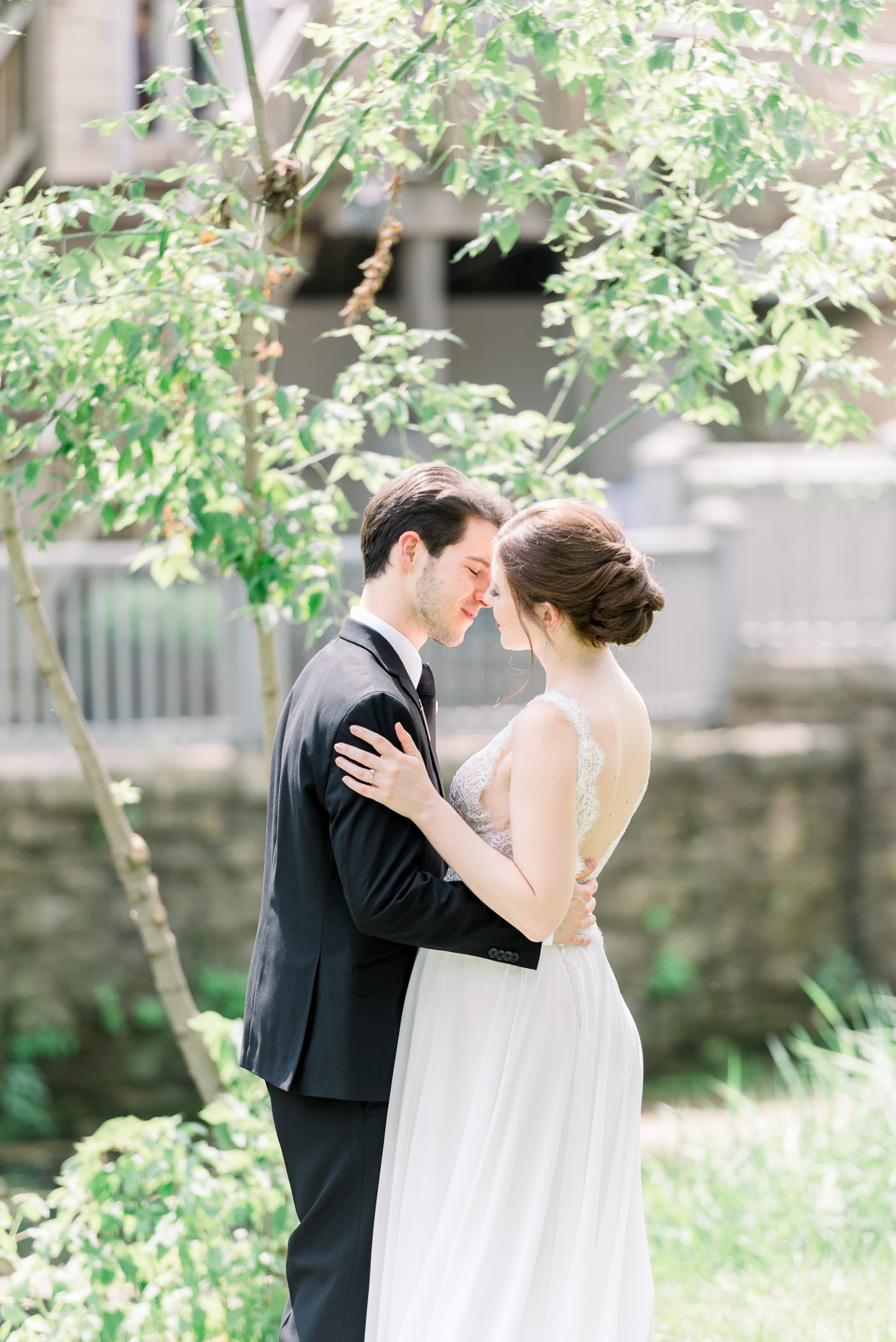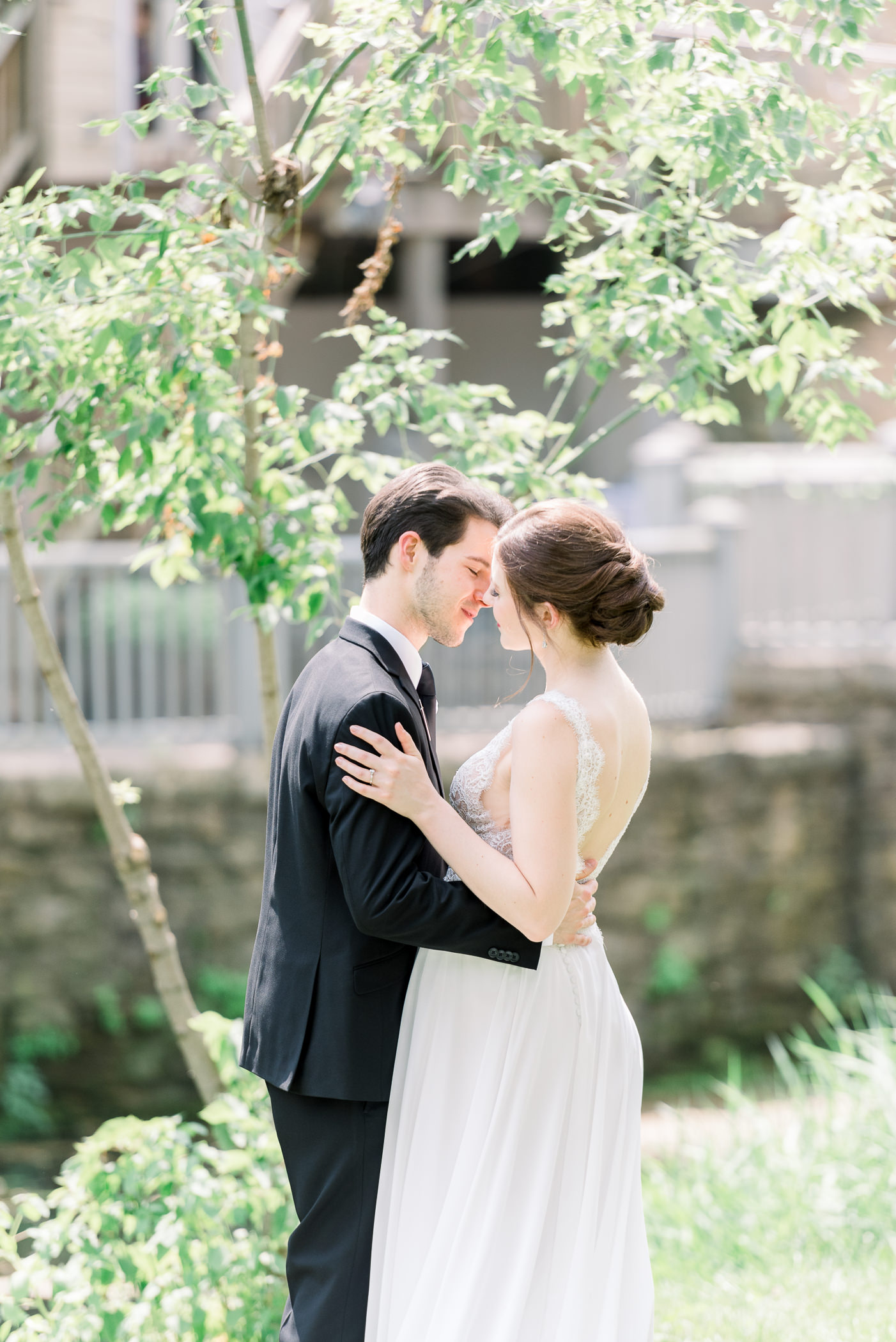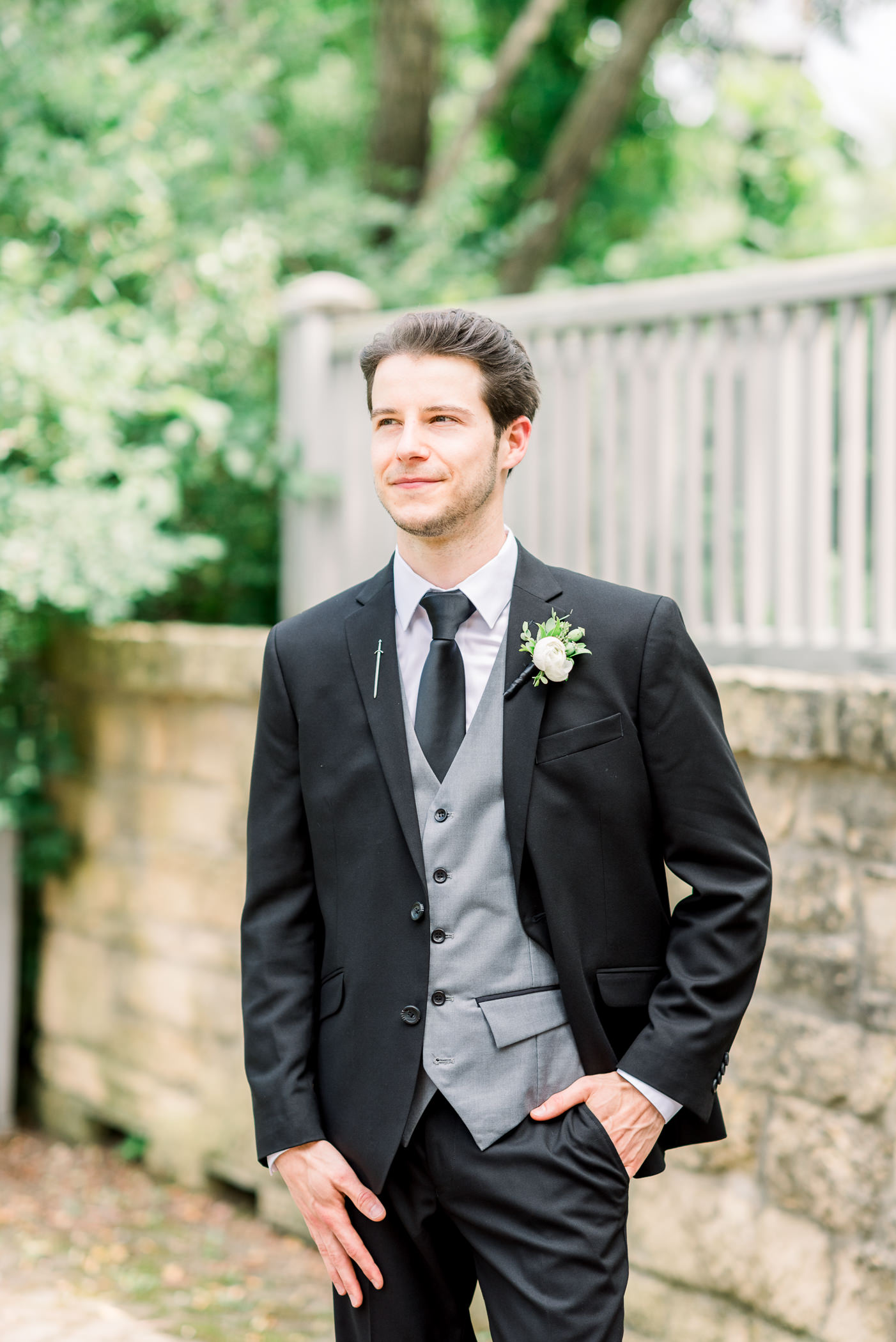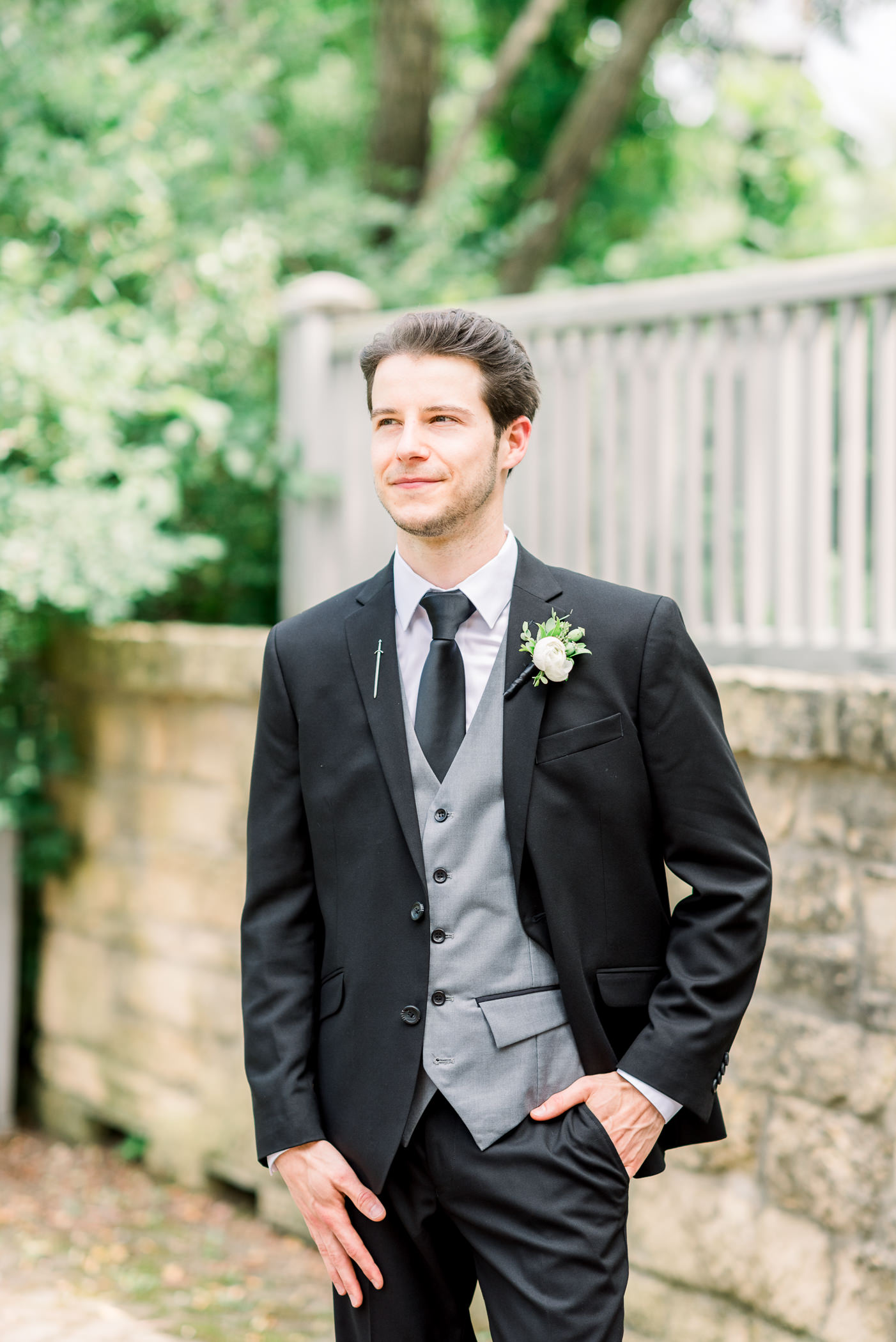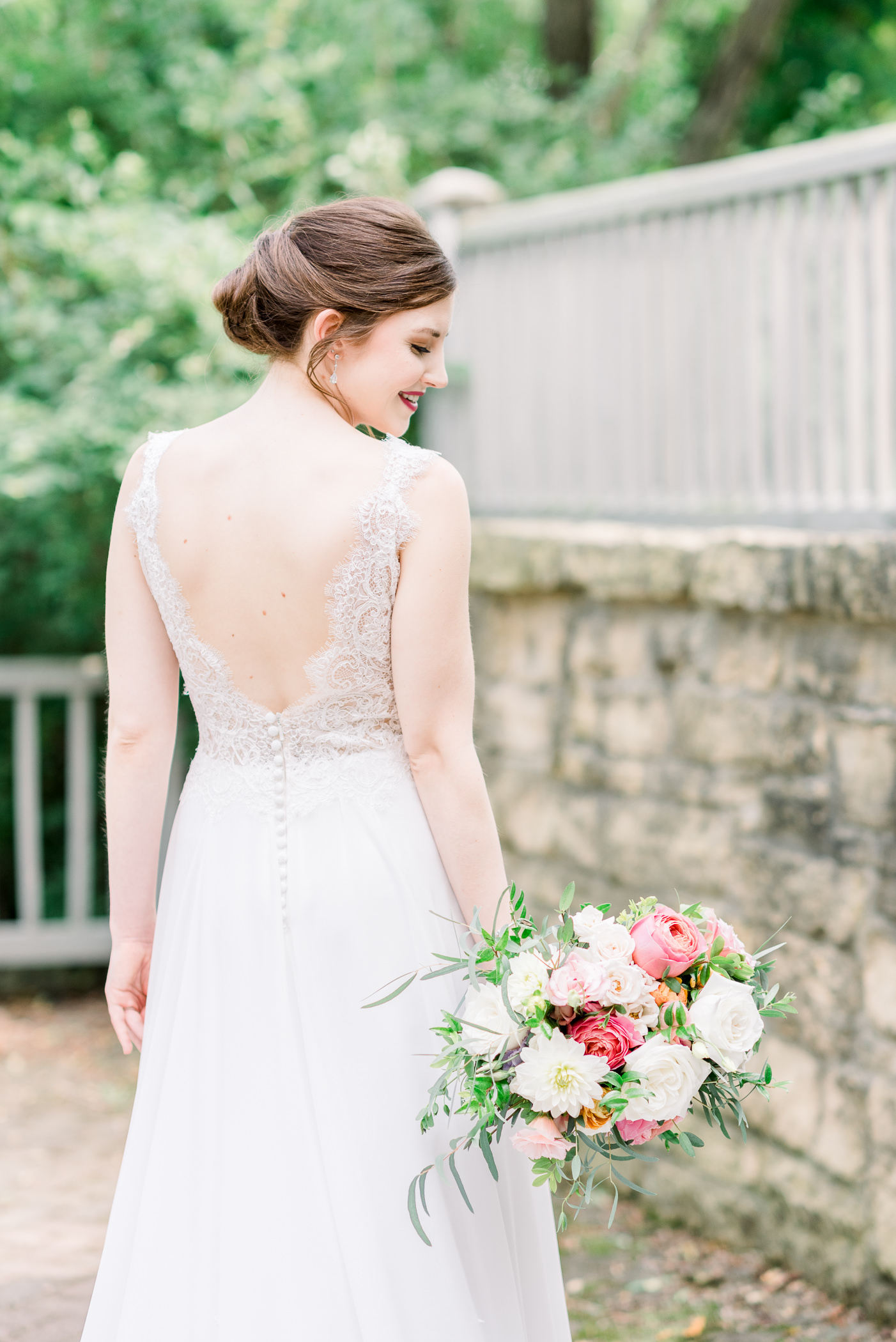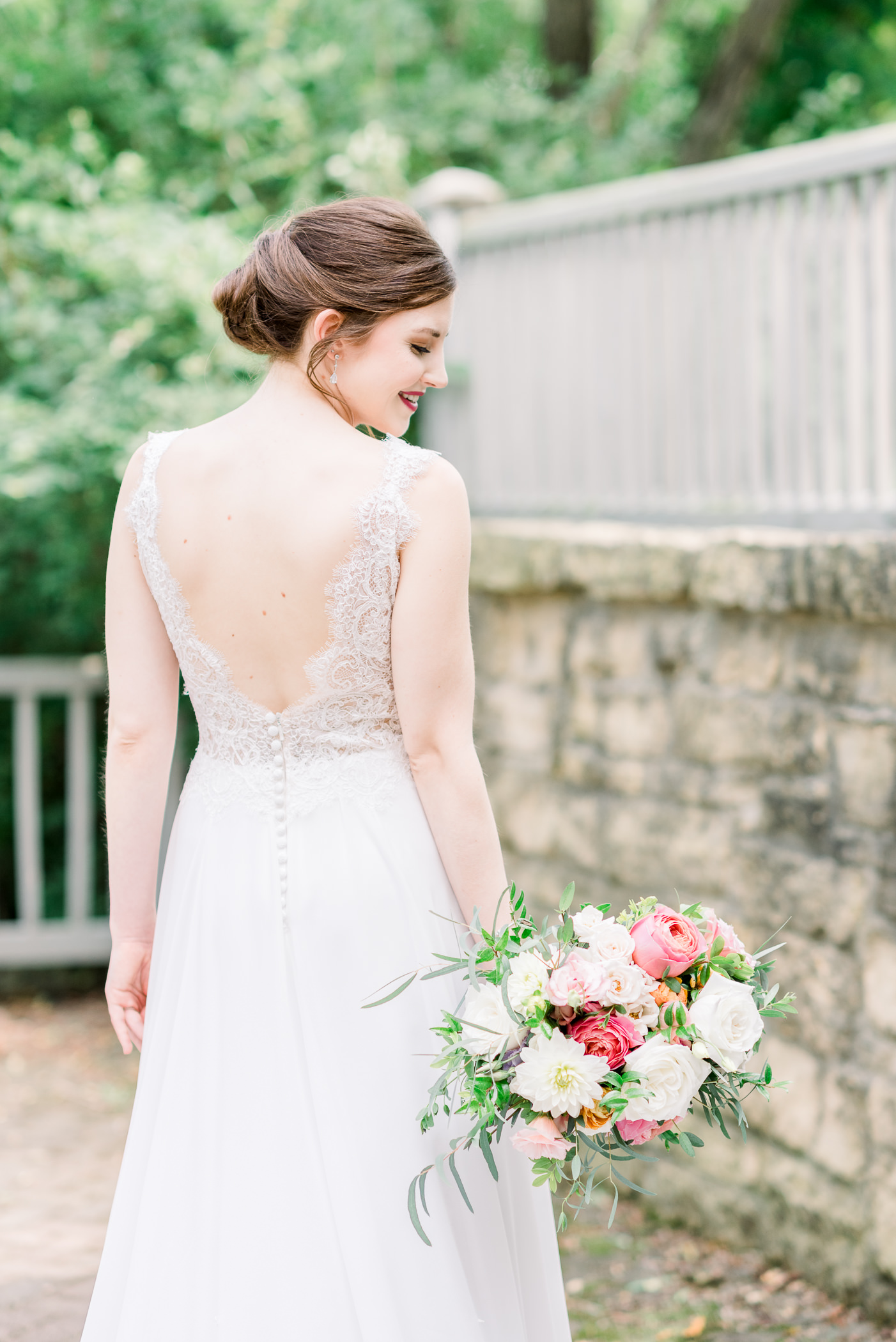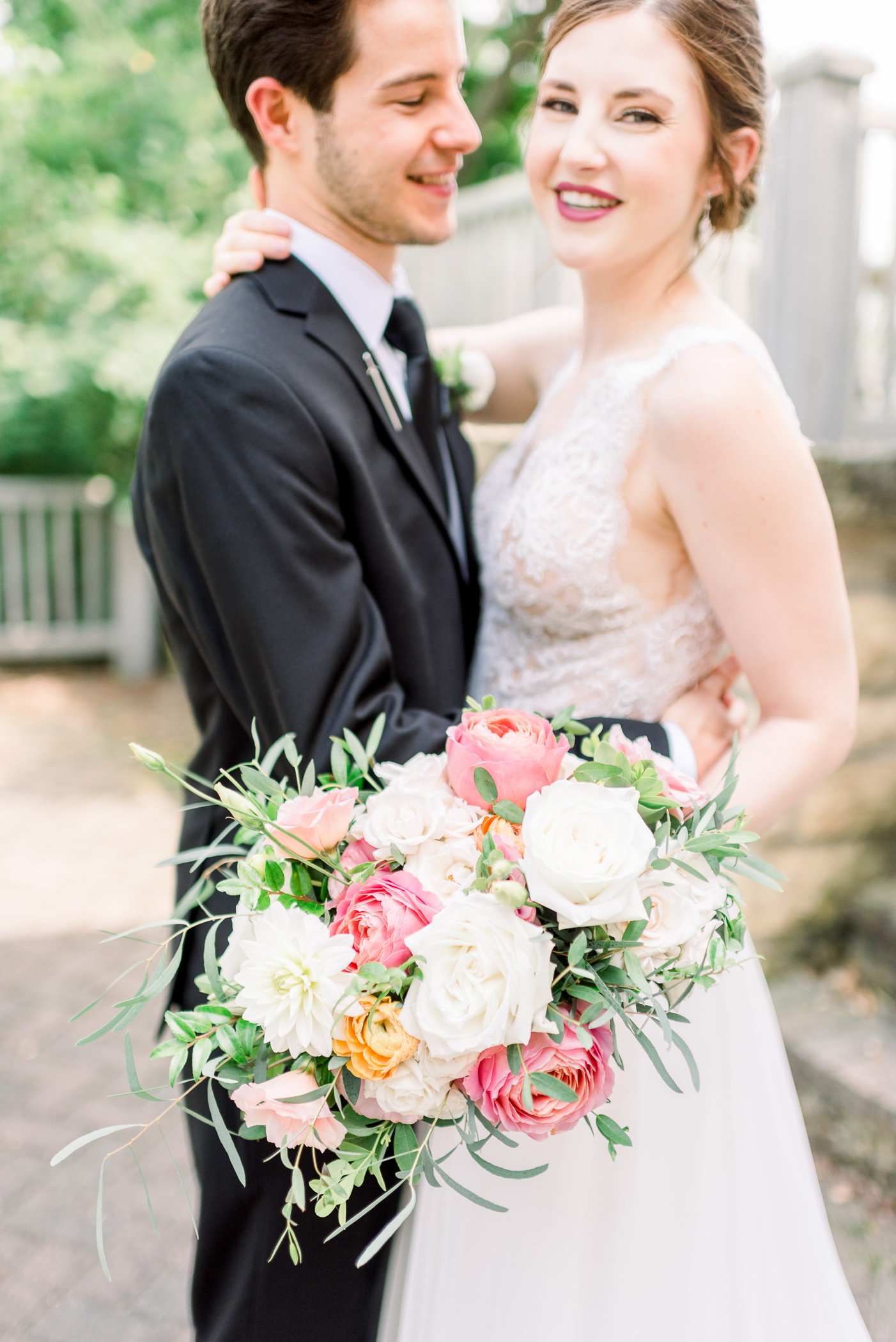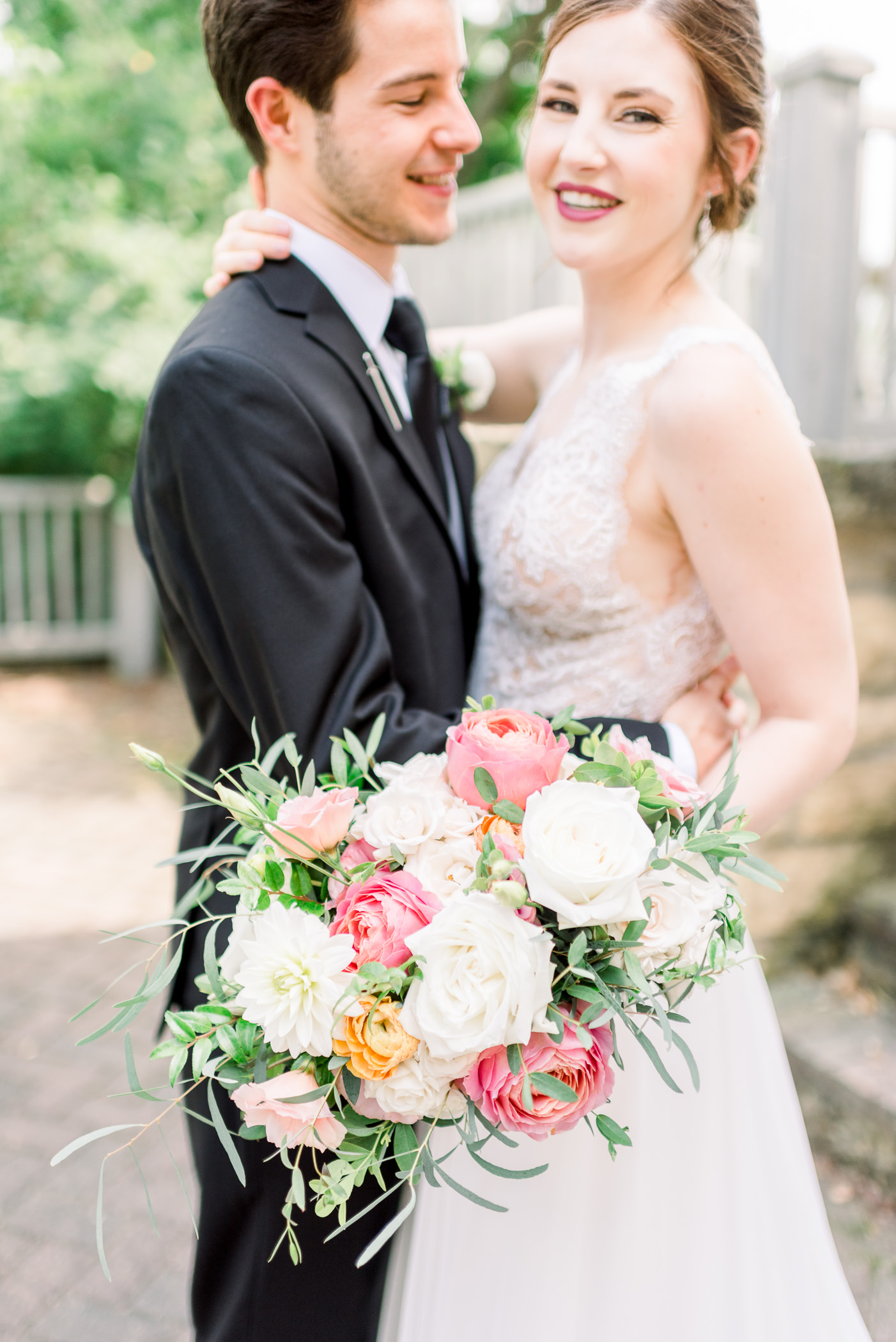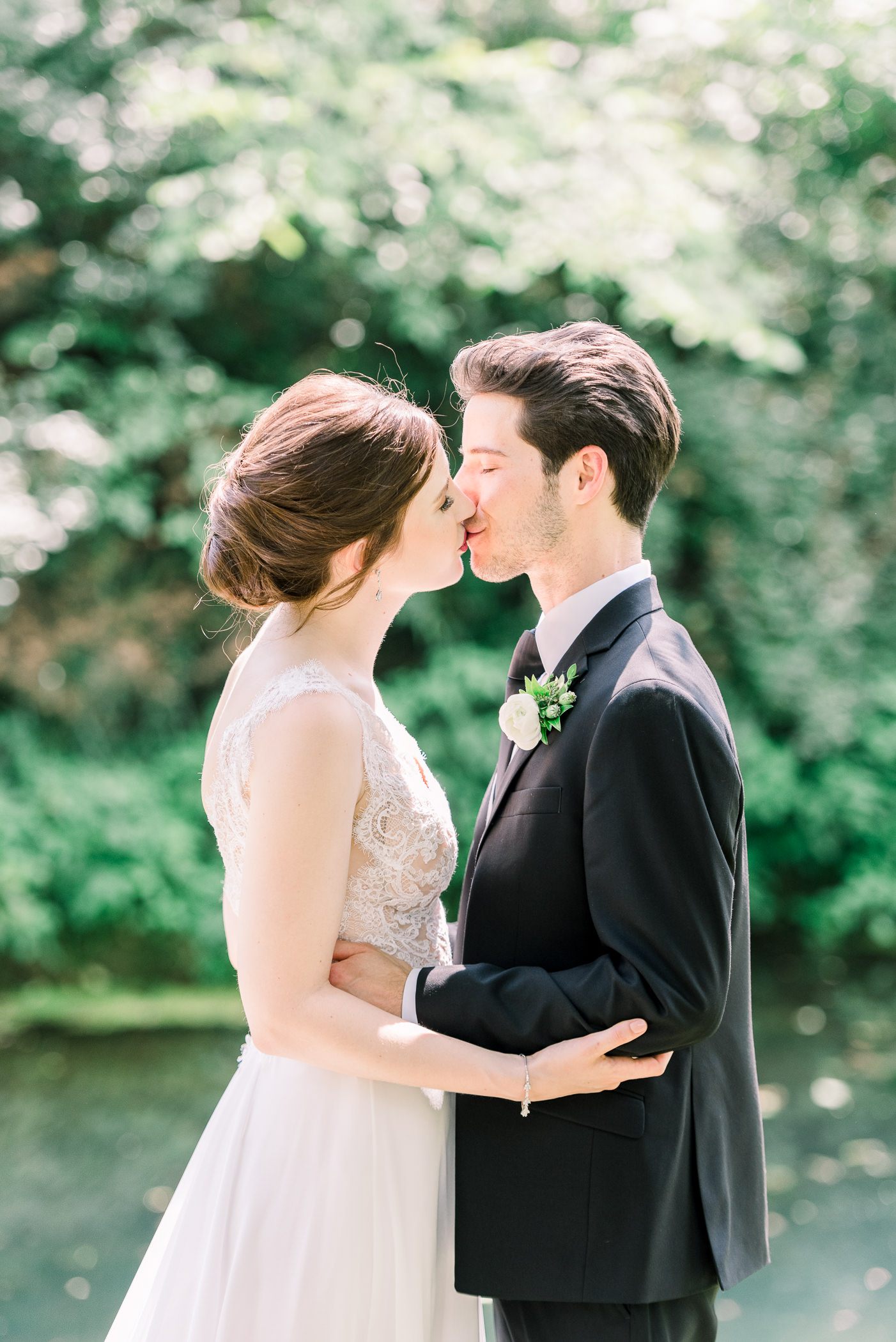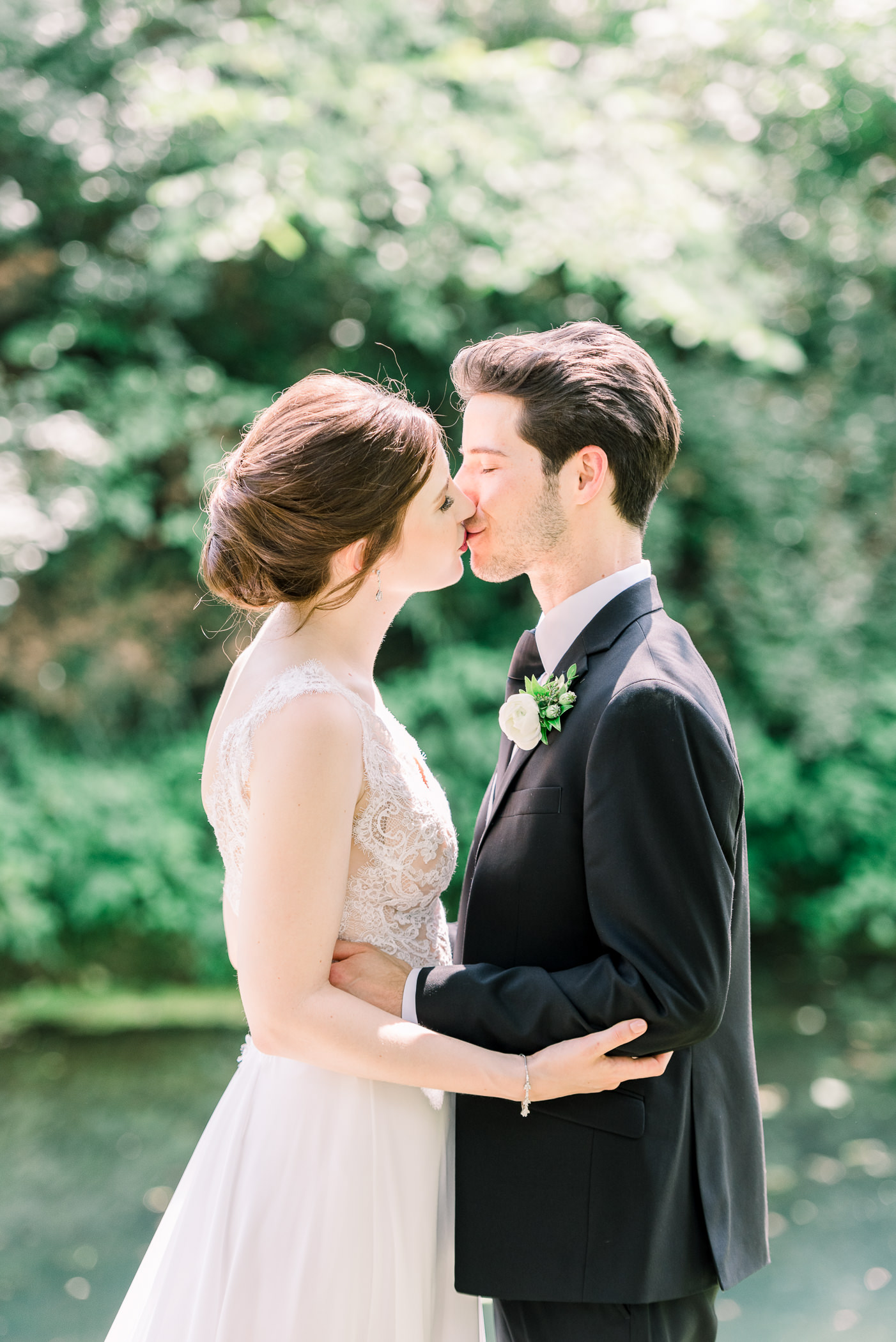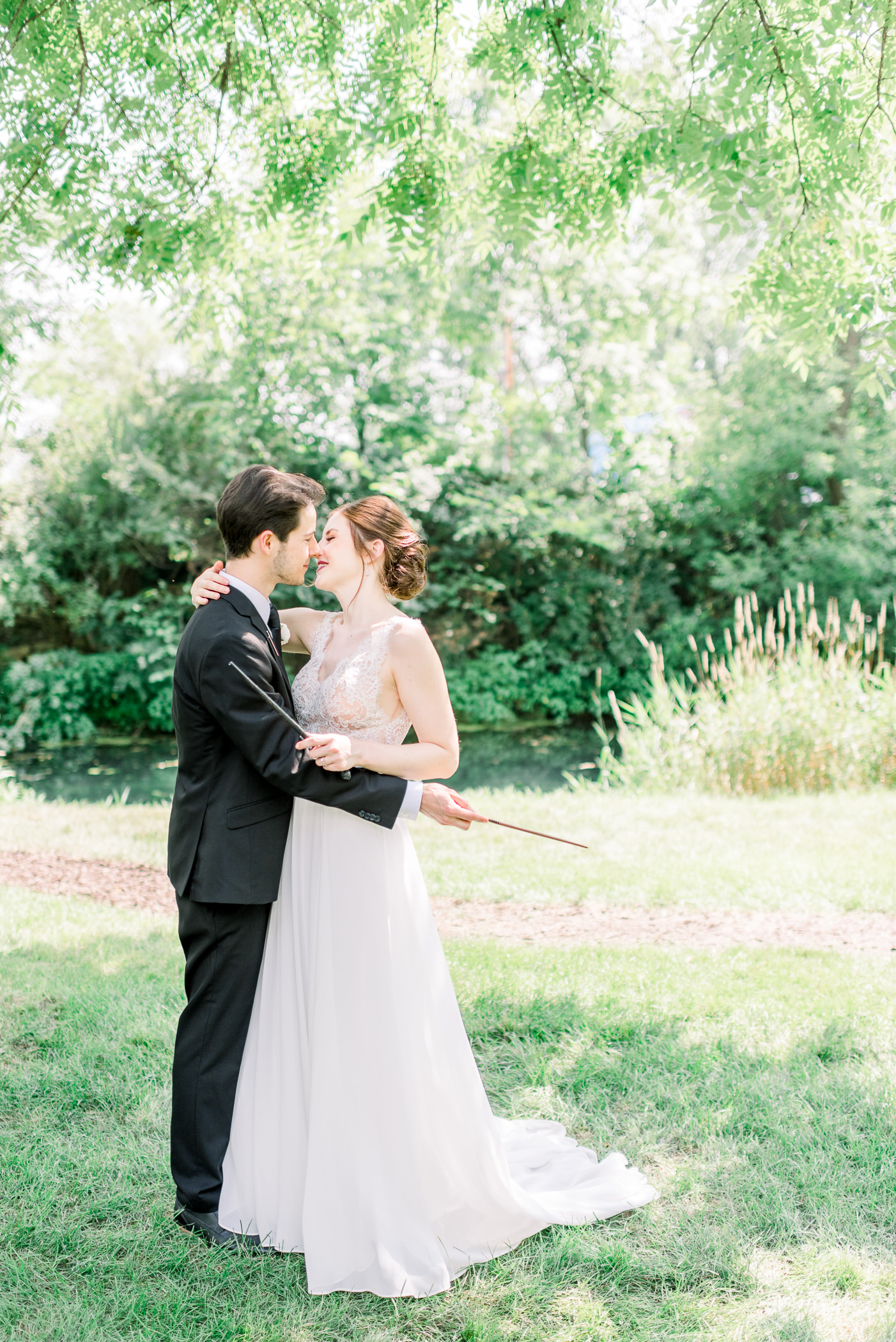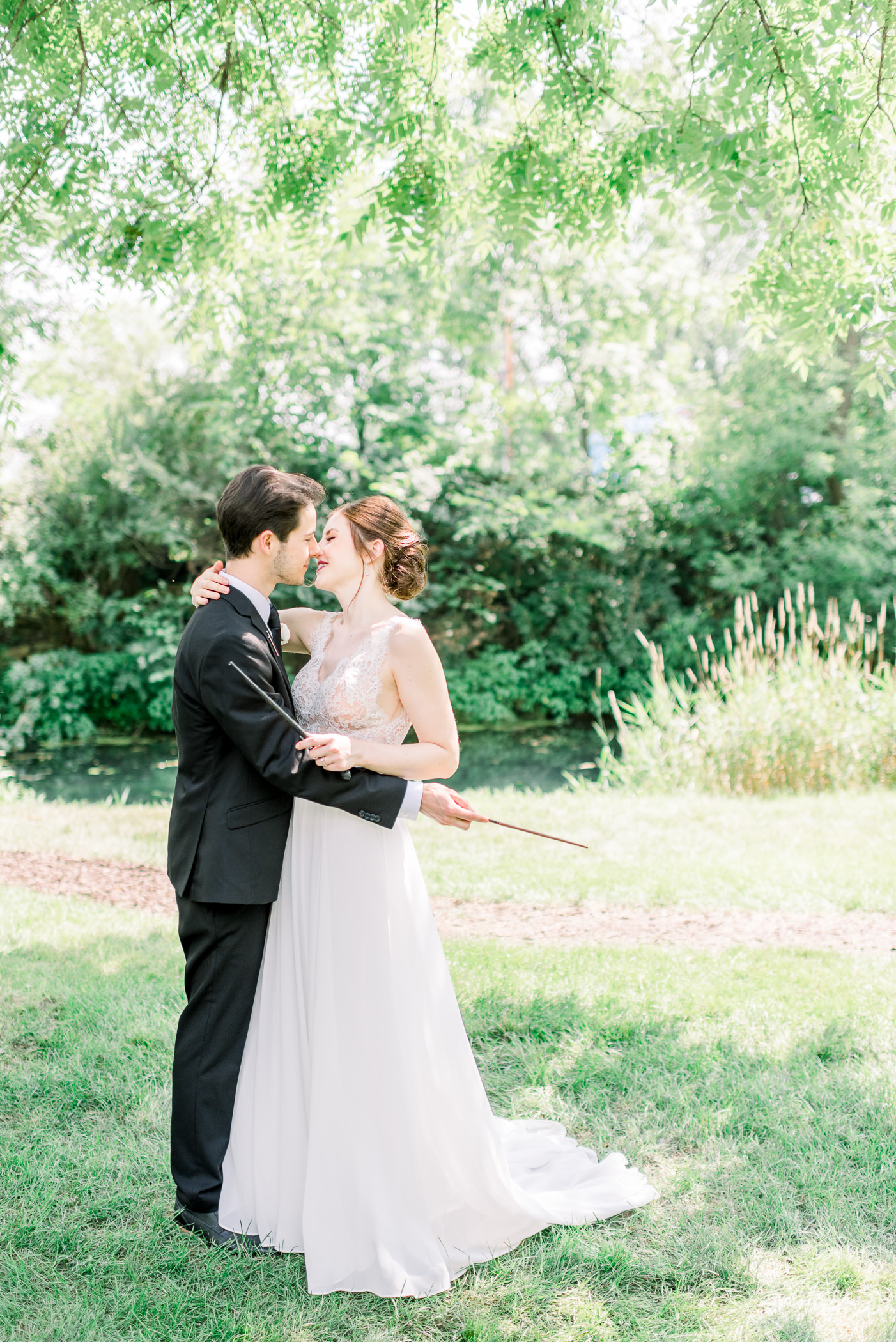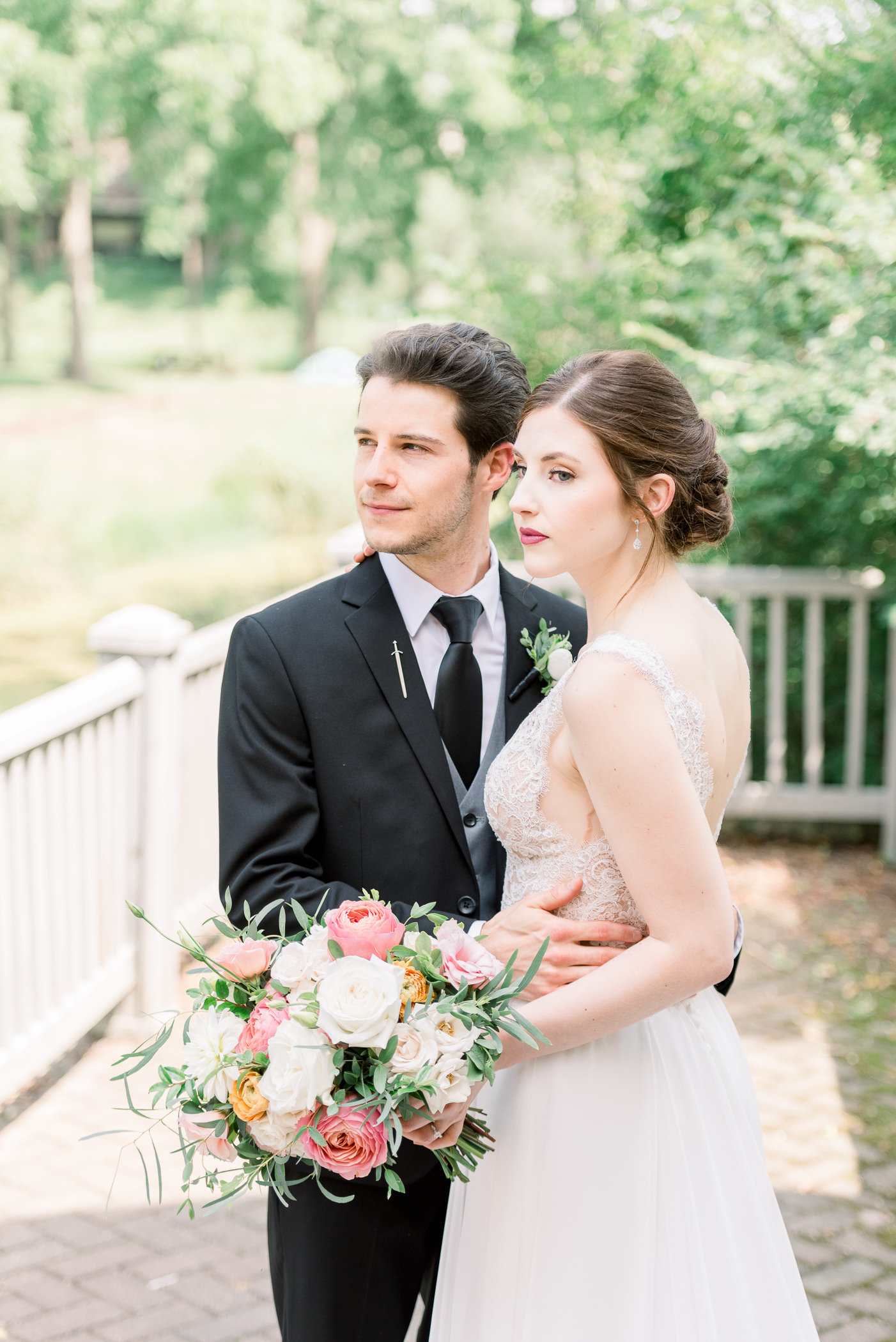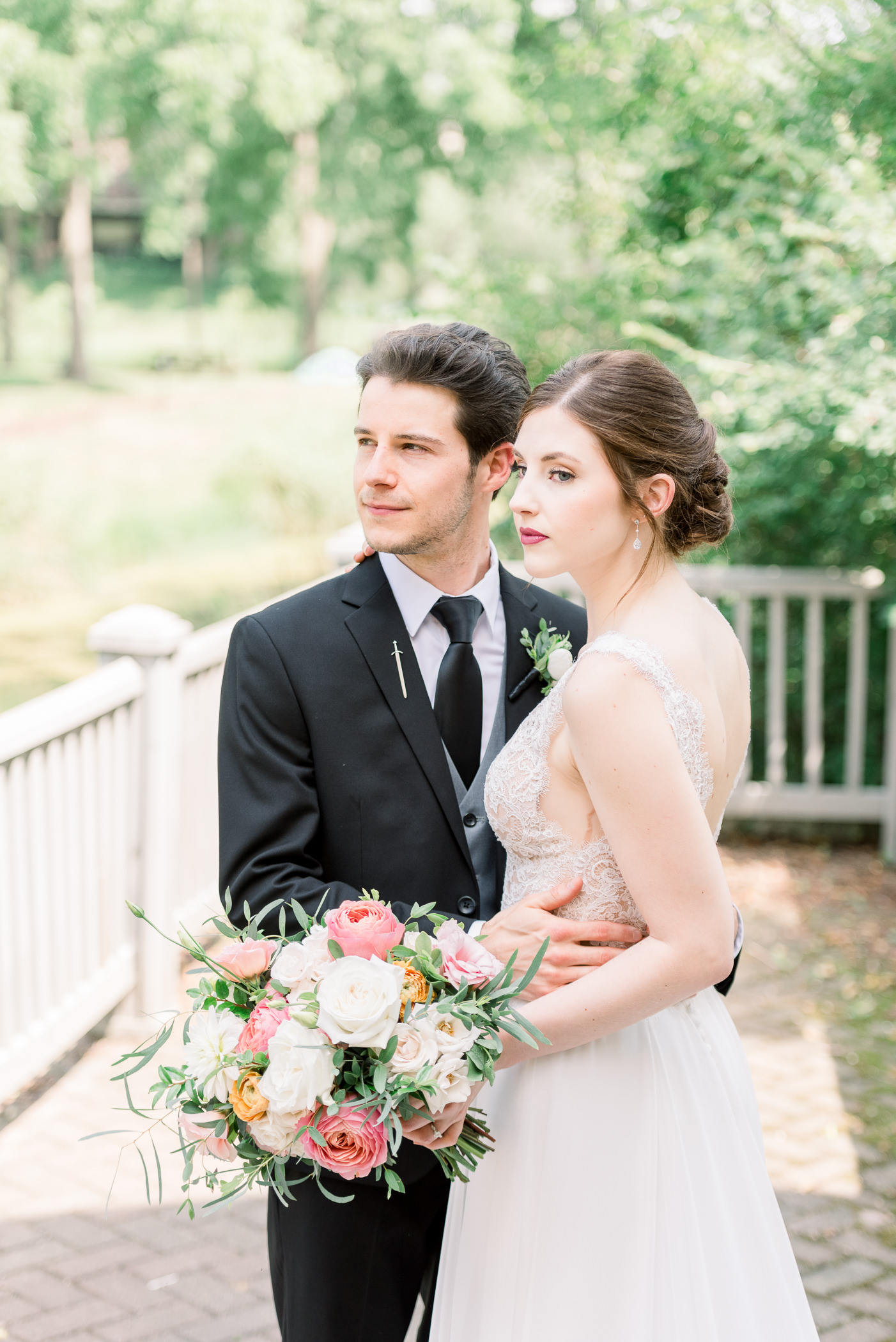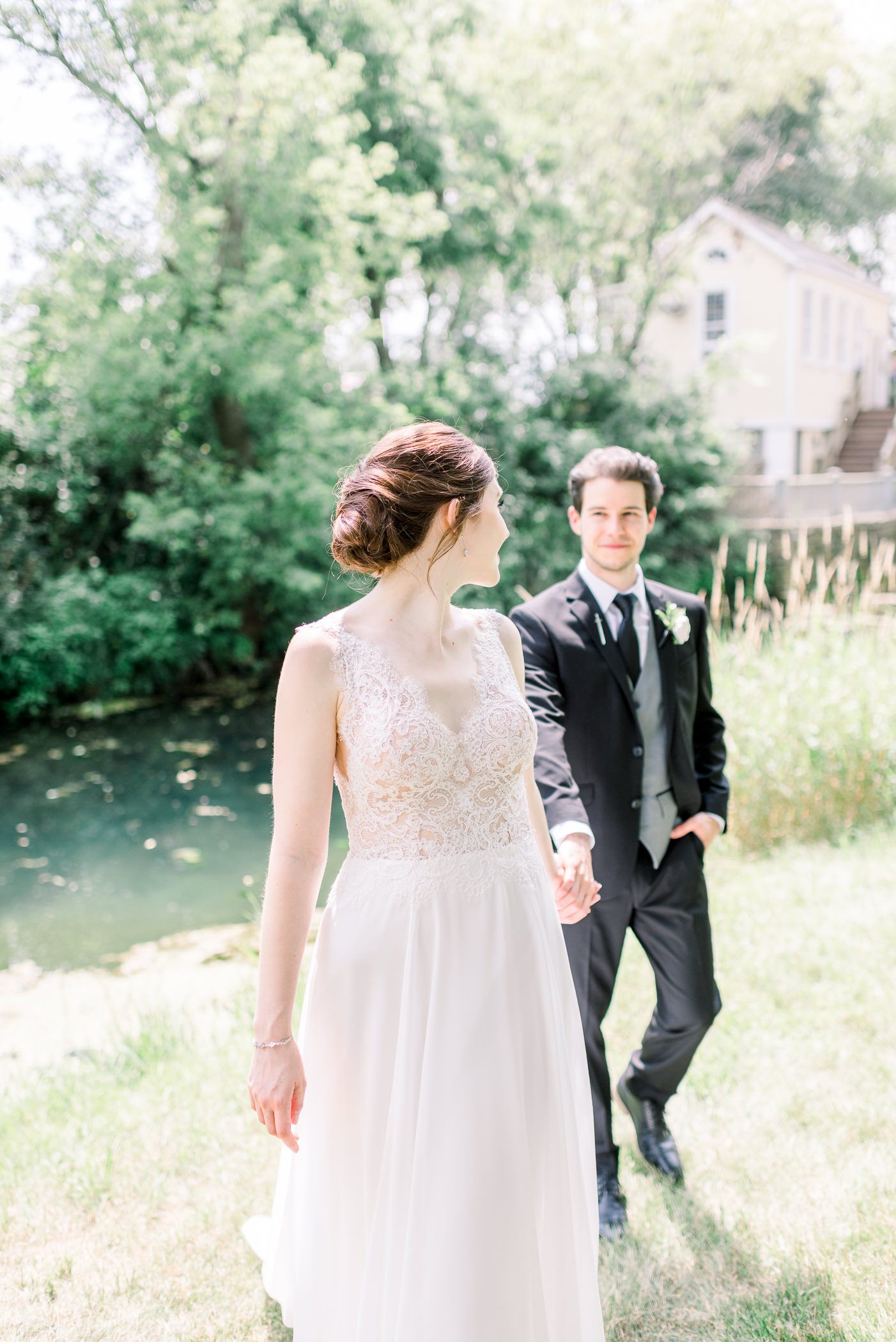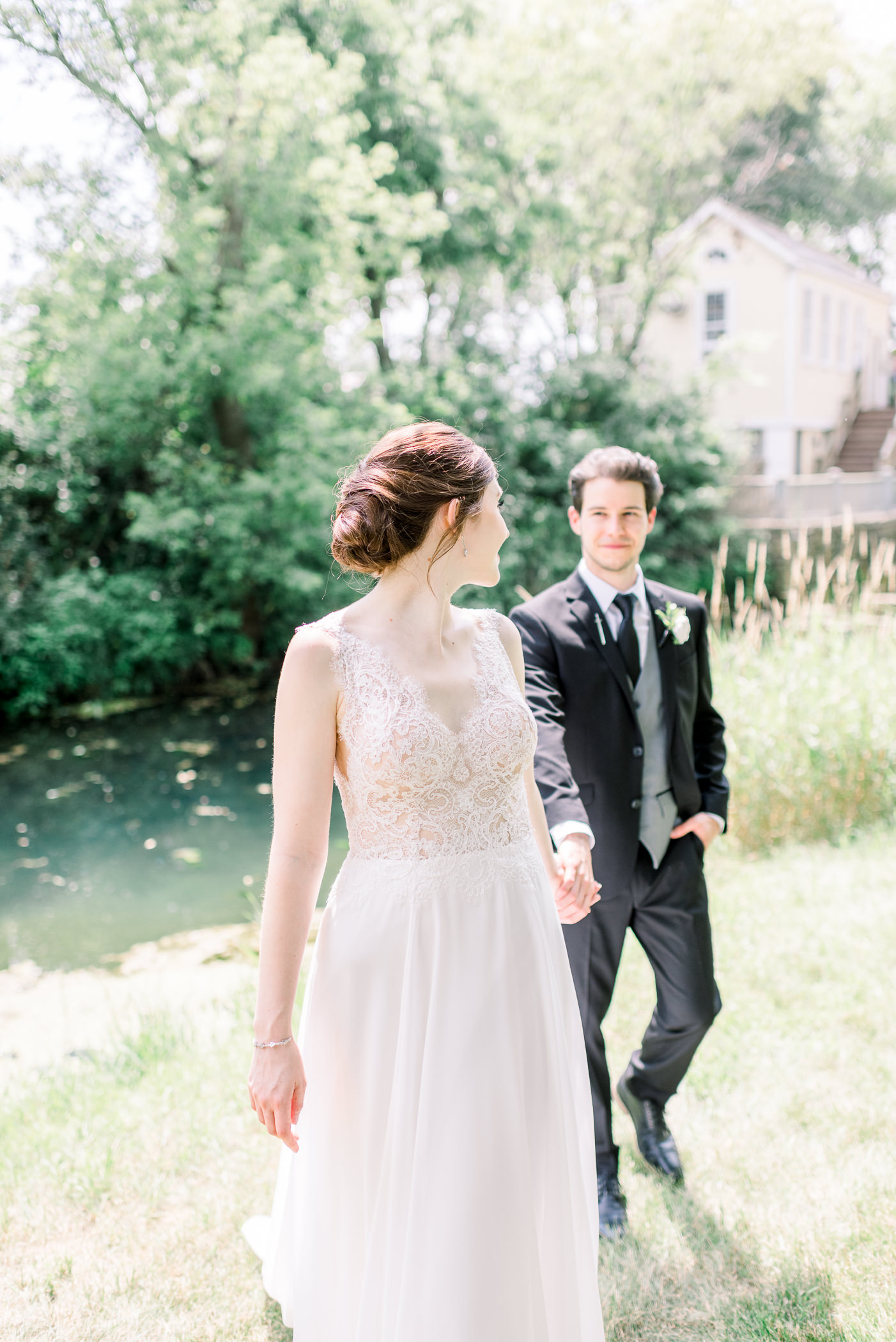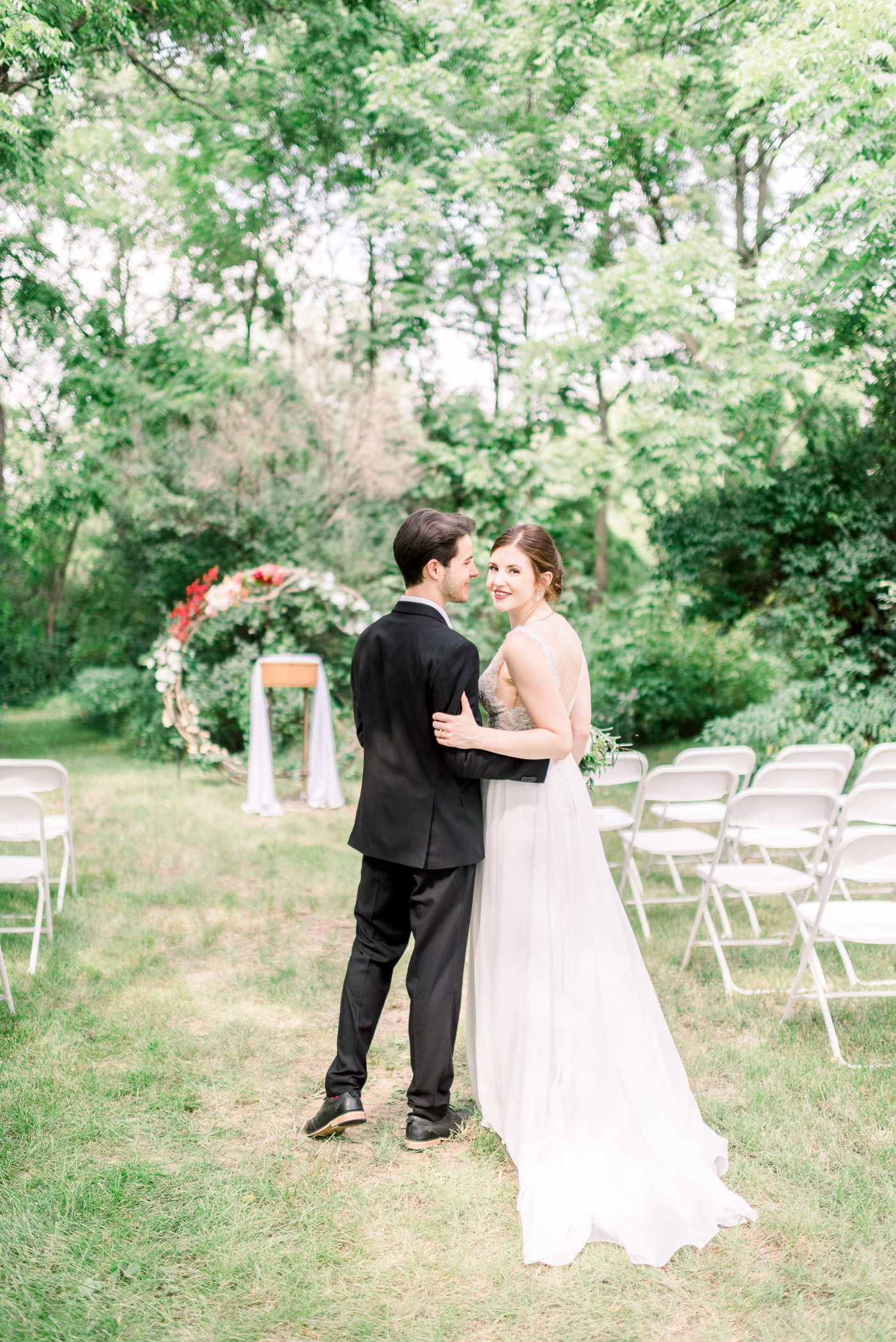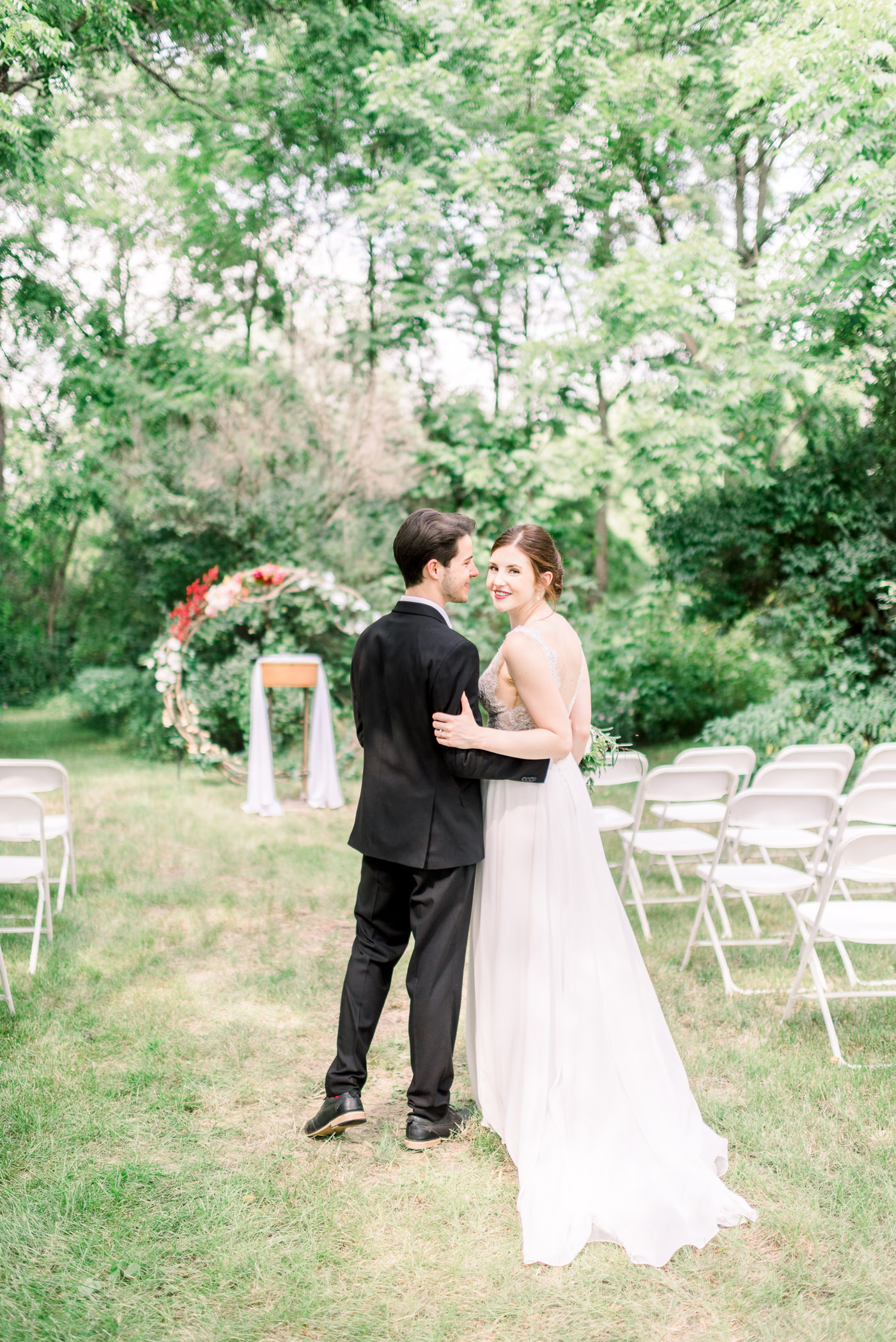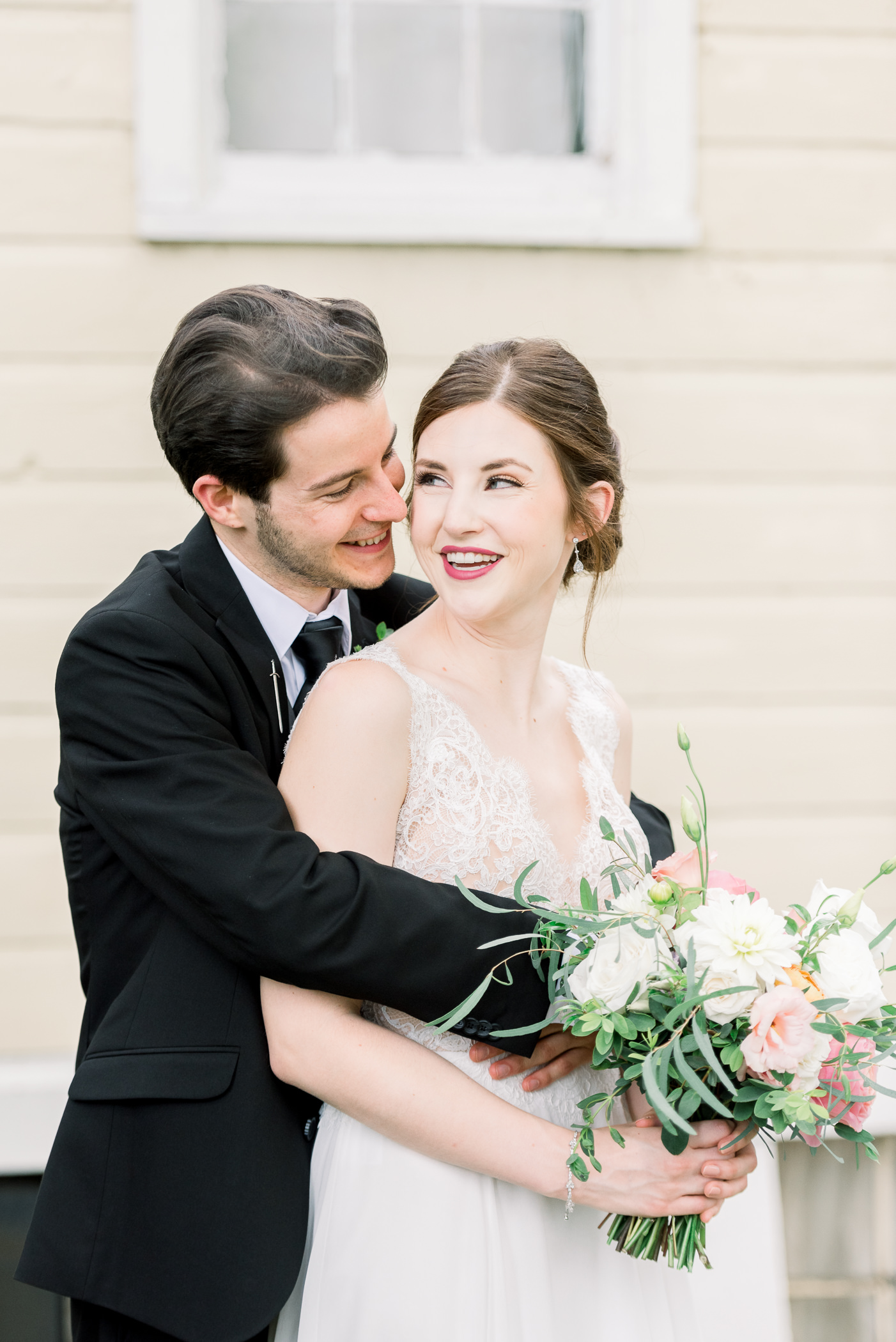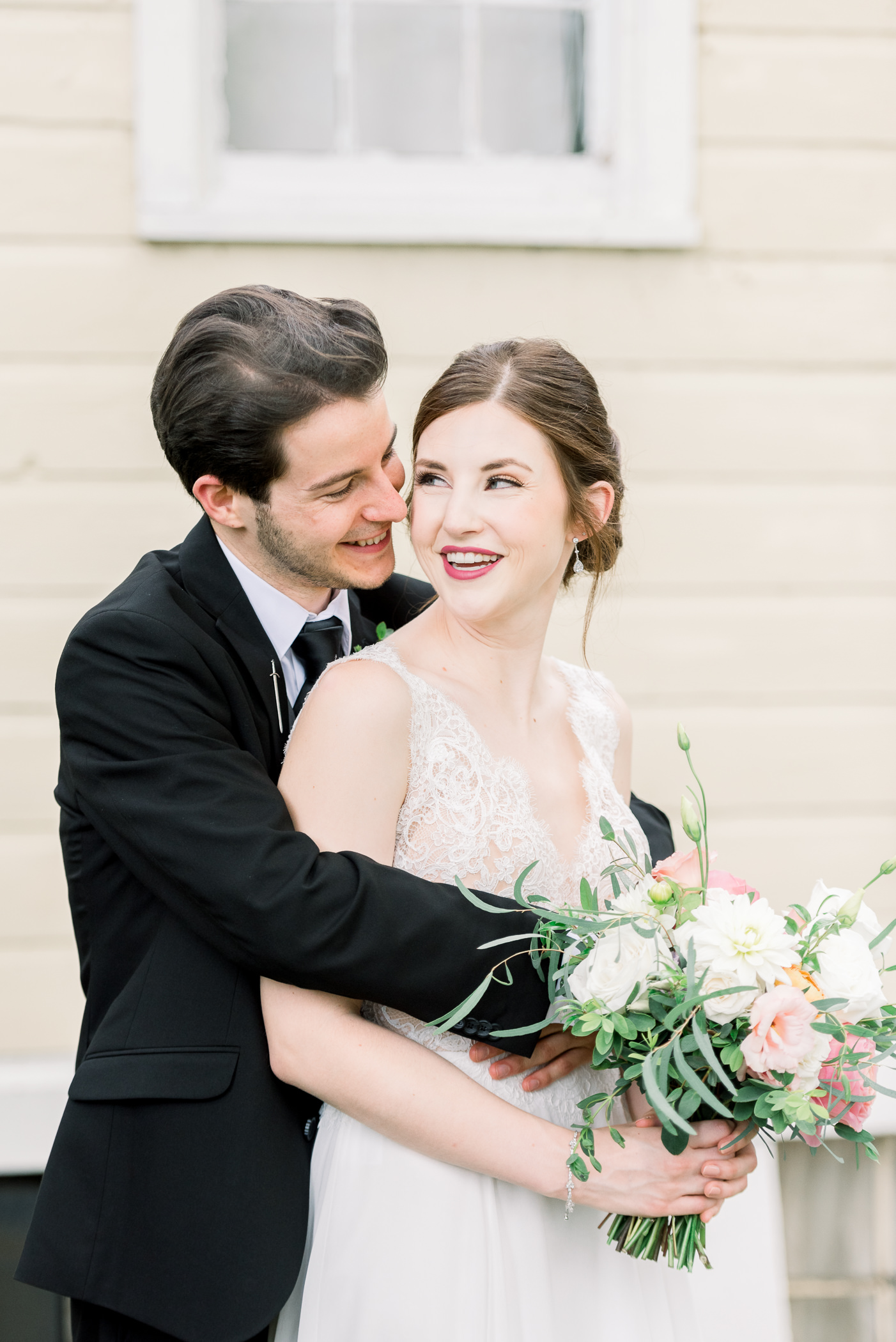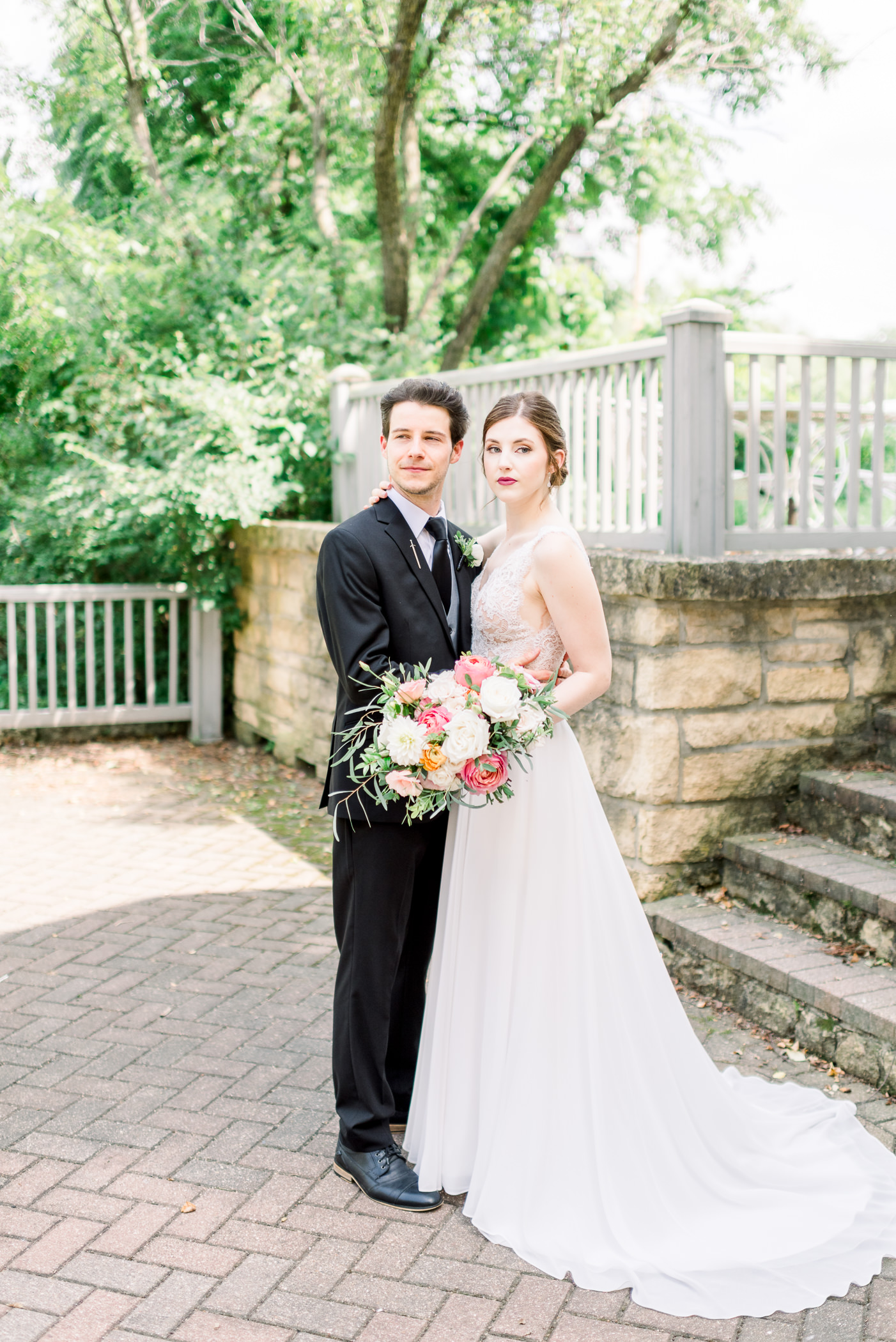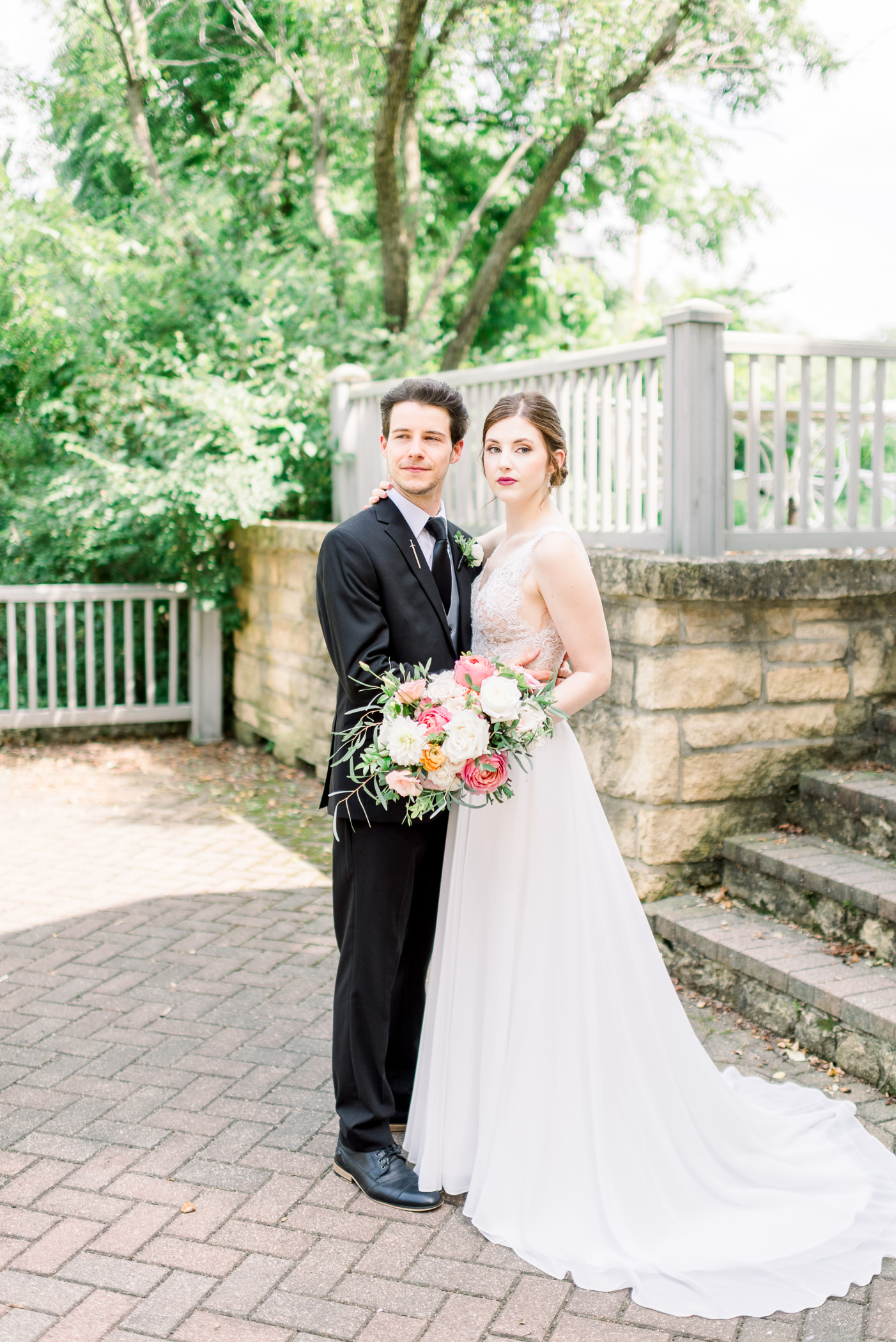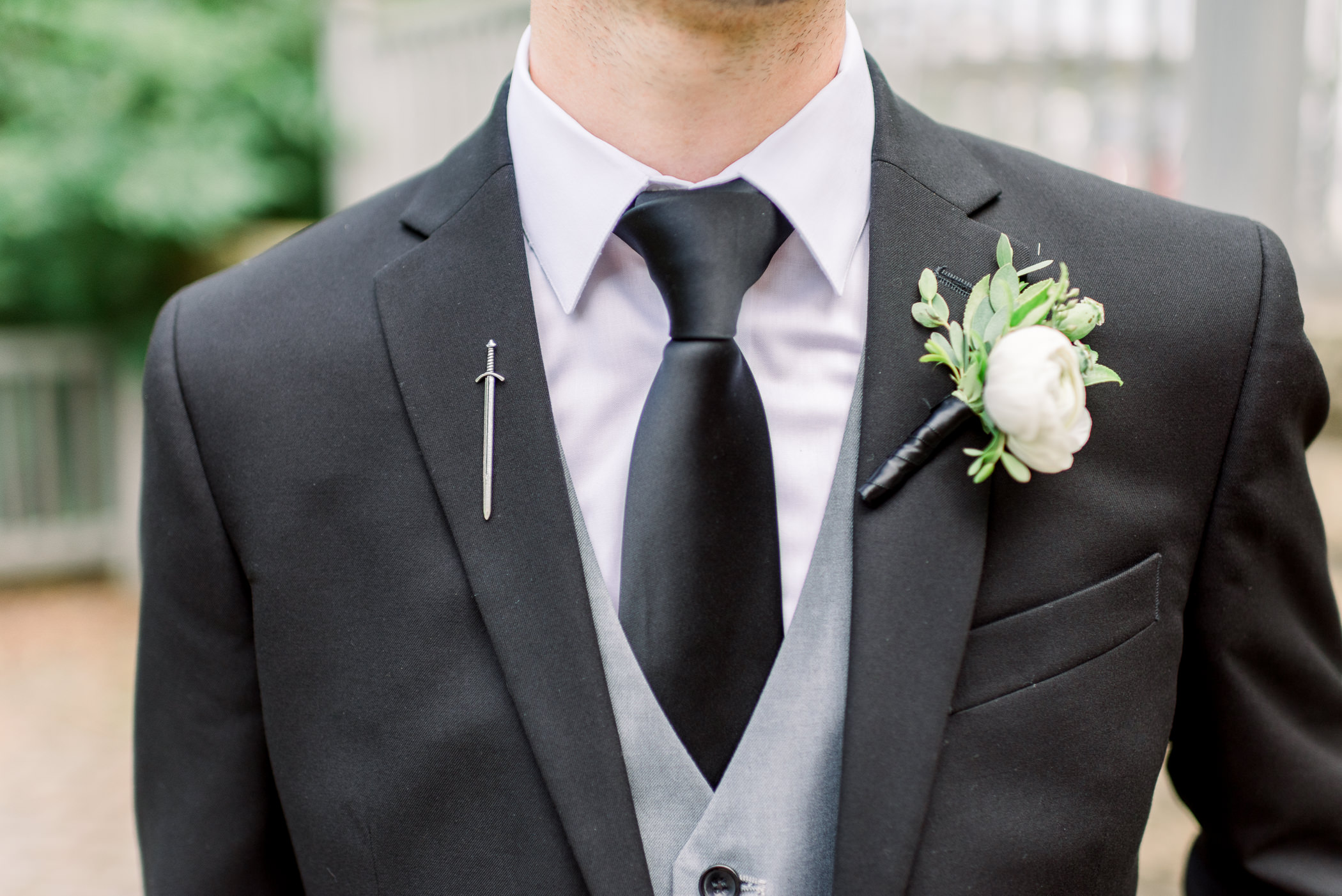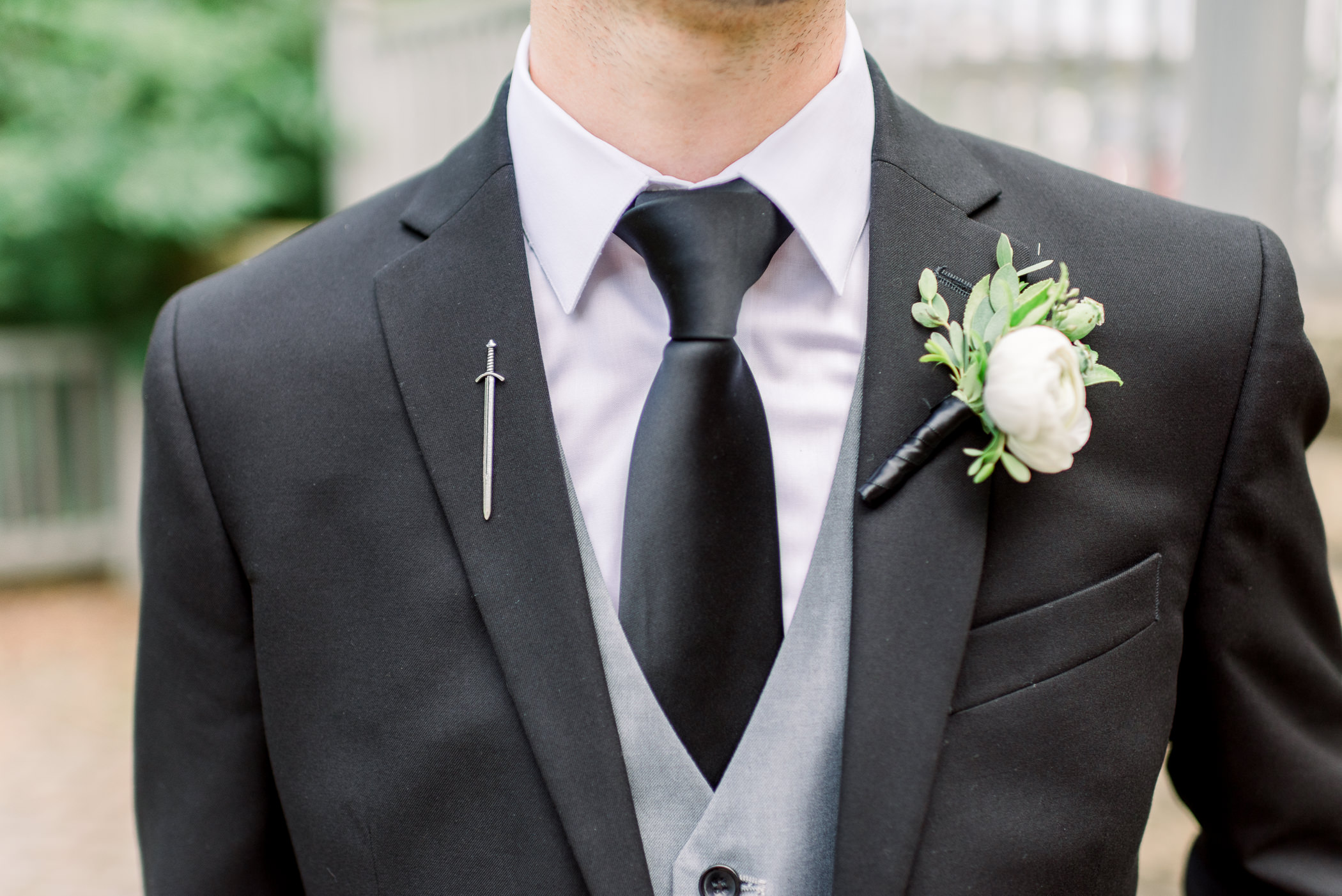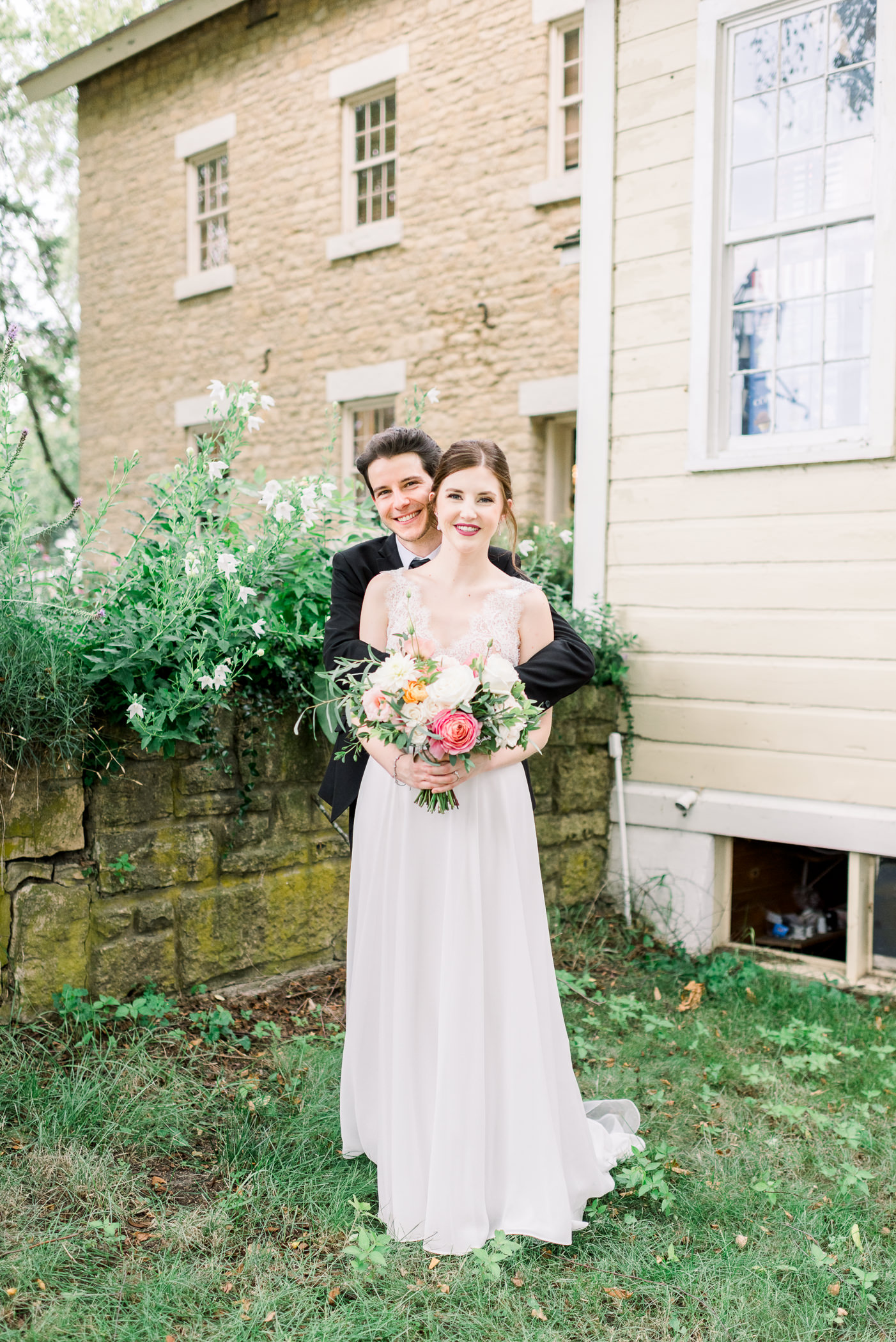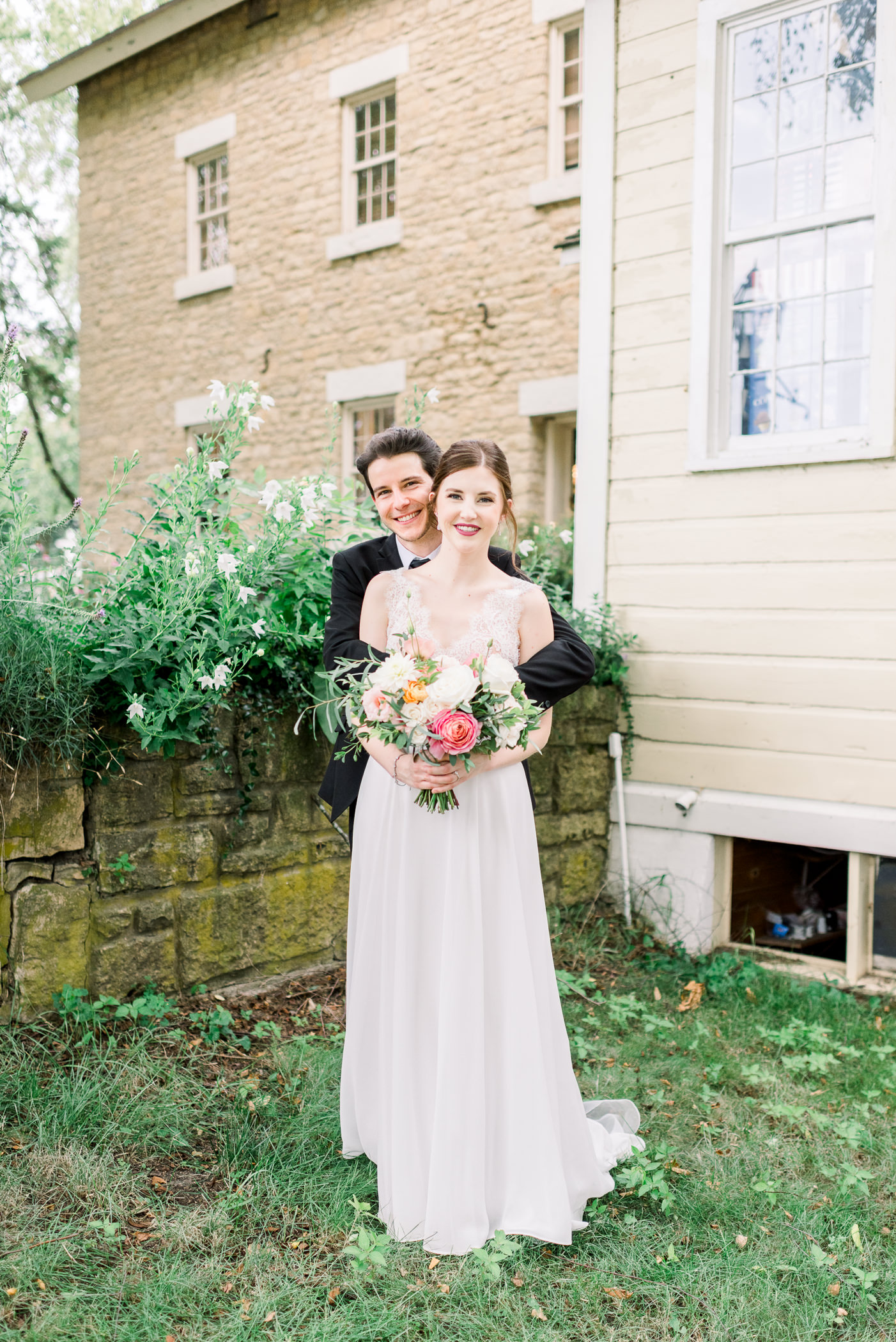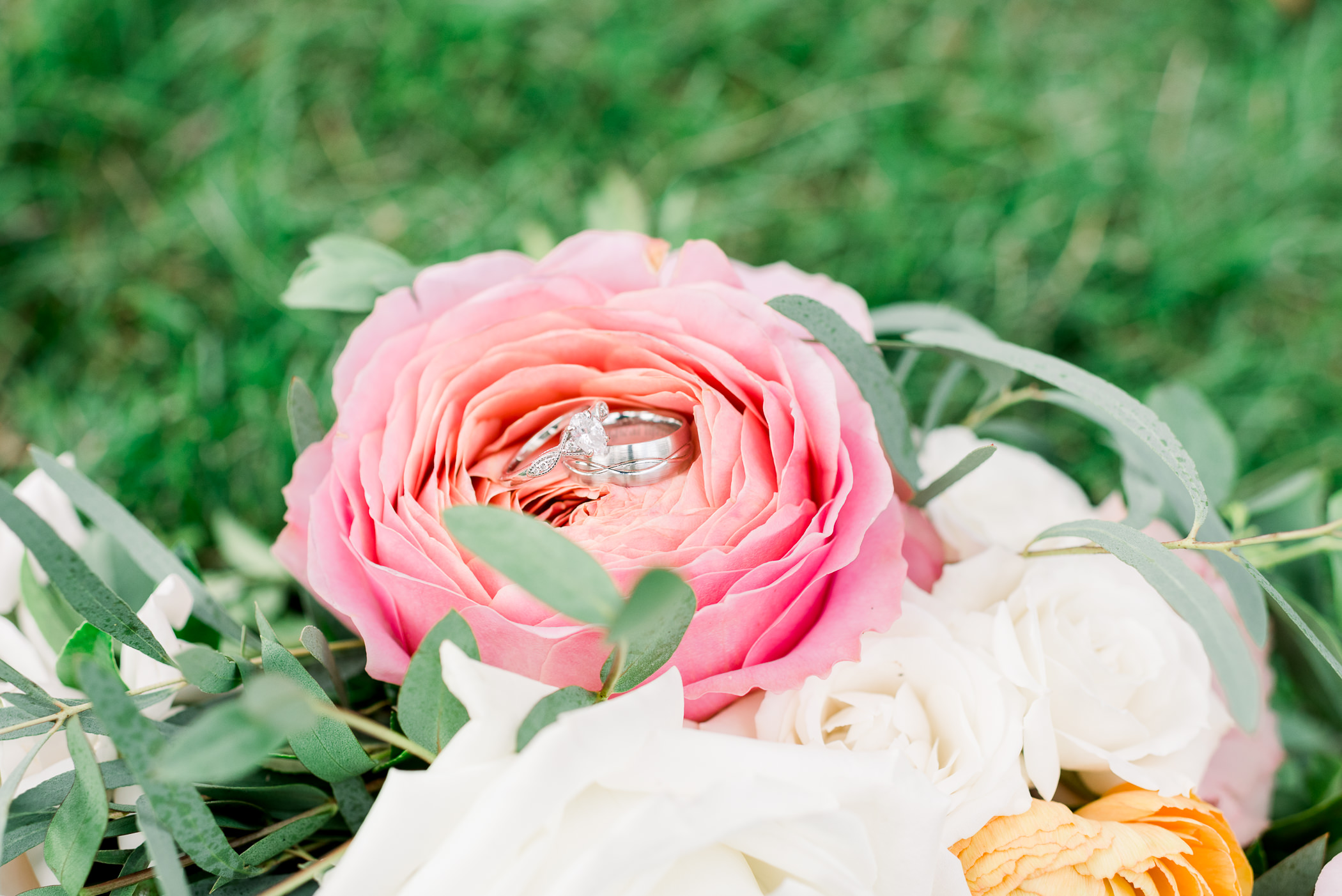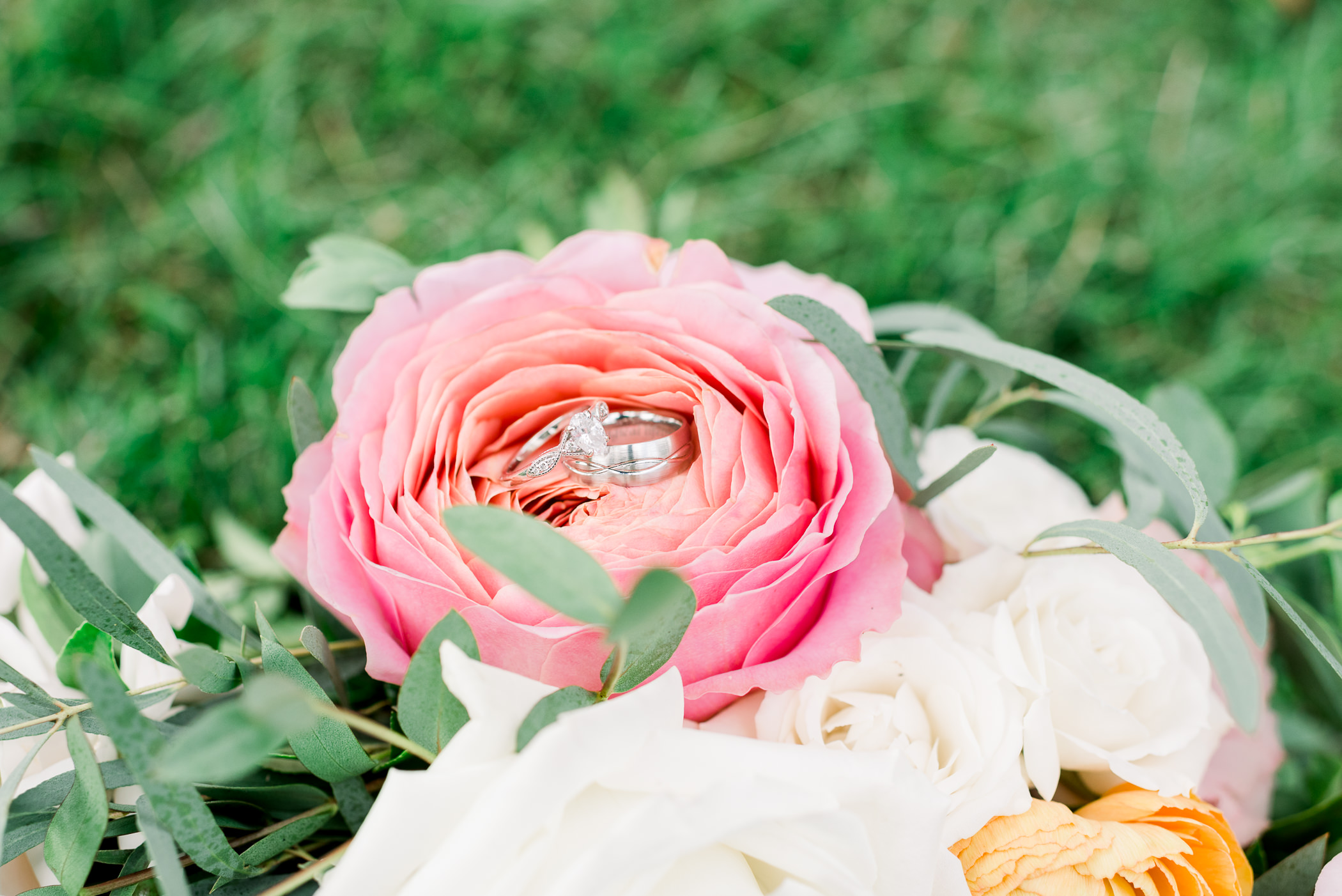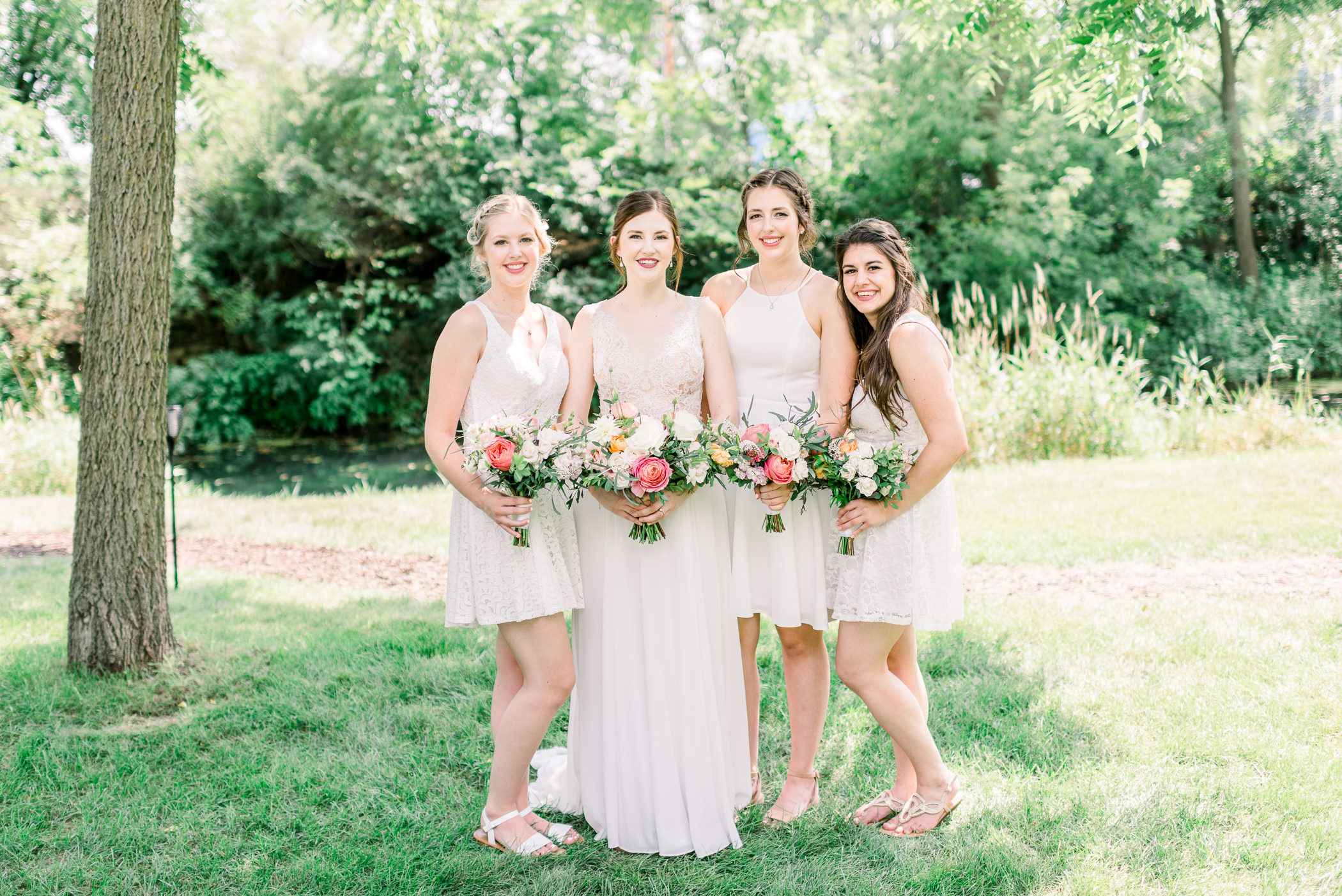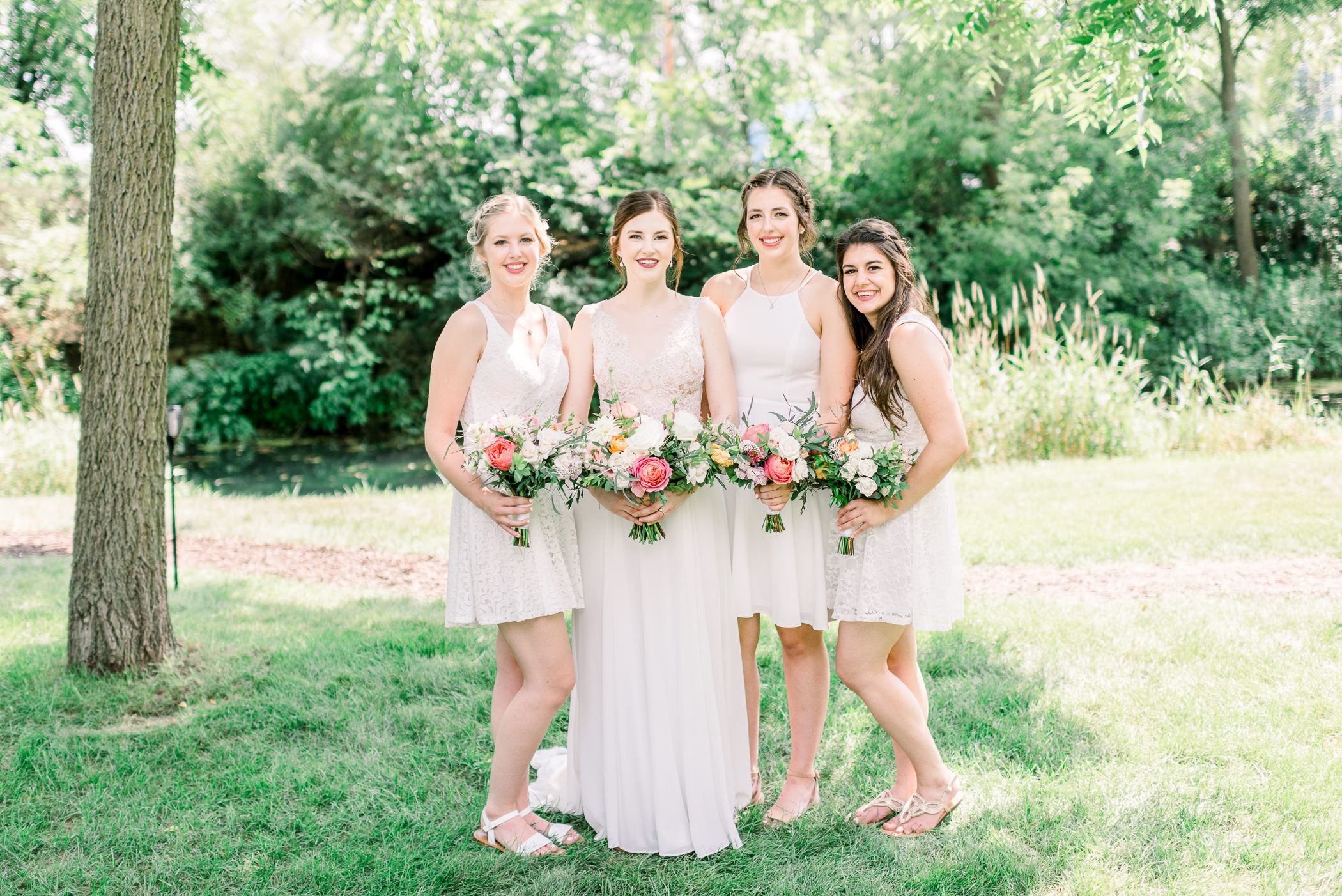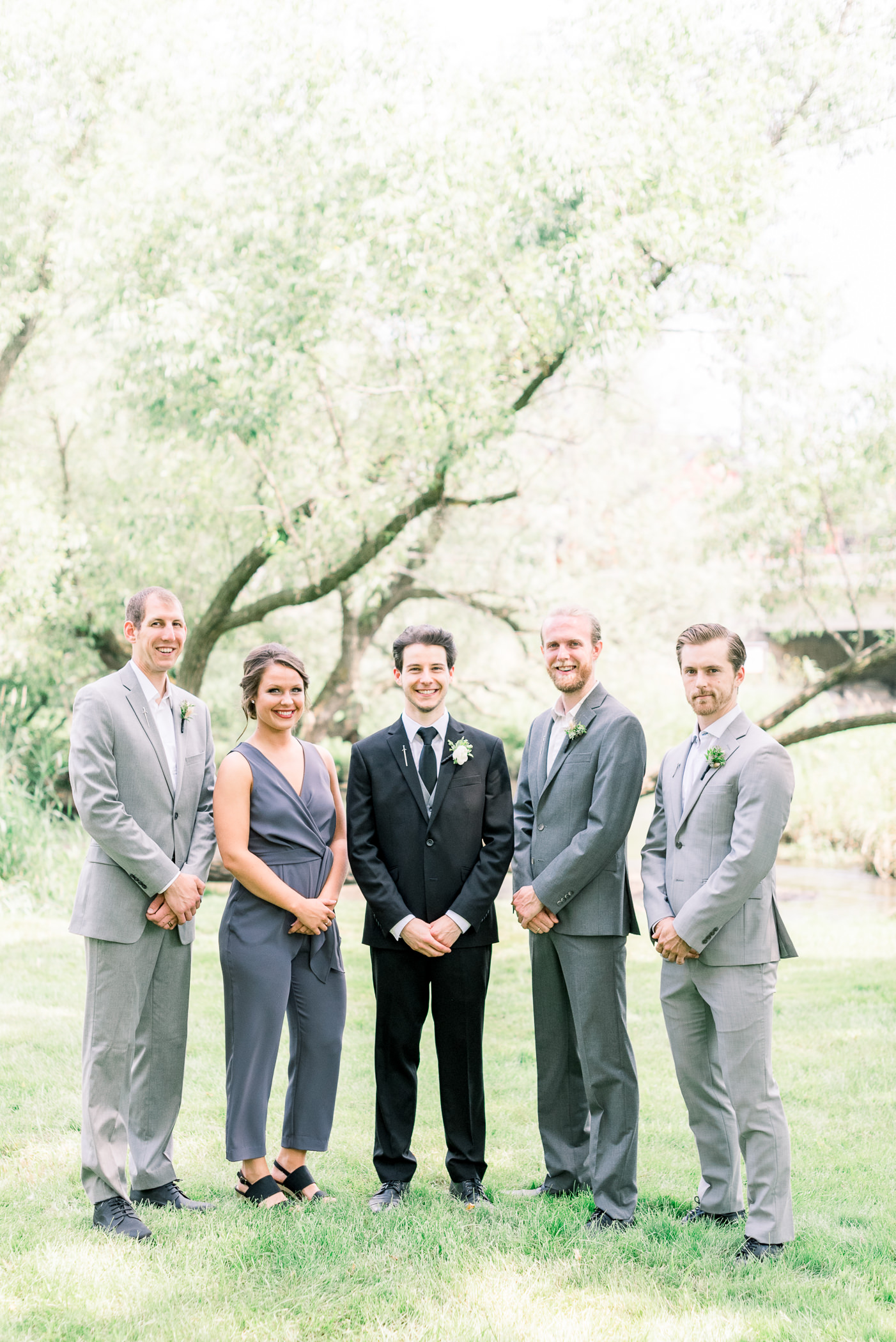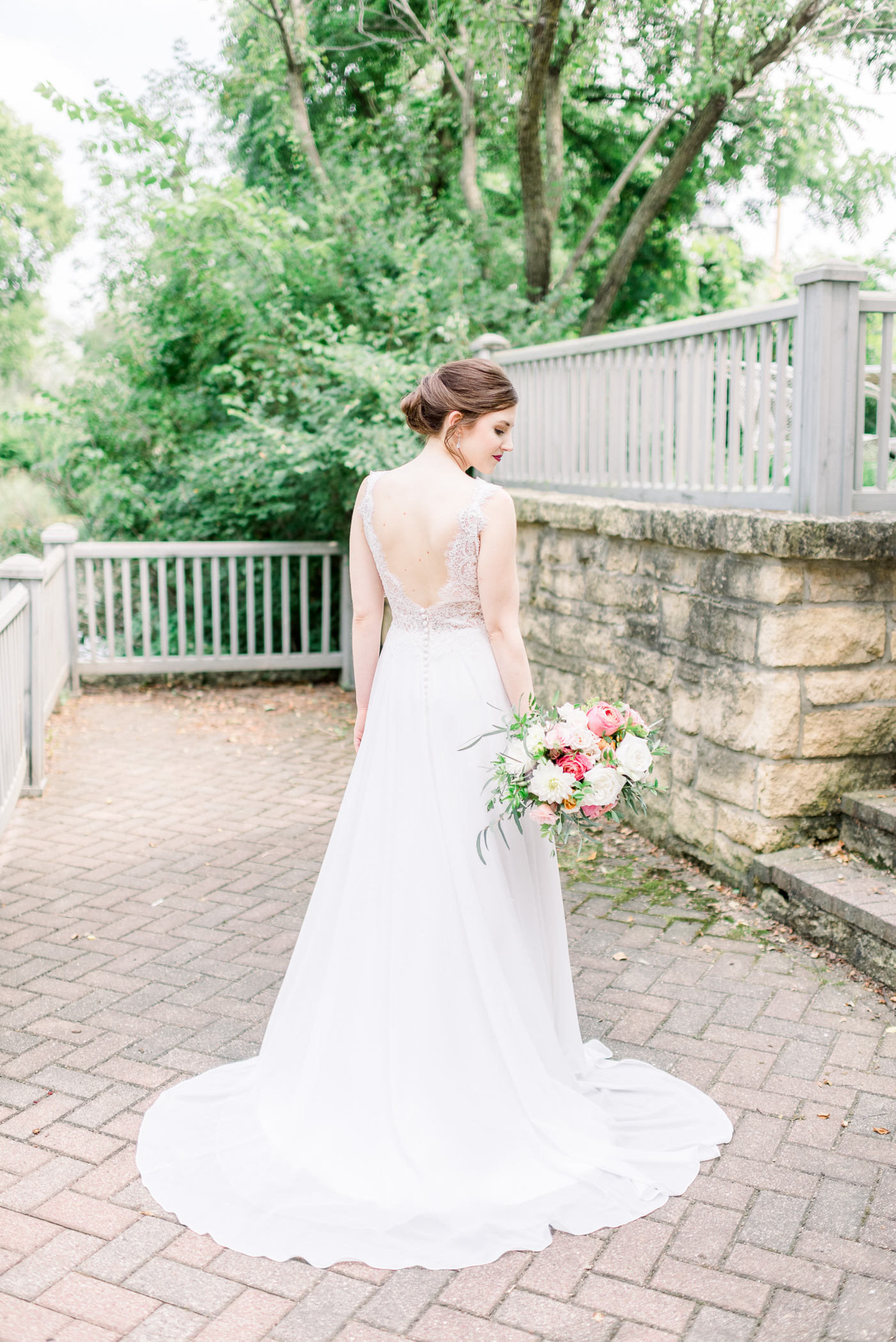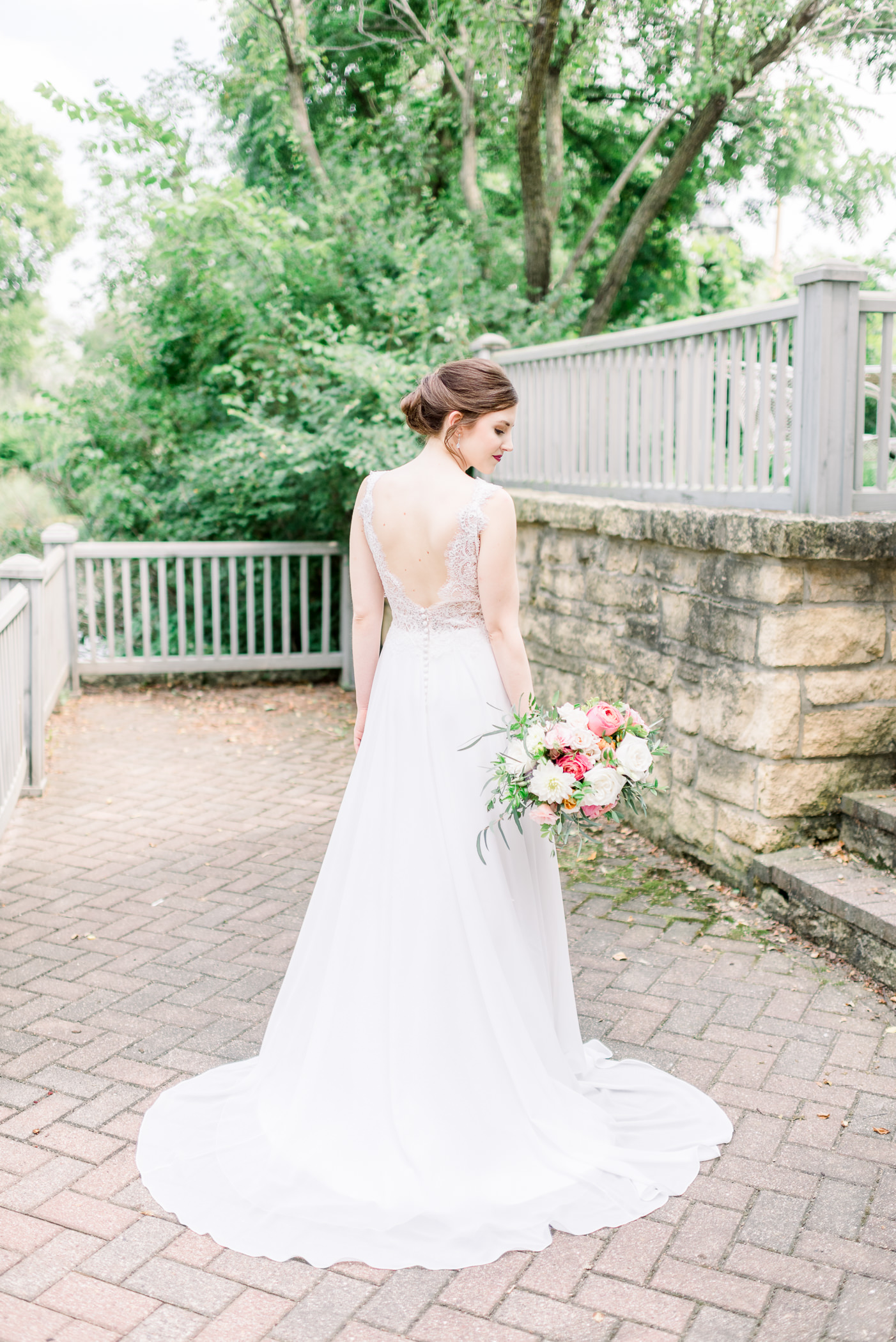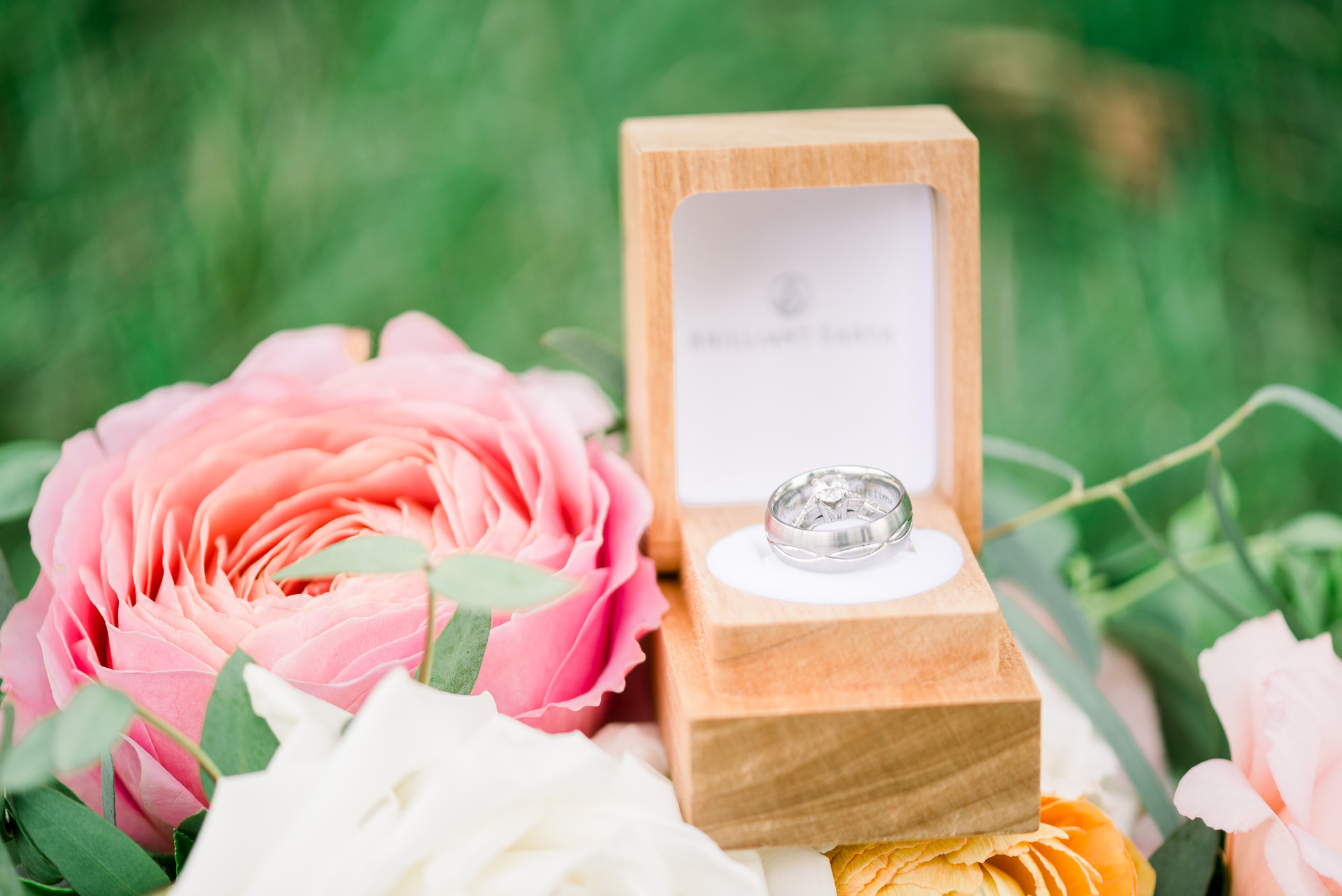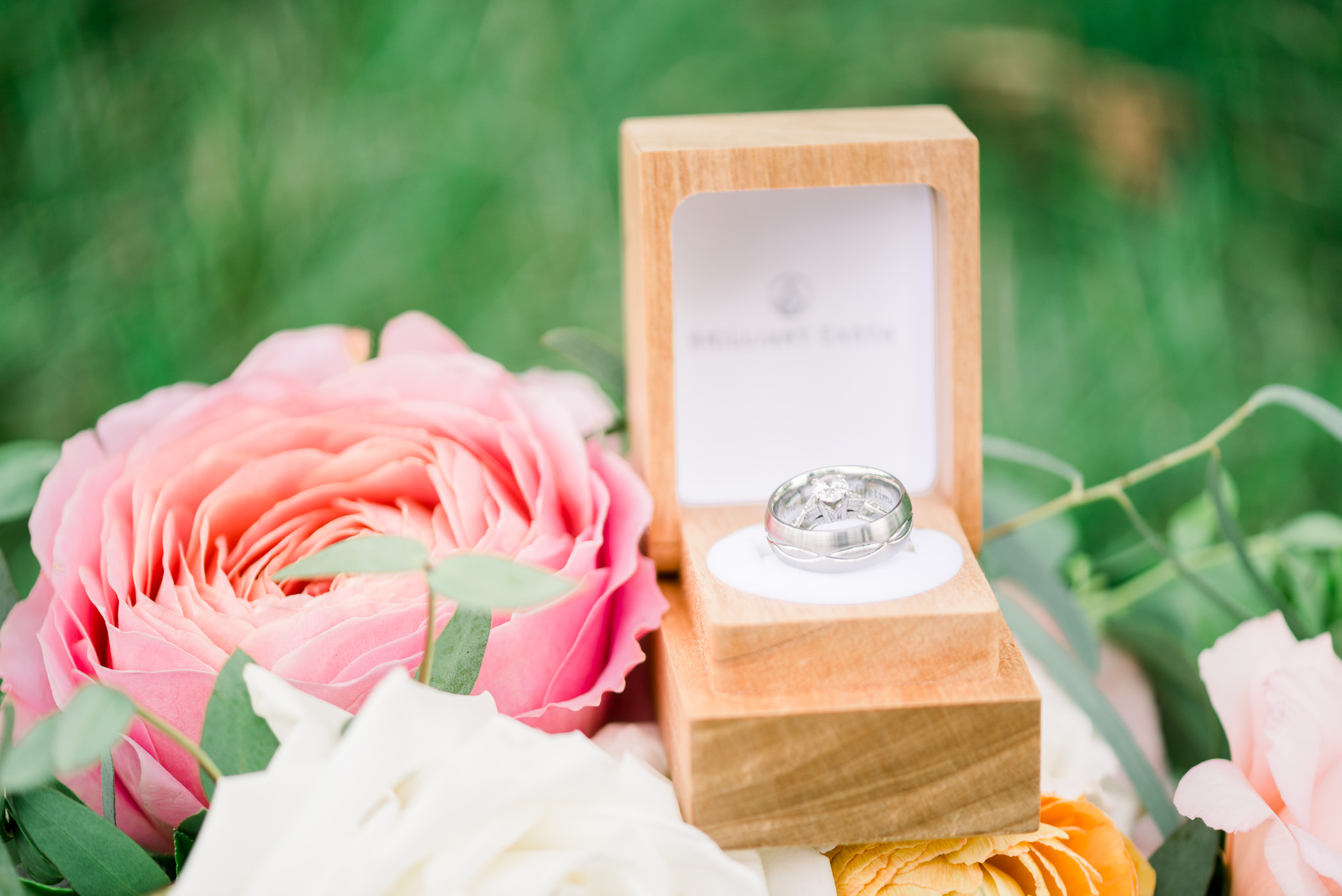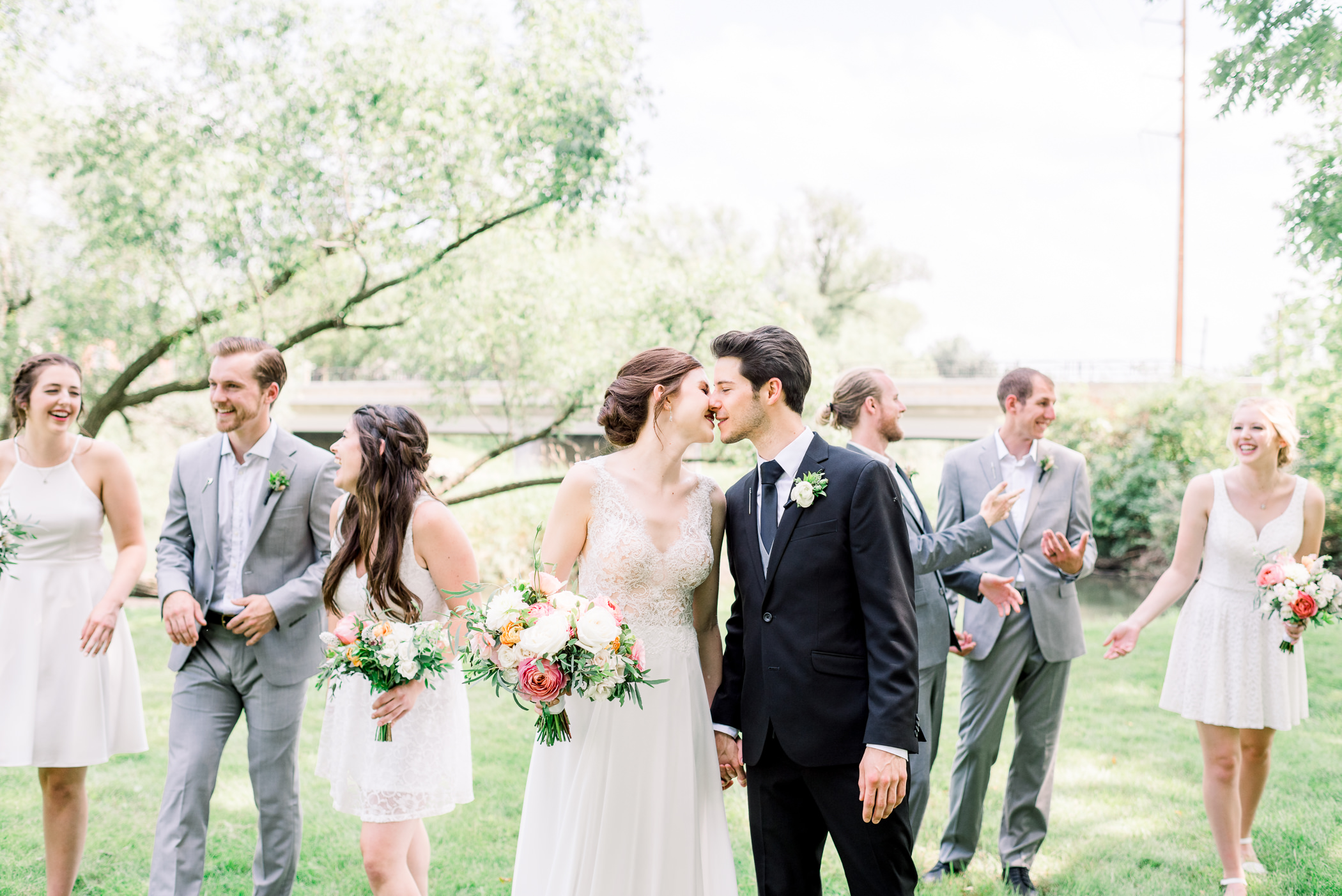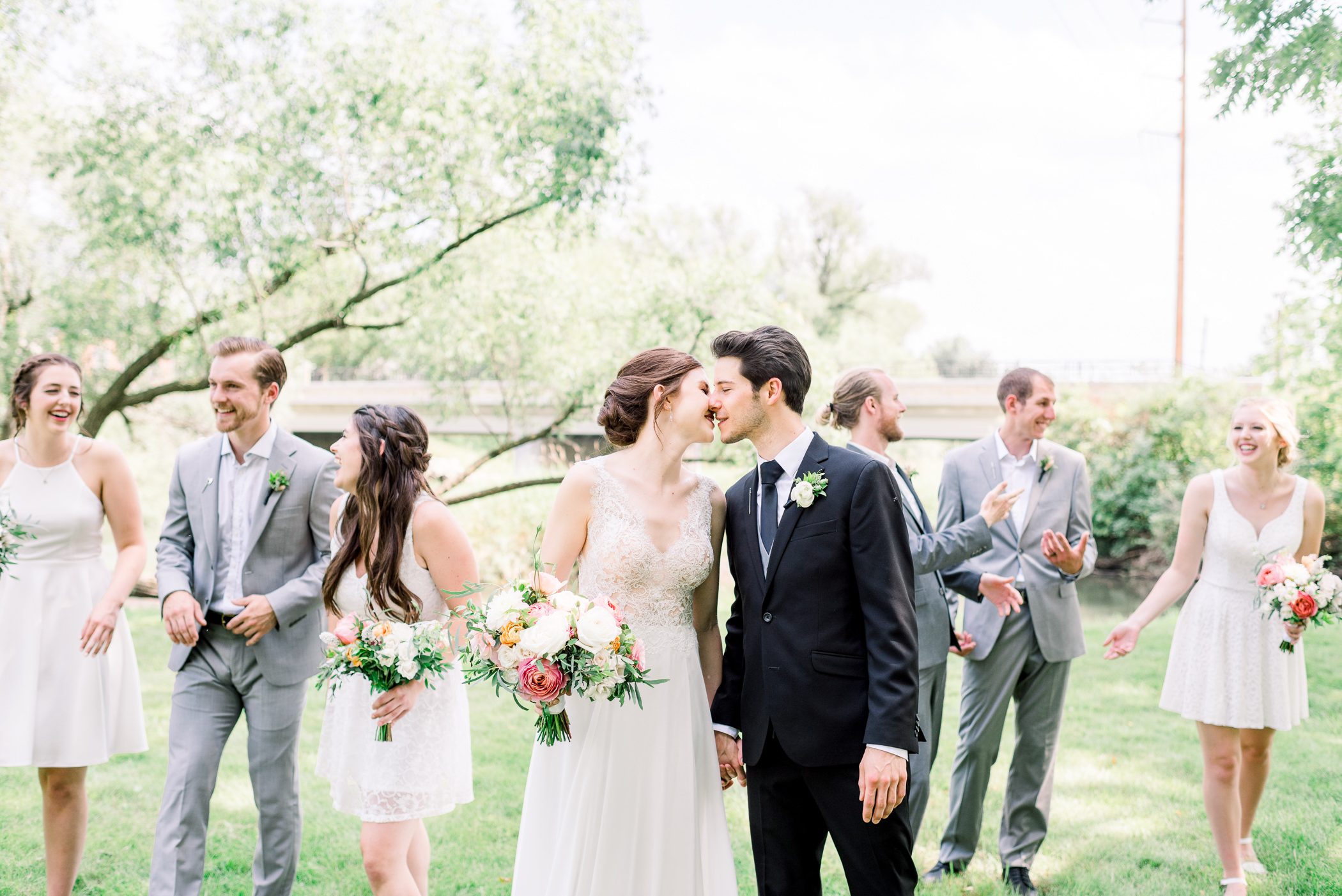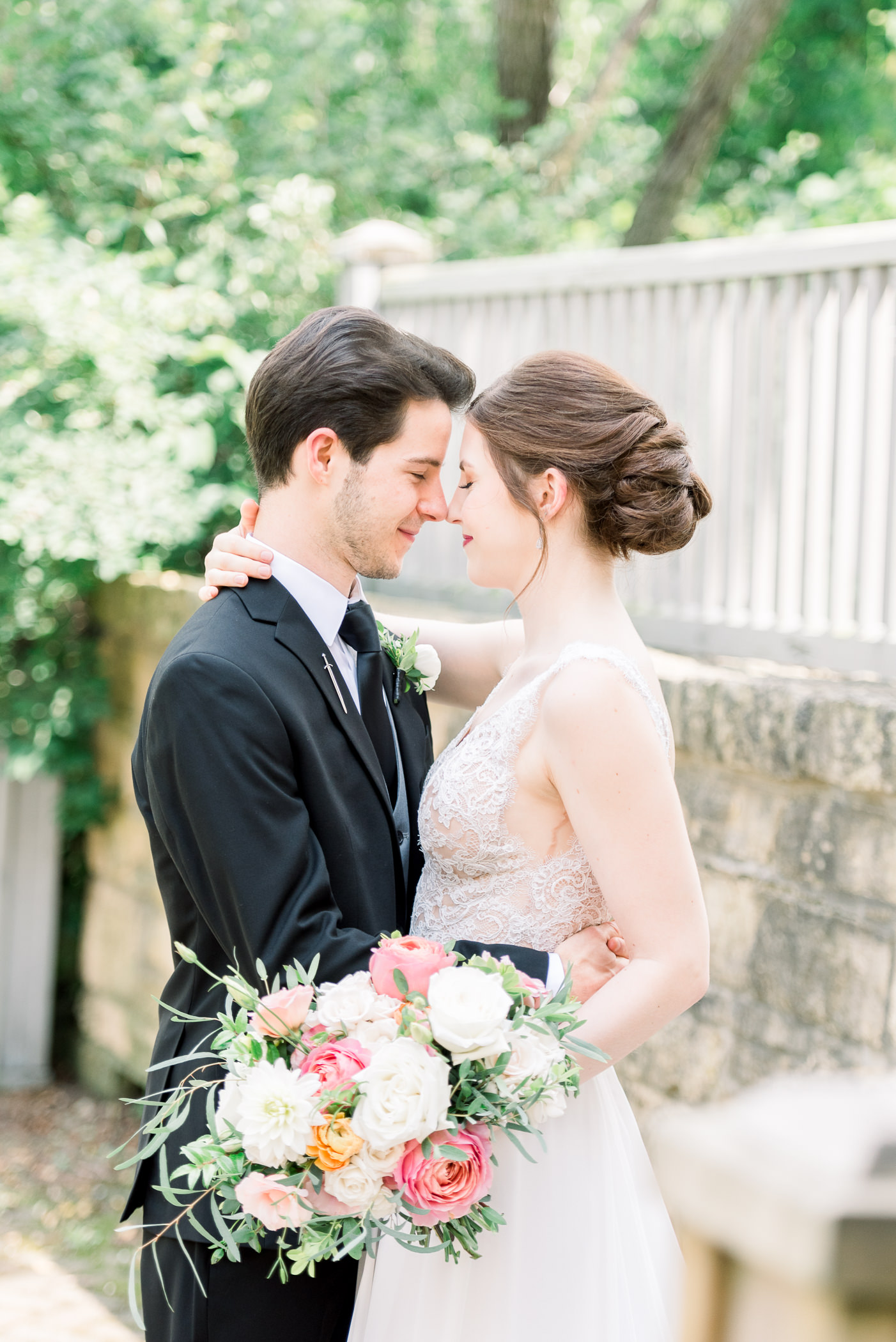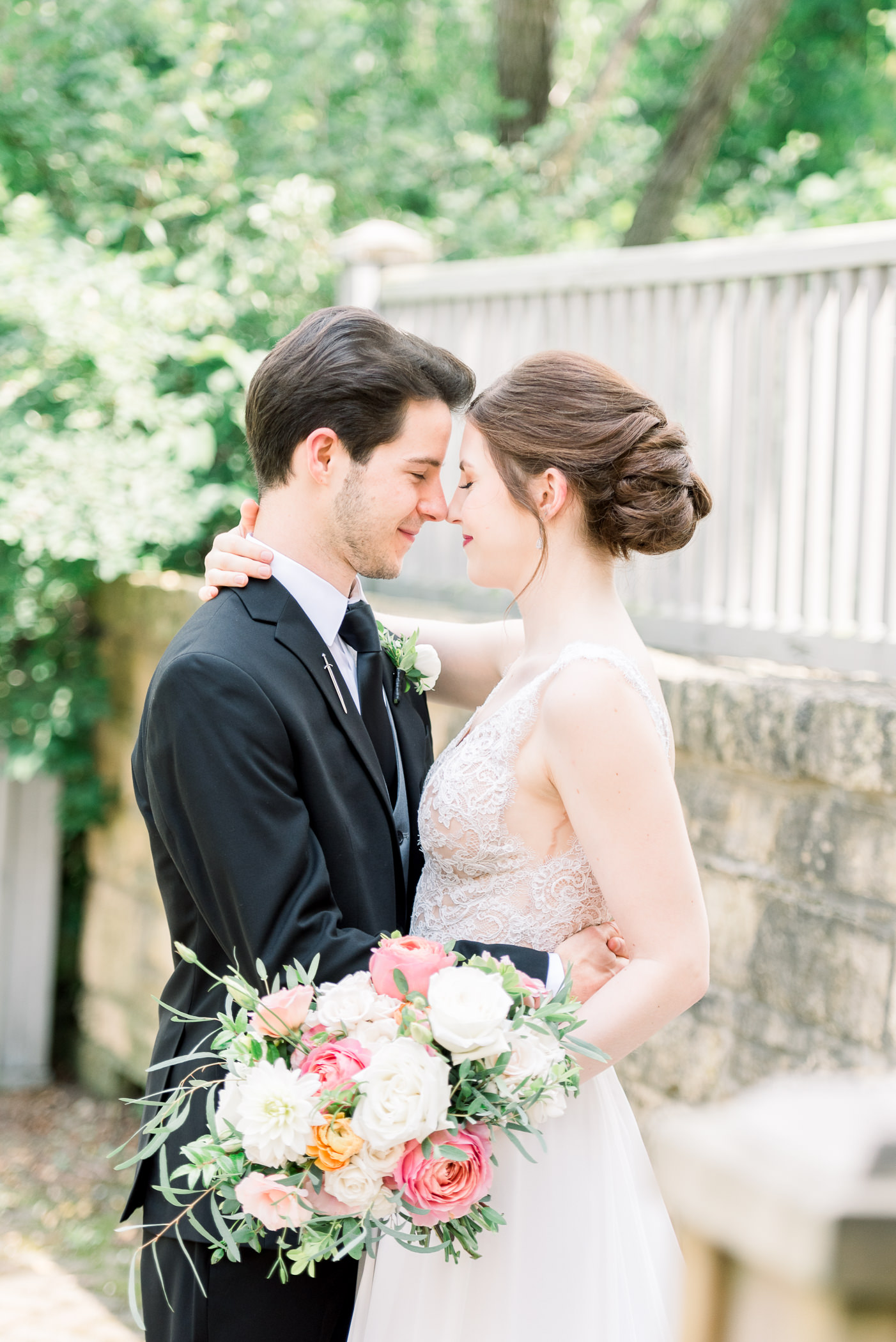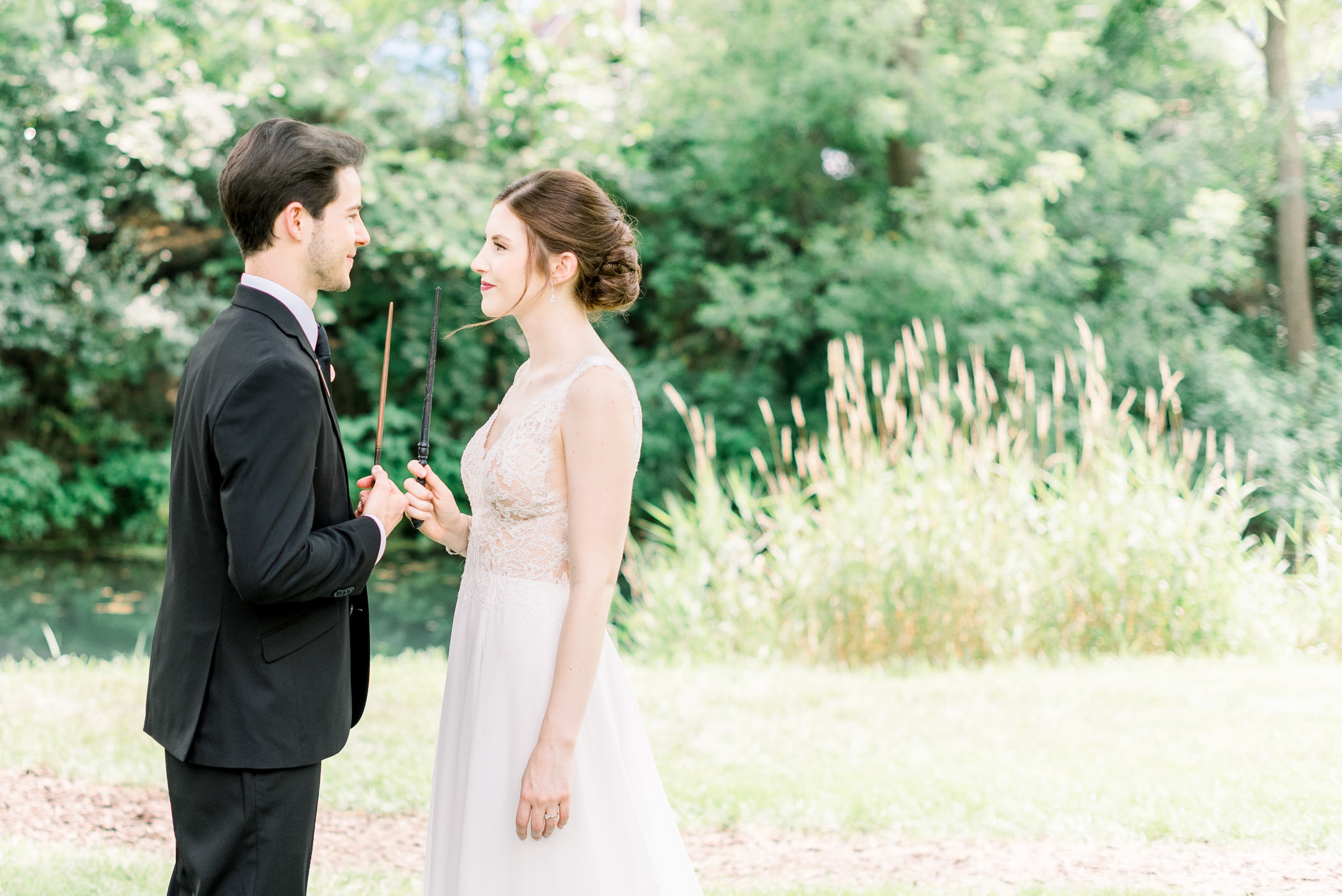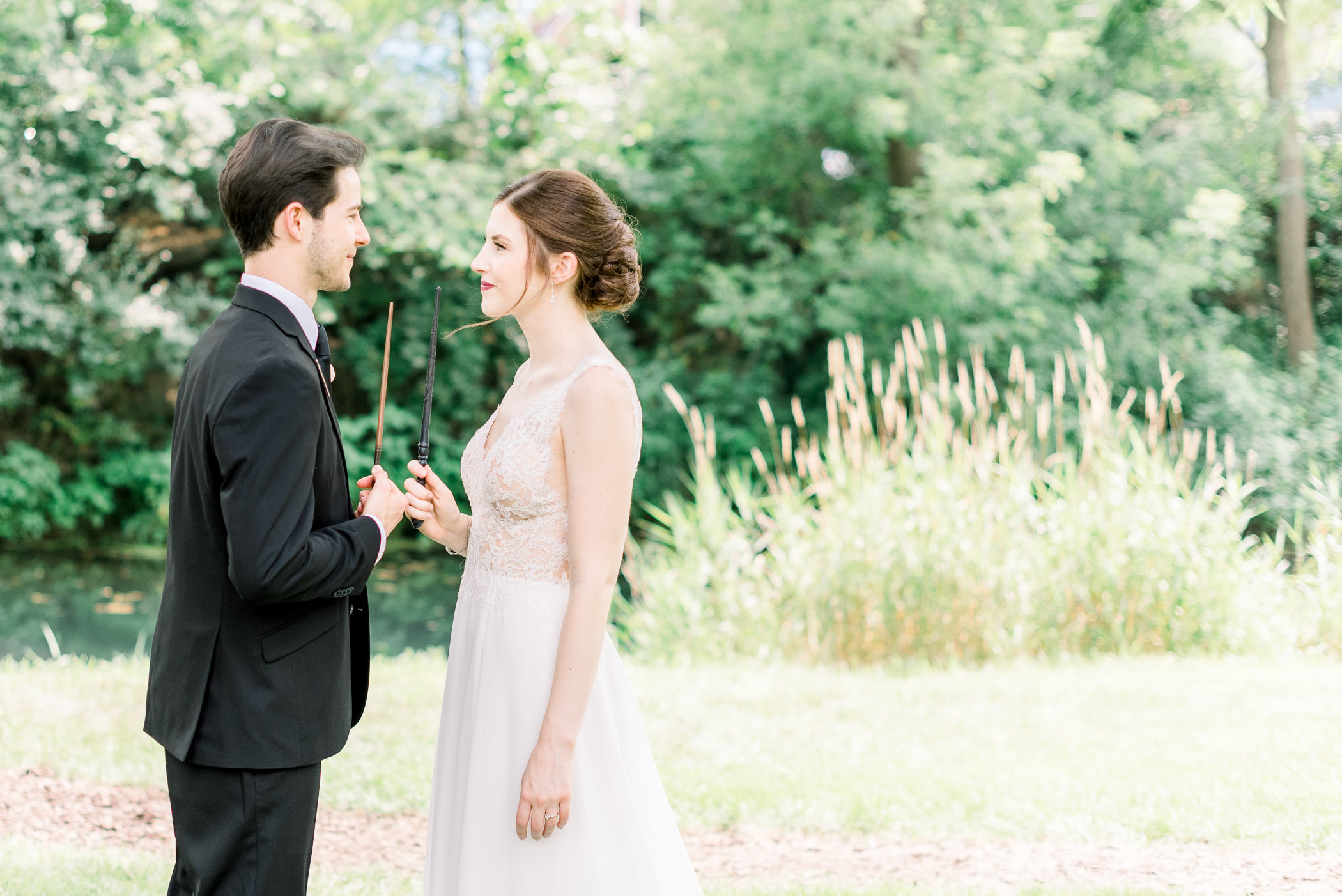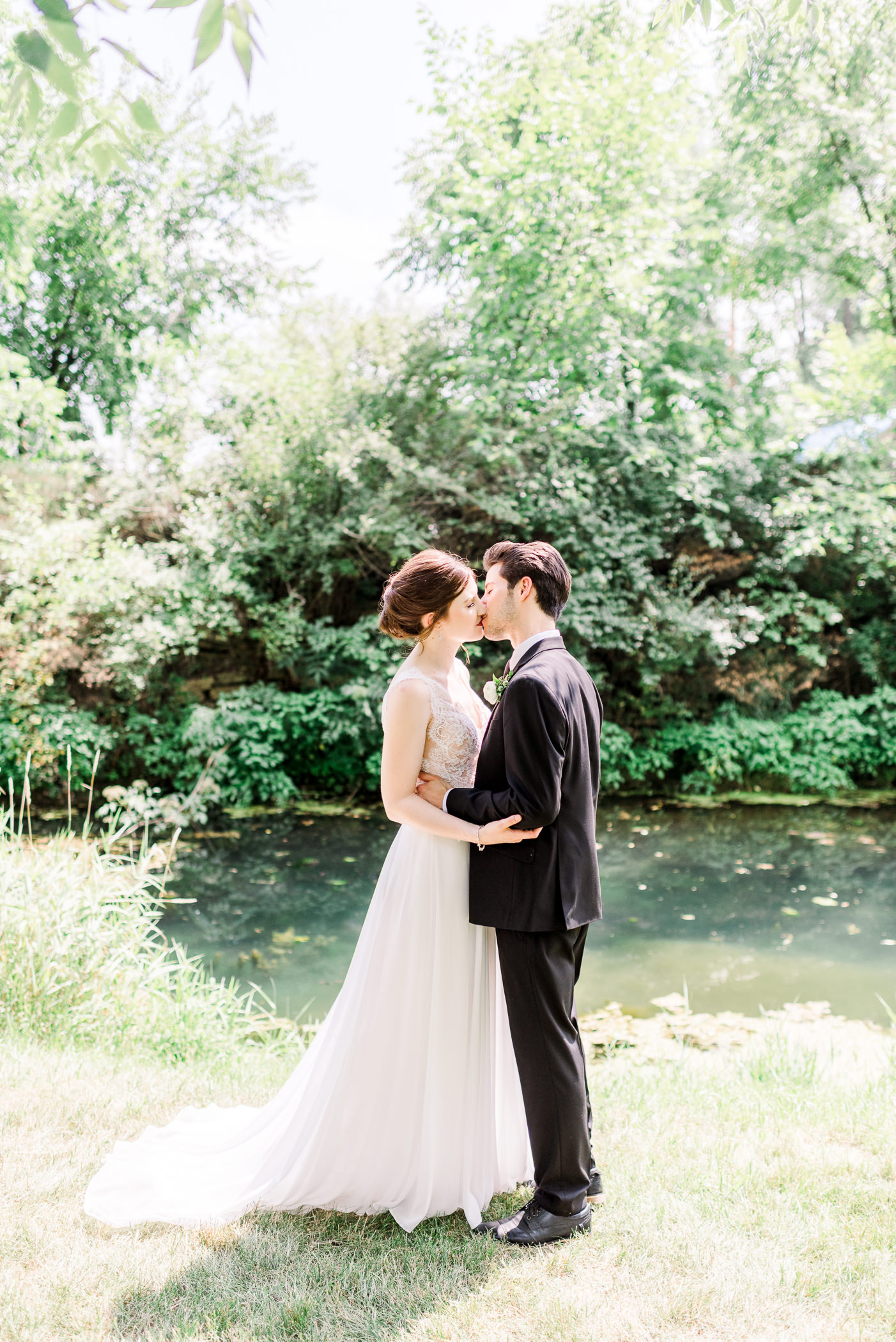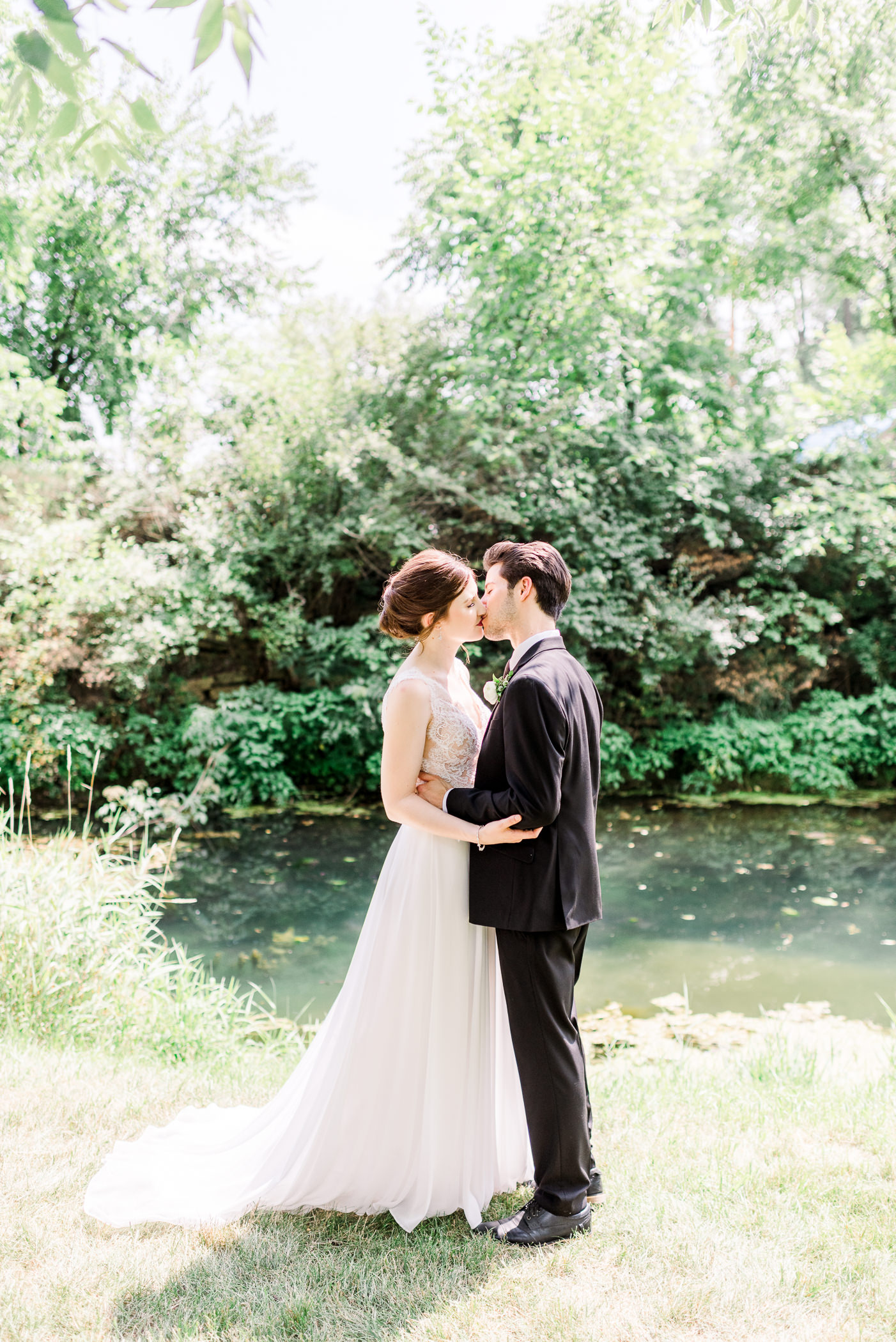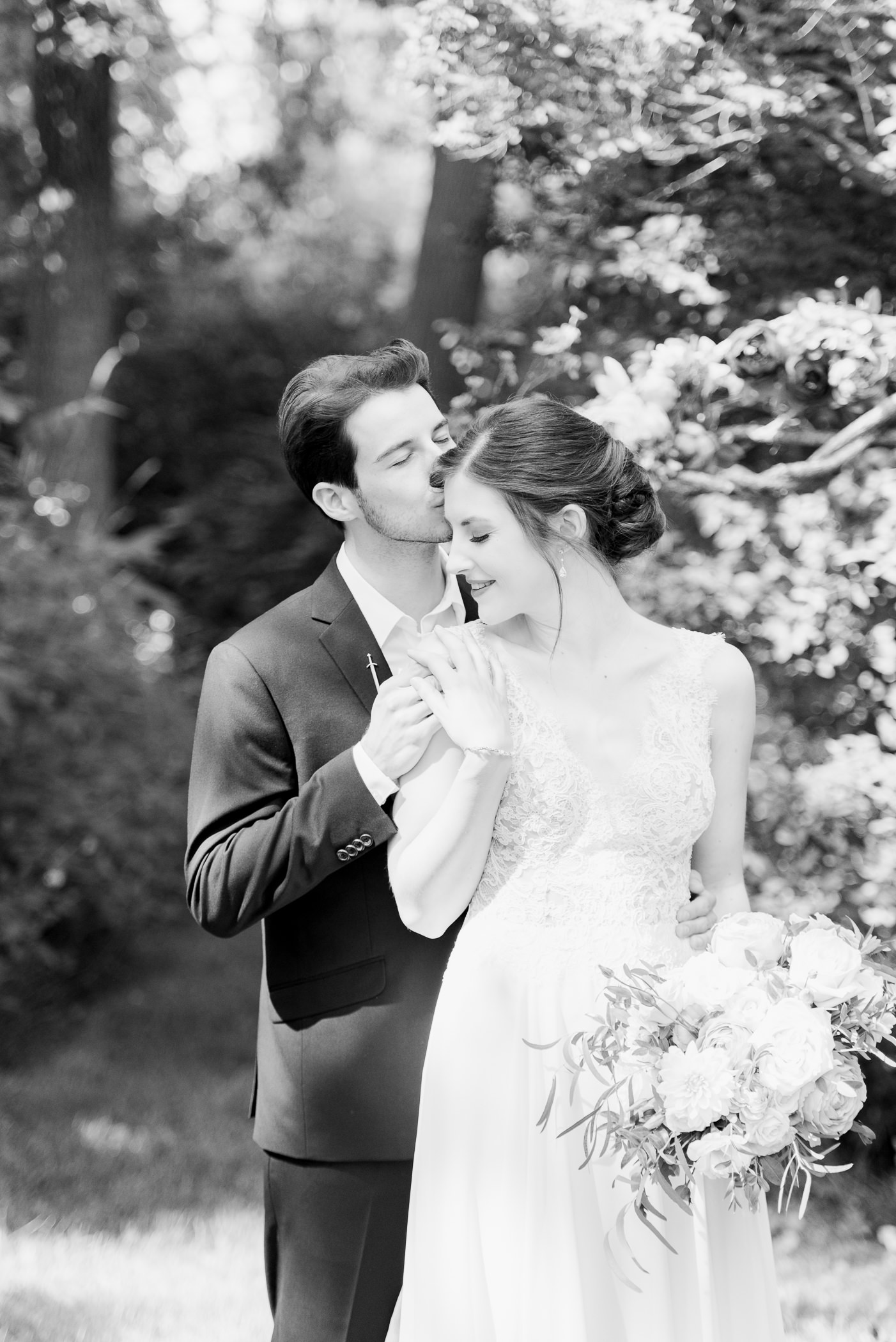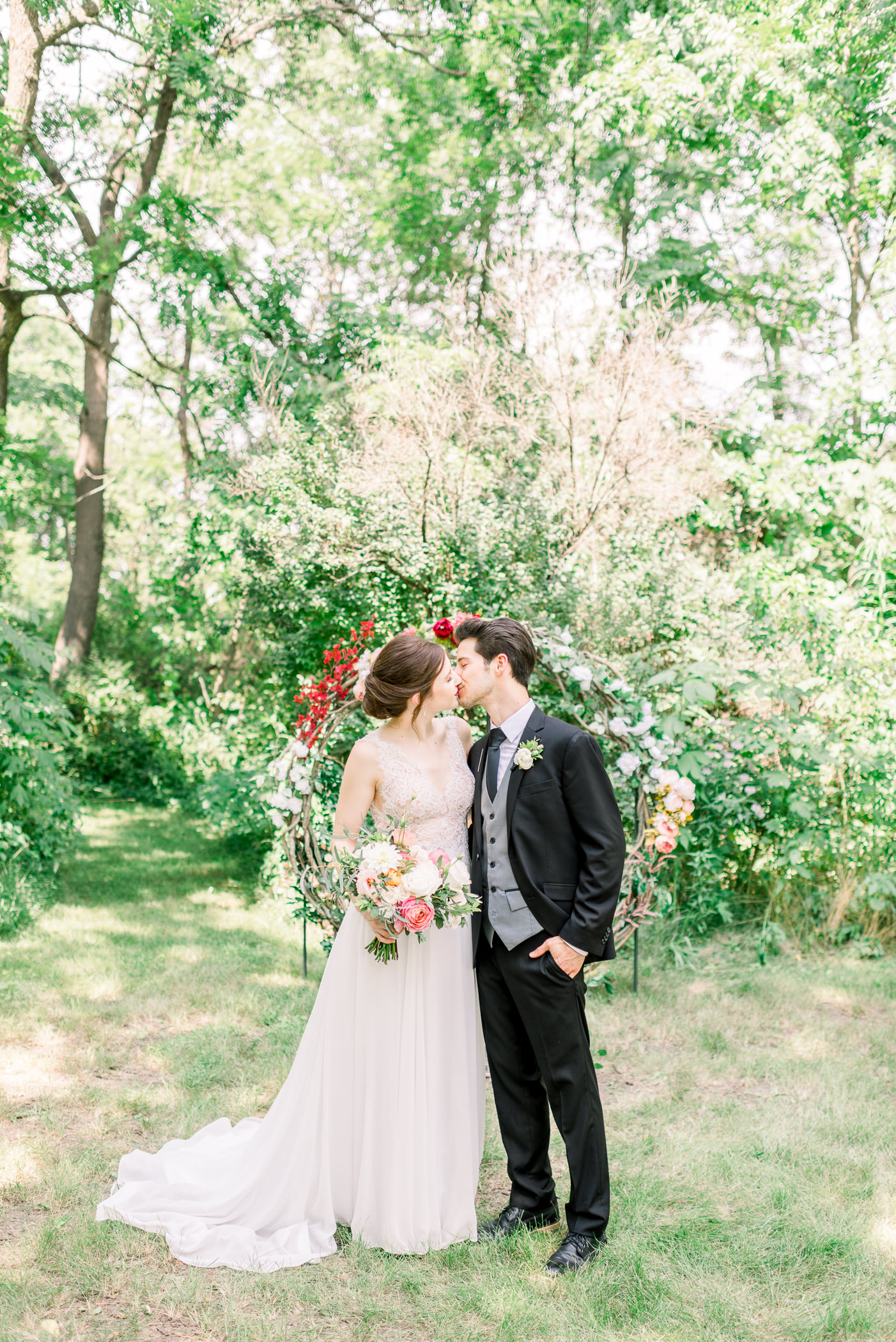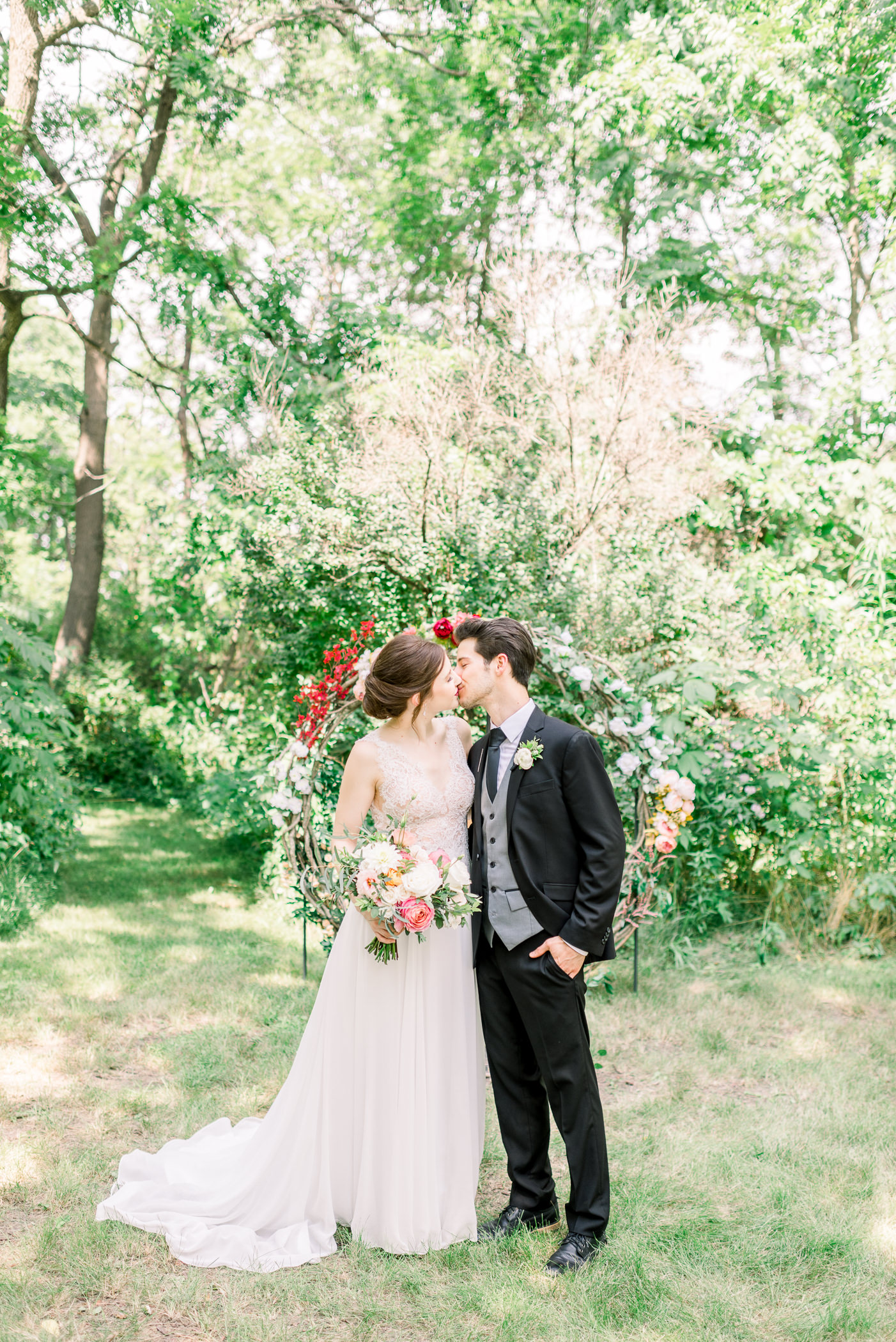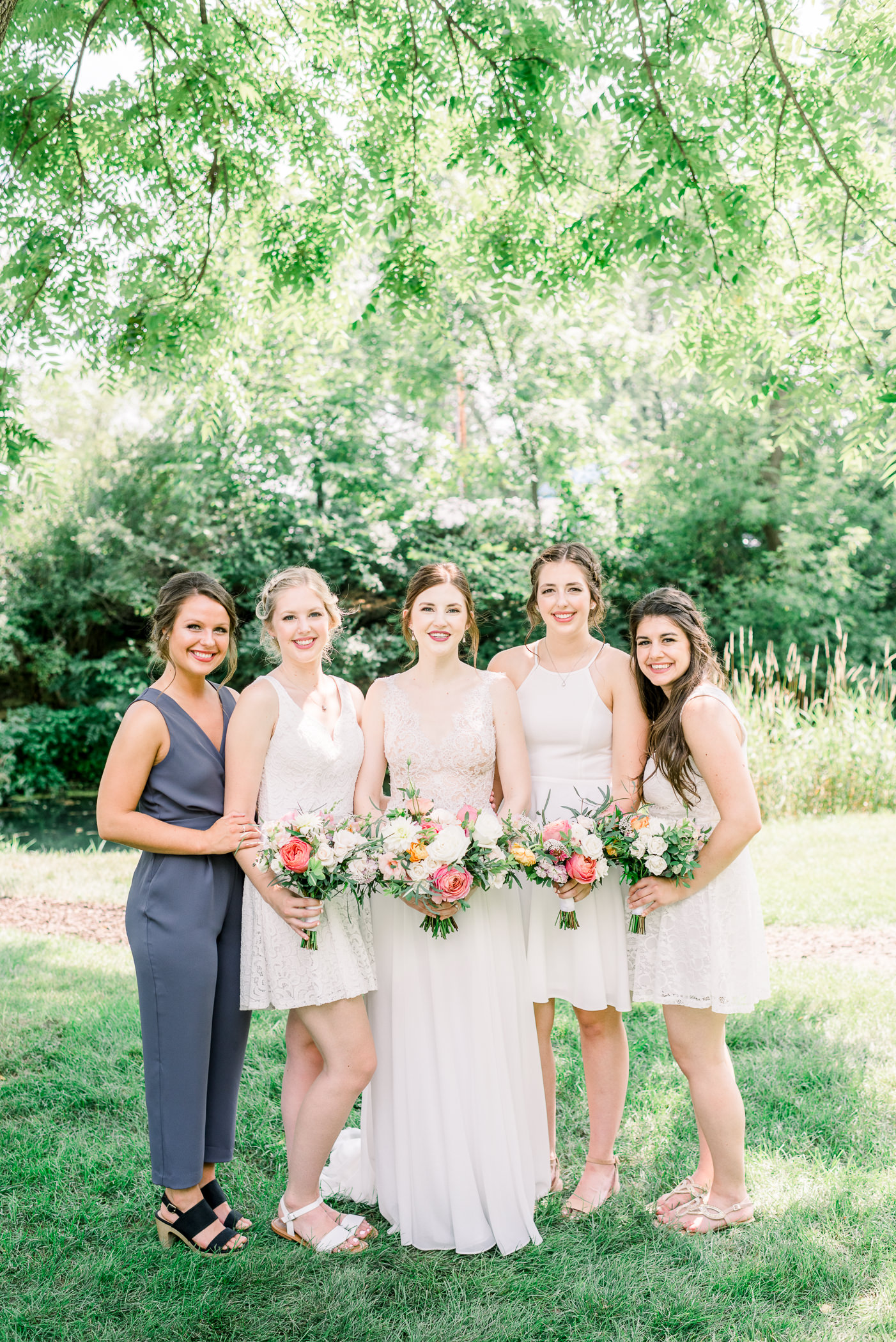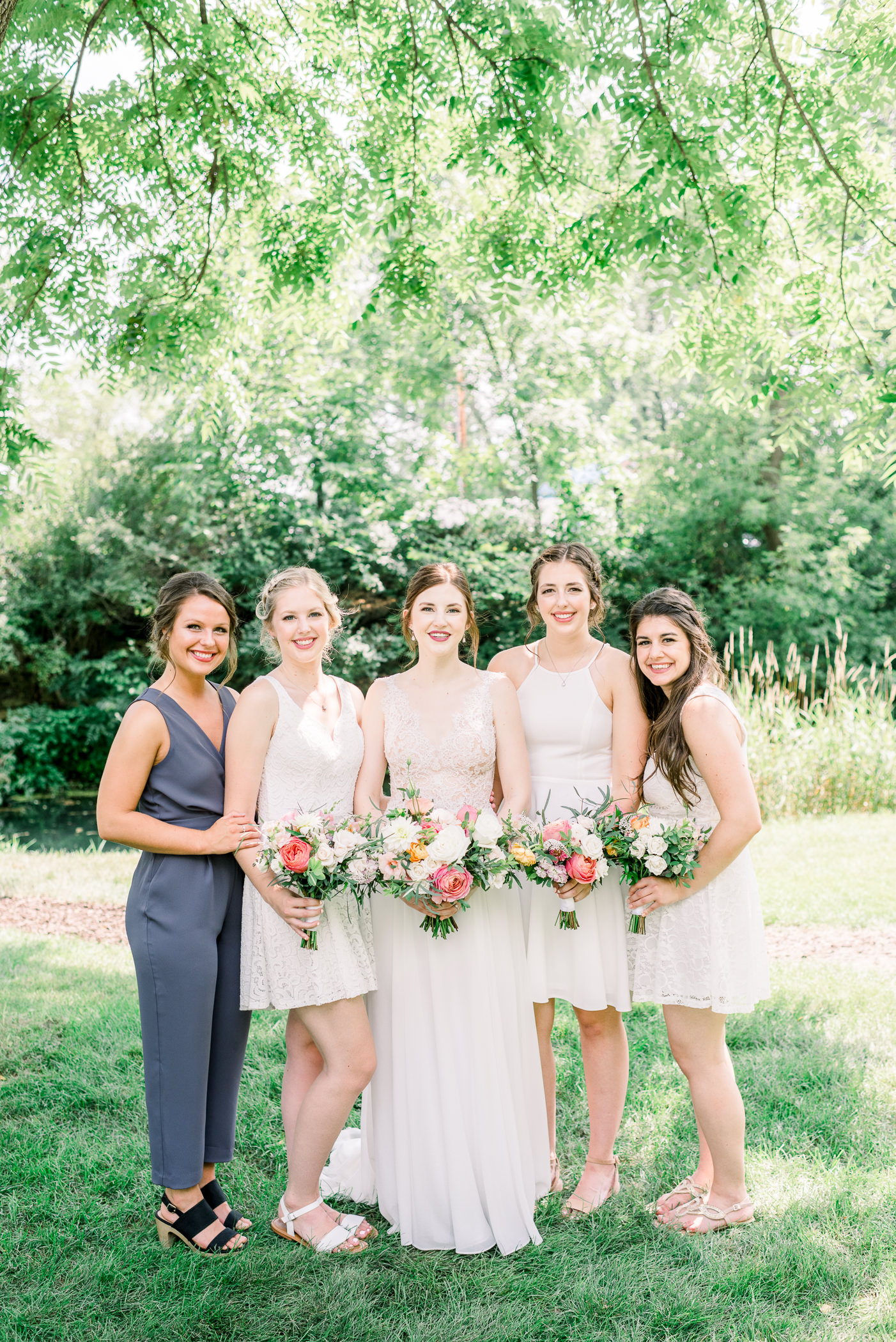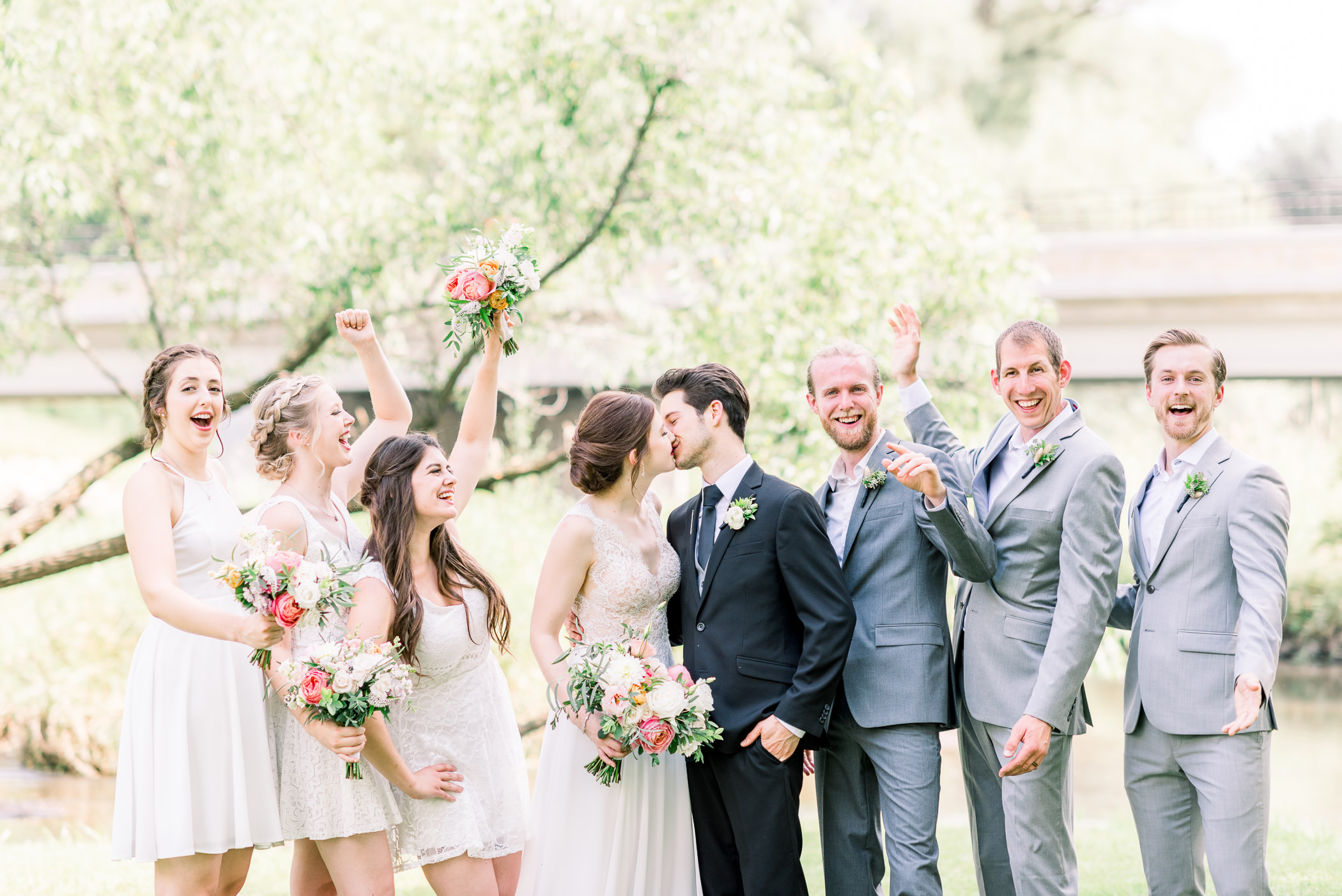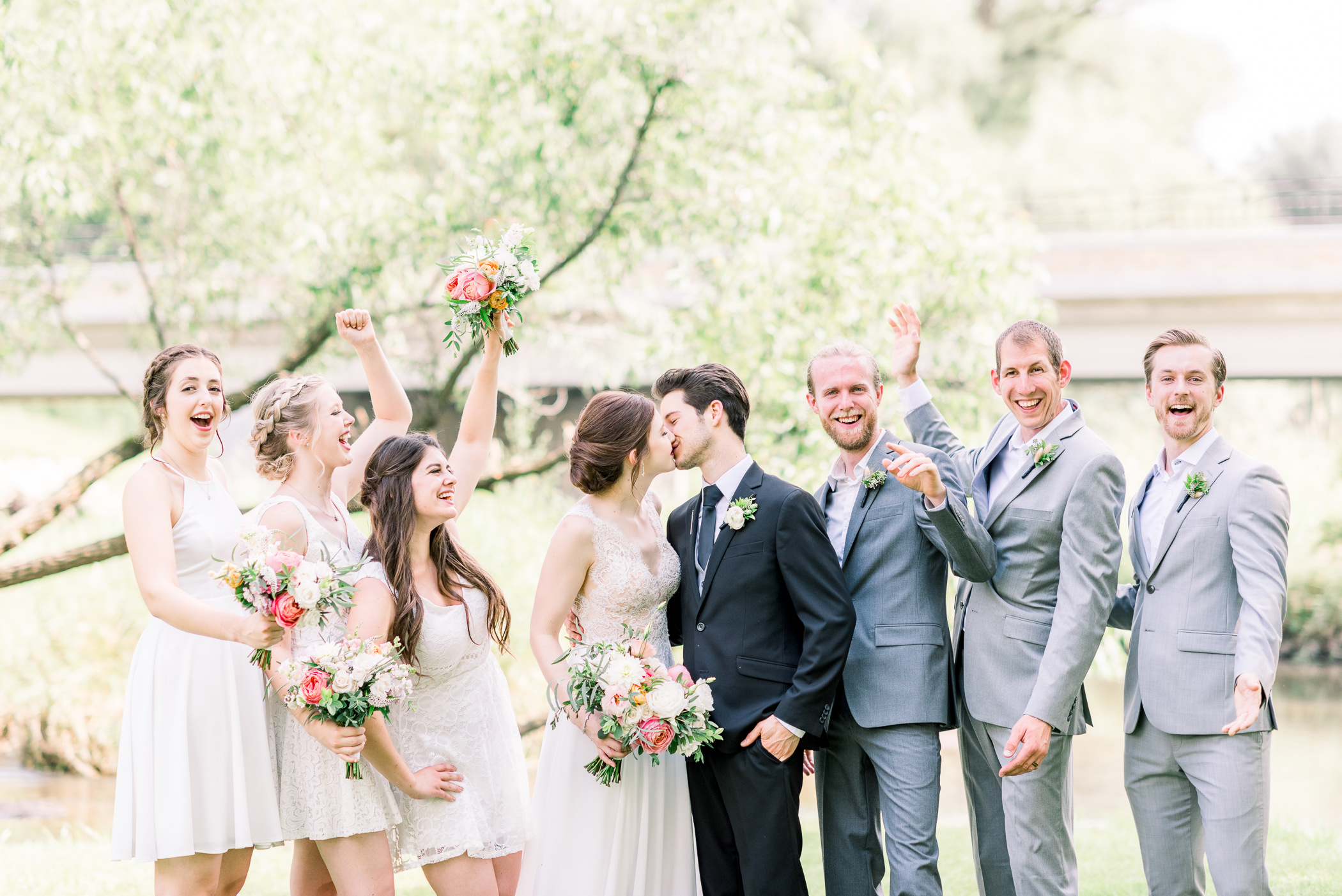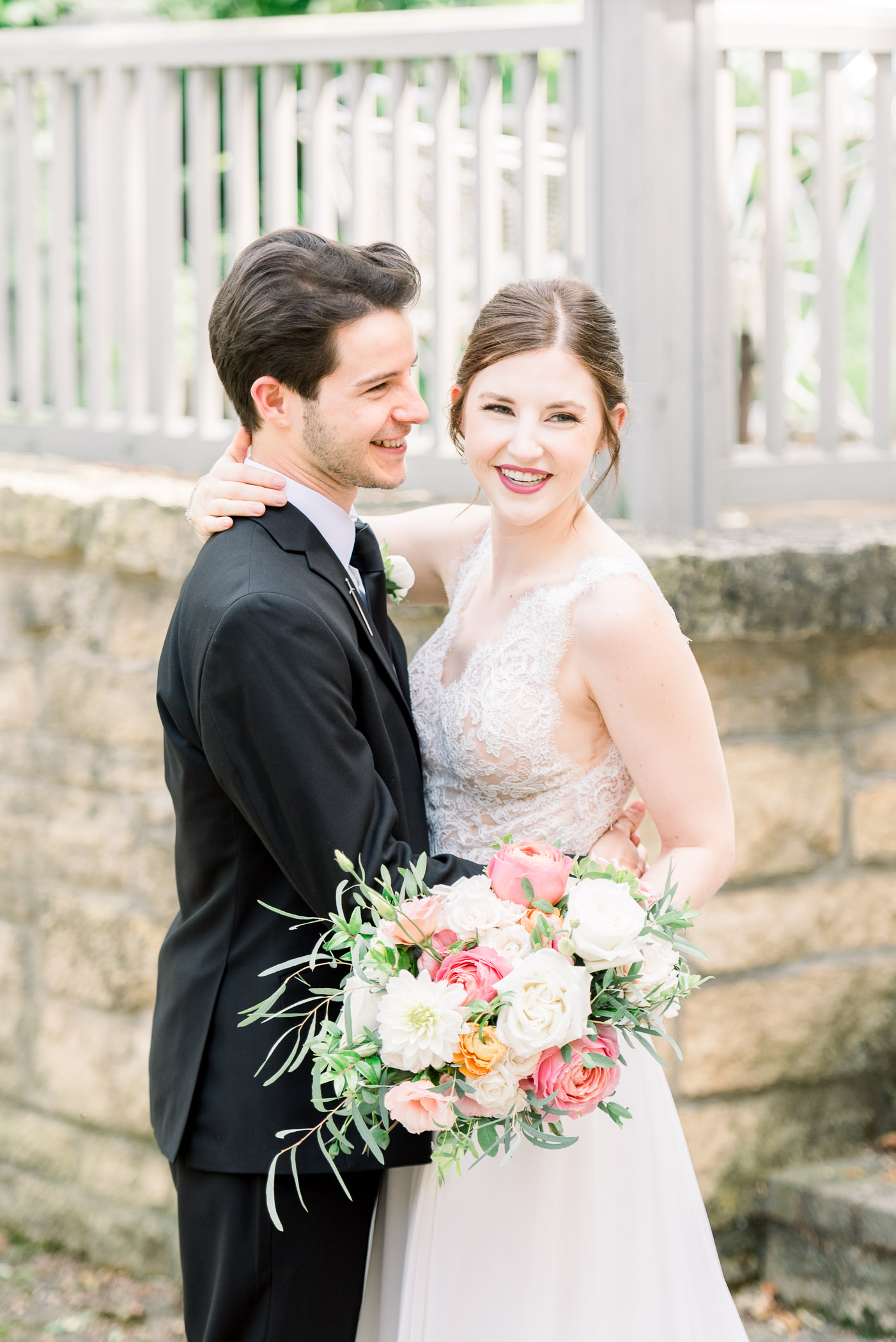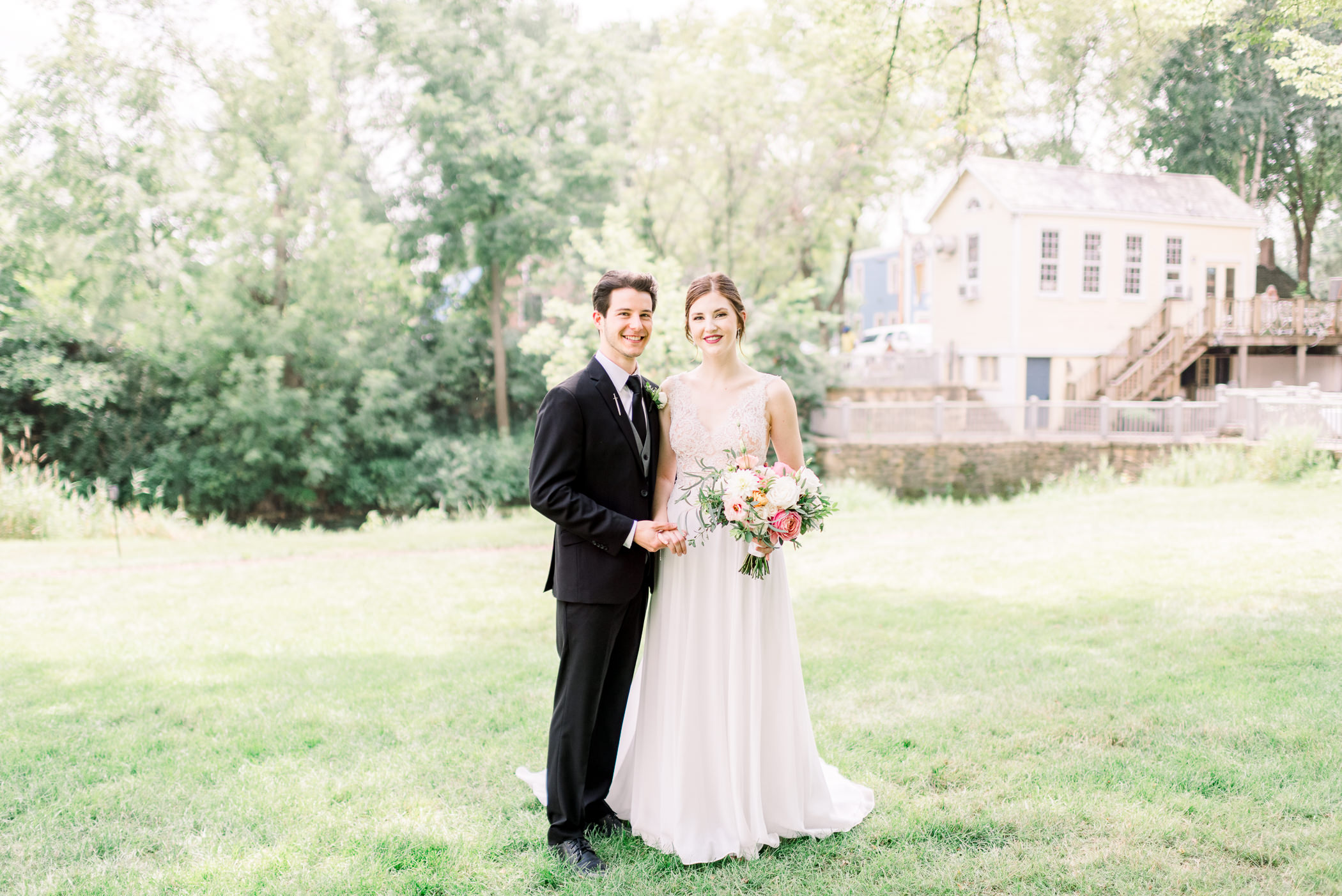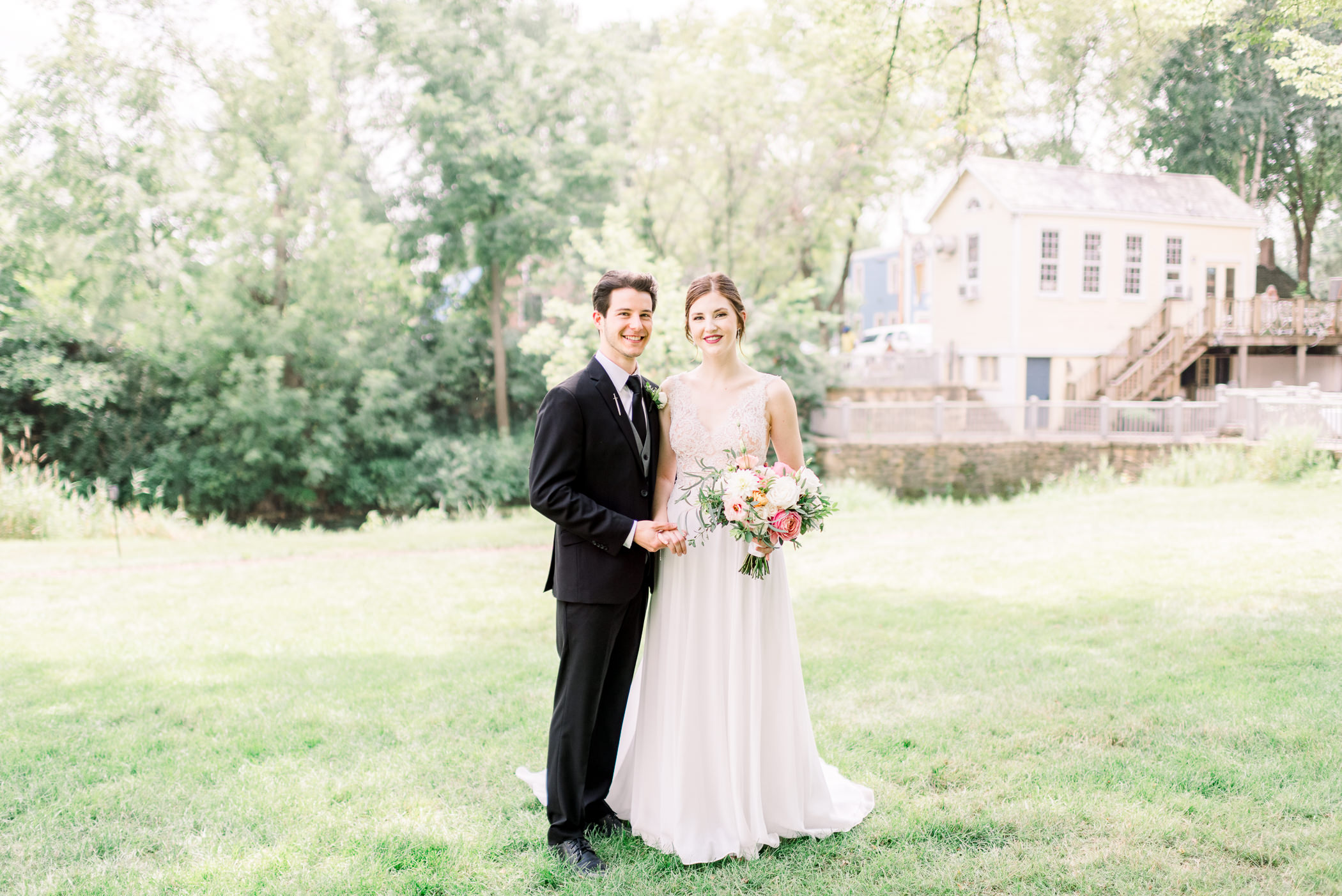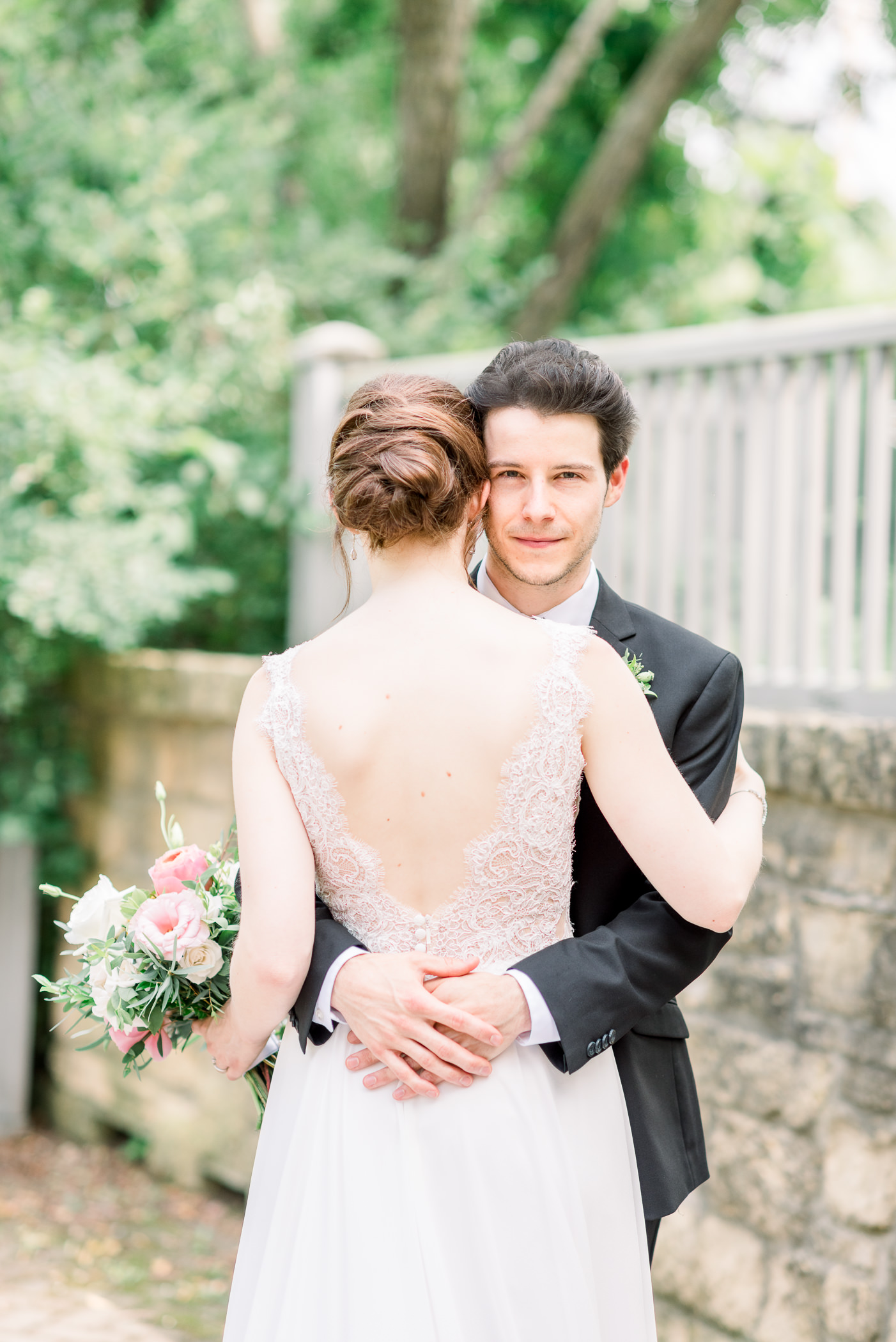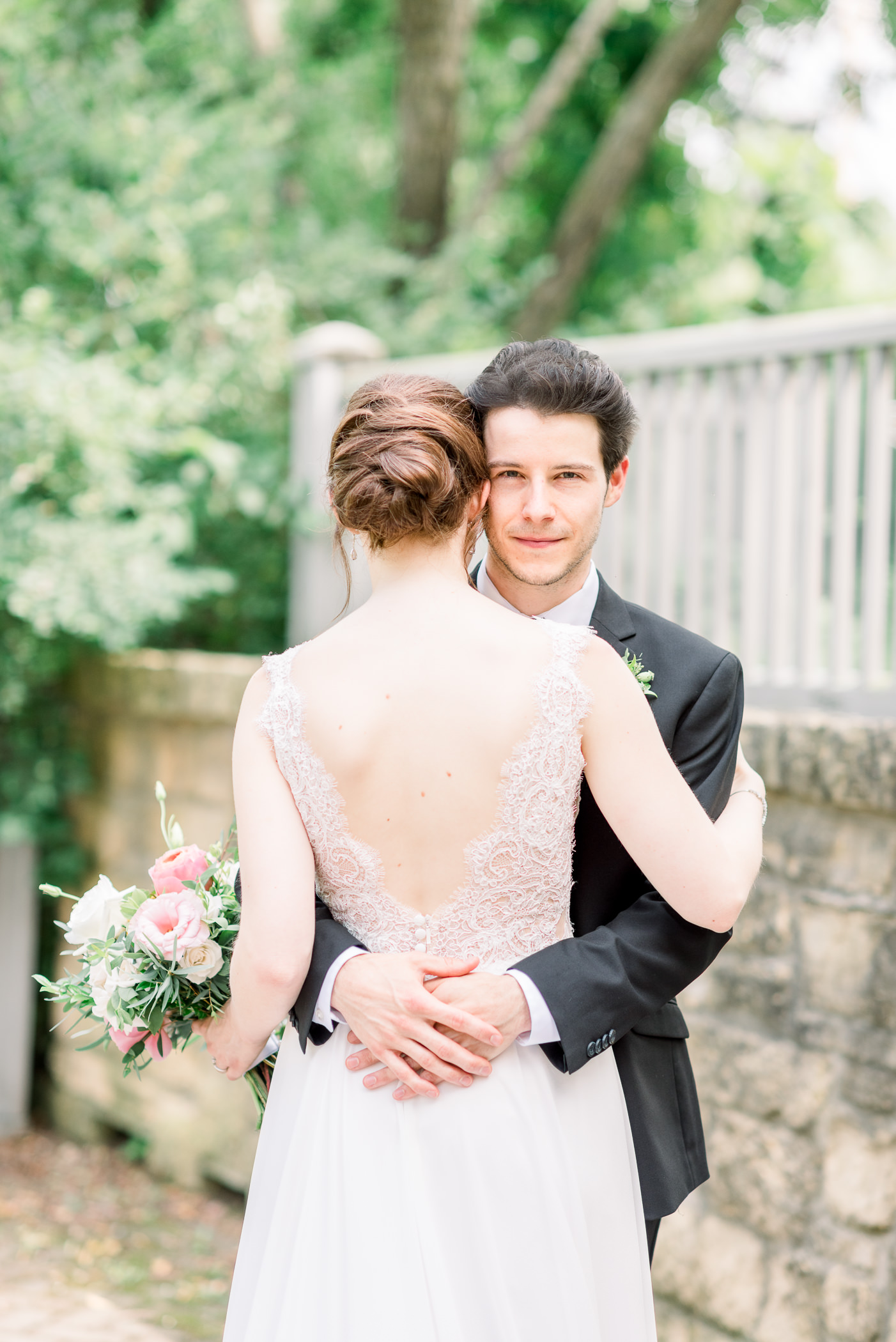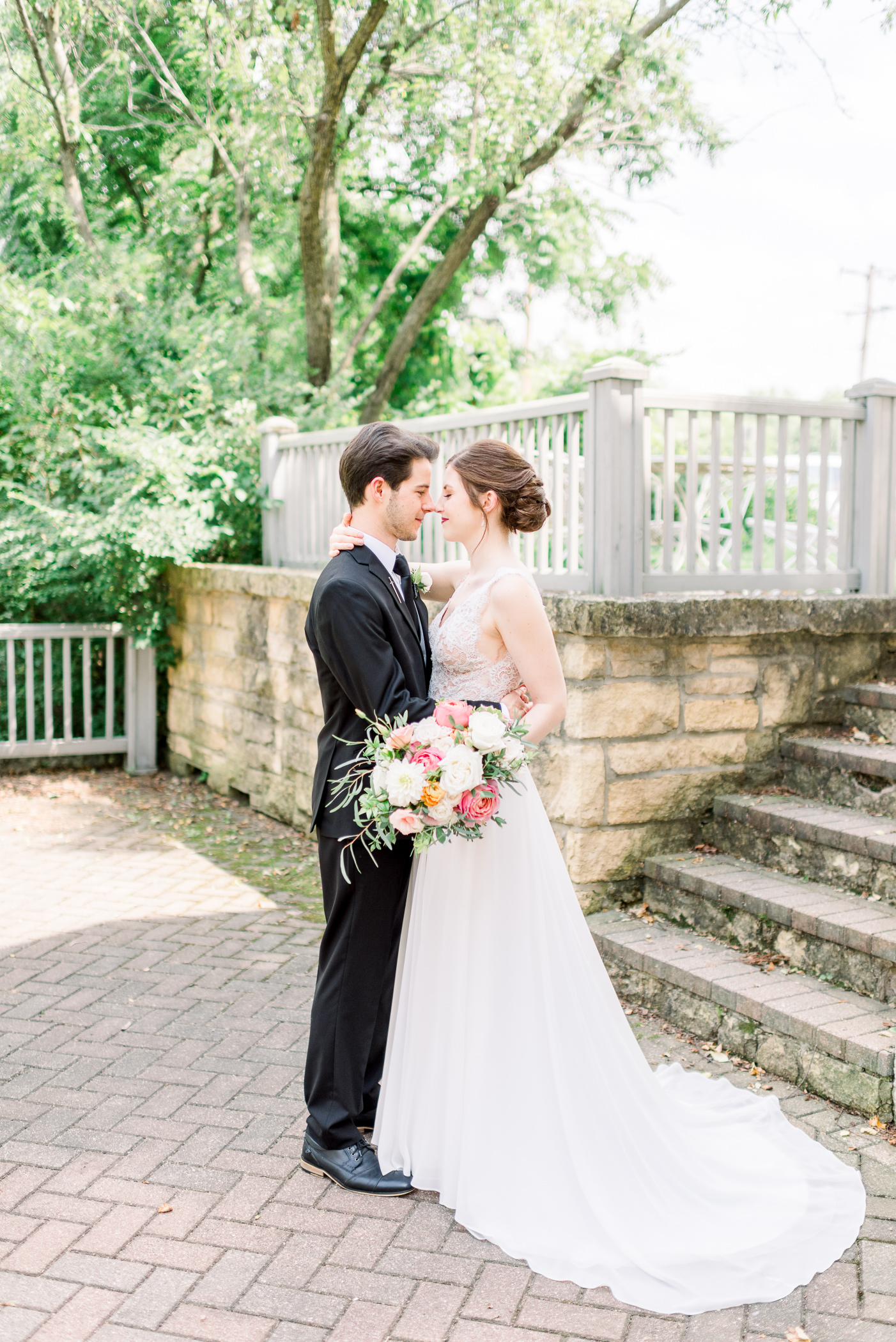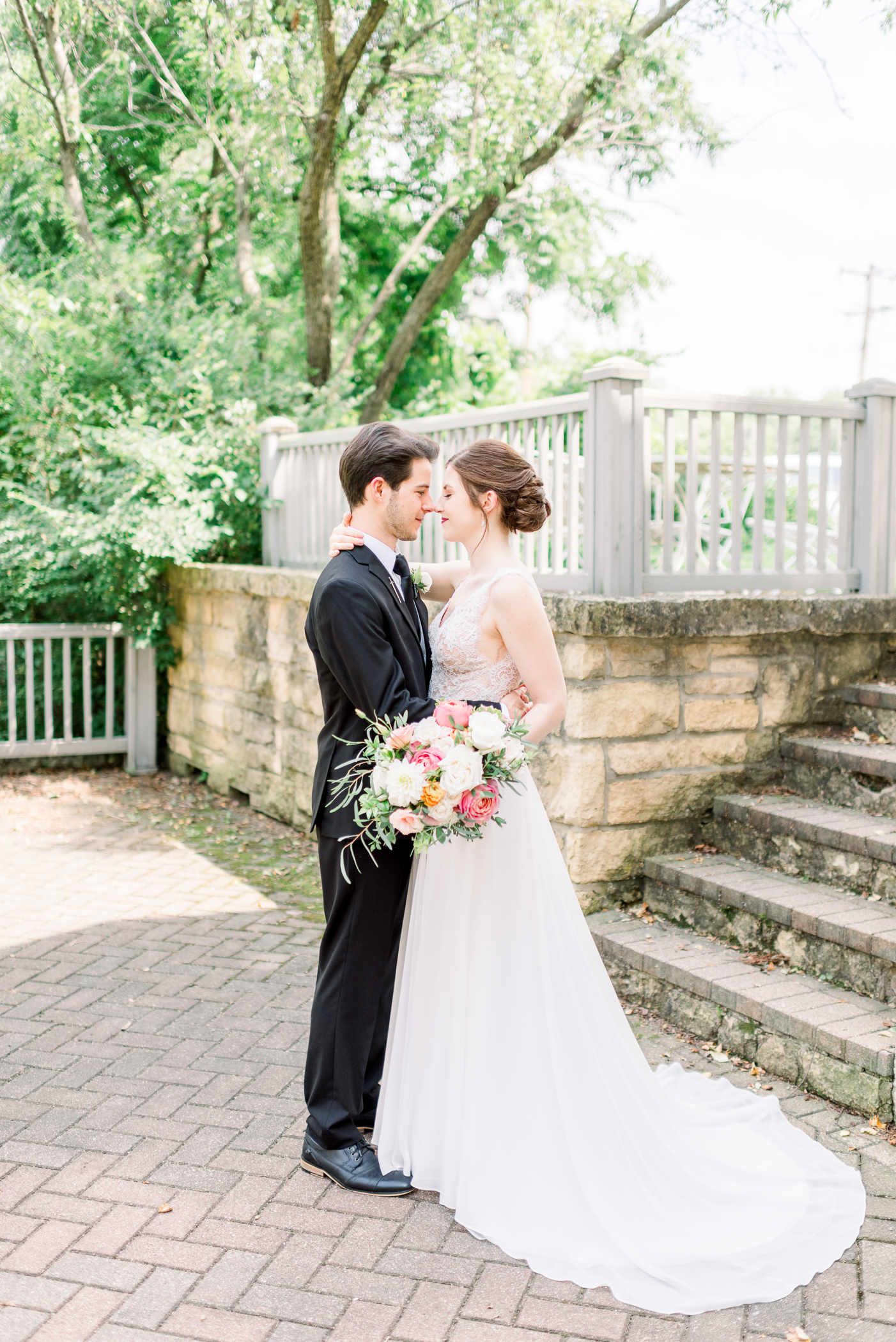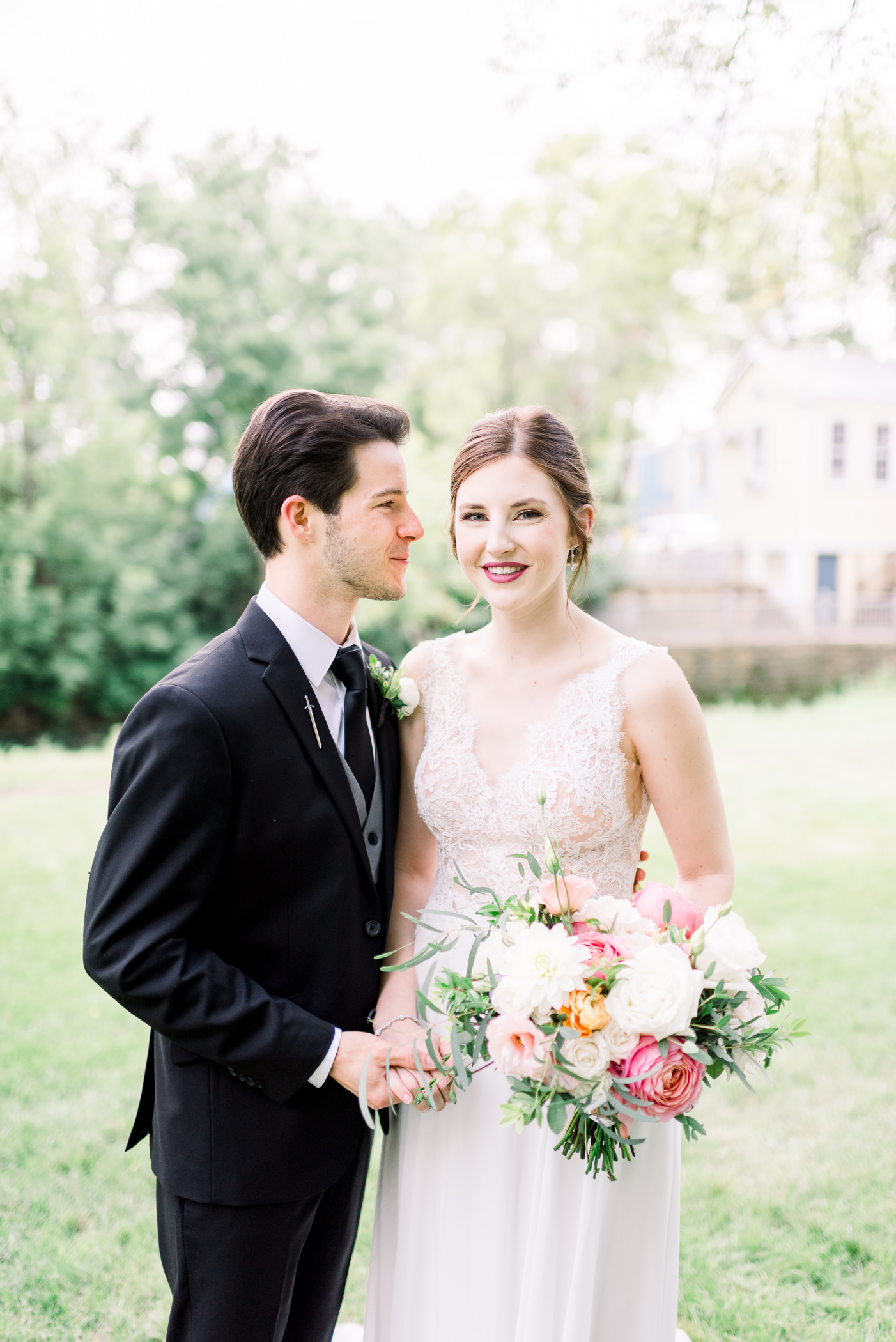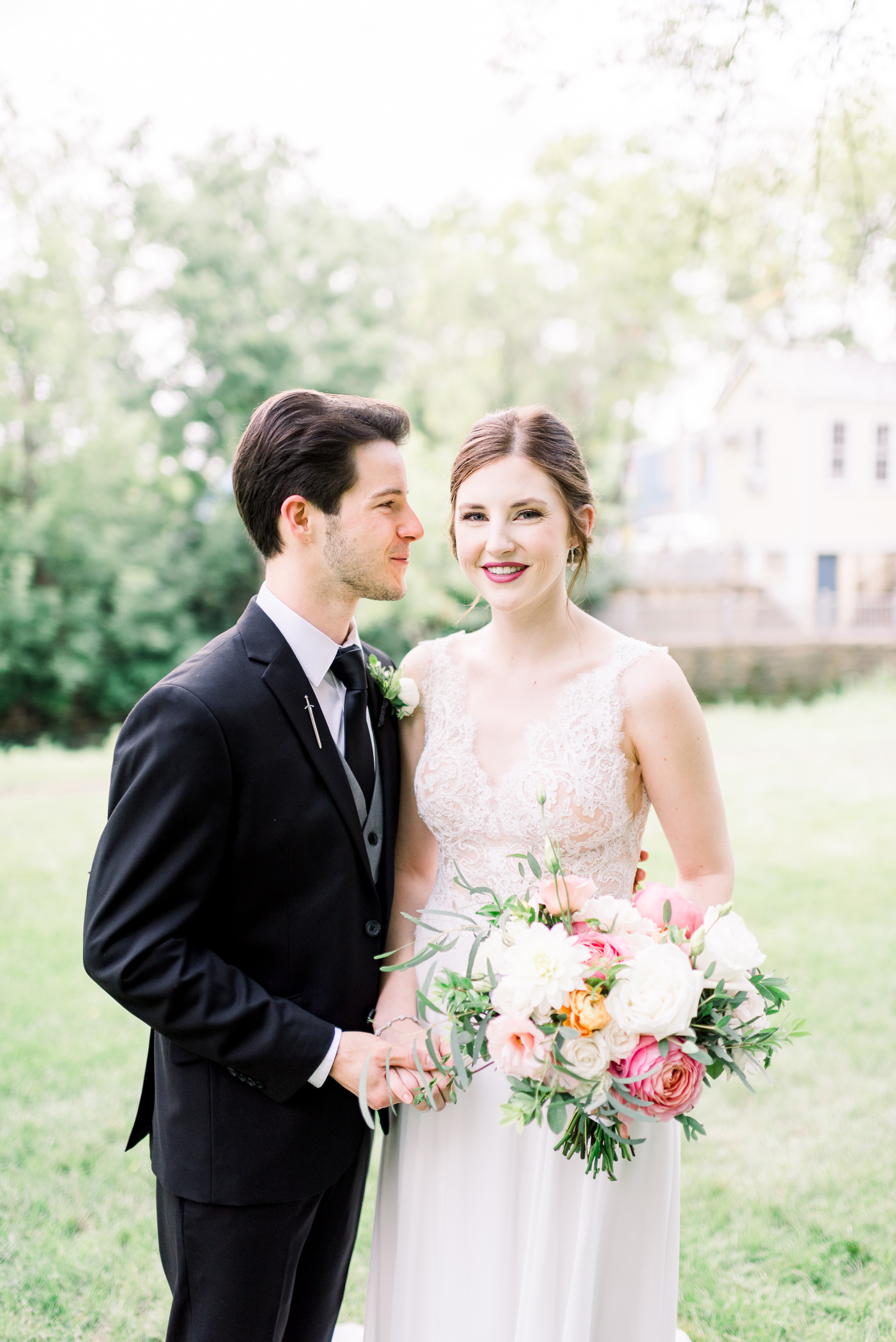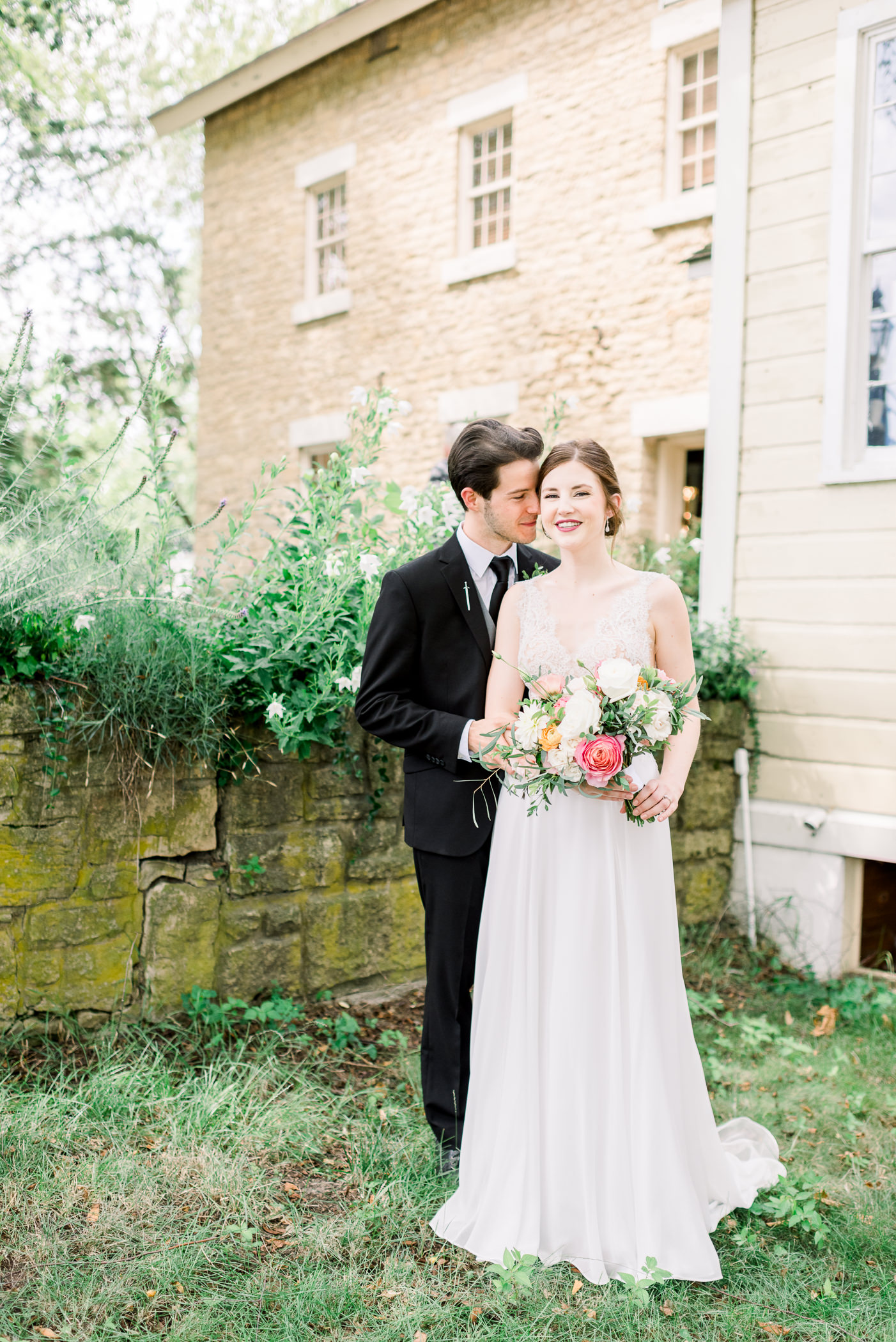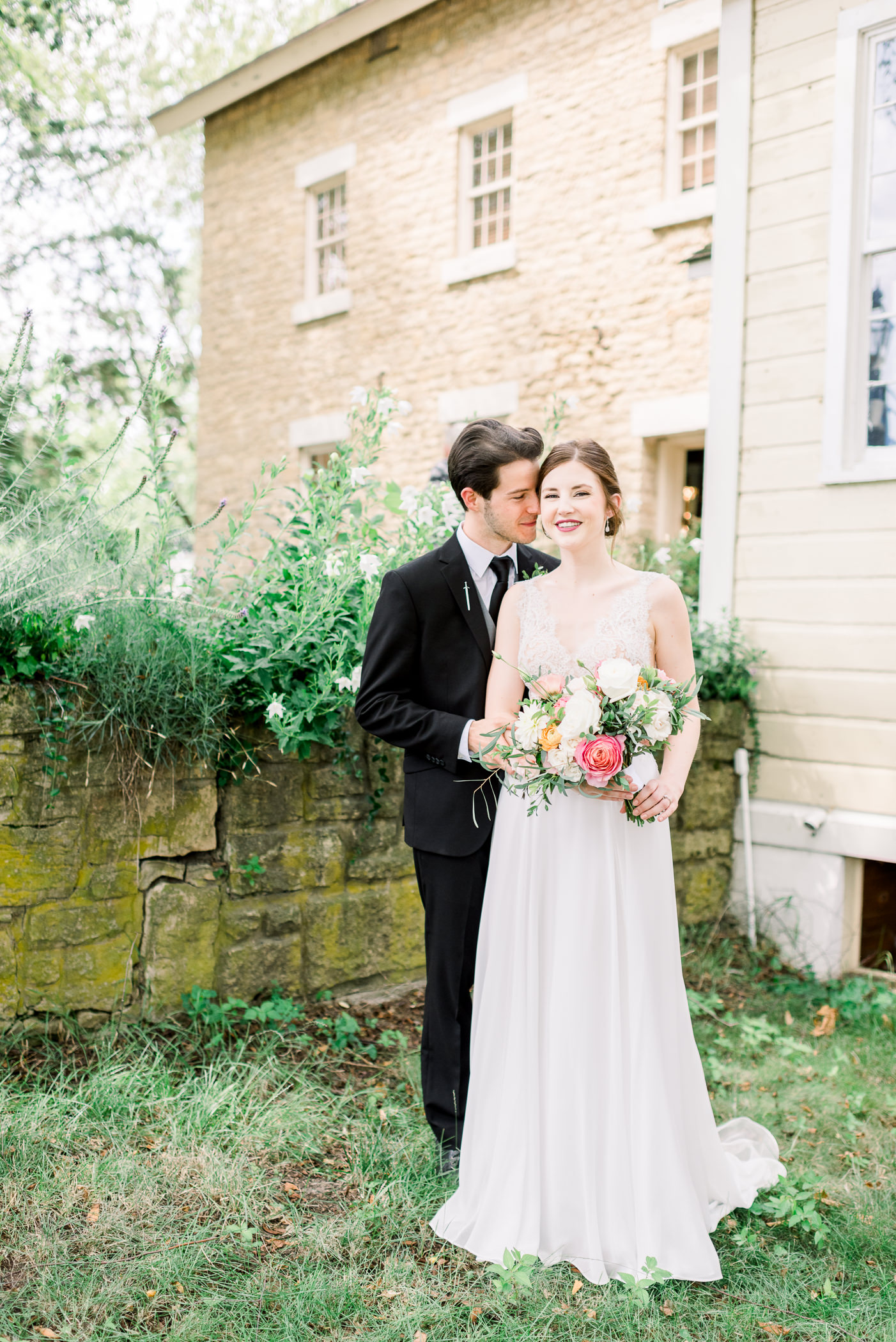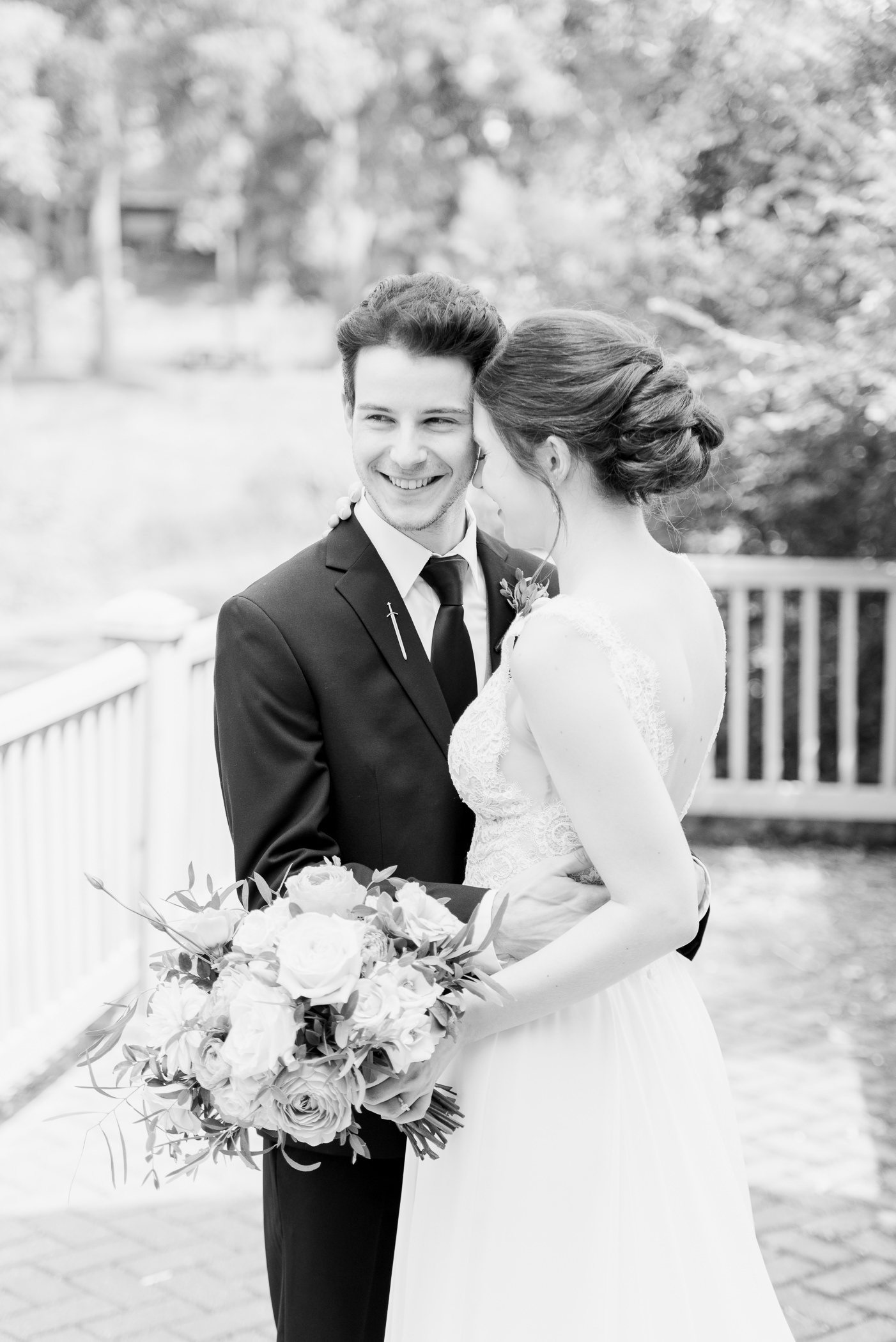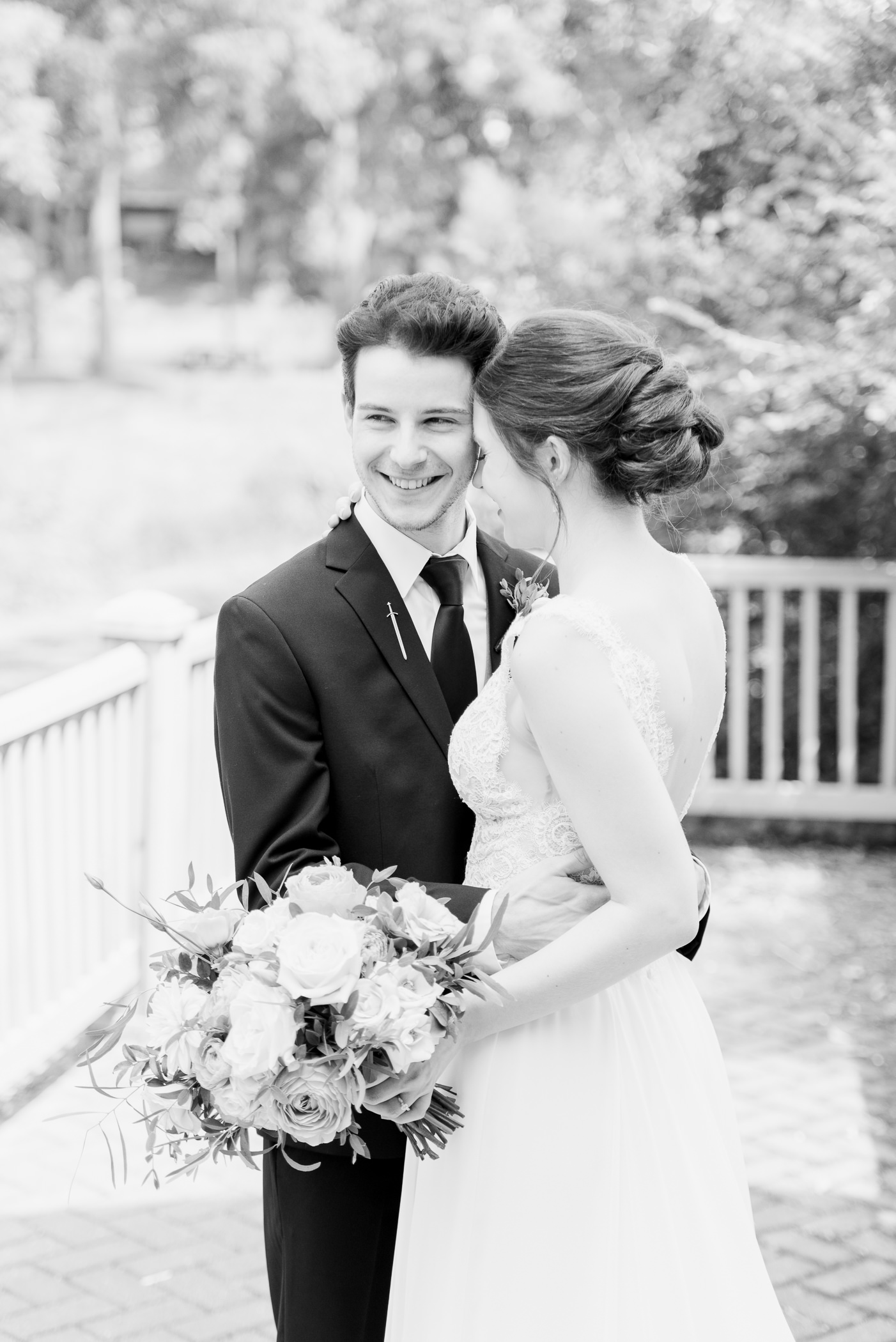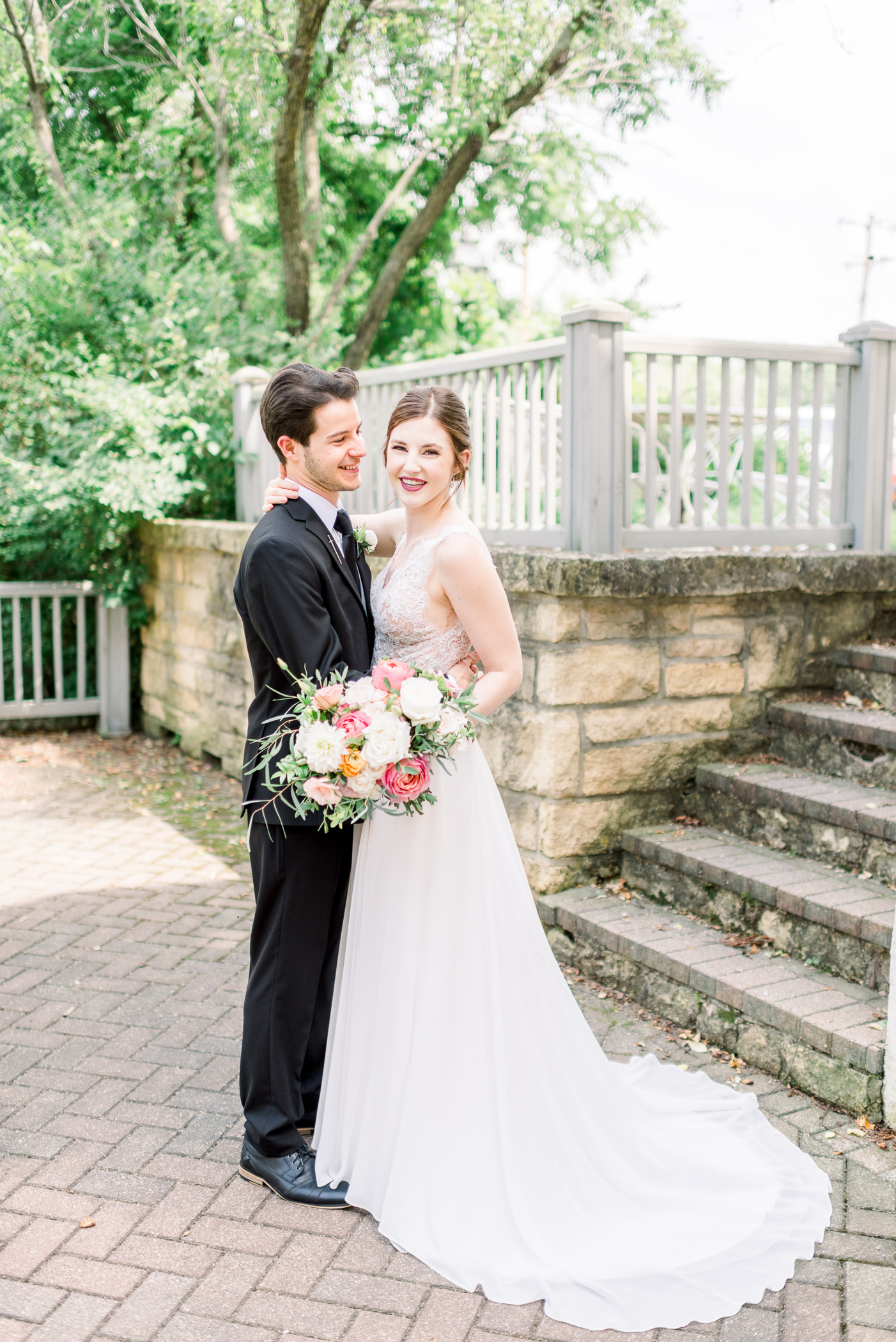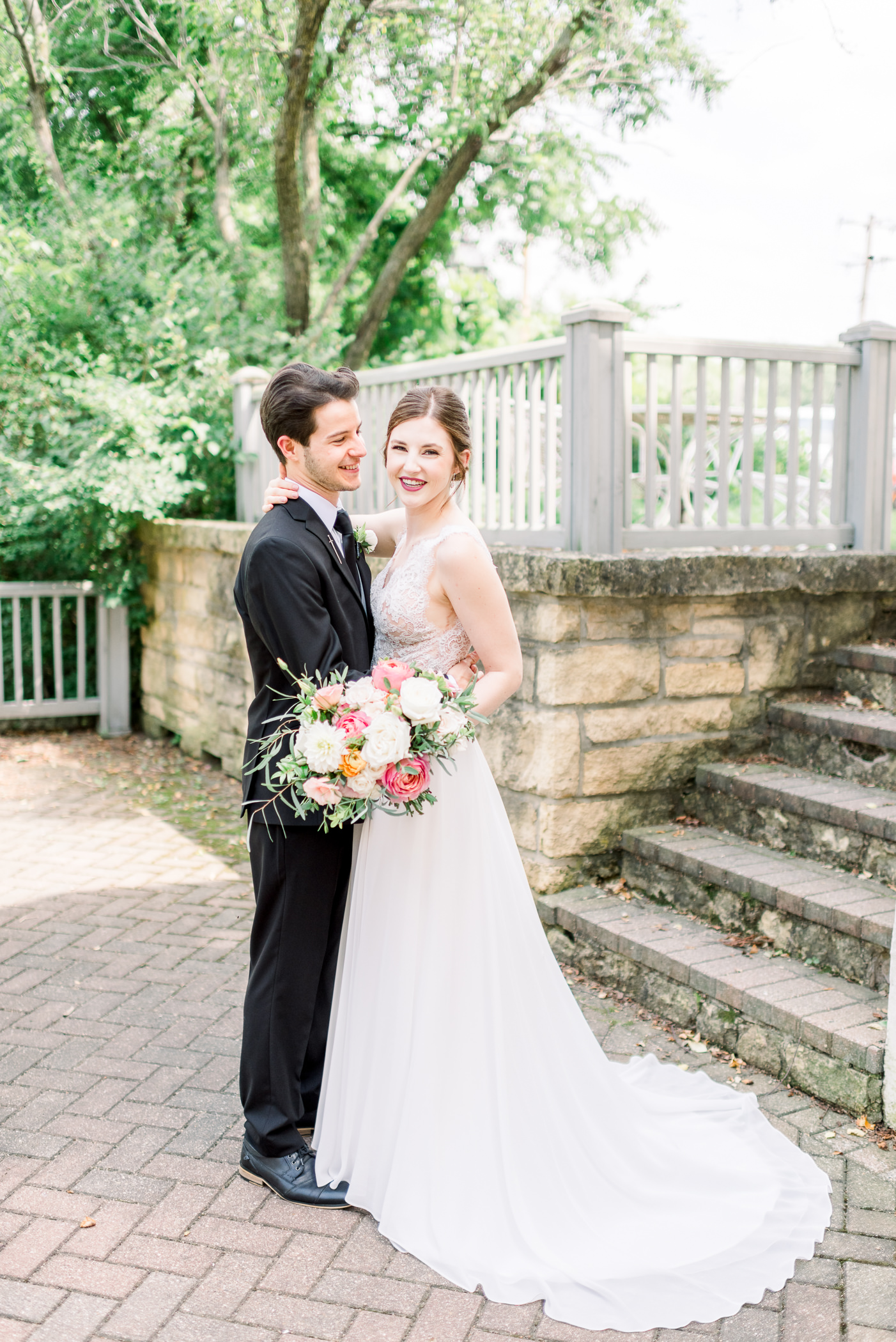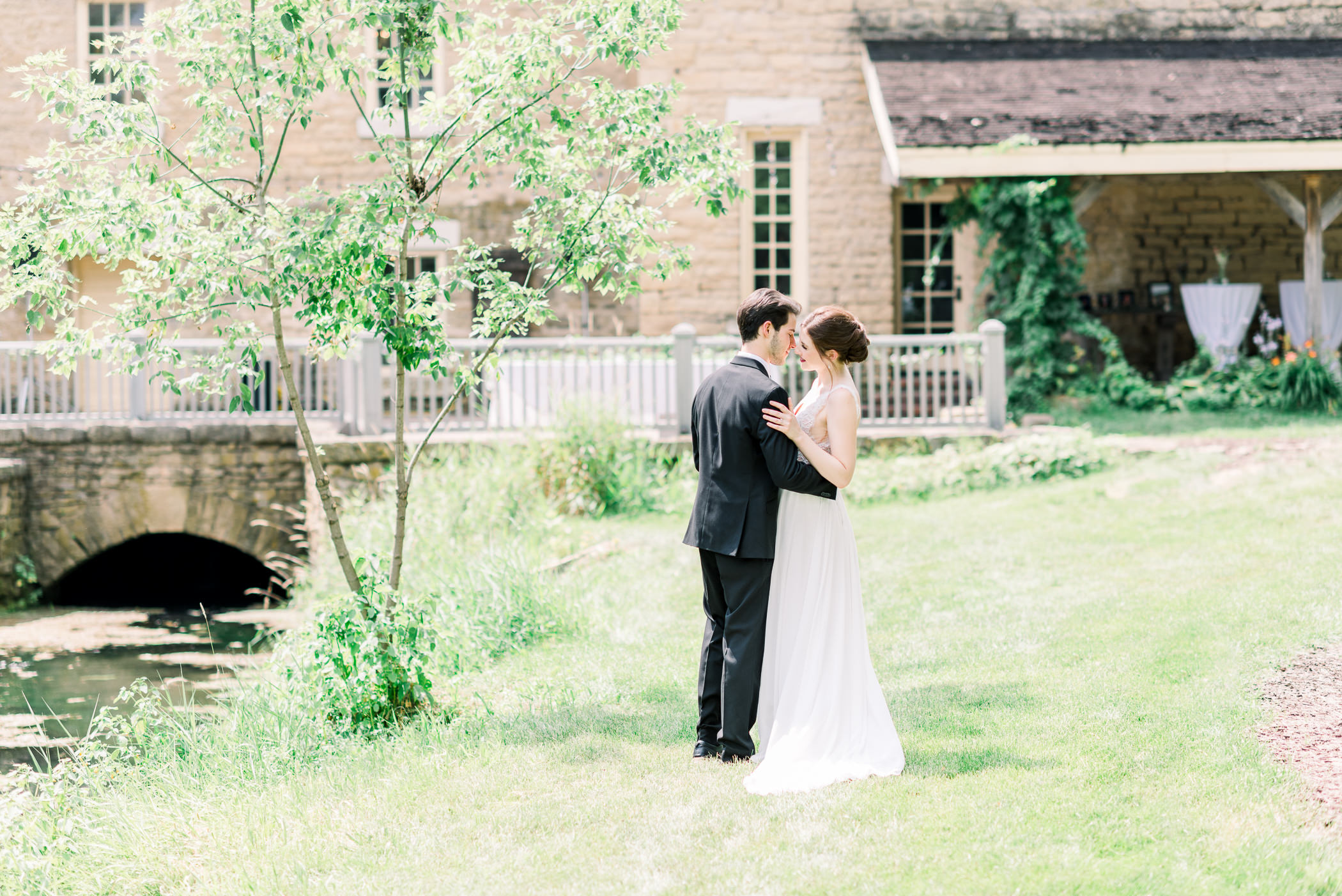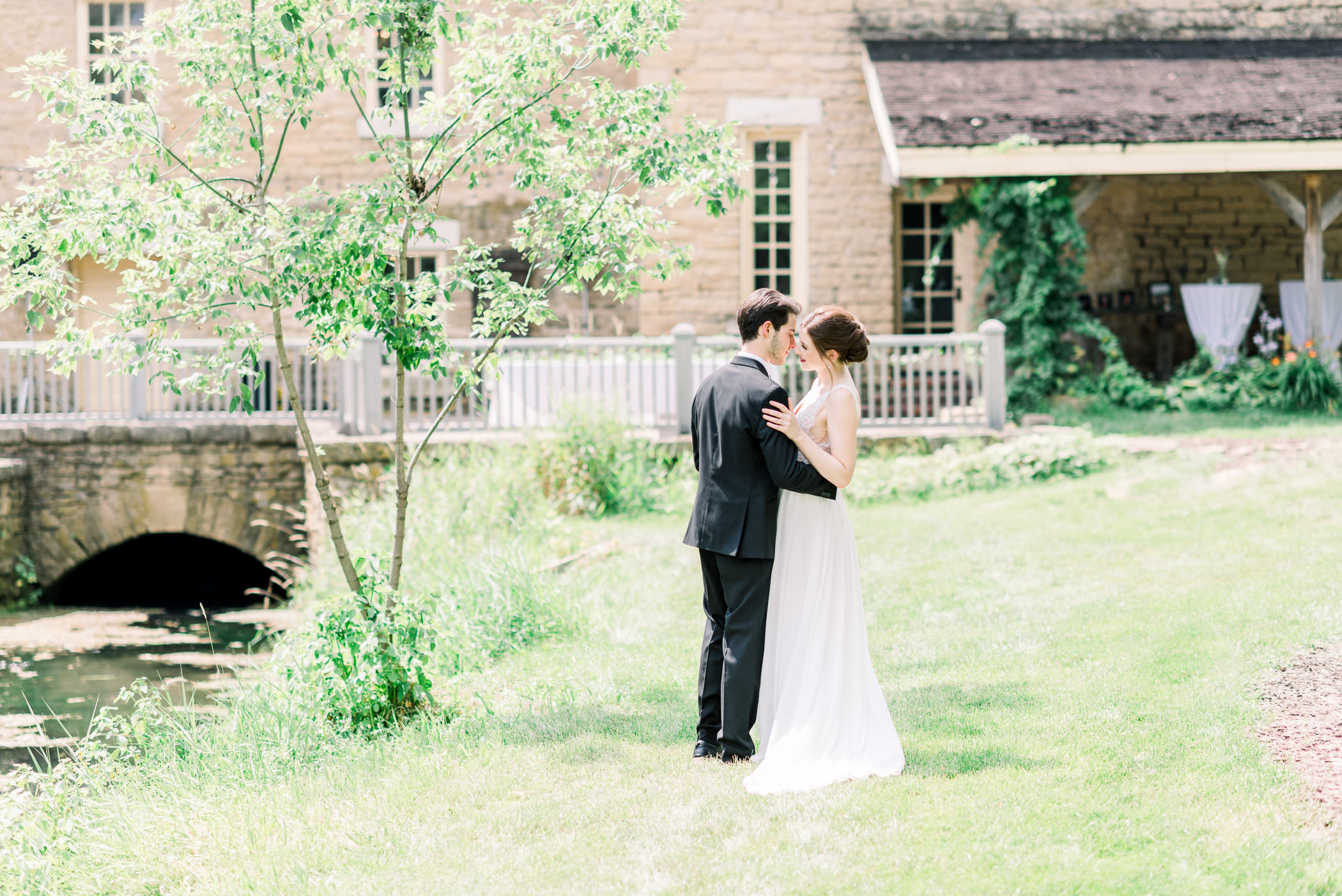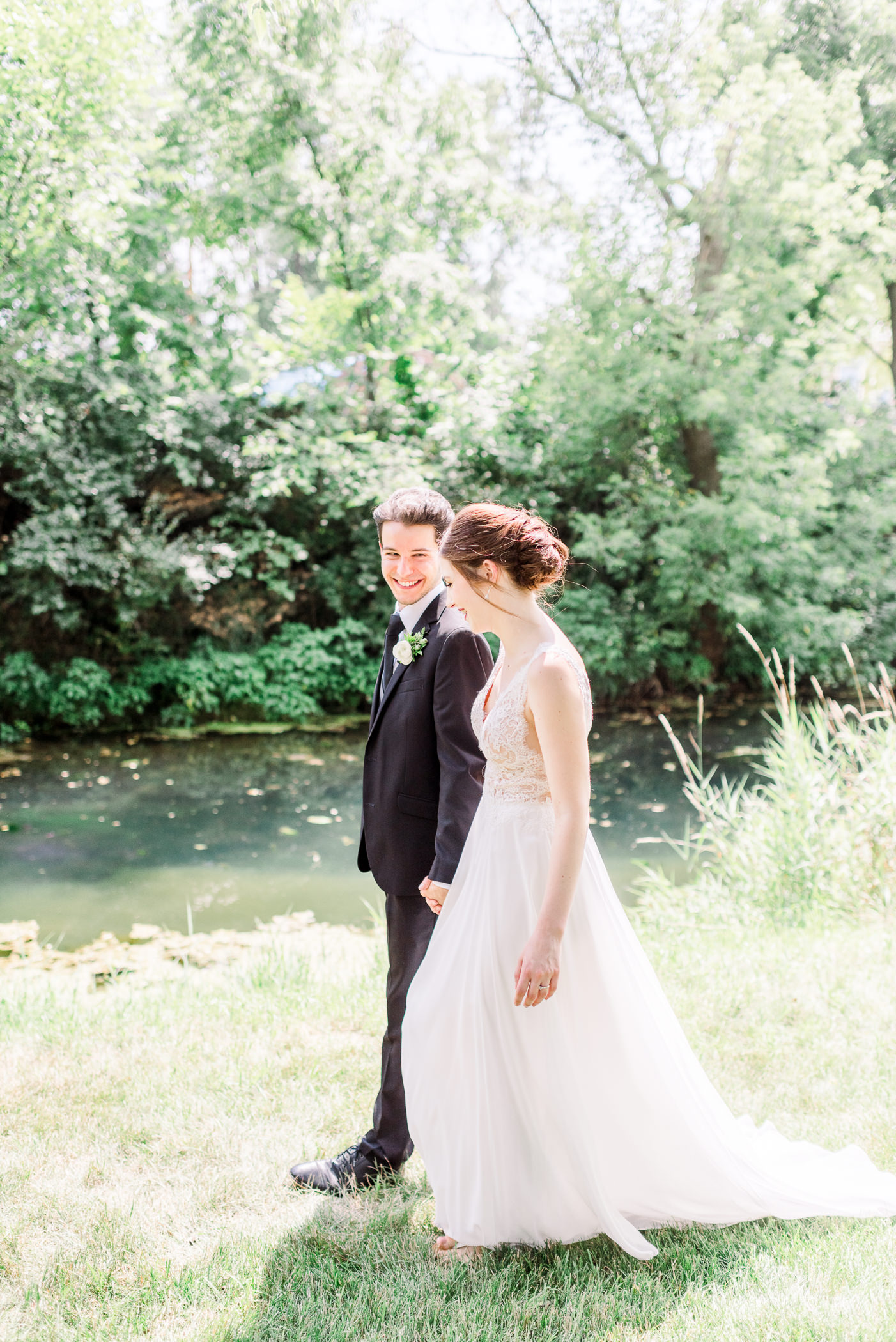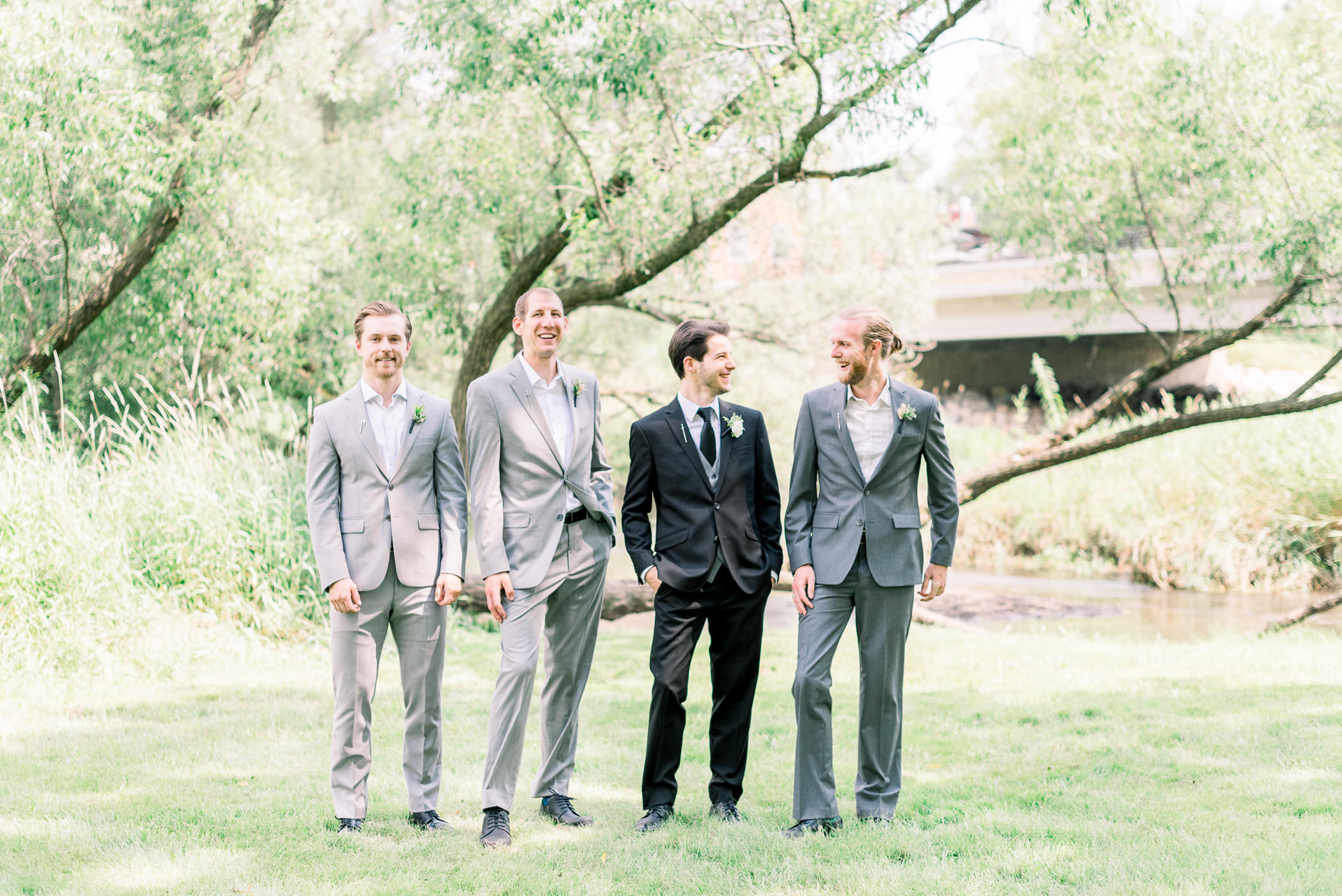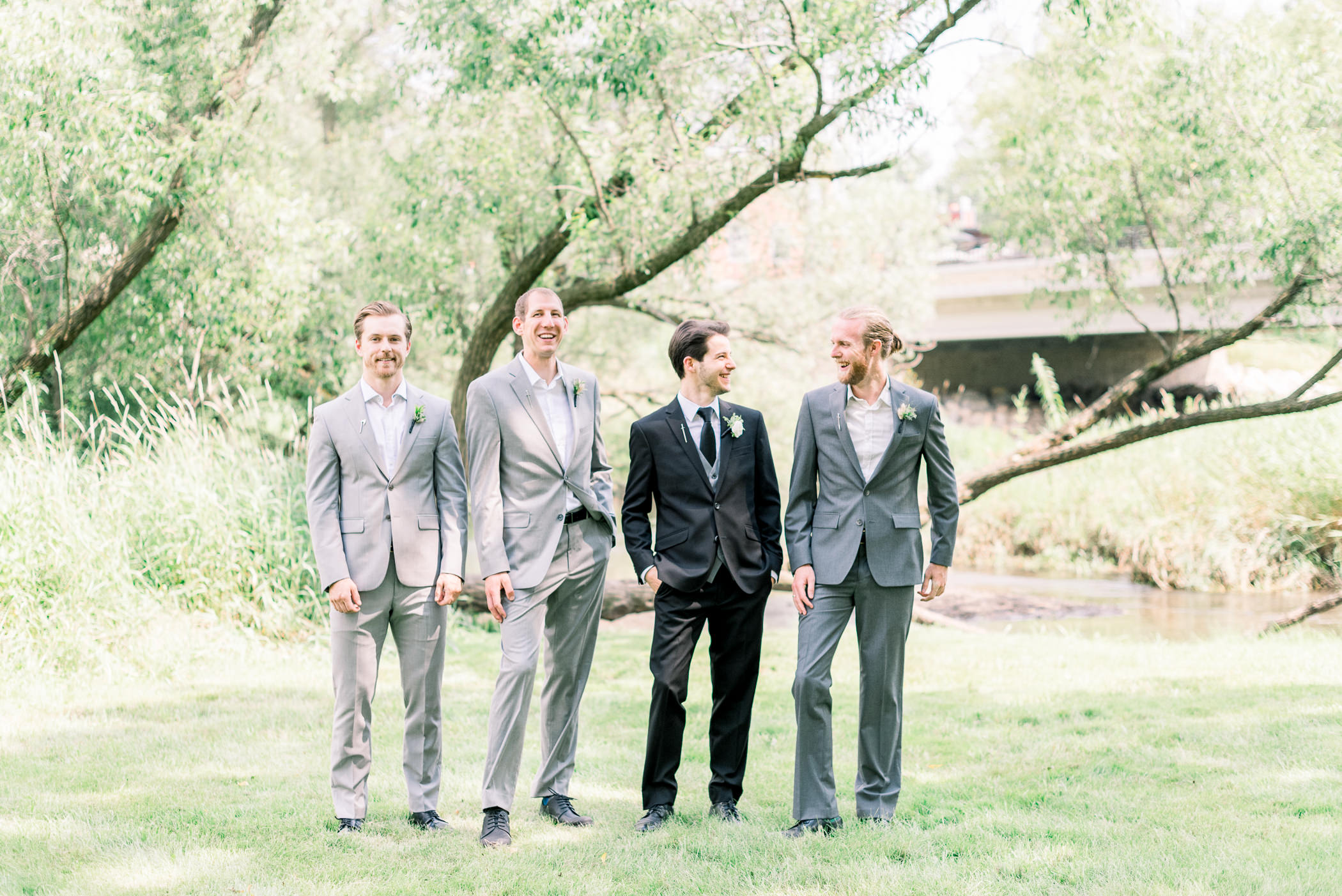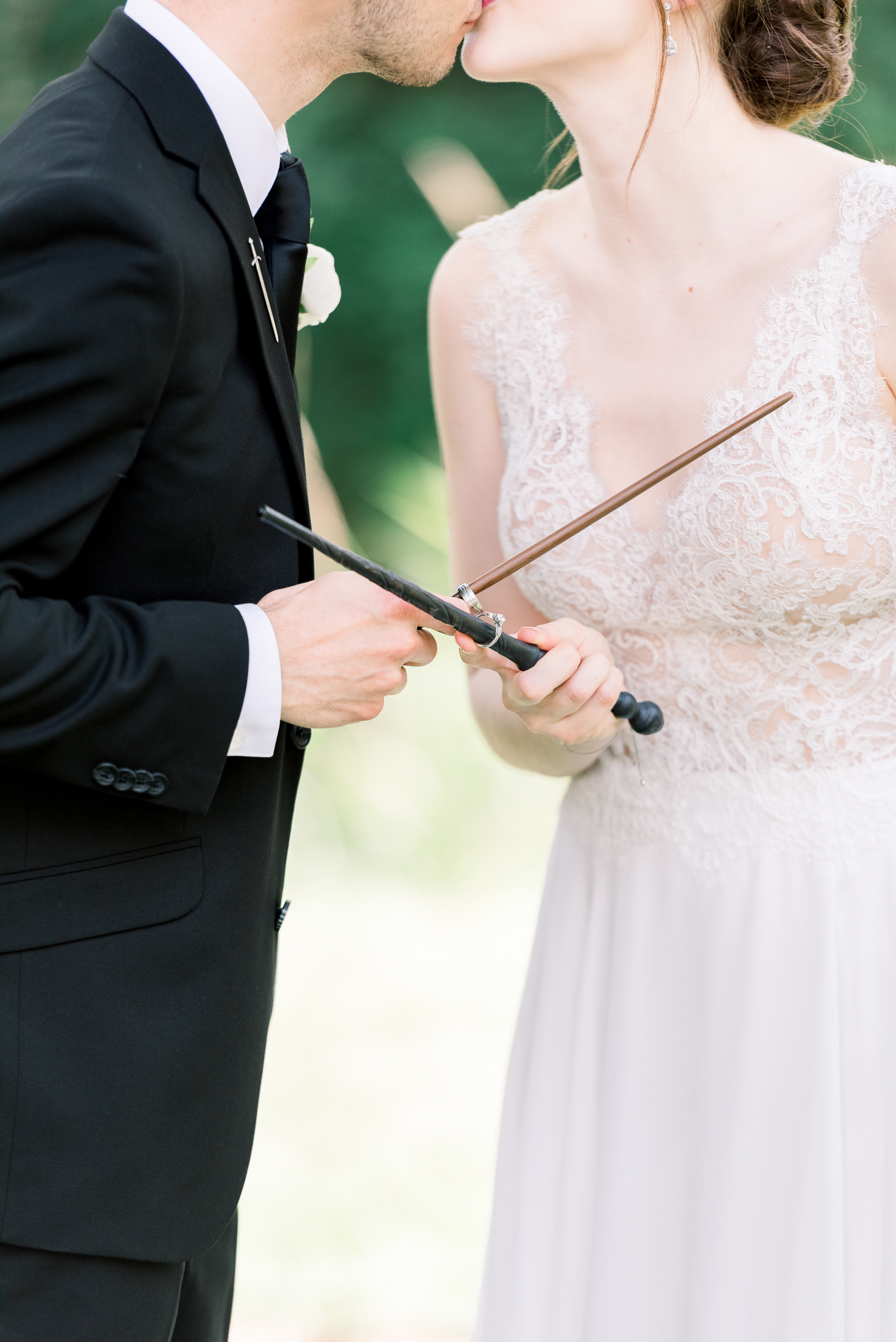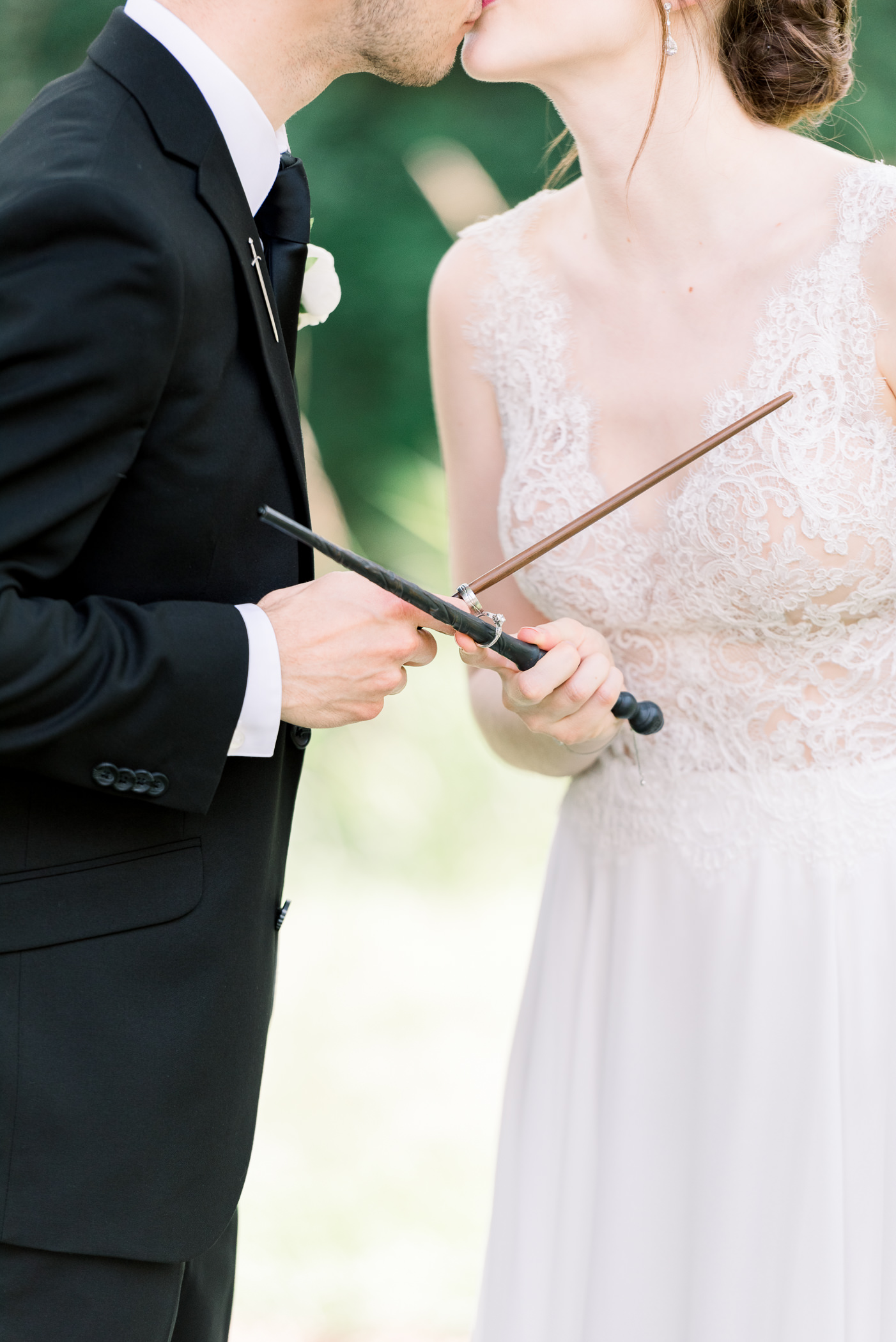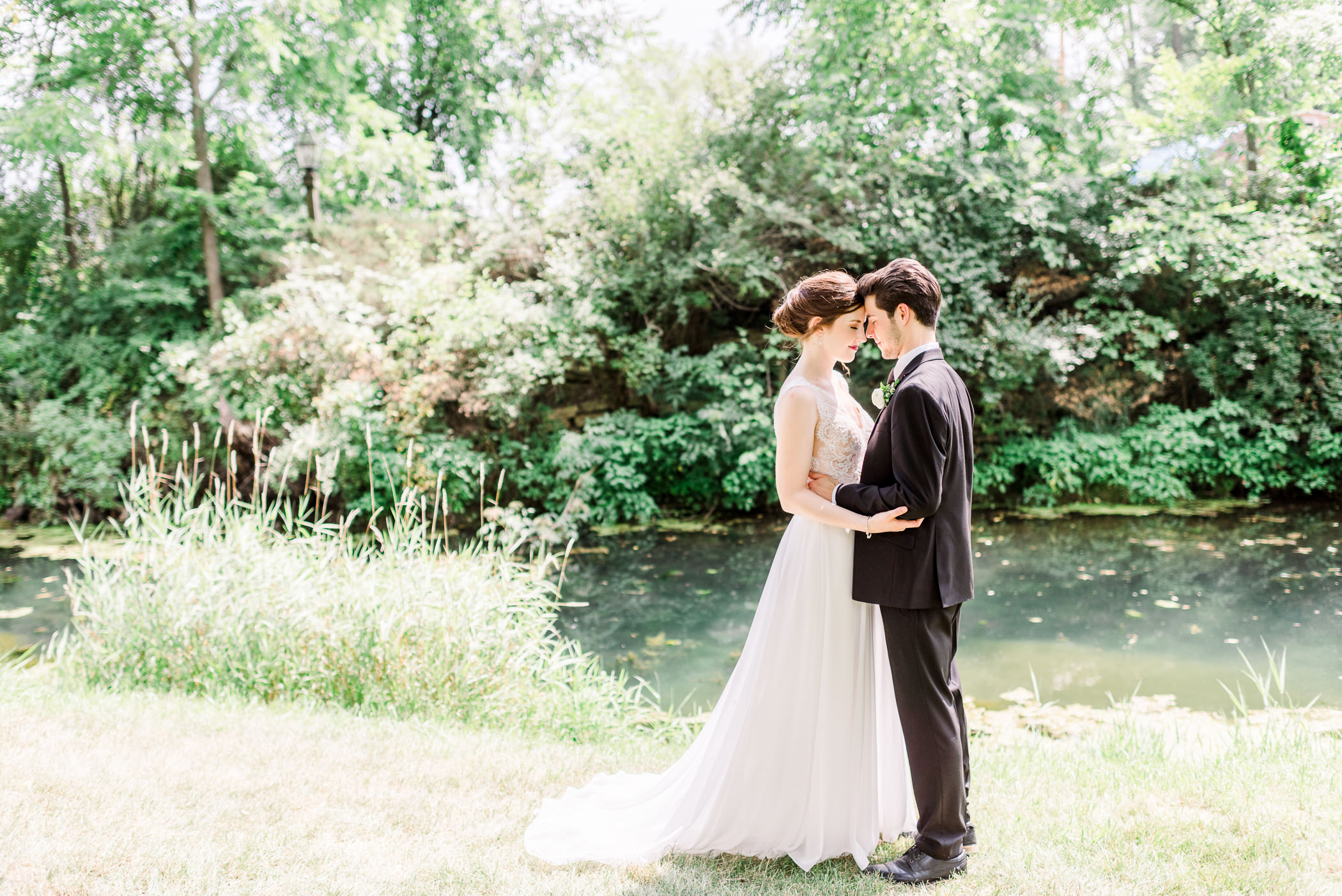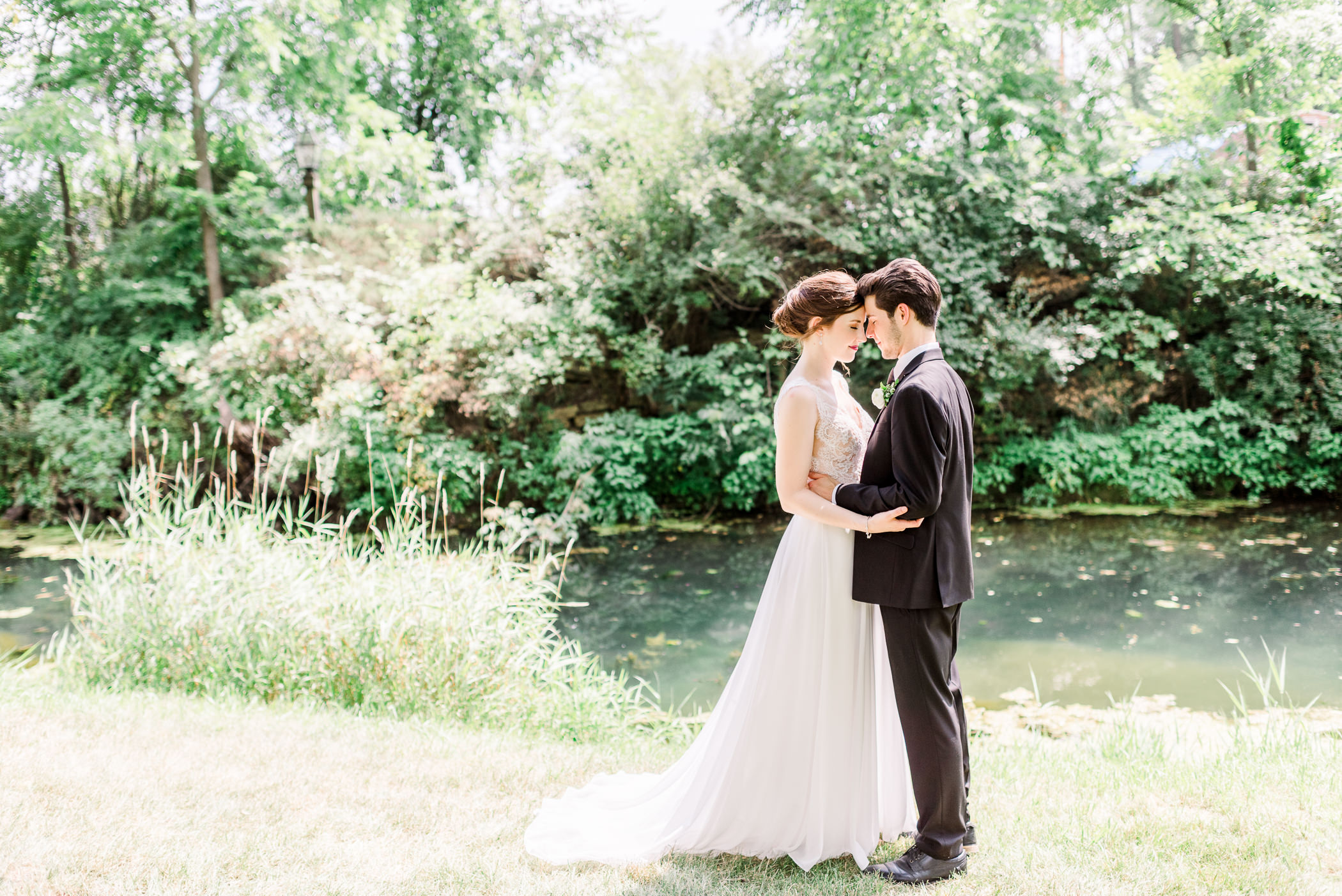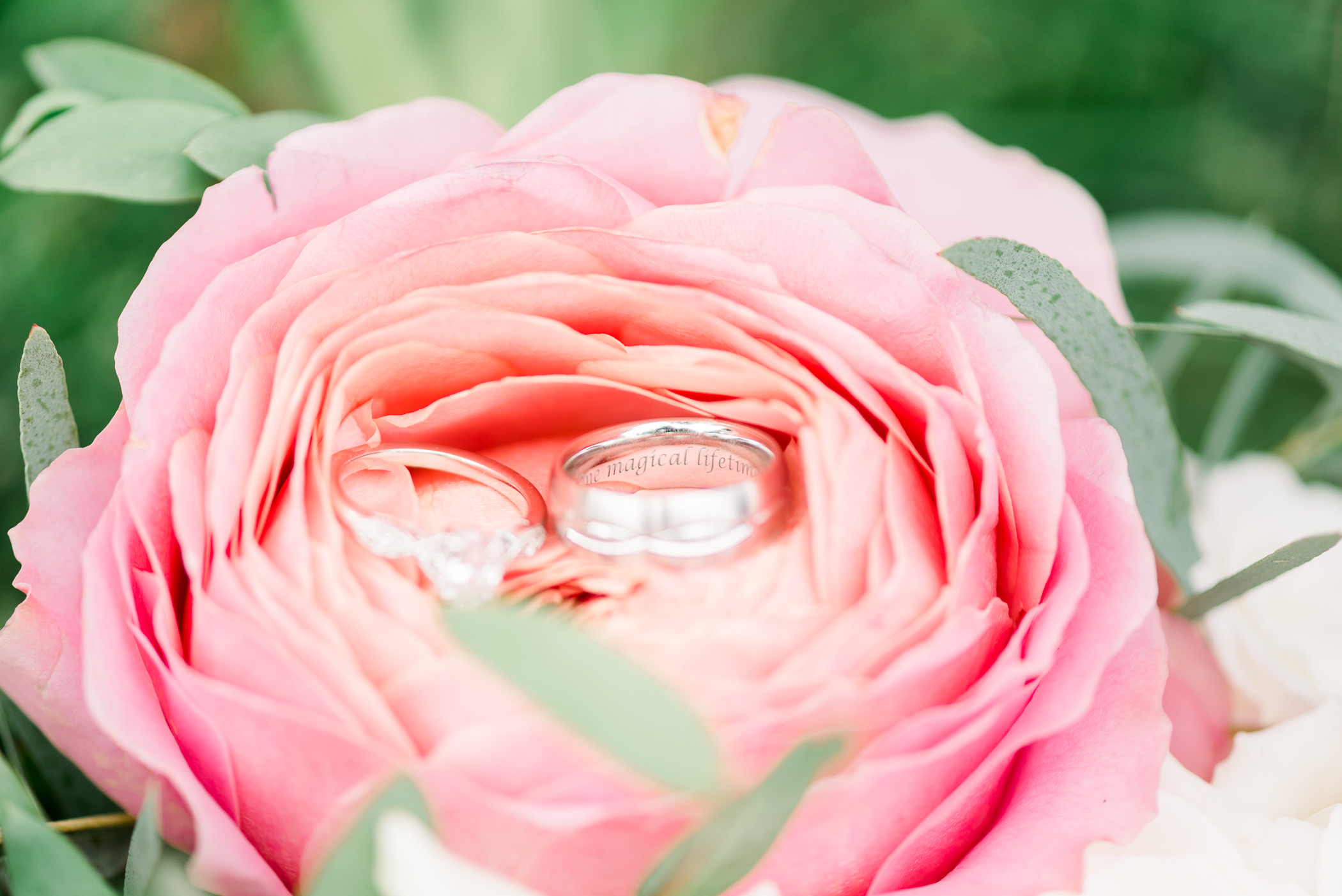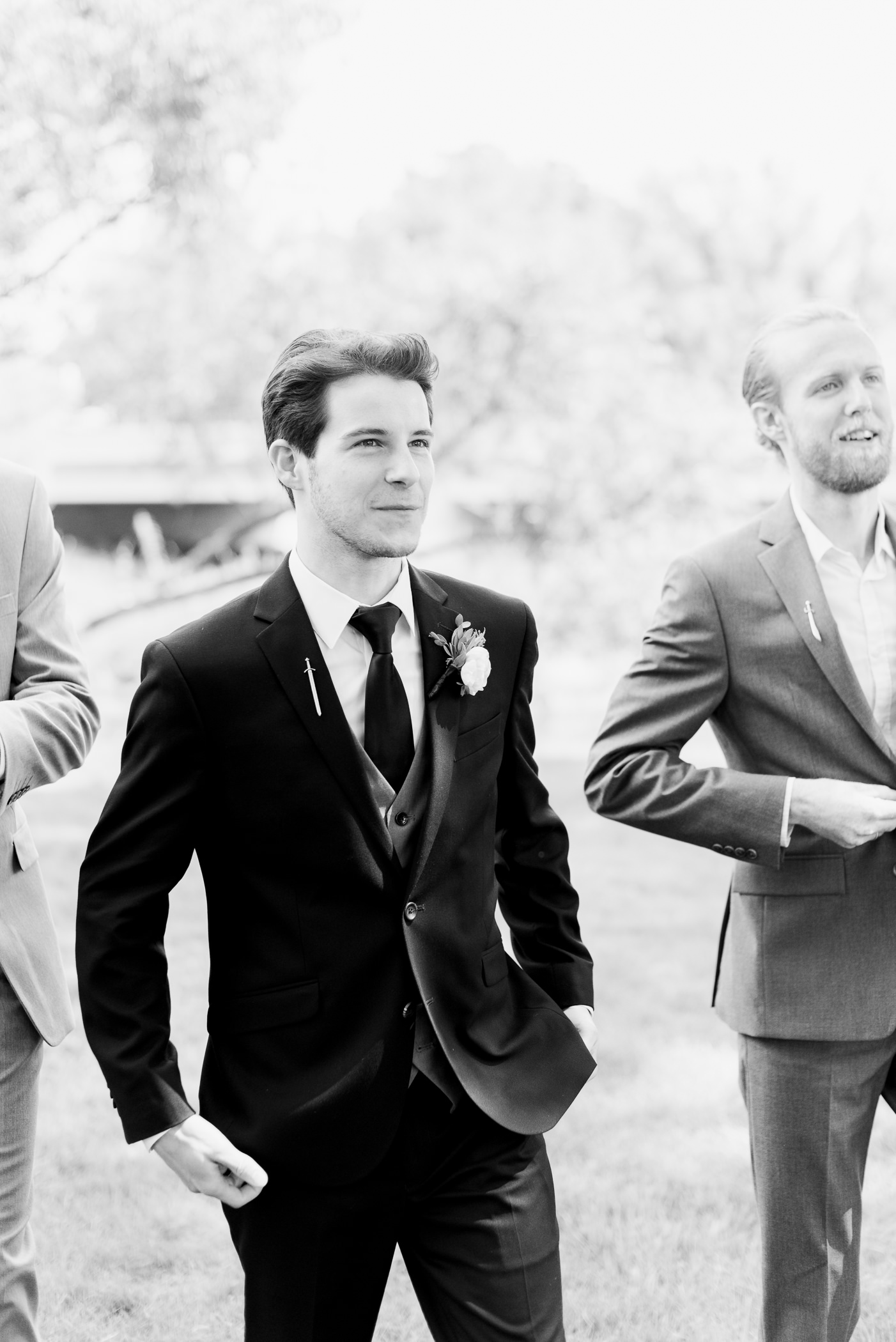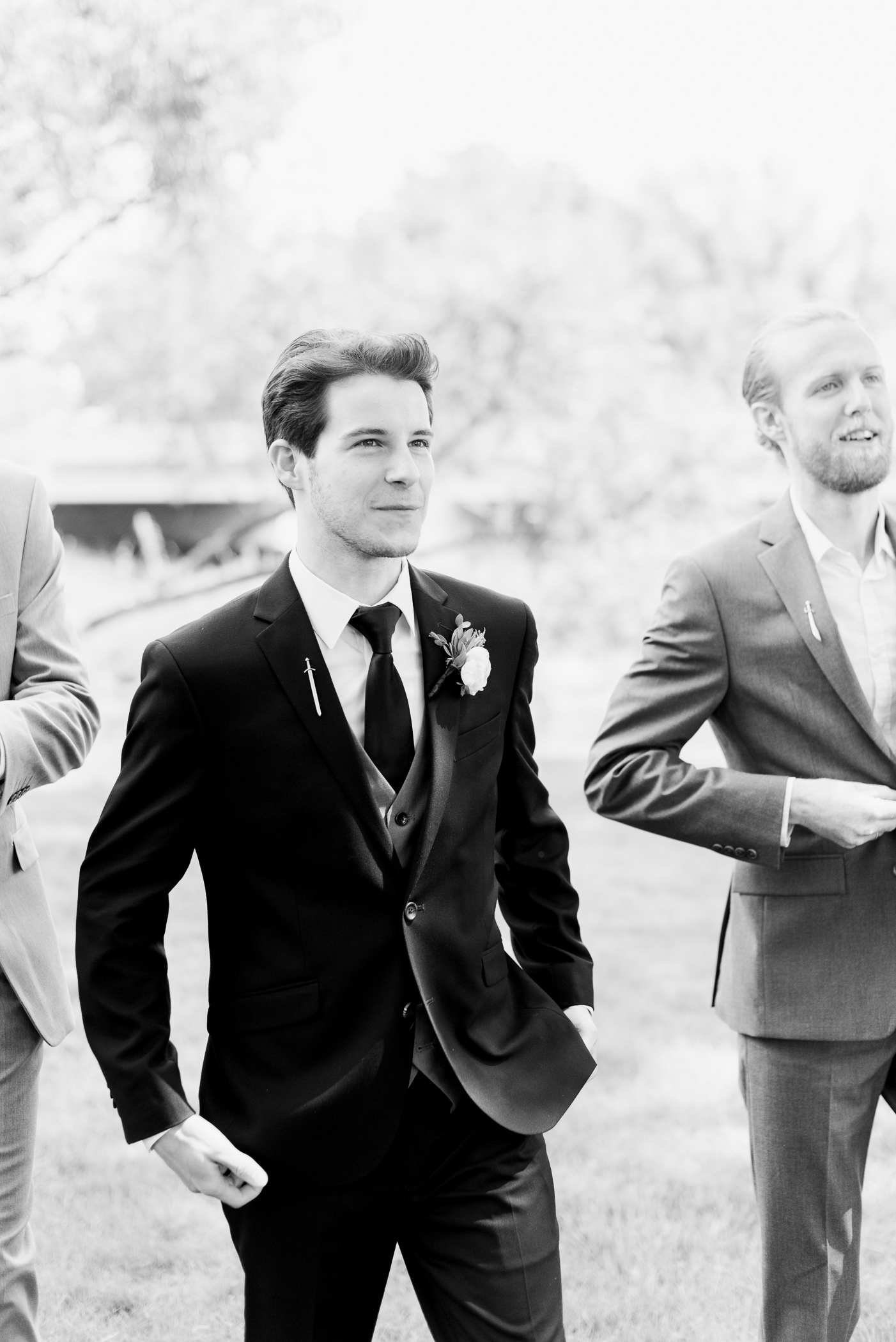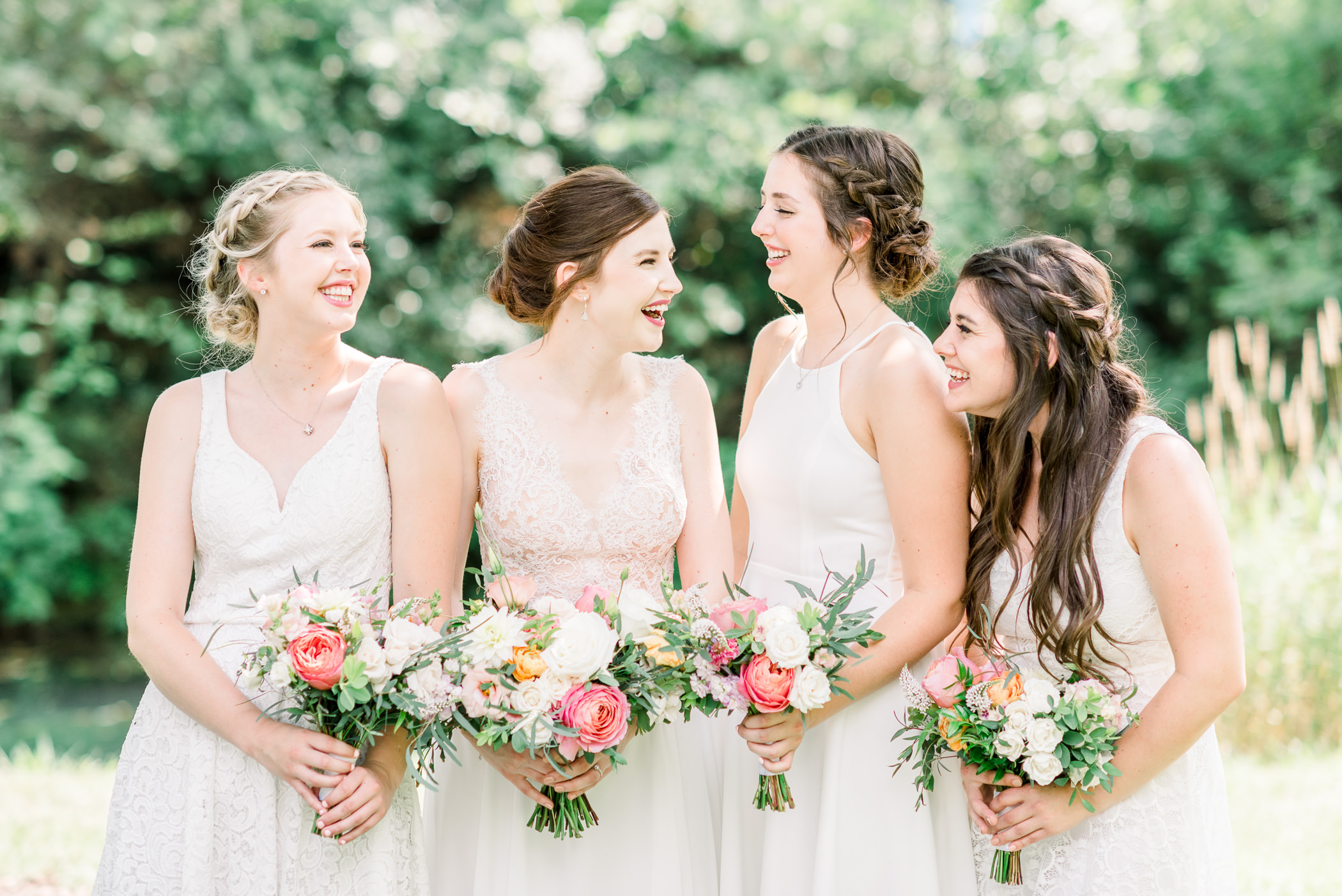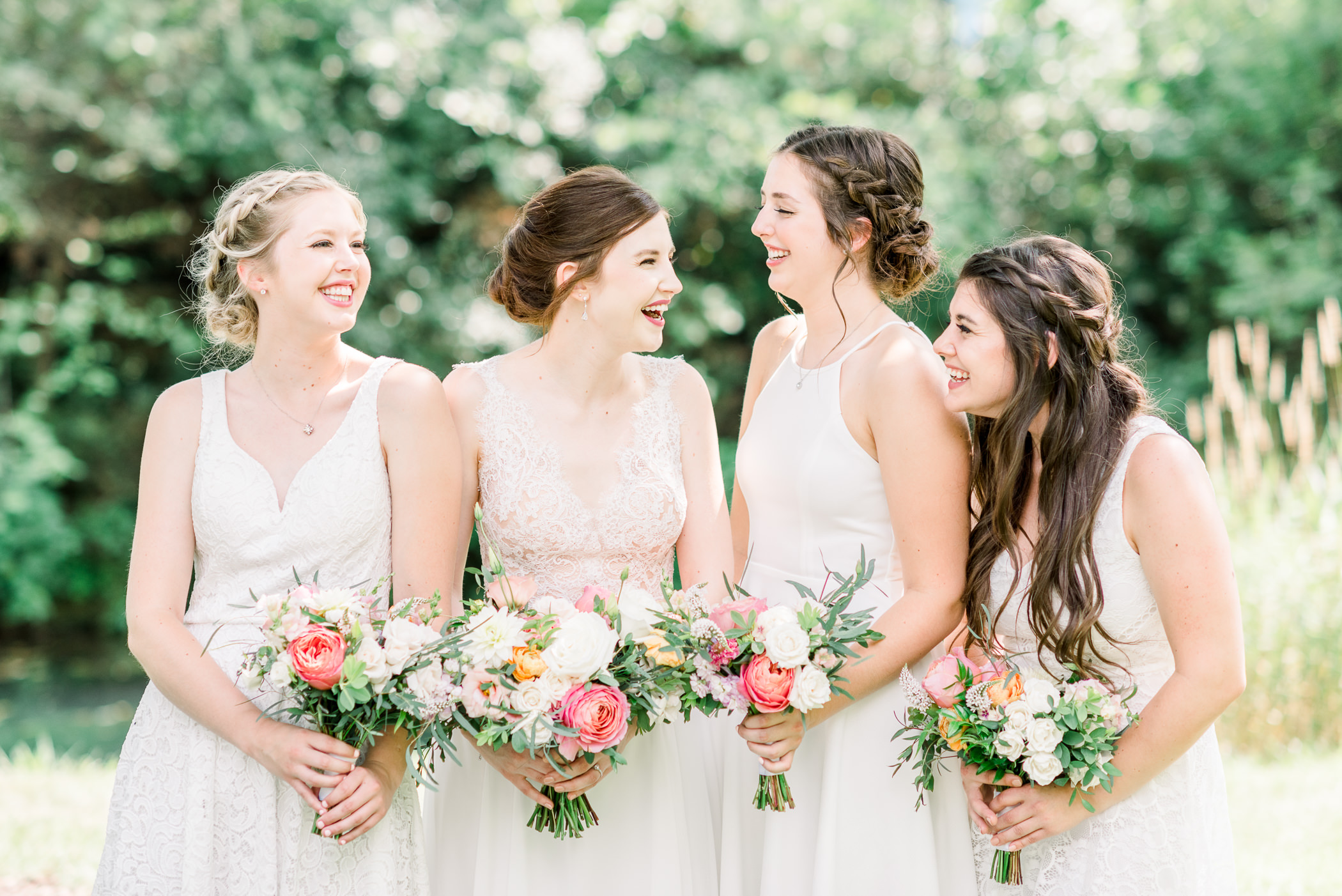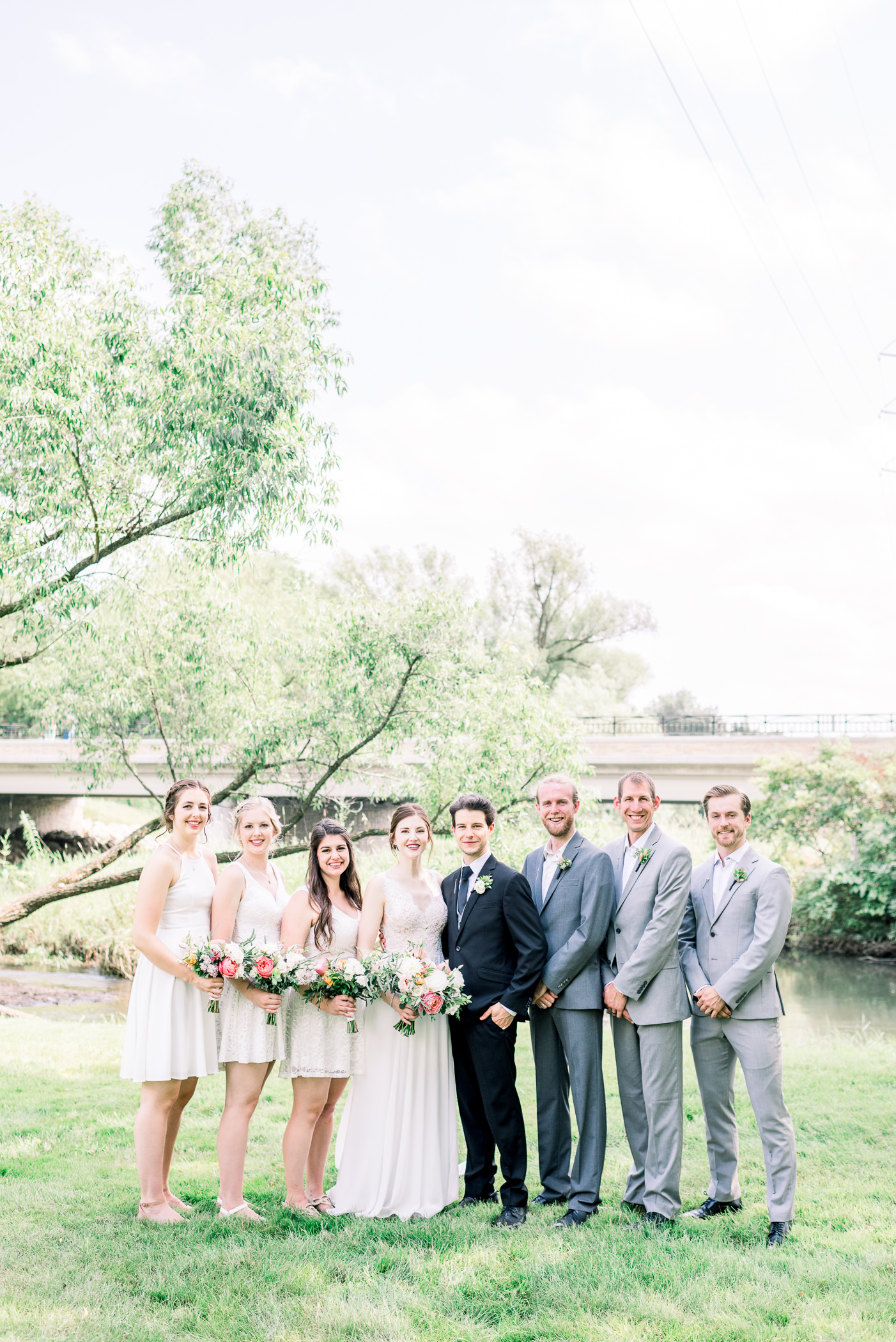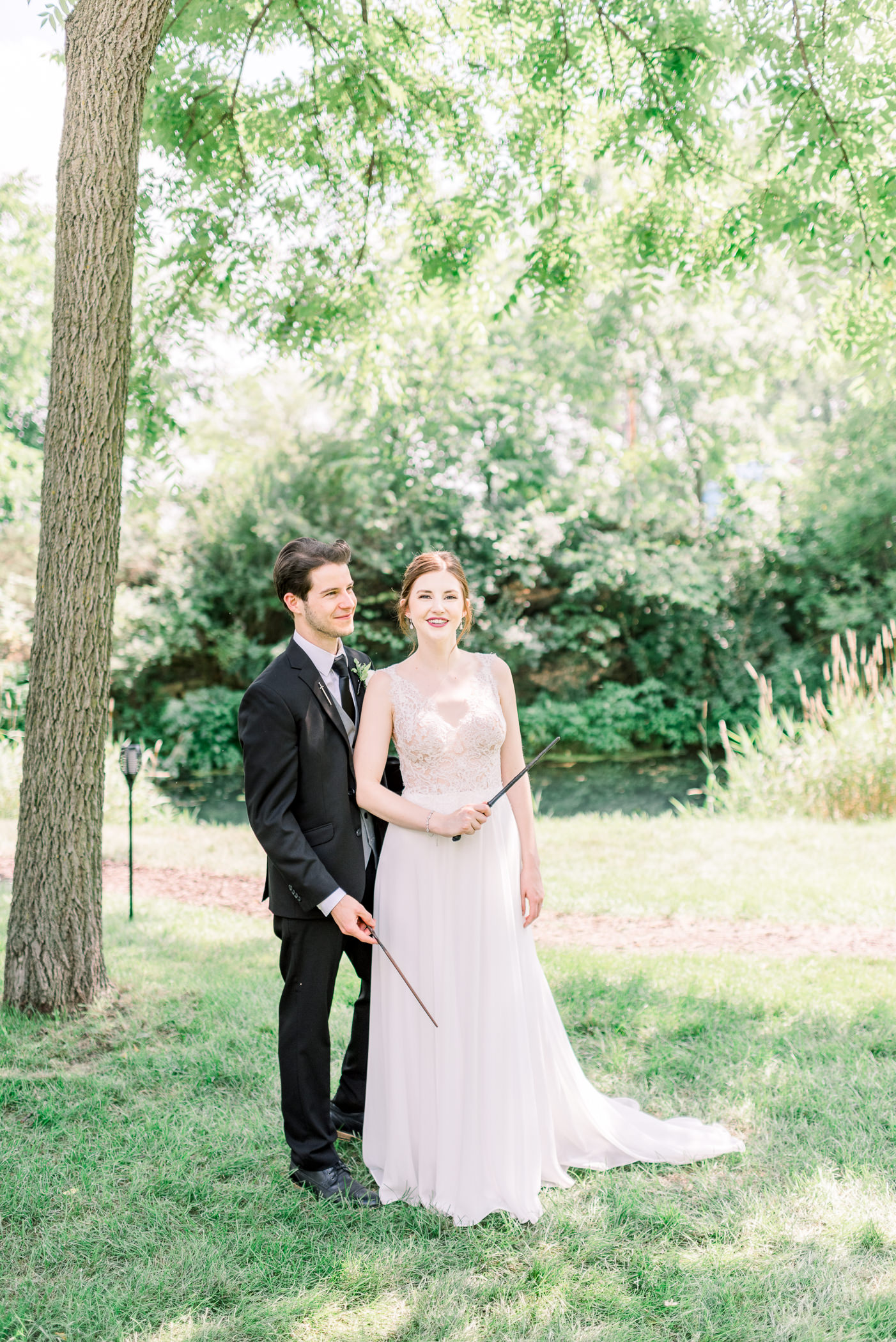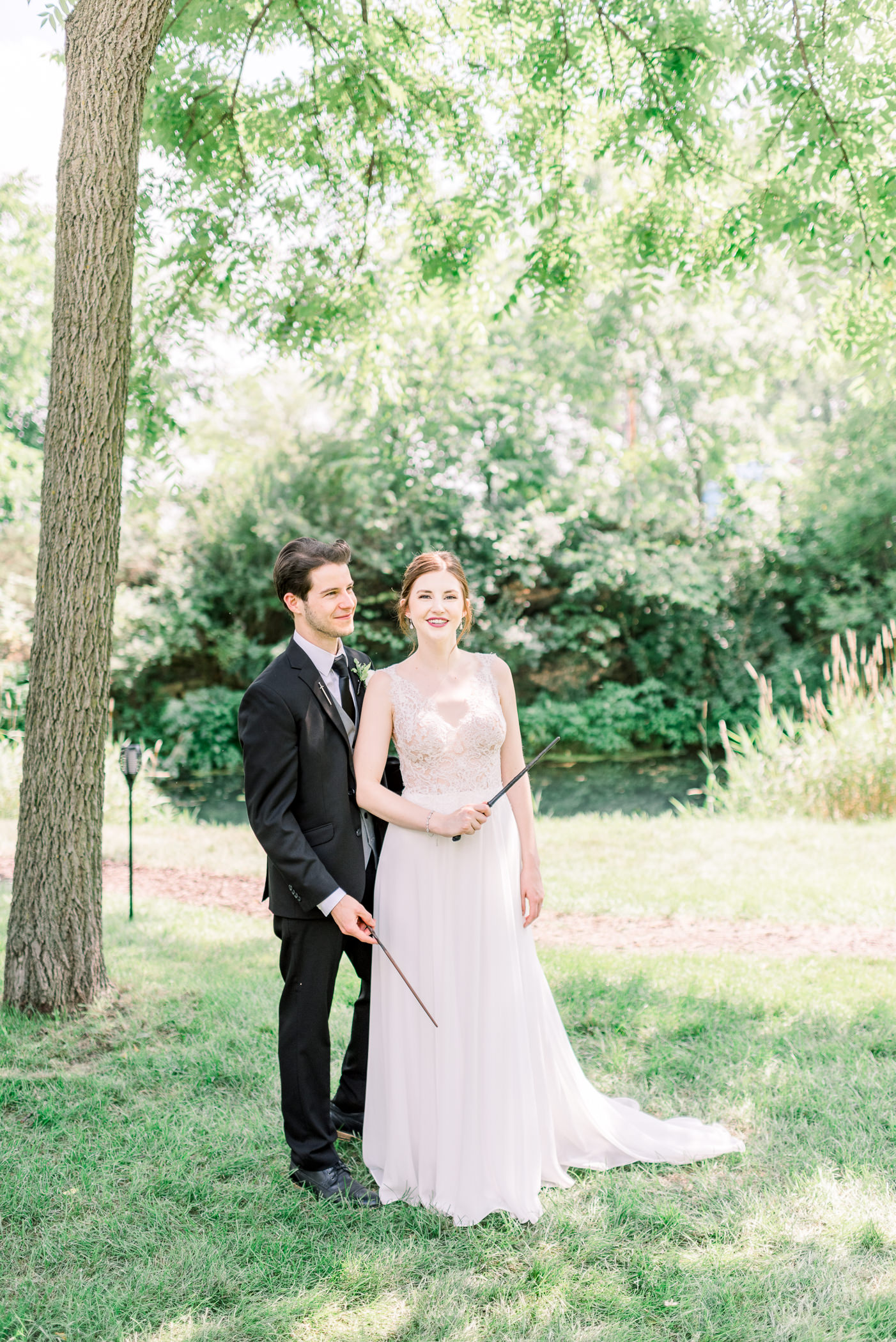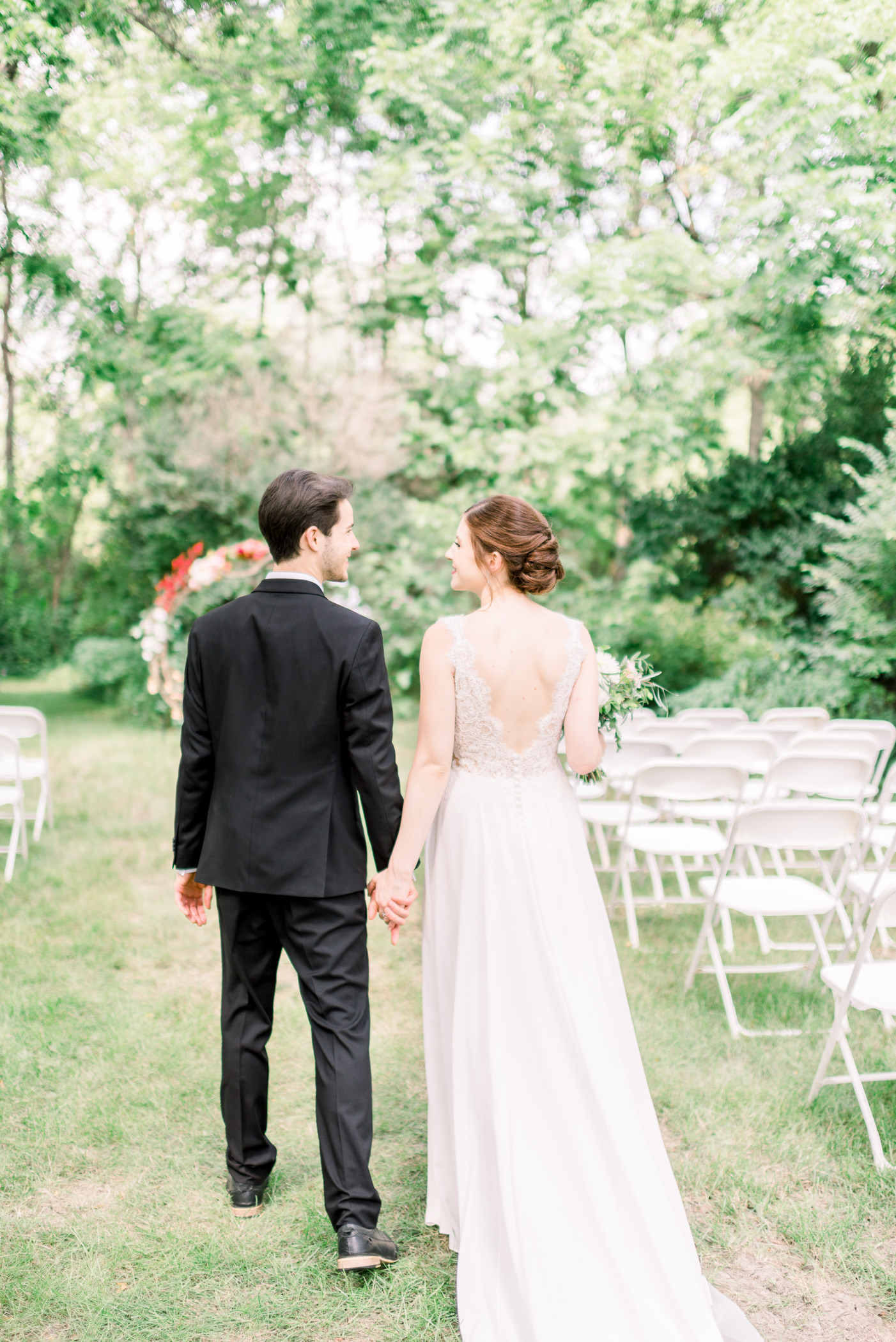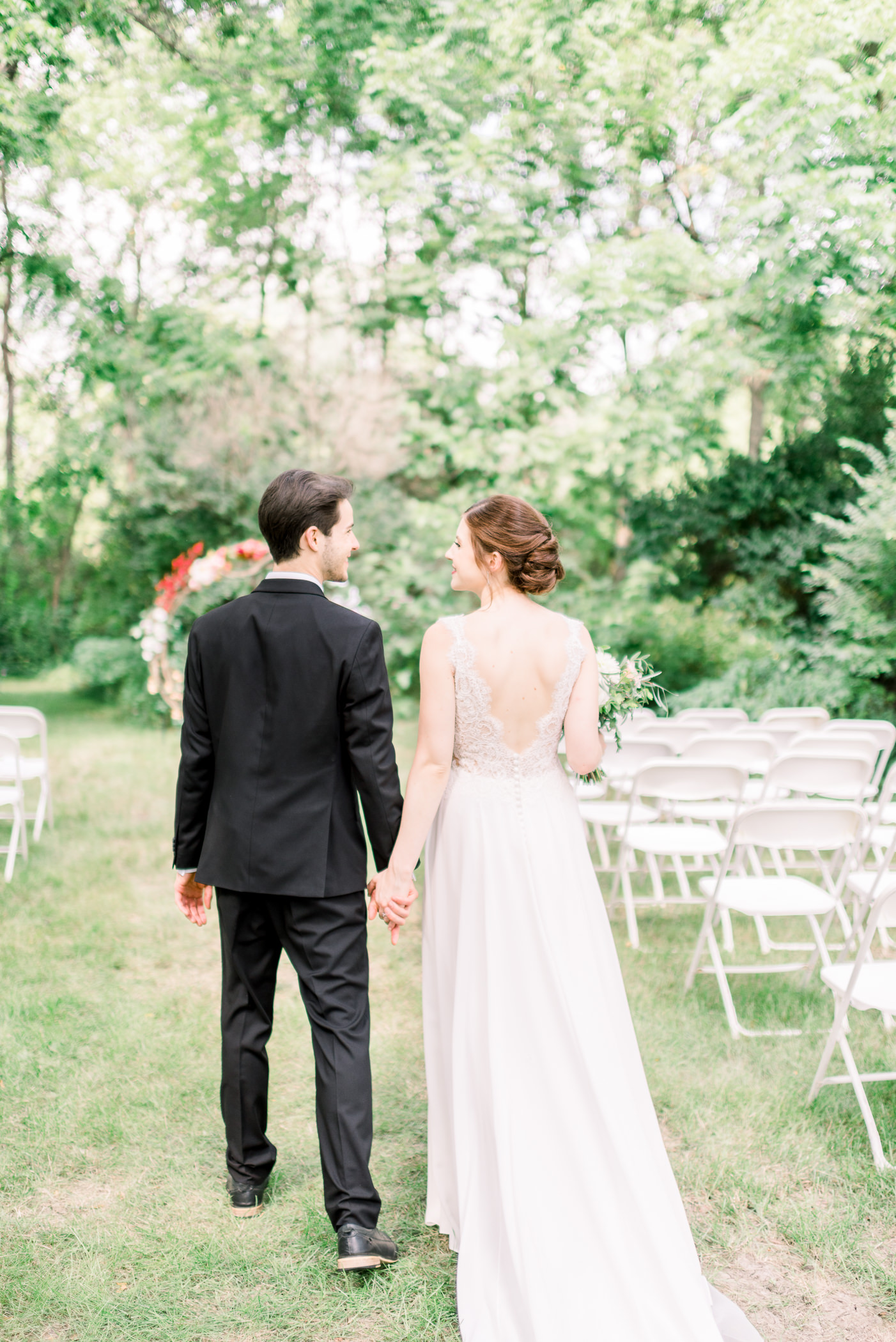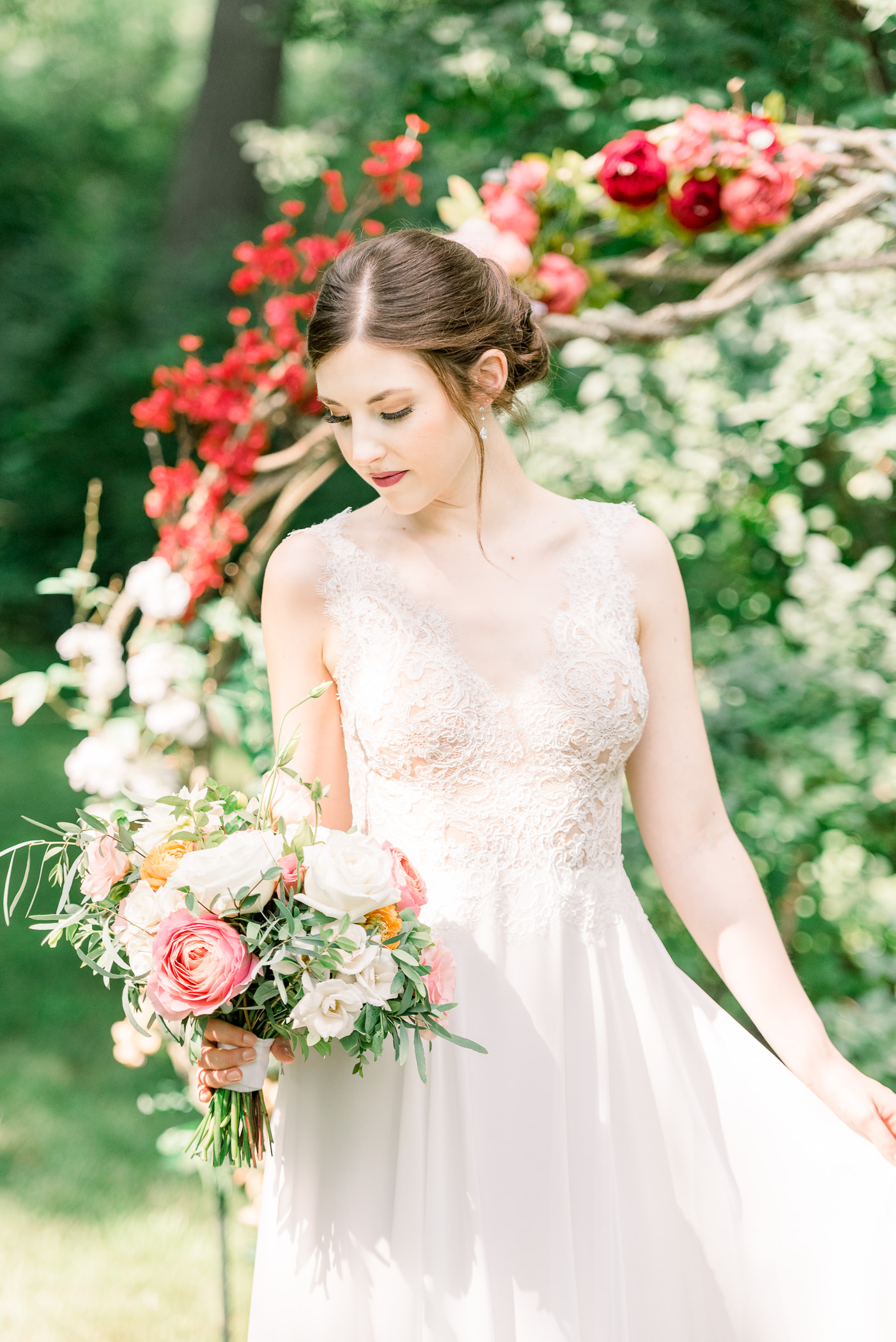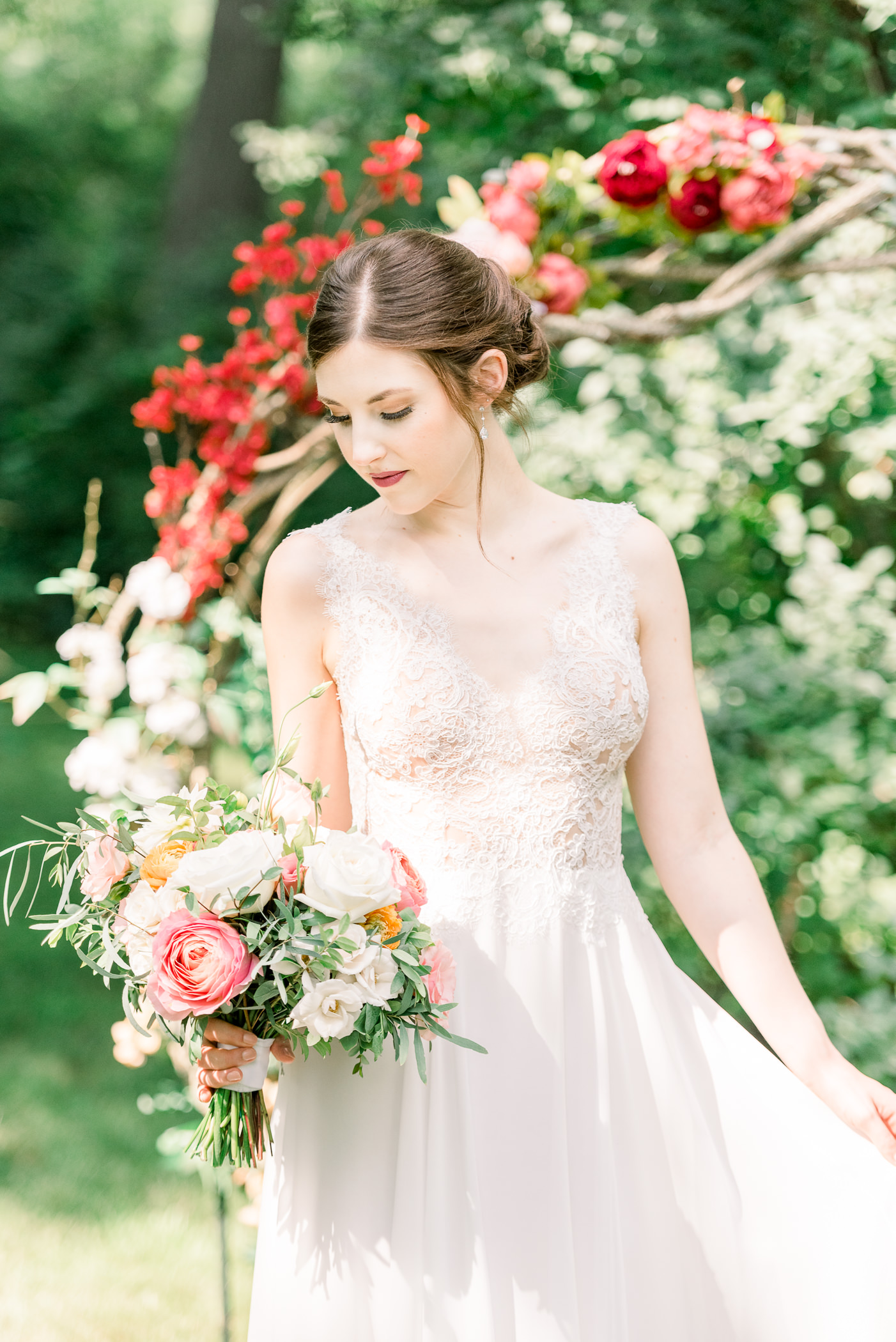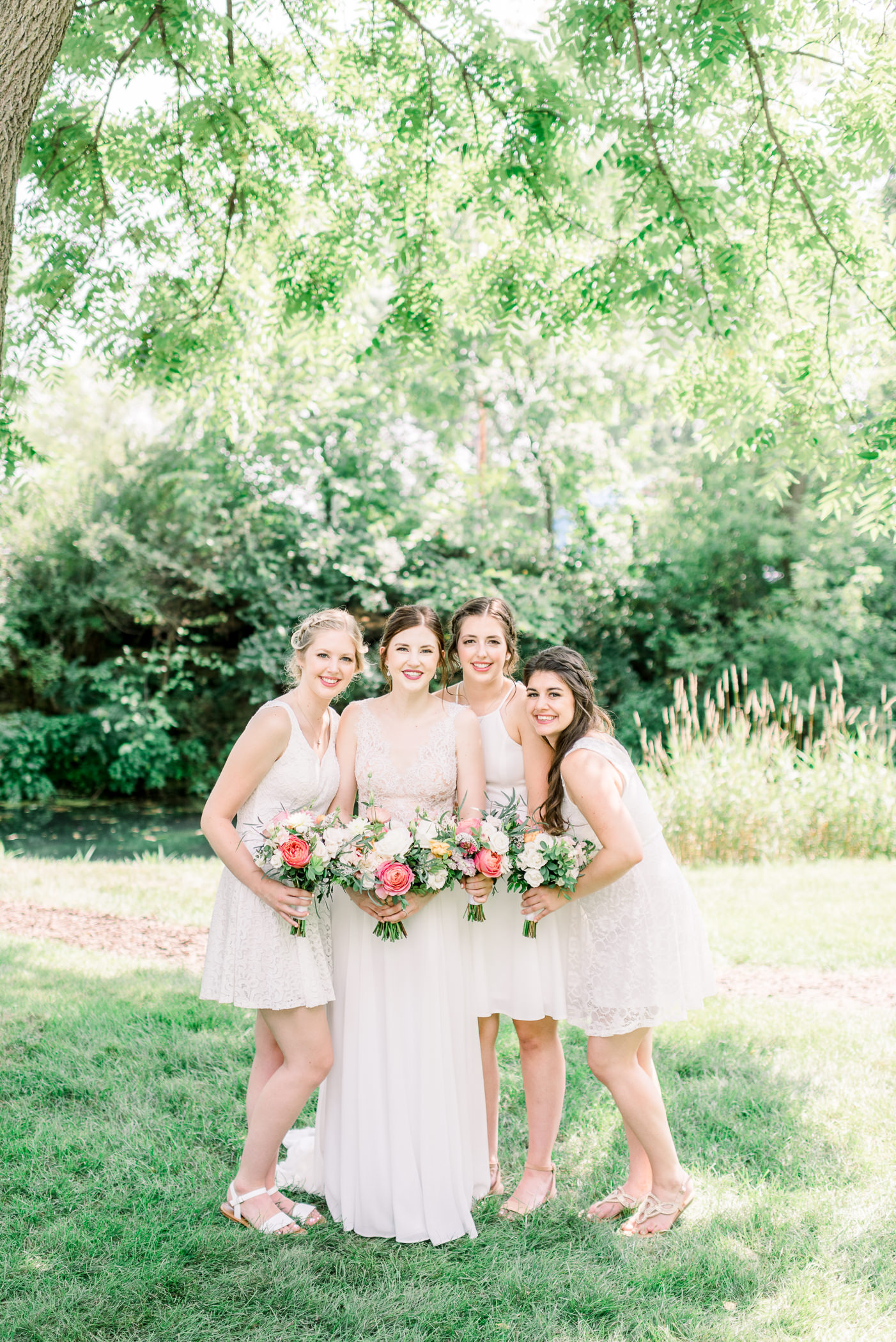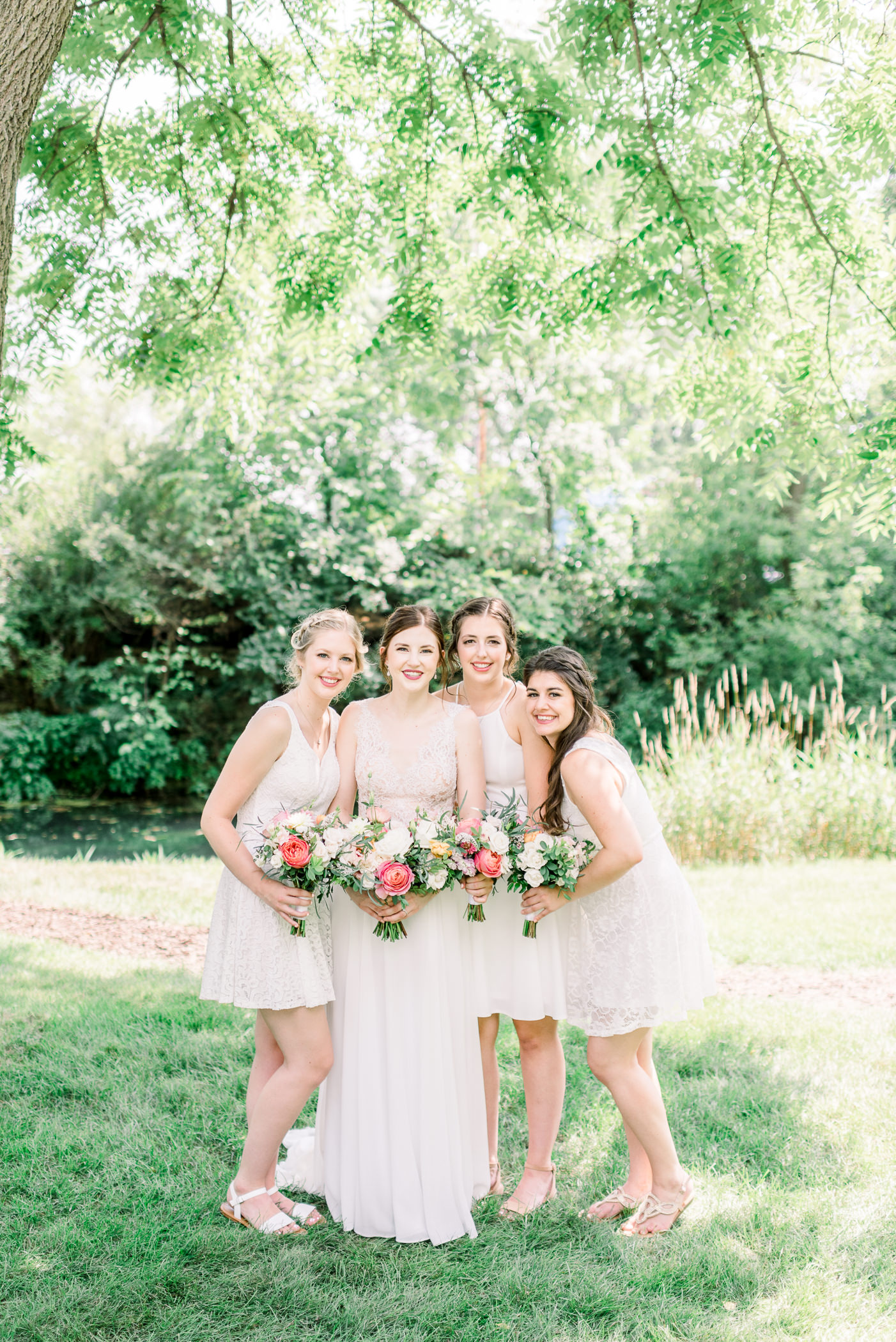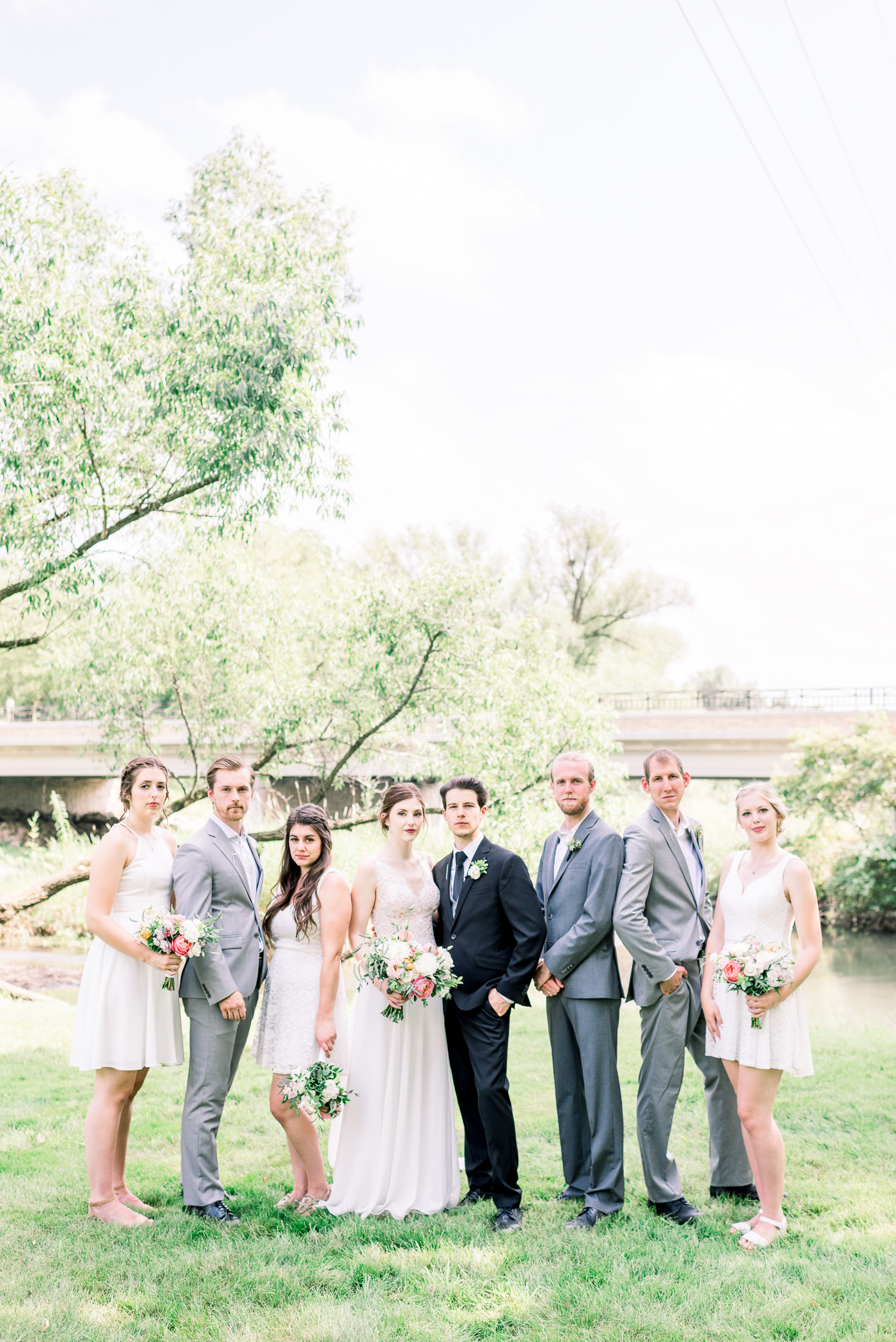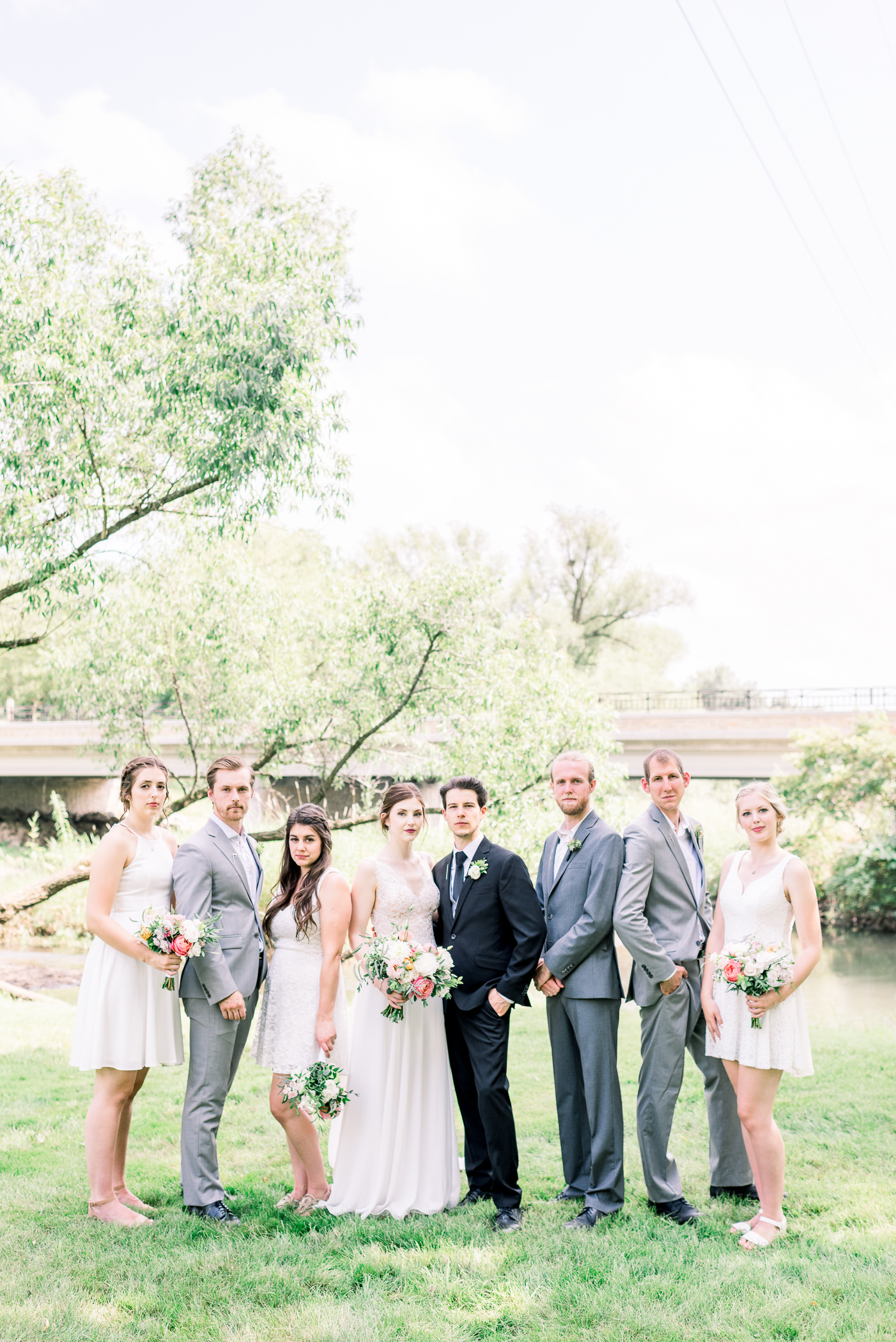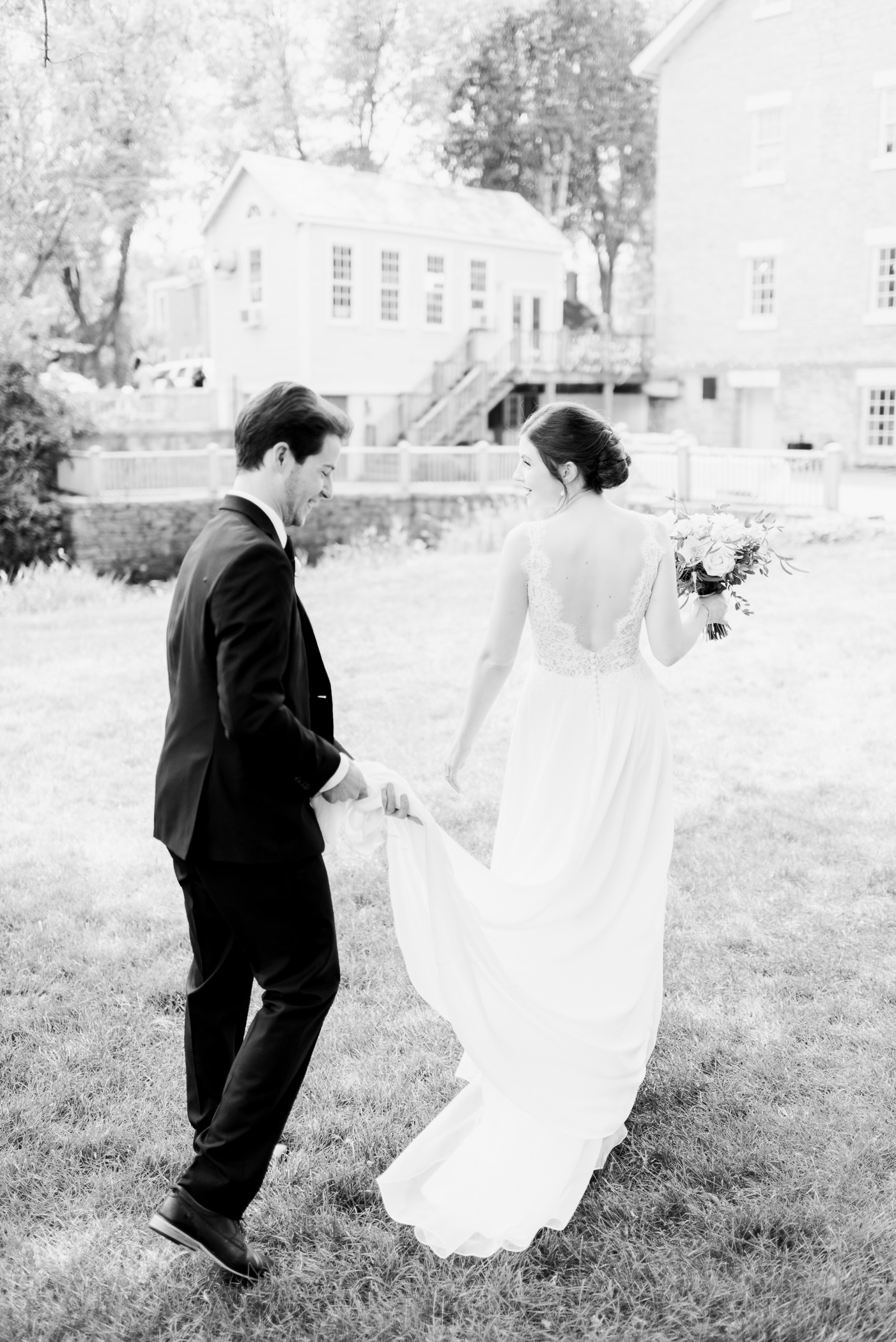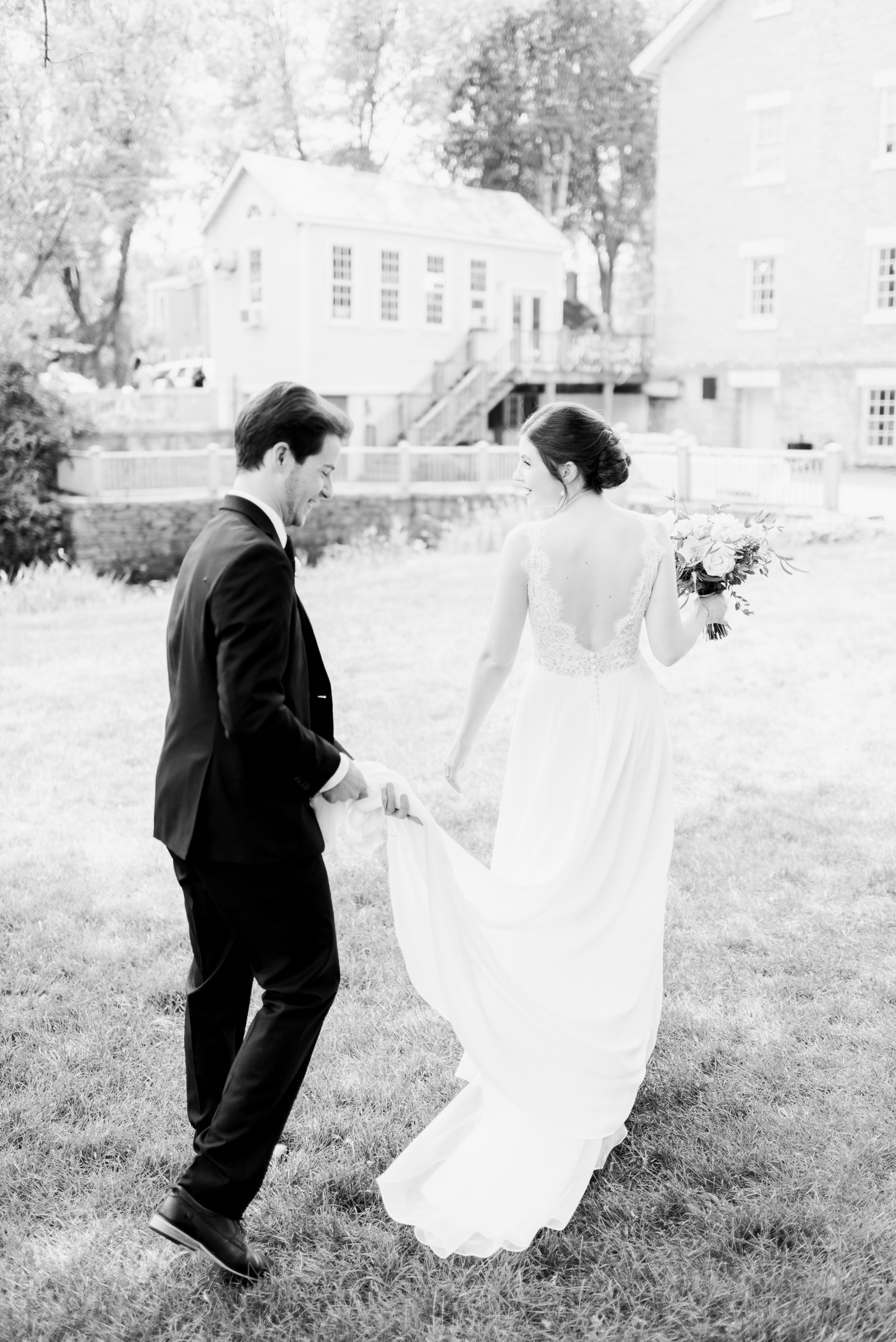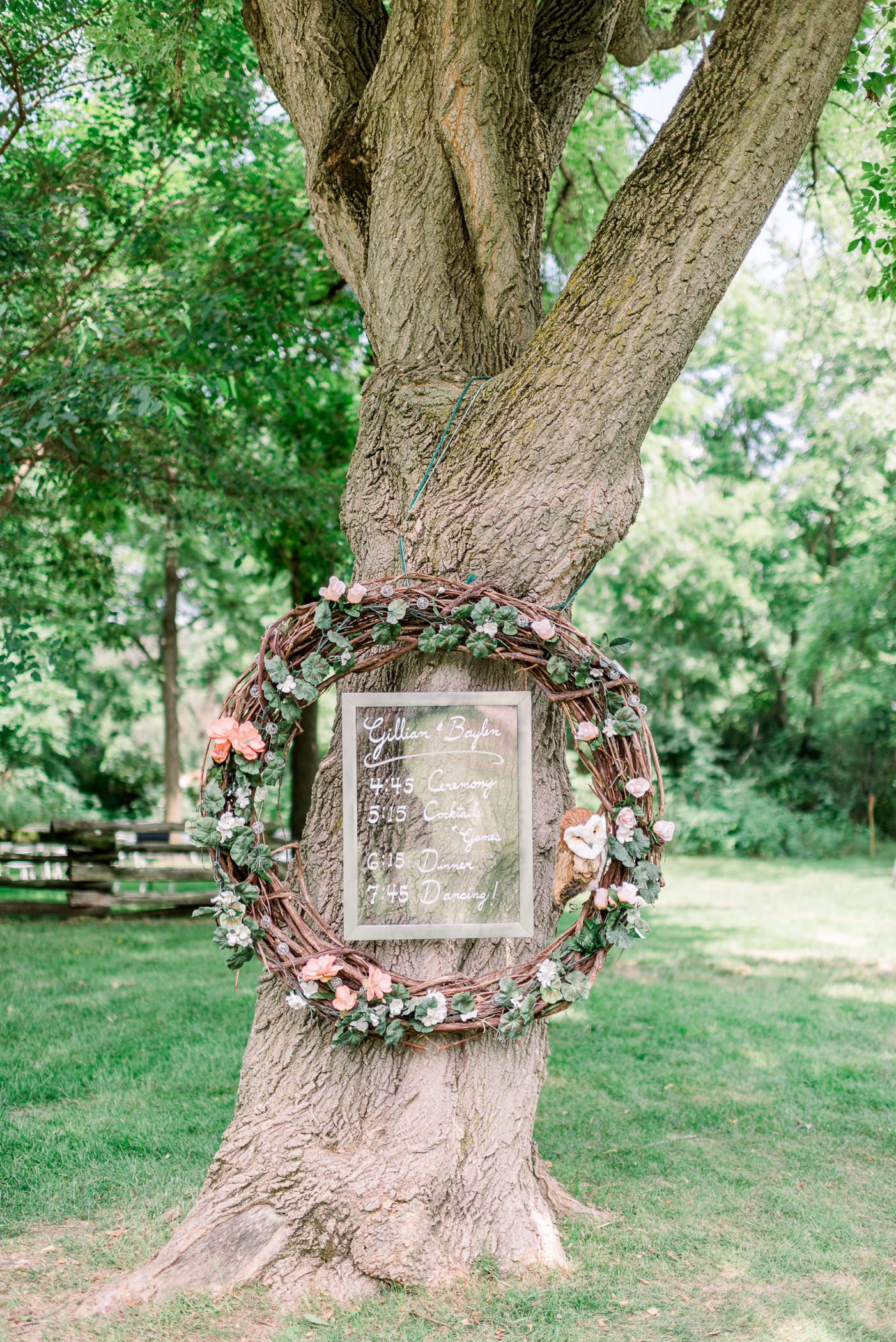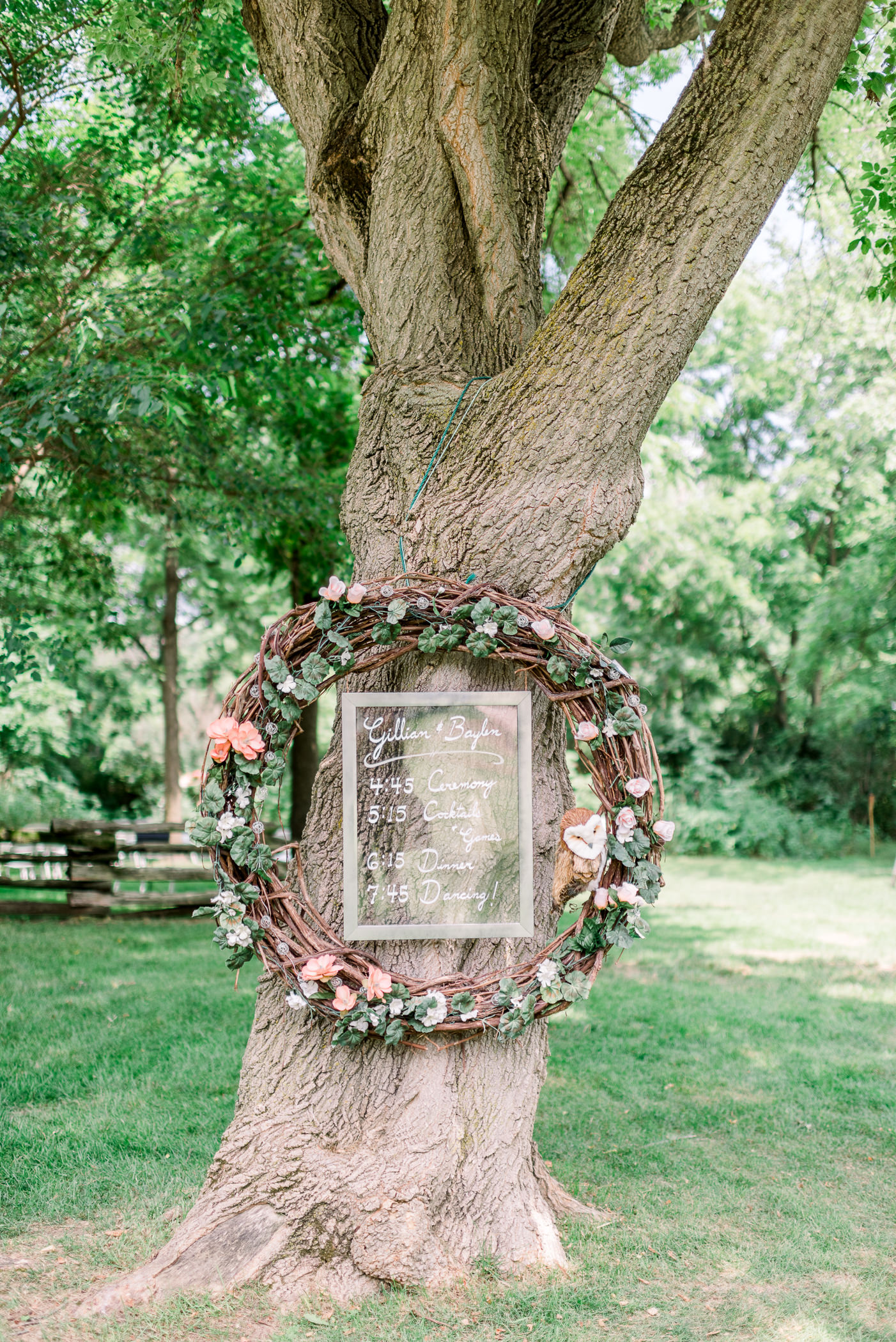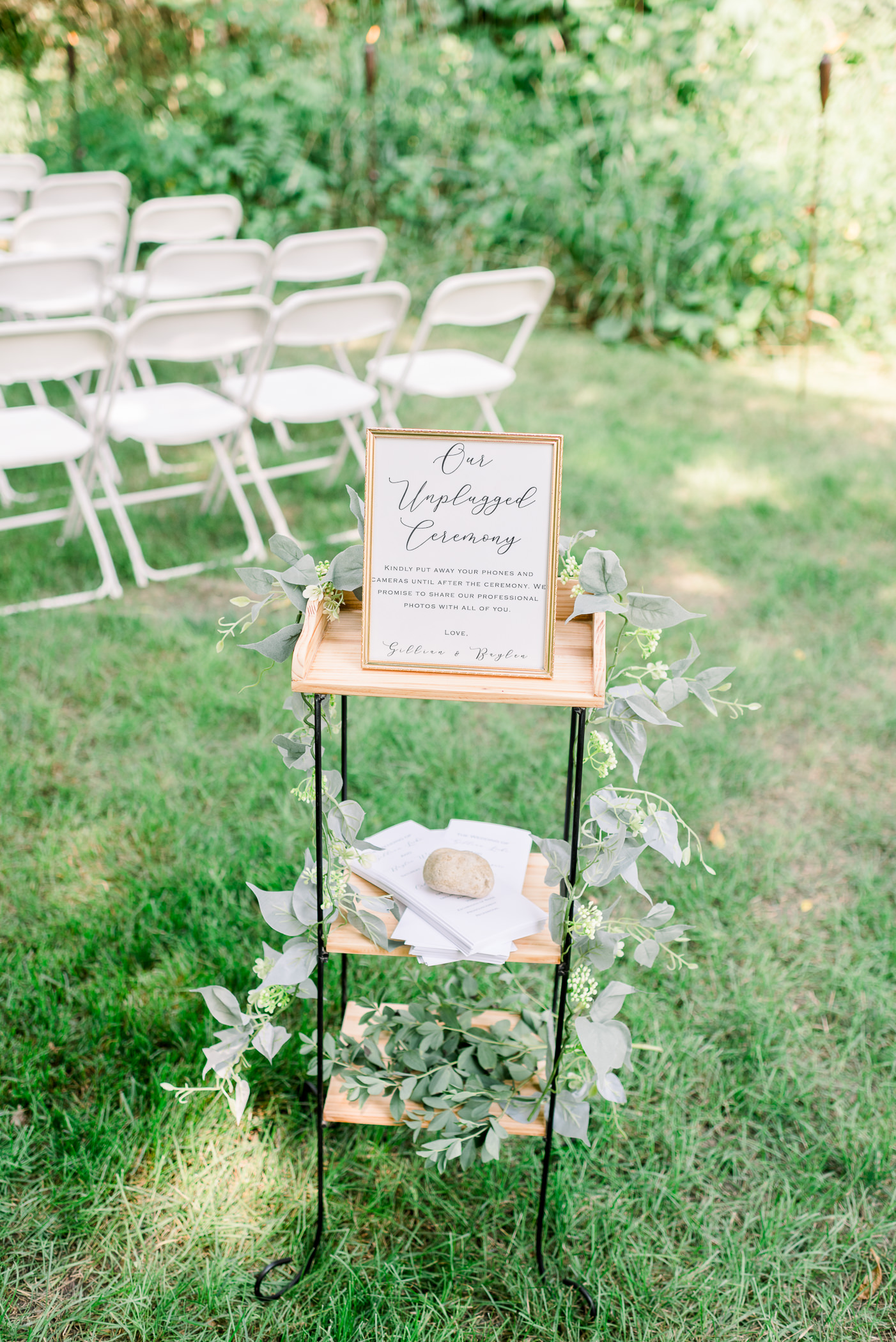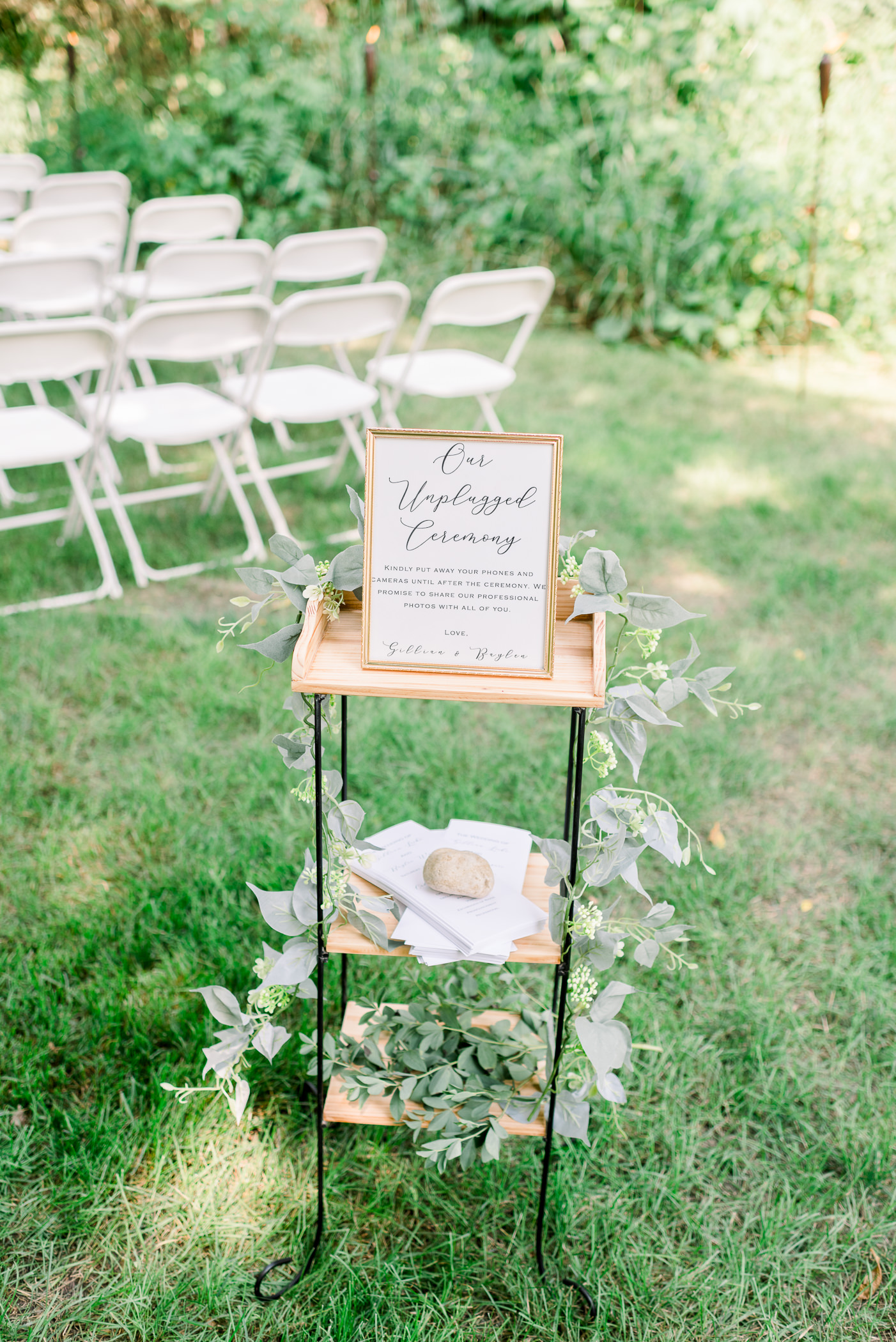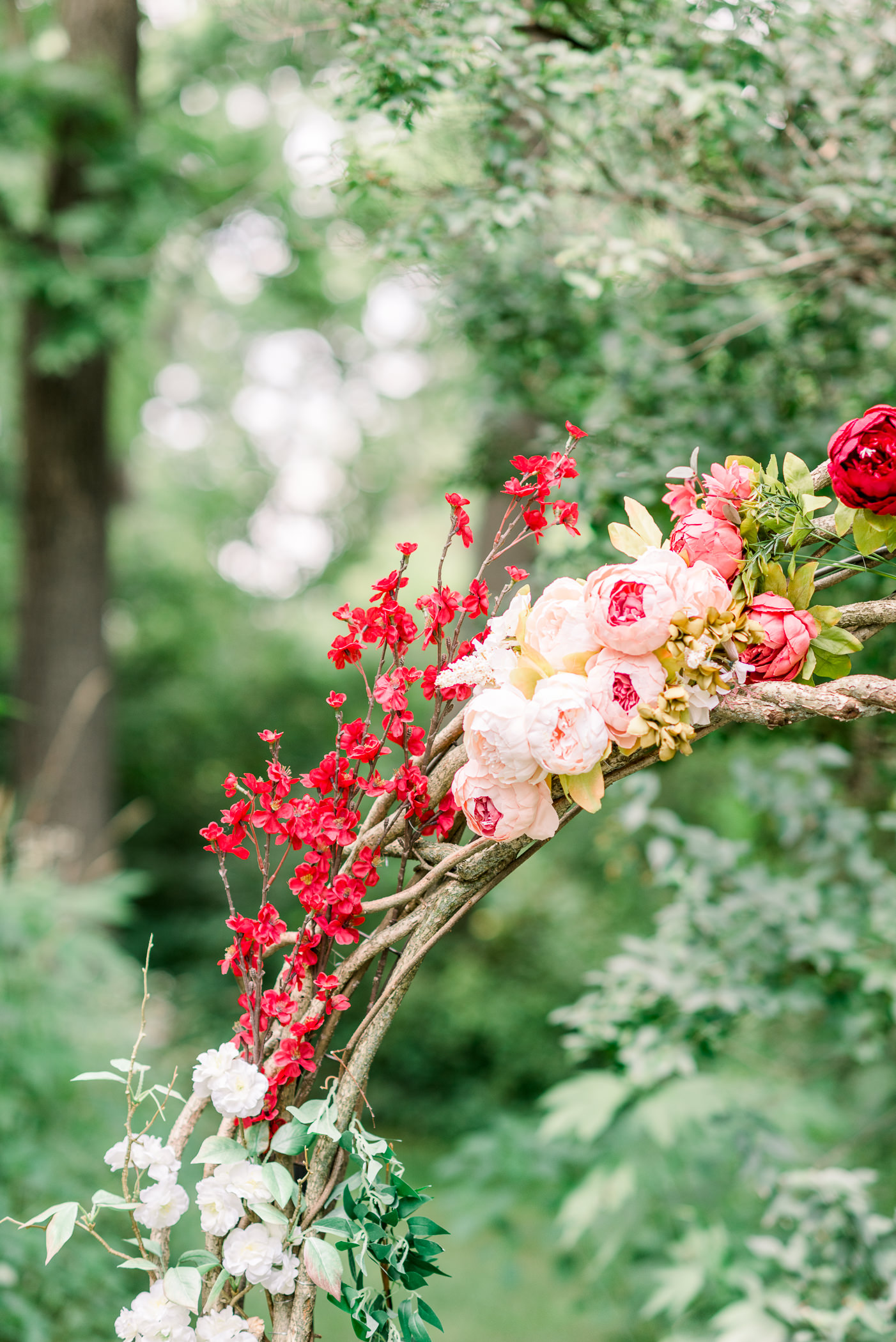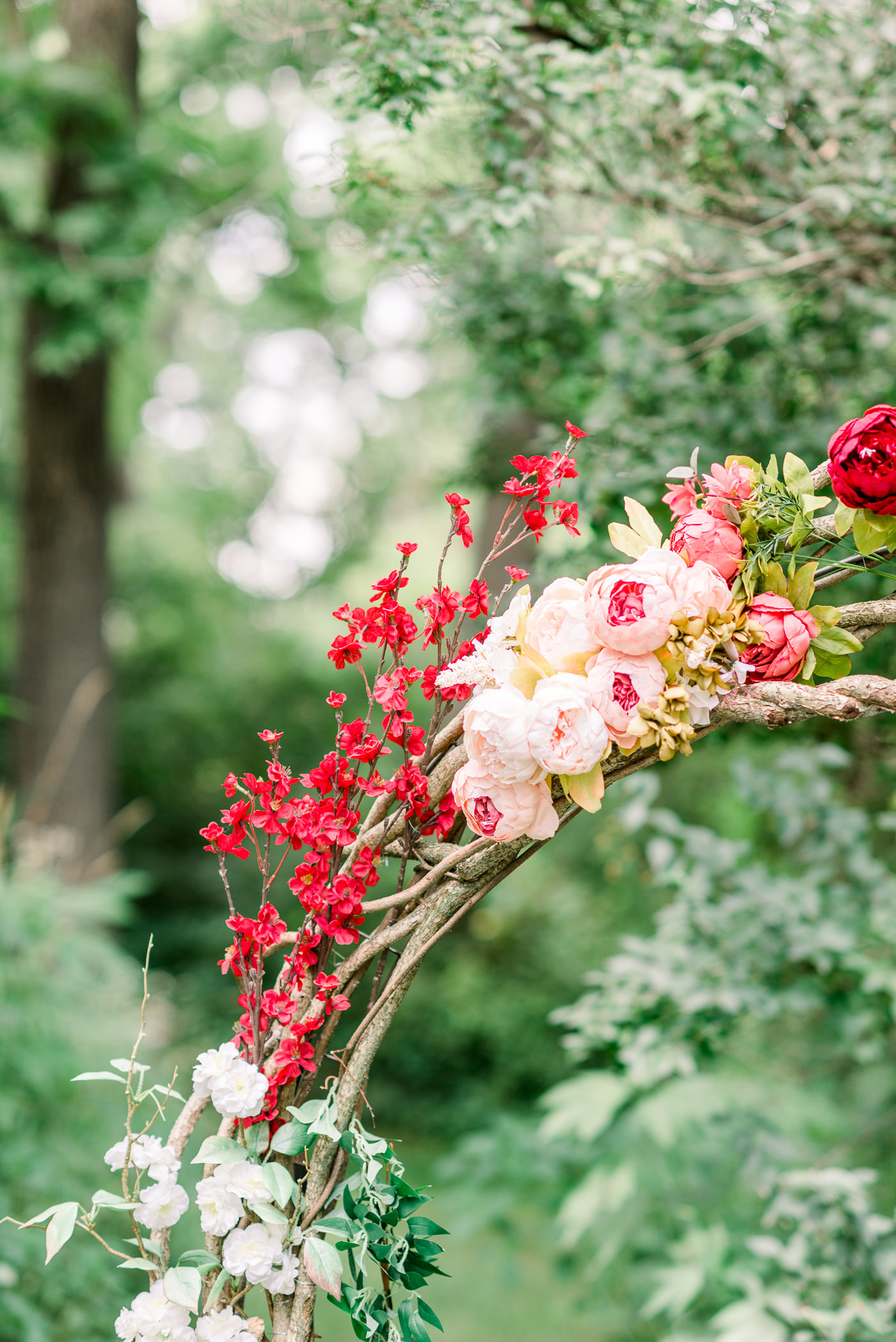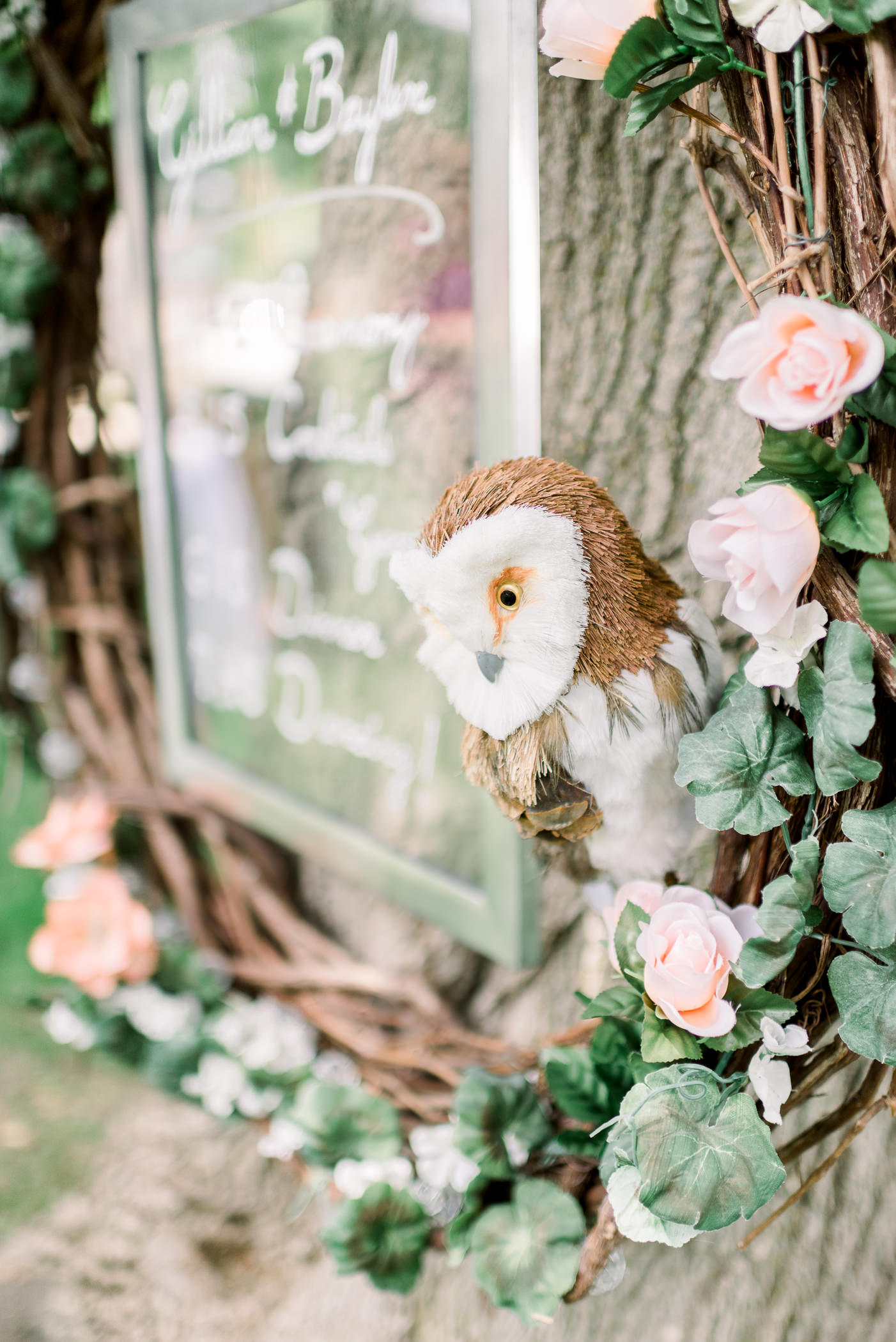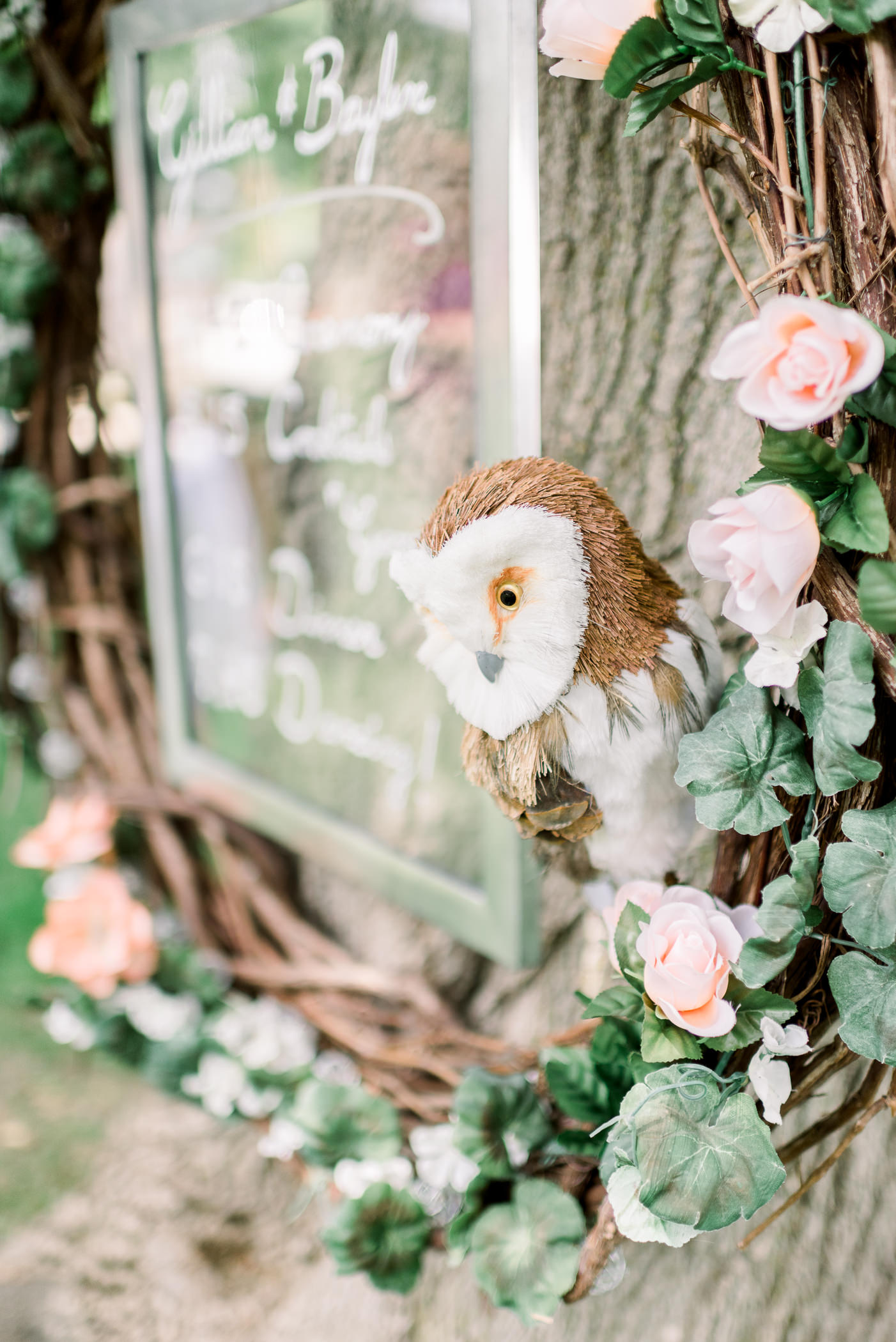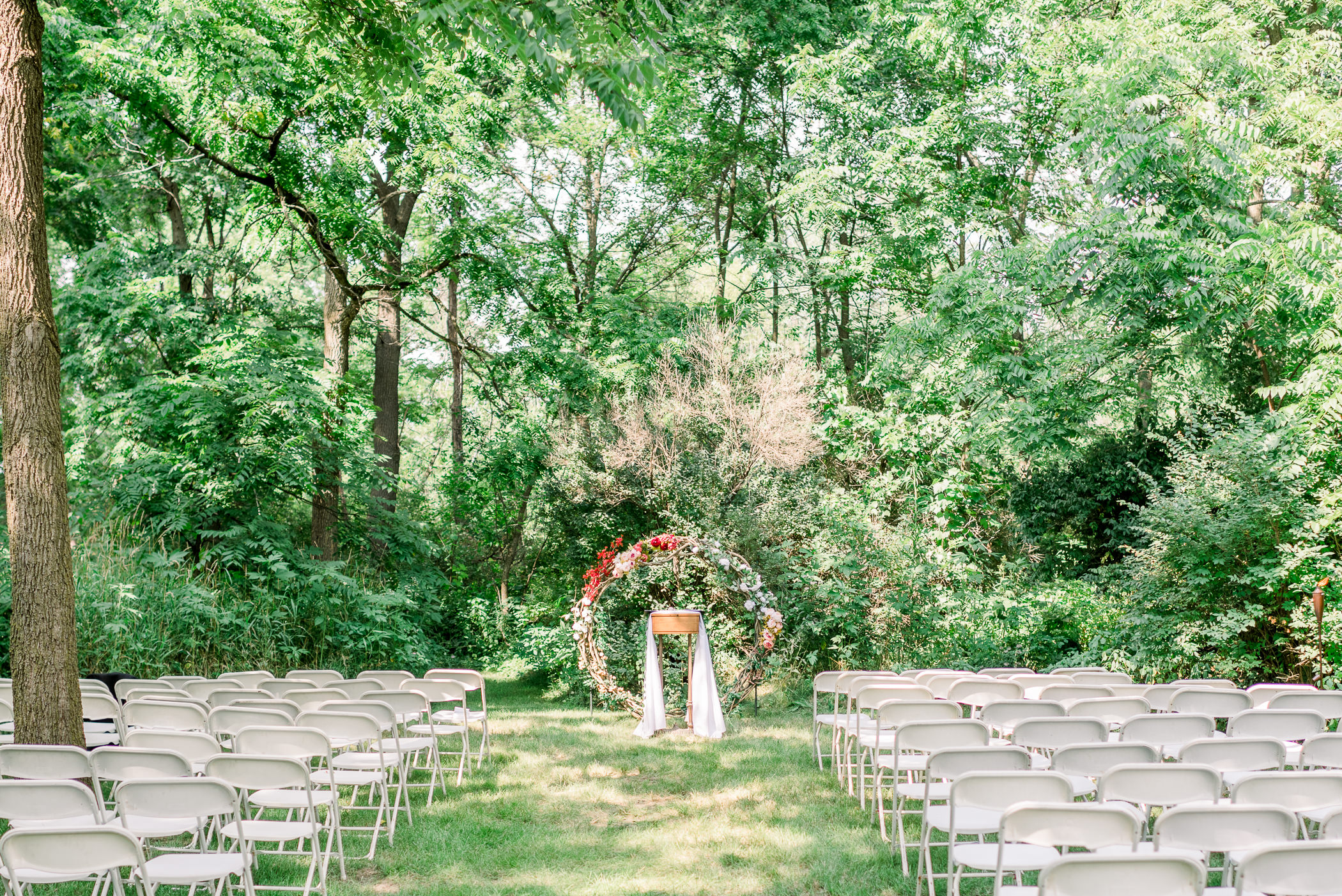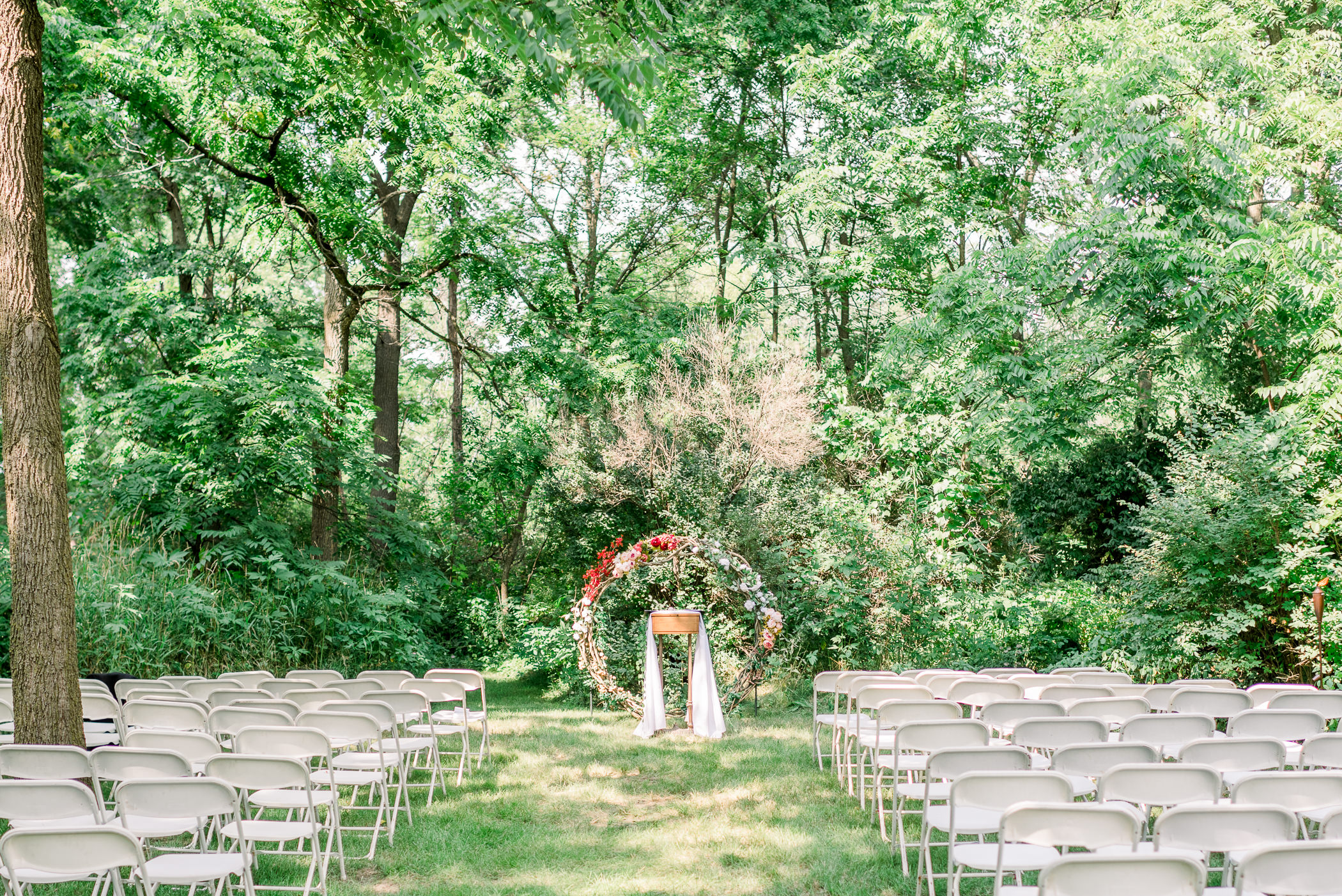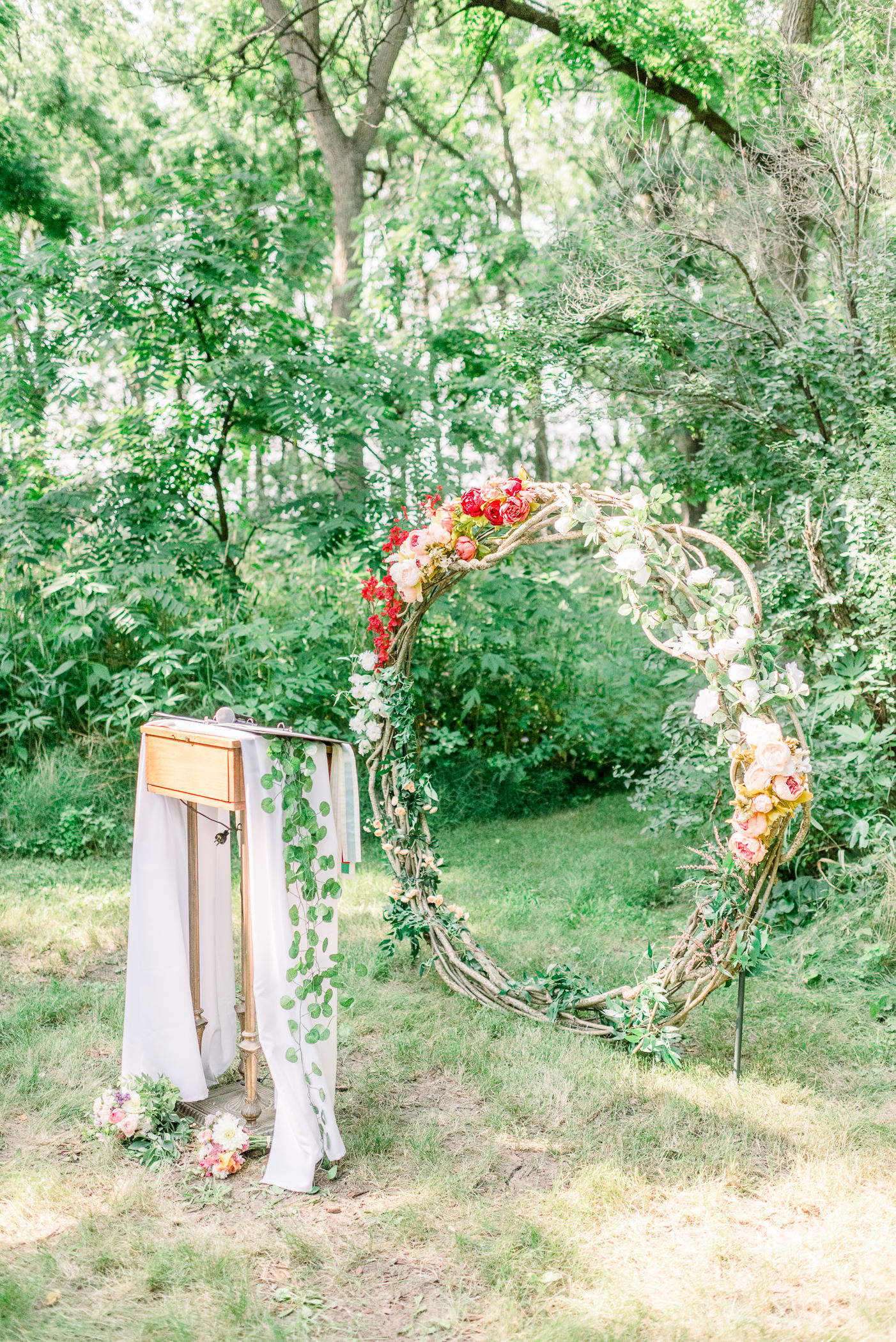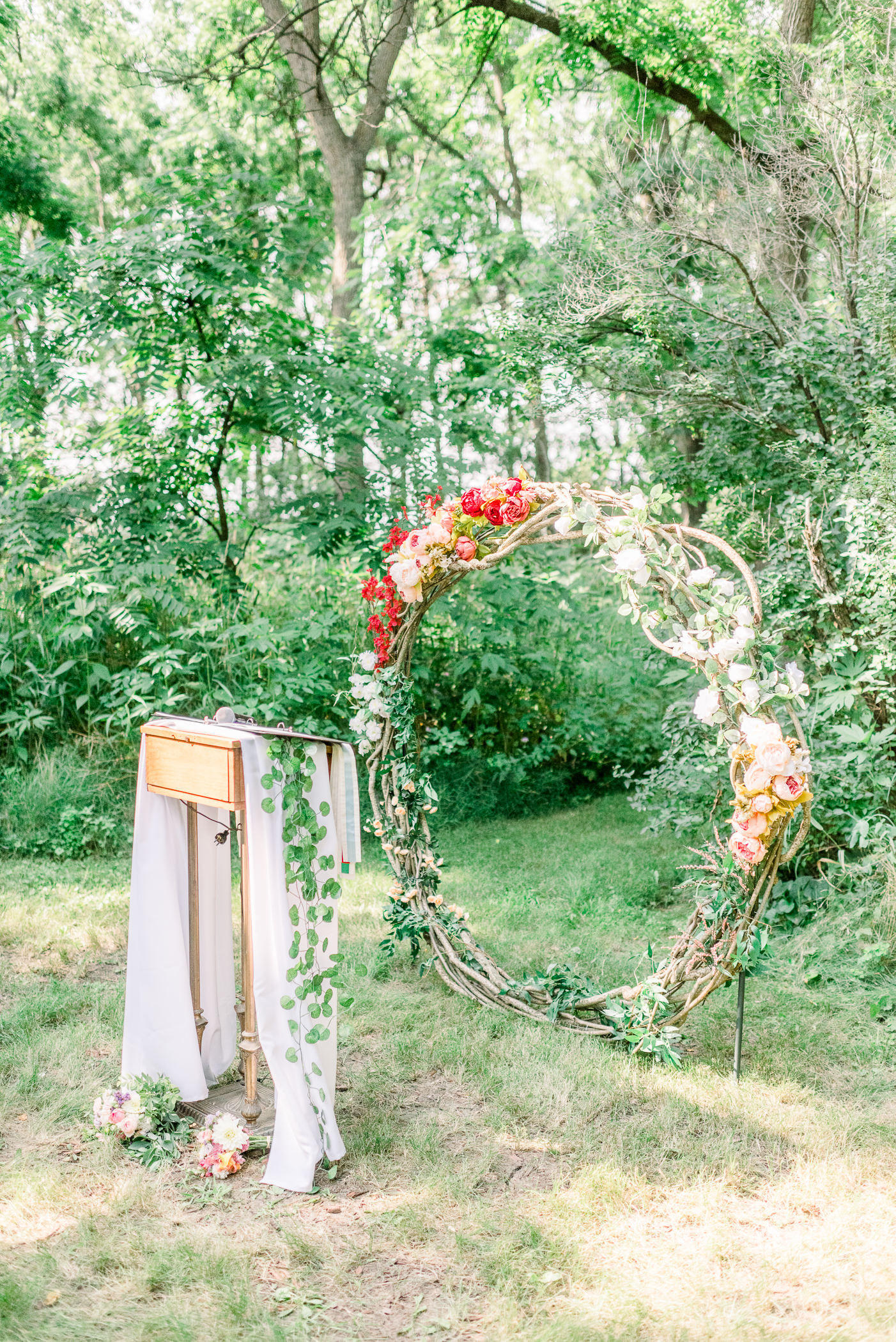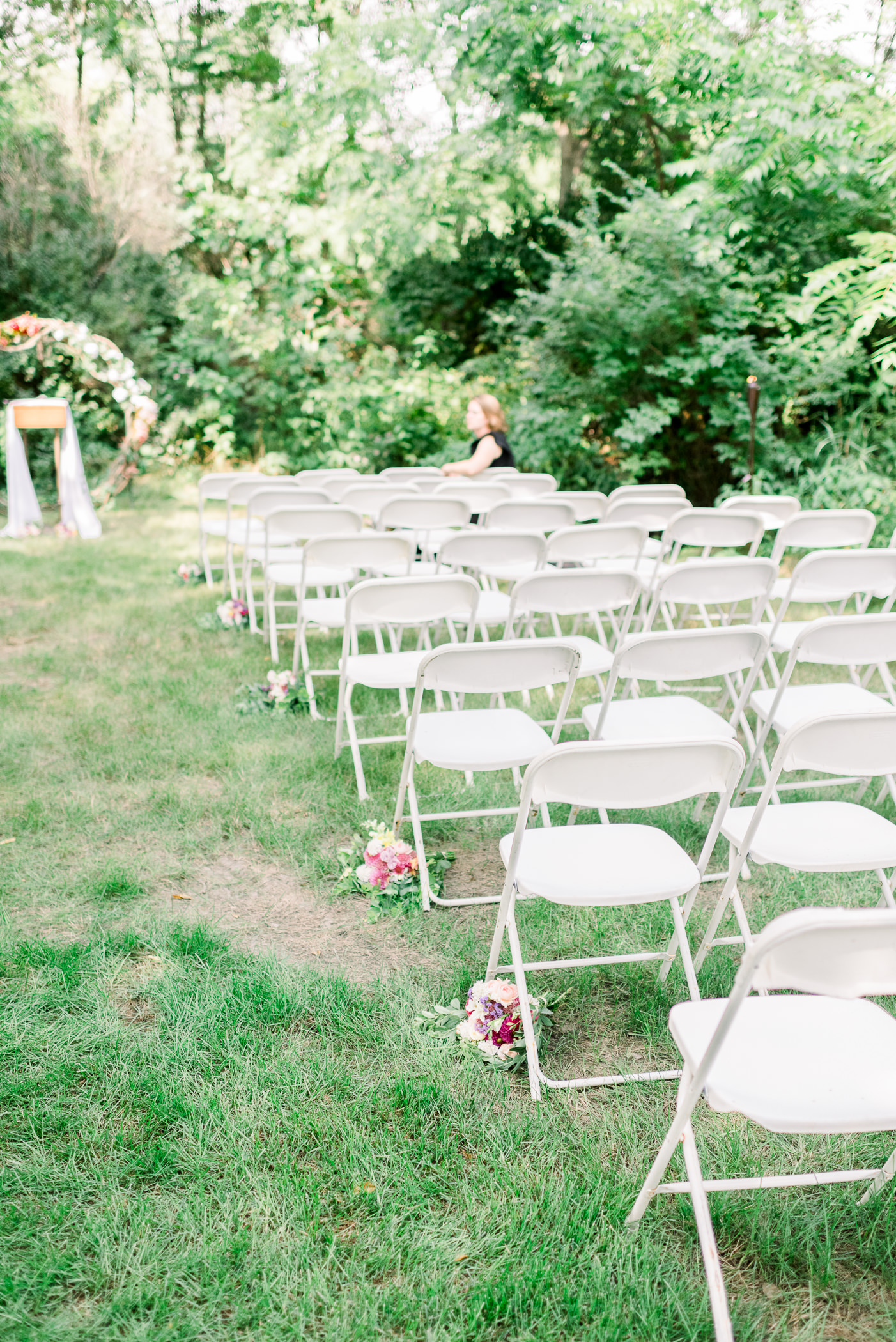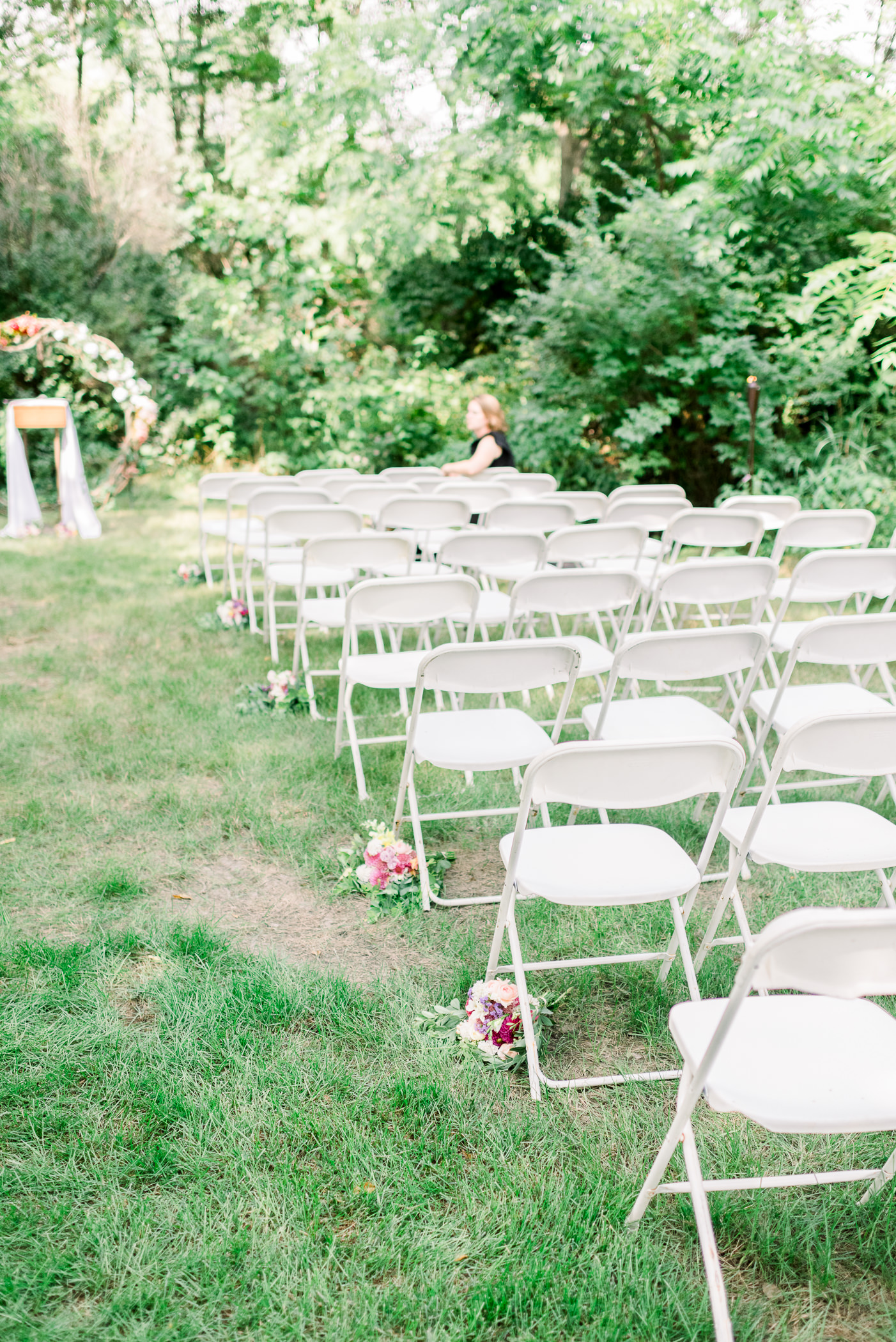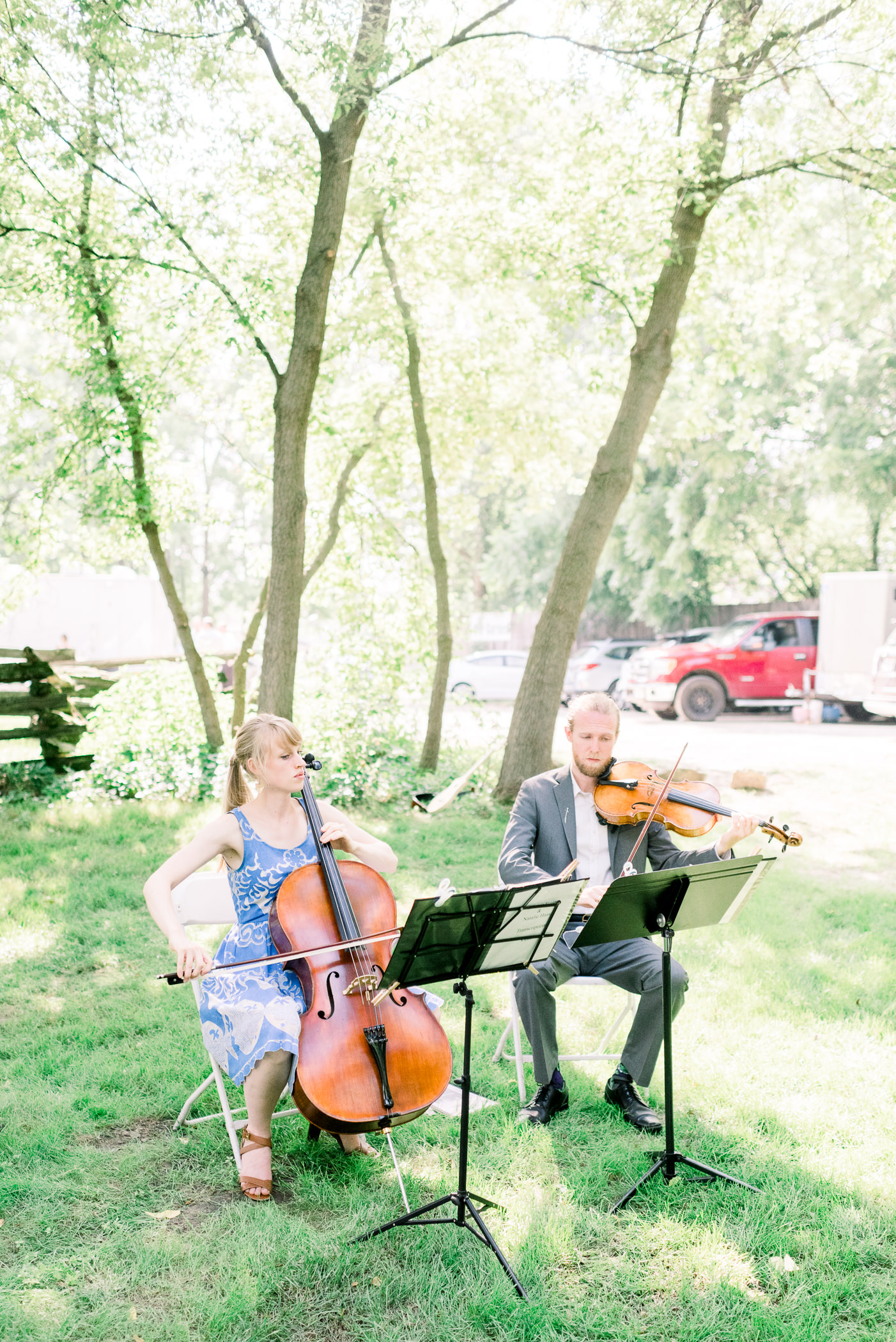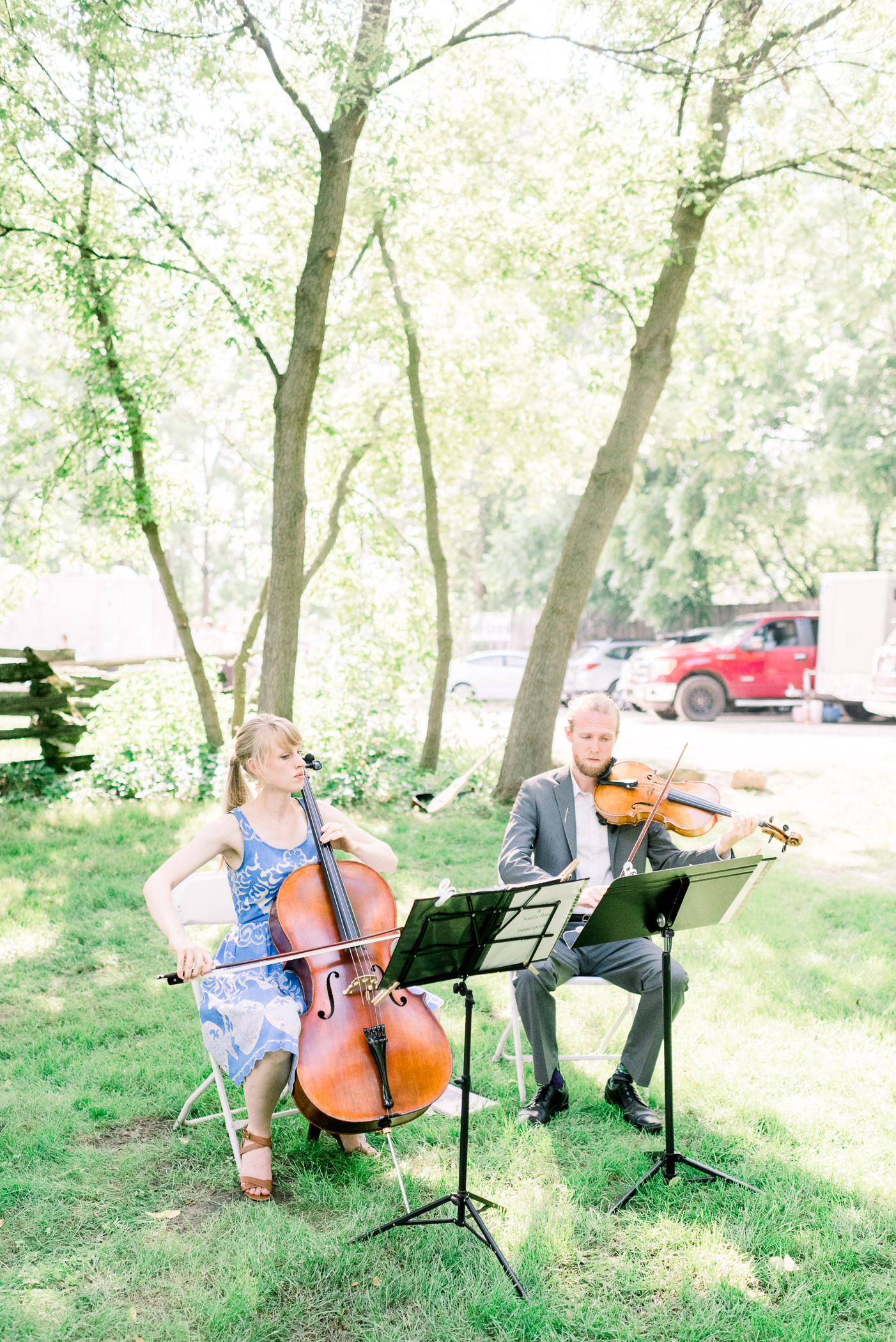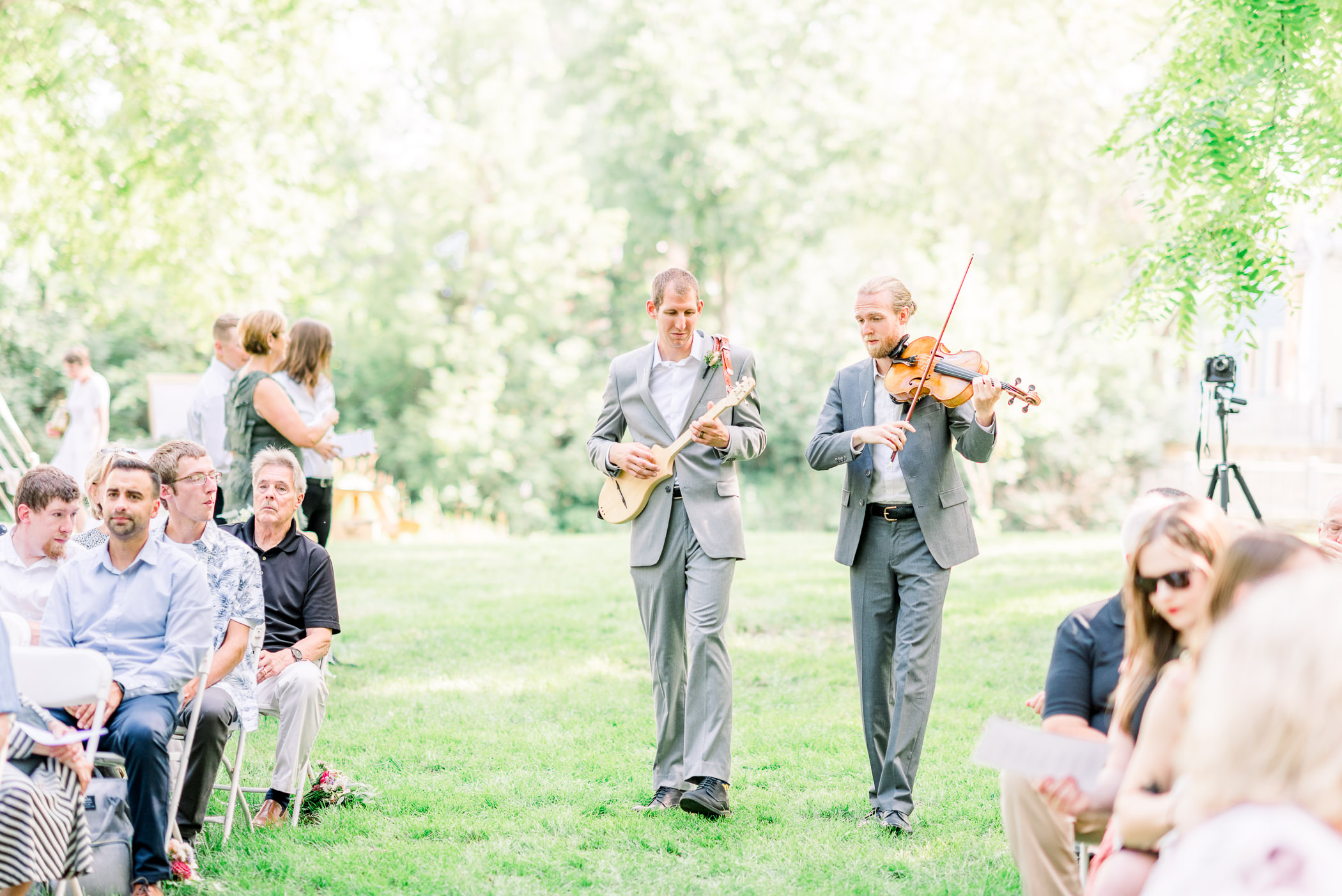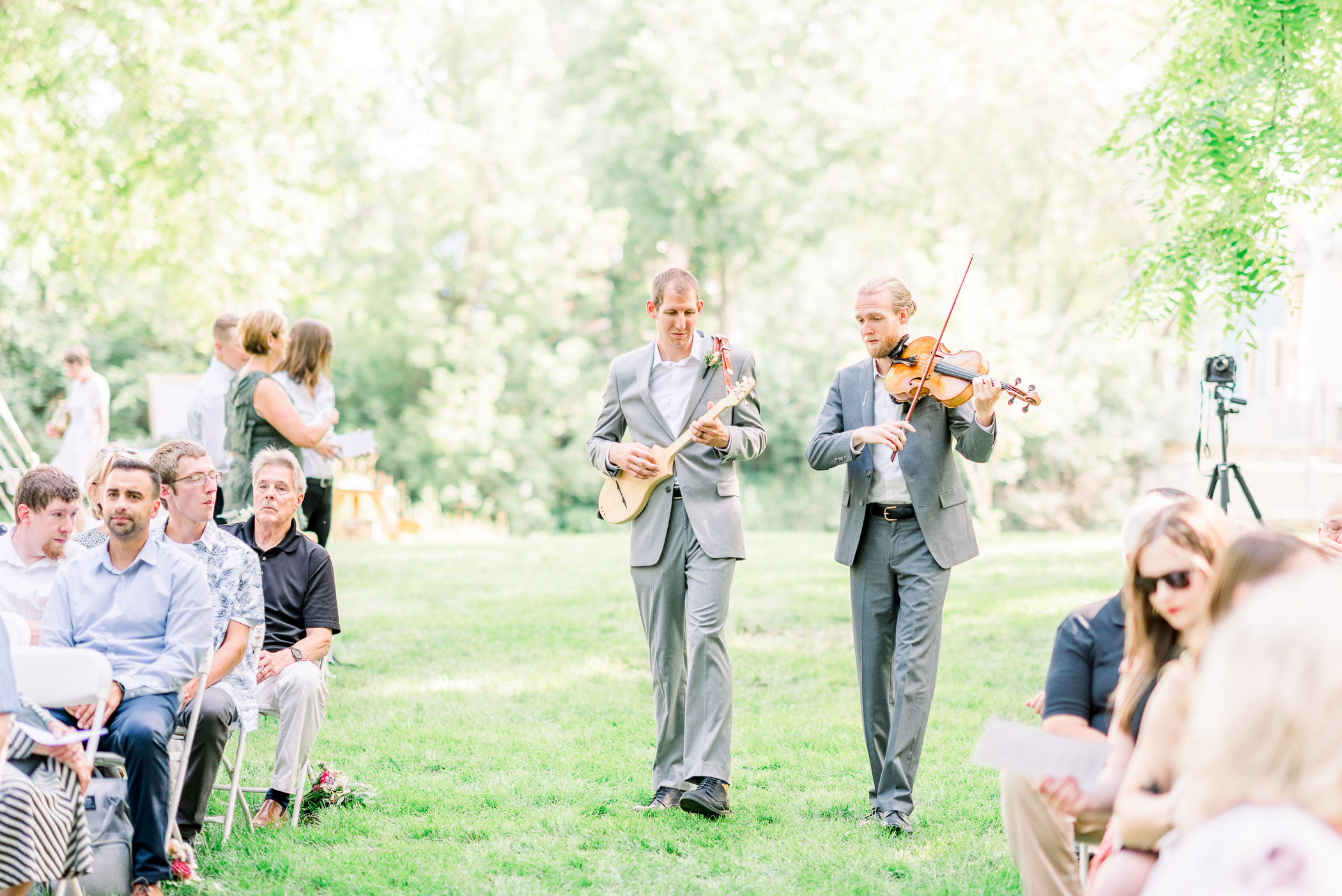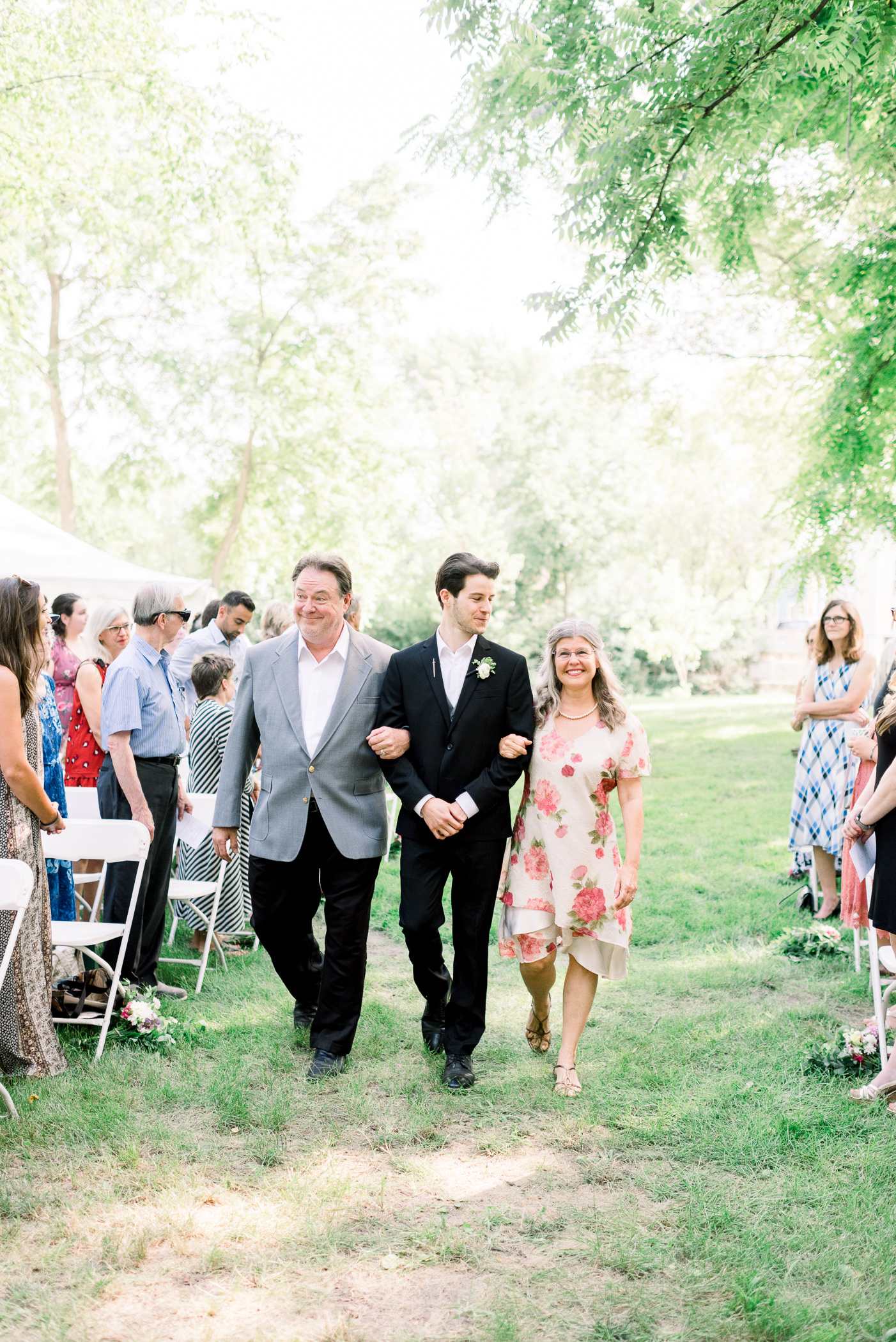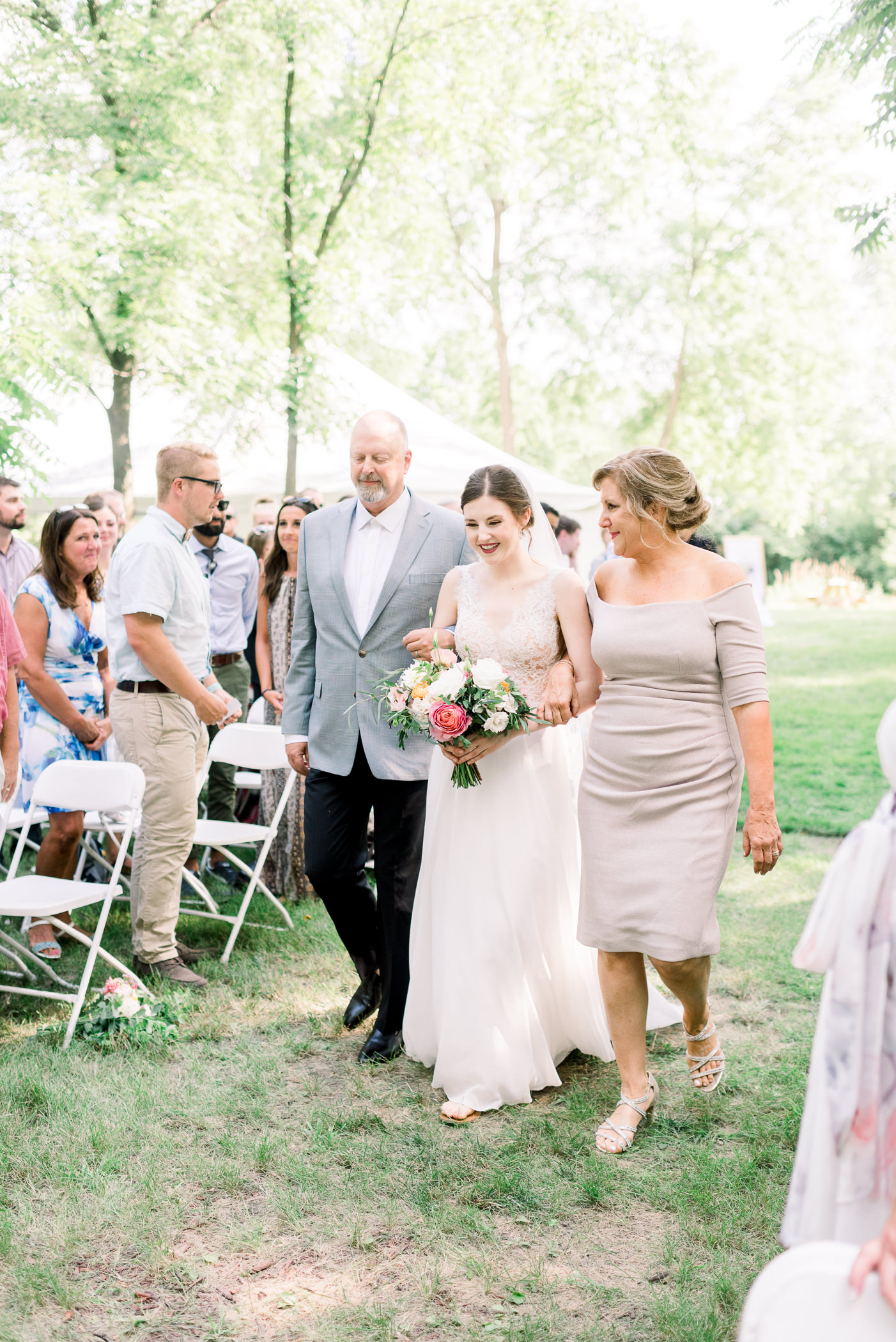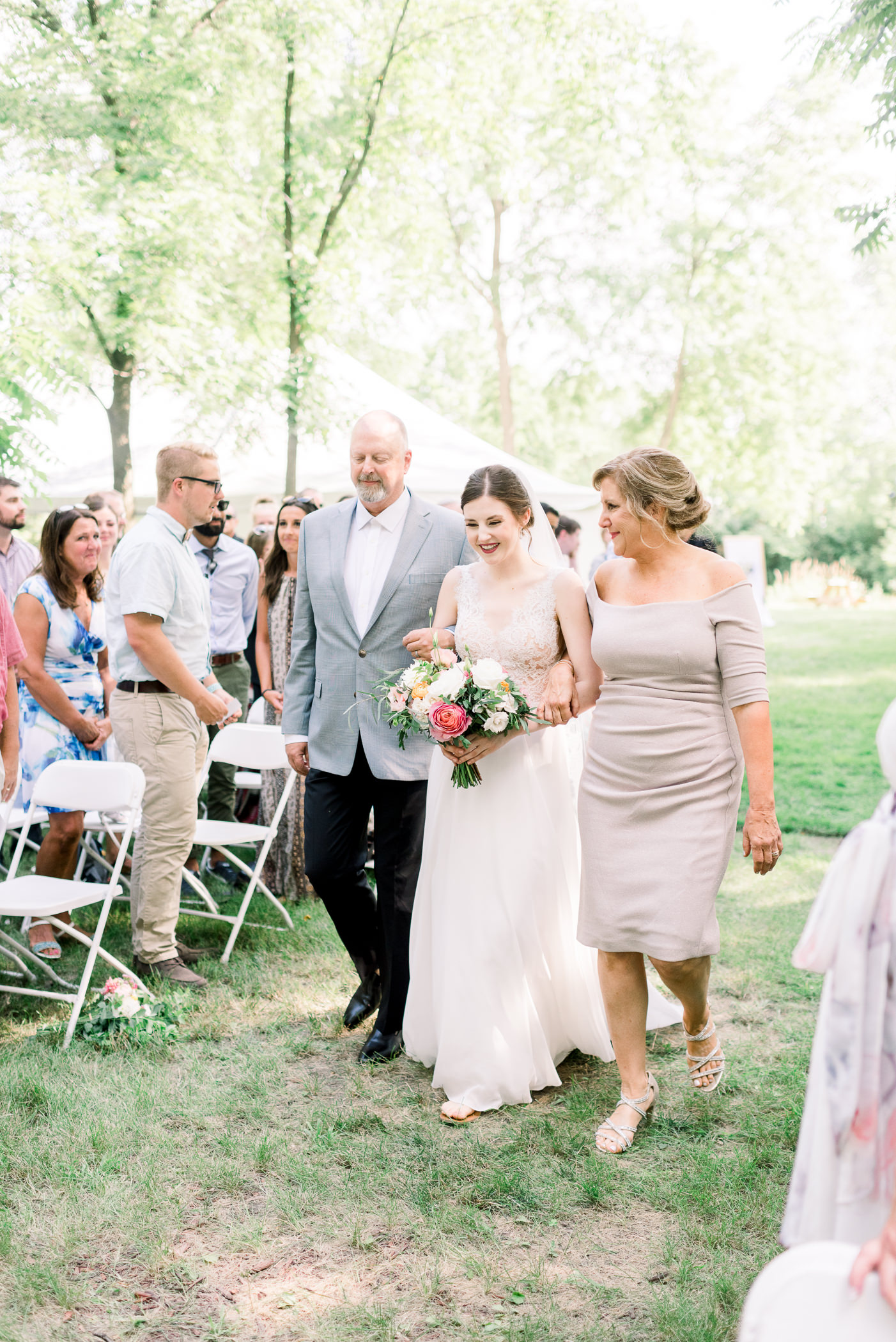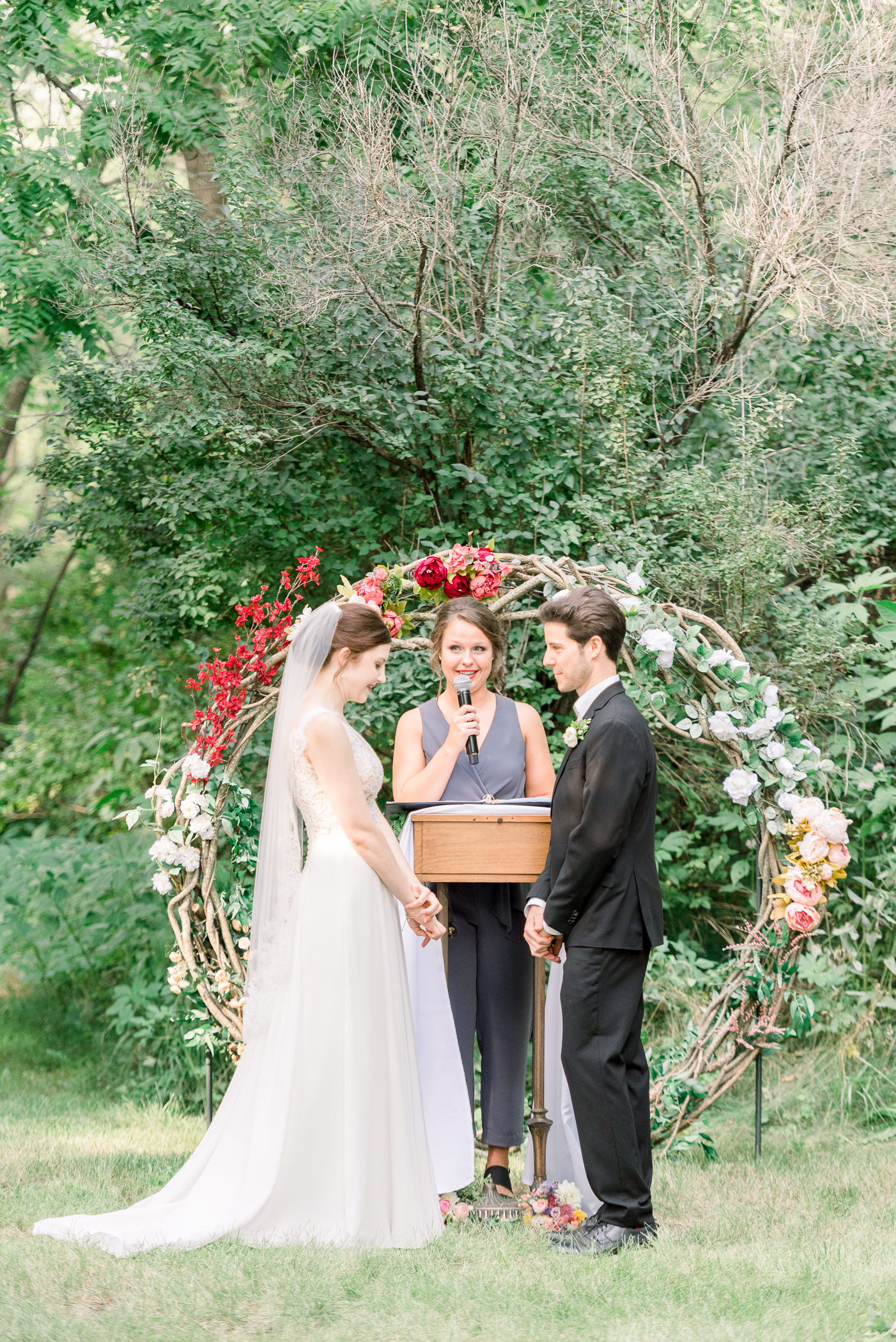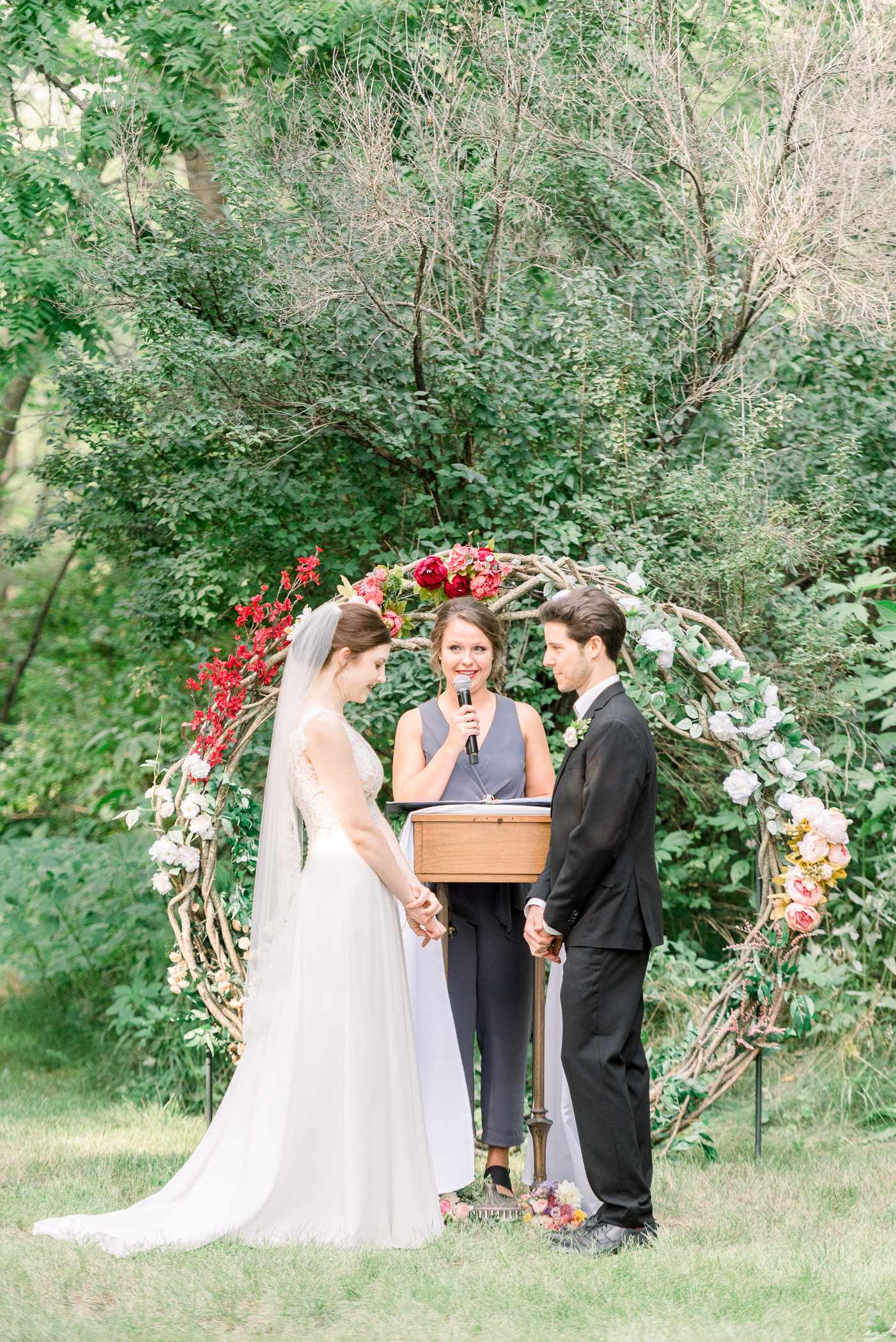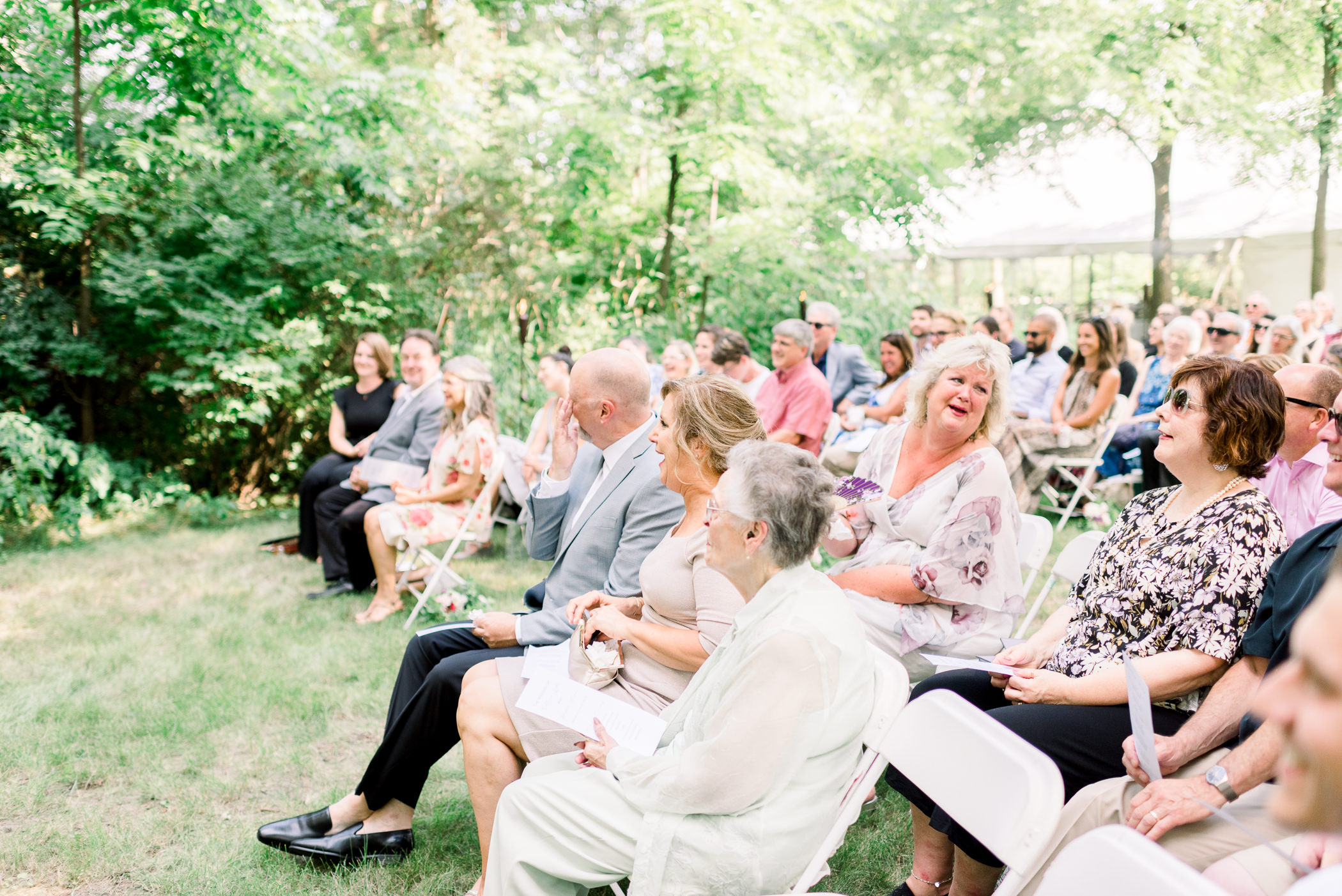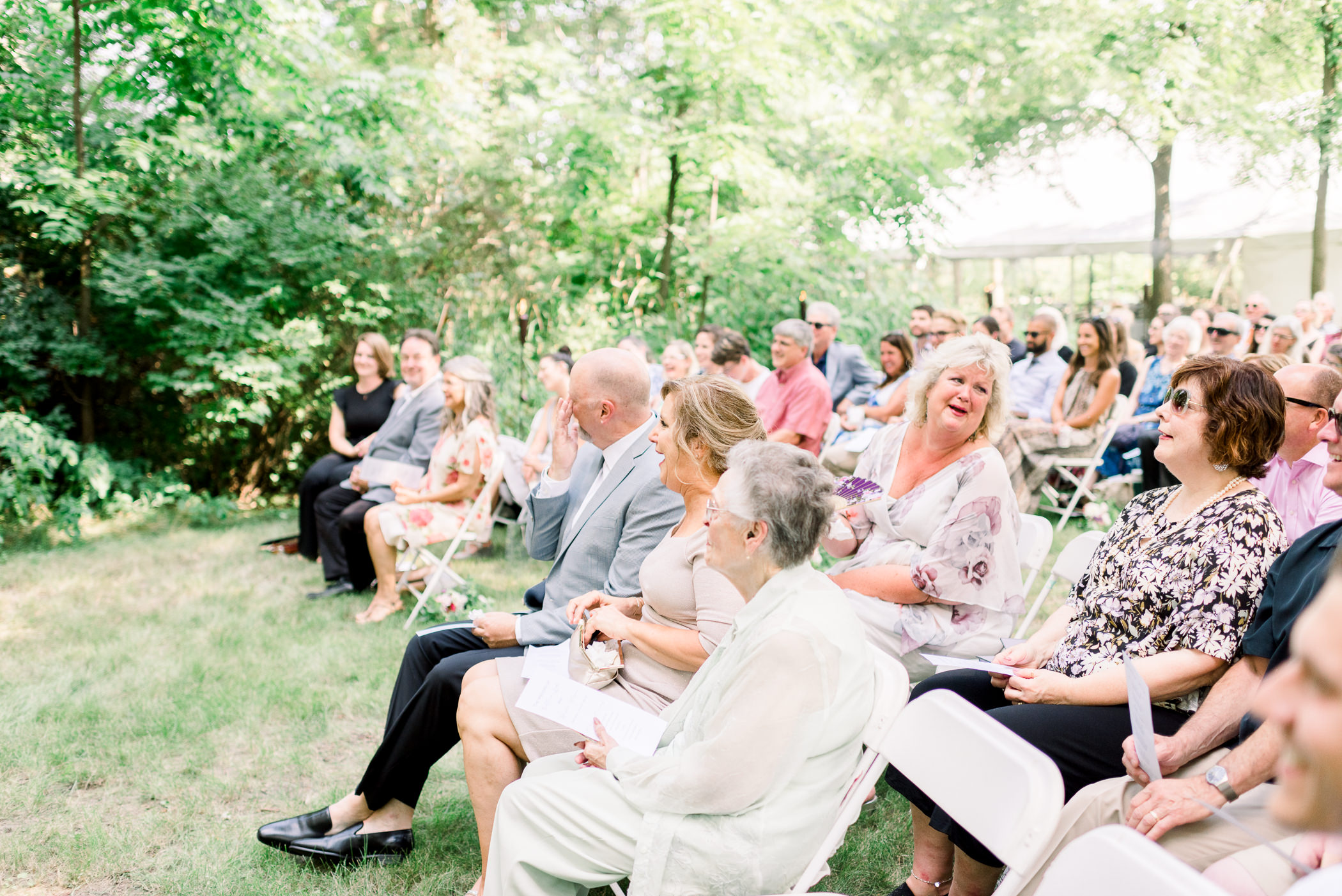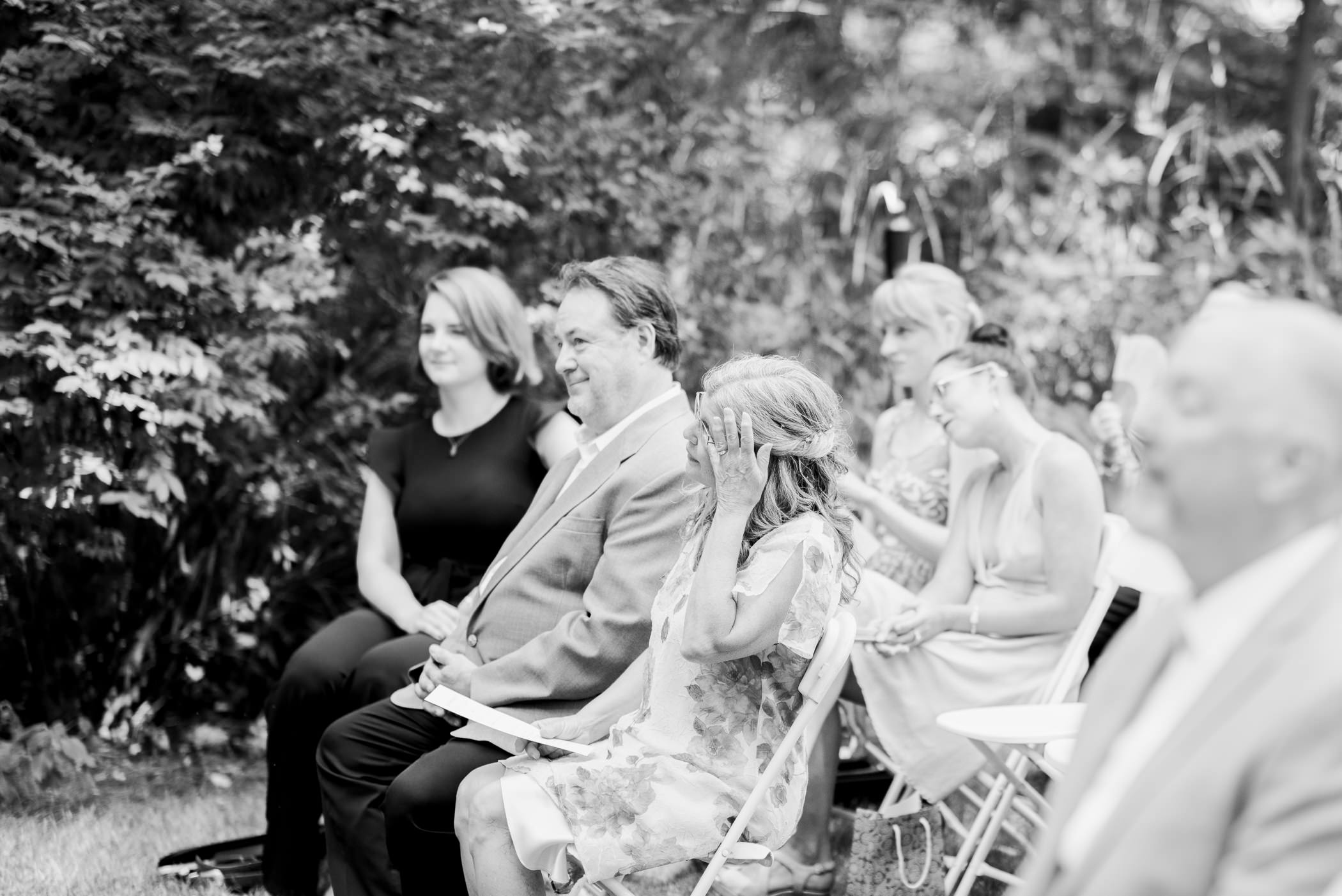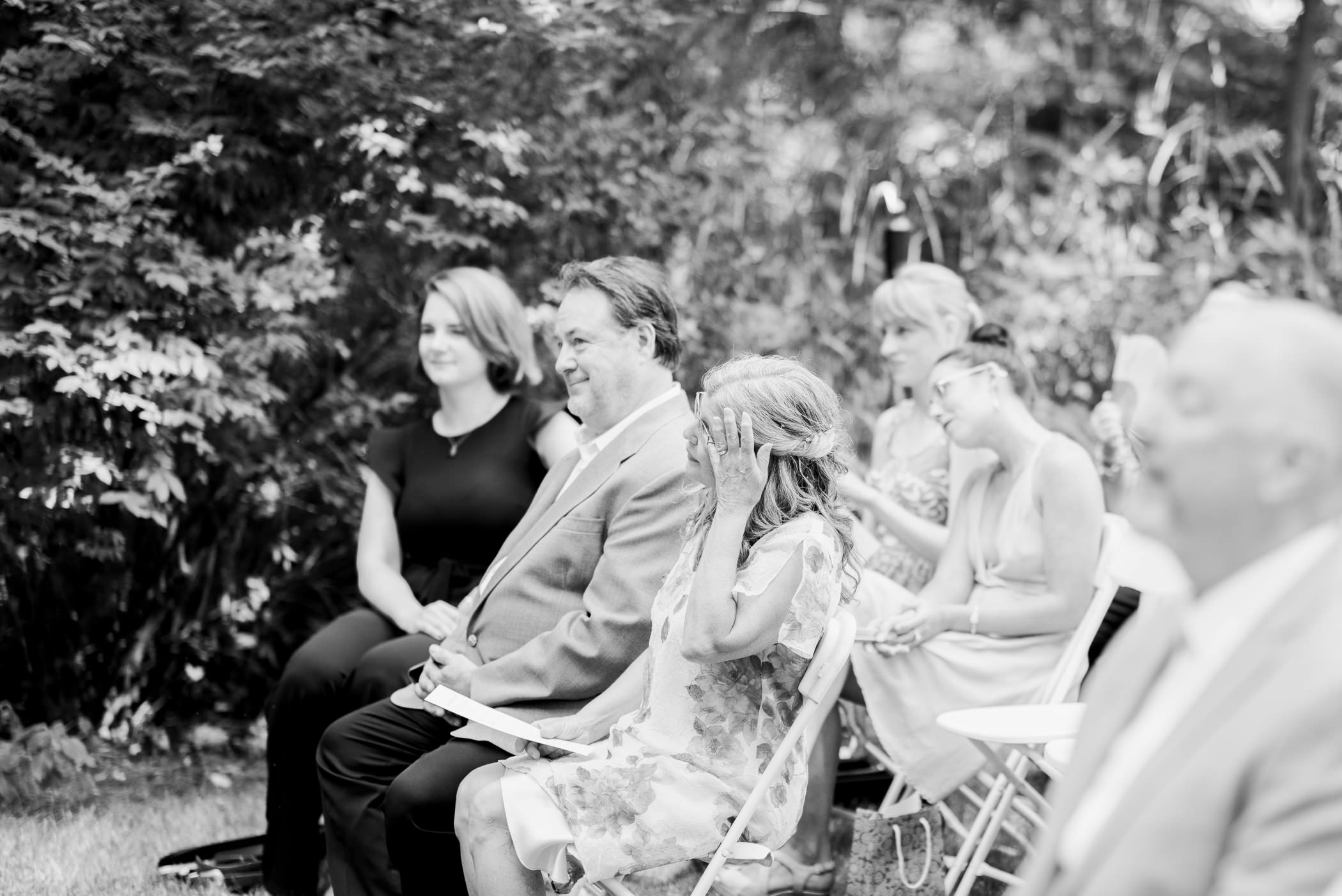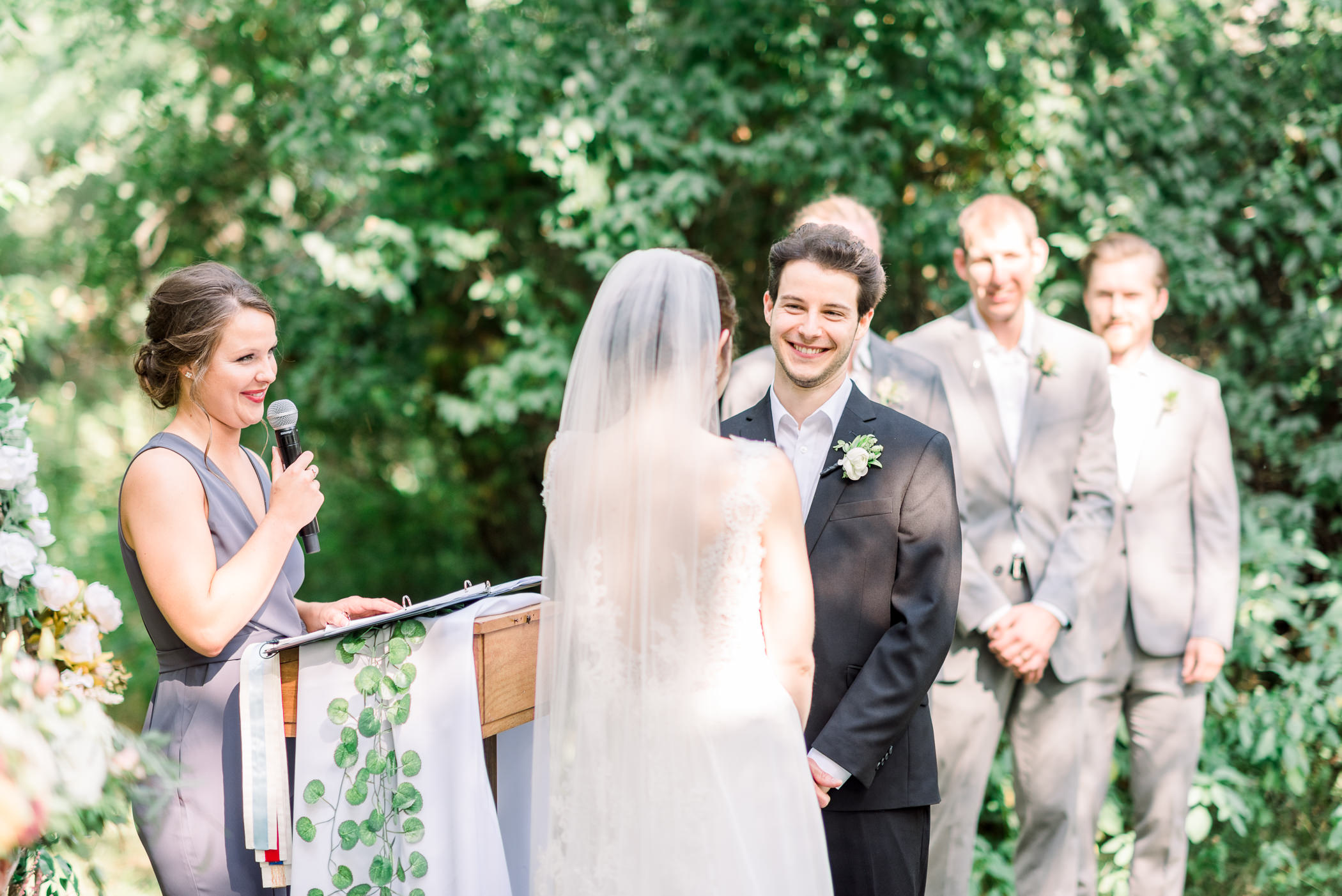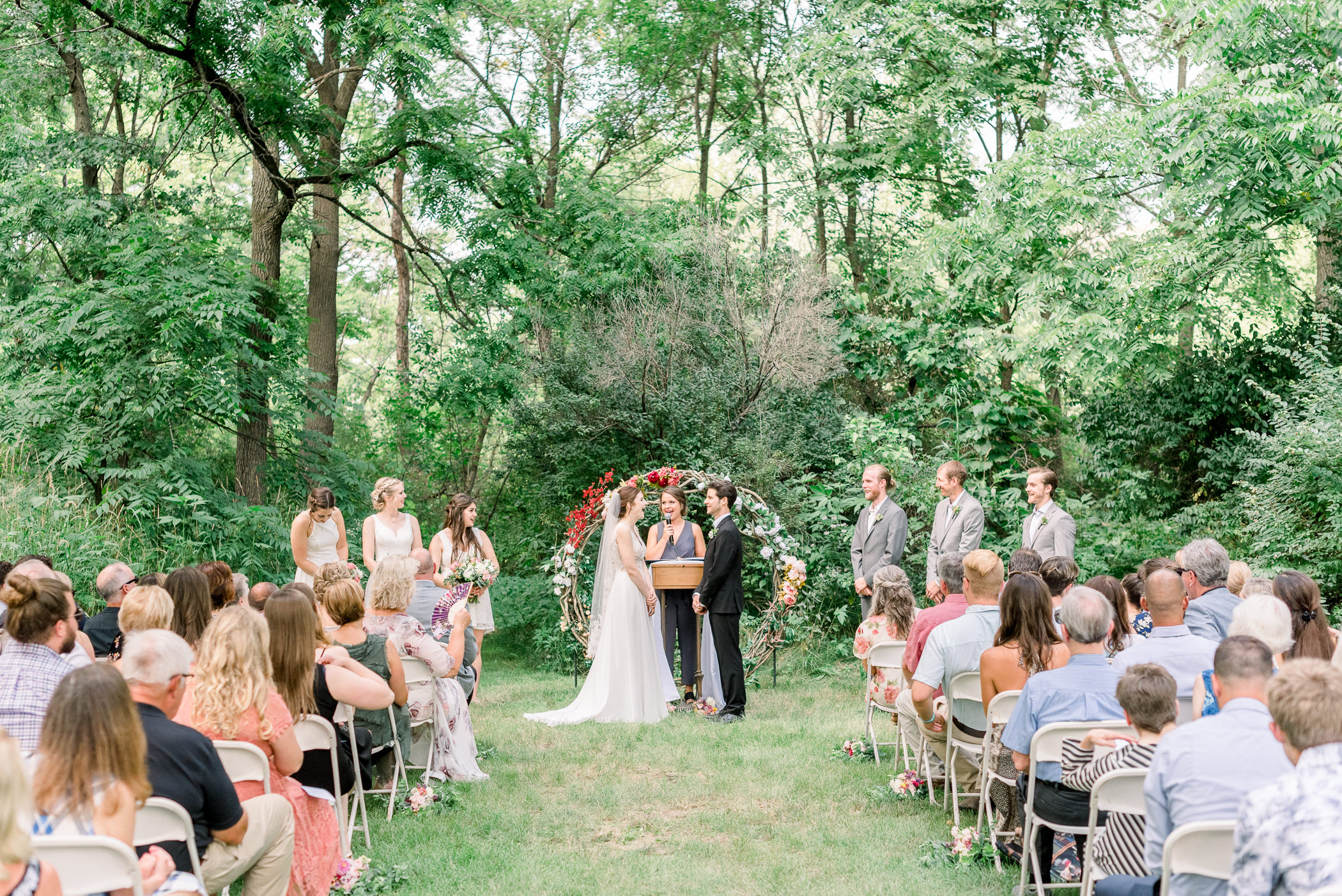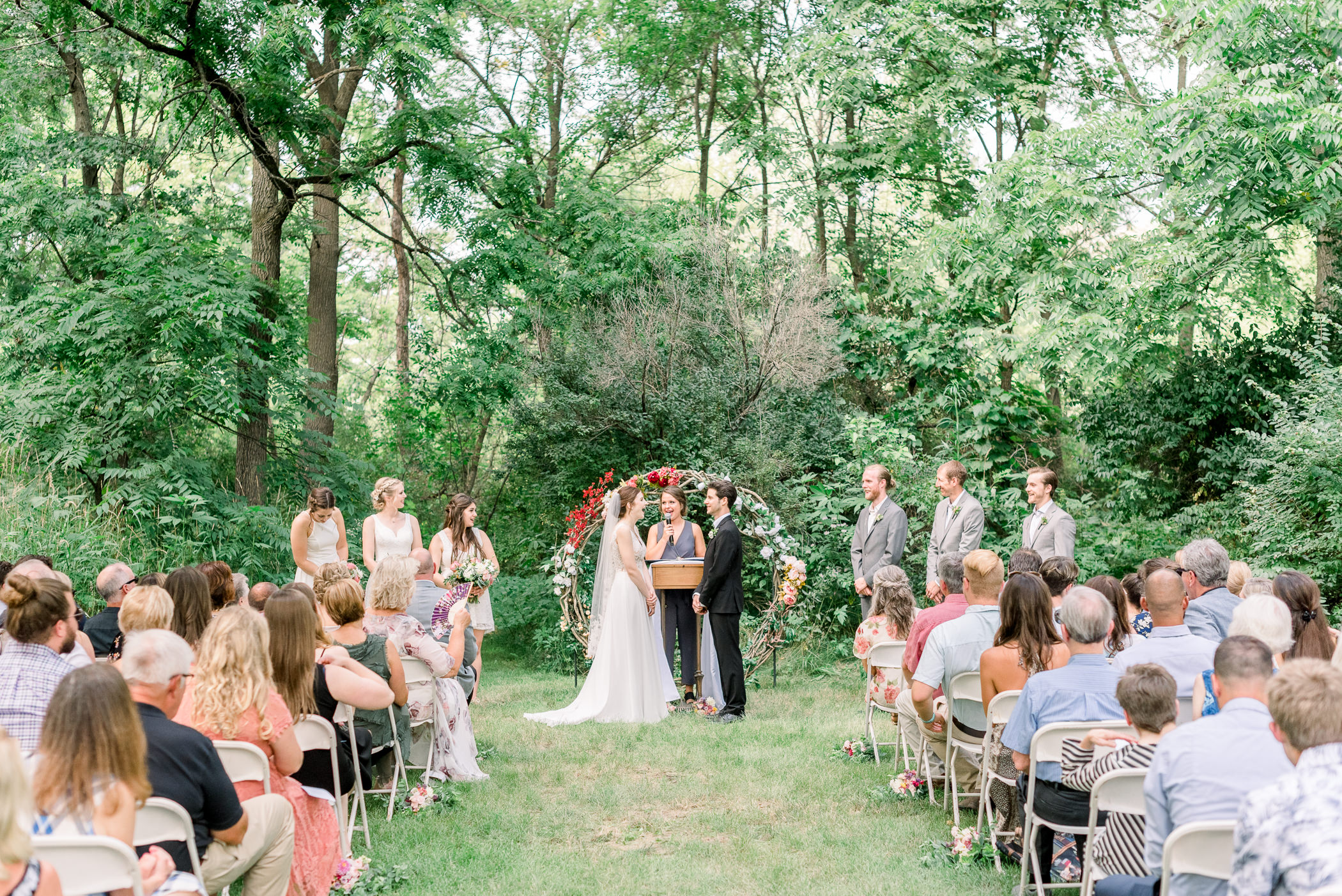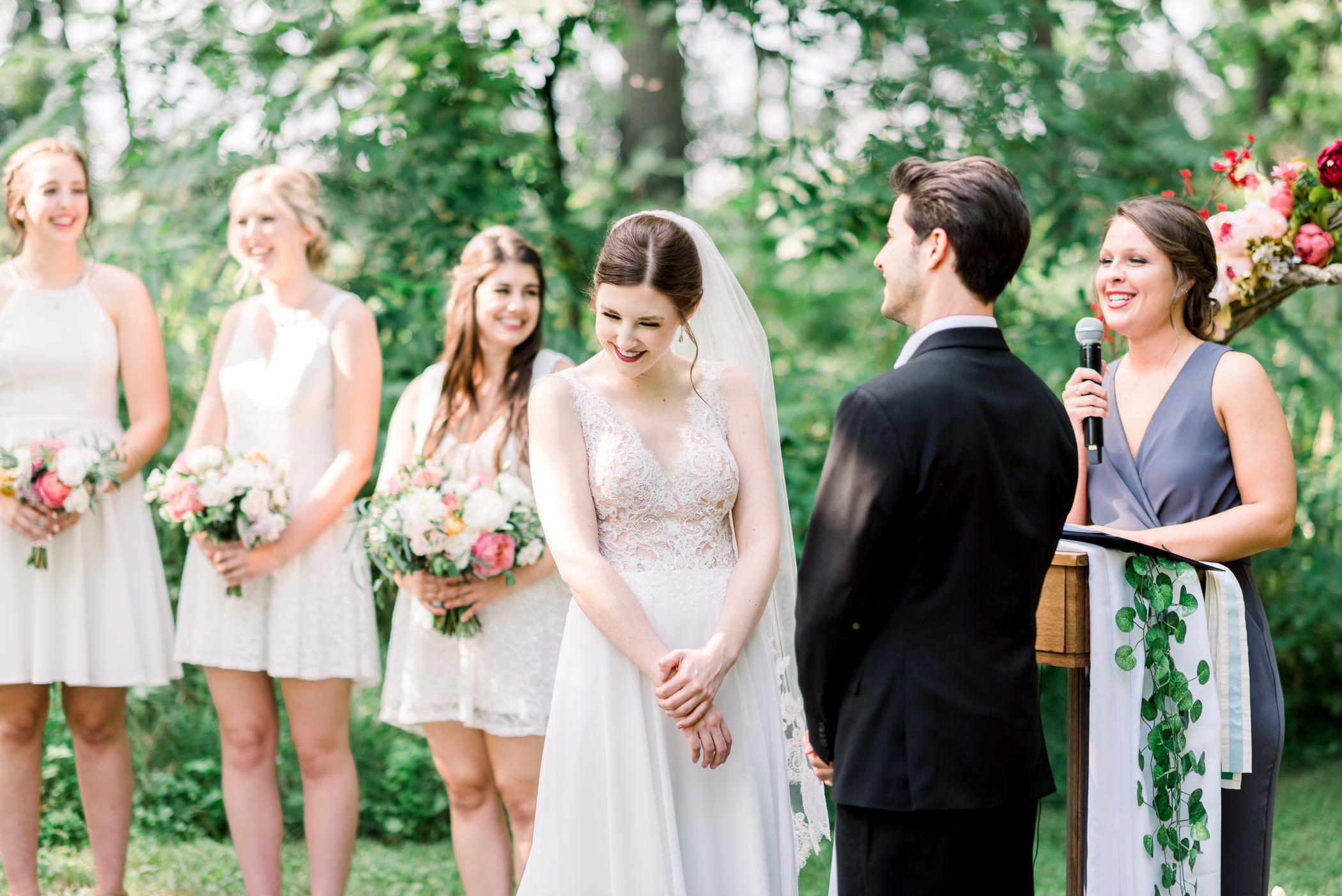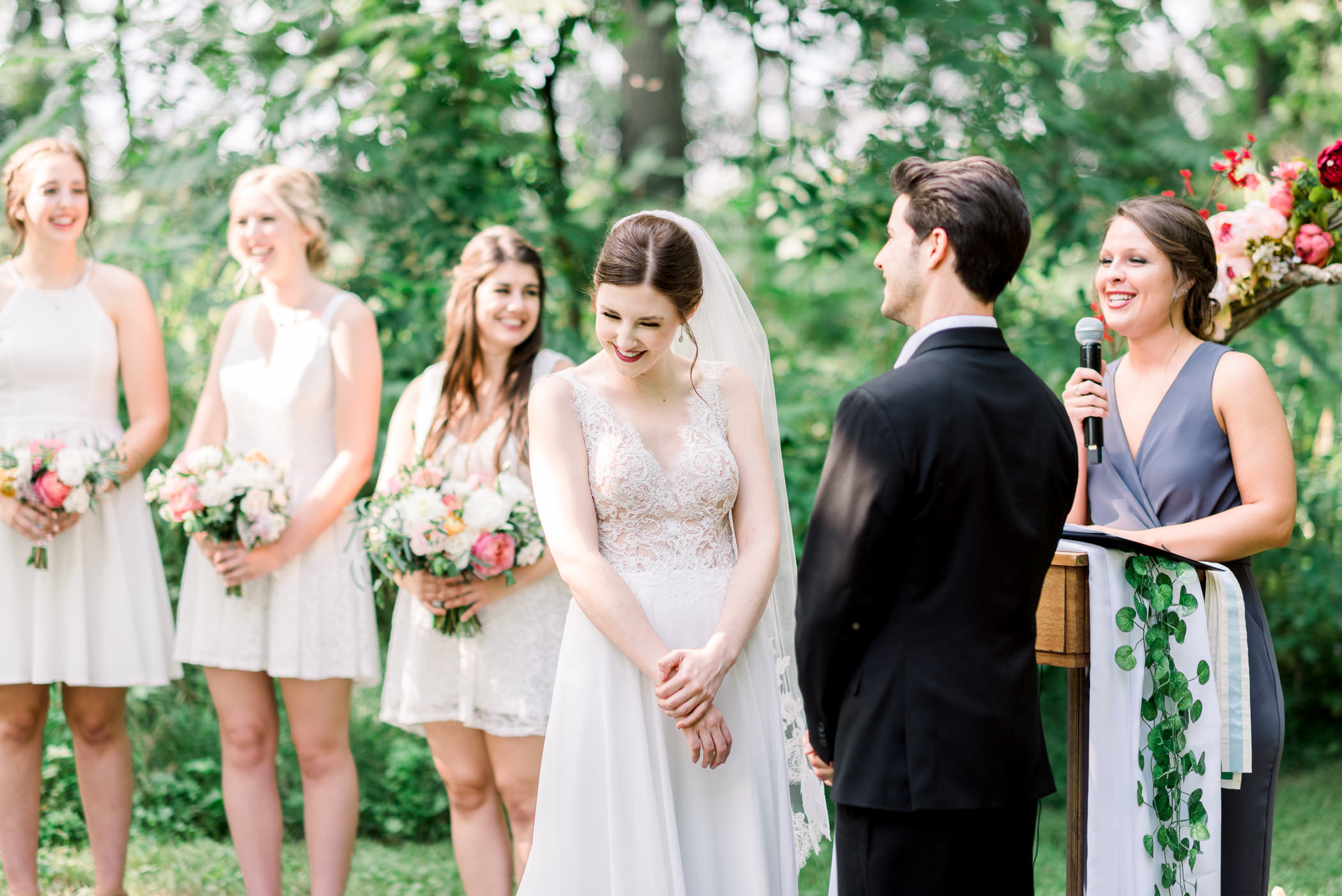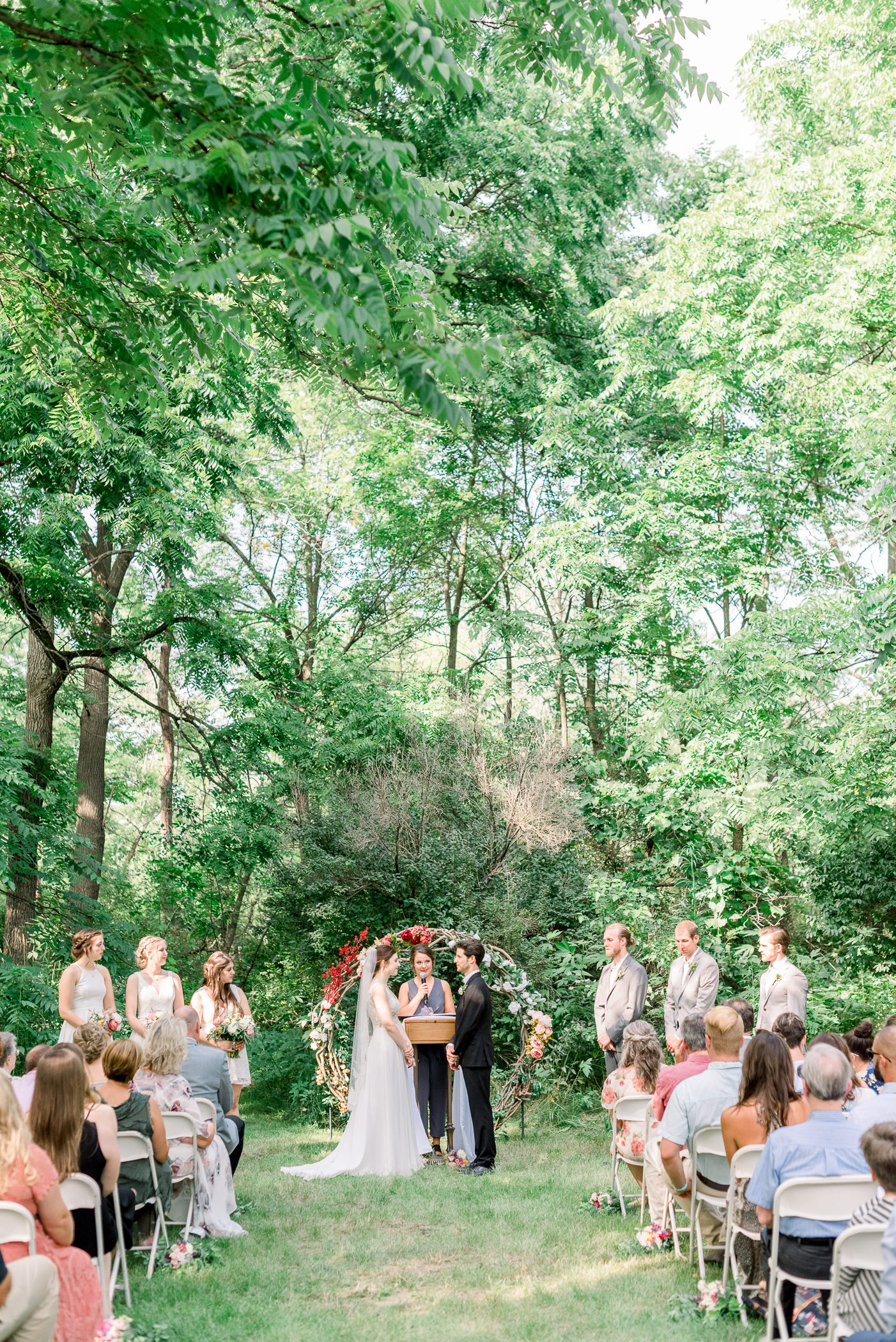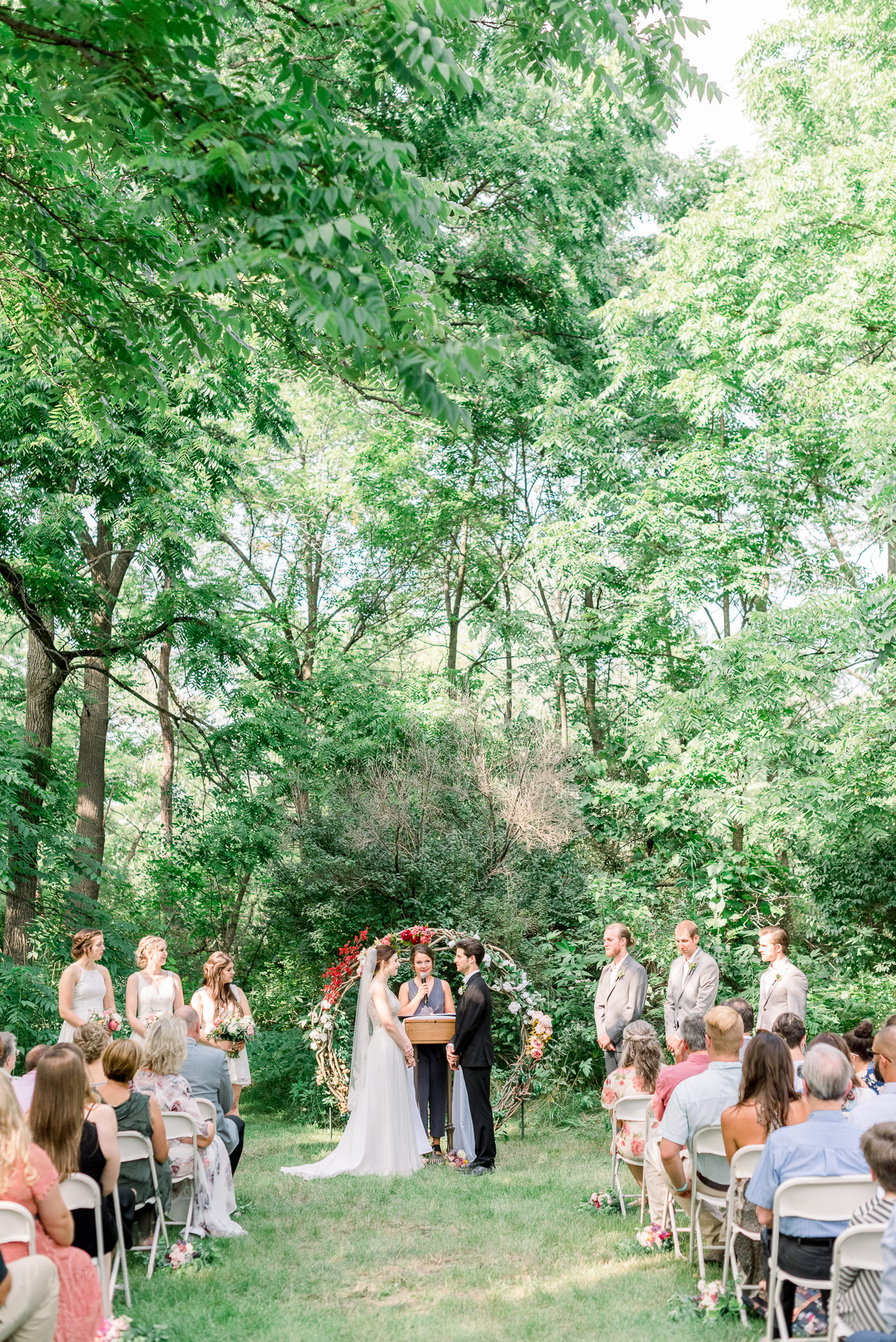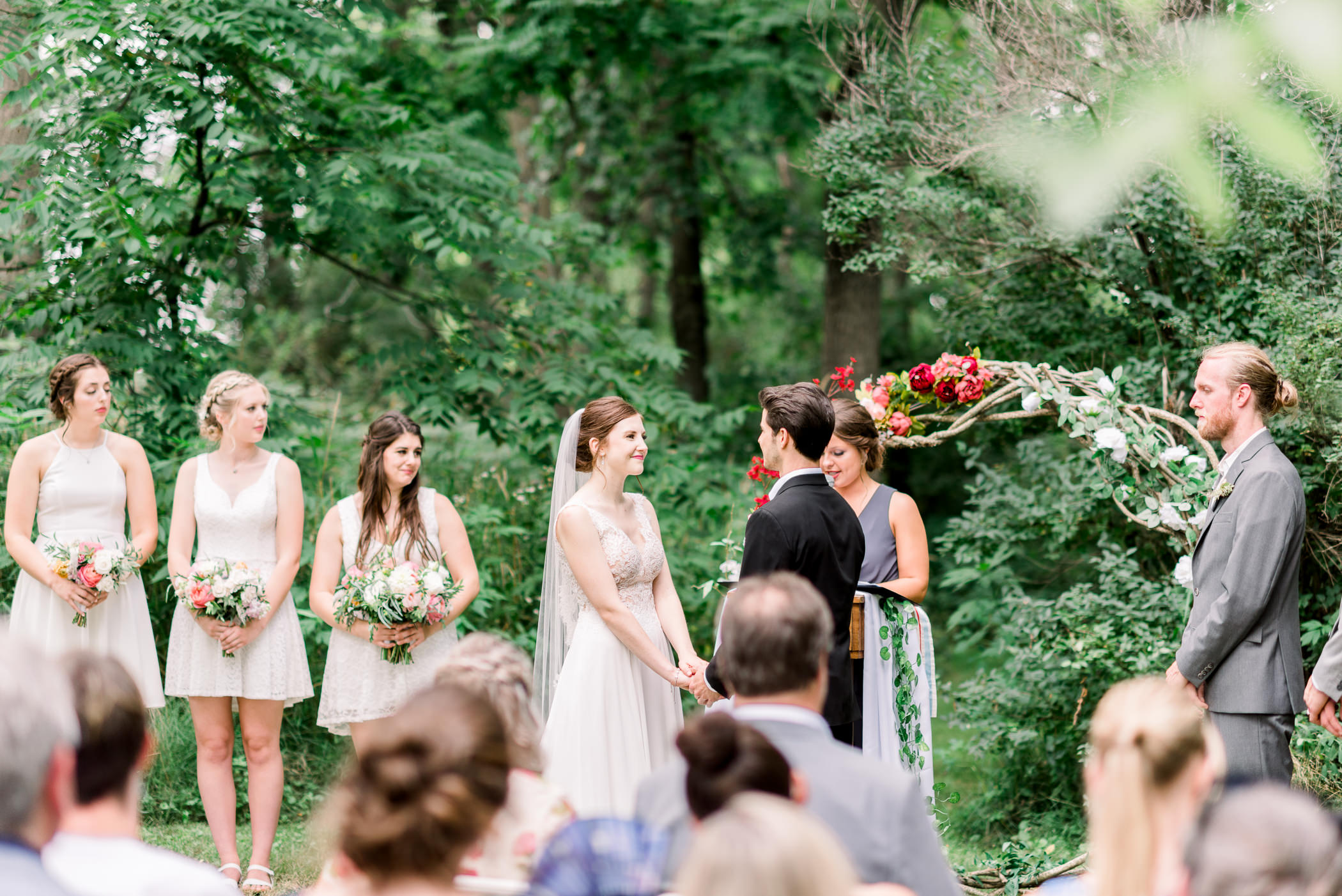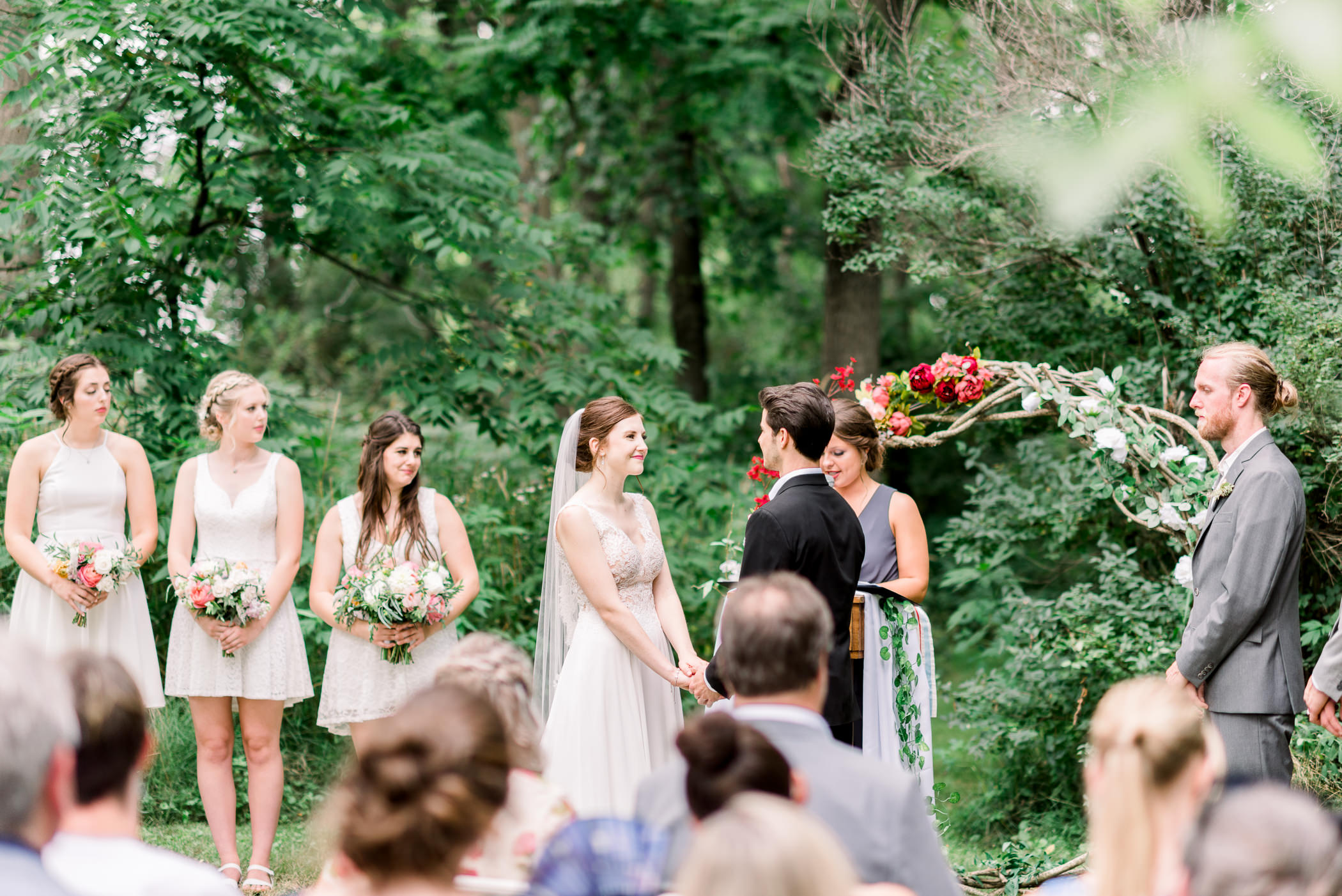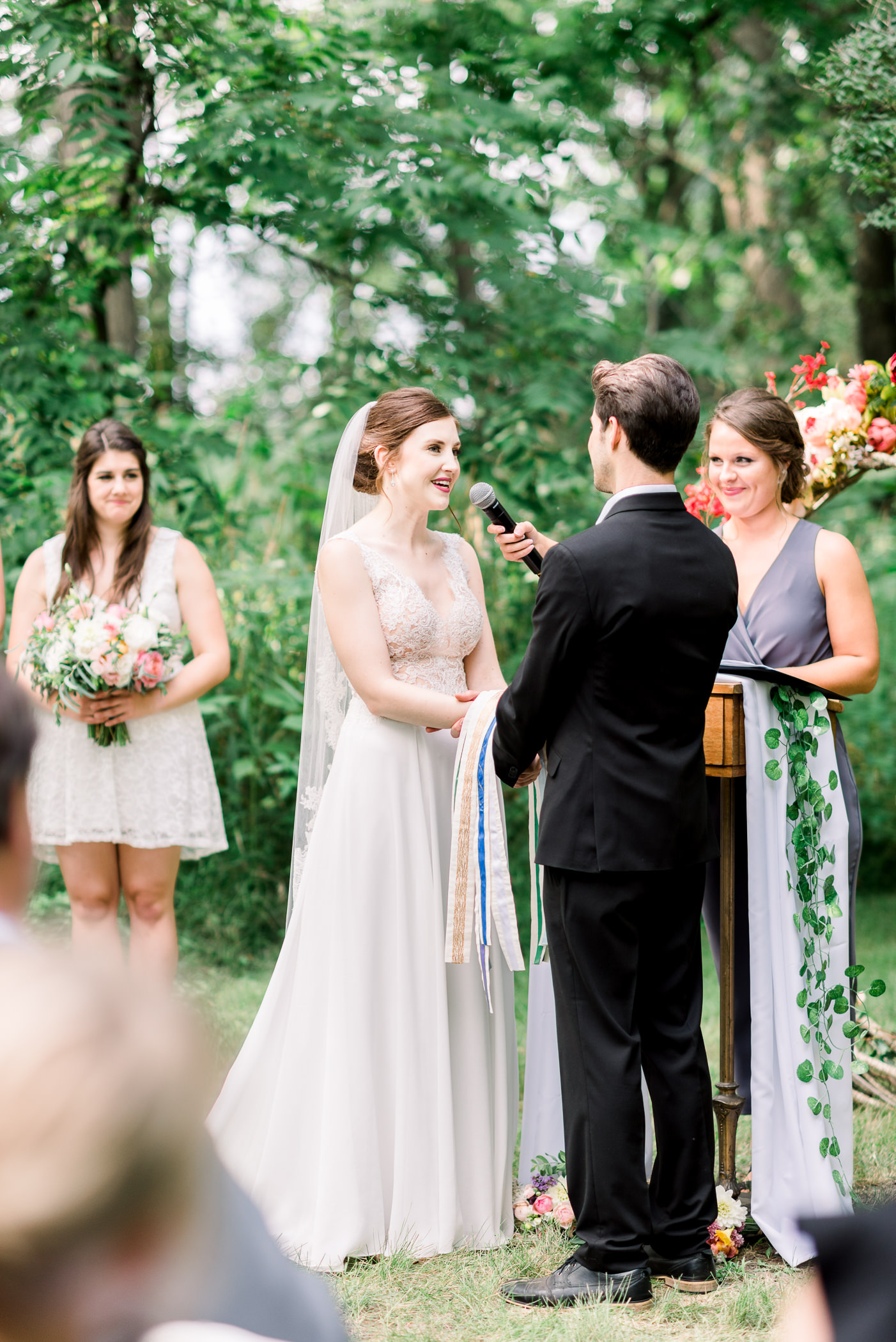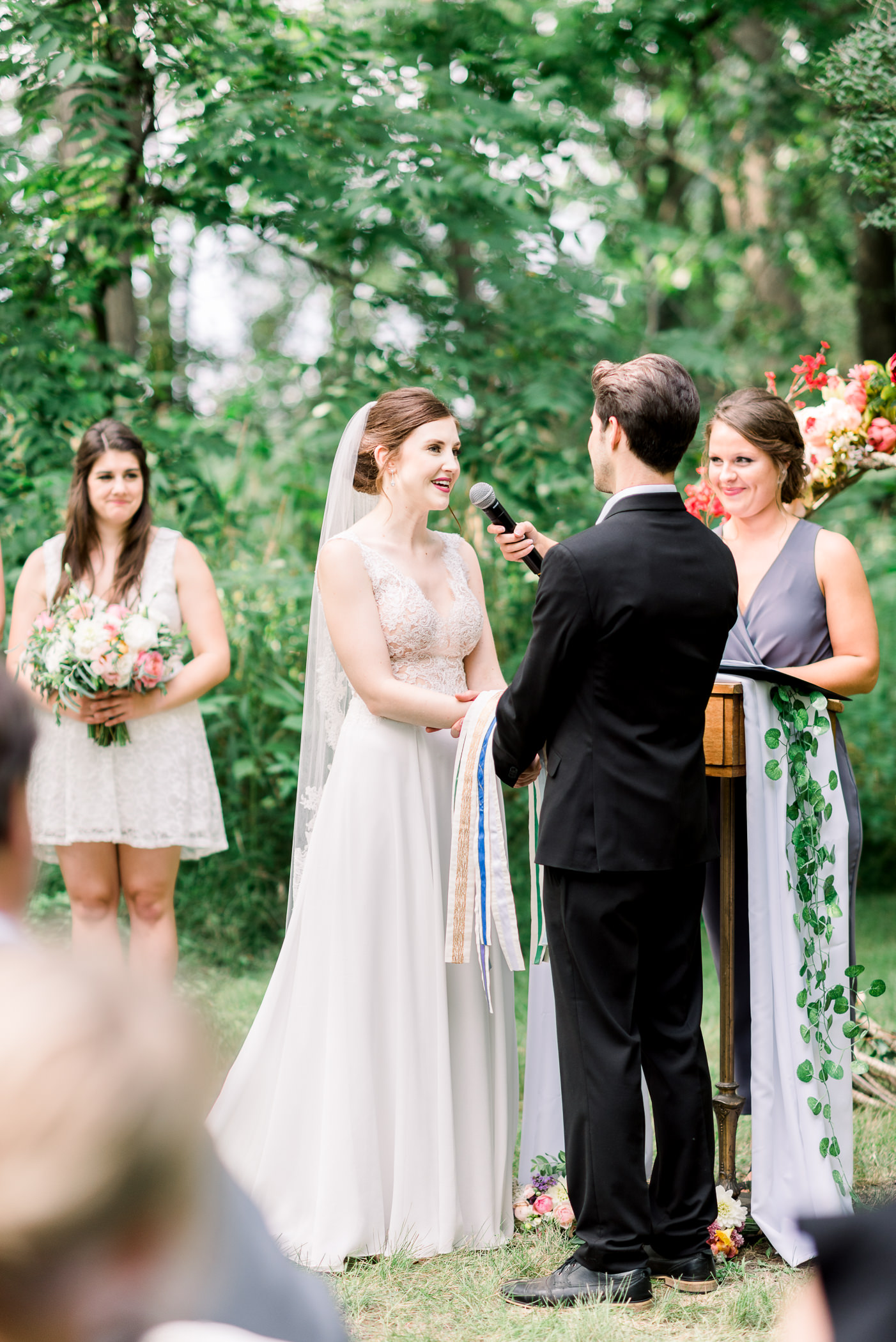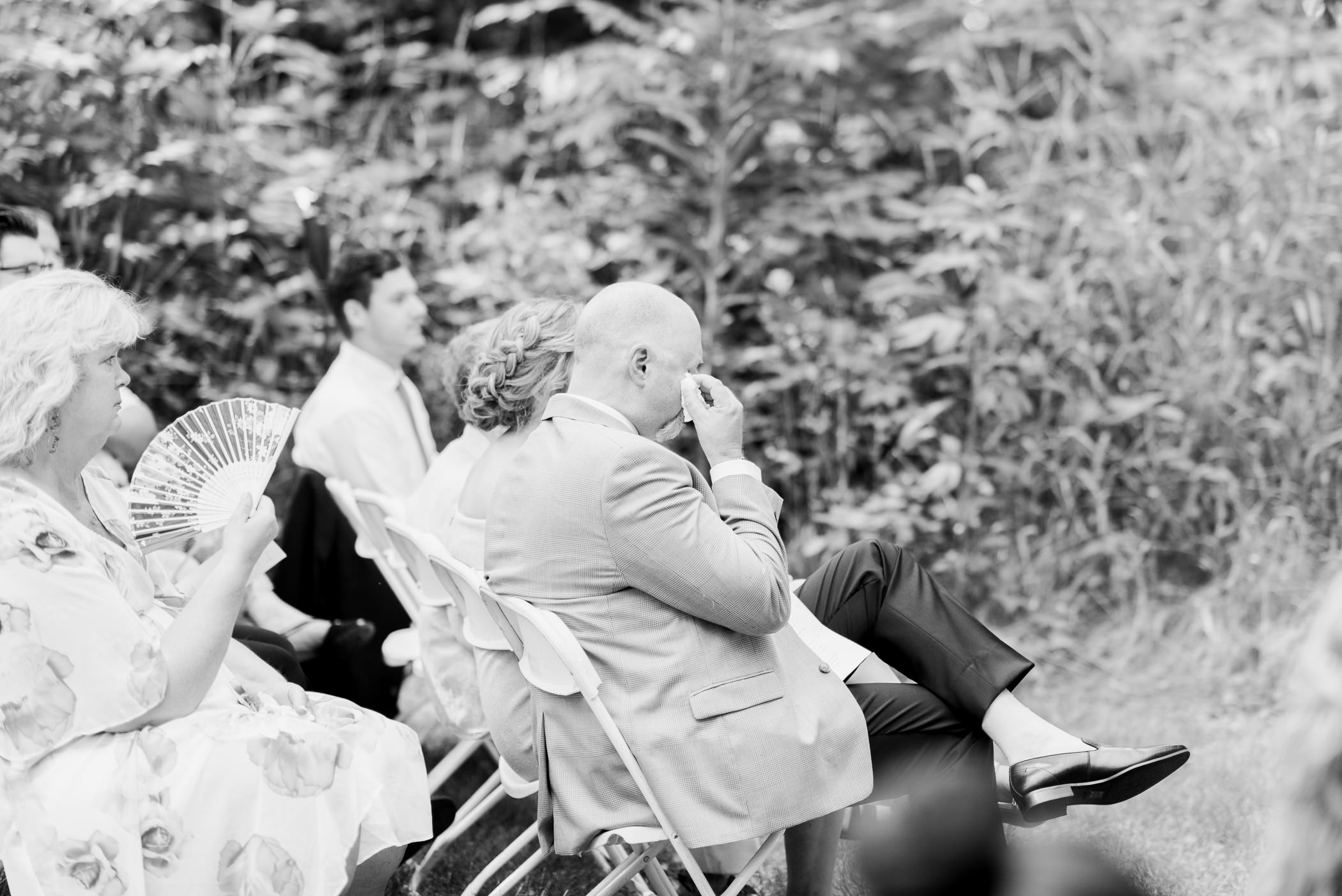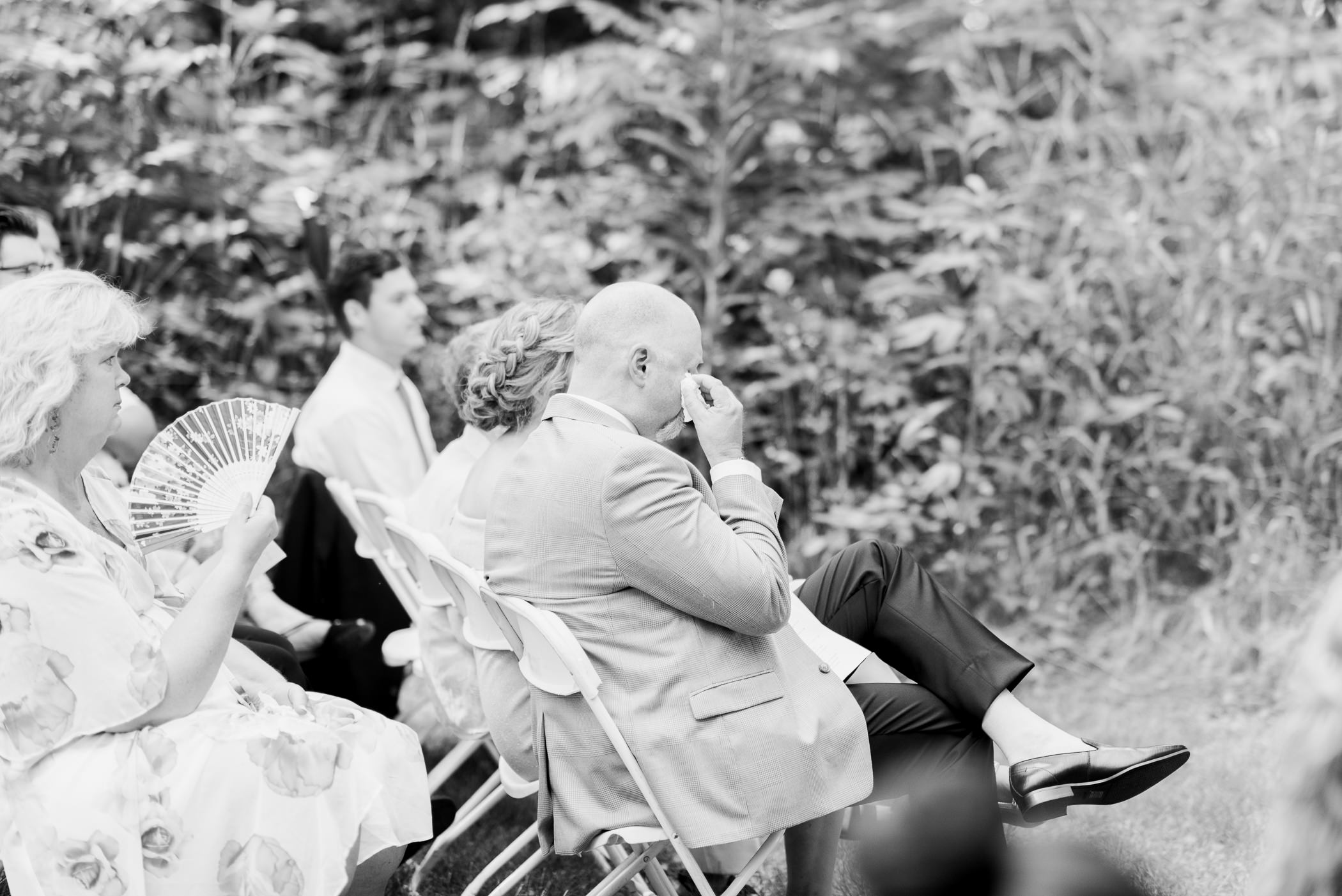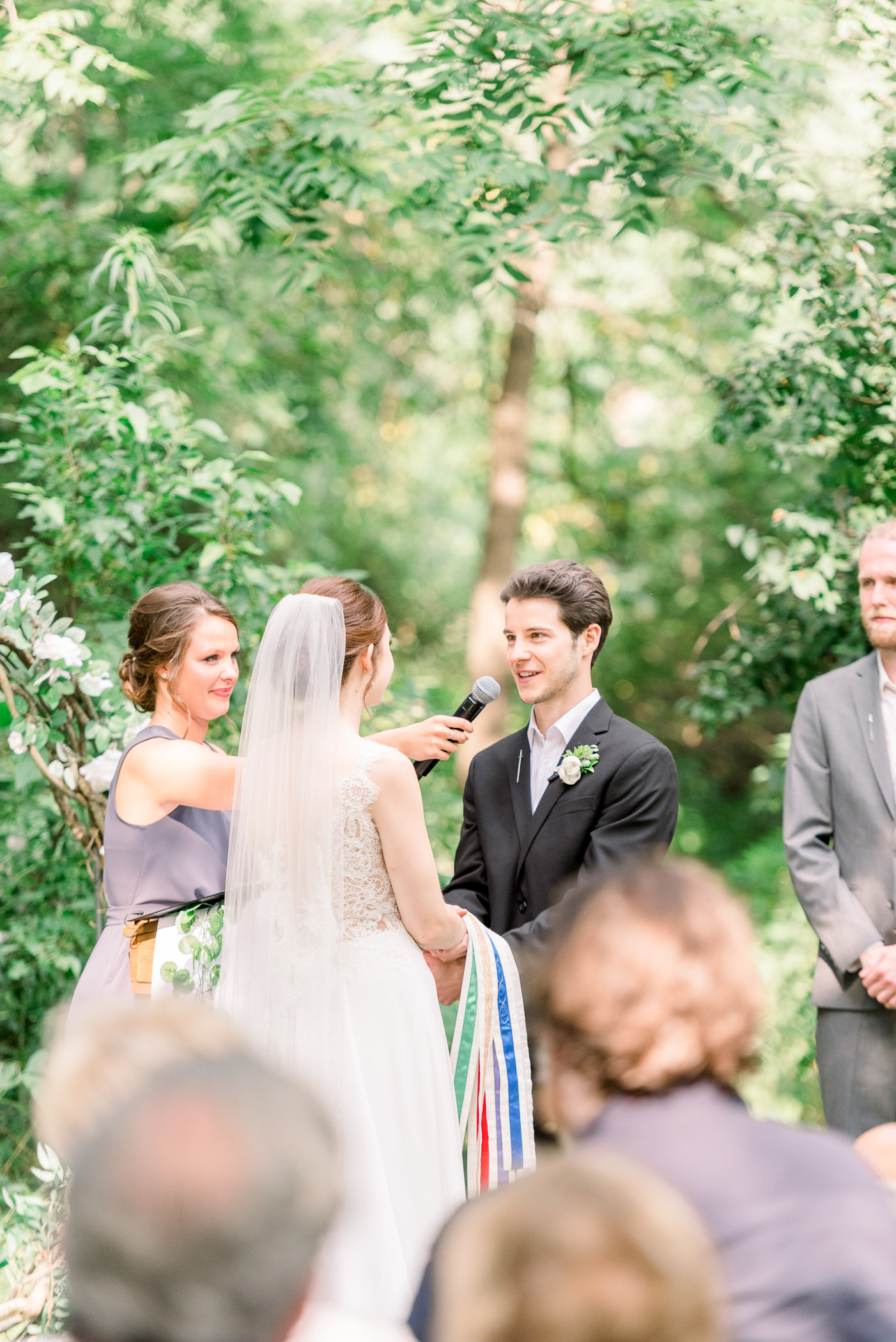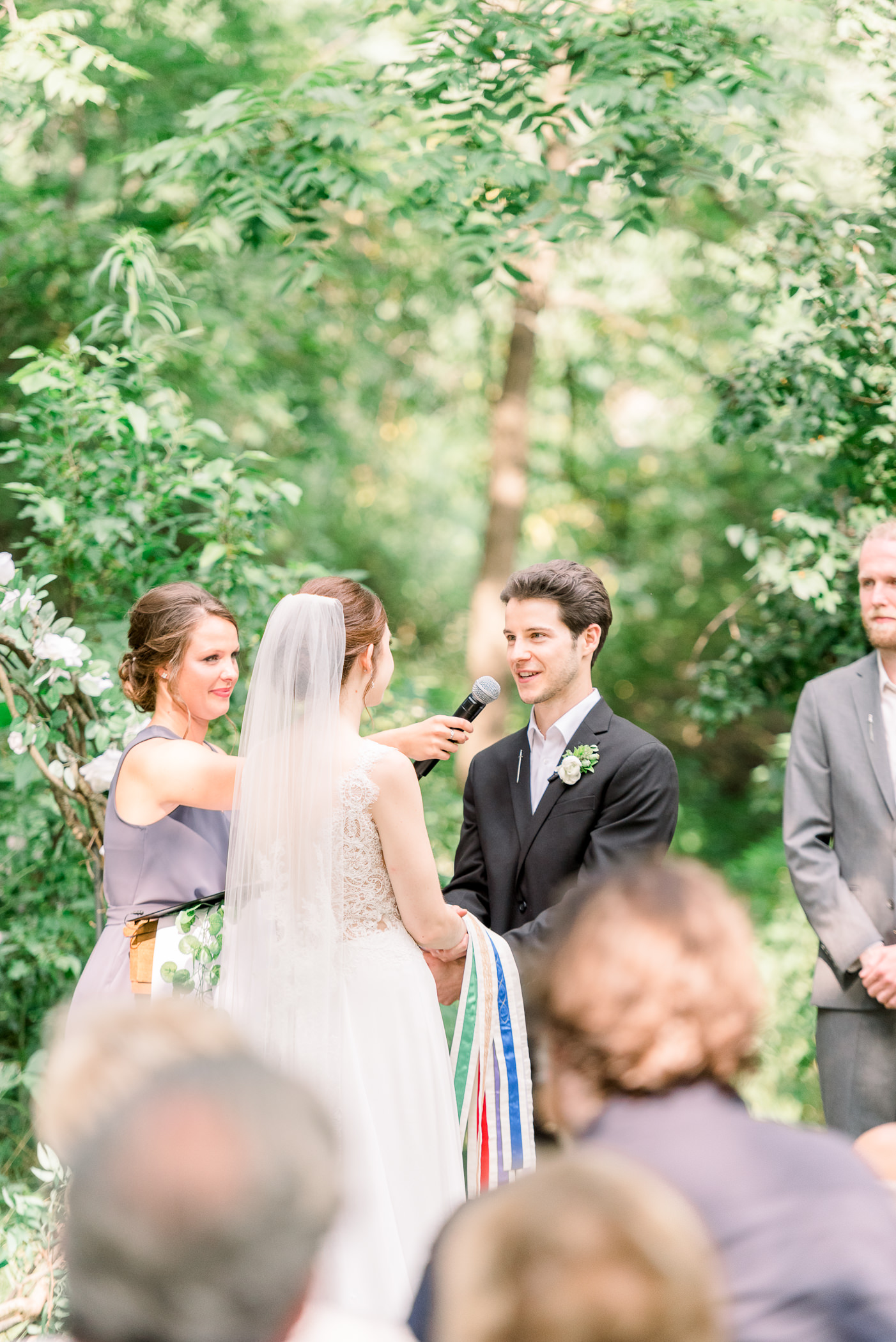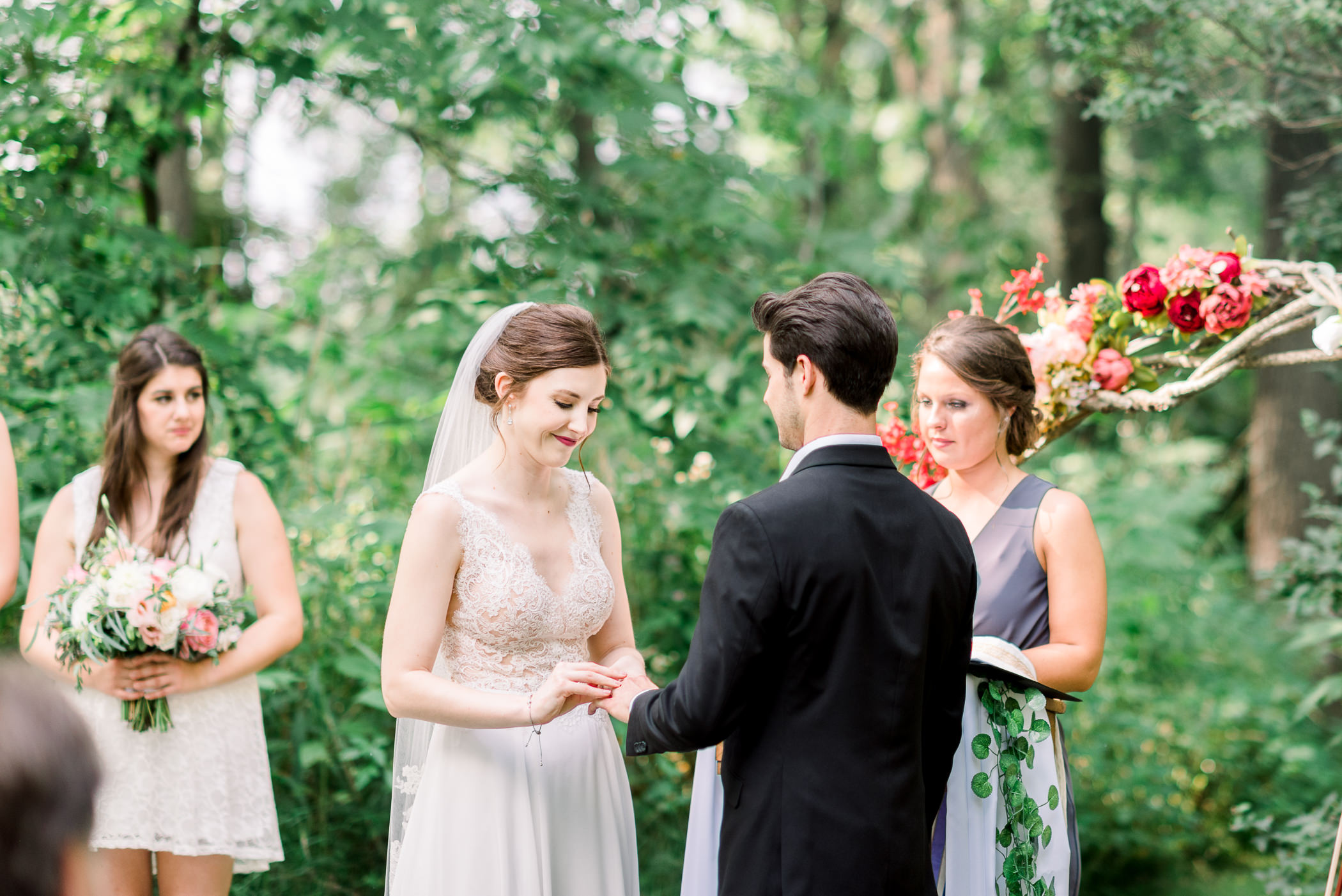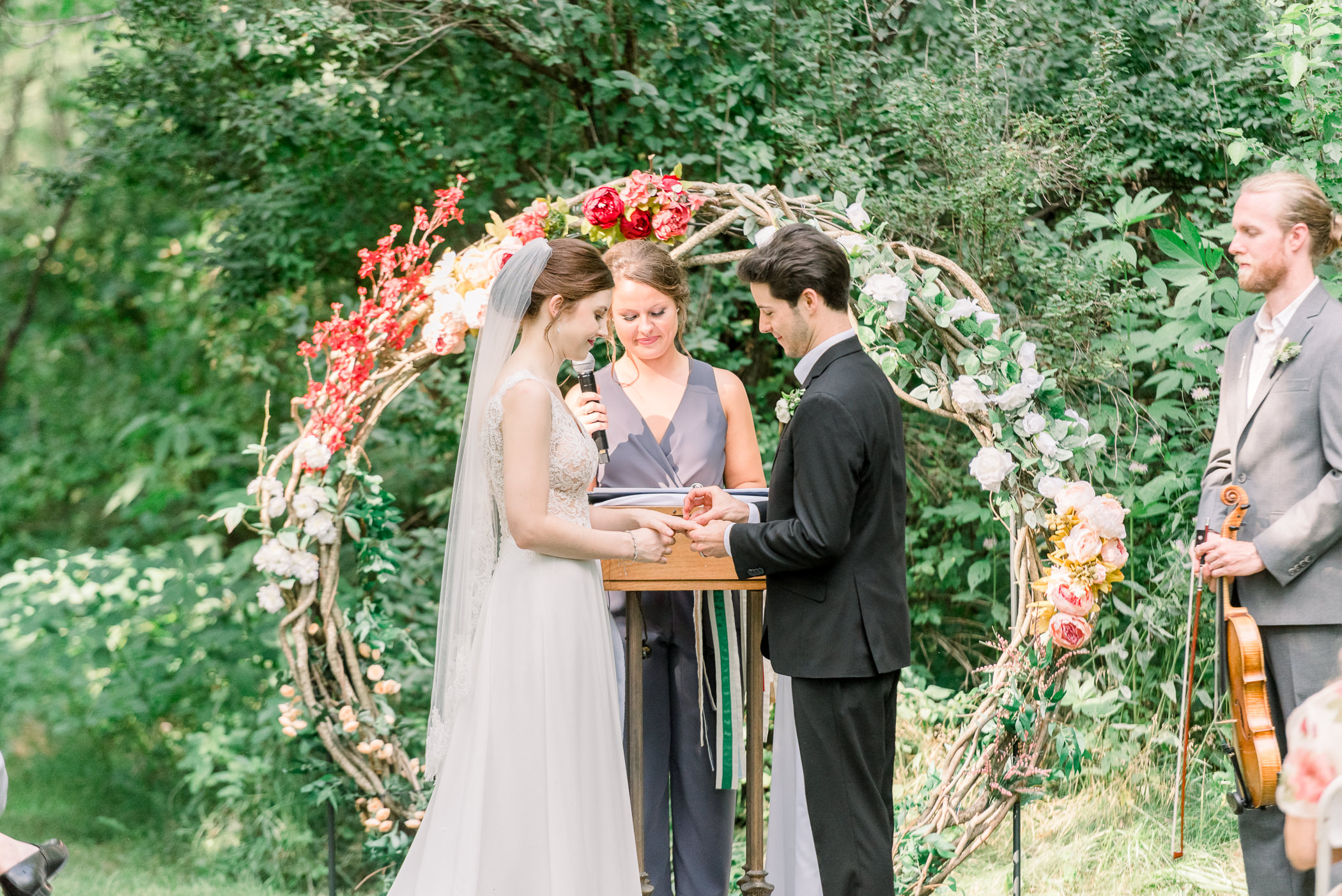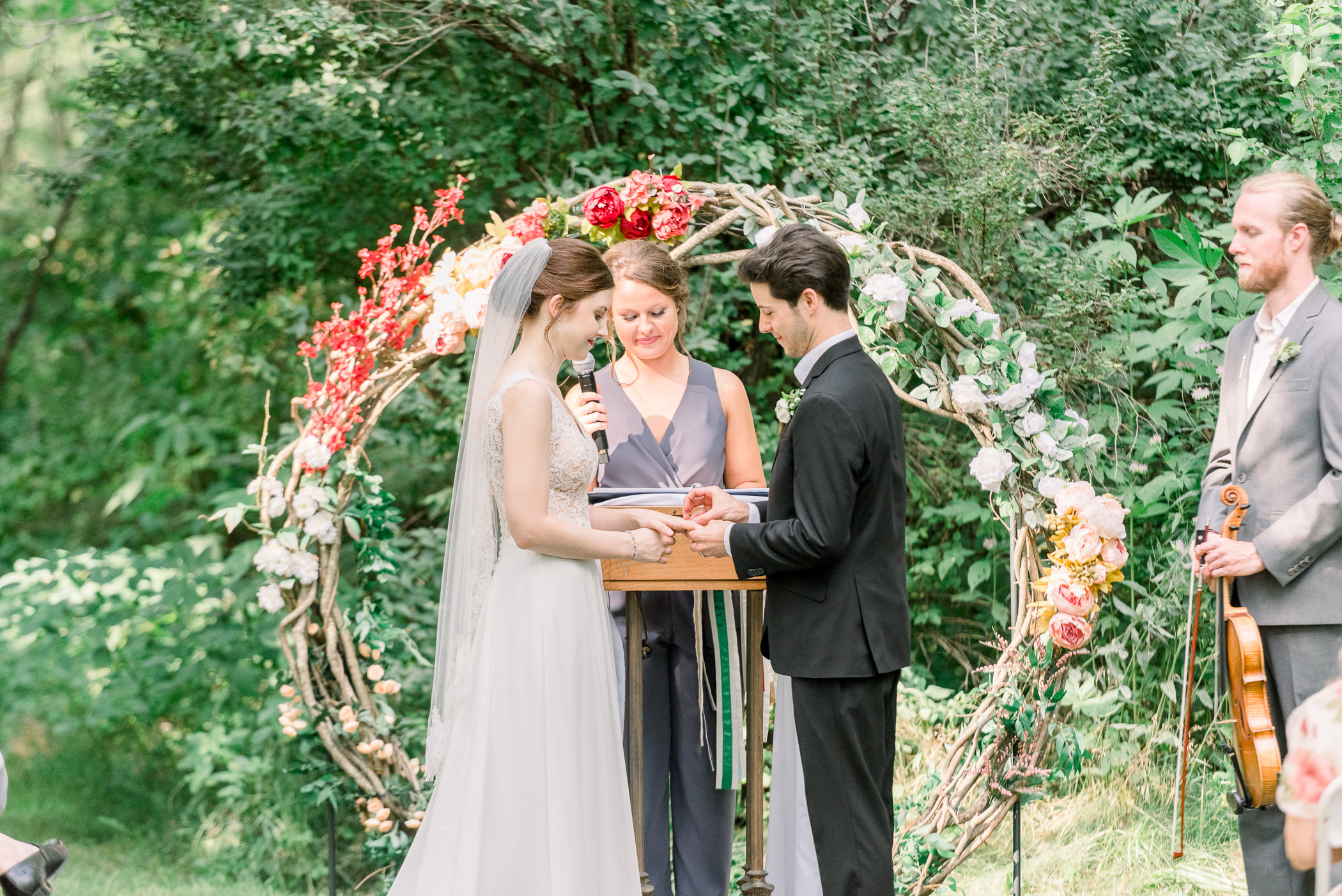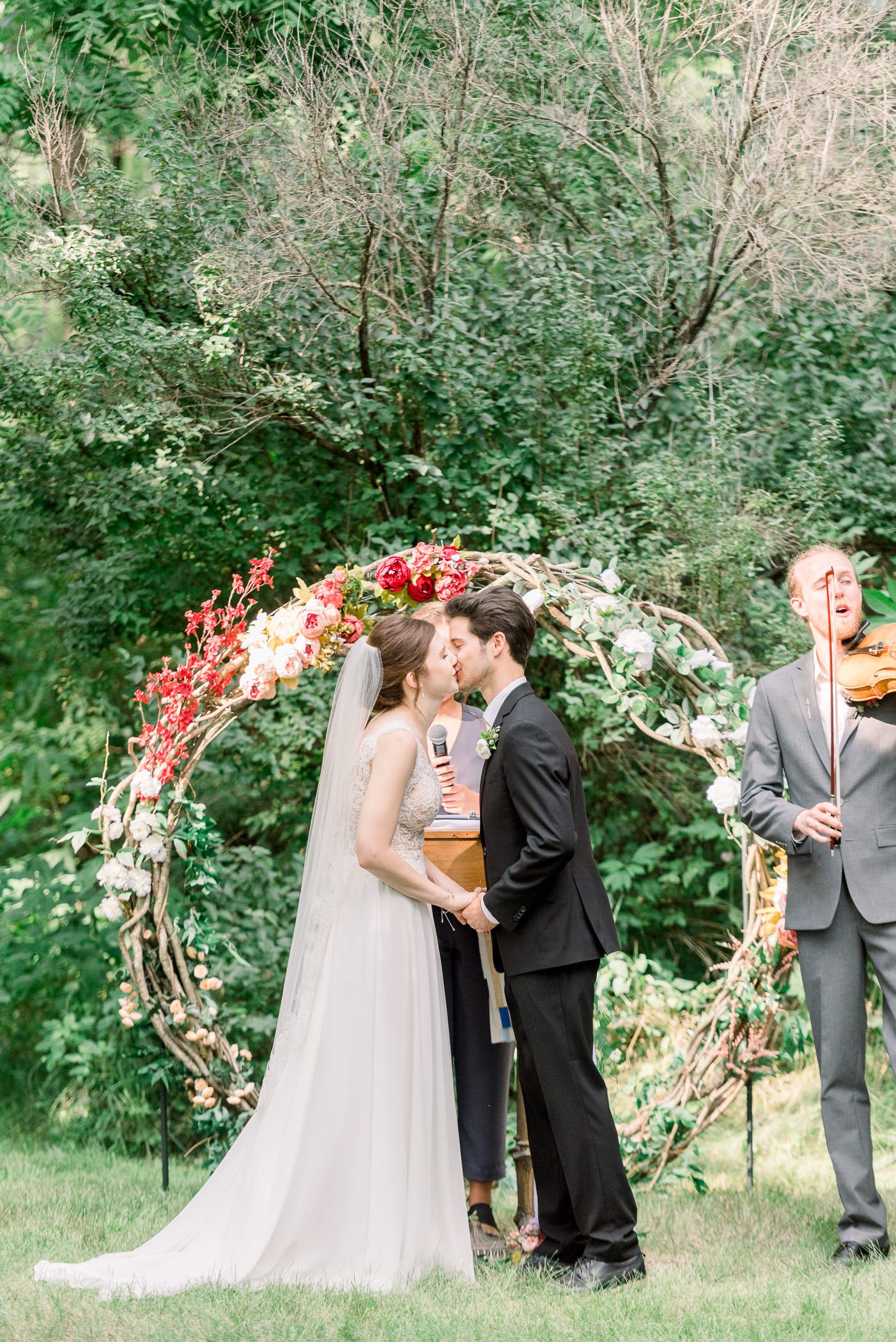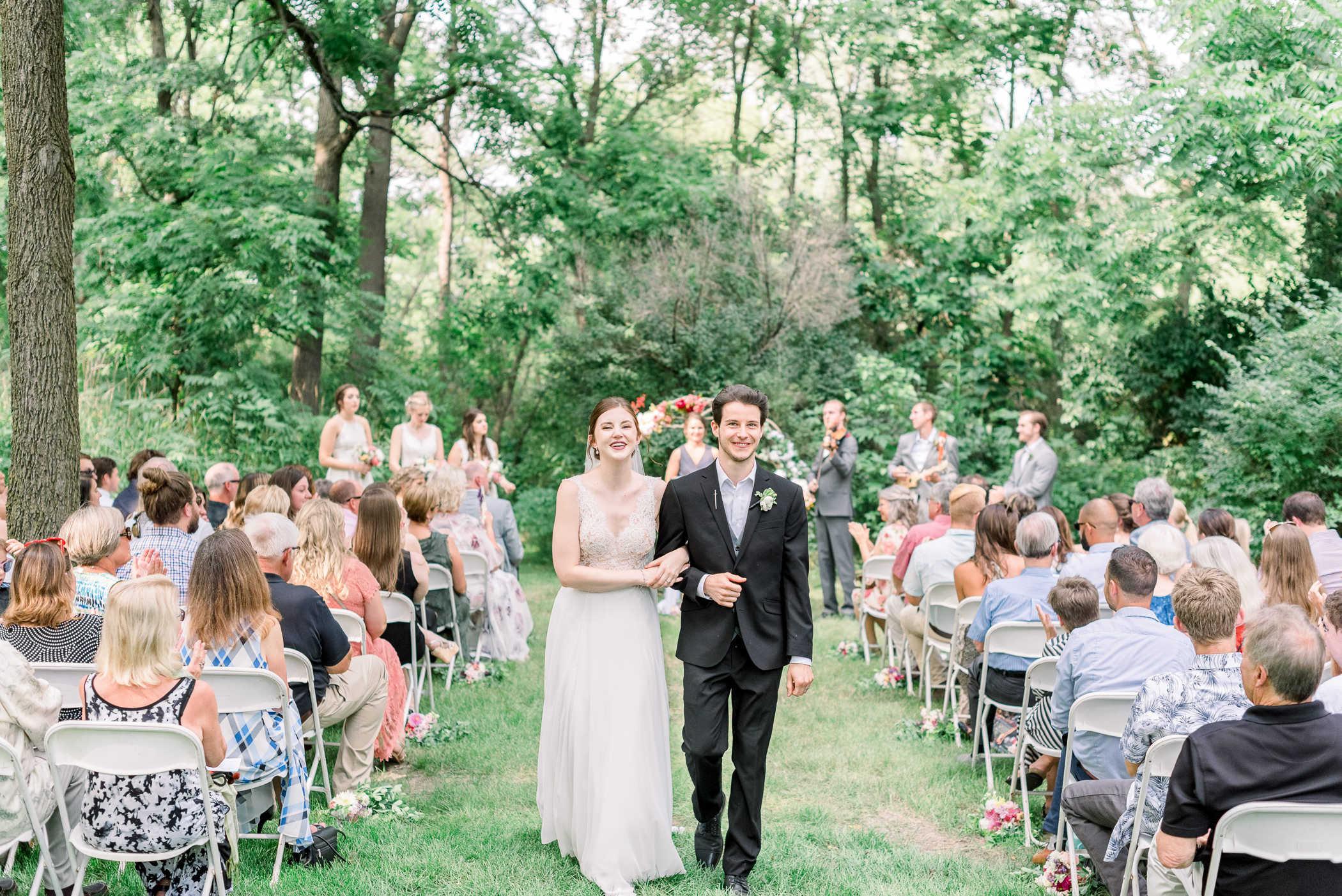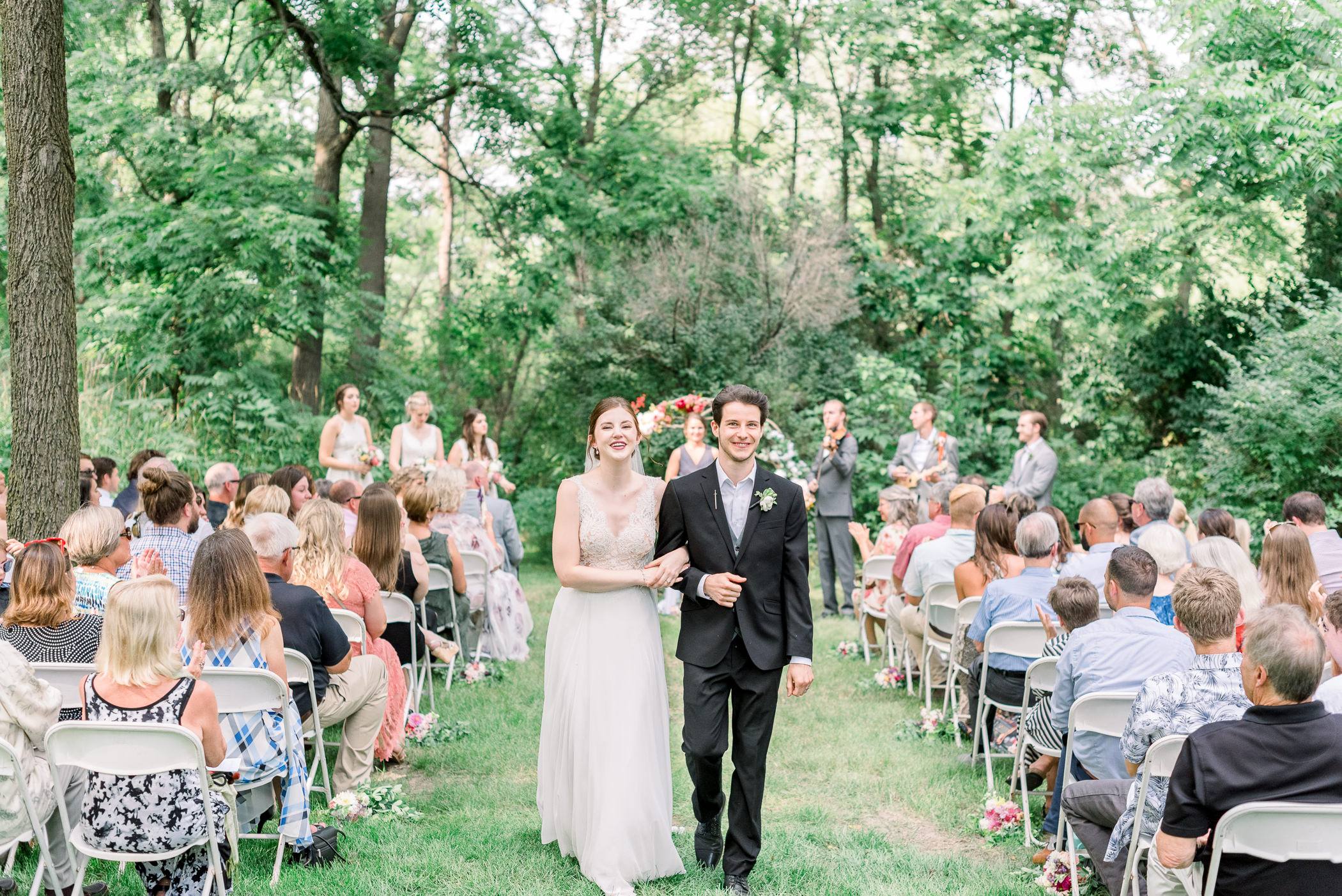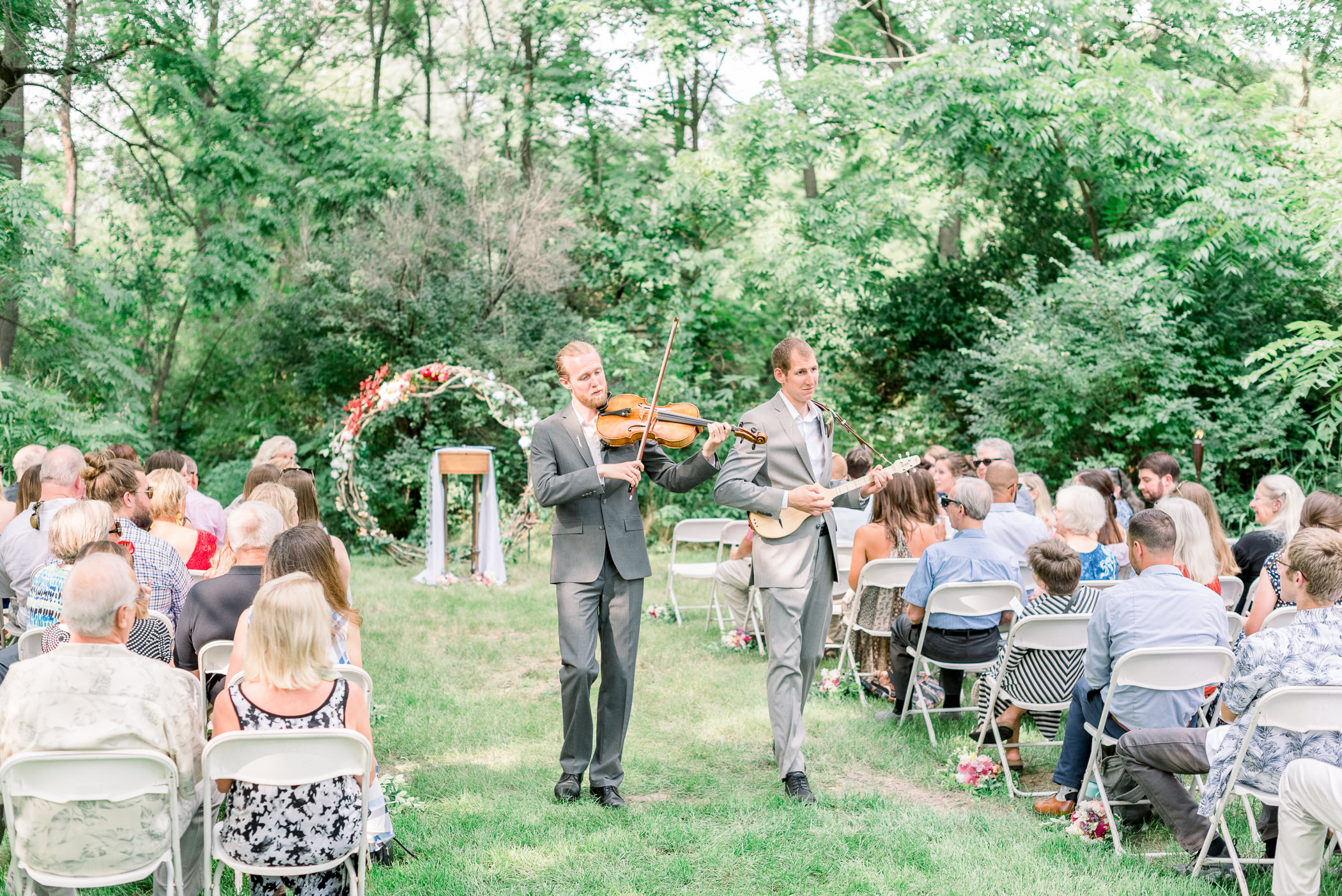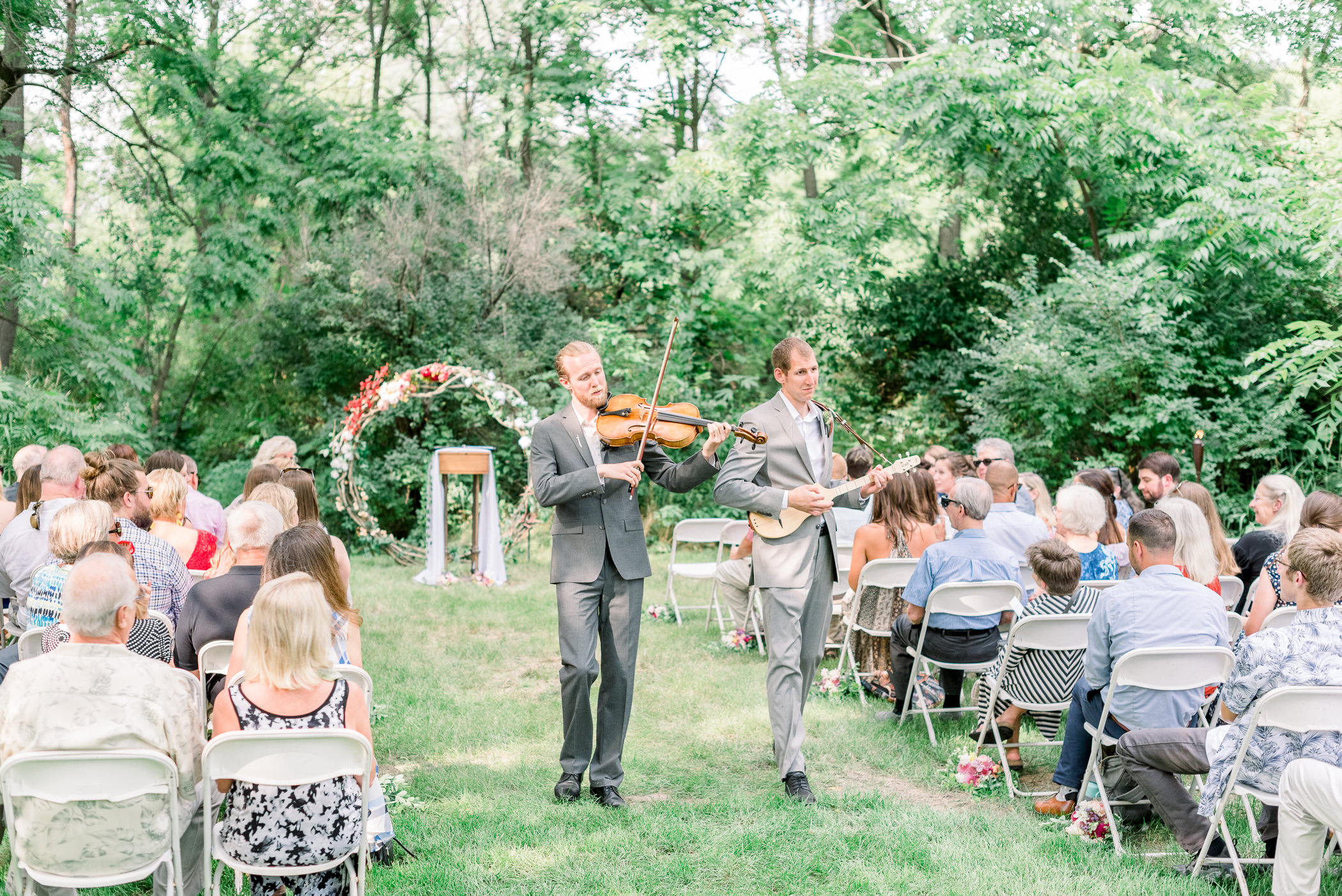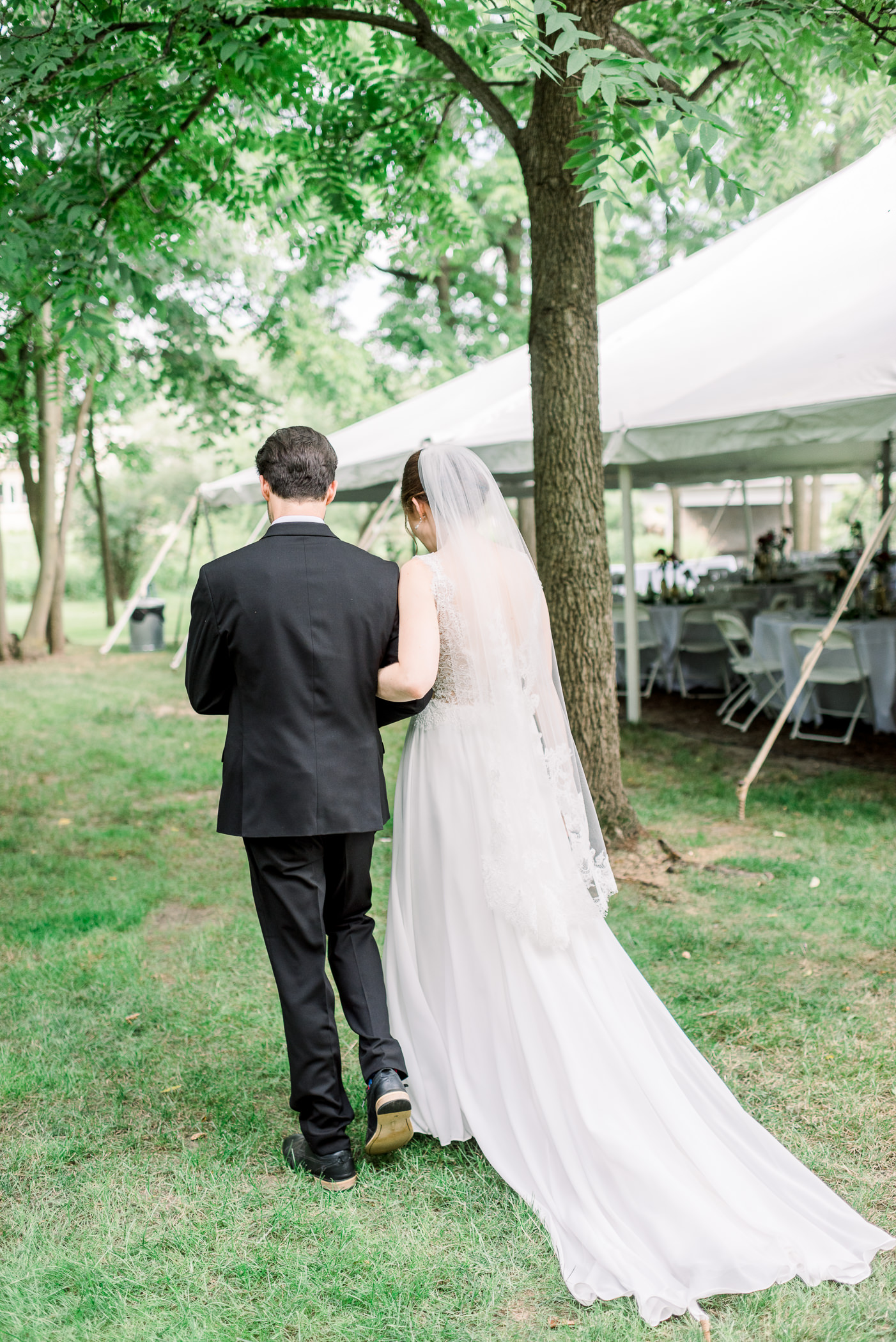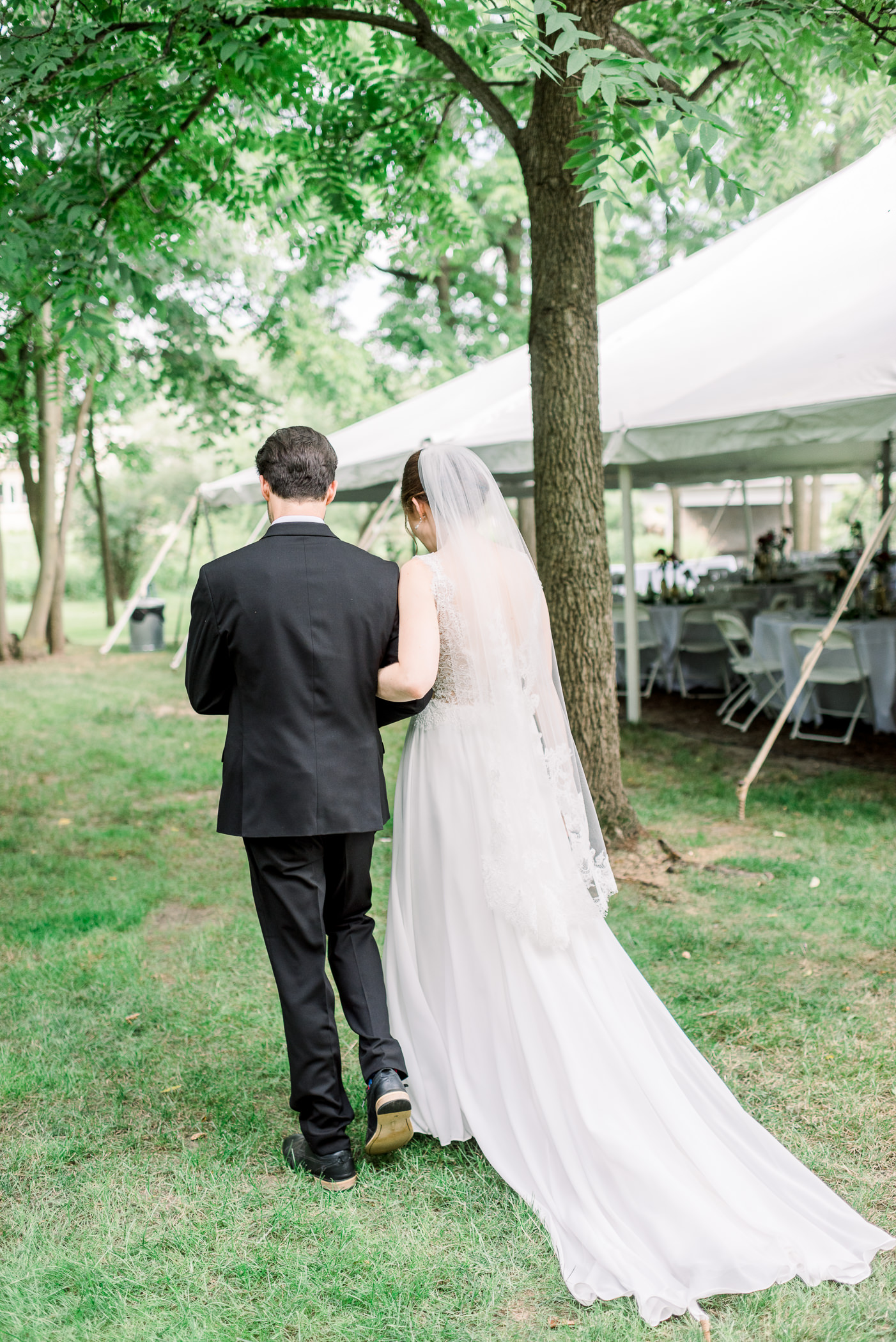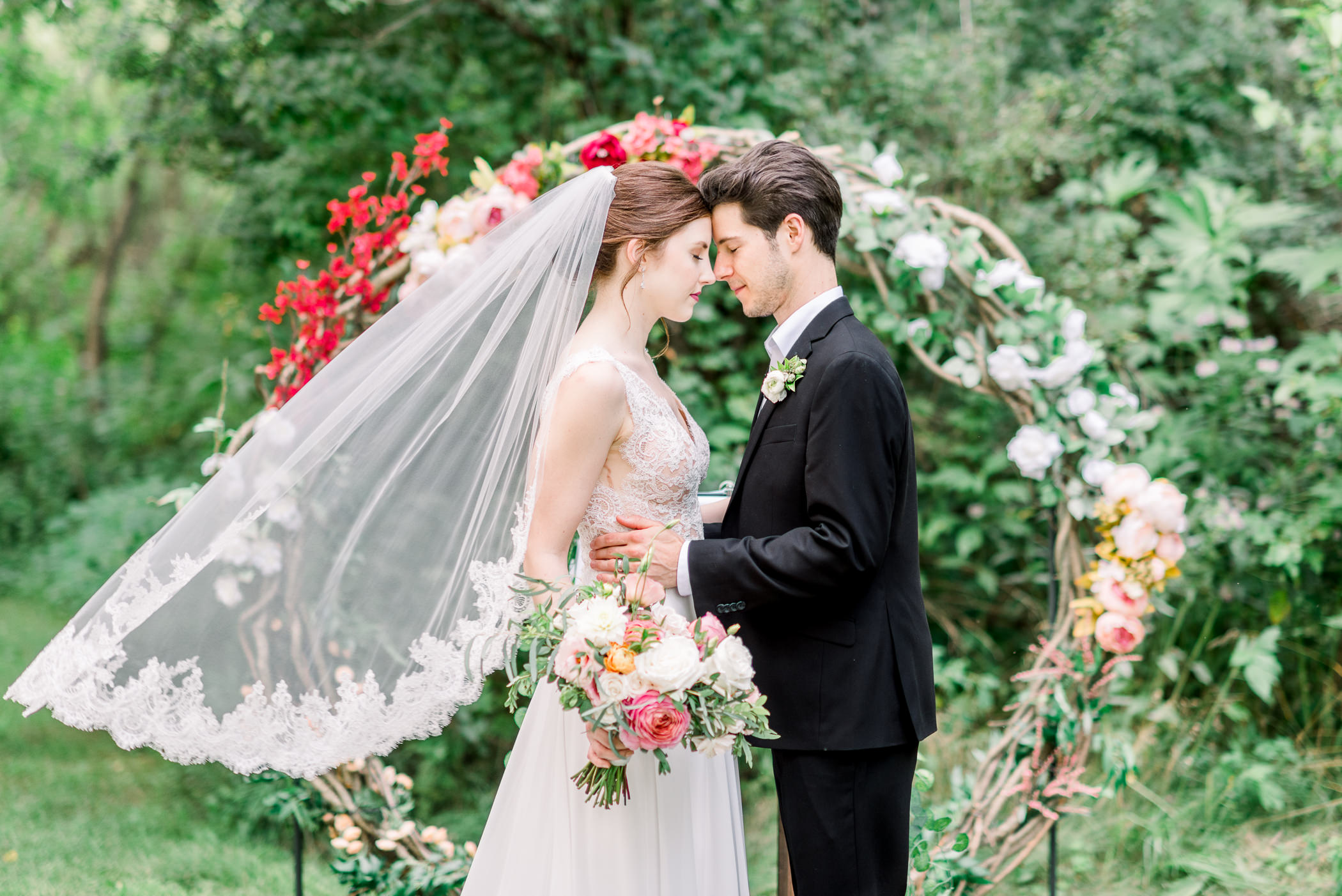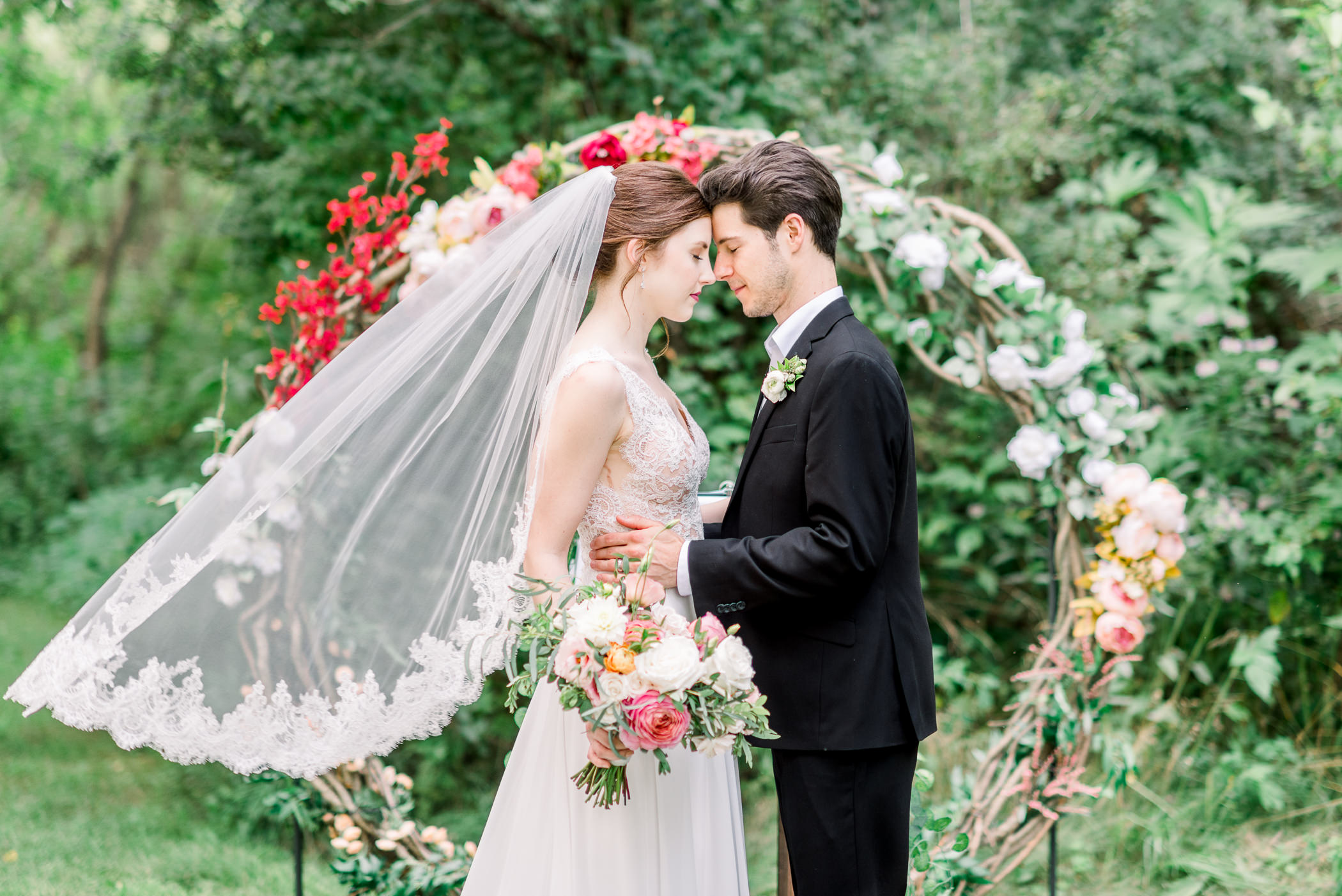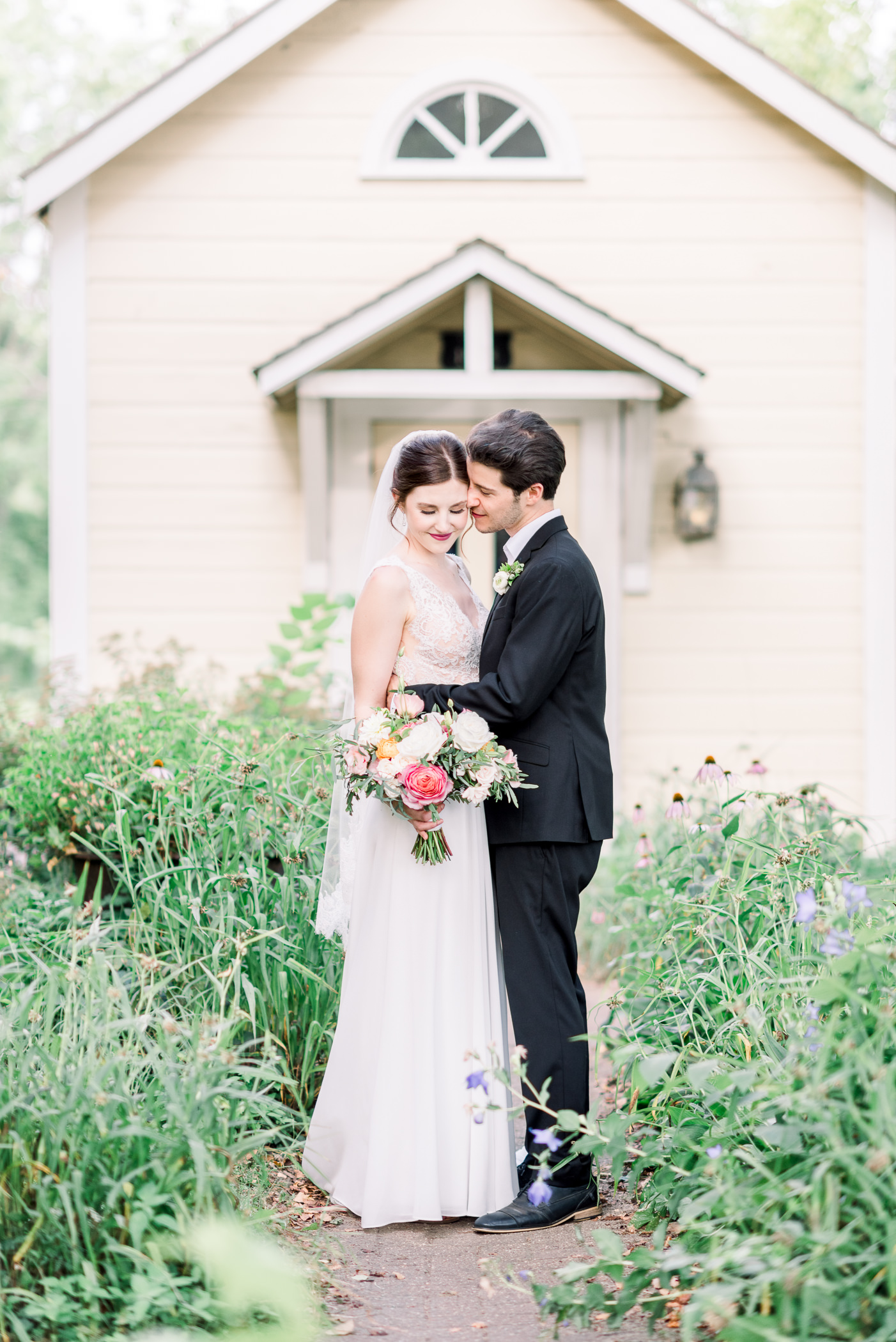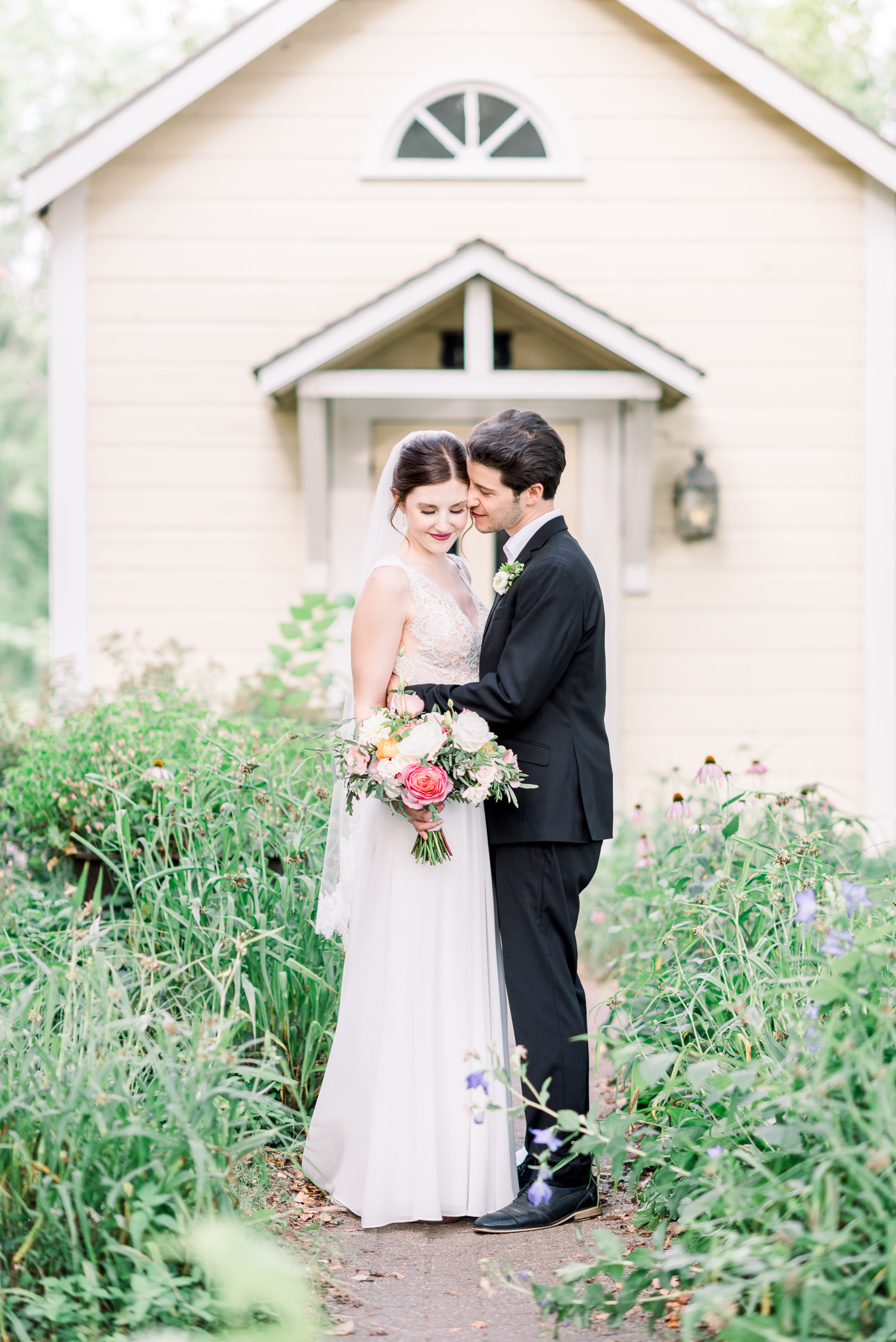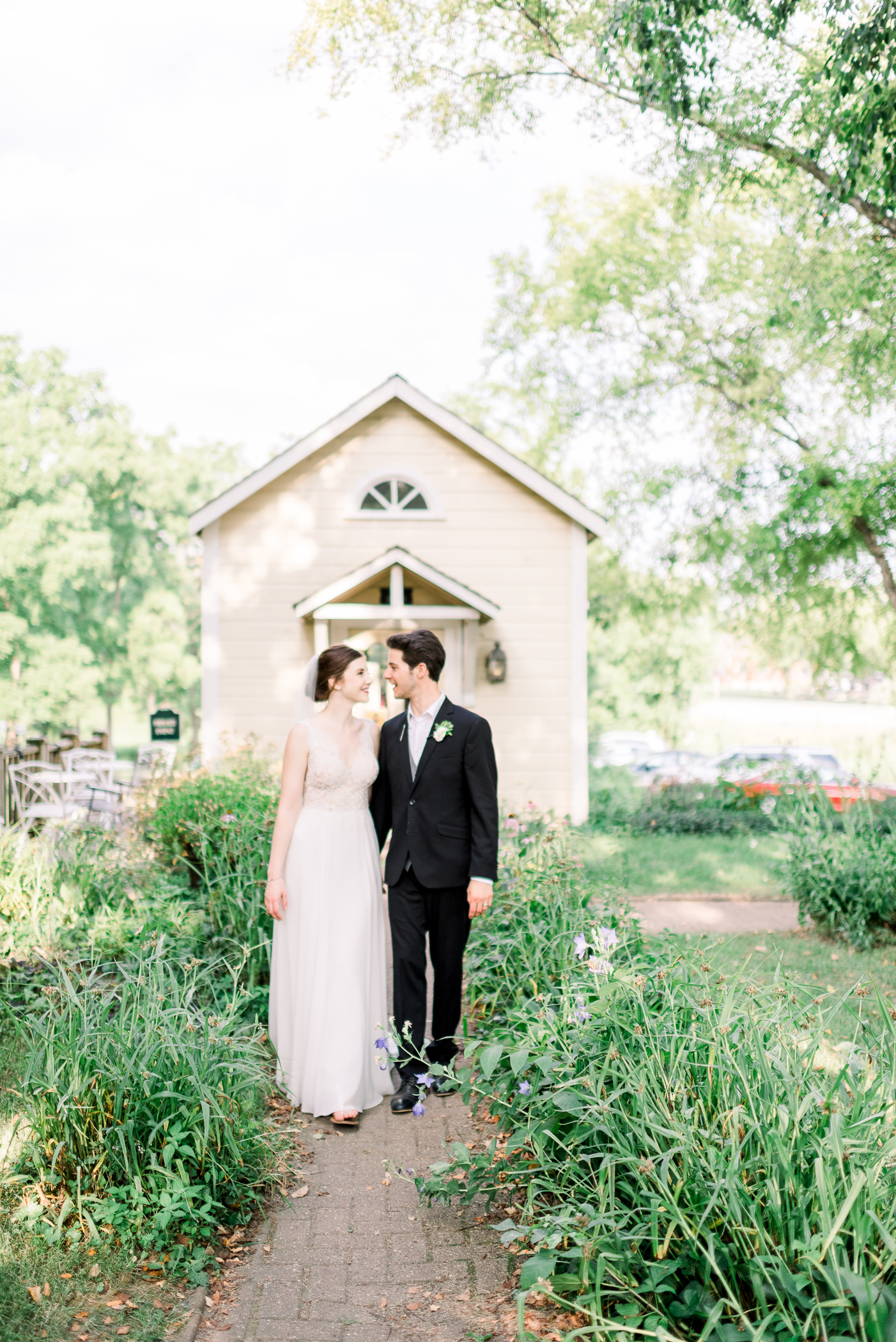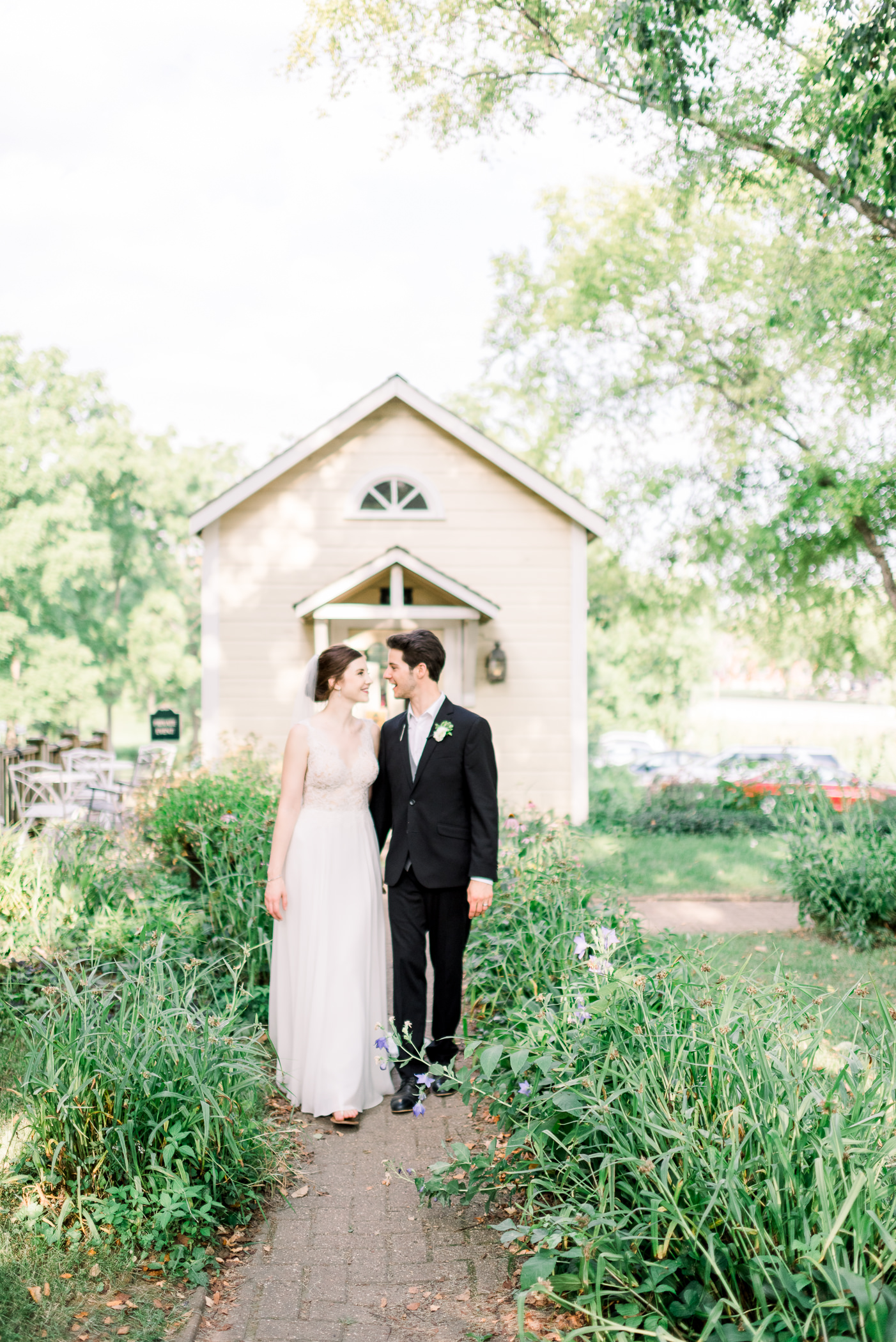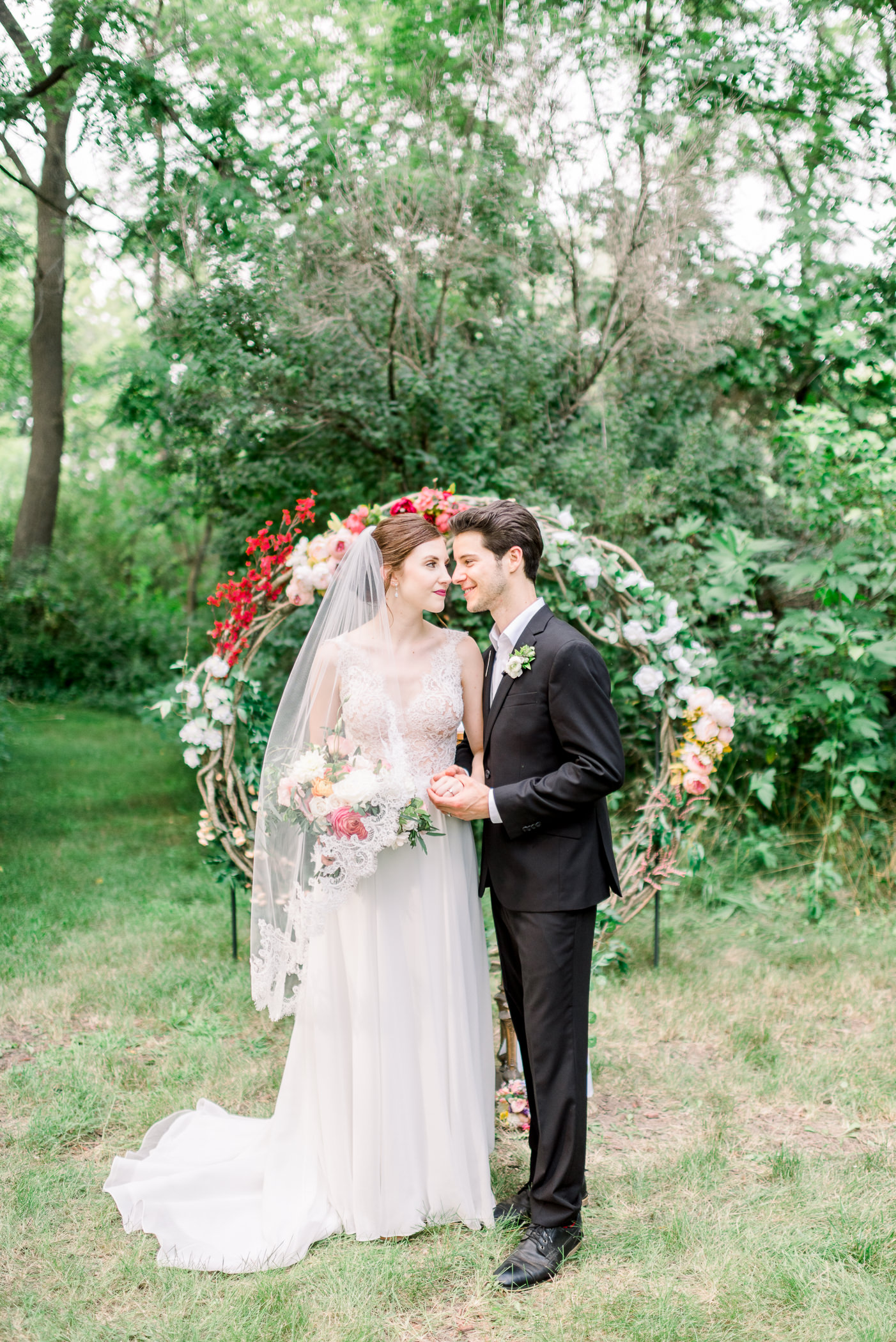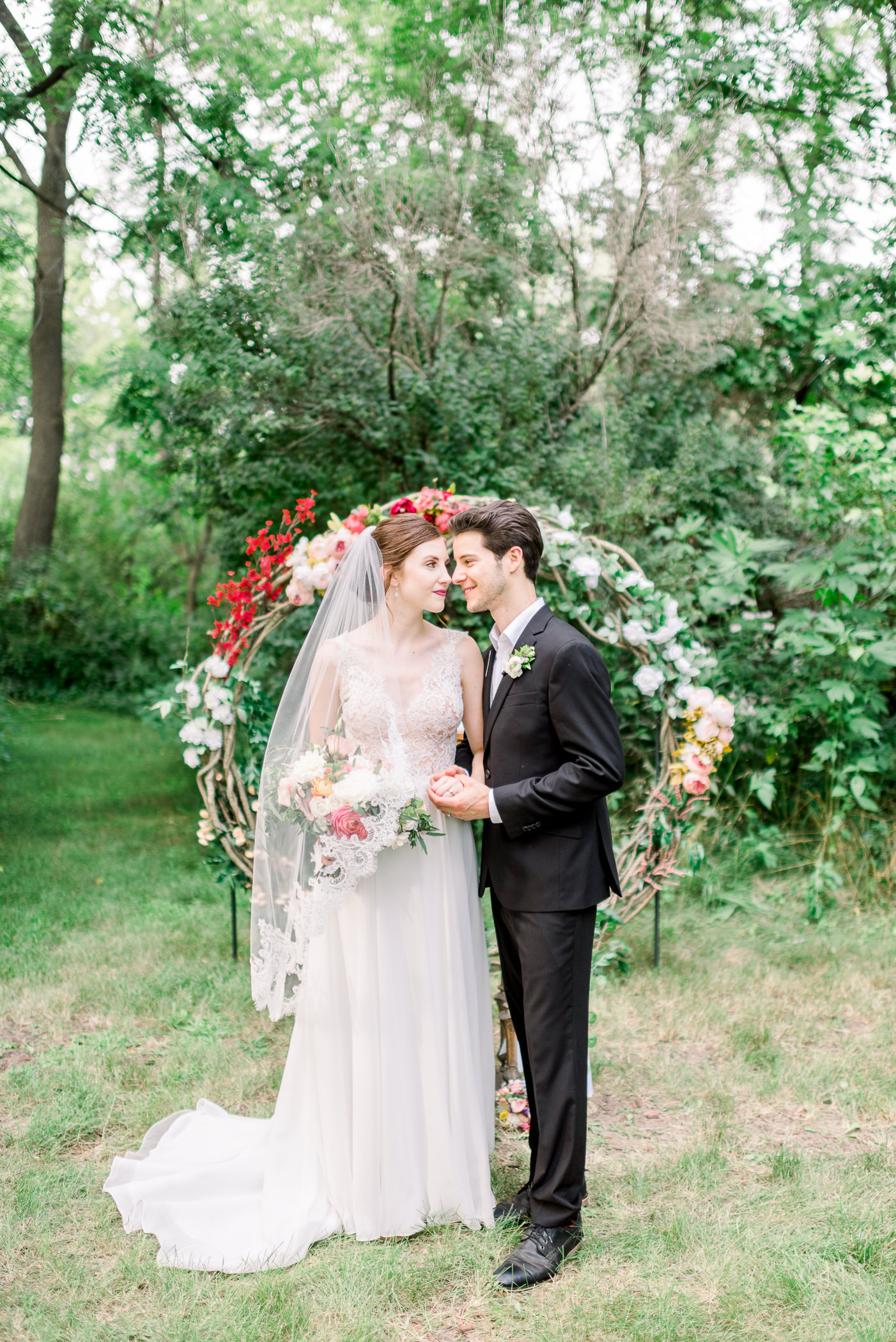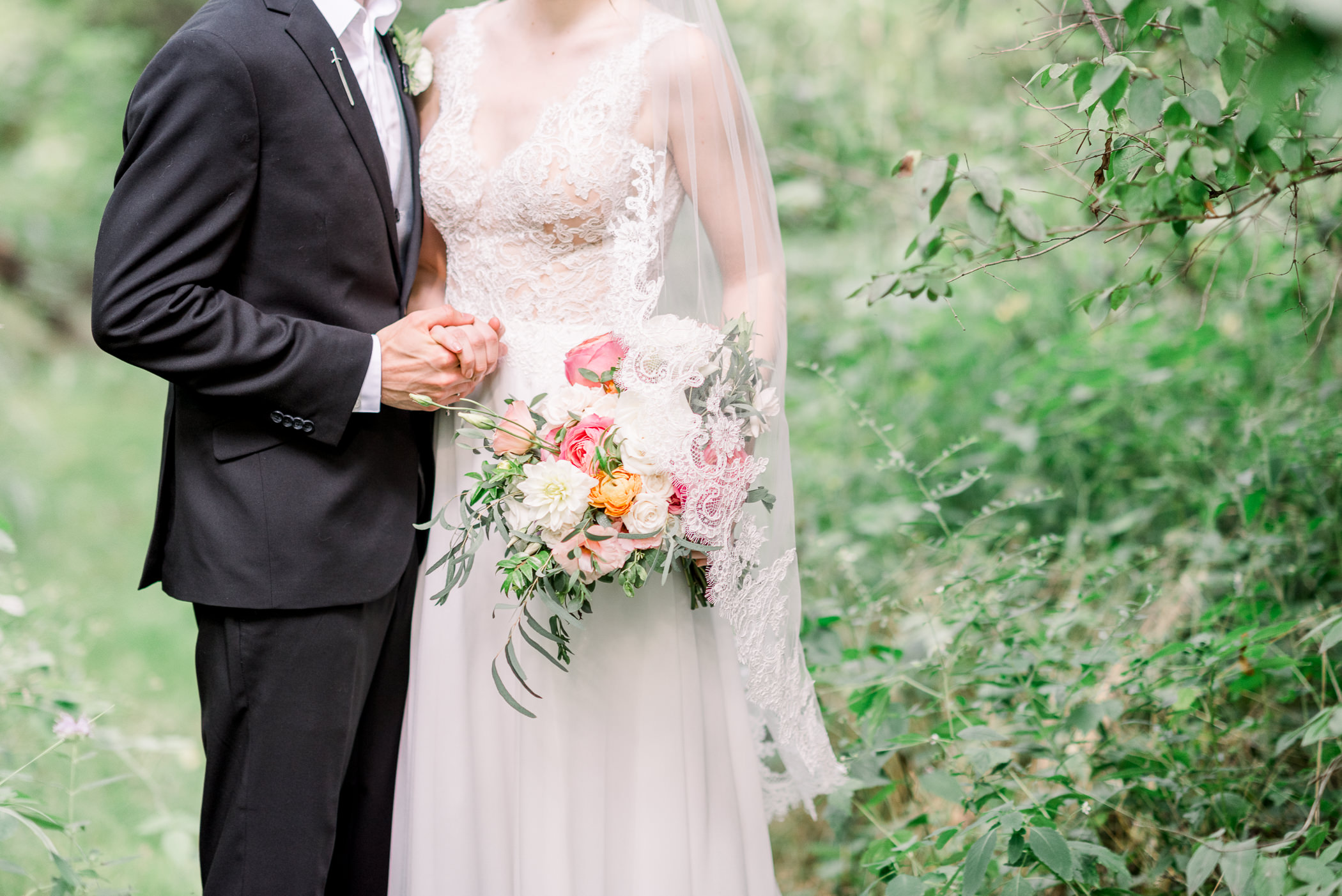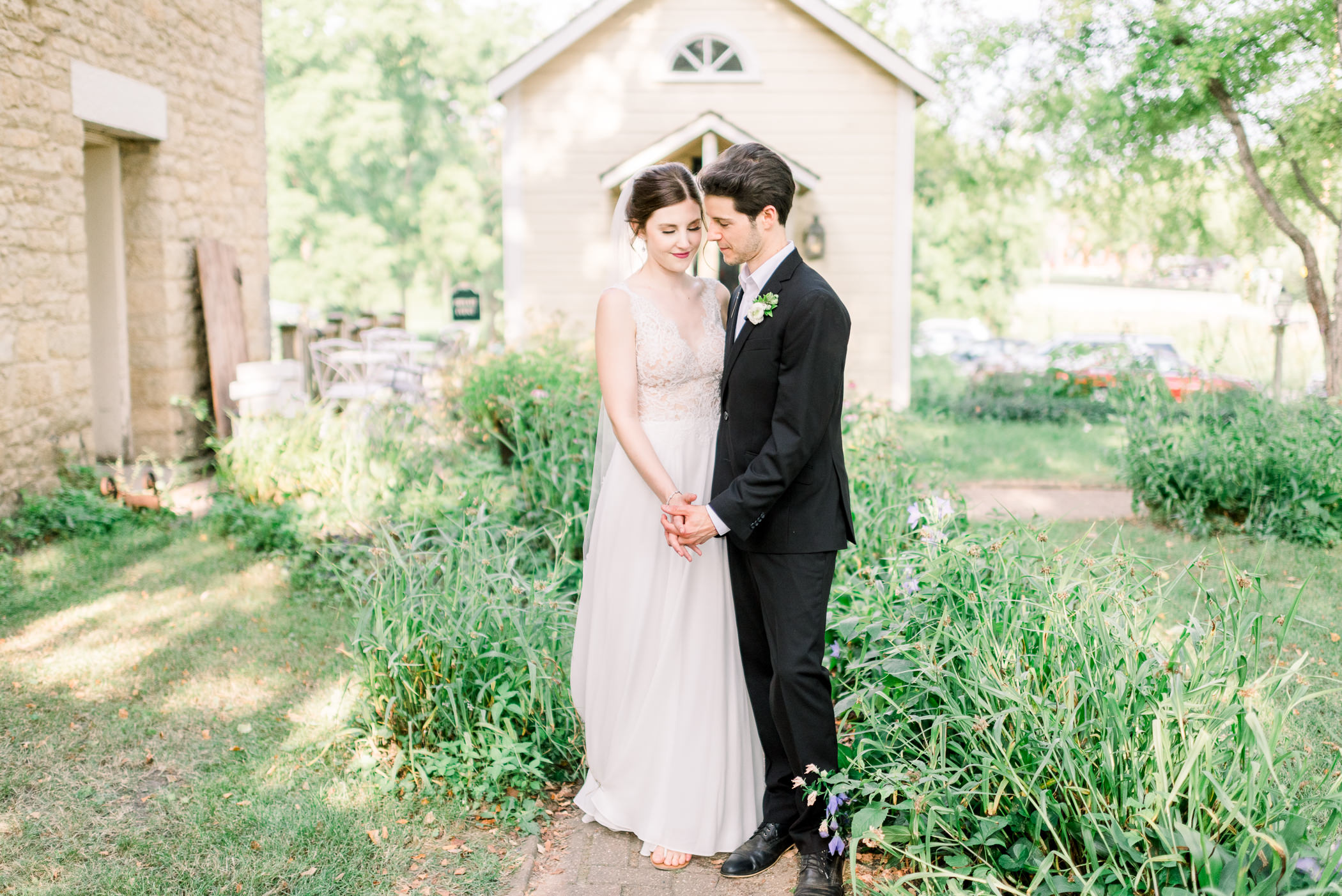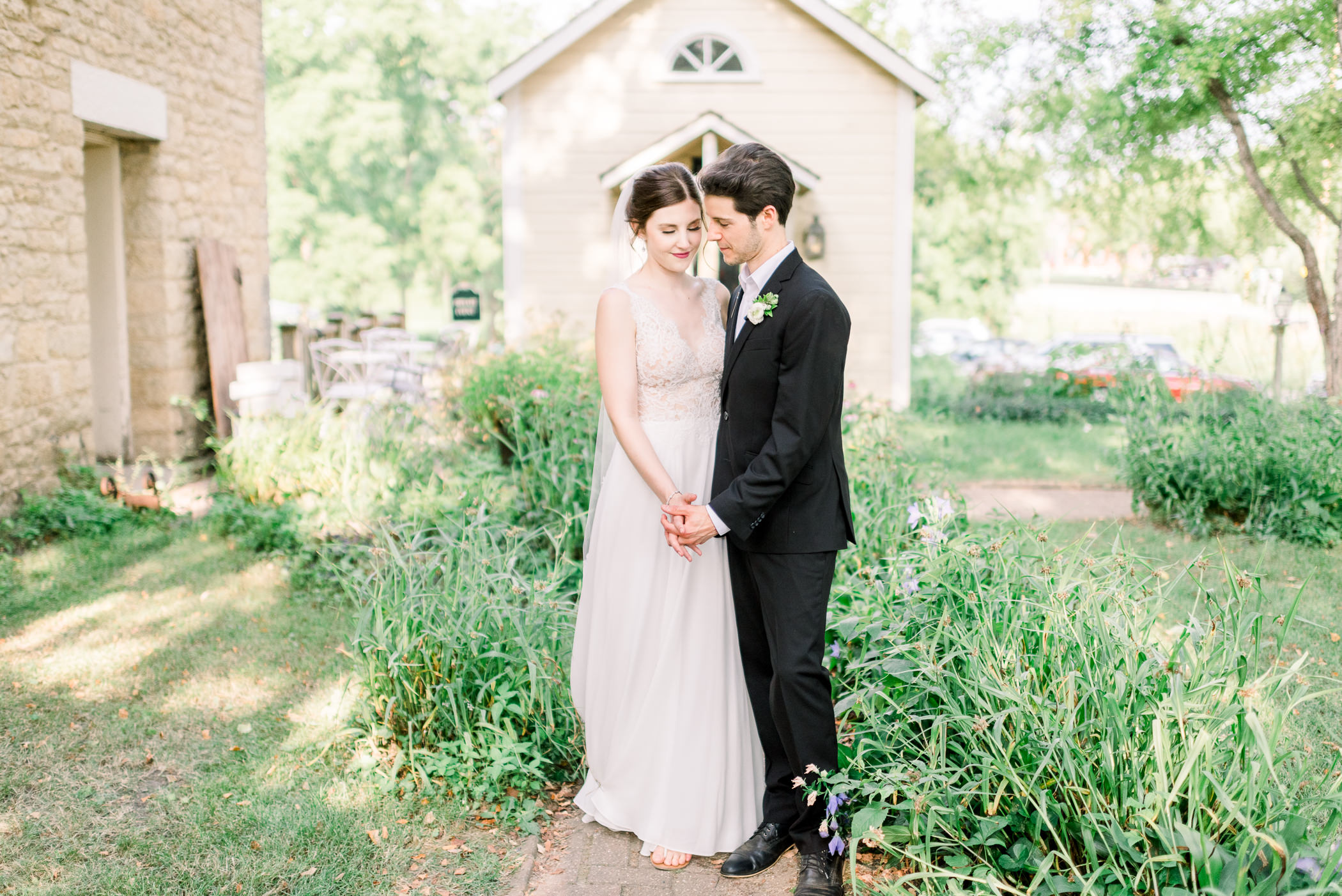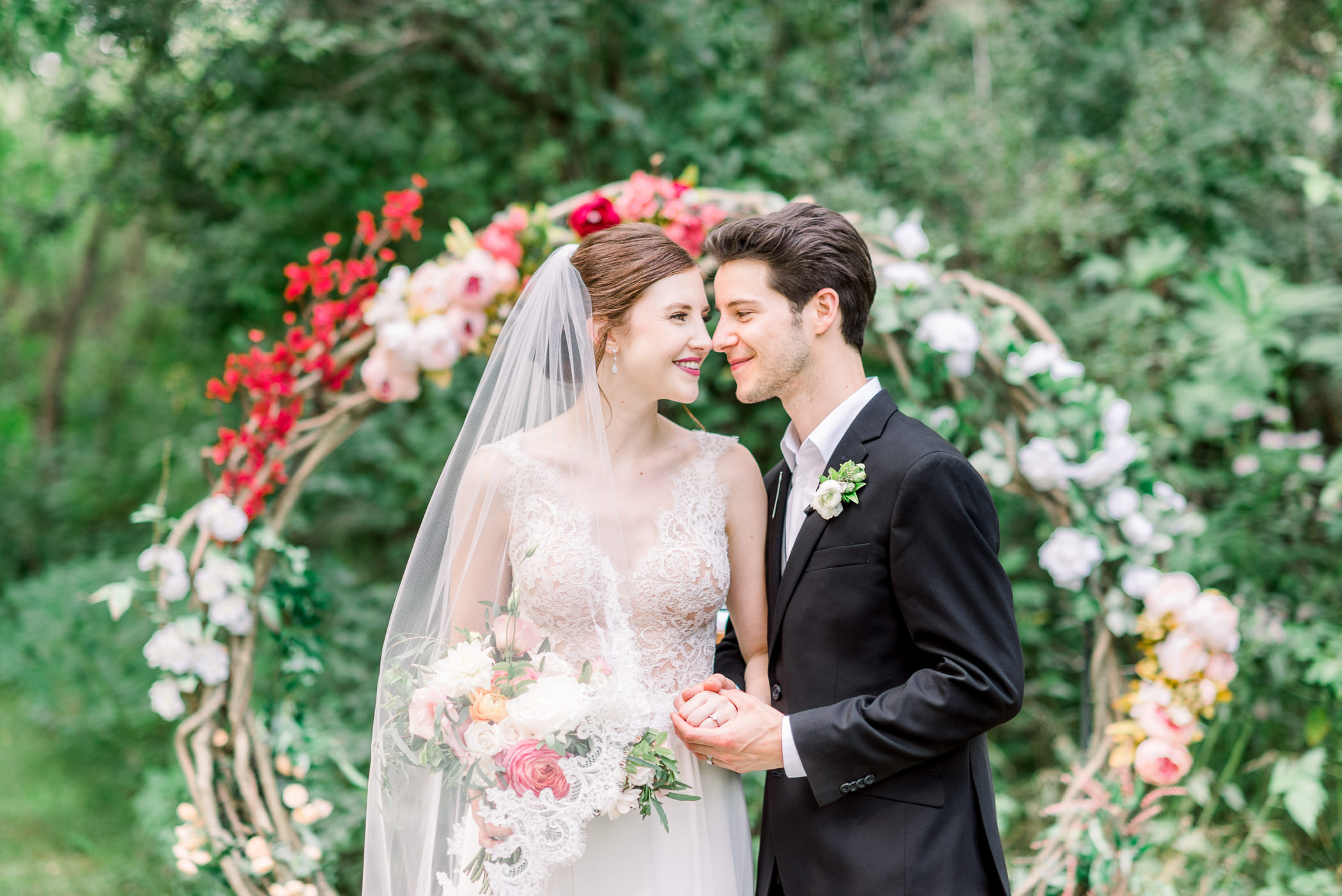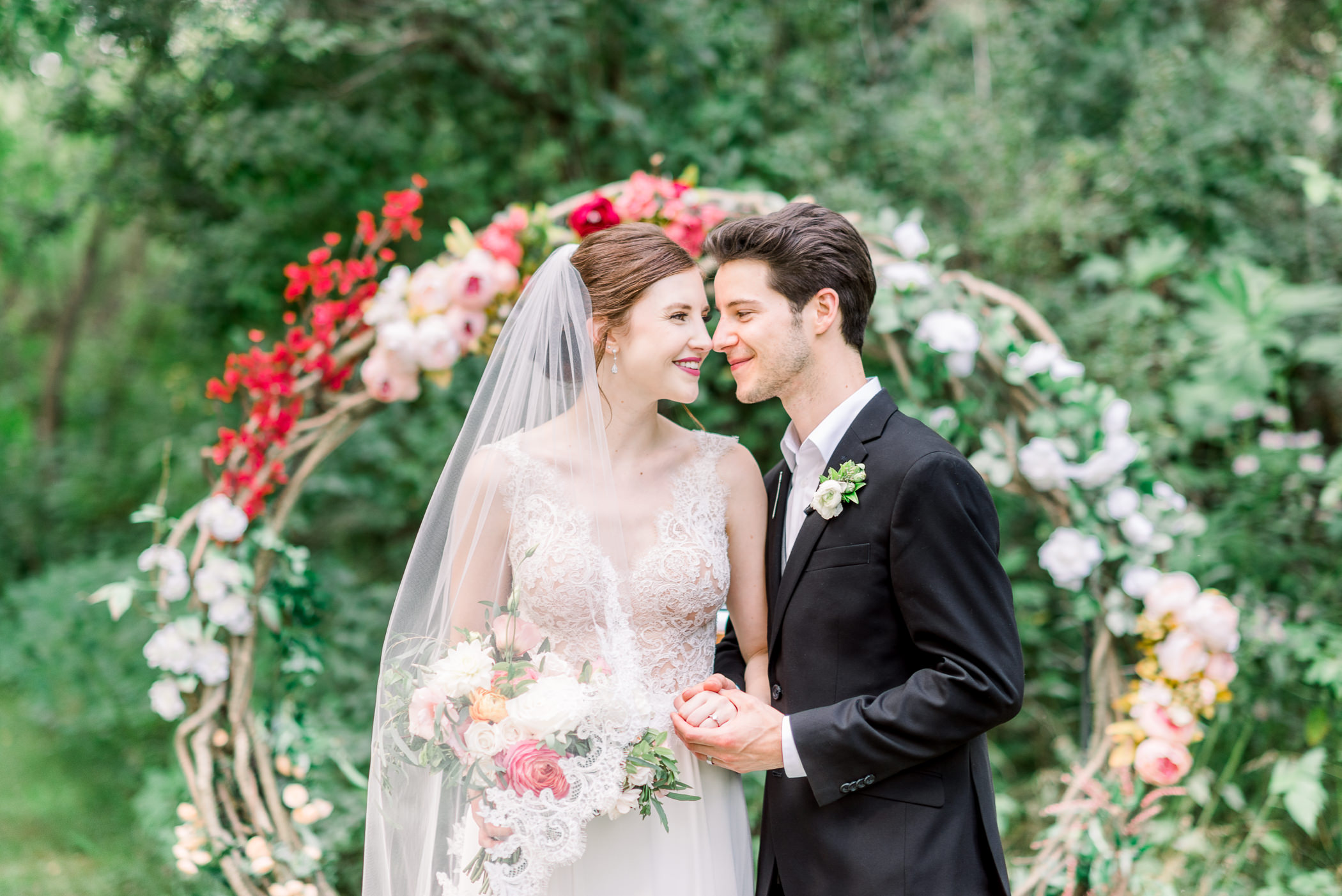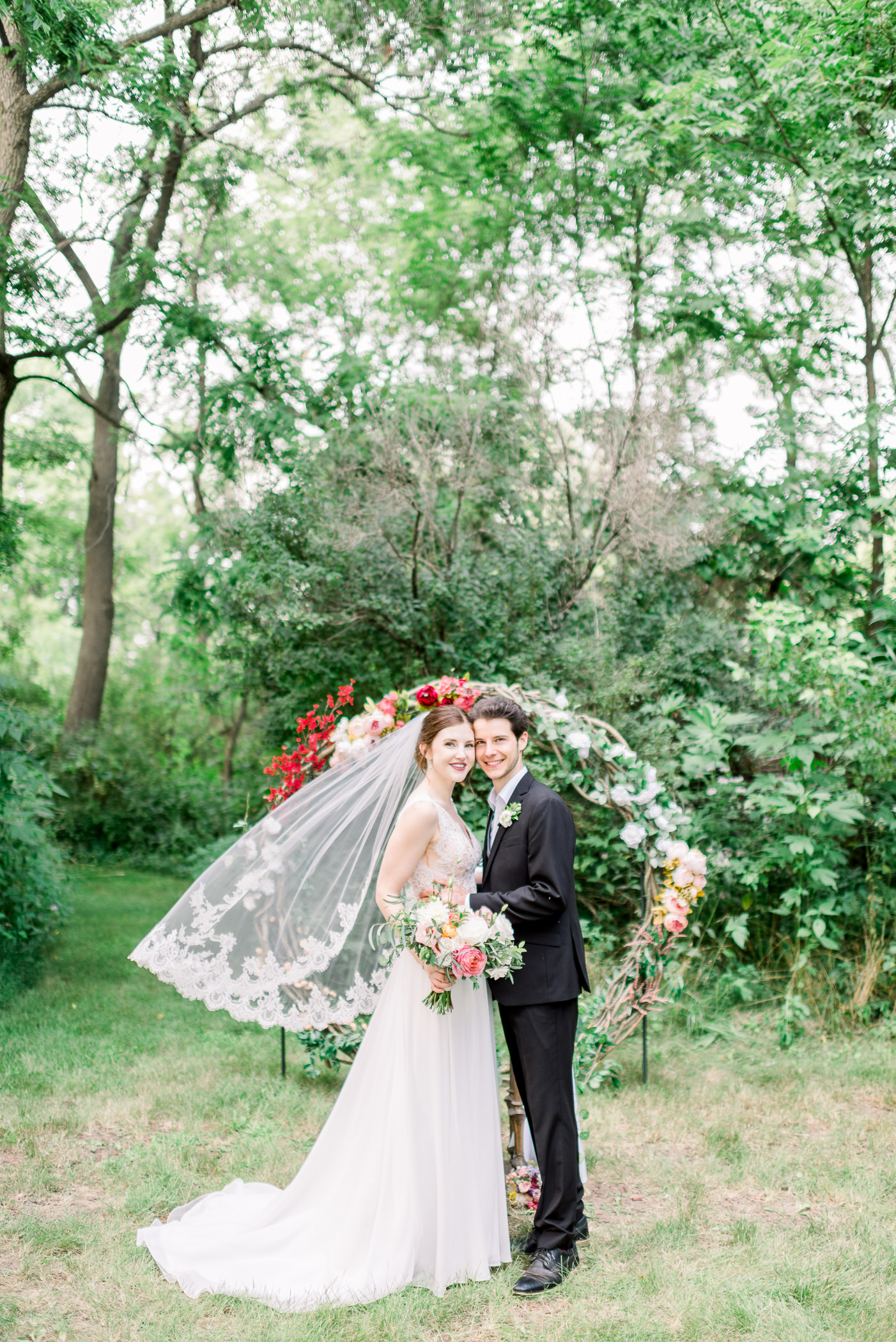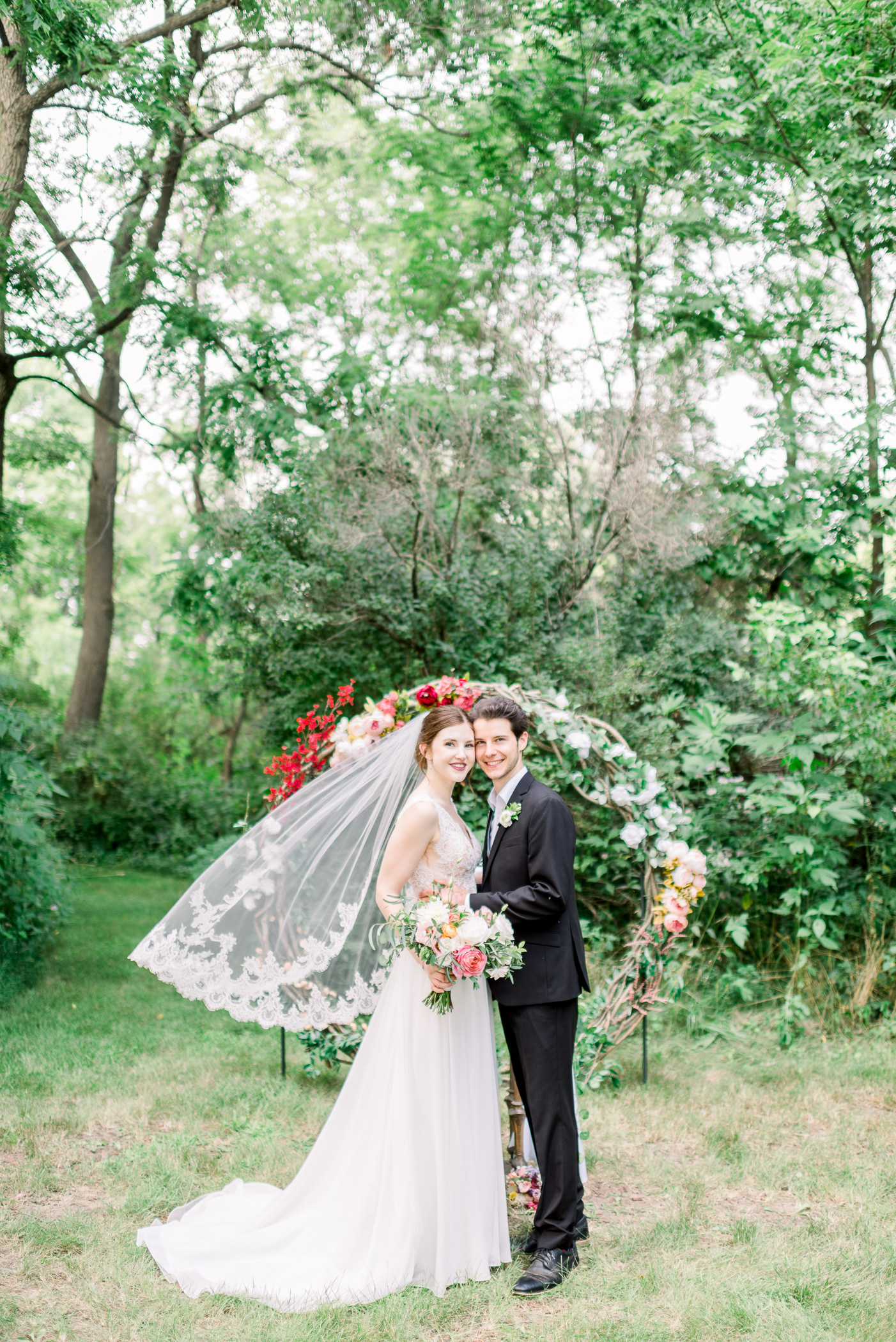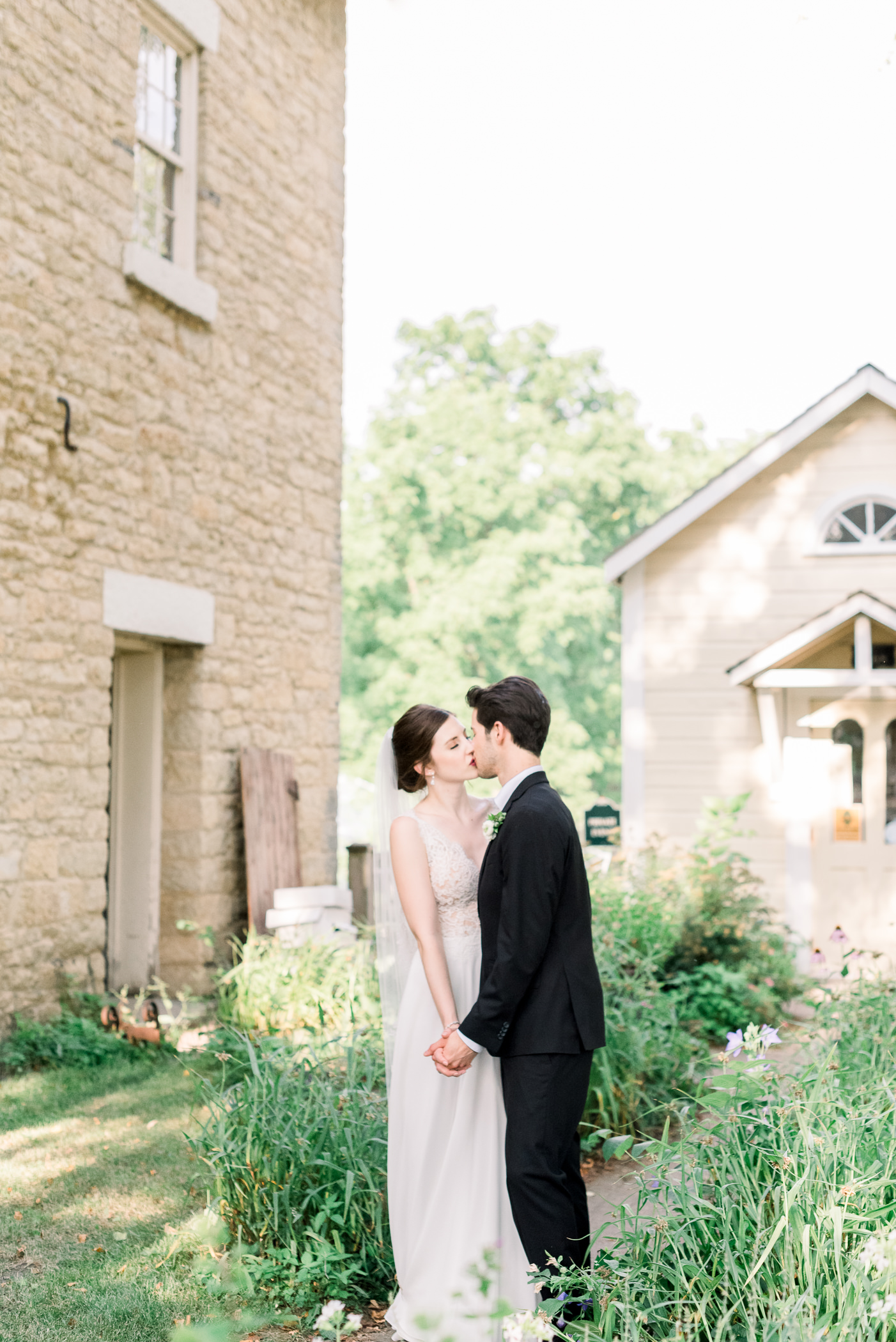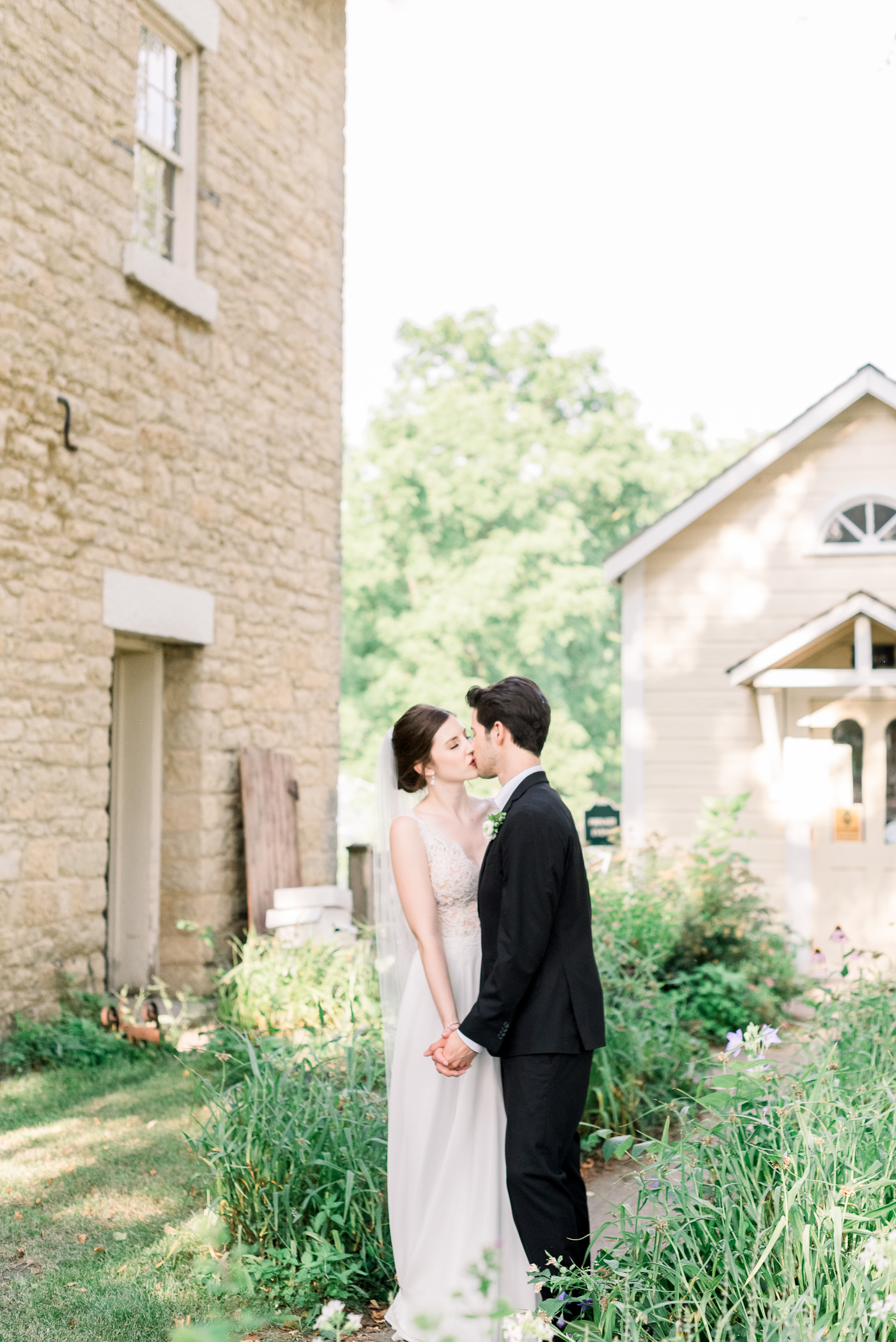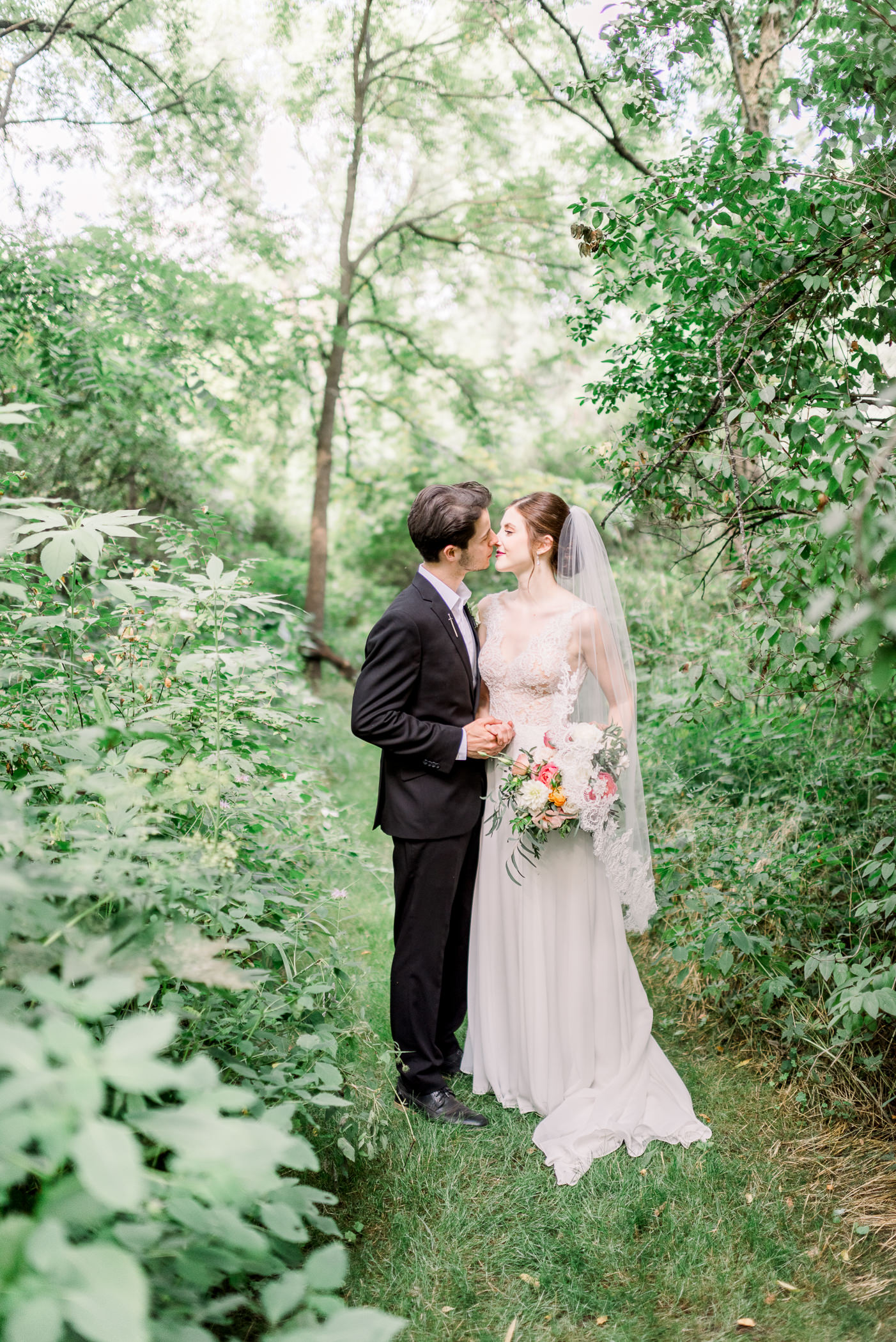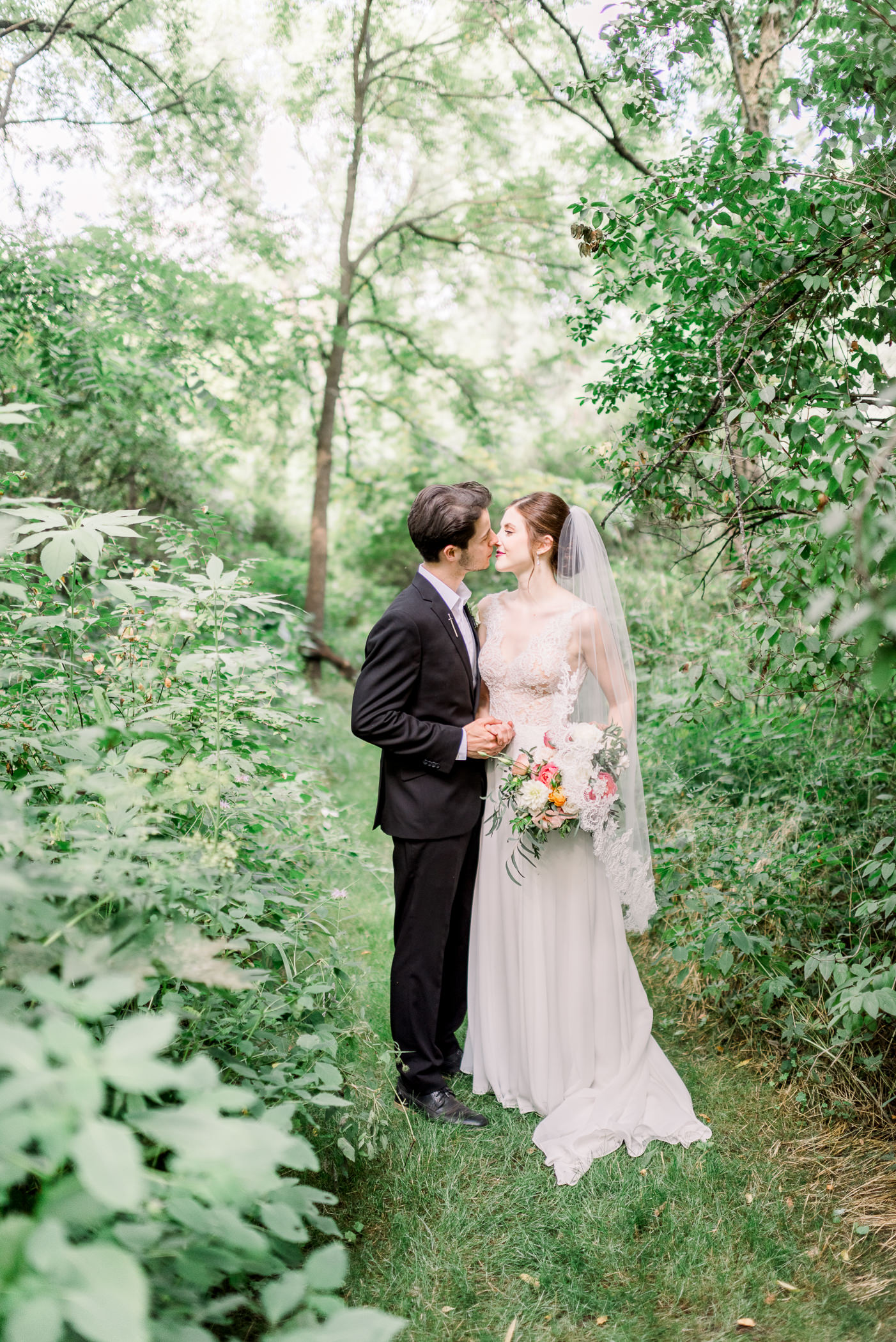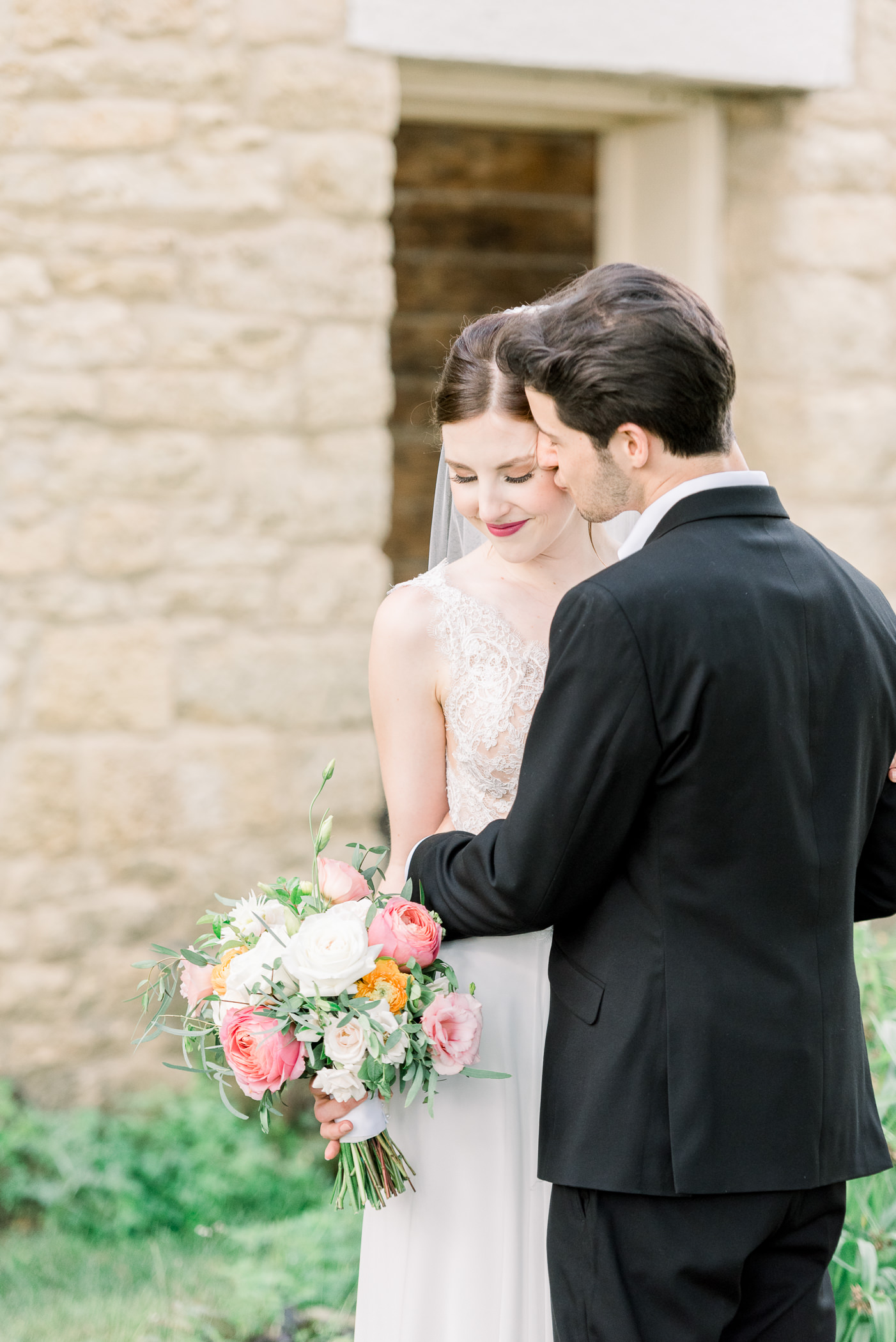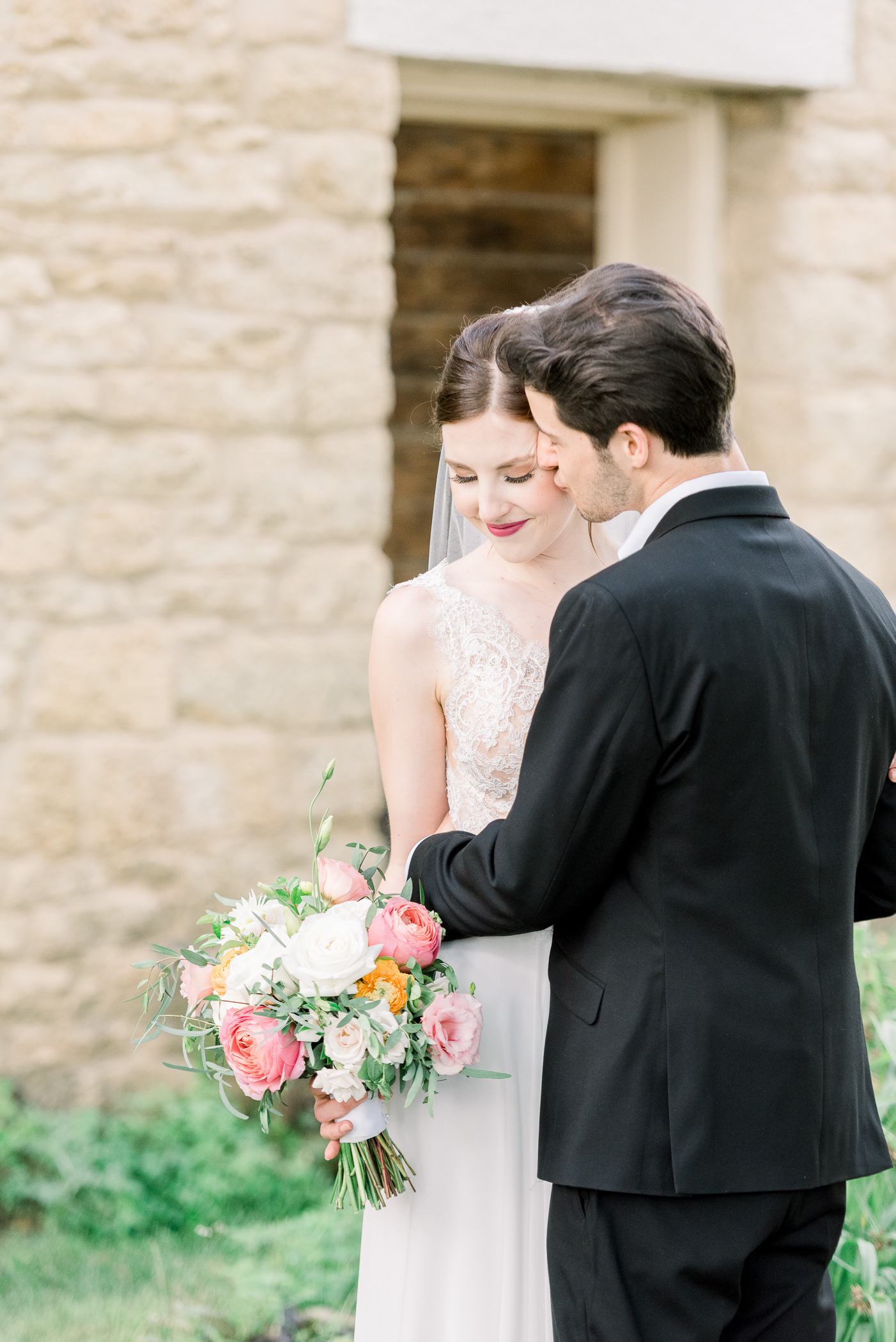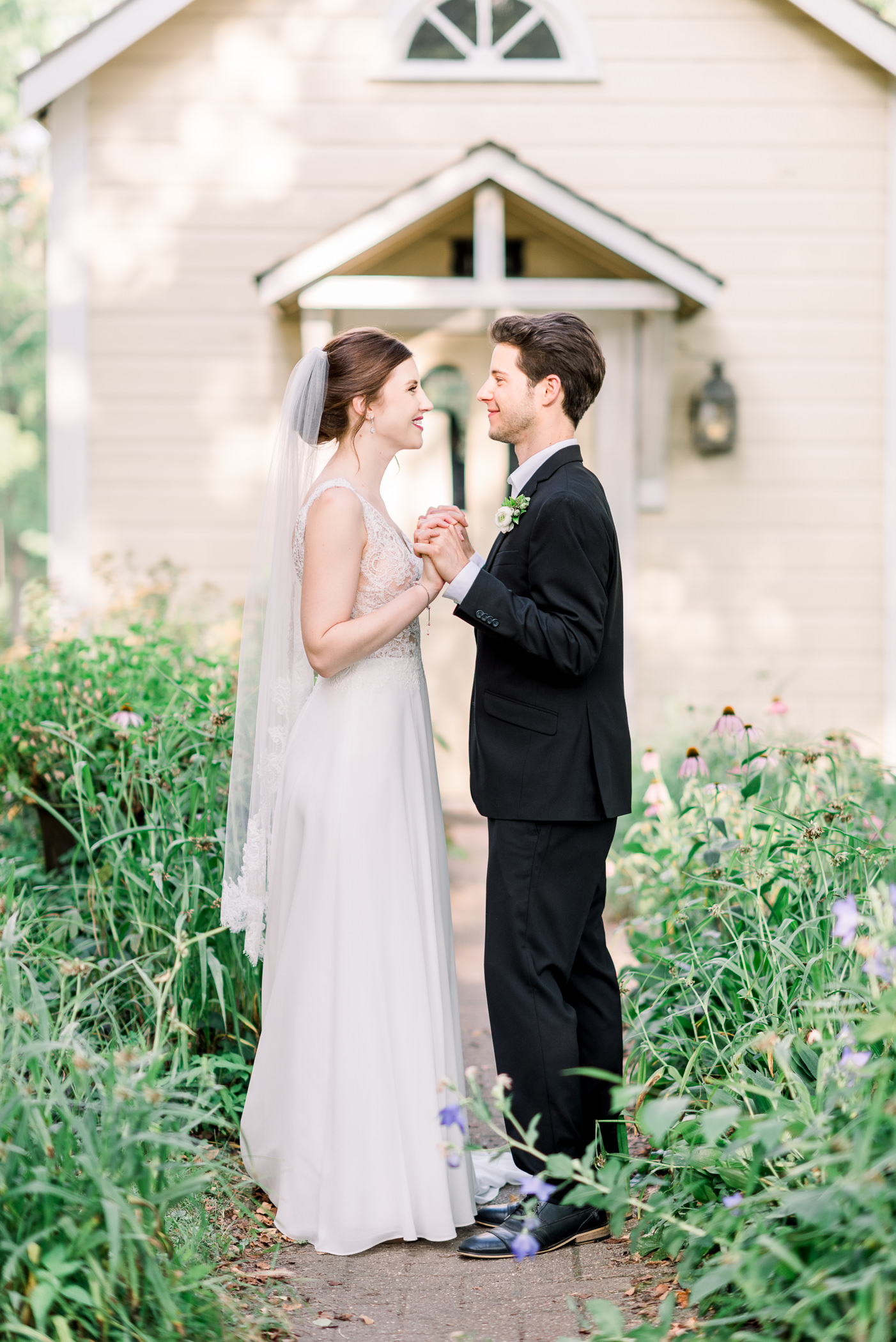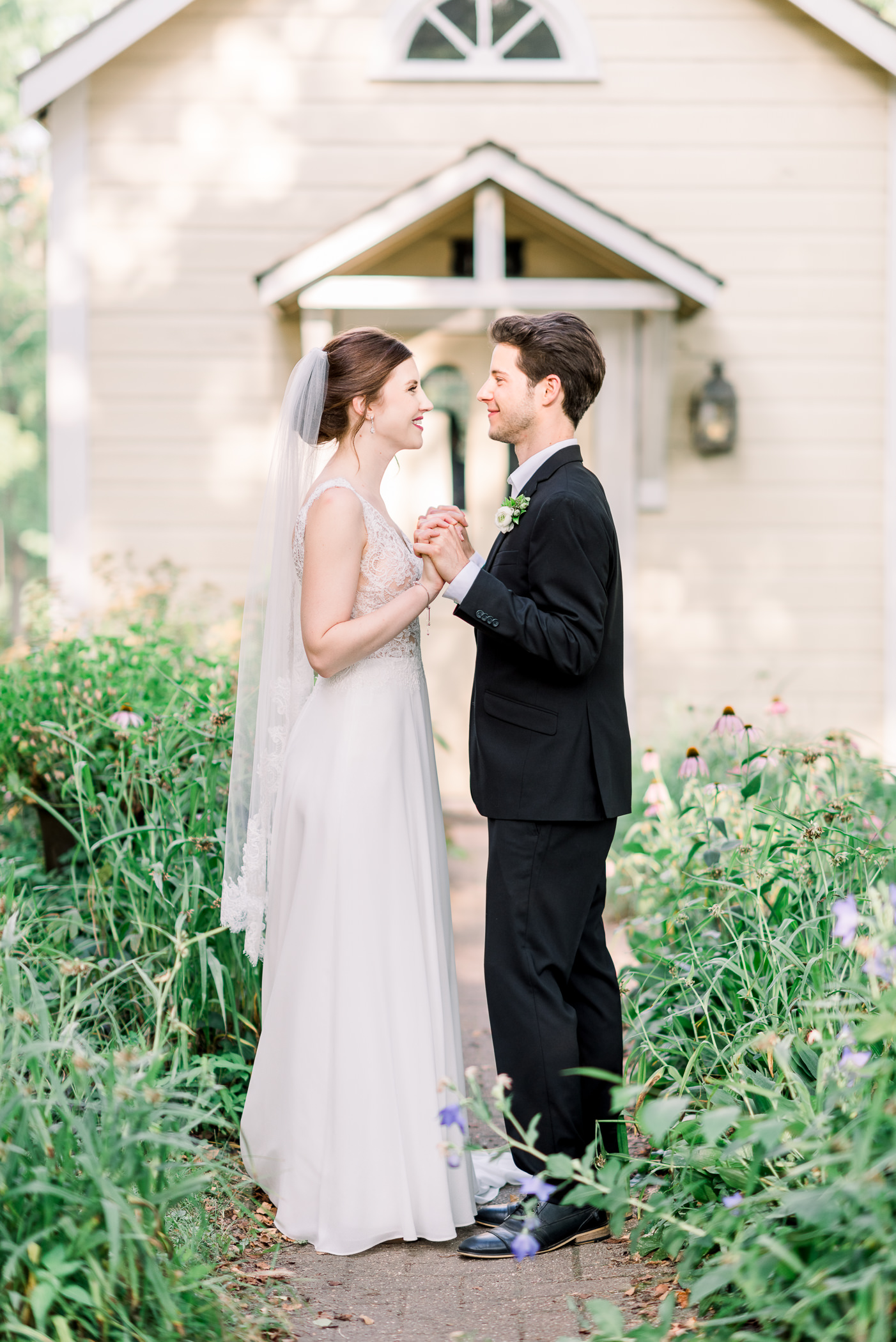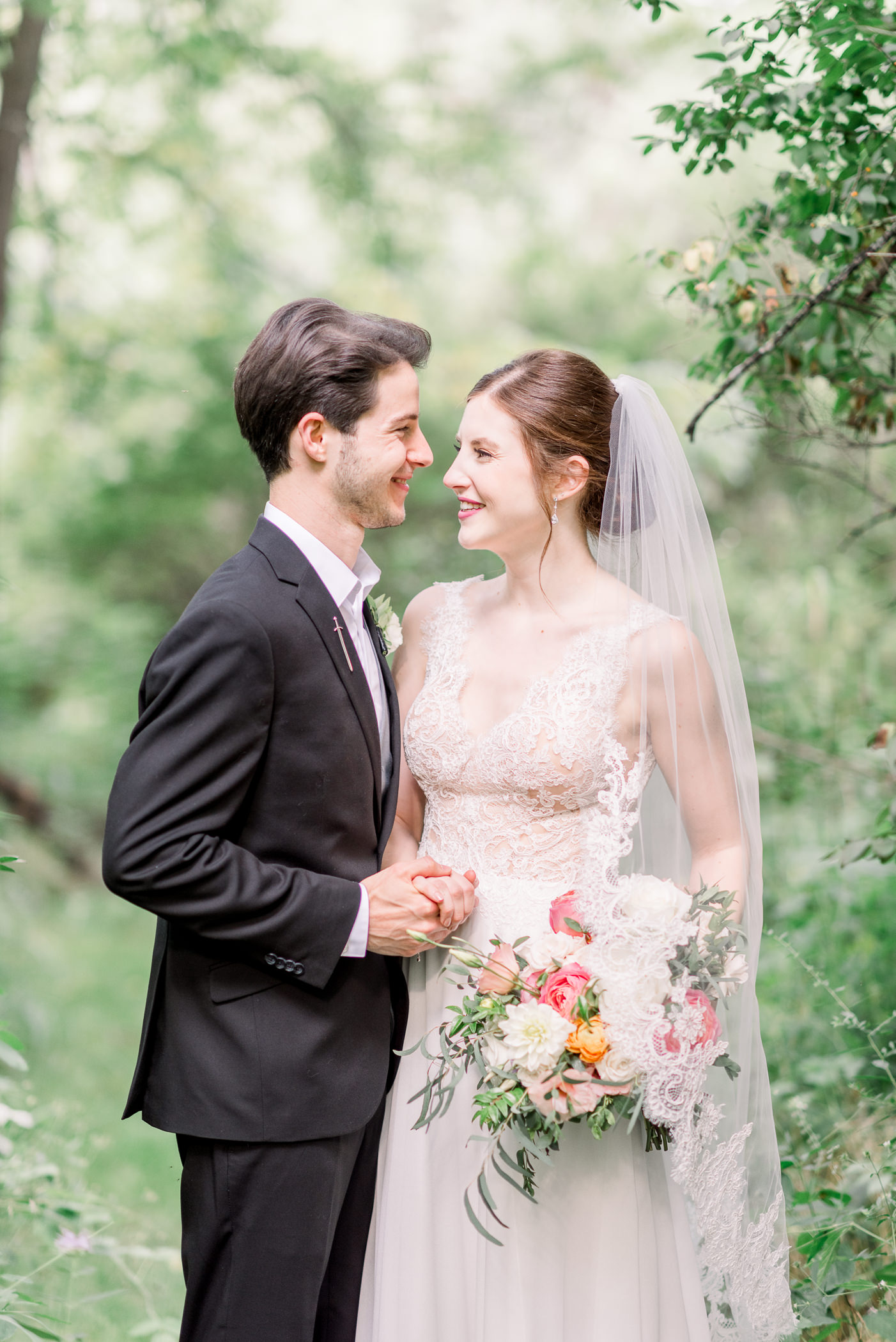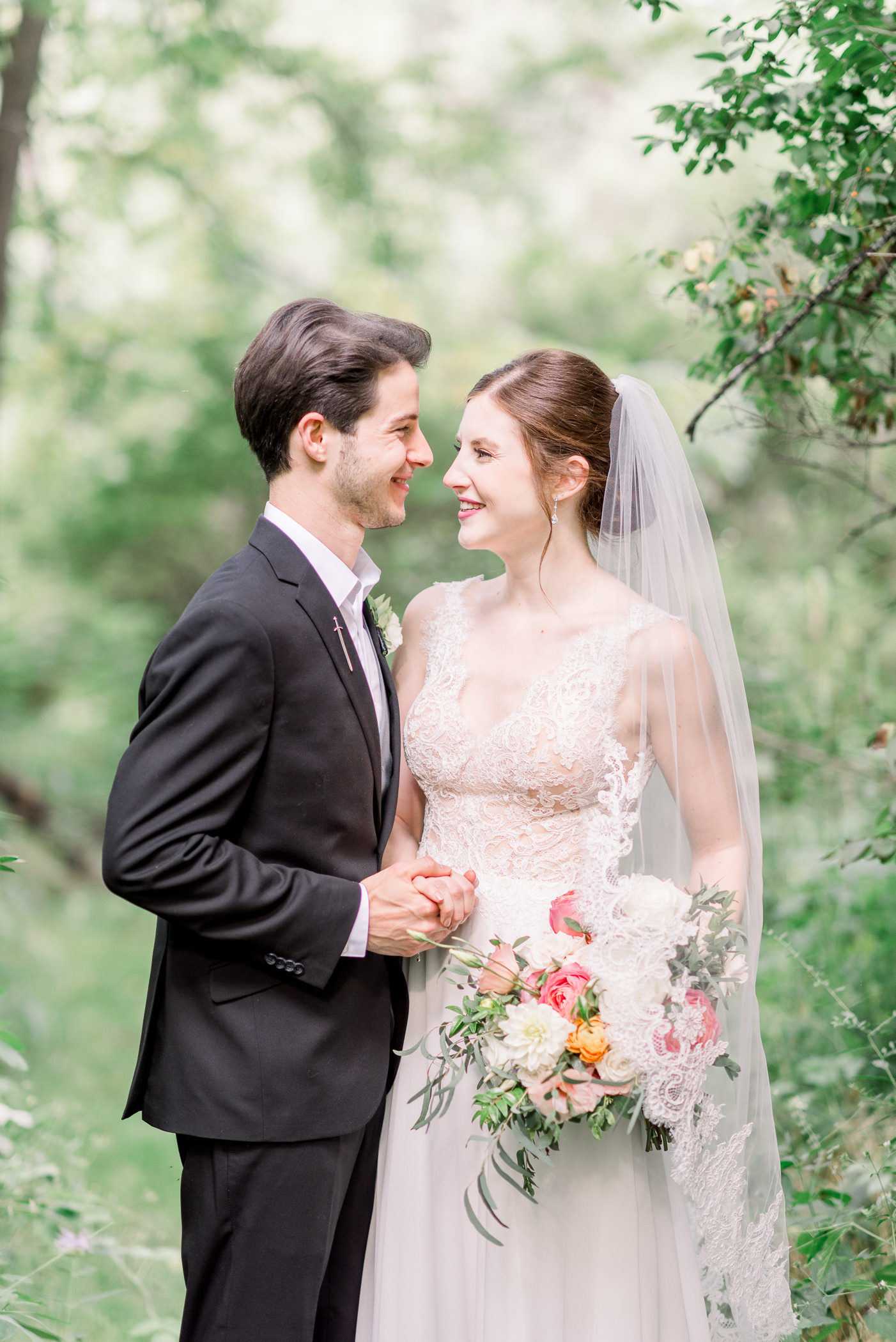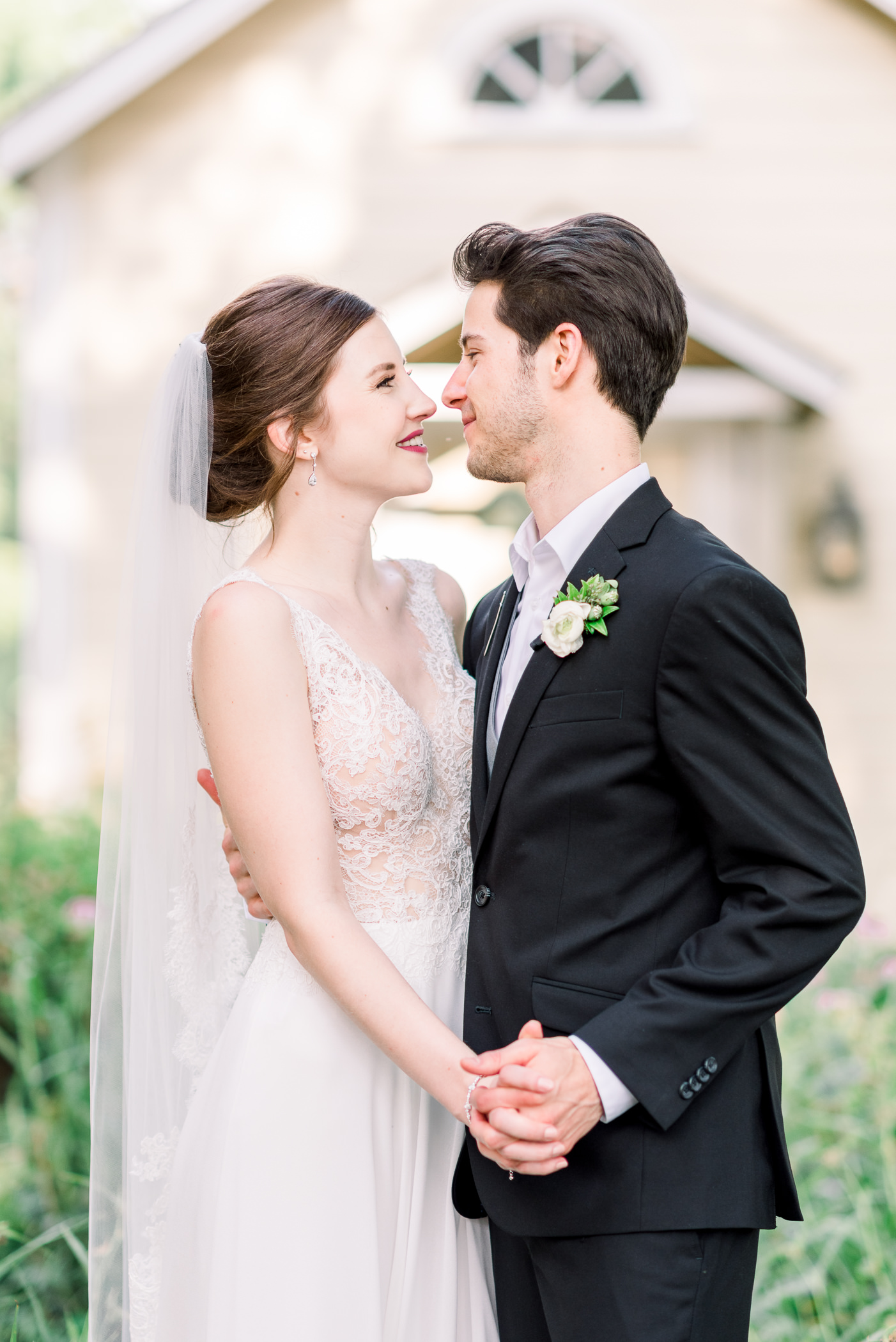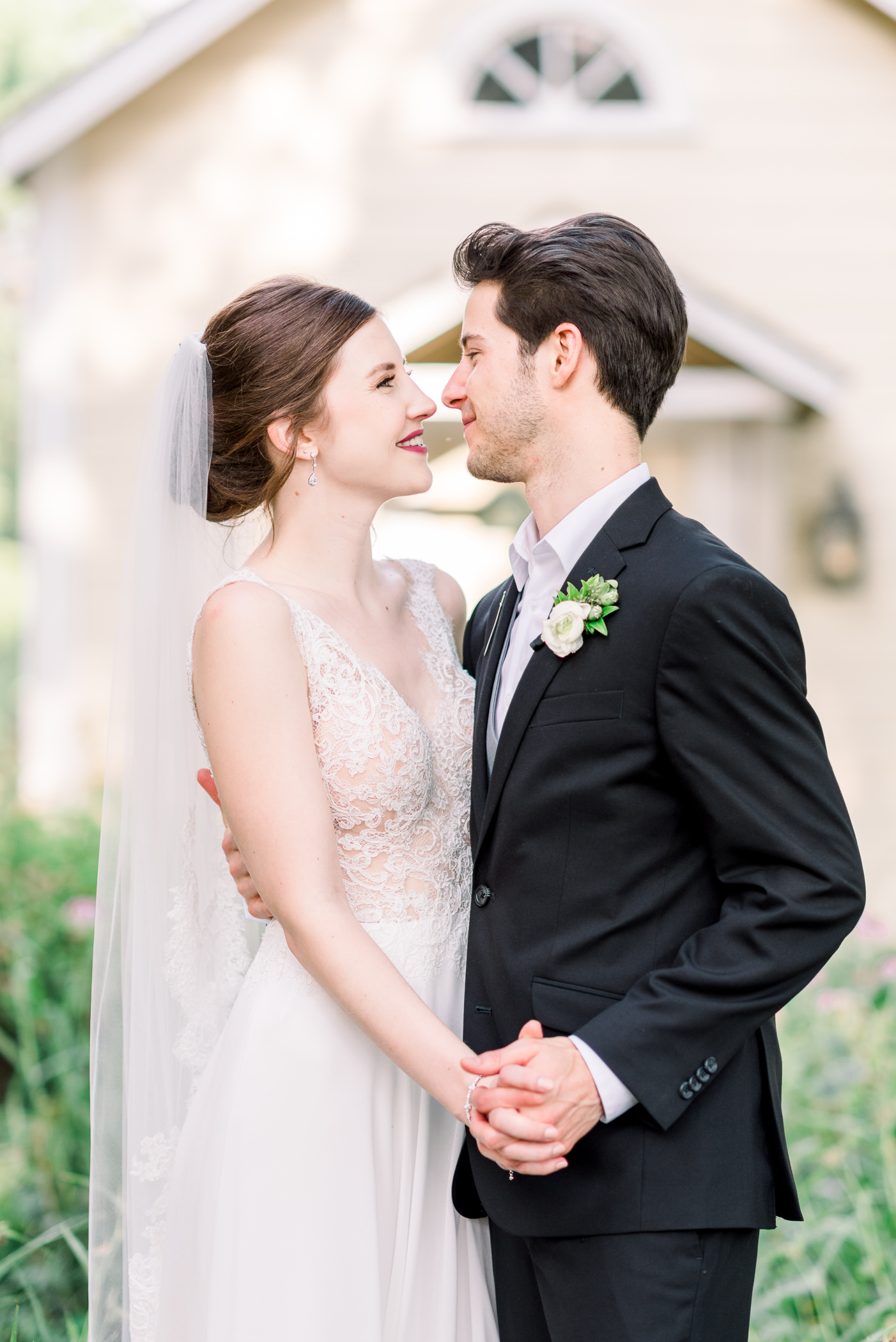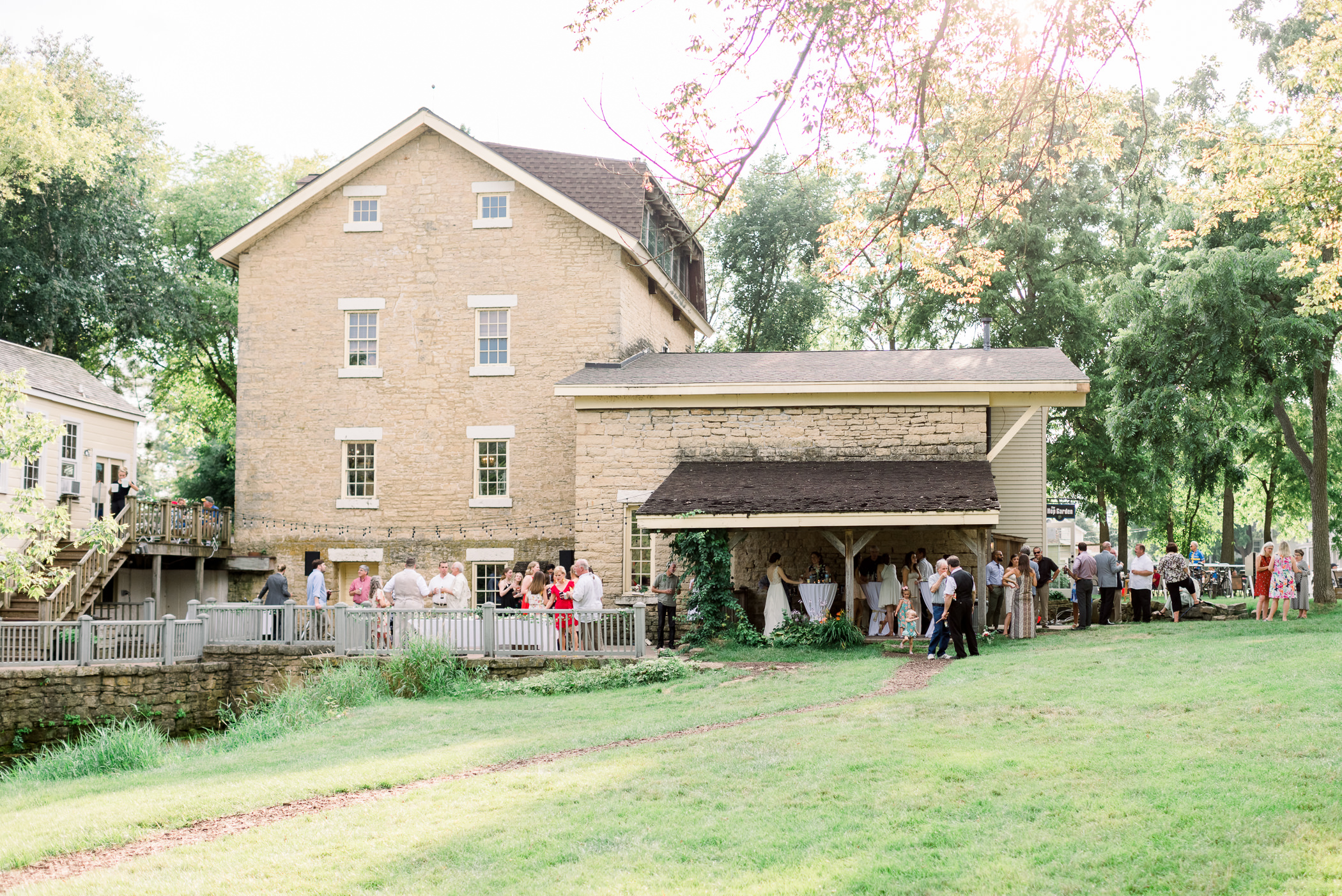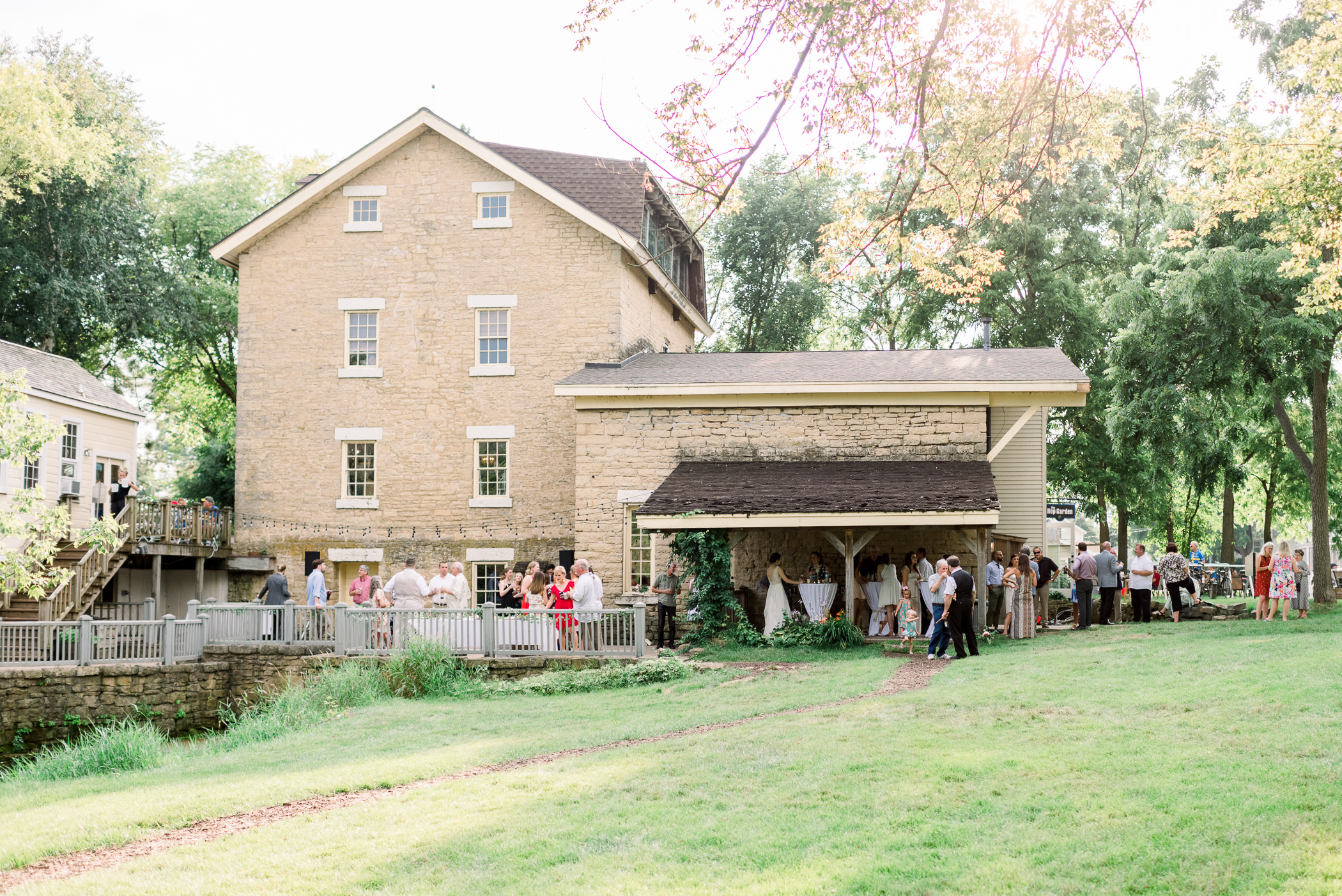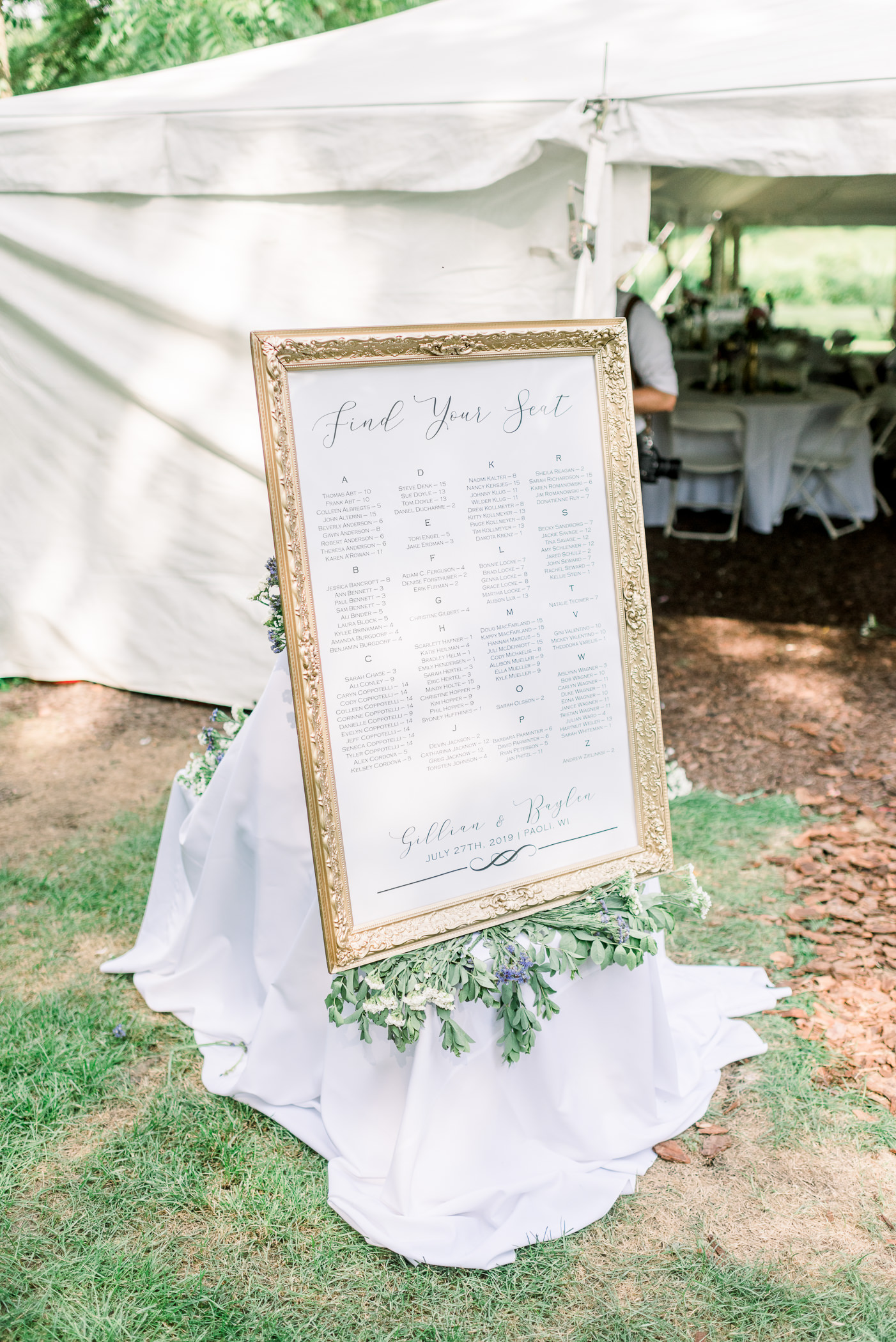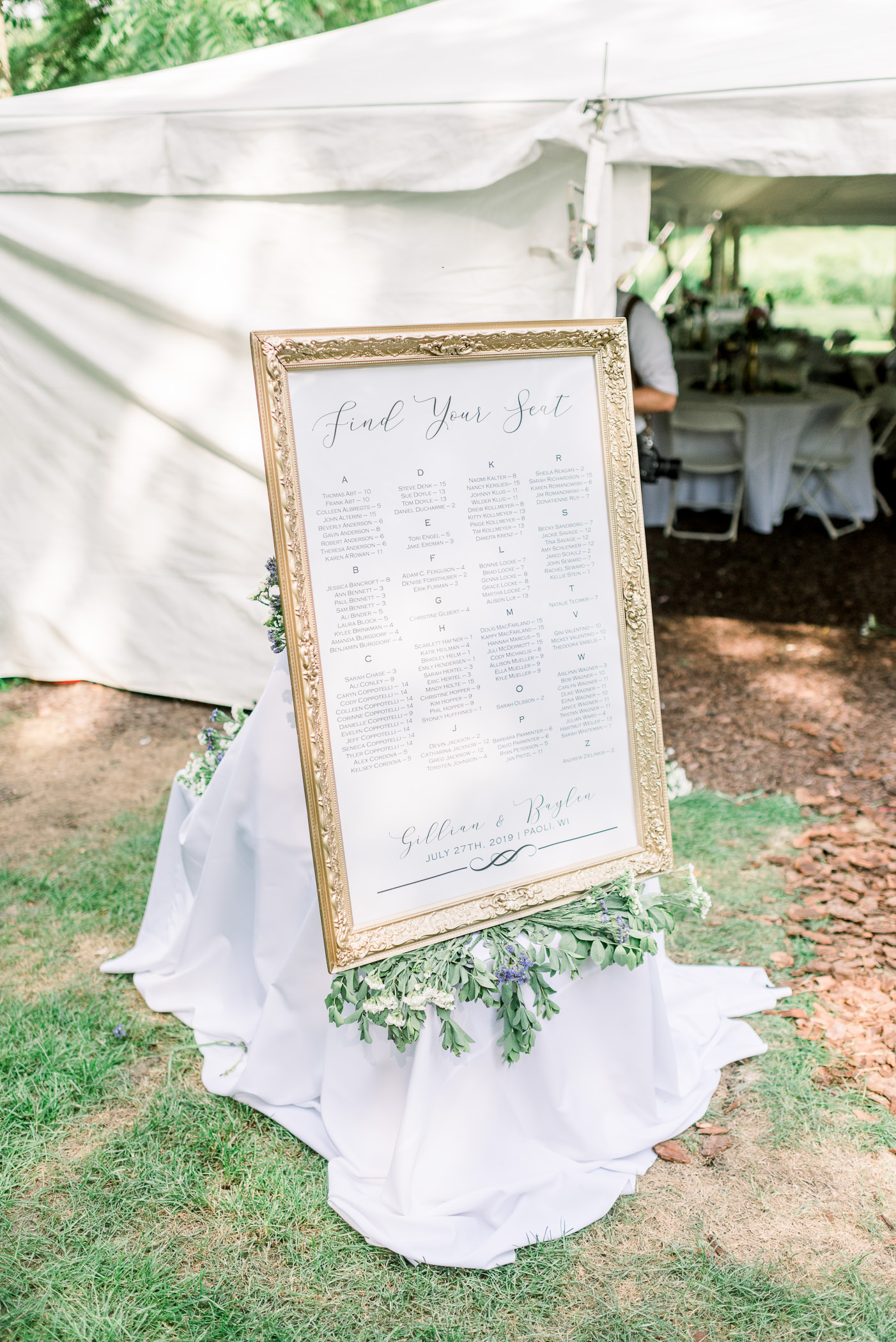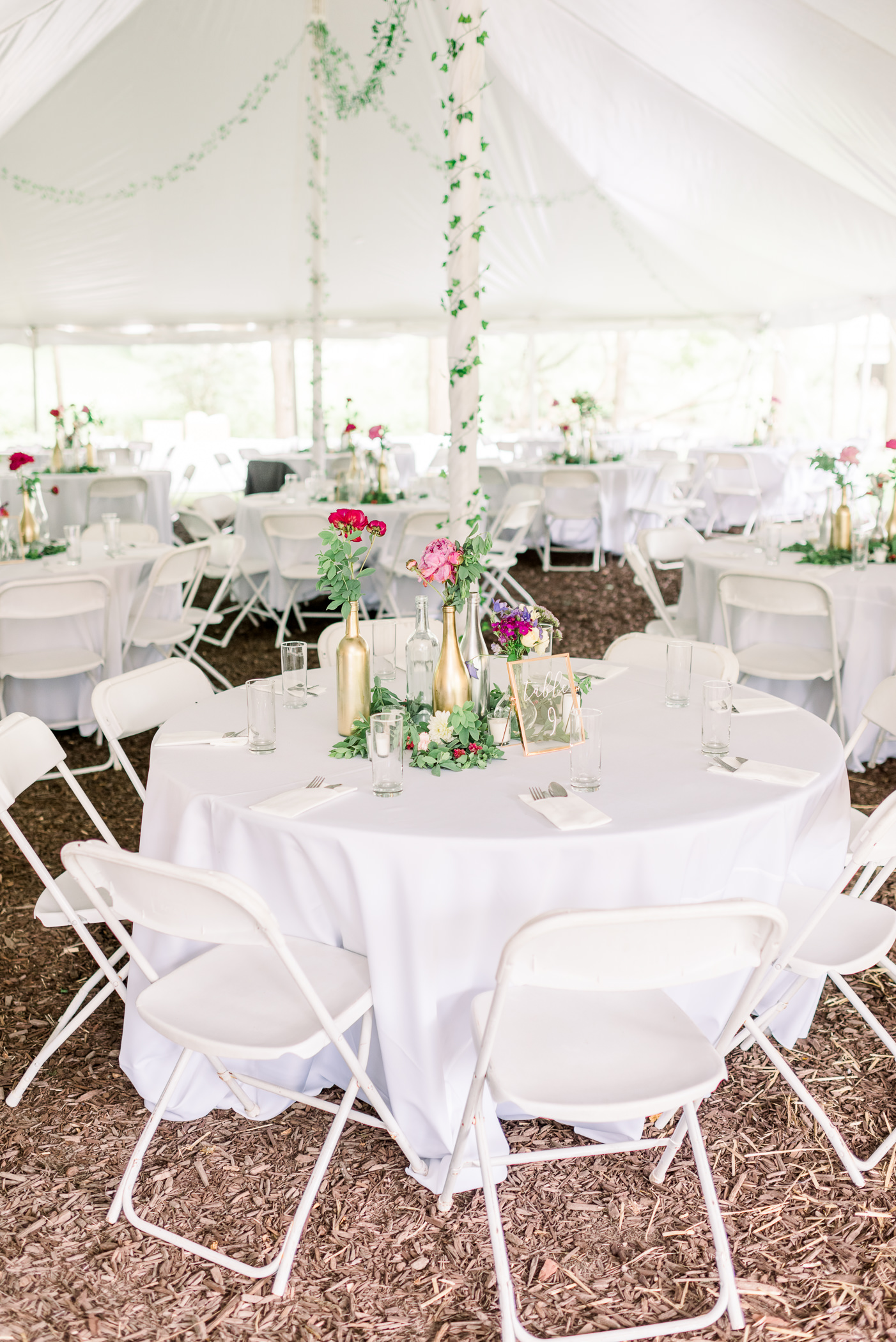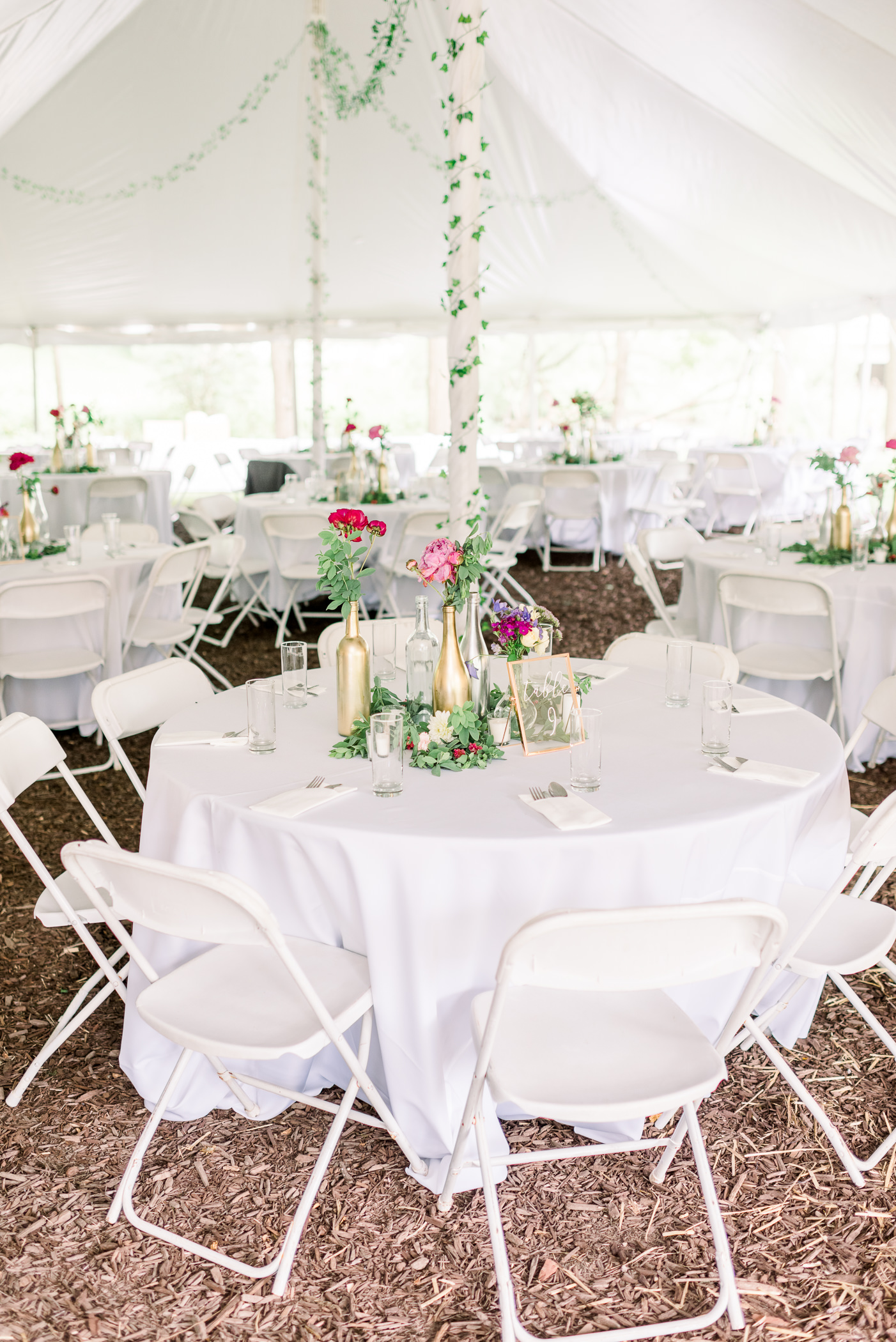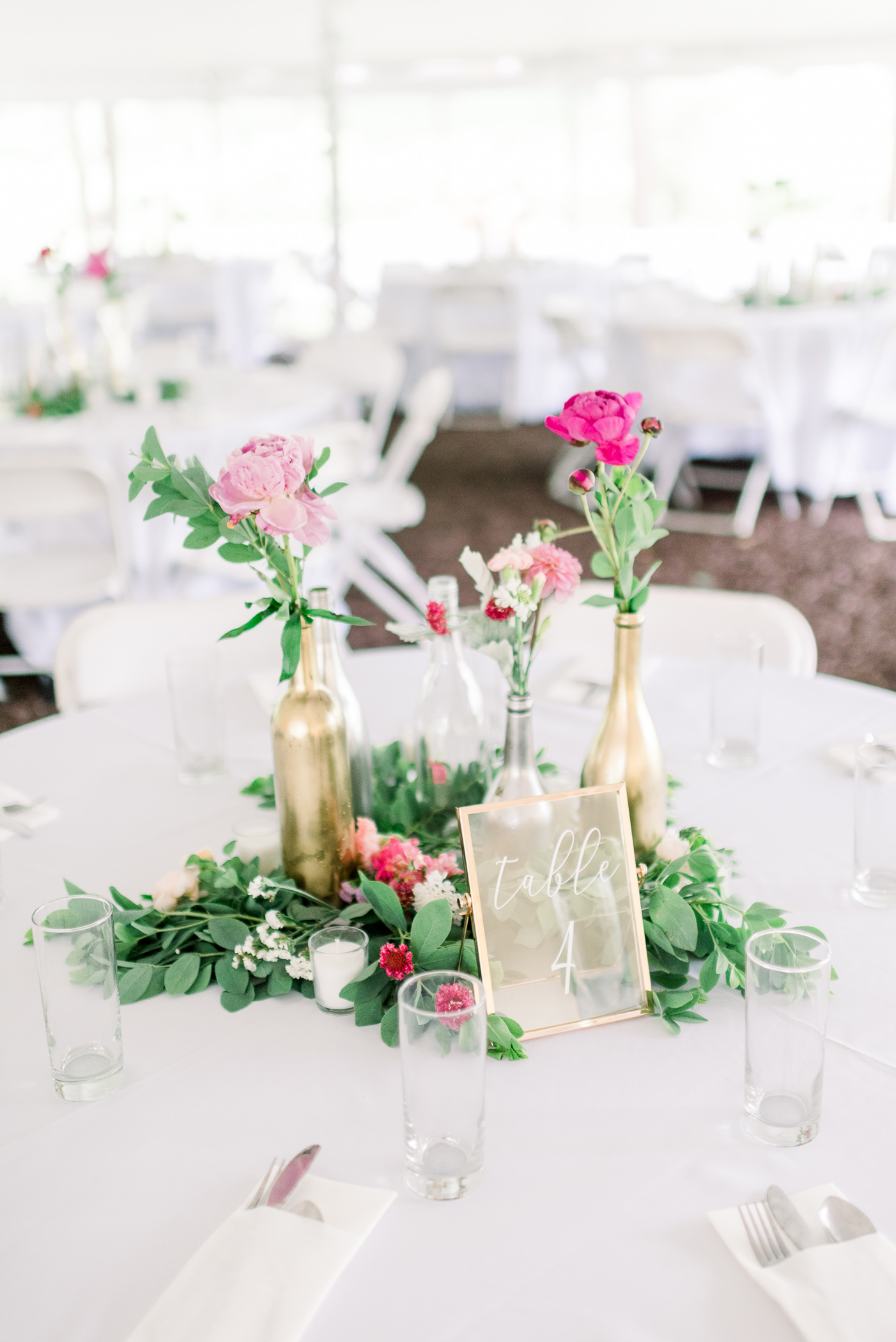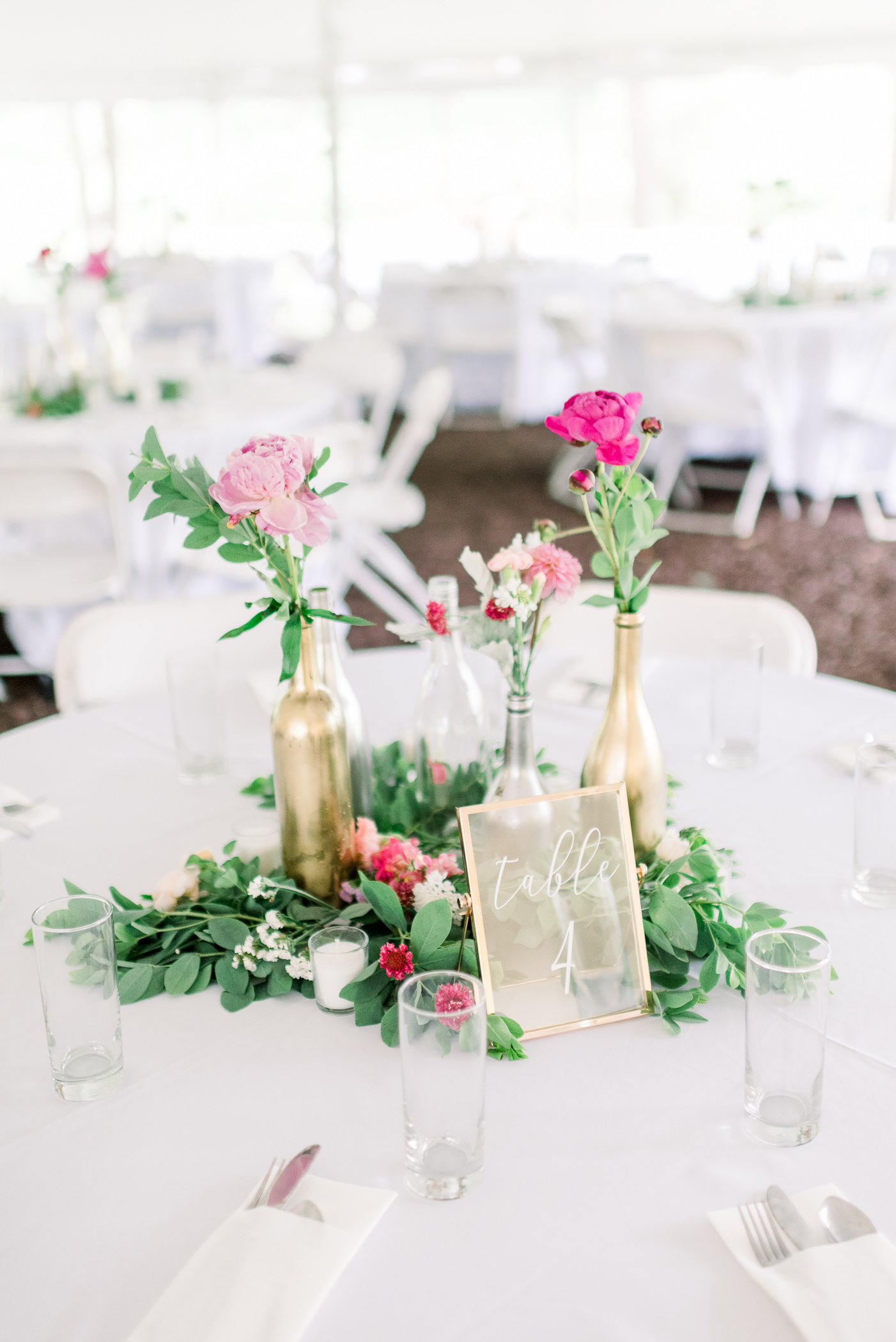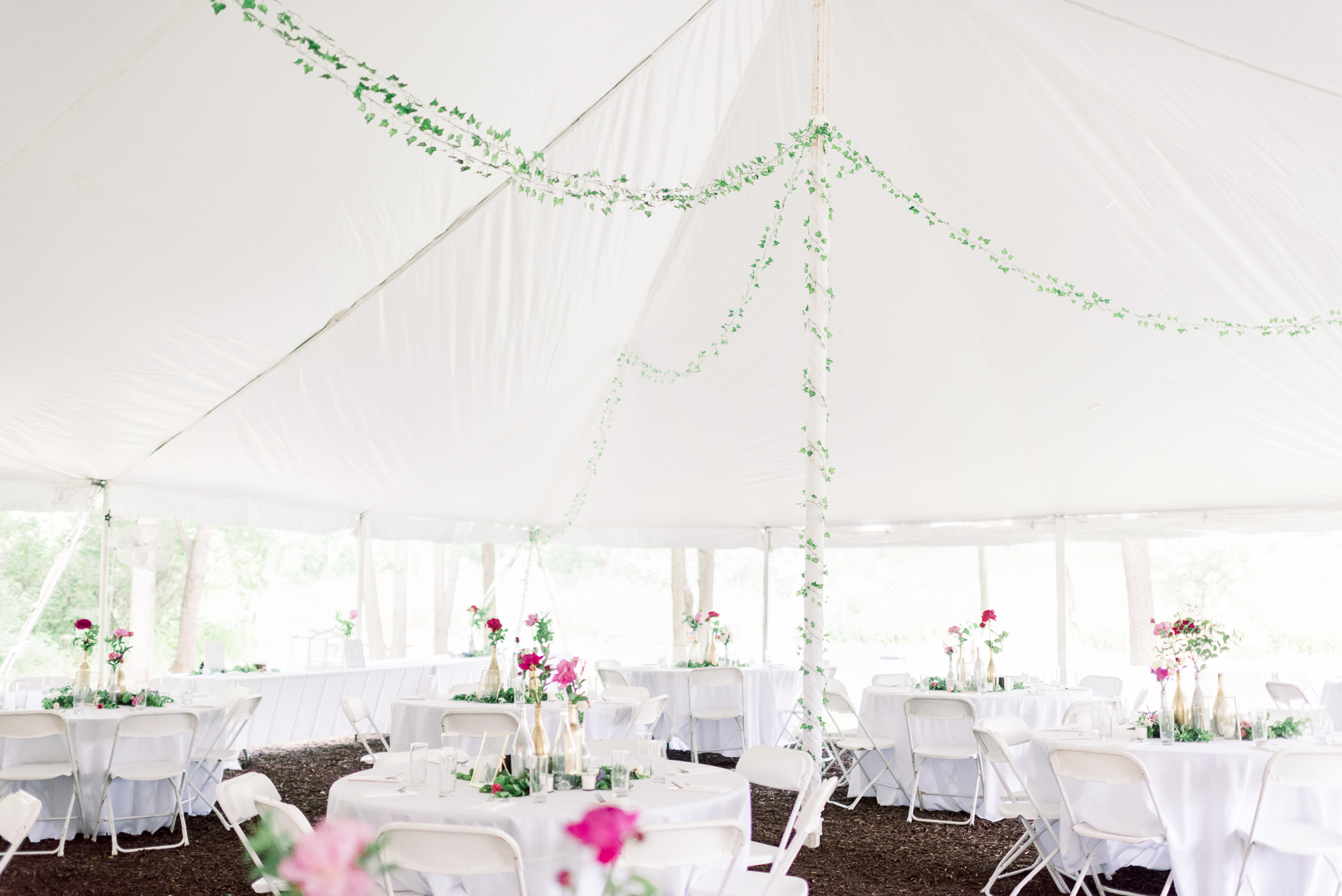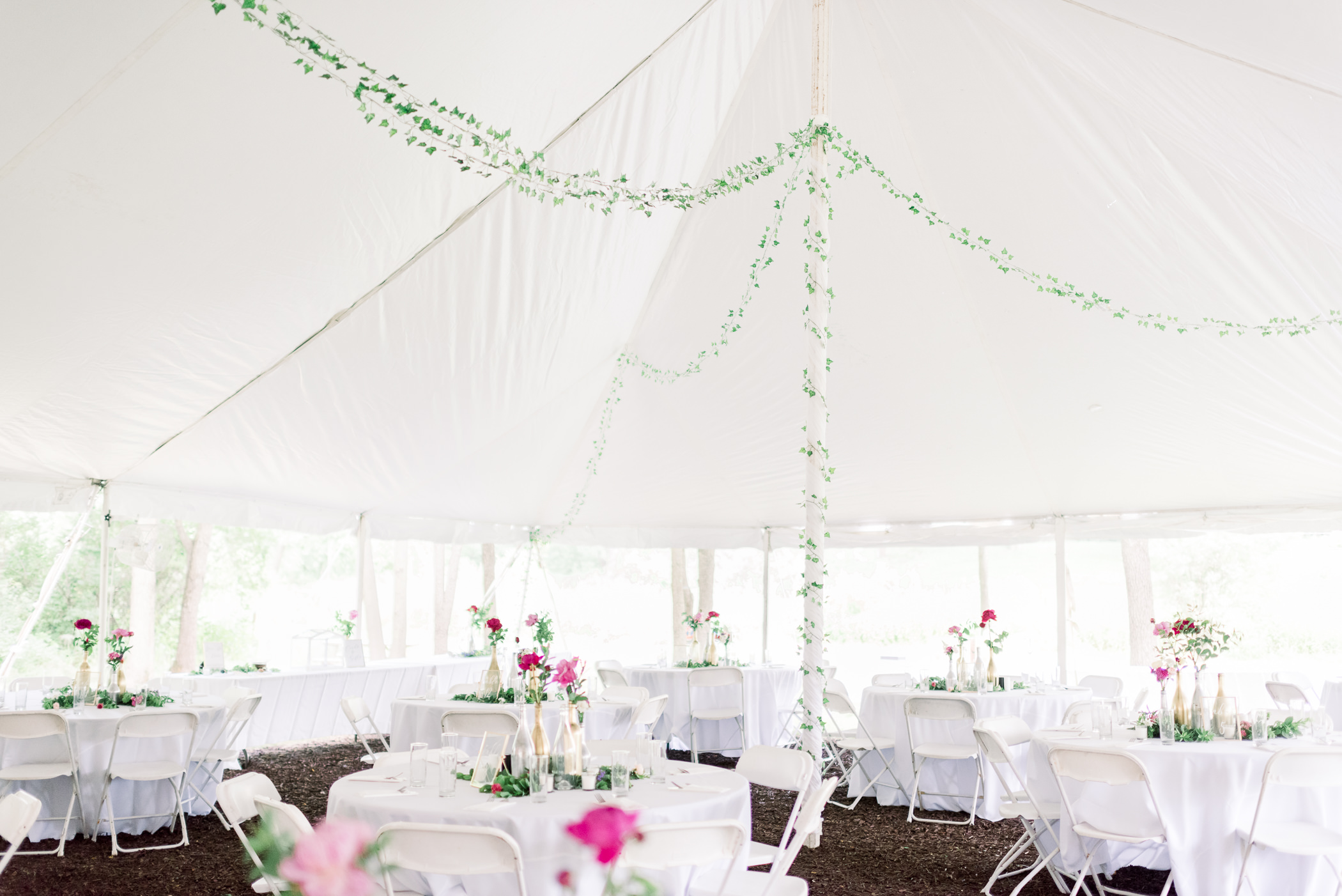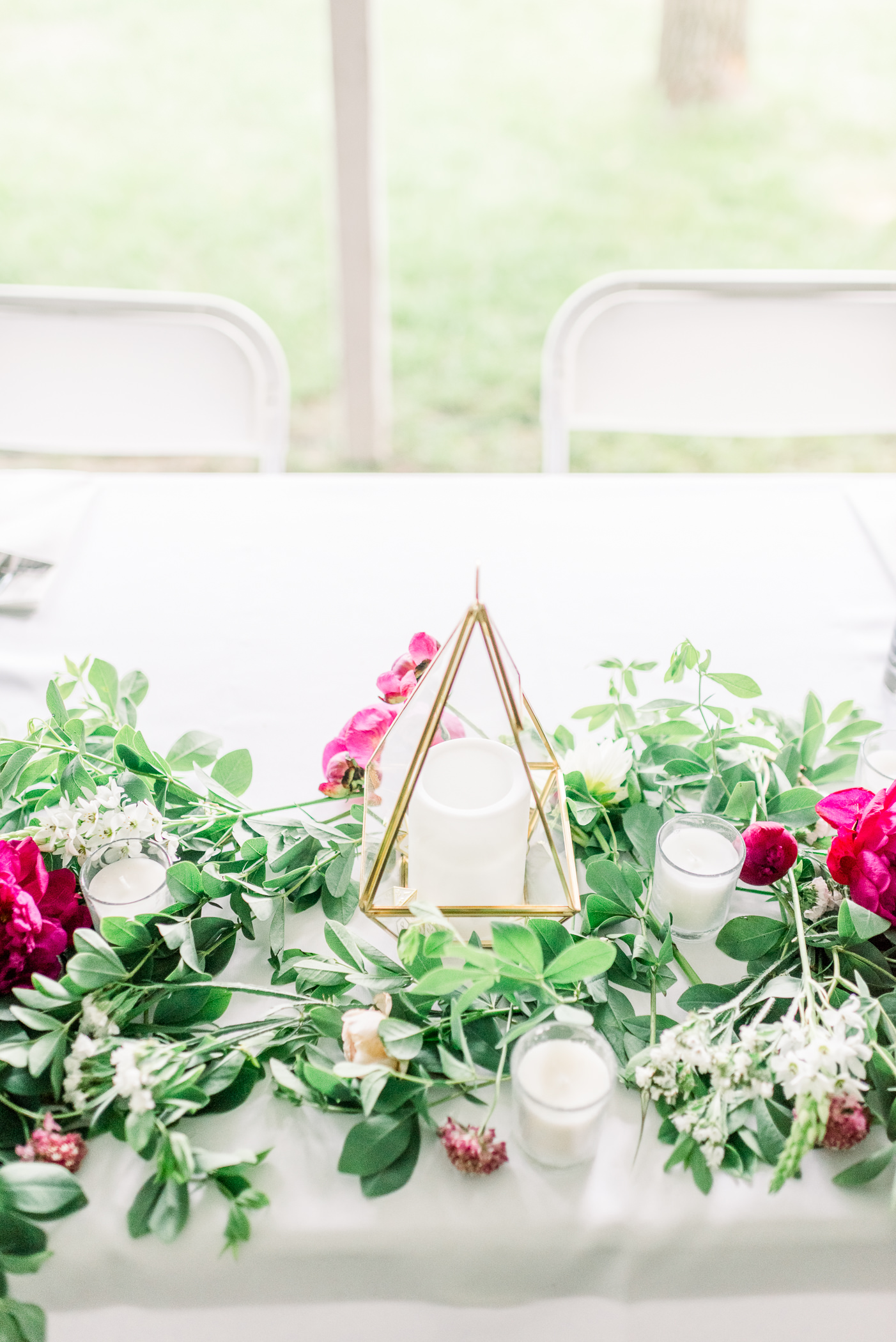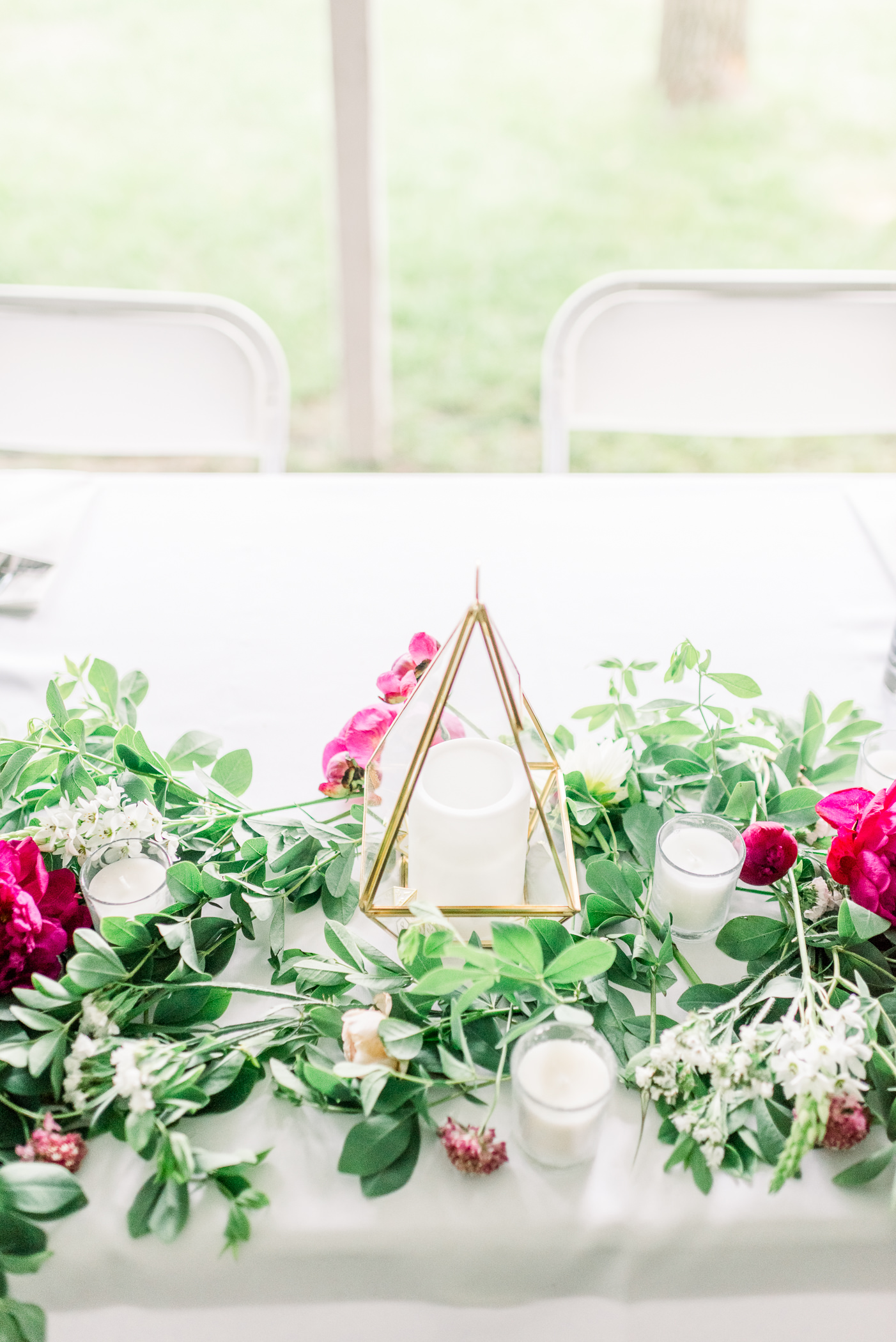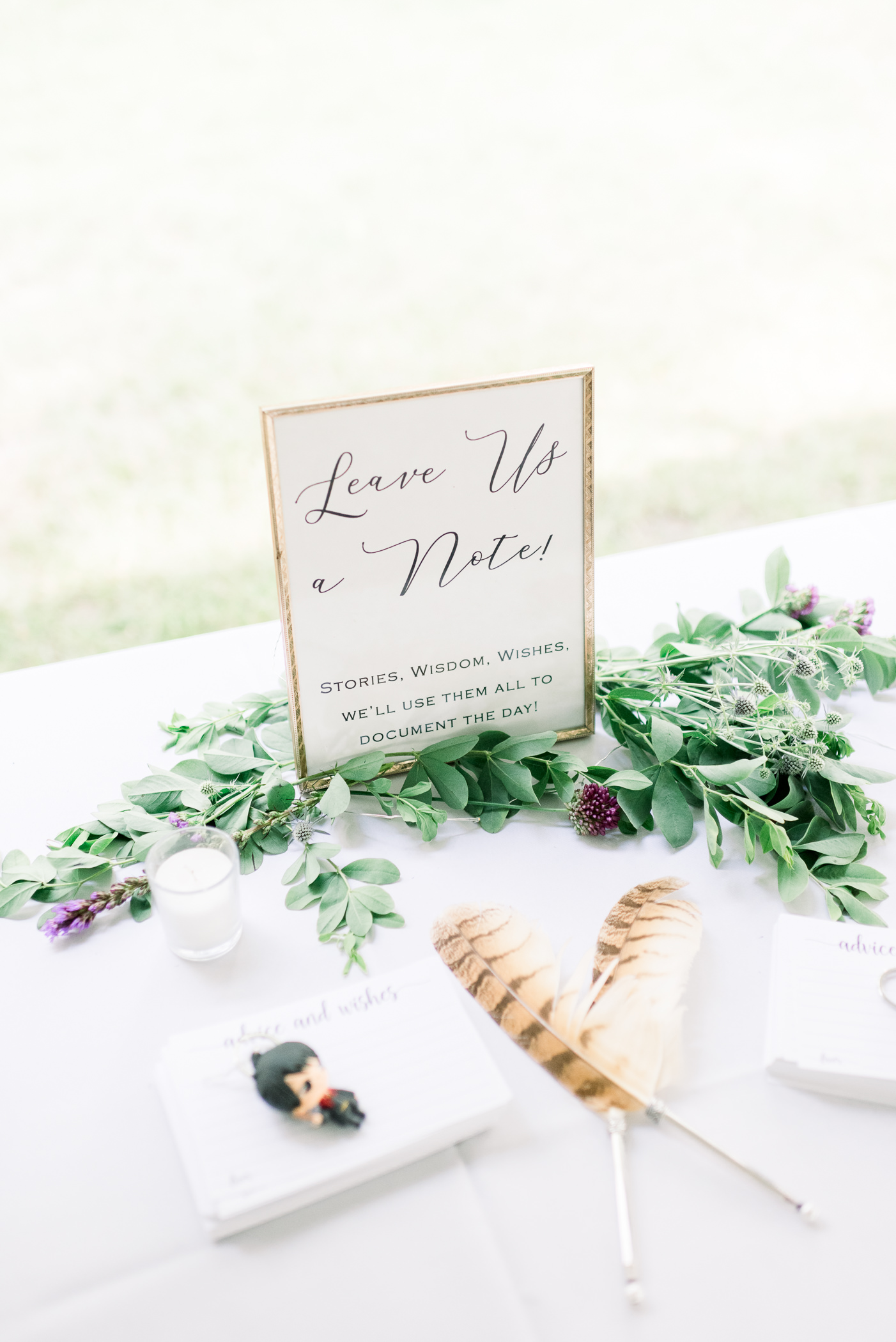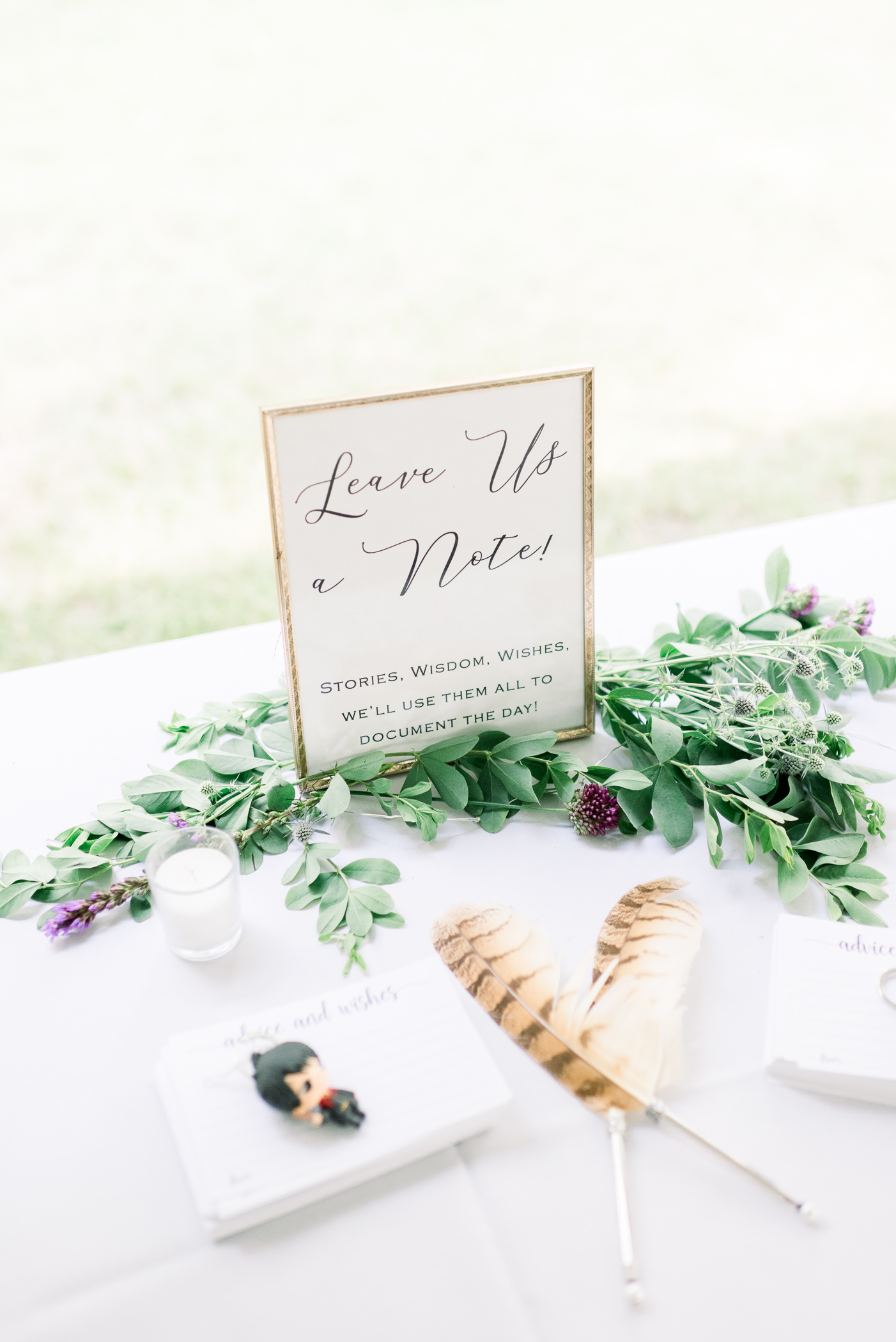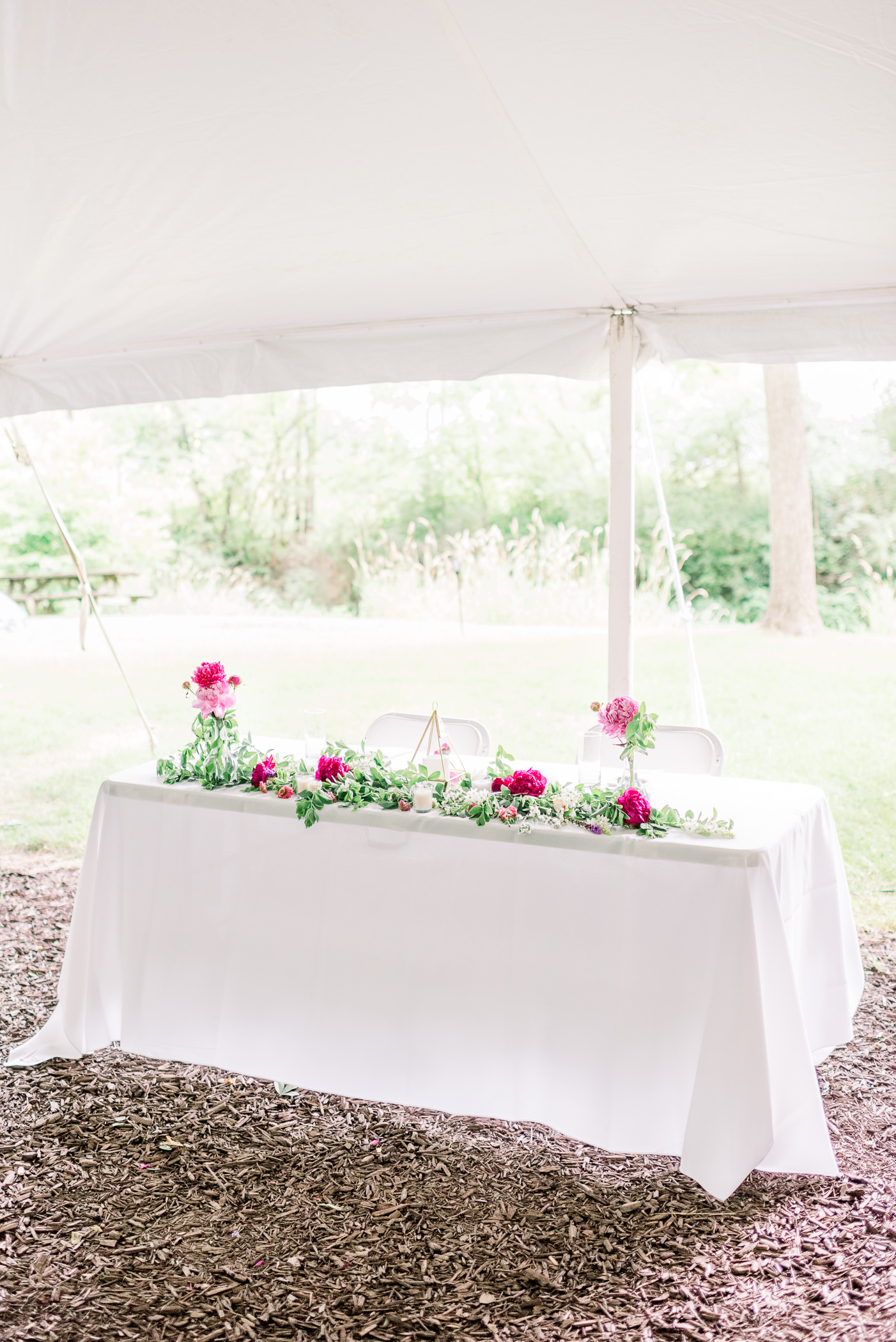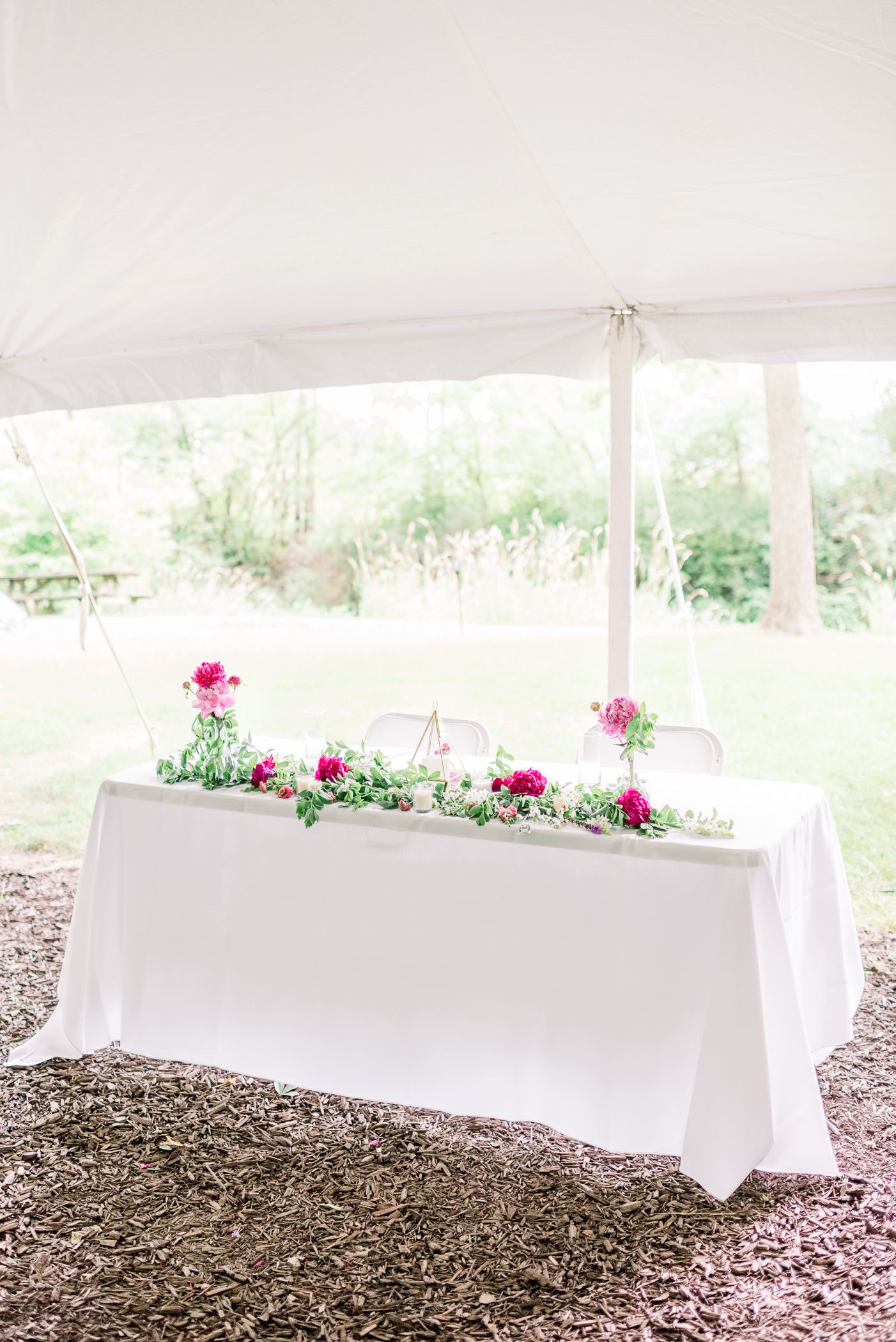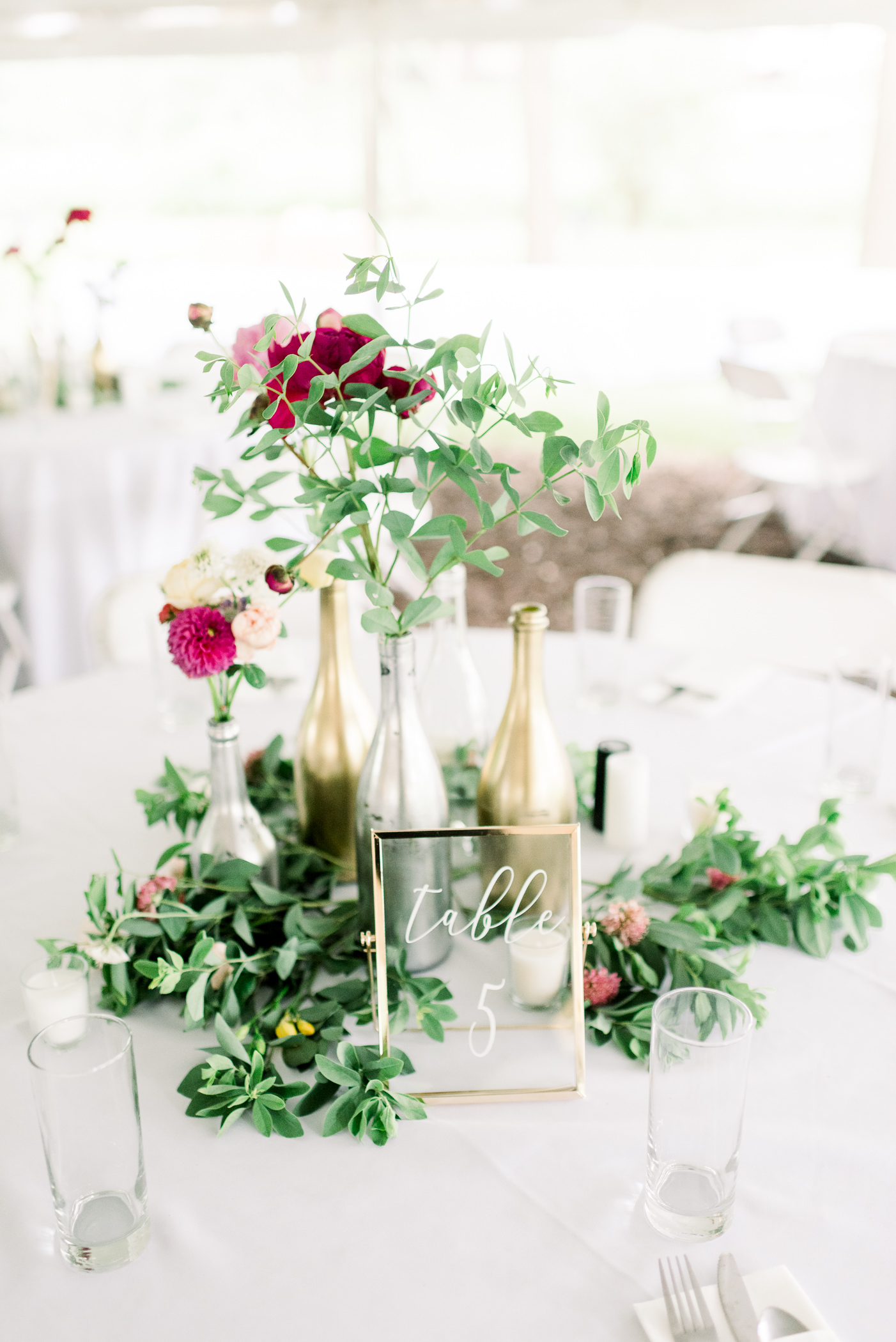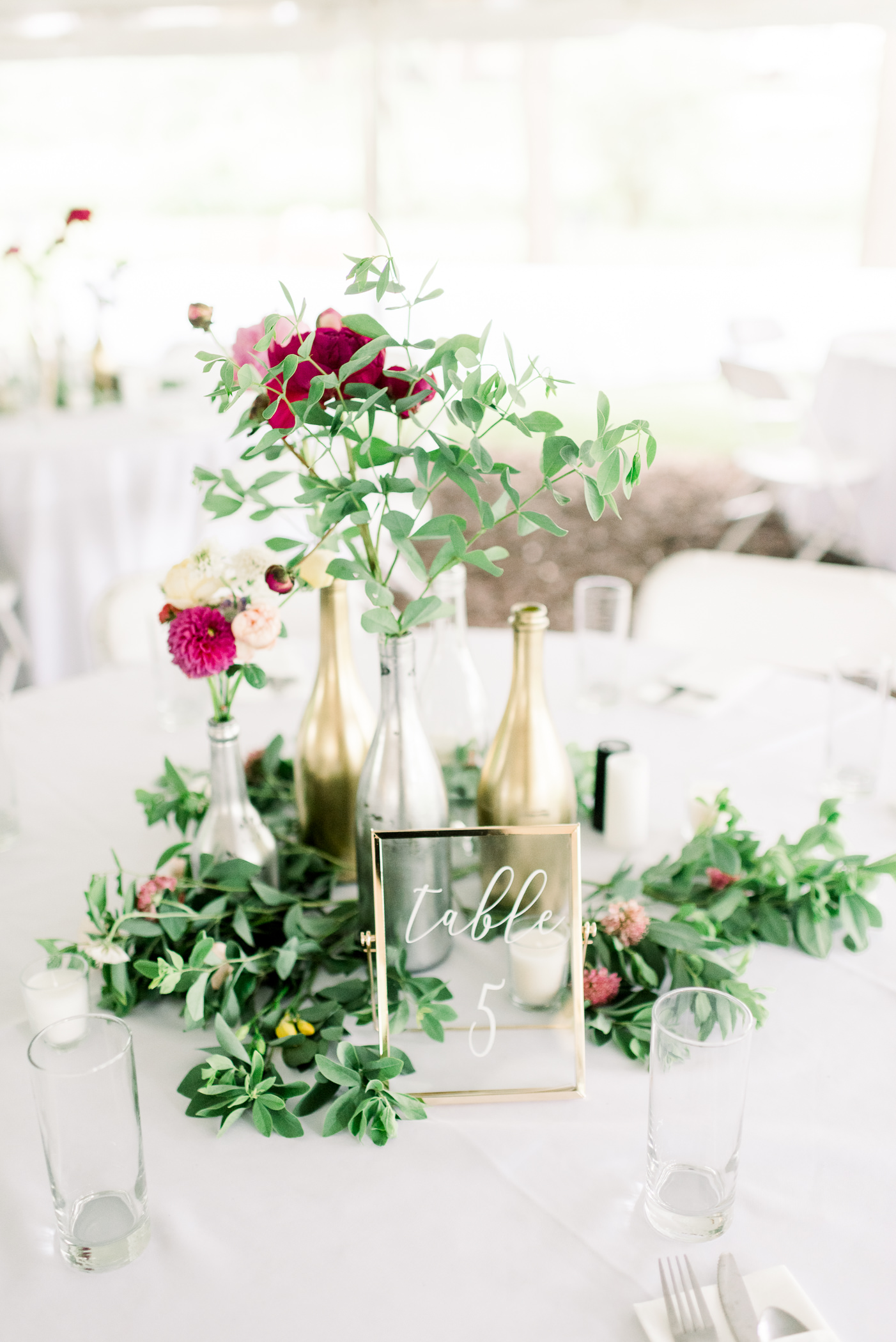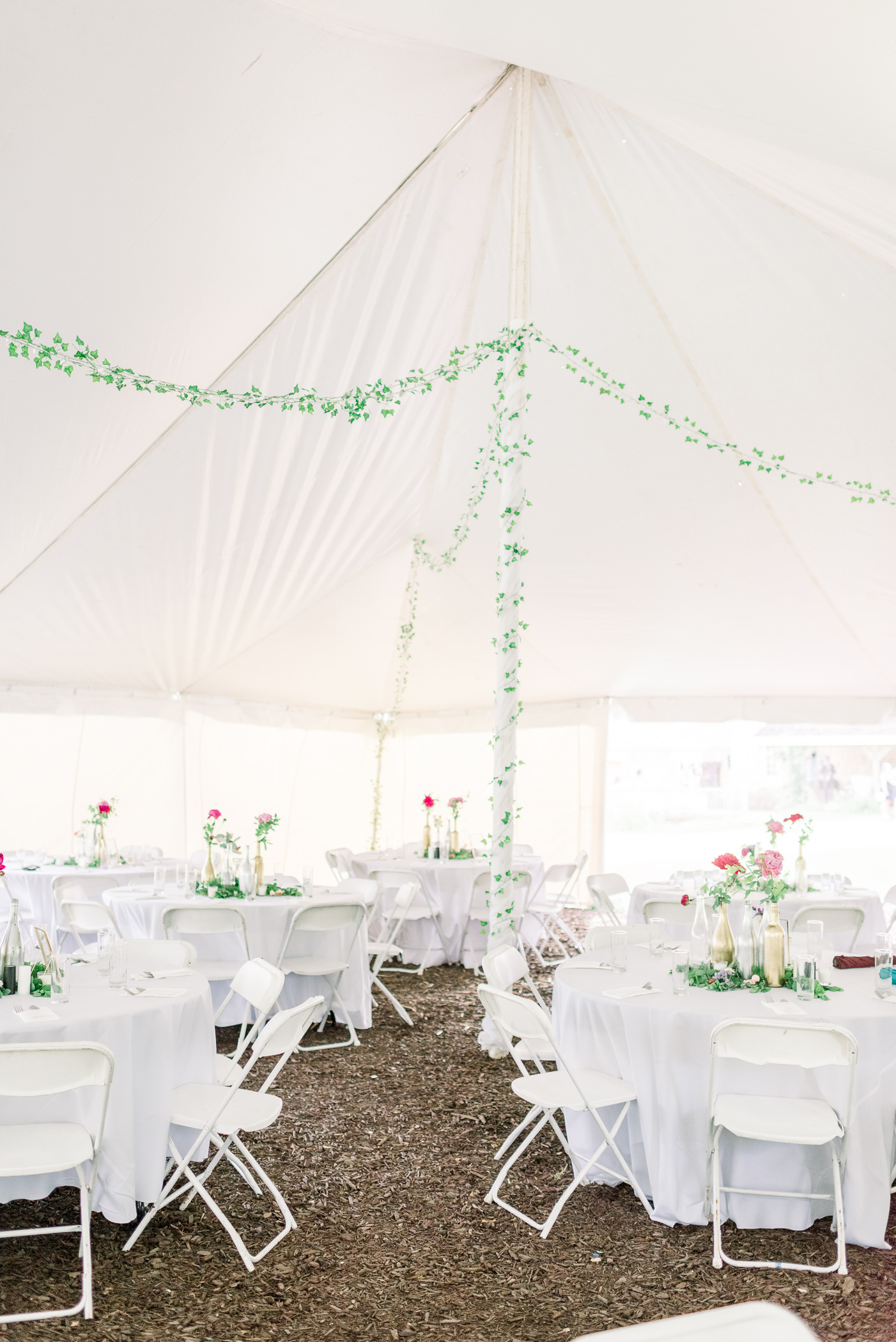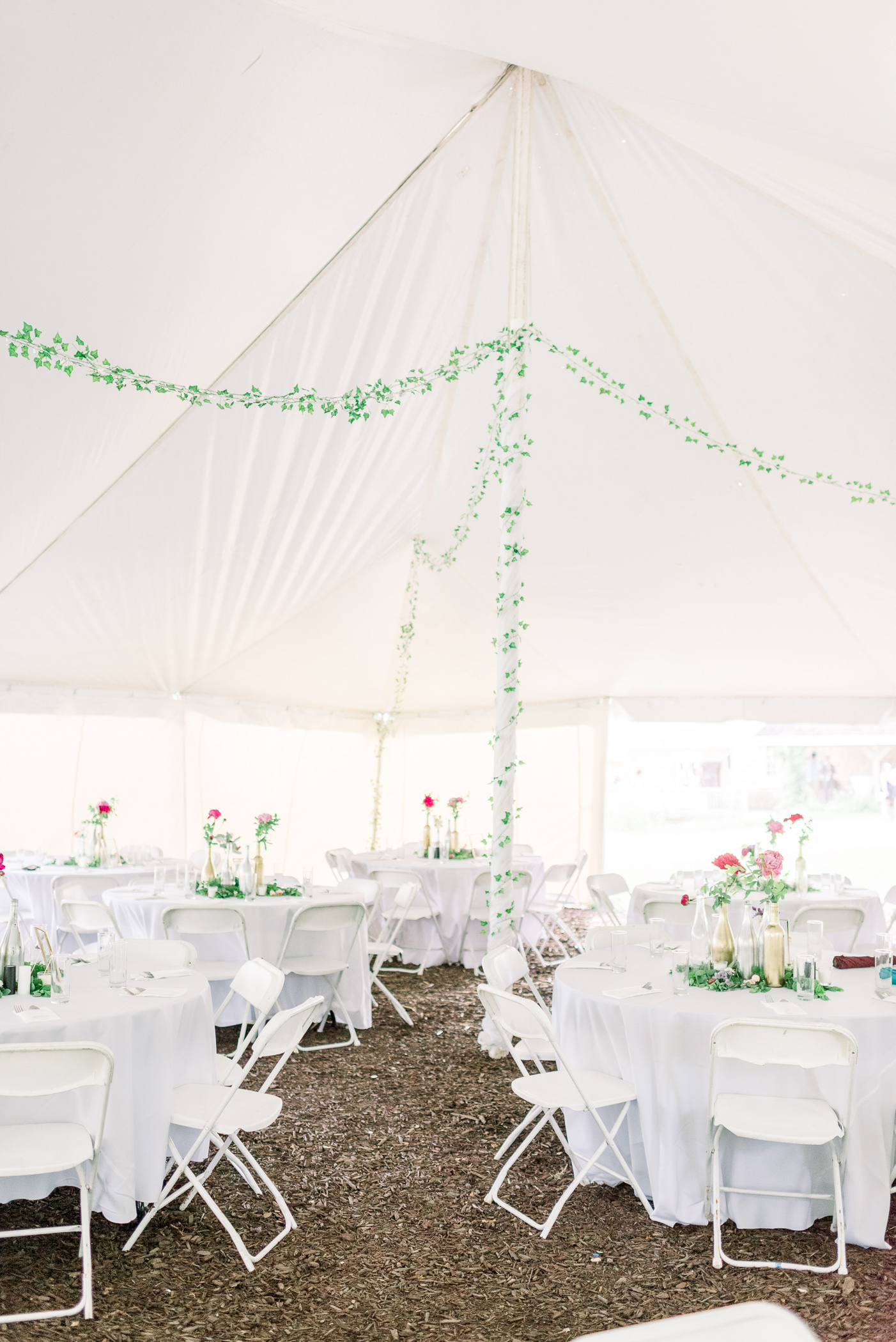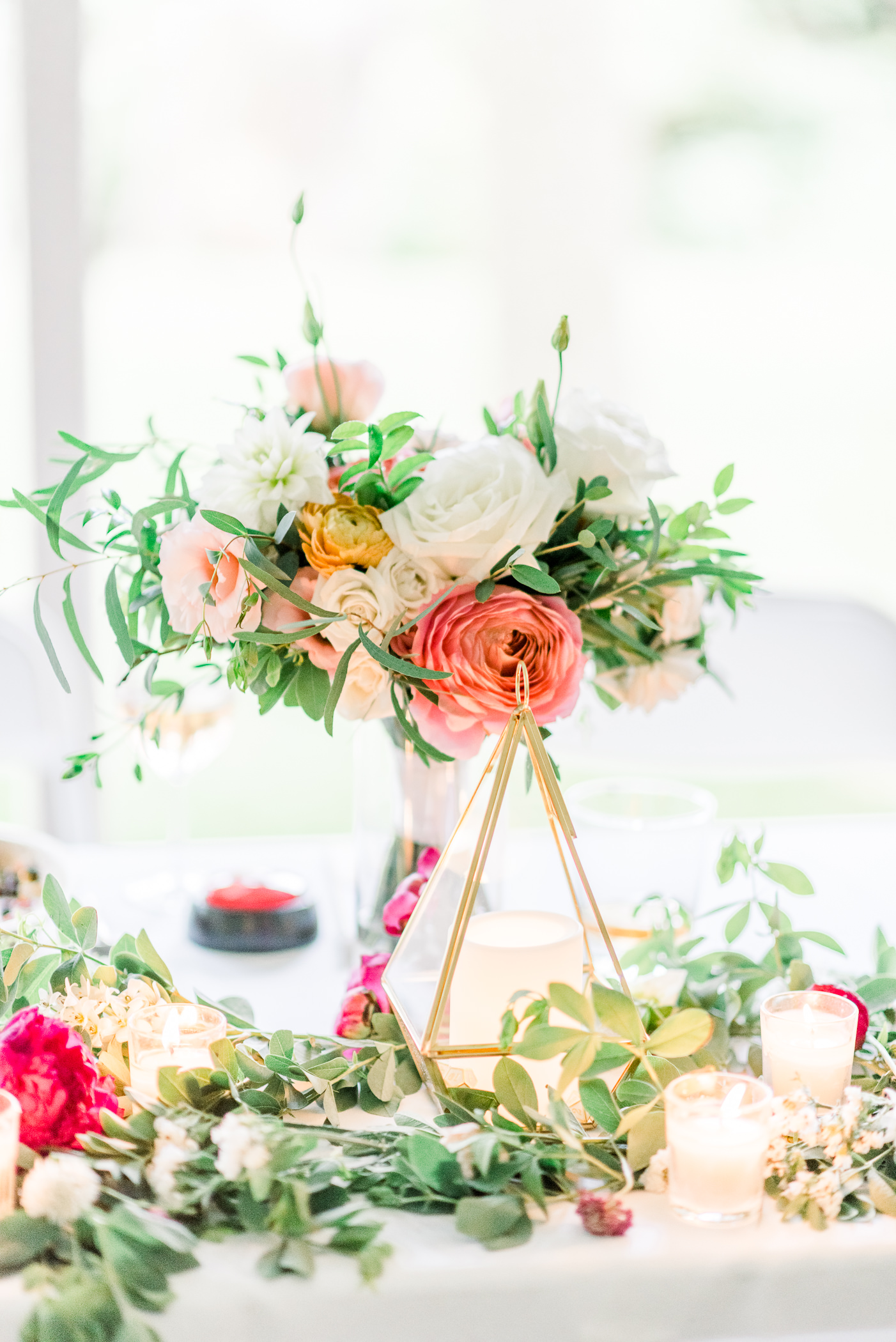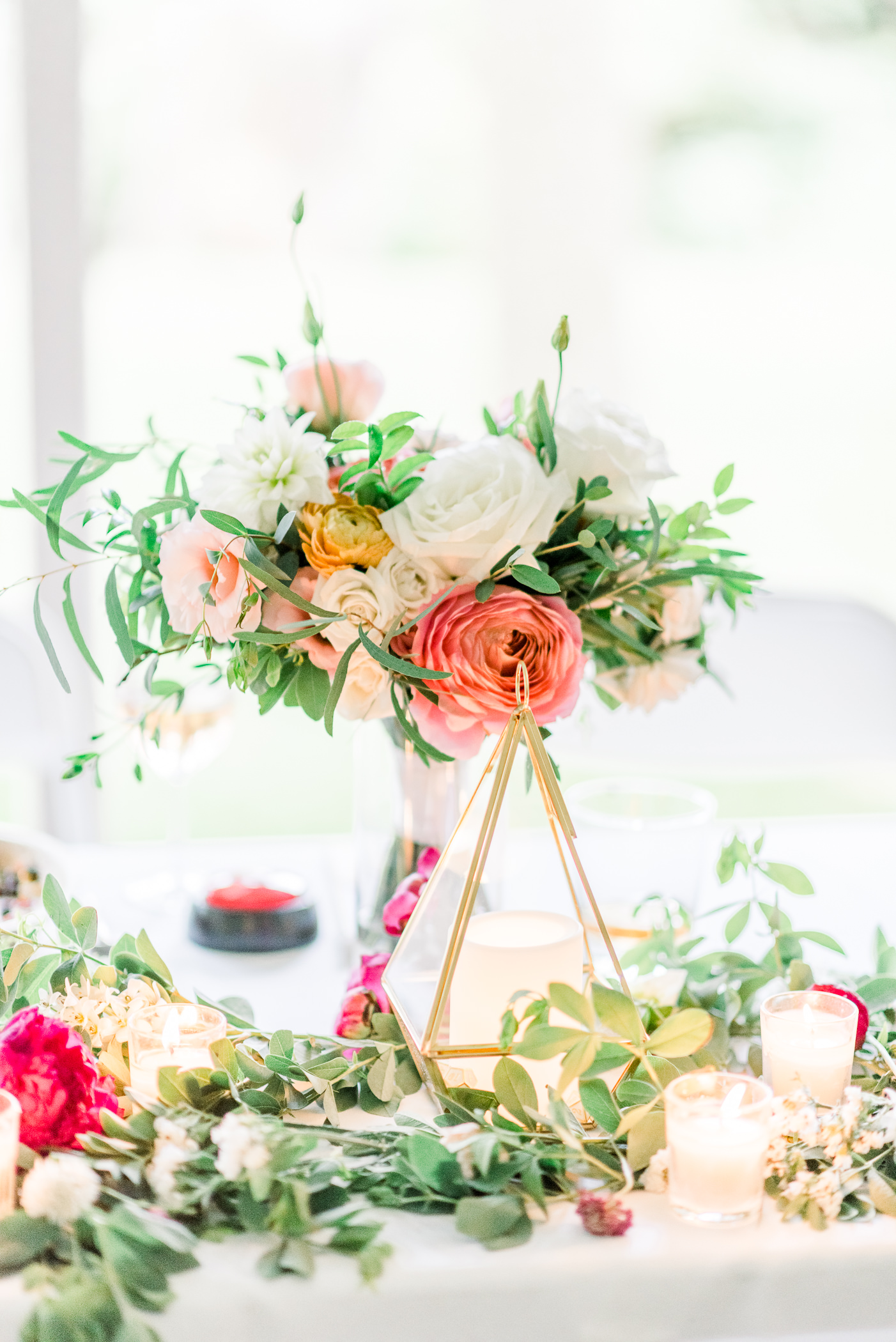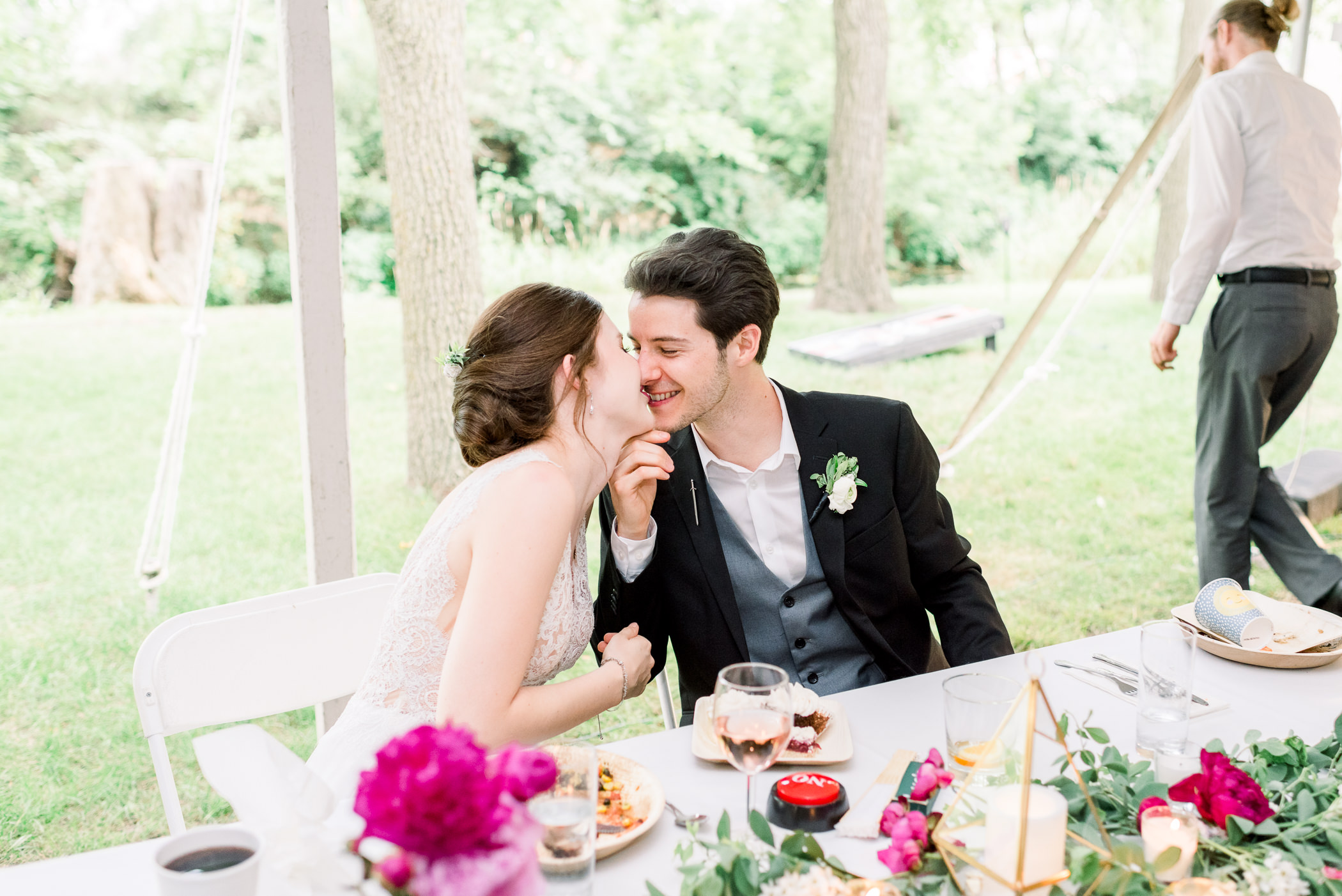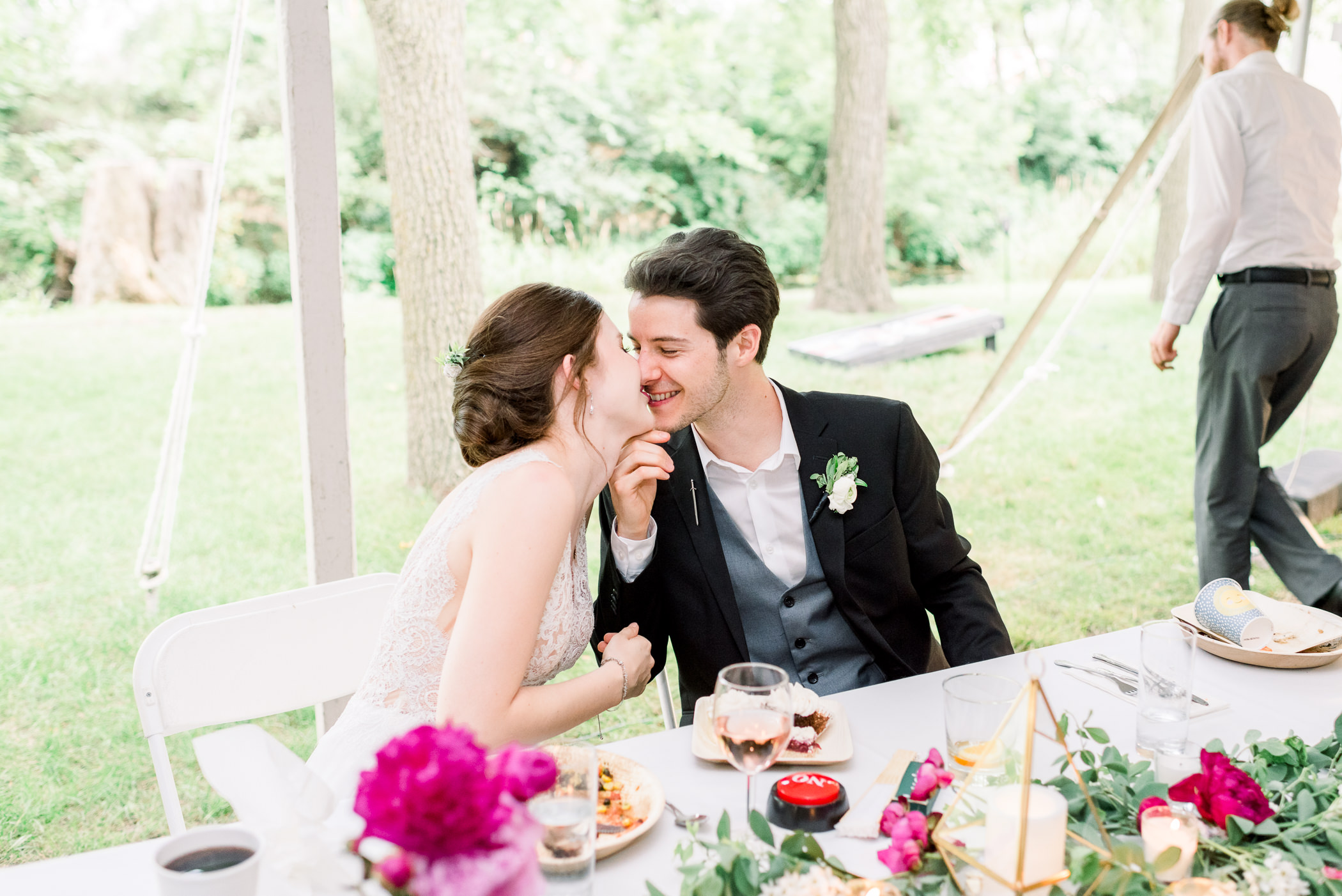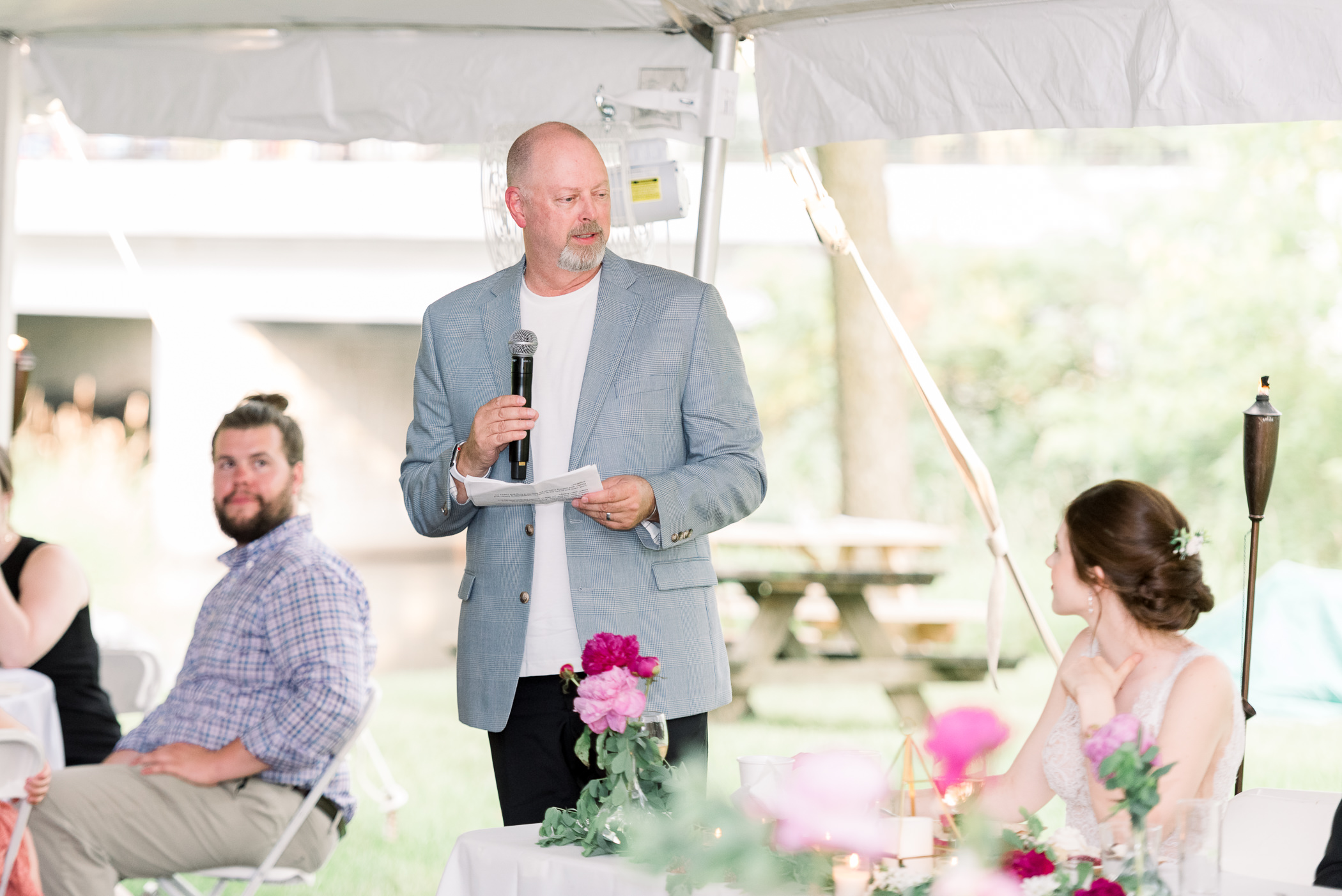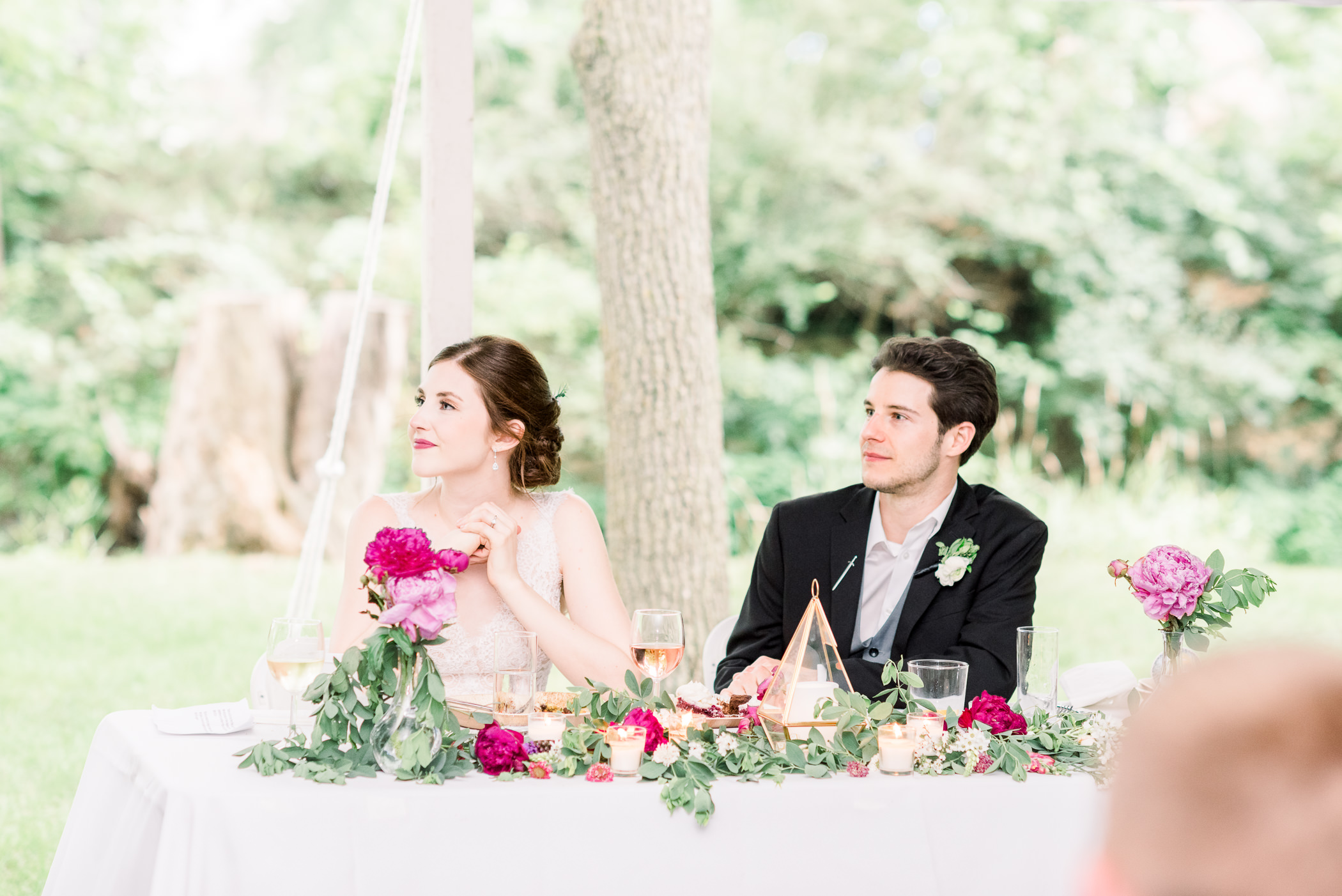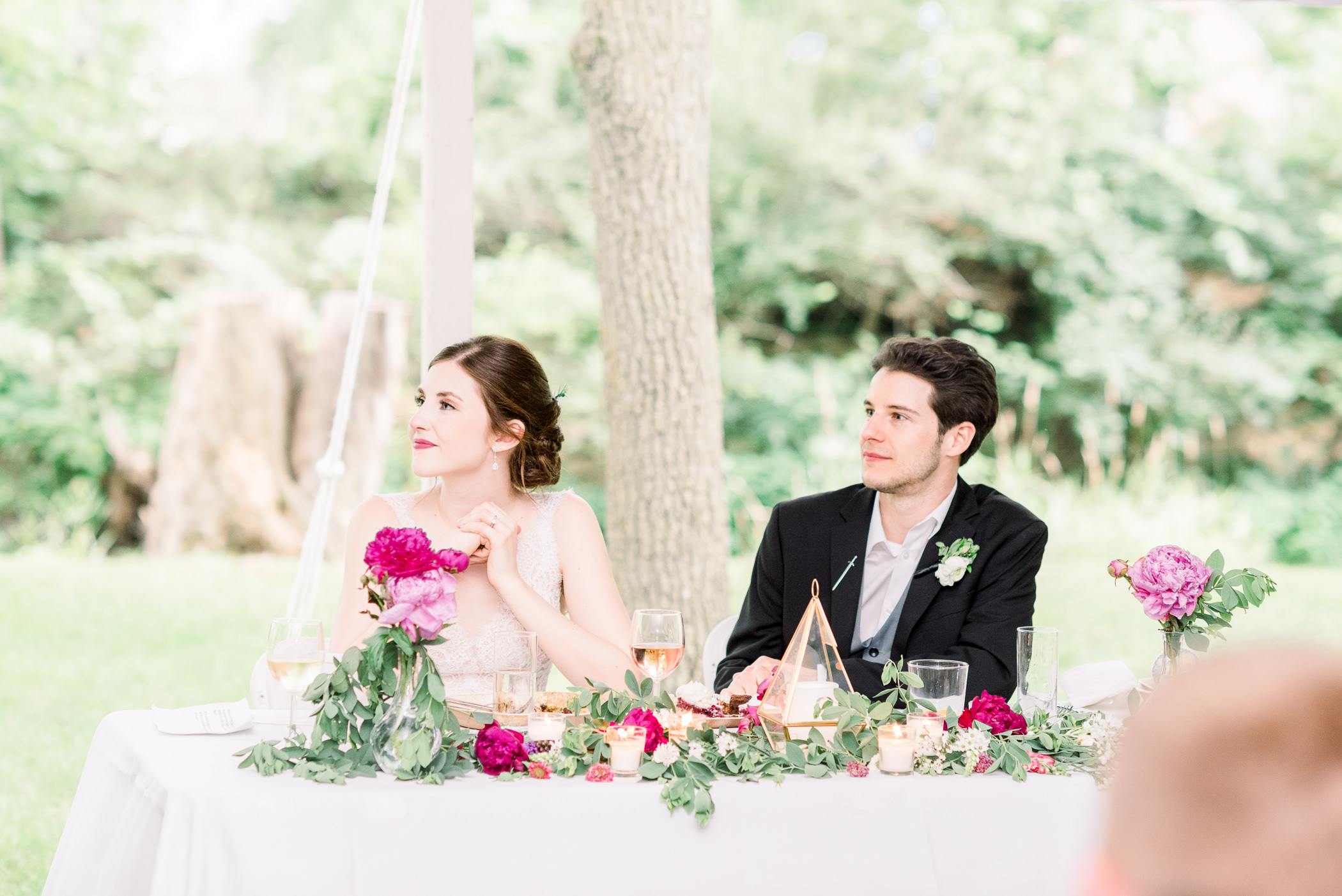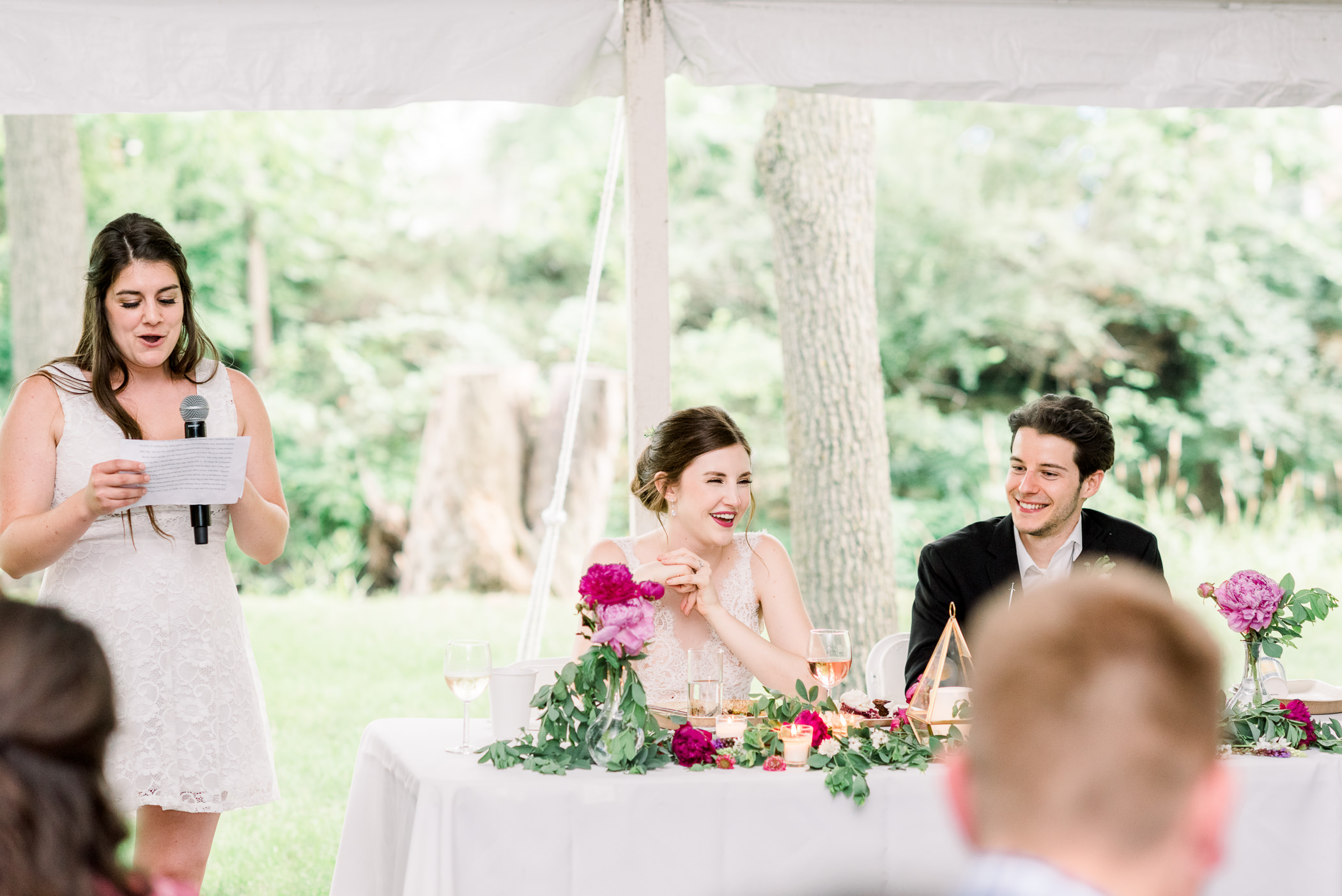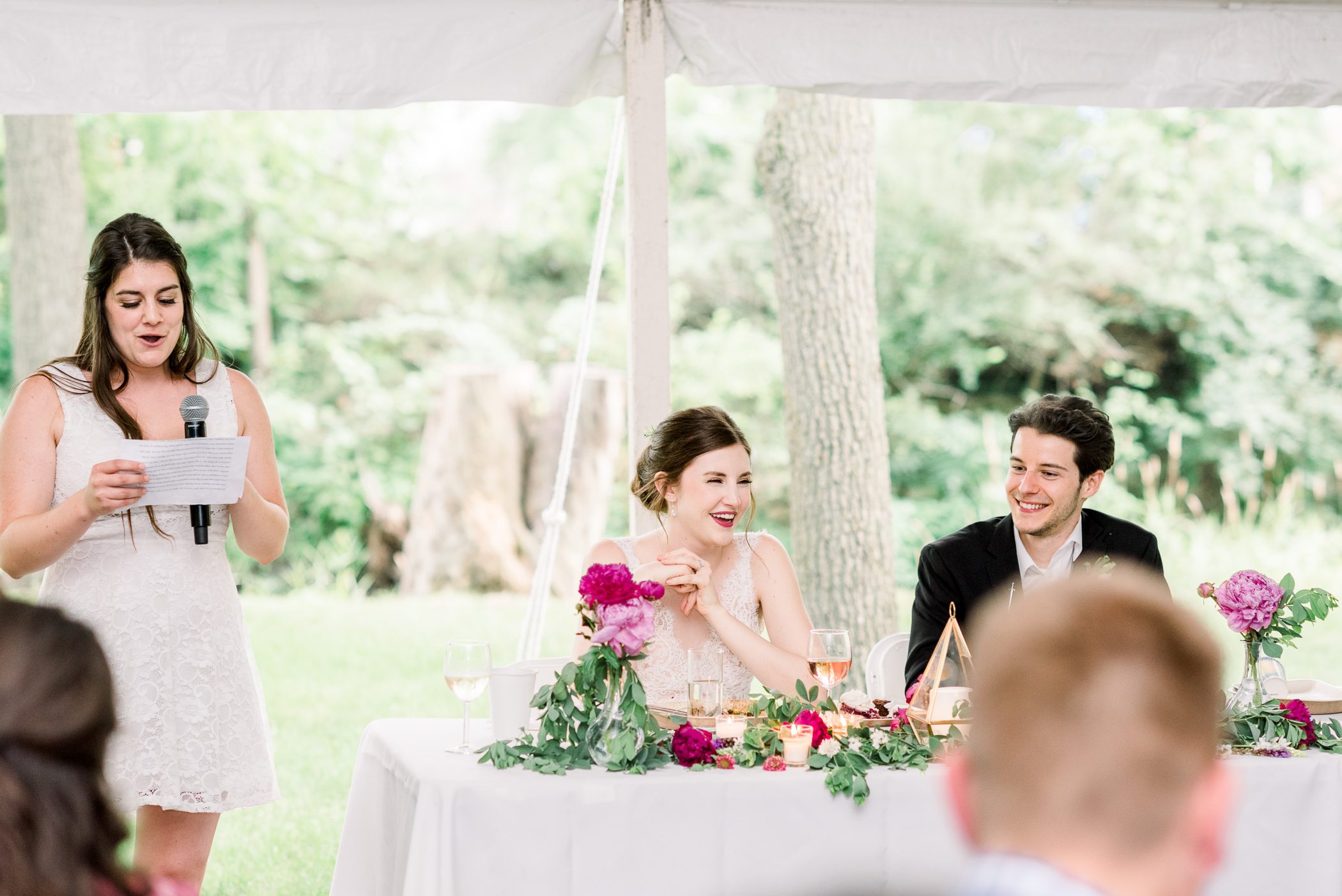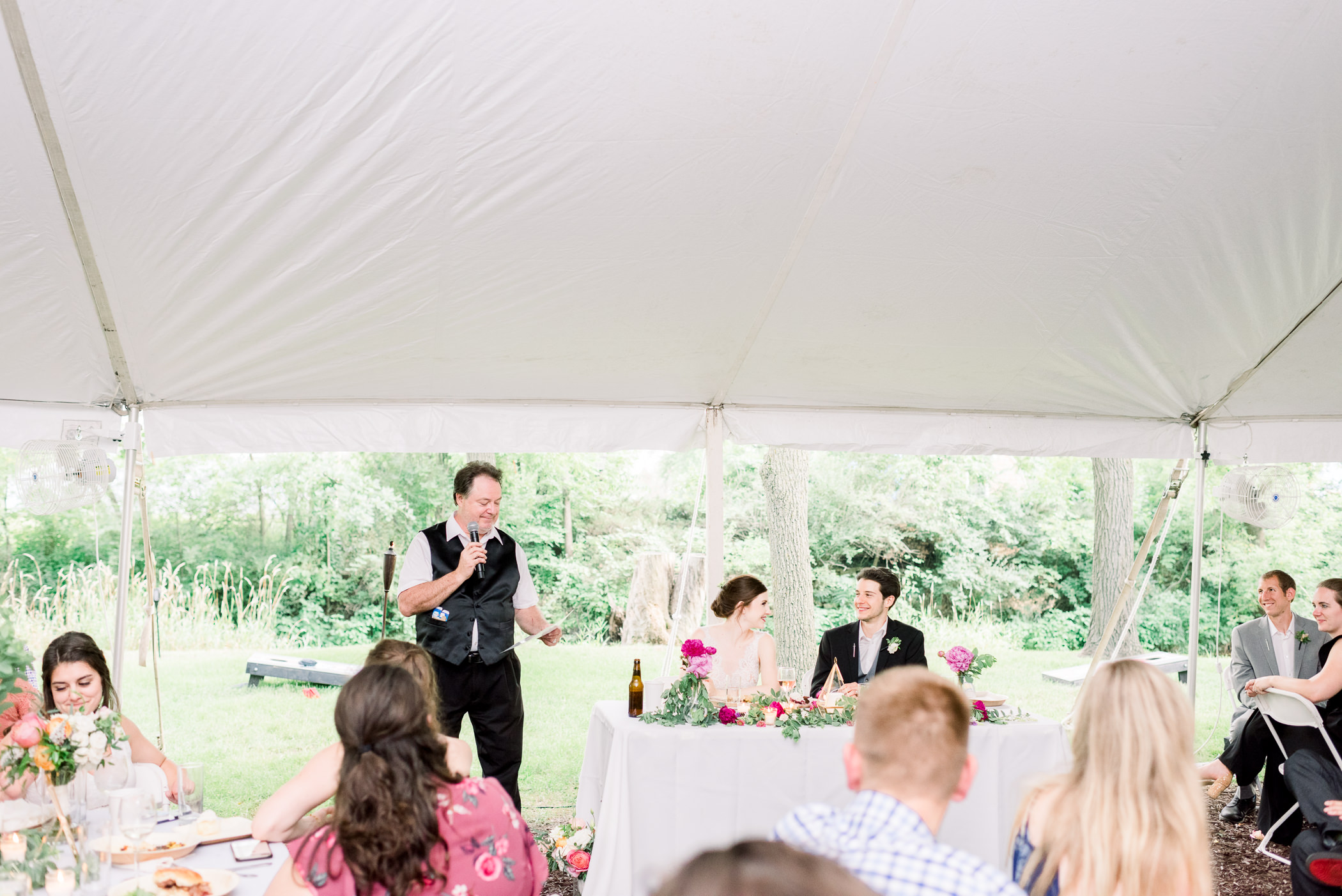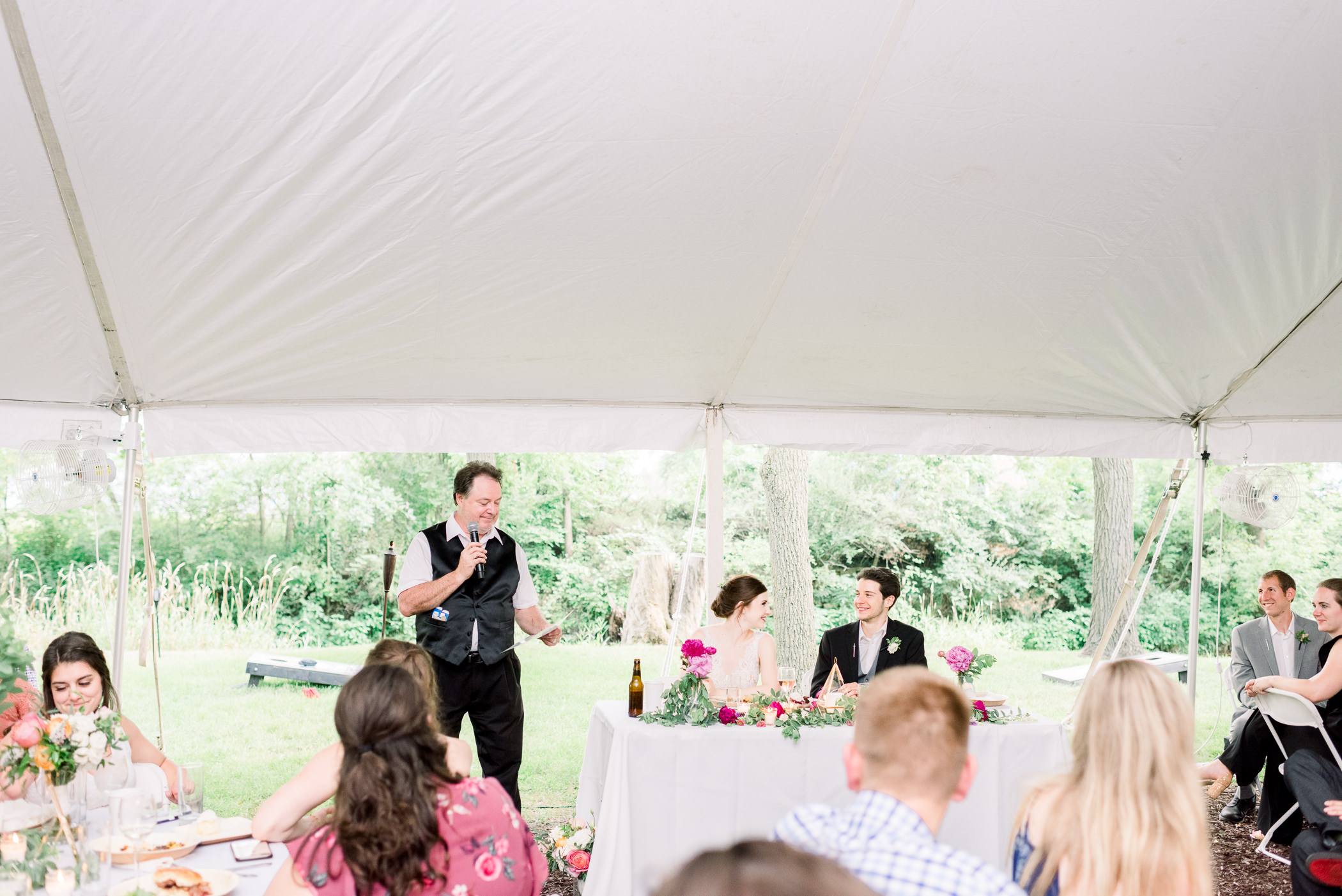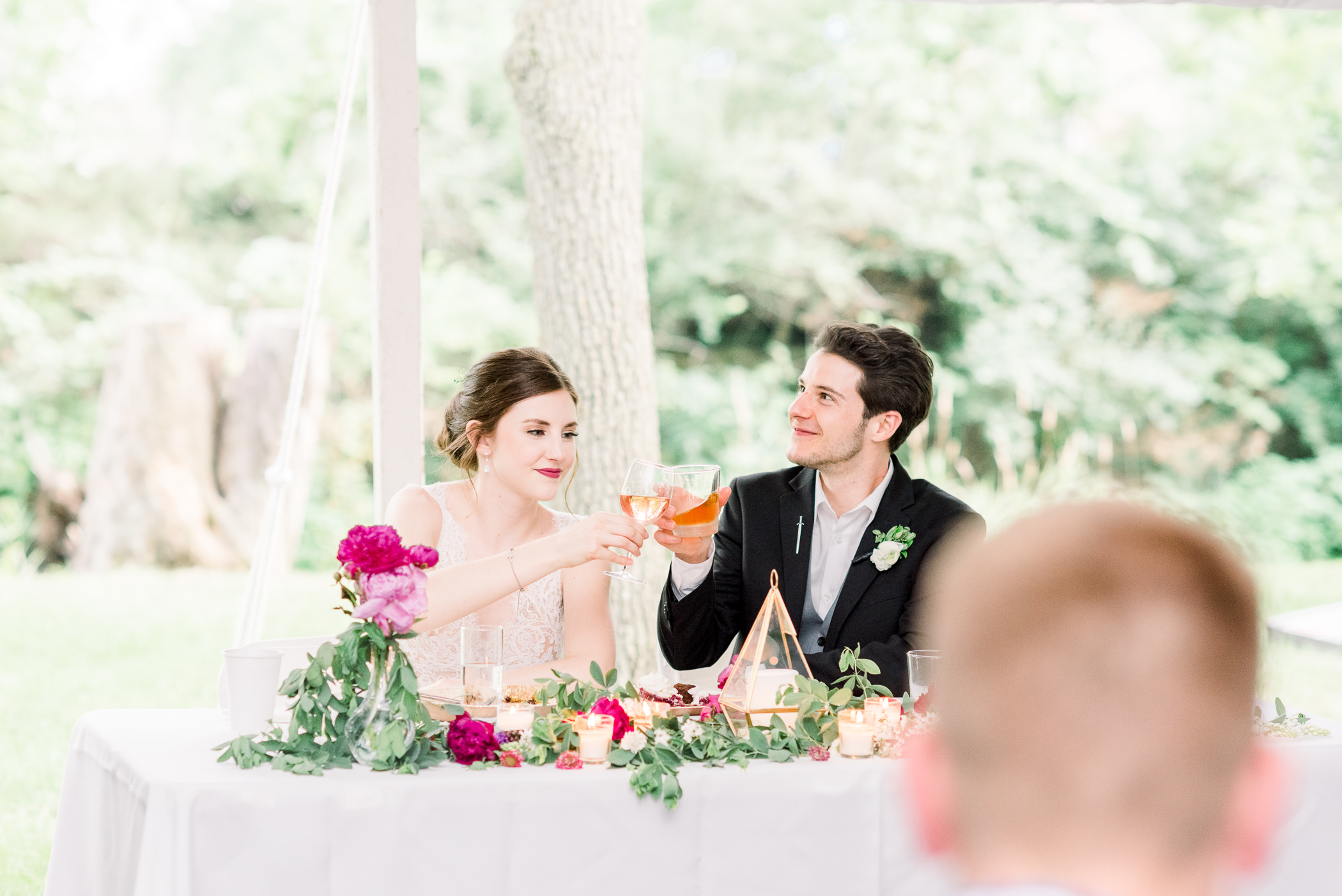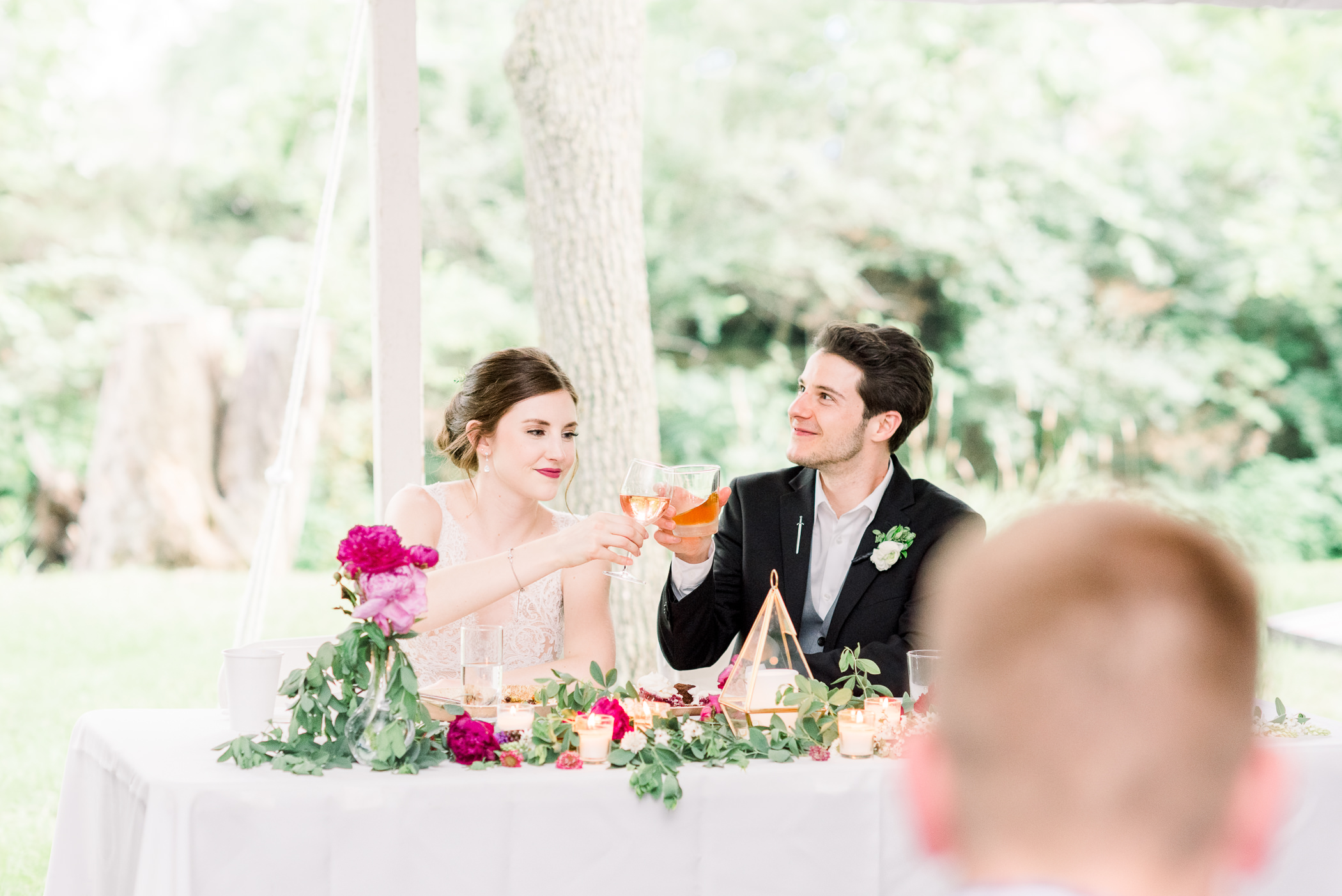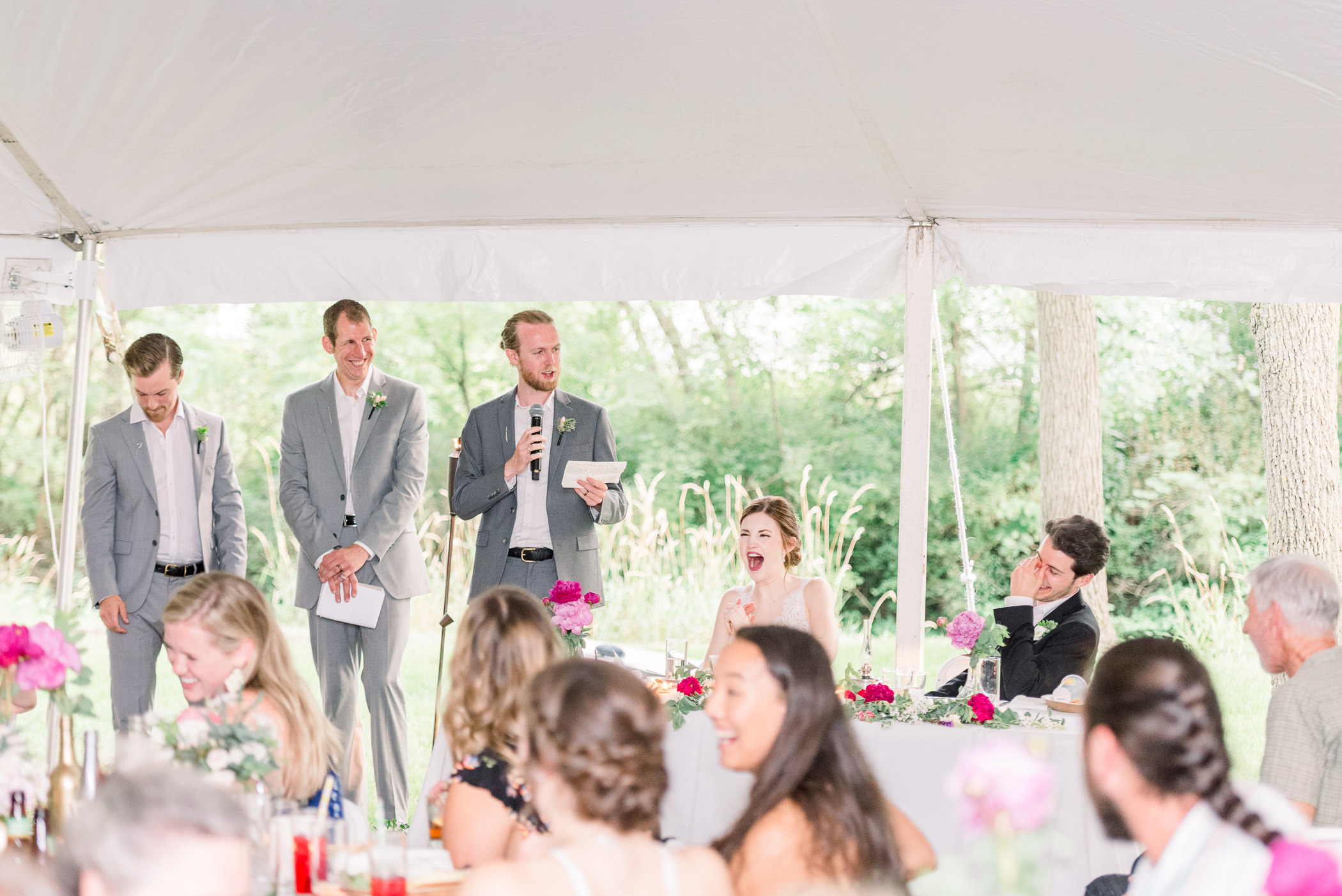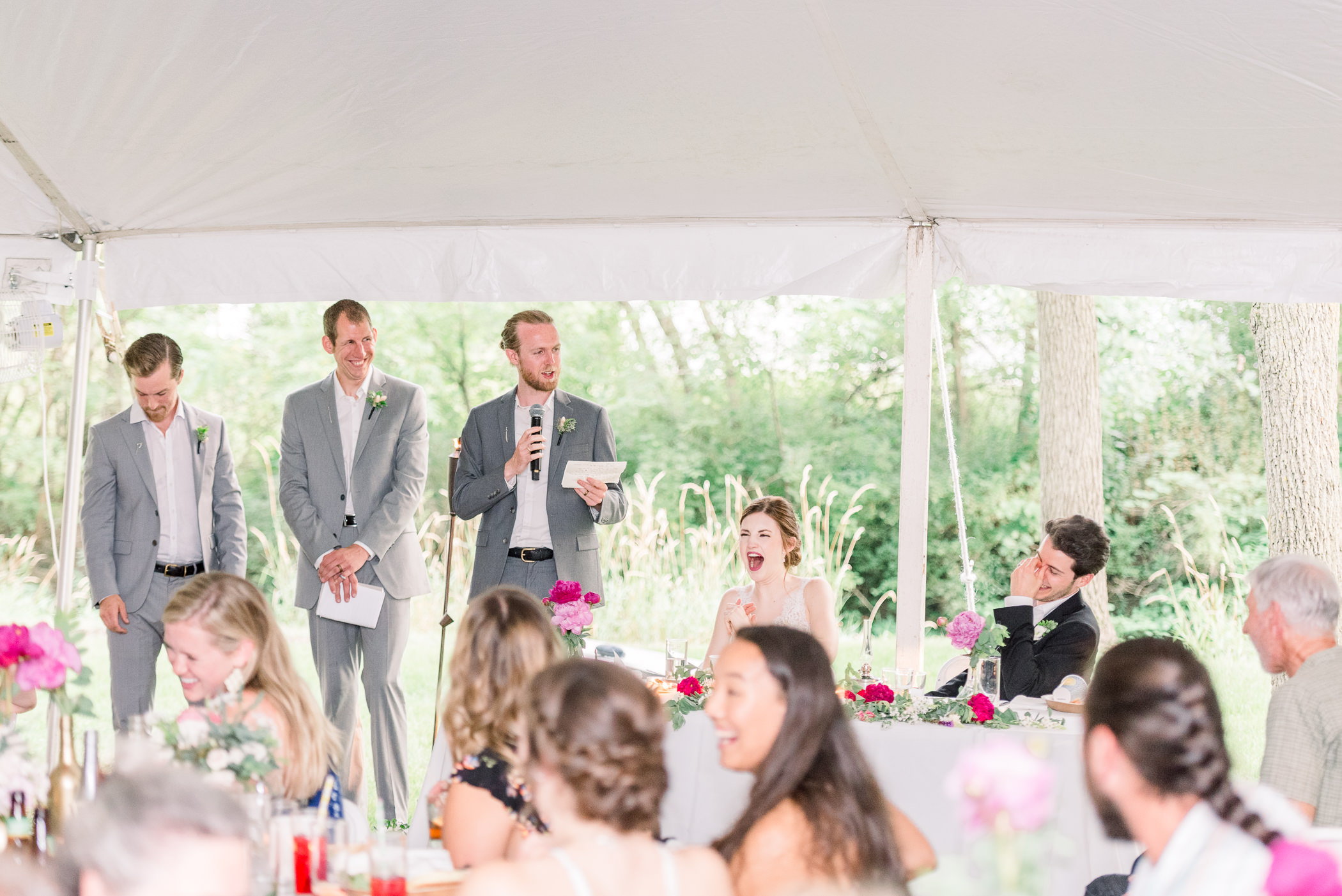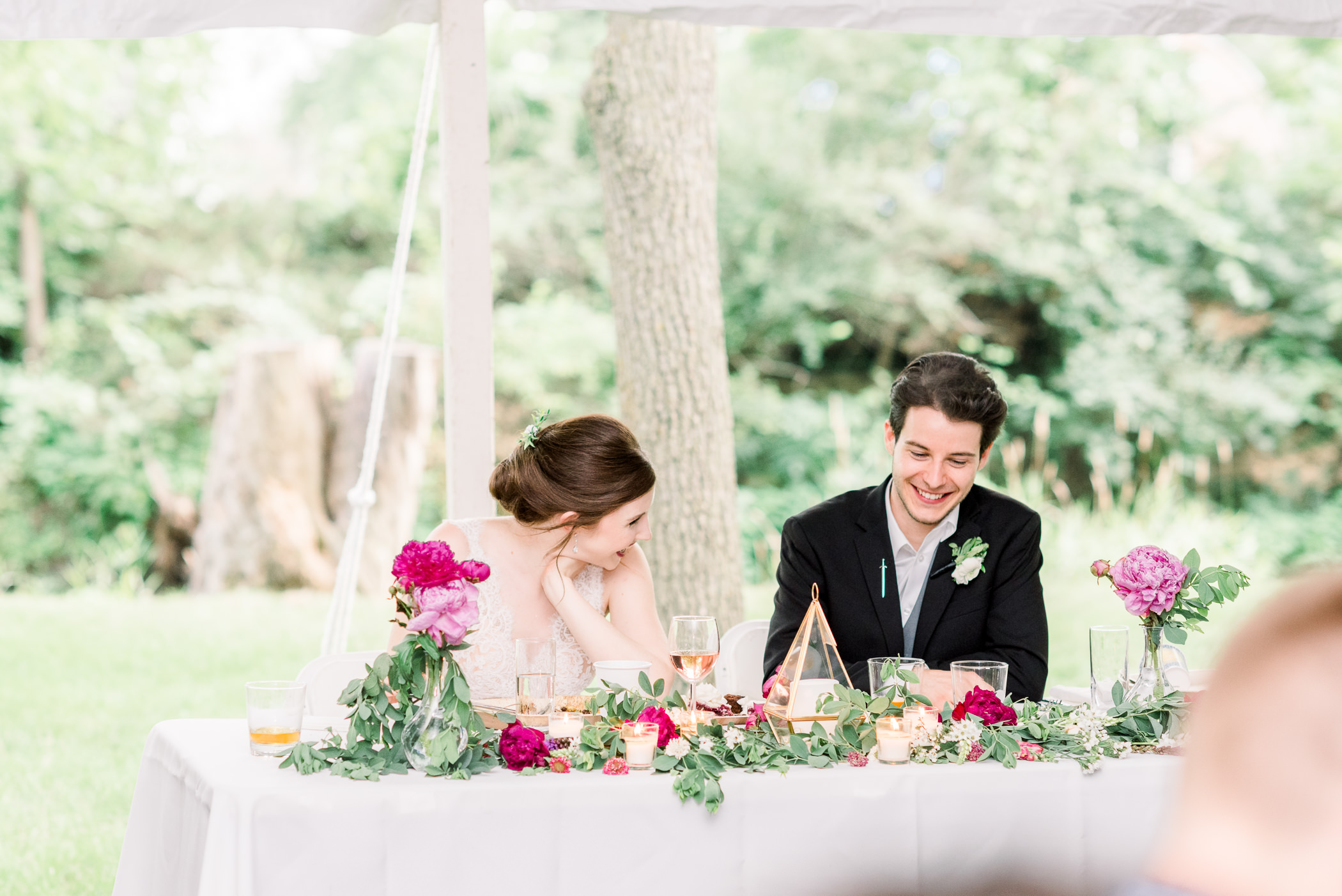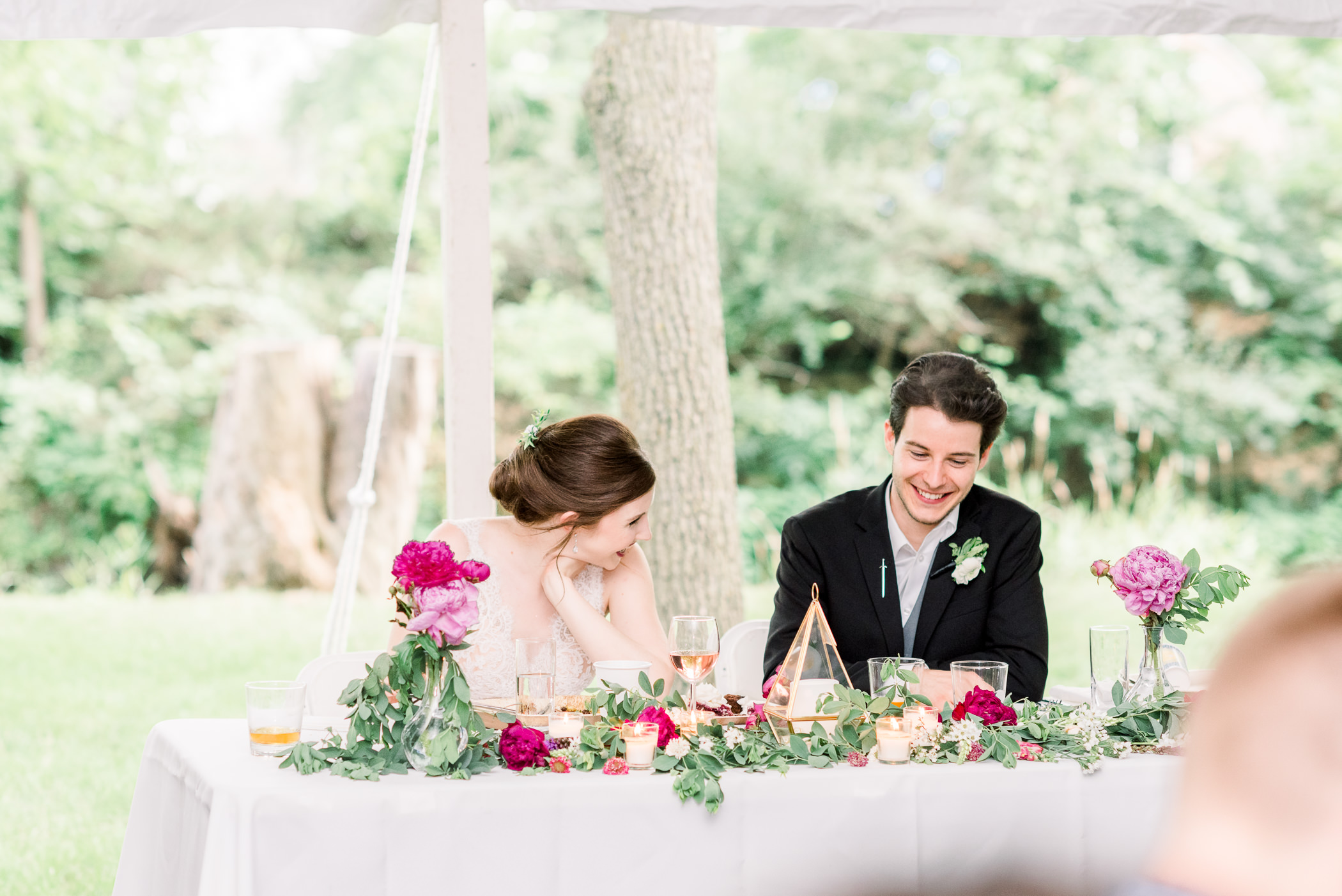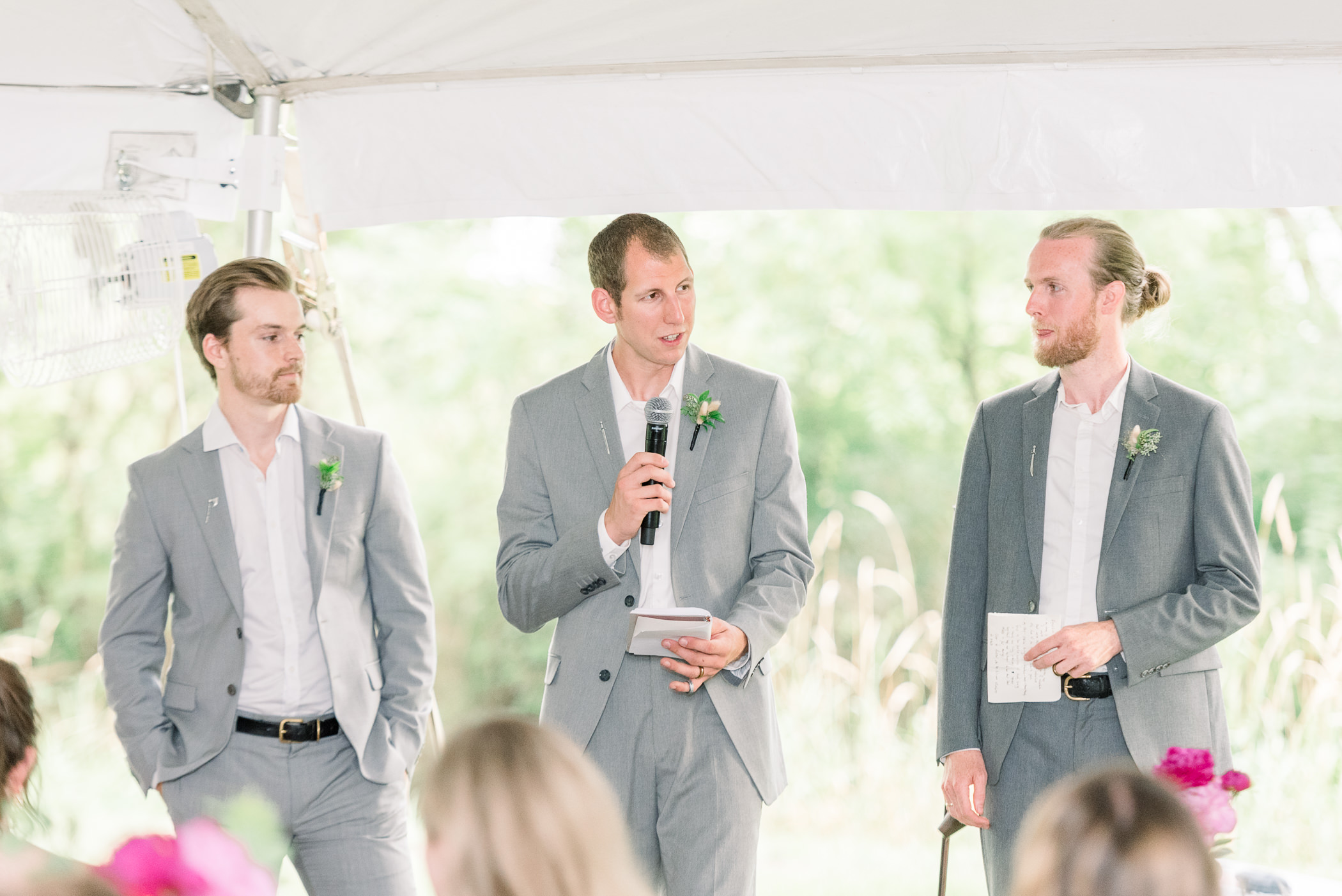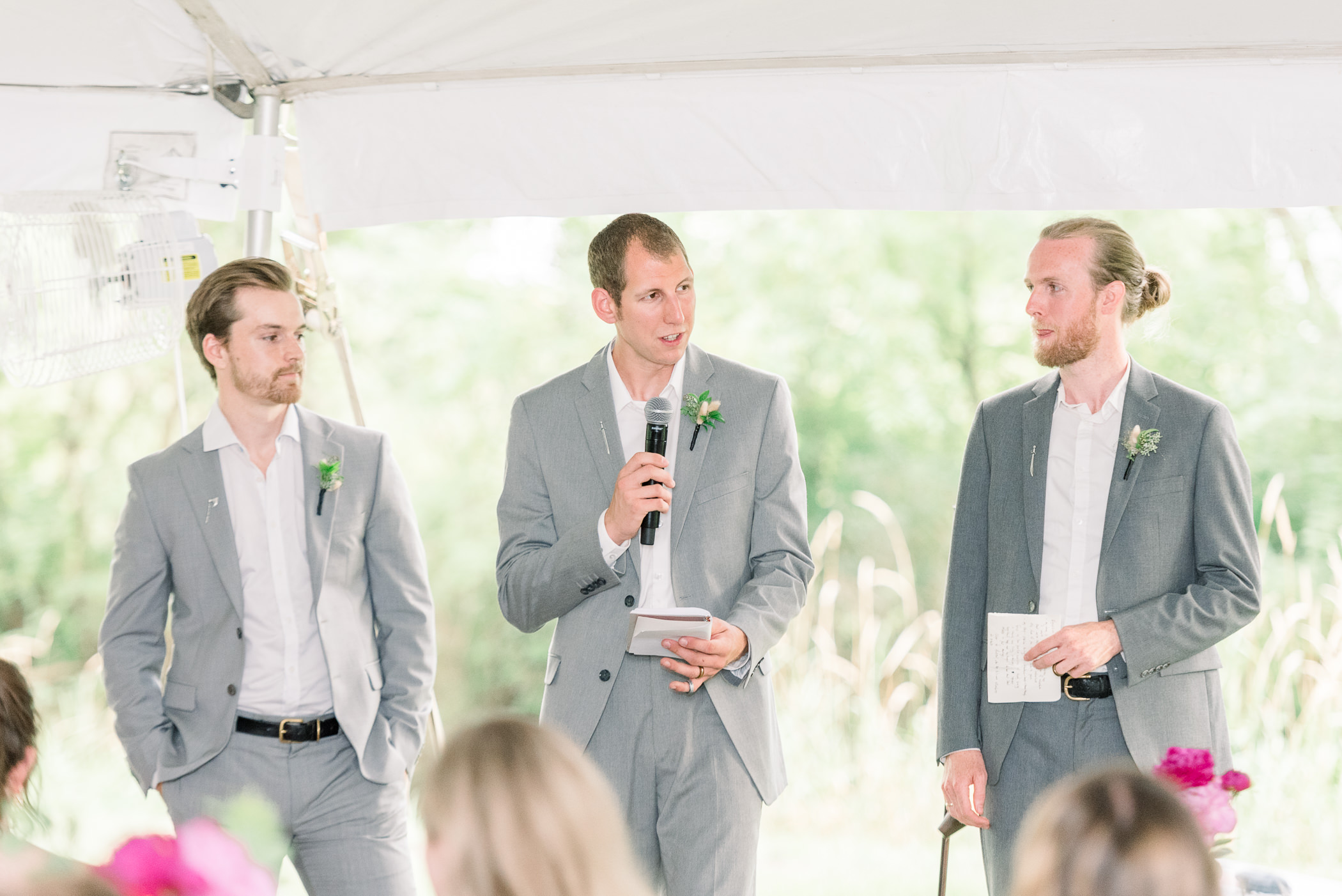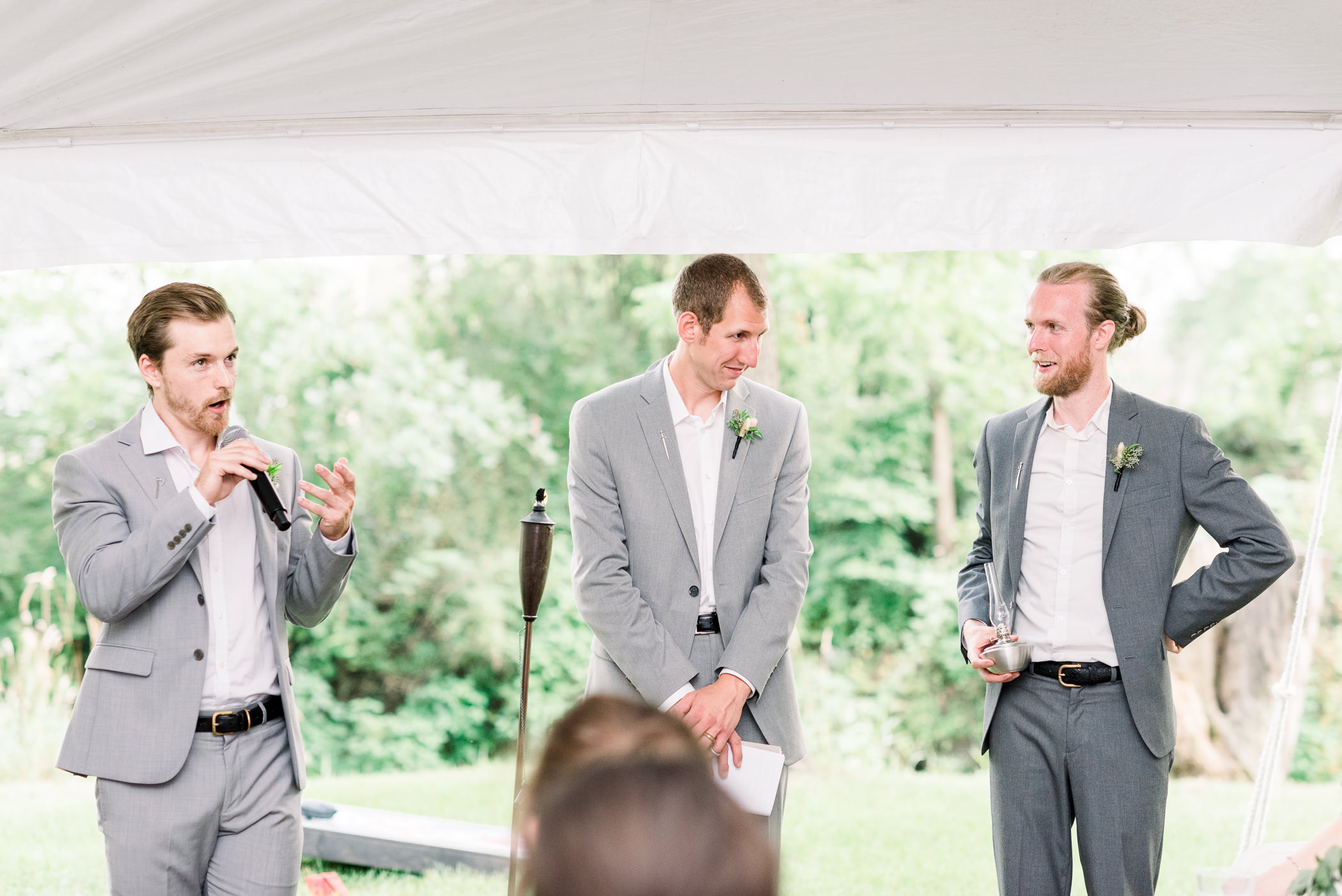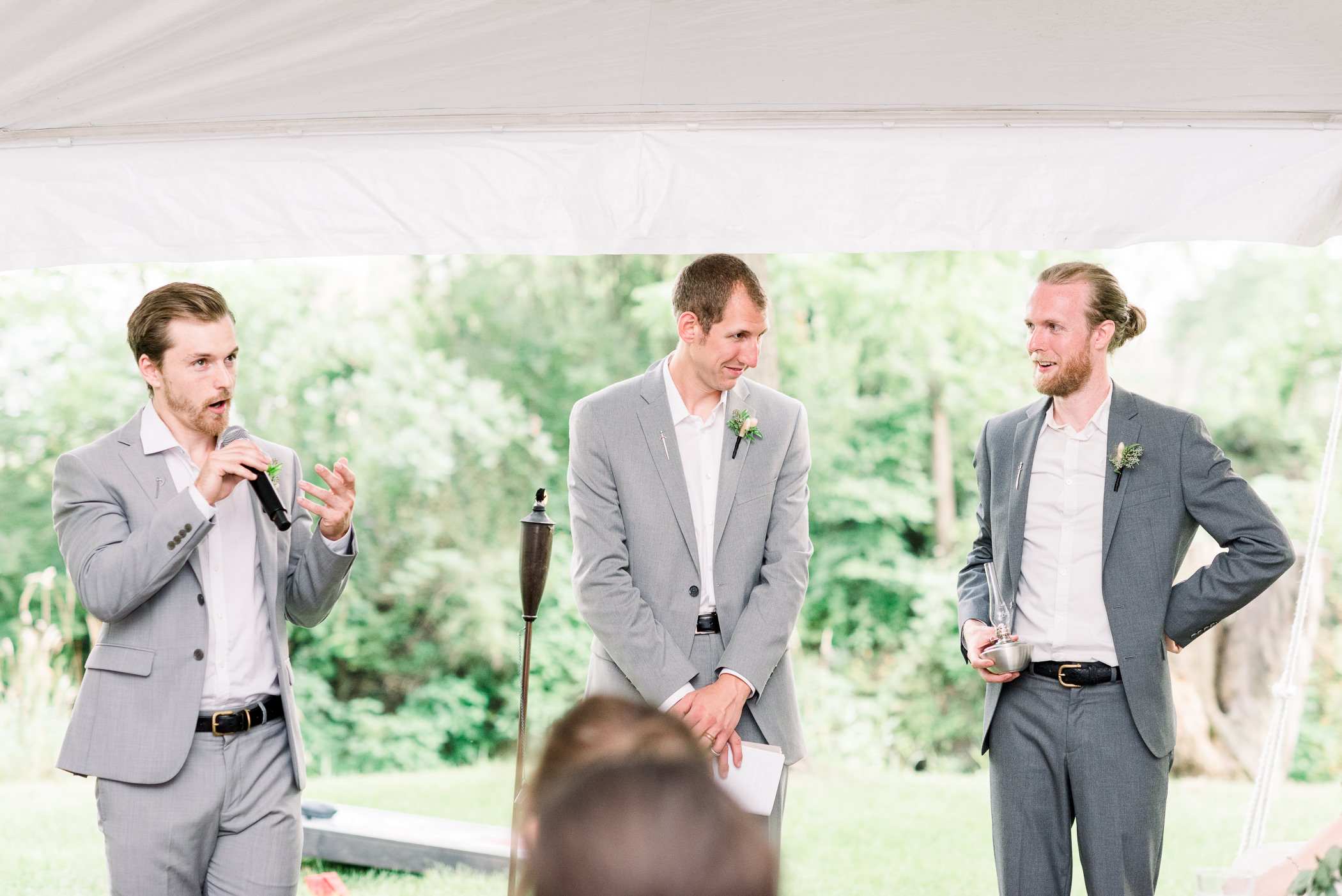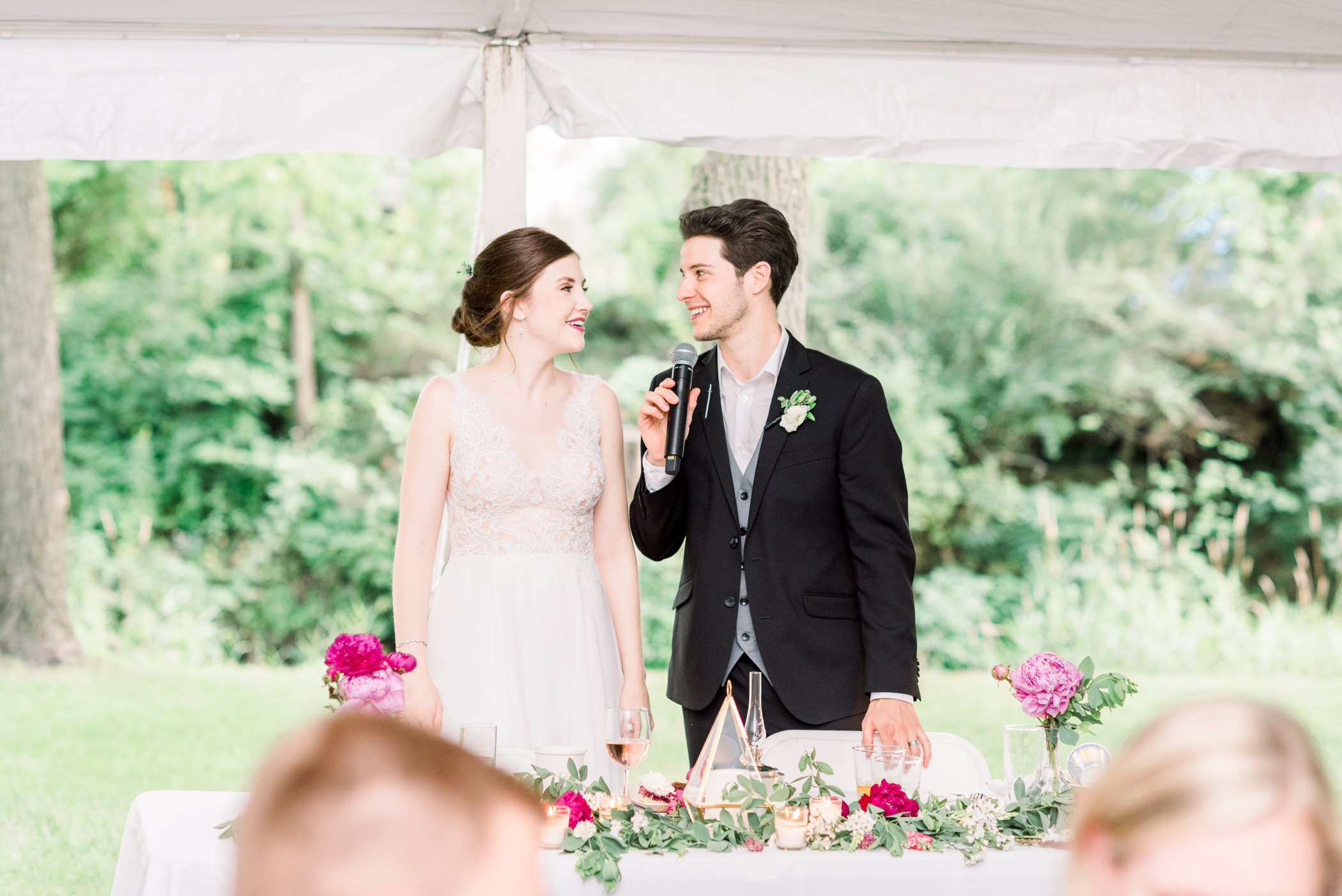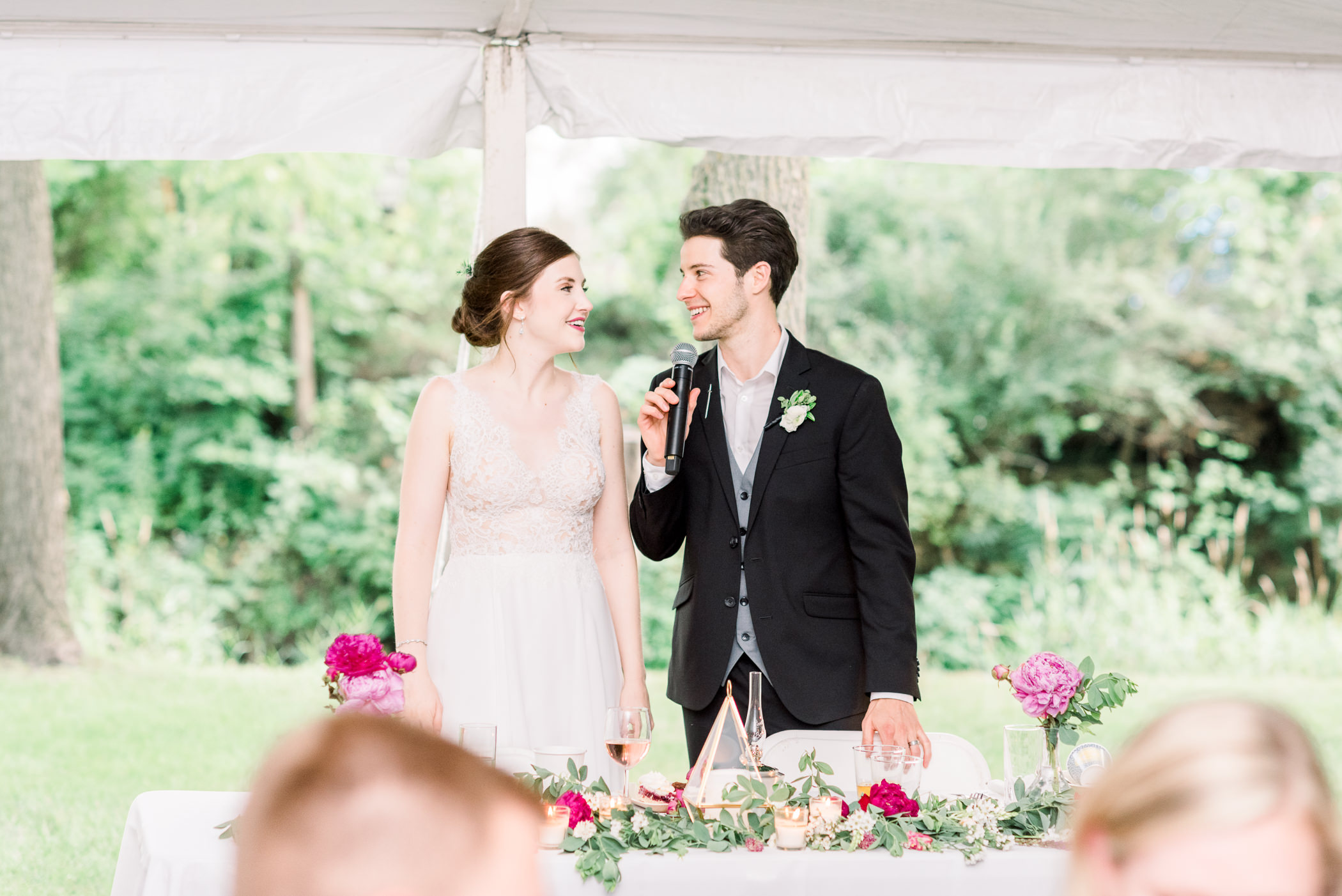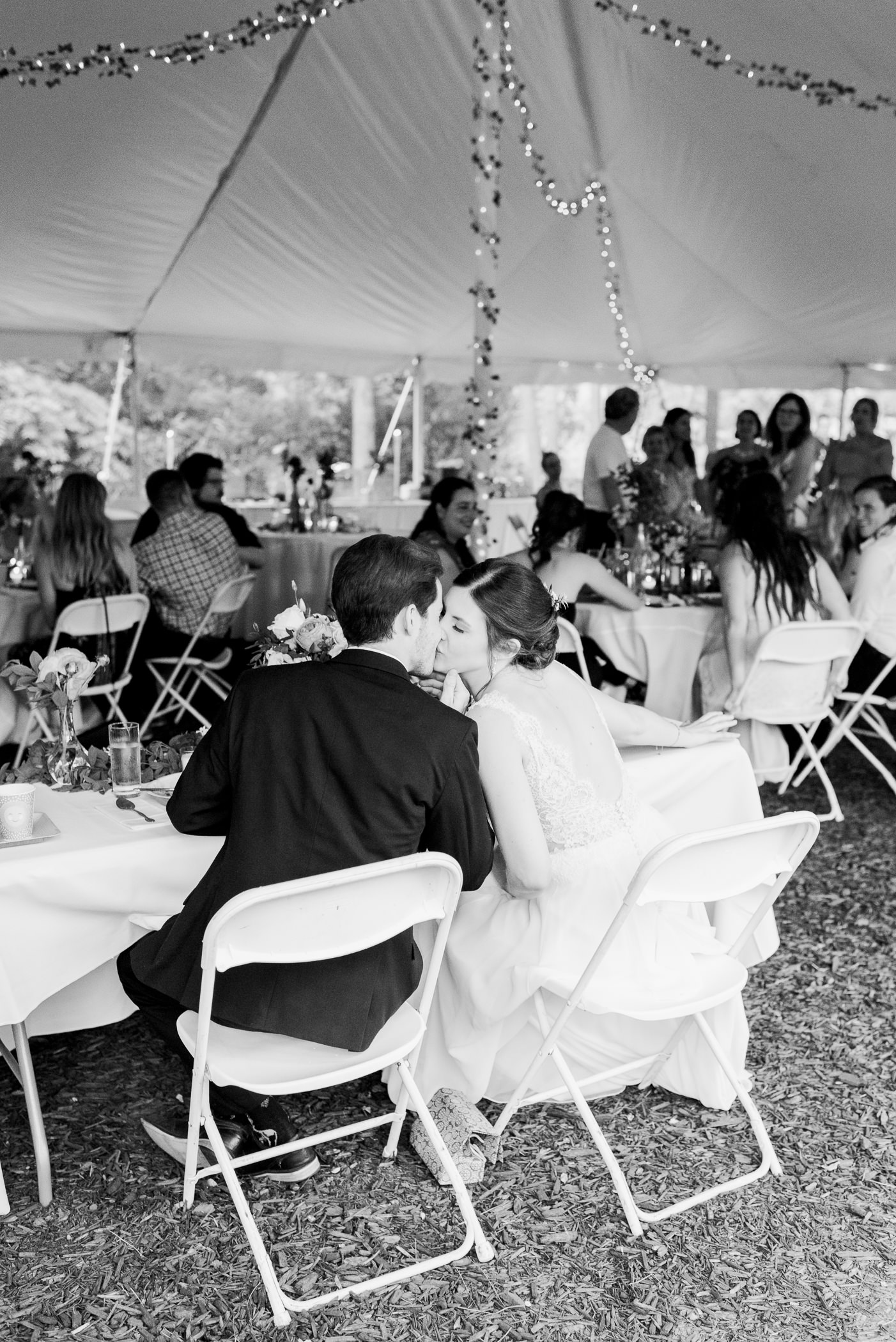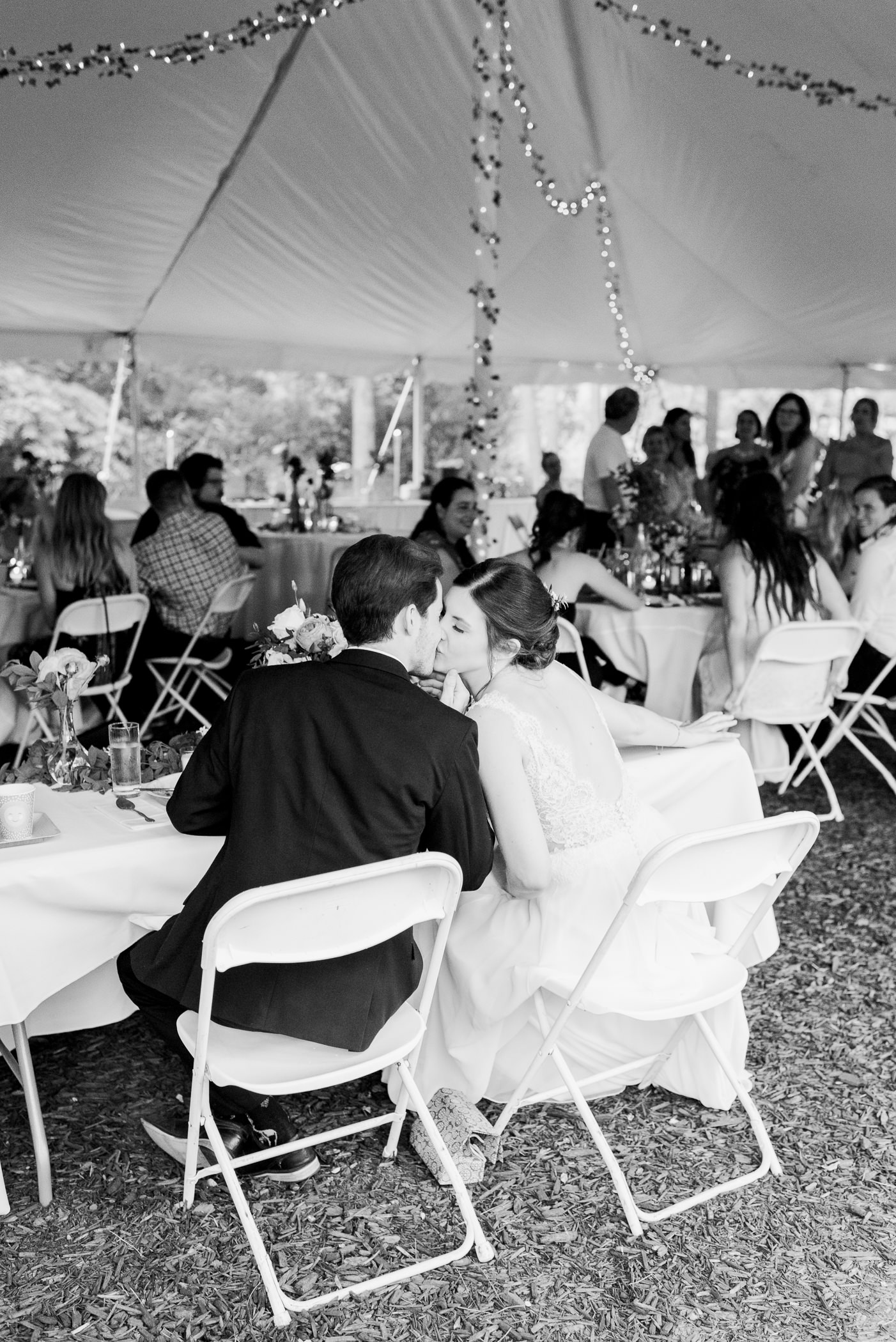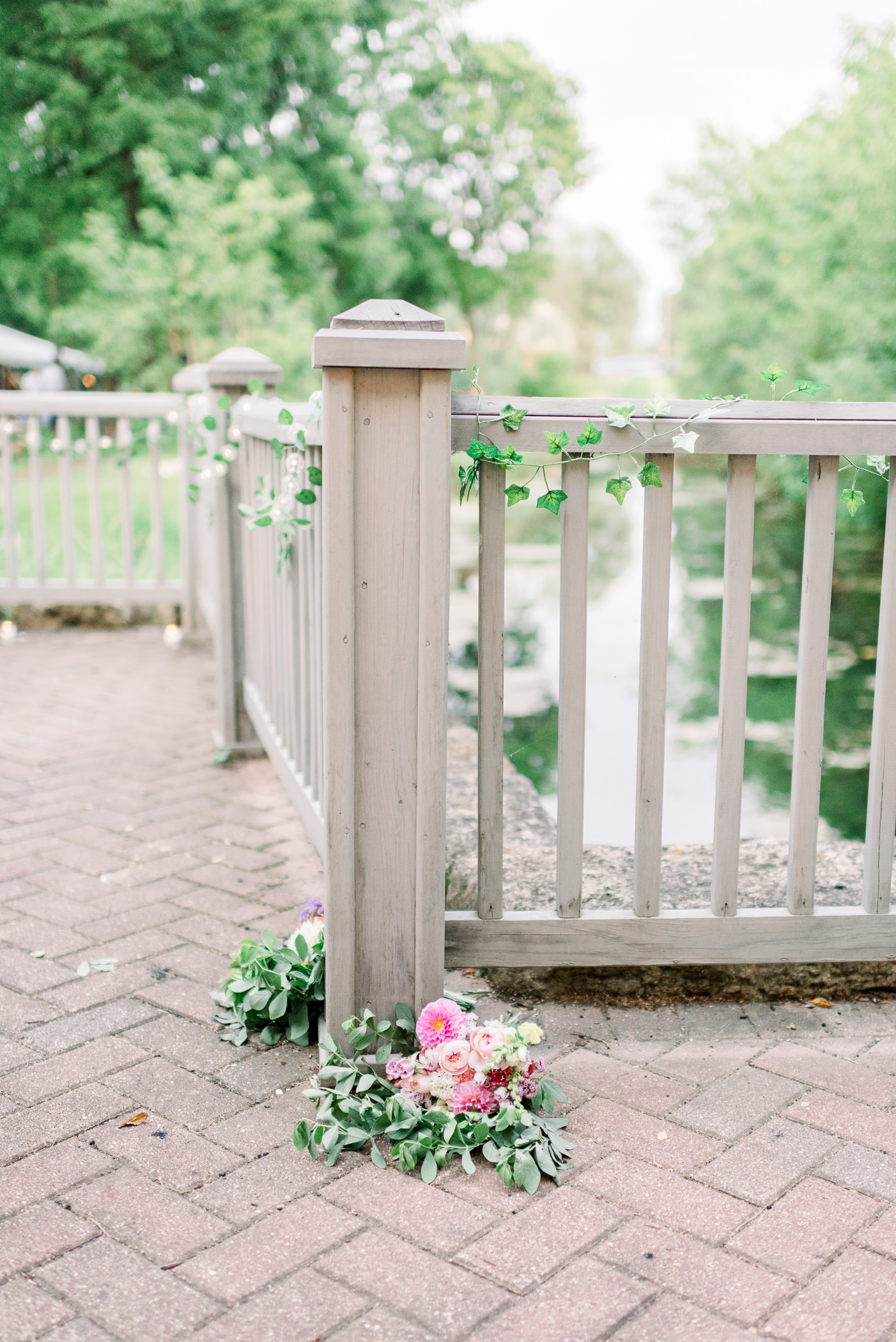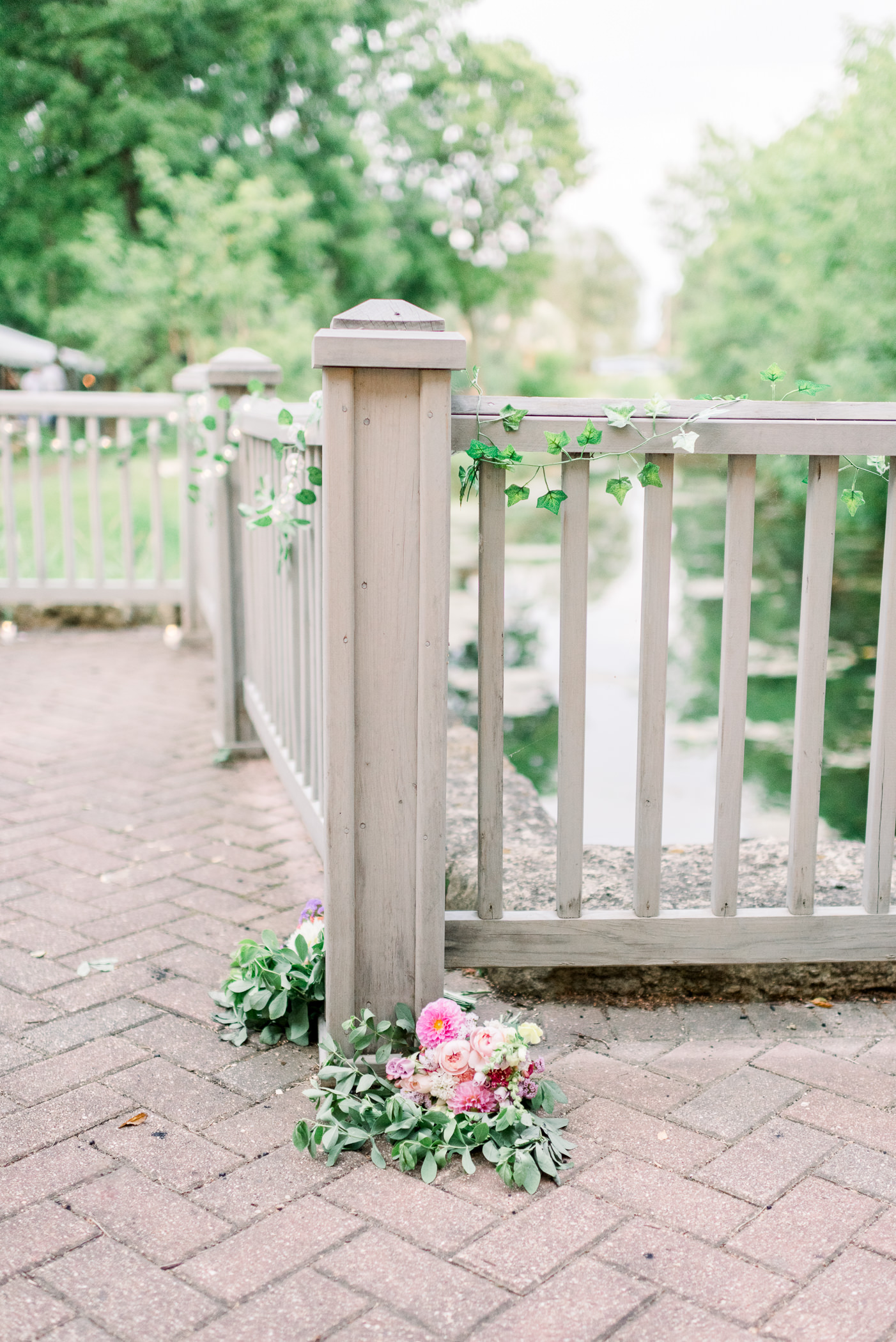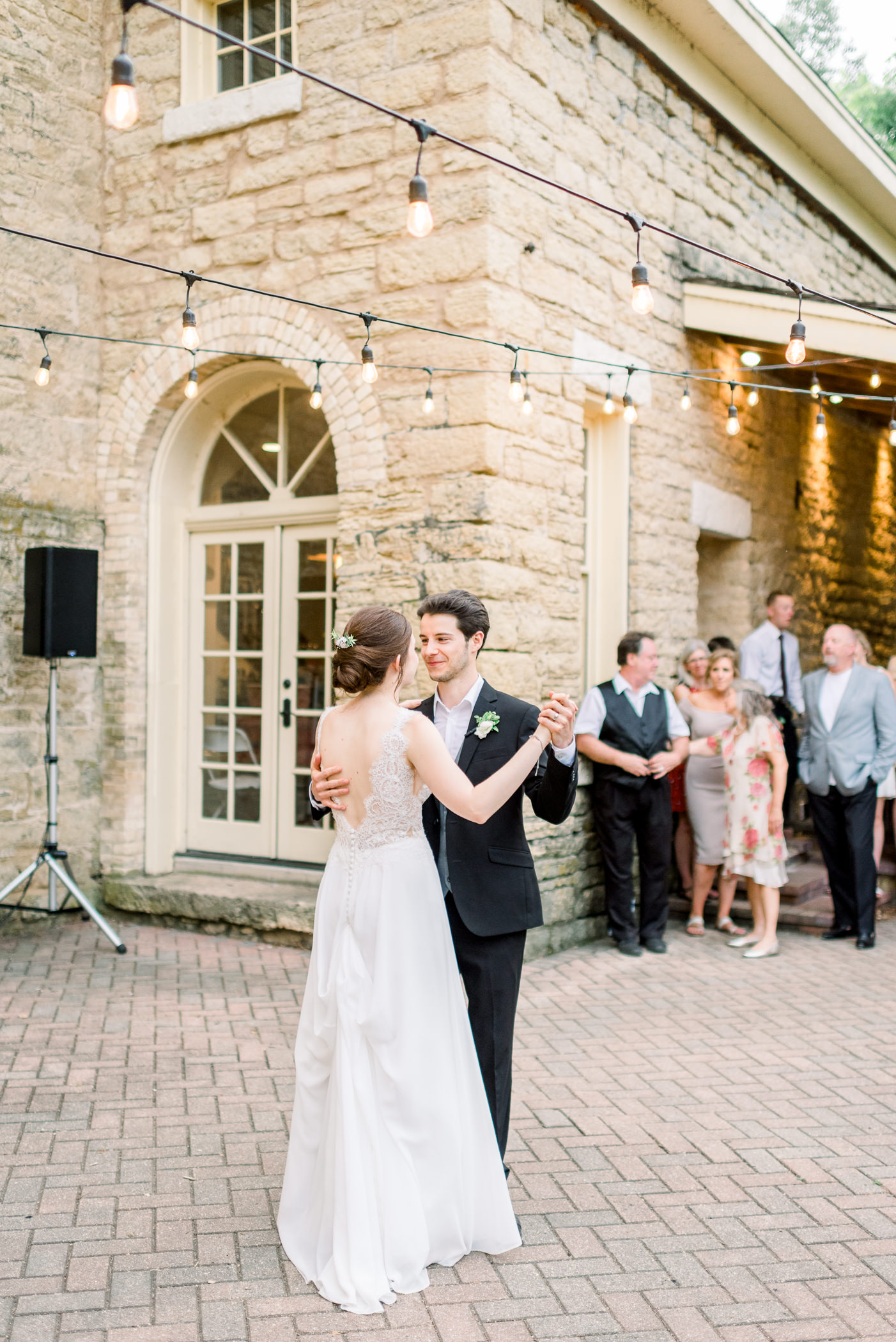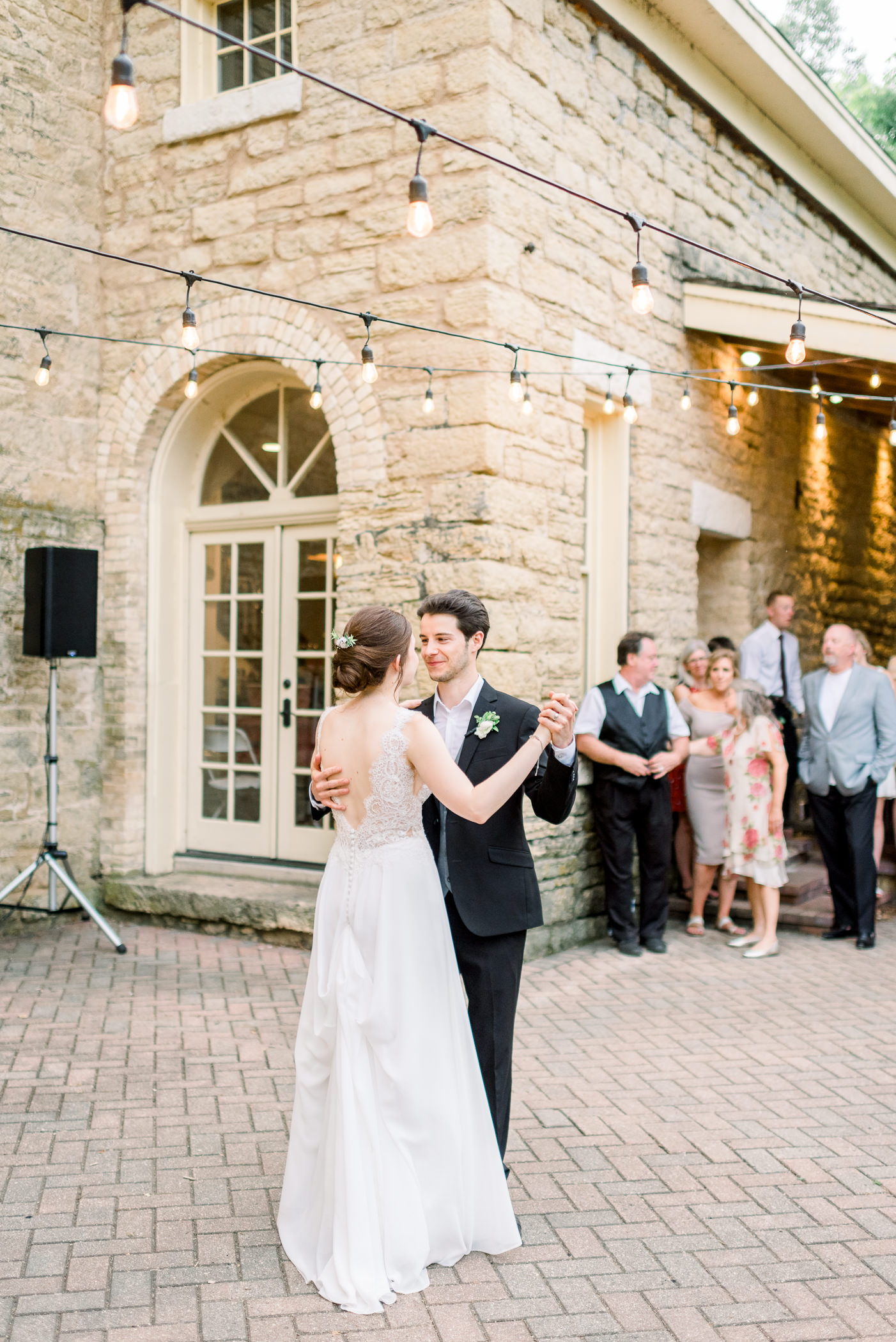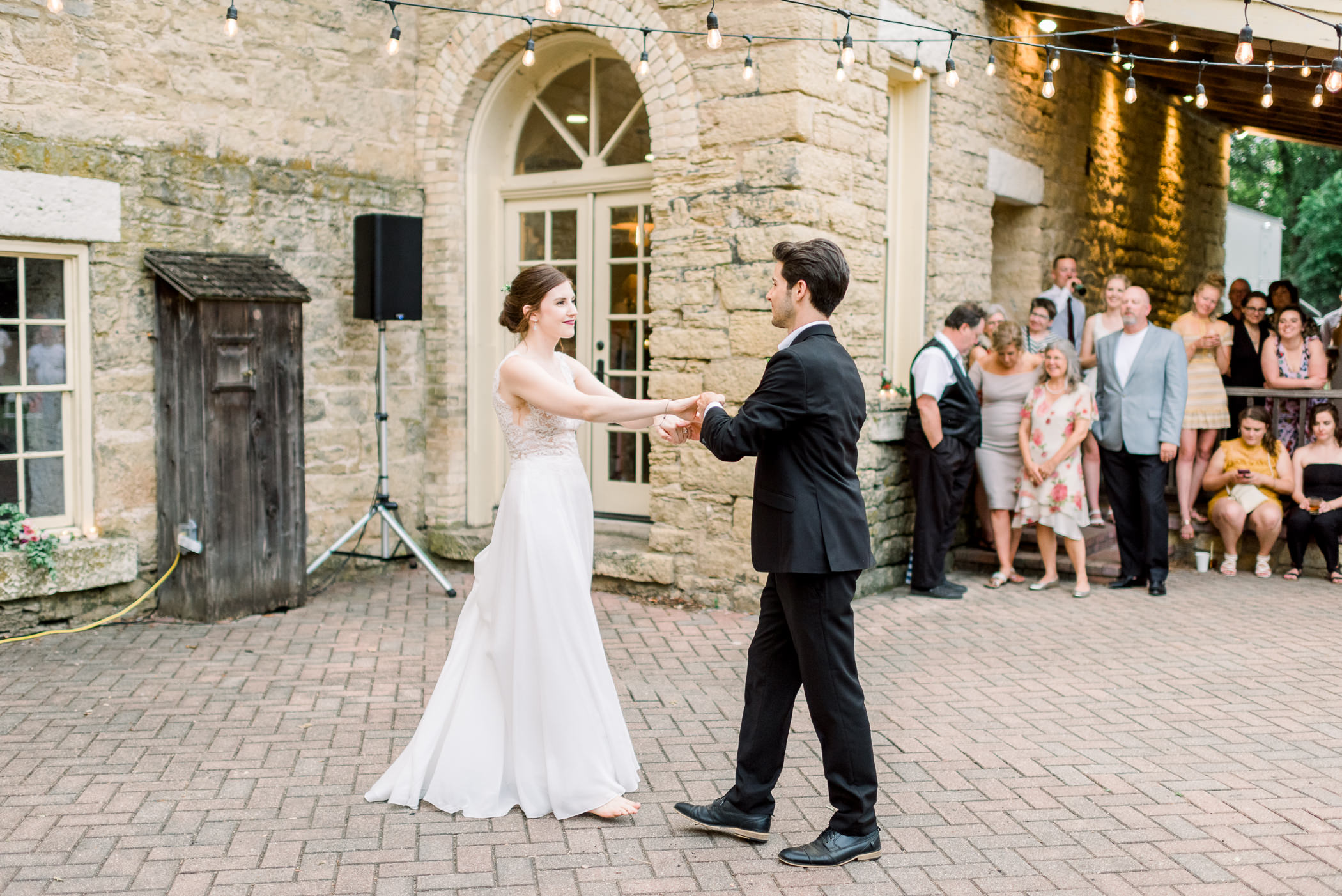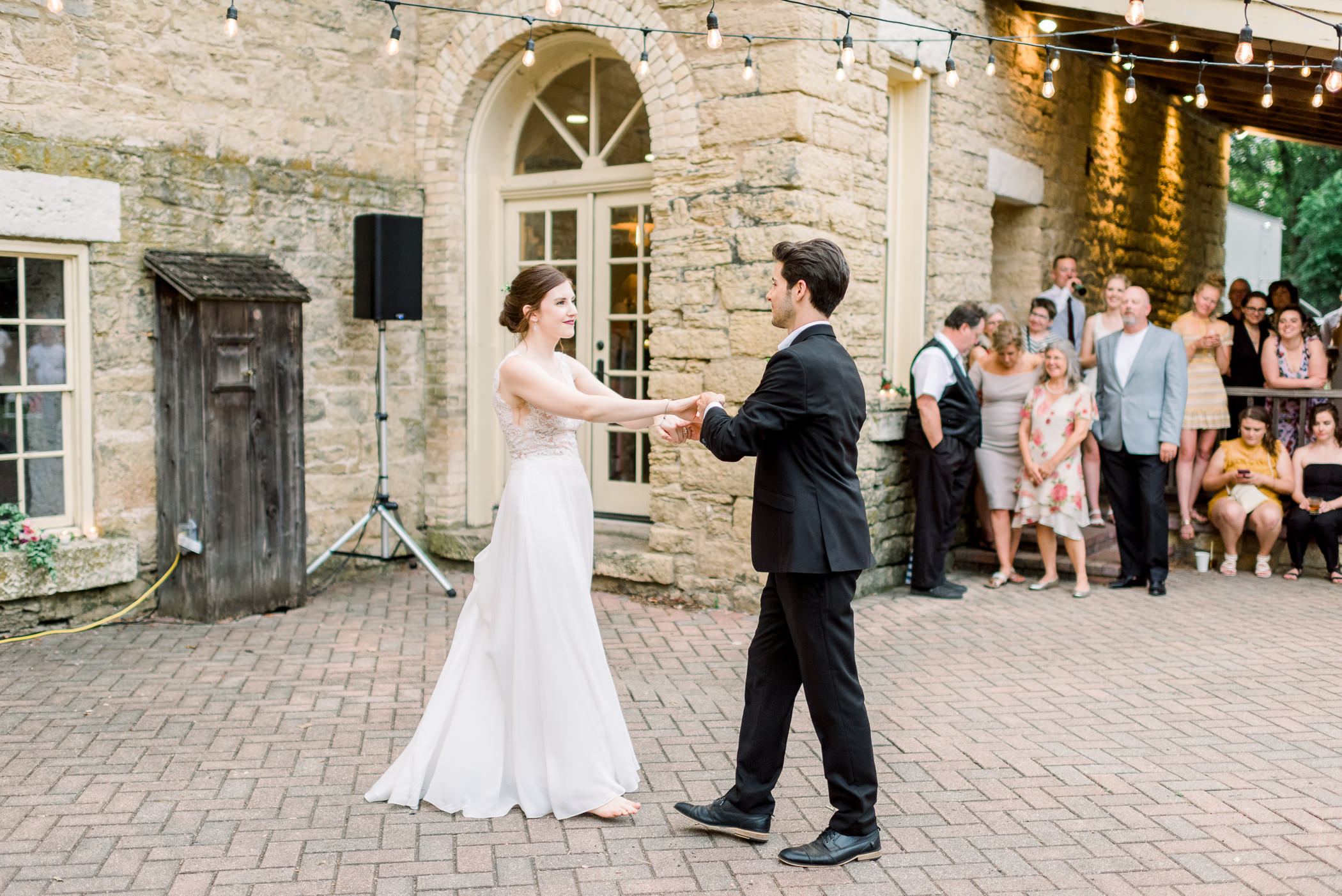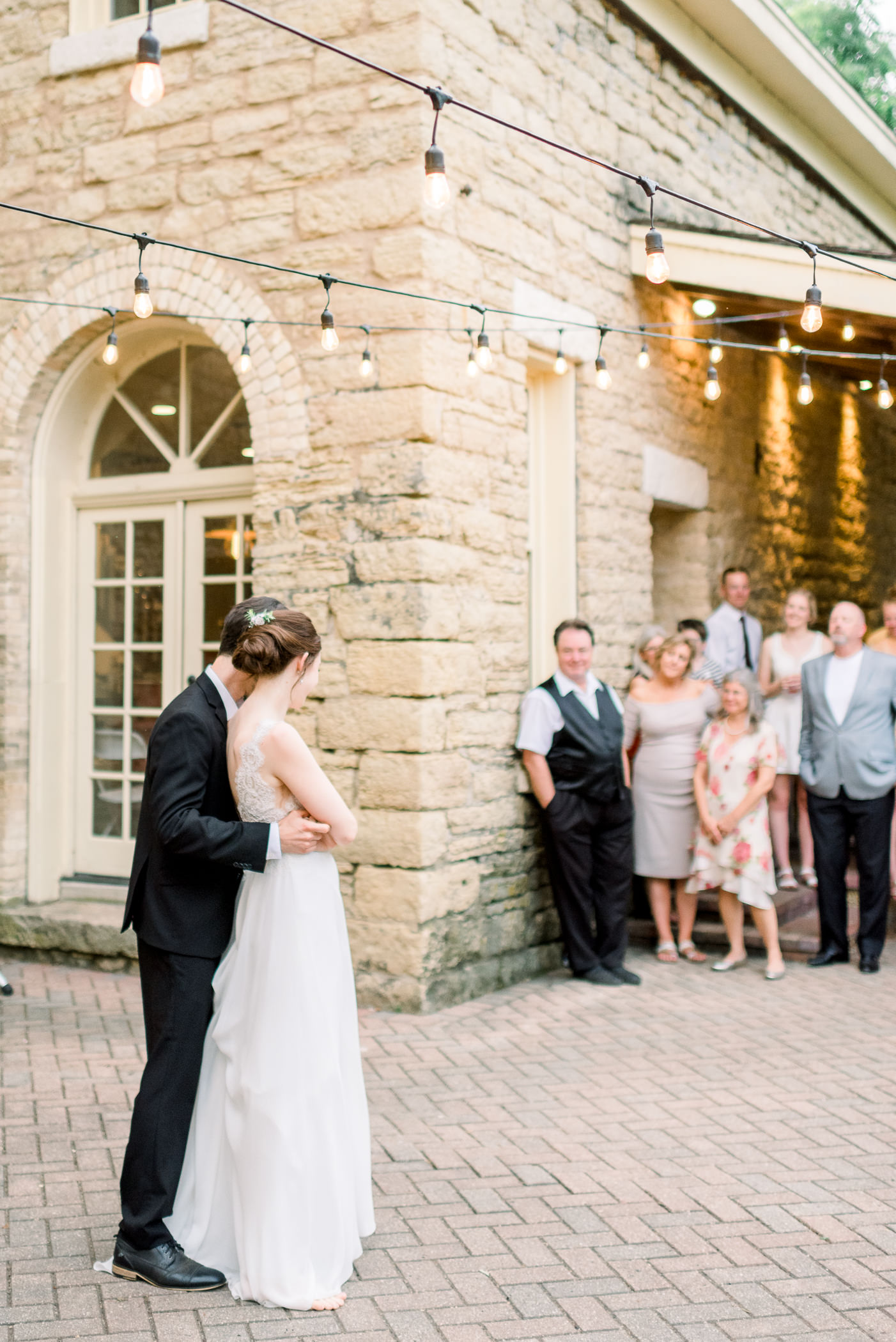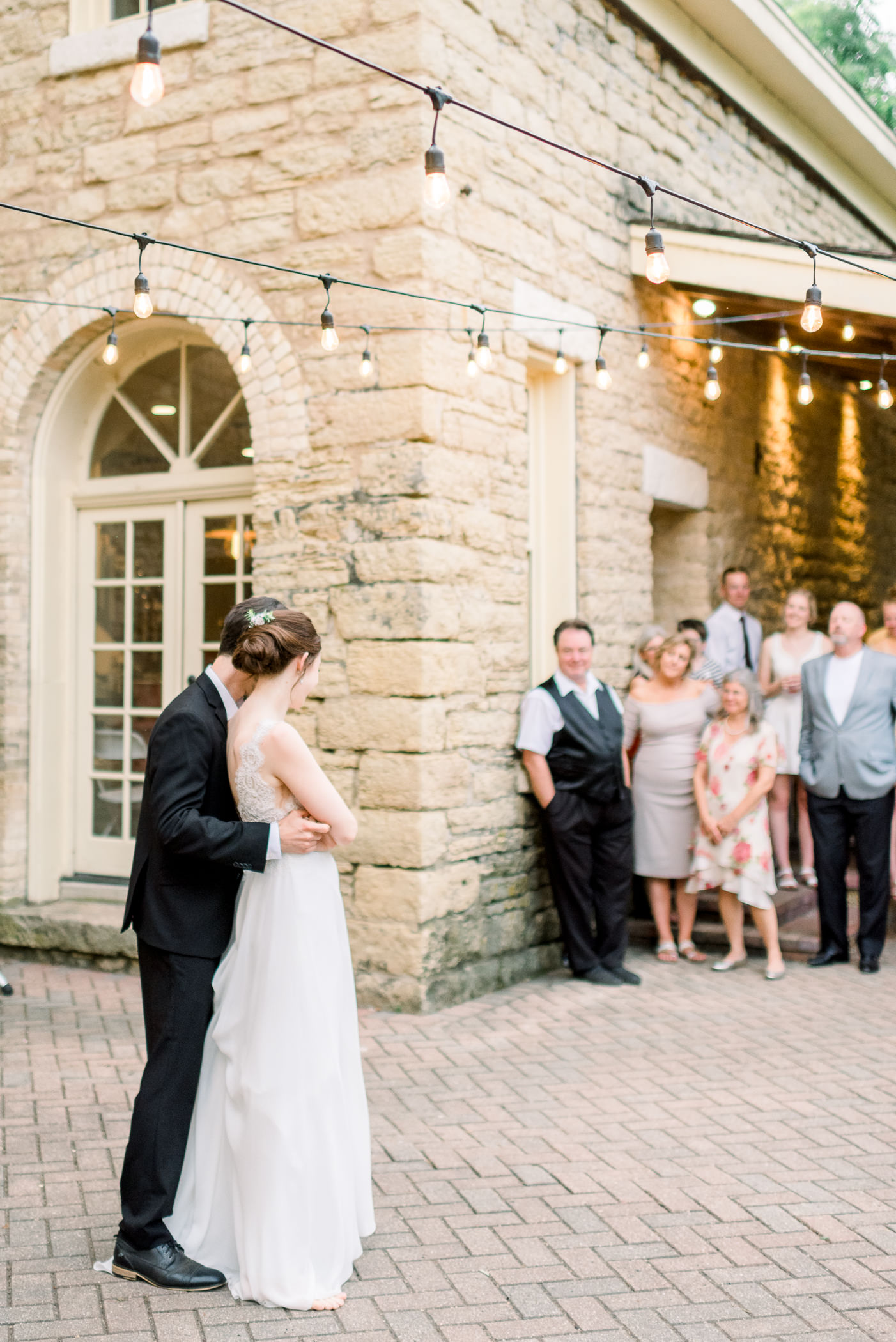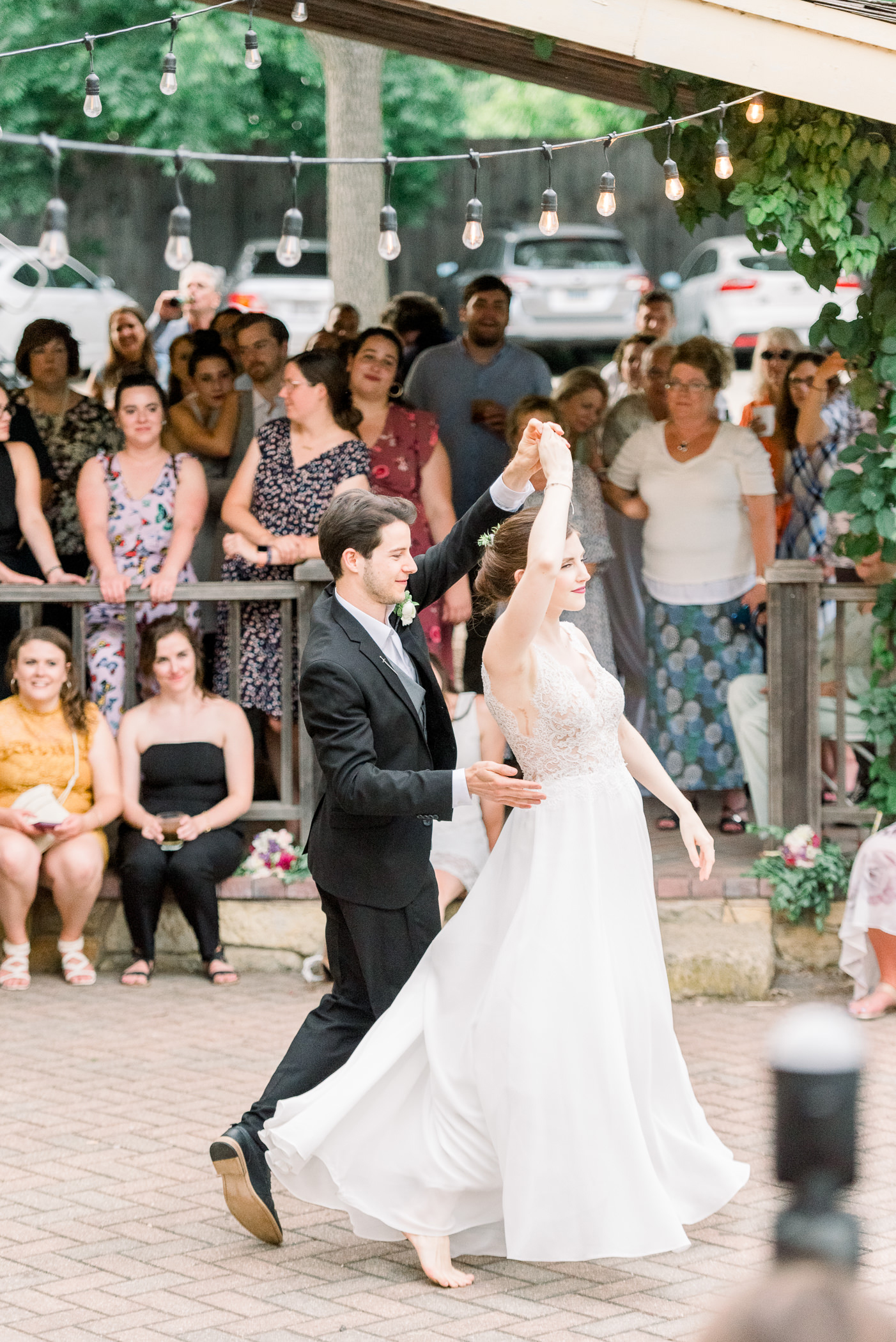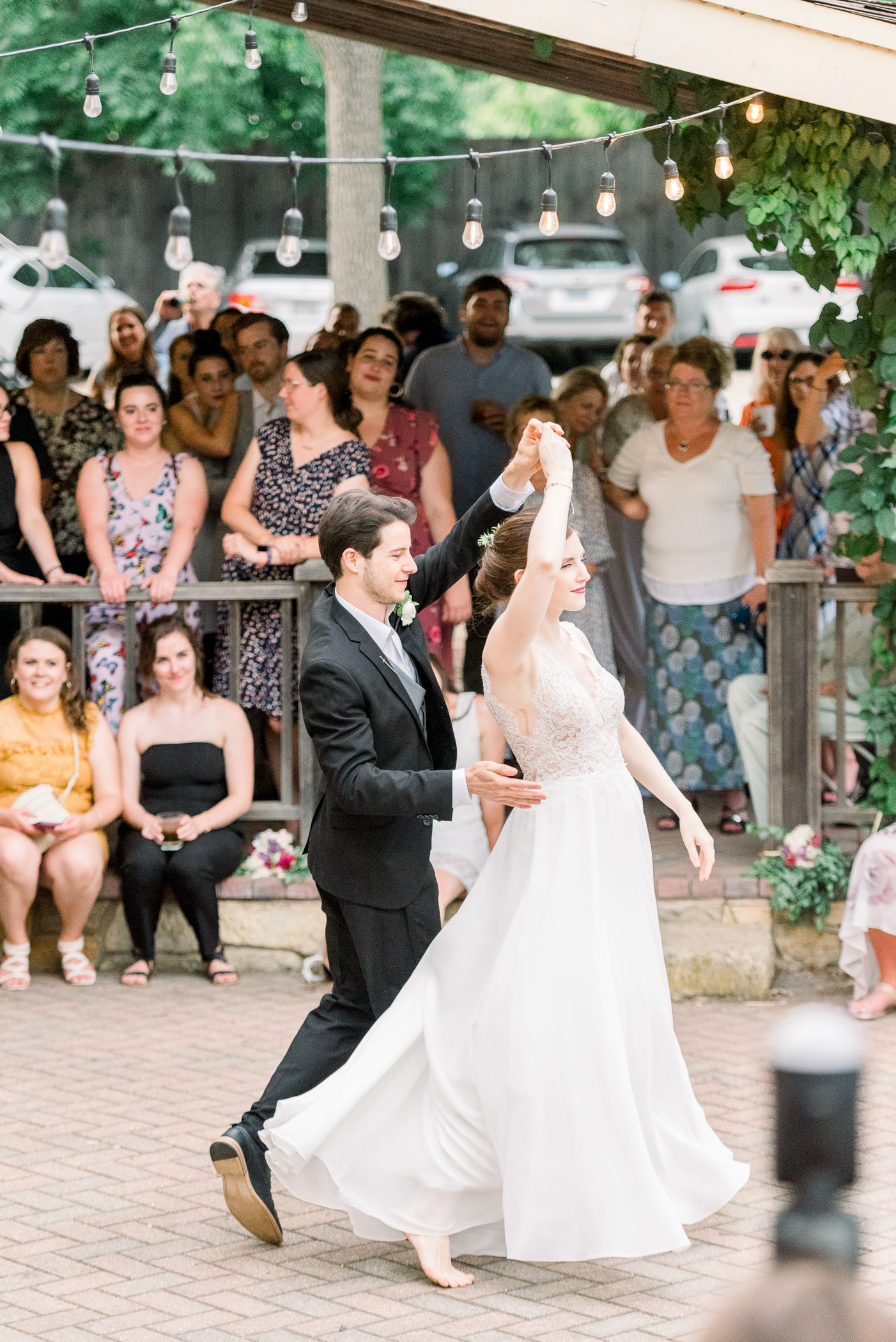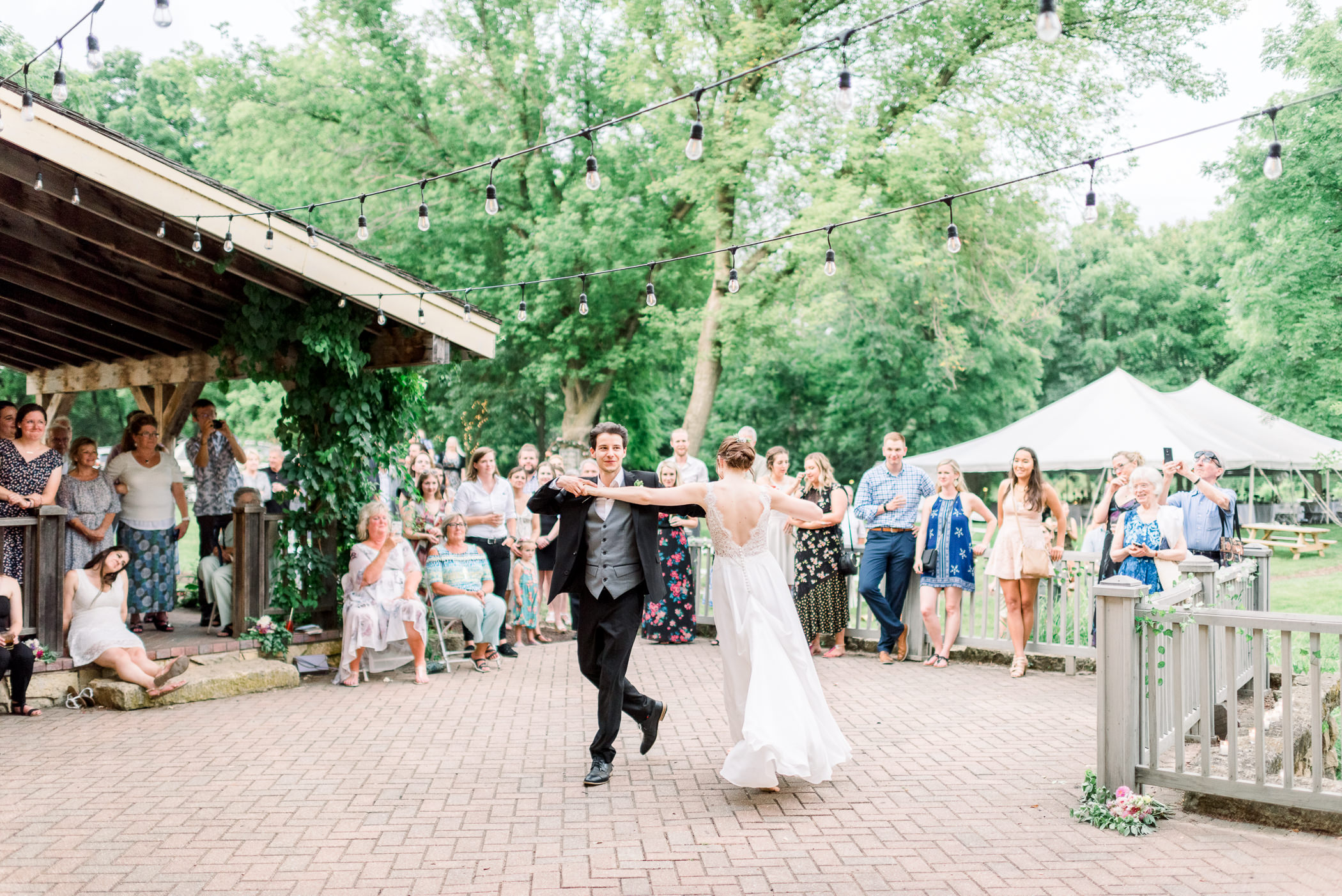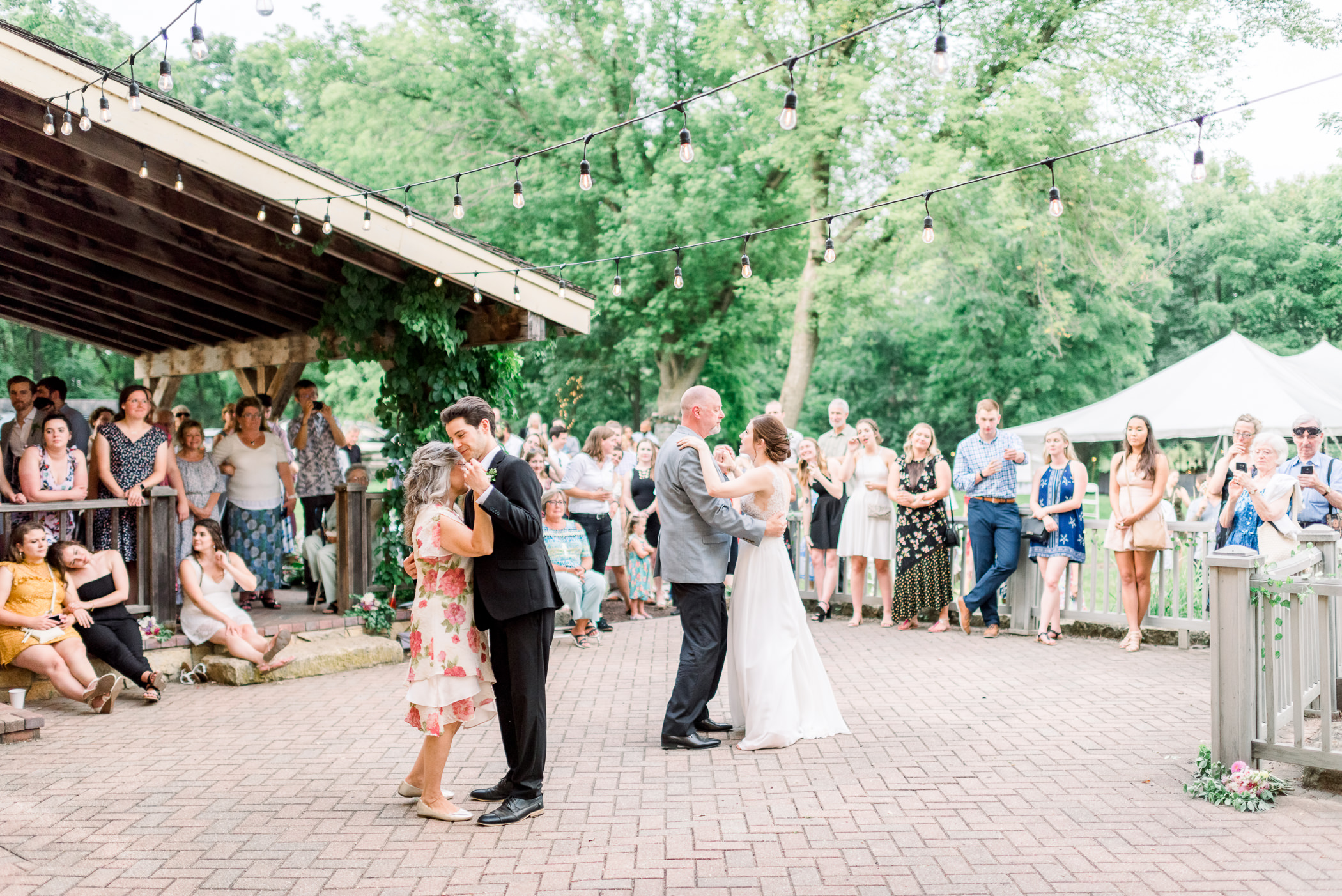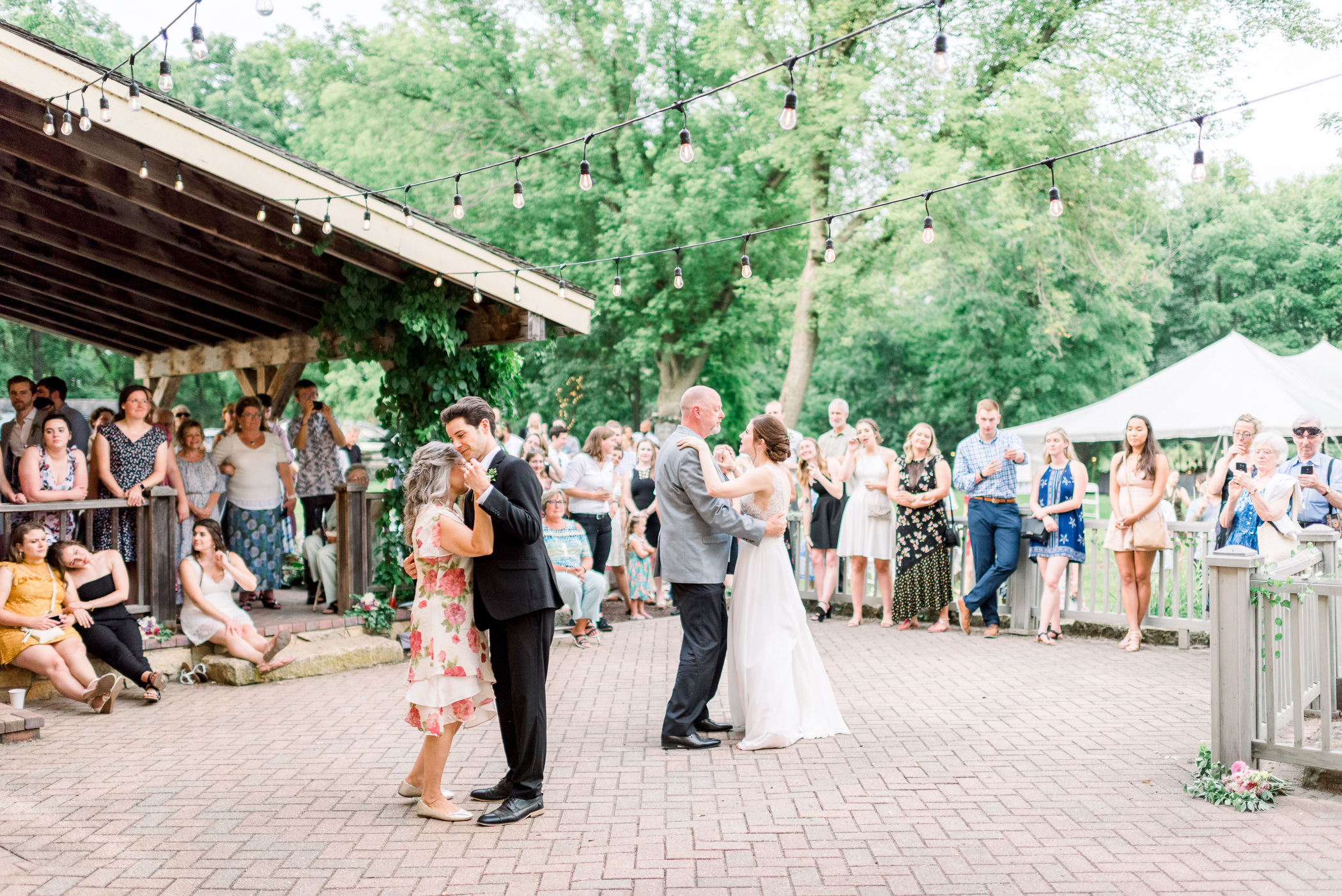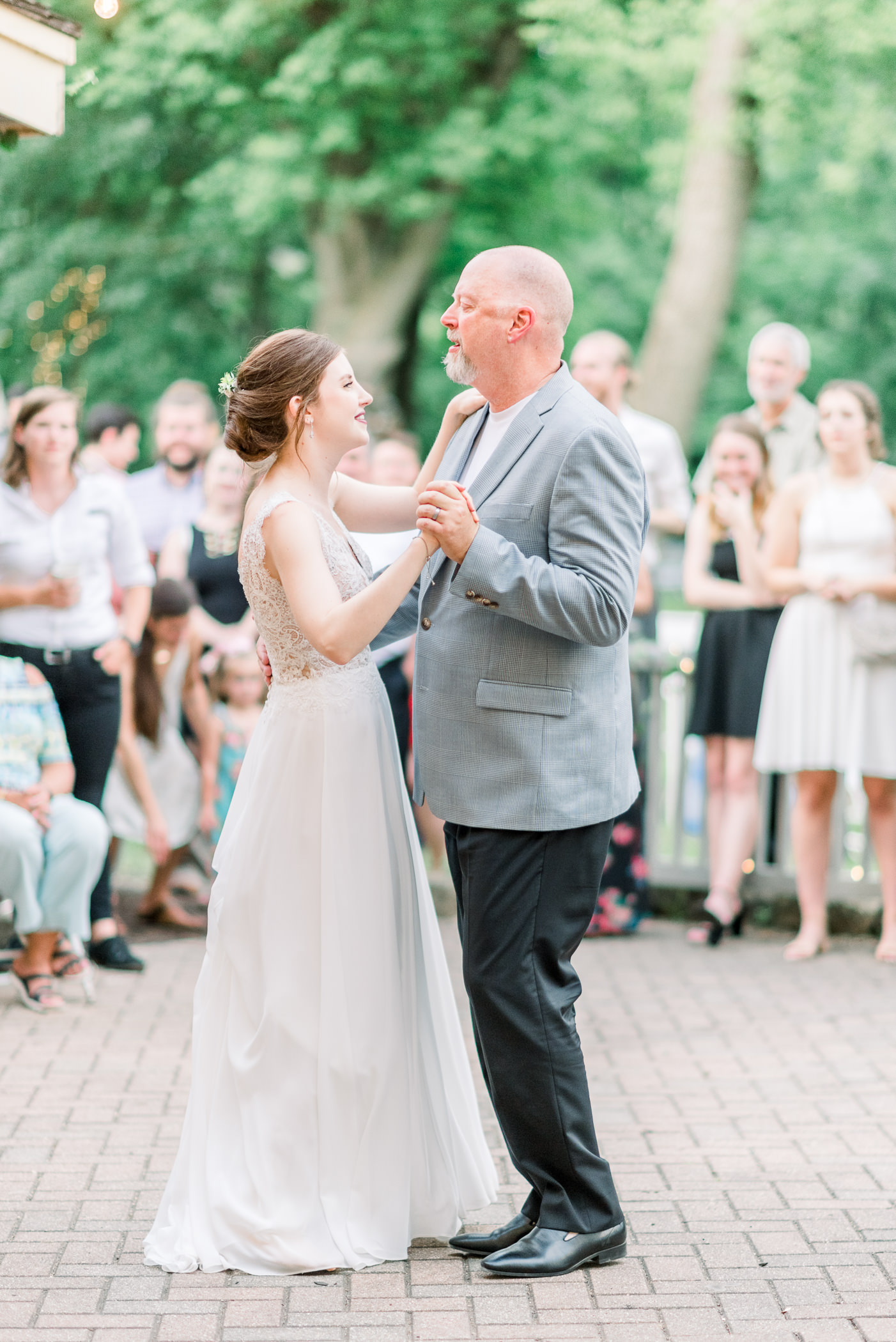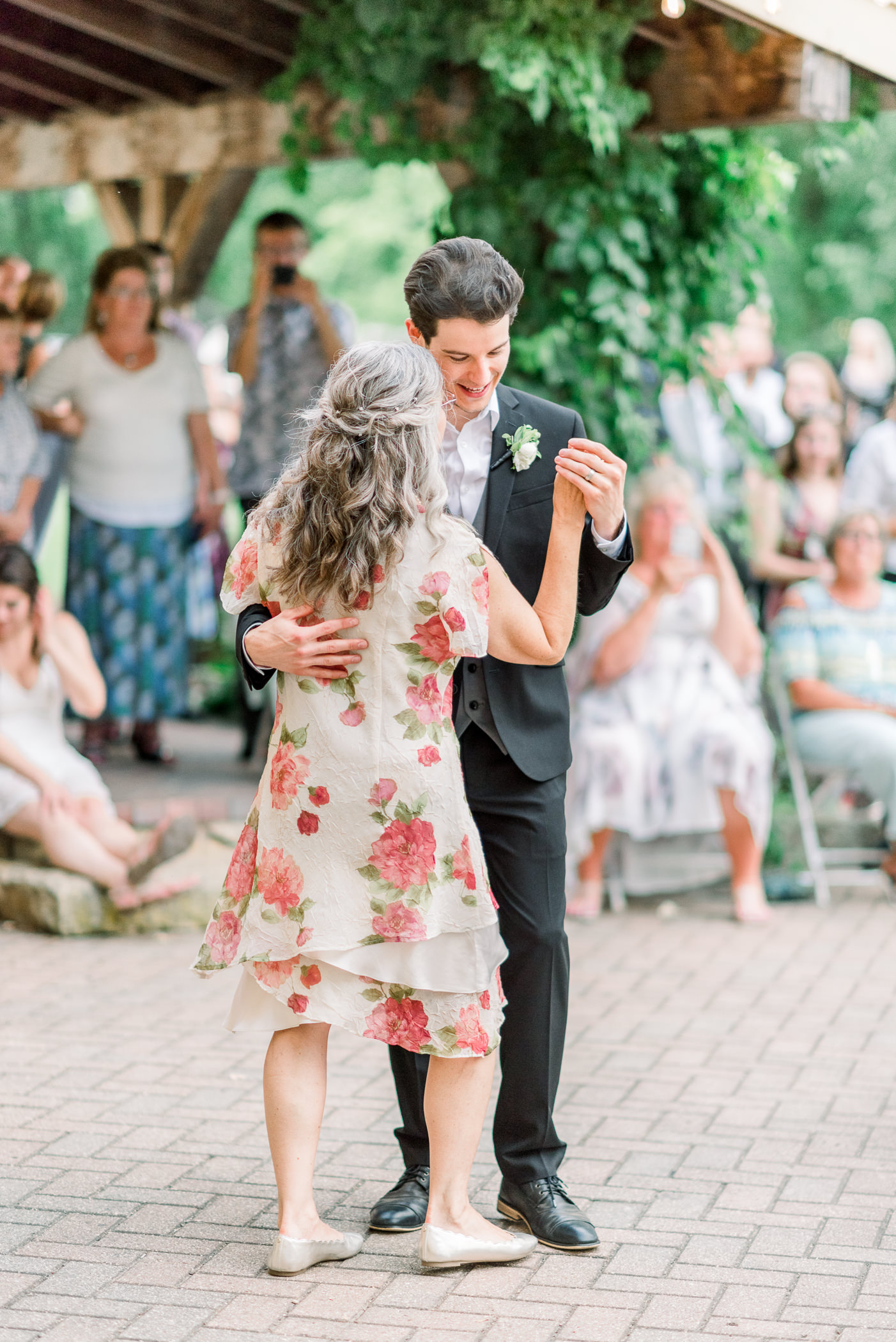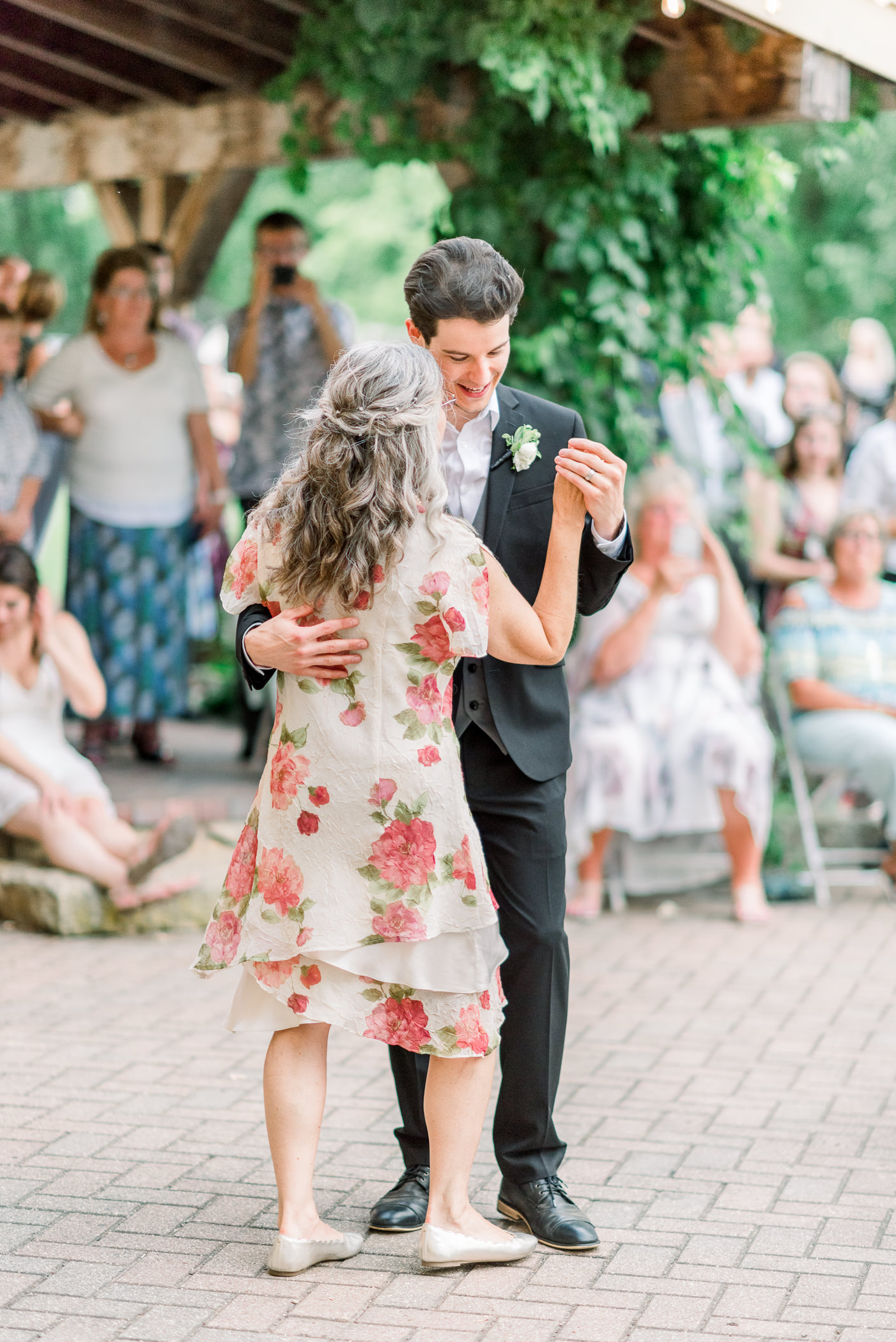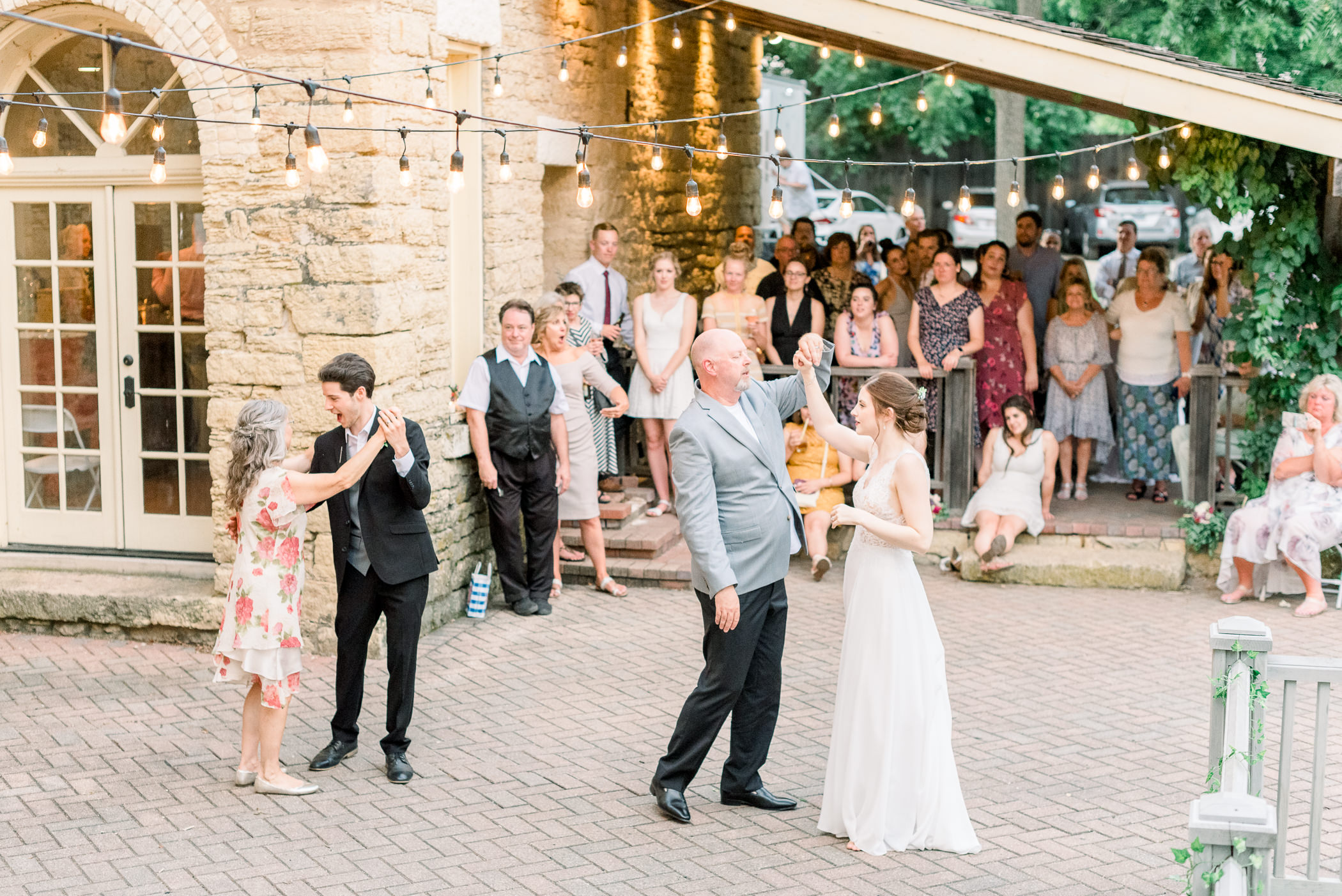 Thank you to all of the vendors for Gillian and Baylen's day that helped make it so perfect!
Ceremony / Reception: Paoli Mill Terrace & Park
Wedding Dress: A Savvy Bride
Make-up Artist / Hair Stylist: Anaala Salon
Florist – Bouquets: Daffodil Parker
Remaining Florals: Farmer's Market
Catering / Cupcakes: Twisted Tree
Videographer: Larissa Marie Photography