I am so excited to share this Bull's Eye Country Club Wedding today! This was our first time at Bull's Eye Country Club, but not our first time in Wisconsin Rapids. We knew the area was gorgeous, but were blown away with how beautiful and amazing this venue was!
Brides ask us all the time if we have shot at their venue before. A lot of the time, the answer is no. After doing weddings for ten years, we see so many different venues that it is rare for us to visit one more than once. I am here to tell you, that is okay! We have worked in so many different locations. From tricky lighting situations to only having one small area available for portraits, we will do what we do best! Capture beautiful memories for you!
Just like their engagement session, Emily and Tim trusted us with finding spots for their wedding day. With the help of Bull's Eye Country Club's amazing coordinator, Rocki, we had no shortage of locations.
There were so many beautiful moments throughout their wedding day, but one of the first was Emily and Tim's first look. Overlooking the Wisconsin River, they saw each other for the first time and shared a quiet moment together as they read letters to each other. This is always my favorite part of the day, just a moment to be alone together before the crazy of the rest of the day begins. Moments alone are so important!
Following the first look, and going into the ceremony we really had no idea what the weather would be like. Every weather app said a different forecast, but Emily and Tim decided to proceed with their outdoor ceremony. Overlooking the golf course, Emily and Tim exchanged their vows and rings, and shared their first kiss. It couldn't have been more perfect, and right as they finished their receiving line the rain came.
At the end of the night, we were so thankful for having captured this day for Emily and Tim. Nothing could have gone any better.
Image quality reduced for faster web viewing.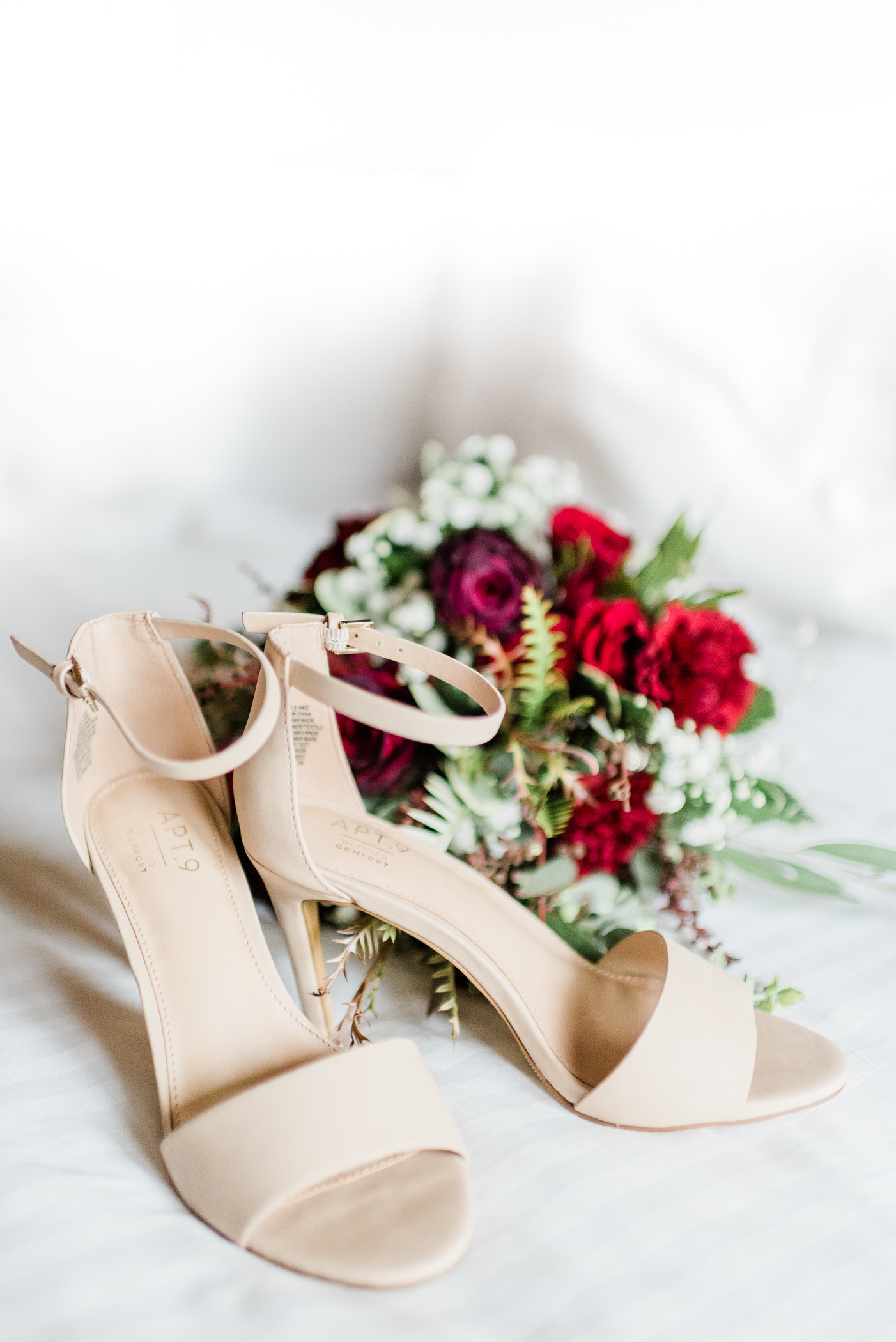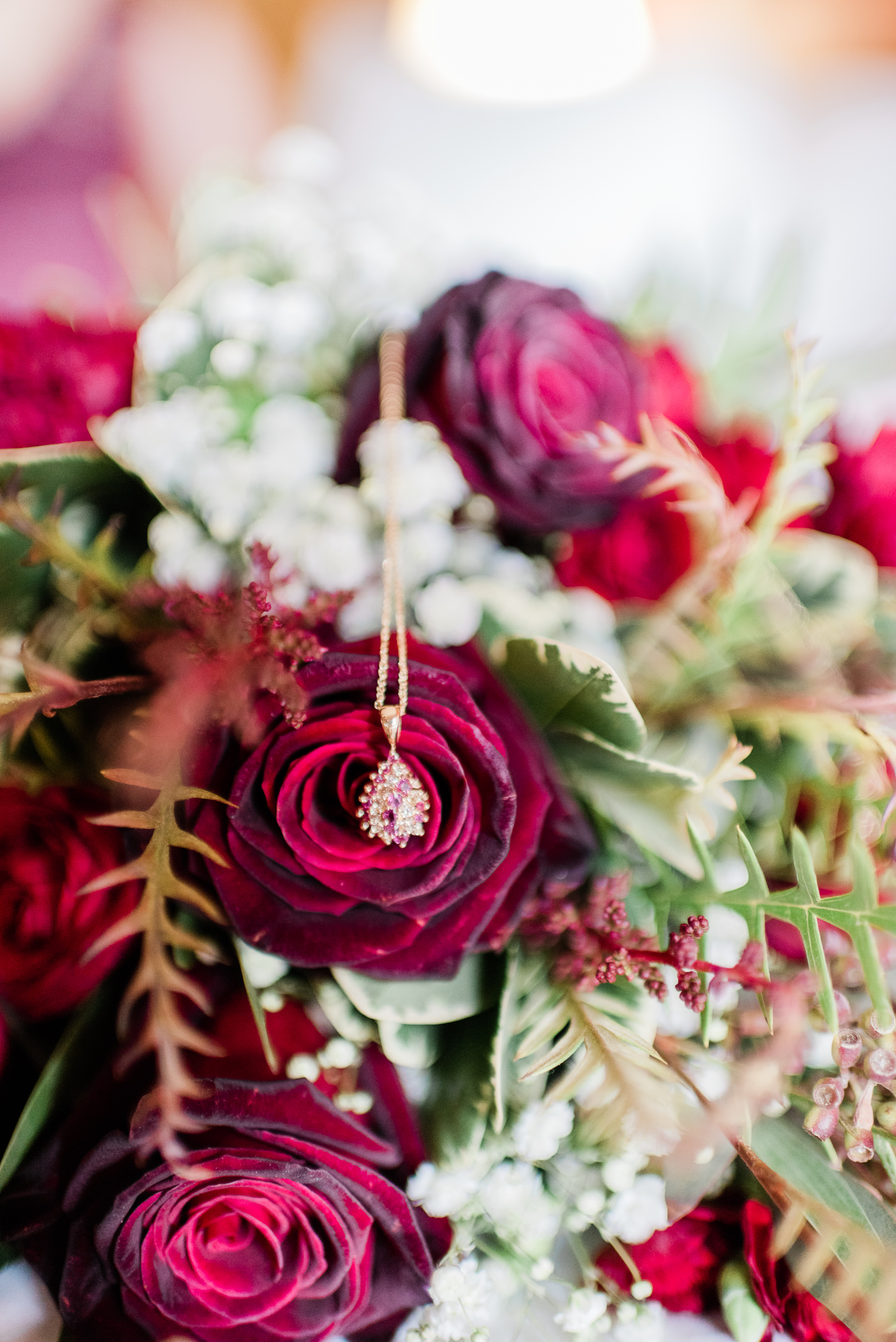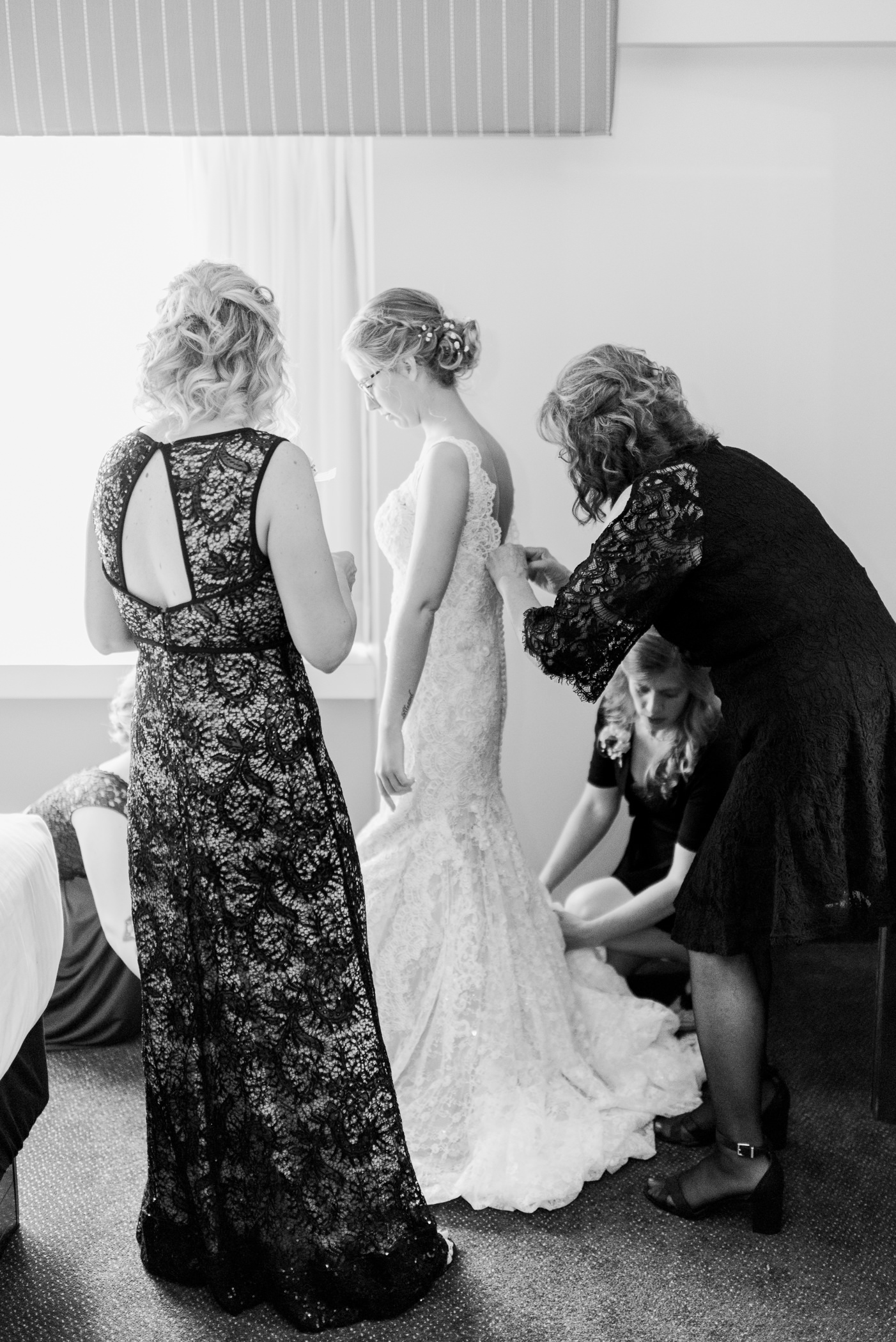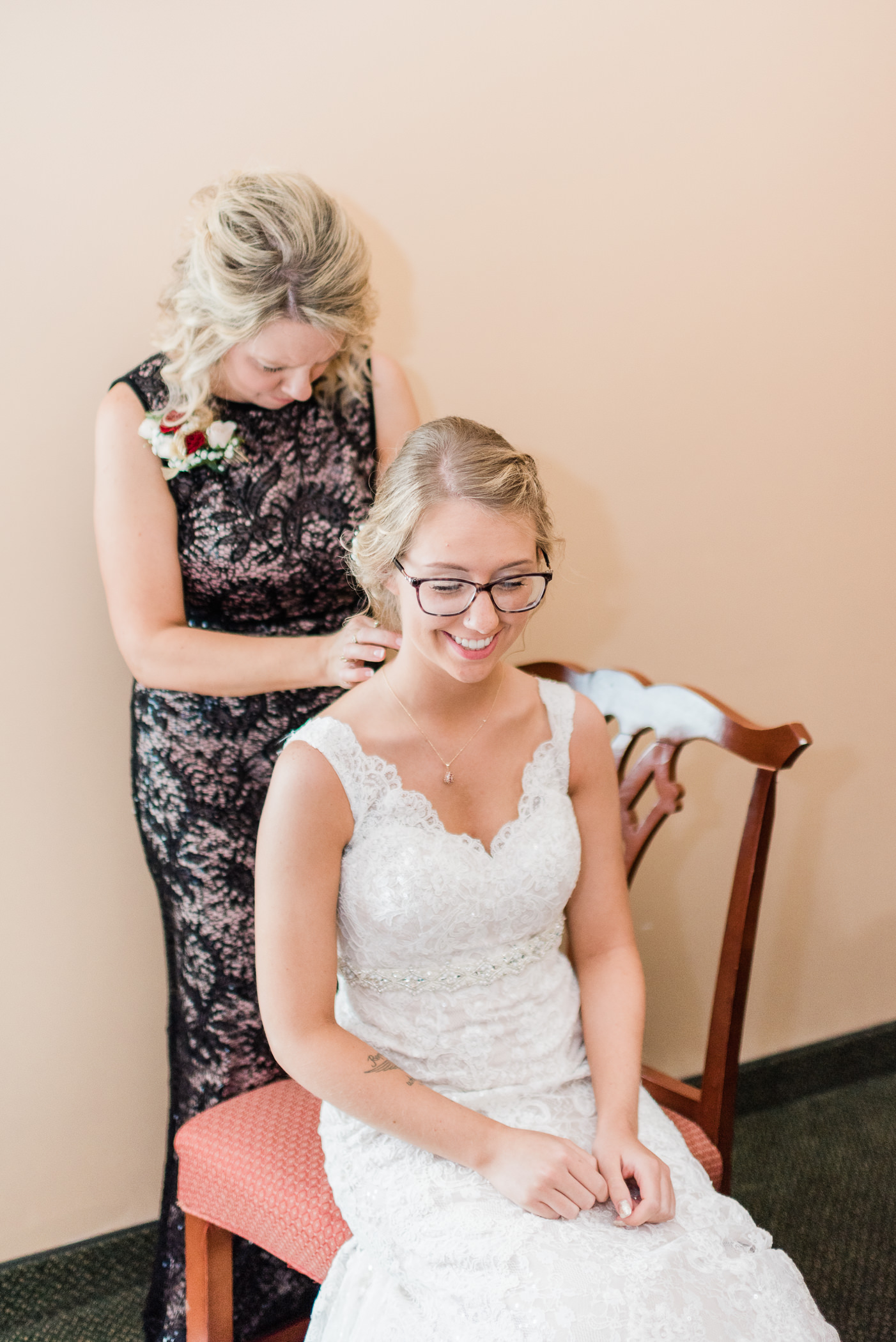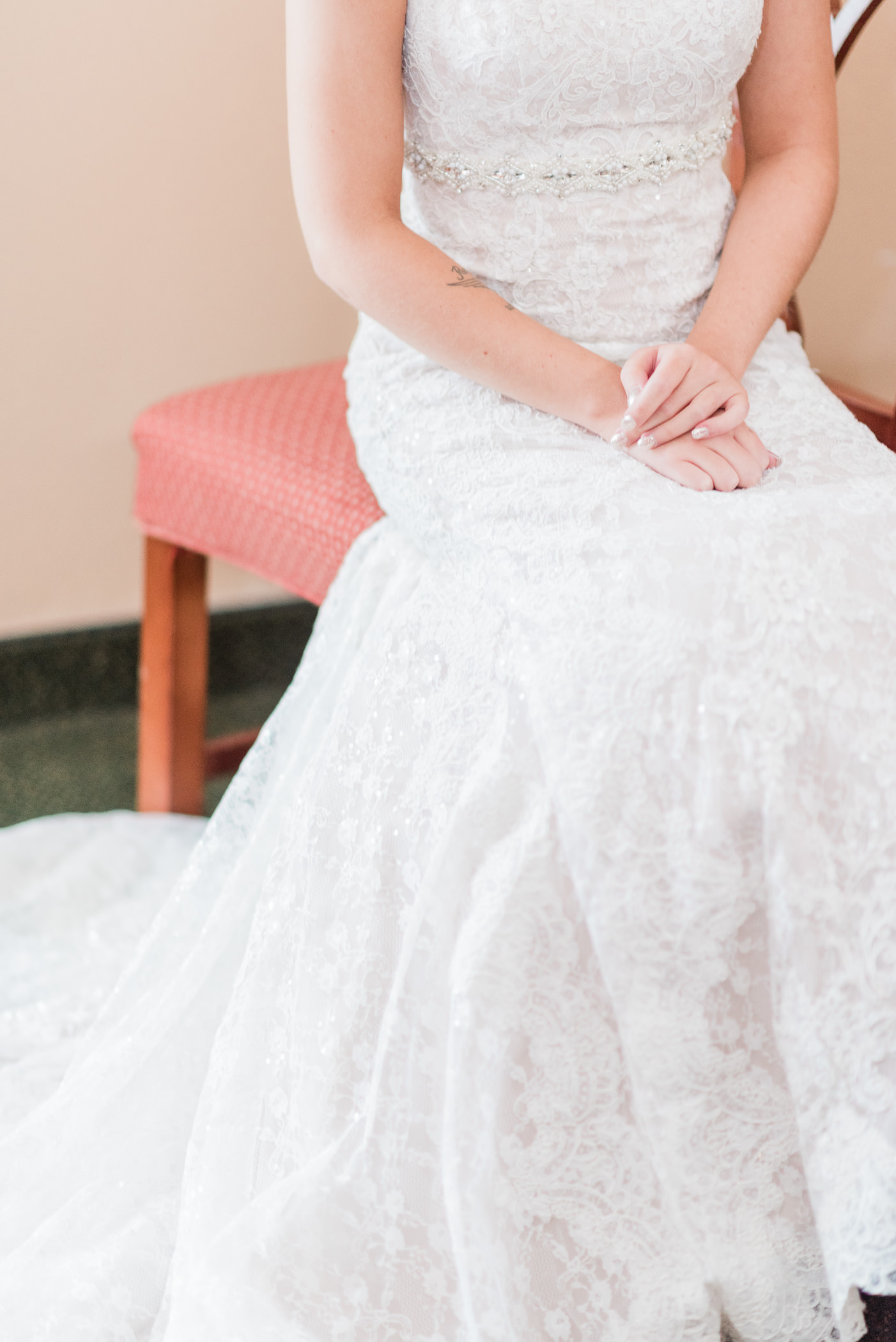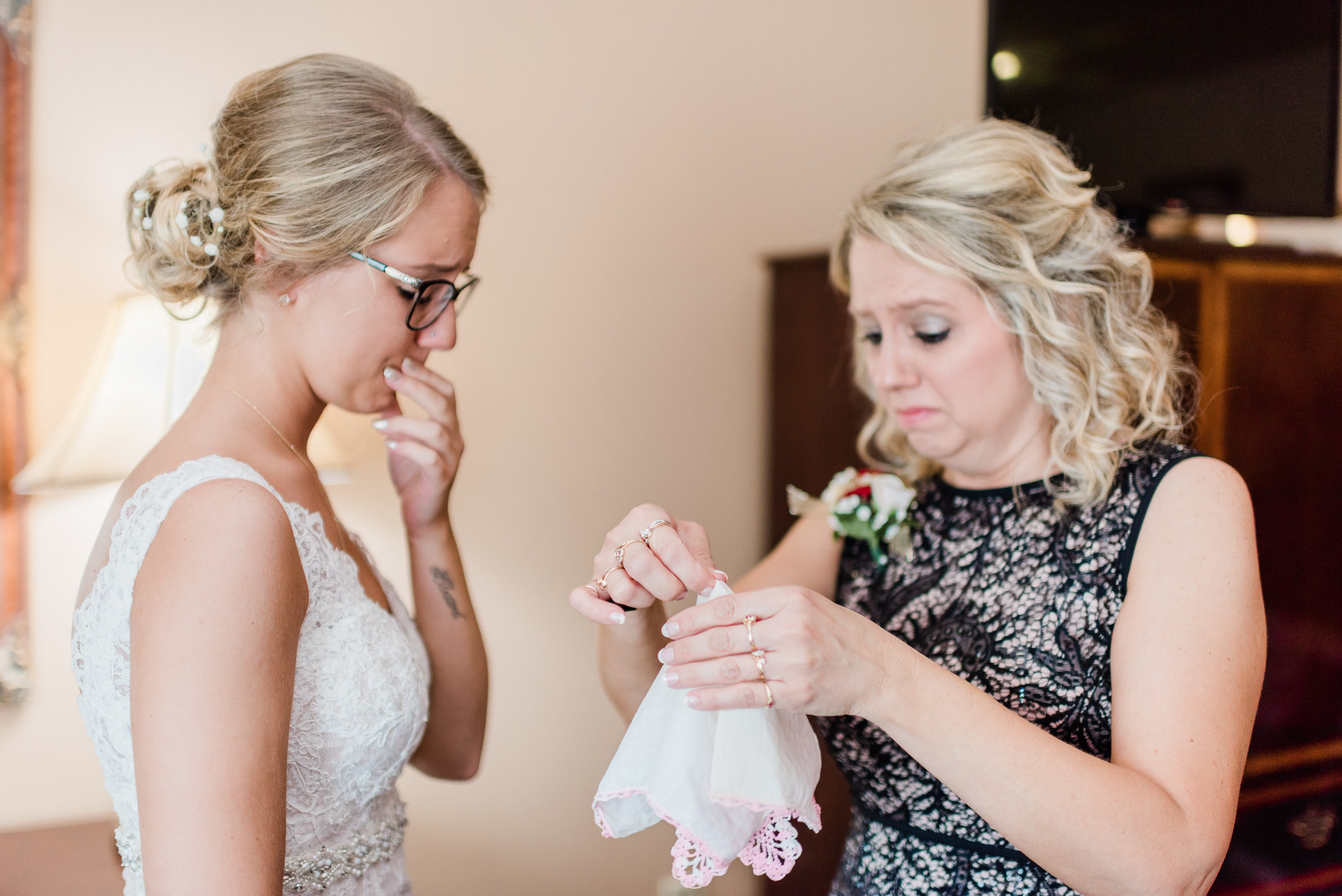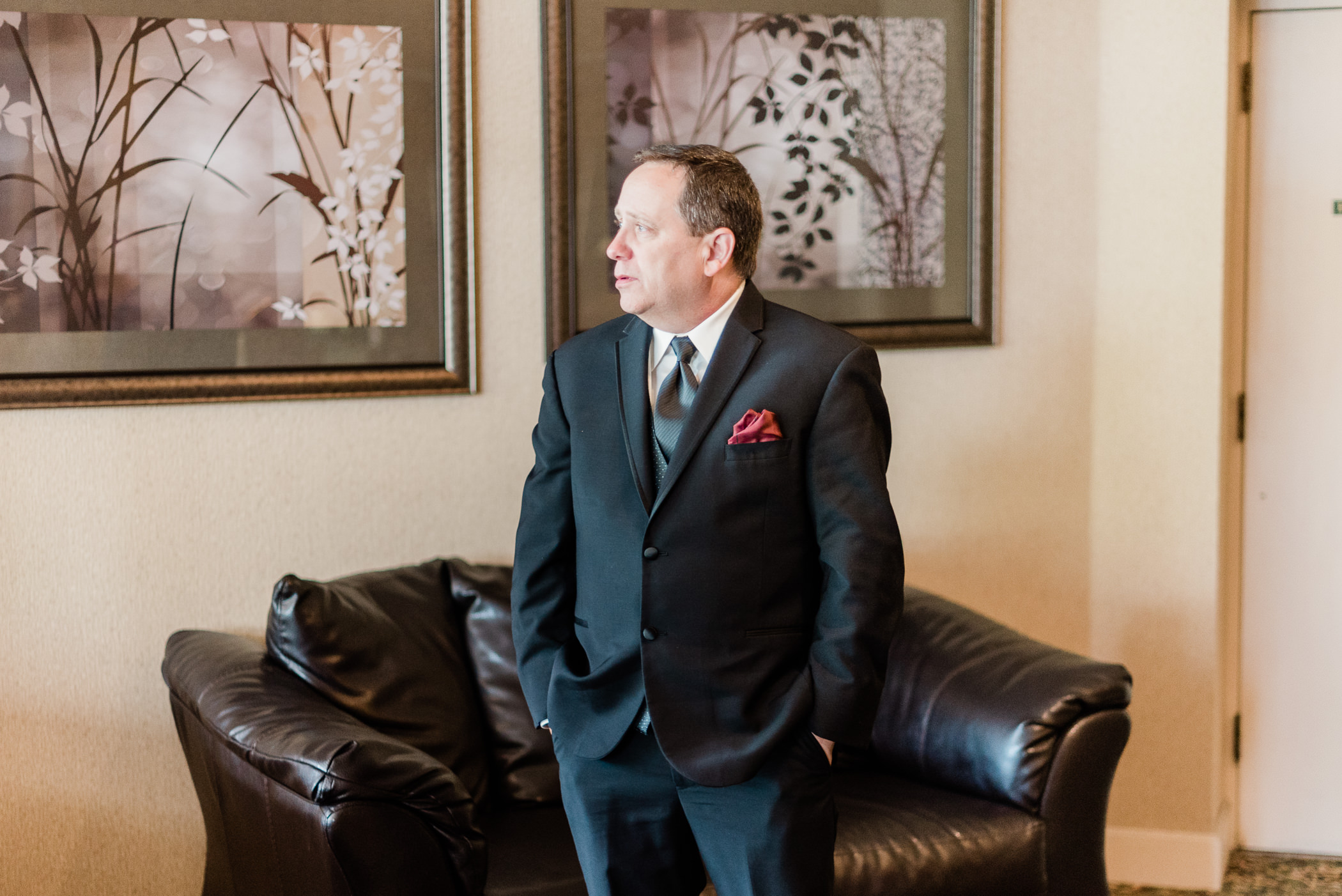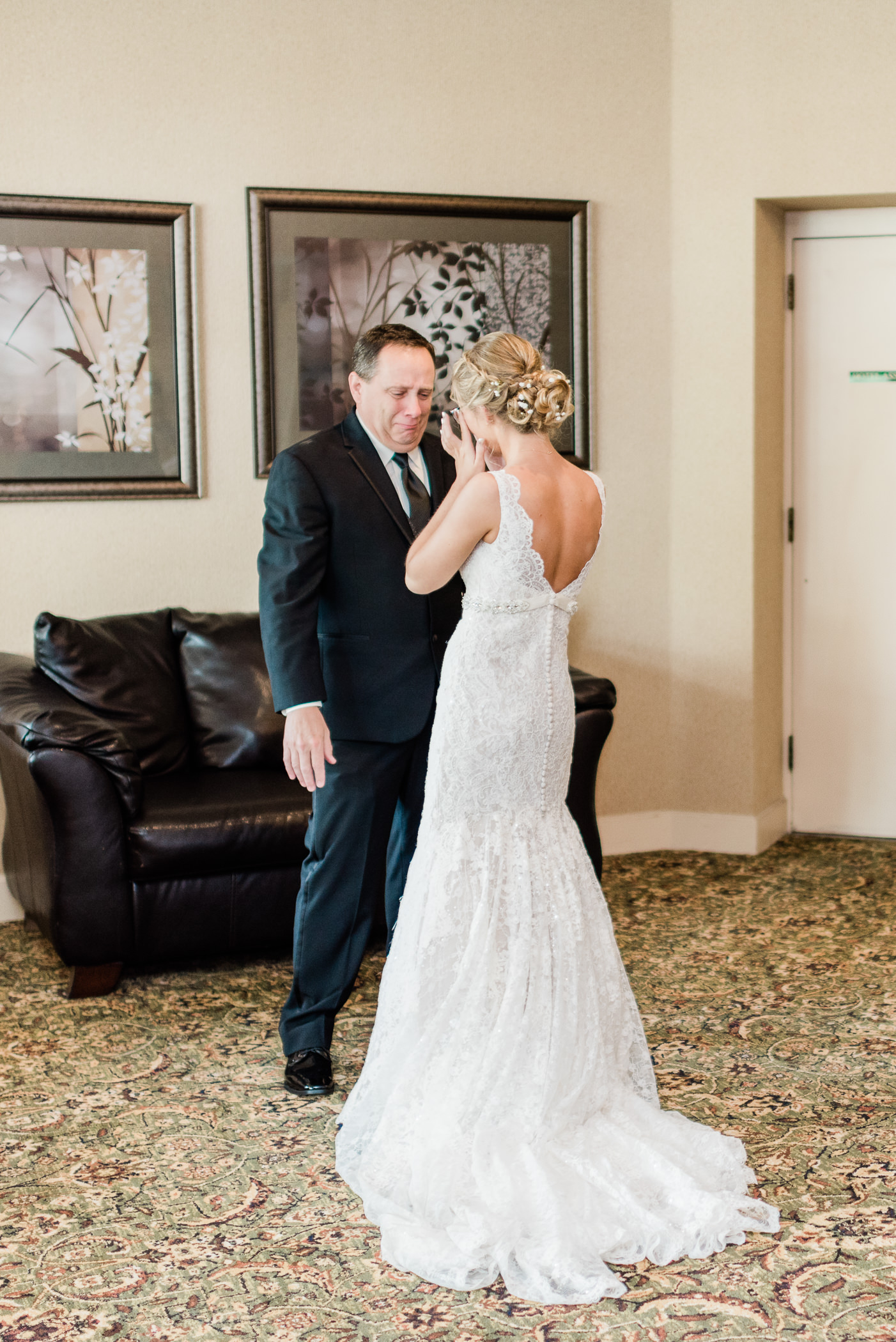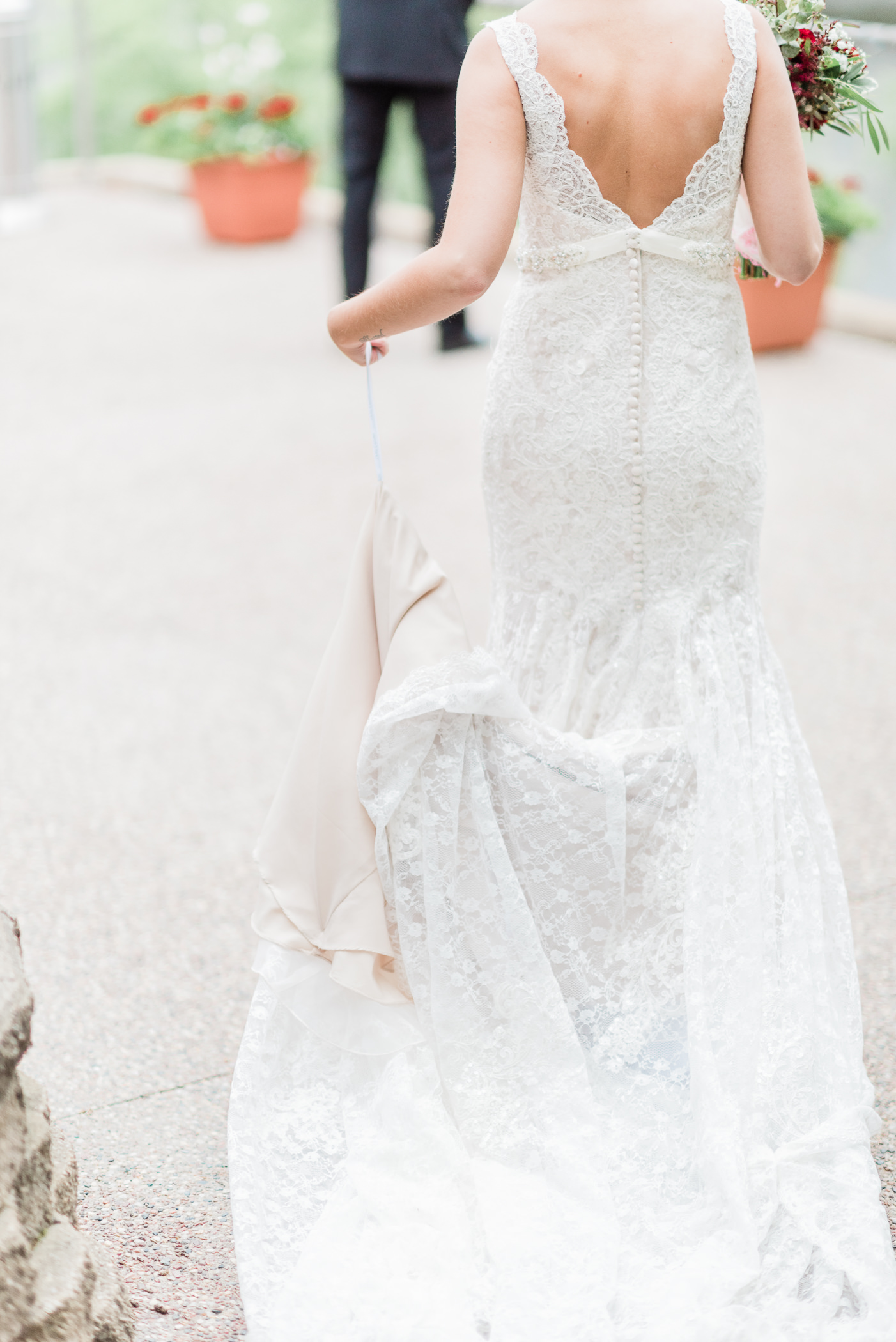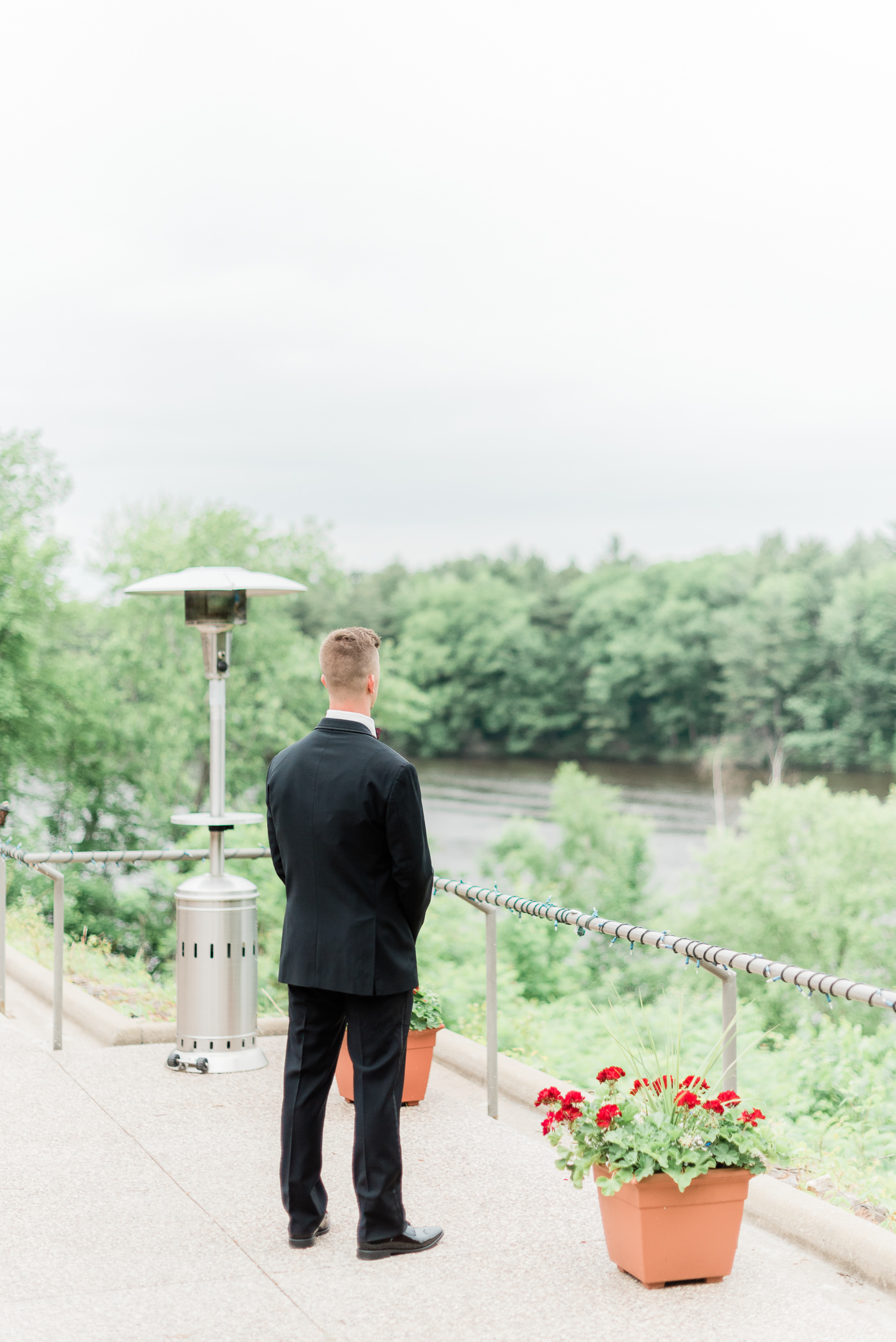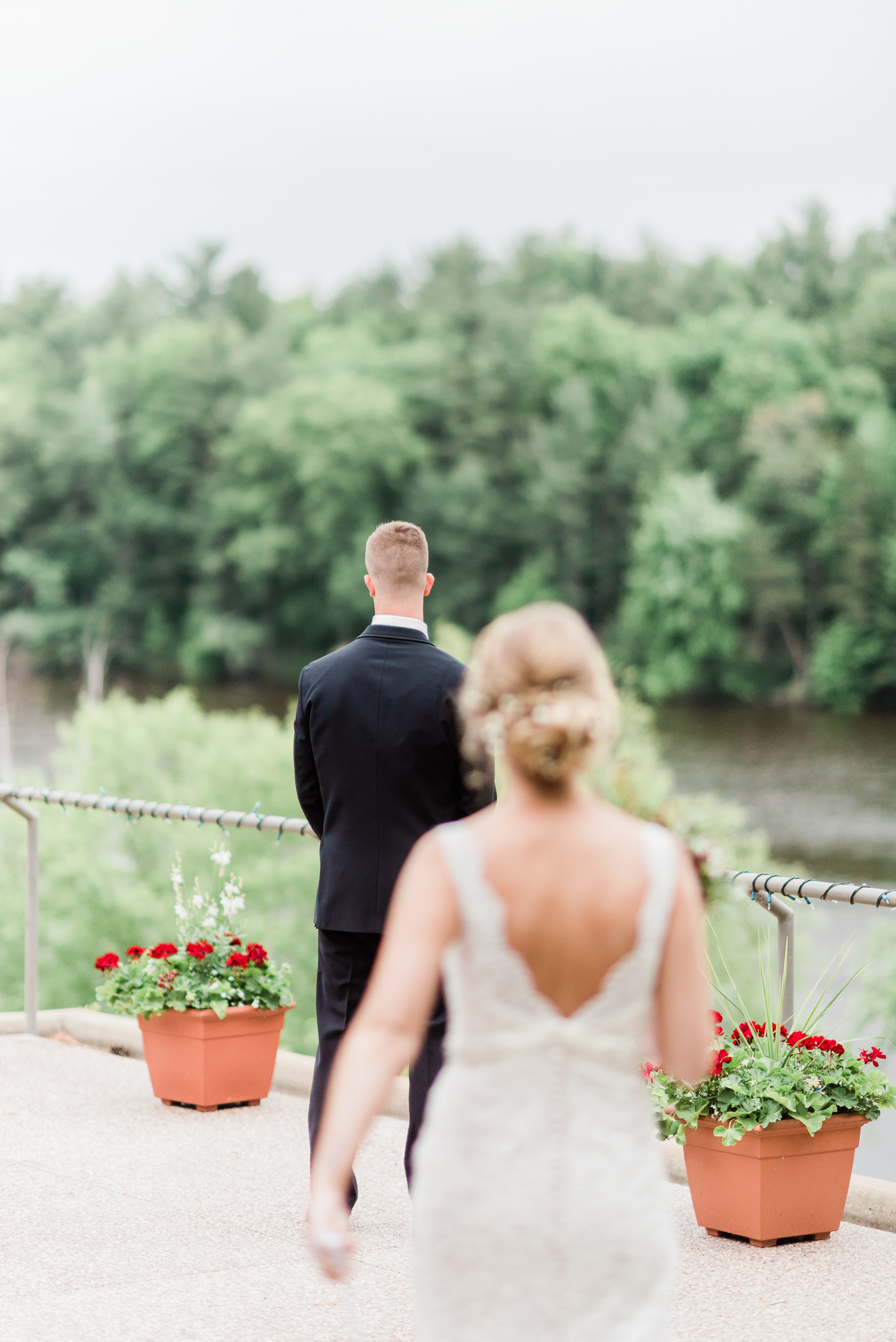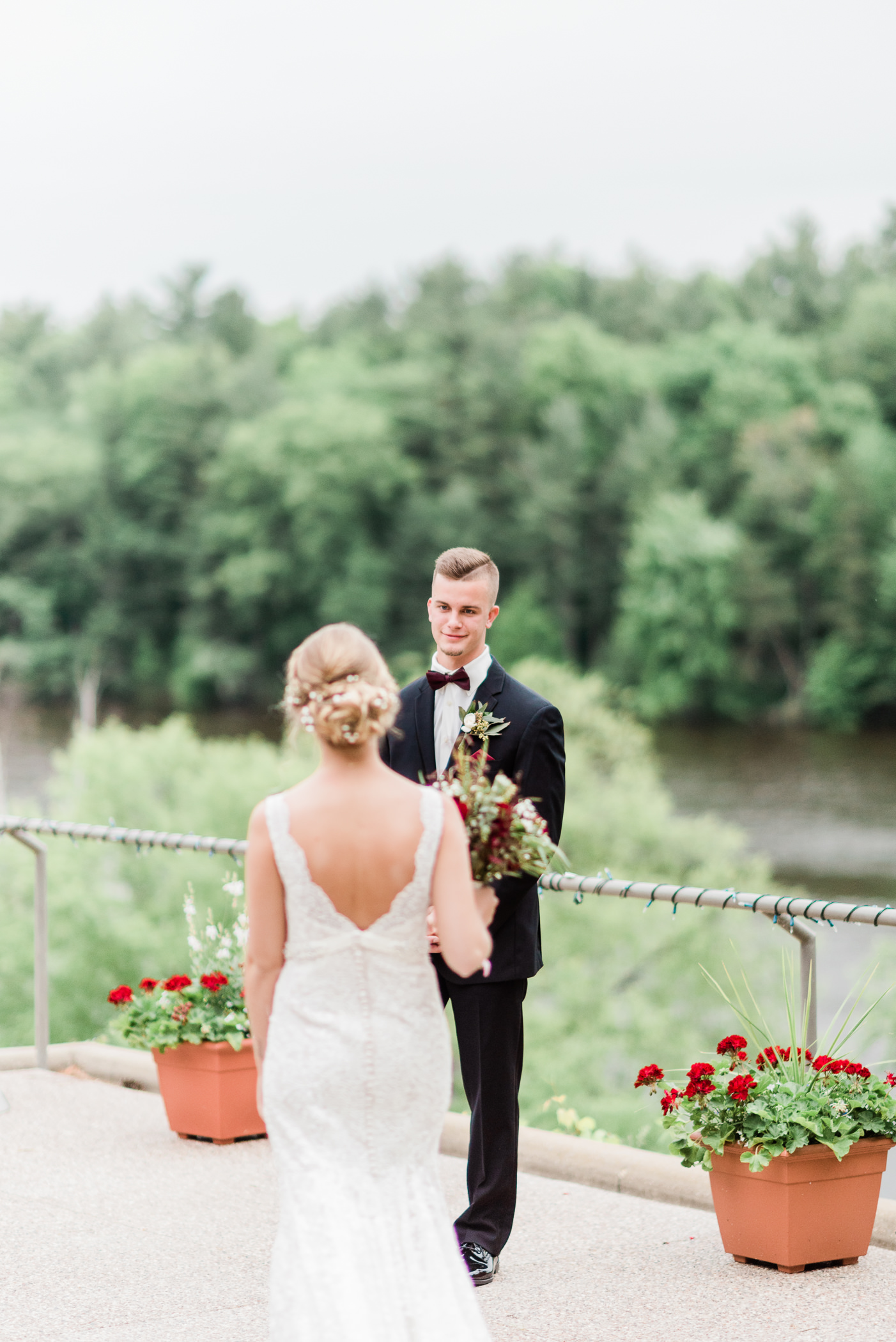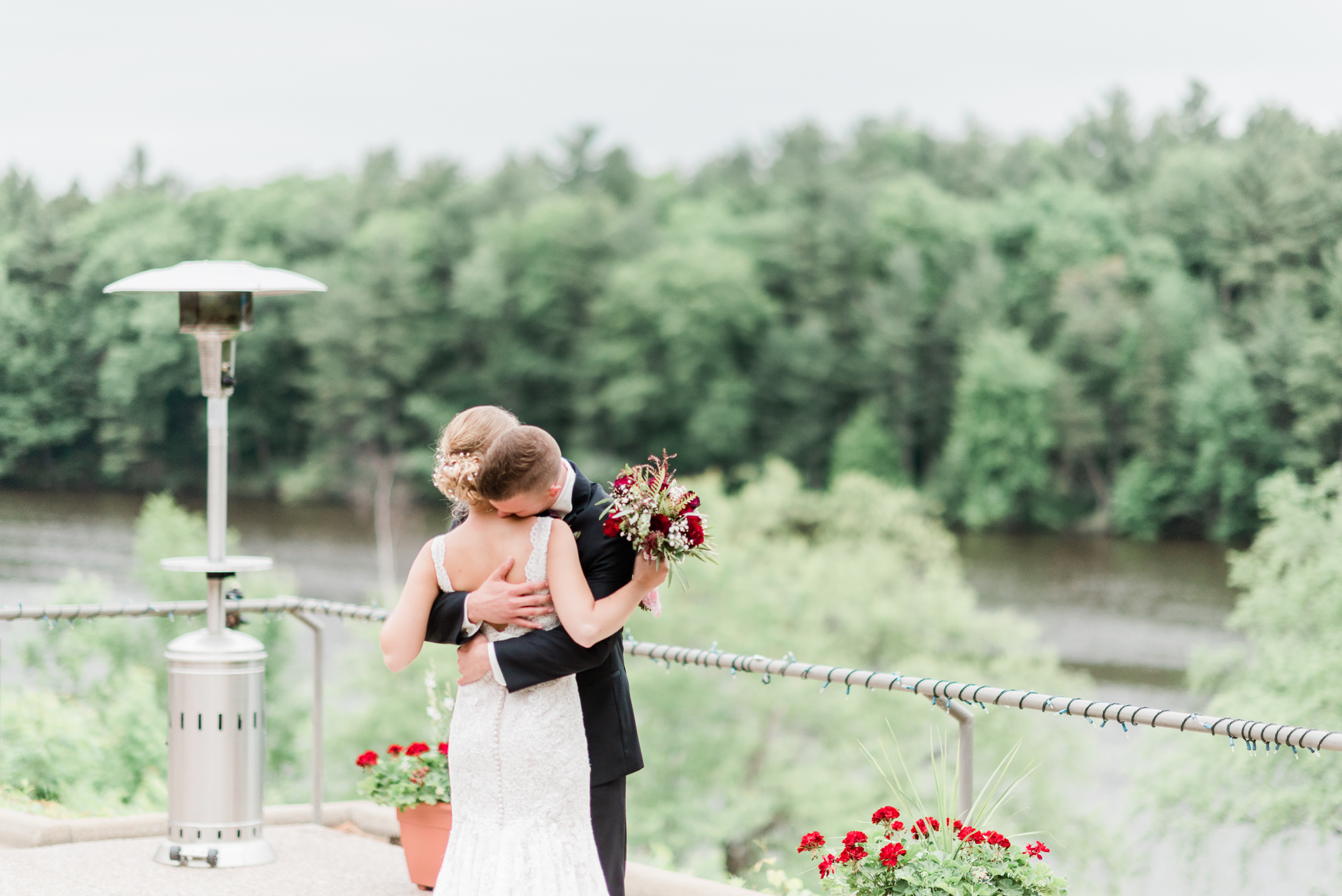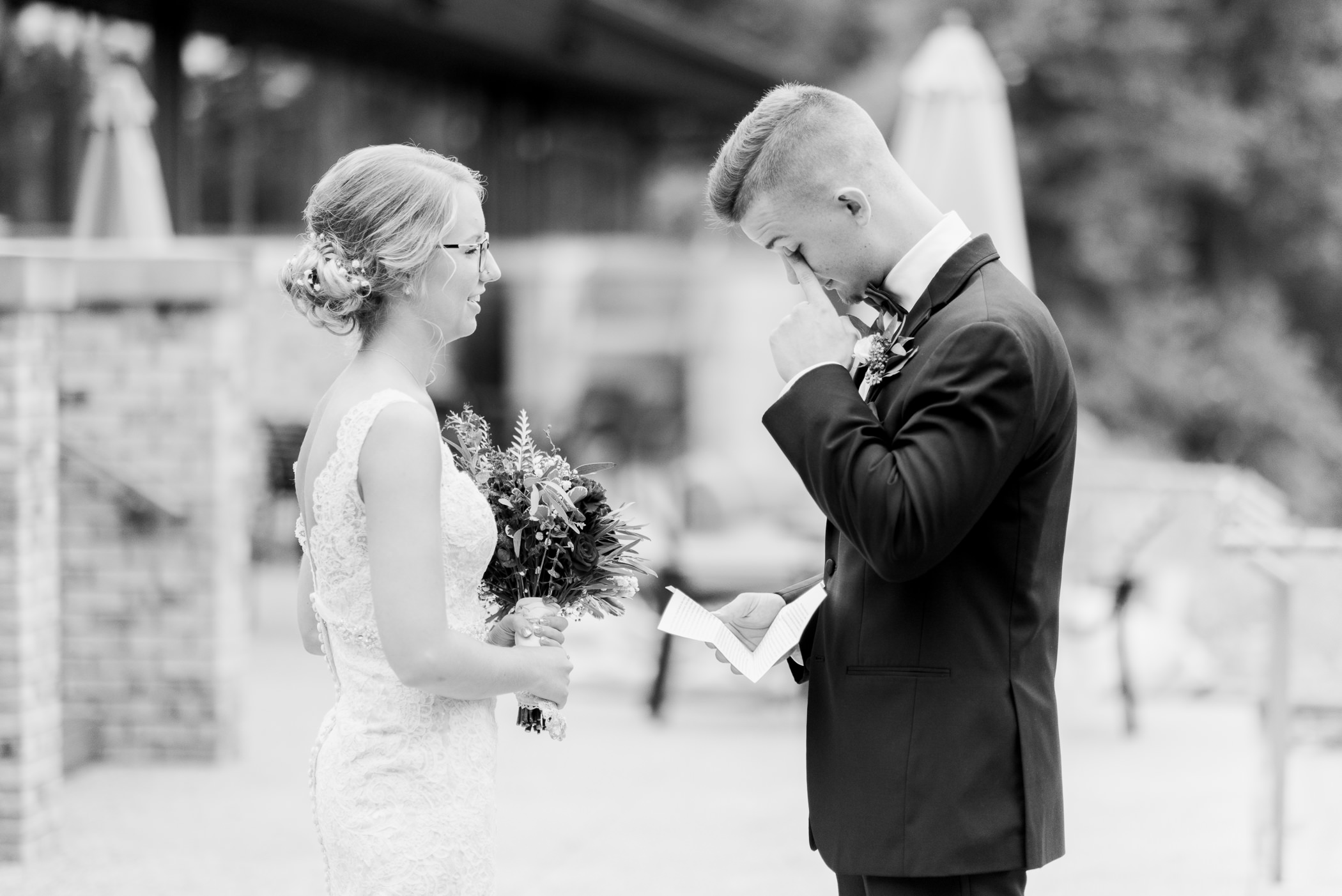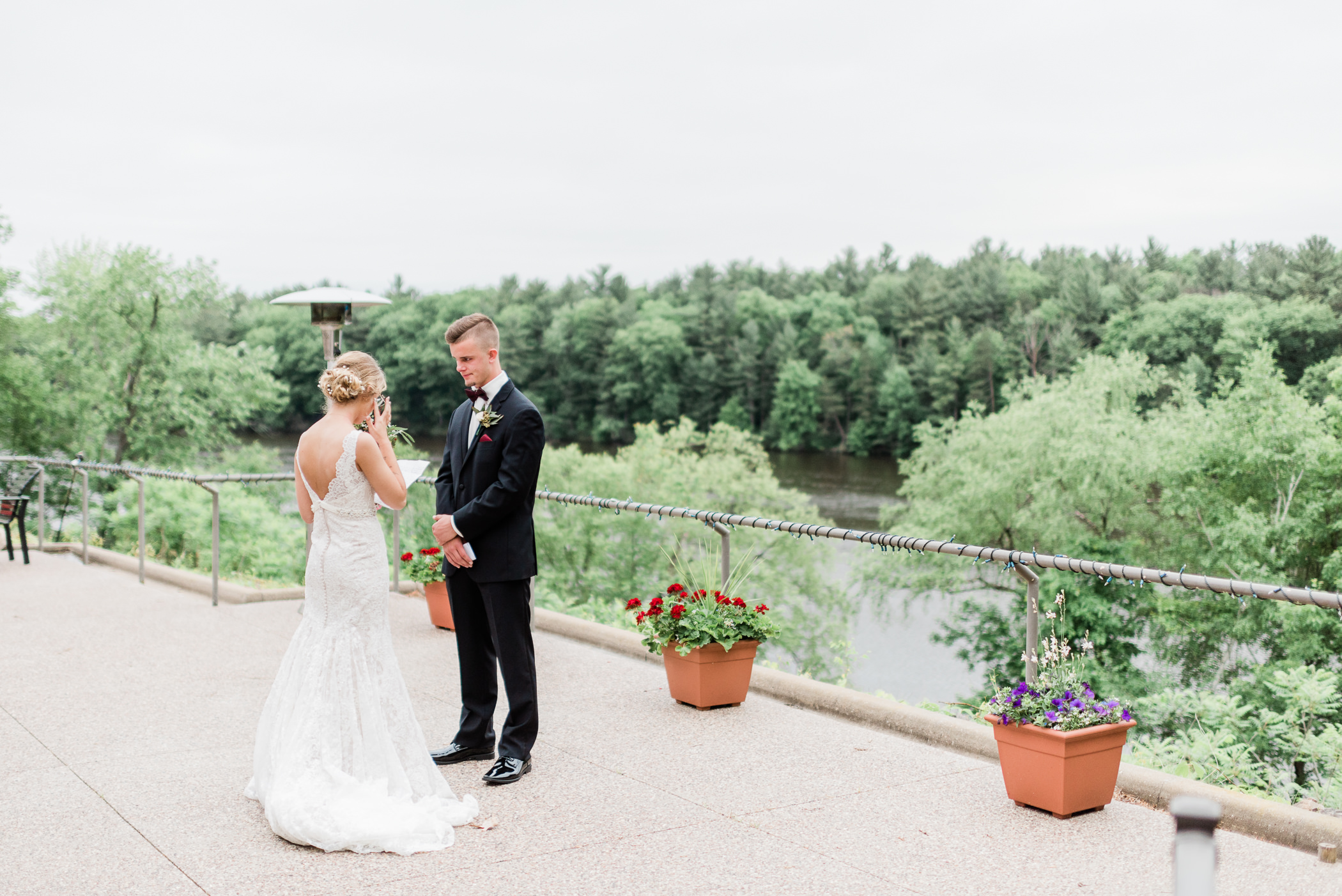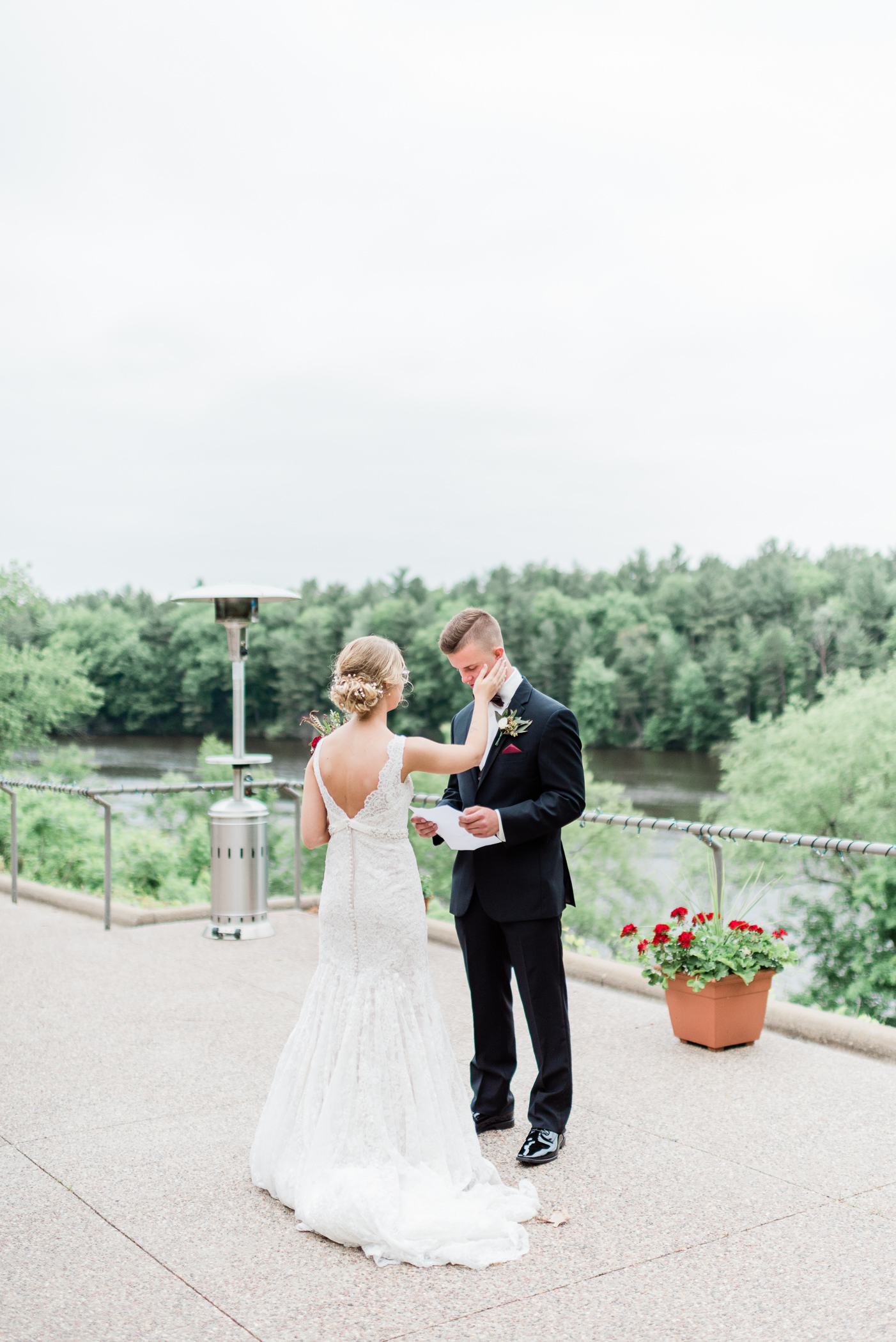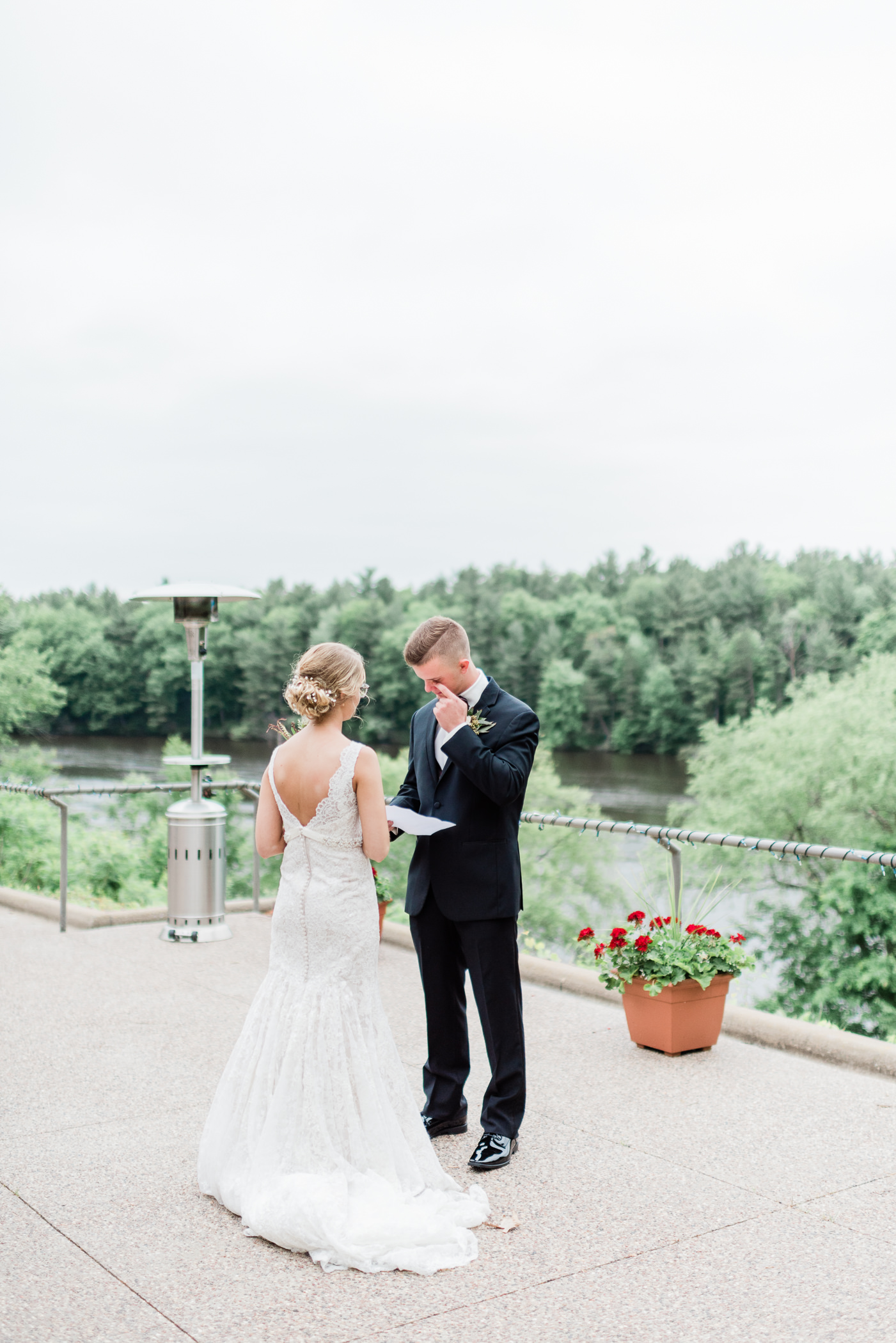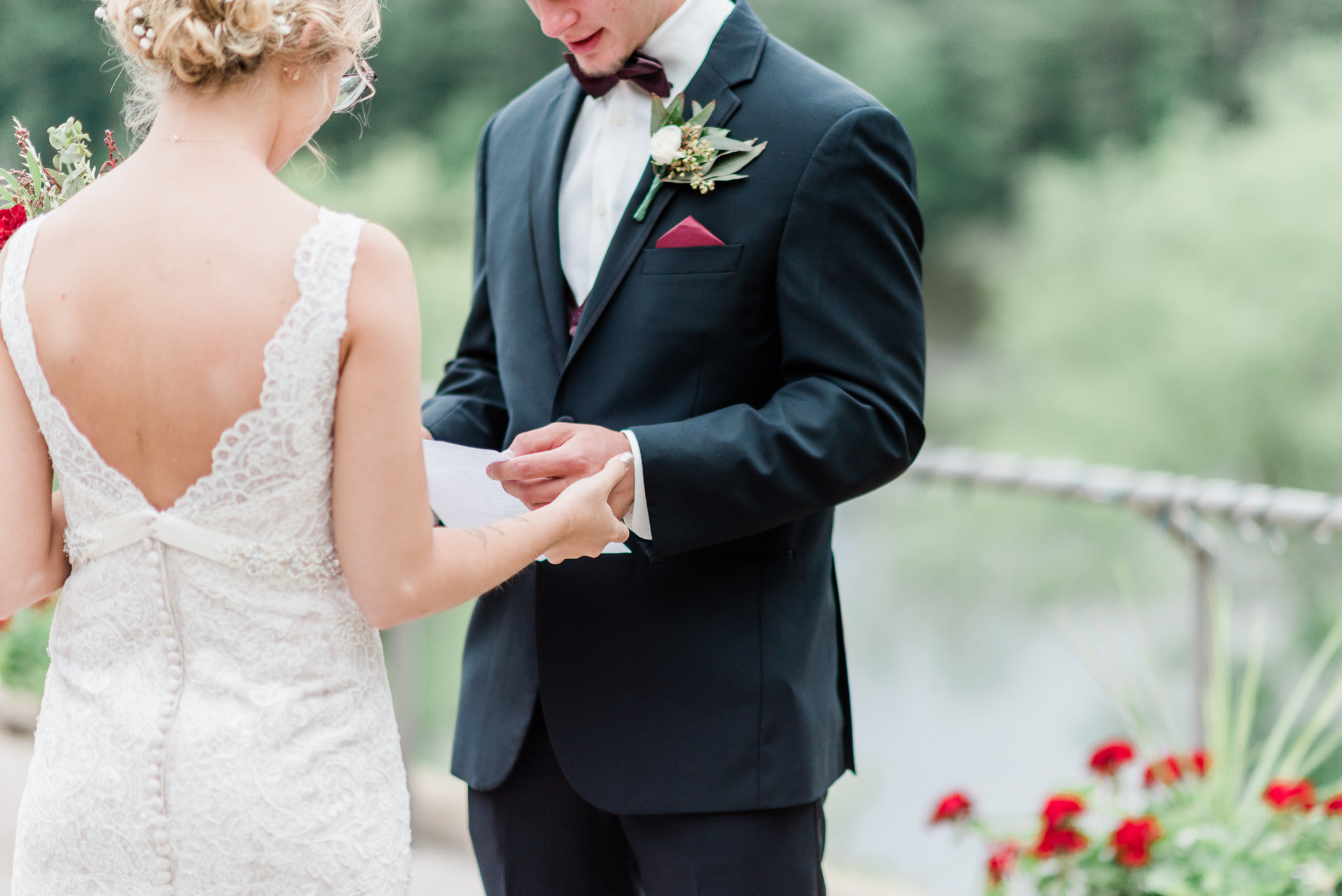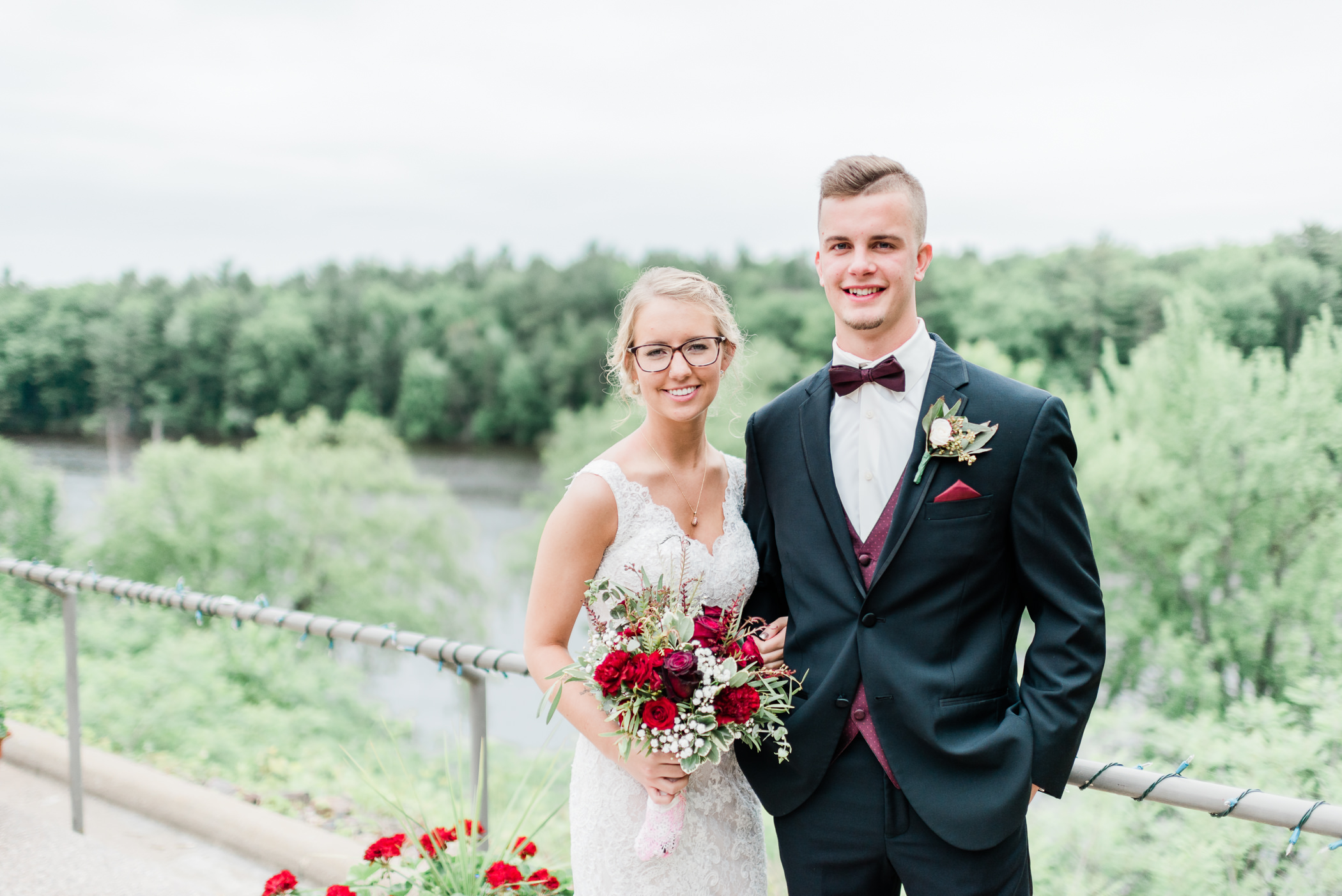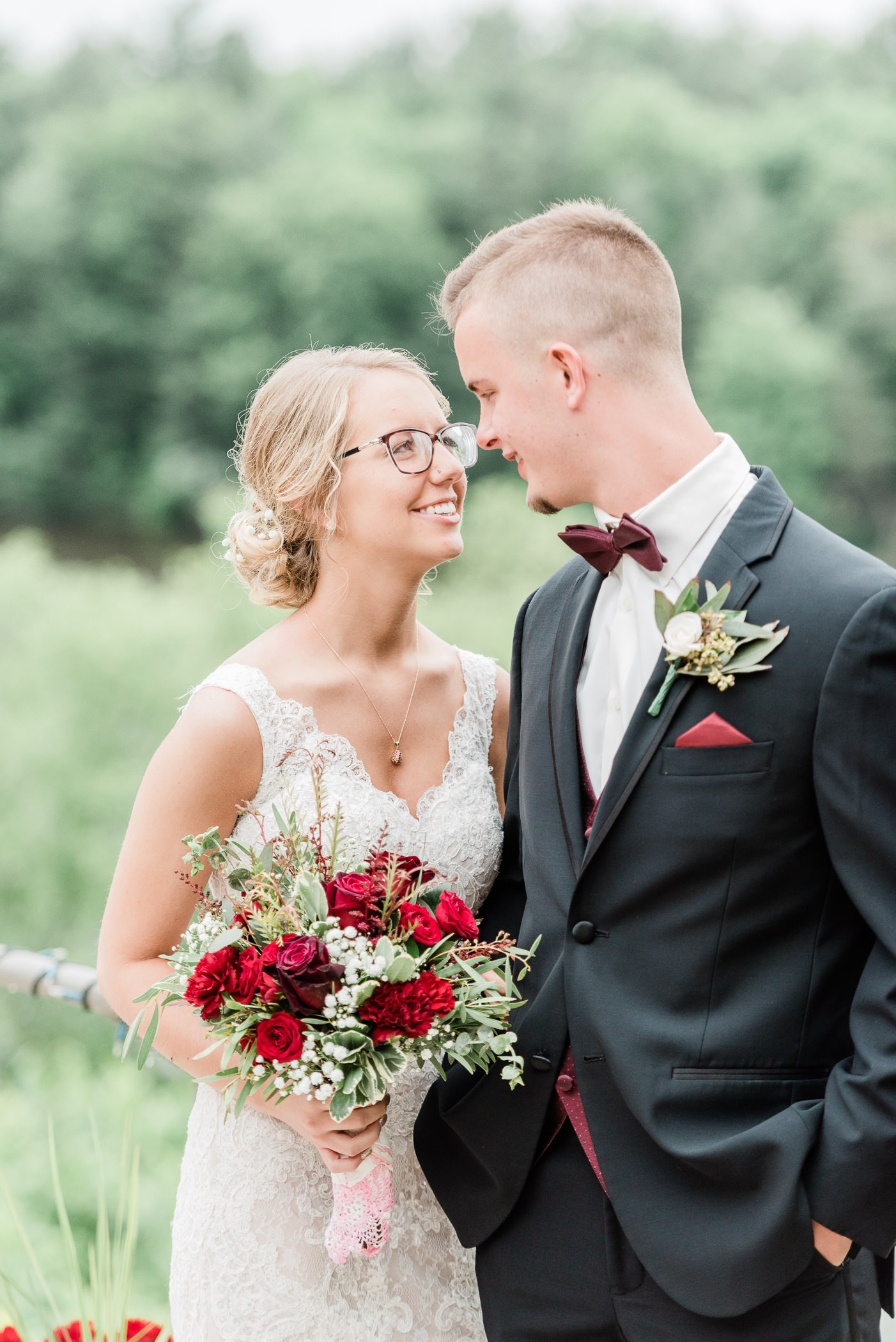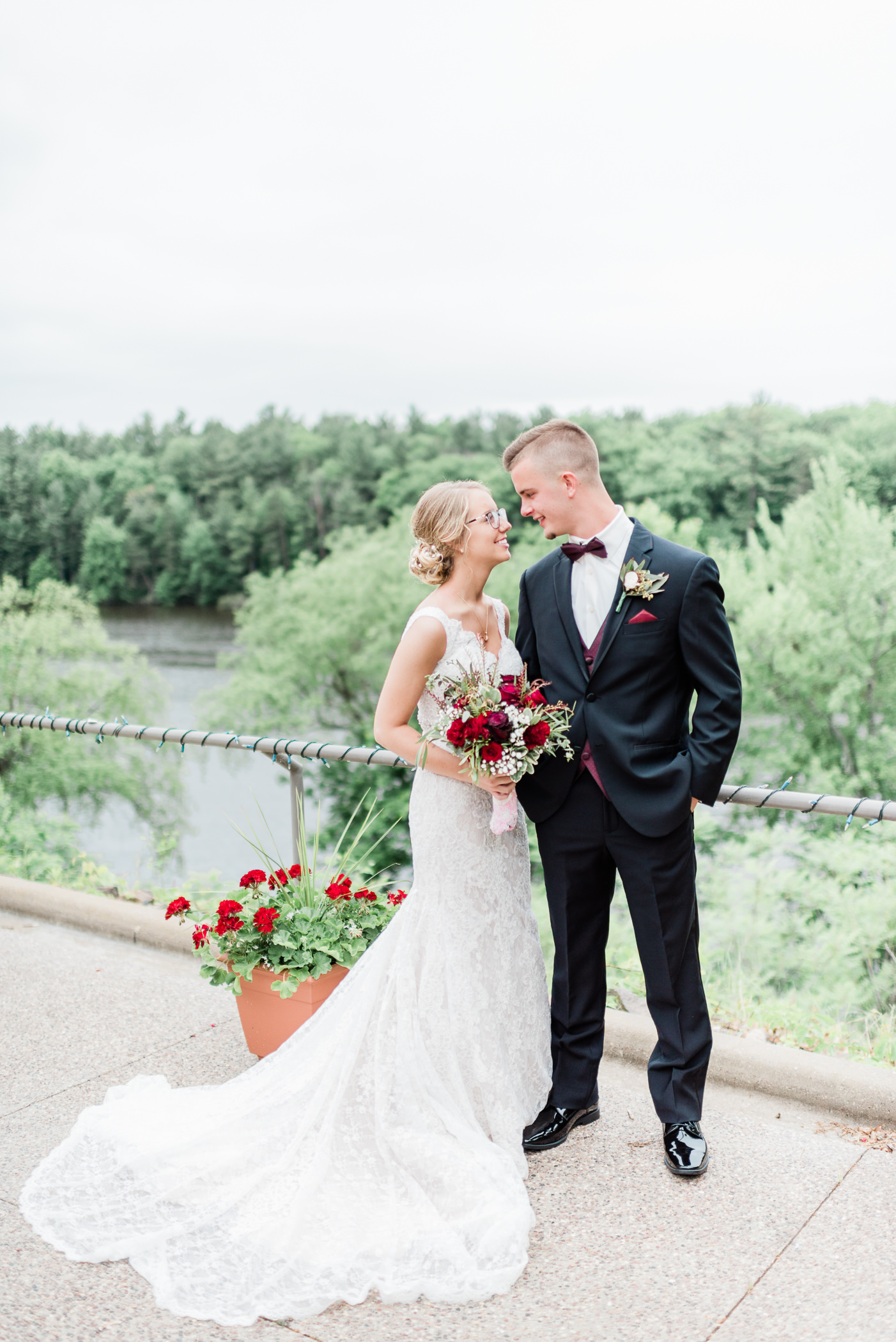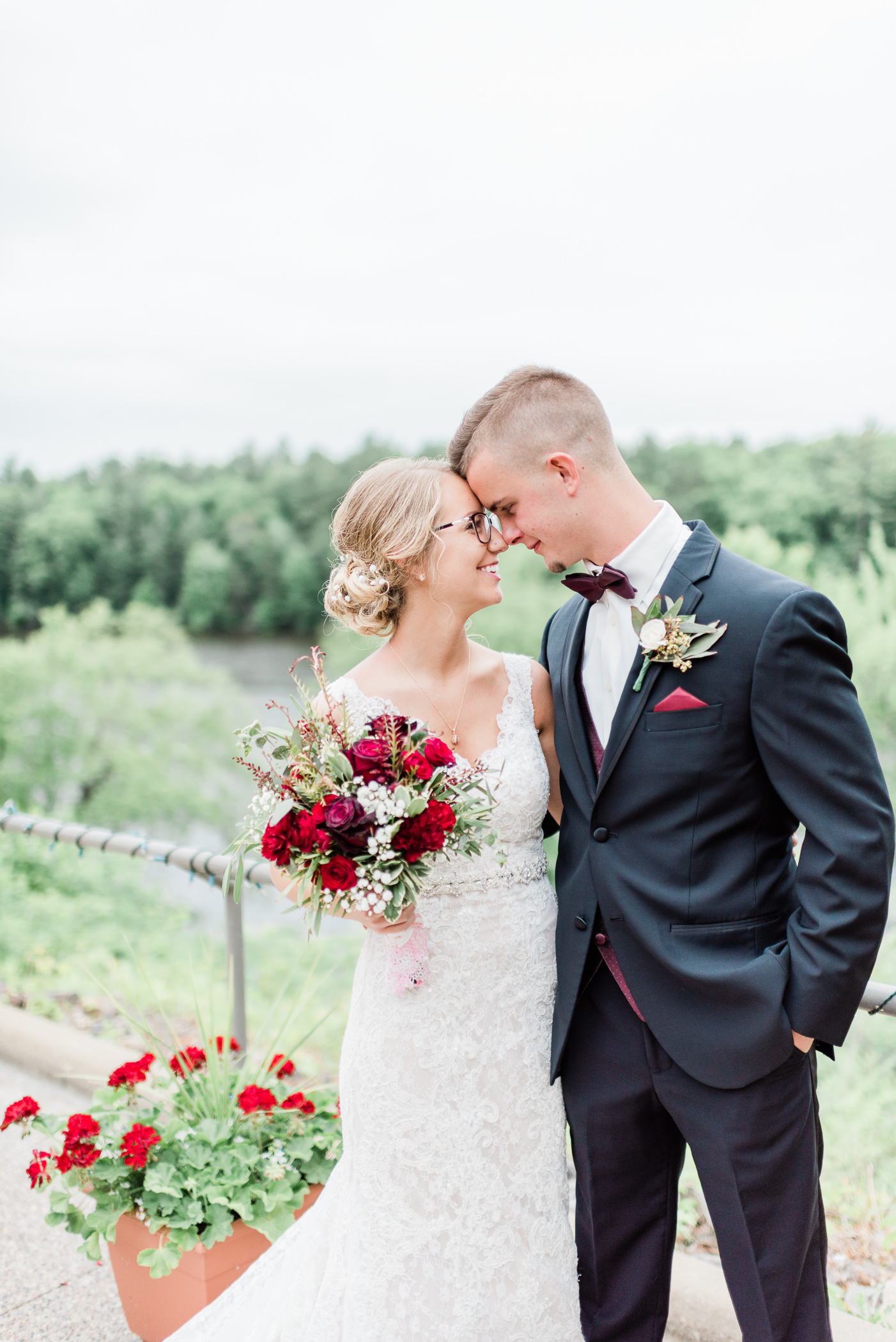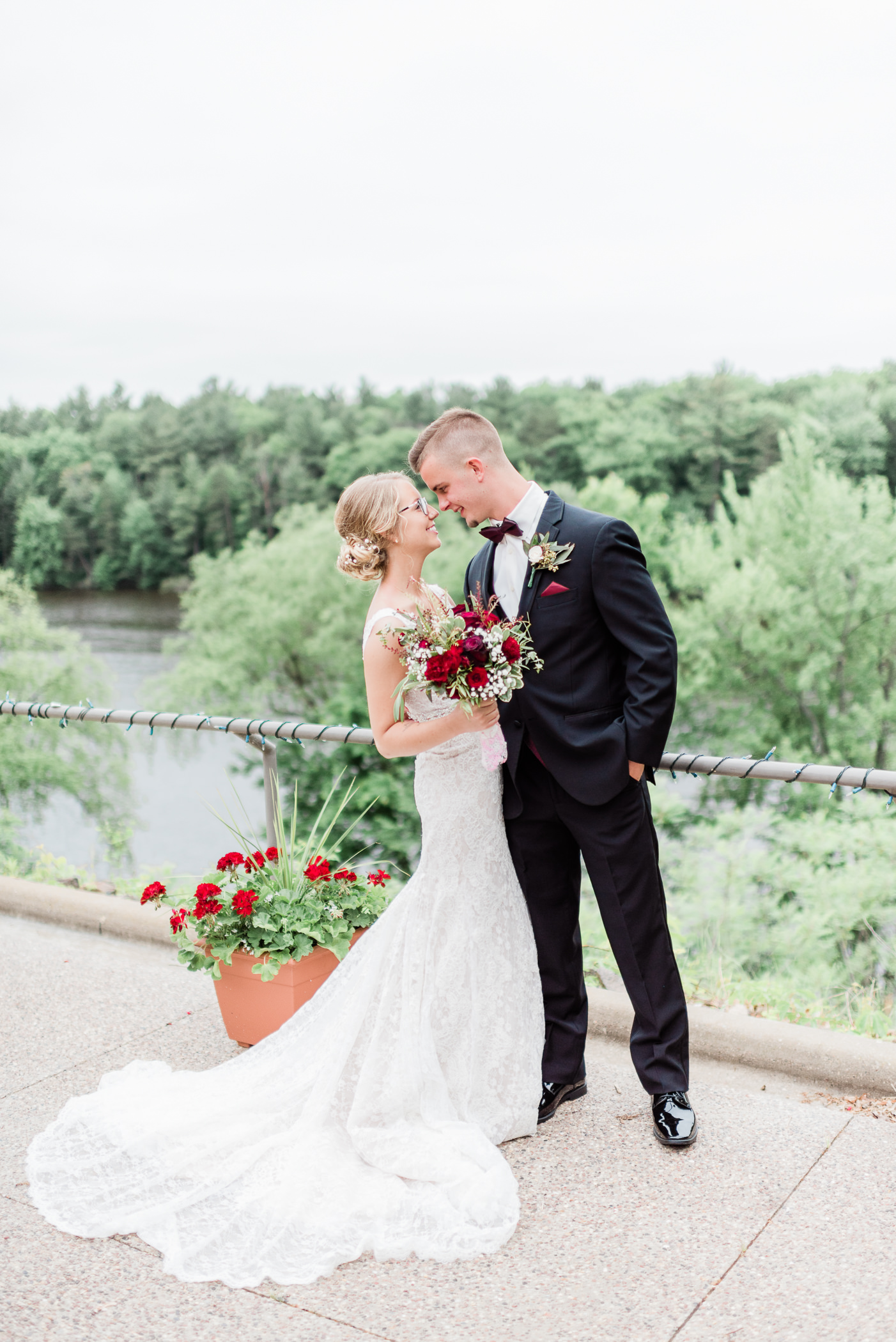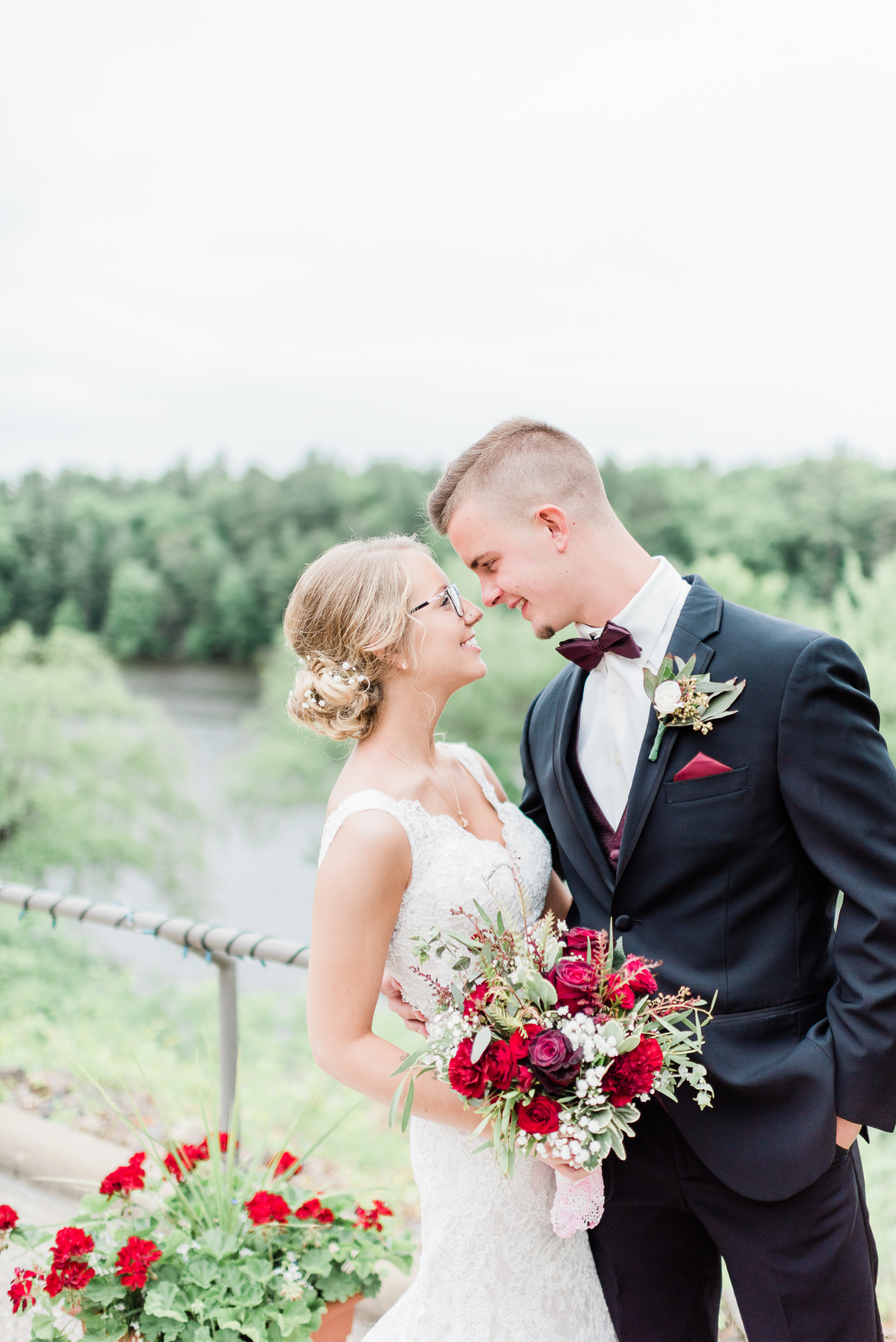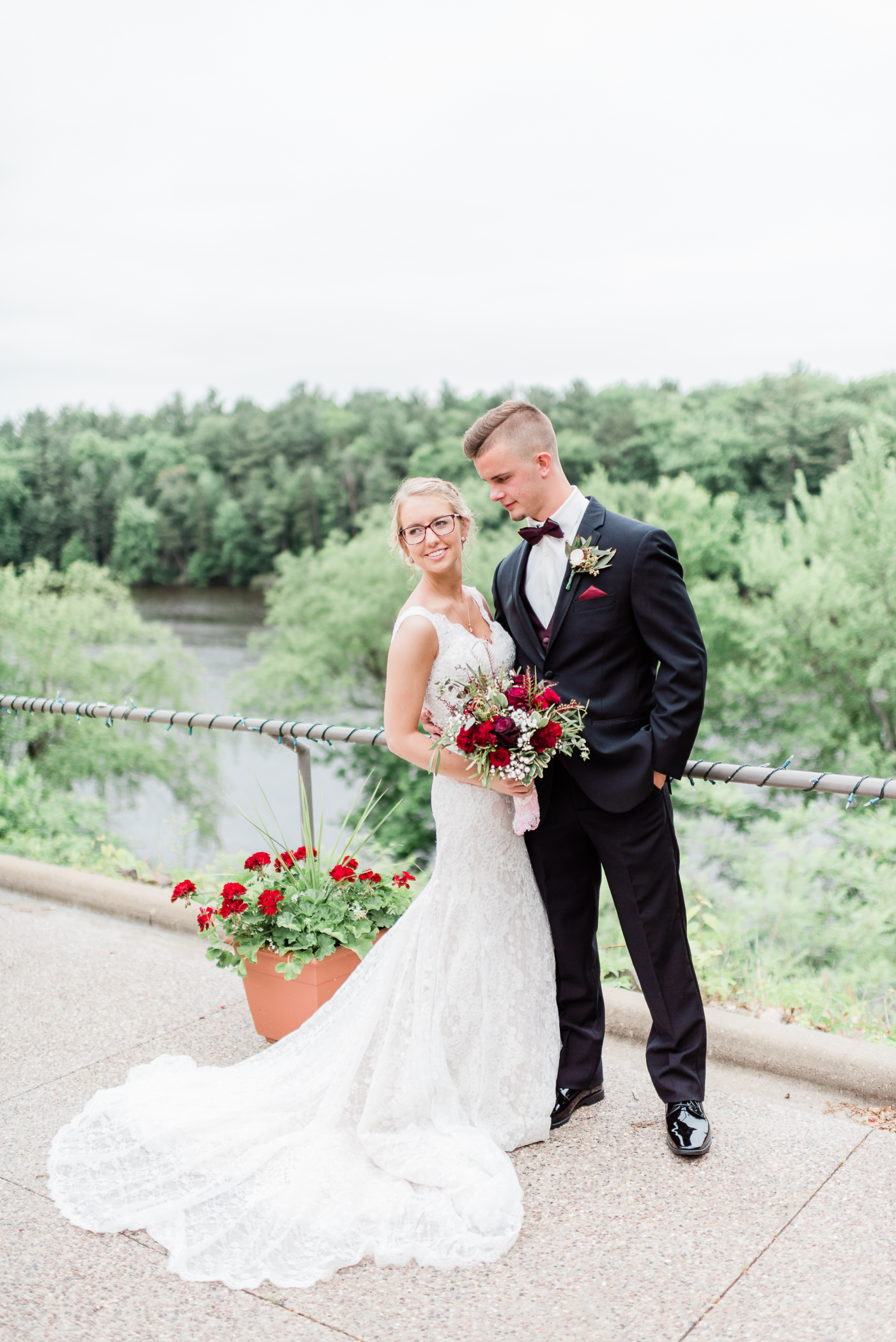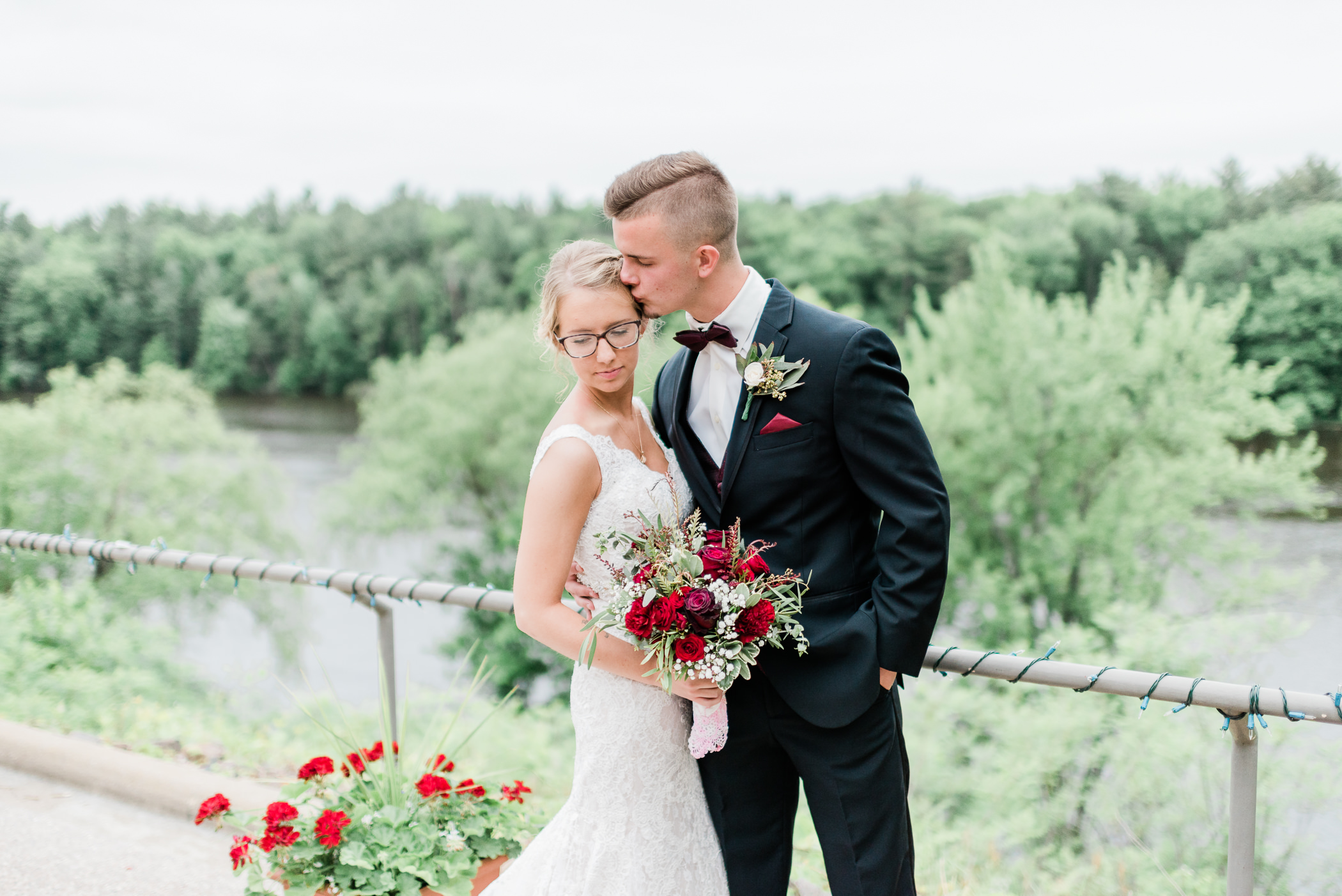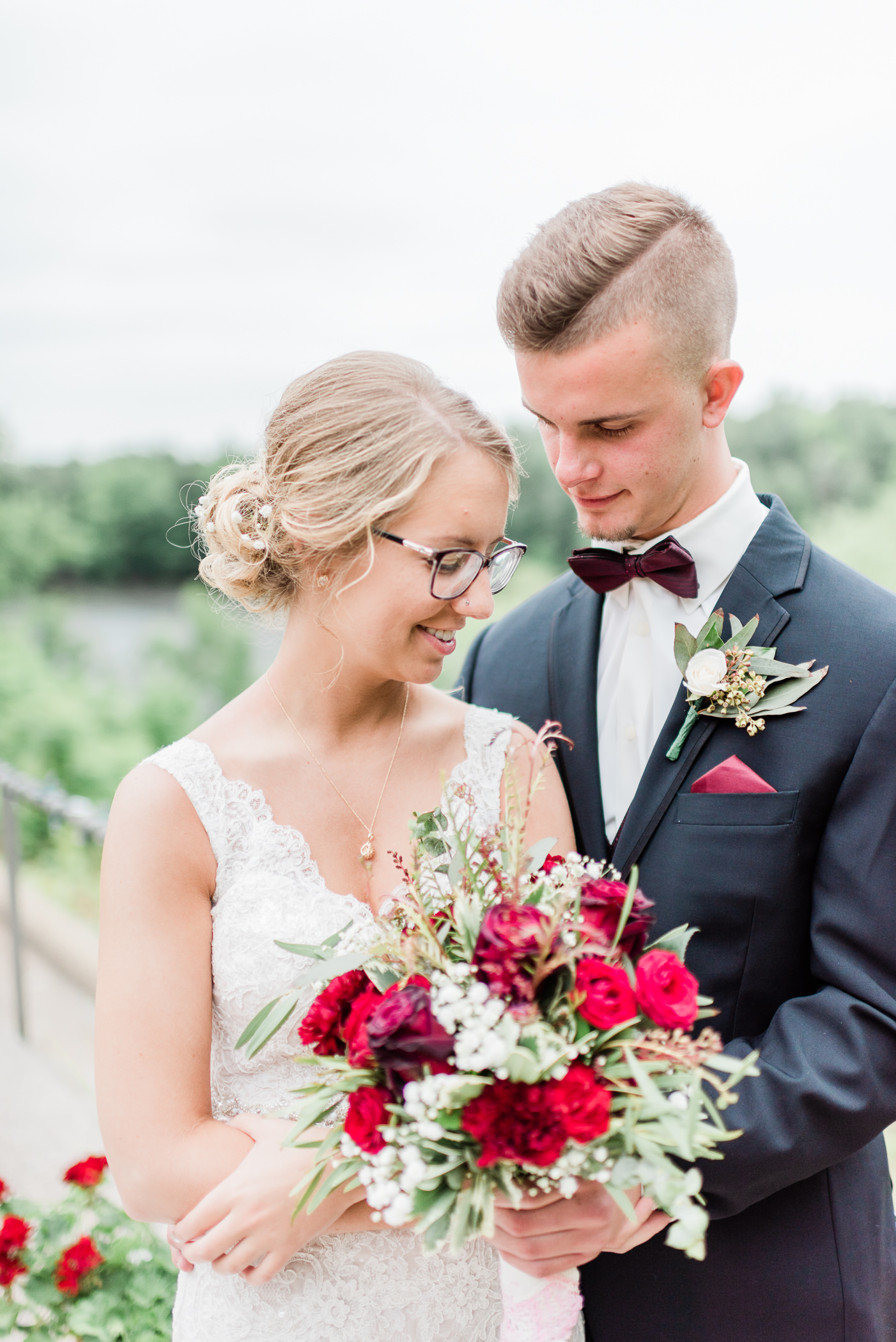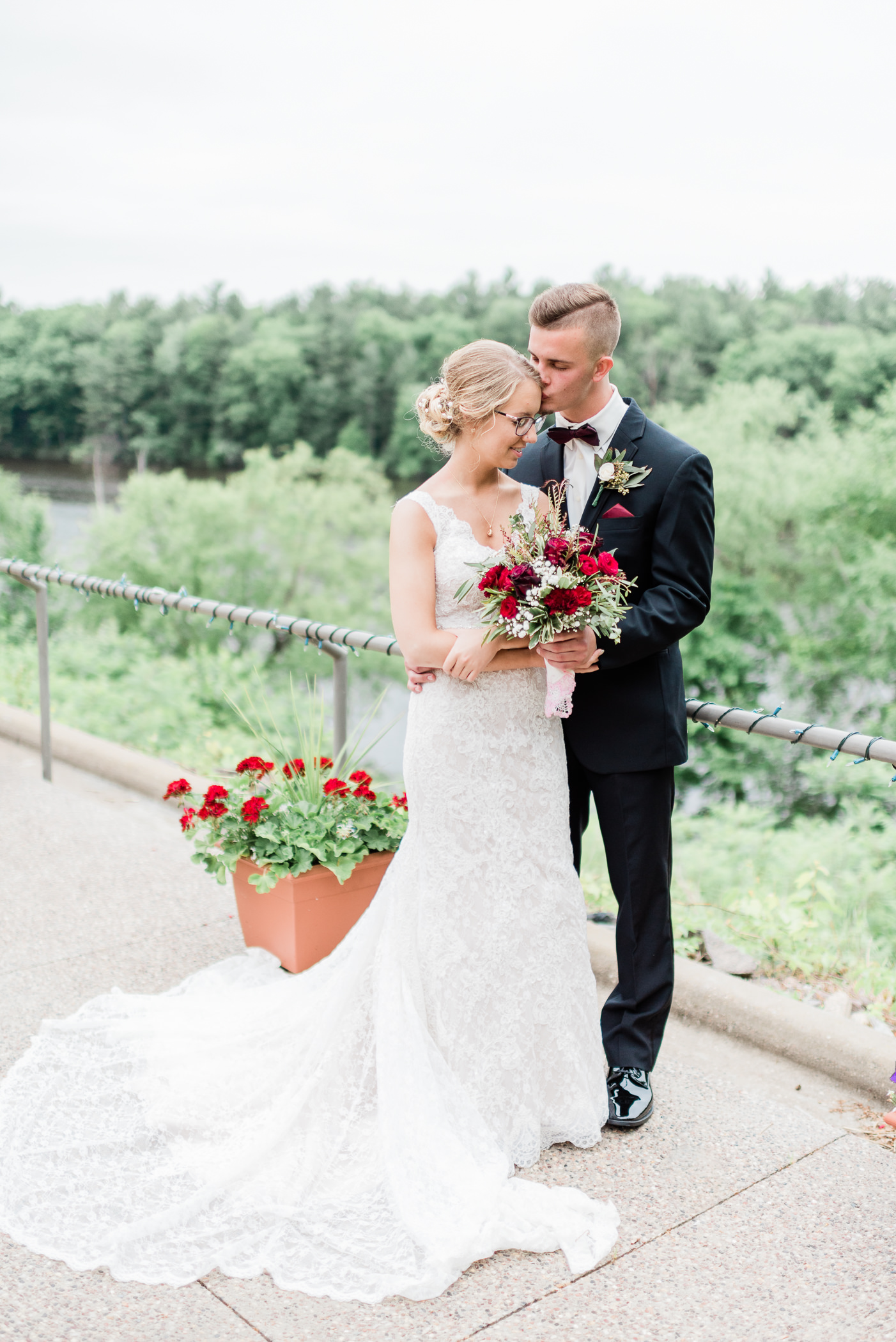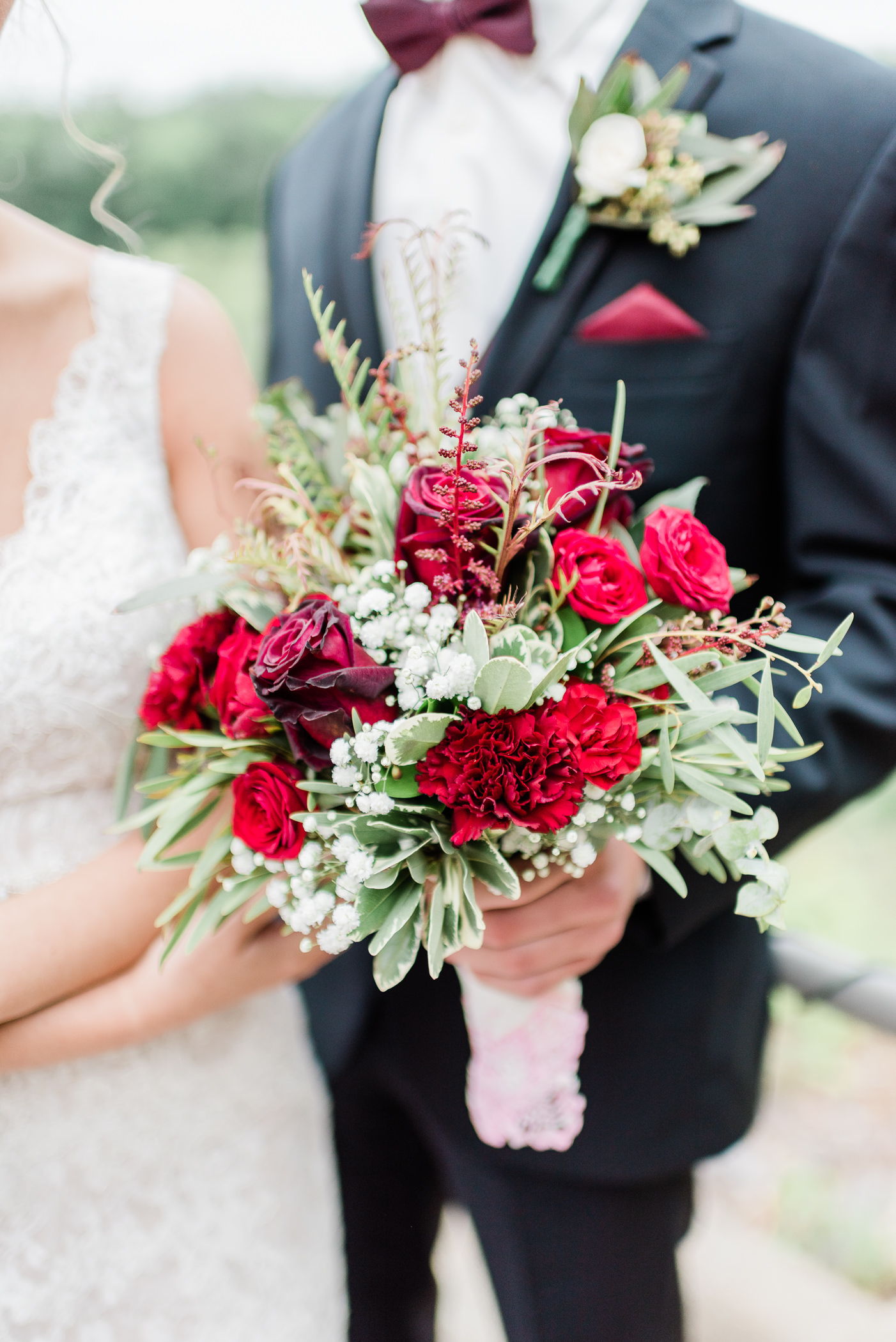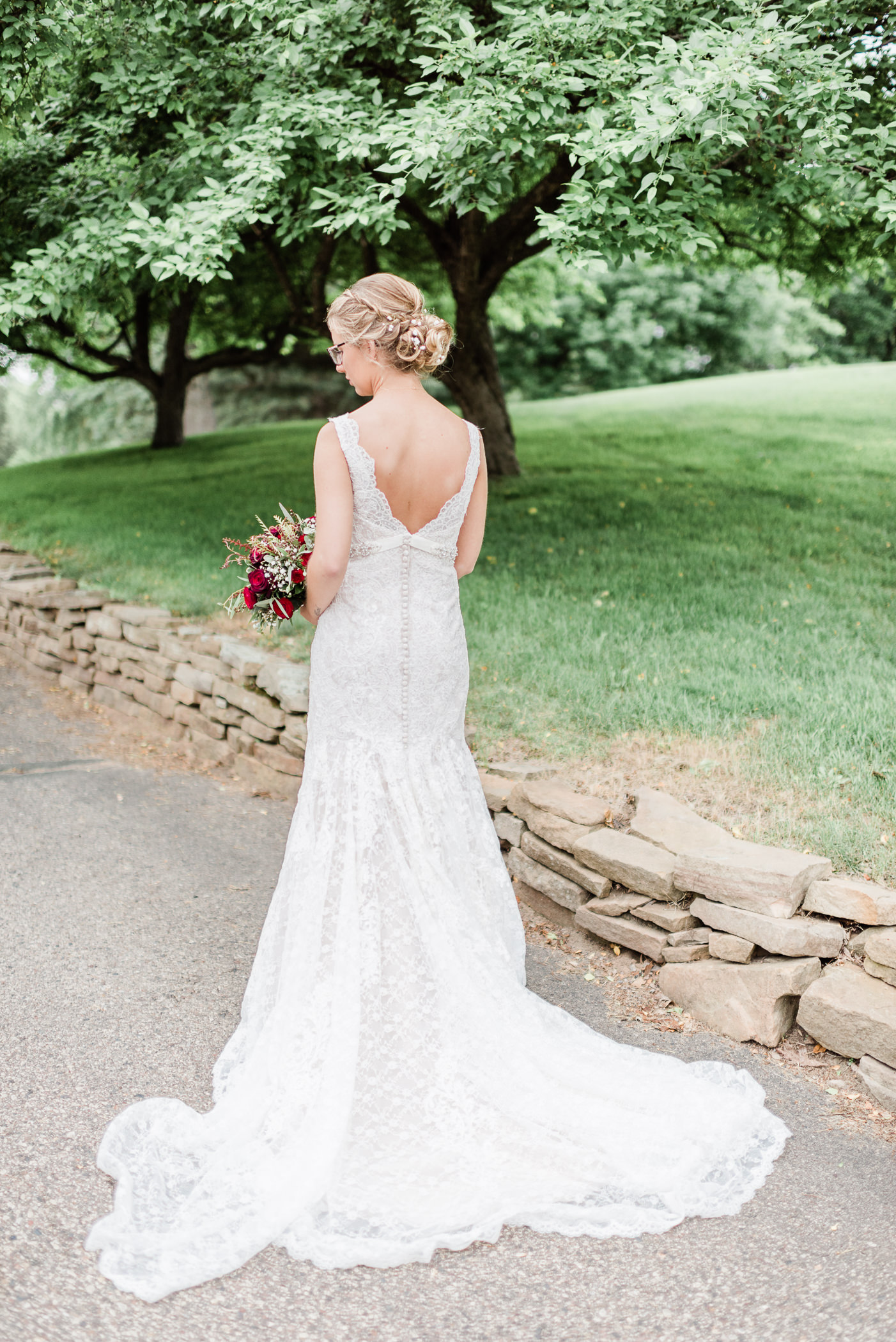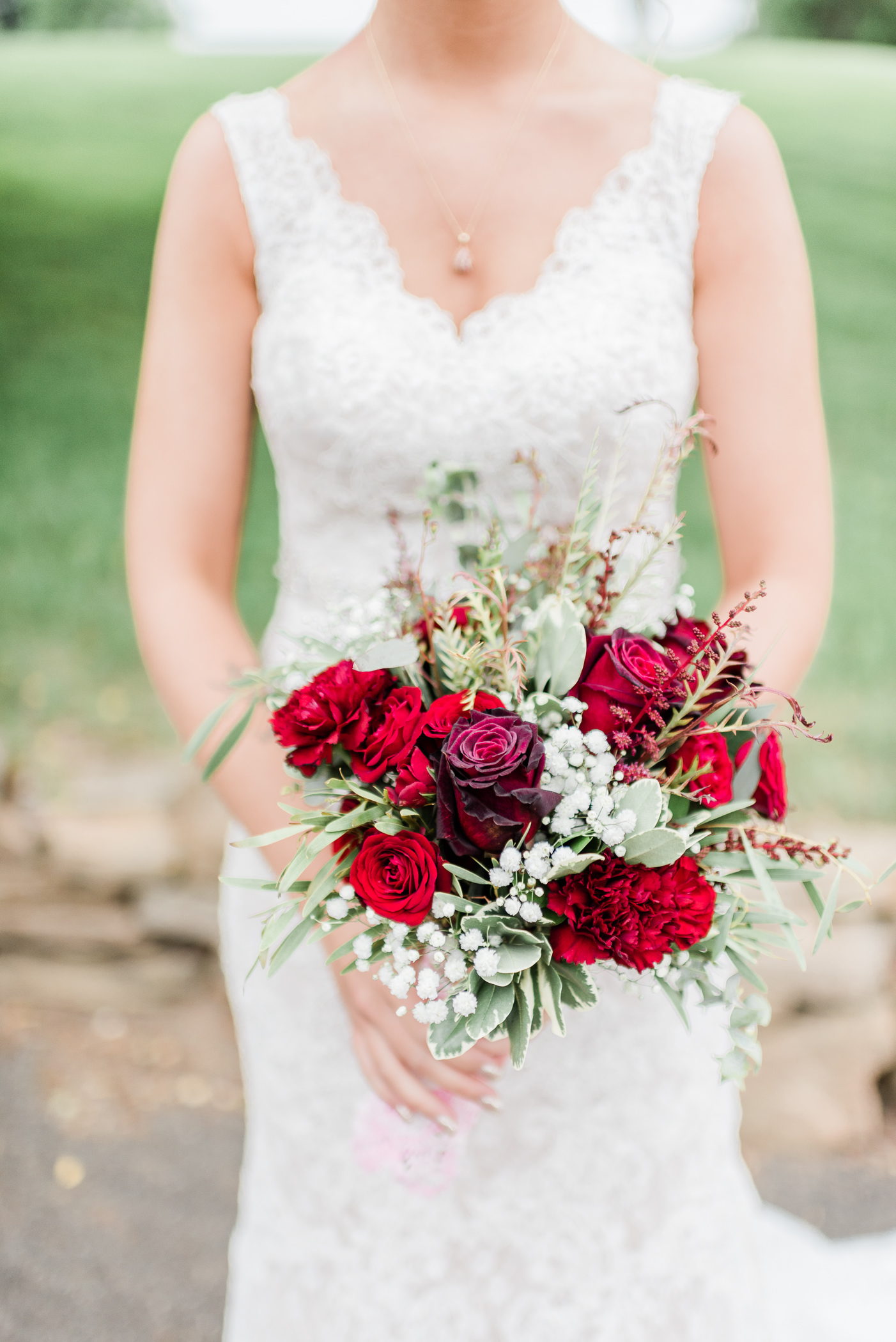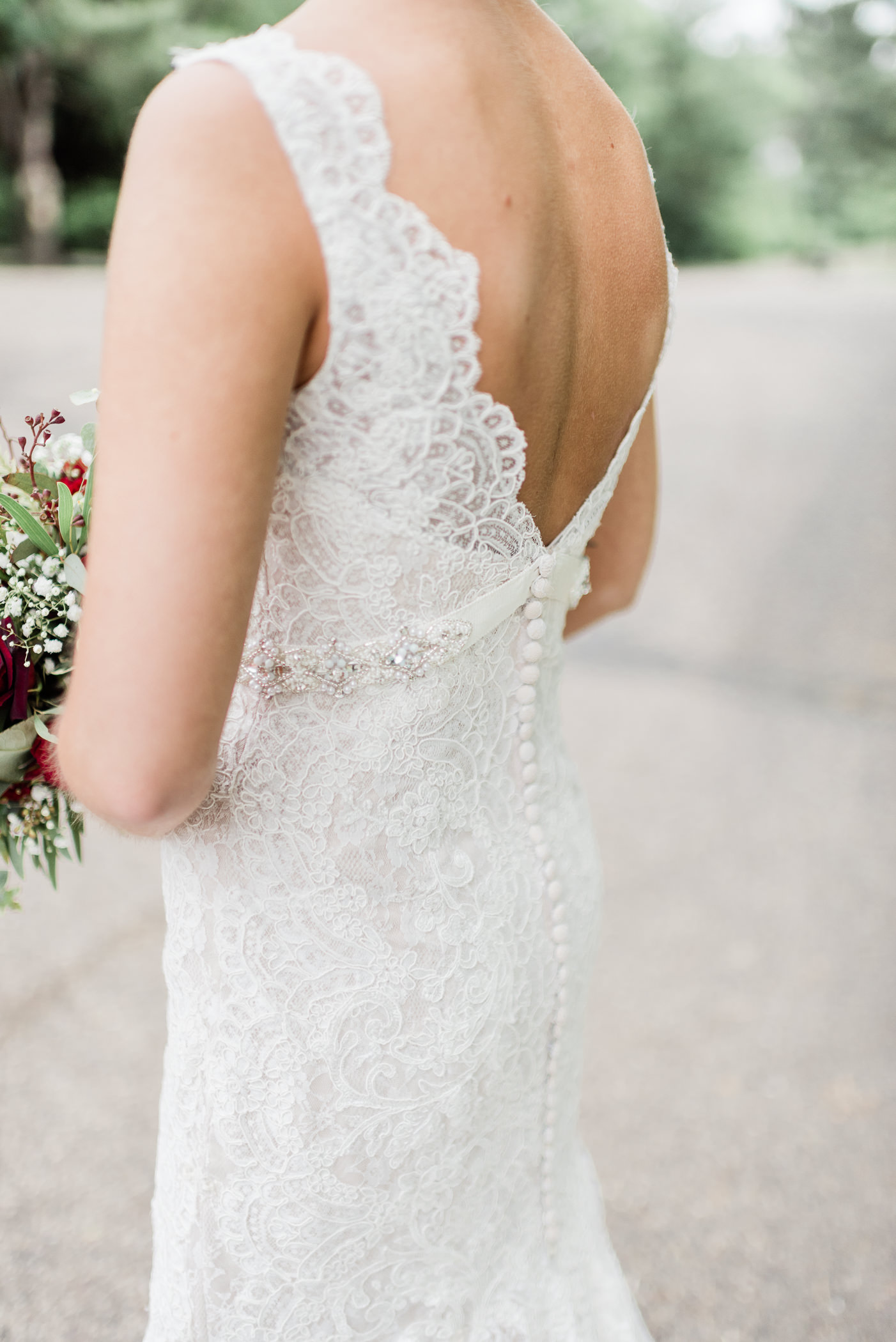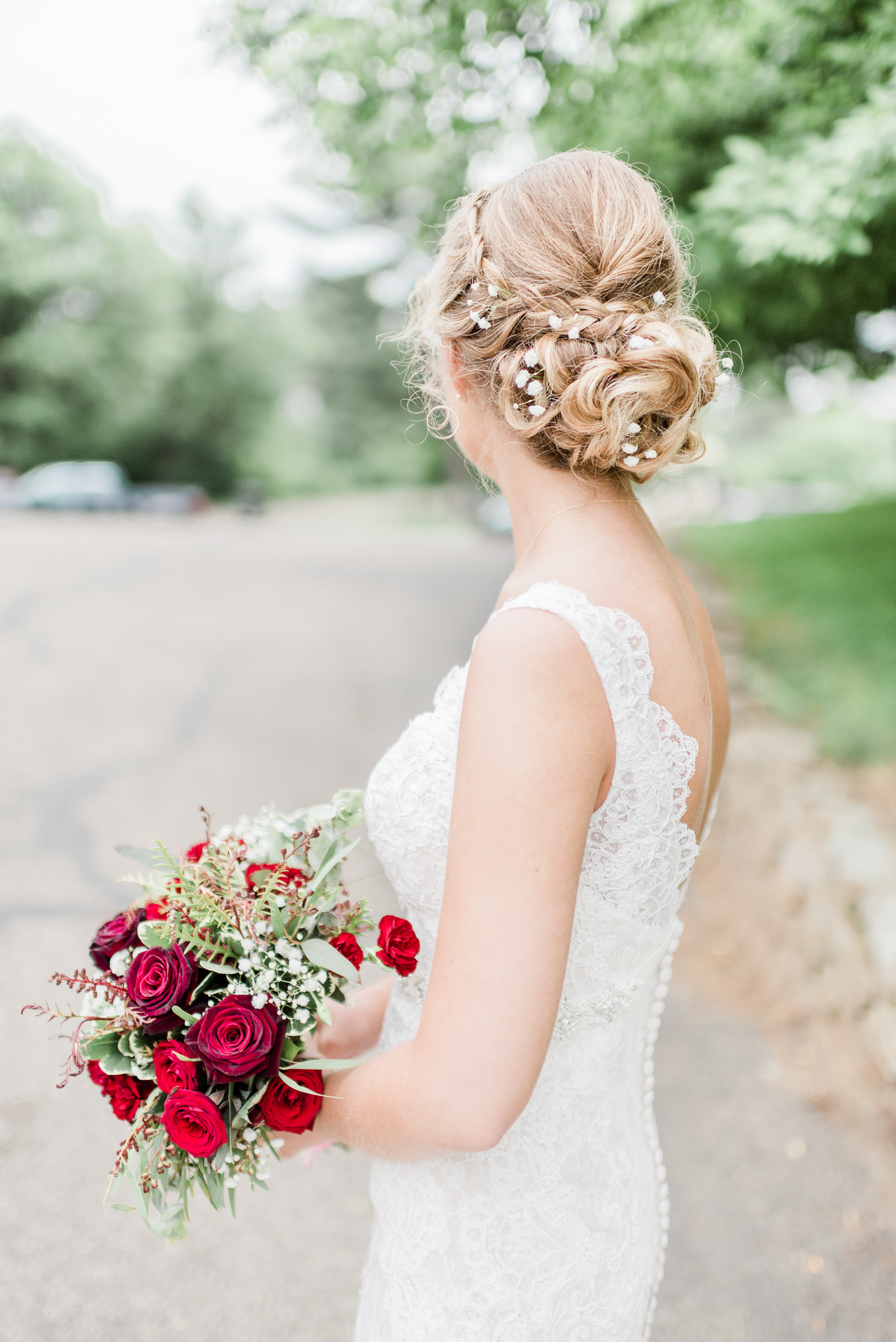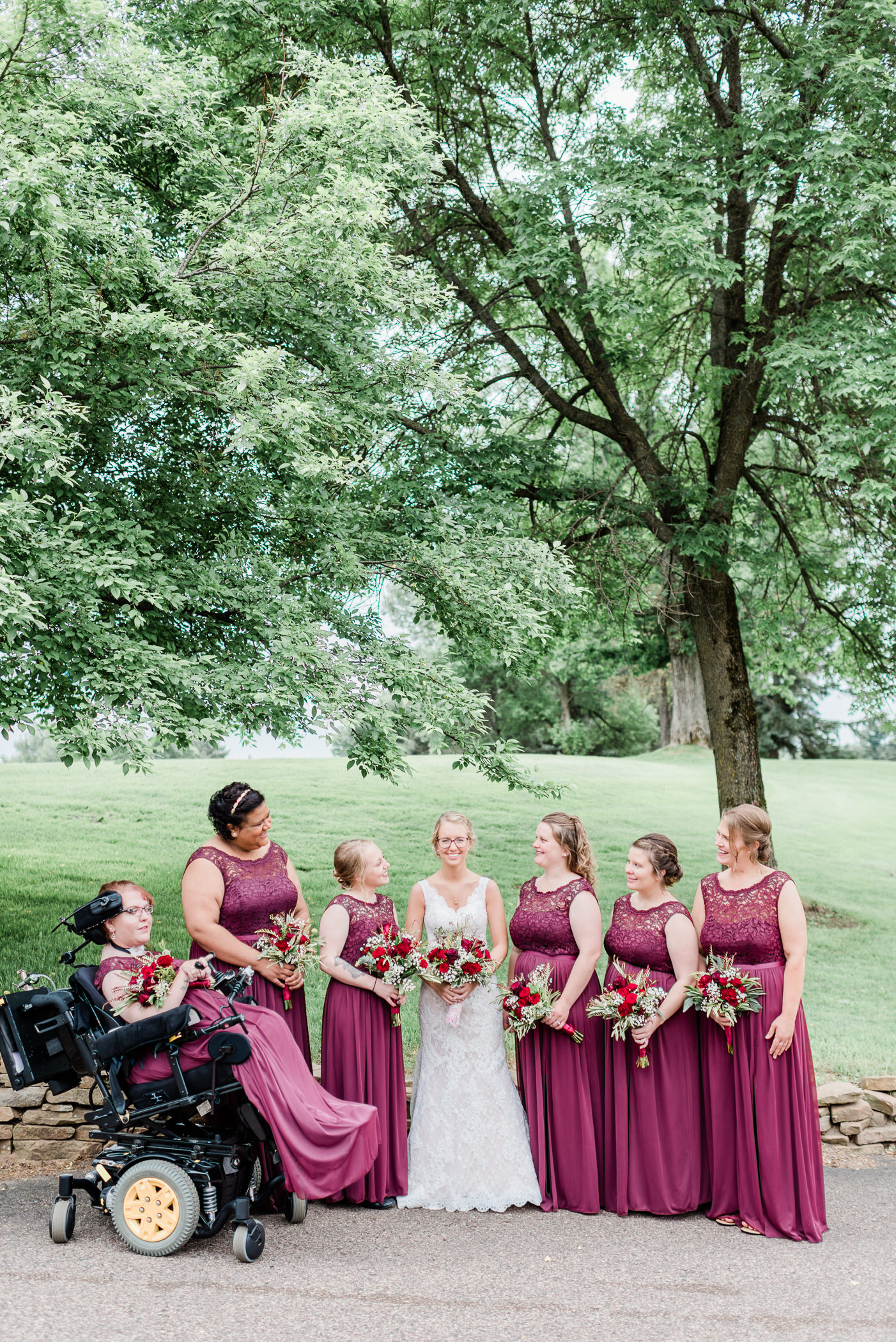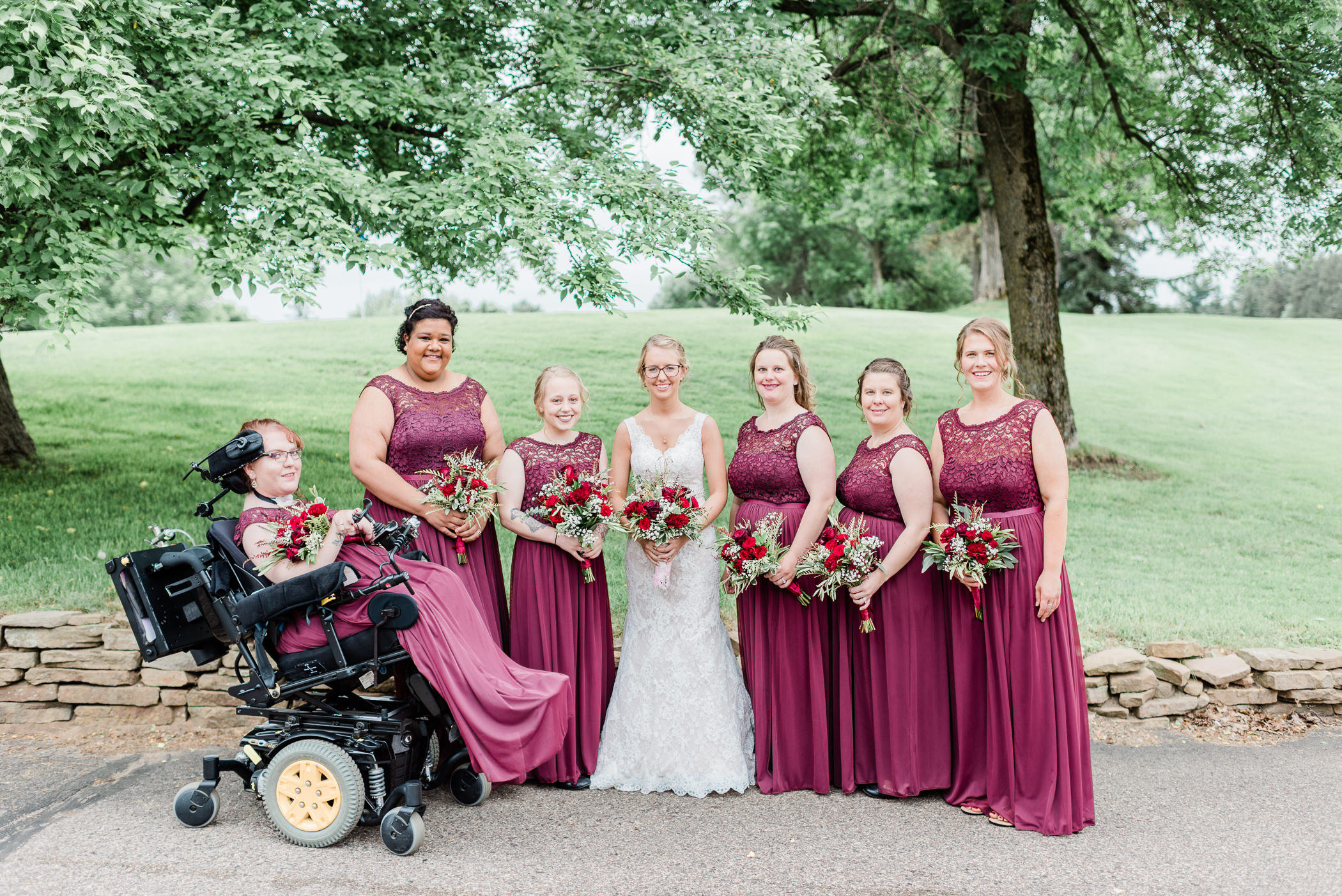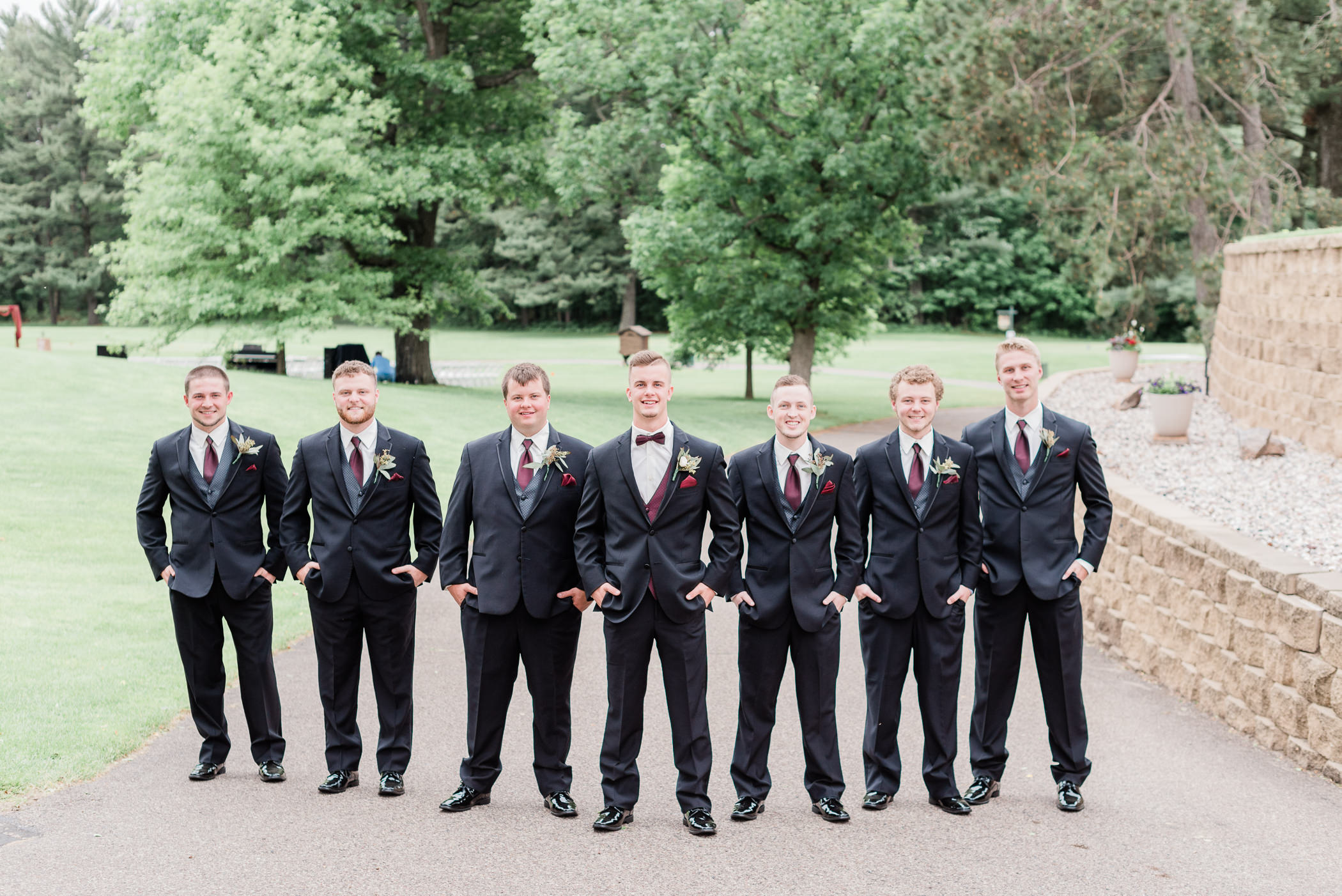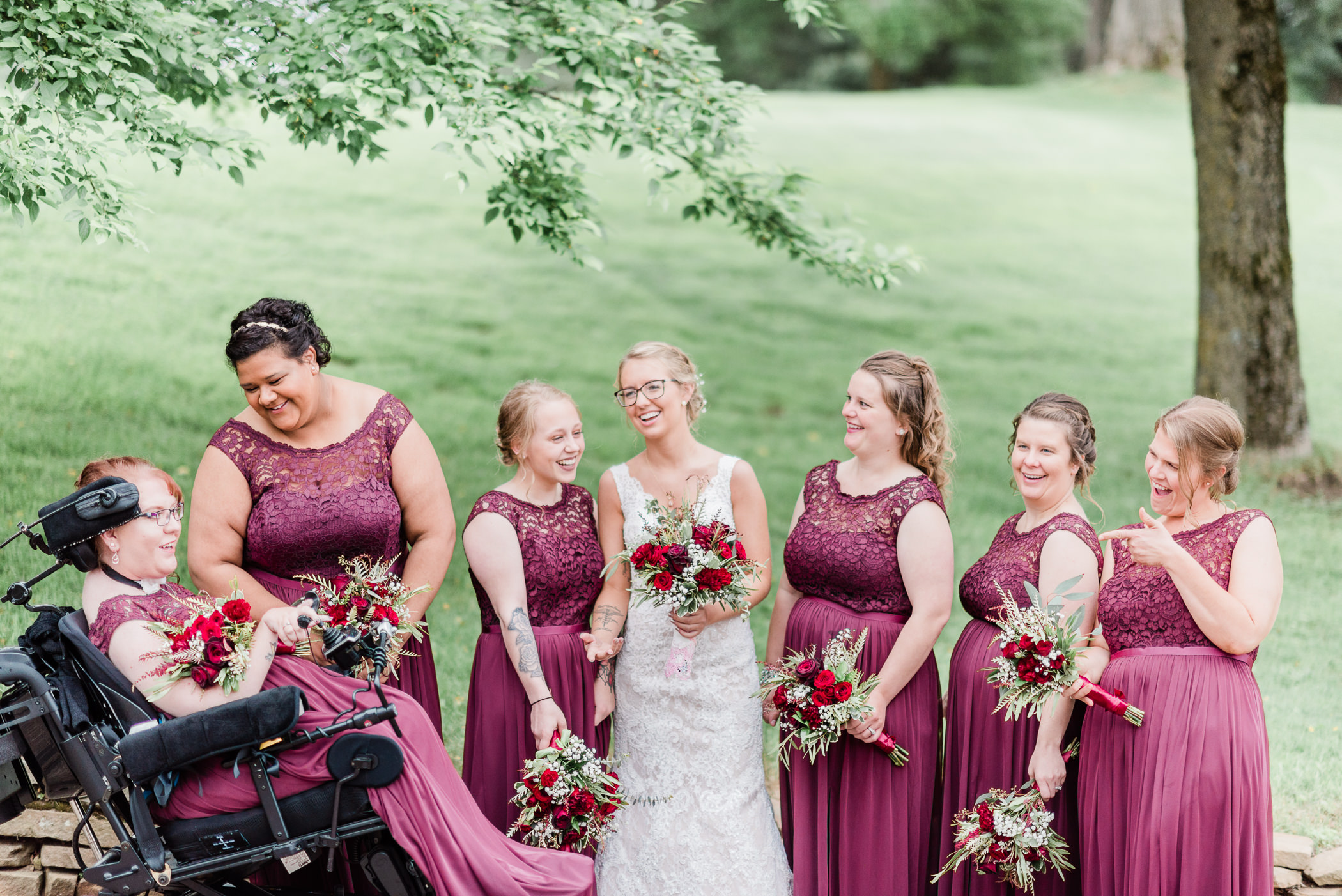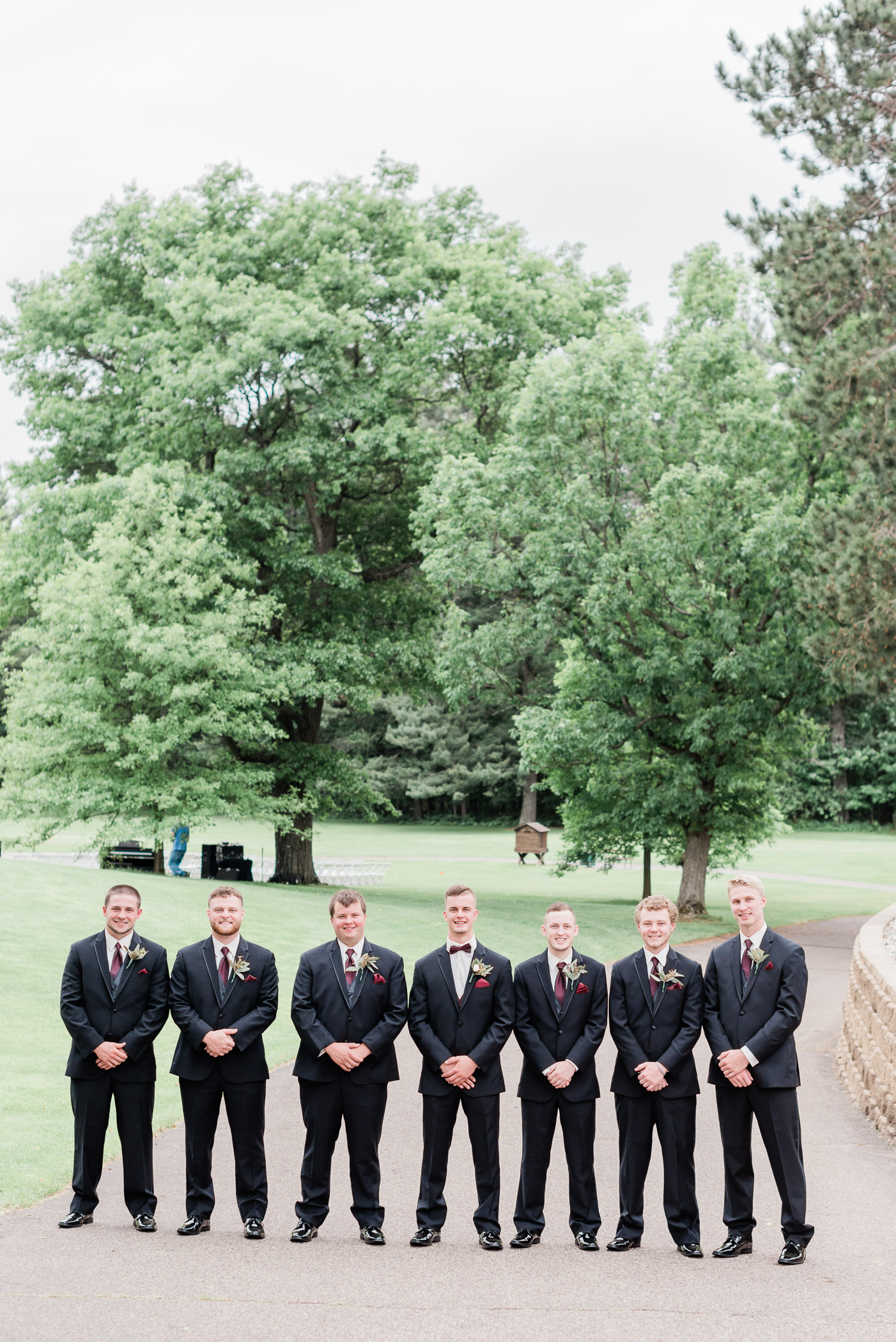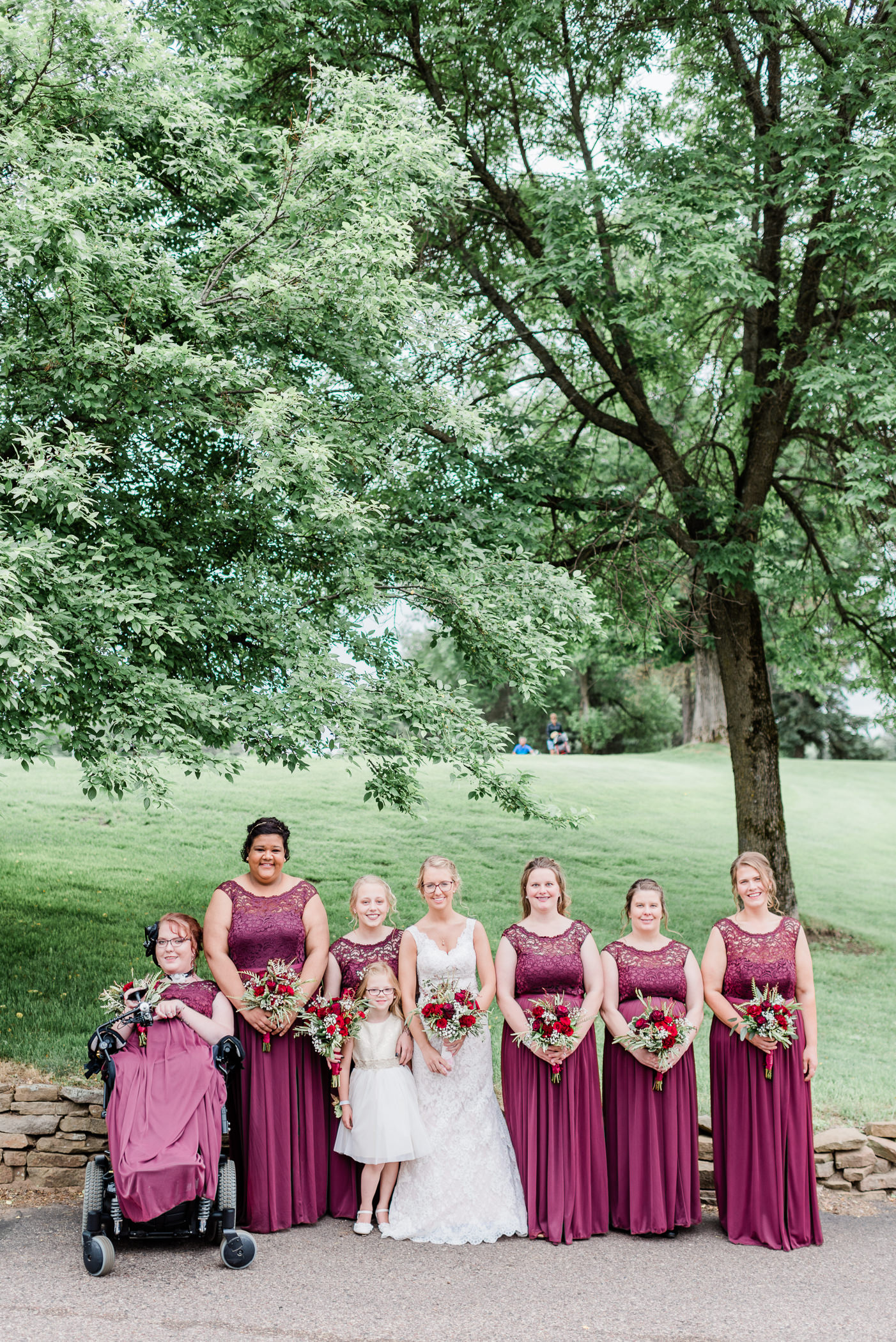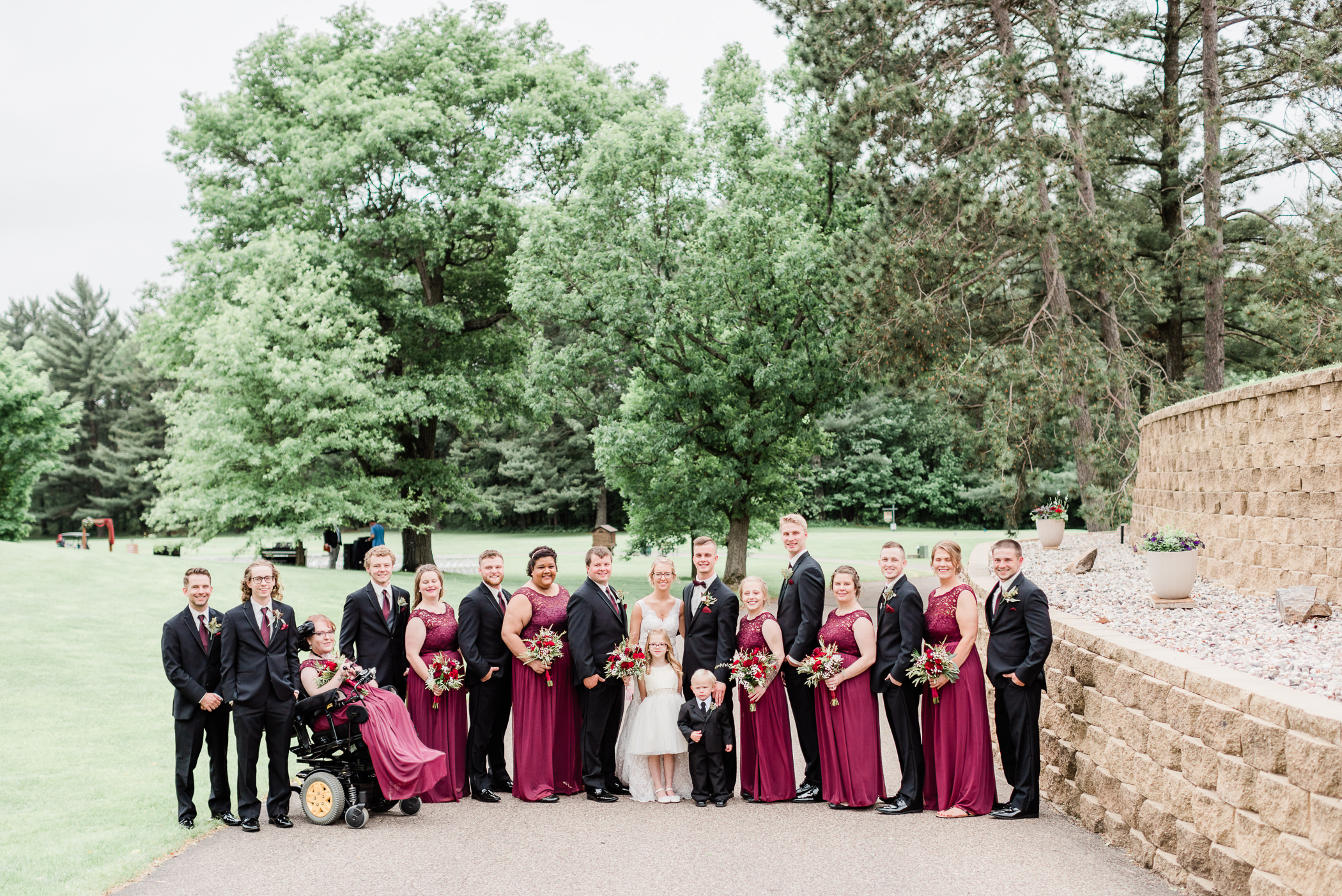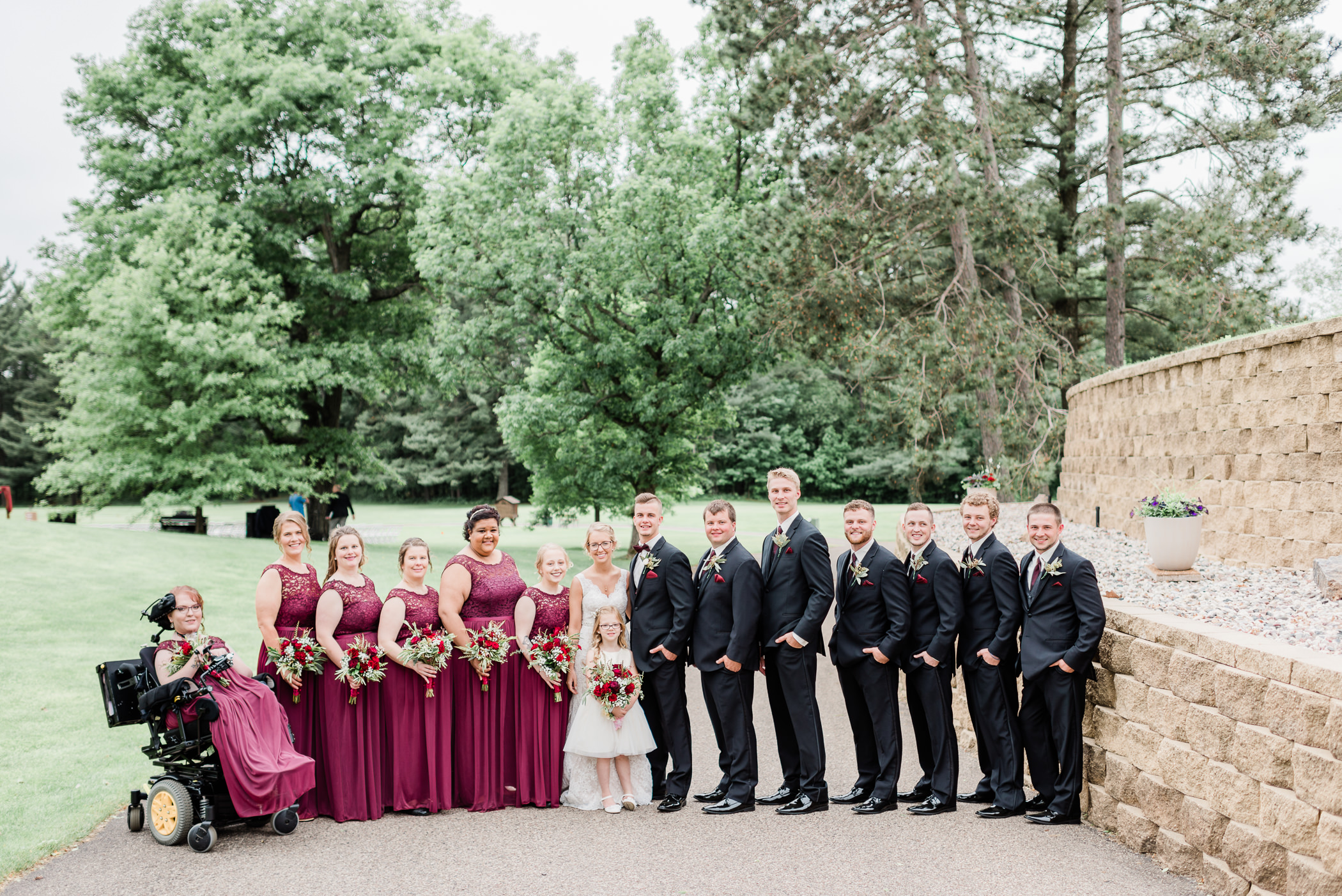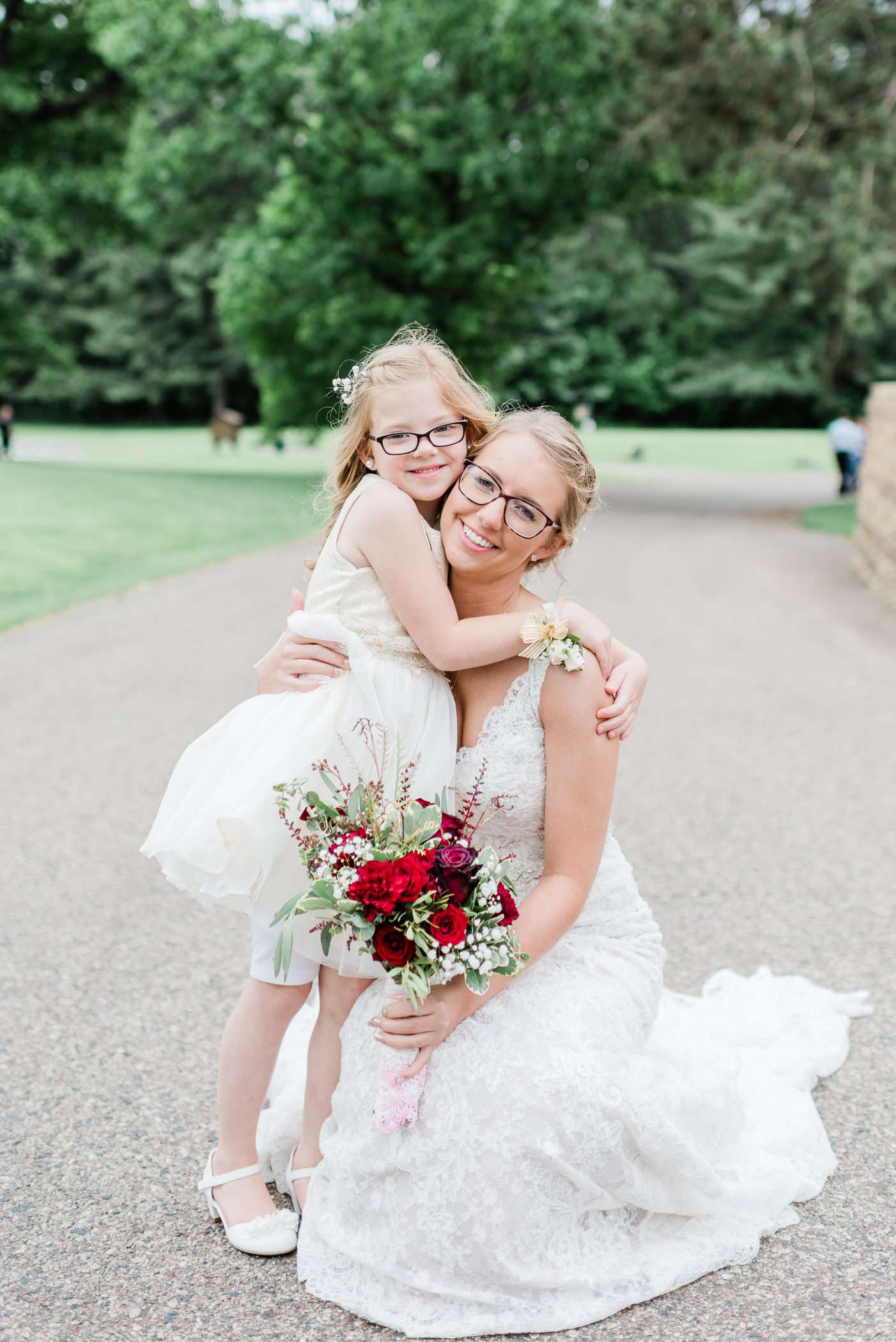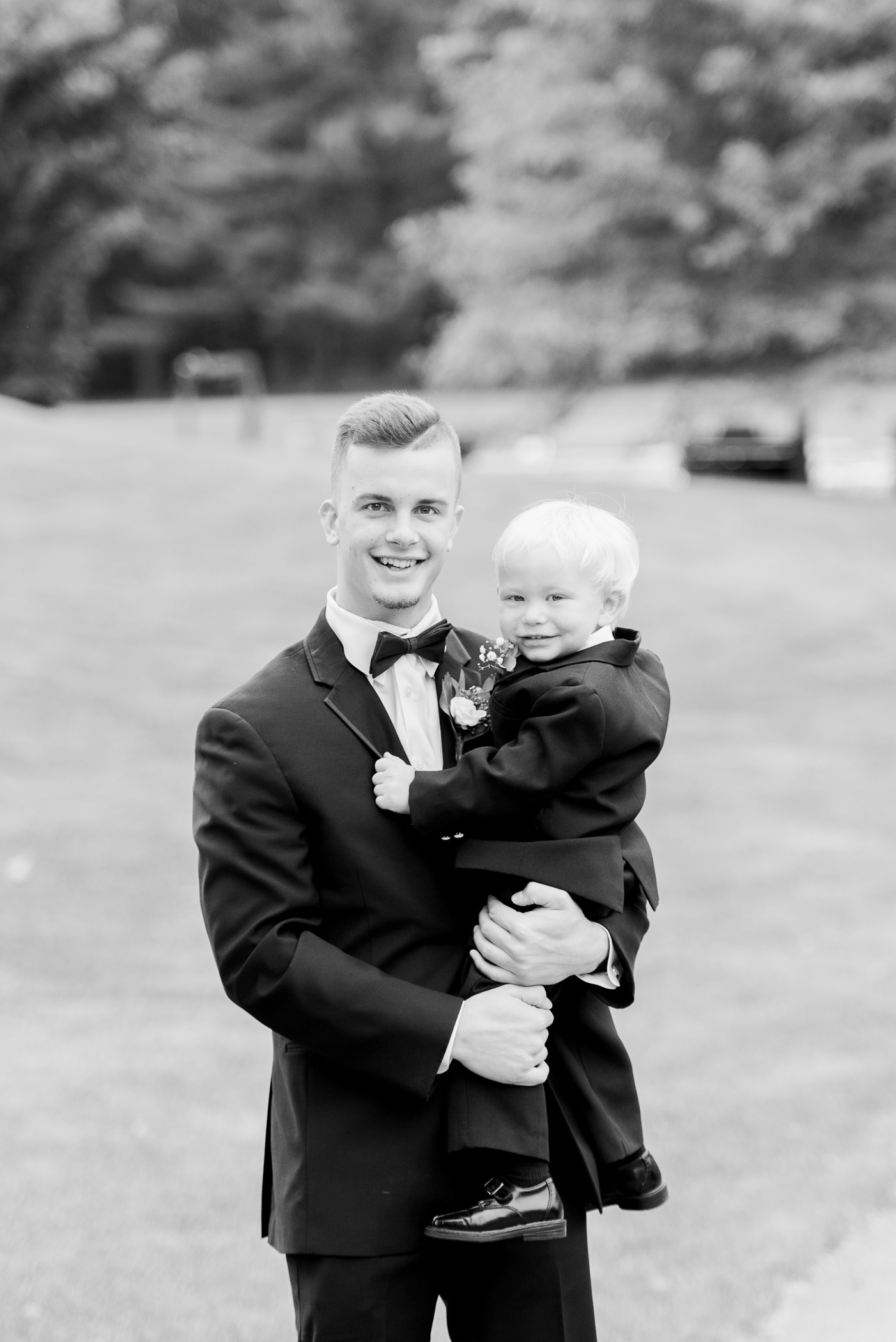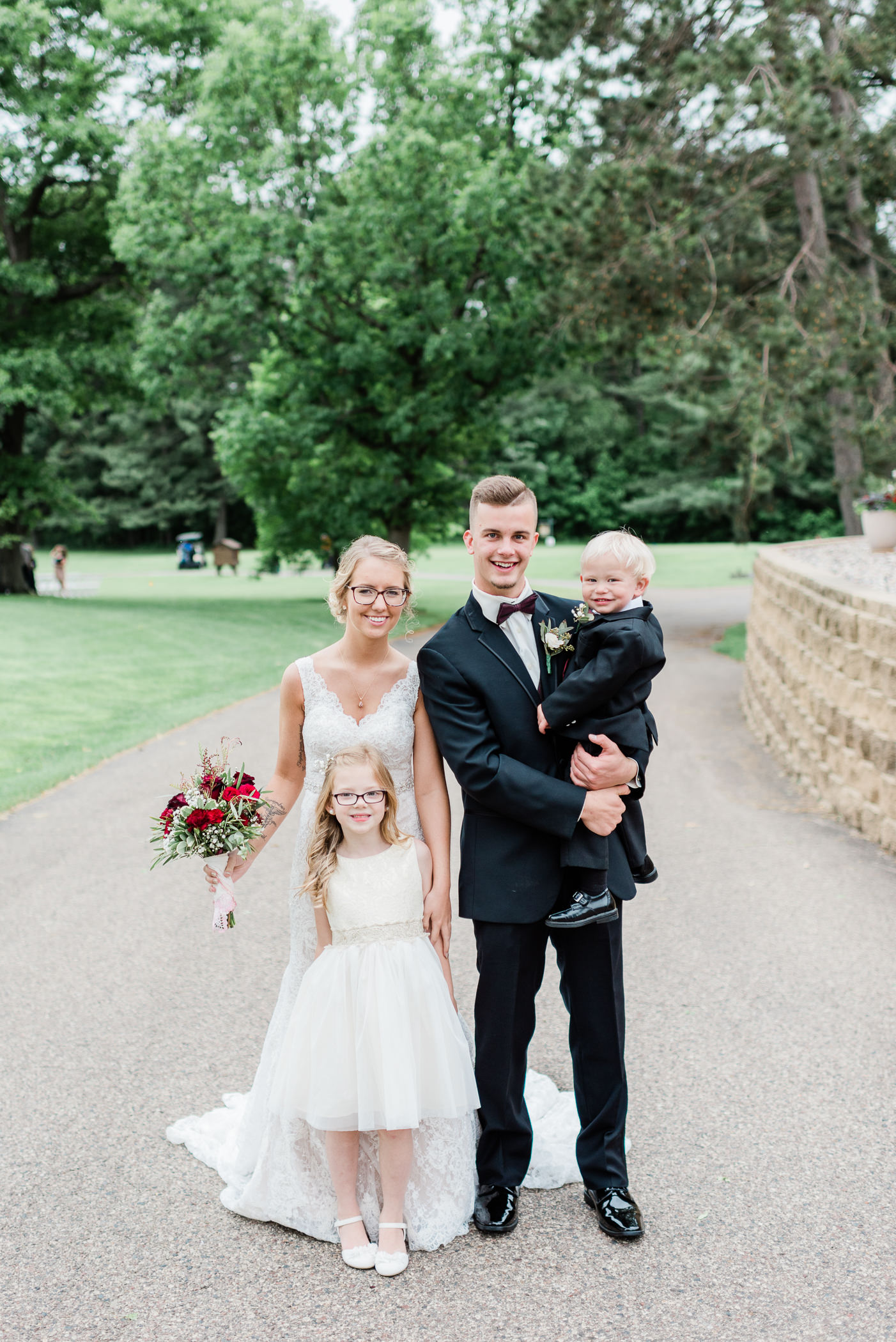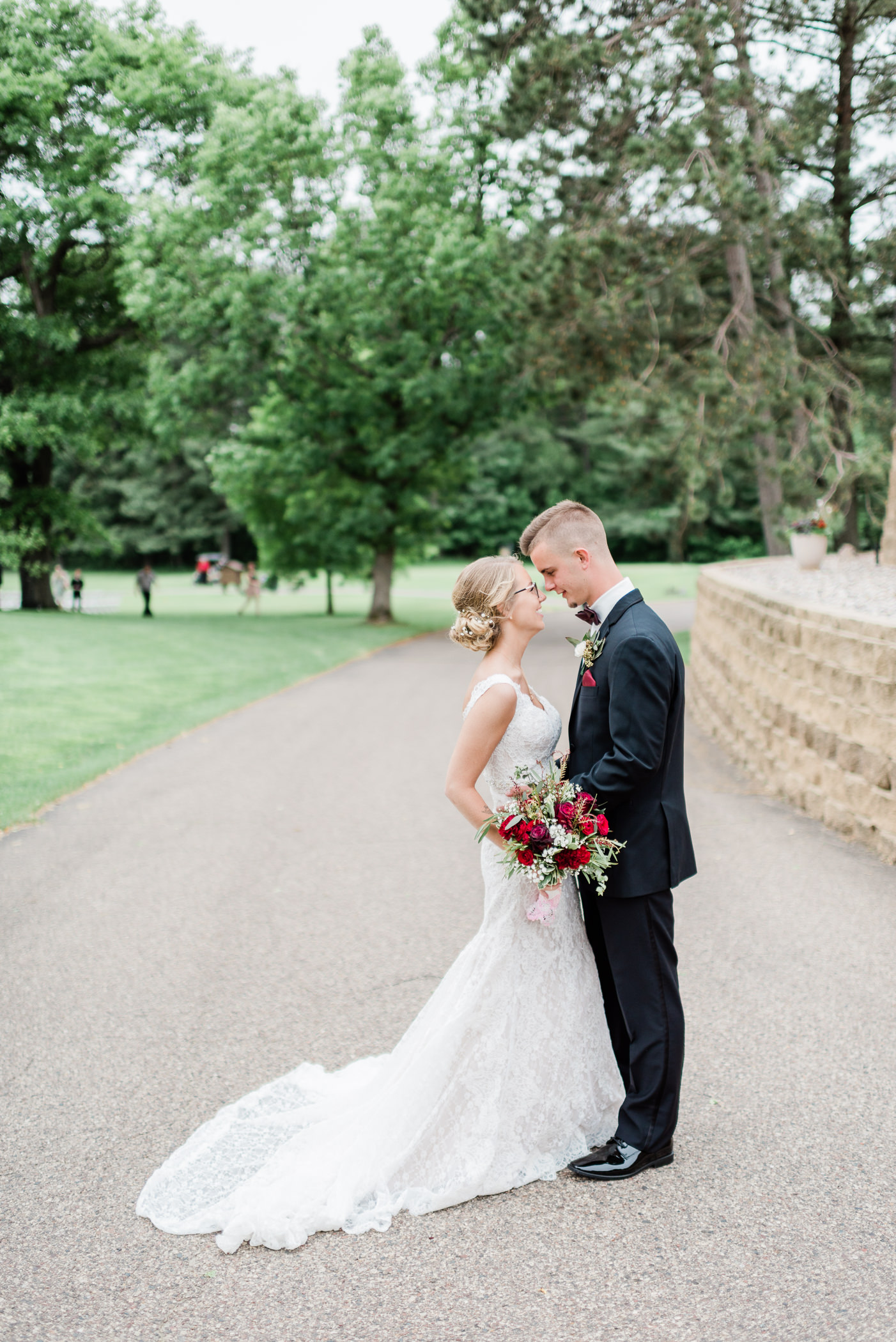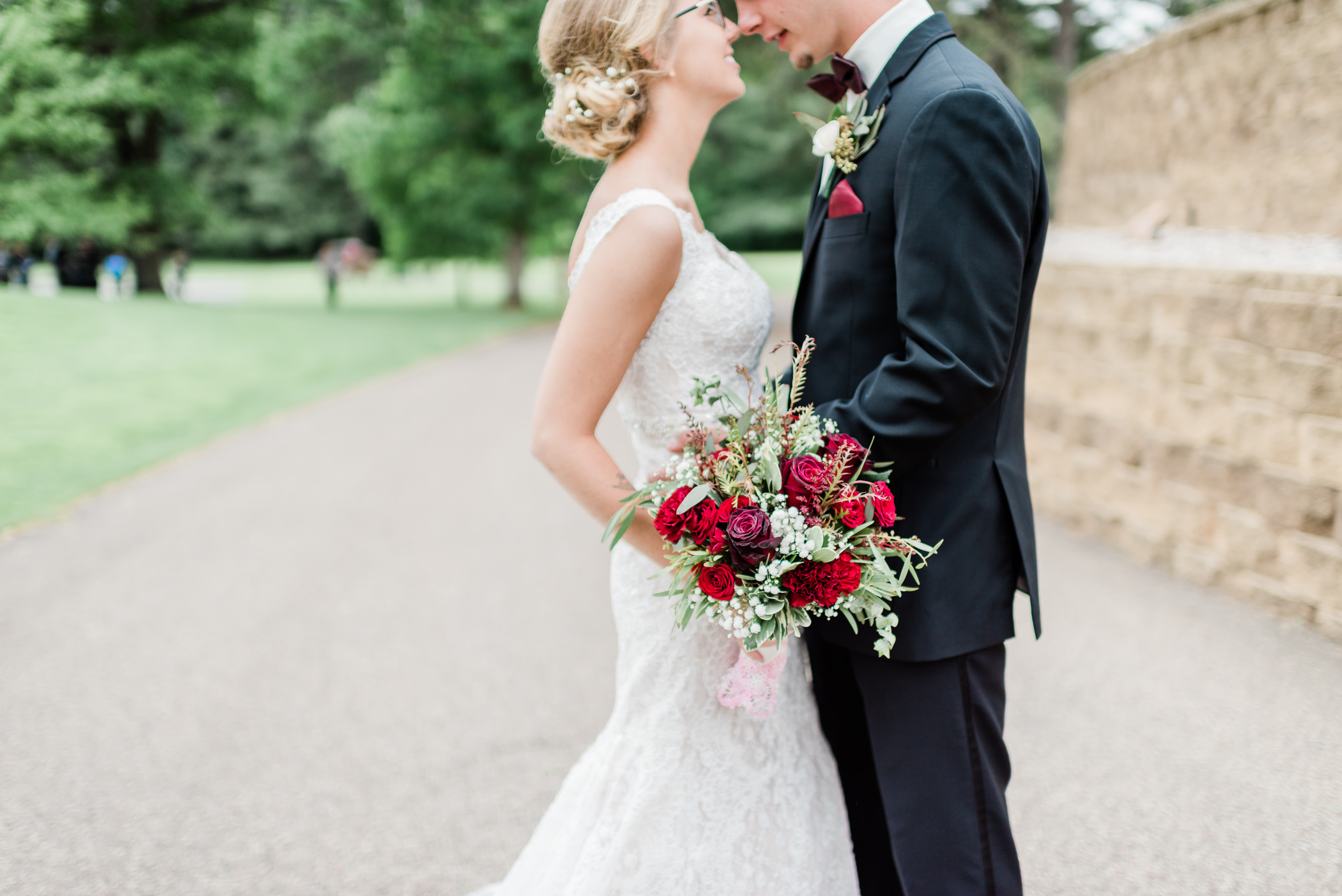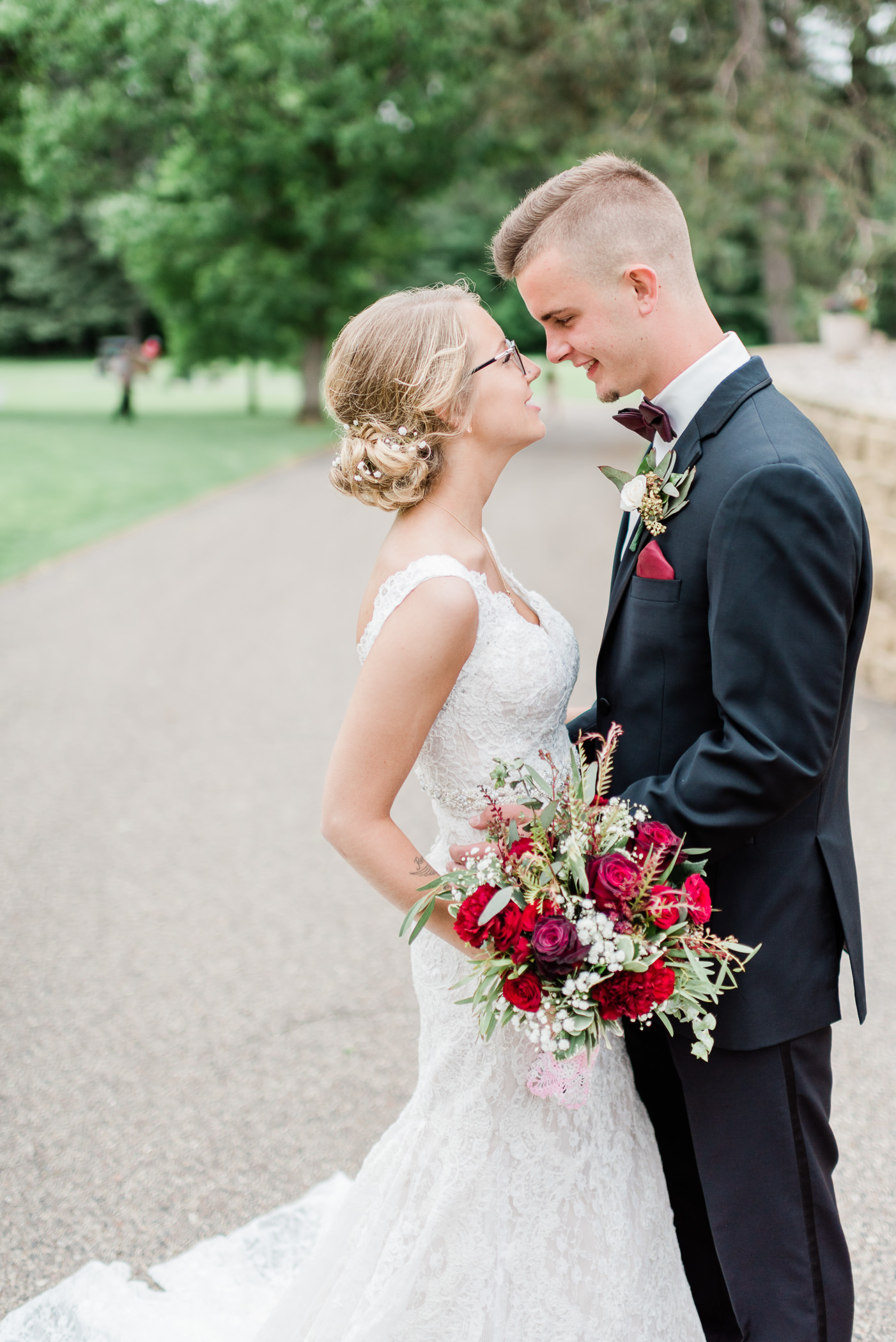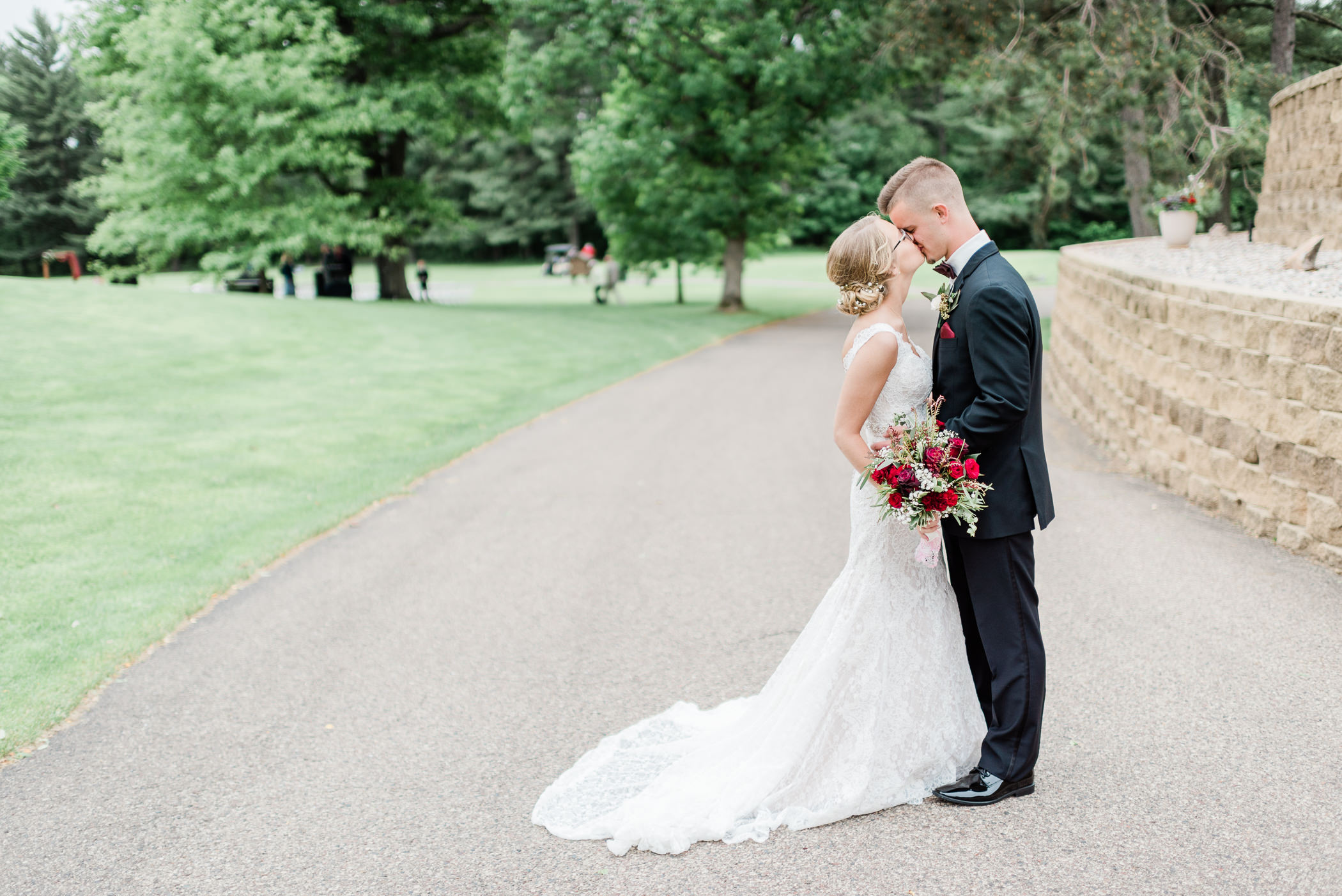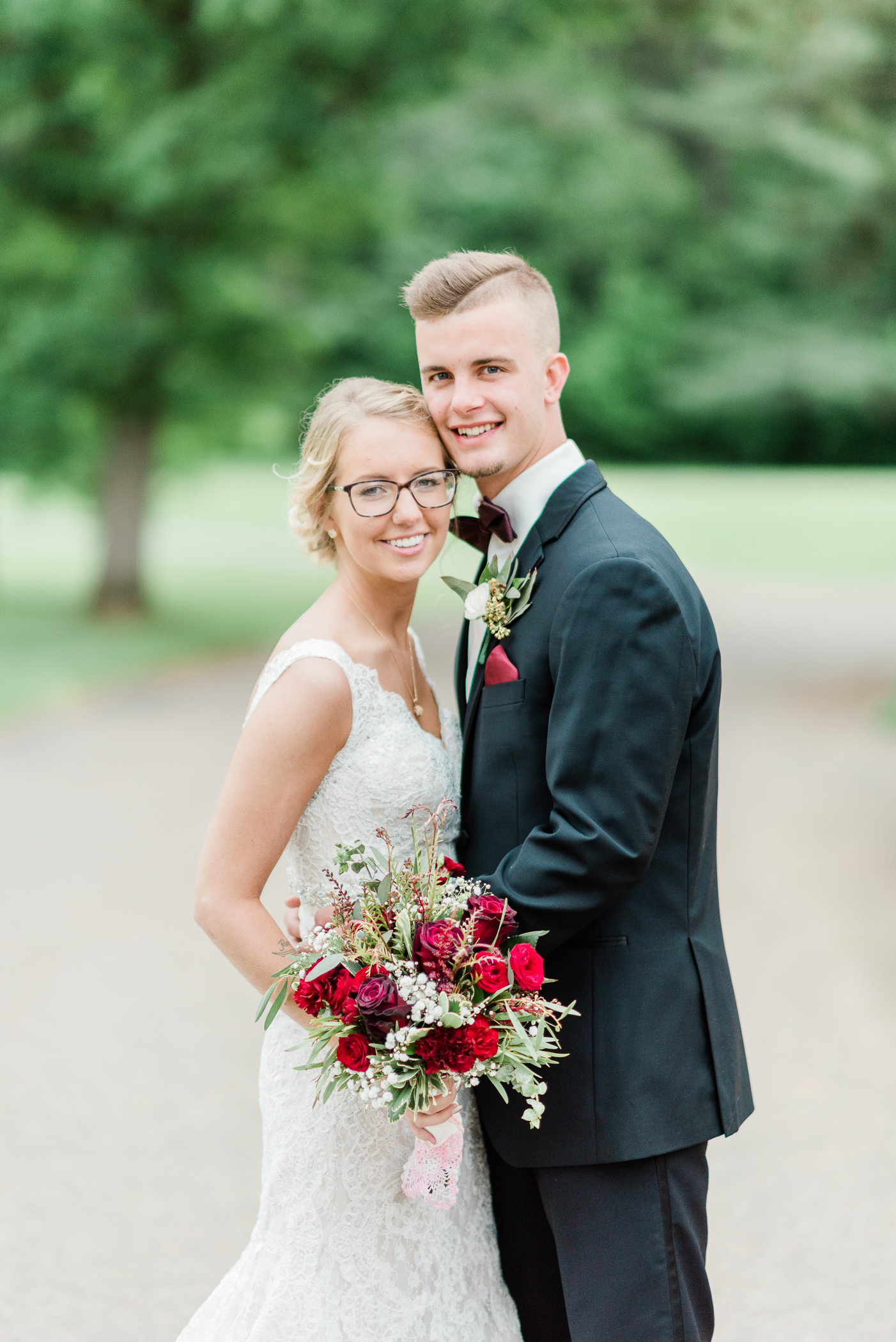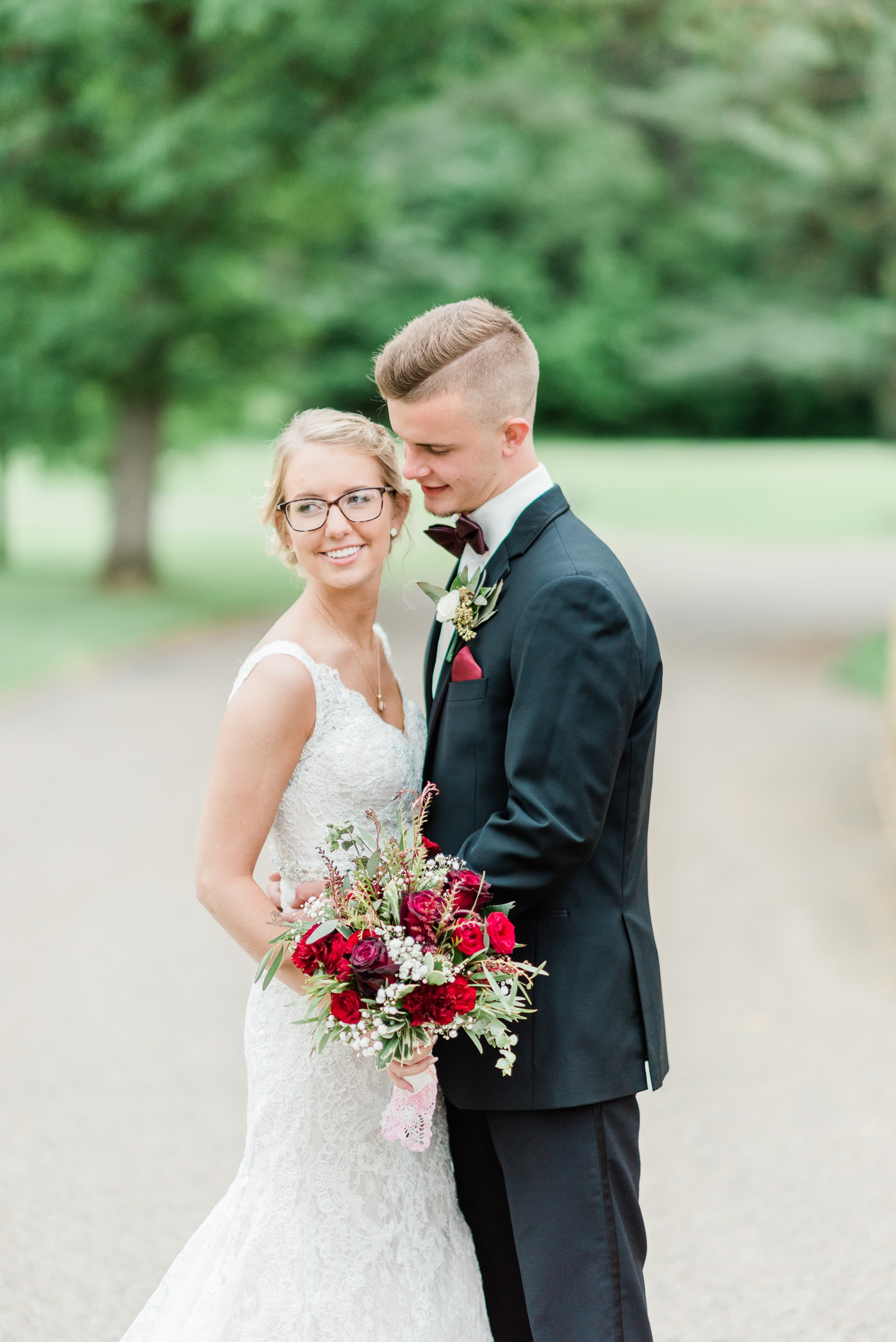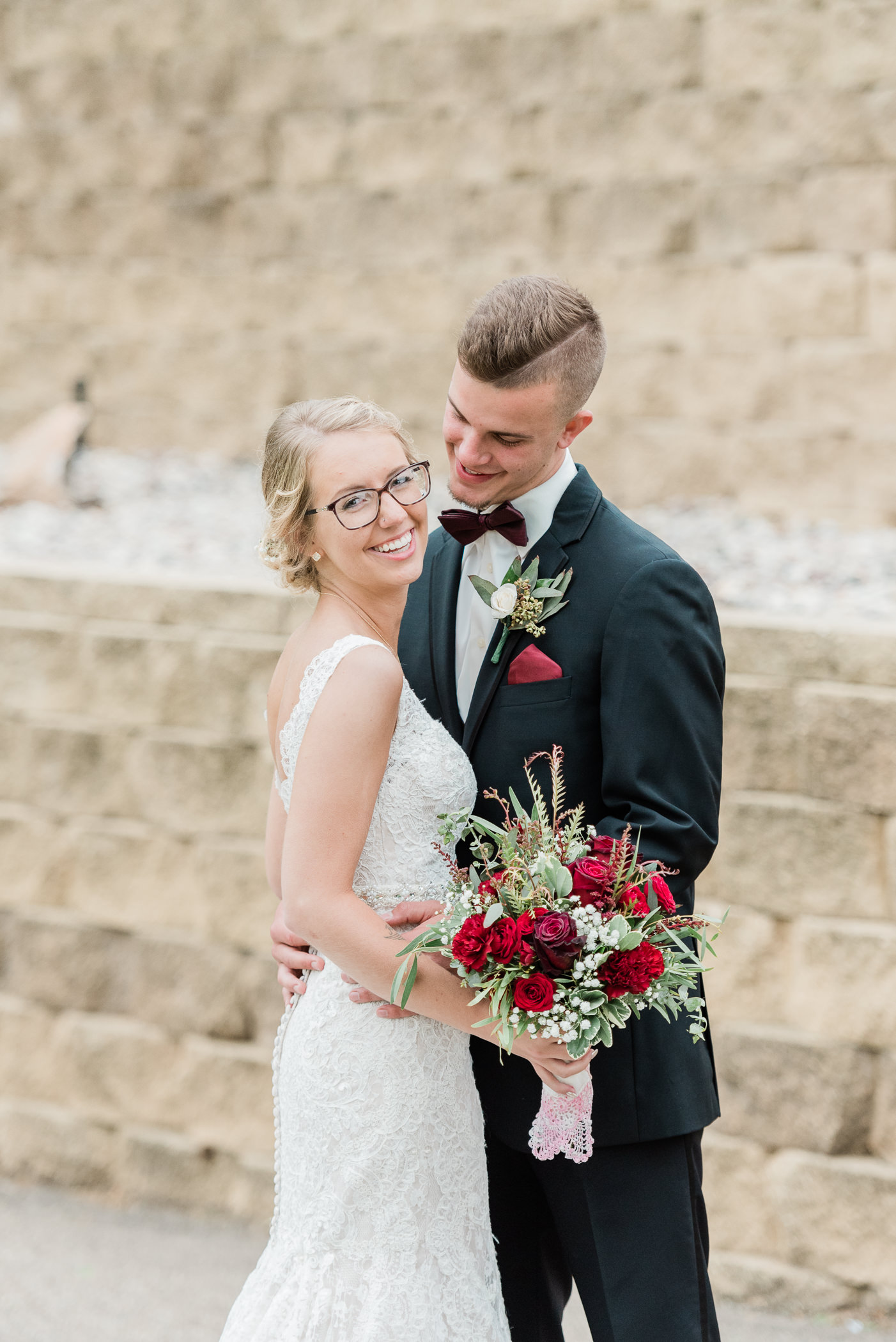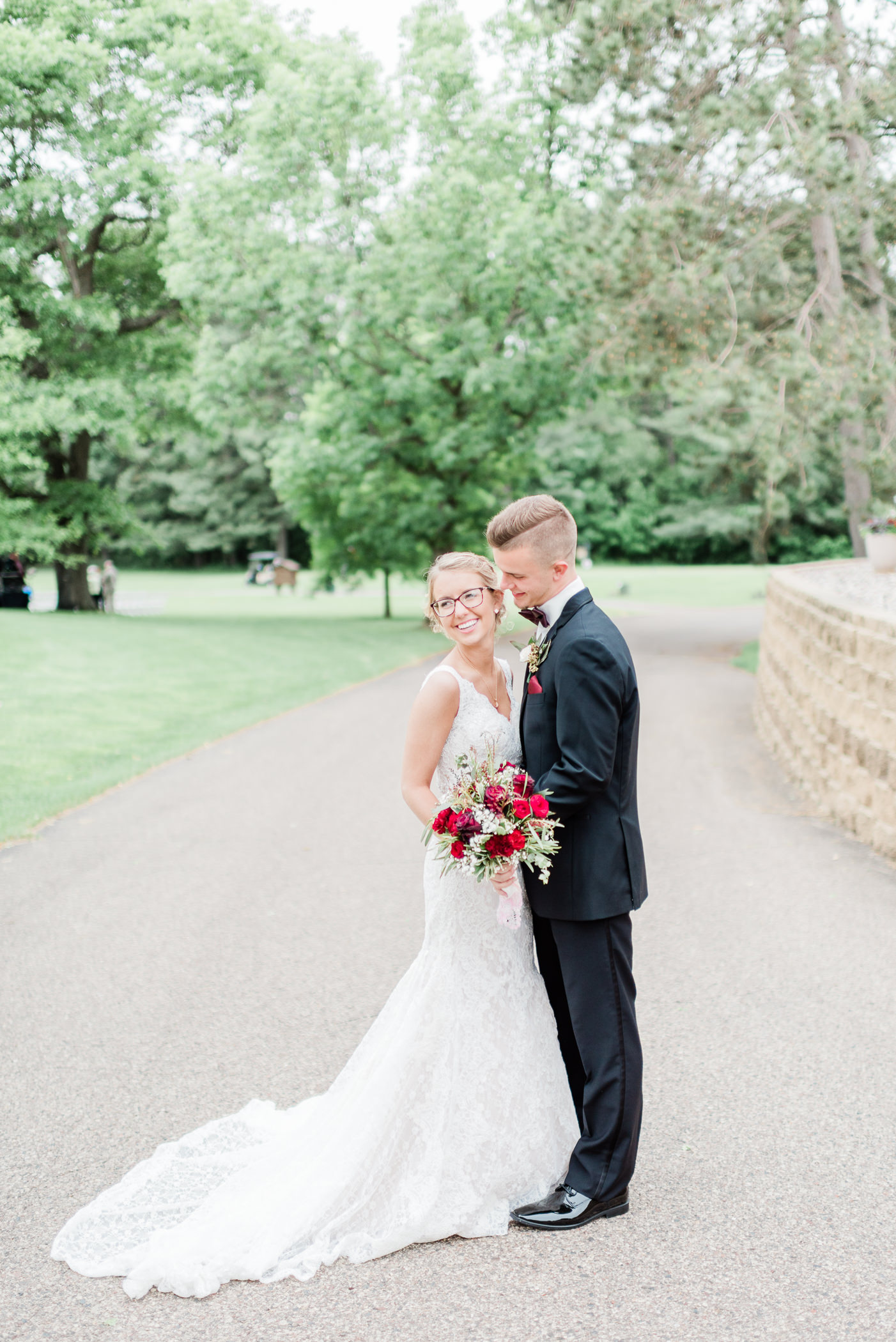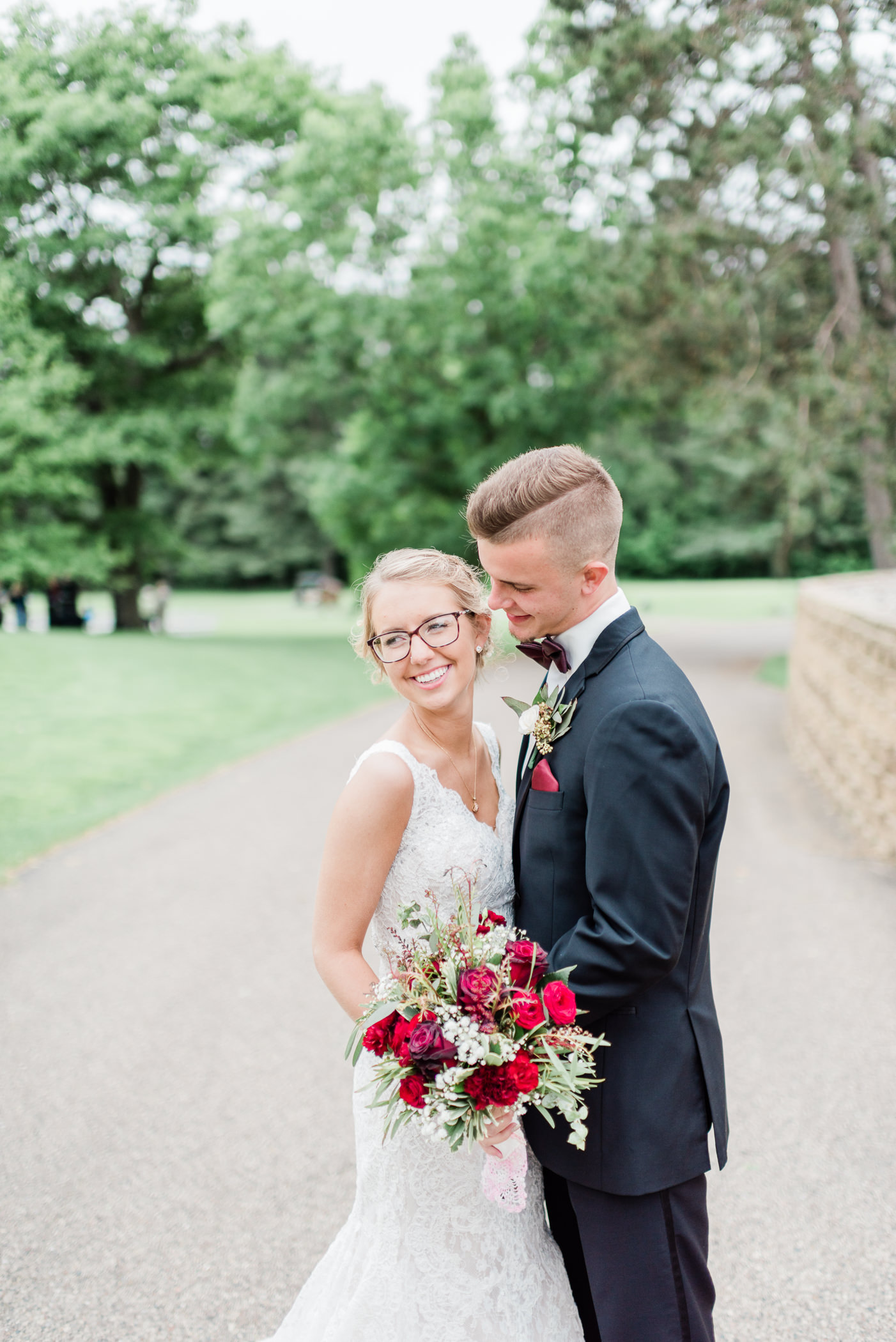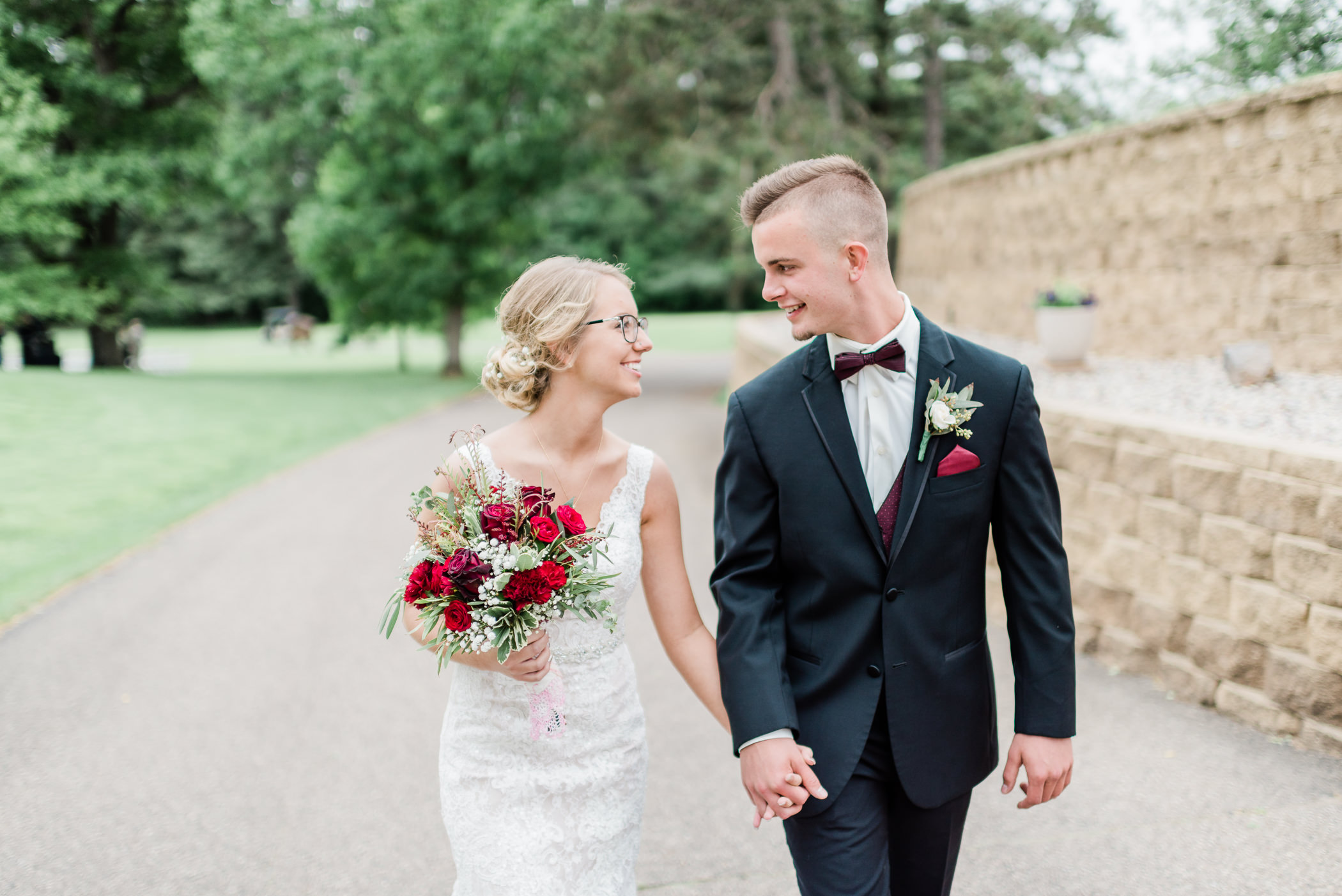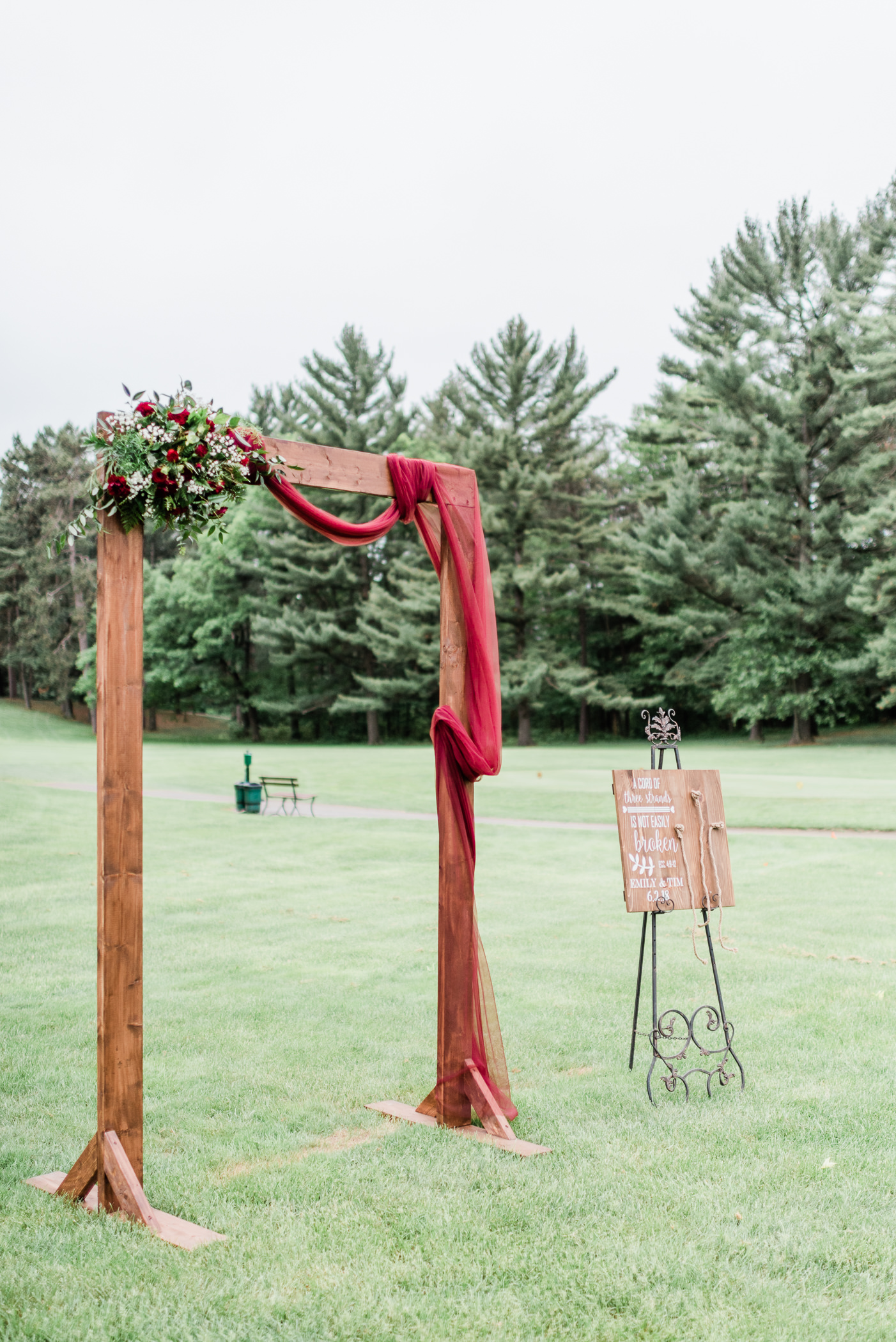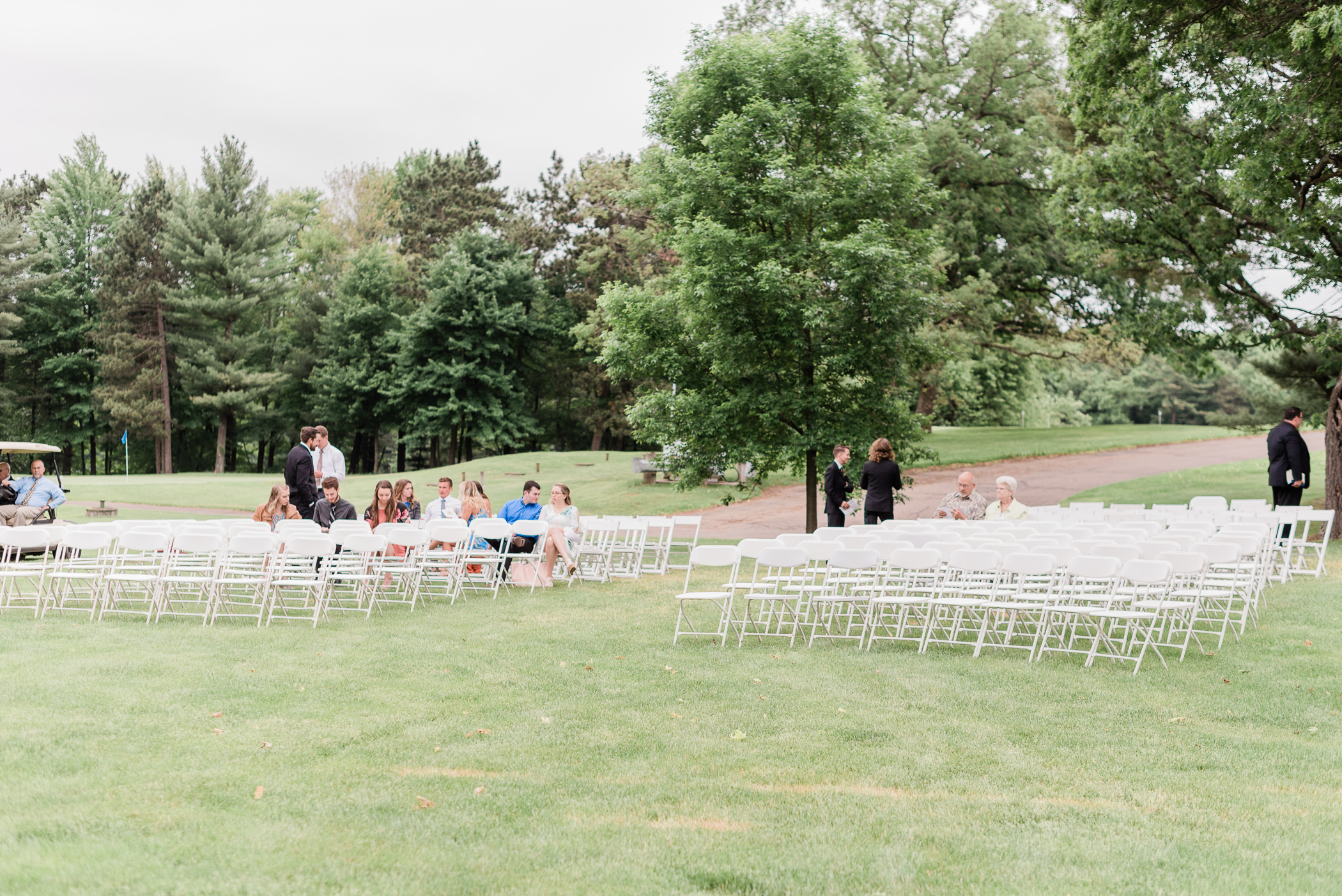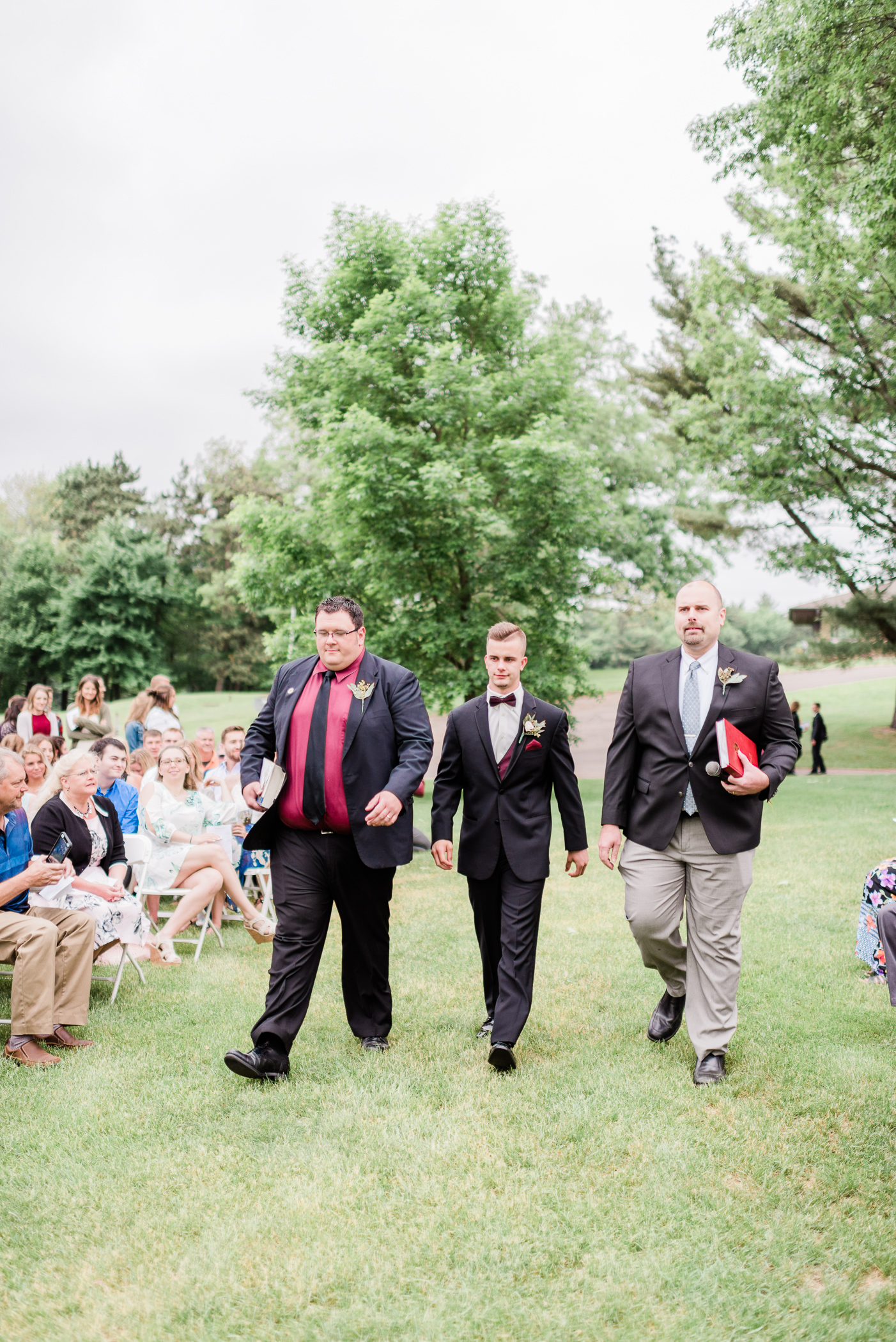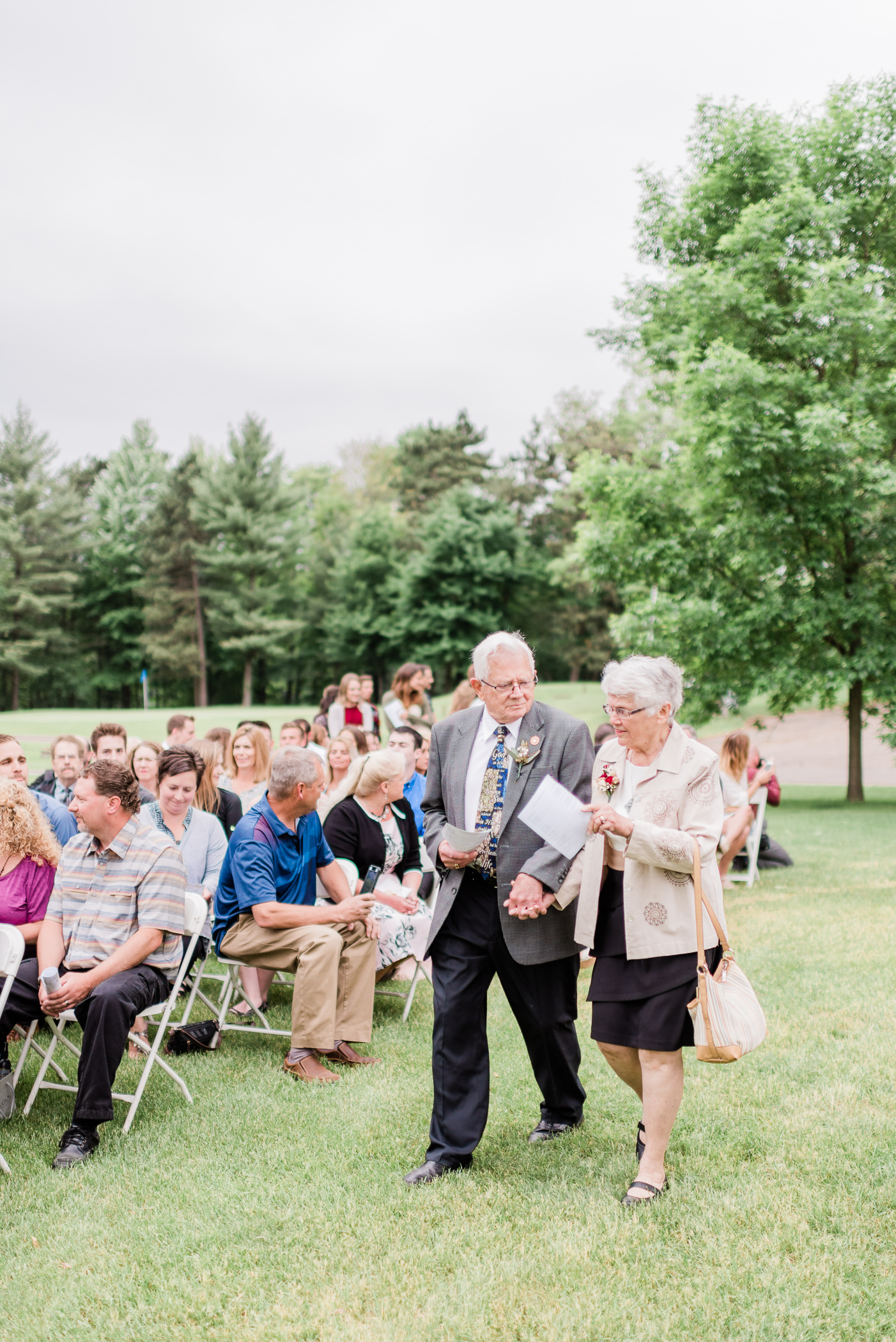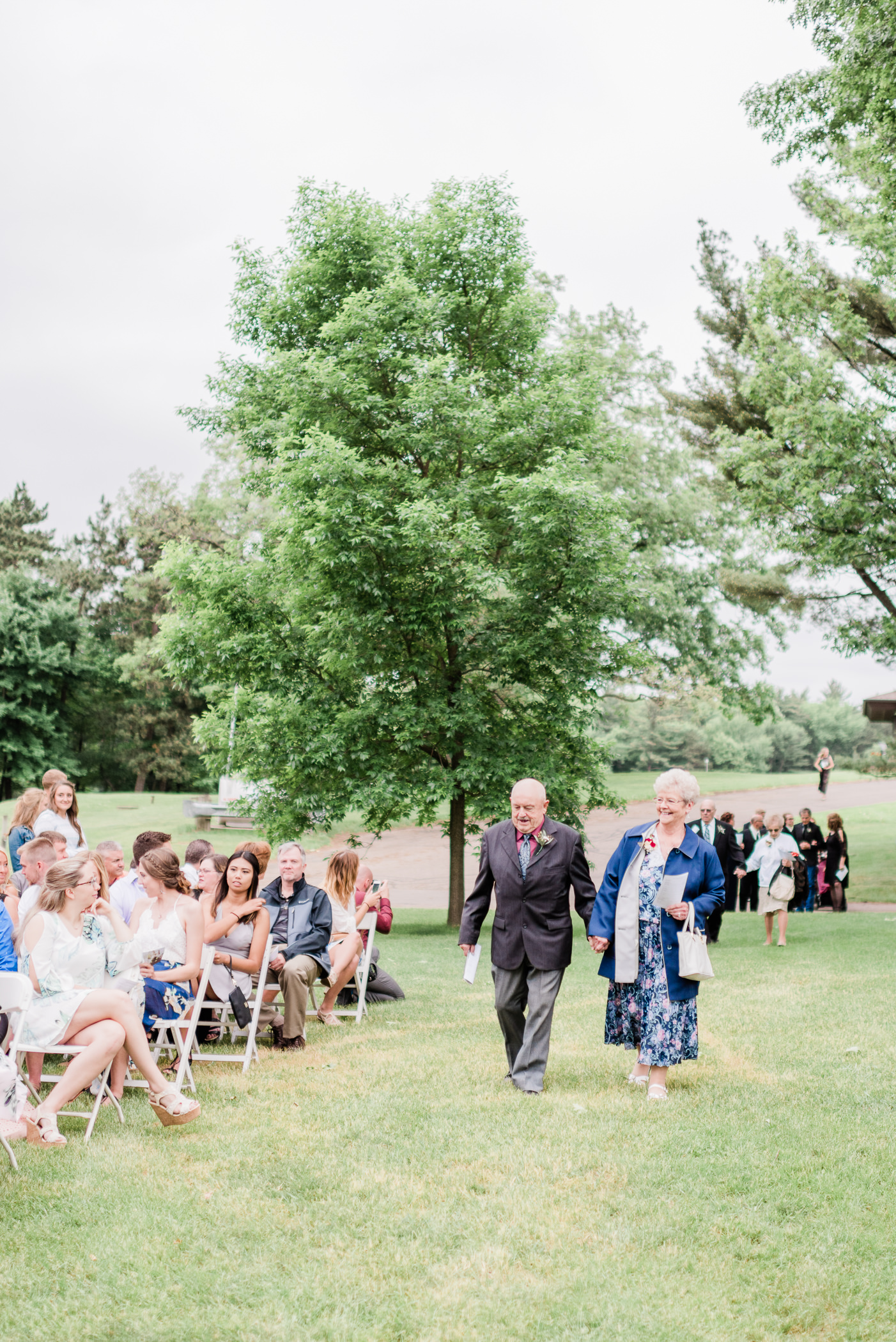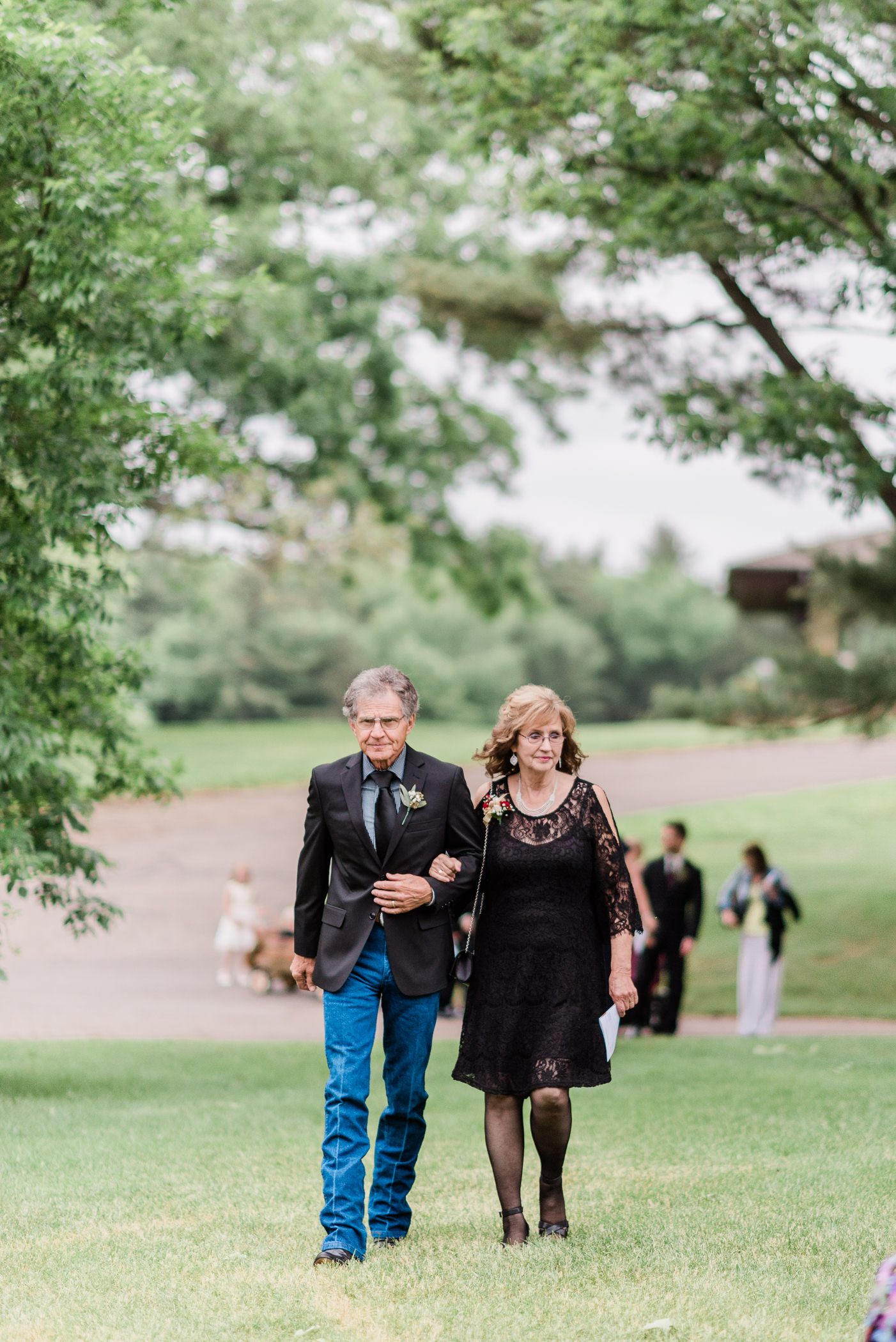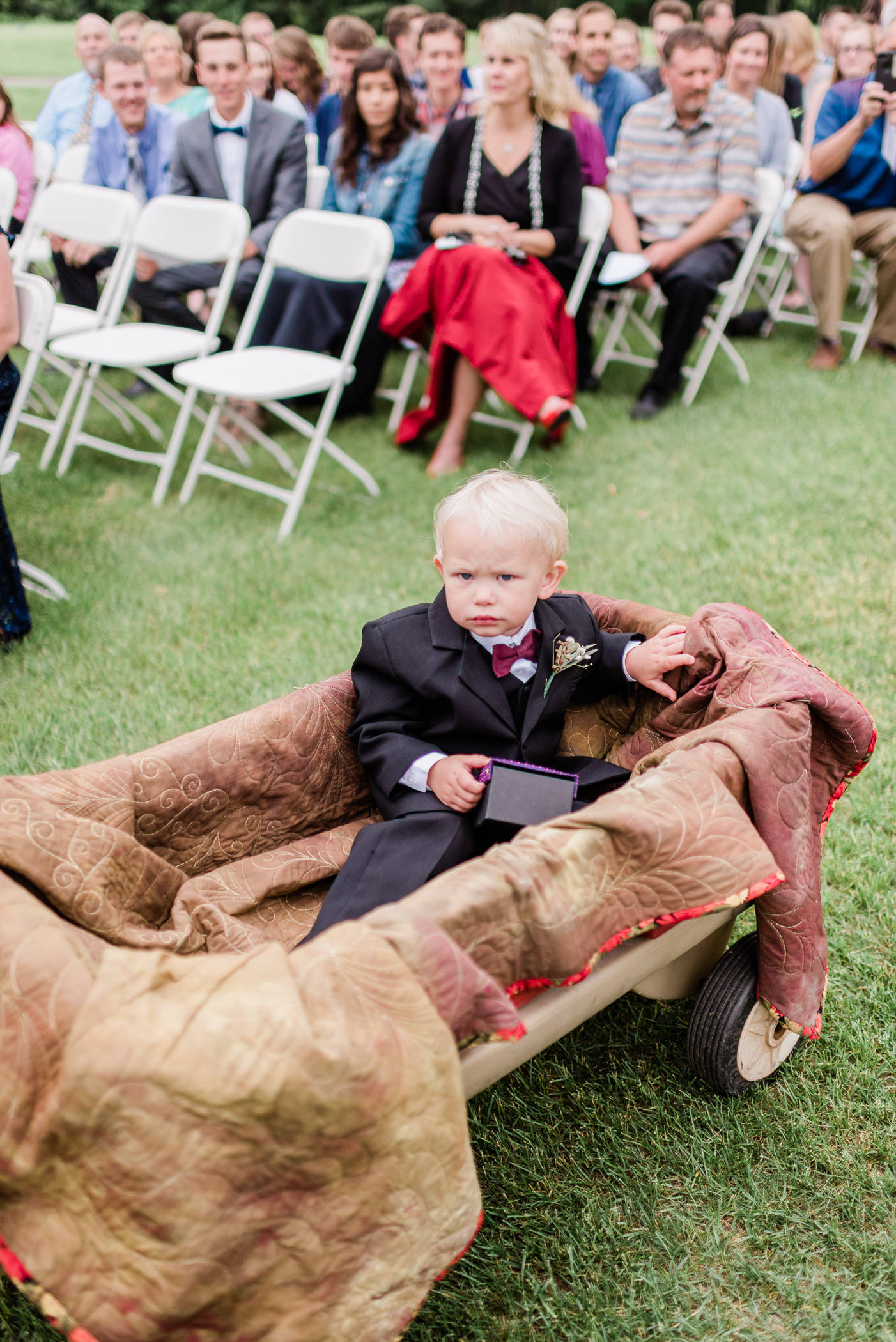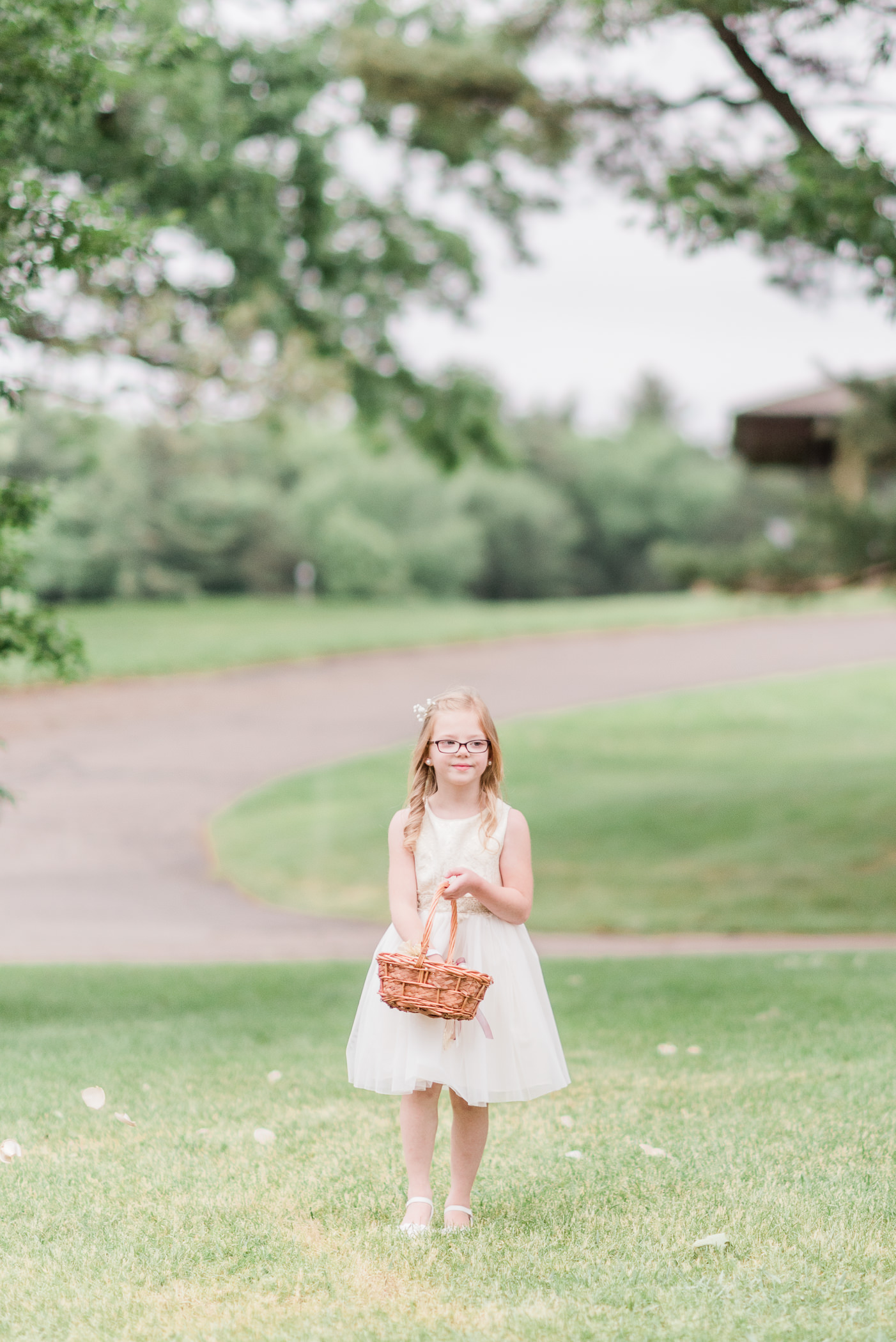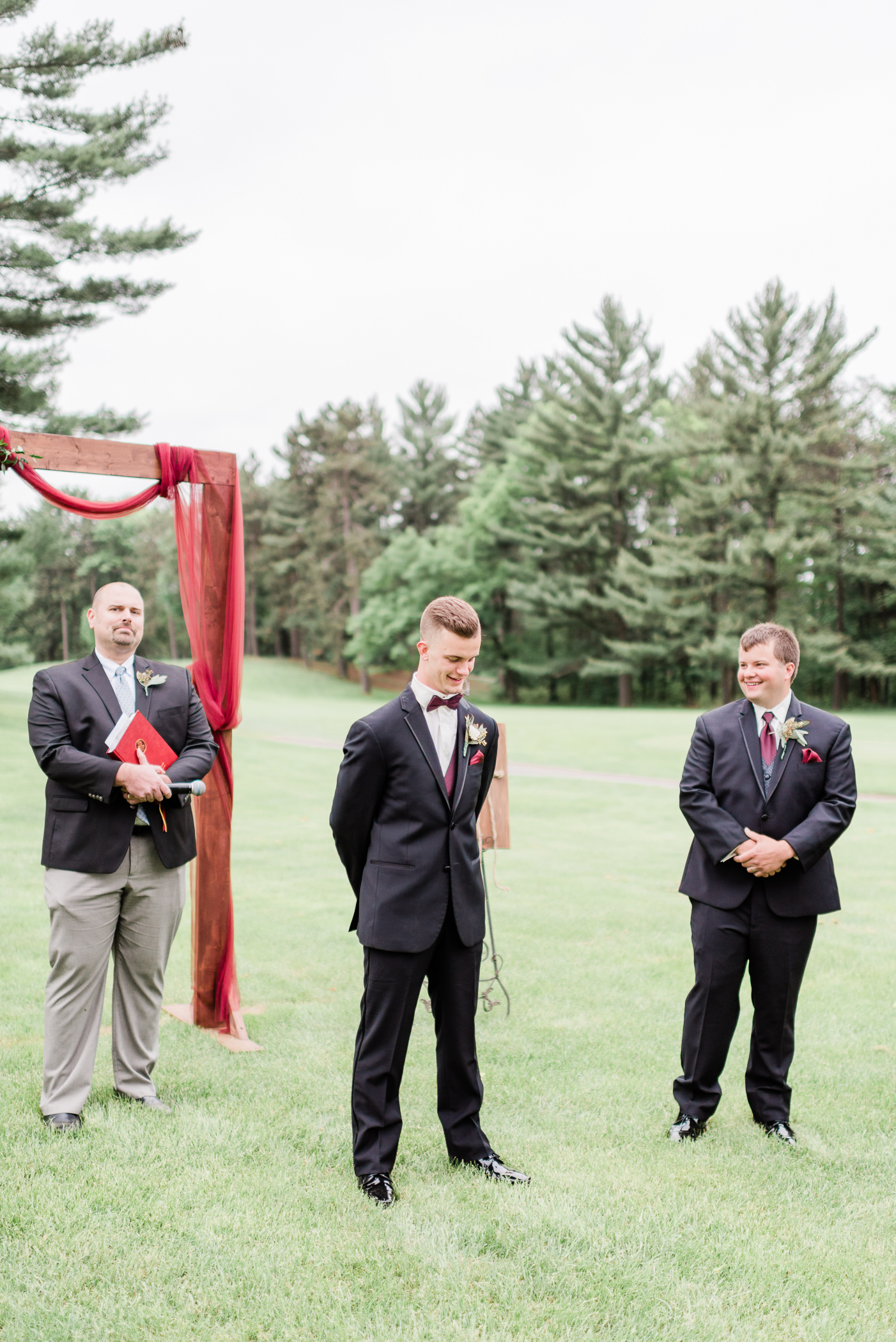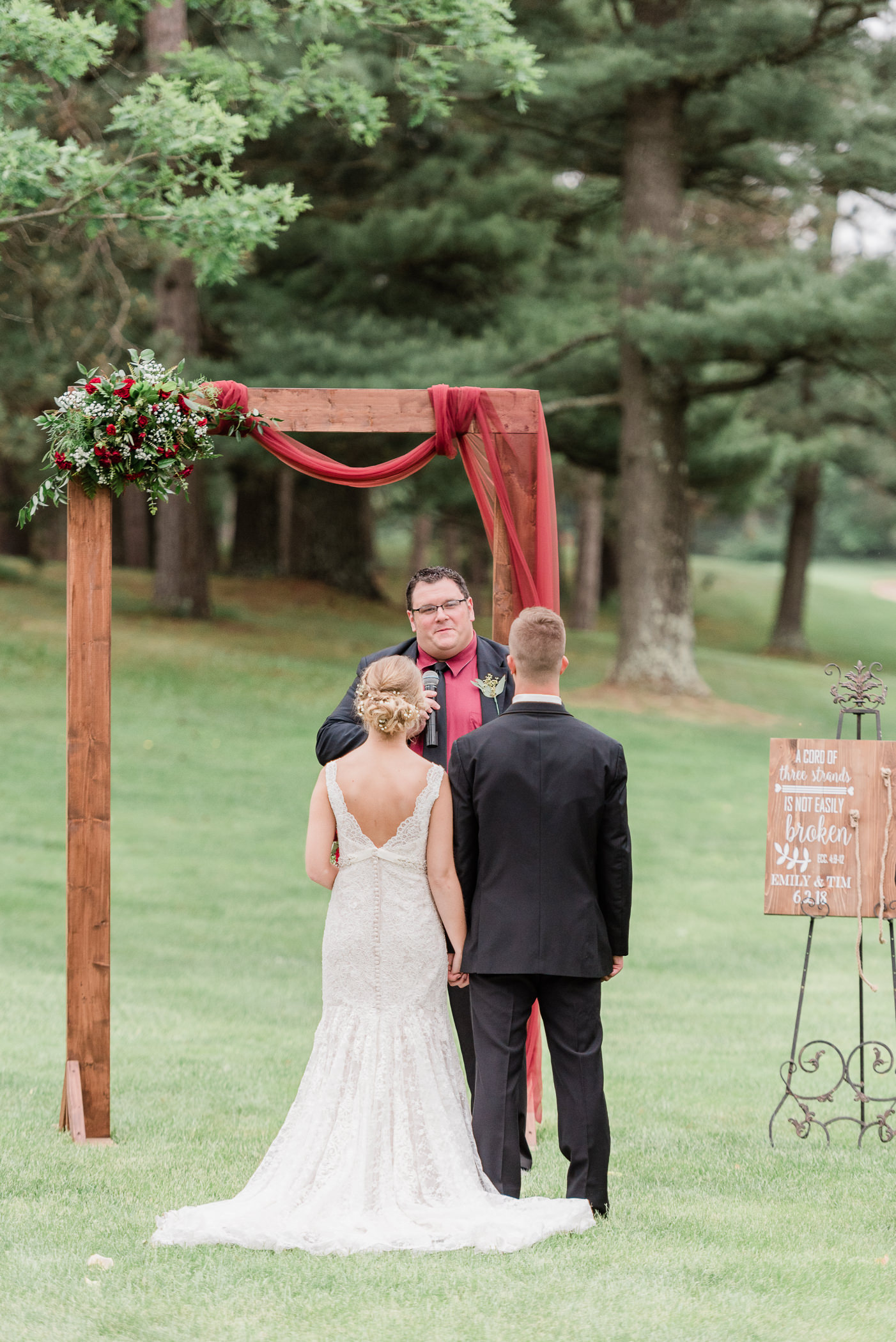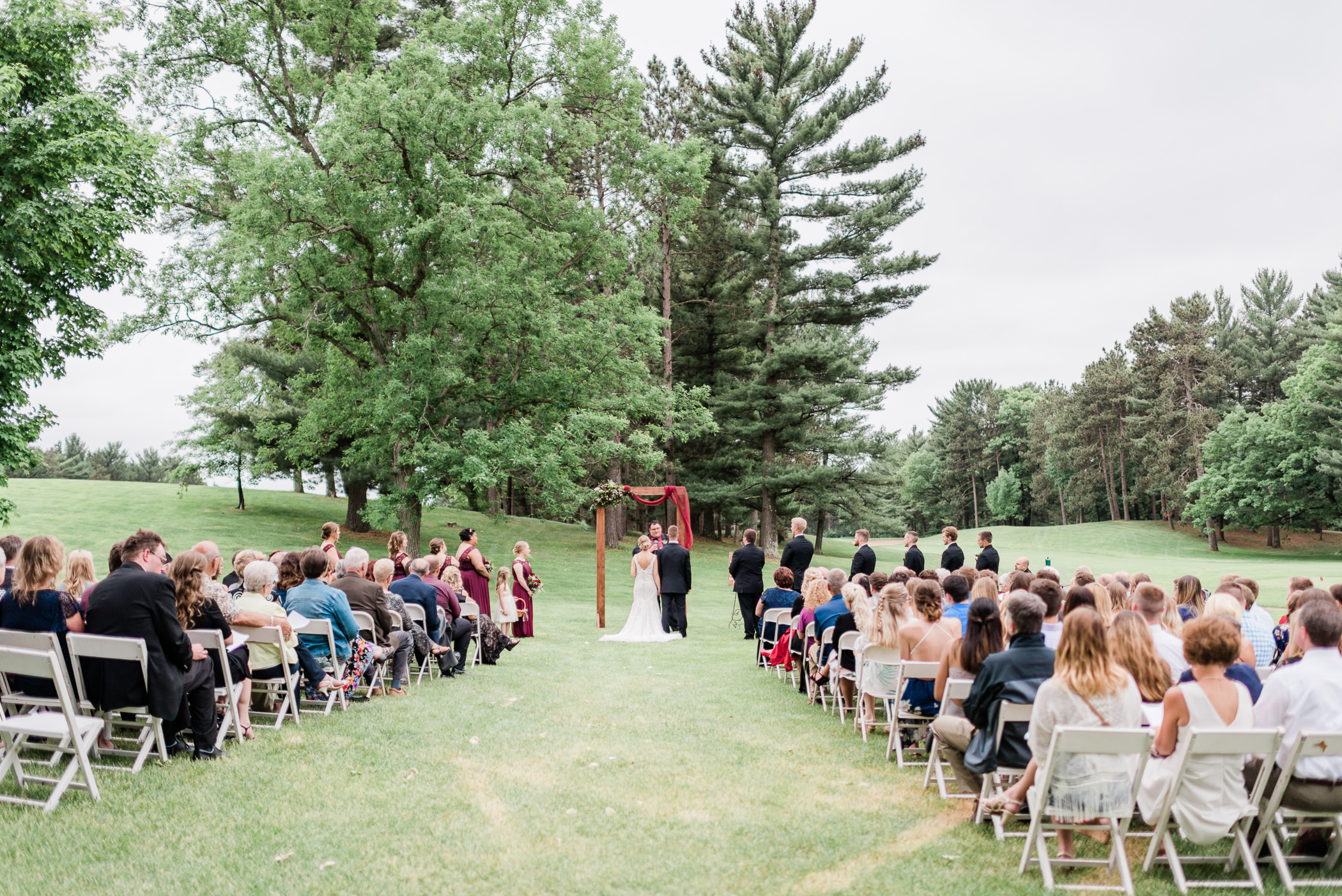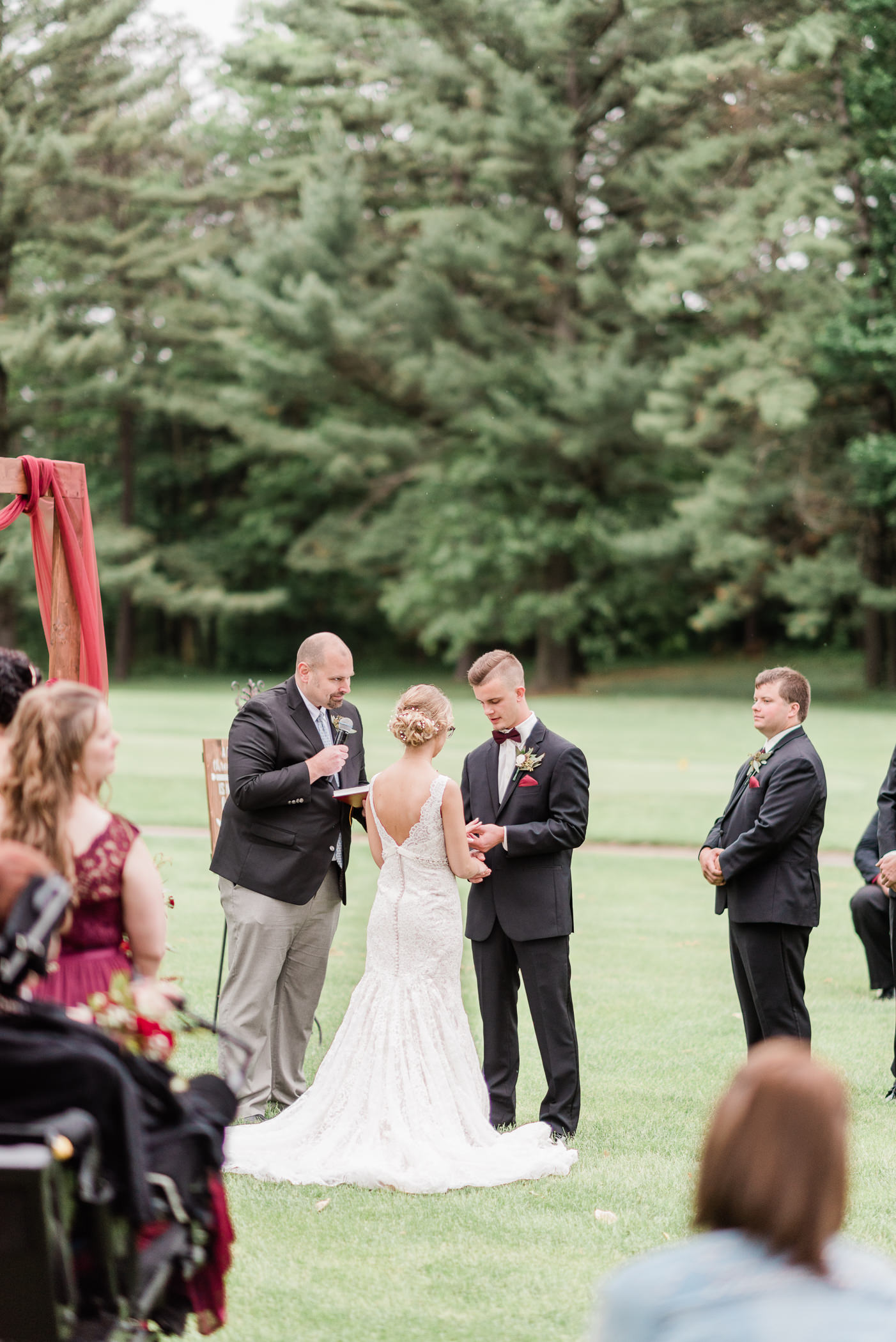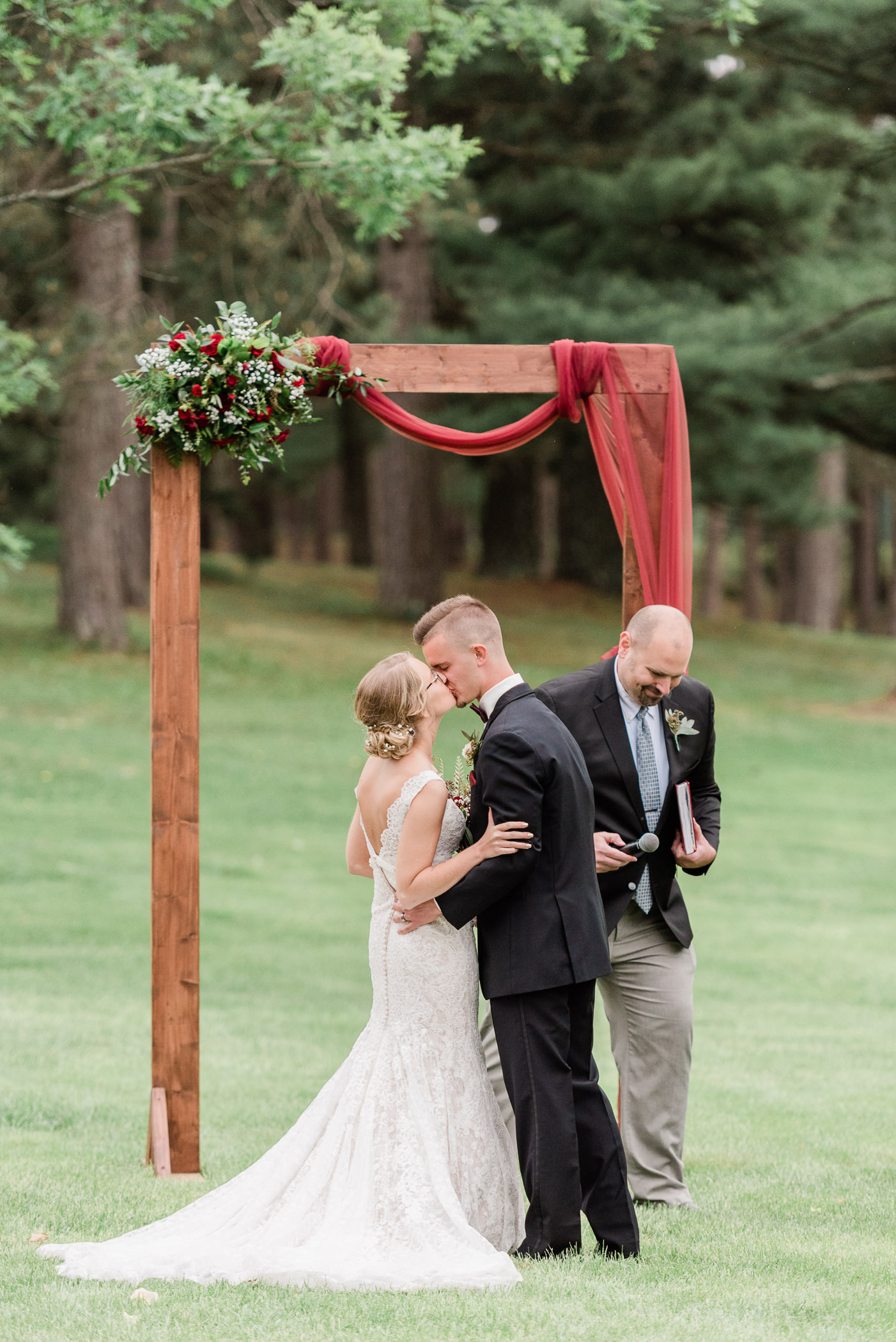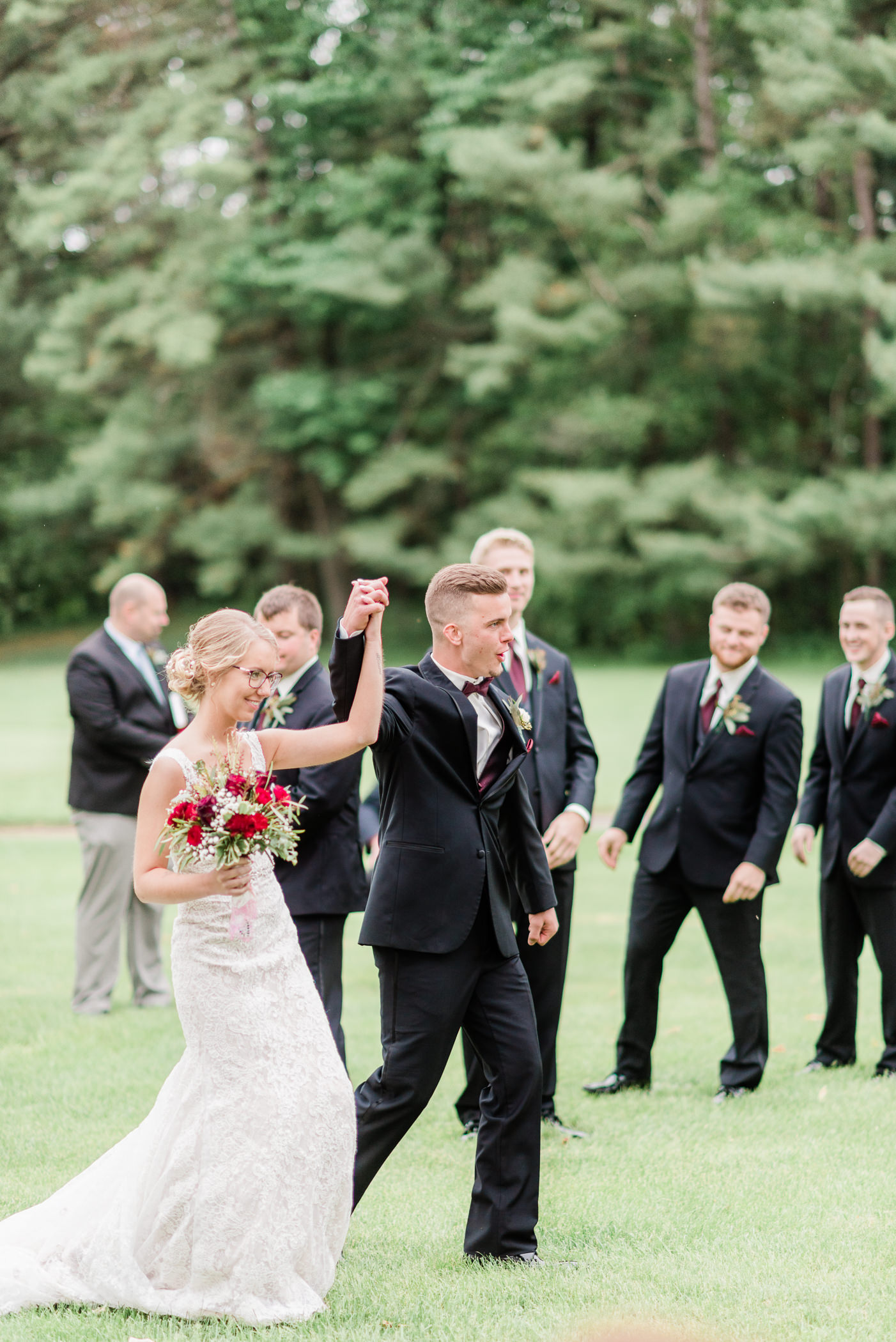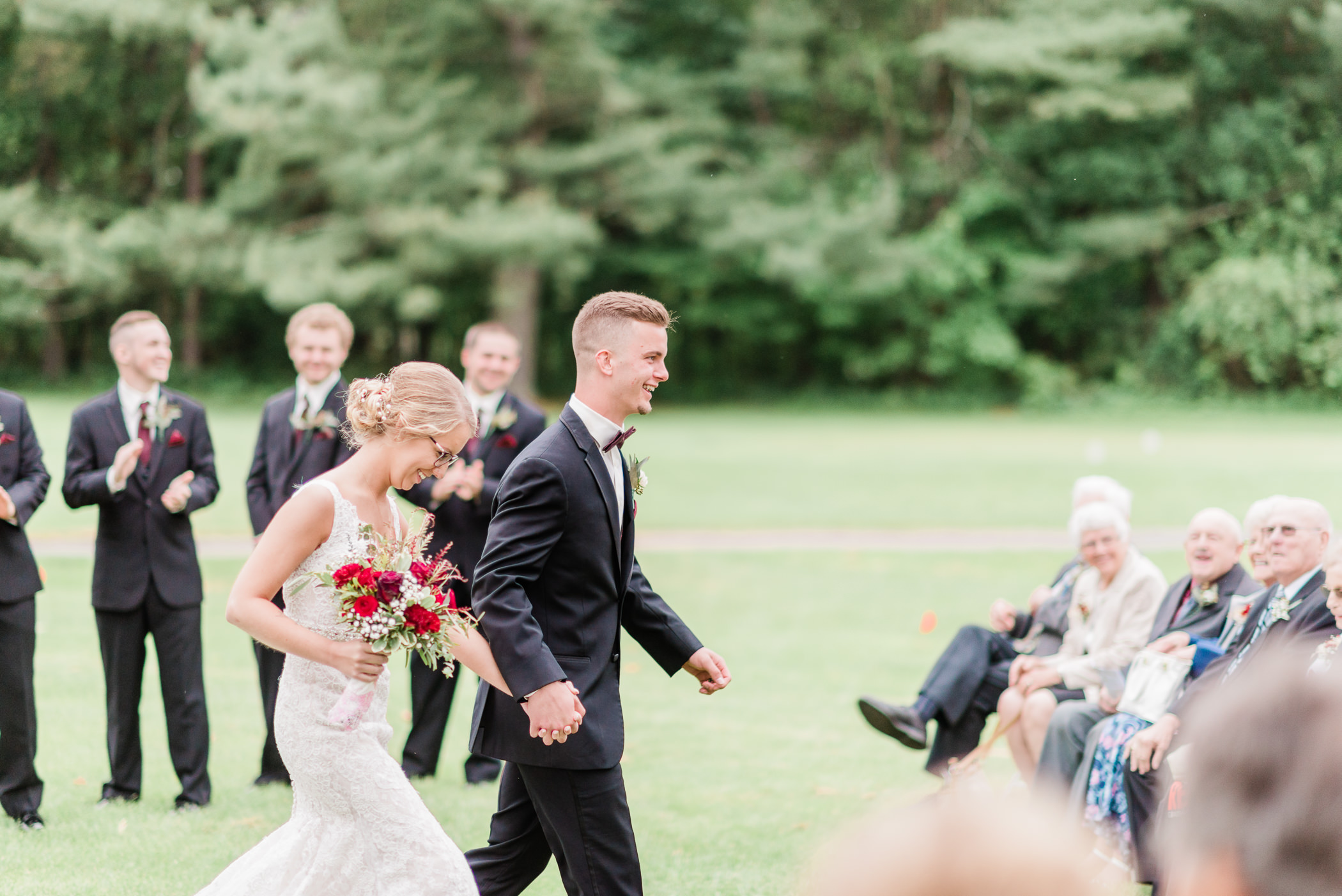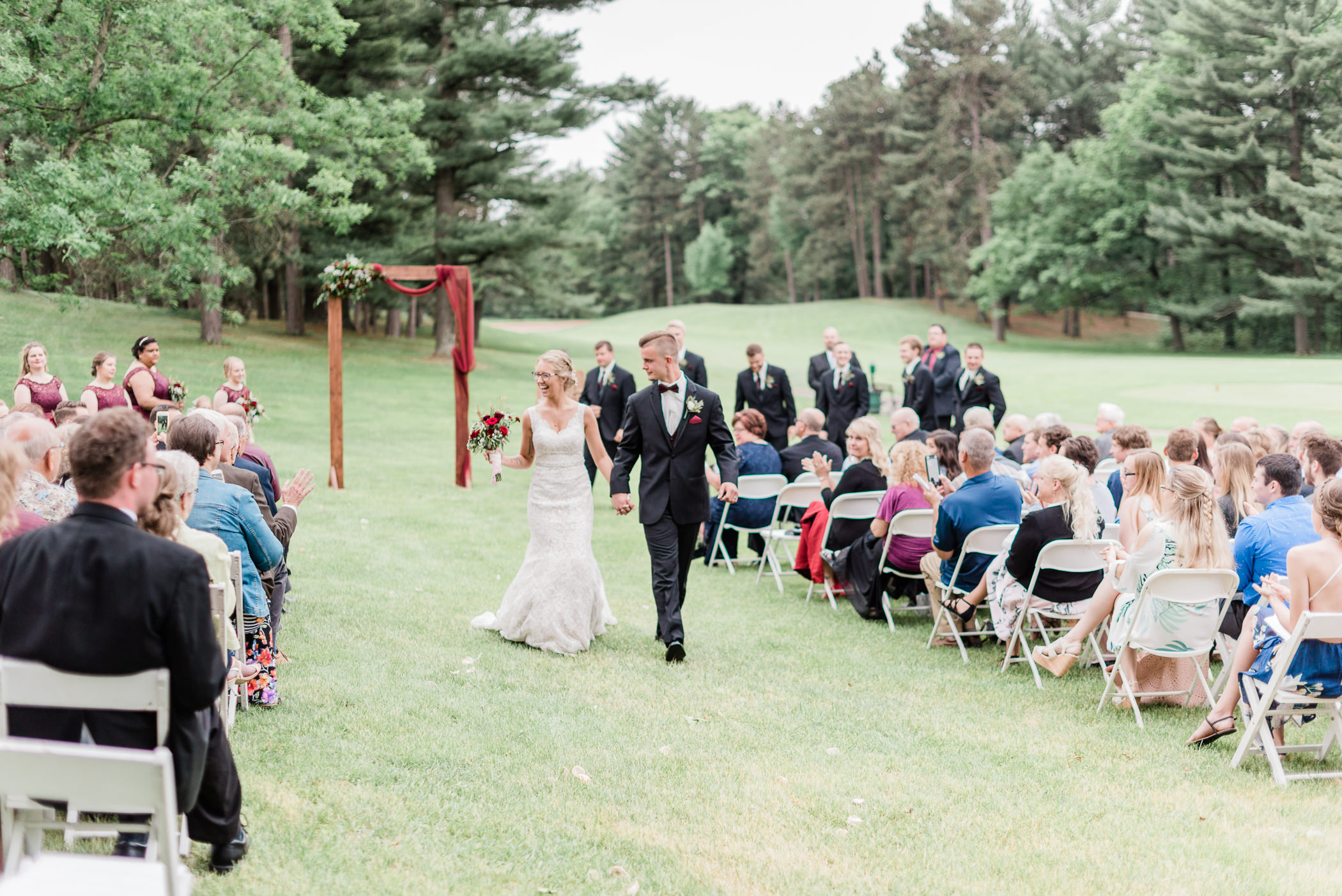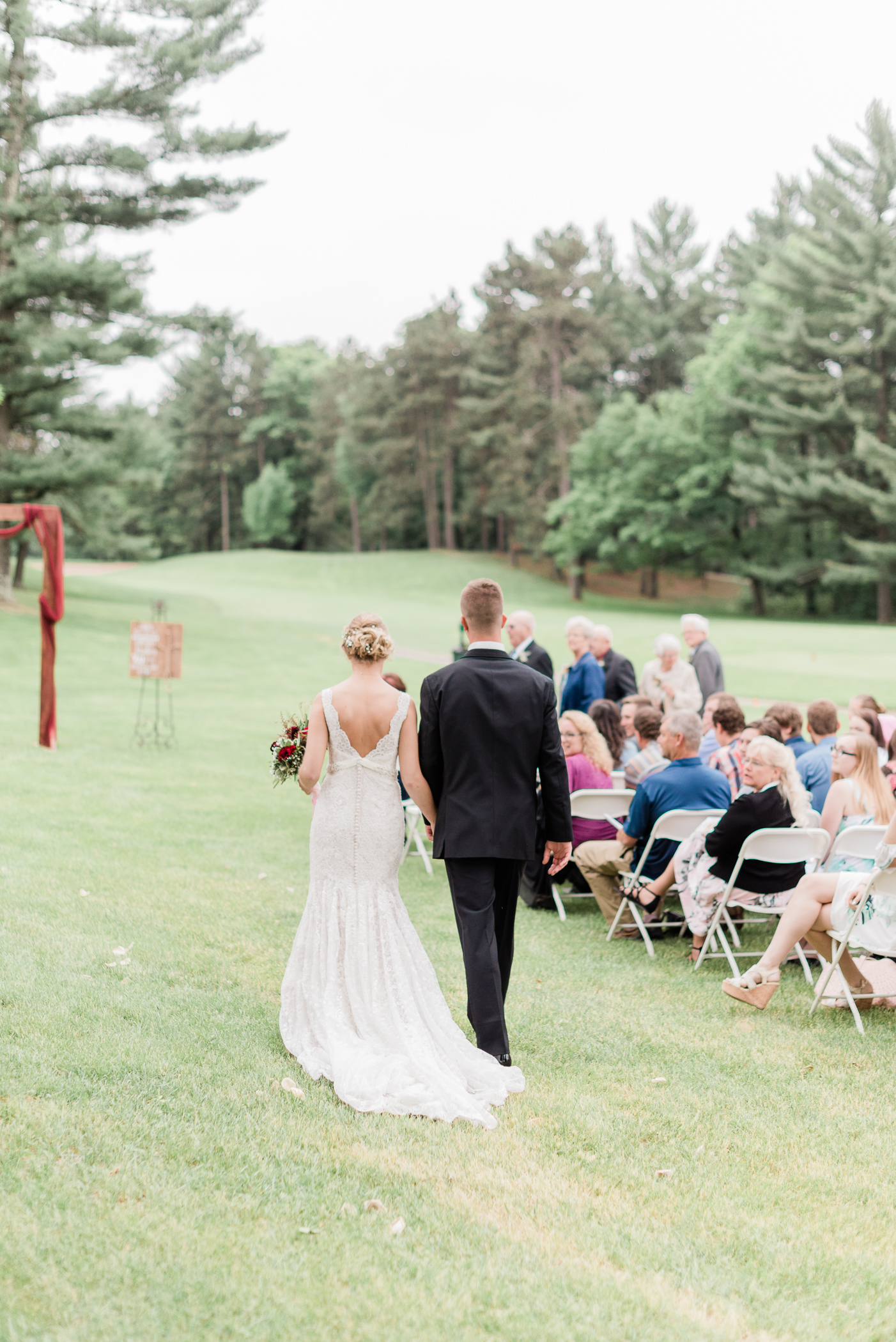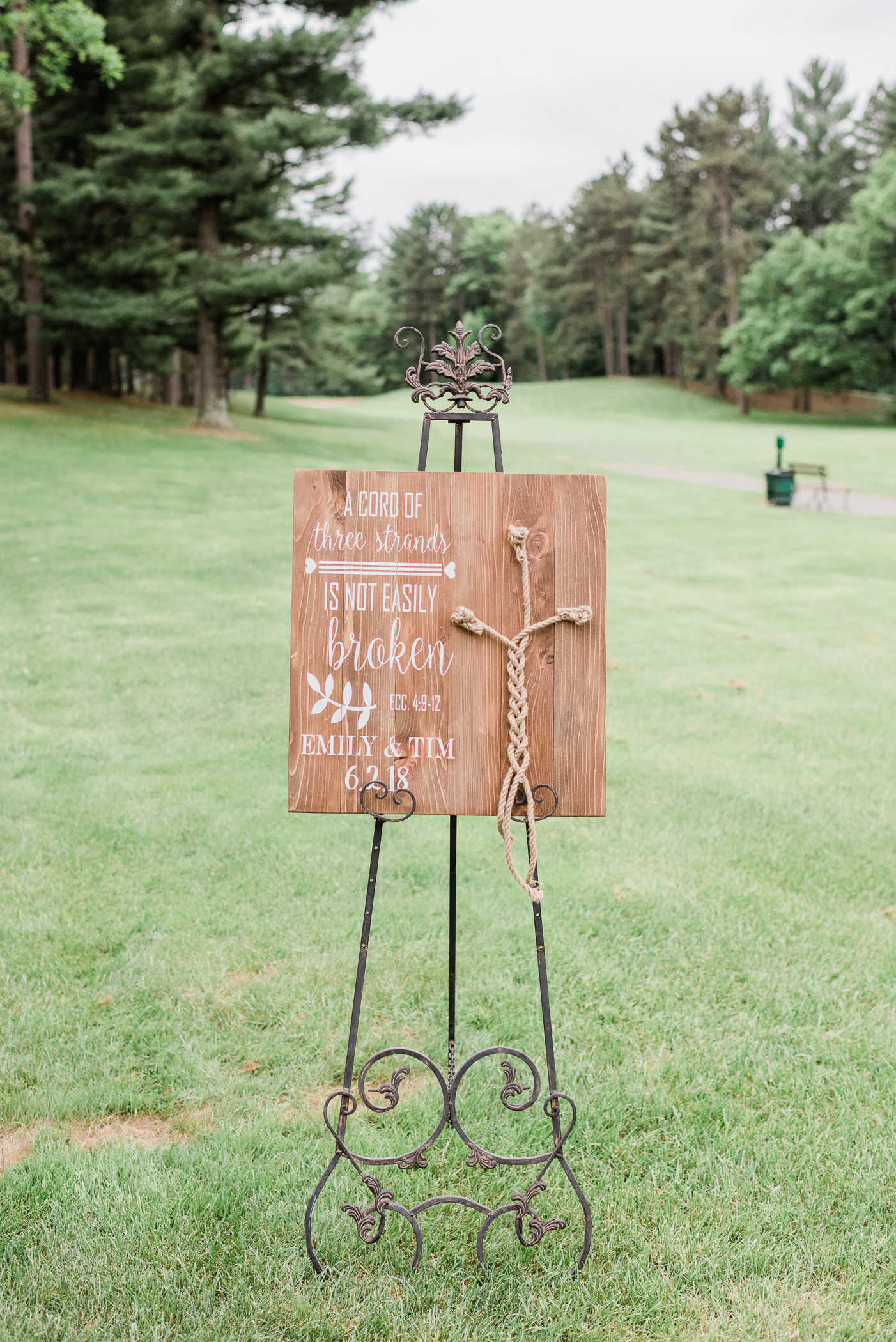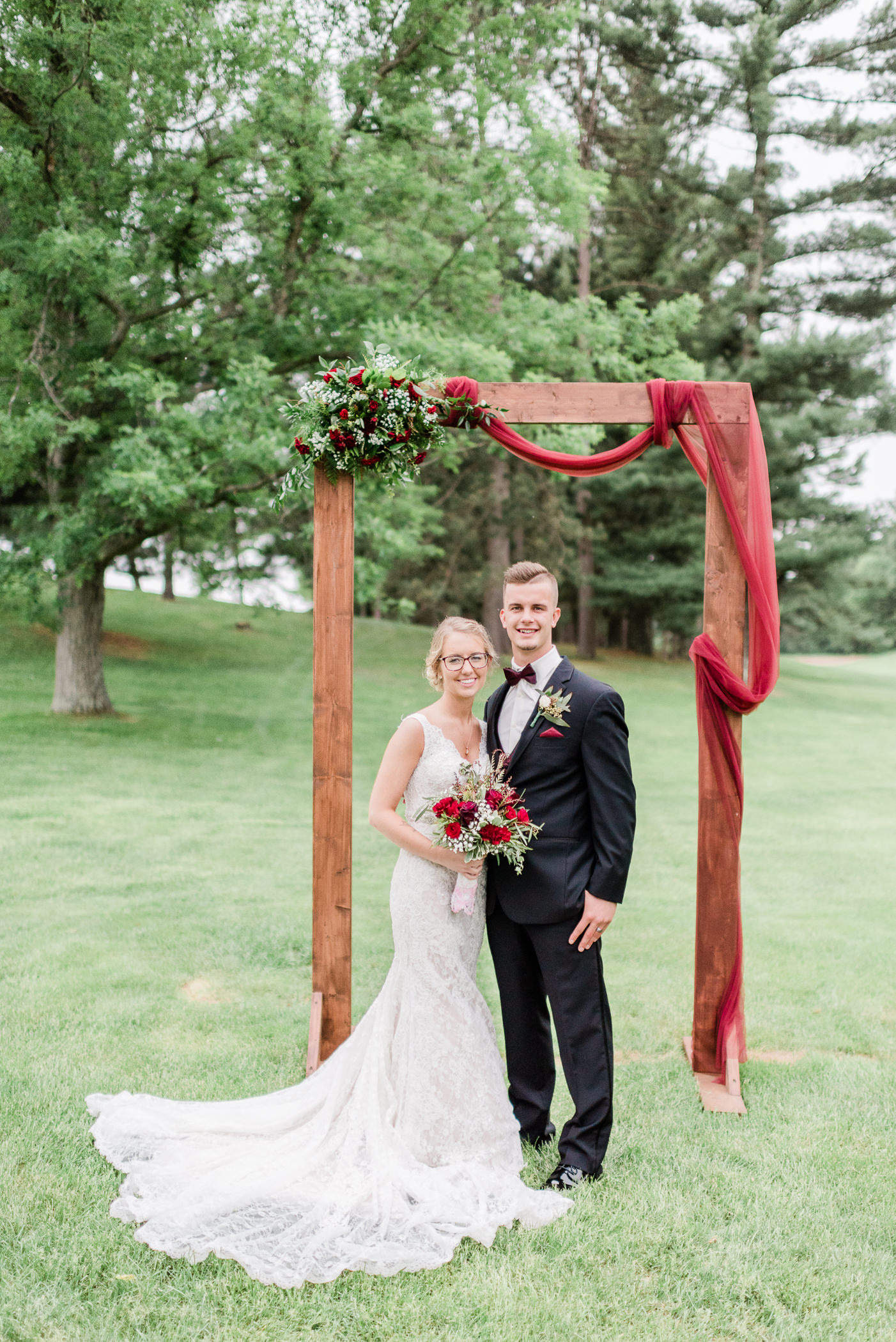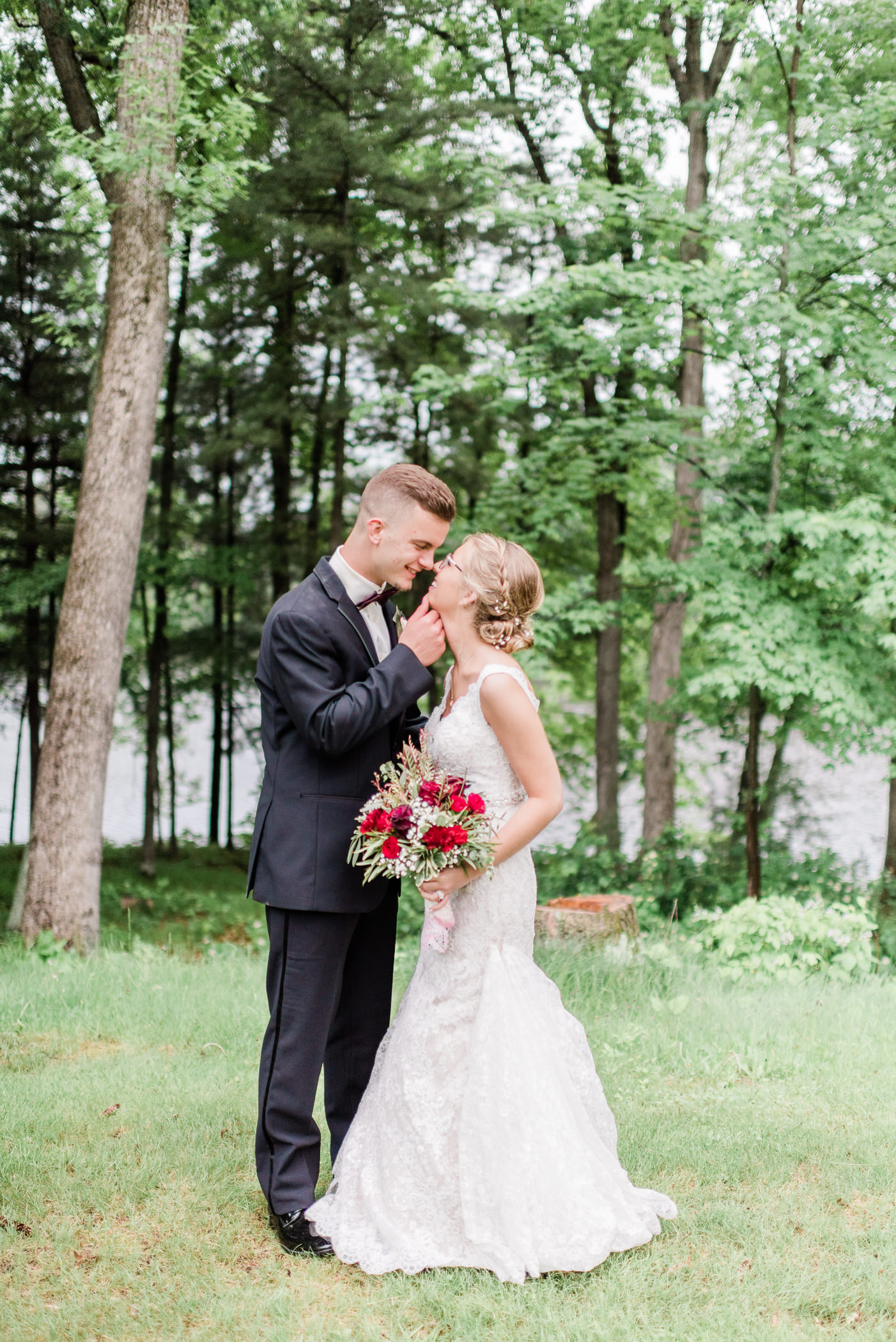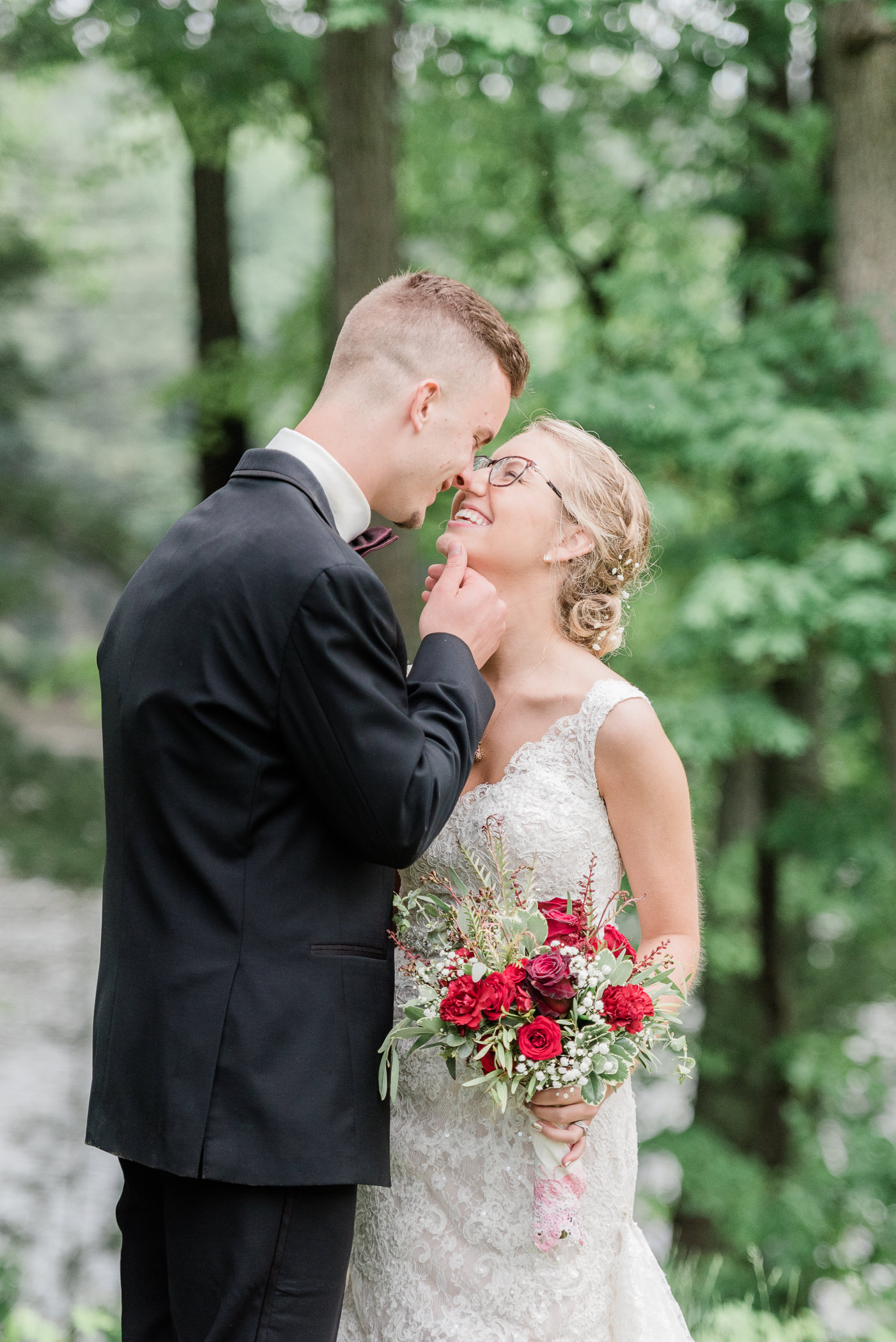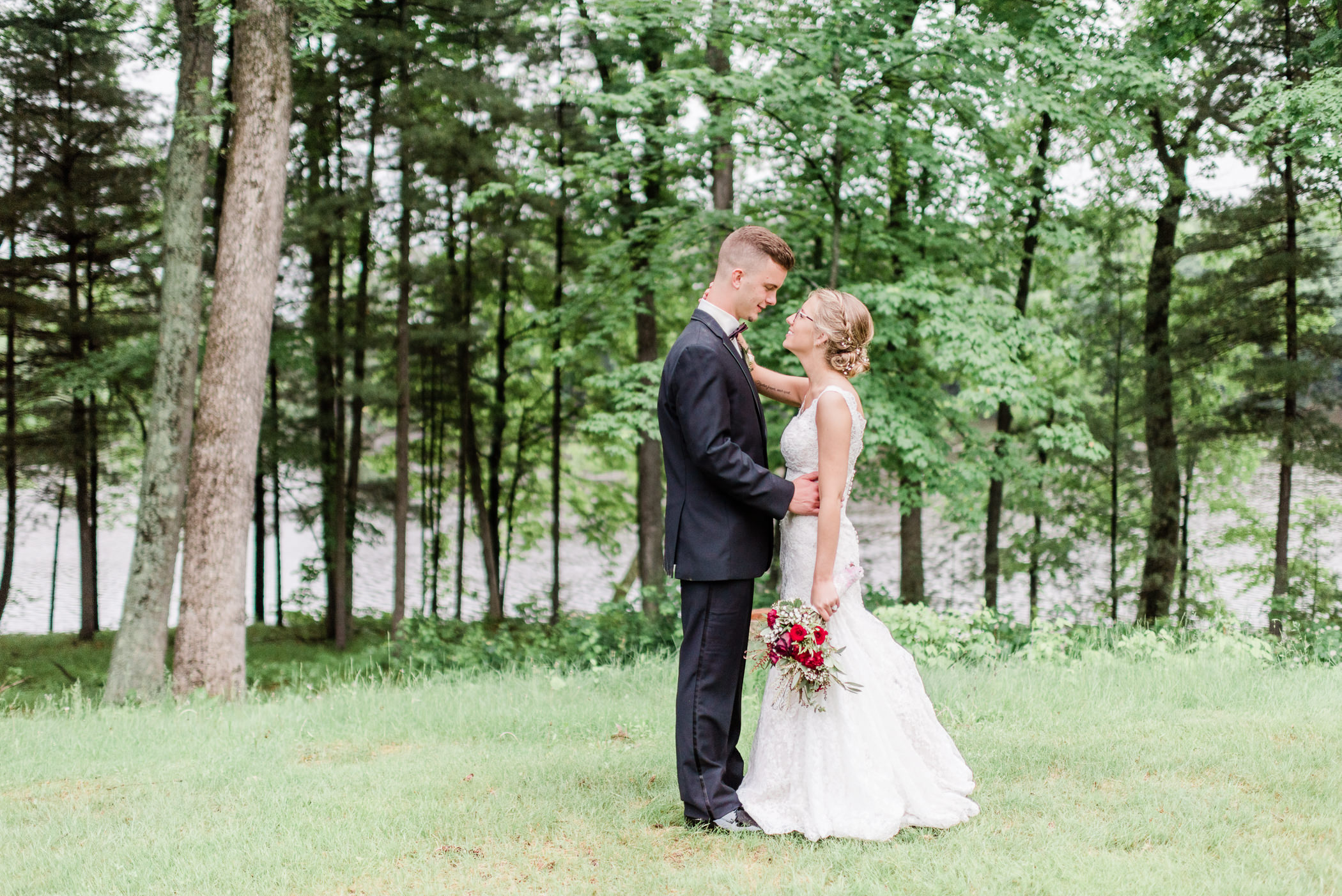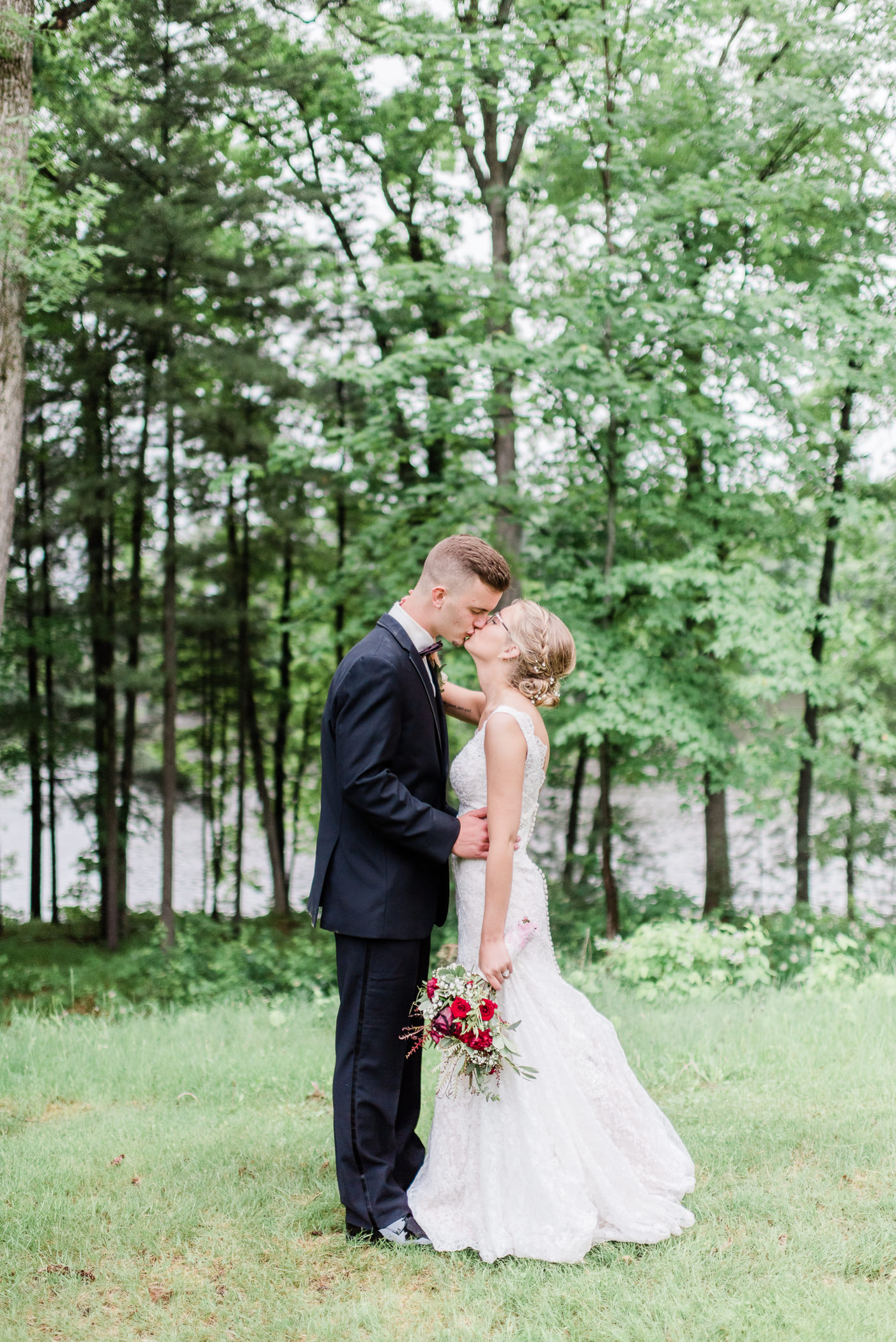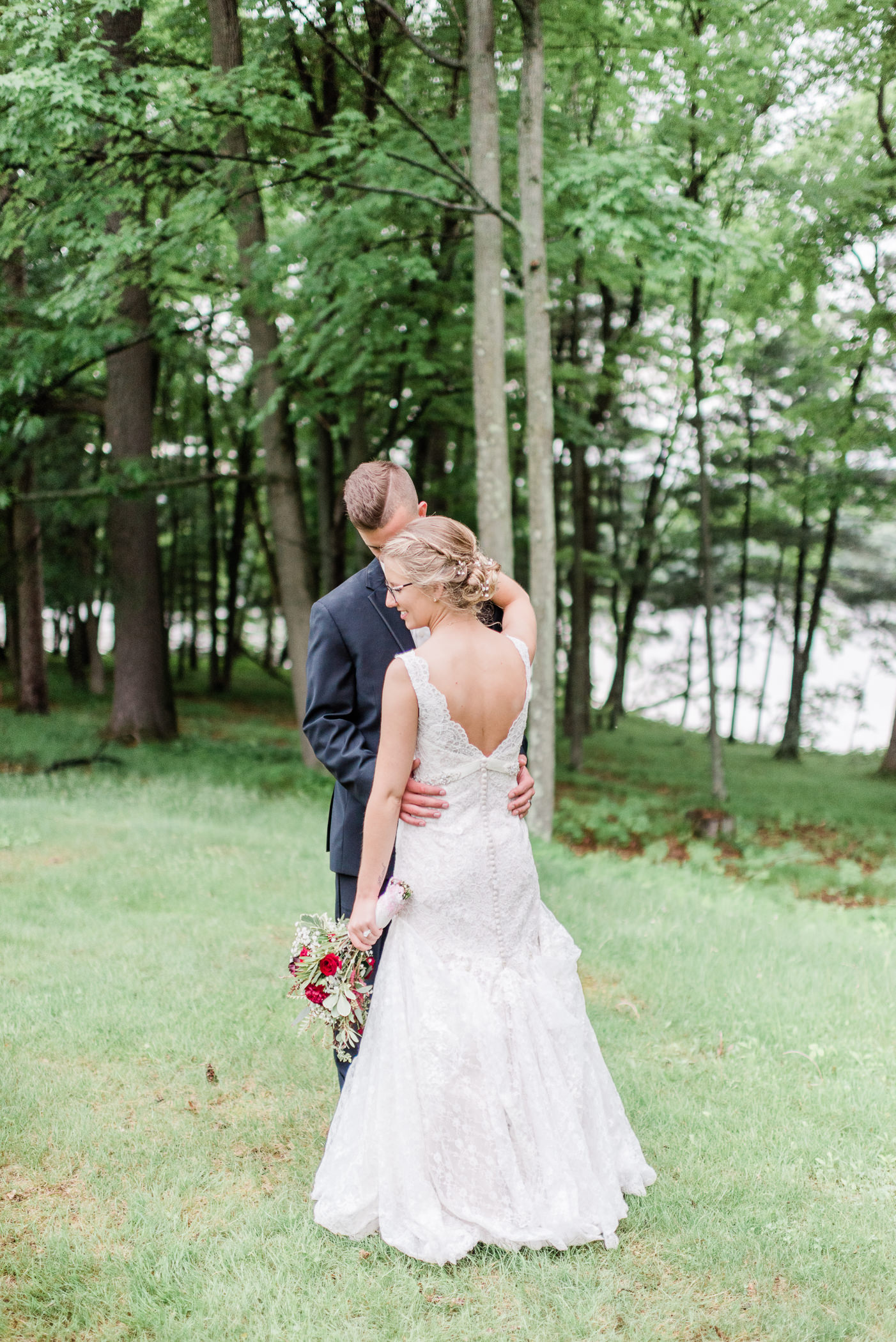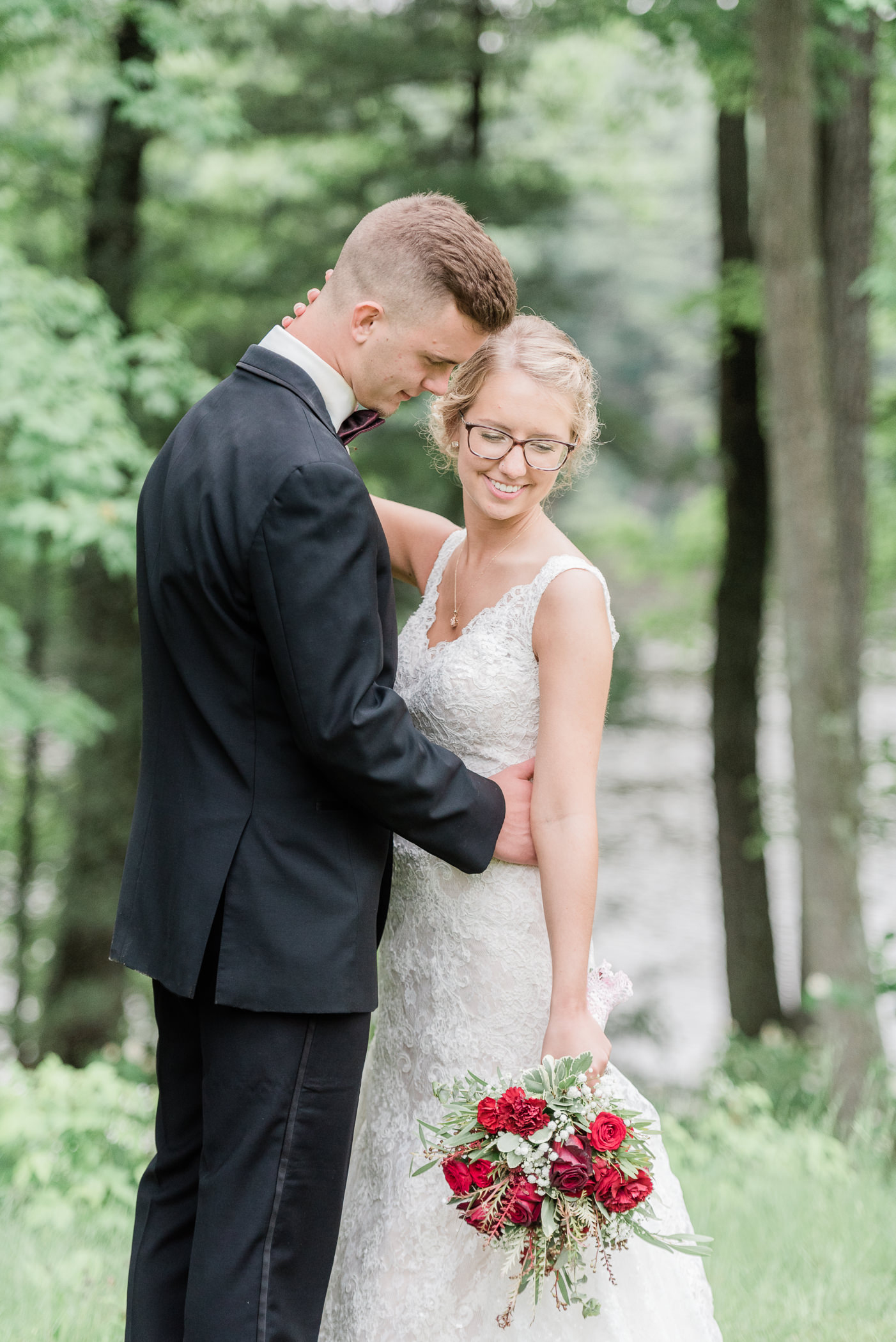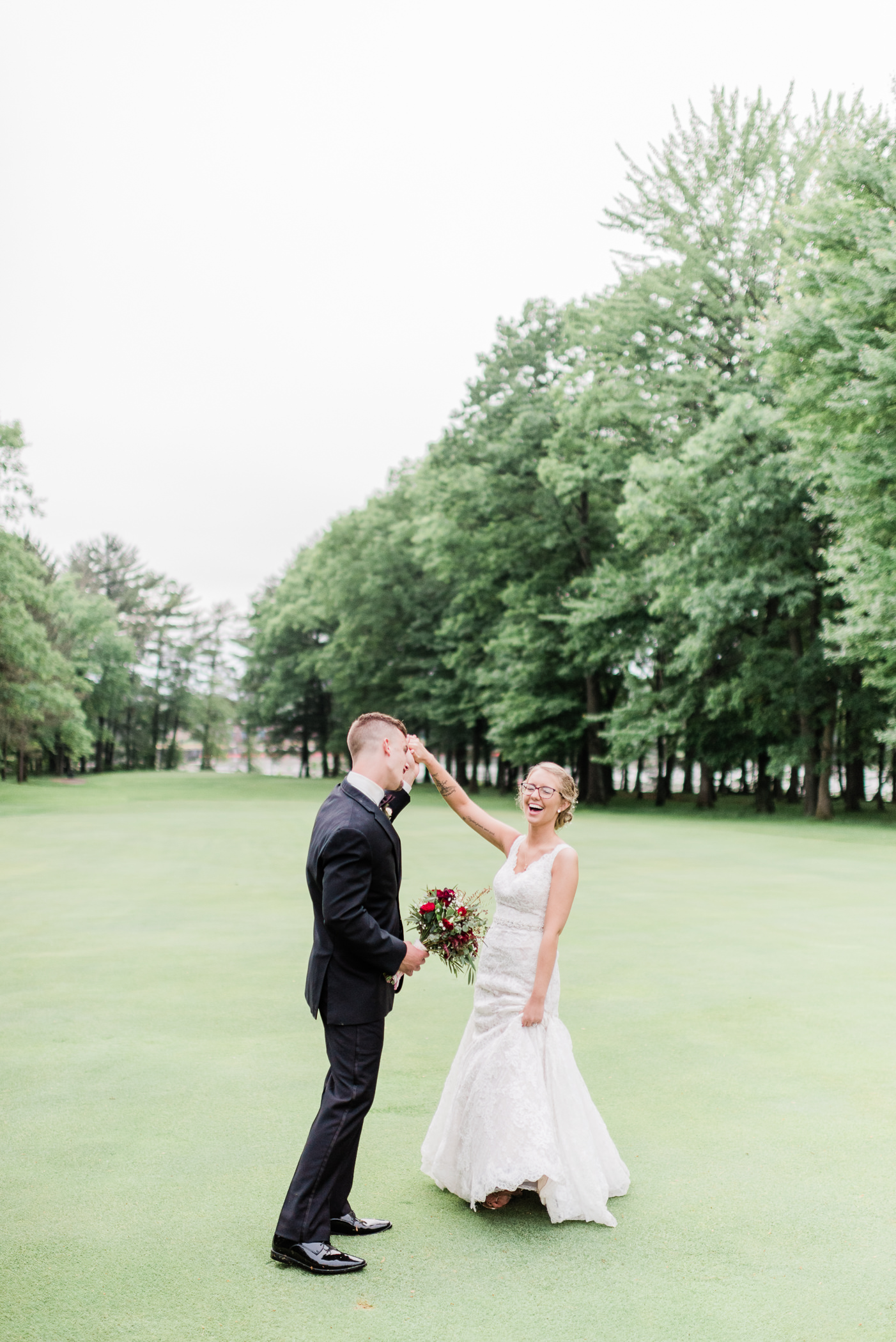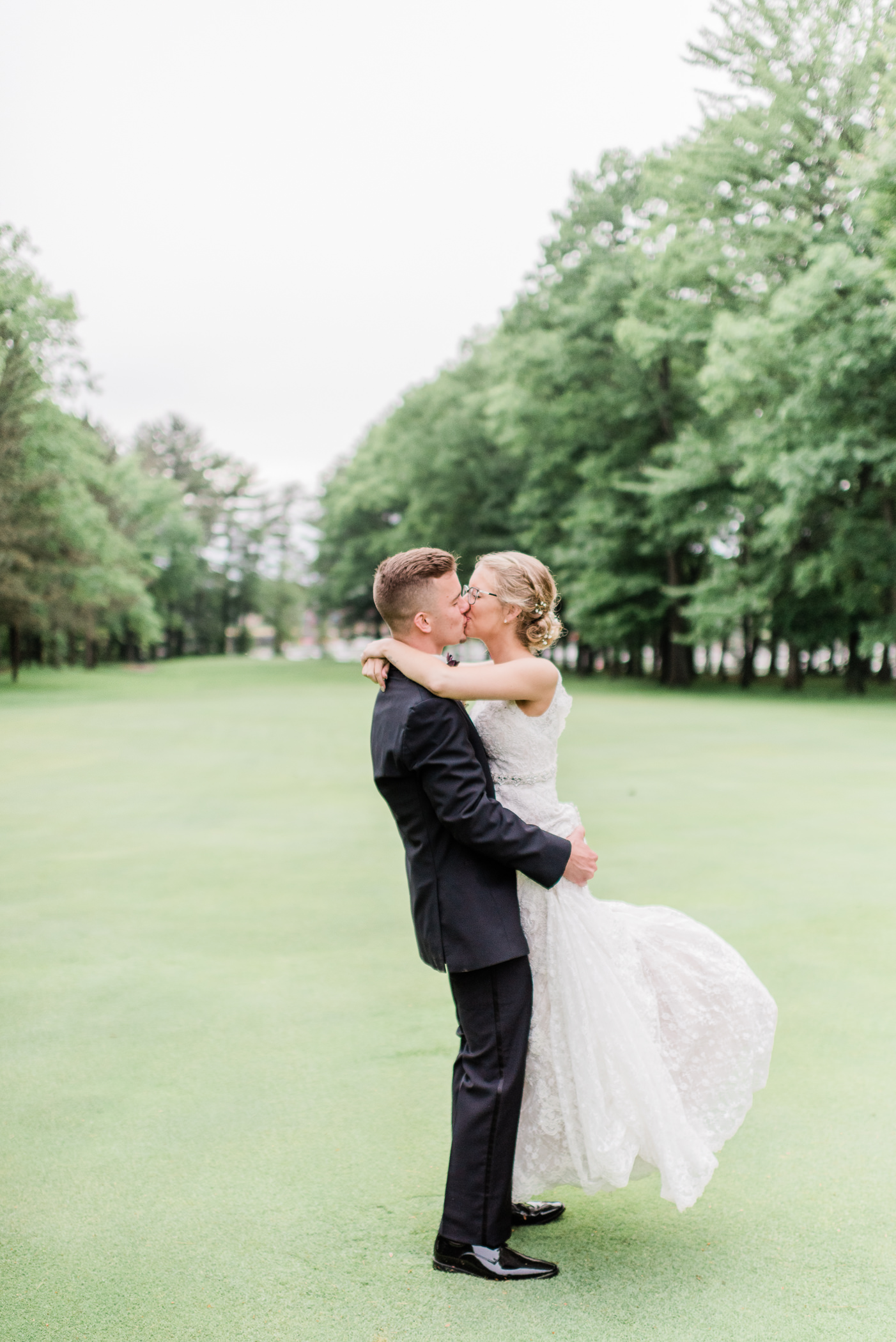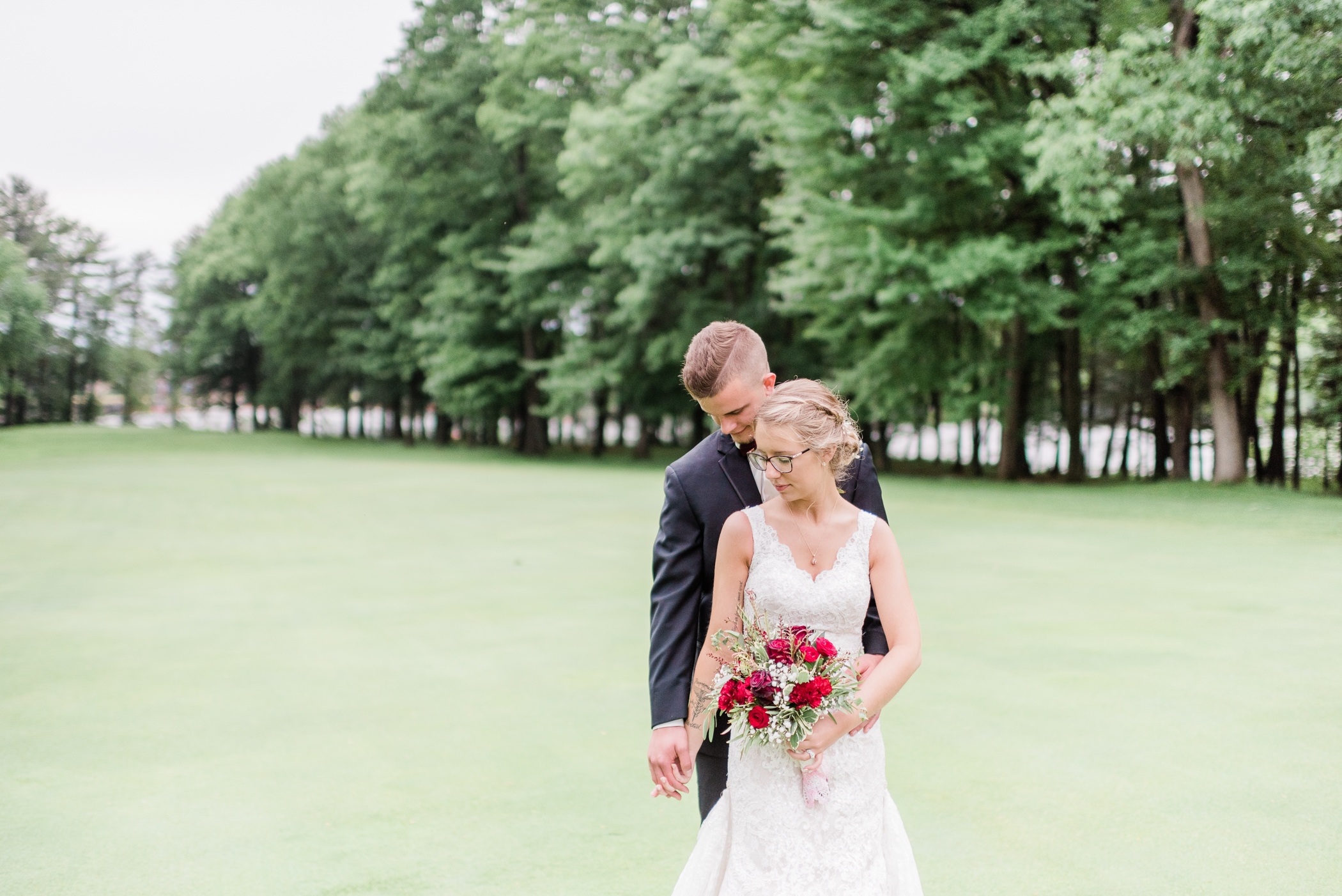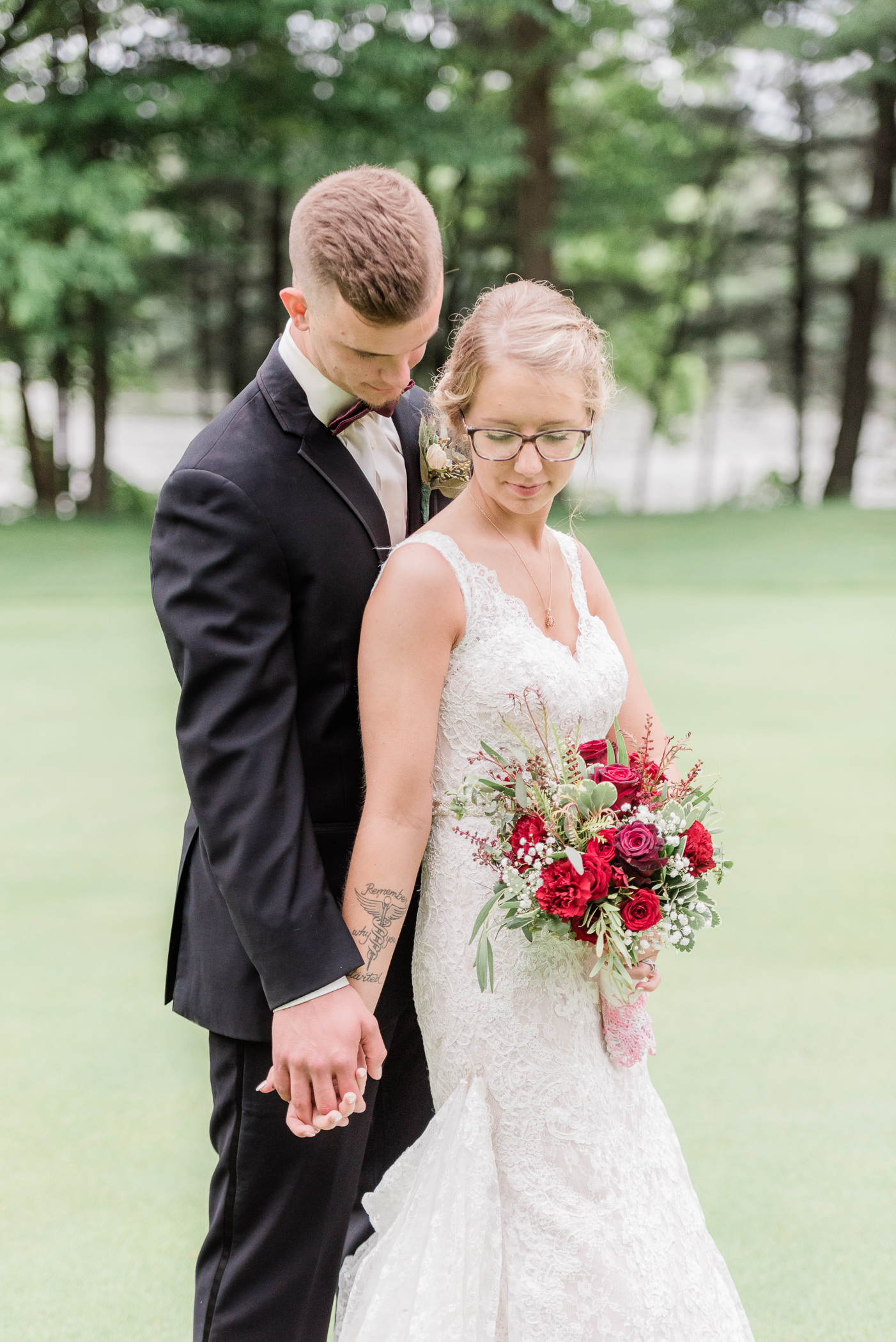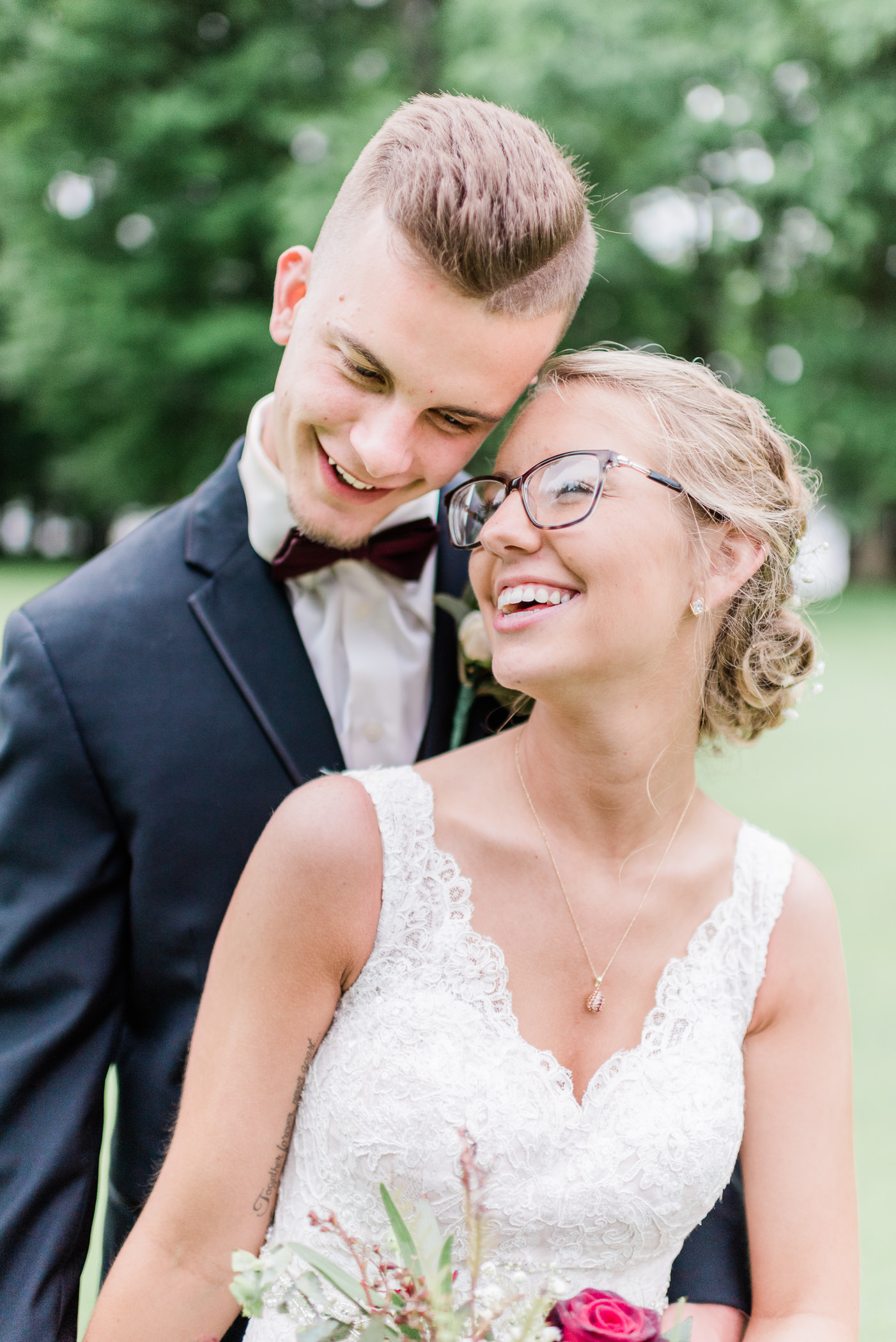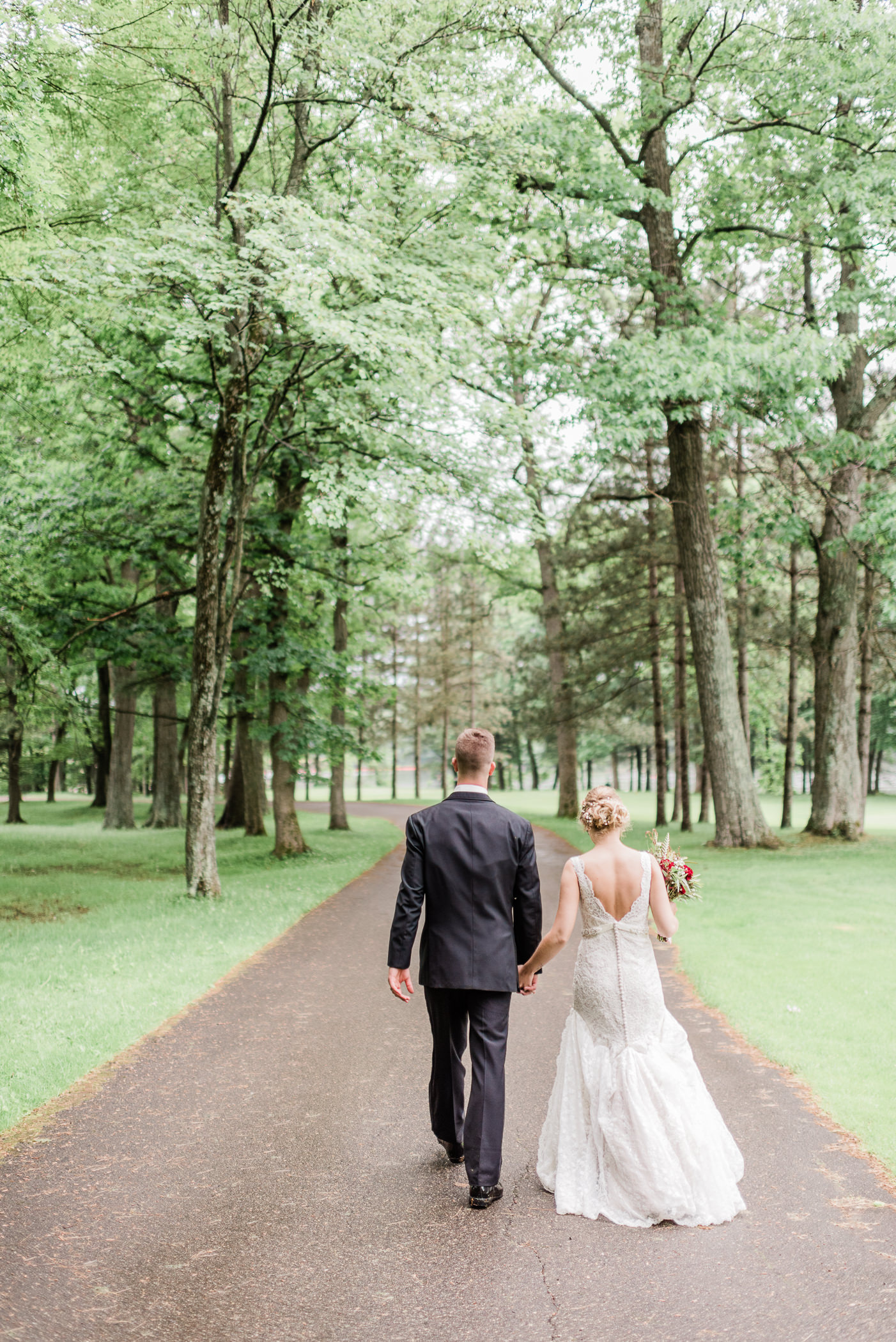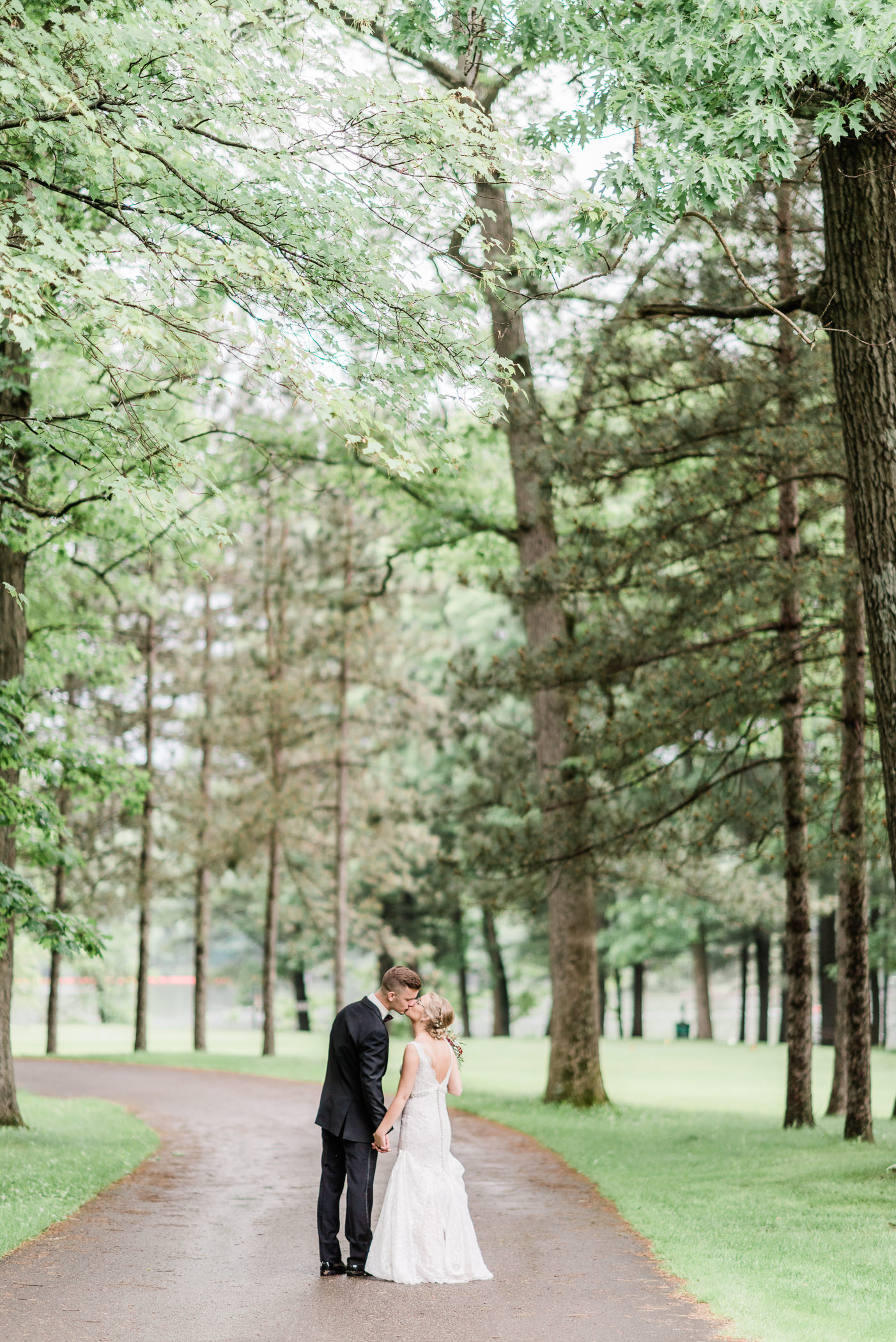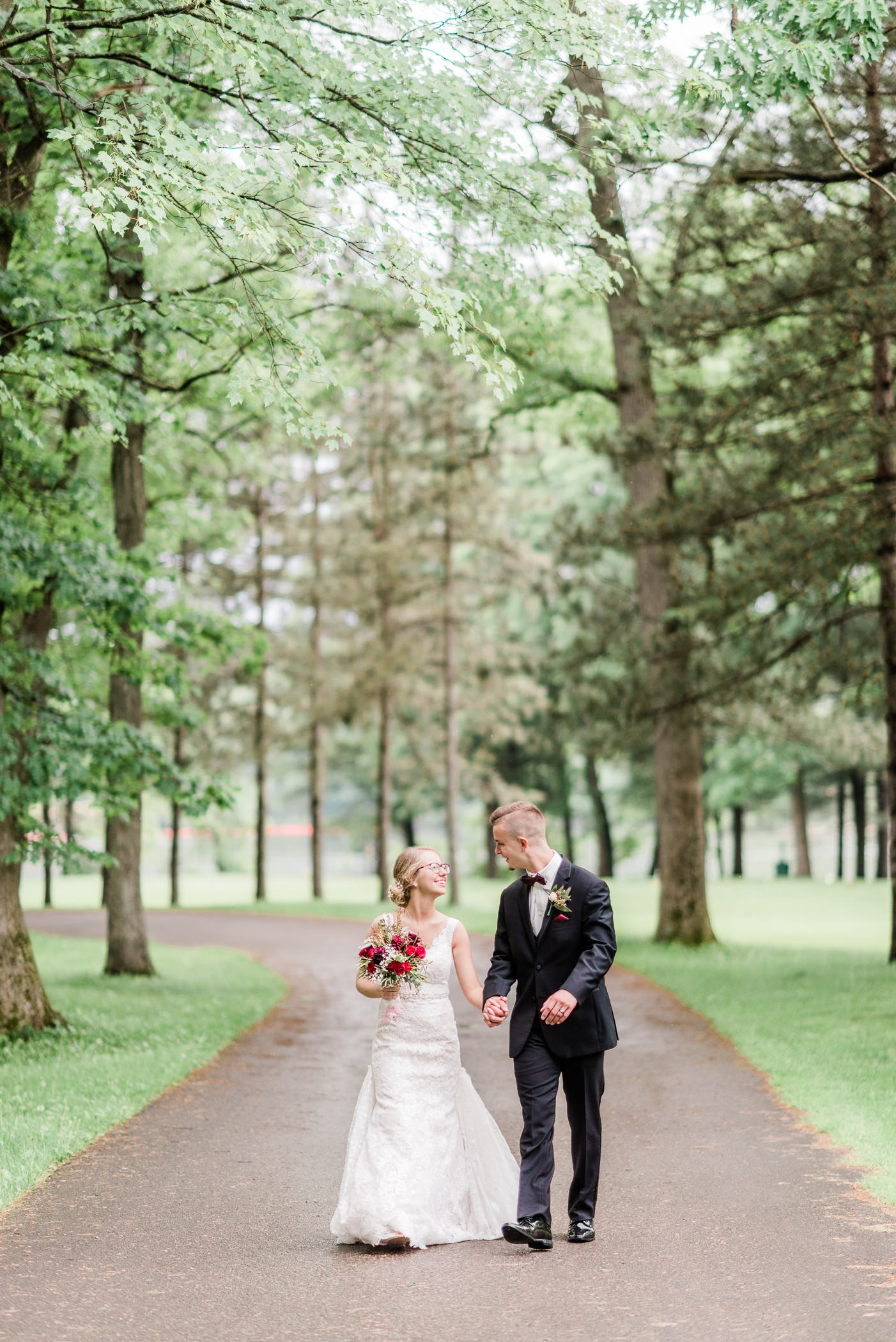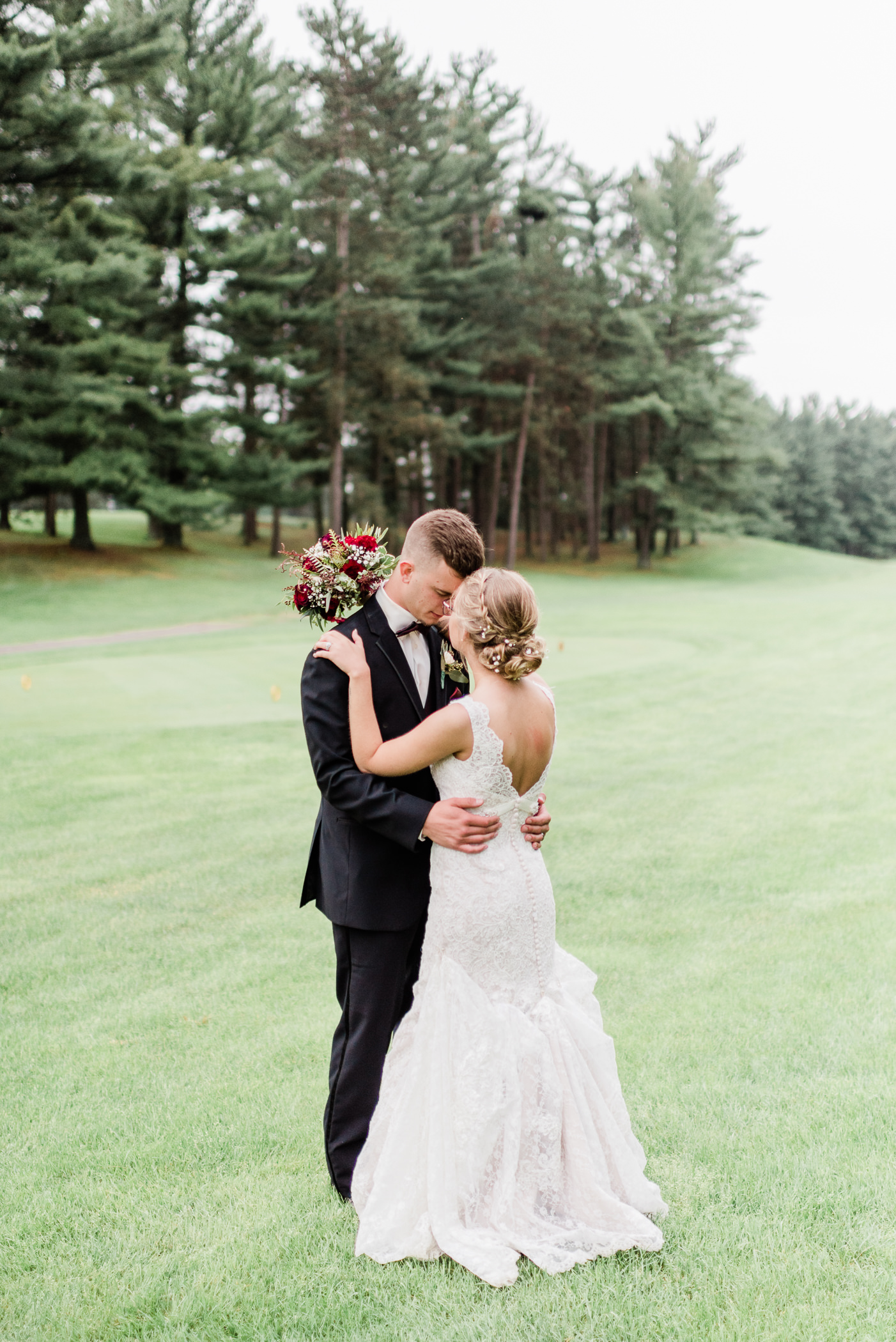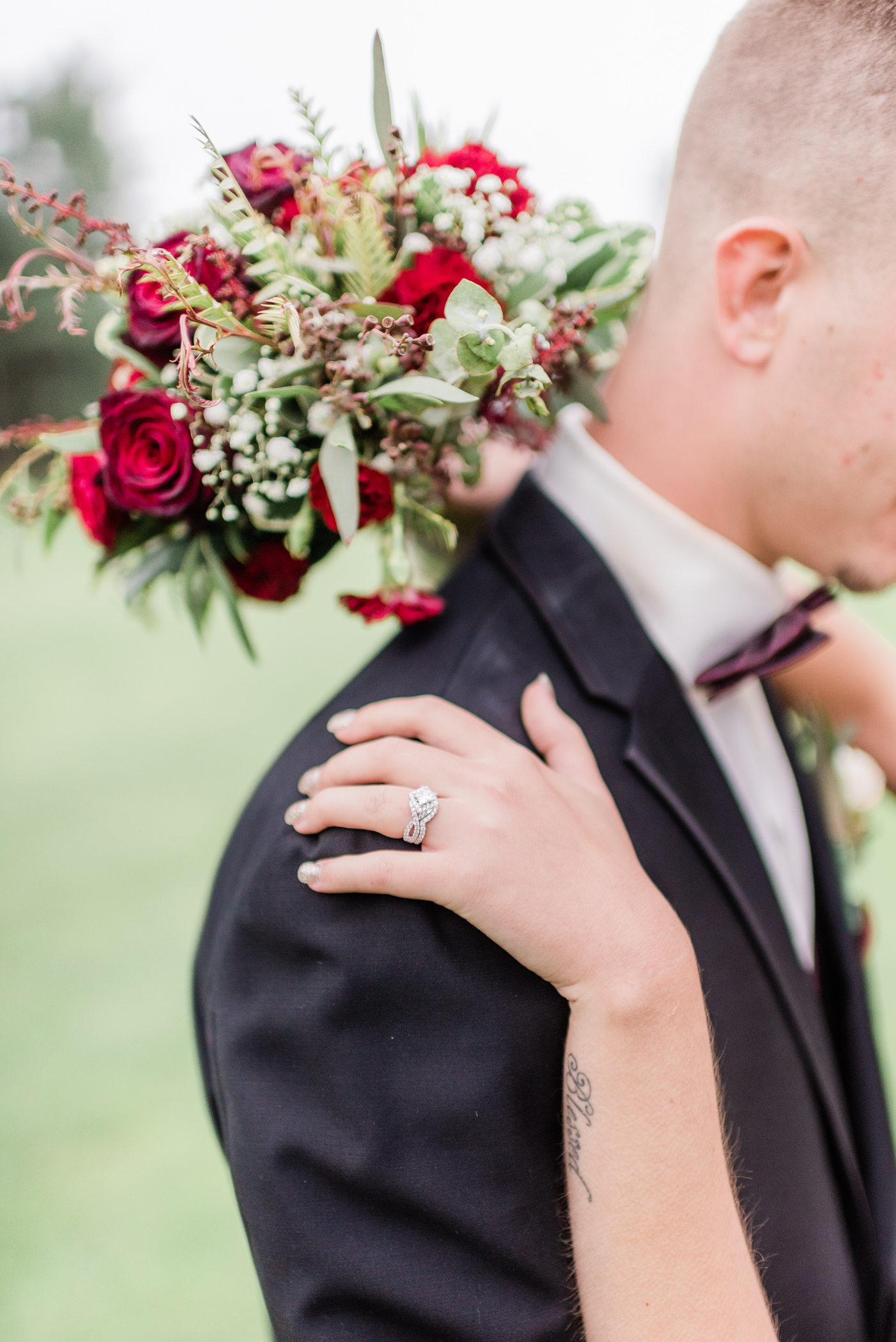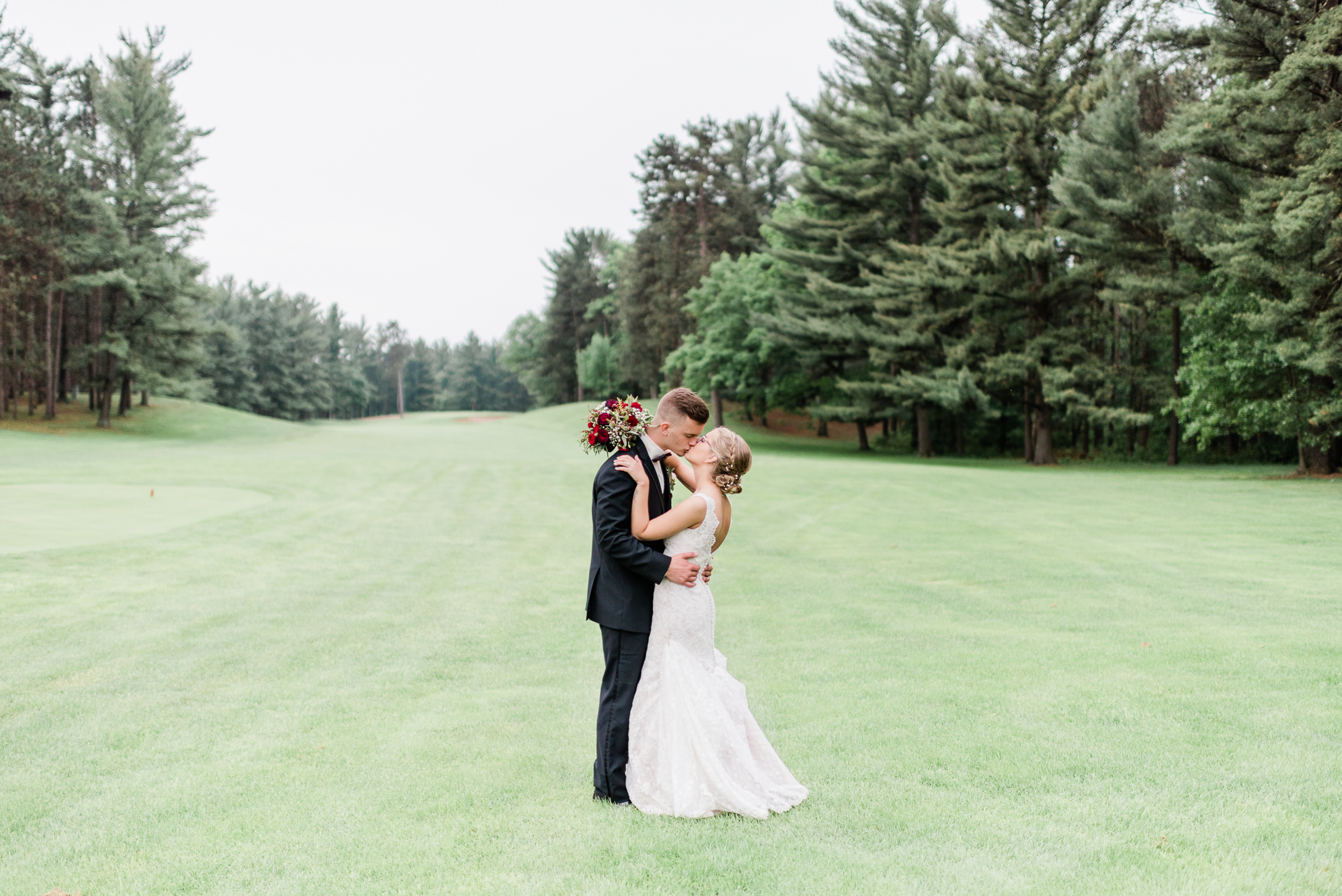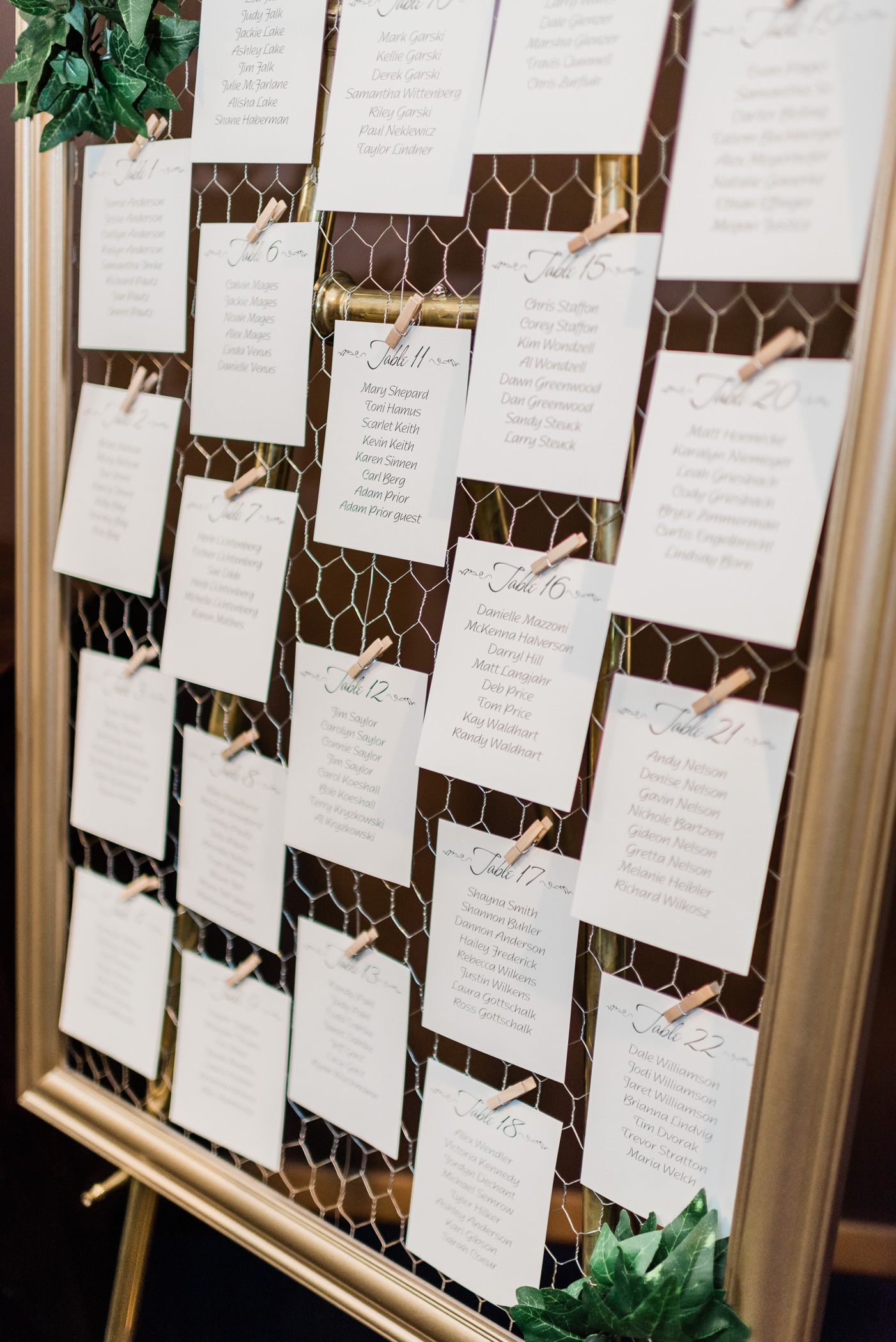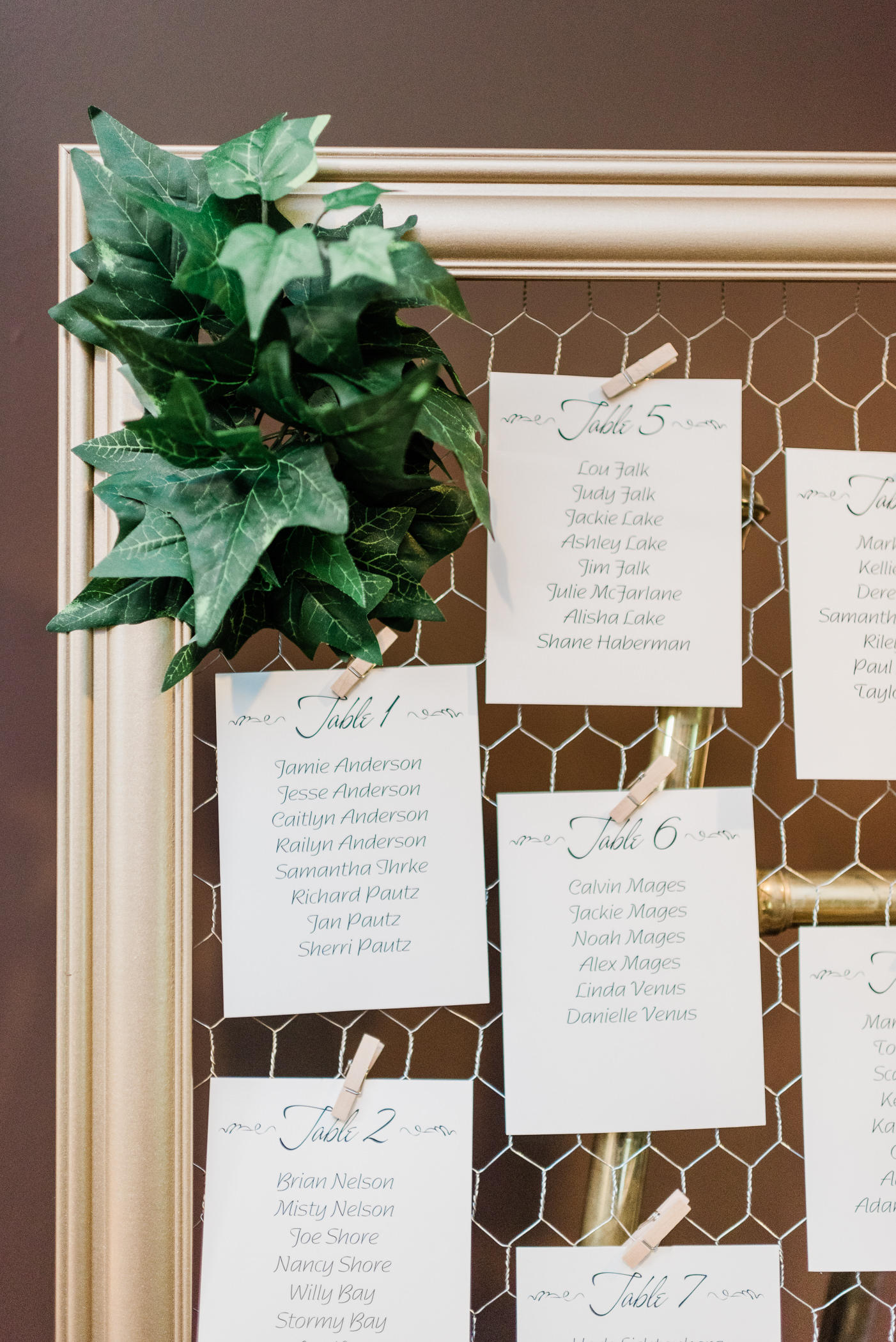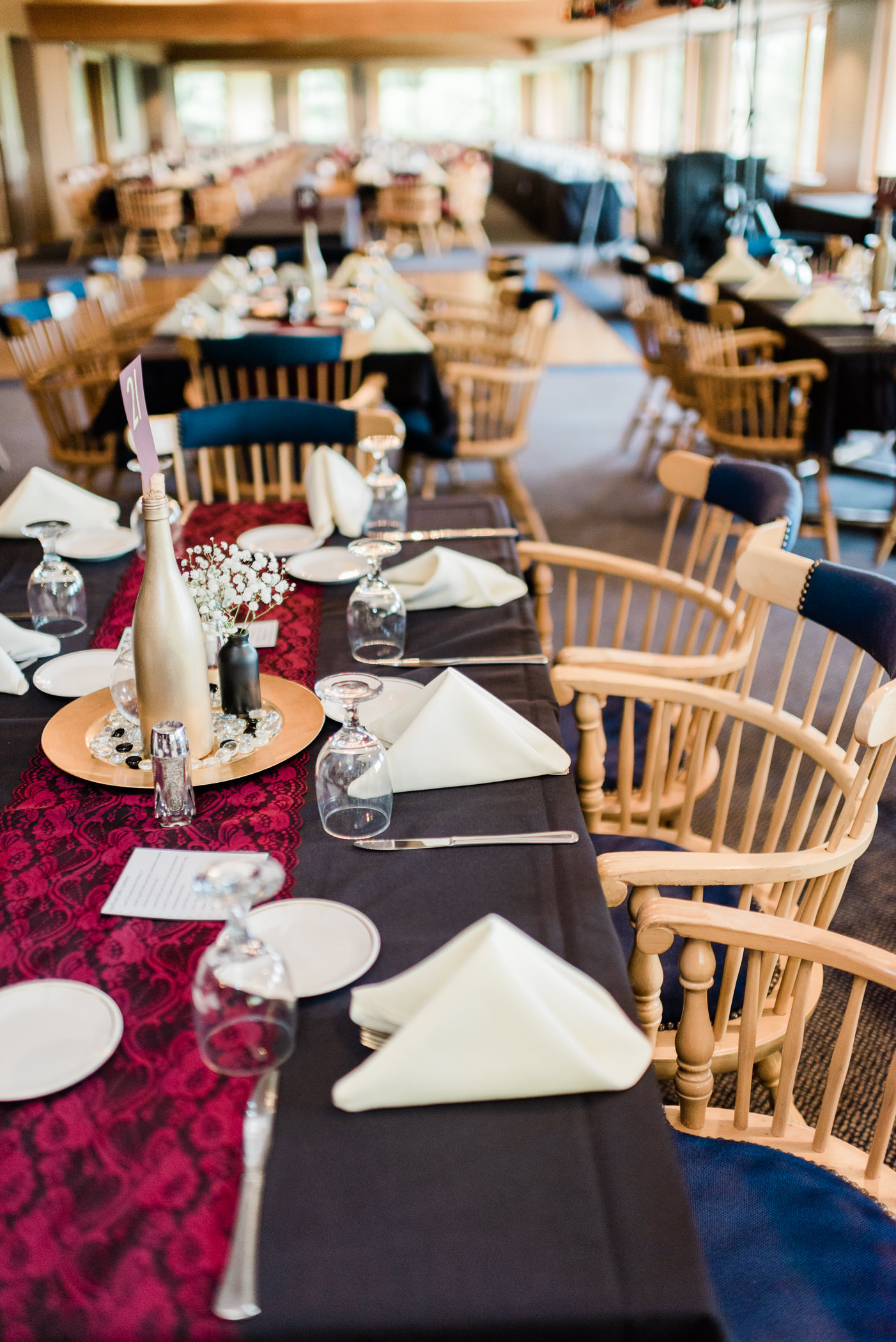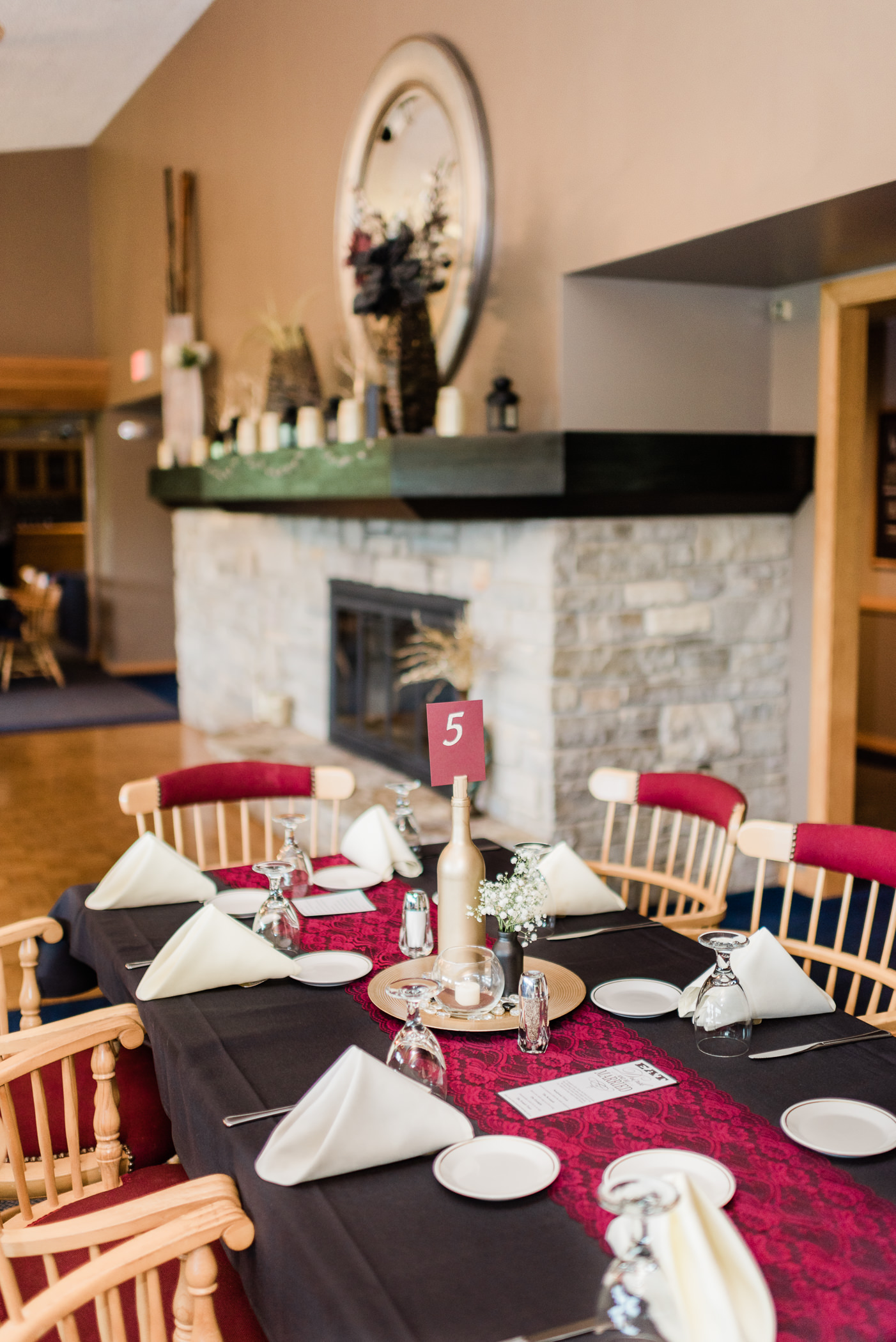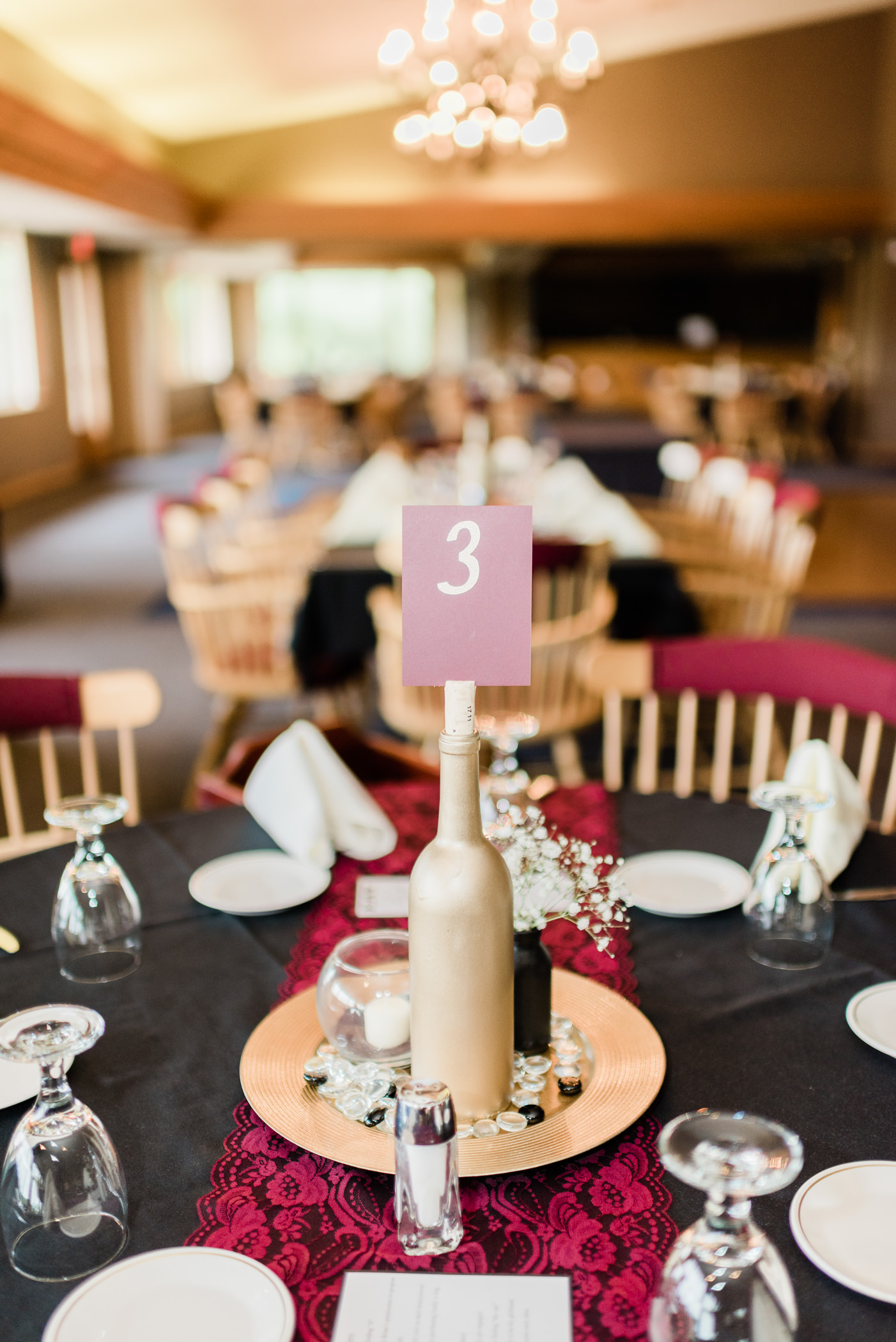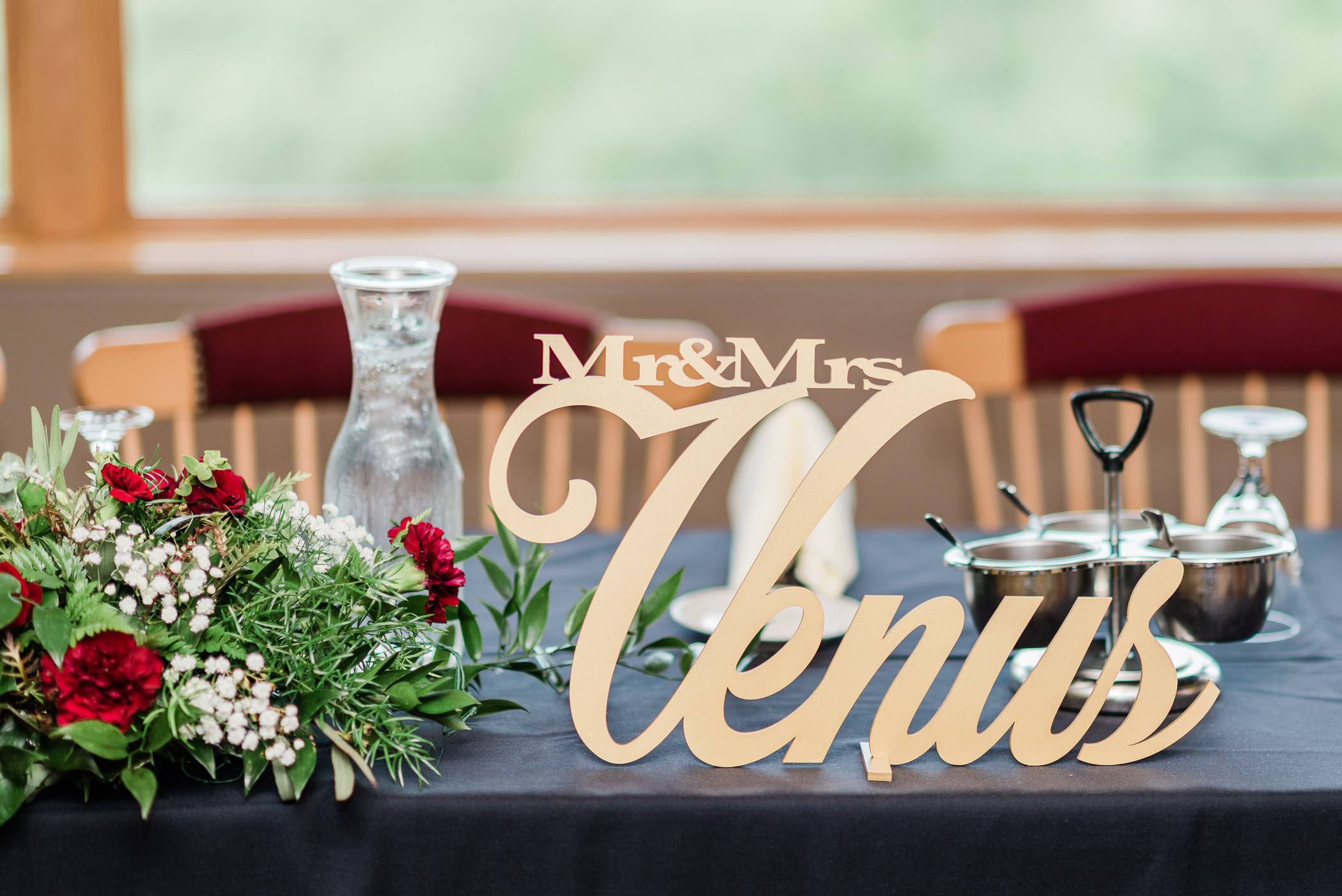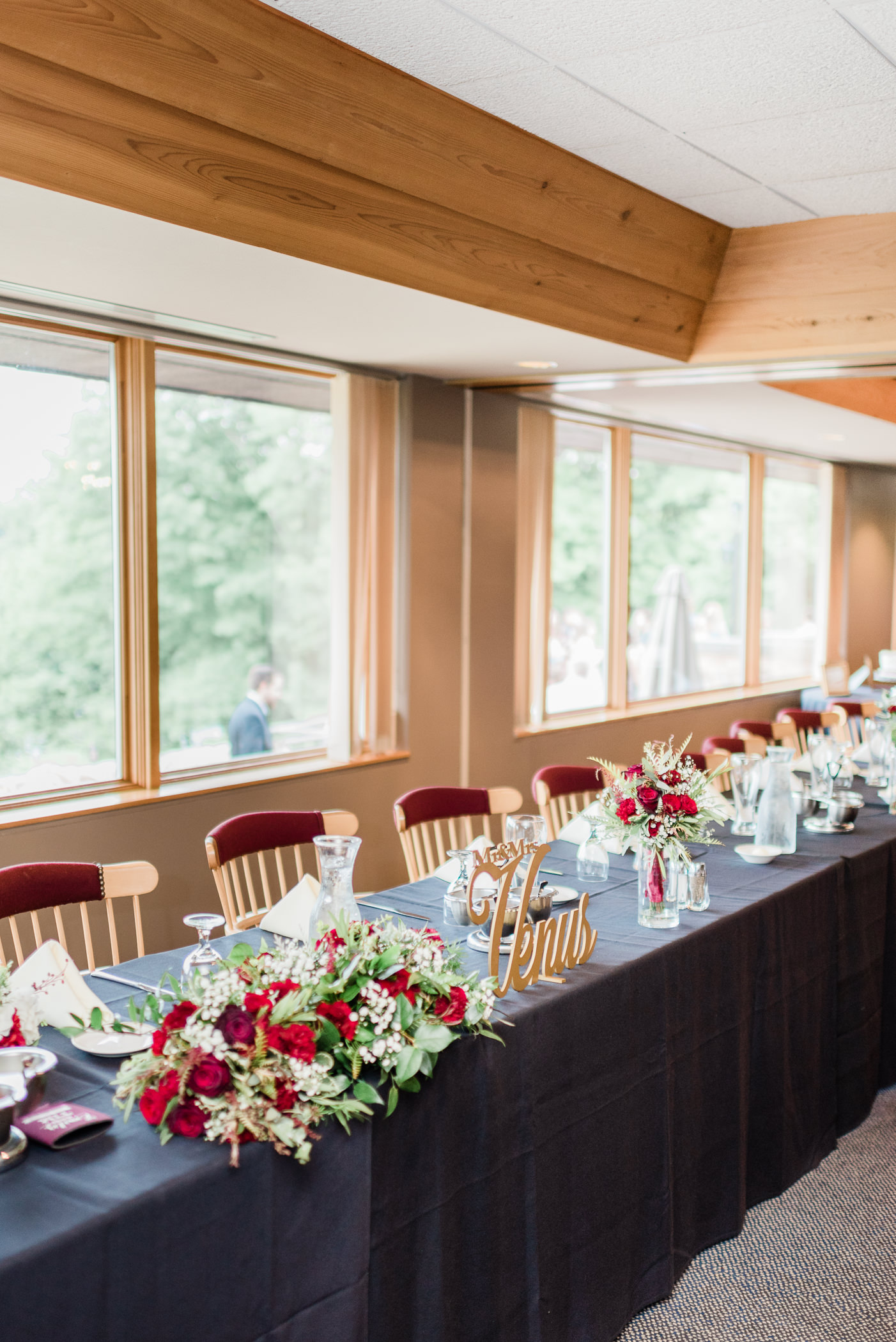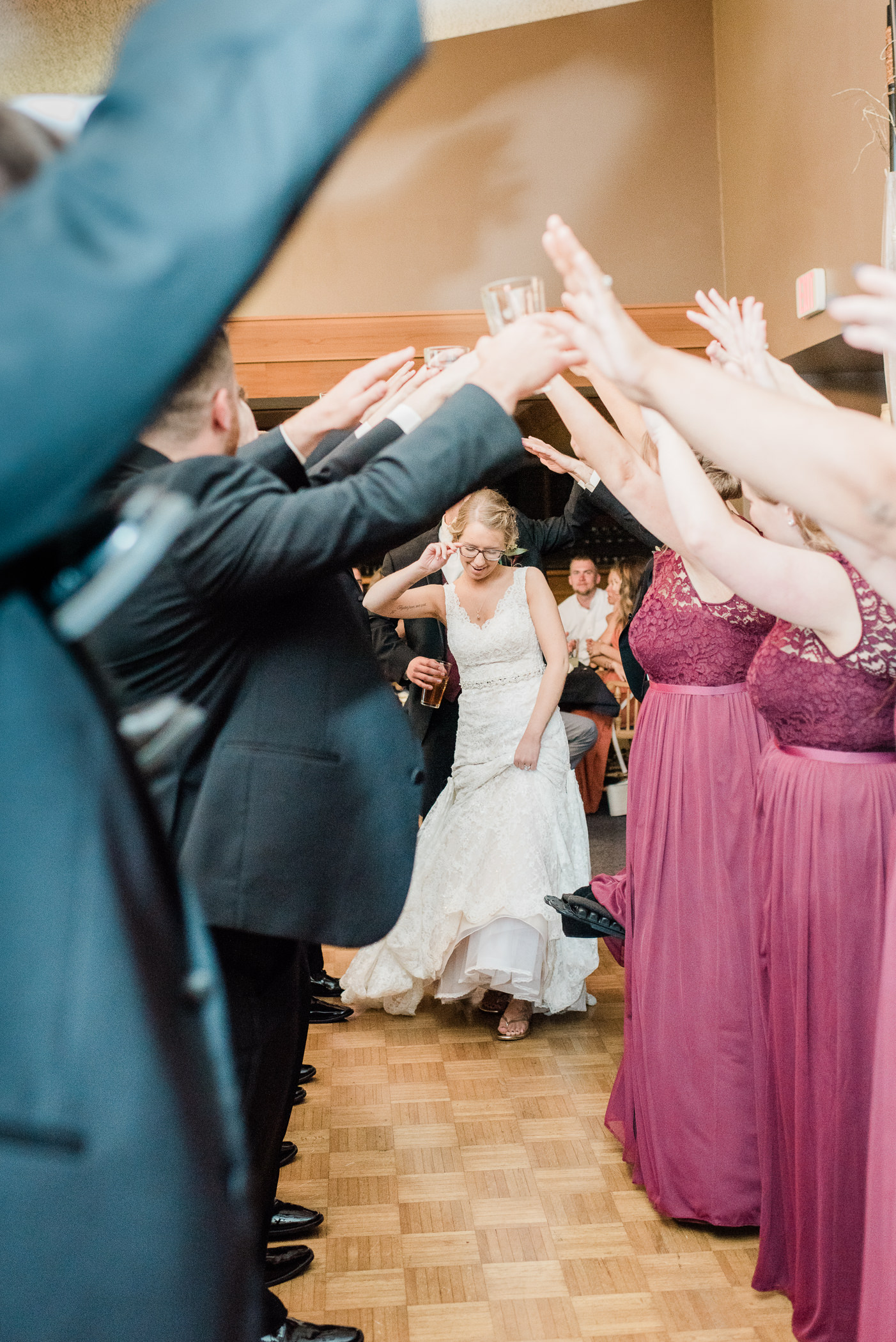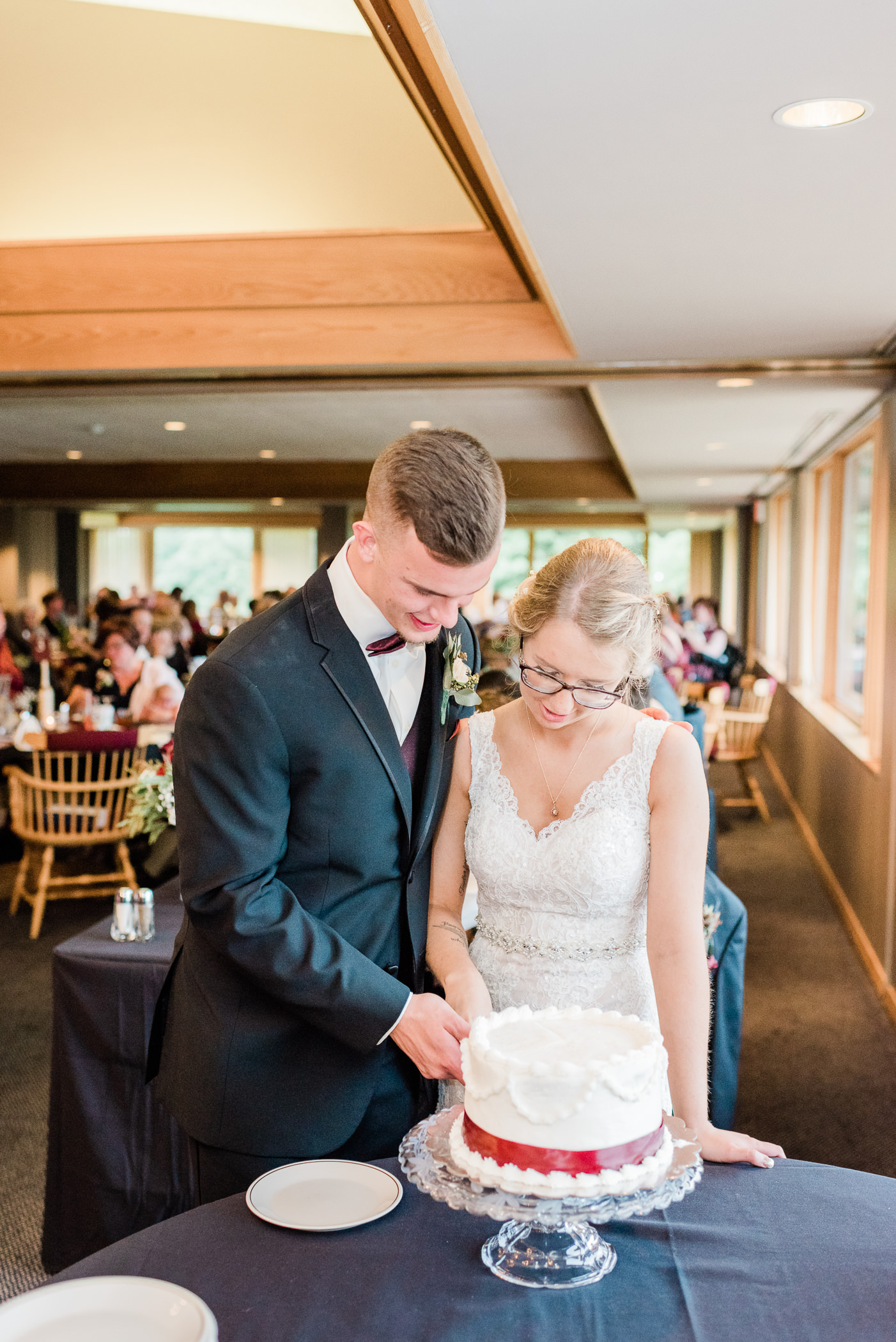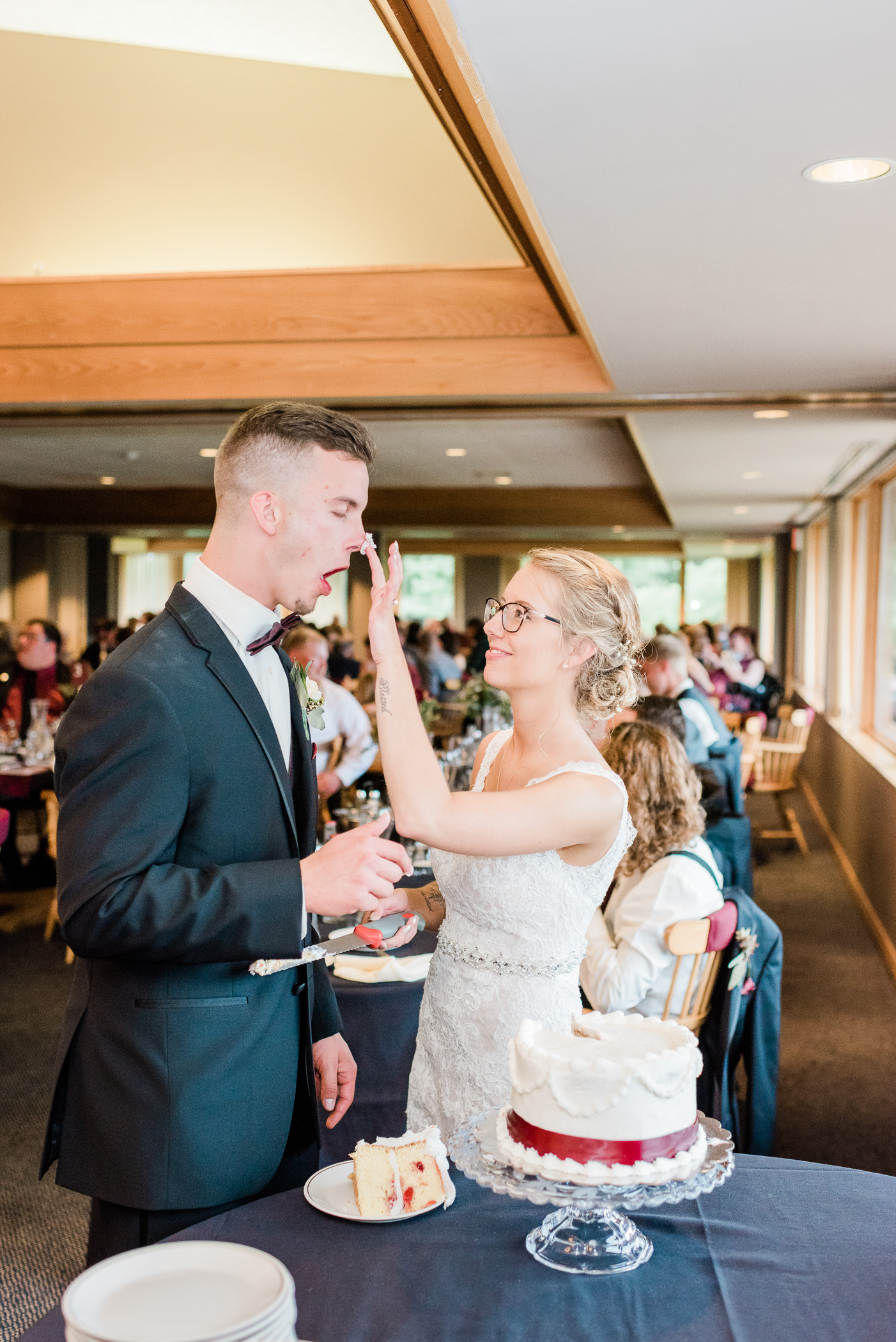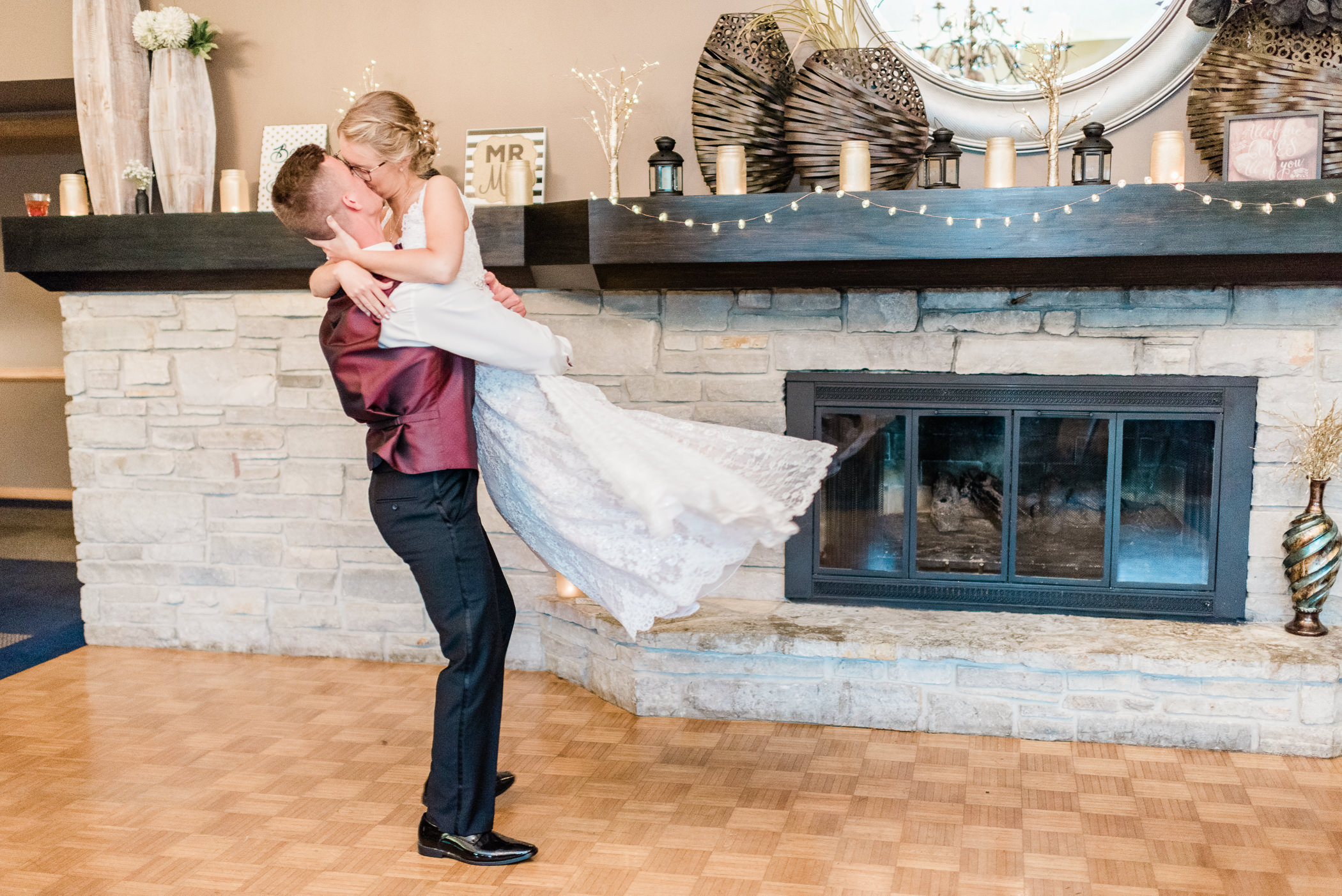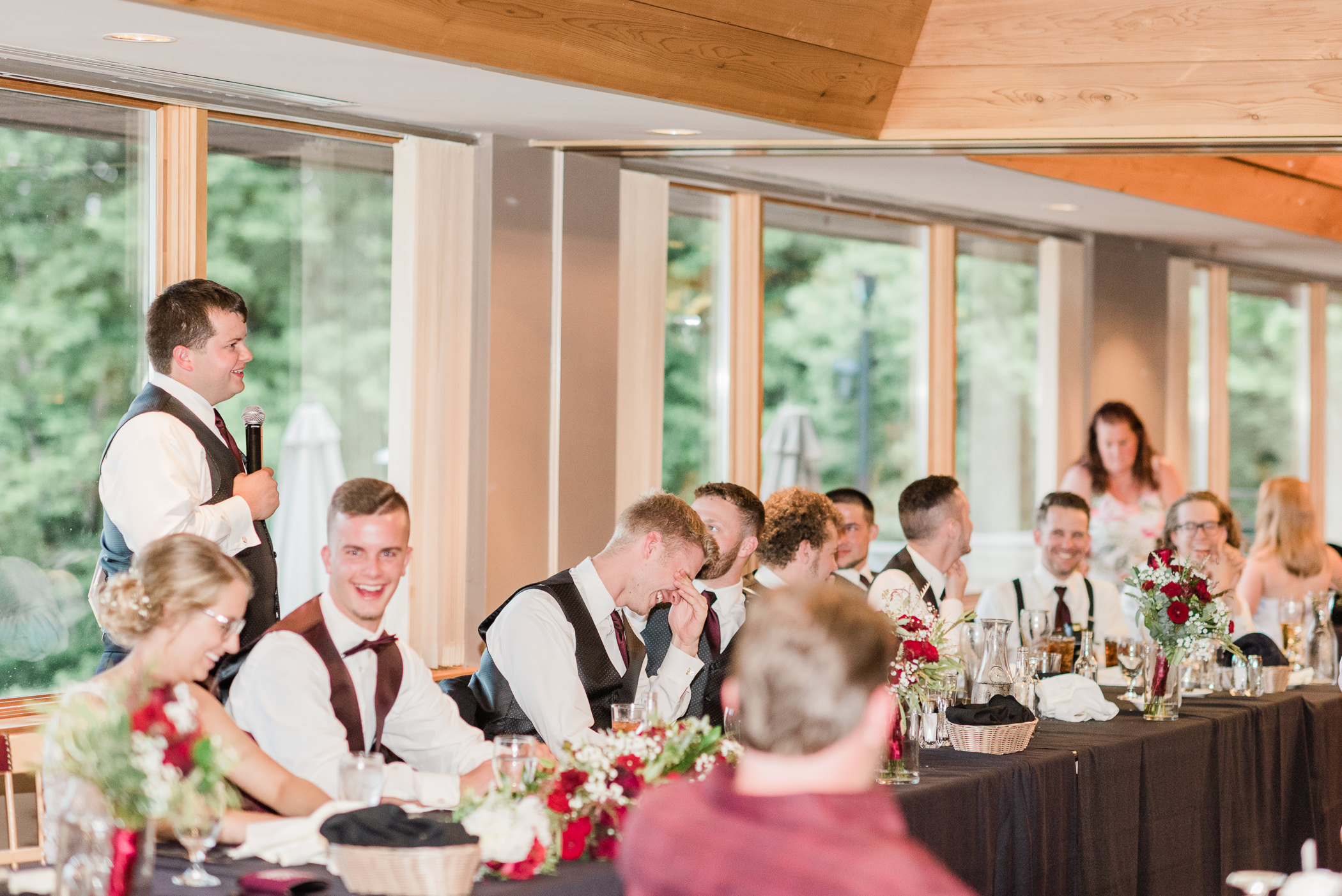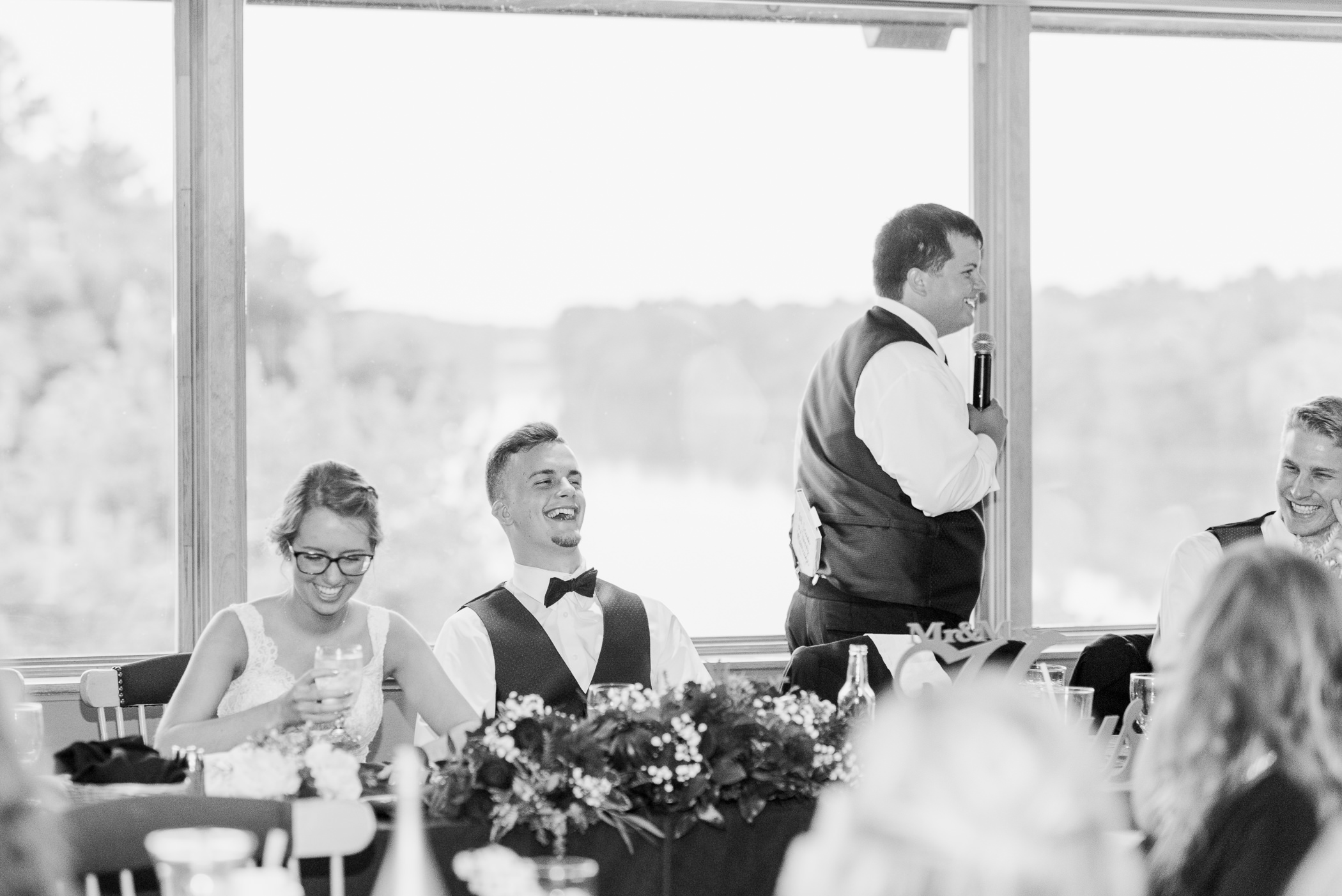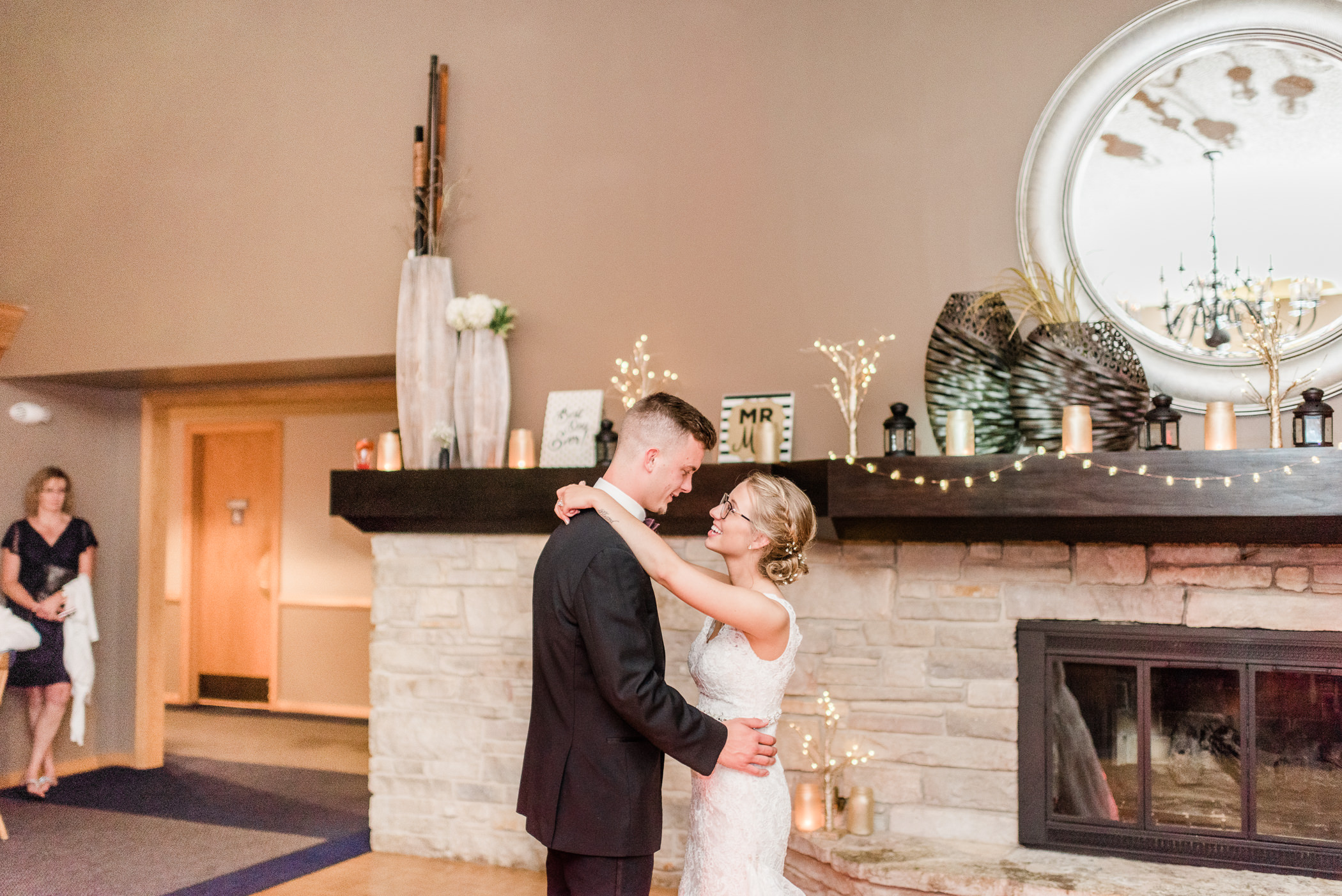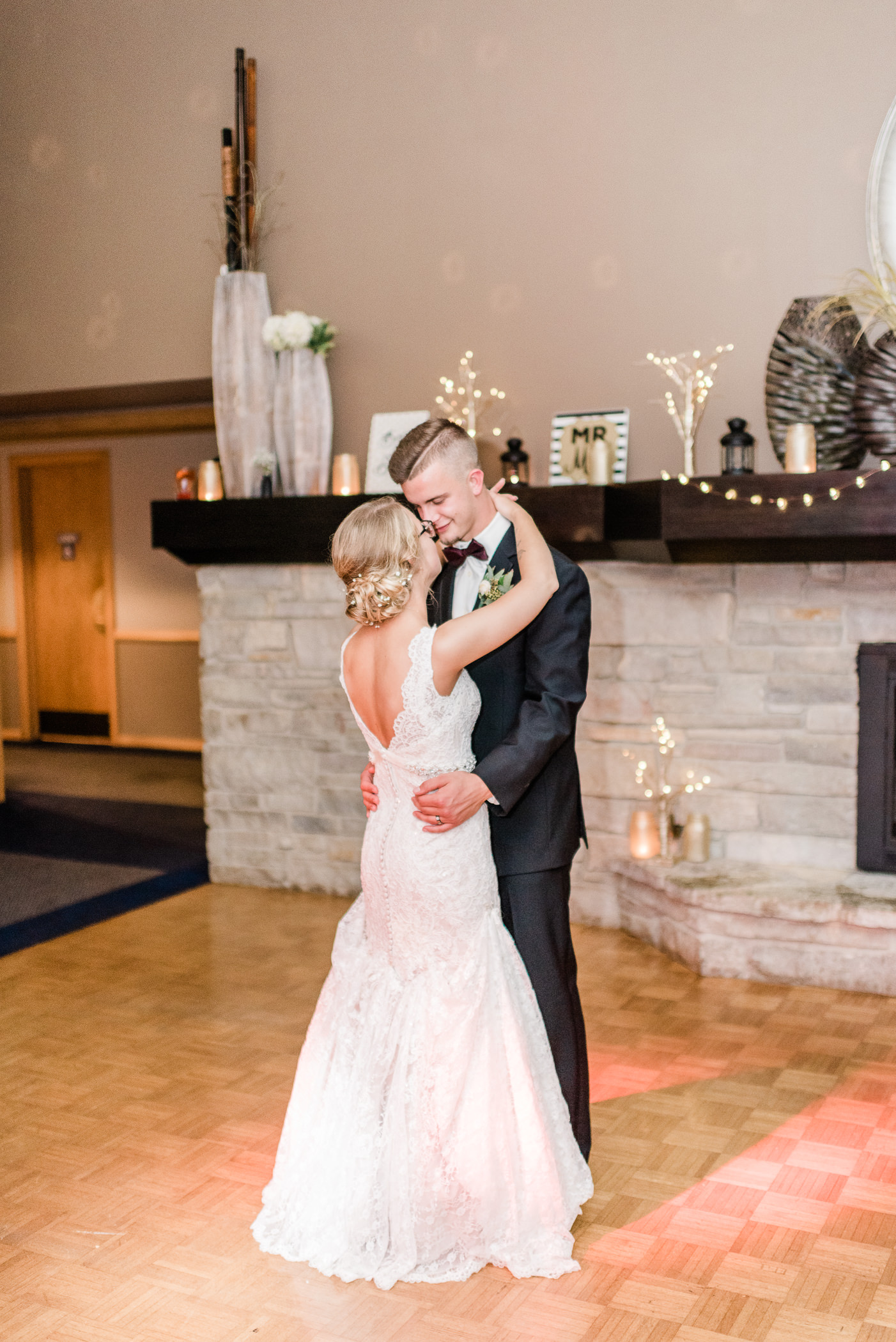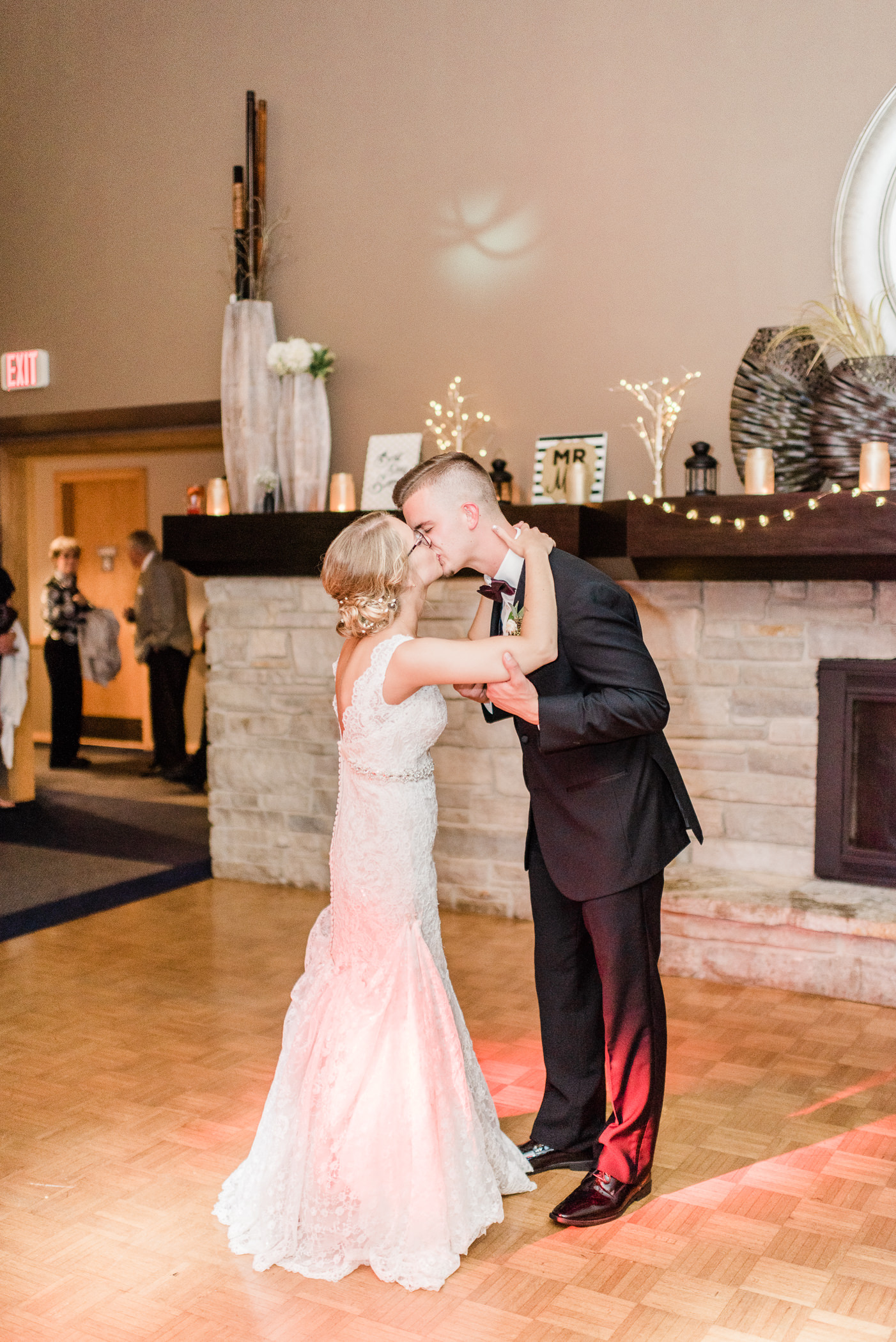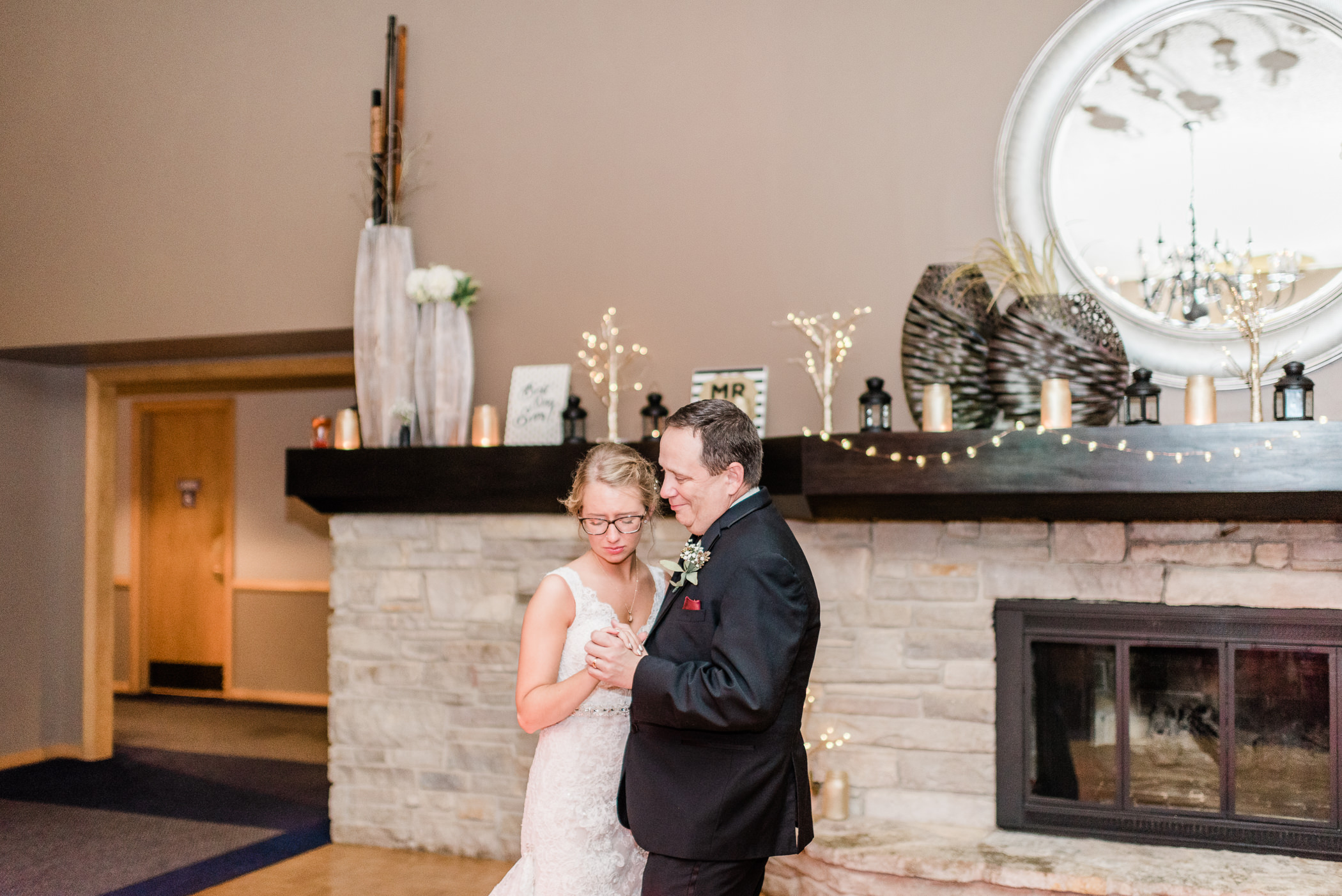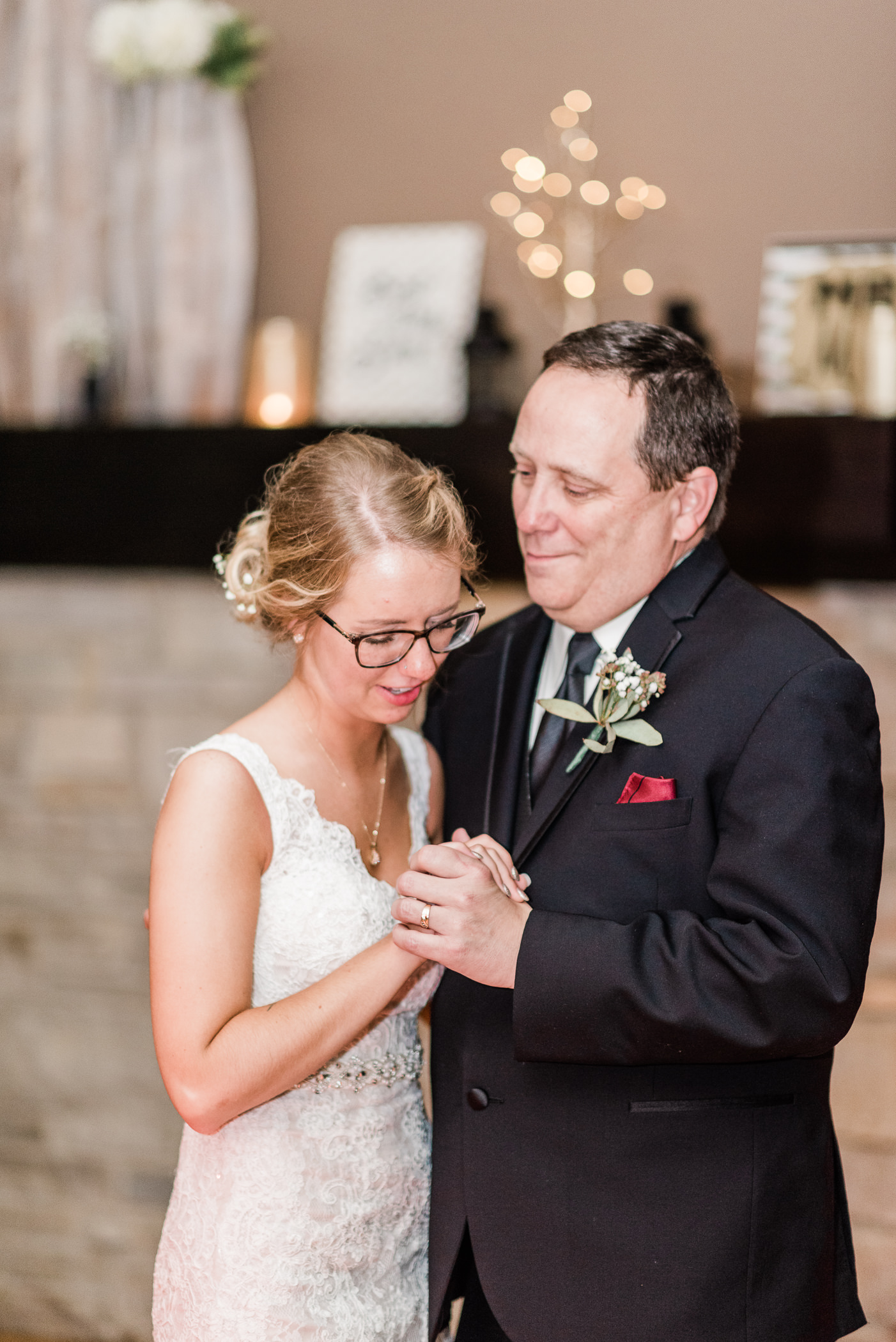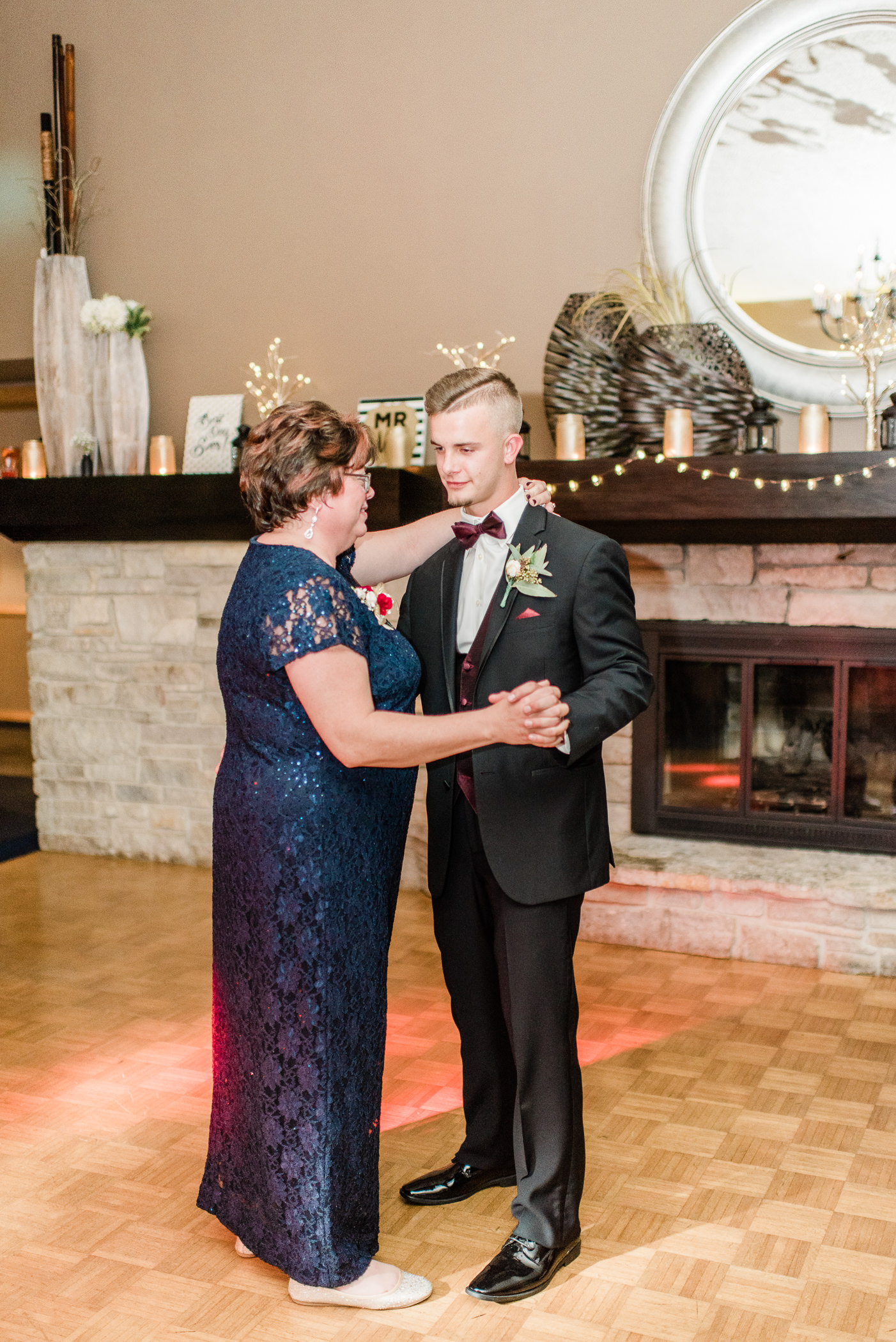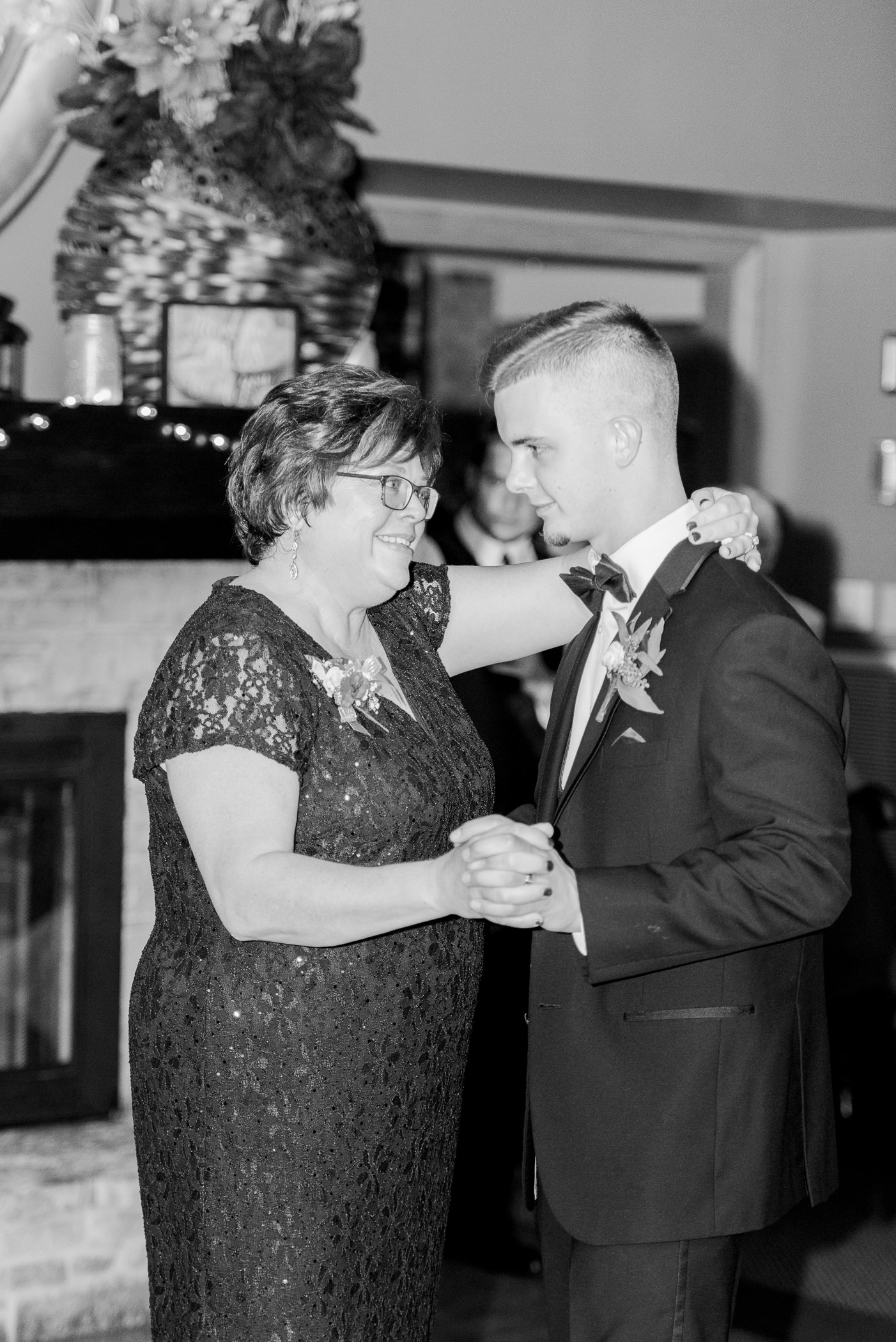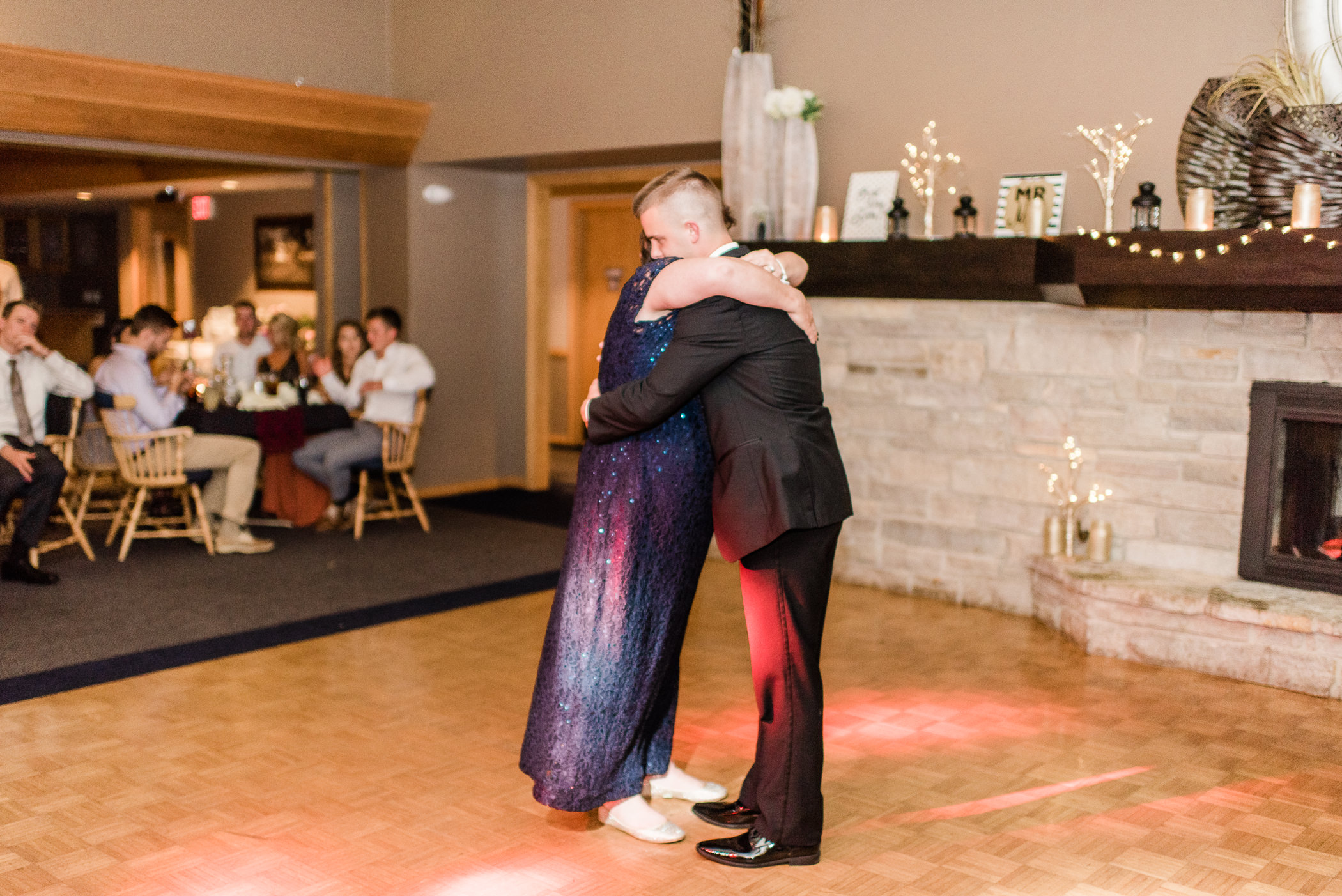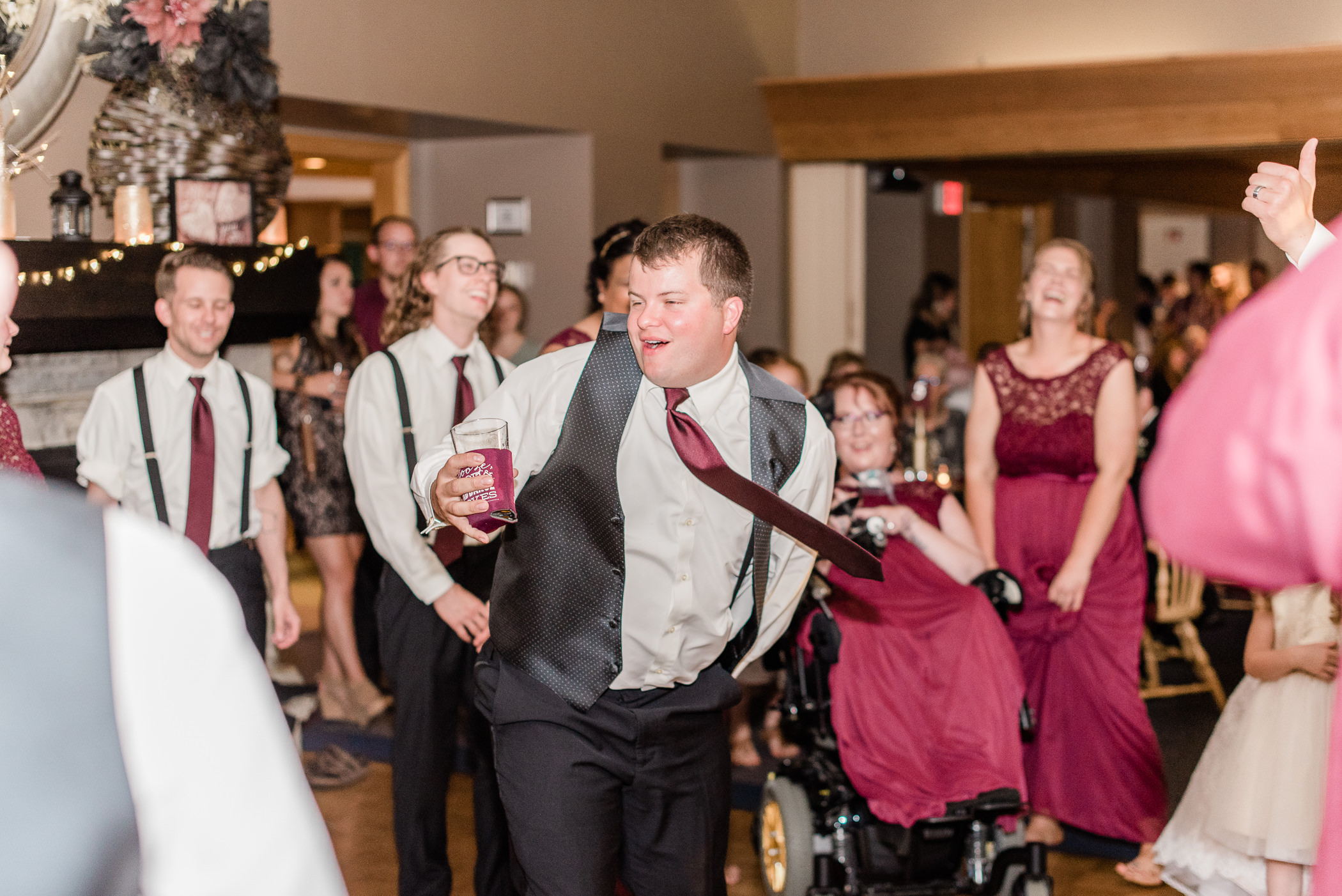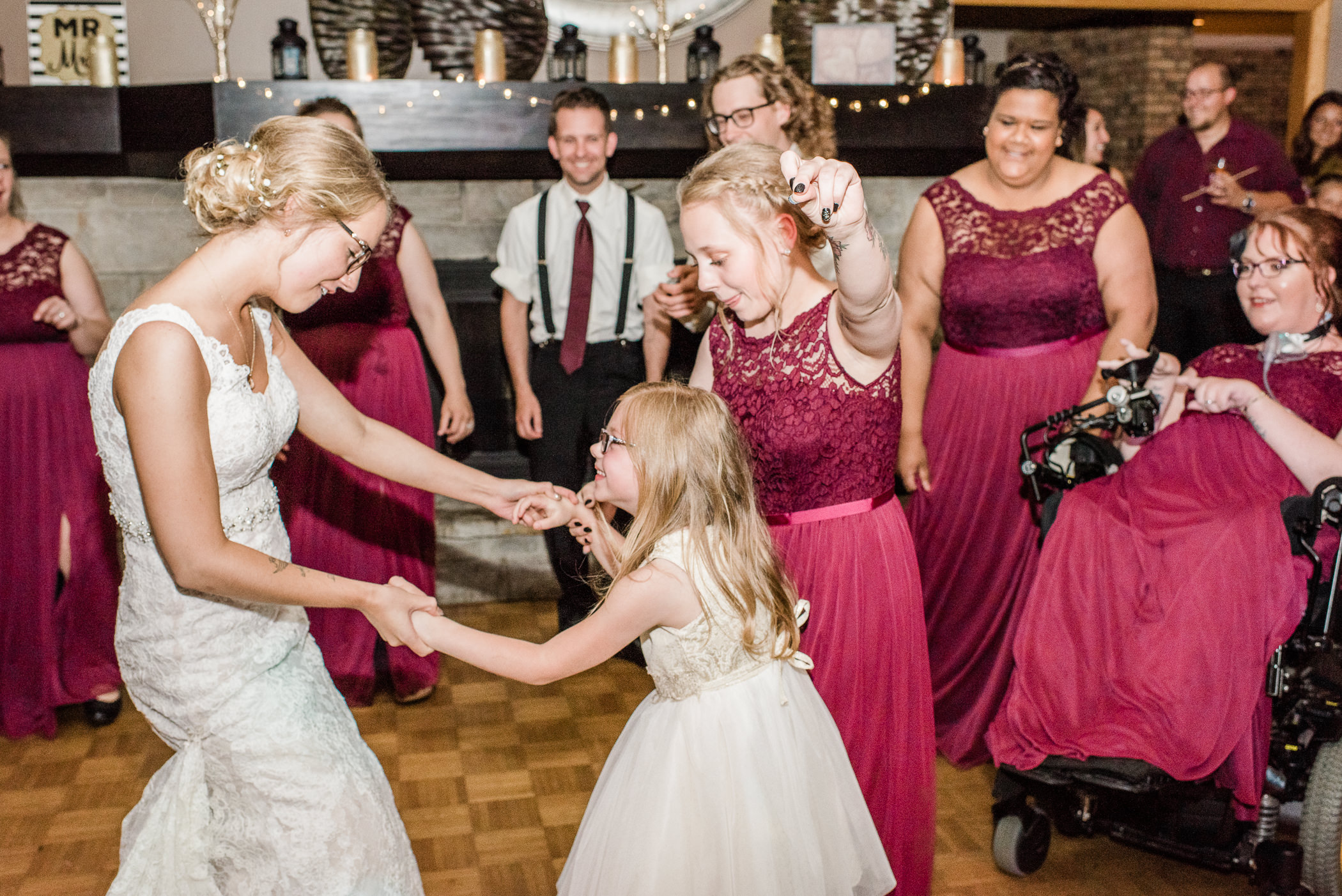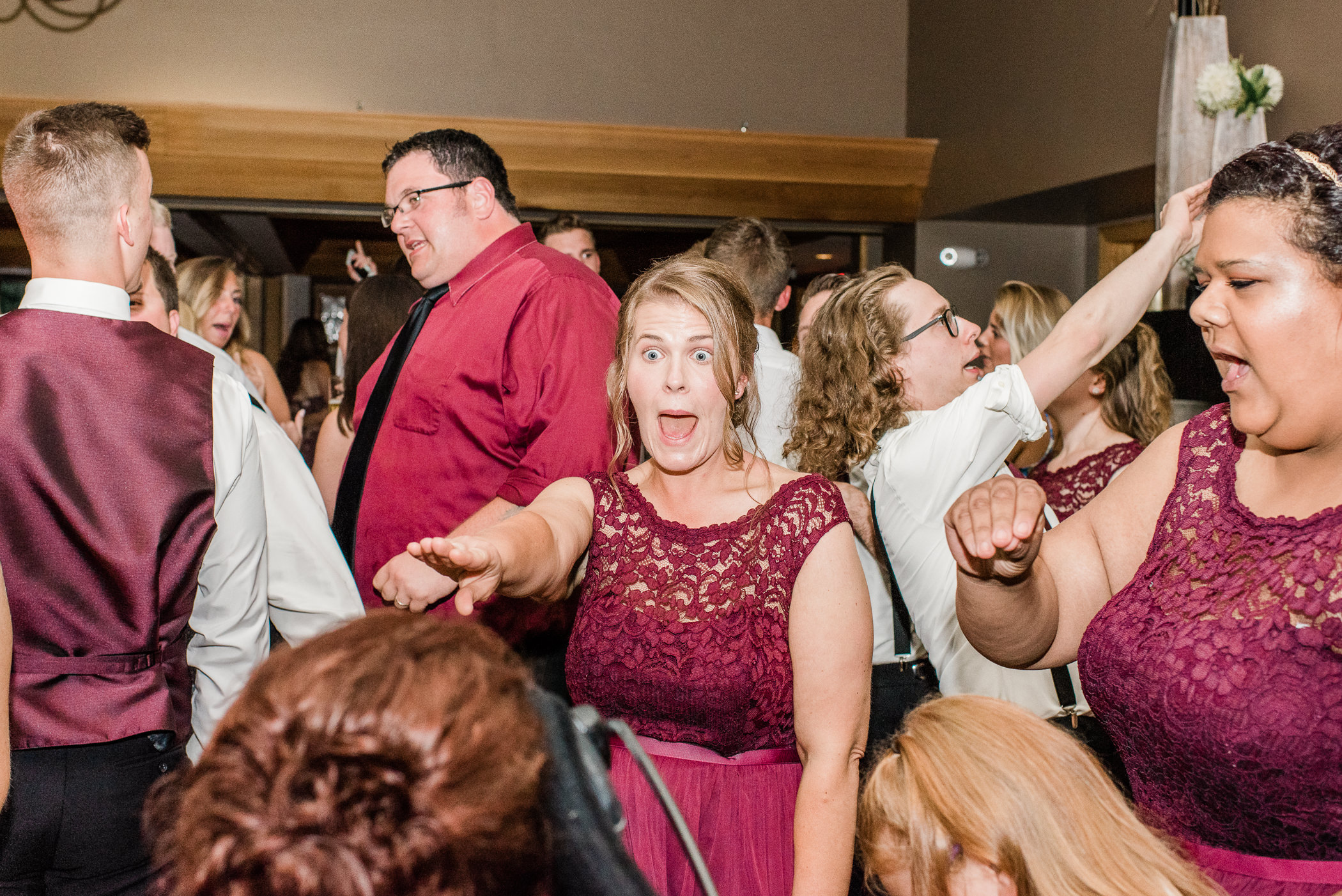 Ceremony / Reception: Bull's Eye Country Club
Wedding Dress / Bridesmaid Dresses: David's Bridal
Florist: Wisconsin Rapids Floral and Gifts
Make-up: Laura Nelson
Hair: MS Image Salon
DJ: First Class Dances
Desert: Misty's Menu