Emily and Kyle are two of the sweetest, and most fun people around. Love and laughter are two of the first things you notice when they are around each other, and their love for their family and friends (and vice versa) is incredible. Their entire Wedding Day was full of smiling faces and people who were truly happy to be there.
Emily and Kyle picked Varsity Hall in Union South as their wedding venue, and it couldn't have been a more perfect fit. The day was clear skies and sunshine, creating the perfect day. We started off taking some detail and getting ready shots in Varsity Hall. The black, white and green color theme that Emily picked was so romantic with the venue's surroundings! The black bridesmaid dresses complimented the white rose and green eucalyptus bouquets perfectly!
Once everyone was done getting ready, we hopped in the cars and drove over to the Allen Centennial Gardens on the UW-Campus. This is a gorgeous flower garden in the middle of the city! I love the feel of being in the middle of nowhere, but still seeing the buildings all around. Such a cool place. The Allen Centennial Gardens also has such a variety for photos, that I could spend all day in here and never be bored! Emily and Kyle had their first look at the gardens, followed by portraits and wedding party pictures.
Afterward, we headed back to Union South and up to Varsity Hall for the start of the ceremony. What I really love about their ceremony is that they made it unique by doing a chemical reaction instead of the unity candle, since Kyle is a chemist! He also designed their cake topper with a 3D printer. So cool!
This was such a fun and unique wedding, not to mention I always love when we get to go to Union South for weddings!
Image quality reduced for faster web viewing.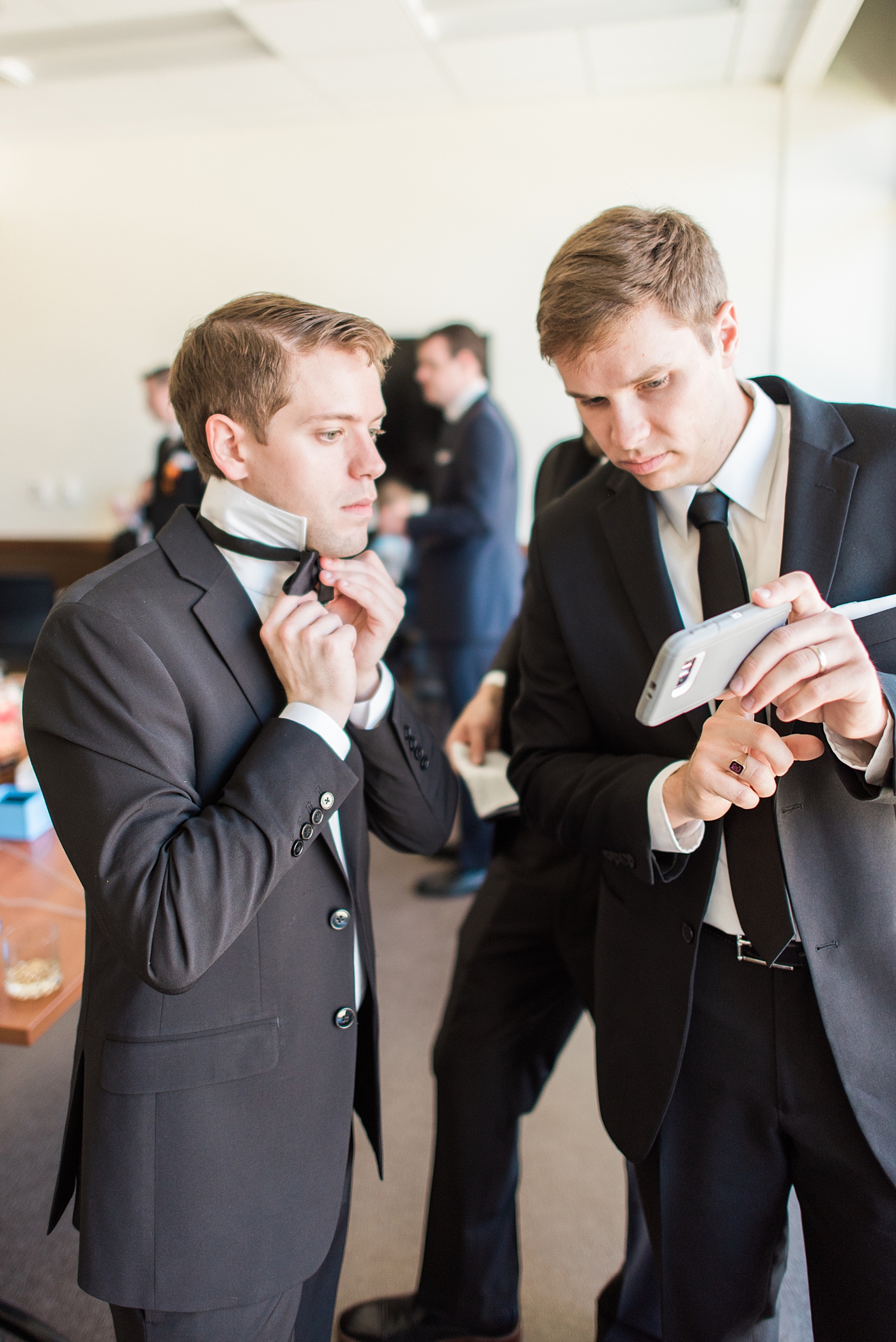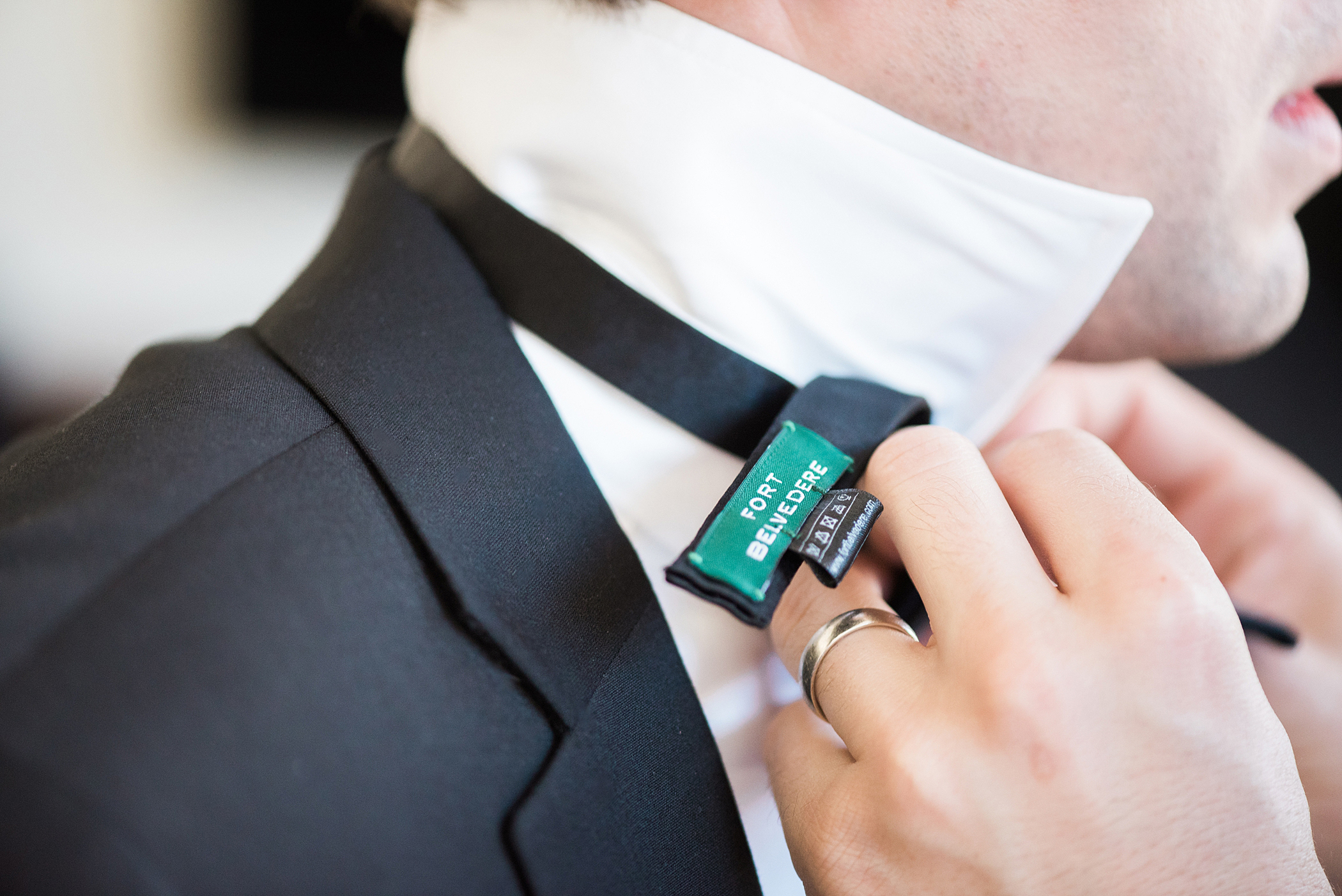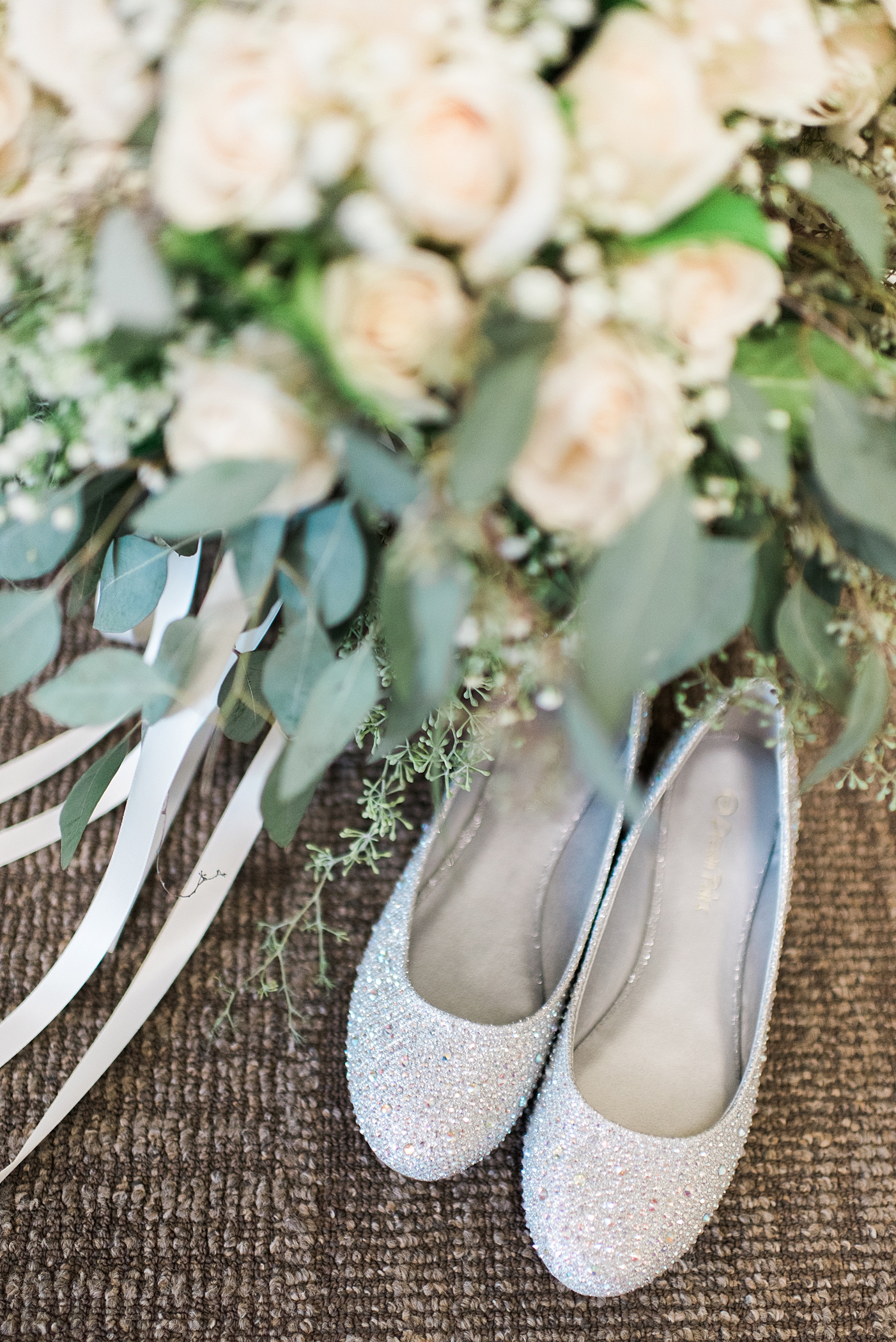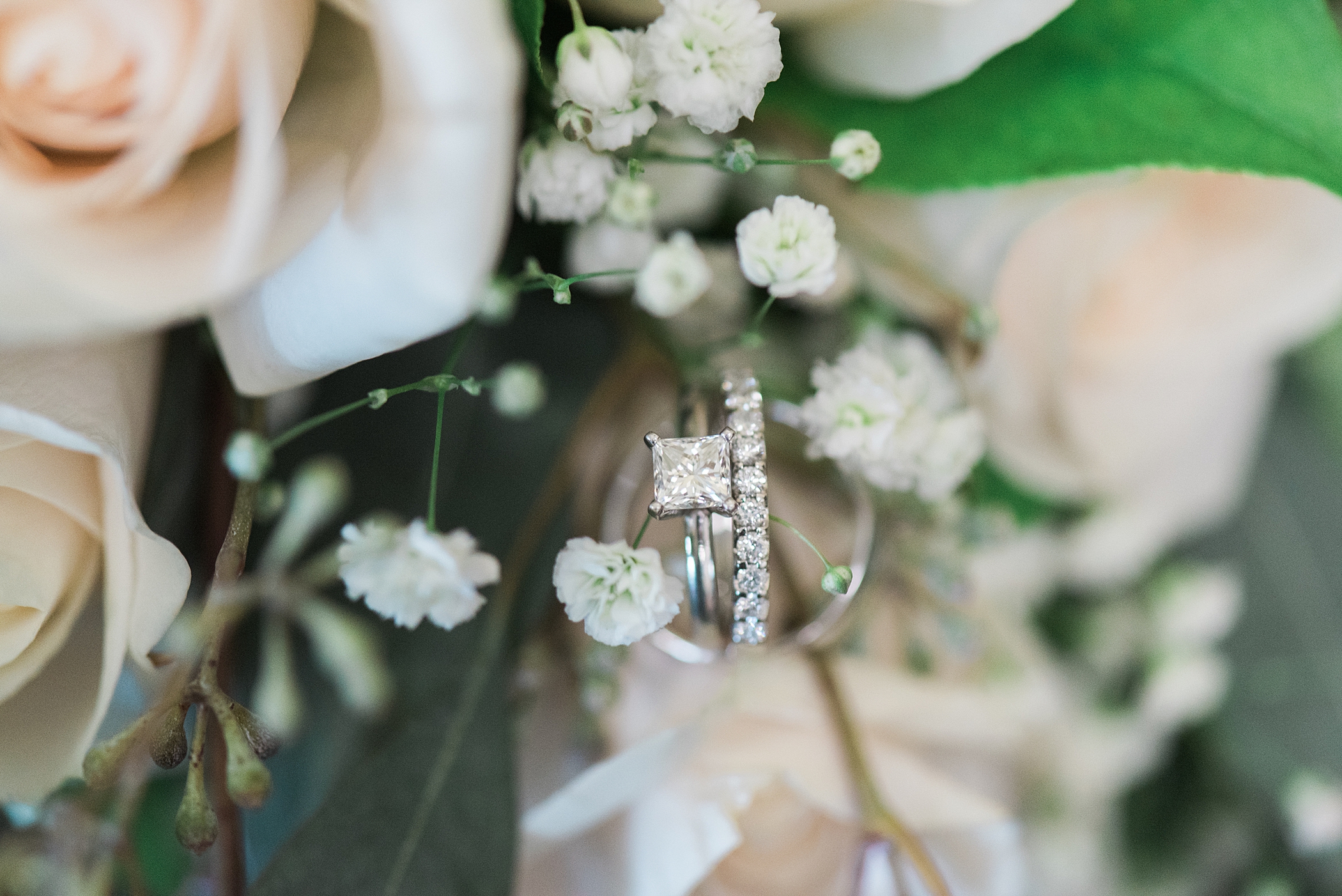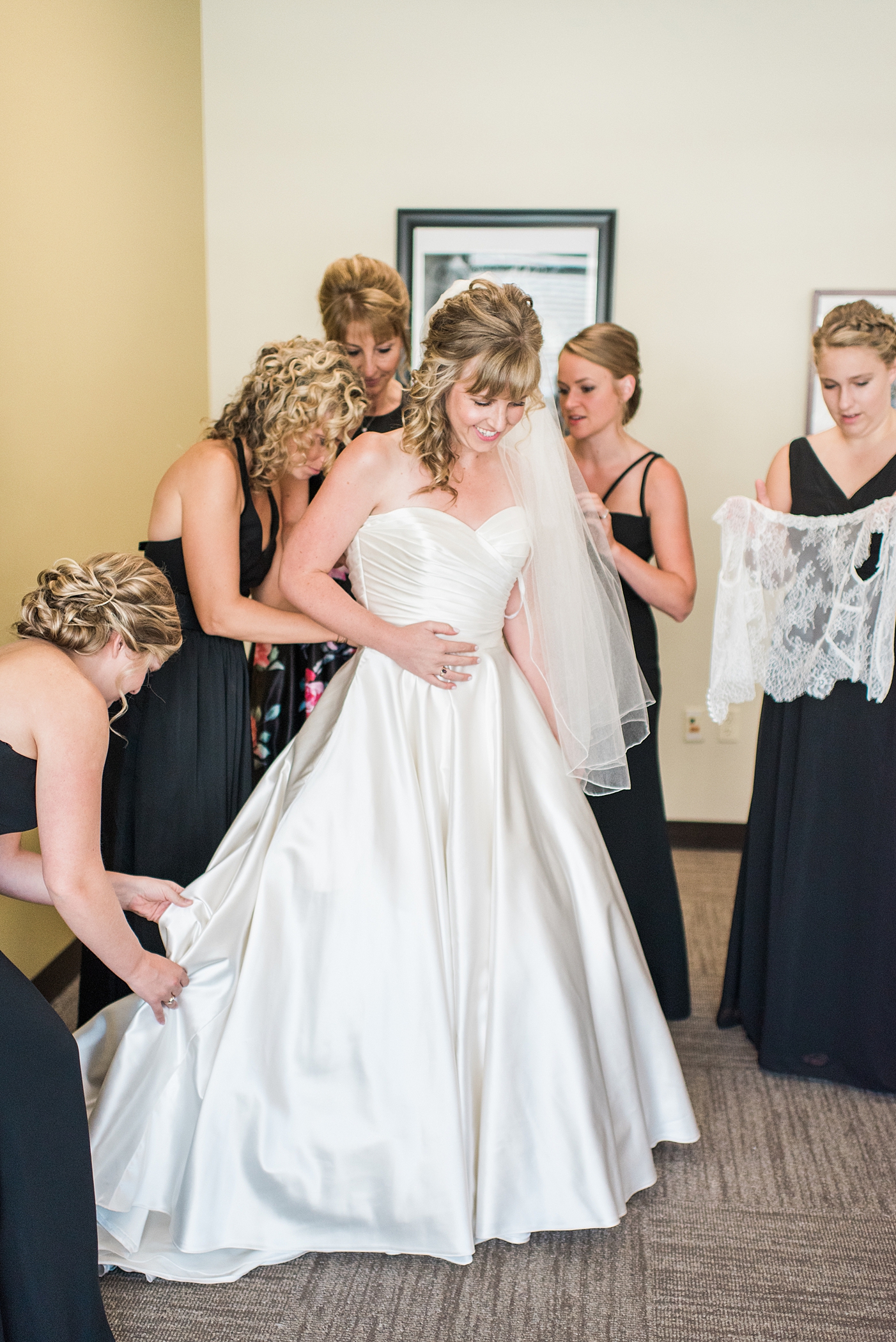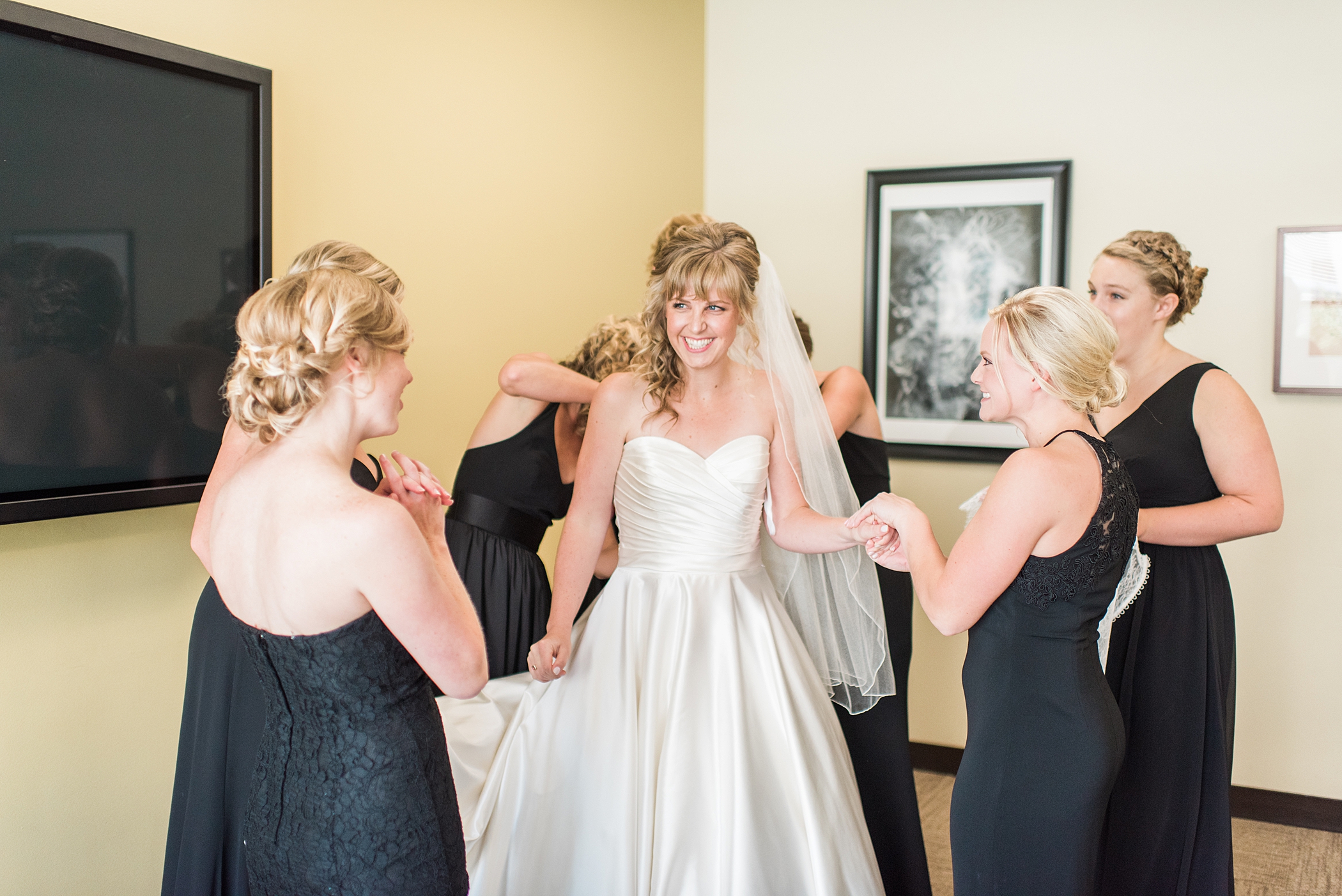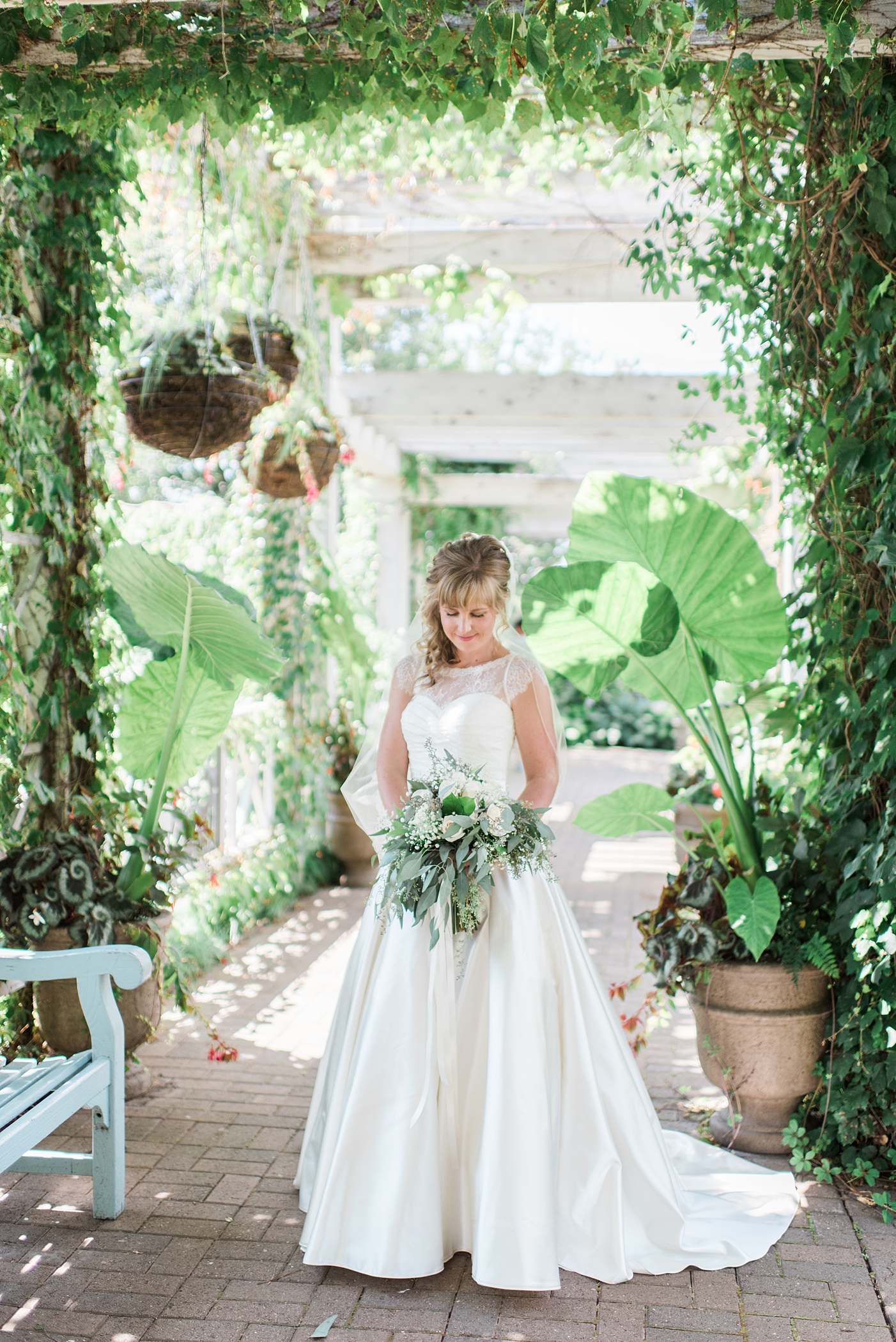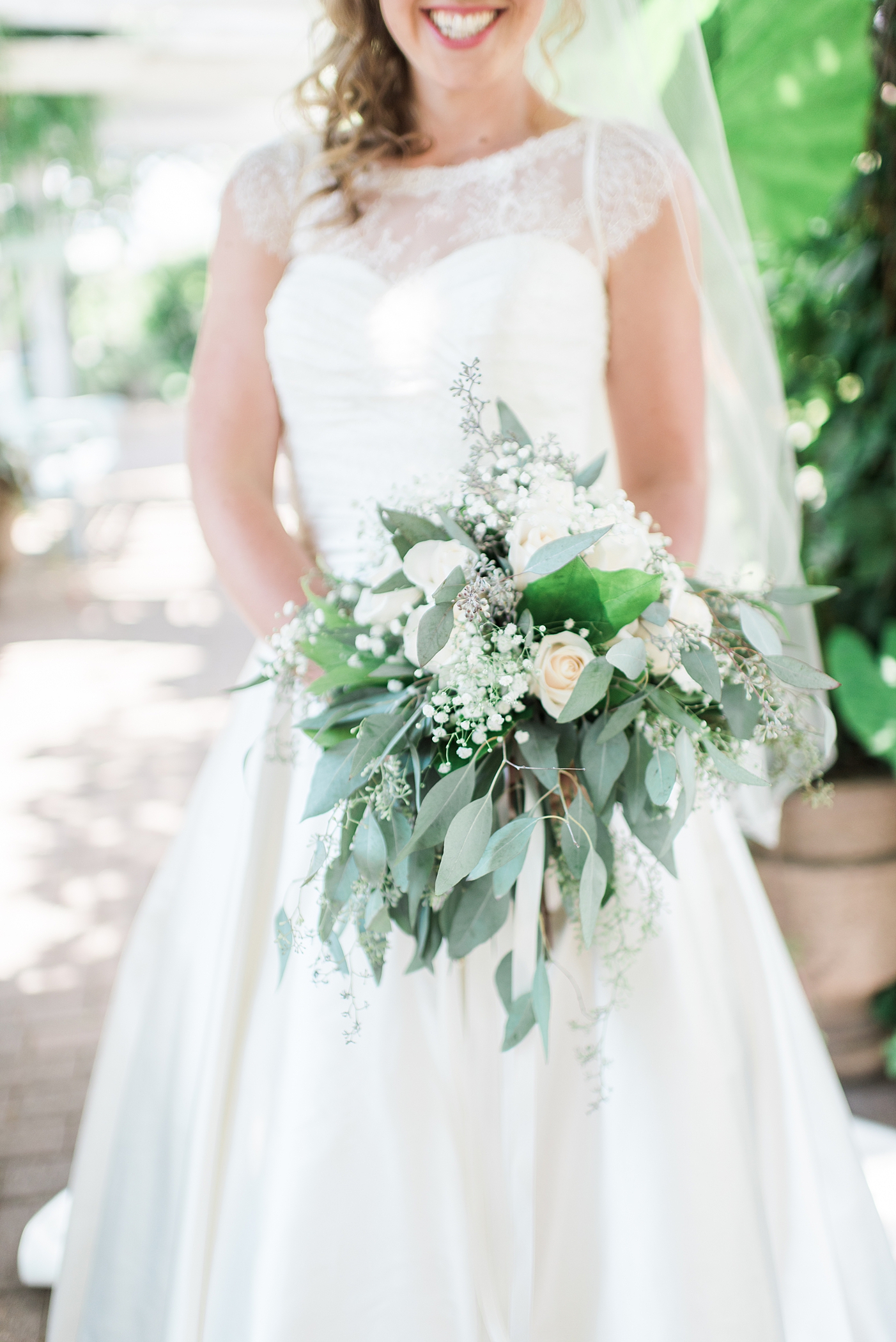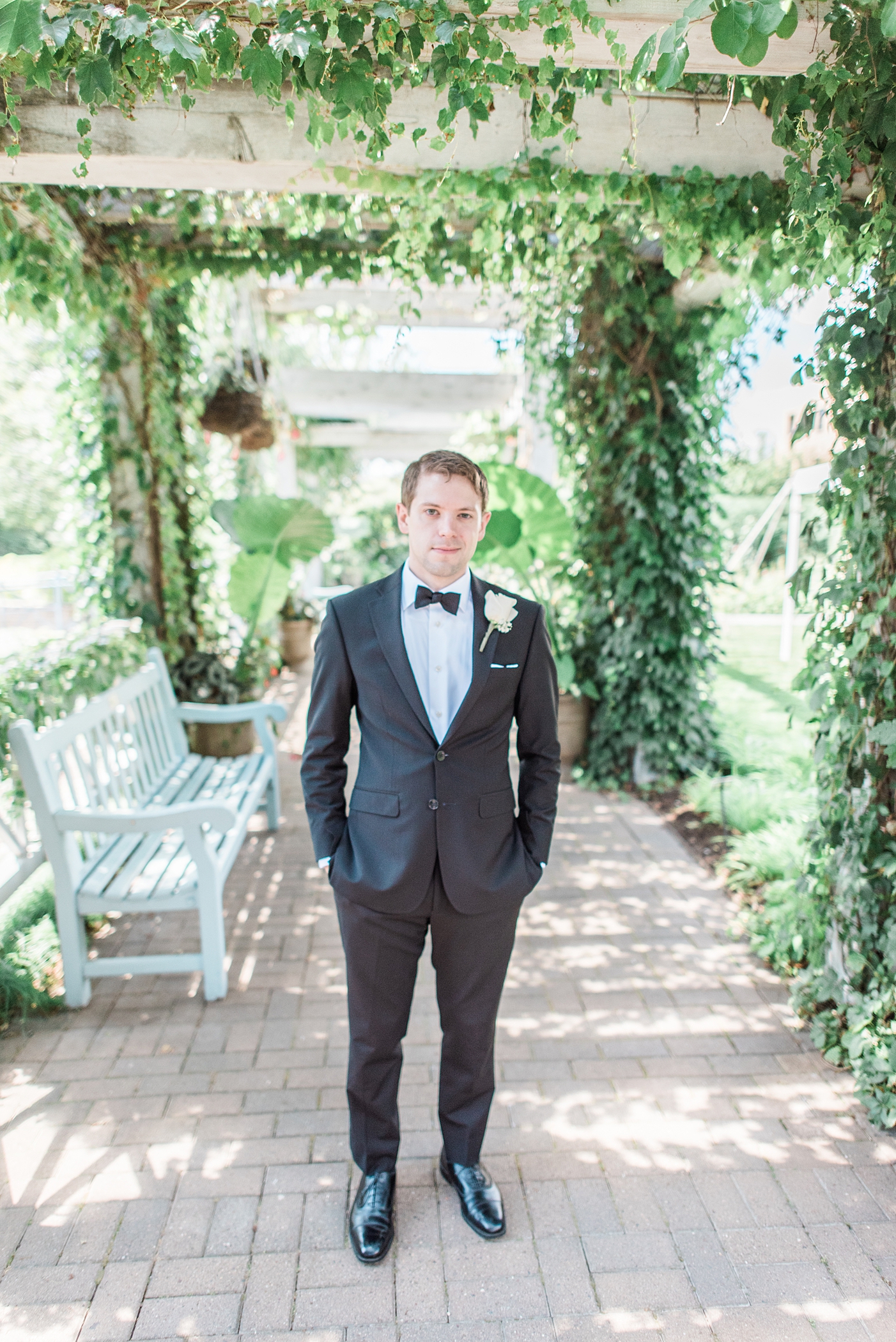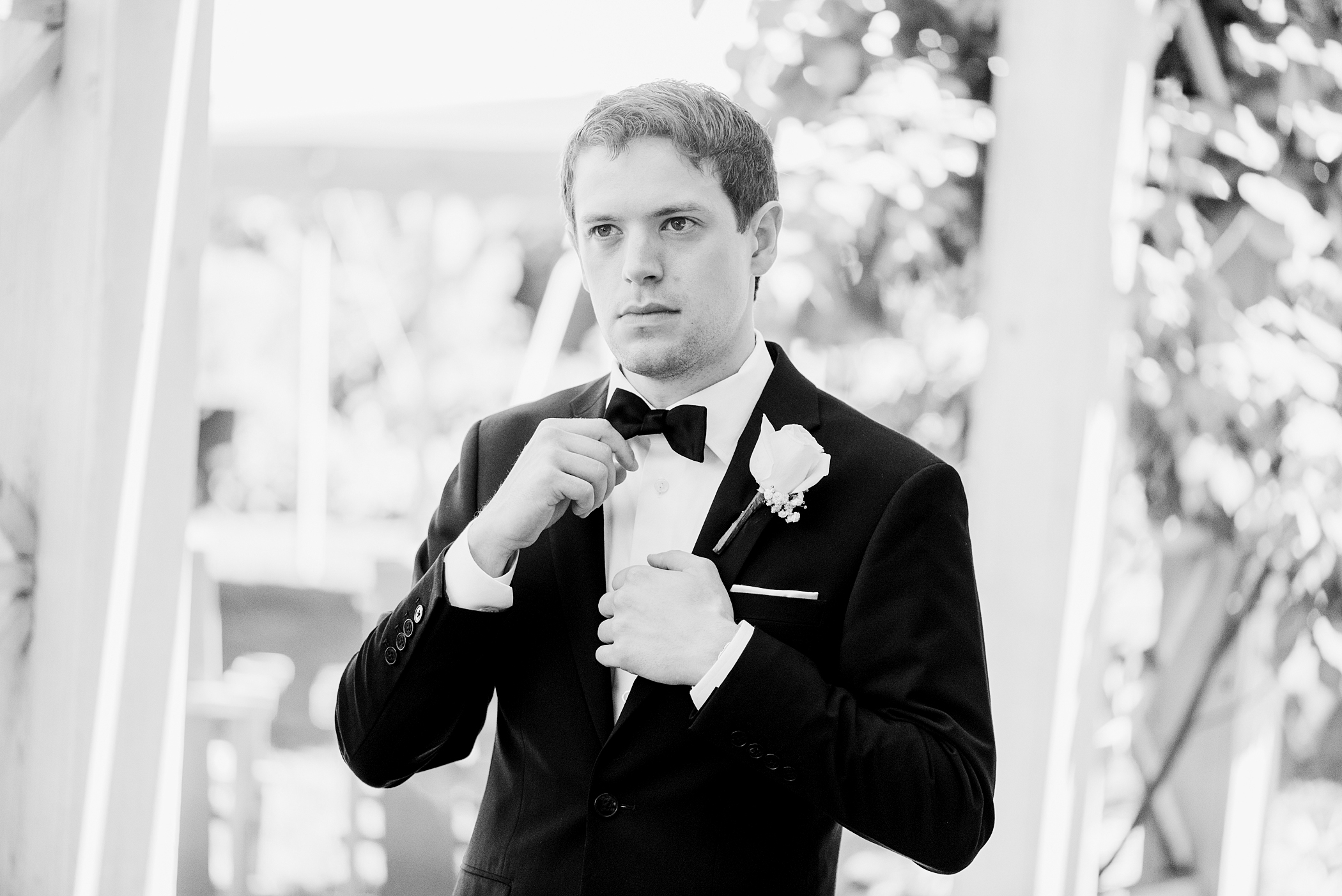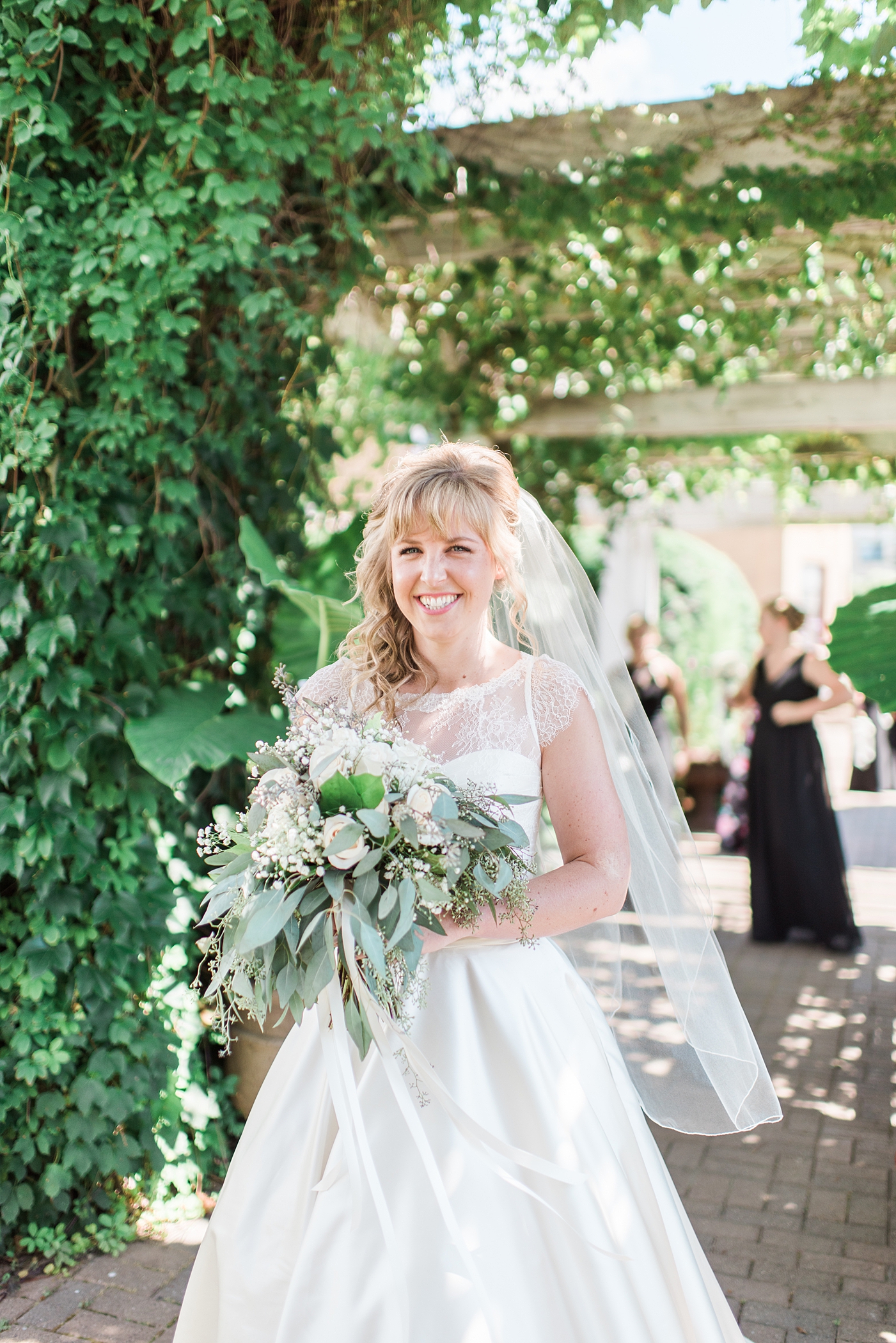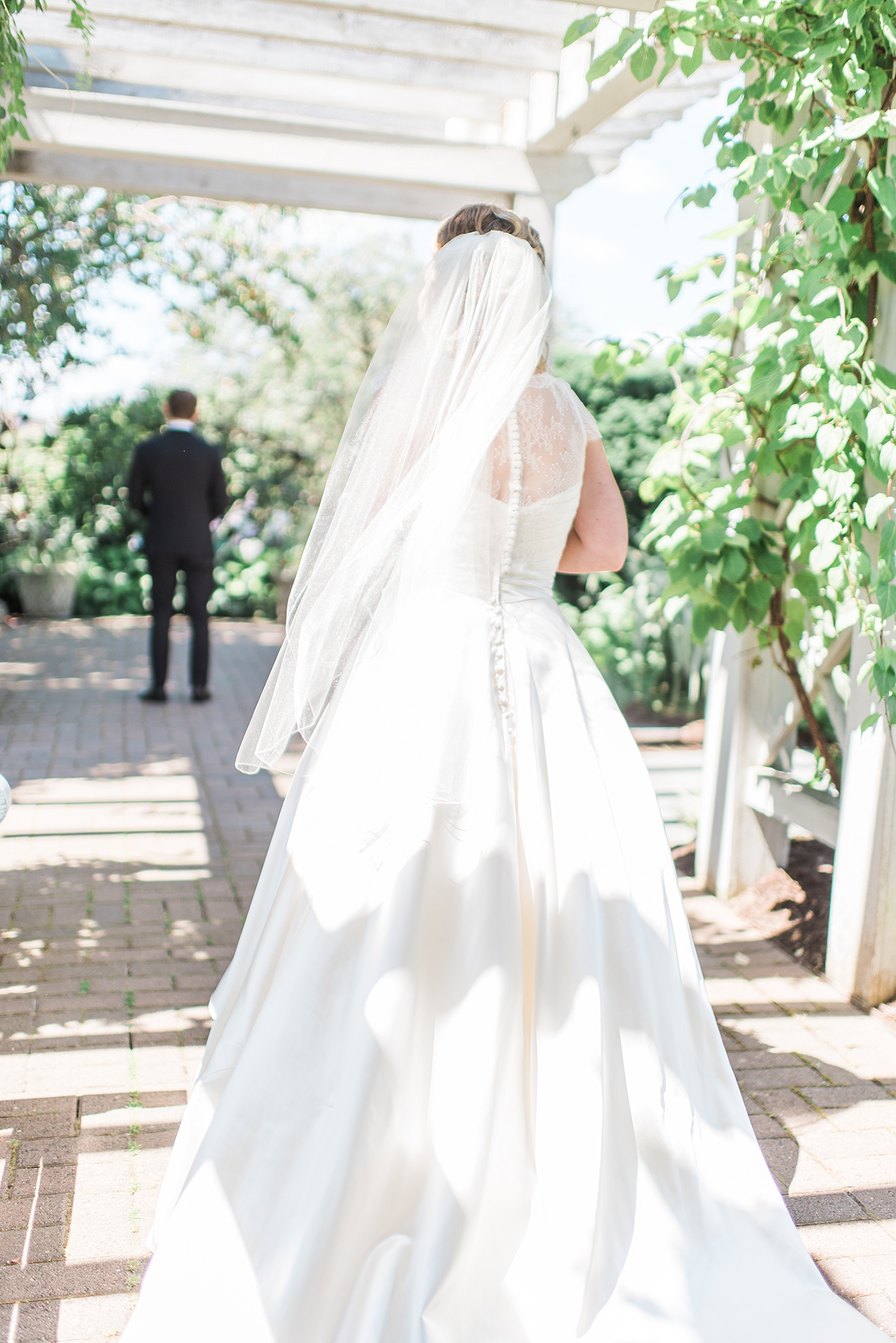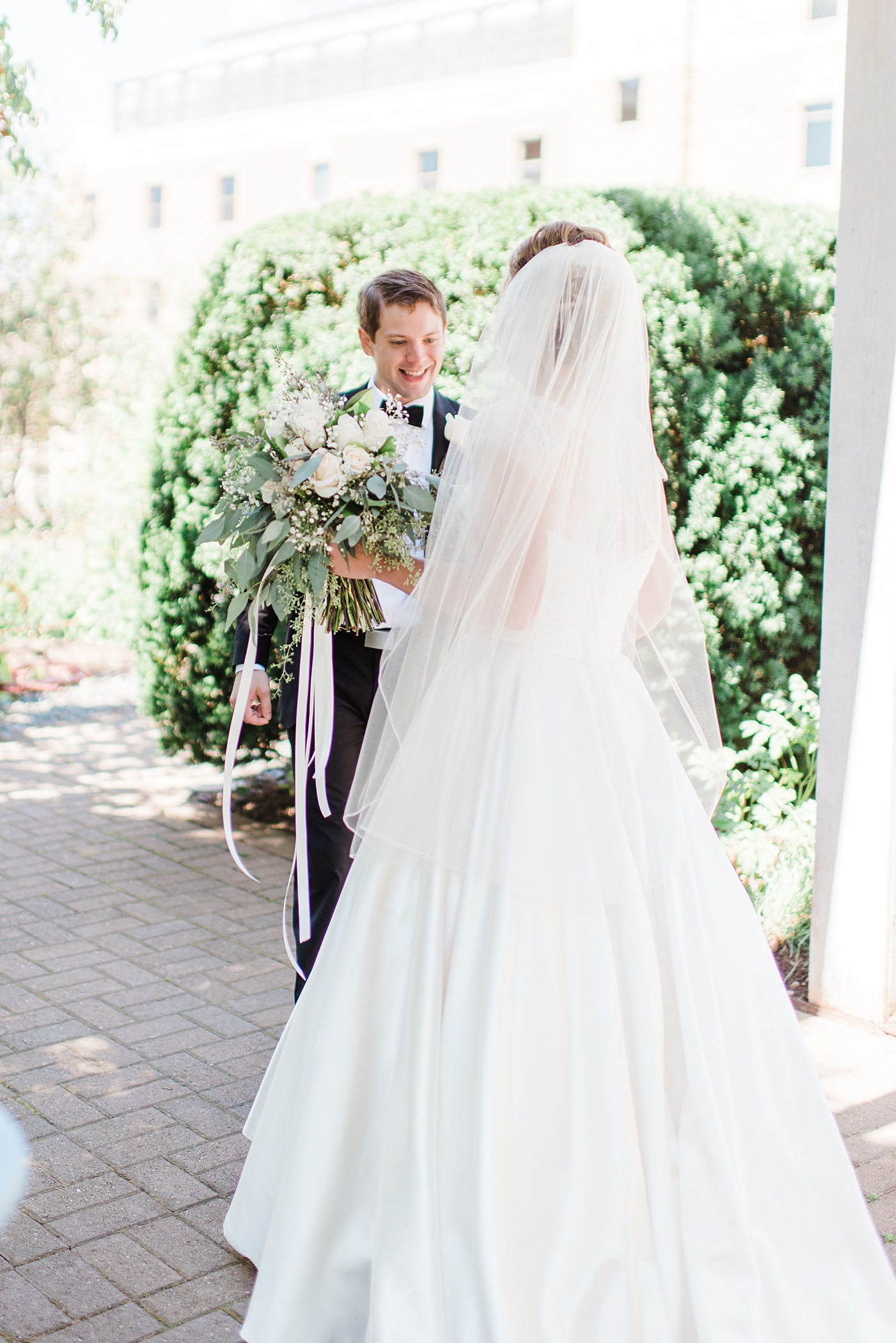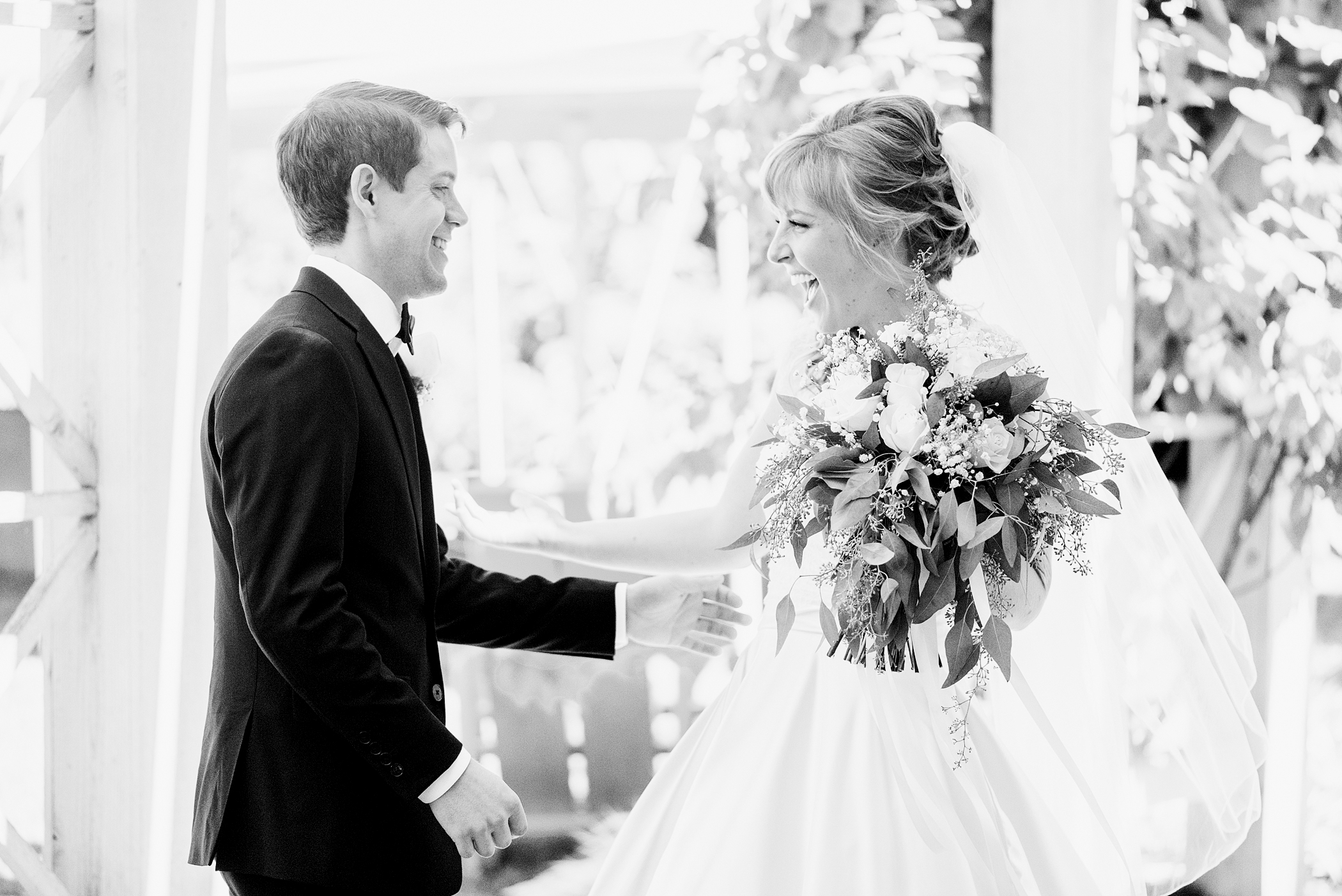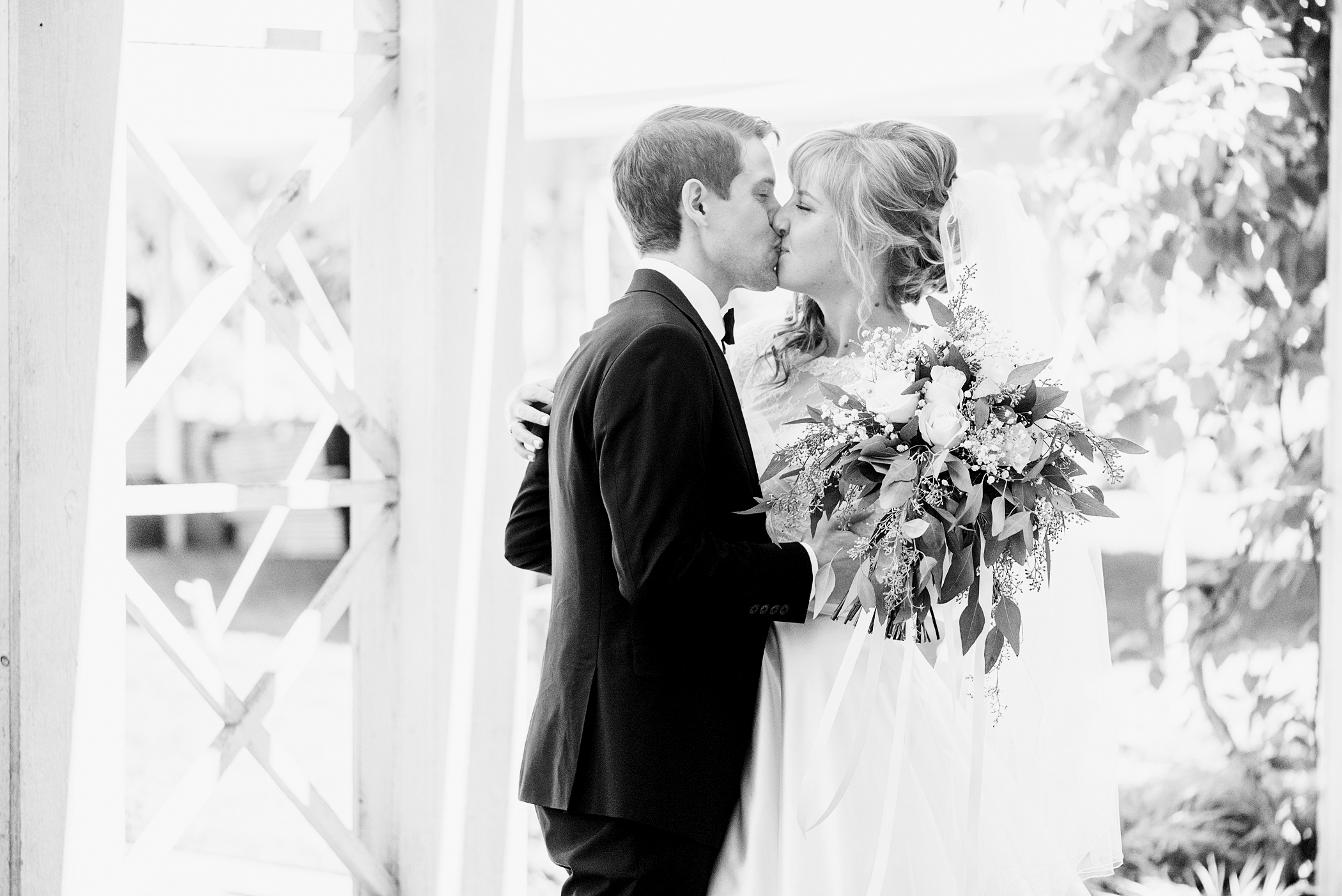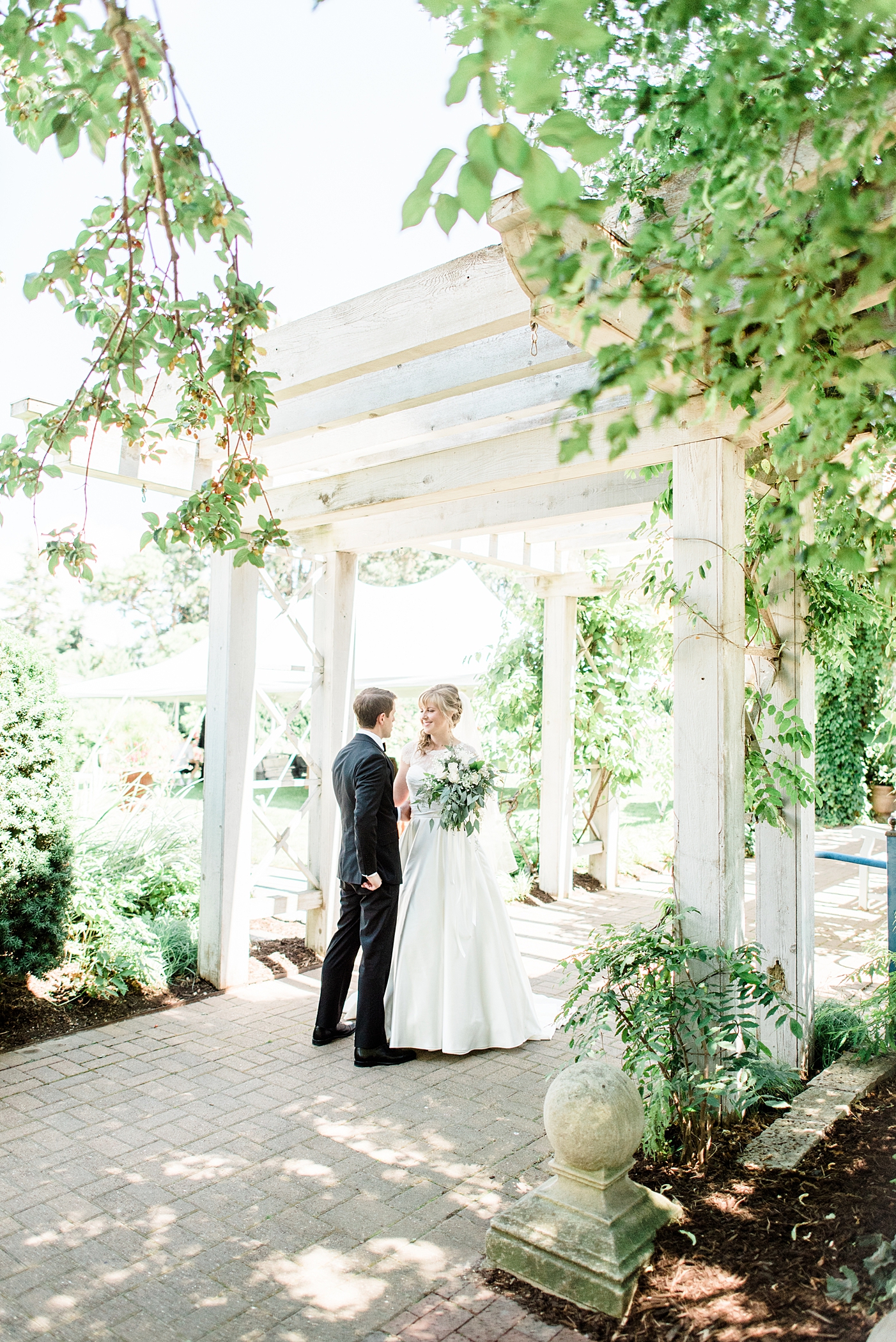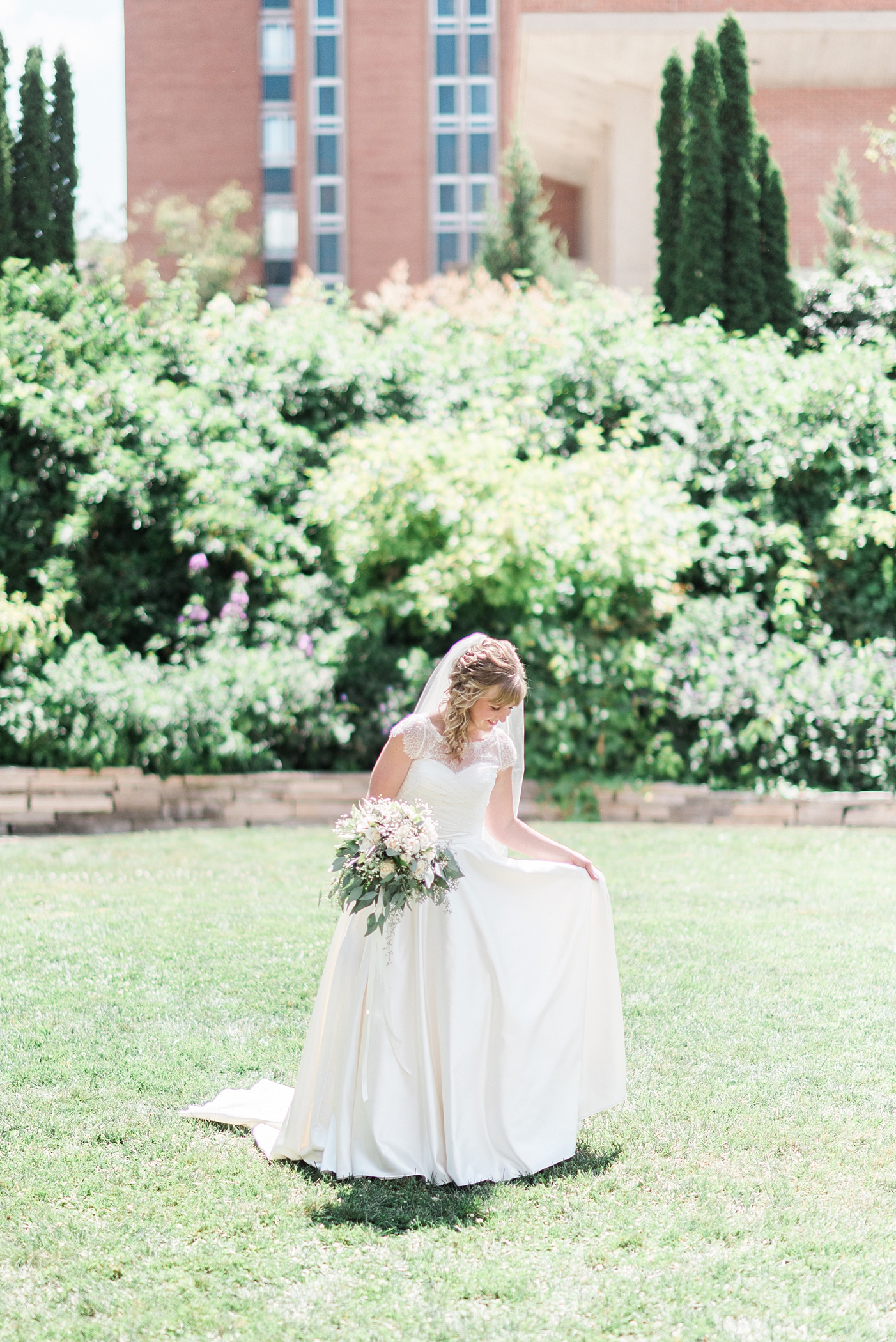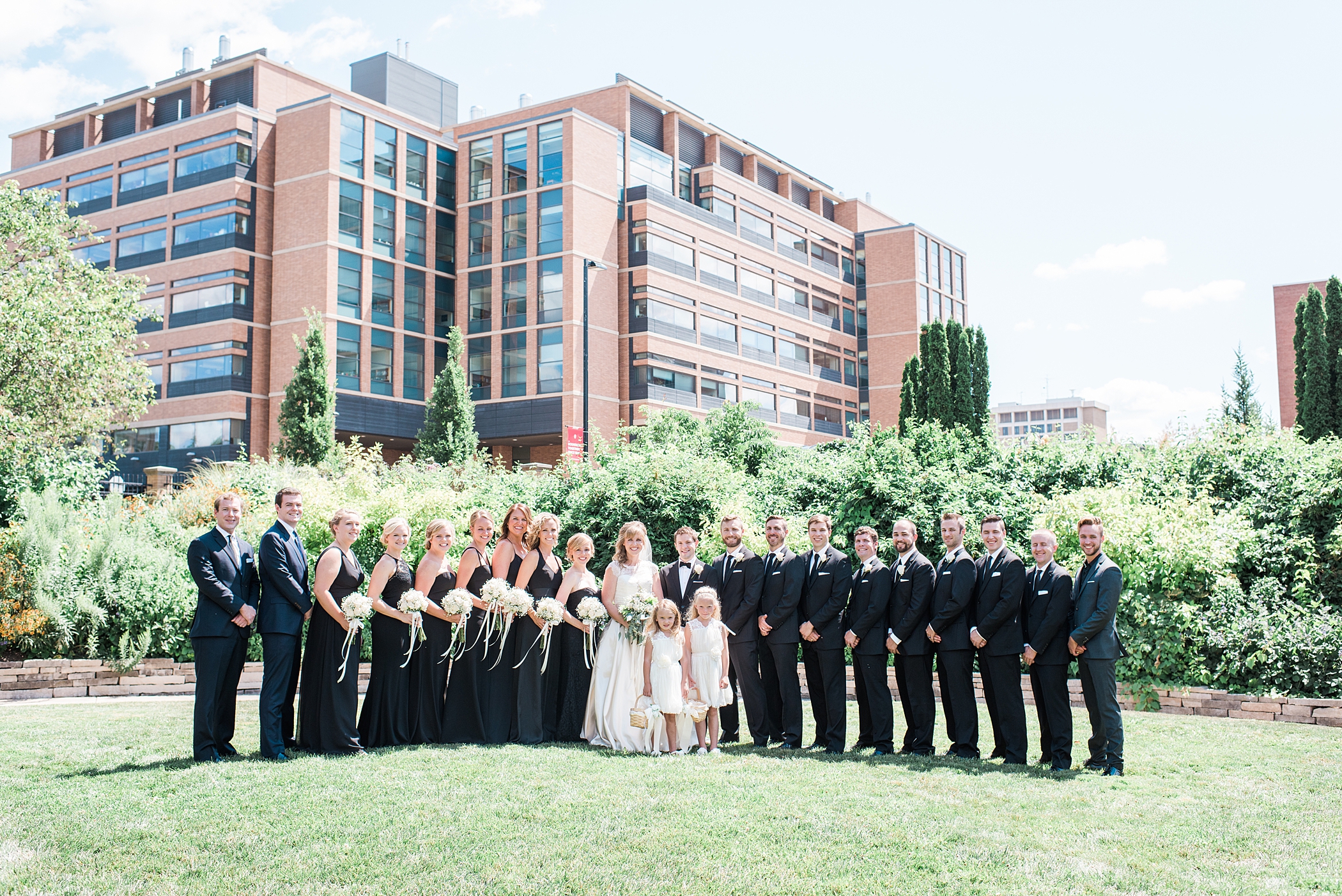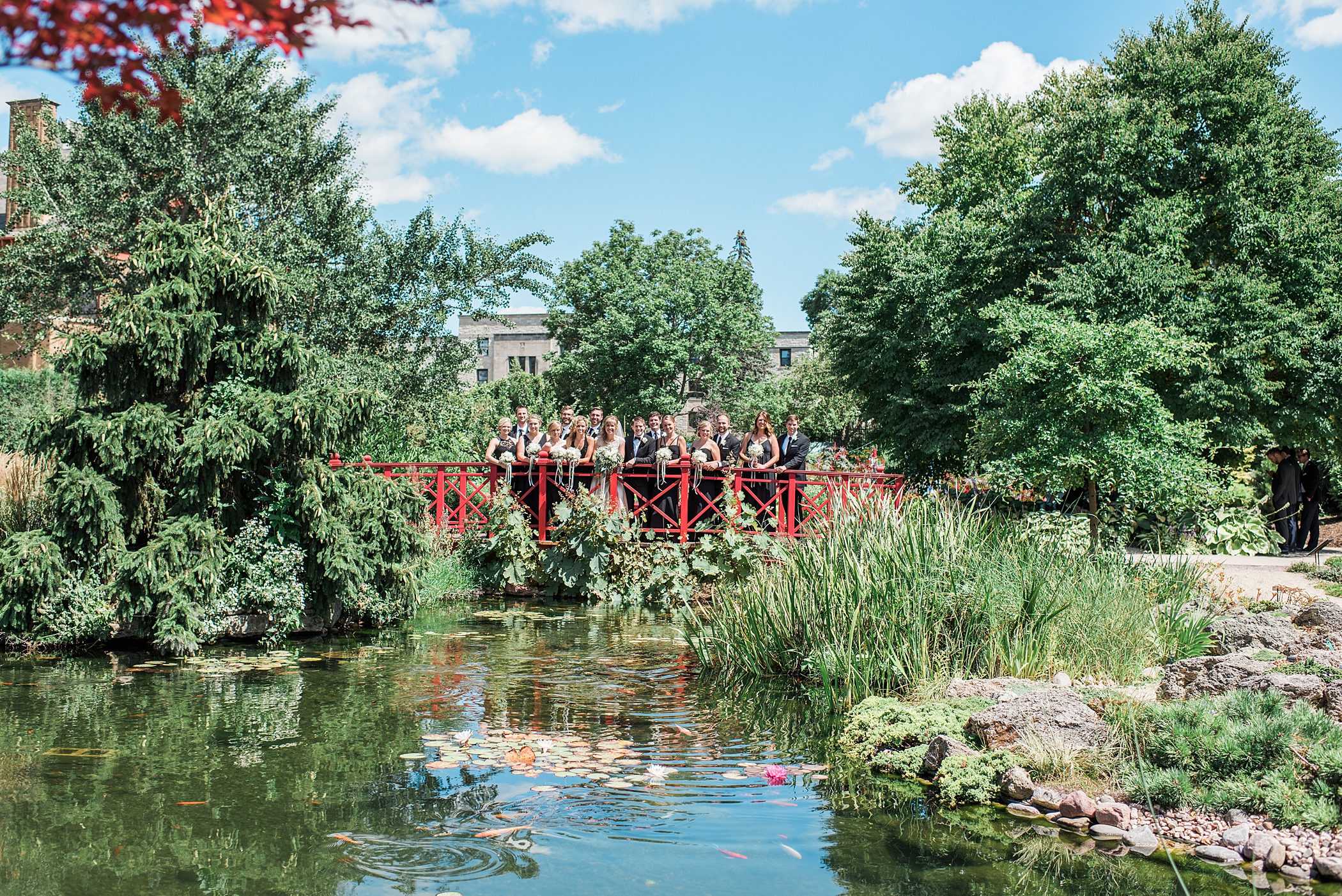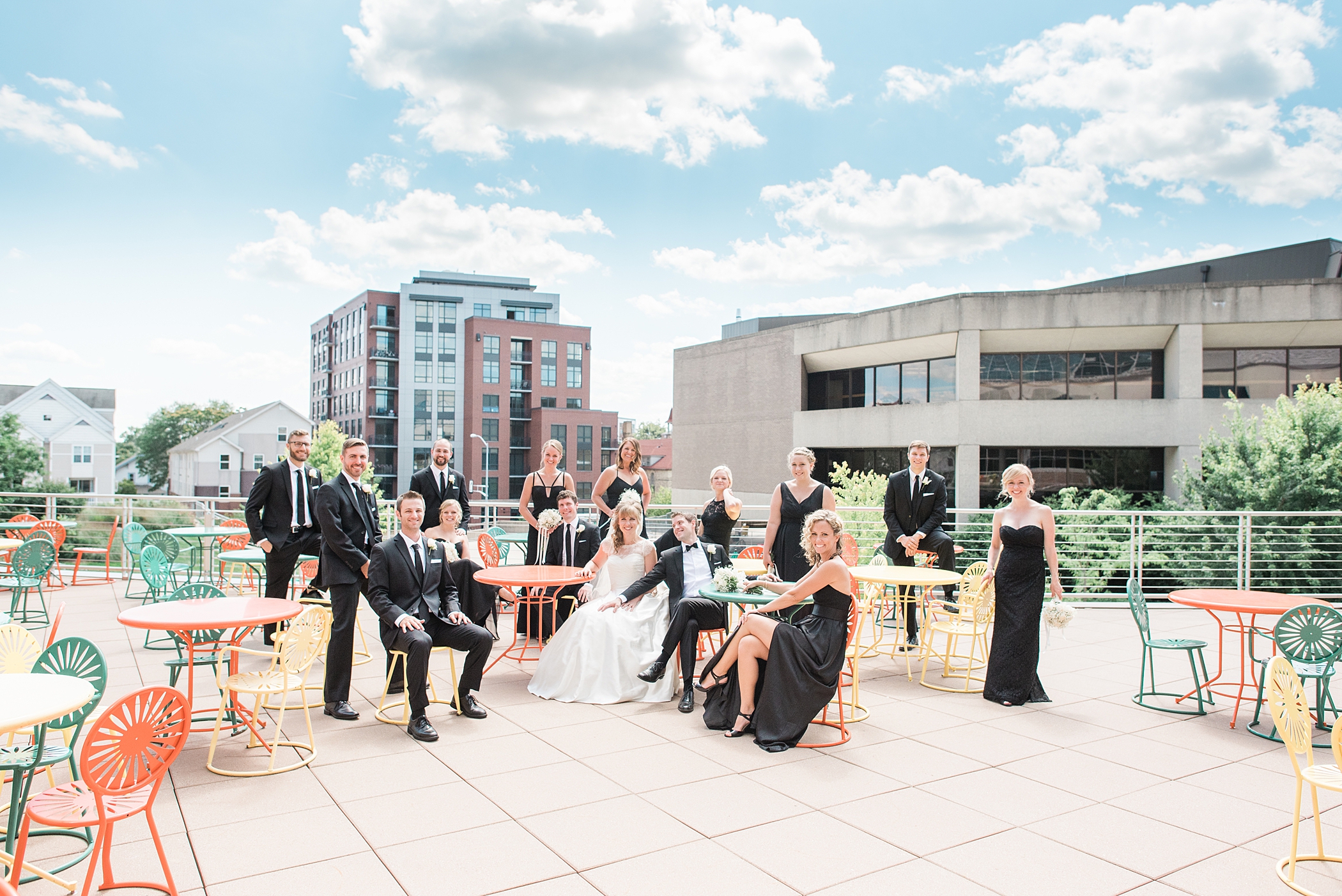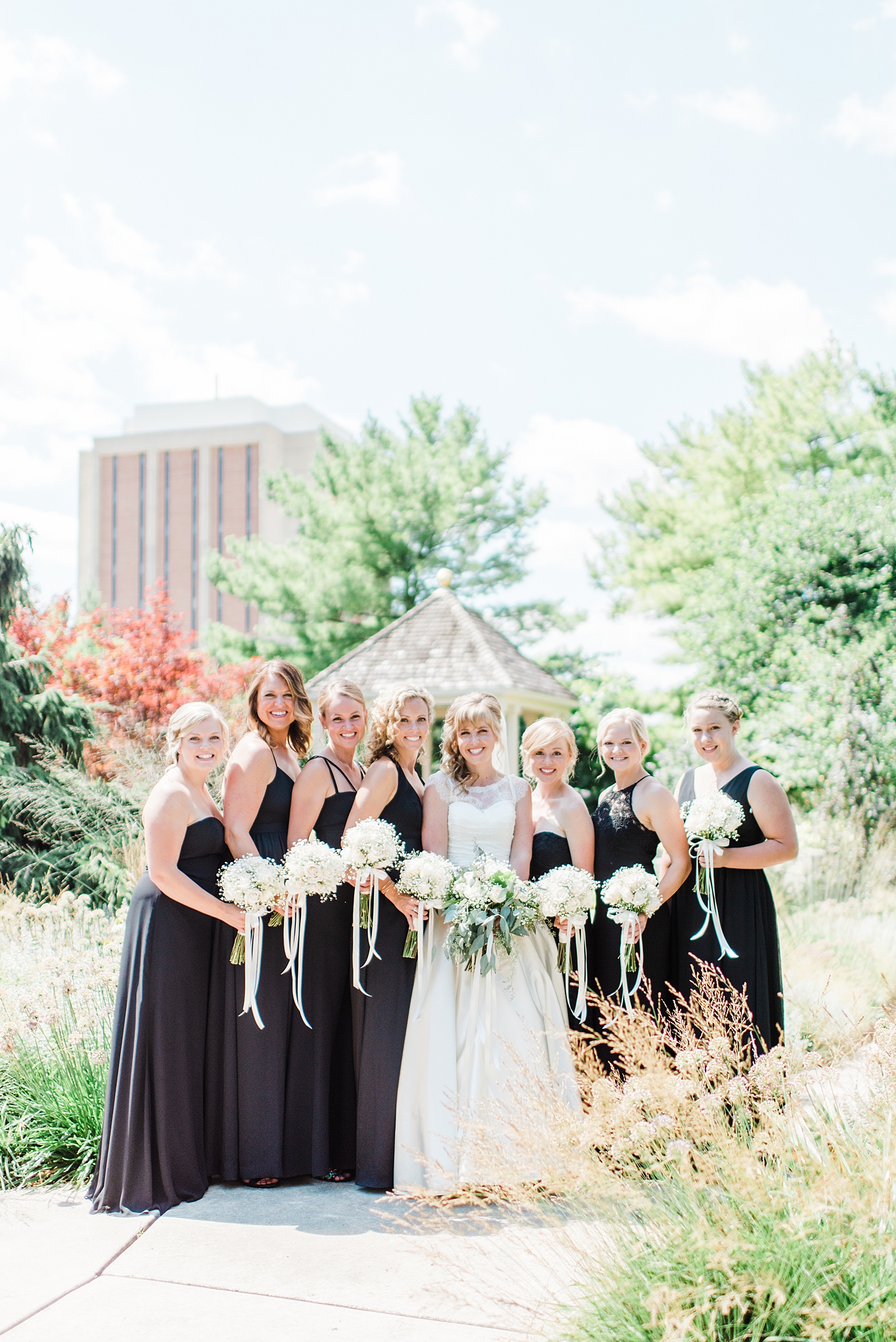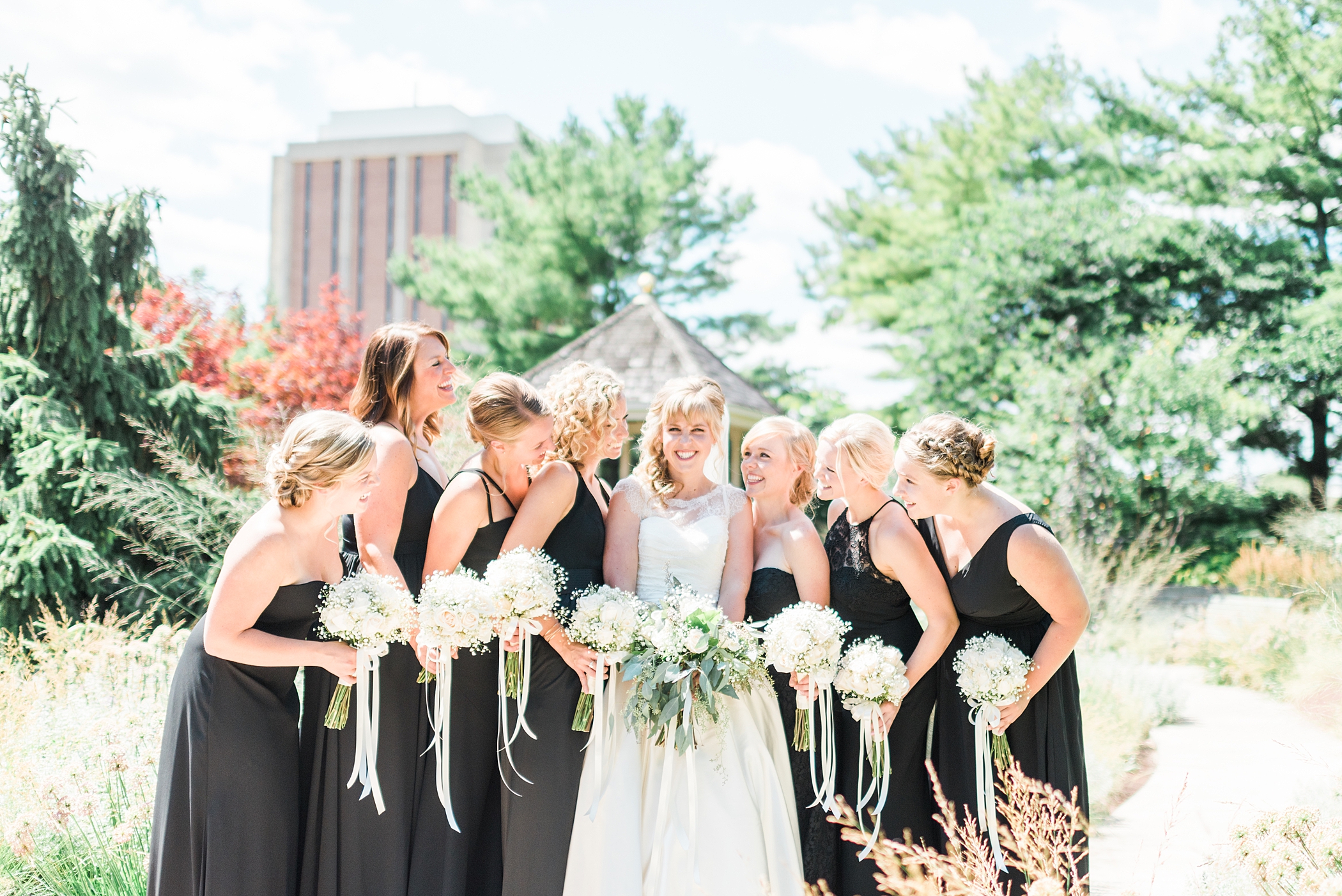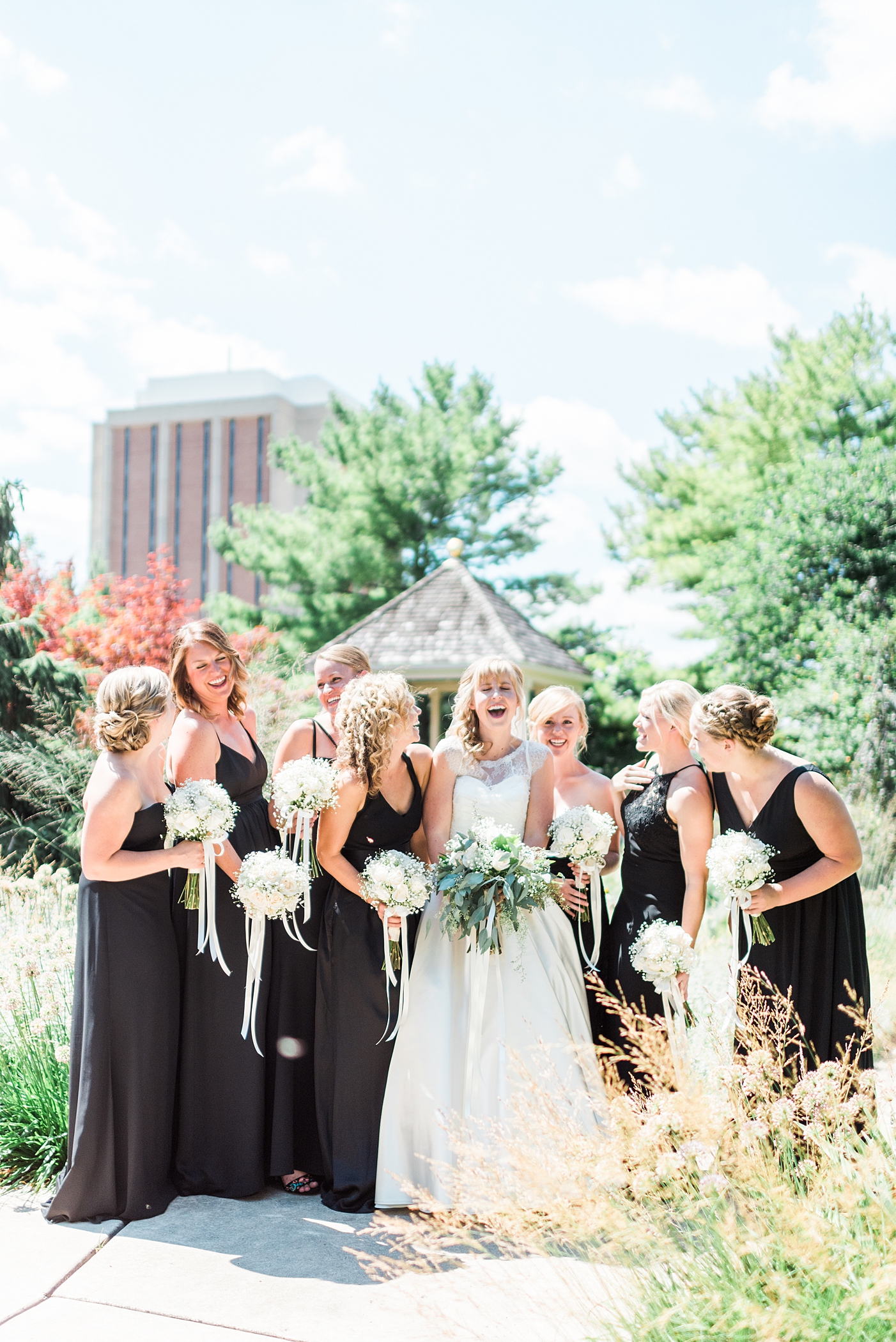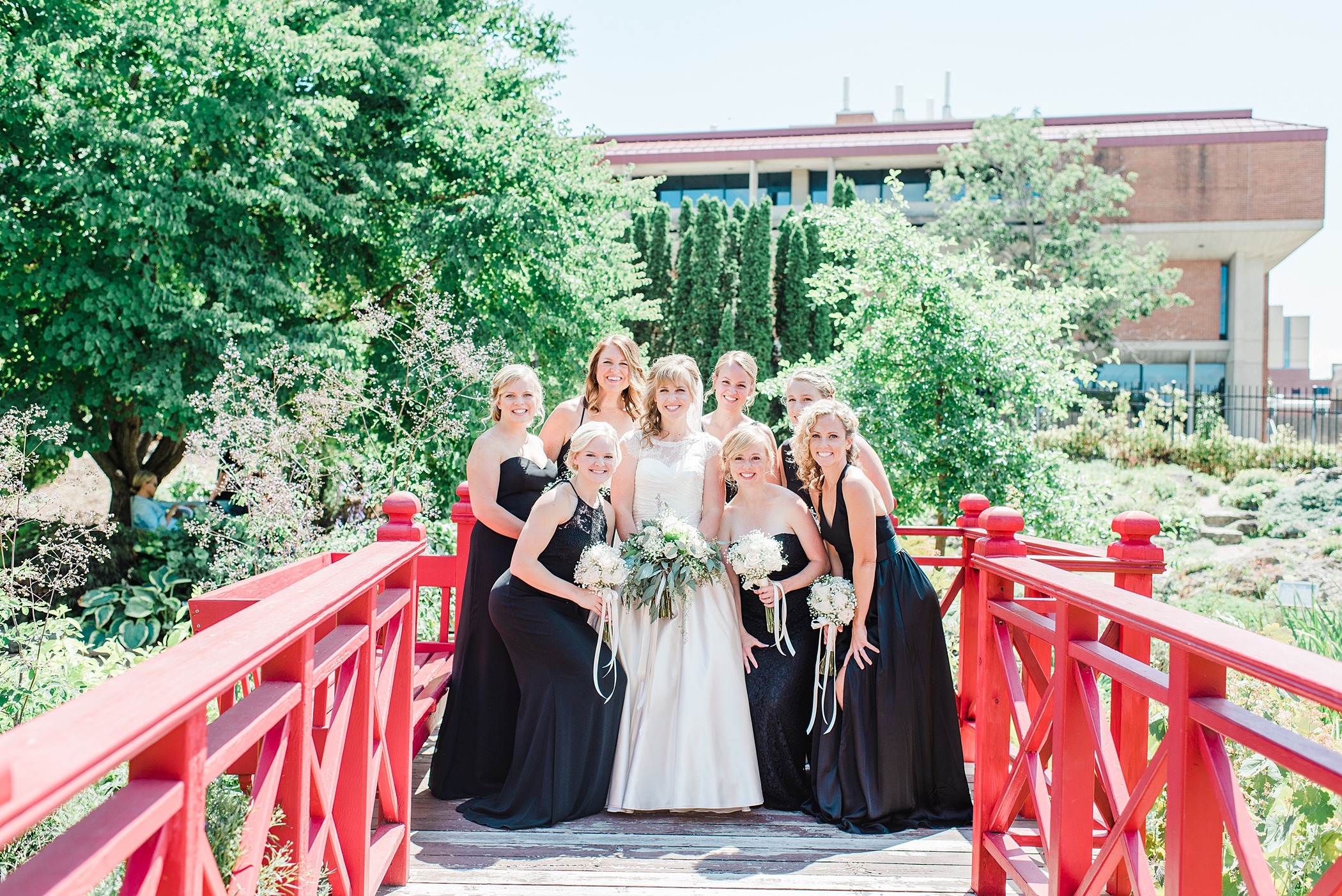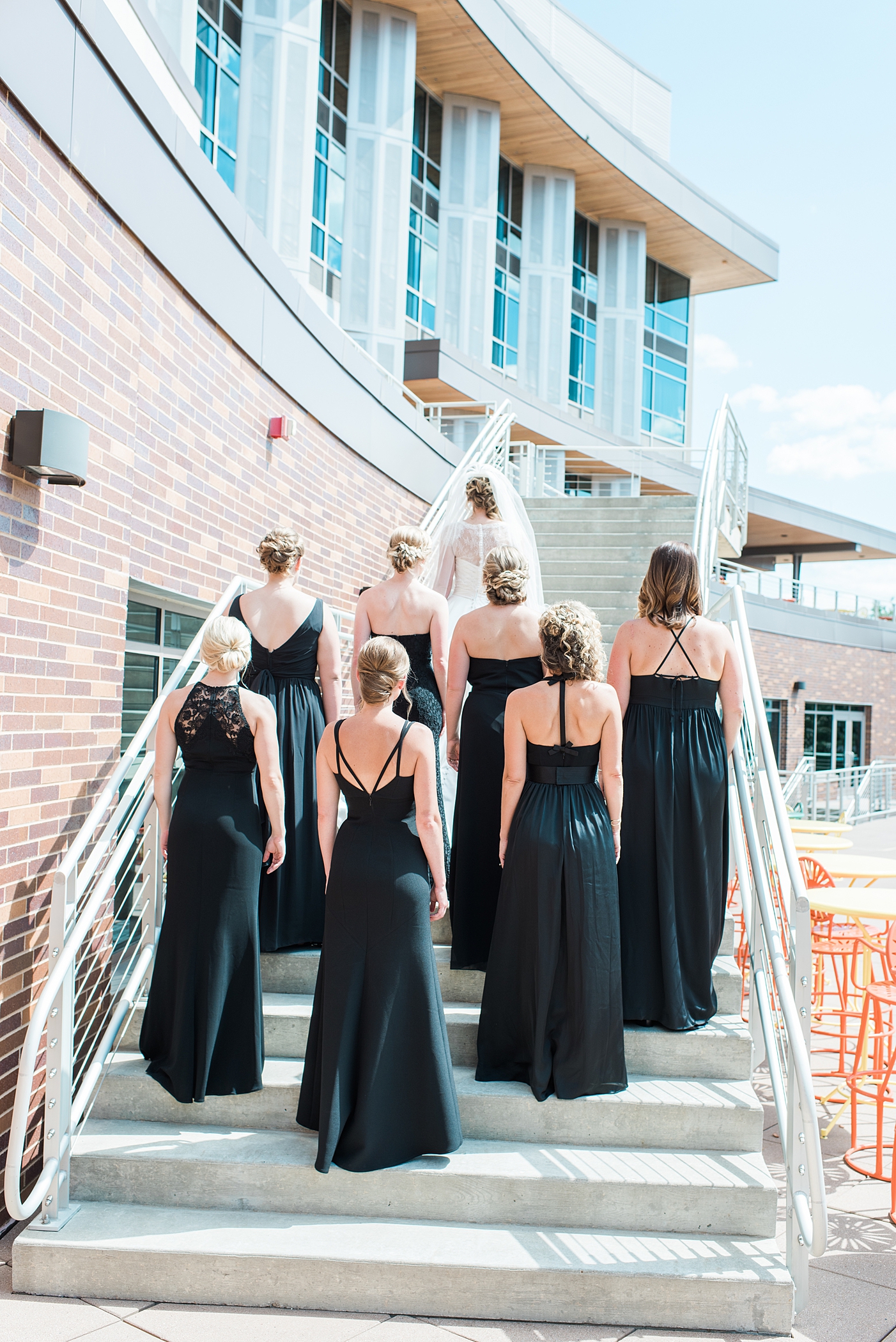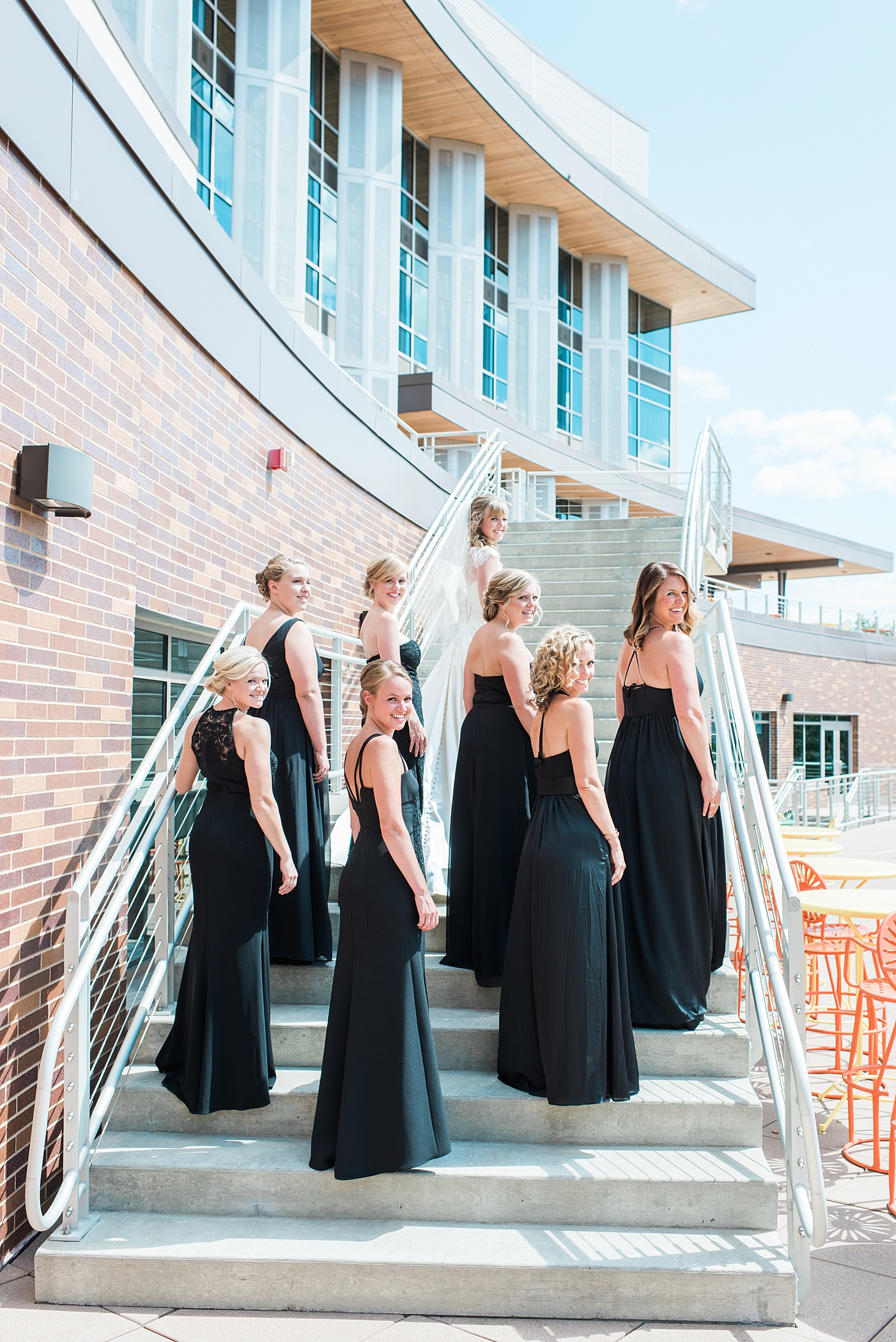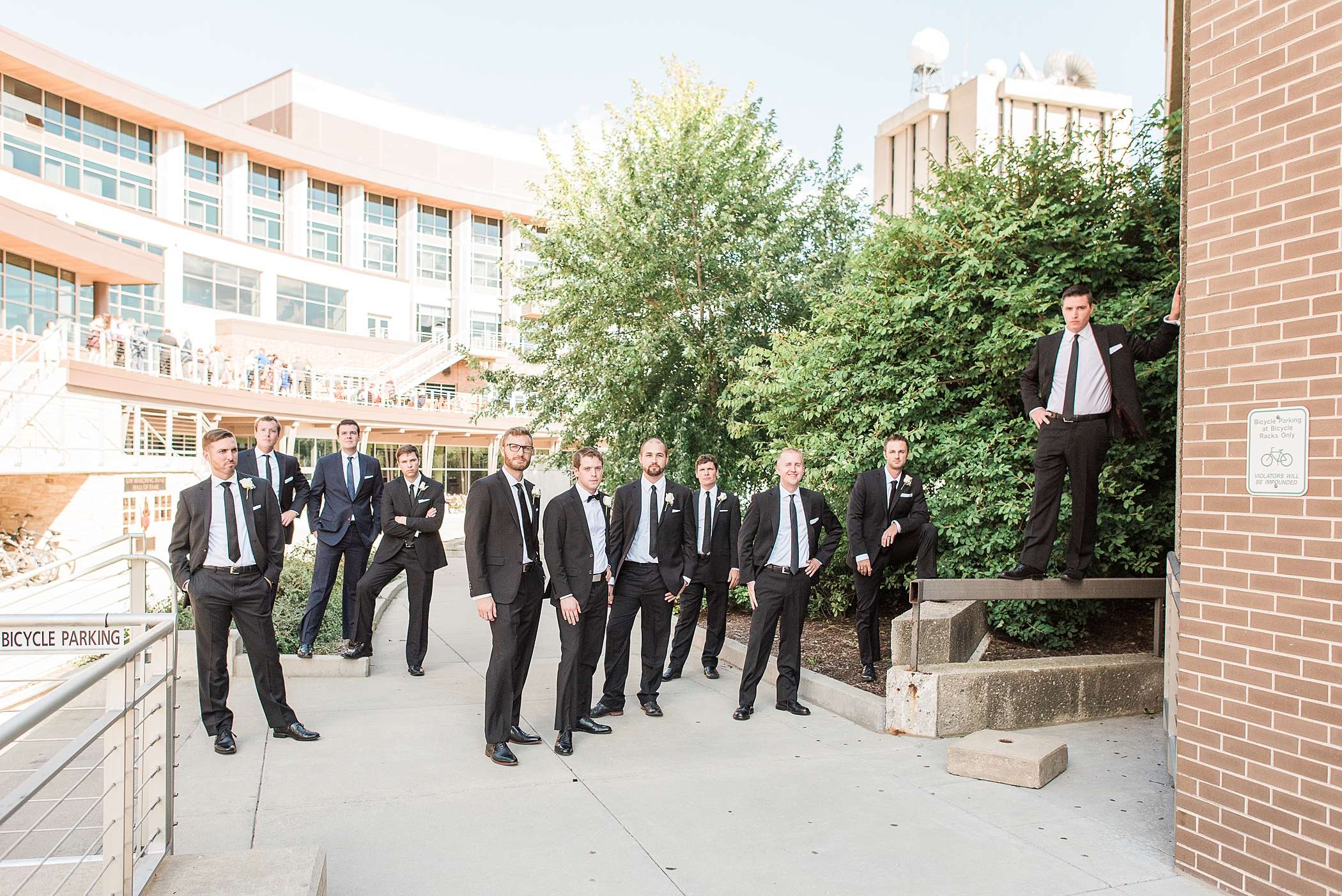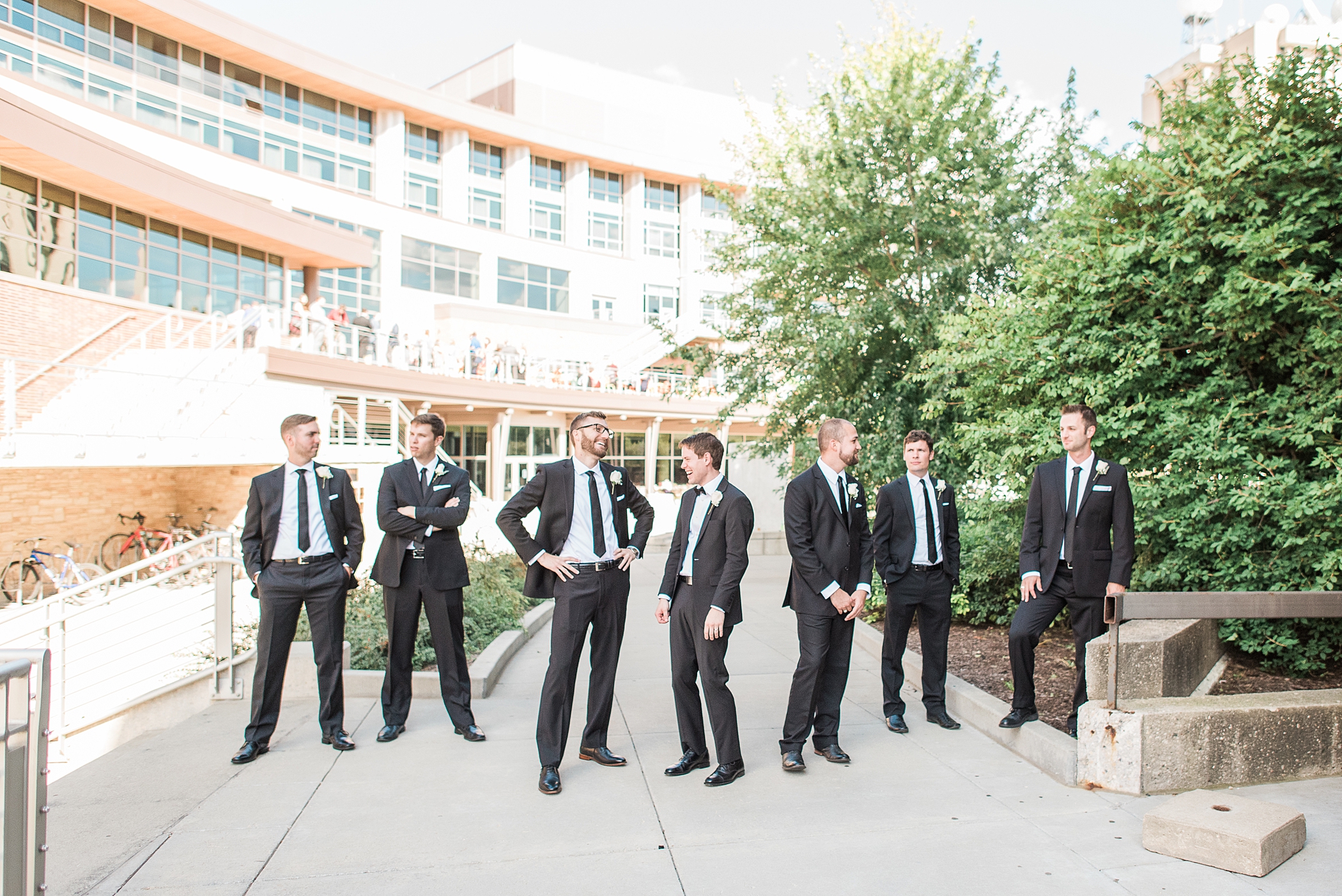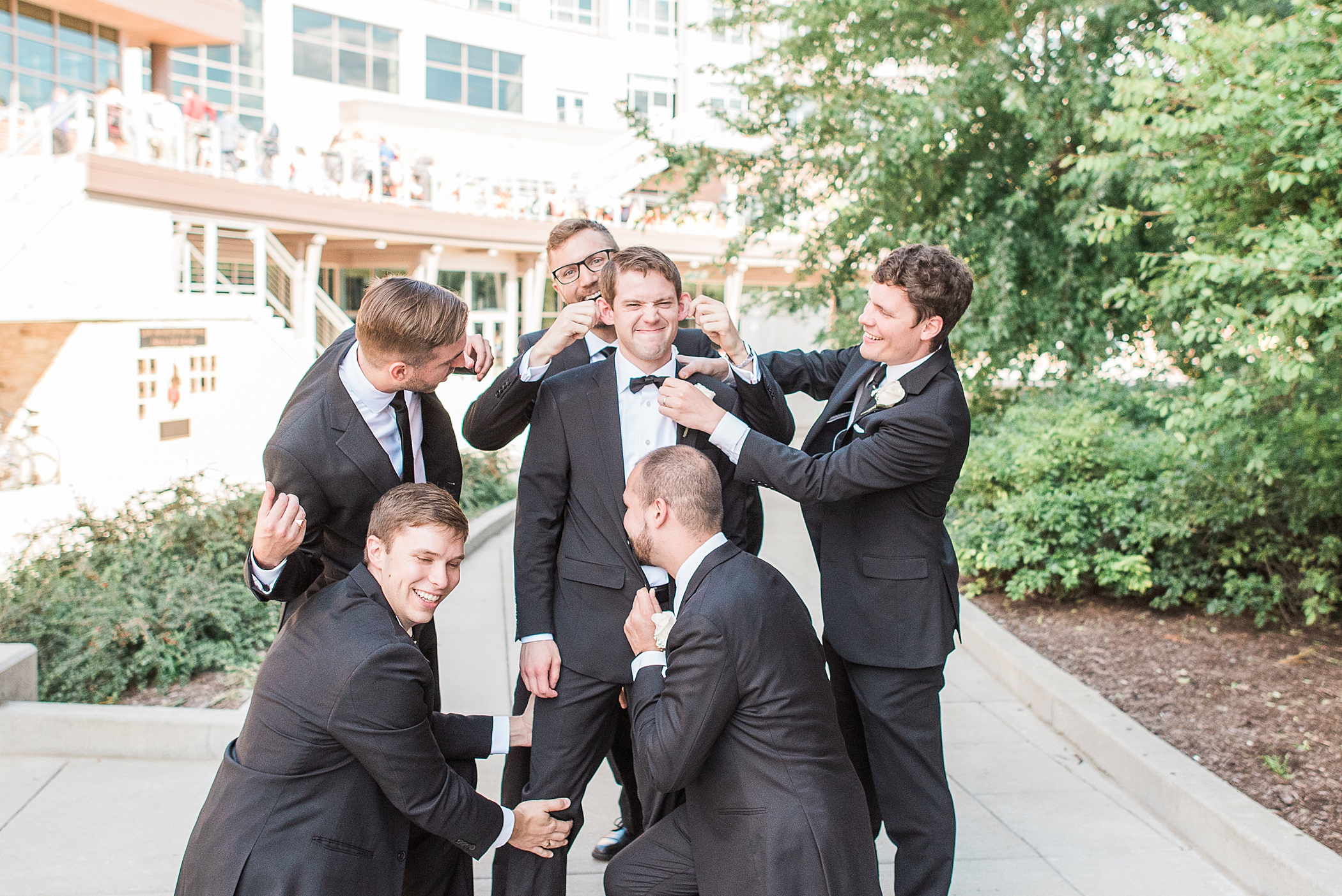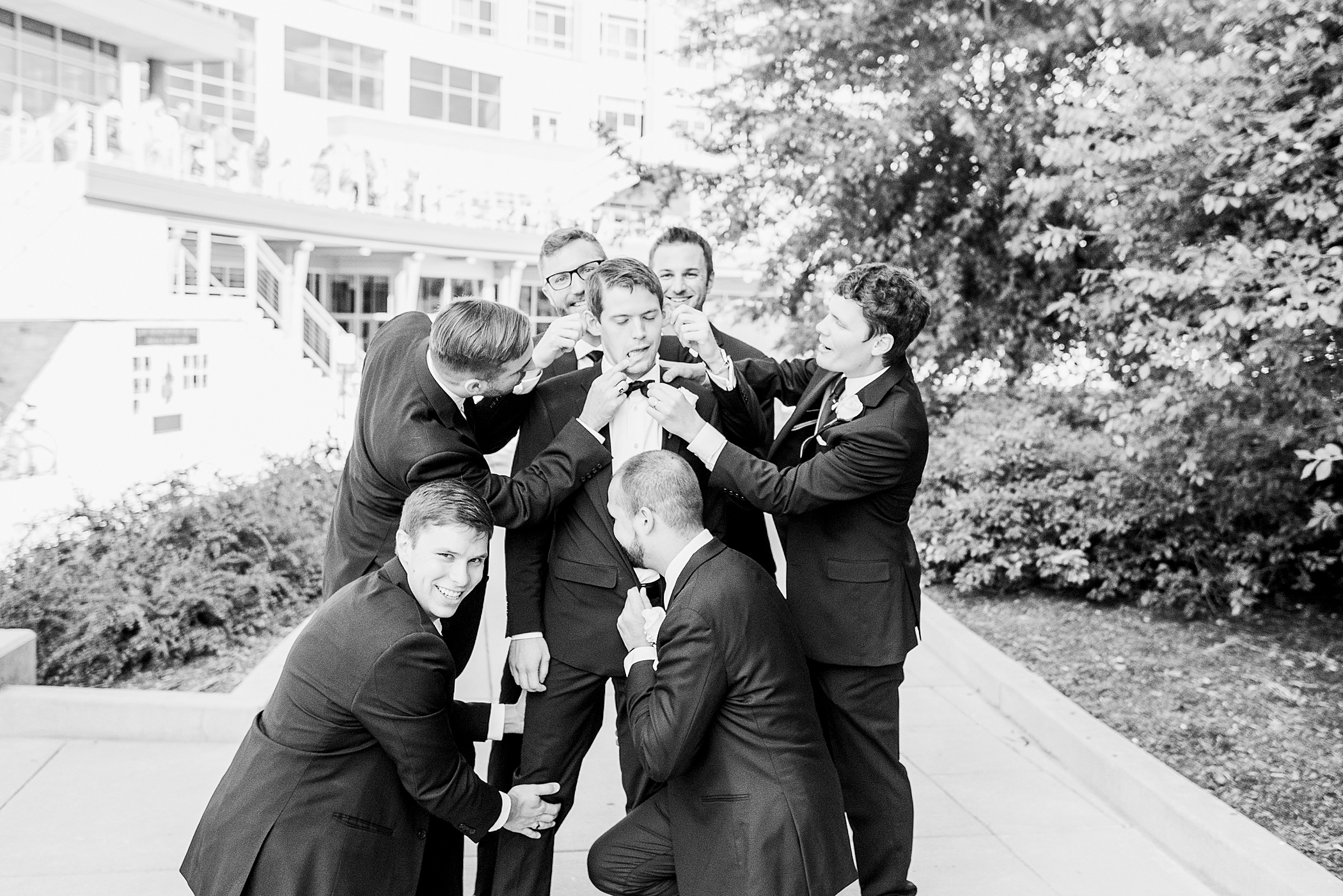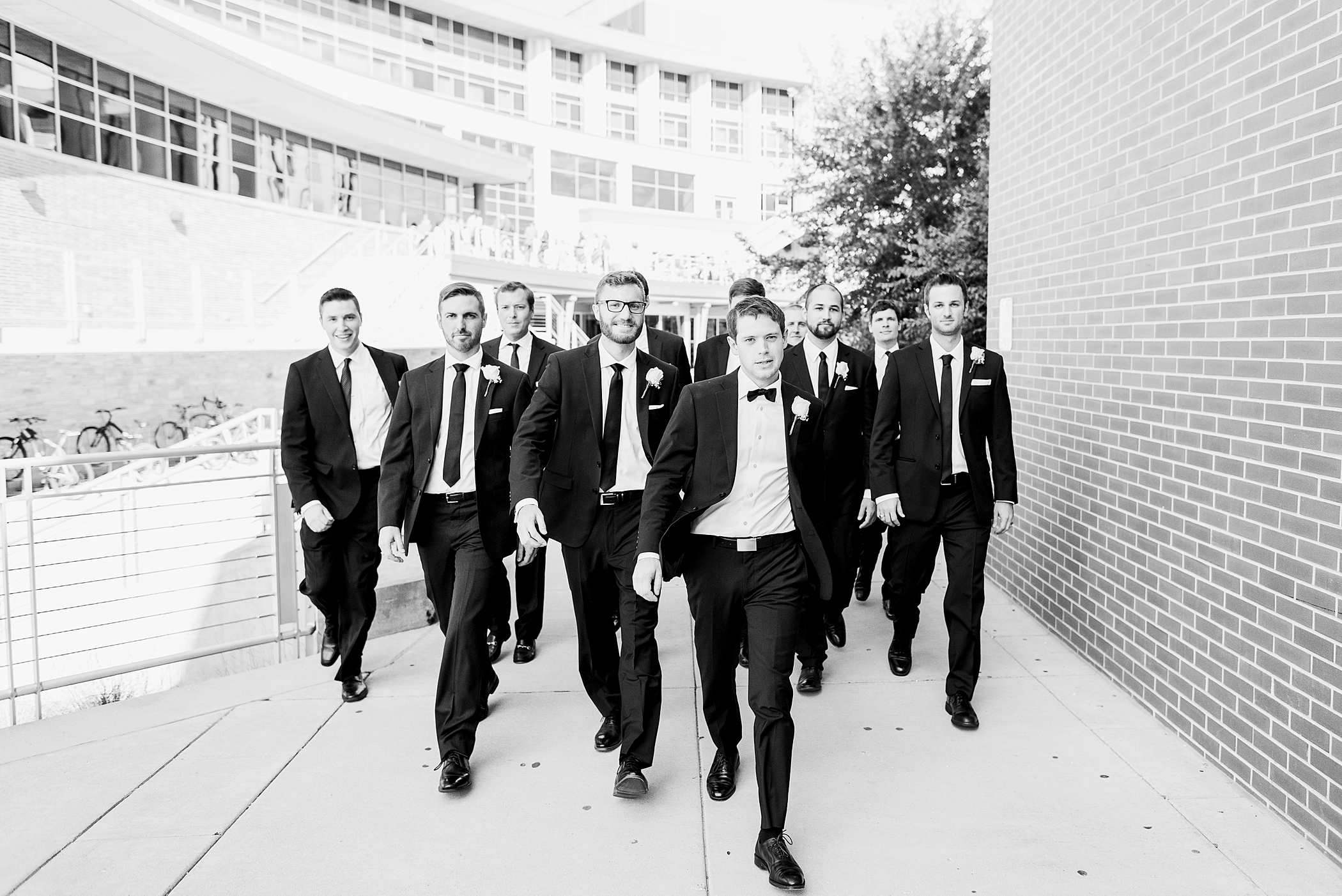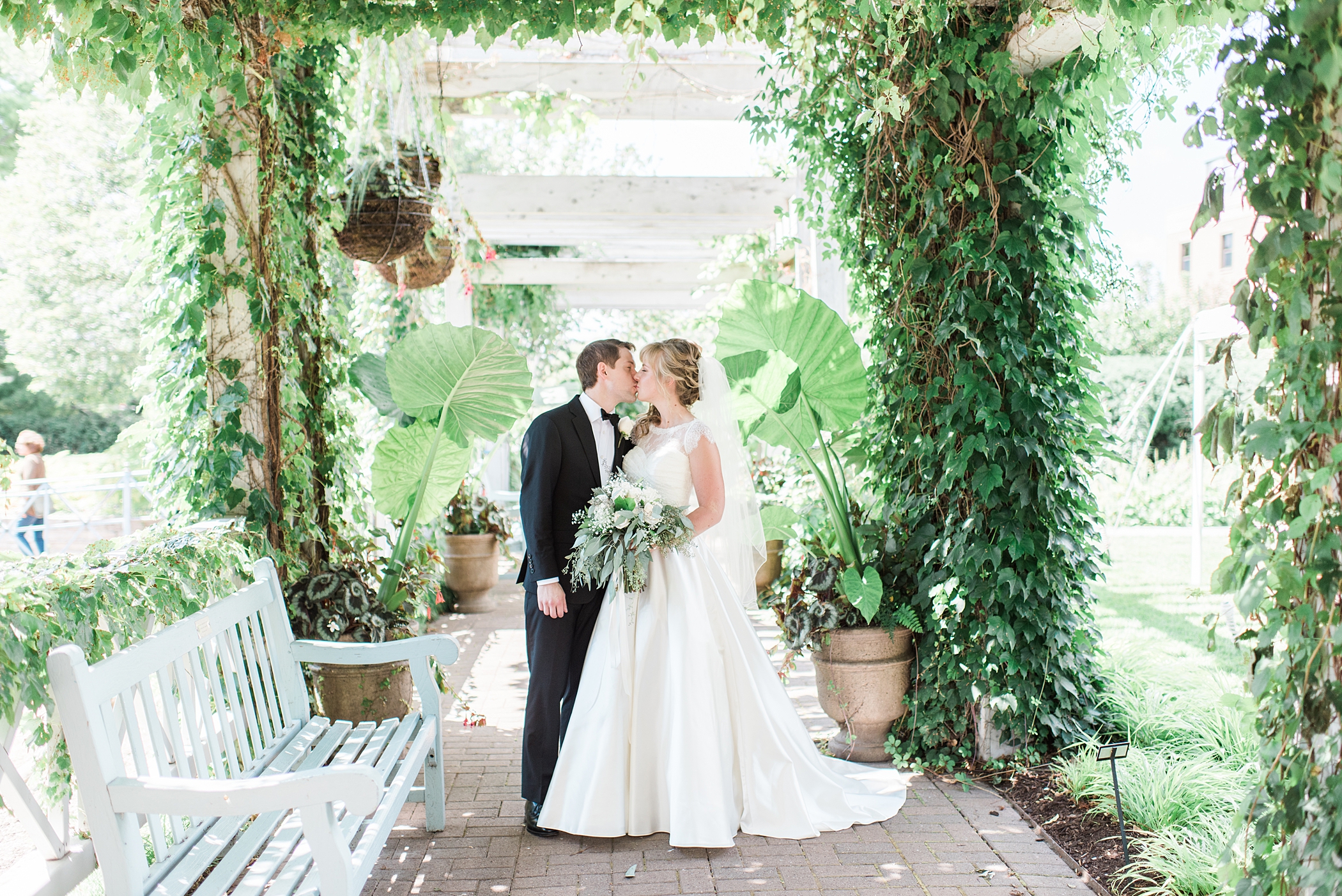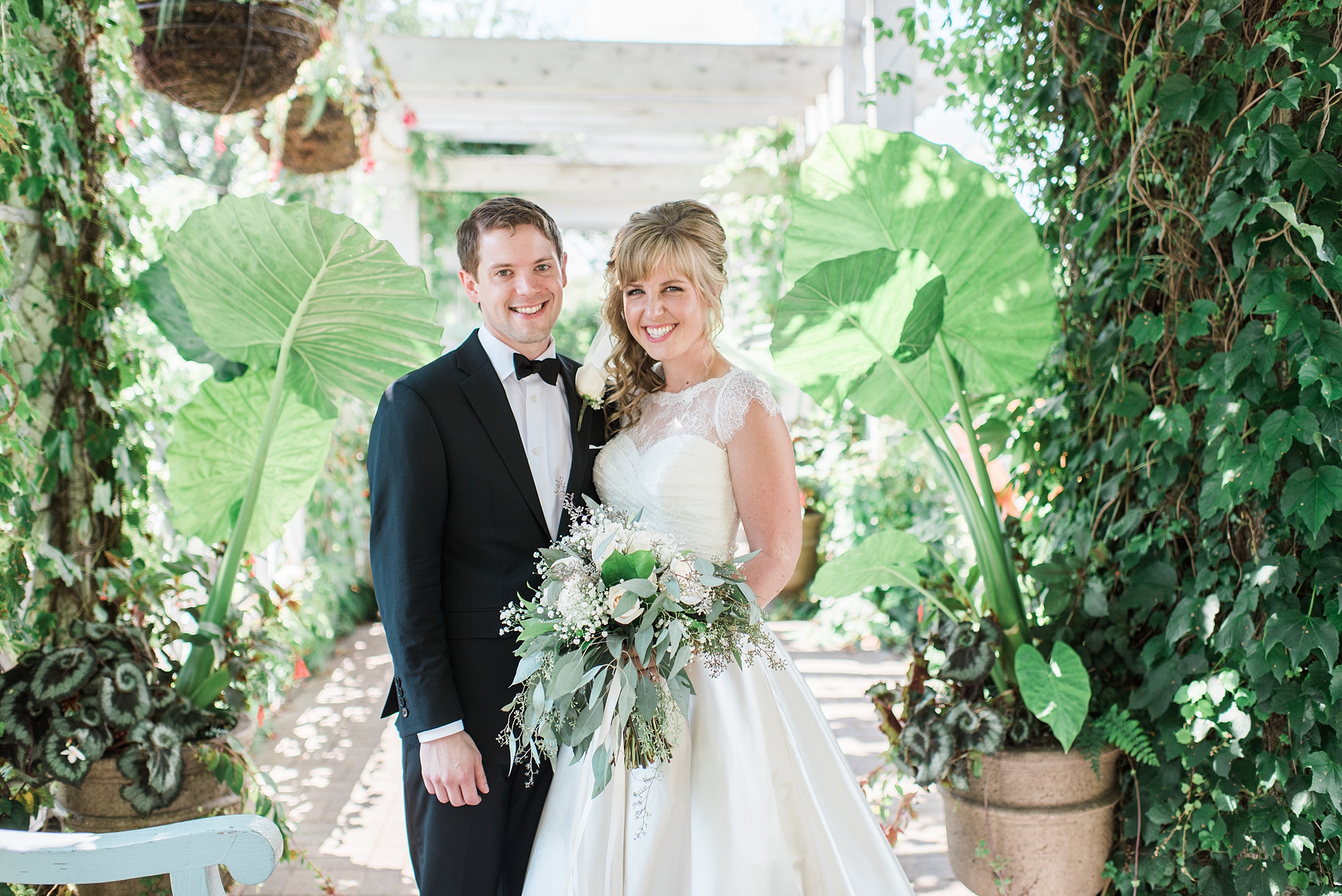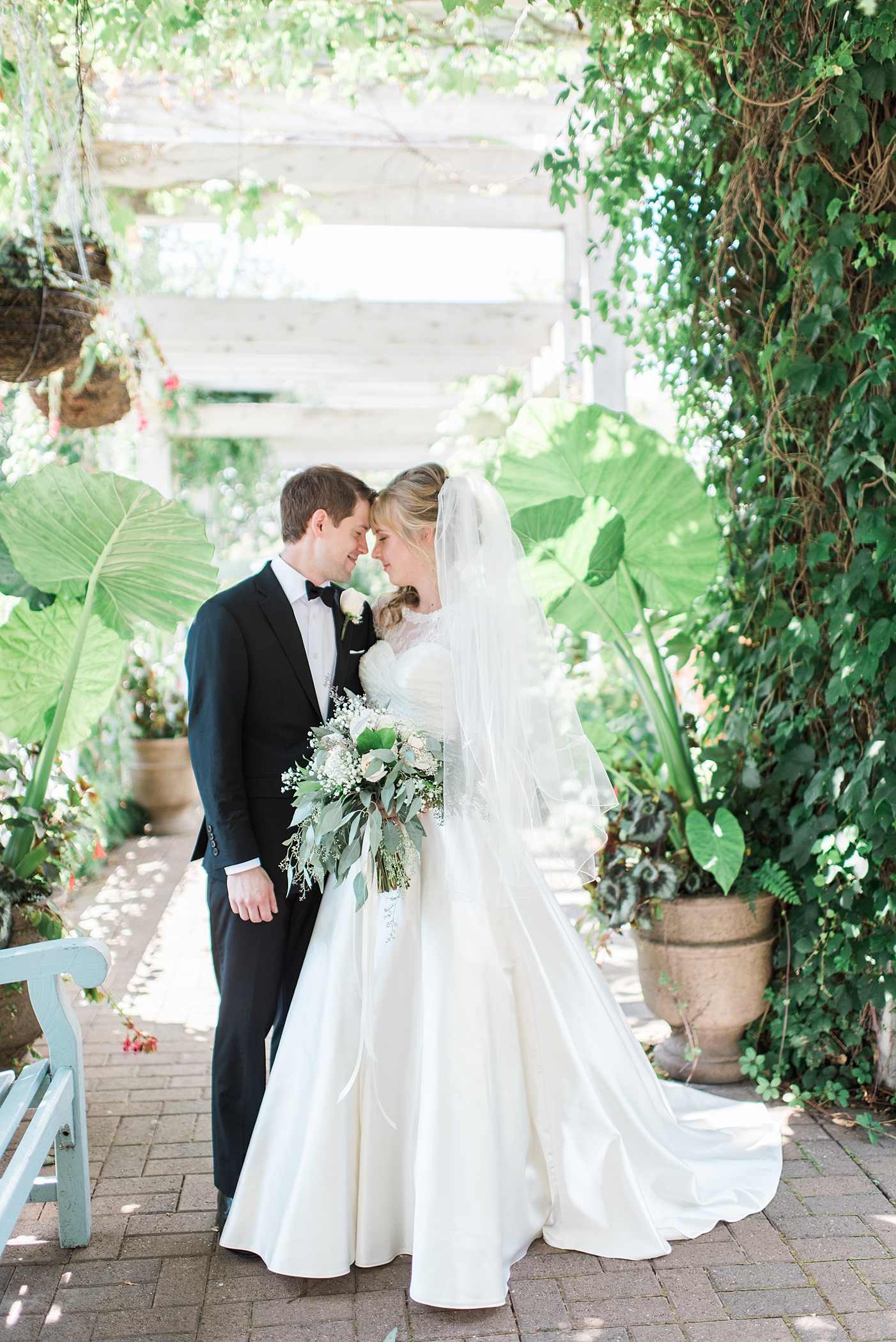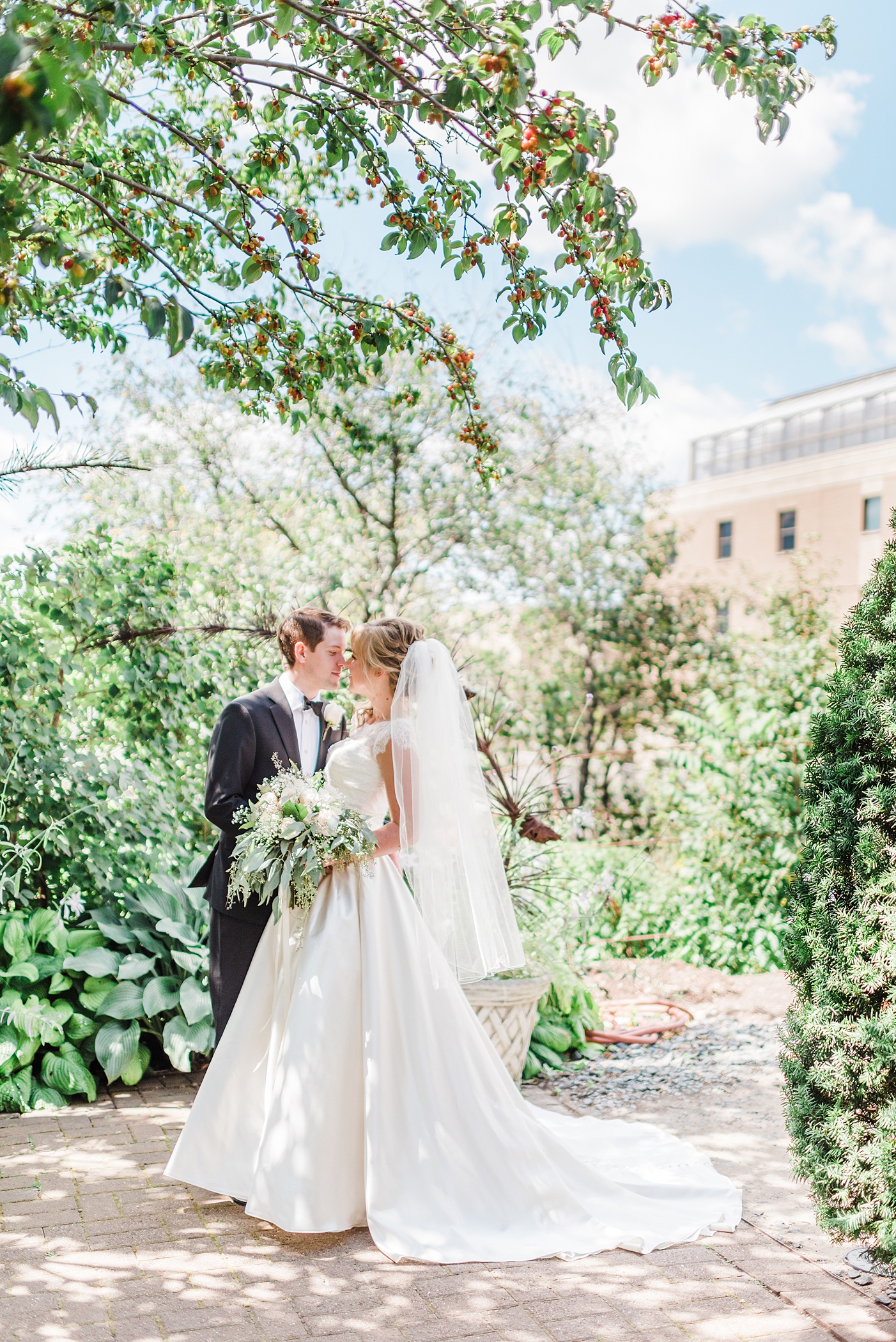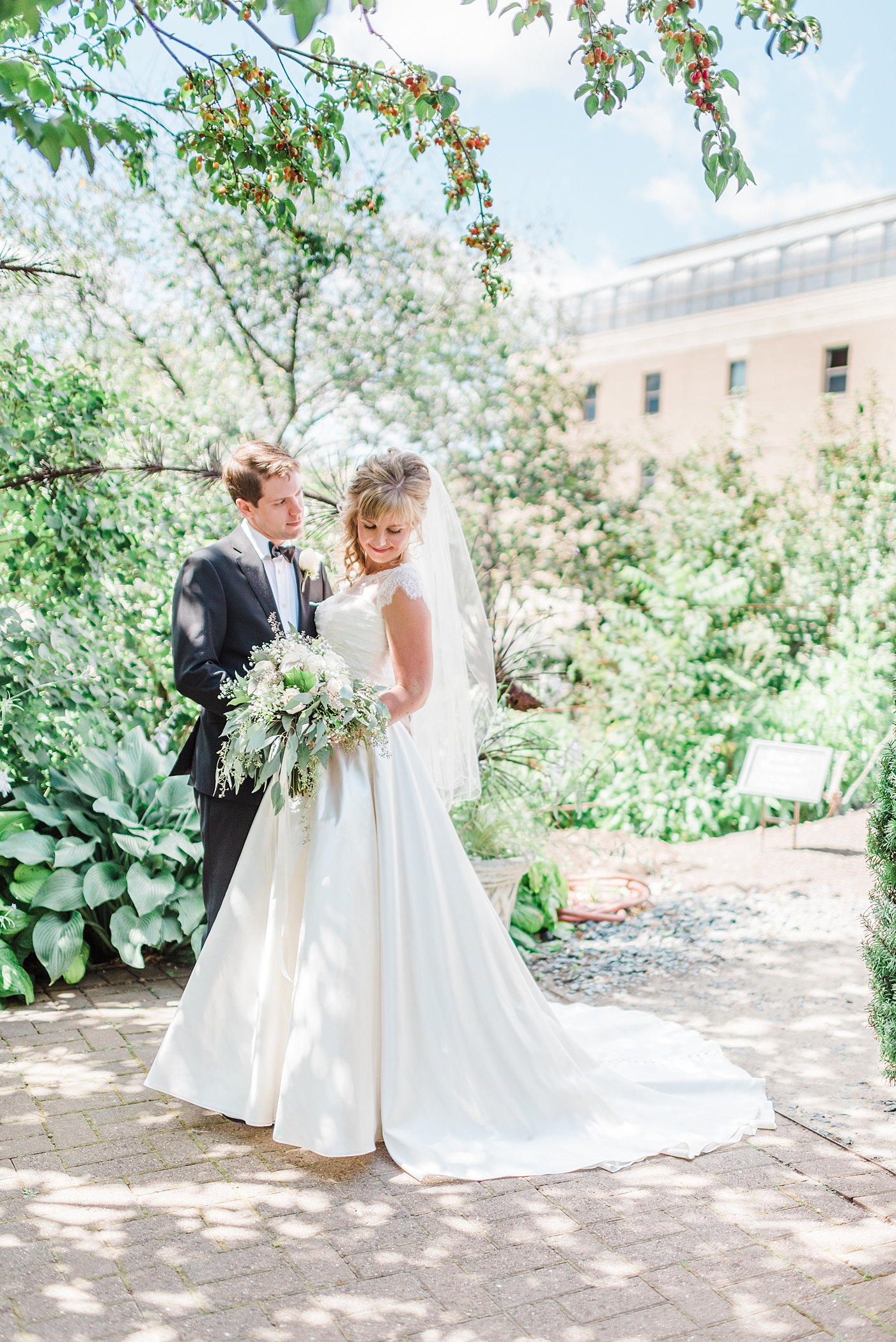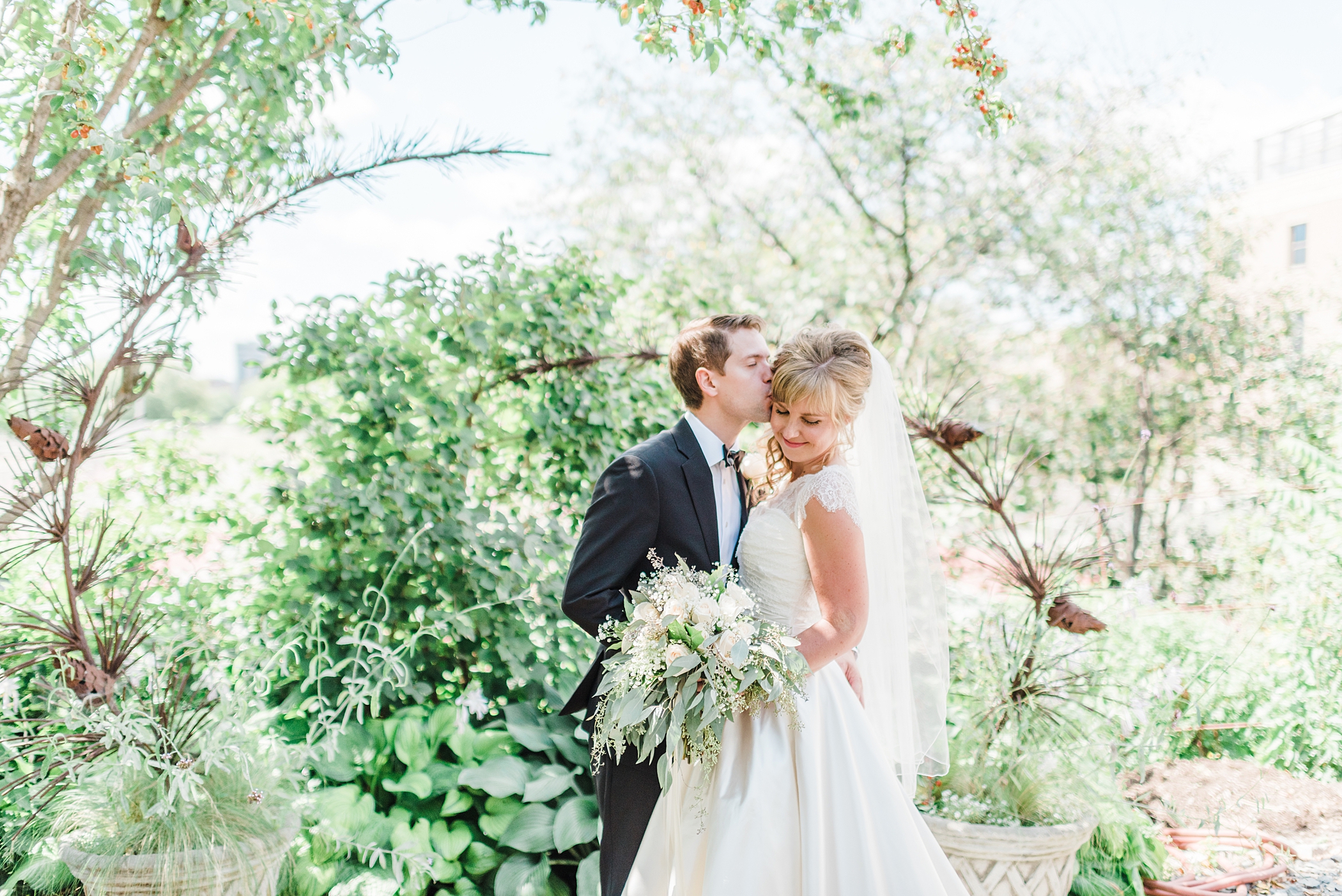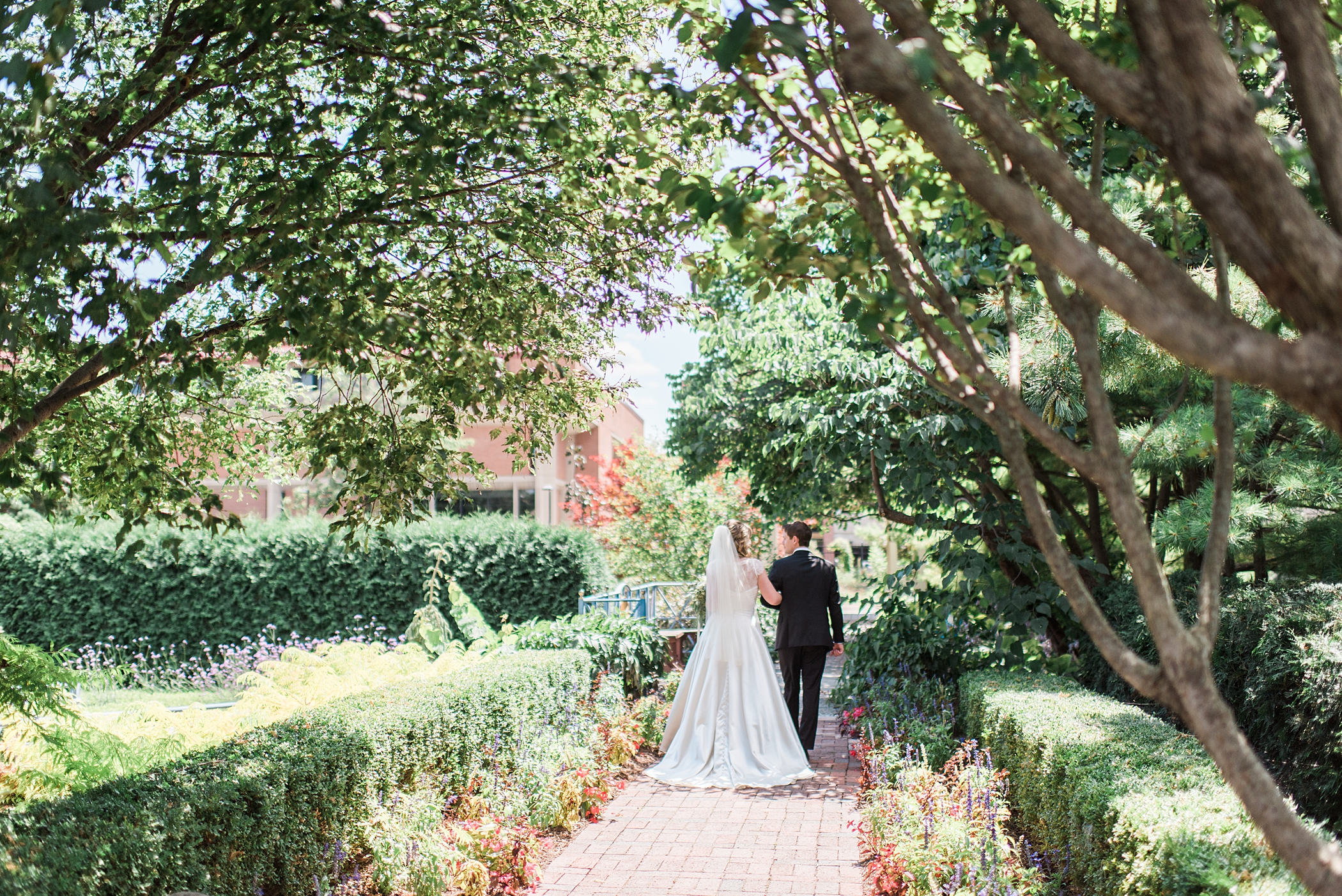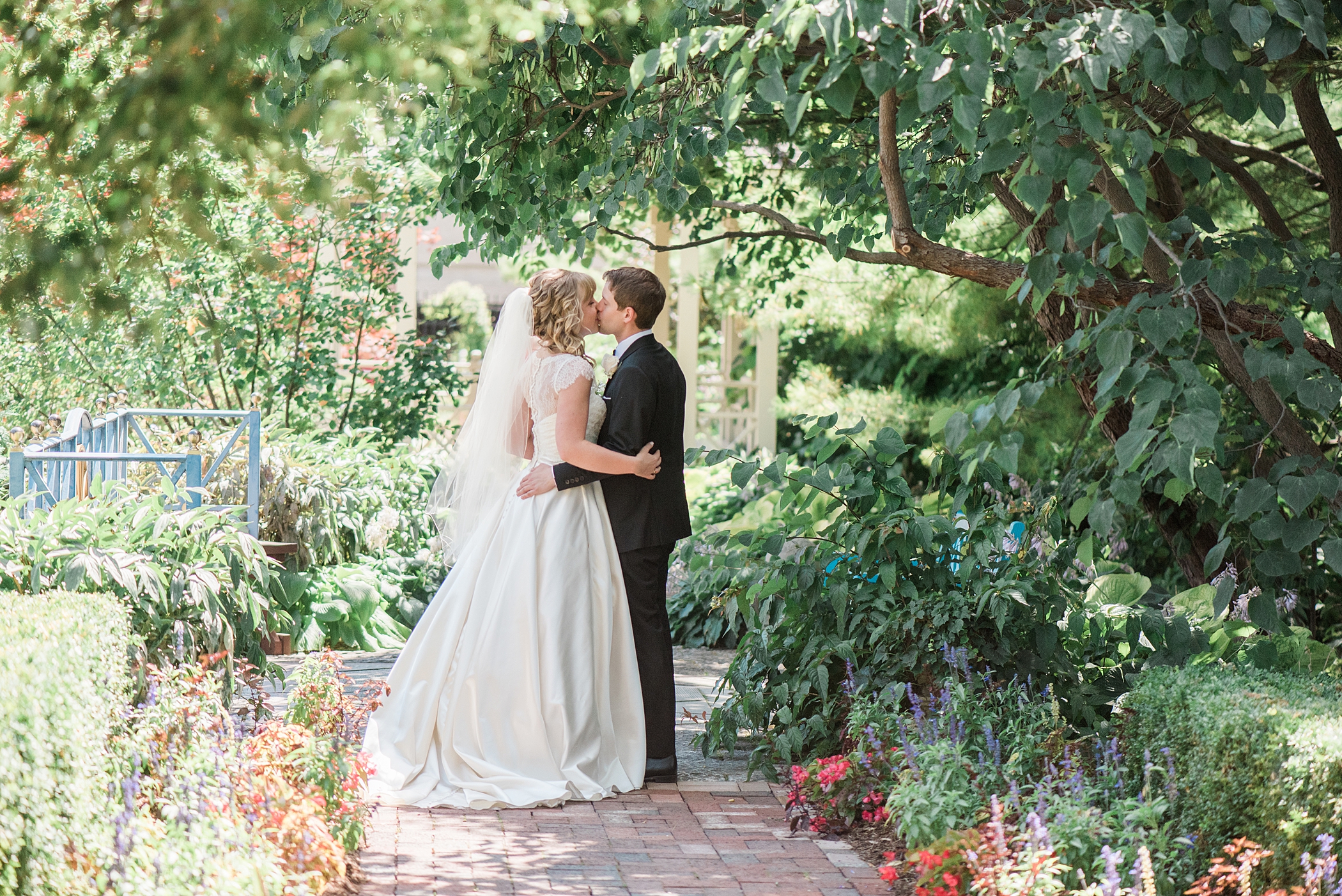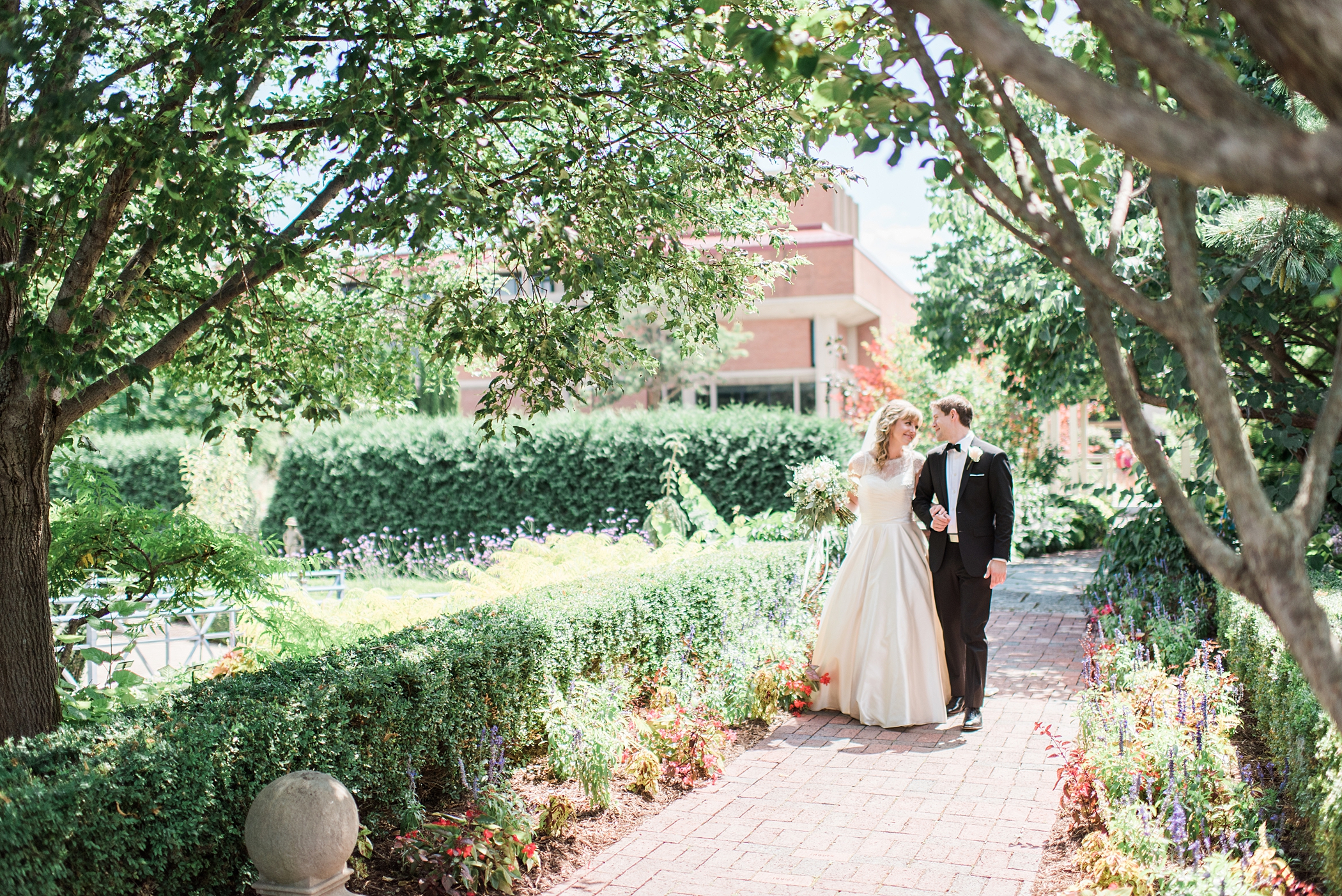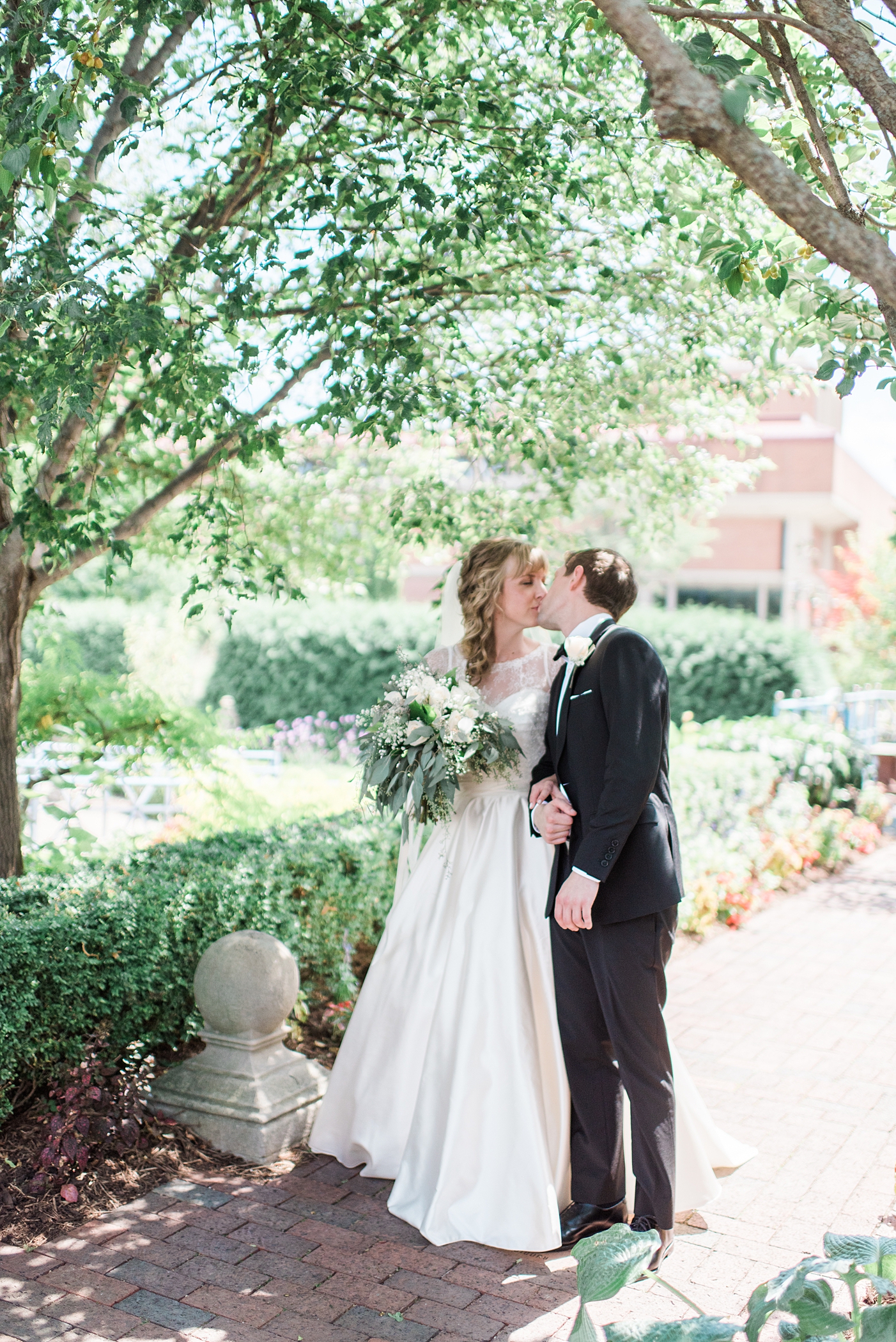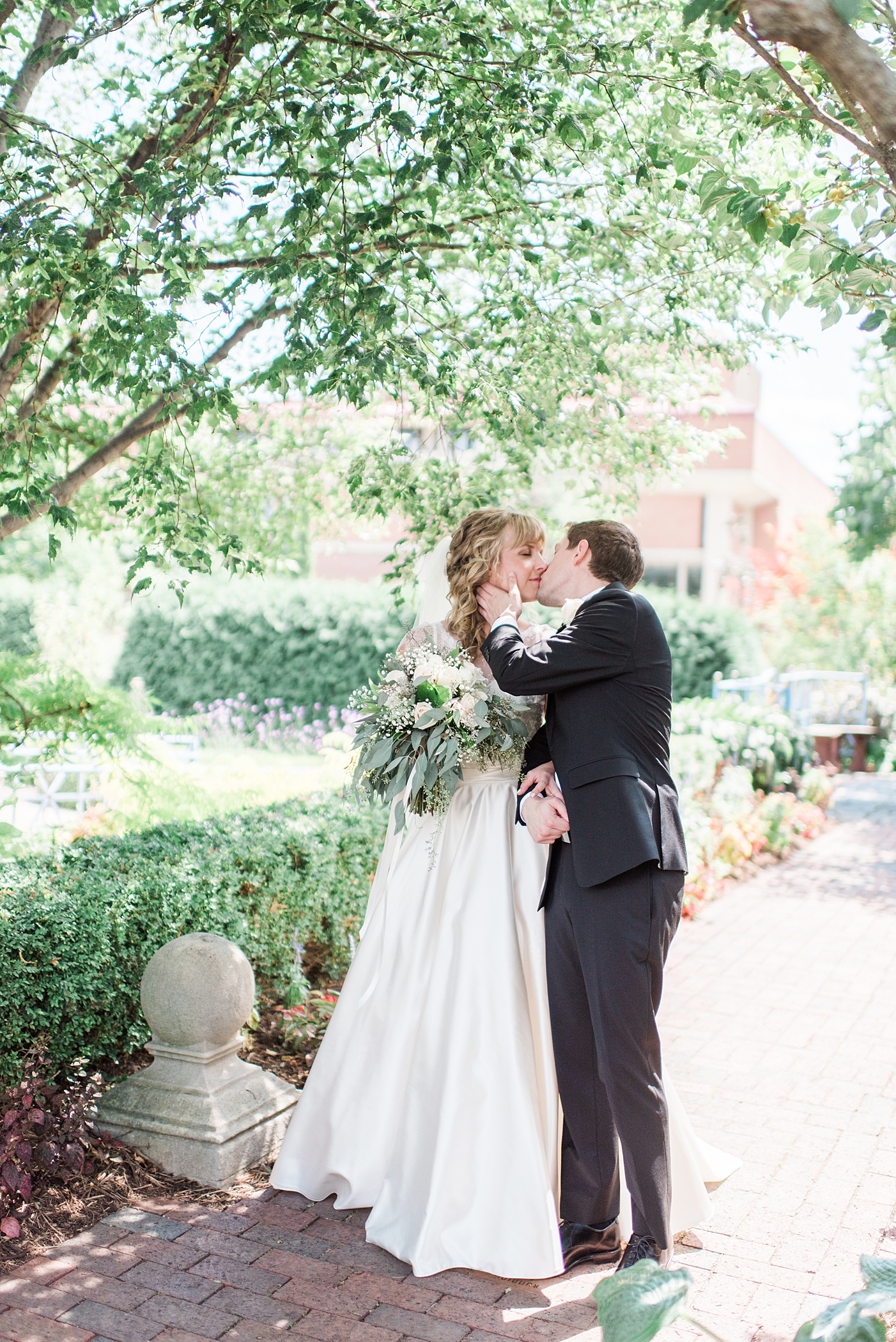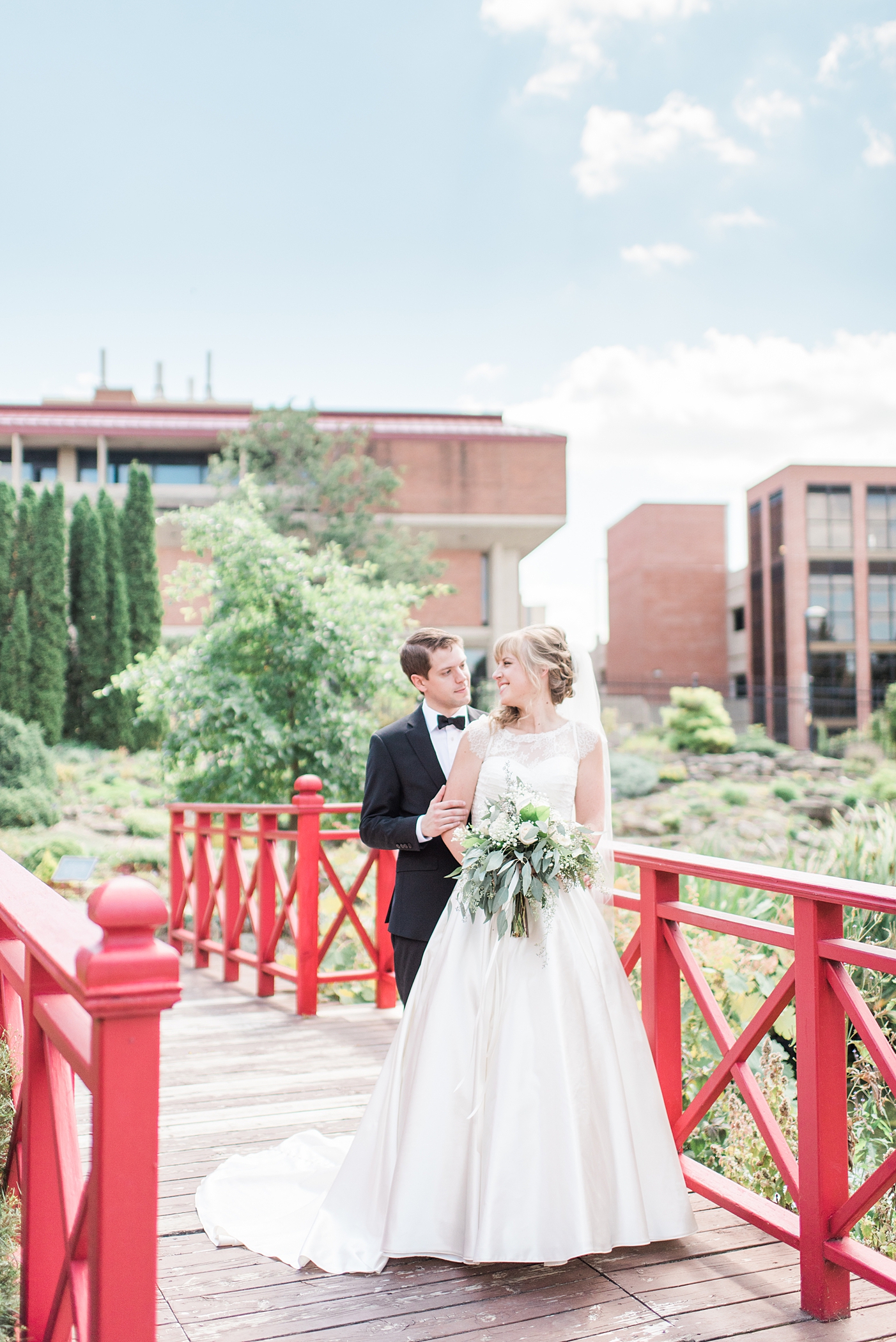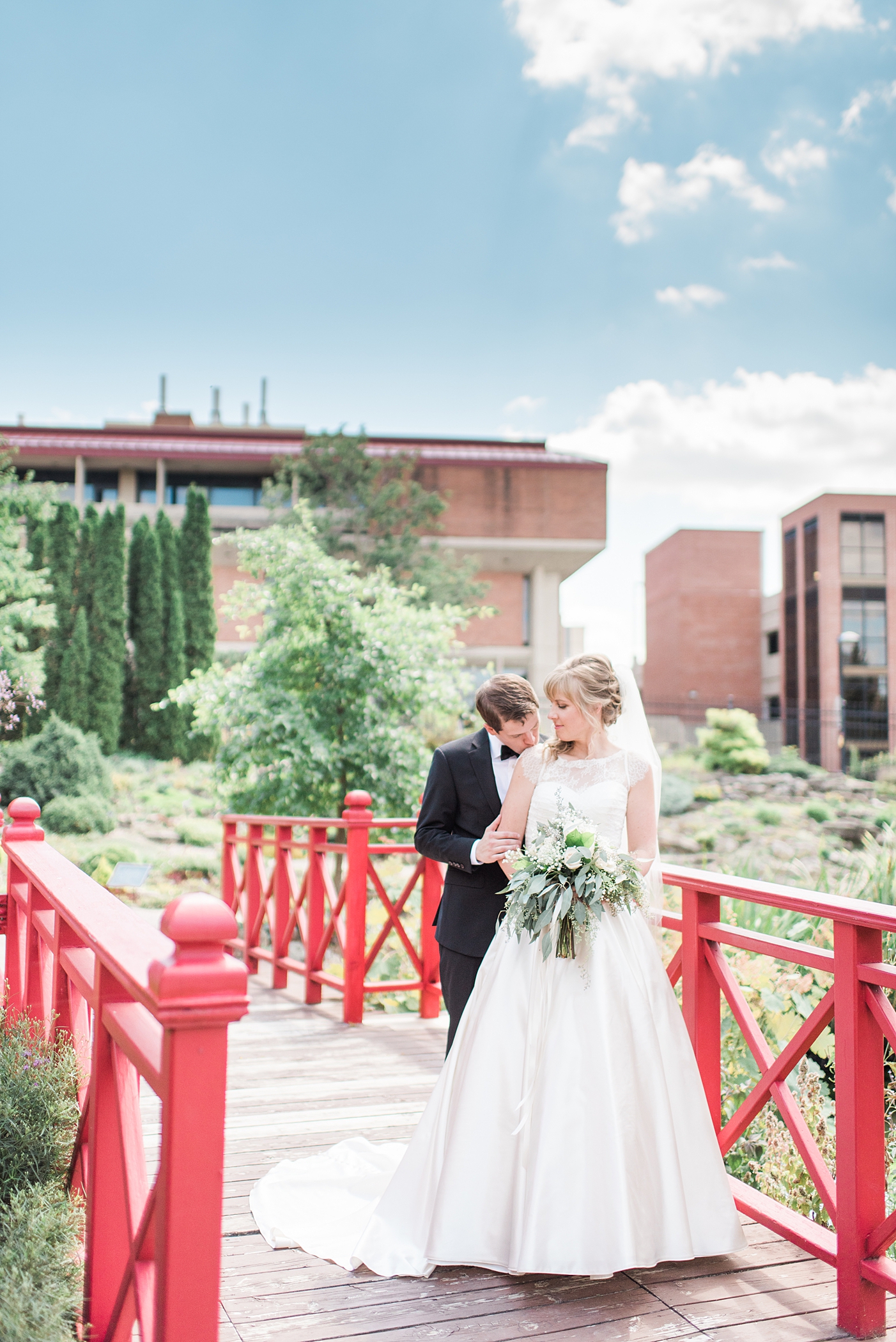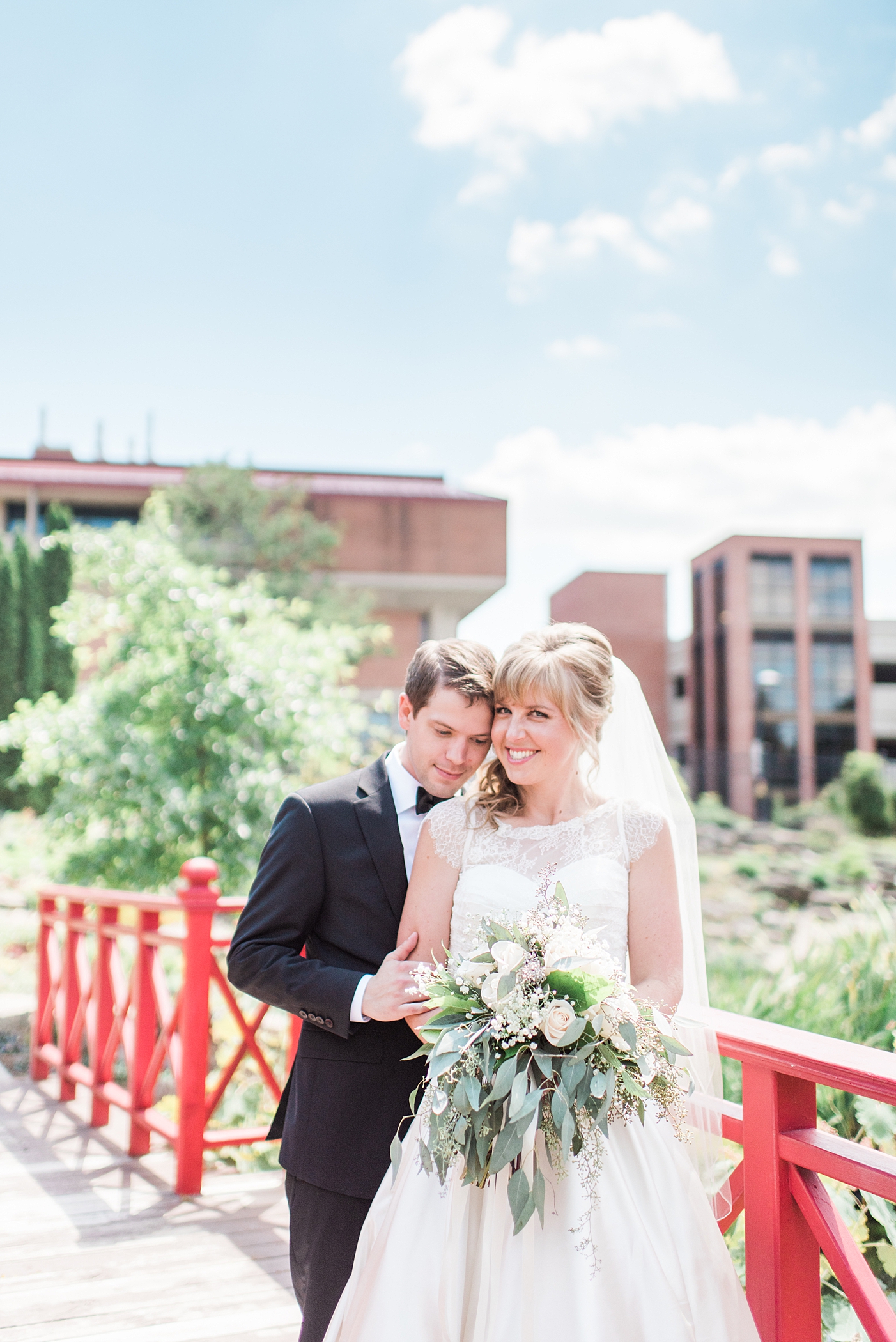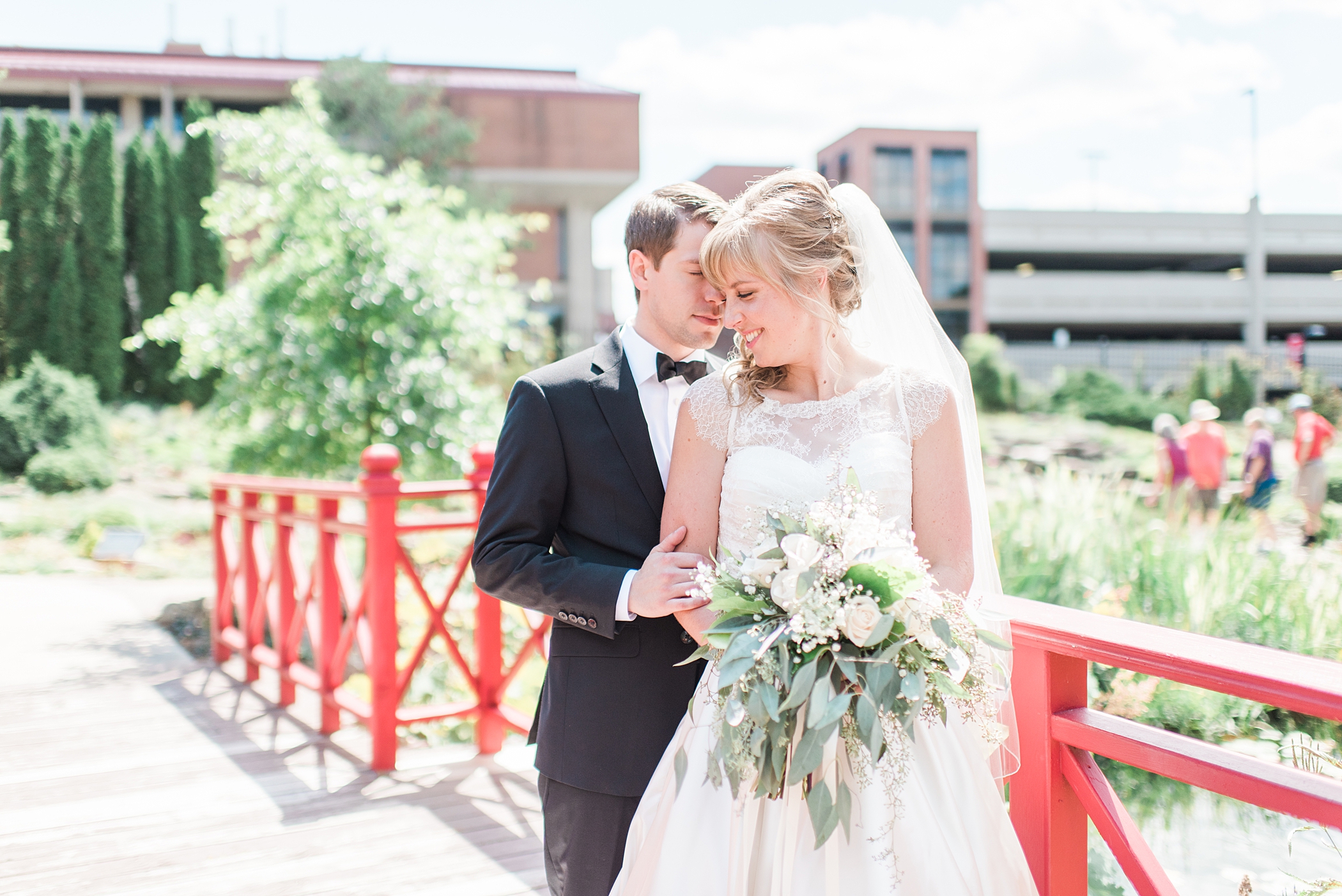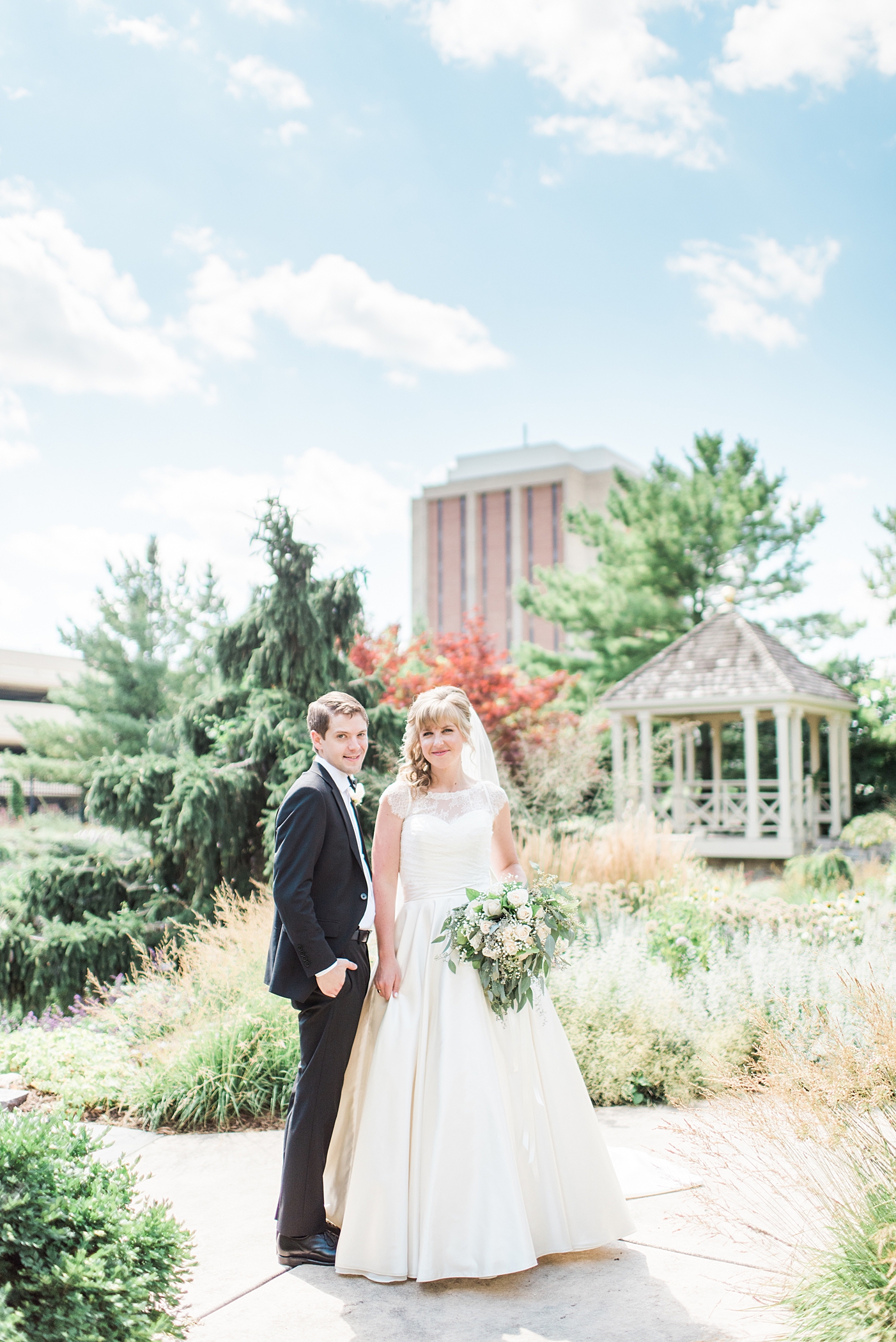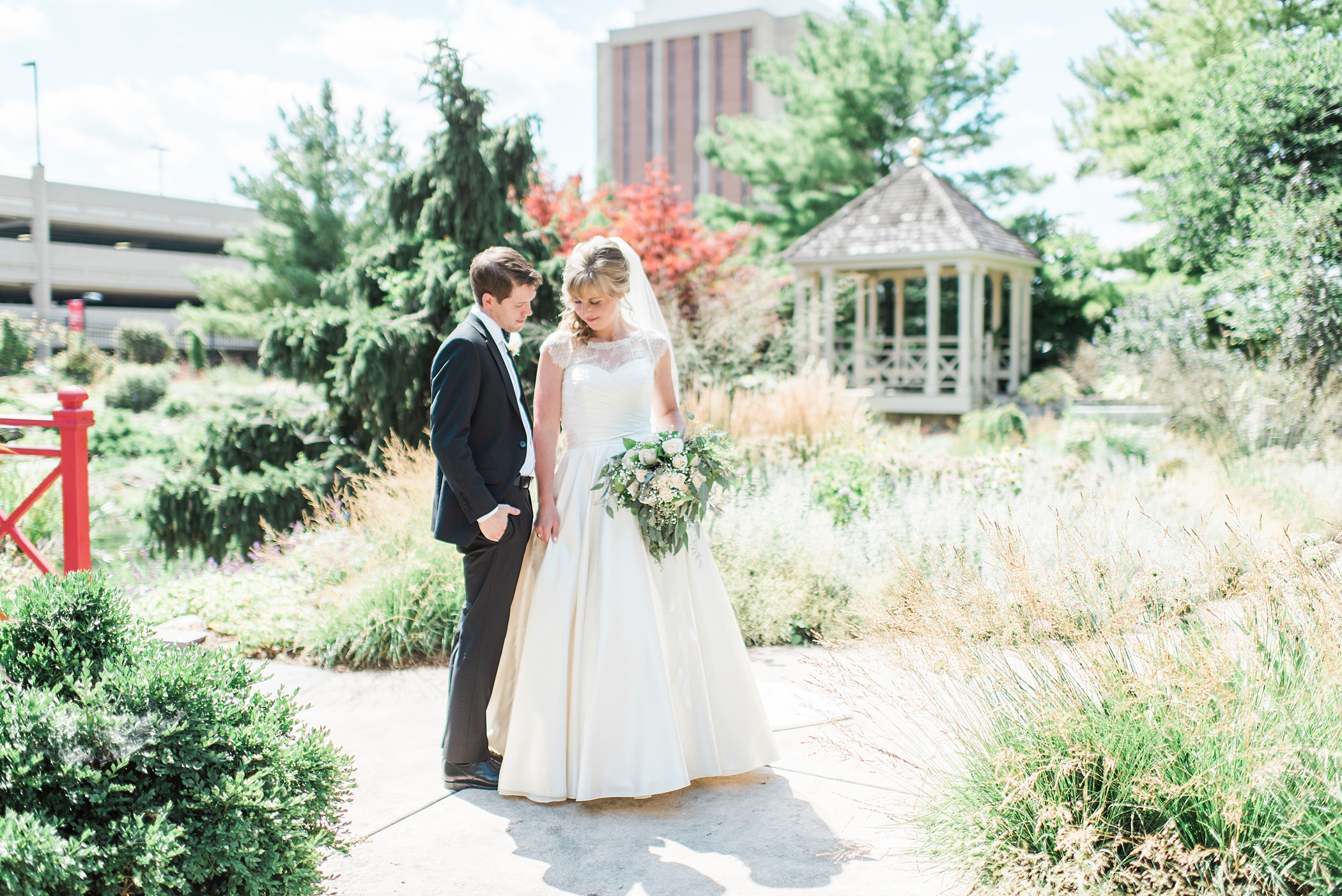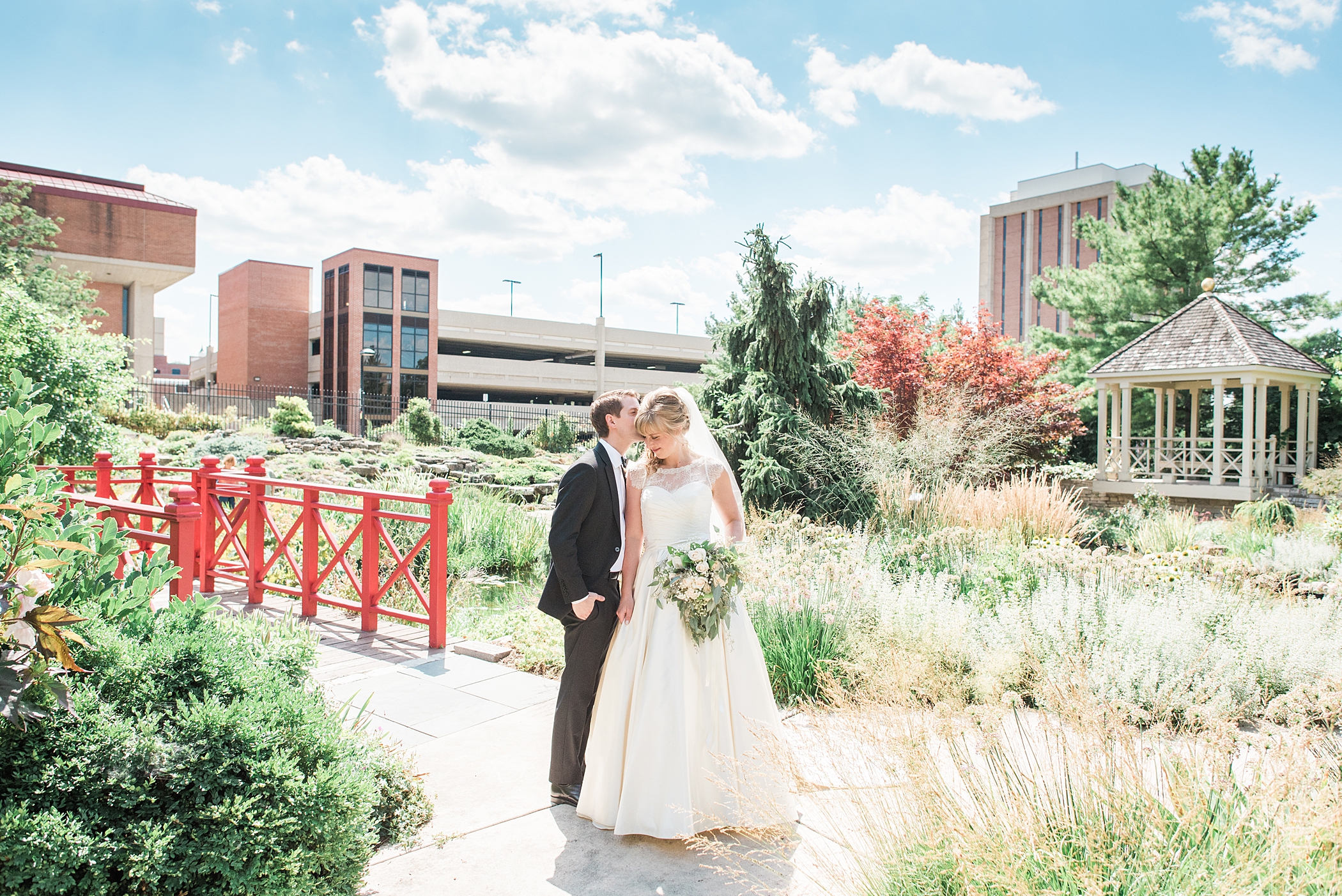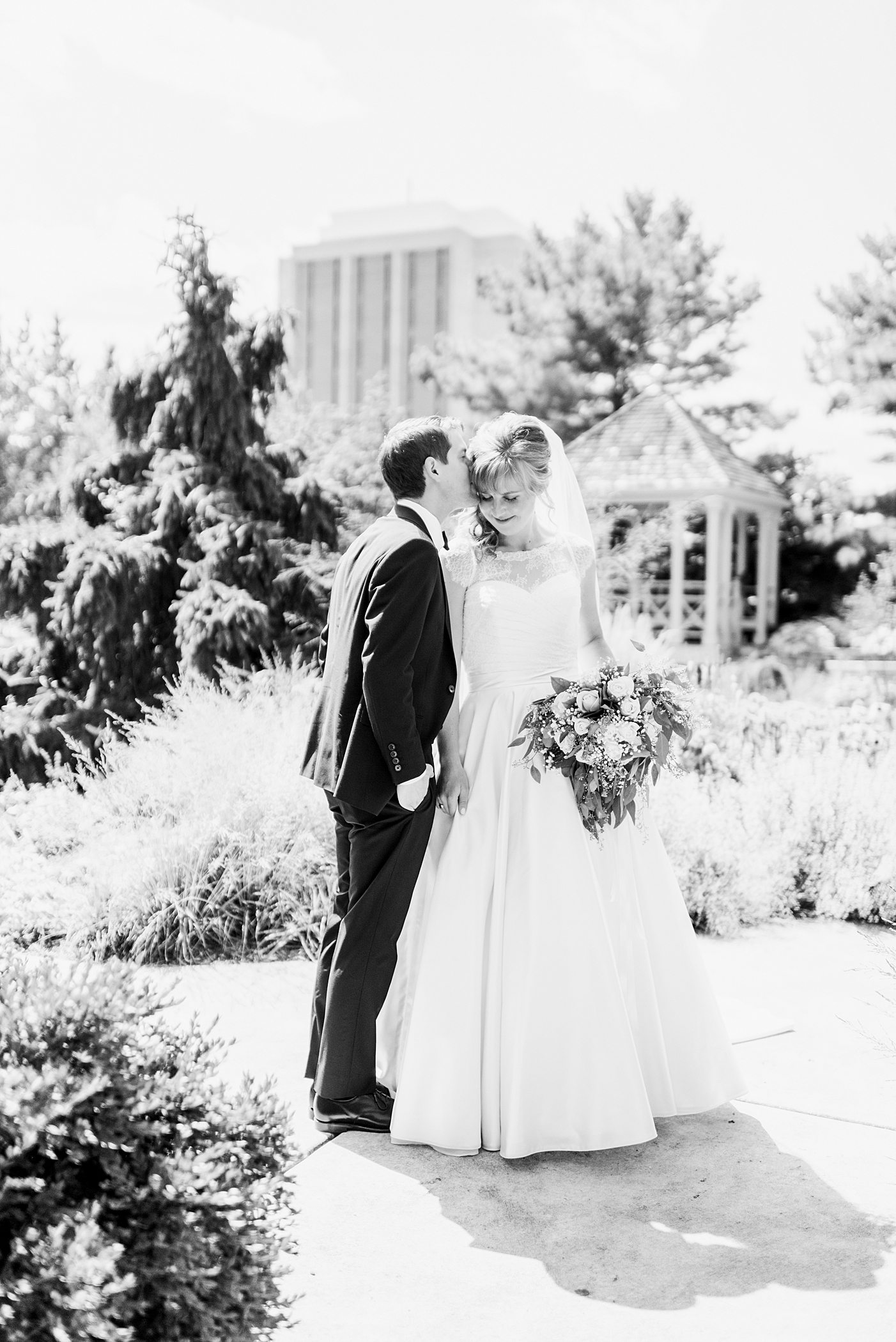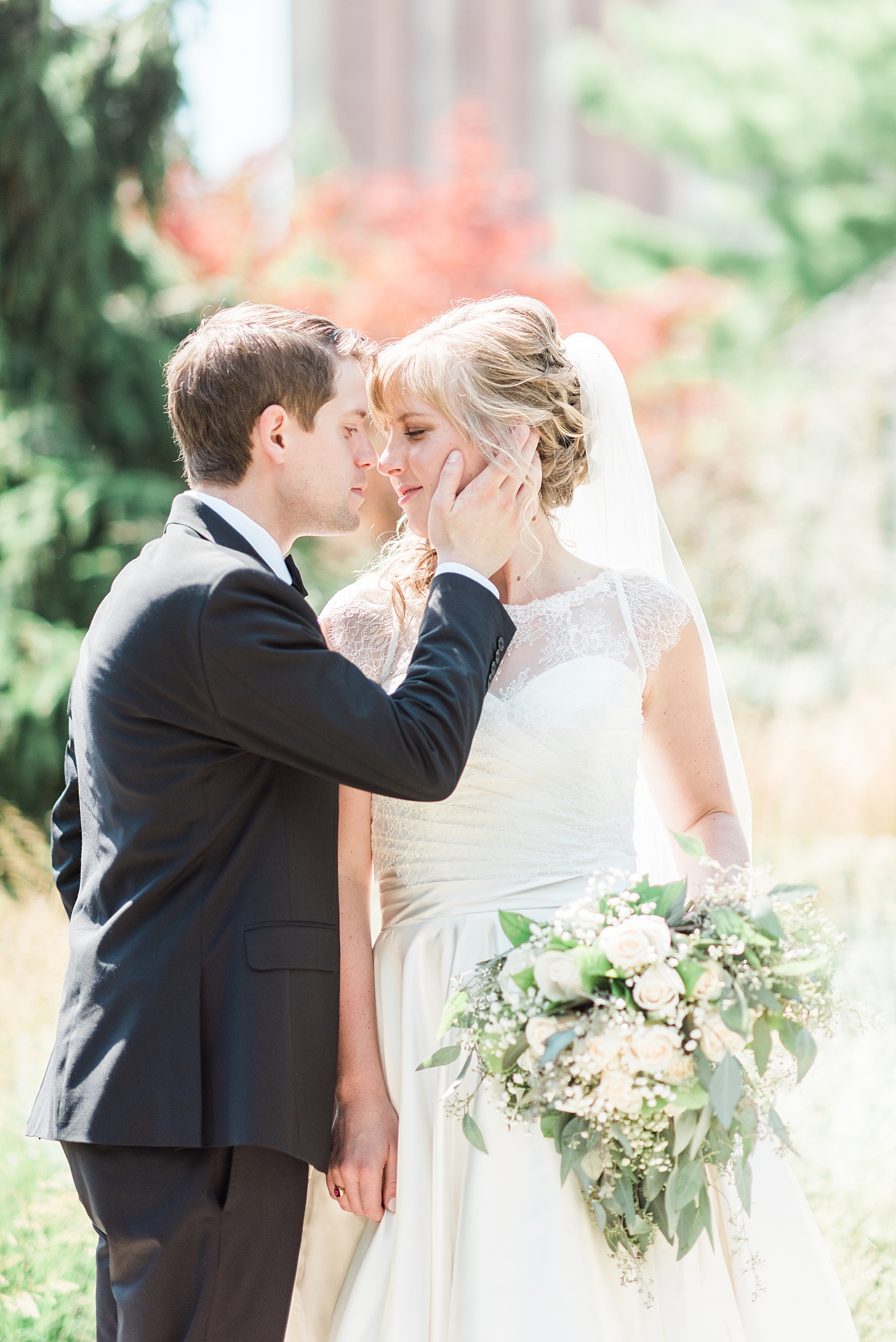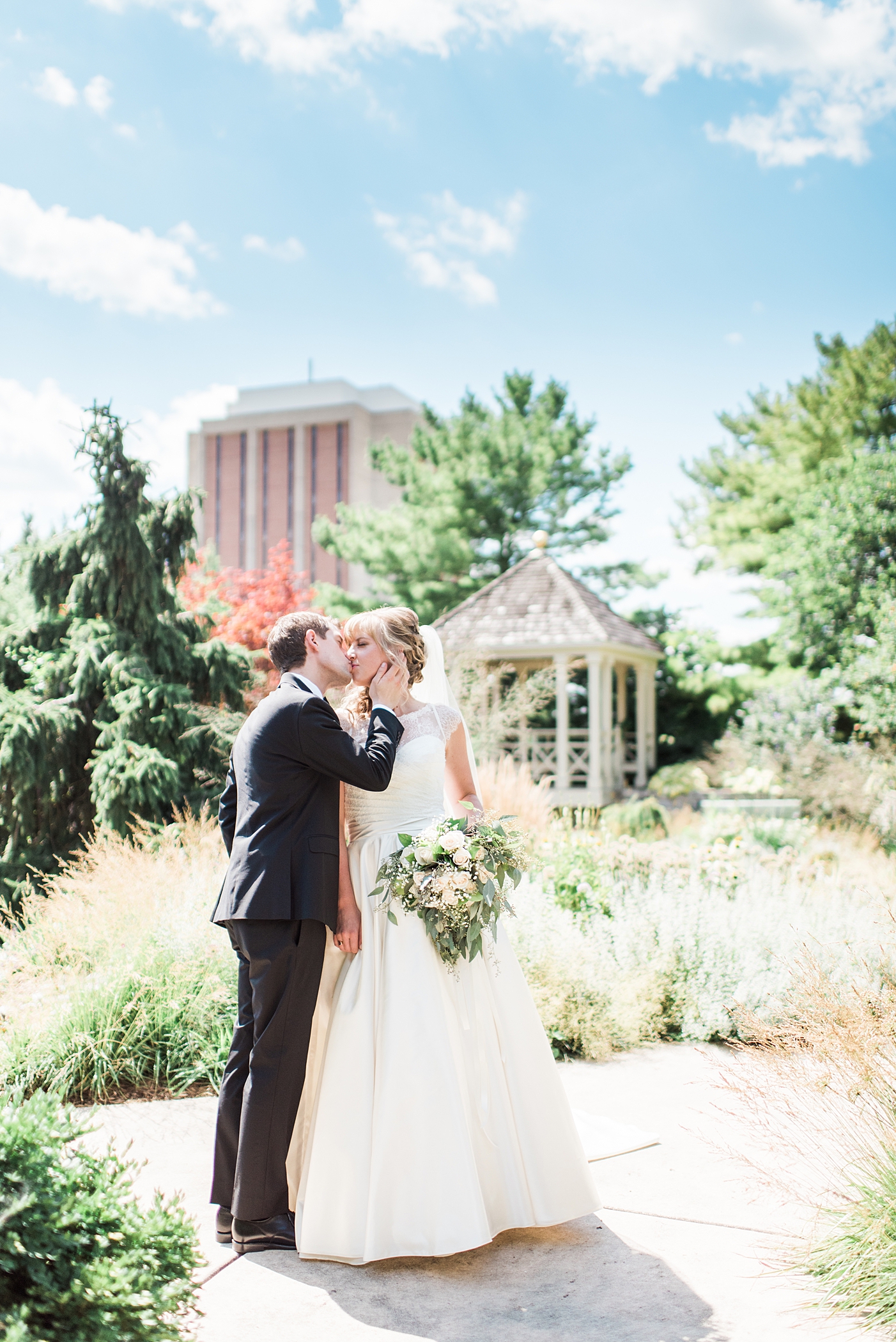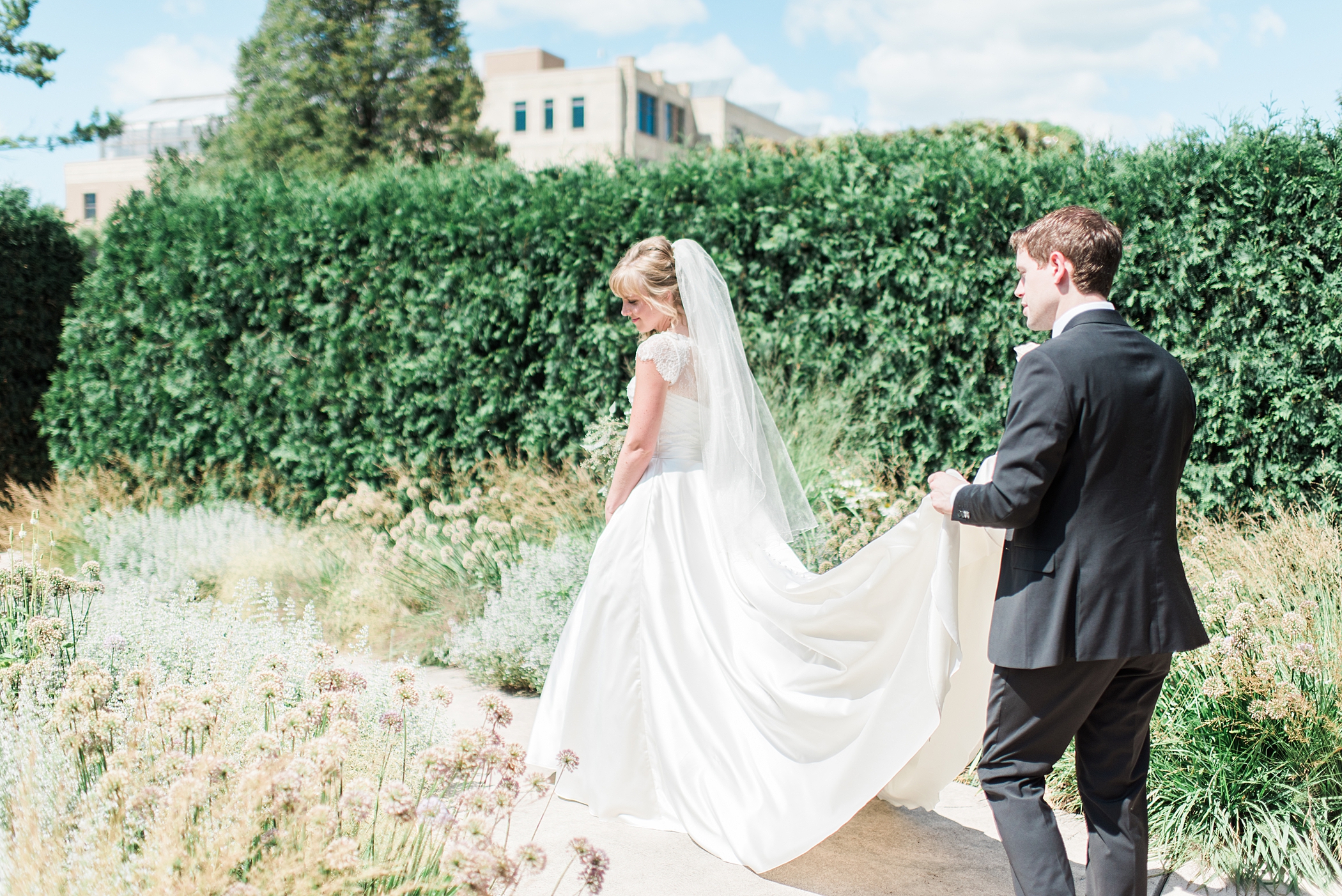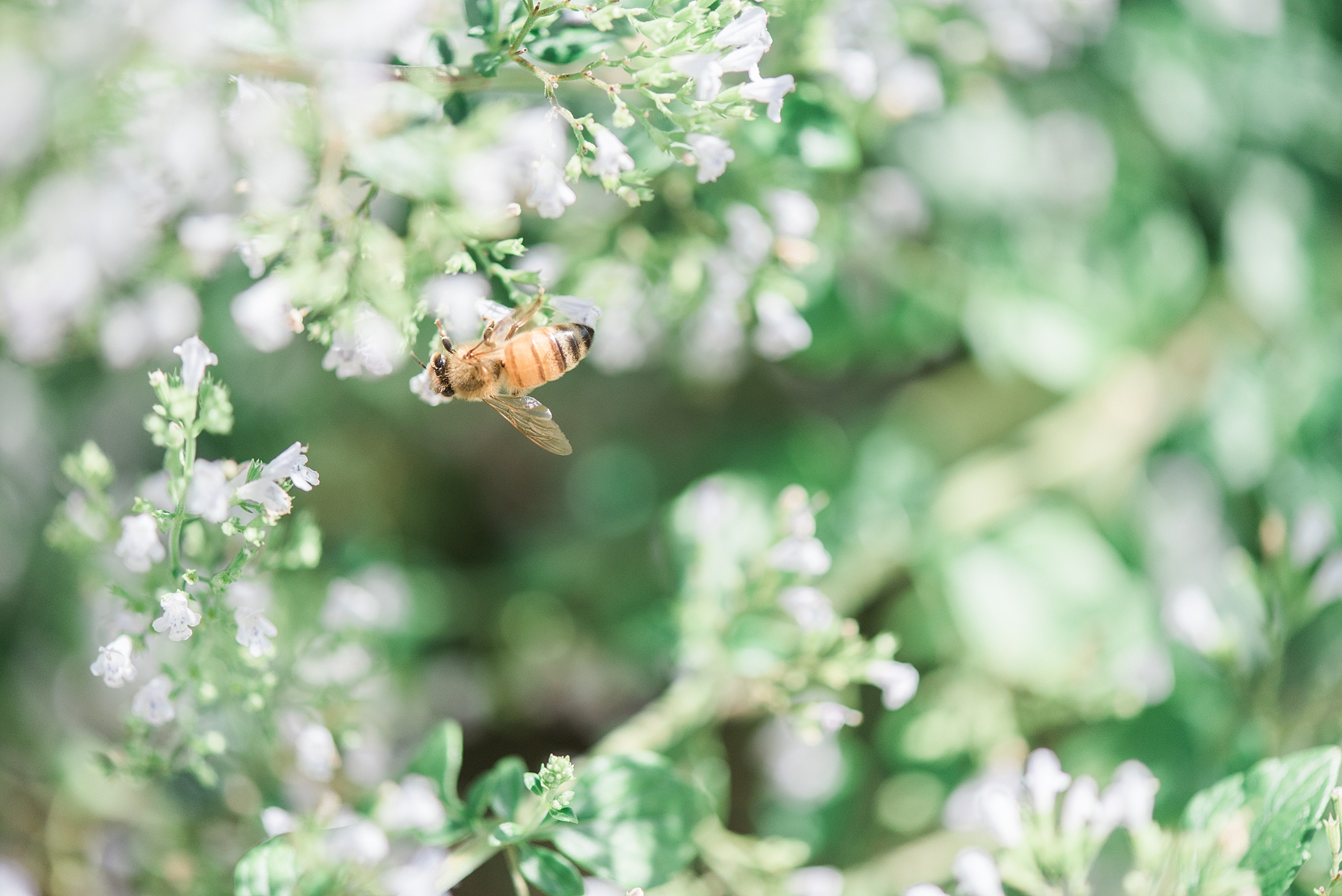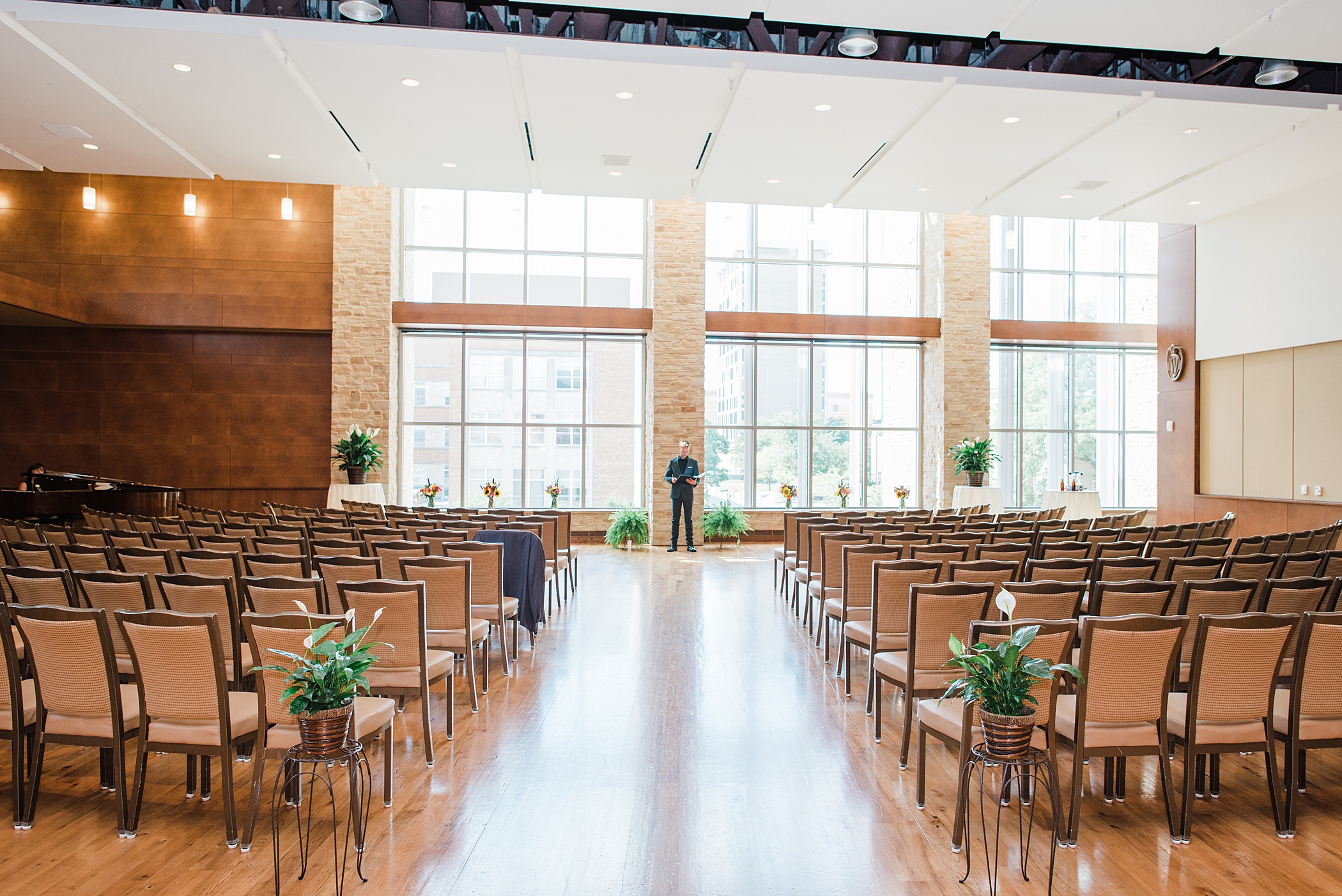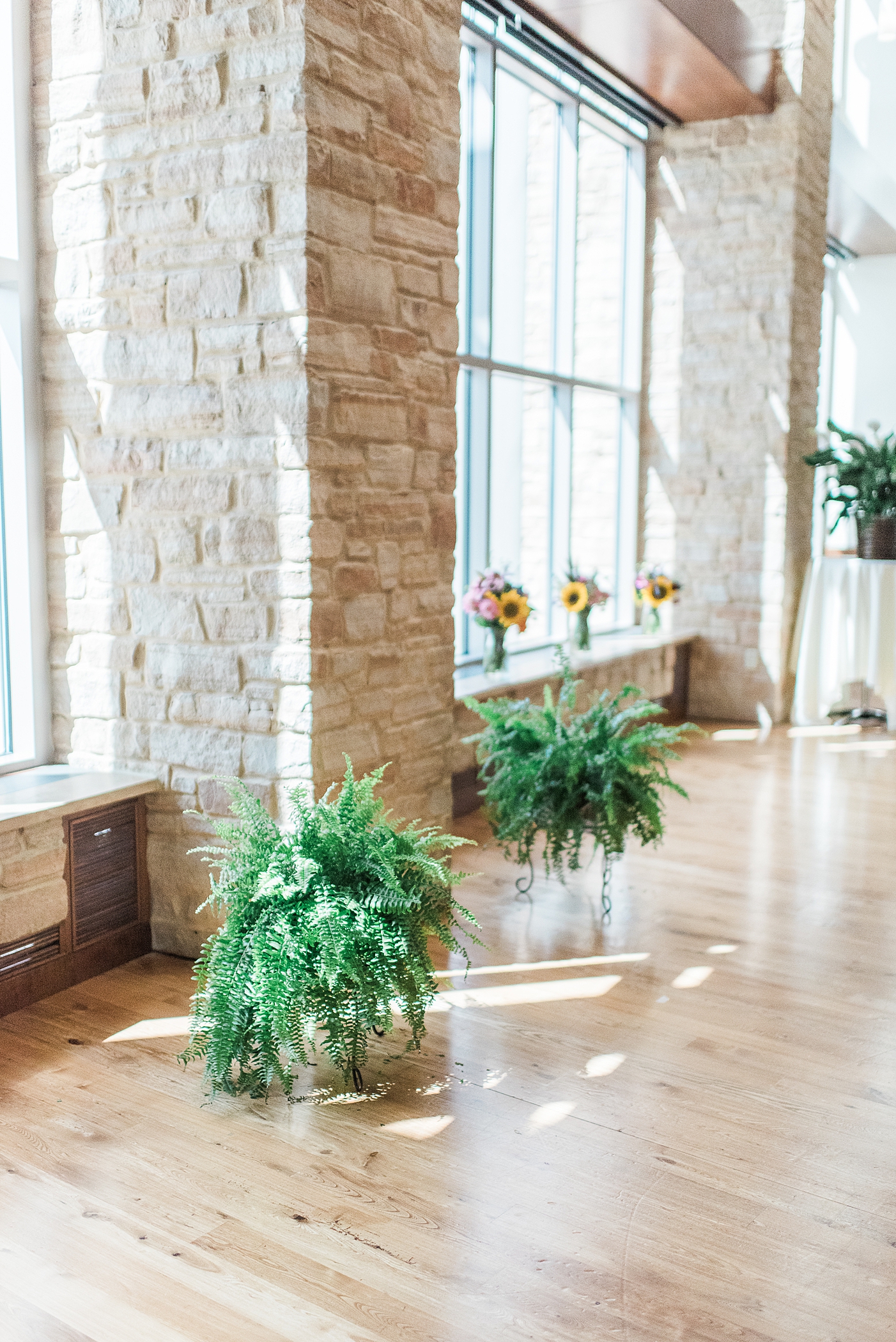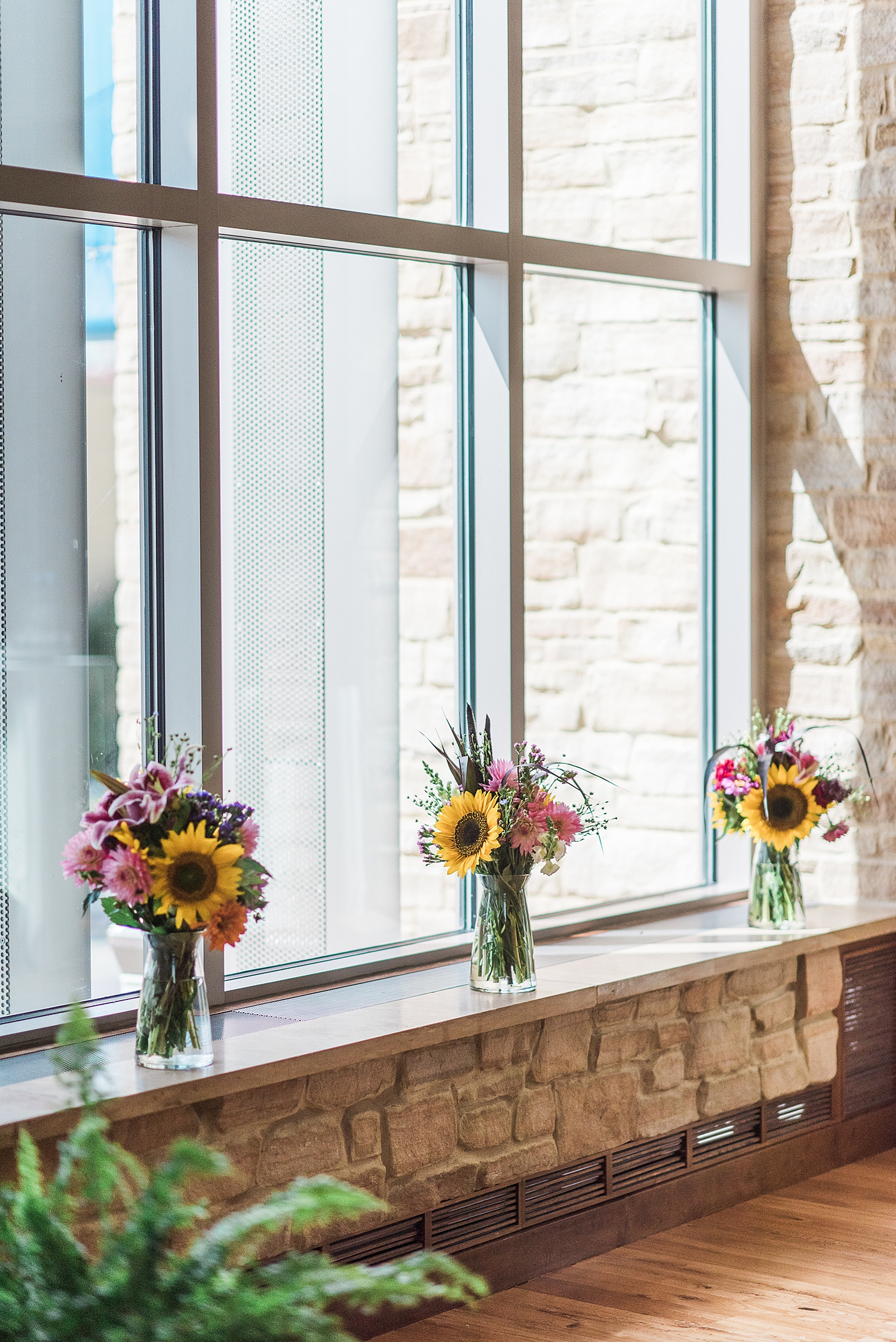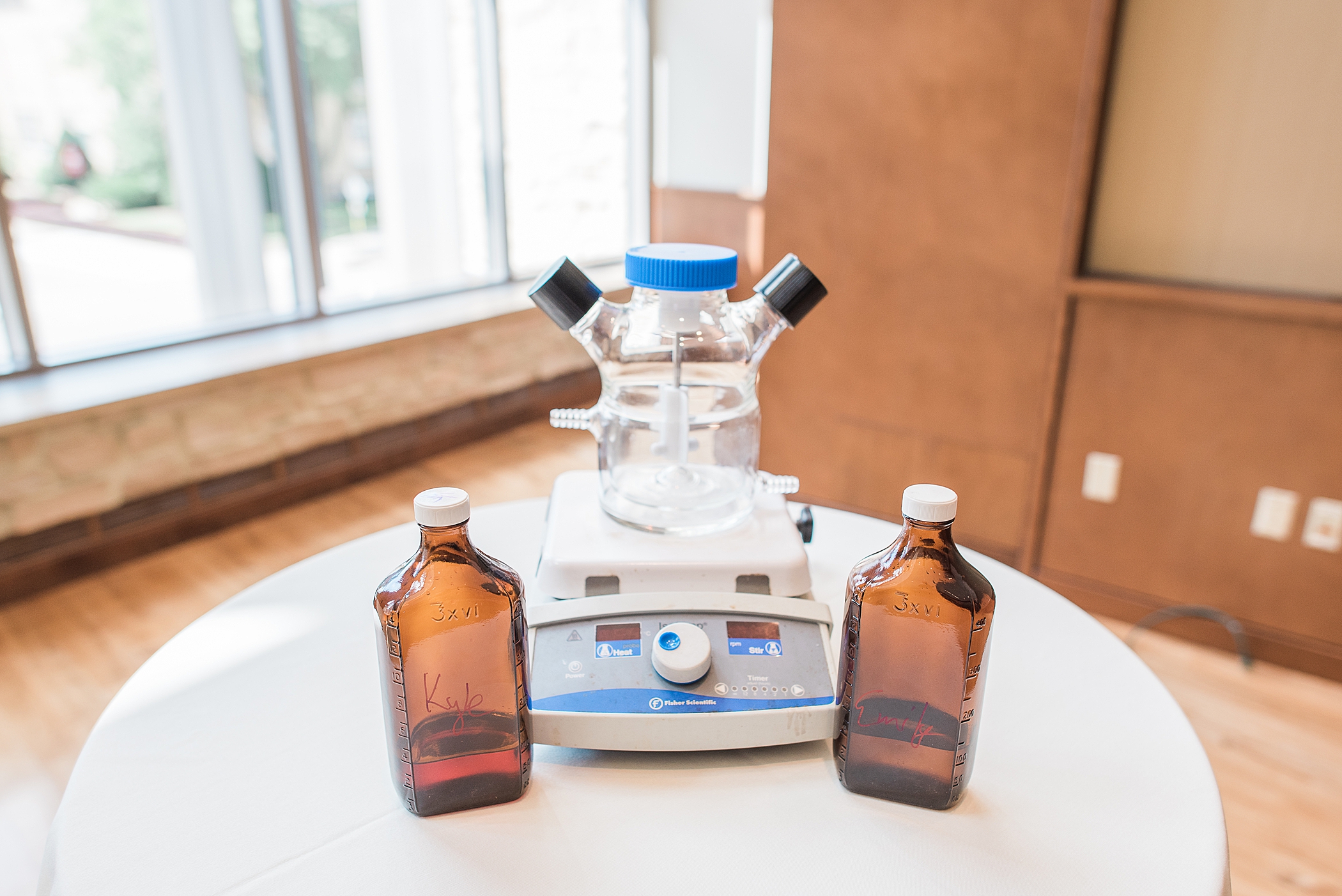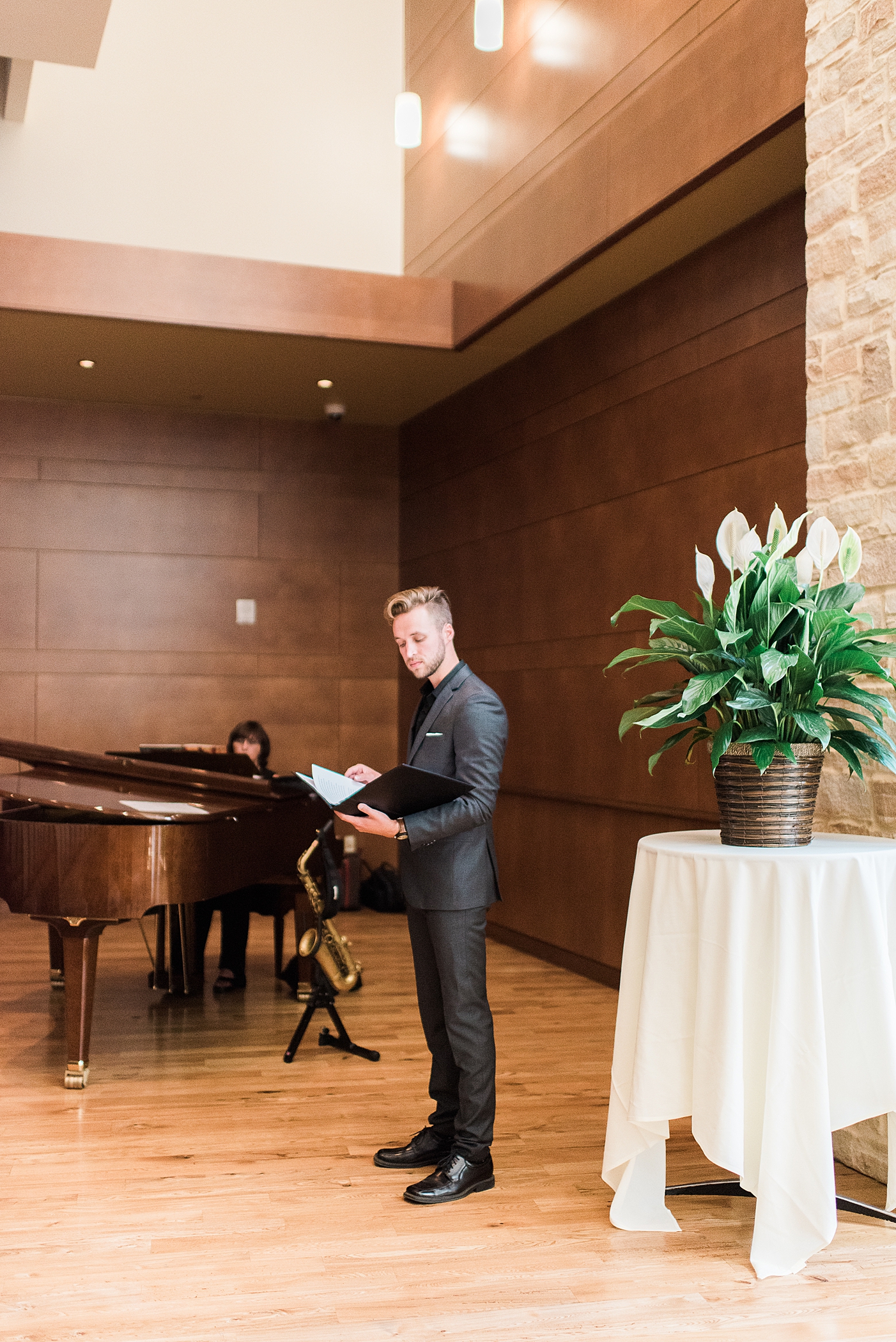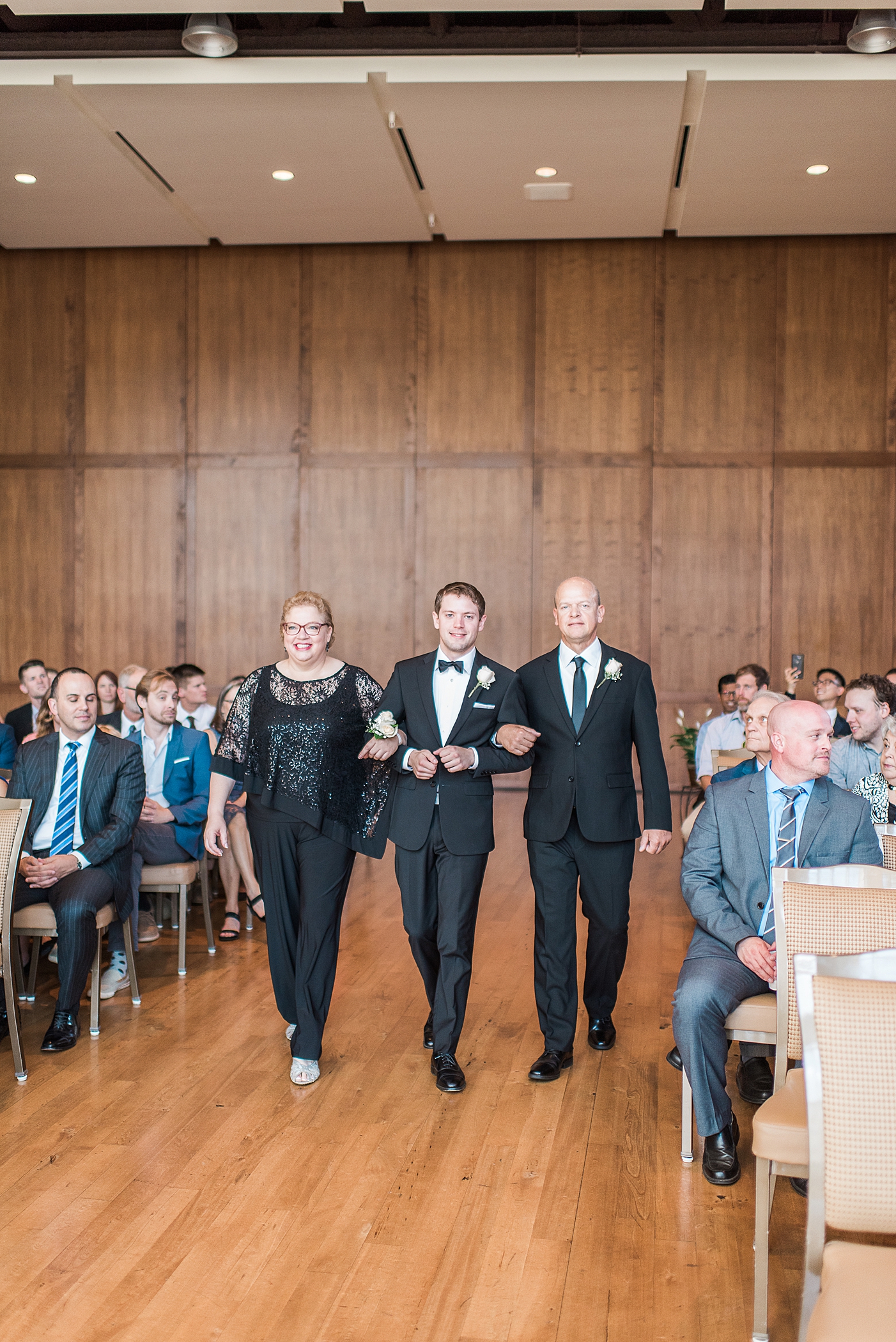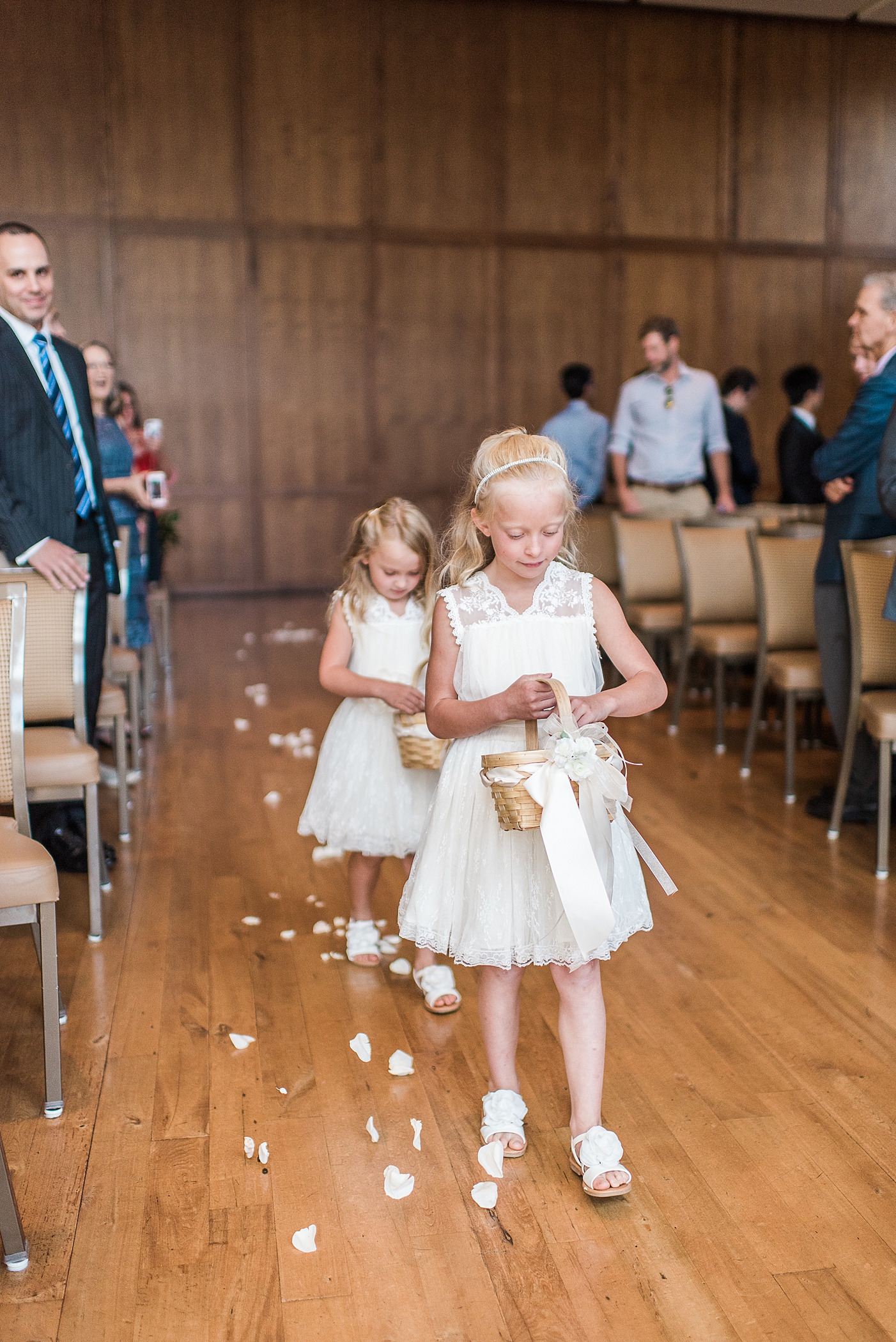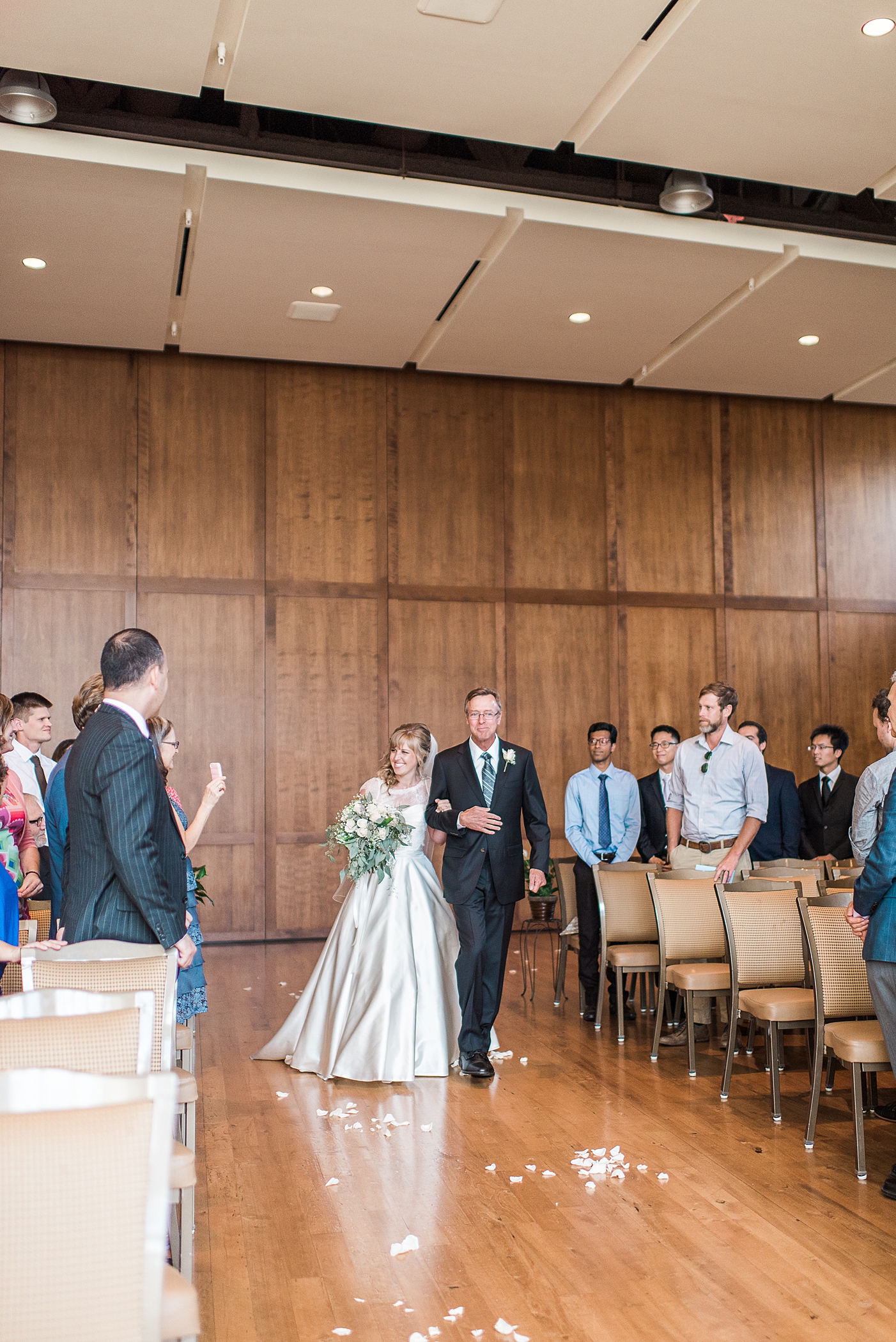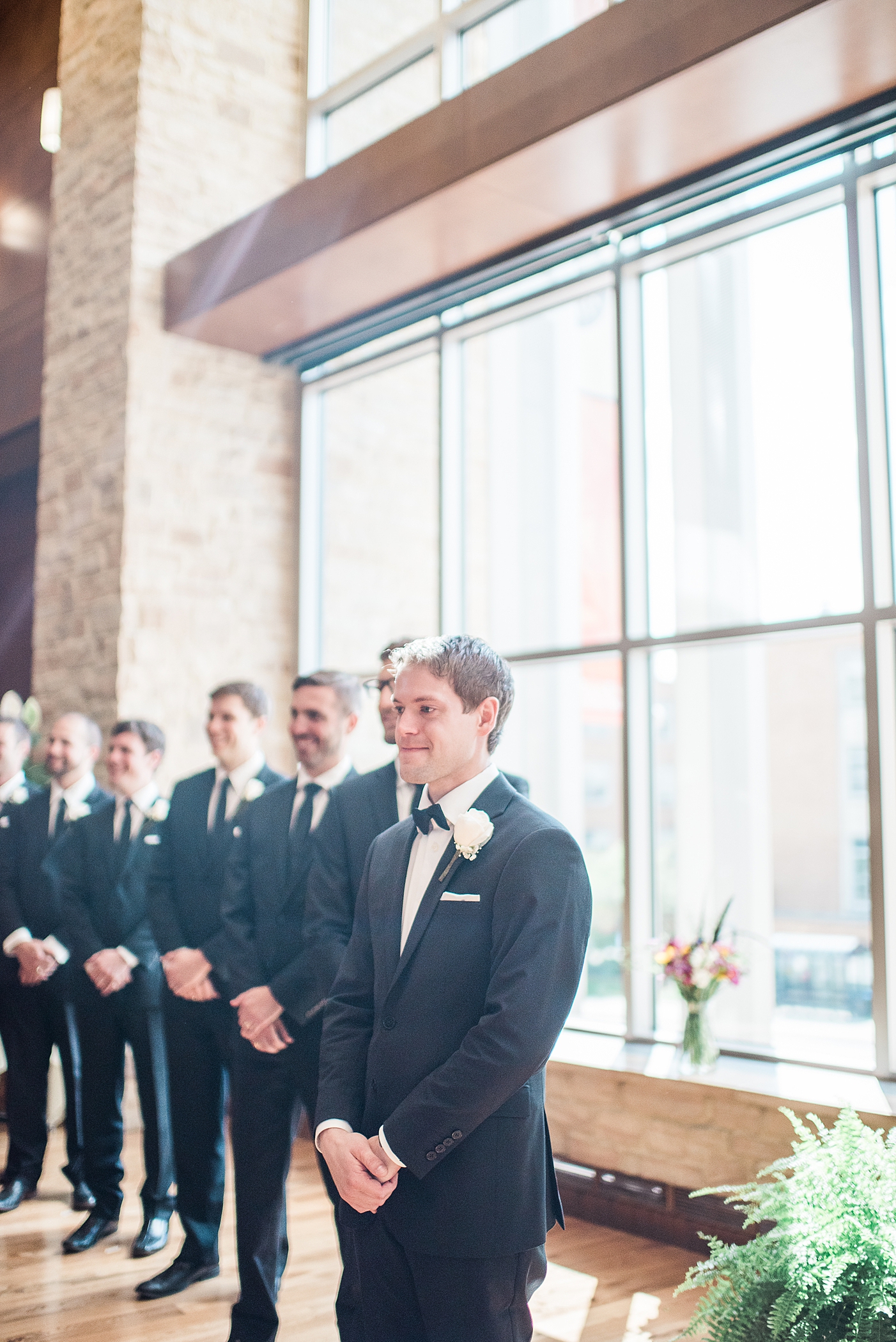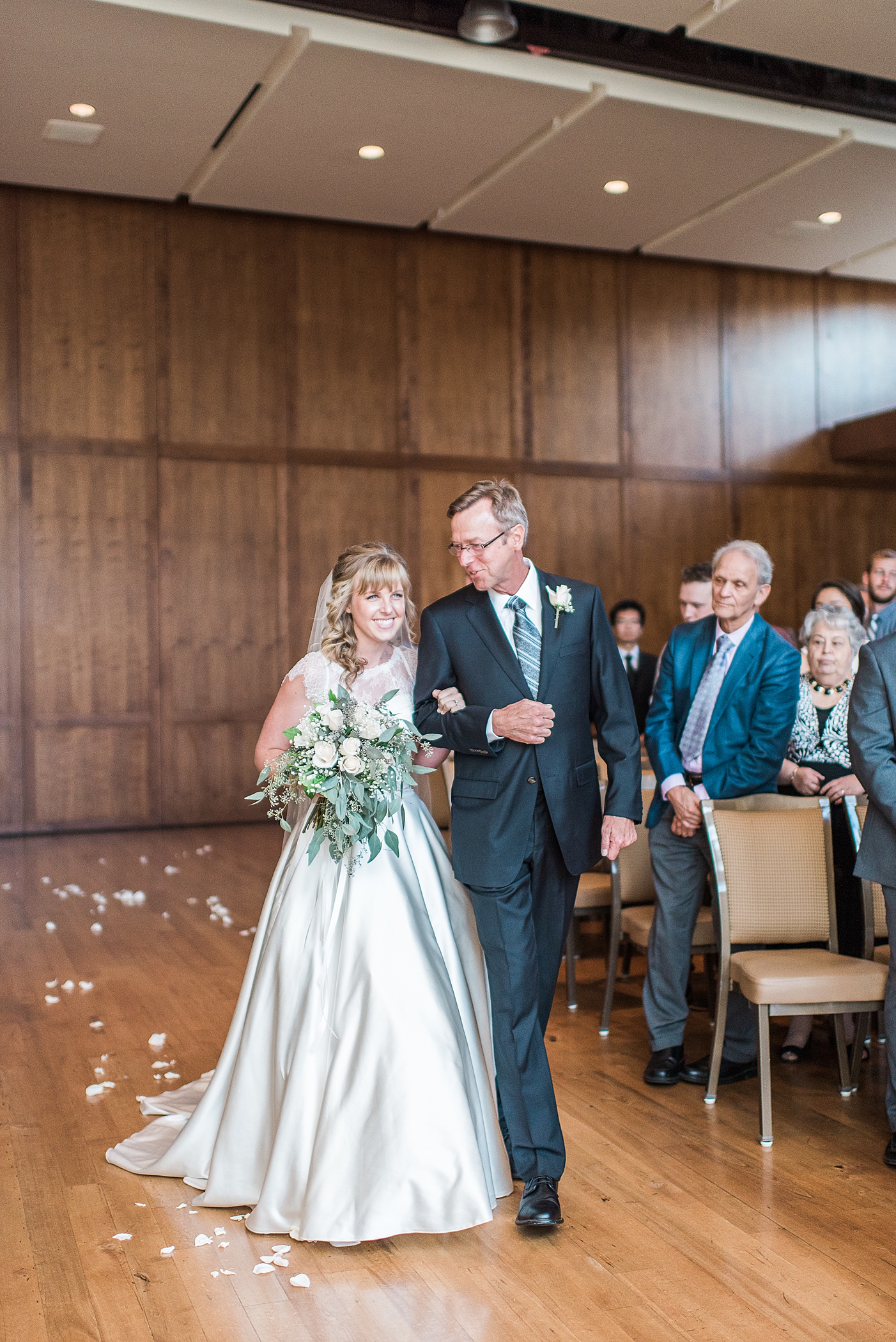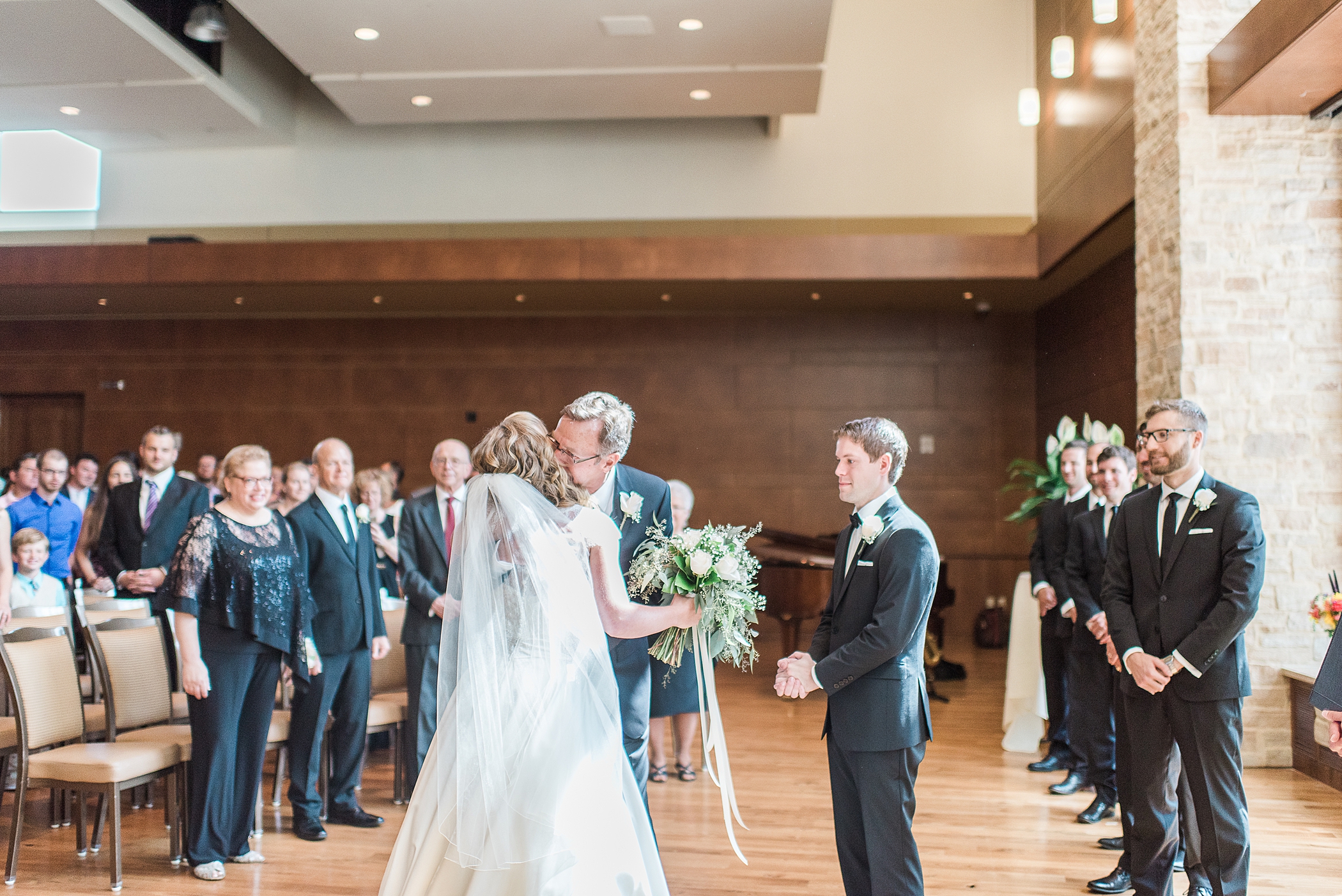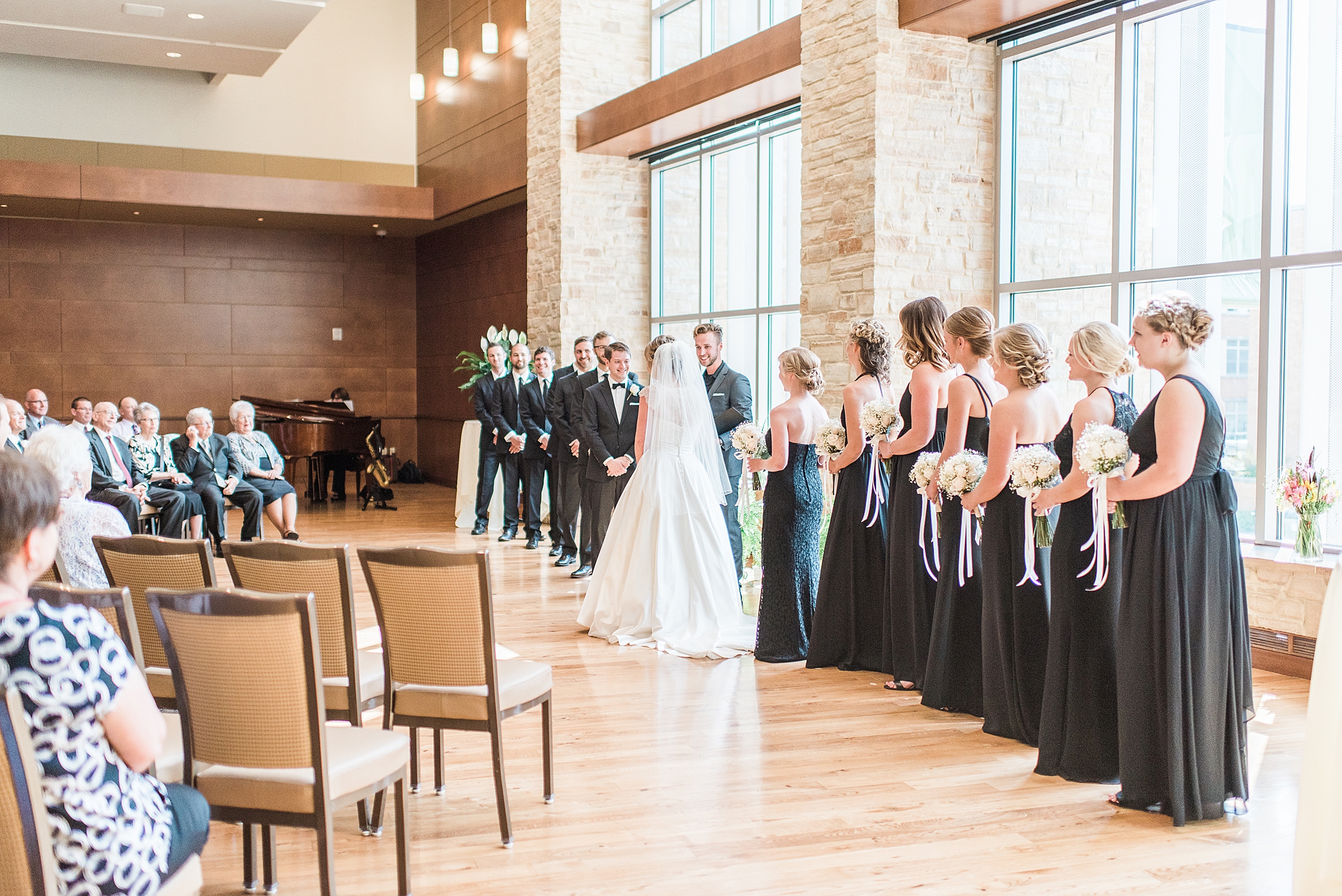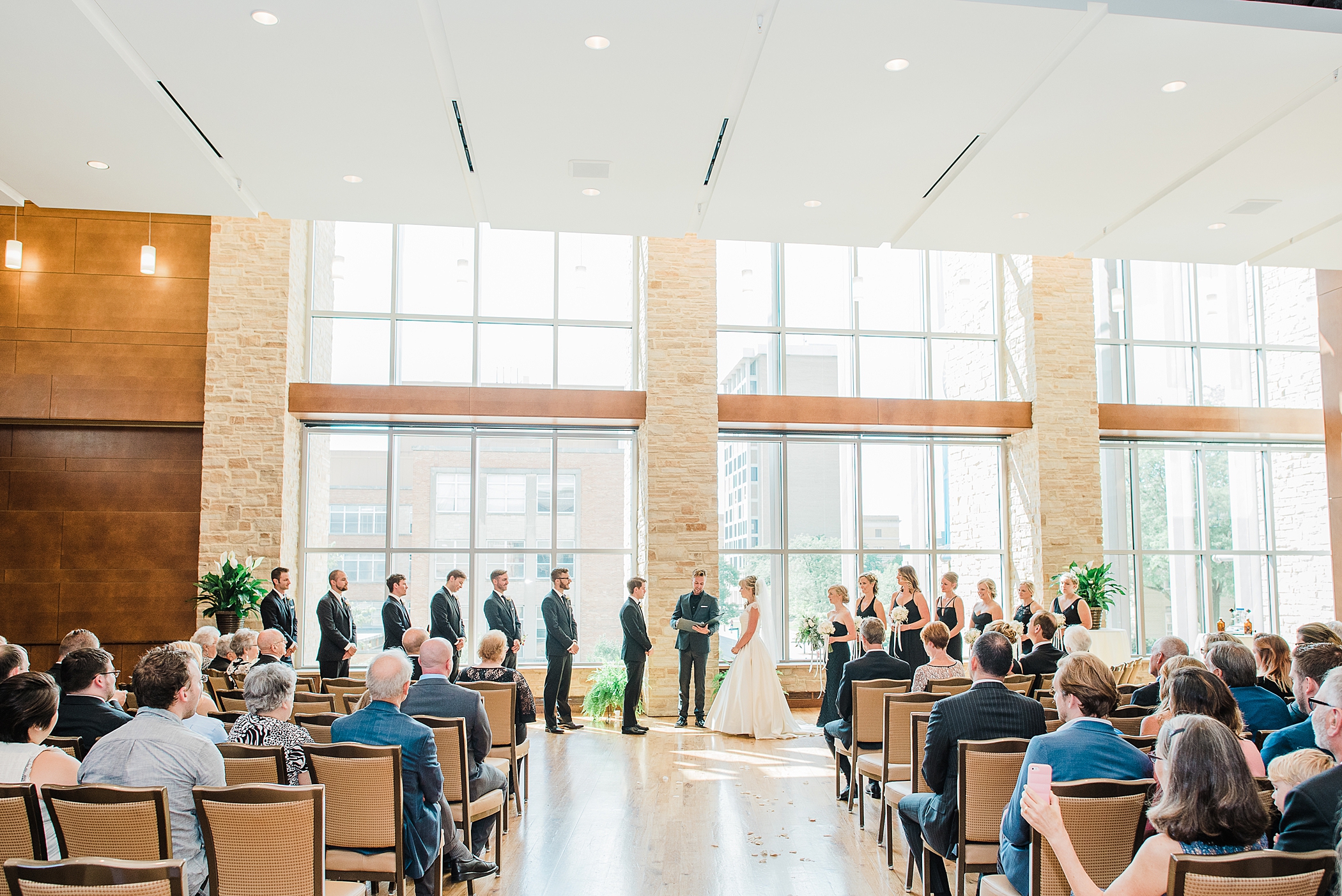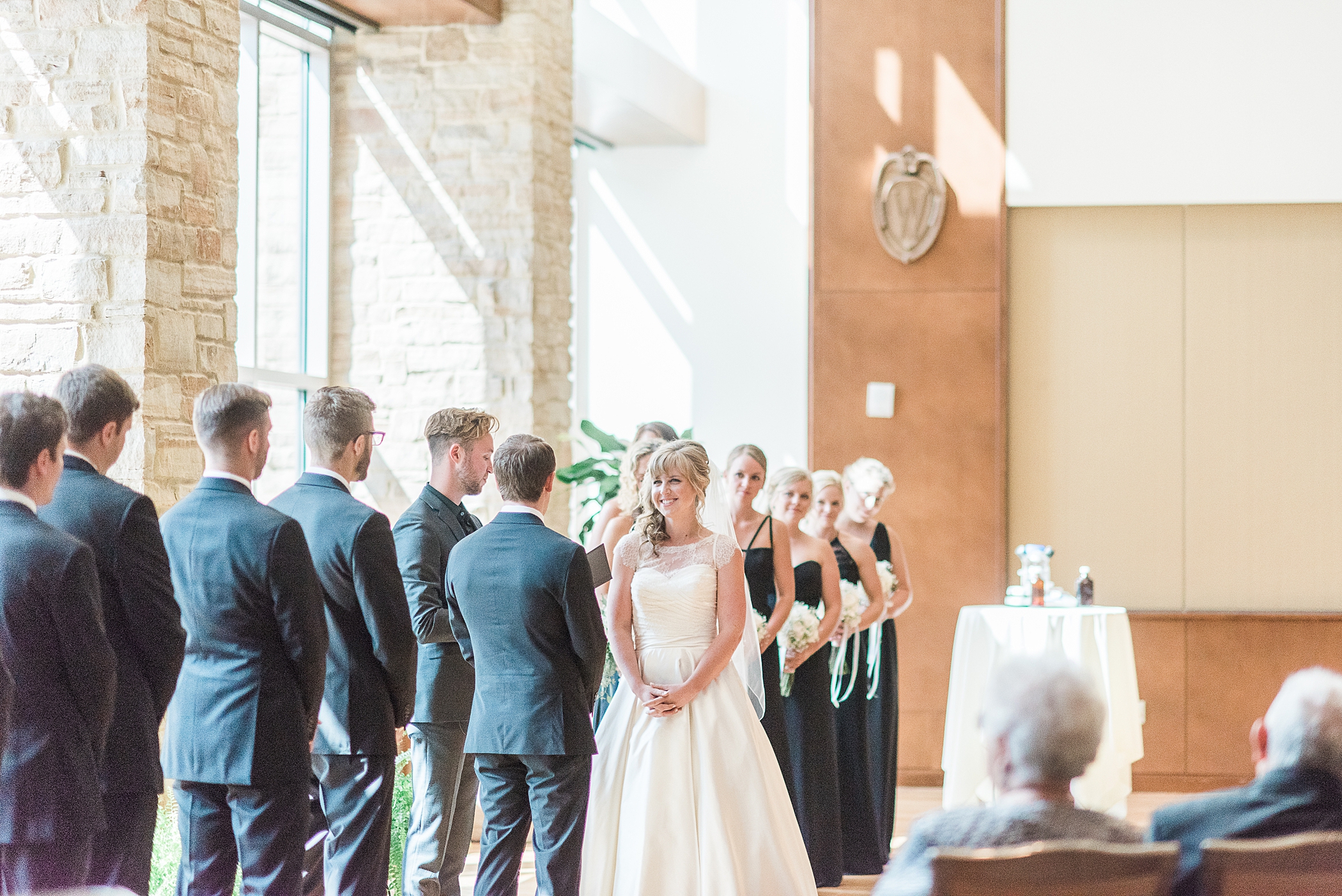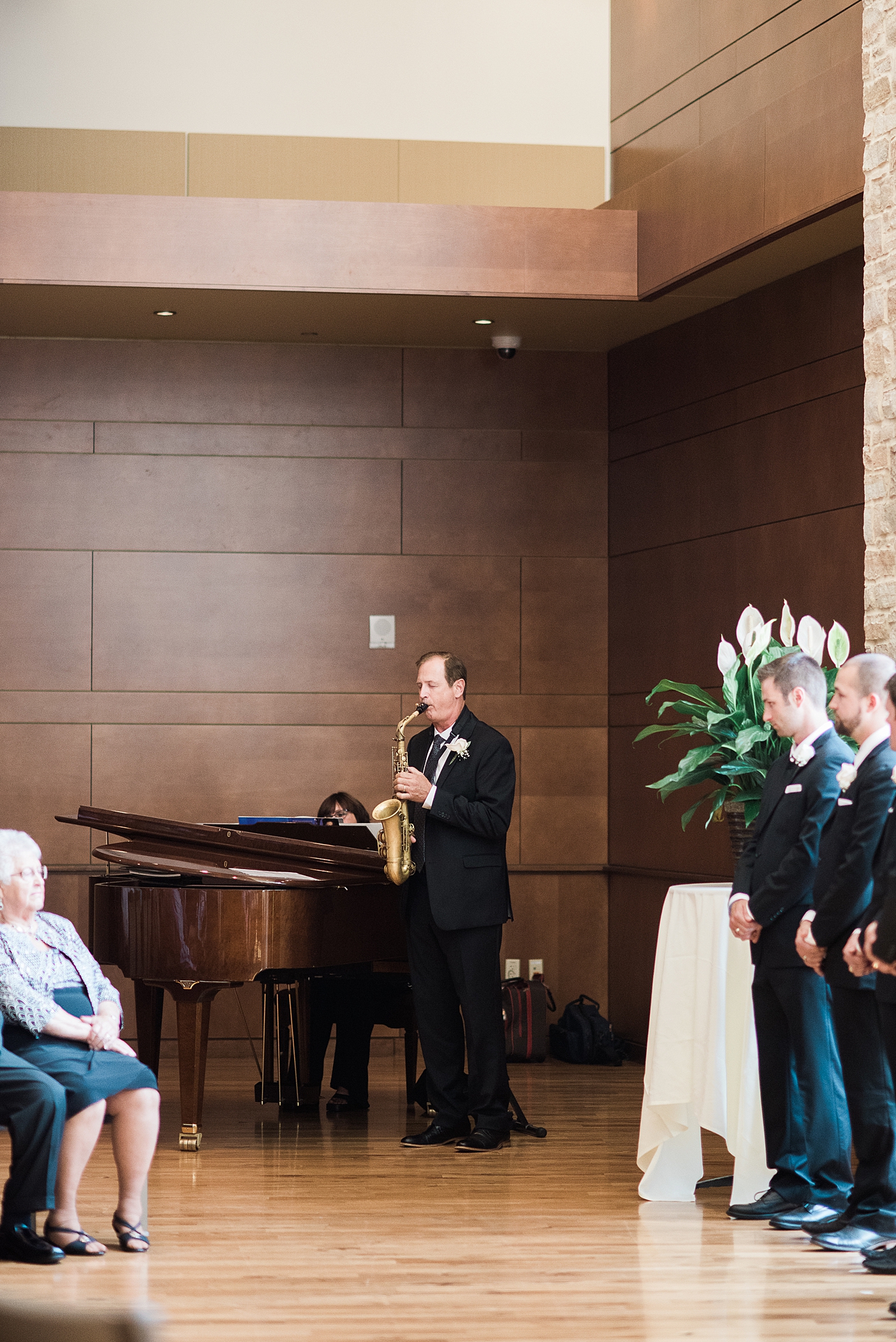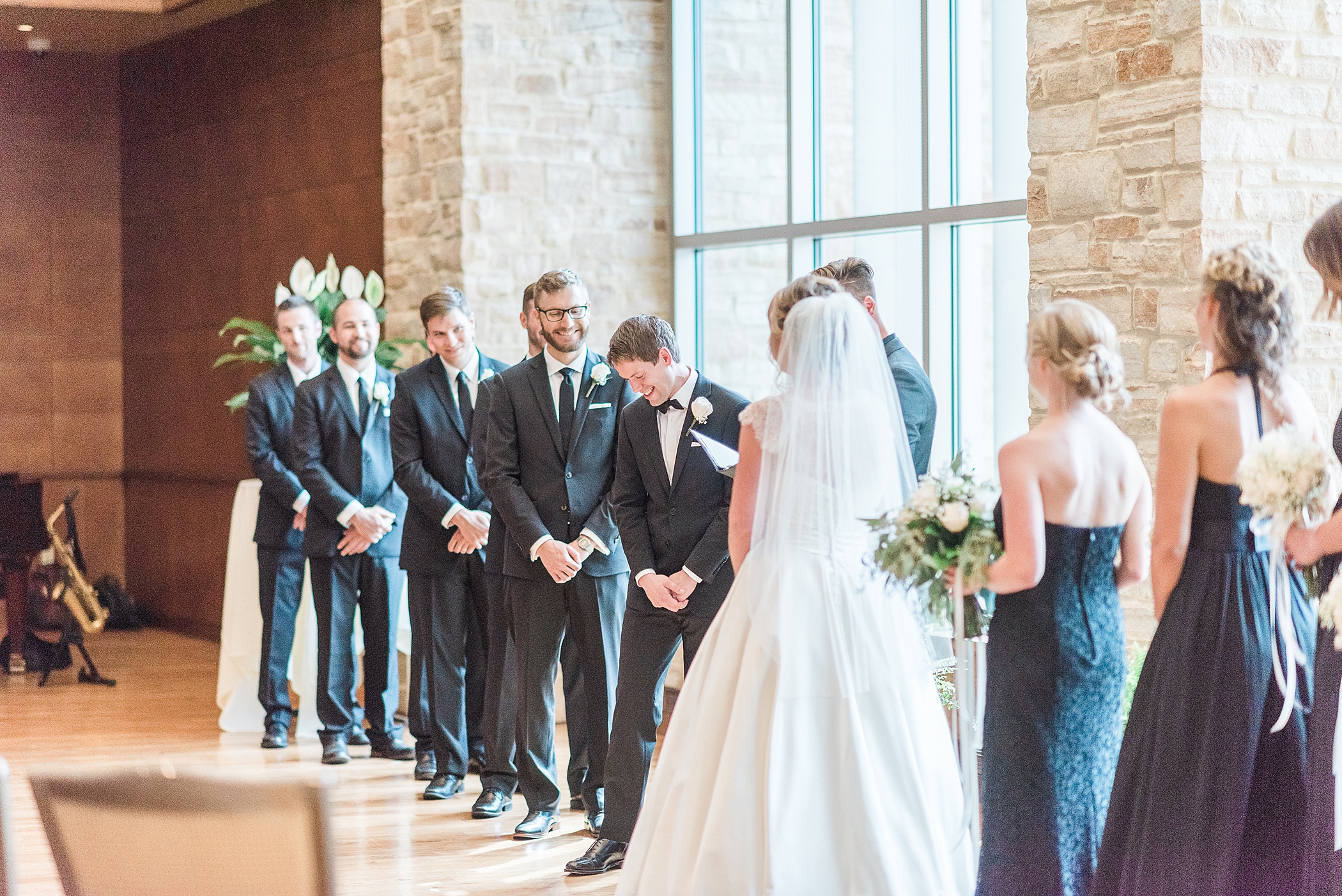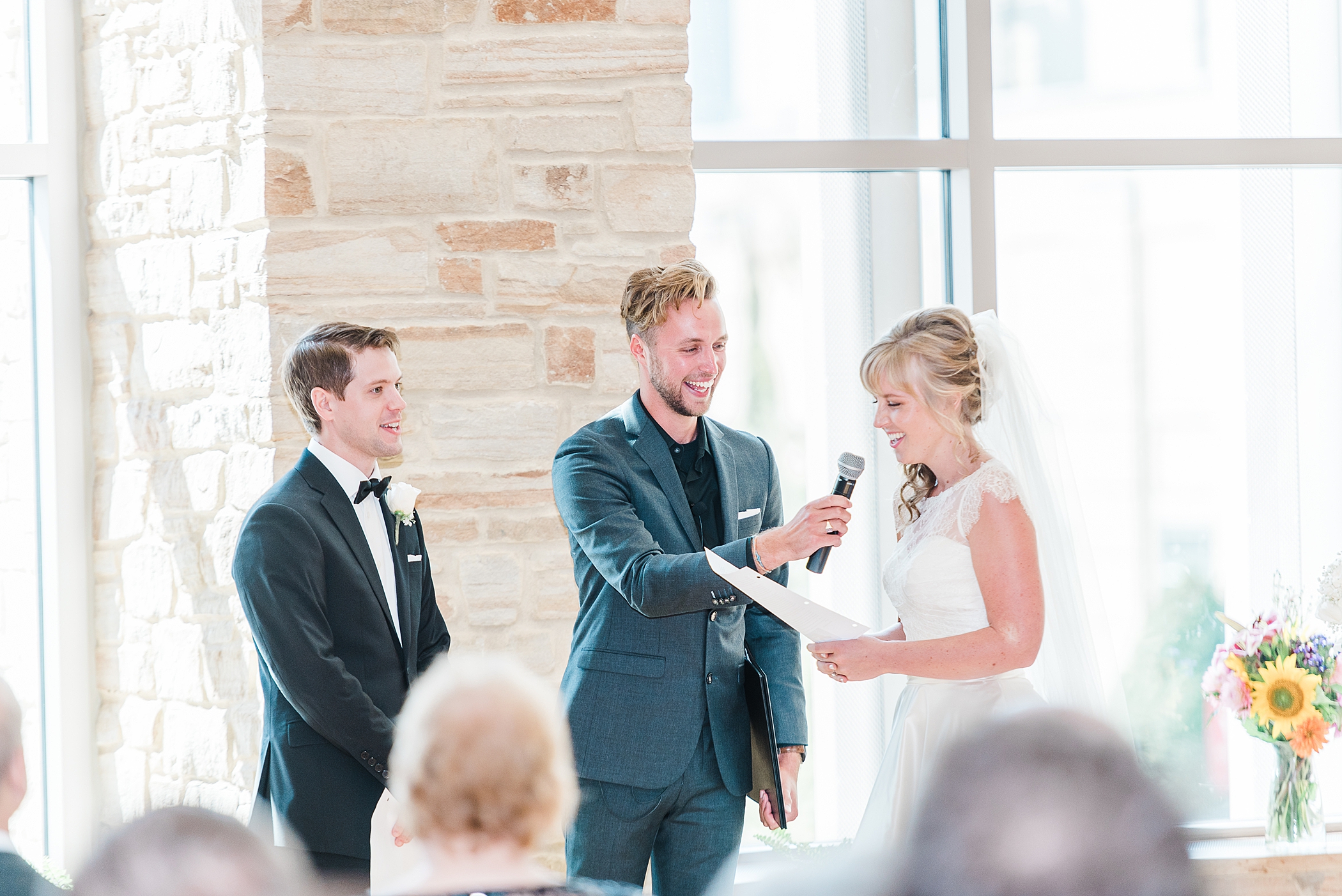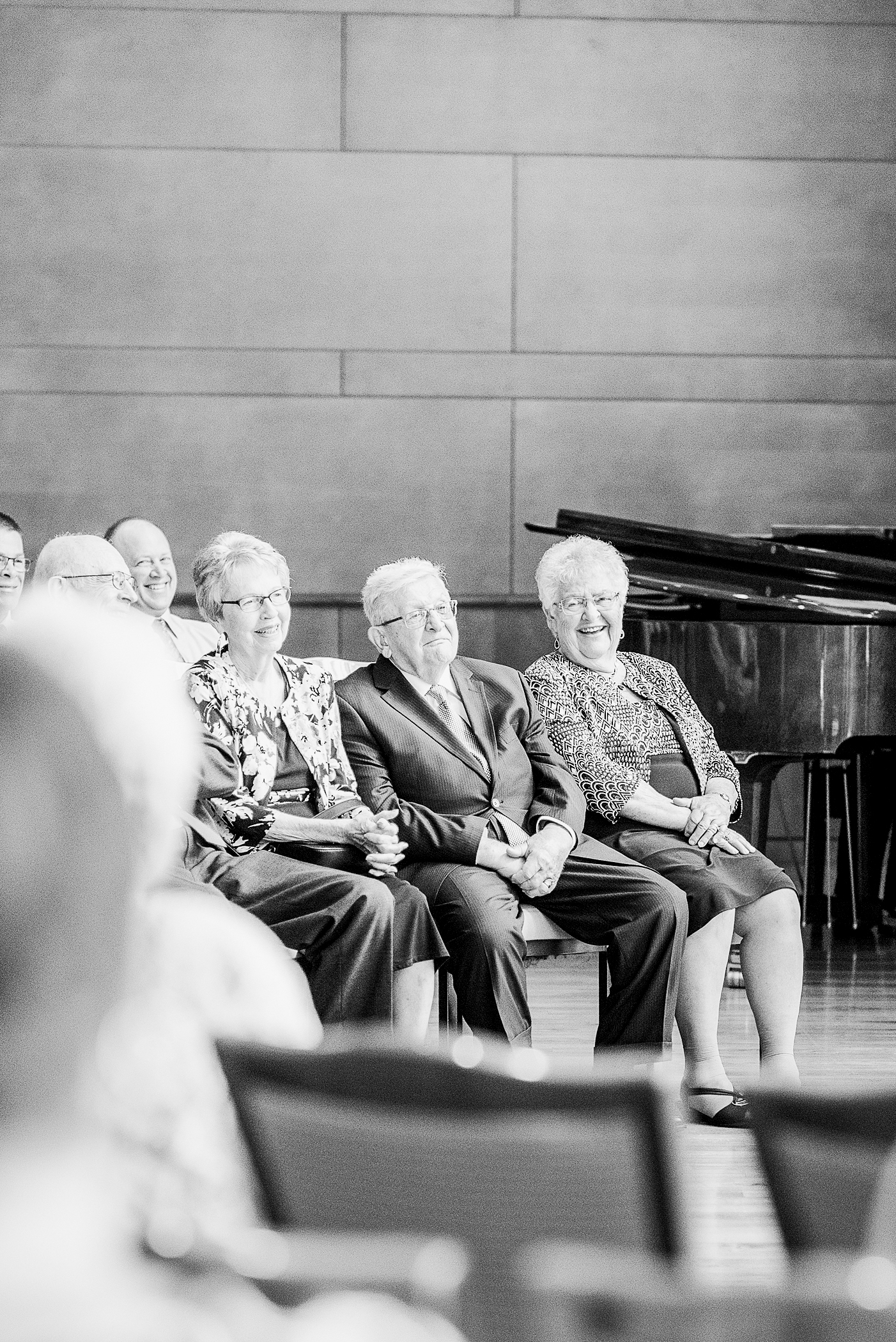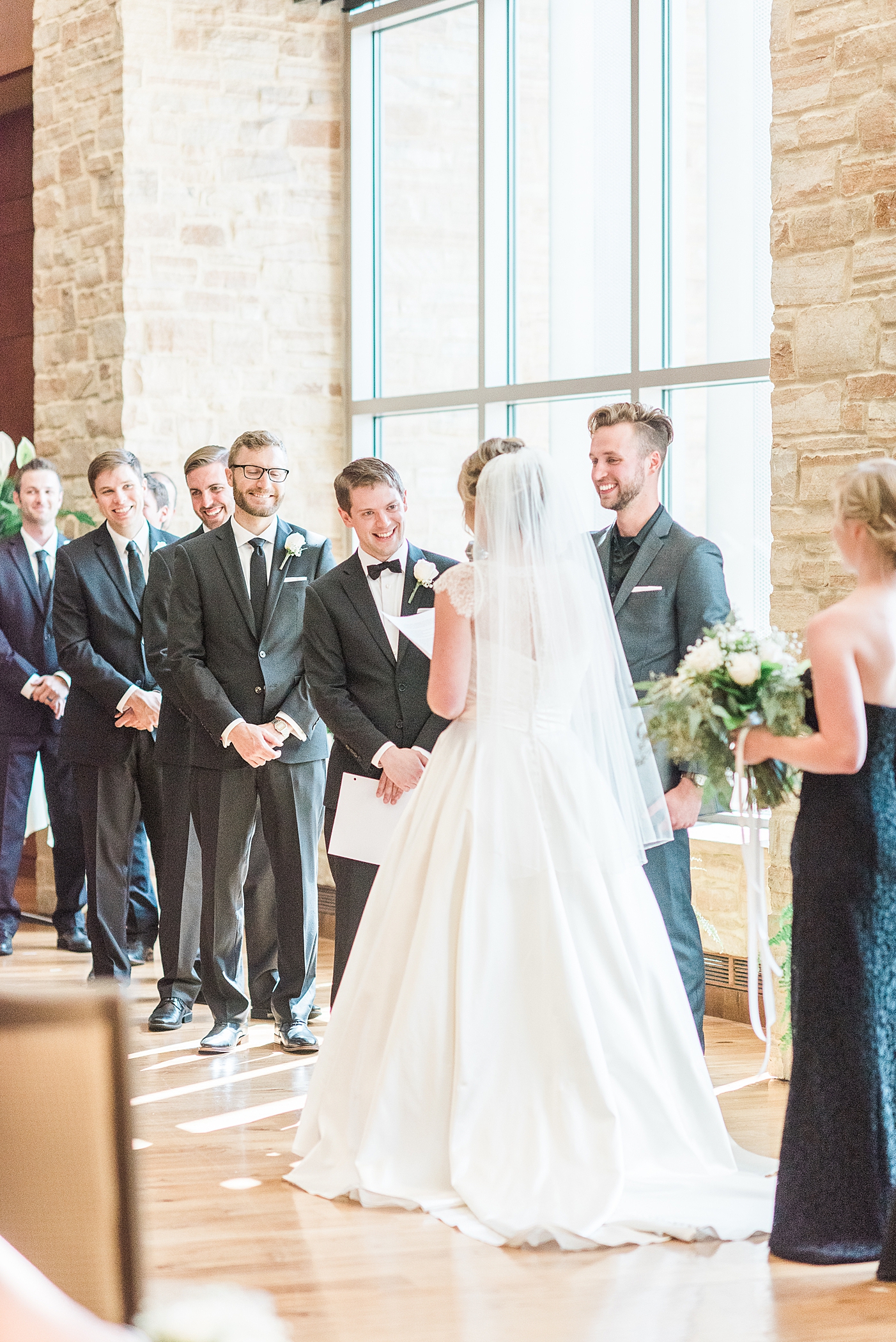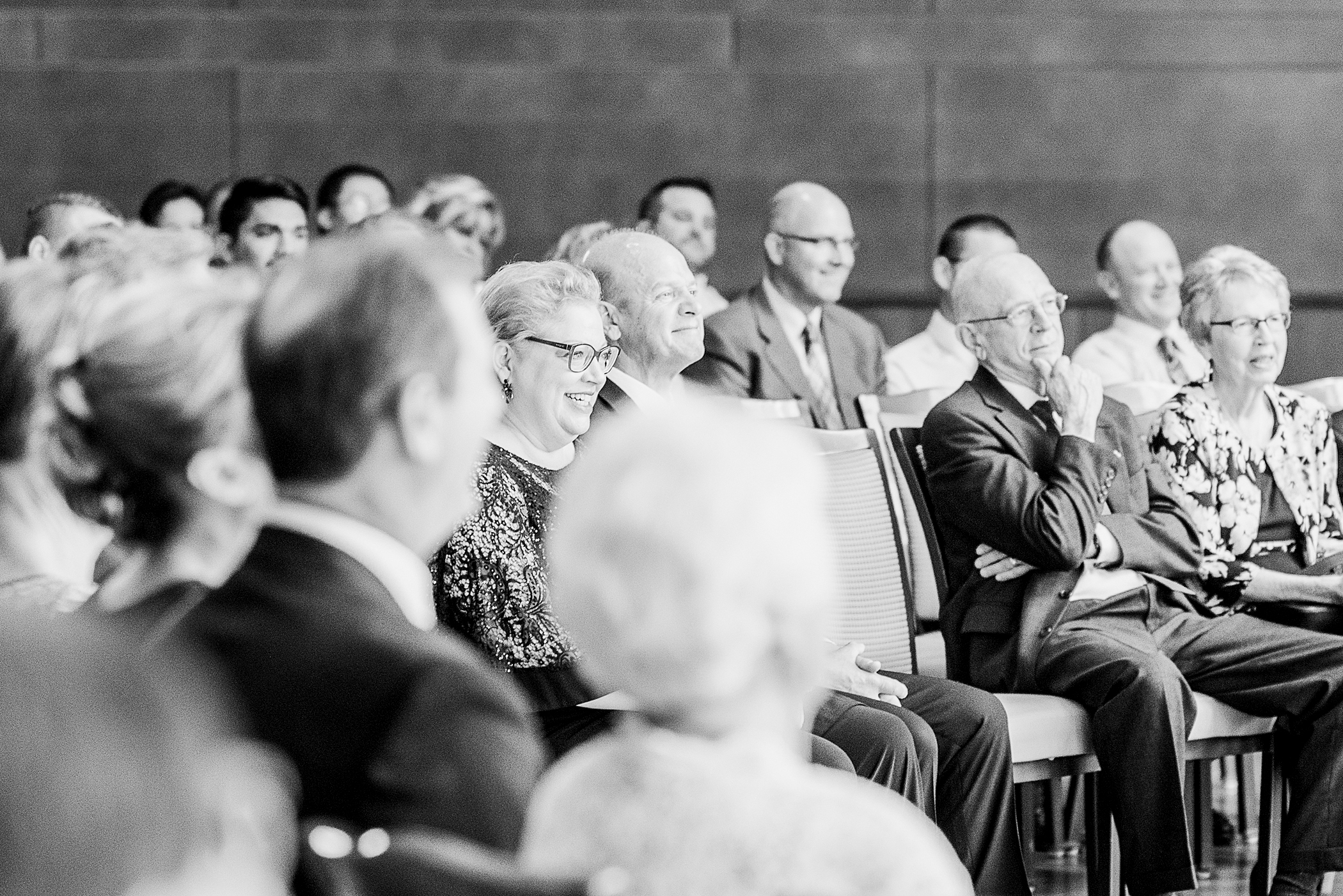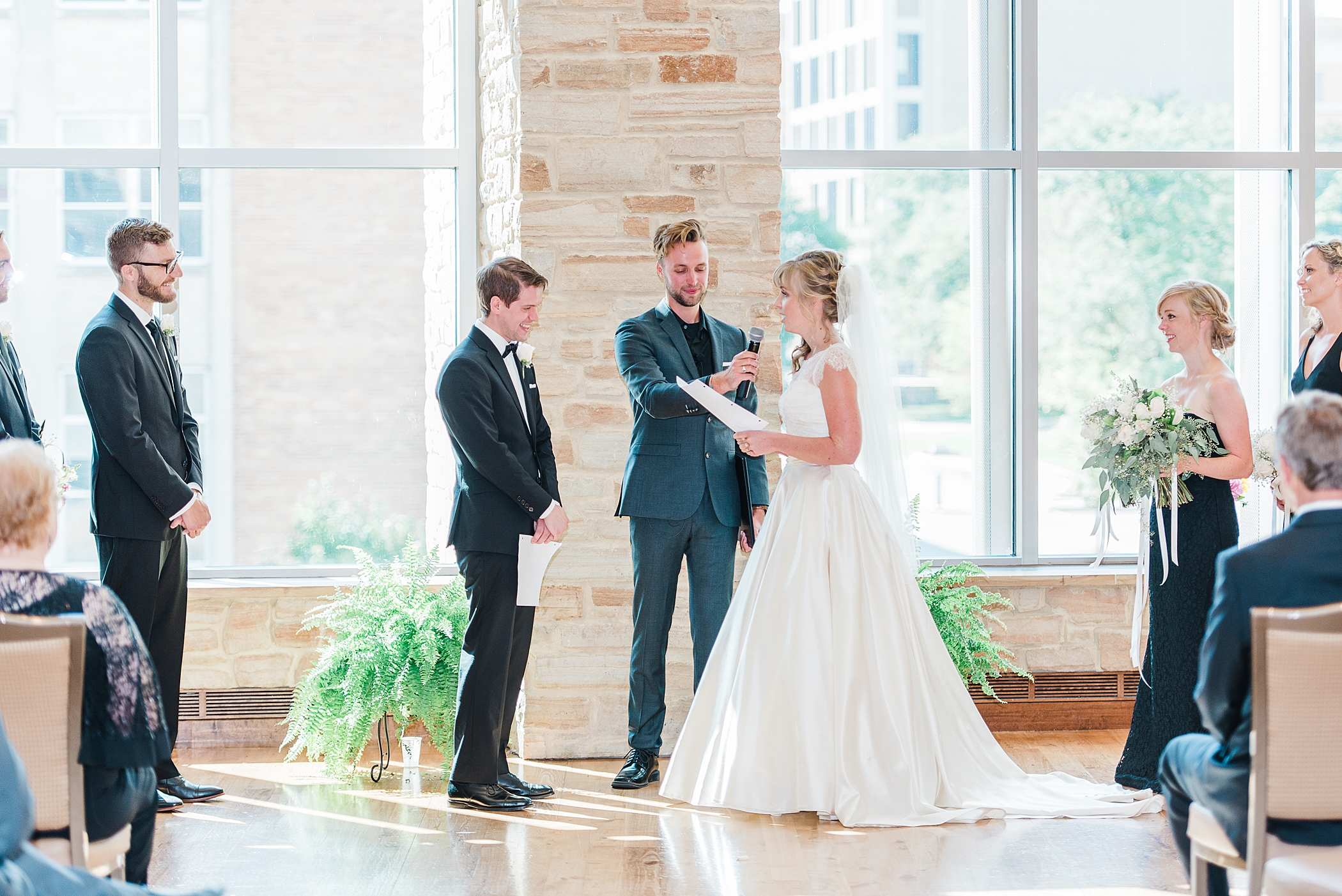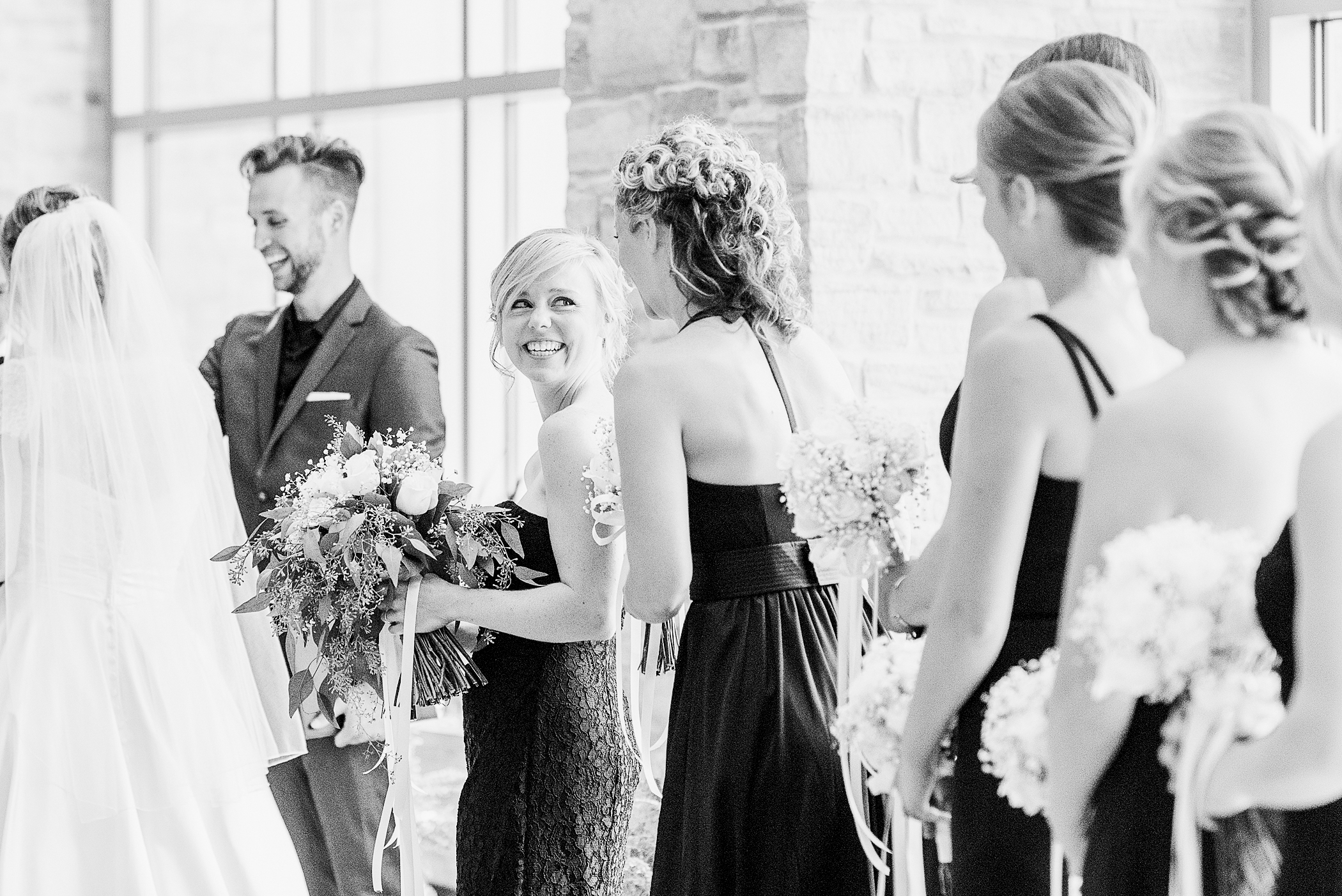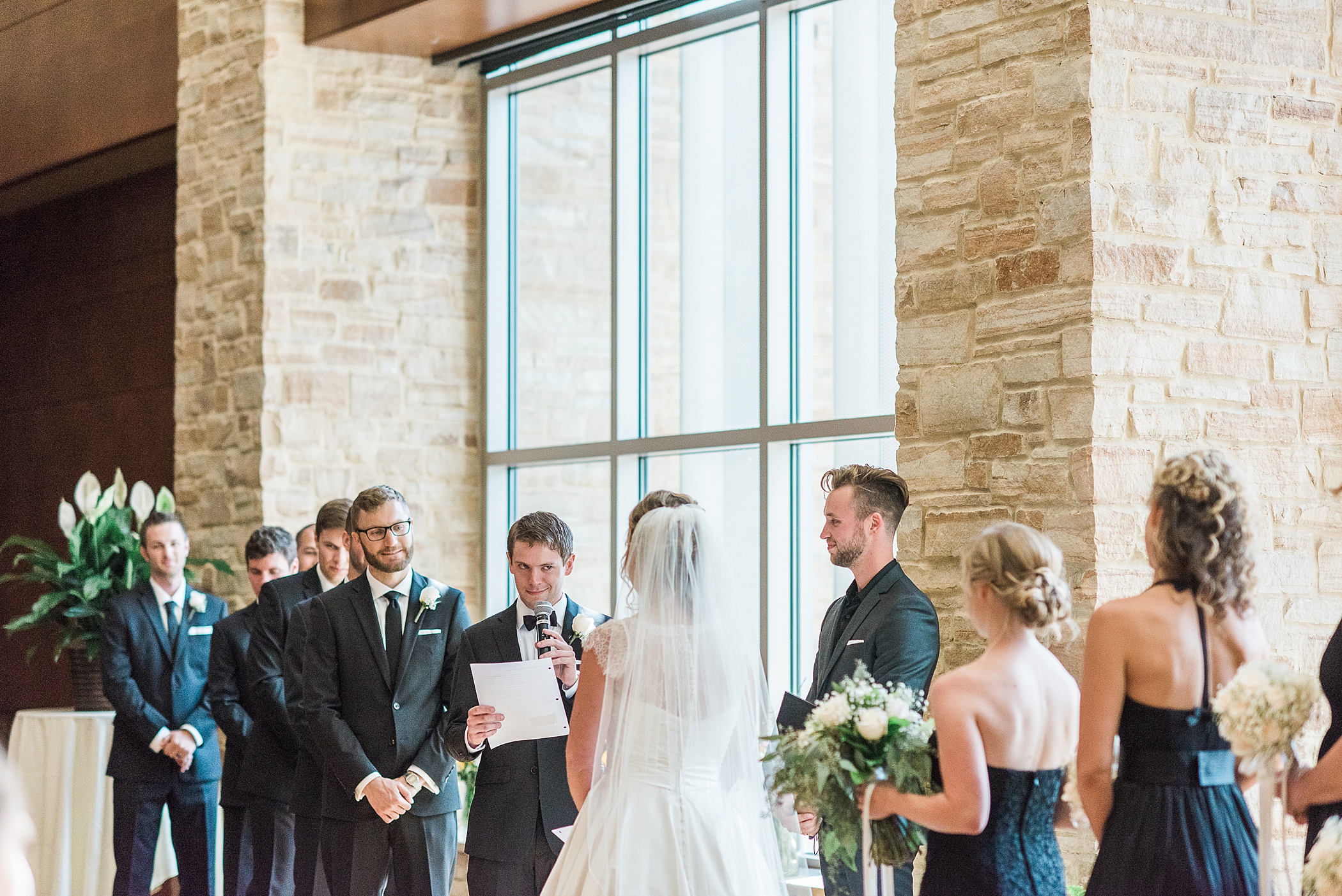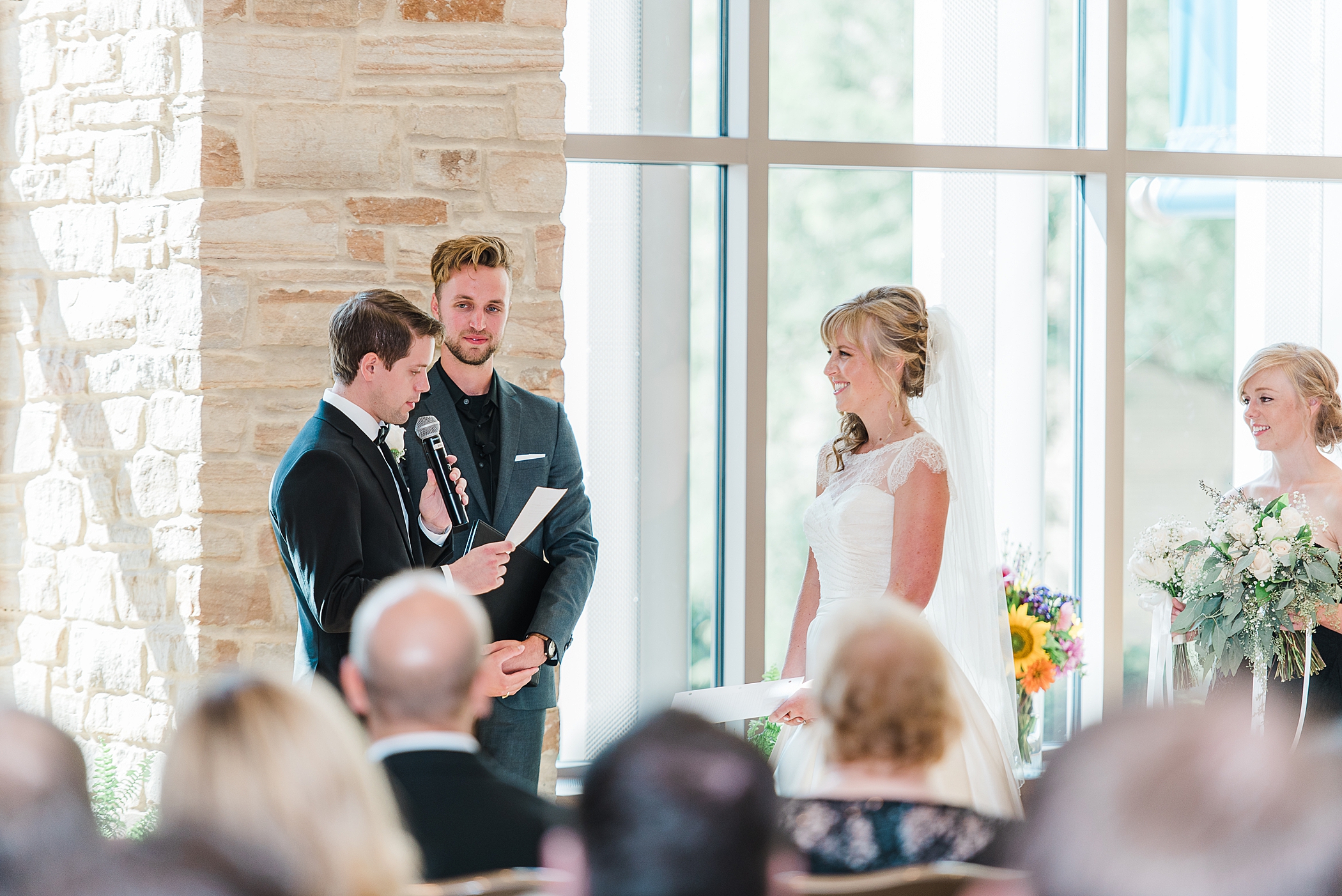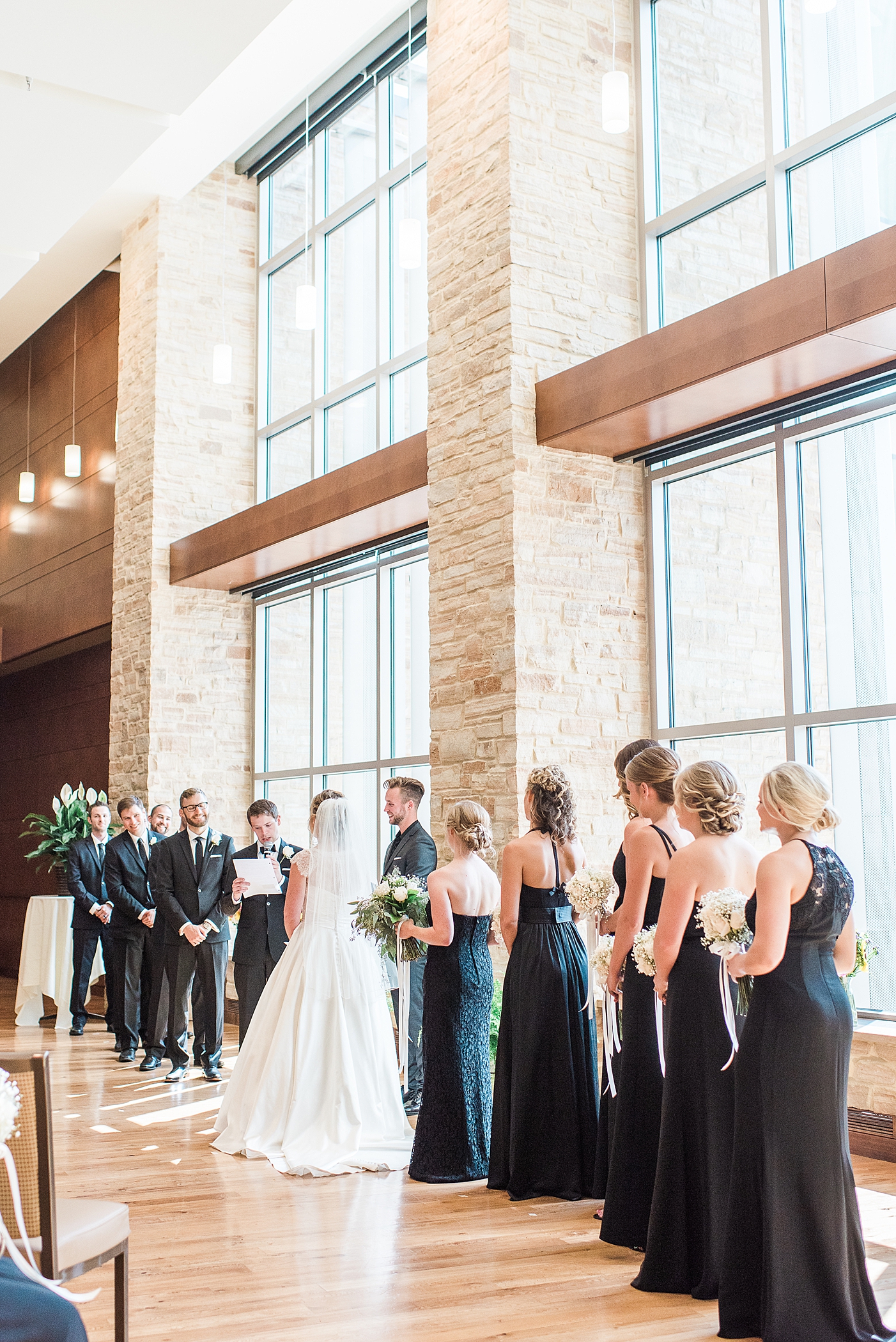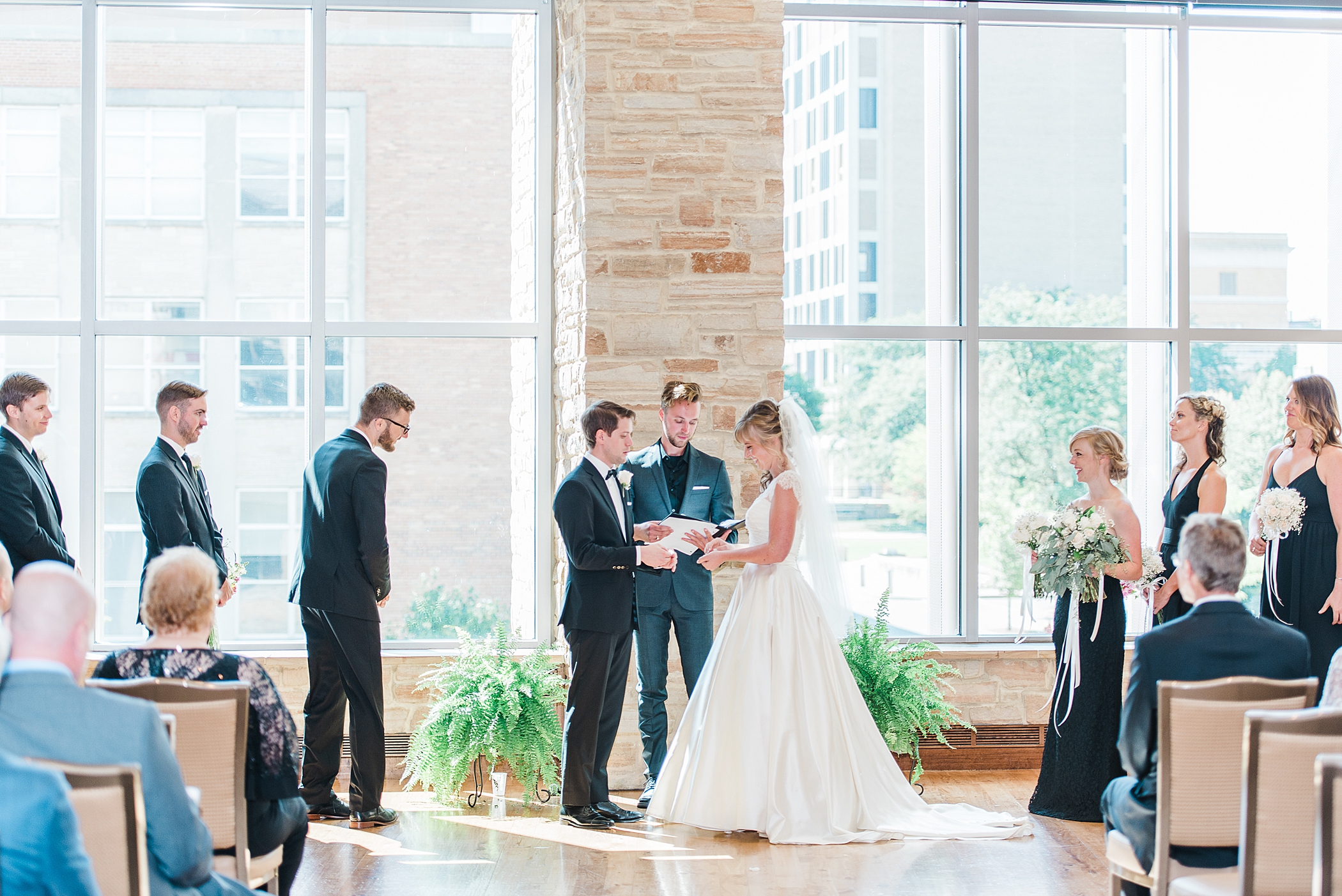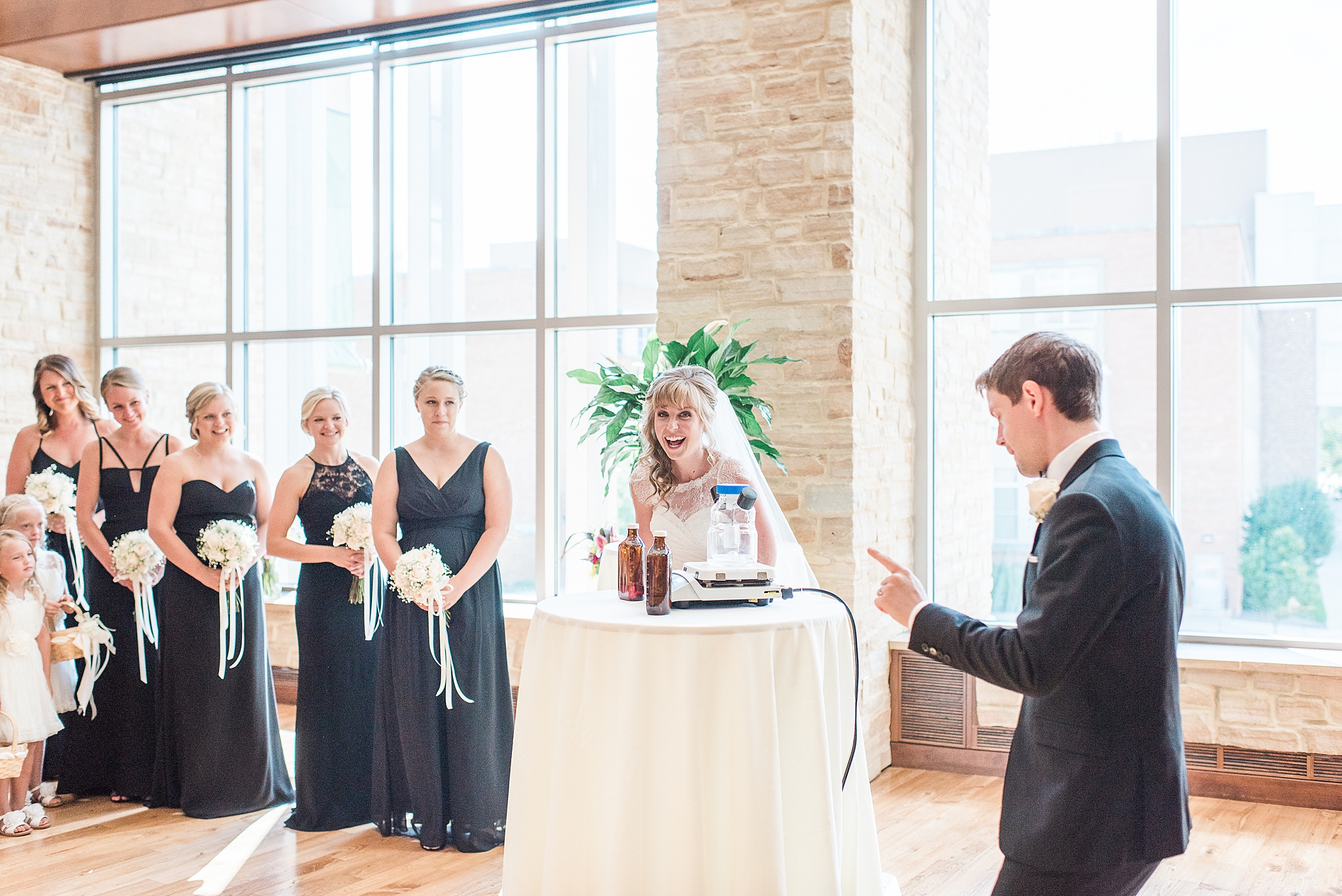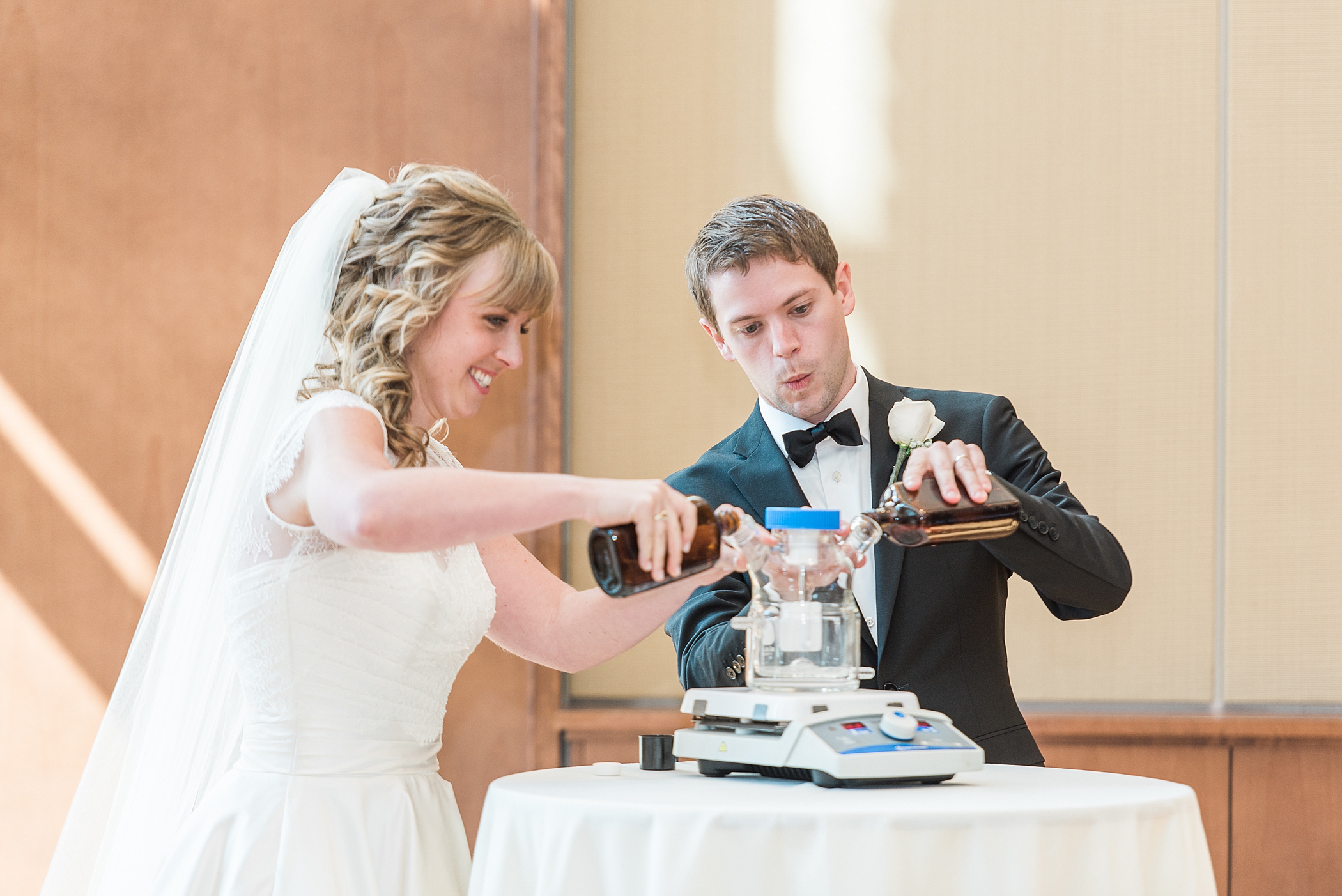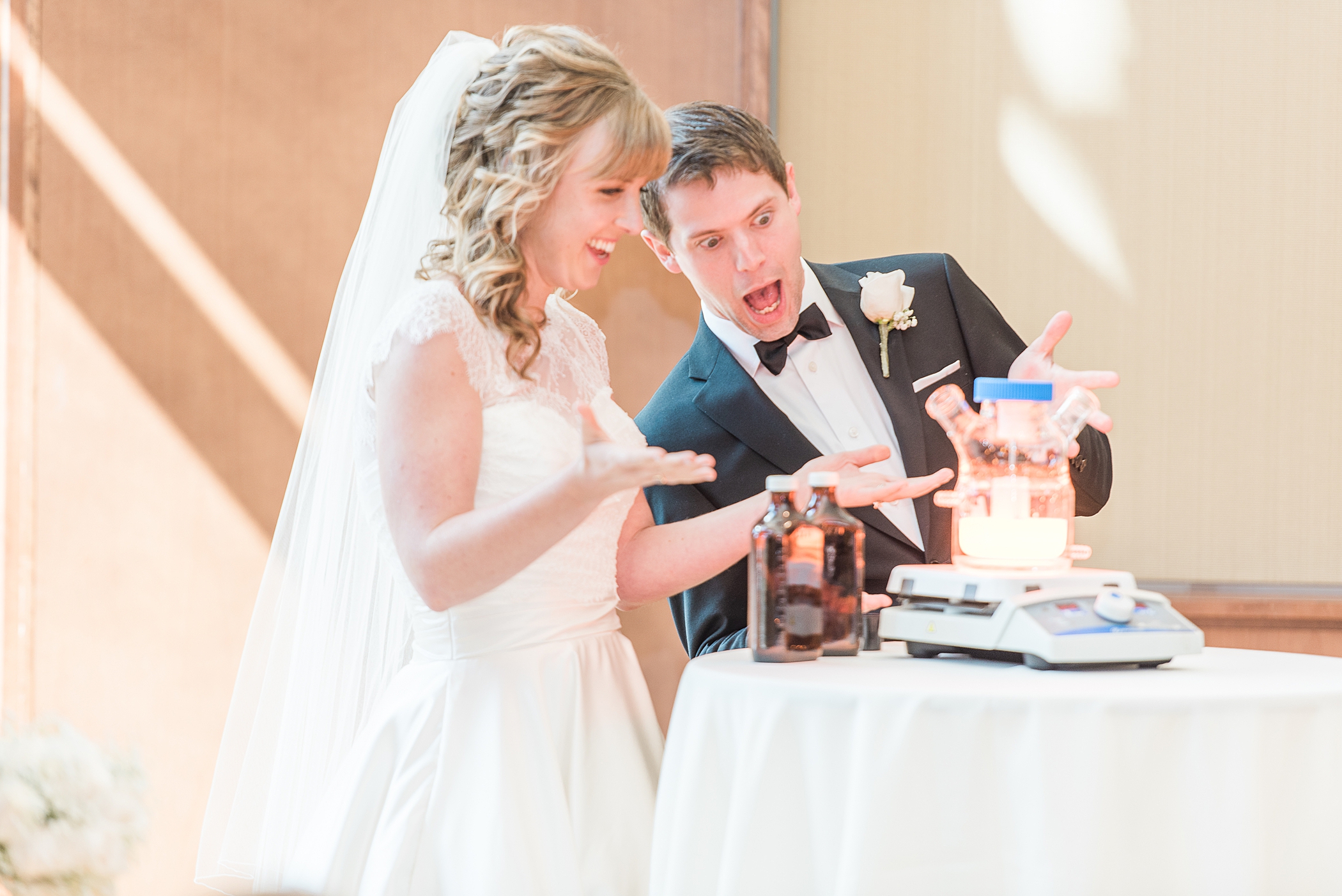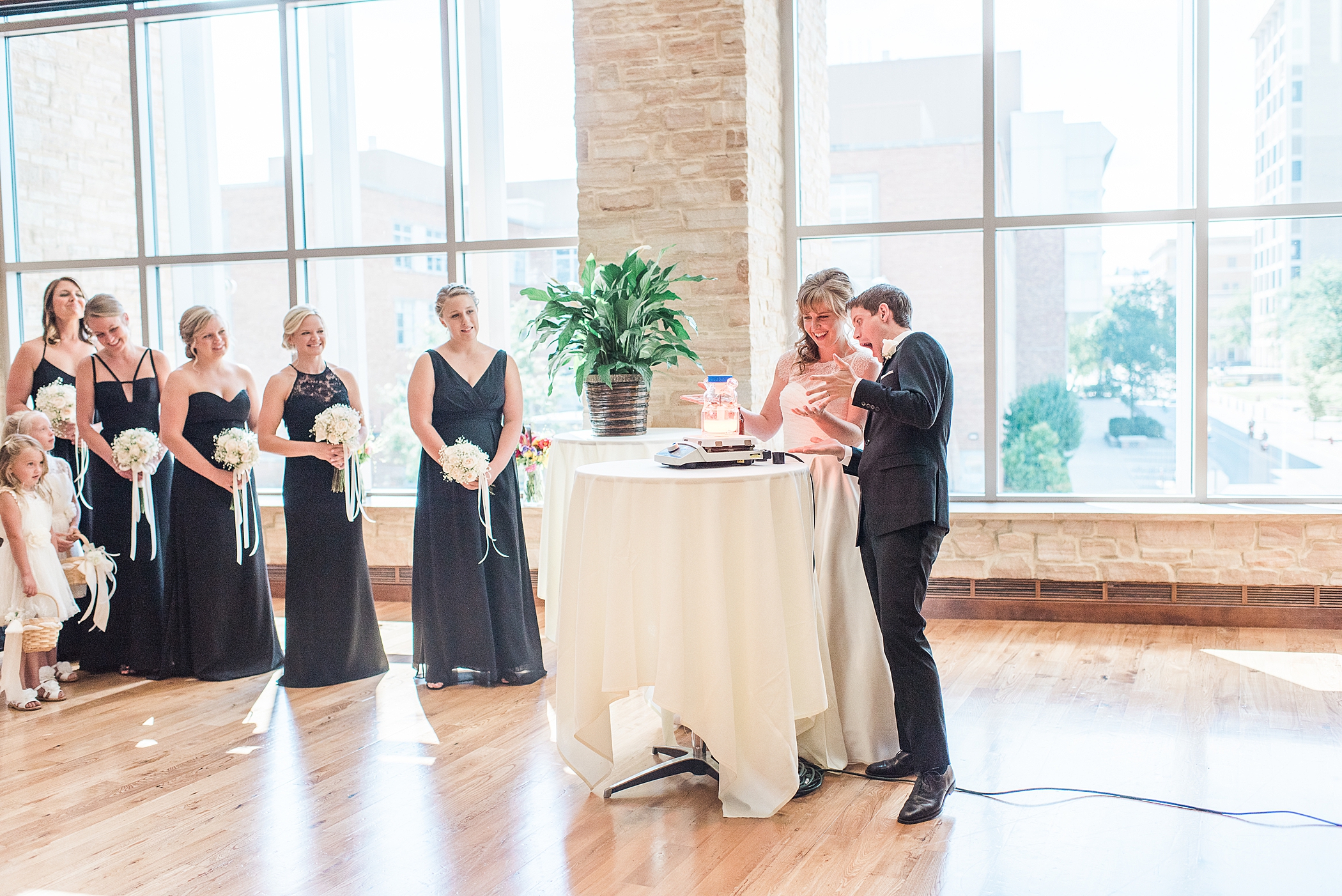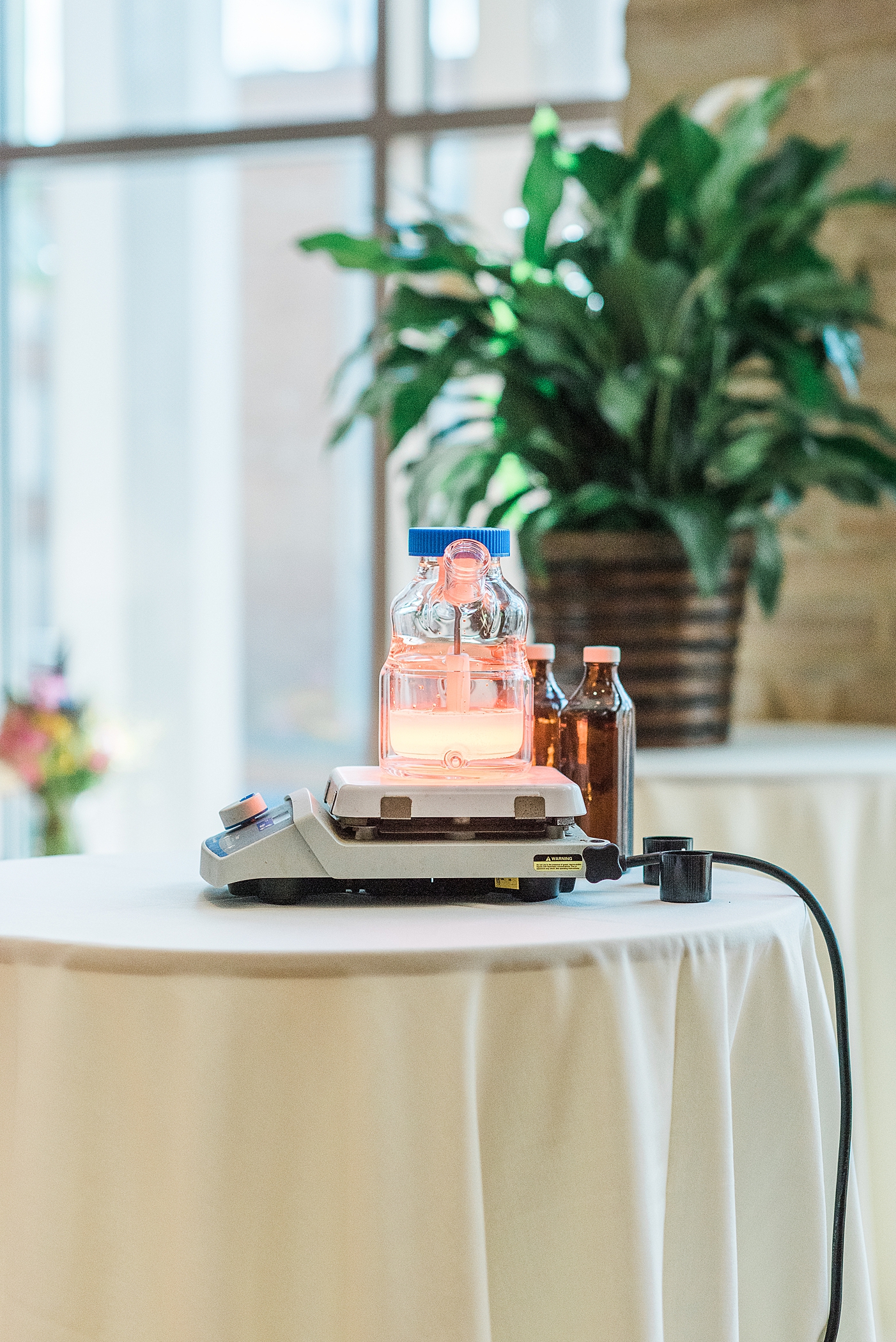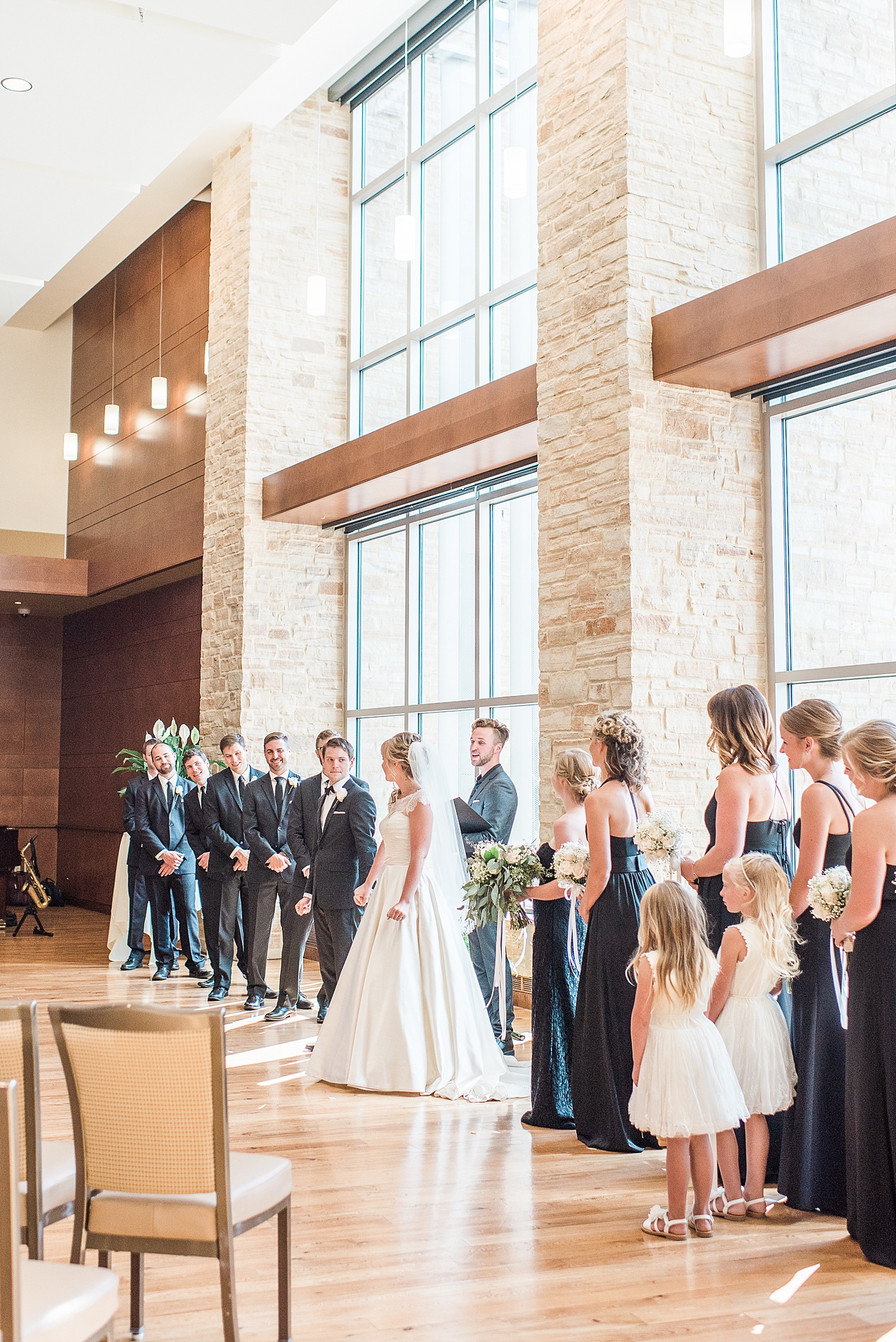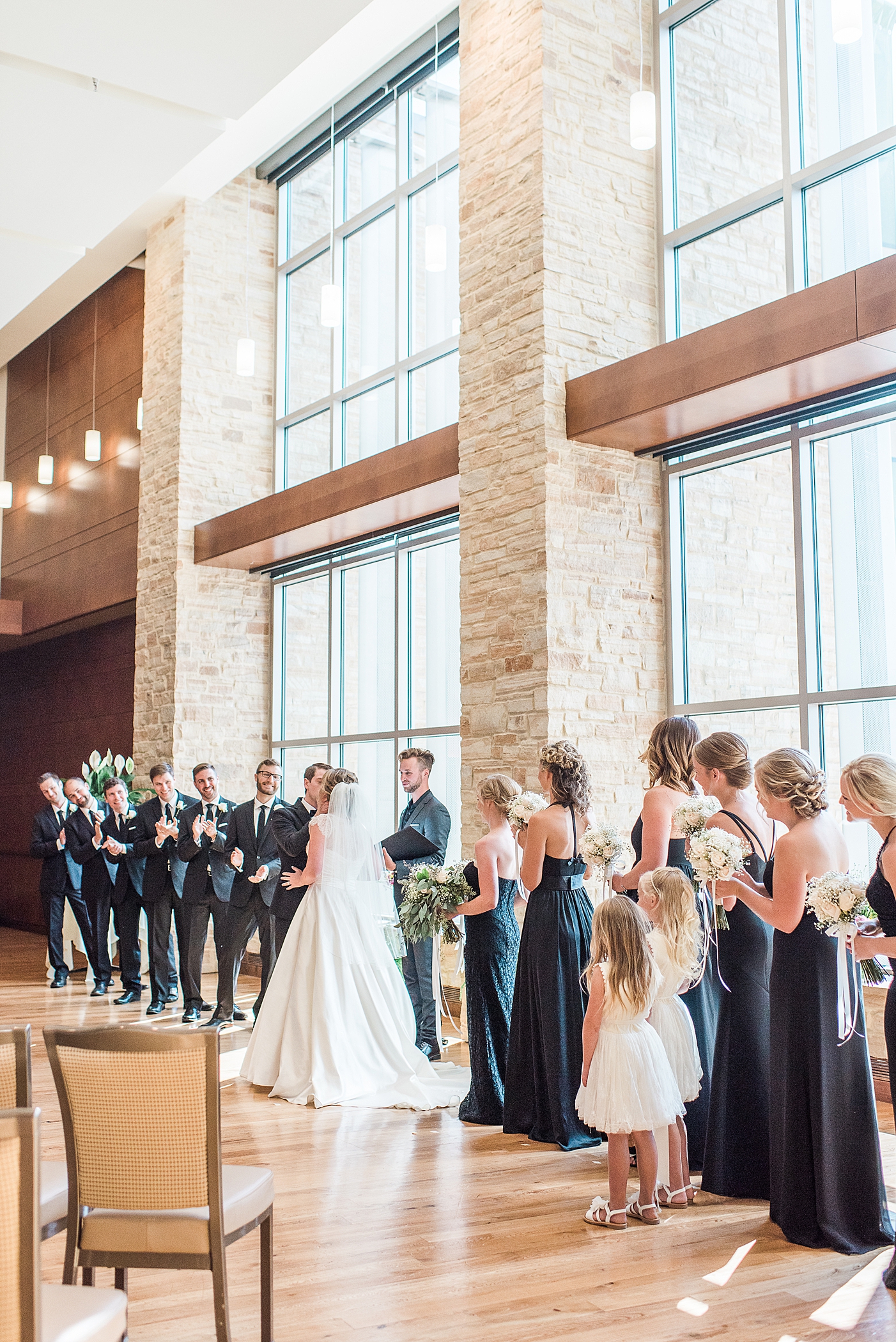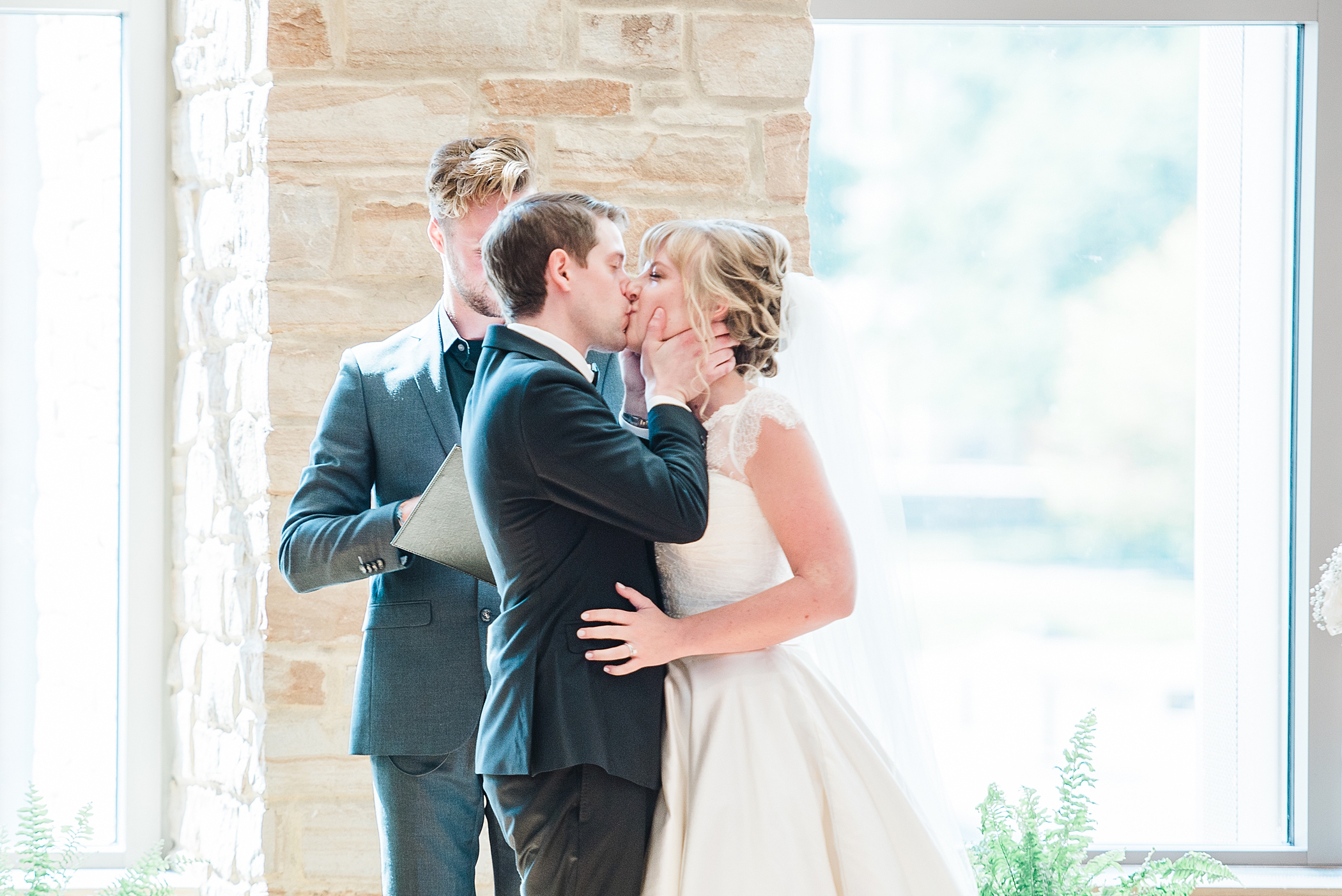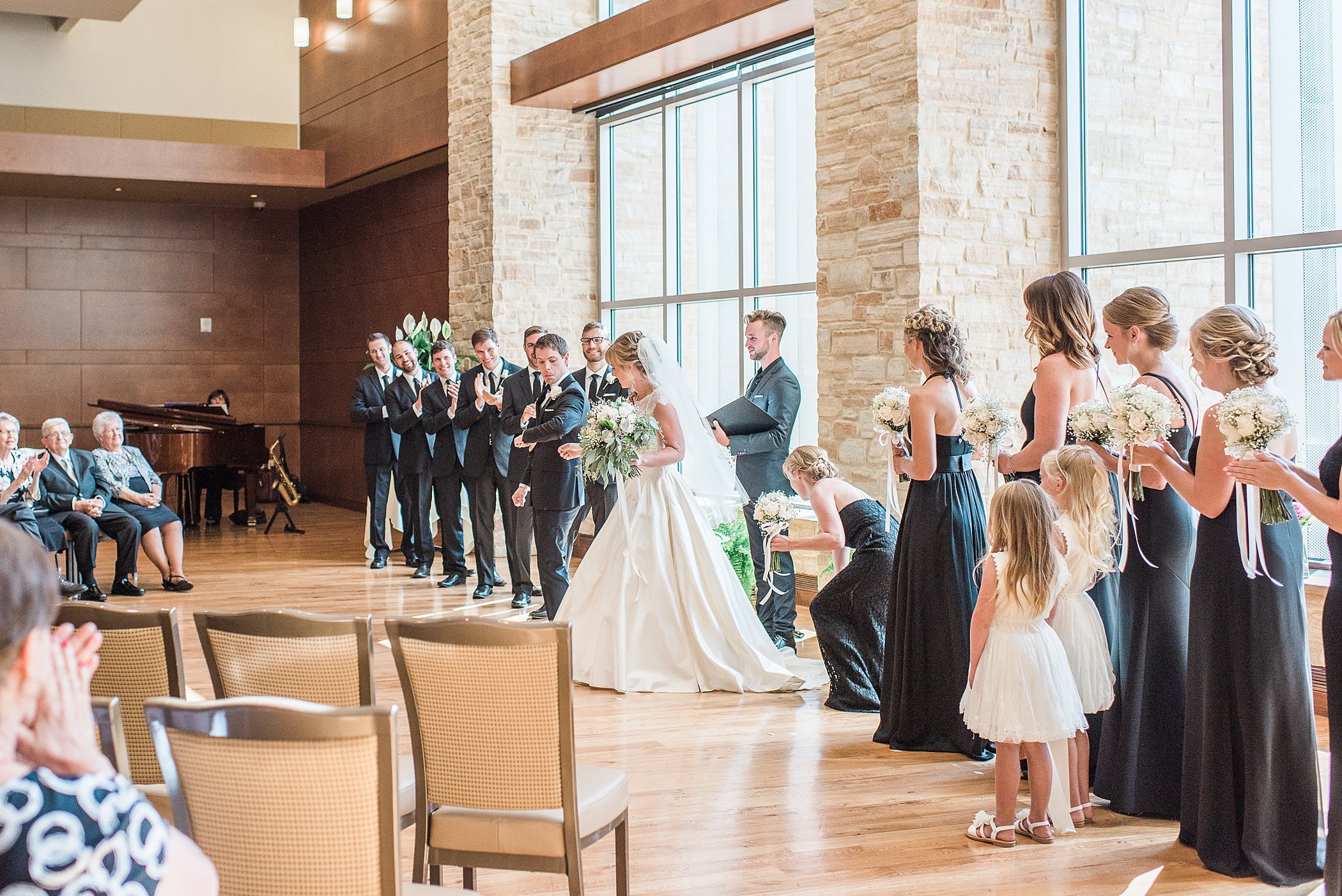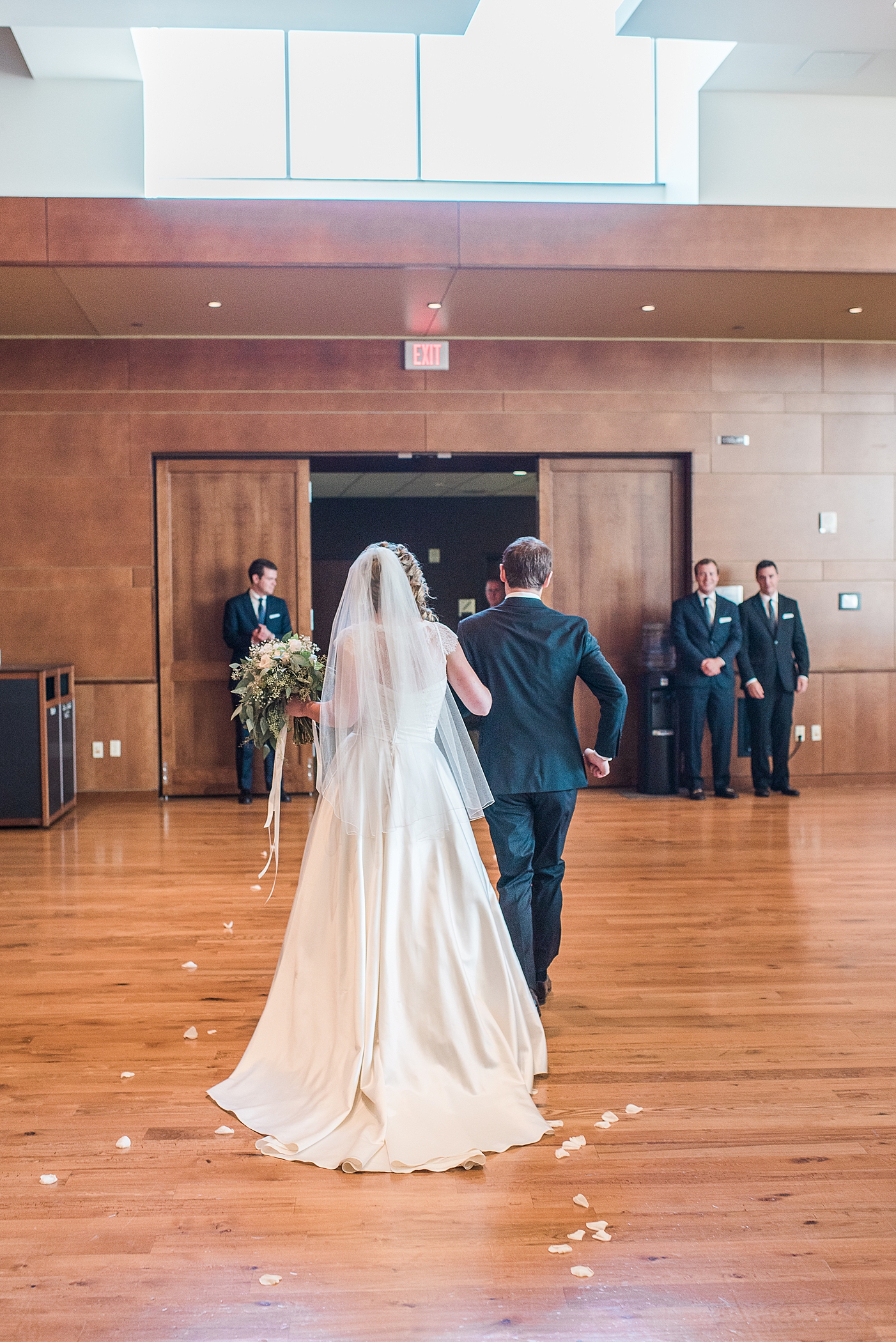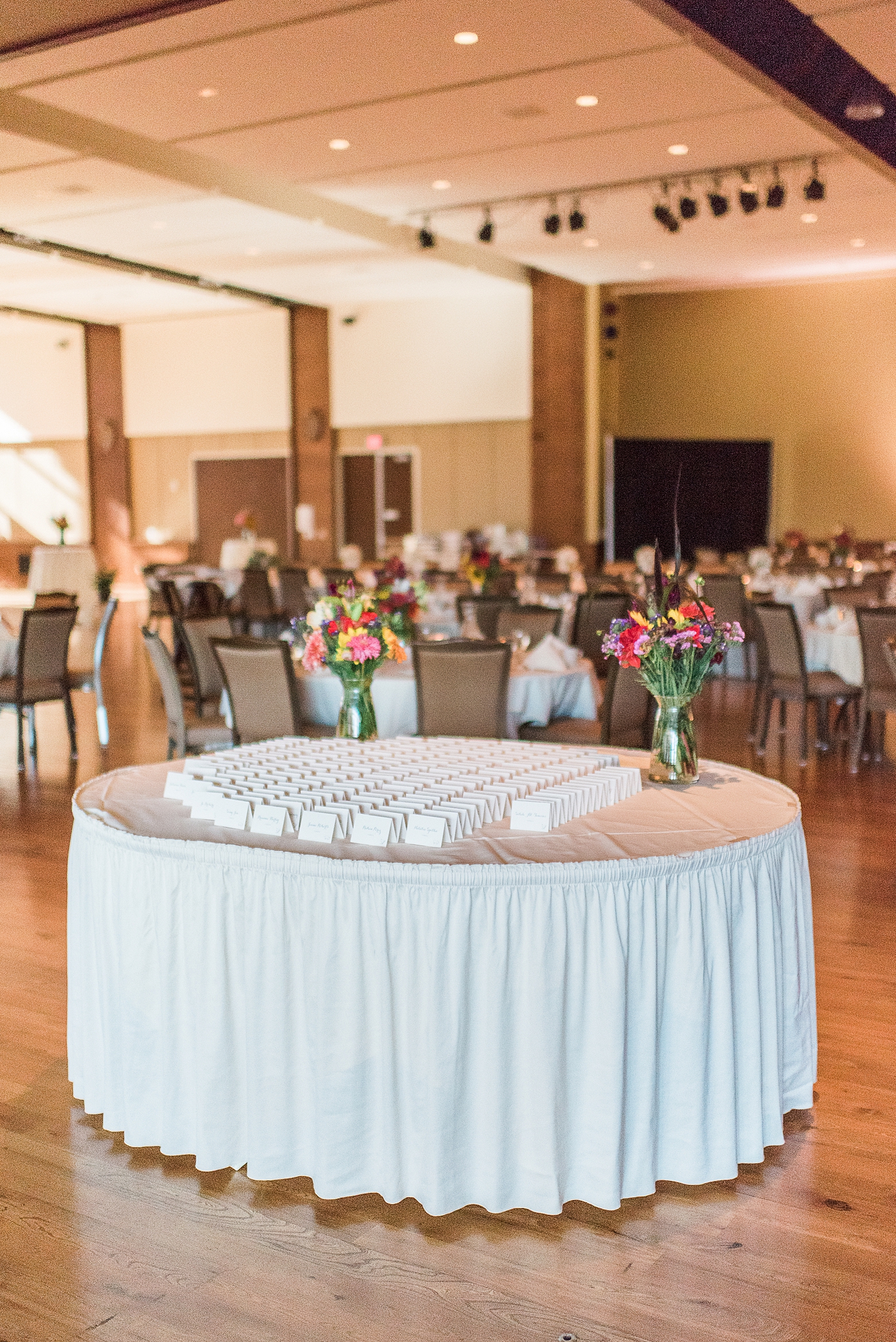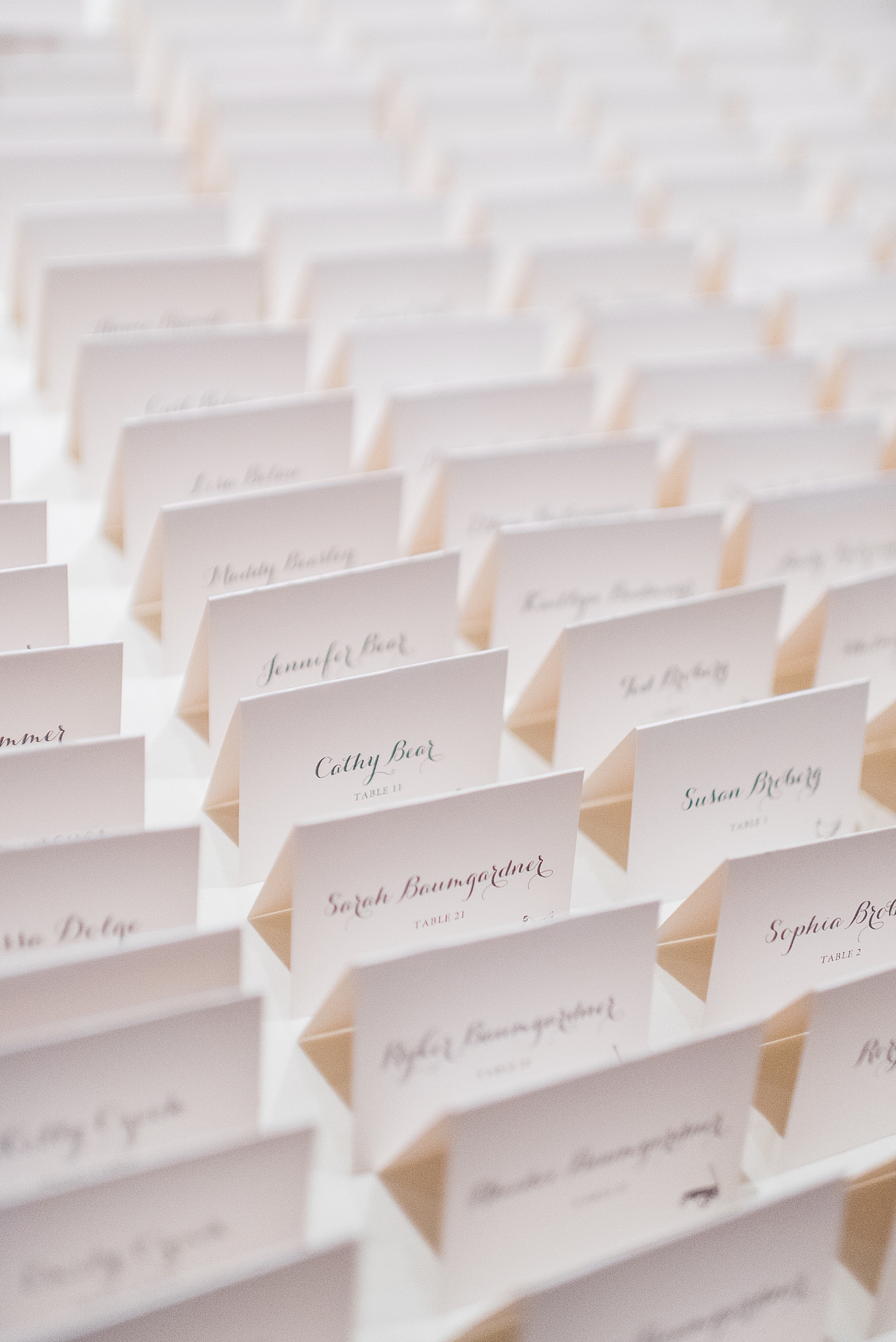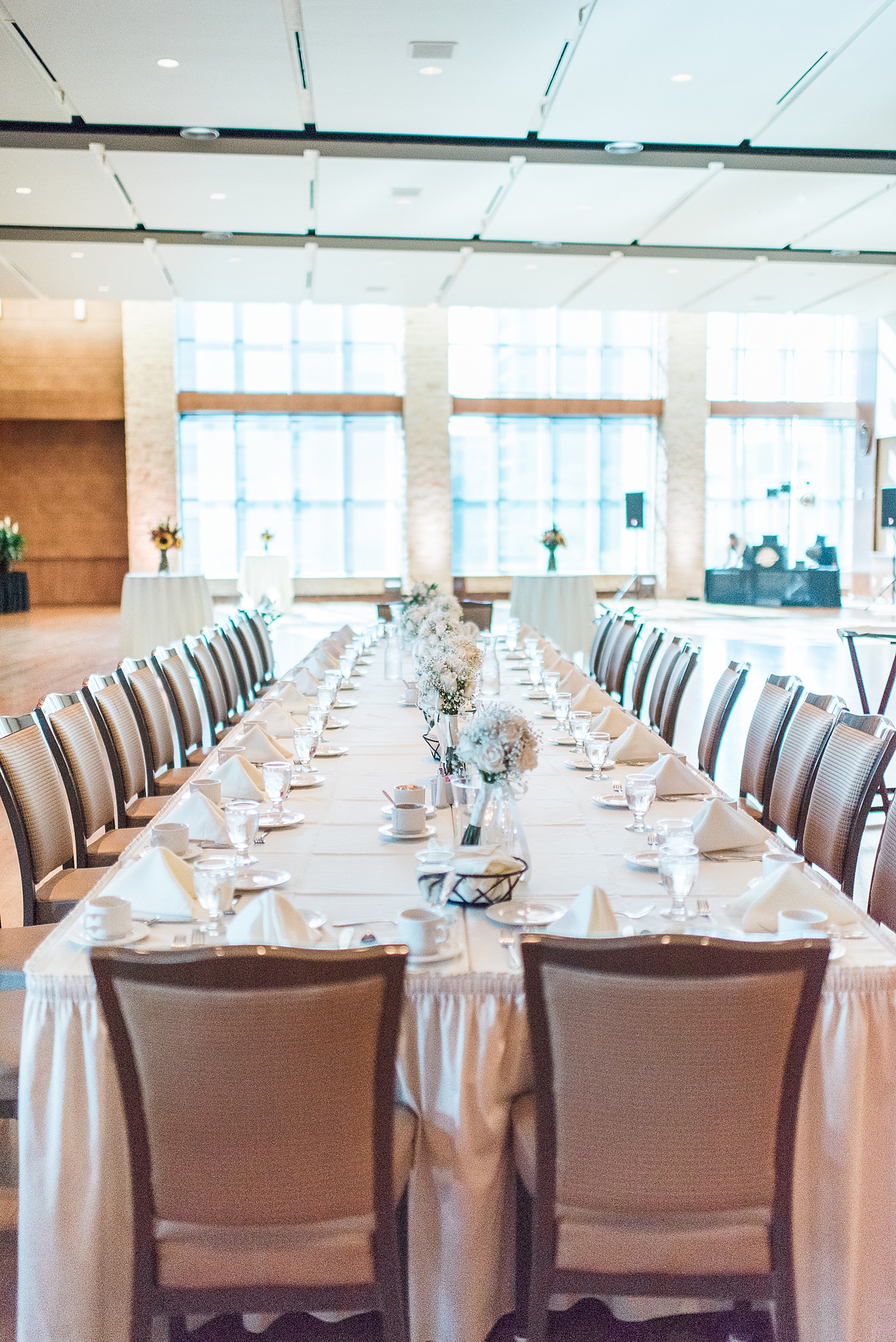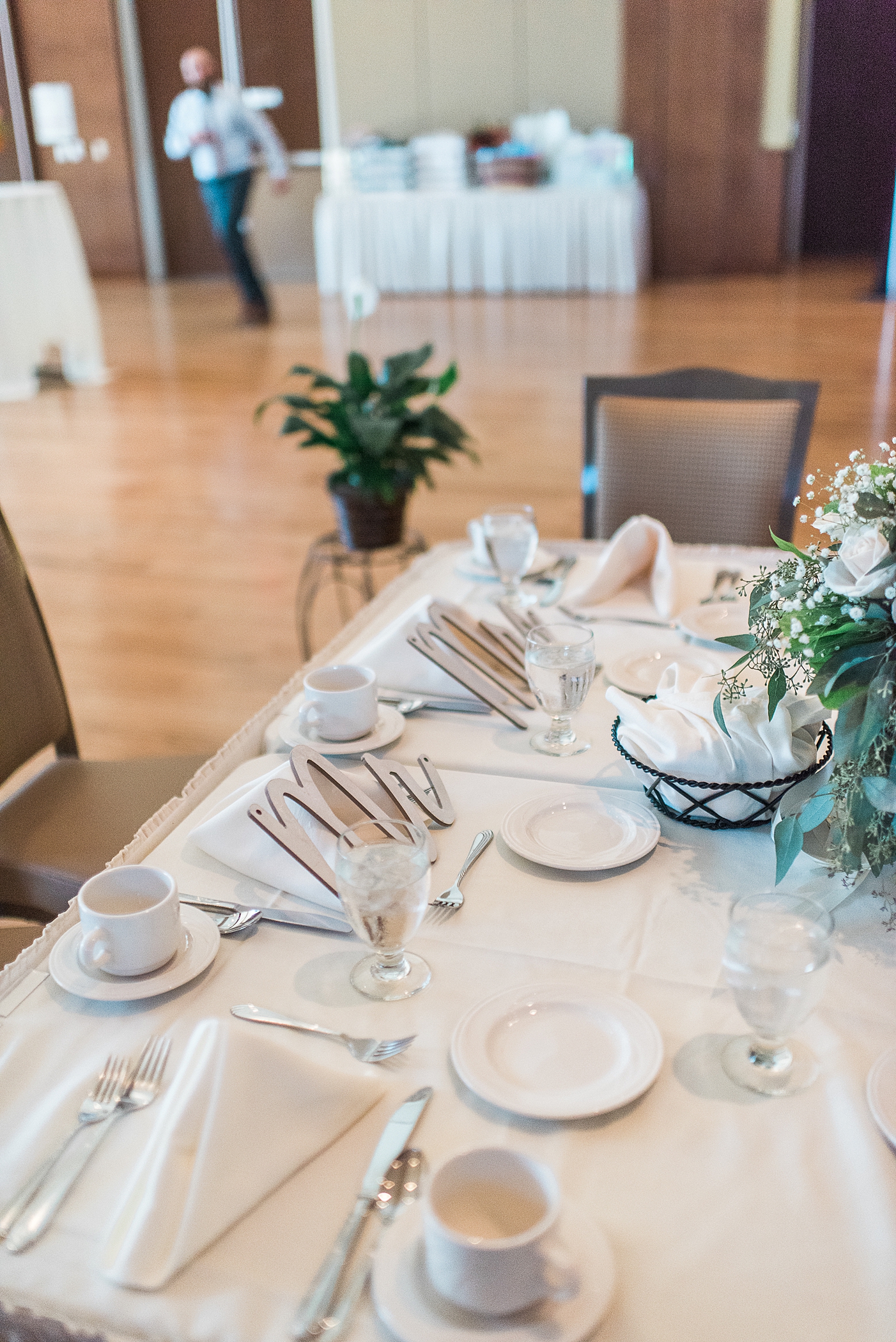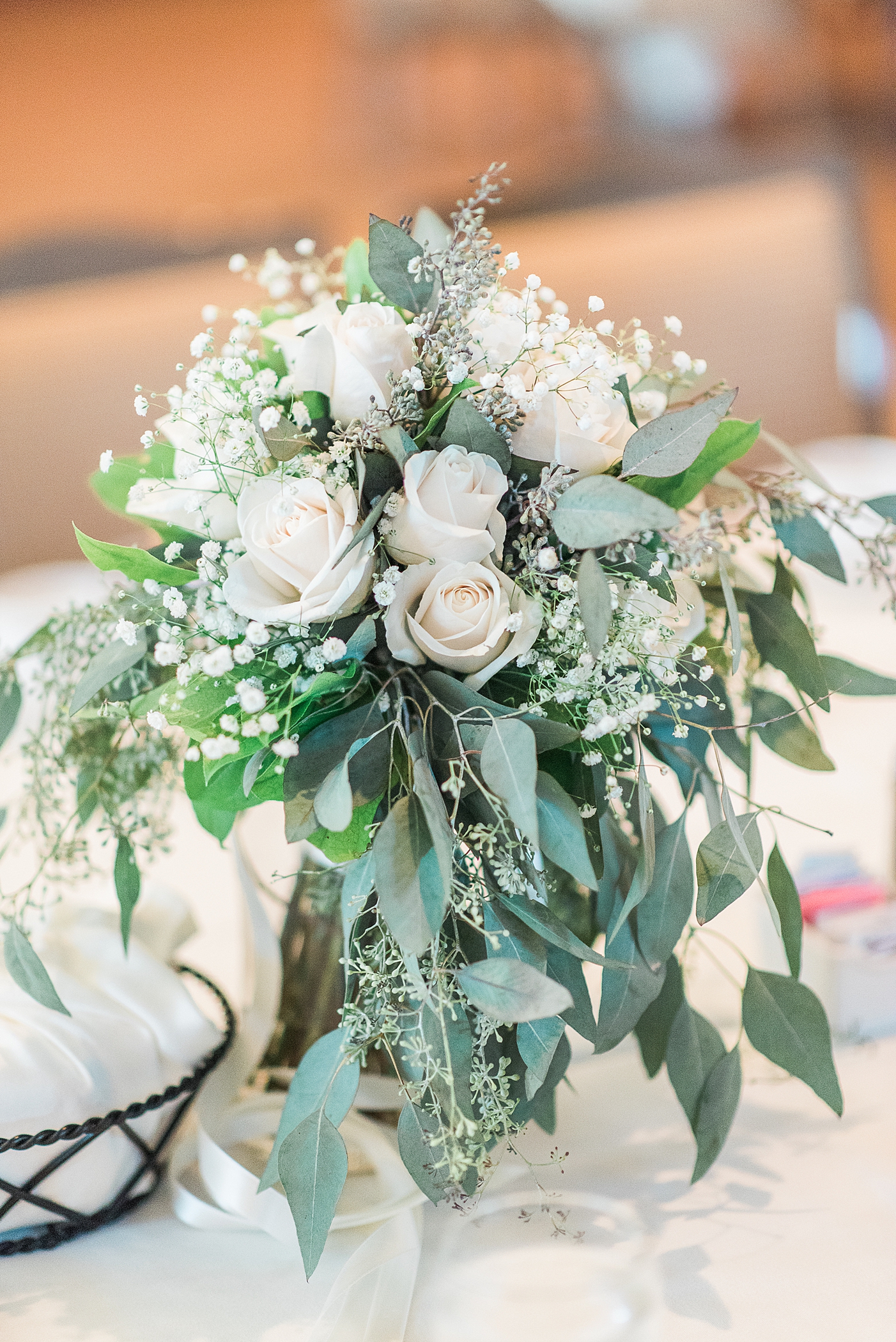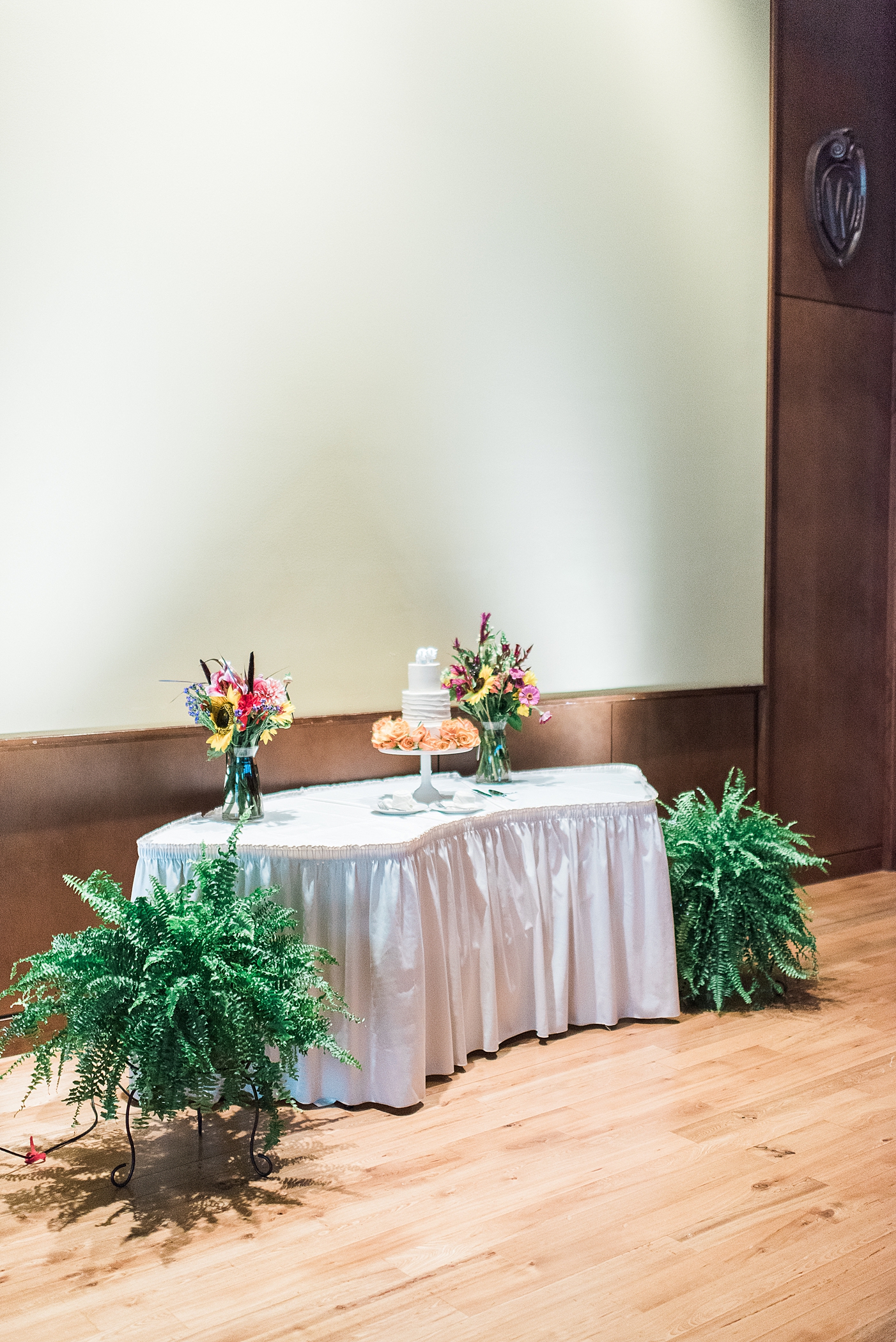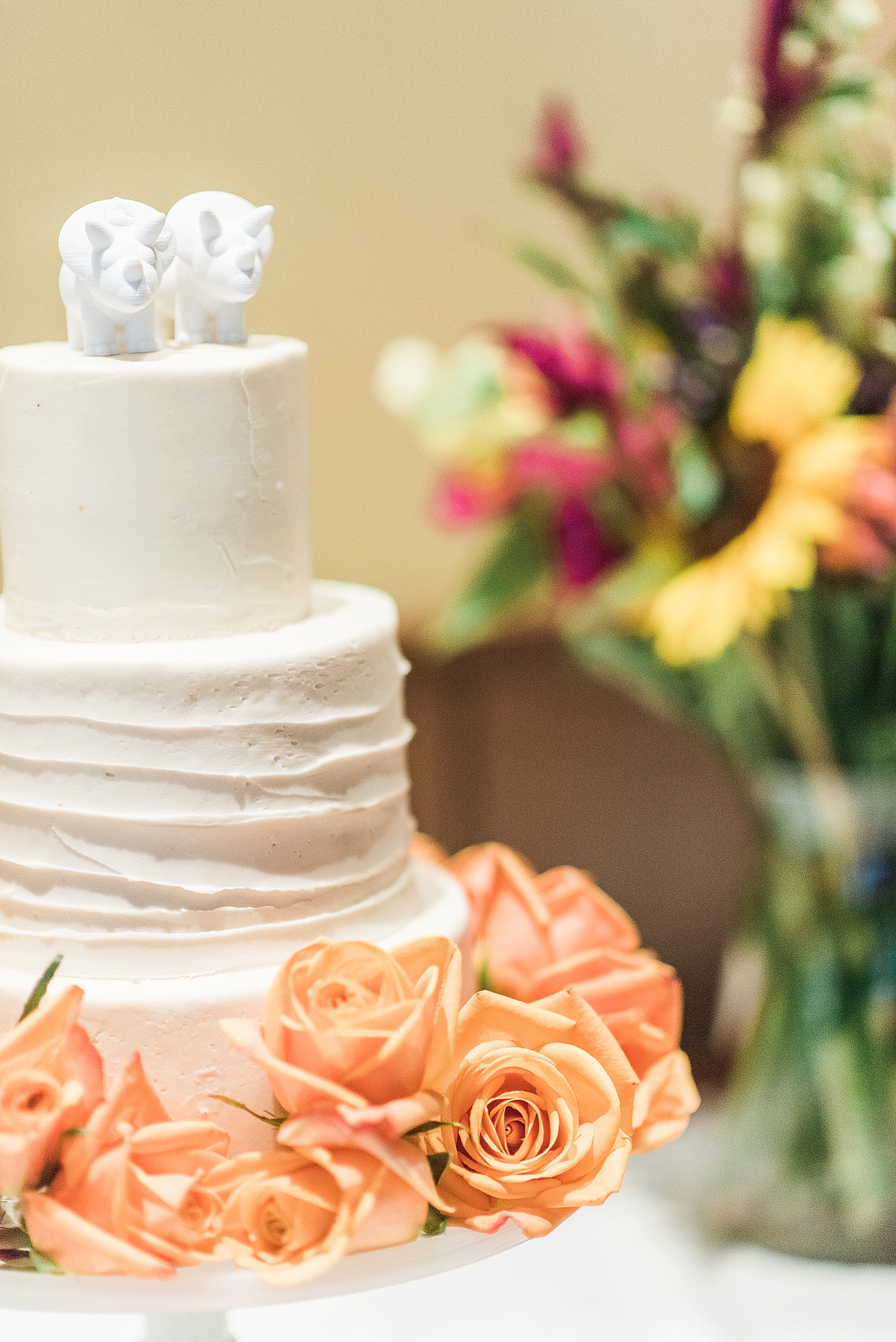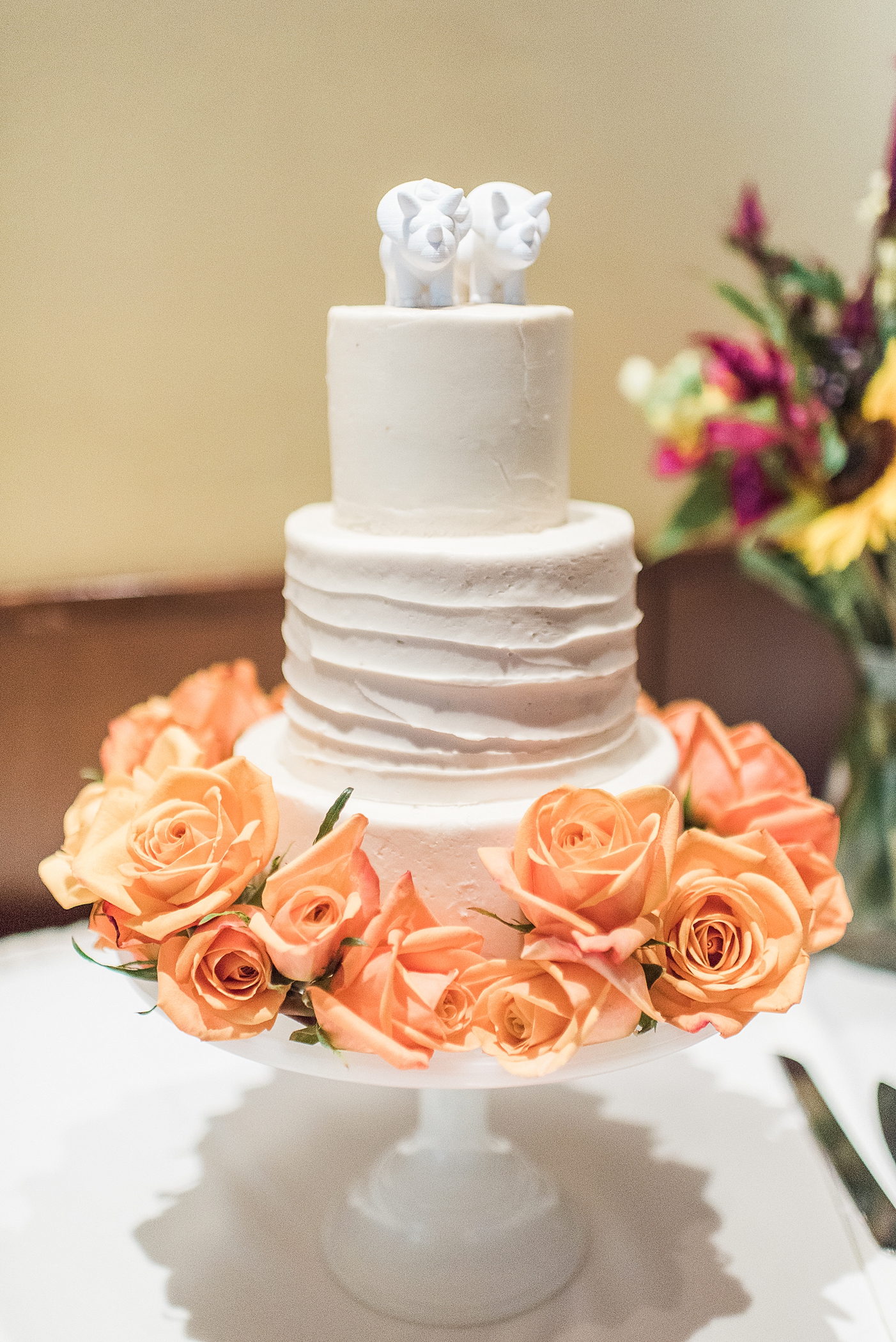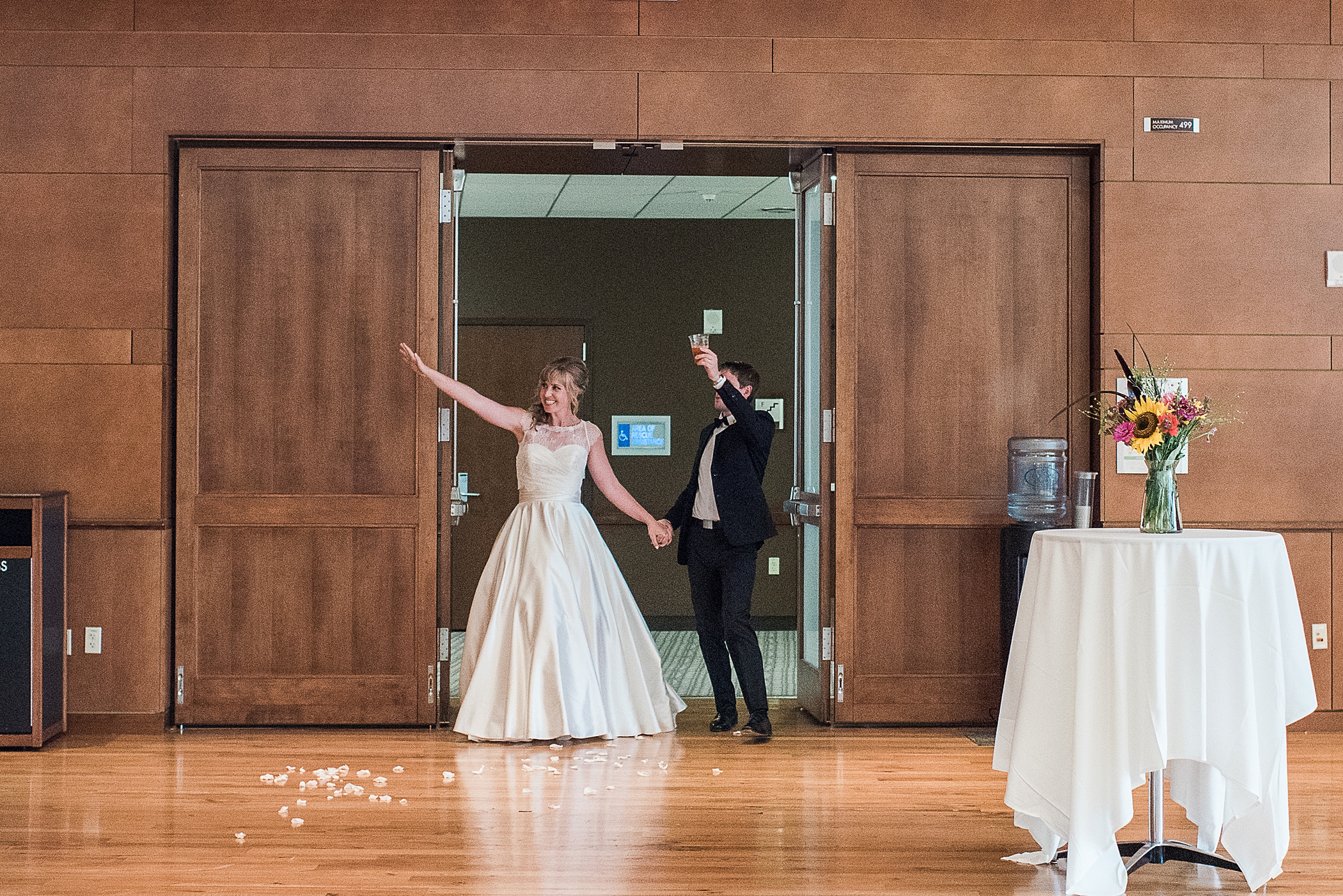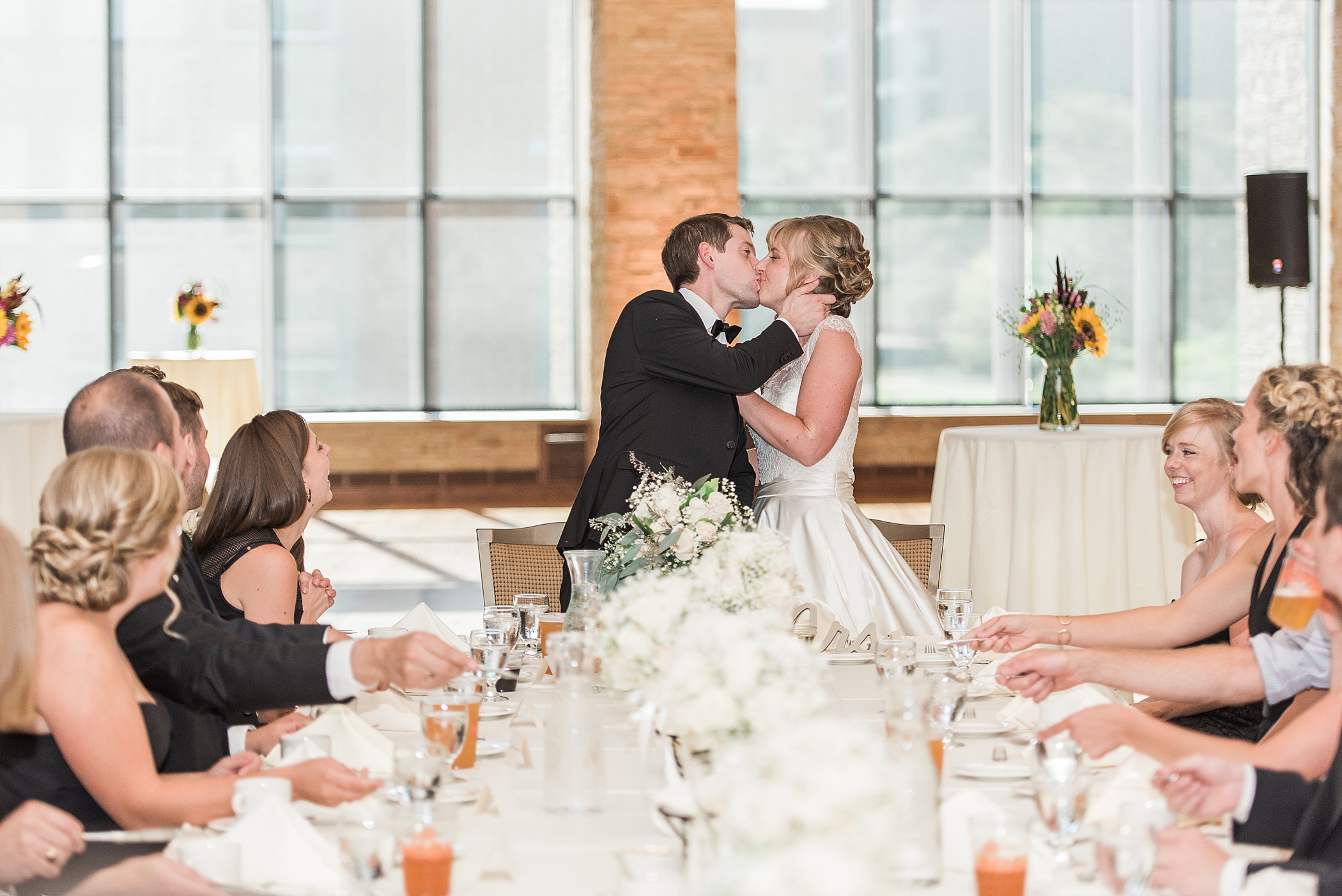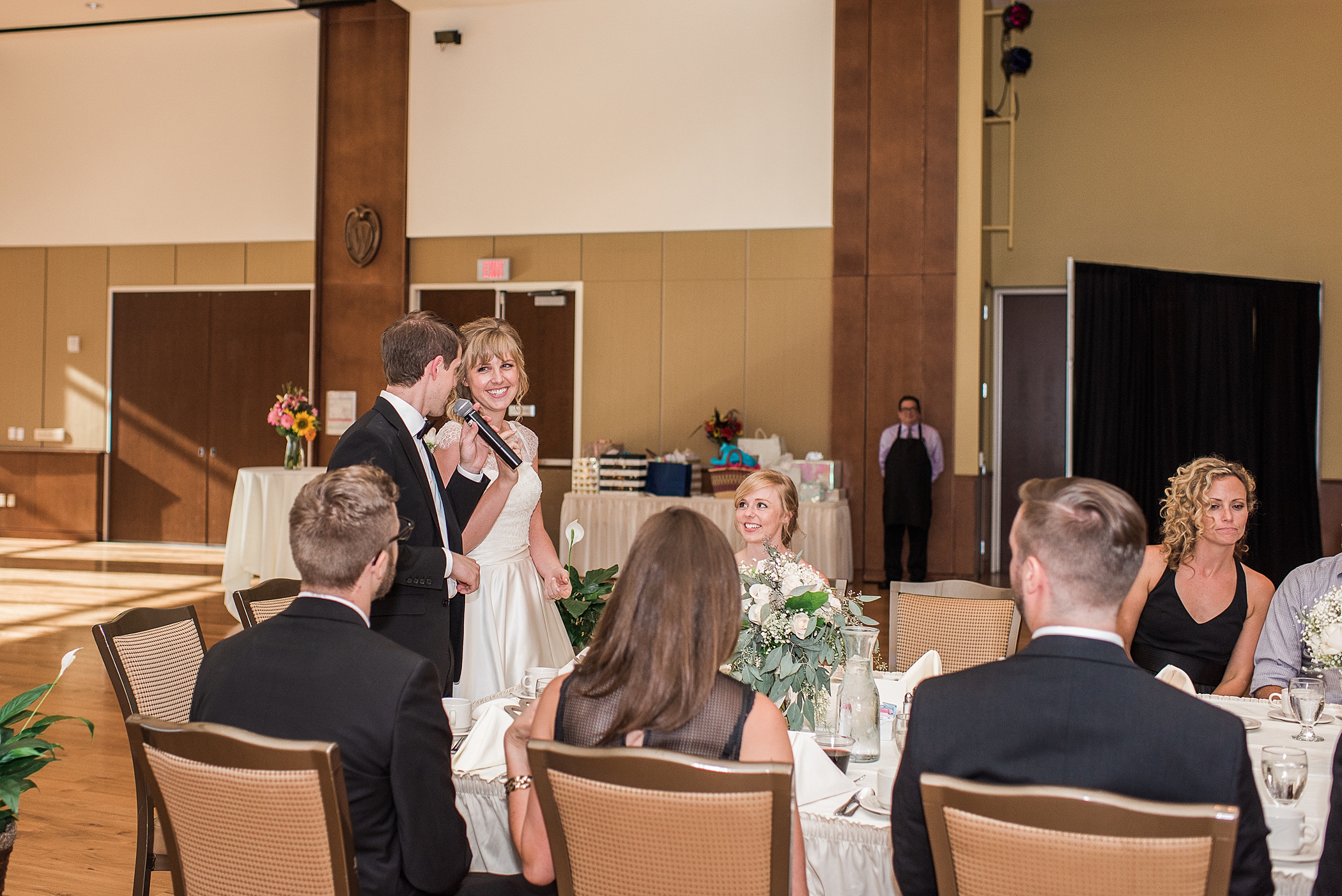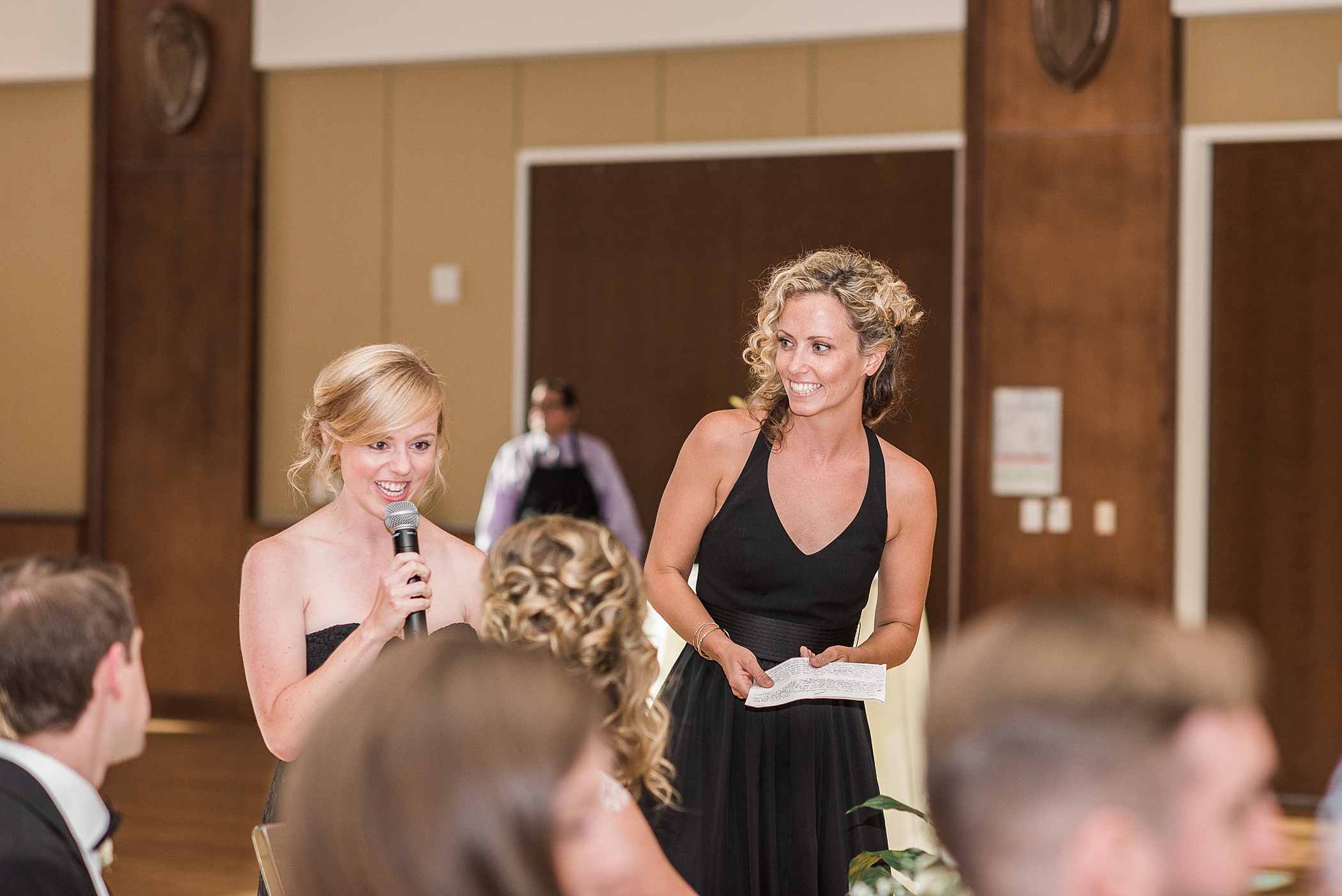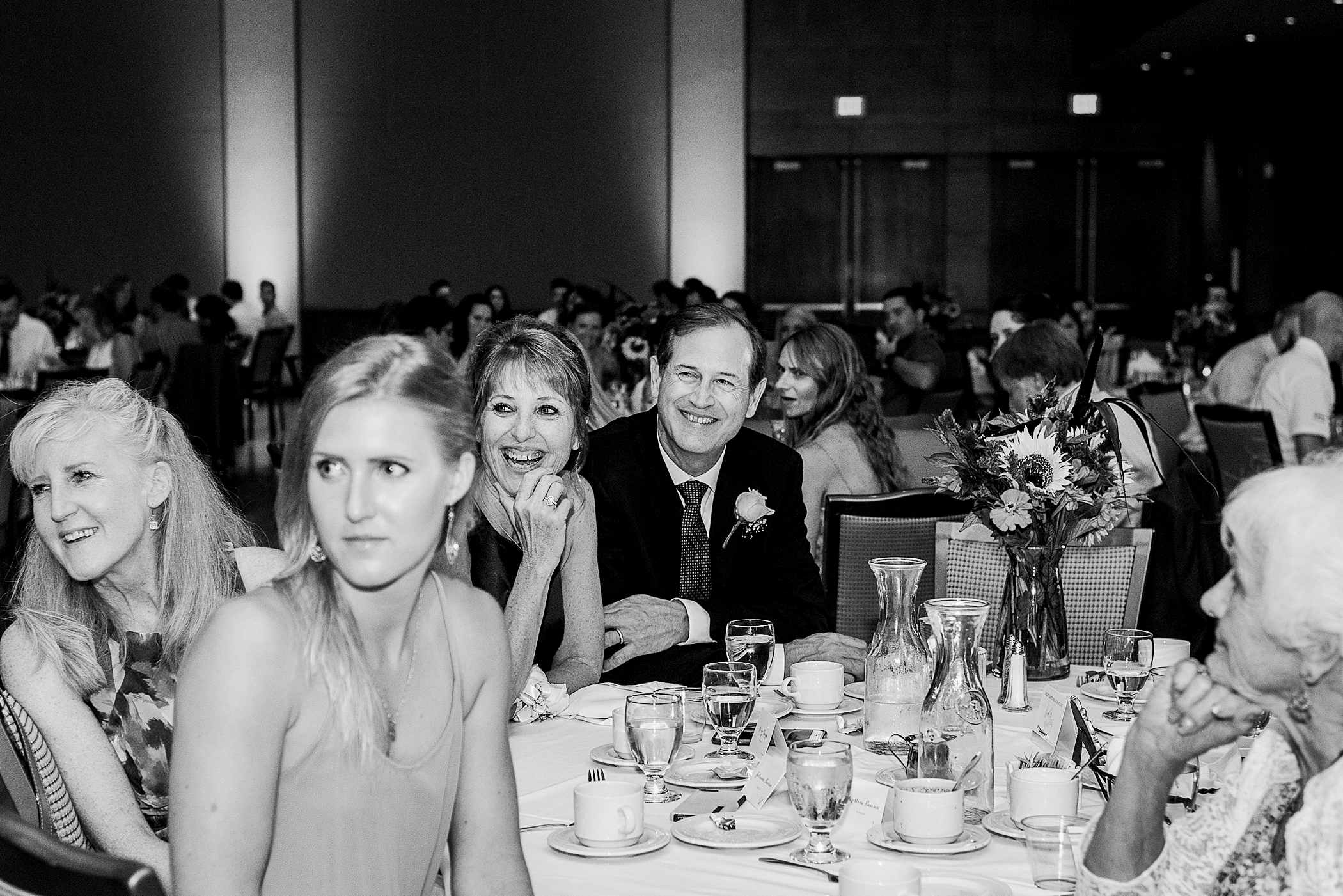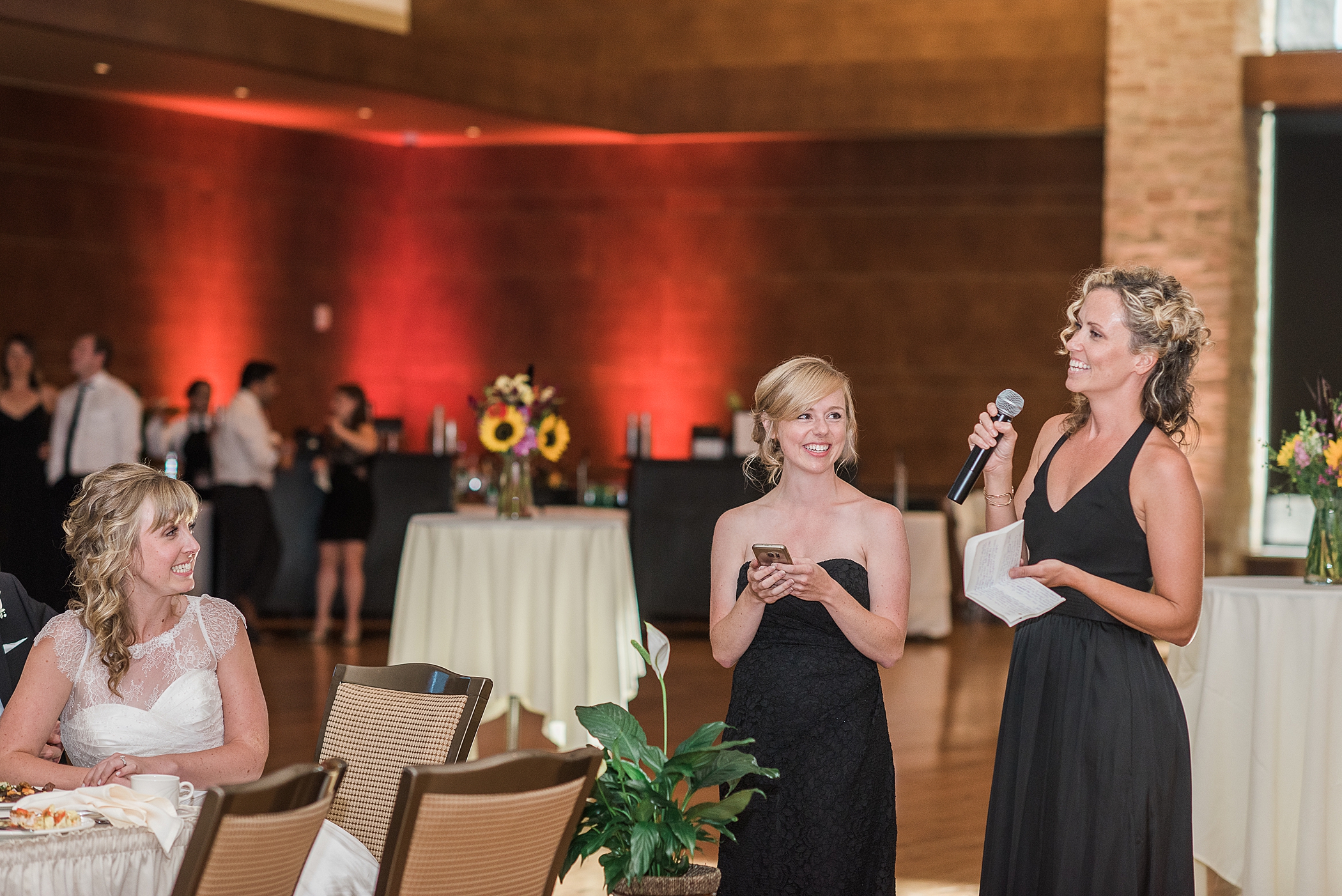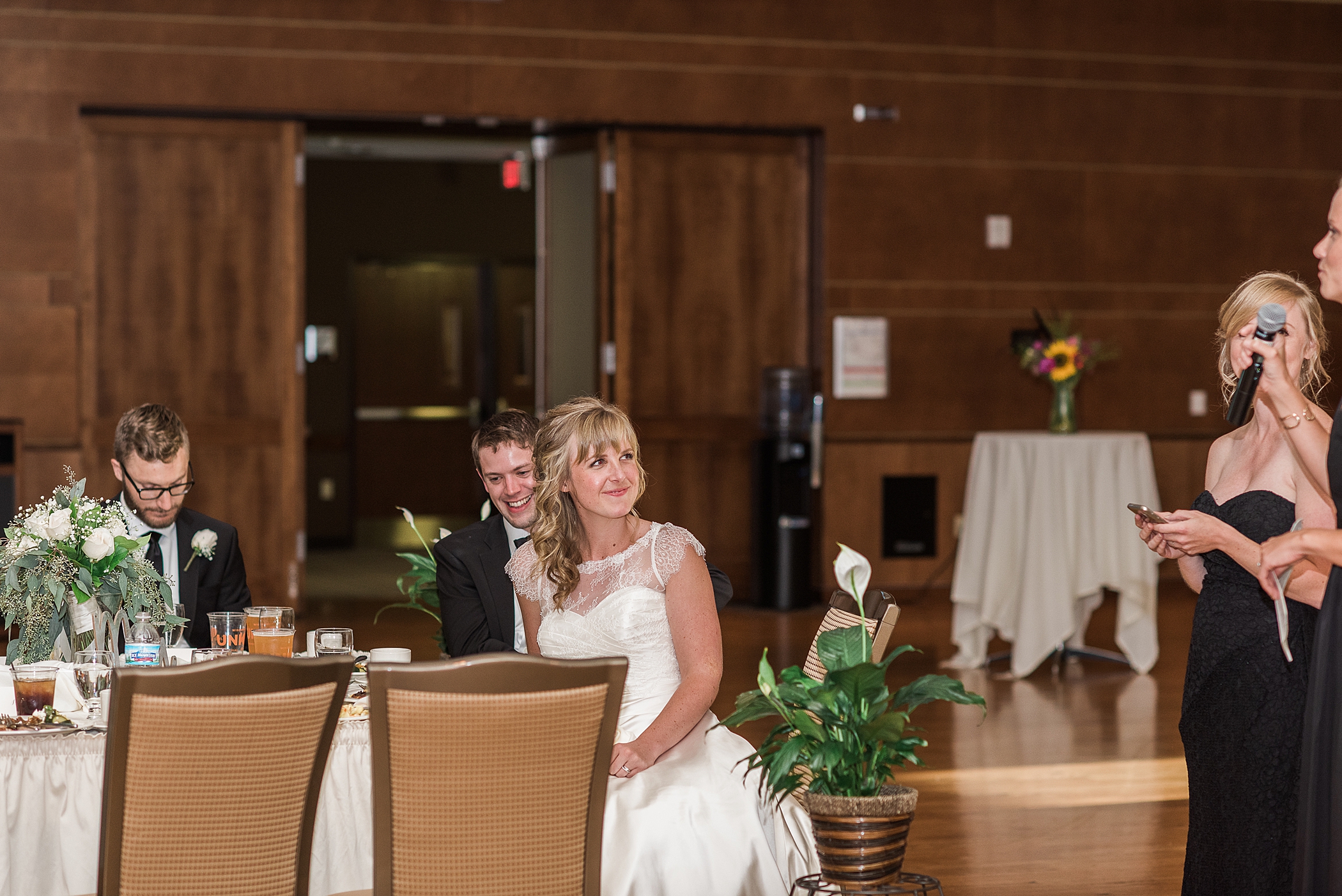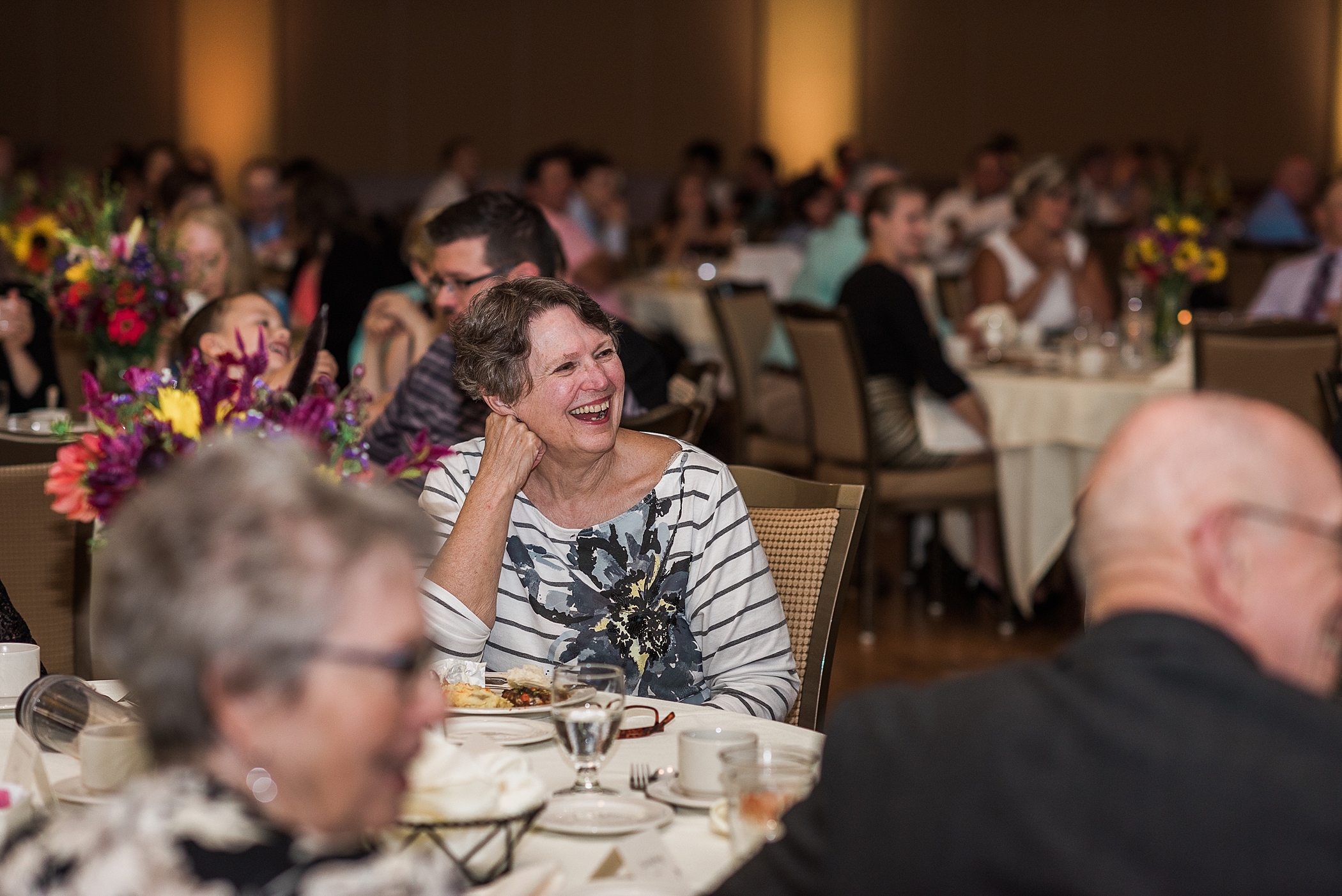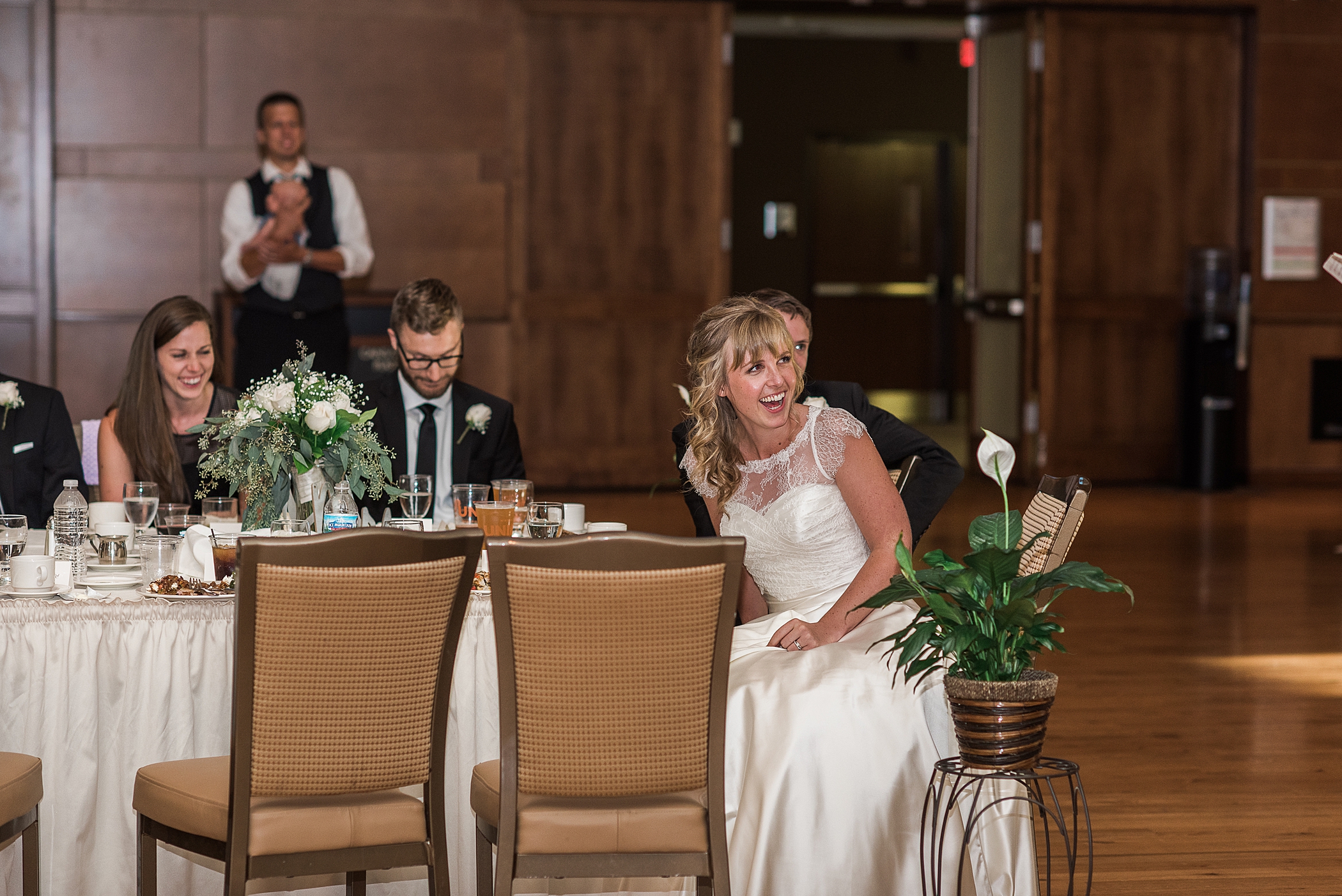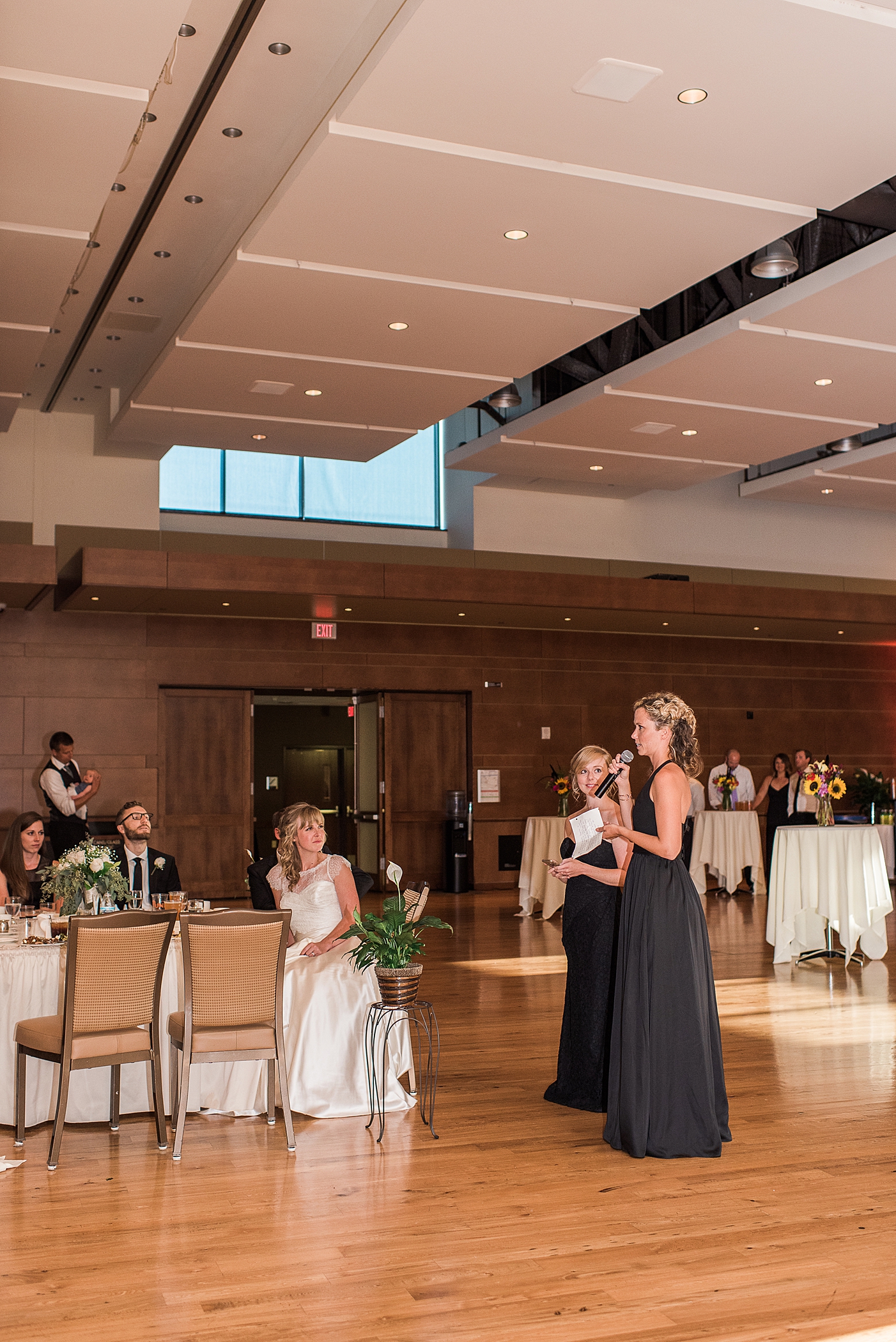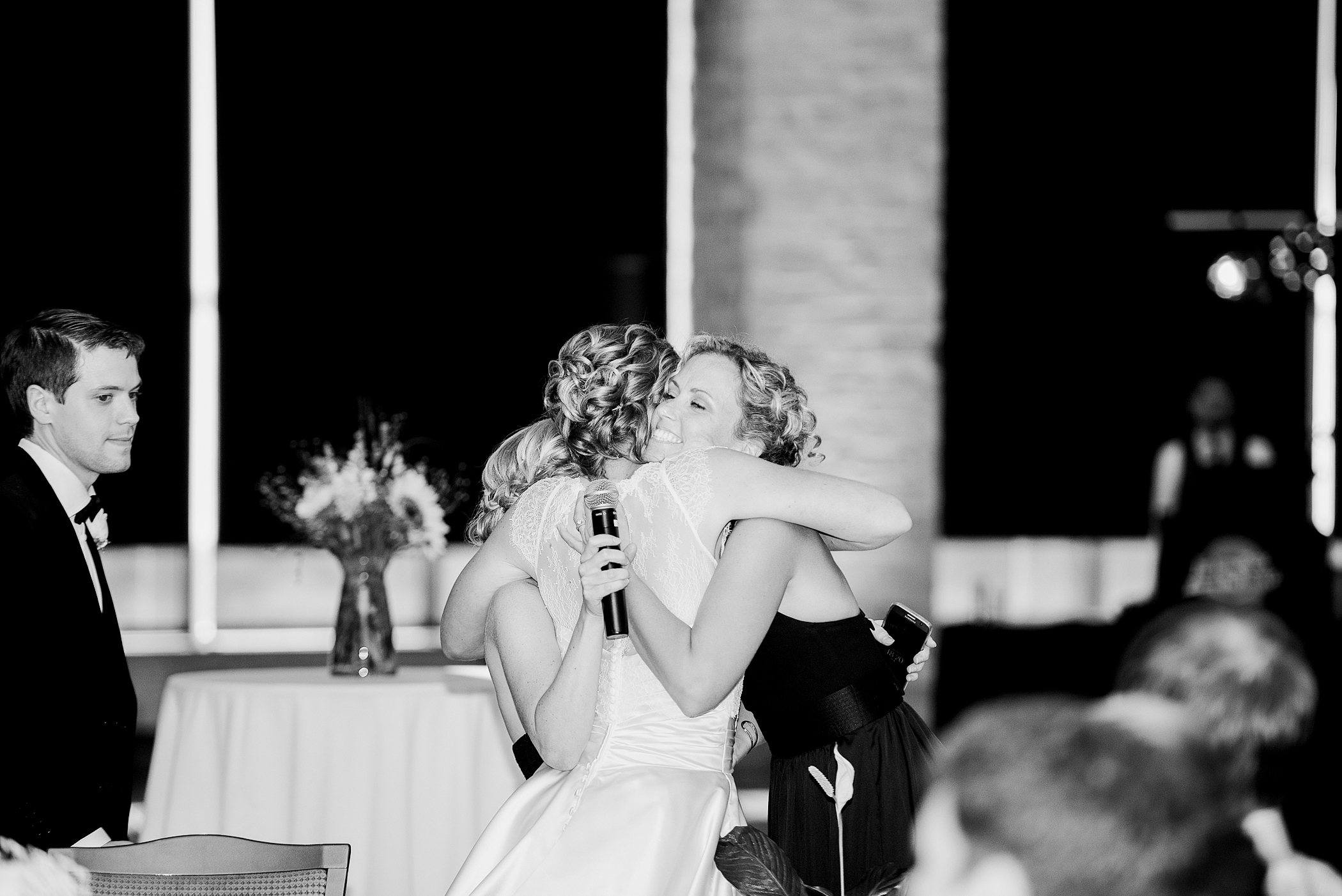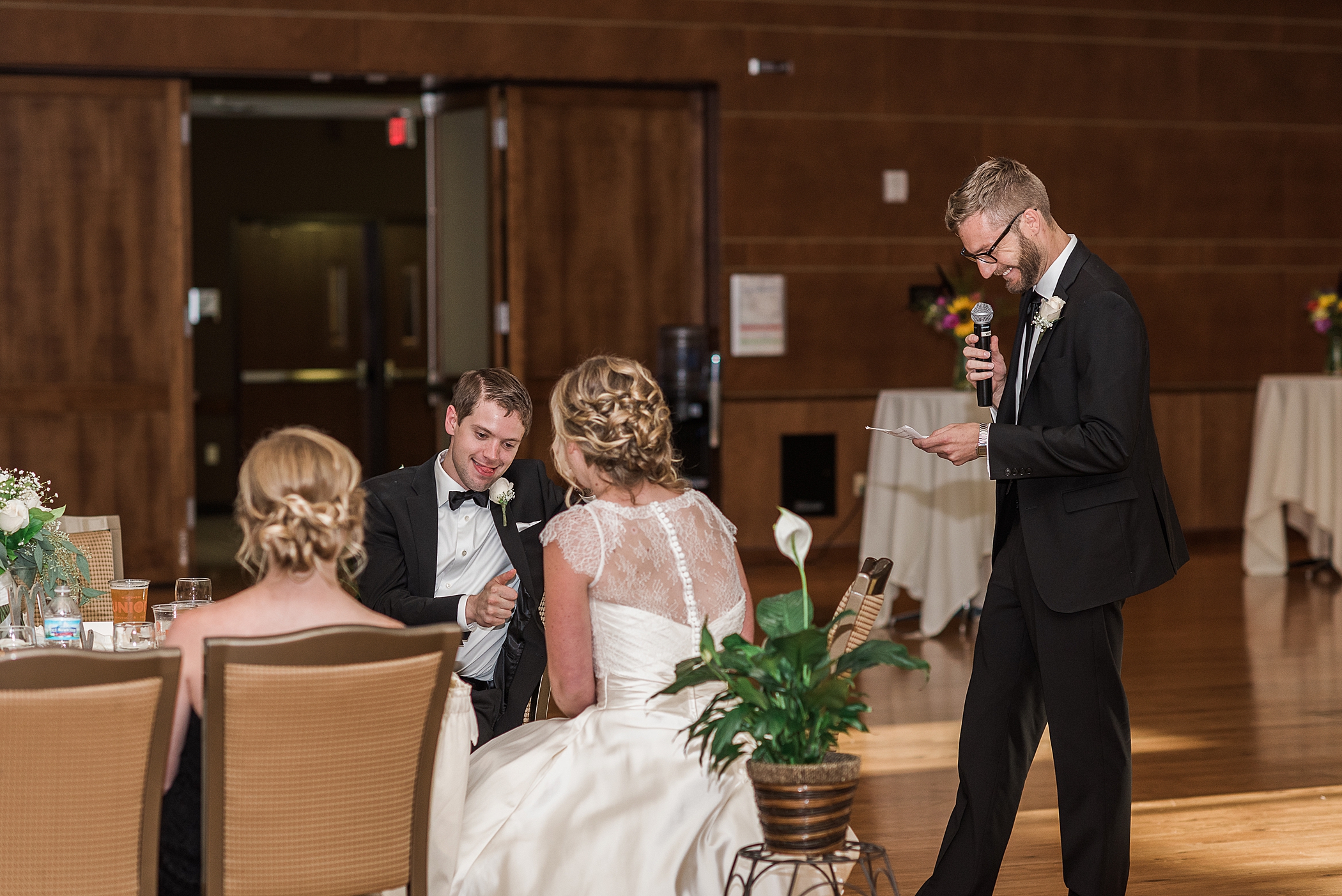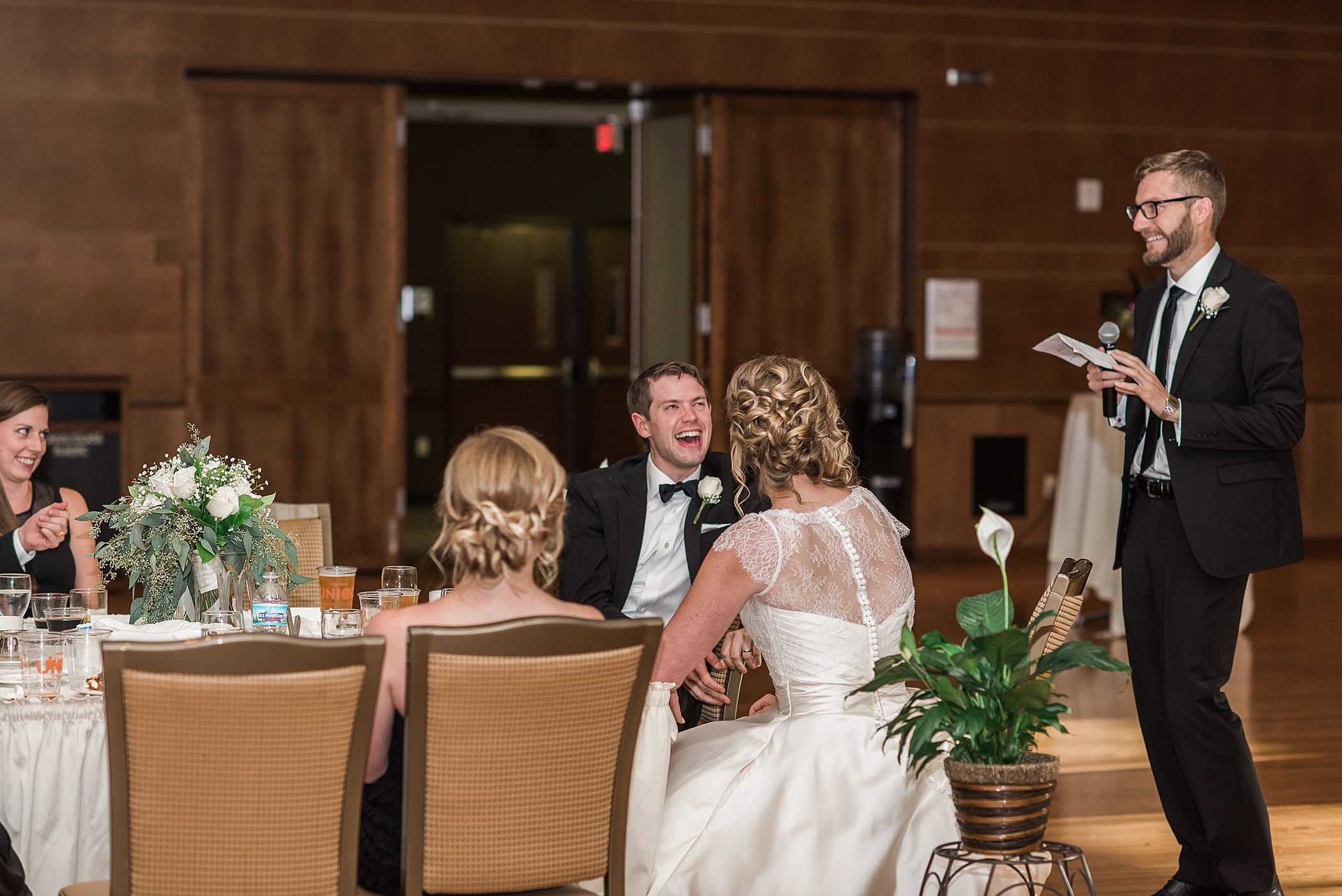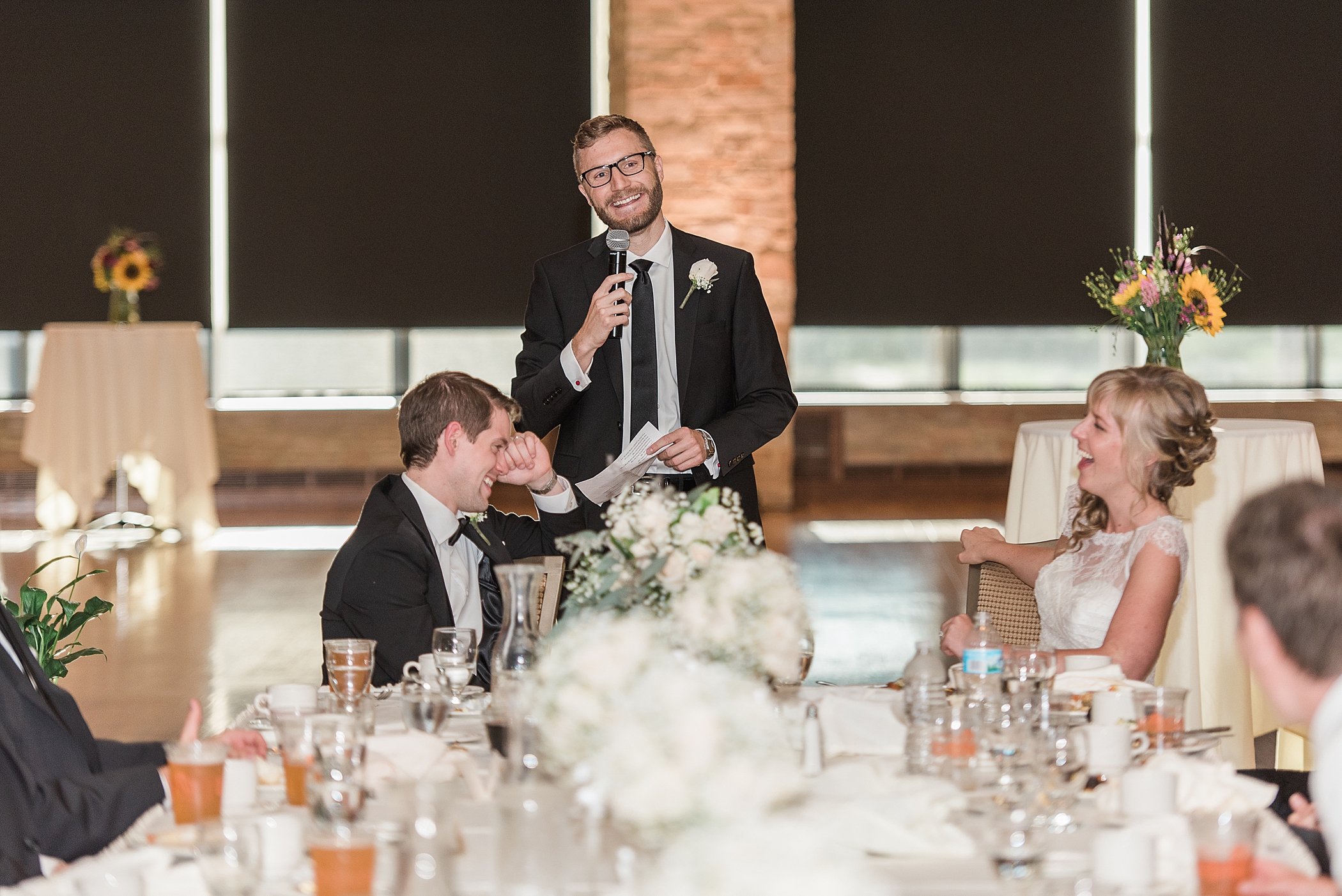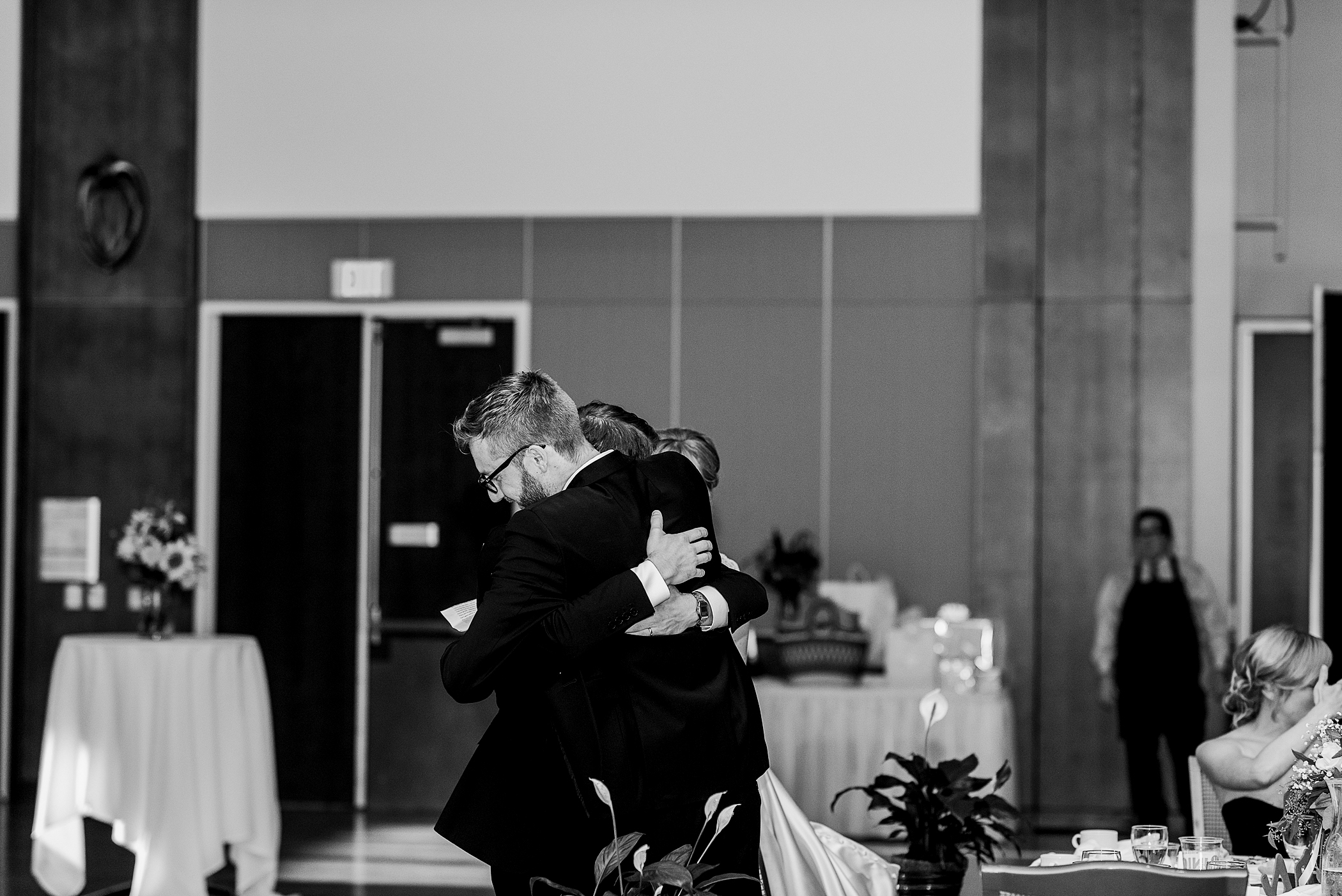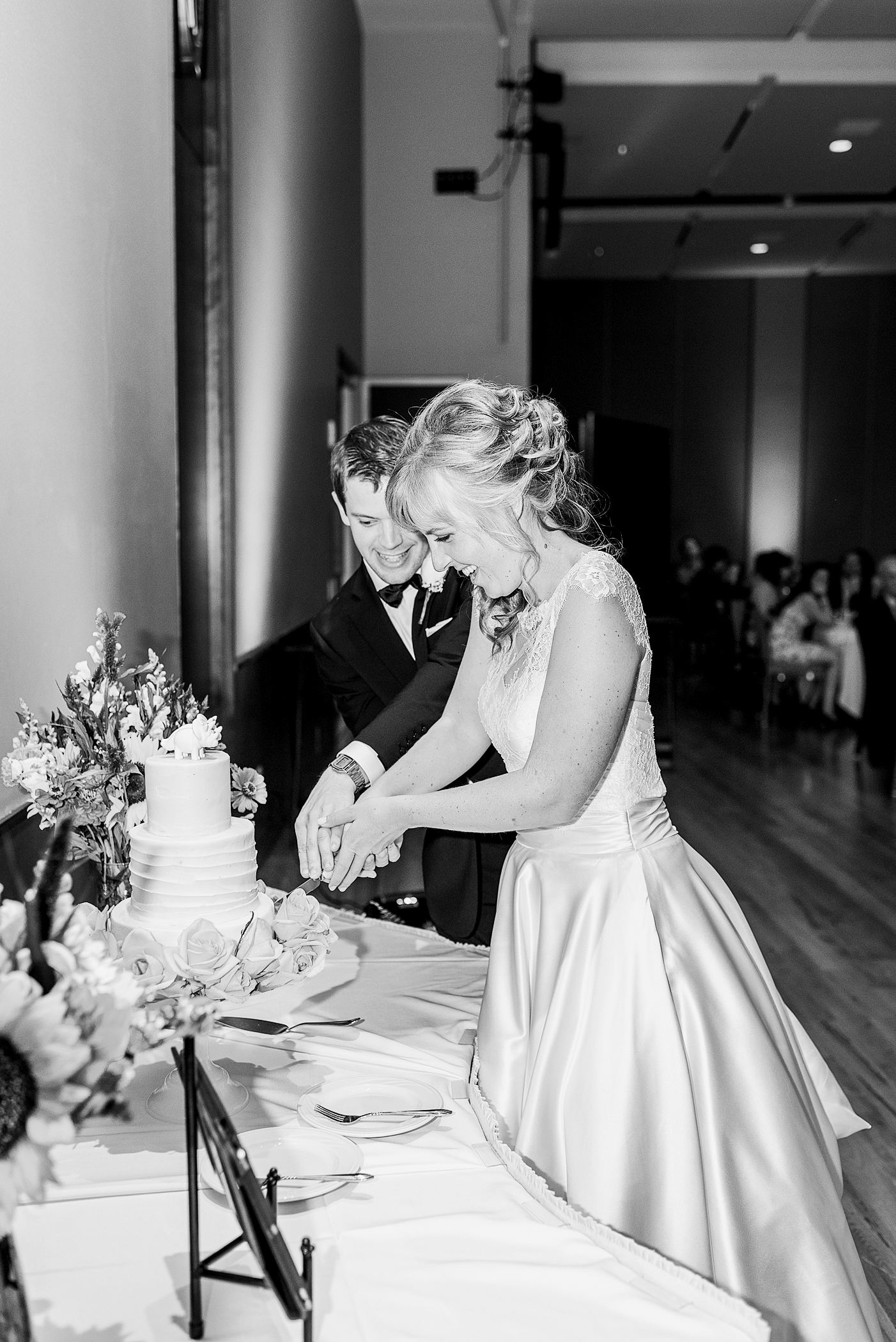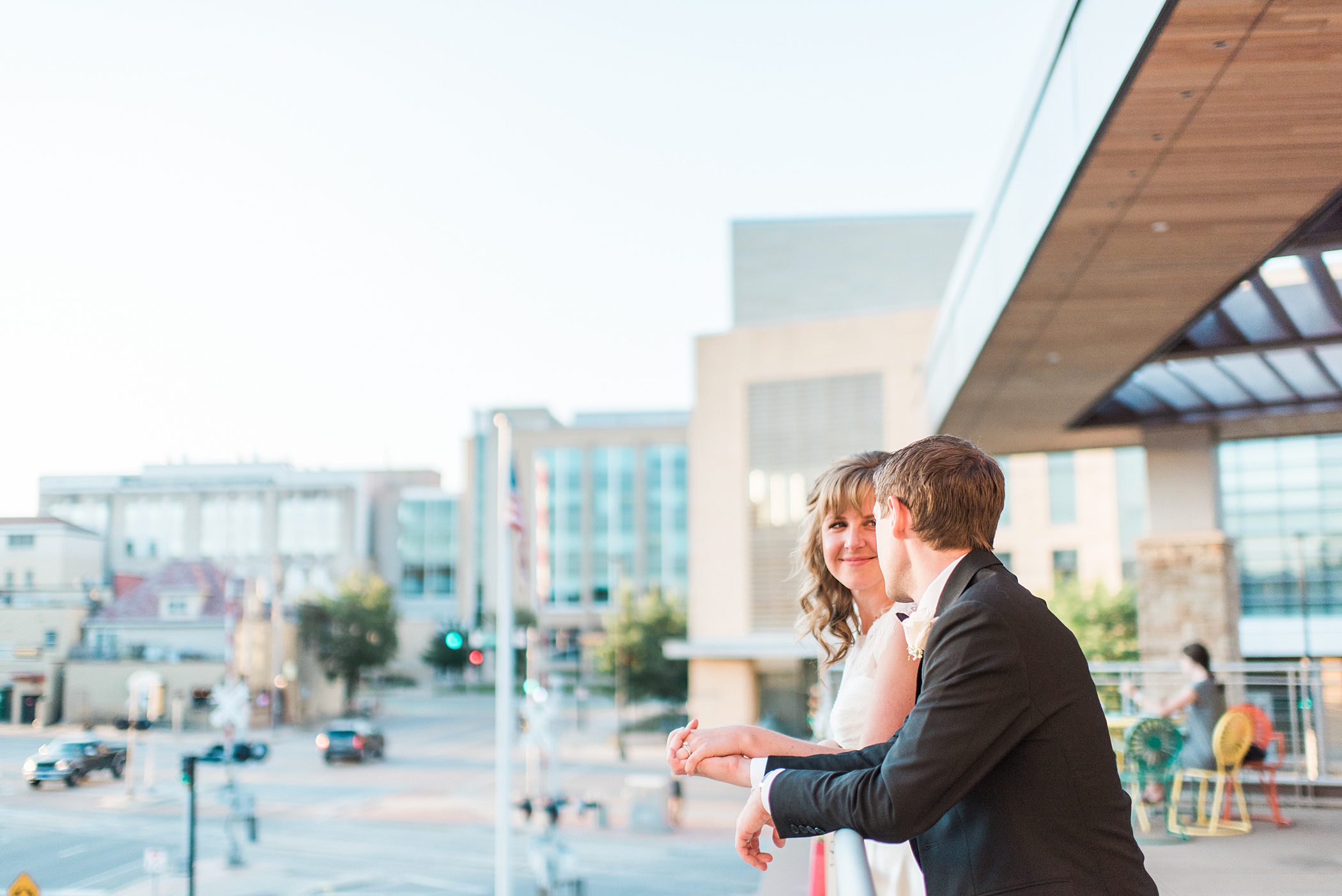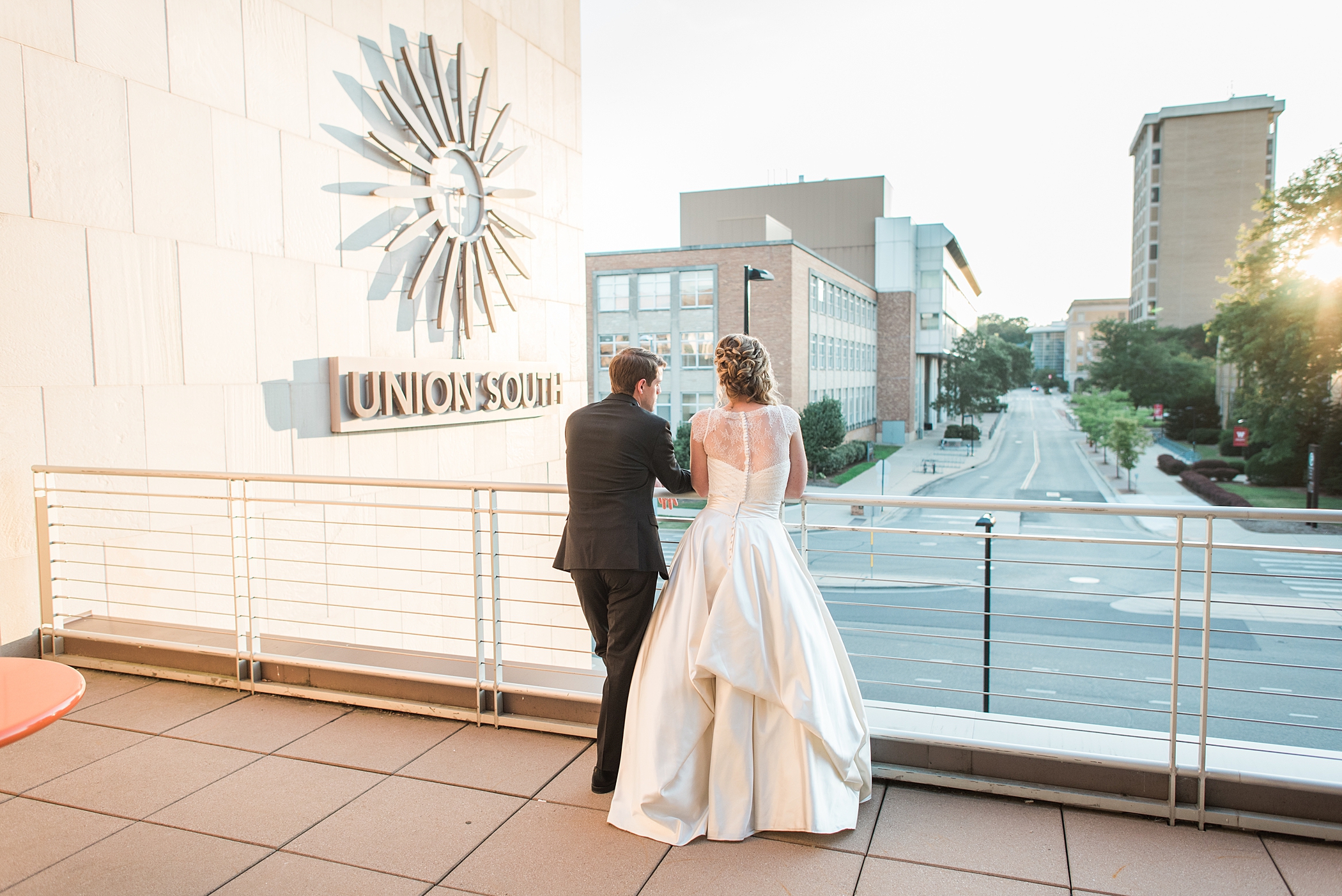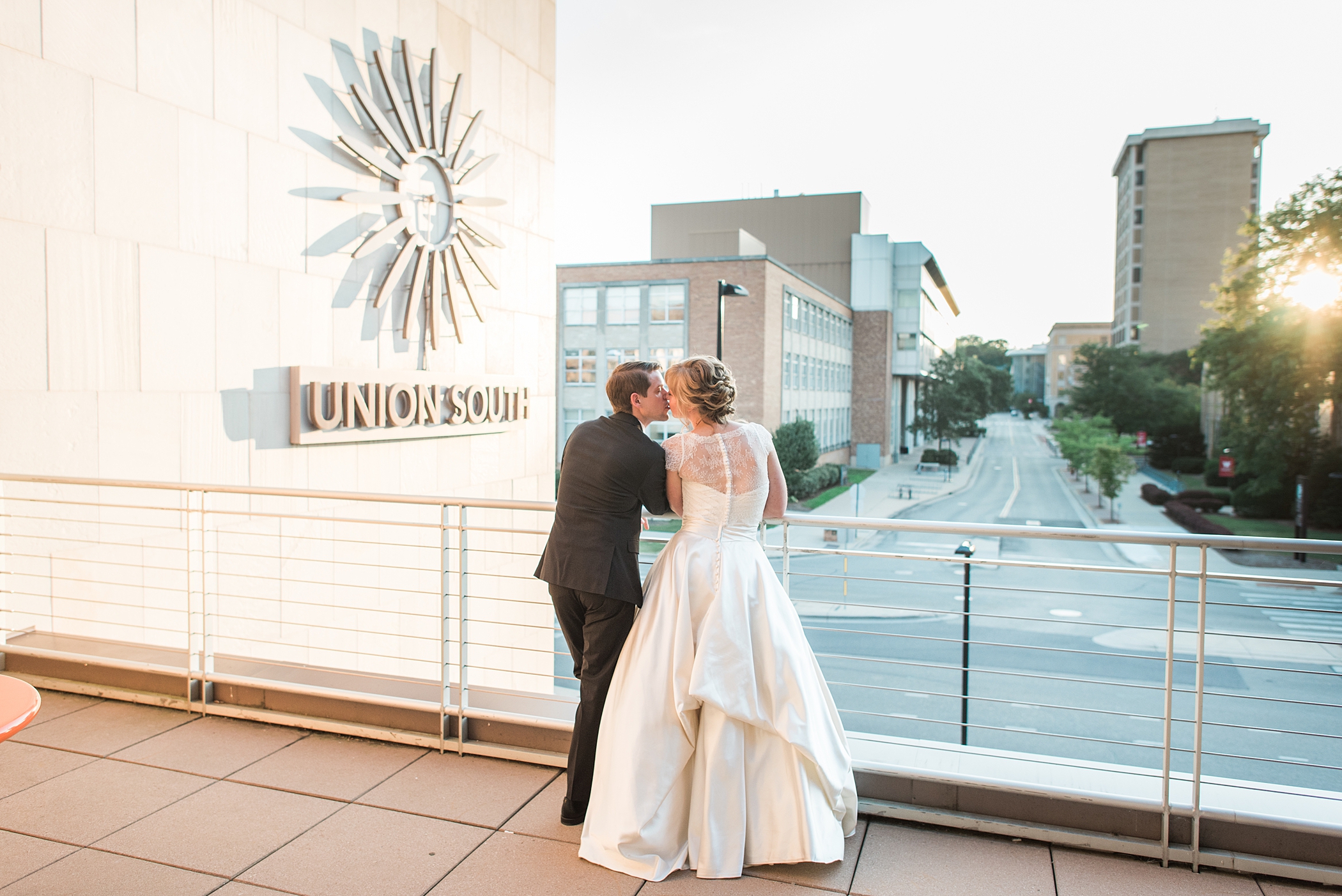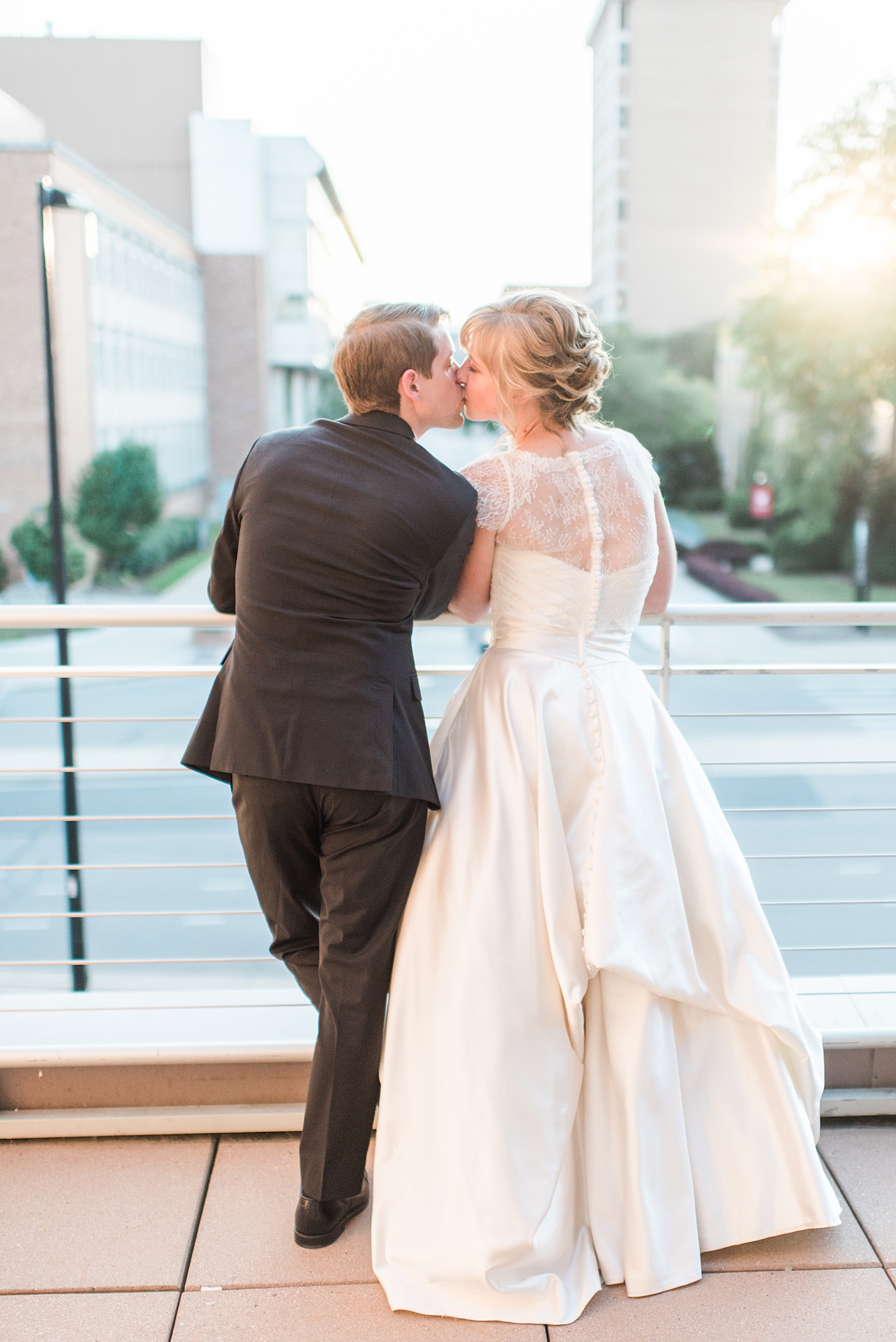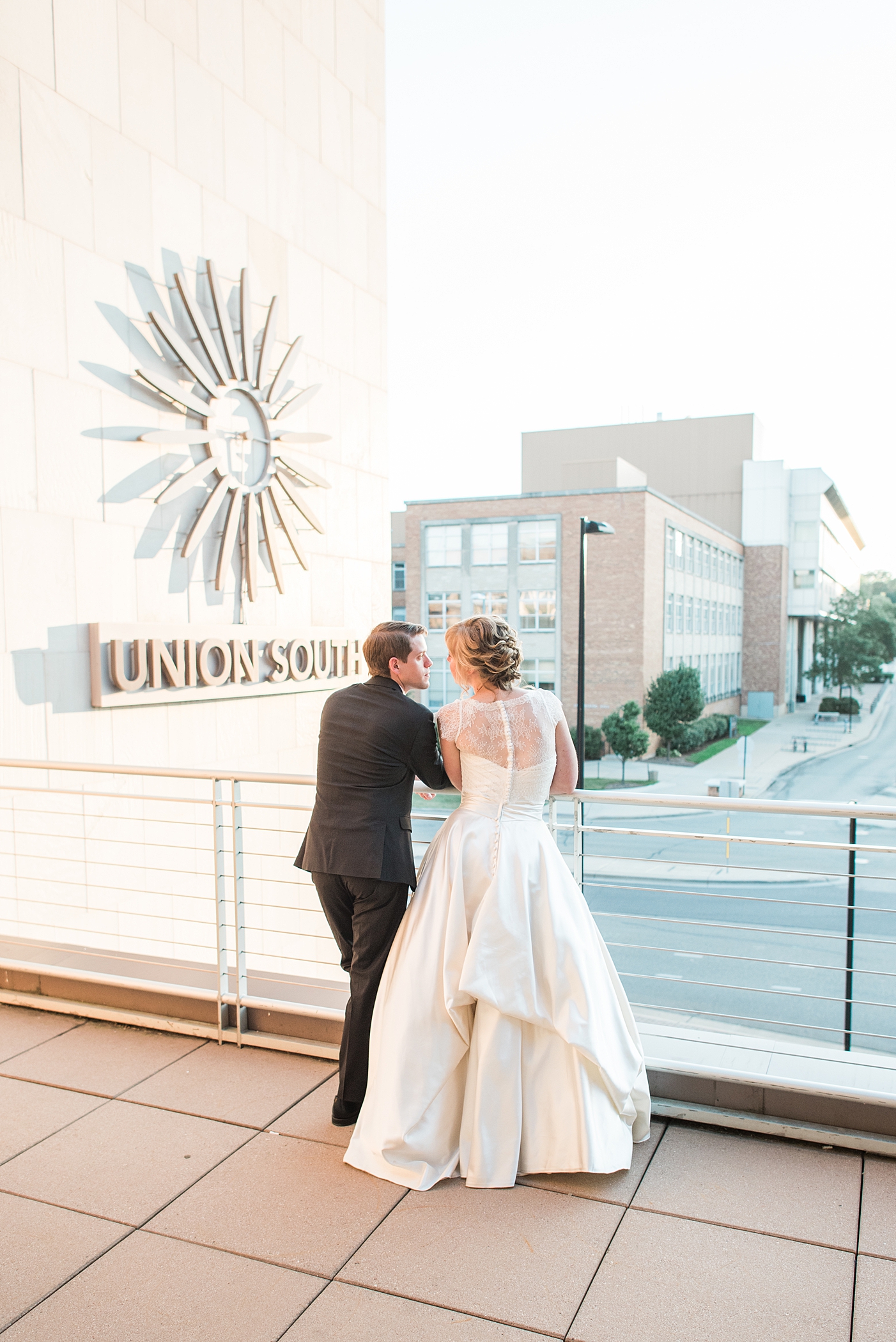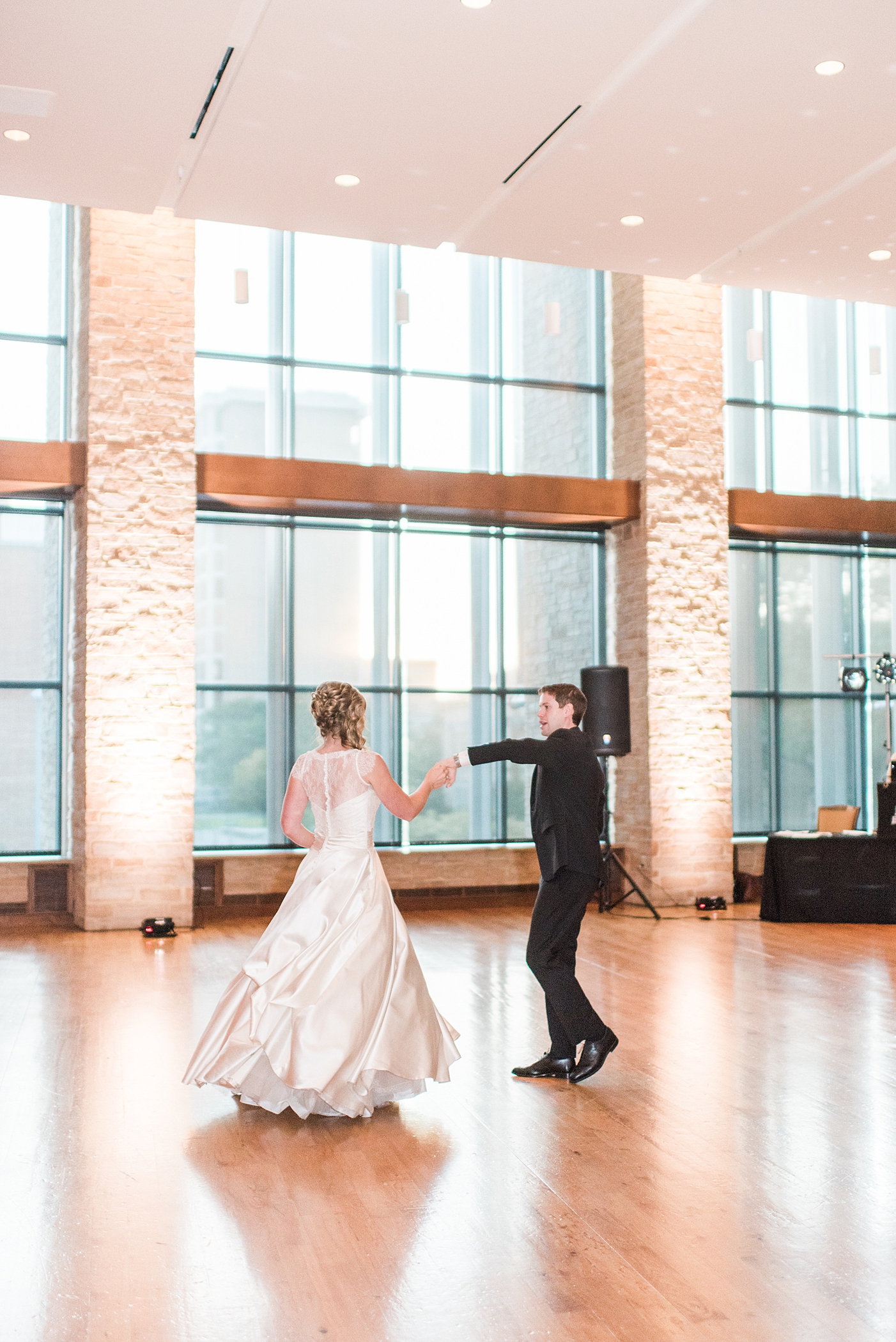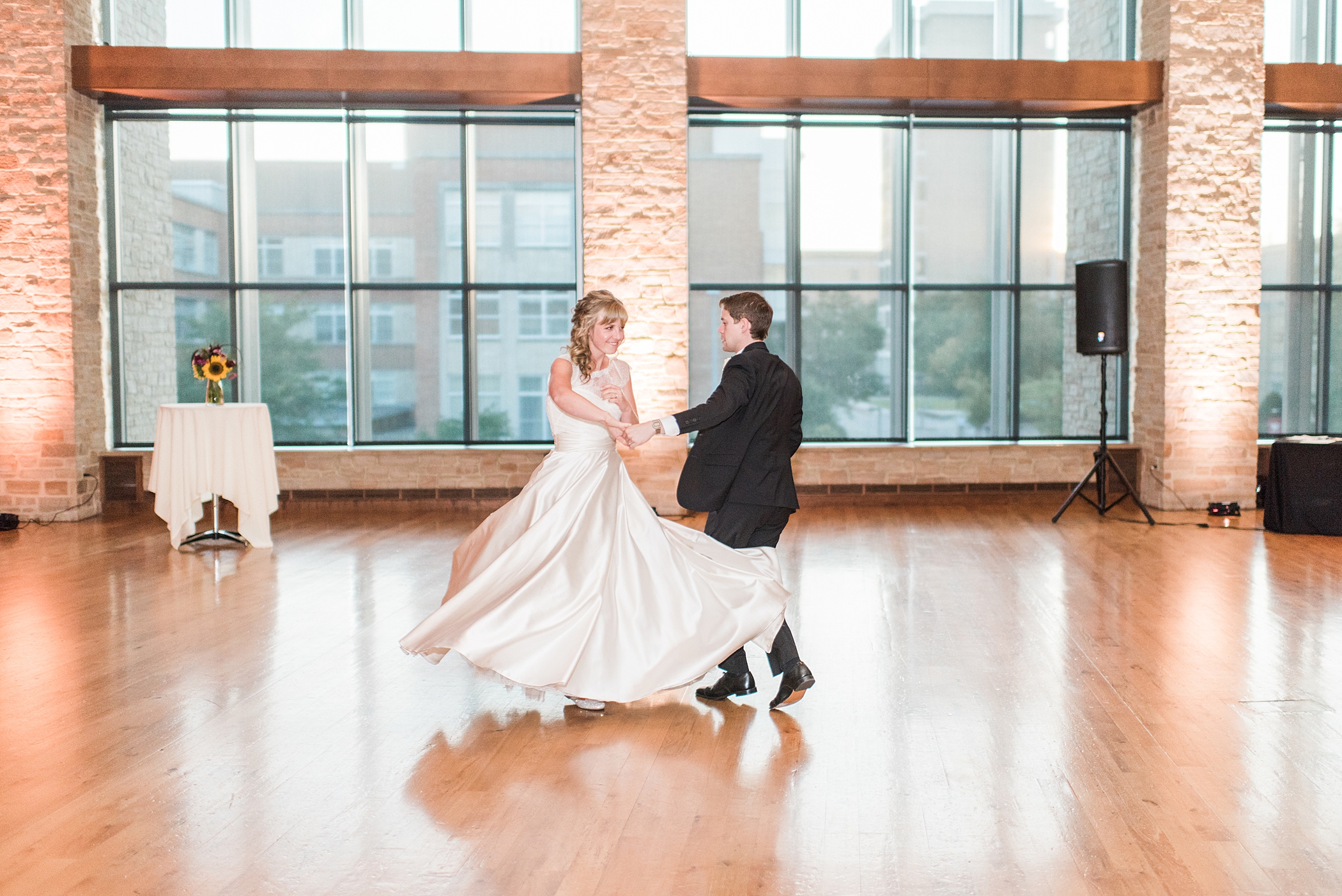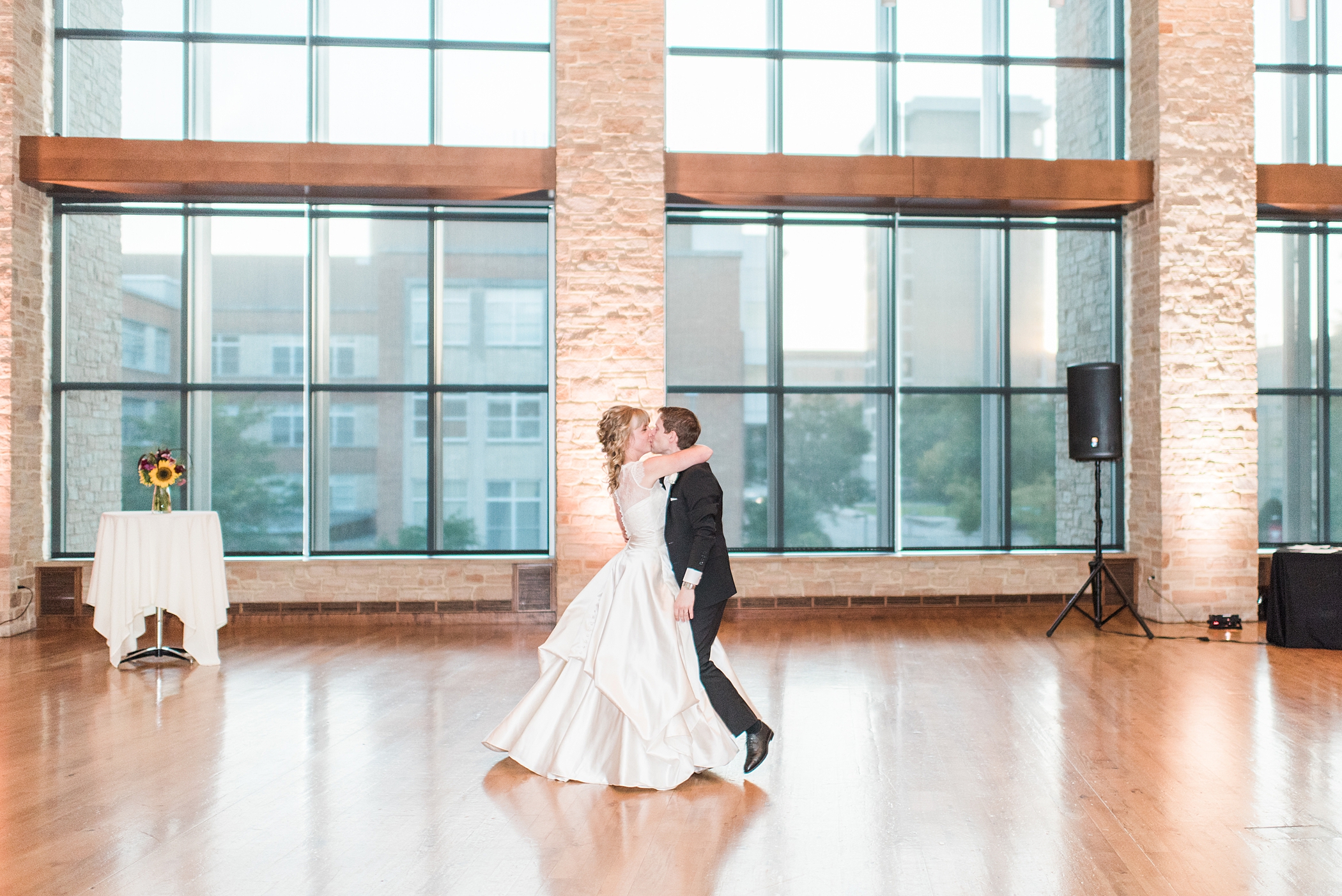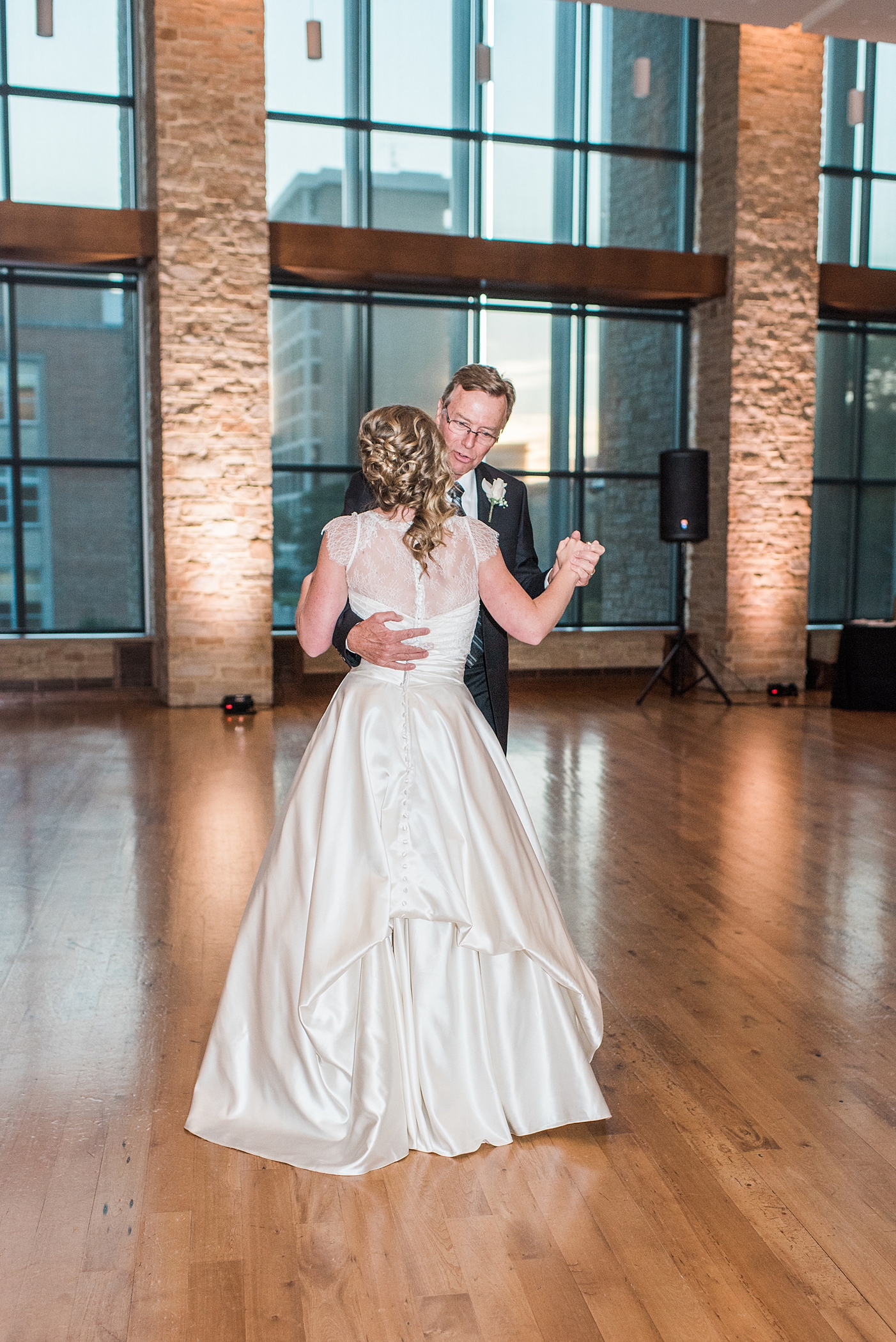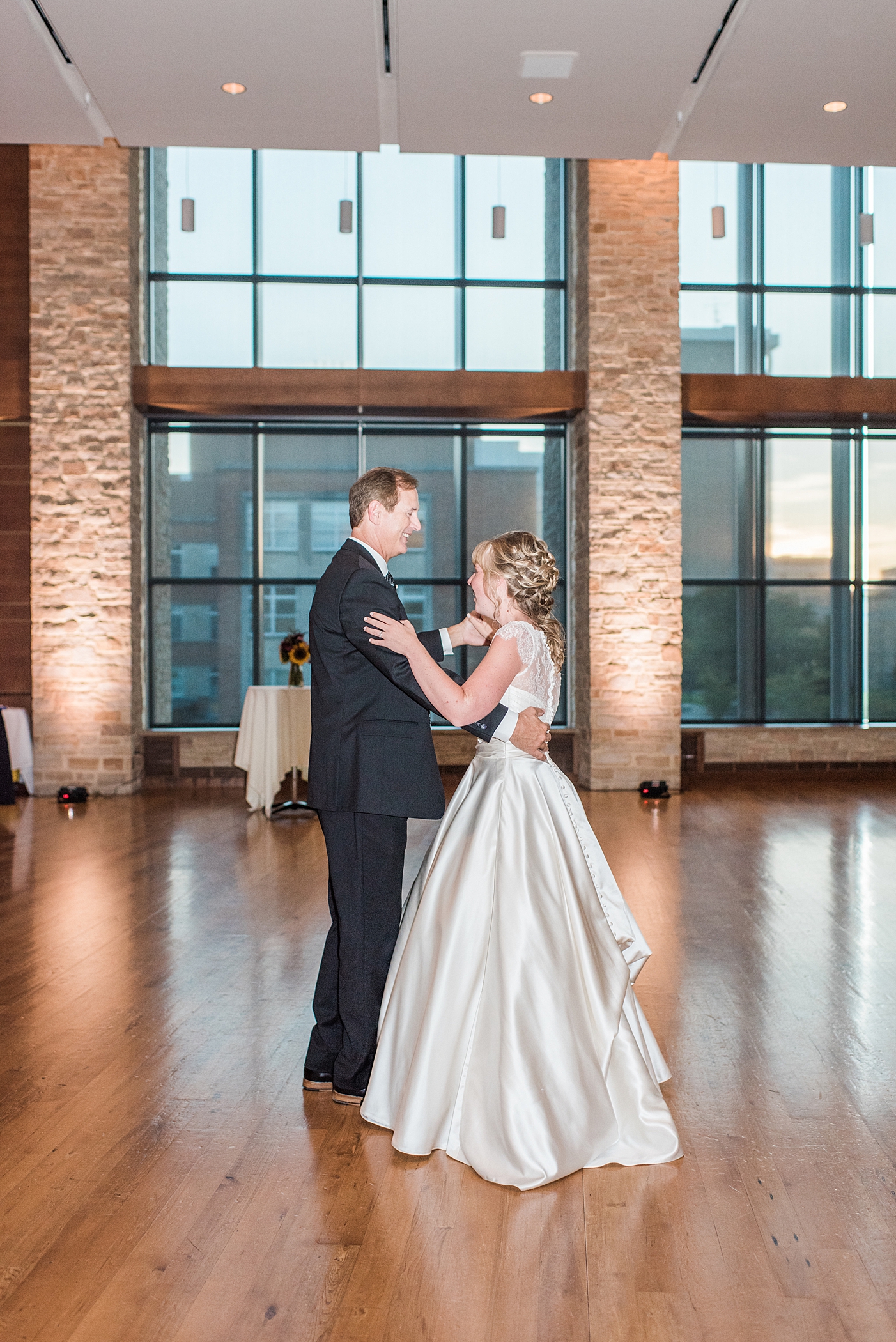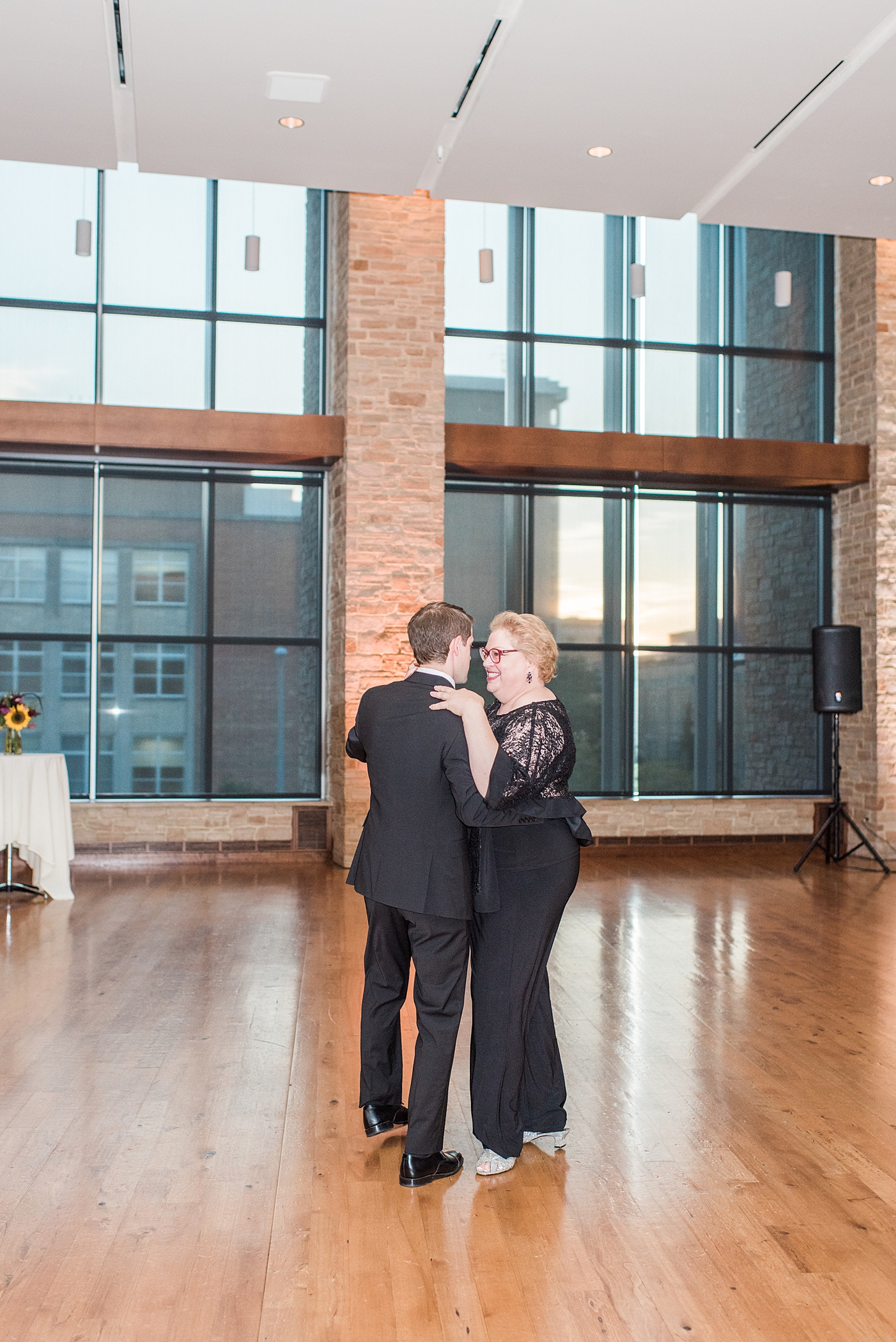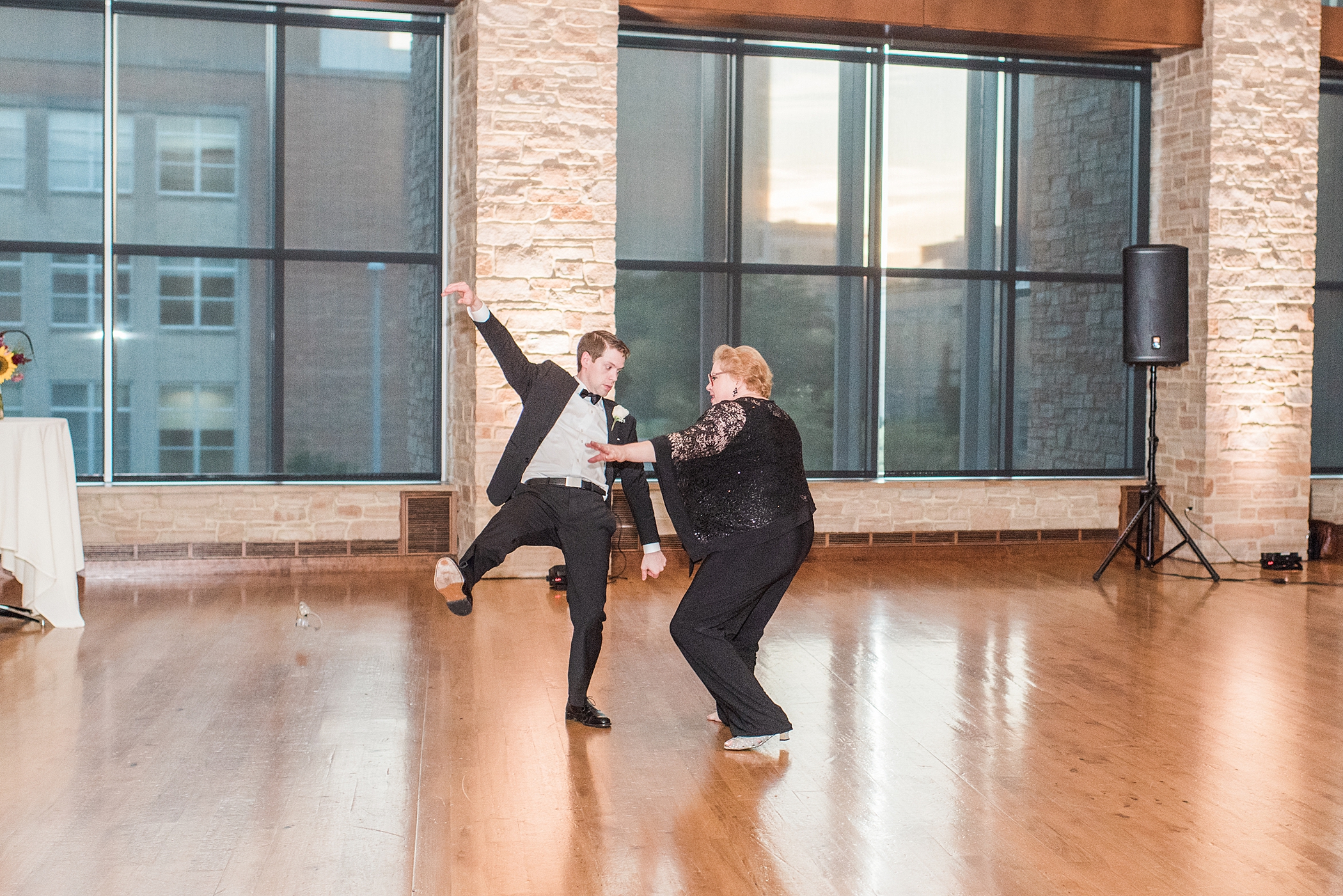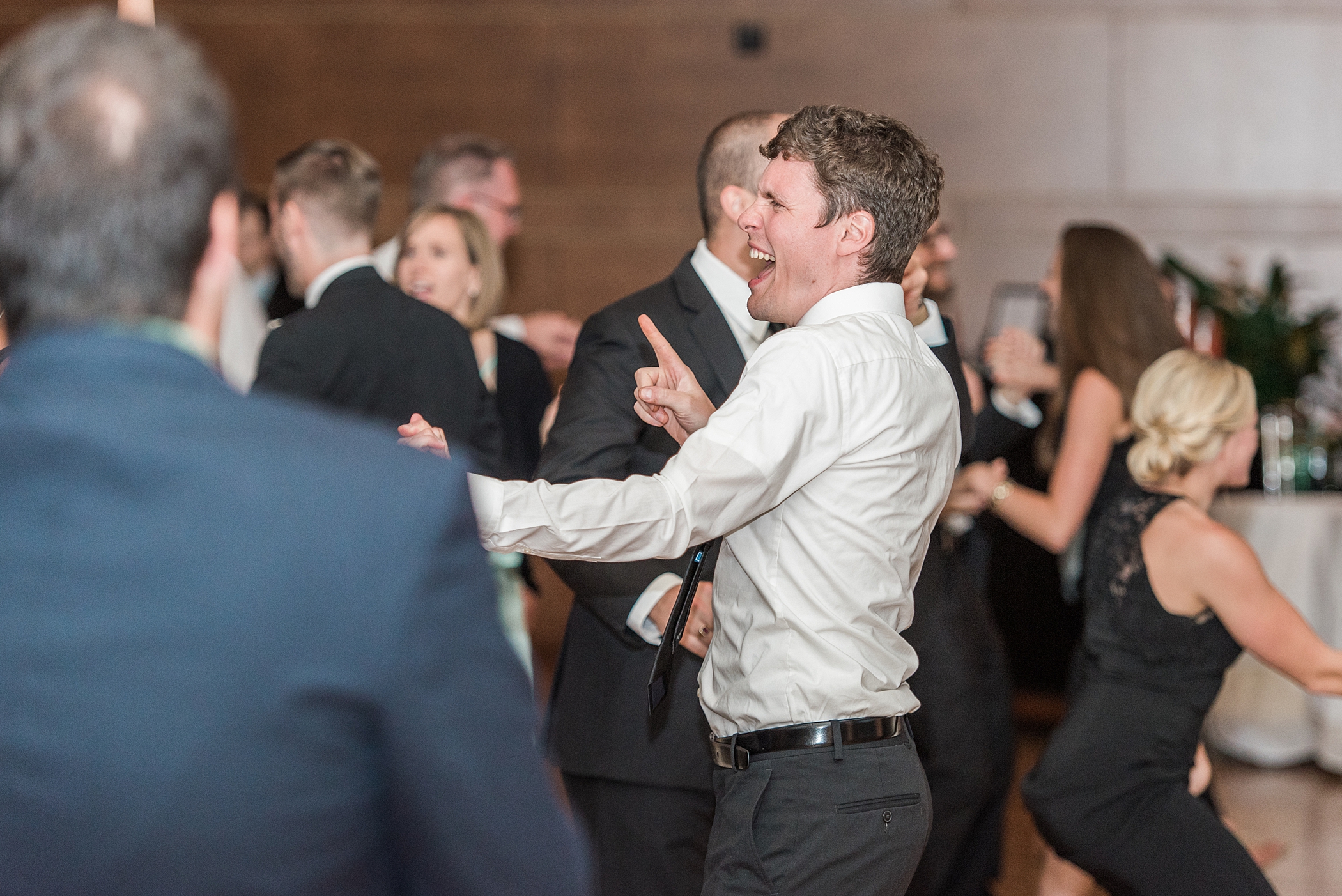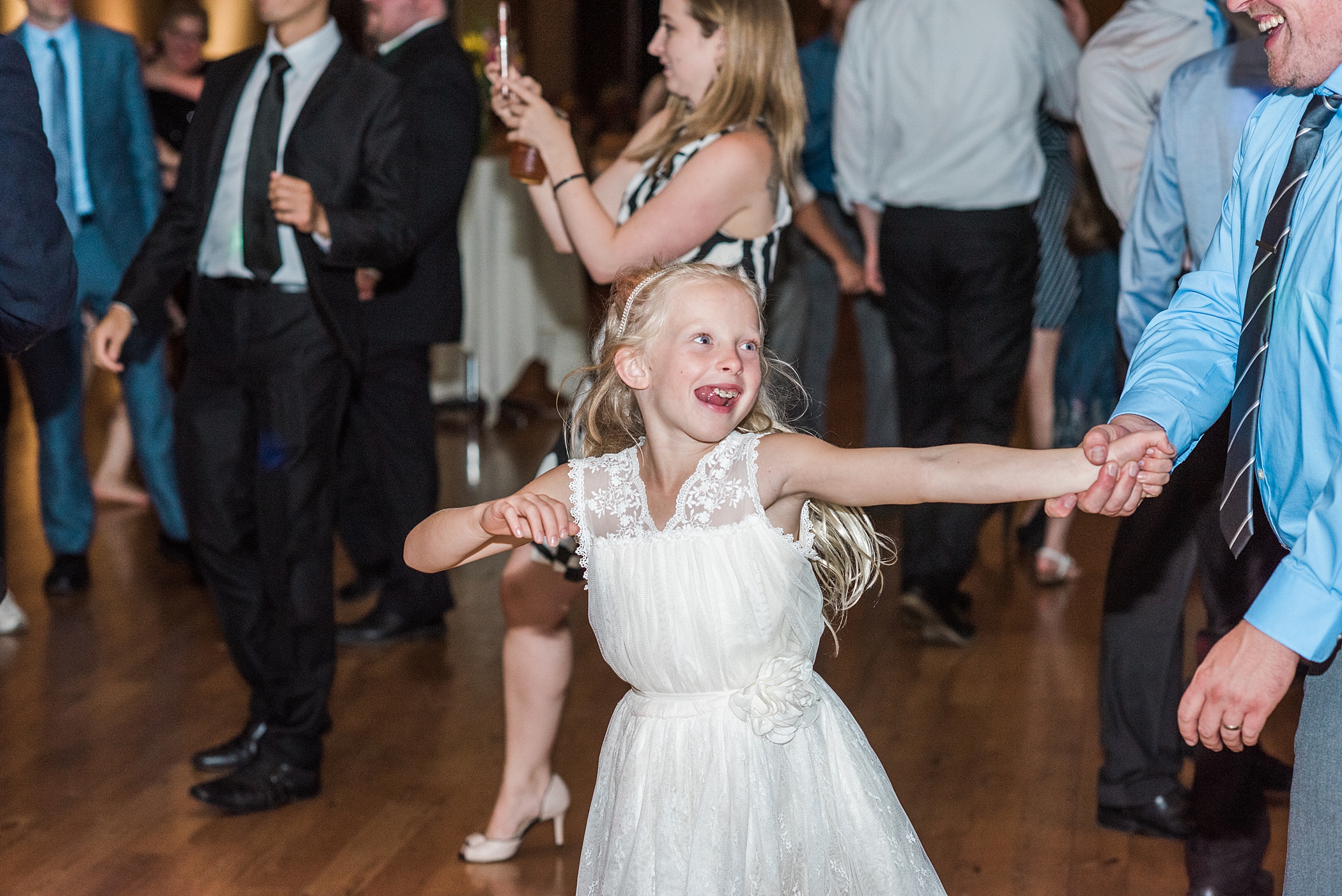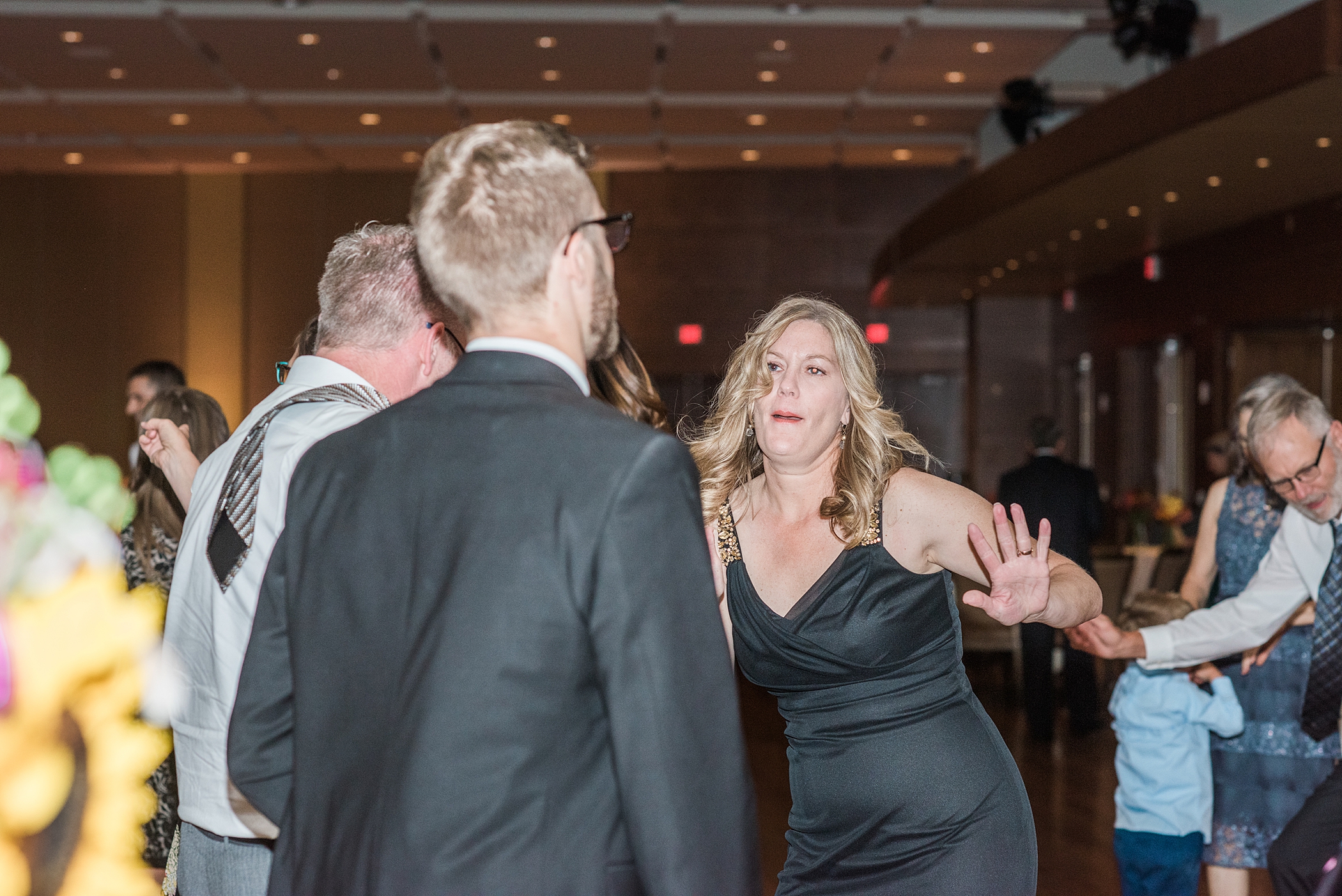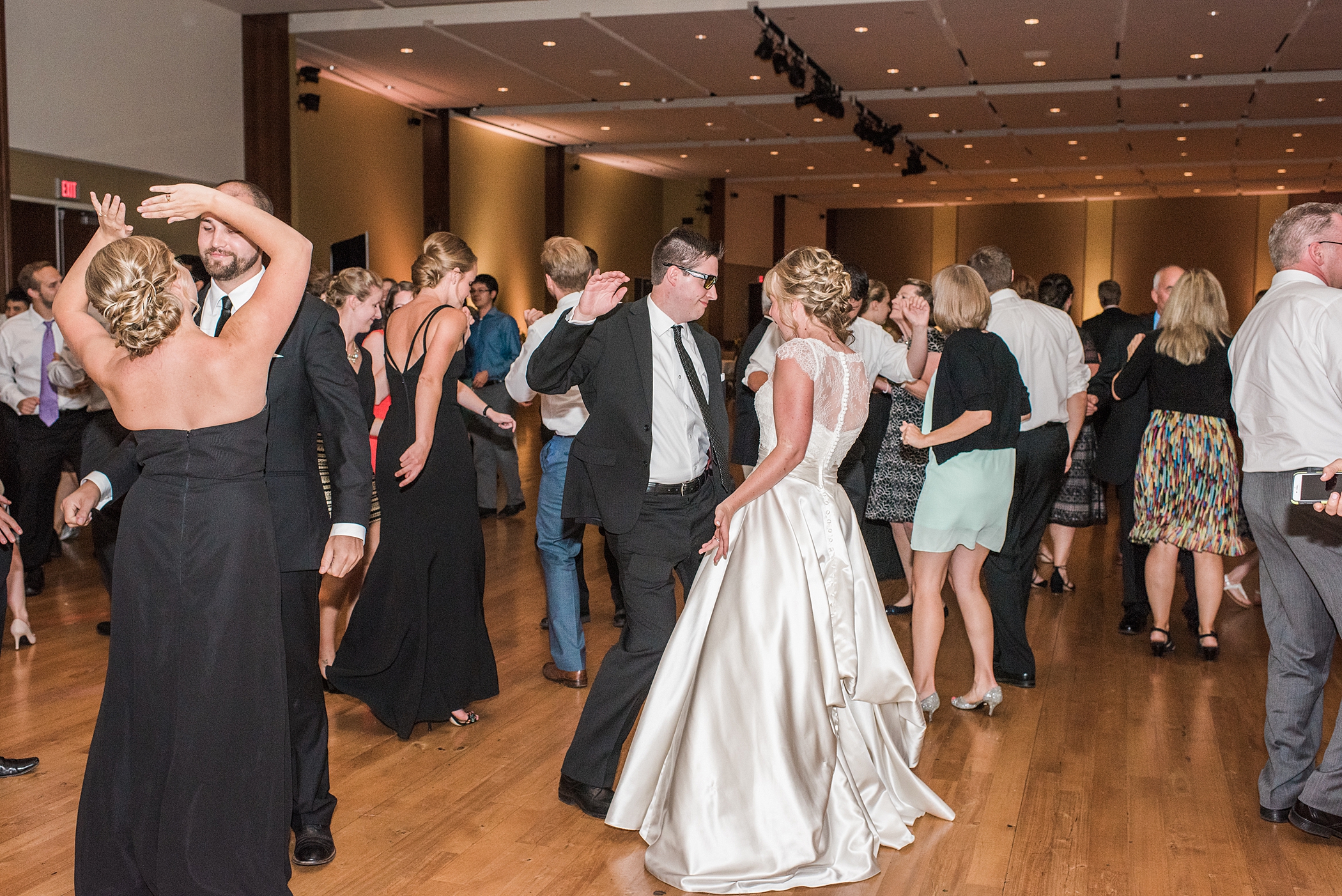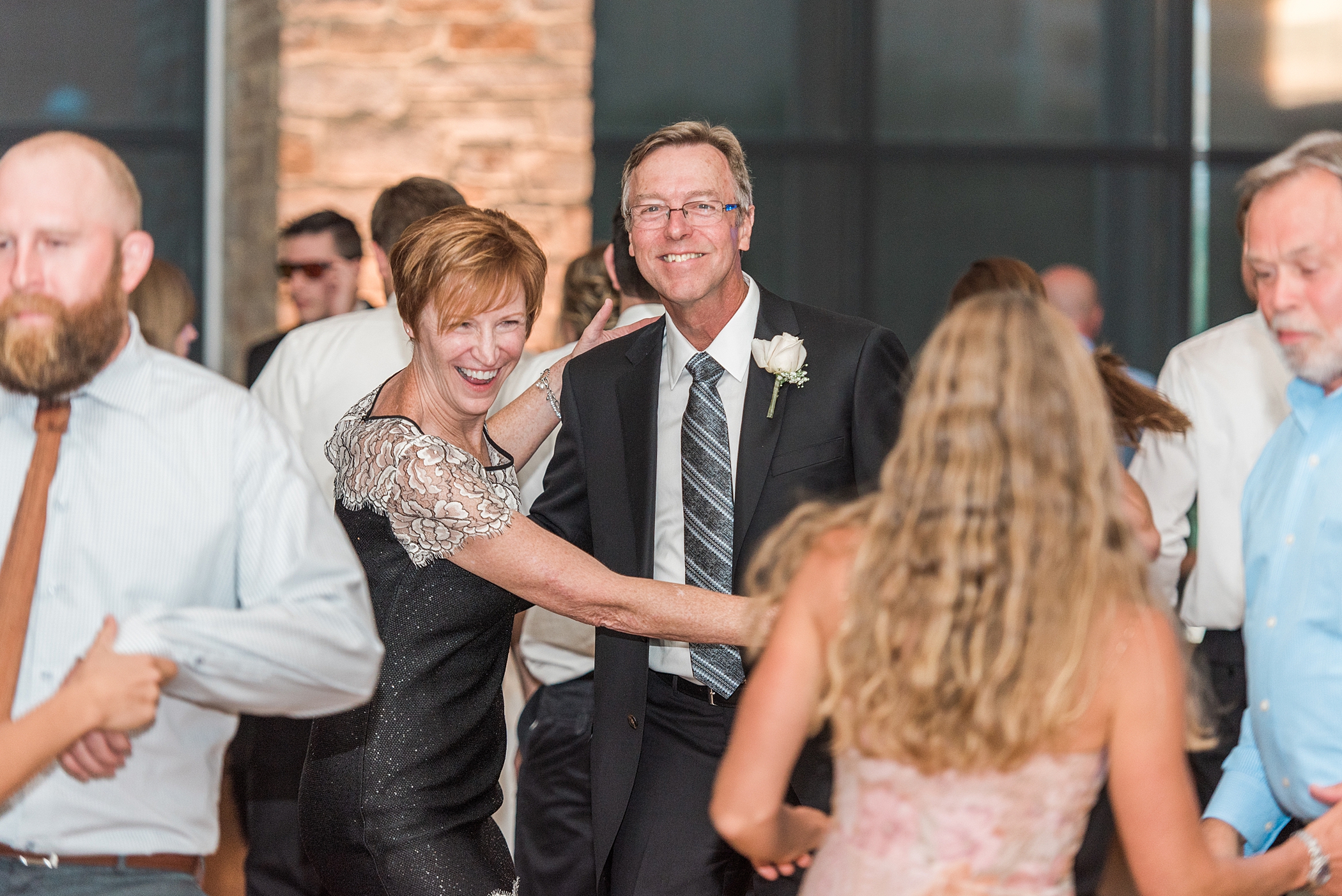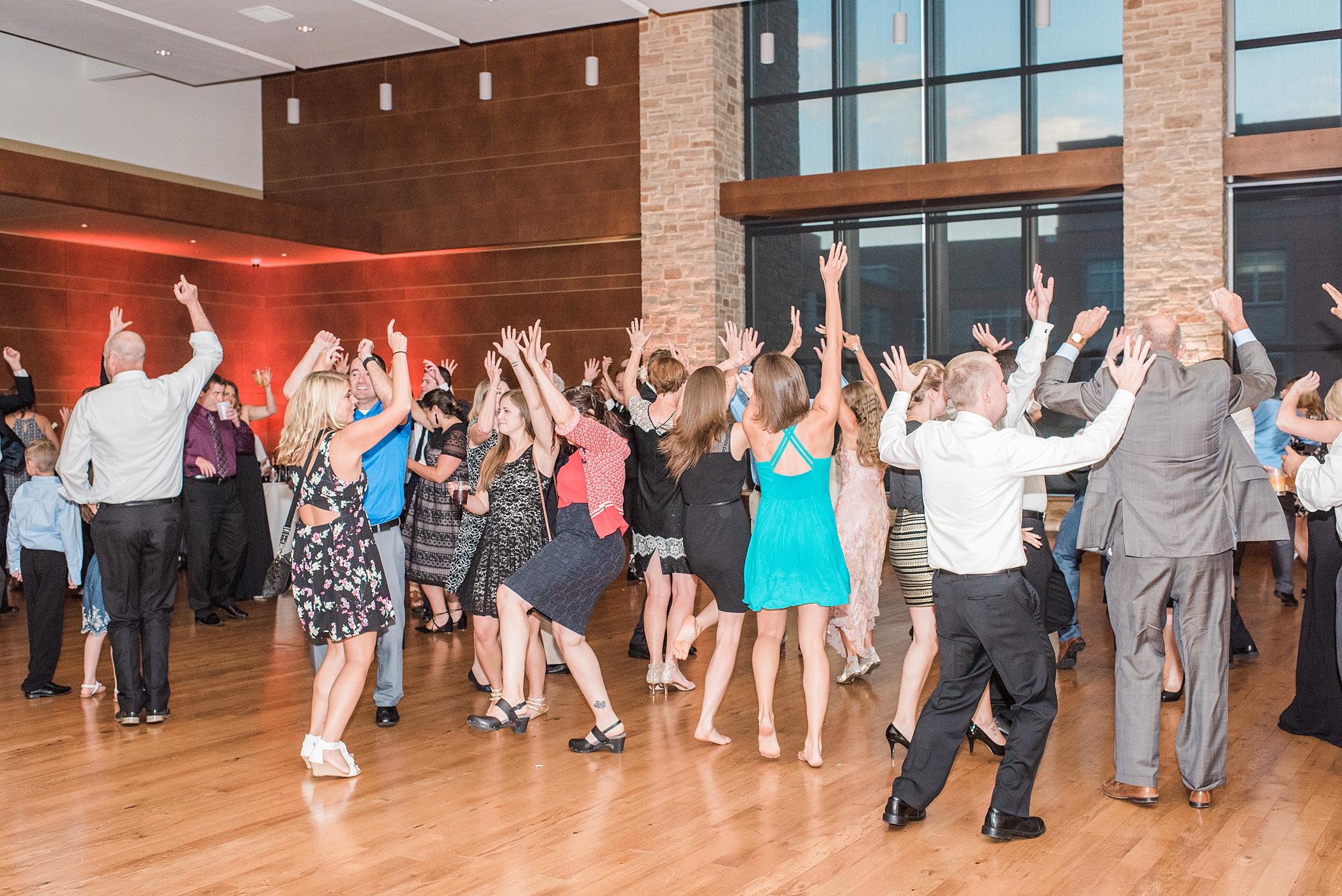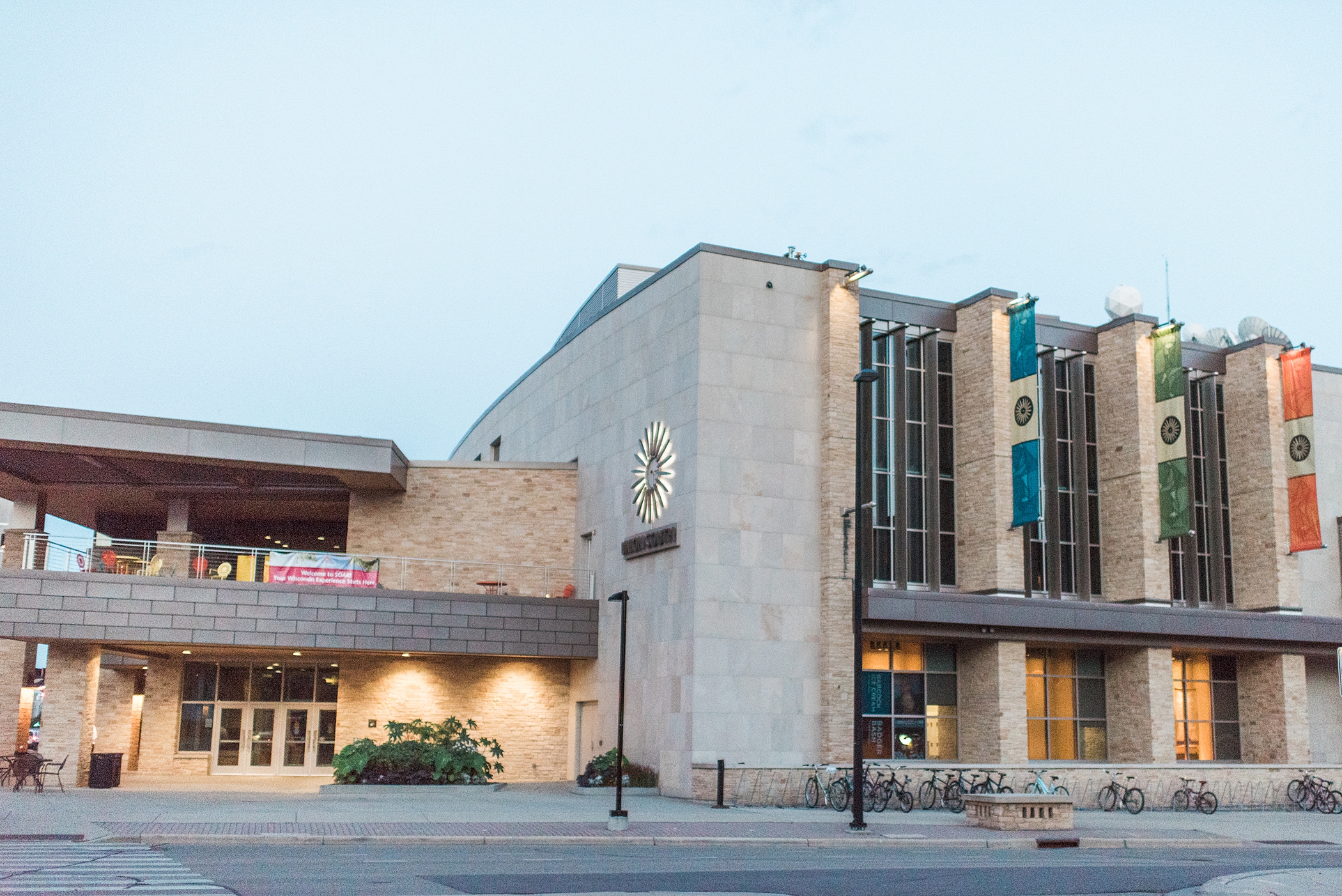 Ceremony and Reception: Varsity Hall – Union South
Wedding Dress: Brandi's Bridal Galleria
Florist: Felly's Flowers and Lor Farm (Centerpieces)
Wedding Cake: Bloom Bake Shop
DJ: Juke Box Bandstand