When planning for her wedding, Dana wanted to capture a garden fairy-tale feel. Something outdoors with a lot of plants and natural landscaping. She couldn't have found a more perfect venue than the Klehm Arboretum and Botanic Gardens in Rockford, IL. Not only does this venue have gorgeous gardens full of blooming flowers, but the outdoor ceremony backdrop set a romantic tone for the wedding day.
Dana and Lance's wedding day had the perfect amount of traditional elements mixed with their own unique style. Dana scrapped the traditional same colored bridesmaid dresses in favor of a mix of mauve pink and grays, as well as different styles. The colors and styles all went together flawlessly, and looked amazing next to the bouquets of garden roses!
The weather couldn't have been more perfect for this beautiful outdoor ceremony at Klehm, with cooler temperatures and overcast skies. Such a relief, since the forecast had called for all rain earlier in the week!
Following their exchanging of vows, we walked around the botanical gardens to capture so many beautiful pictures for Dana and Lance! This created one memorable experience, since we ran straight into the mosquito apocalypse! No joke, we have never been swarmed by so many mosquitoes at one time! It was crazy! We made it out alive though, and these two didn't let it get in the way of their incredible day! After all, the most important detail of the day for them was to have their family and closes friends surrounding them on their amazing day.
Image quality reduced for faster web viewing.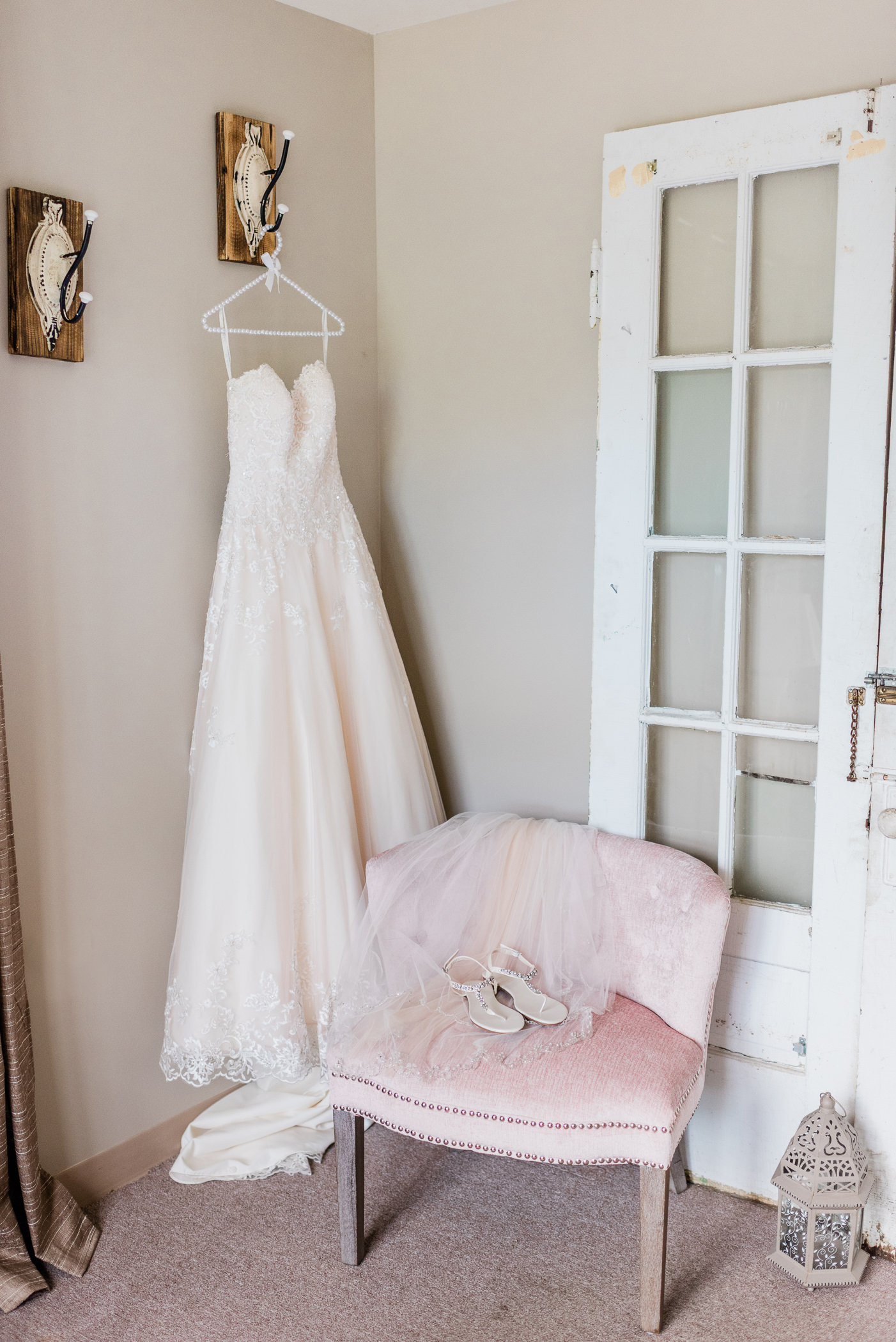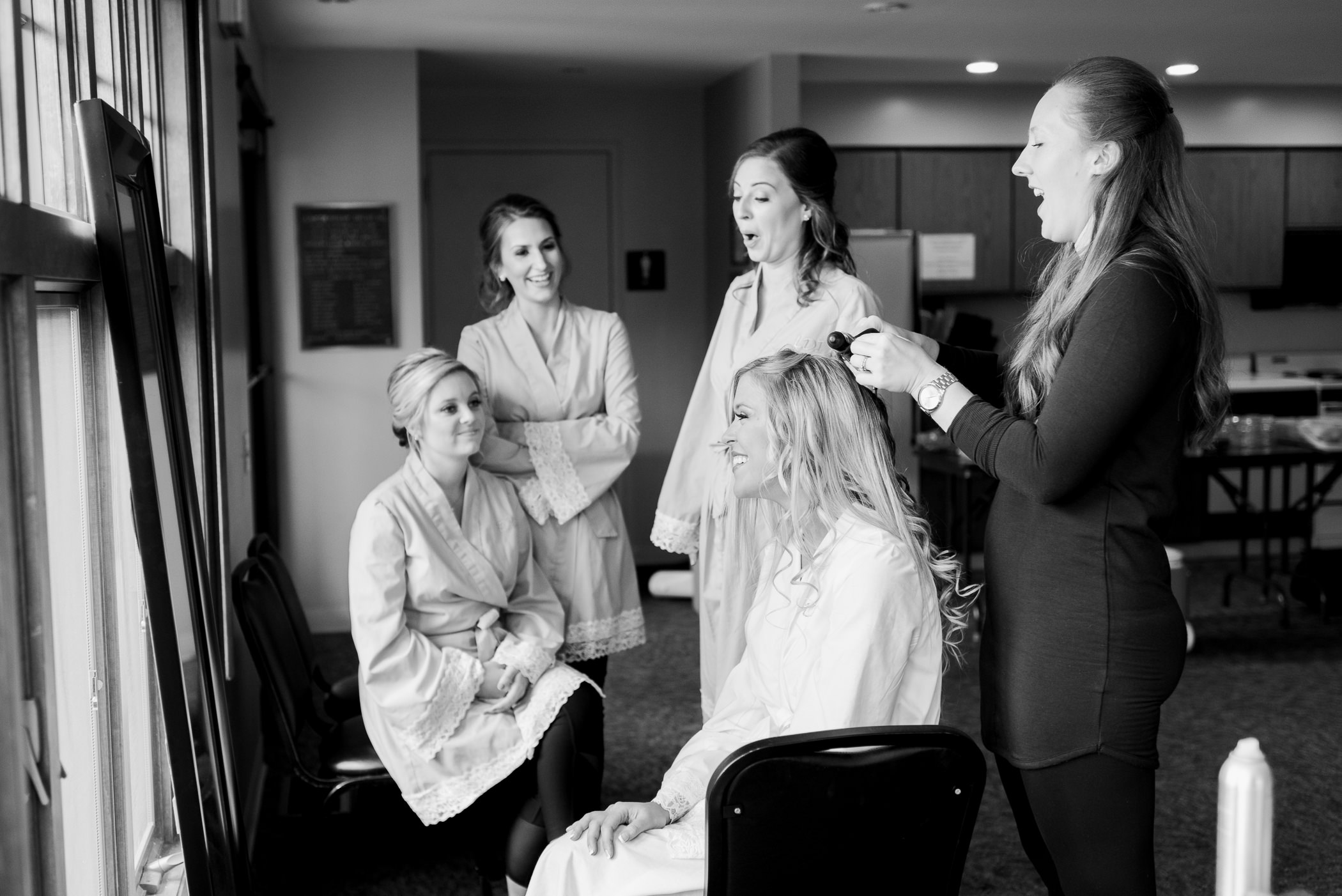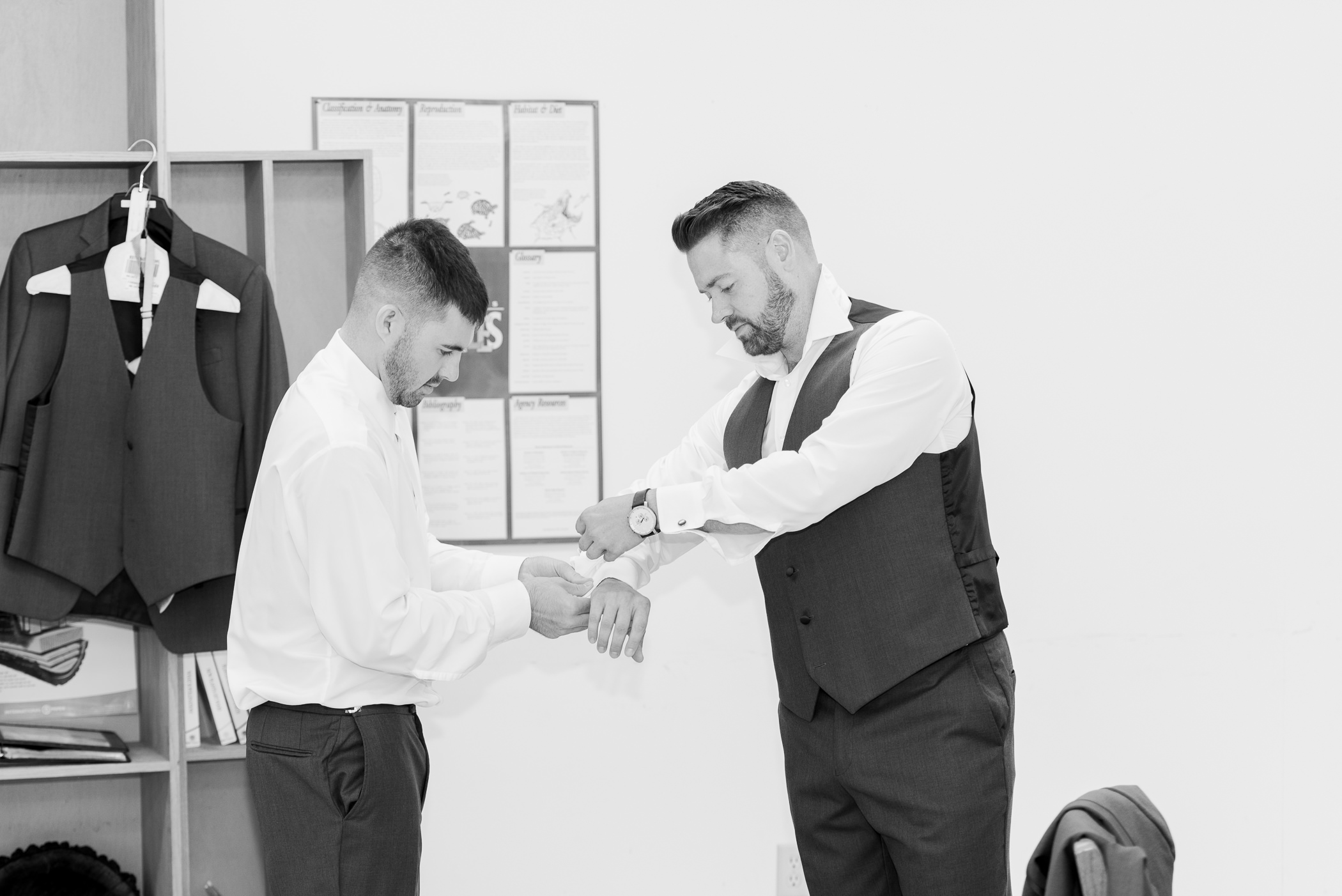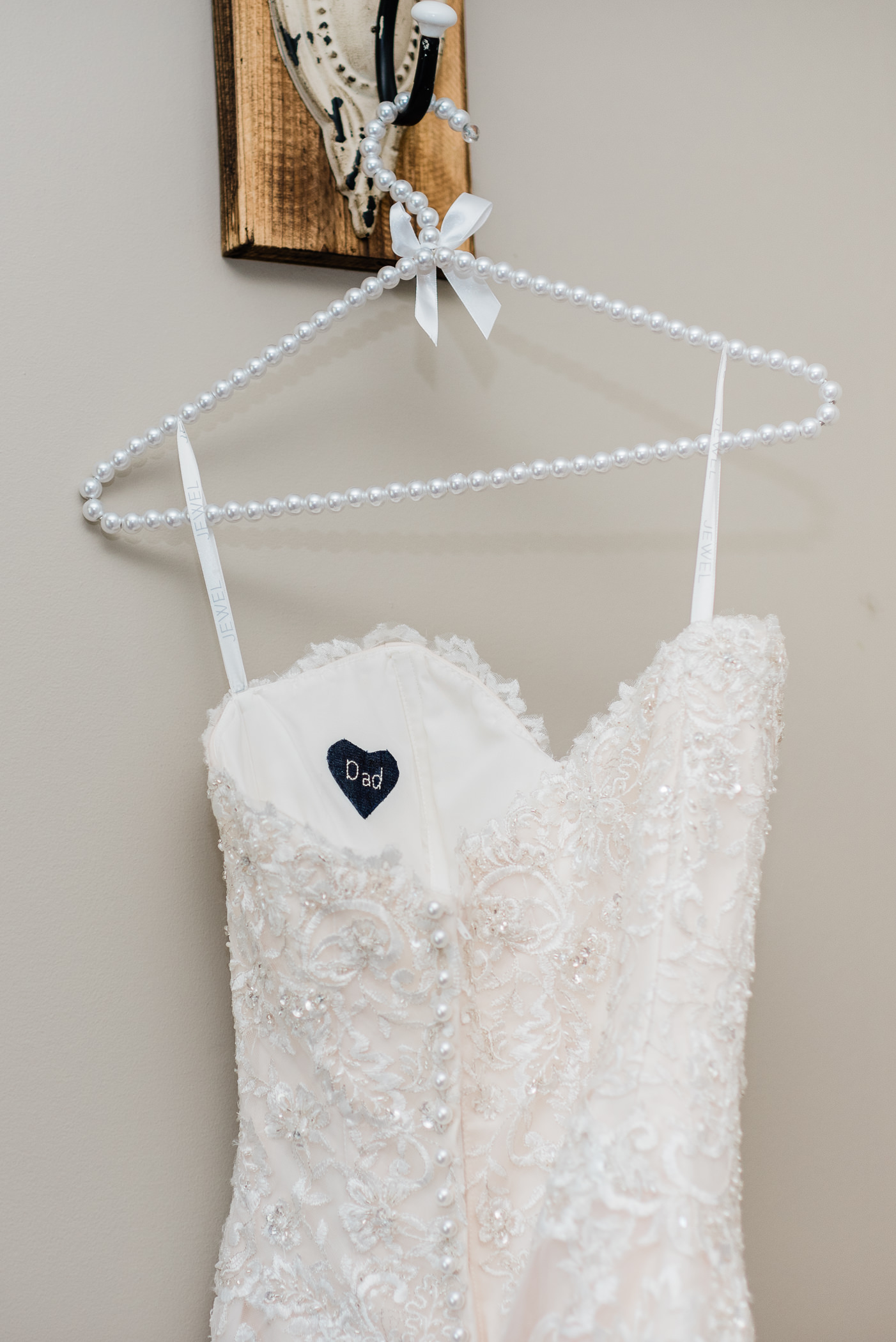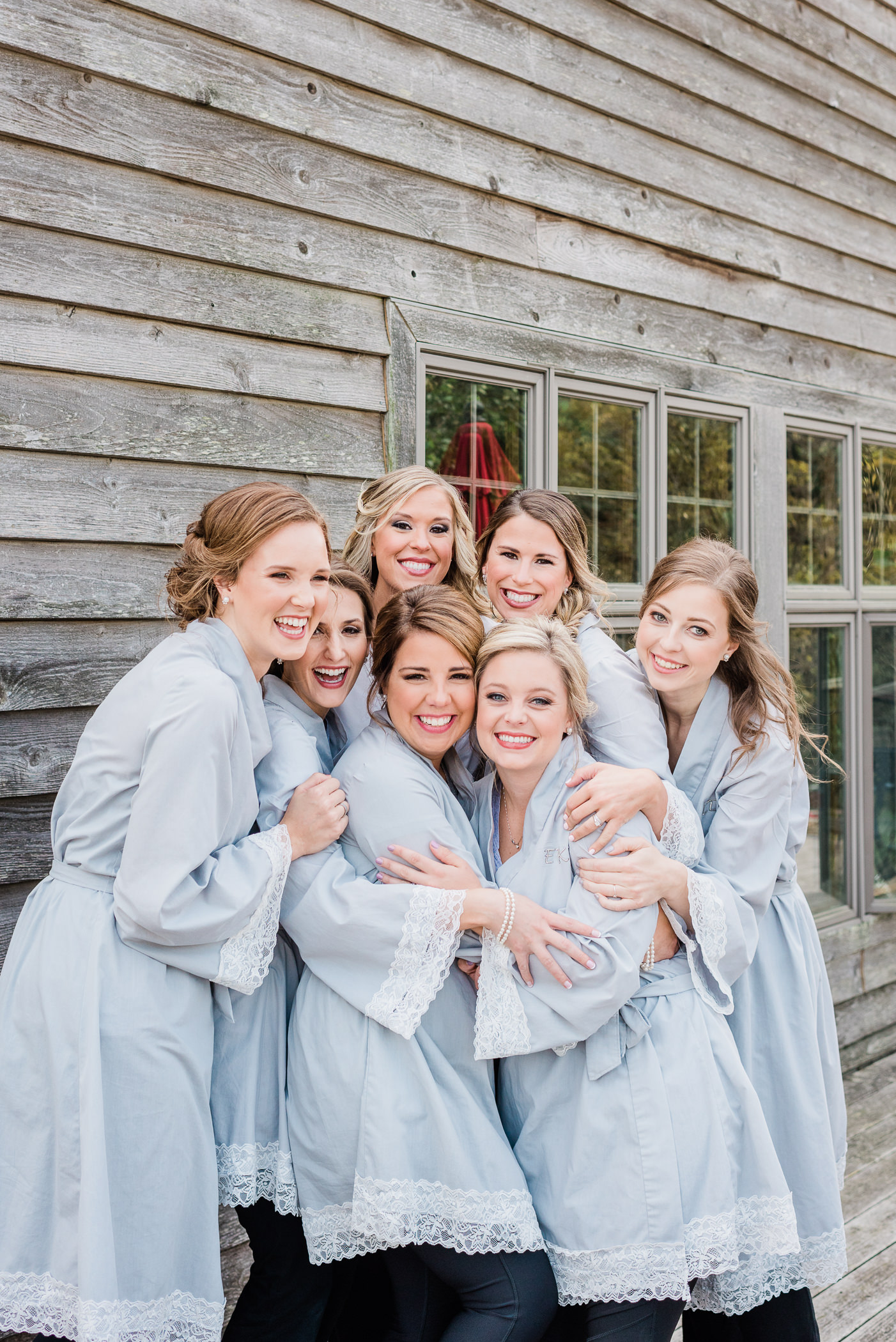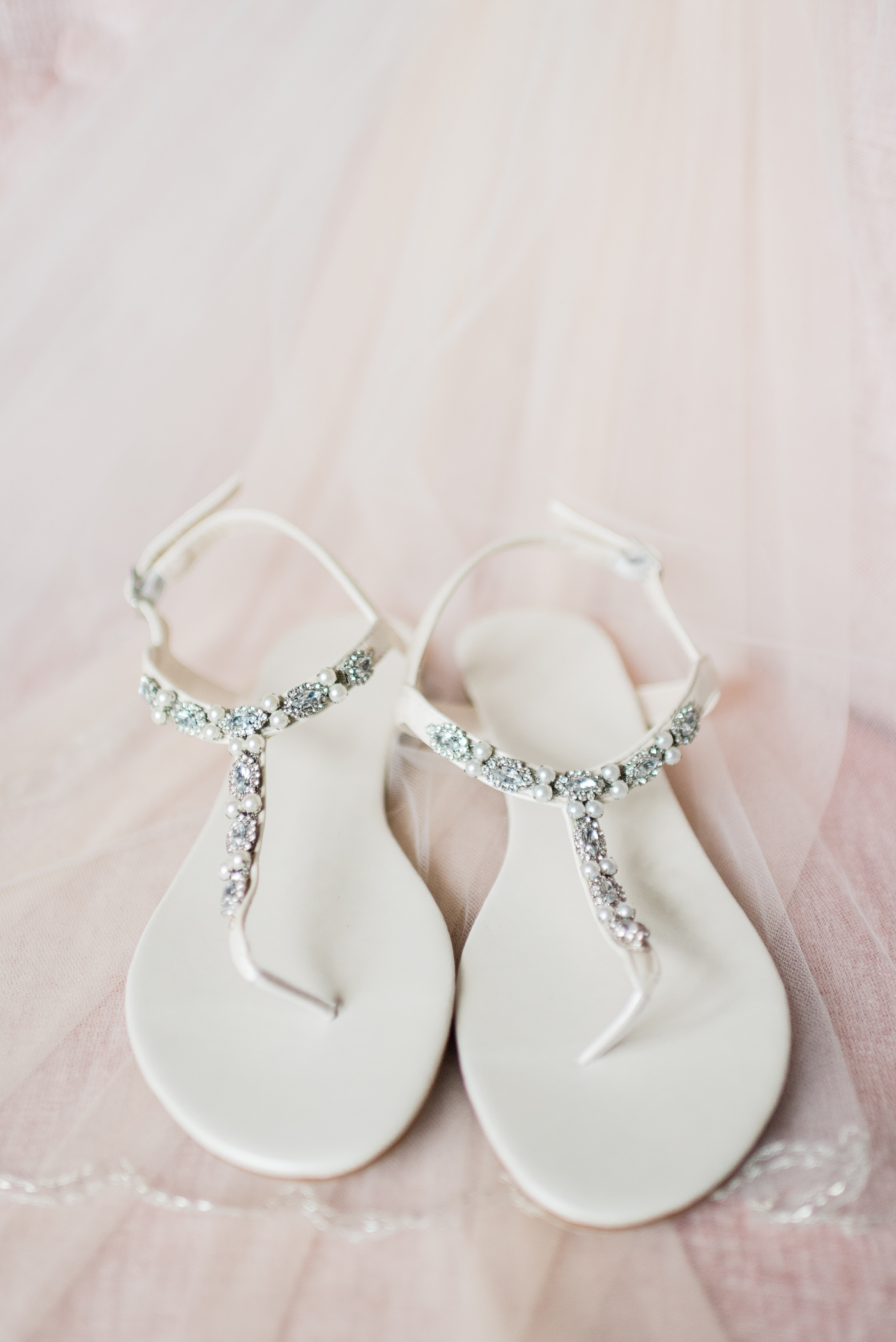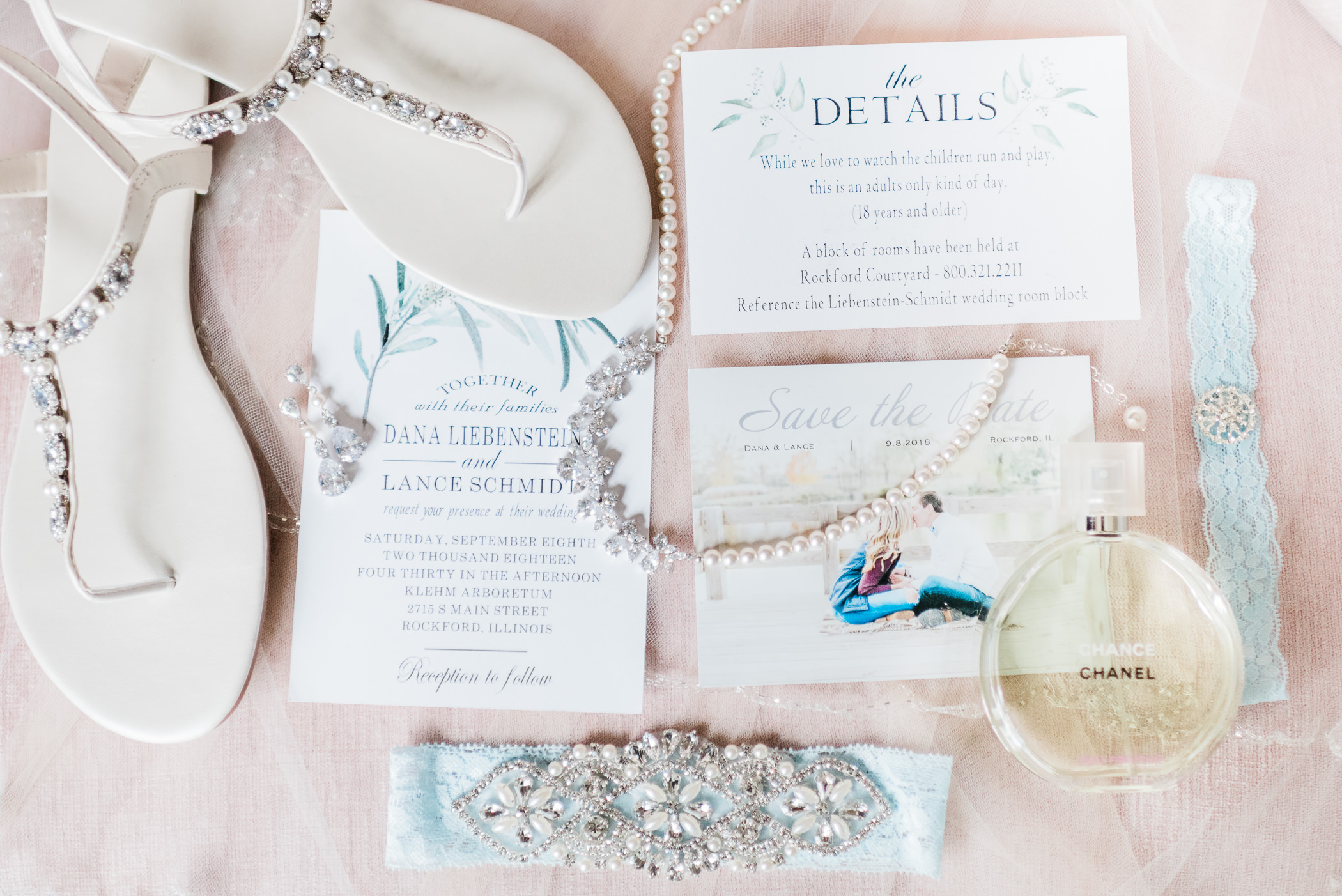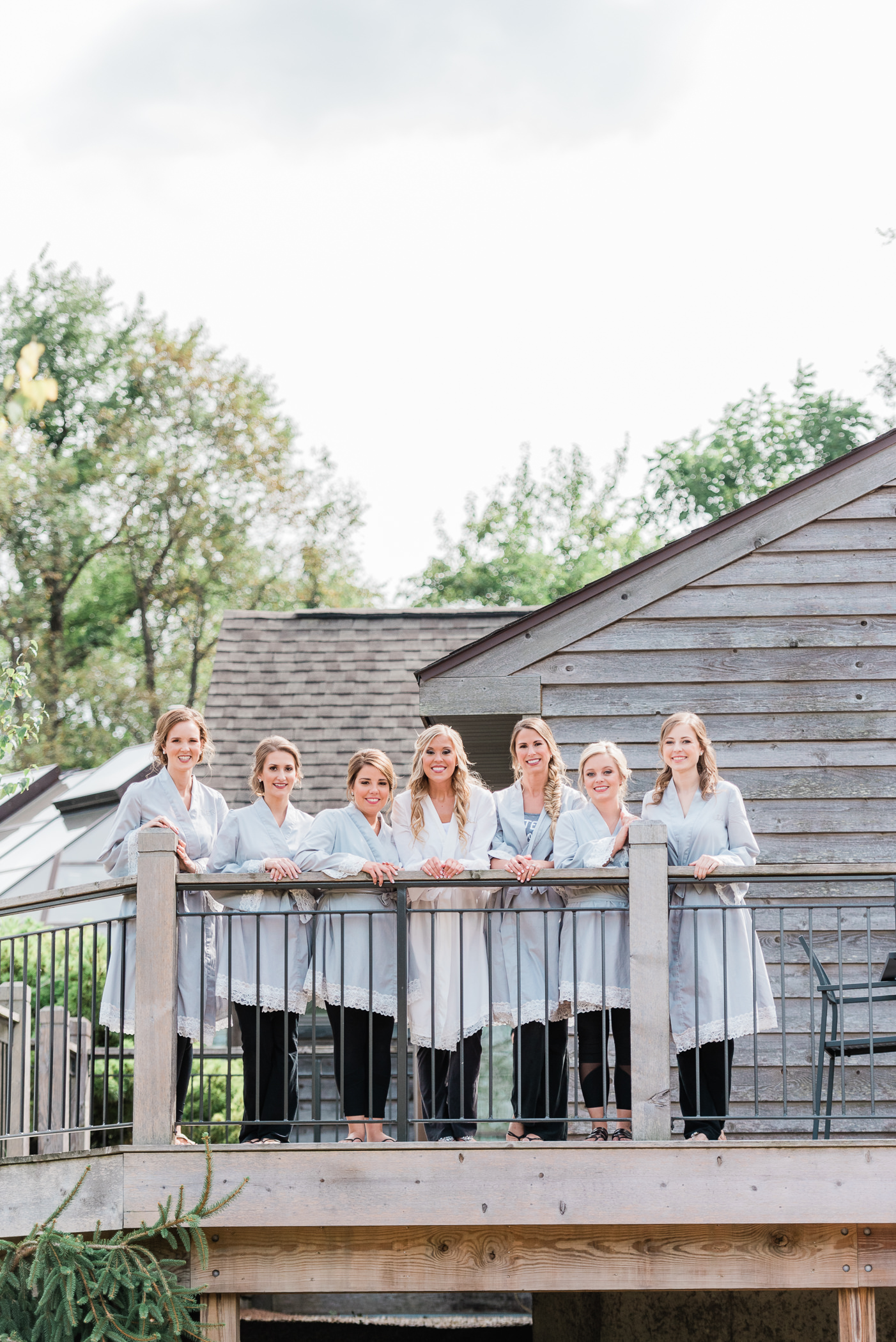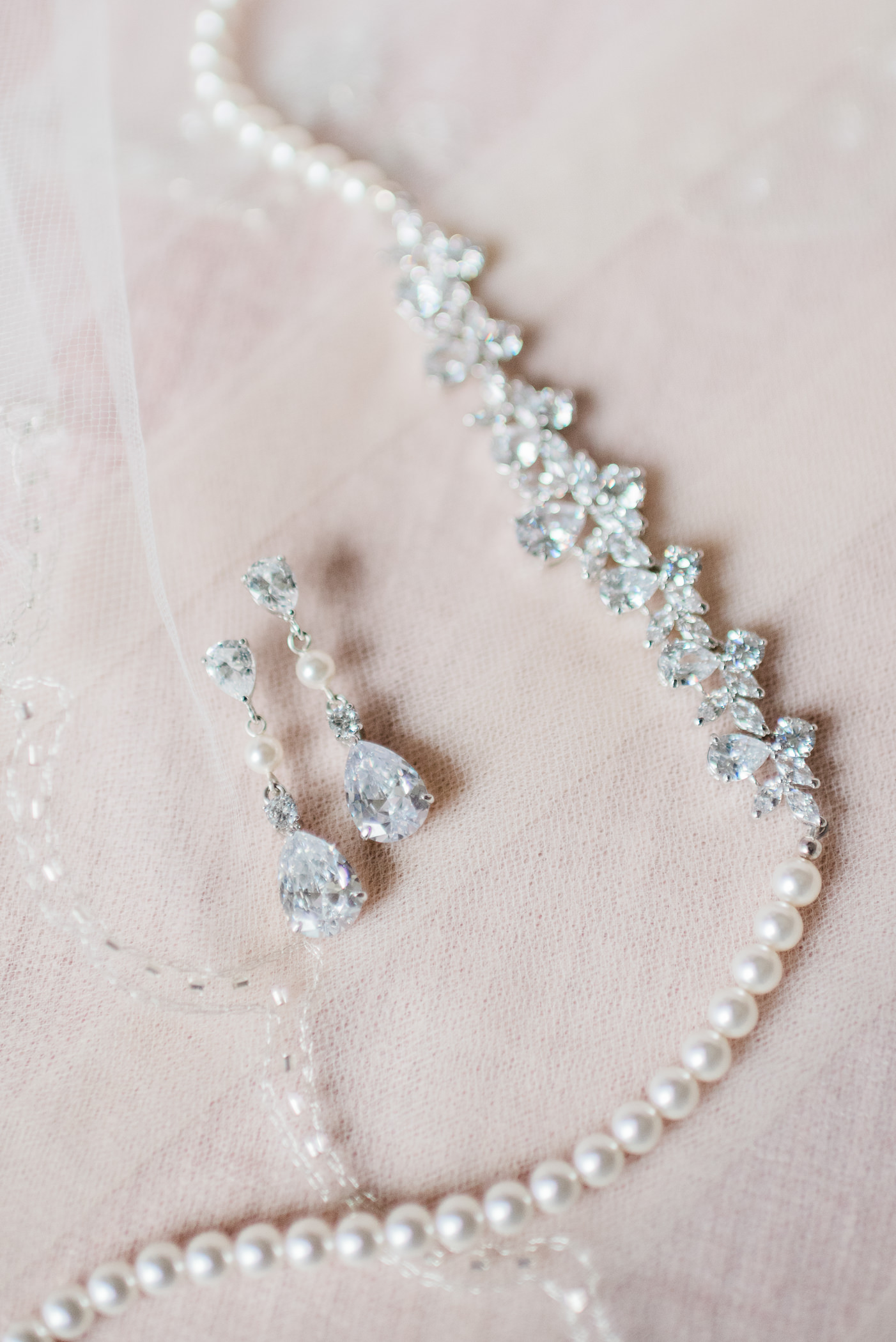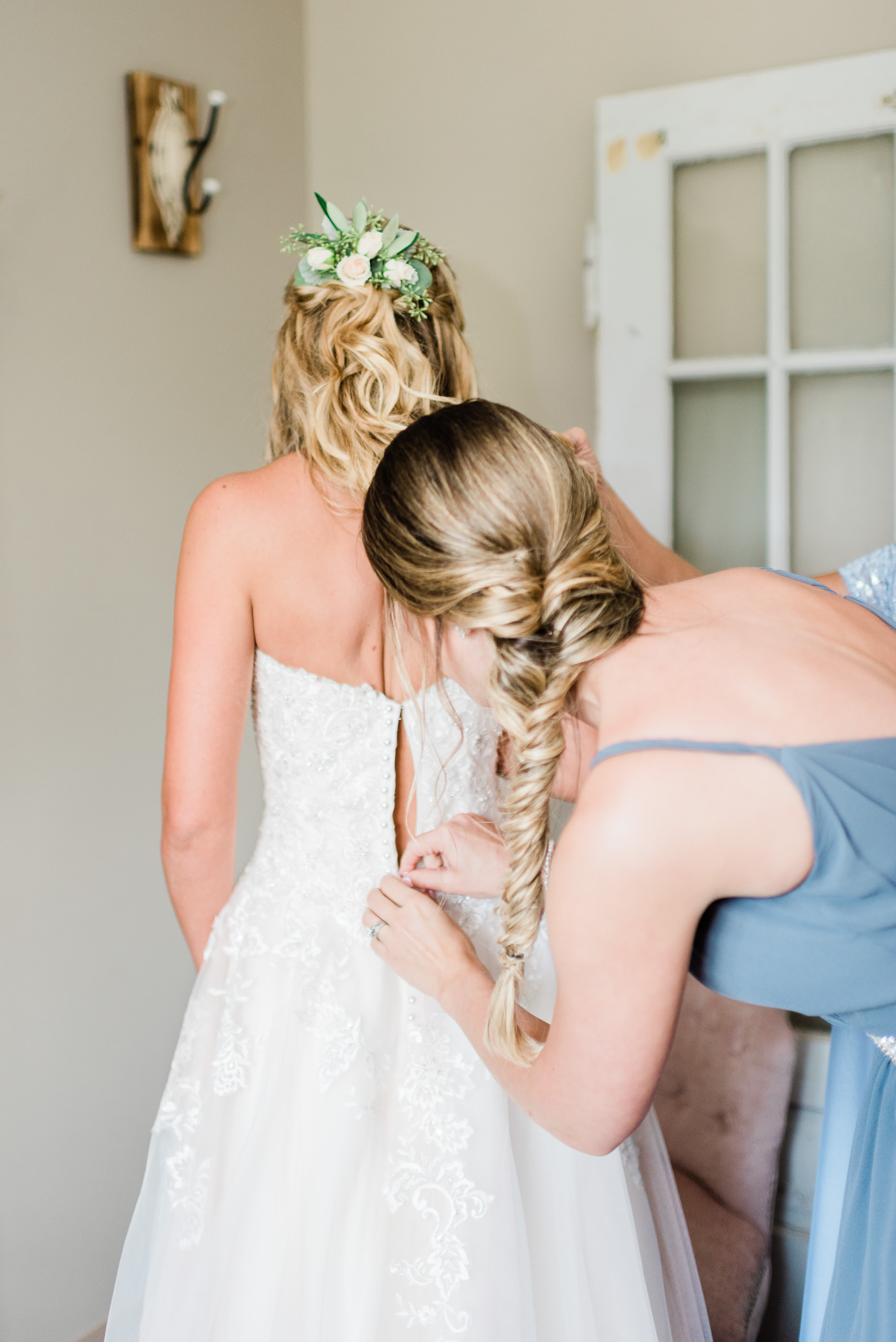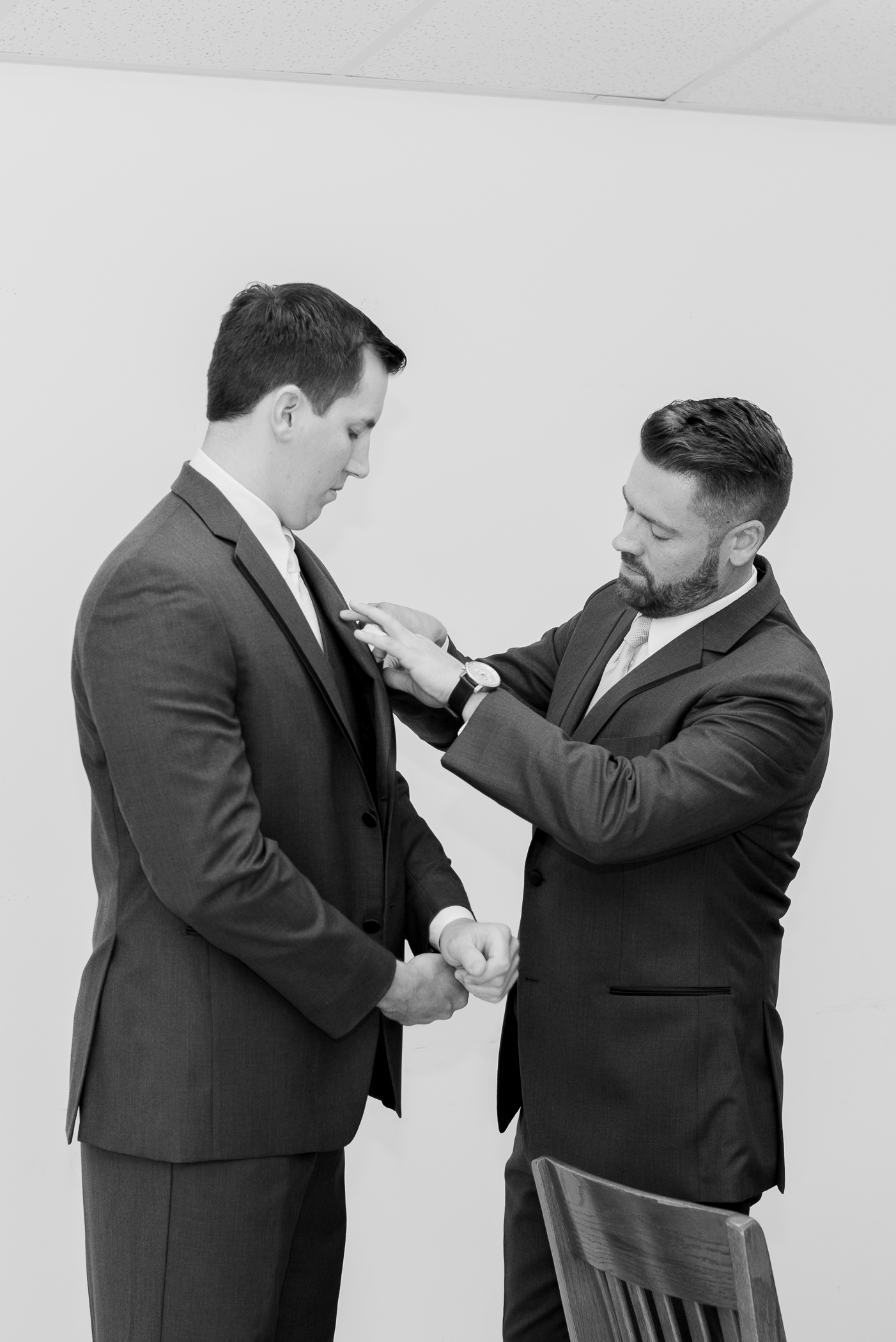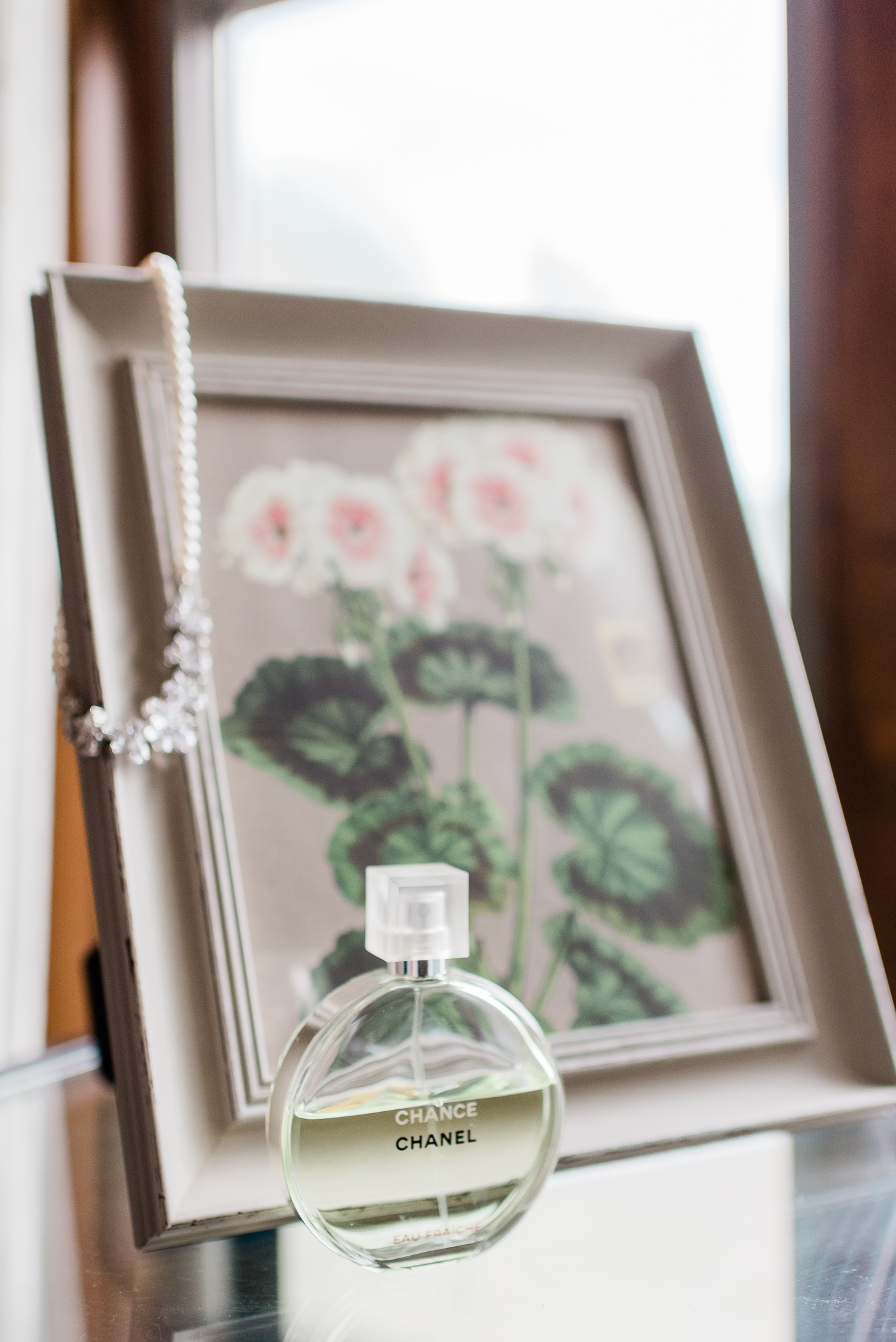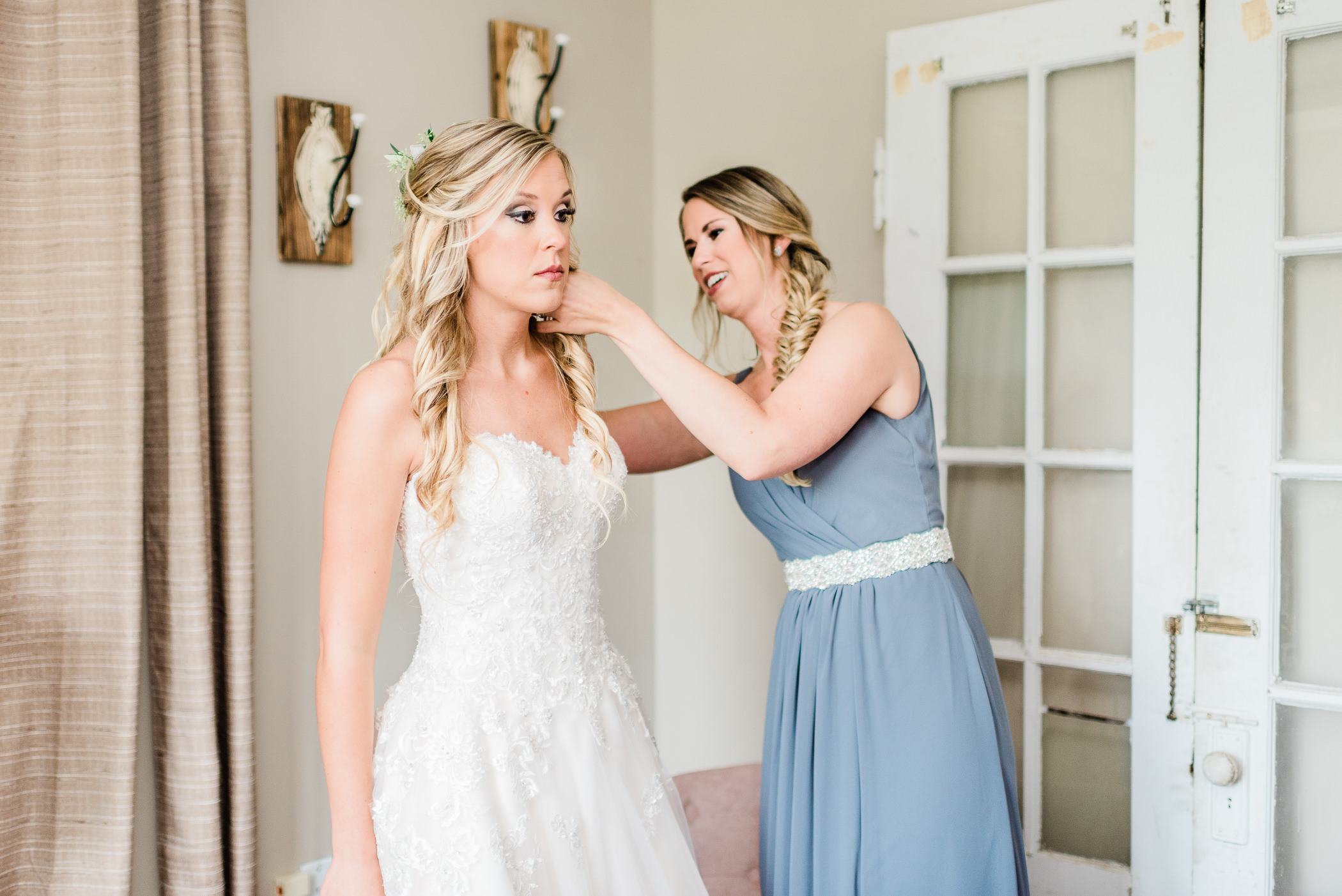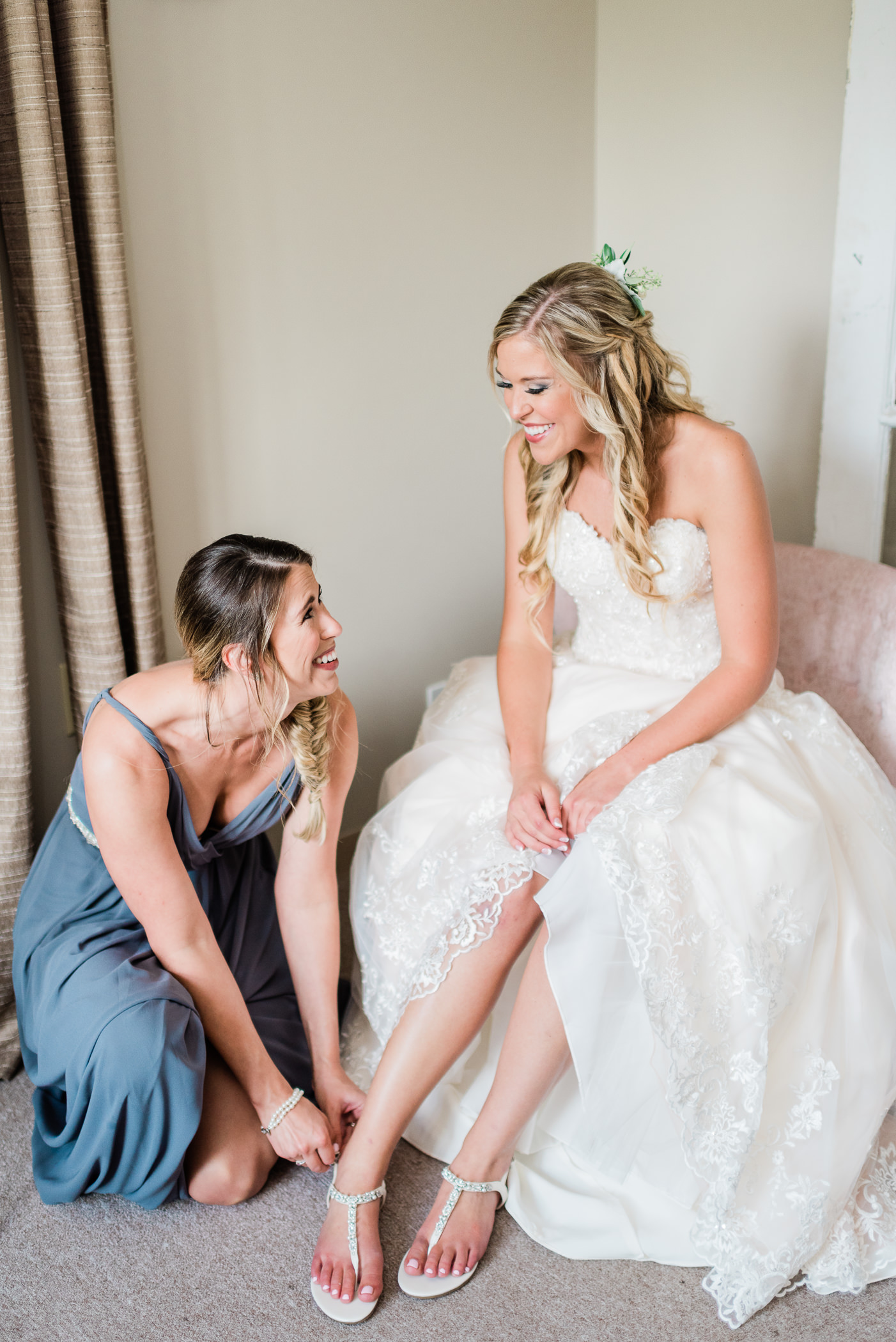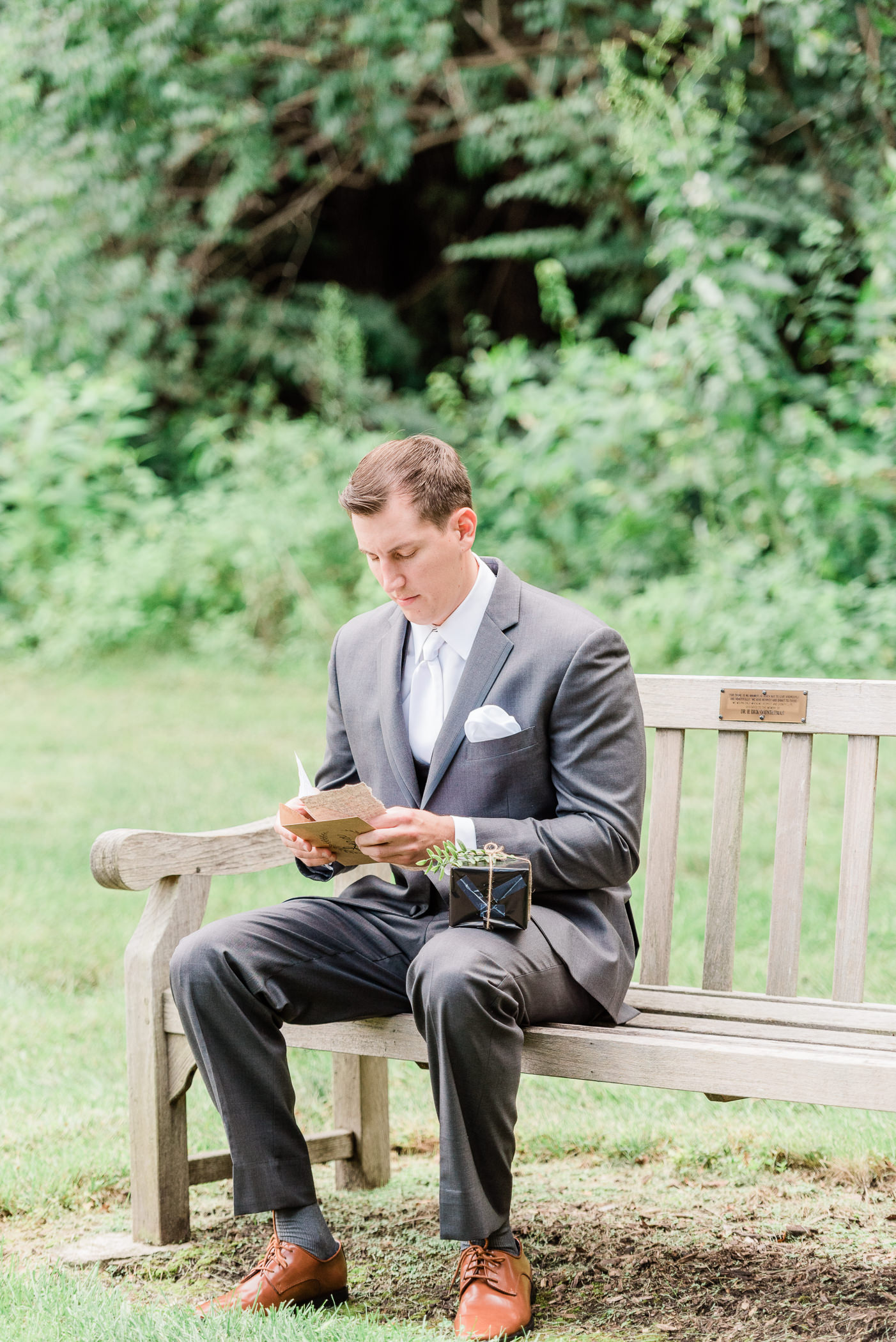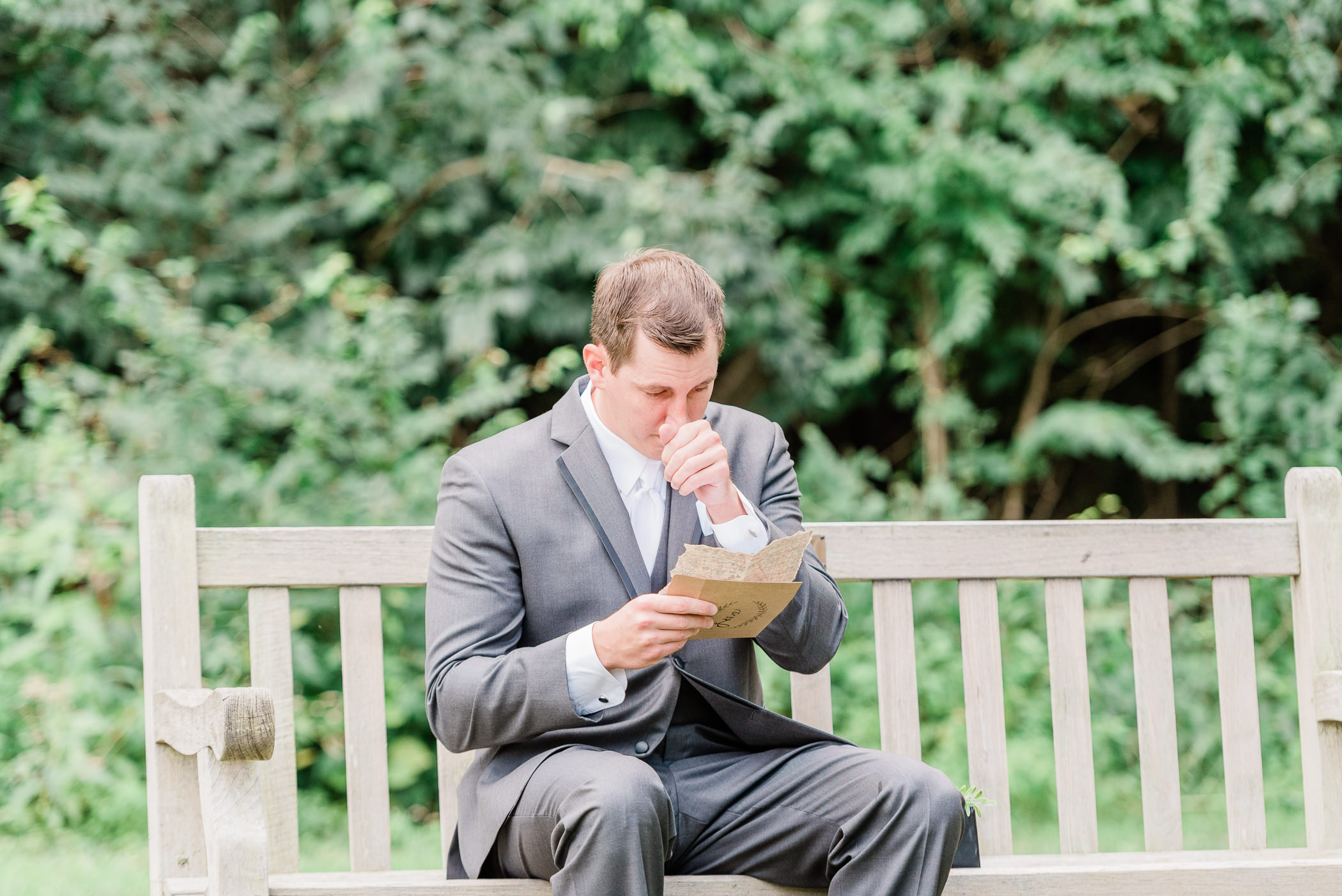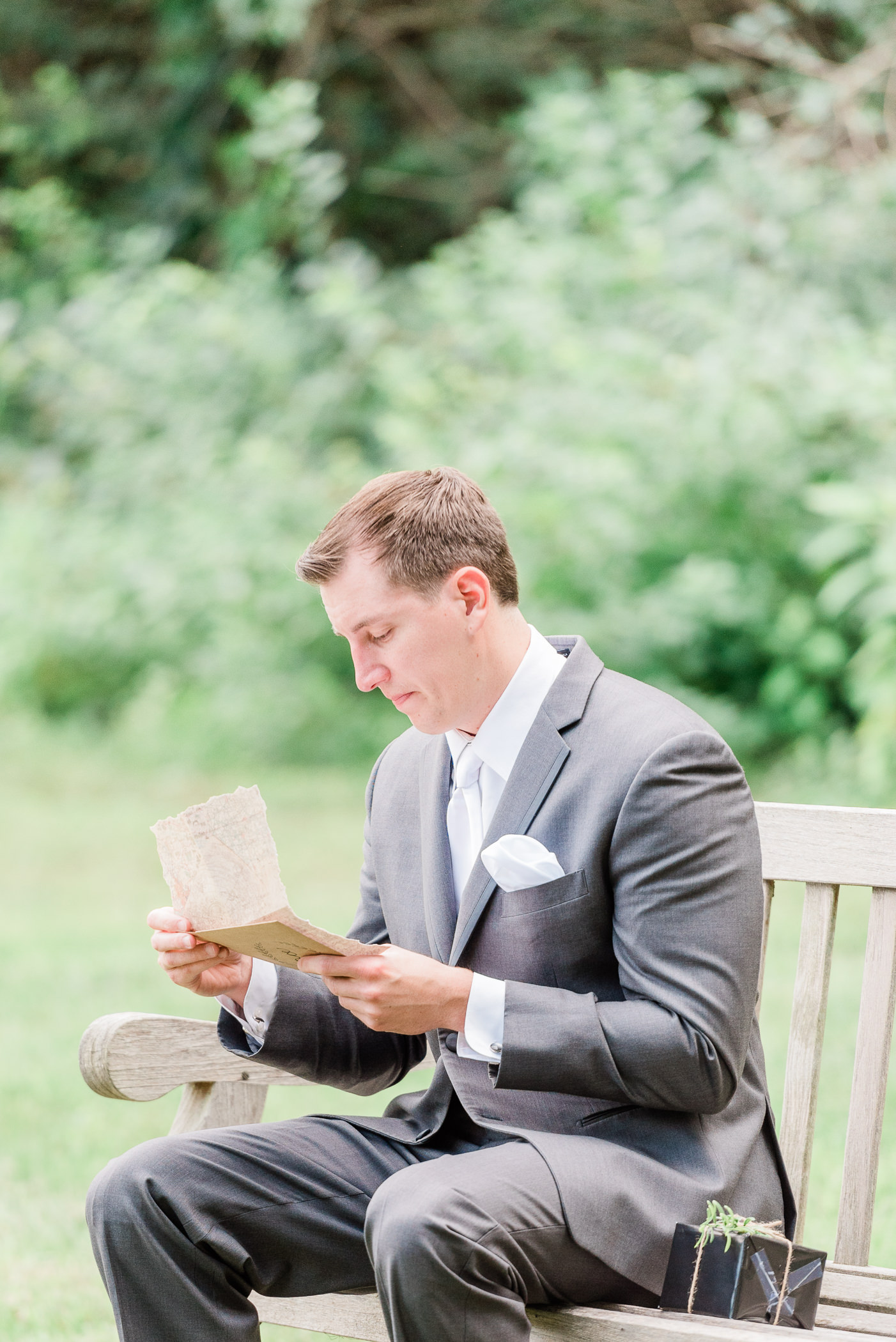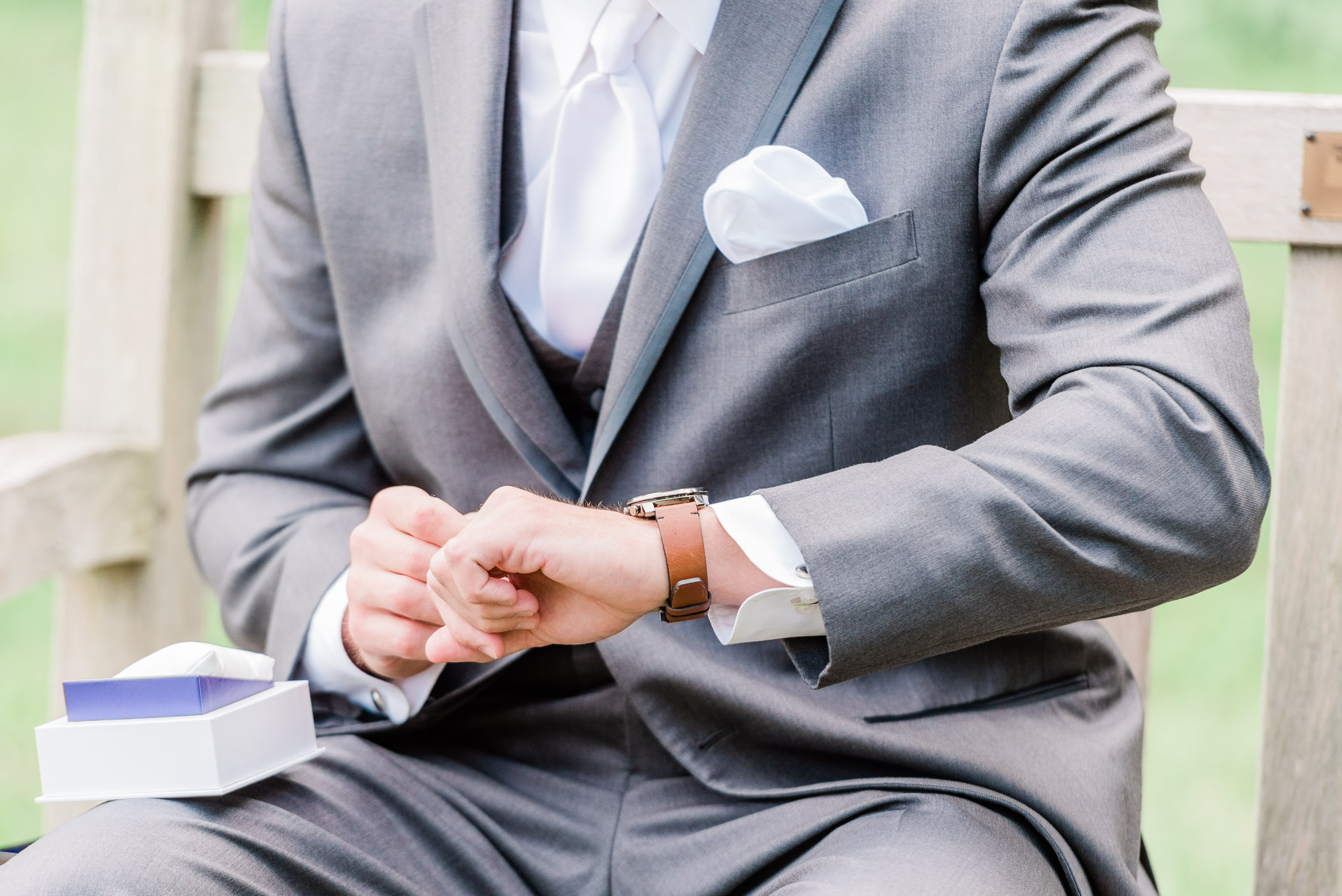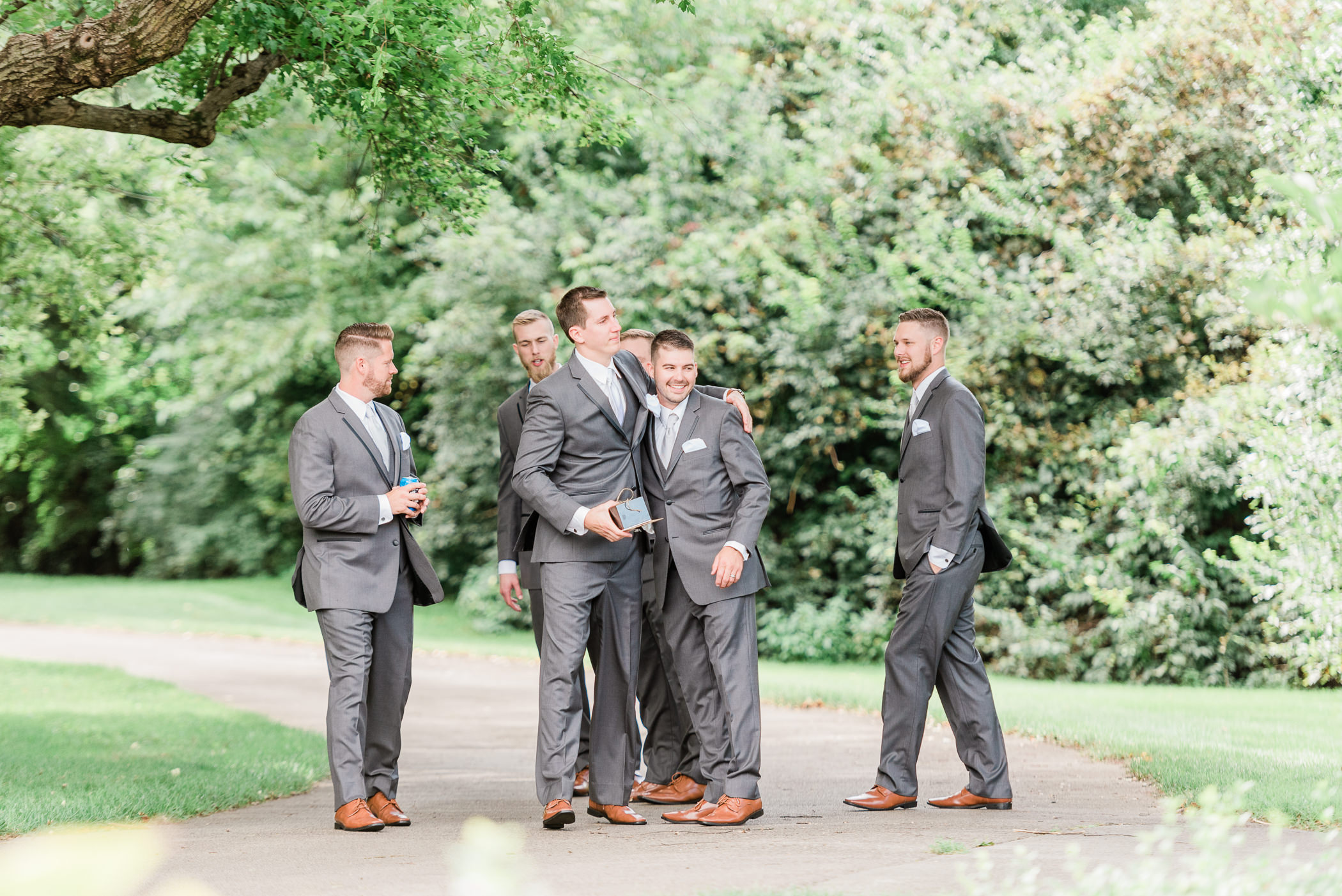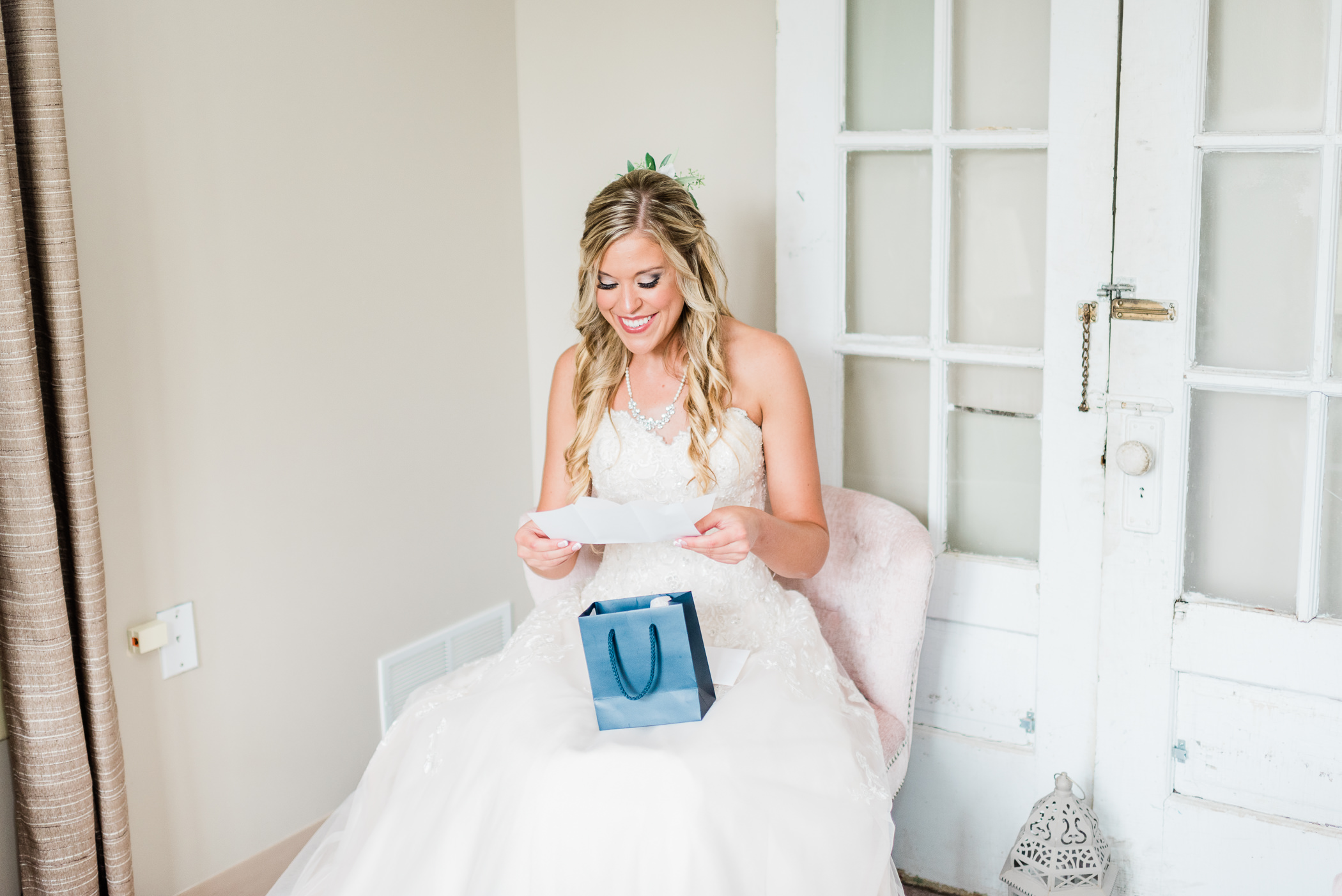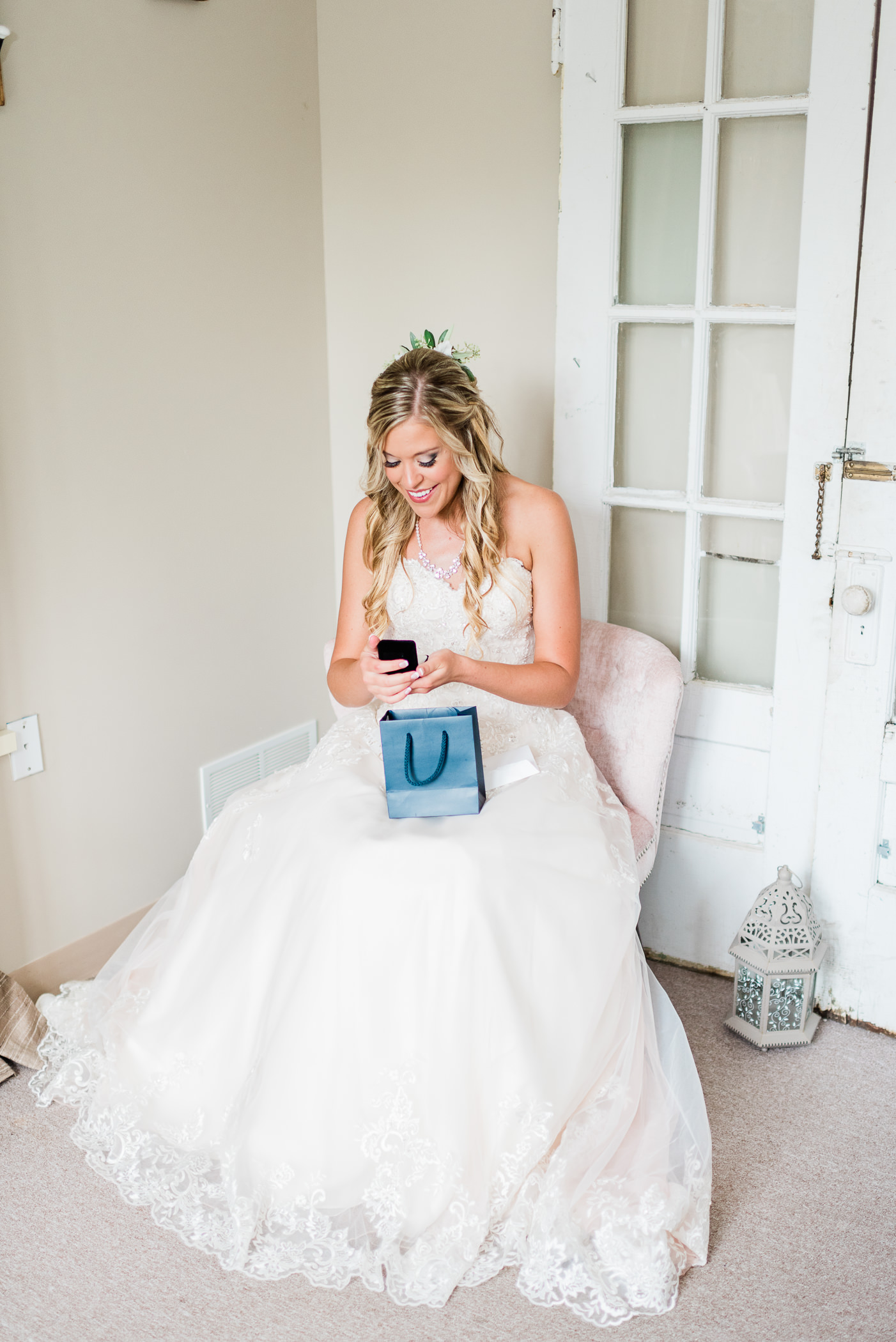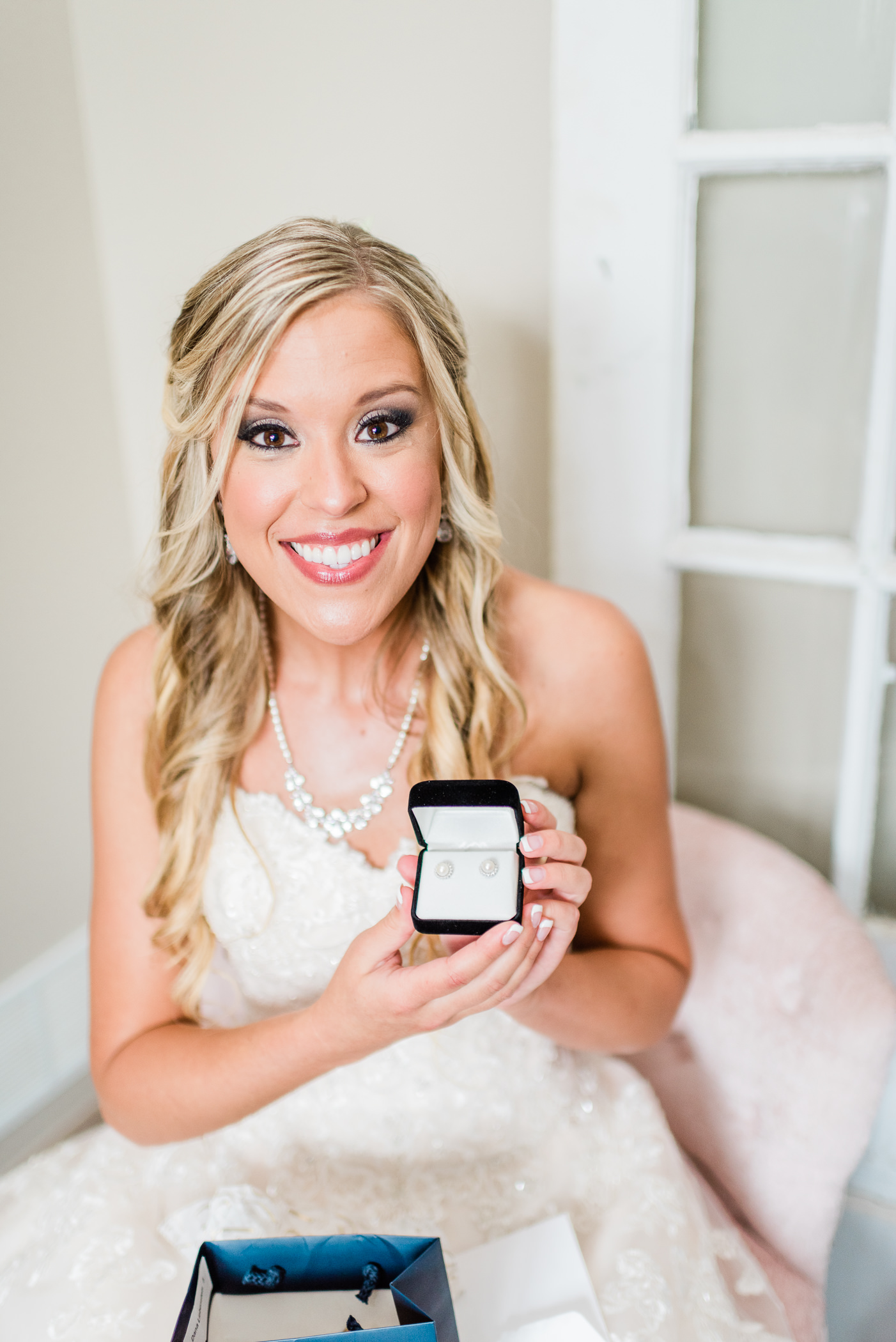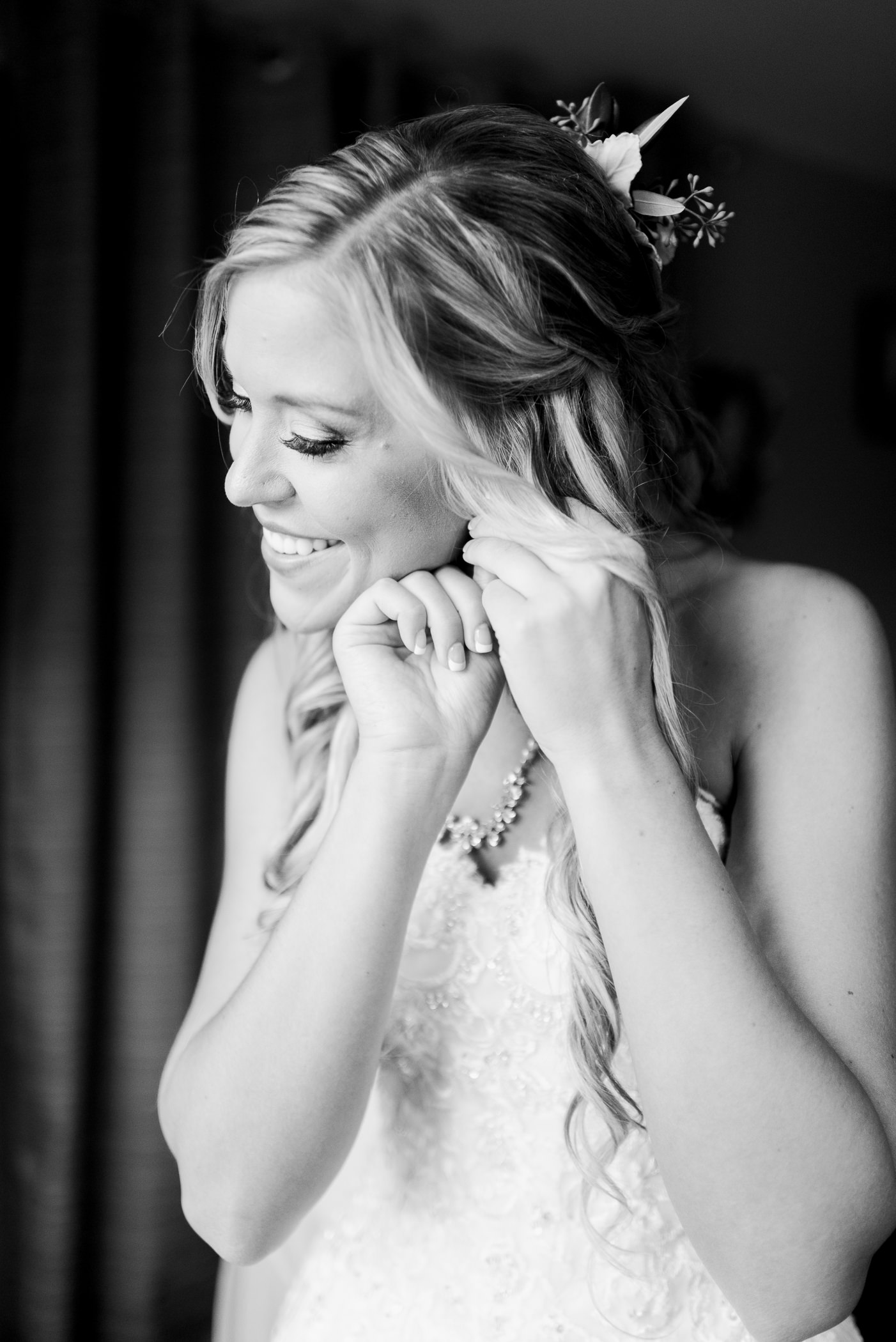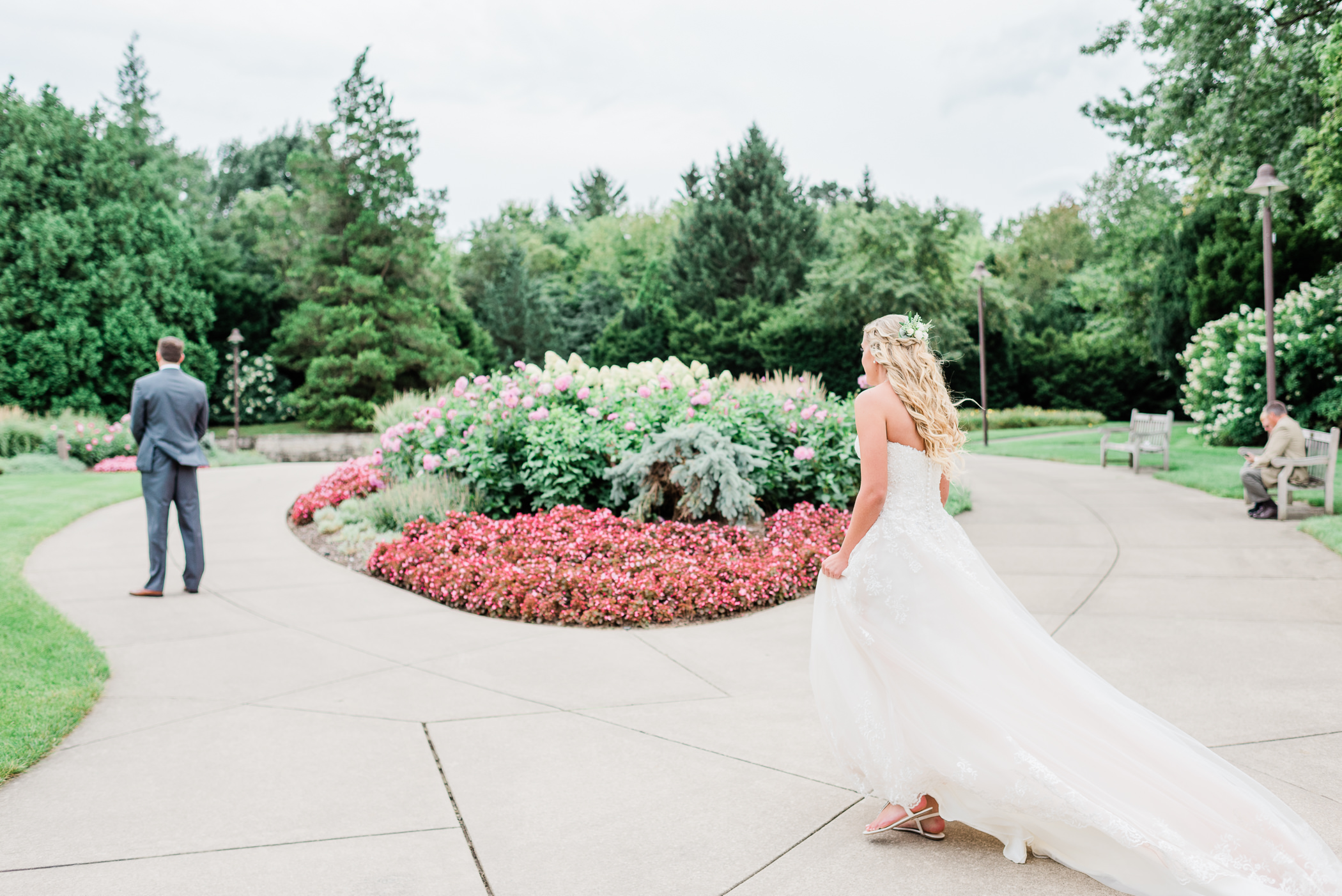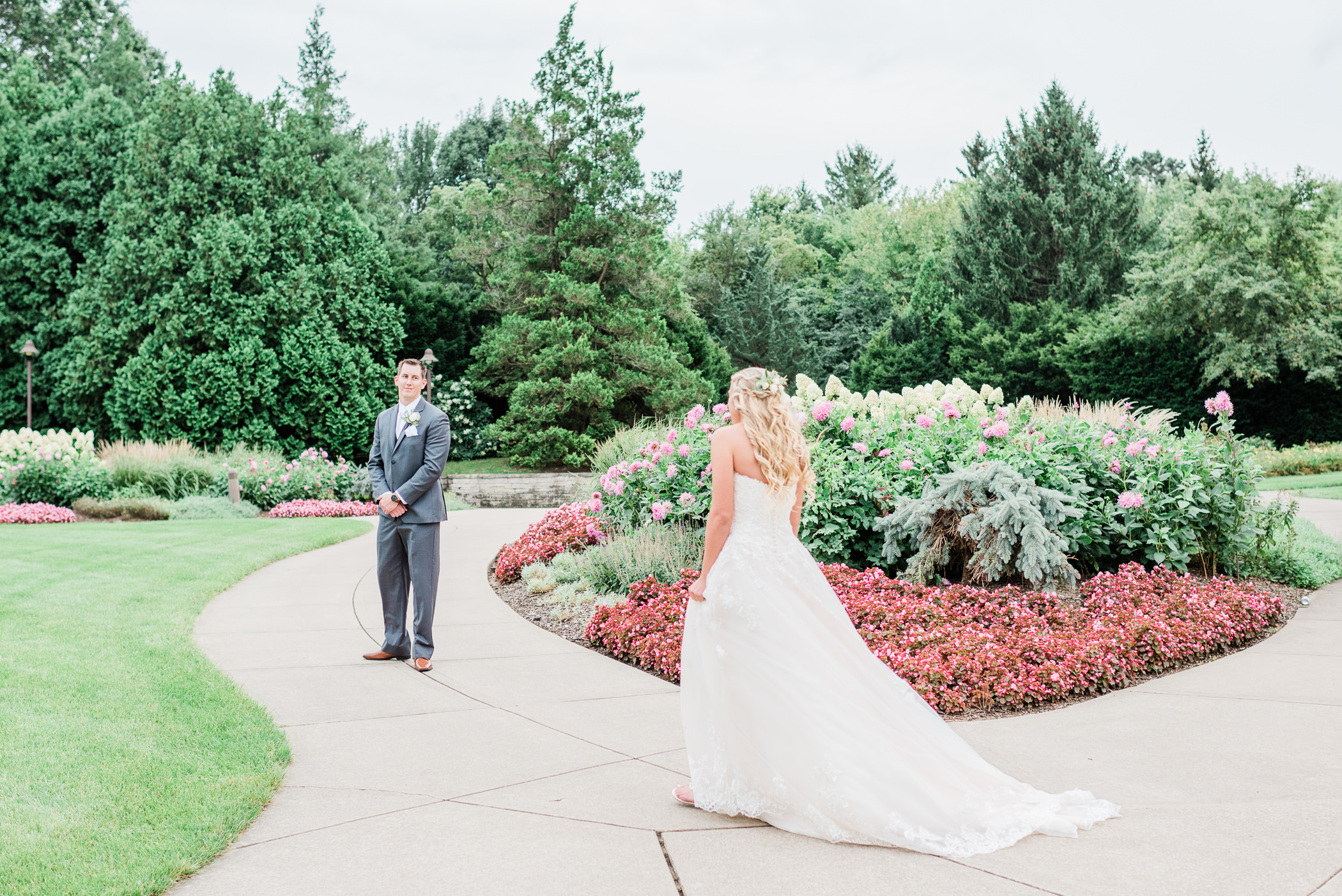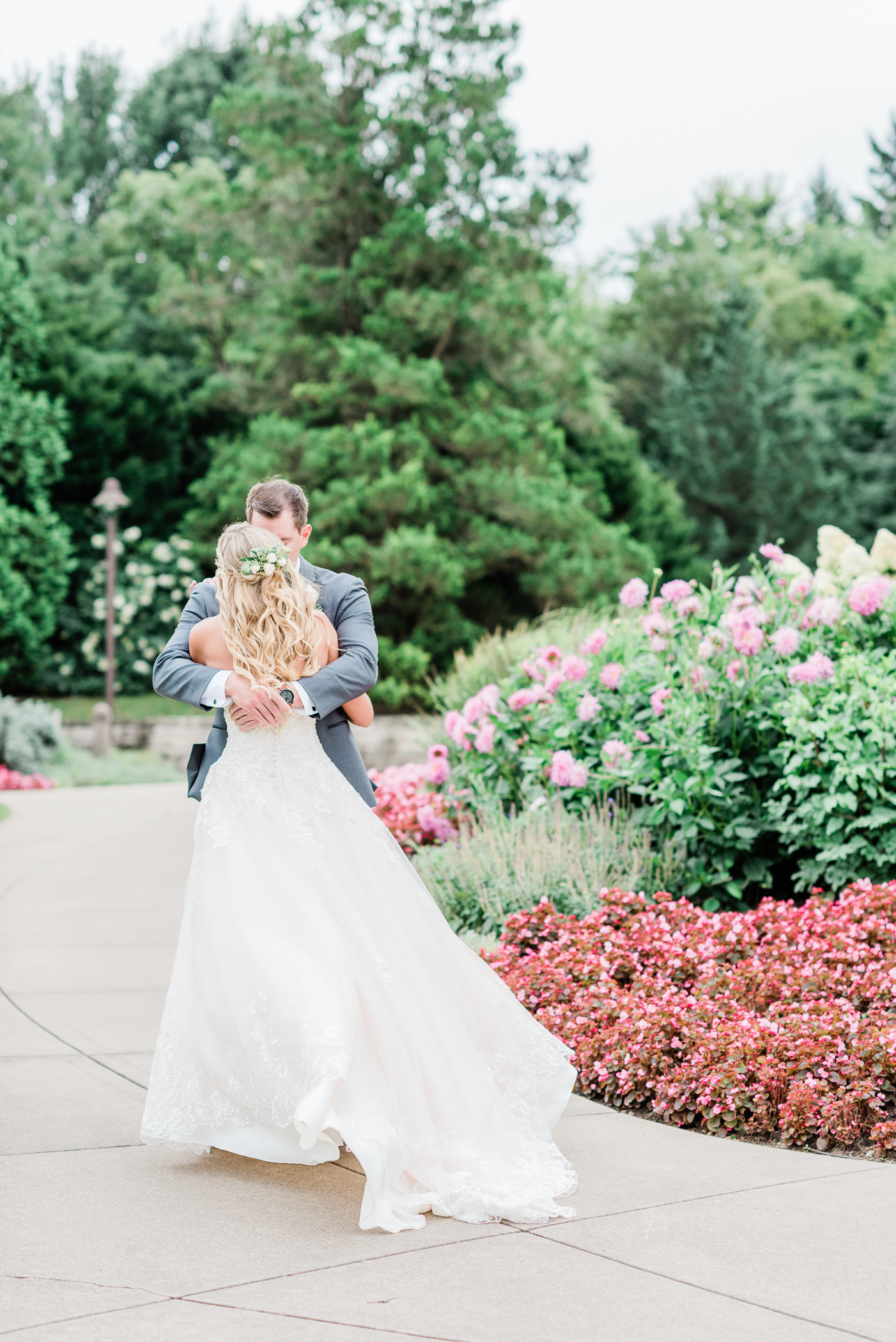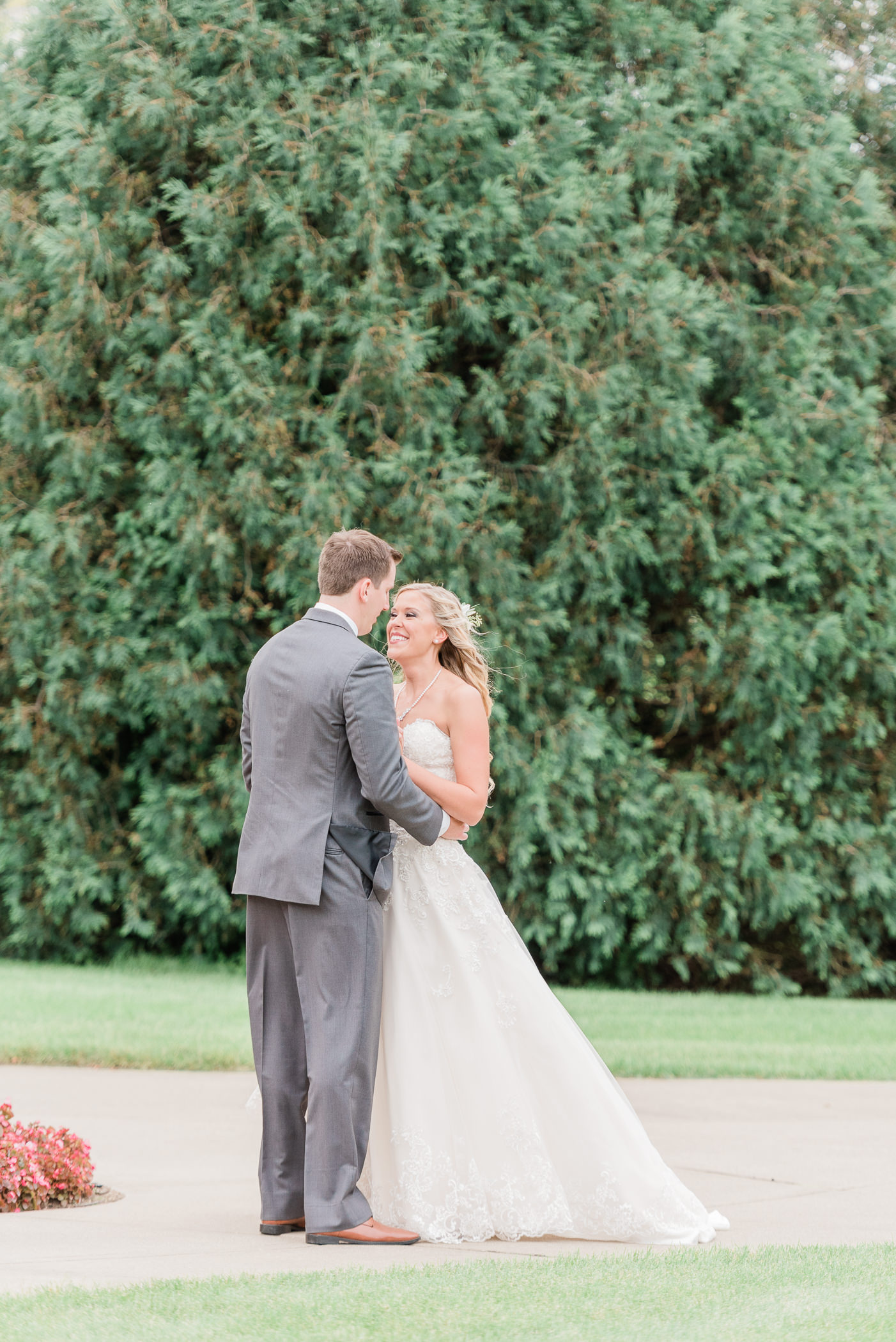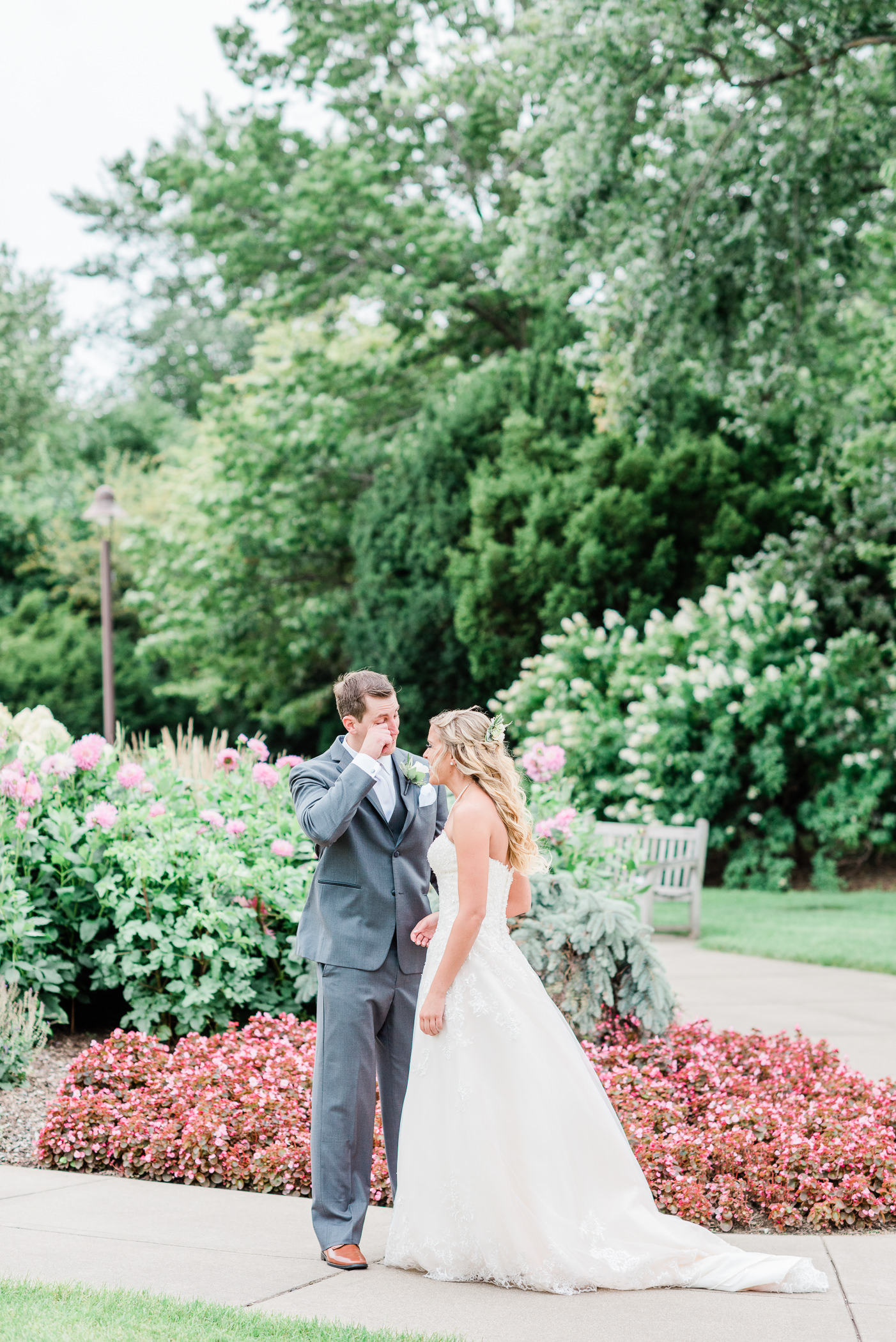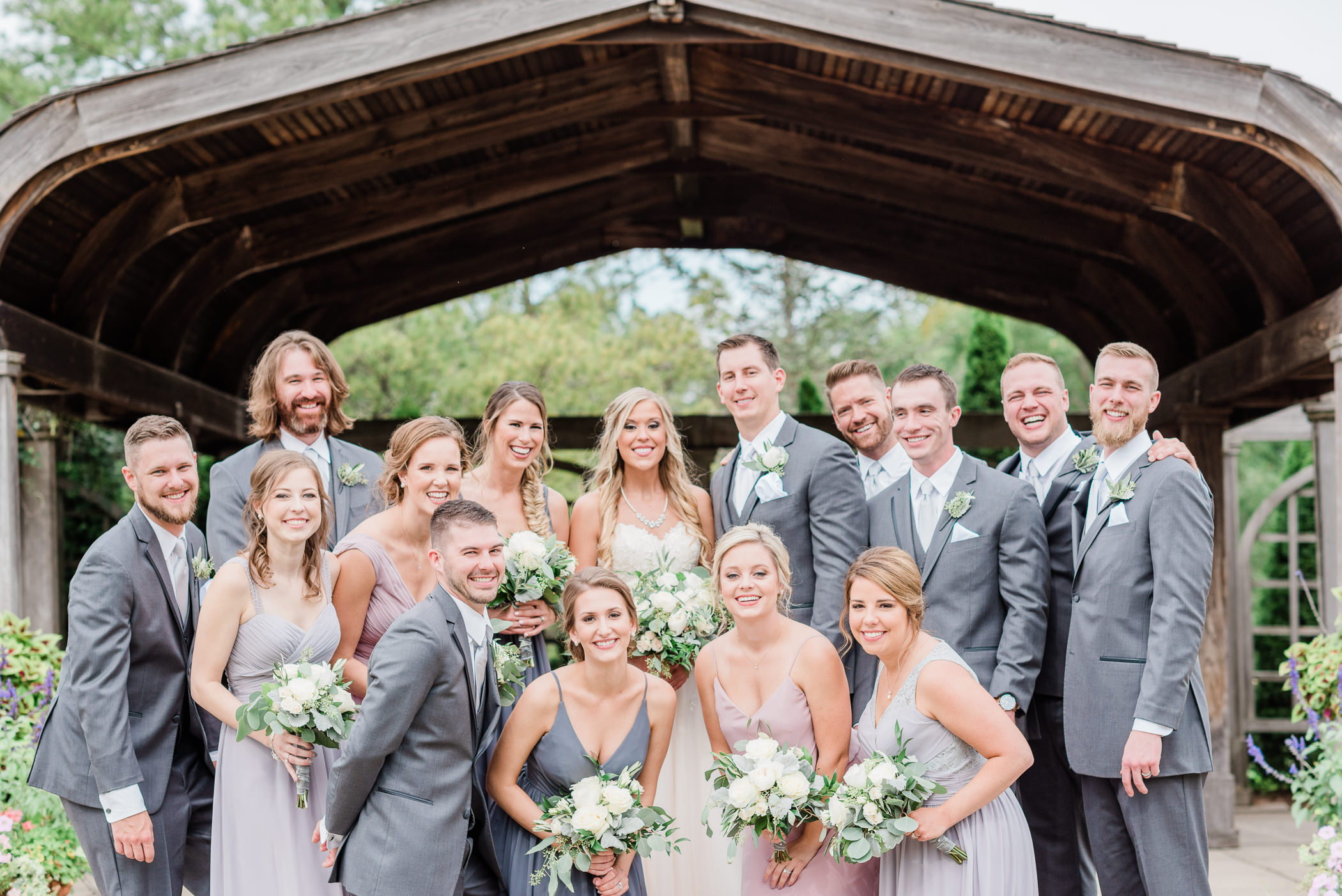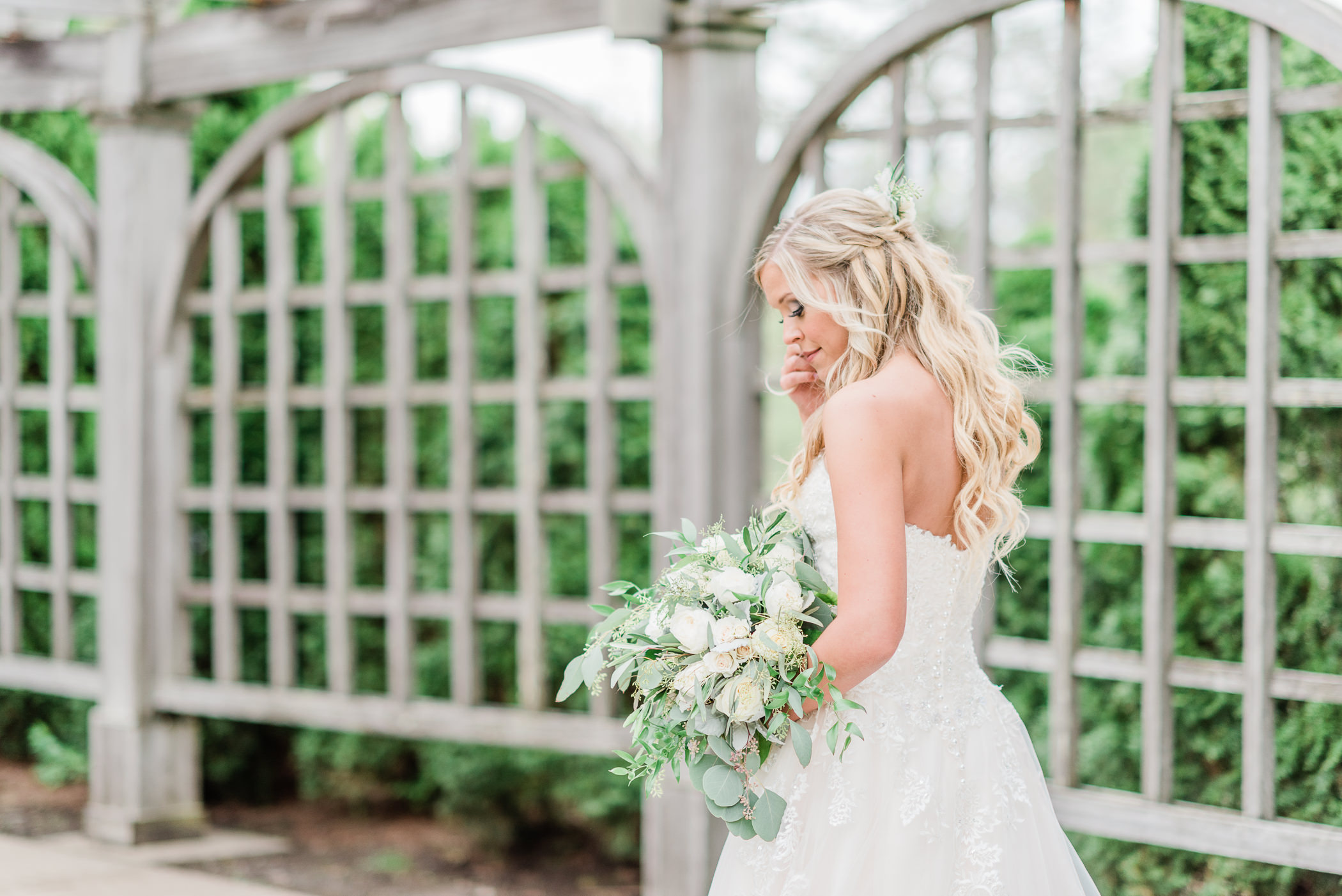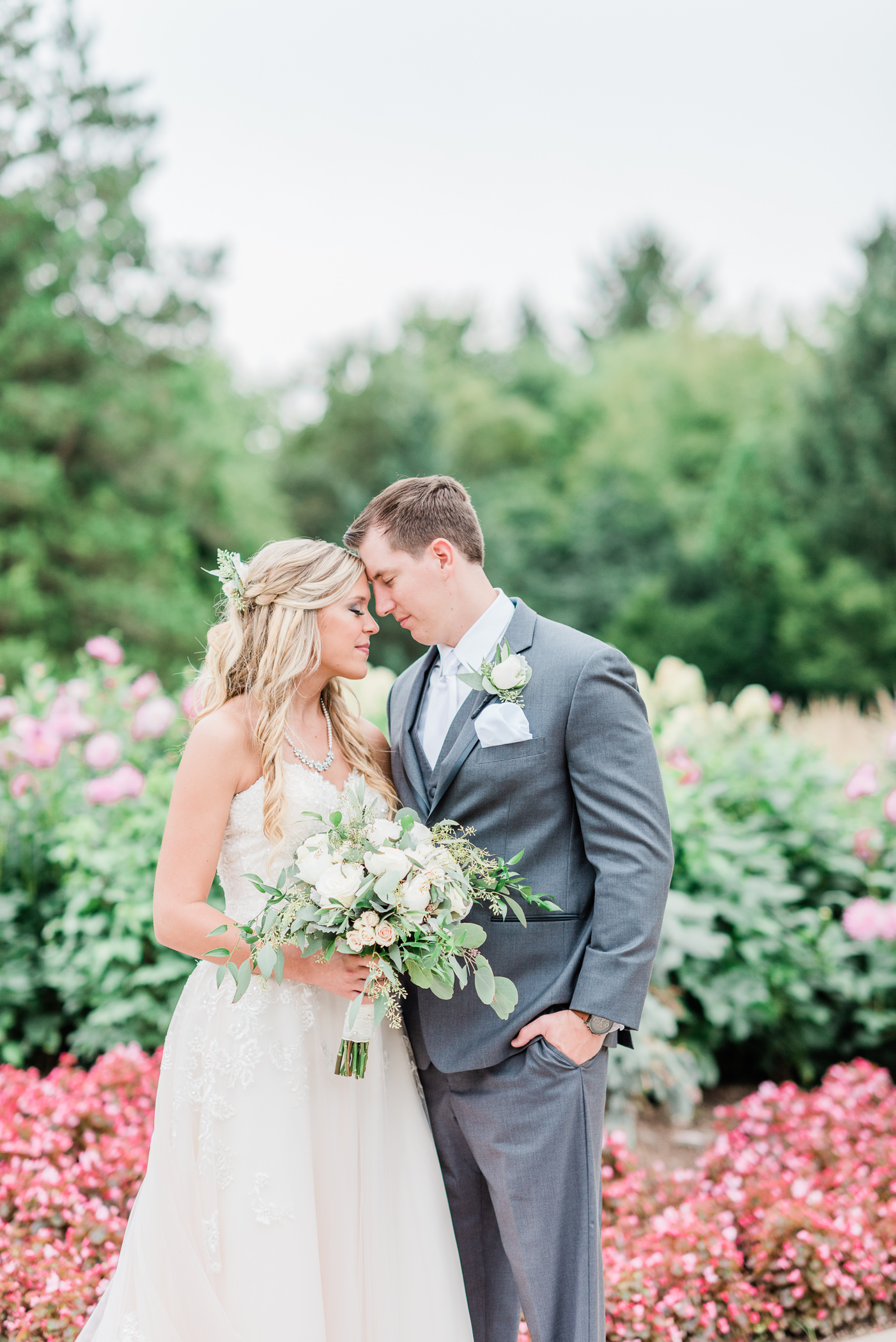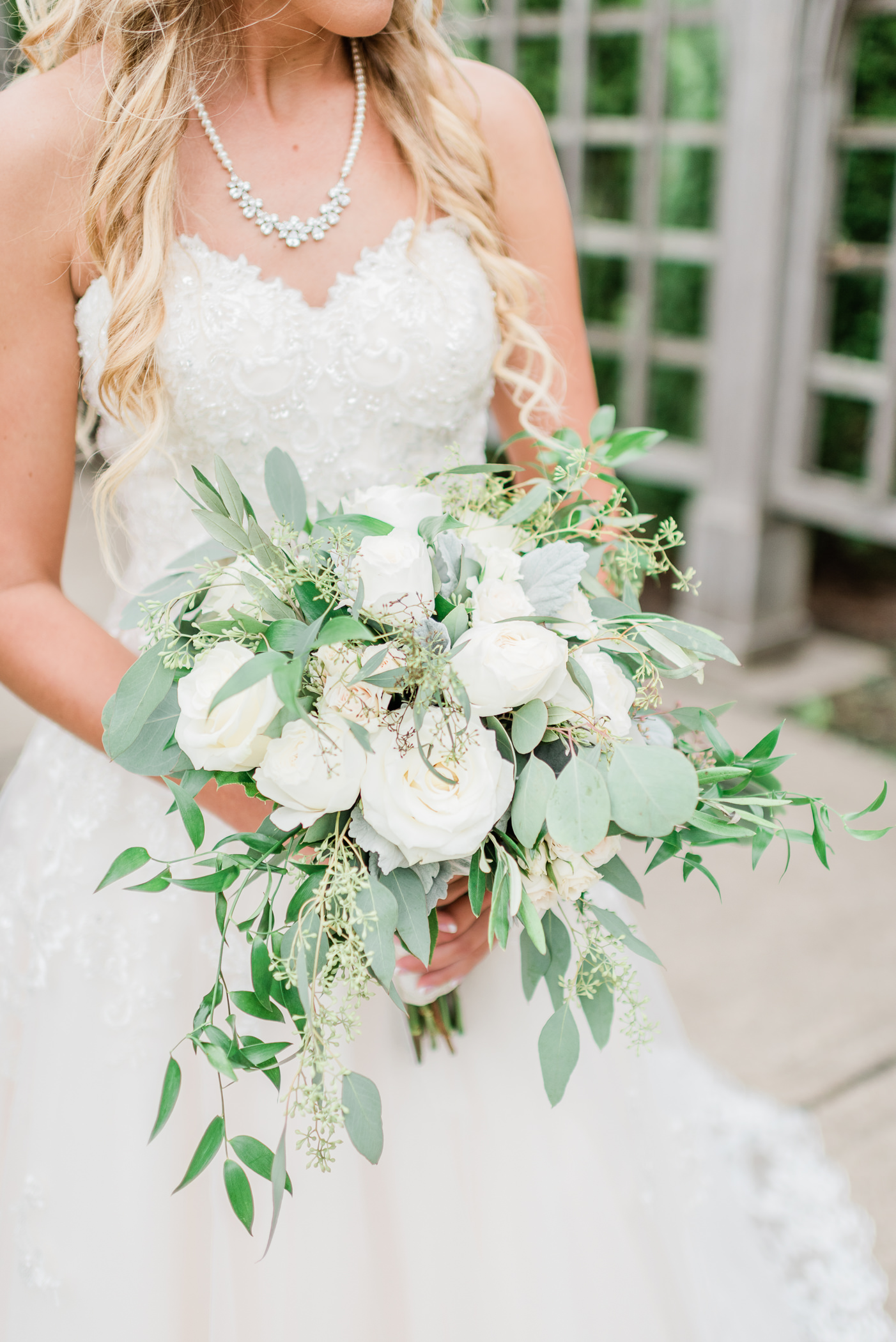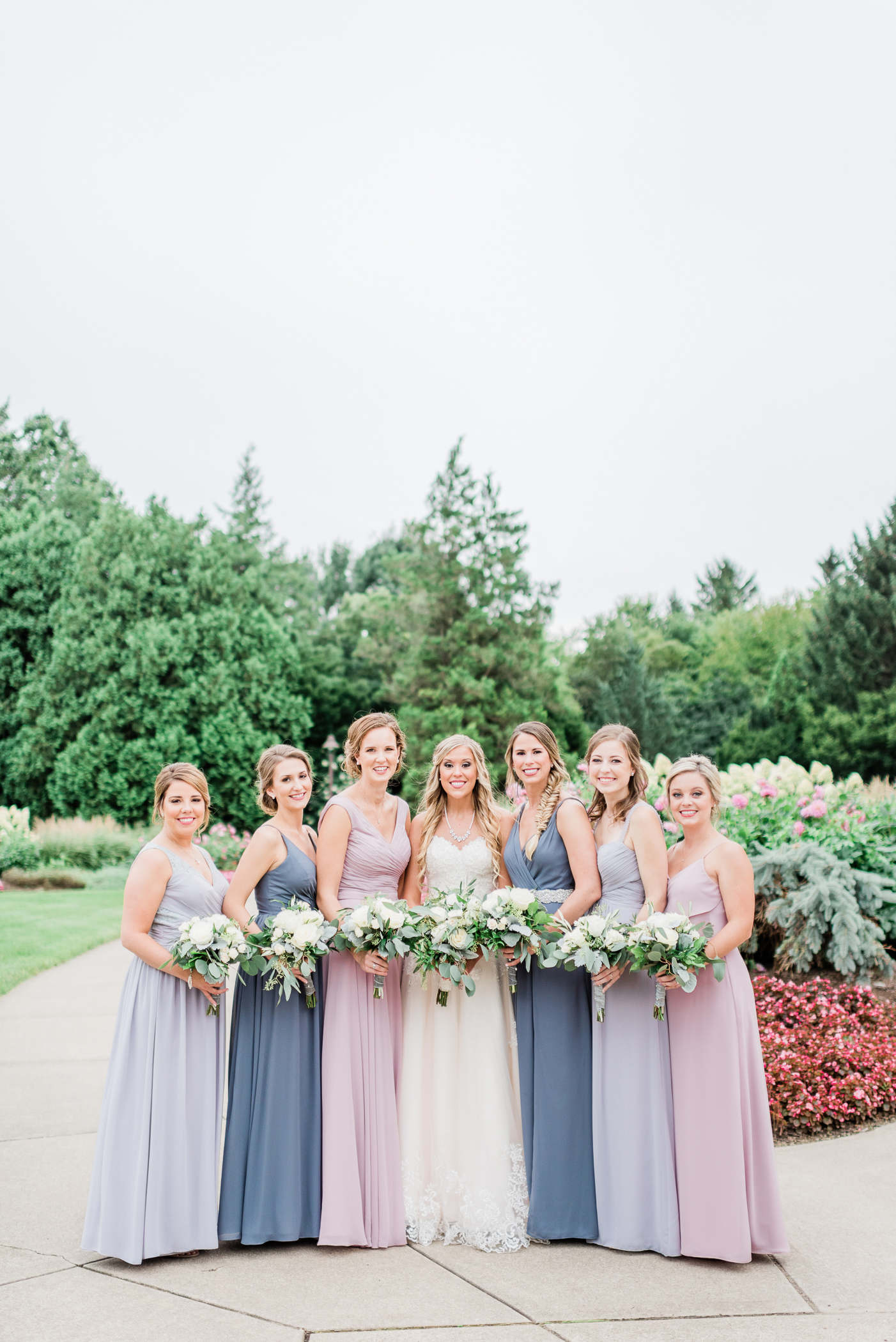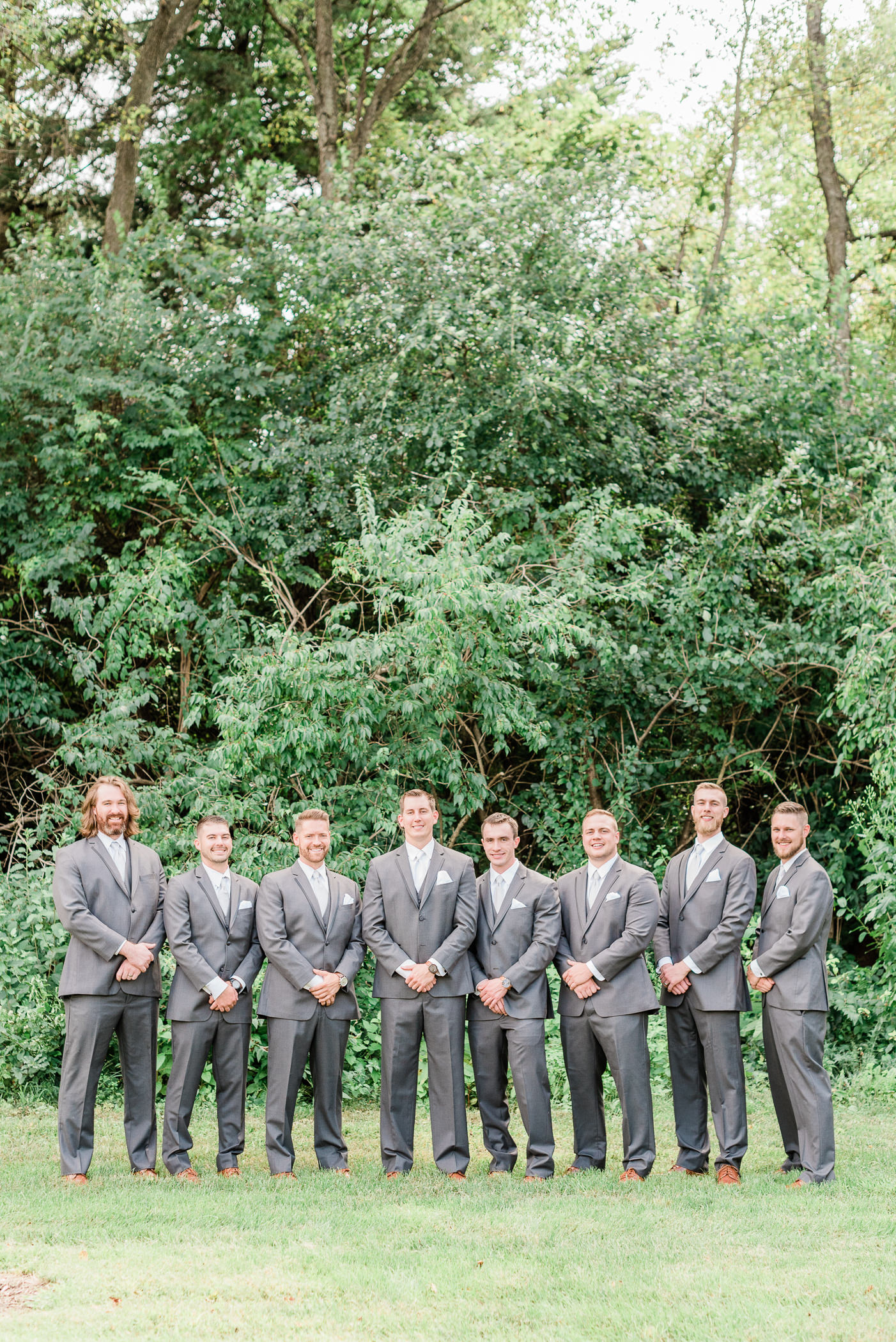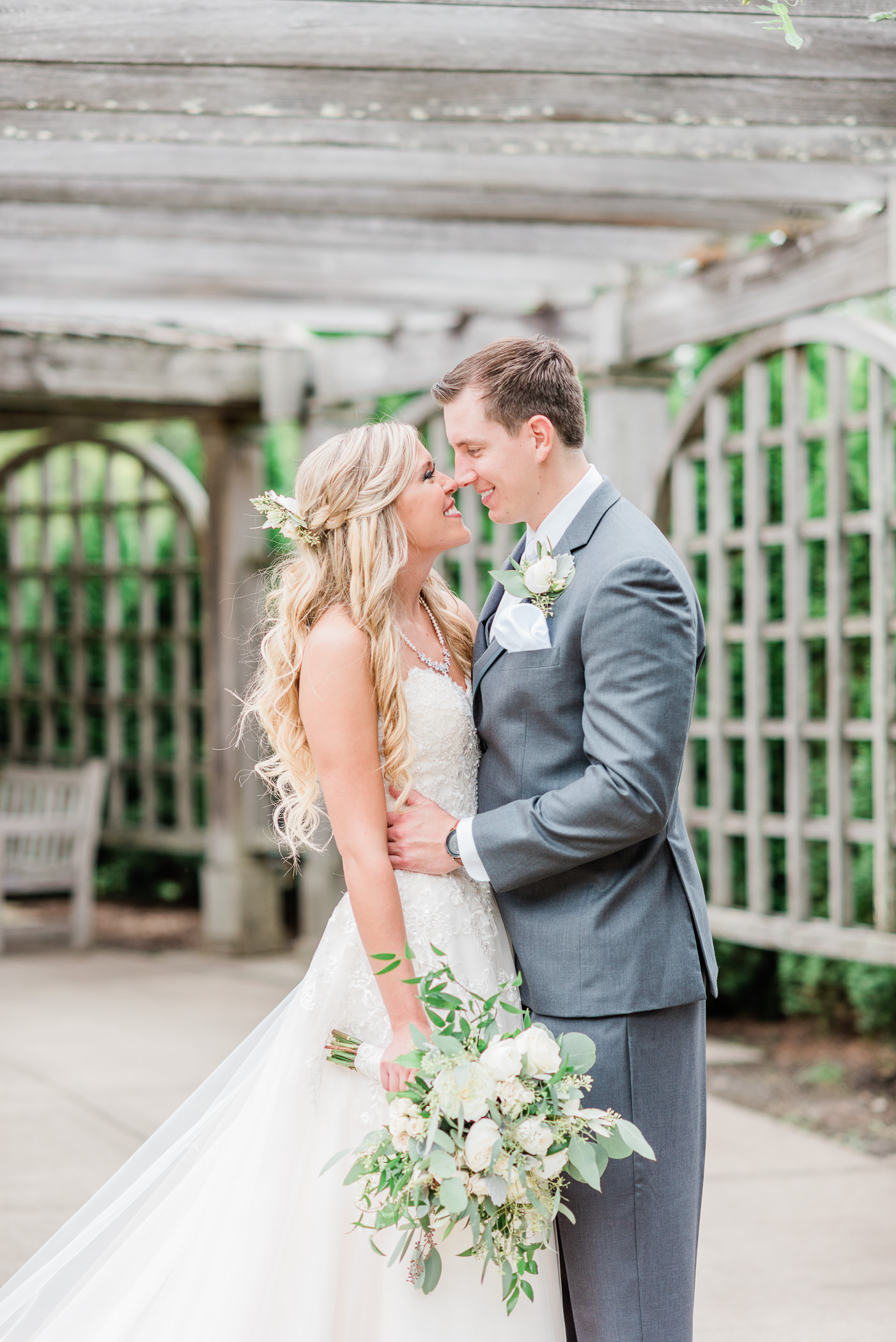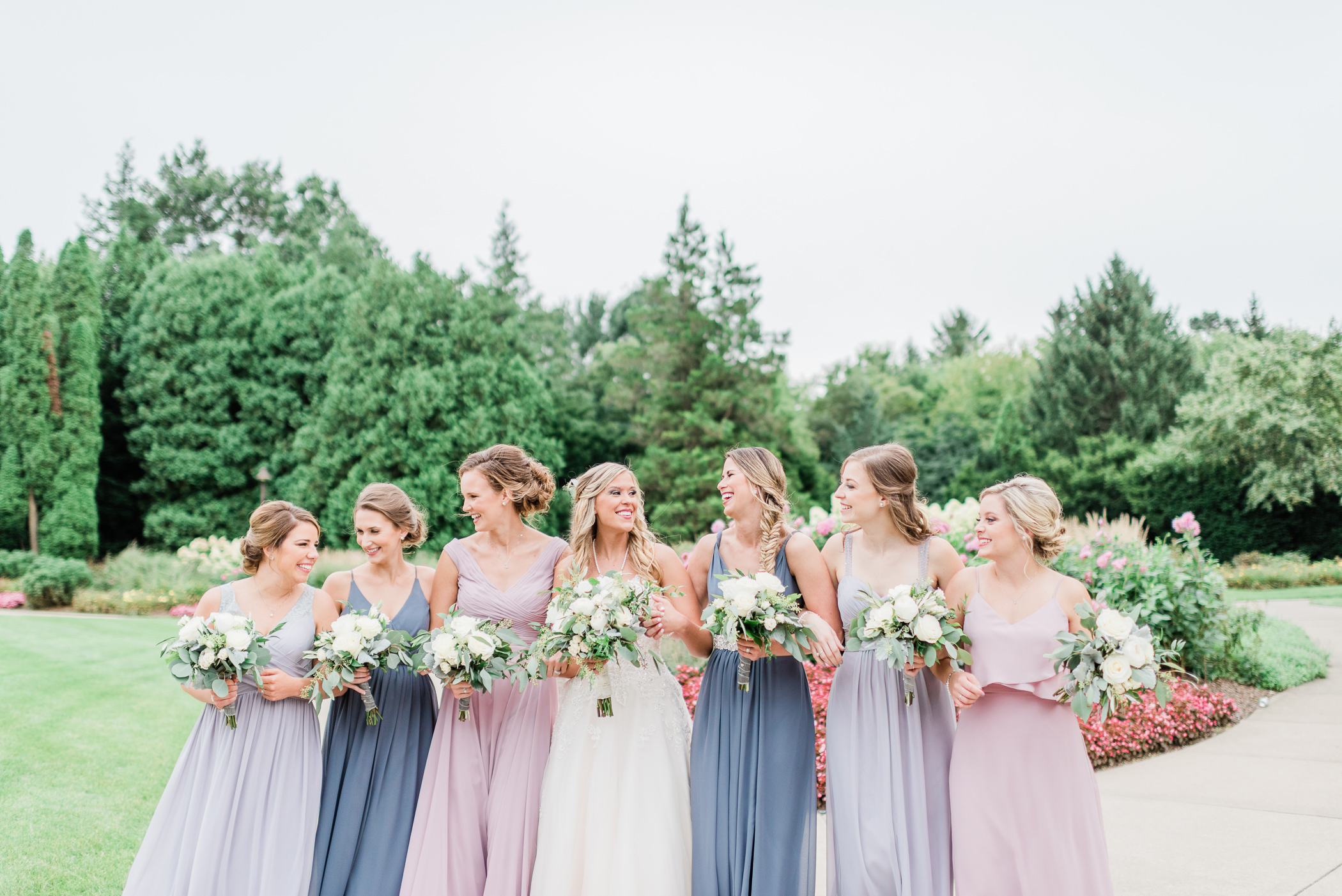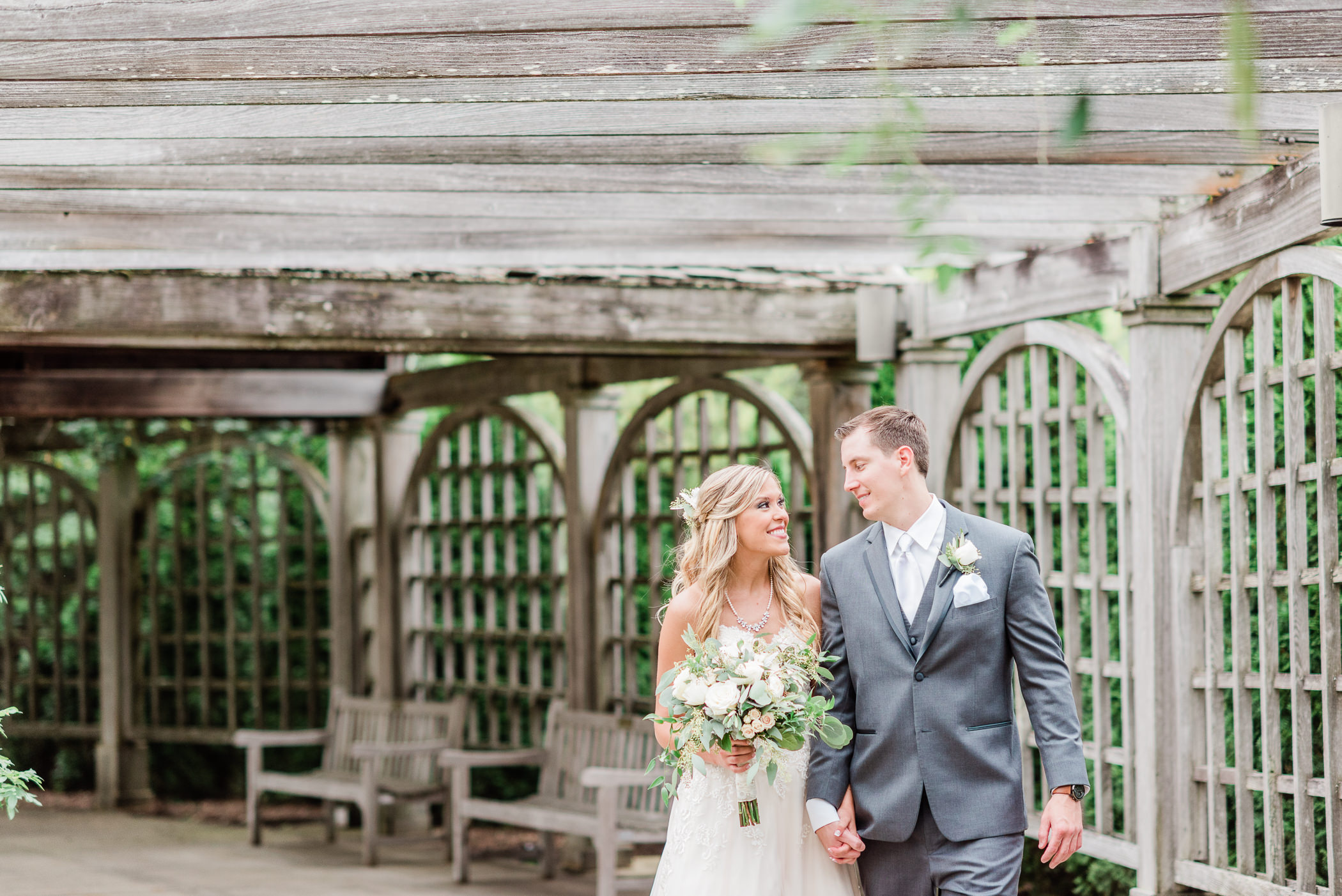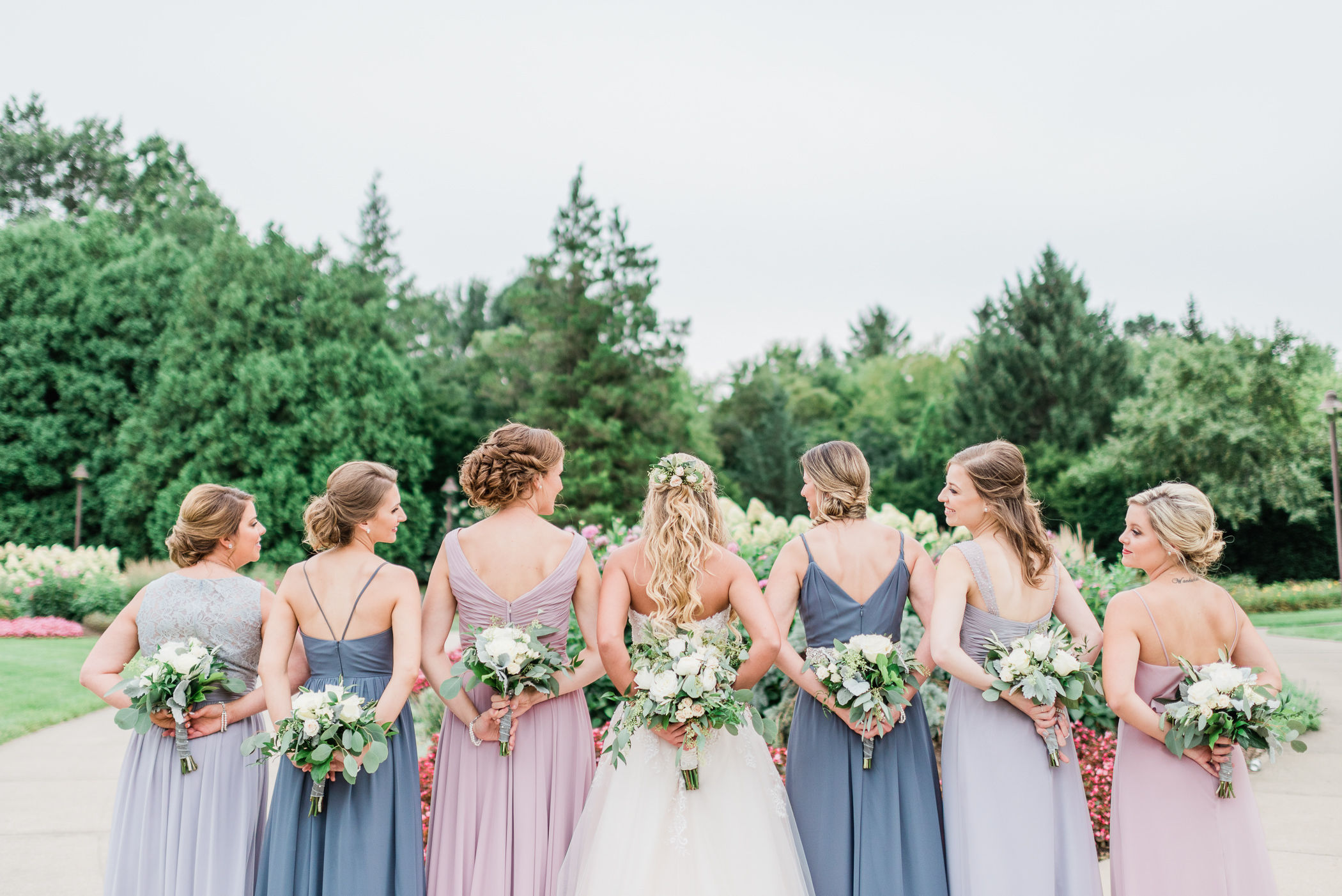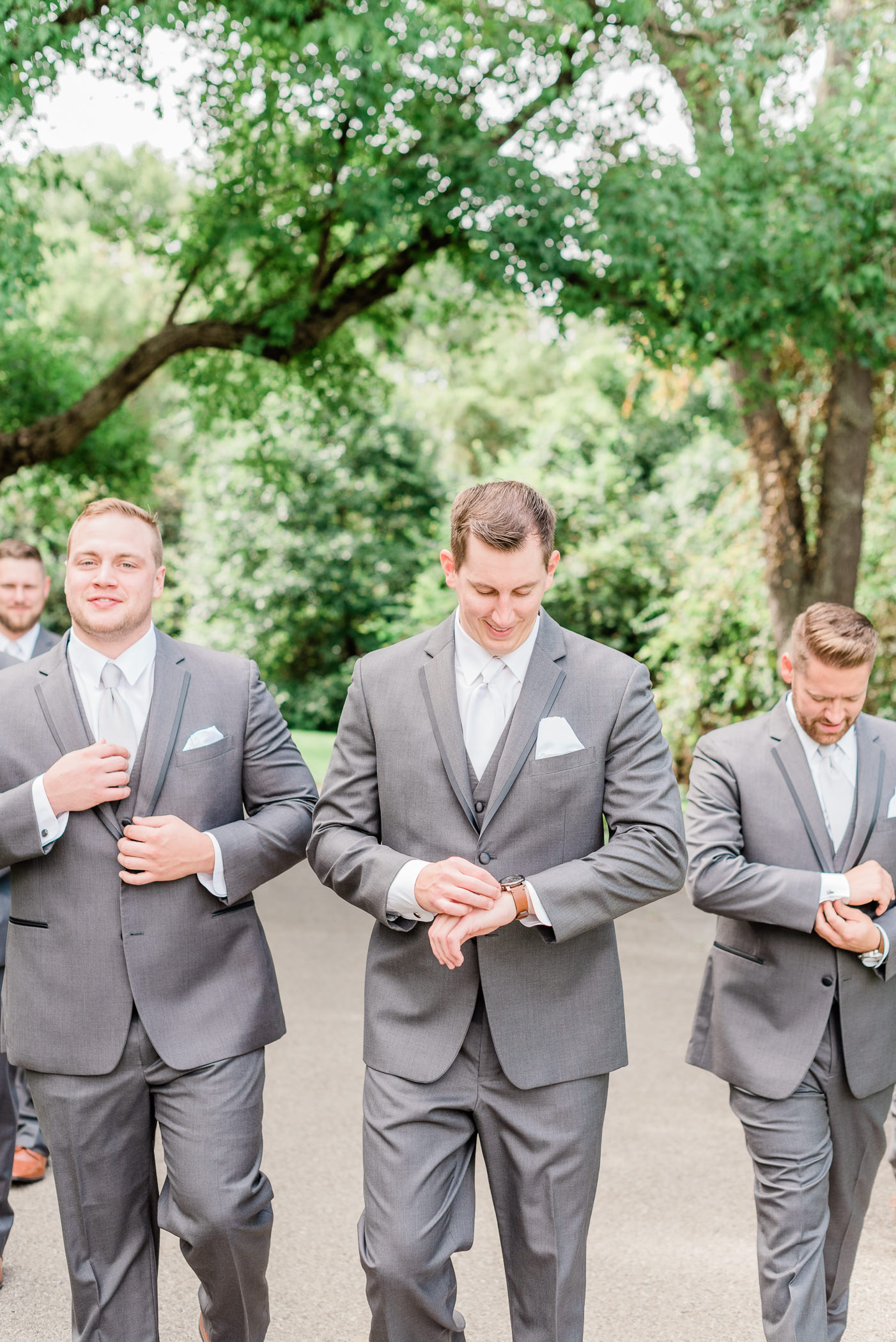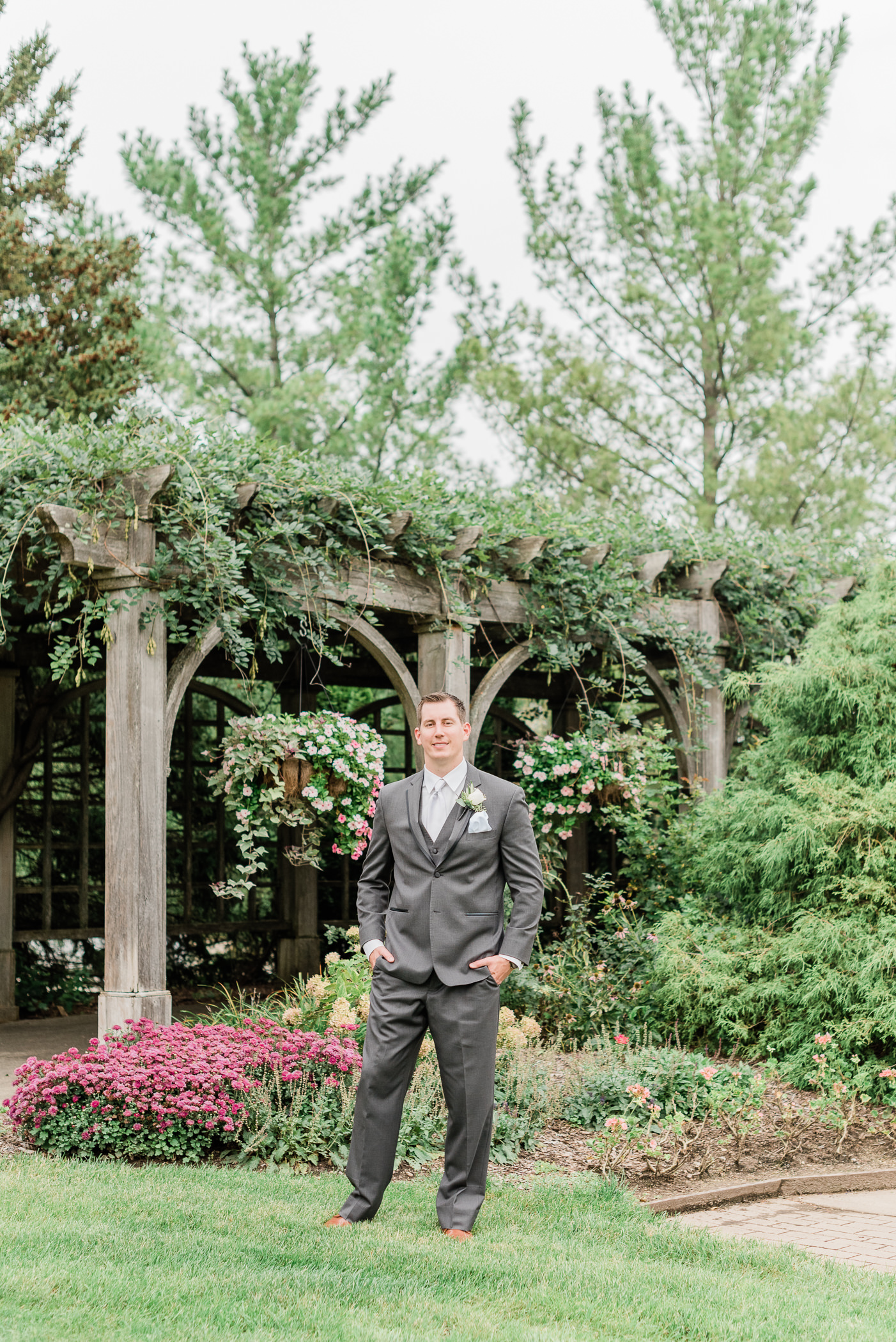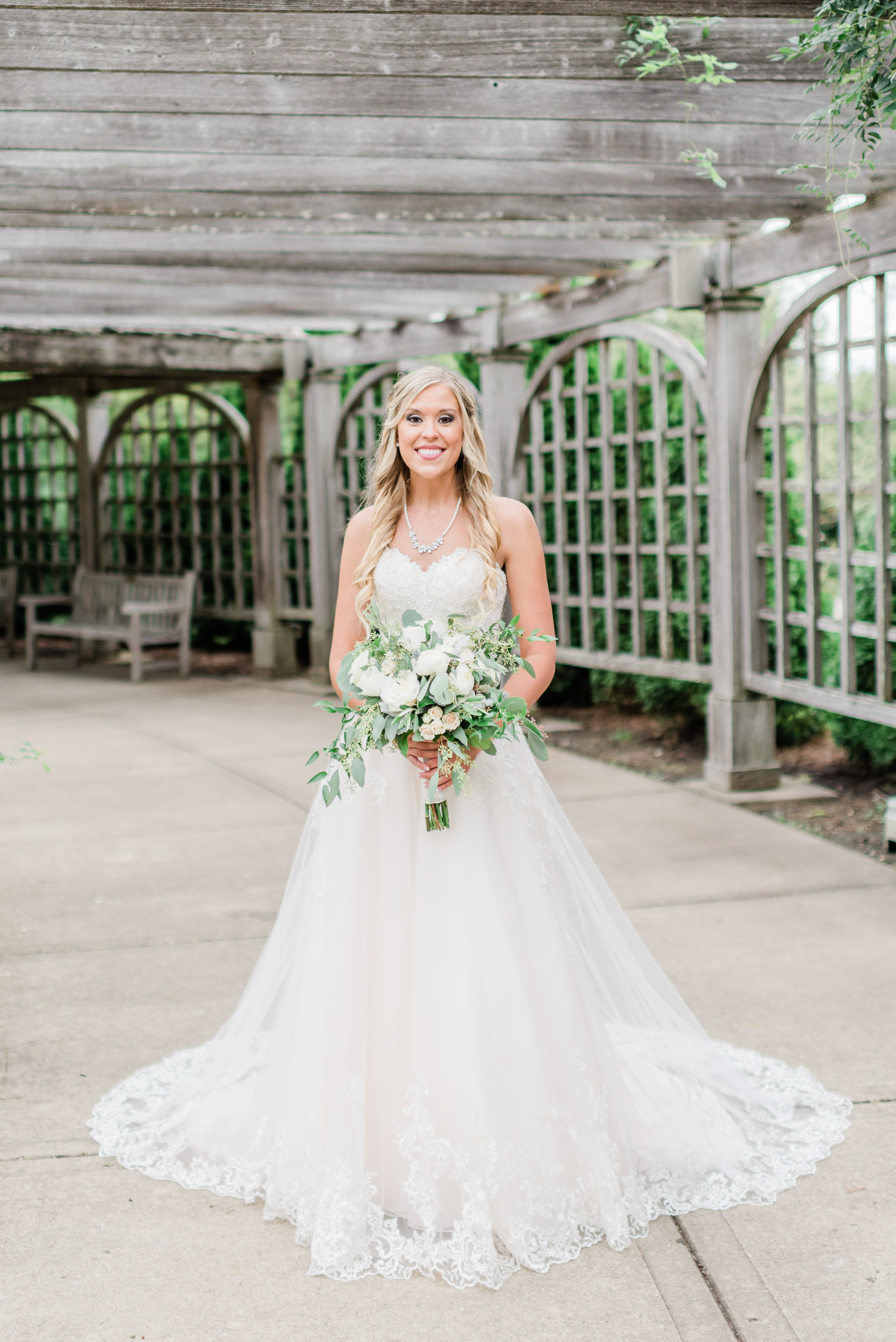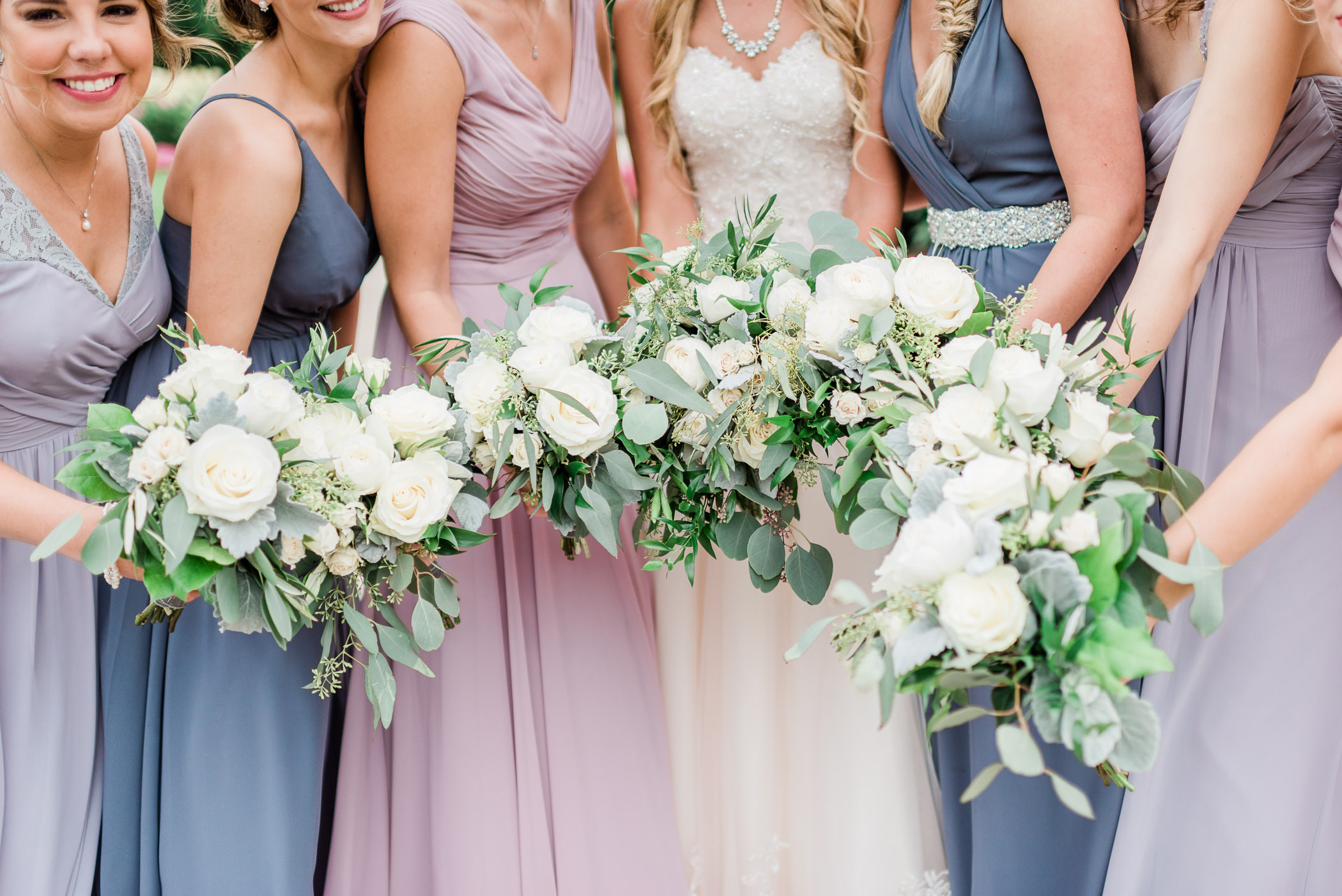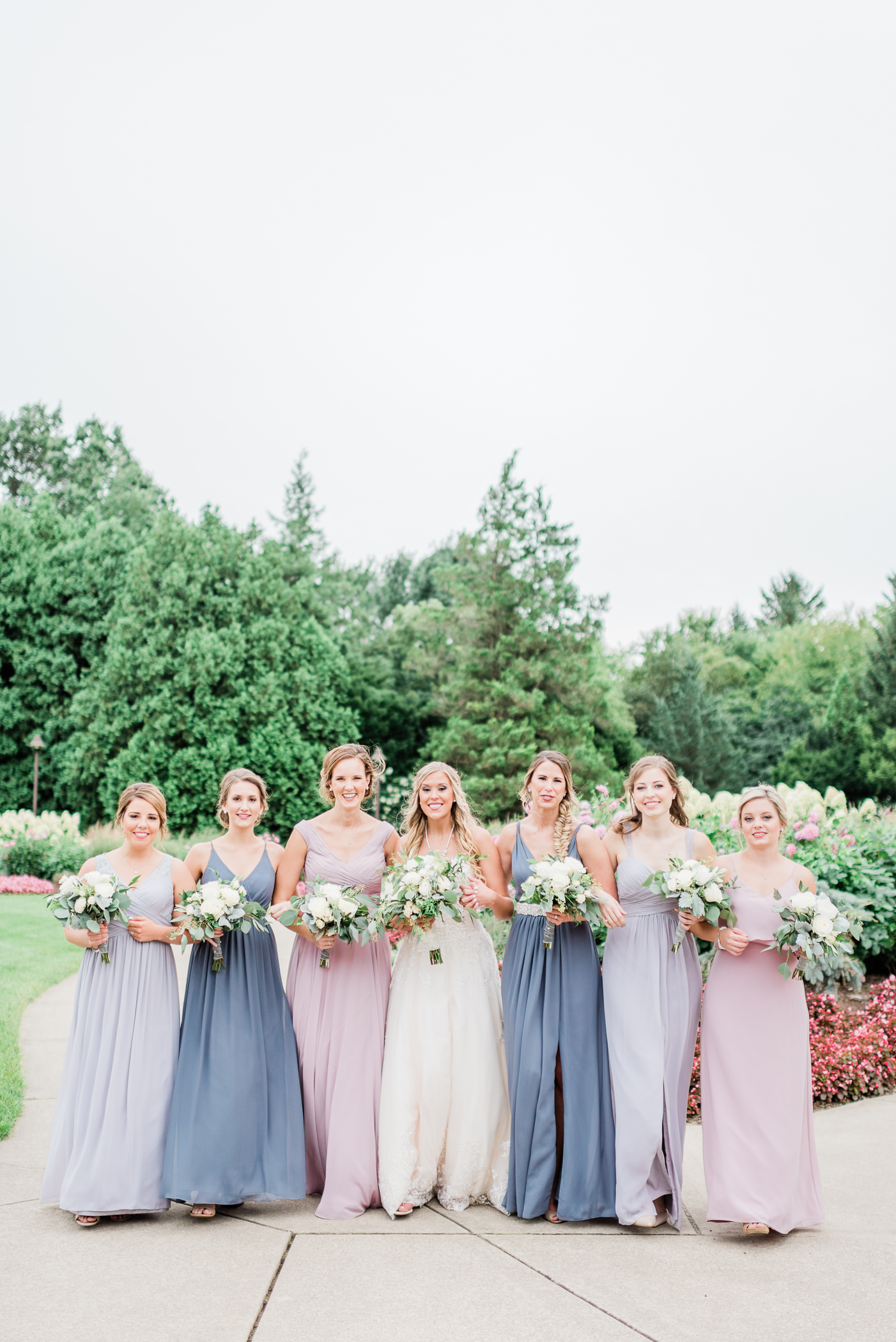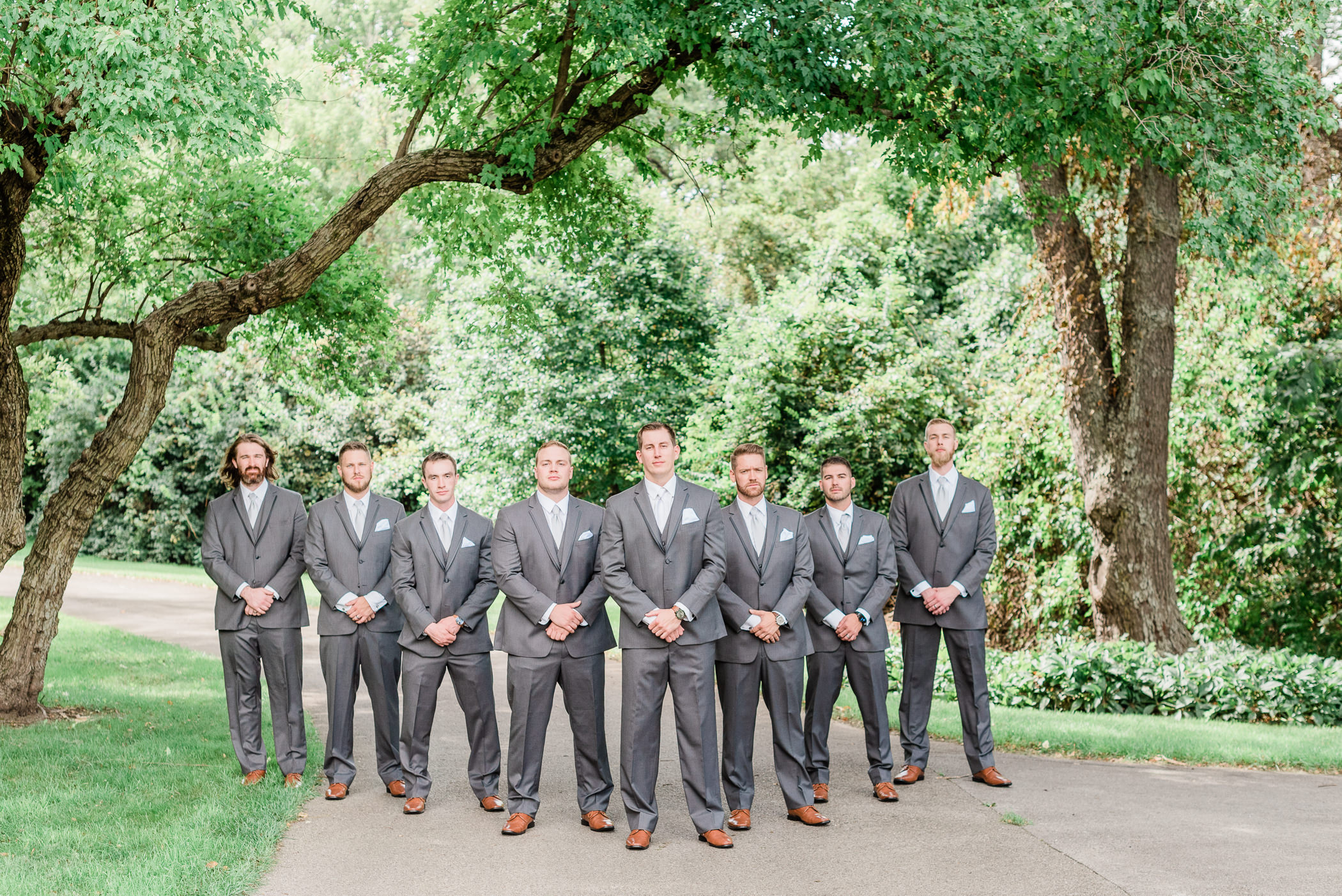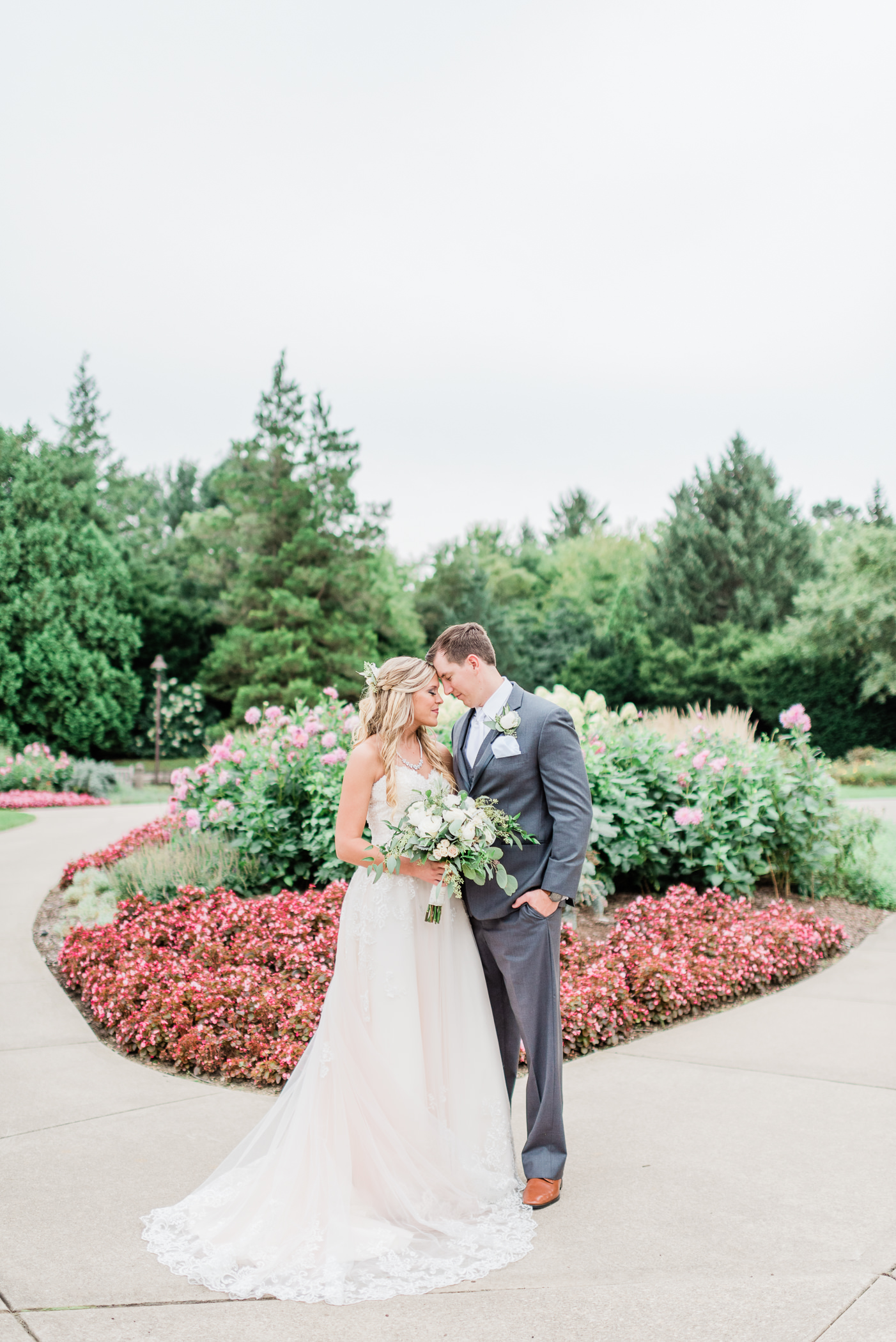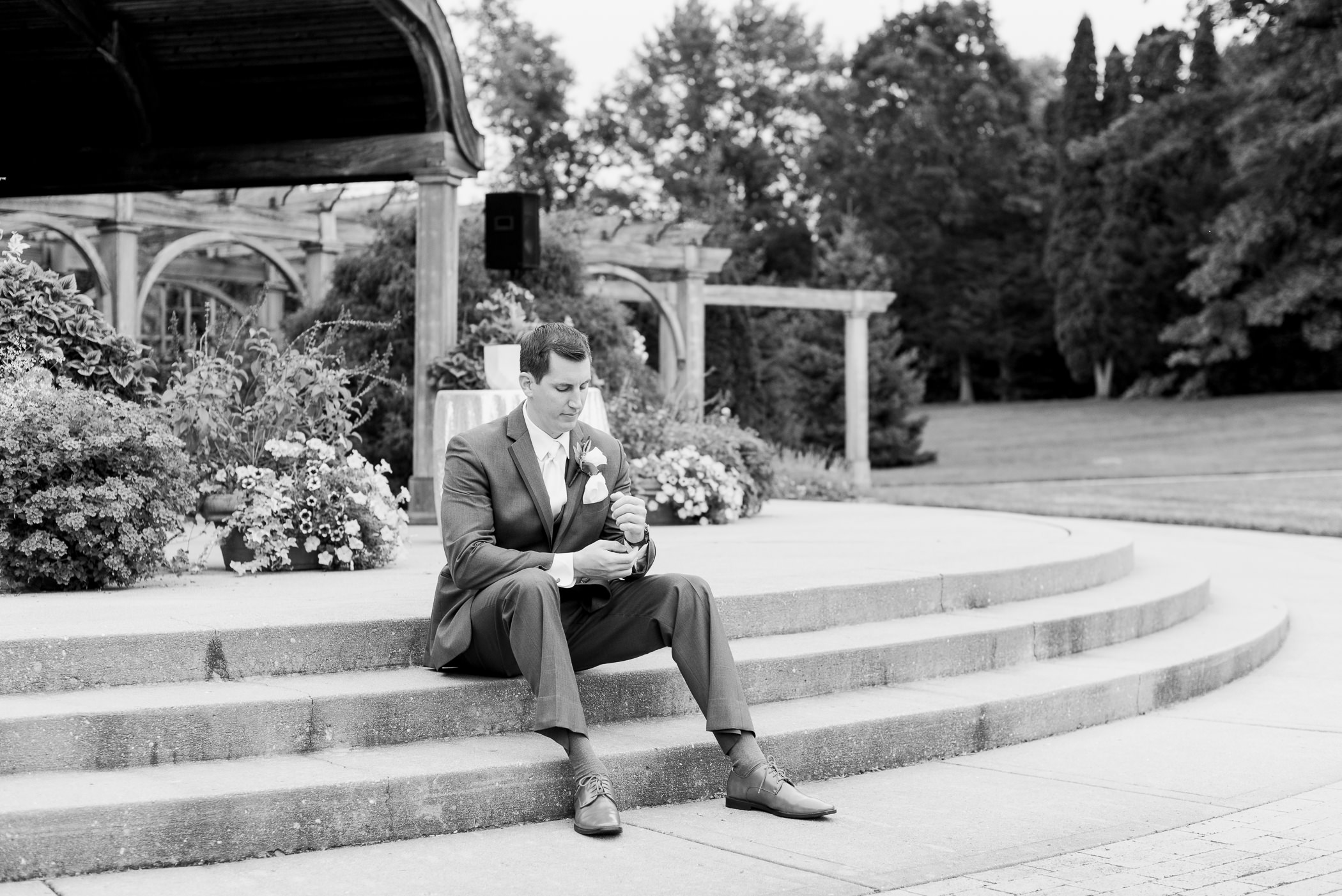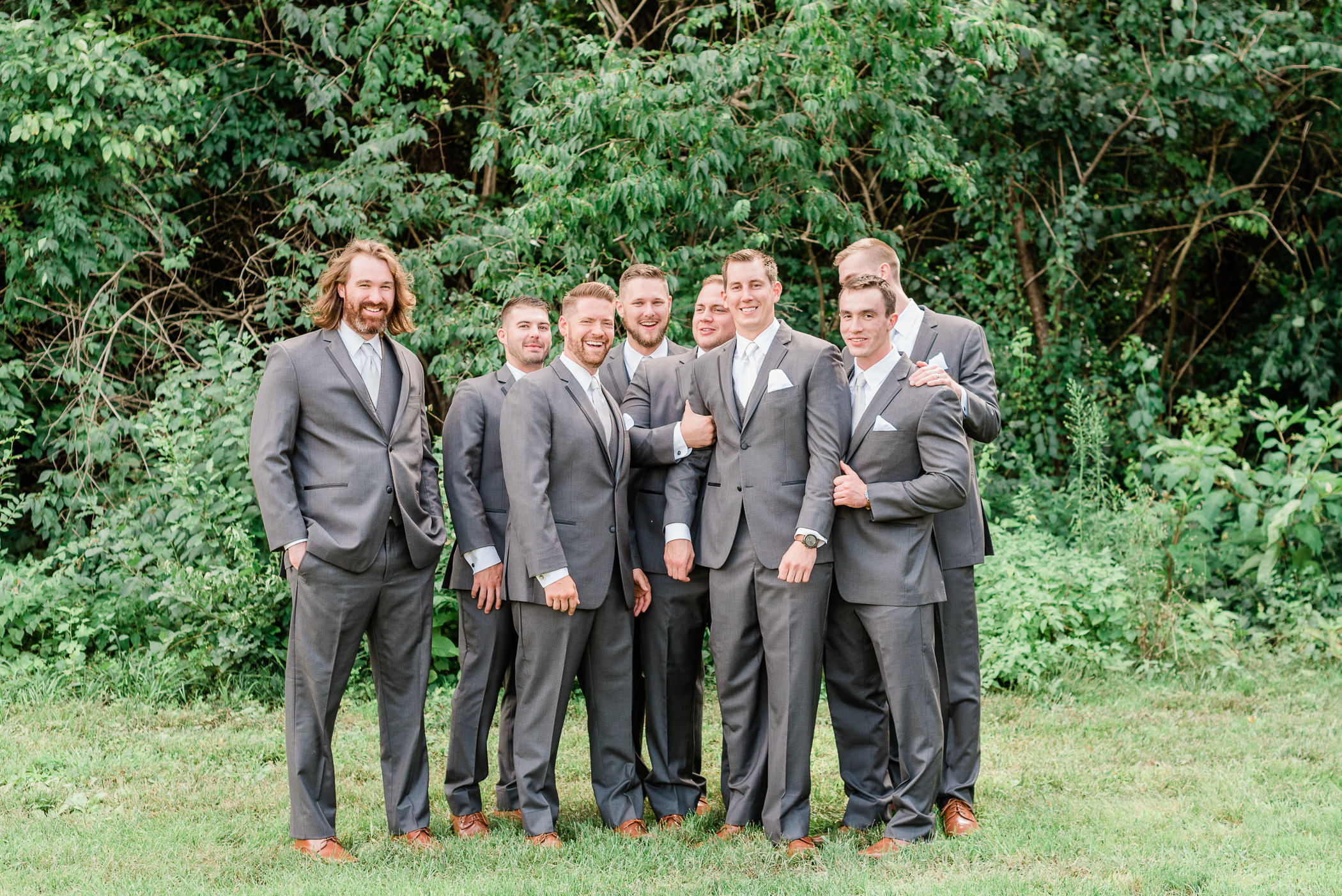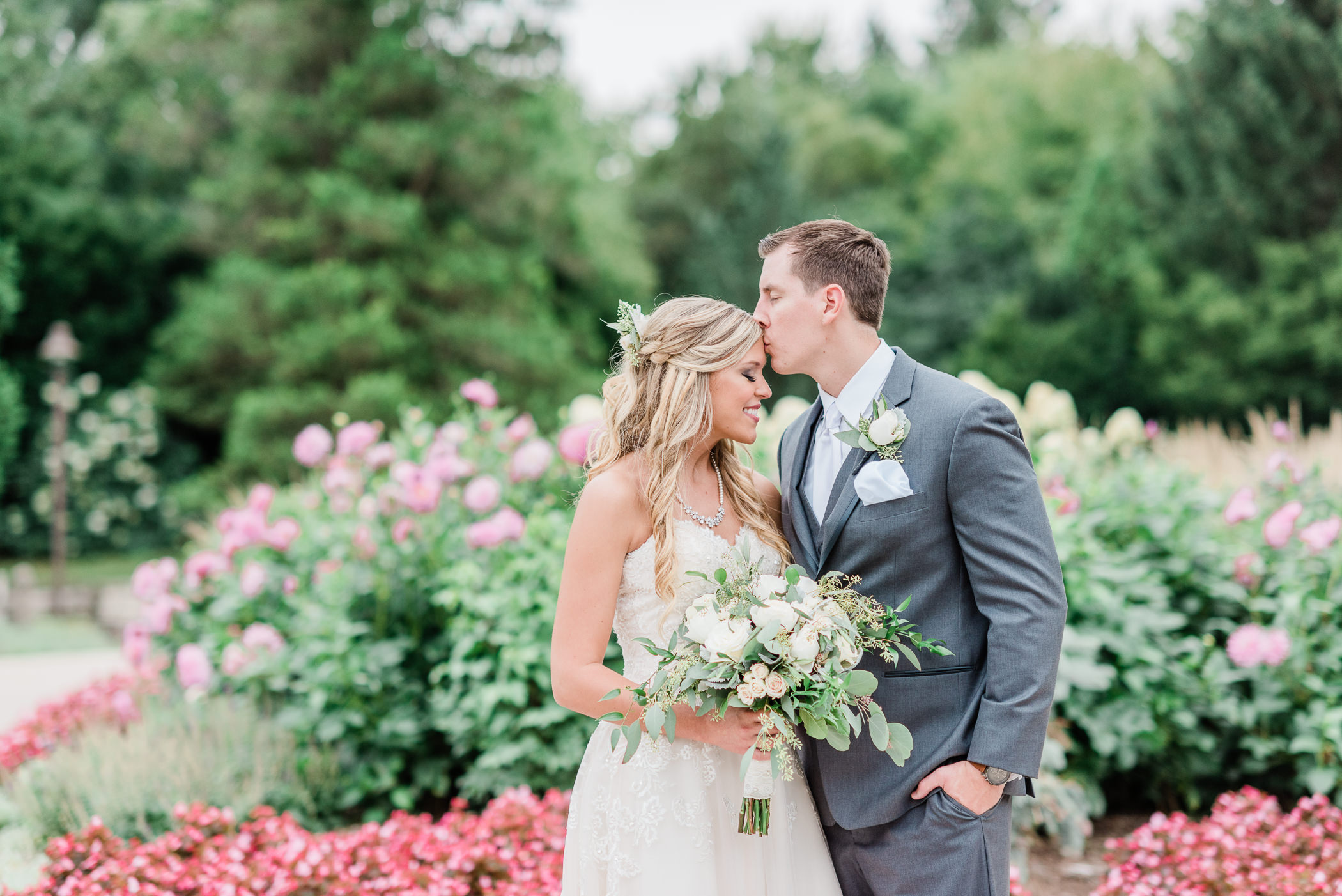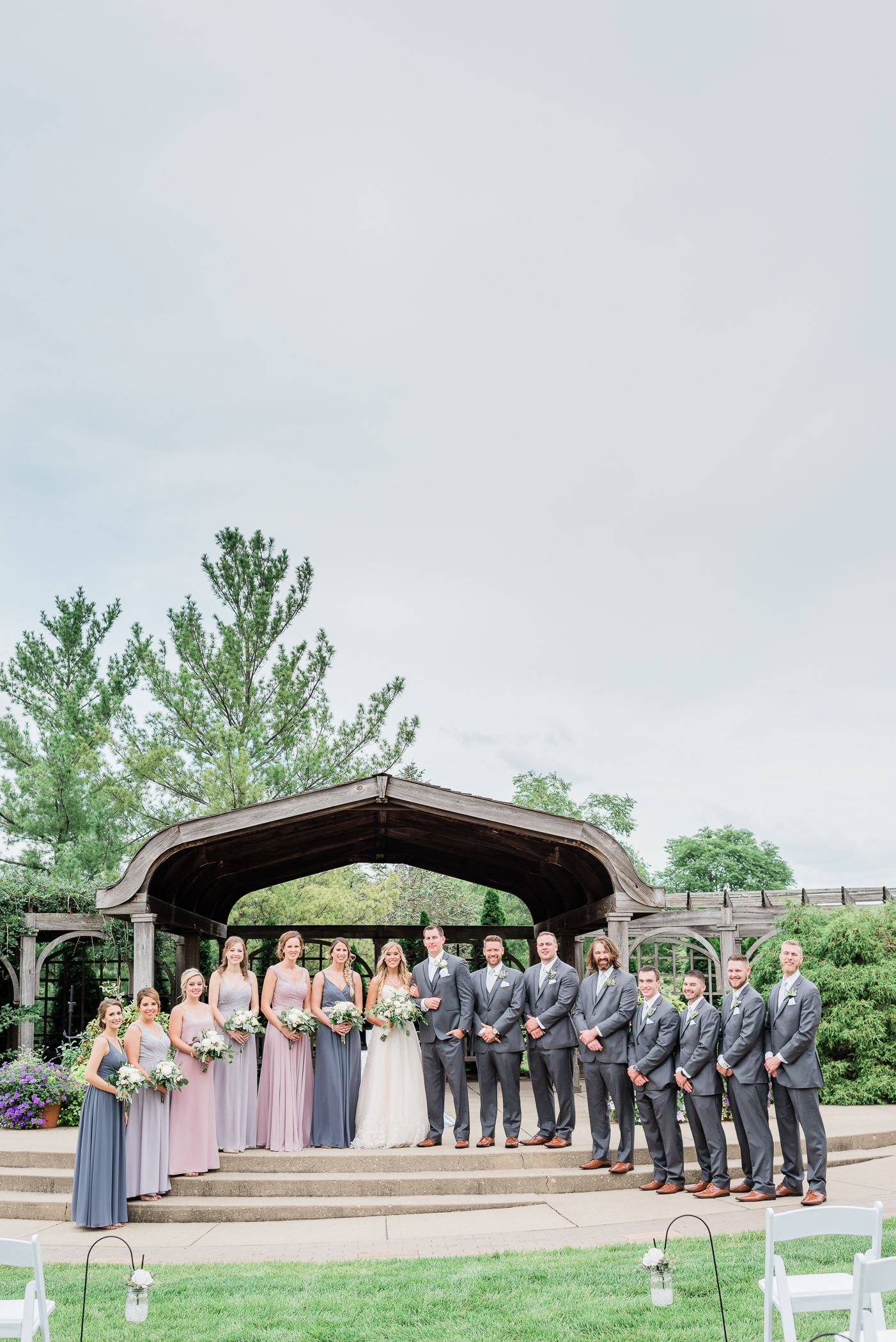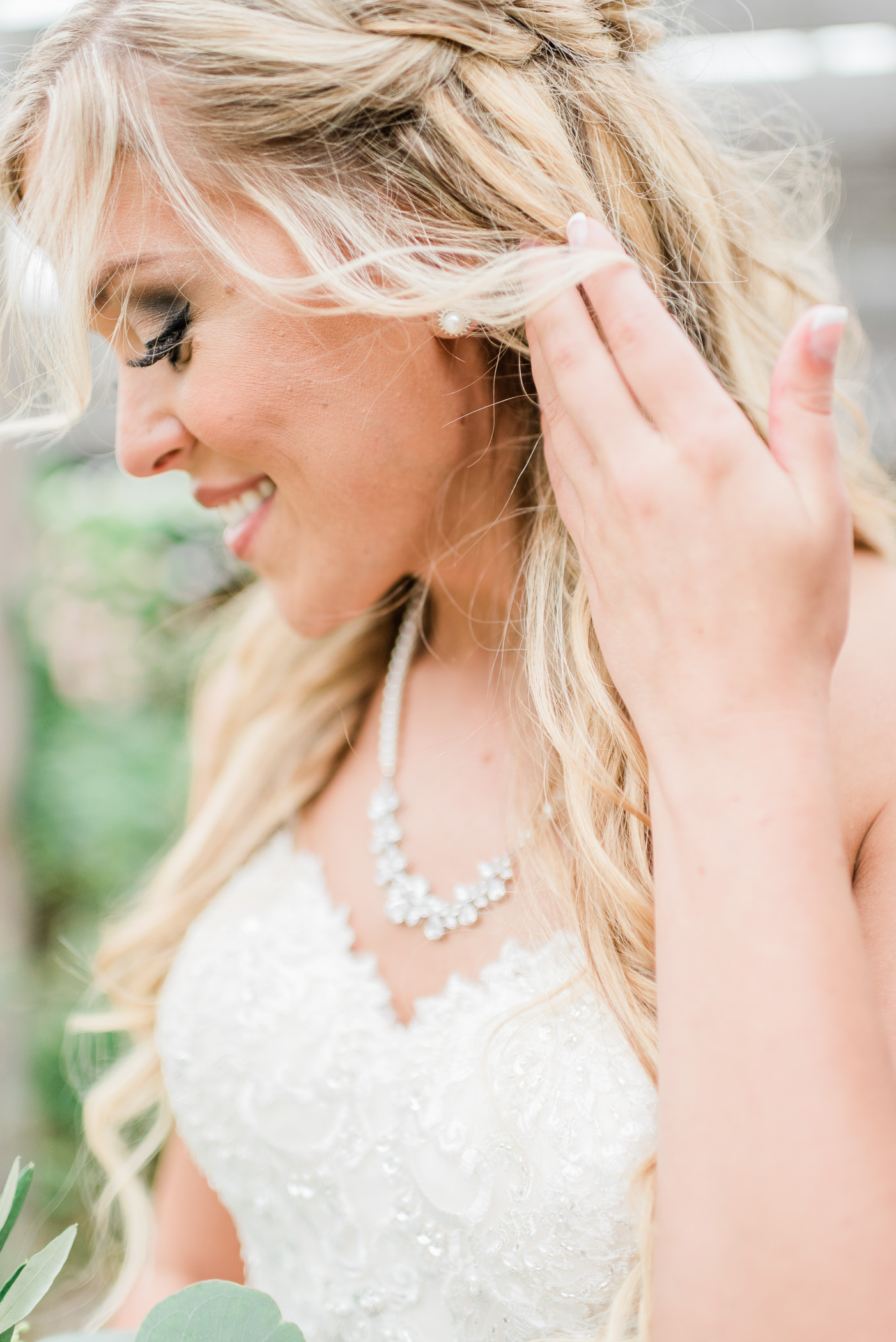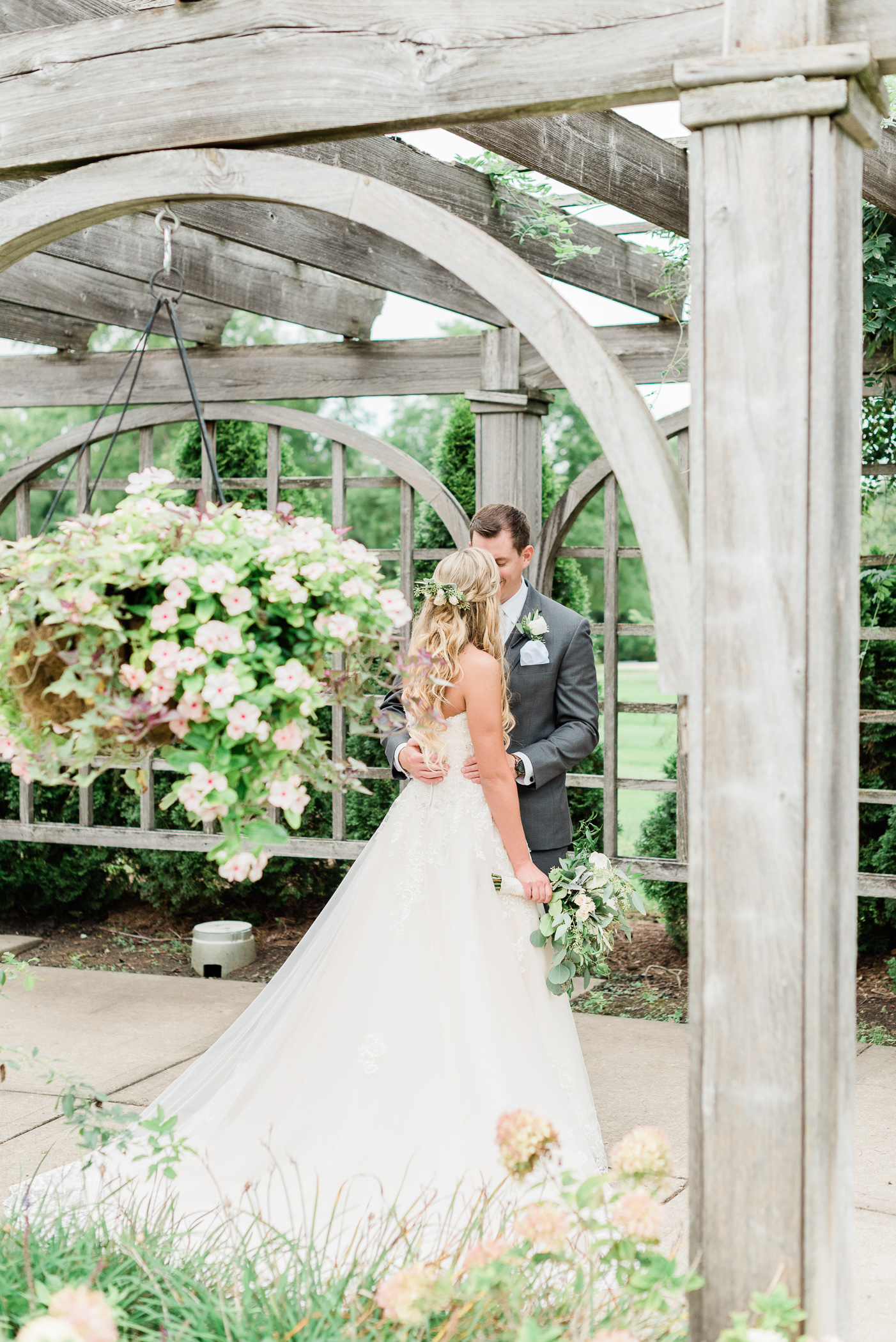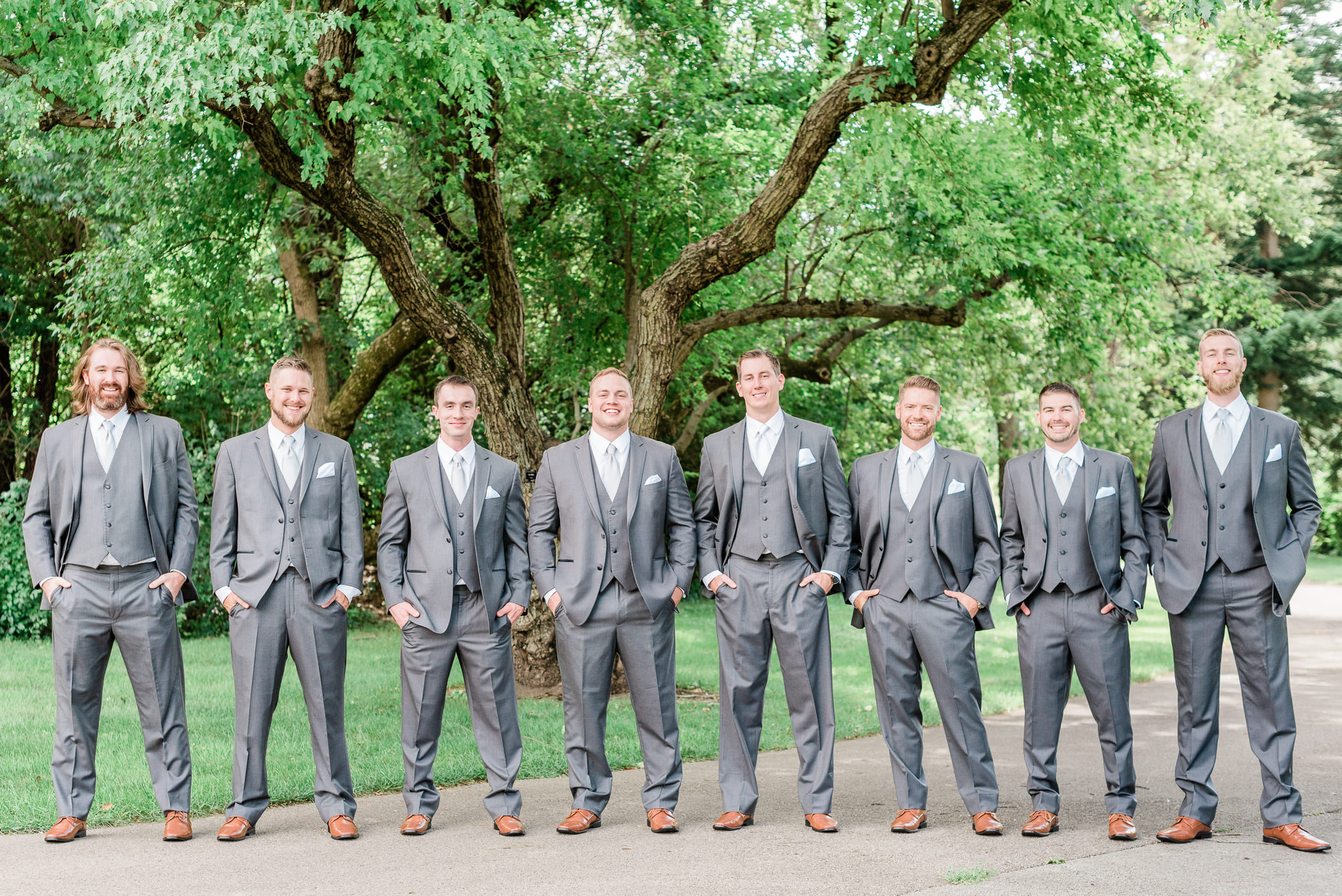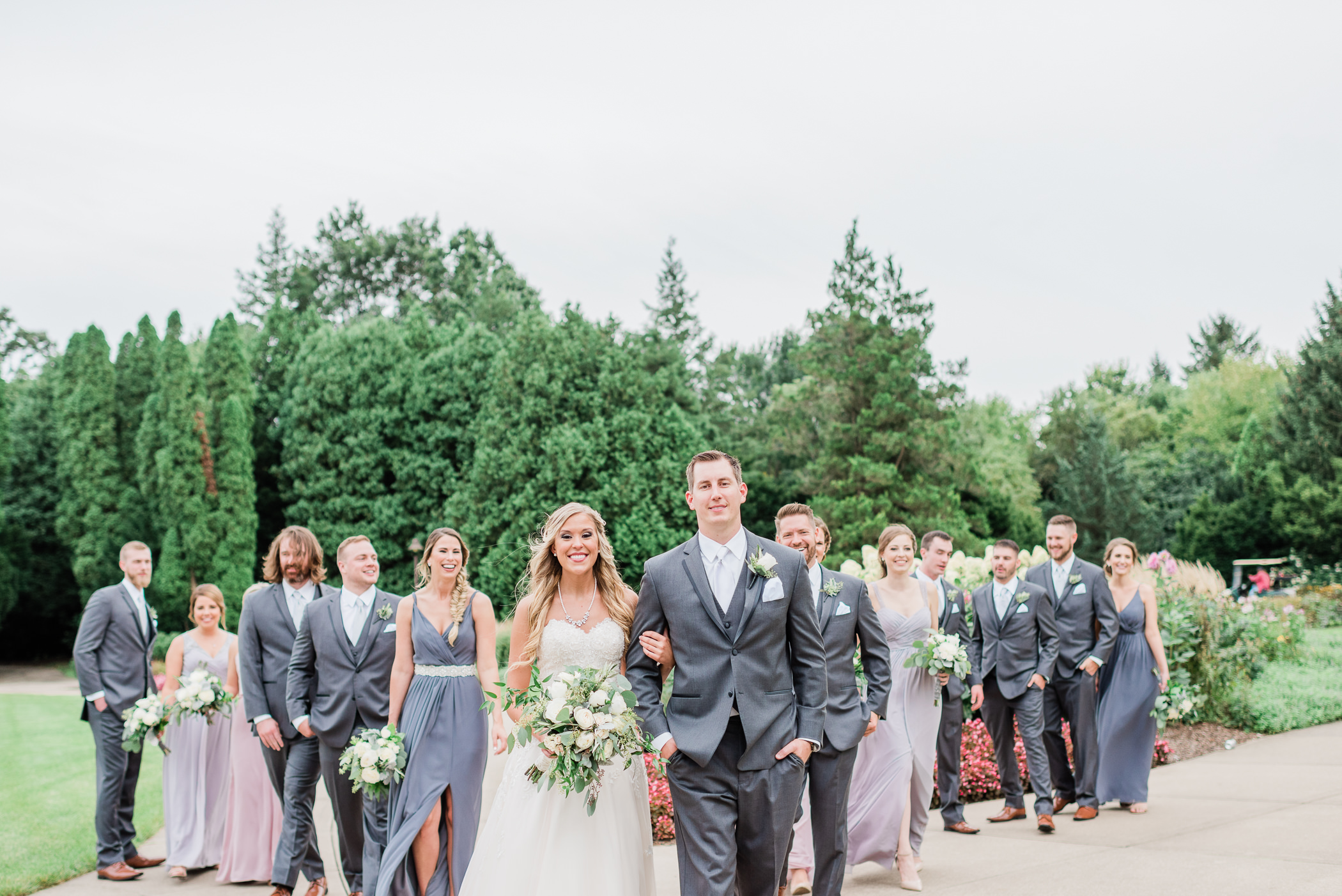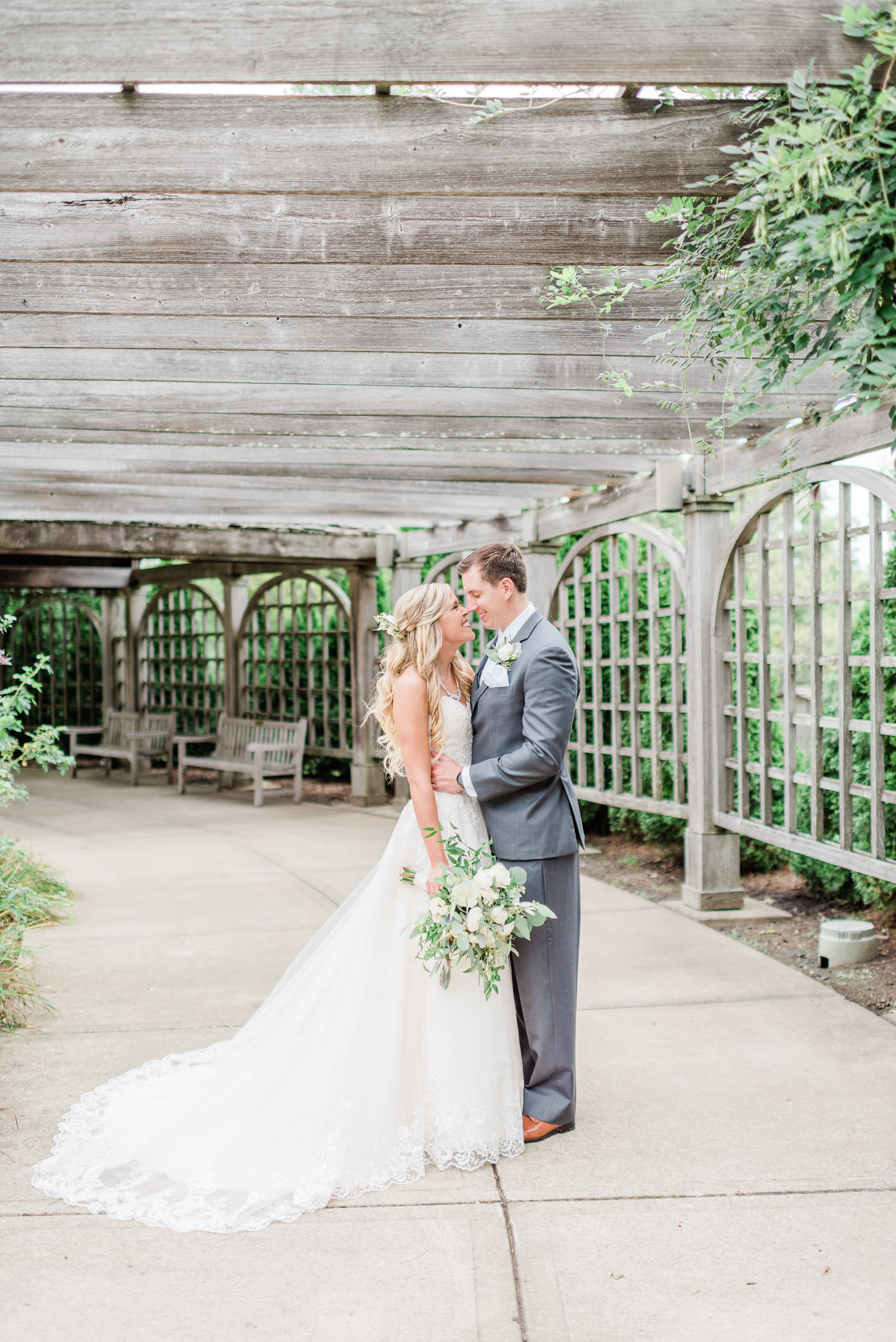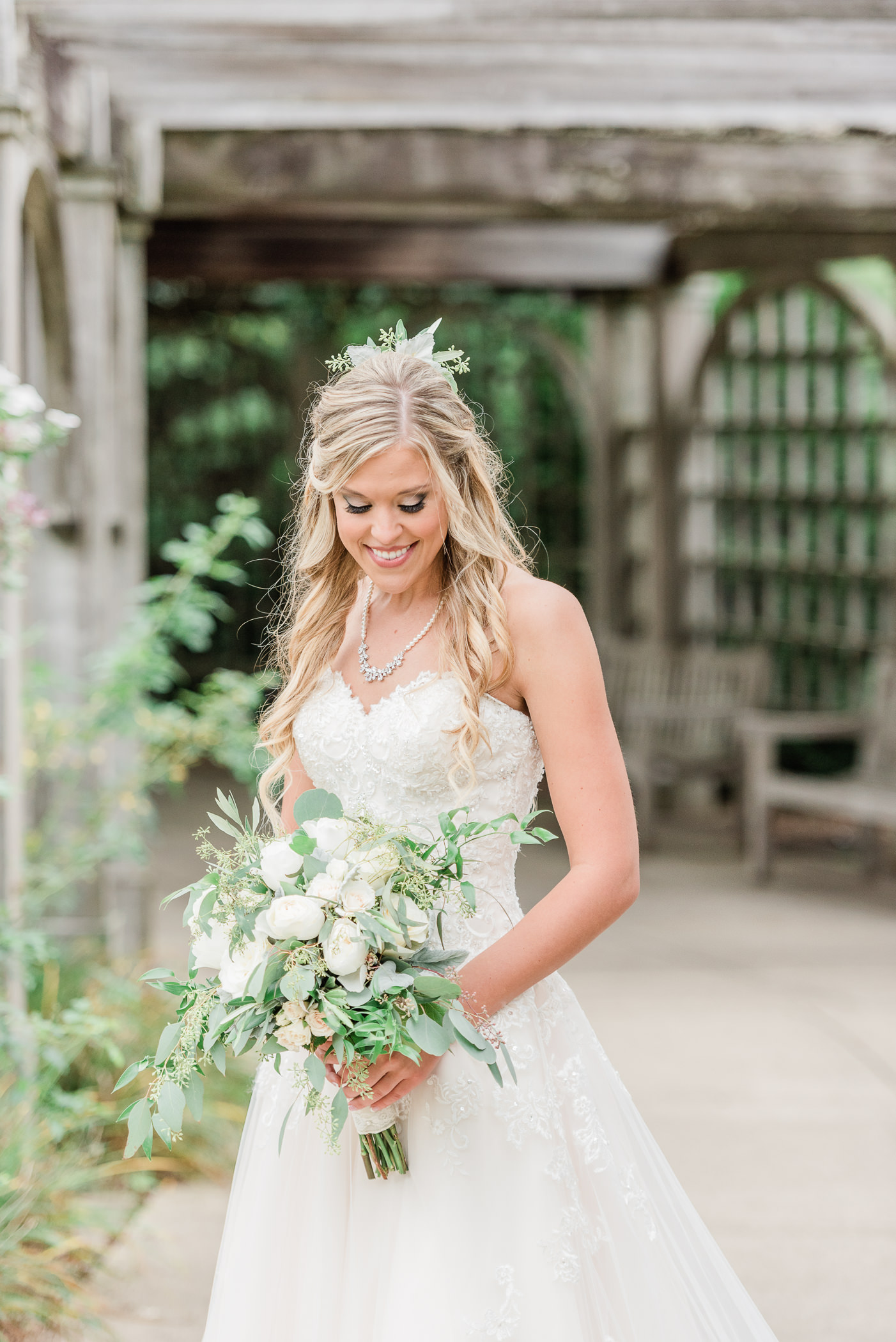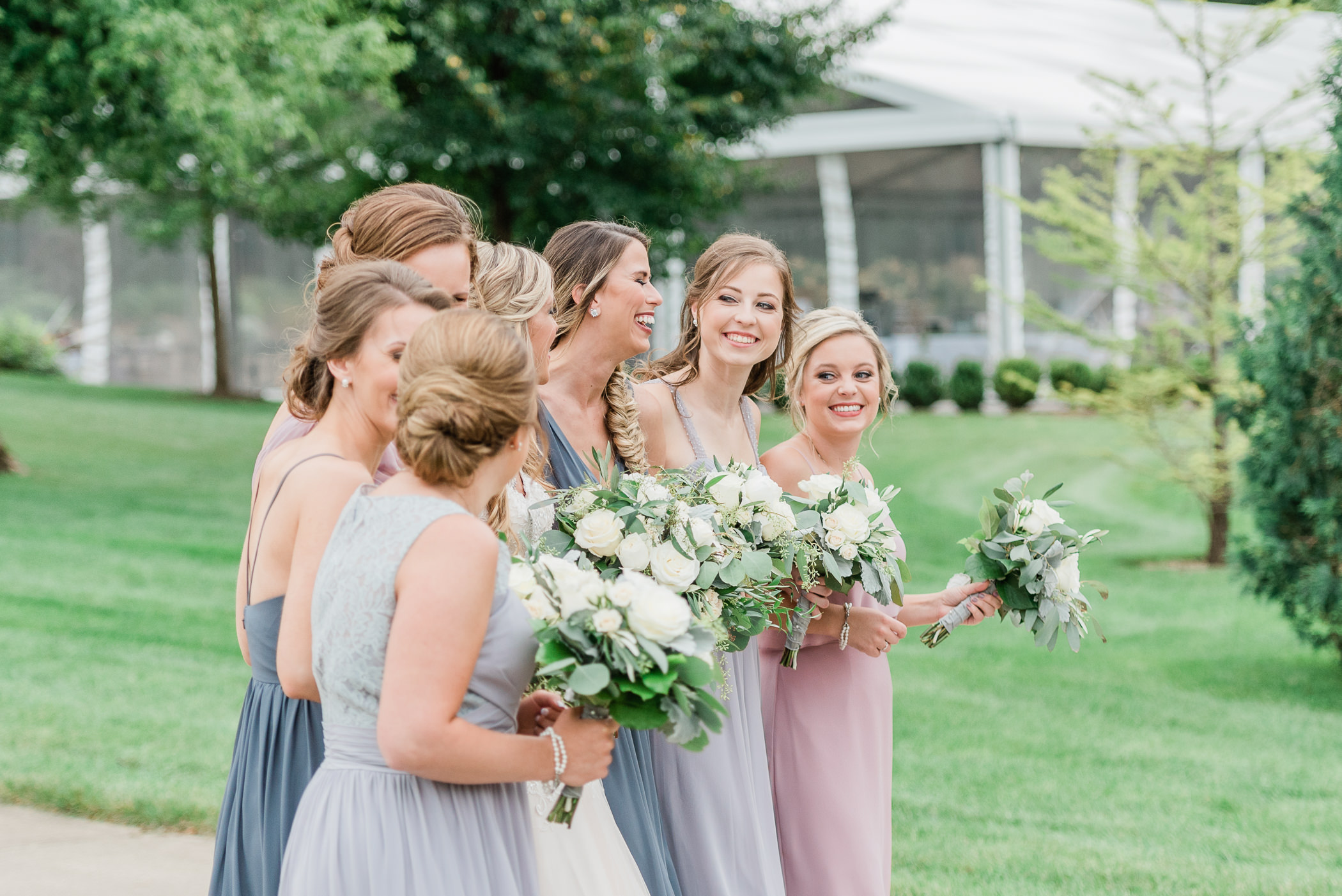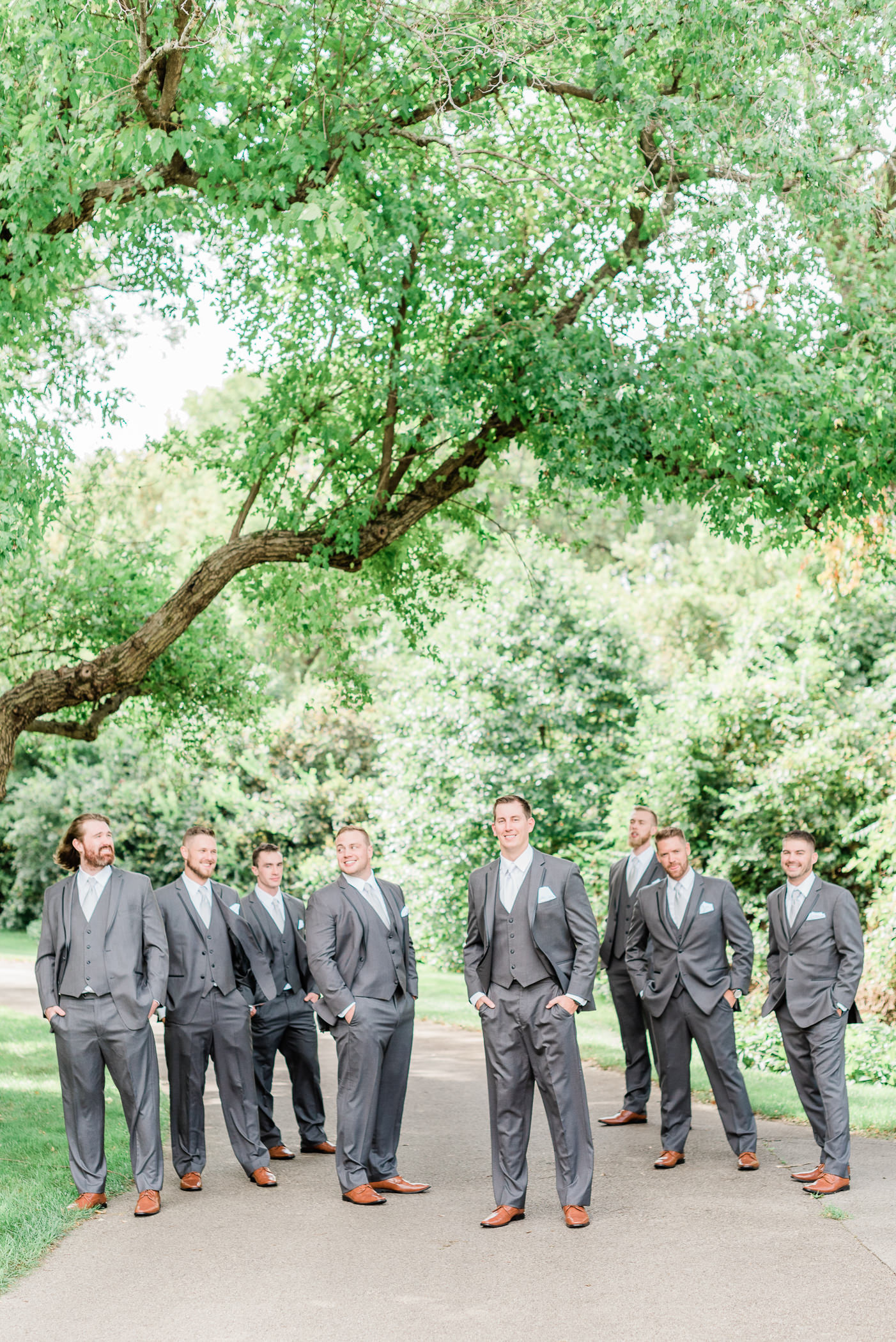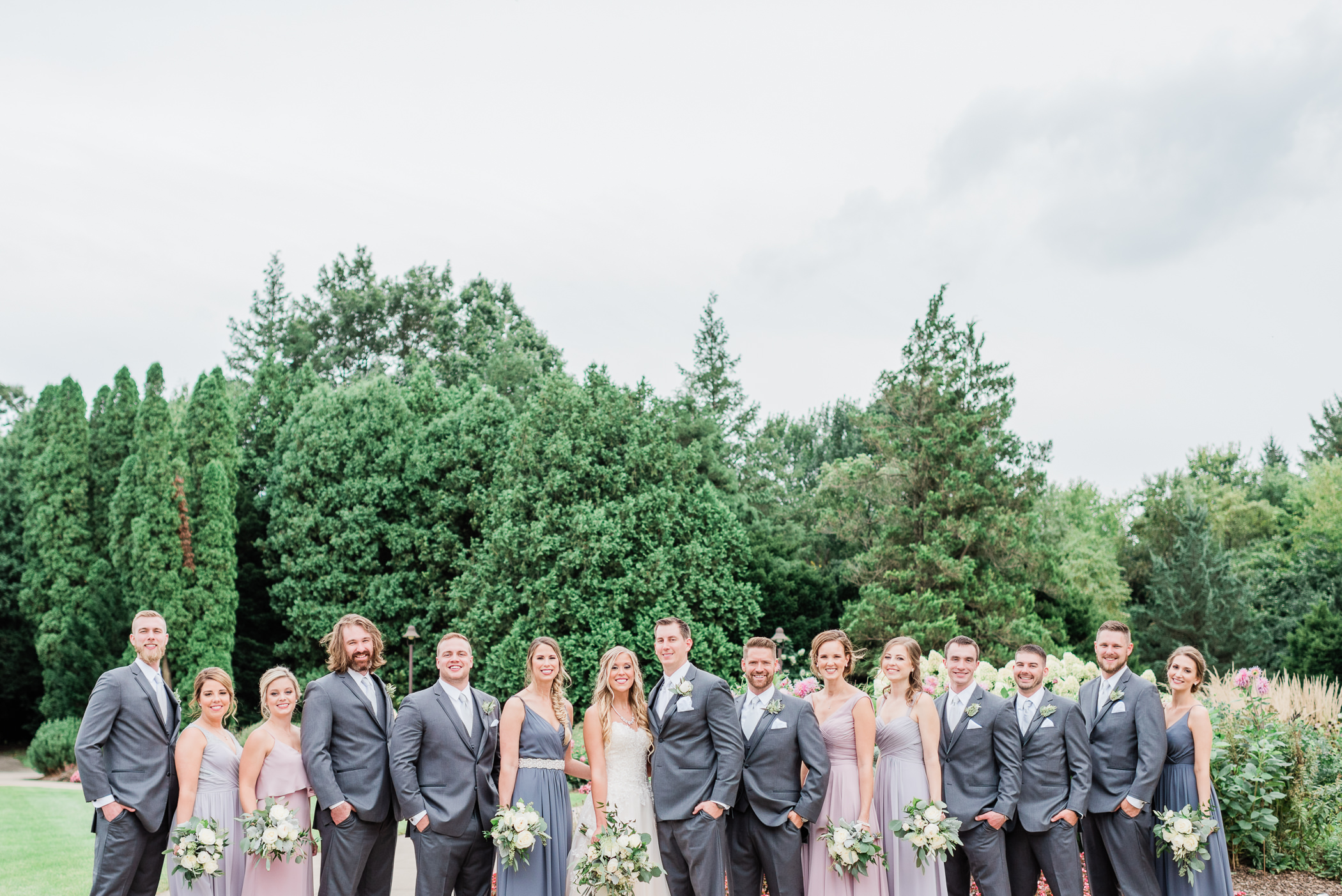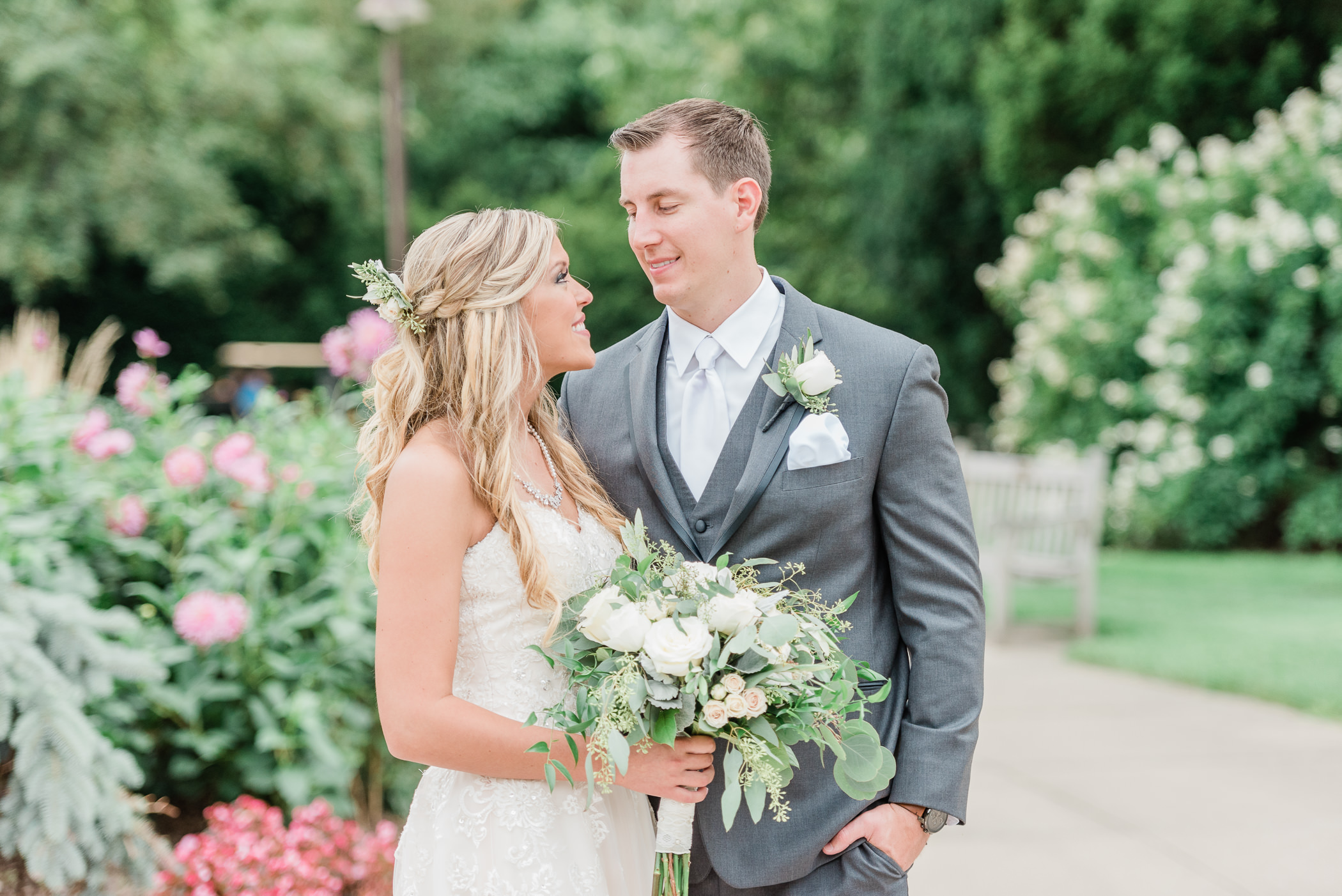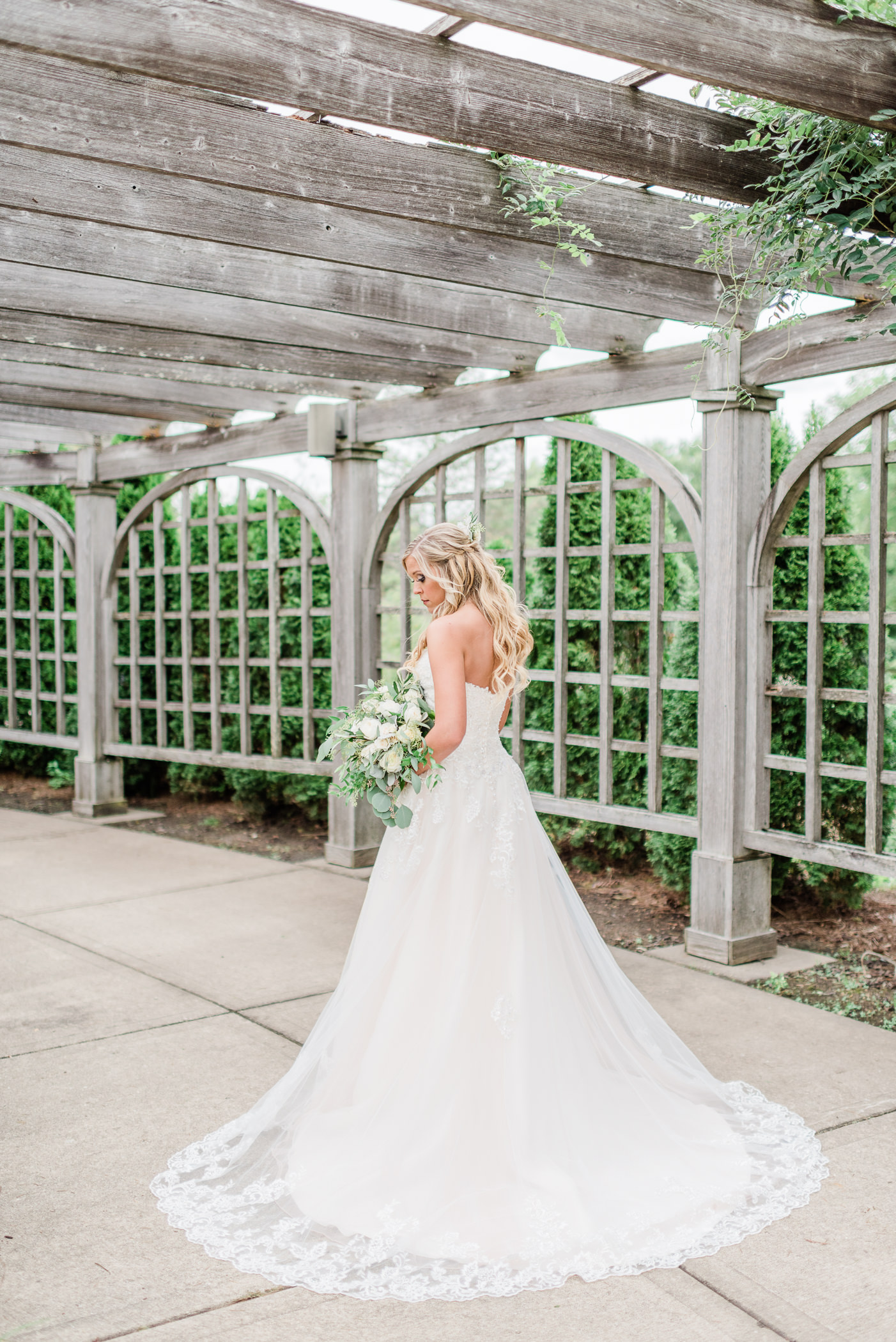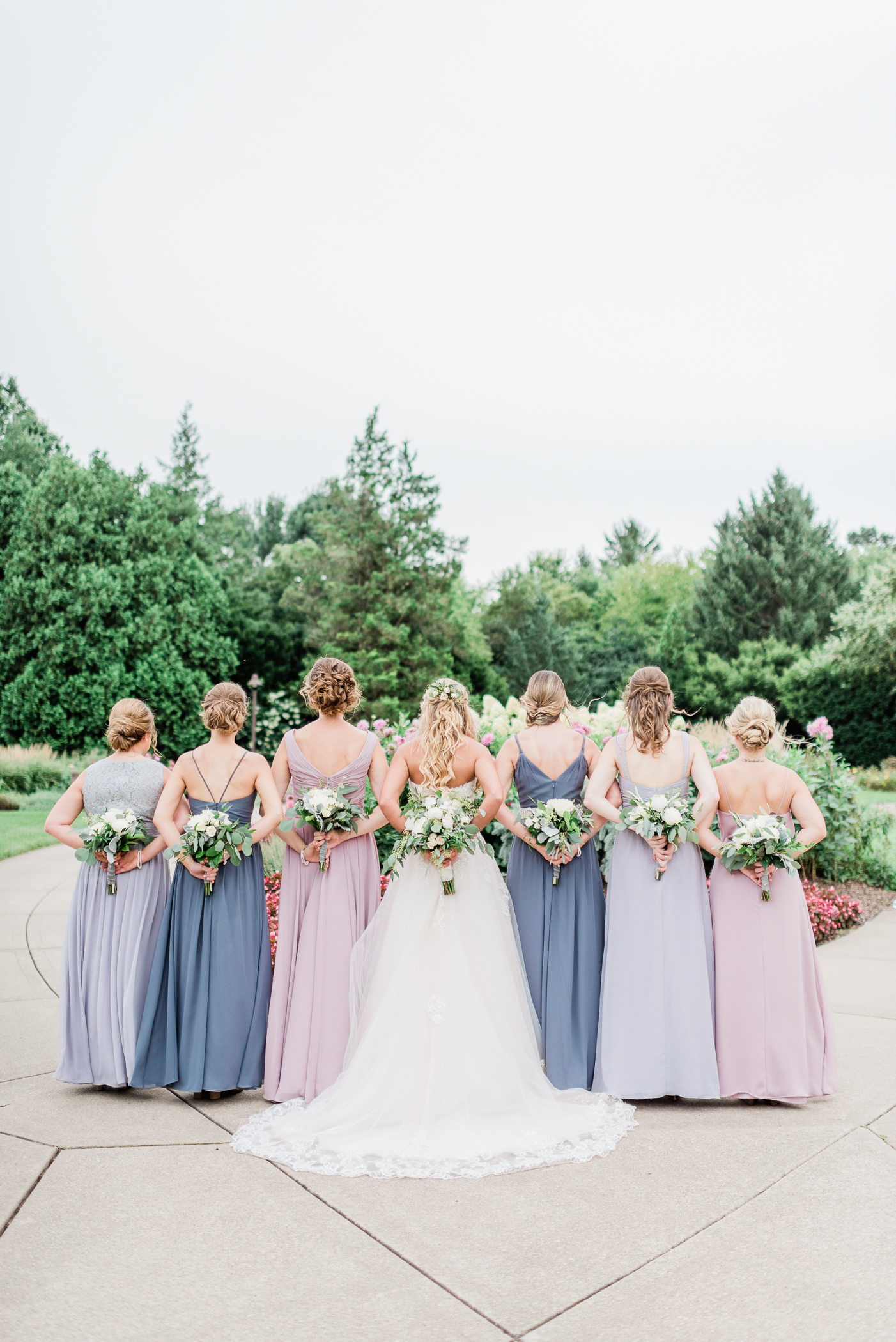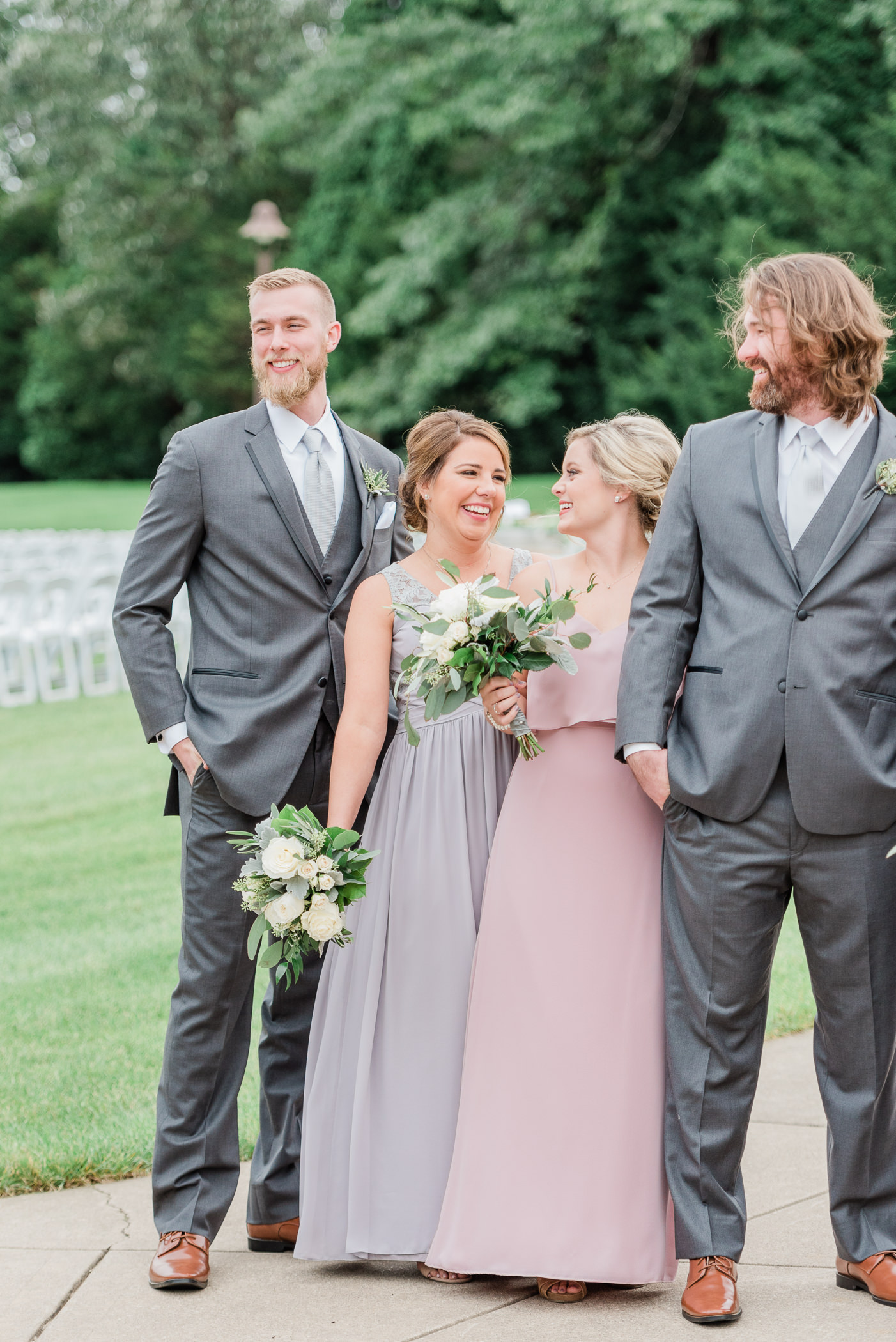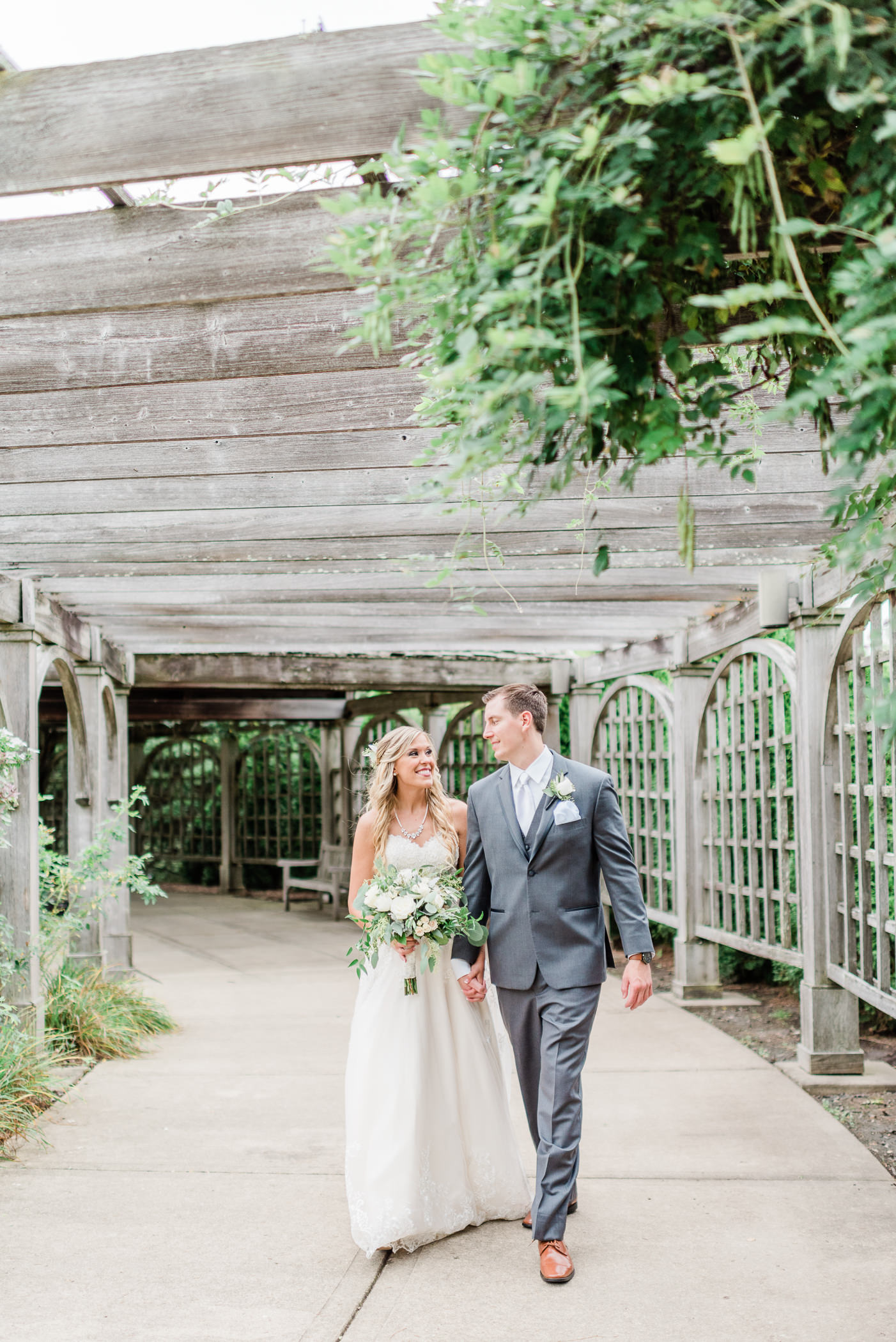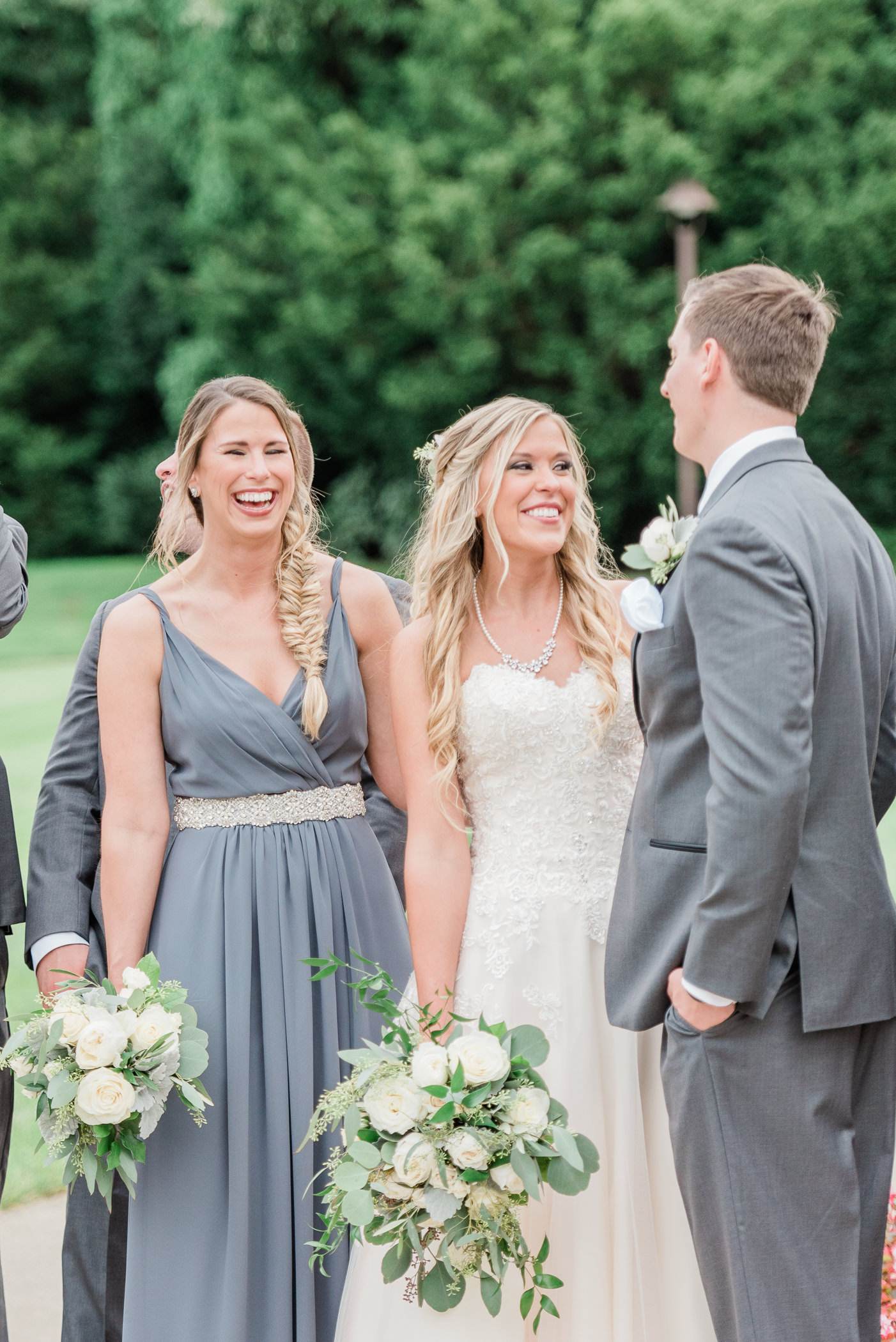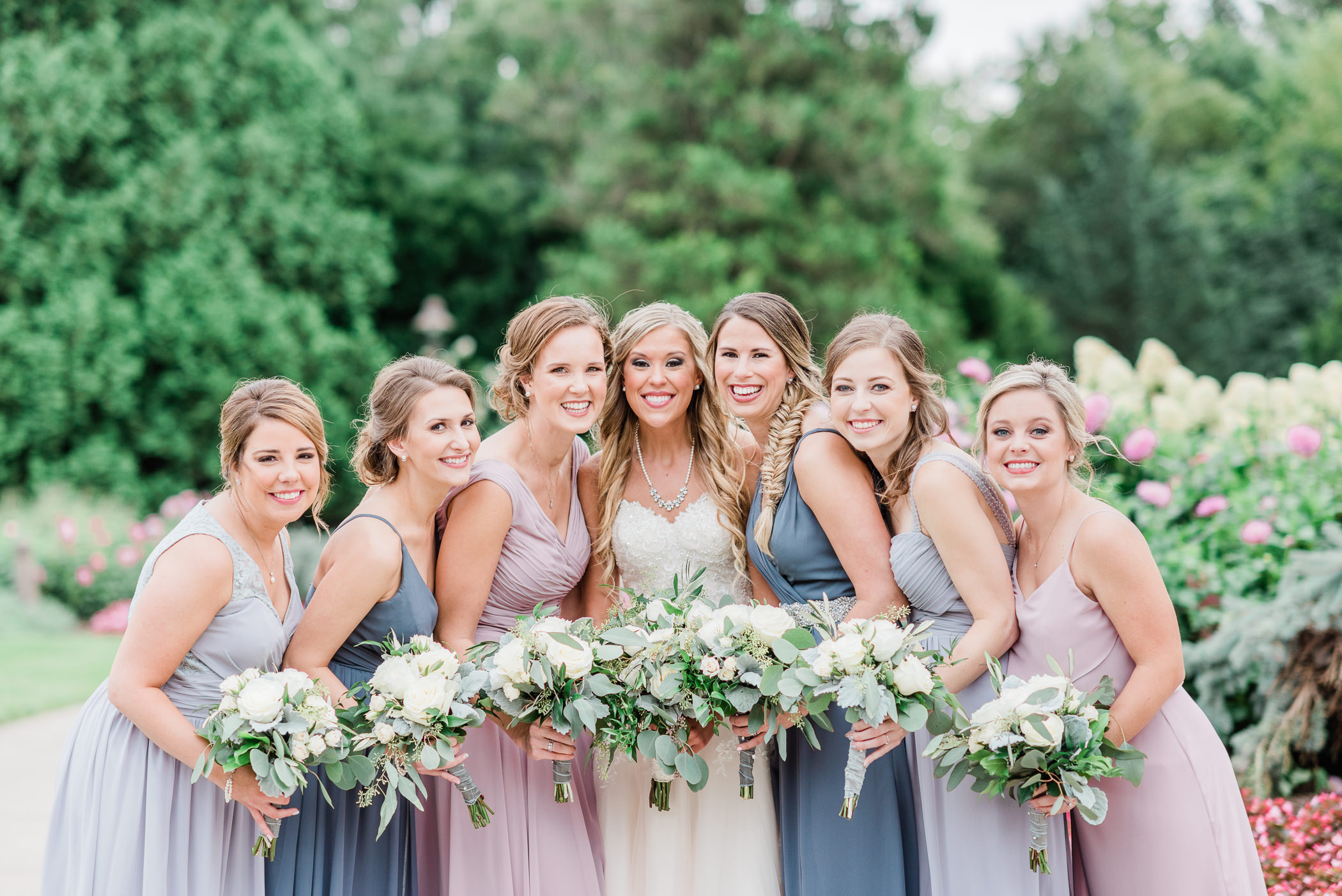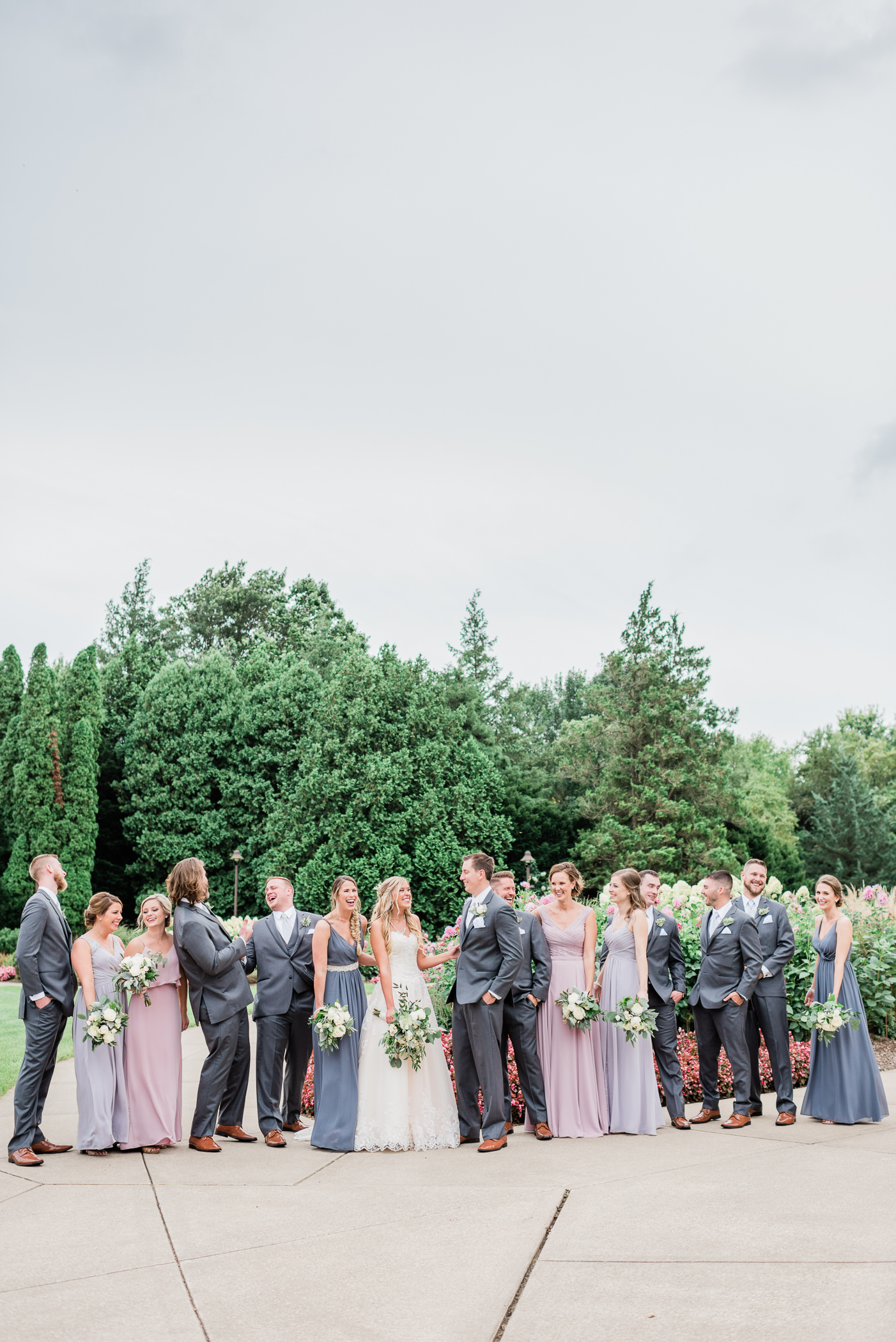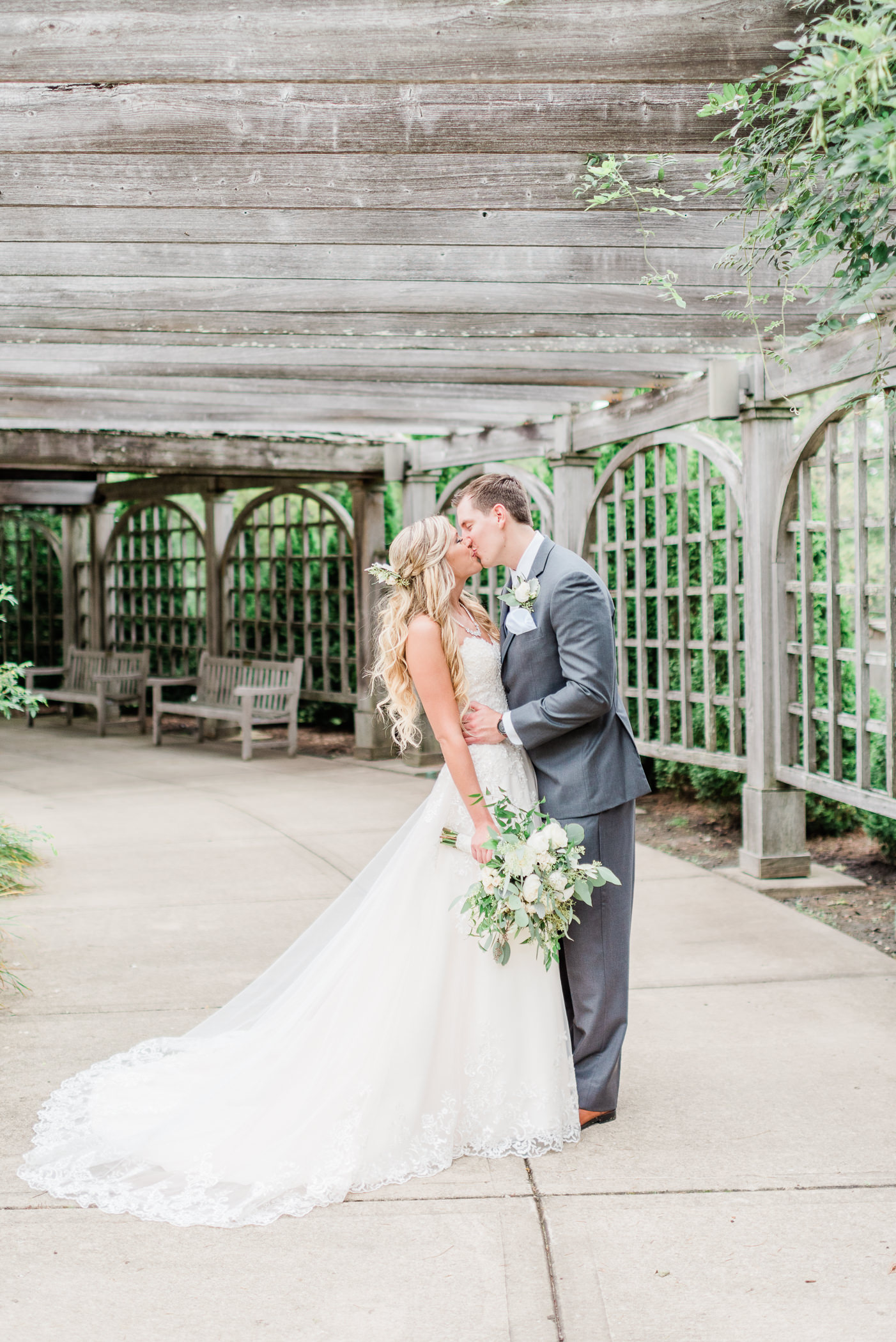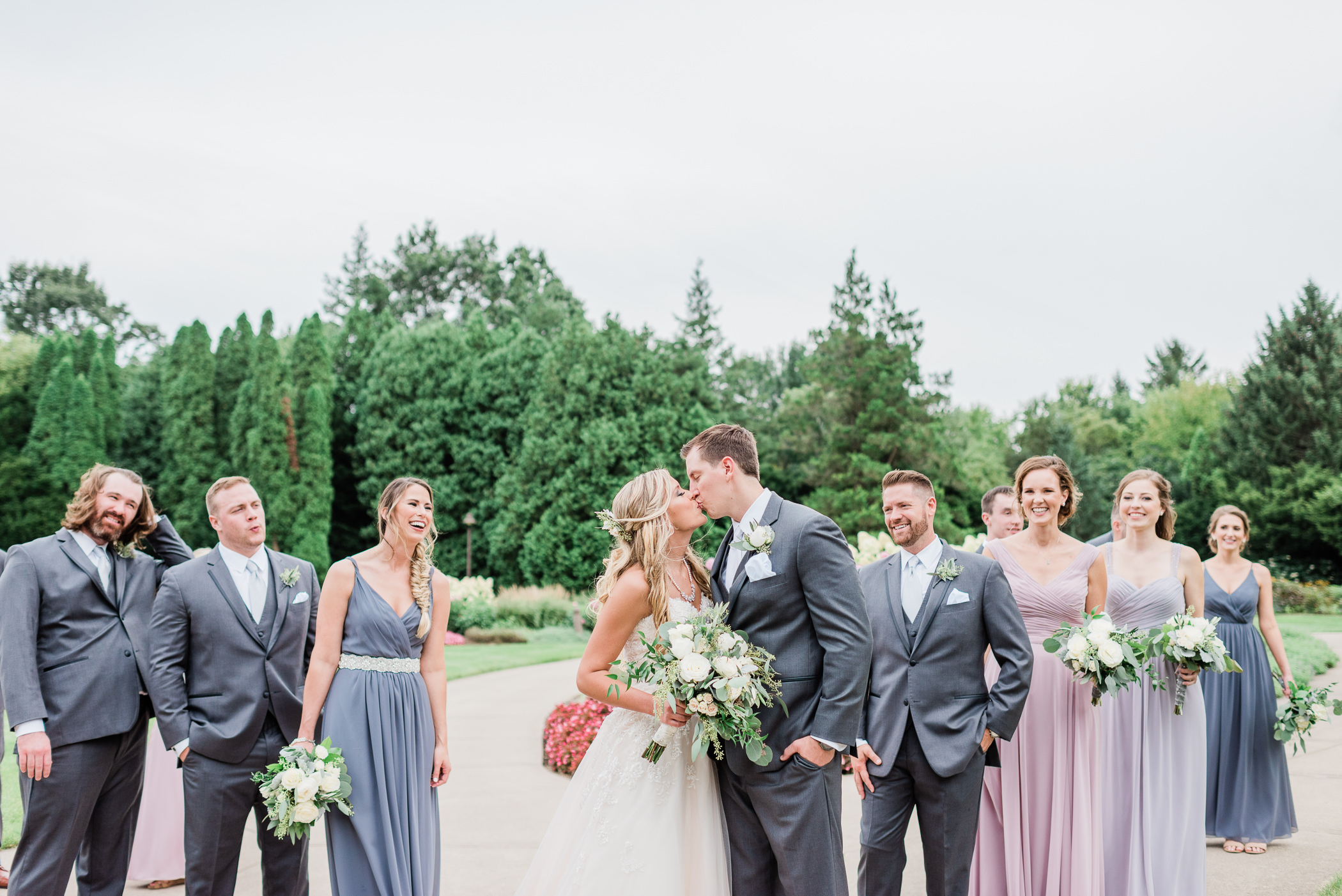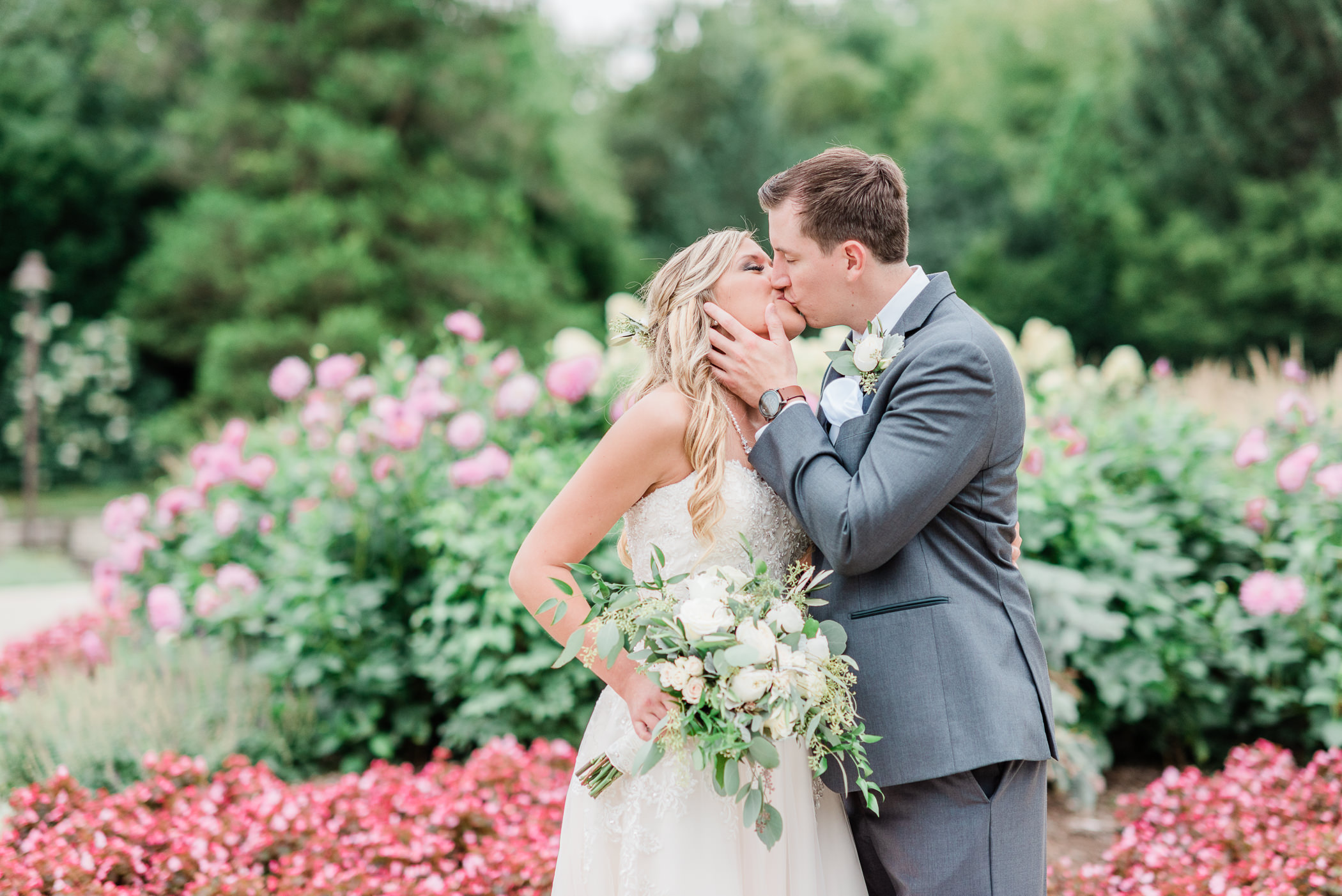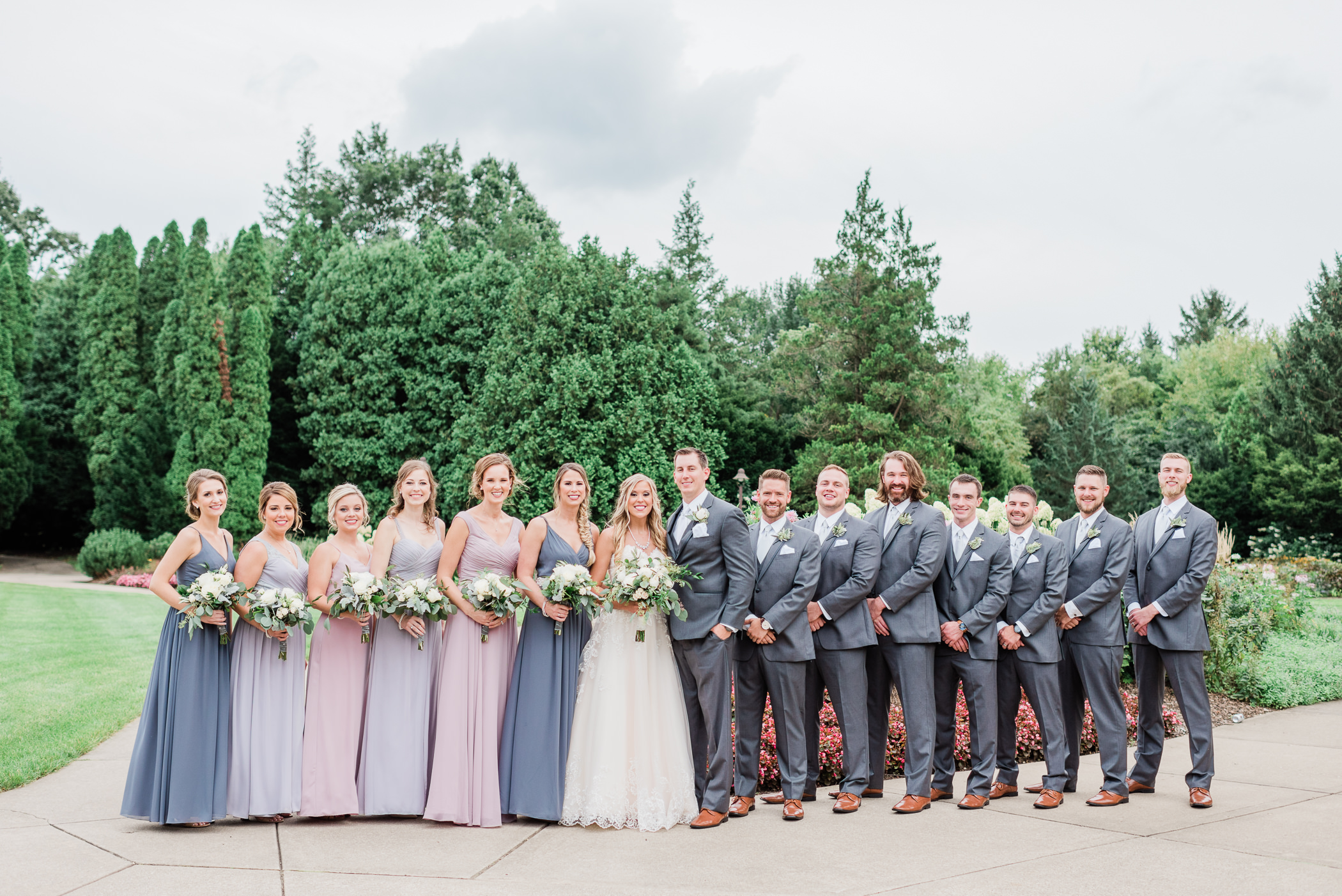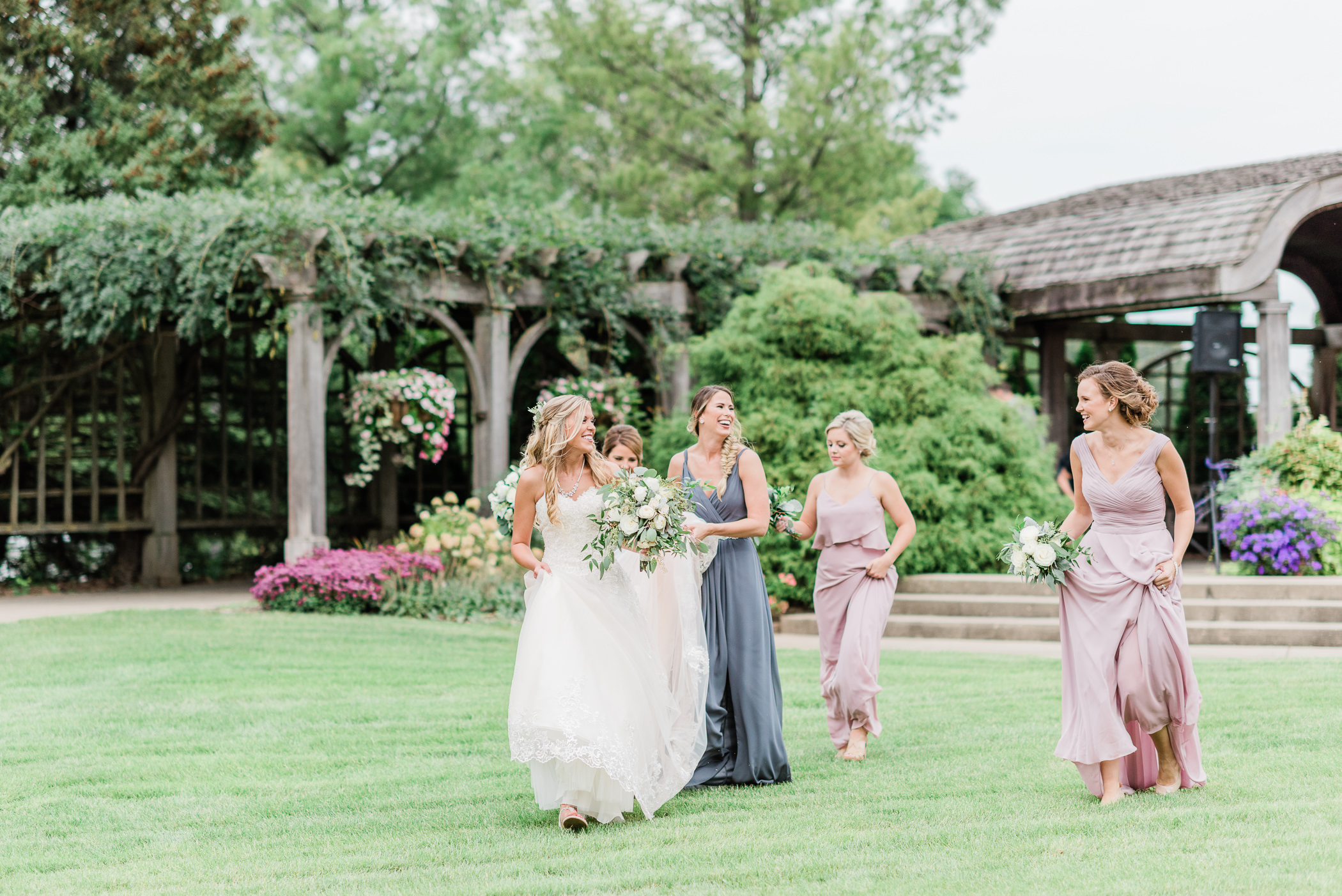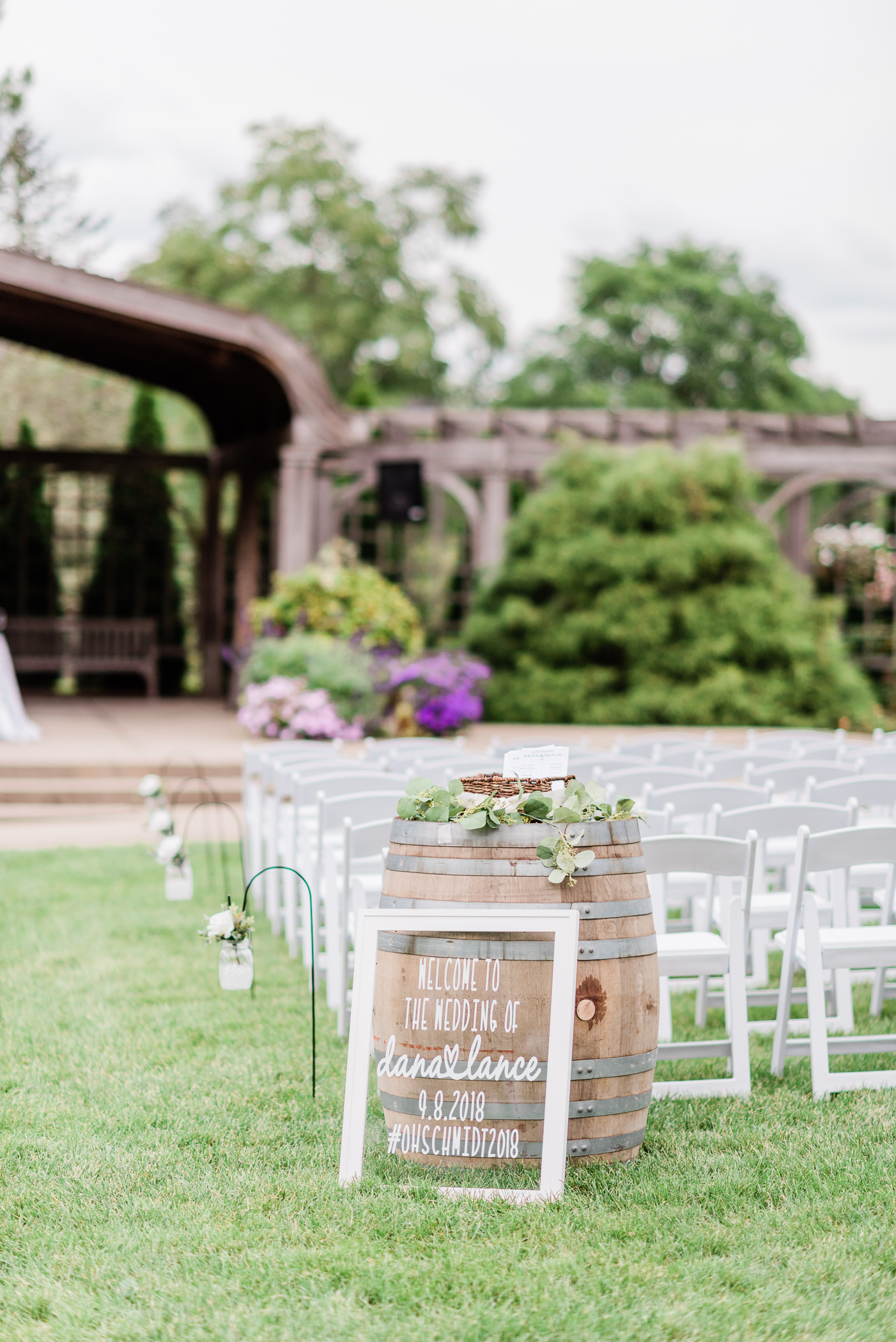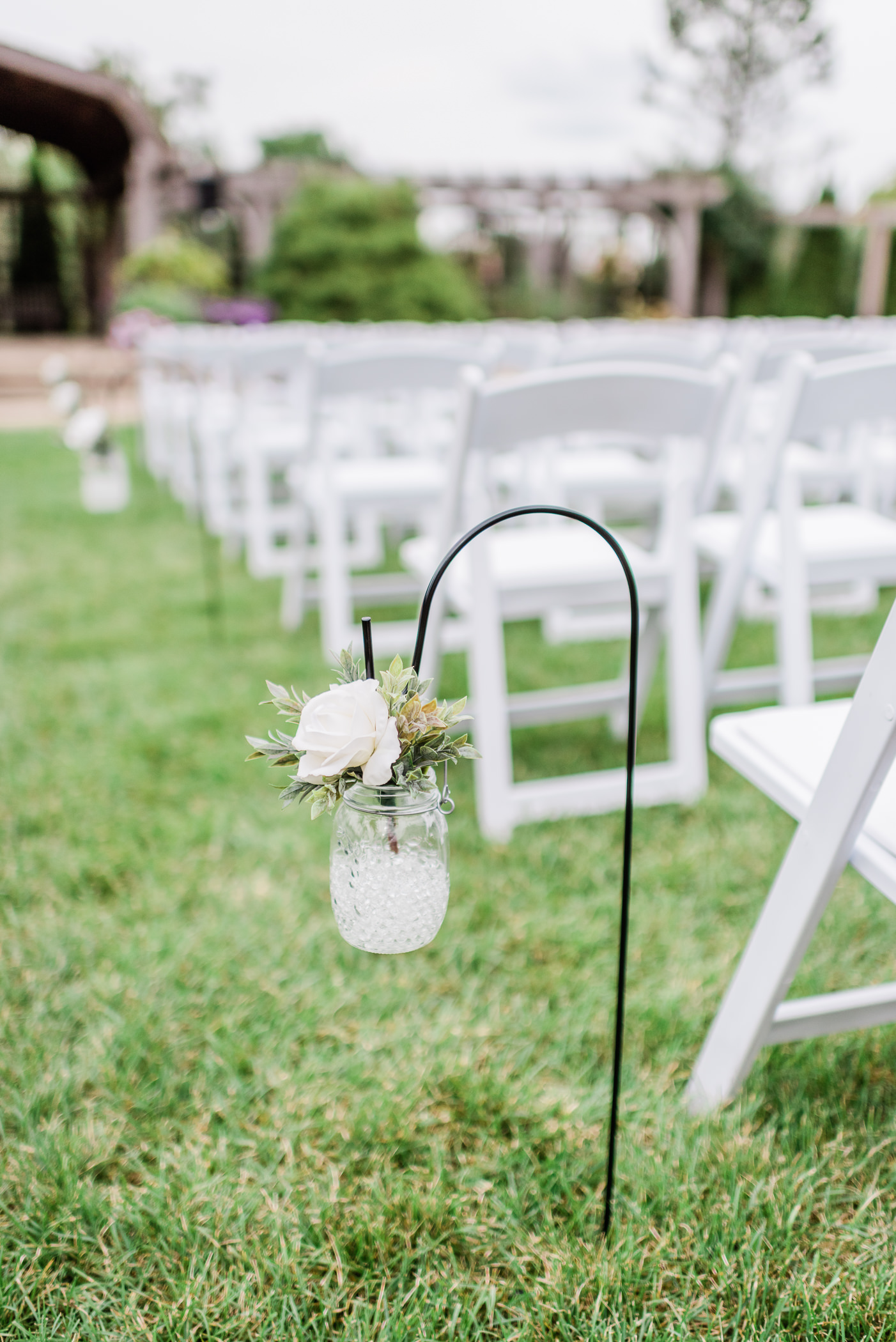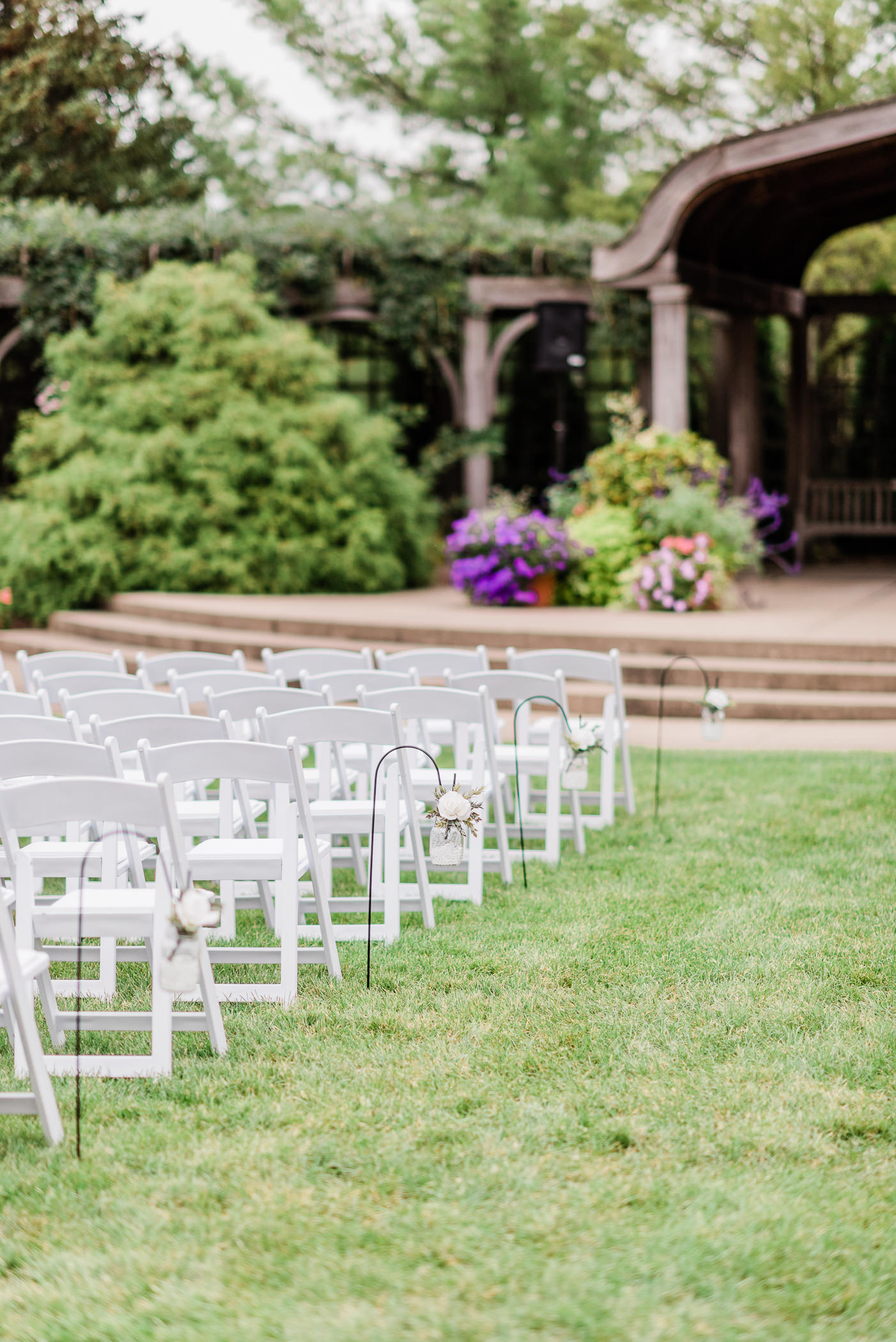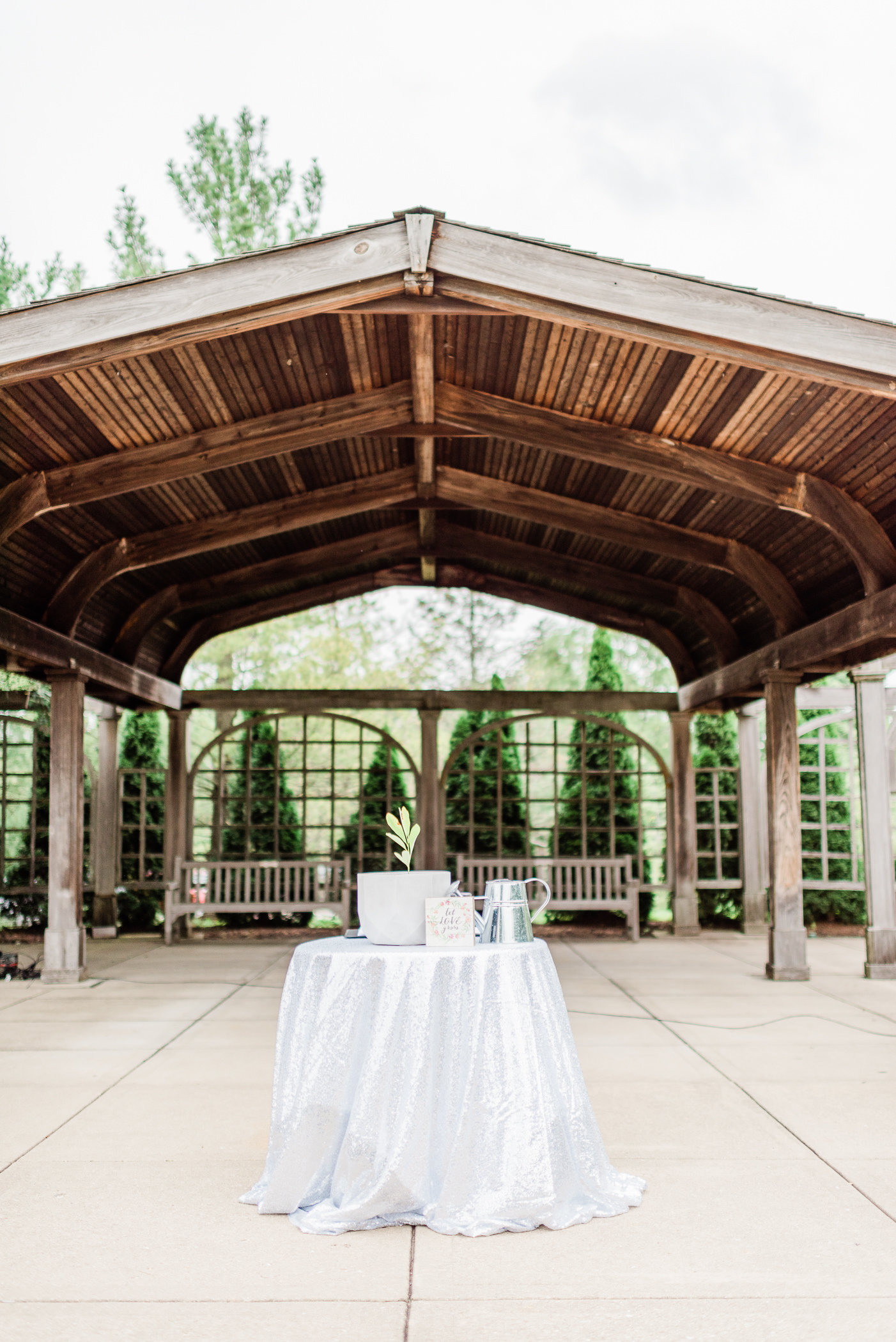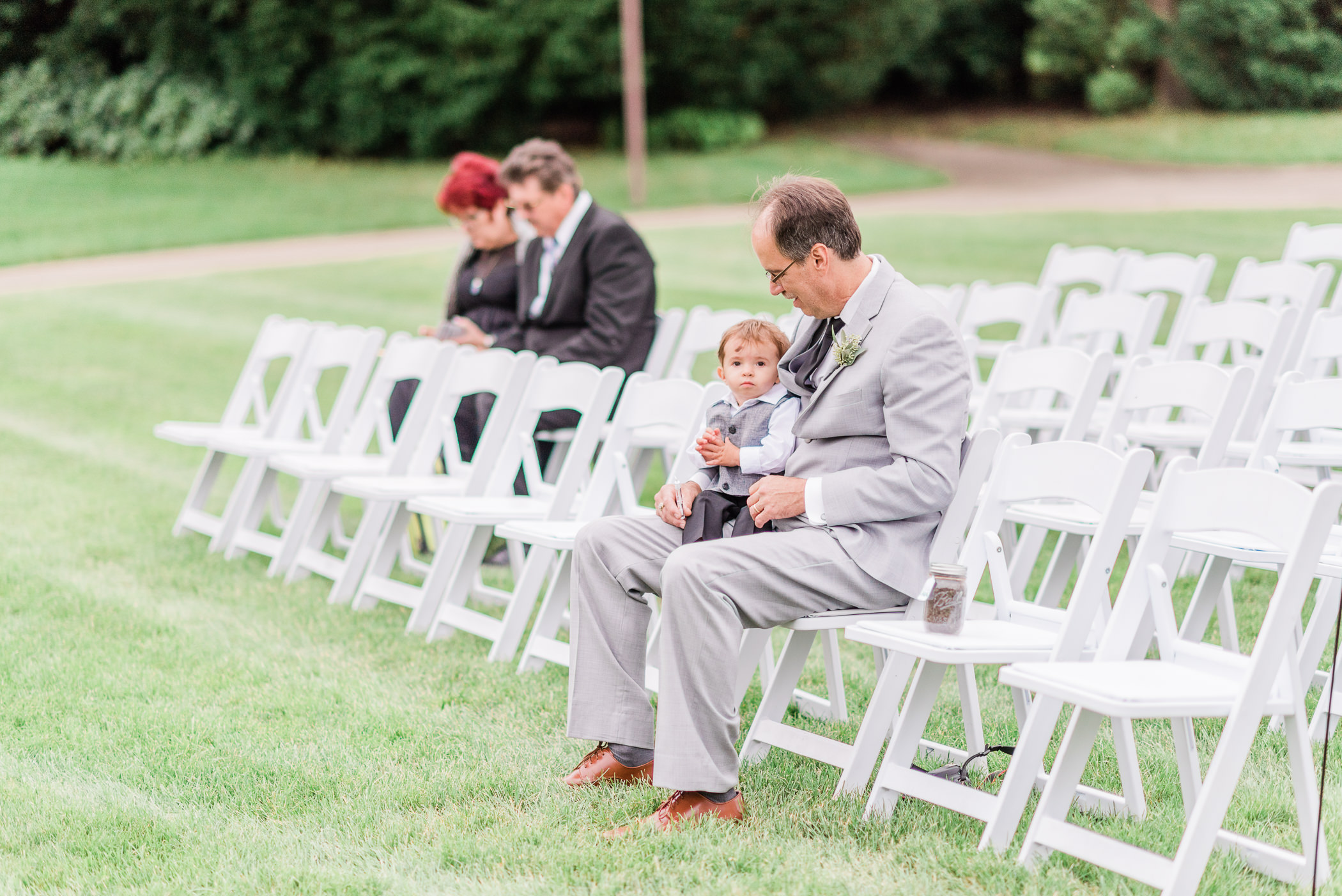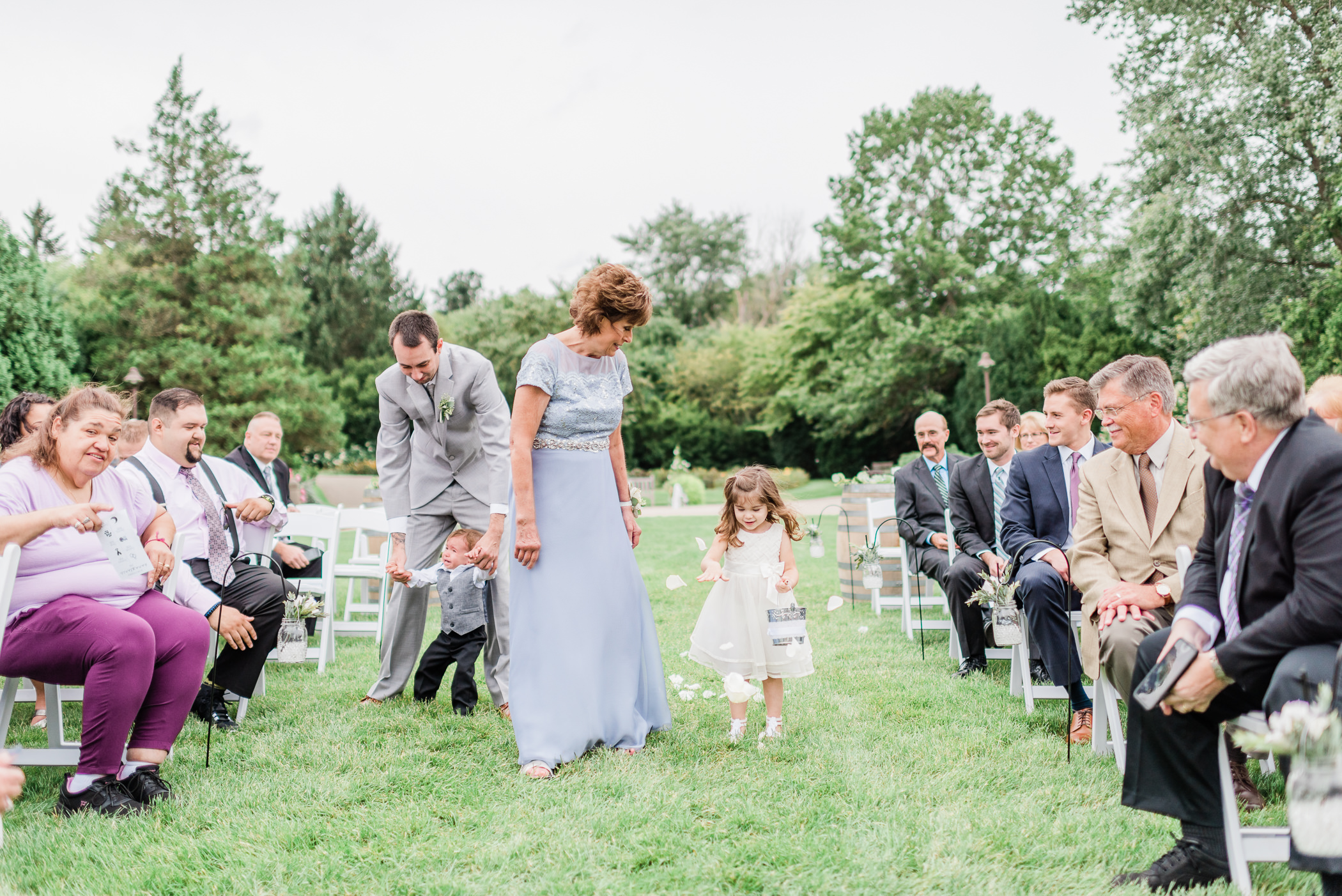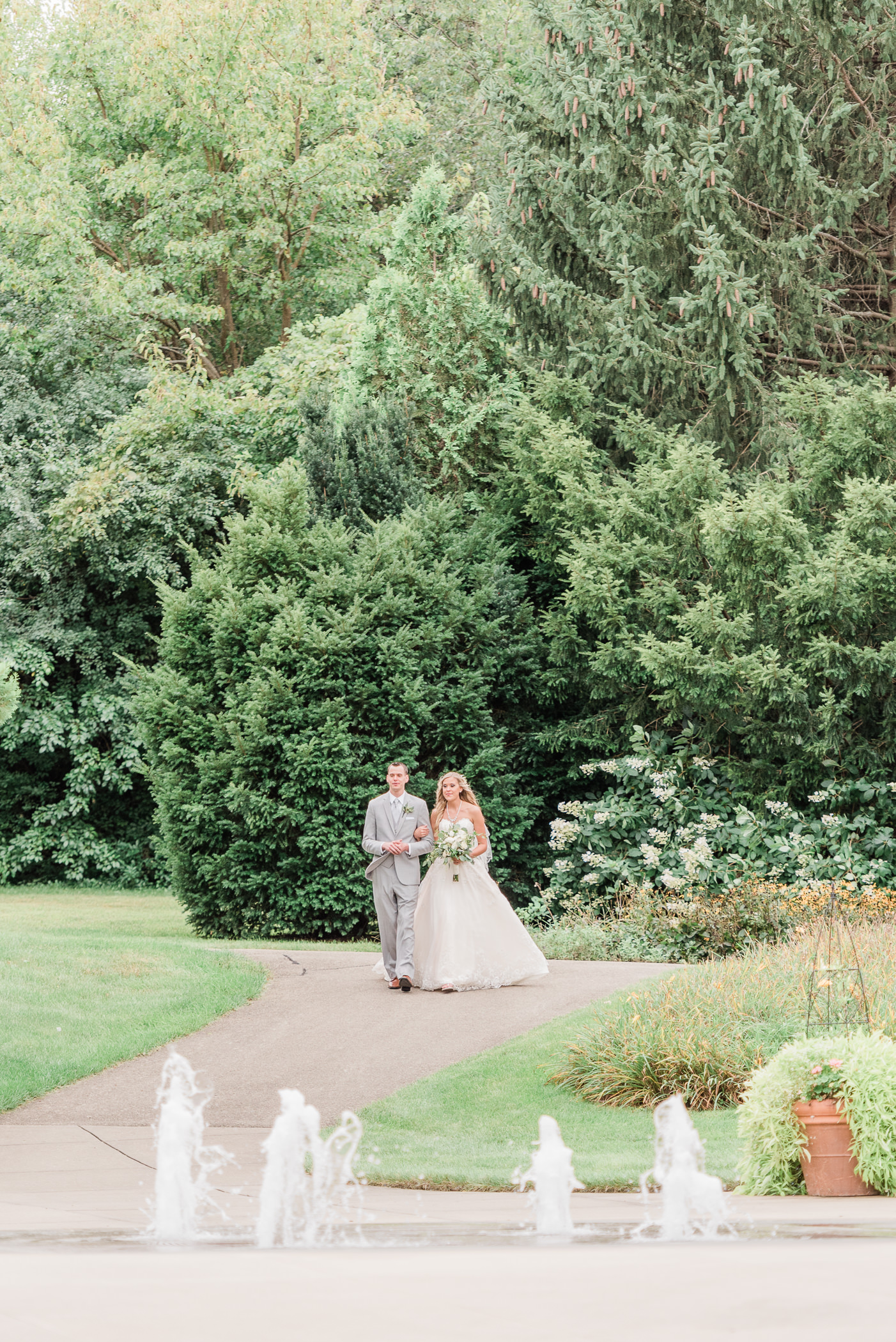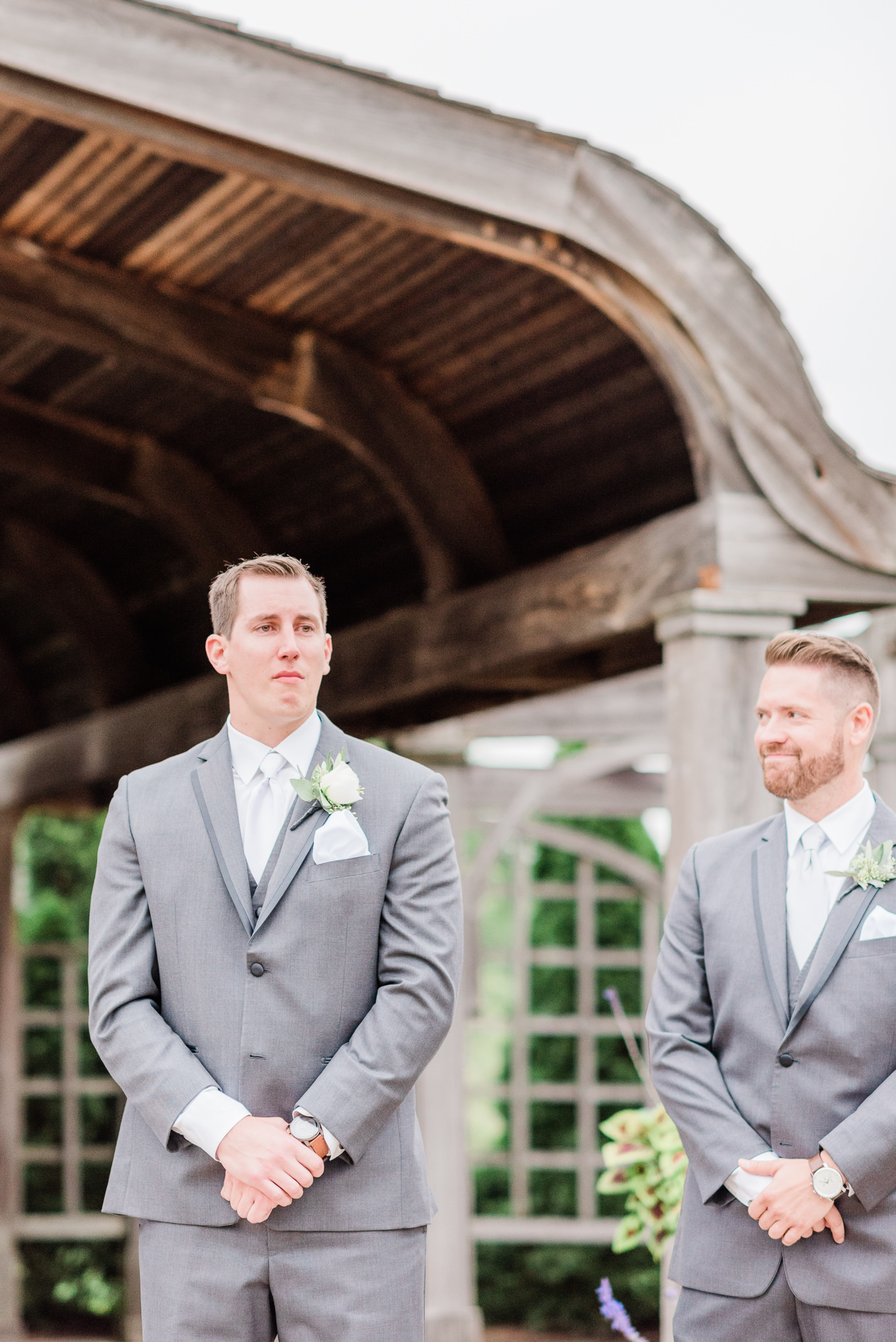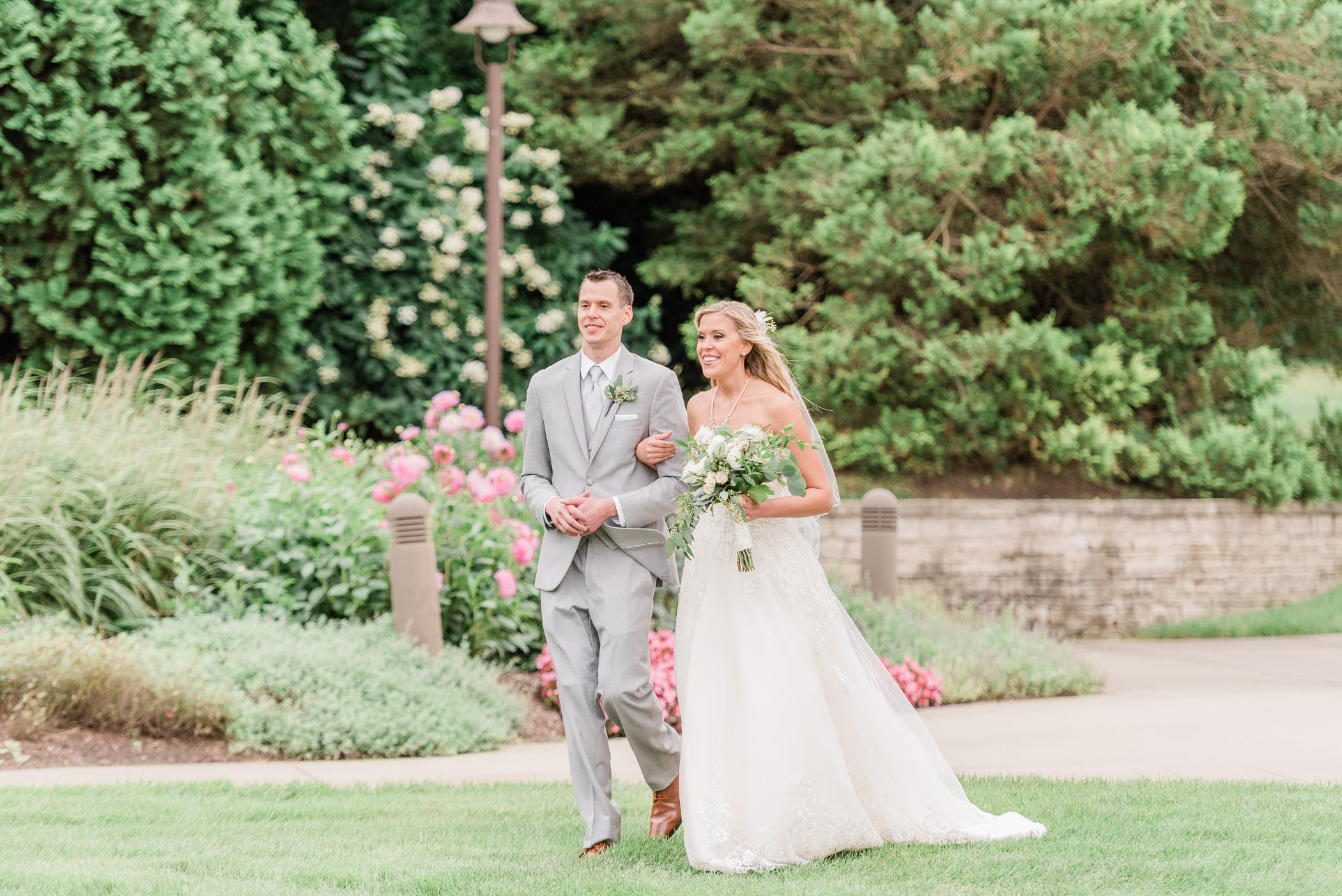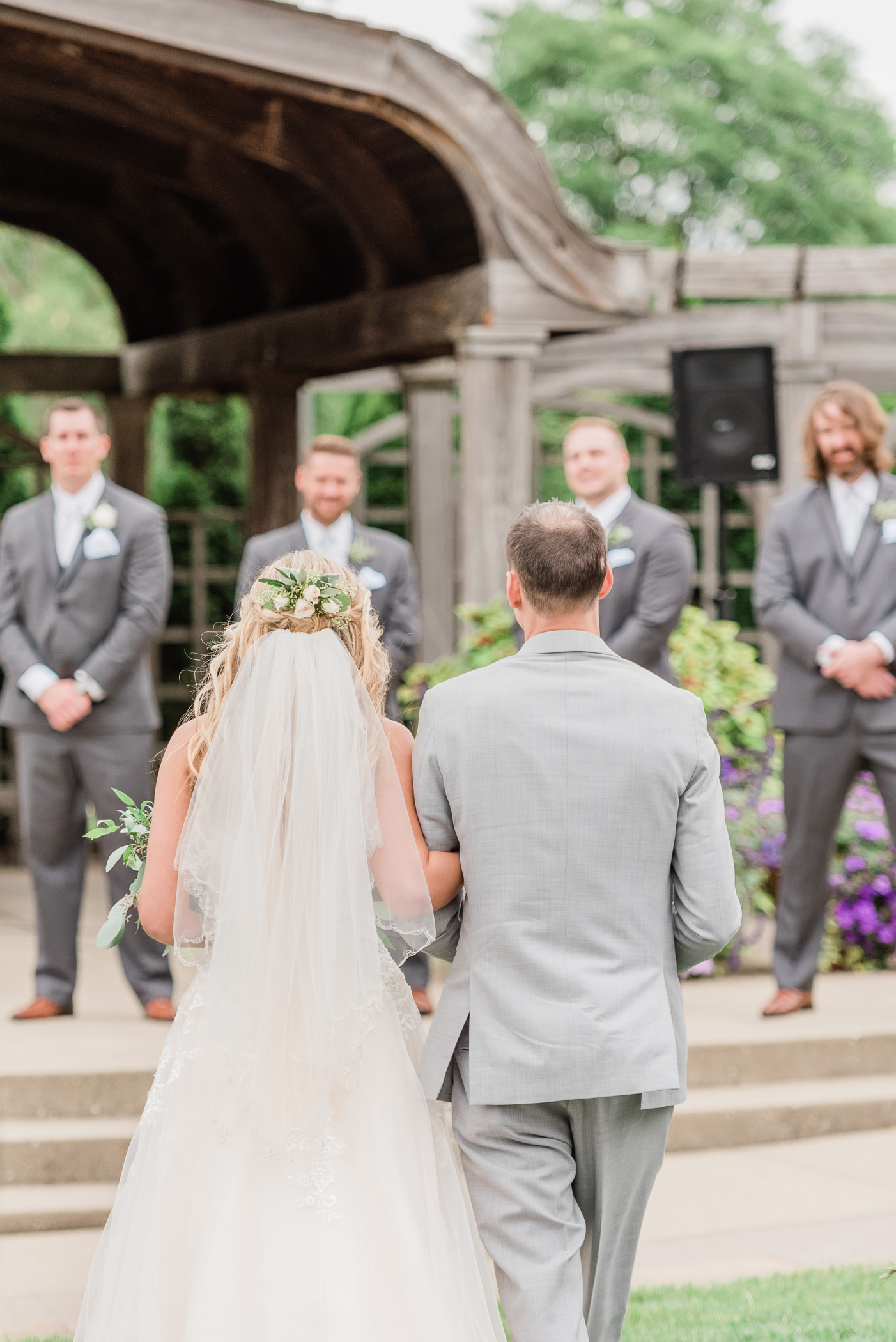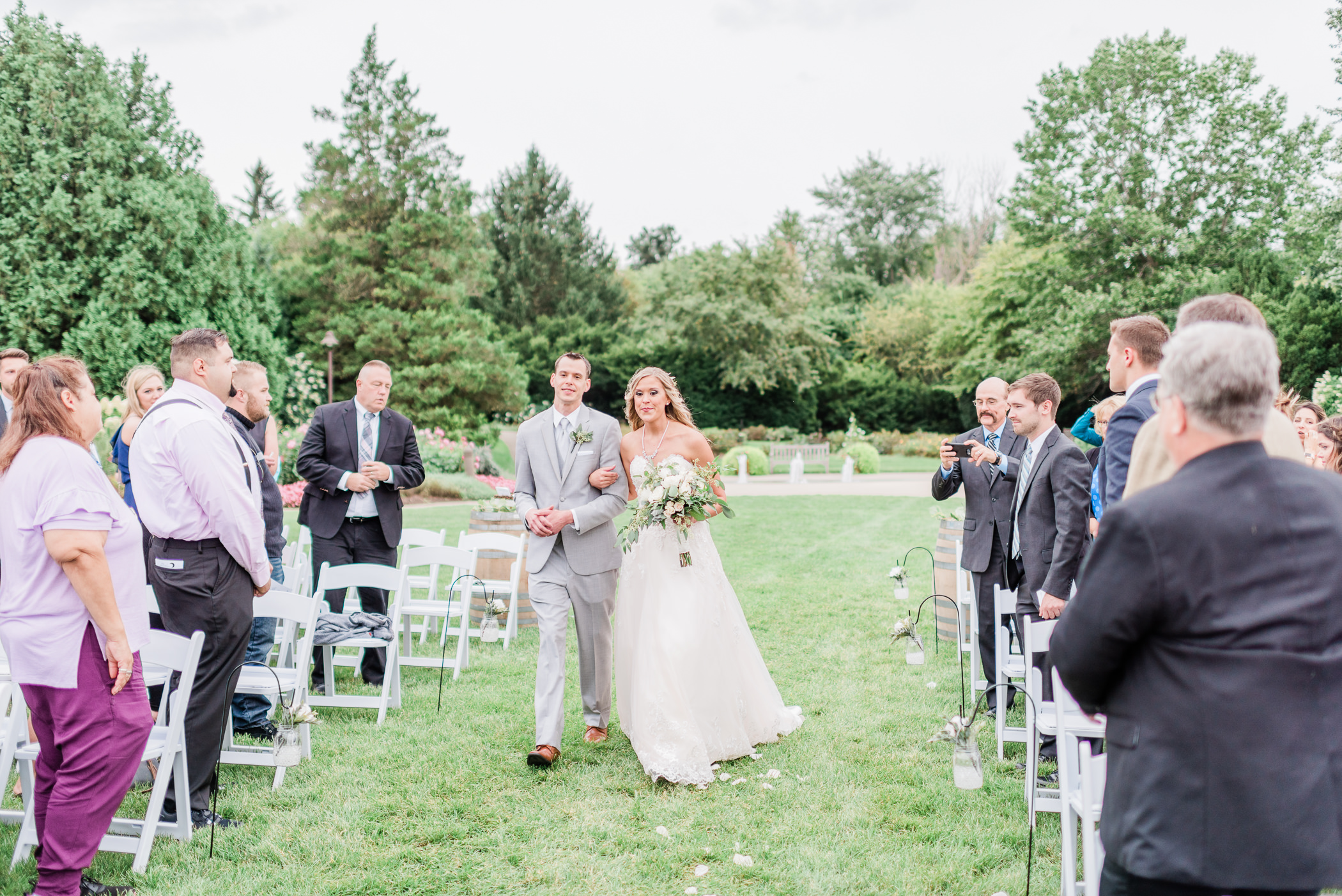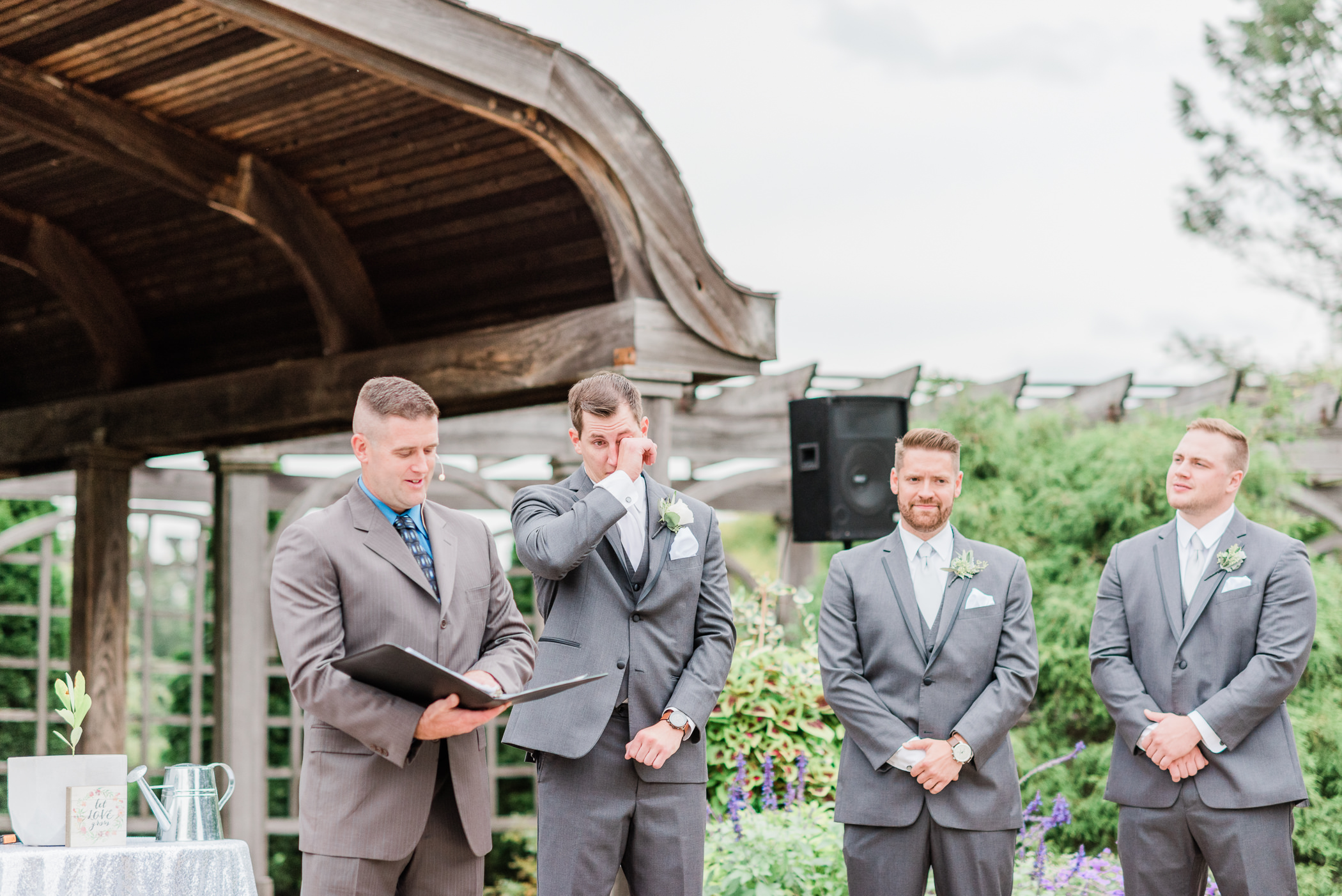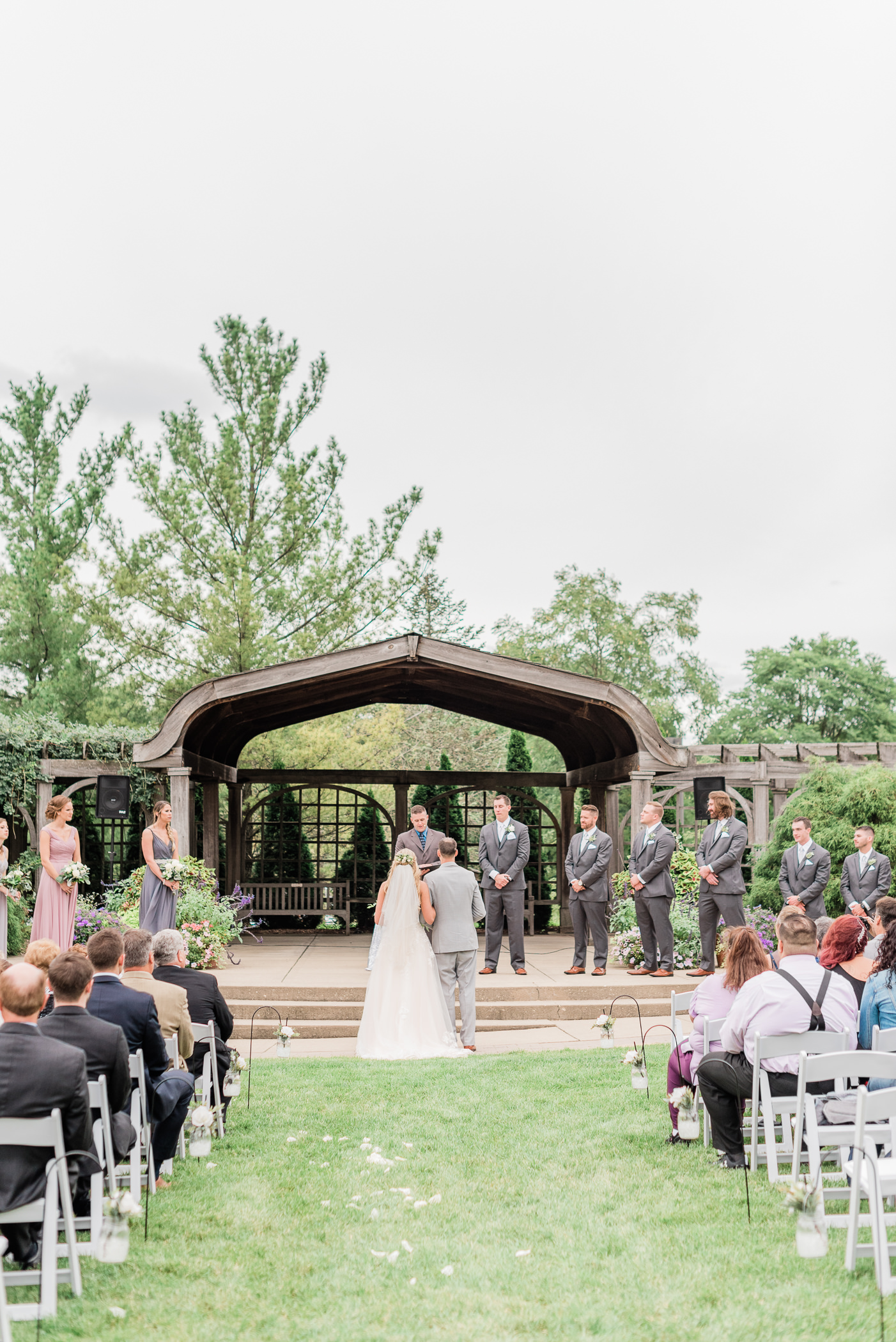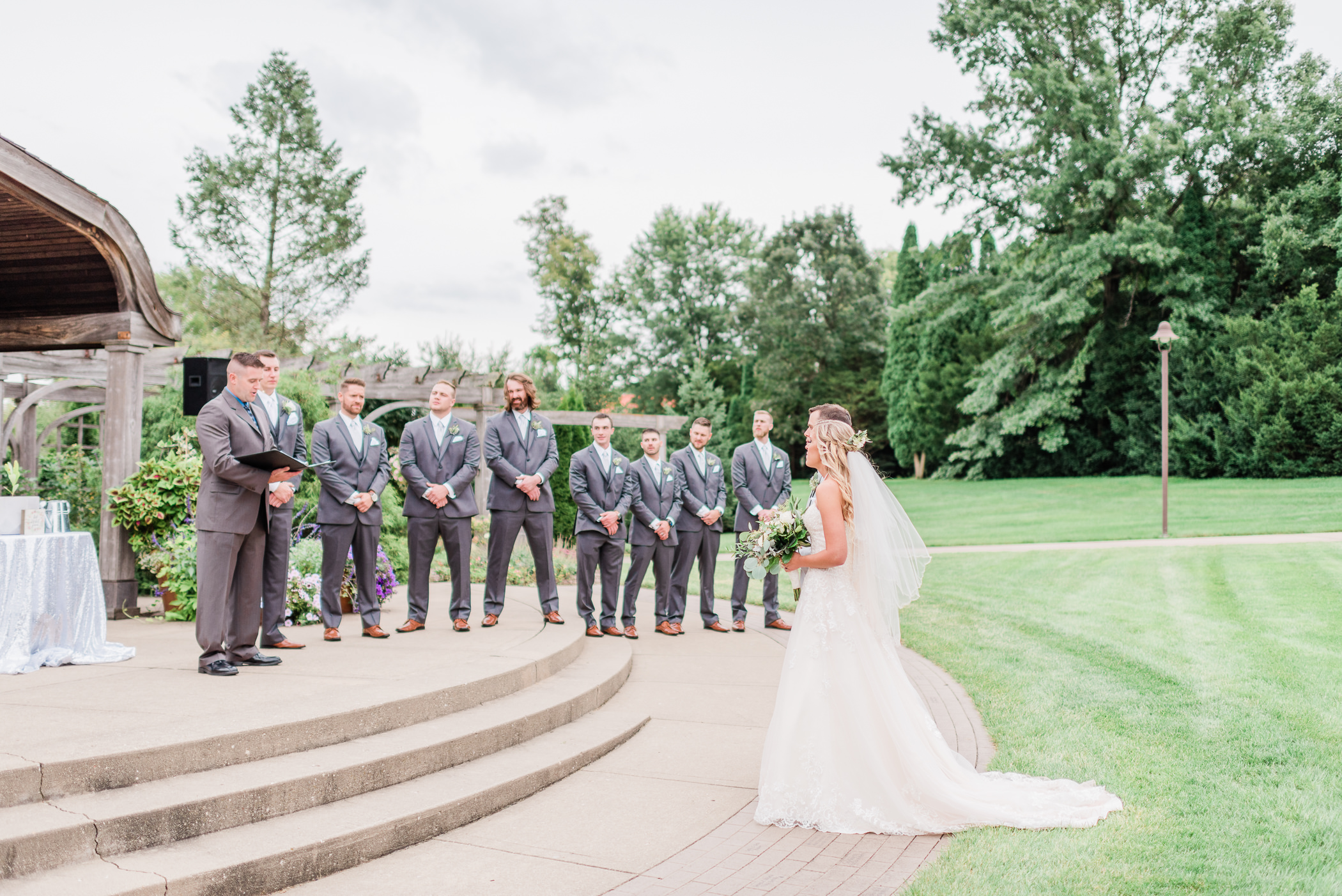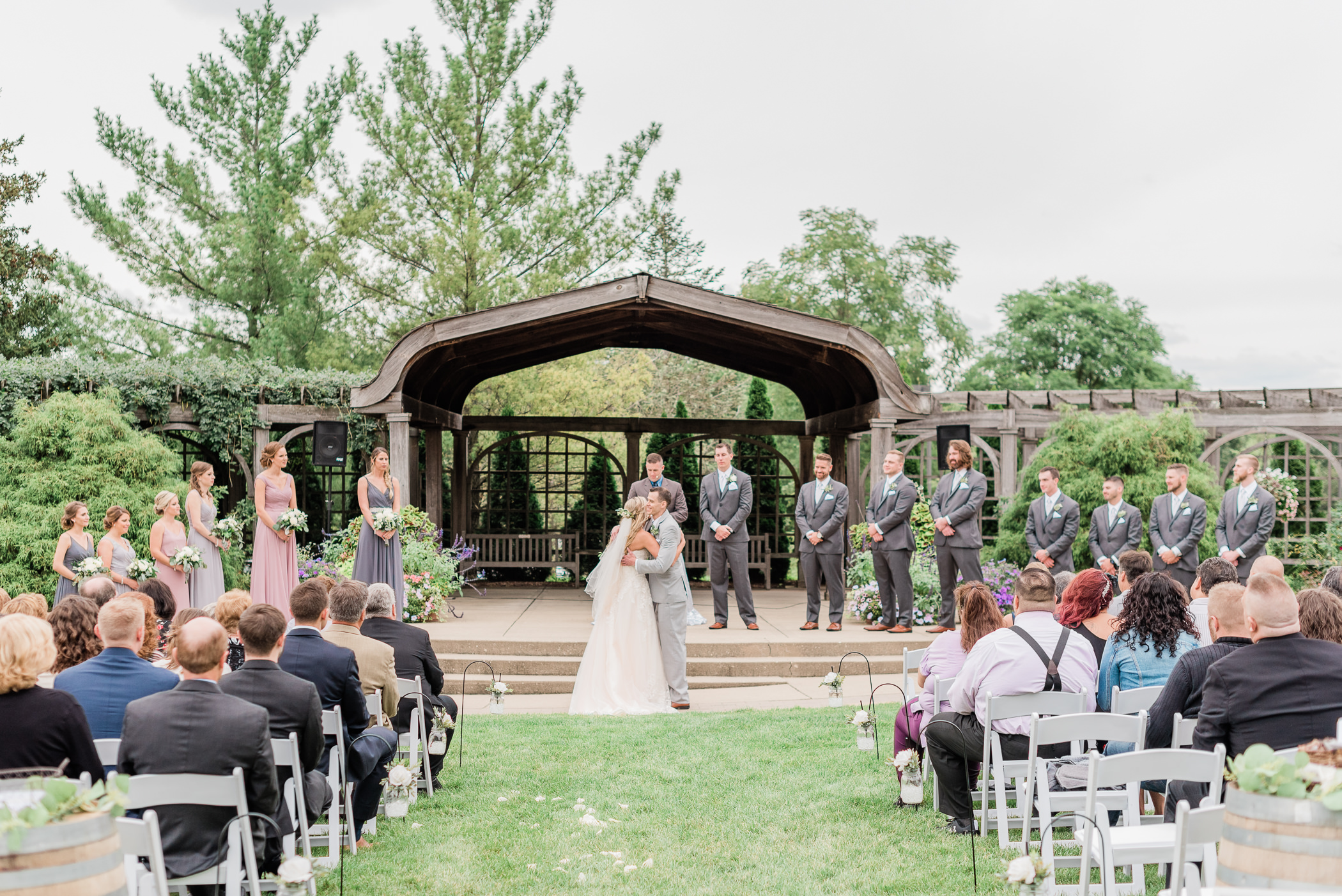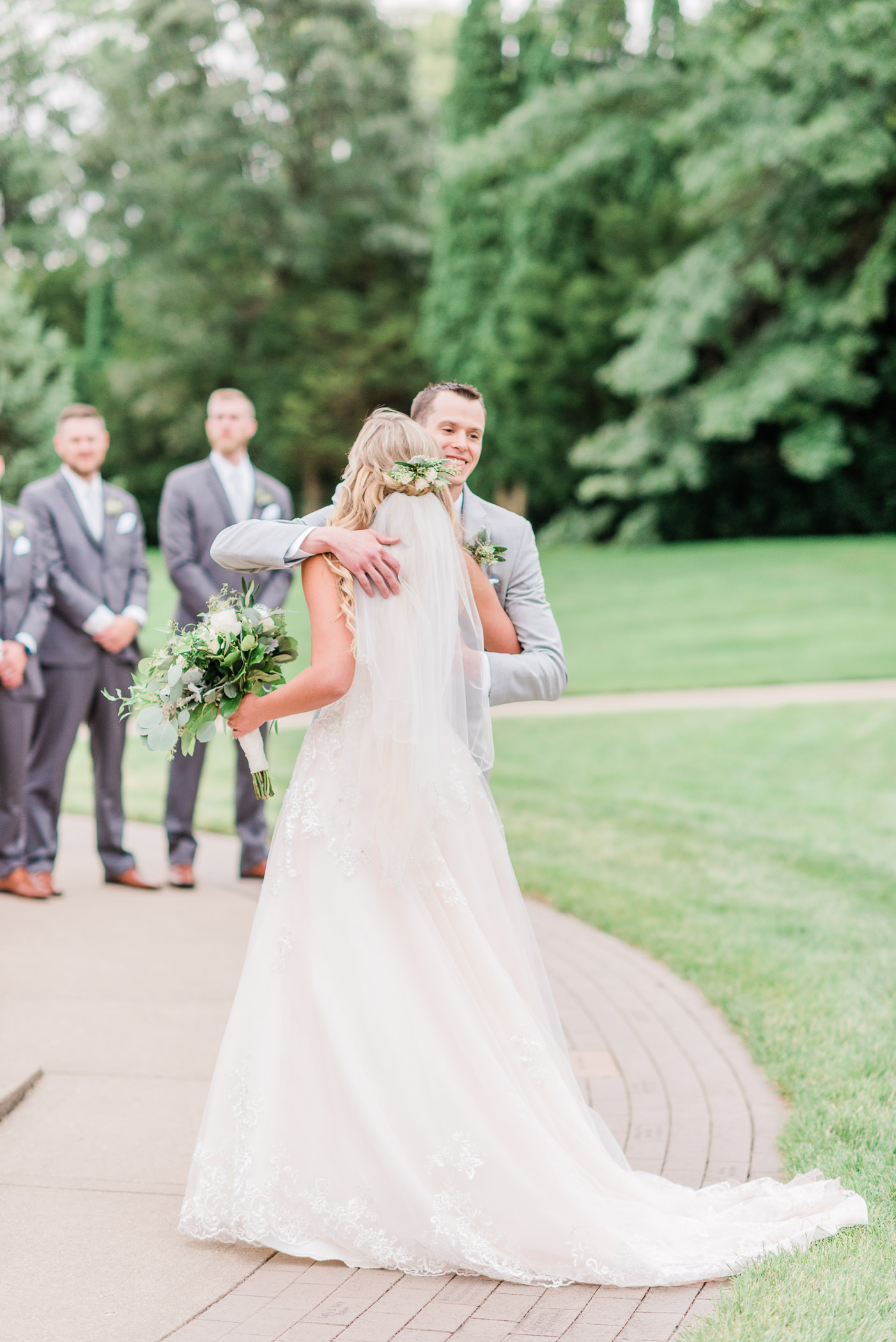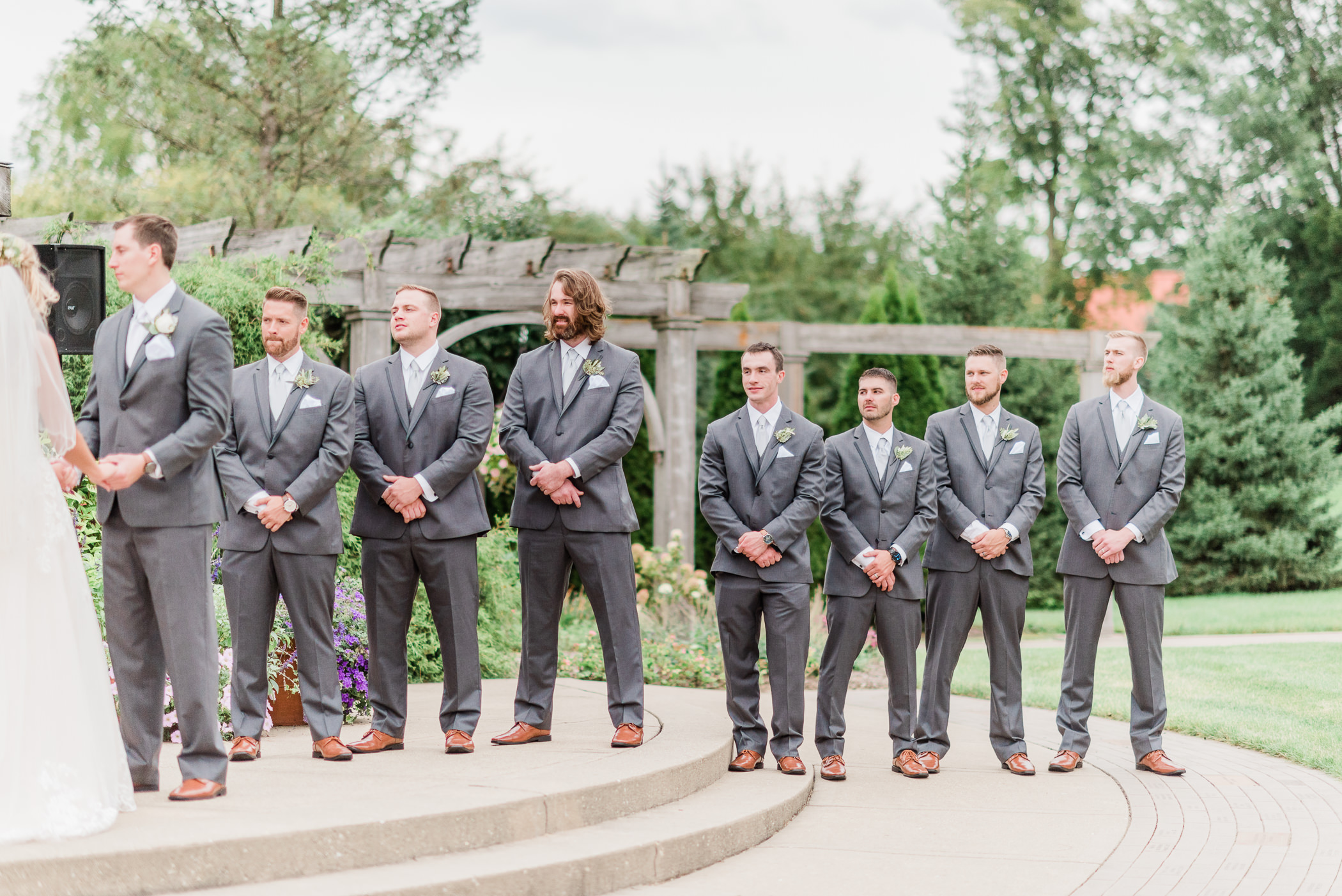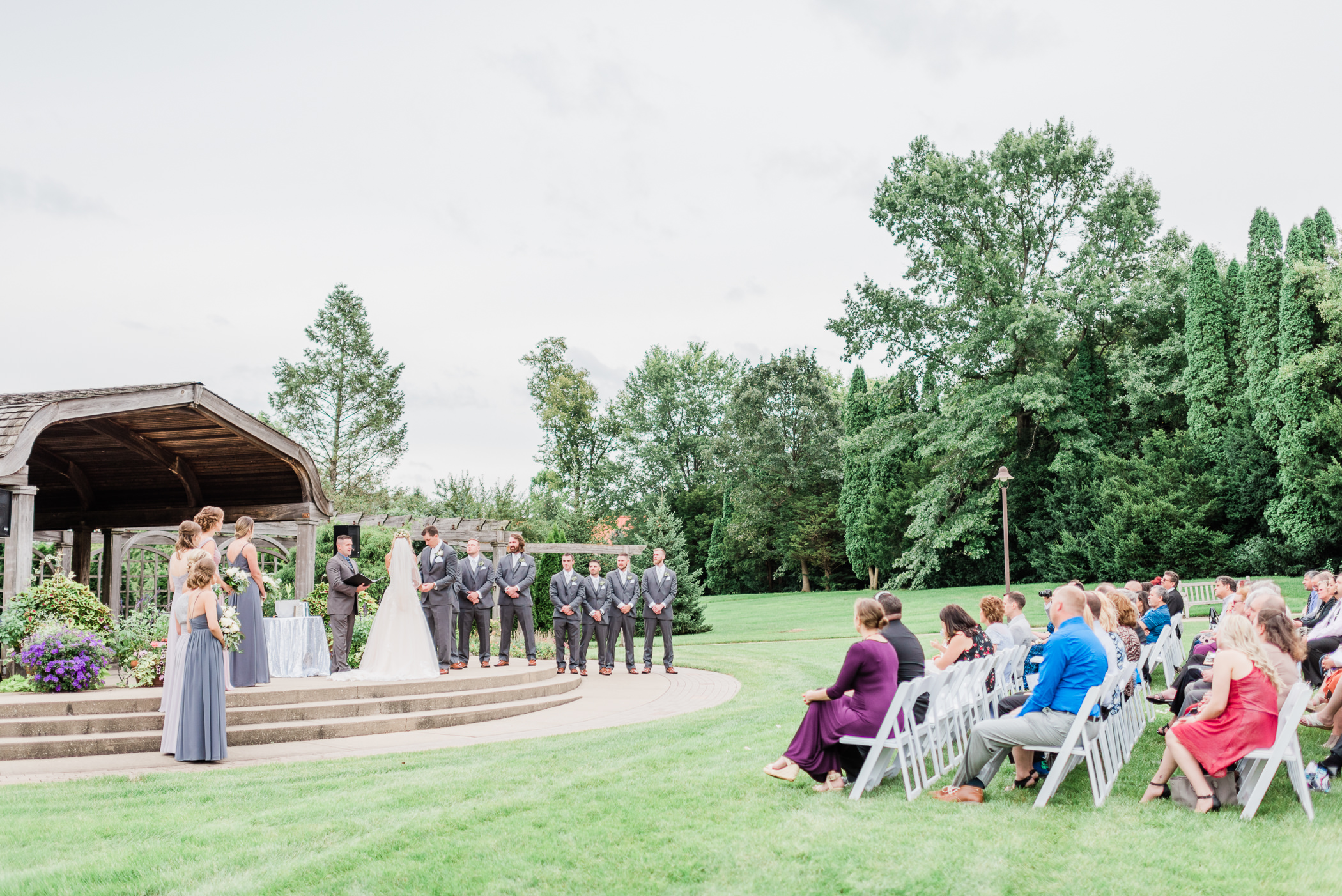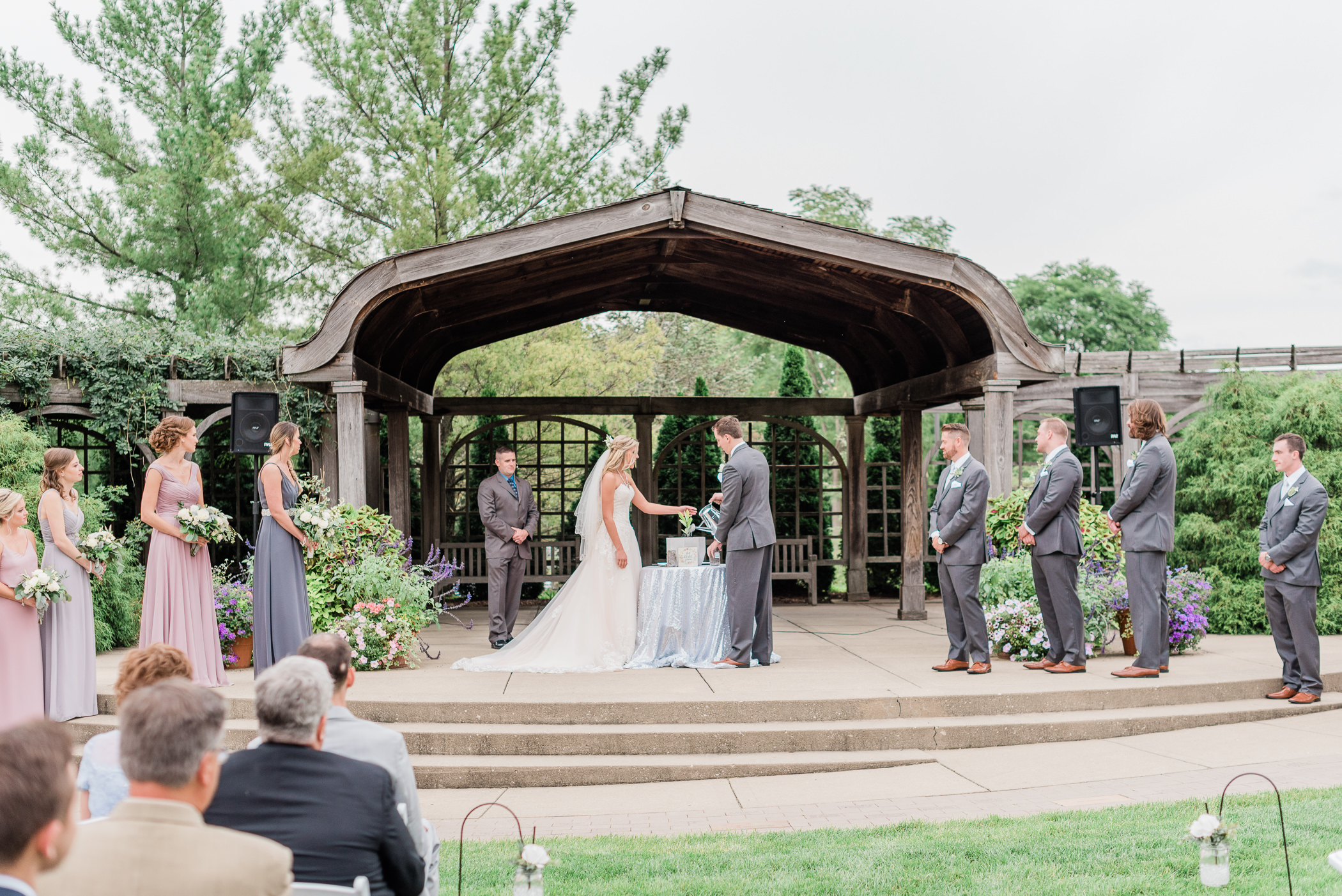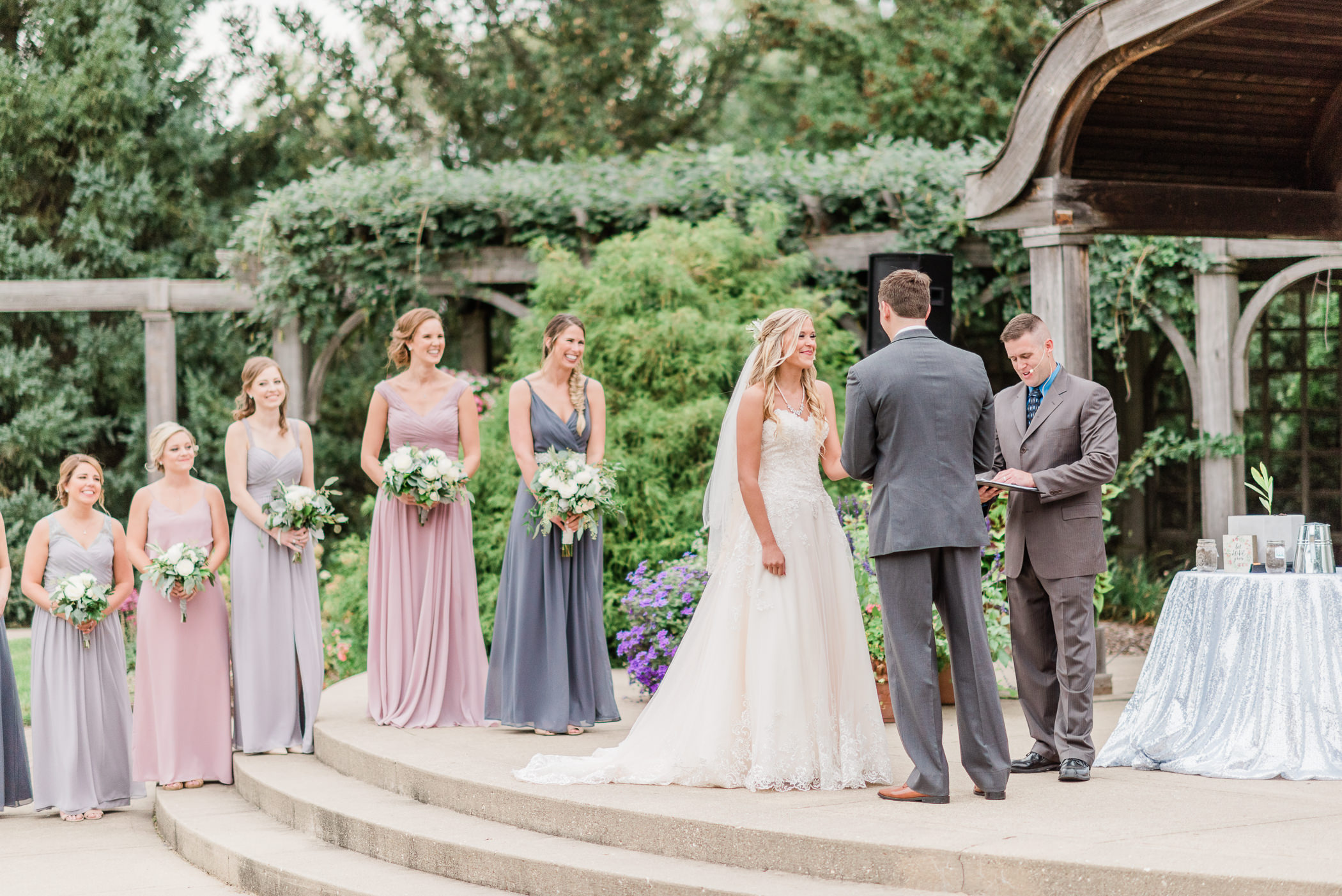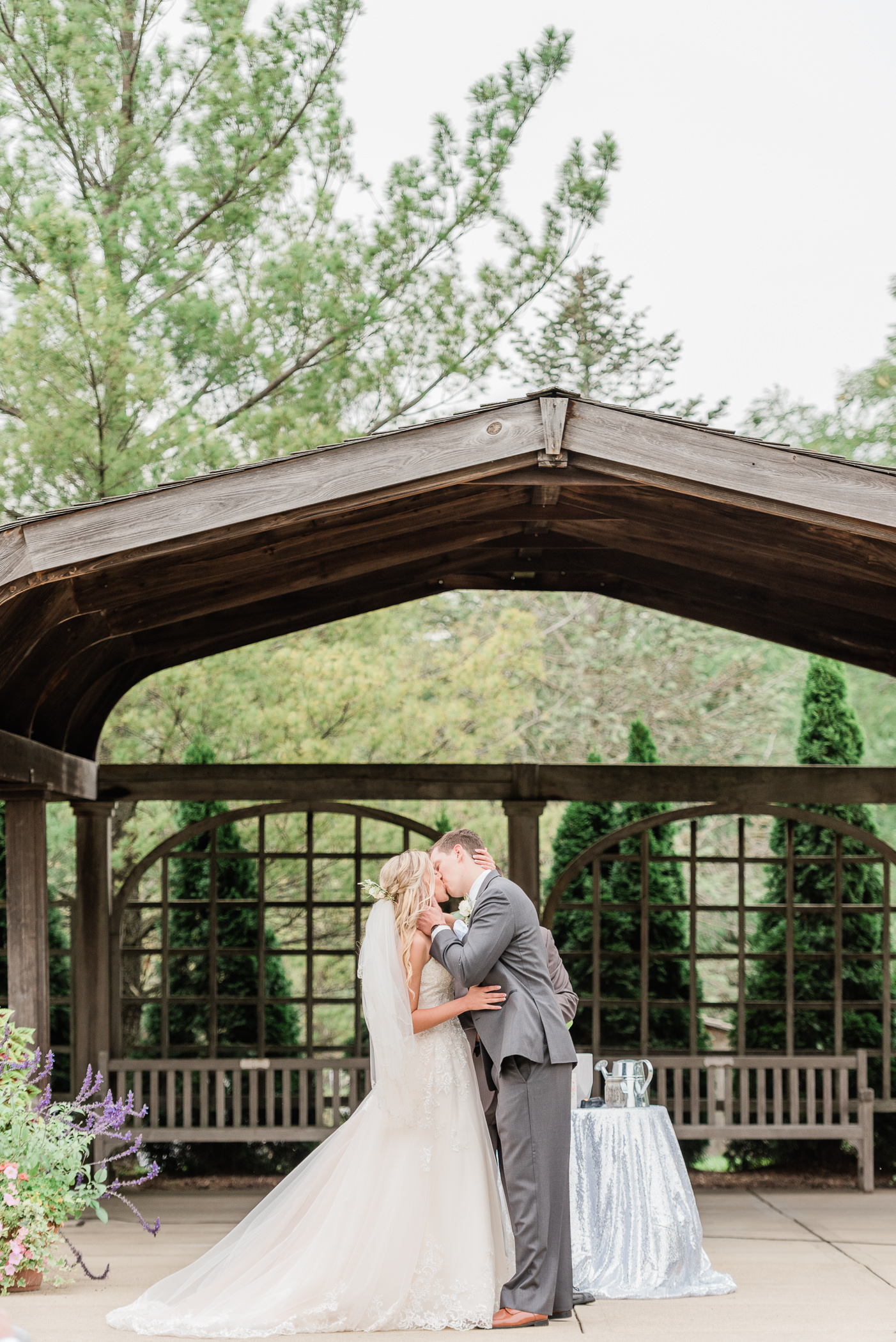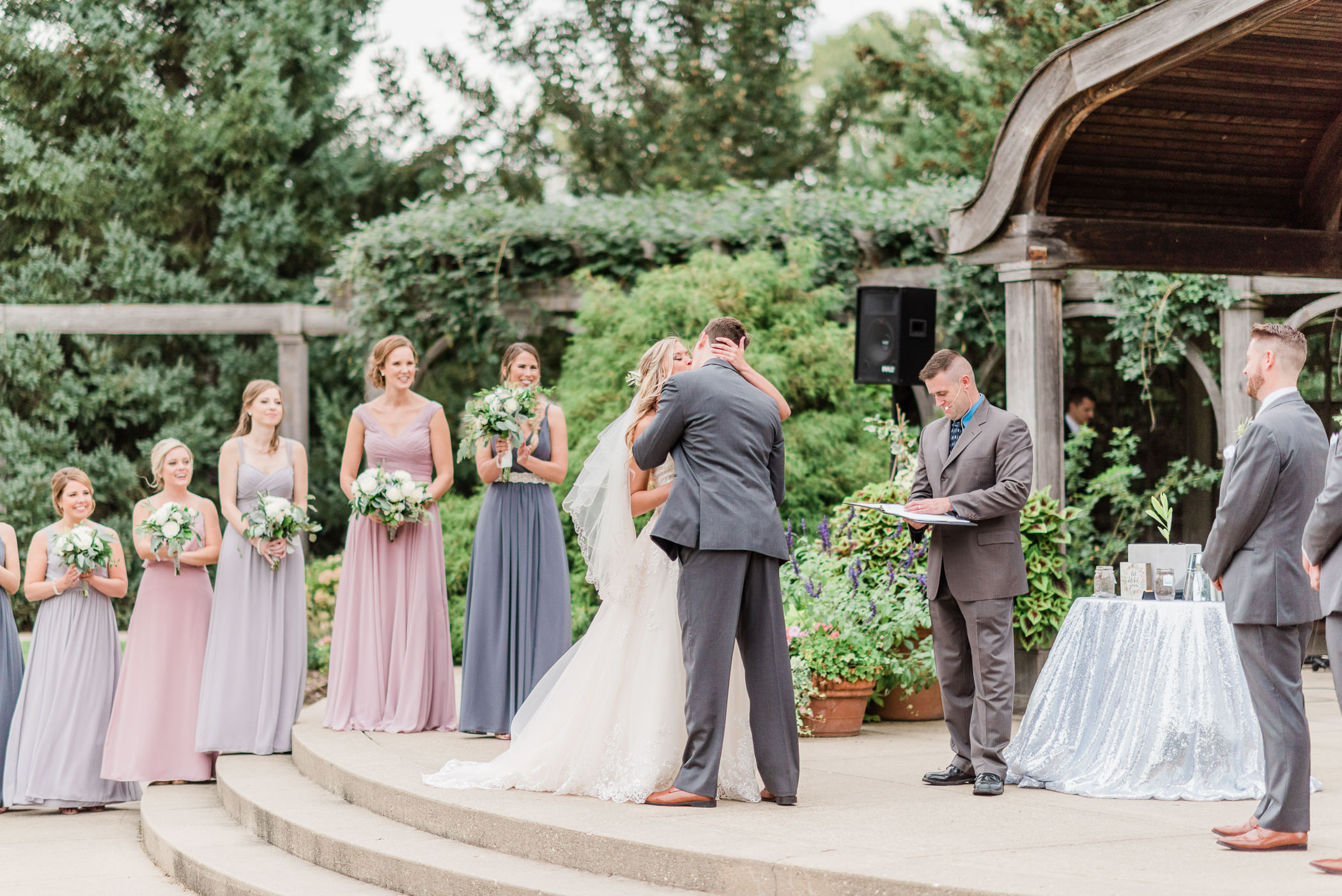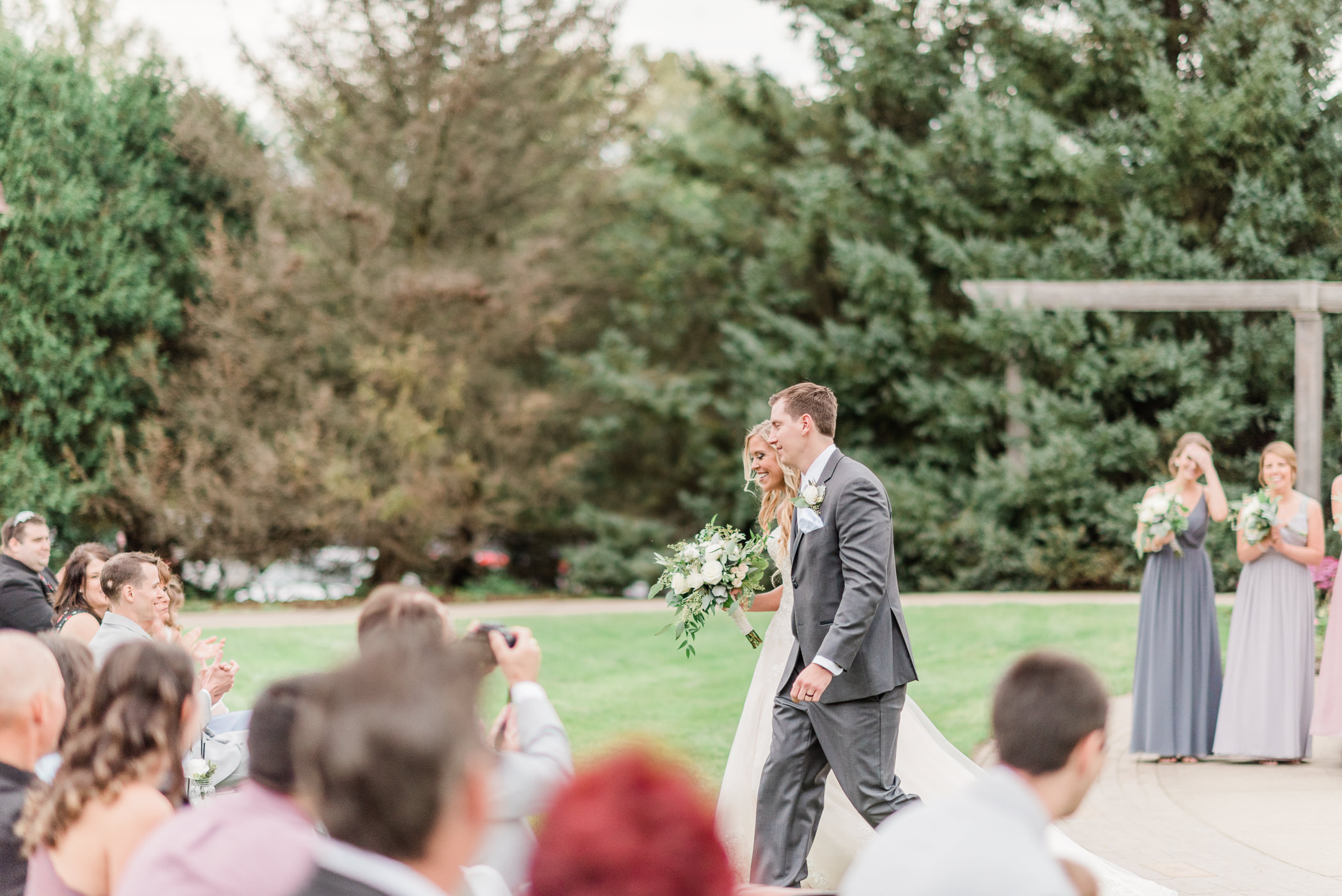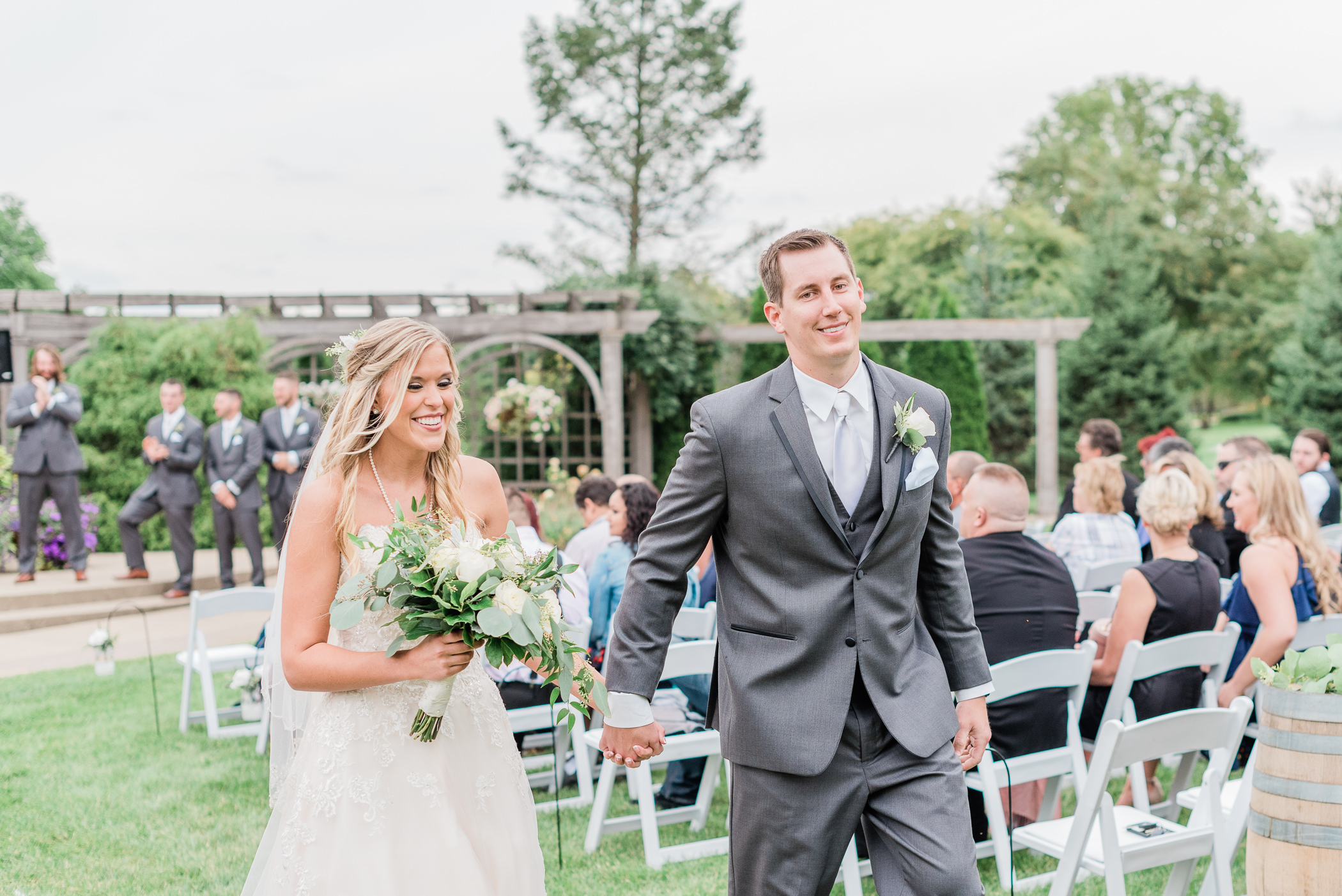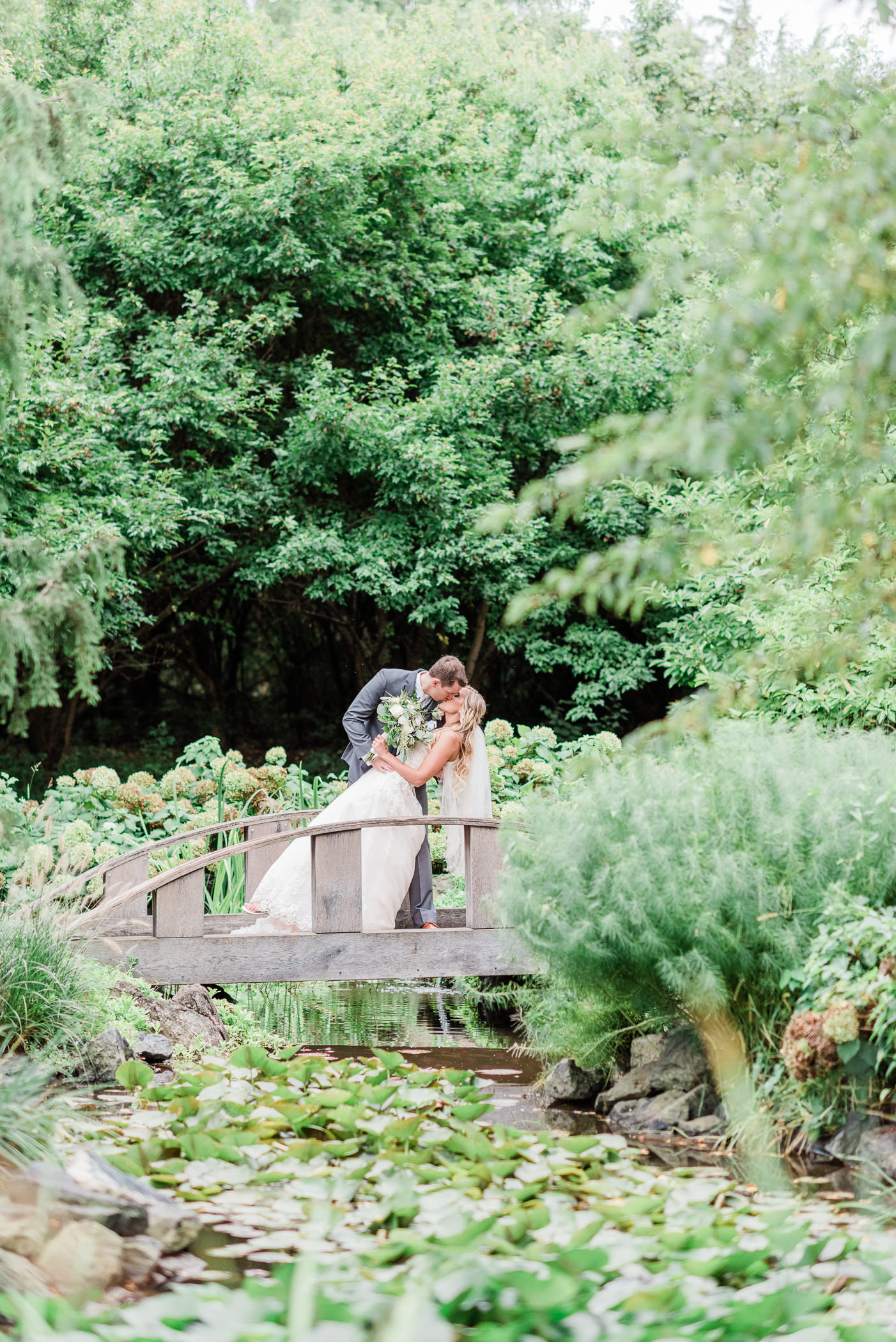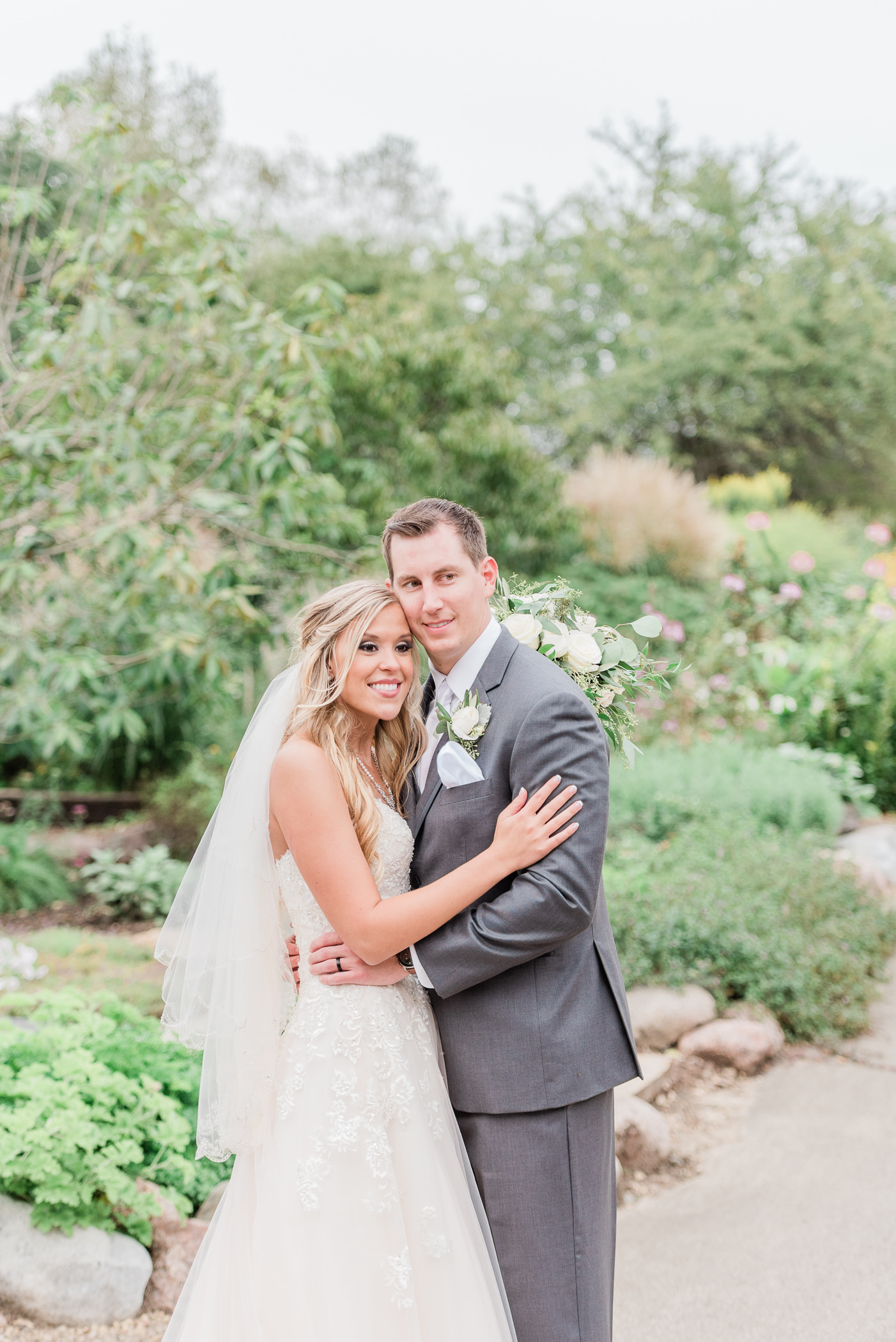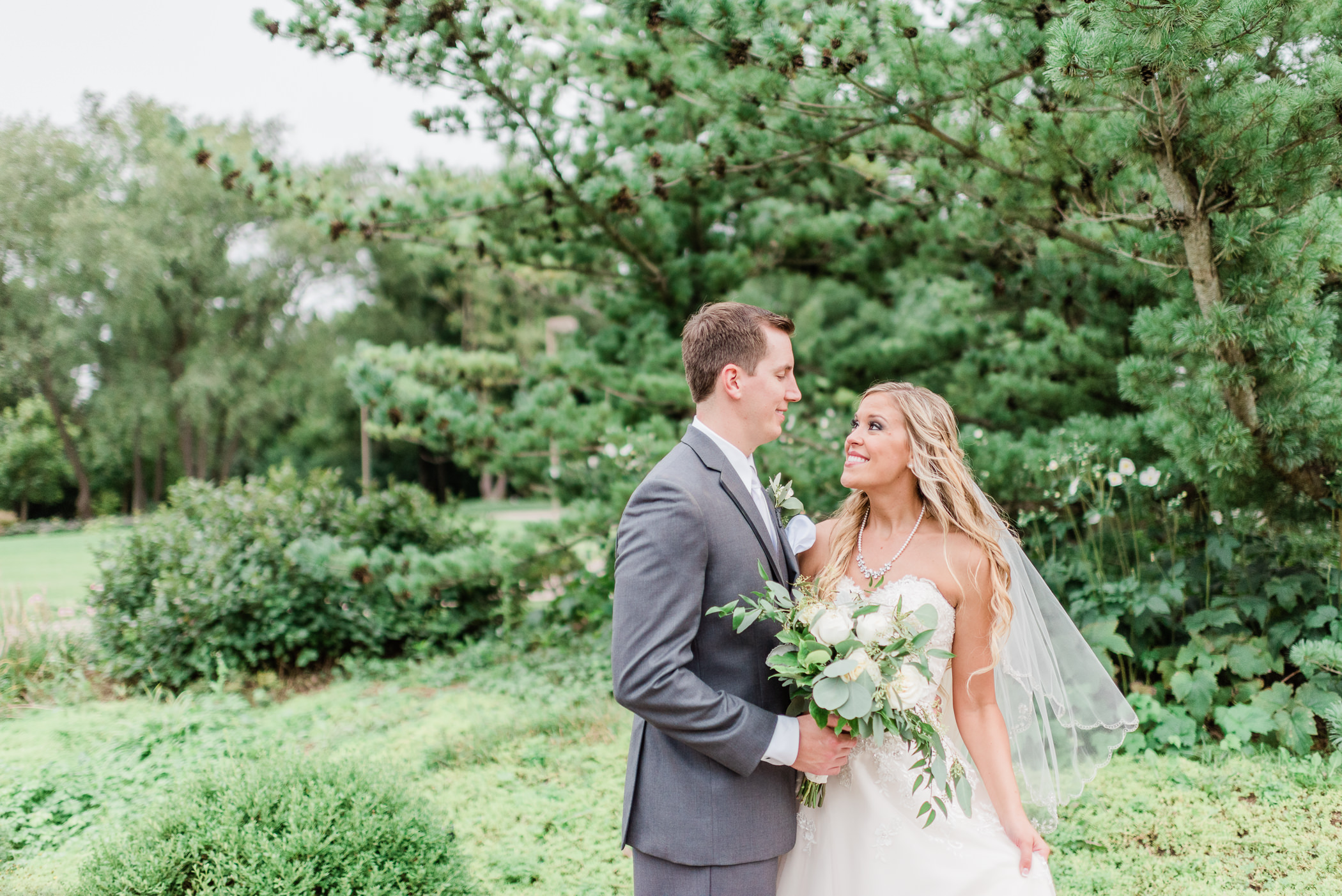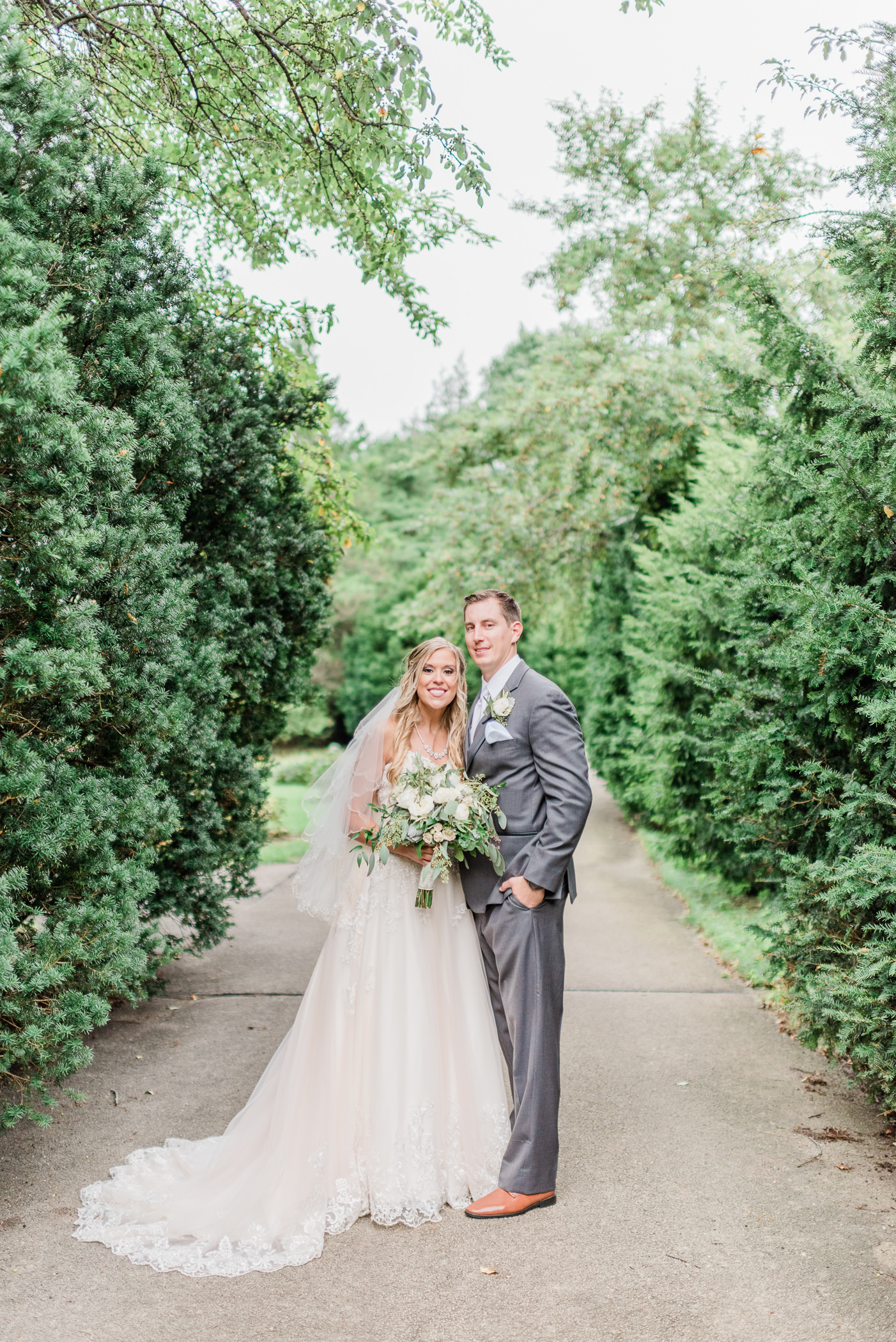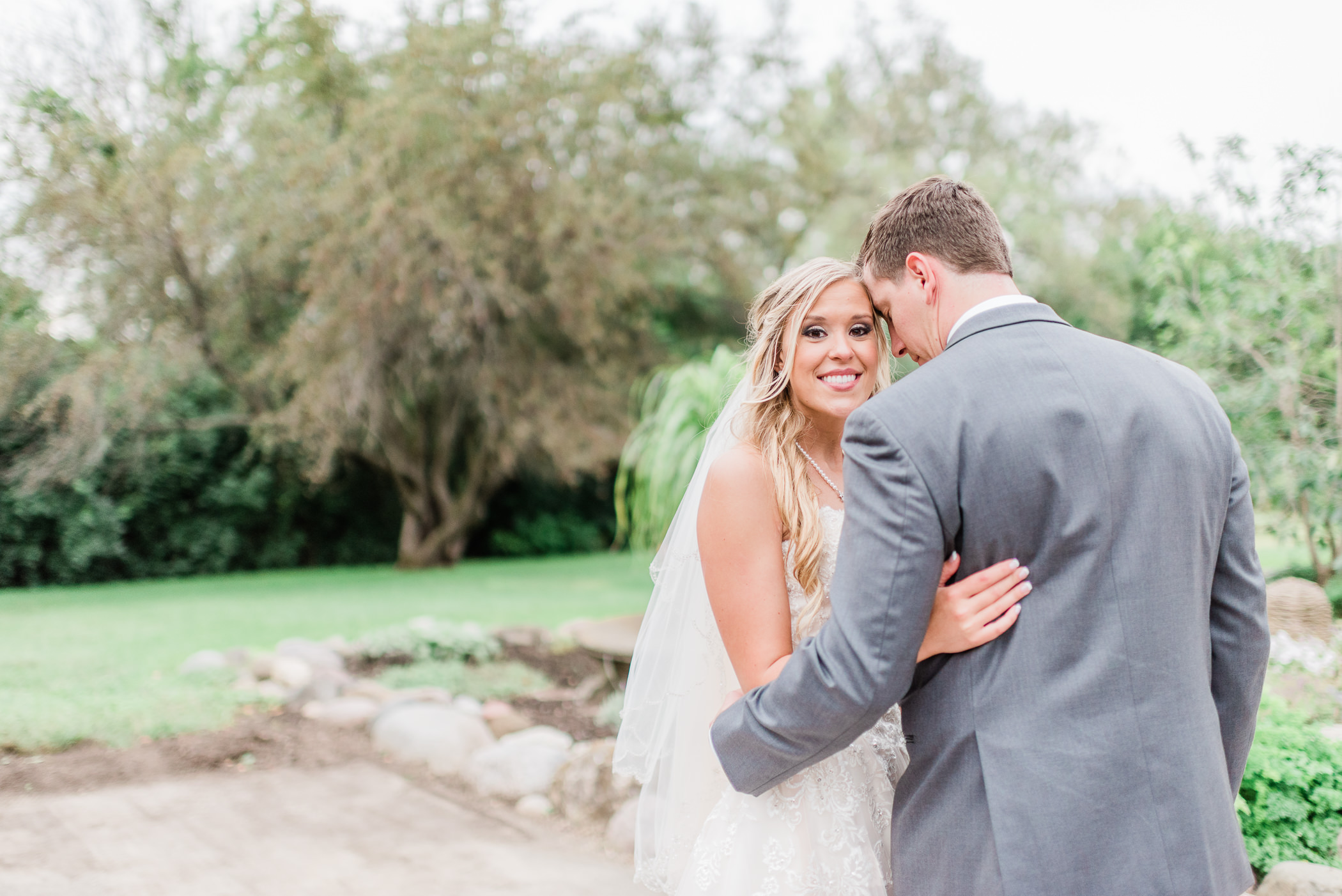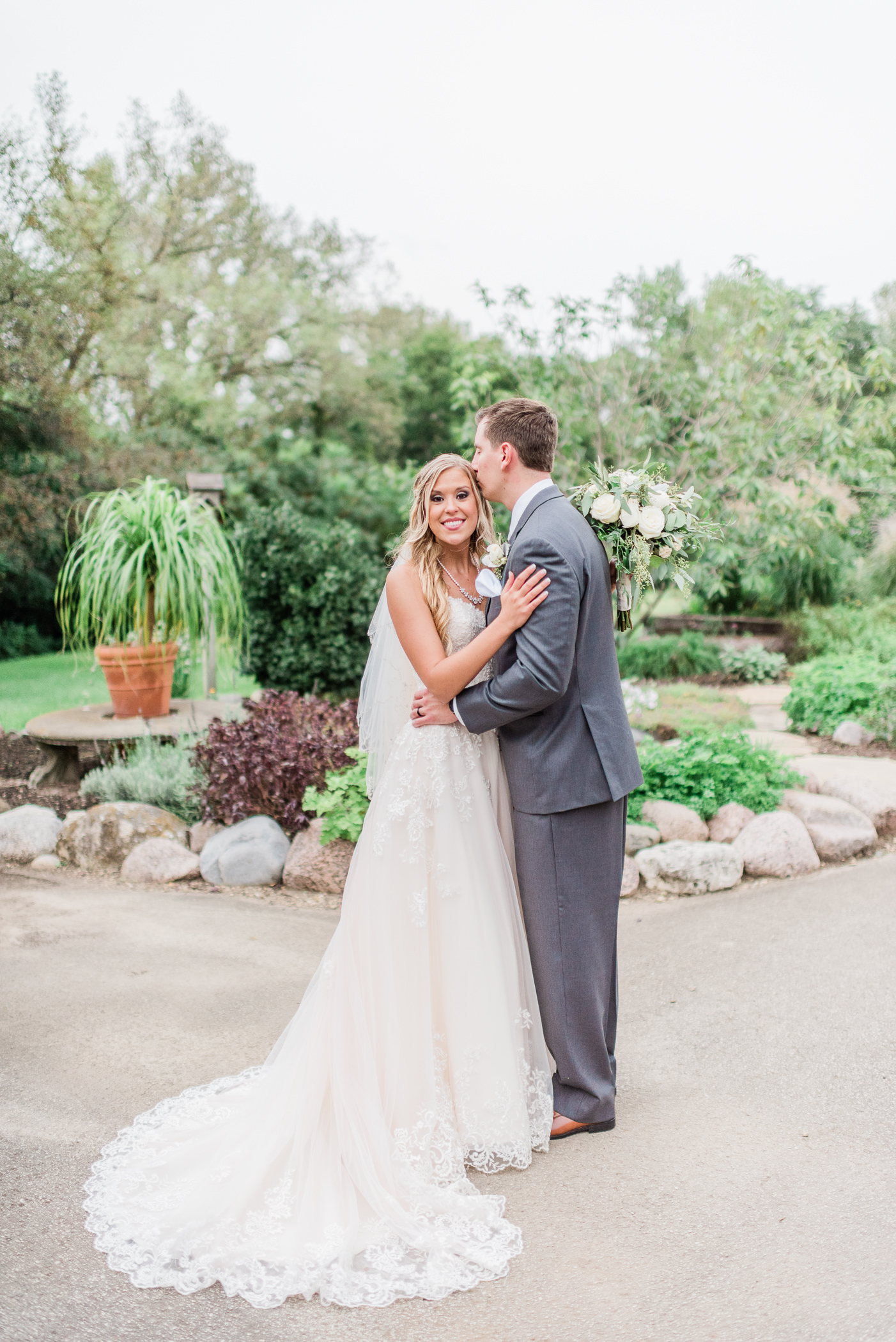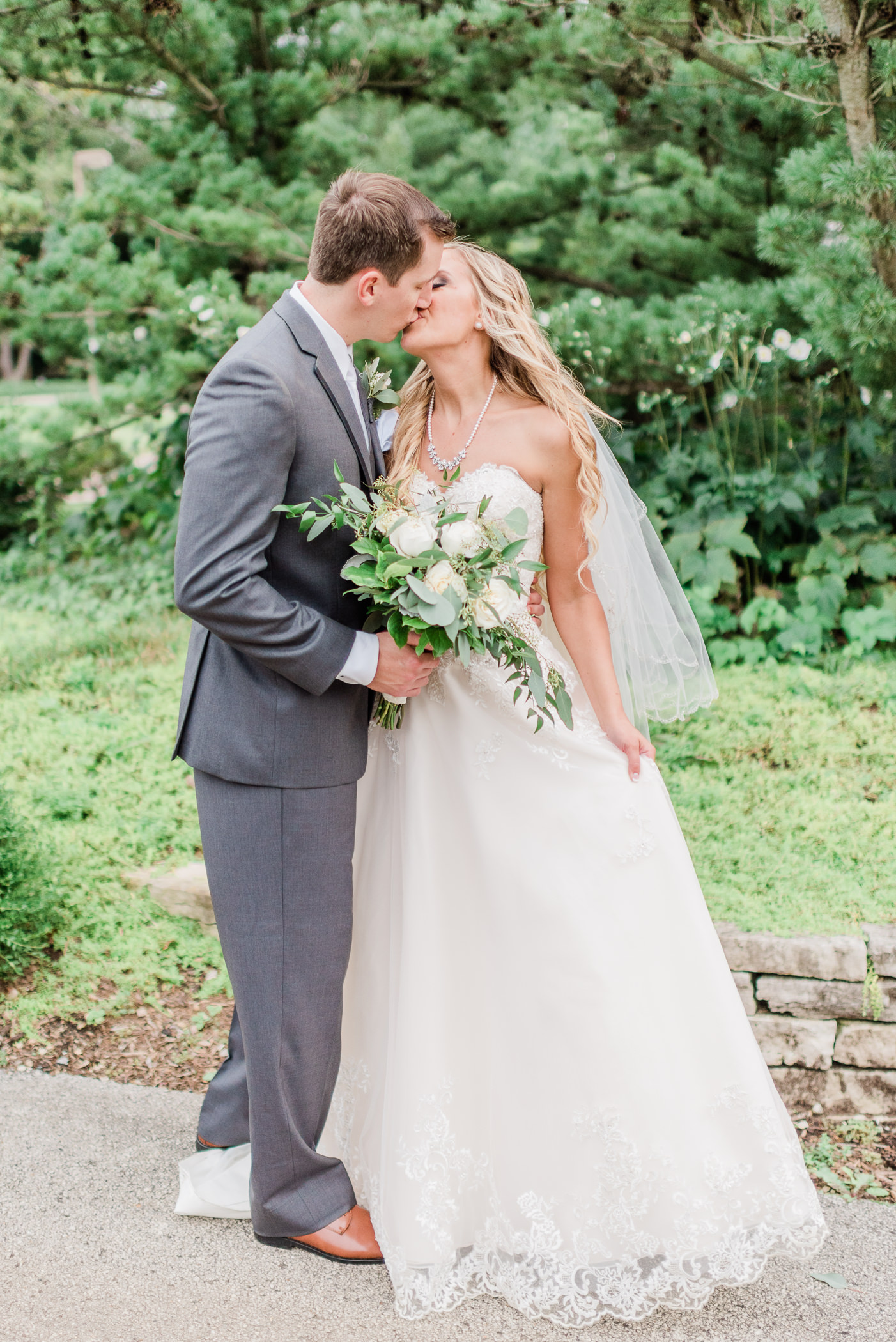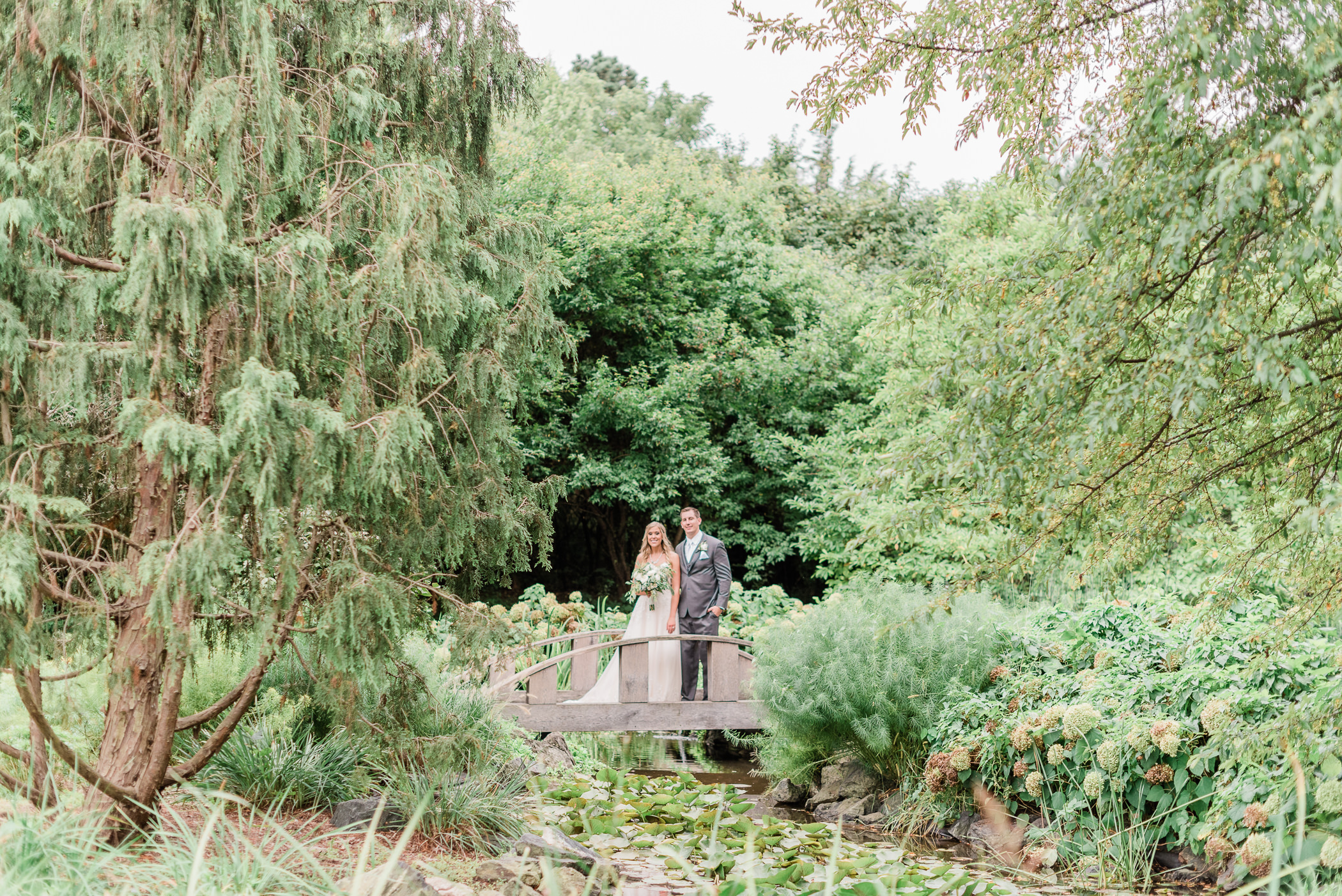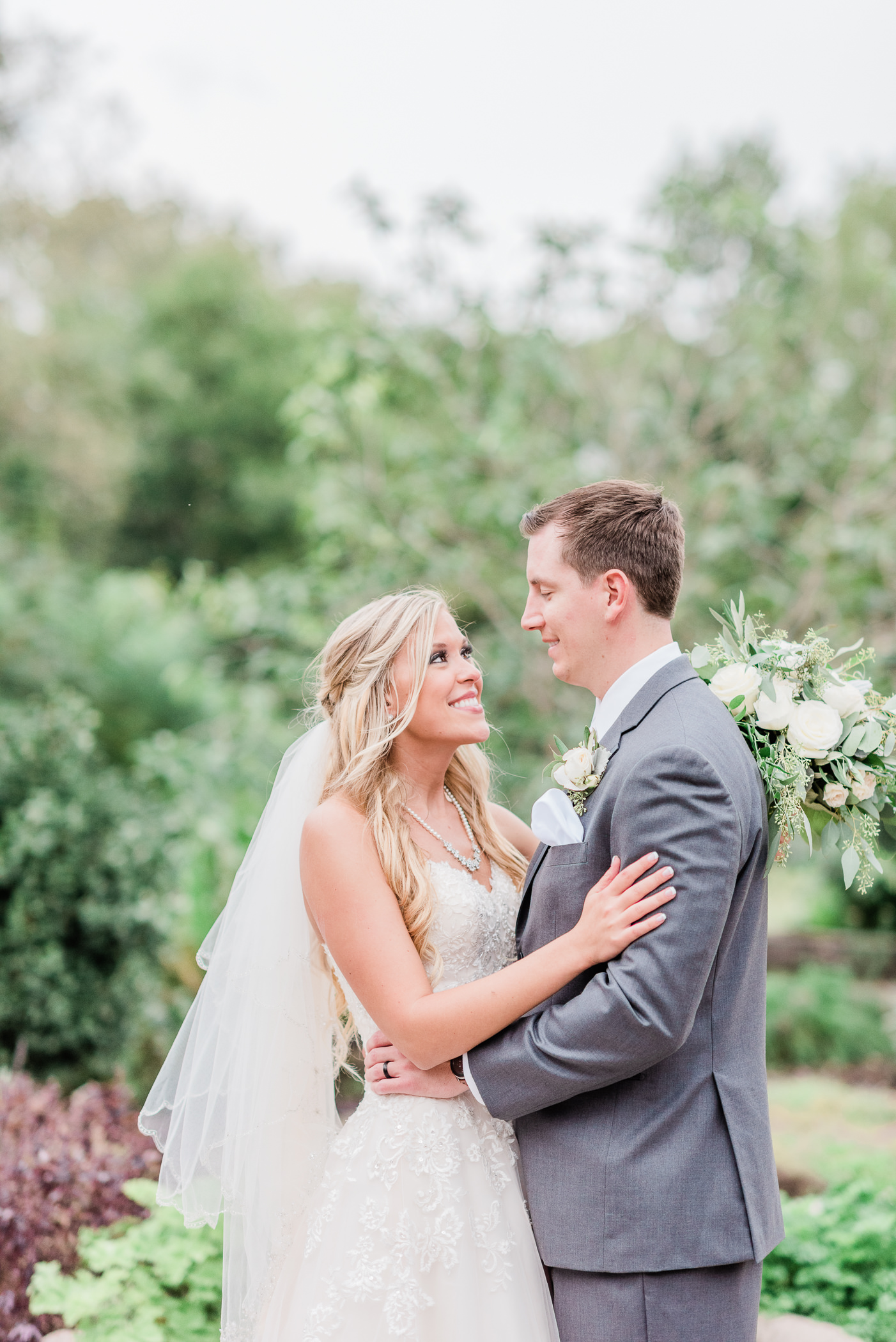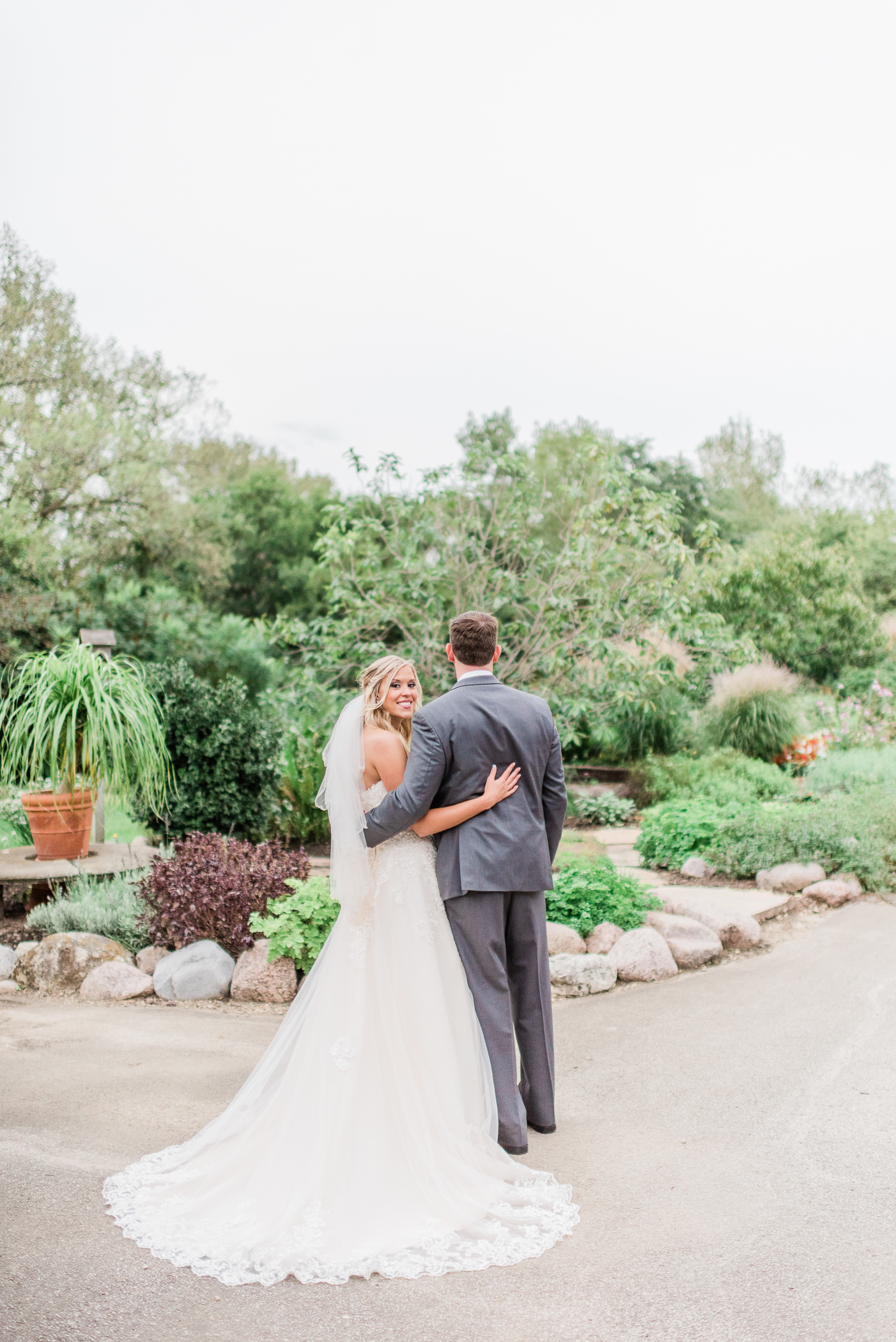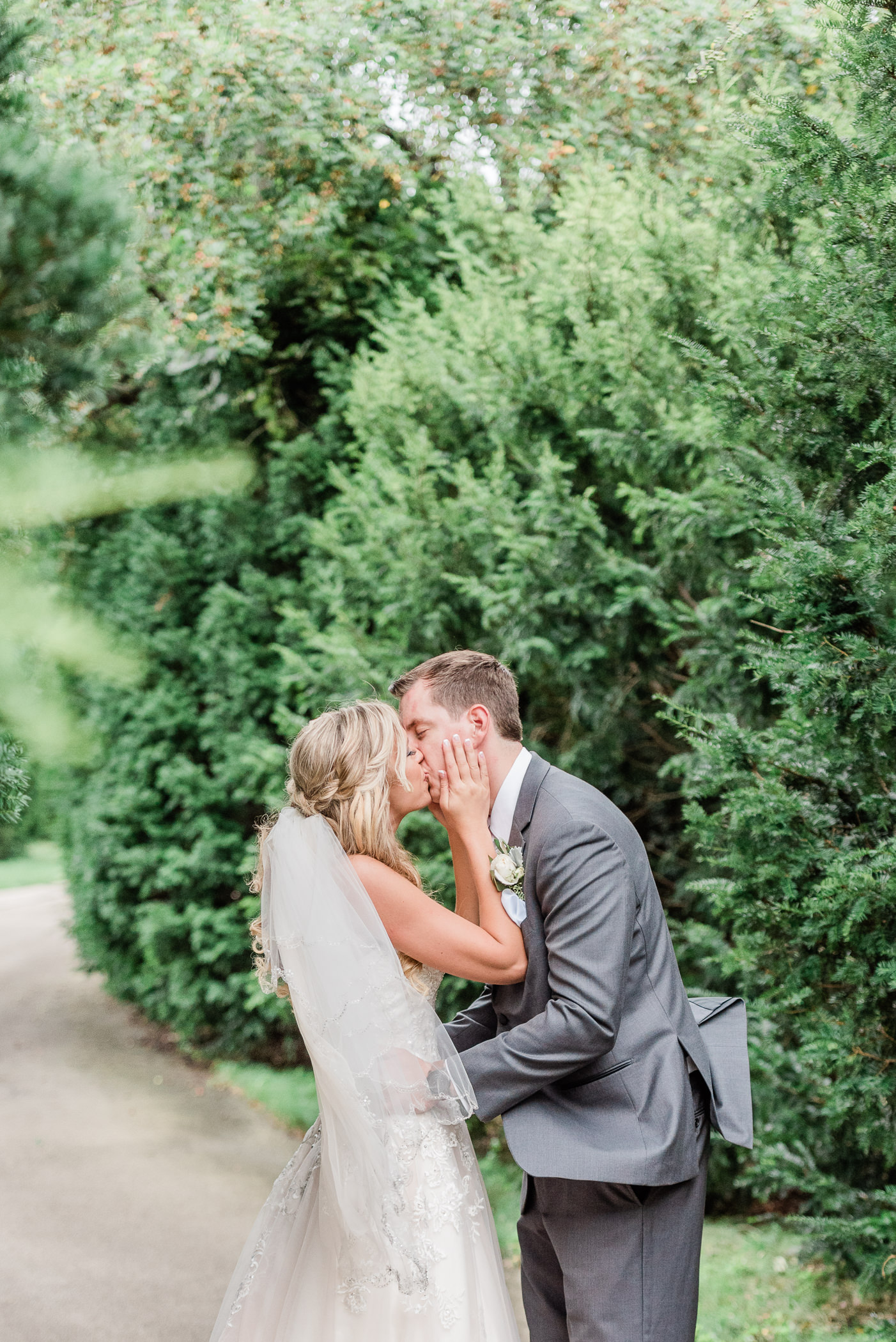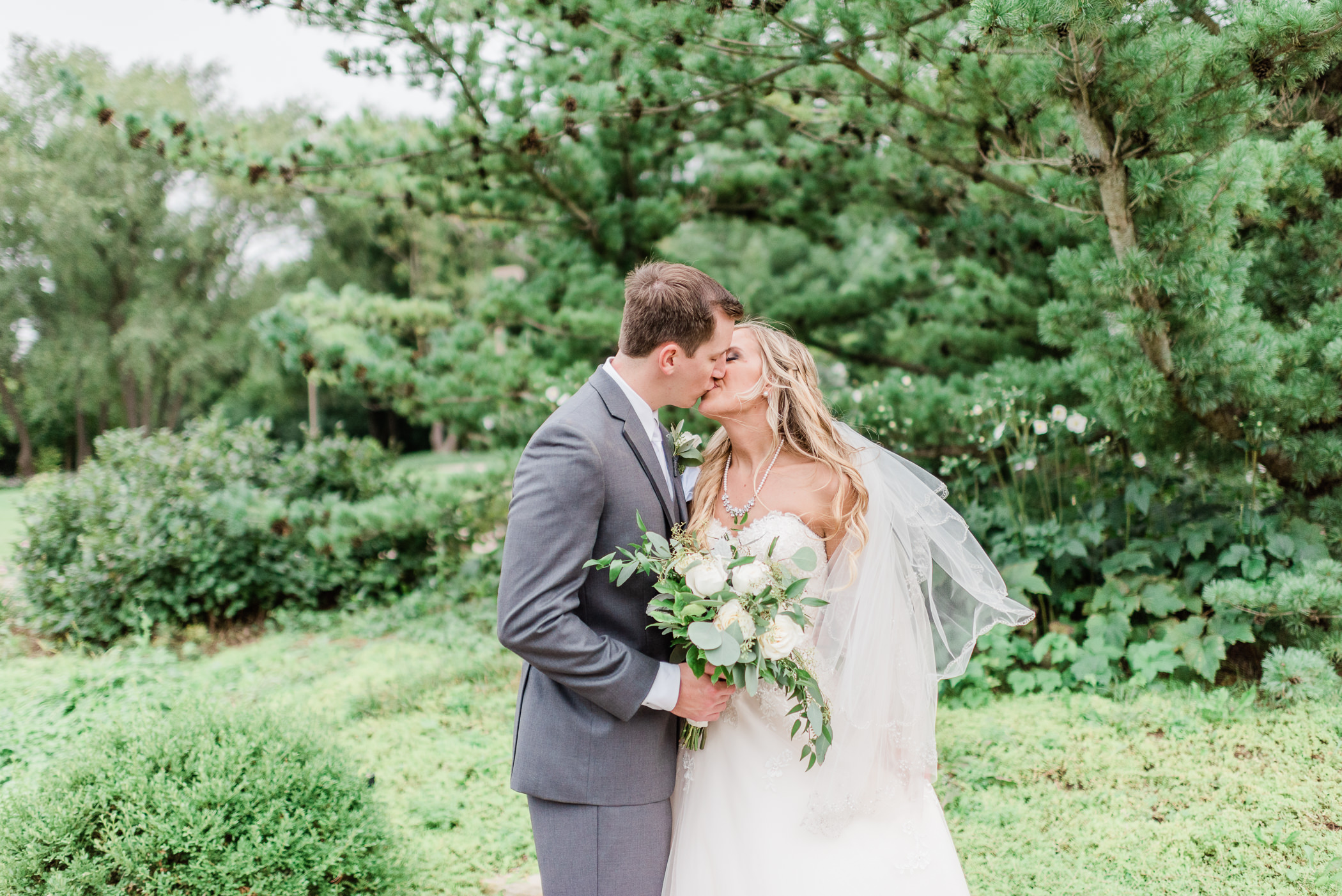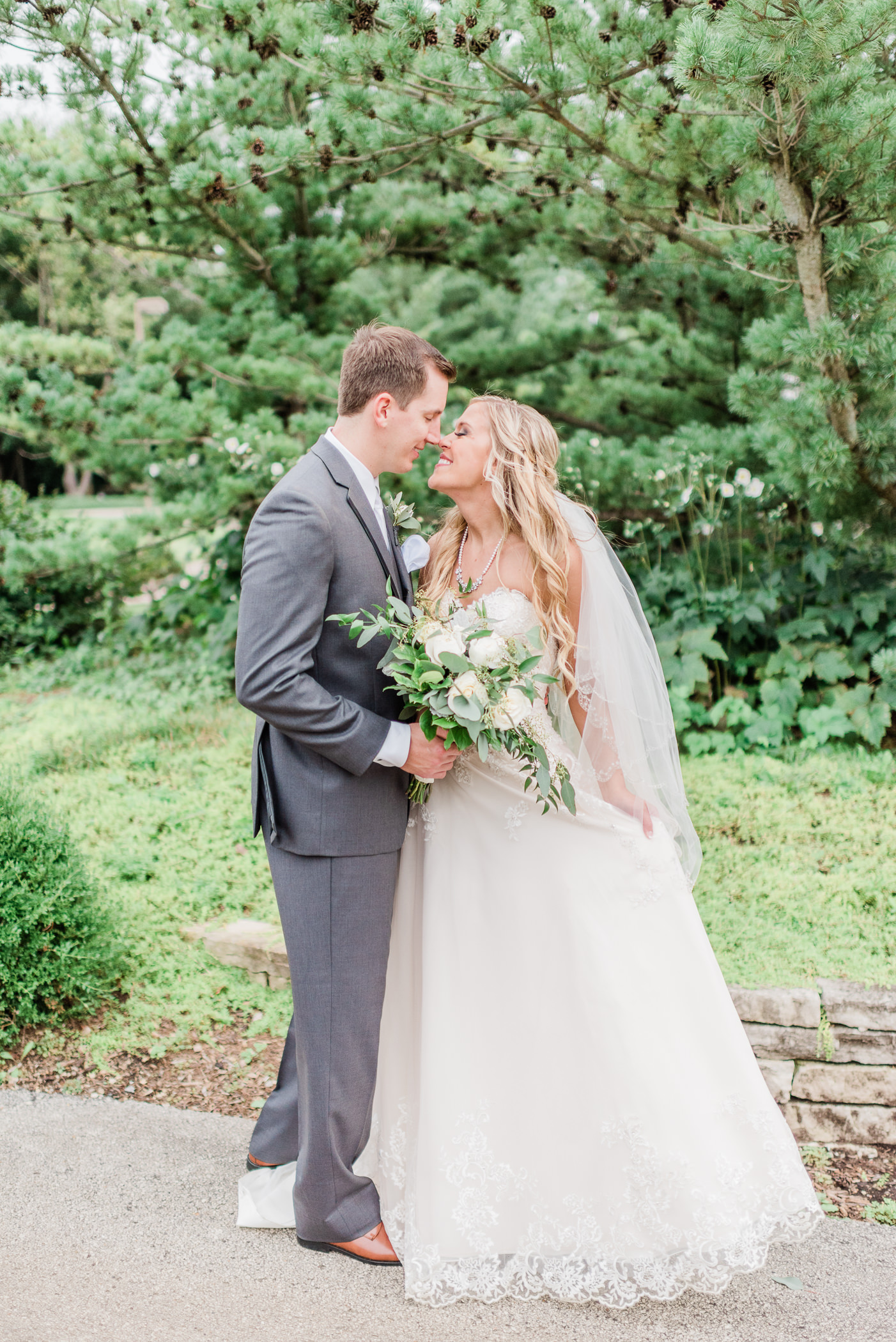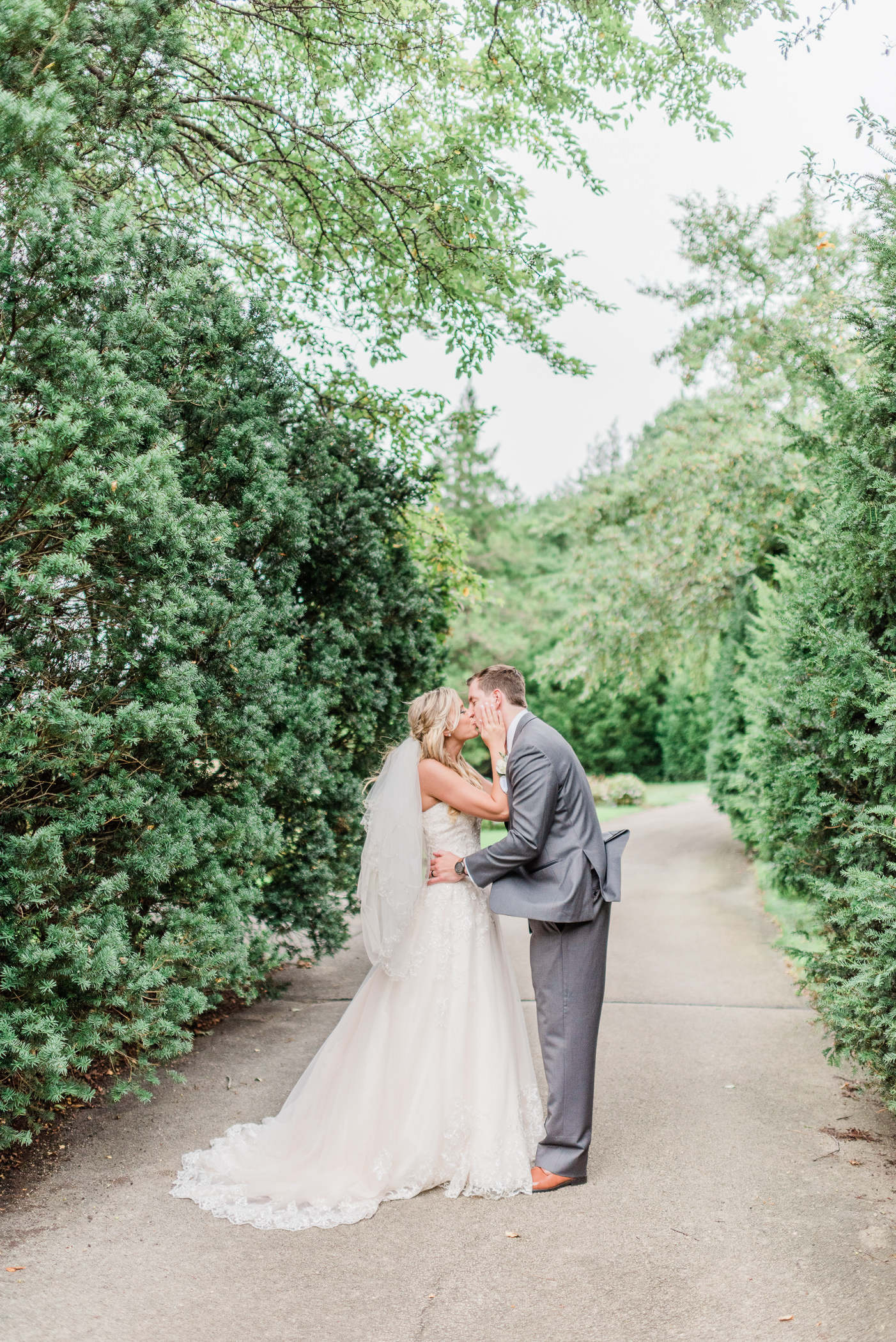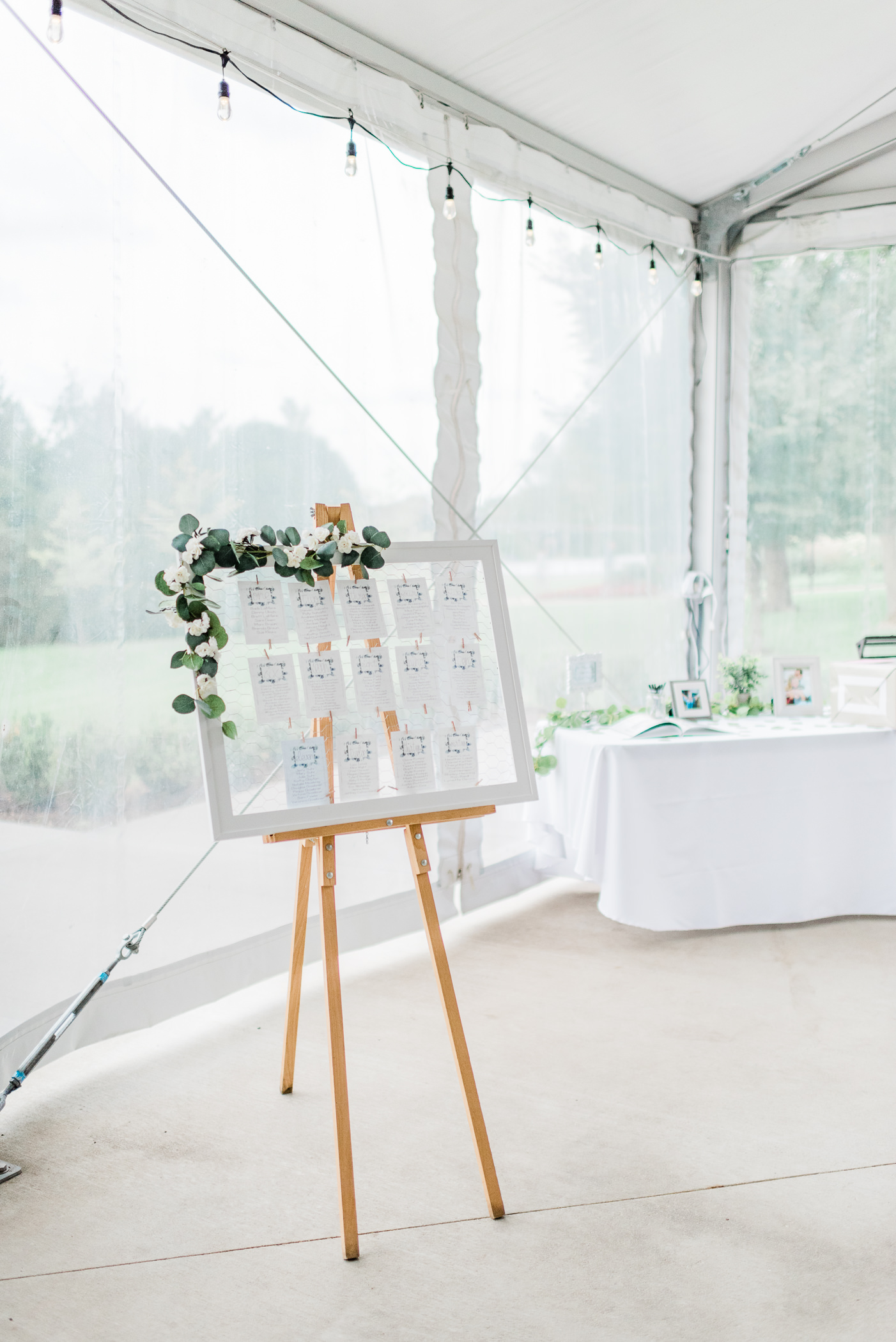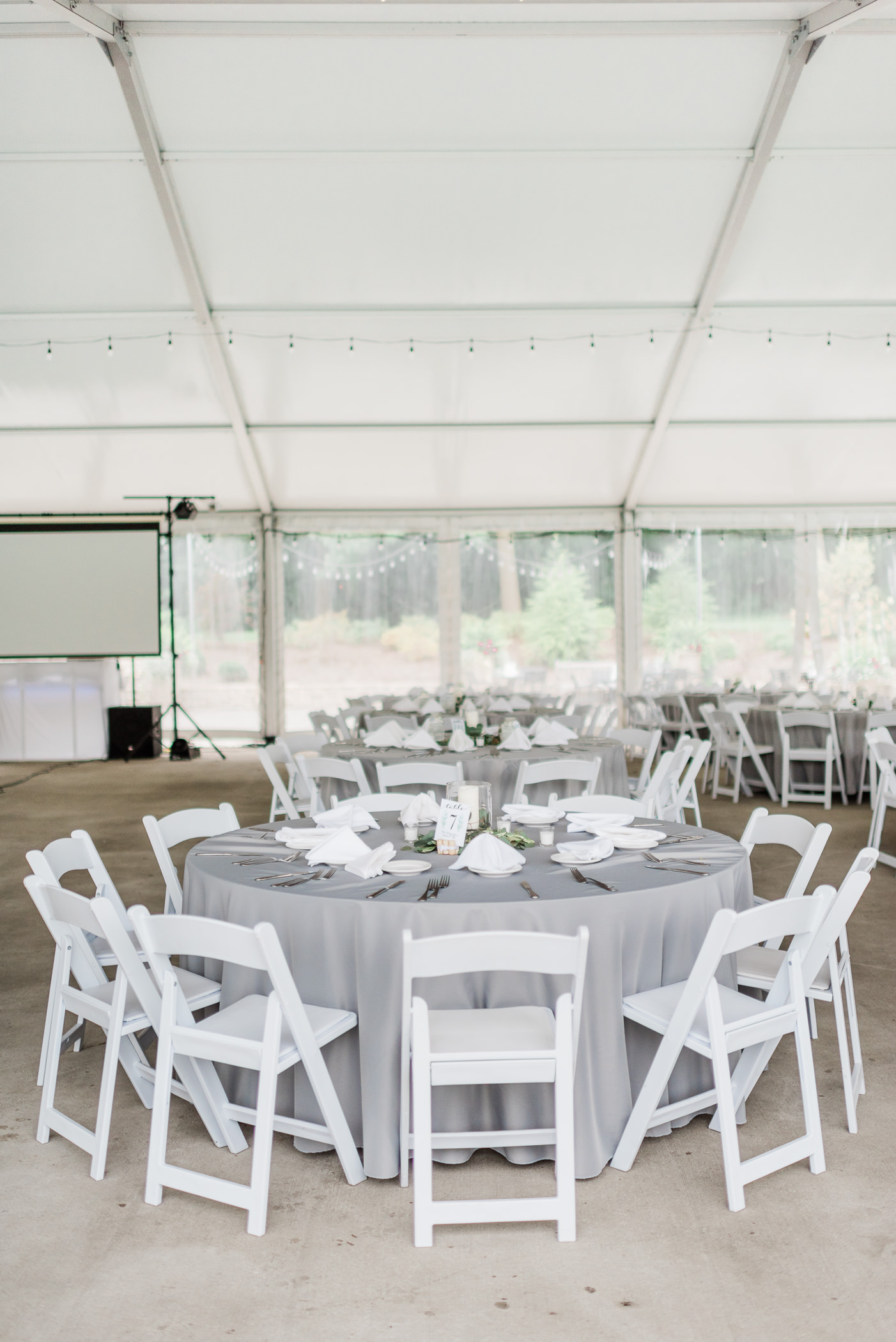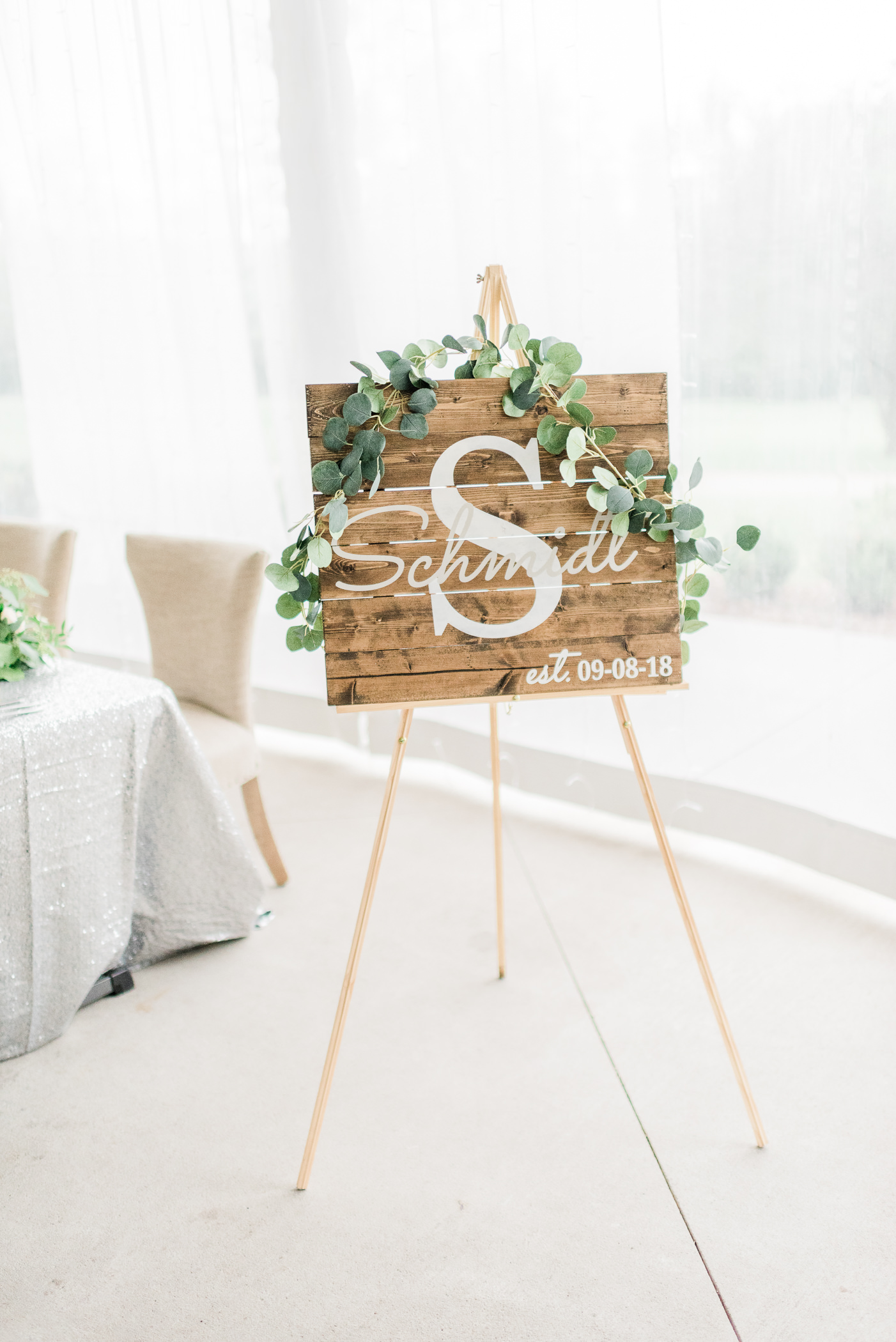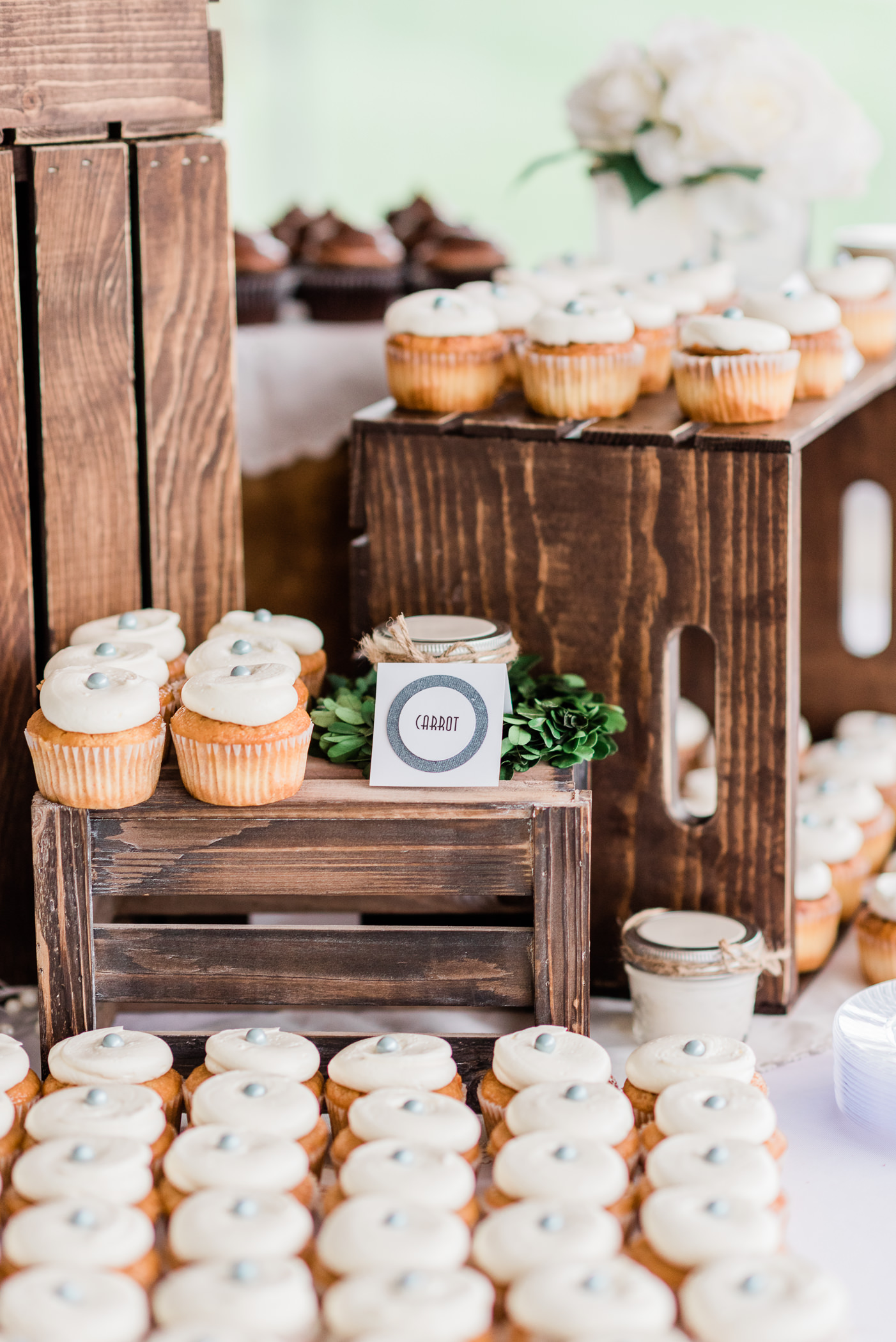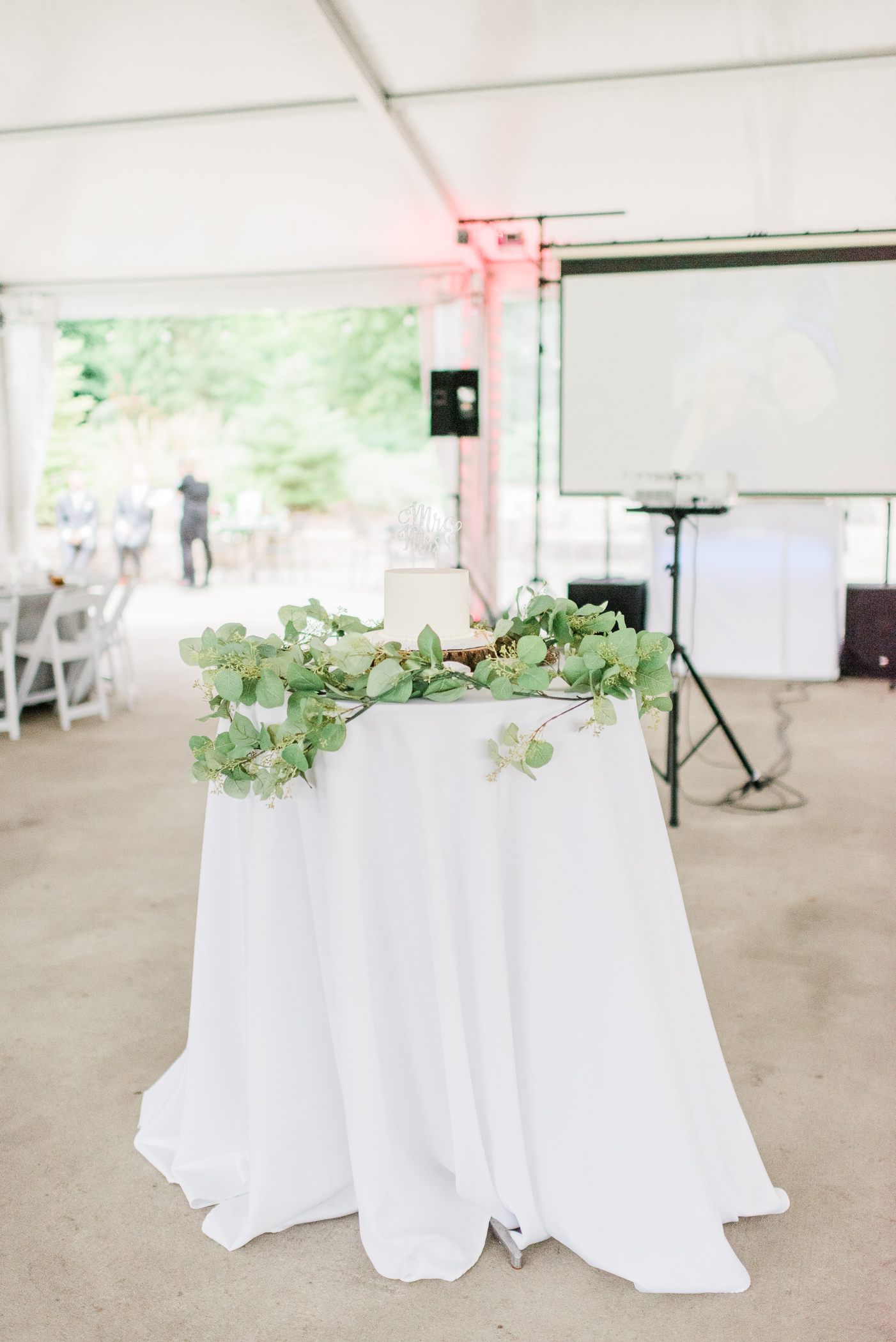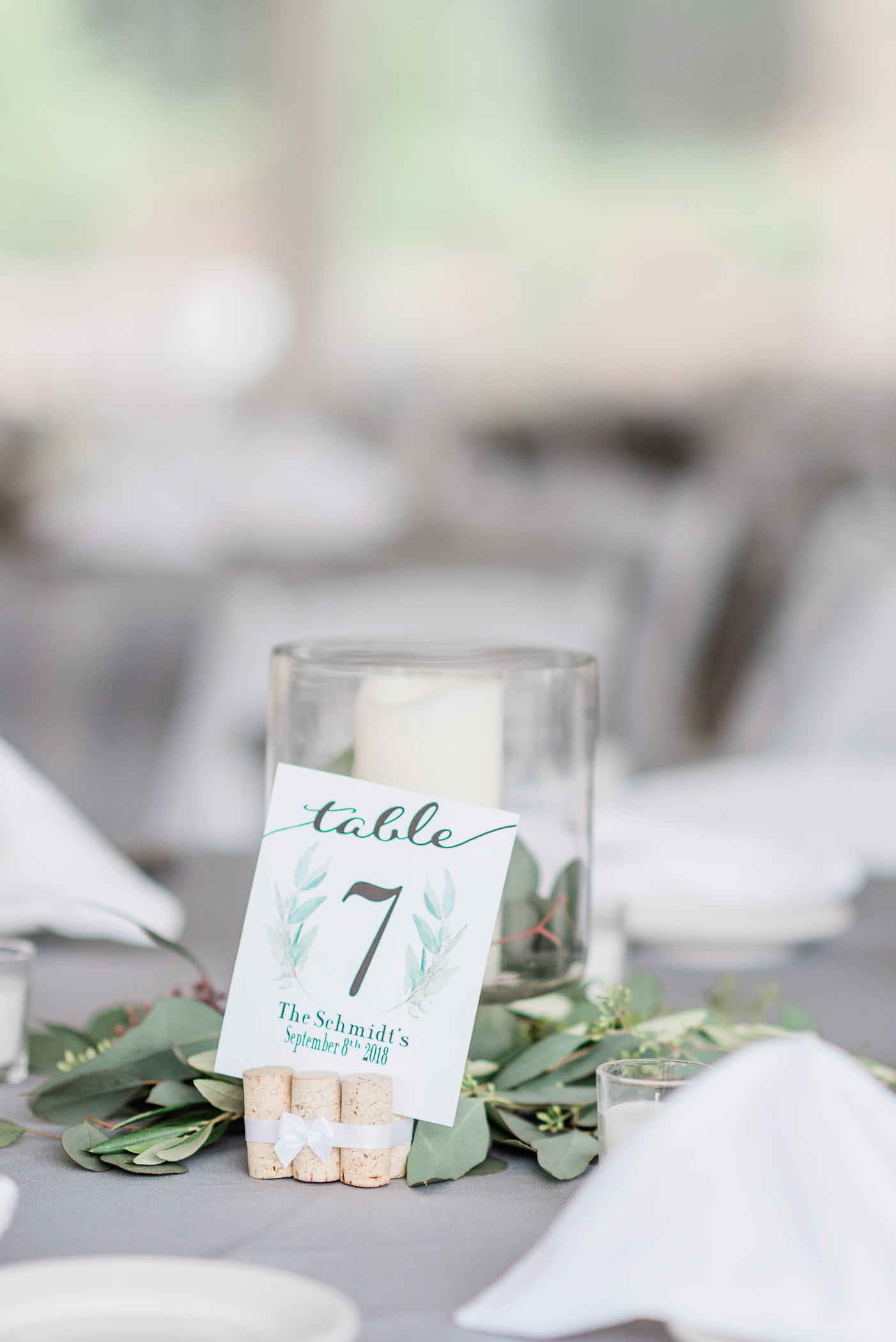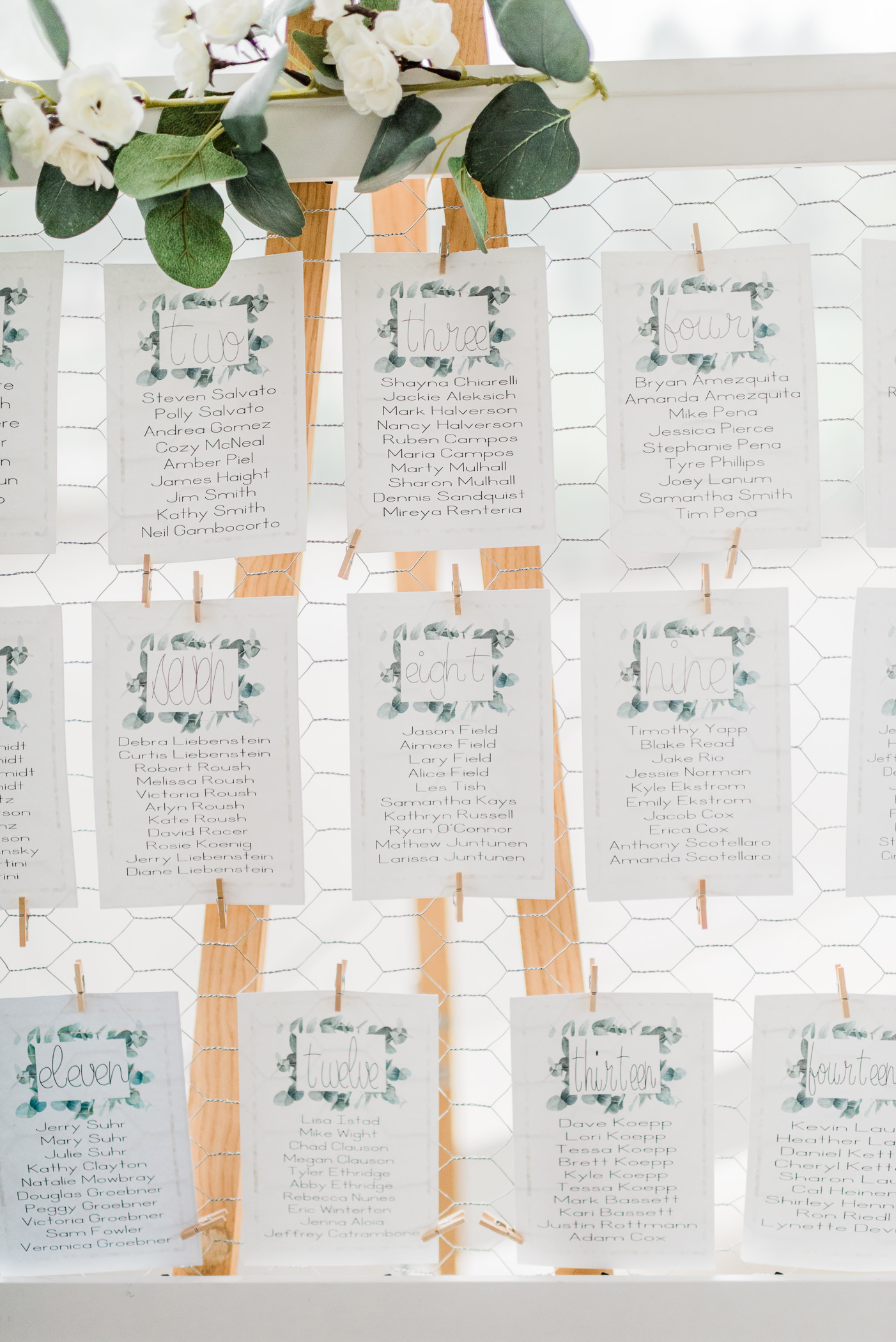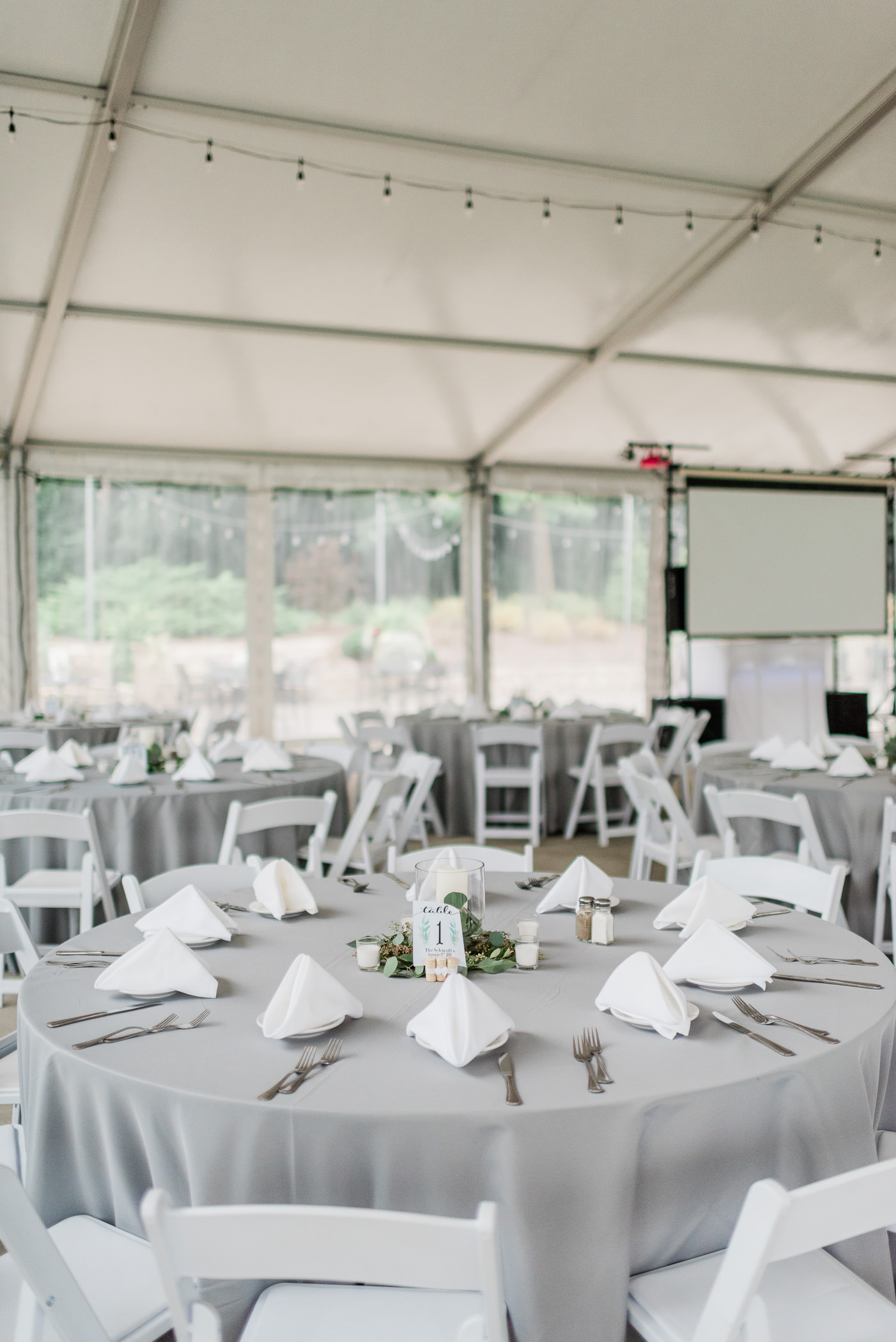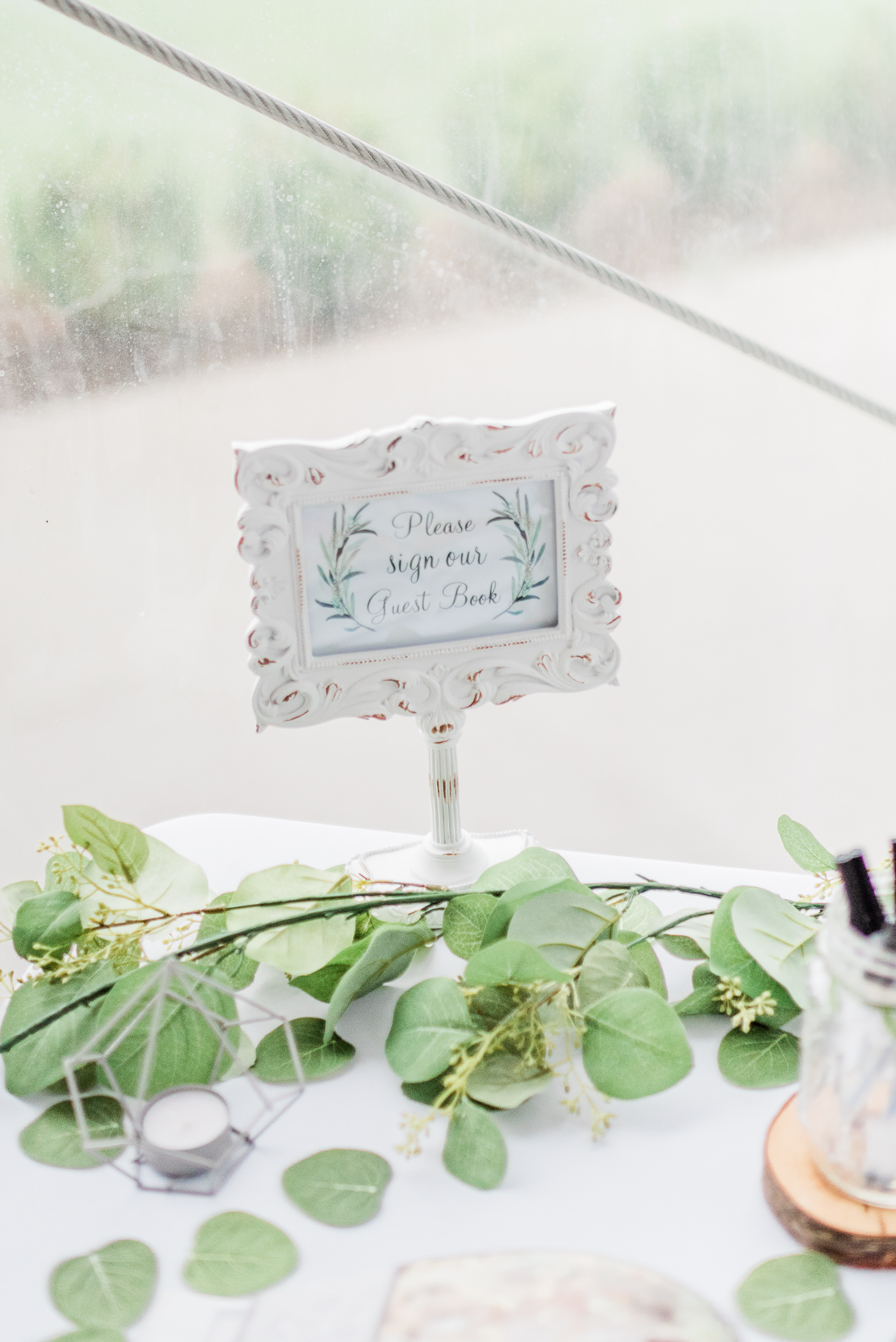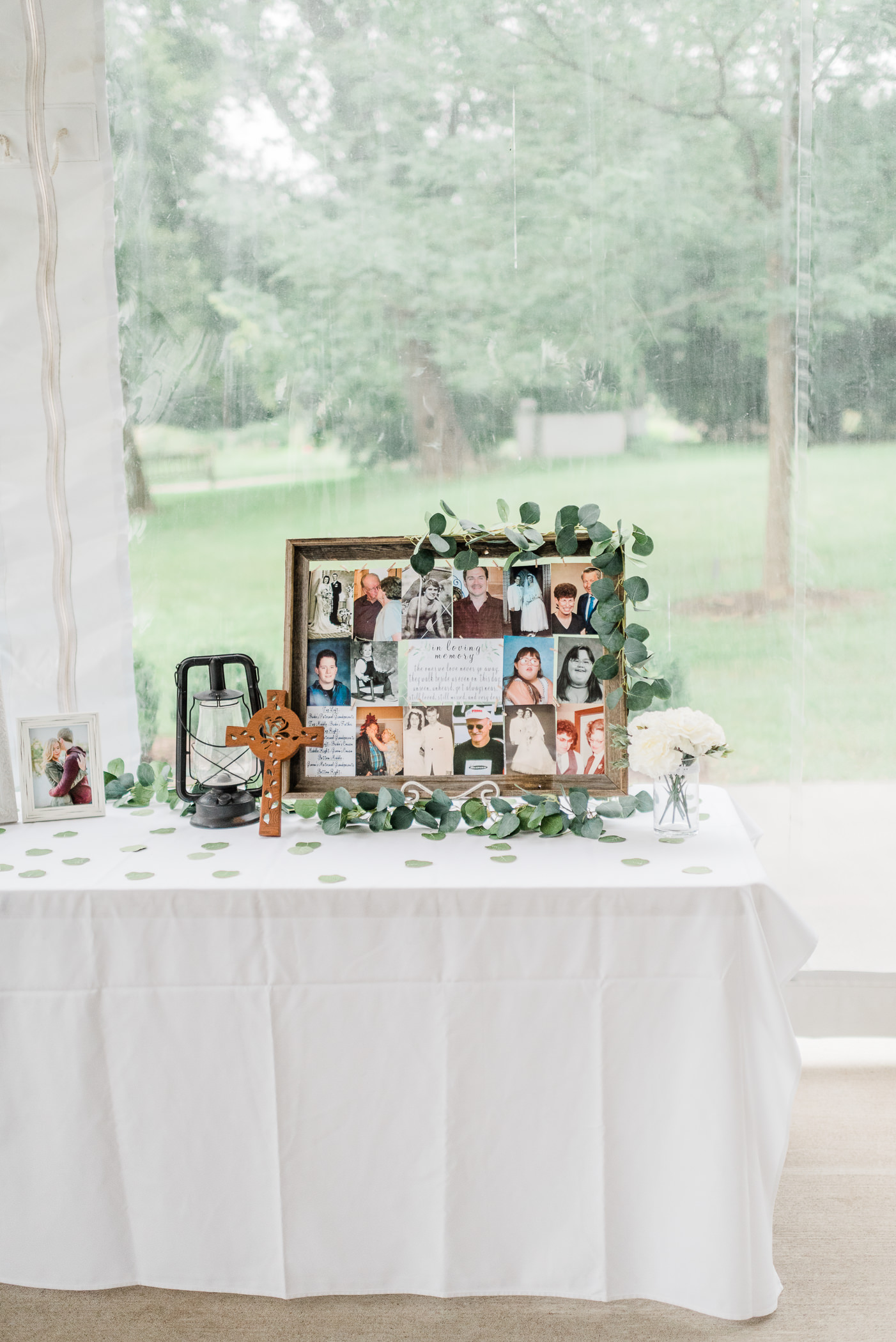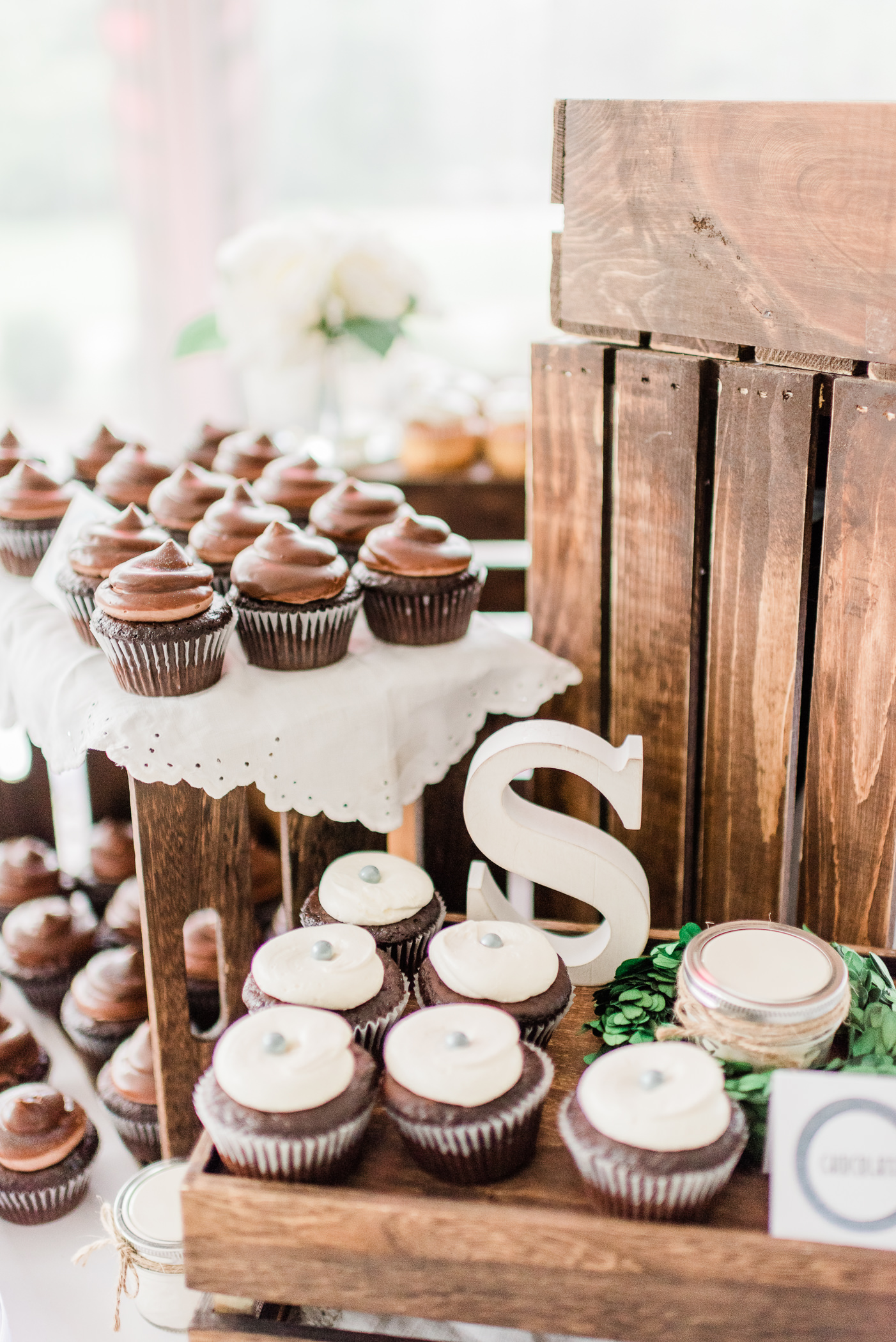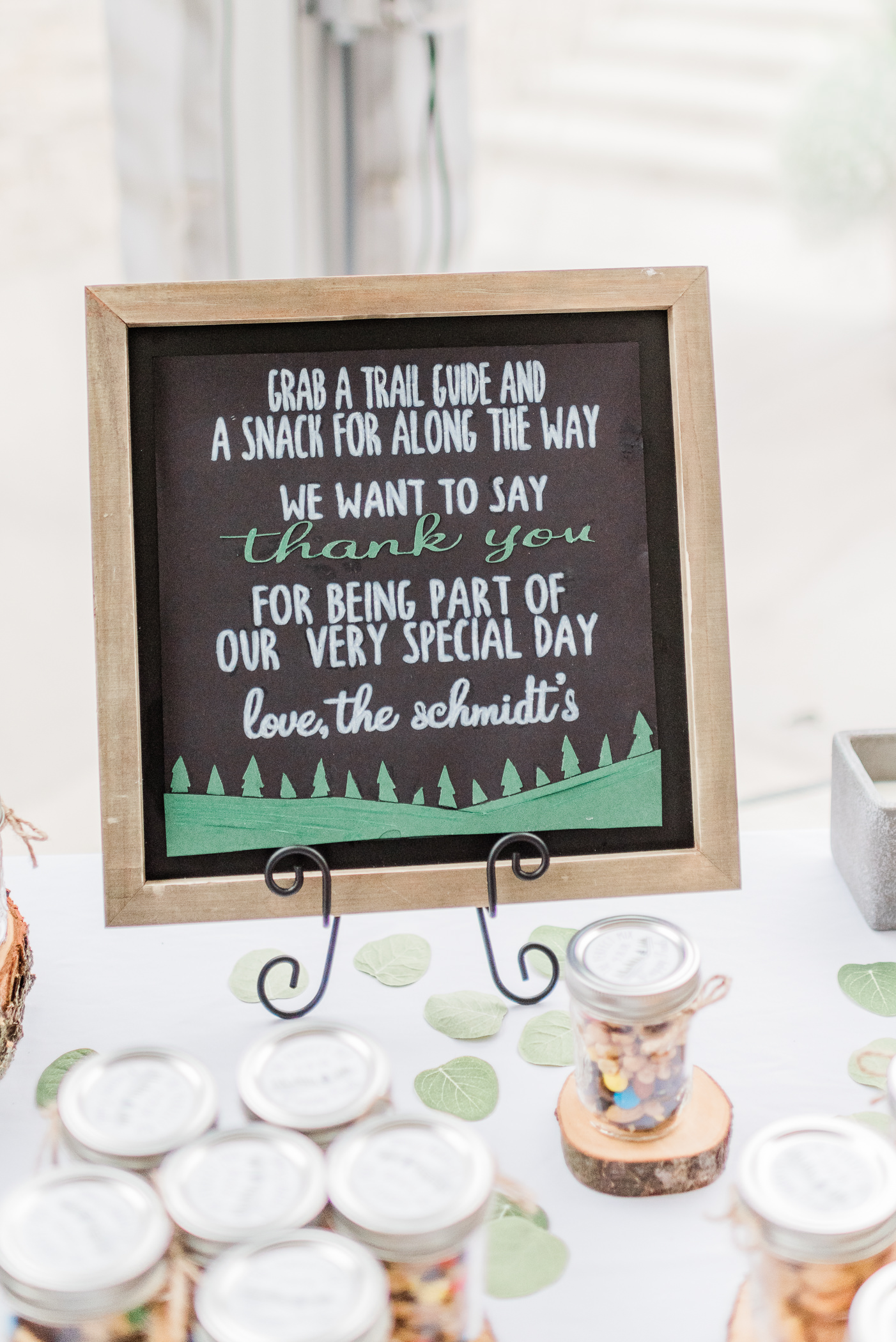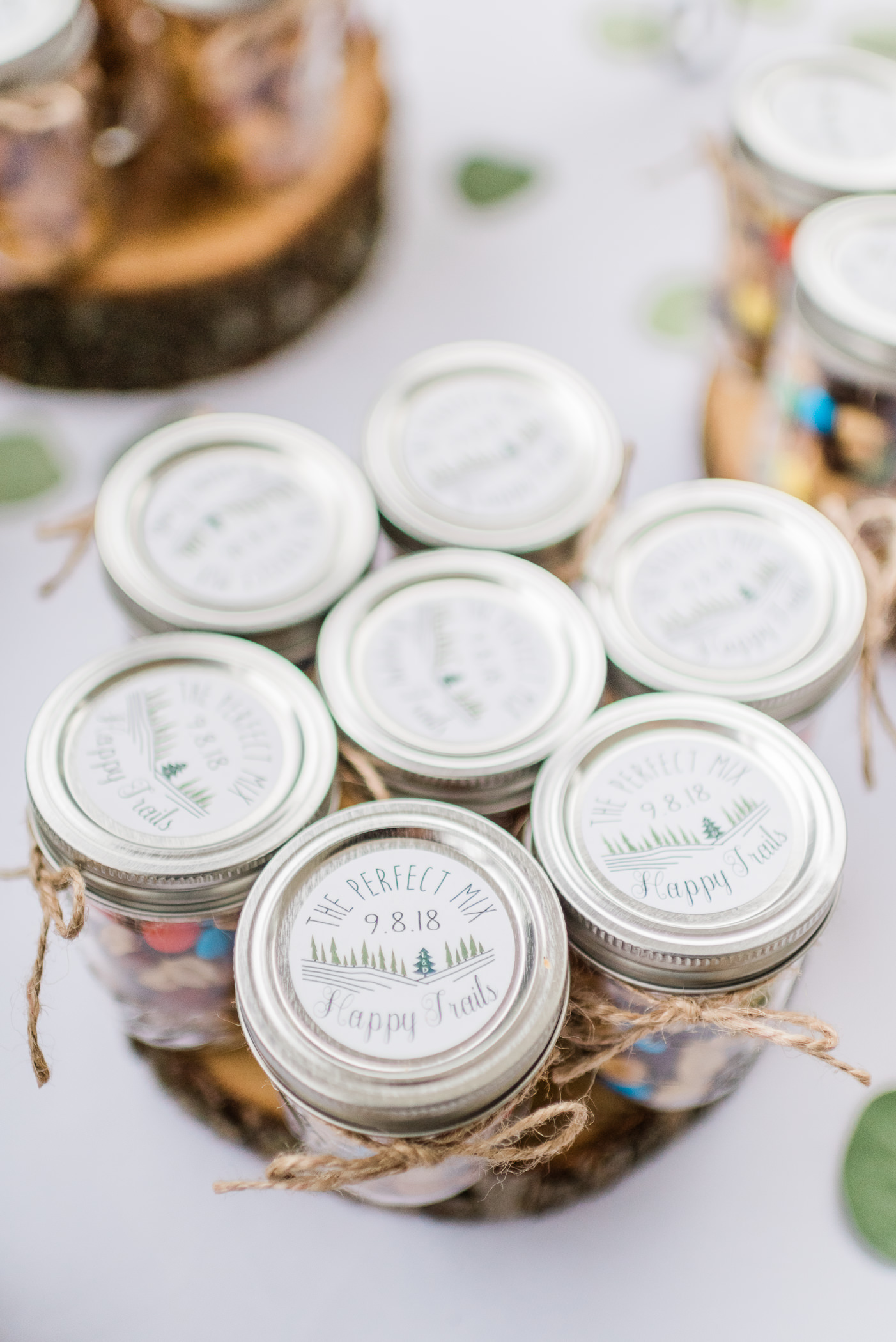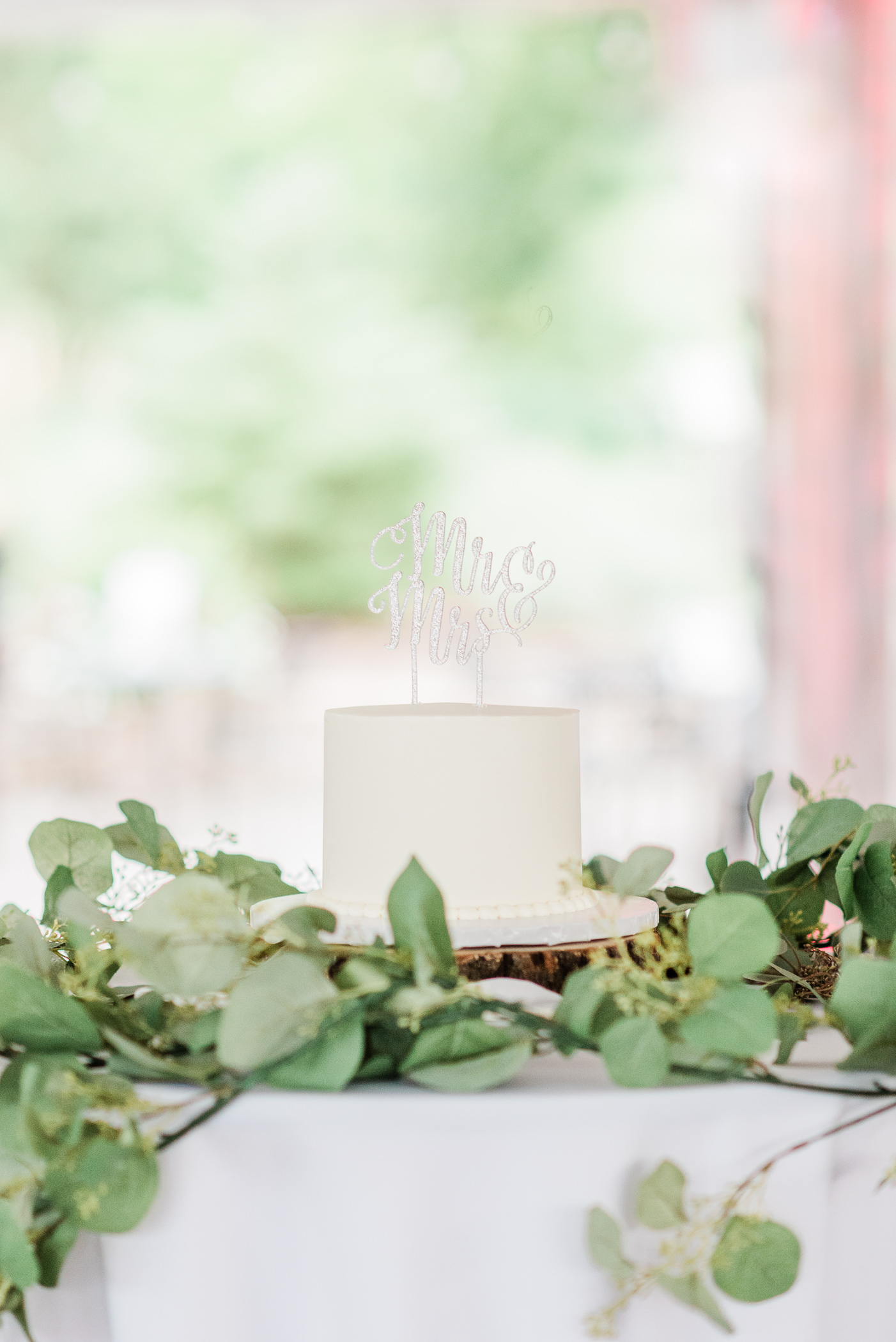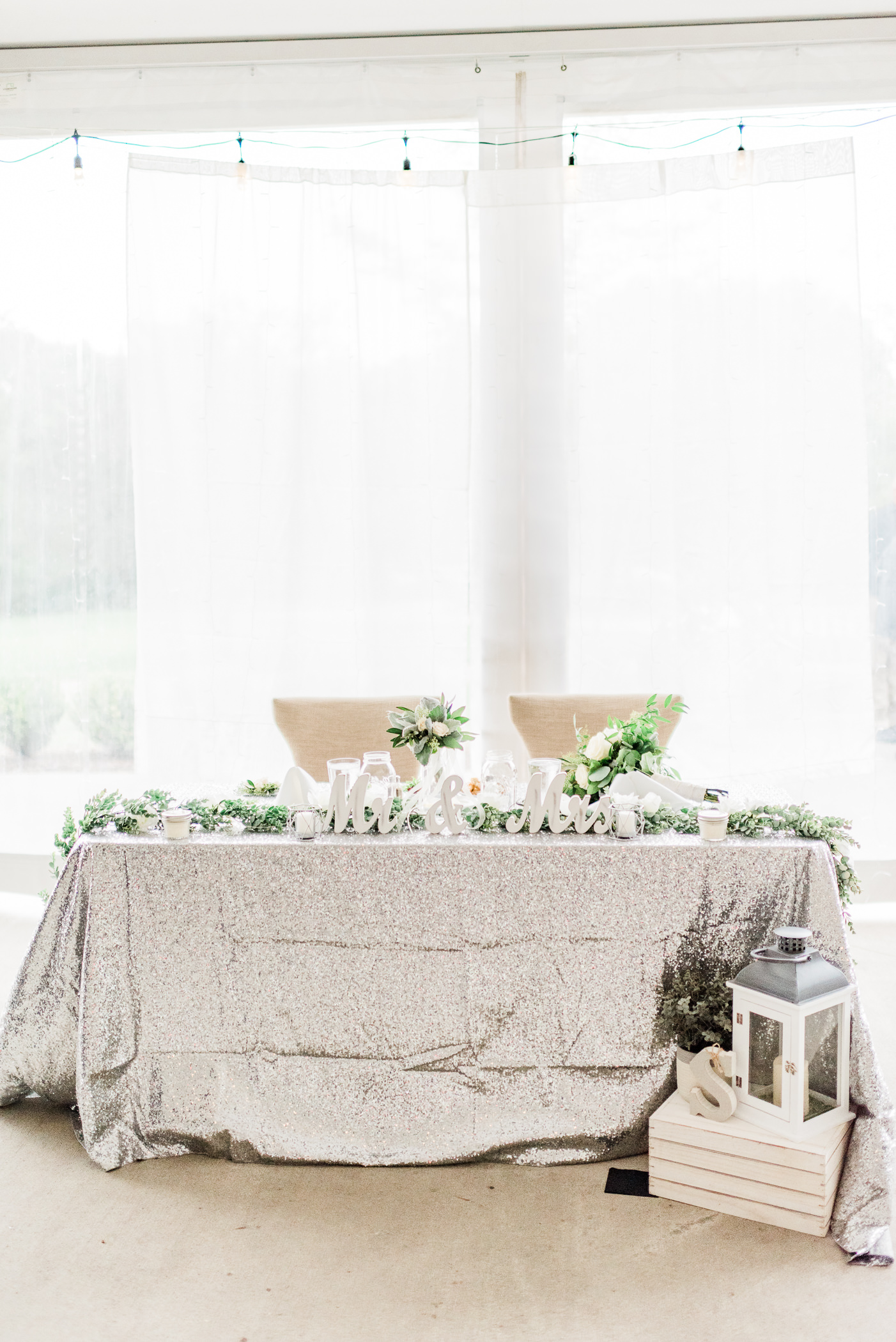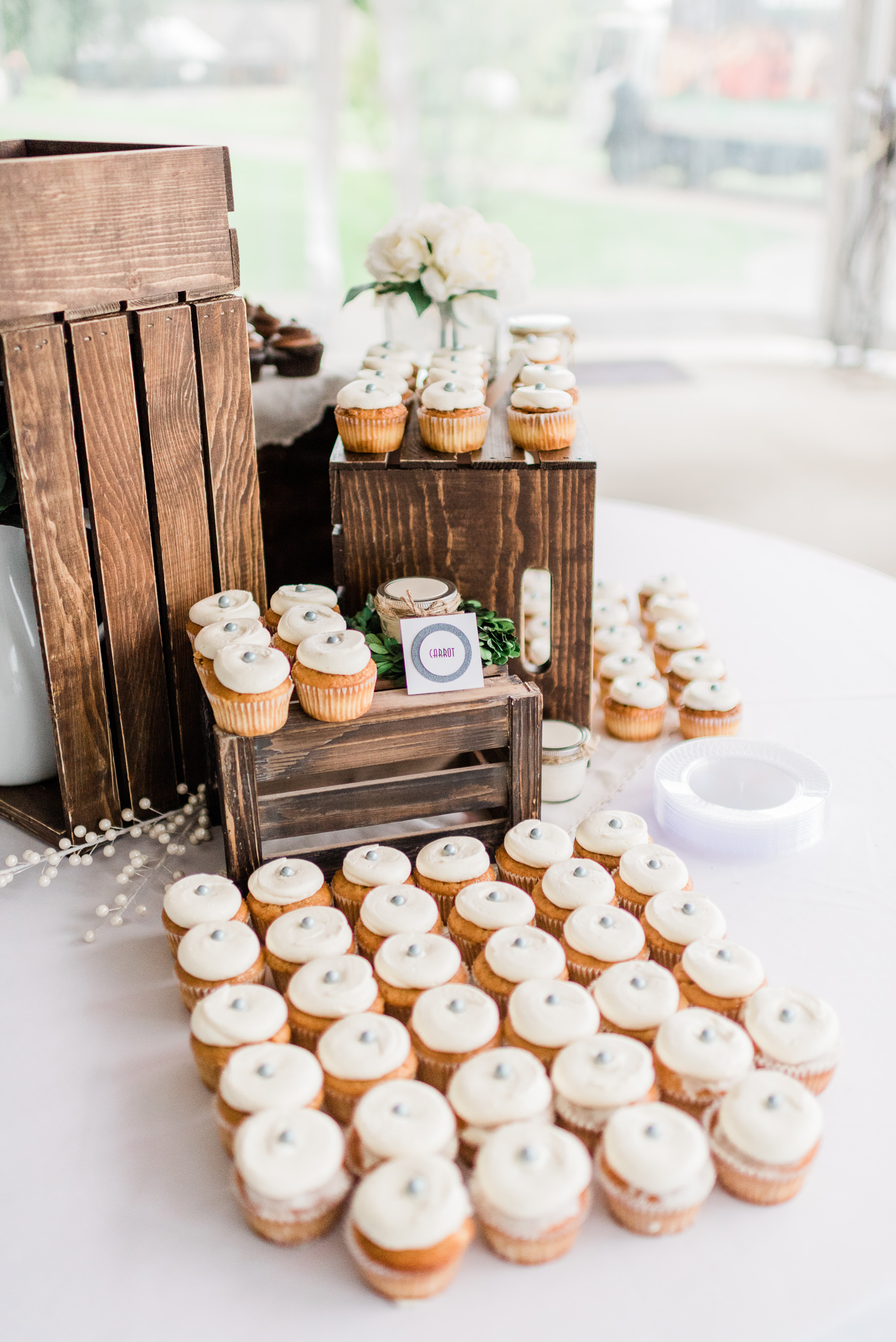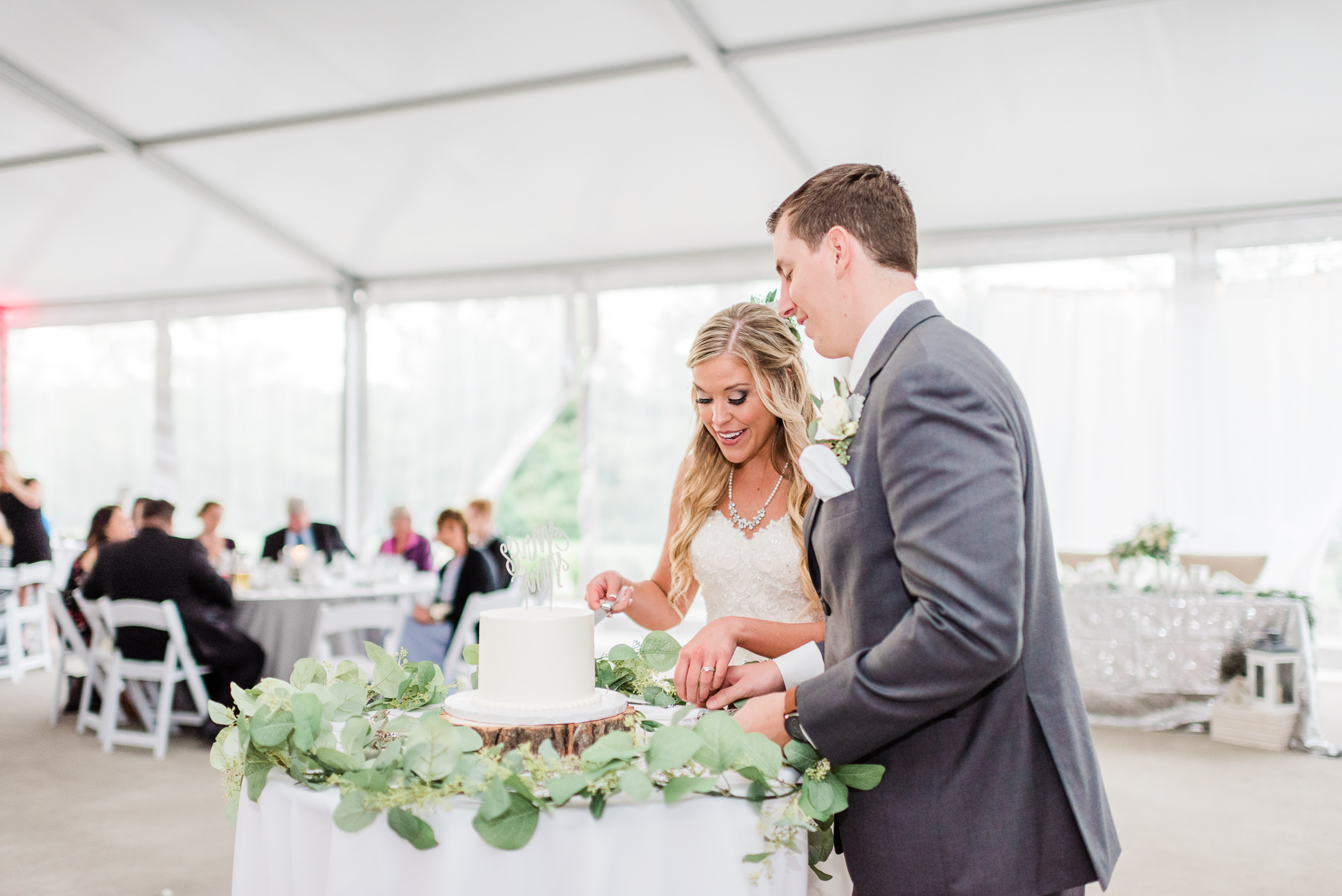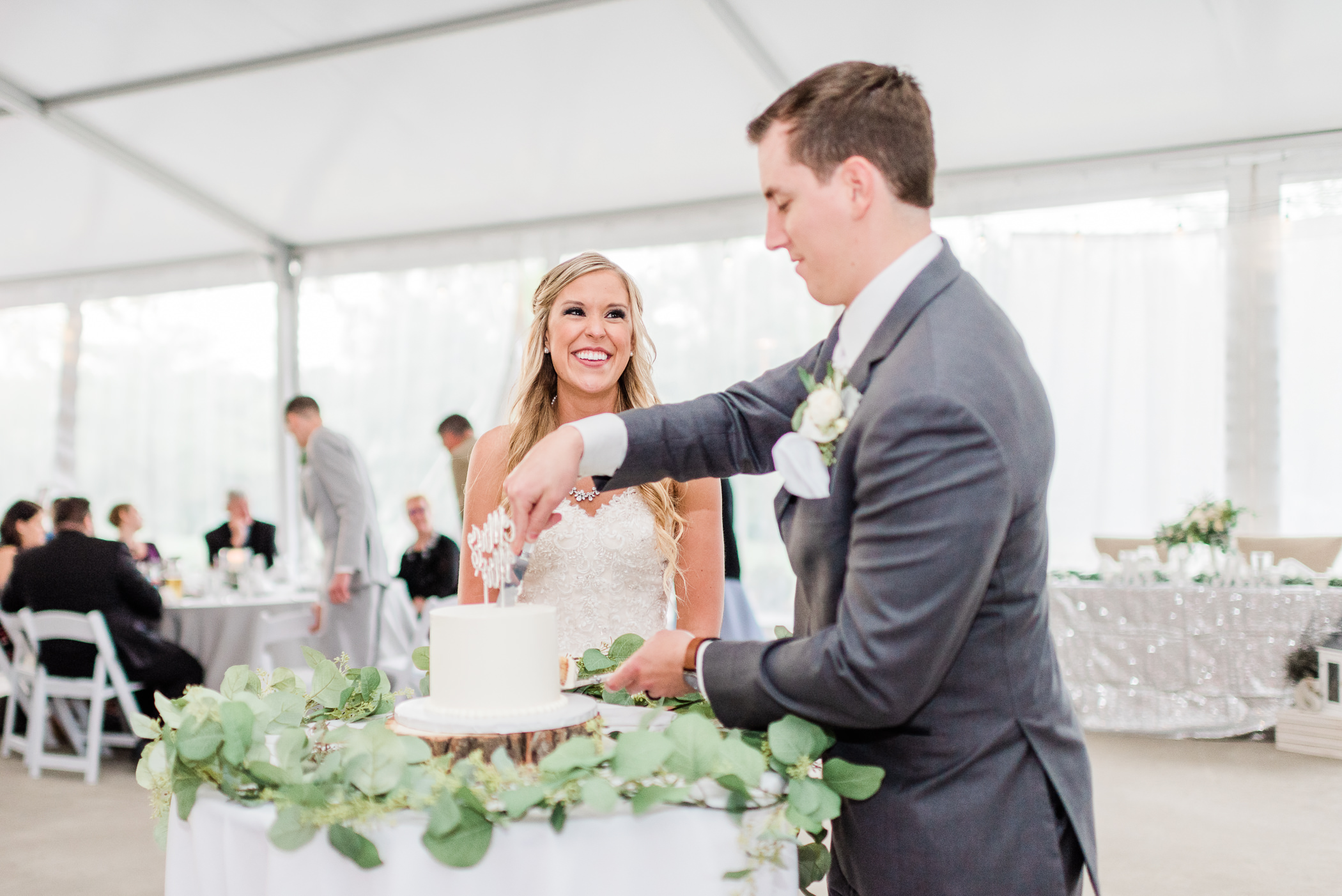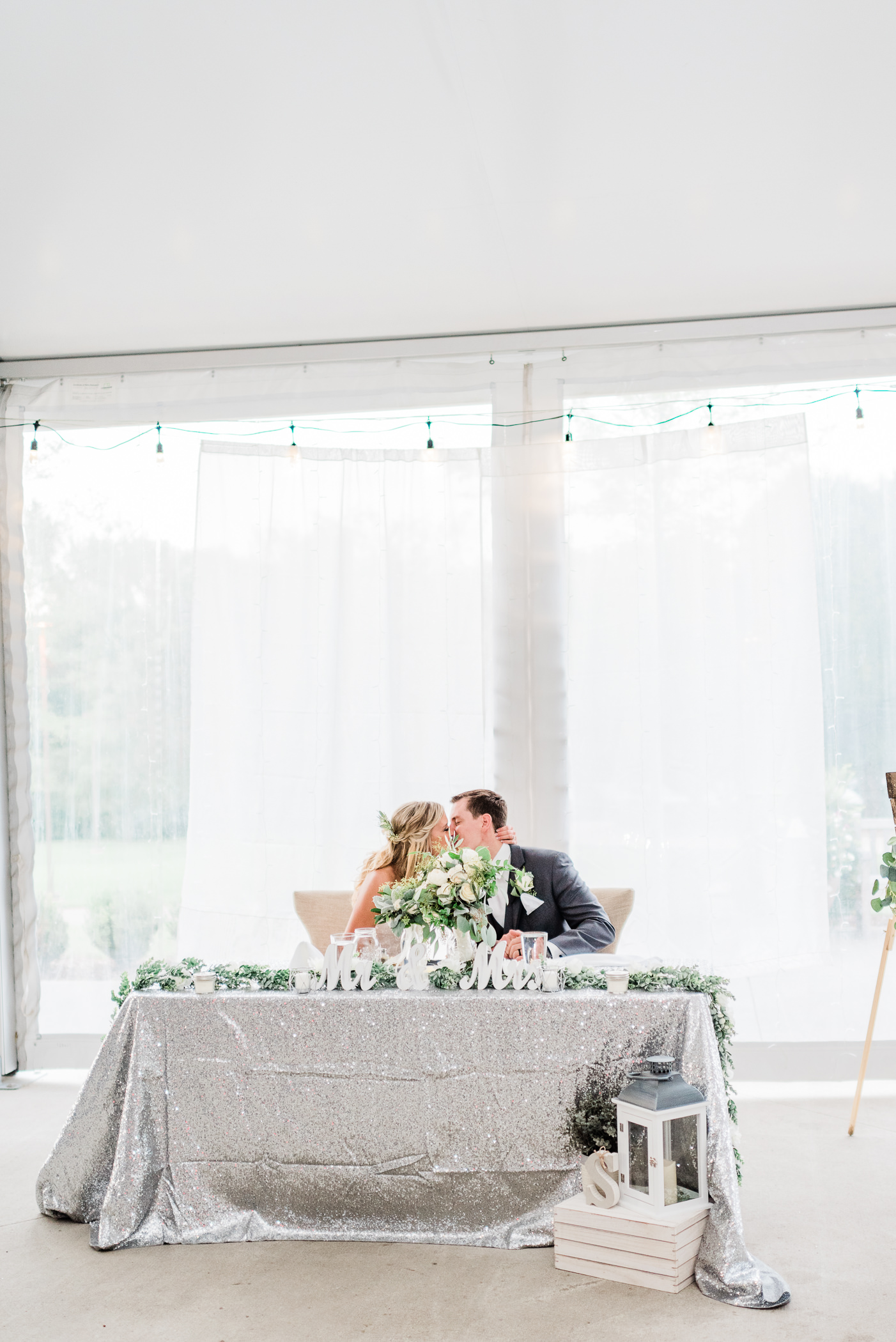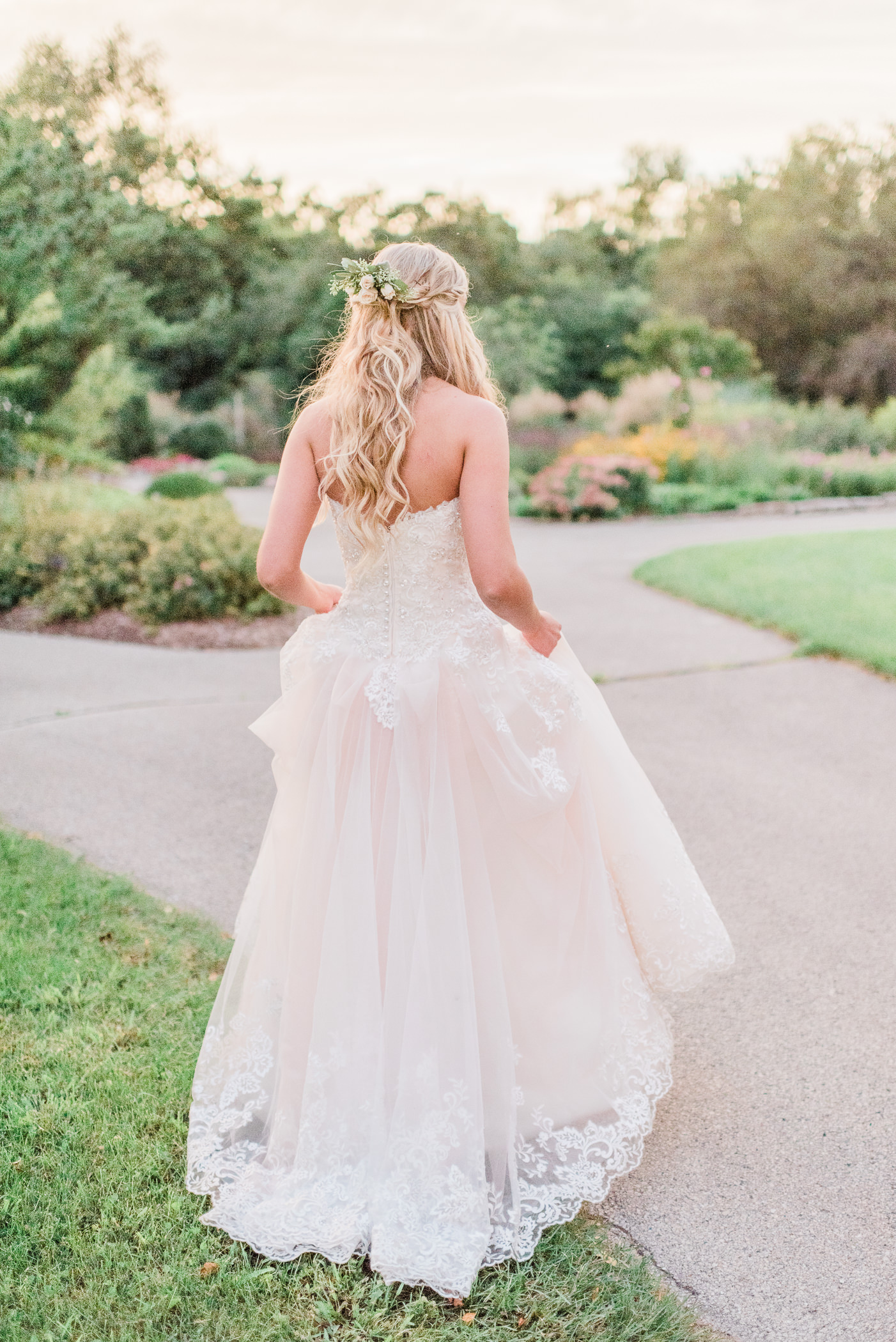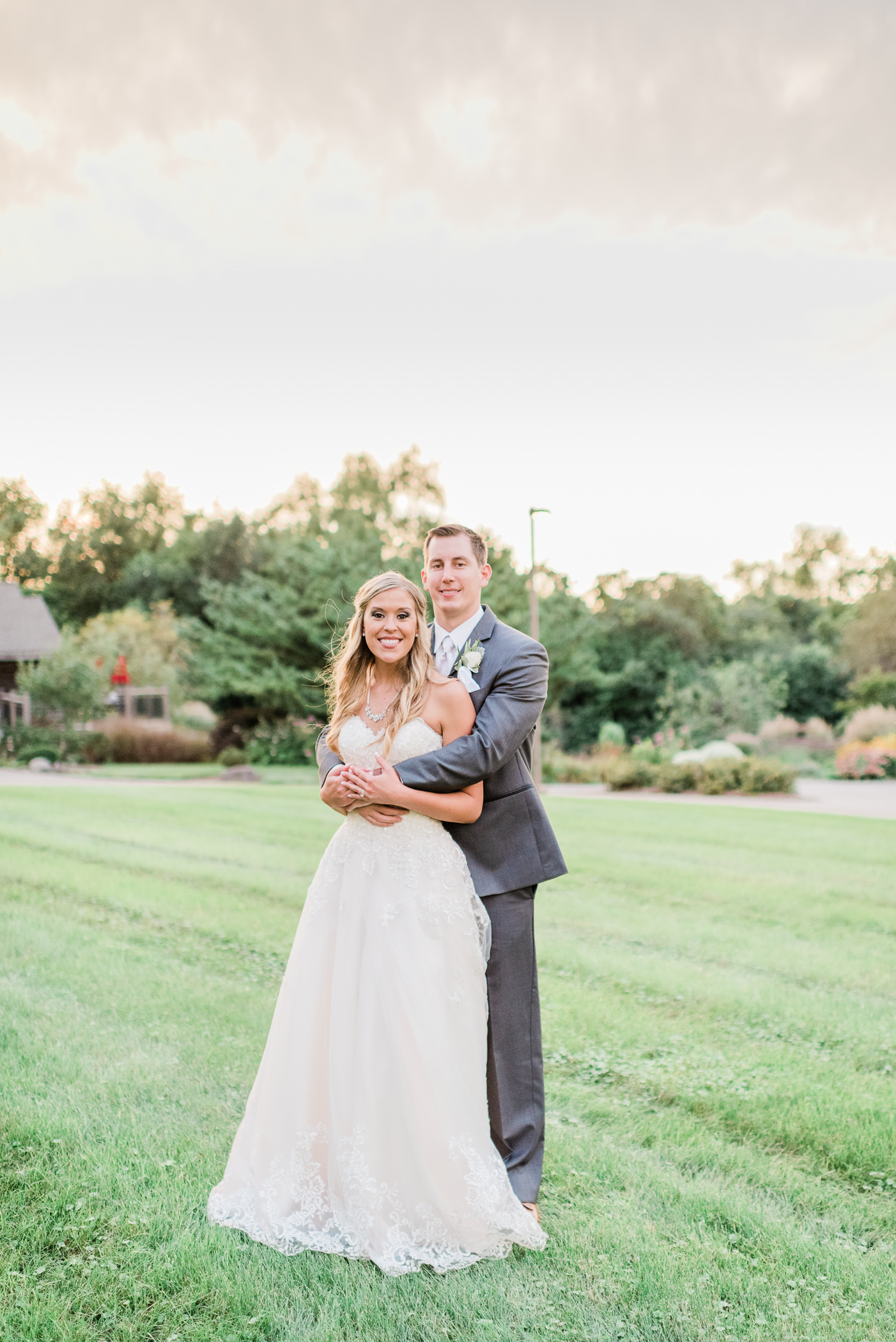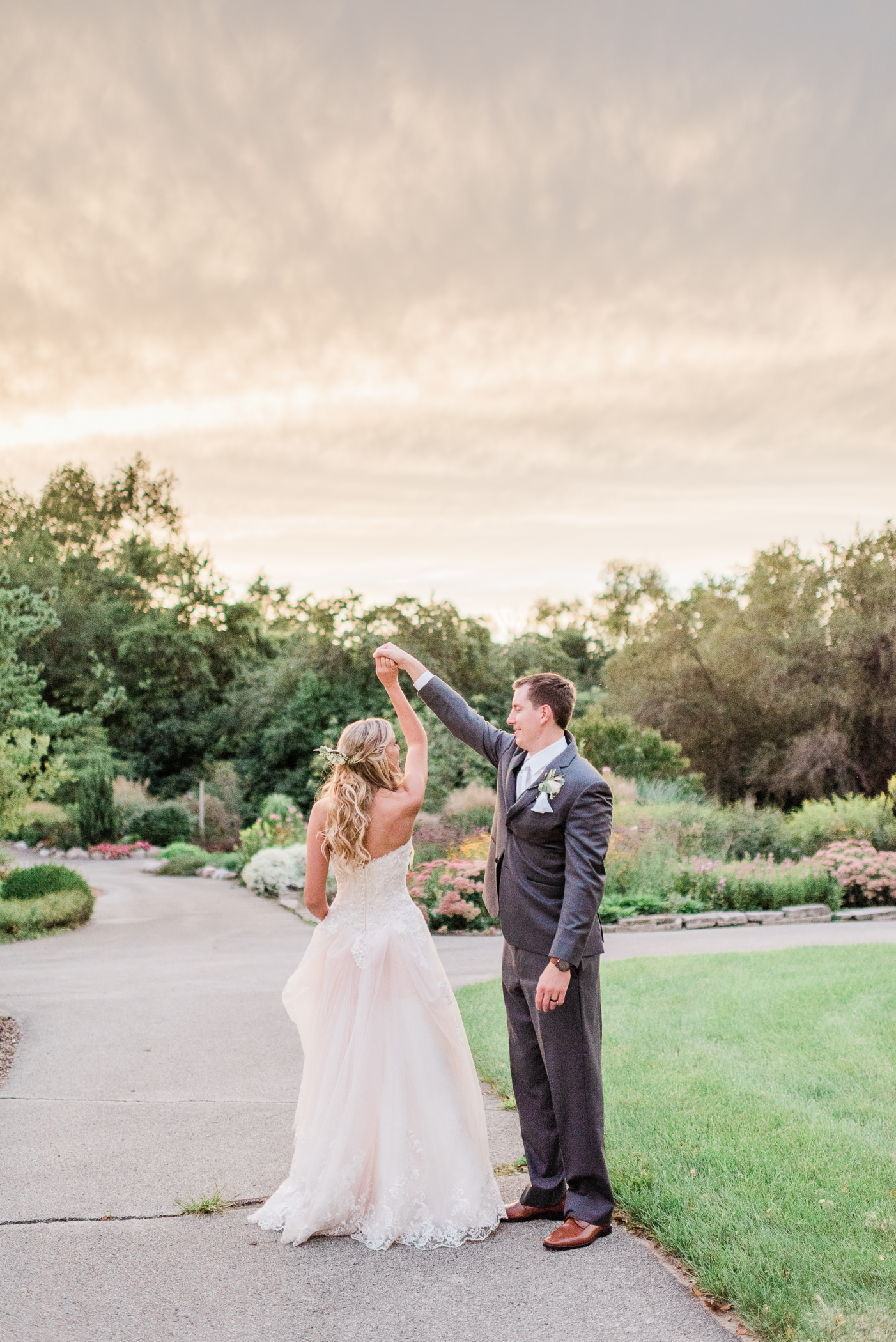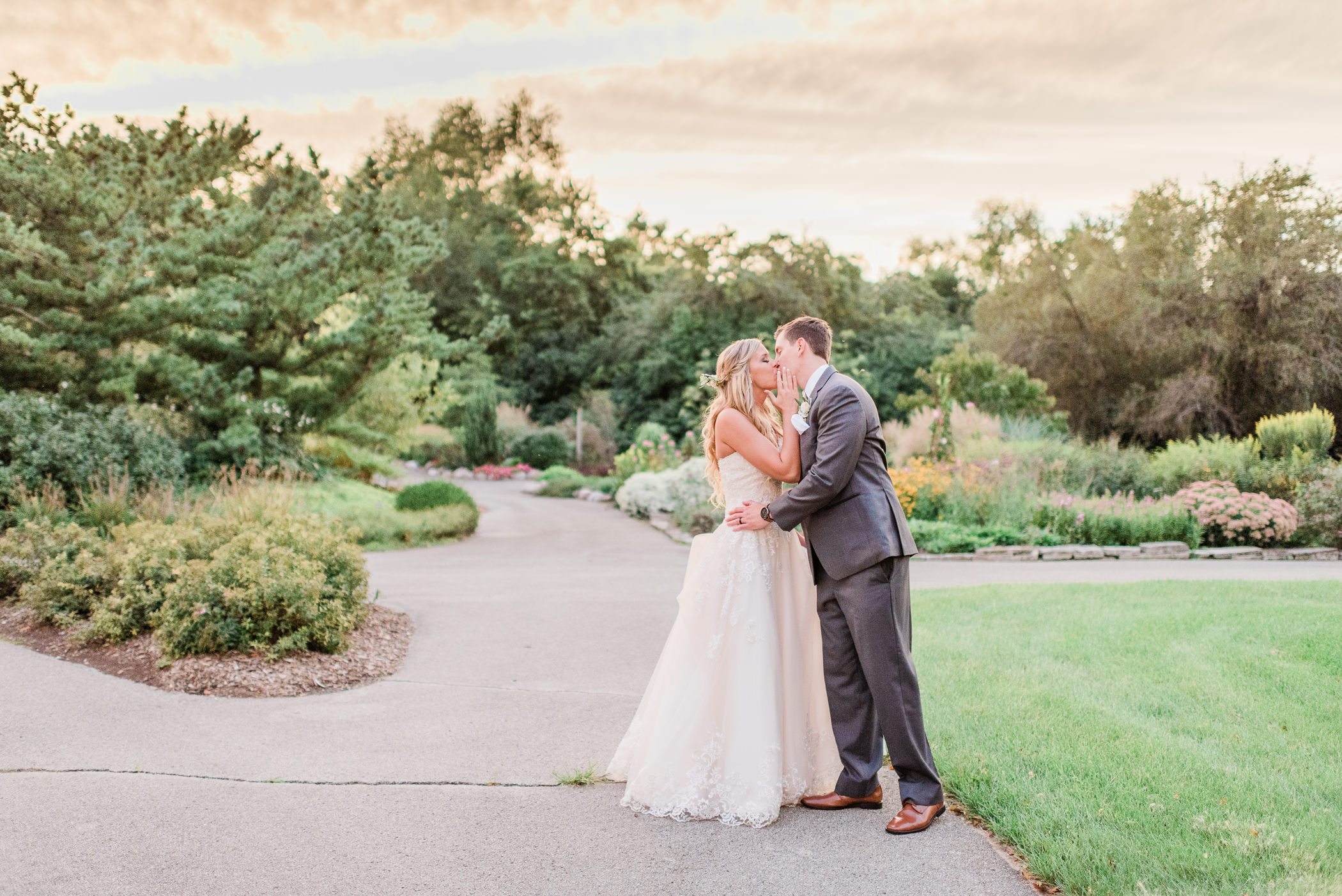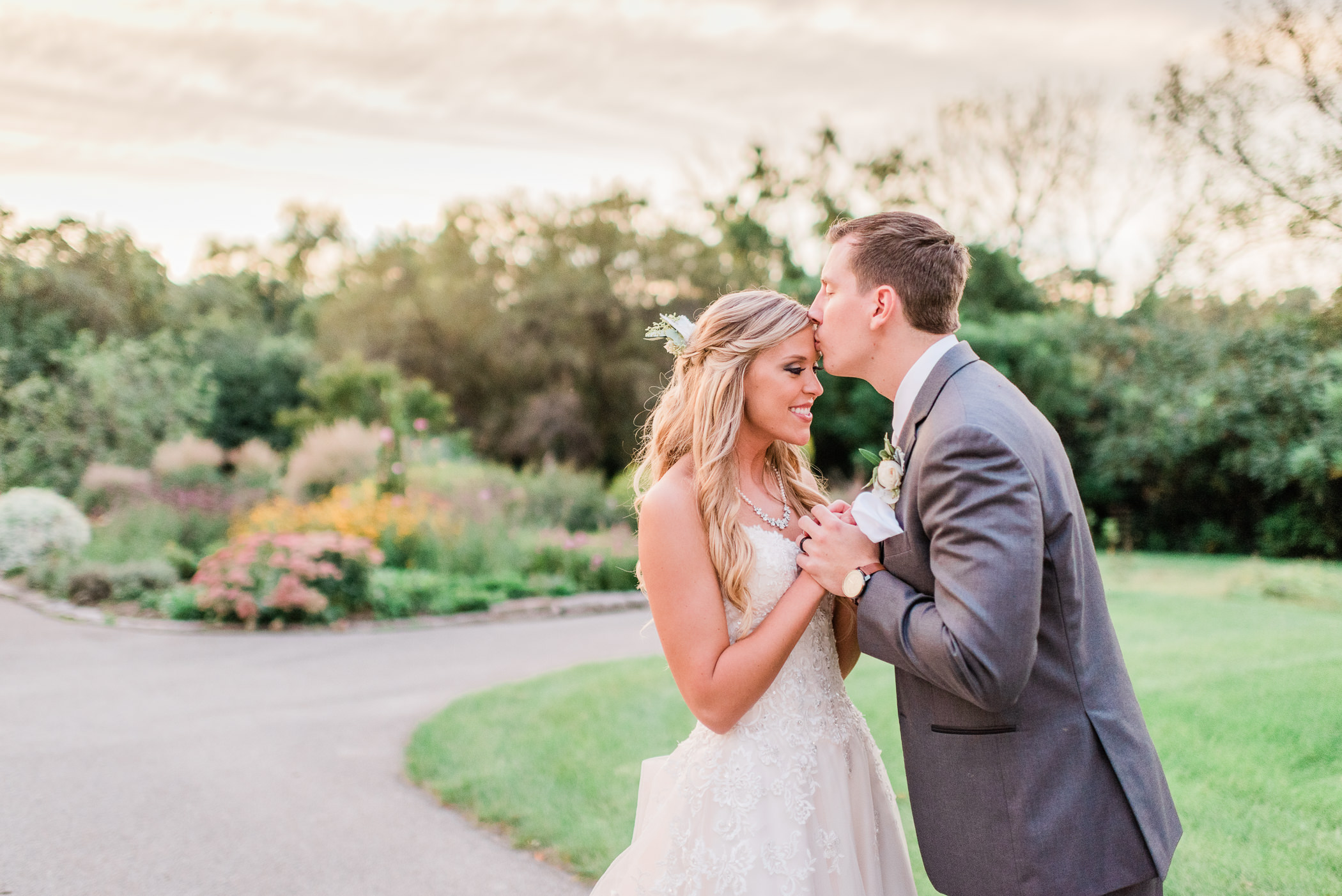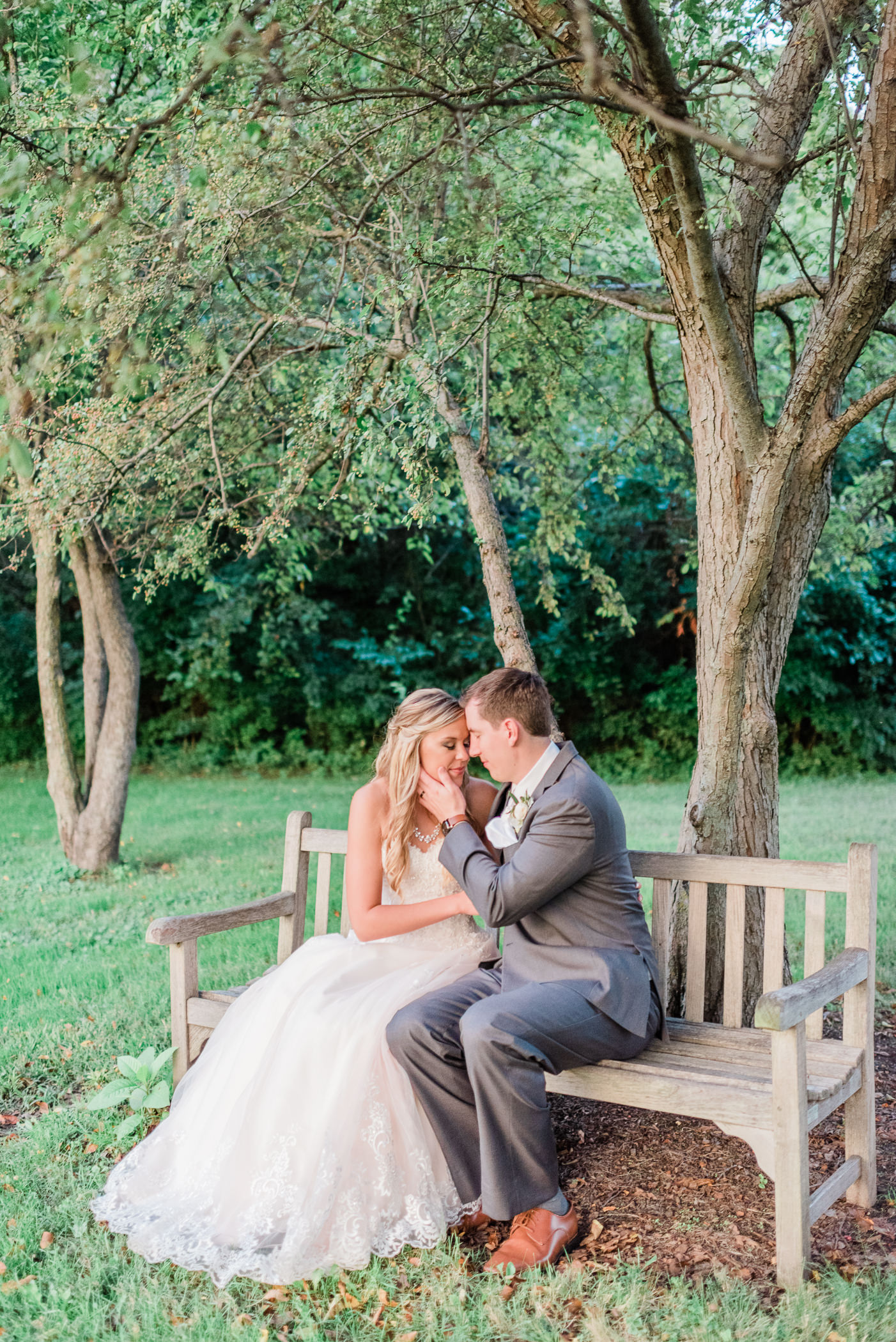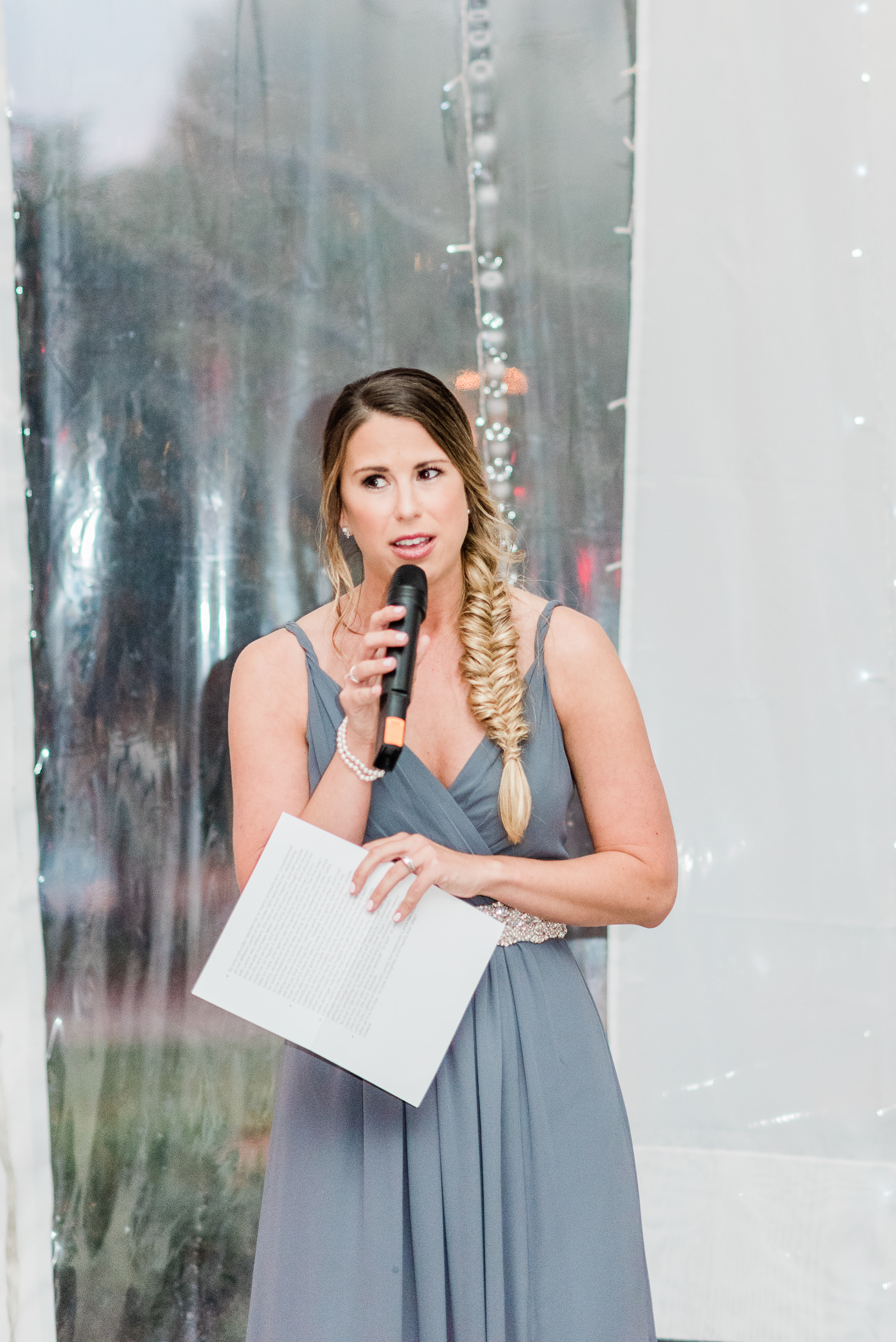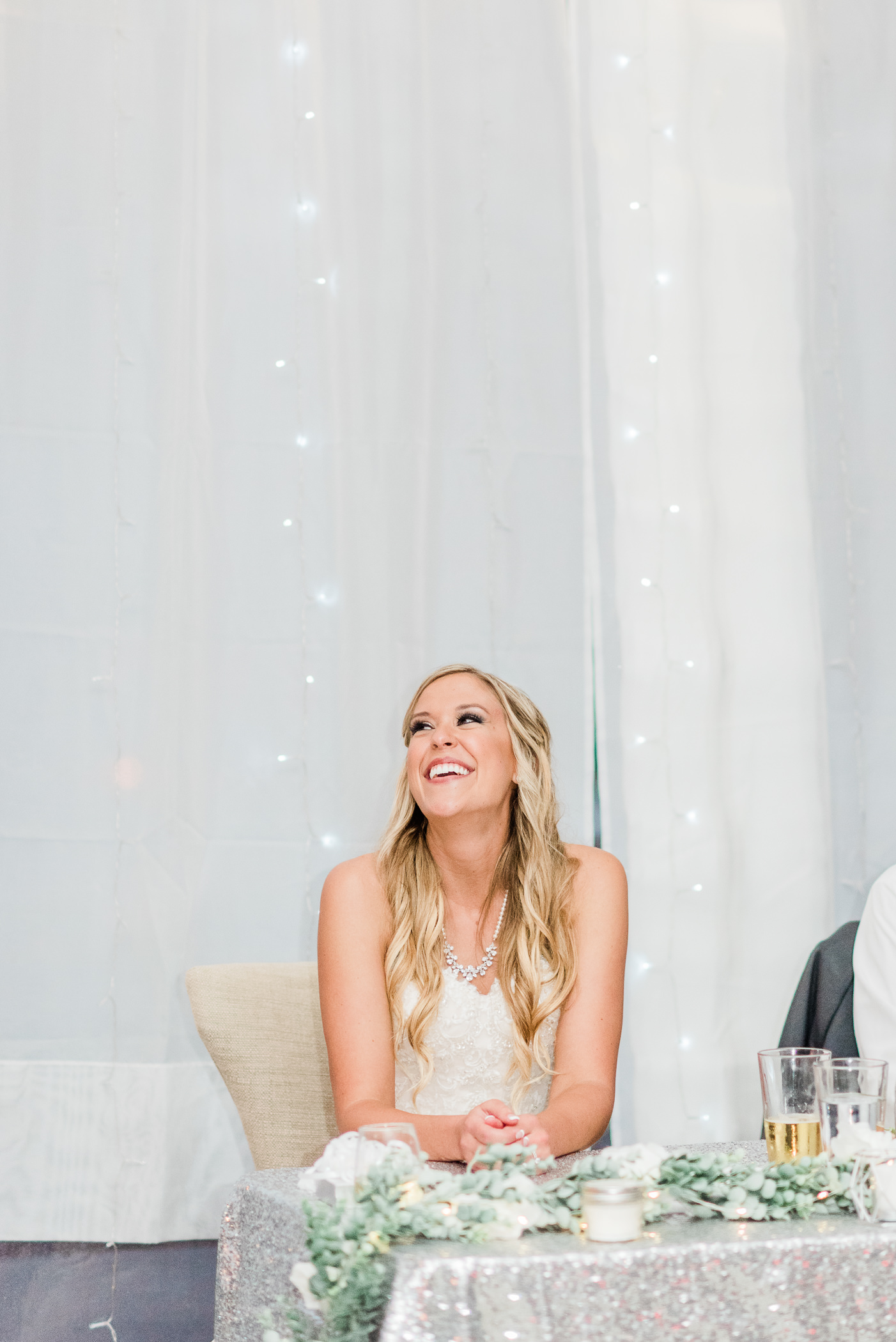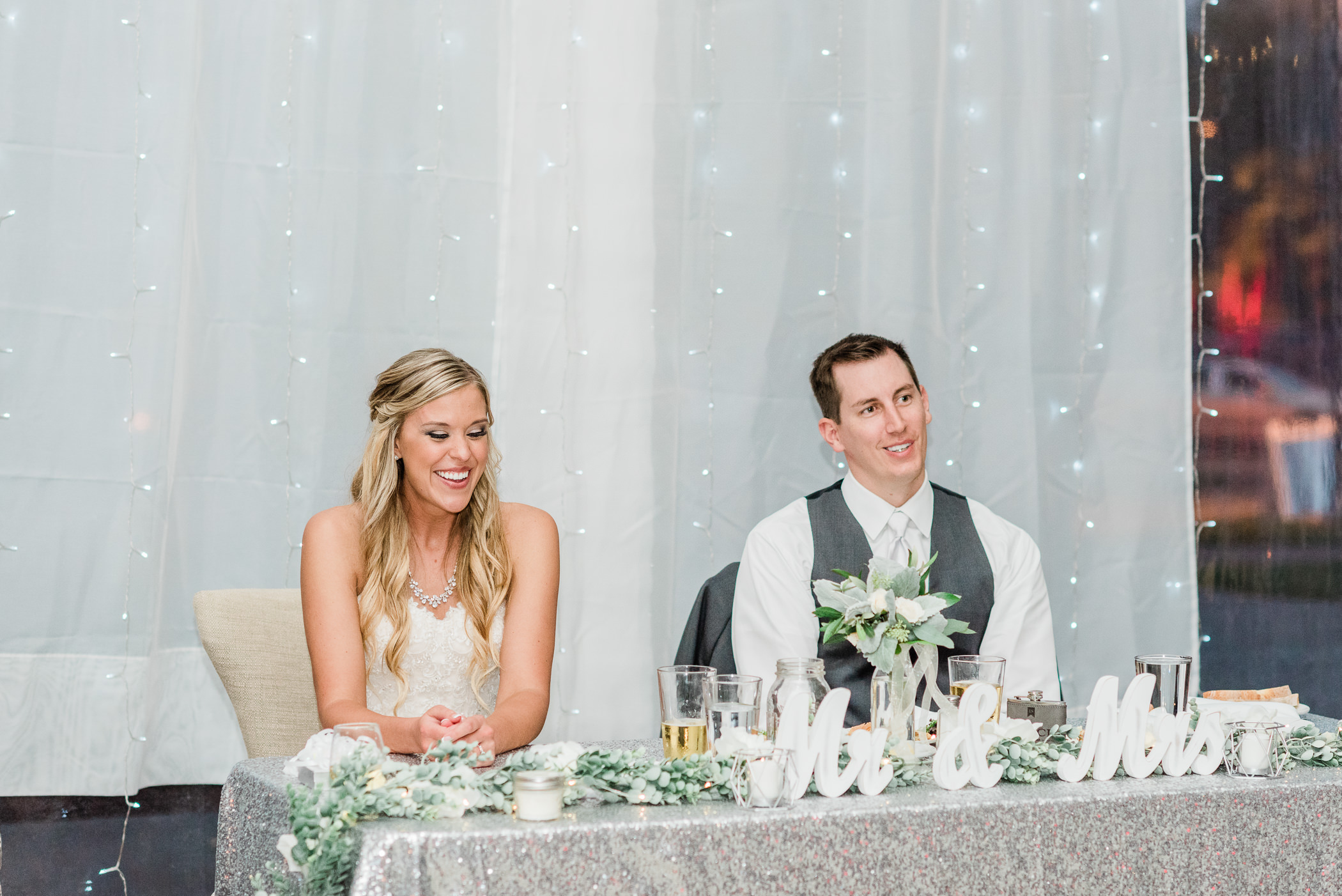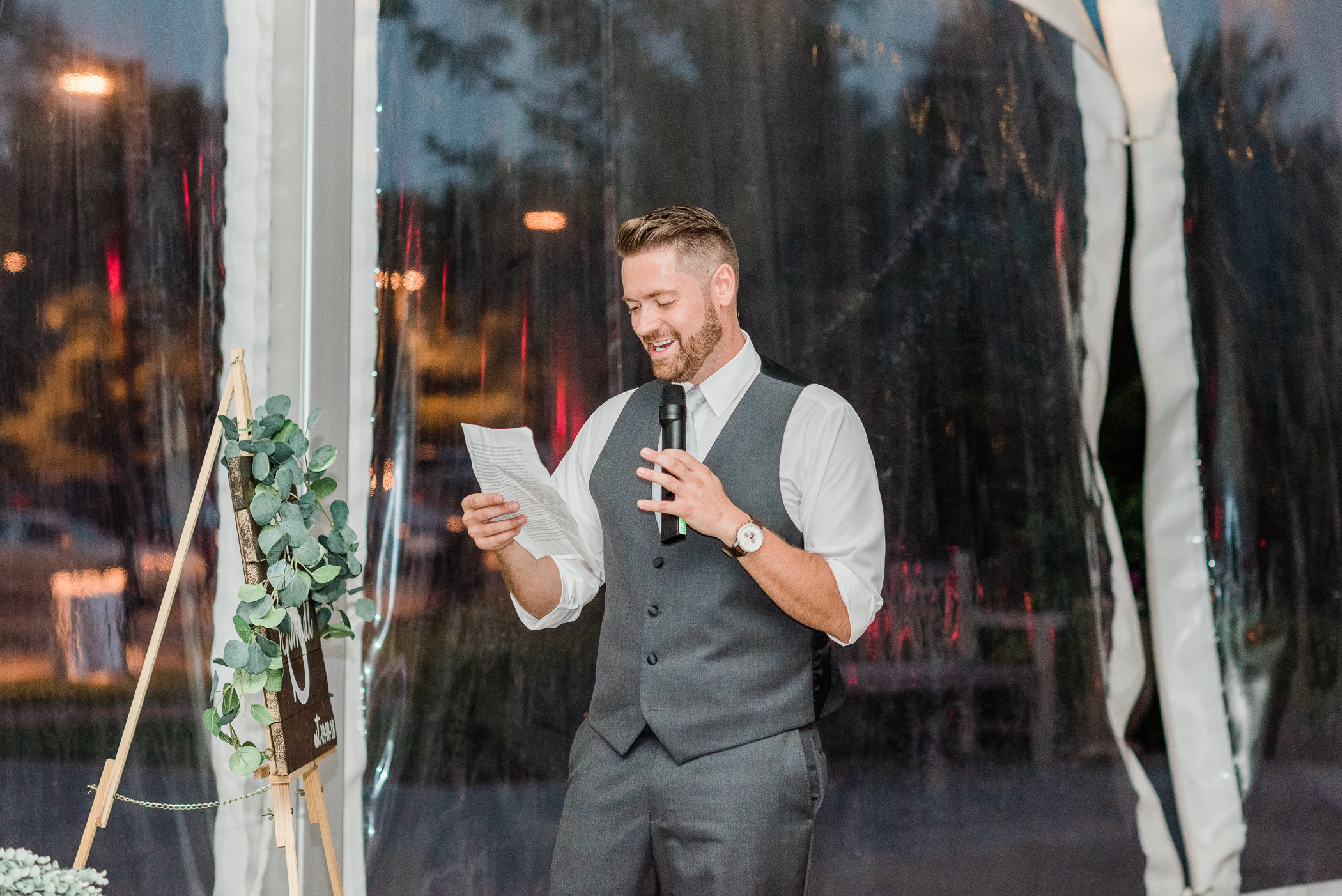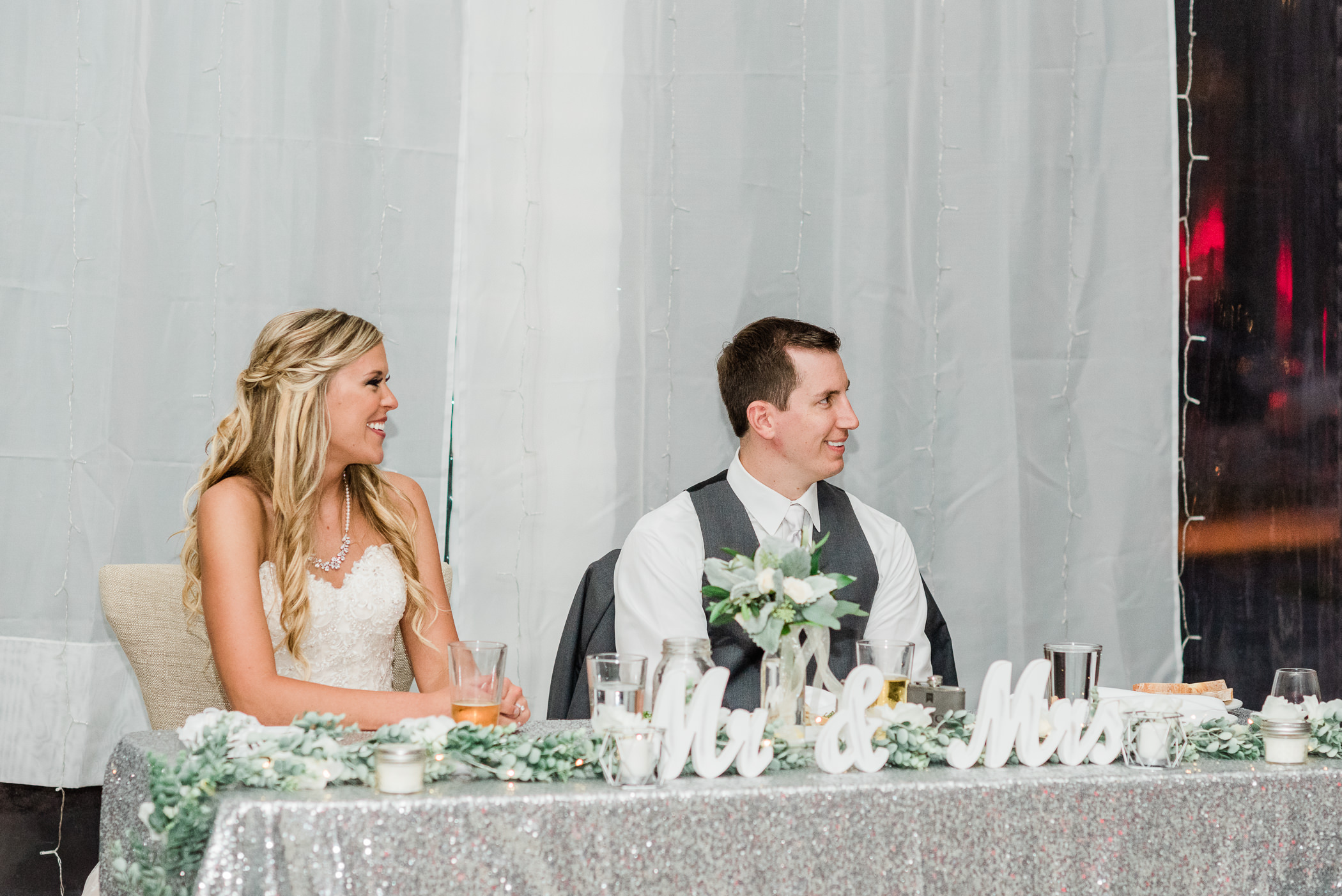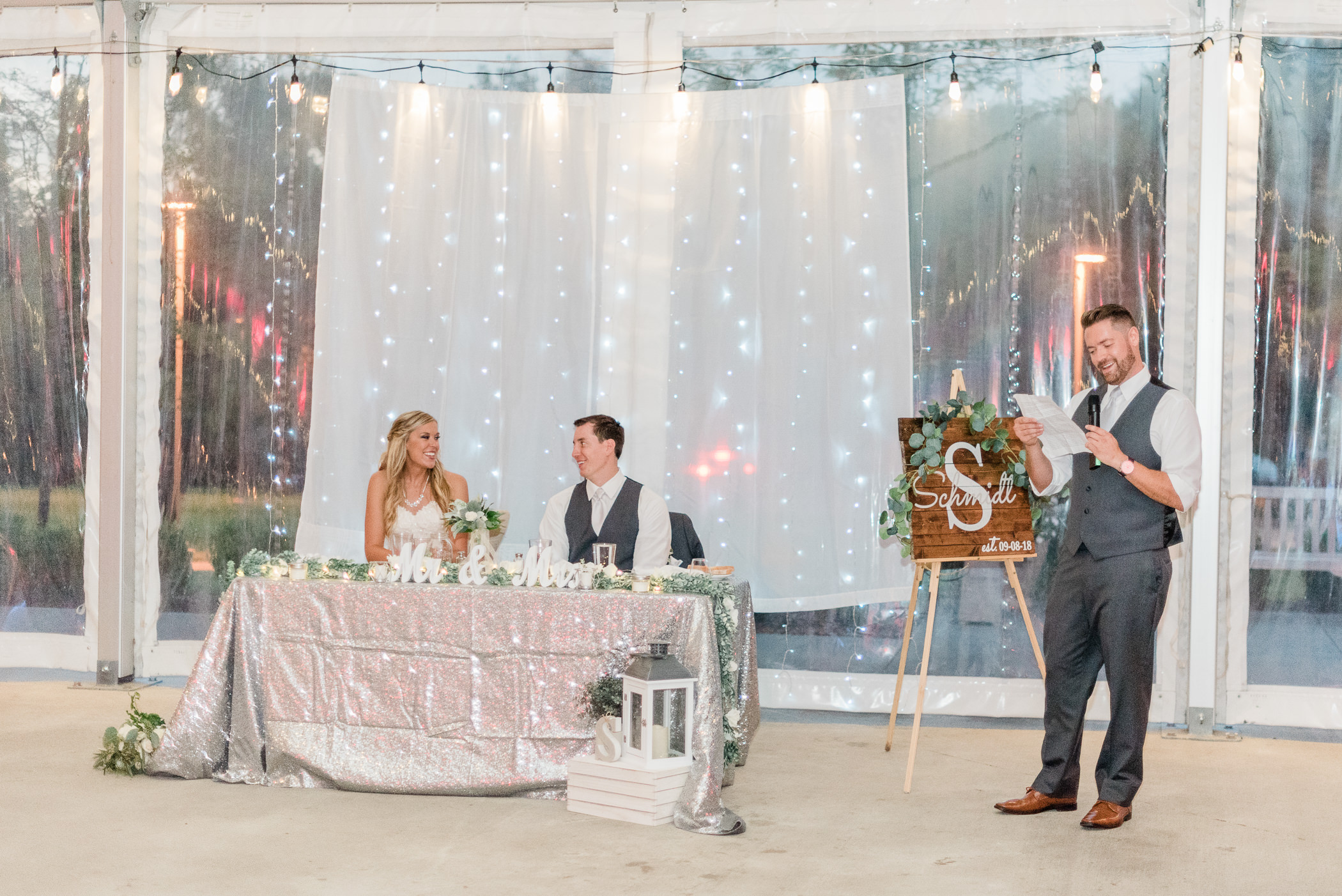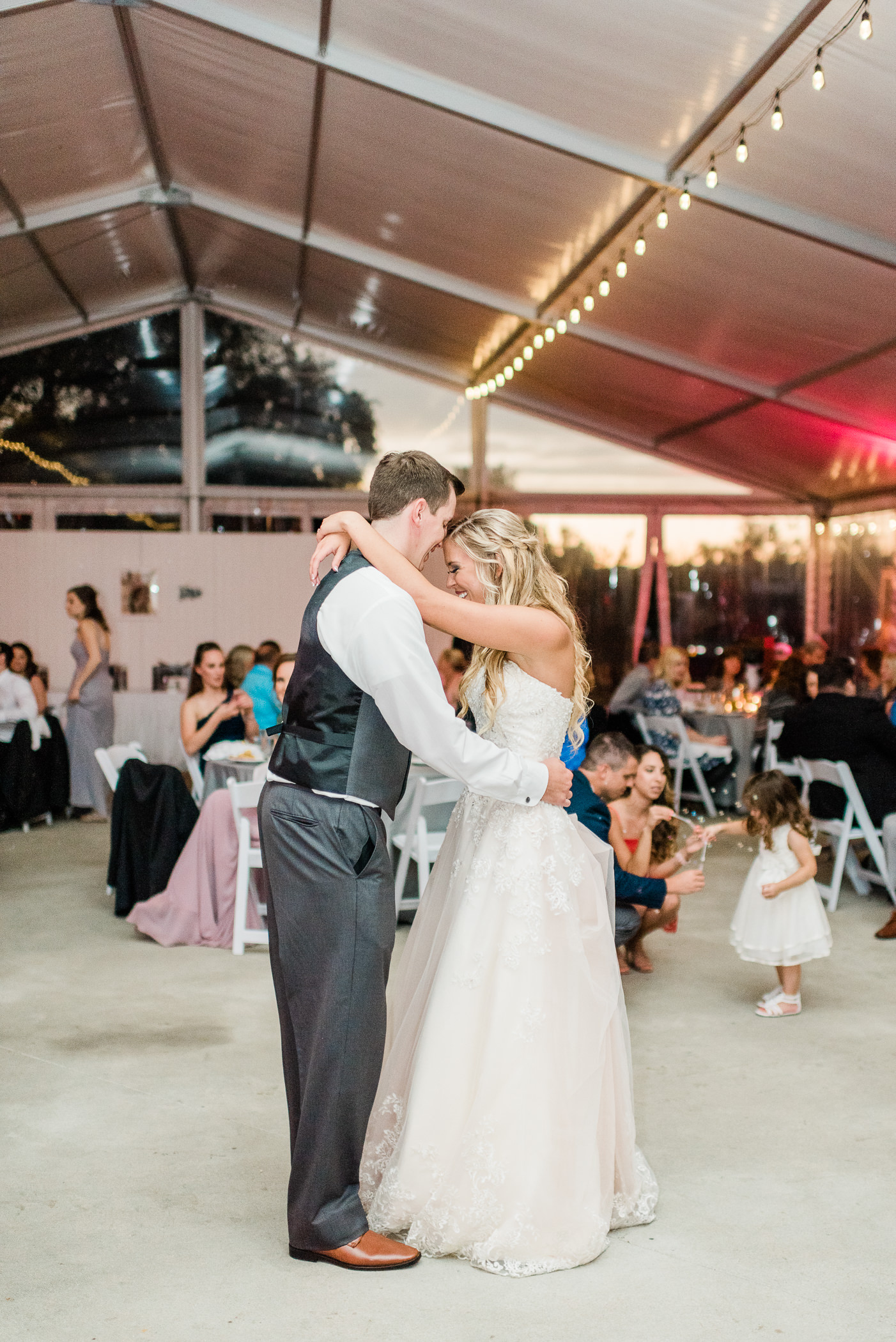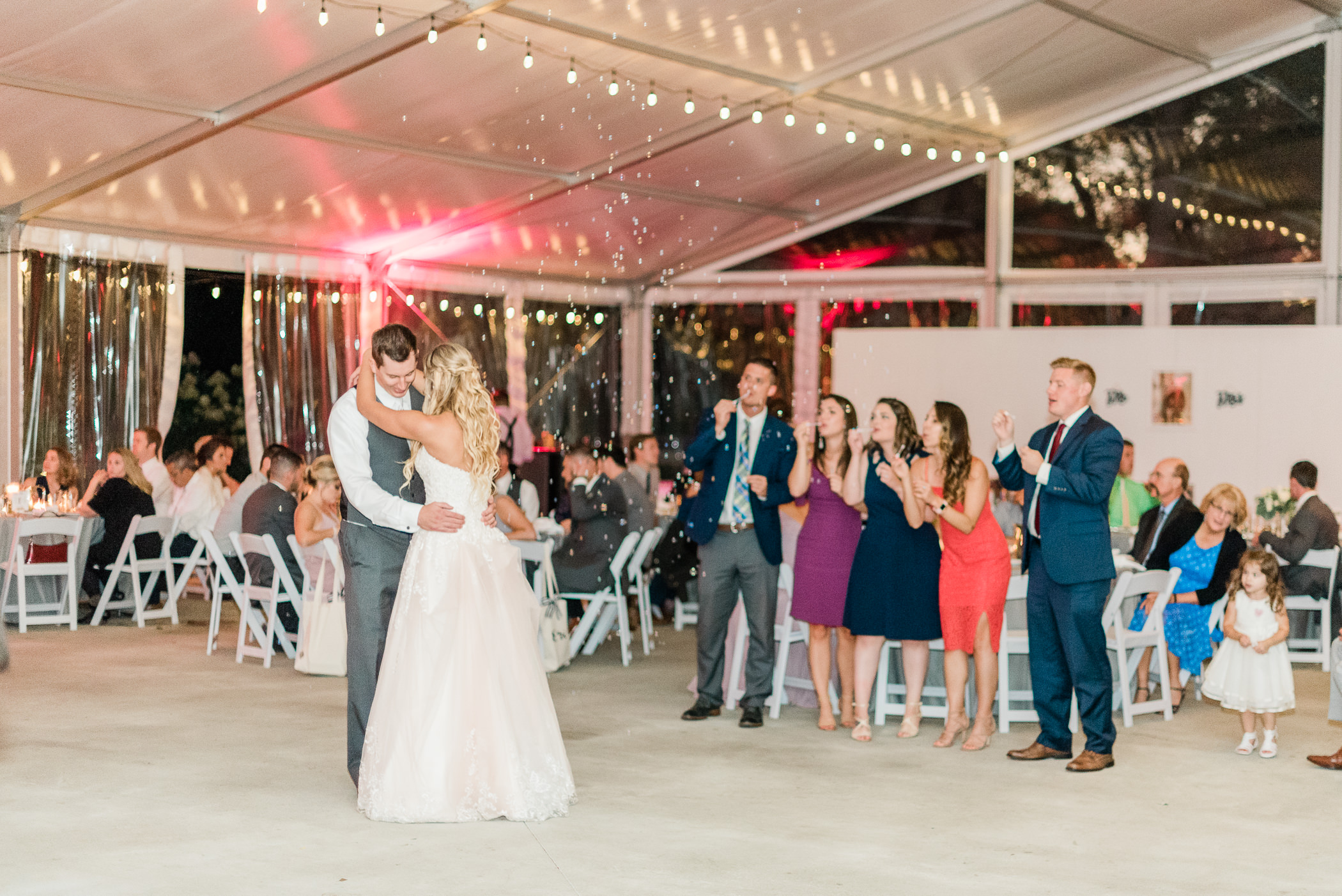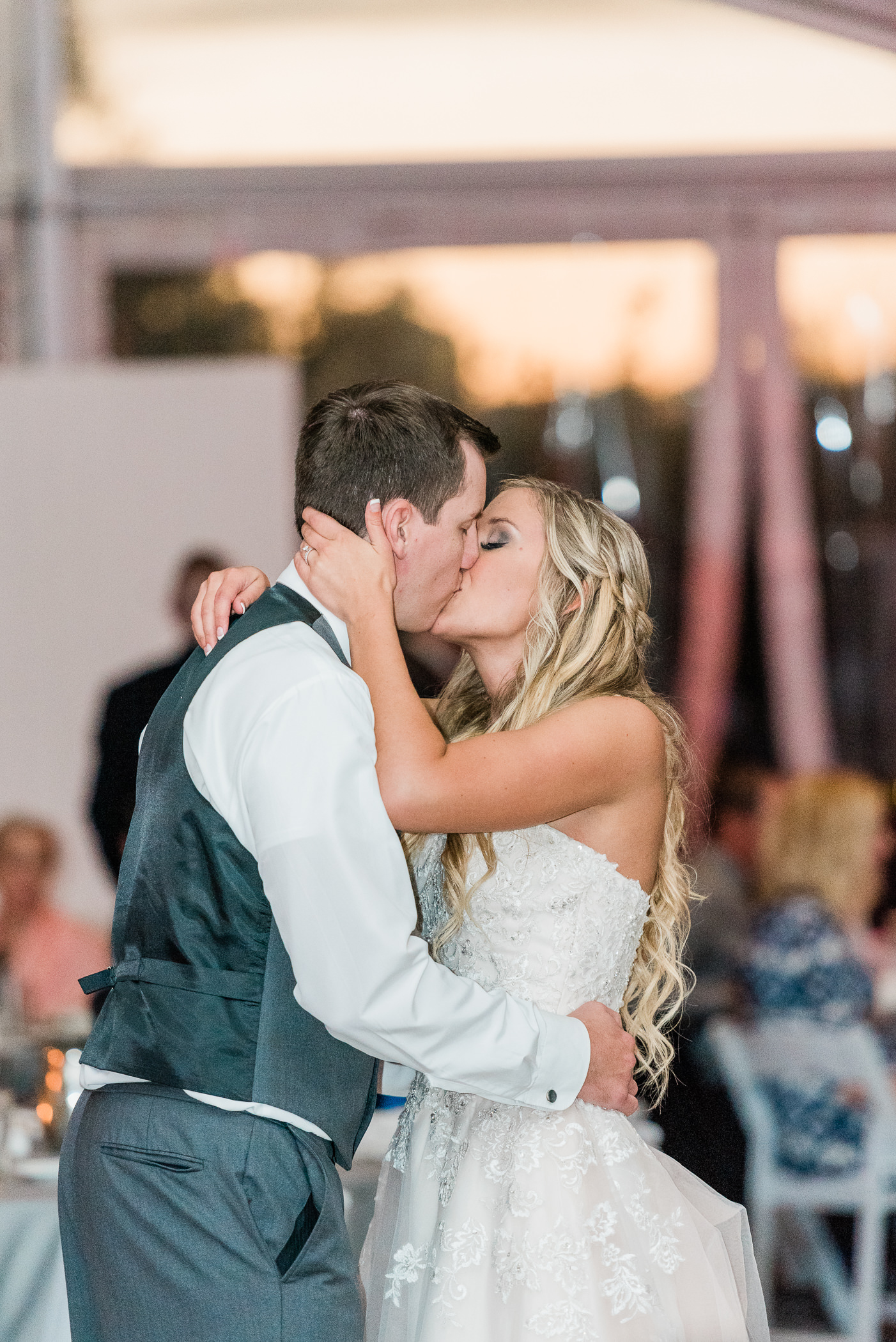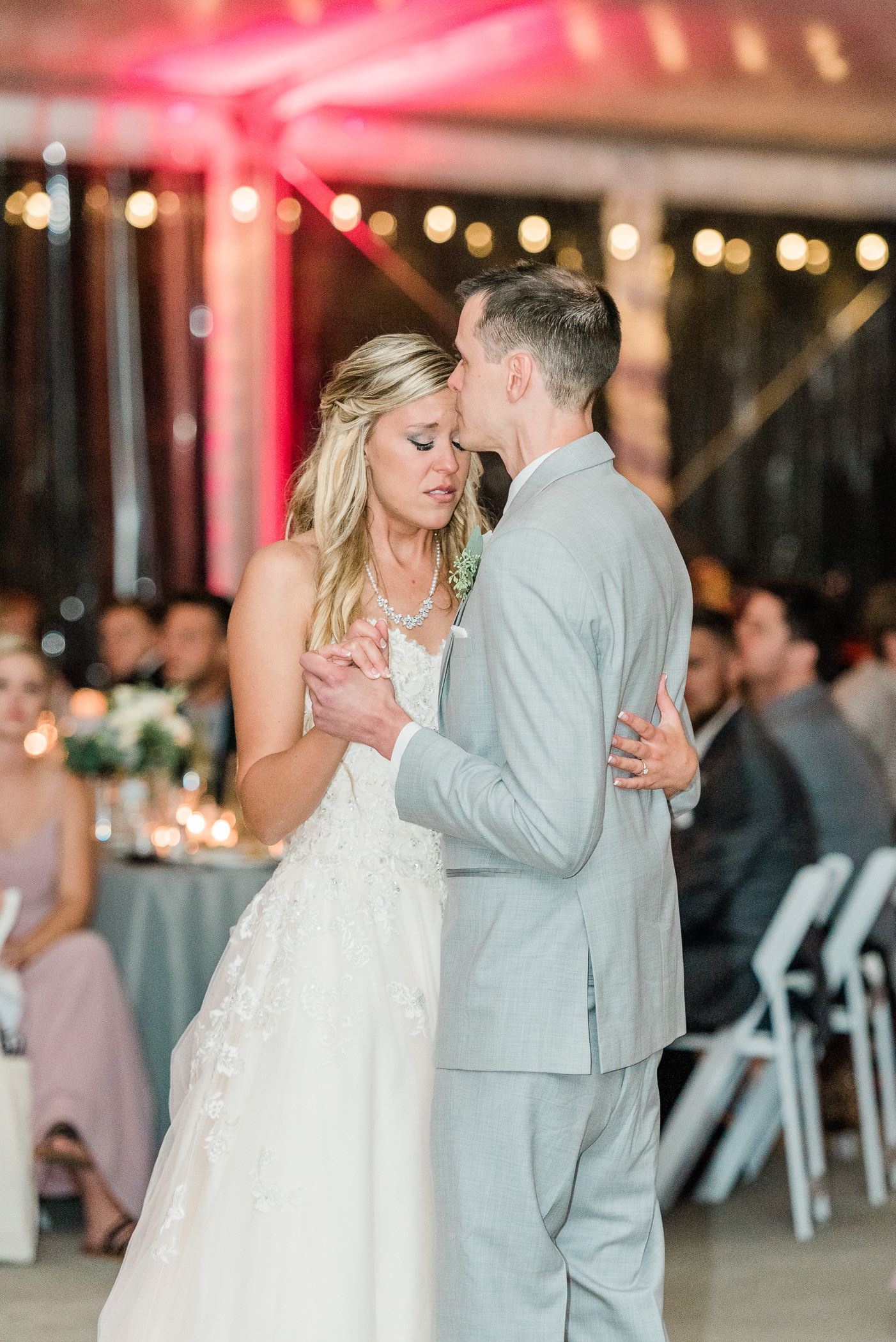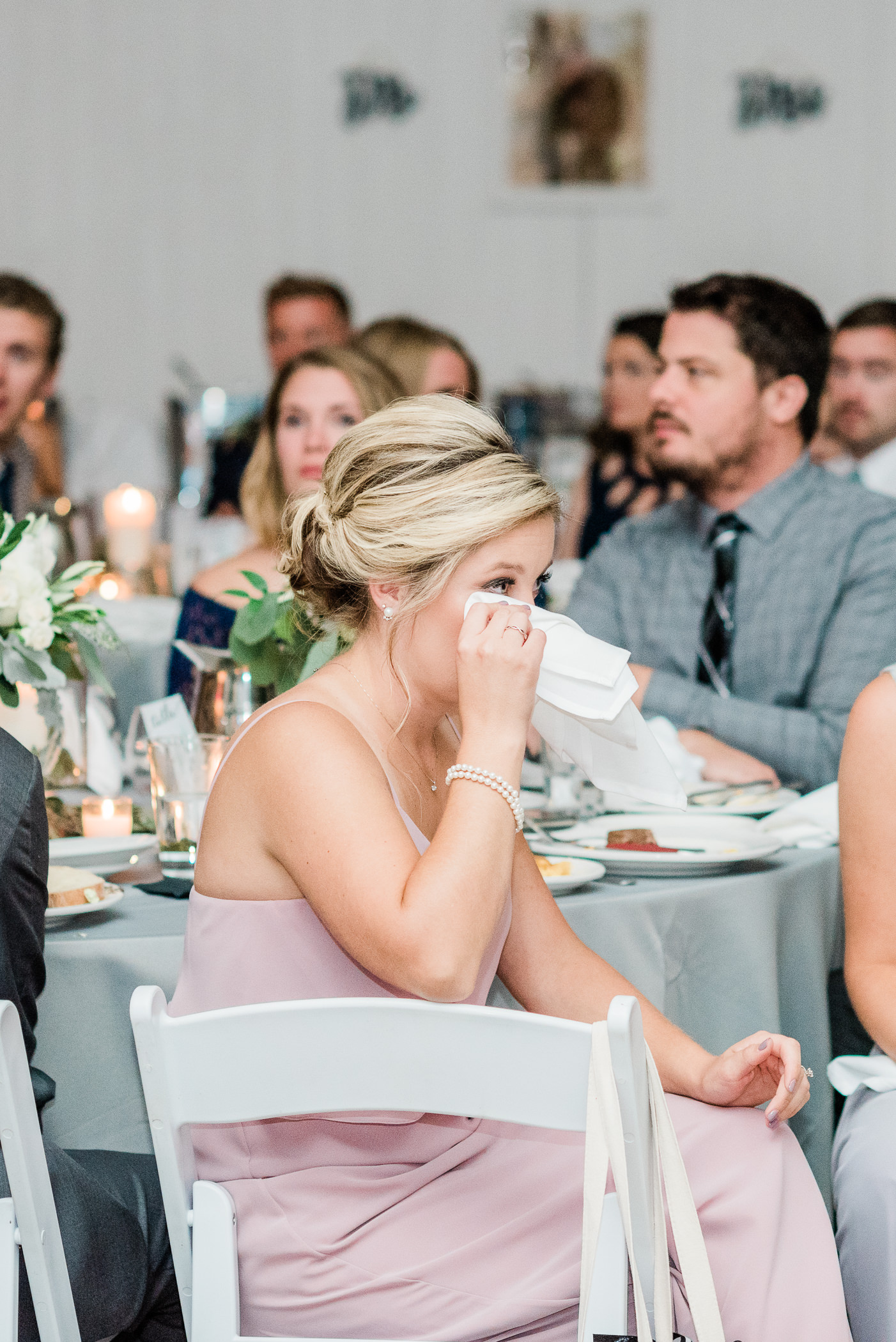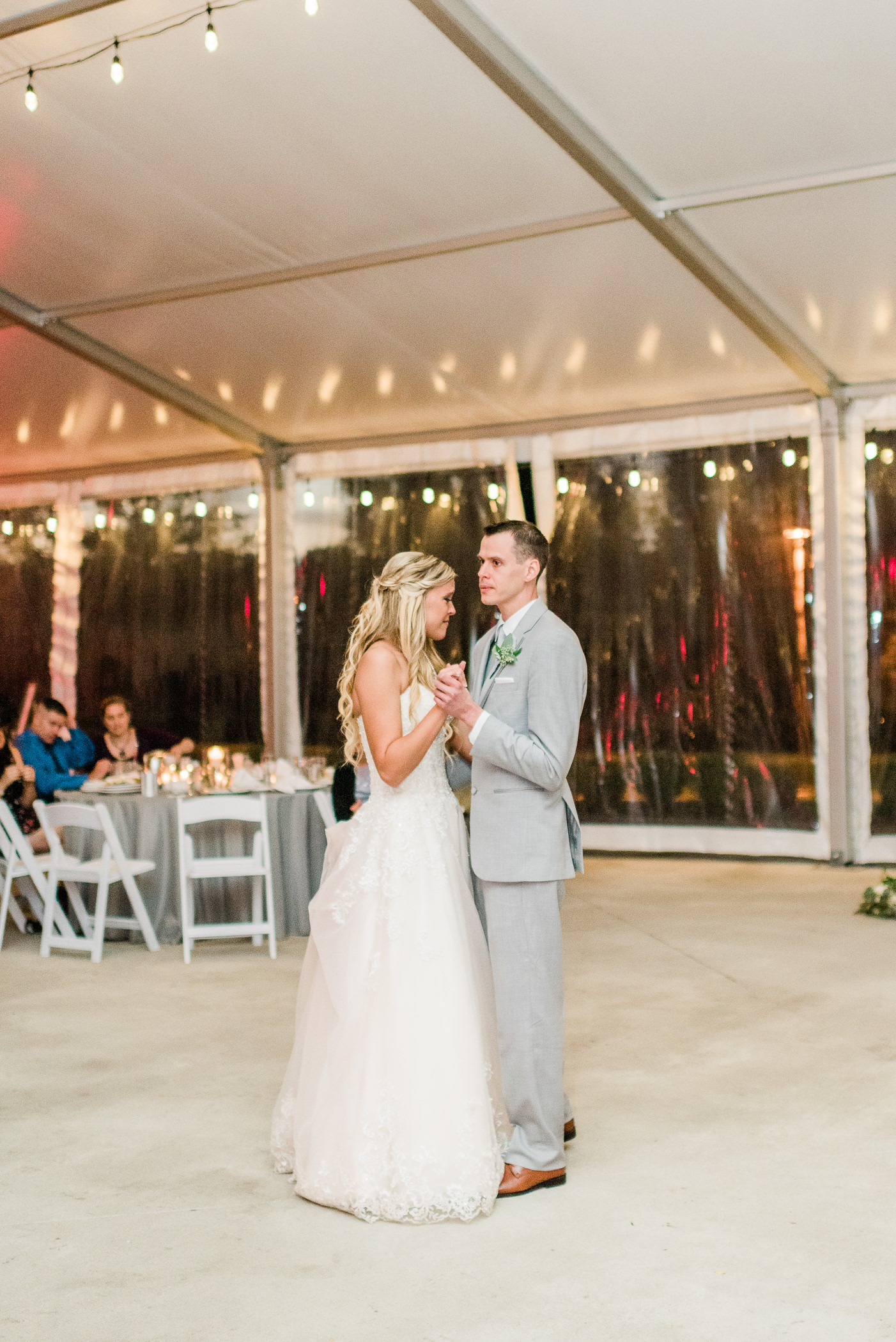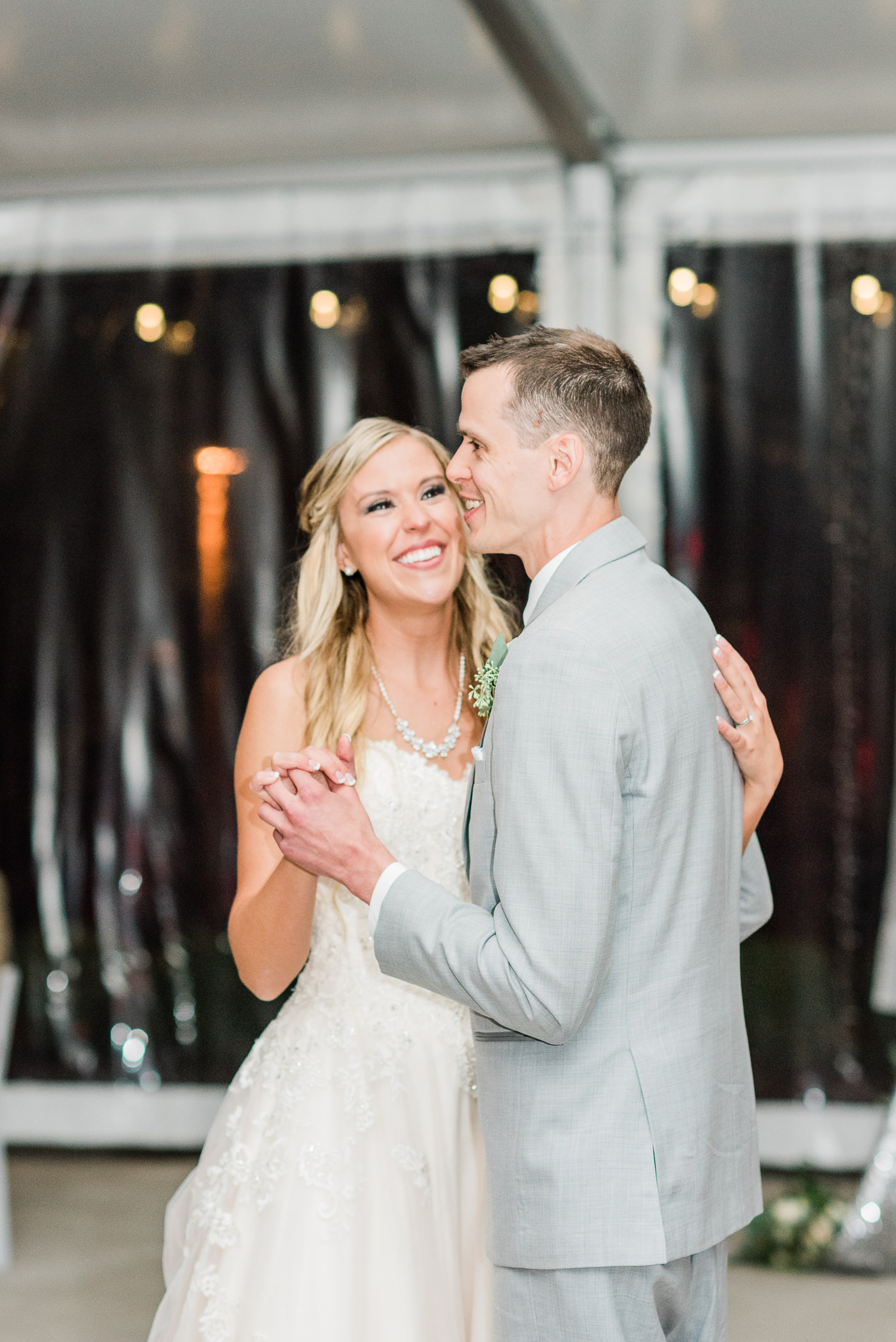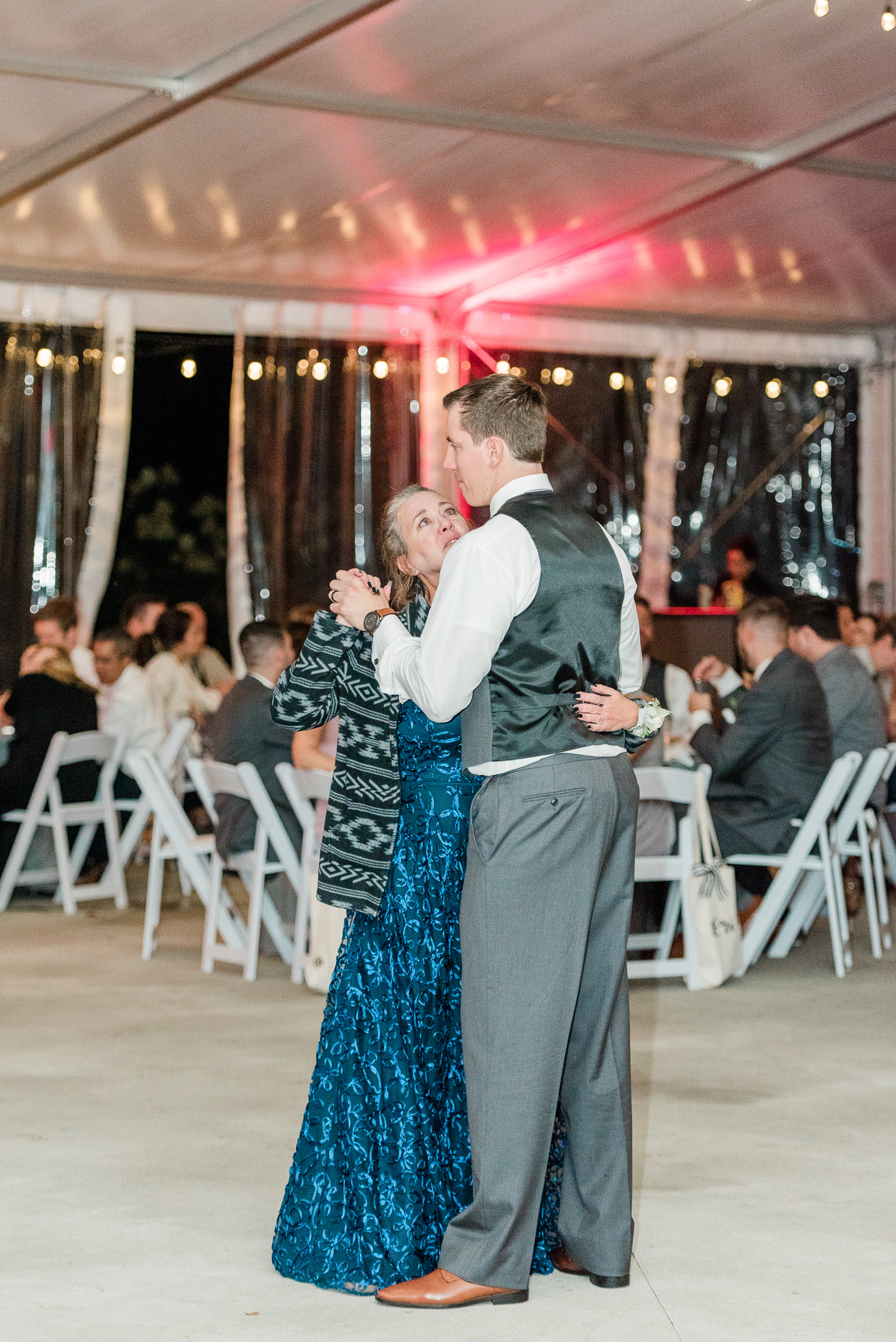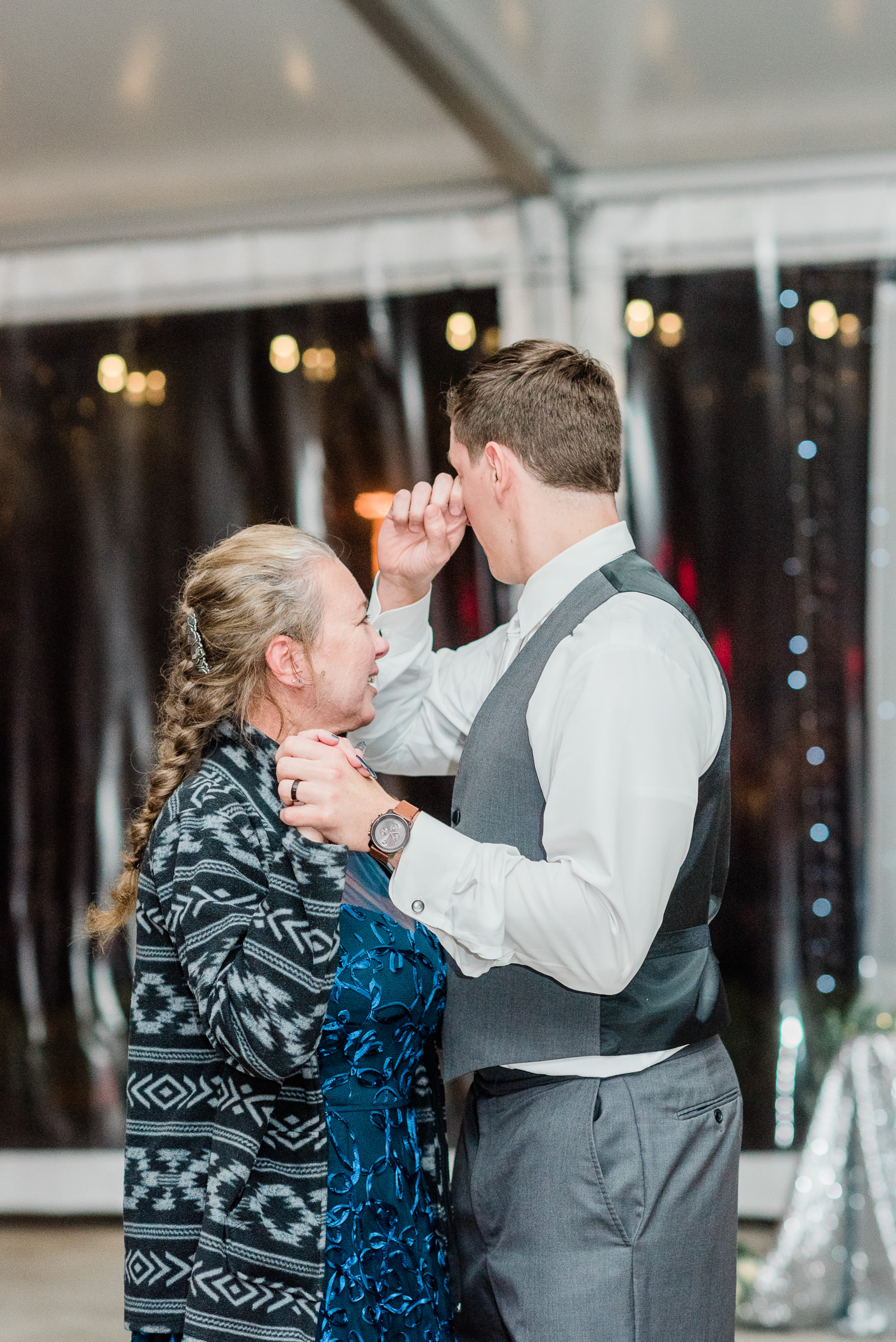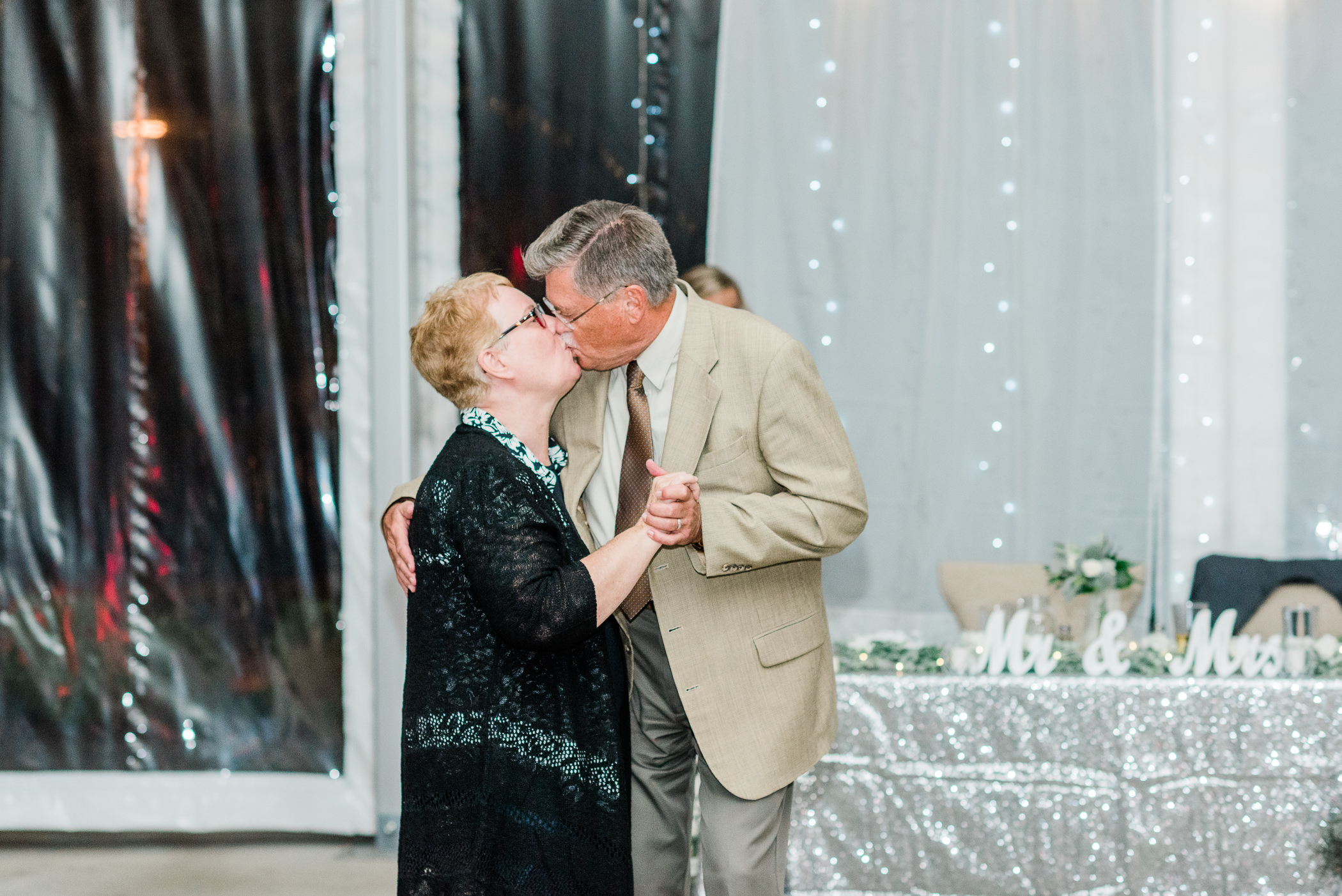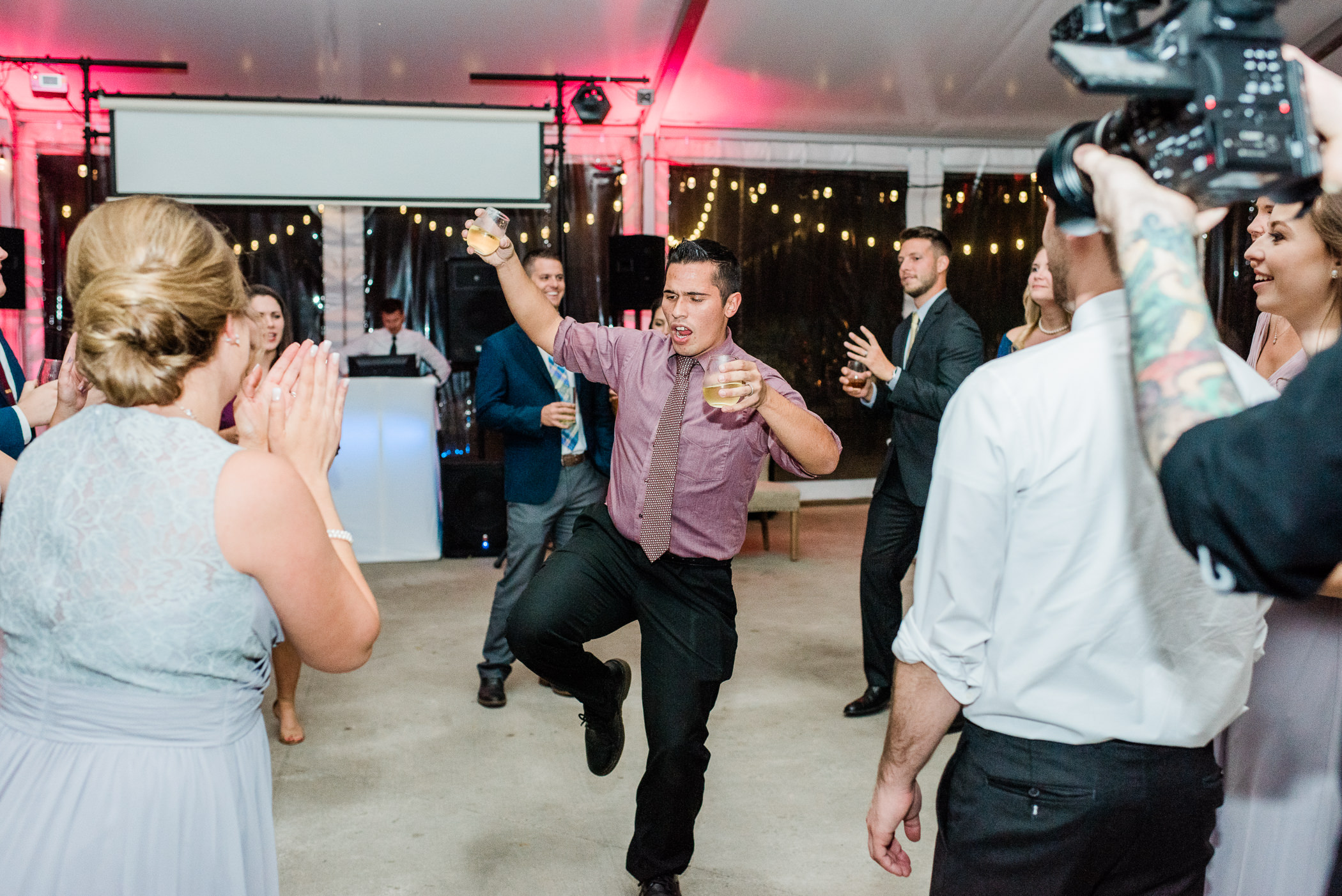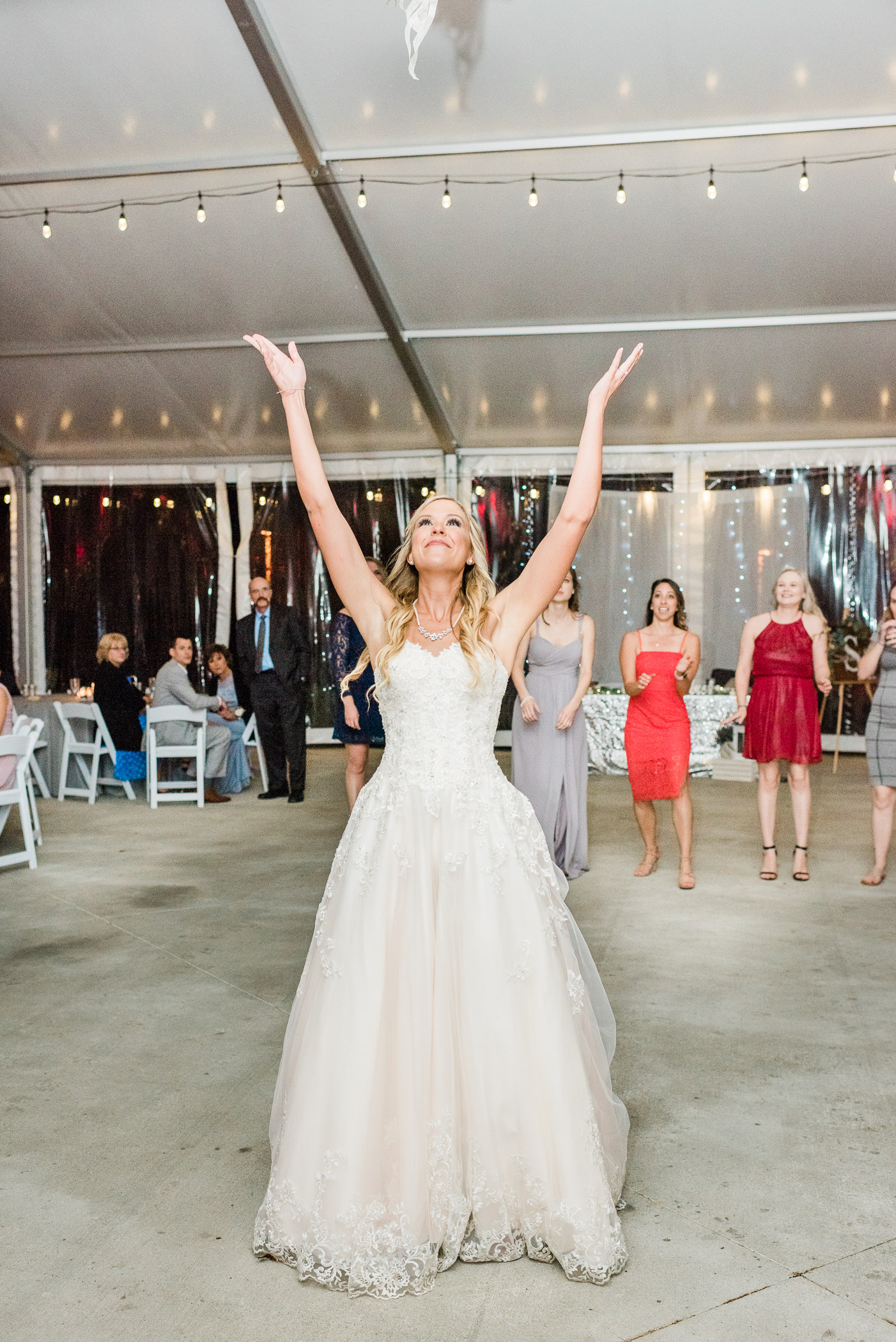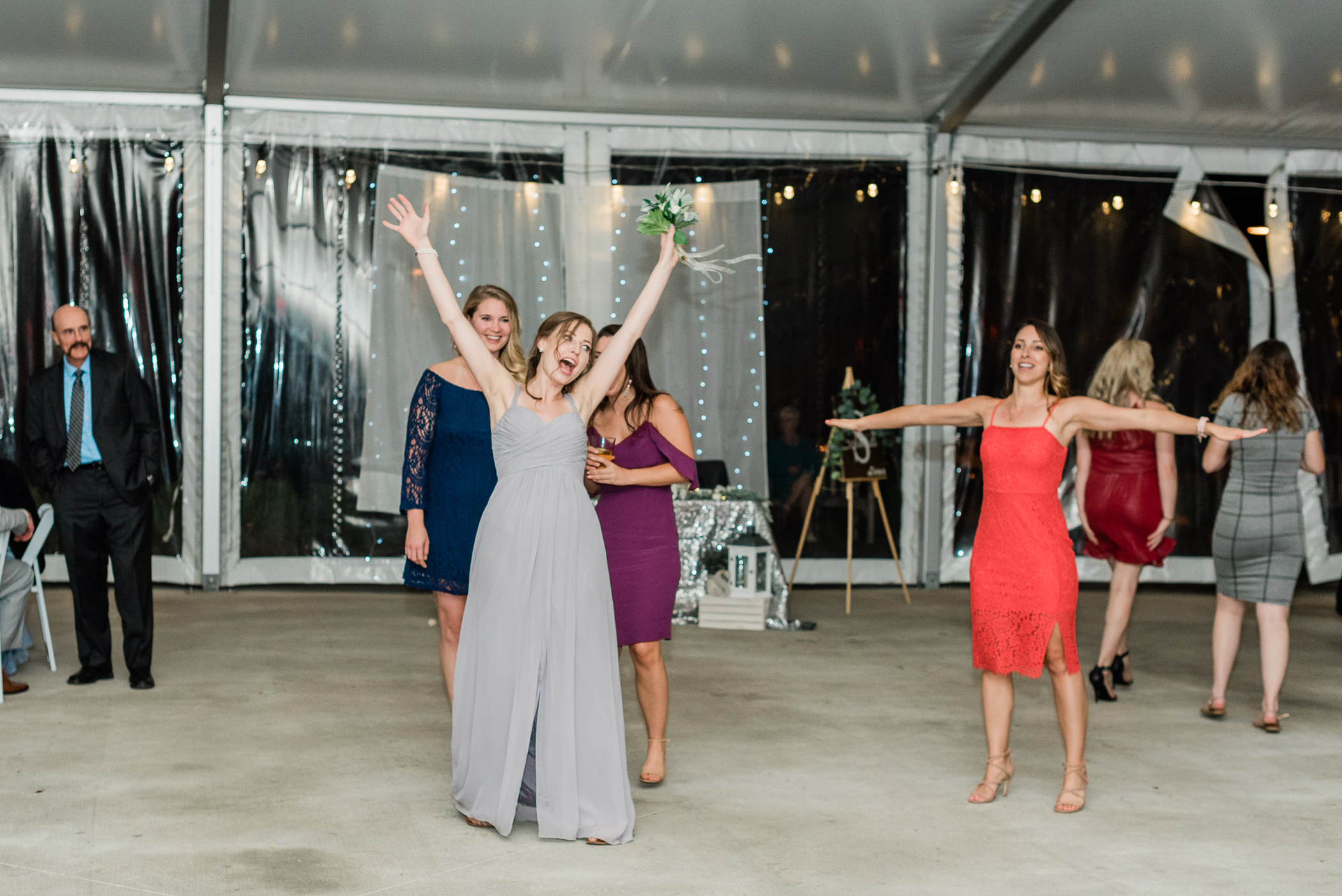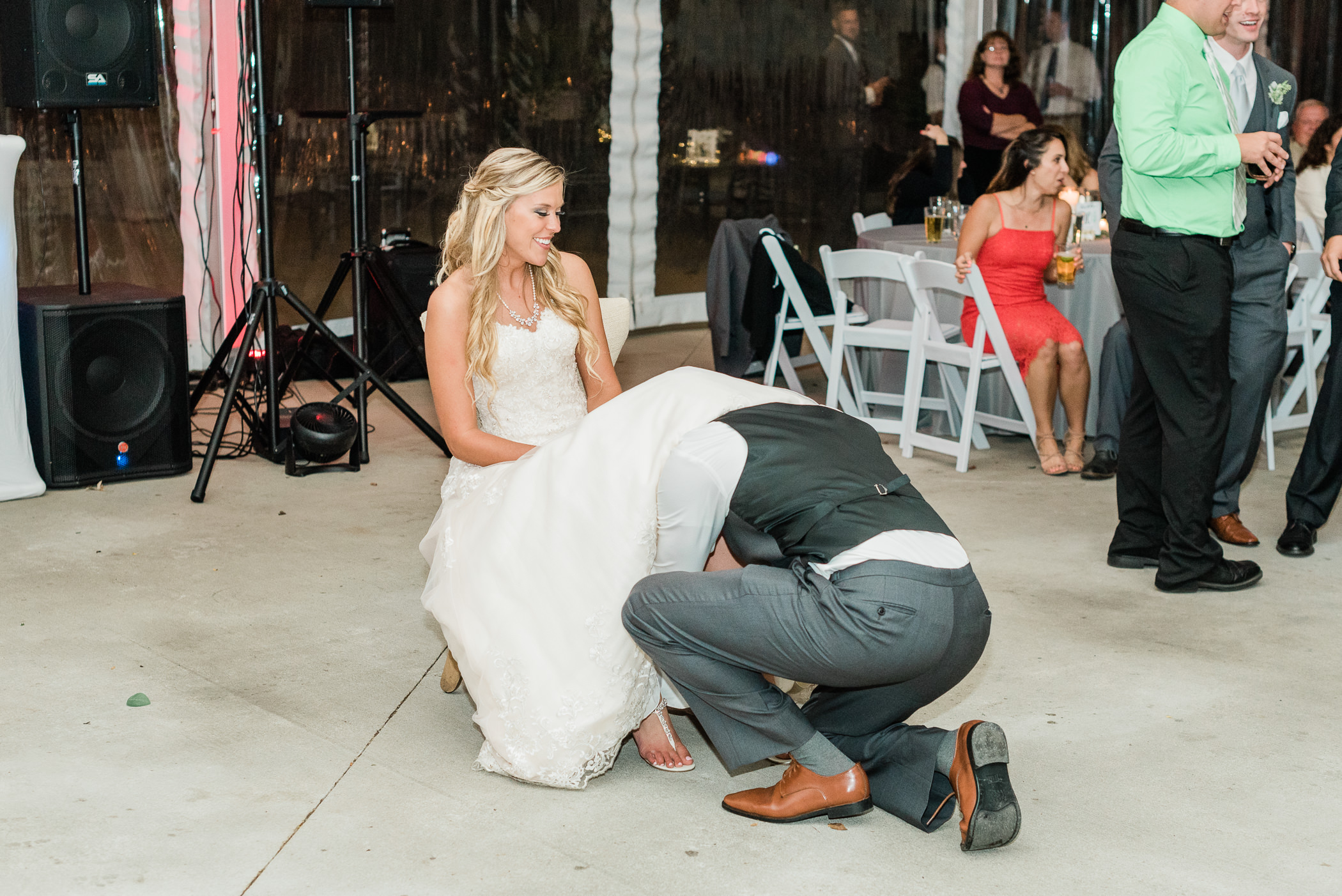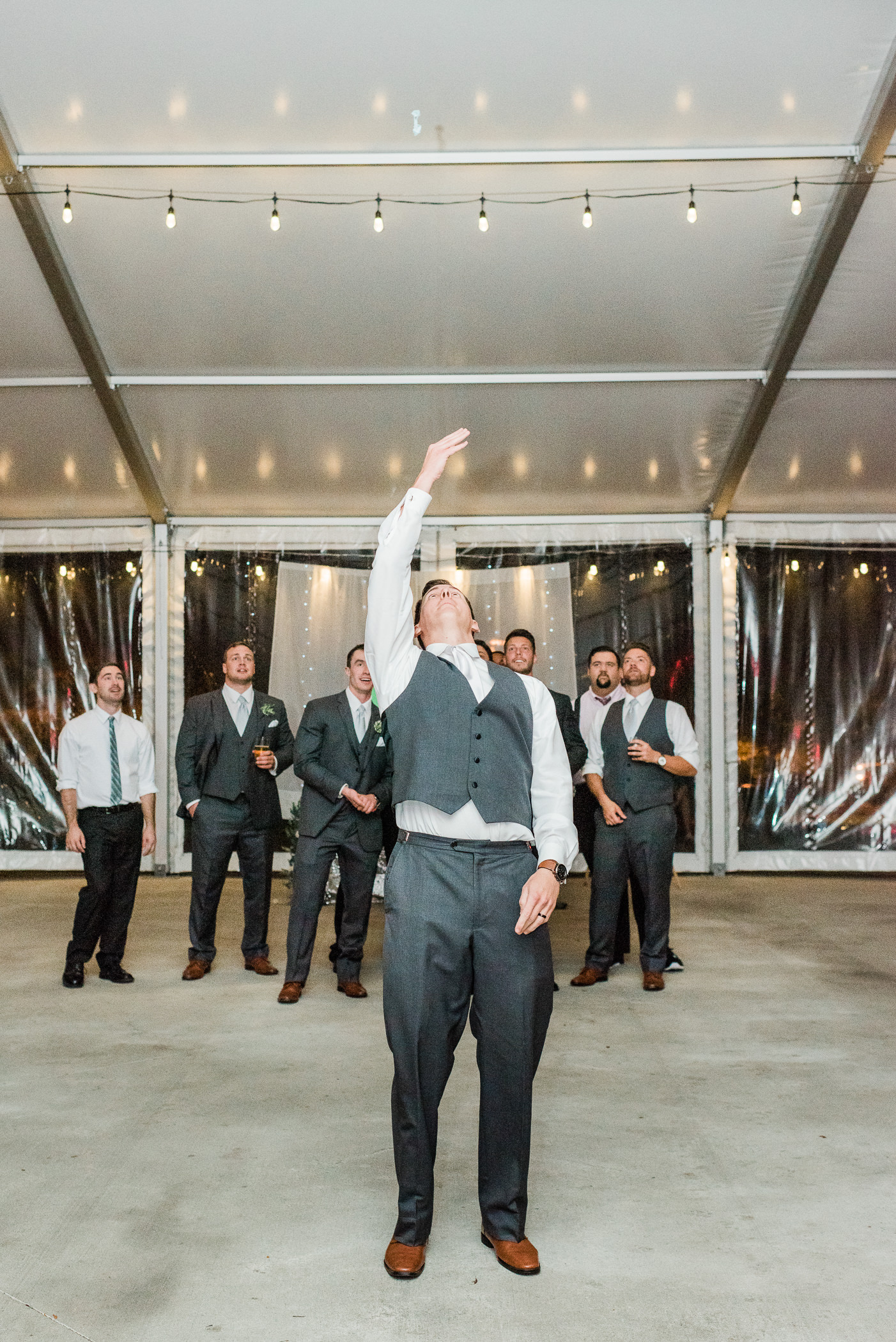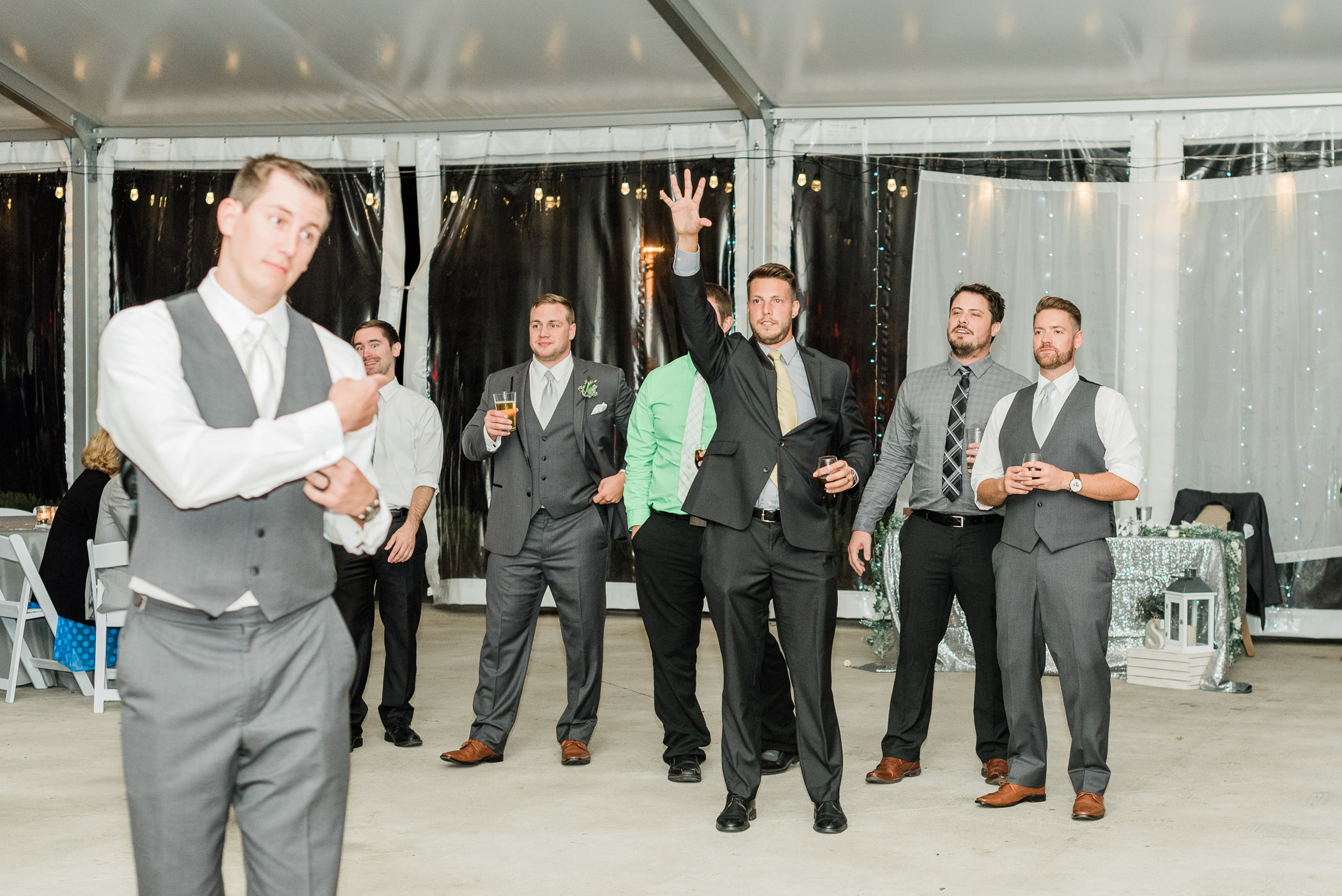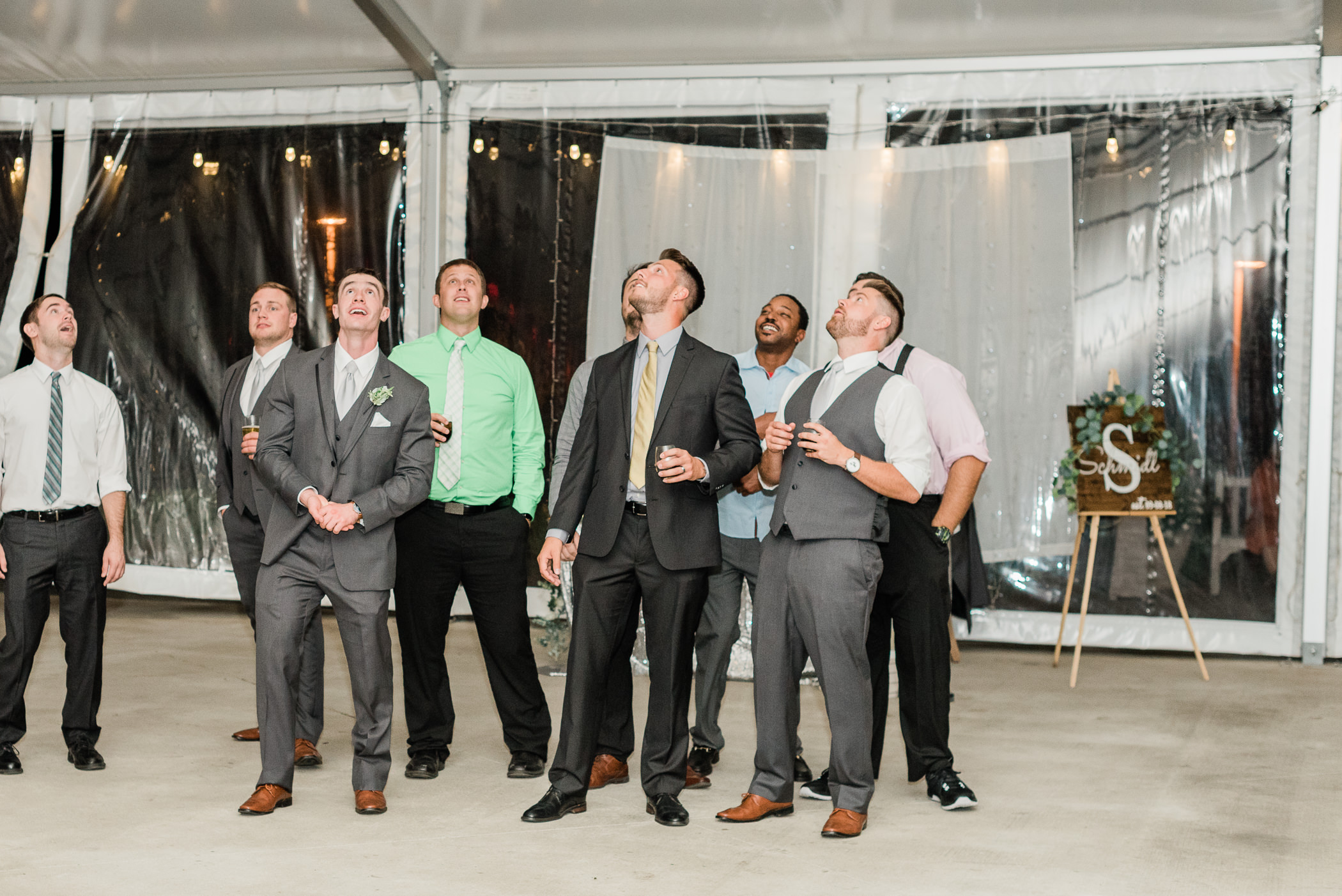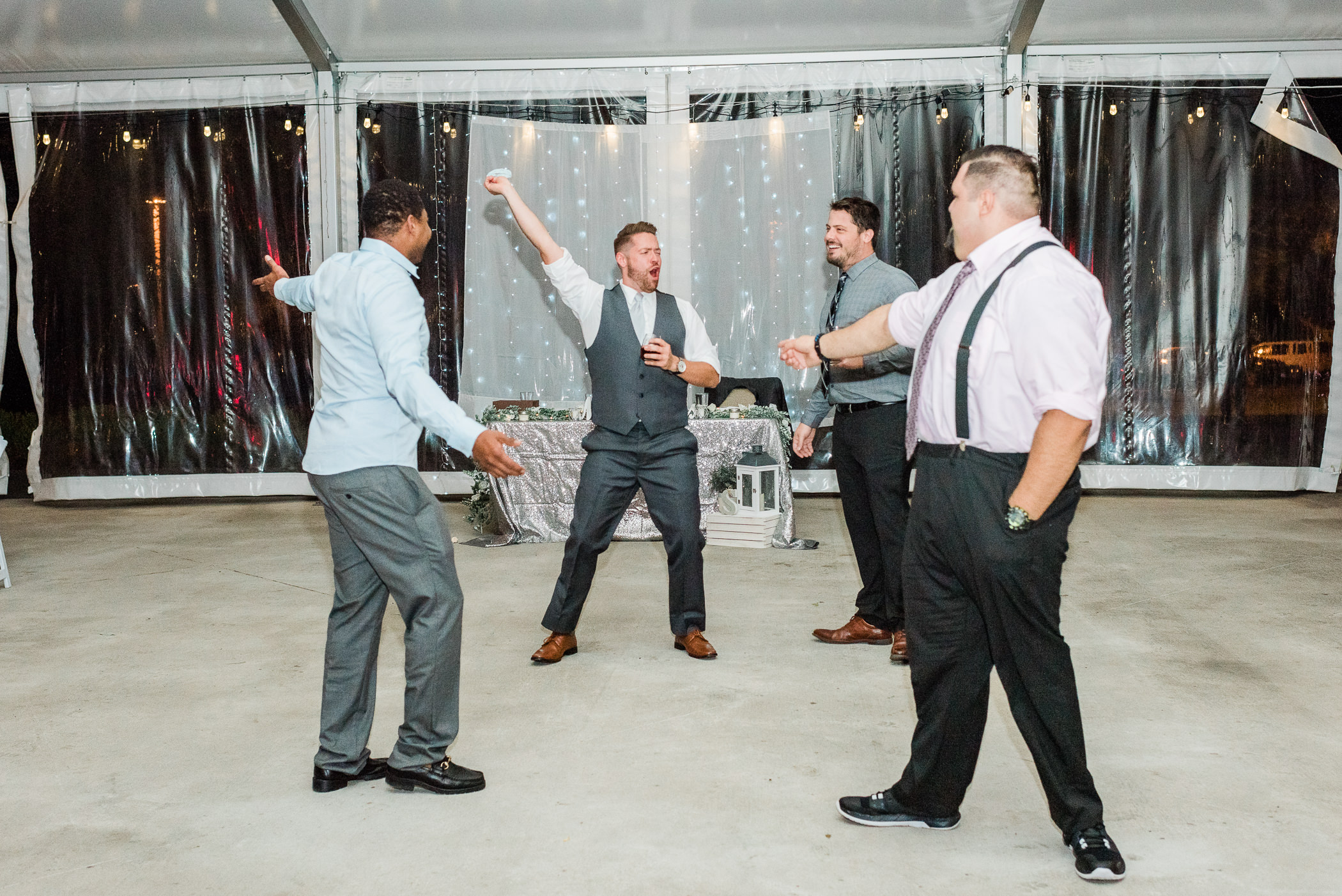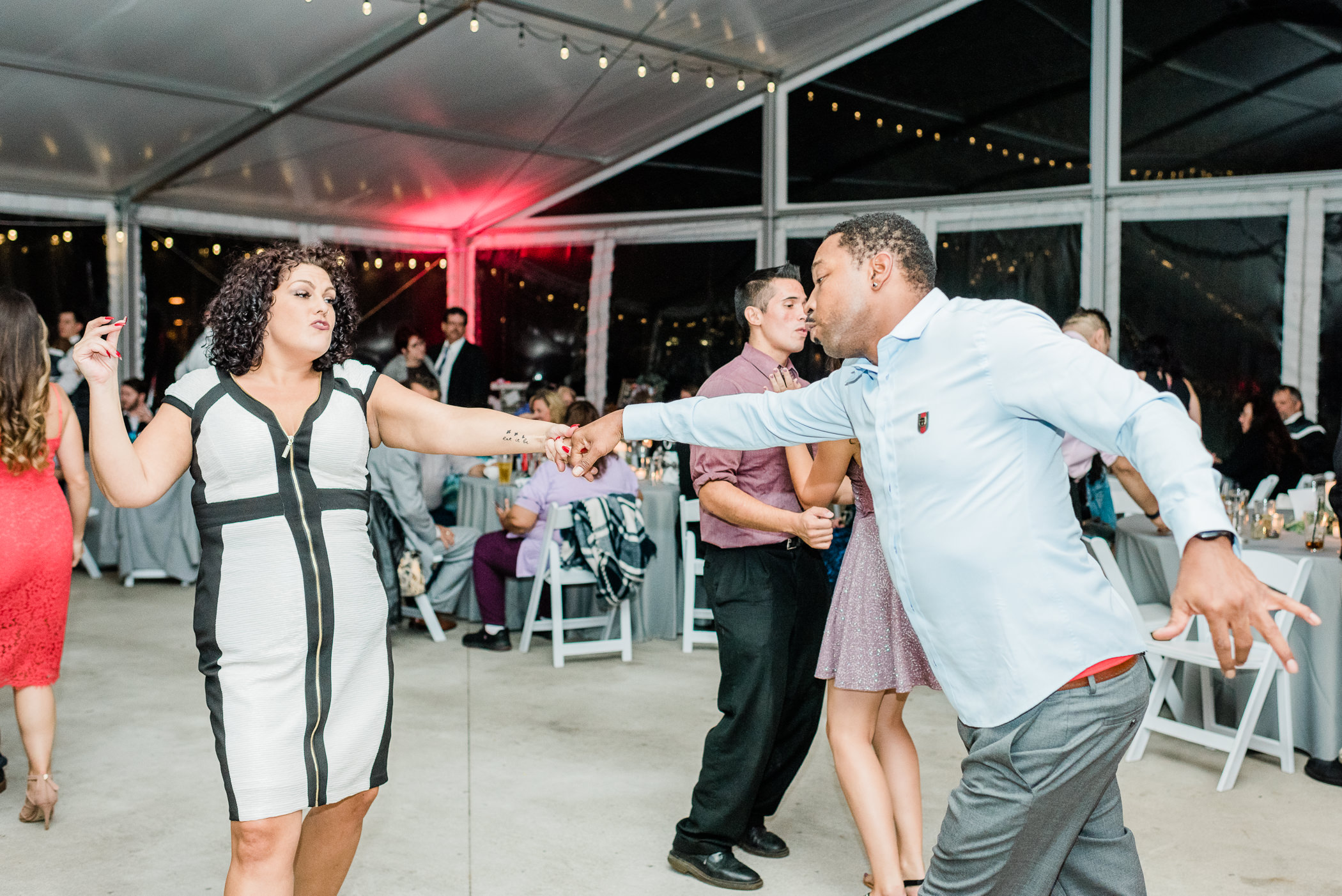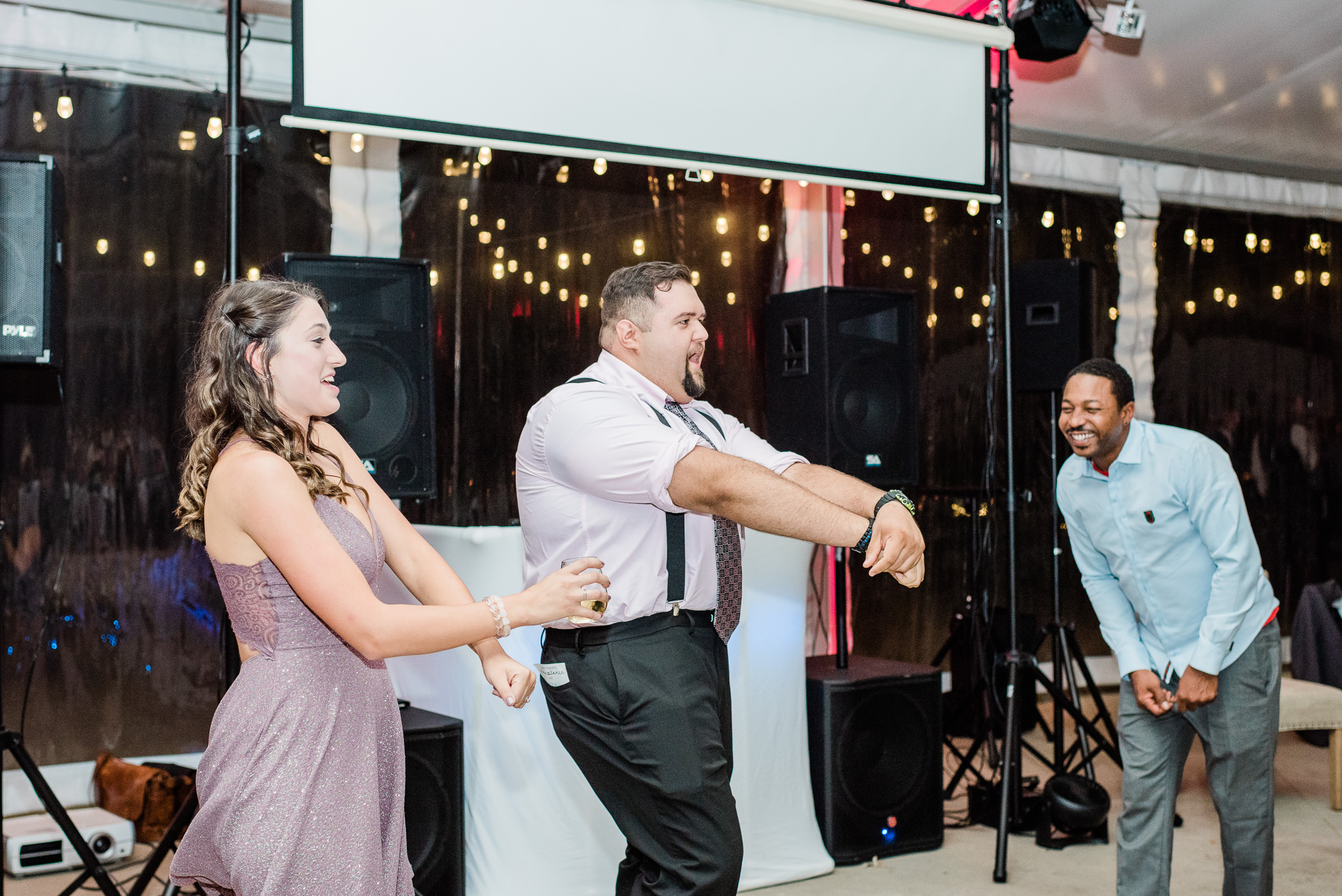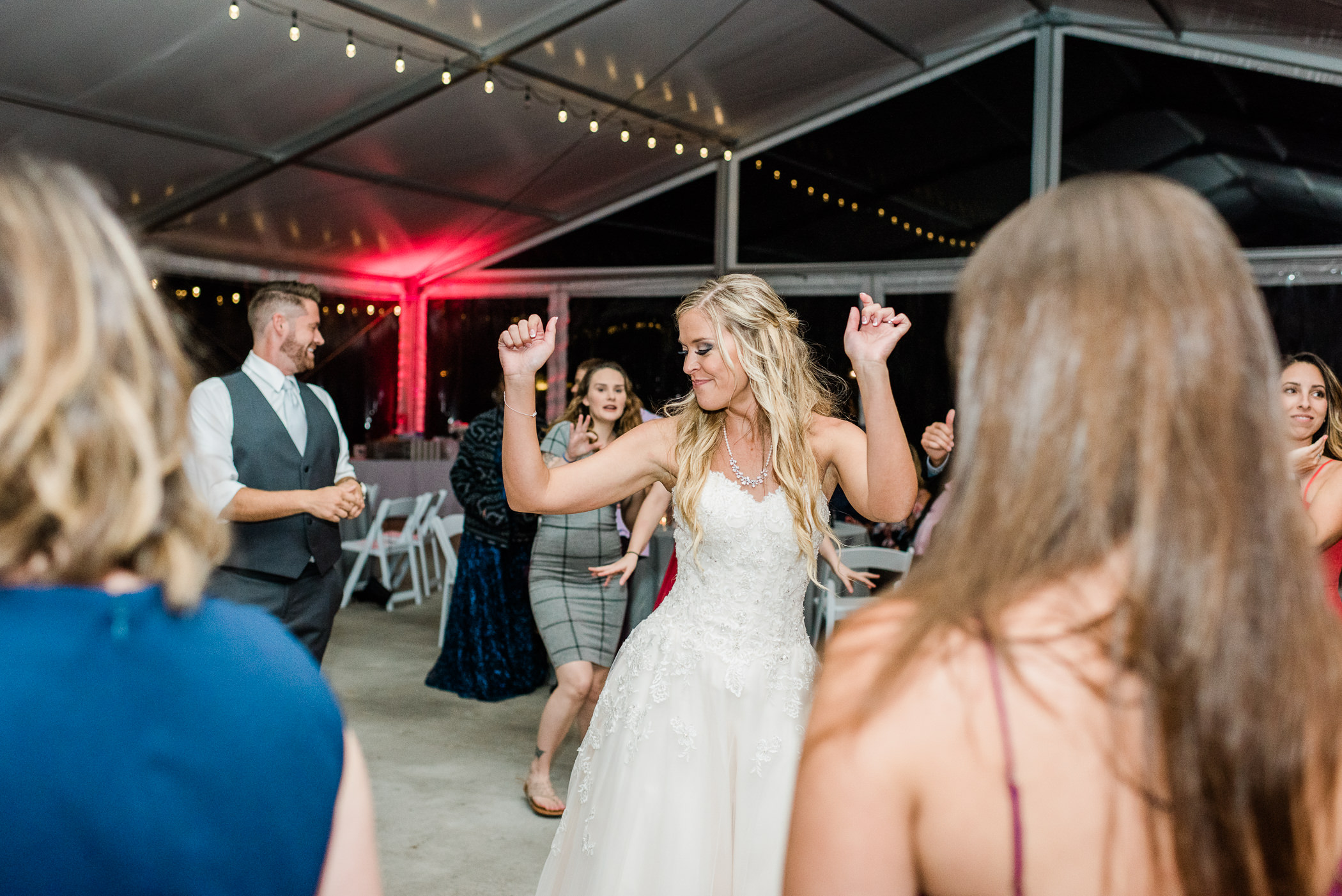 Thank you to all of the vendors for Dana and Lance's wedding day!
Ceremony/Reception: Klehm Arboretum & Botanic Gardens
Wedding Dress: Jewel – David's Bridal
Bridesmaid Dresses: Sara Grace Bridal (Designers: Bill Levkoff , Mori Lee, Jasmine B2)
Groom/Groomsmen: Men's Warehouse
Florist: Pepper Creek
Make-up Artist: Alexandra Addis – Trucco Vita Hair and Makeup Artistry
Hair Stylist: Jaclyn Michalek – Shear Renewal
Wedding Cake: Sugar Jones
Catering: GreenFire
Videographer: RJO Photo and Video
Tablecloths: Carla's XV
DJ: JMF1337 Entertainment