There is only so much you can control on your wedding day, and Colleen and Danny went into their wedding day knowing exactly that. Unbeknownst to them when they decided on their date, they ended up picking the exact same weekend that the Harley Davidson 115th Anniversary Celebration took place in downtown Milwaukee, WI. A short distance away from their church and venue. Because of this, they were unable to book a hotel room for them to get ready in! These two are incredible and ended up coordinating it so that they could both get ready at their apartment without seeing each other. It ended up working out perfectly! Not to mention, their apartment was straight out of HGTV!
The second thing that was out of their control was the weather! Going into their day, there was almost a 100% chance of rain for the entire day. While we had backup plans in mind, Colleen decided we were going to go for the original plans and we did everything as planned. From the first look to the outdoor portraits, it ended up working out better than we could have imagined. While we did have to dodge some pretty heavy raindrops for a while, the rain did let up and we were able to get some pictures without it being a problem.
Following their marriage at the Old St. Mary Parish, the celebration took place at the Pritzlaff in downtown Milwaukee. This venue is full of character and was such a gorgeous backdrop! We were even able to take advantage of the Pritzlaff's roof, with the gorgeous city and the backdrop and a little bit of cloud lightning. It was so romantic!
Colleen and Danny's wedding day was pure magic, and we had an amazing time with these two and their family and friends!
Image quality reduced for faster web viewing.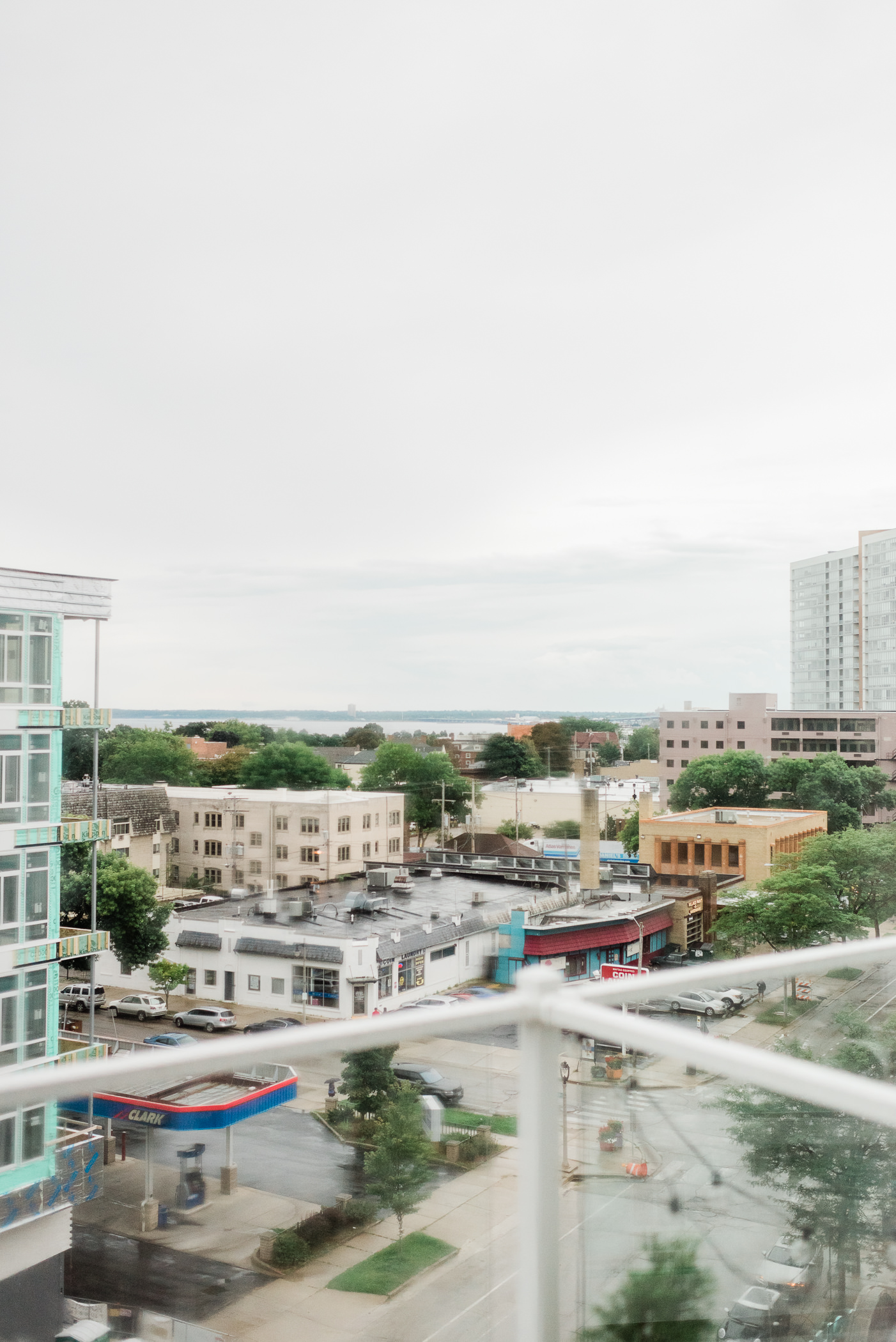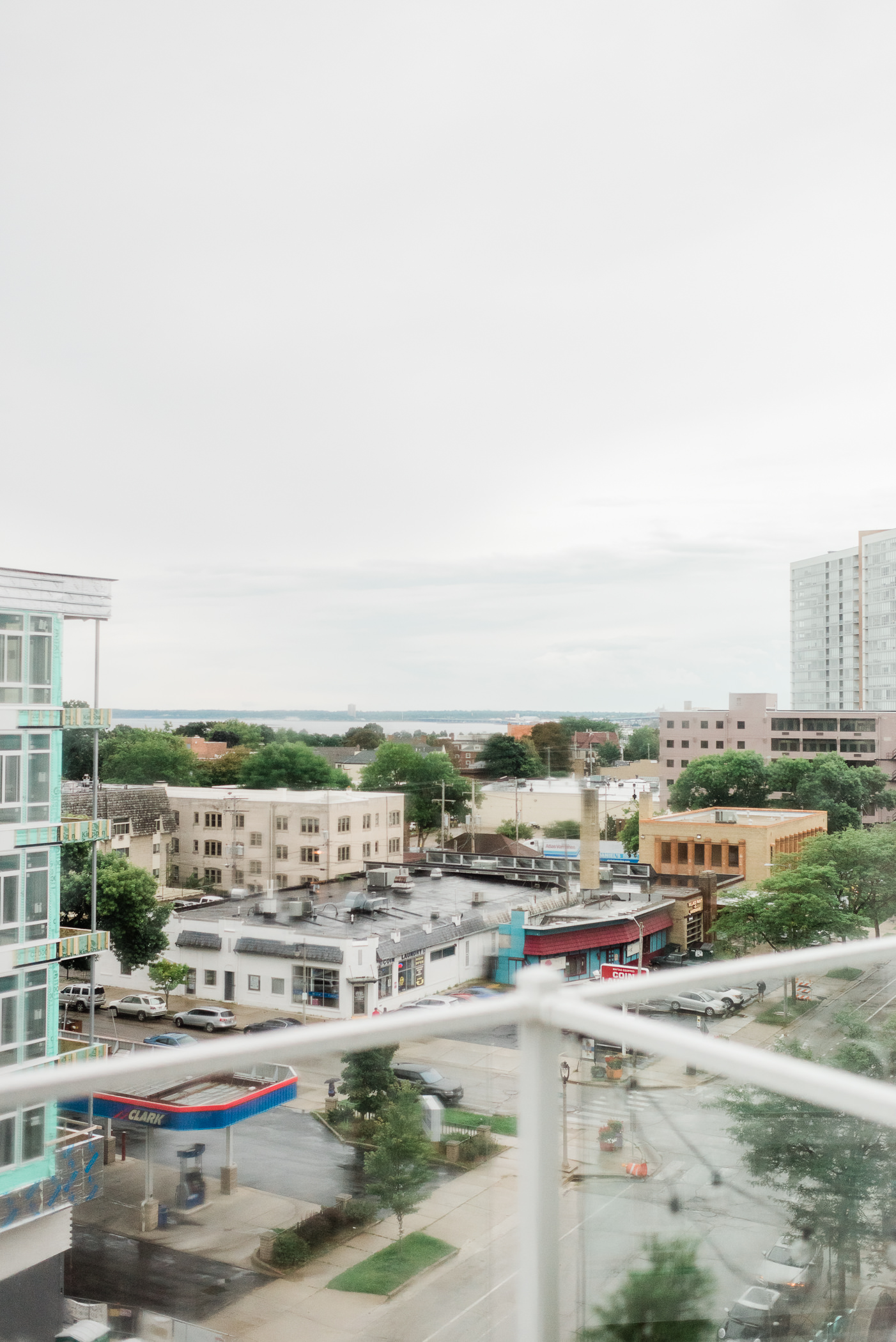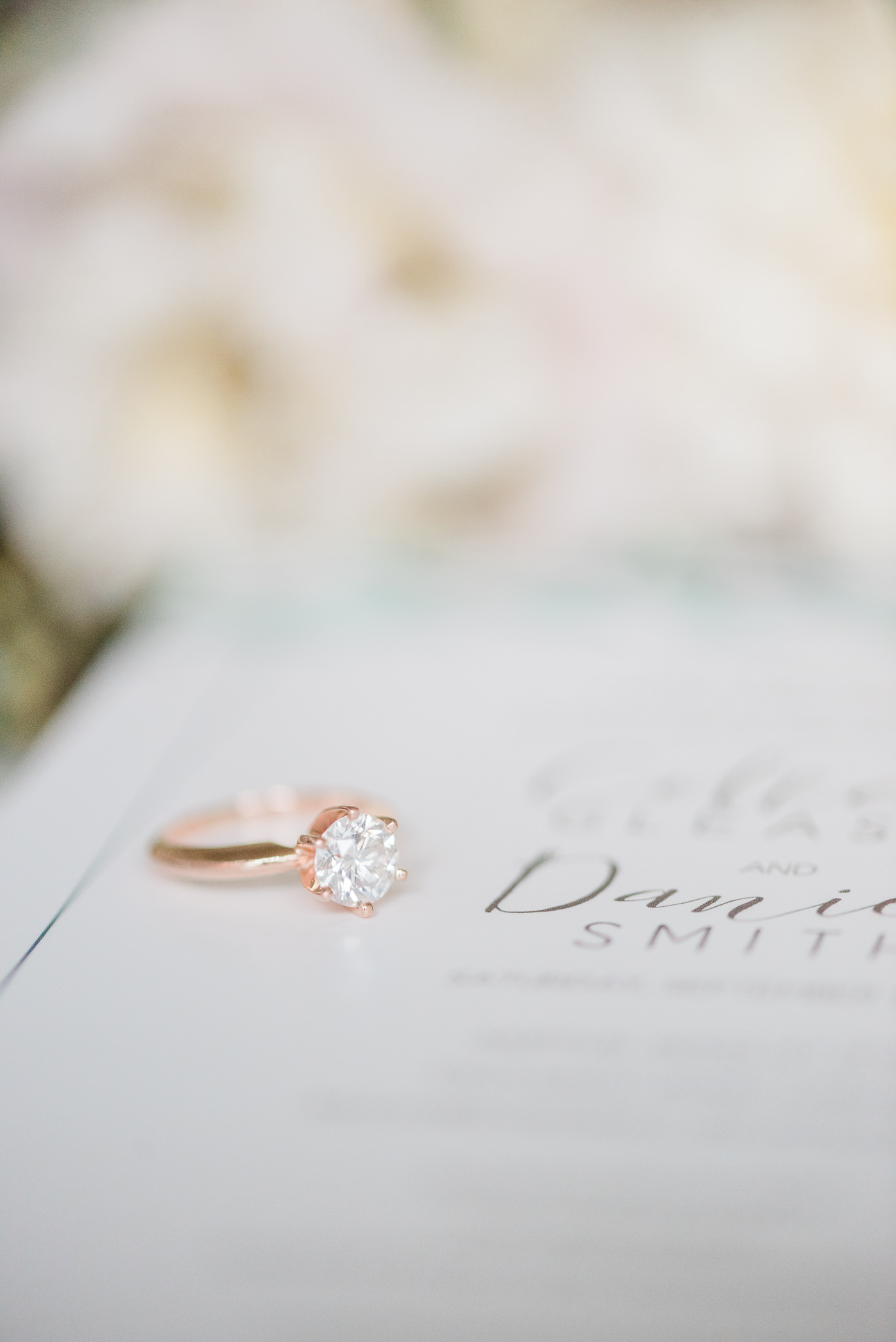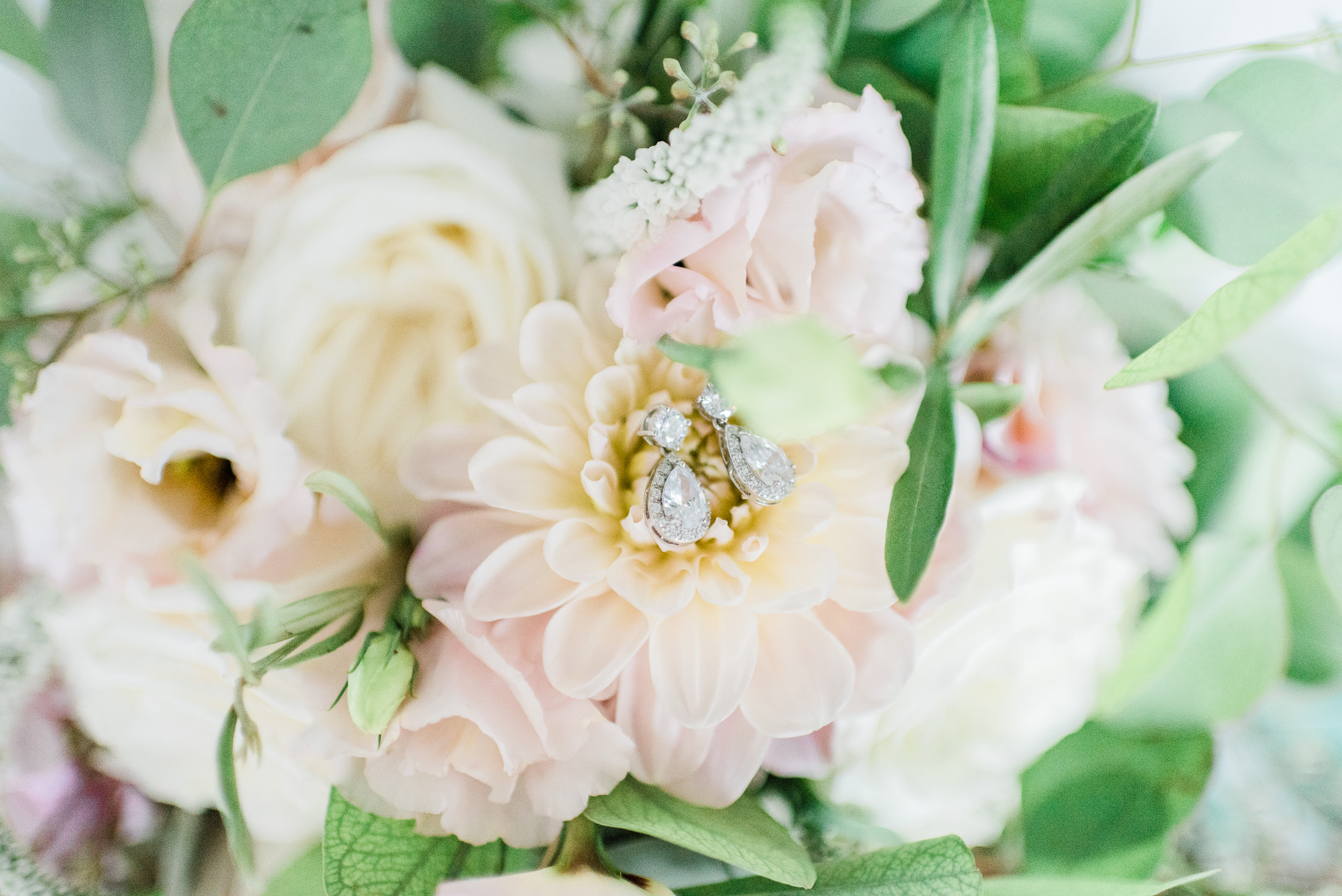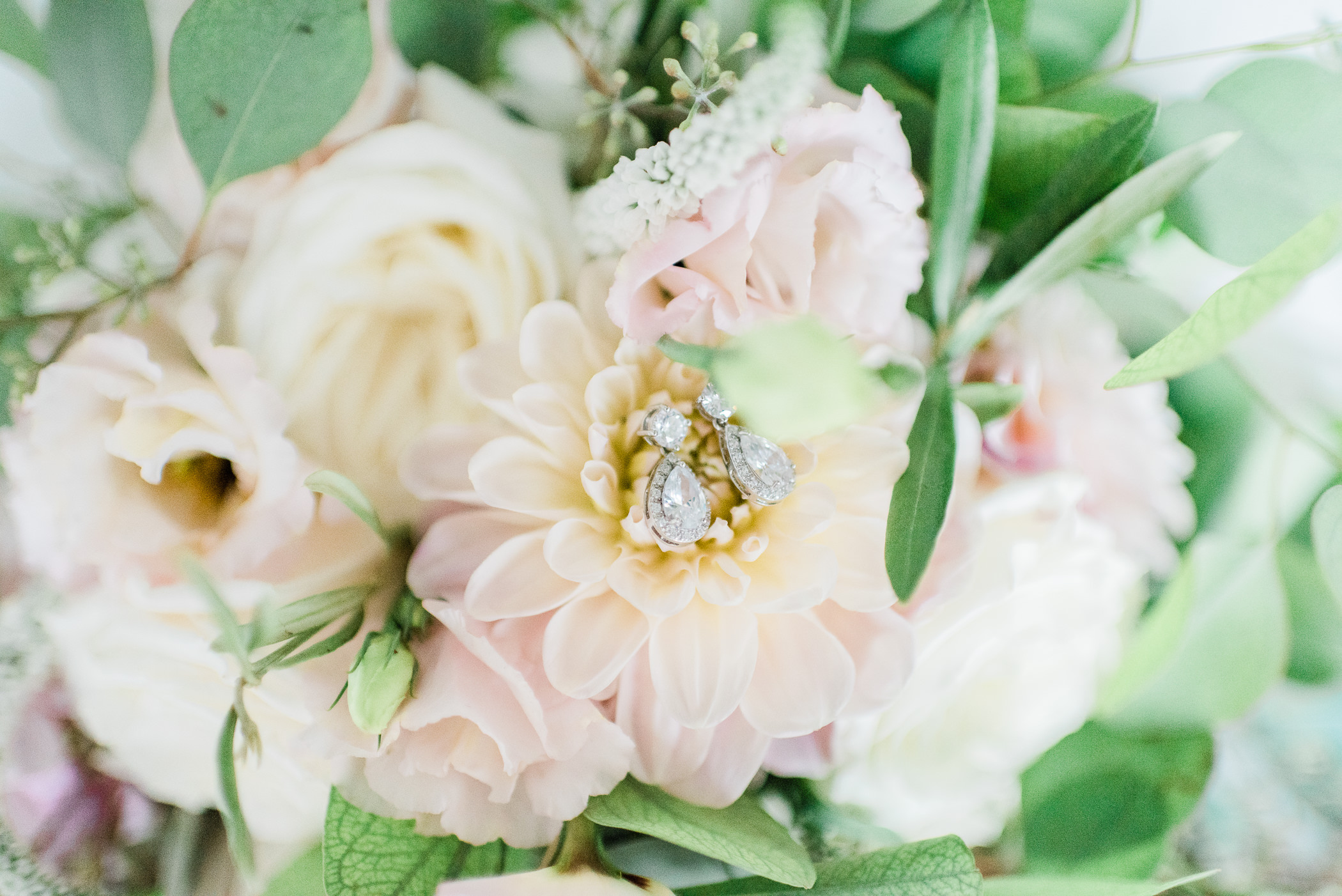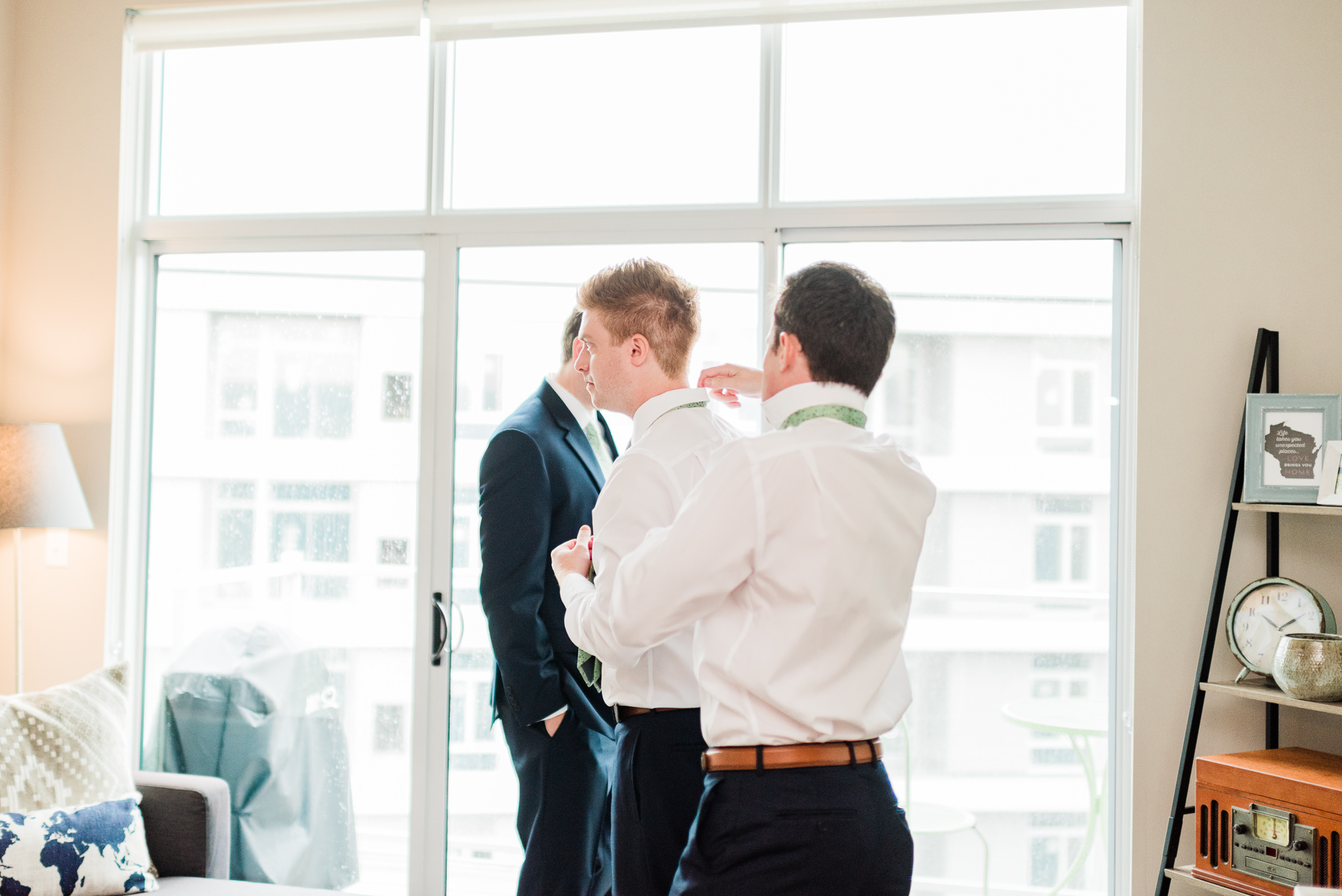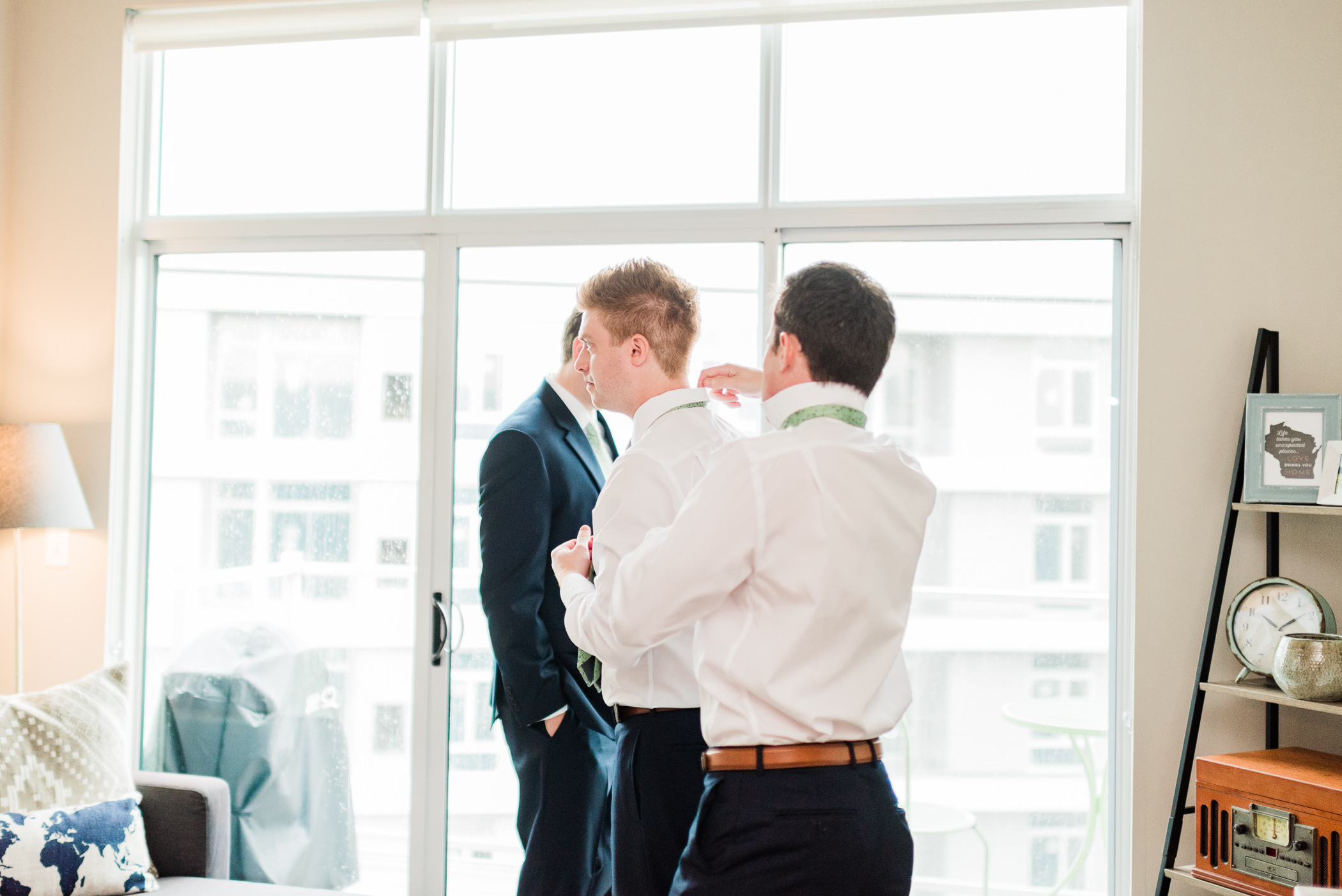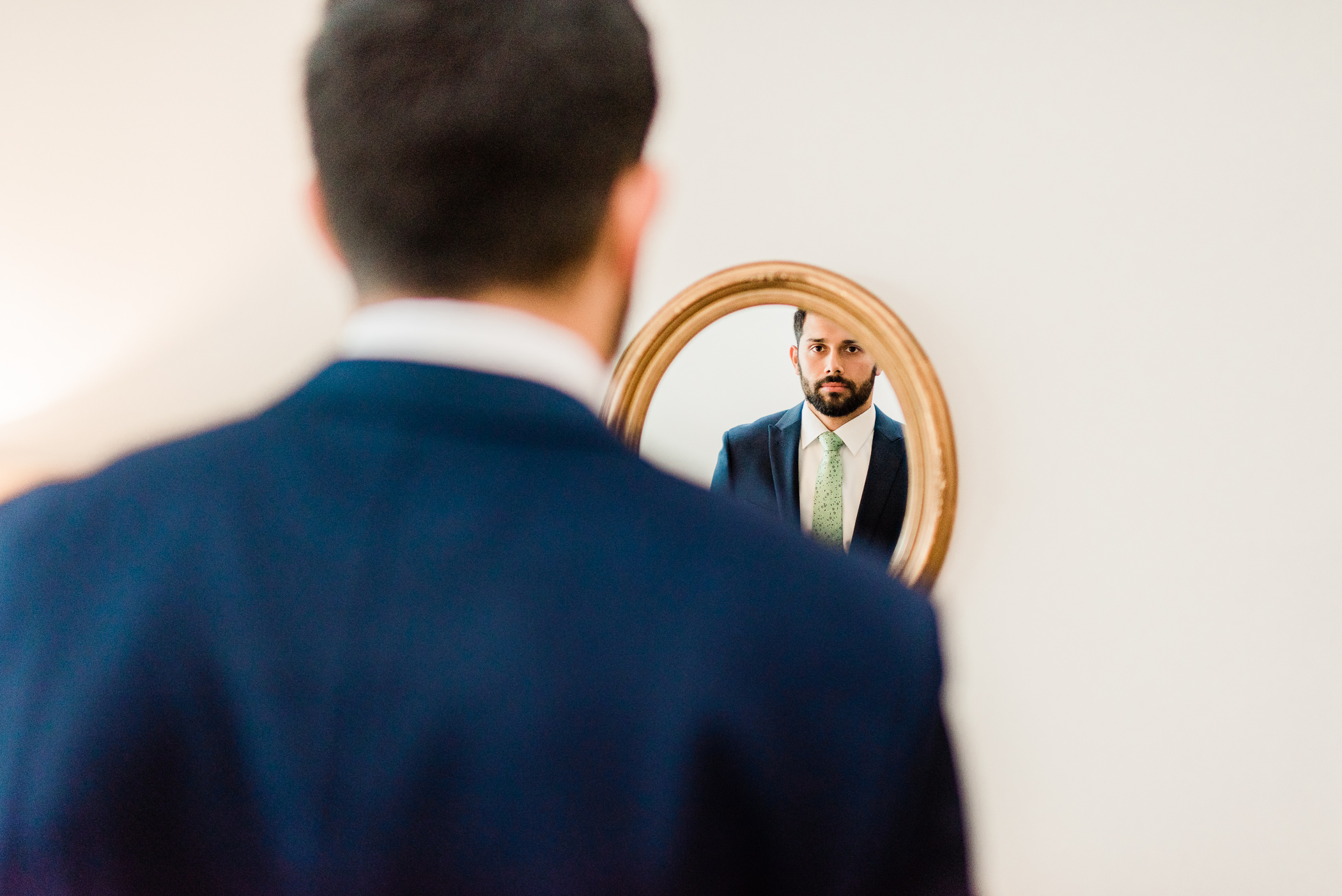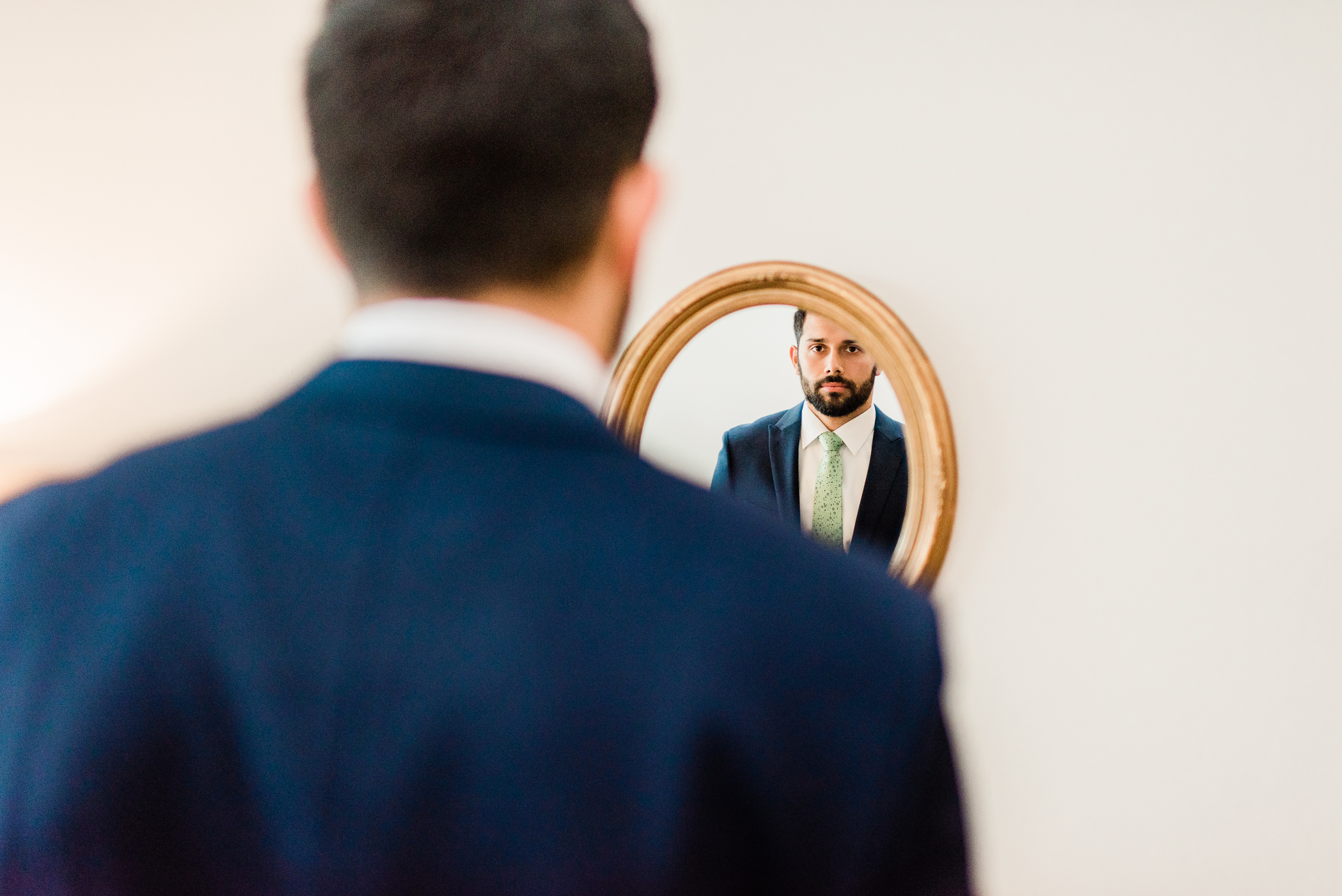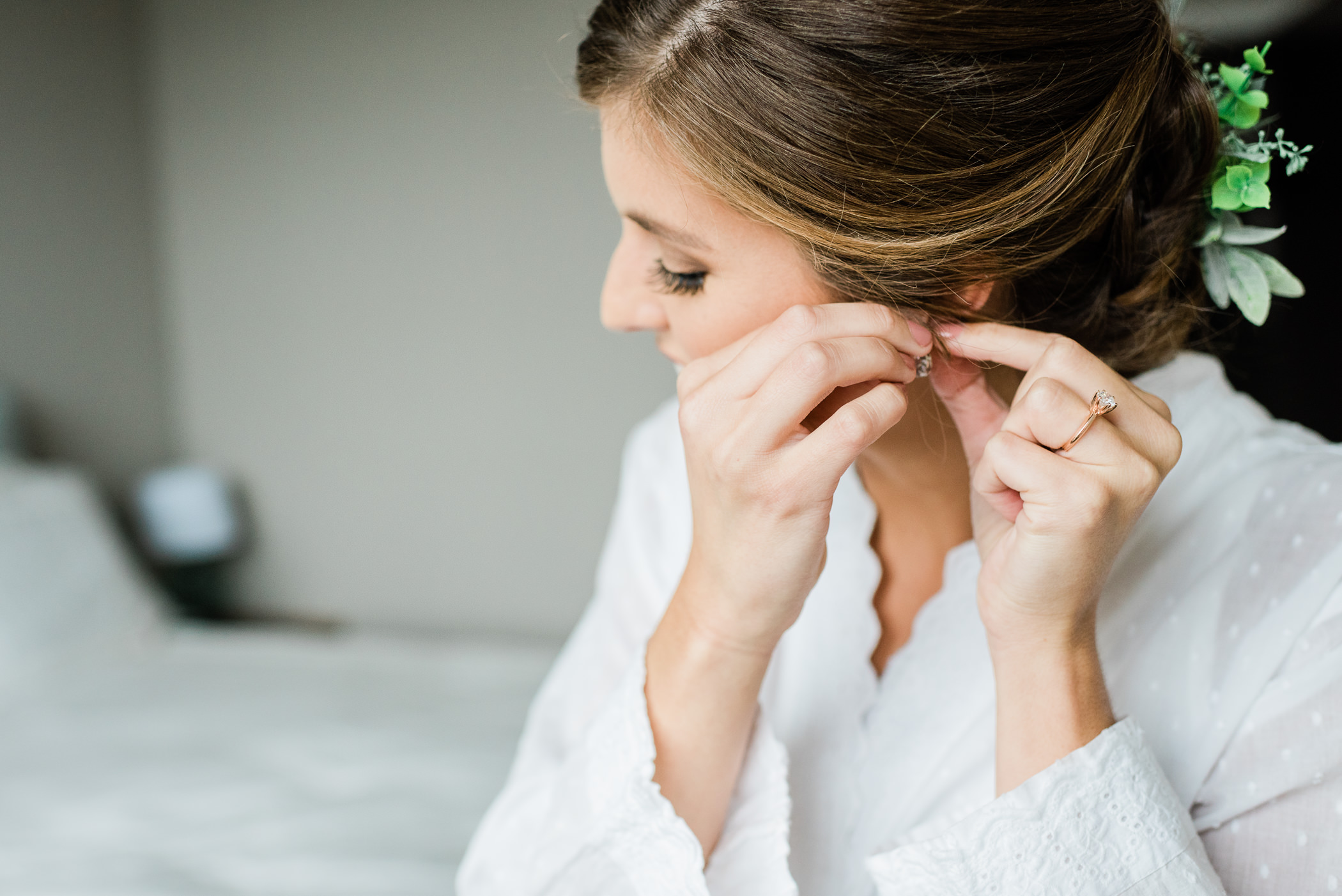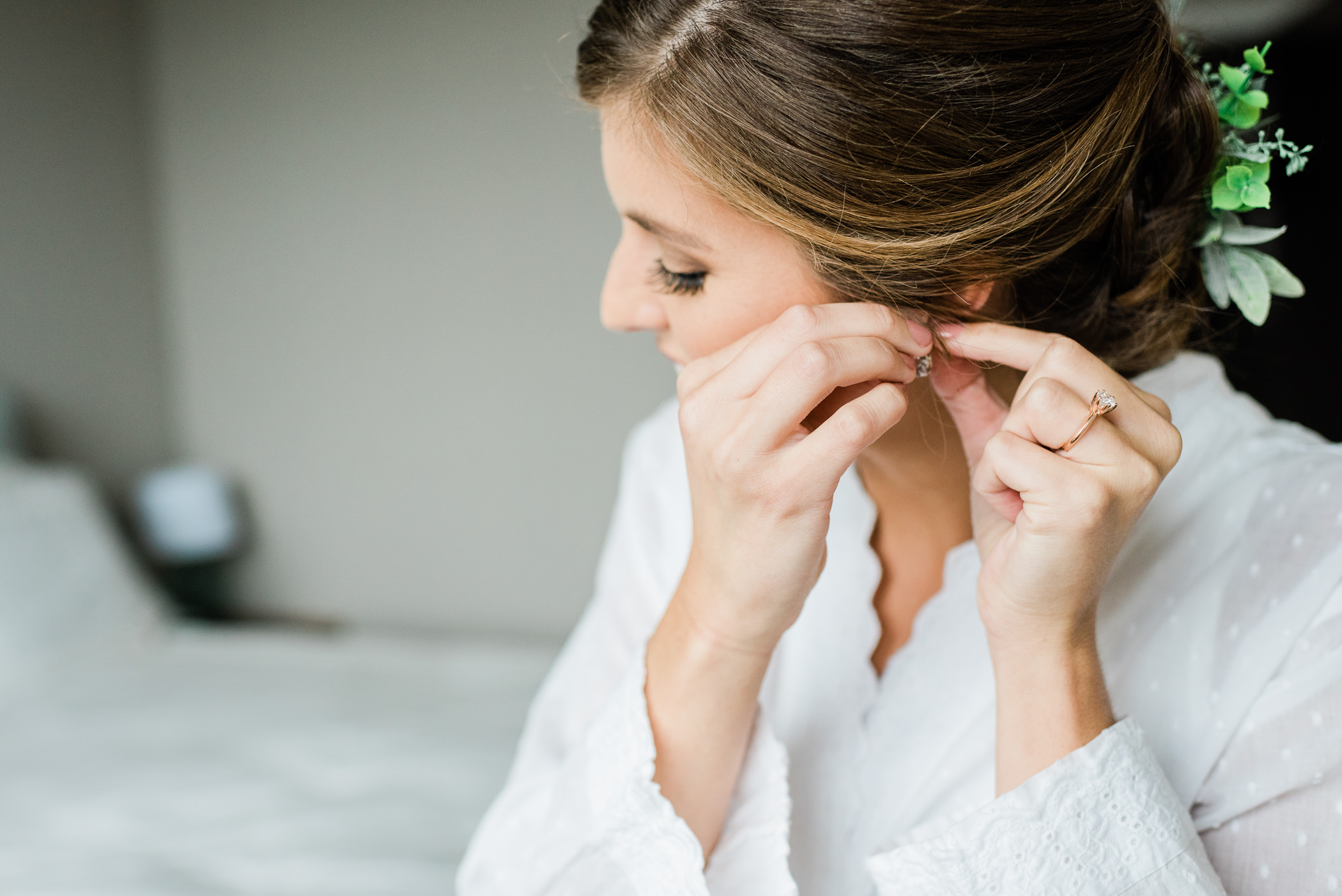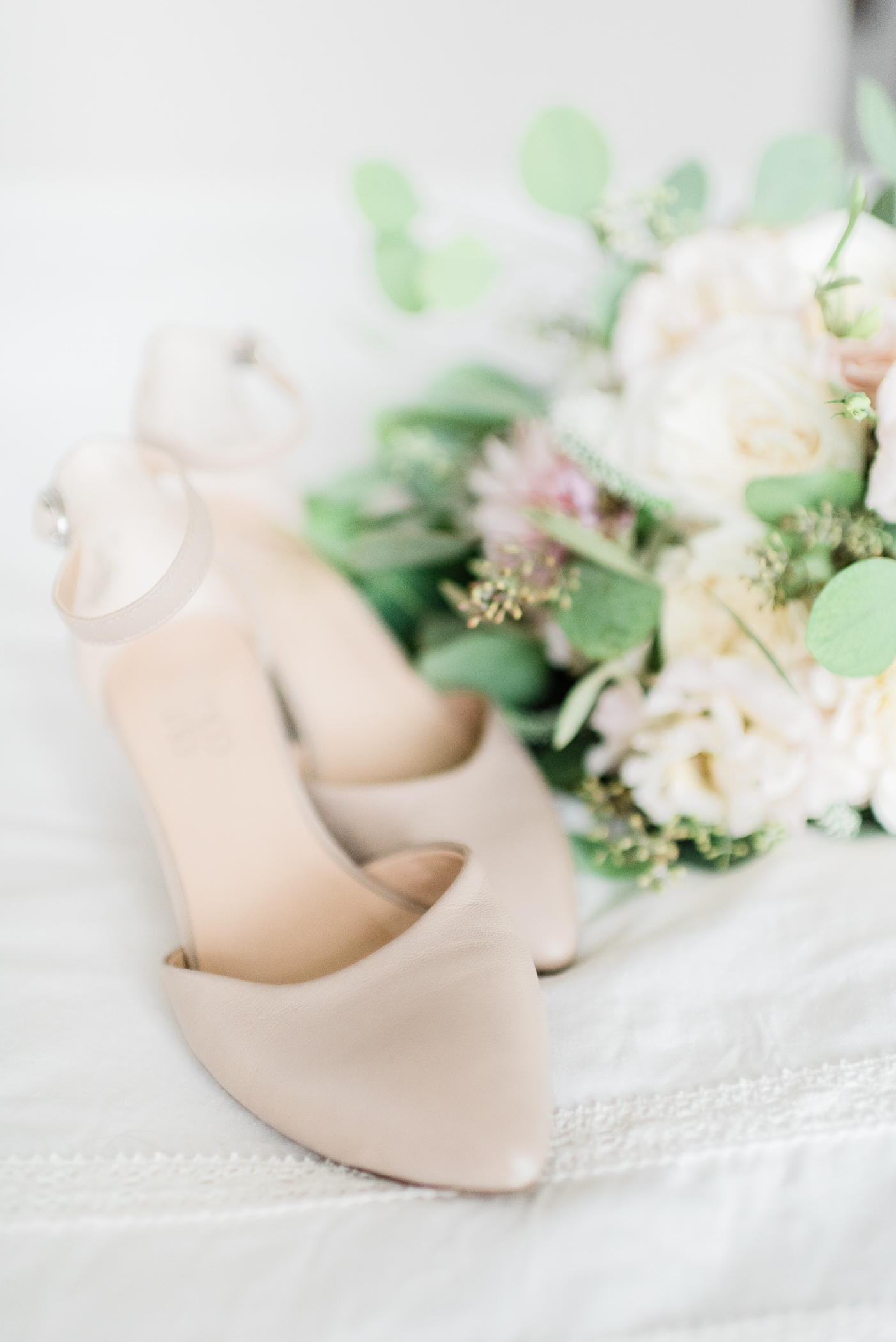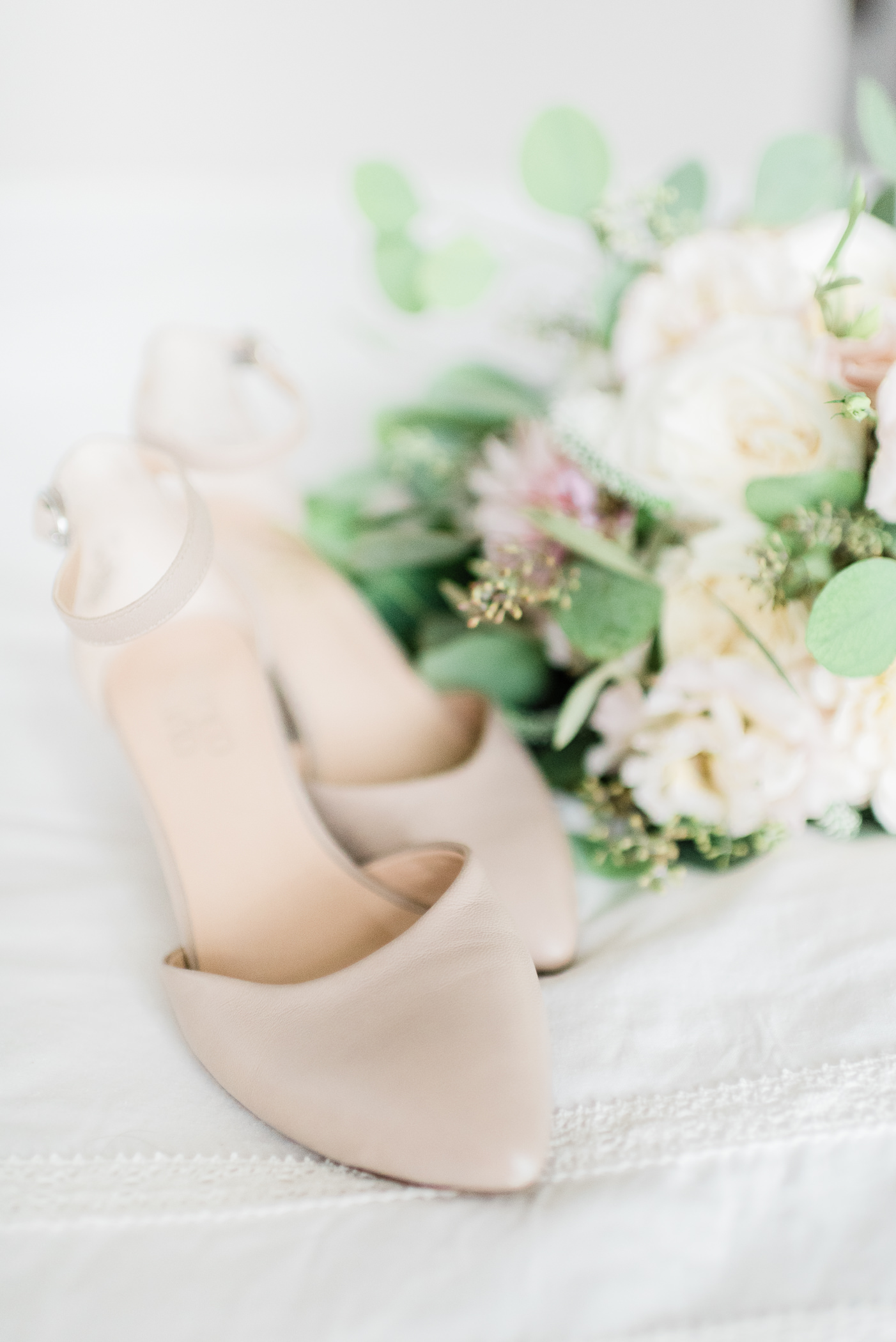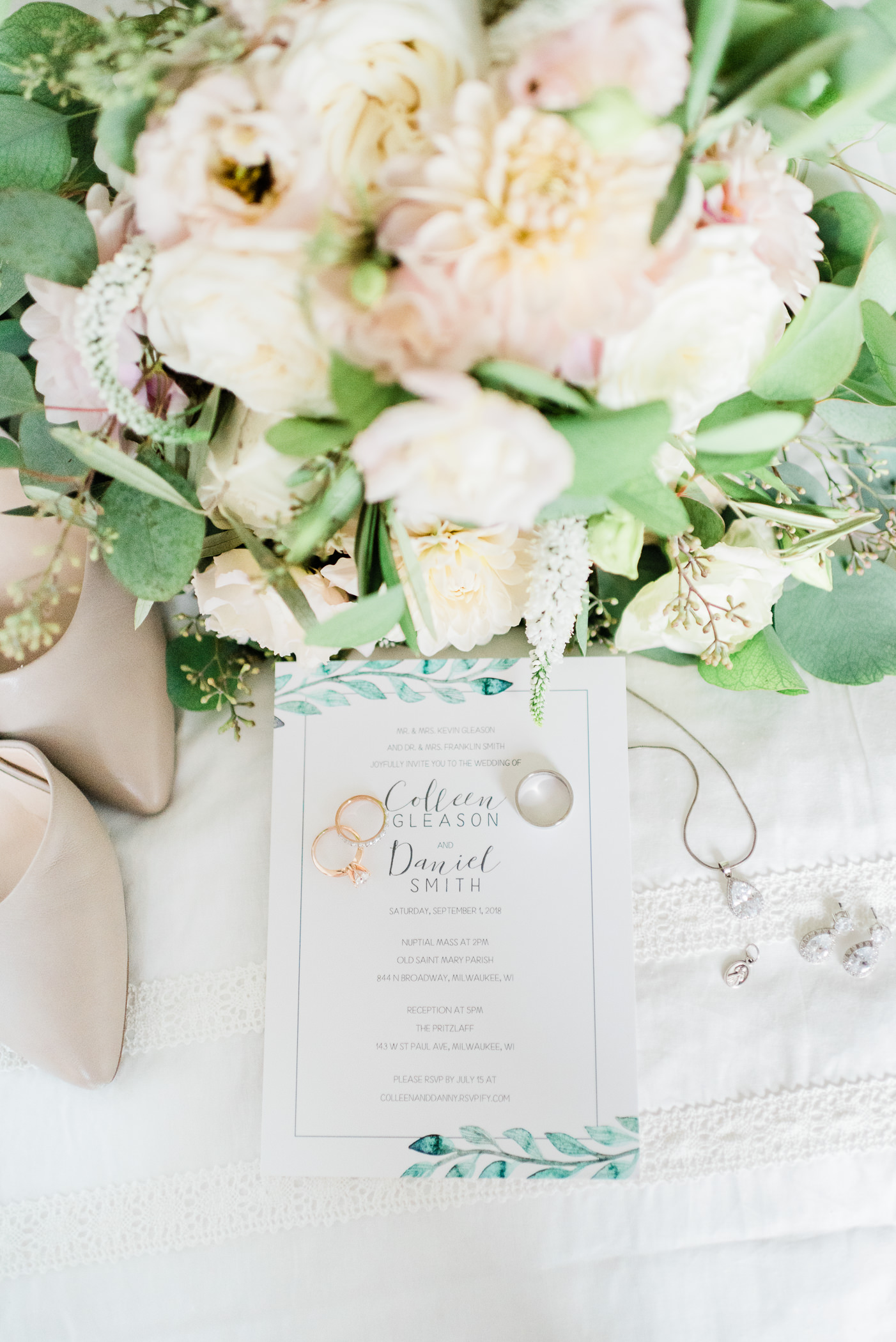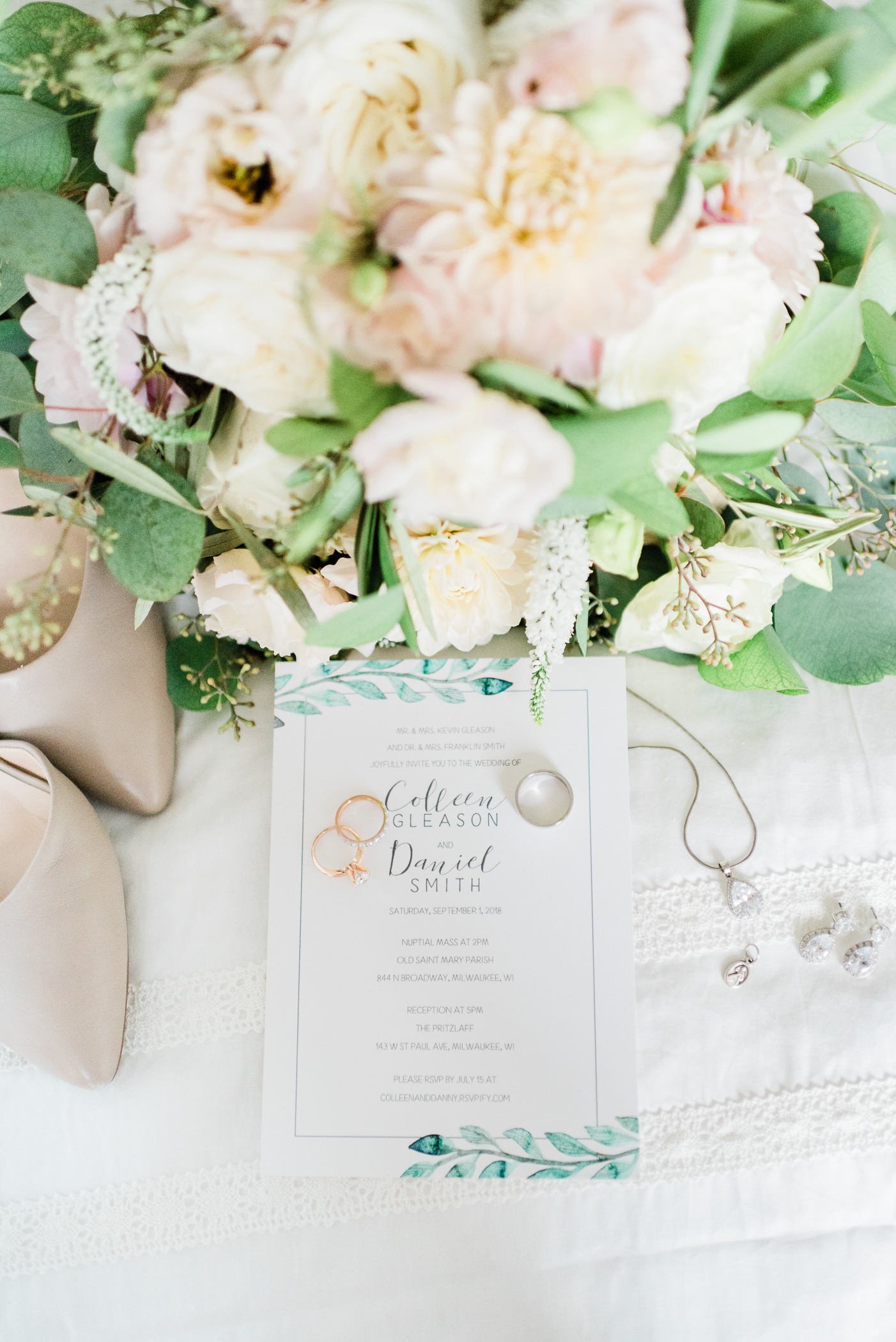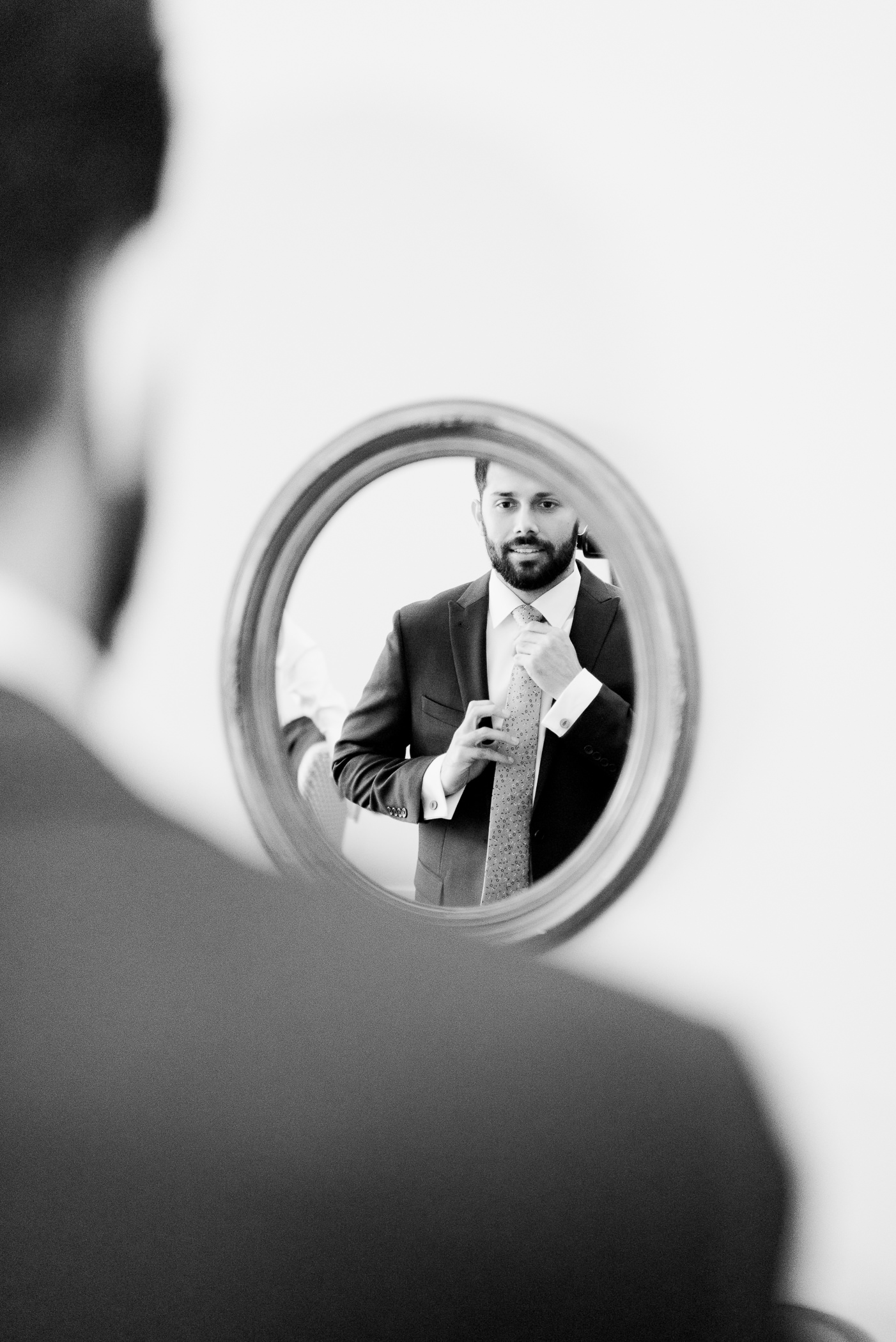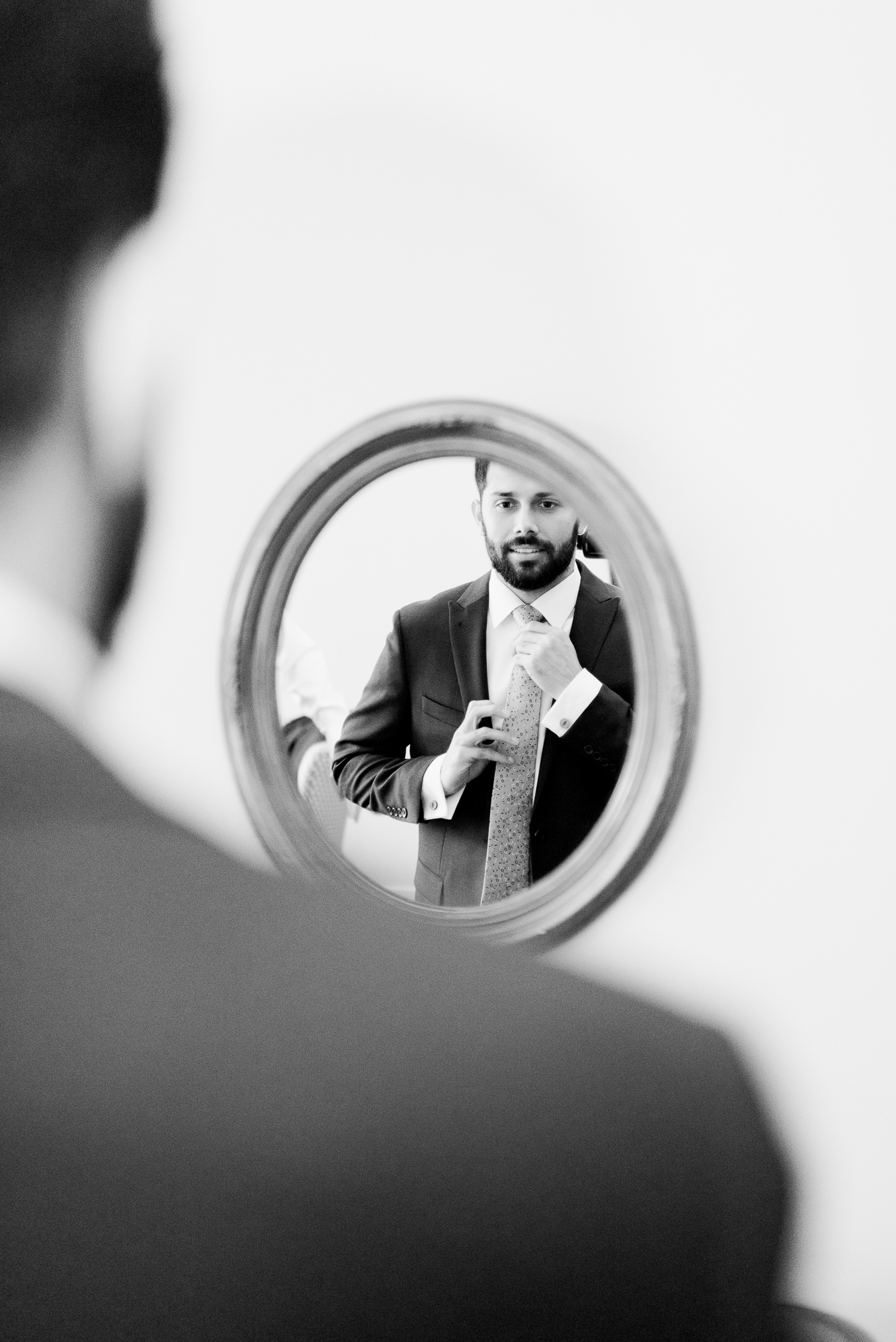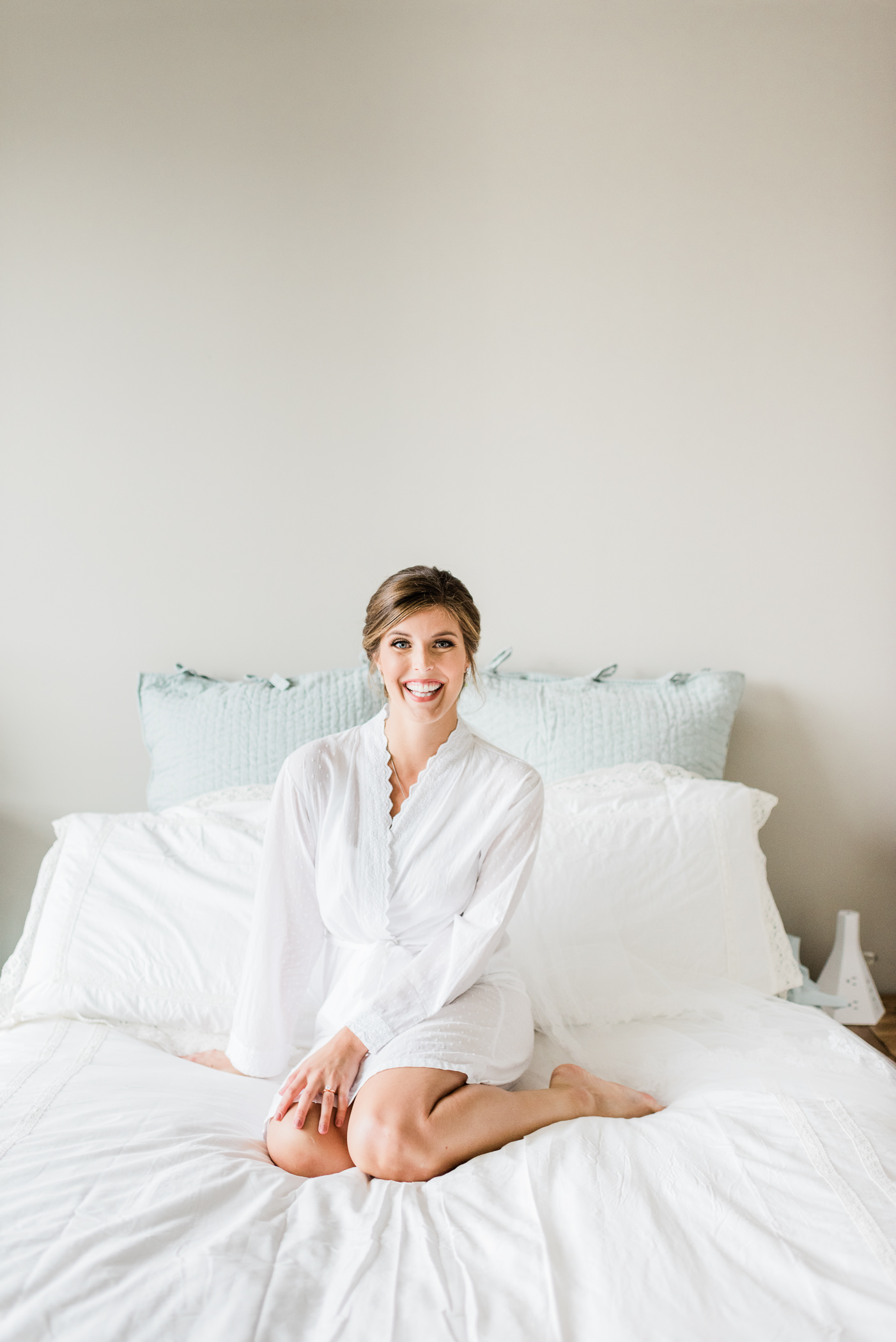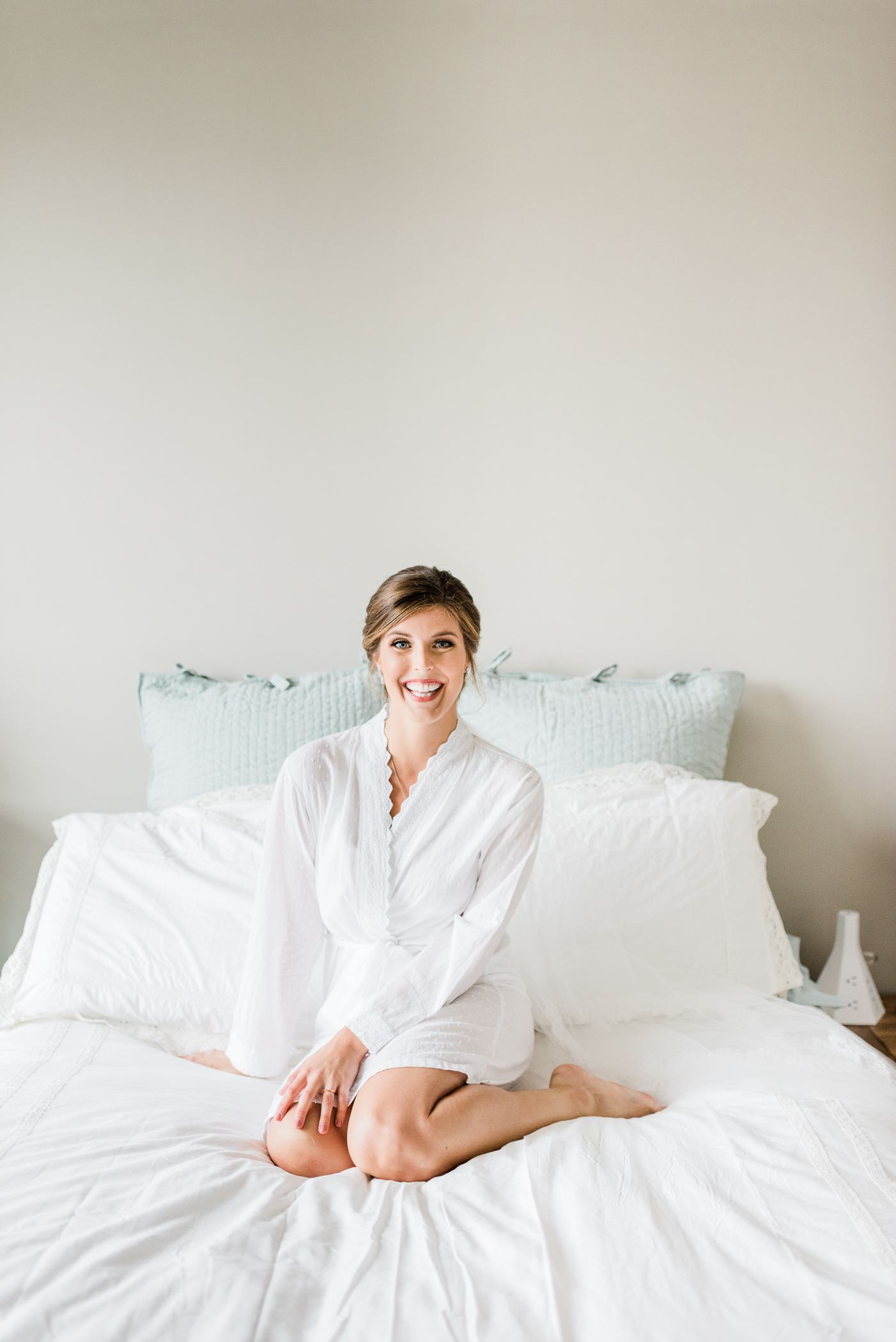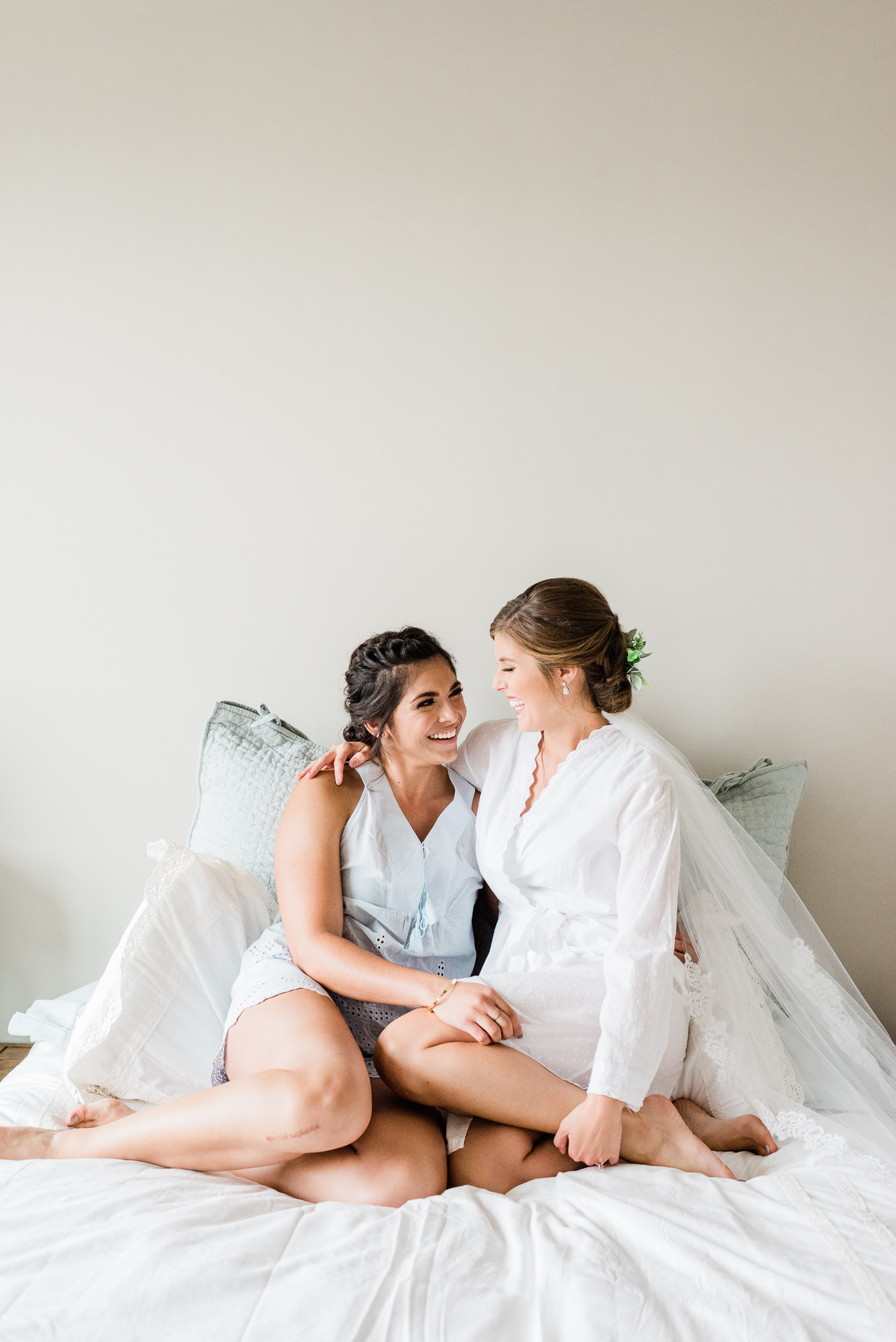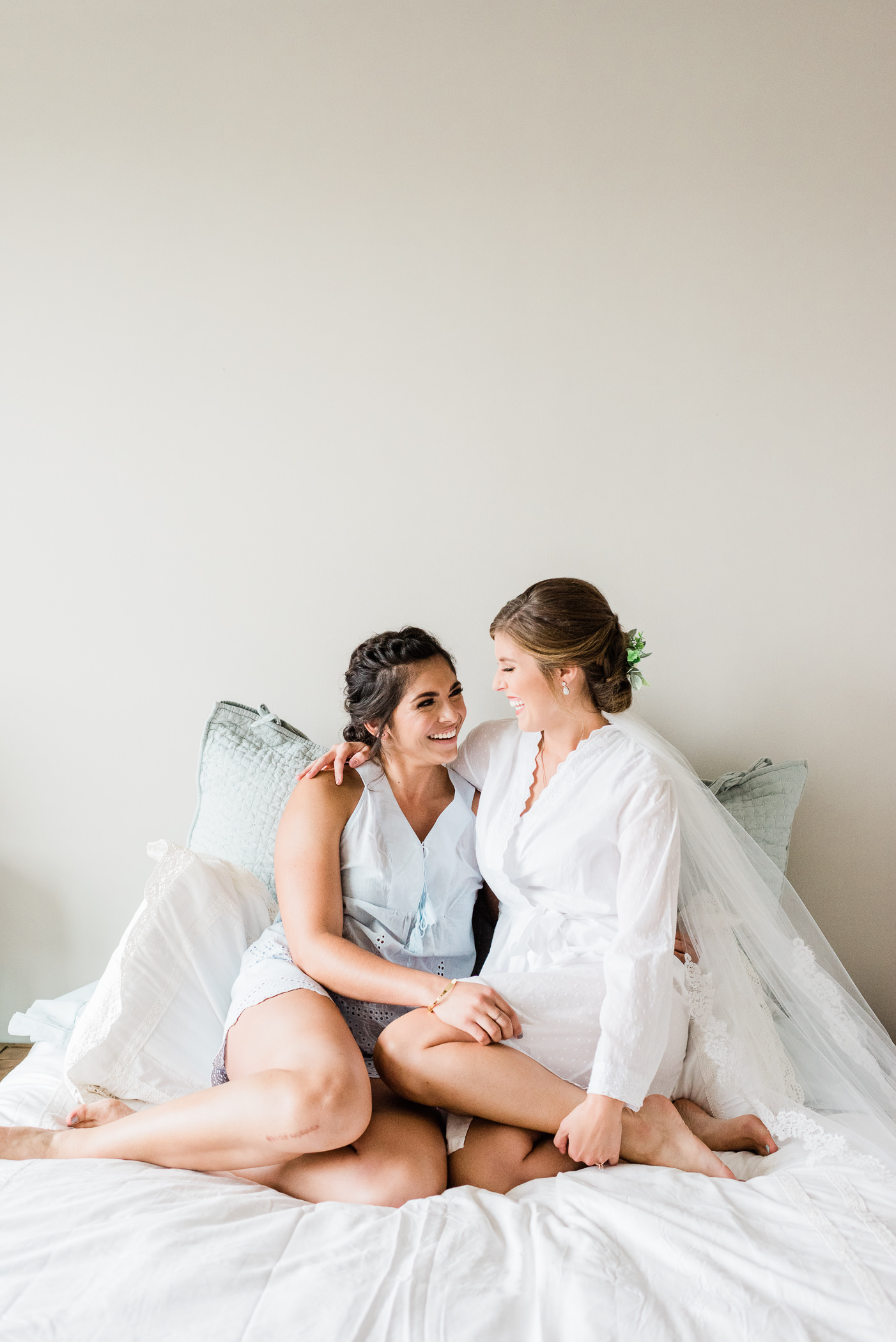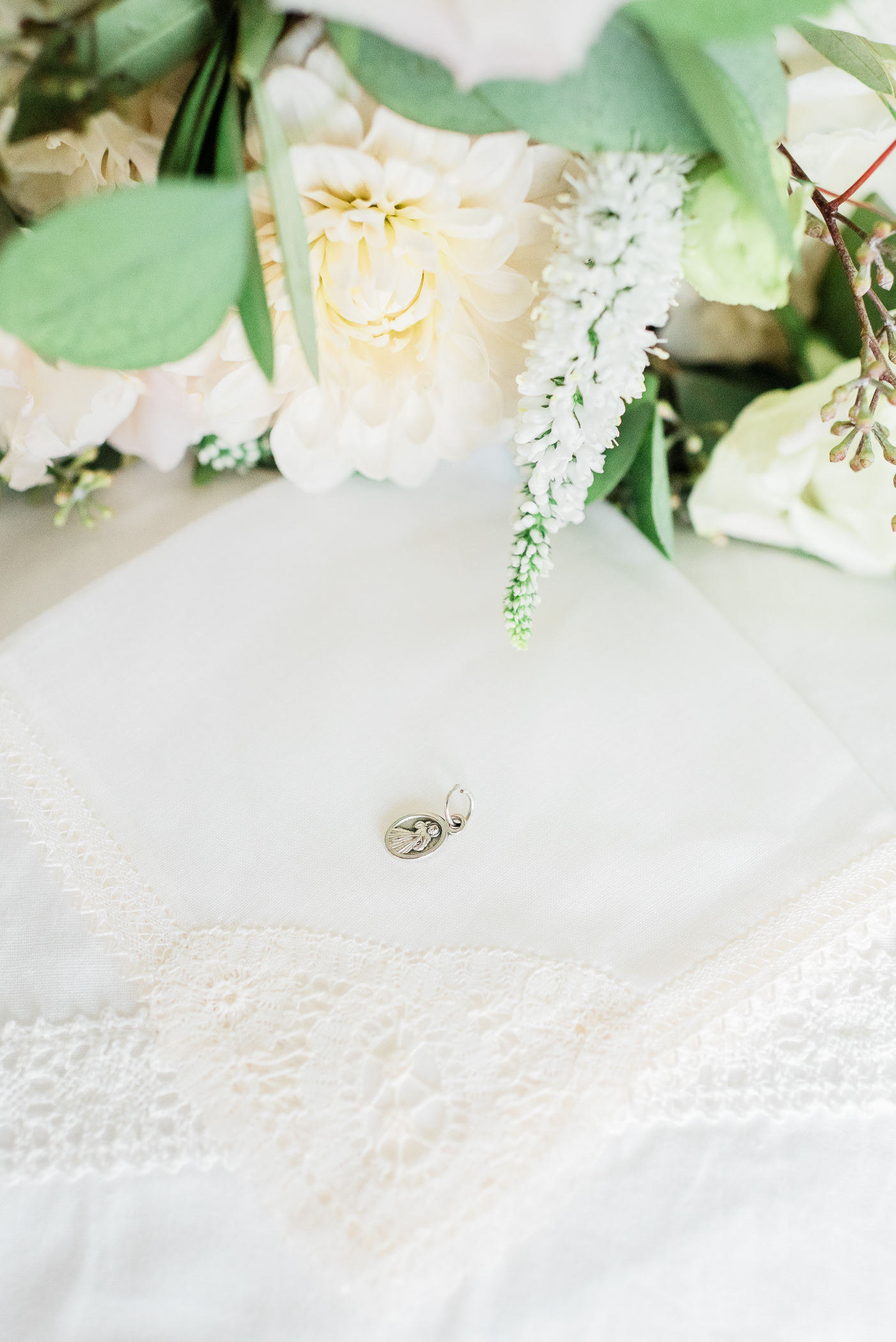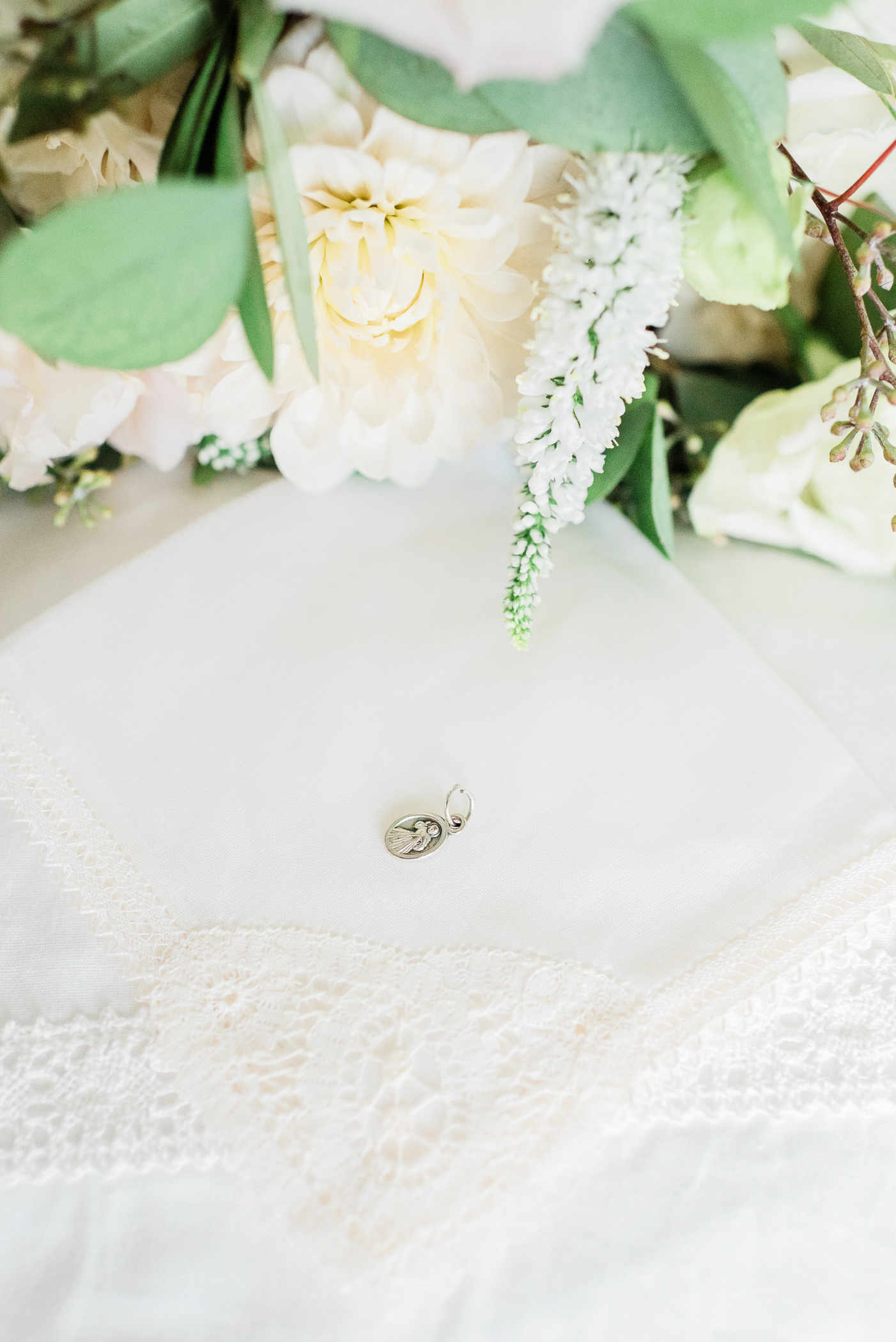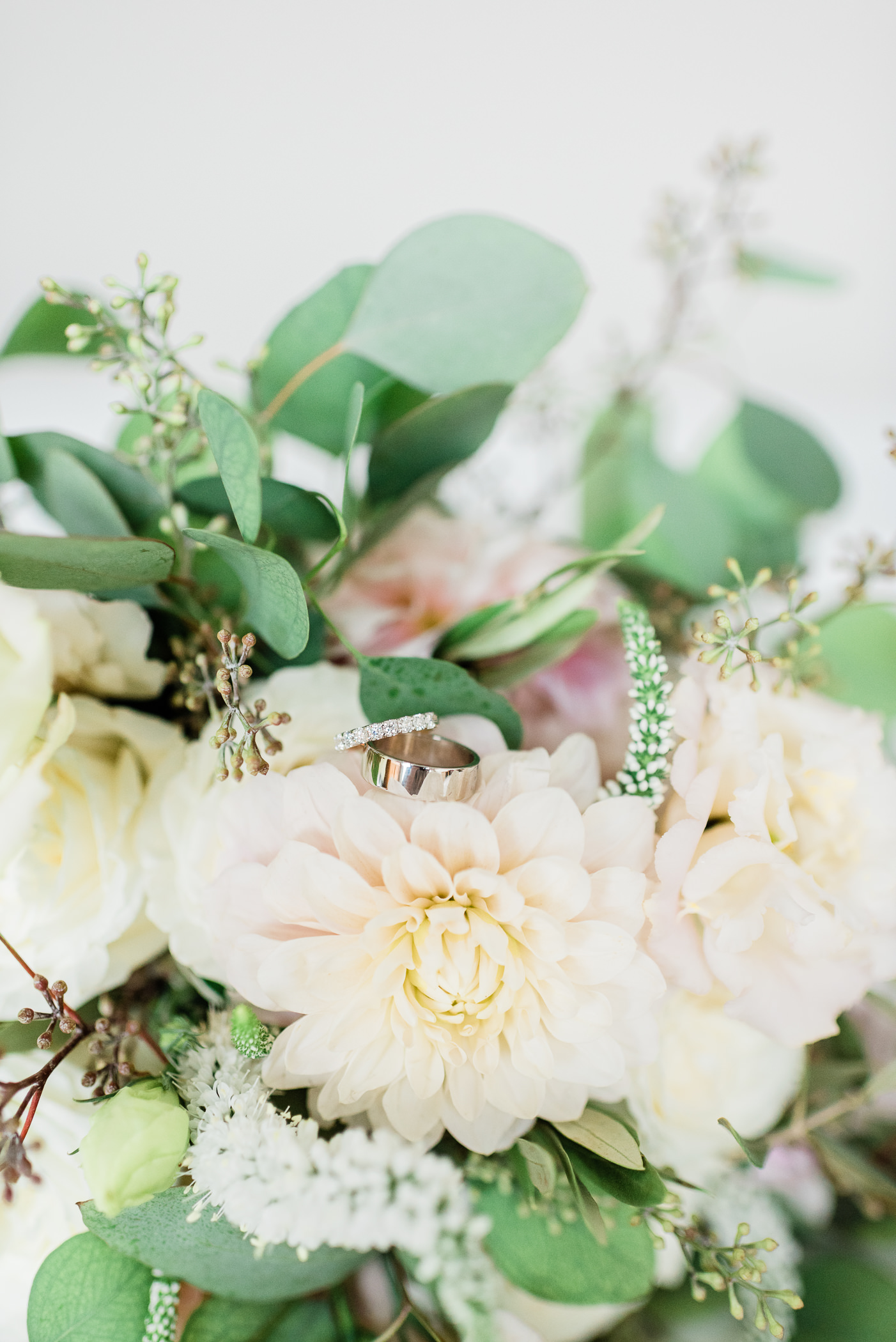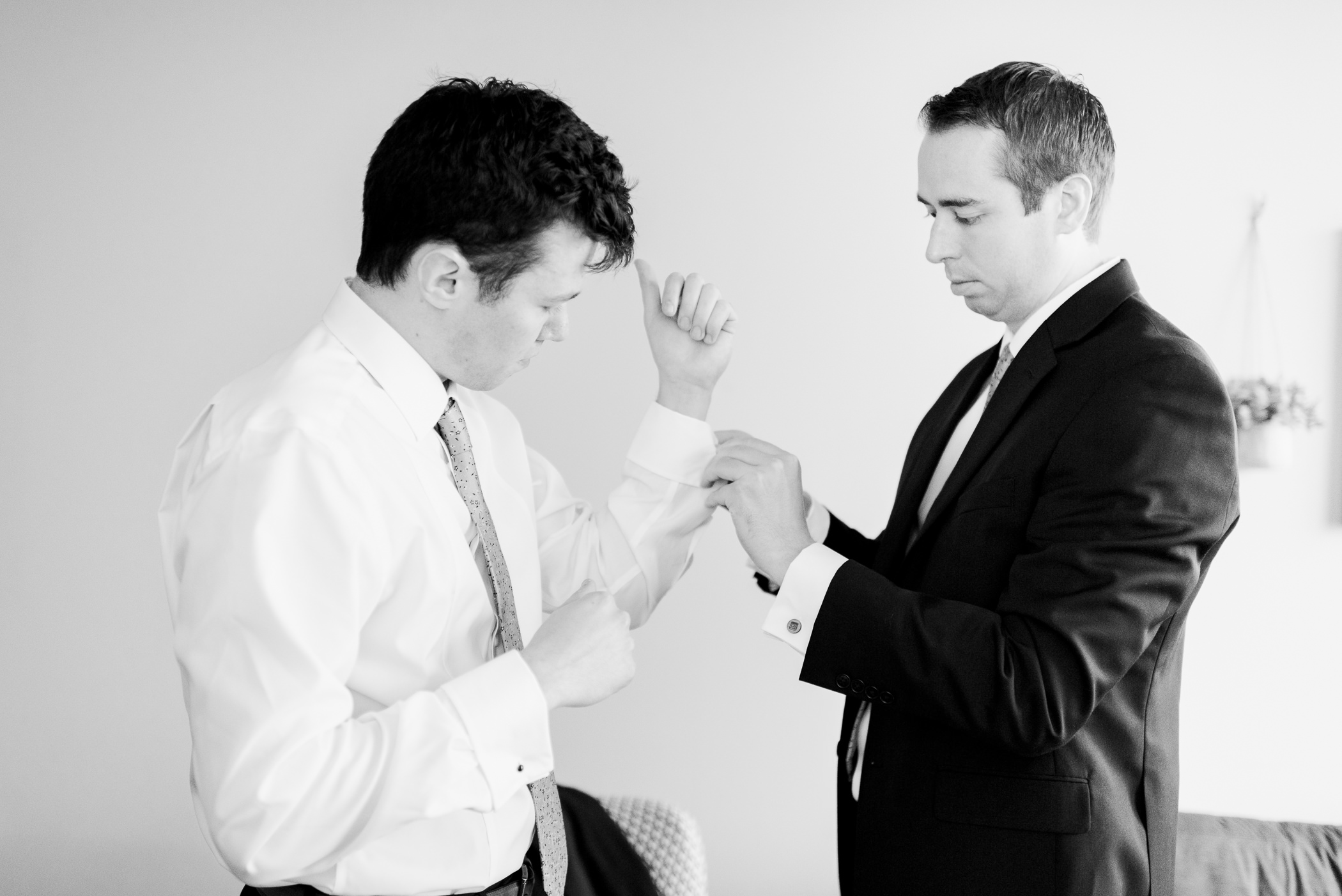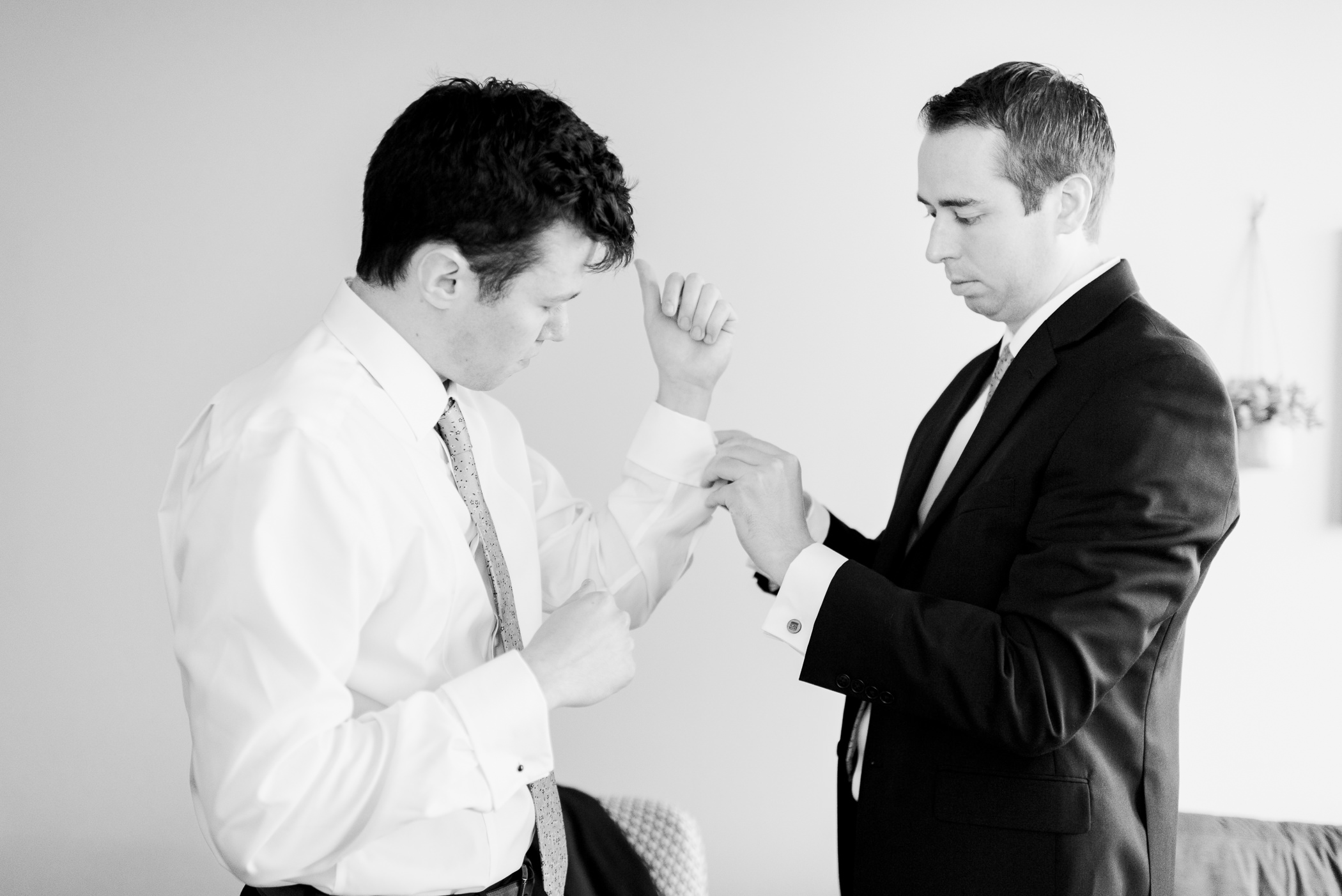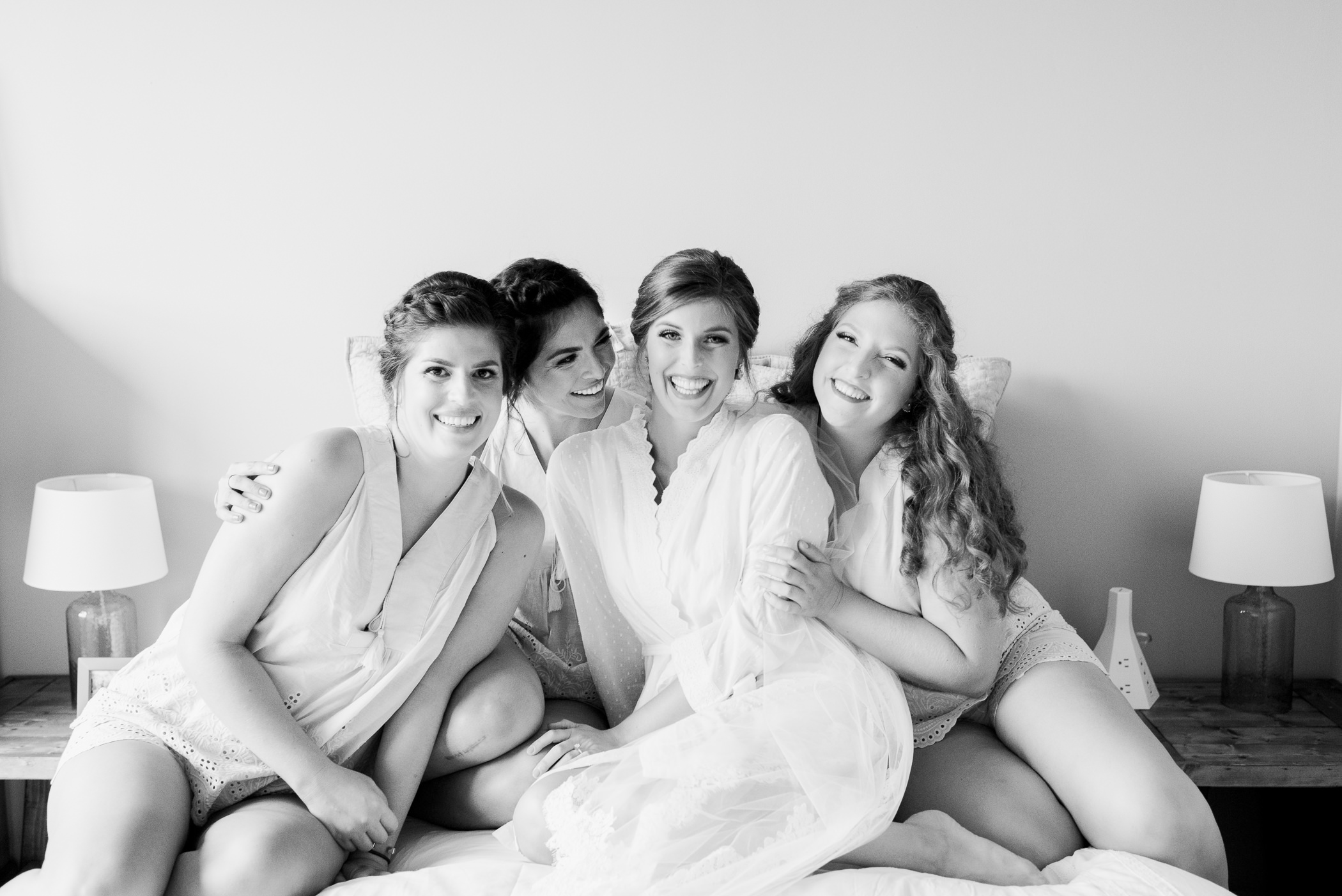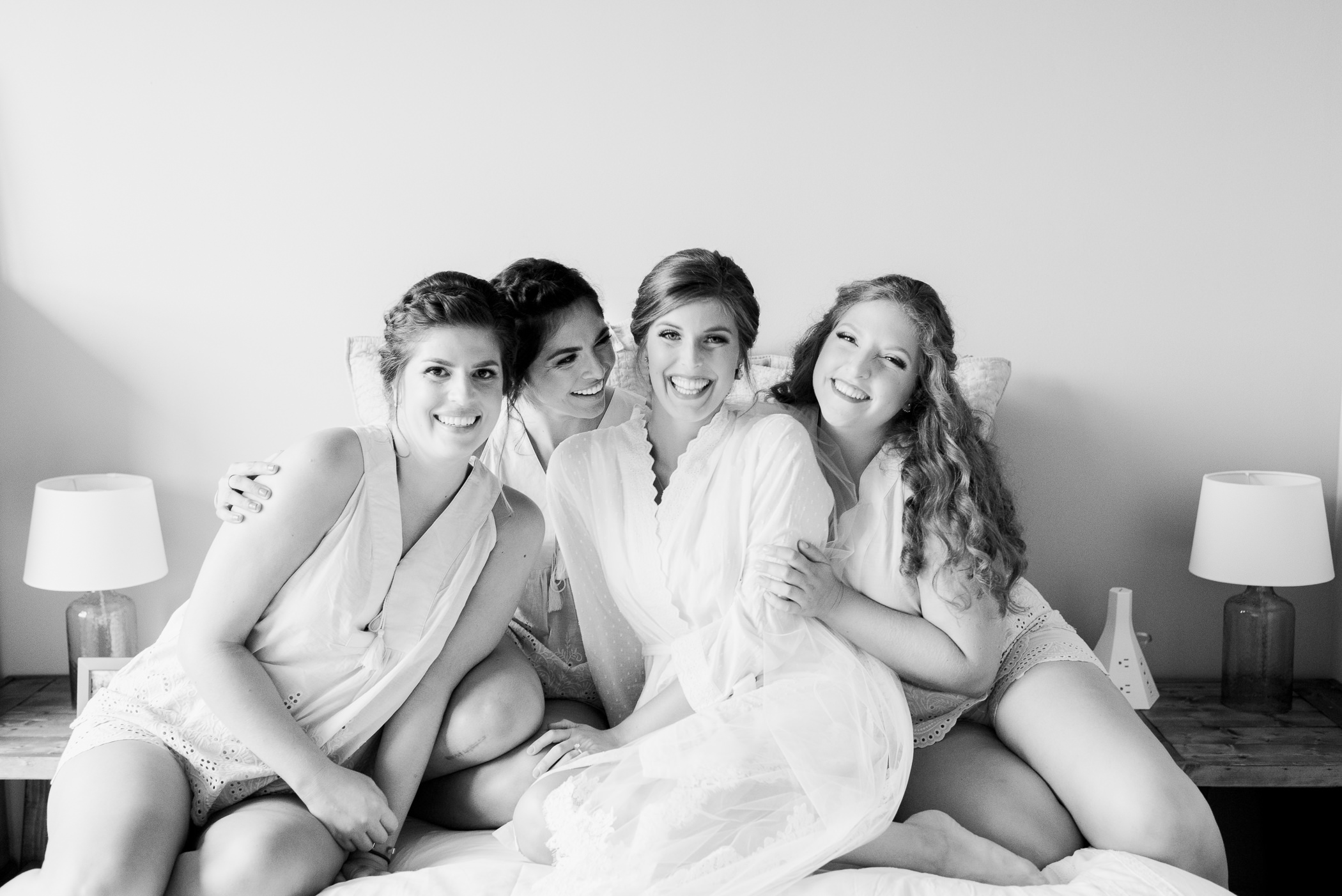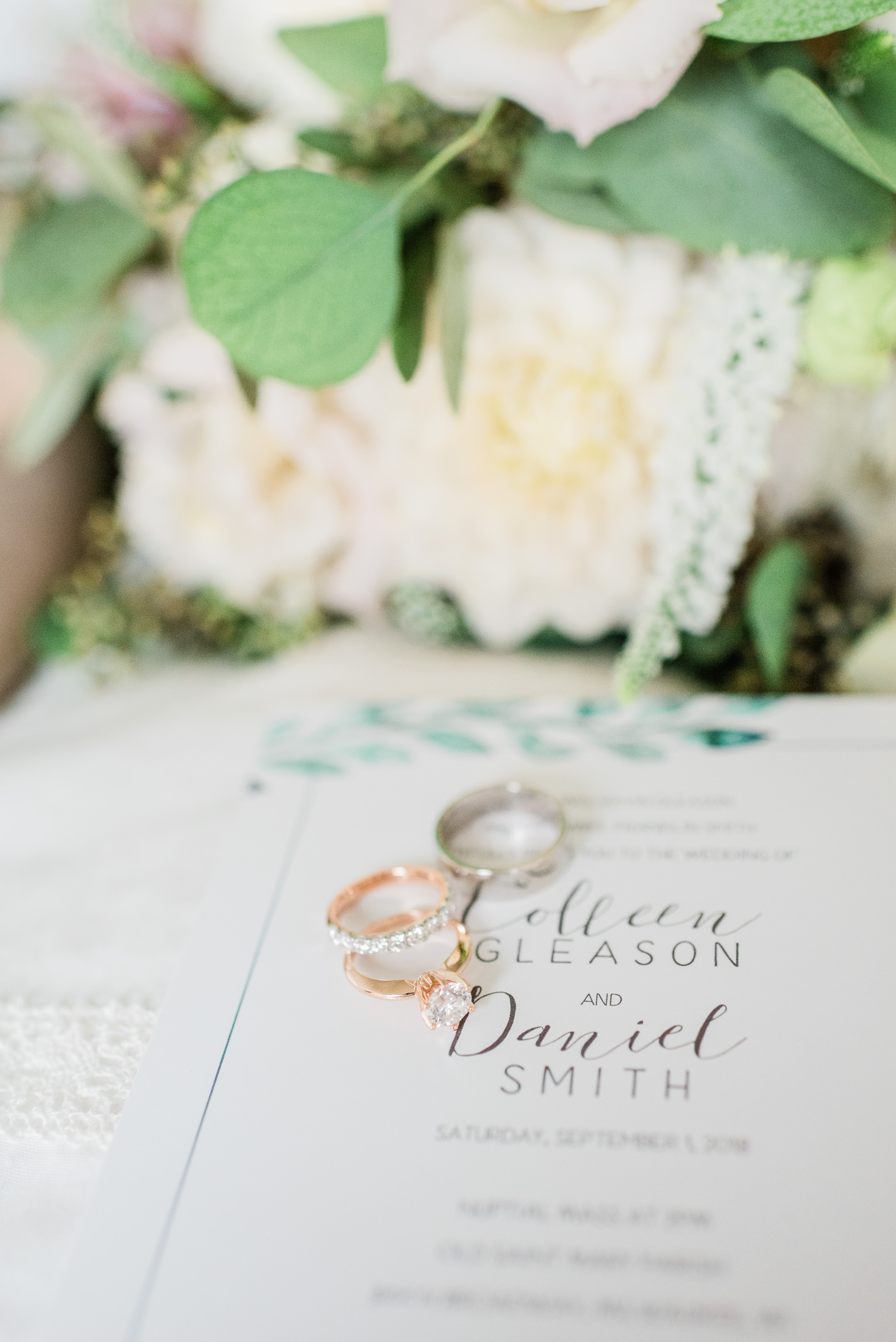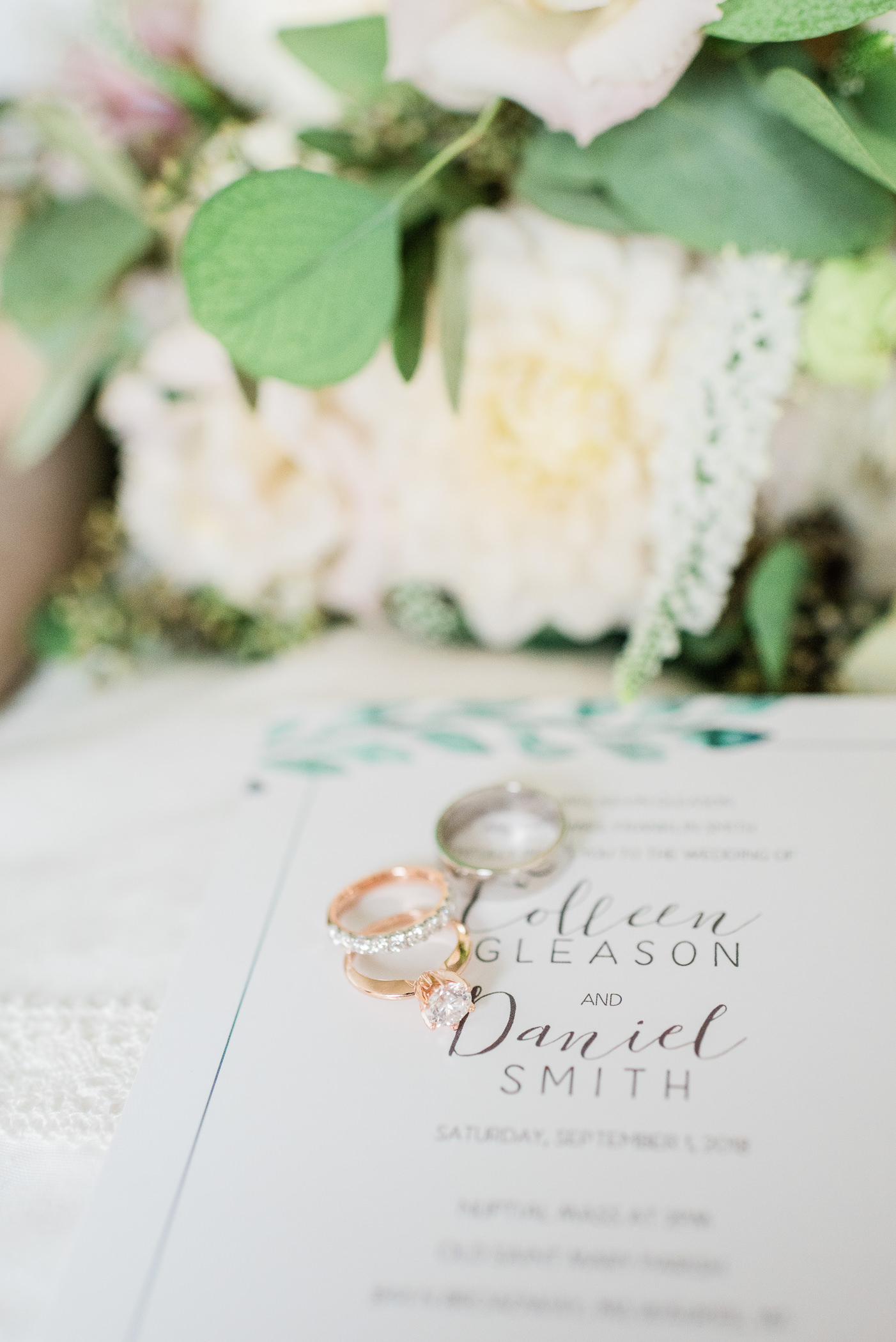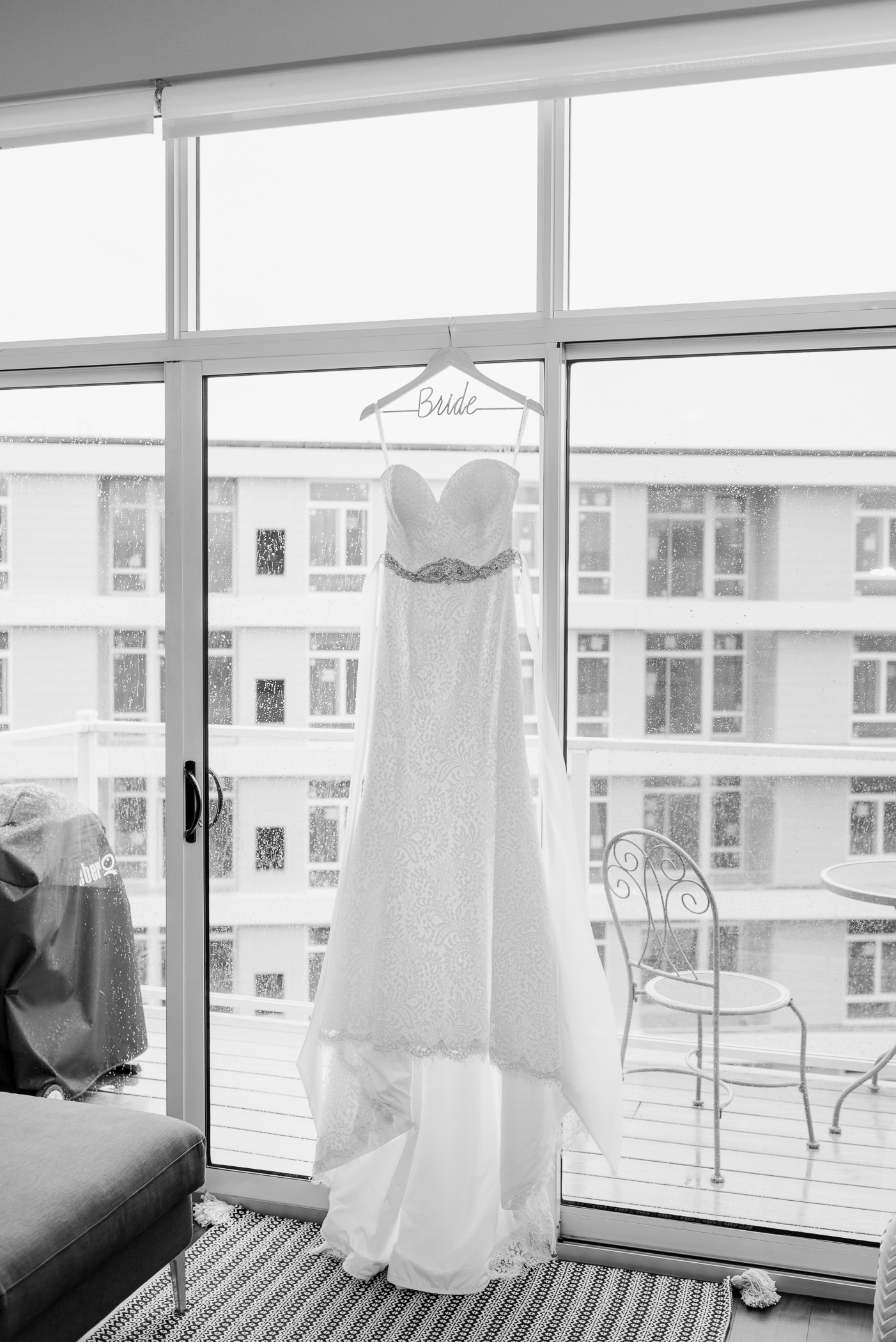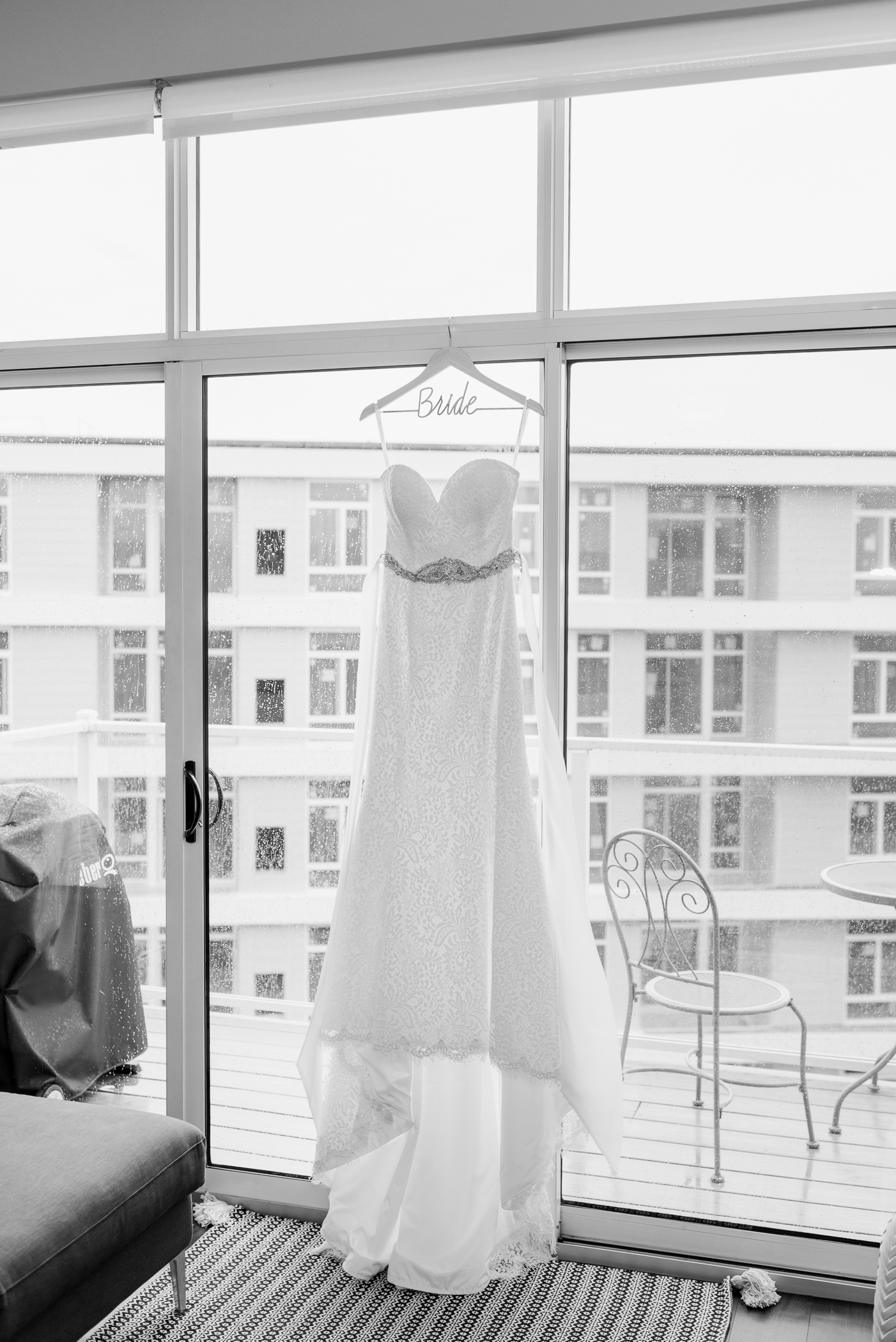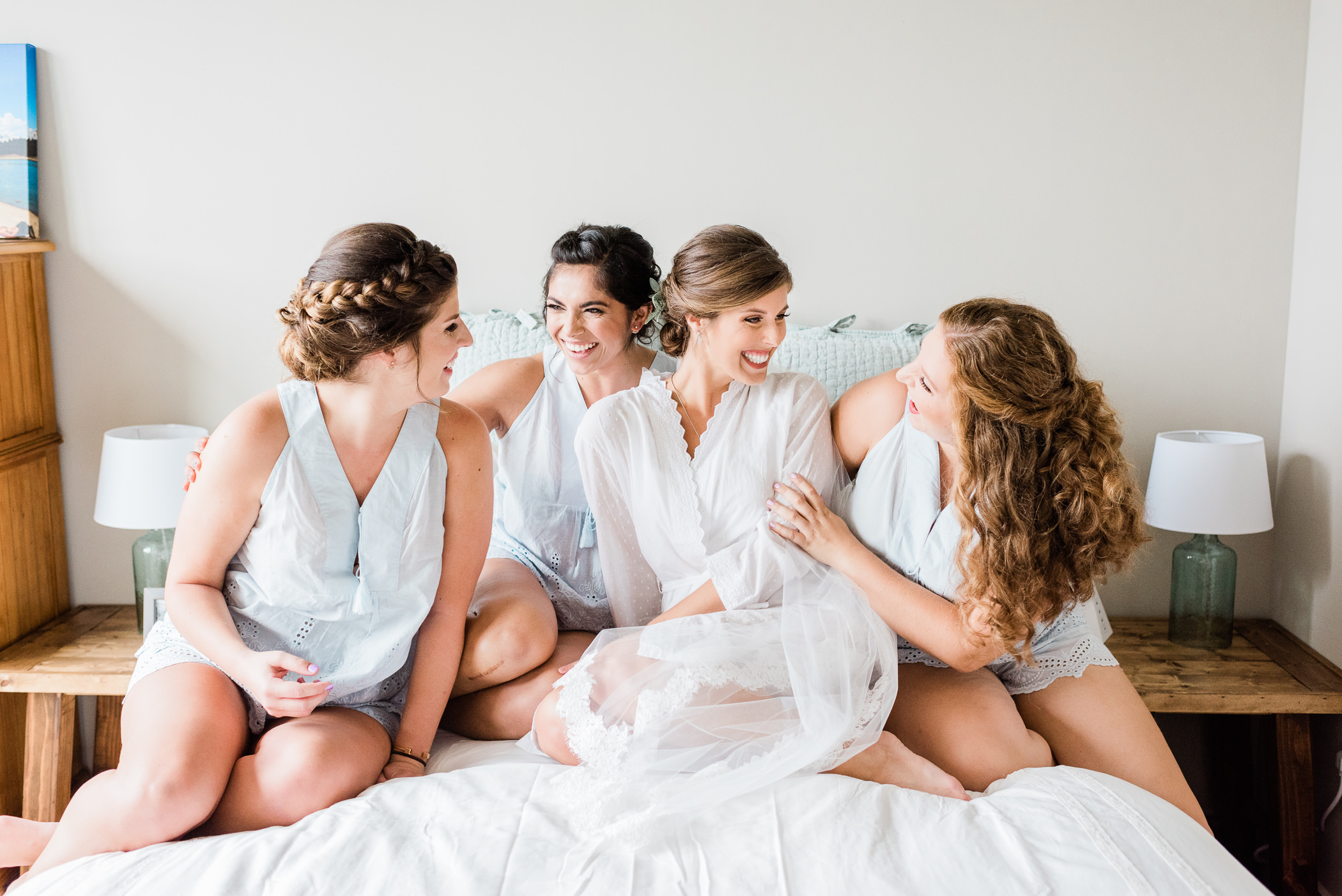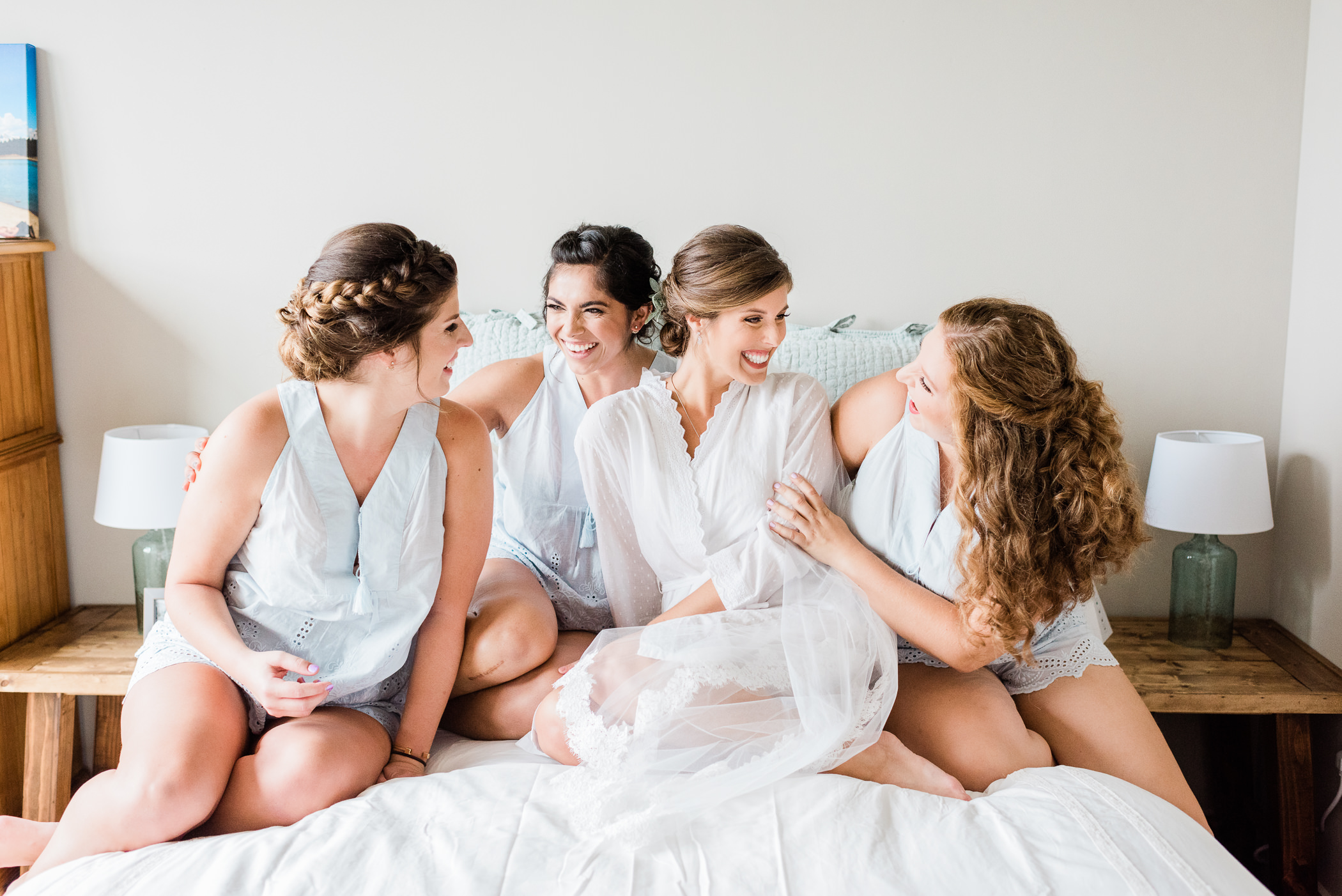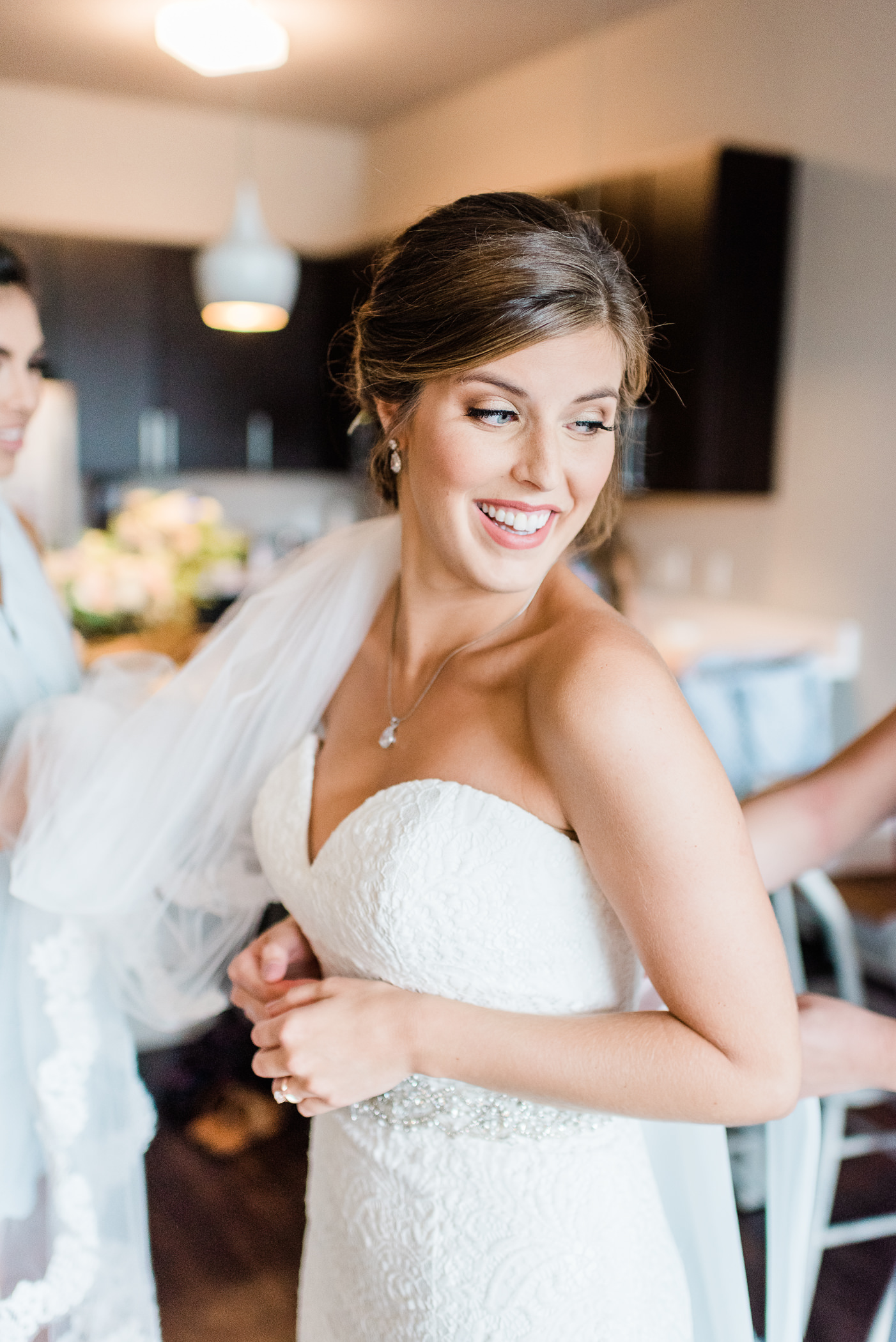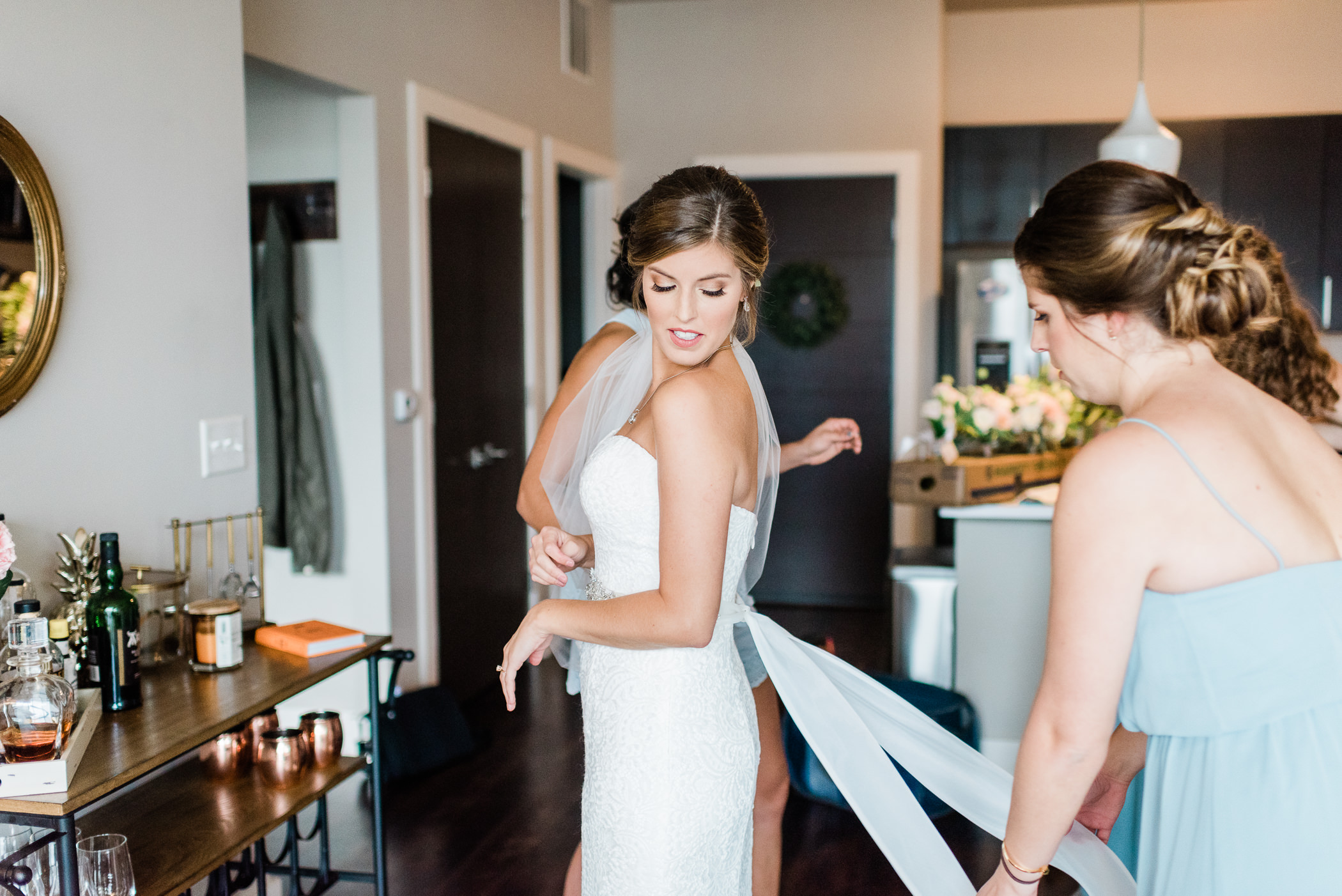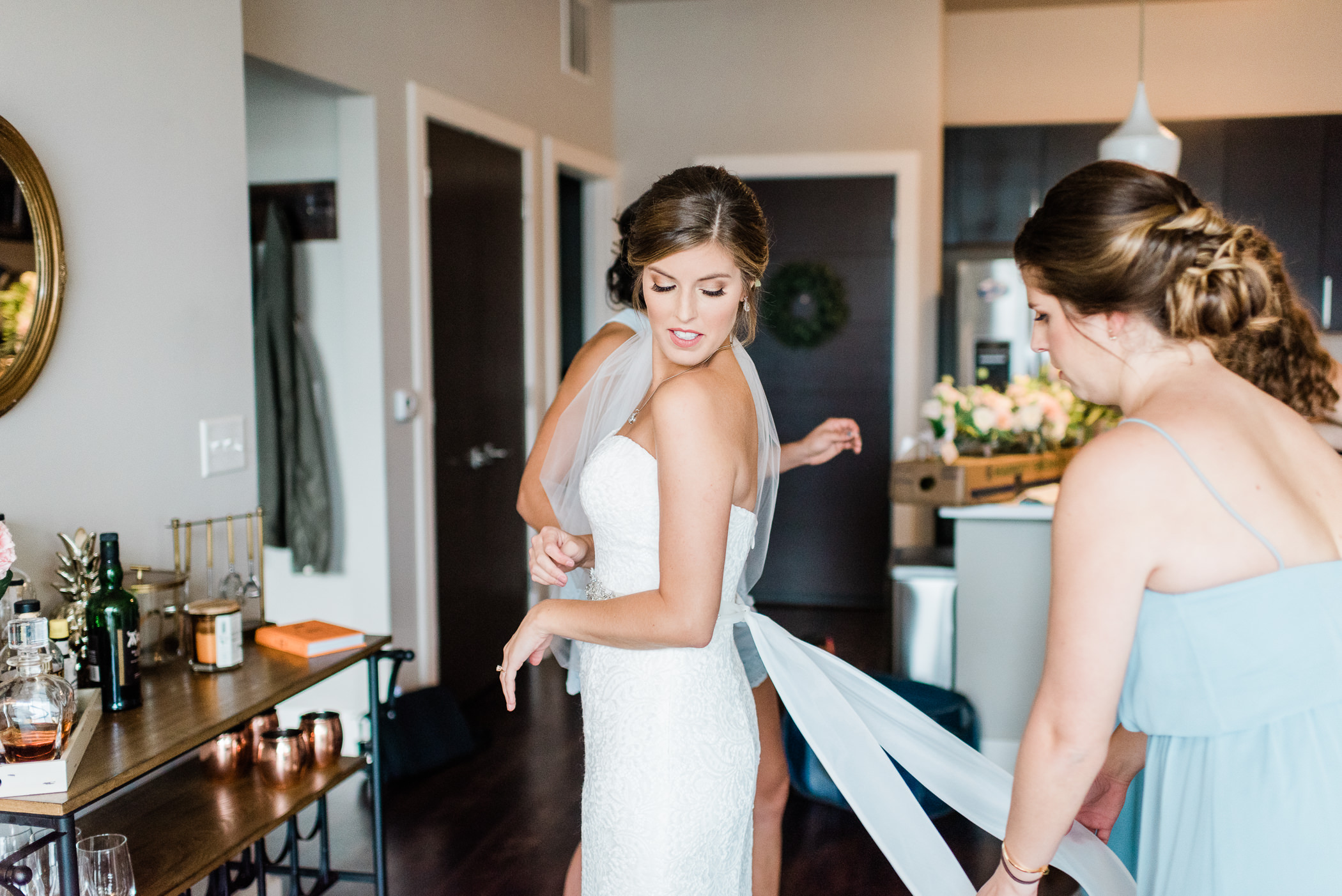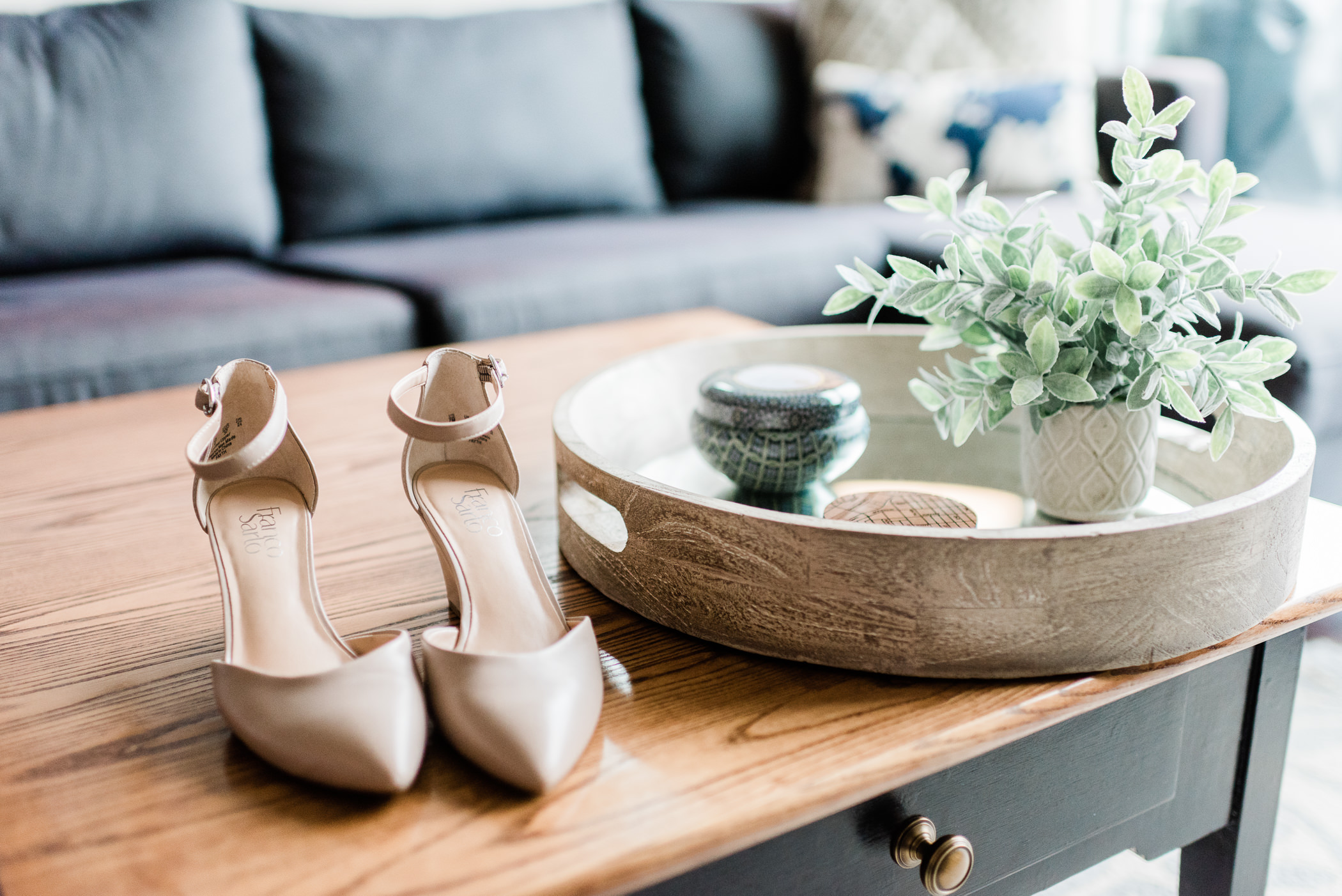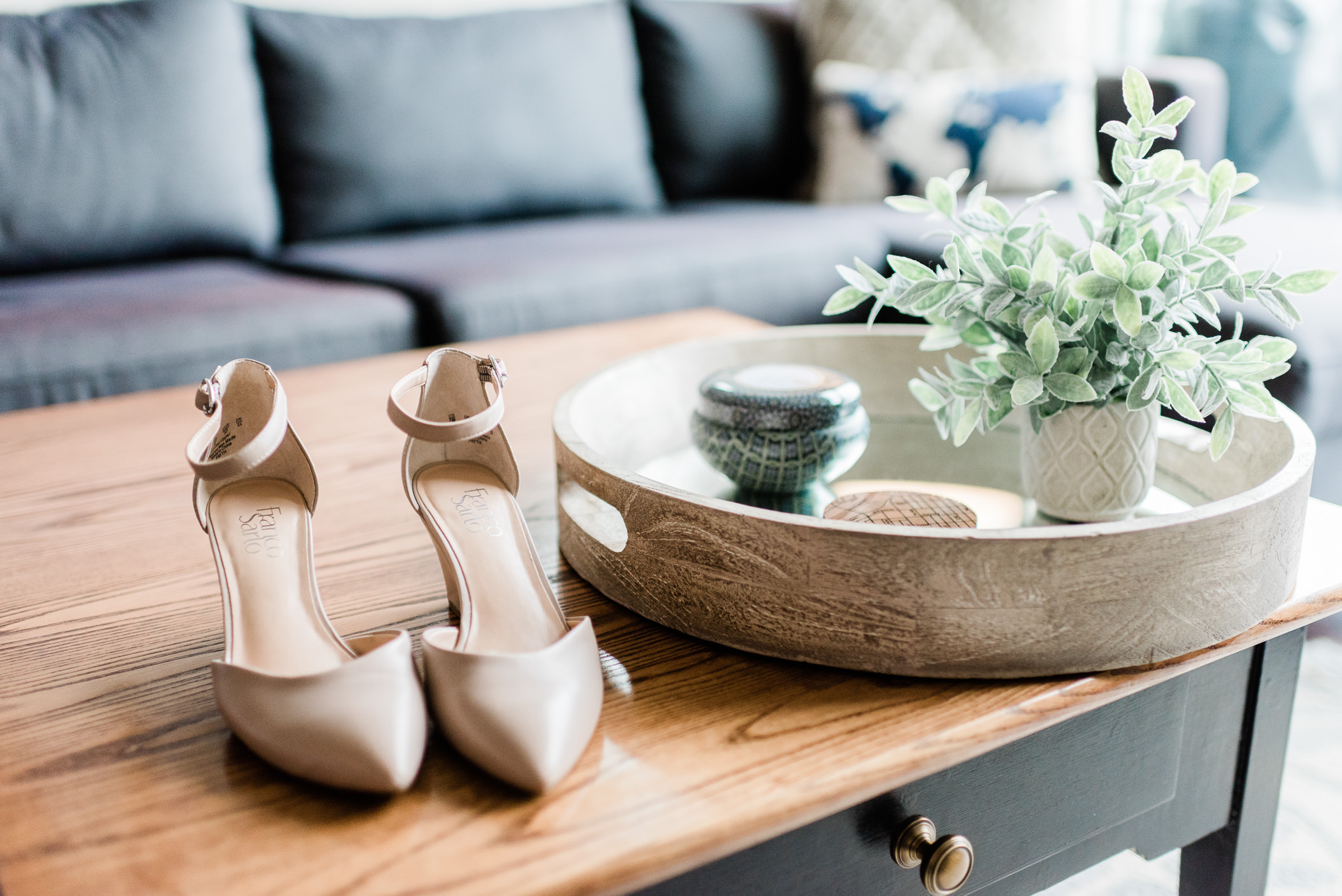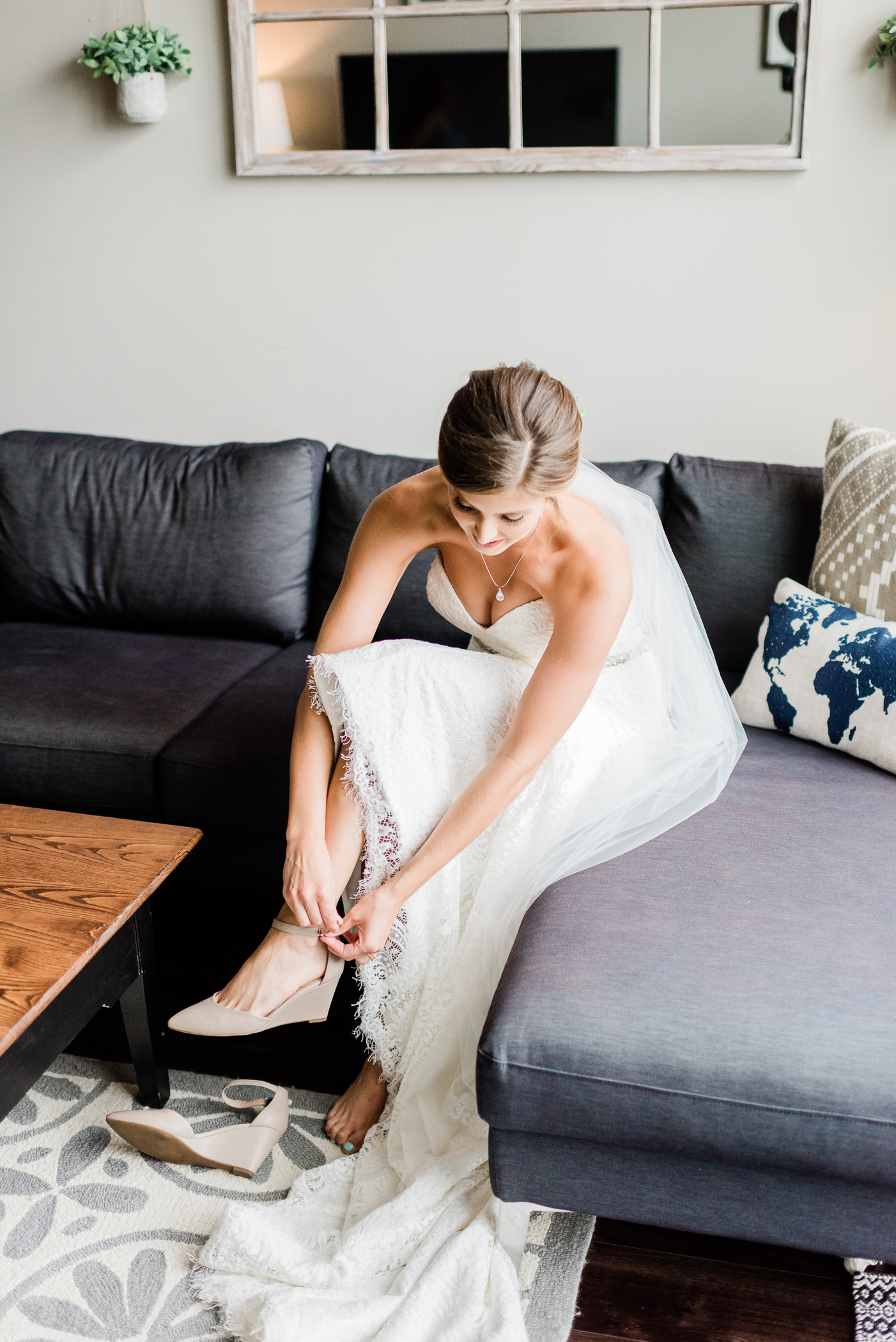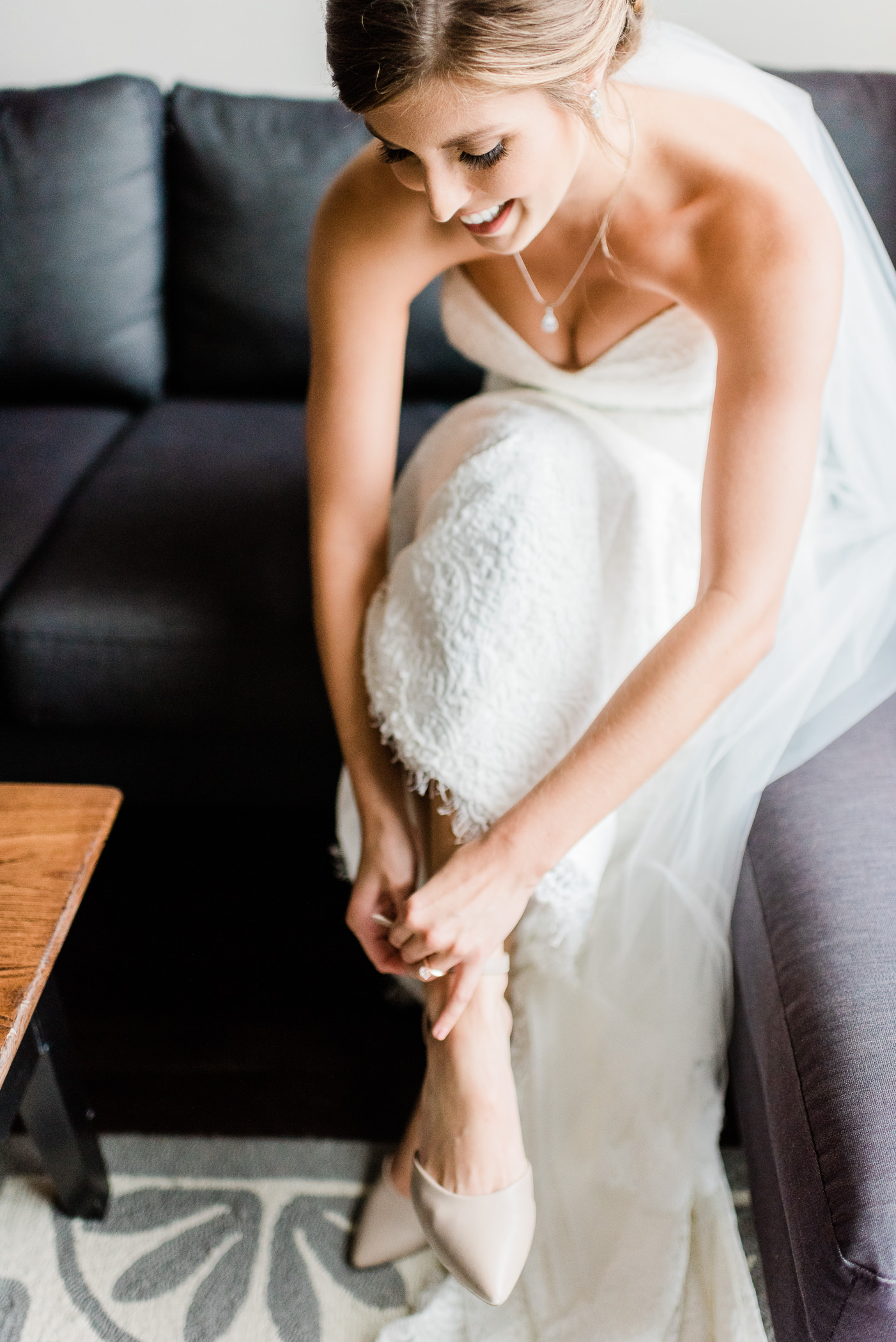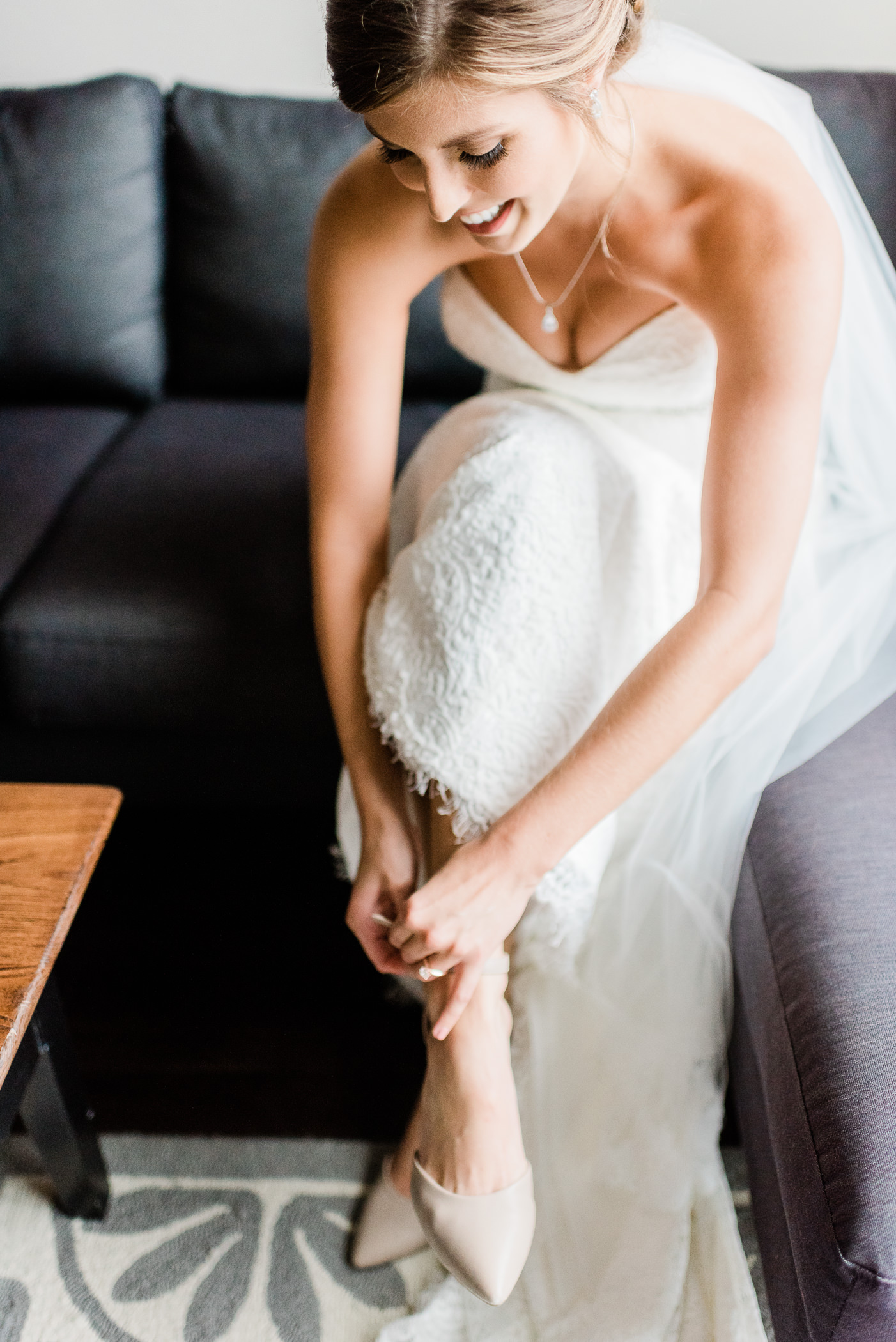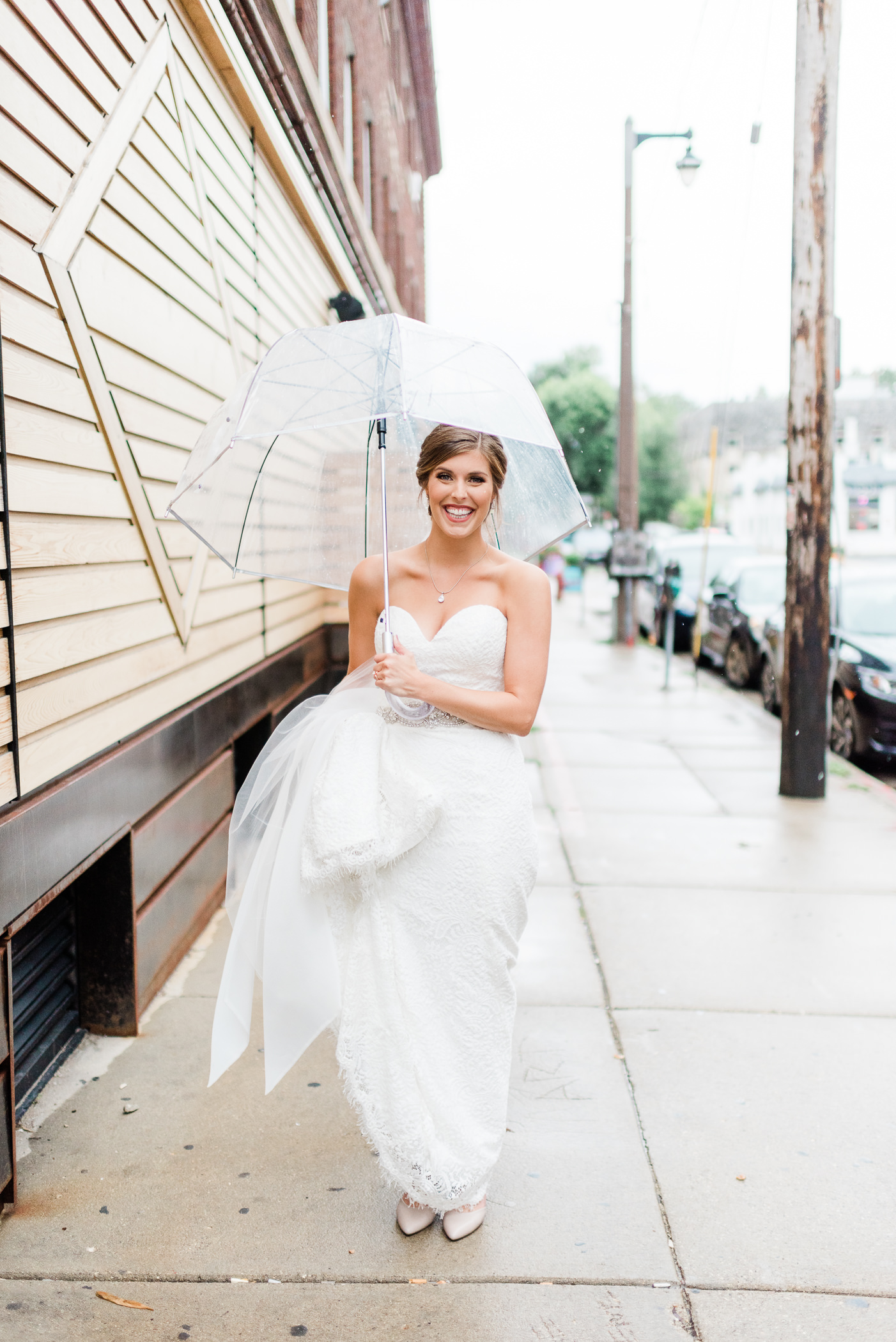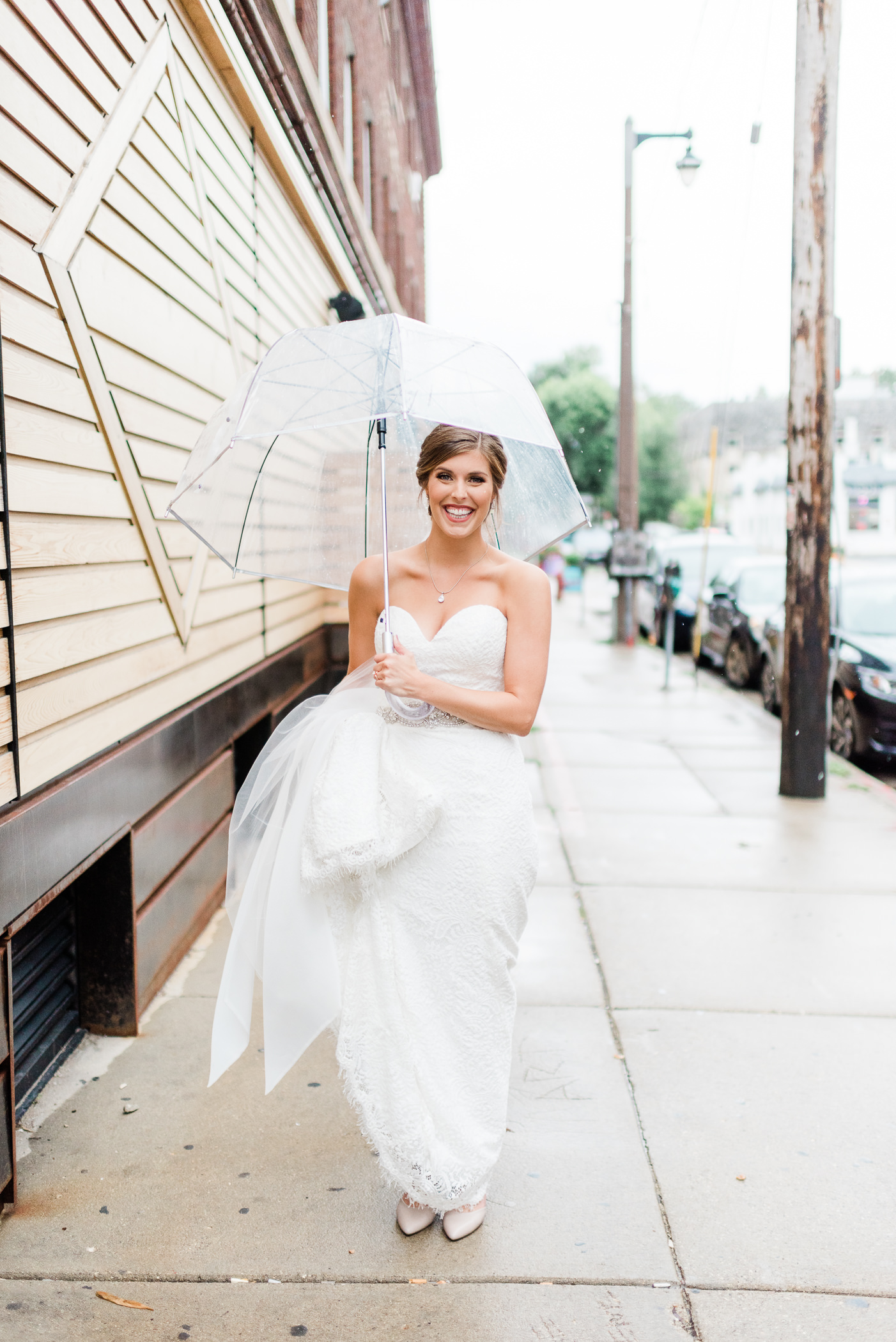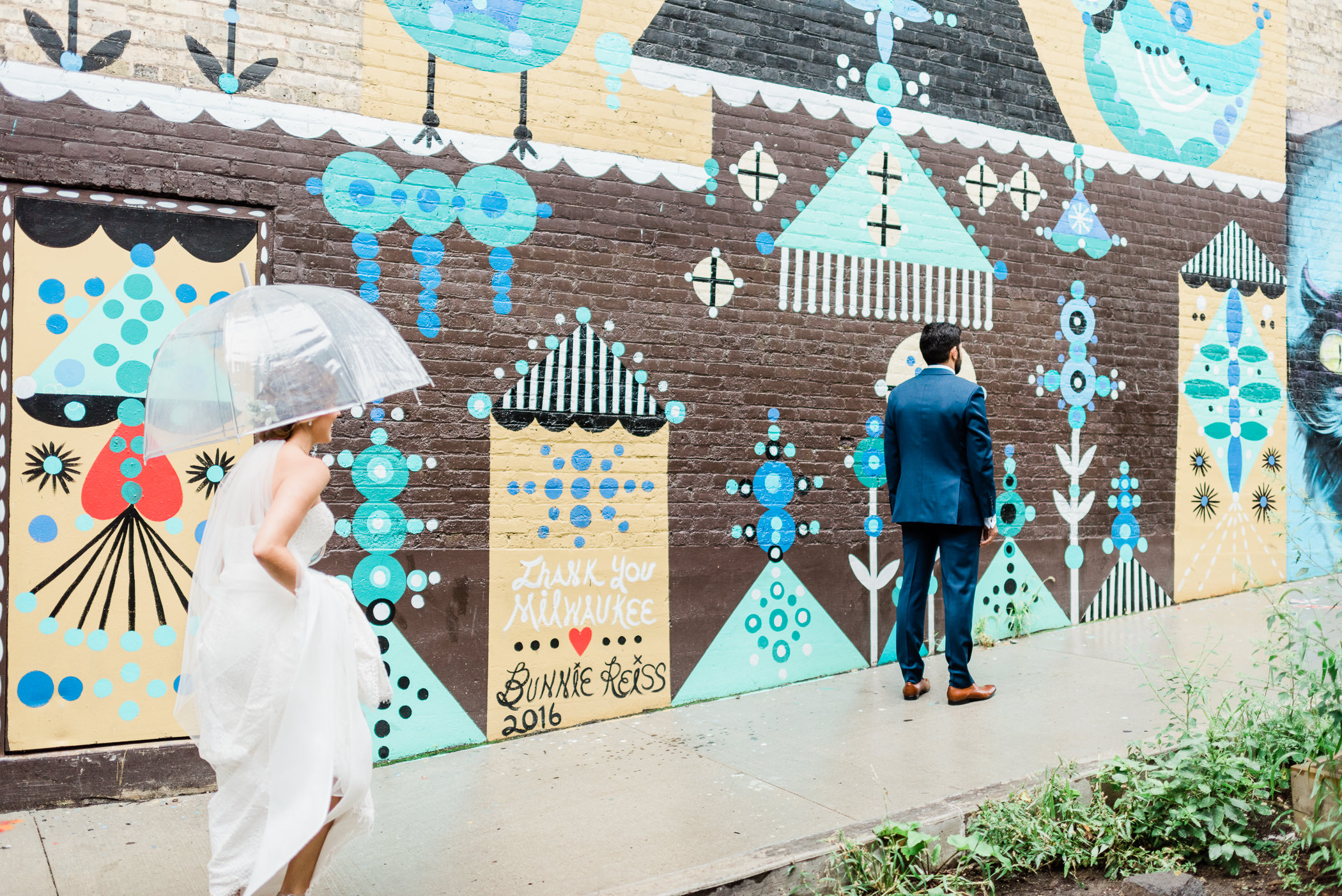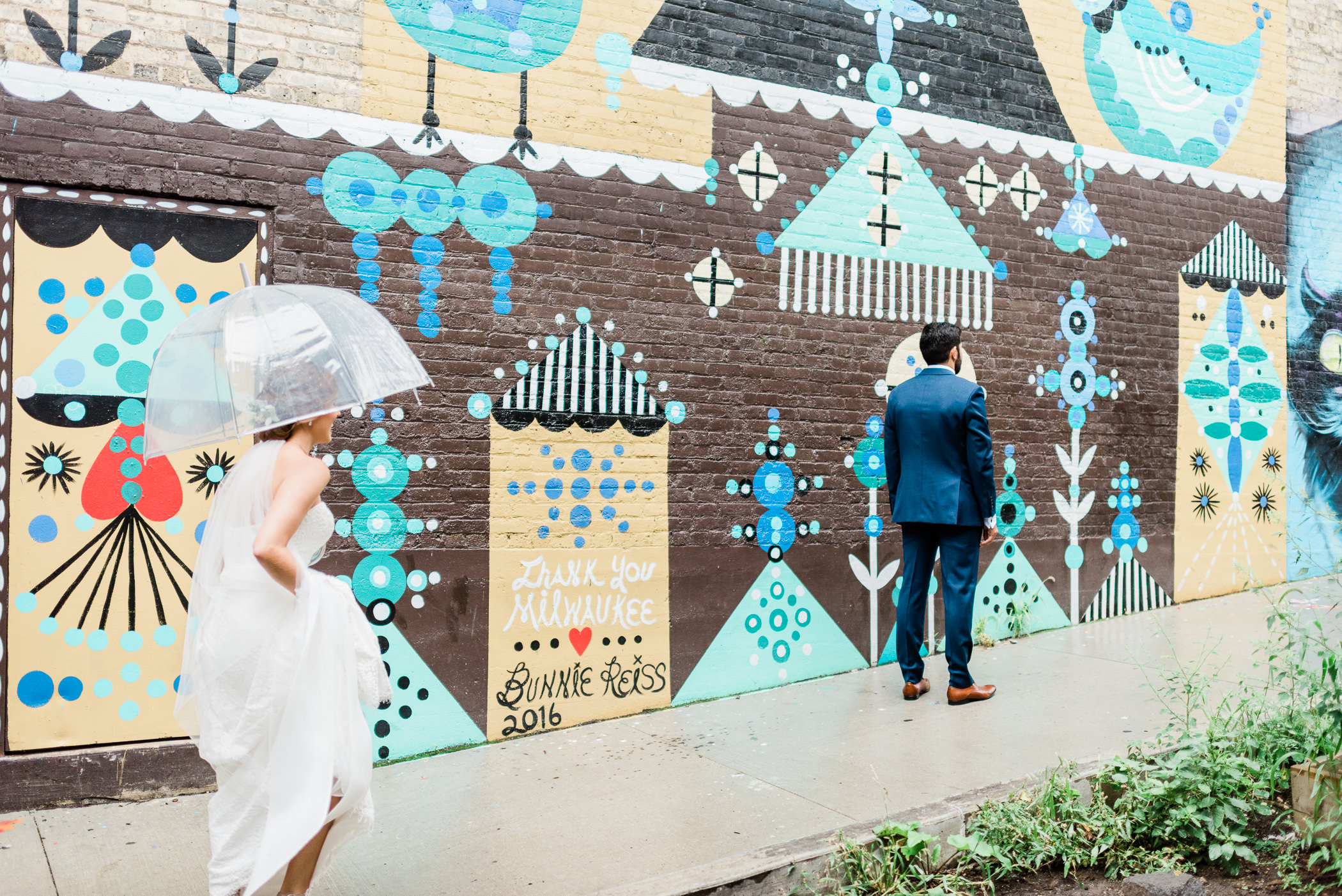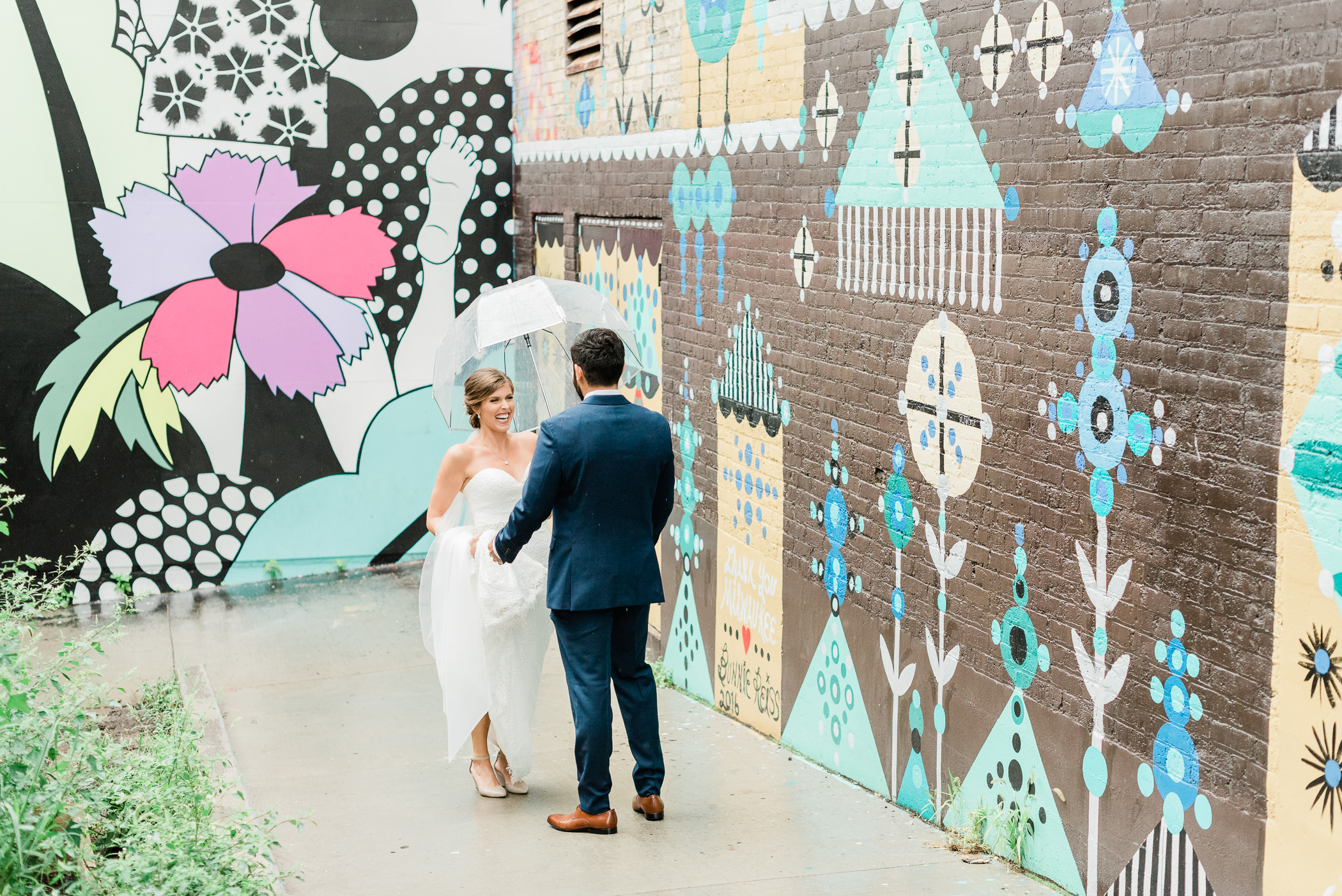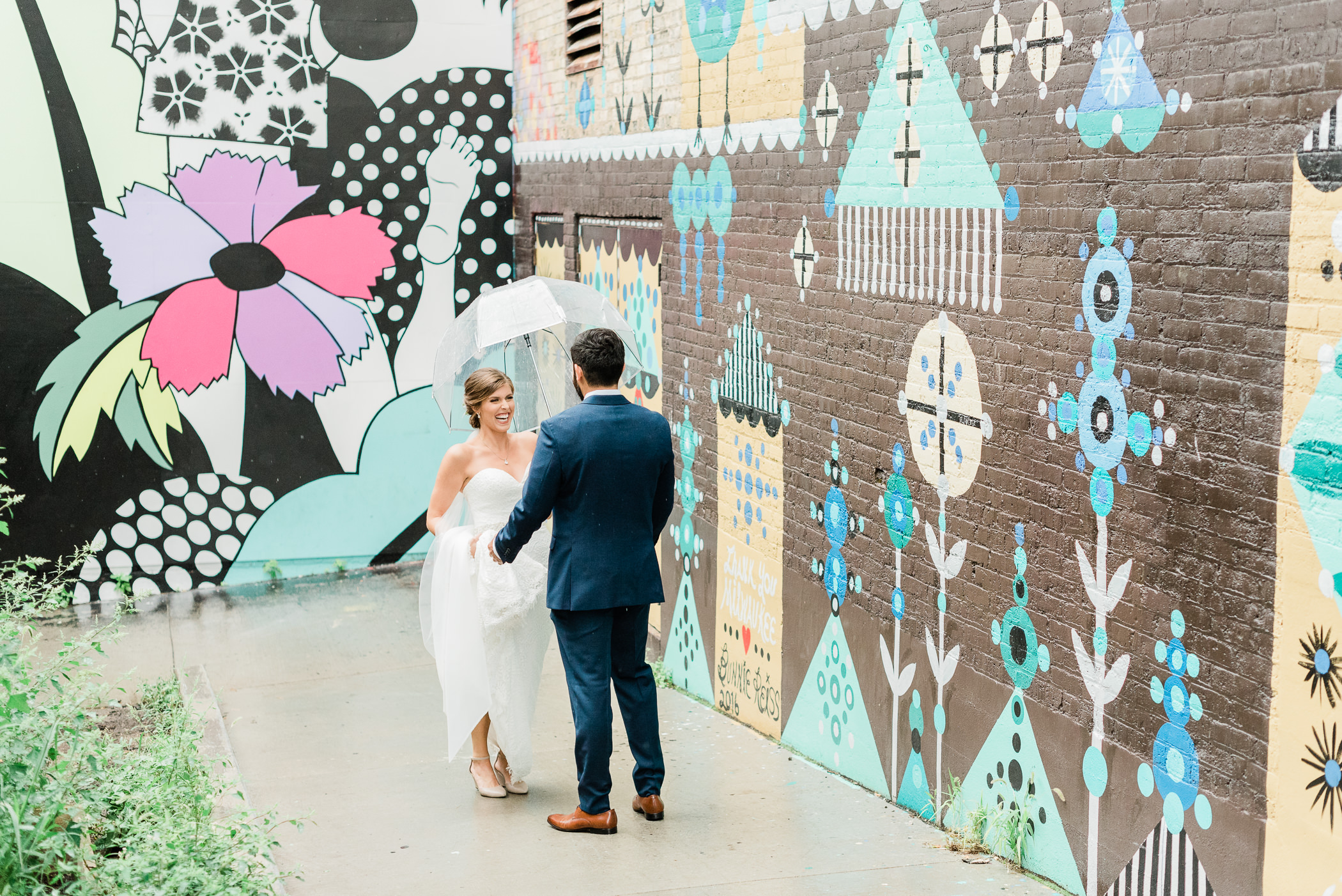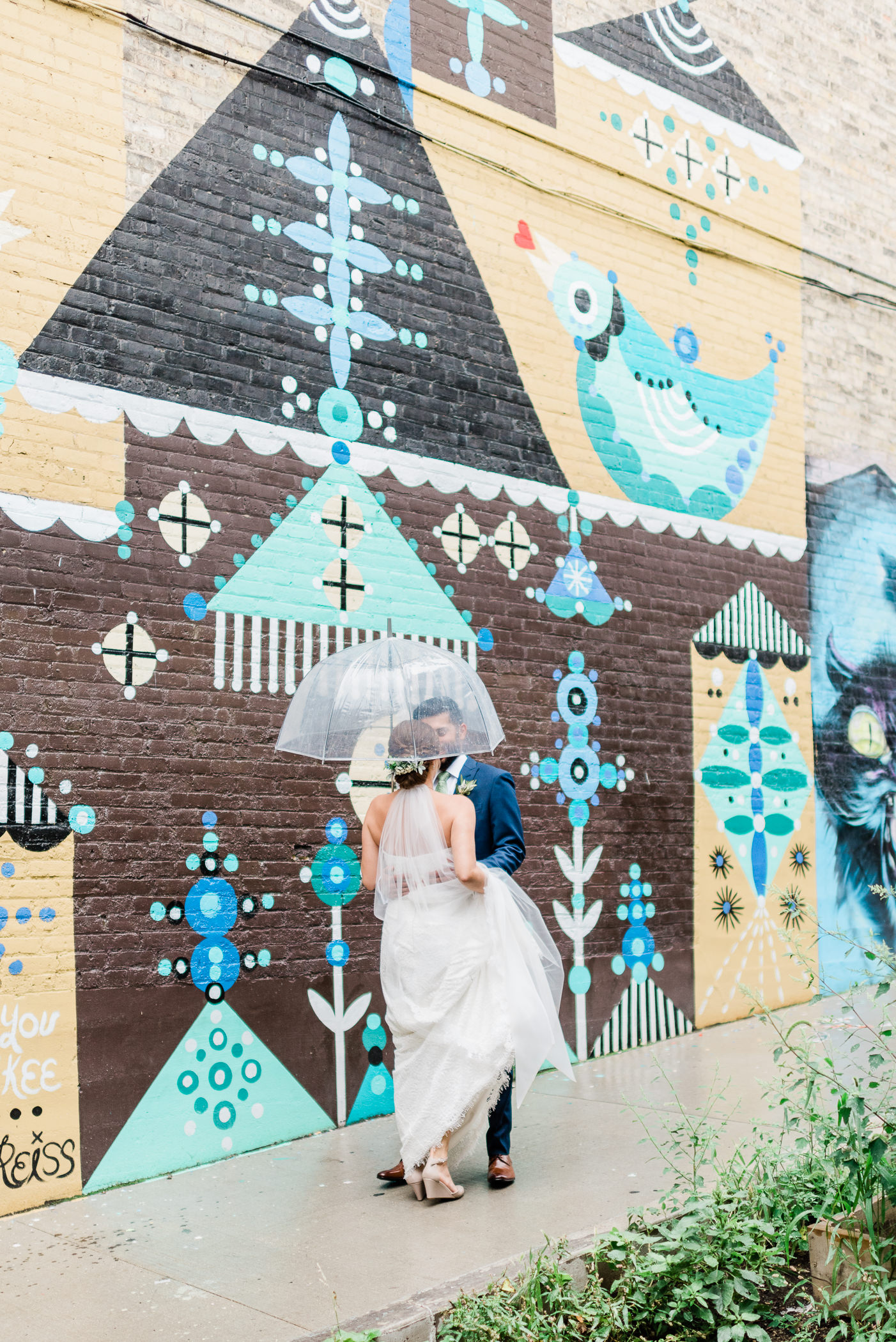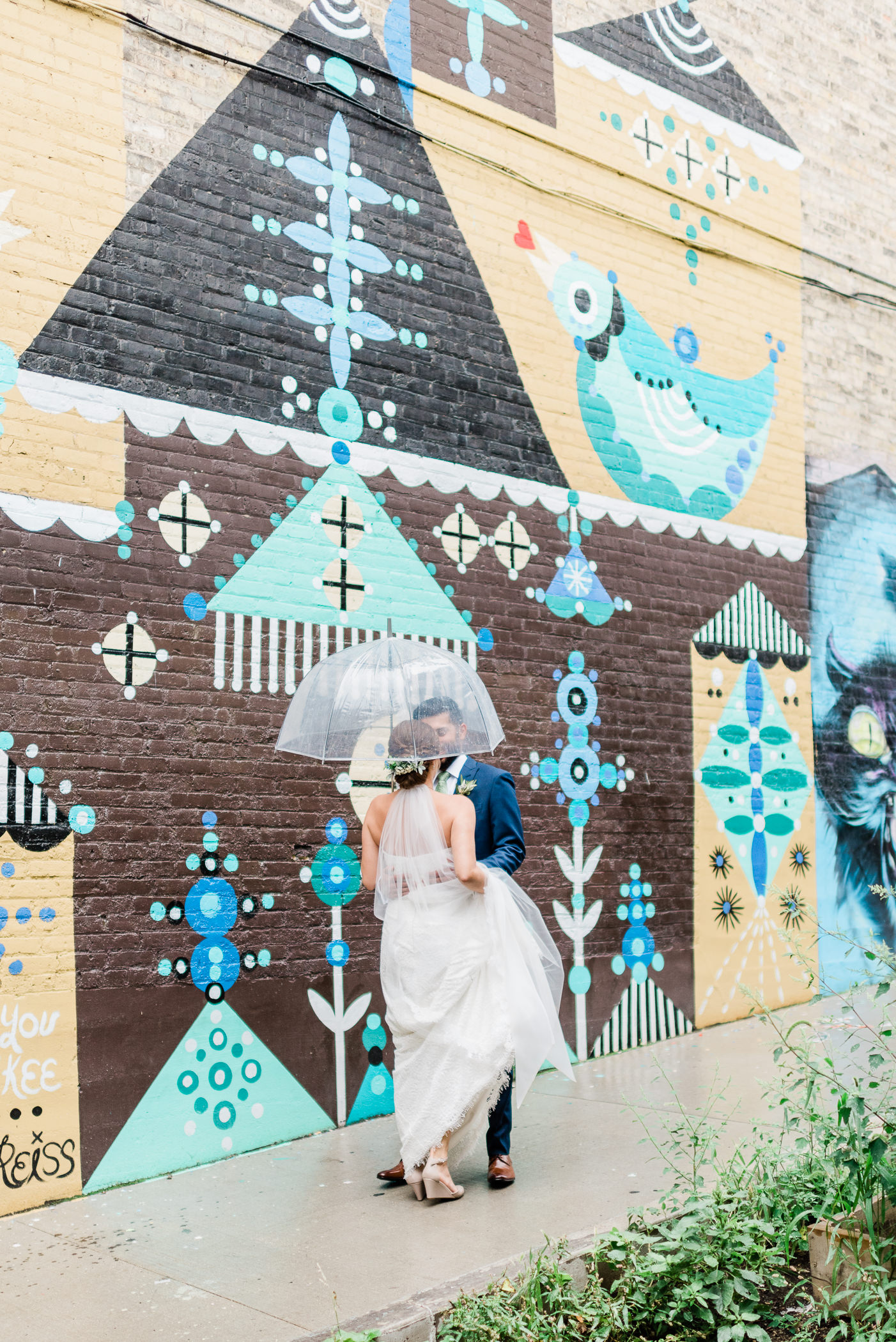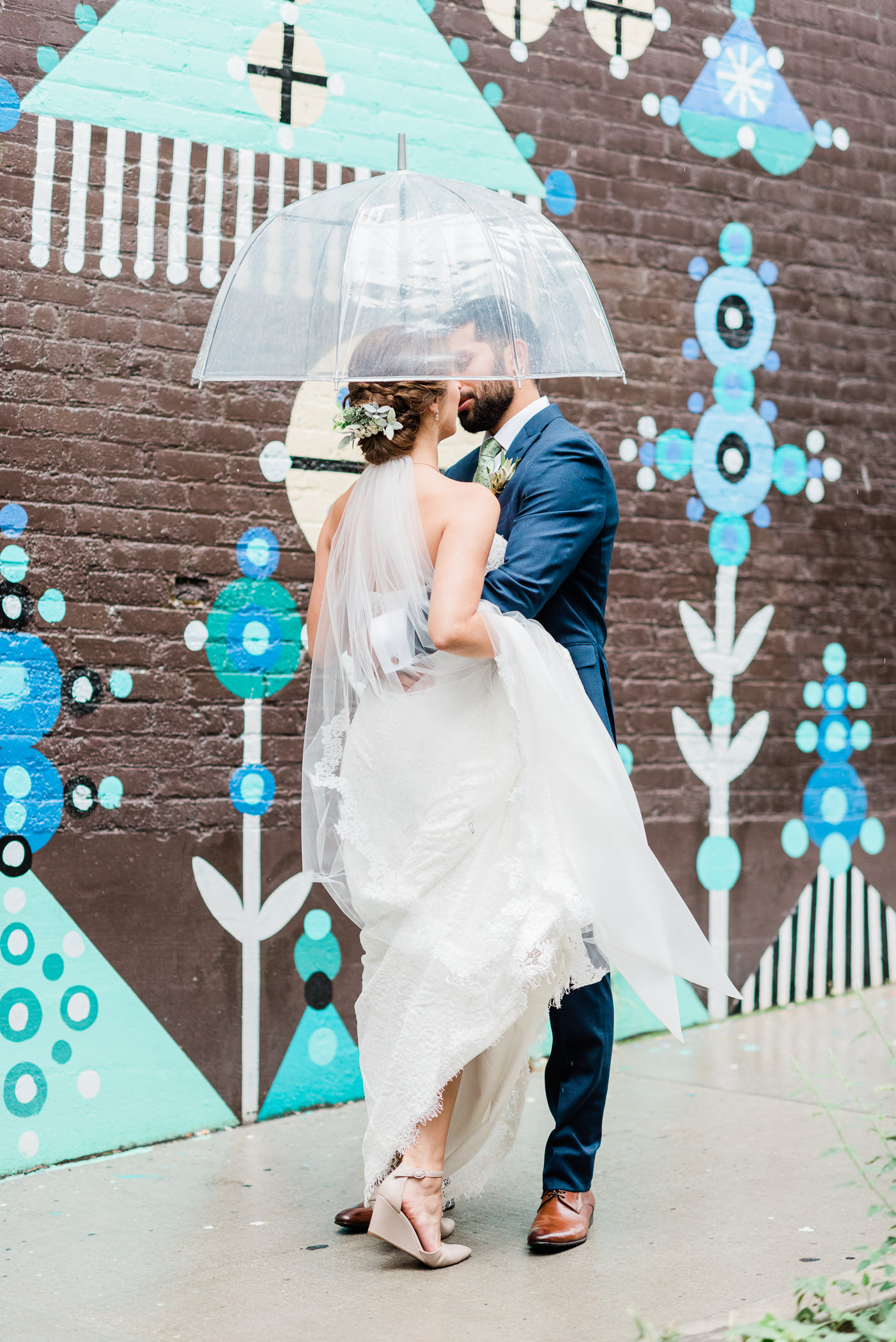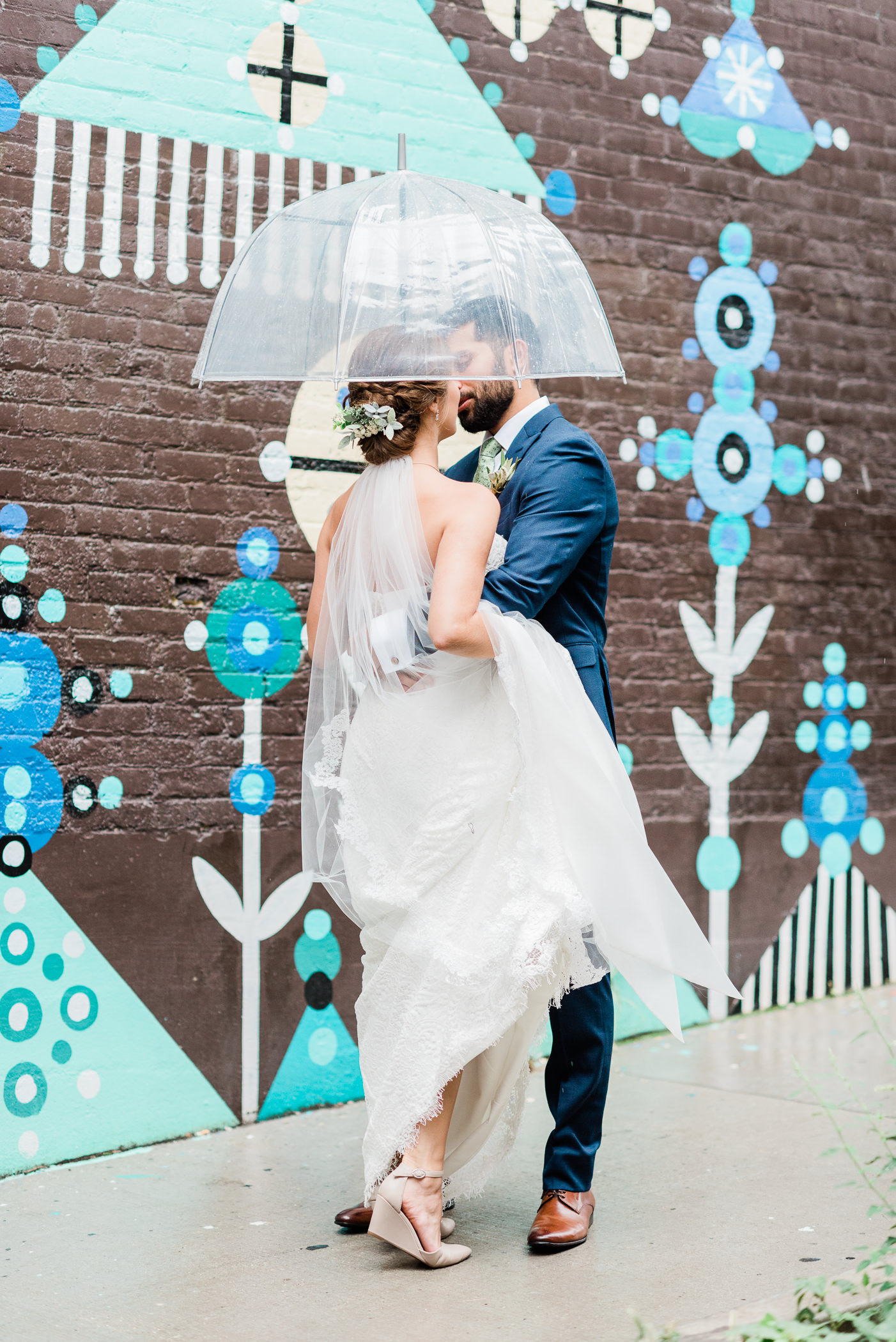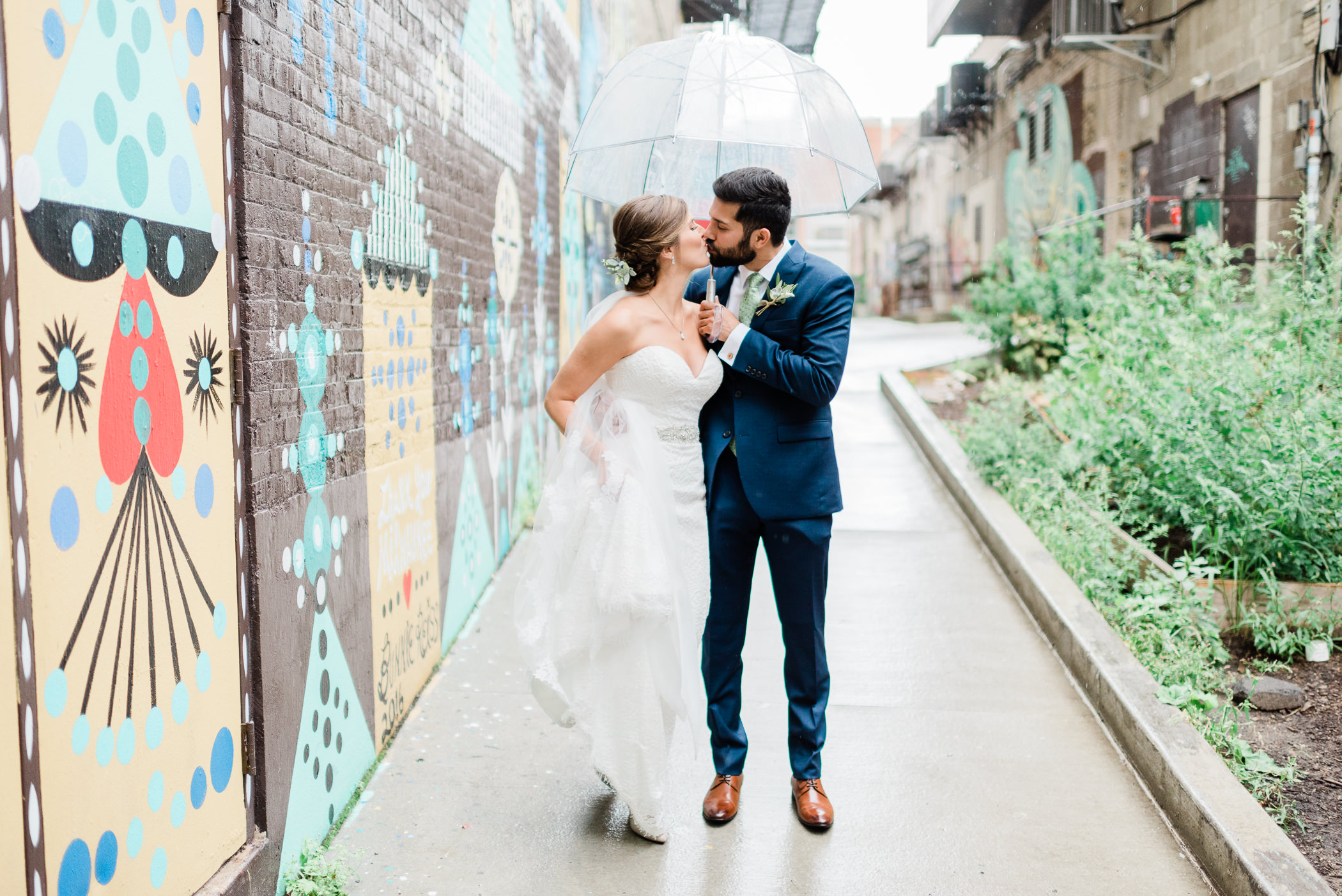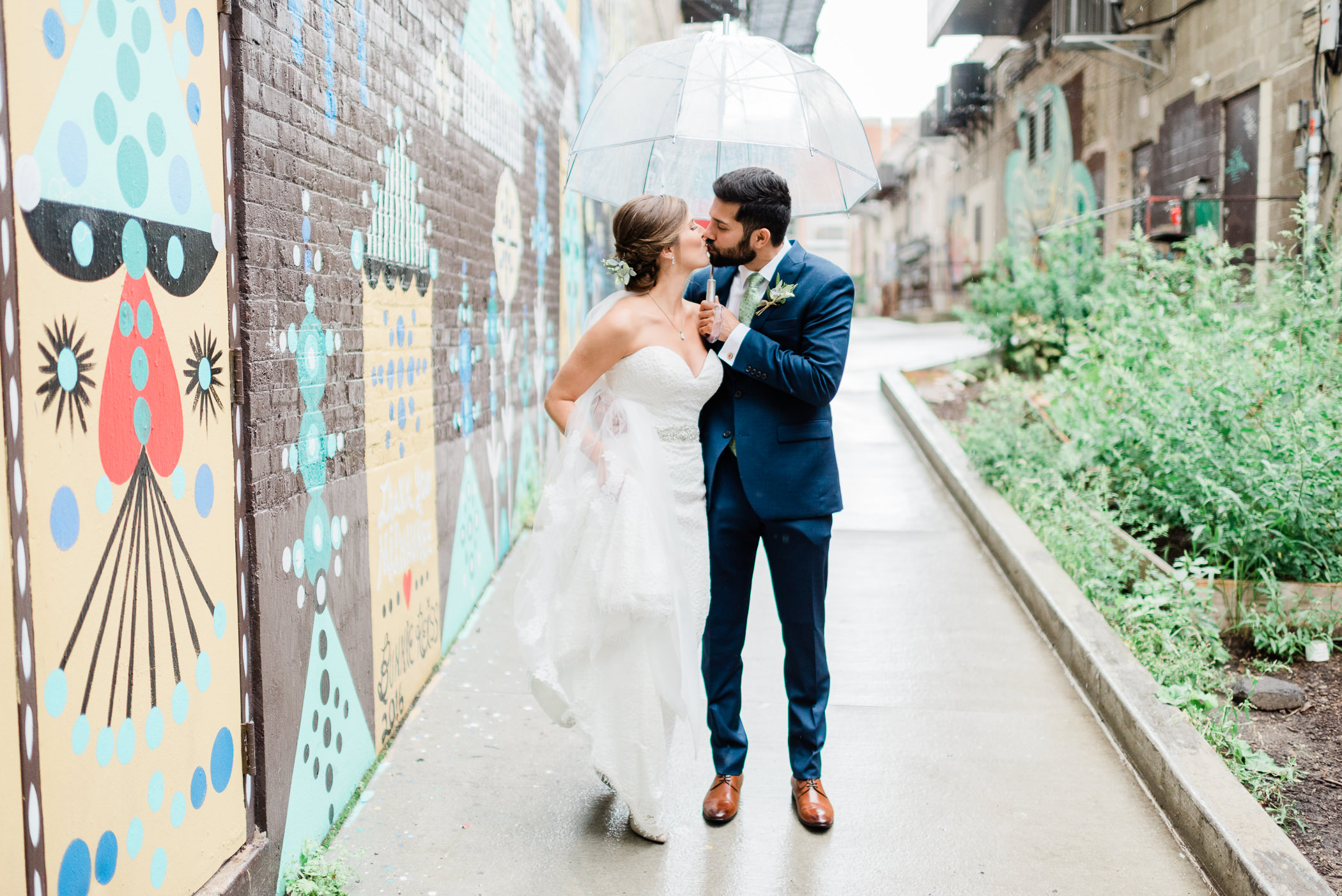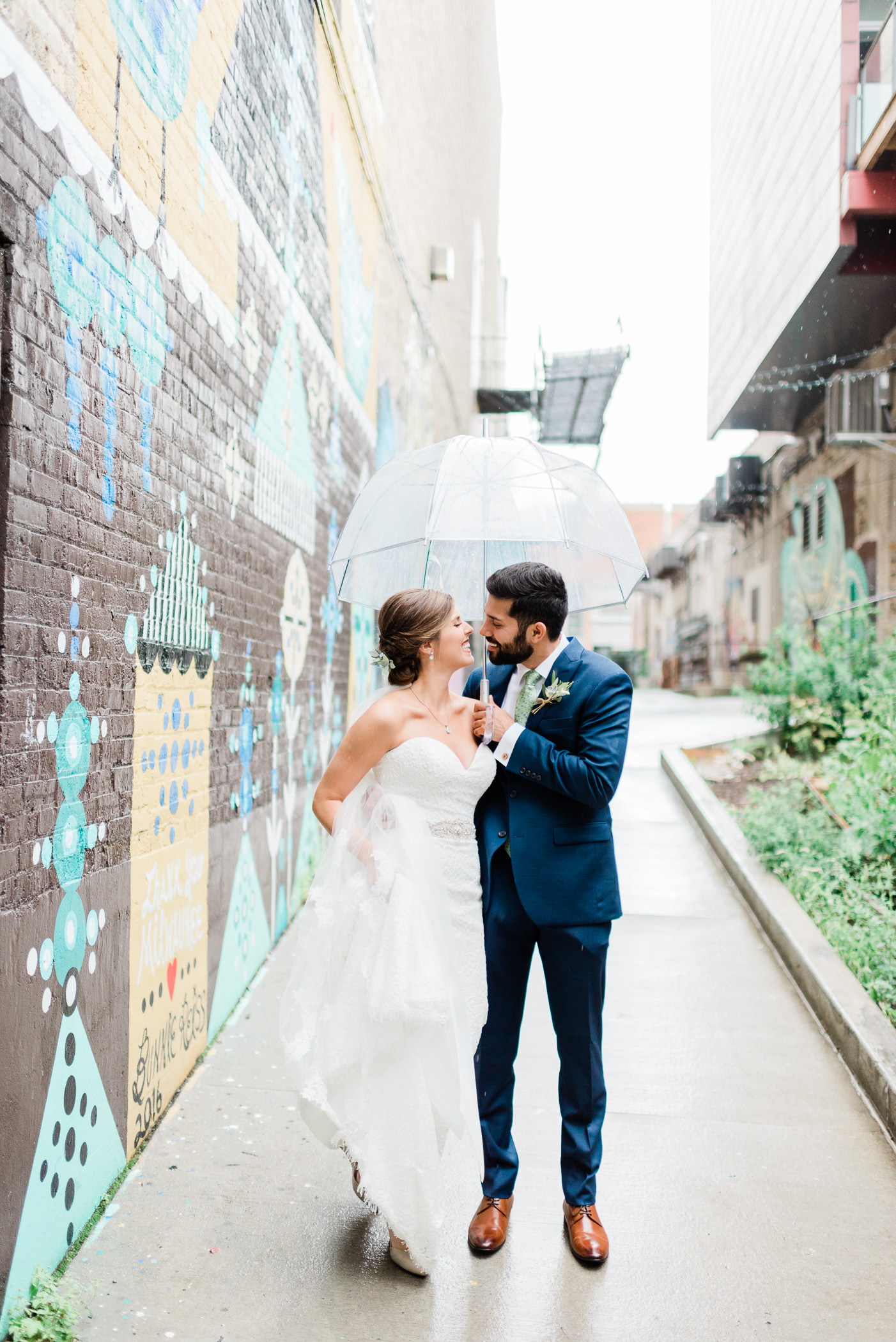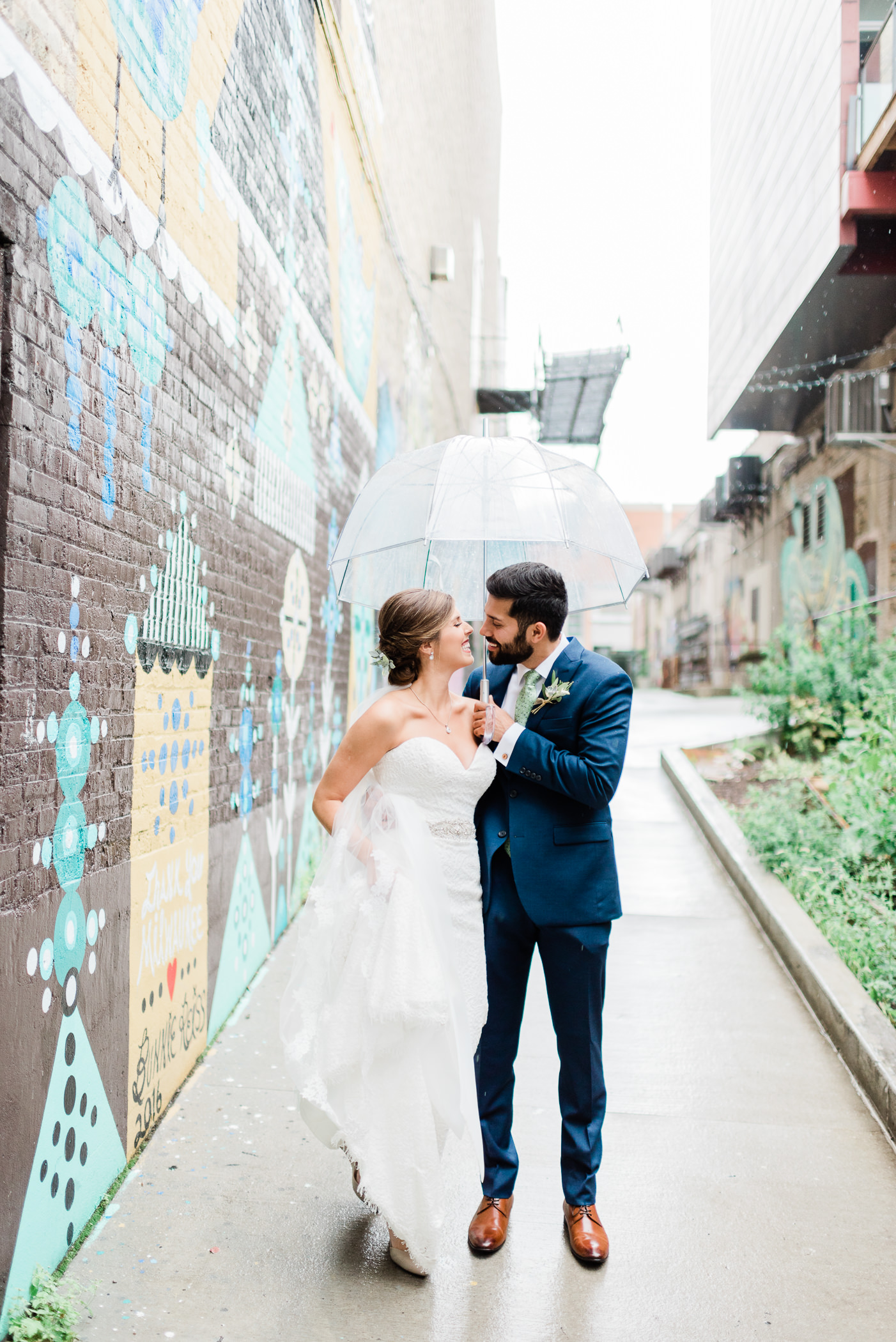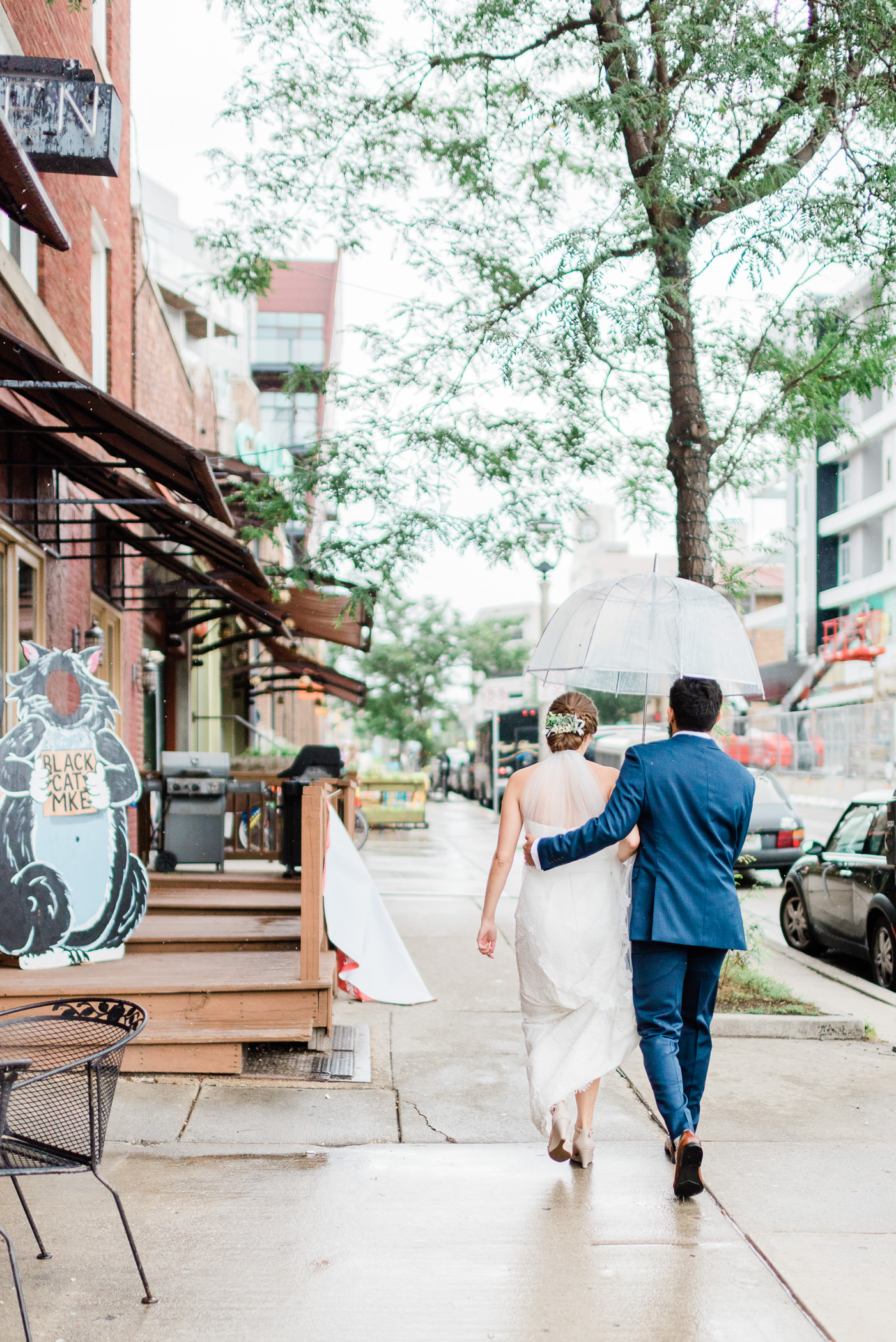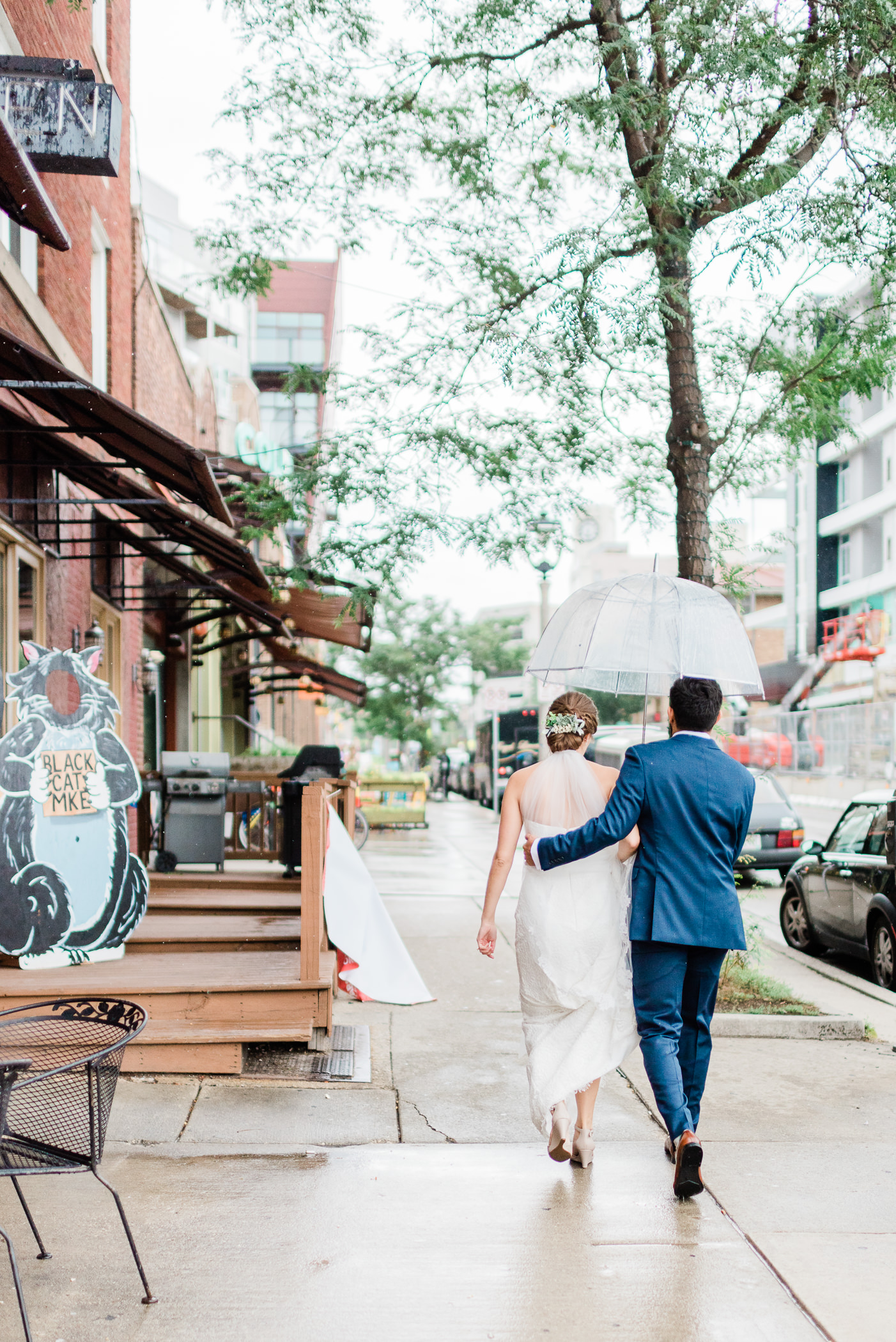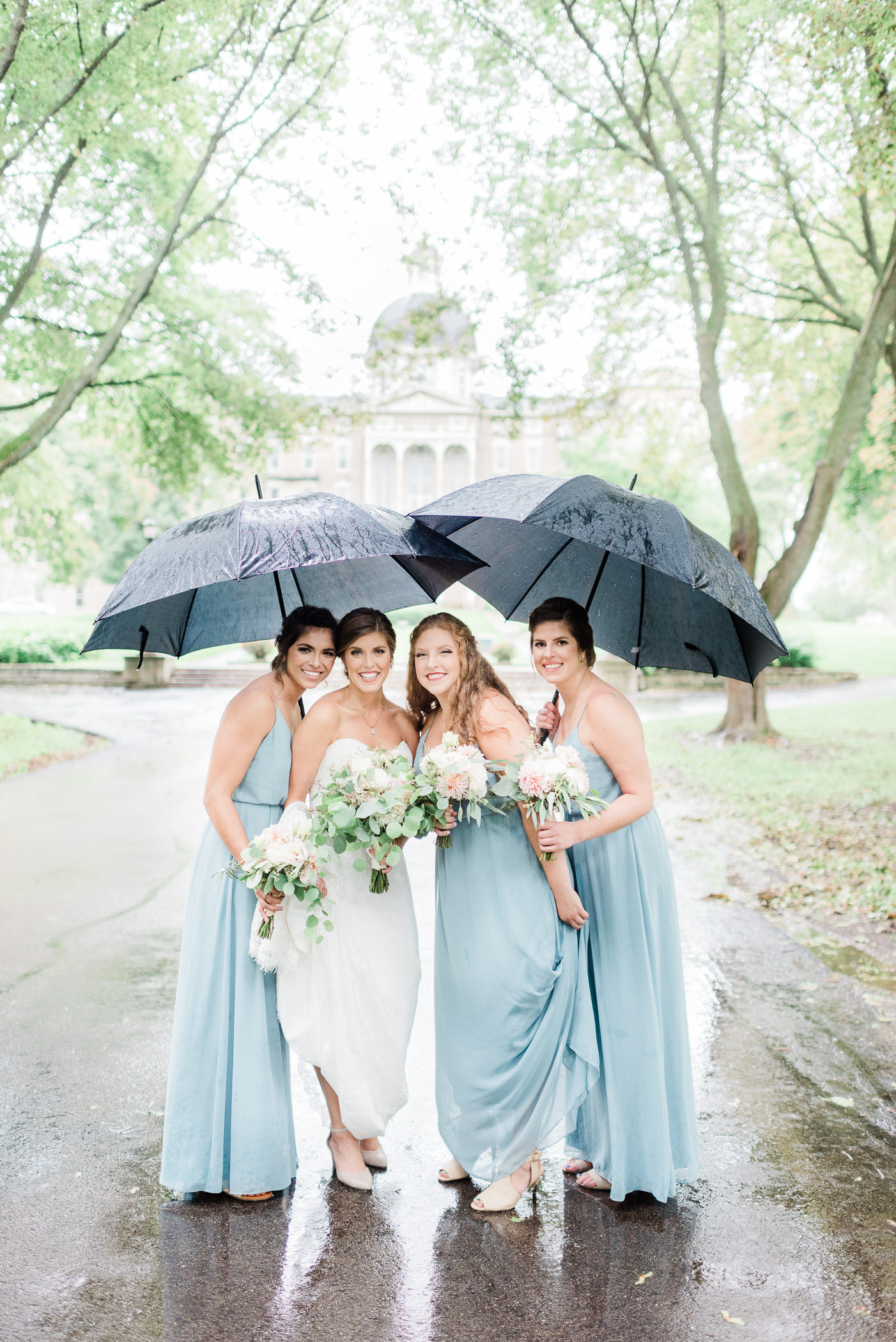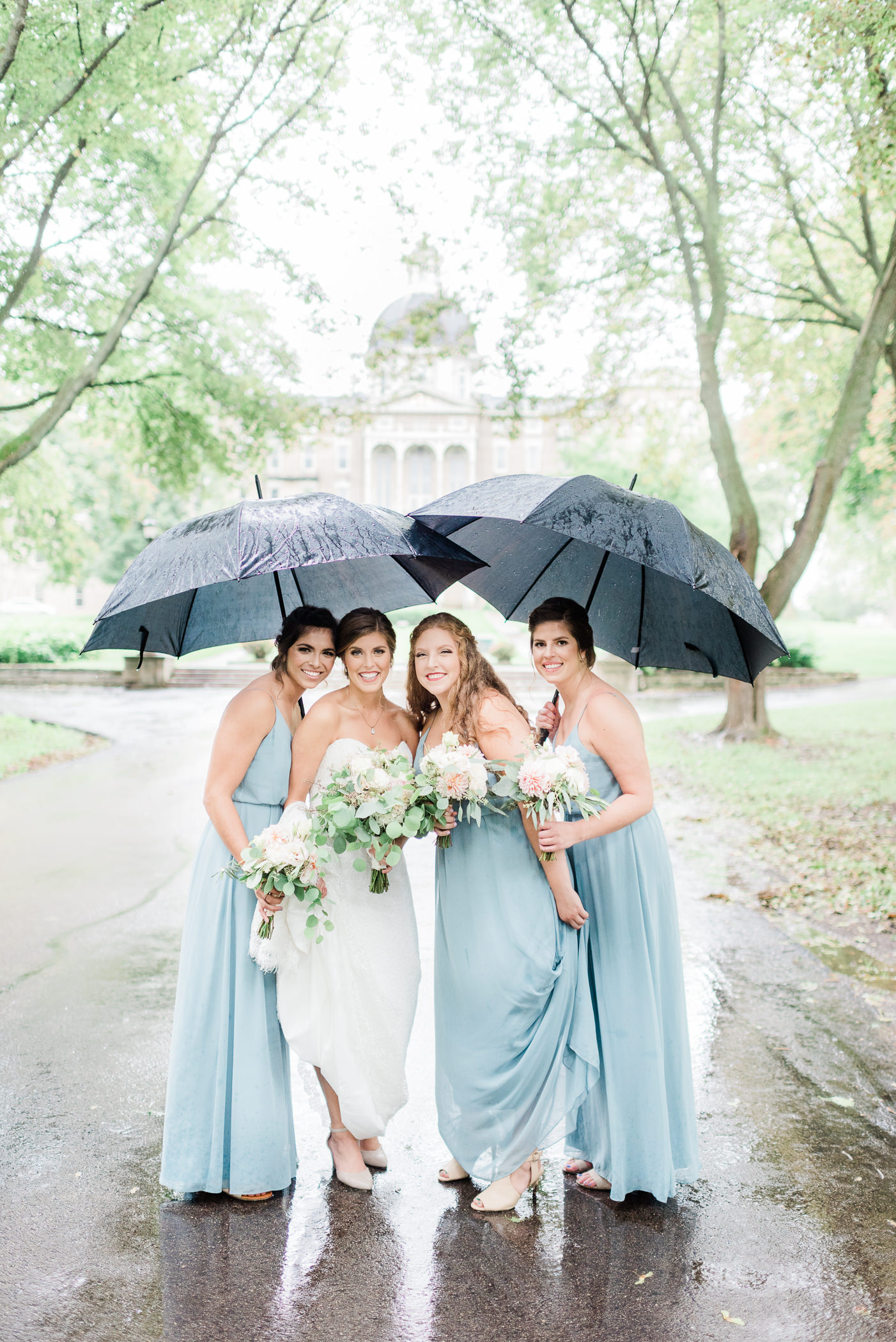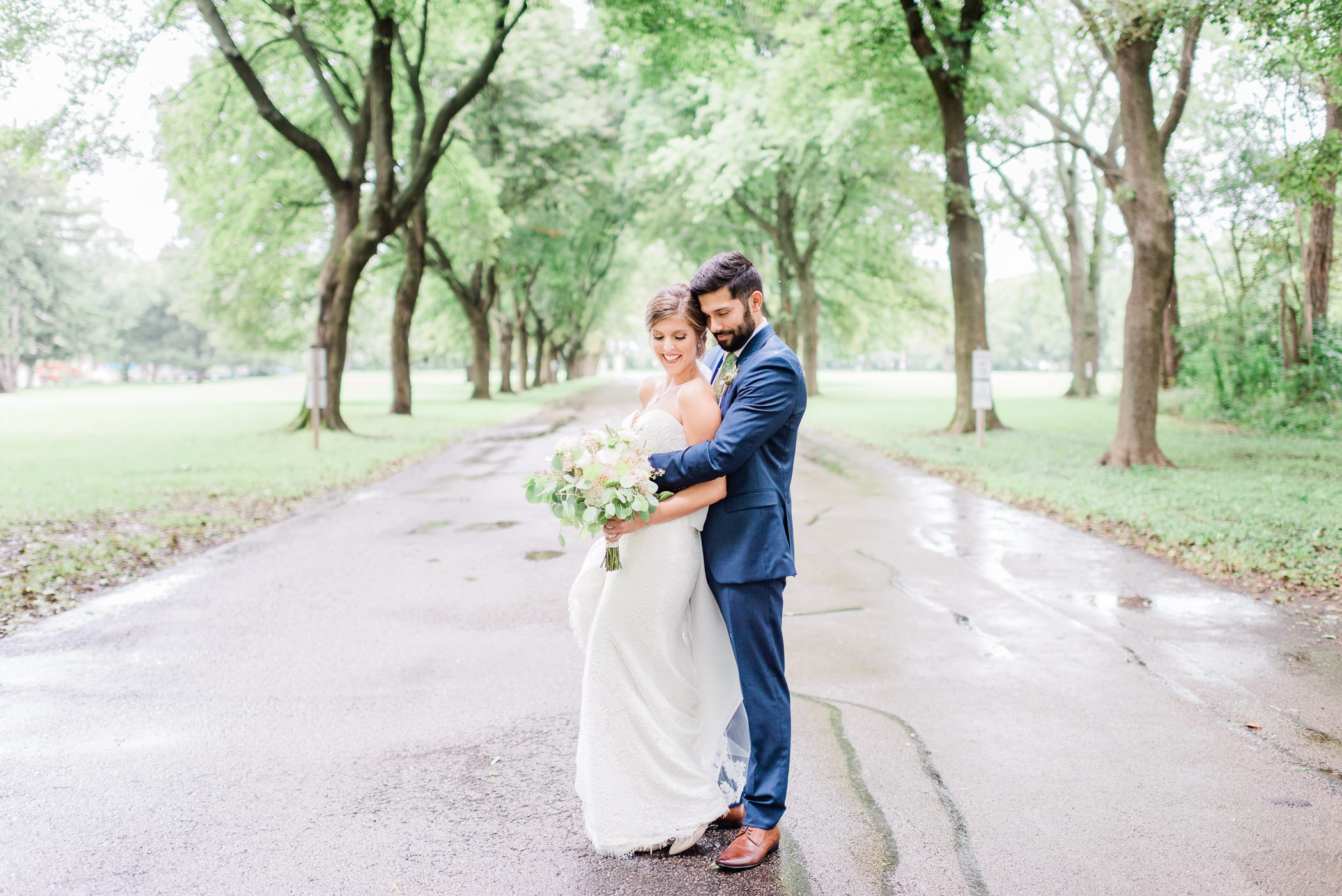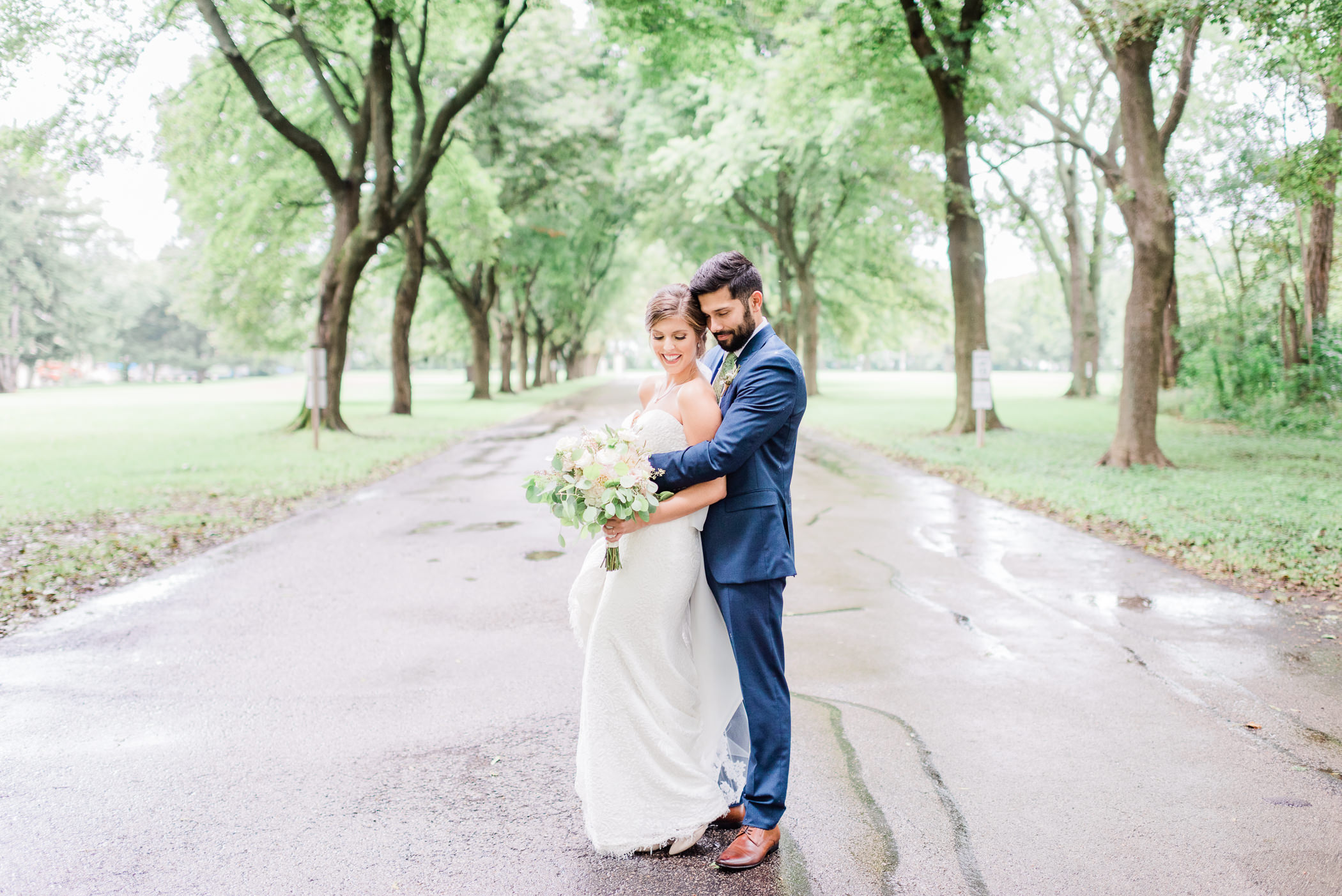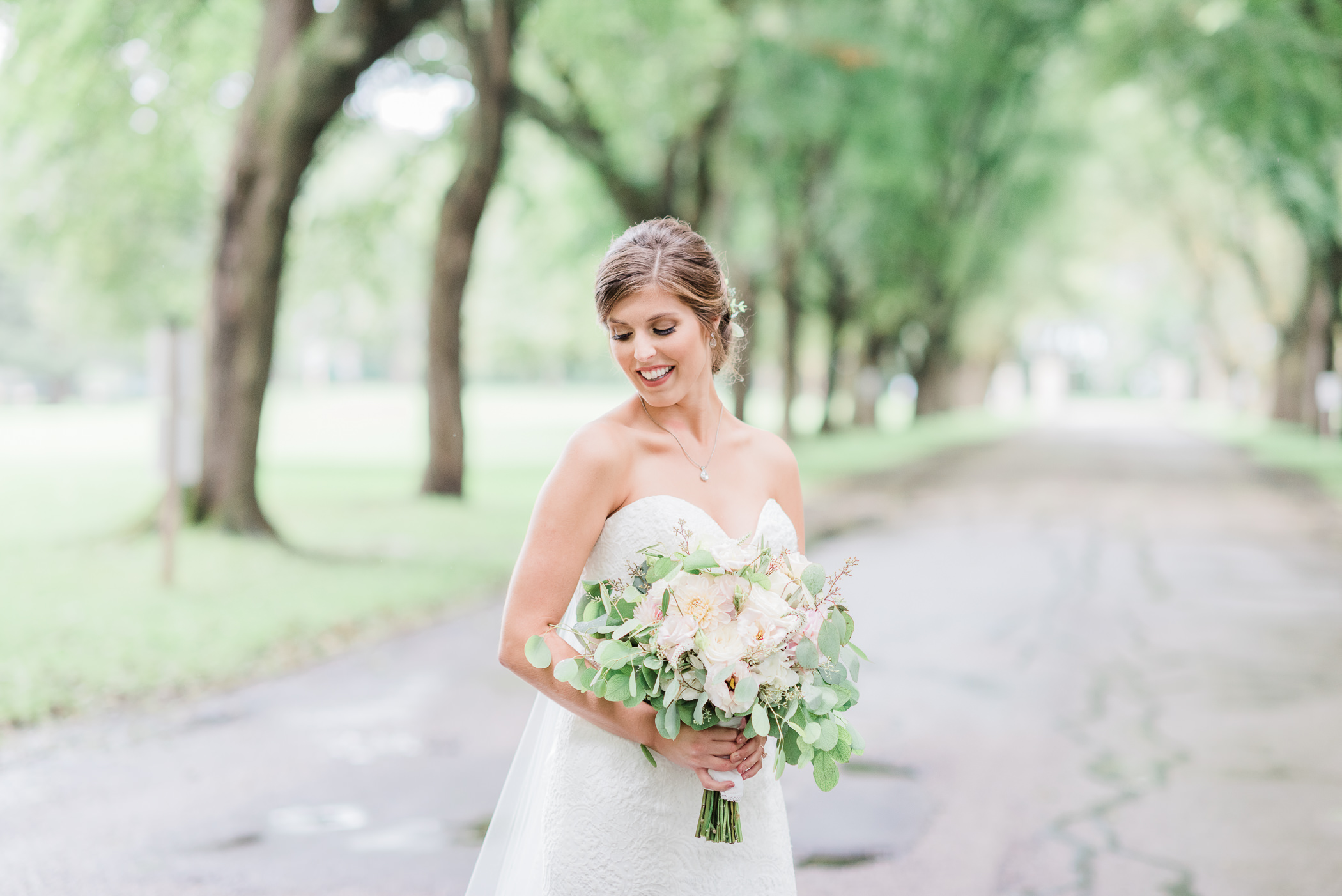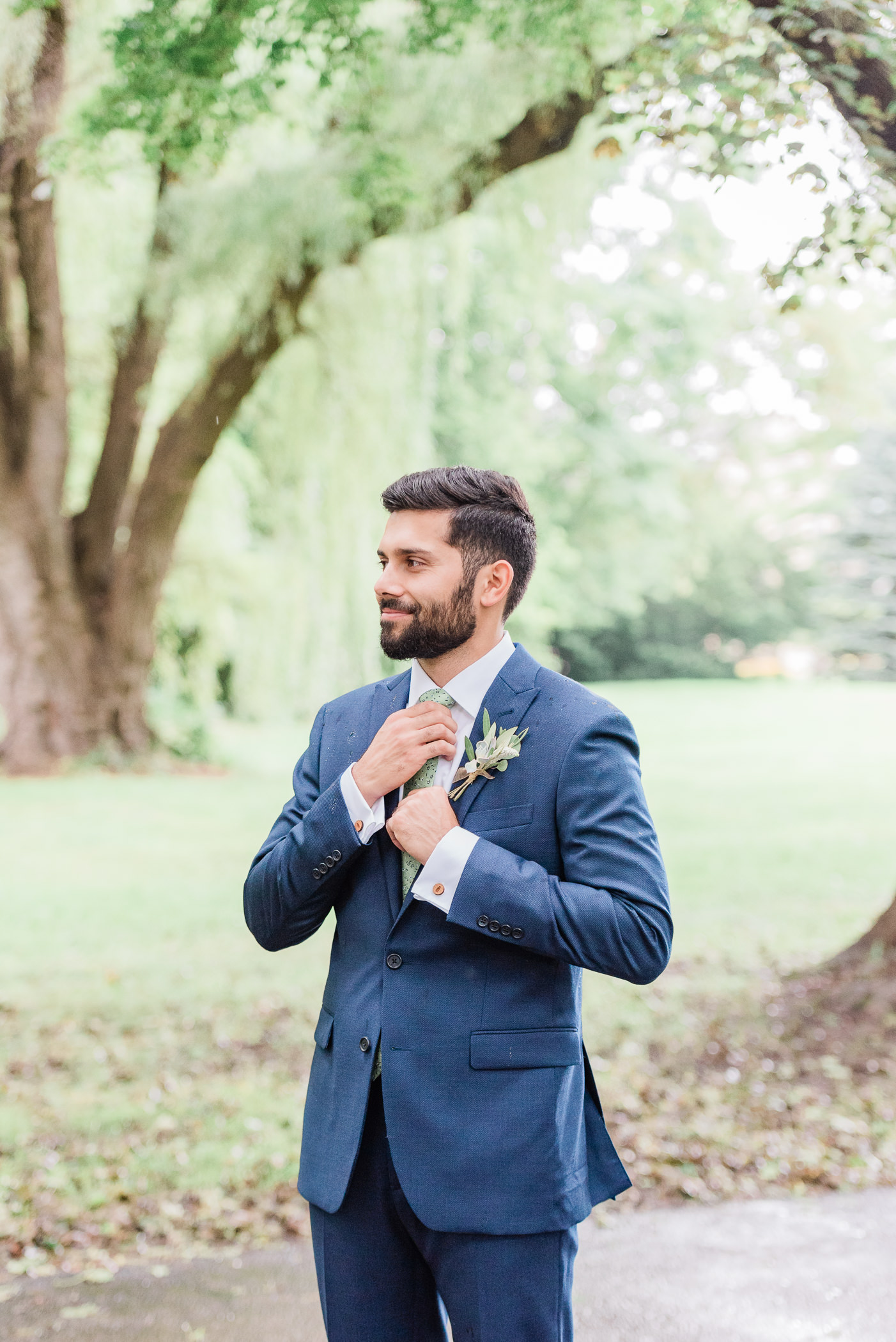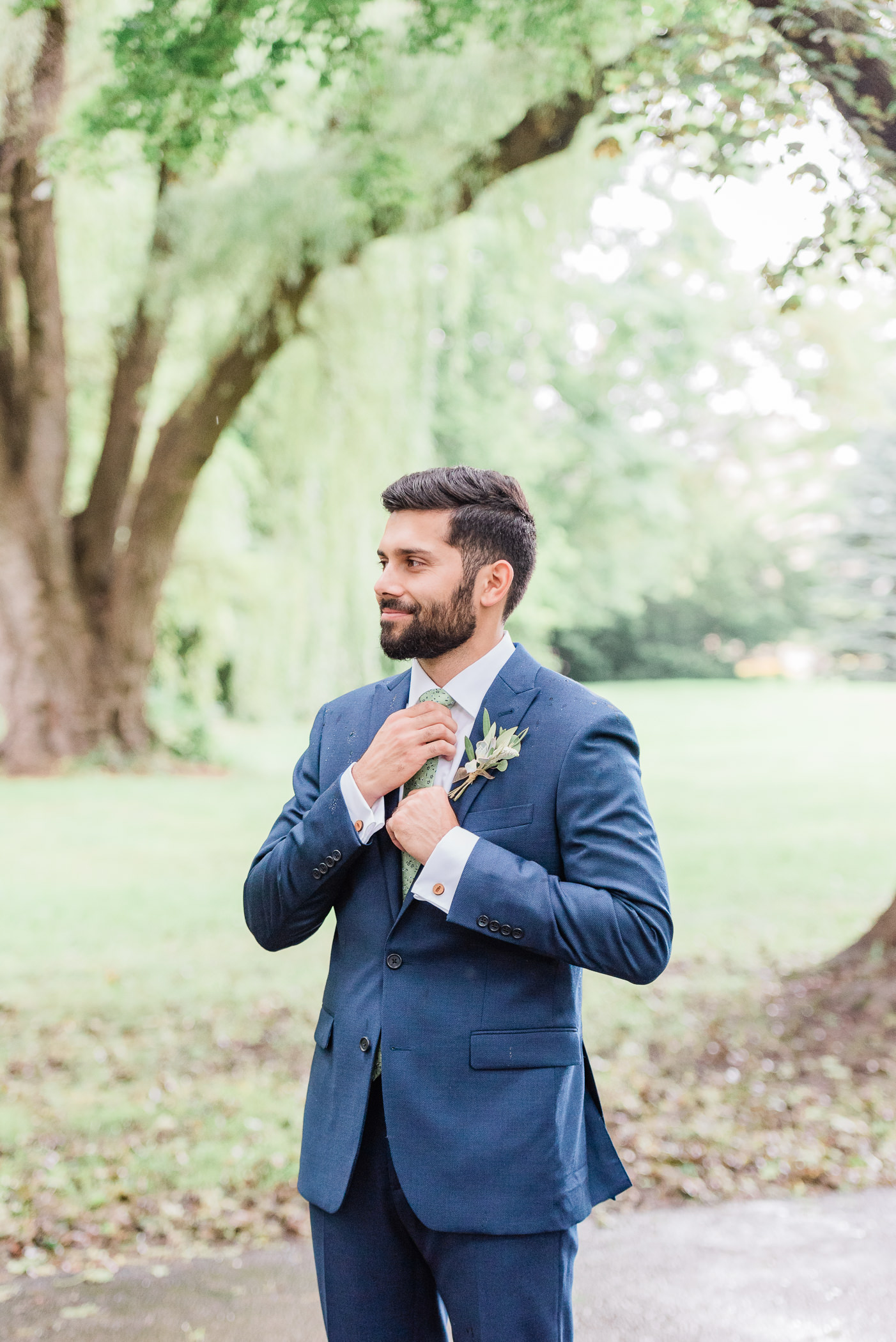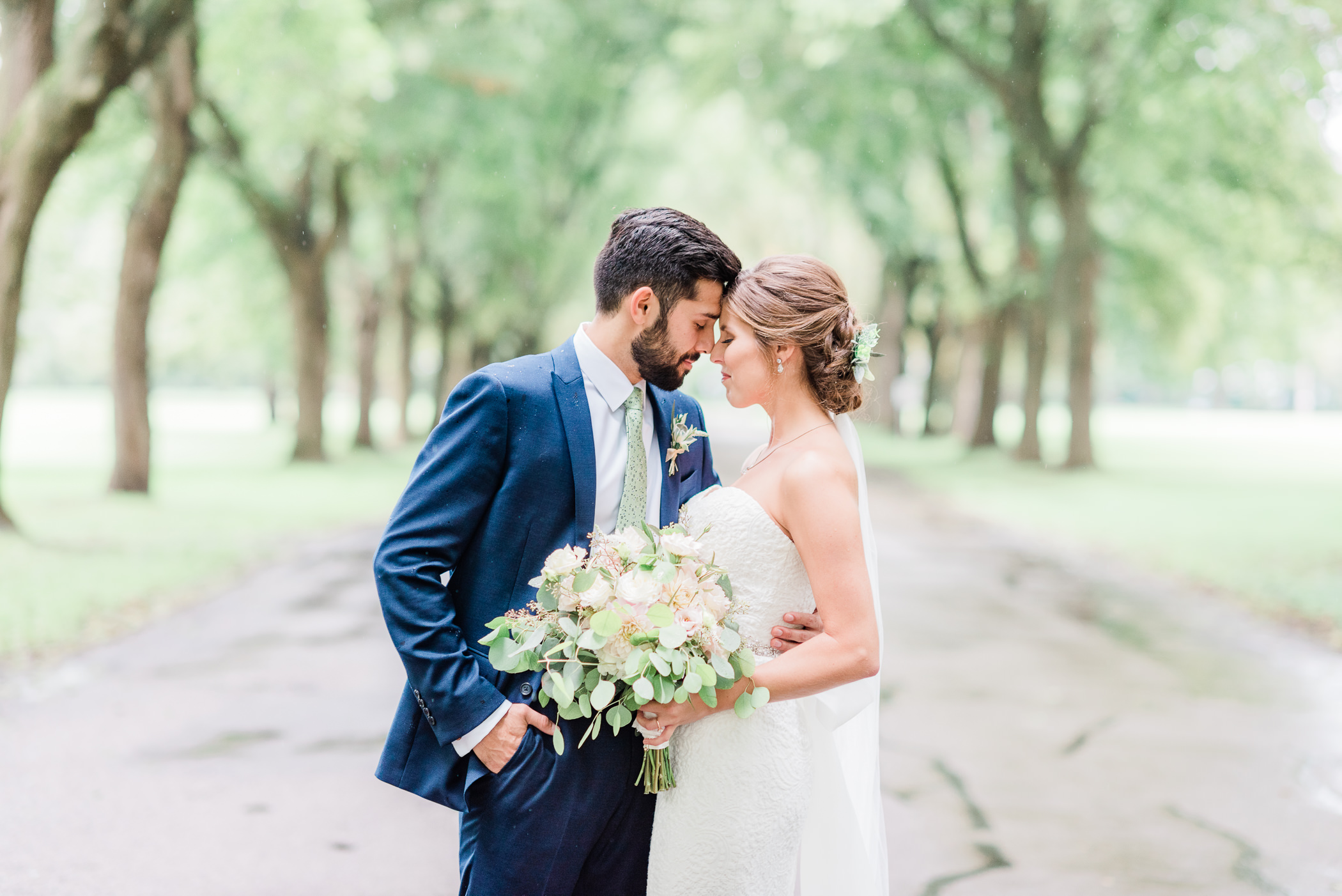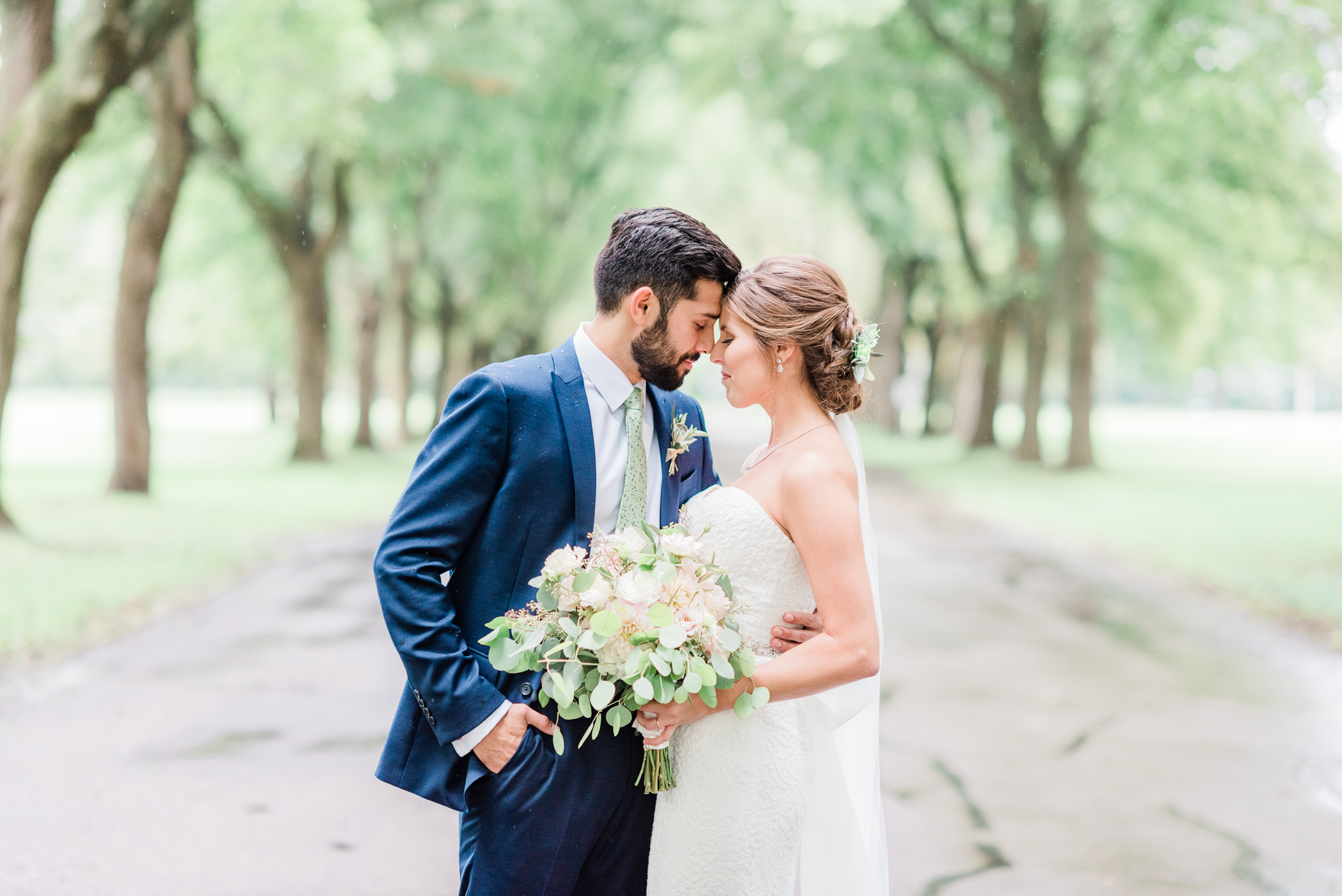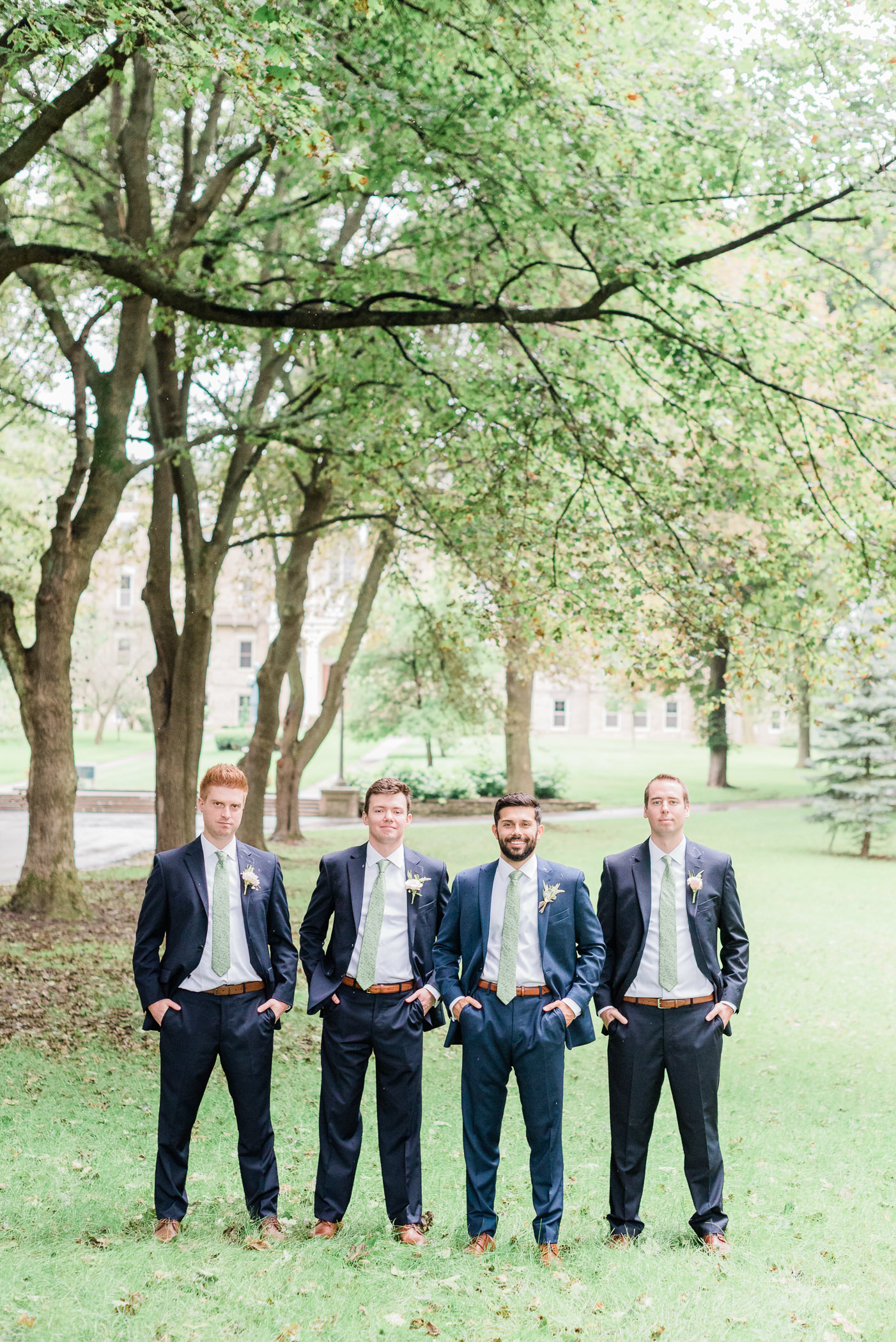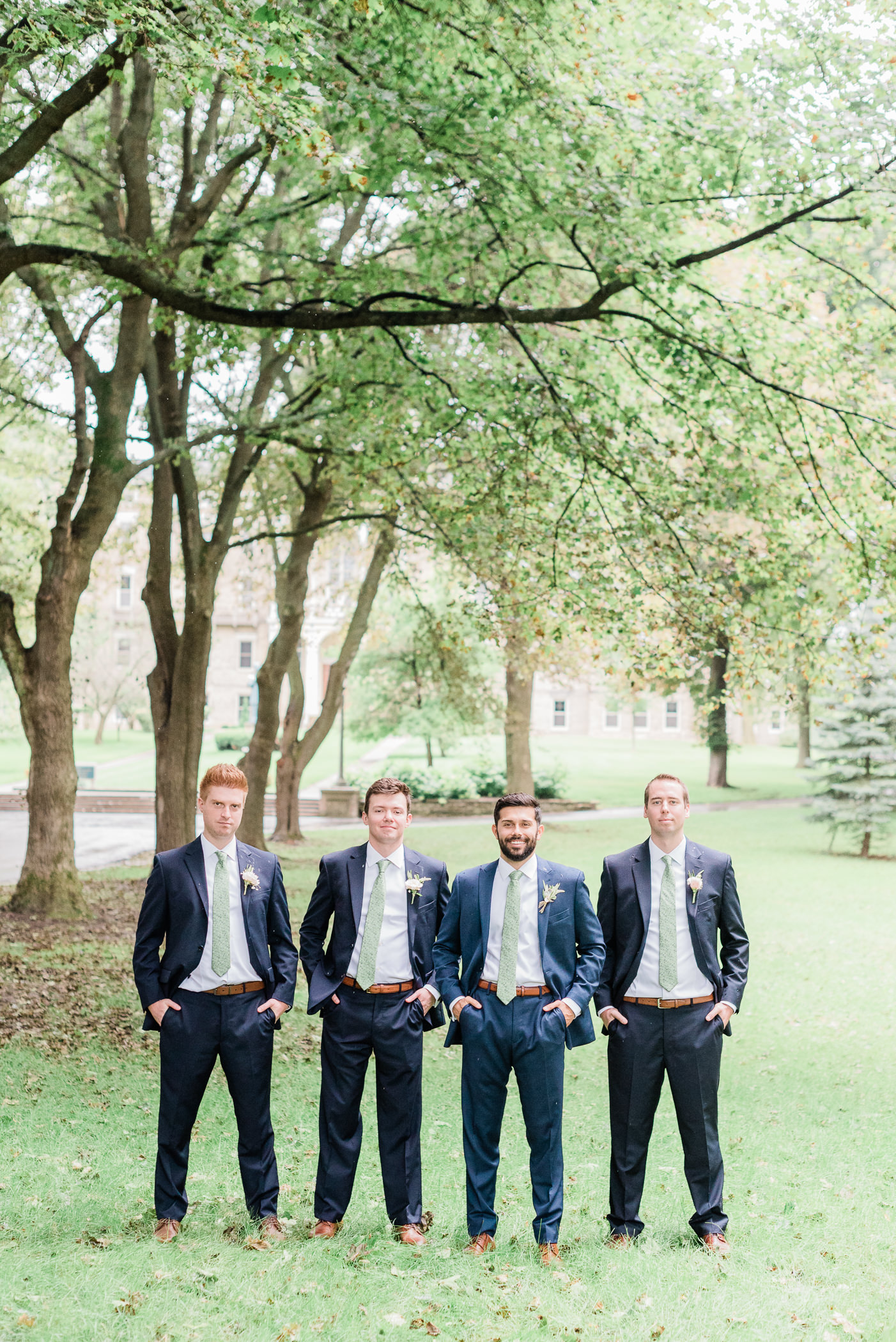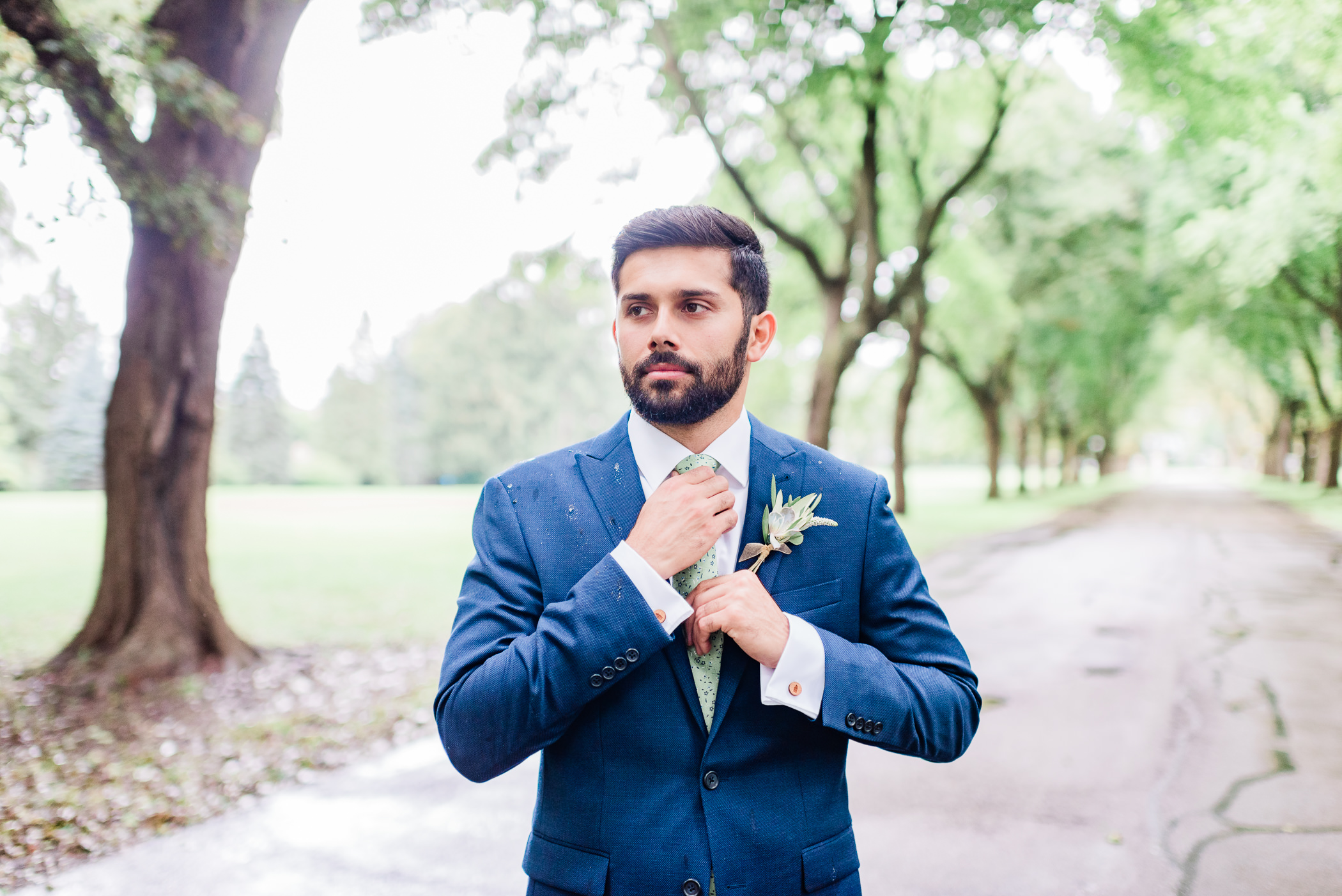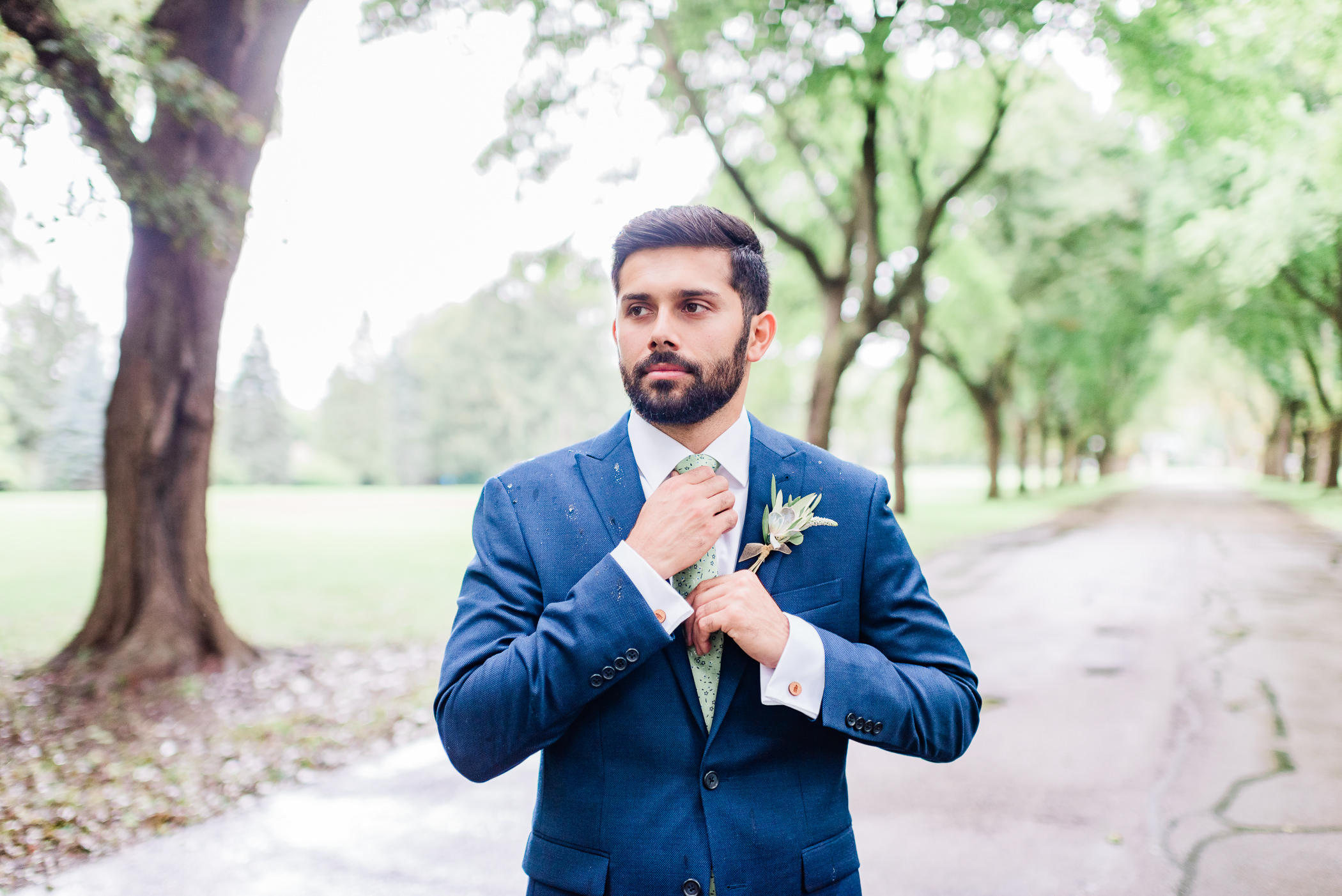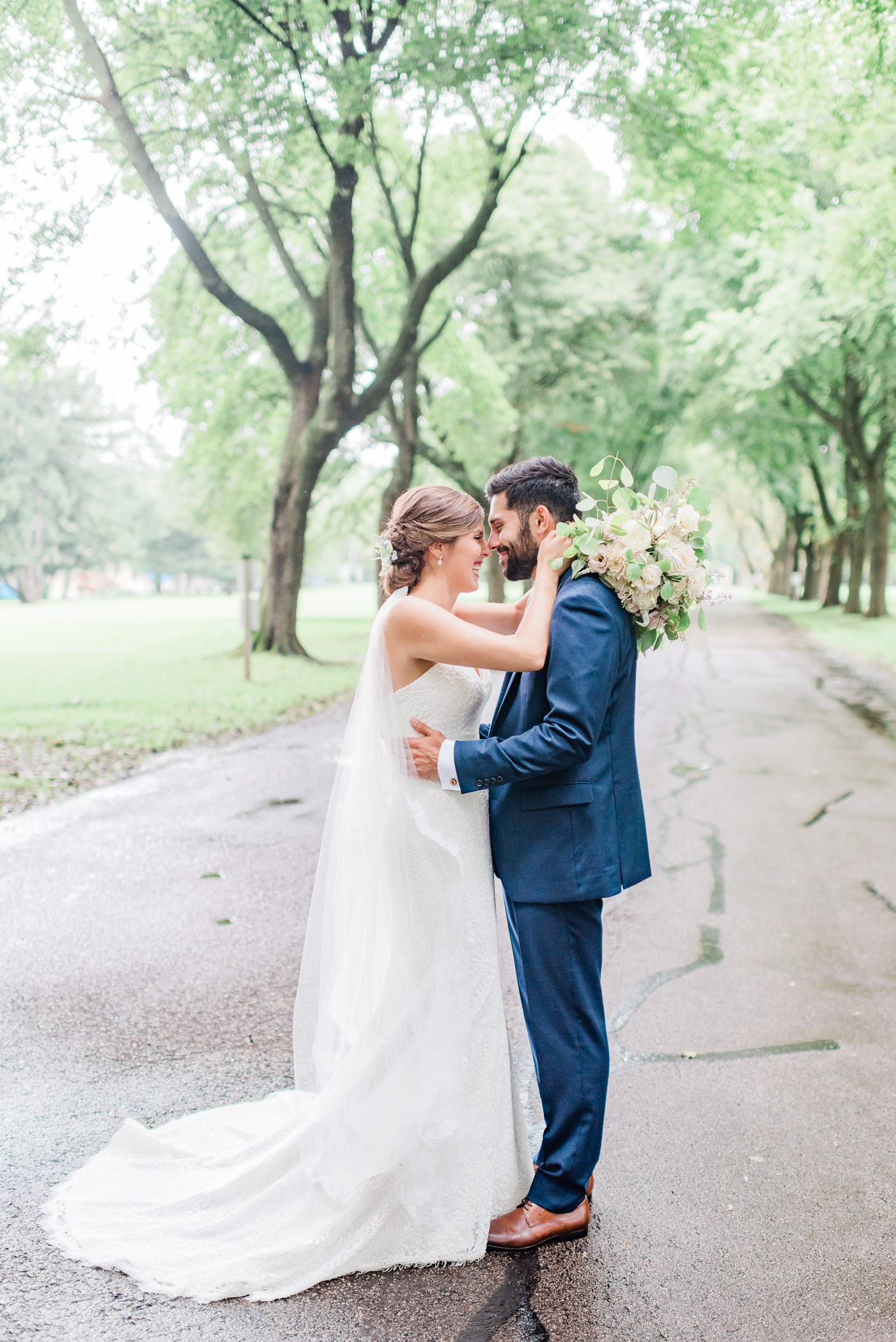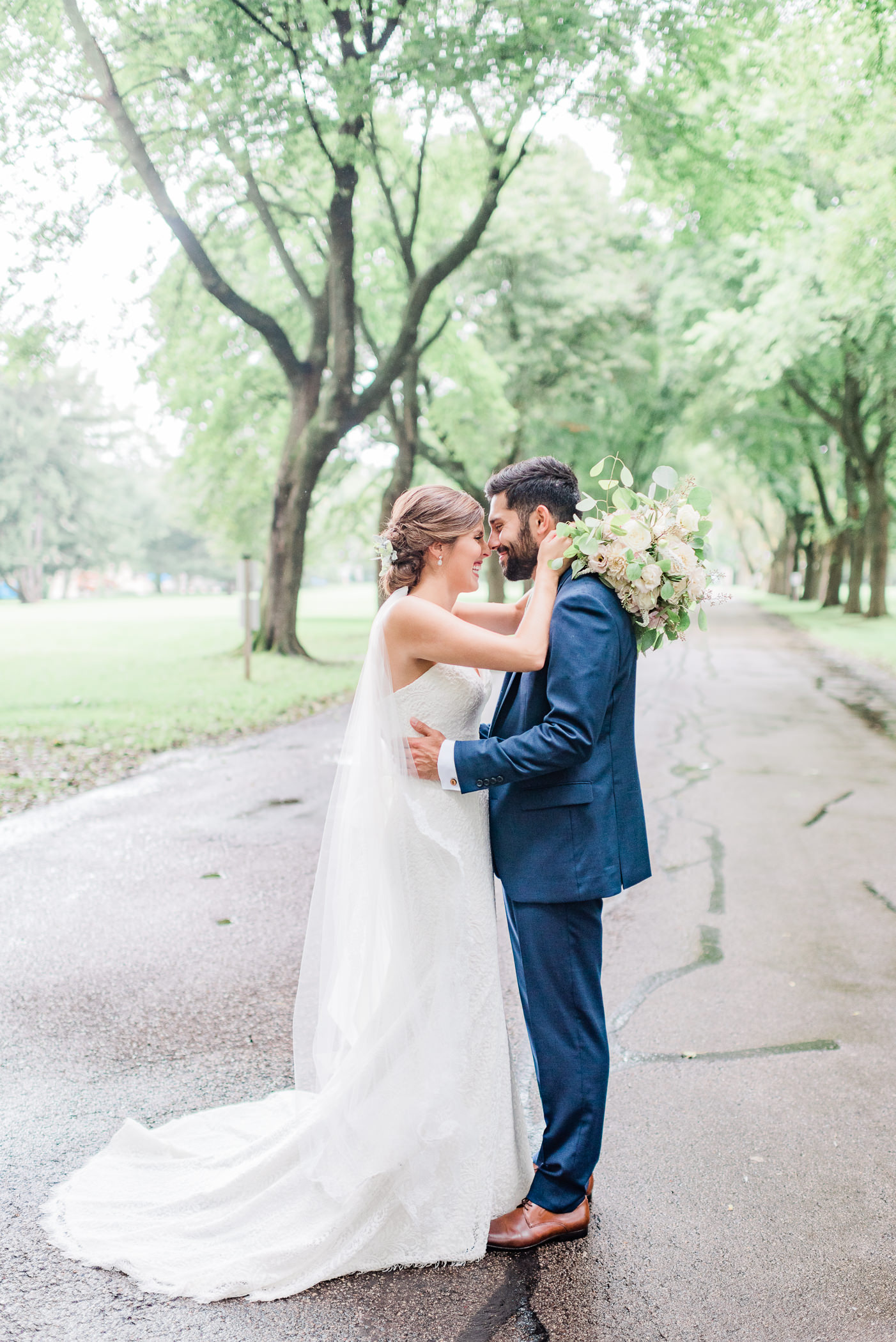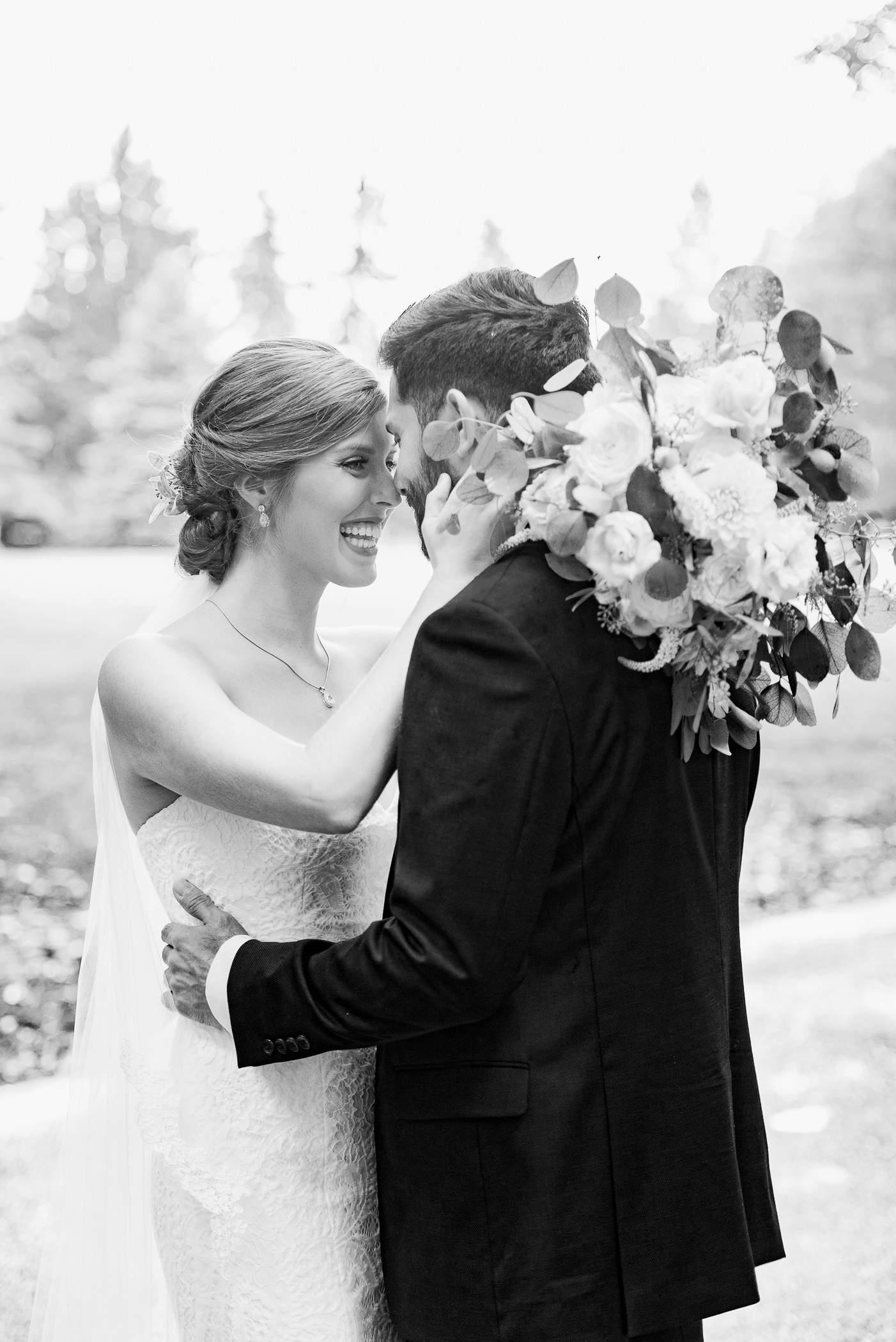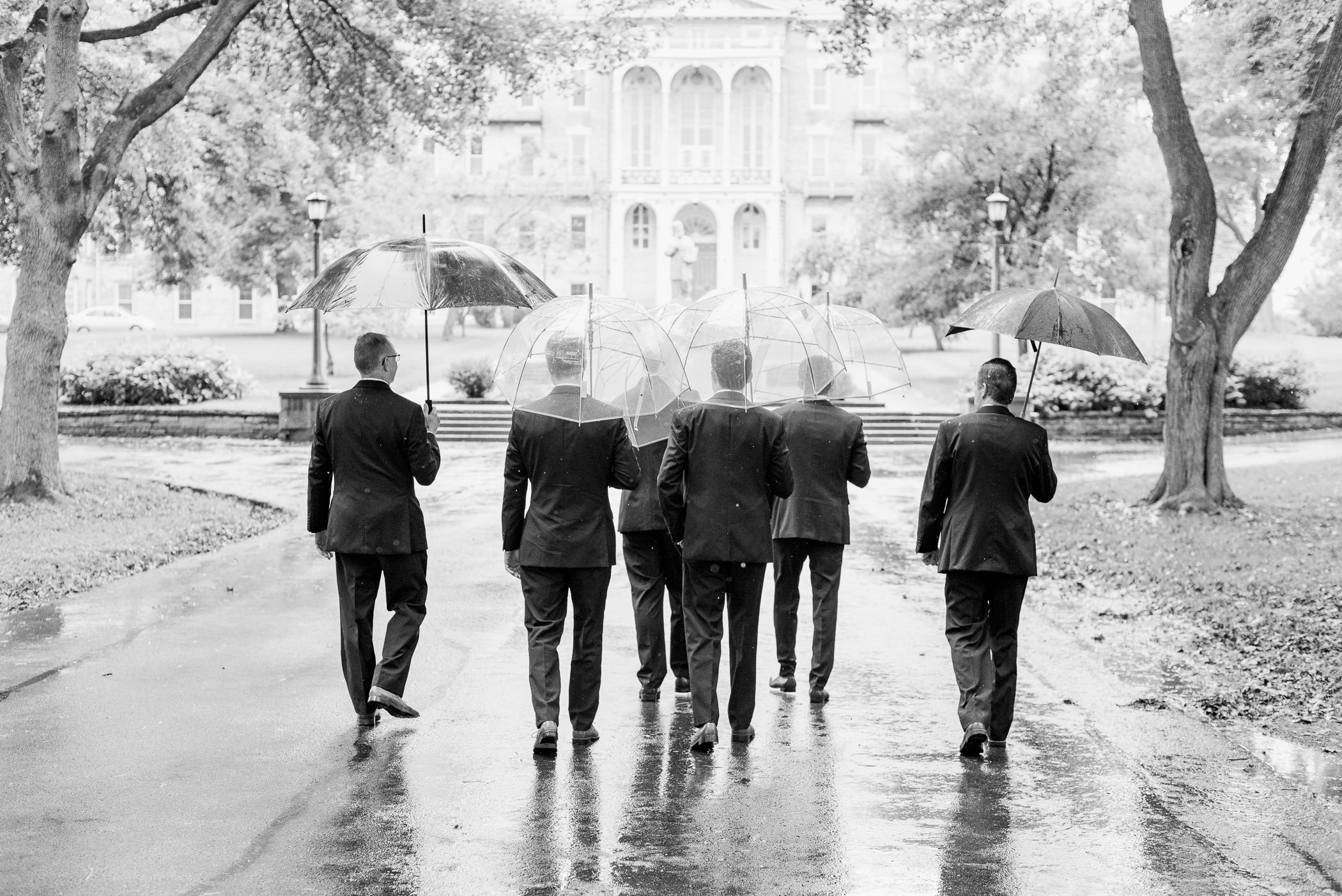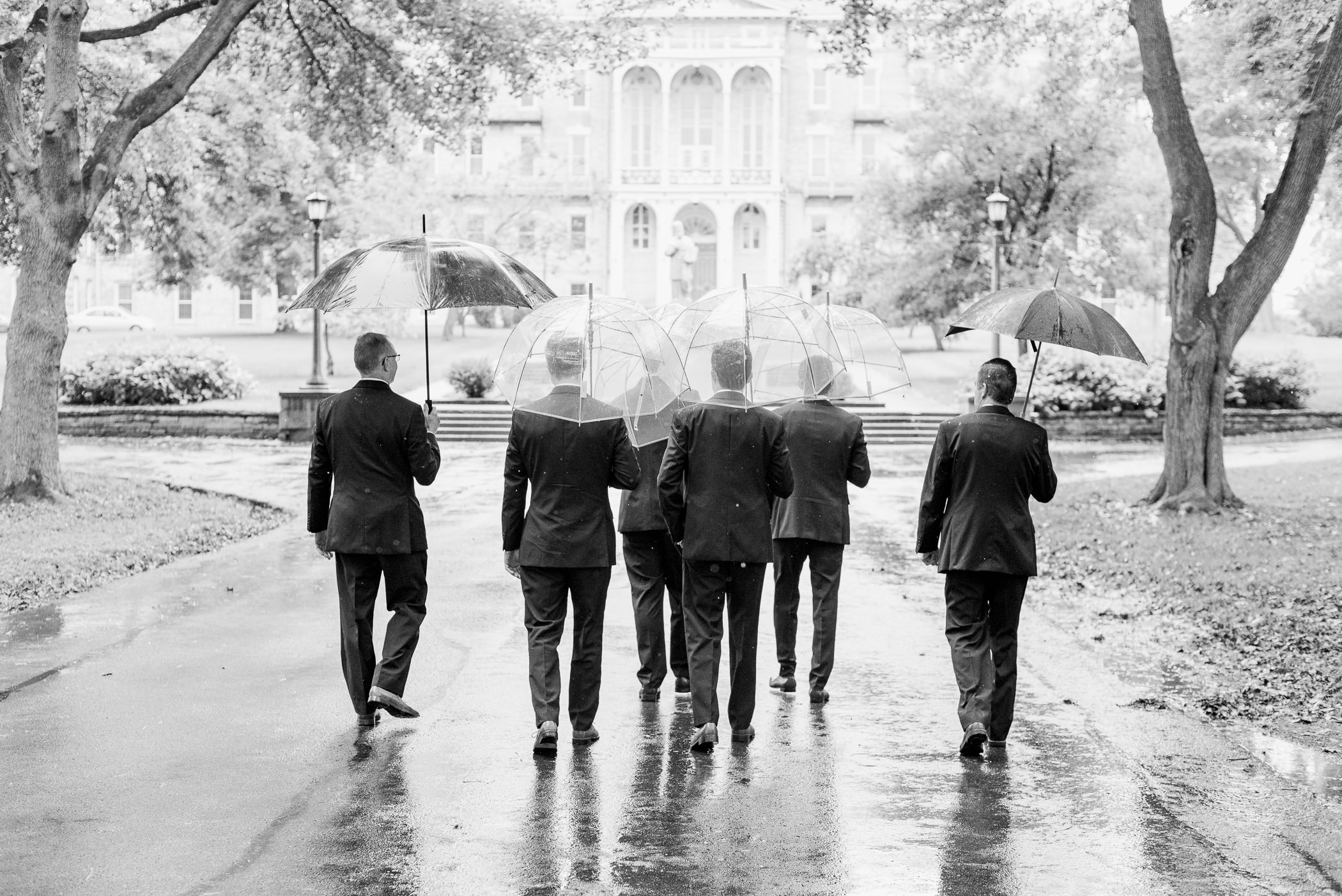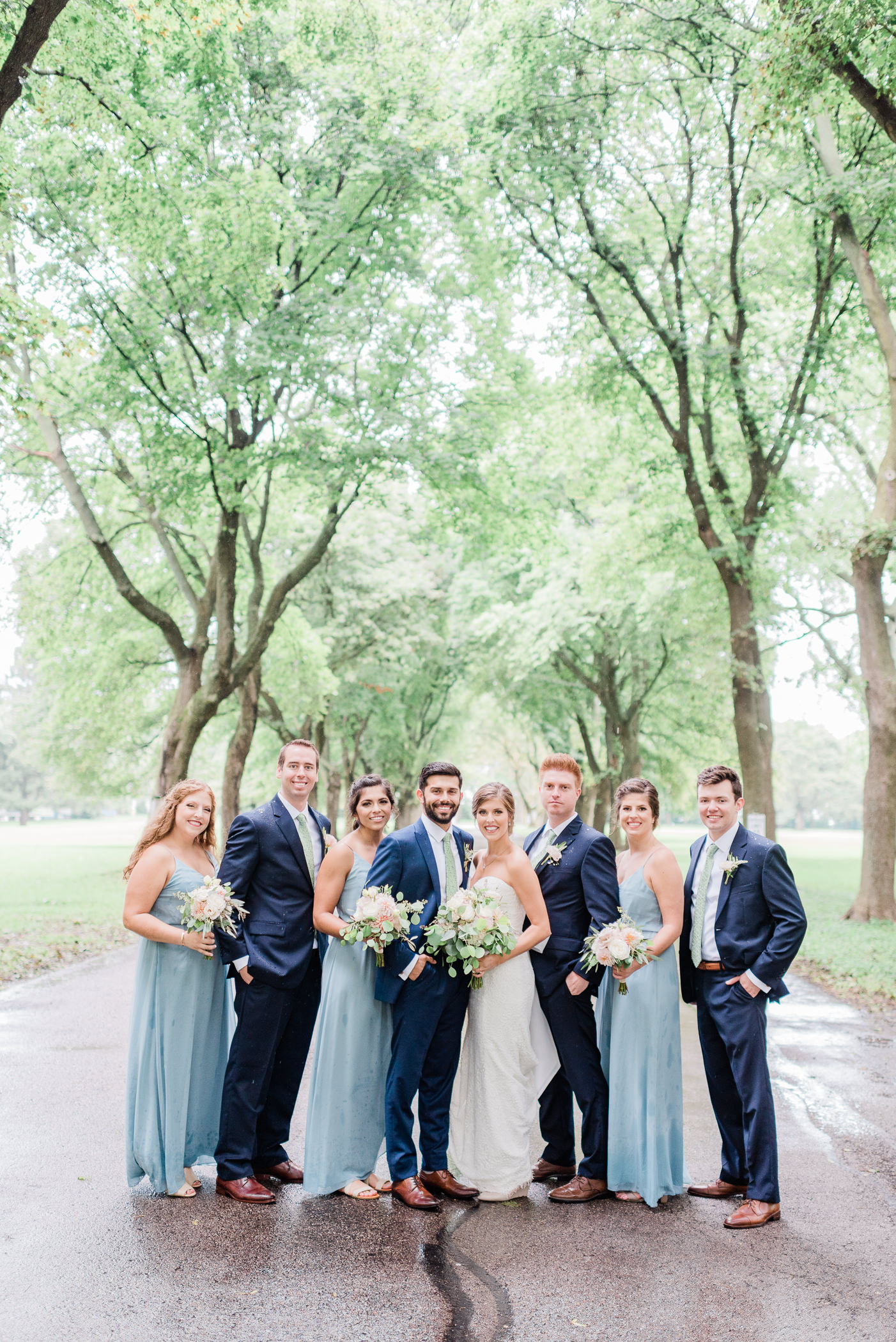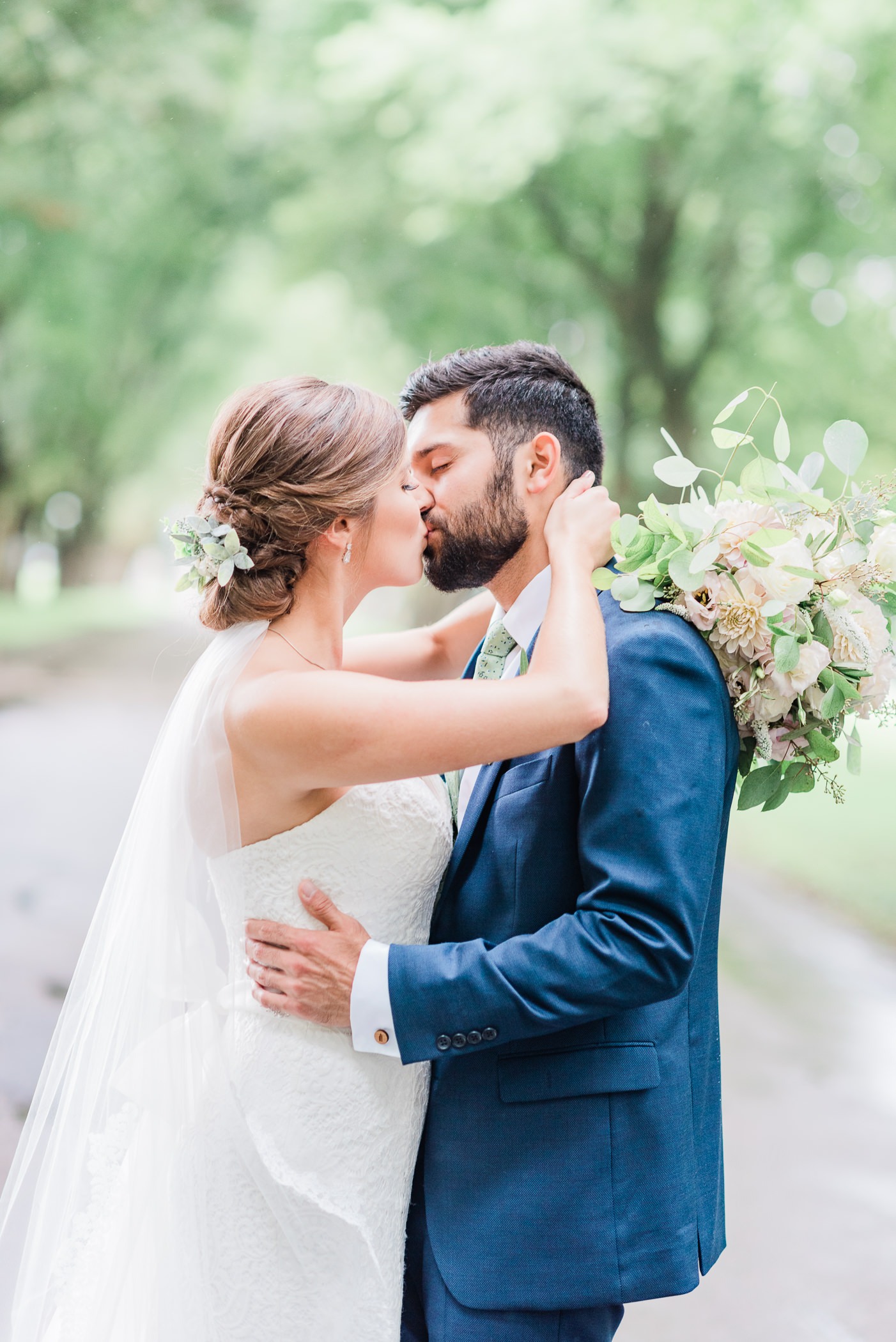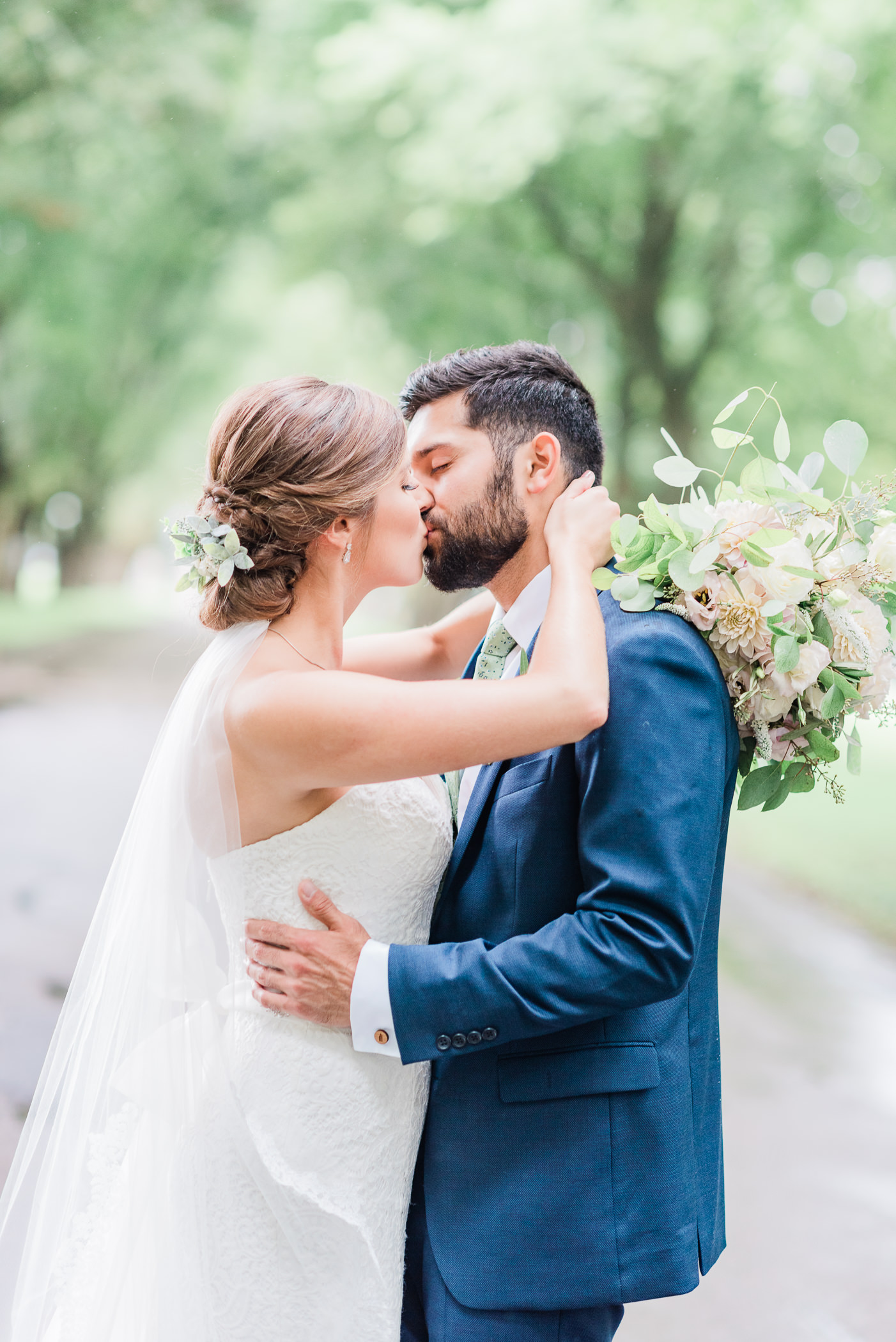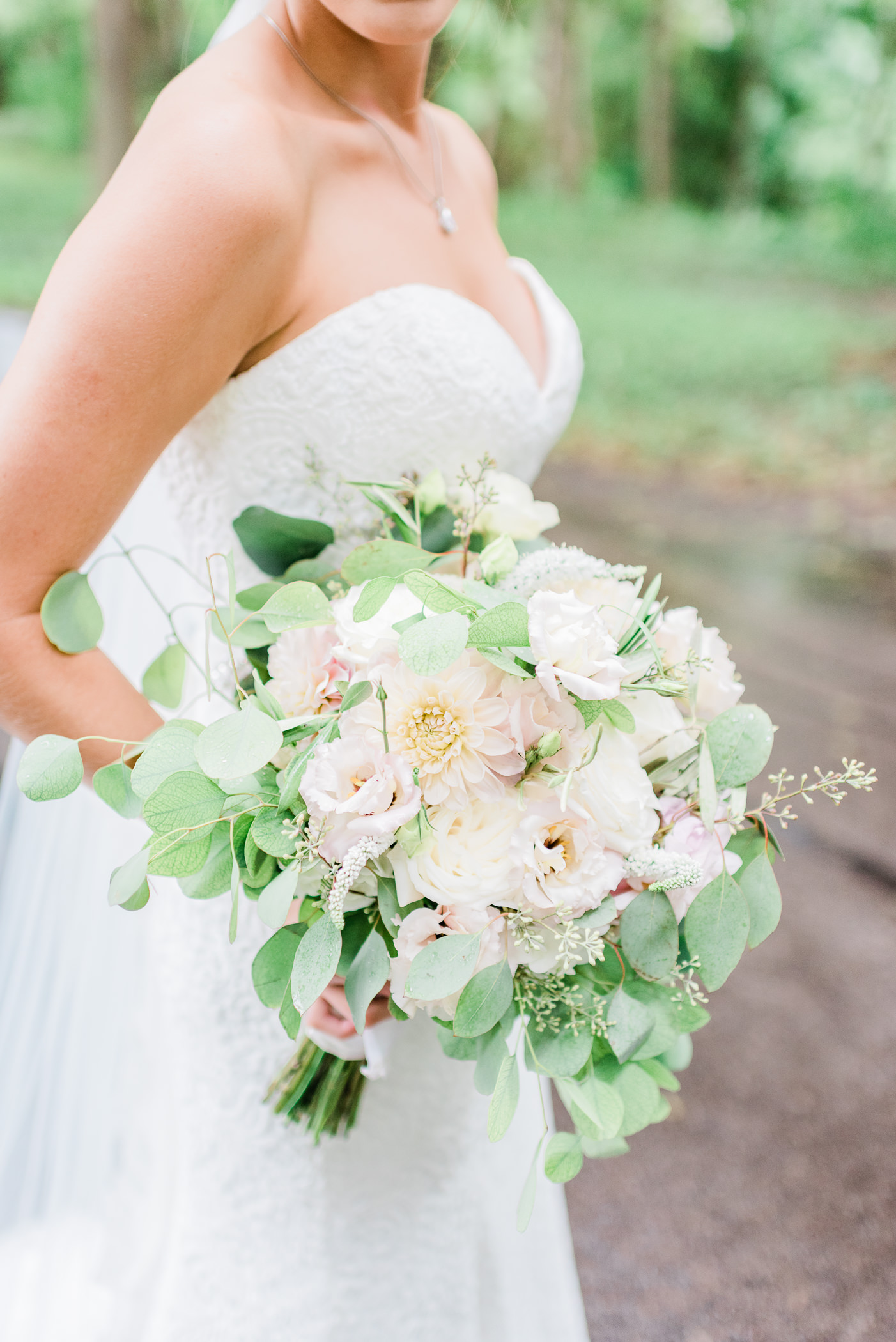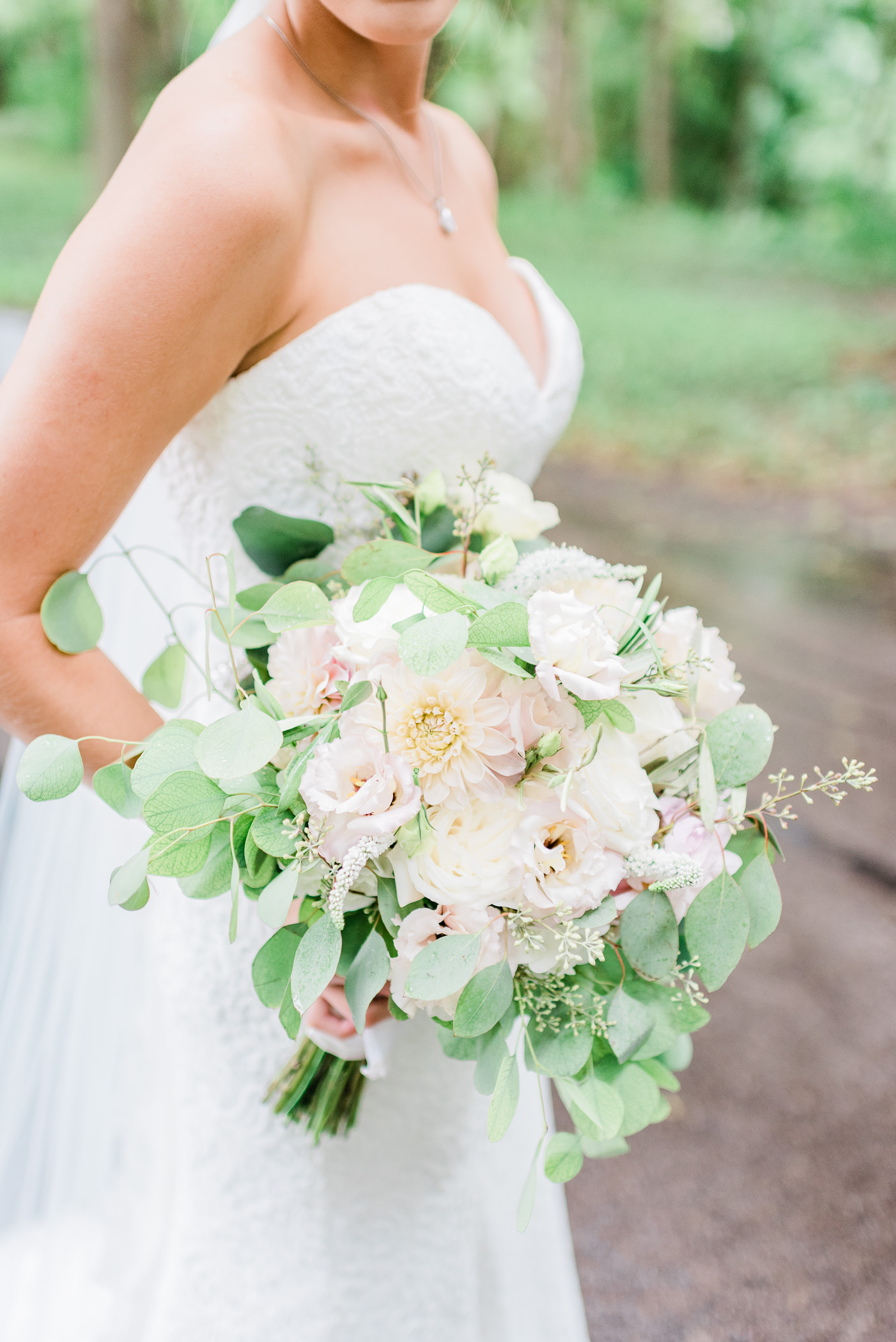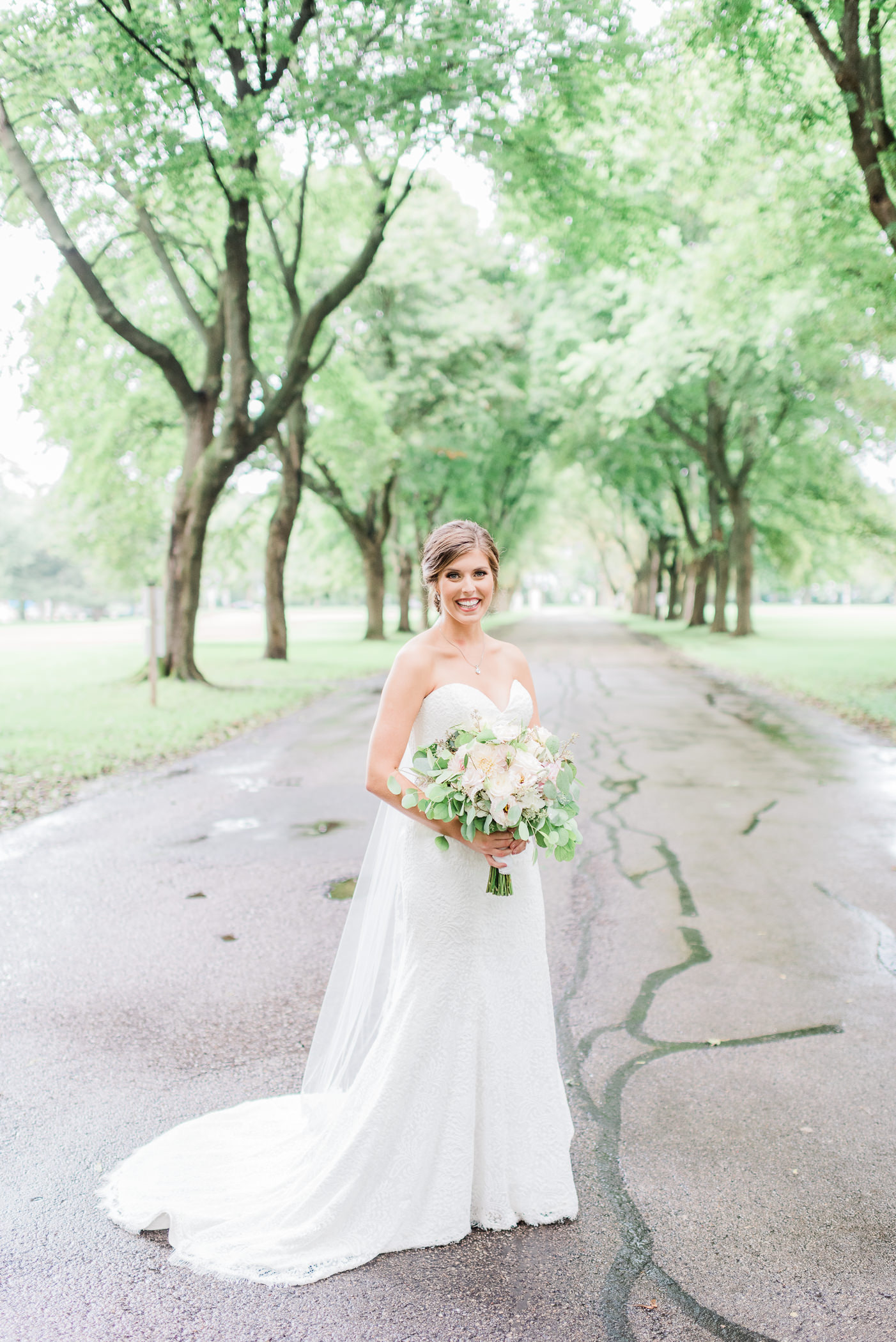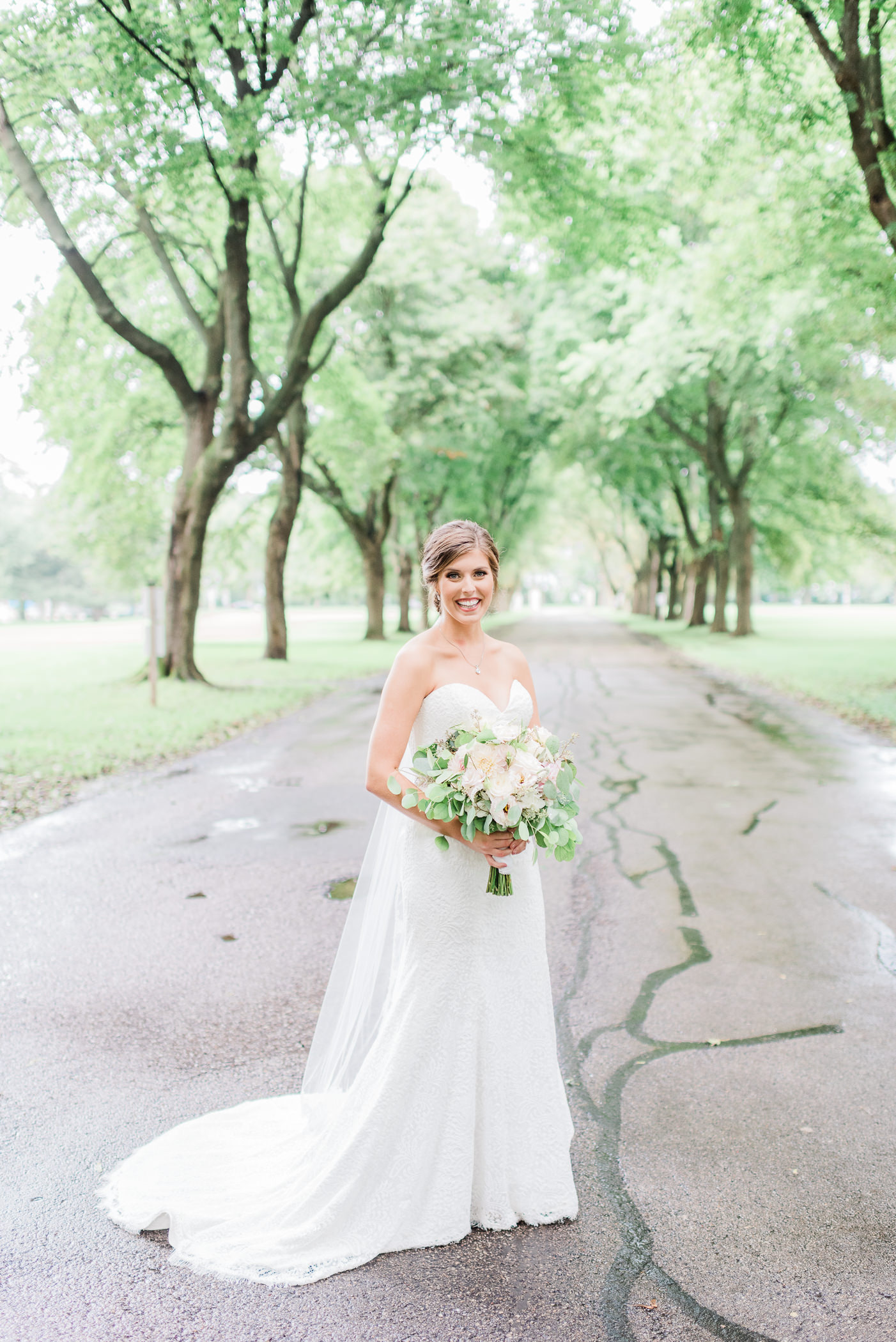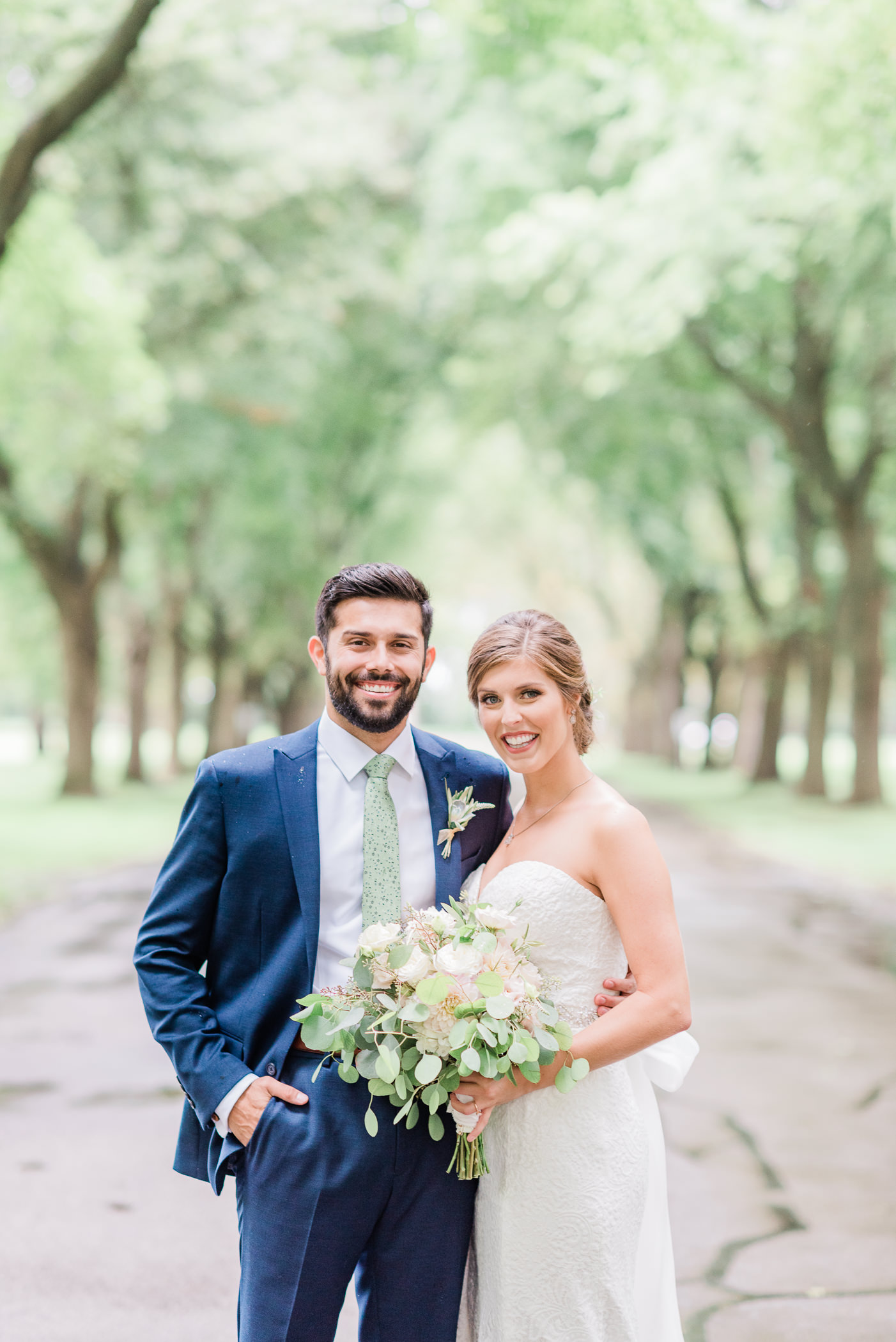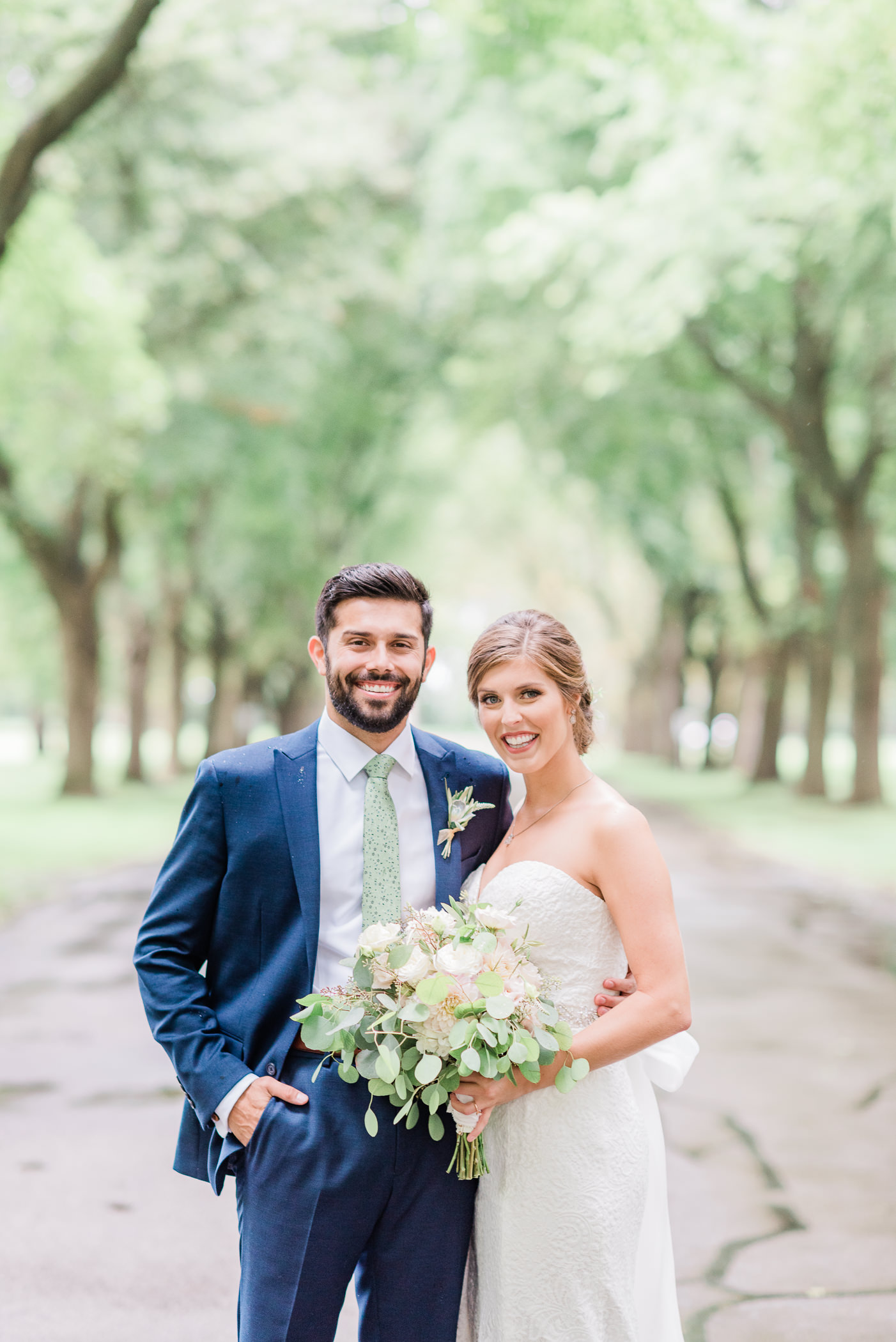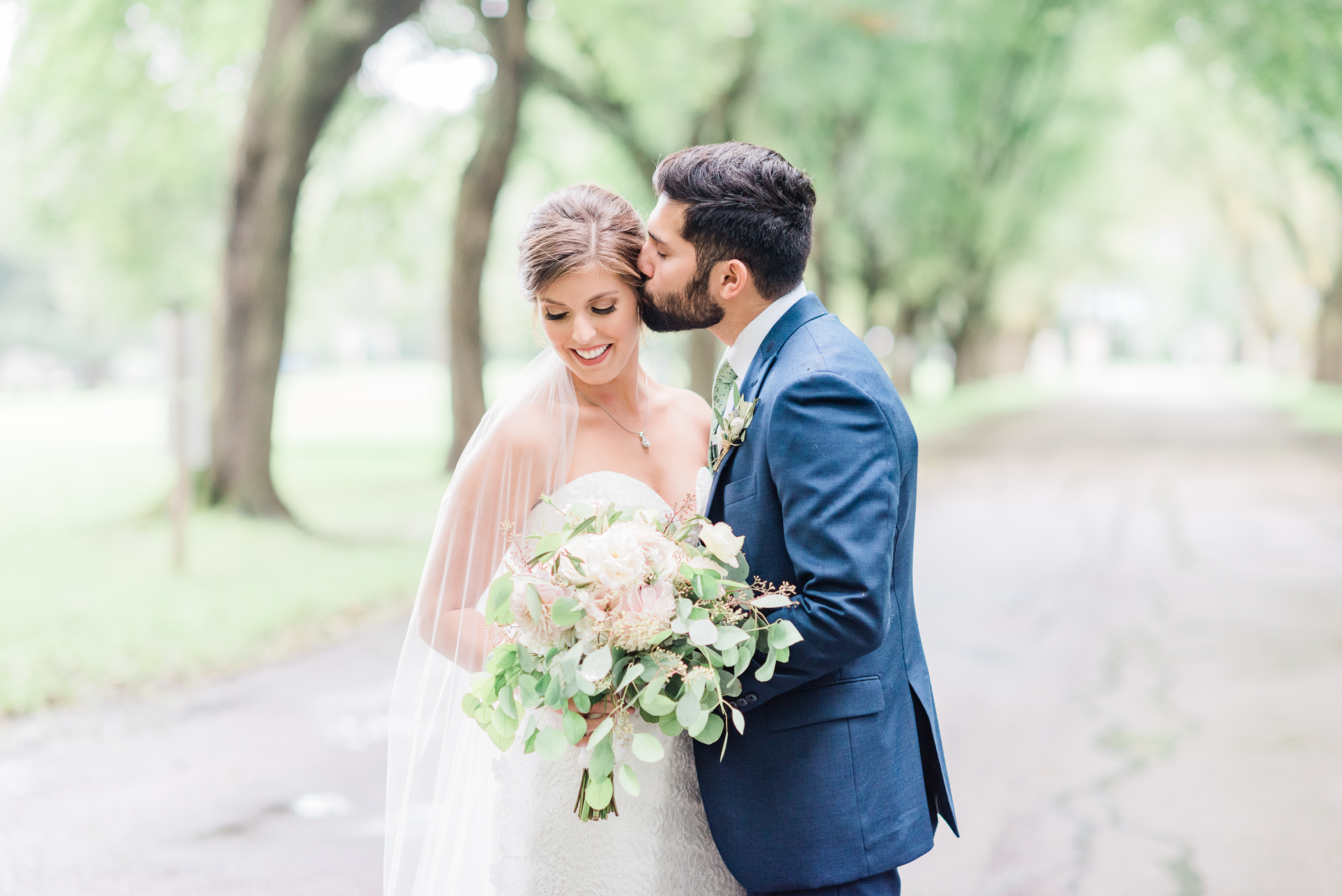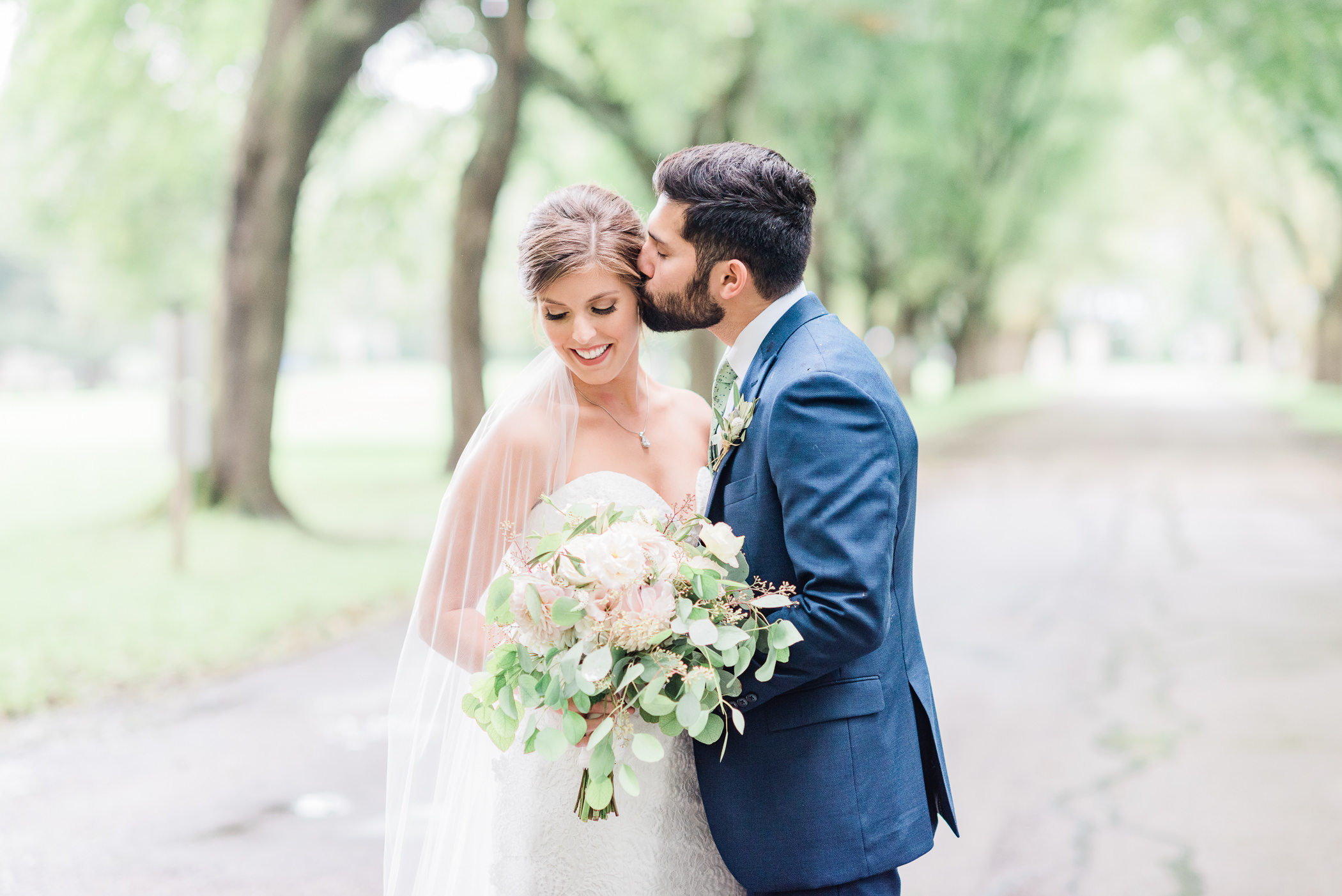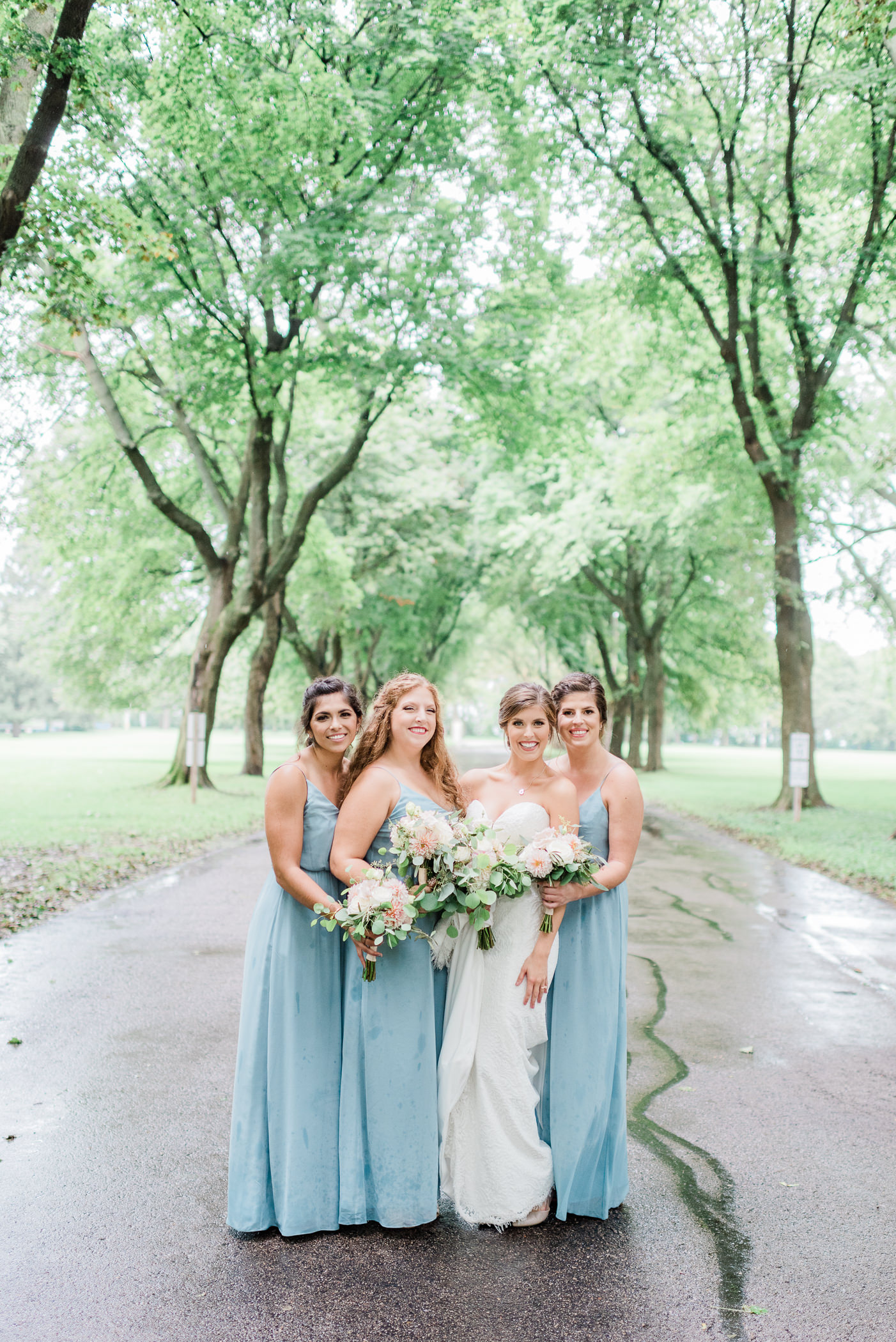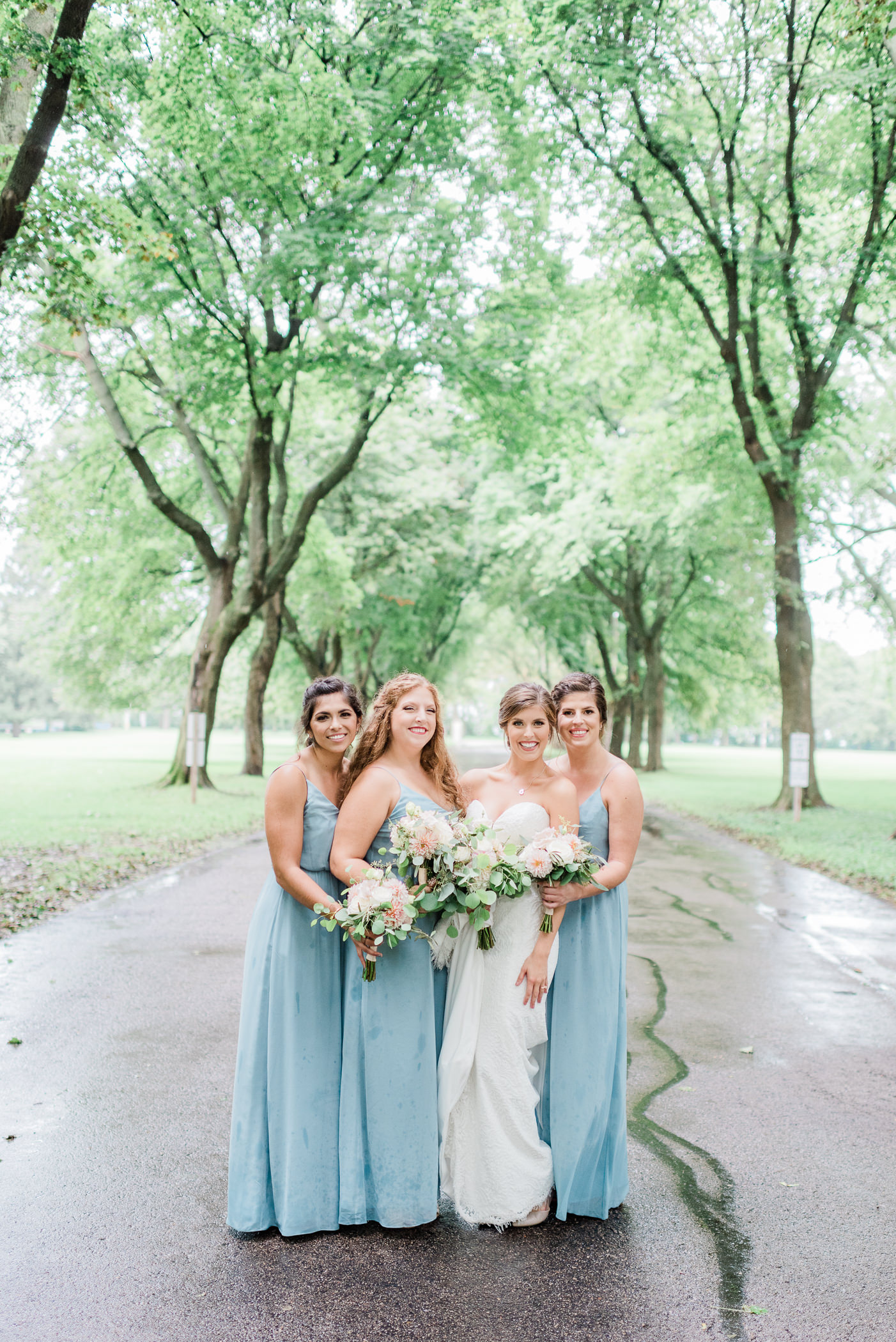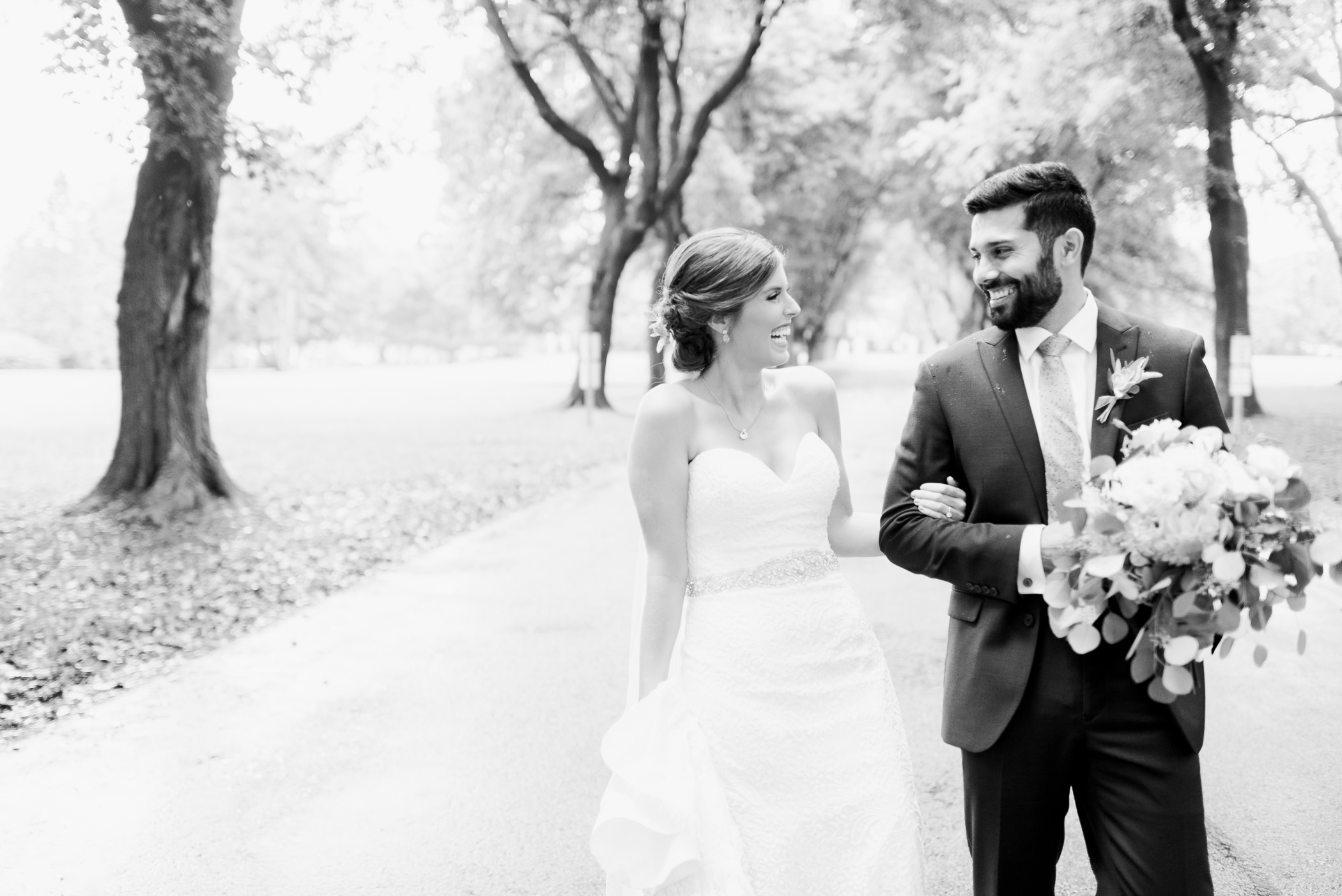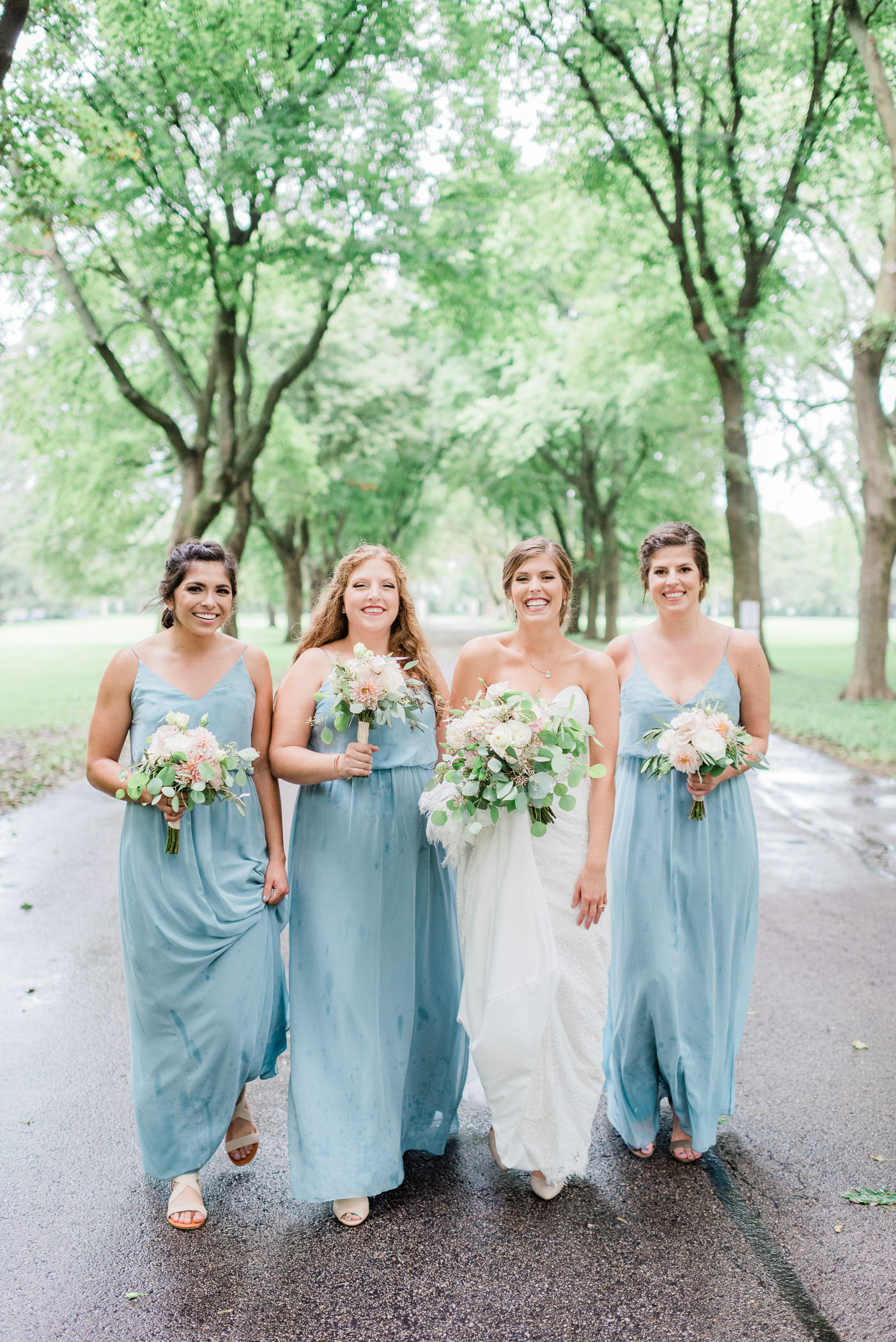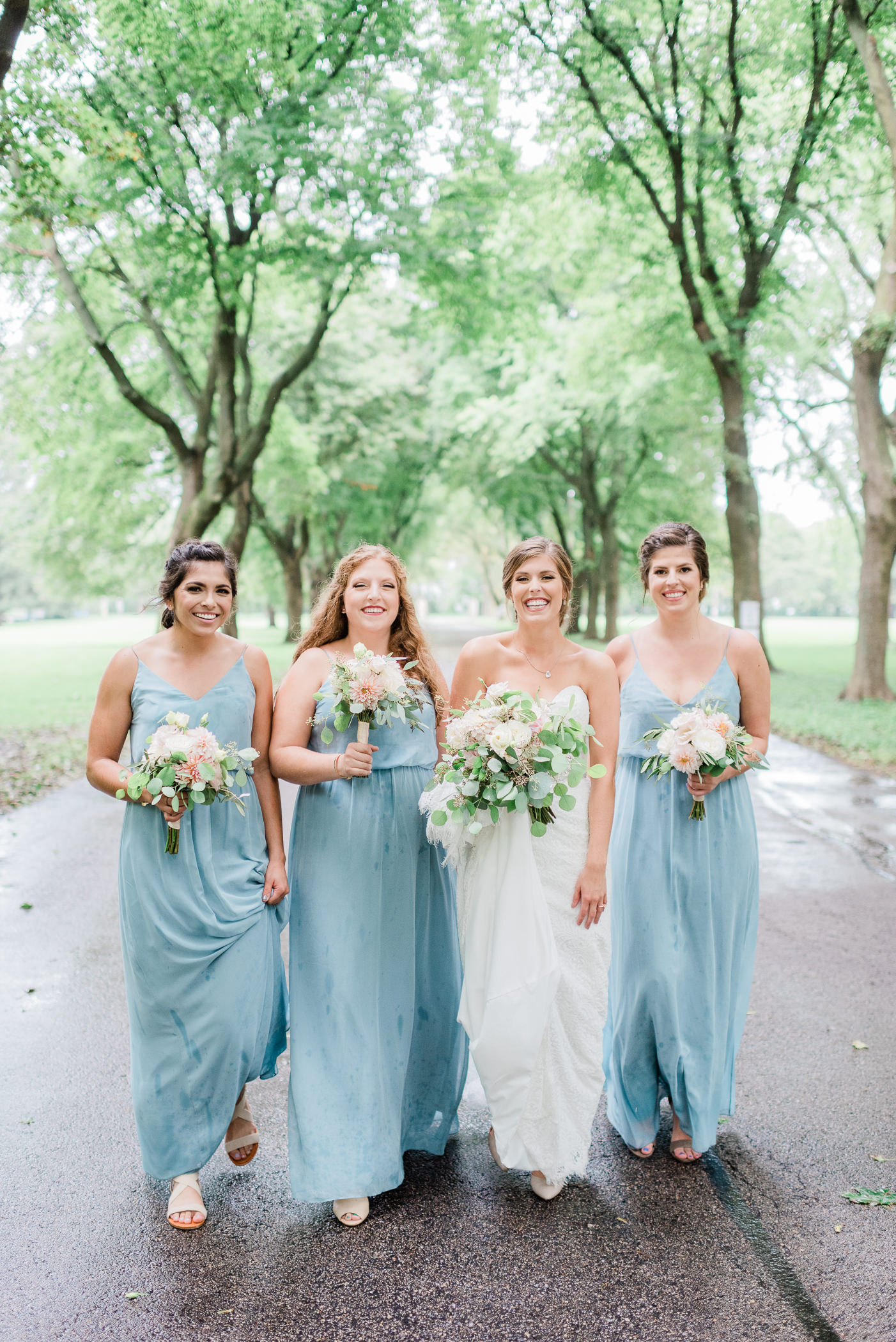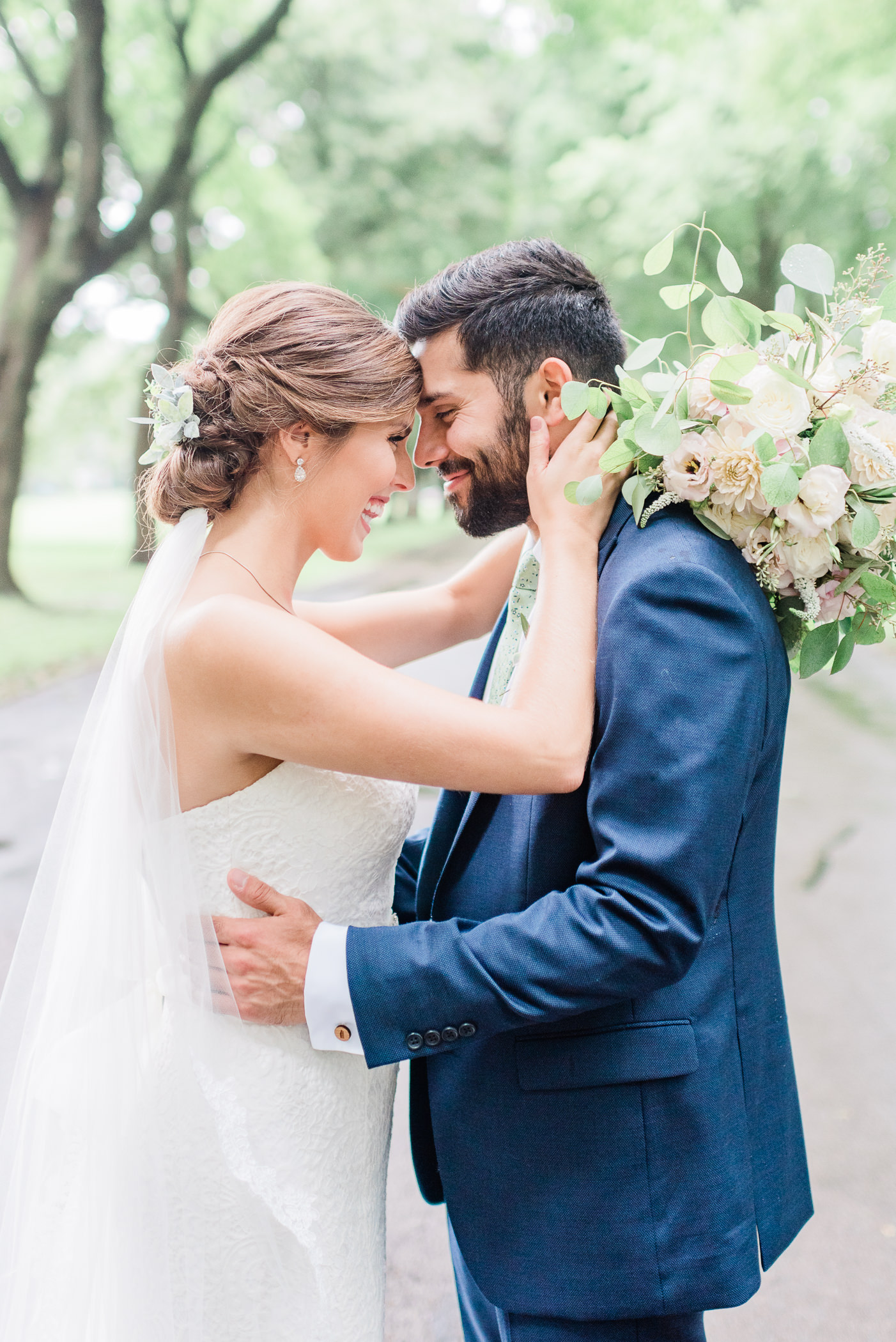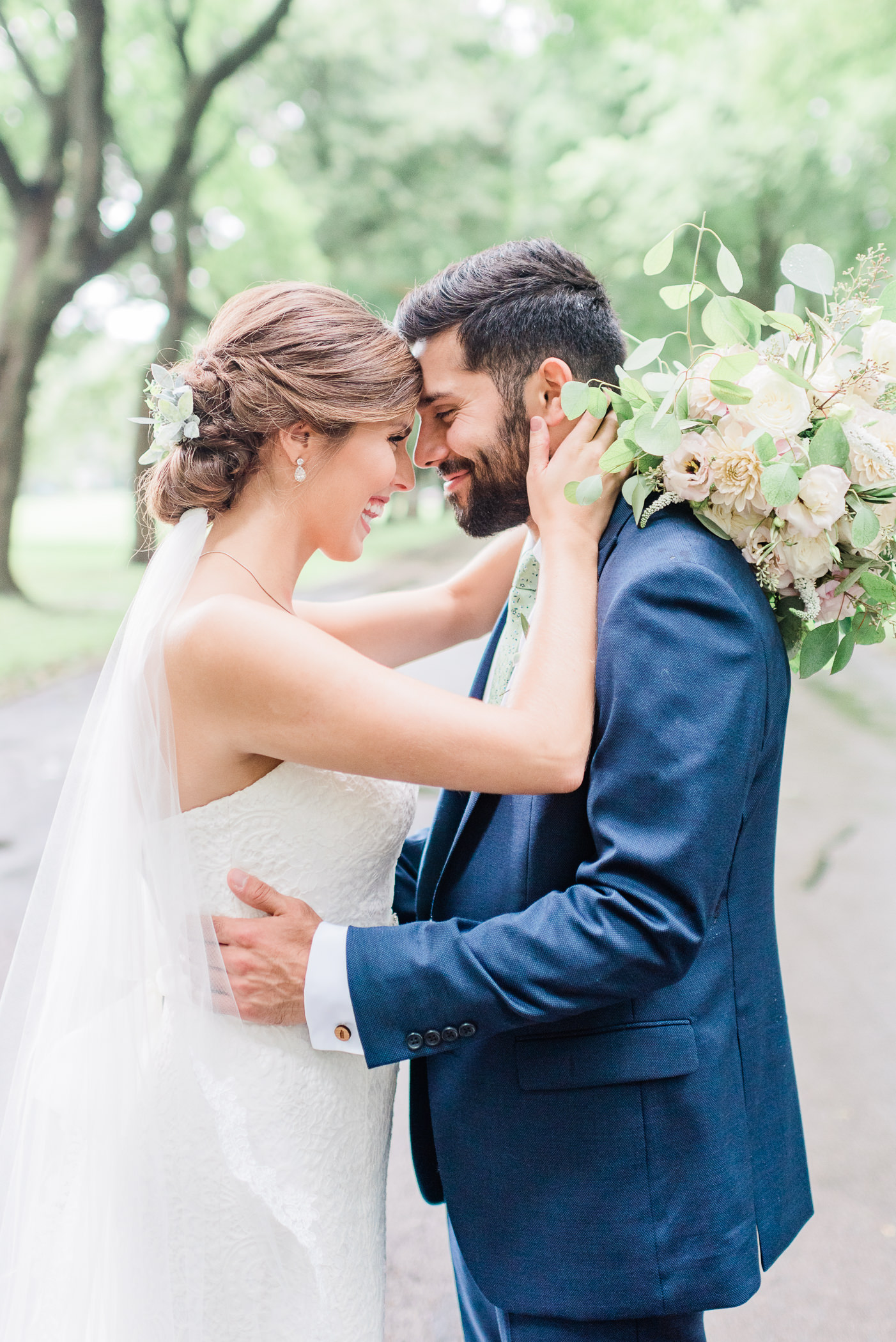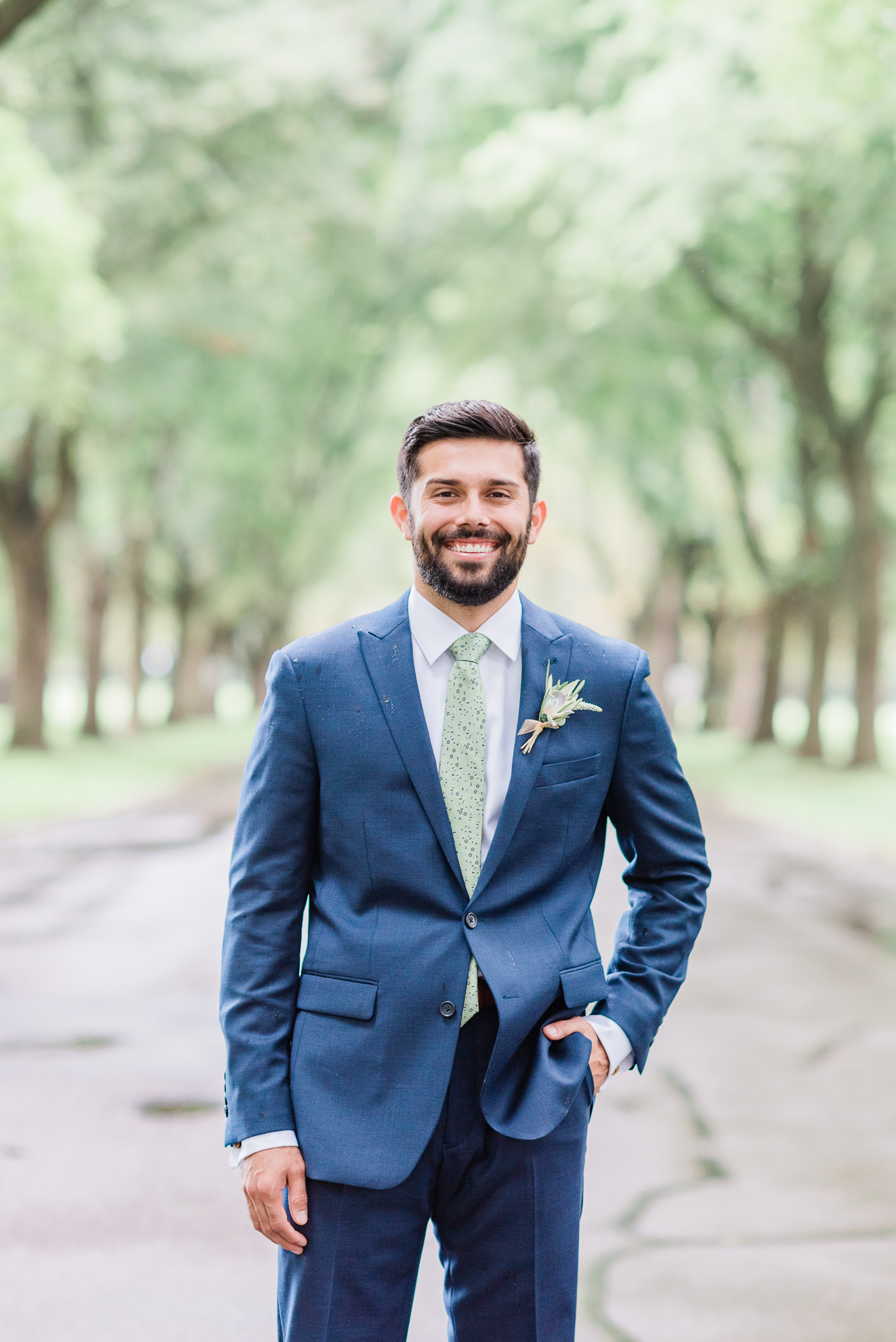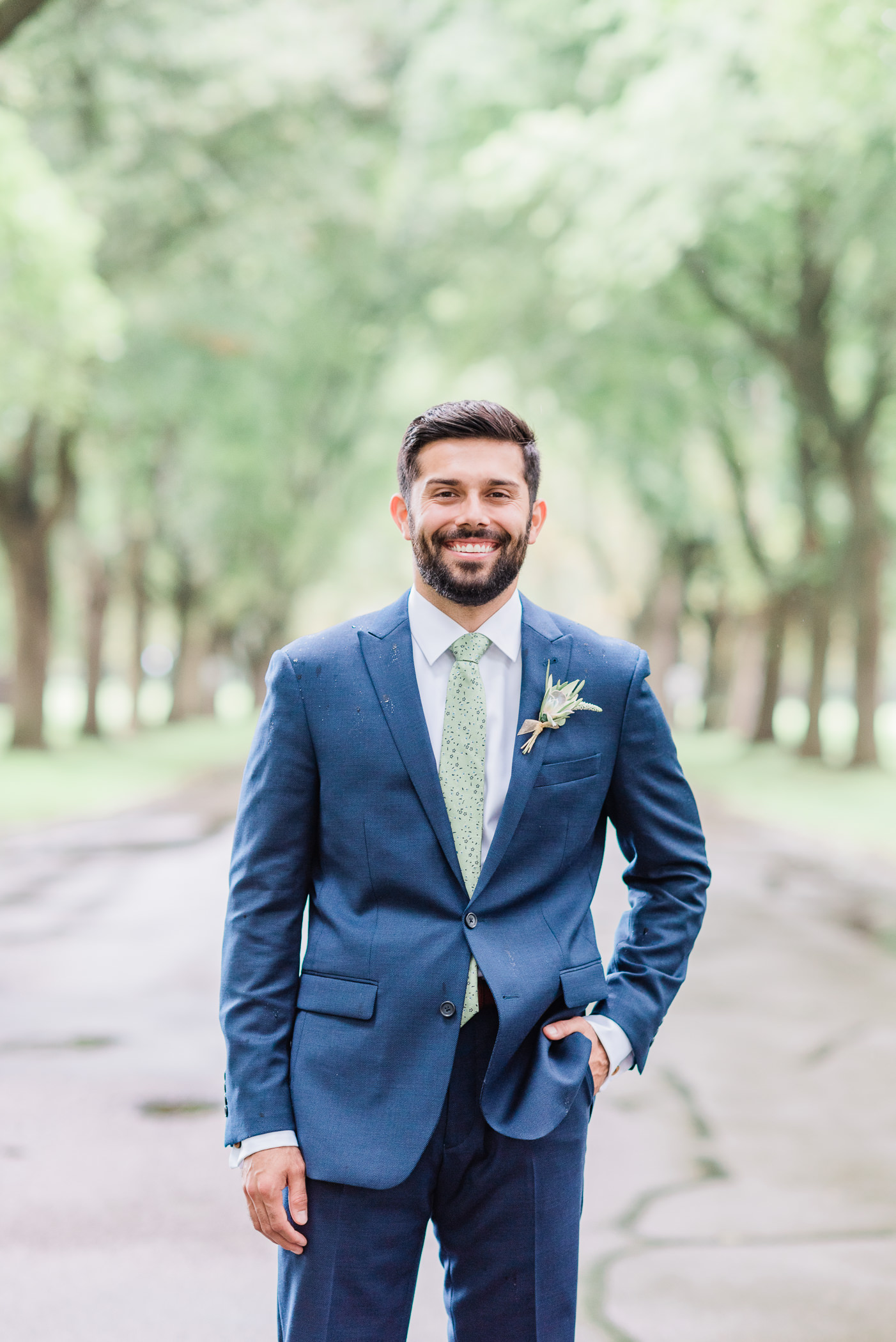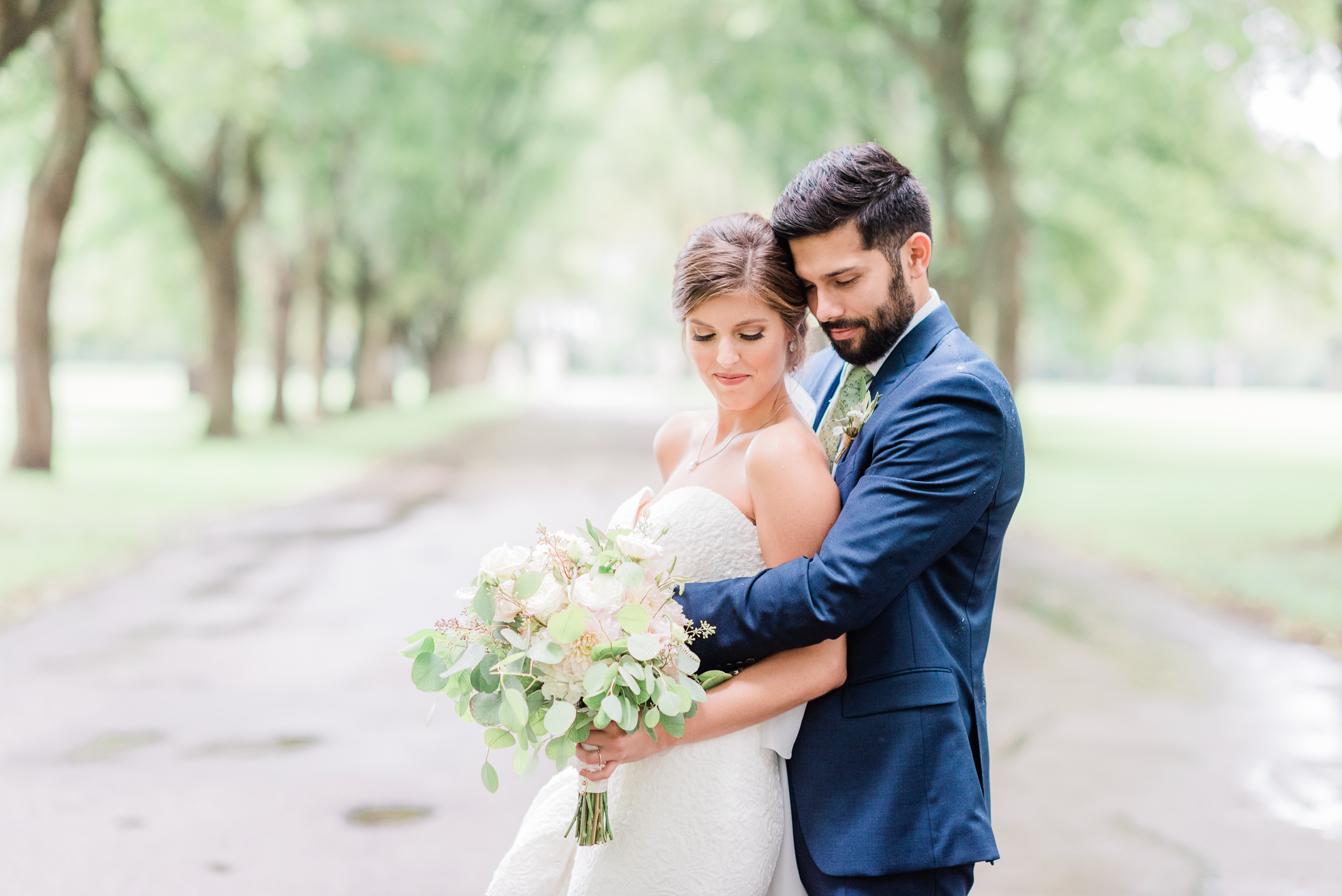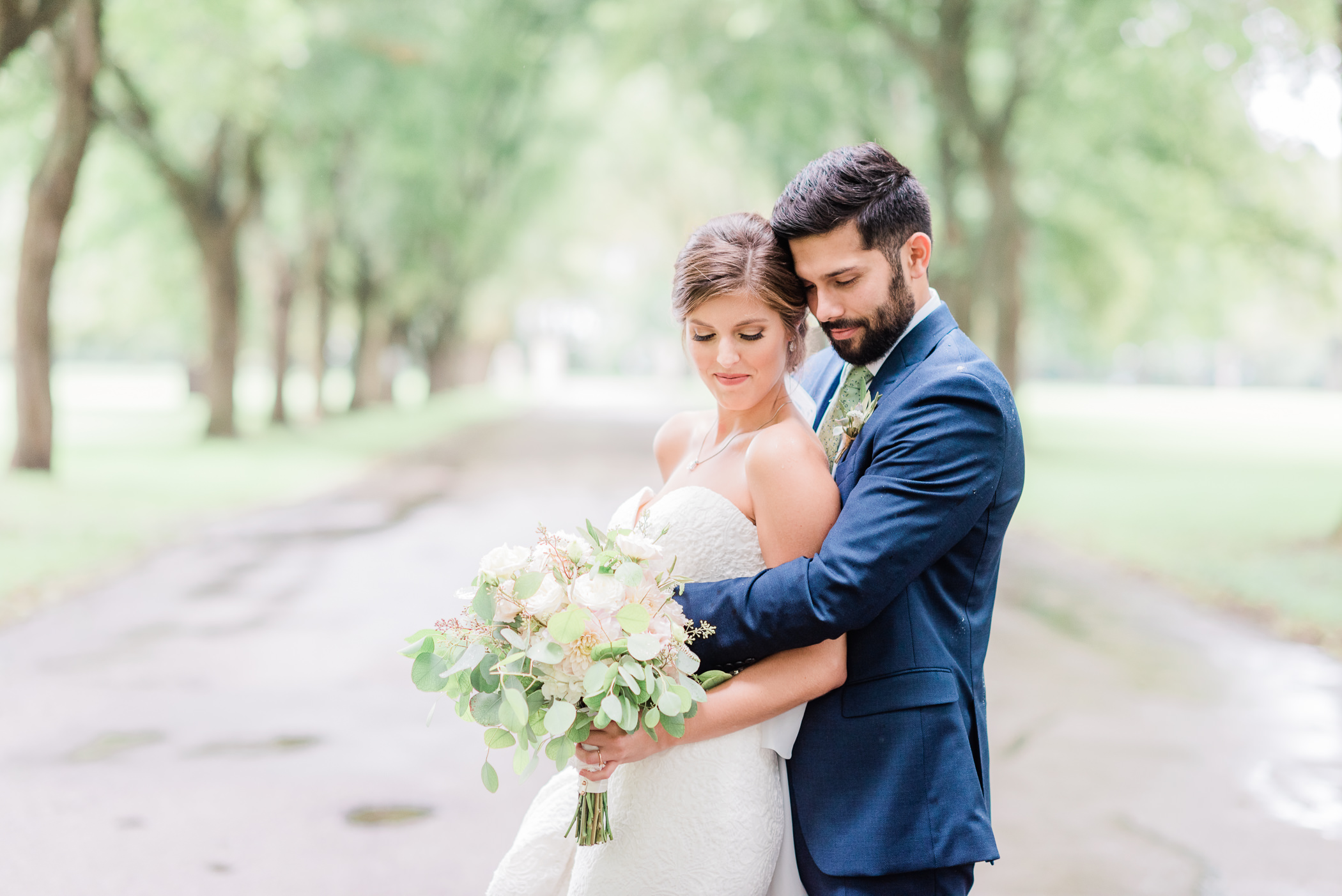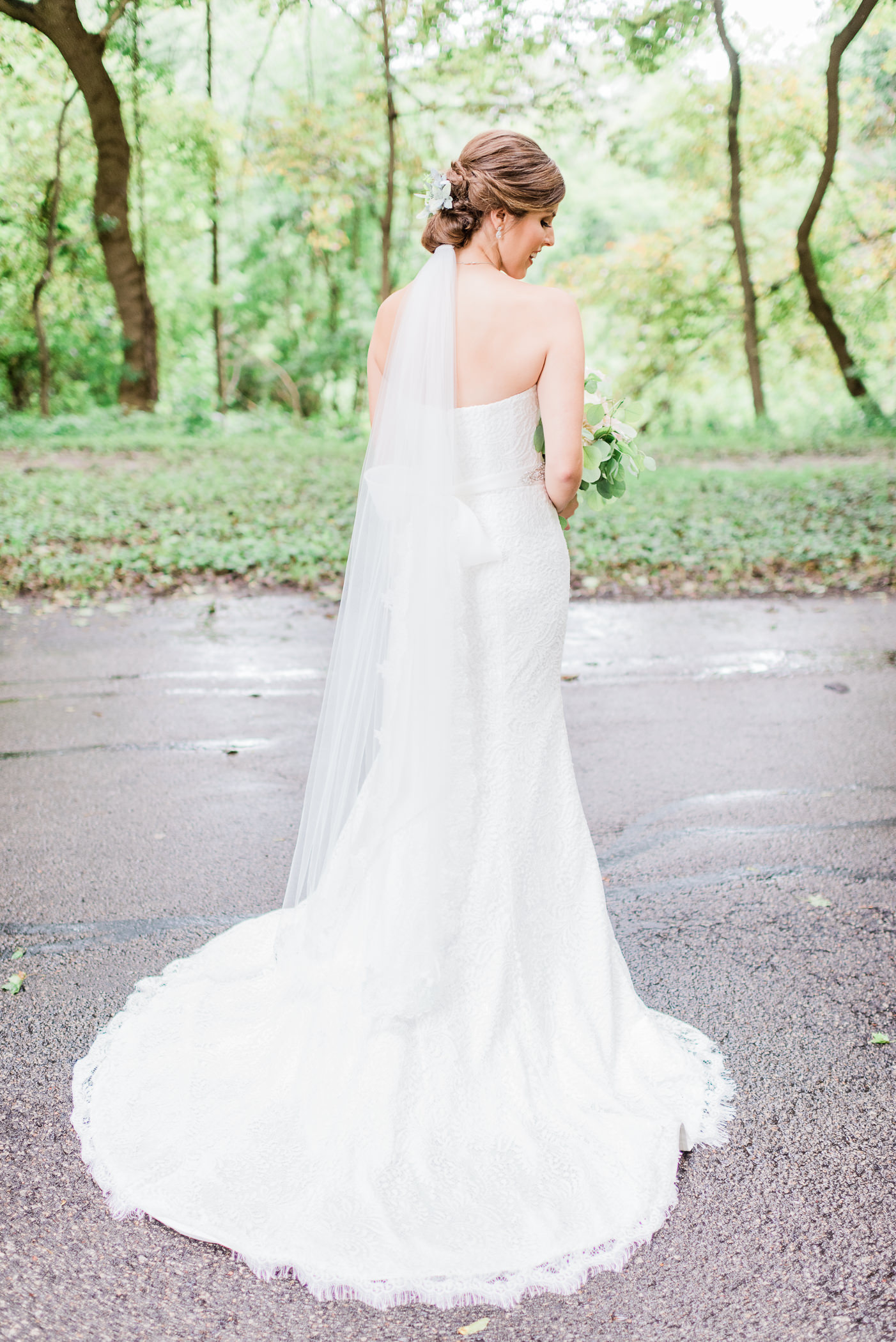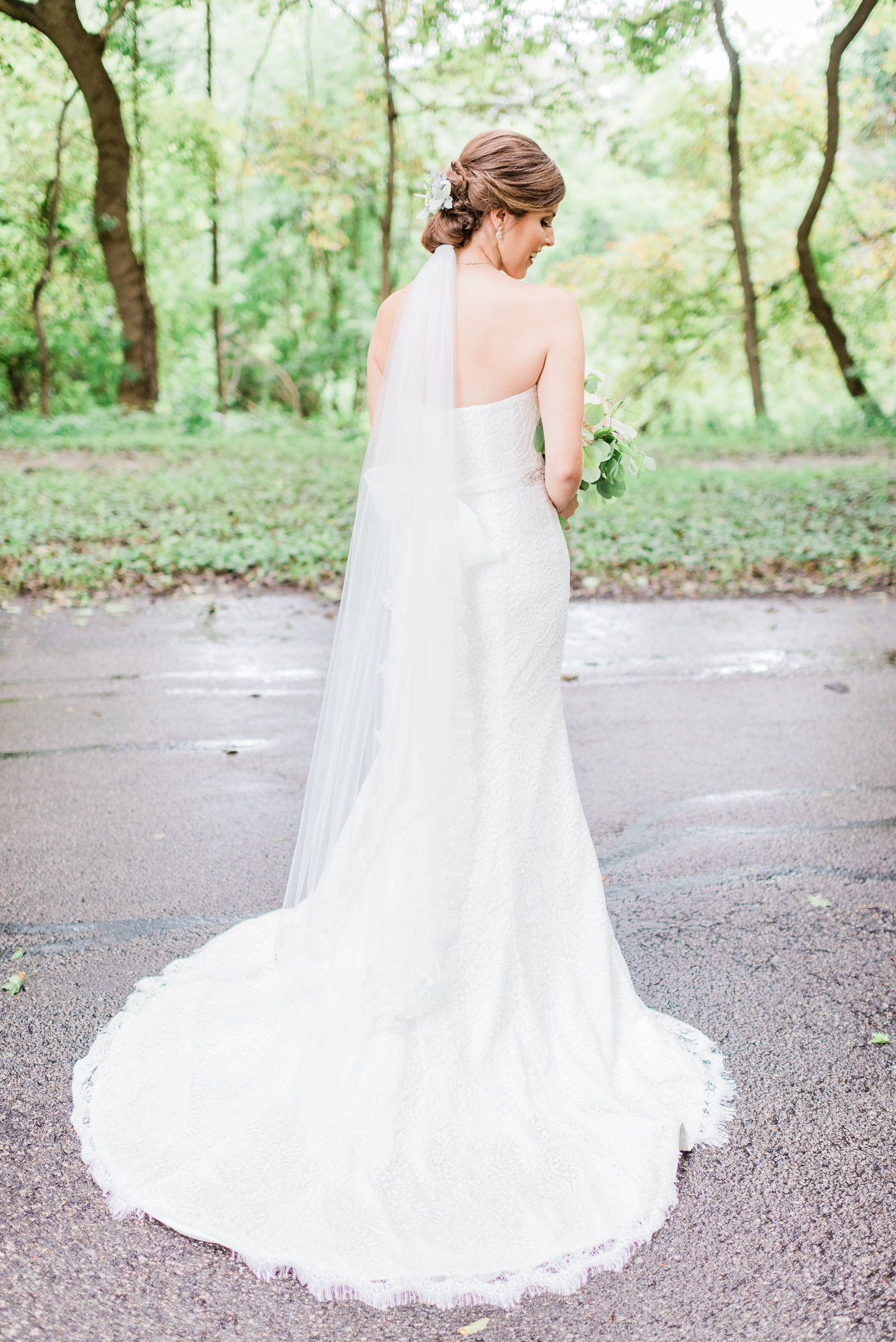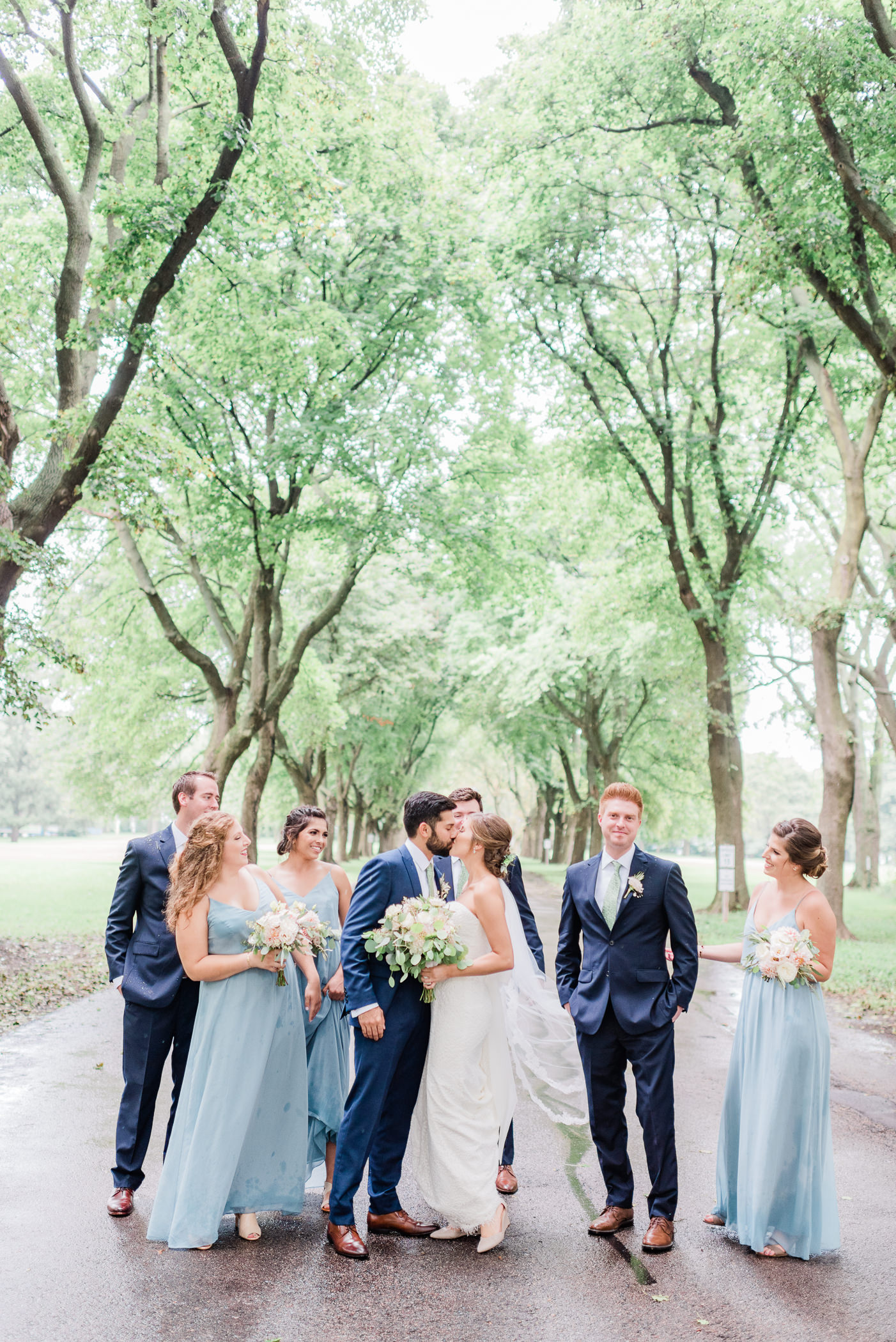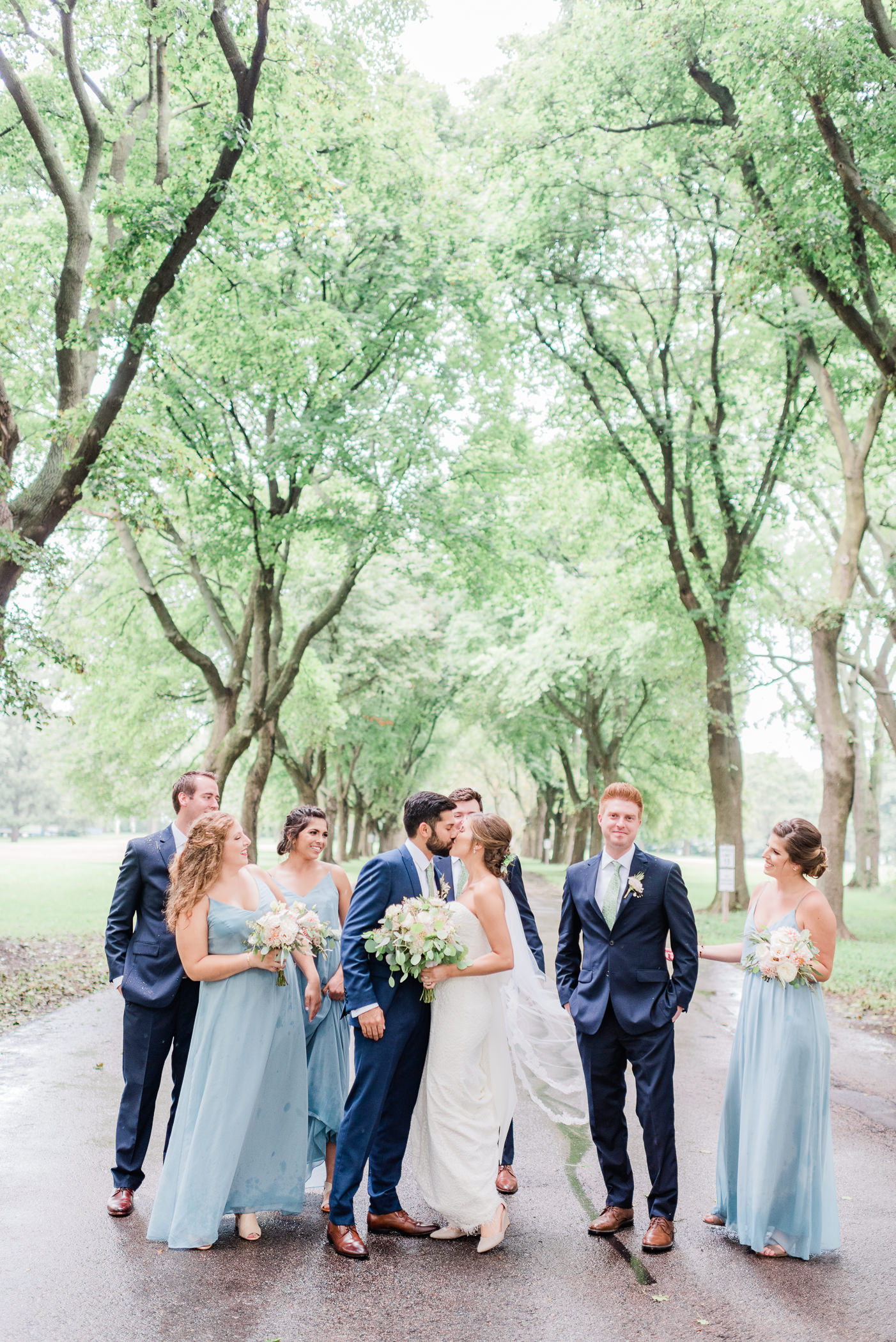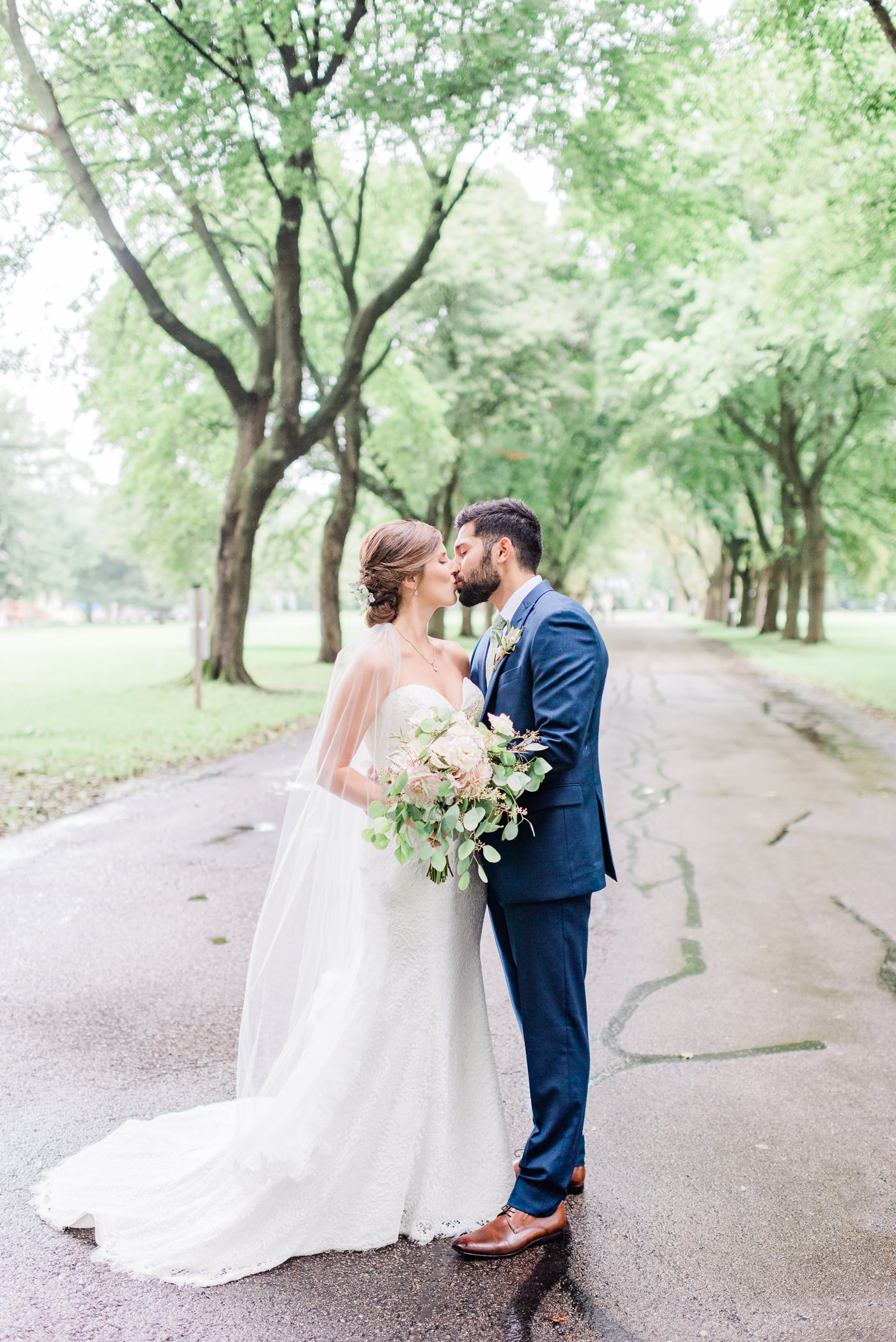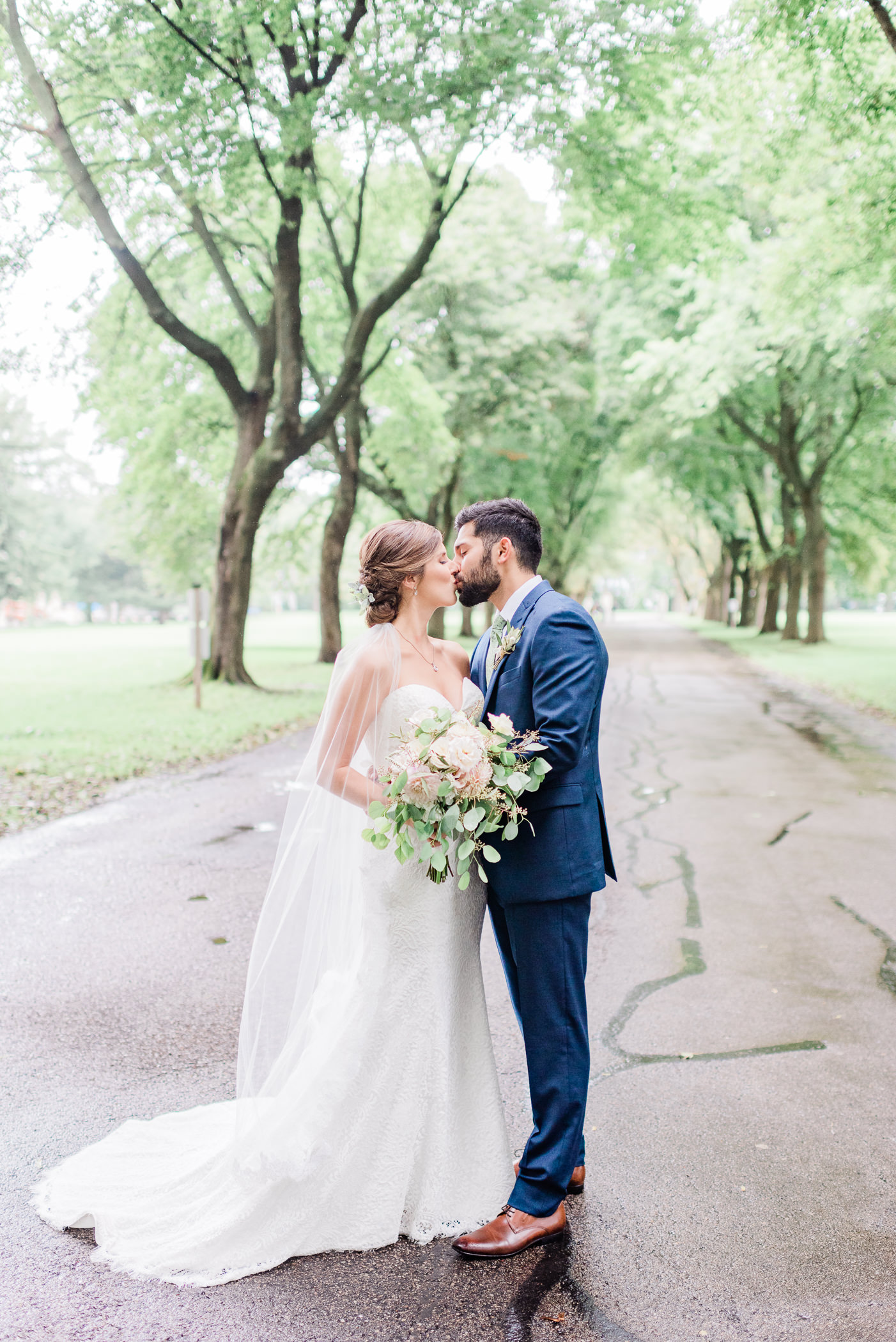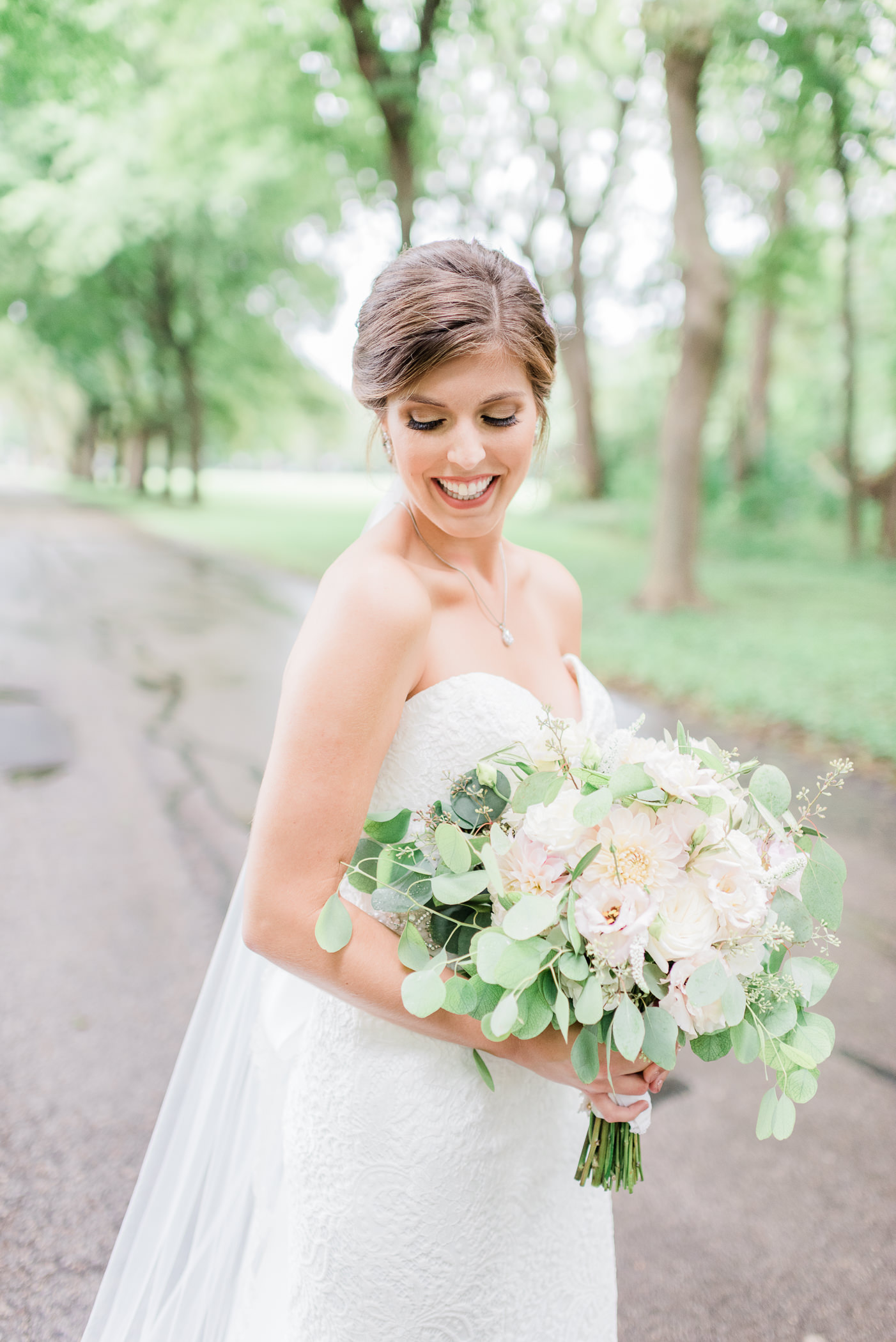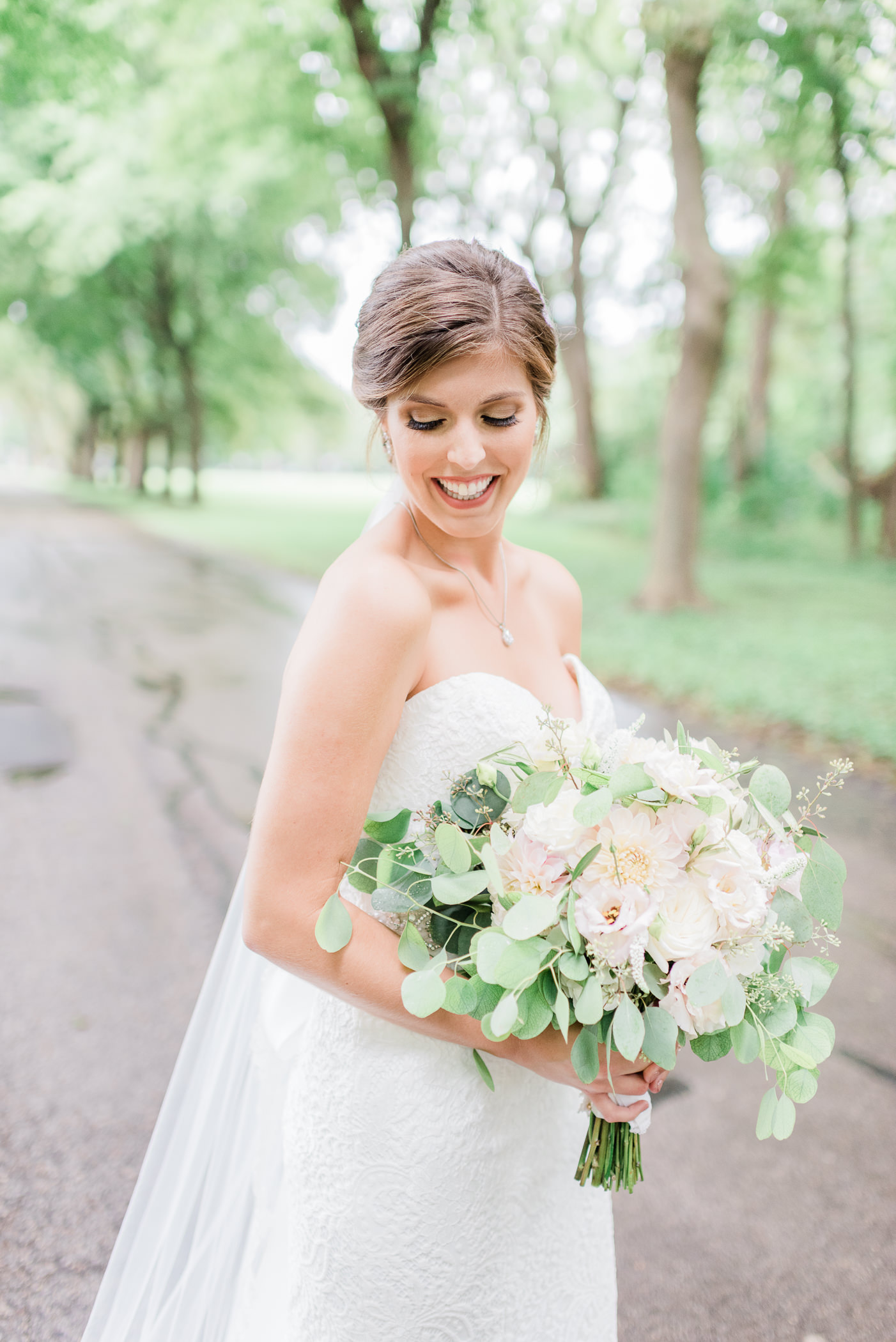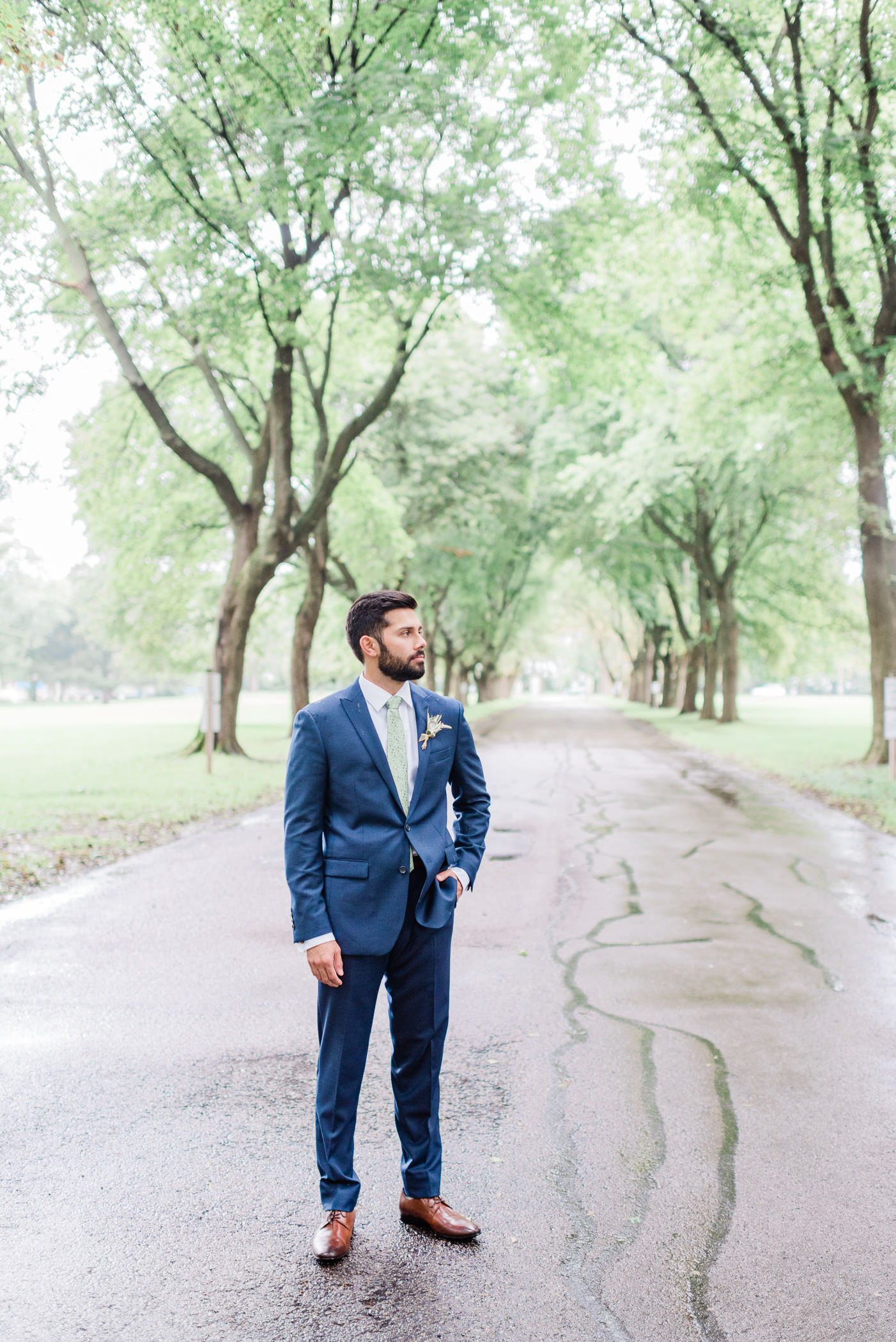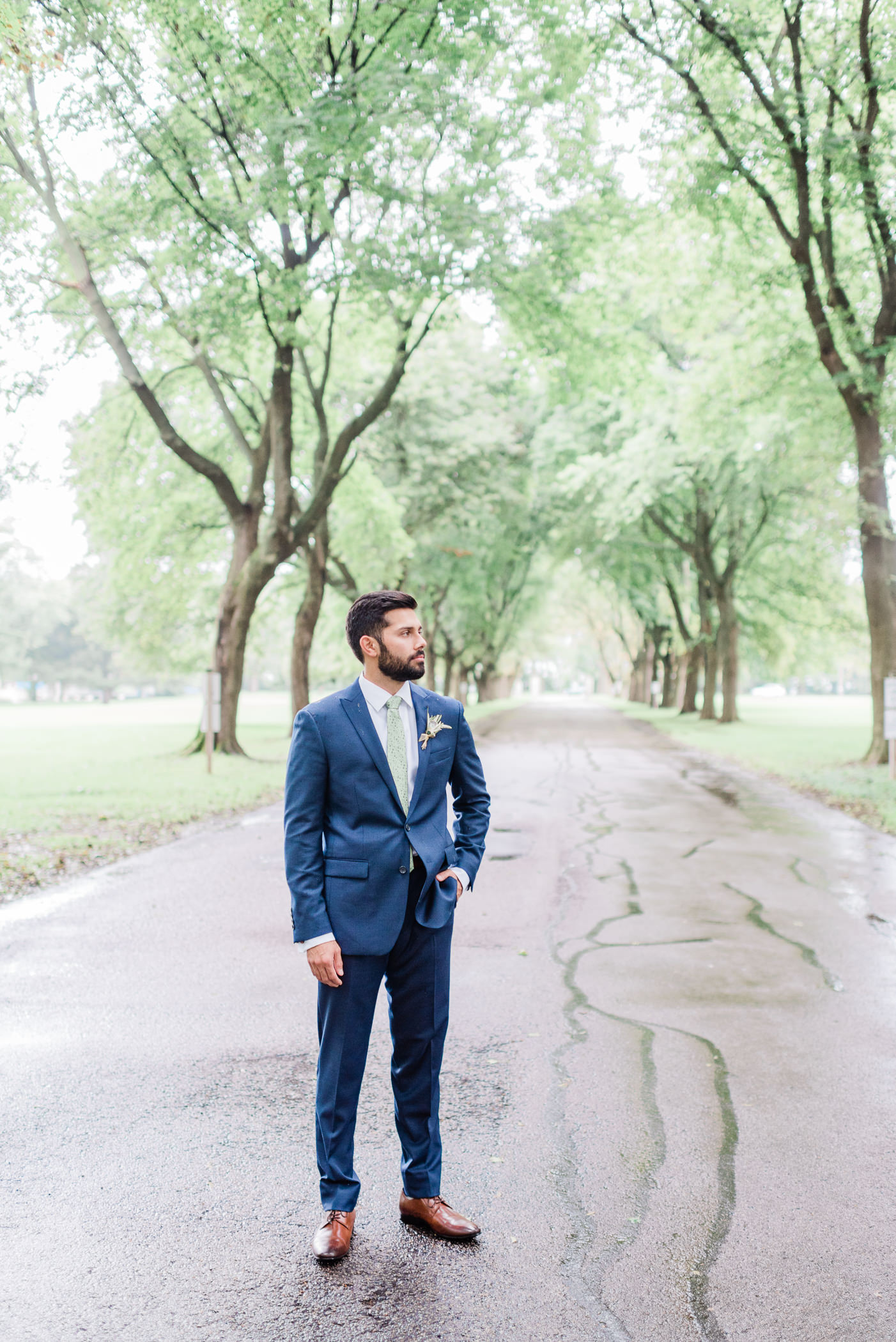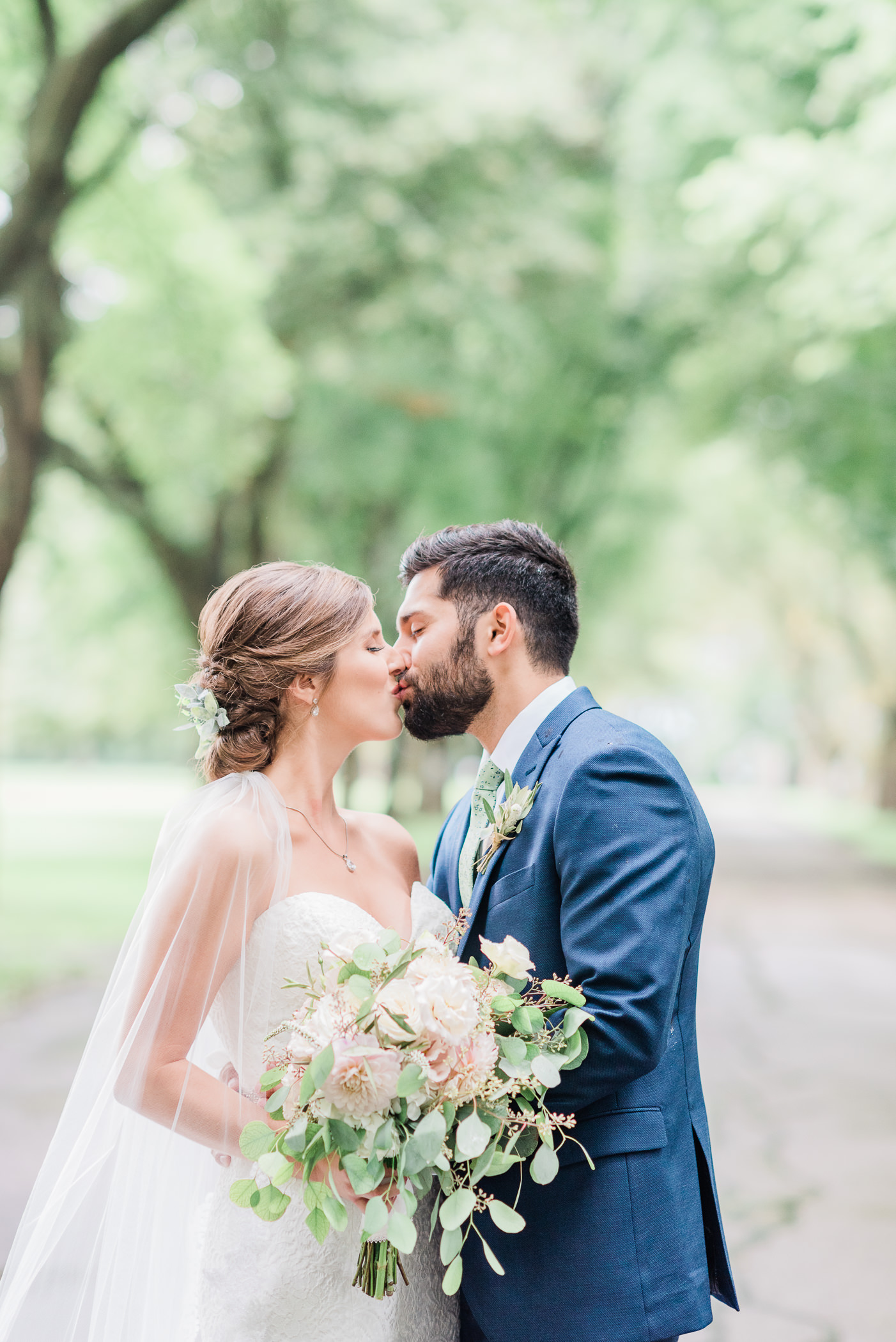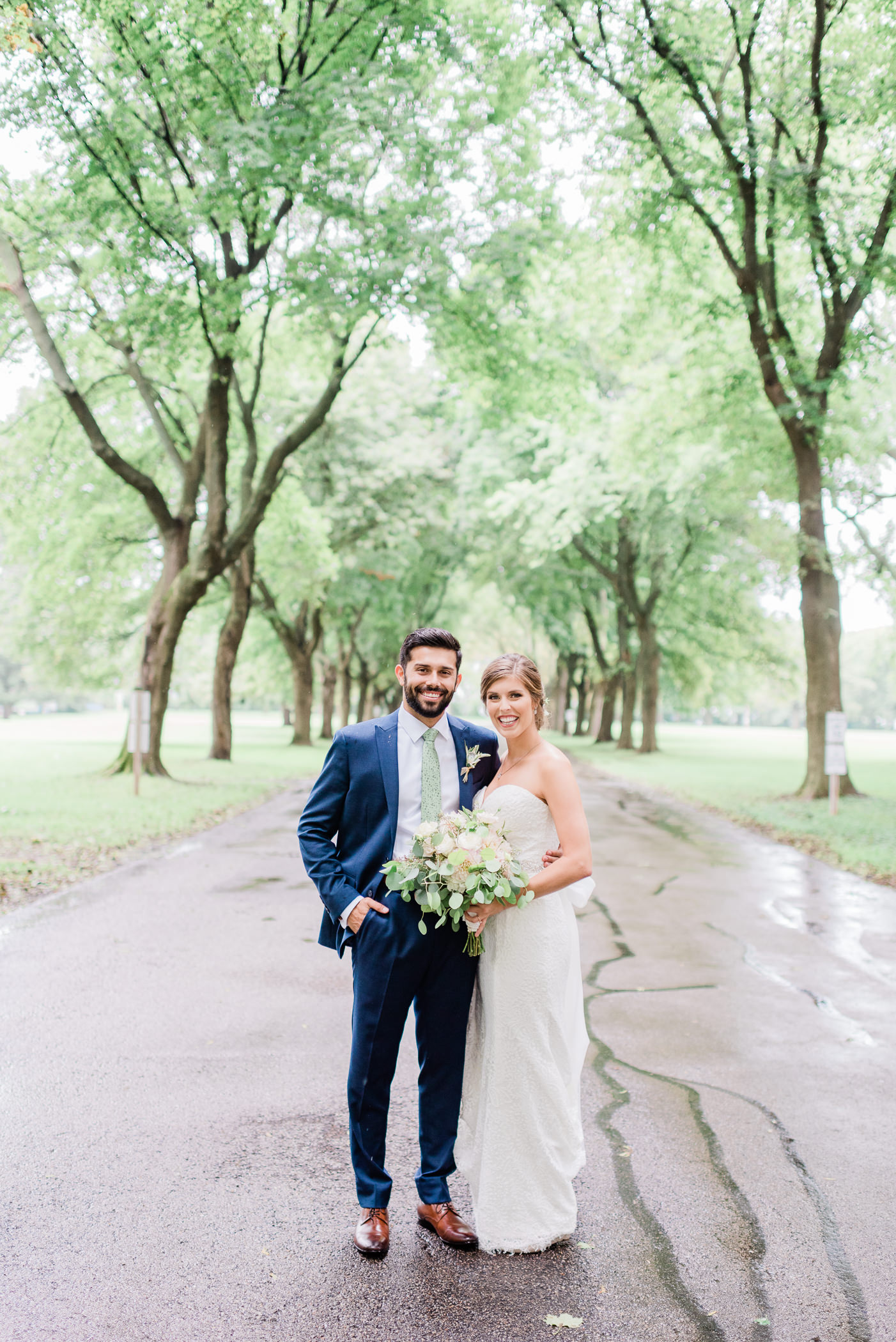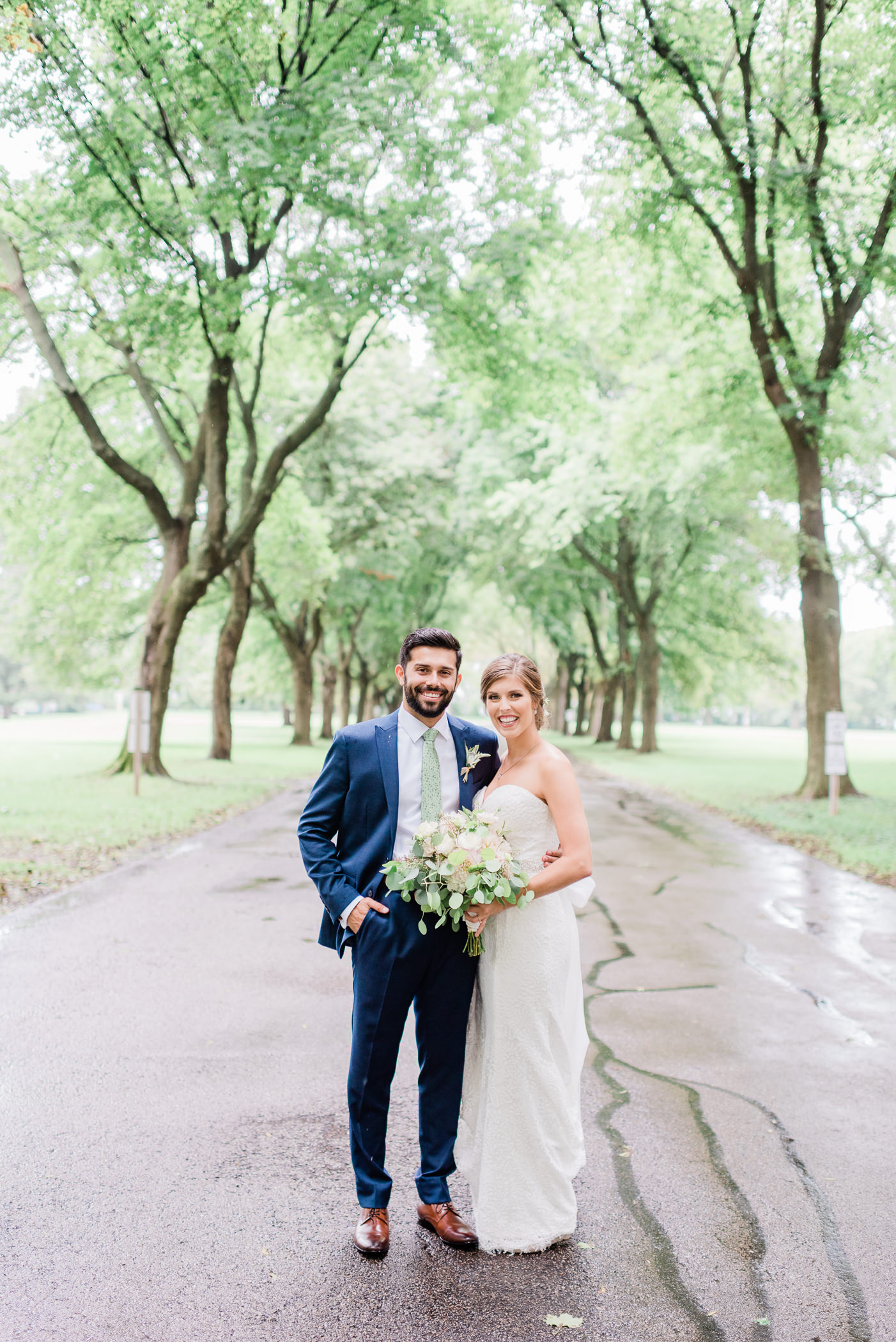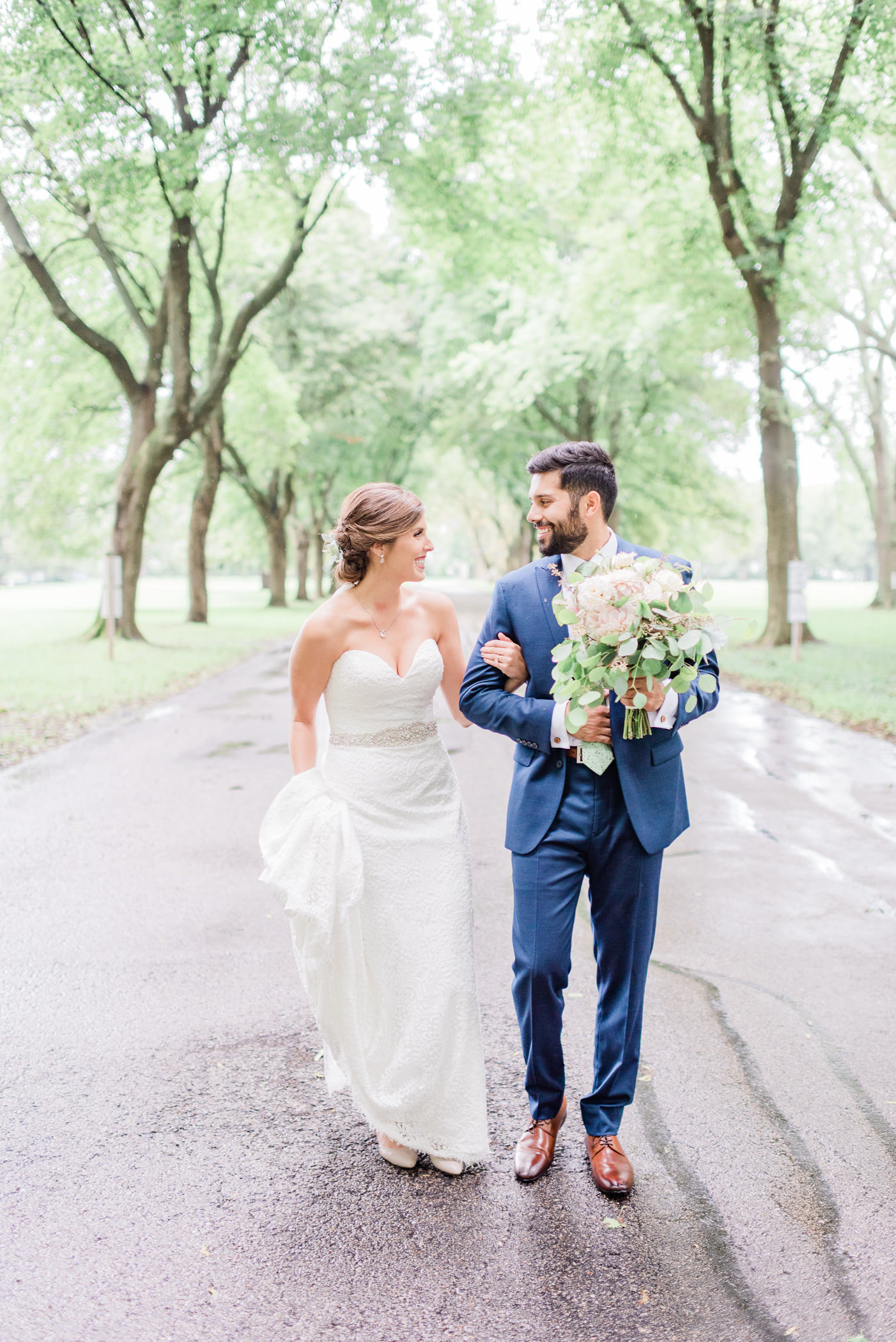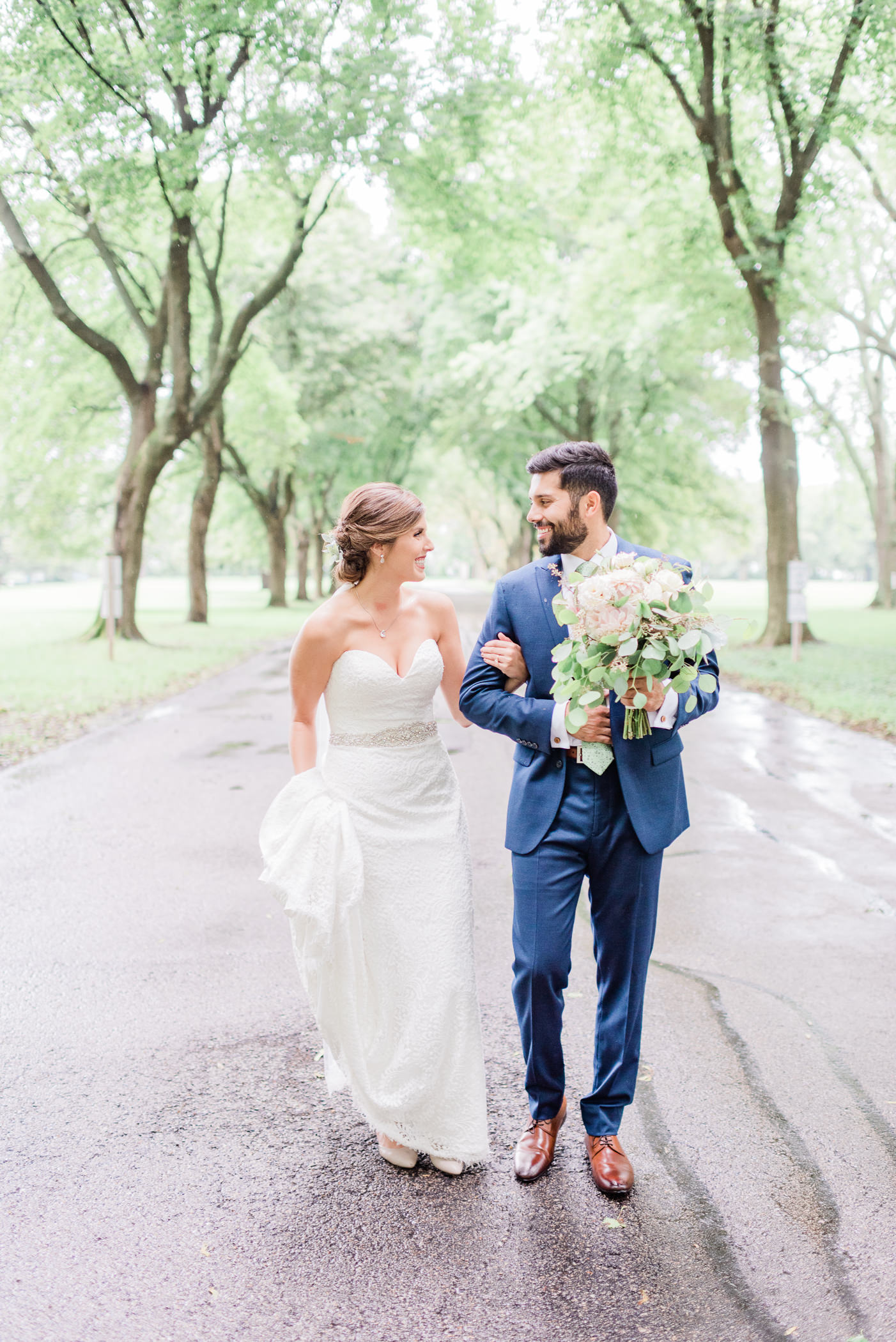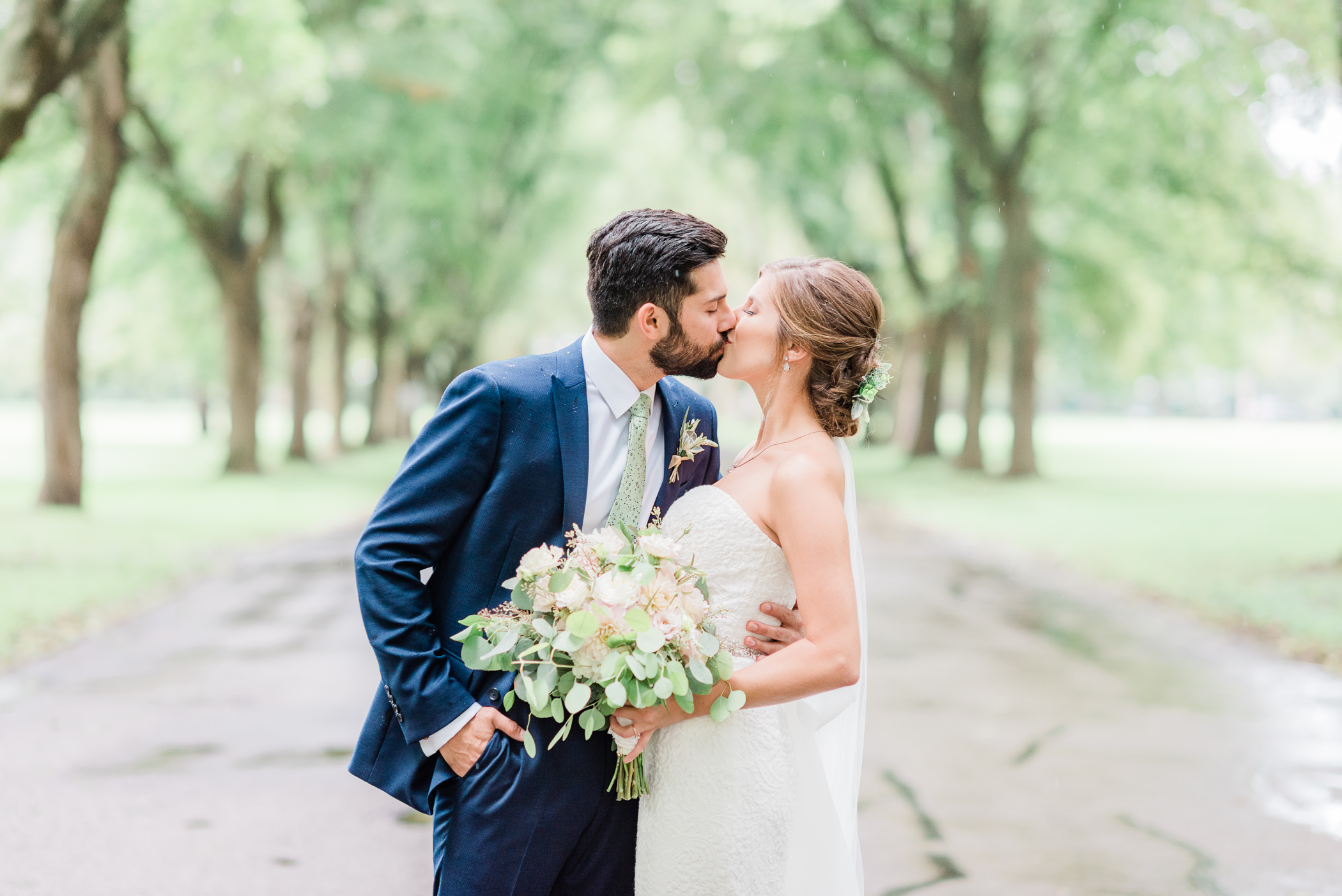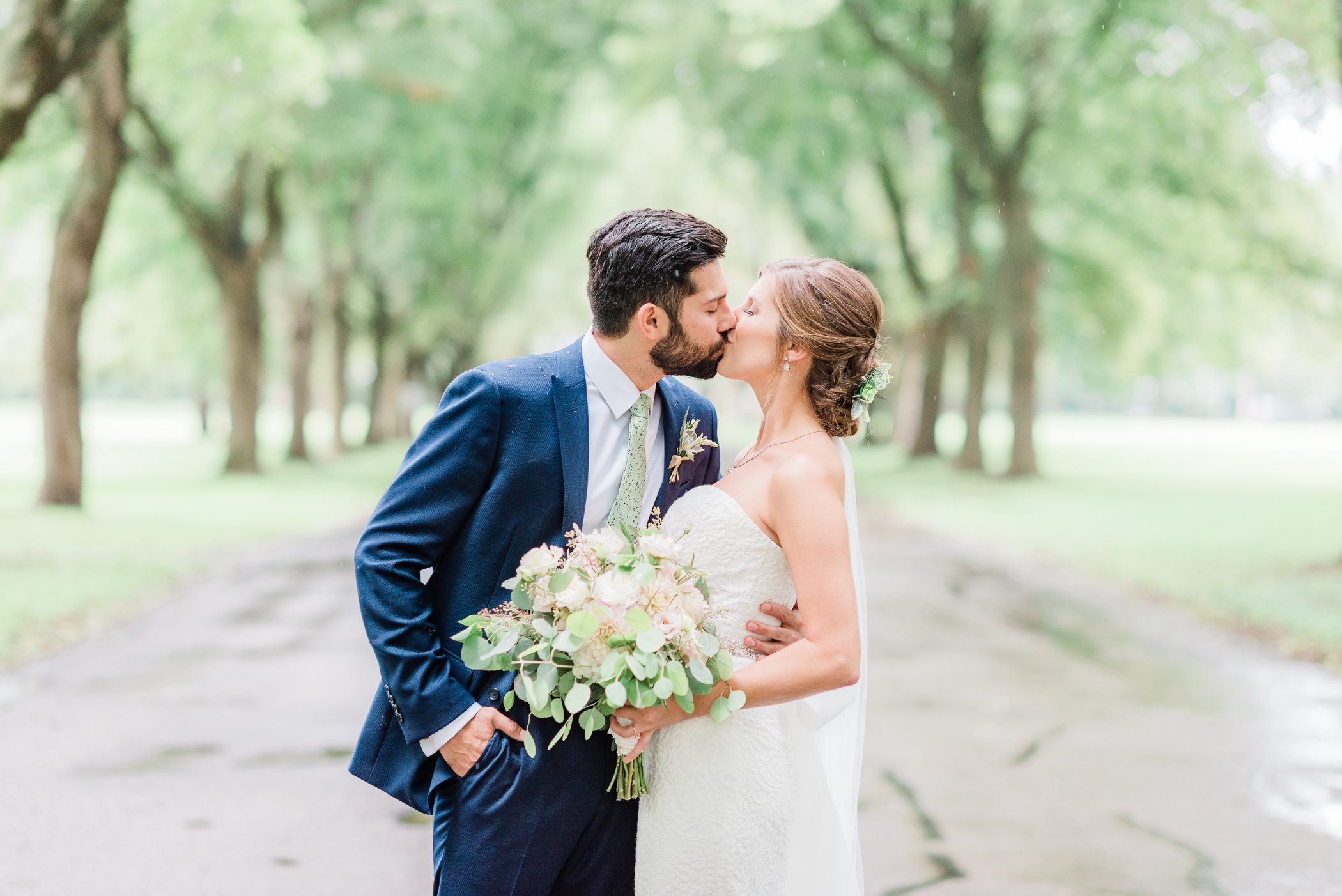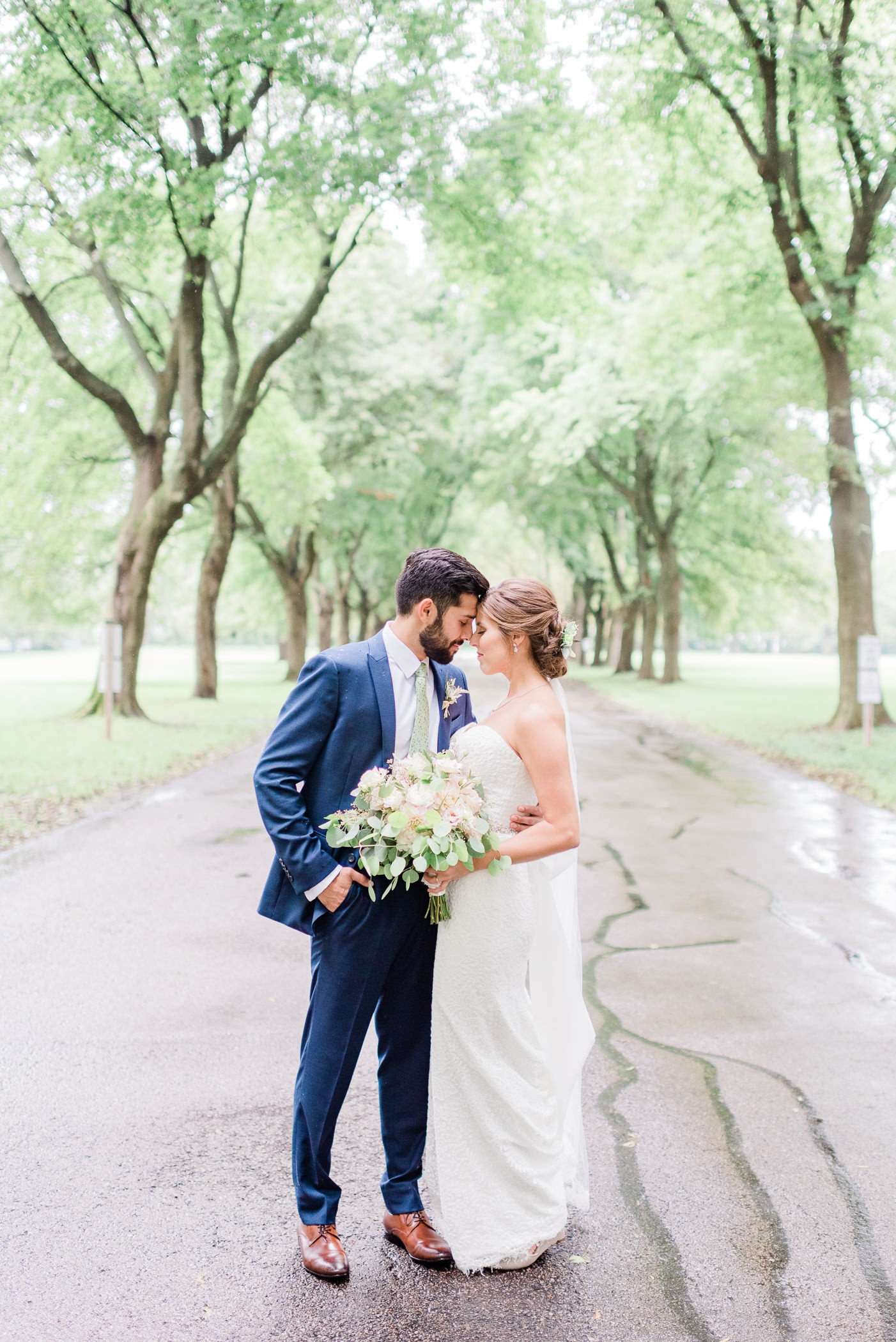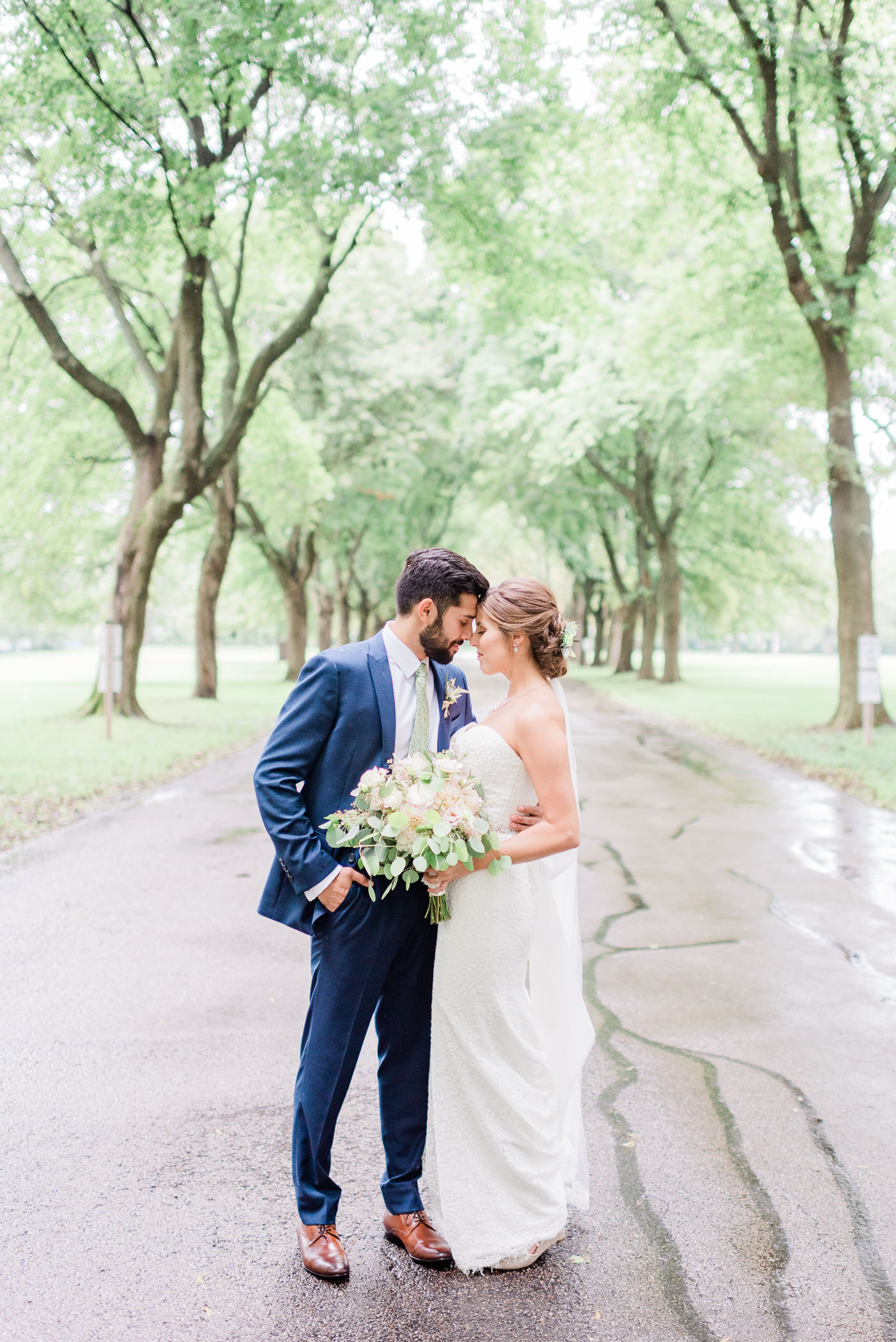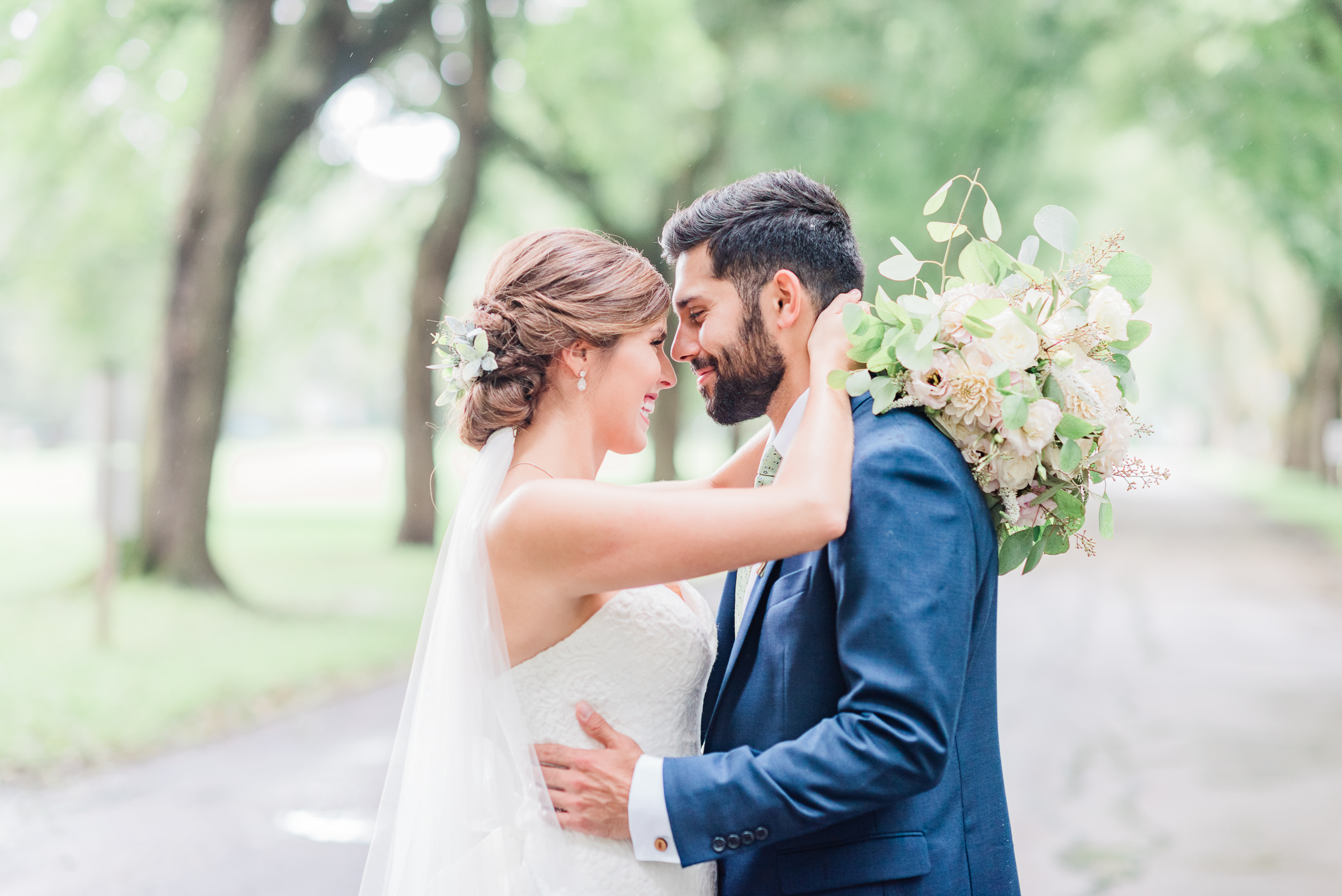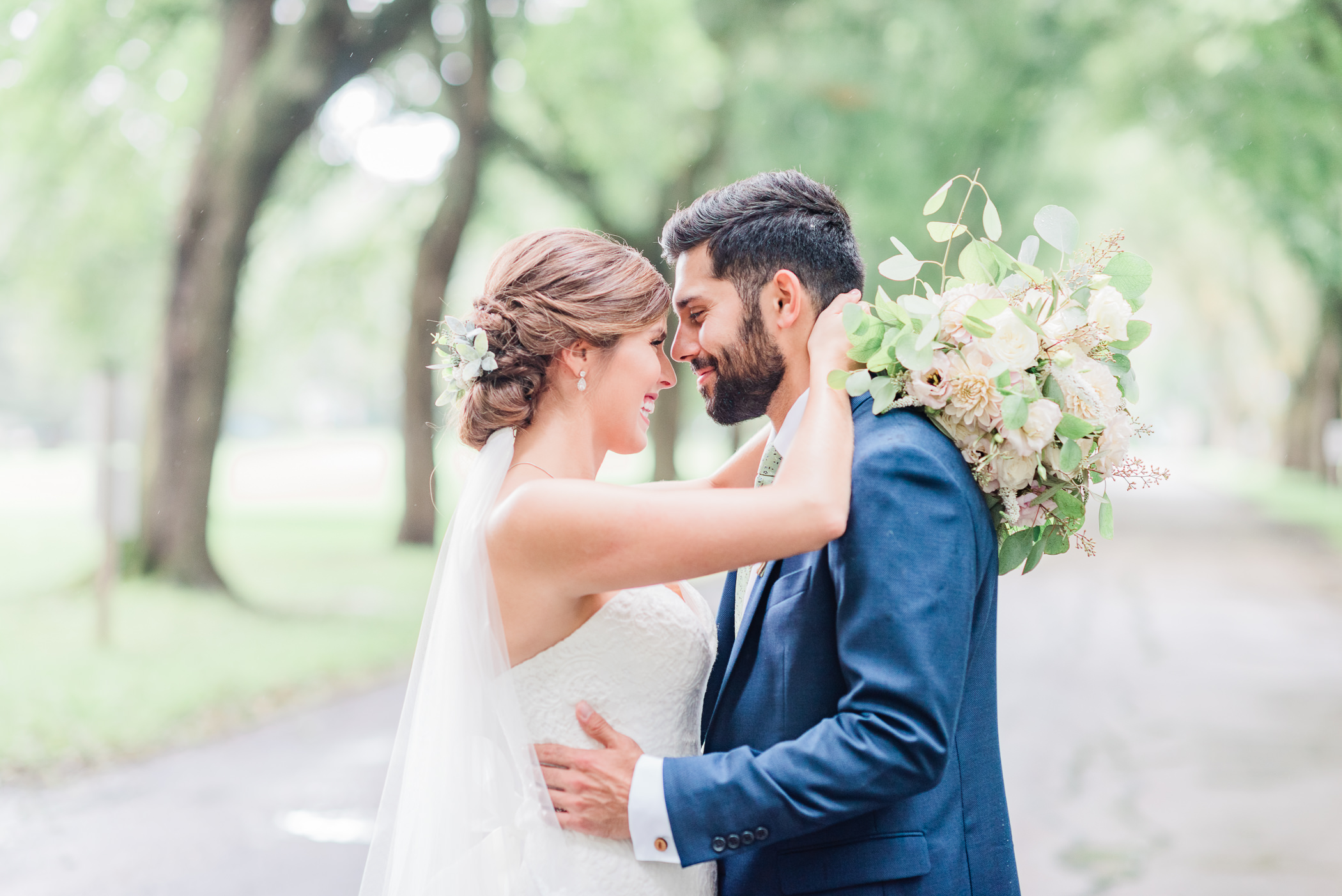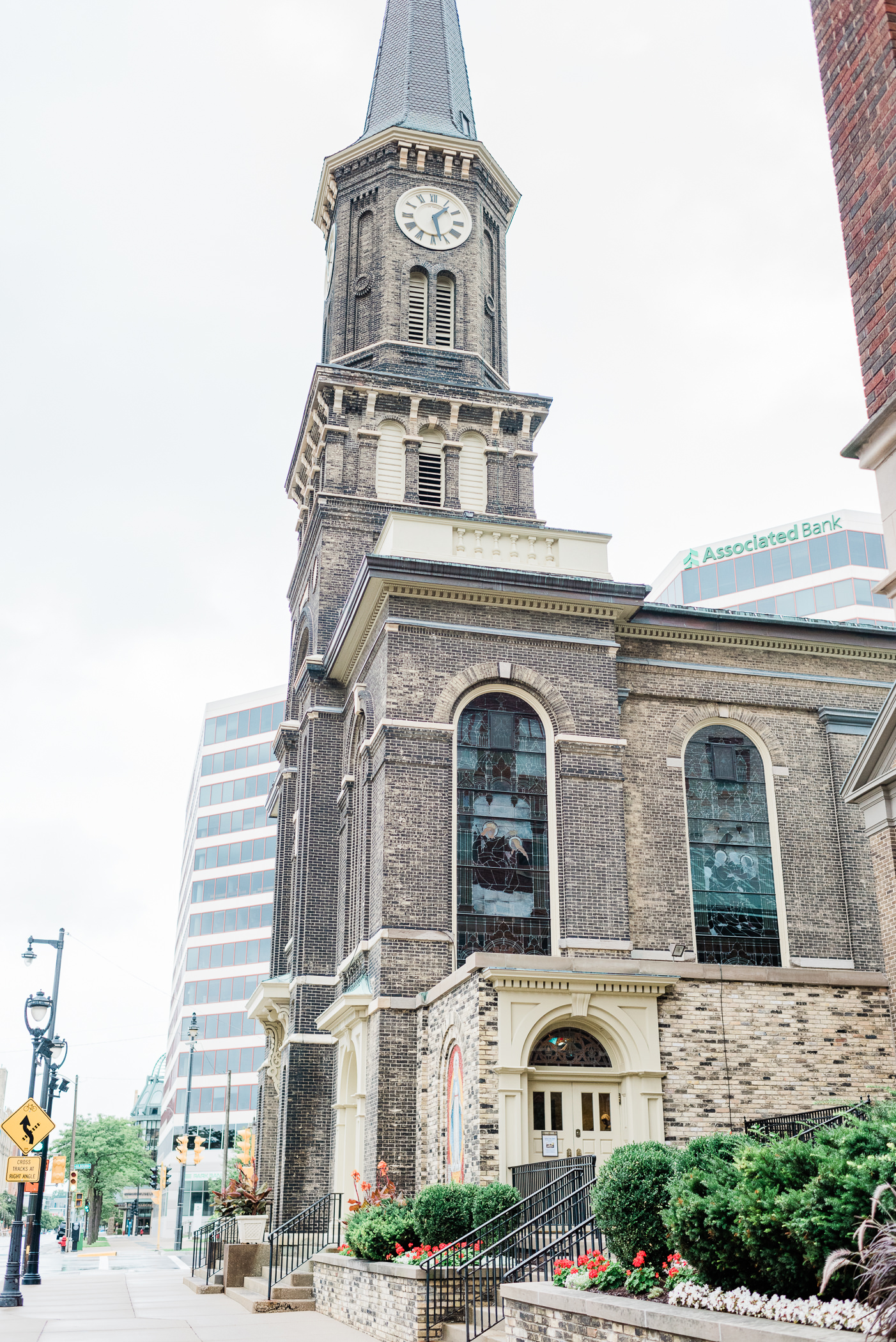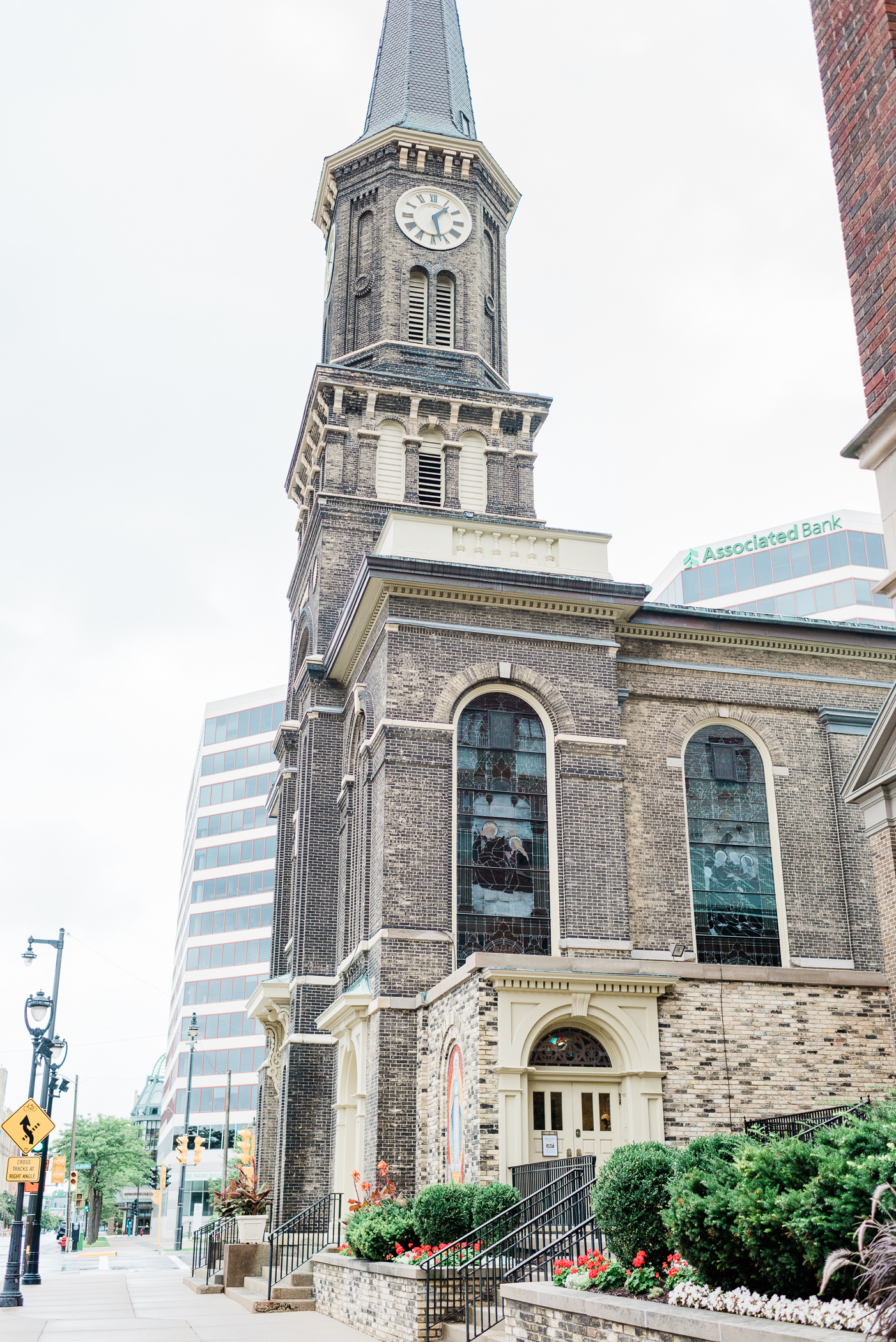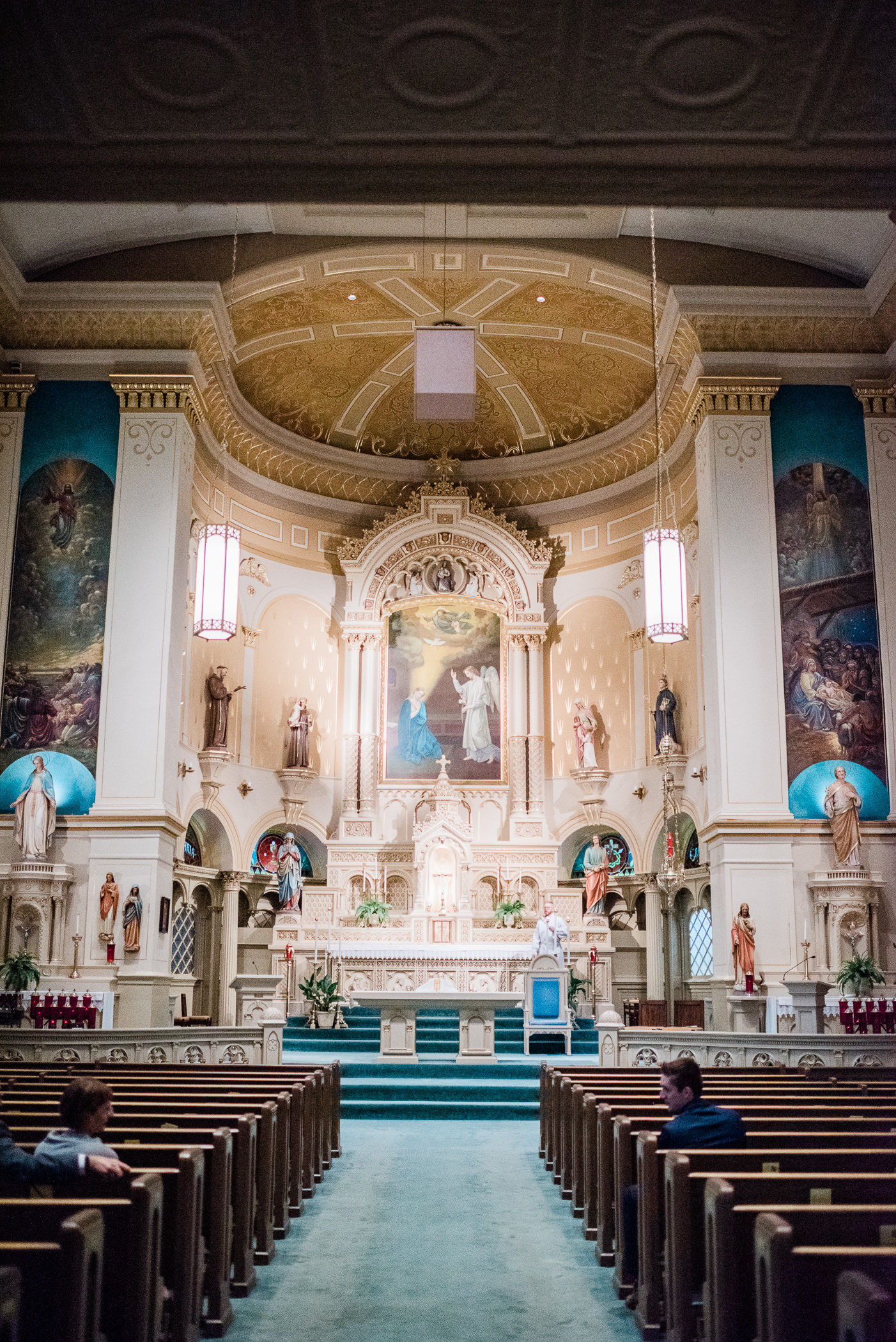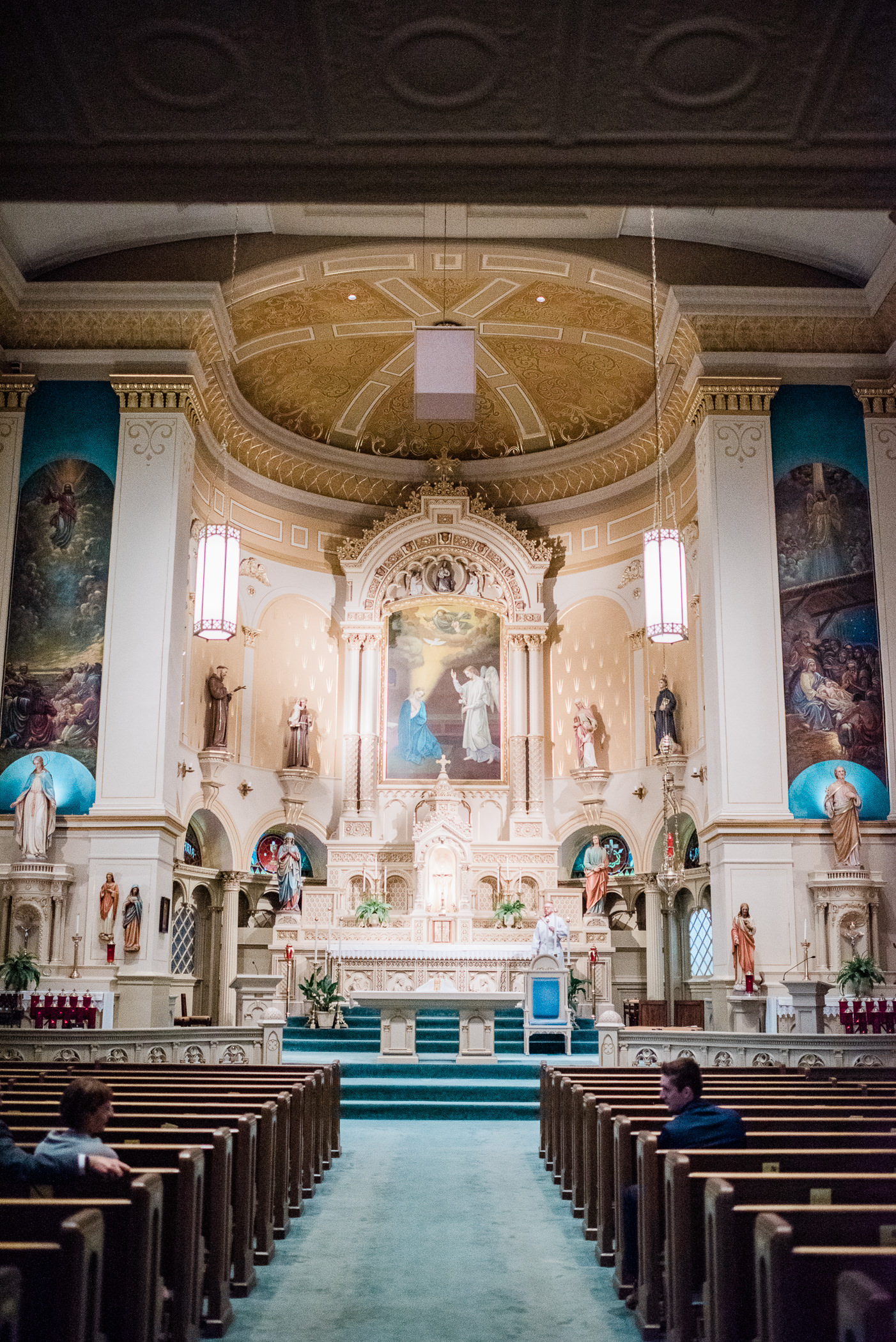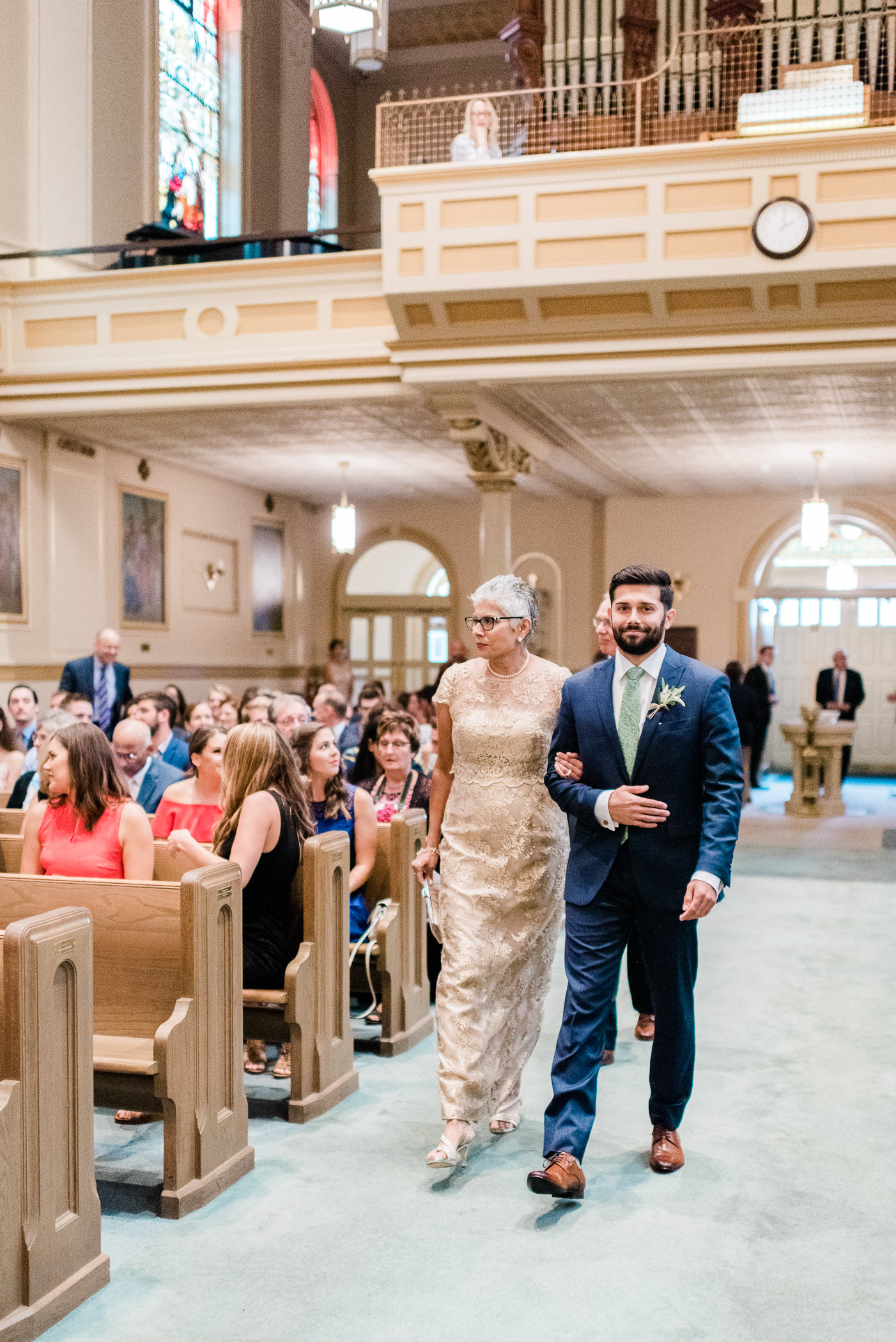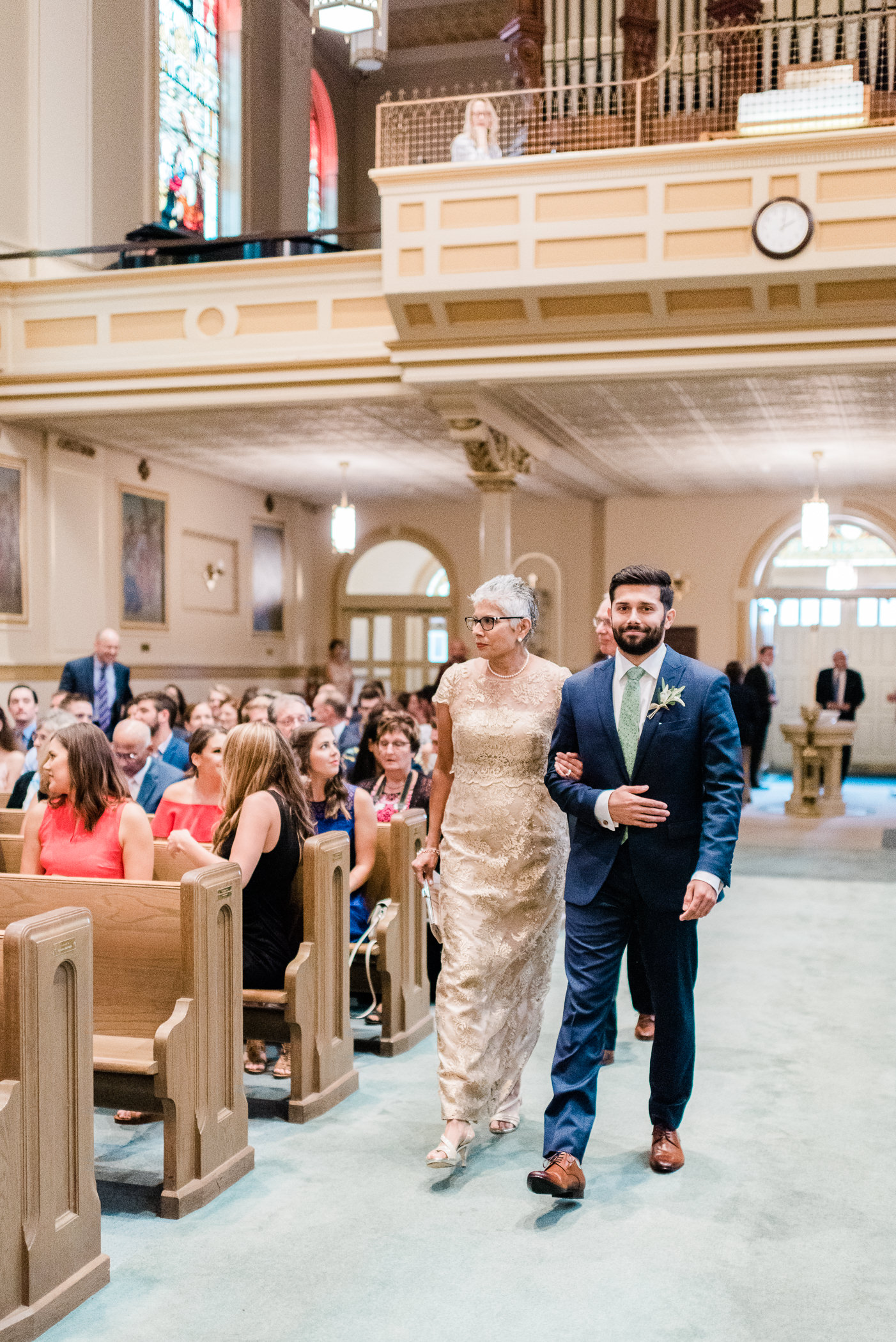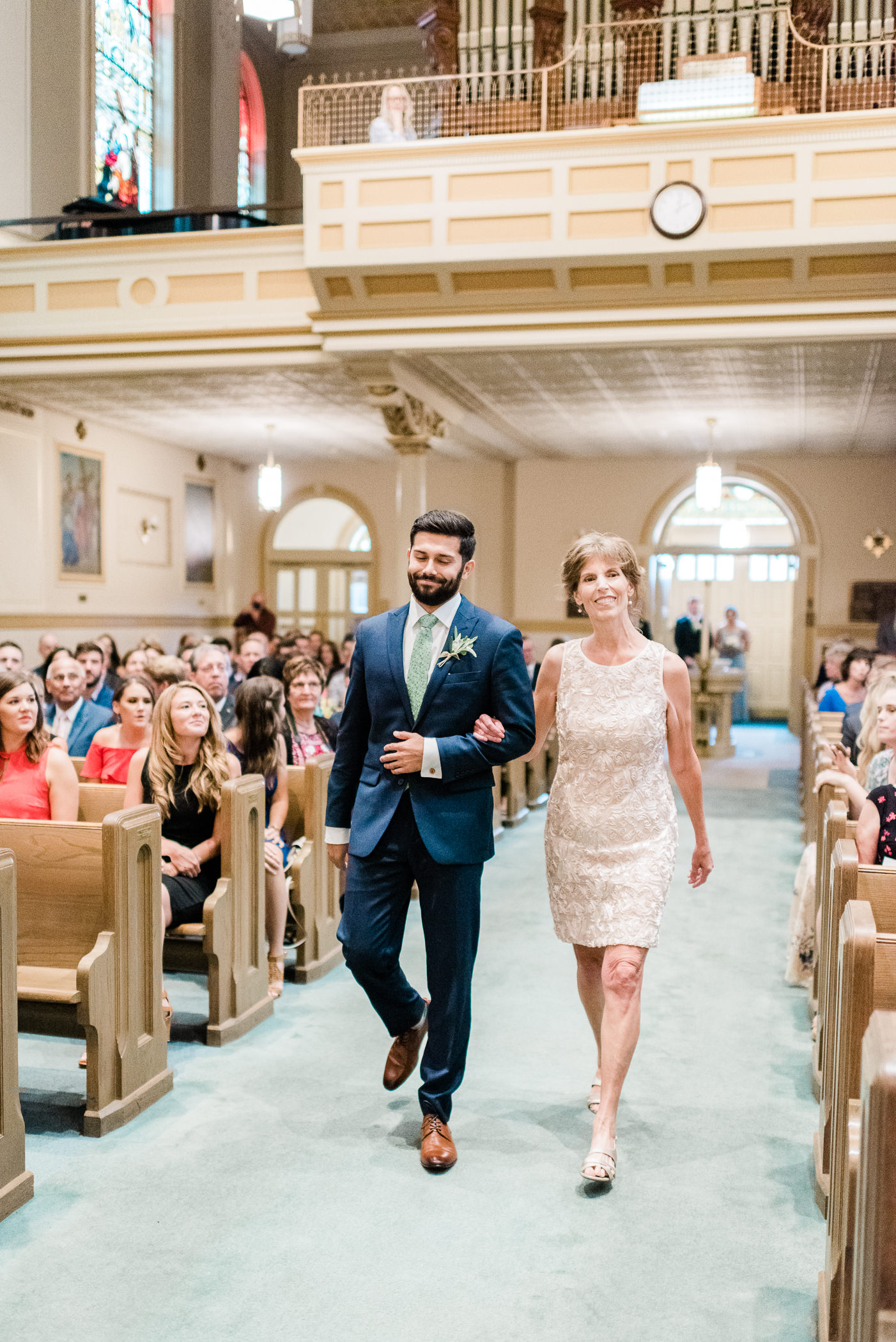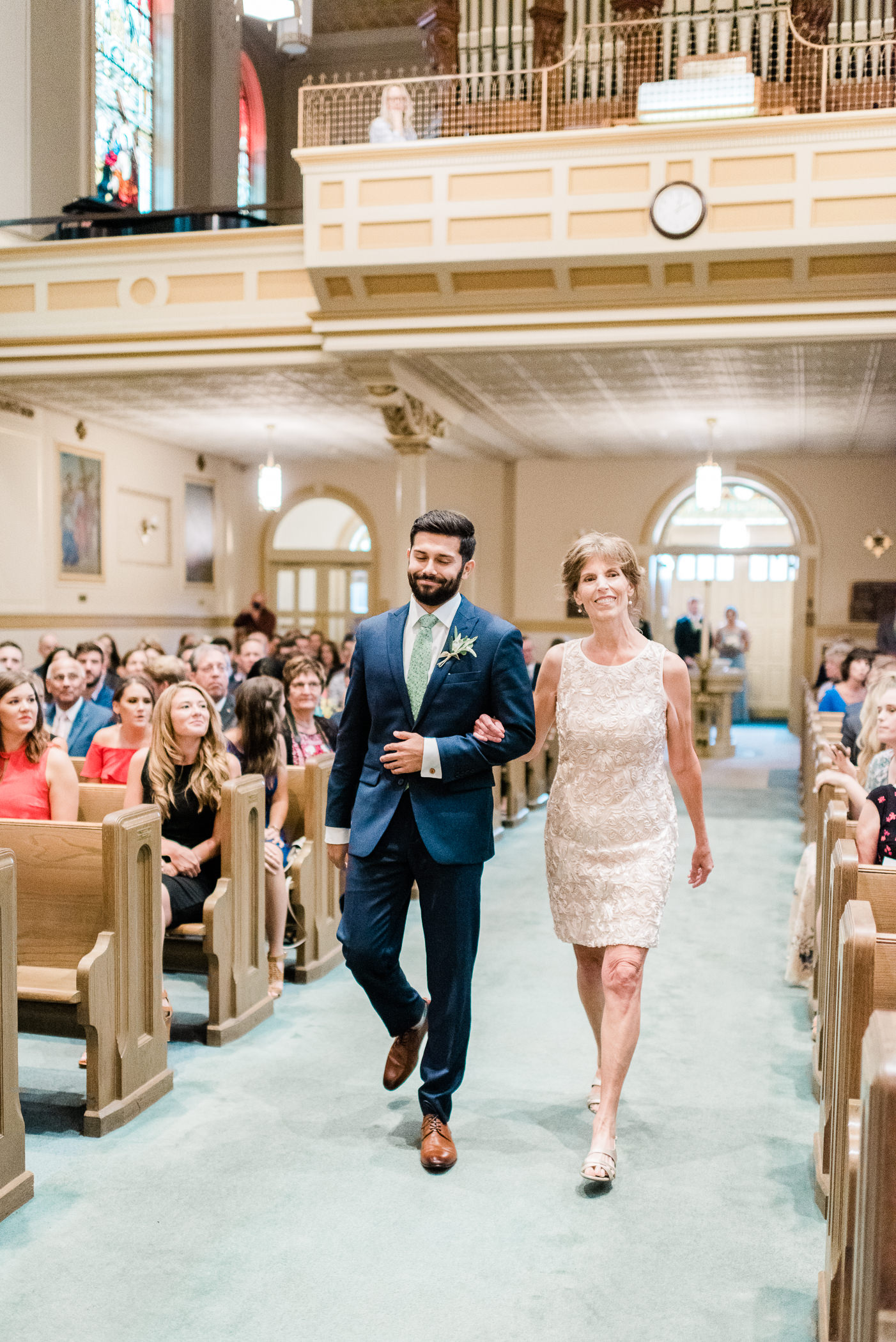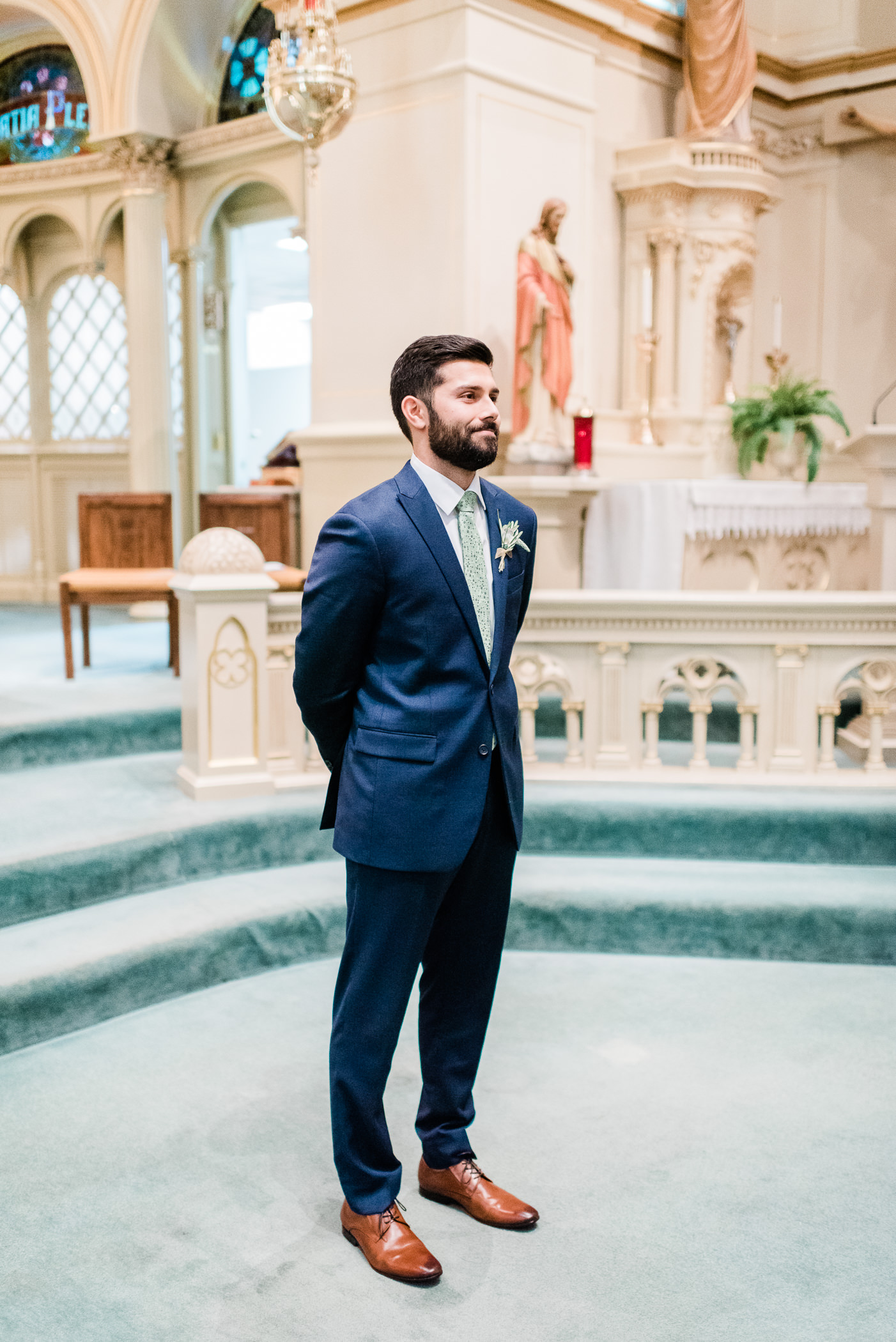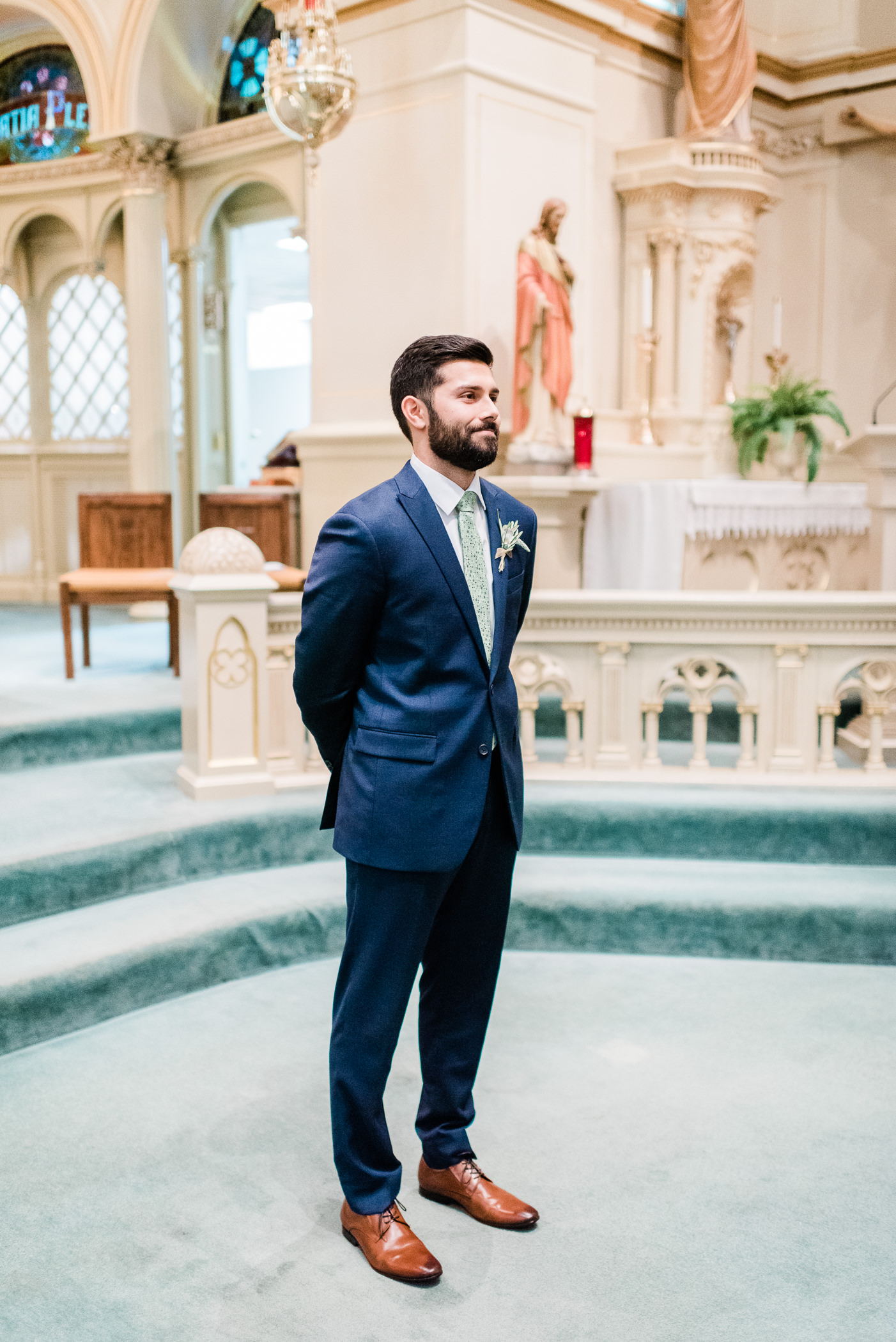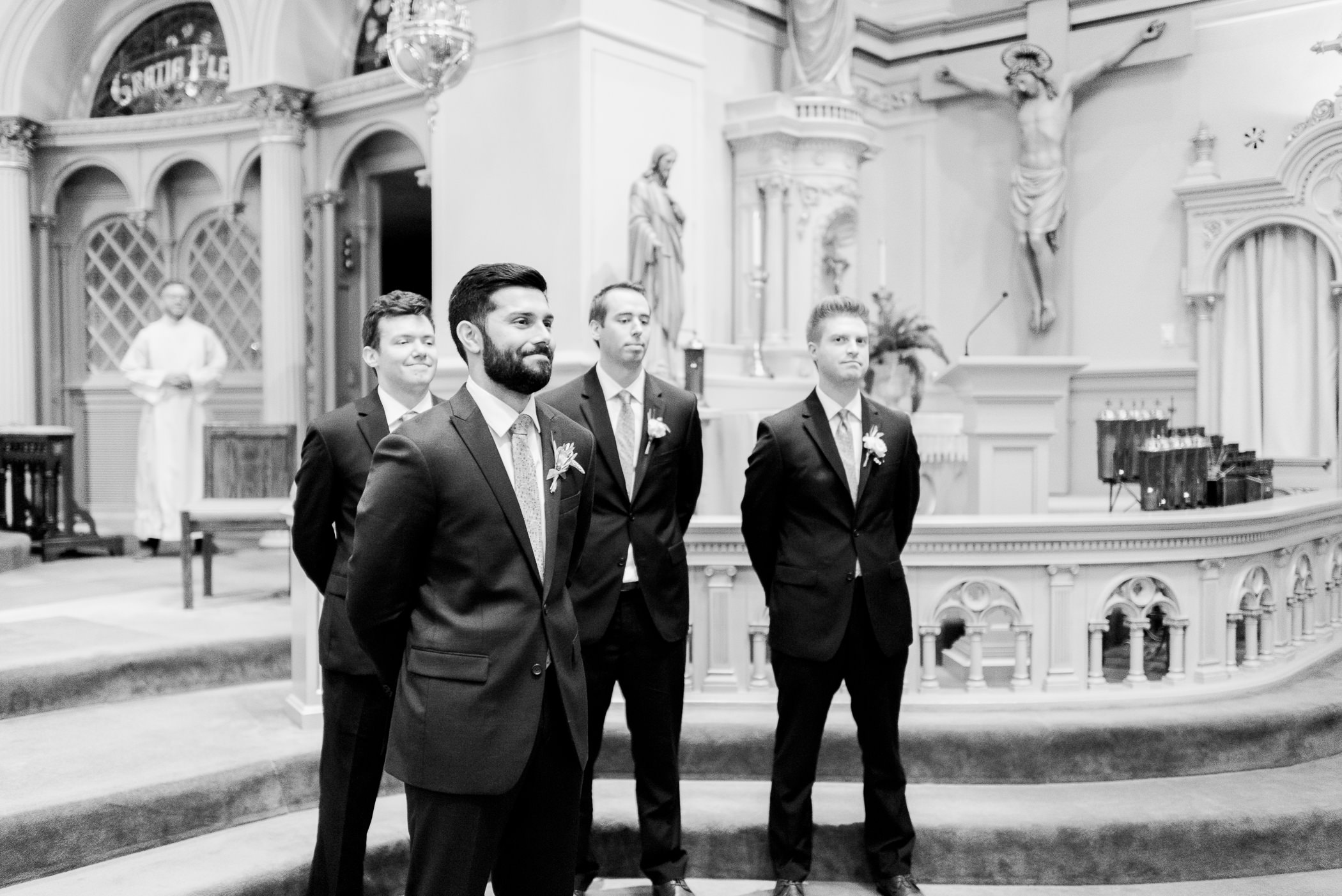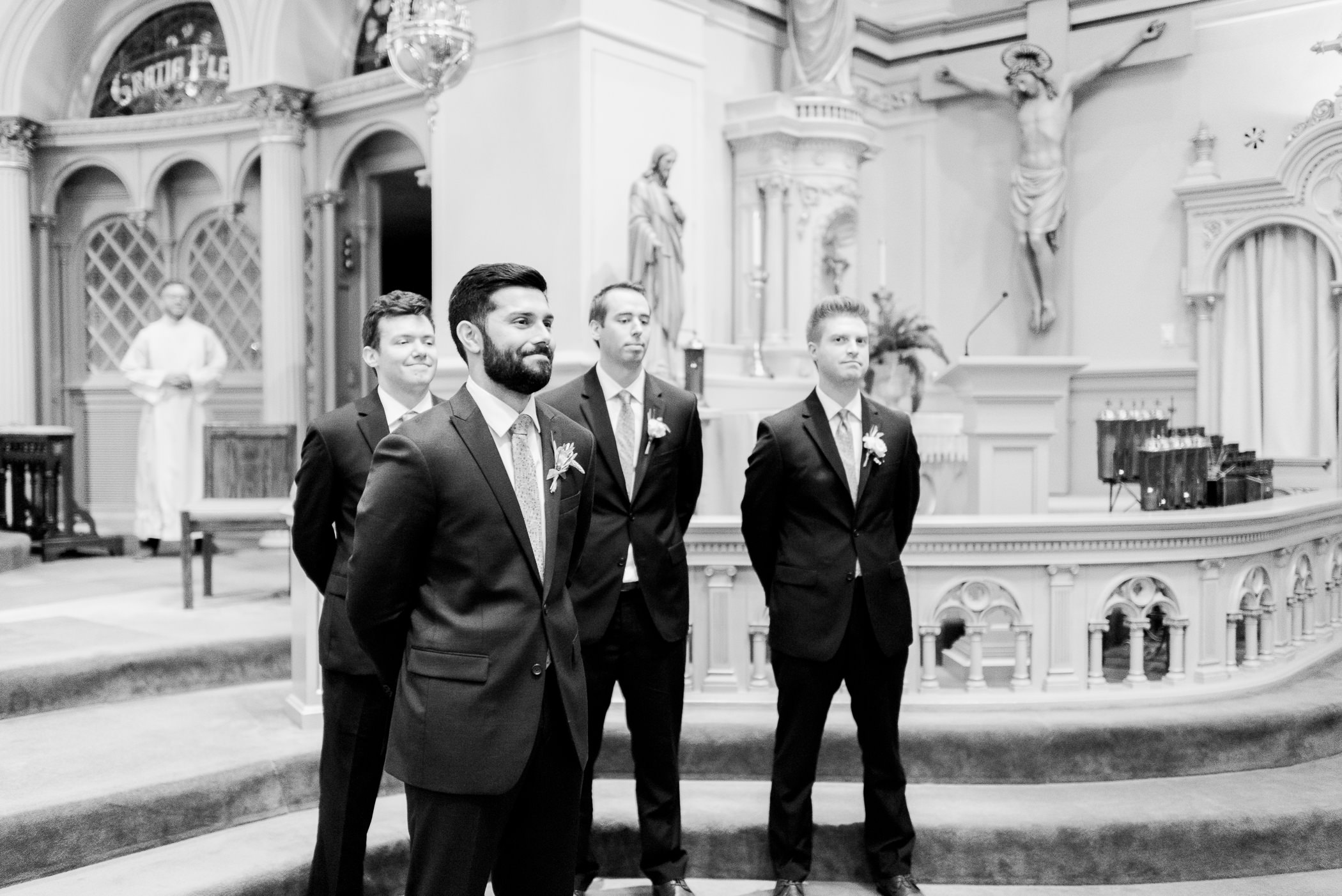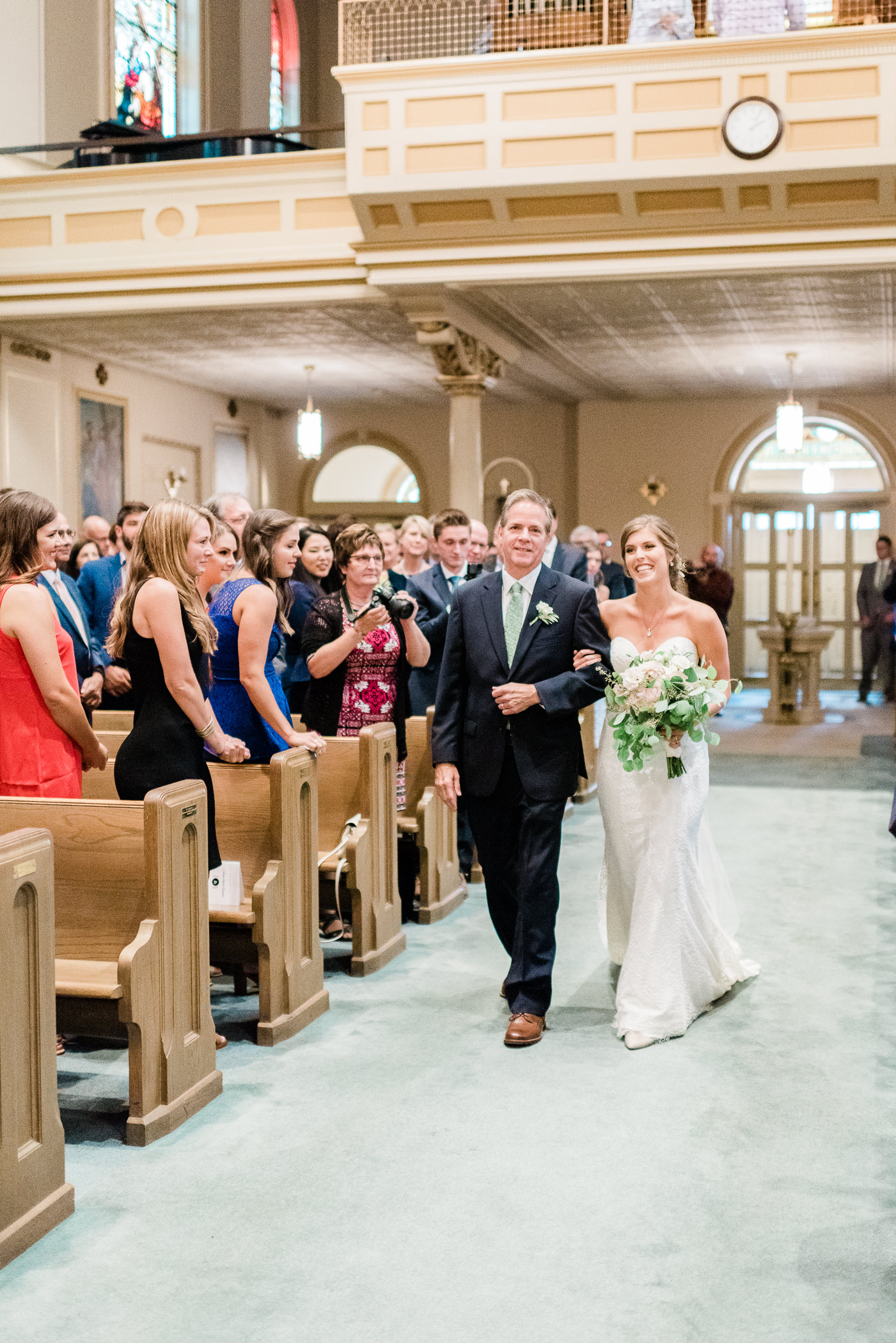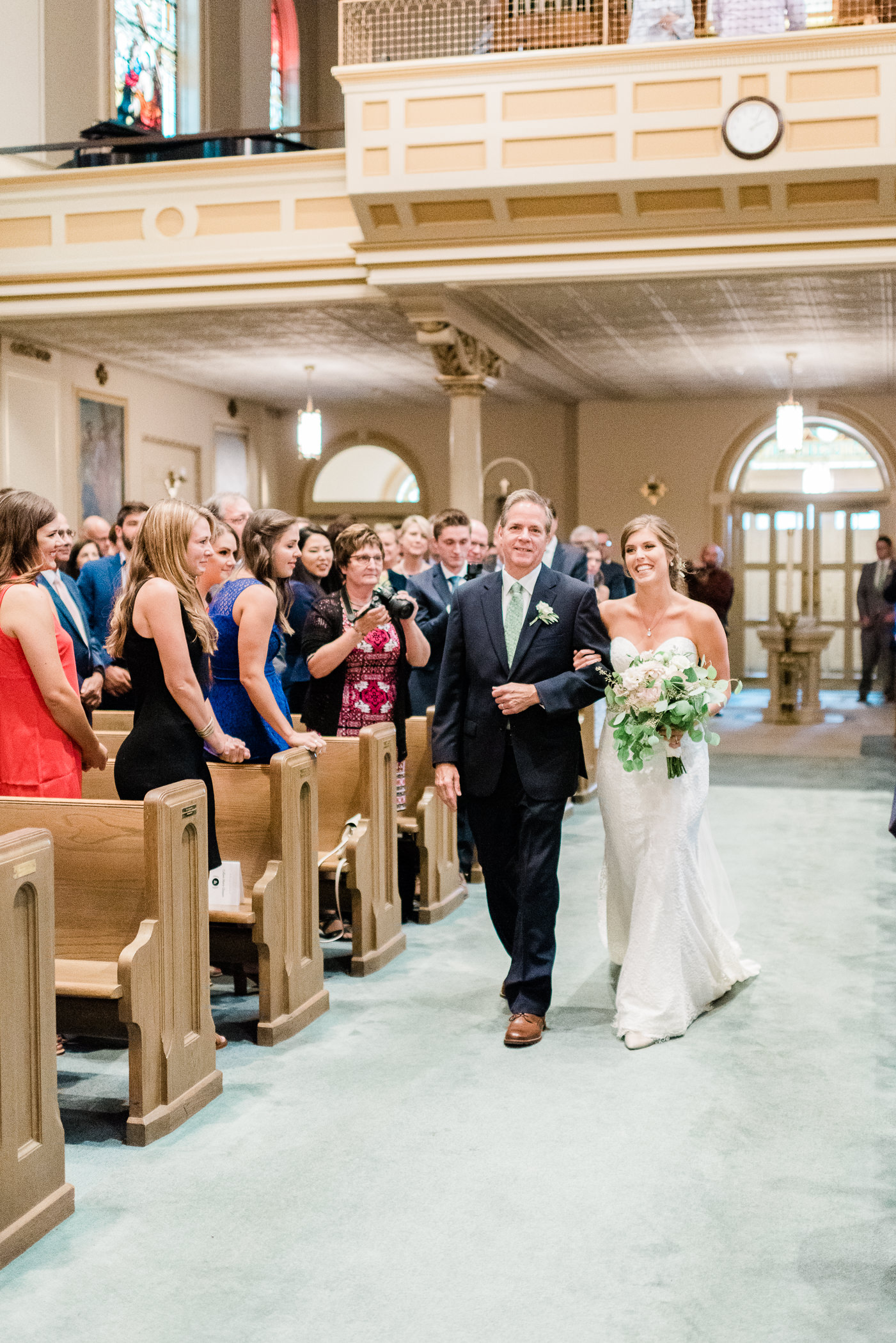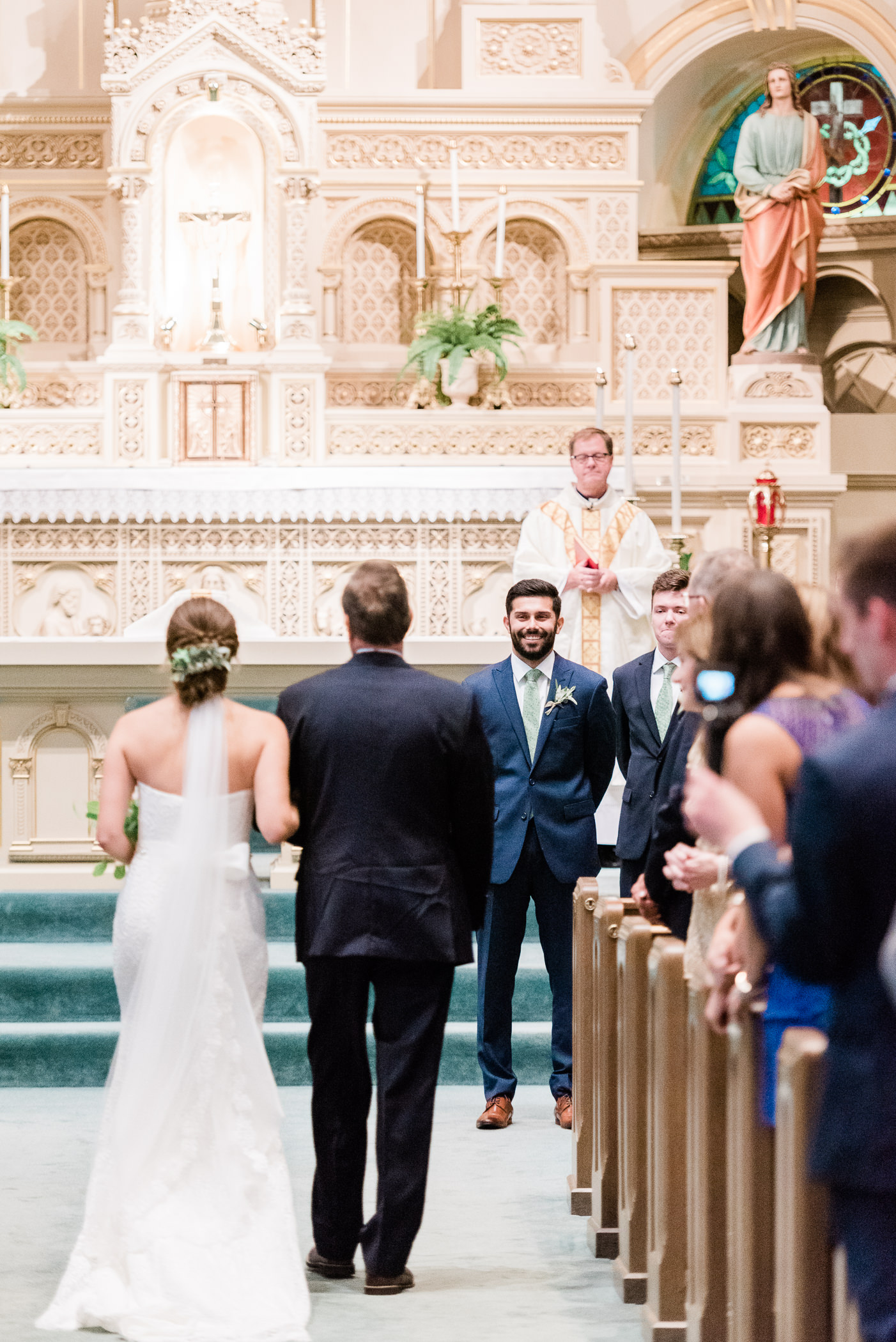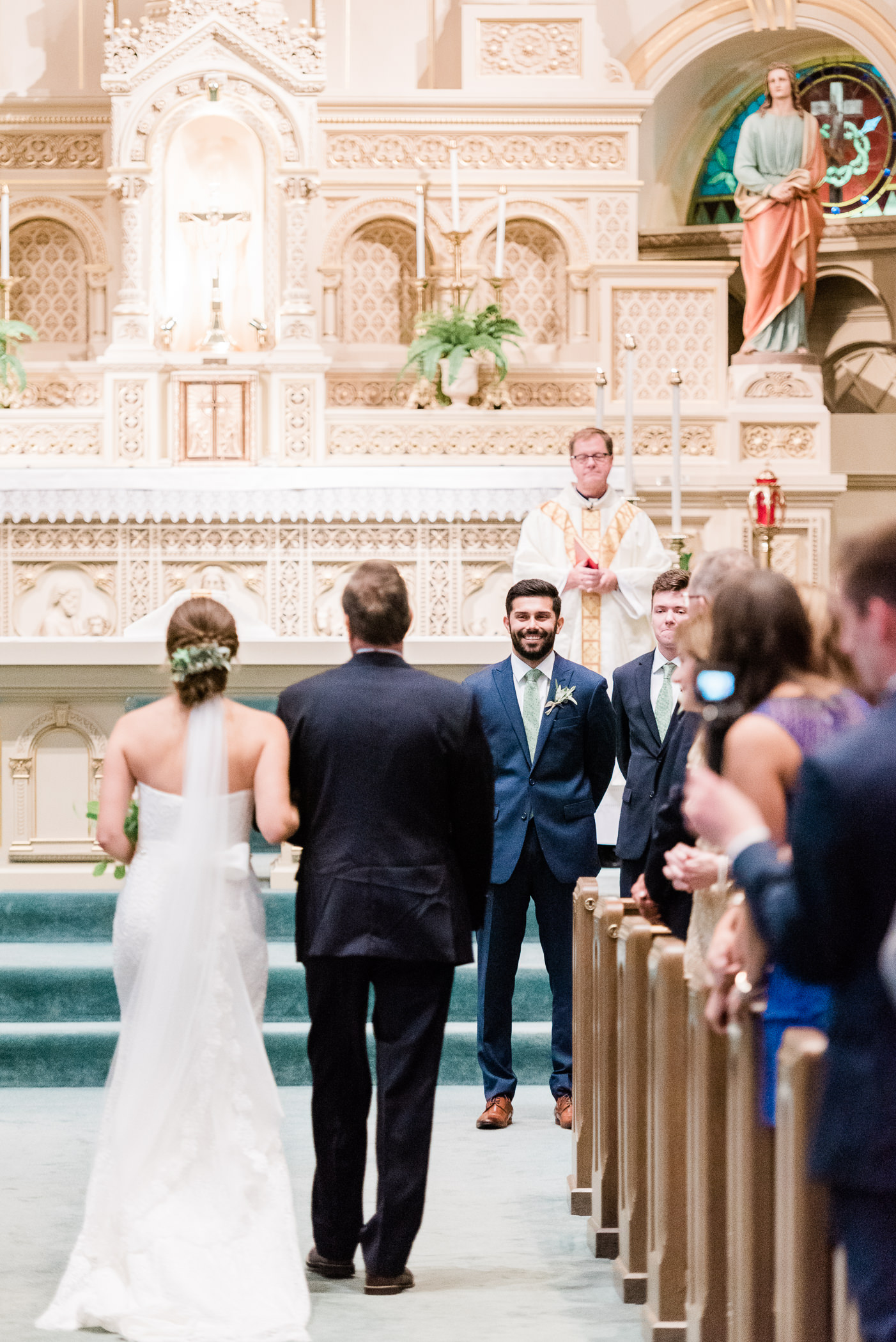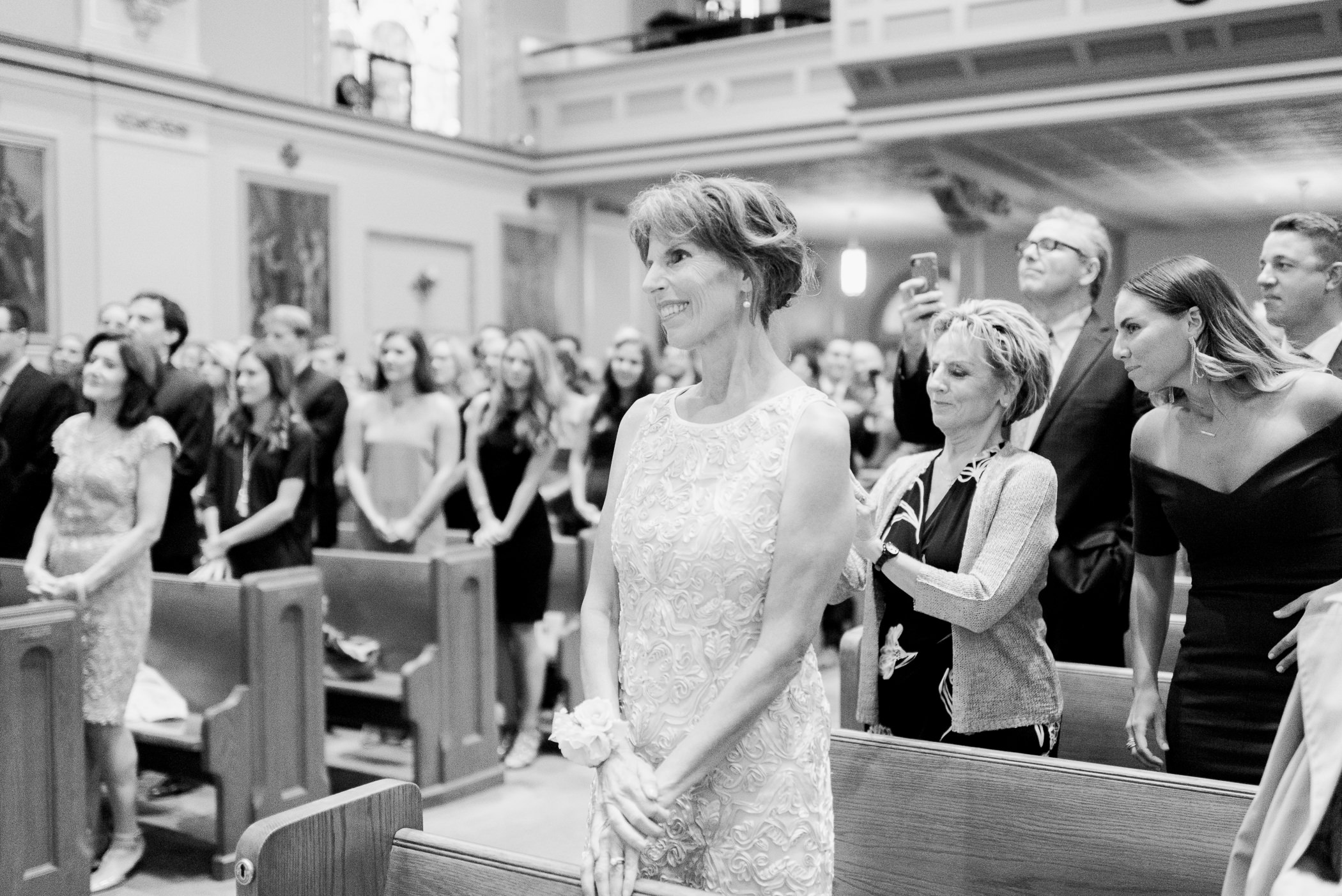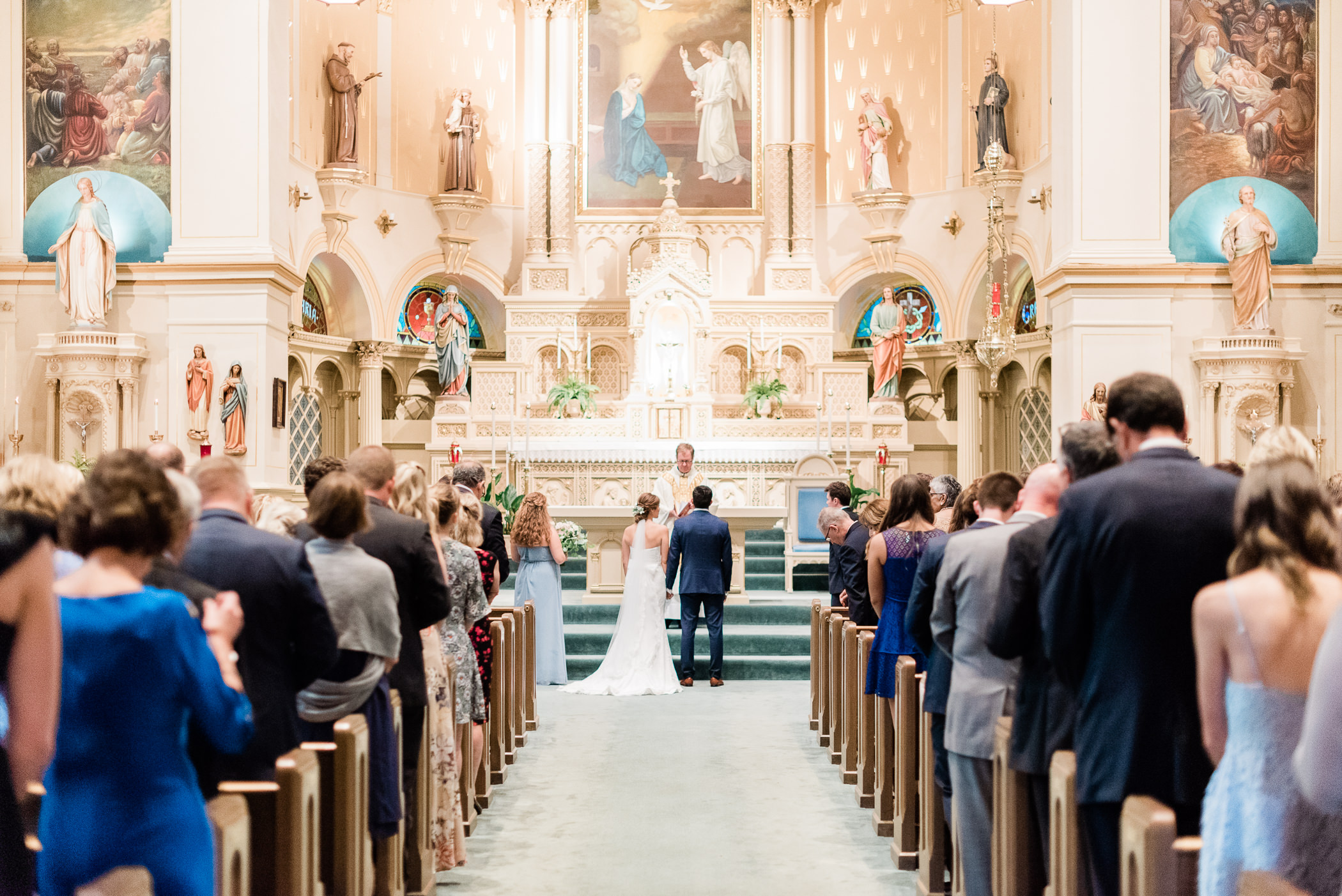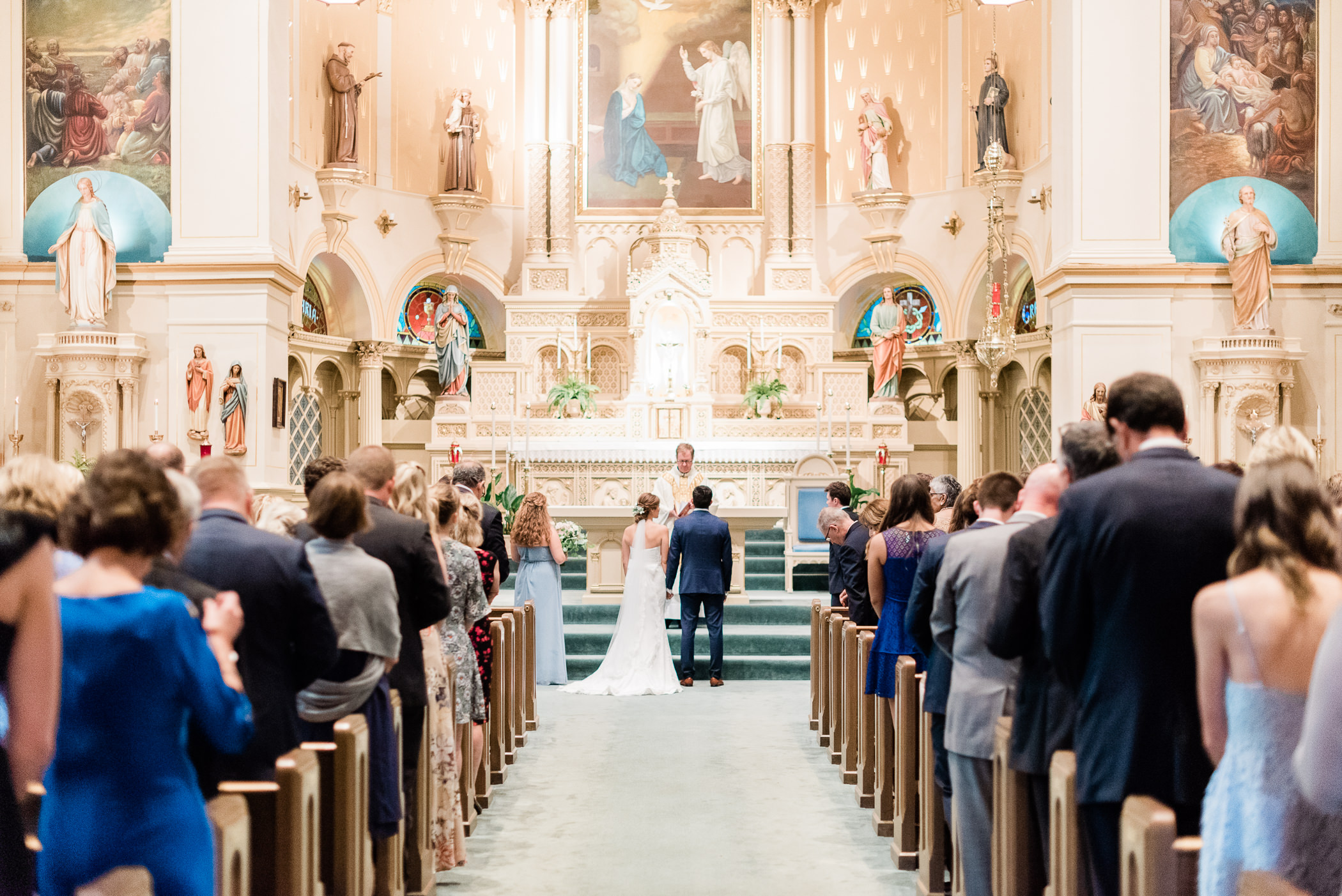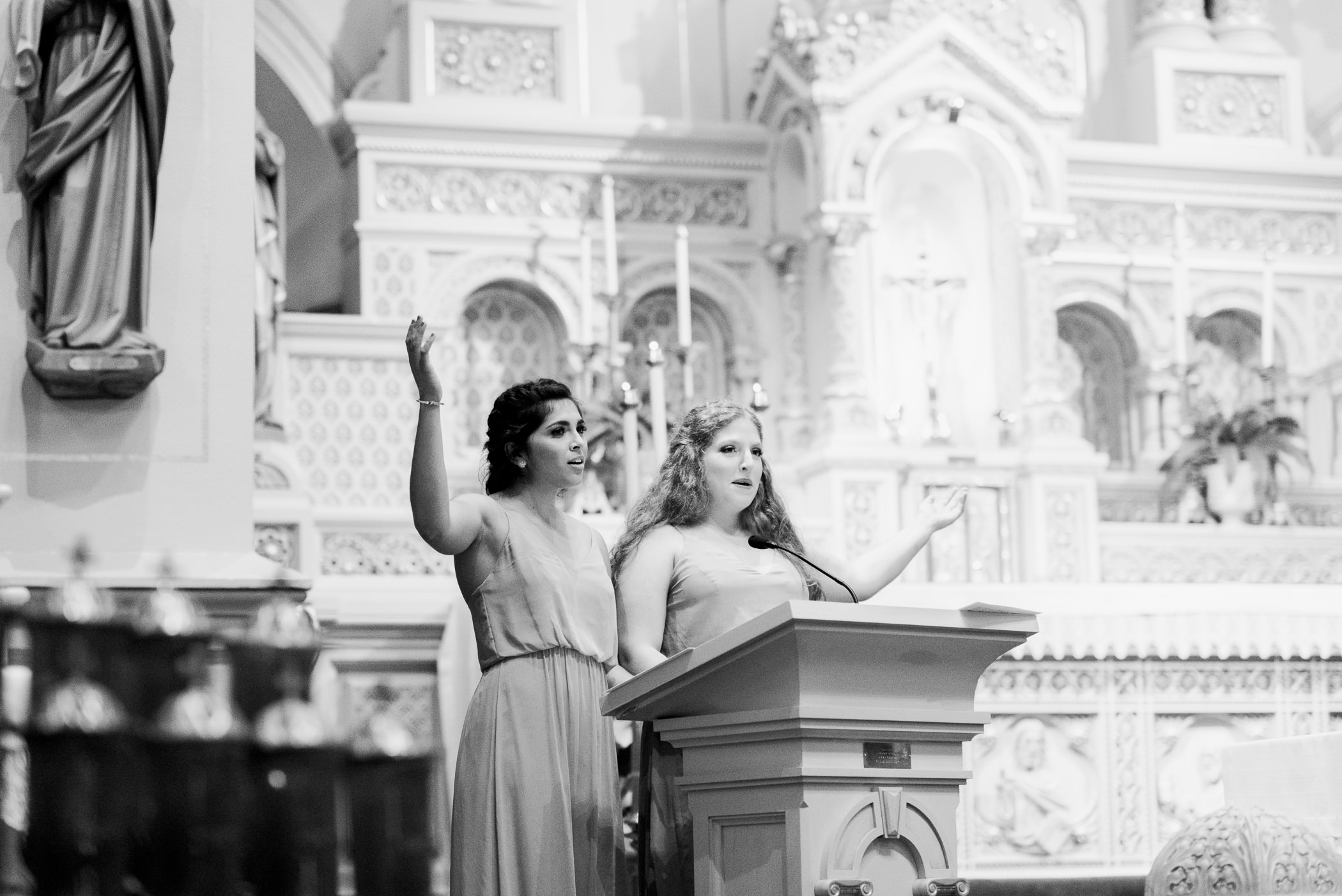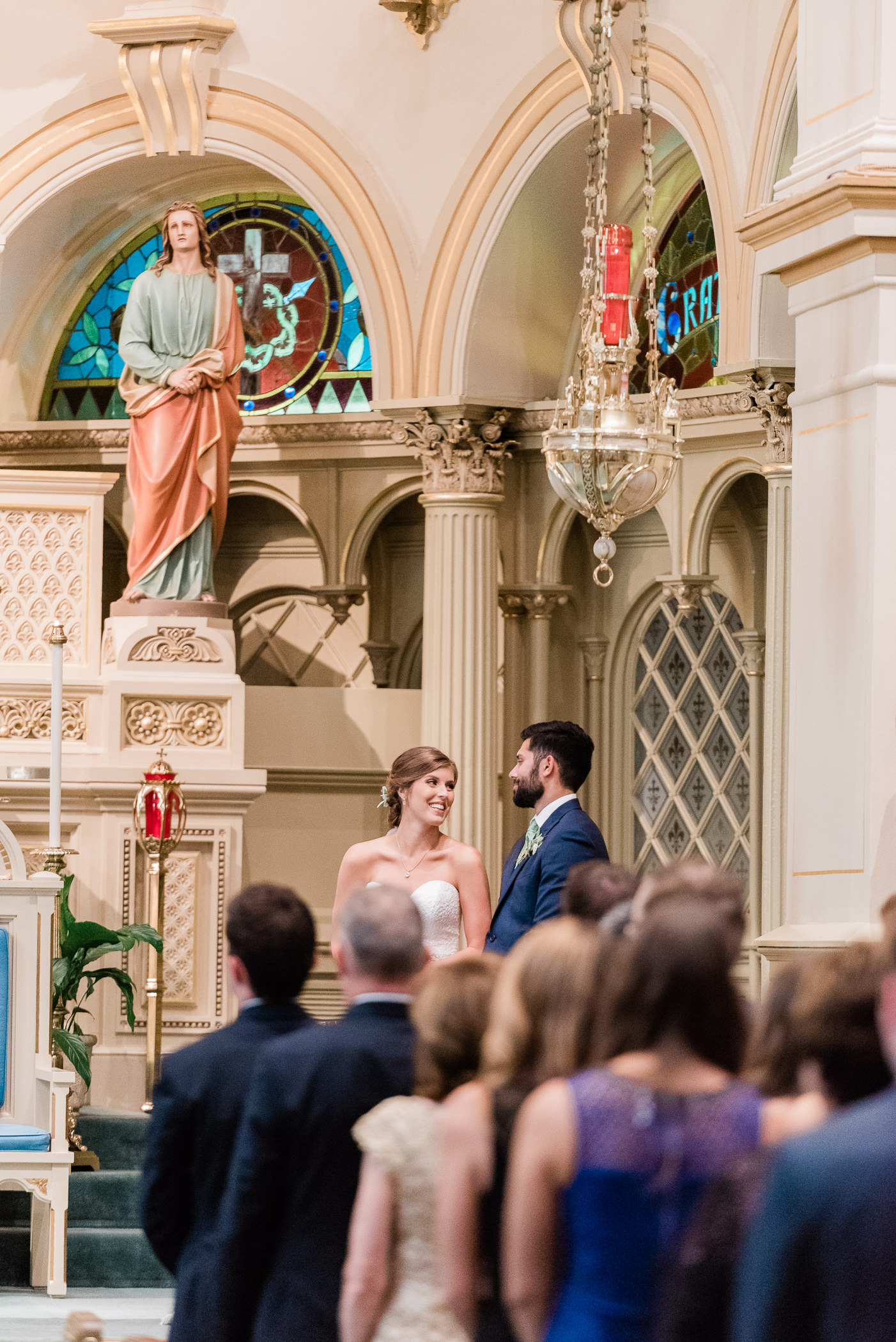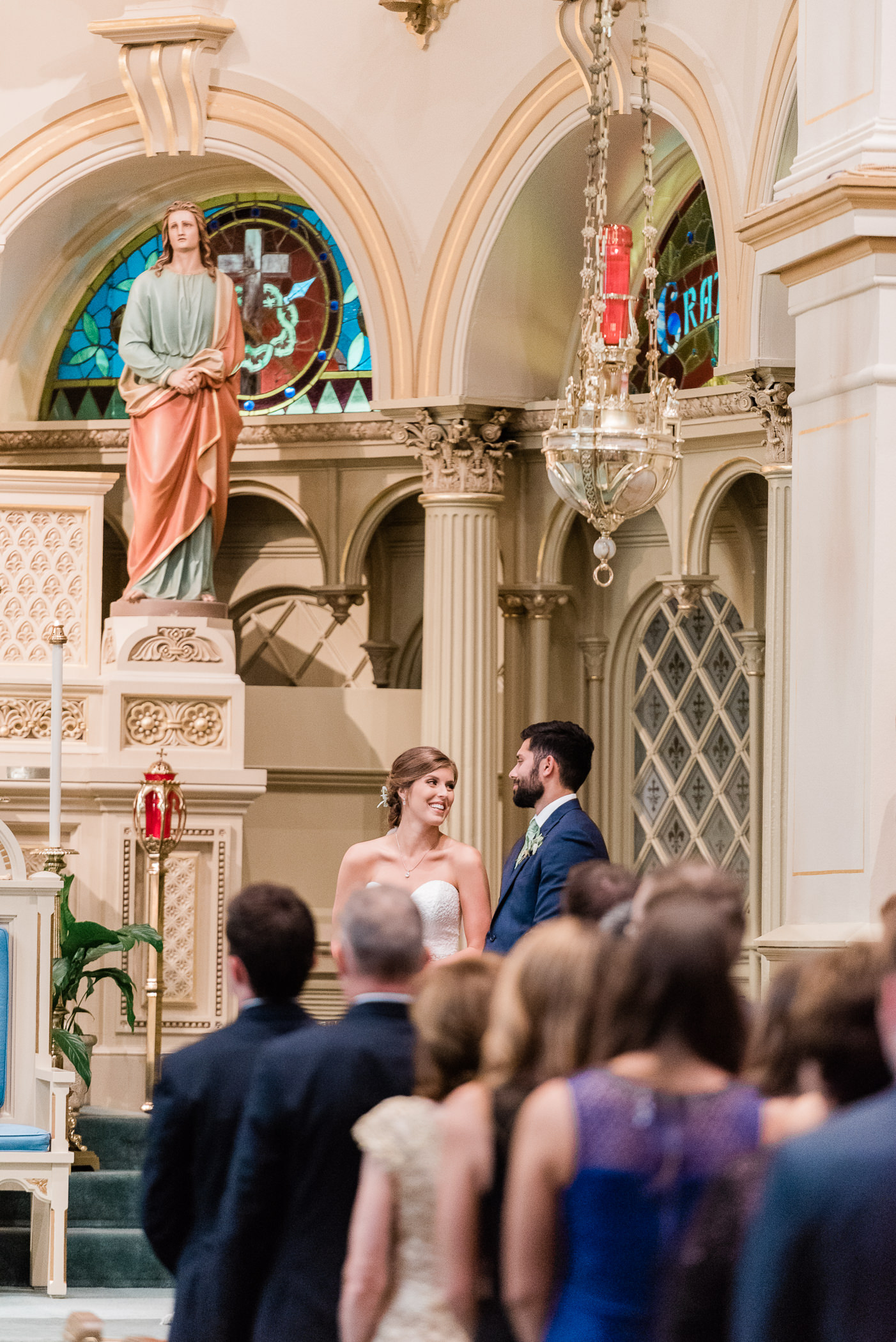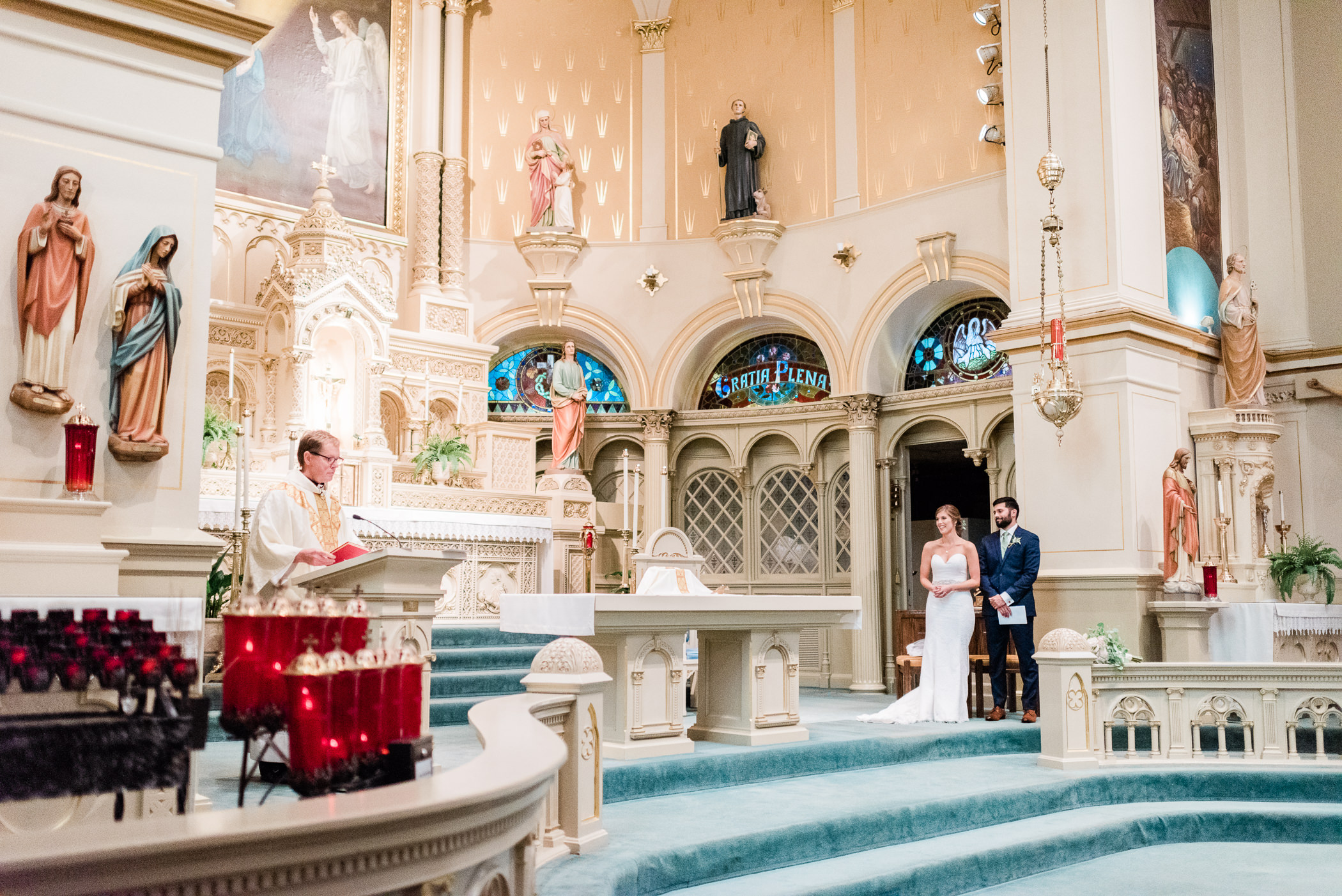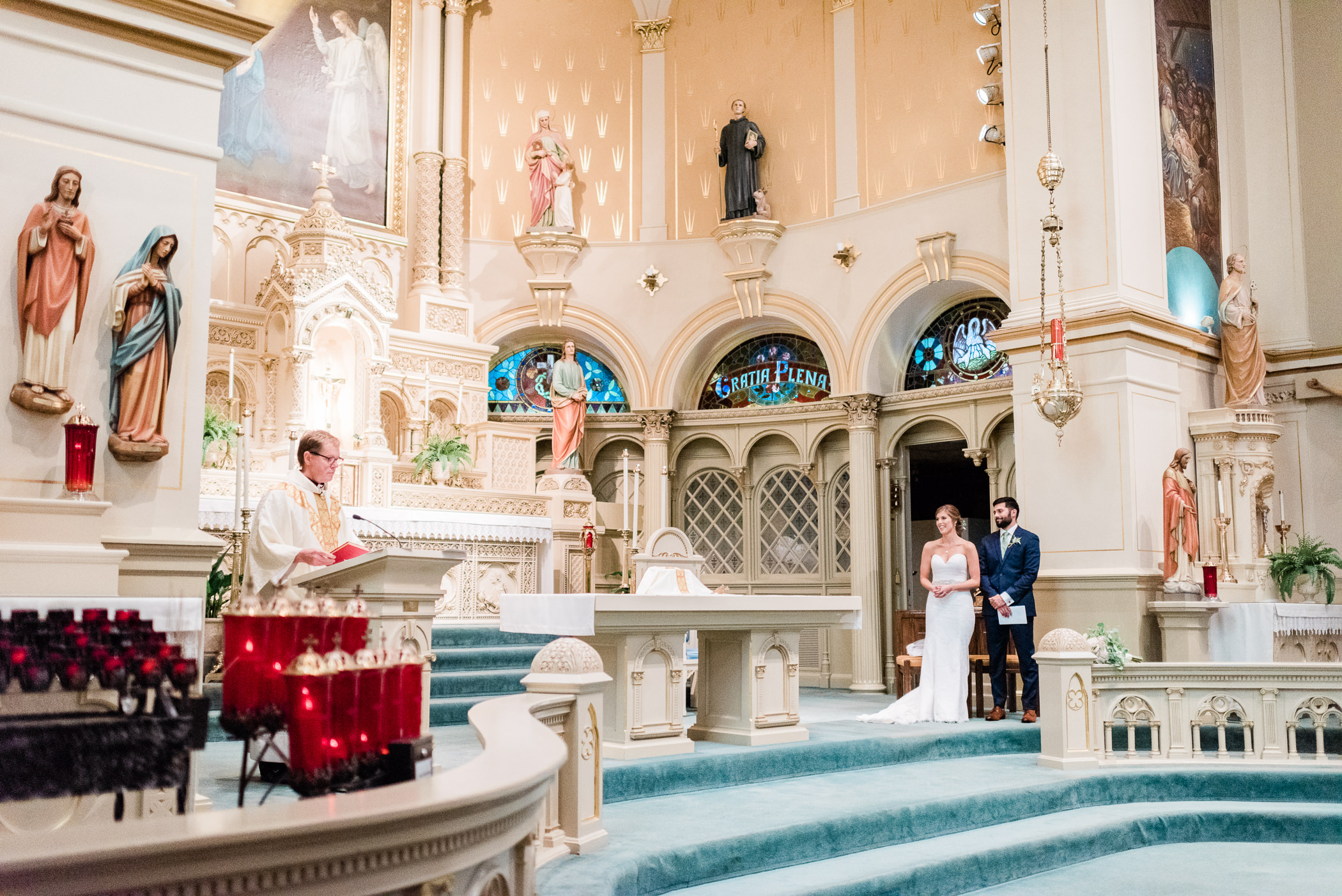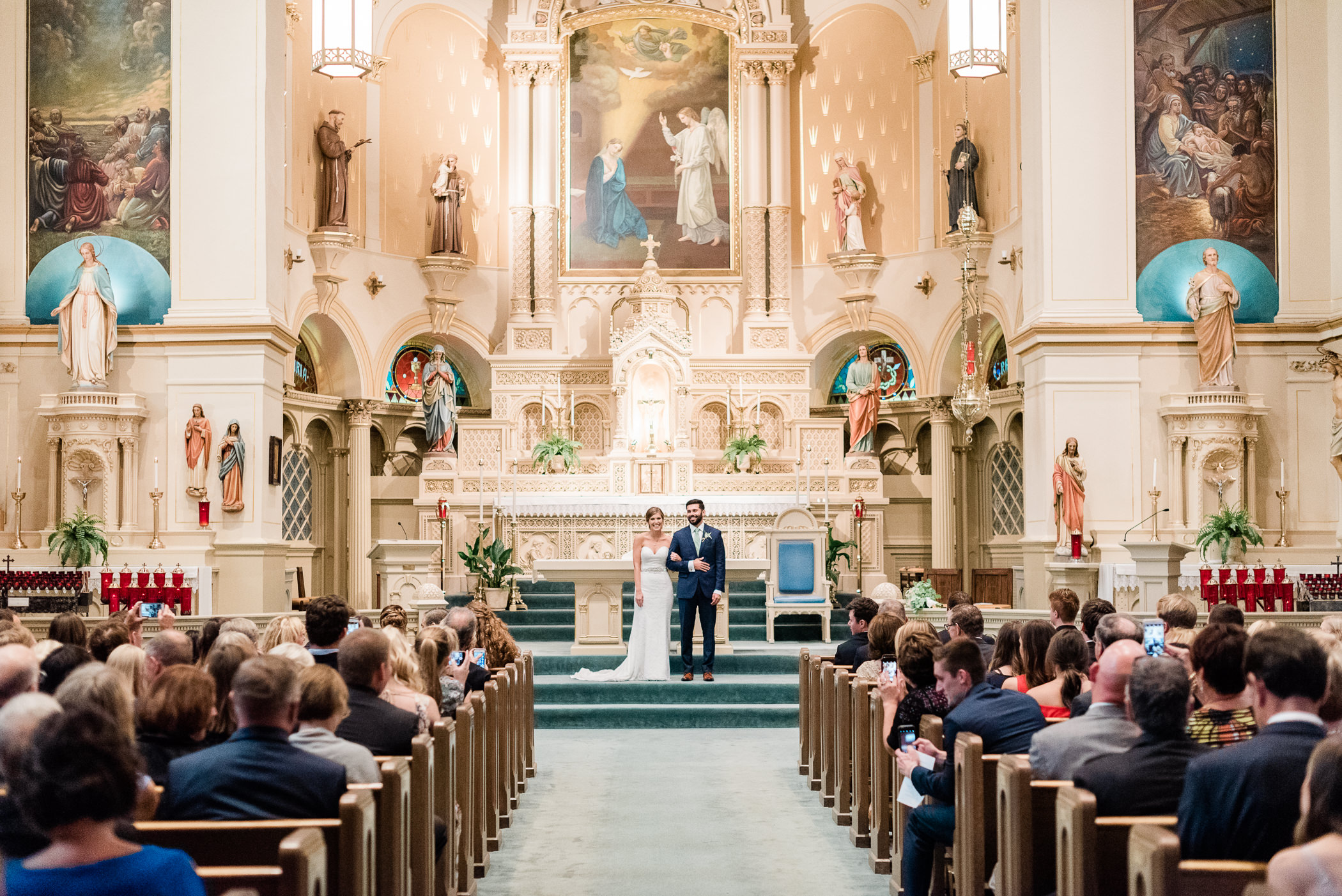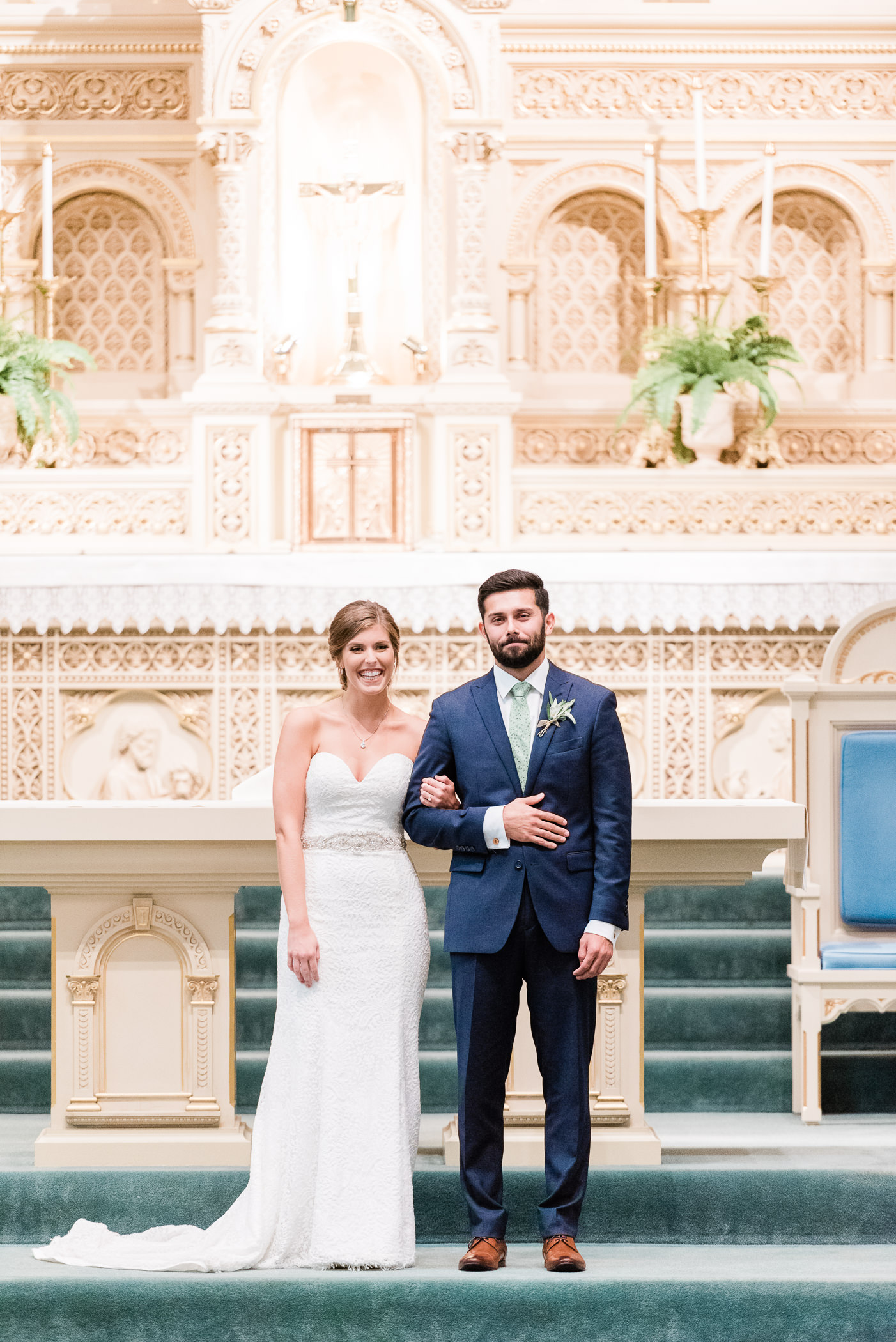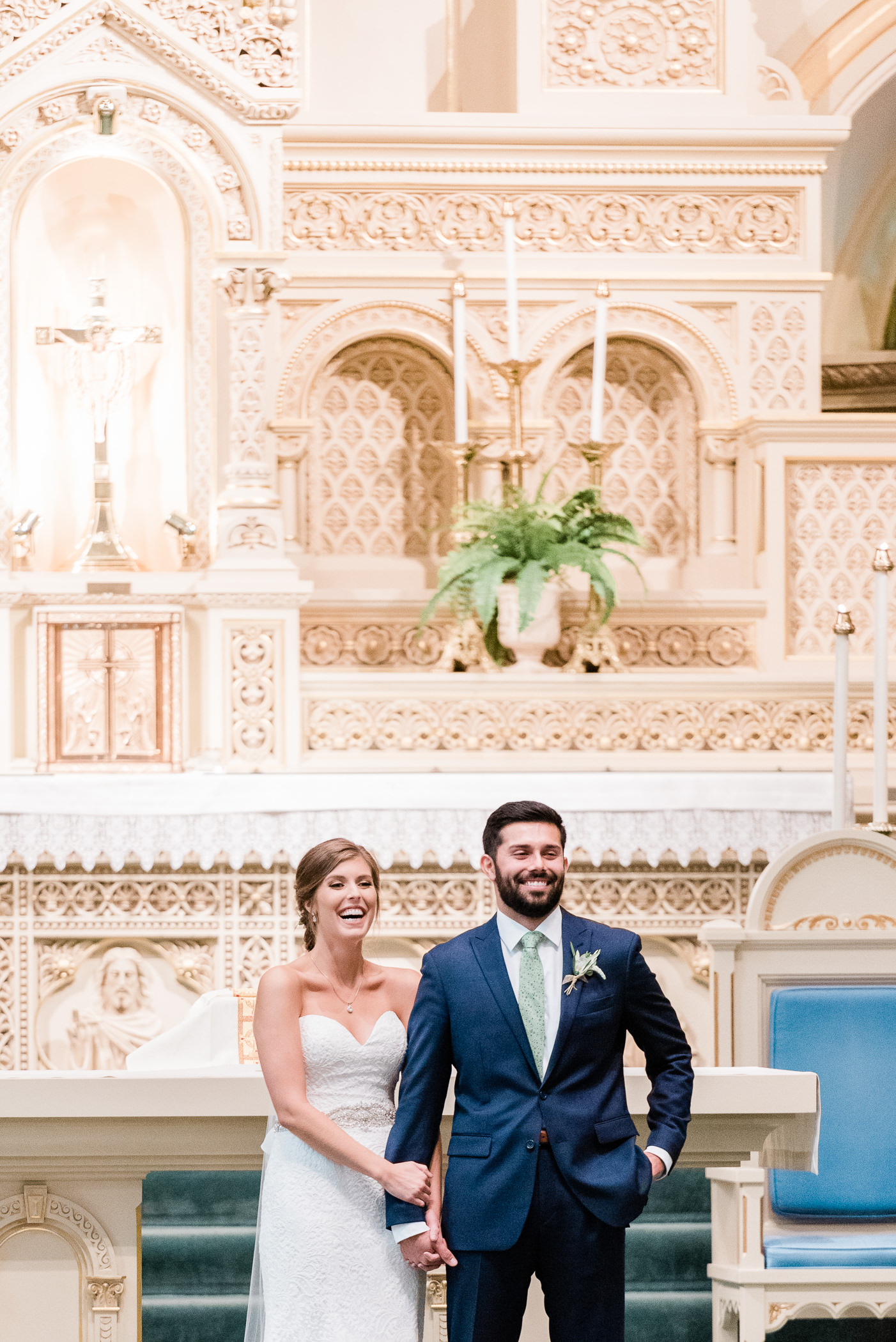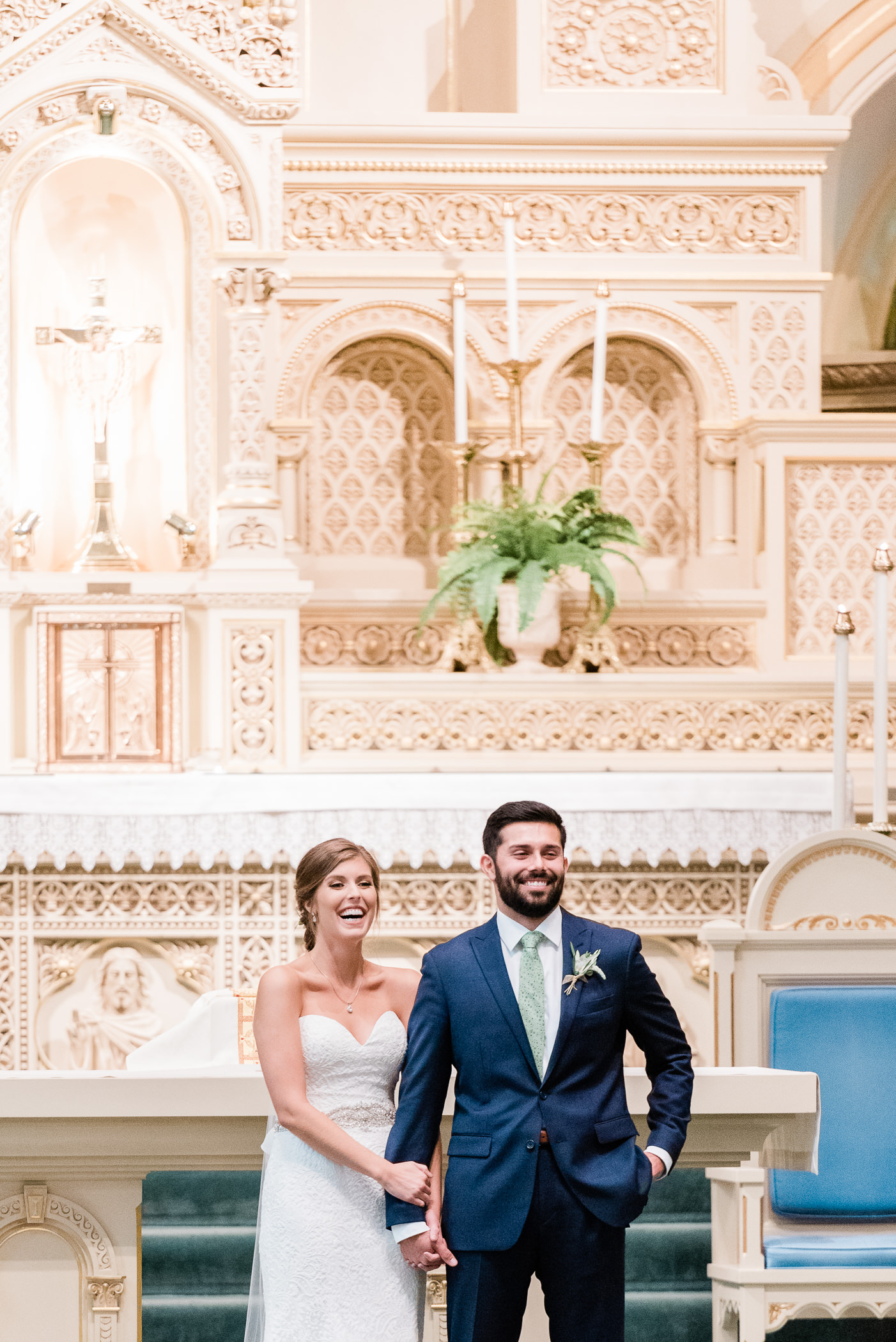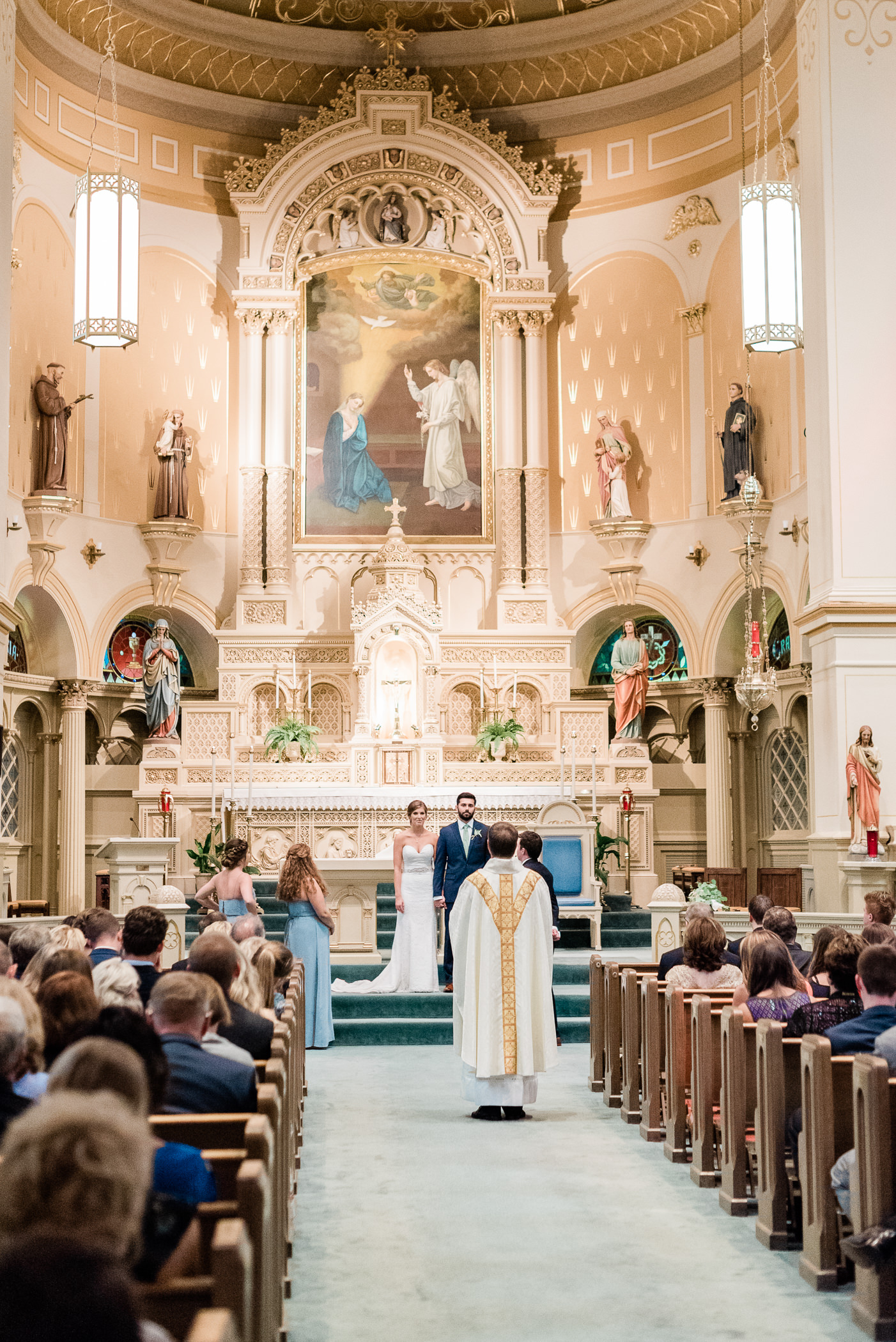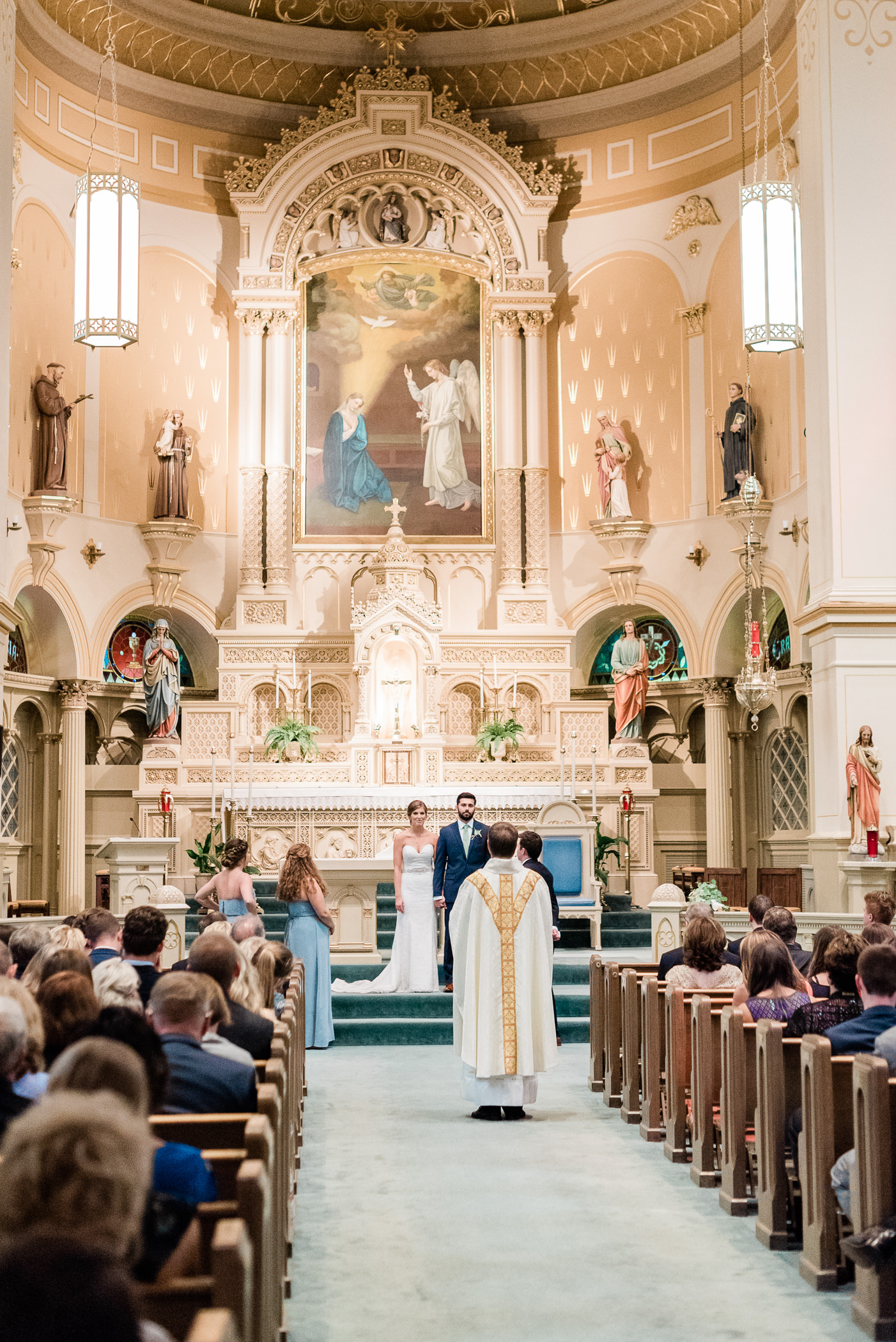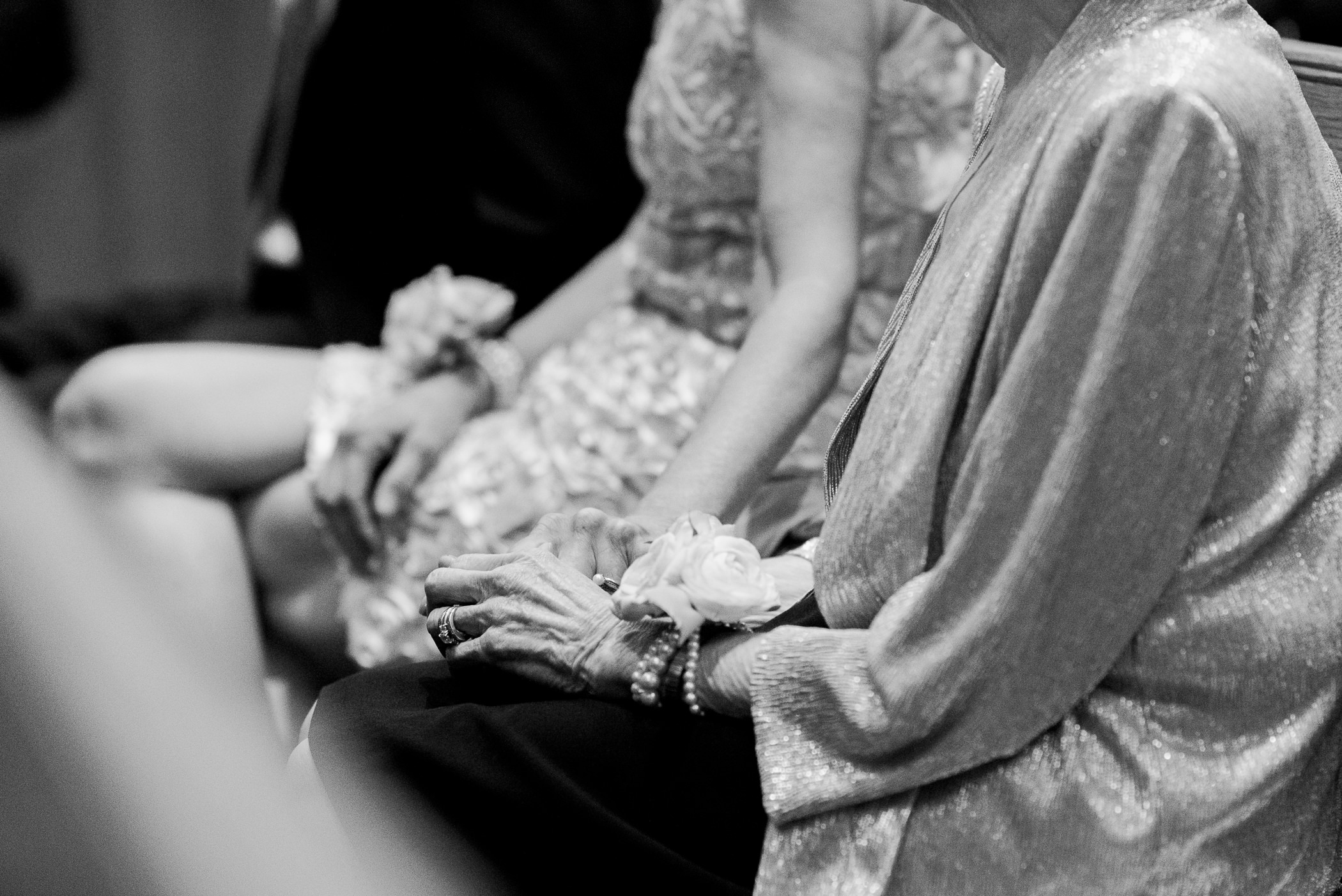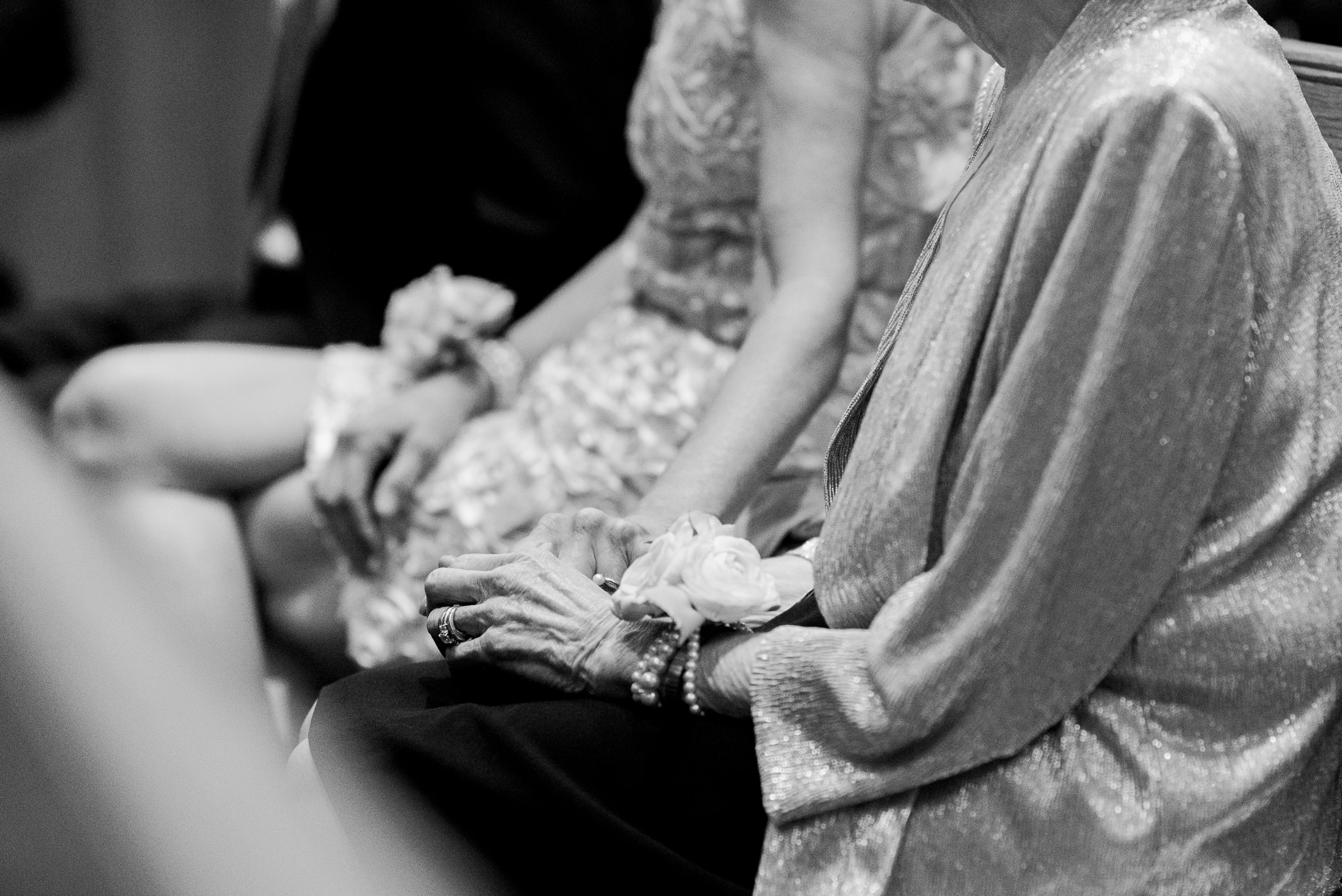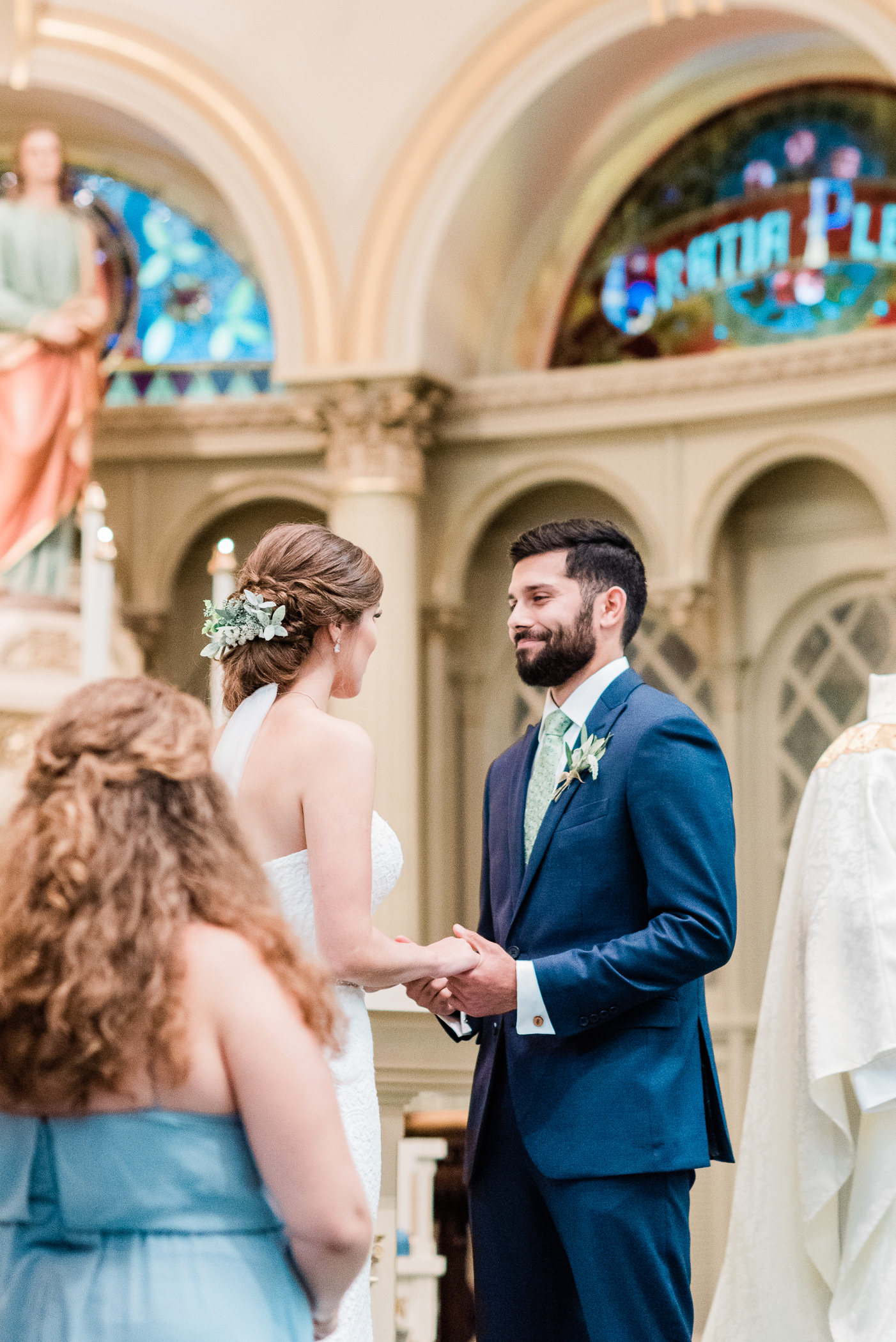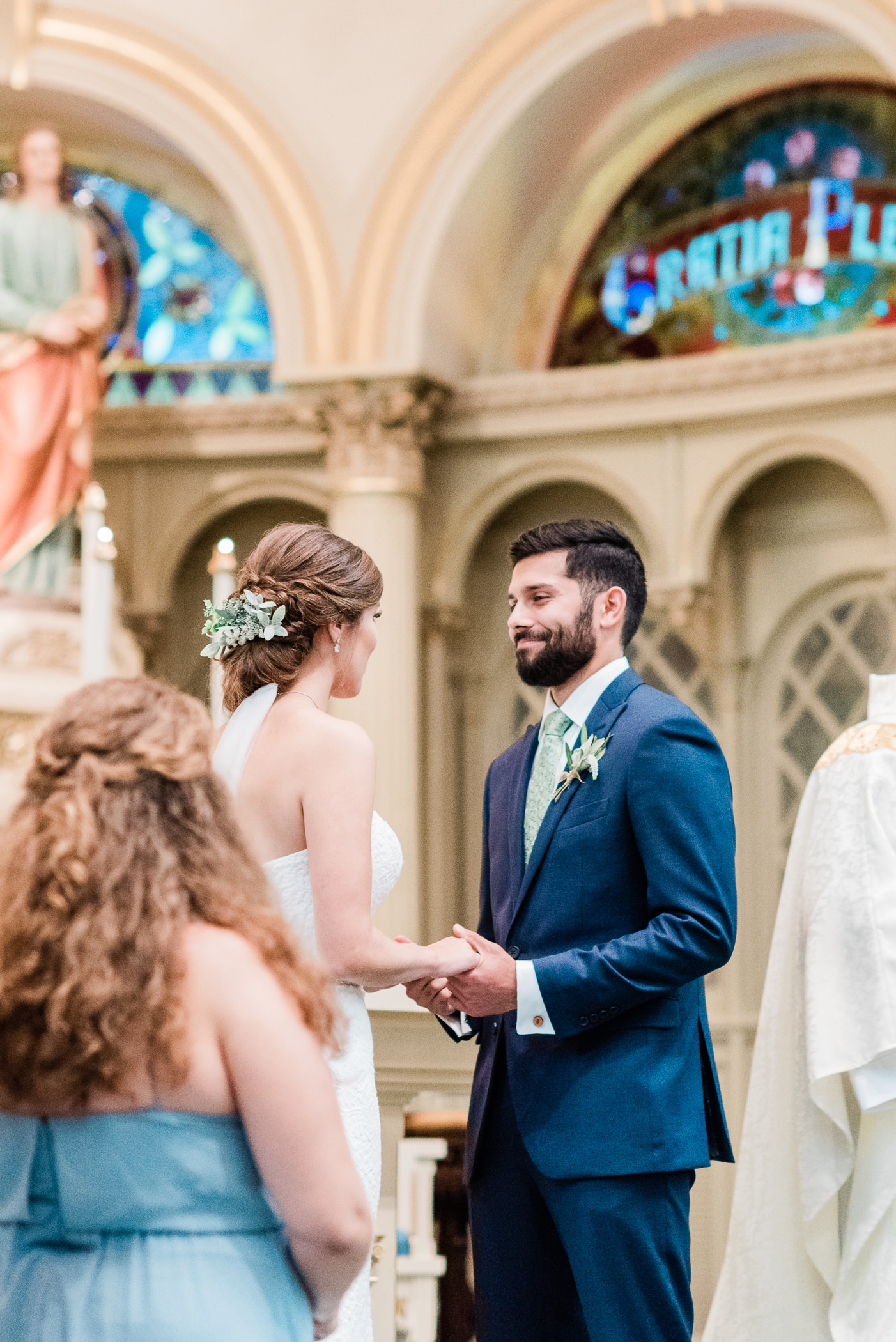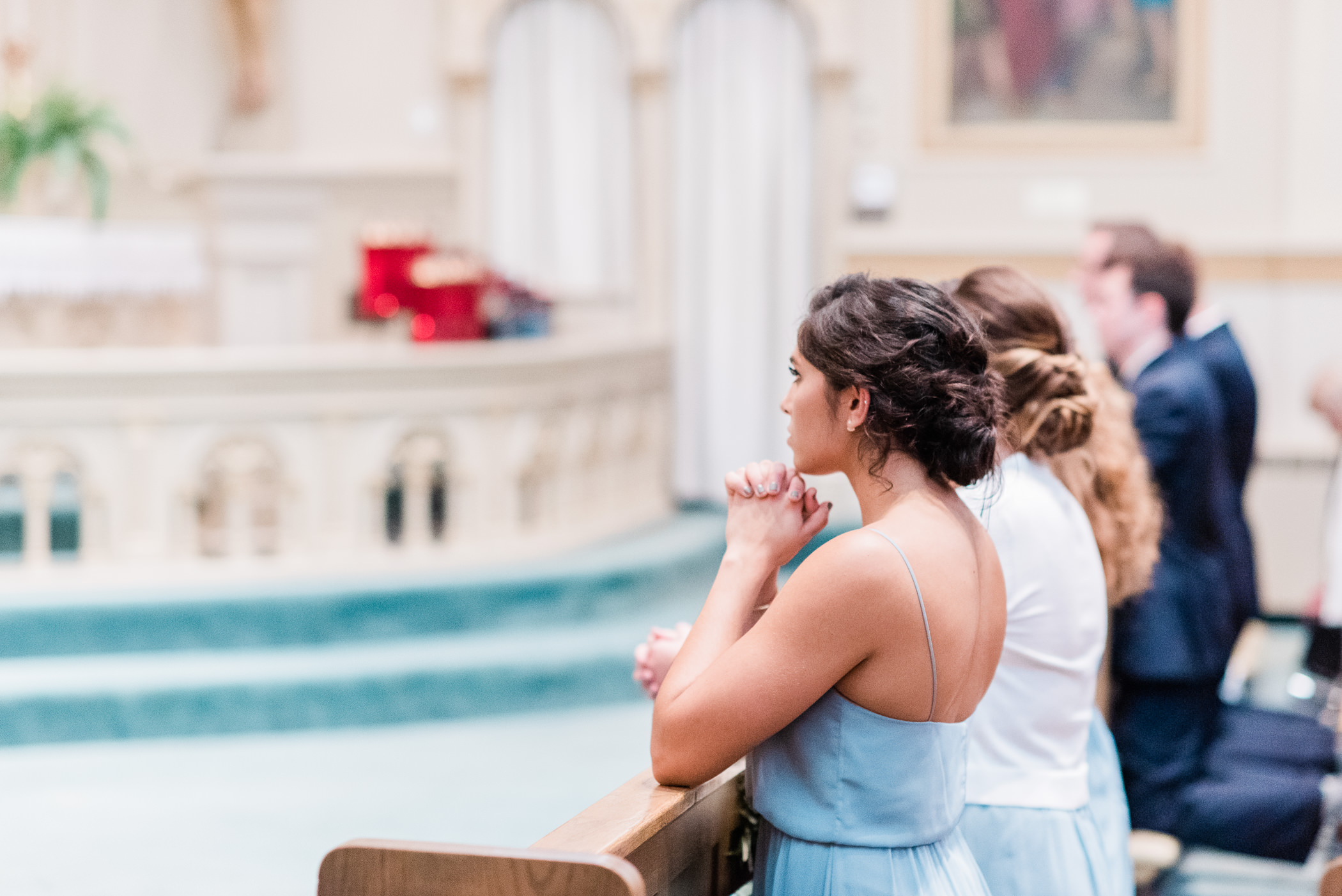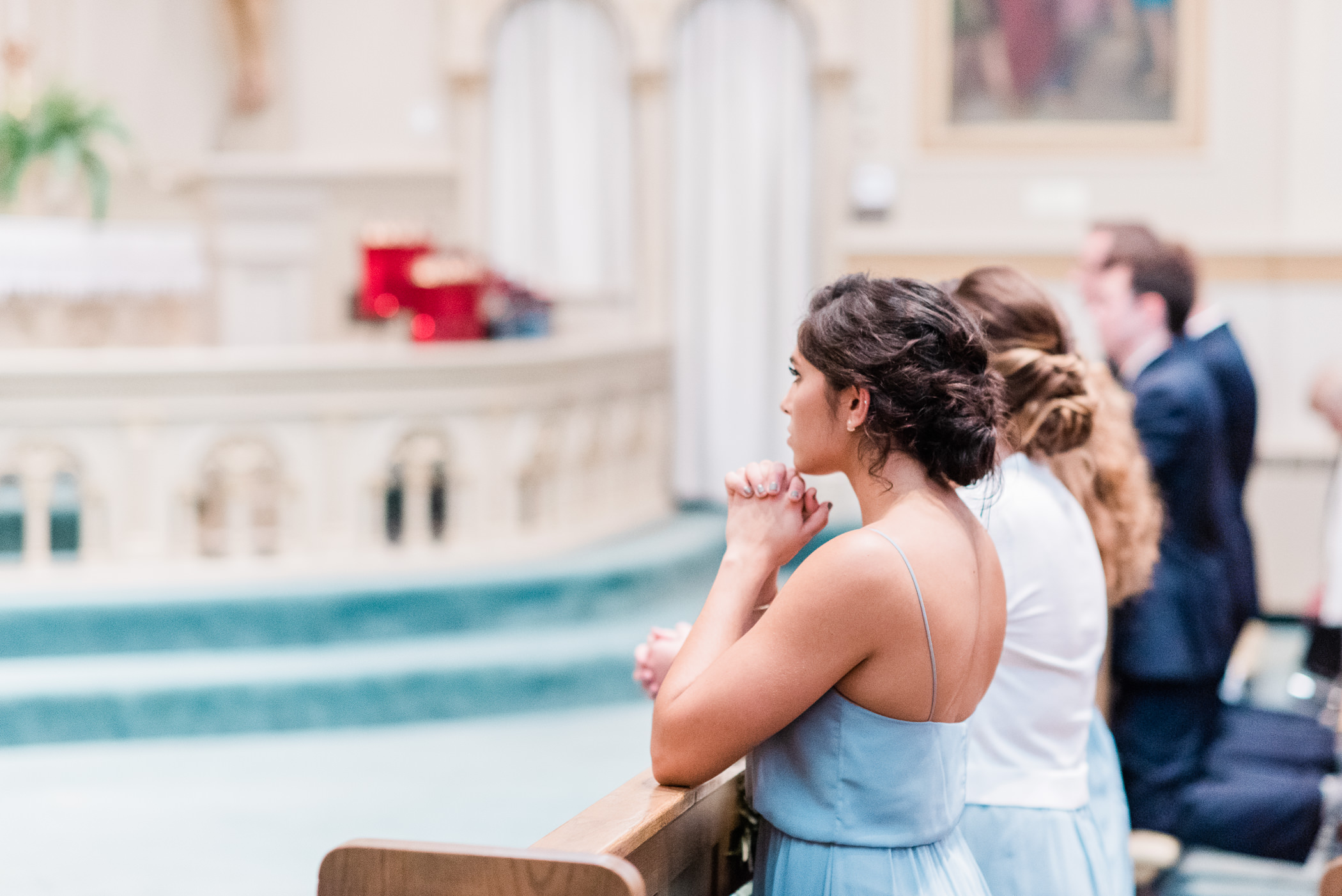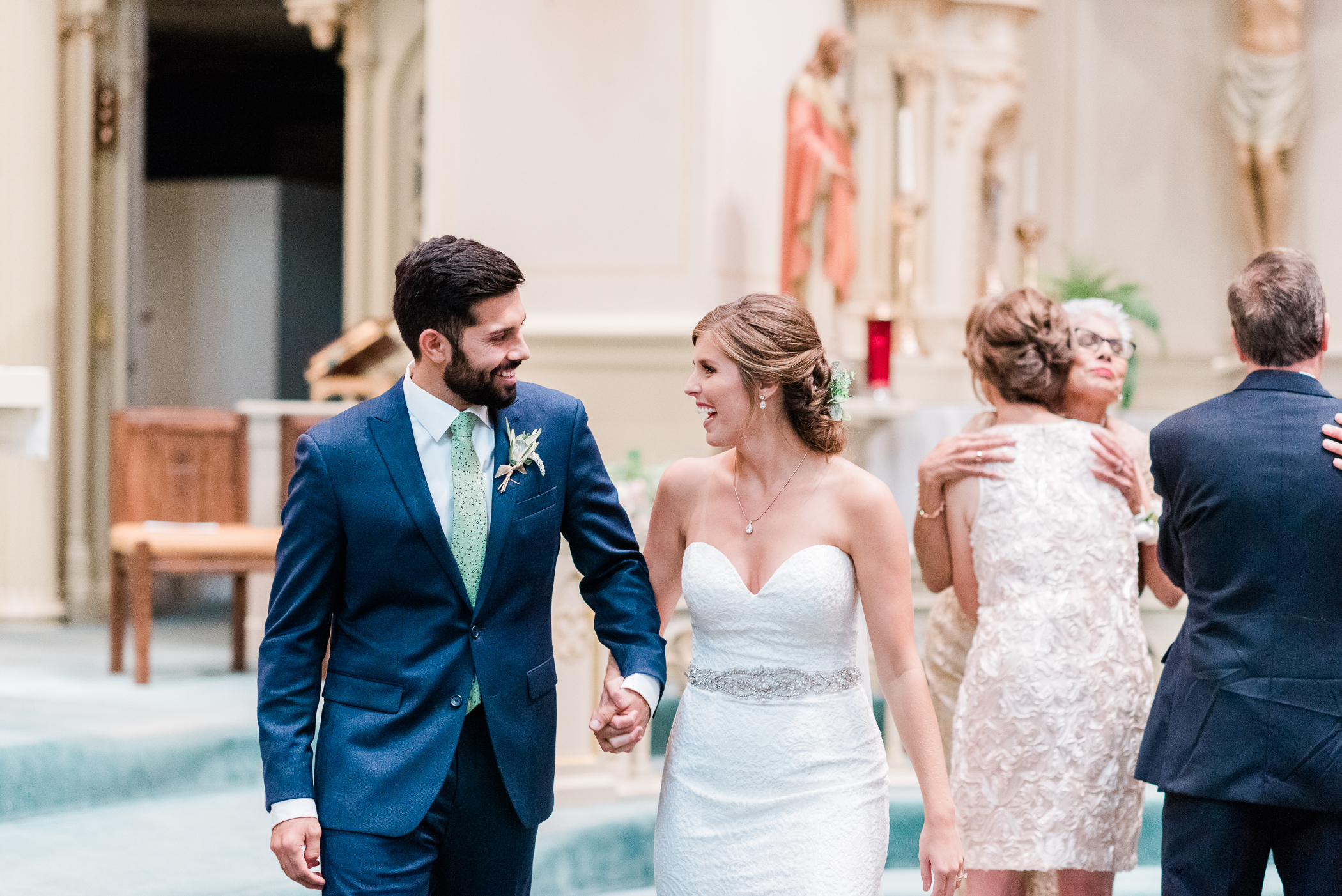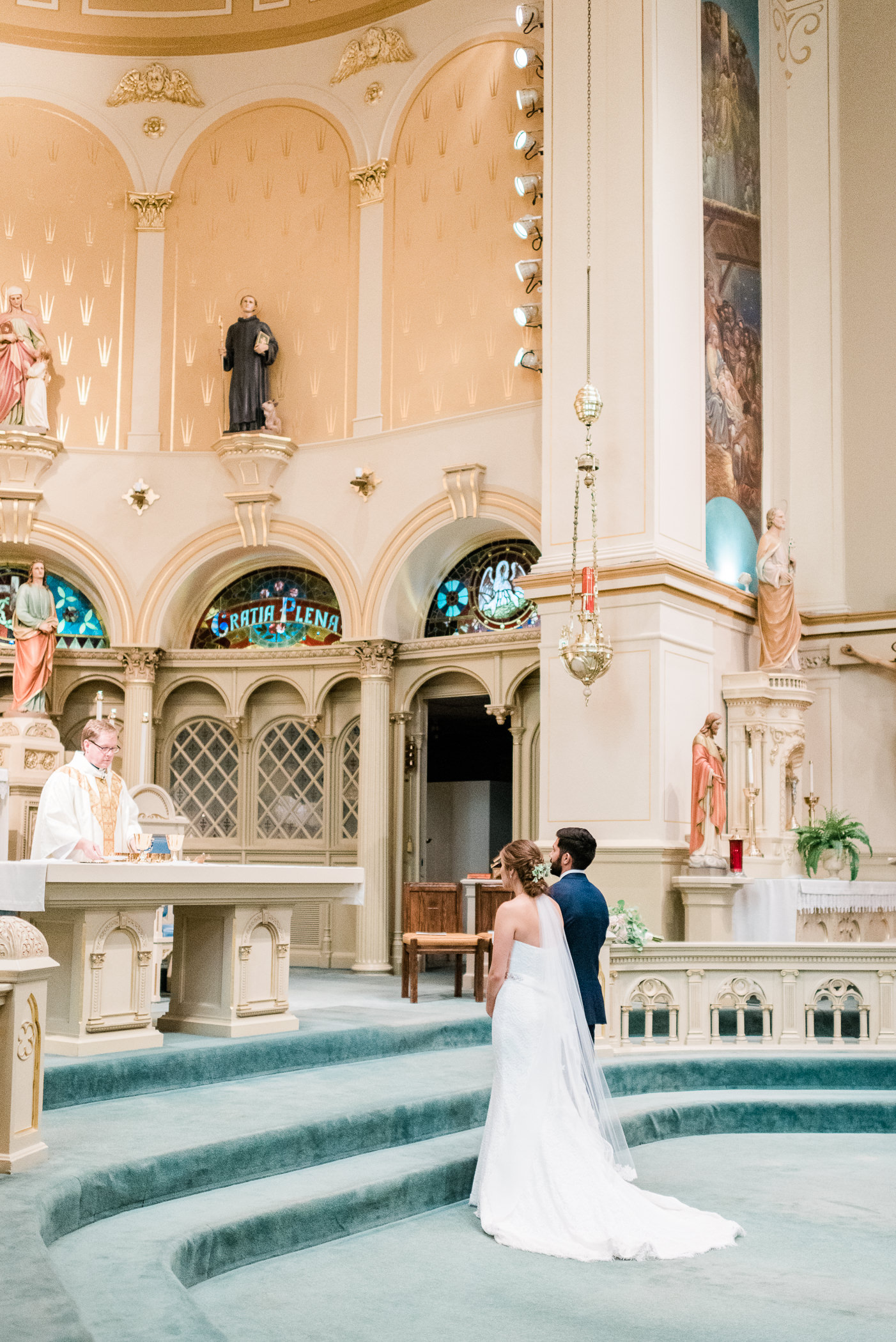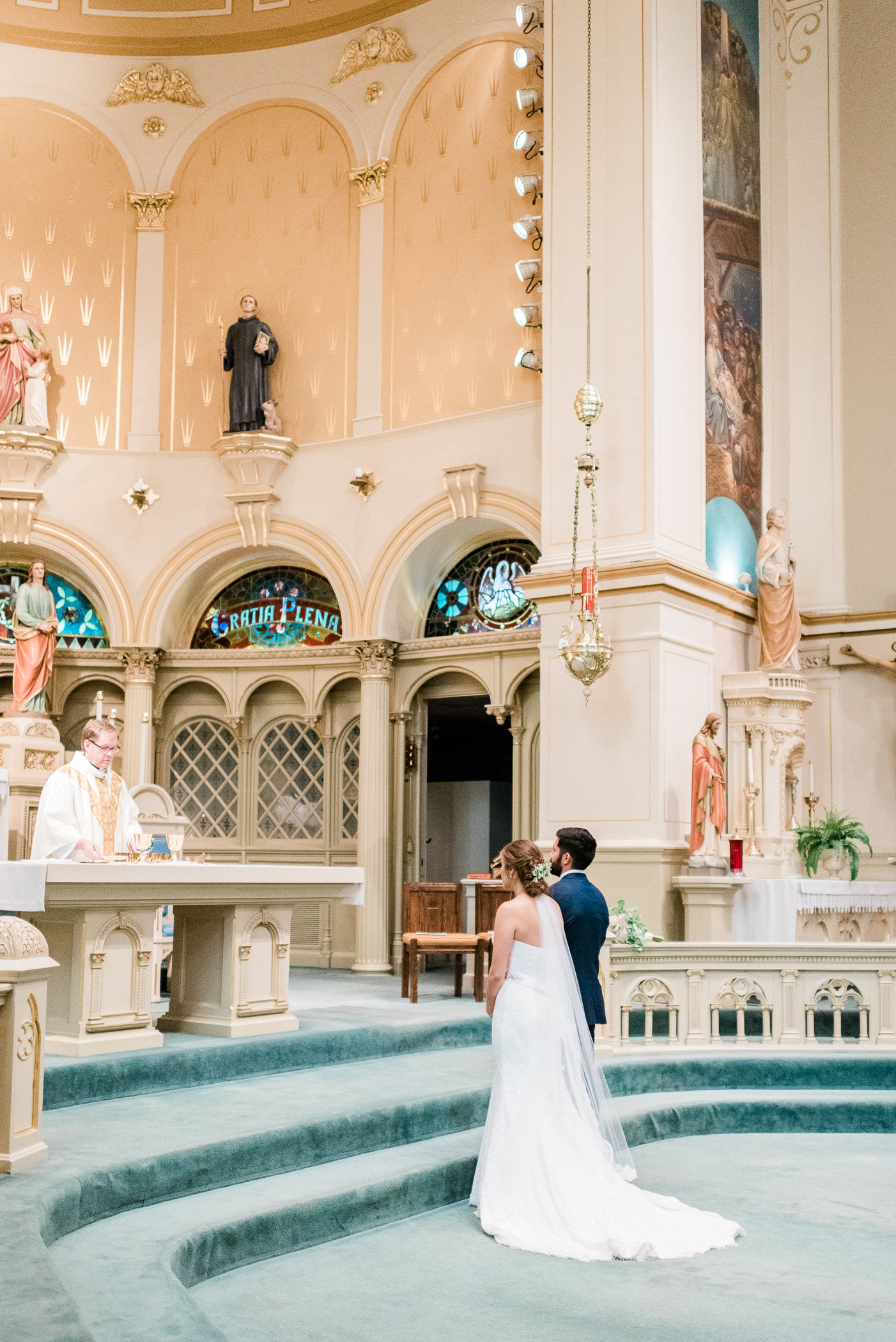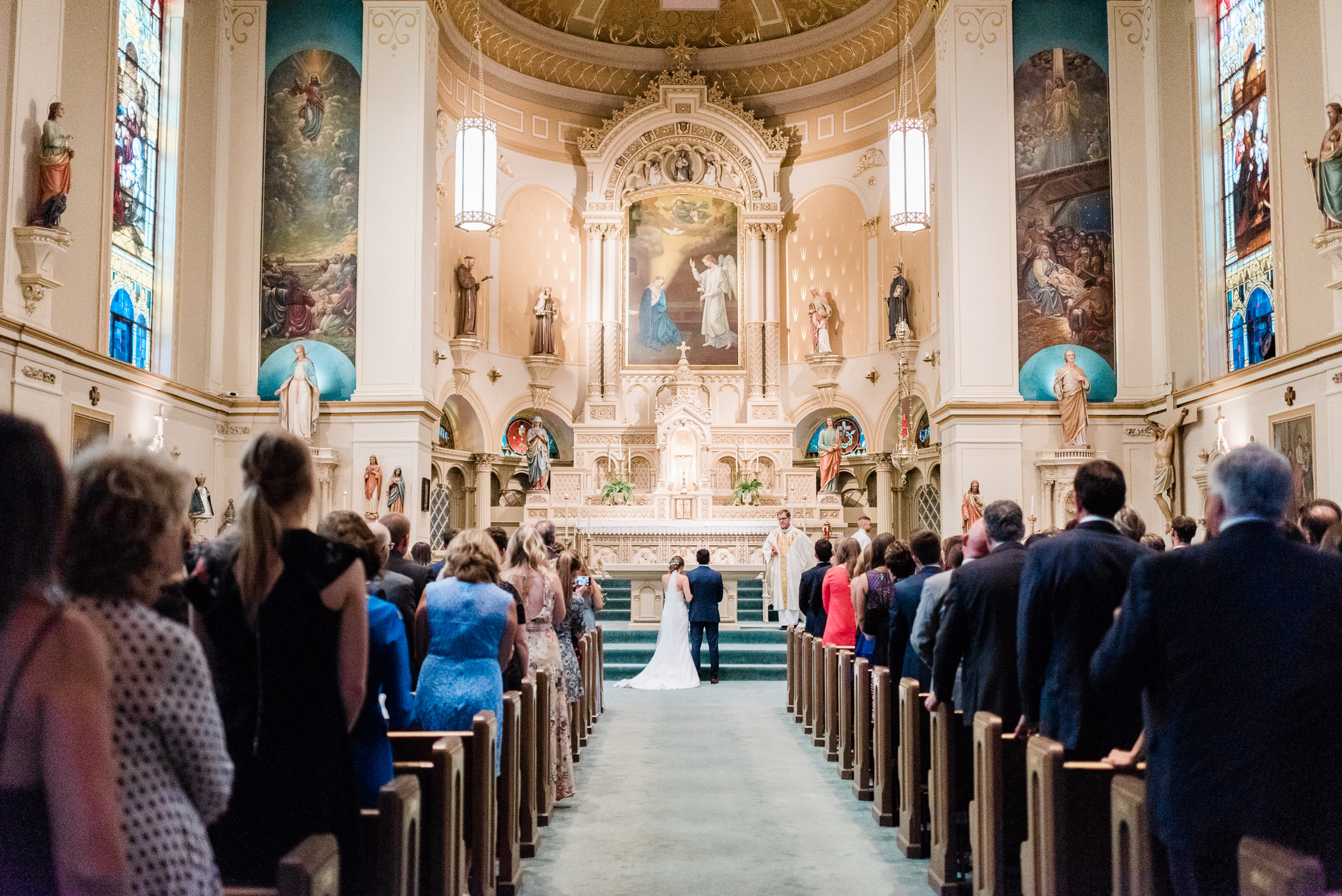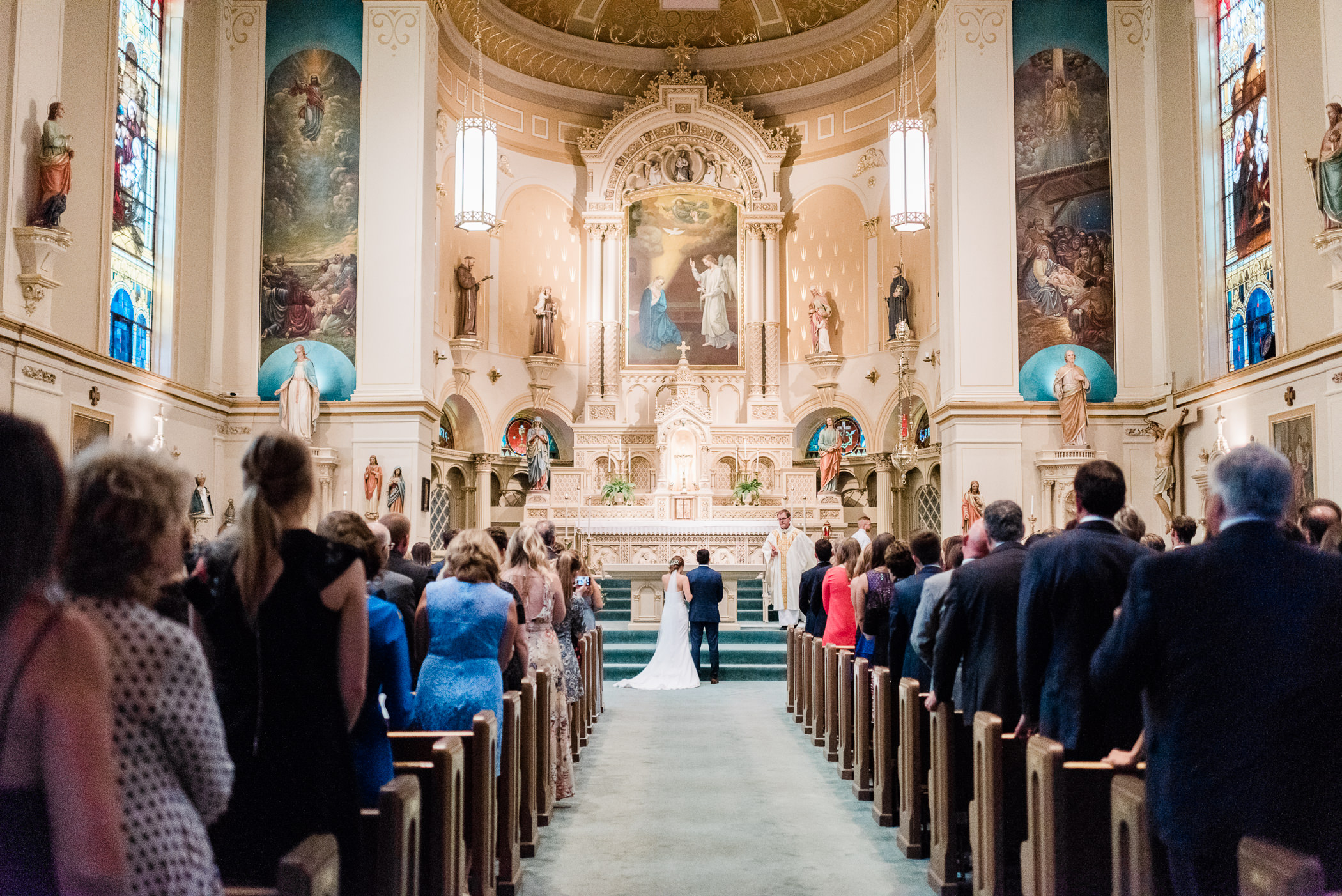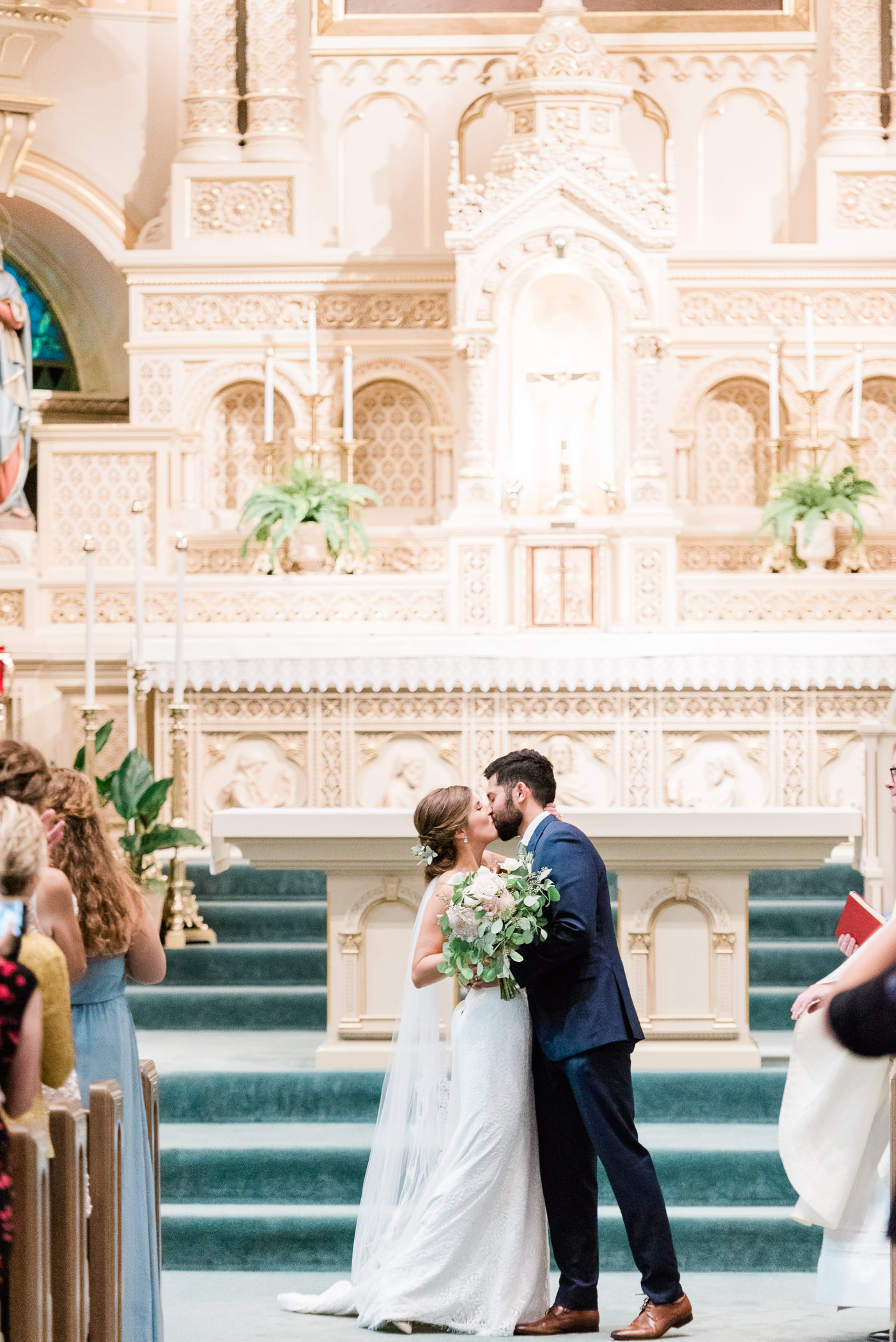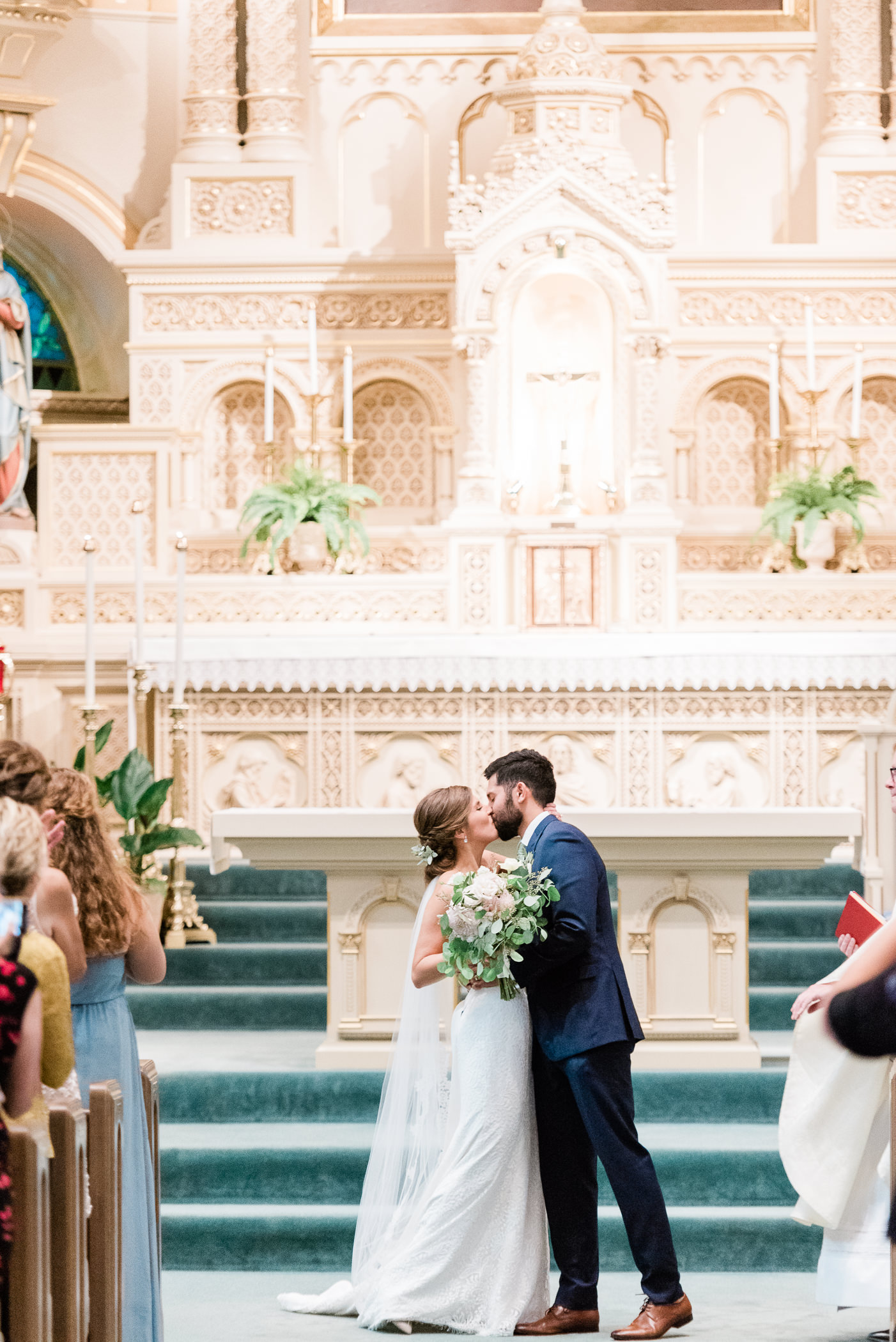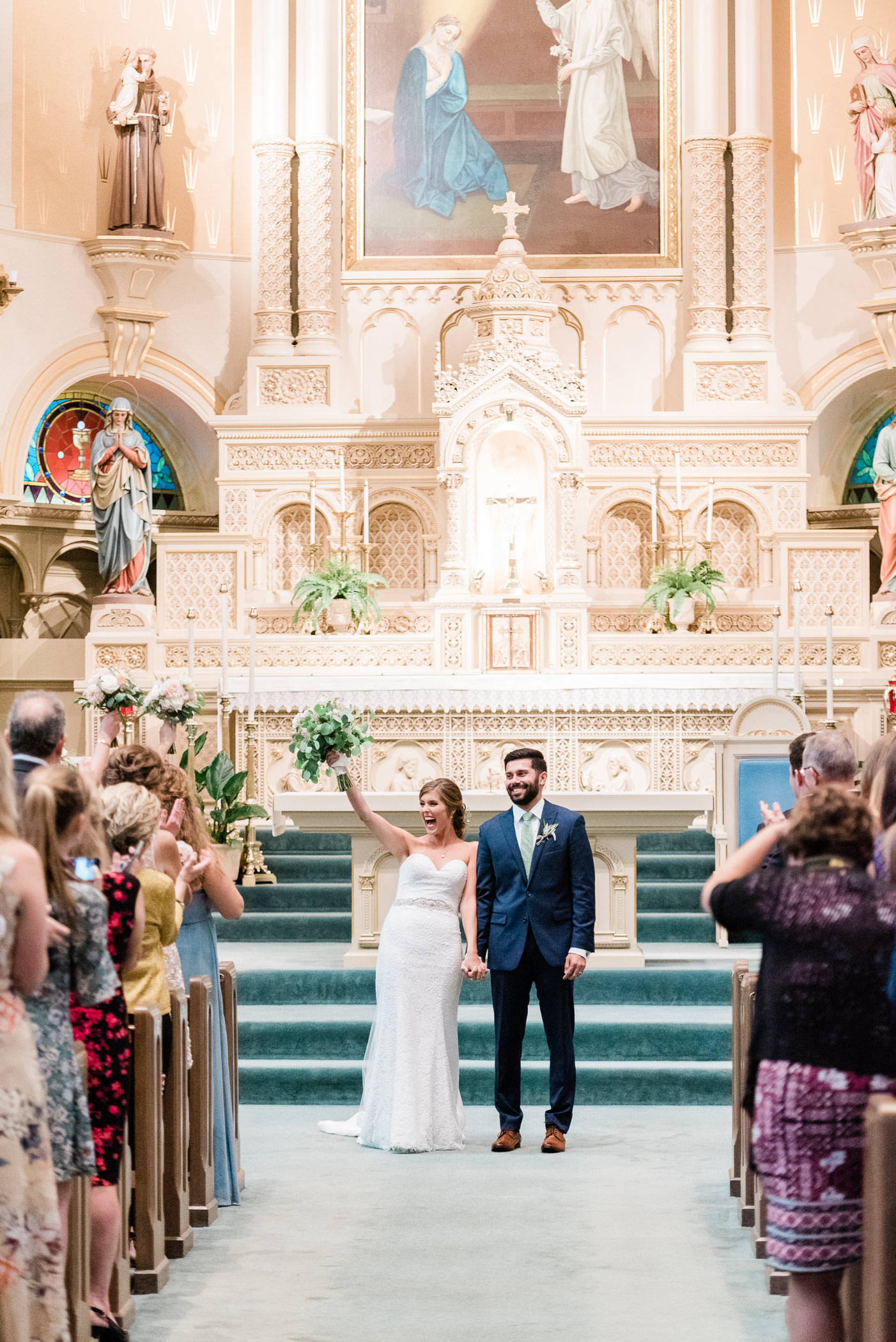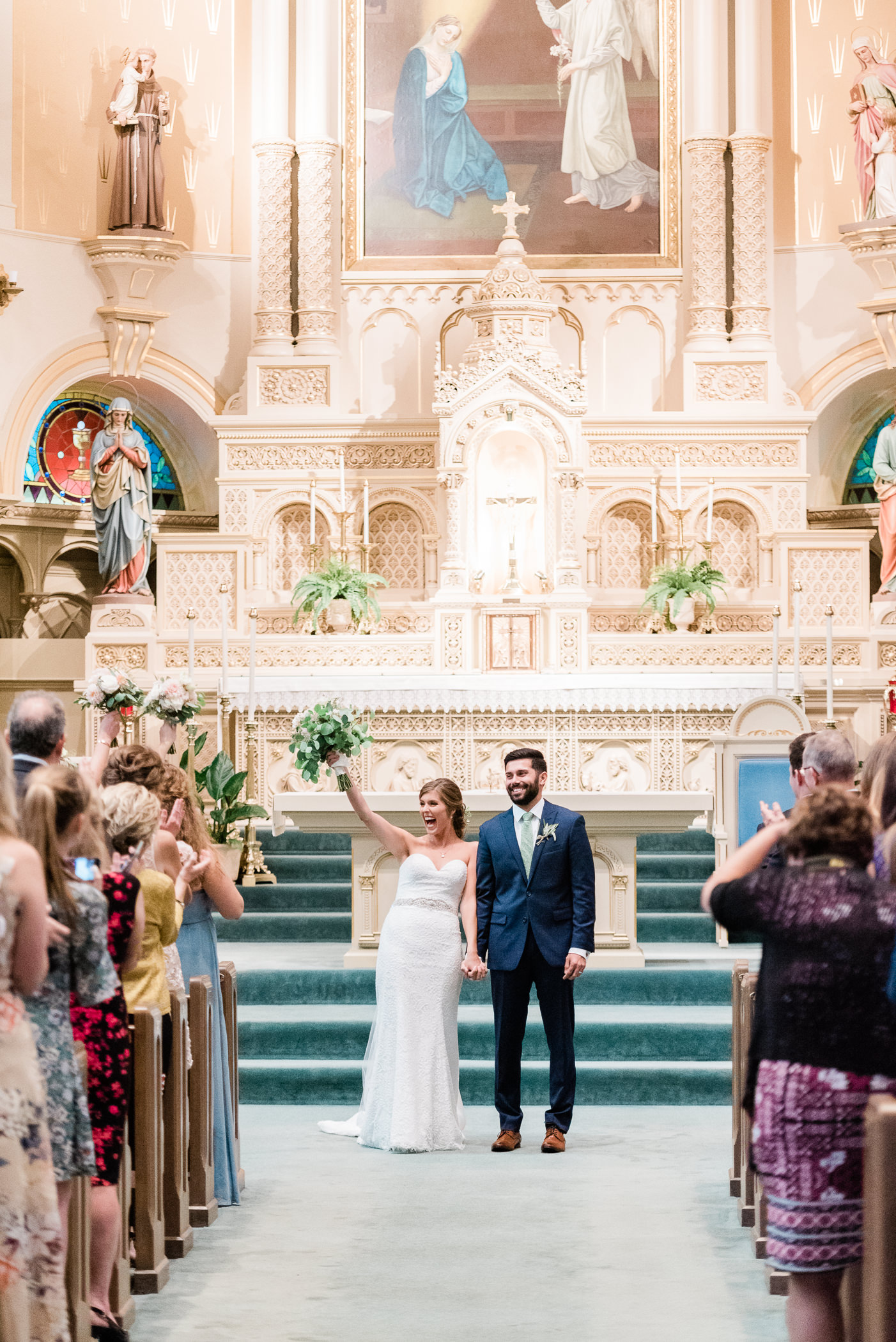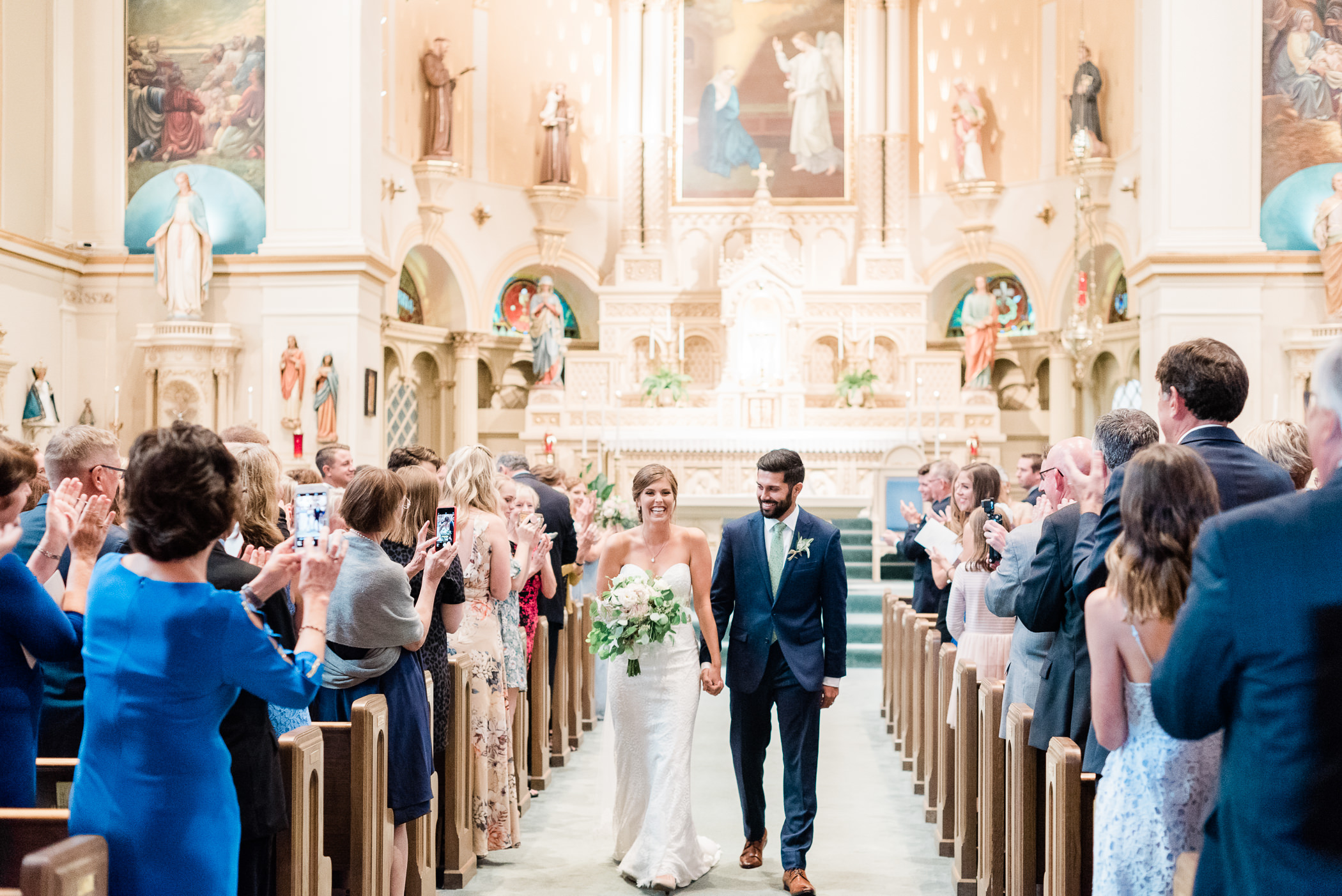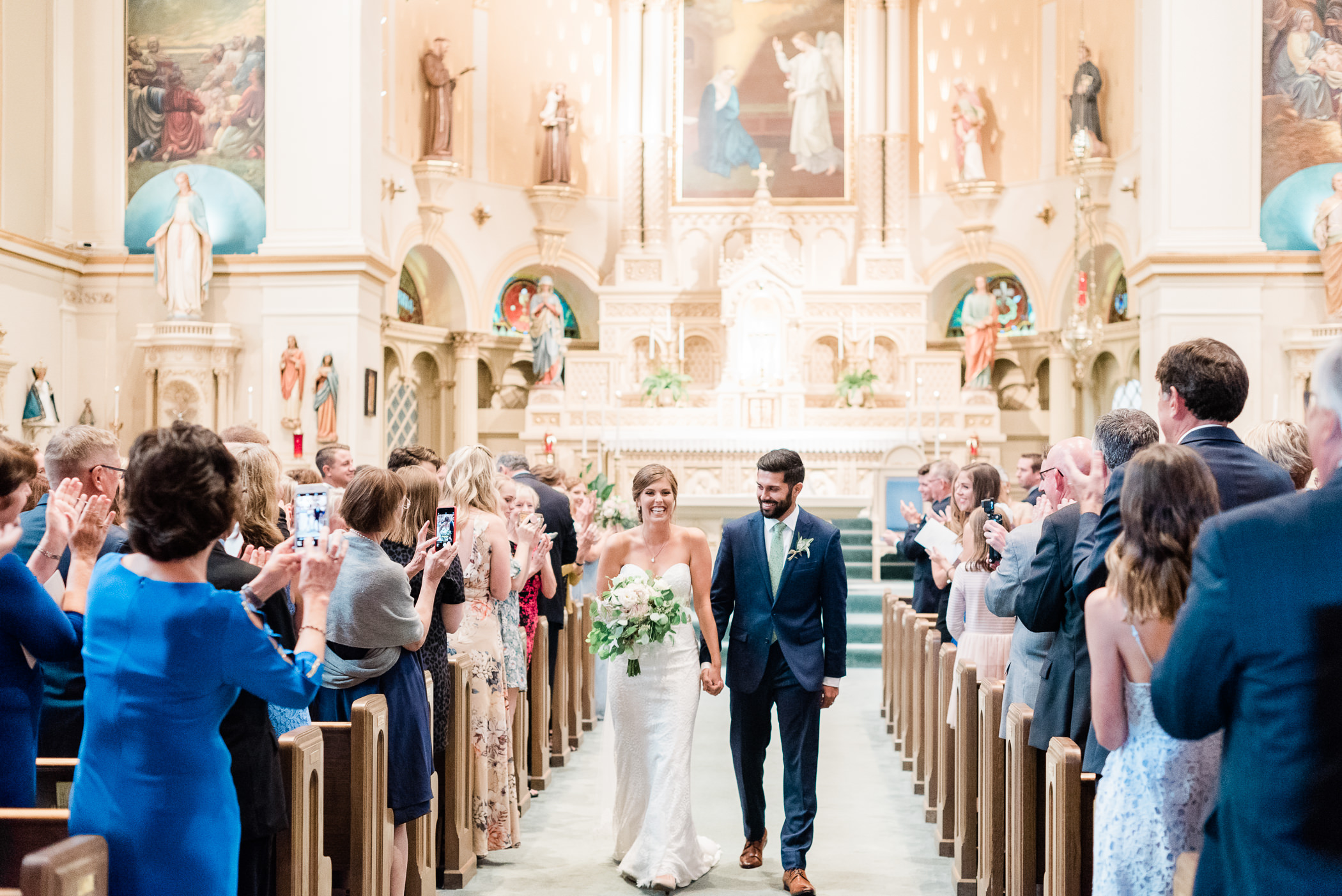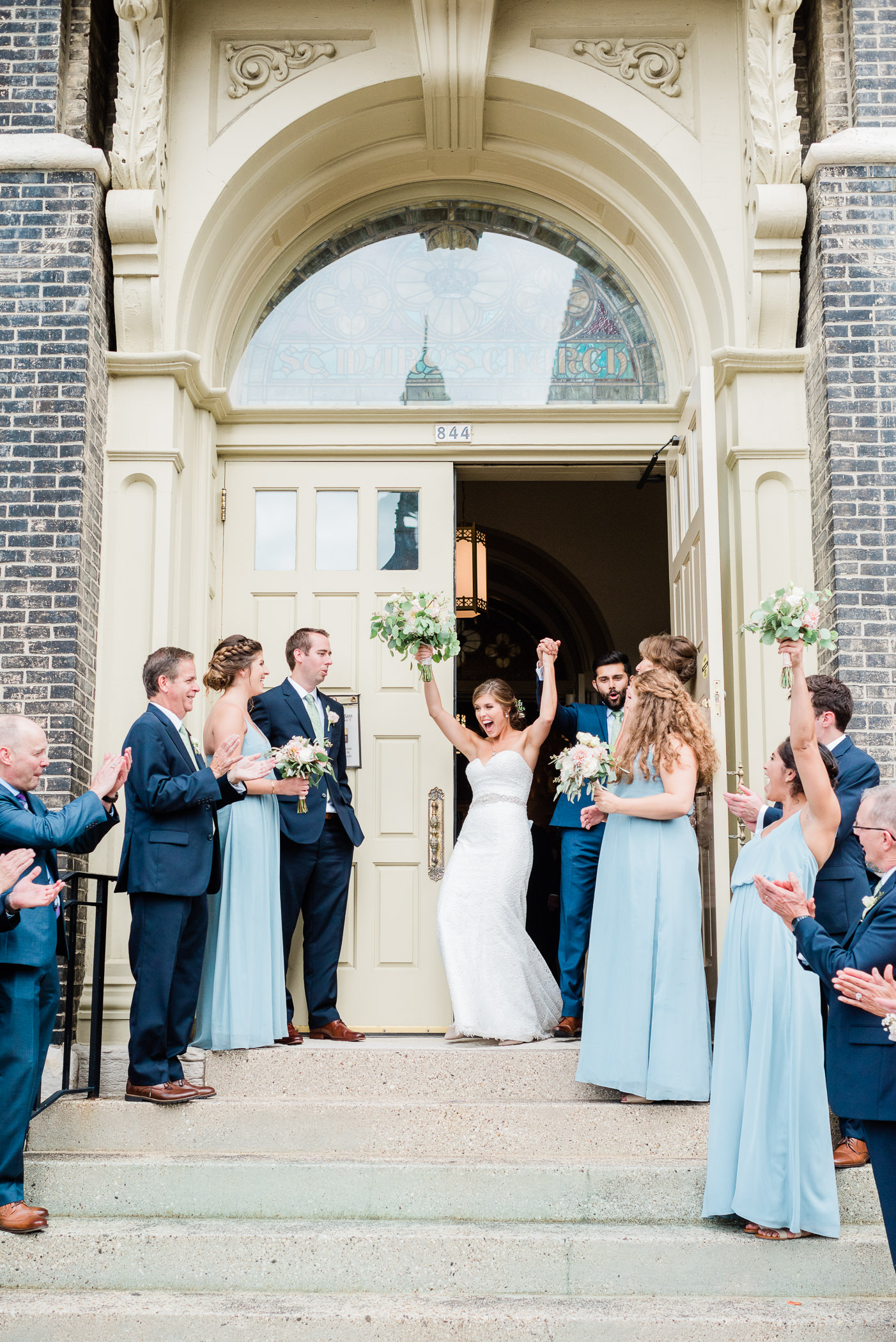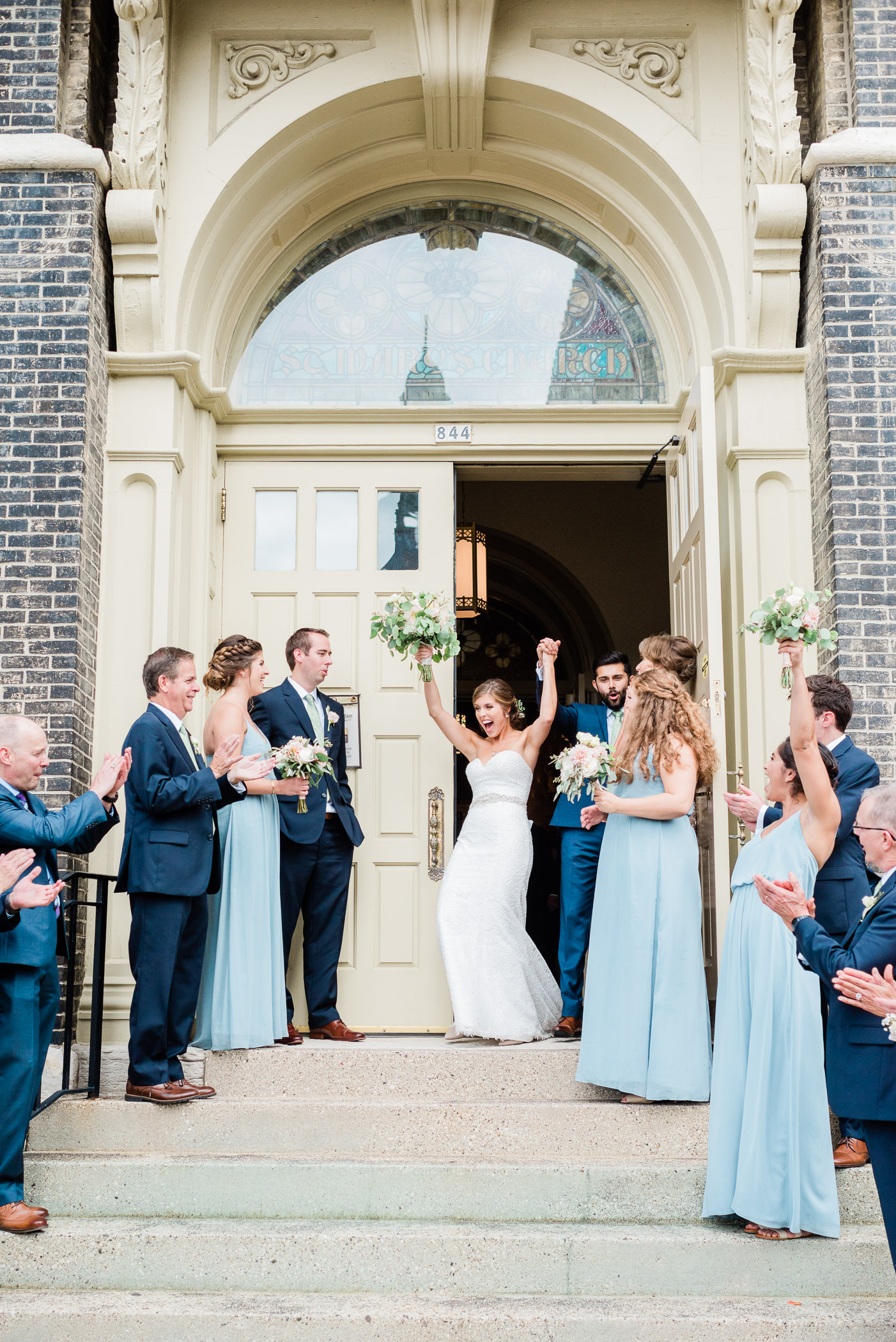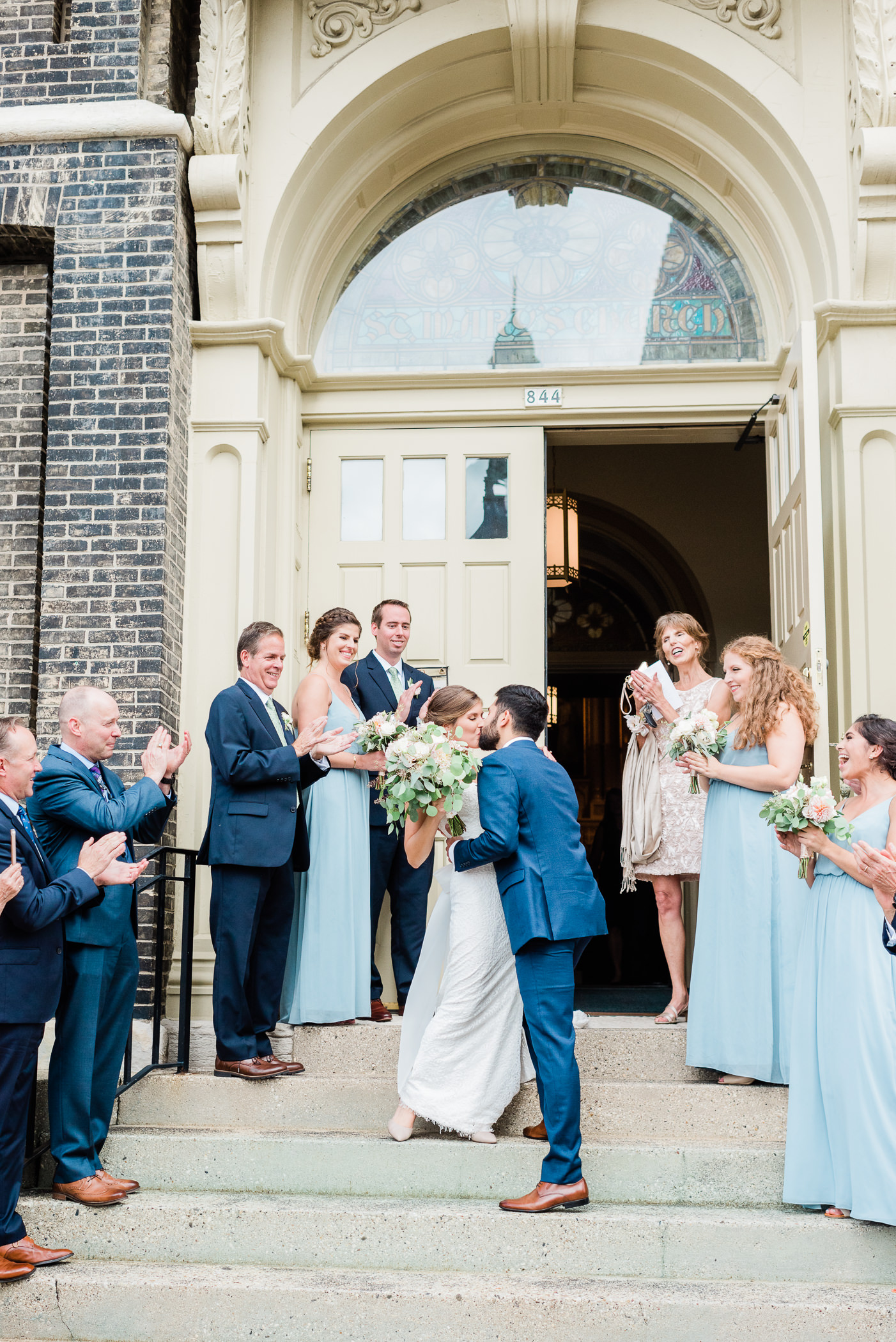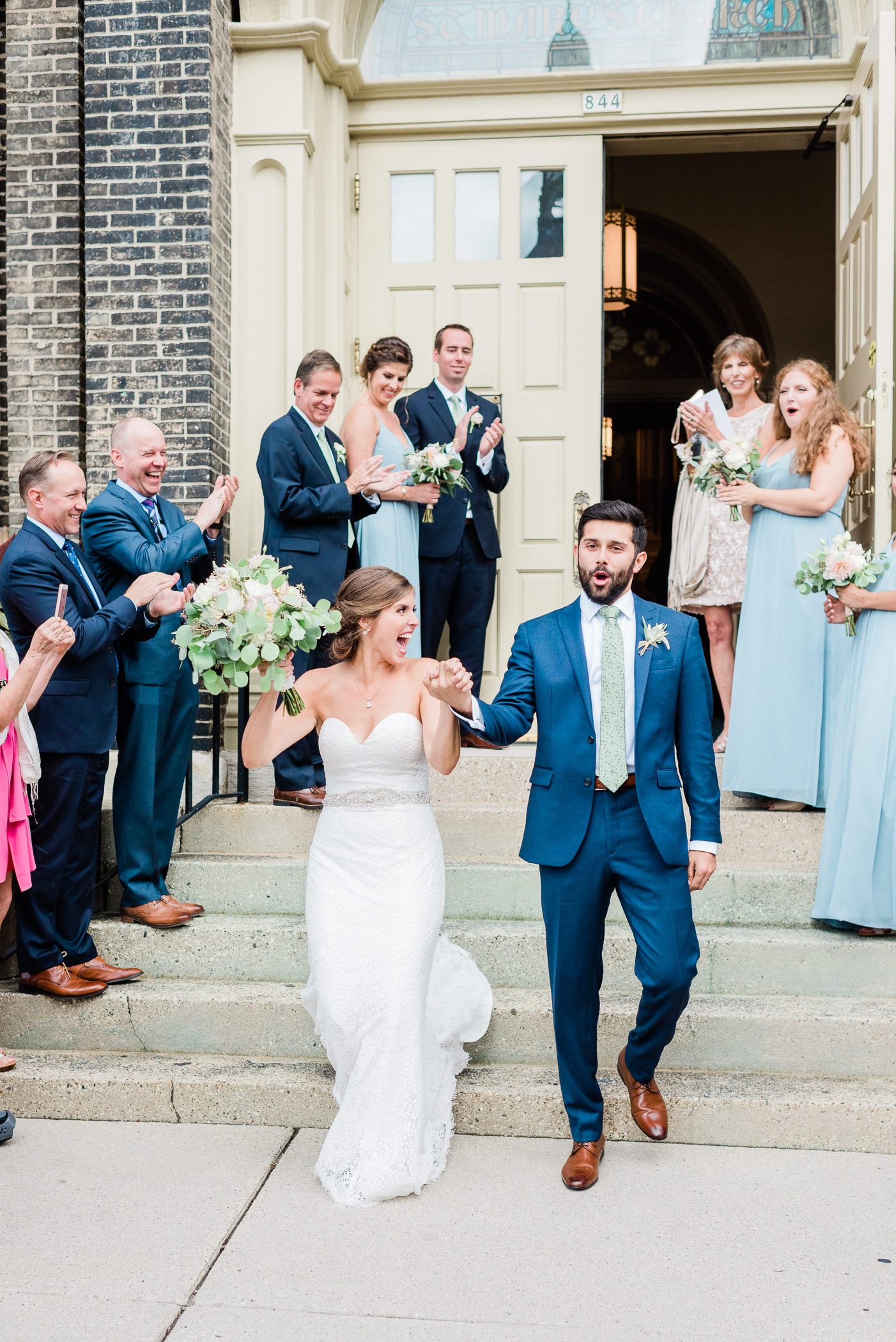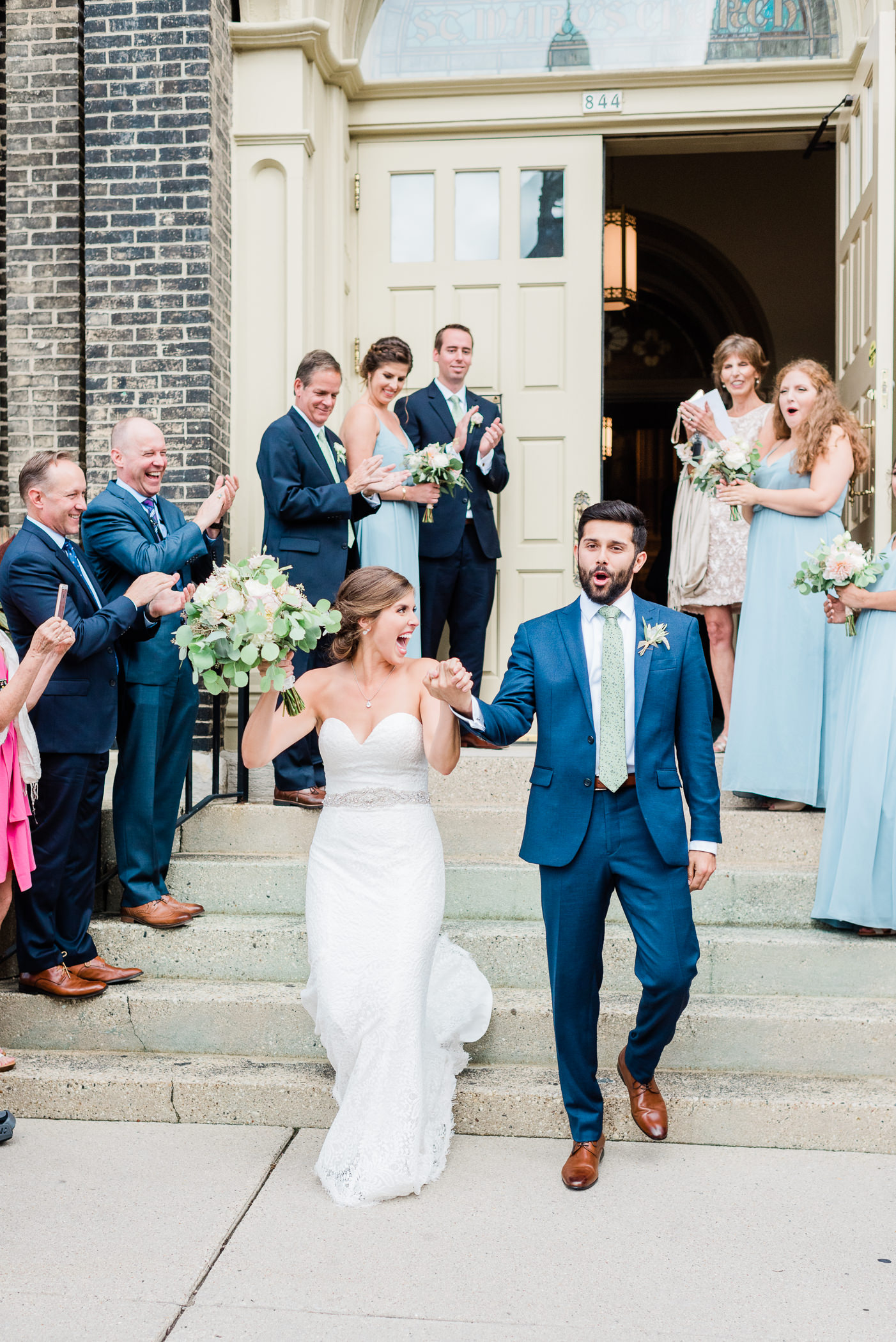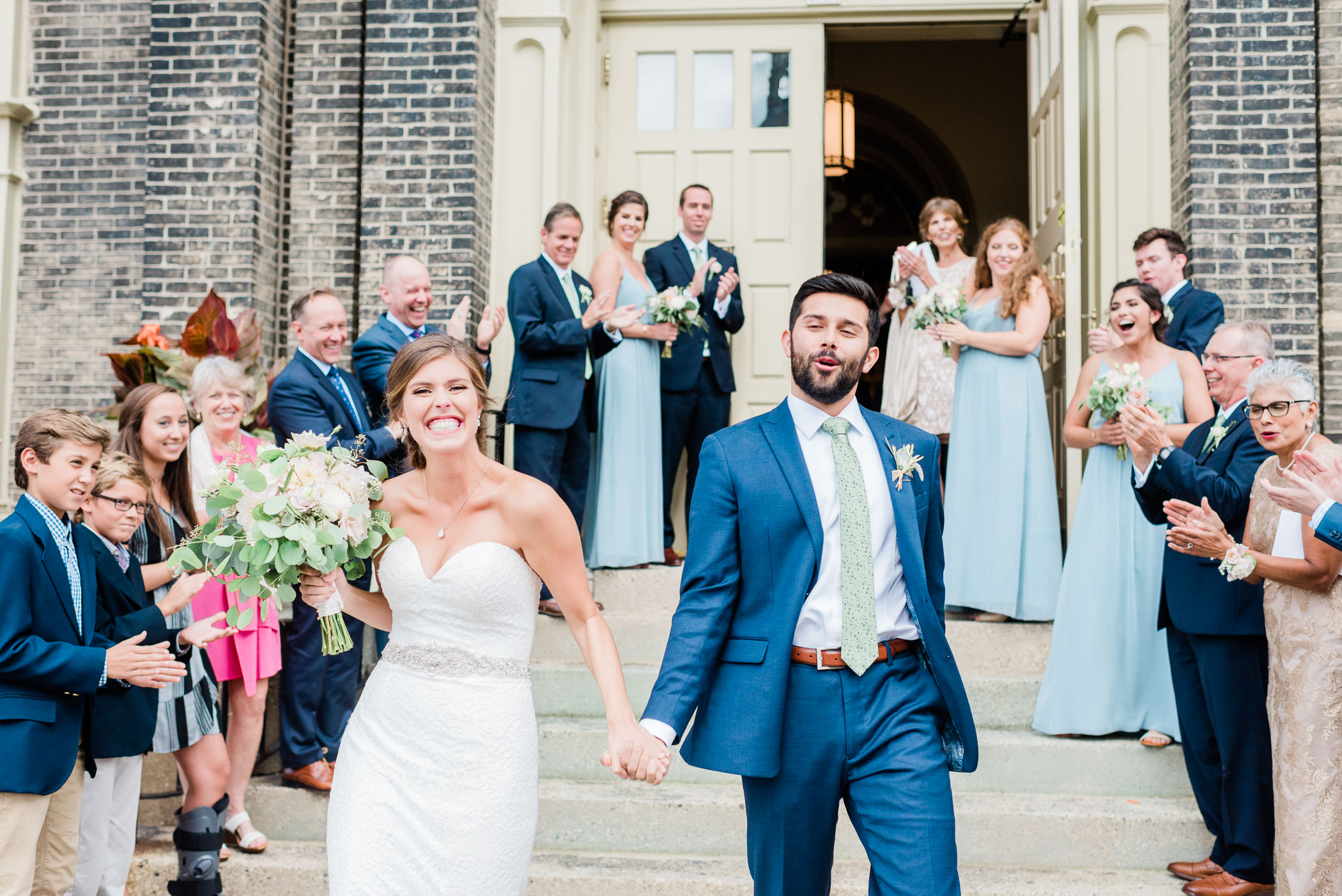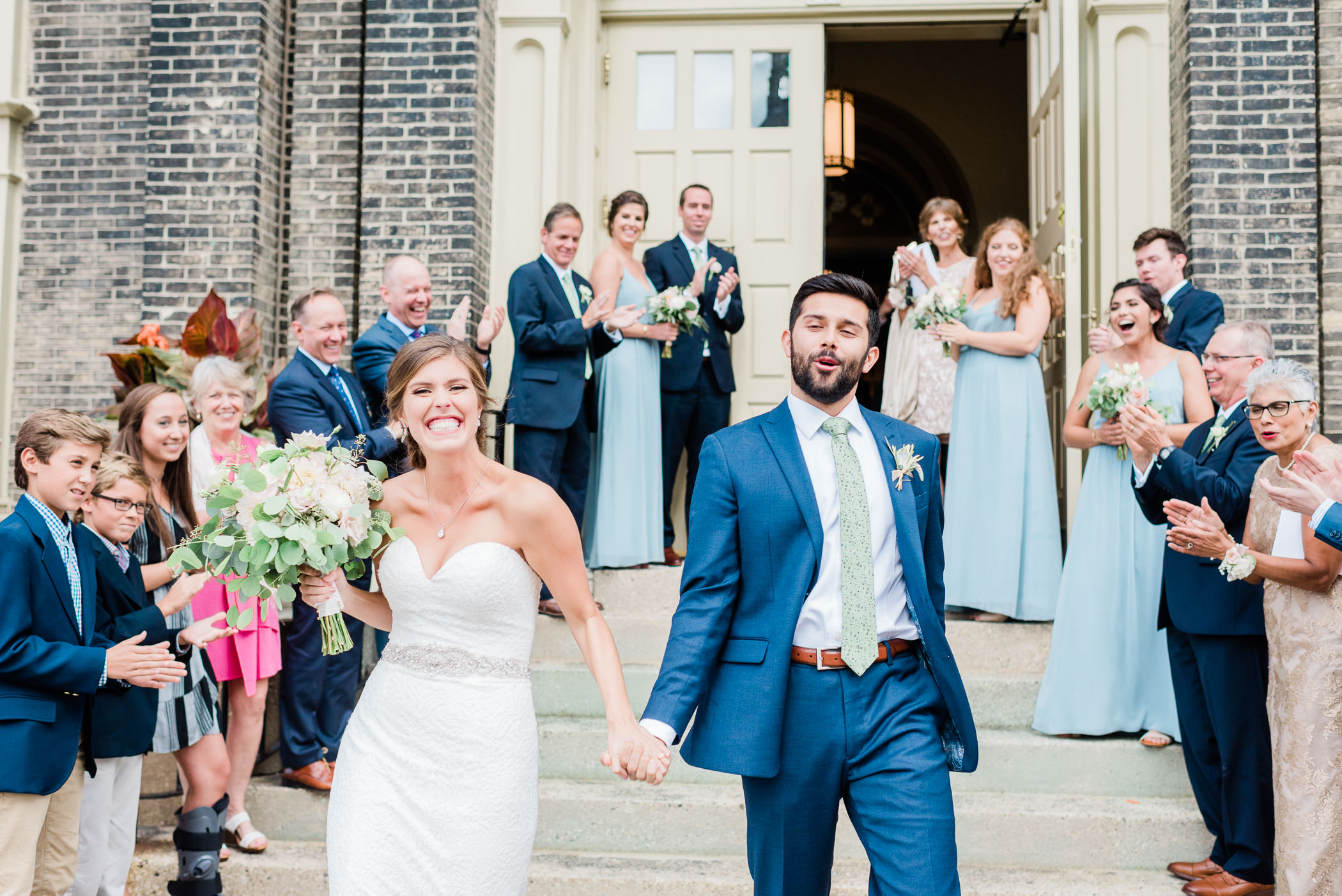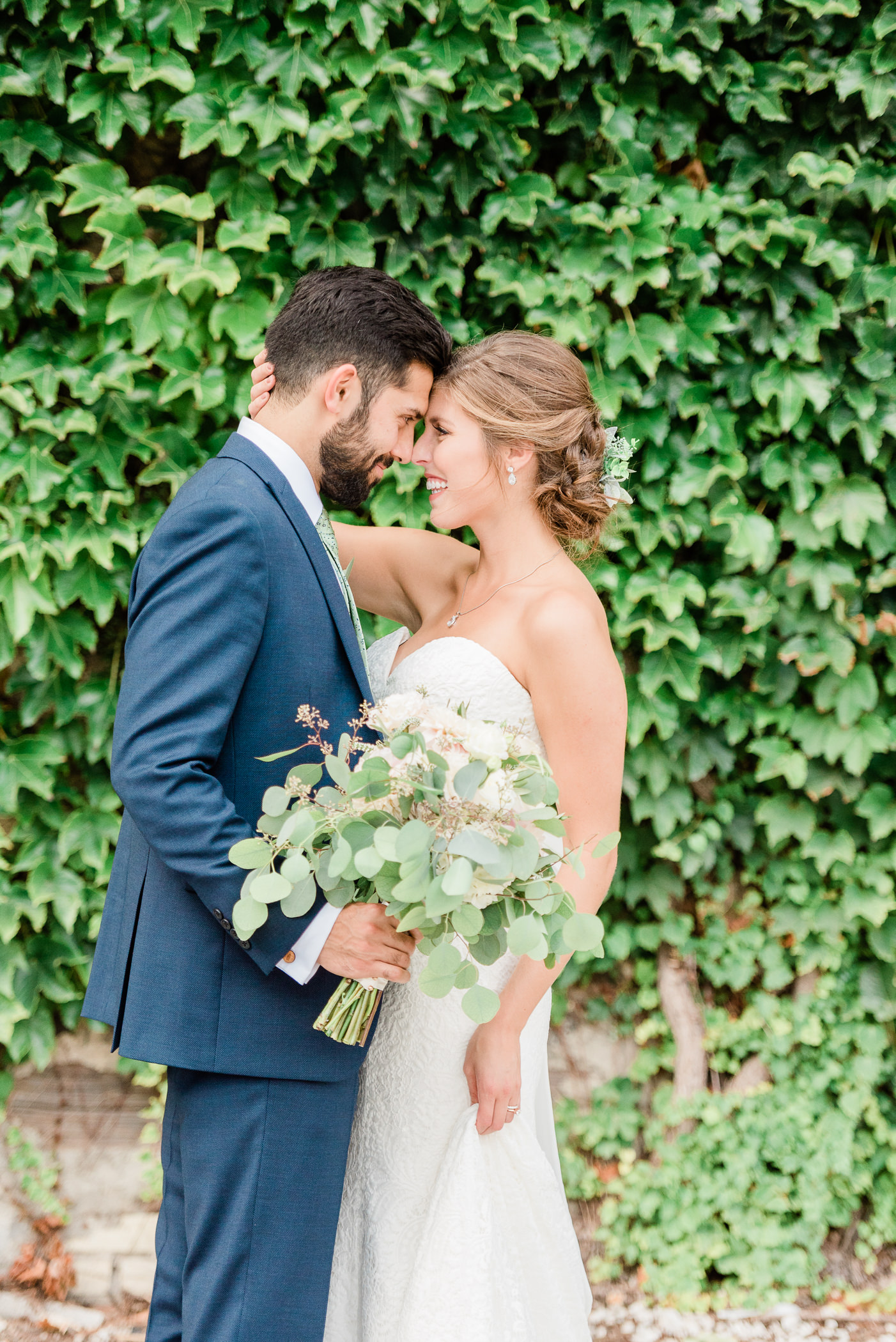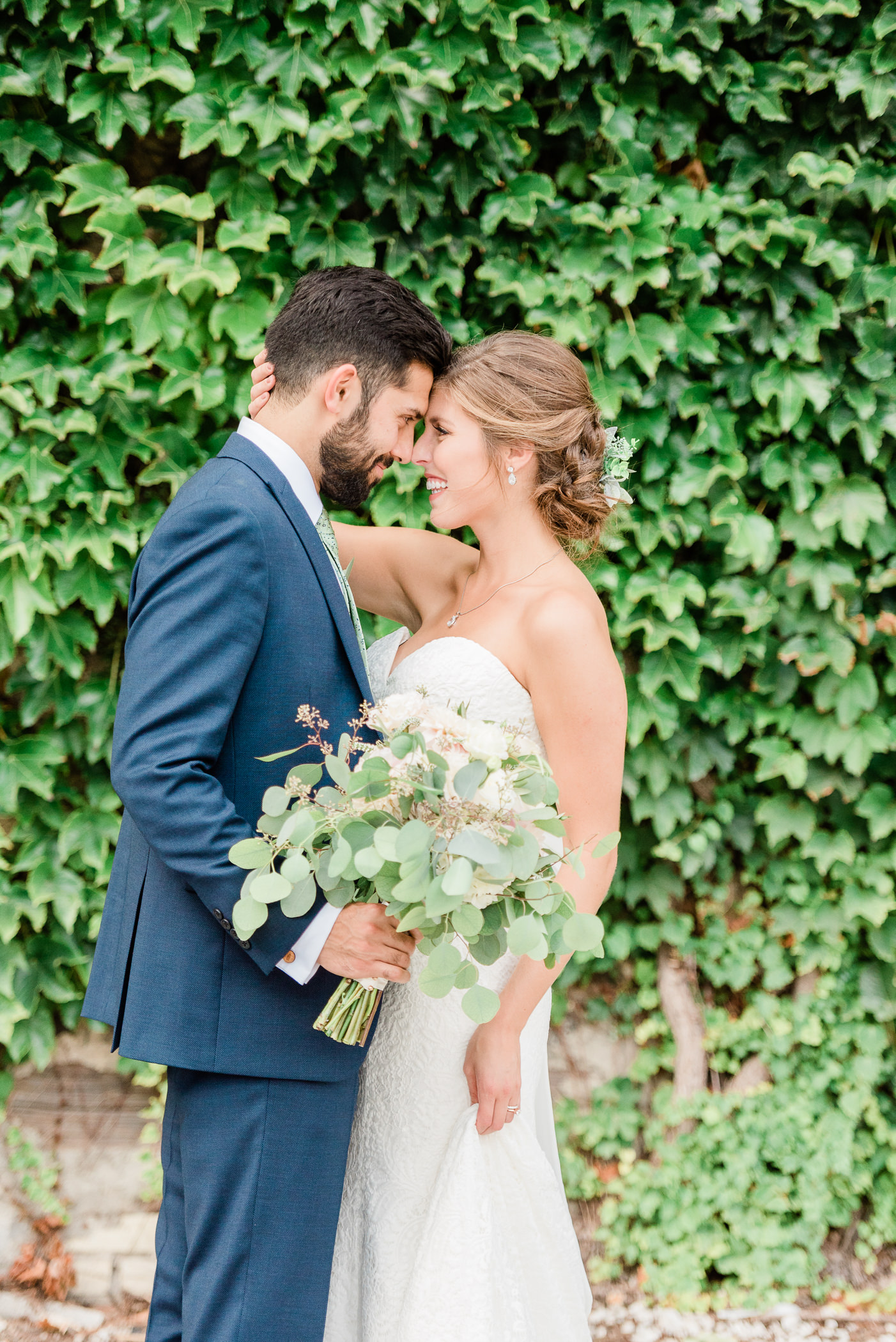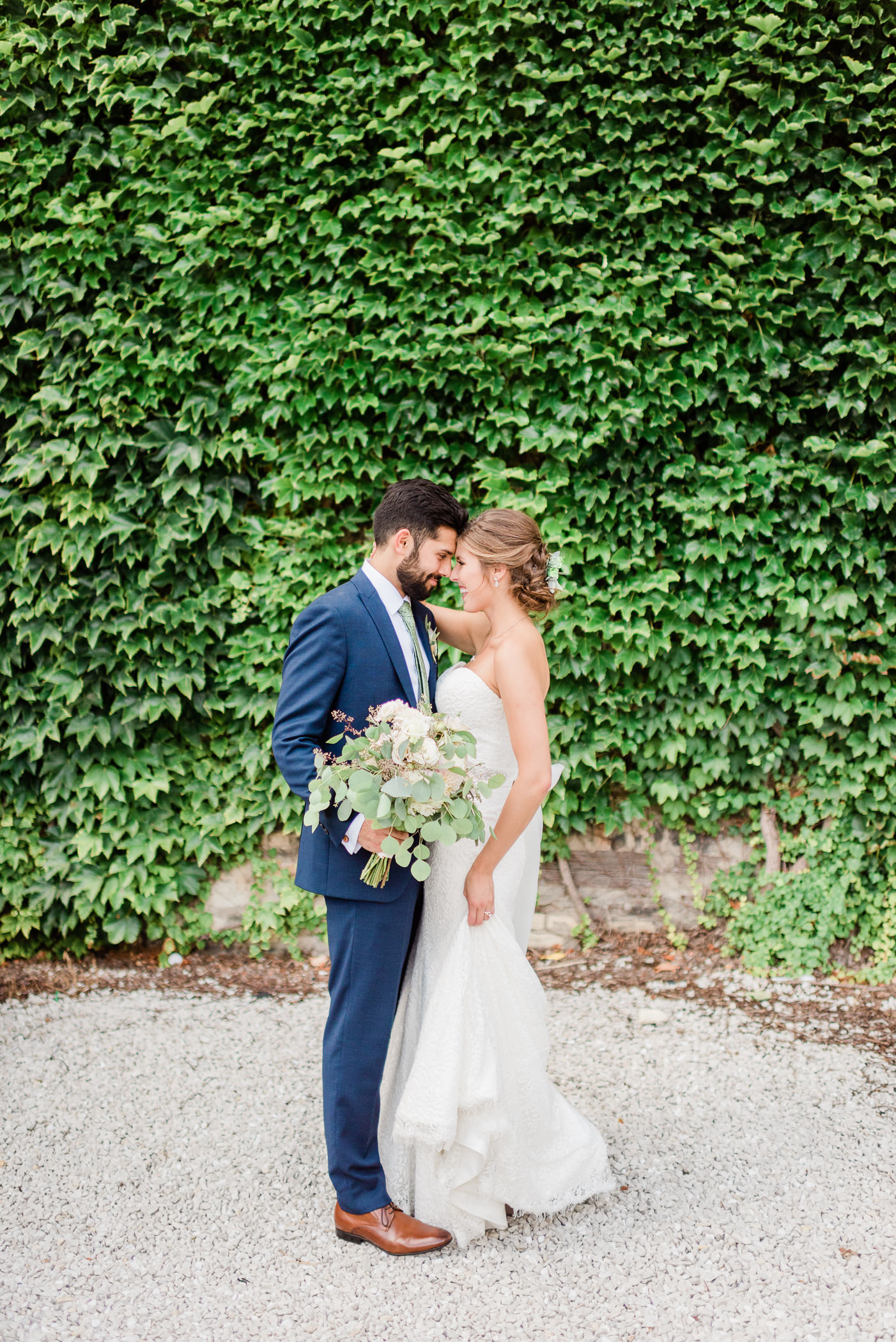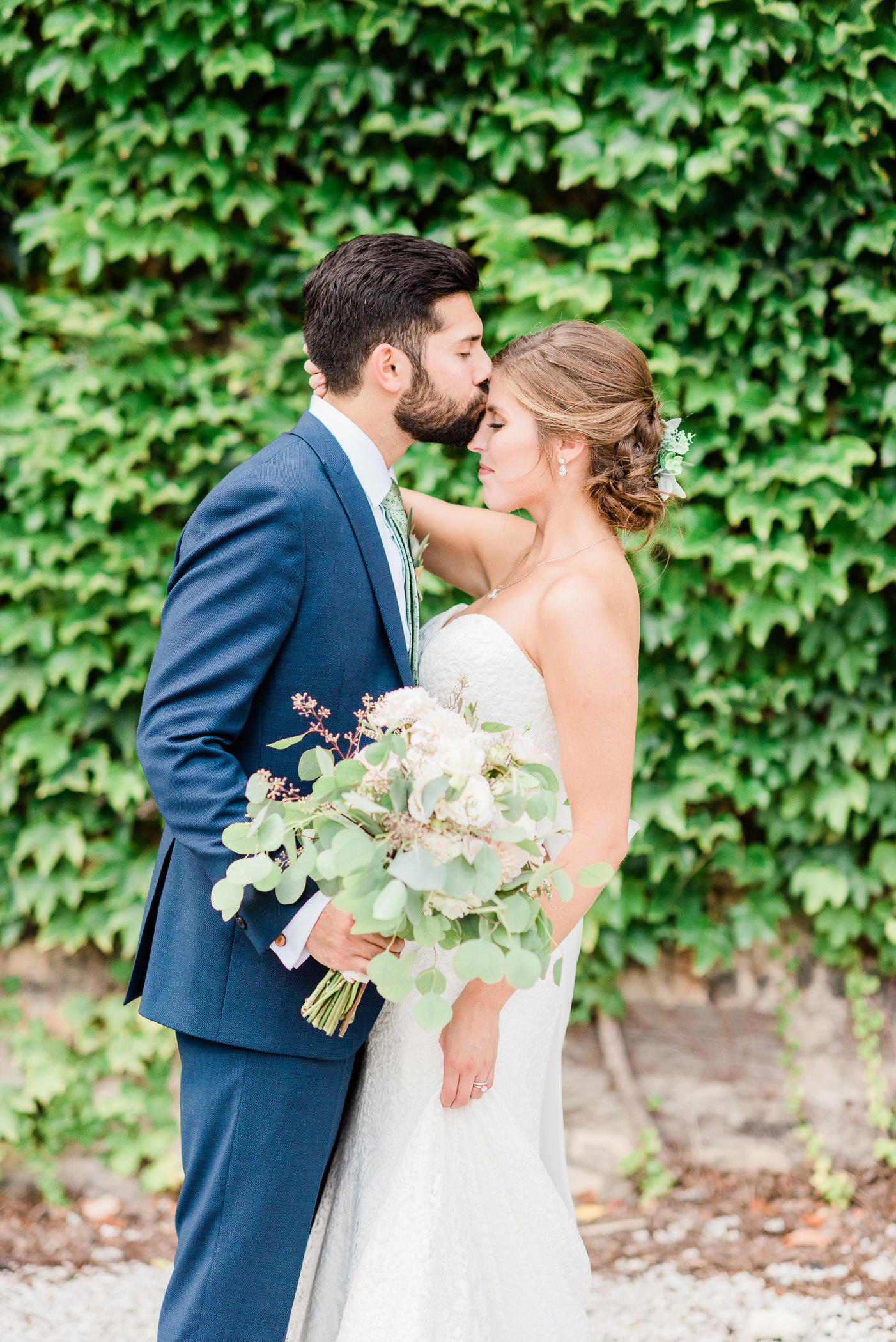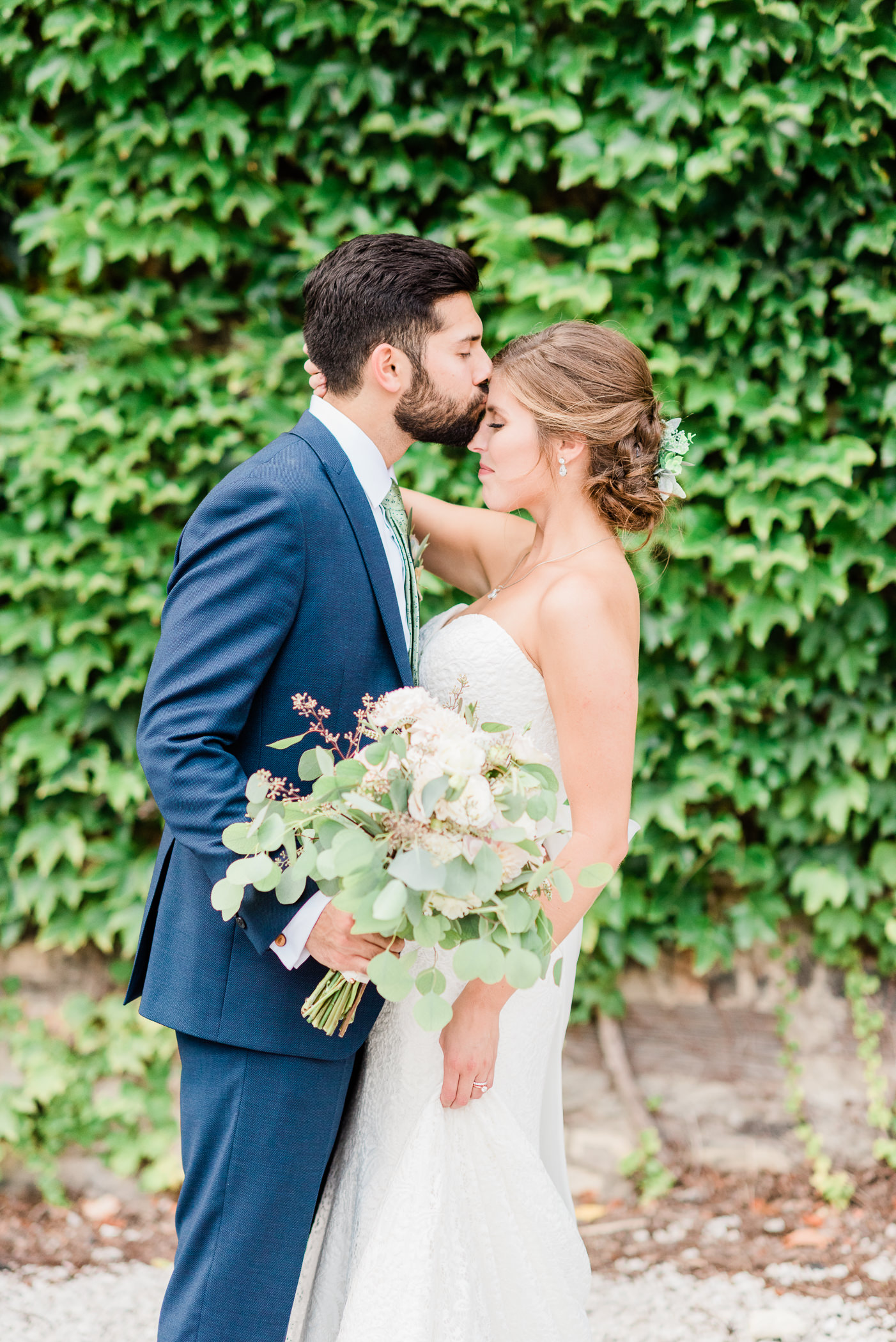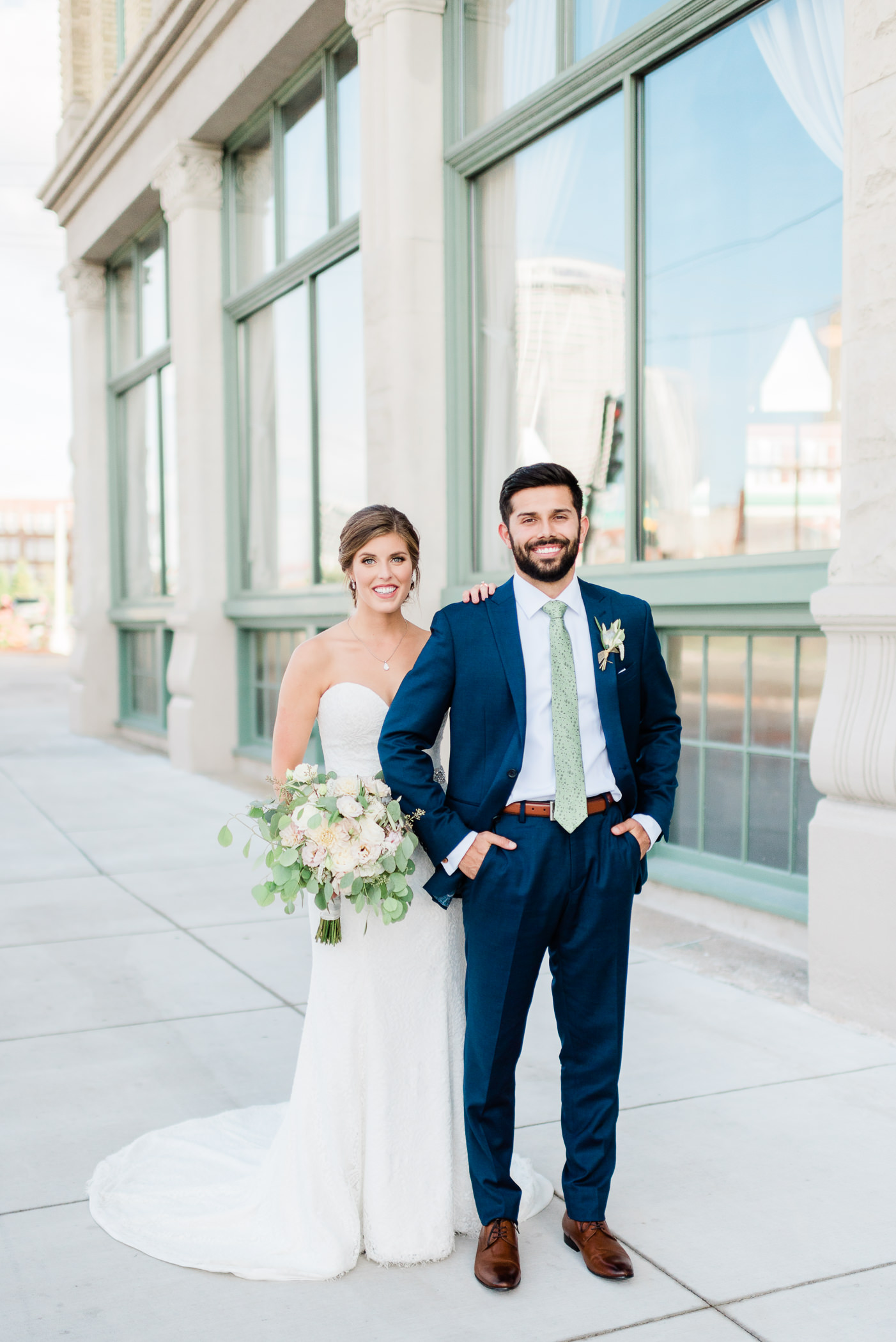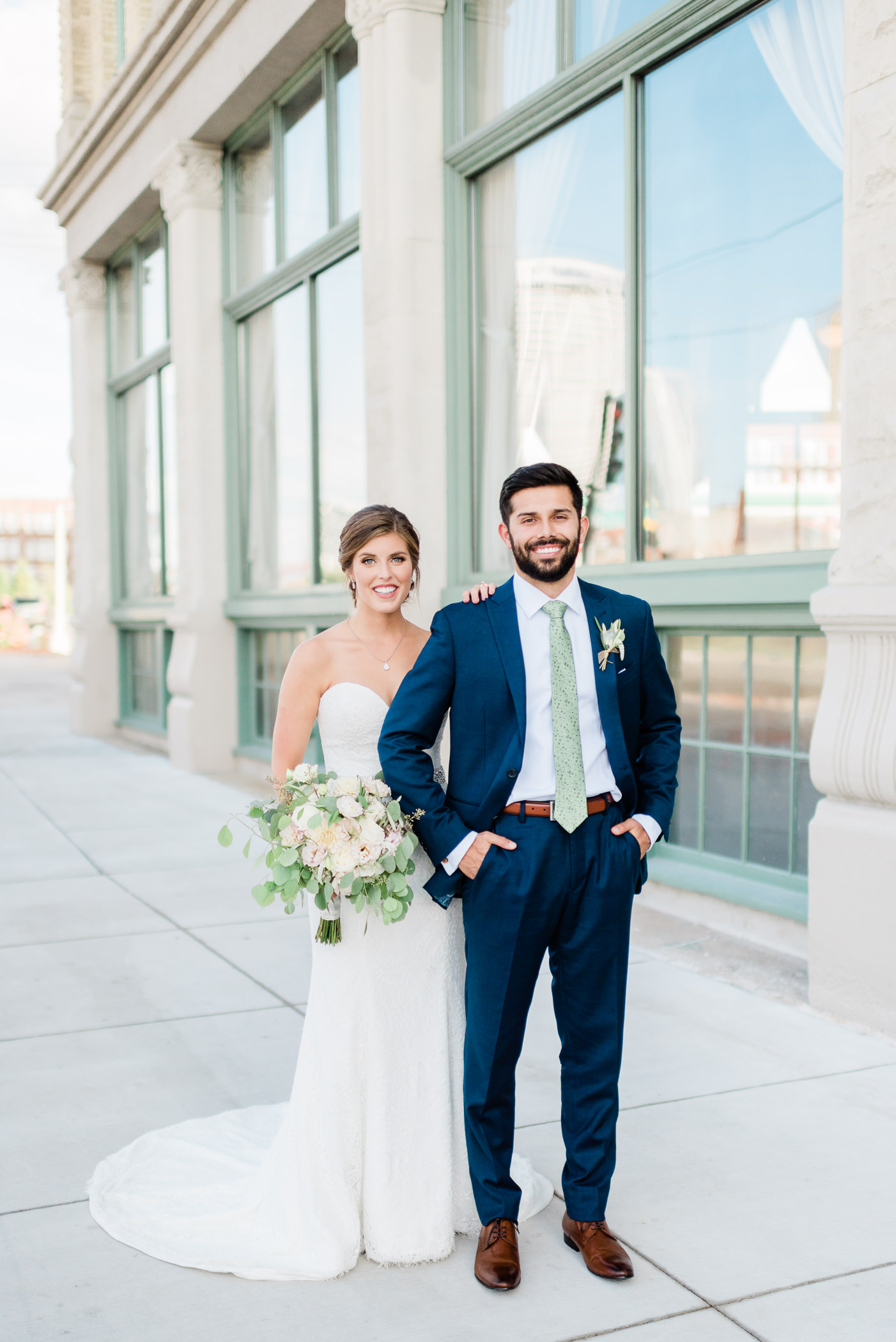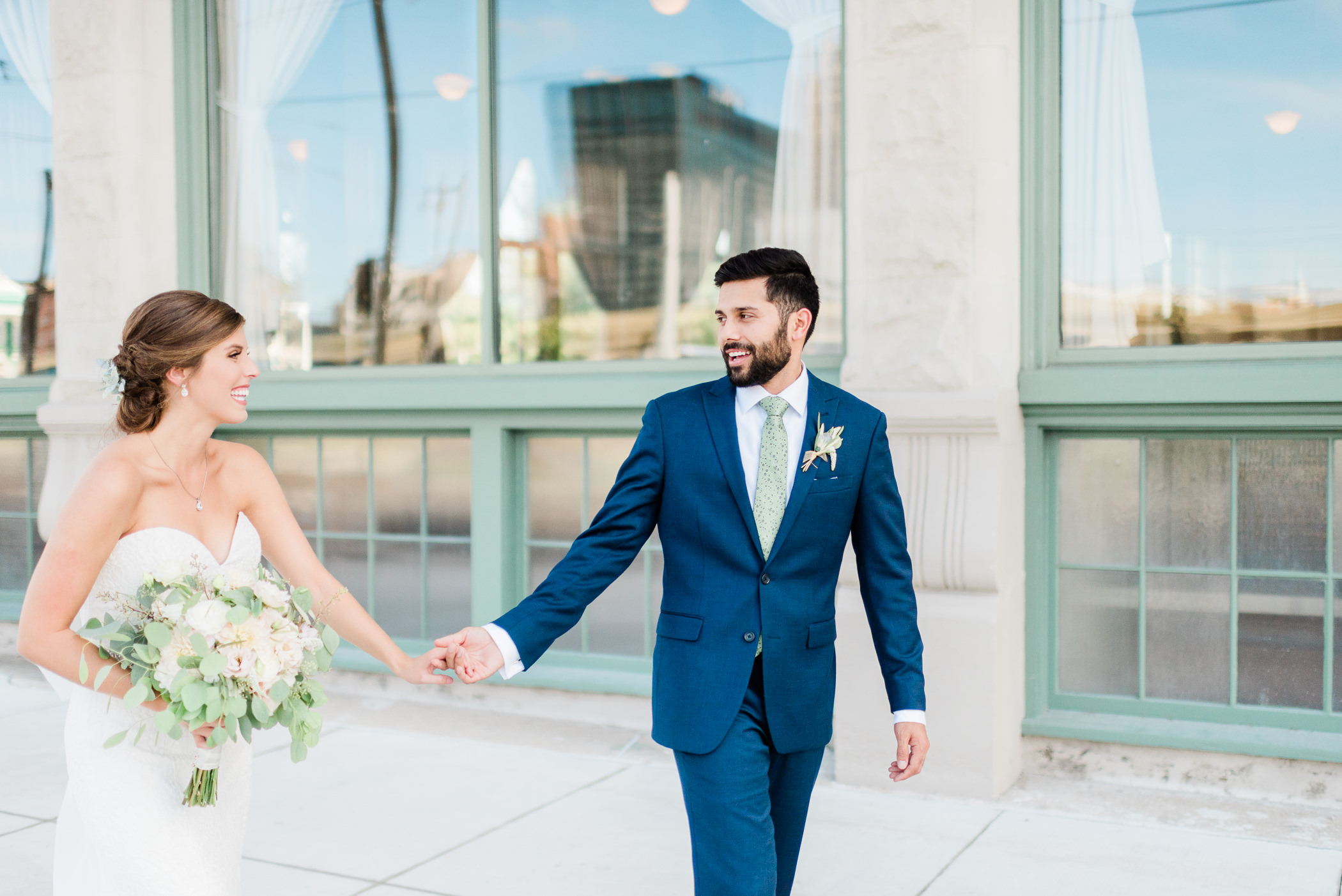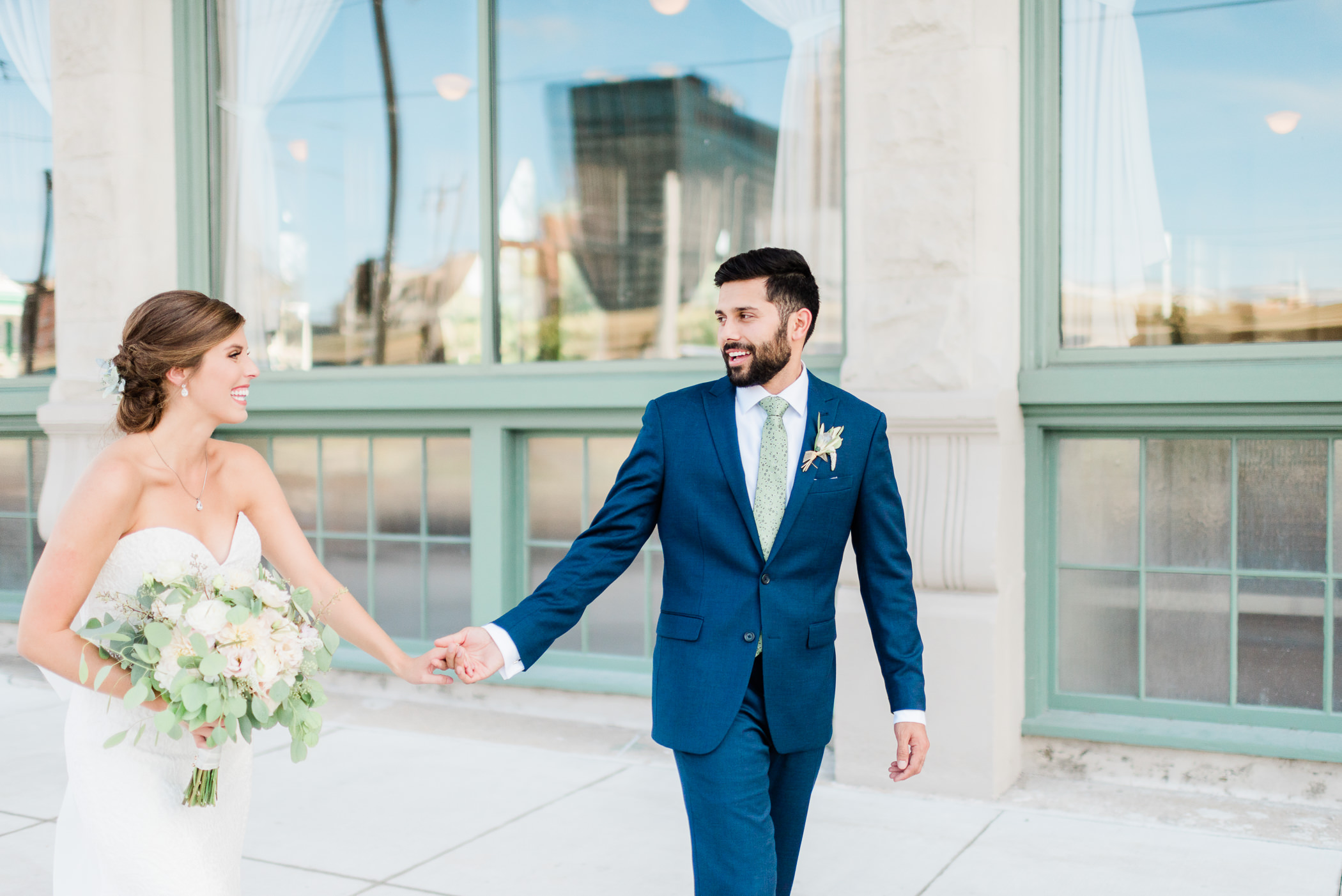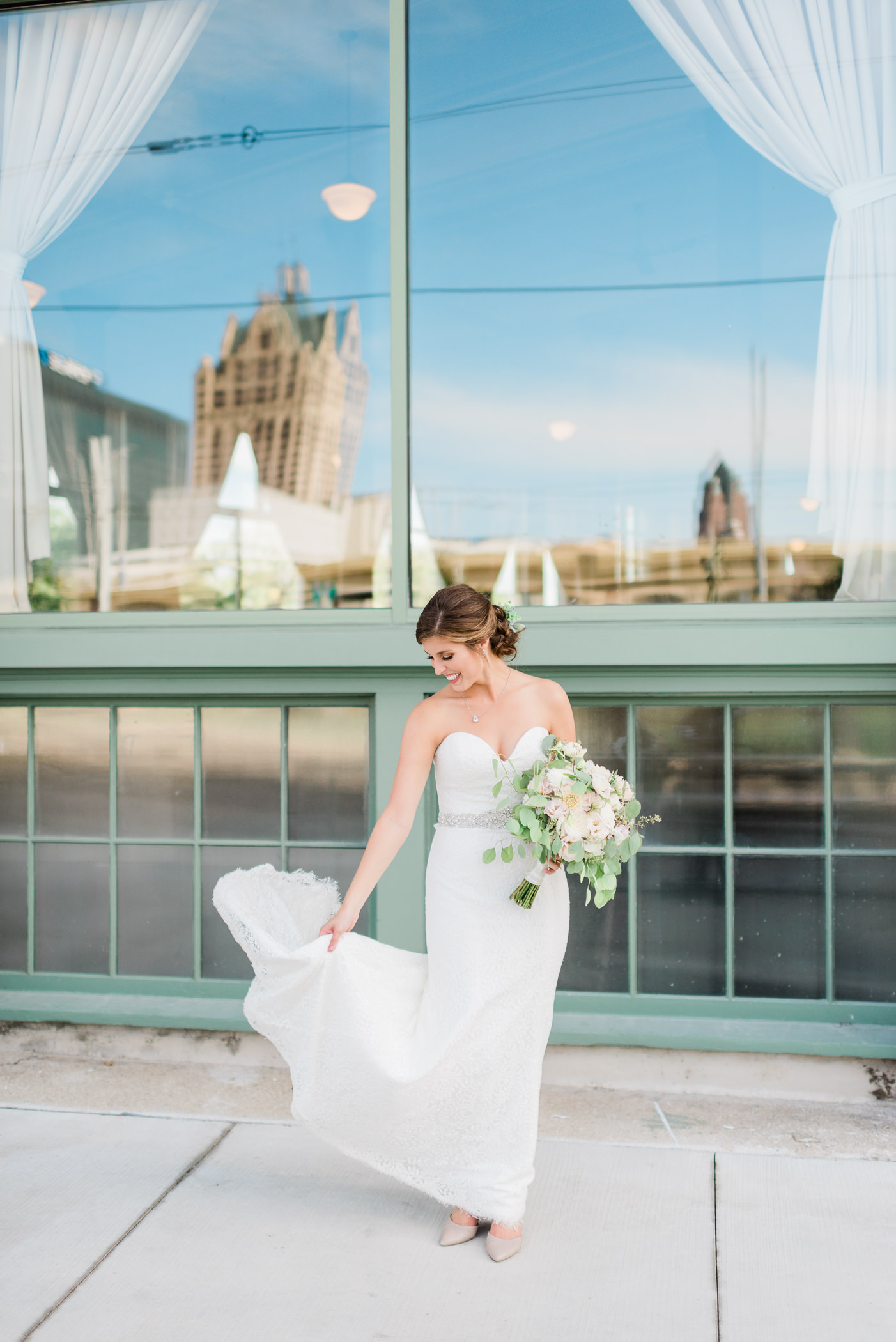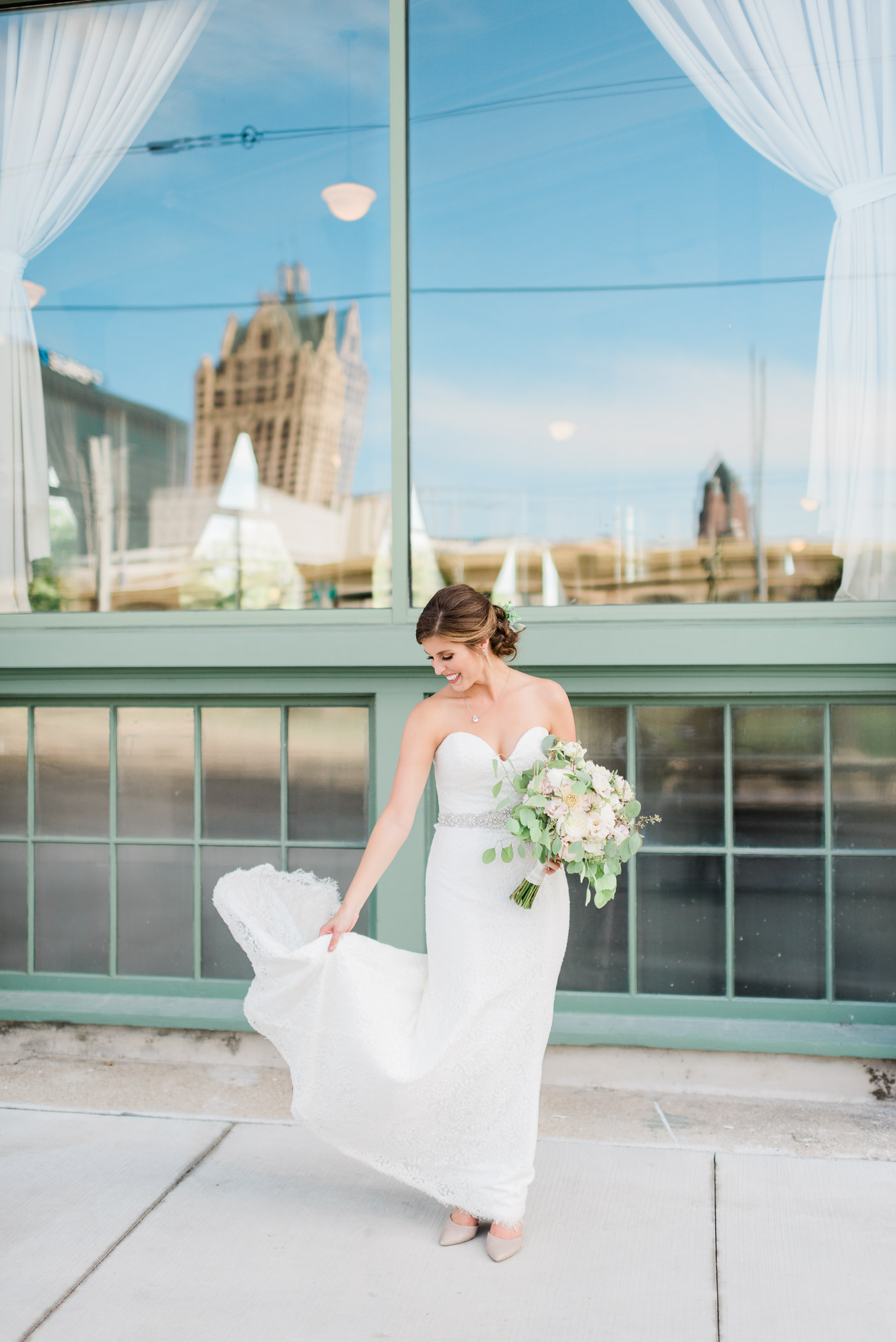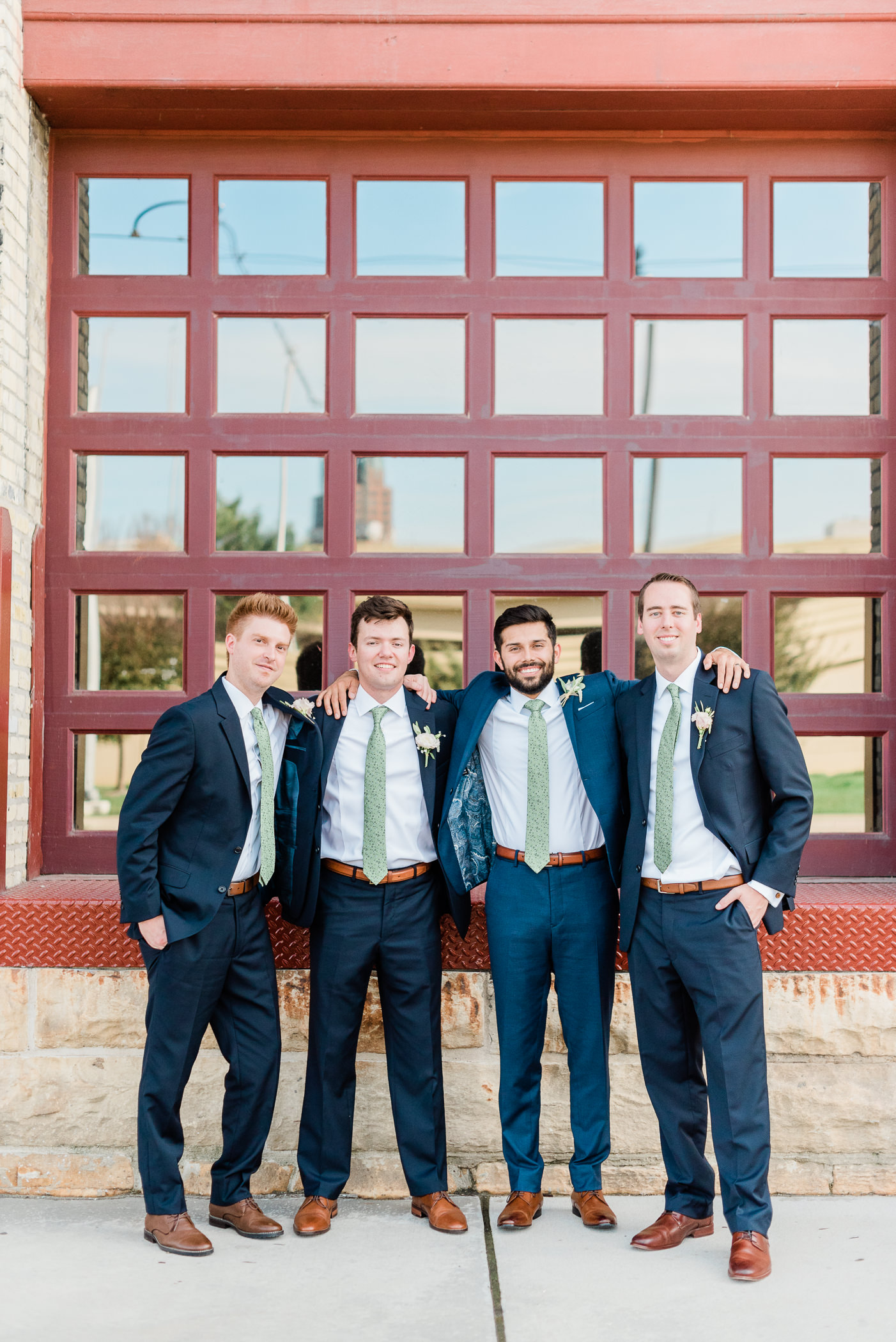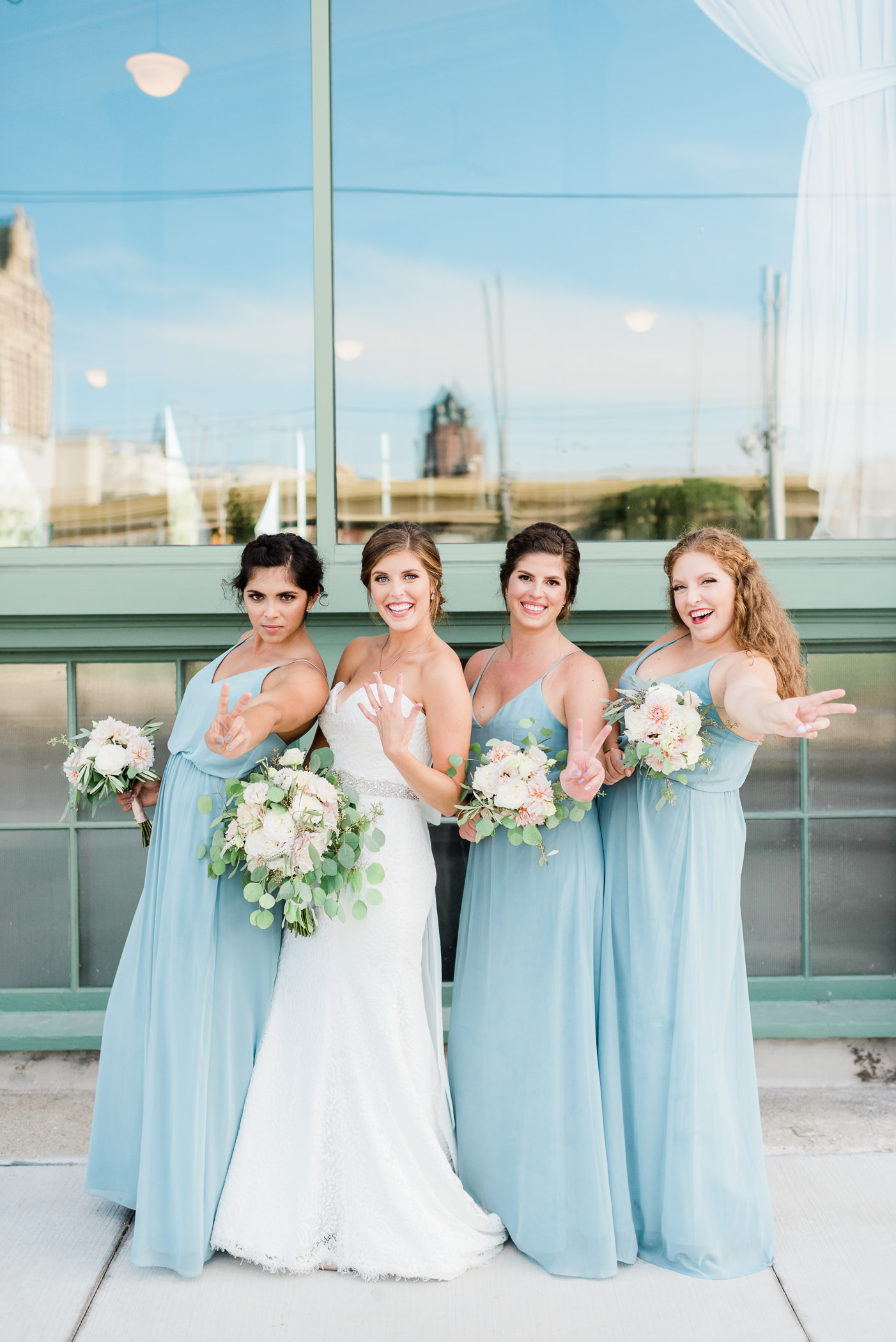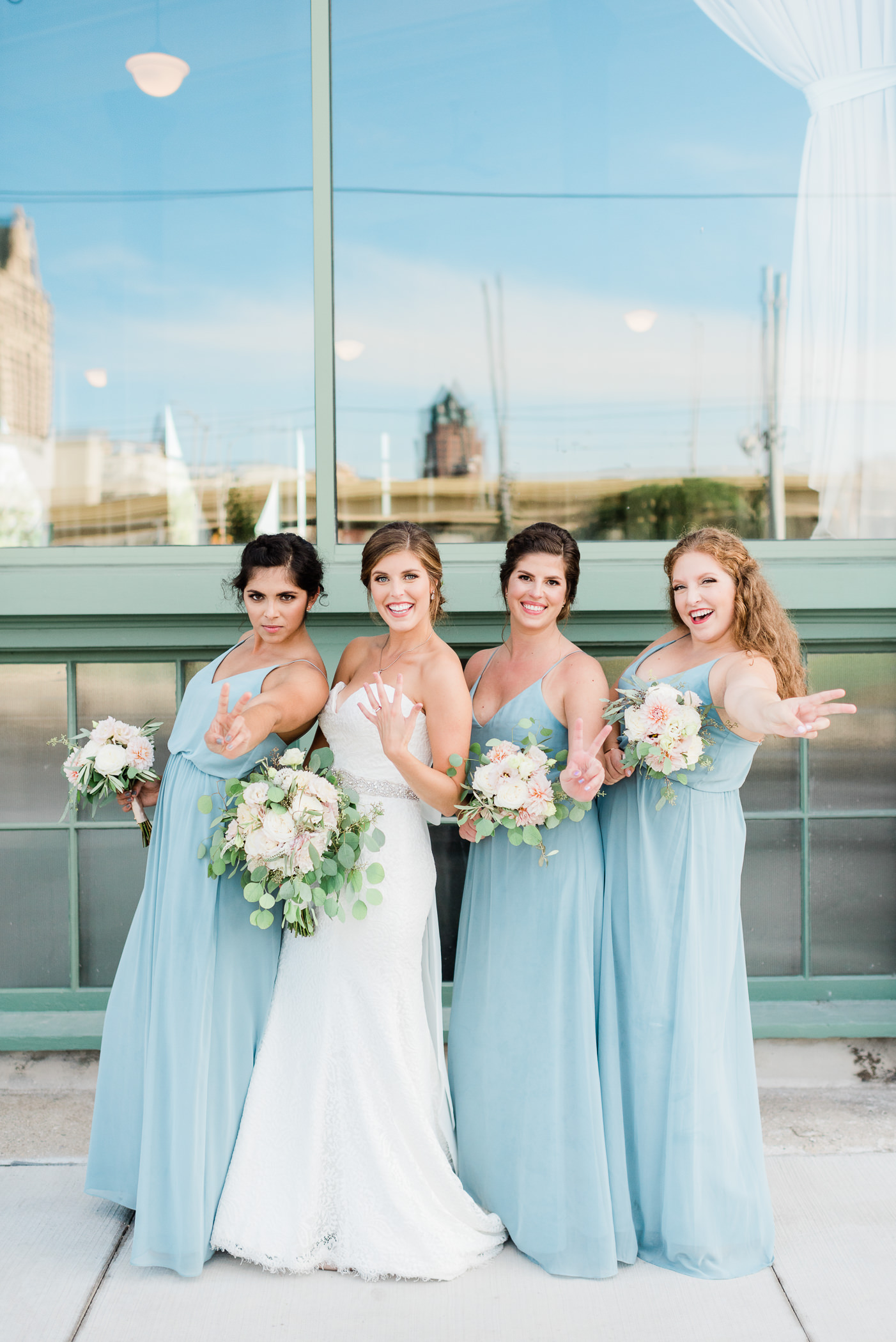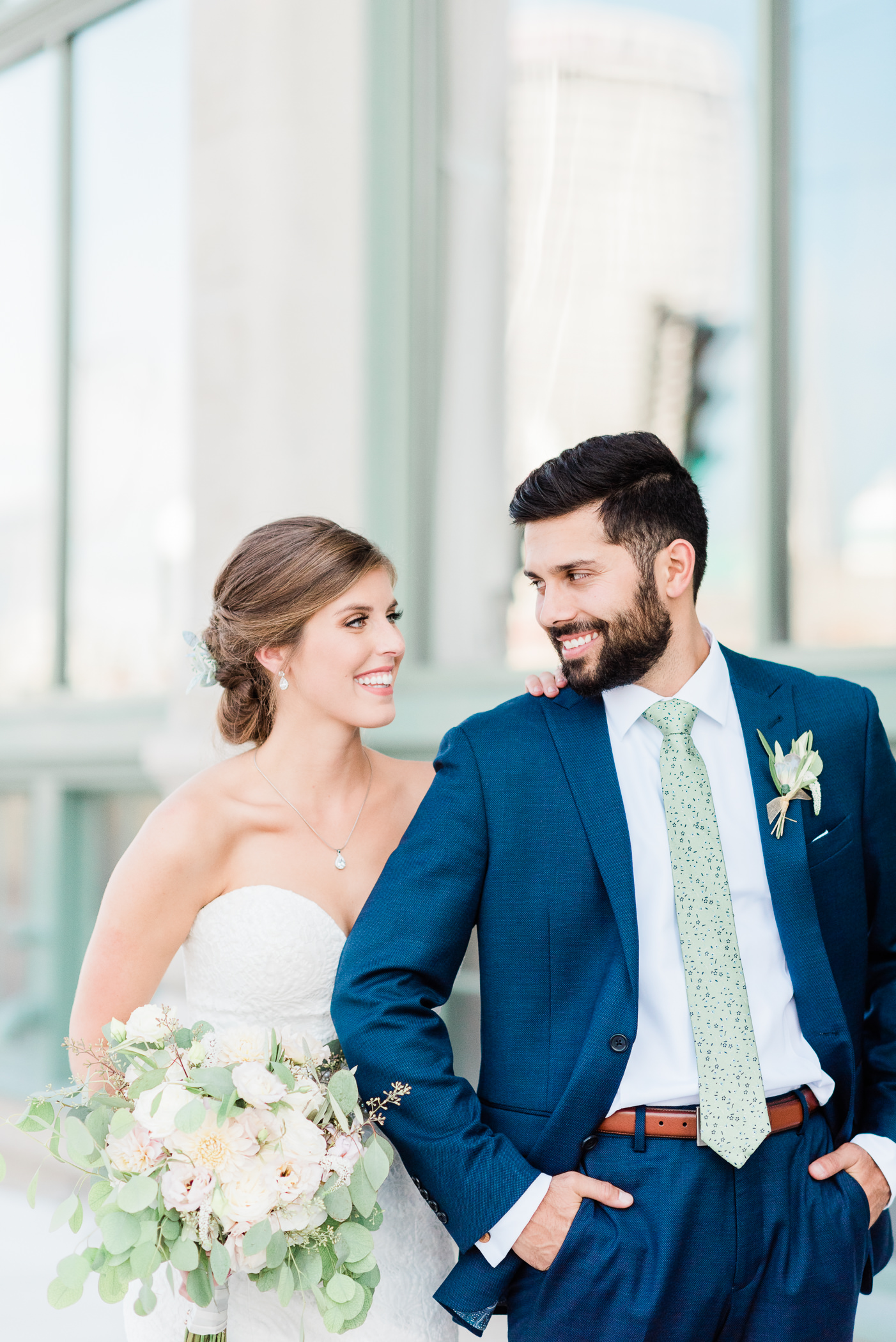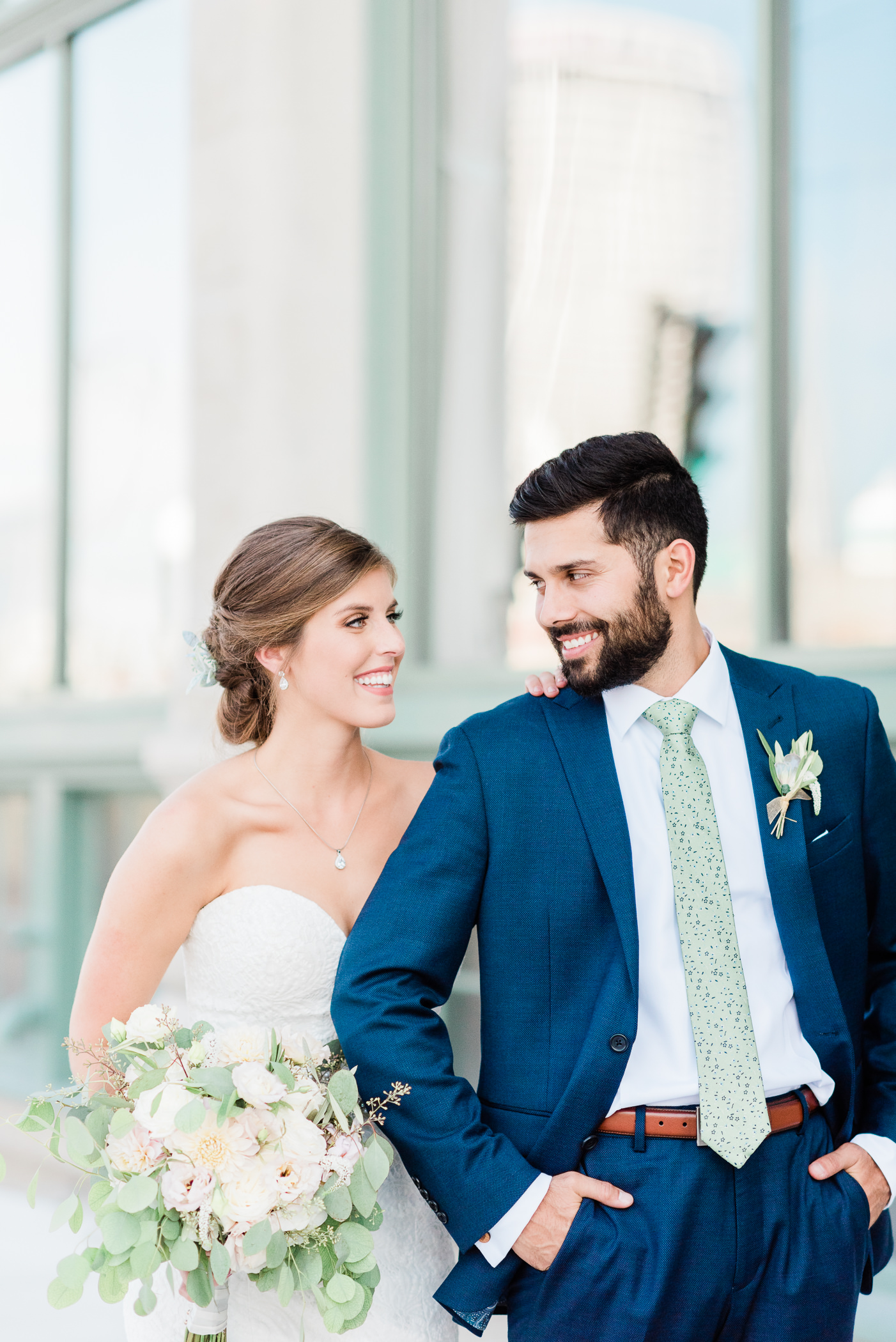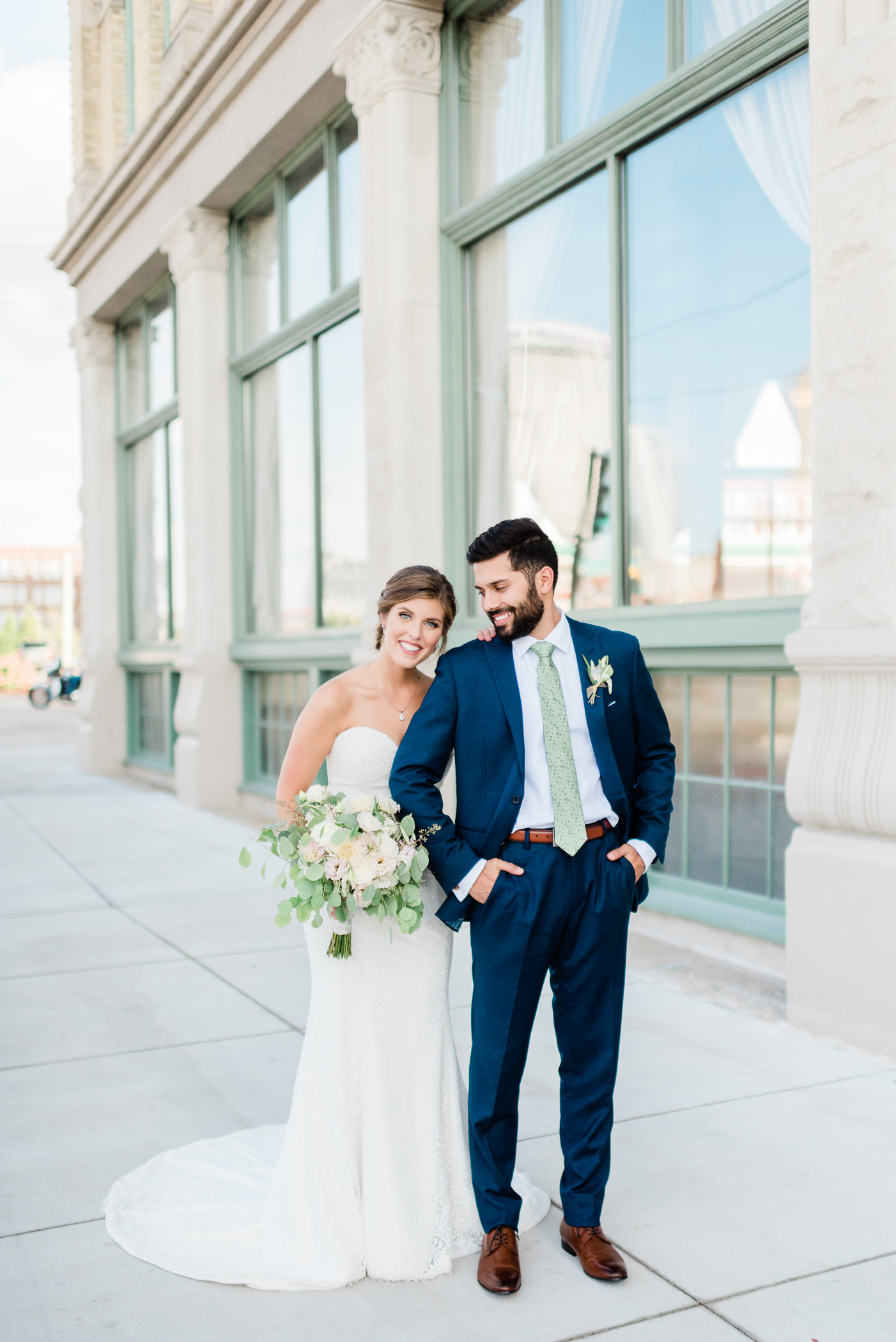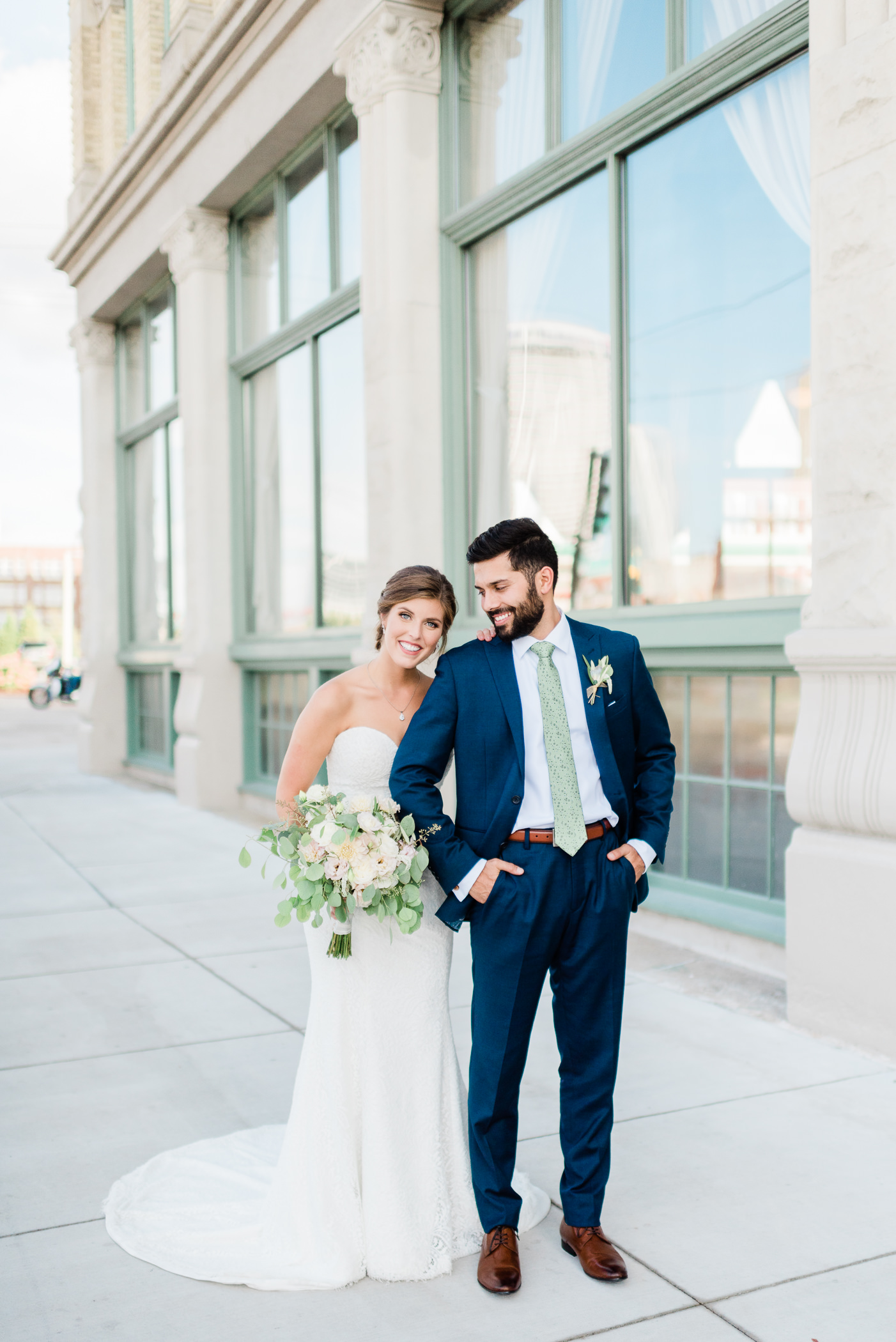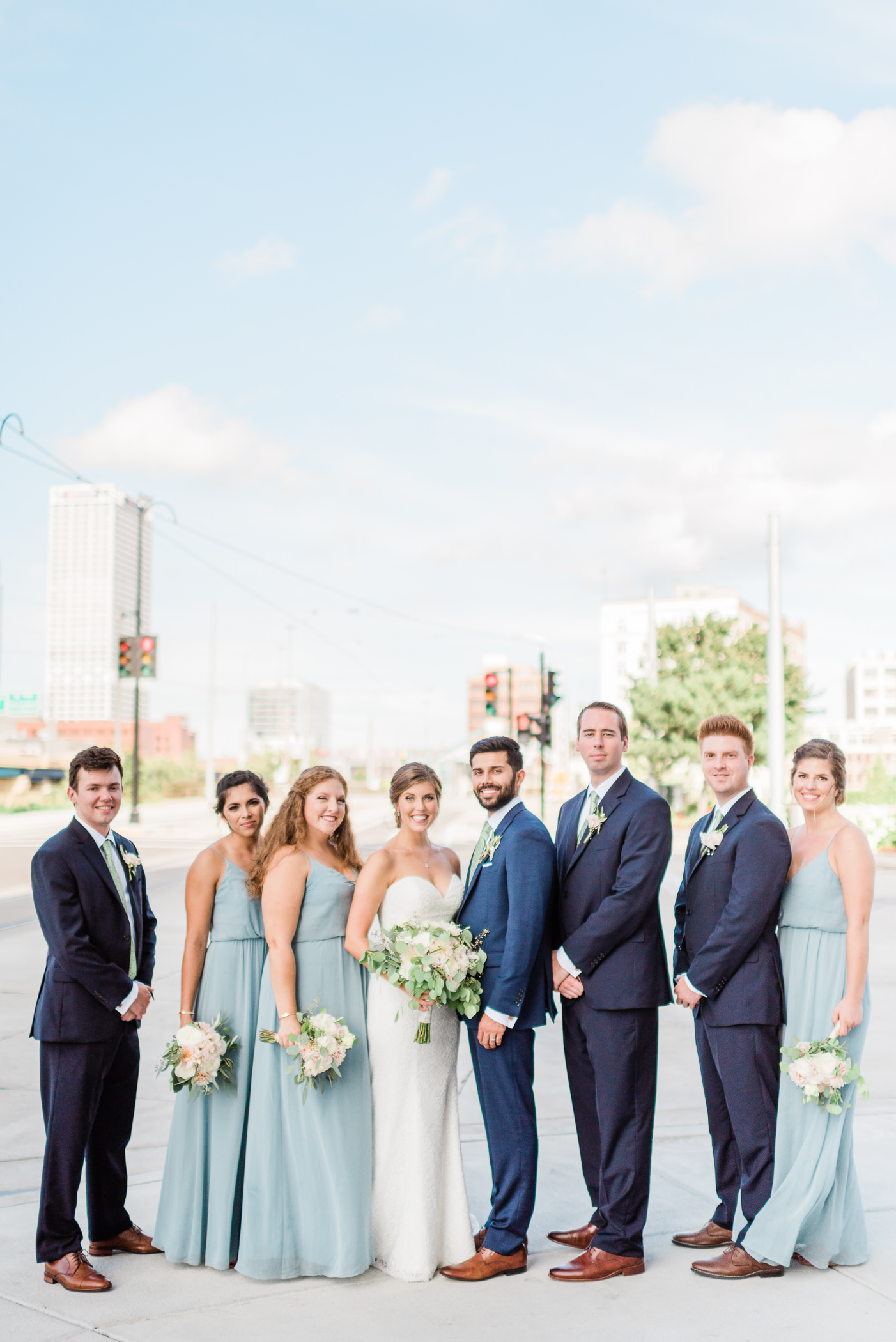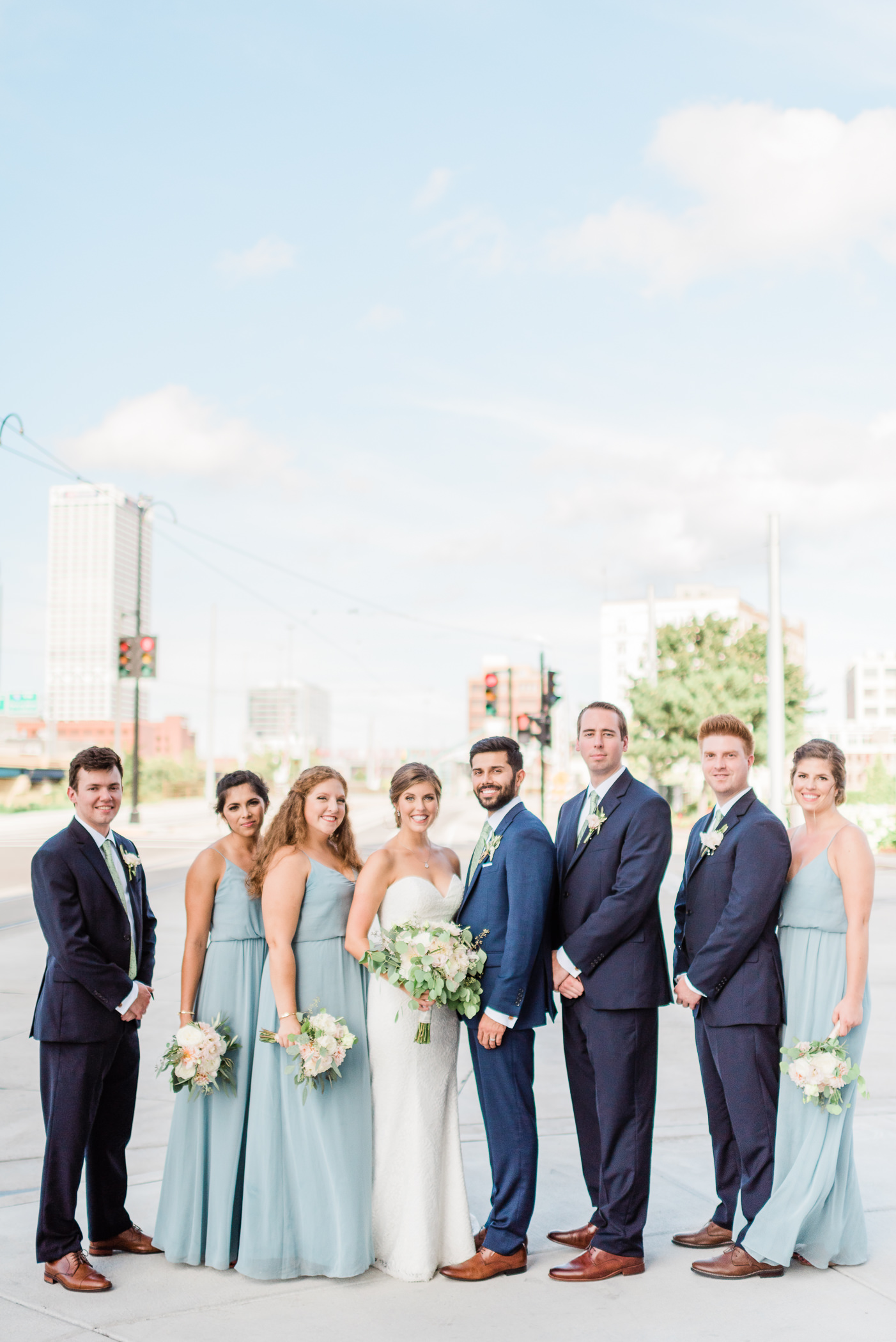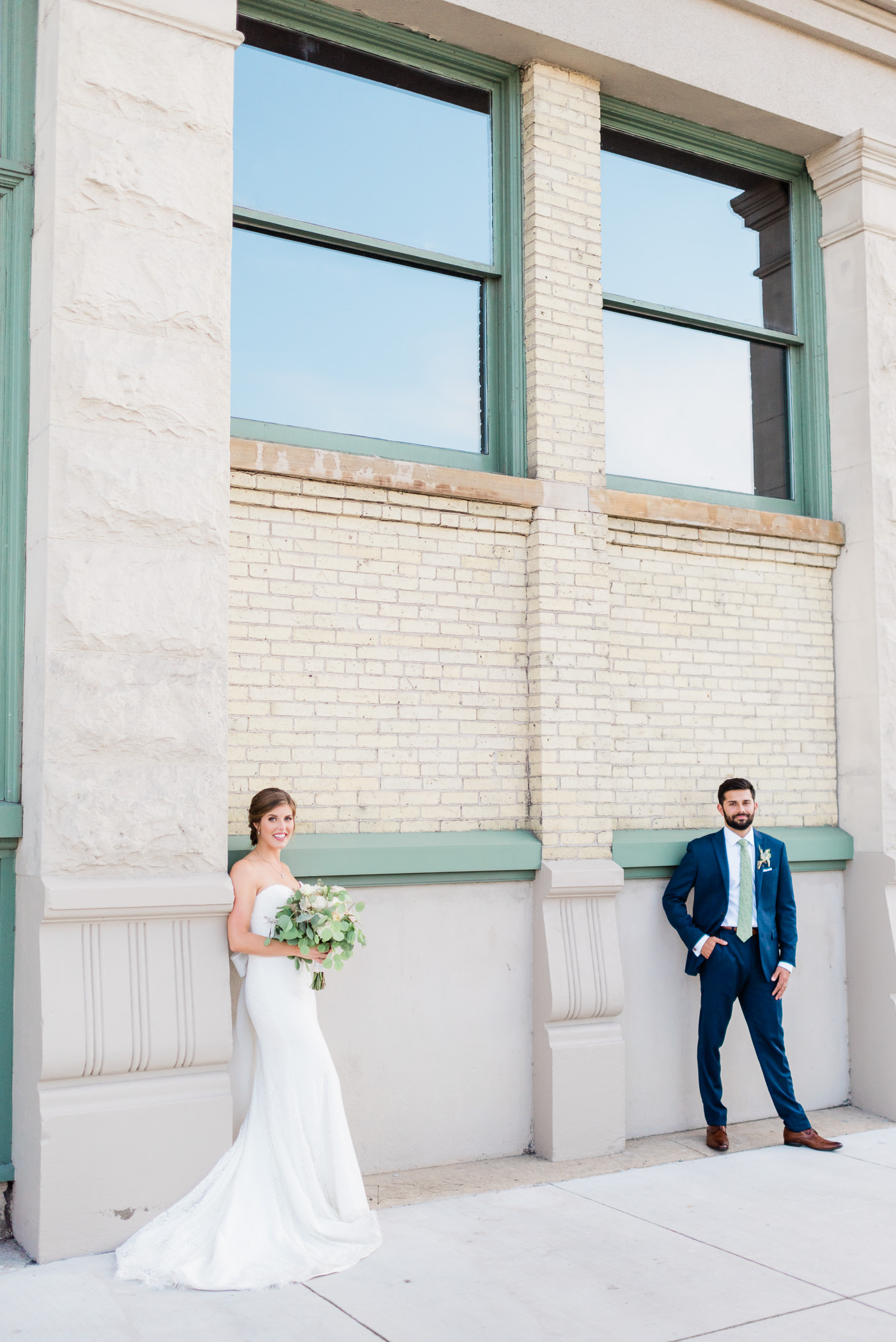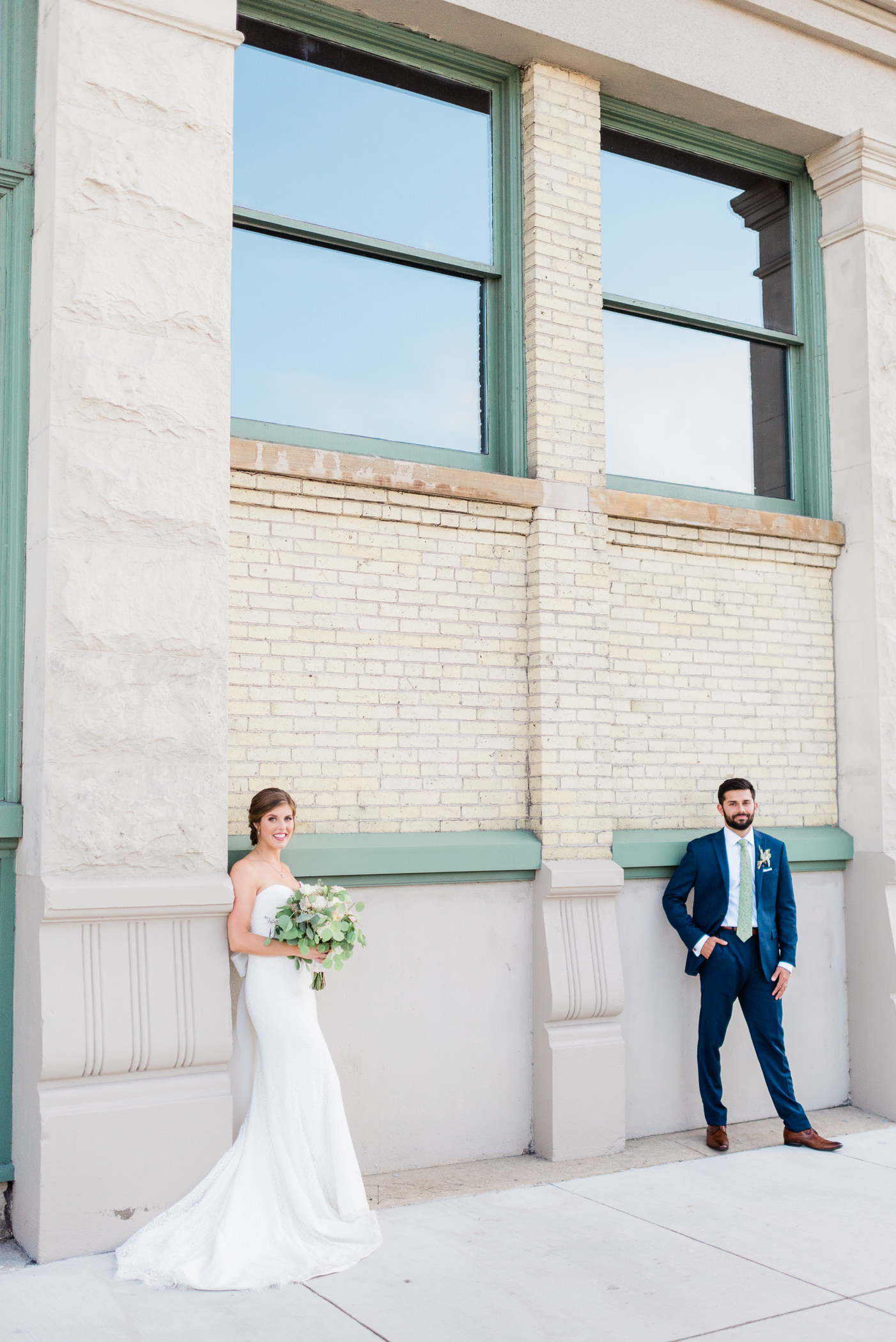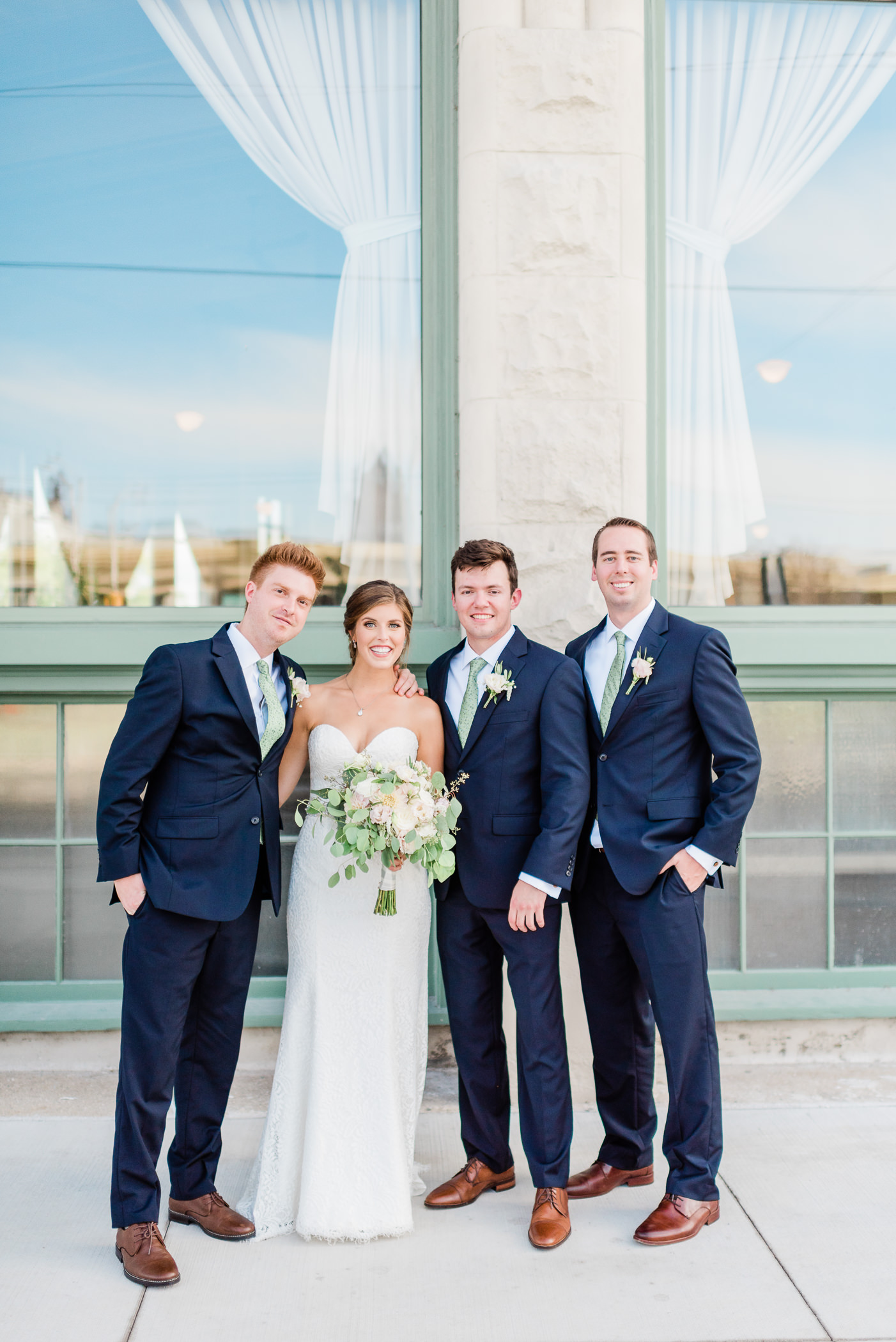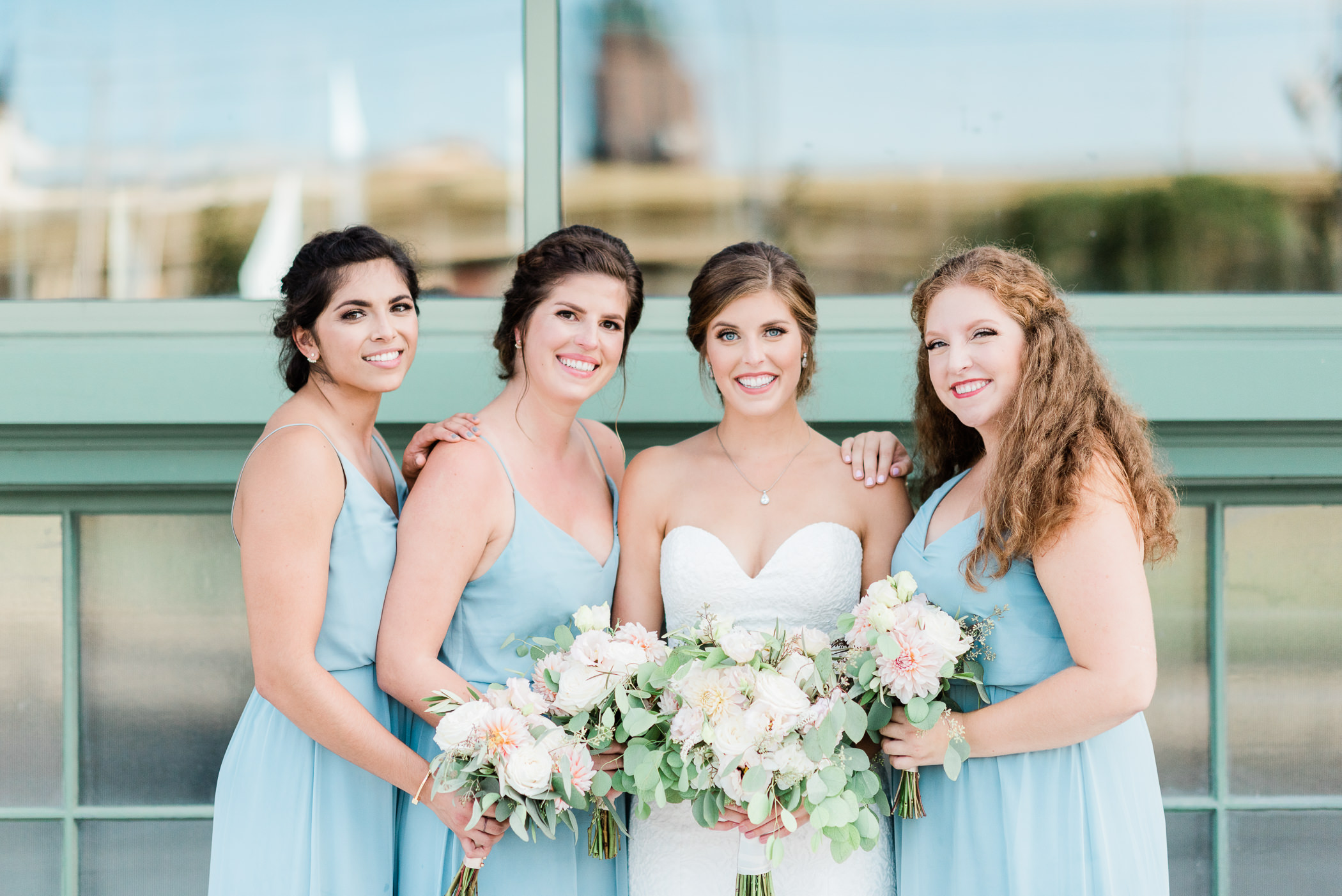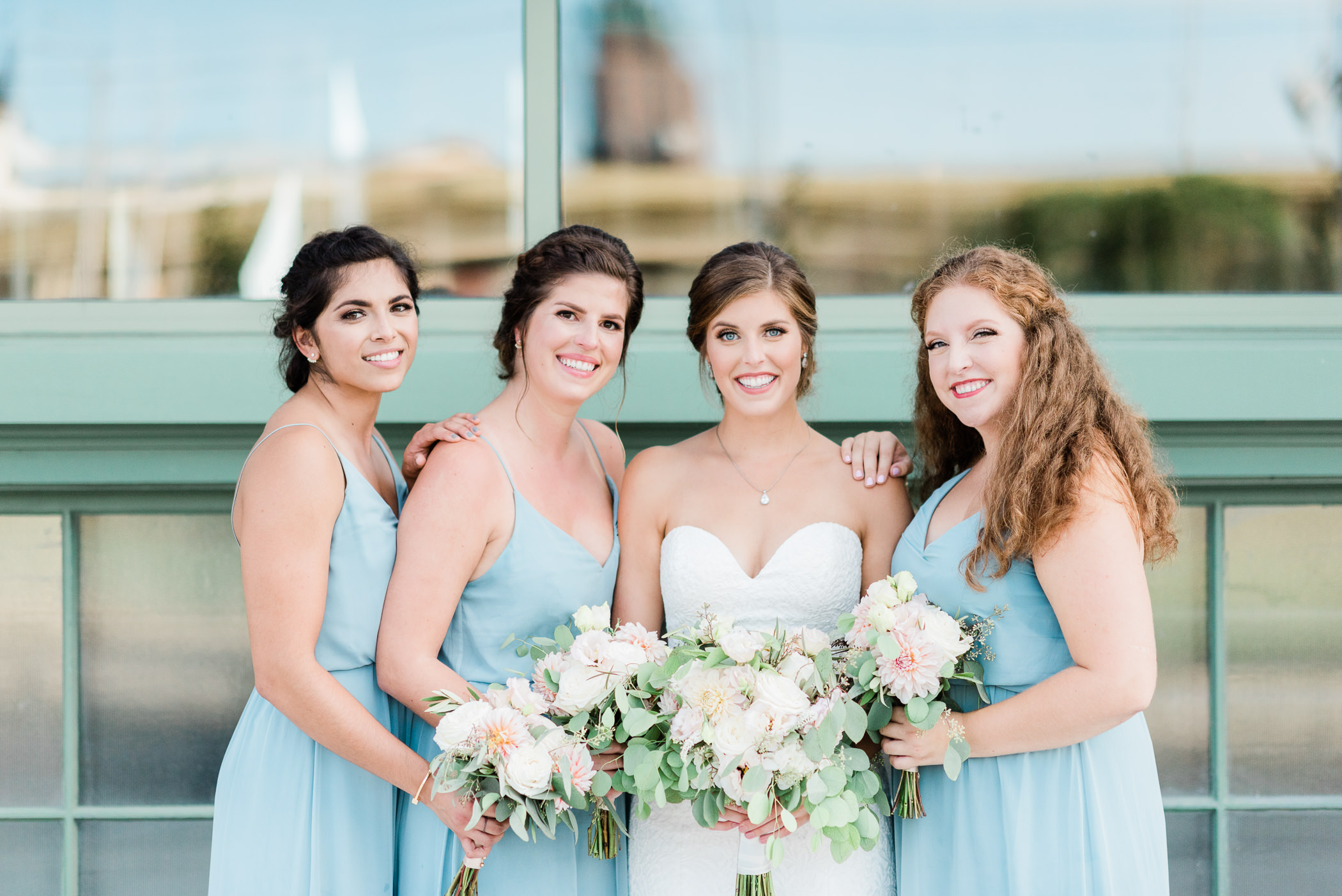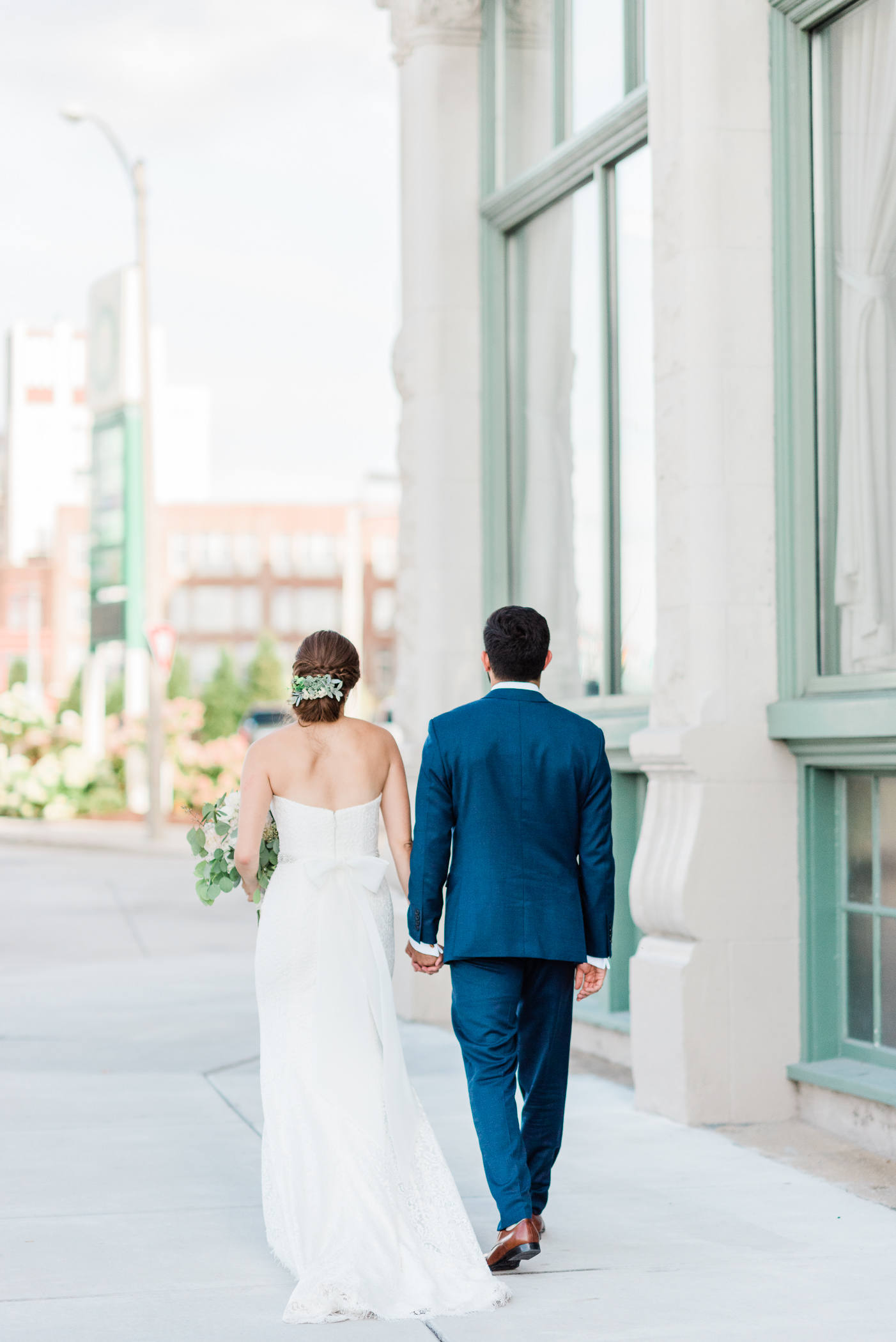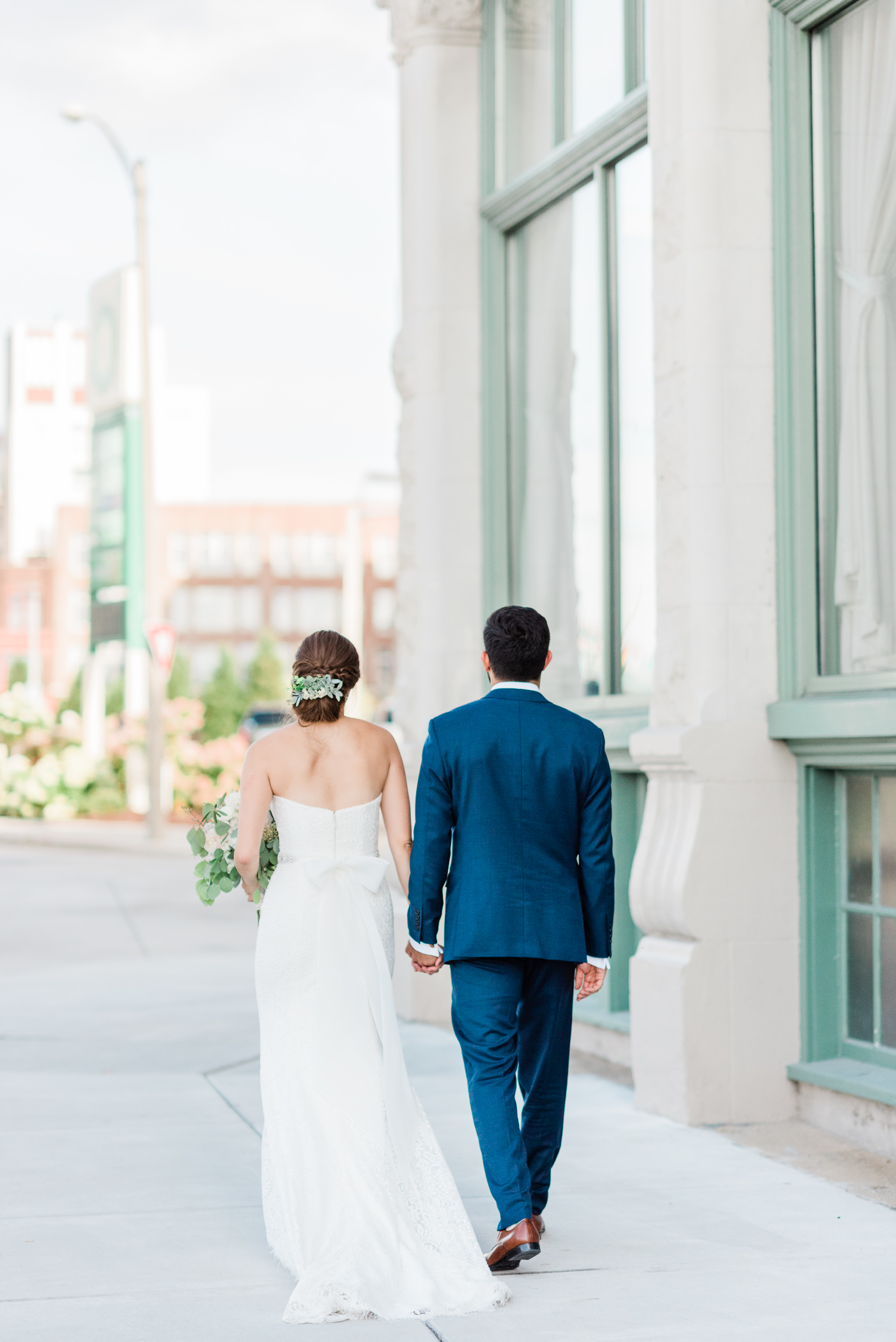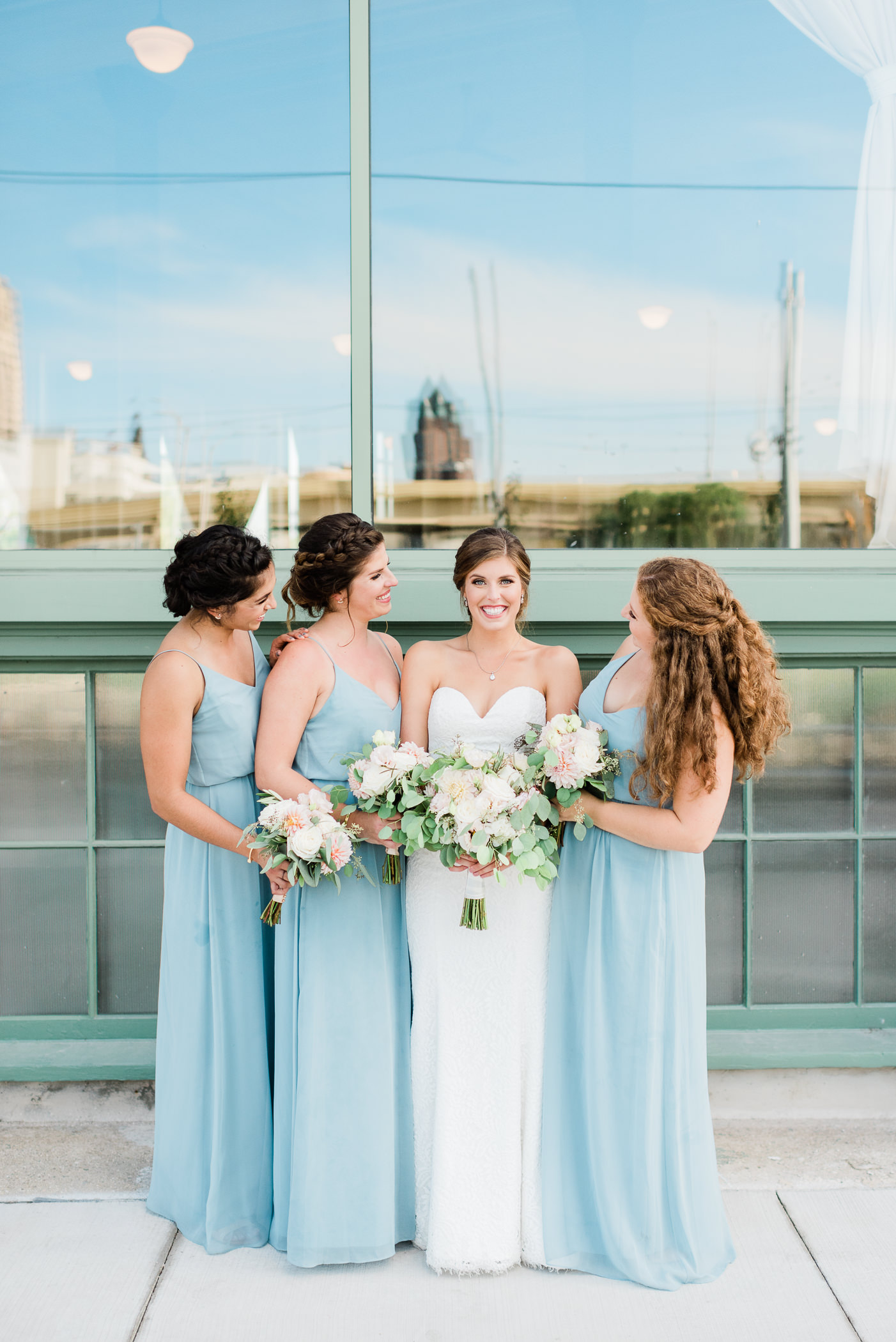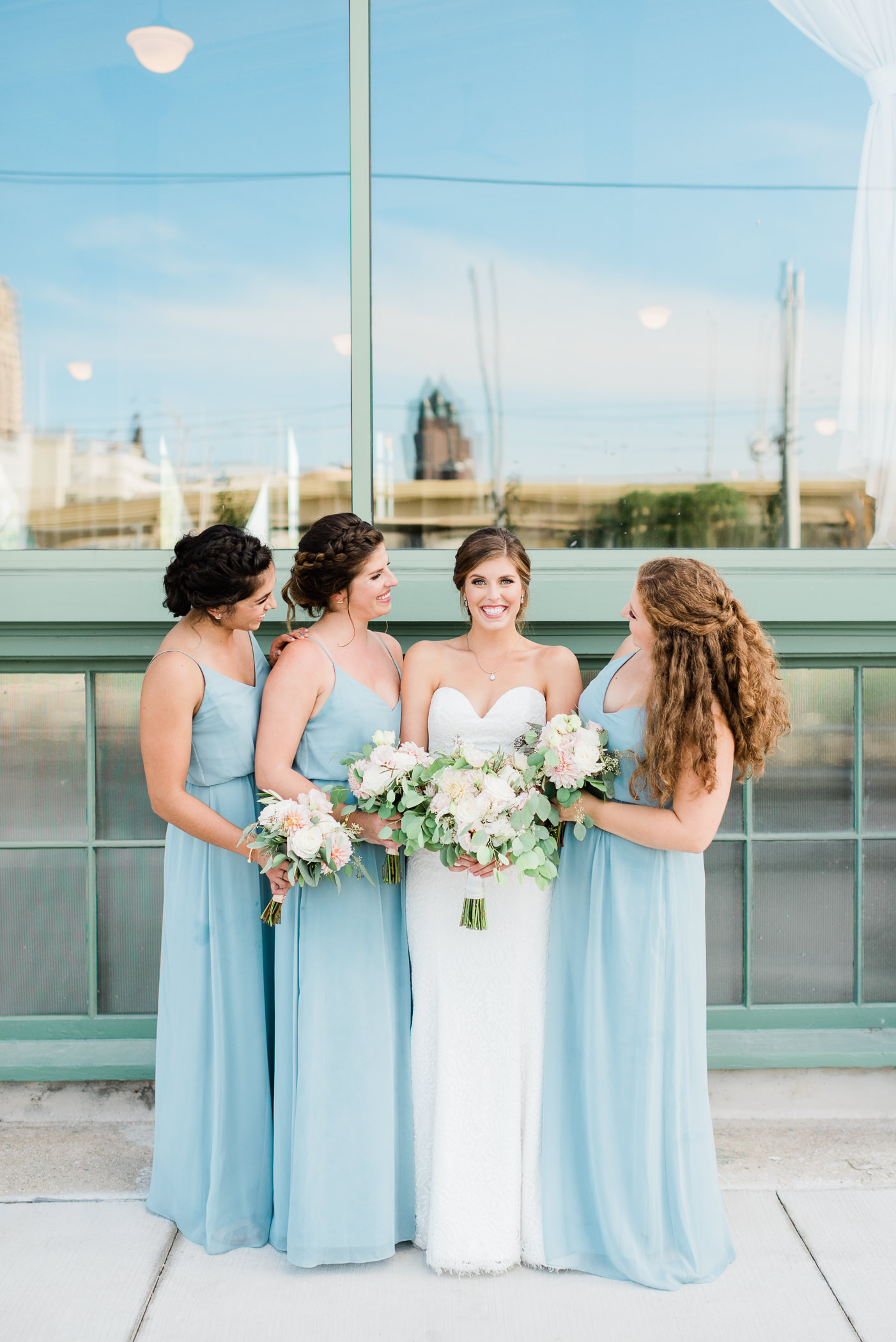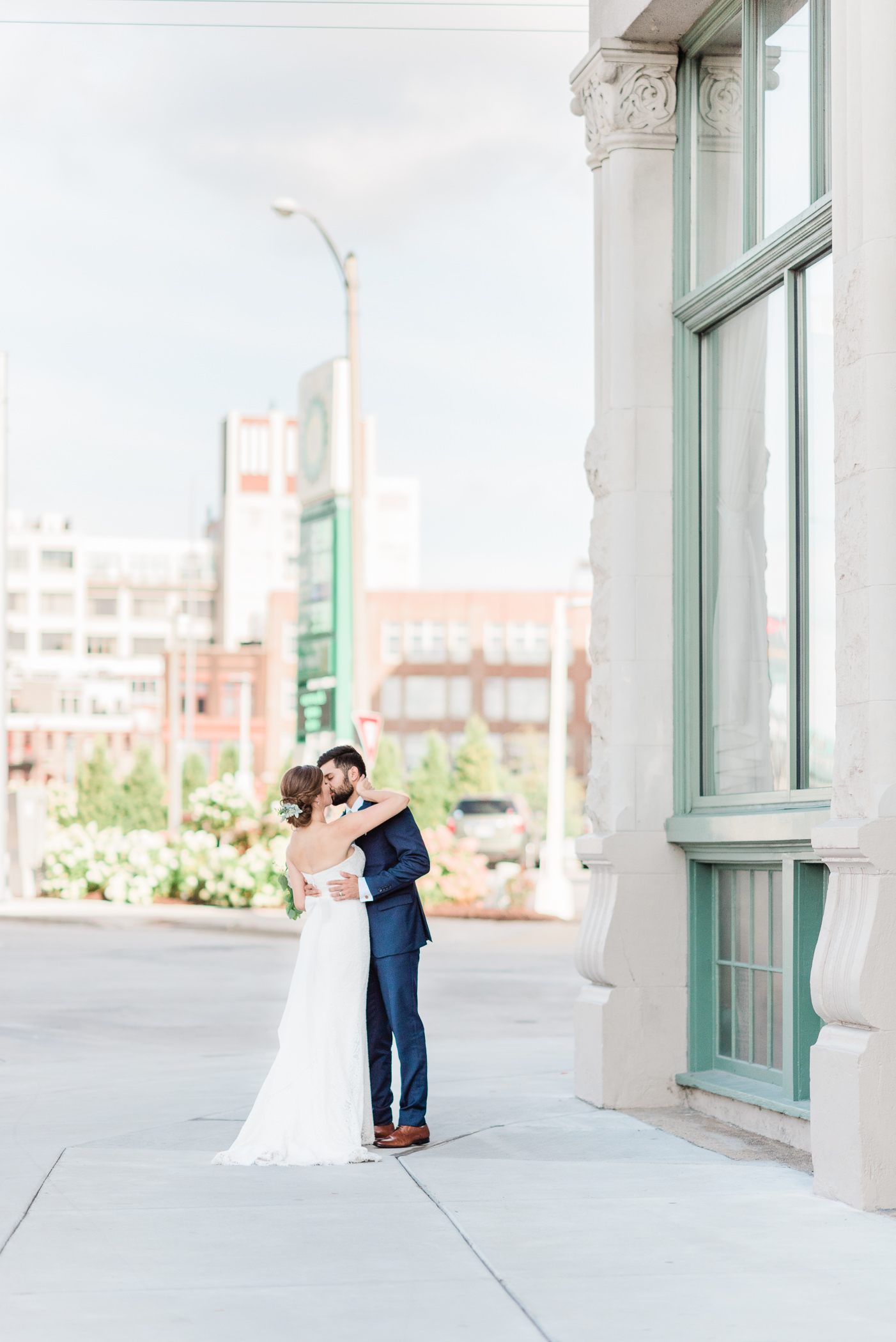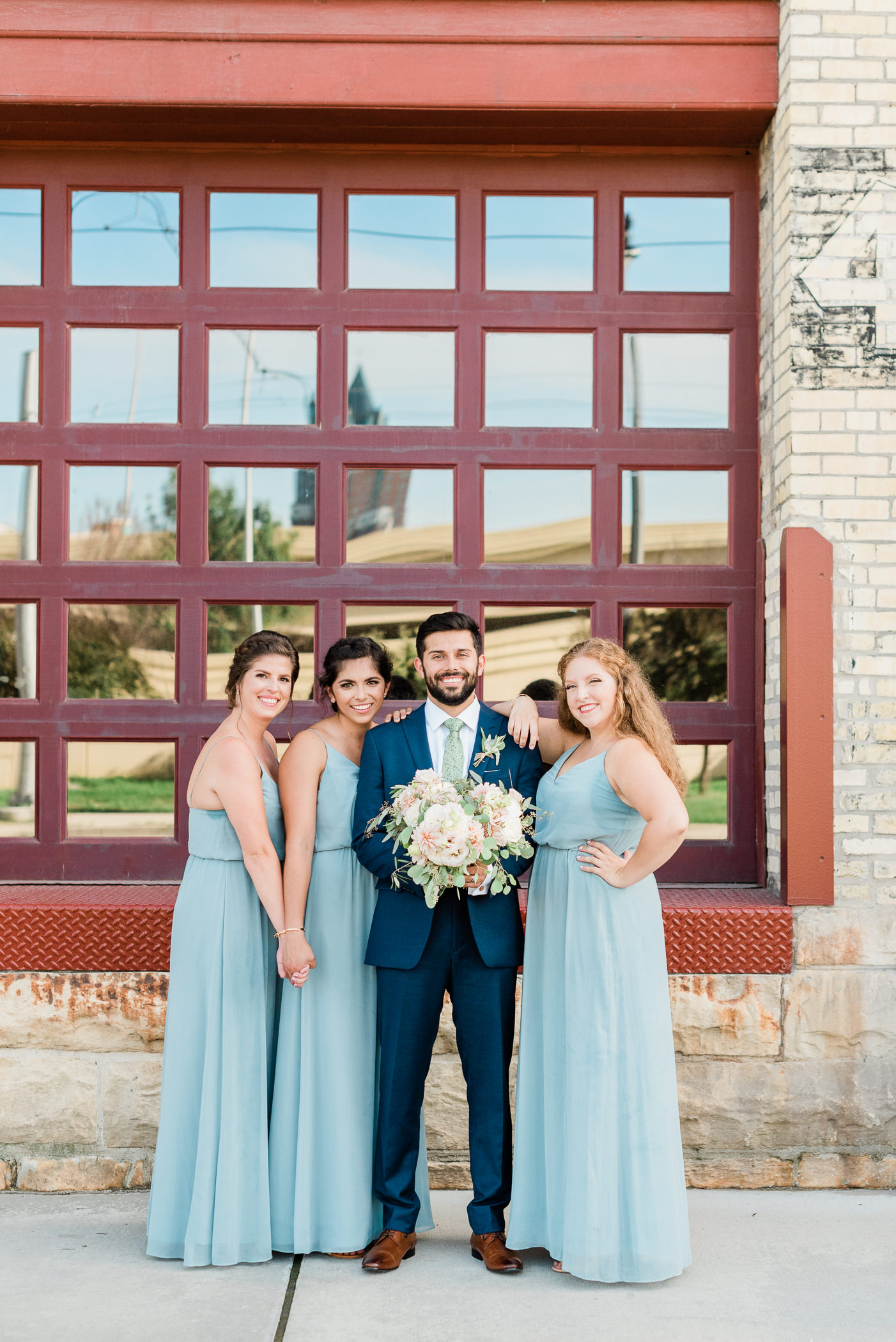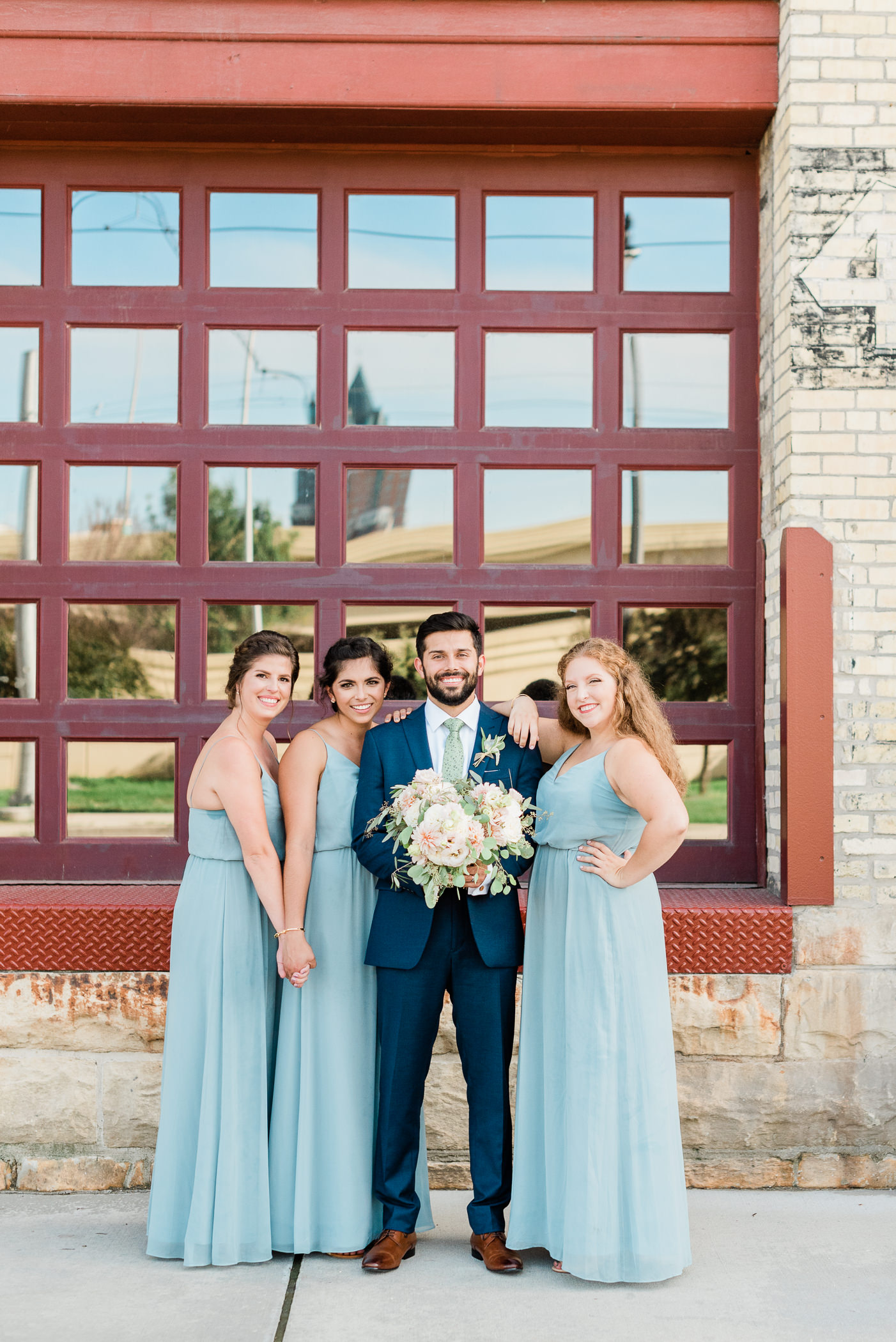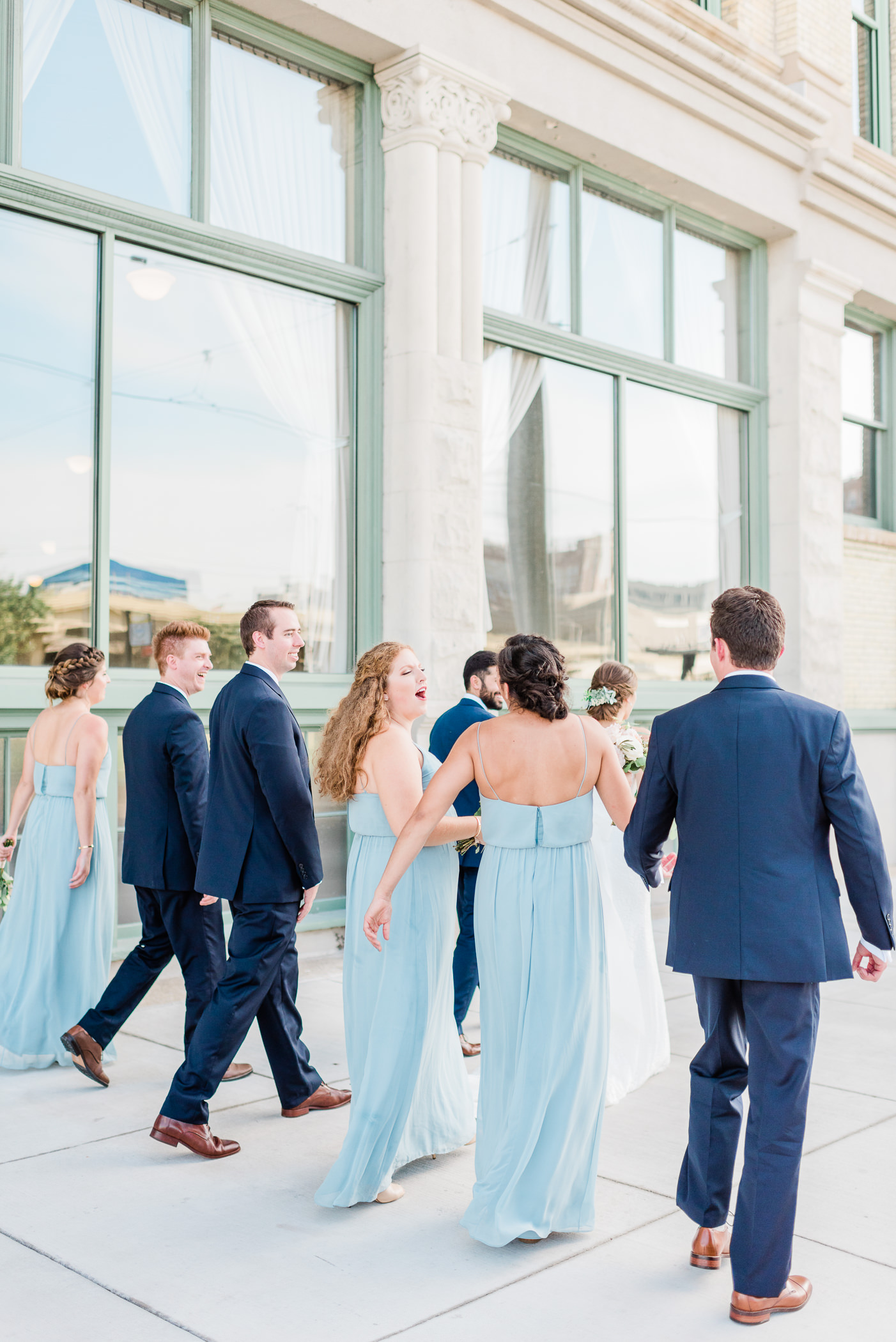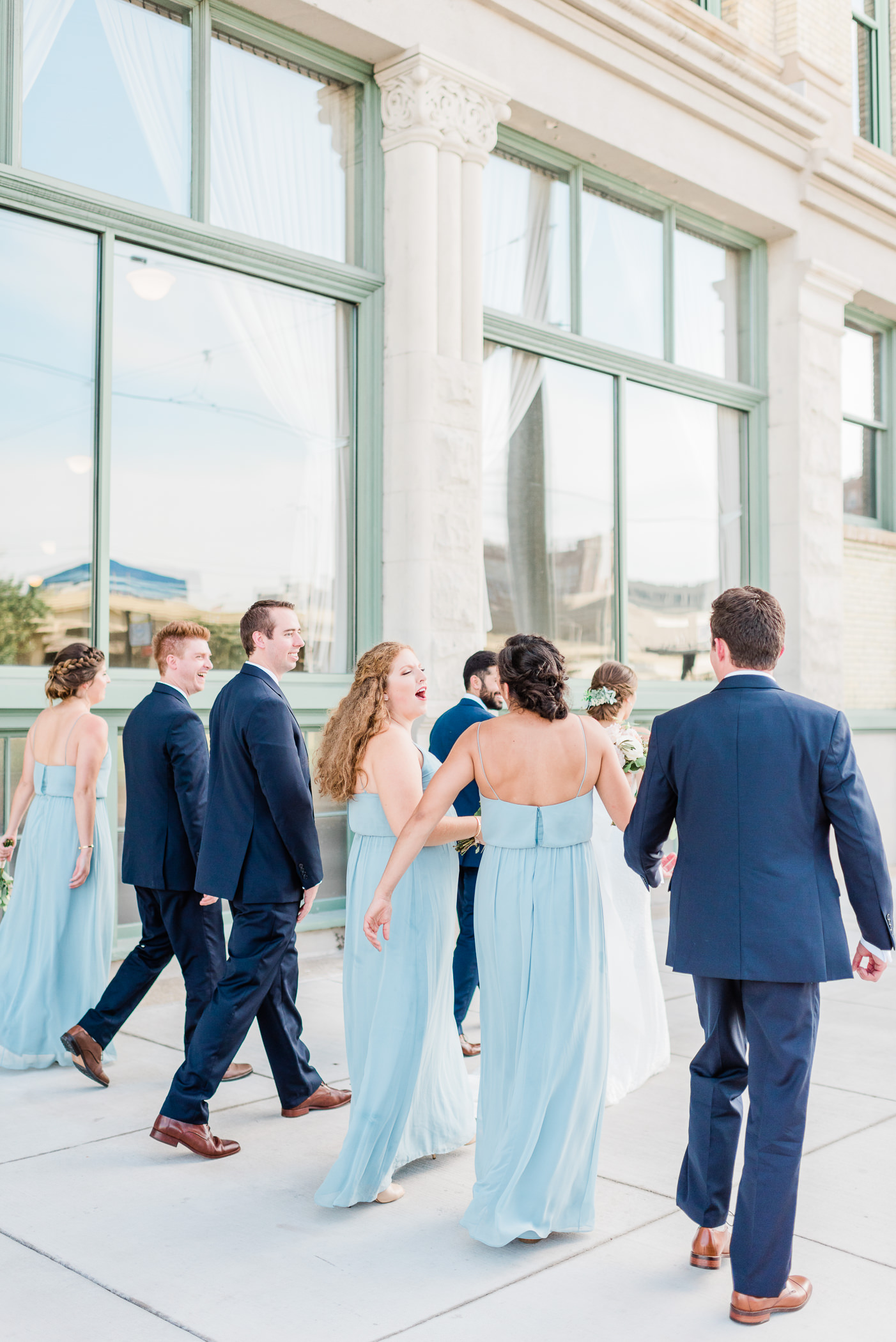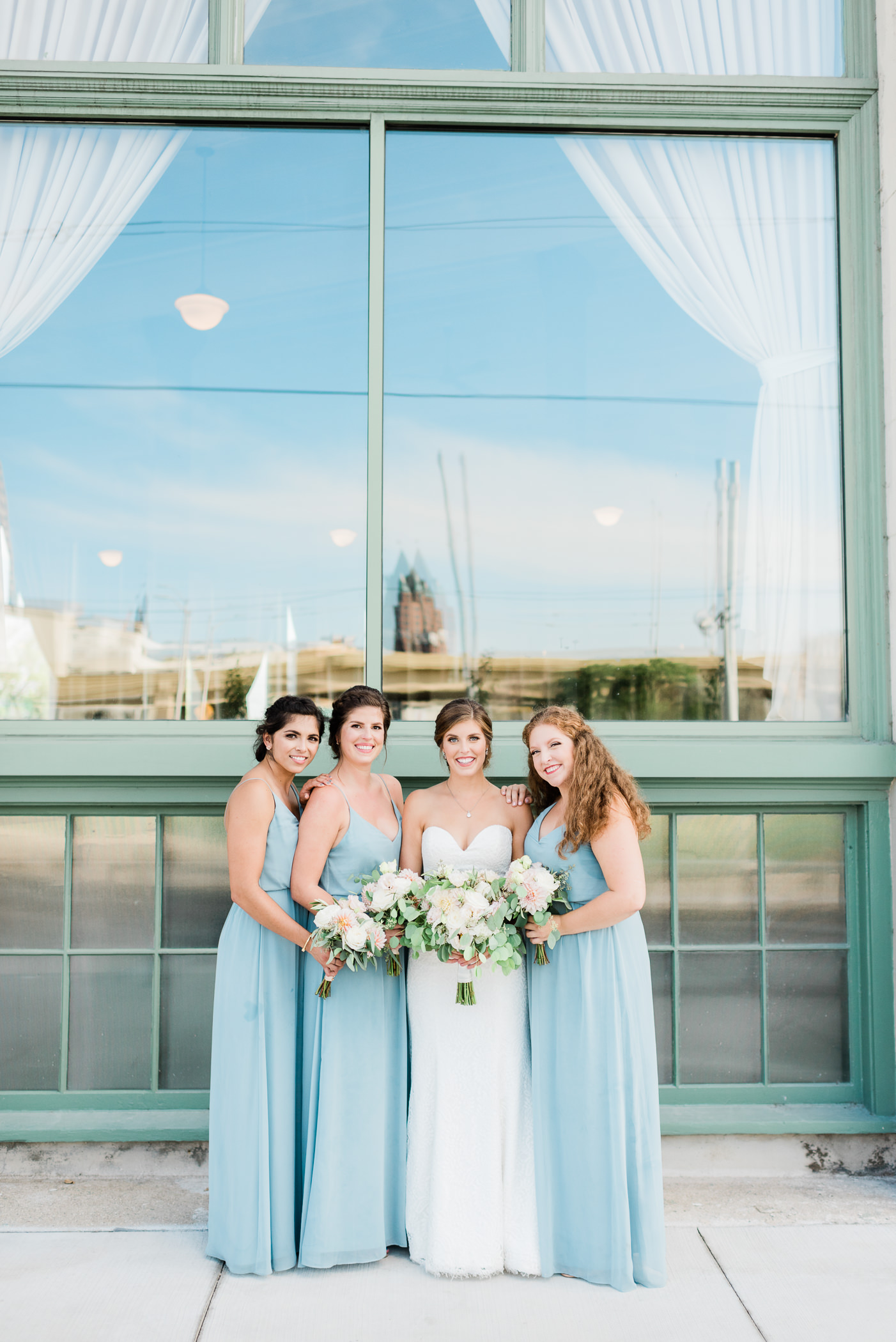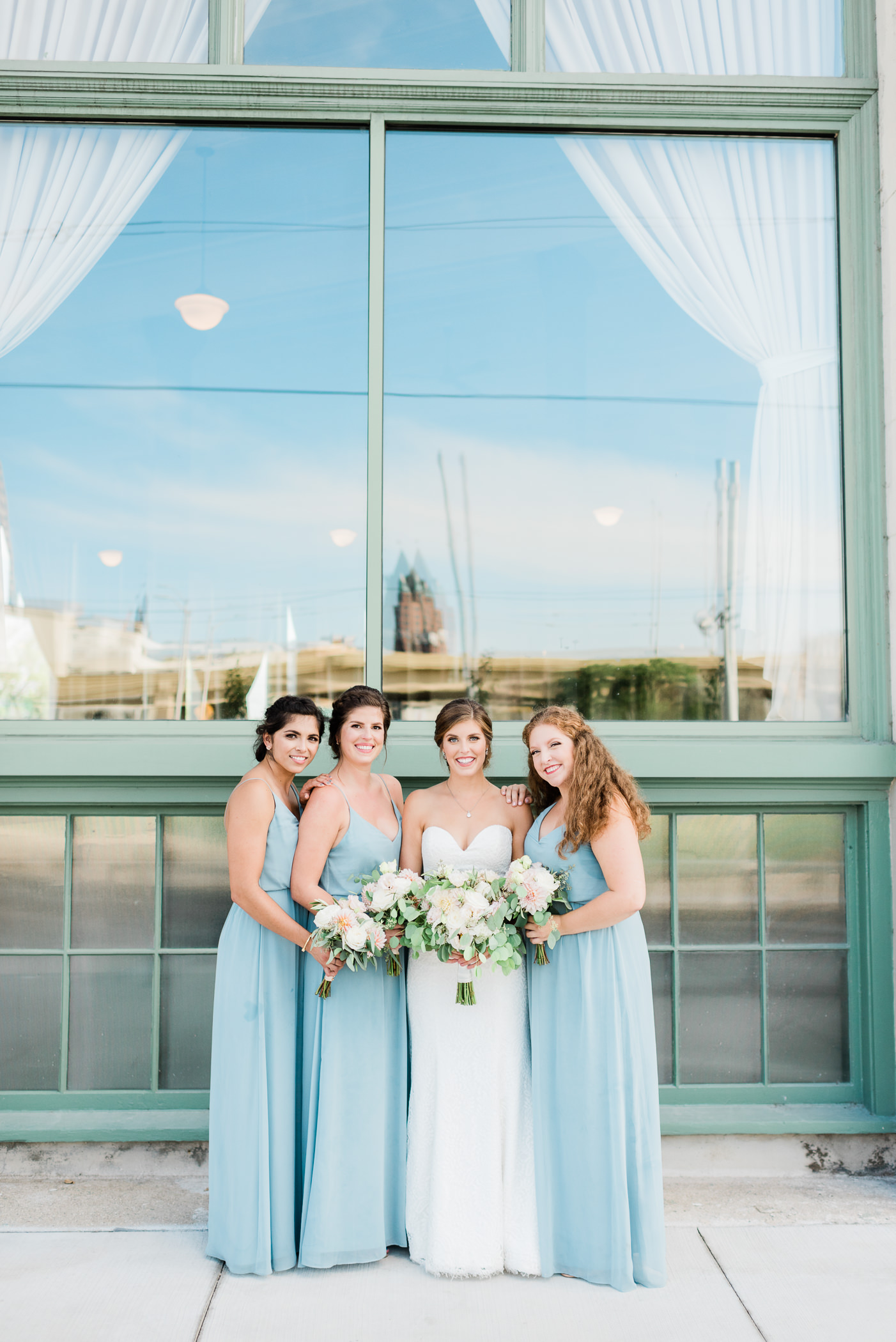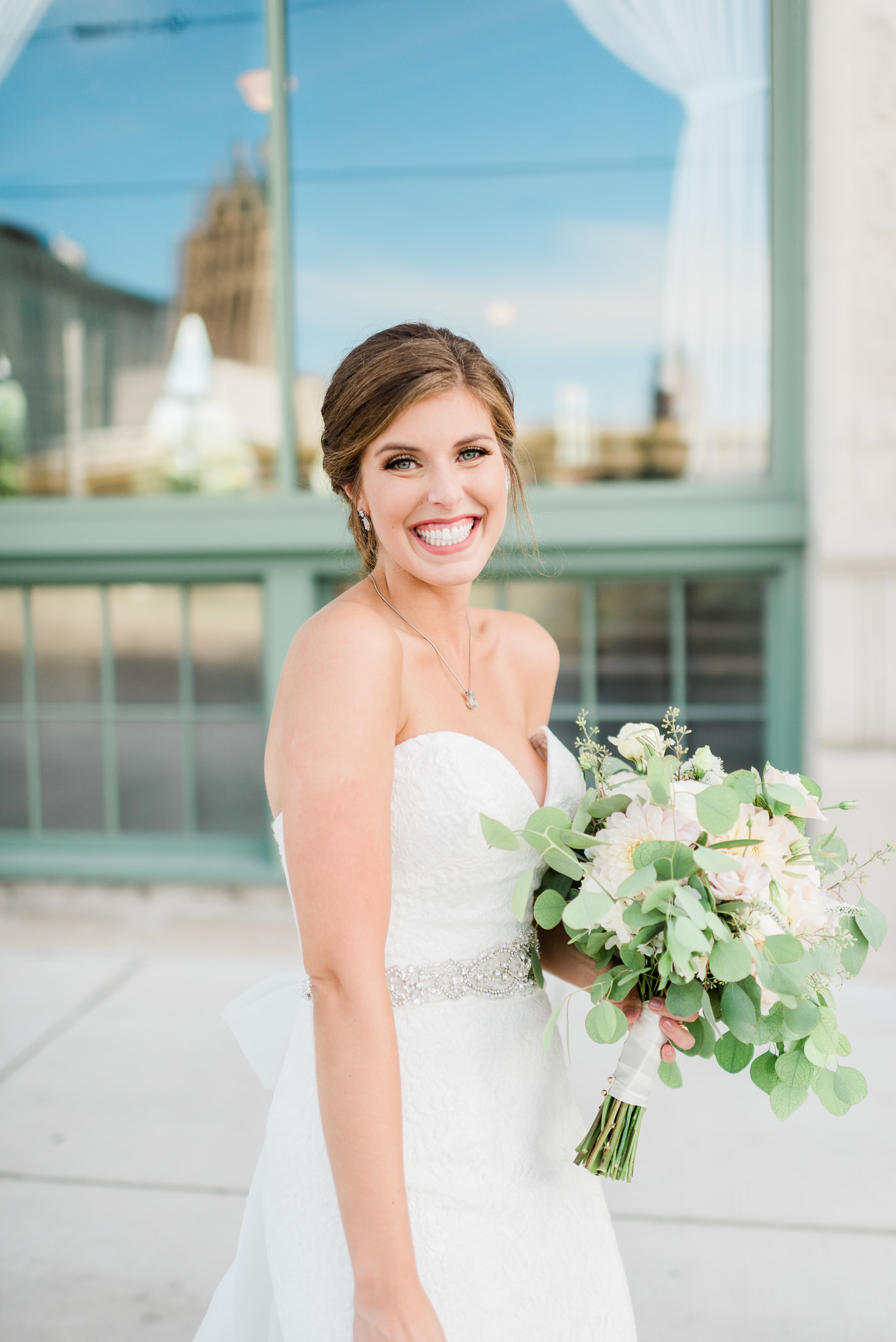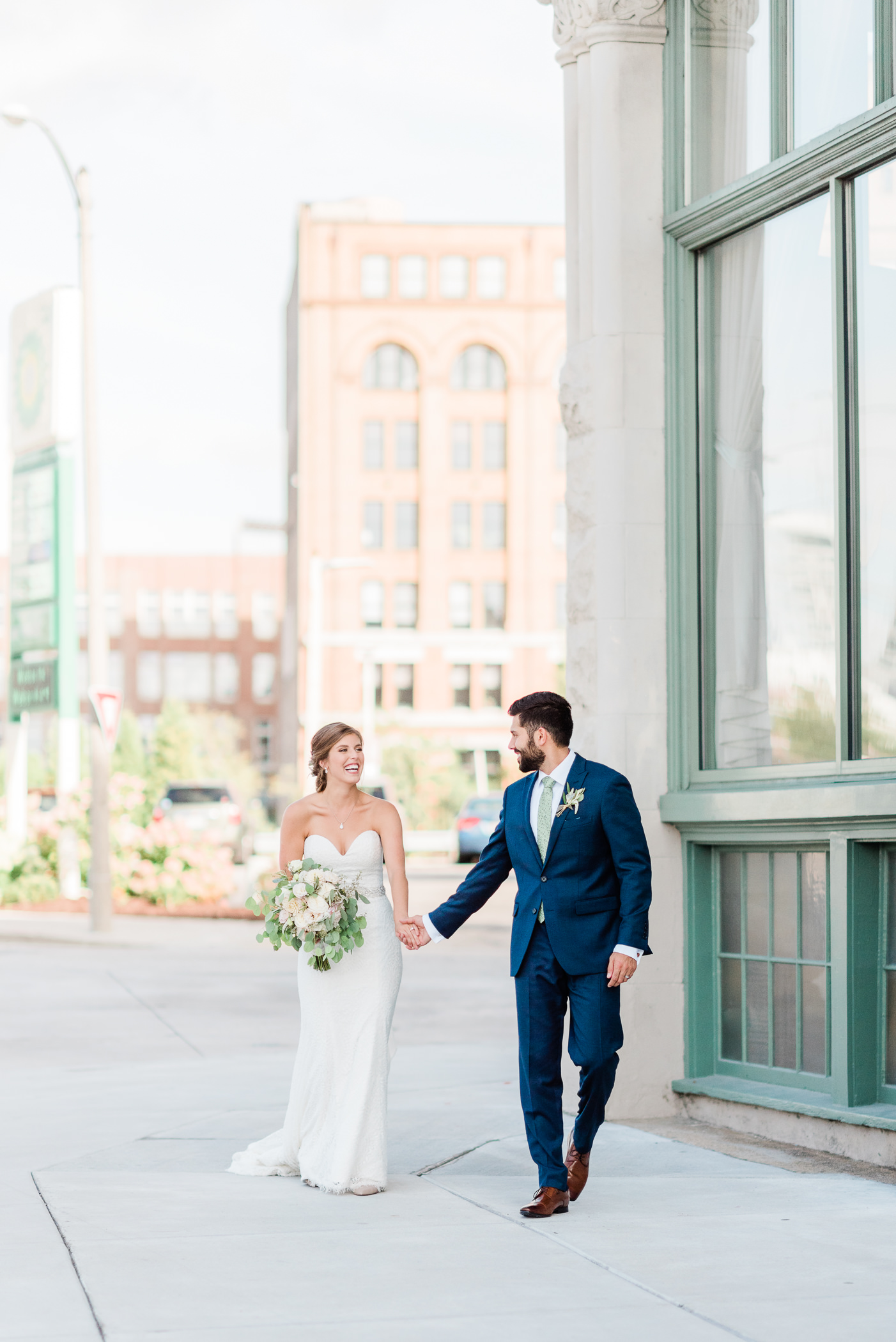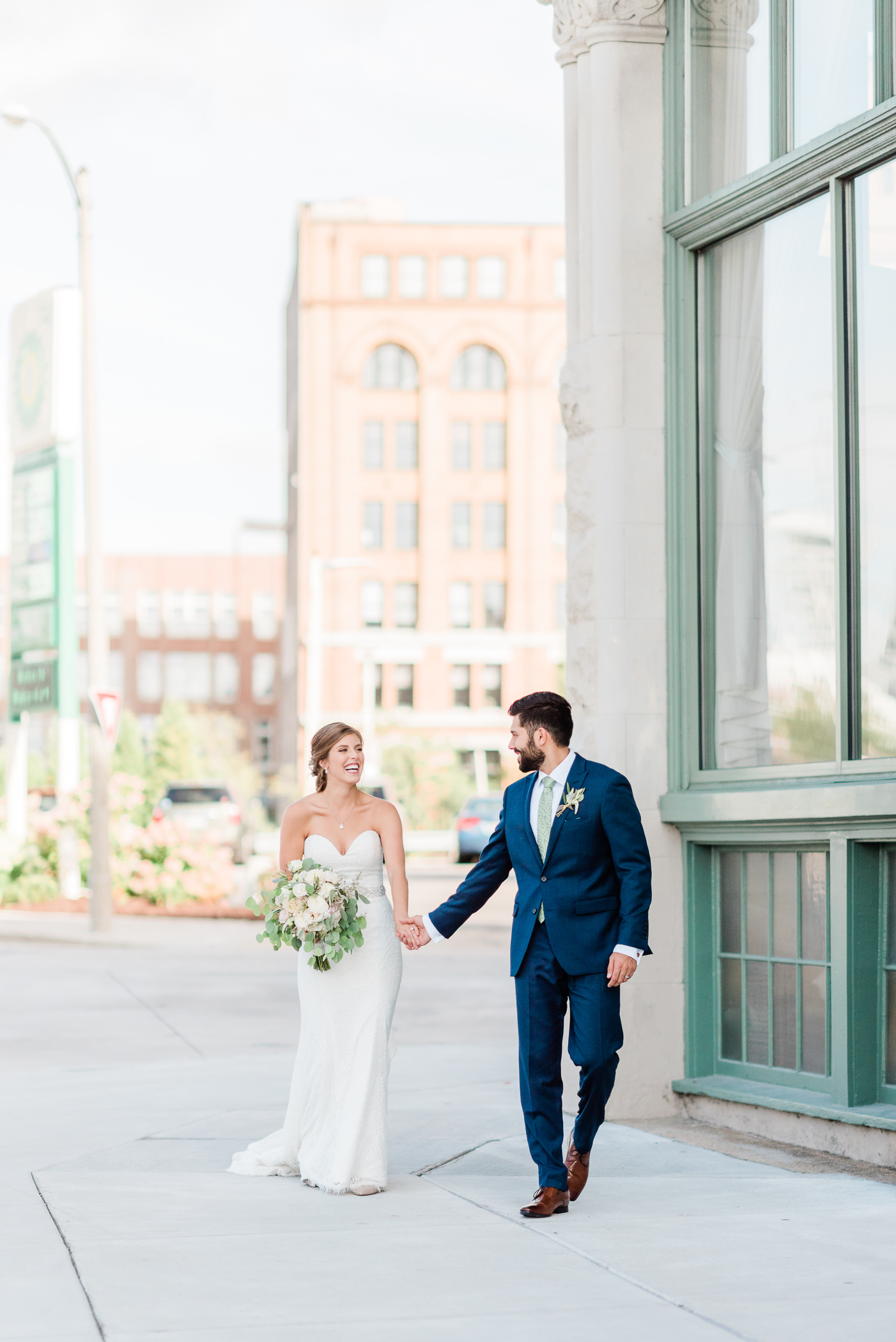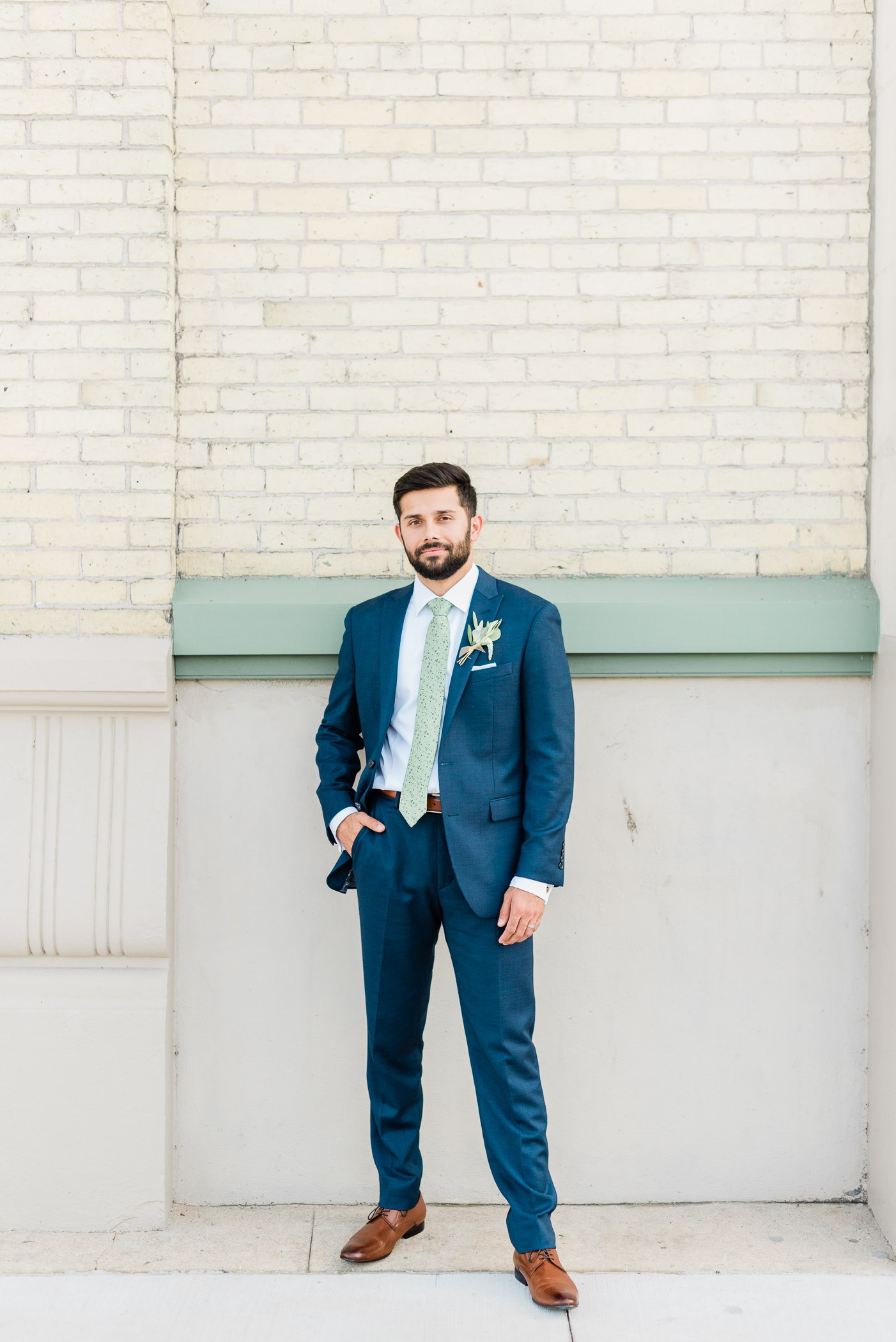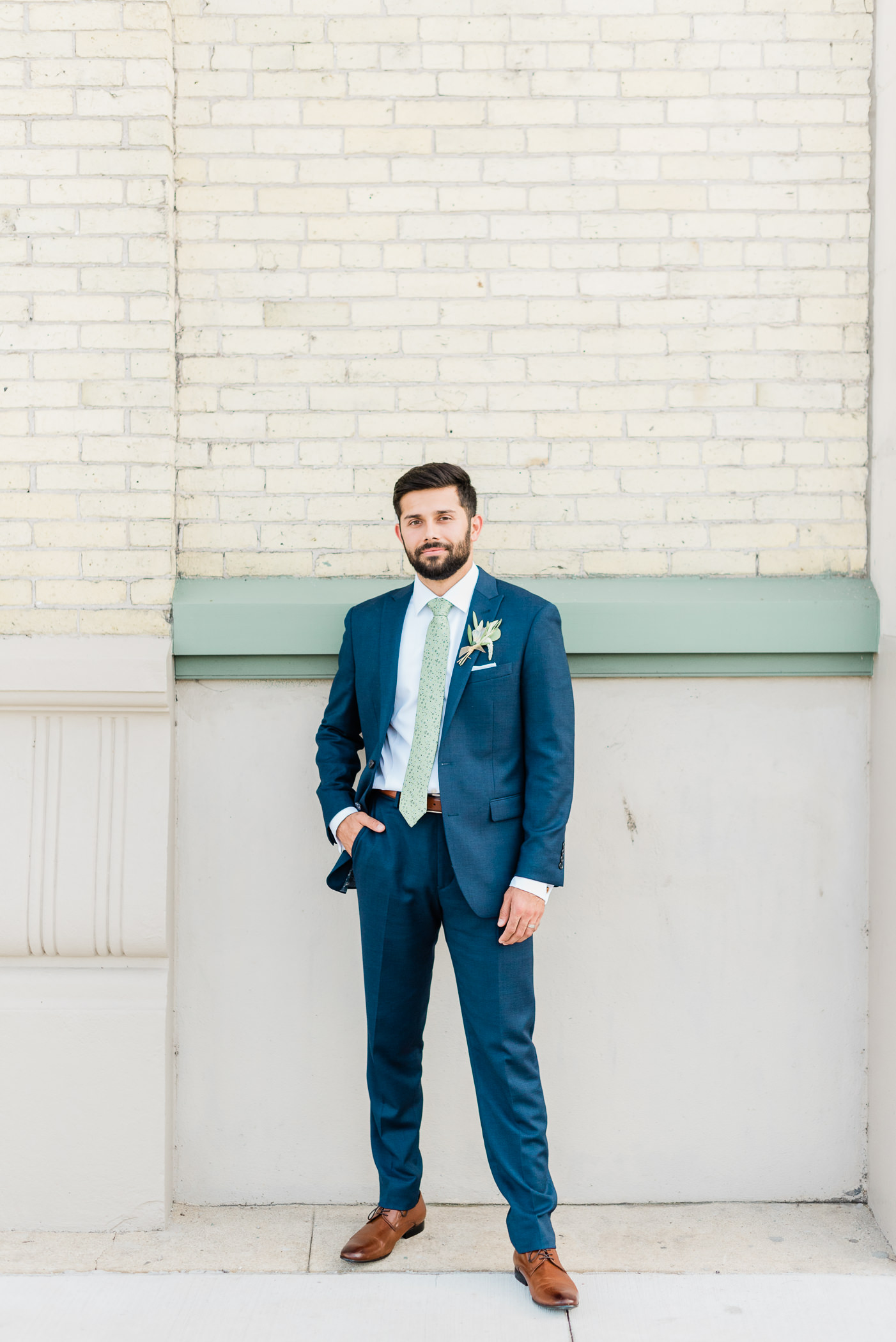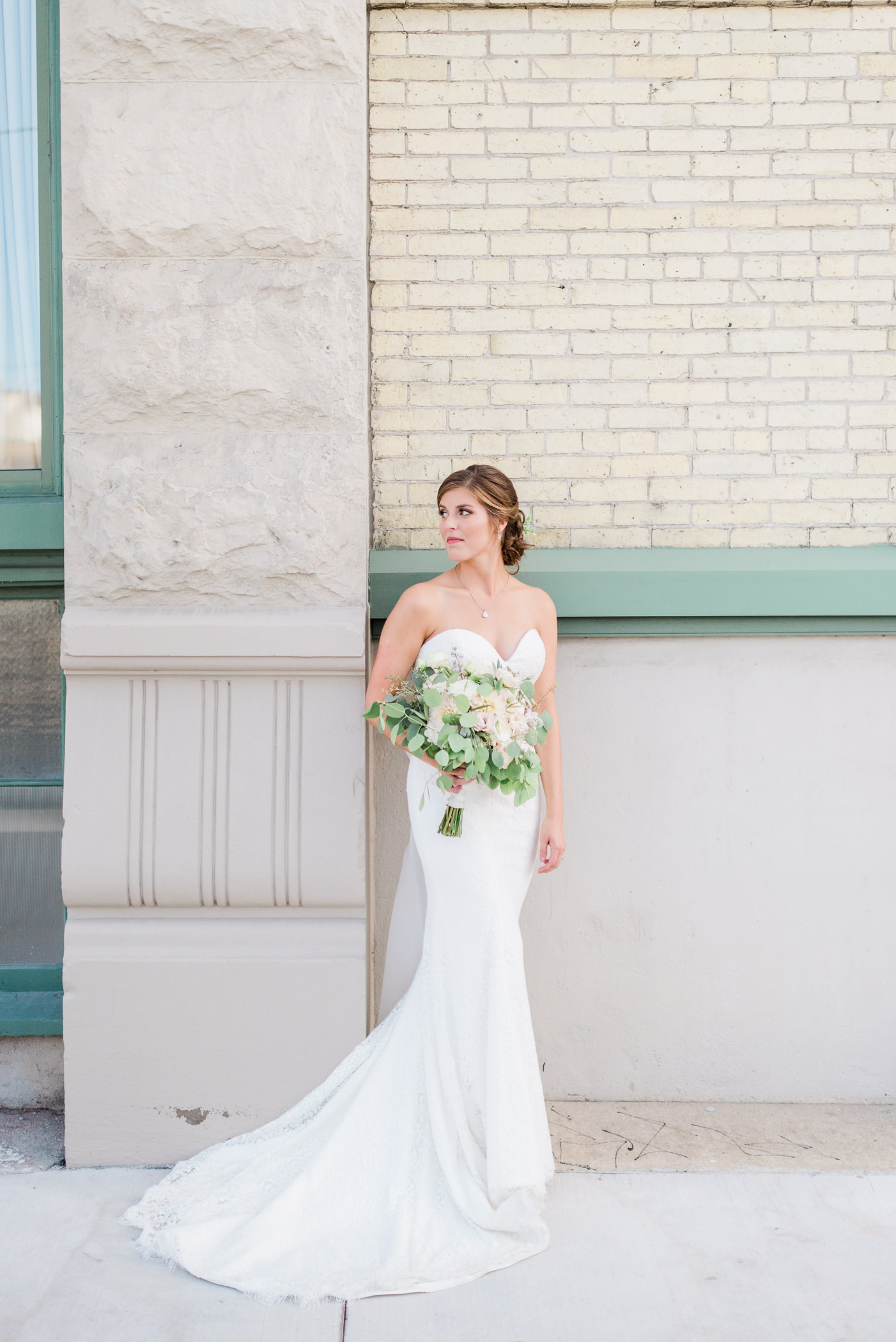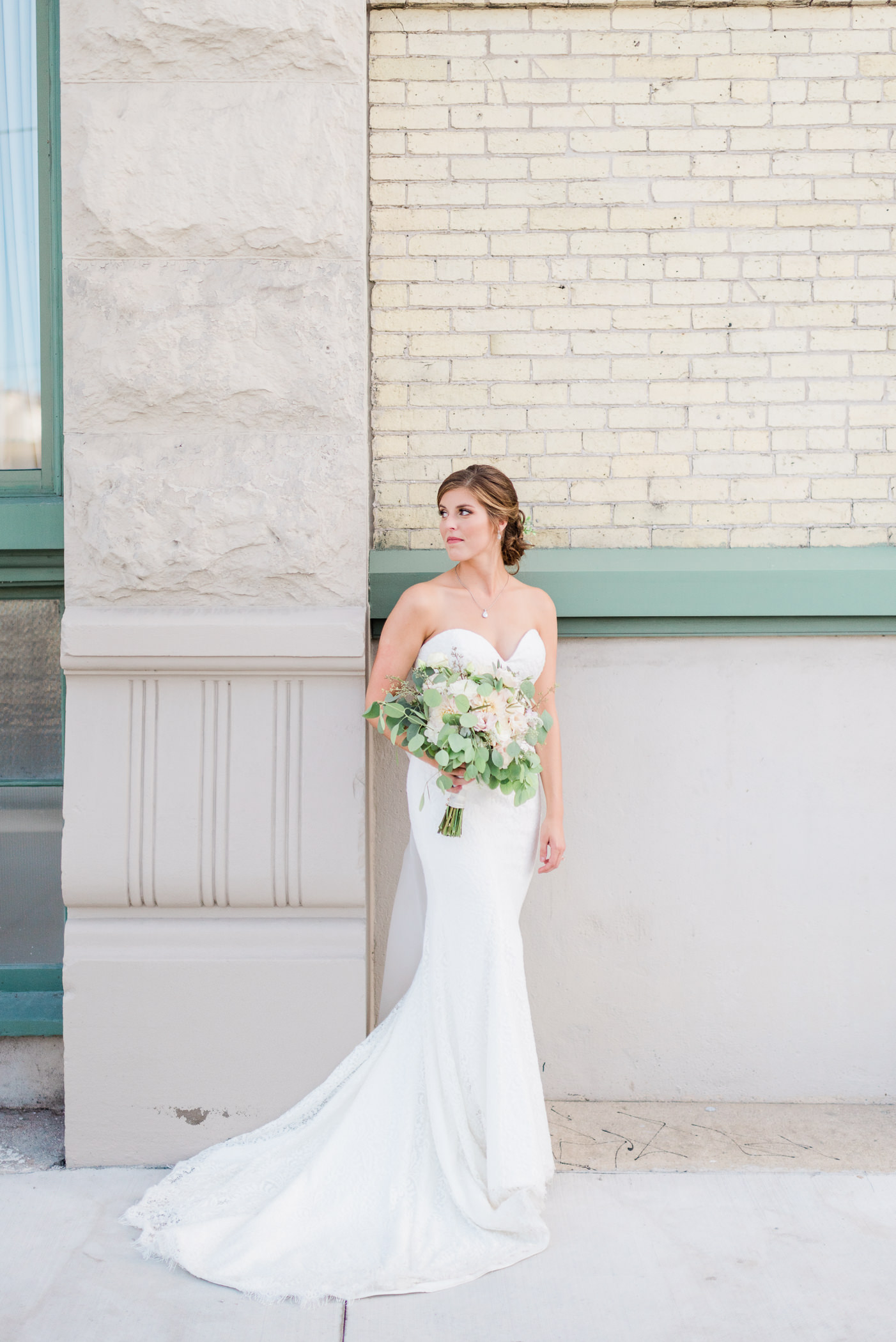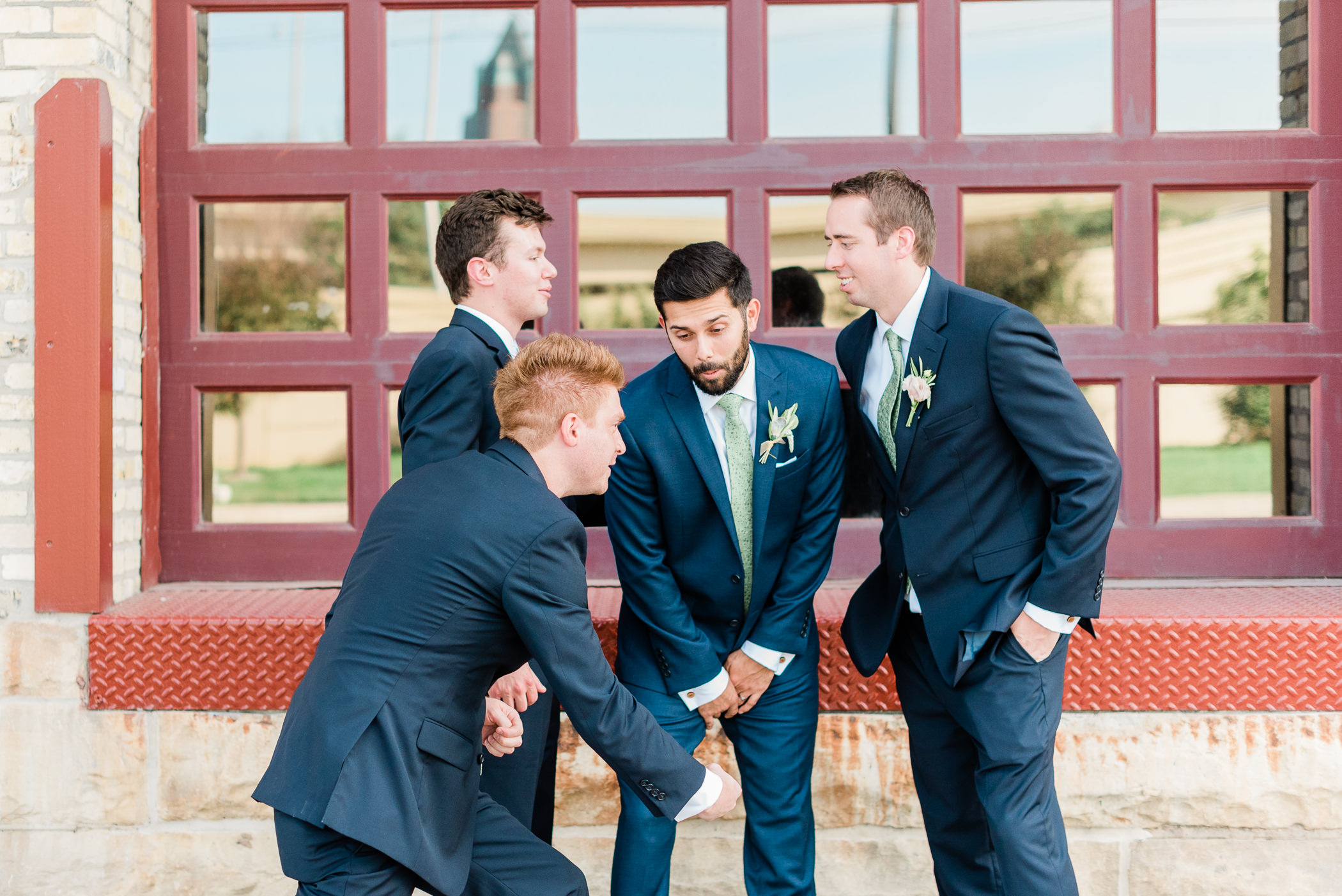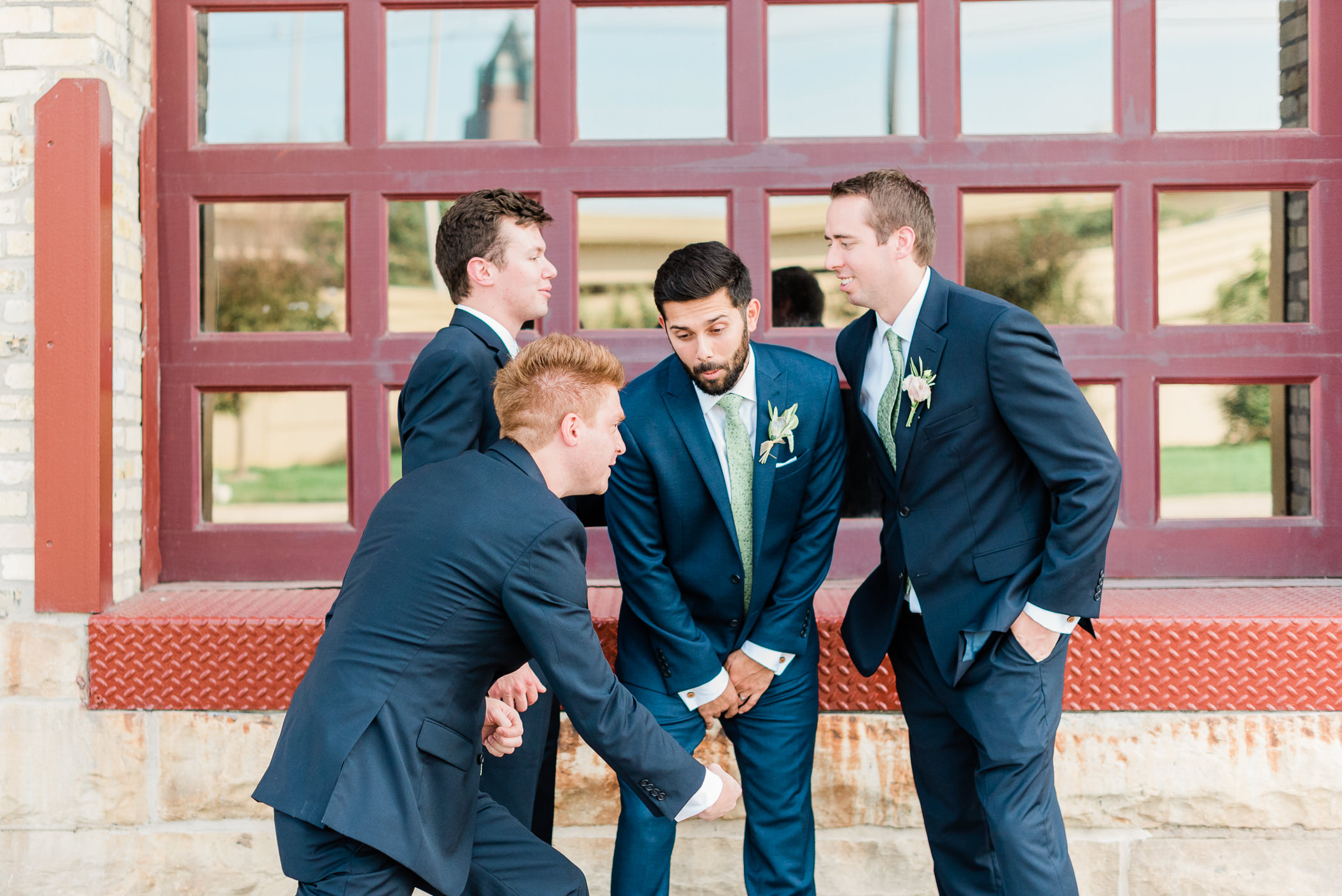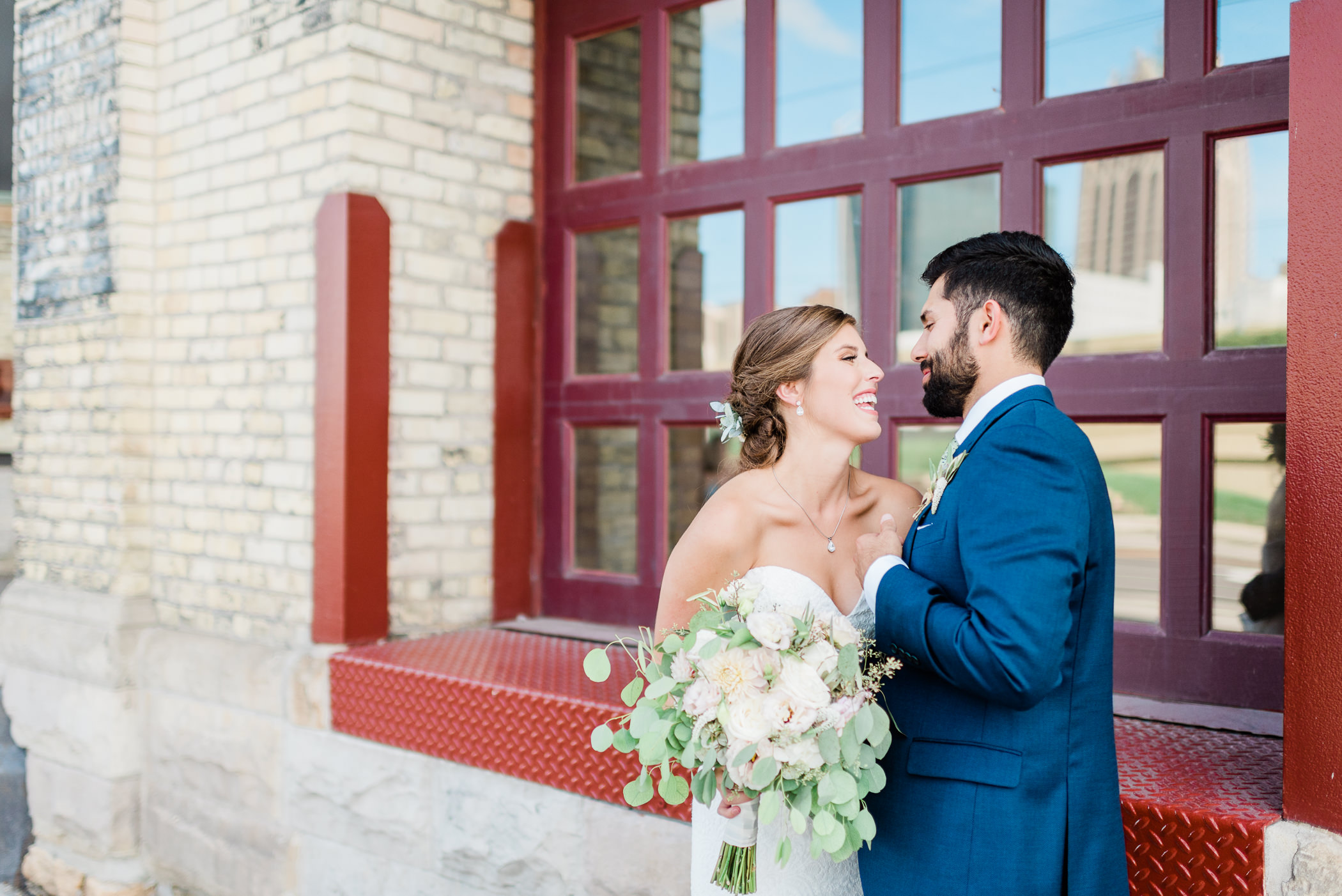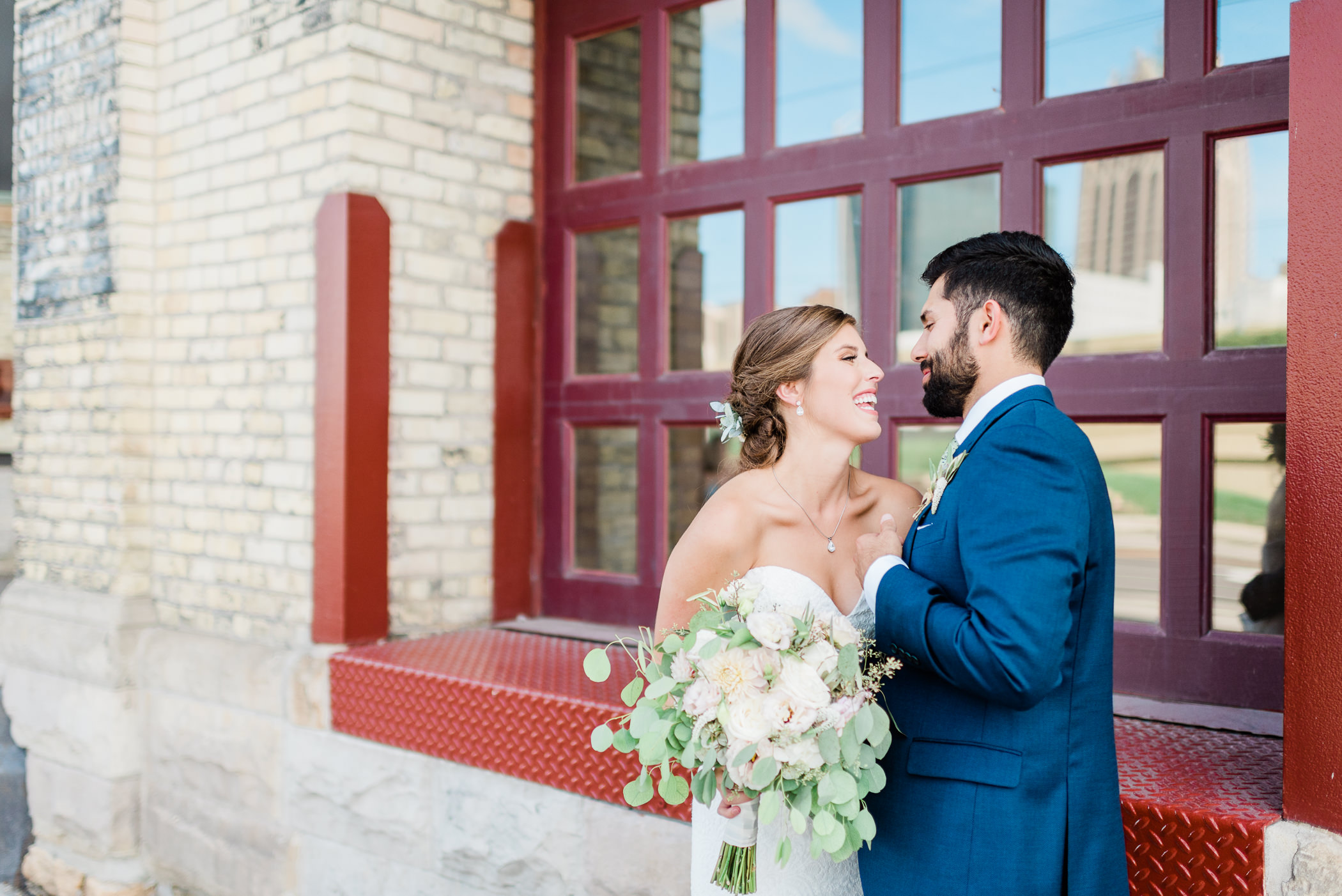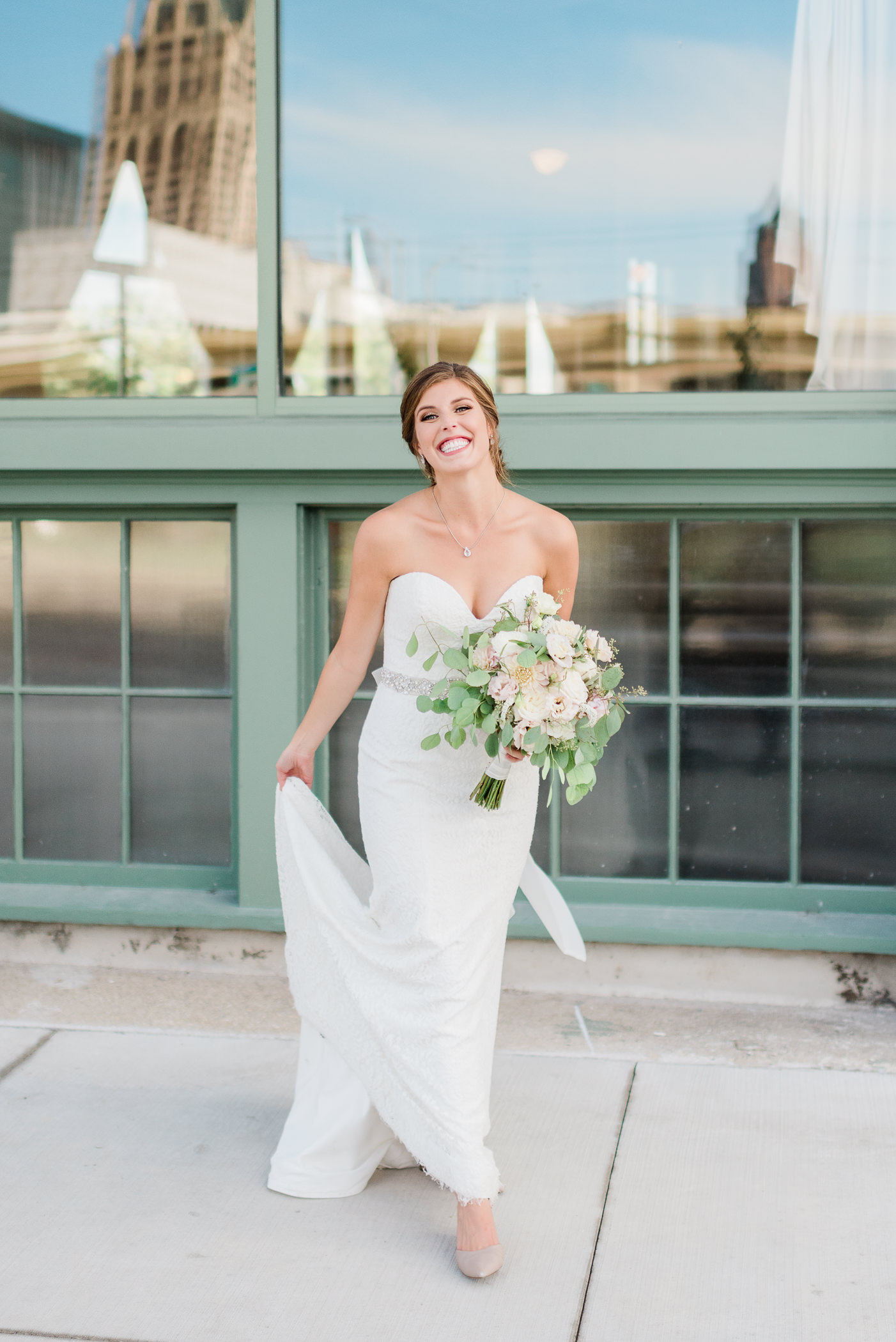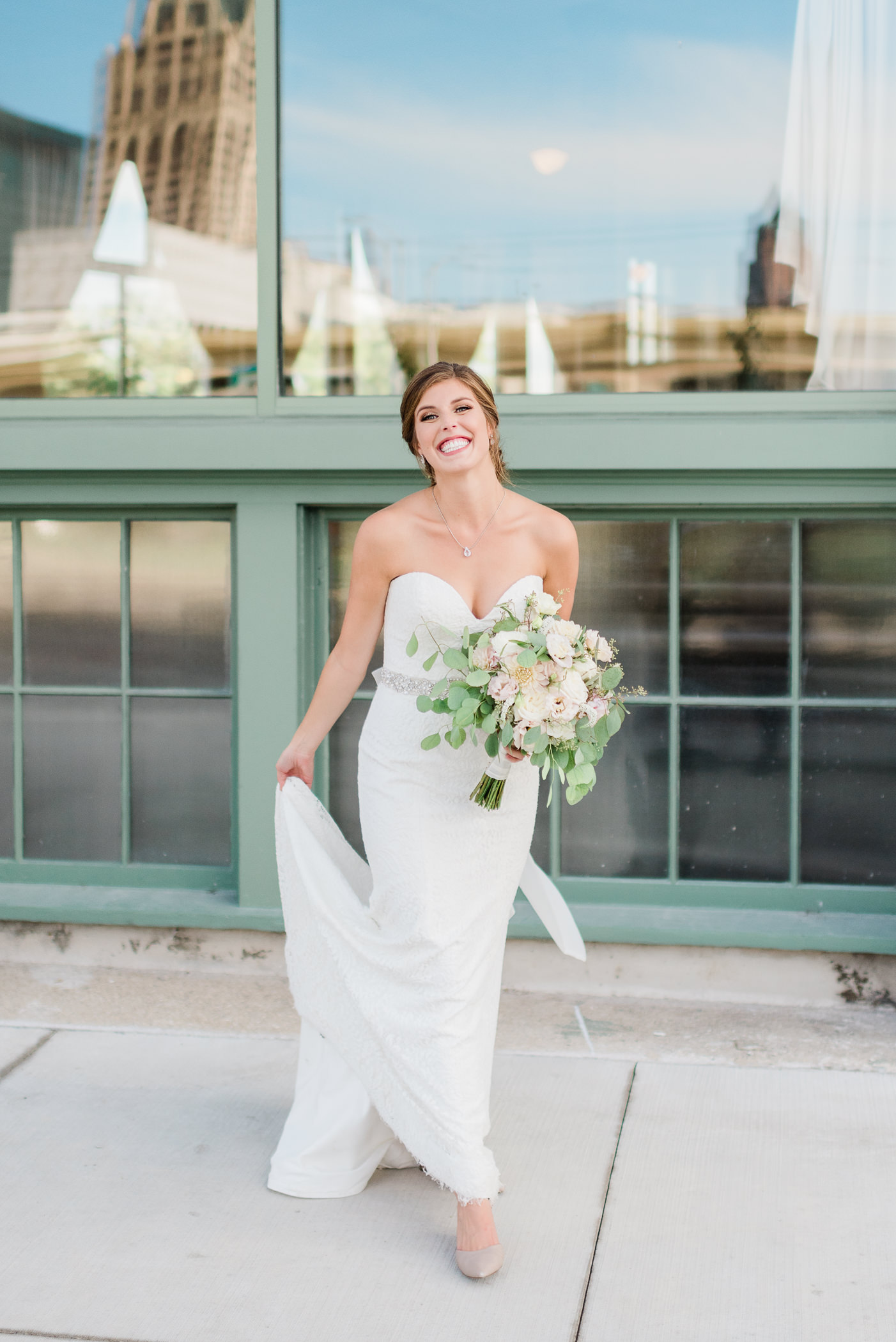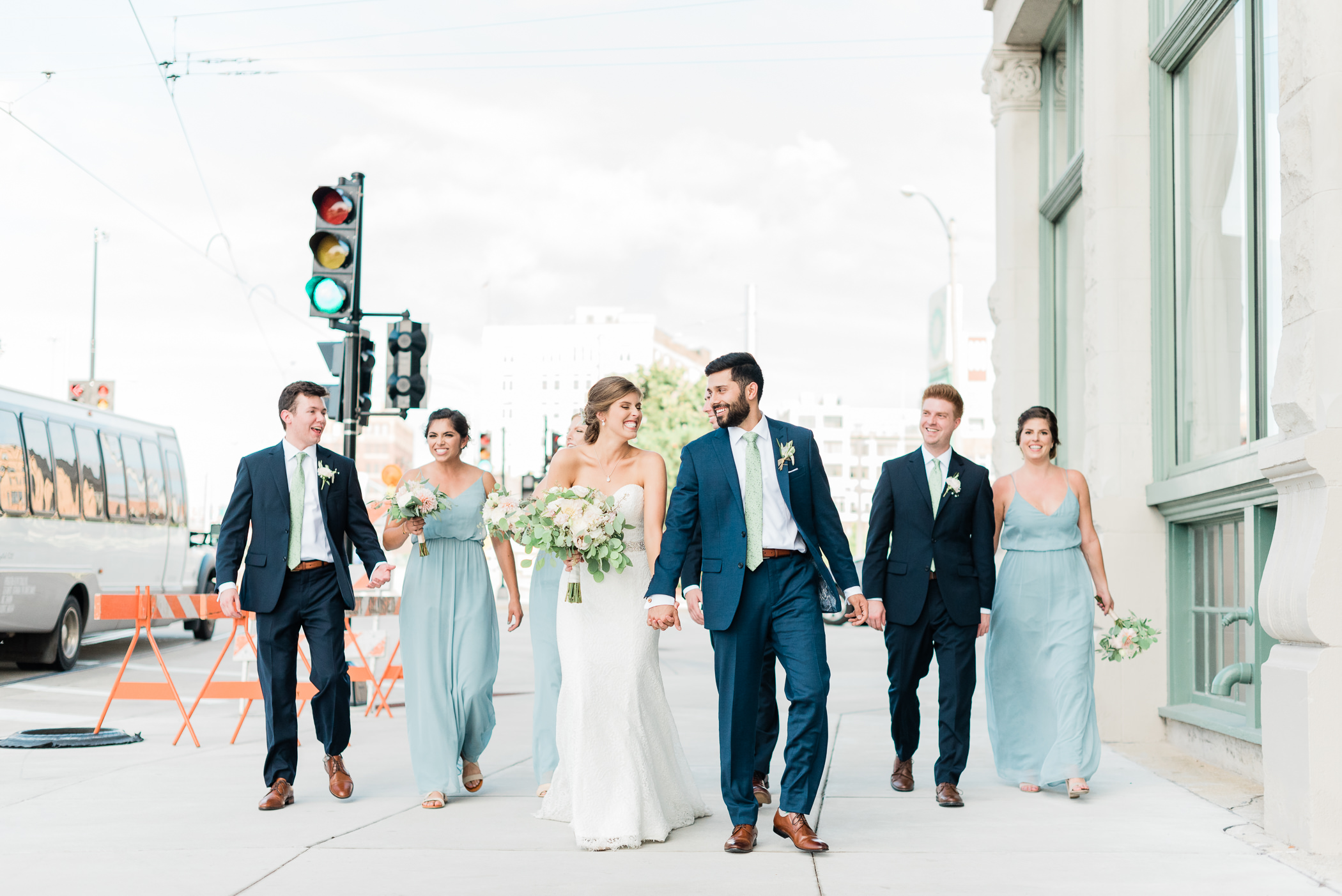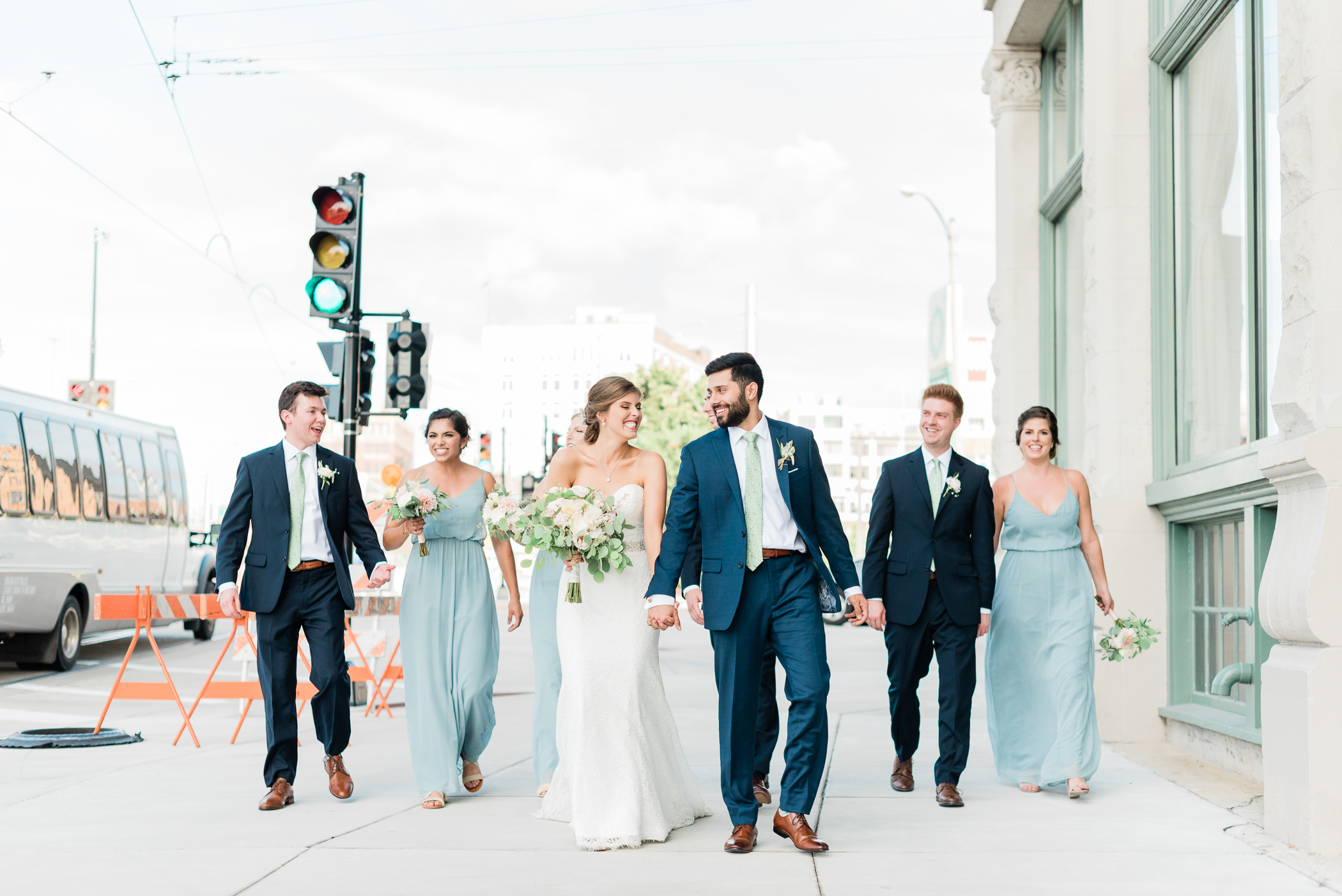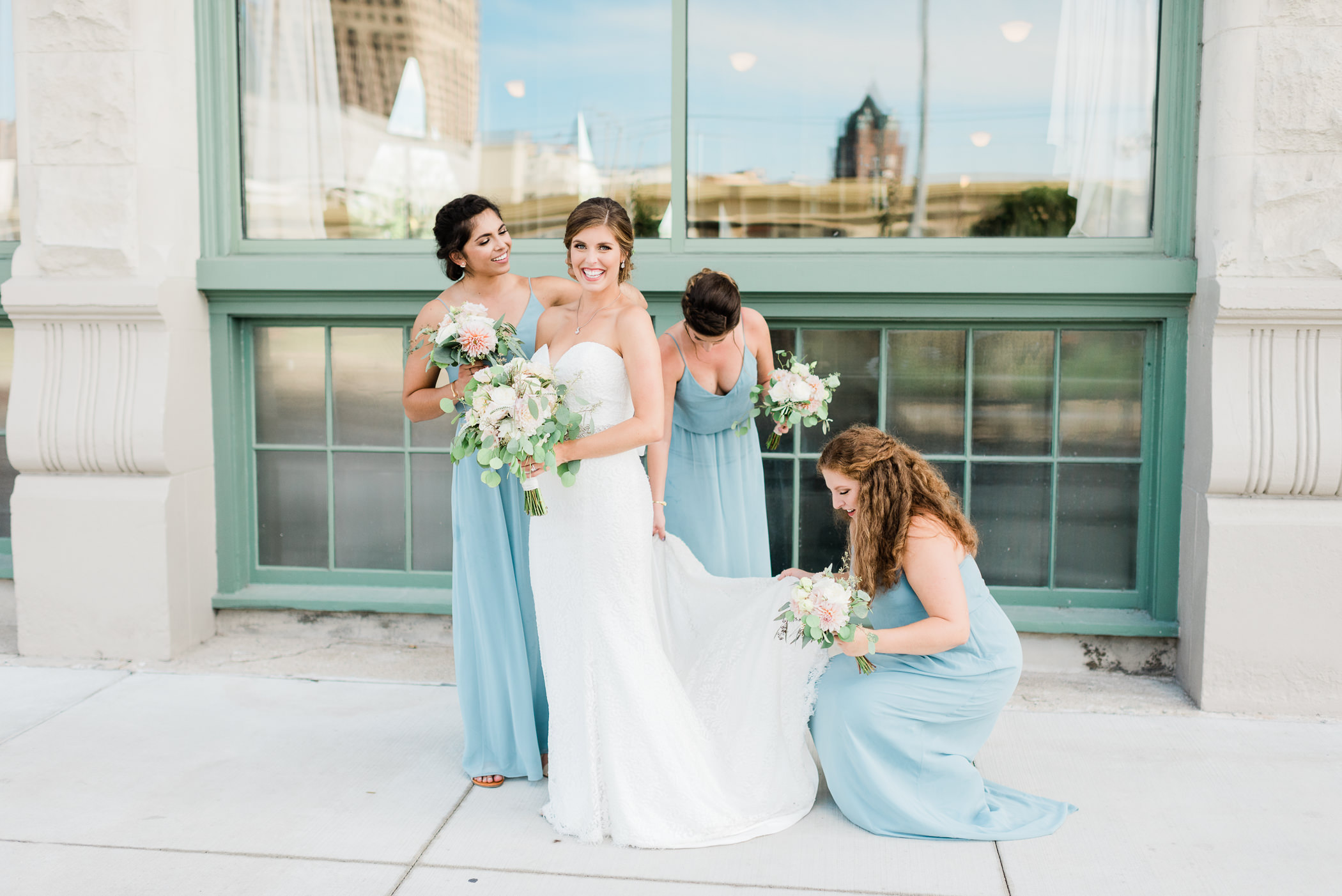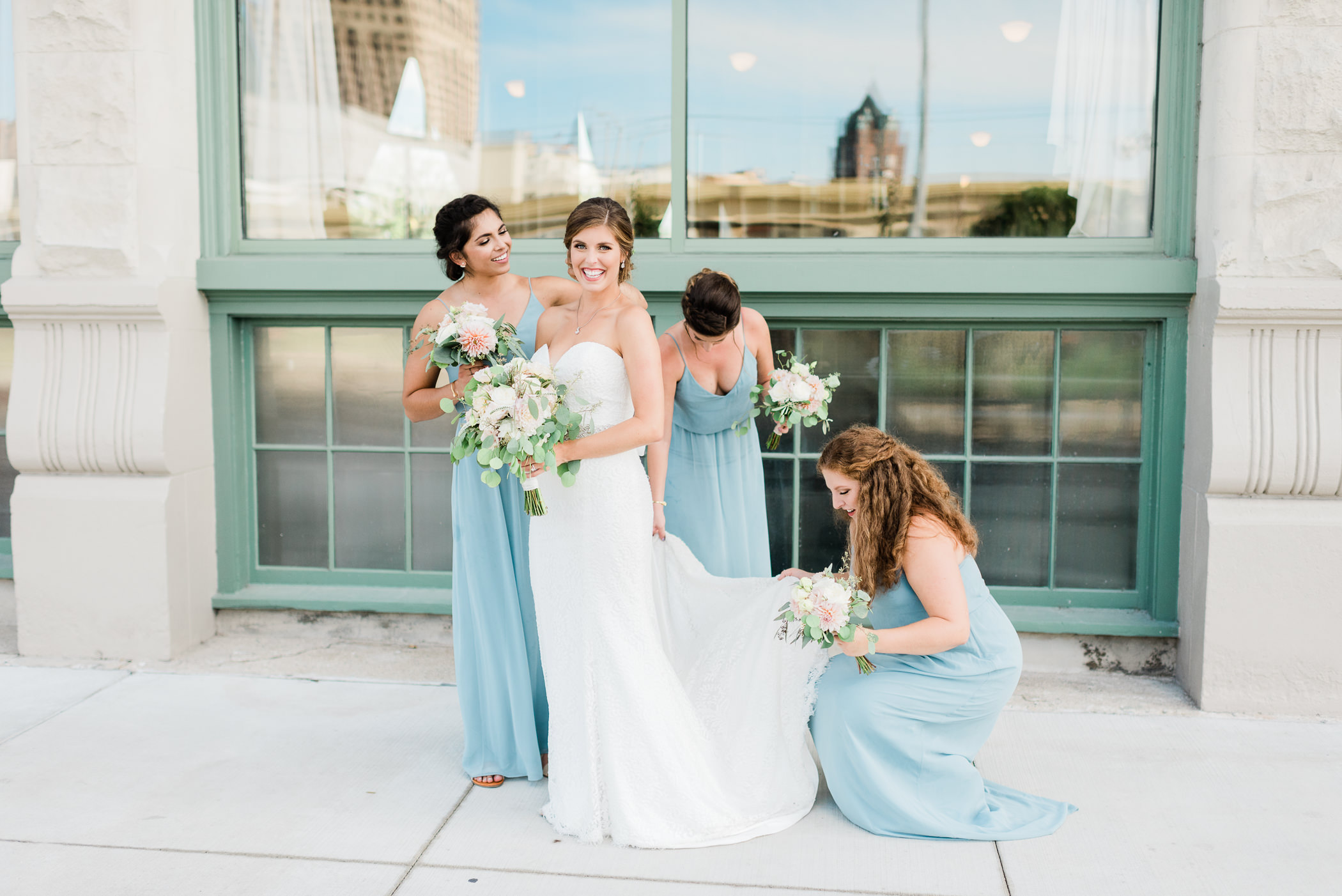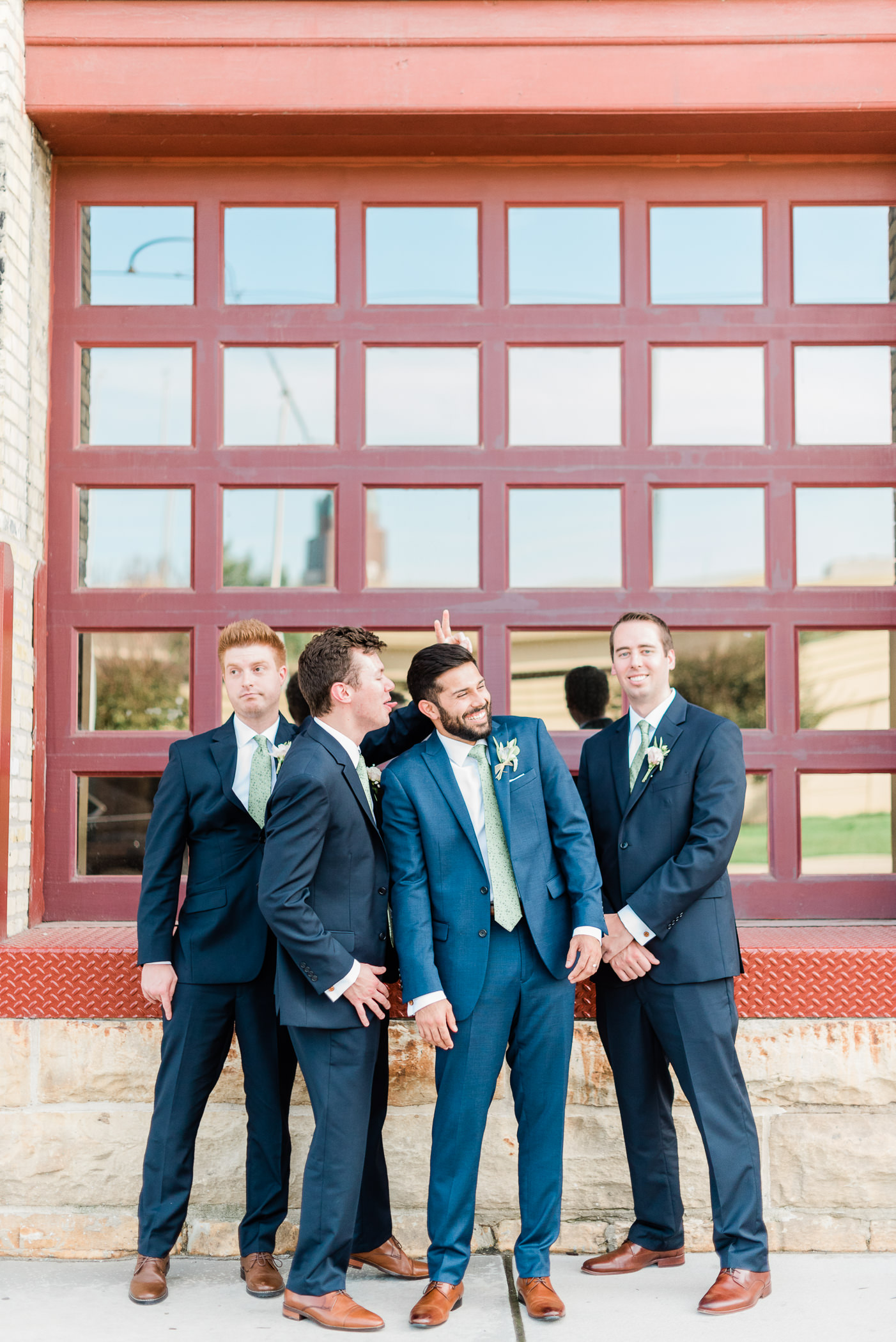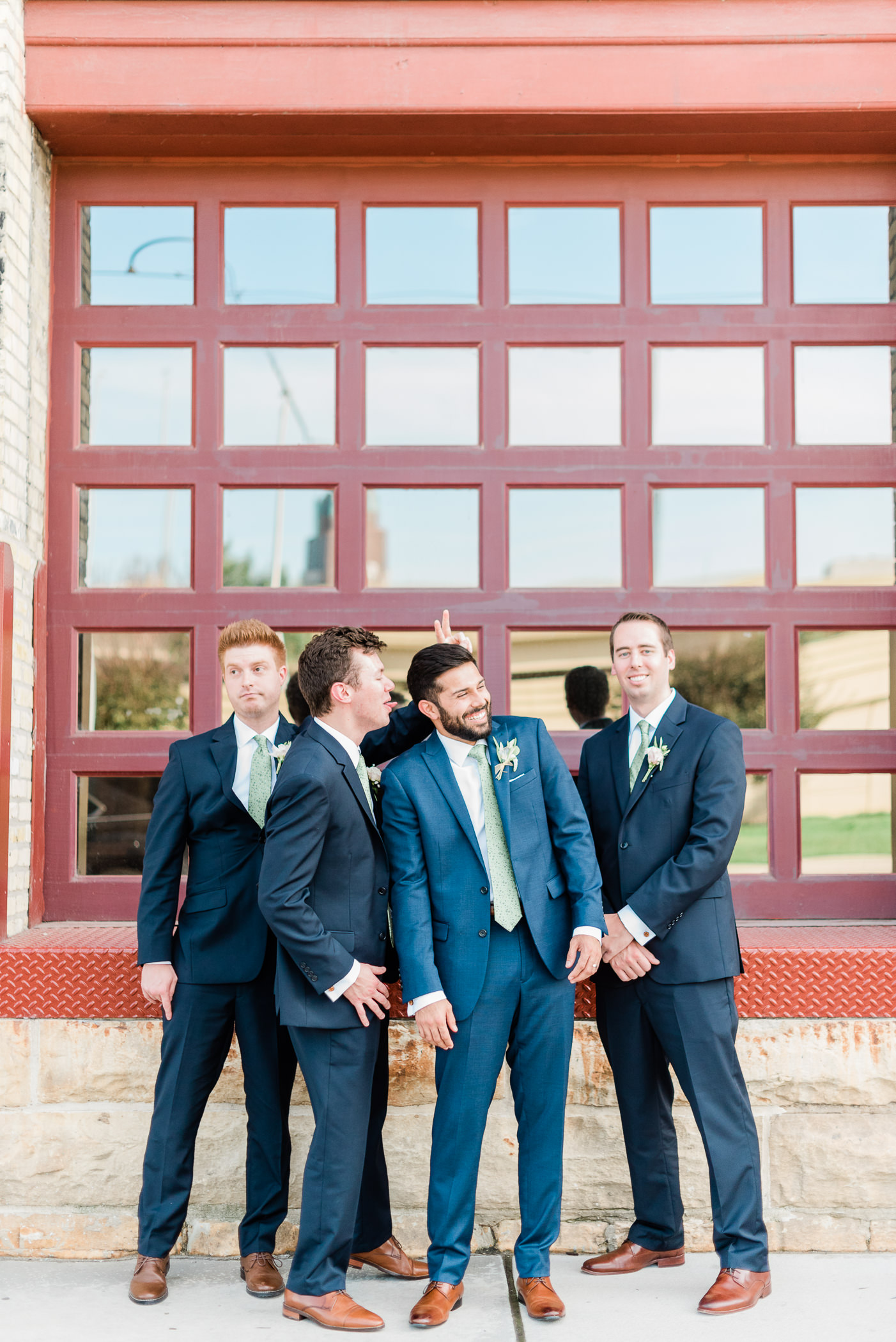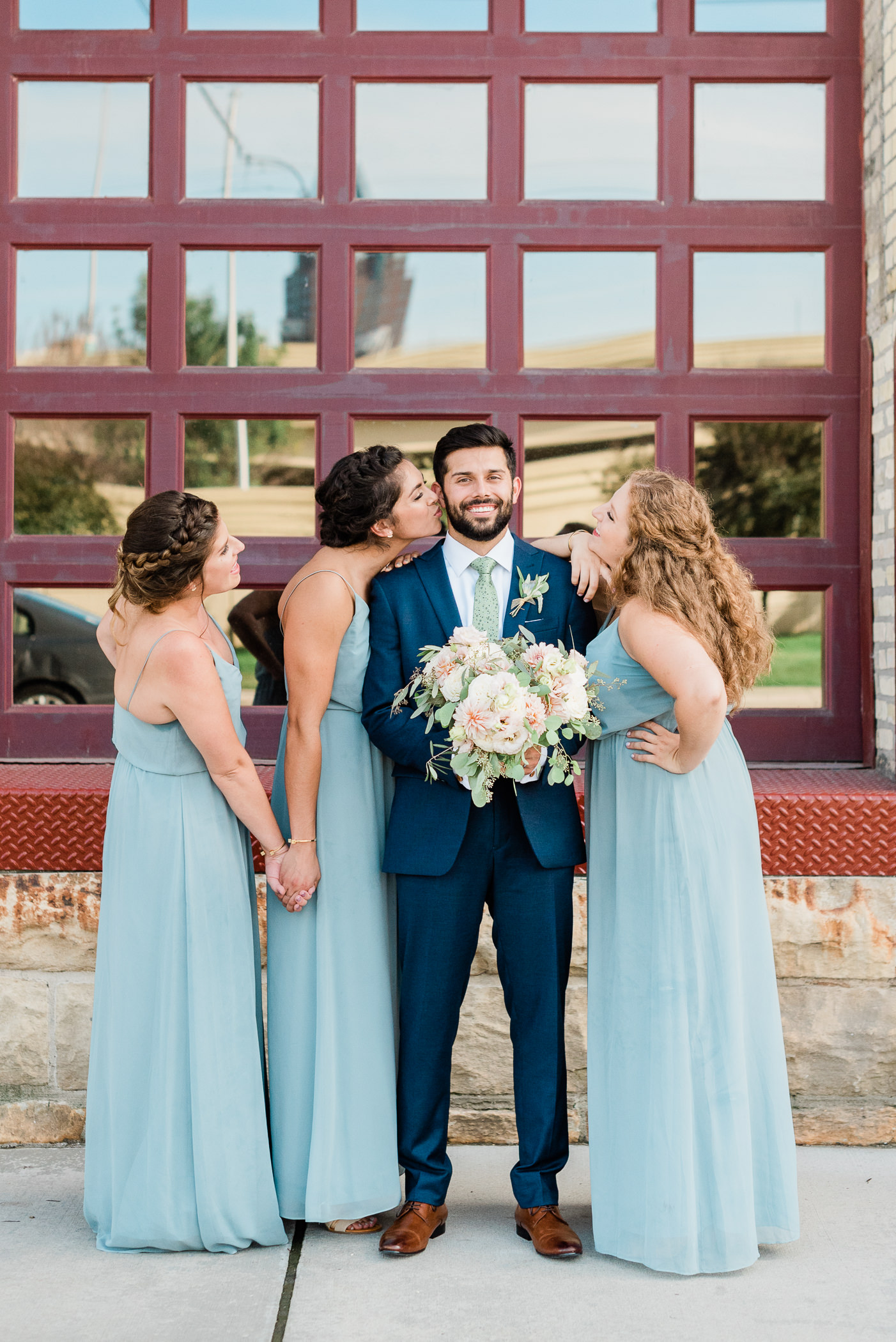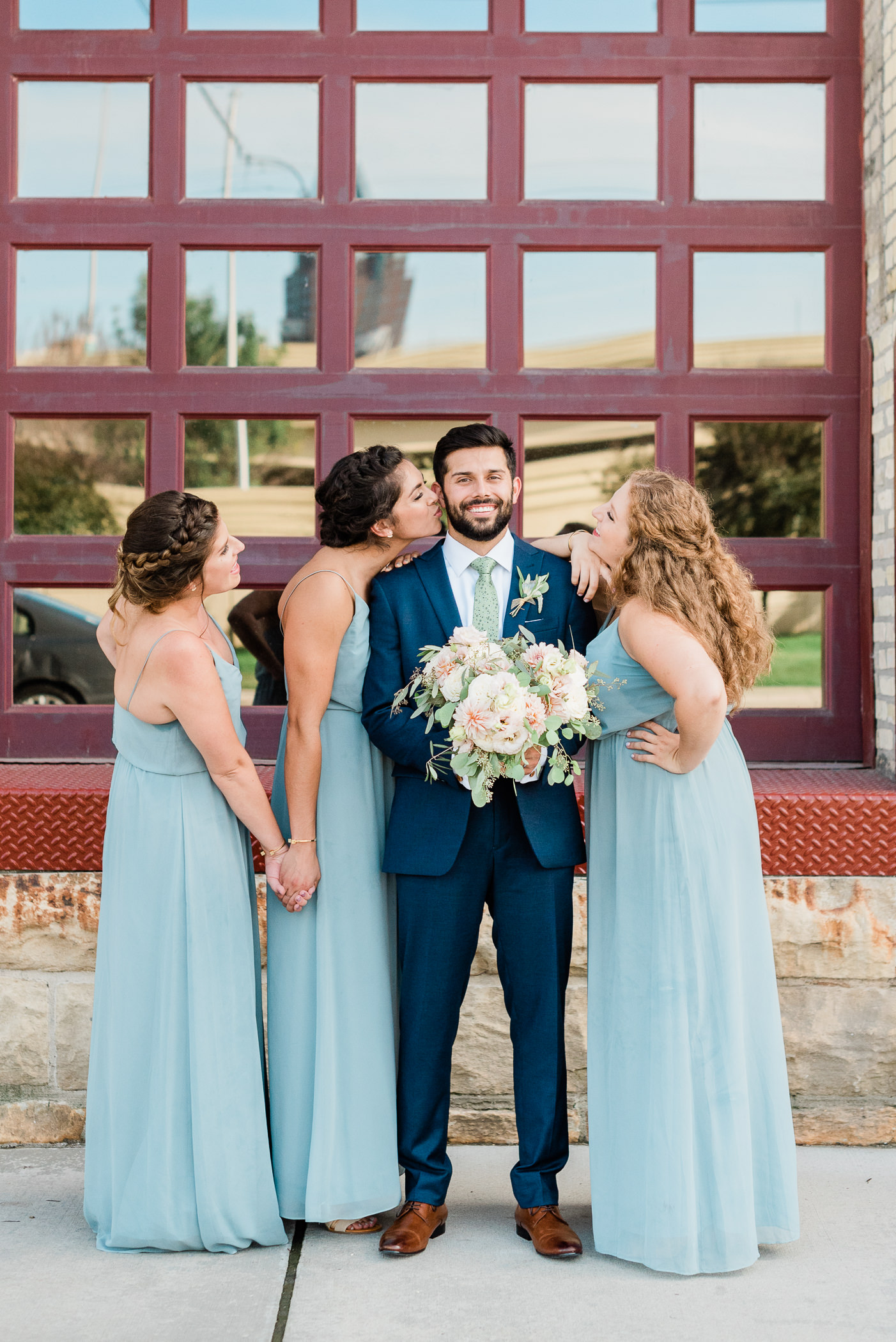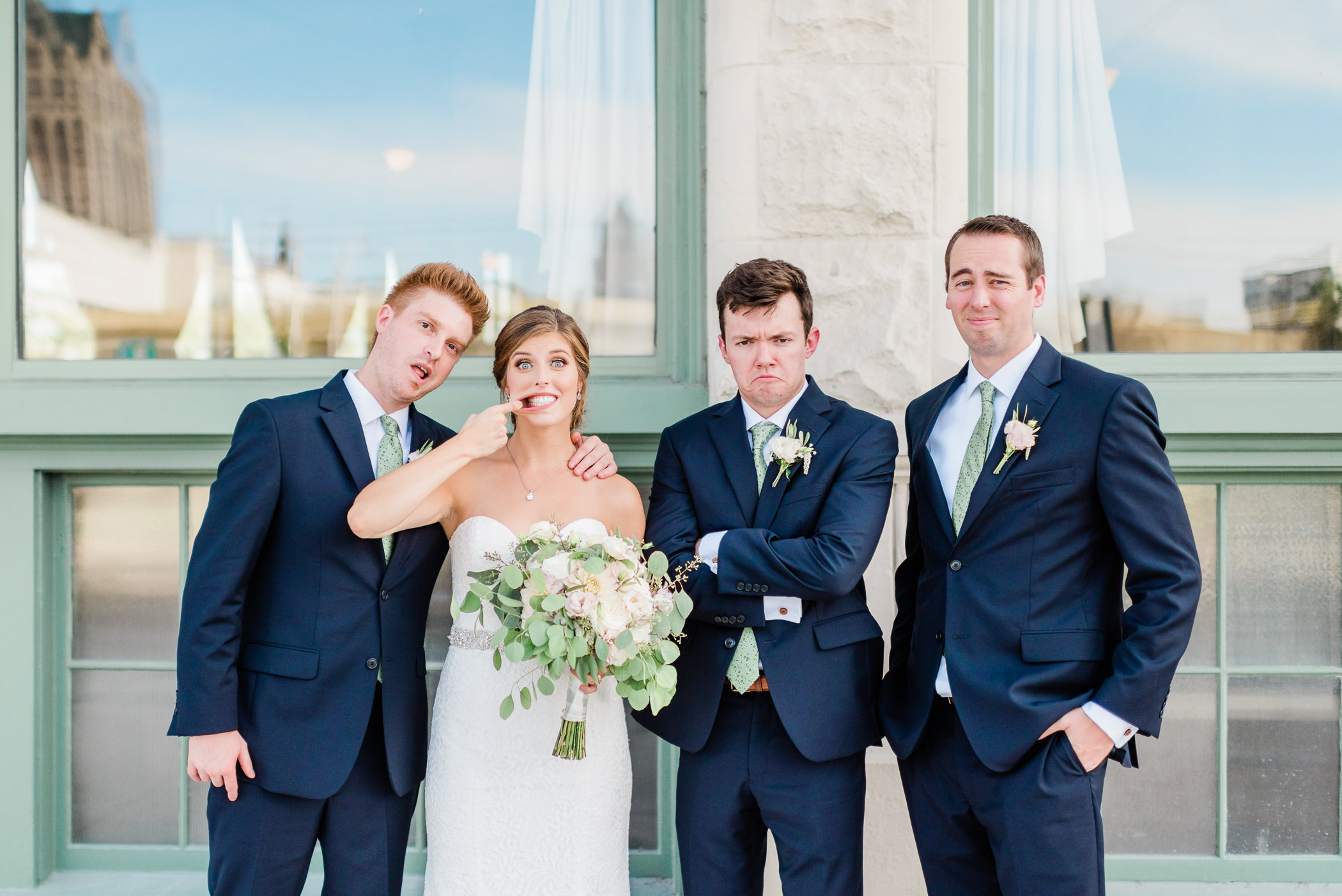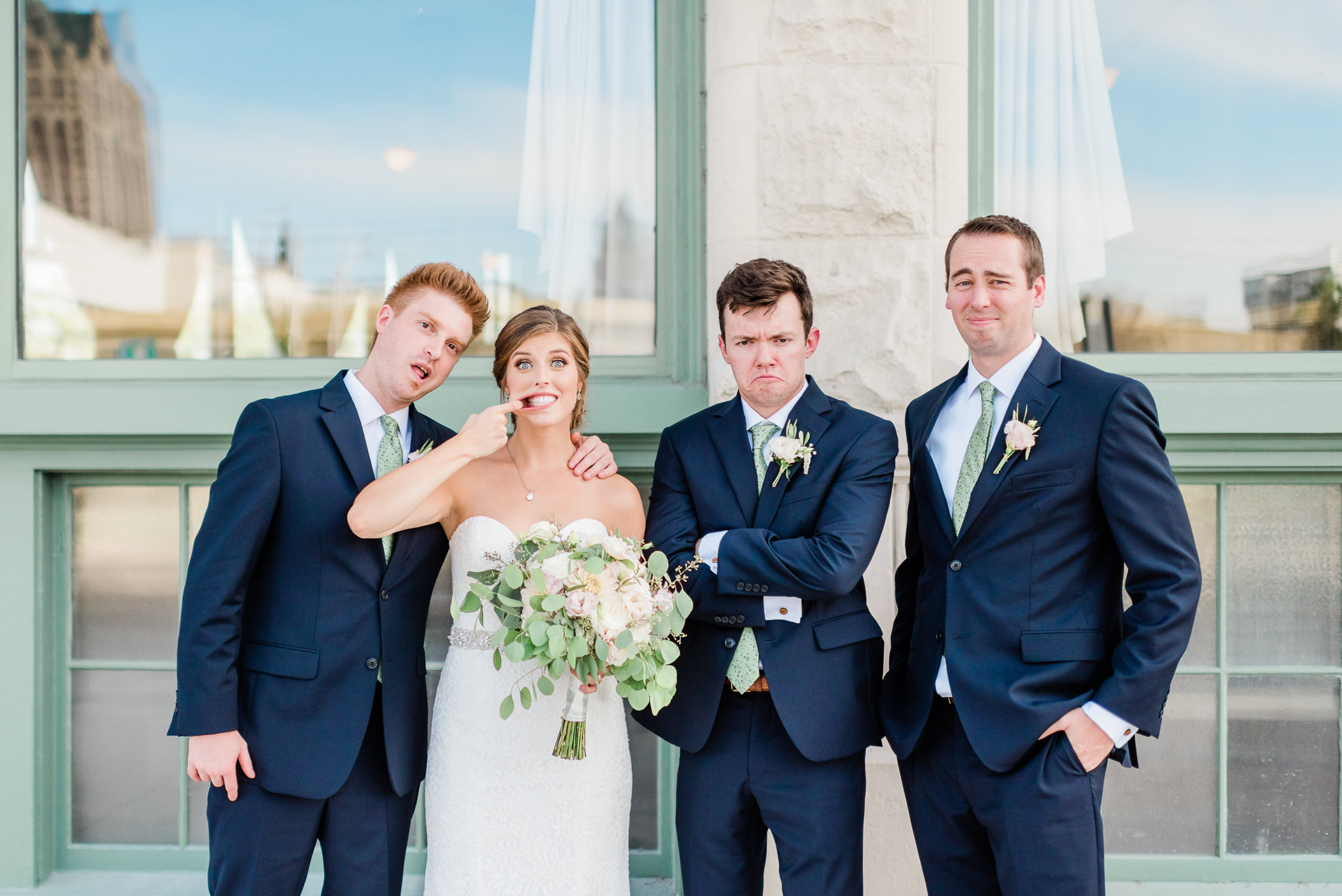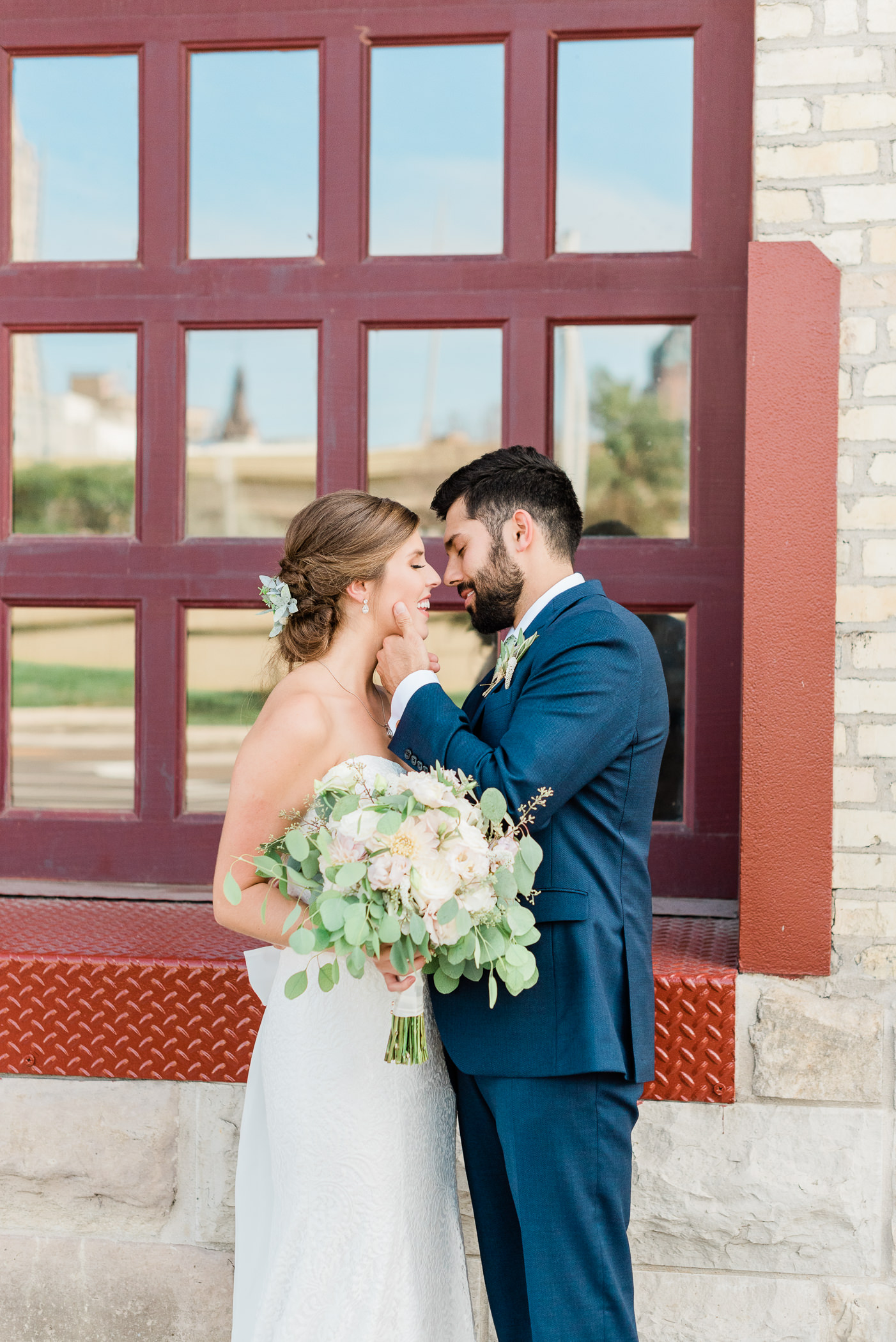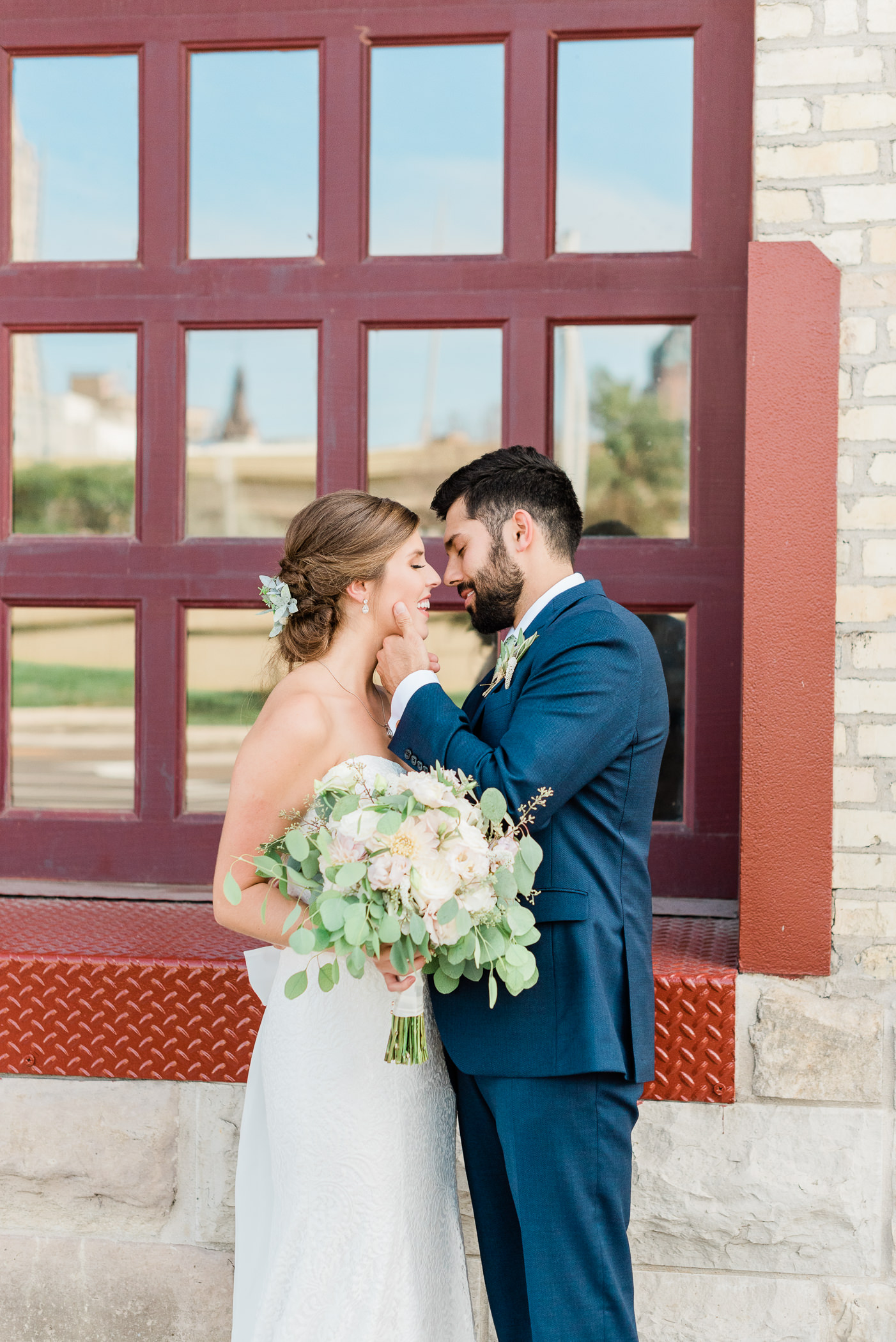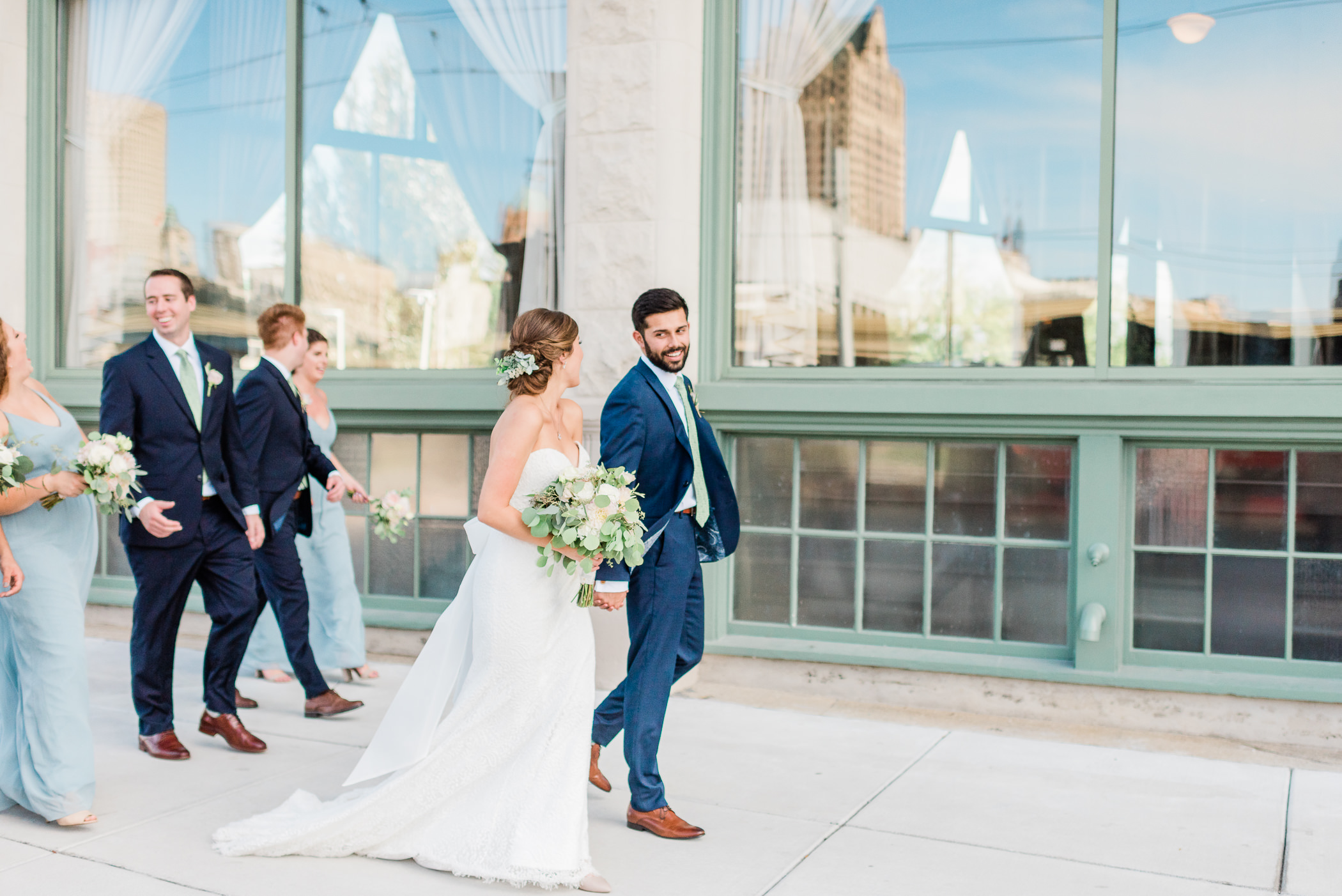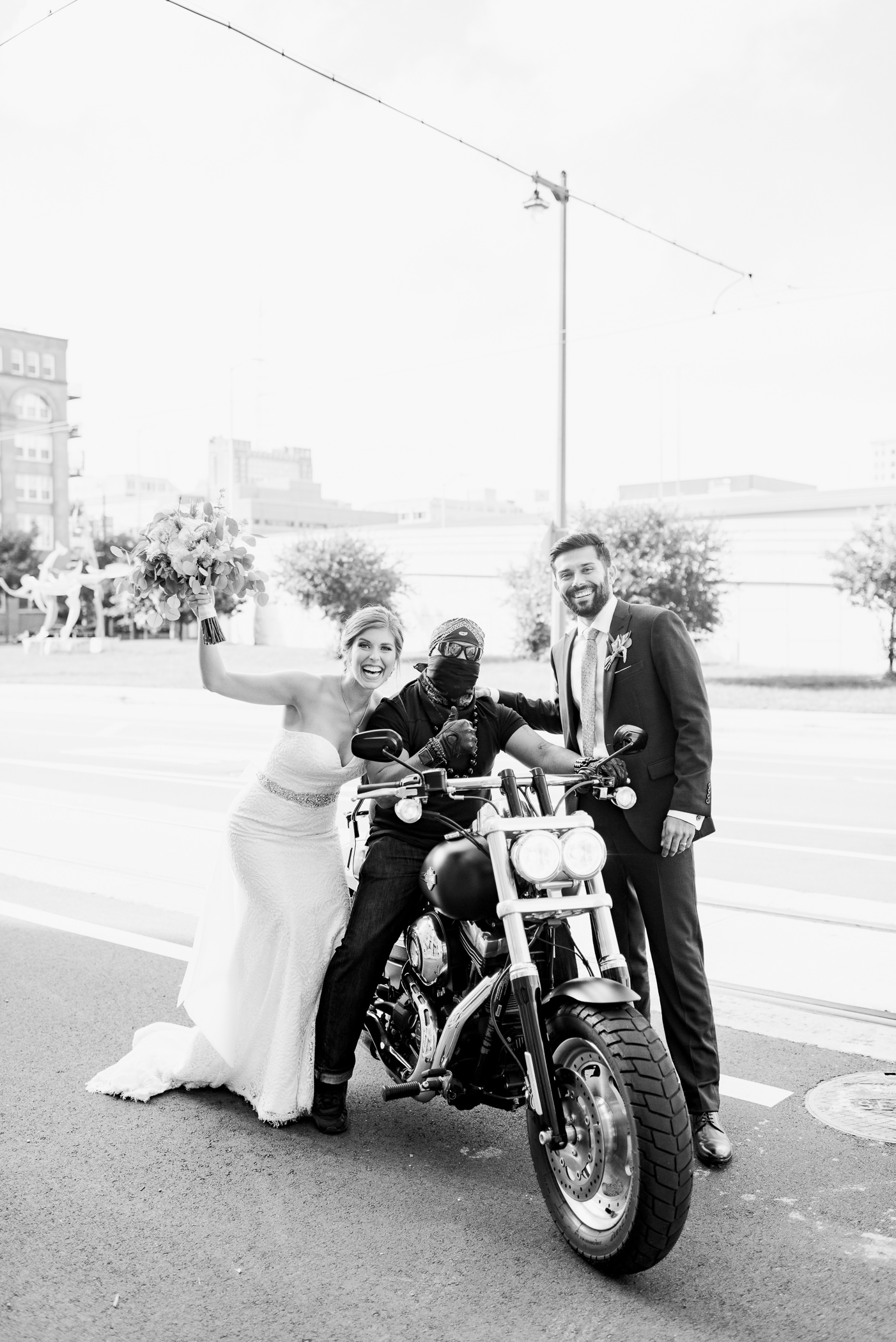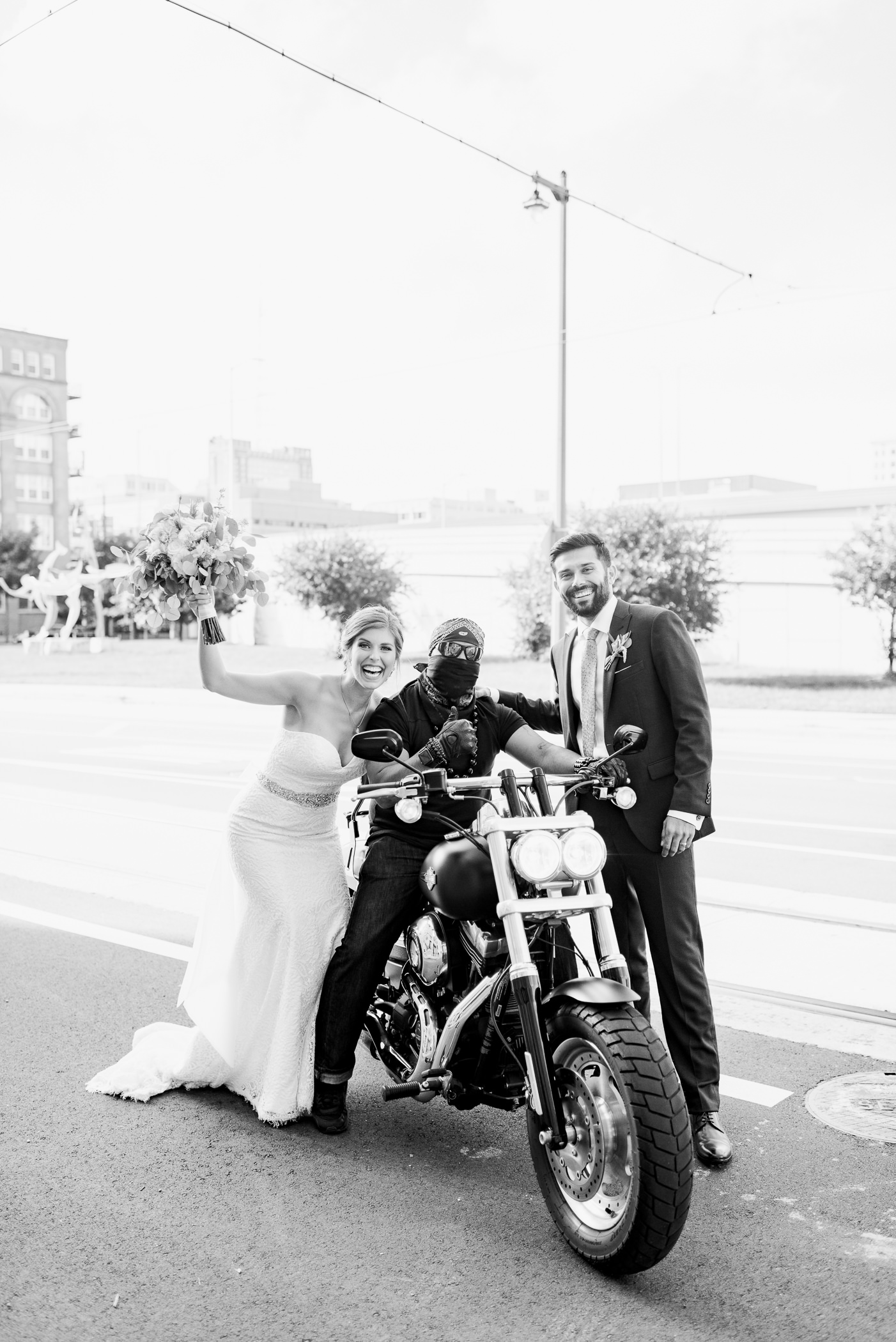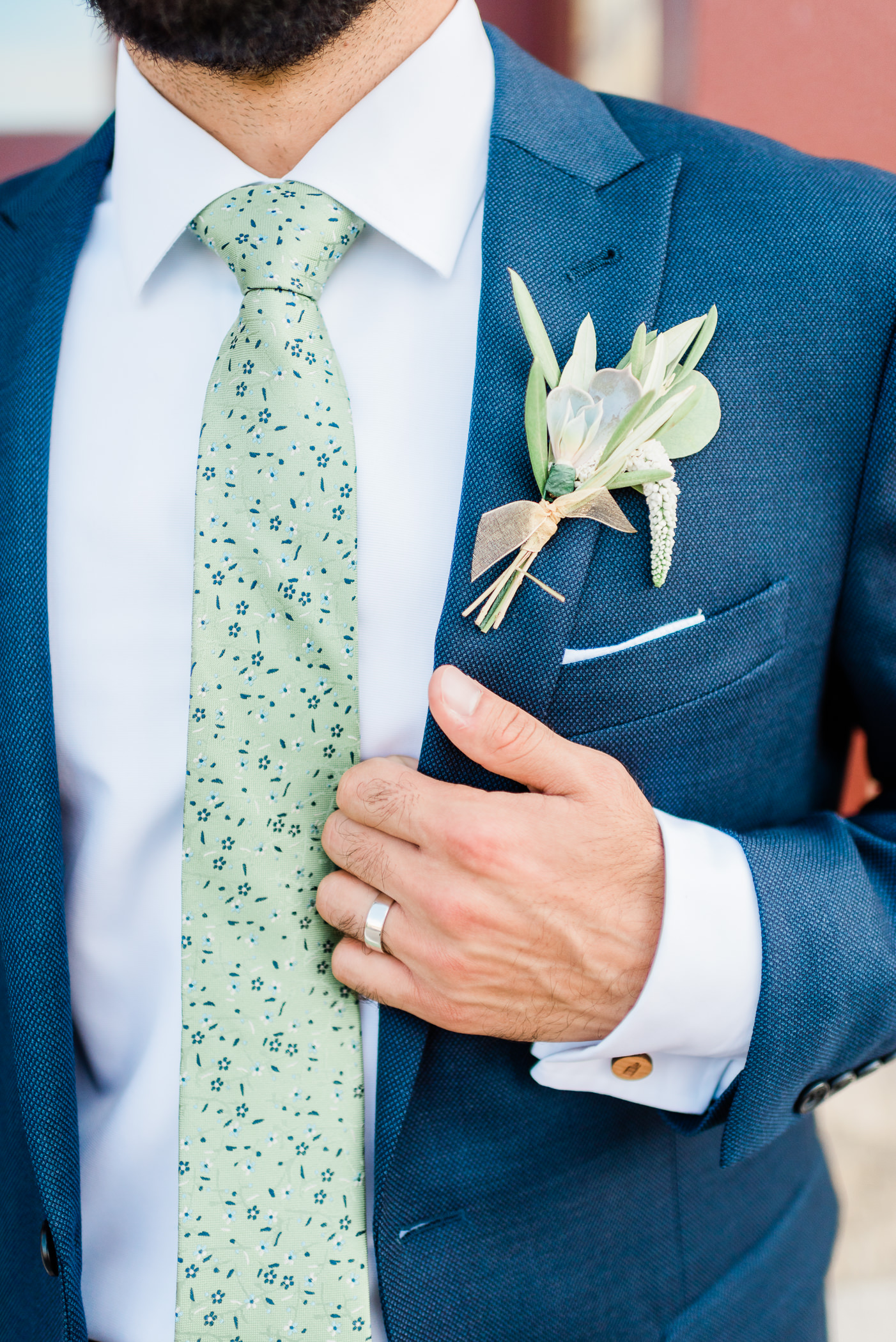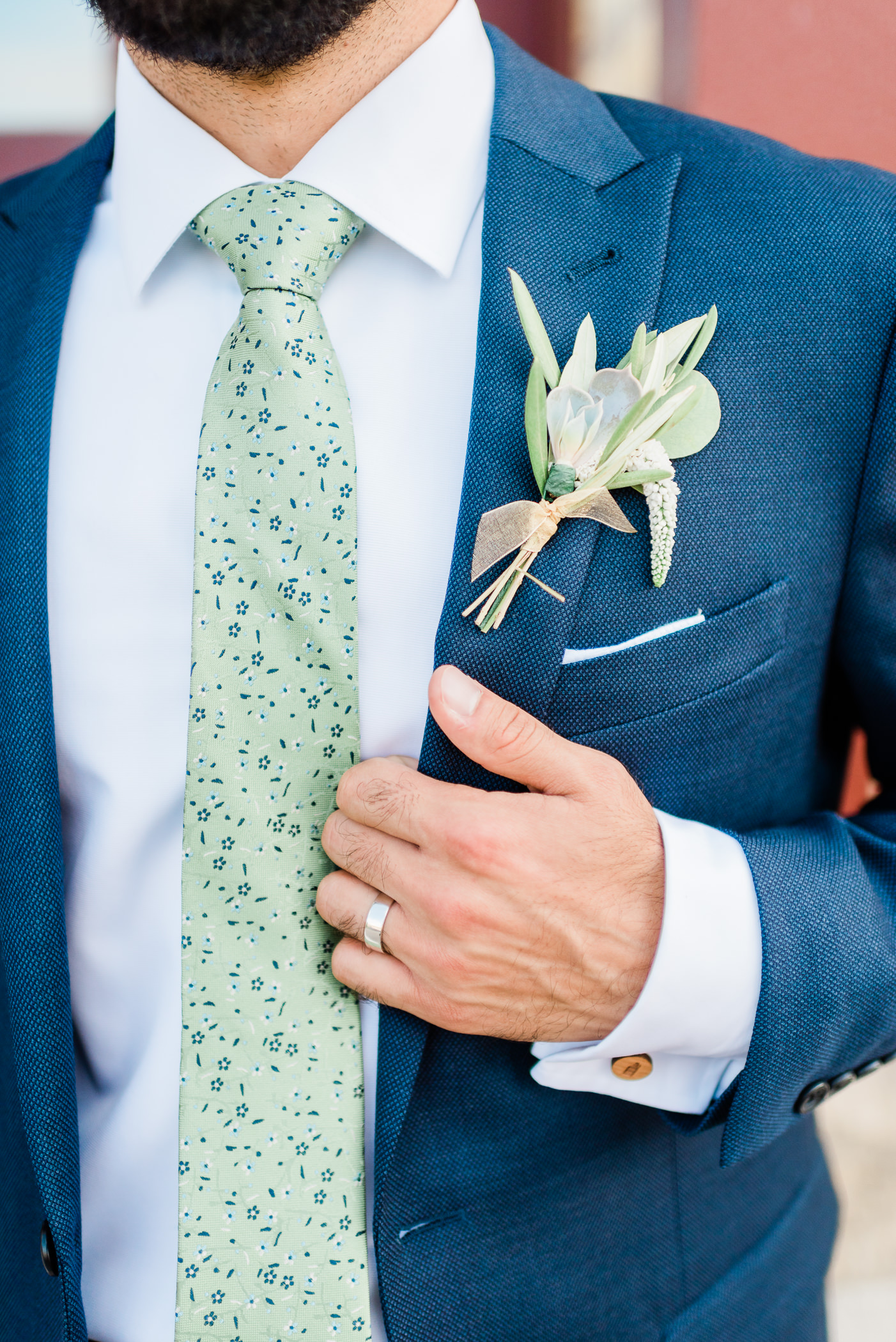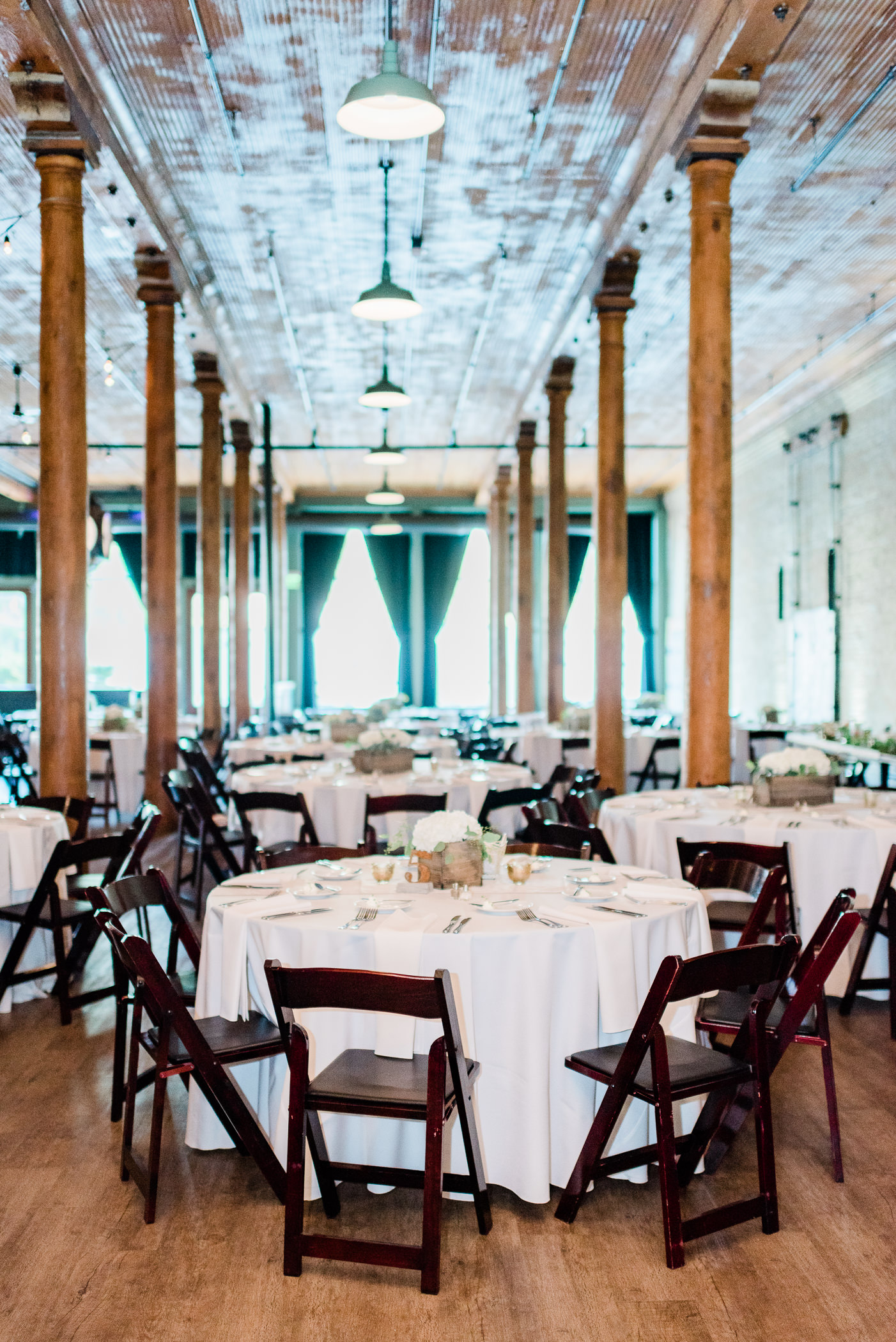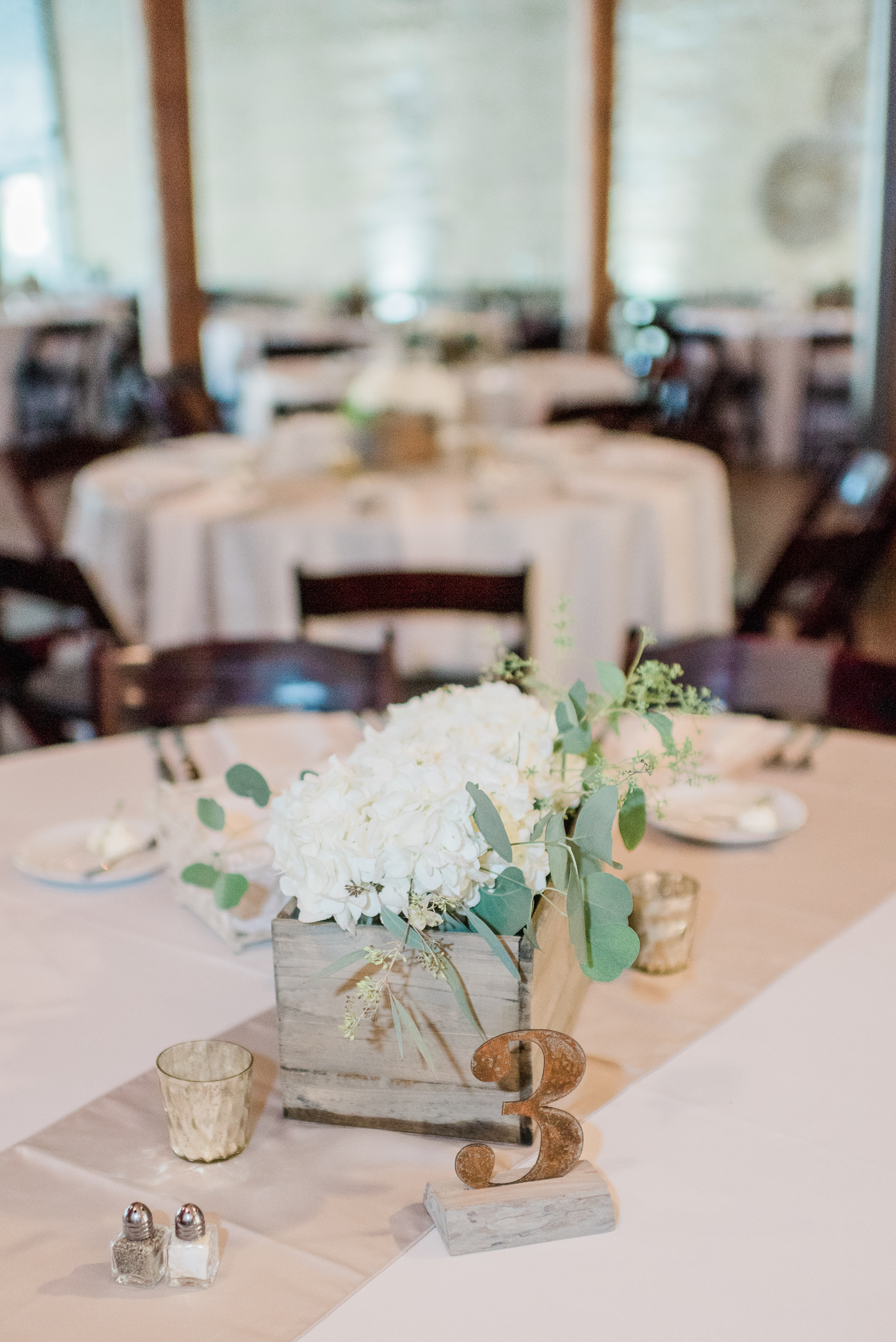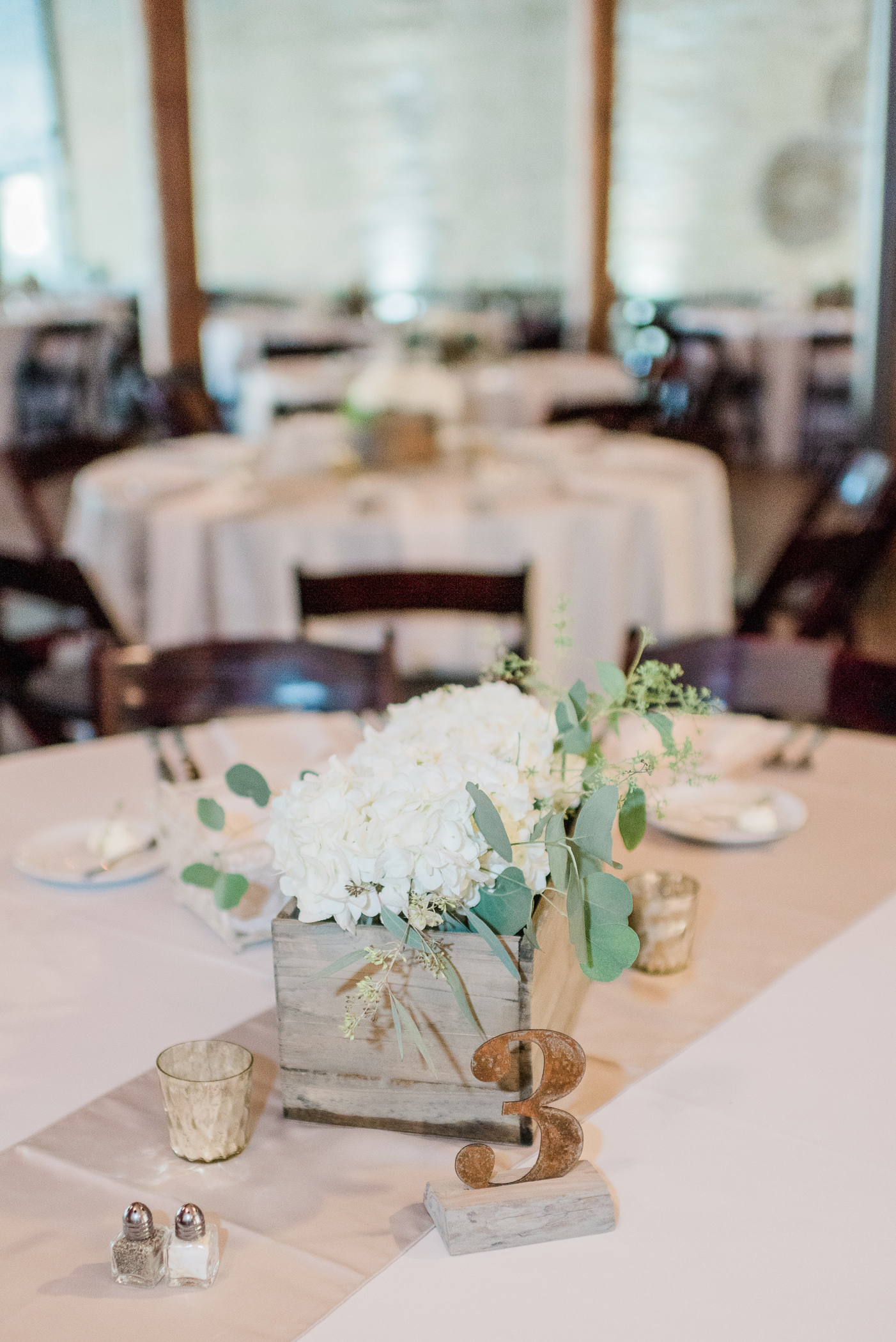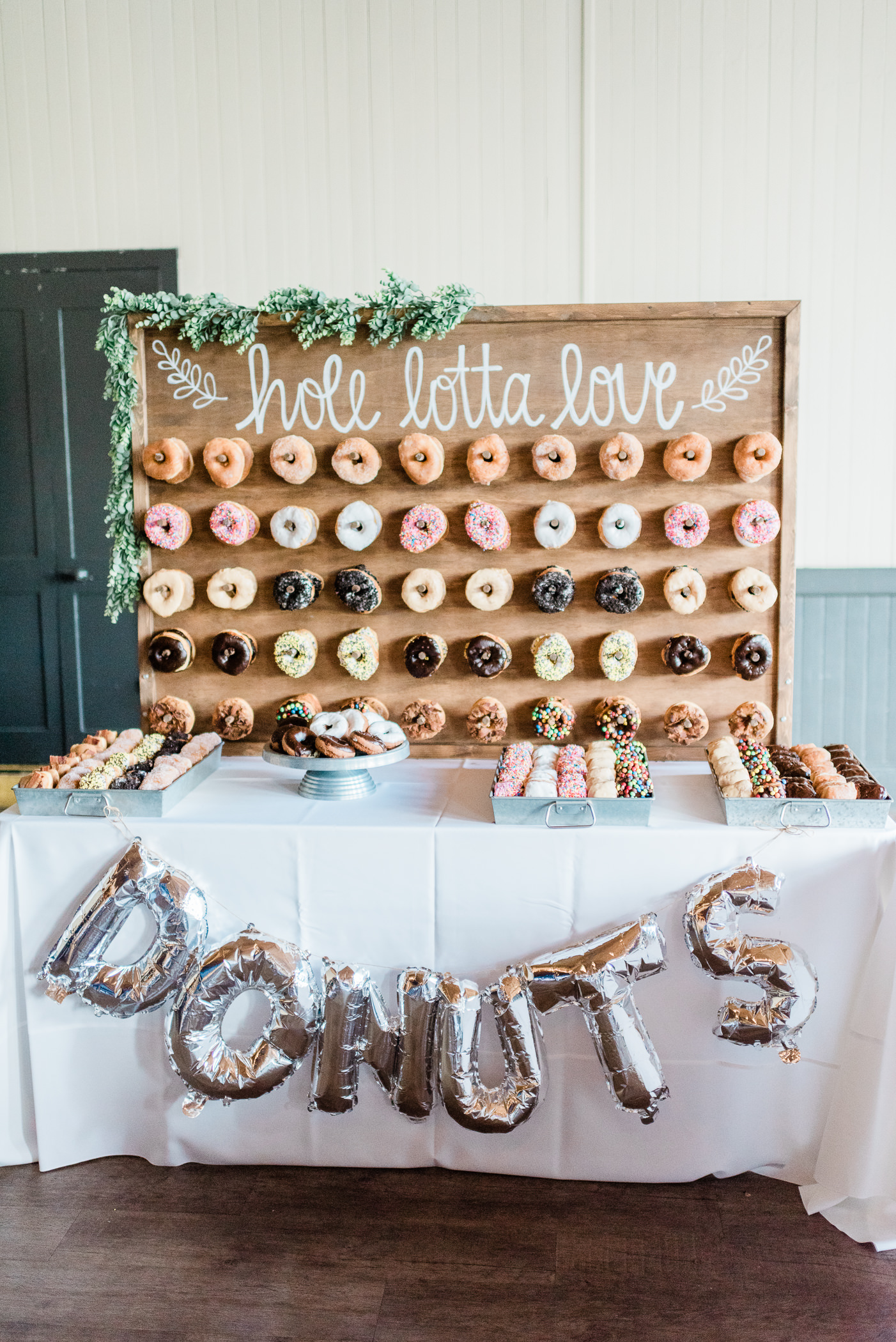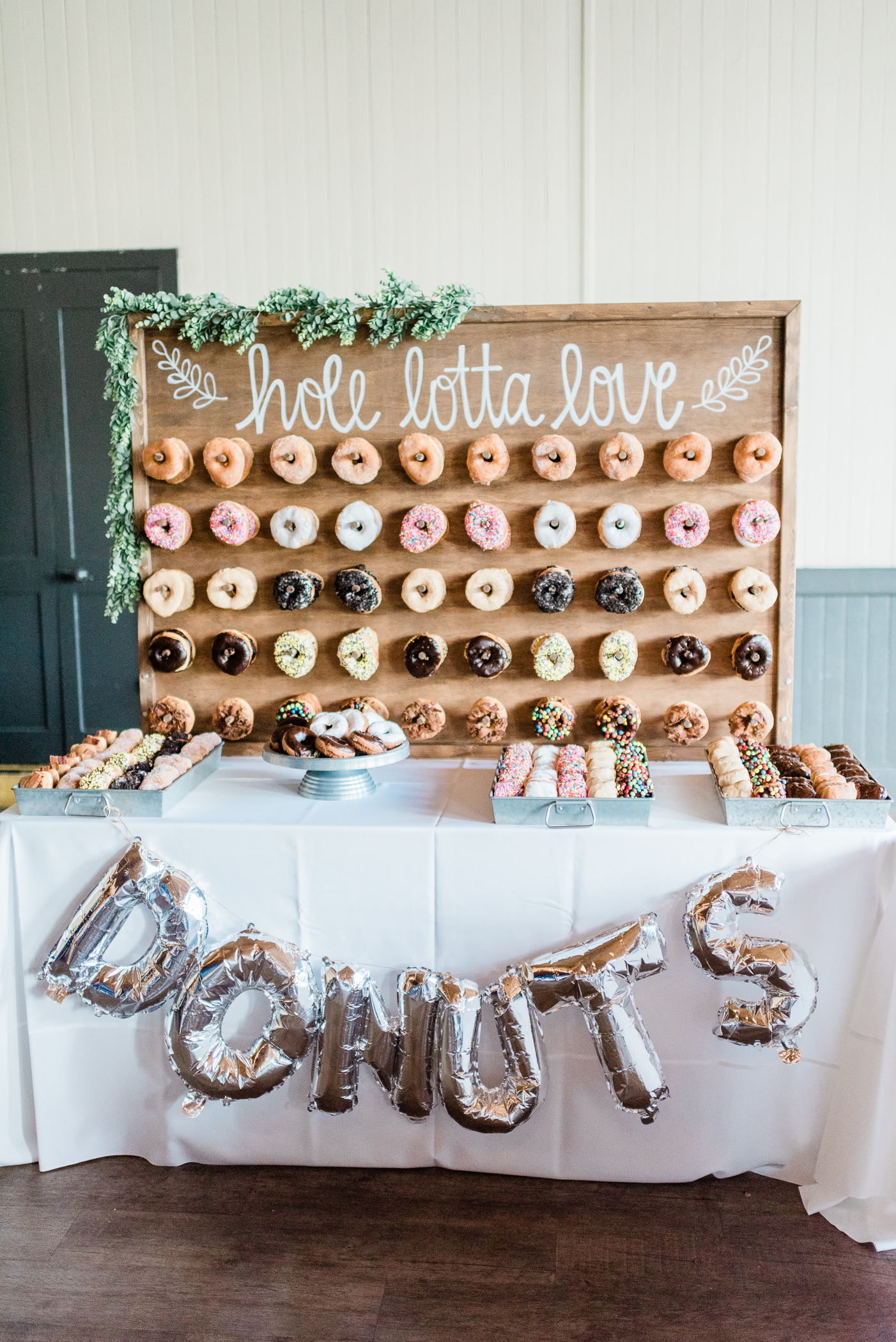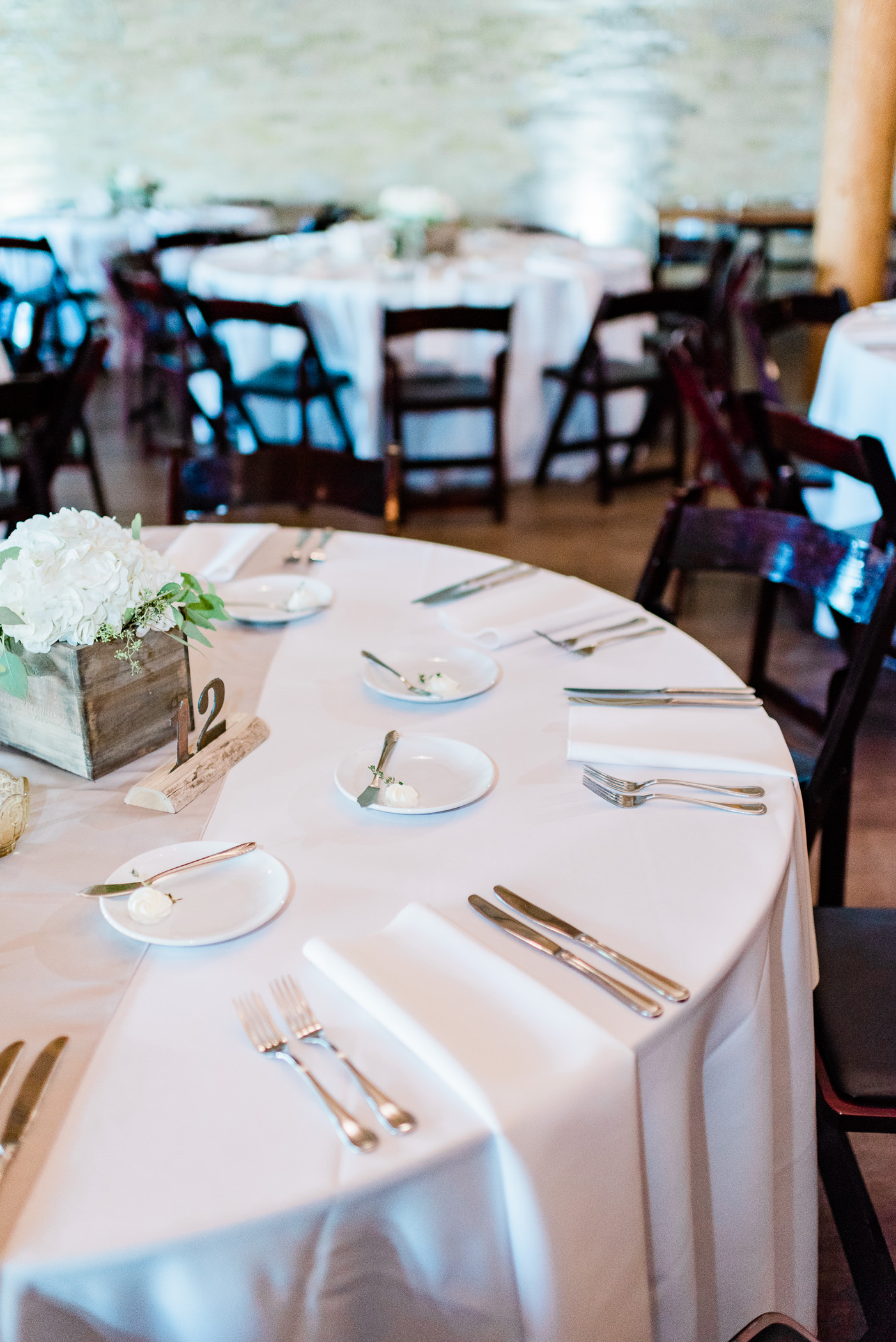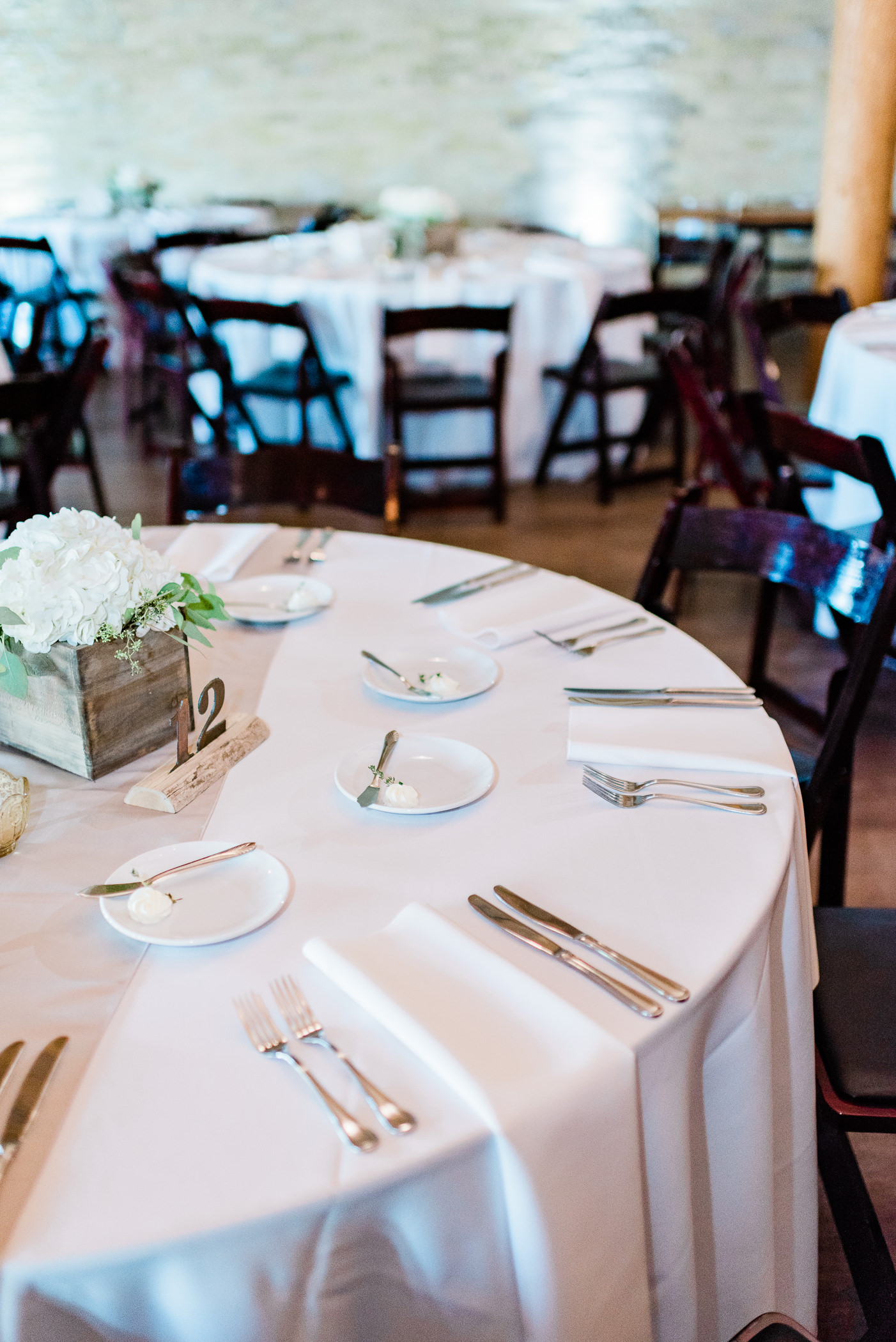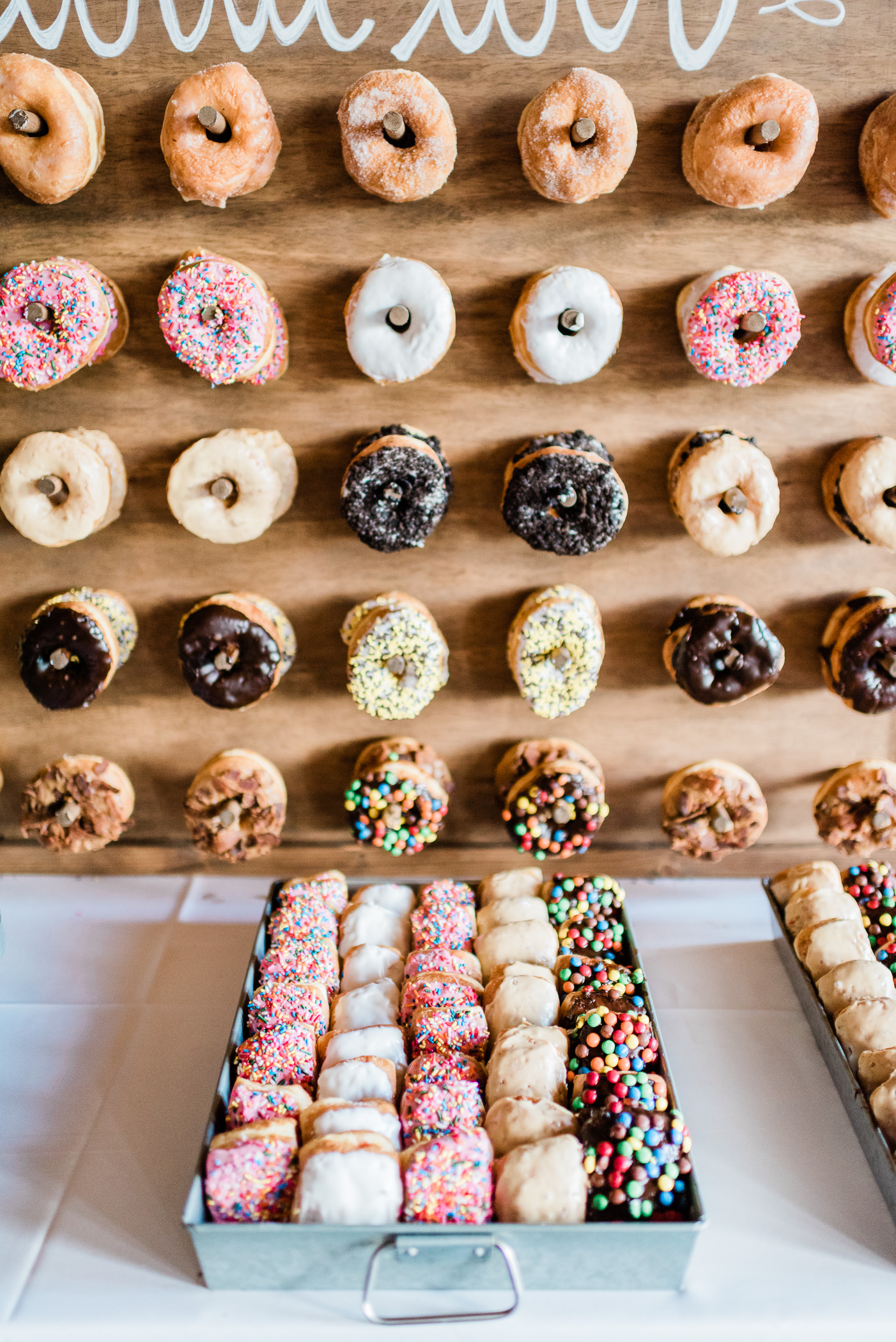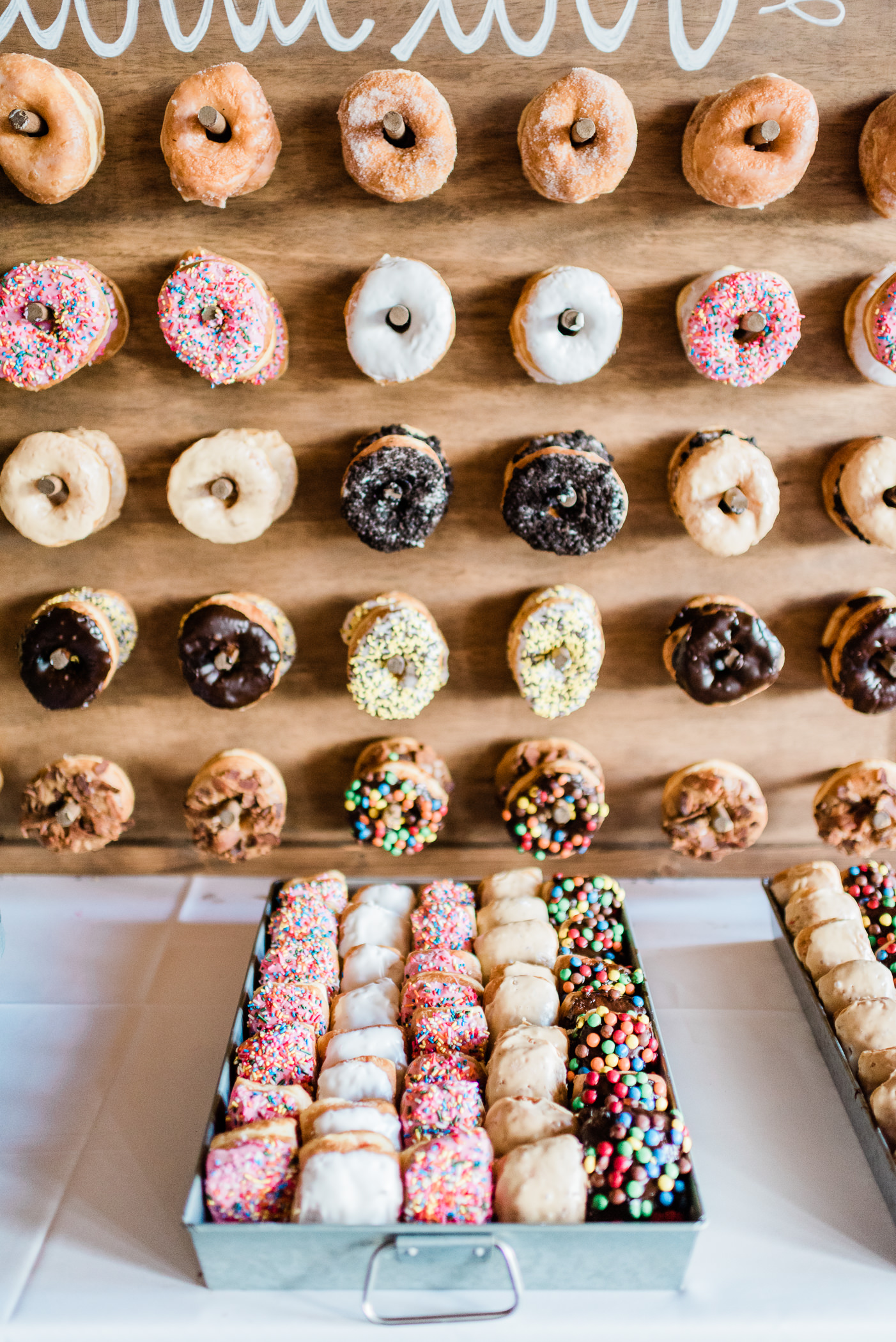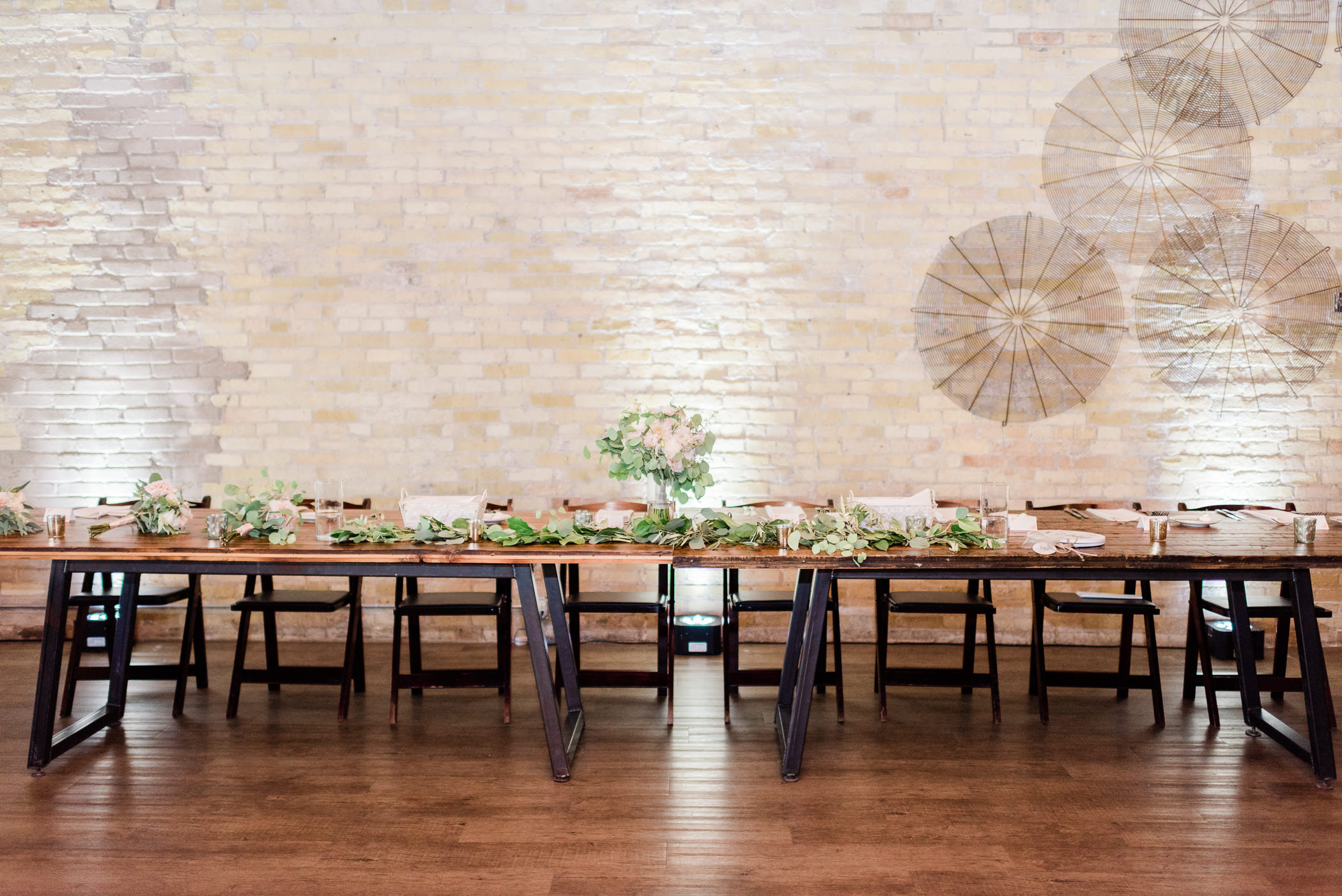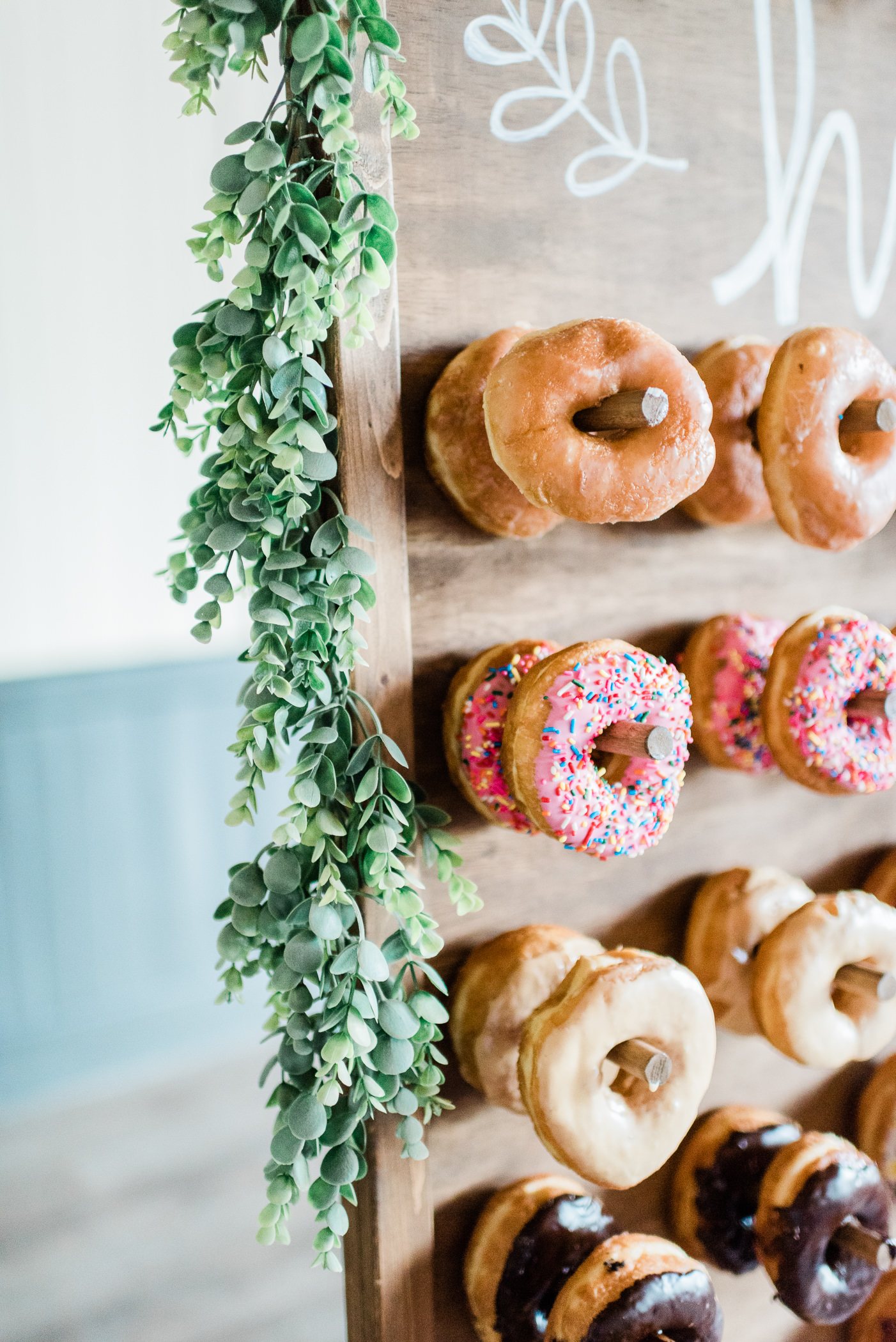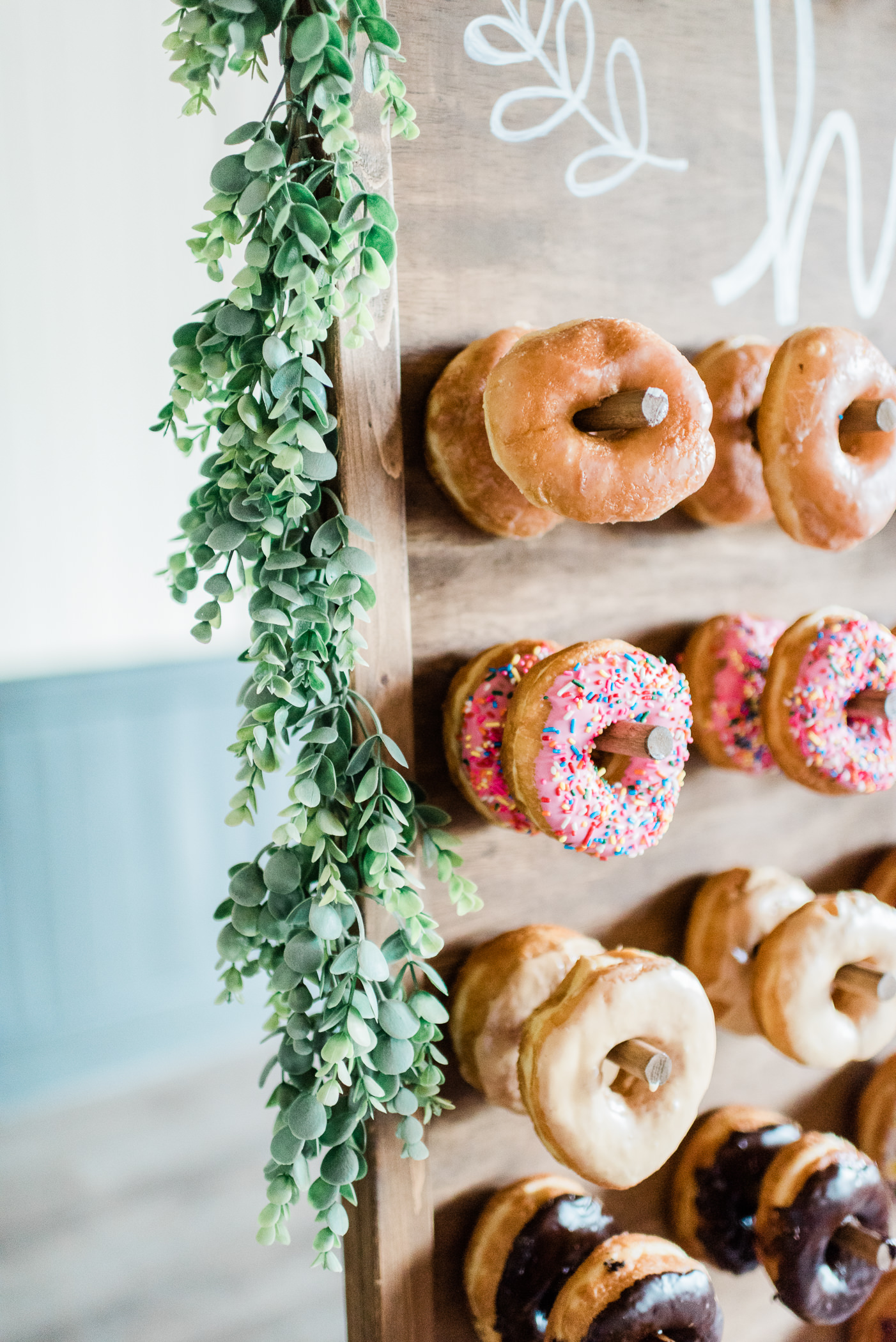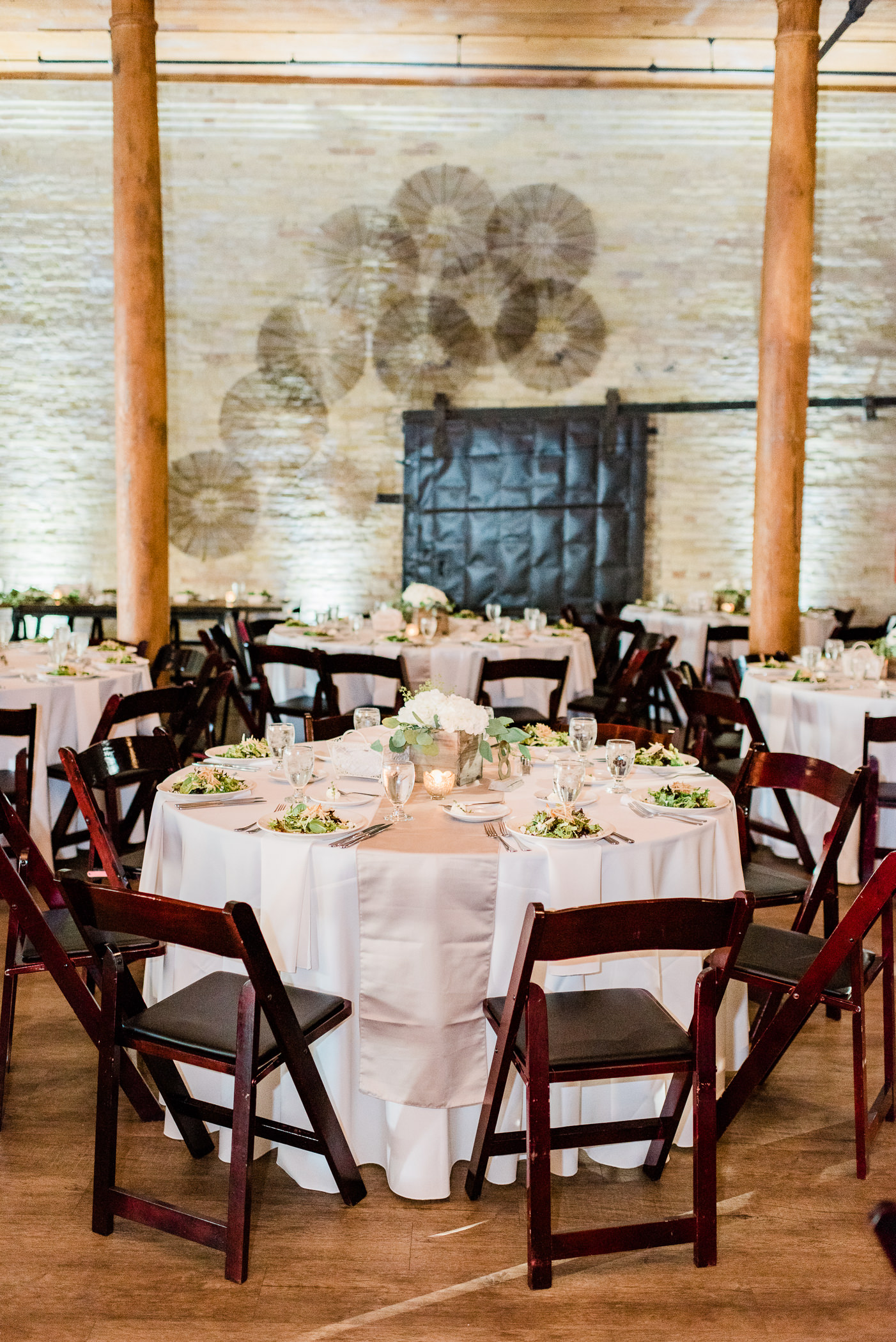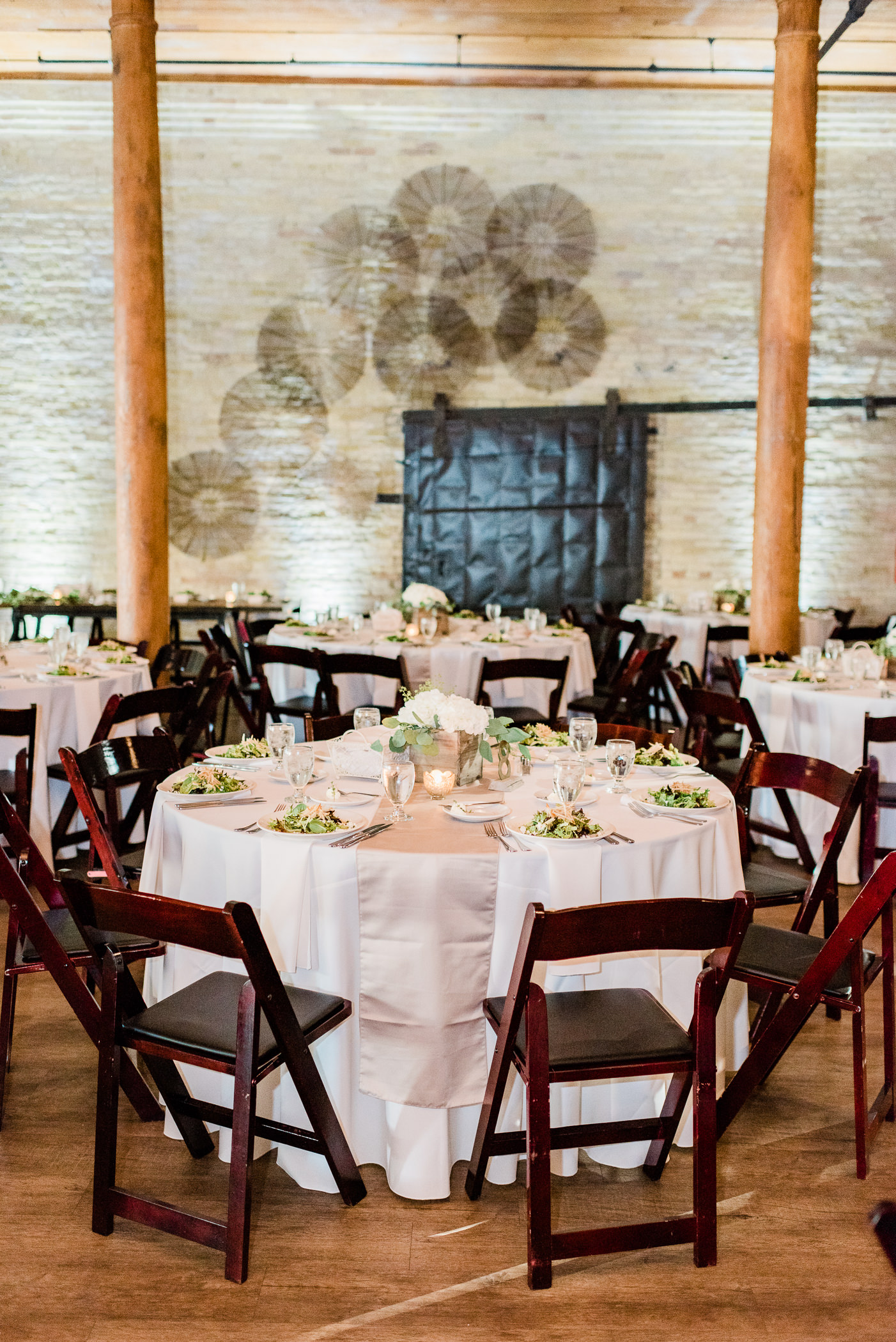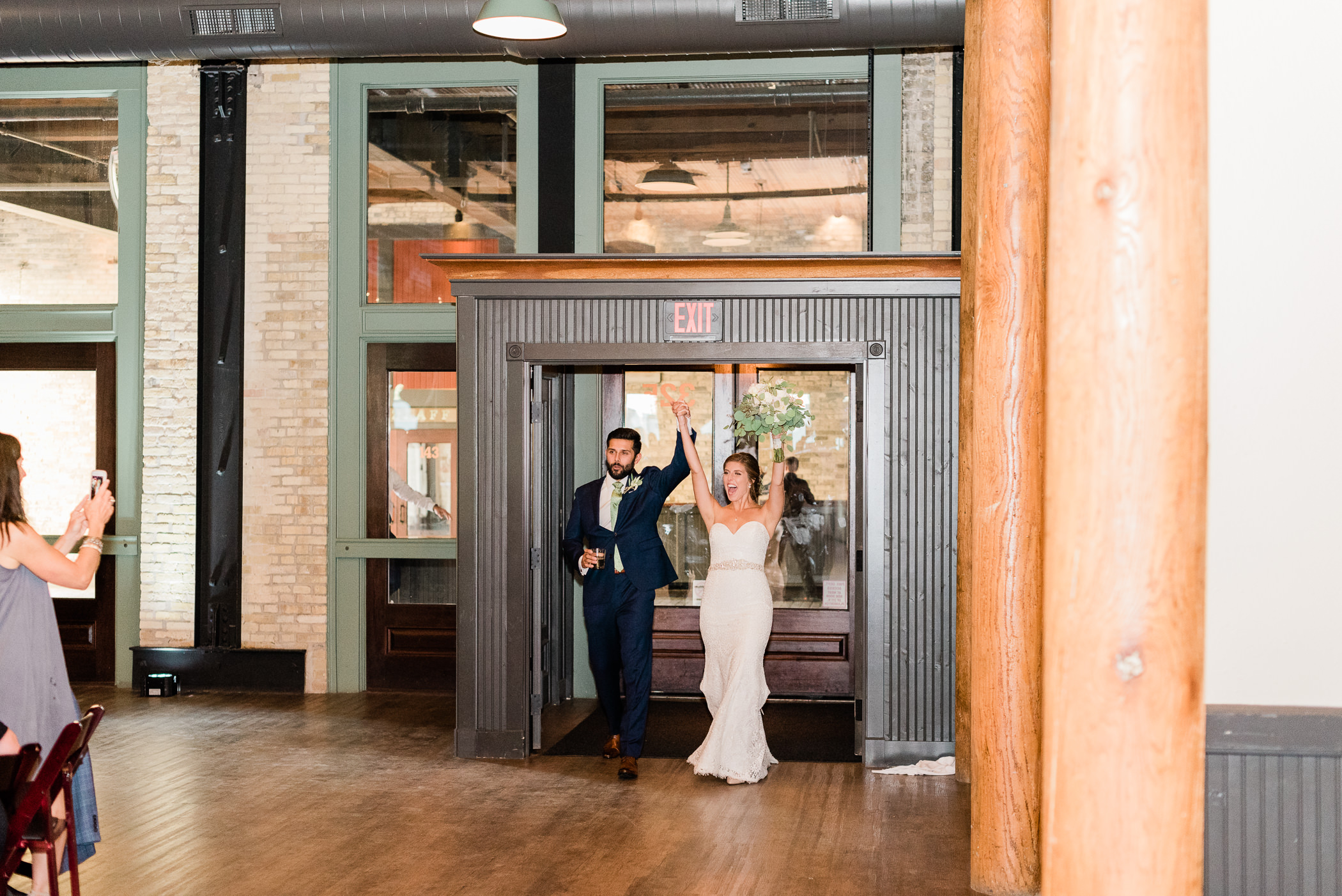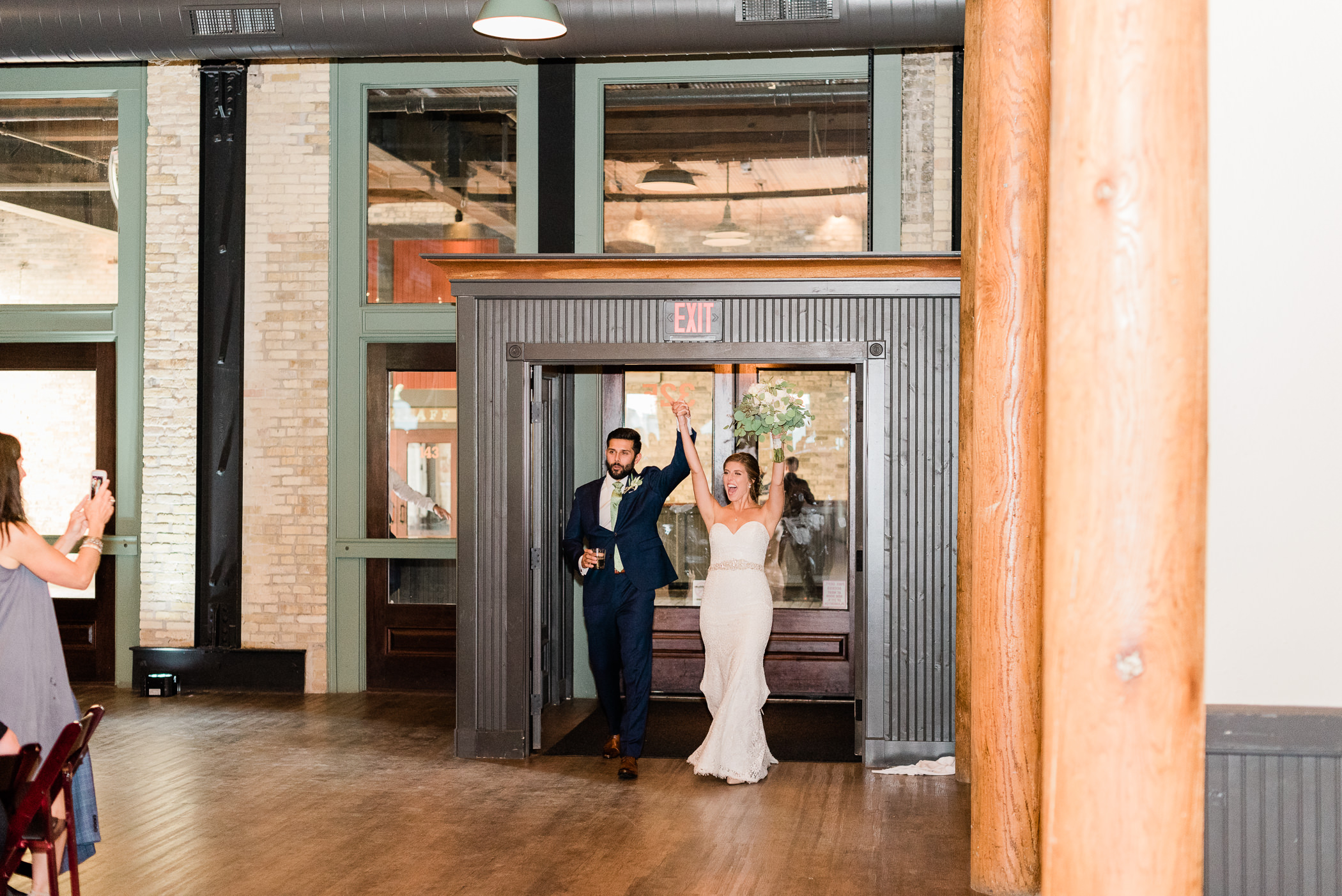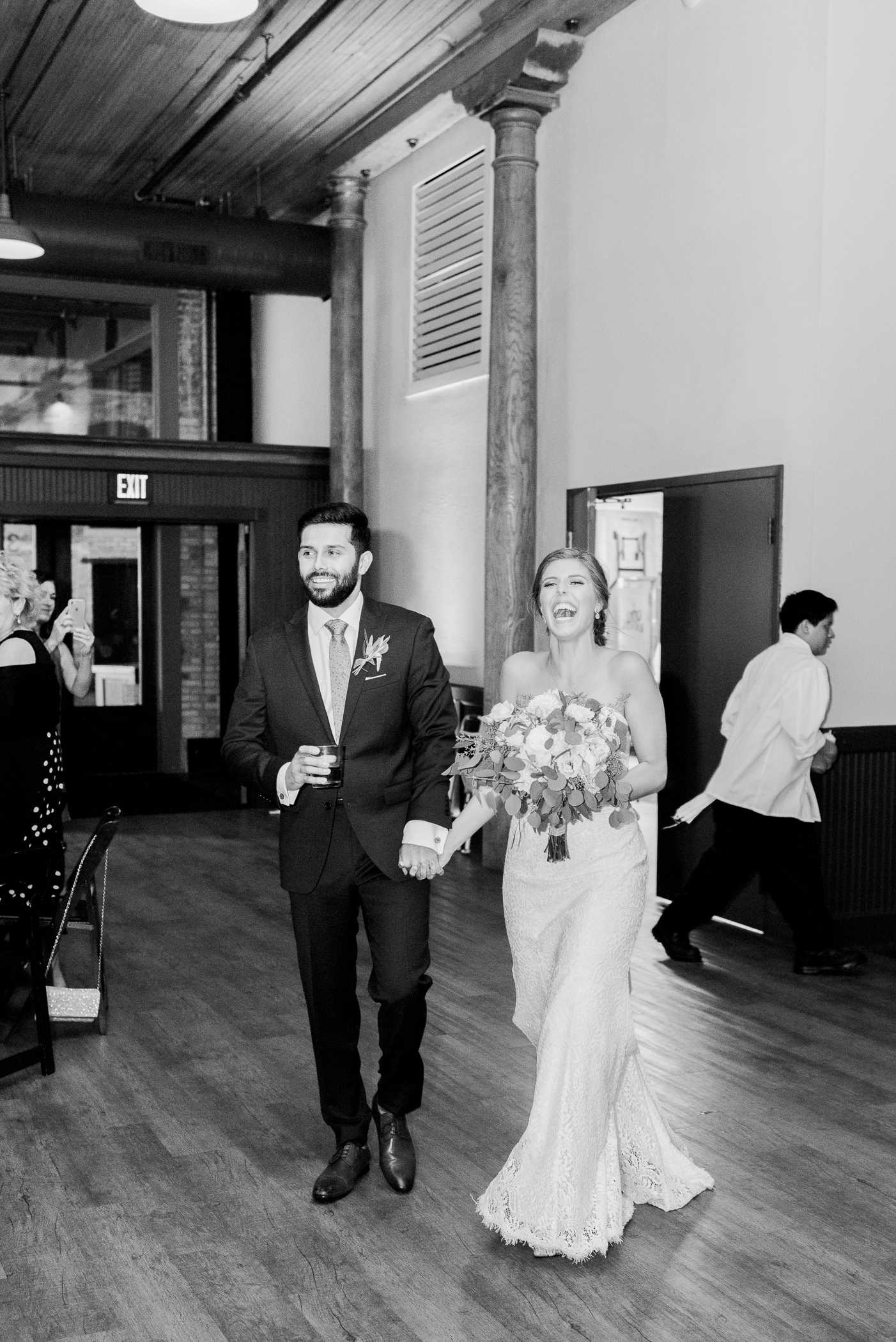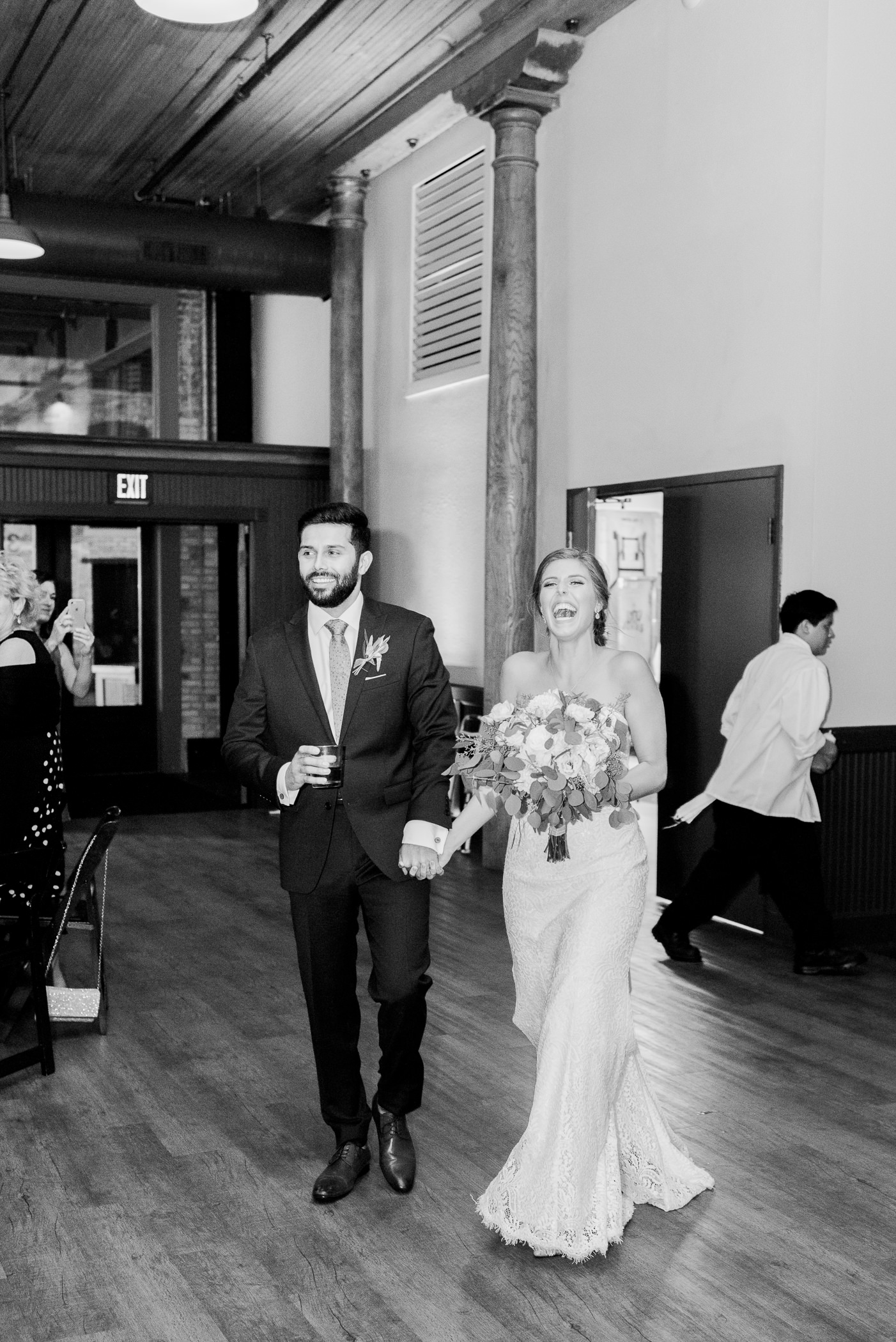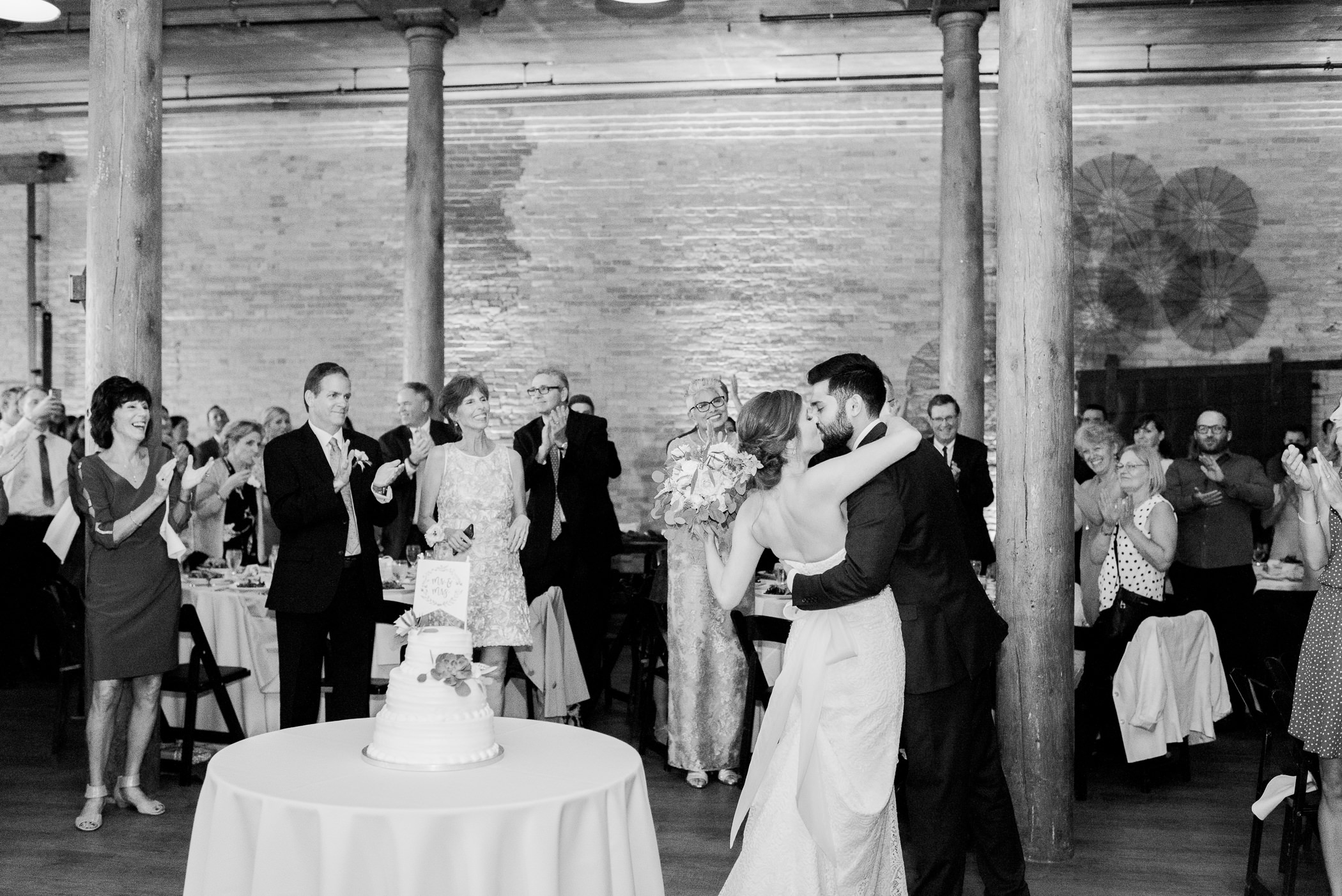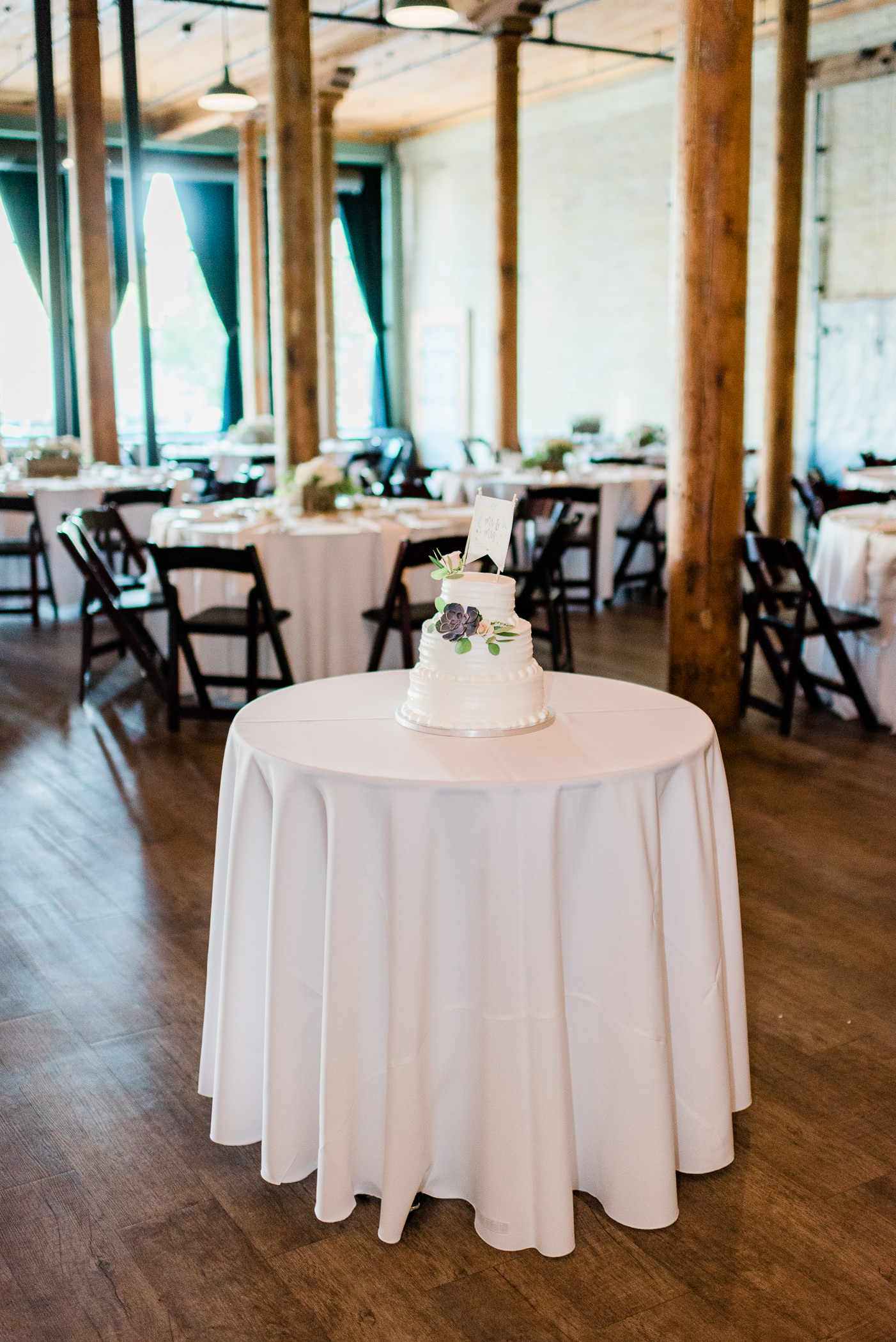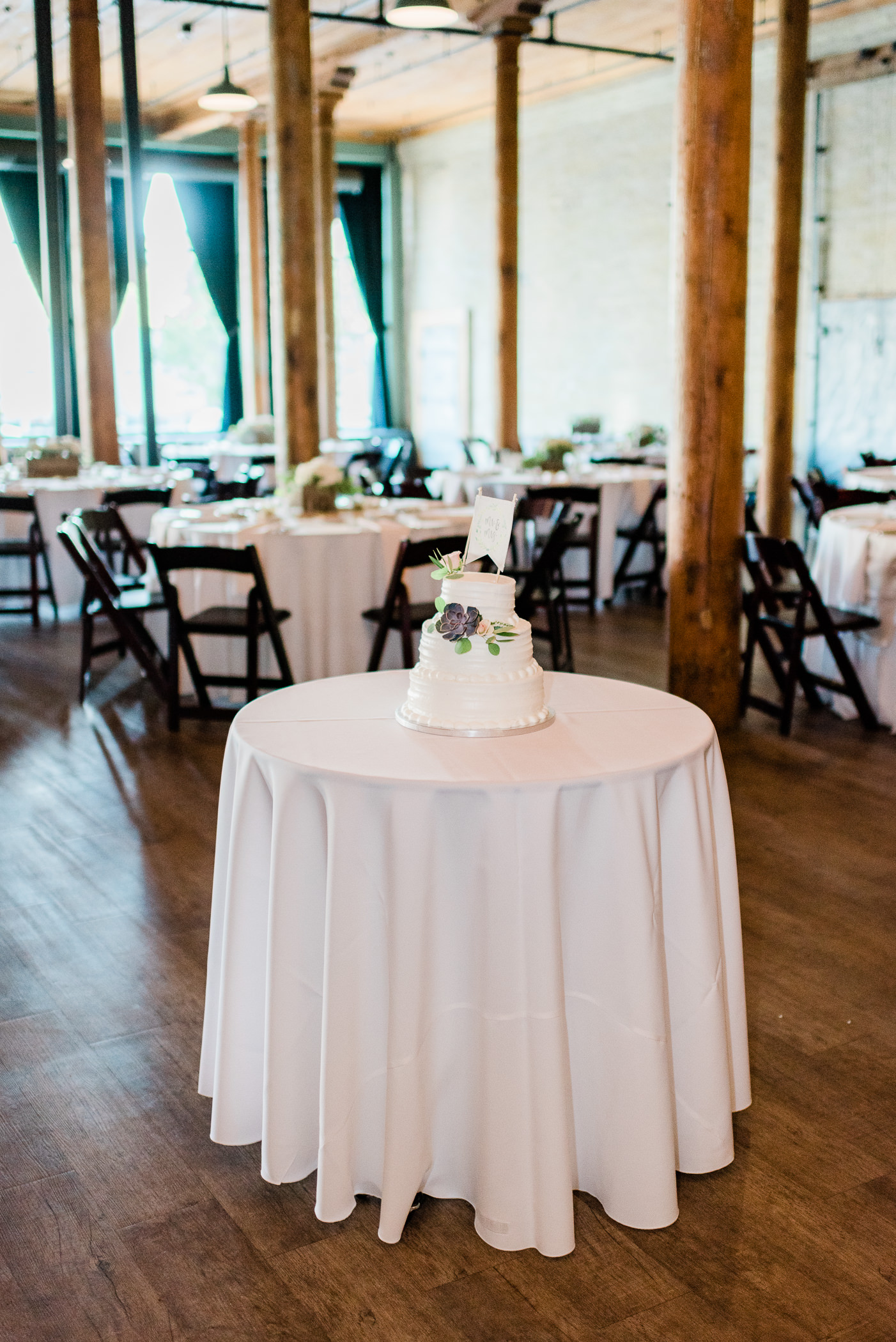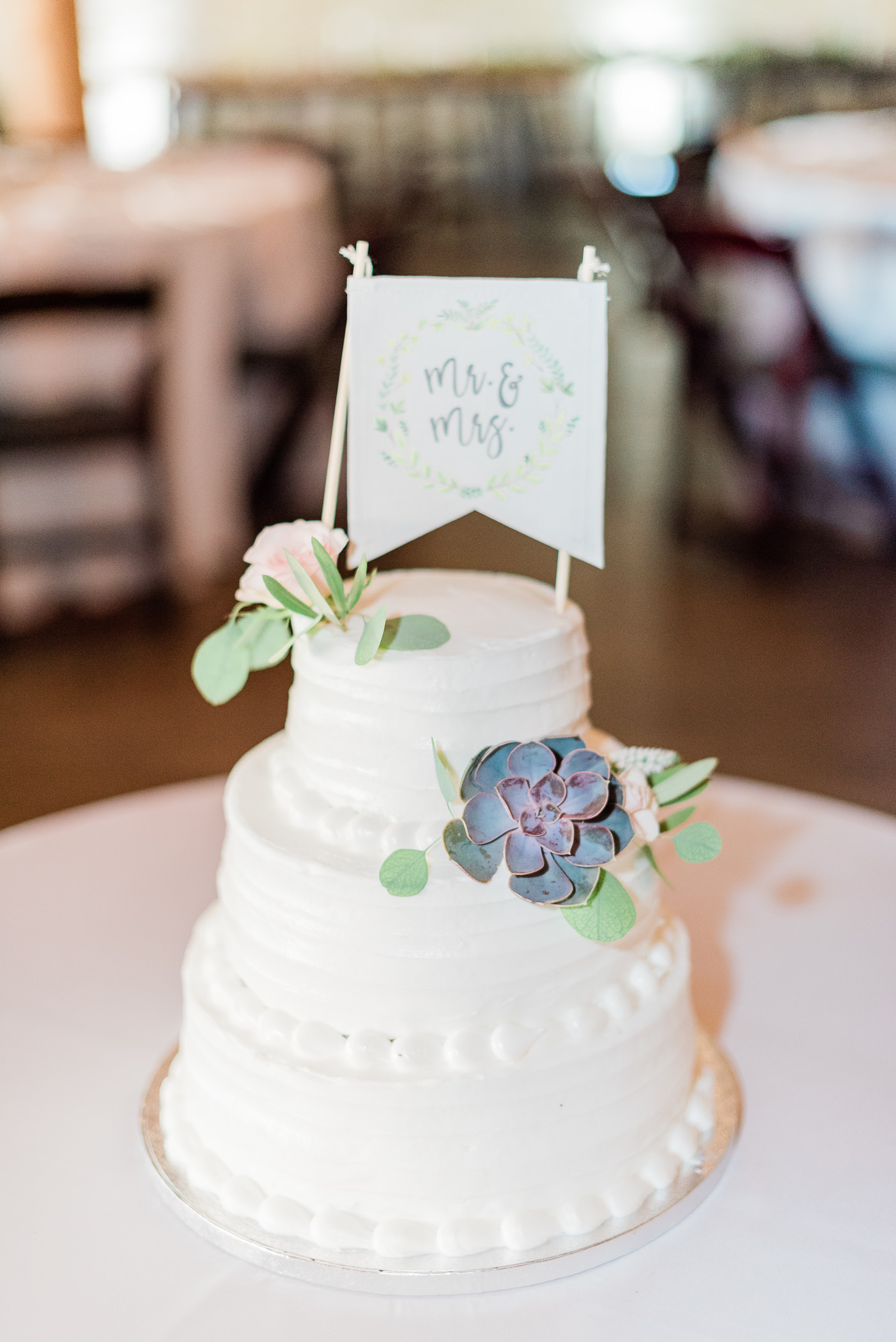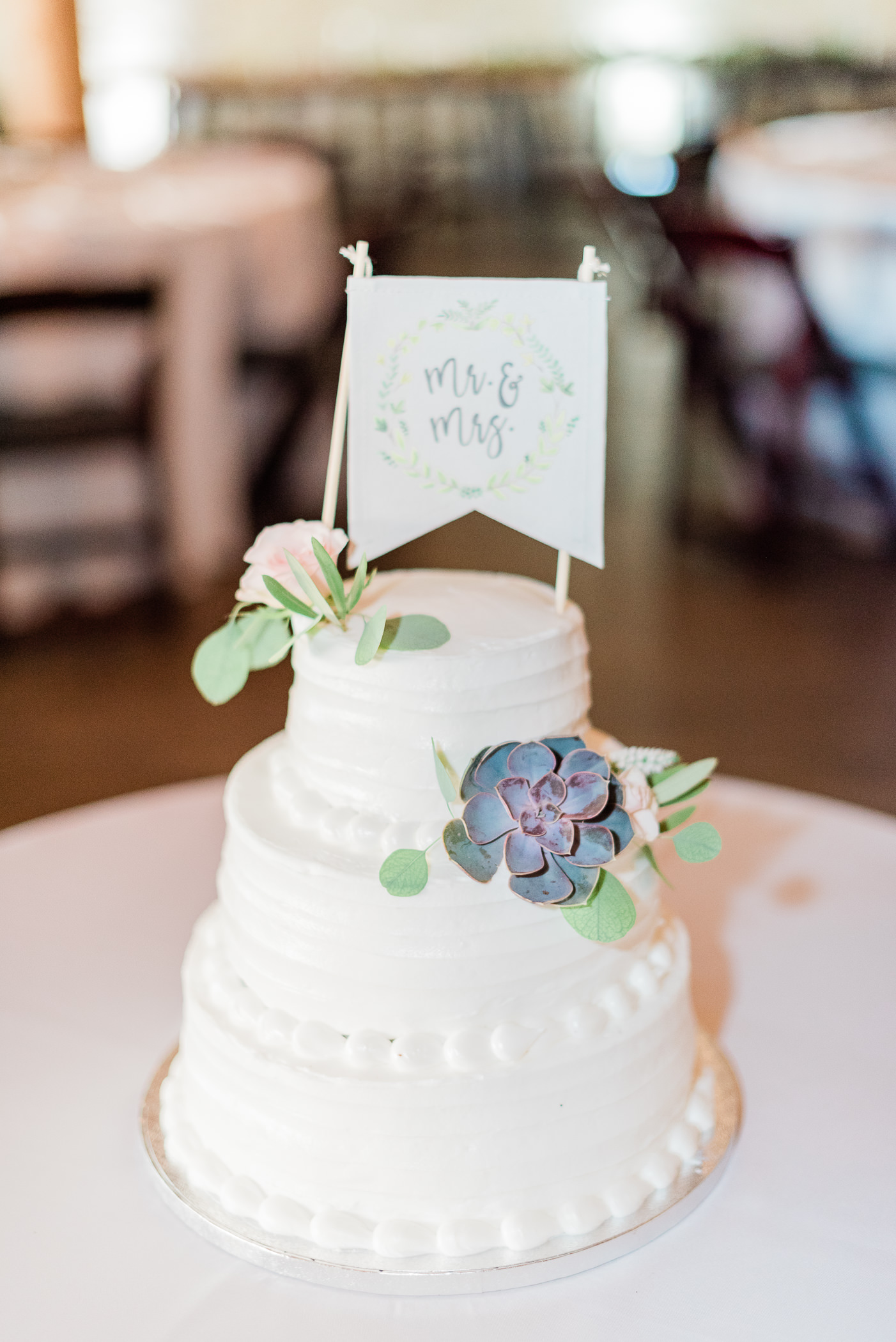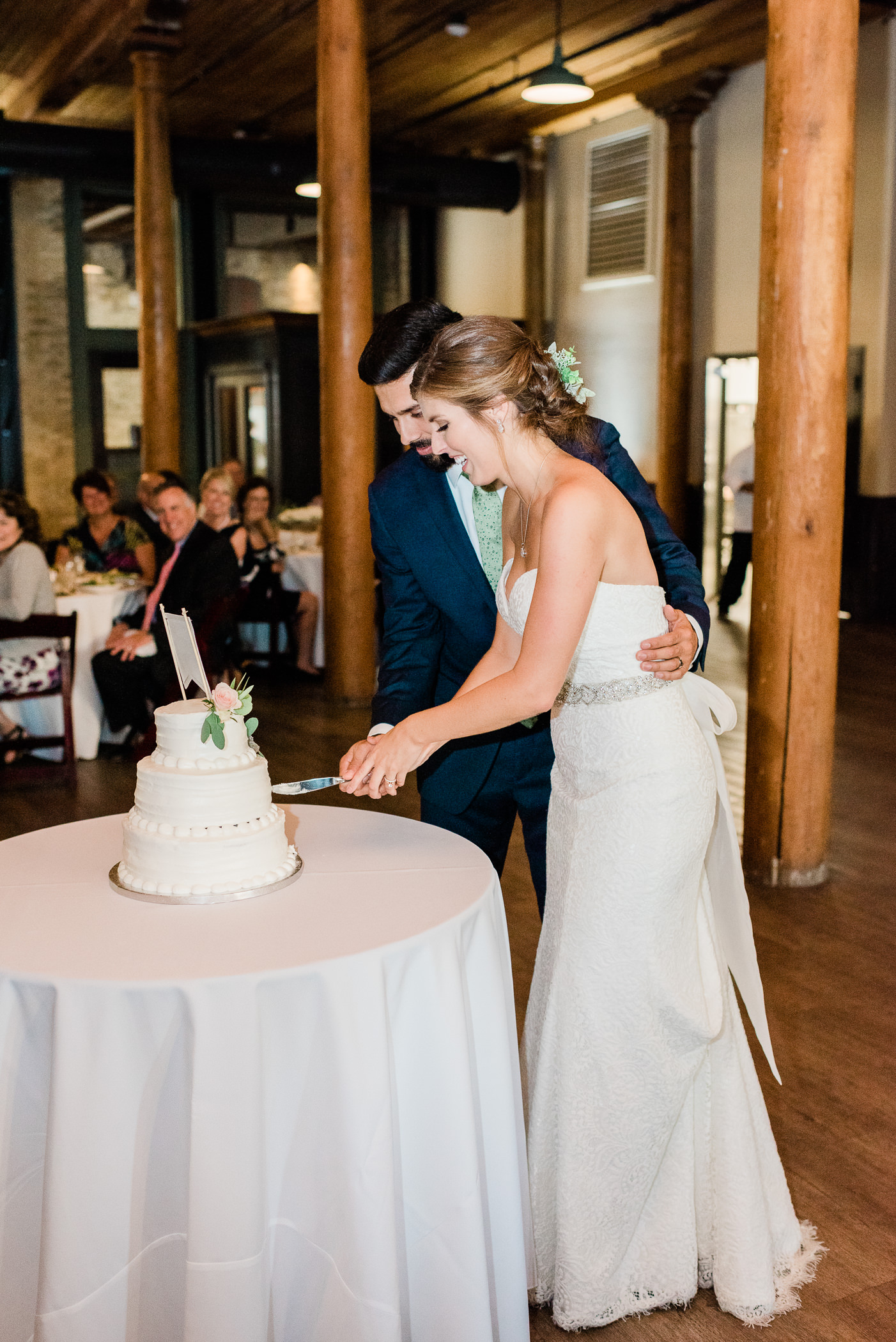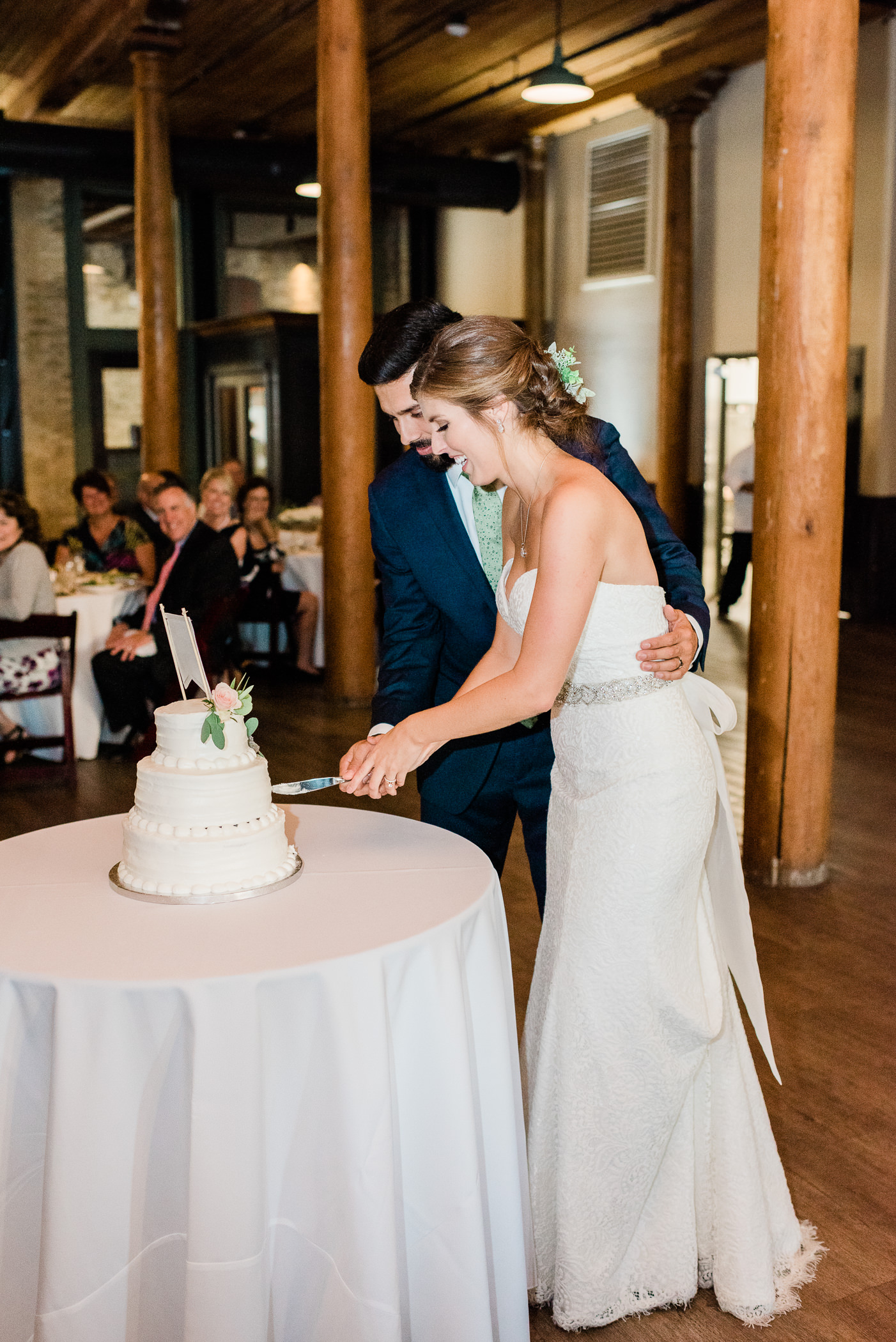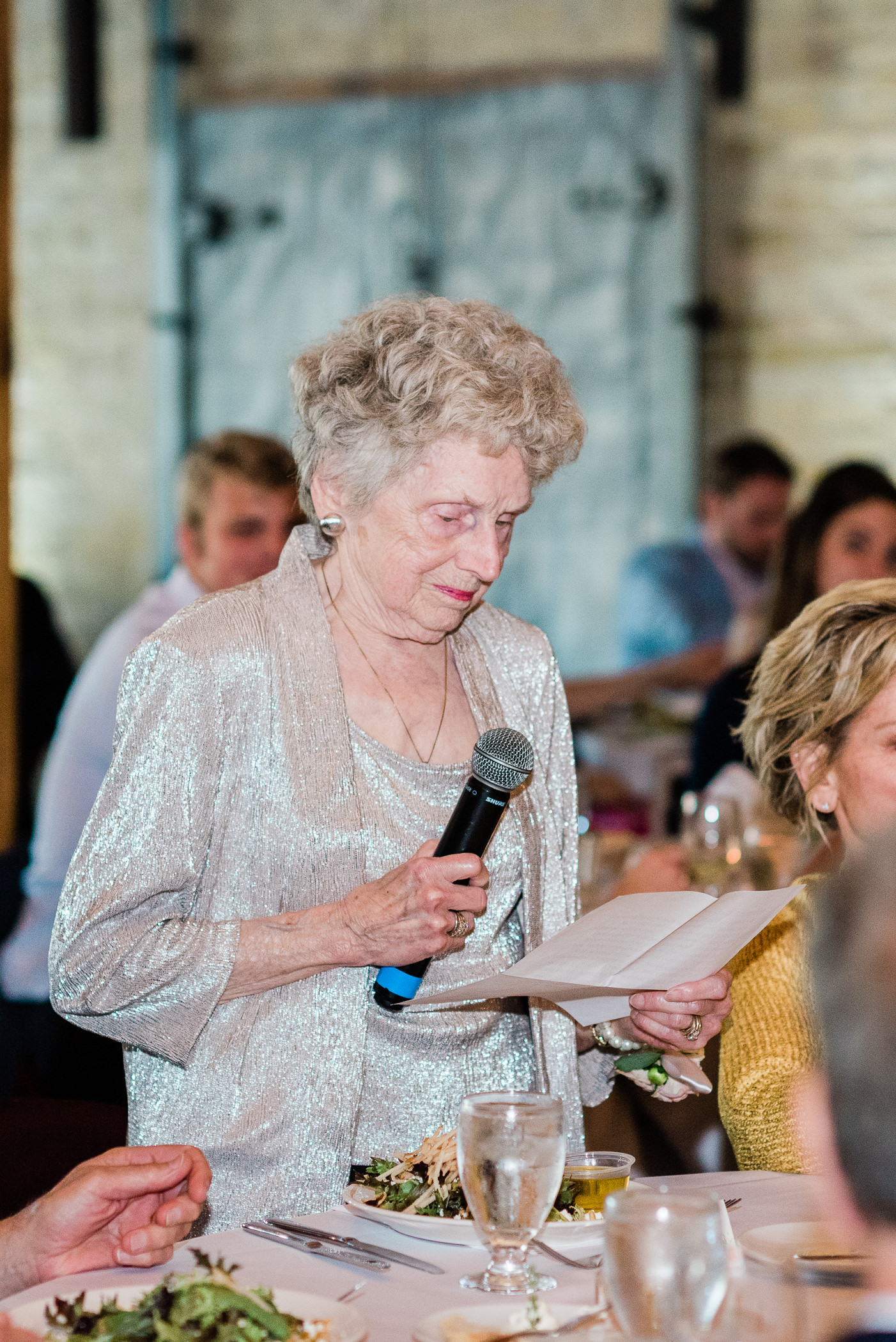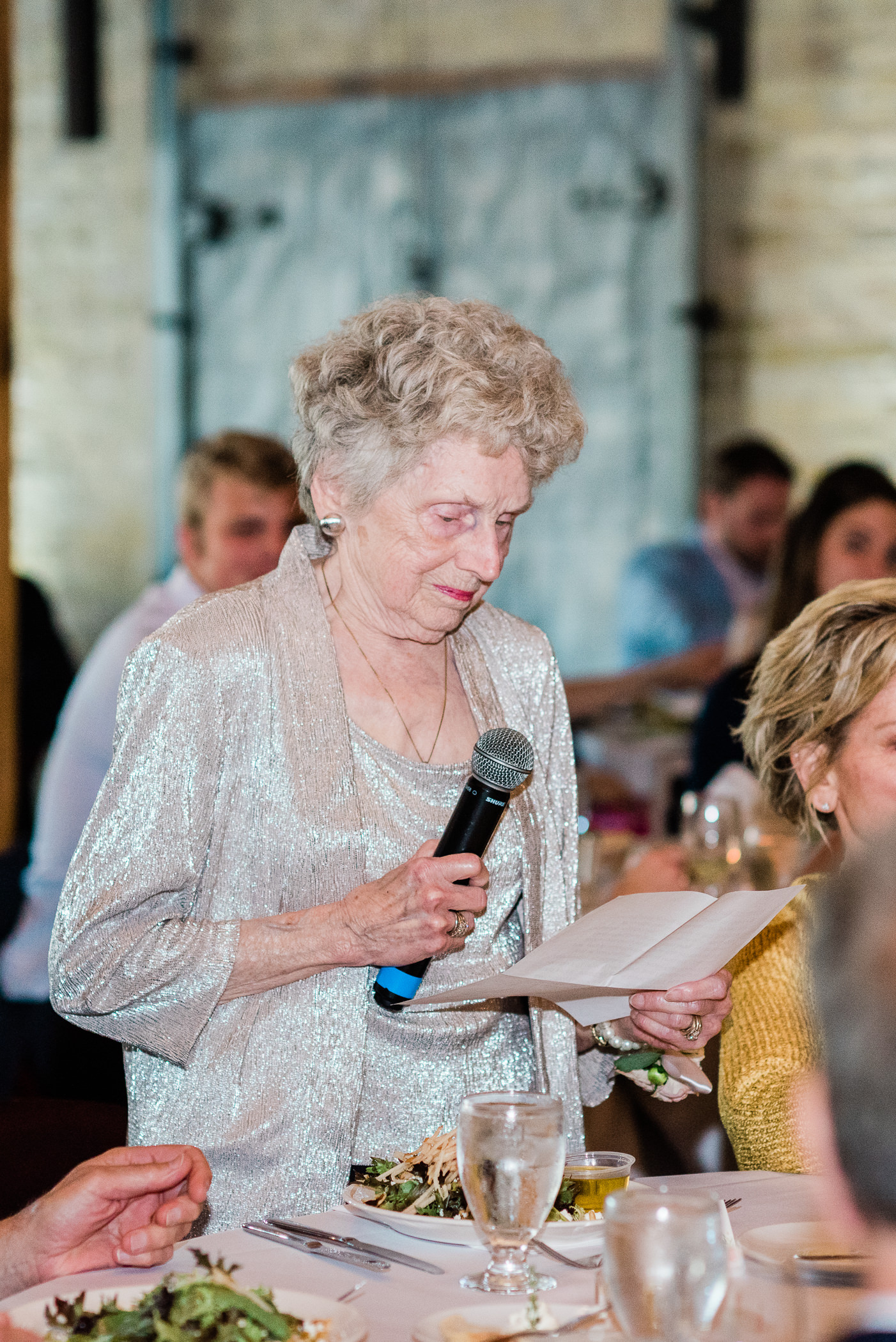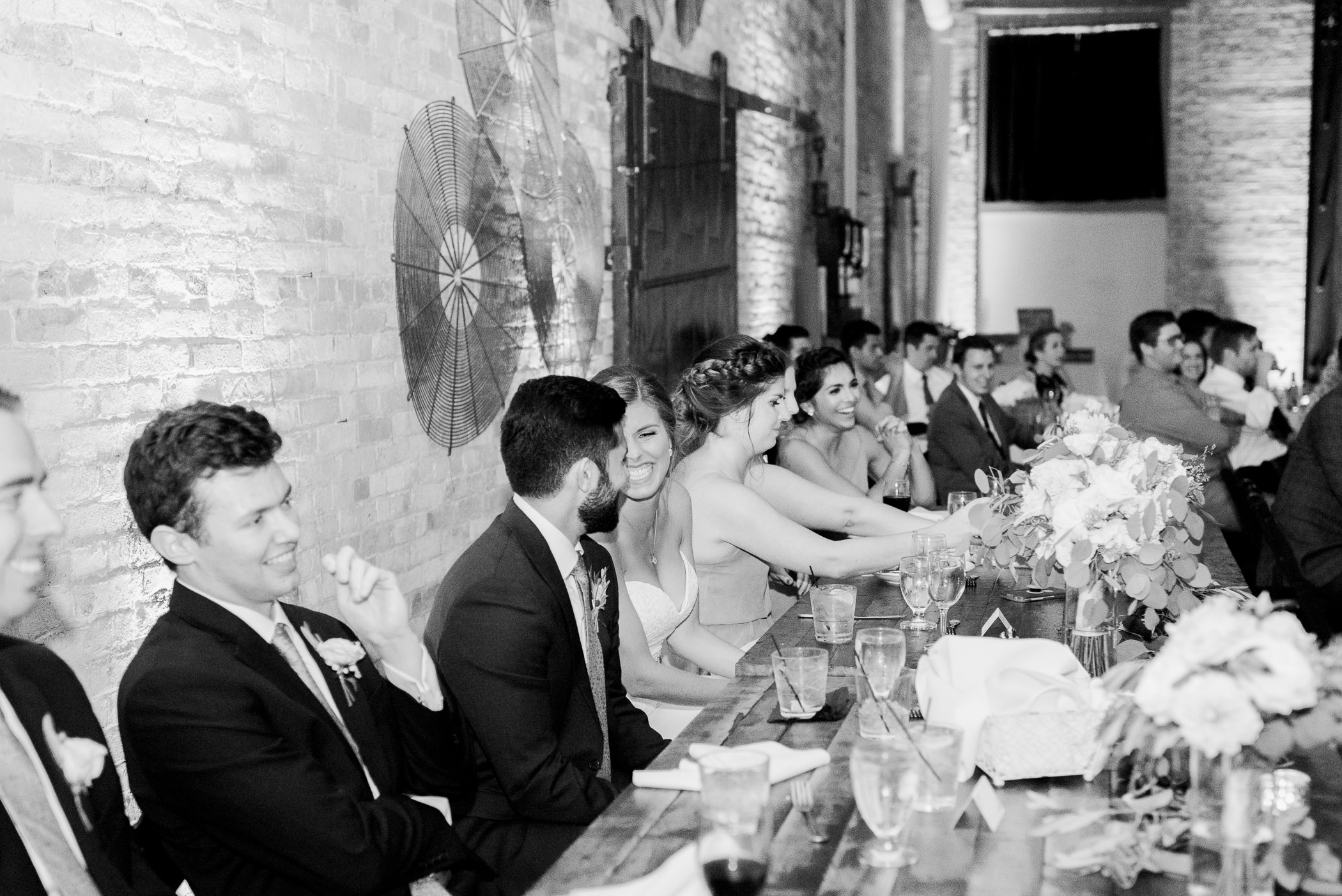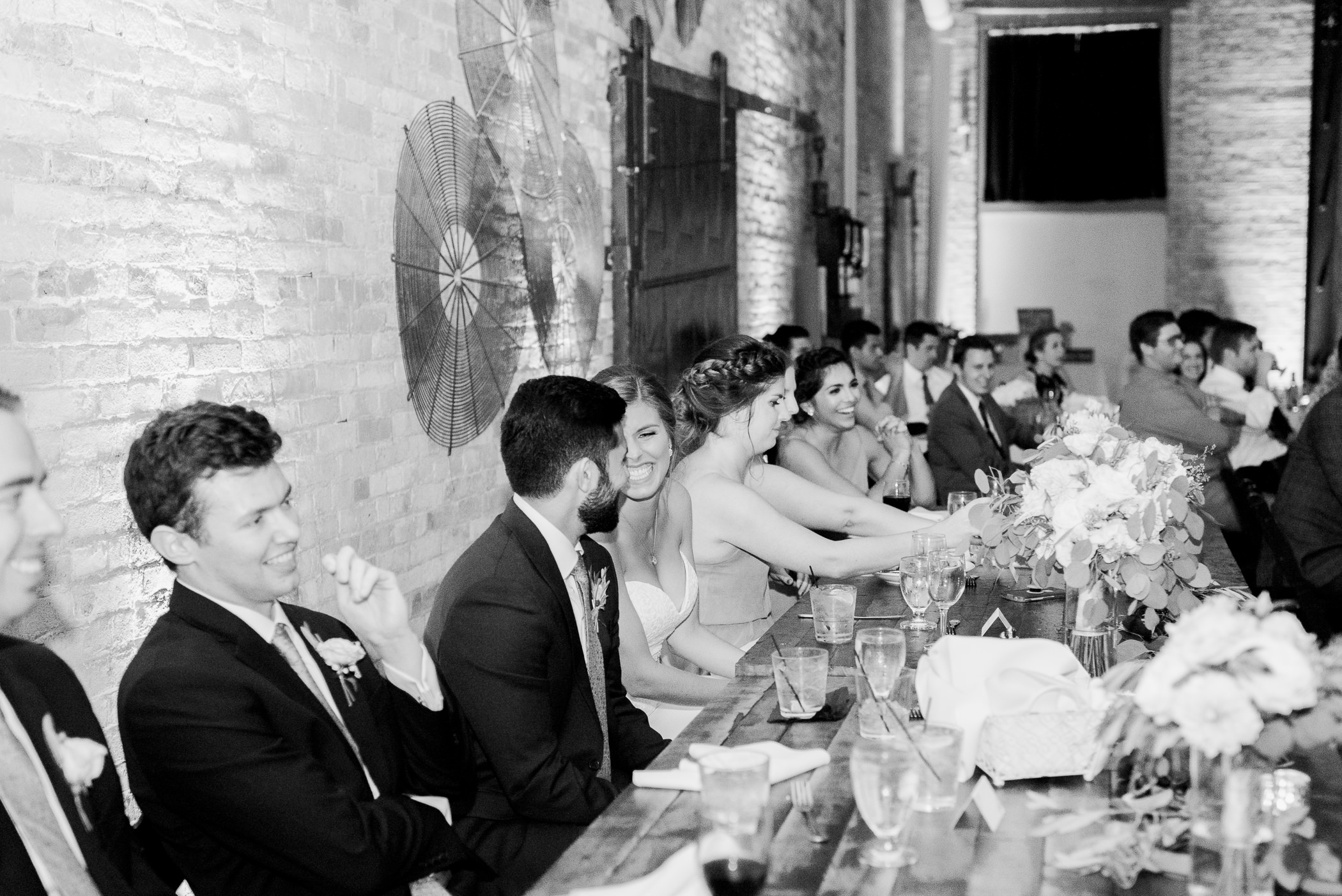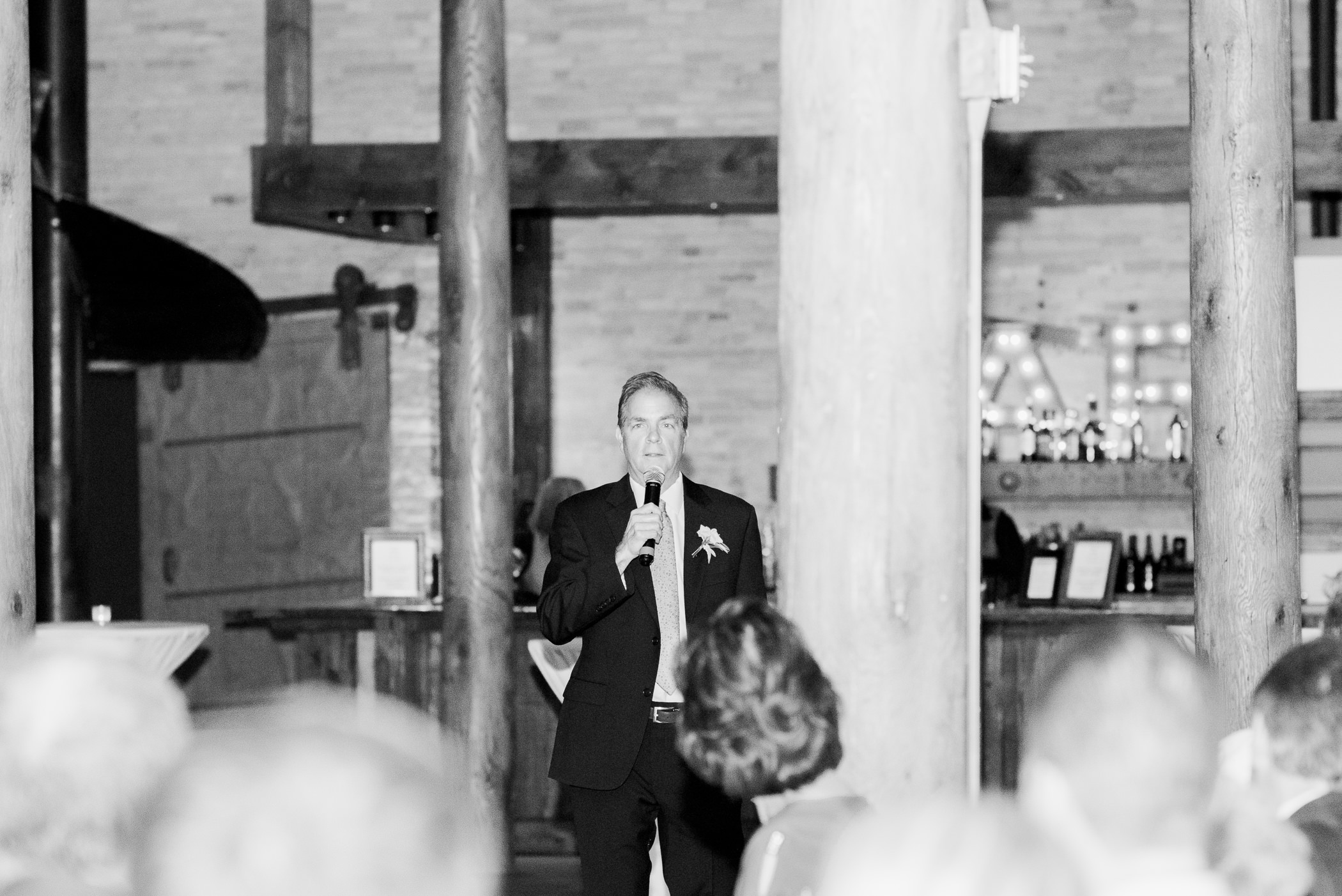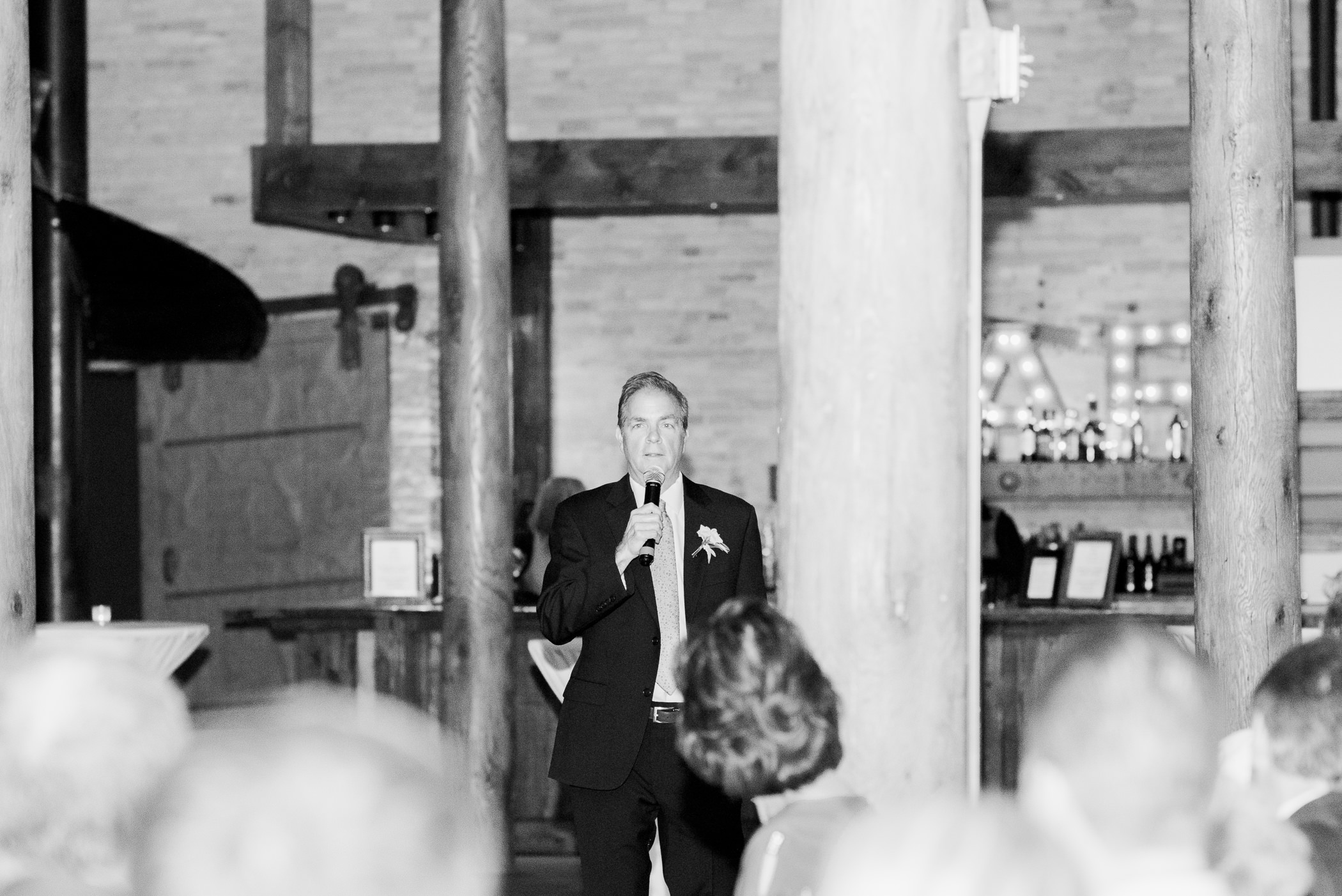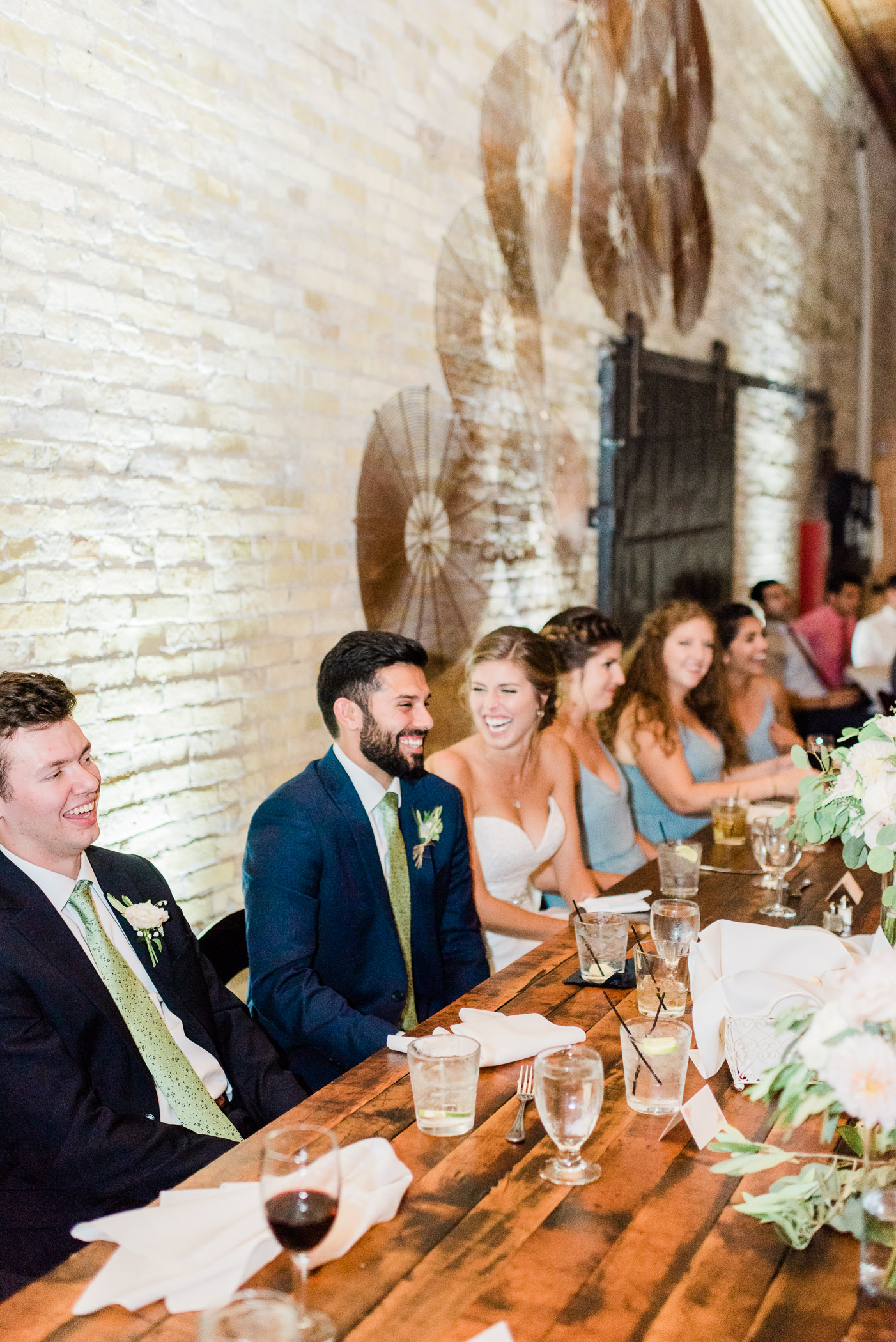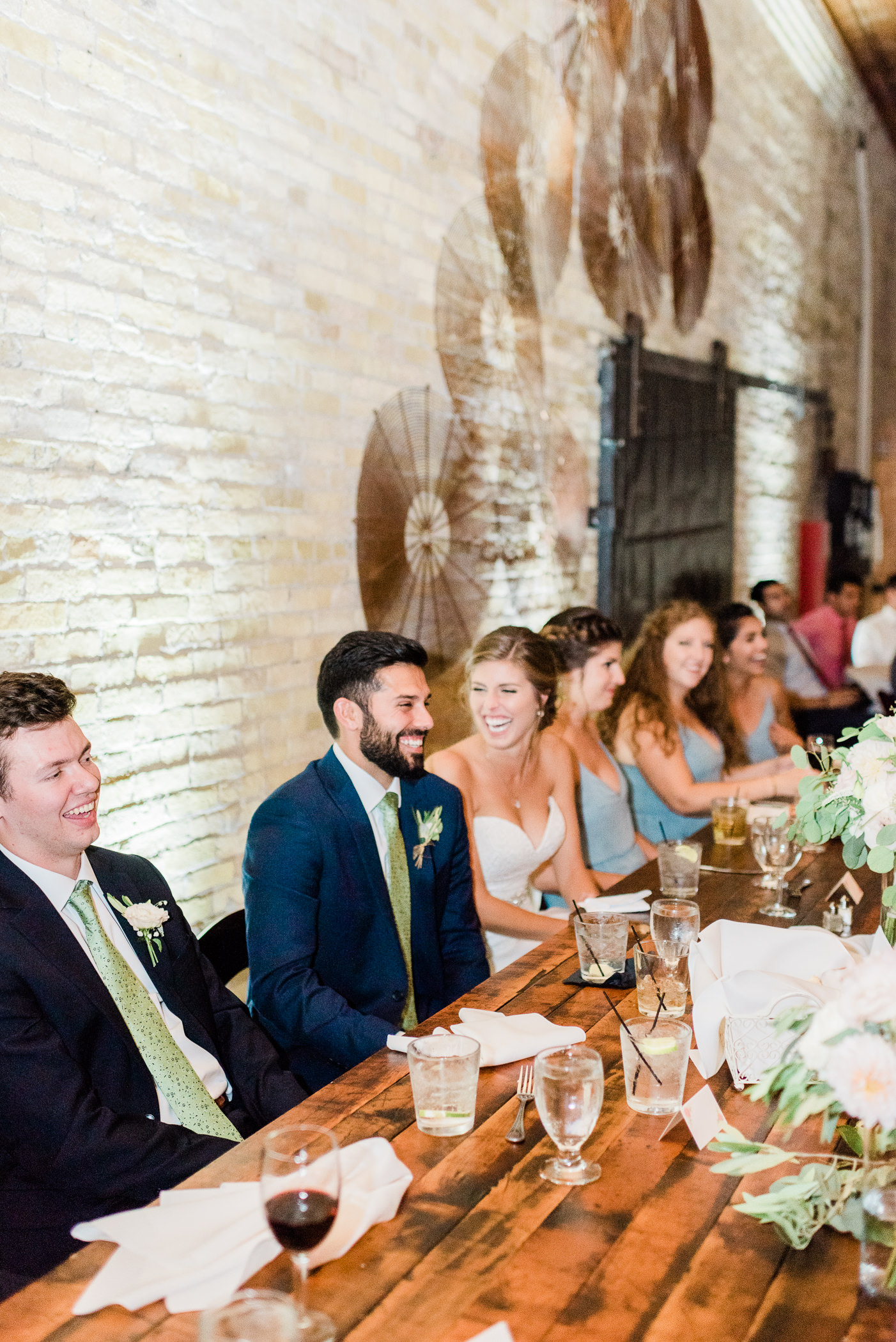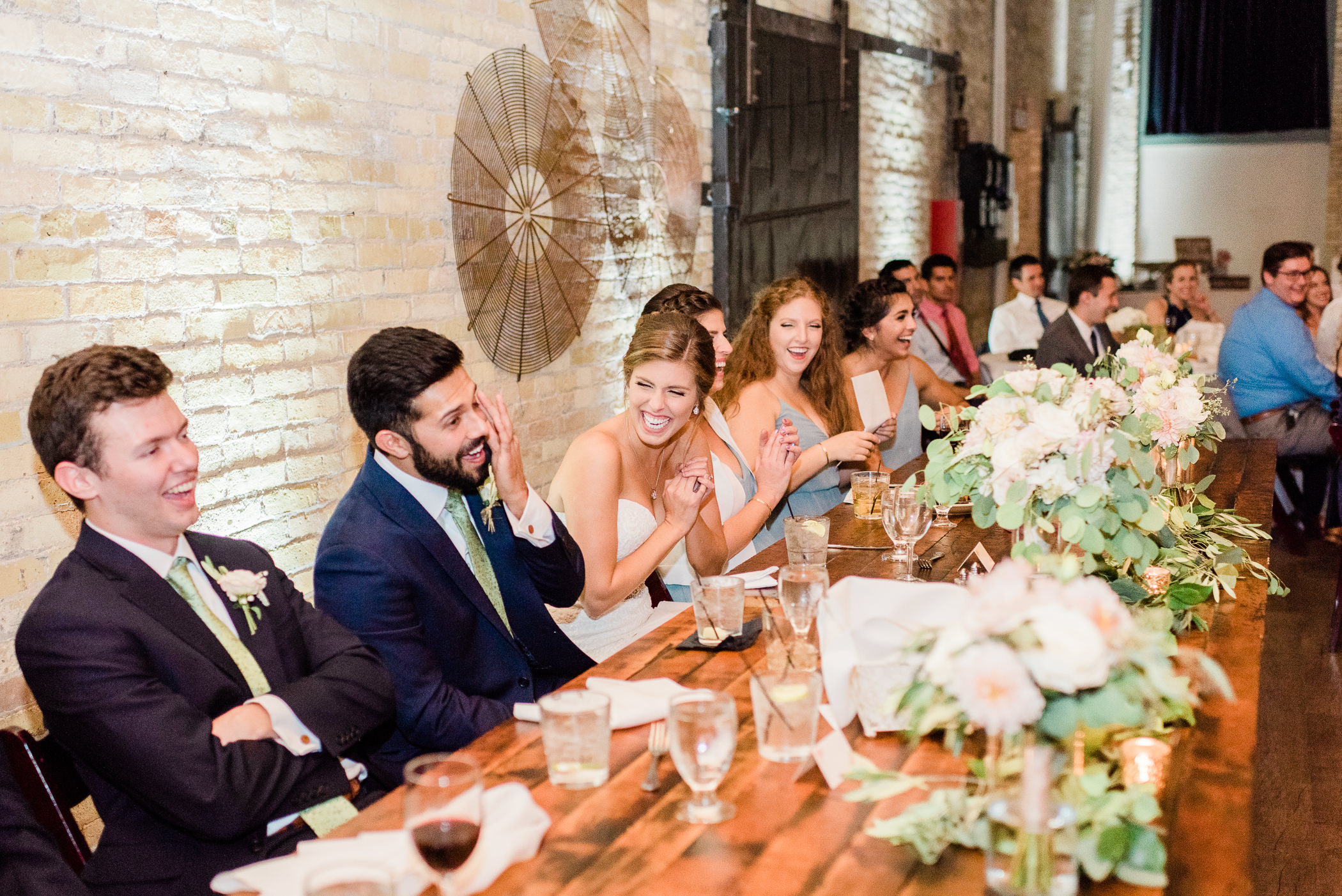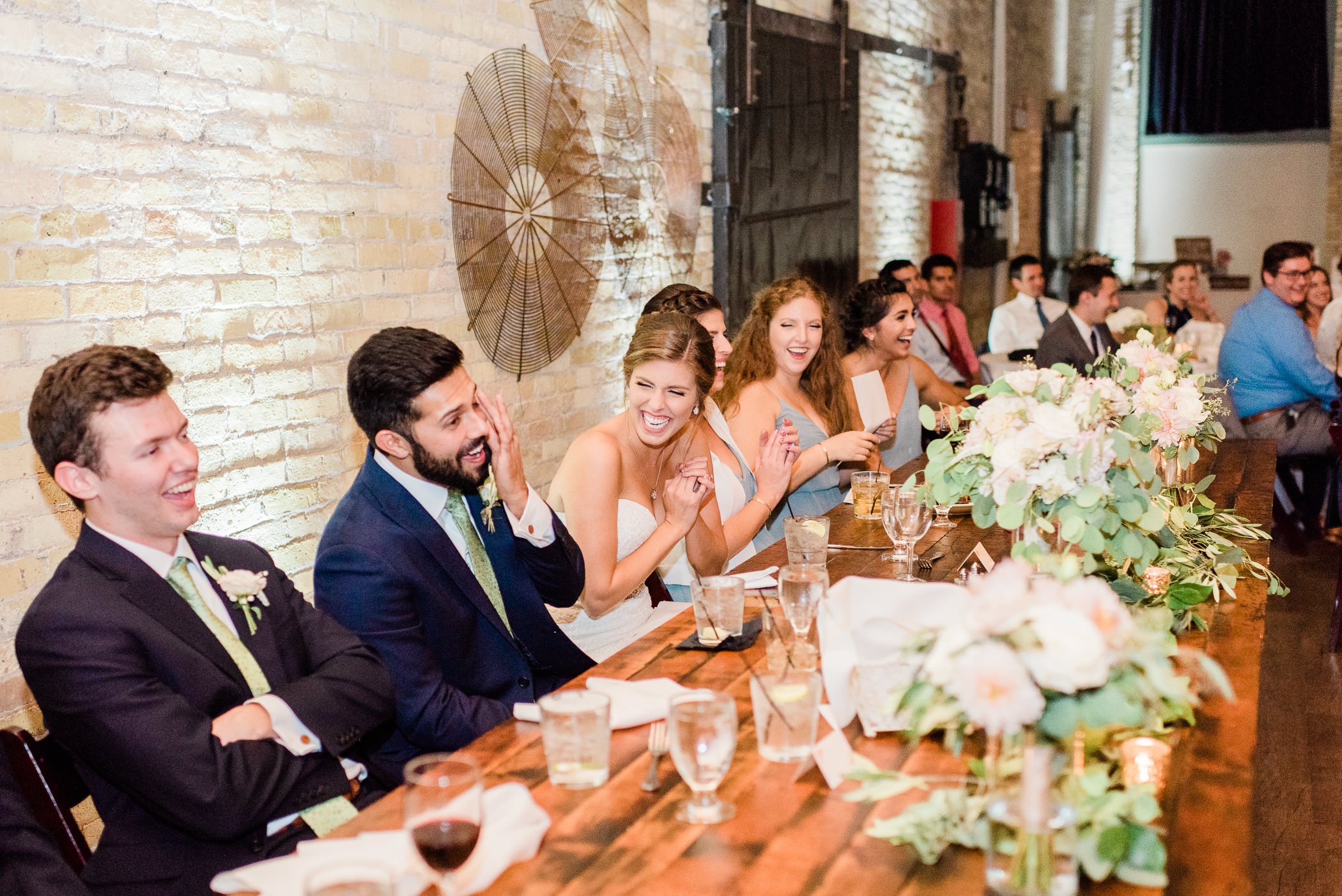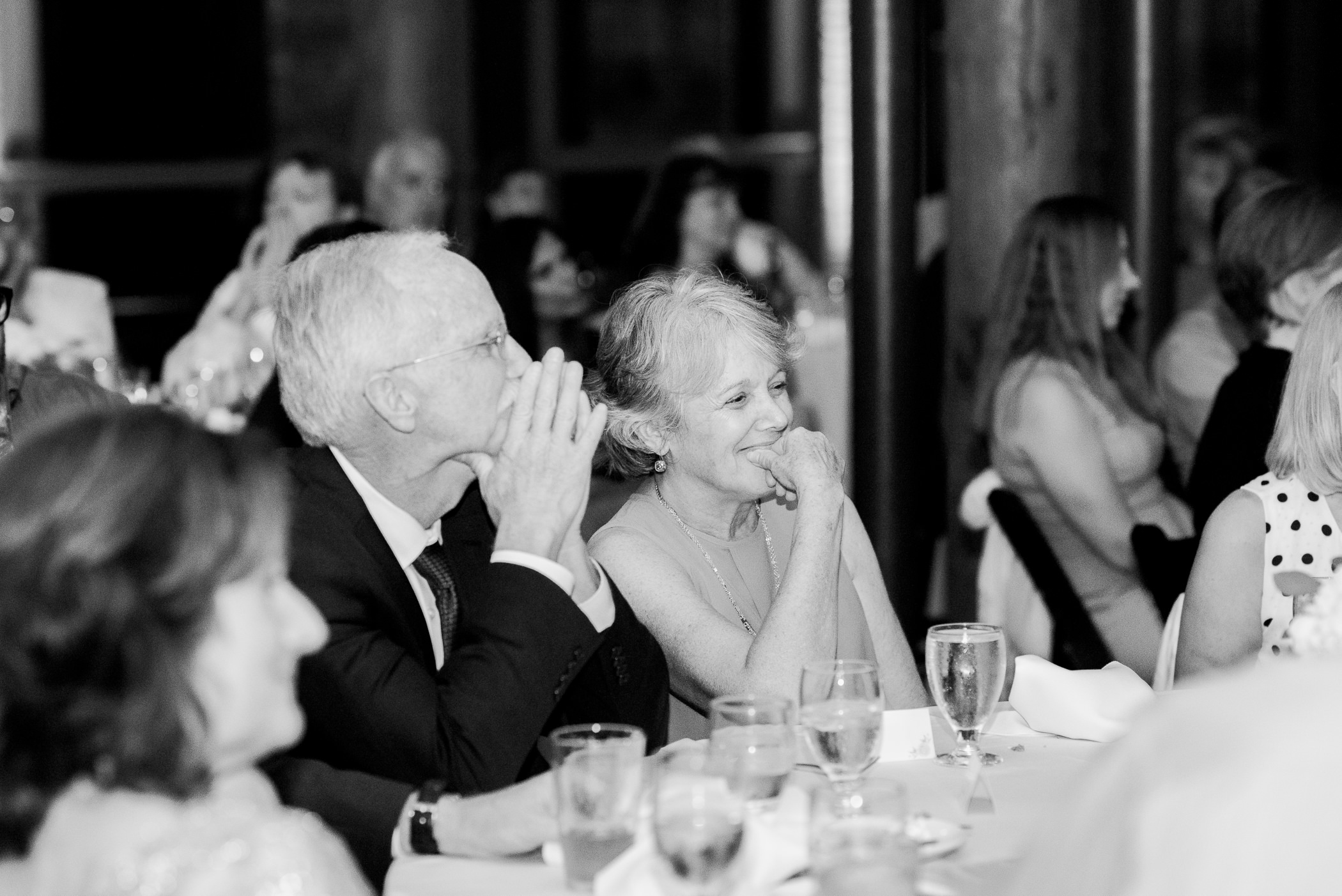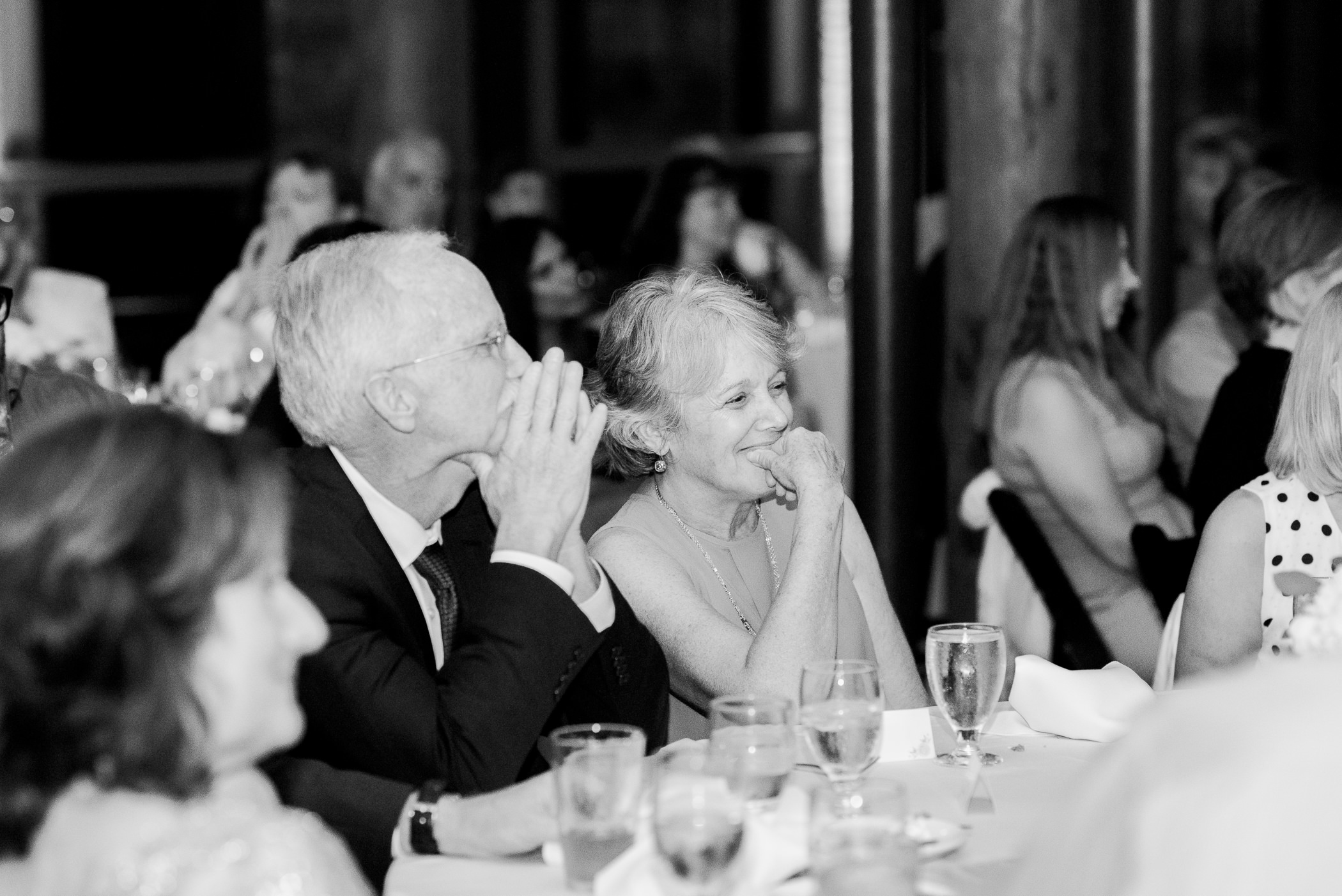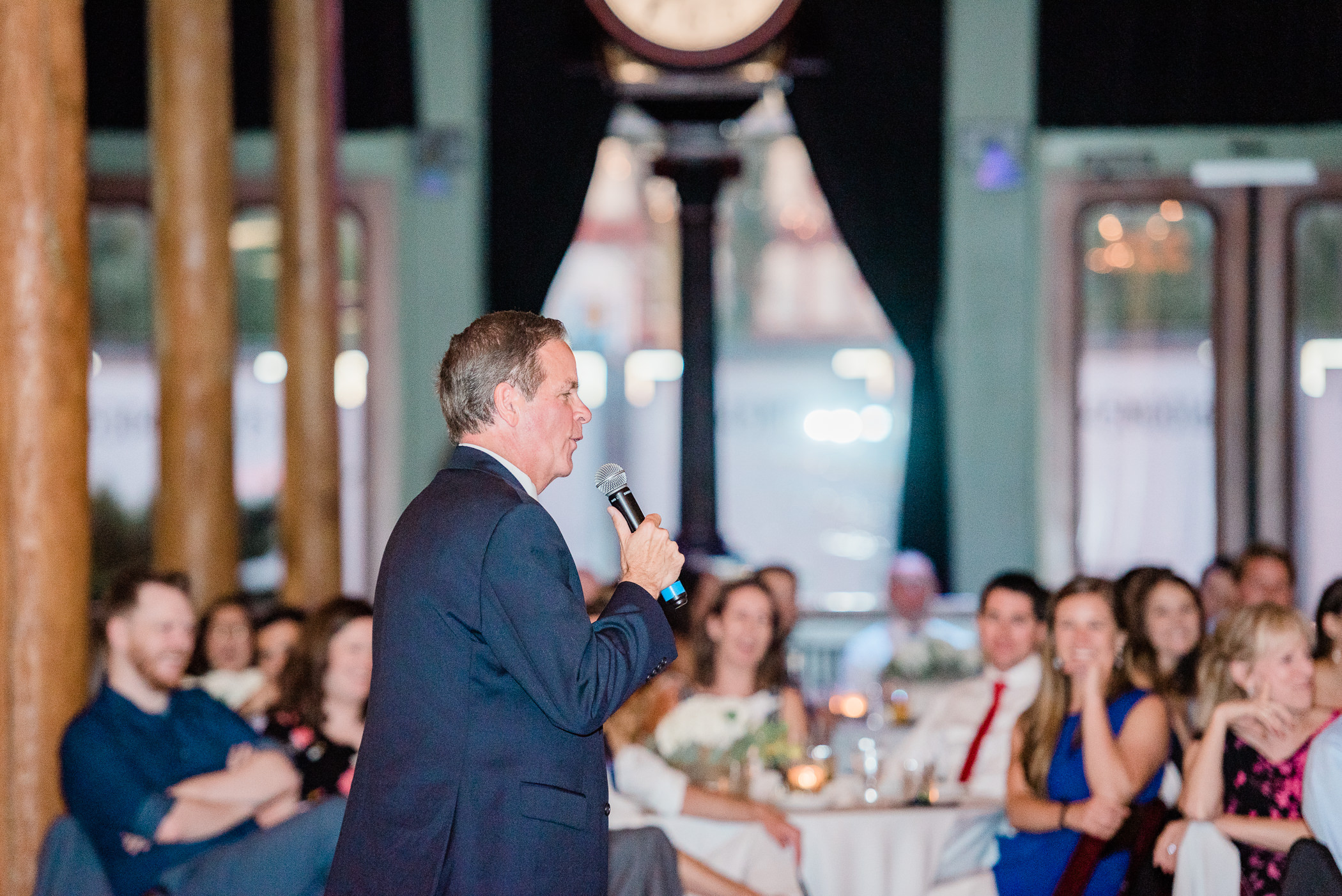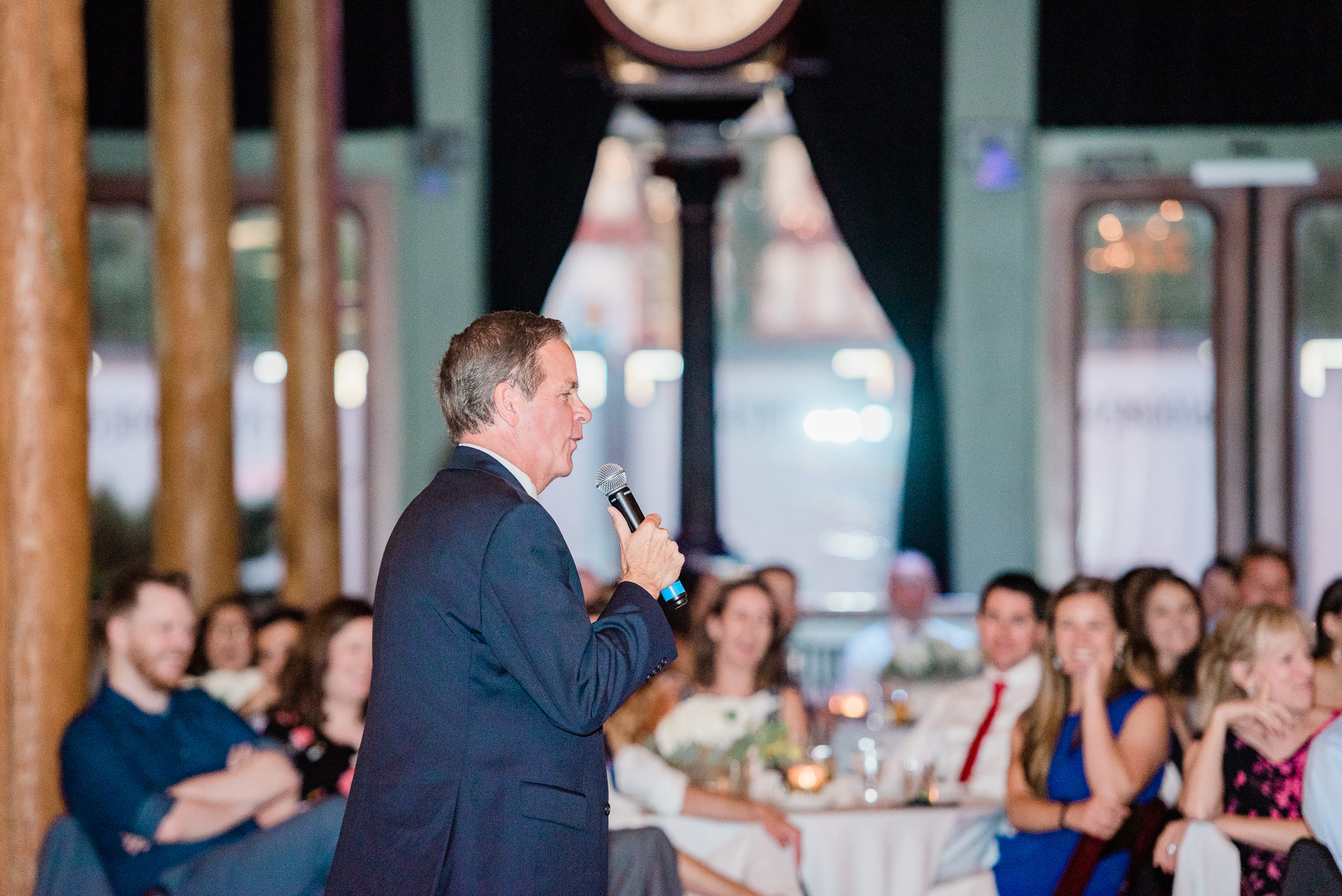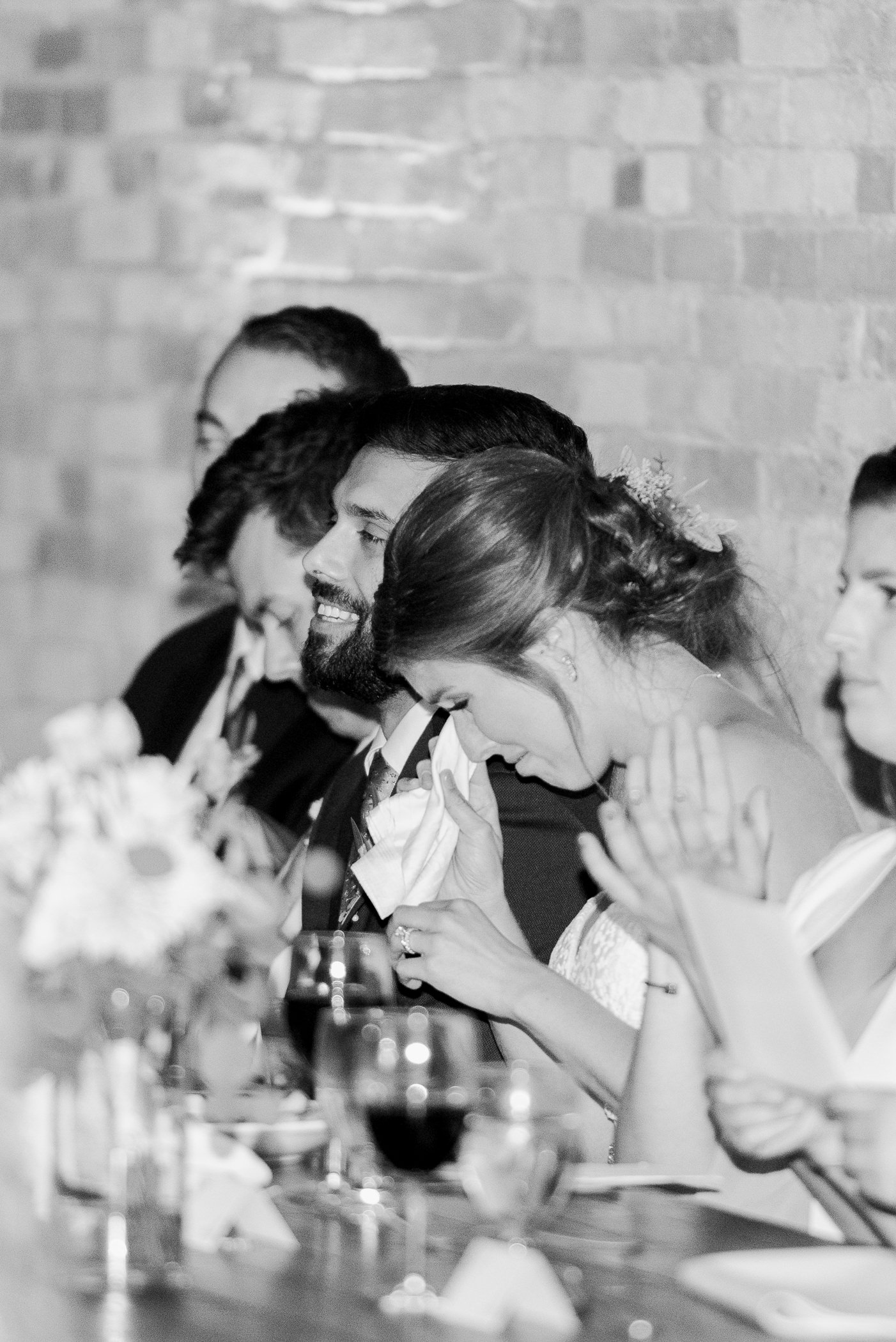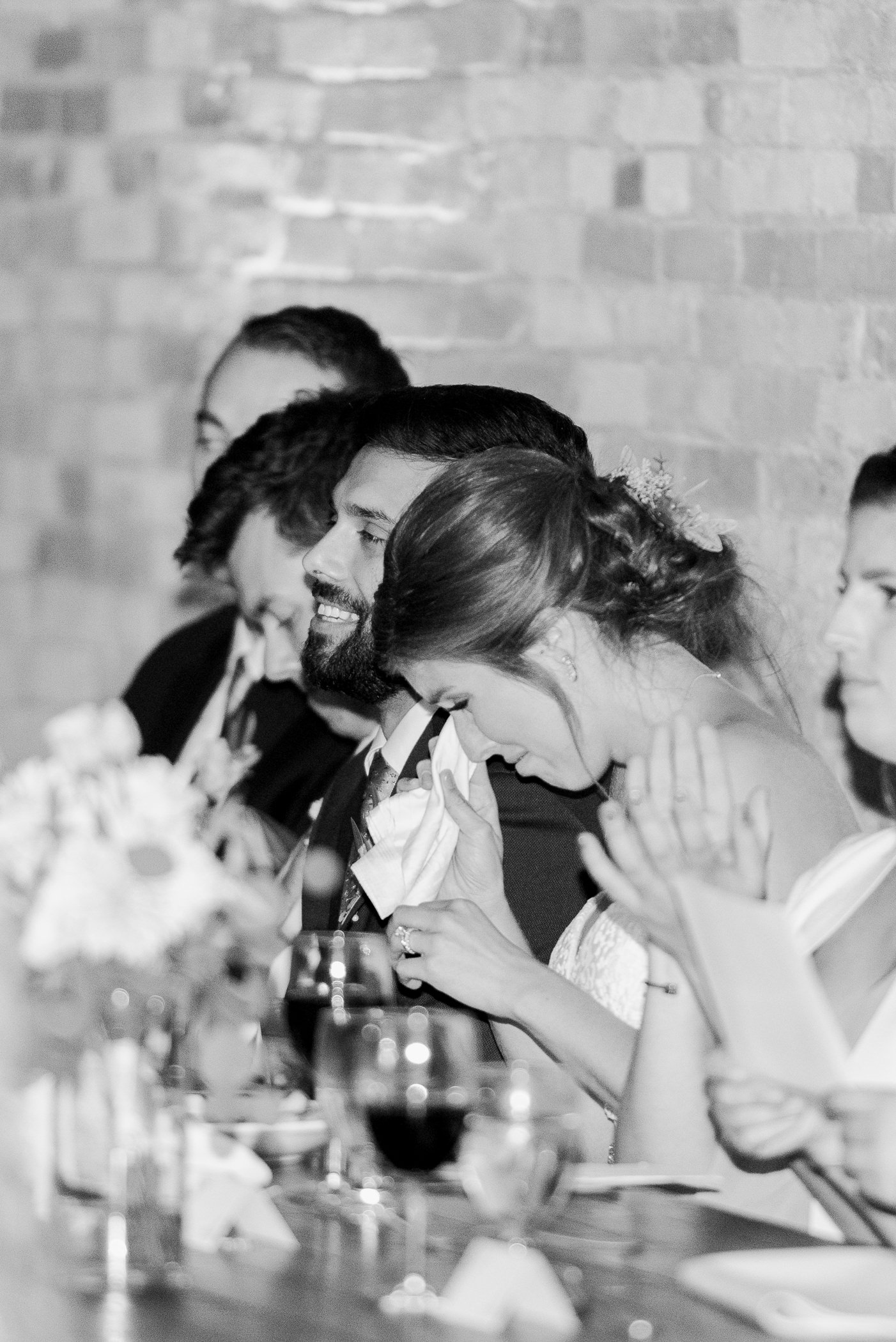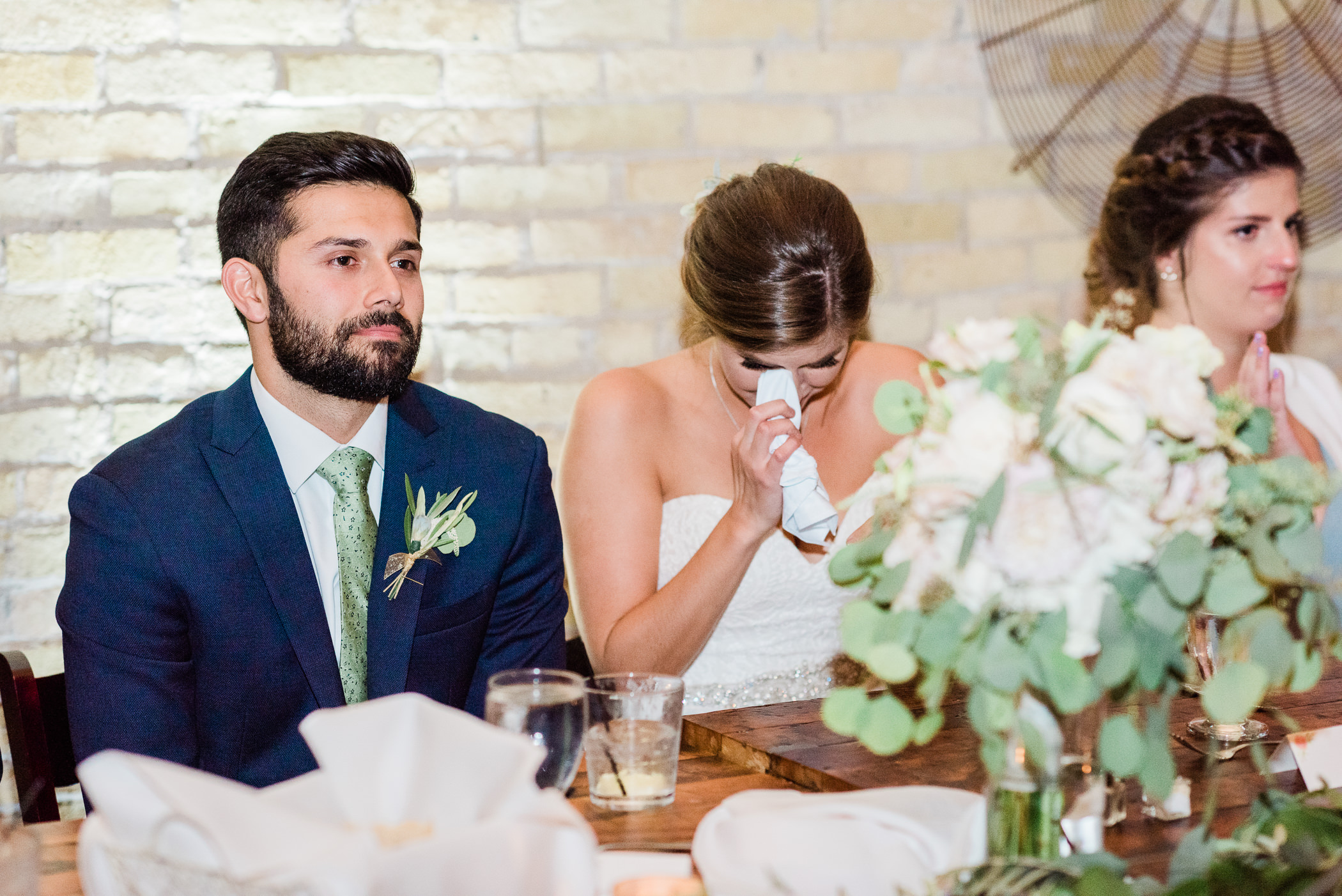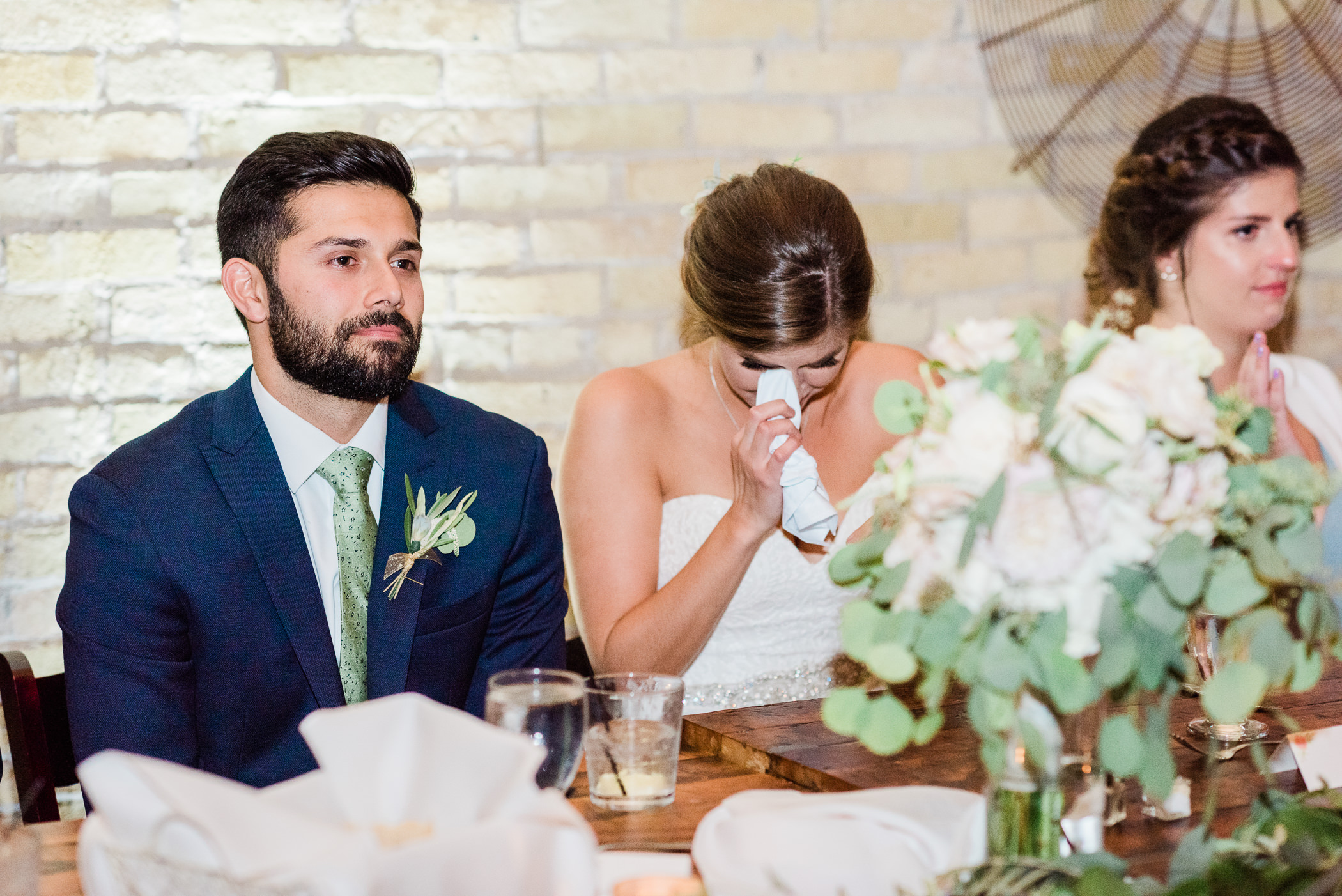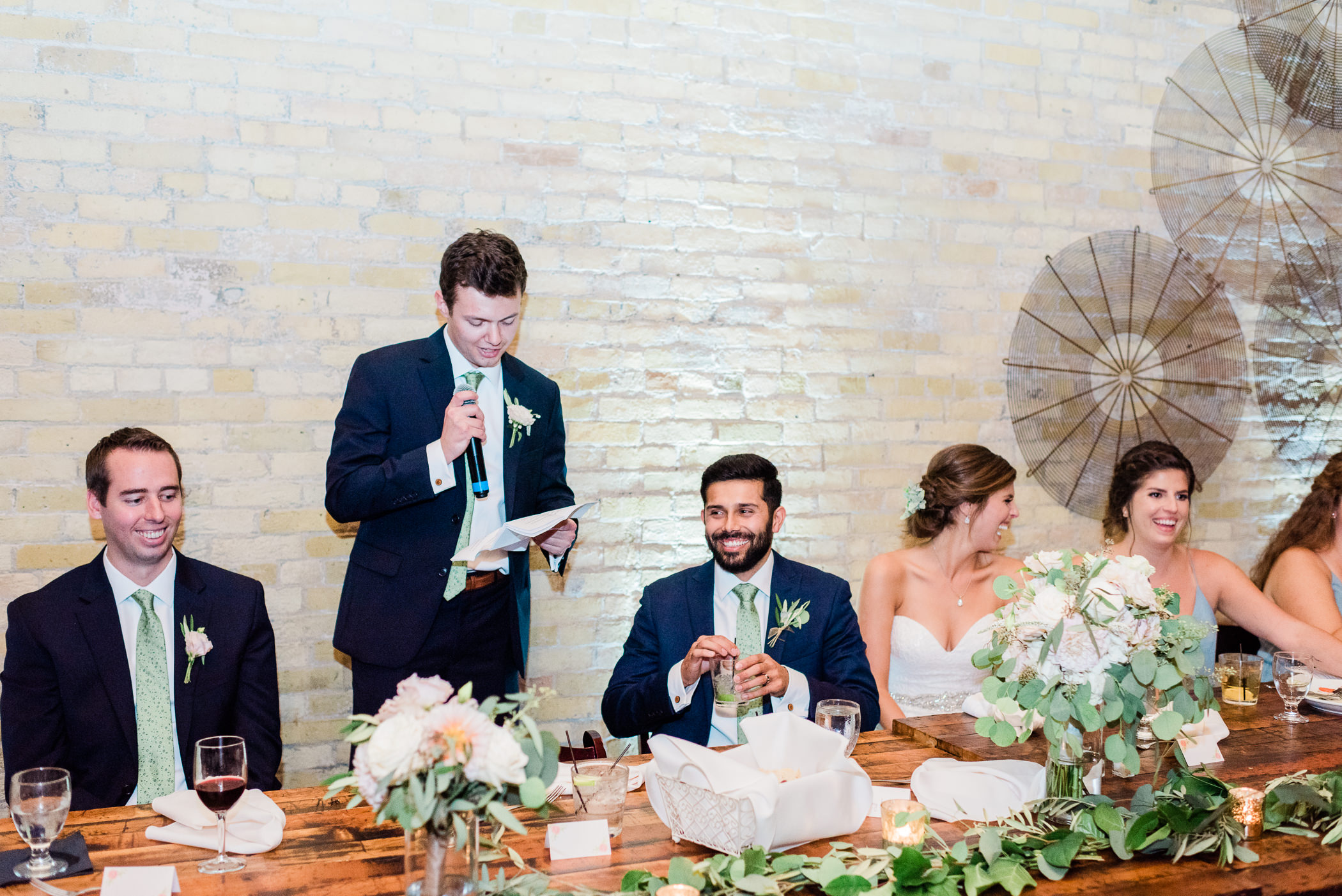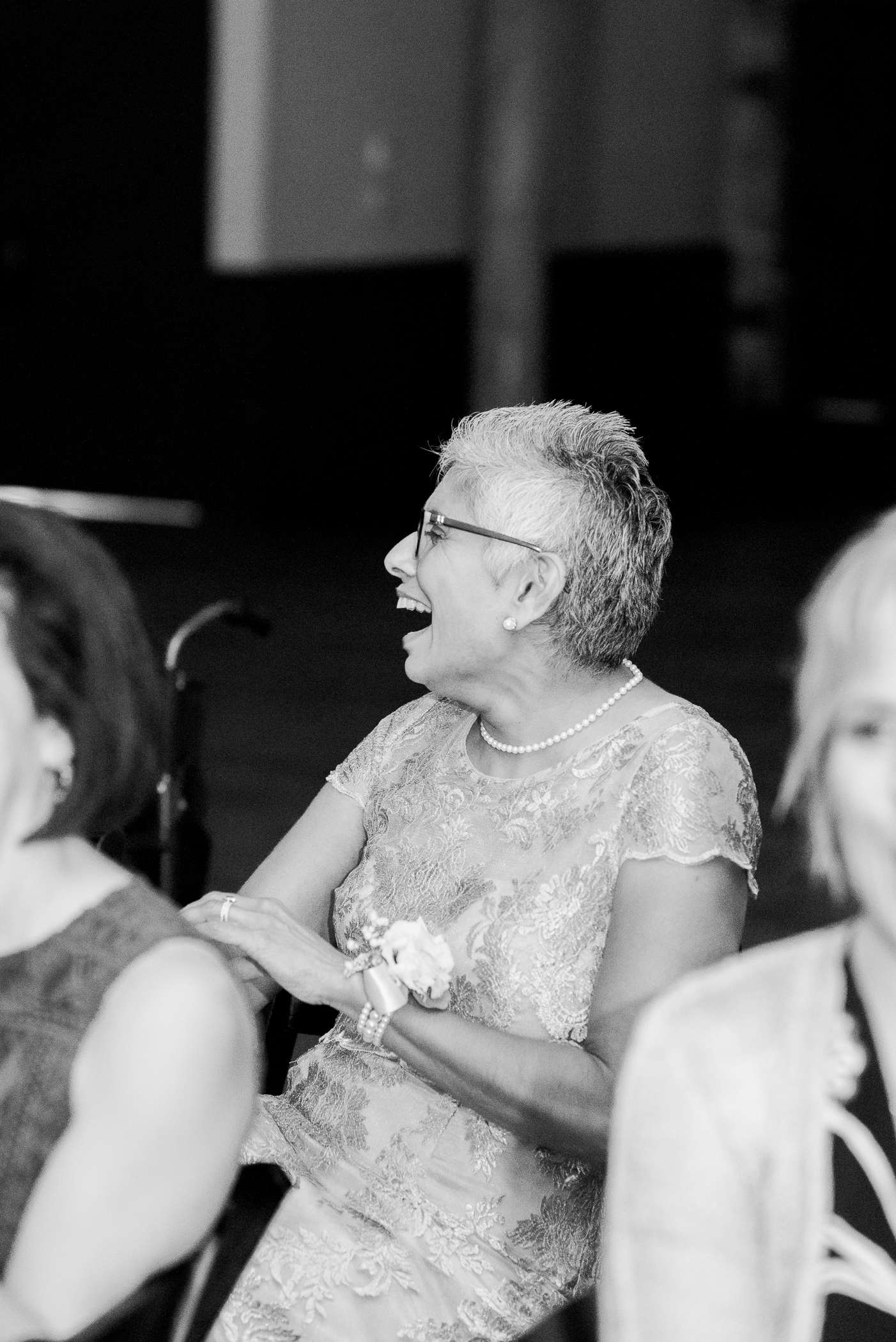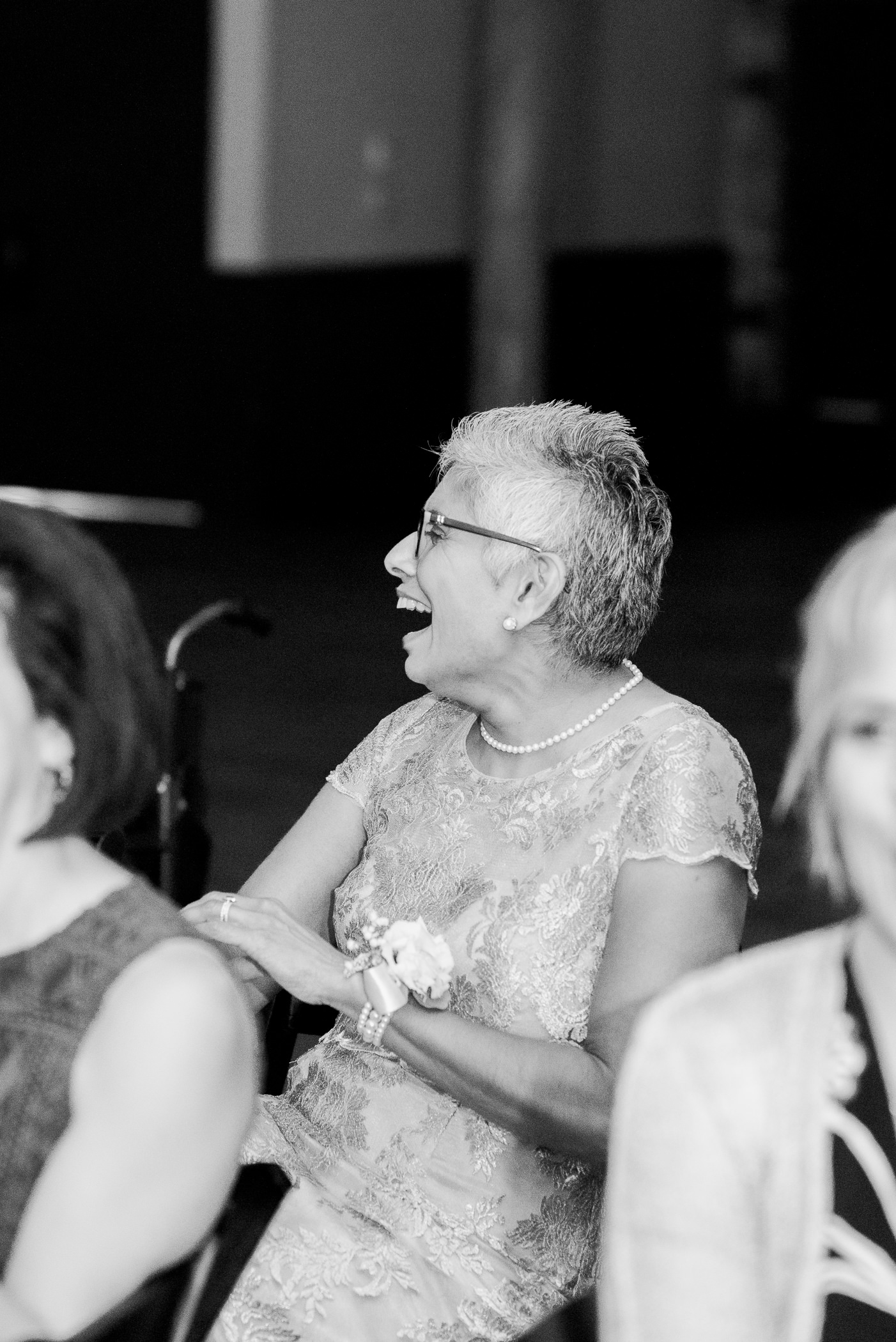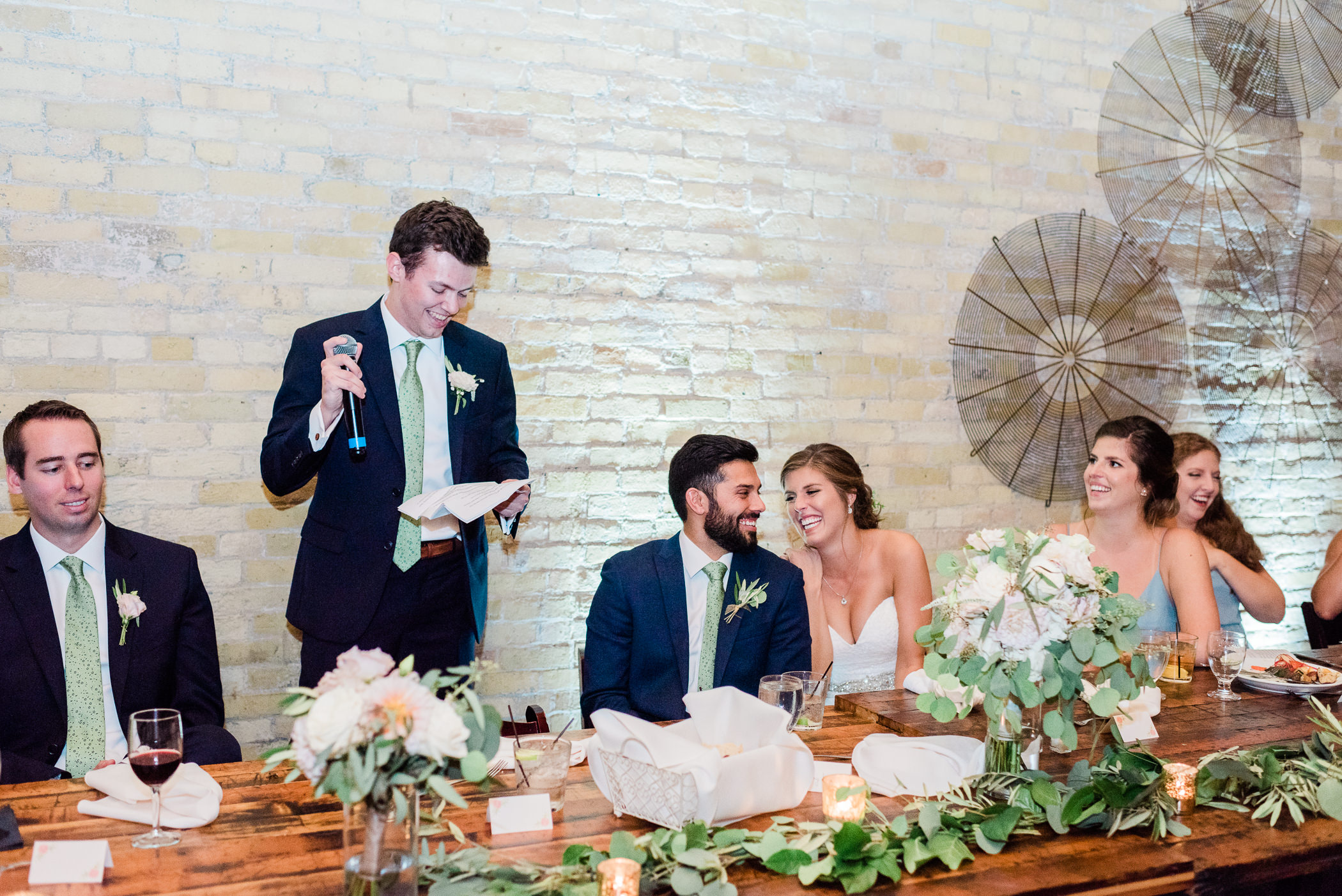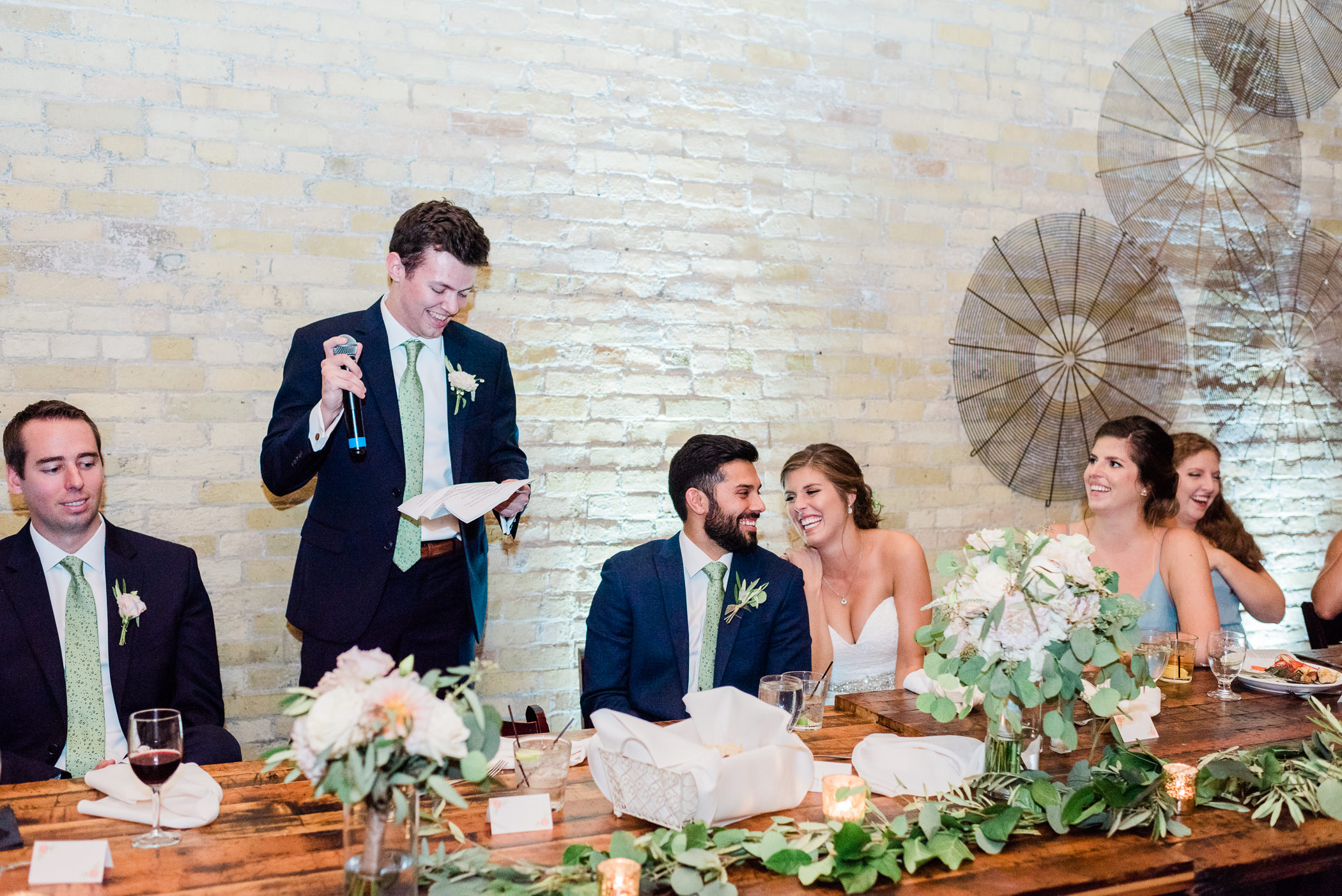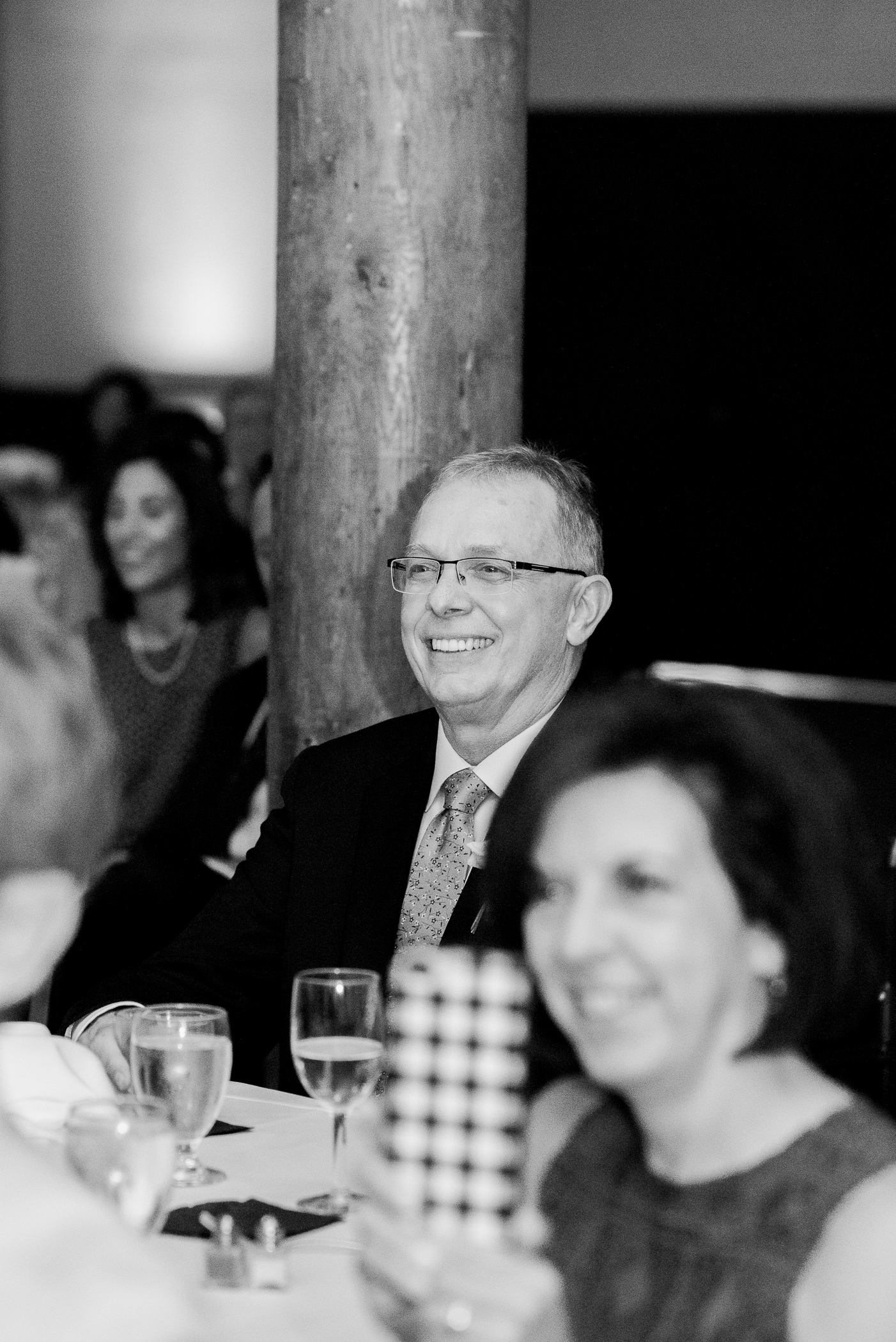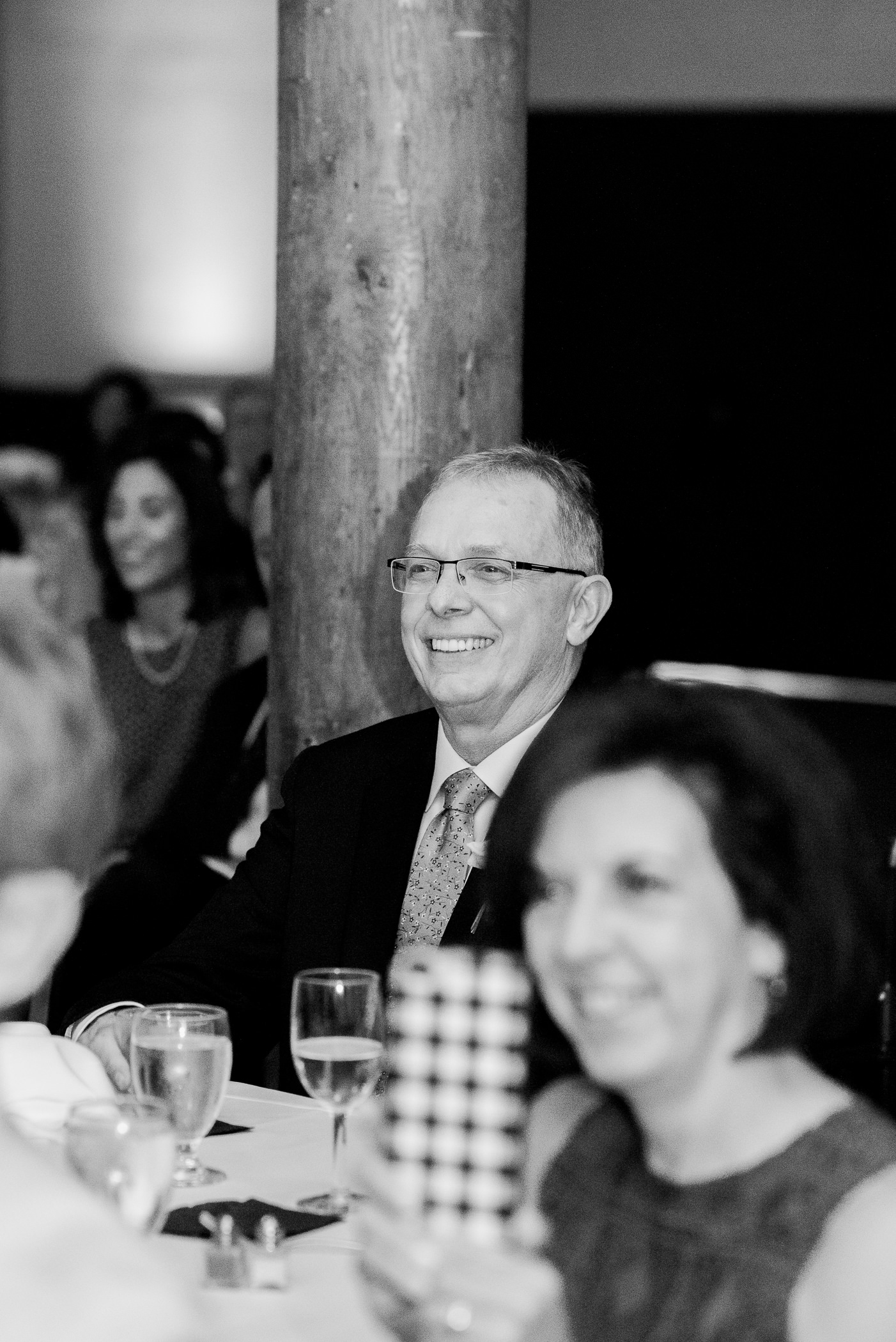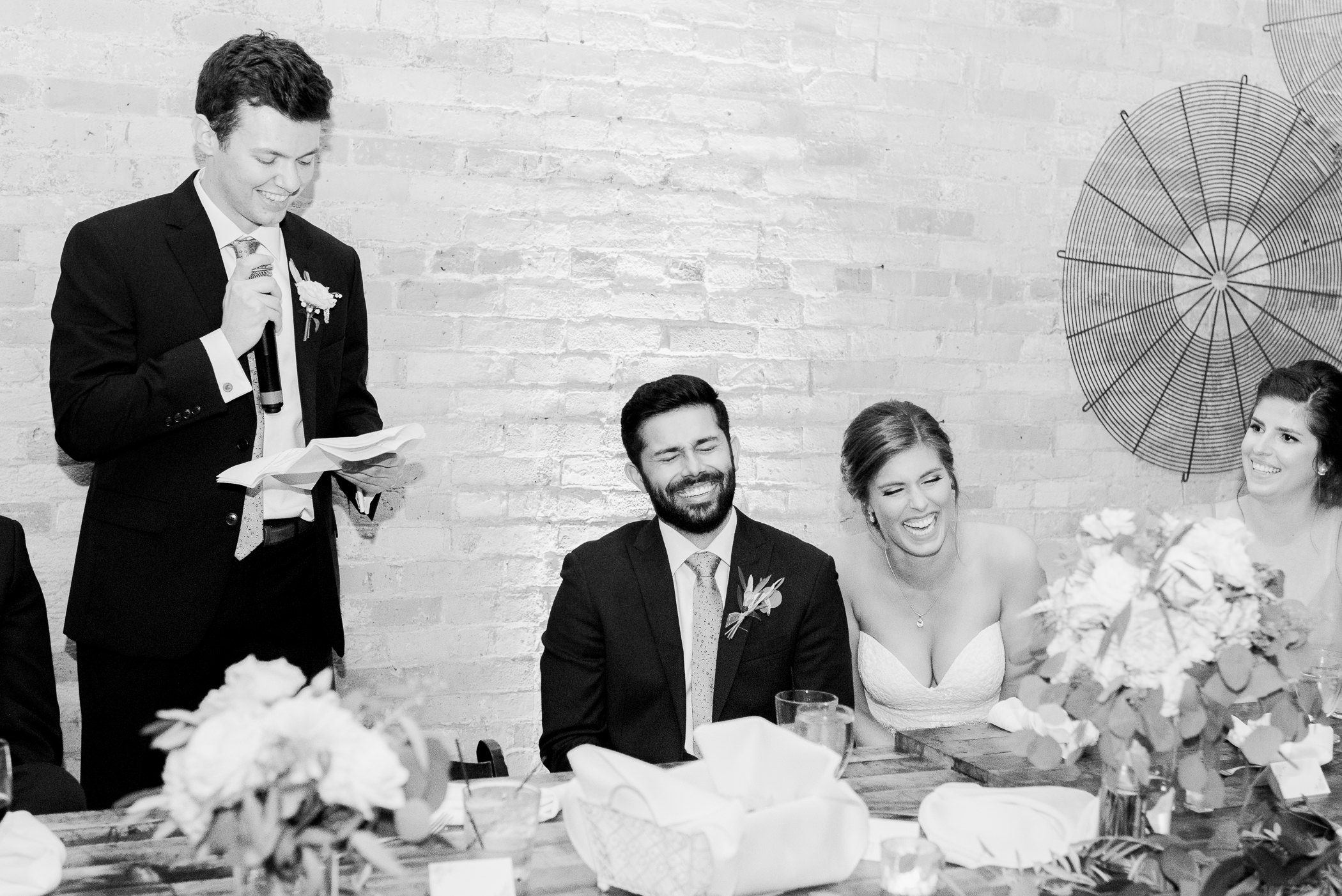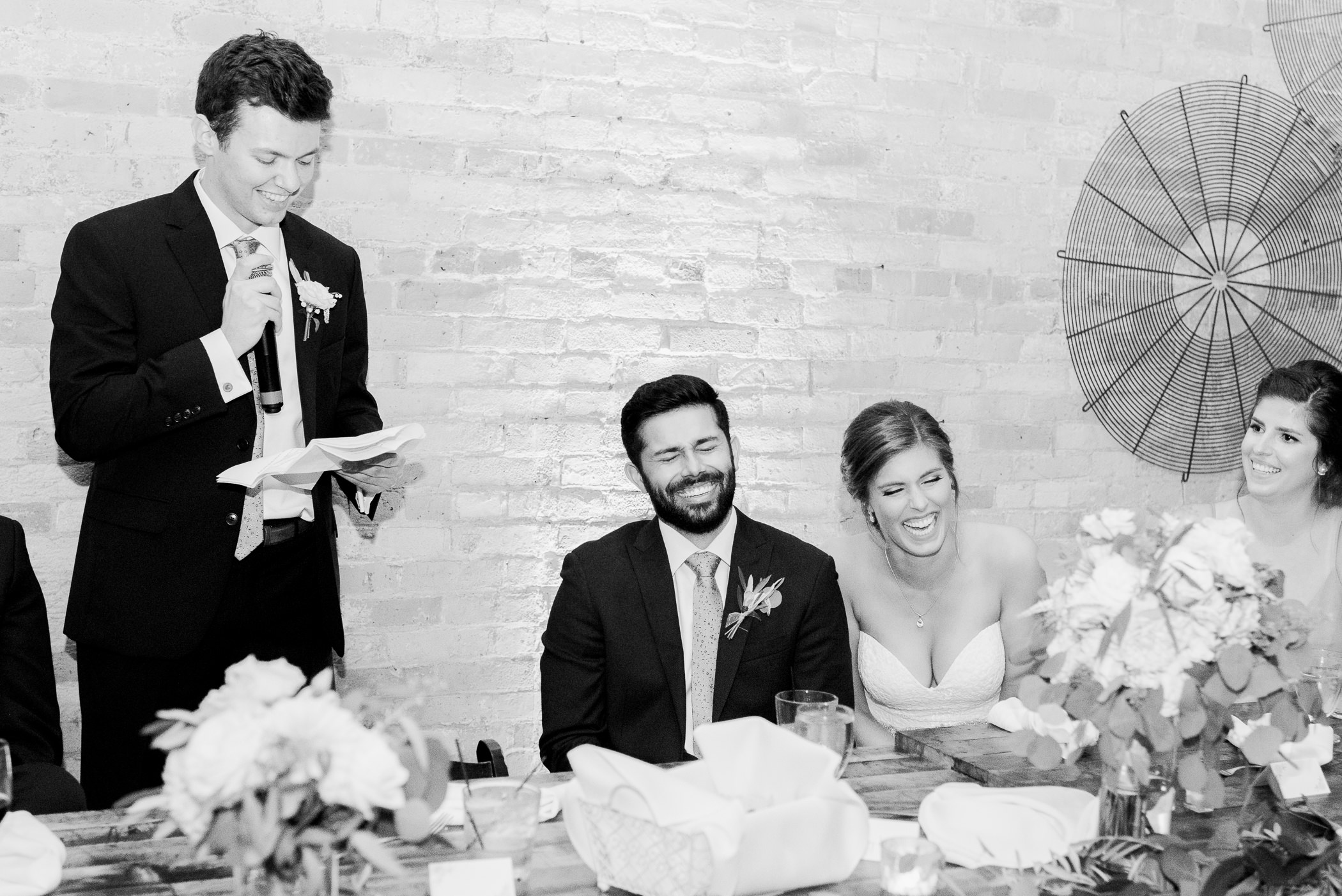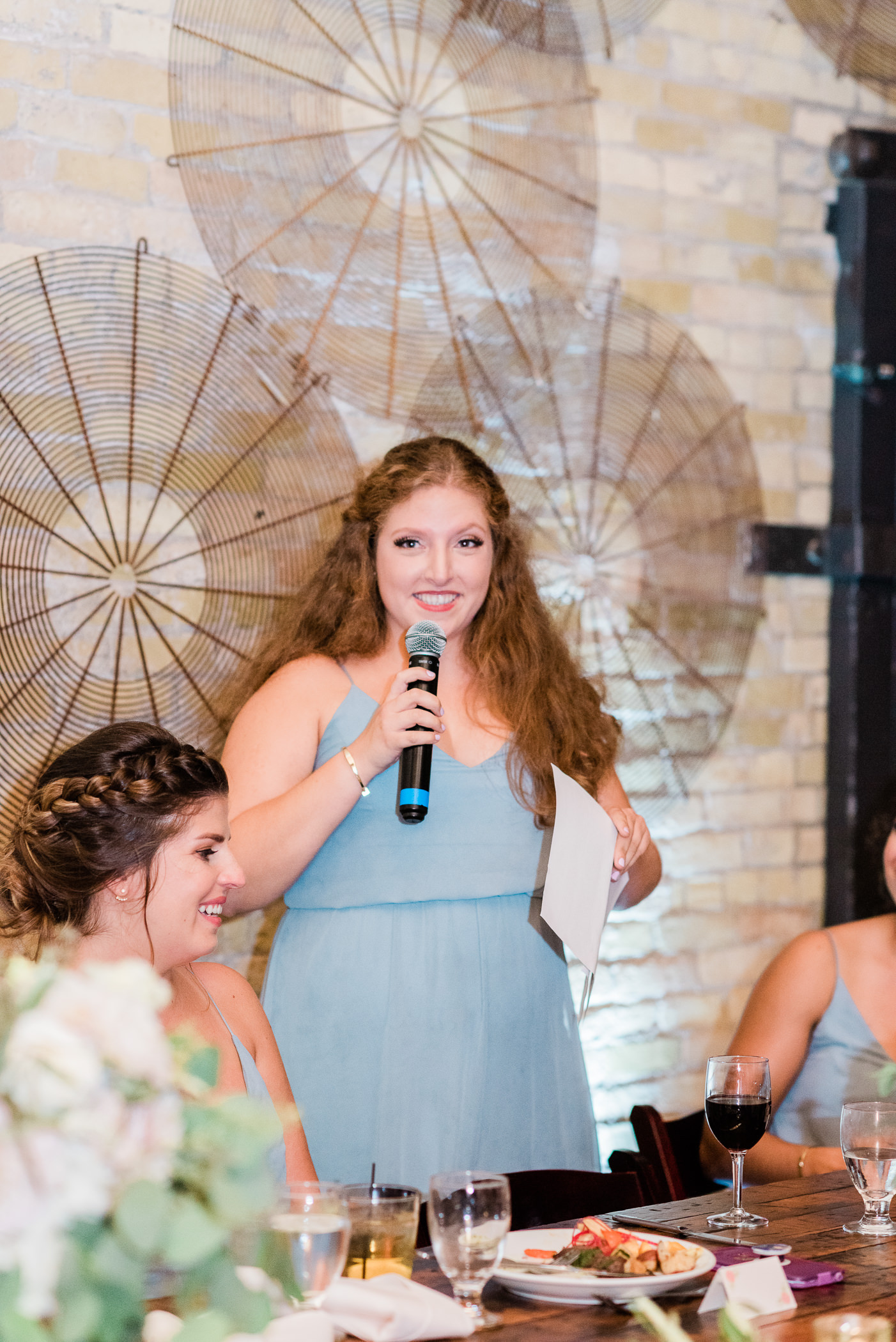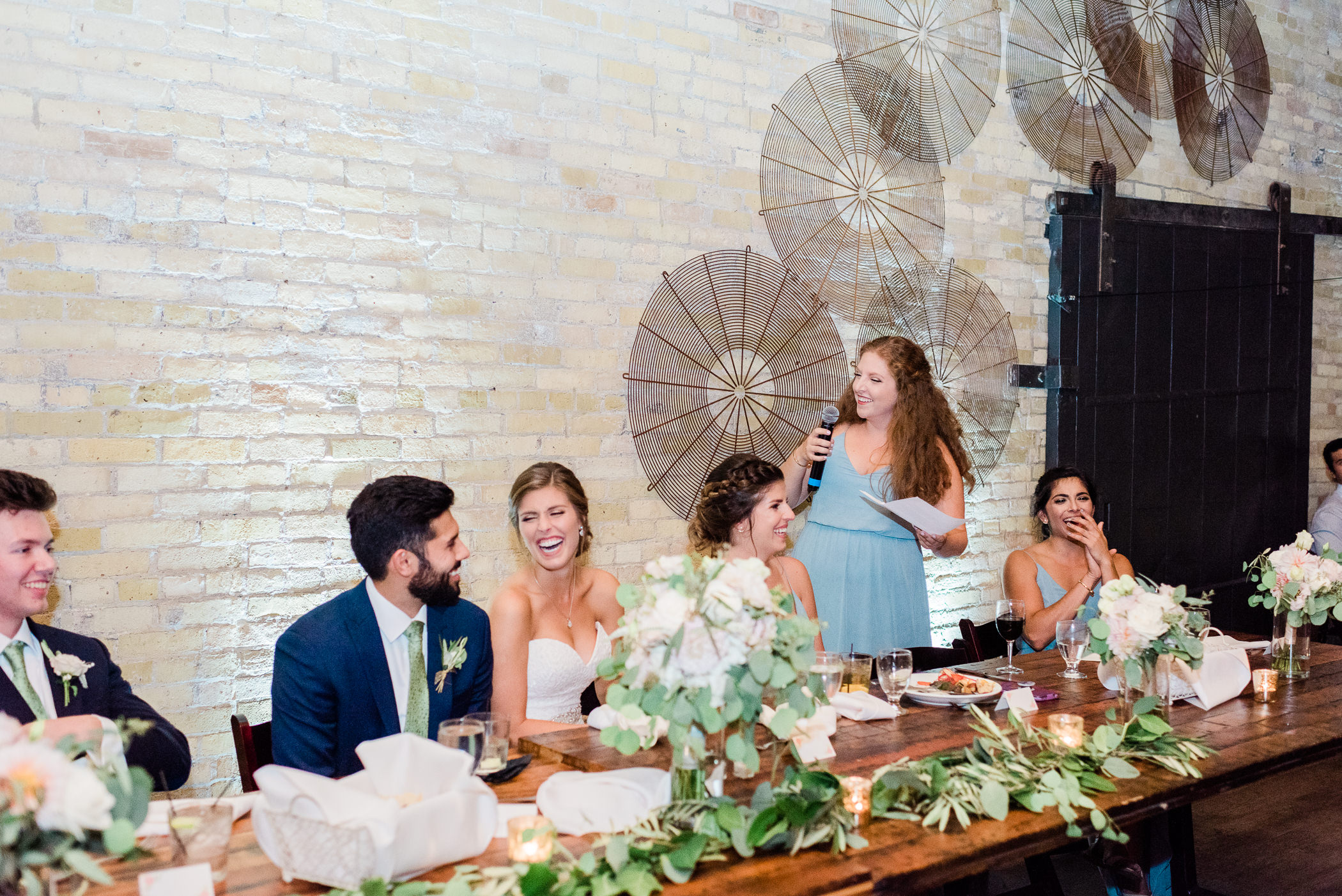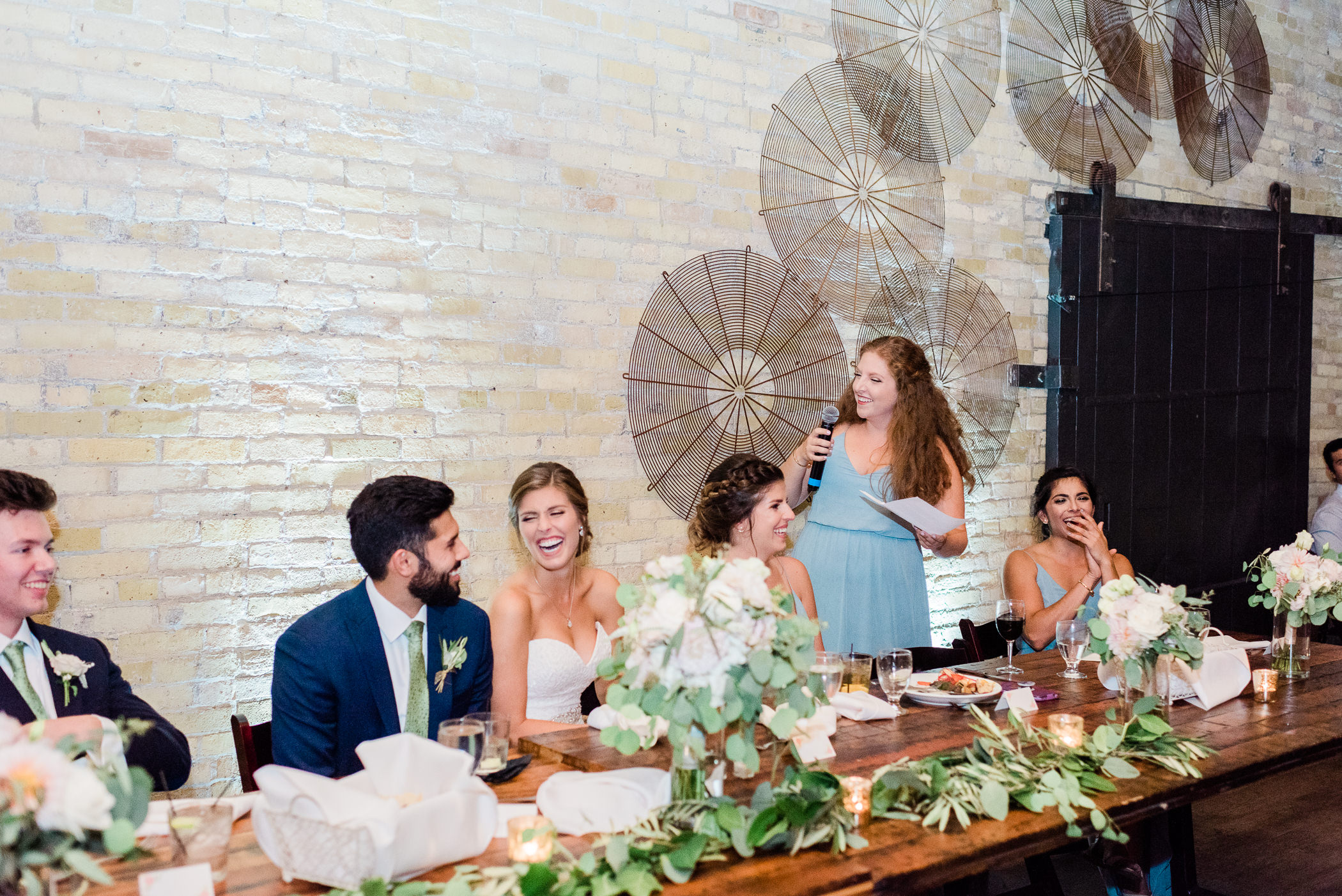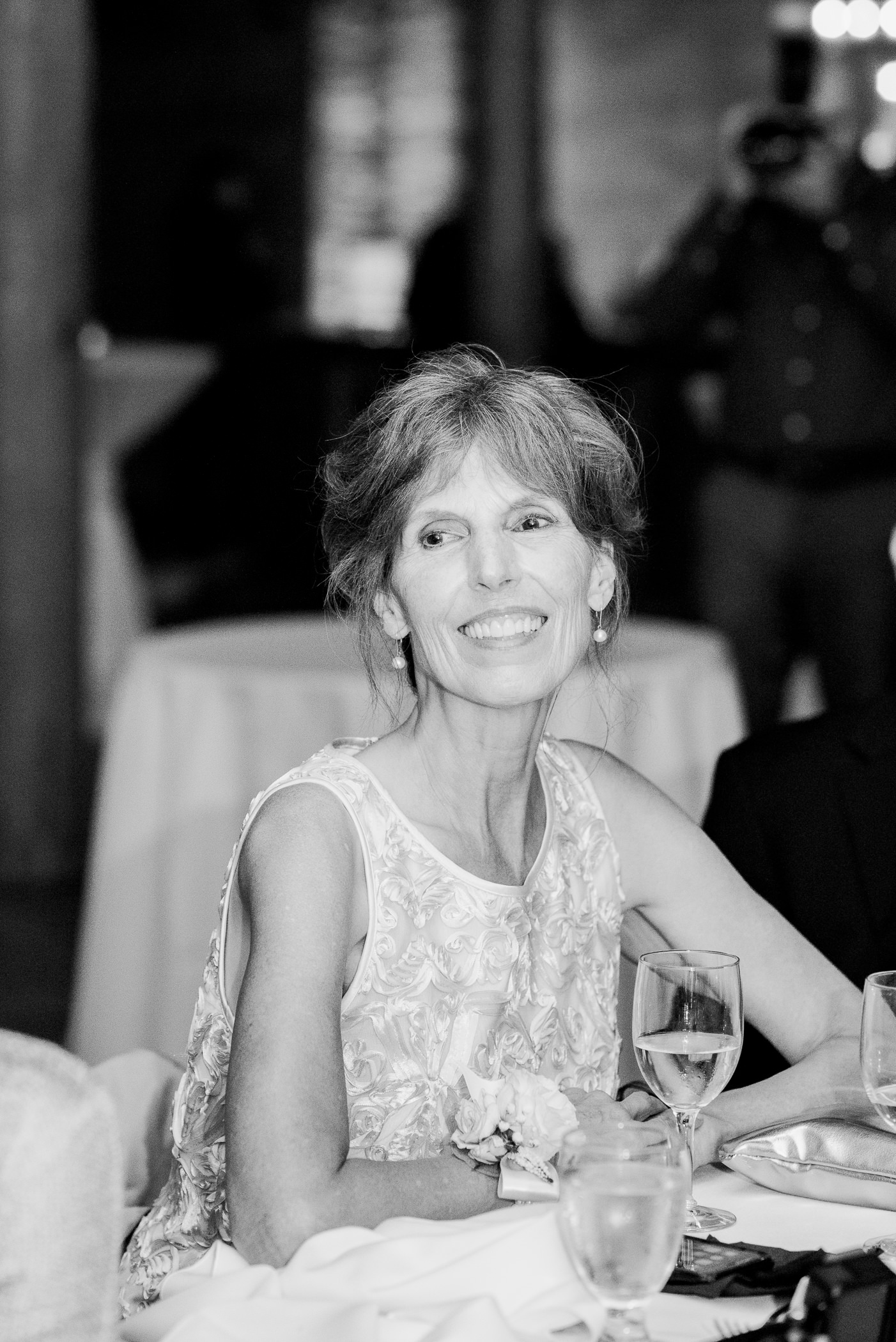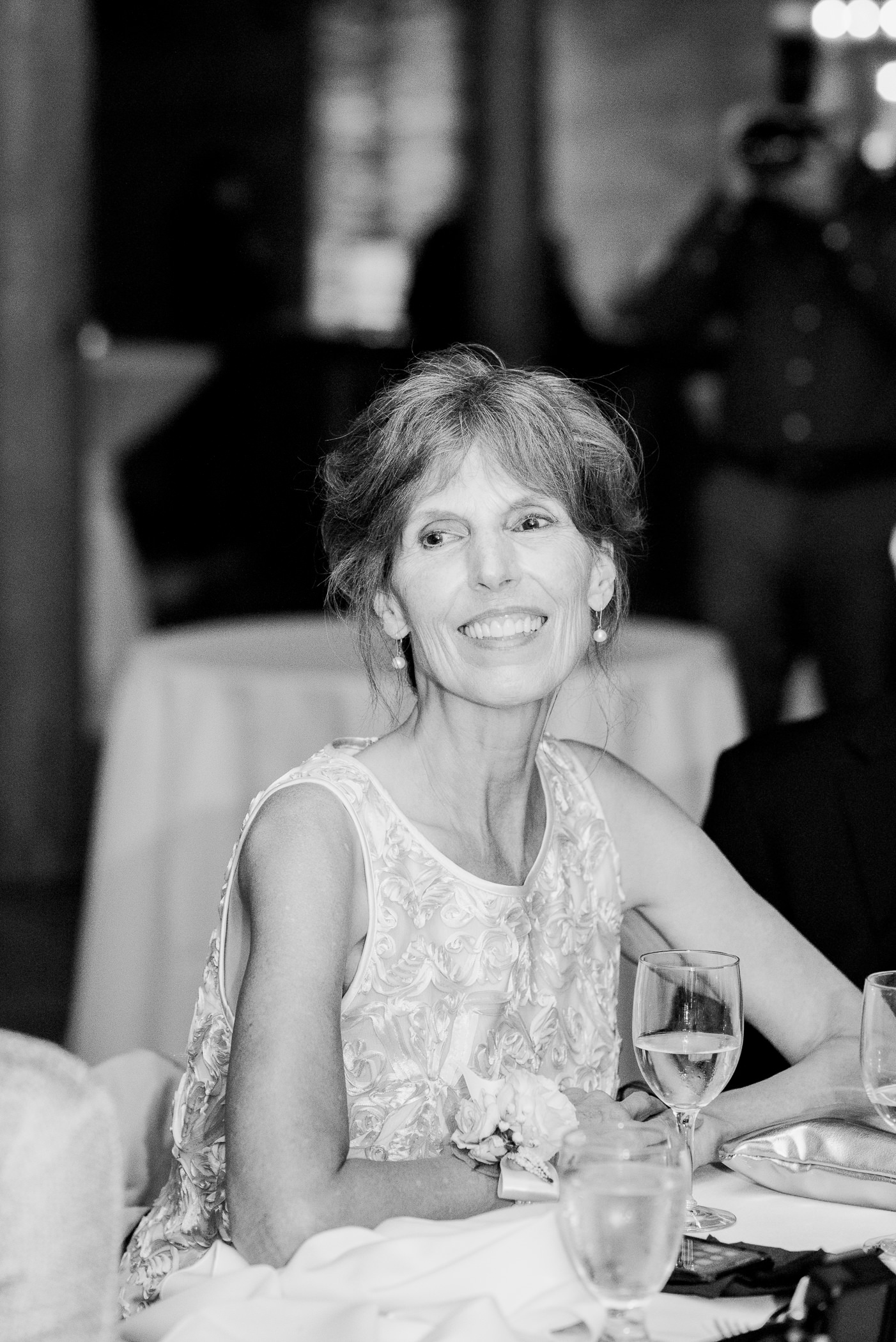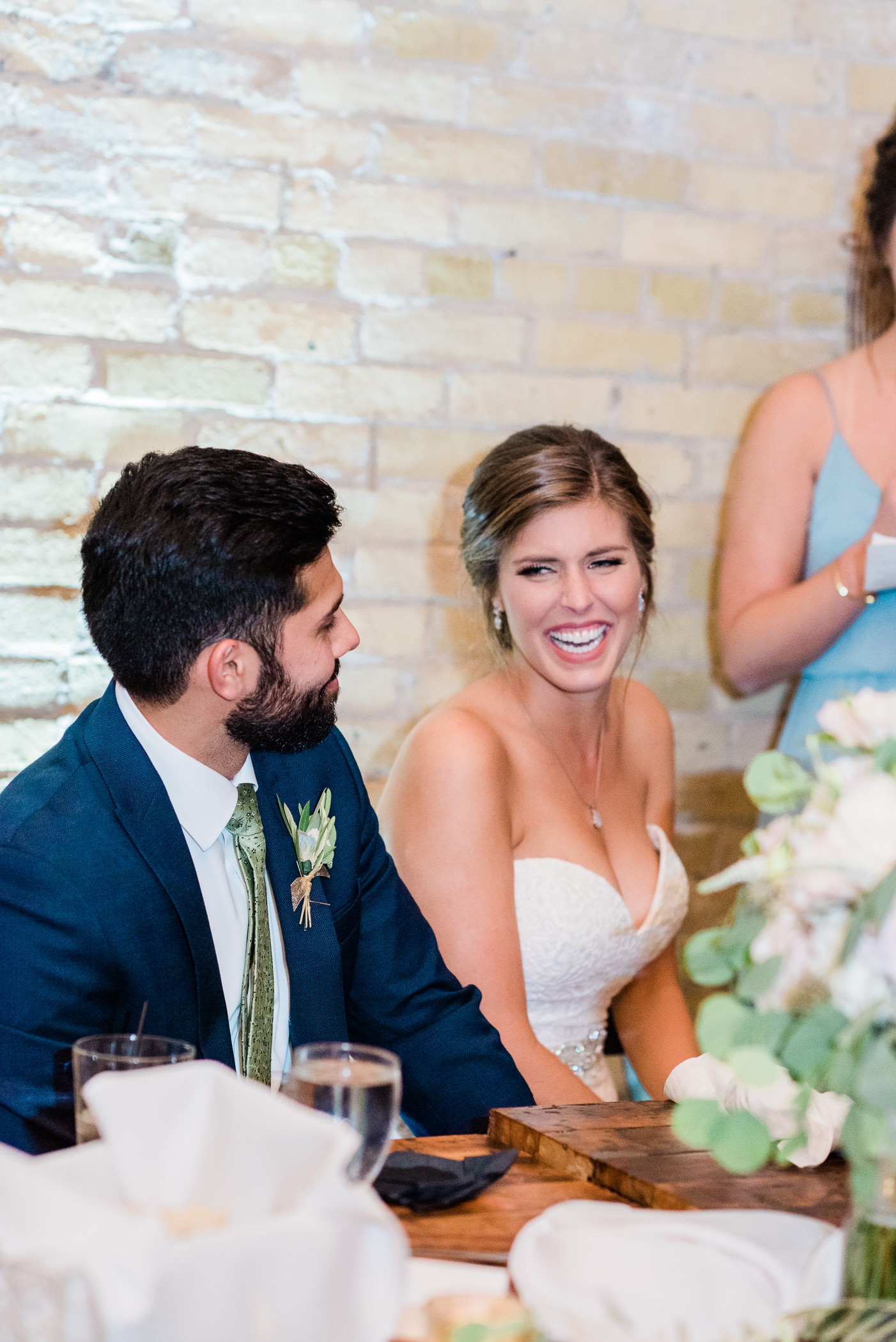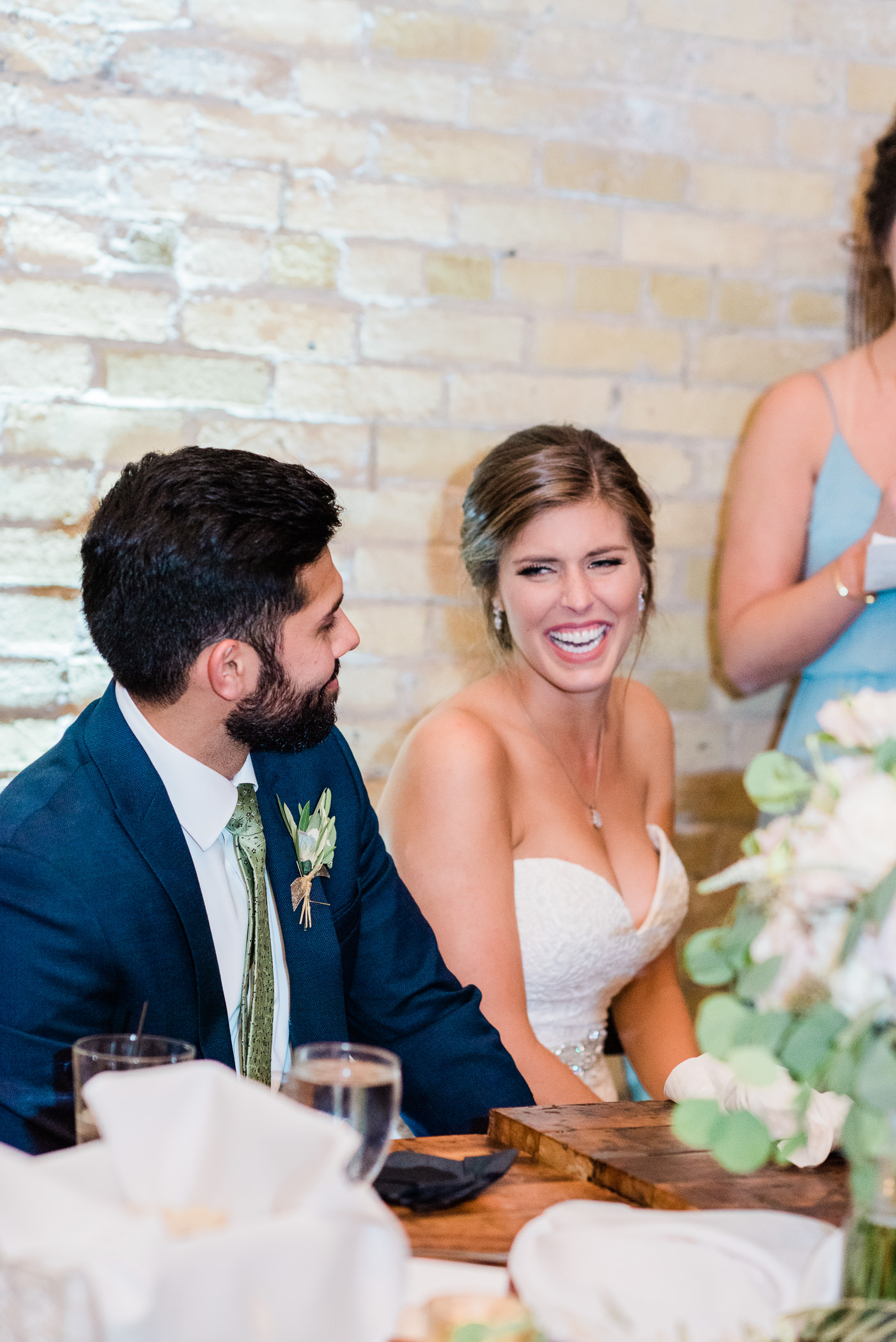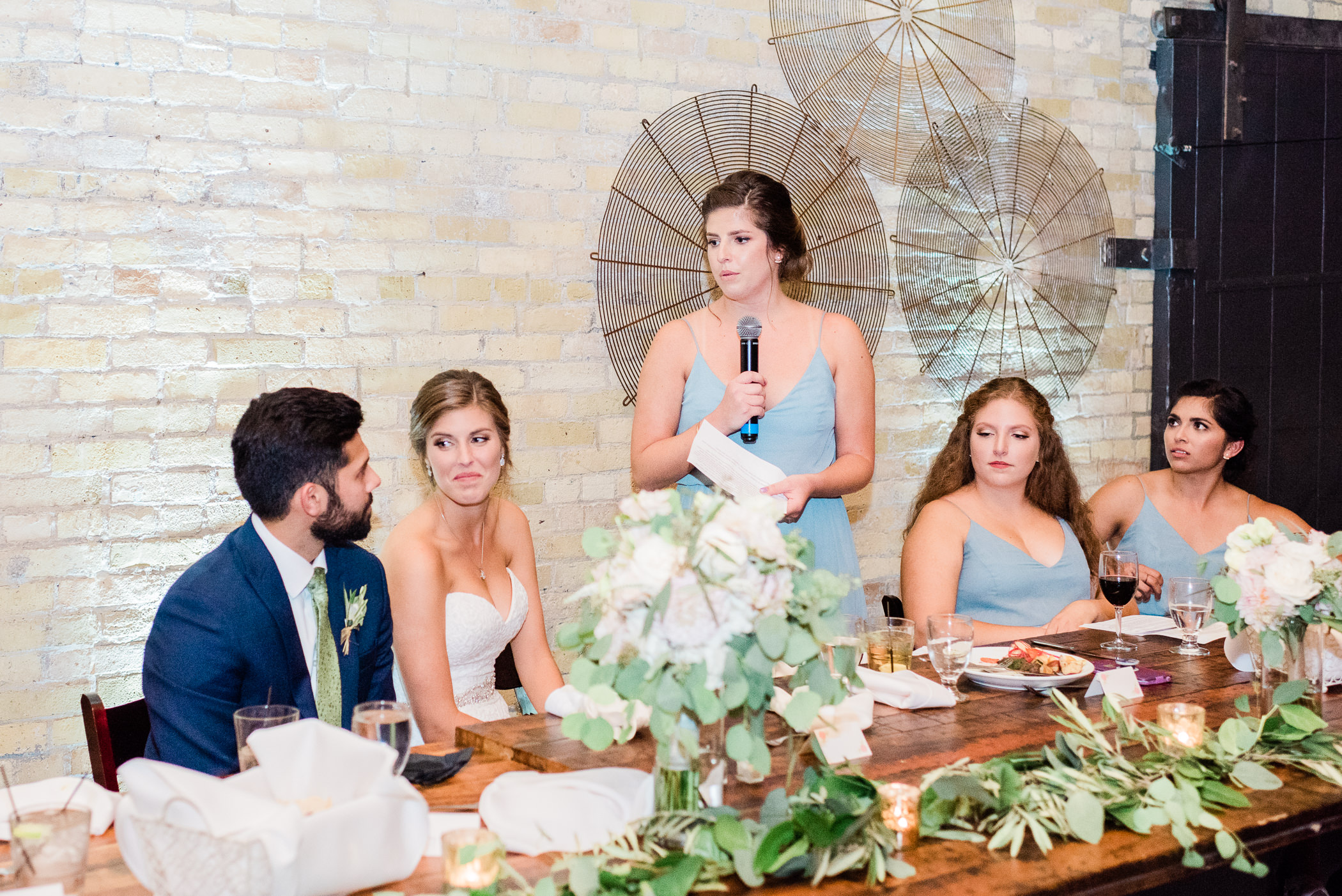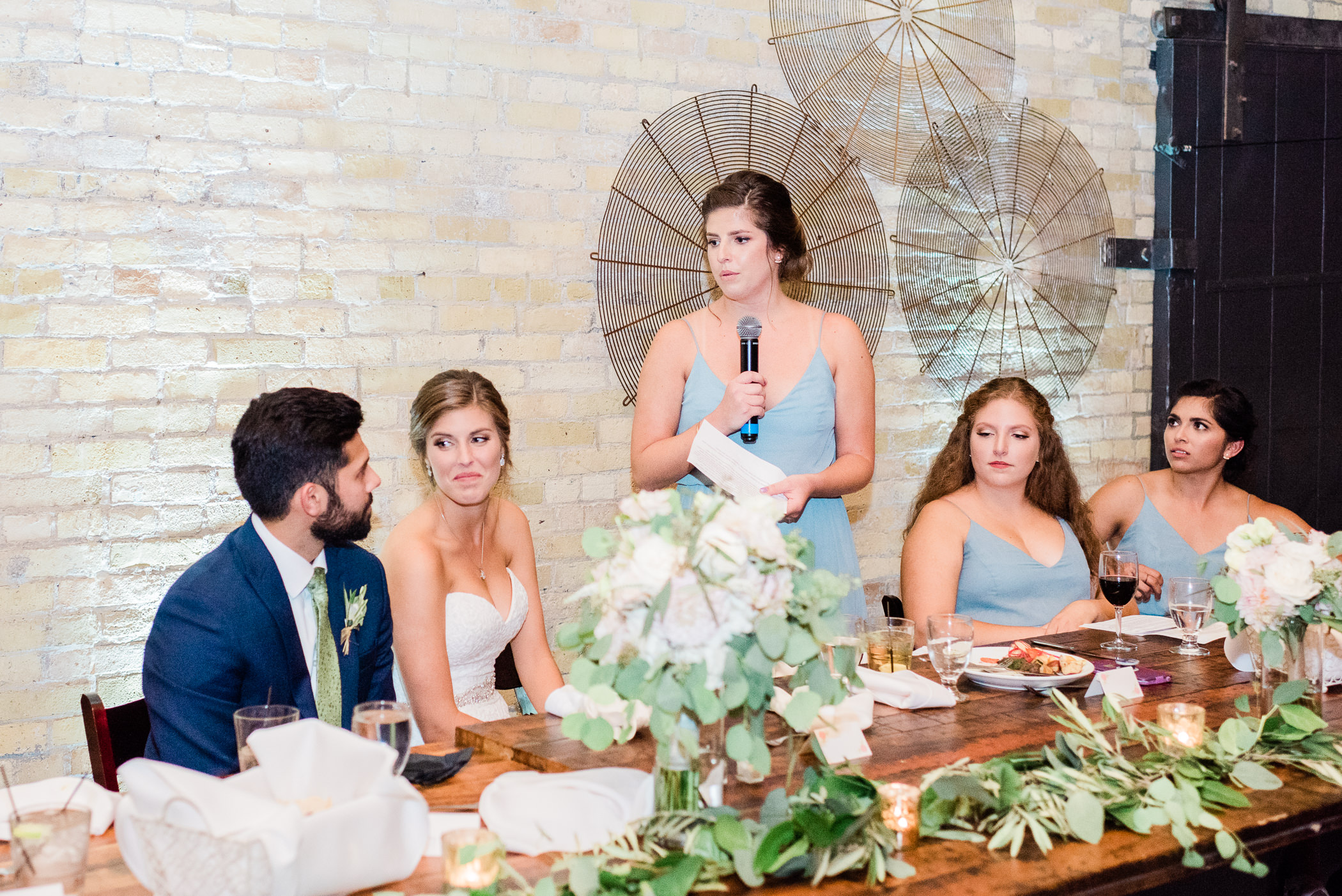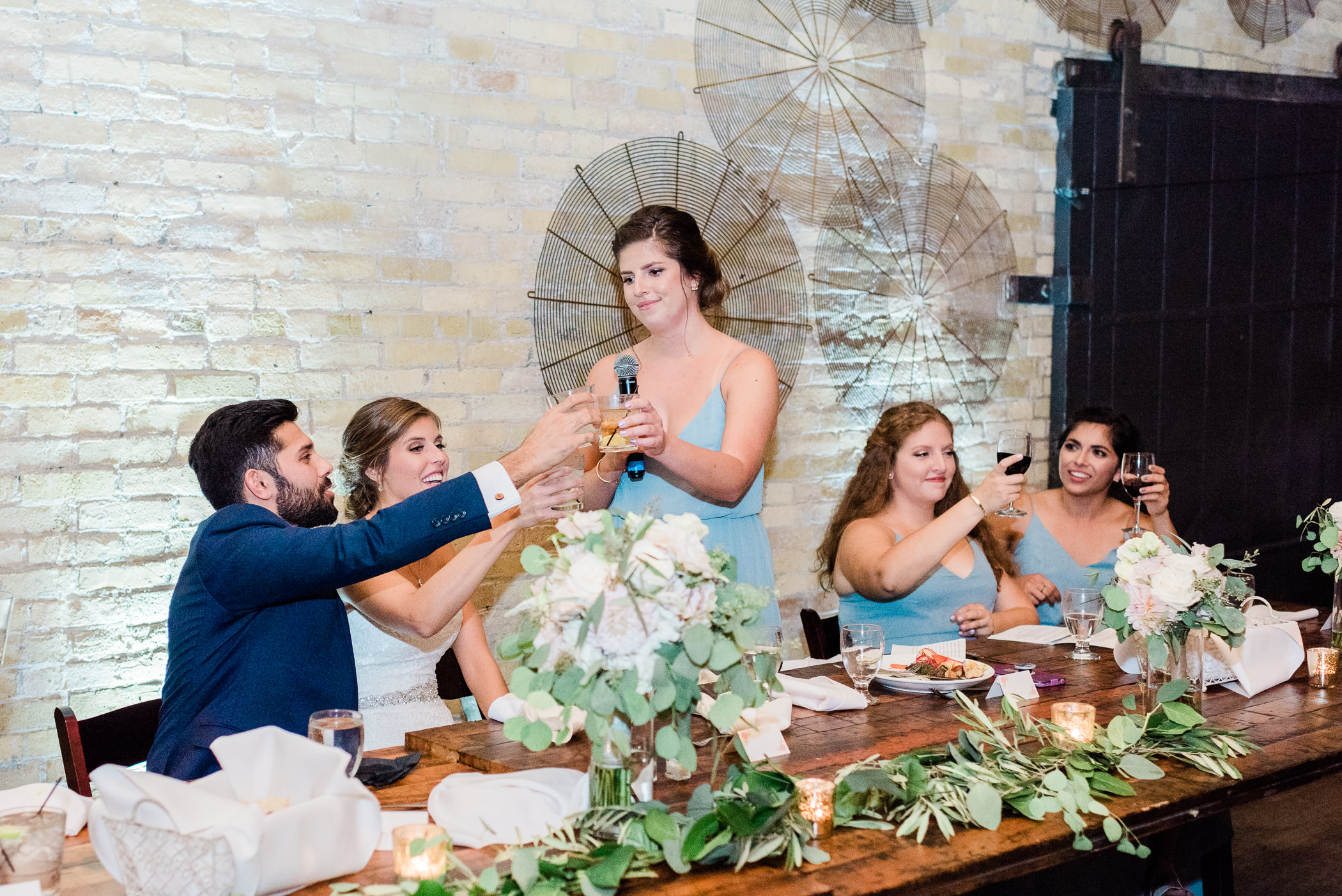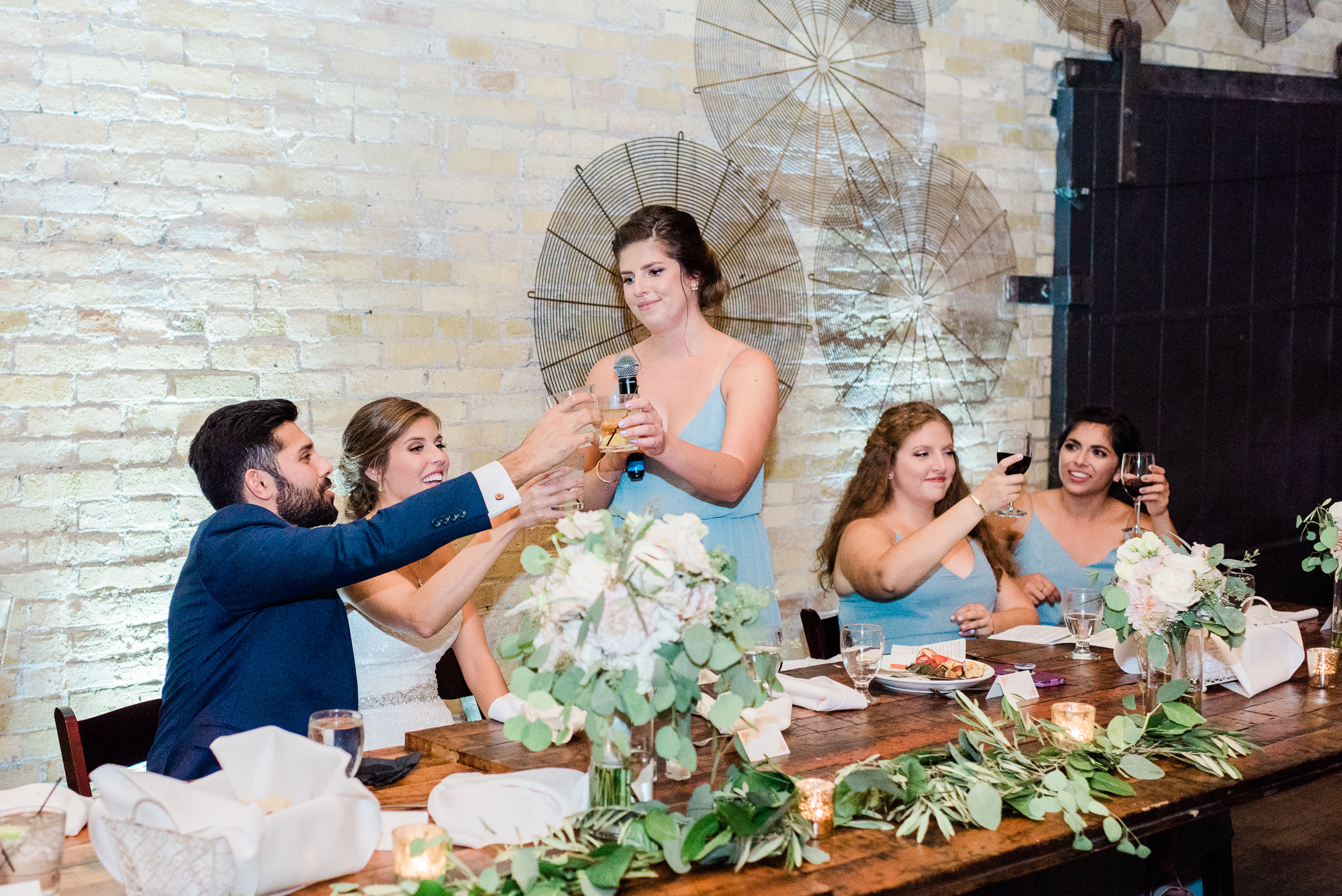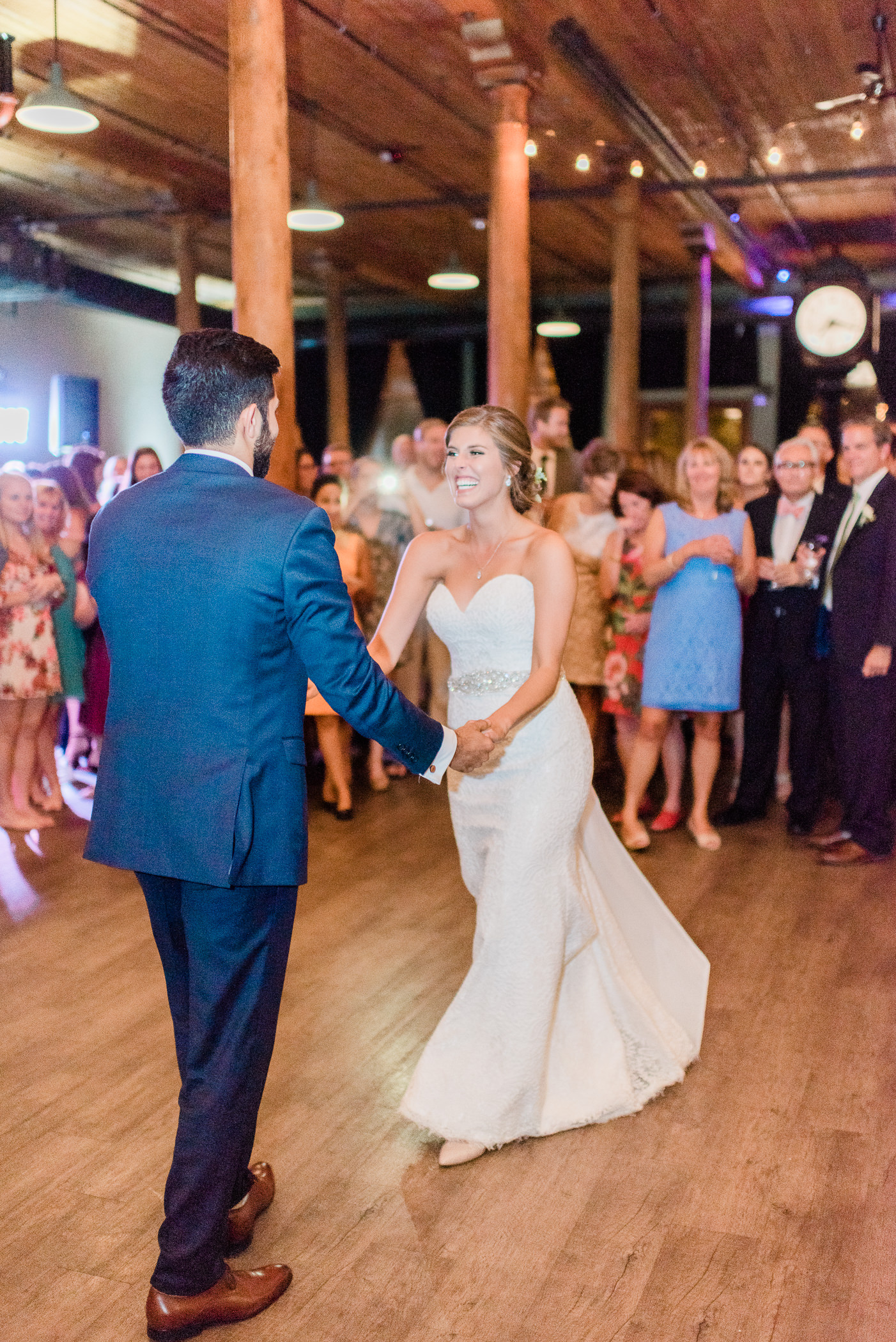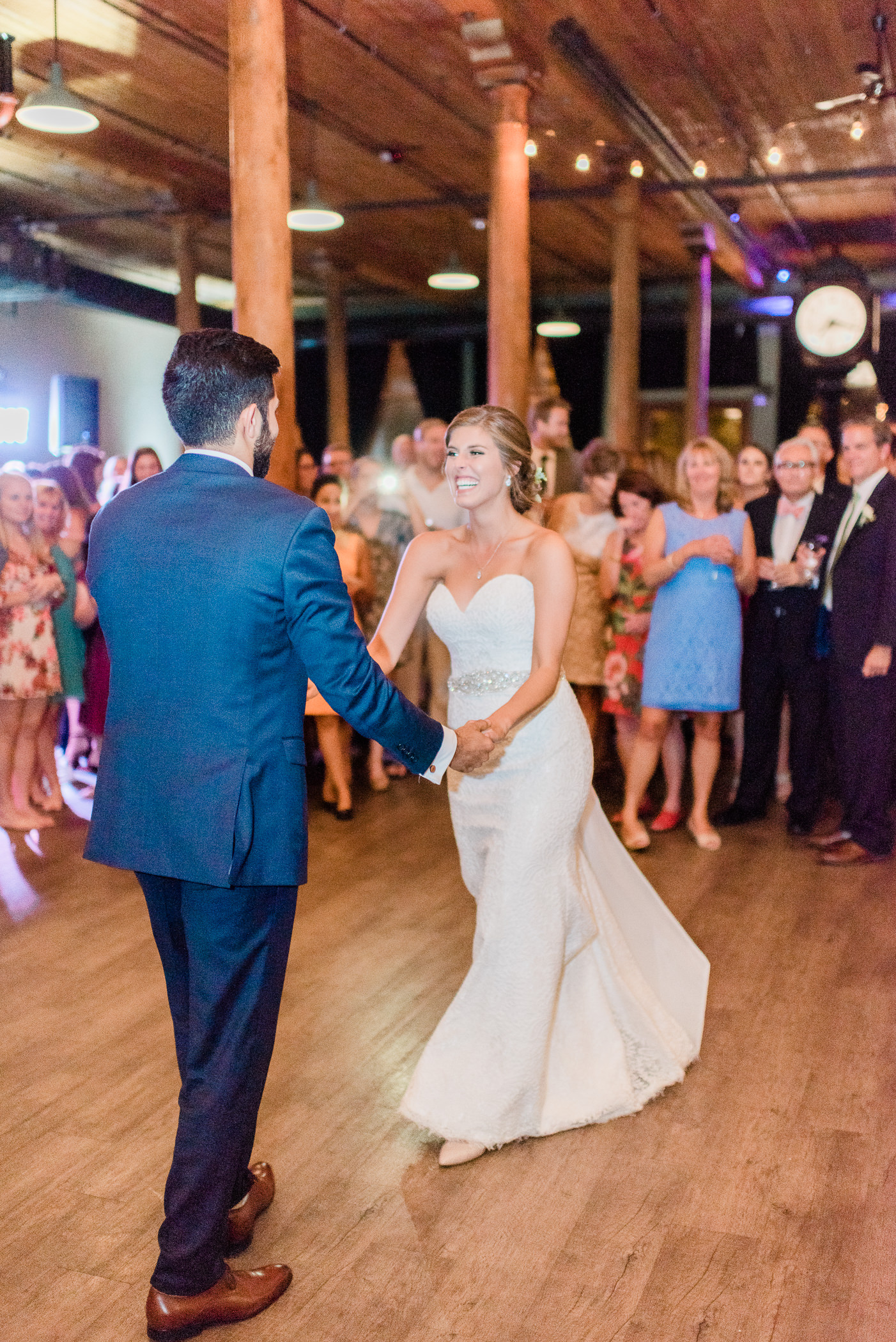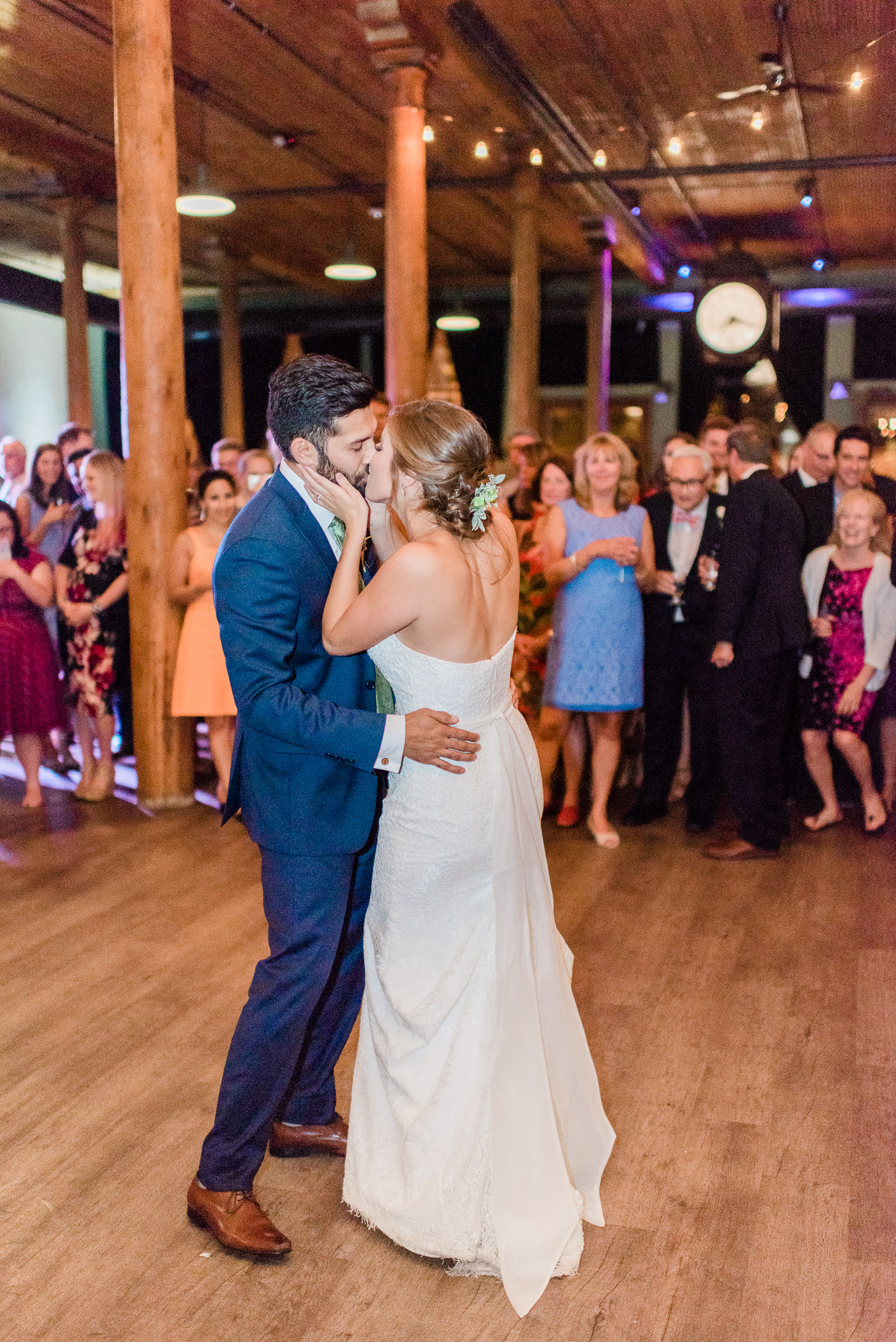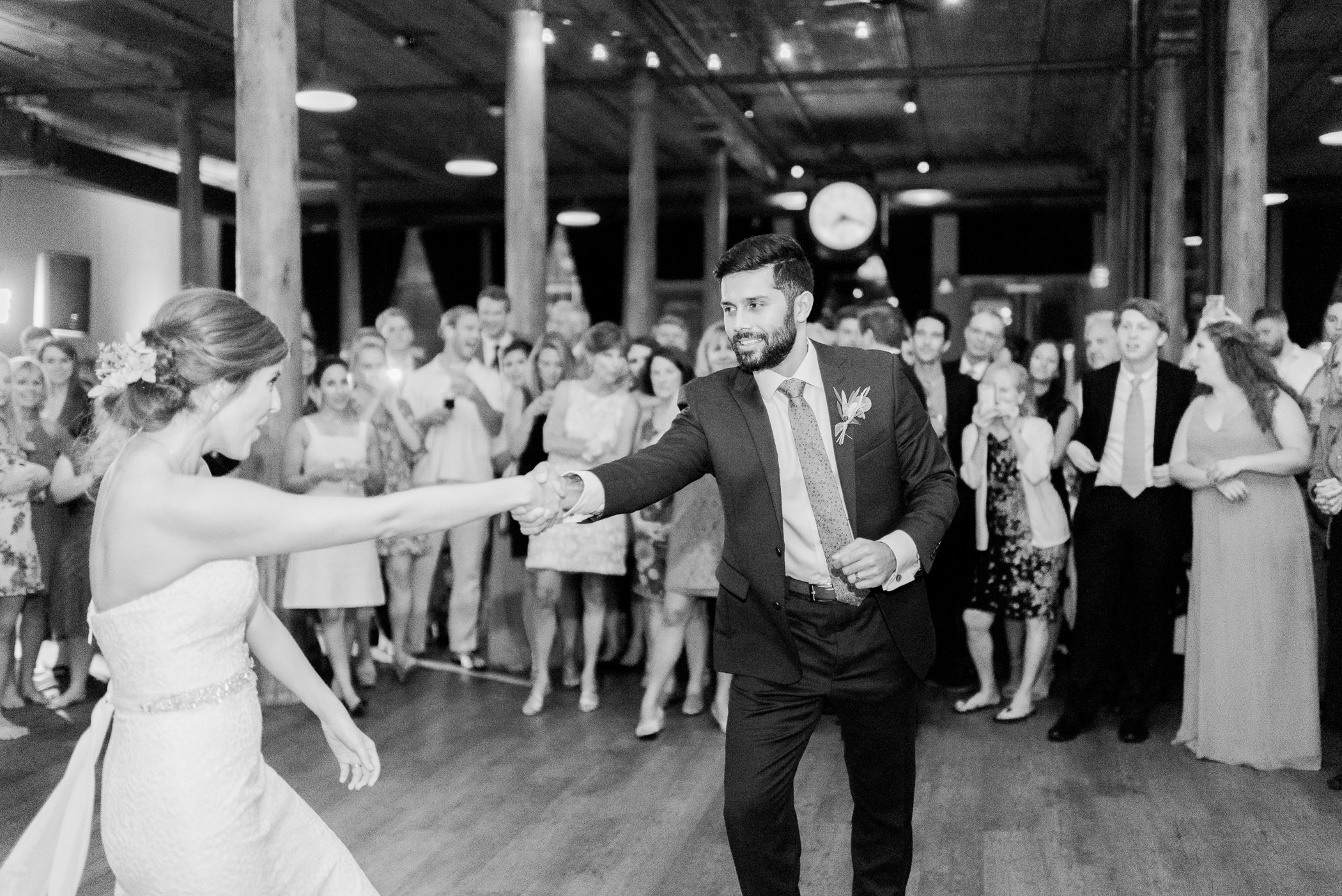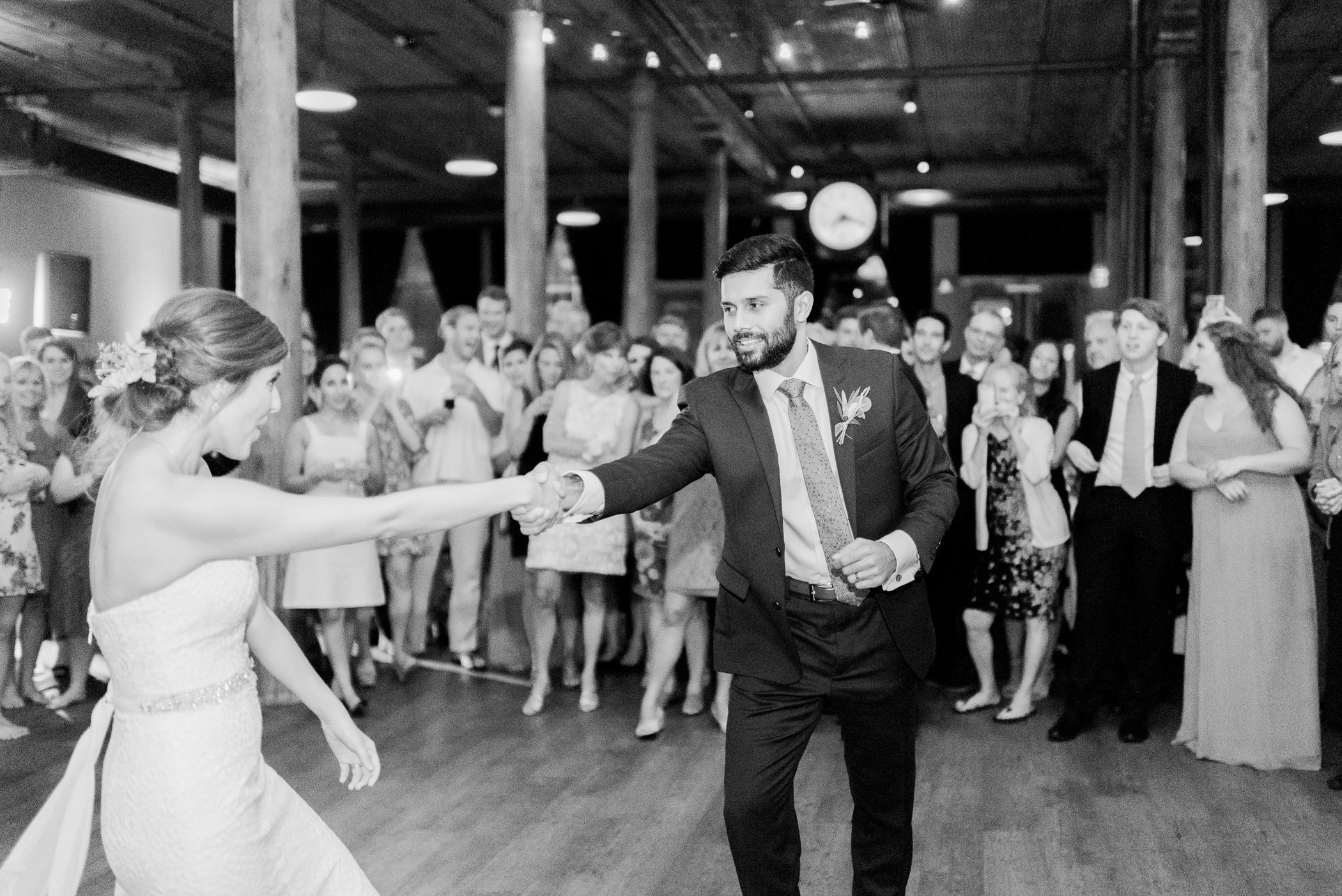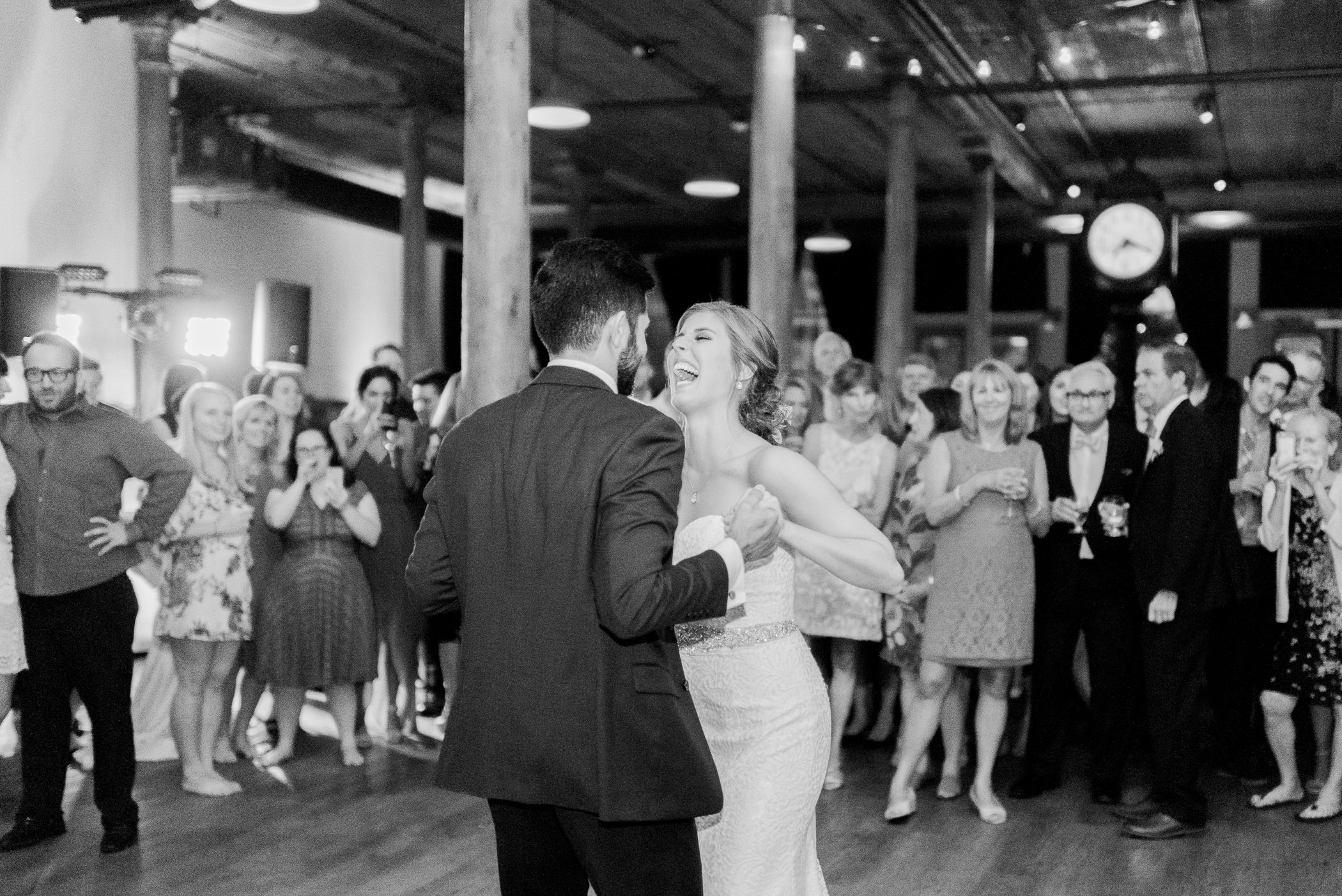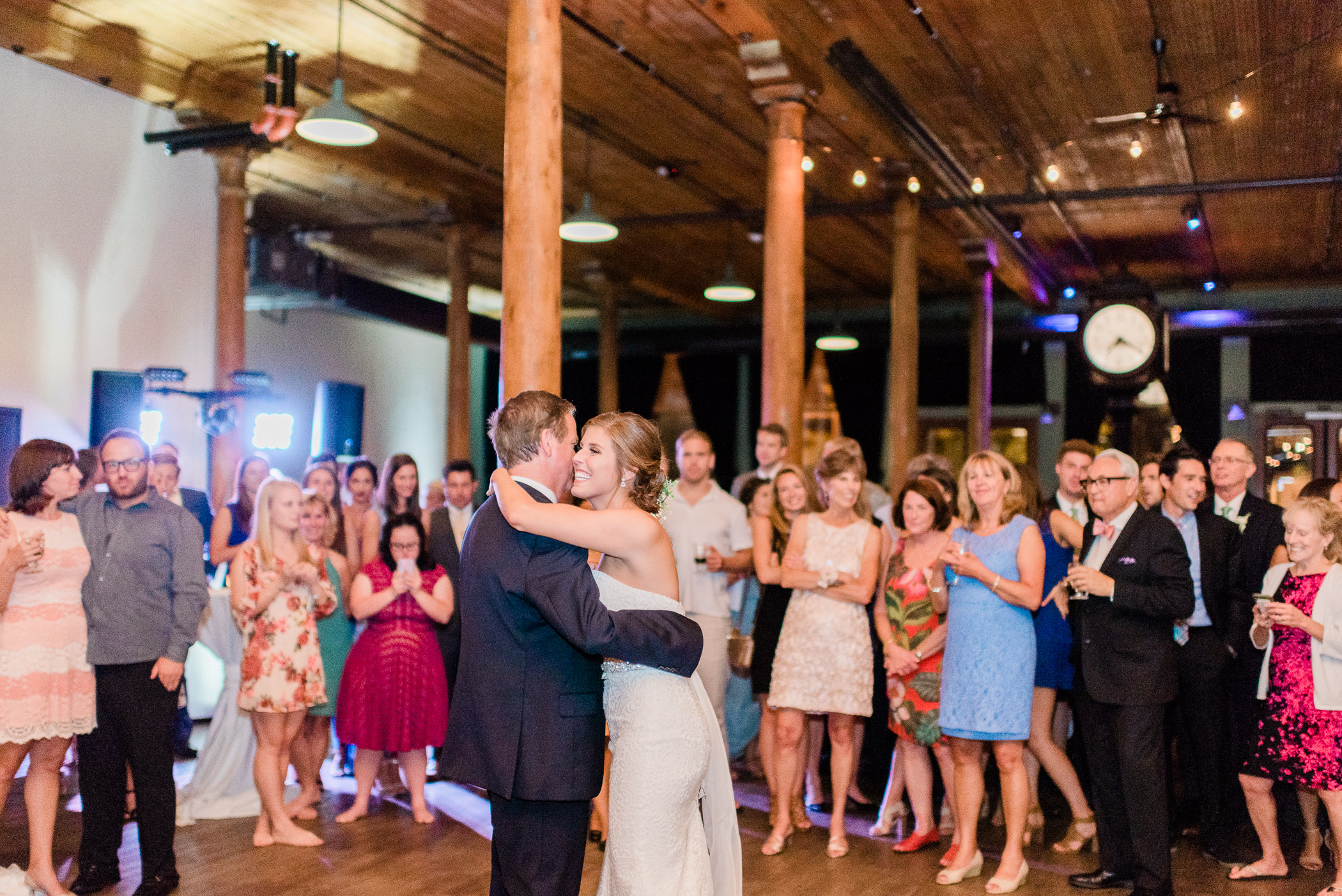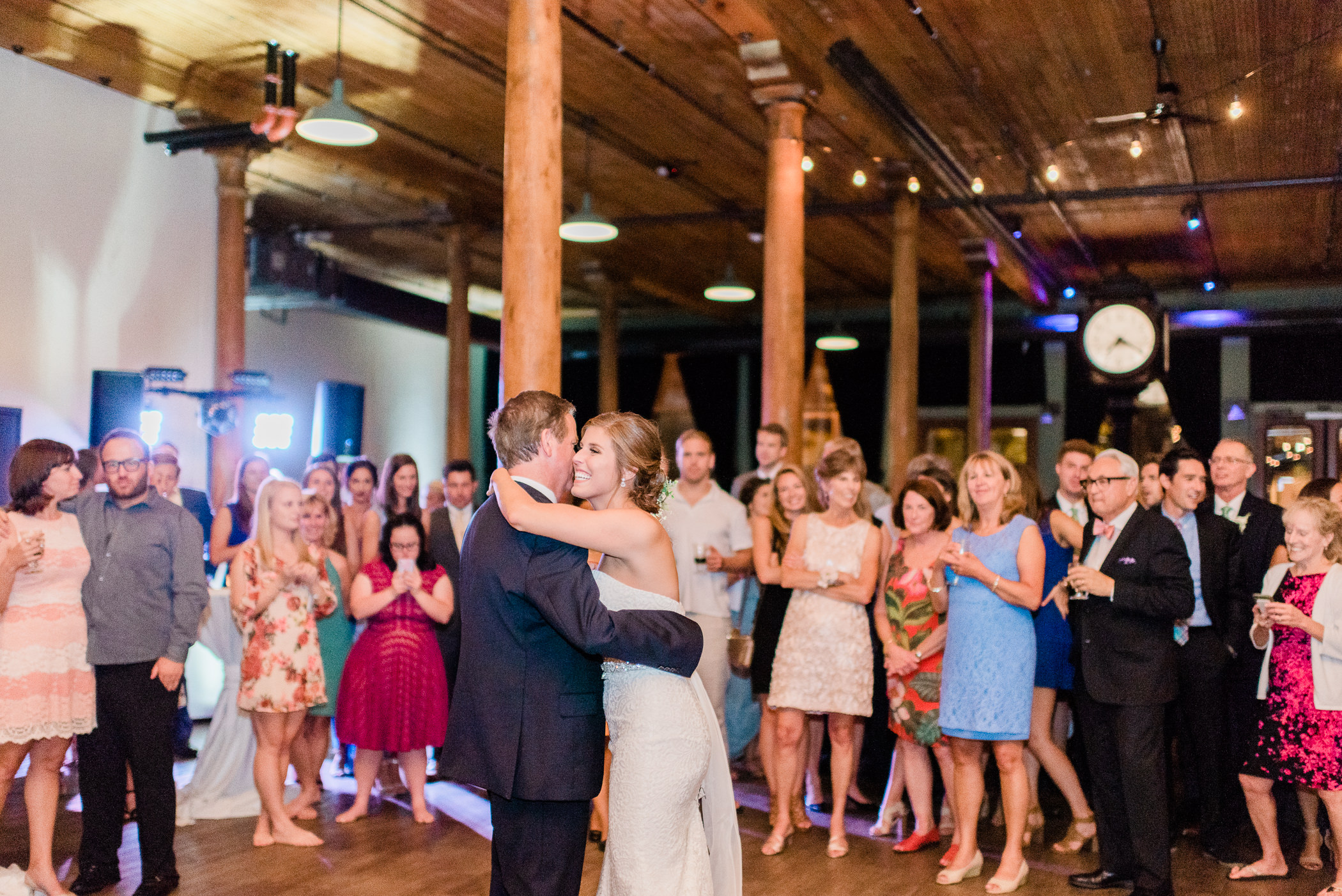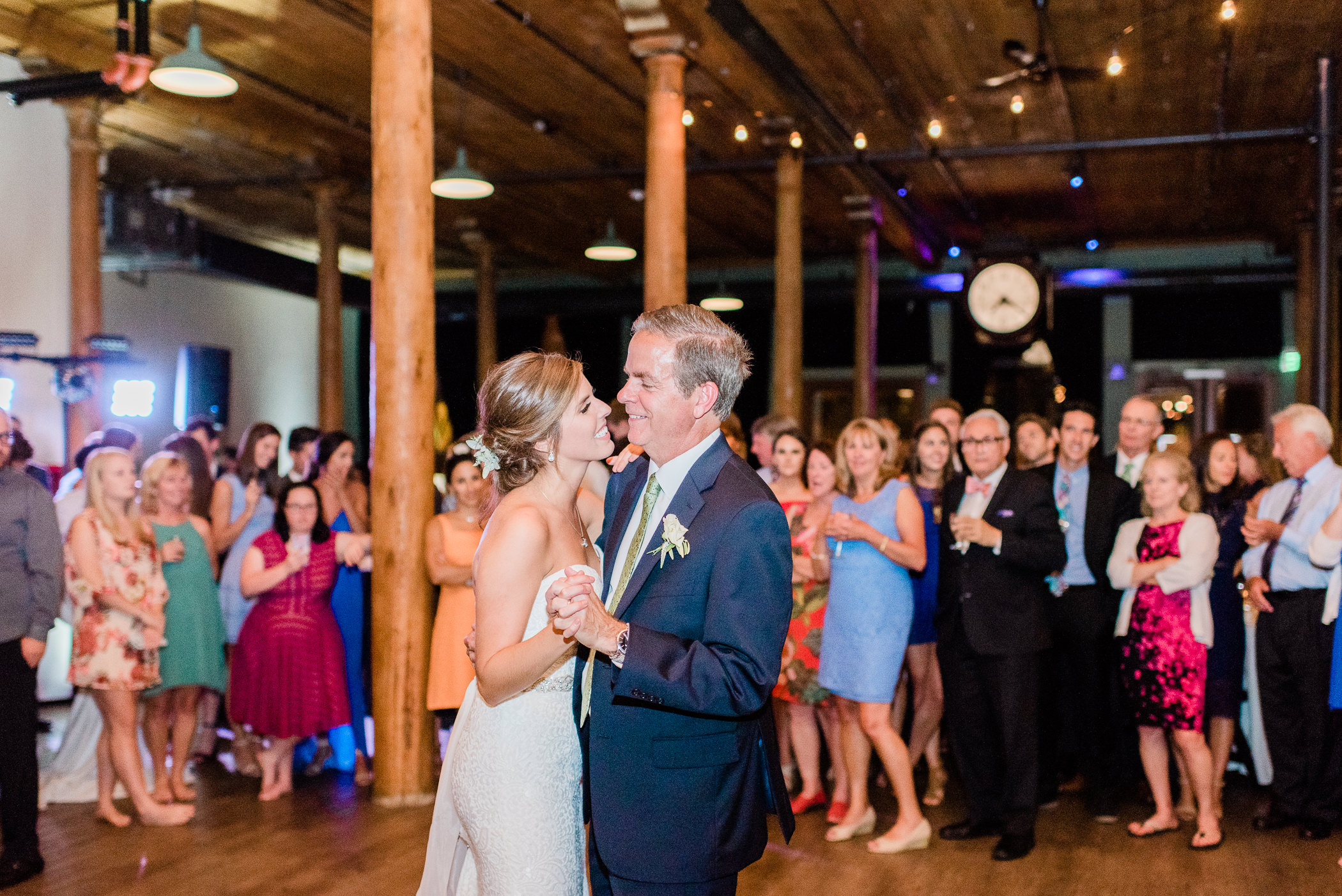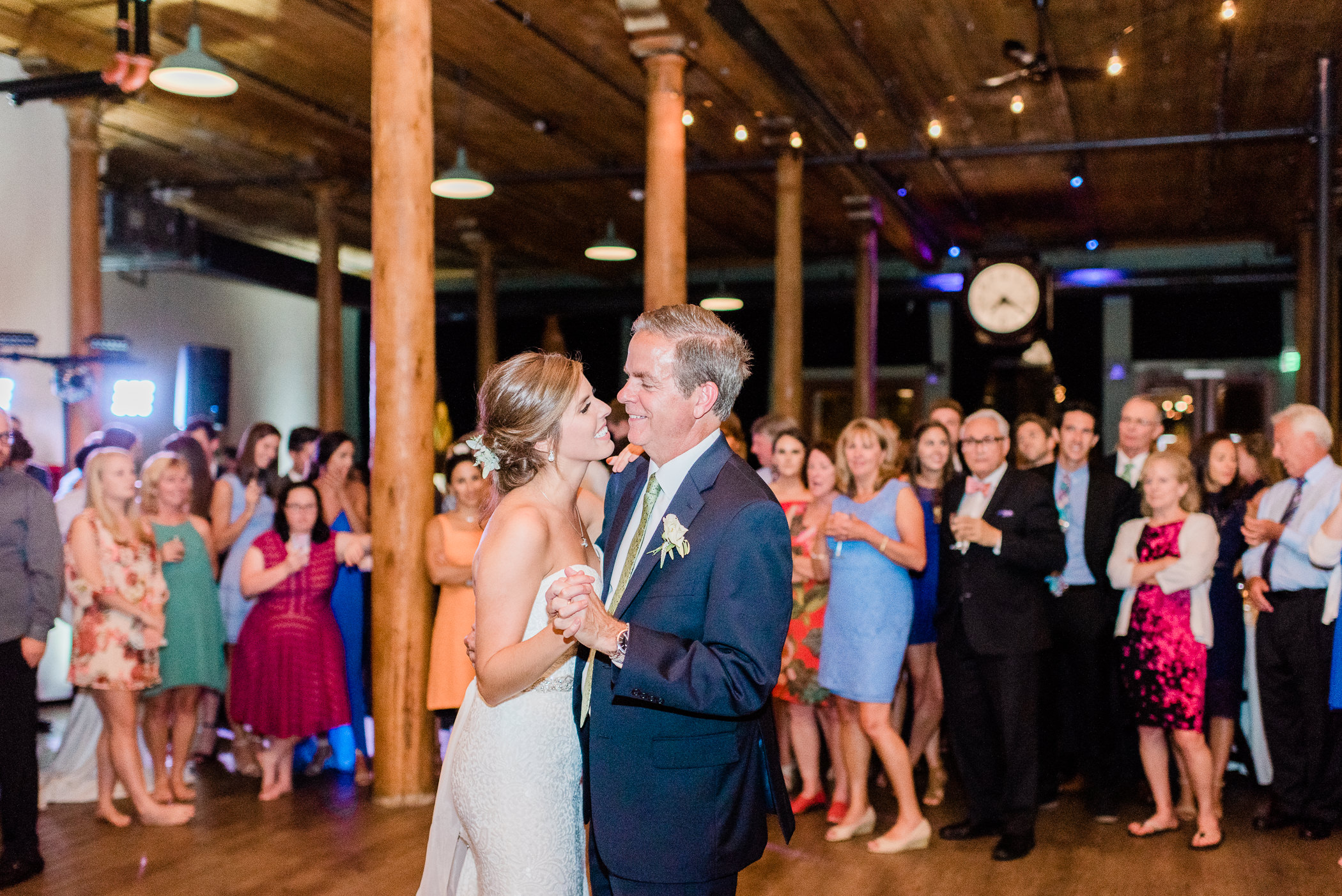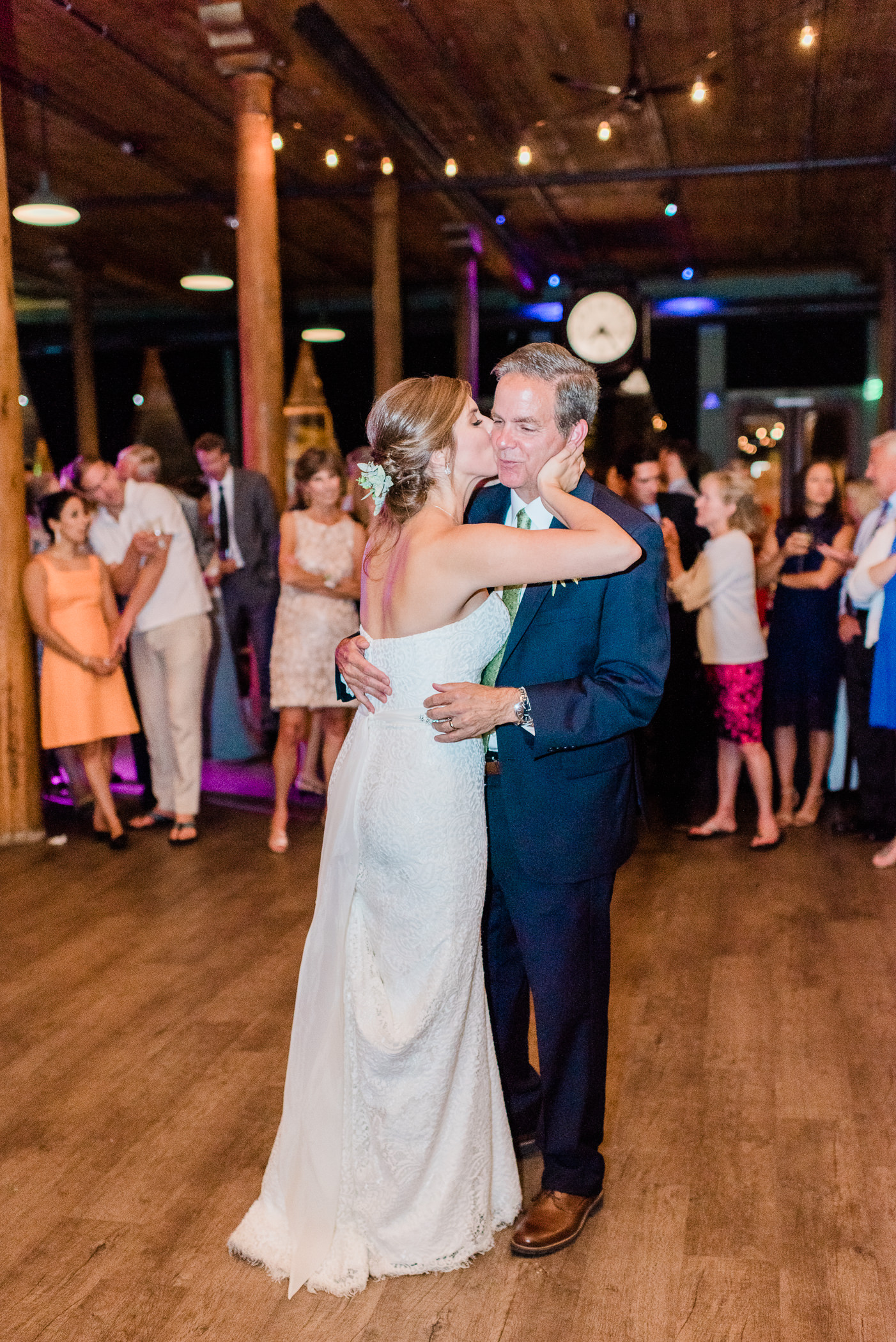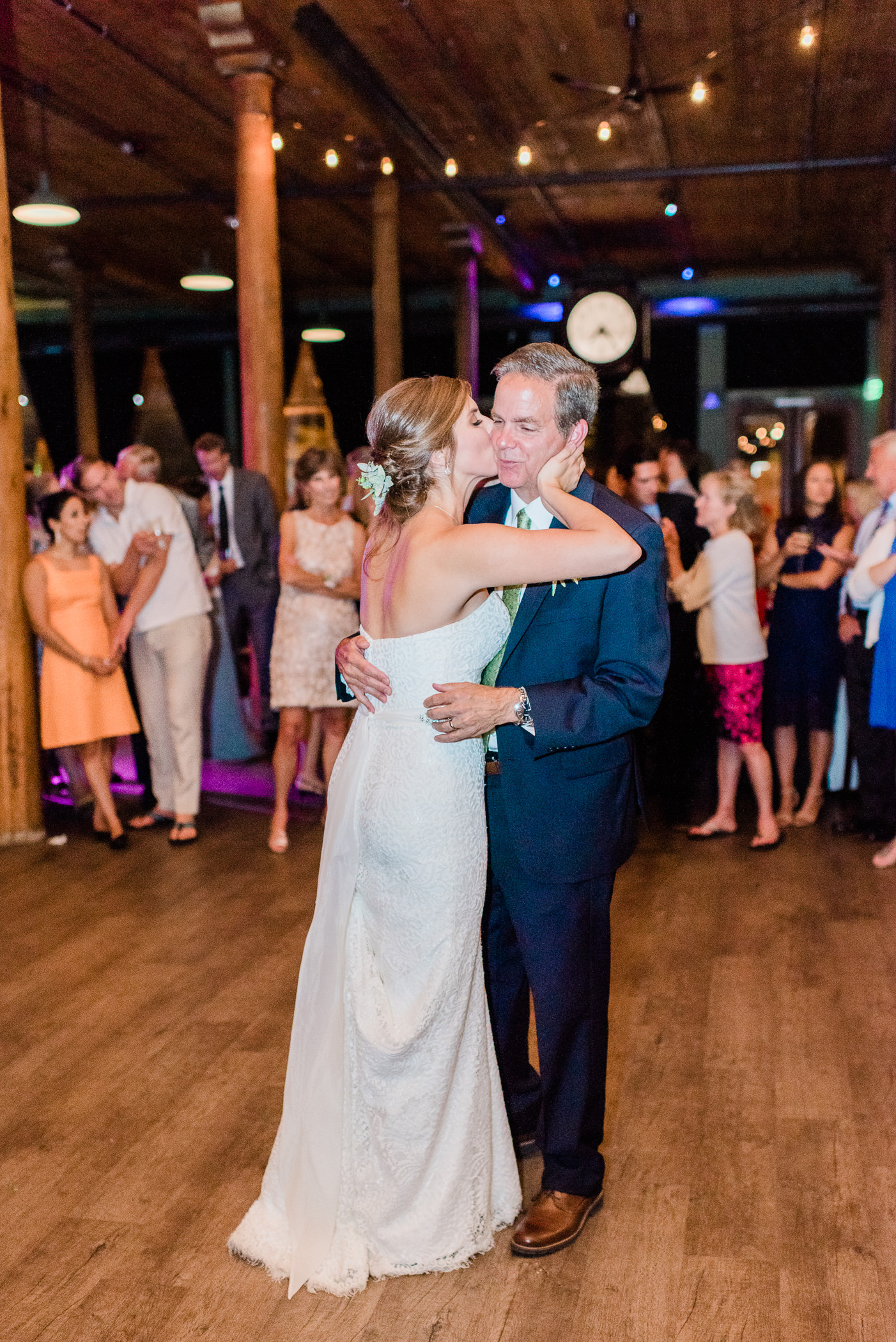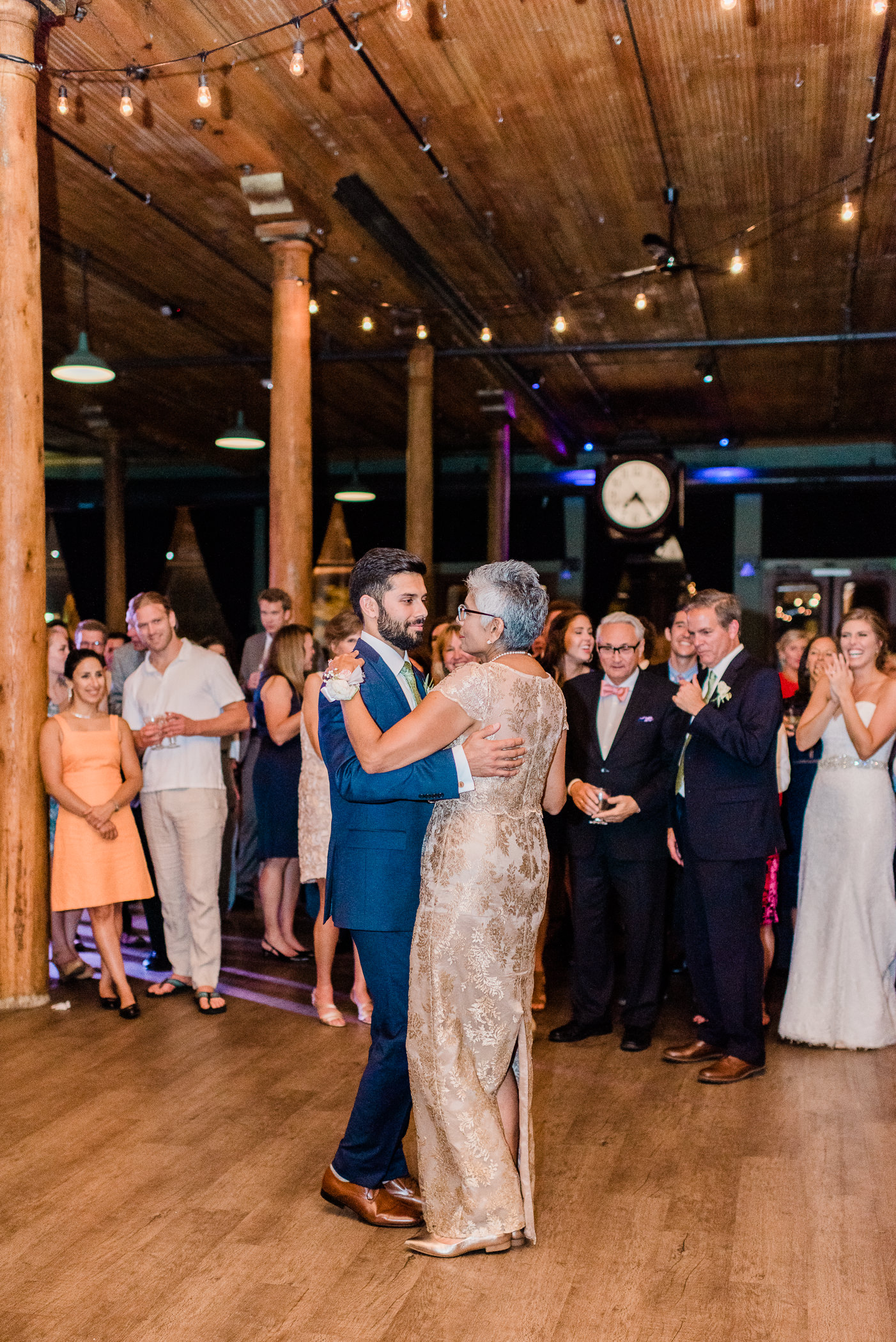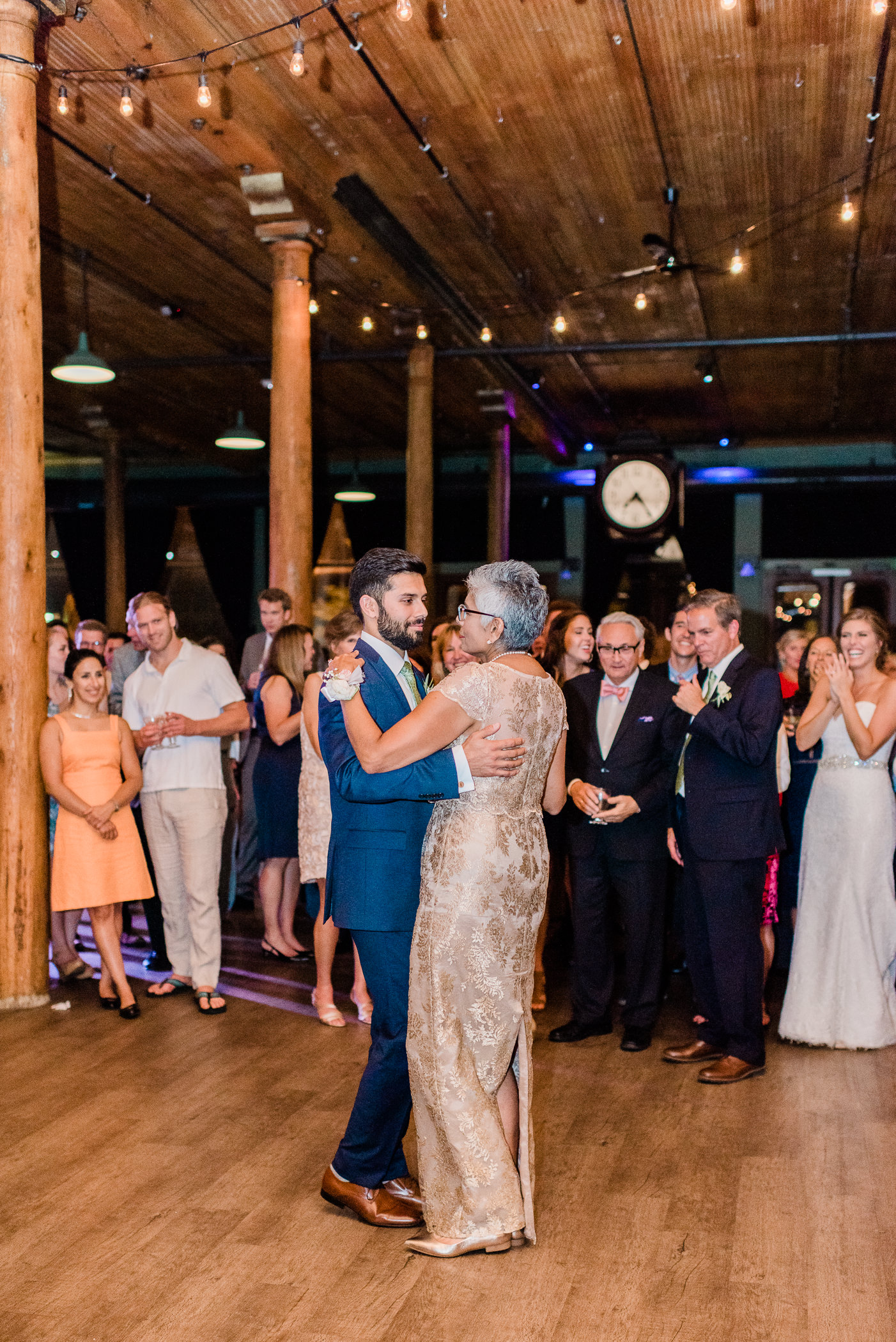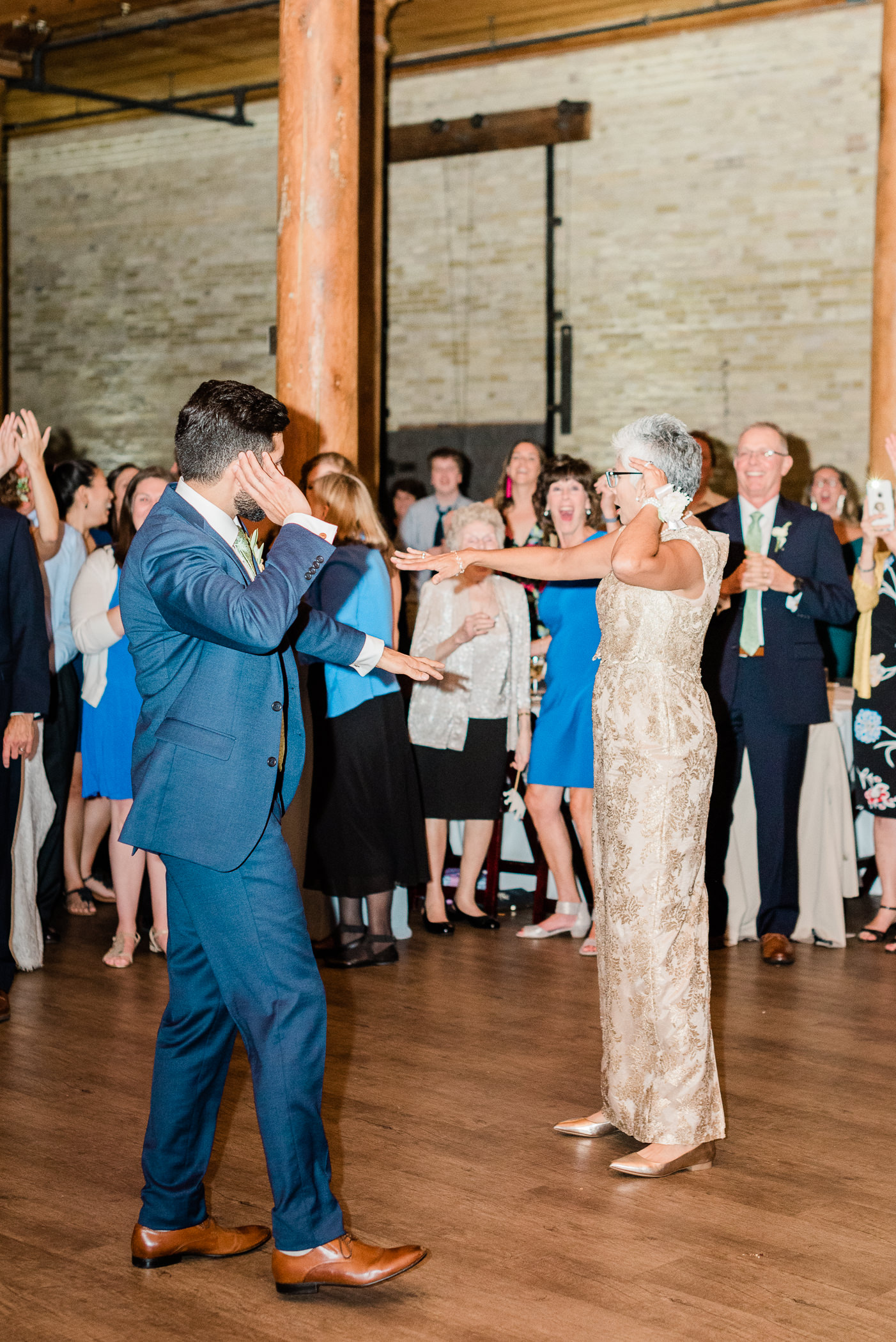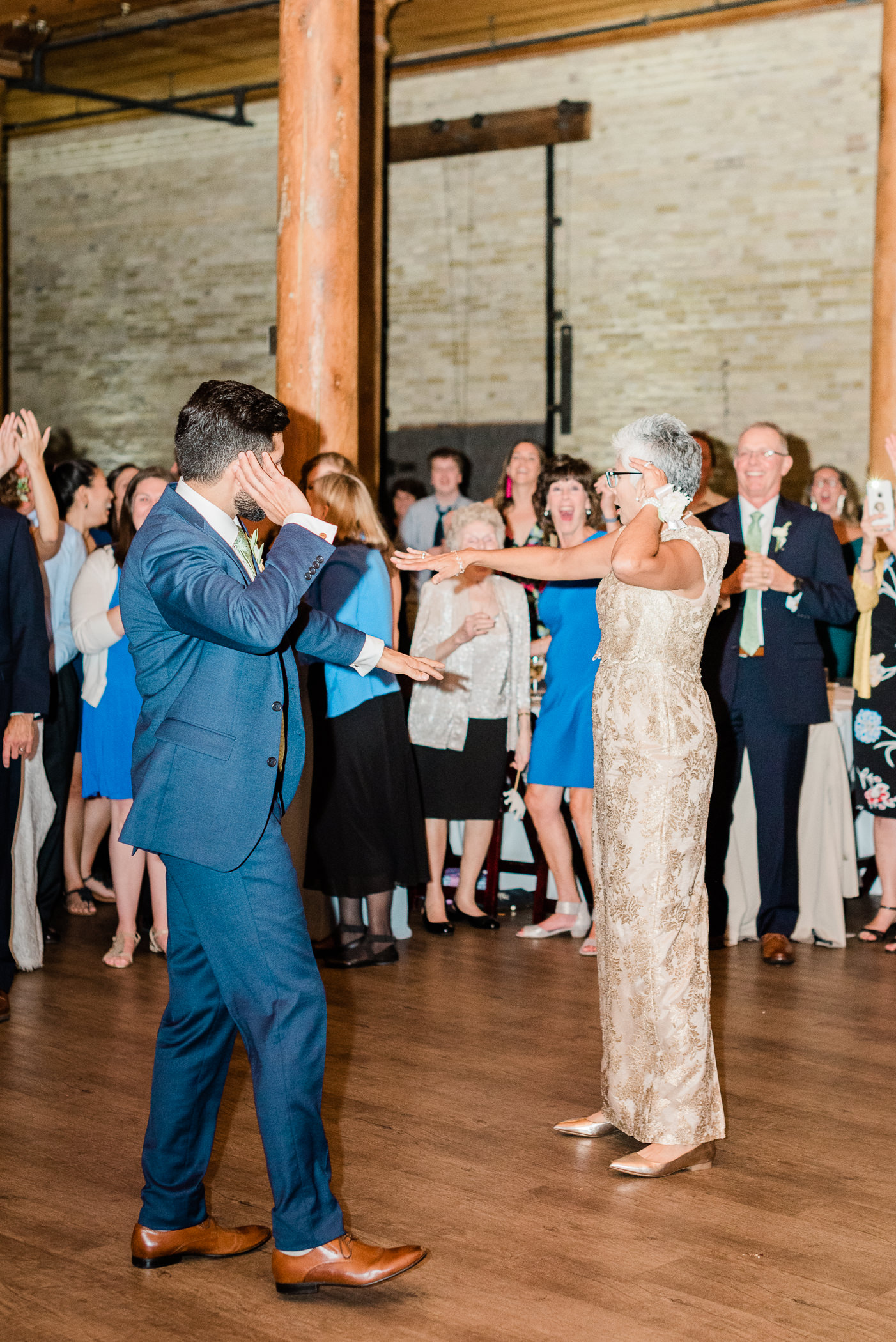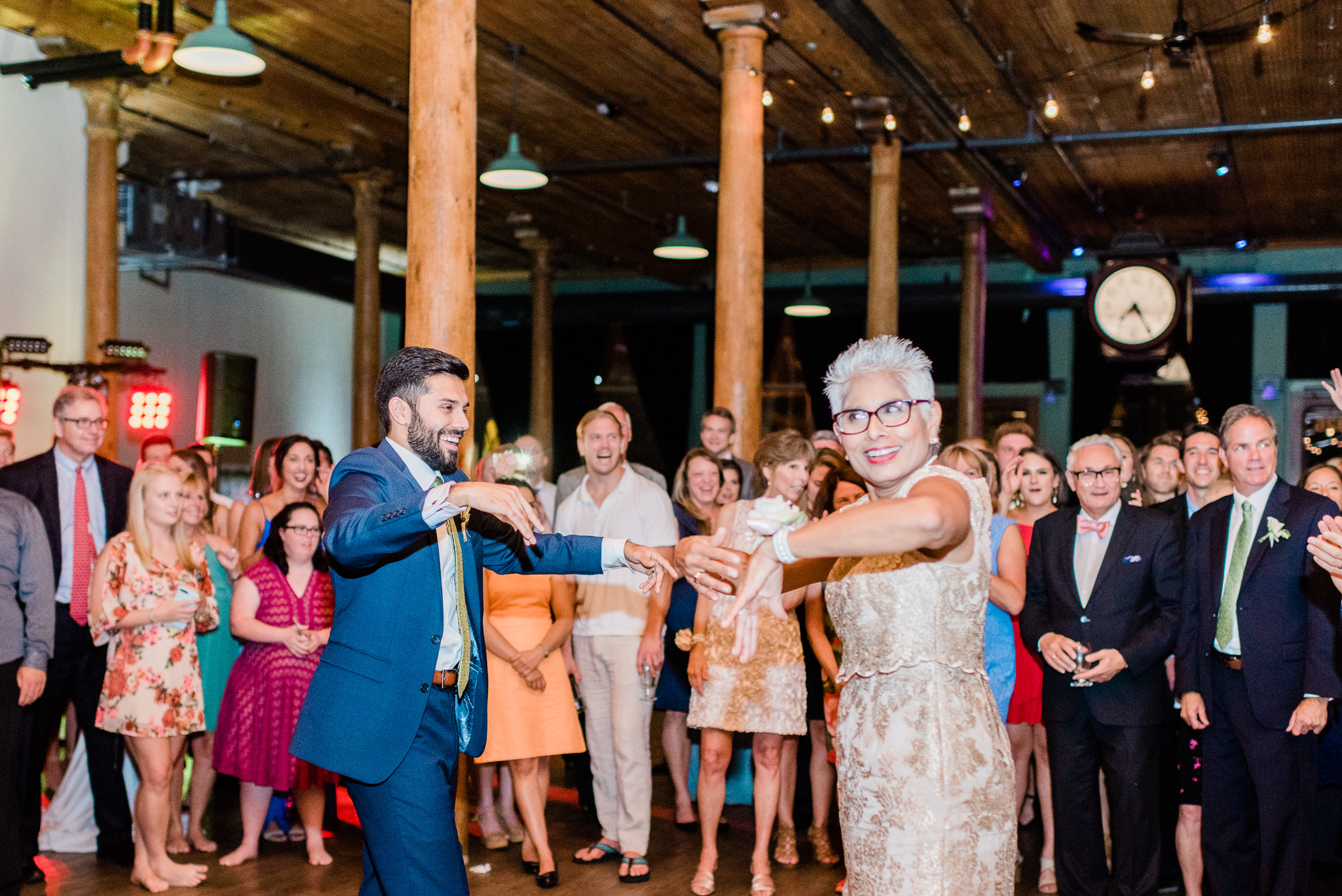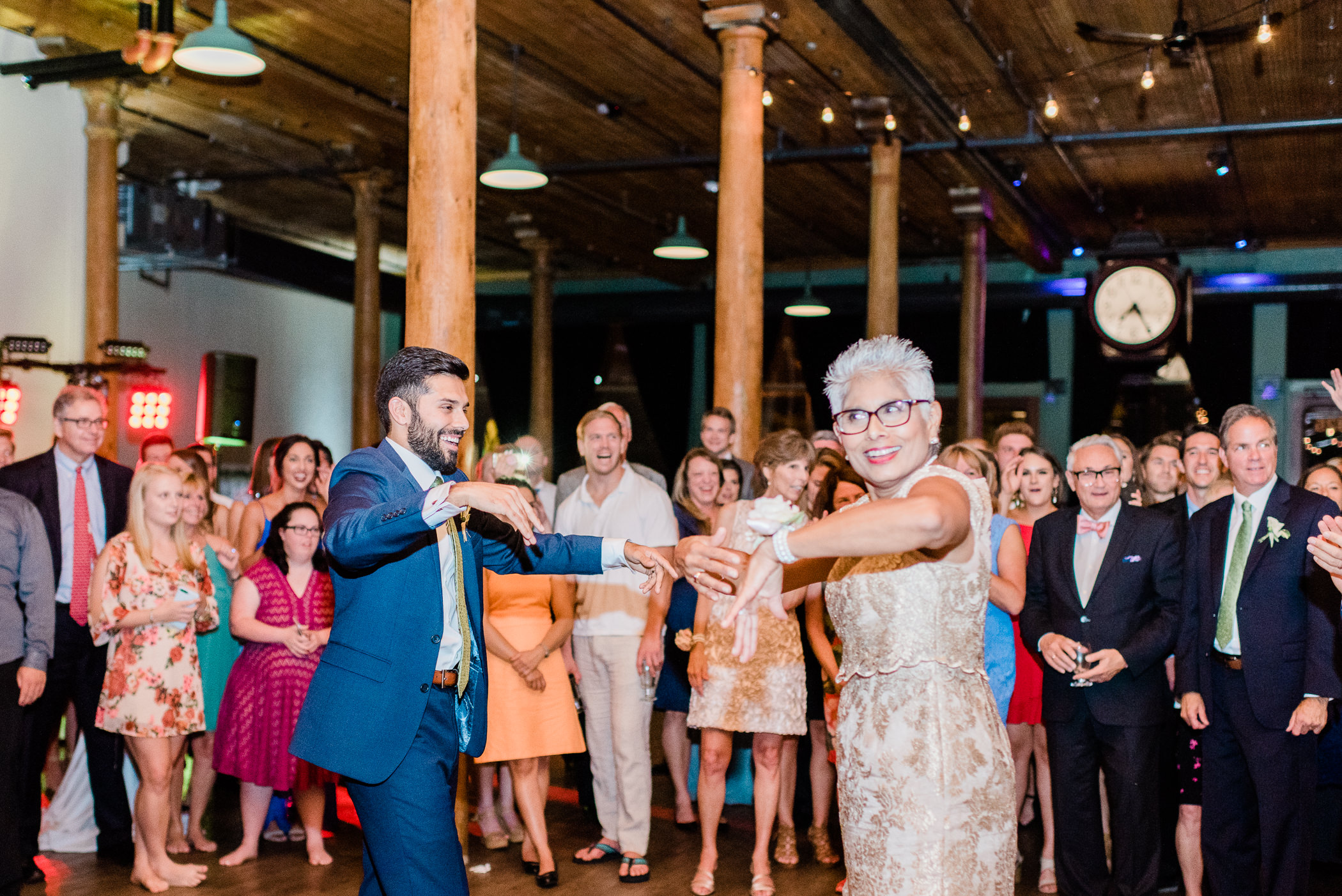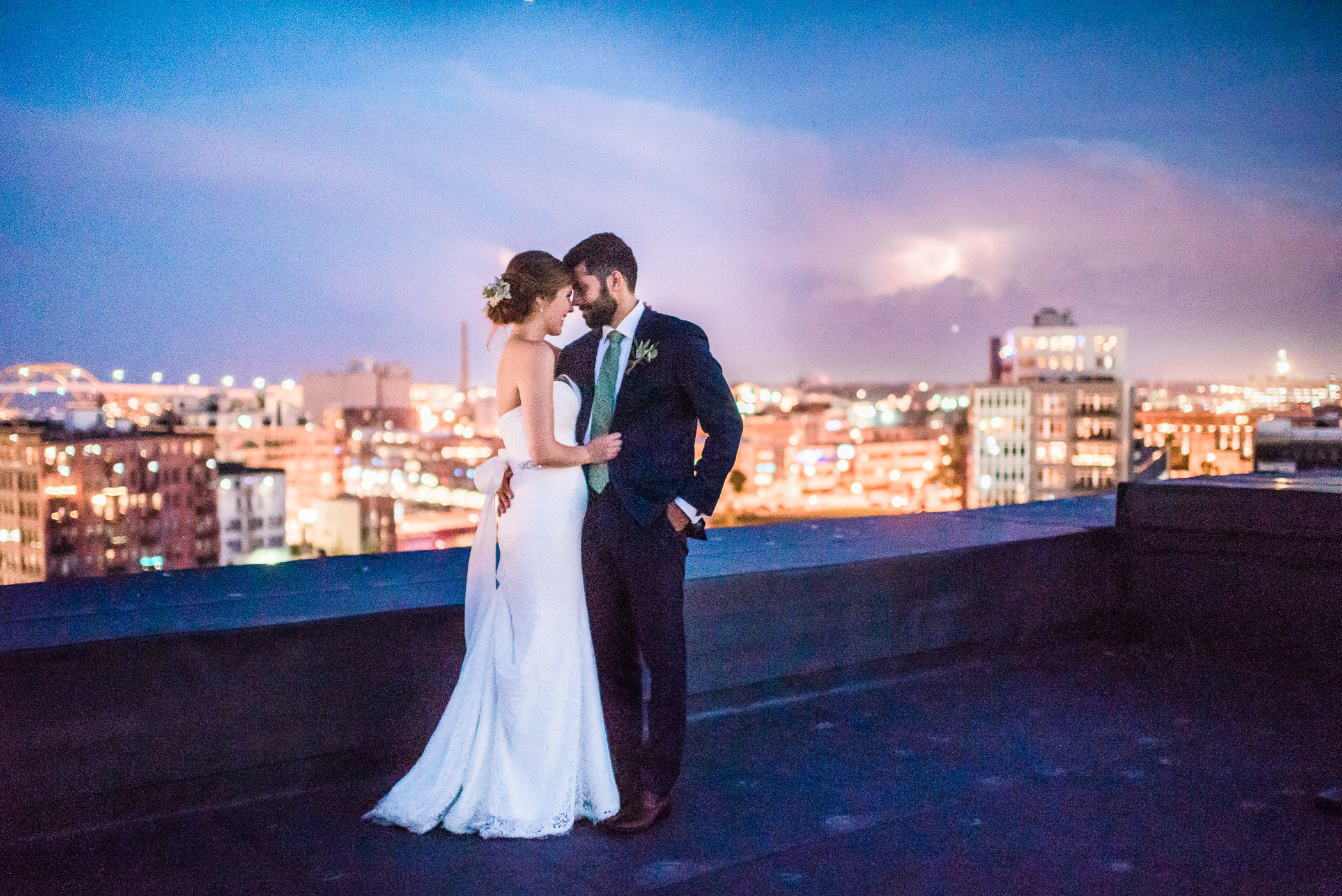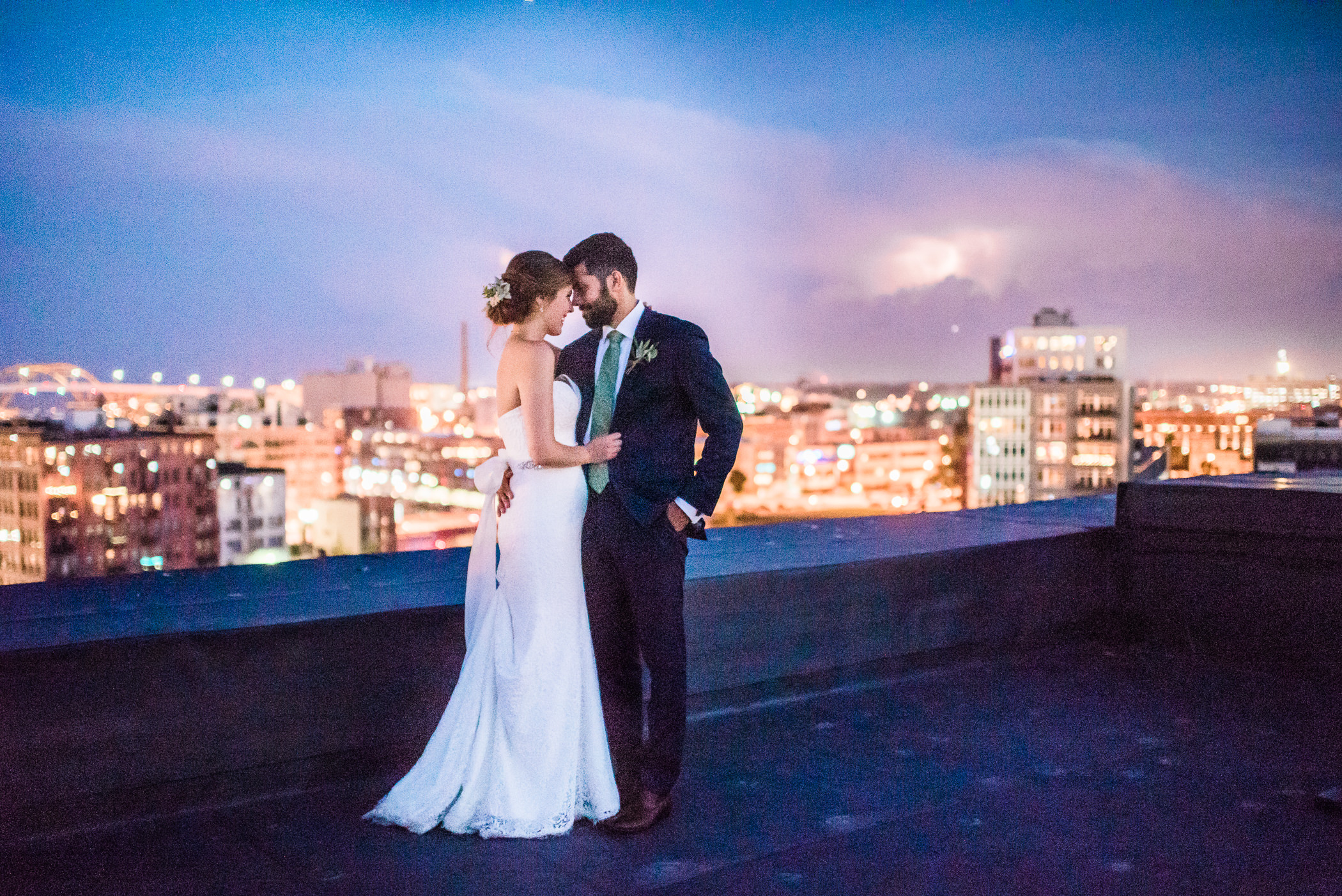 A huge shout out to all of the incredible vendors for Colleen and Danny's day!
Ceremony: Old St. Mary Parish
Reception: The Pritzlaff
Wedding Dress: Bucci's Bridal
Shoes: Franco Sarto
Veil: Blanca Veils
Bridesmaid Dresses: Miss Ruby Bridal Boutique
Groom/Groomsmen: Men's Wearhouse
Make-up/Hair Artist: Lauren Doss Raven and Blonde
Florist: Bloom Floral and Event Design
Catering: Lee John's Catering
Cake: Sam's Club
Invitations: Shellville Design
DJ: All Star Music Professional DJ Services