We spent an amazing Saturday at the Fields Reserve for Caitlin and Randy's wedding this past weekend. Their wedding day was full of so many special touches, and I love how much thought these two put into thanking everyone for being a part of their day!
Caitlin and Randy met 8 years ago, as Freshman in college at Valparaiso University in the cold of winter. They became fast friends and always kept in touch even though they went to separate schools. When they were Seniors in college, Caitlin finally reached out to Randy and told him she always had a crush on him. Randy then revealed he felt the exact same way! Three years from meeting, Randy asked Caitlin to be his girlfriend out in a paddle boat on Crystal Lake while the sun was setting.
Fast forward almost 4 years, back at Crystal Lake, Randy and Caitlin went for a walk in the woods. There was a perfectly placed piece of wood with the quote "Traditions have a special way of keeping meaningful memories in our hearts" leaning up against a tree. Caitlin thought this was a cute quote and continued to walk until Randy pushed her towards the tree. Caitlin finally began to put the pieces together and realized what was happening. Randy put her up on a tree stump (just like his dad had done for his mom 28 years ago), got down on one knee and asked Caitlin to marry him. Is this not the sweetest story?!
The first personal touch is where Caitlin and Randy were married… his parent's church, the Sugar River Methodist Church in Verona. They read each other their vows and I am pretty sure there wasn't a dry eye in the room. Caitlin wore her Mother's veil during the ceremony, and her bouquet (which she made herself out of purchased wood flowers) was wrapped in the sleeve from her Mother's wedding gown. On her wrist, her Grandmother's bracelet. I love when personal touches like these are incorporated into wedding days!
After the ceremony, everyone headed to the Fields Reserve to have one amazing celebration. They wanted their reception to be laid back and fun, so they crafted several lawn games for cocktail hour and put together a flash mob with their wedding party for after the first dances. So fun! Caitlin and Randy also baked all of the deserts for their wedding day as well! These two have so many talents.
To say their day was one of the happiest we have experience is an understatement. I love how Caitlin and Randy created a video to personally thank each and every wedding party member, as well as their family. LOVE this personal touch and it goes a long way to say how truly amazing these two are!
We could not be more thankful to have captured this beautiful day!
Image quality reduced for faster web viewing.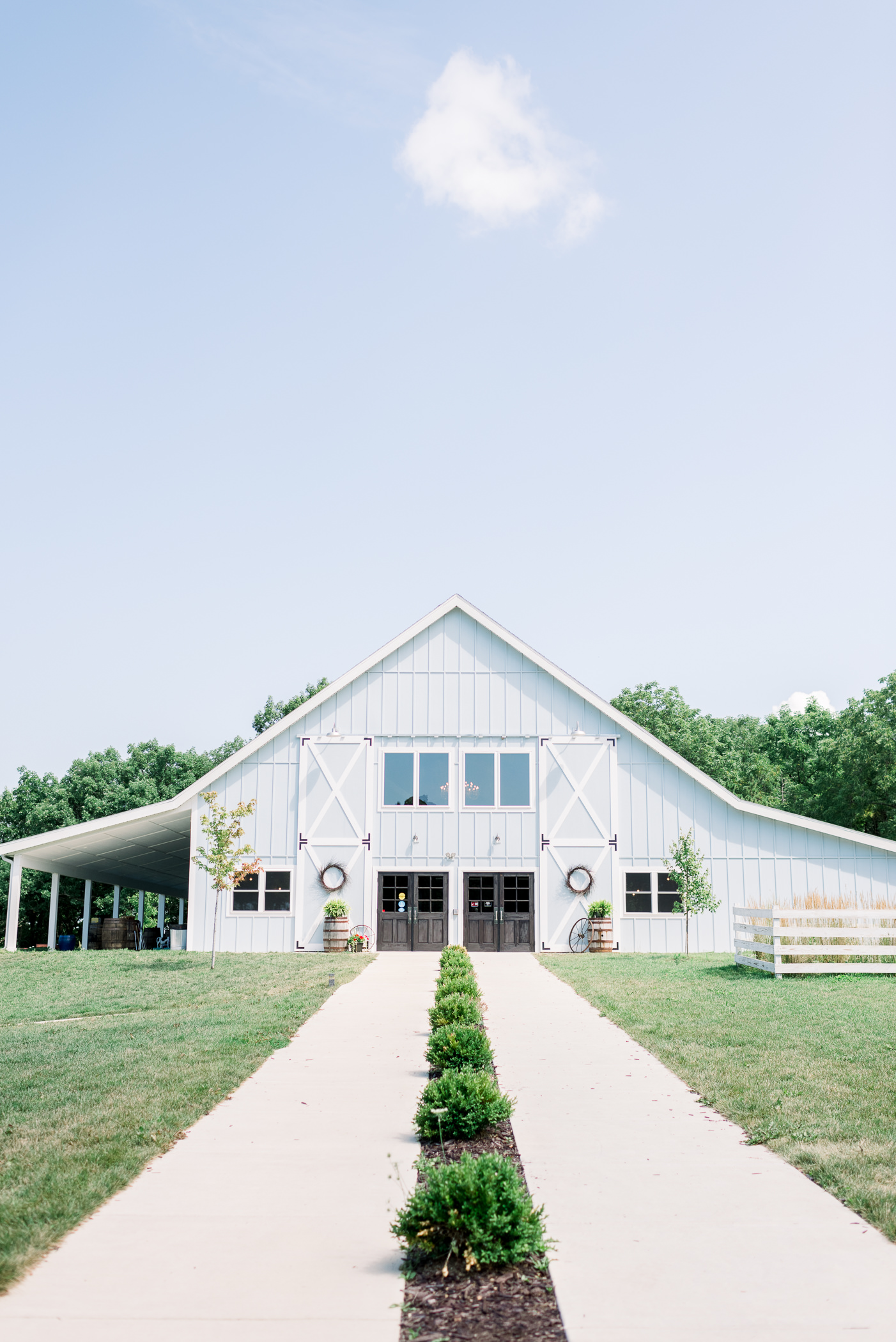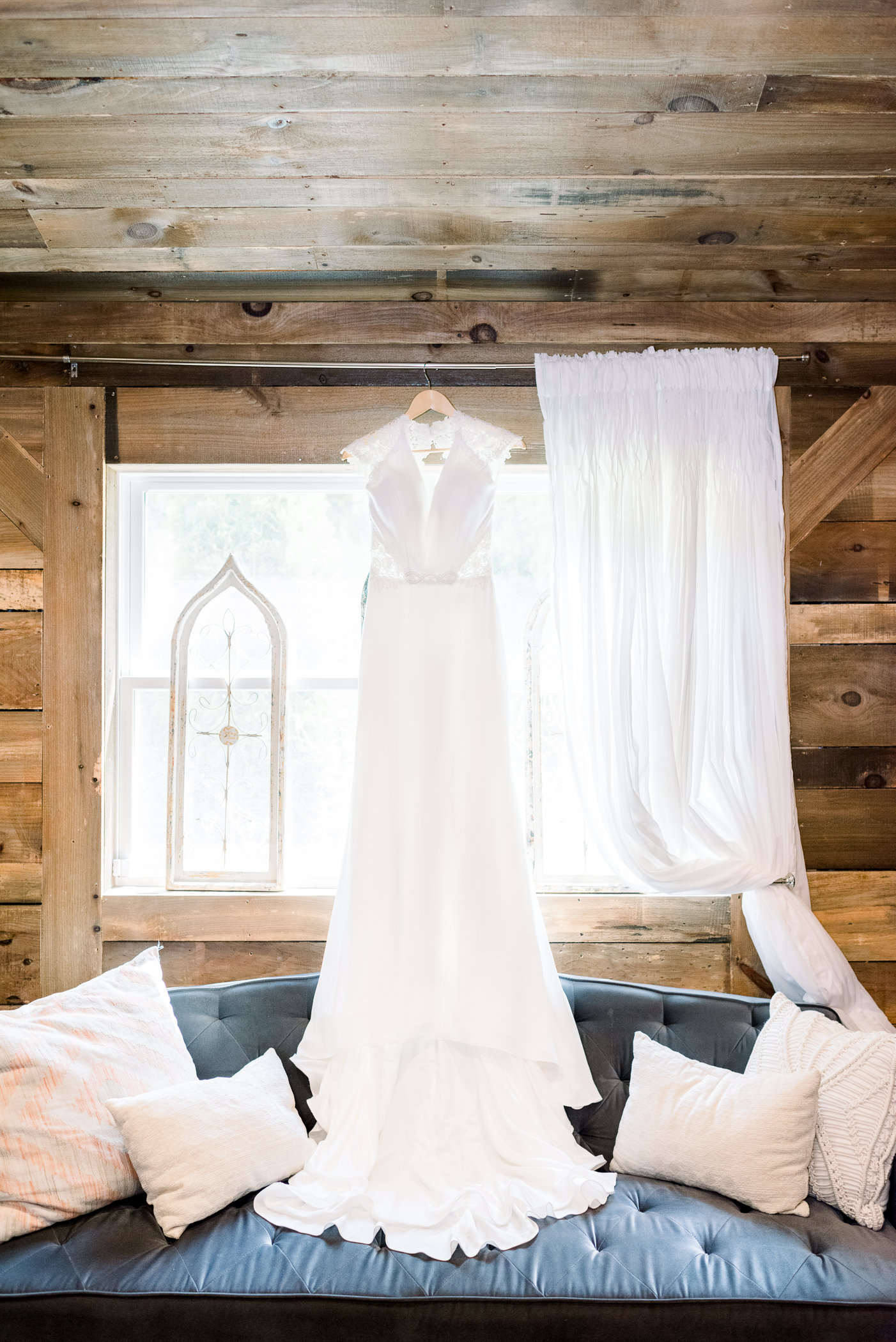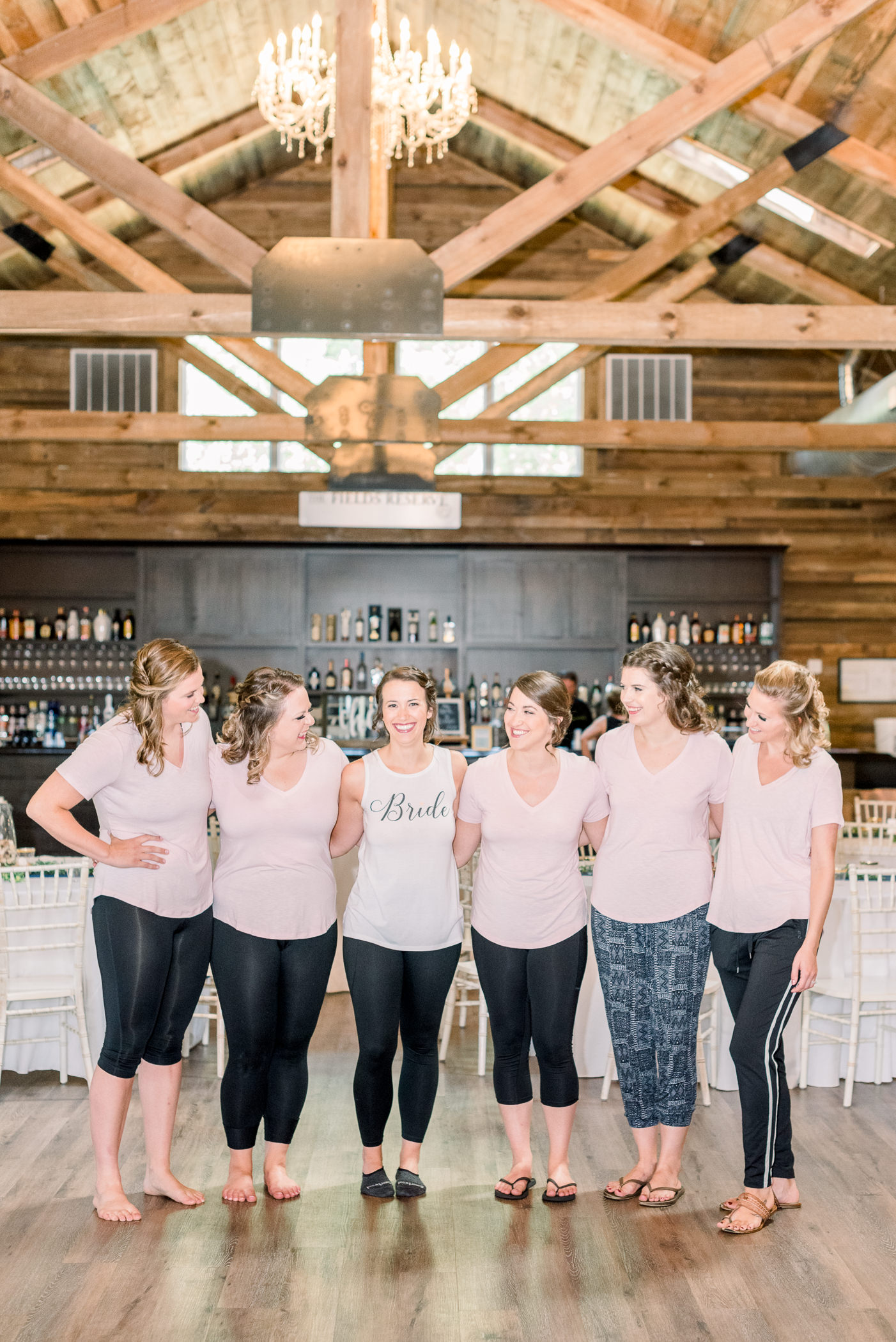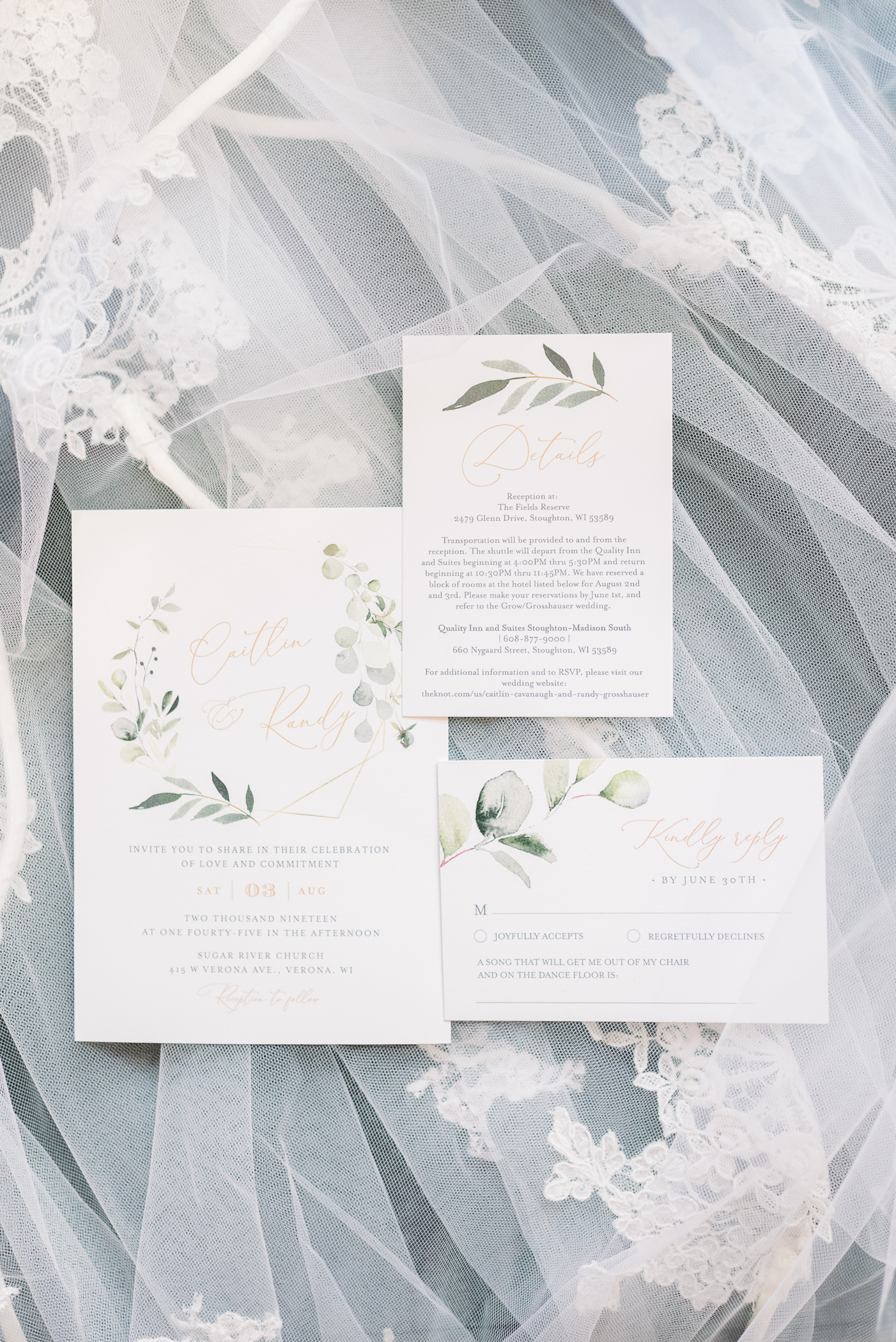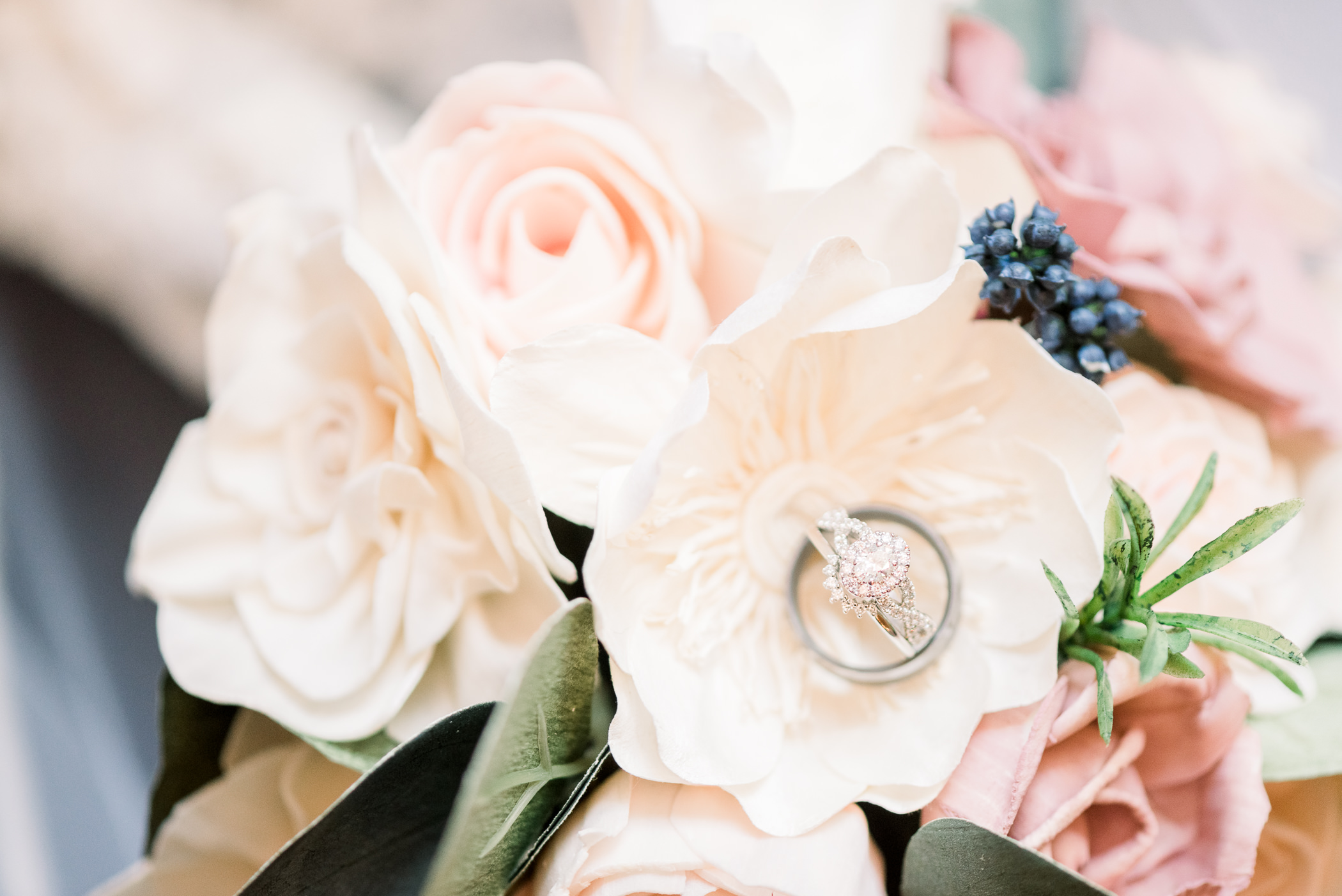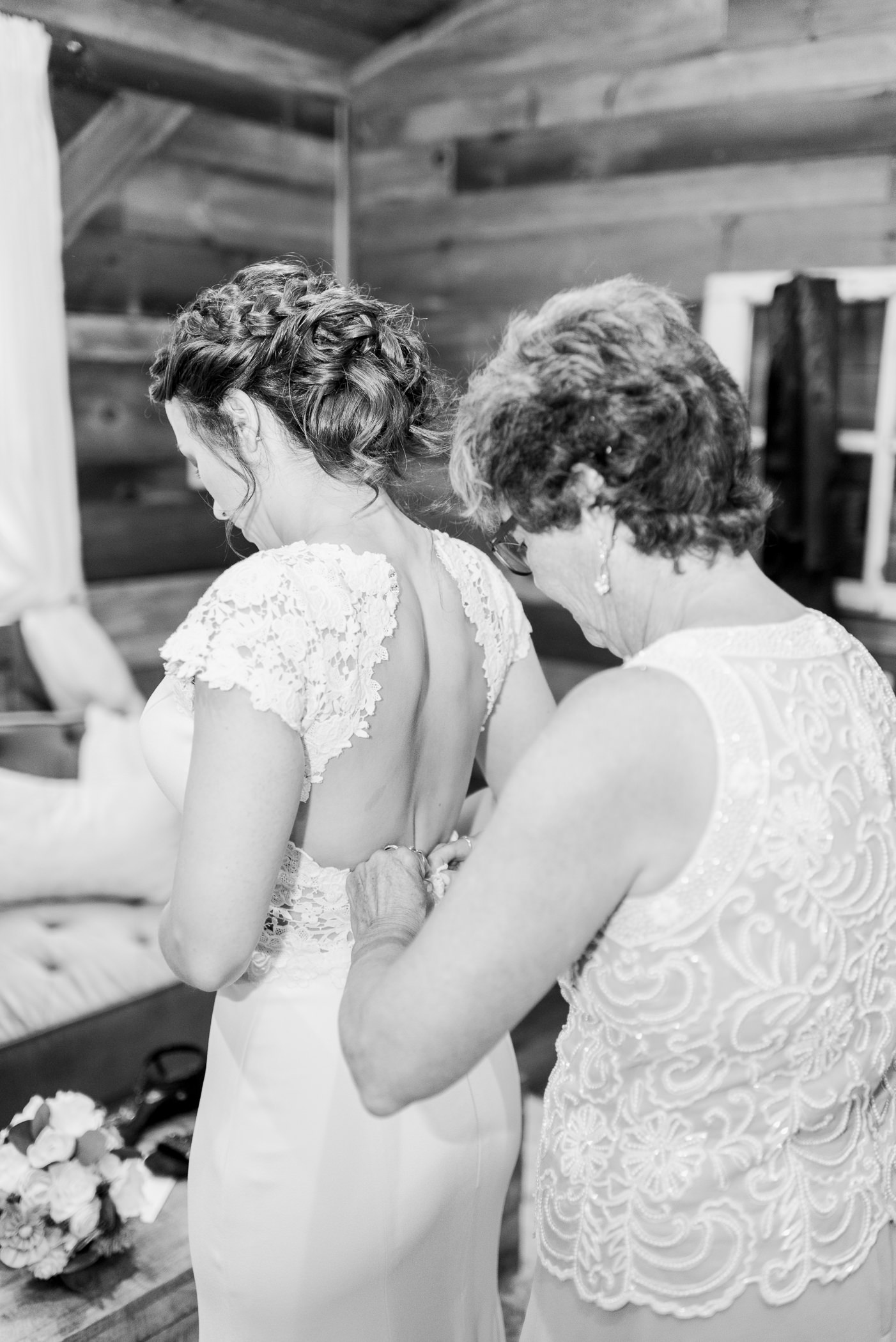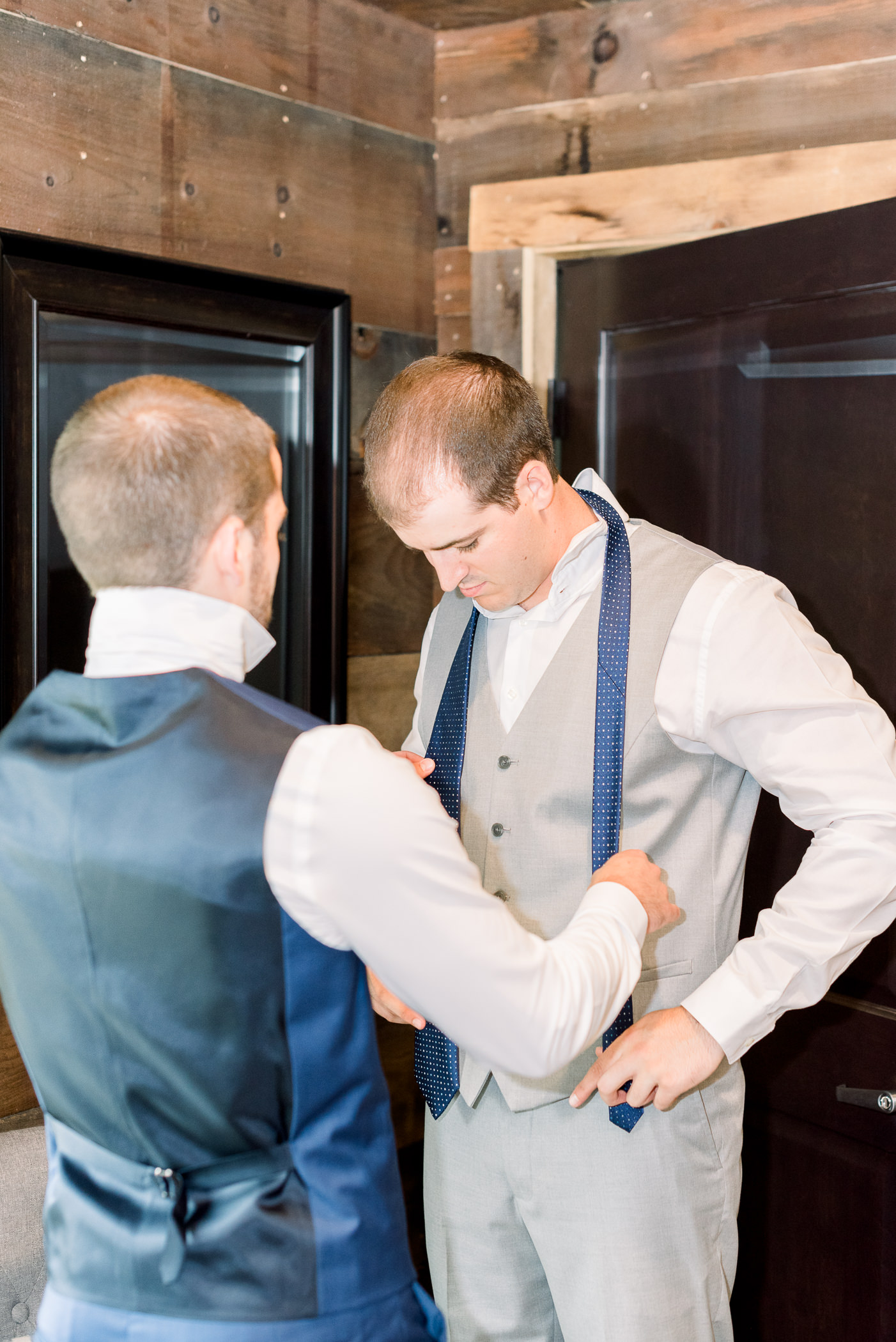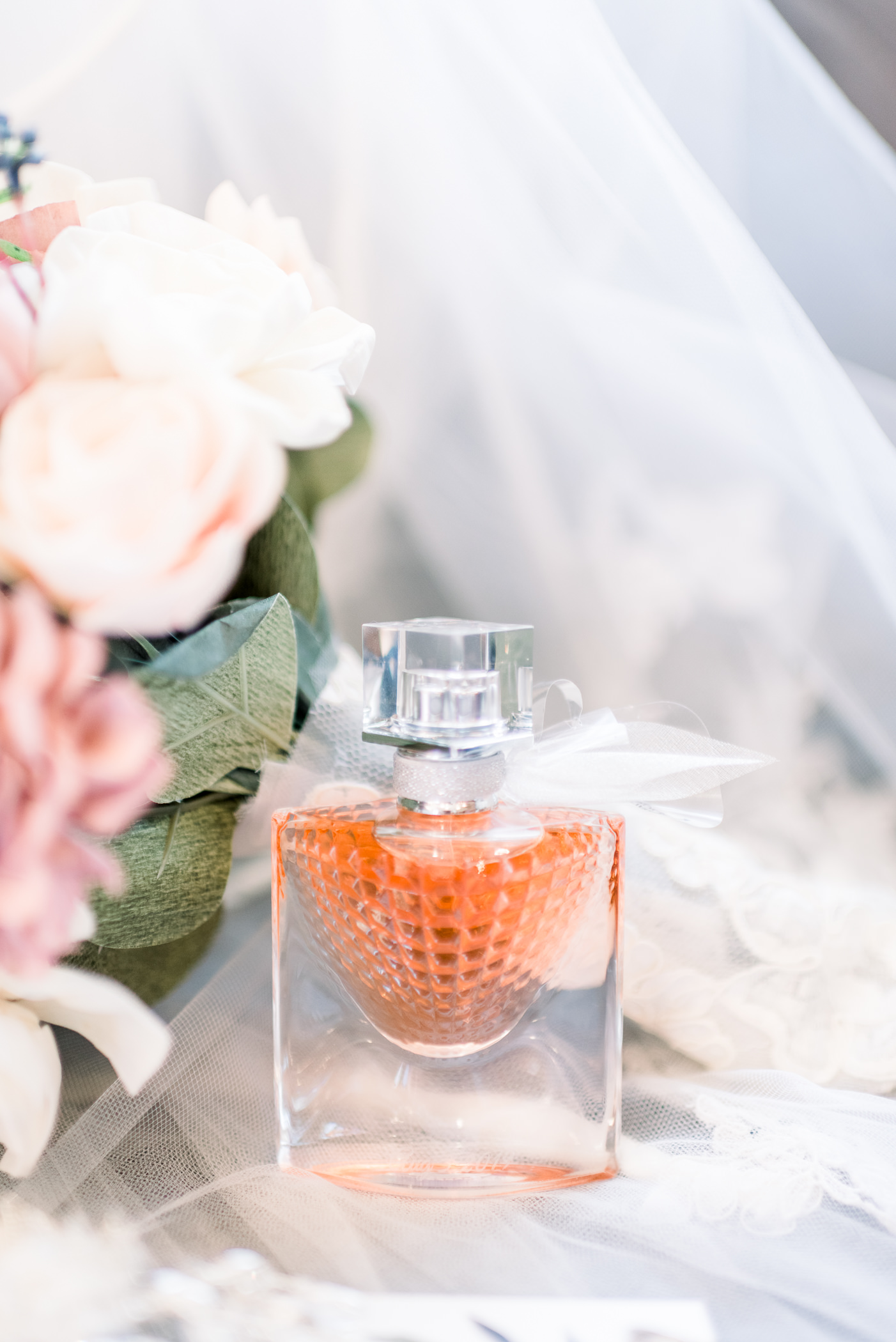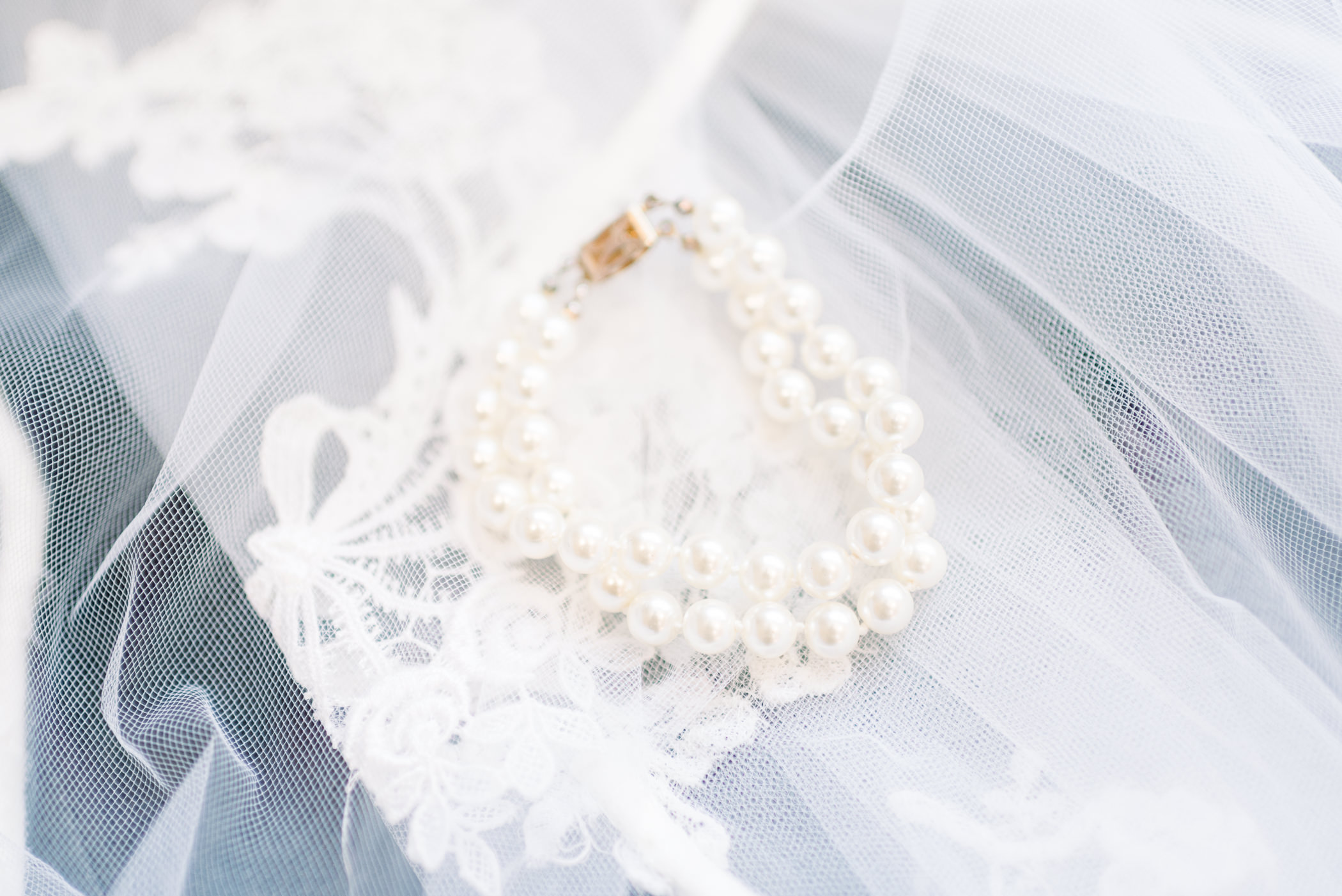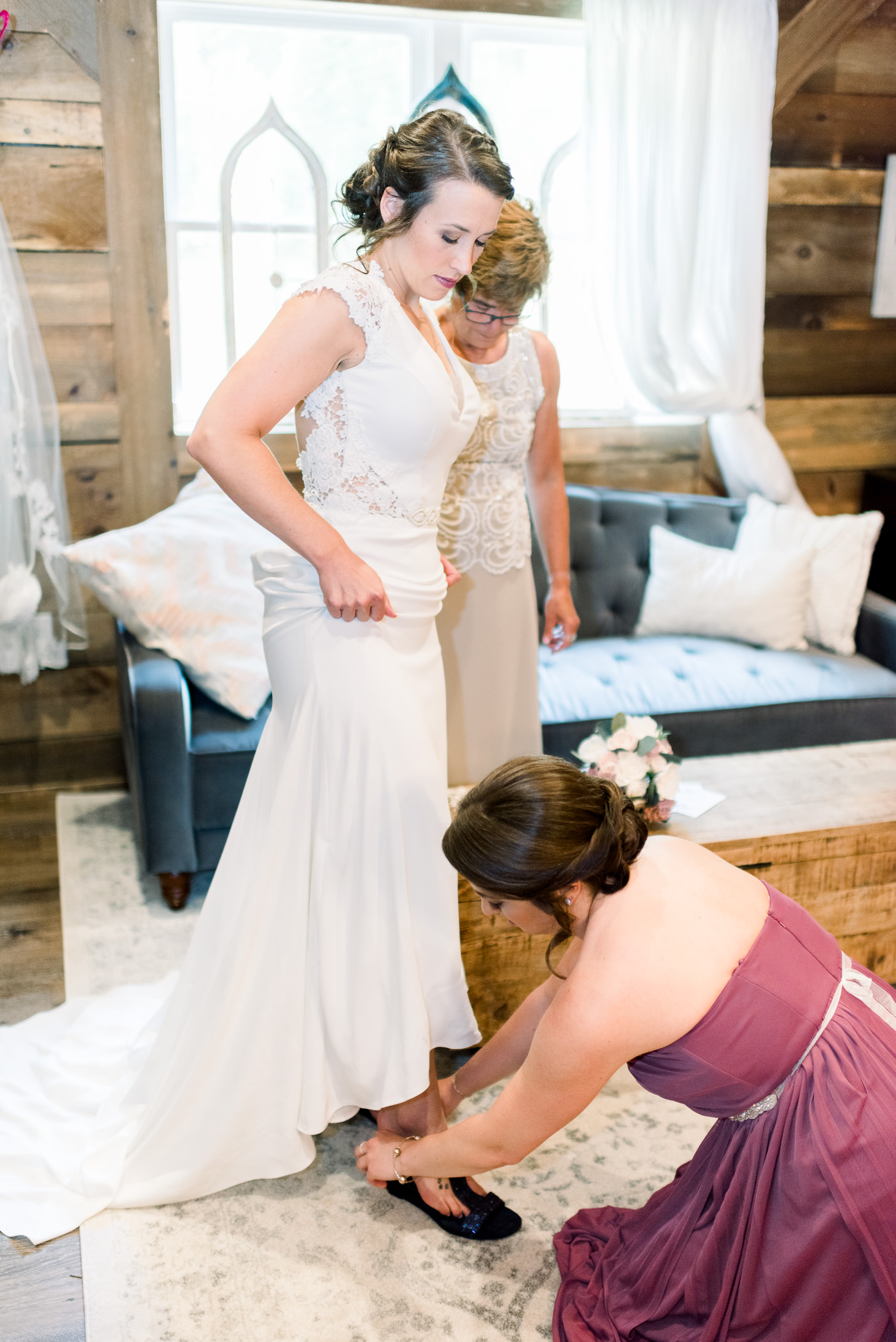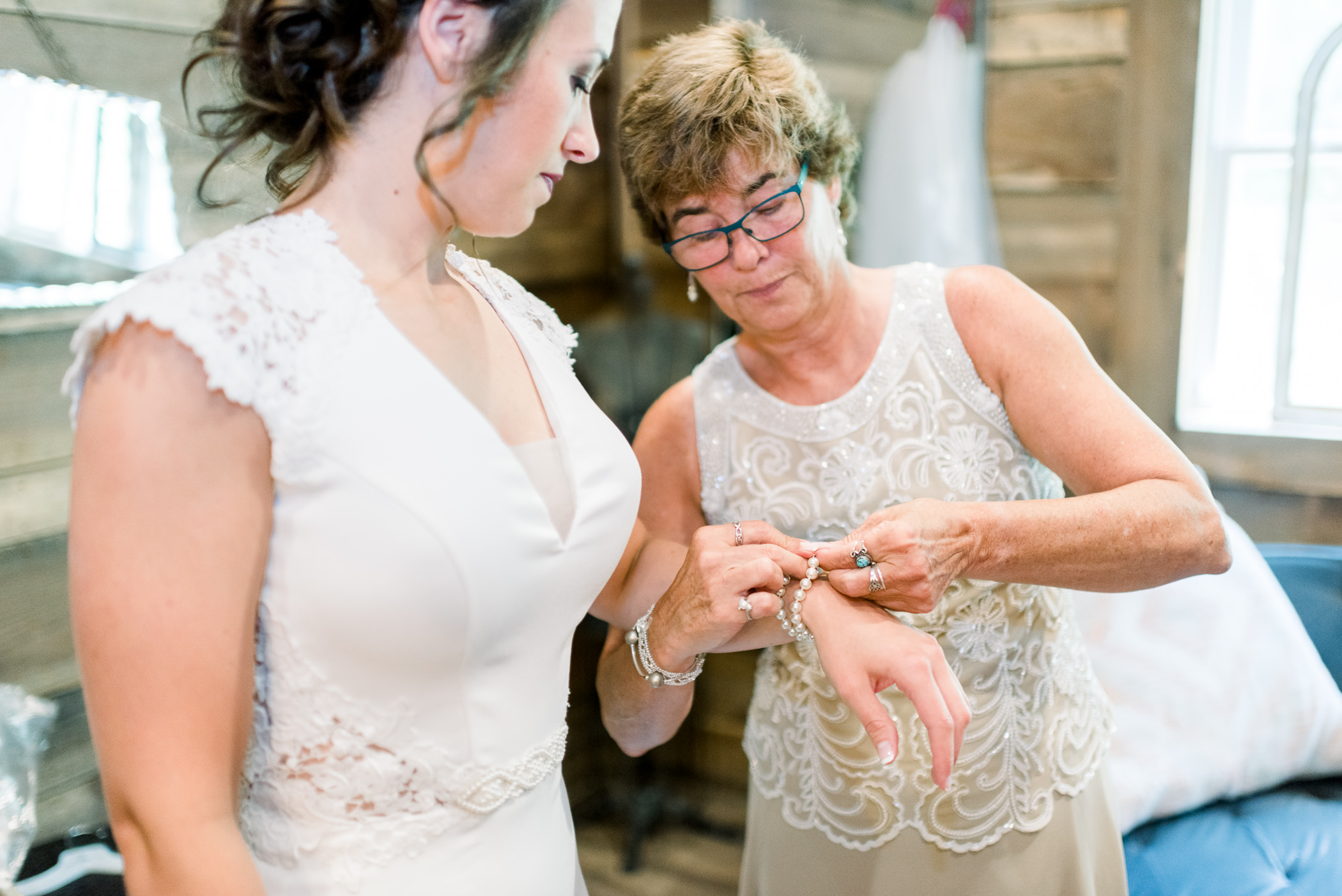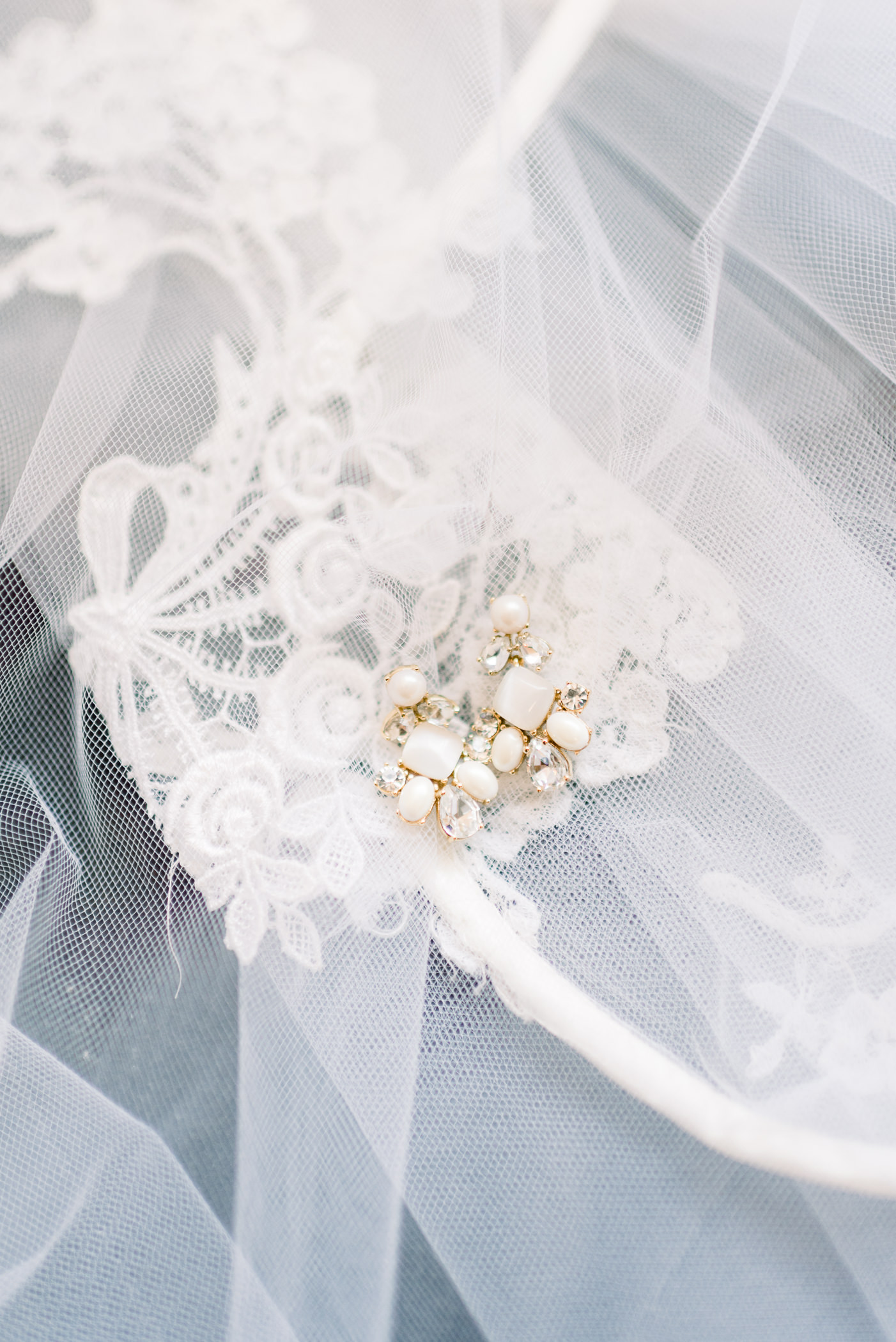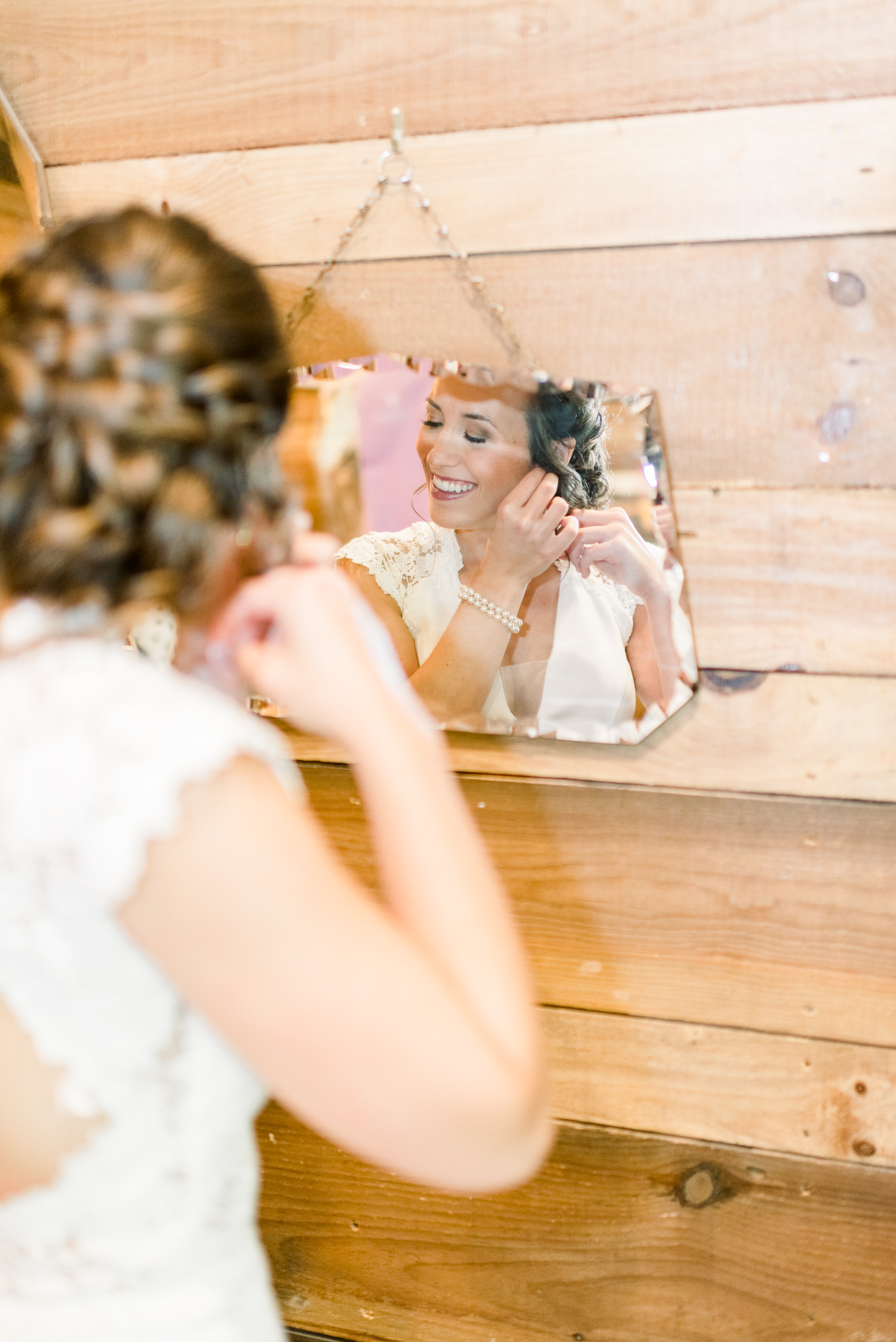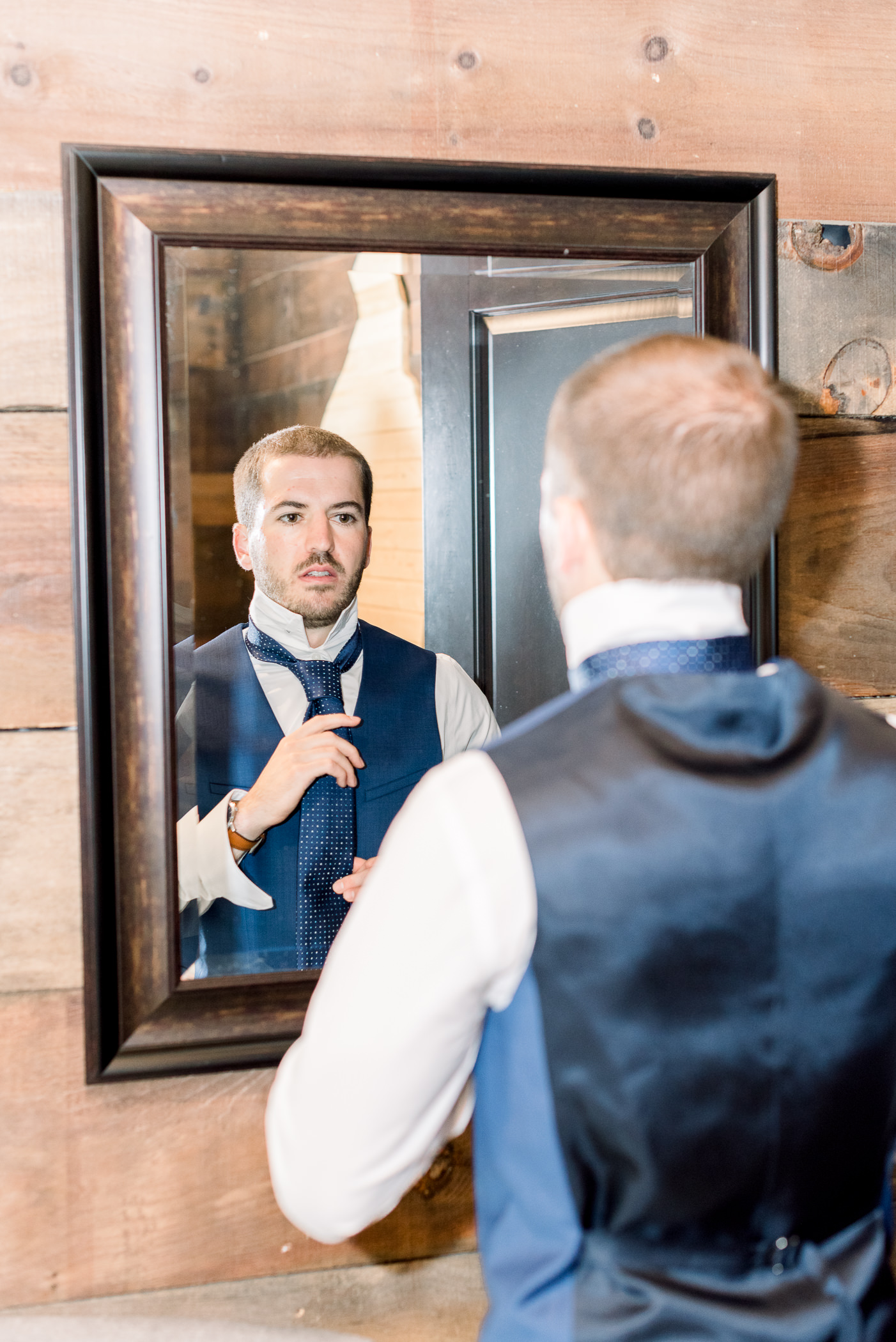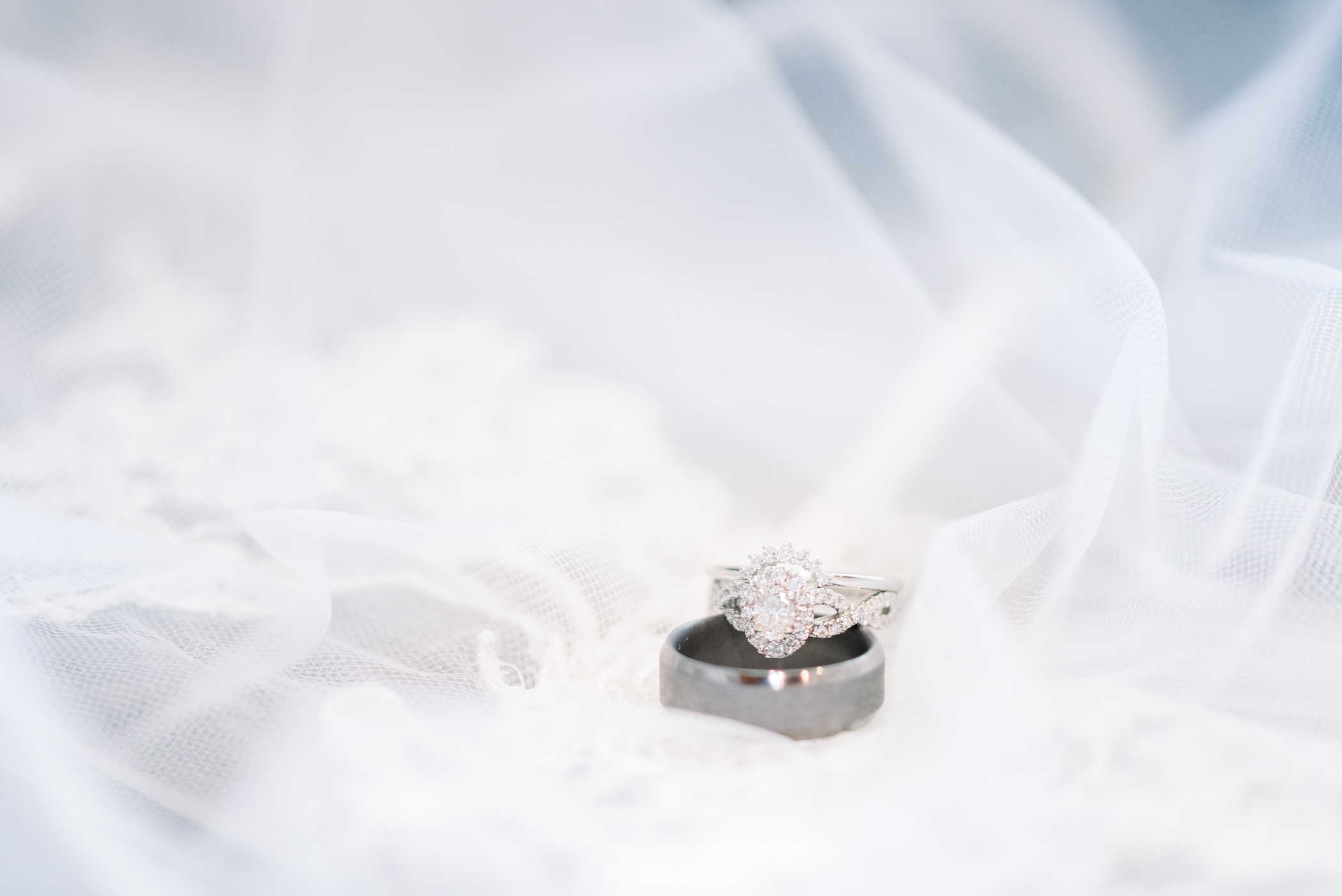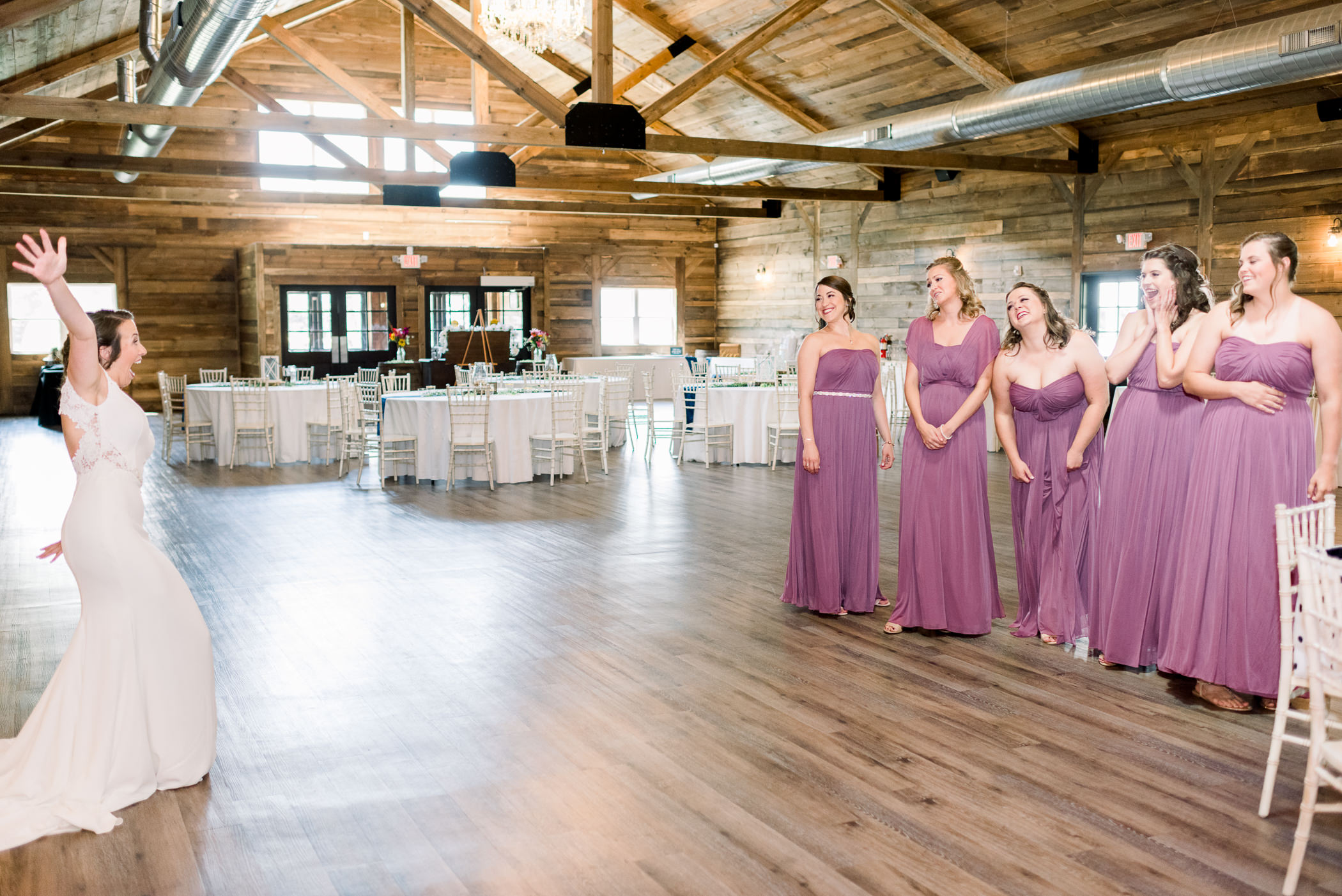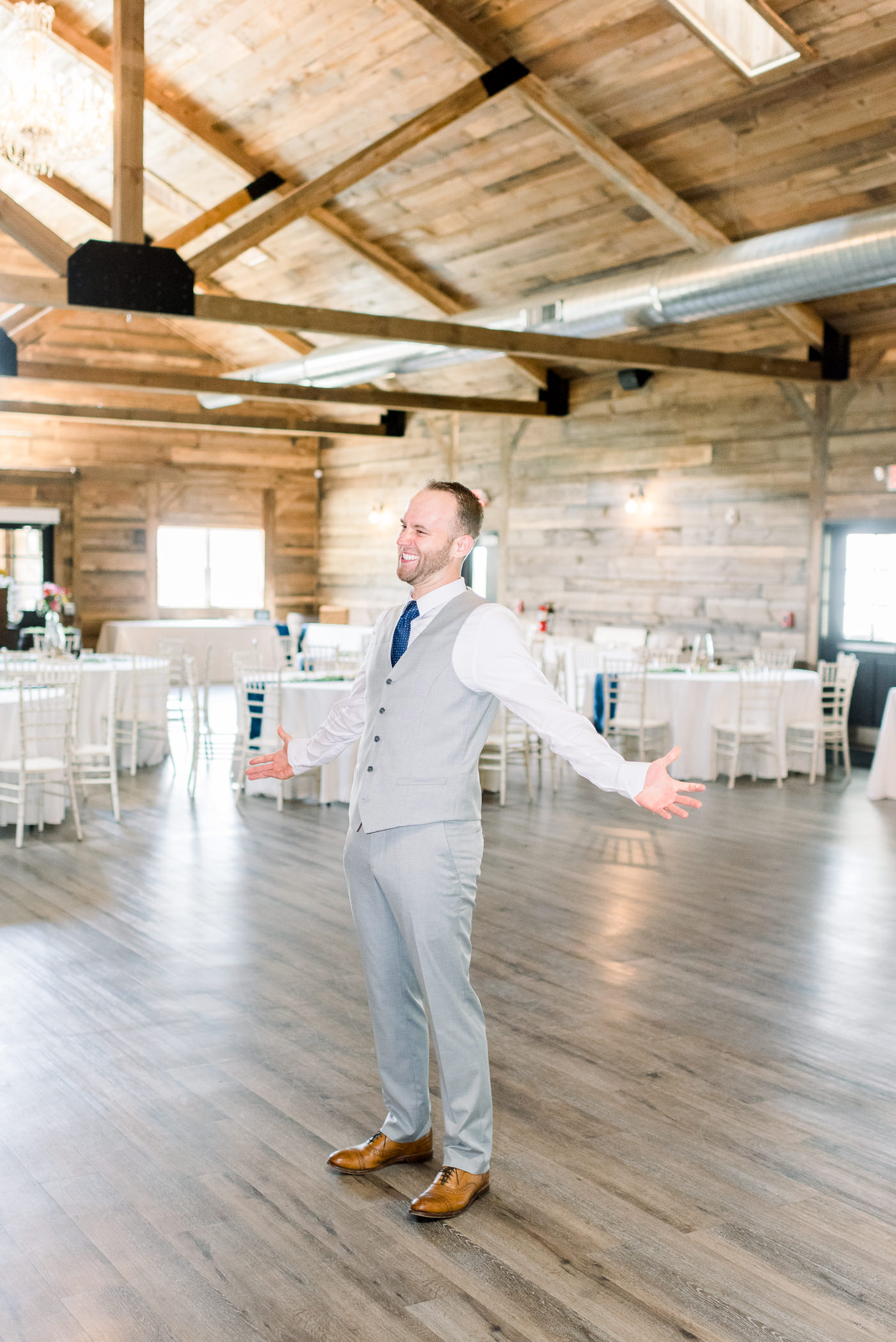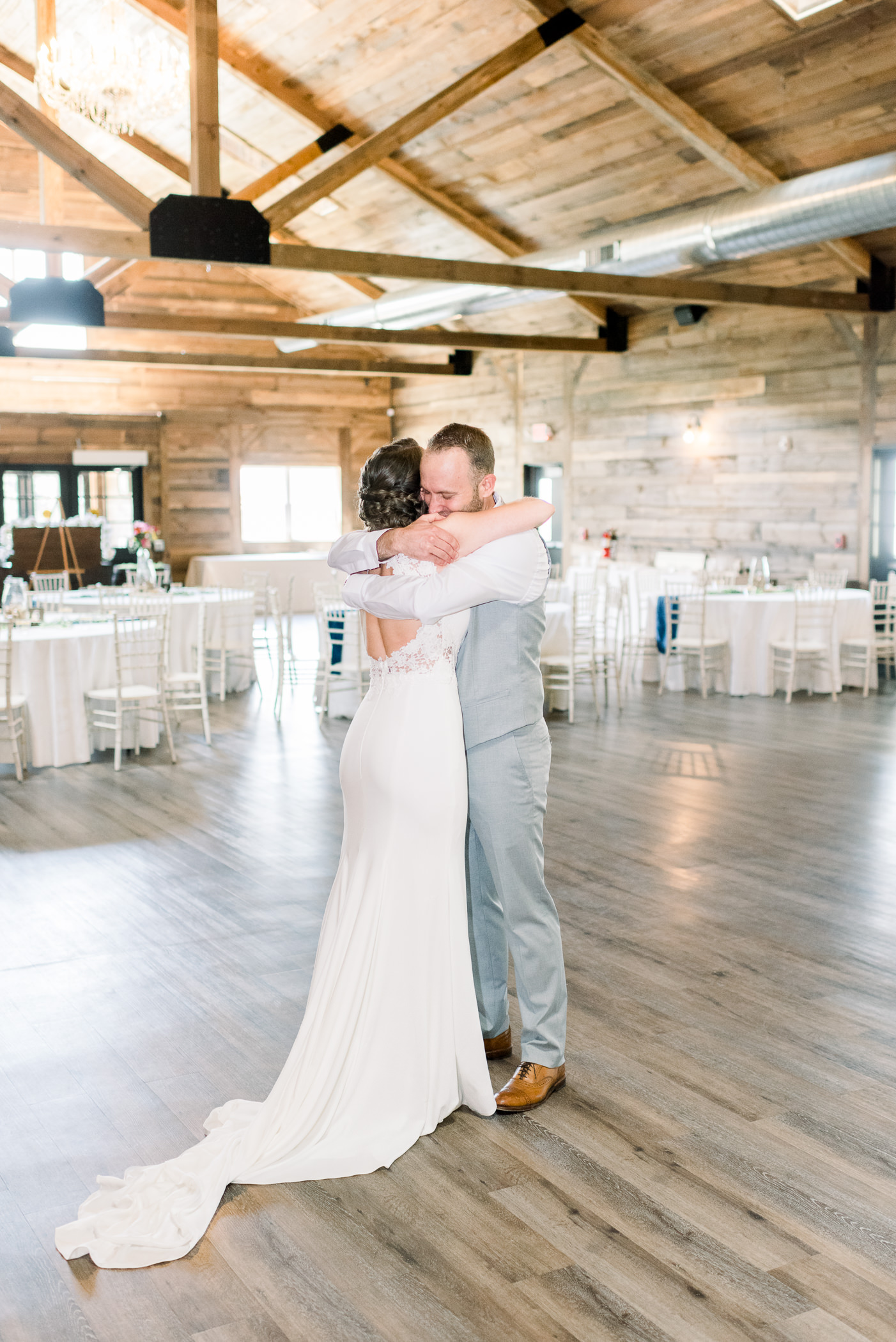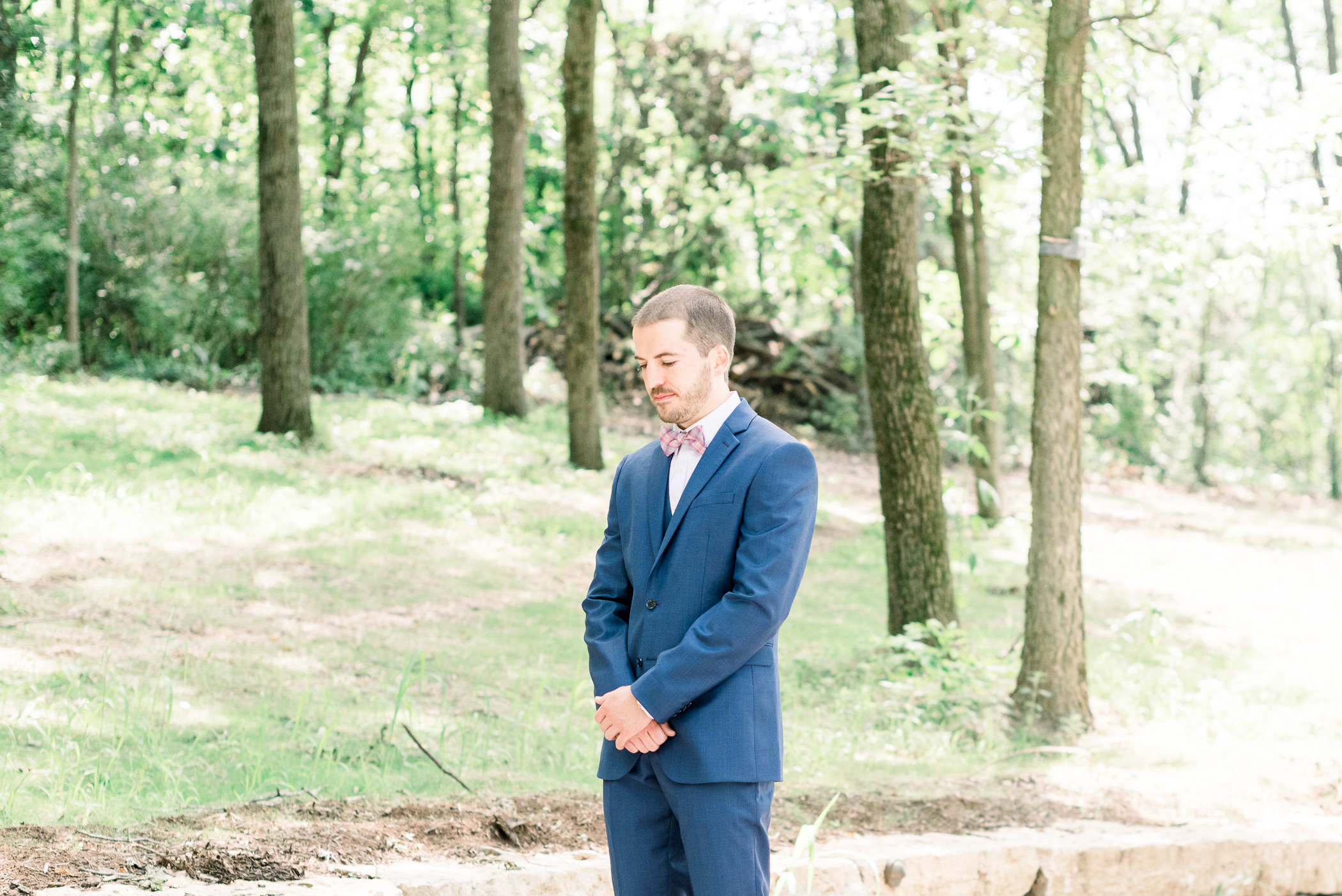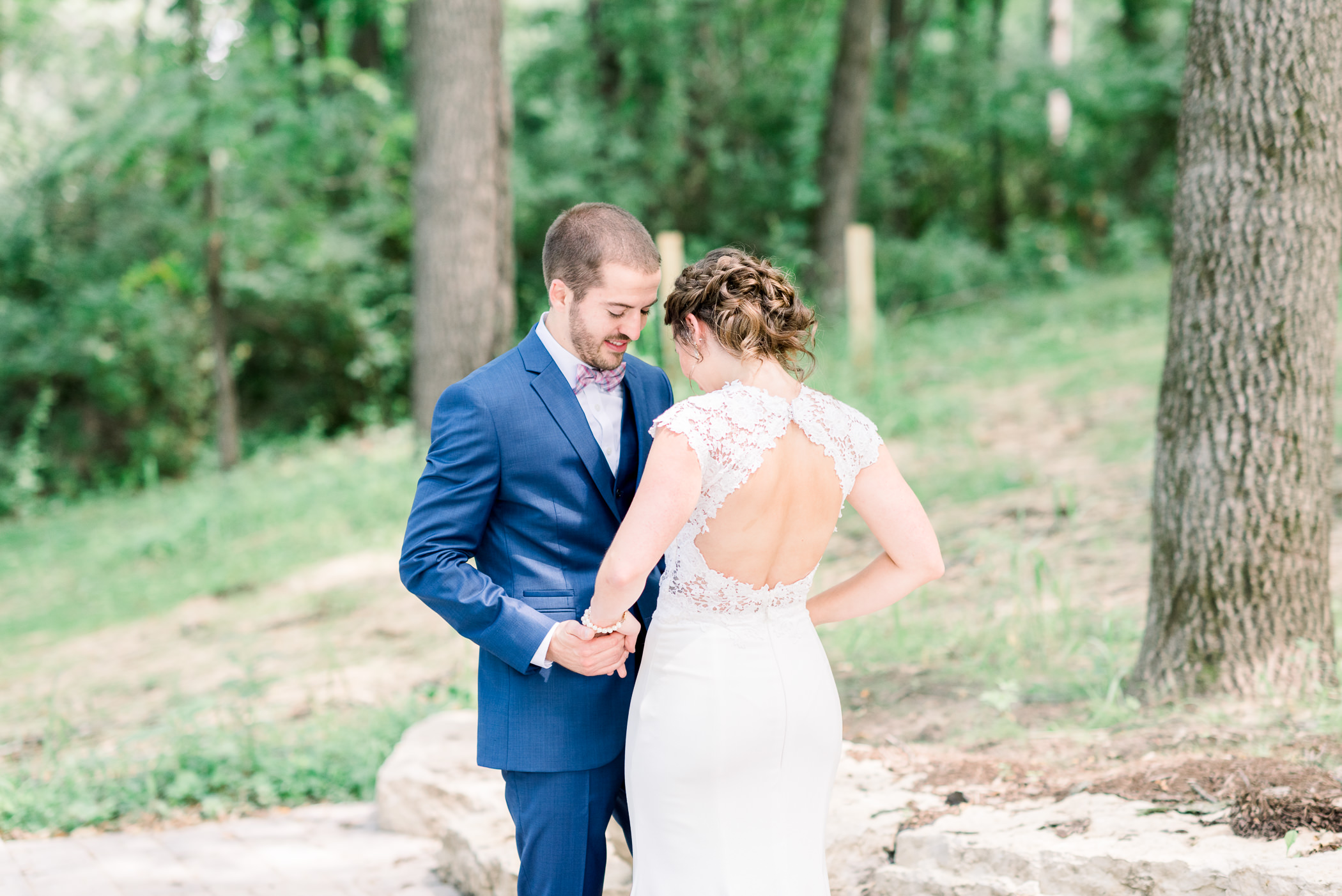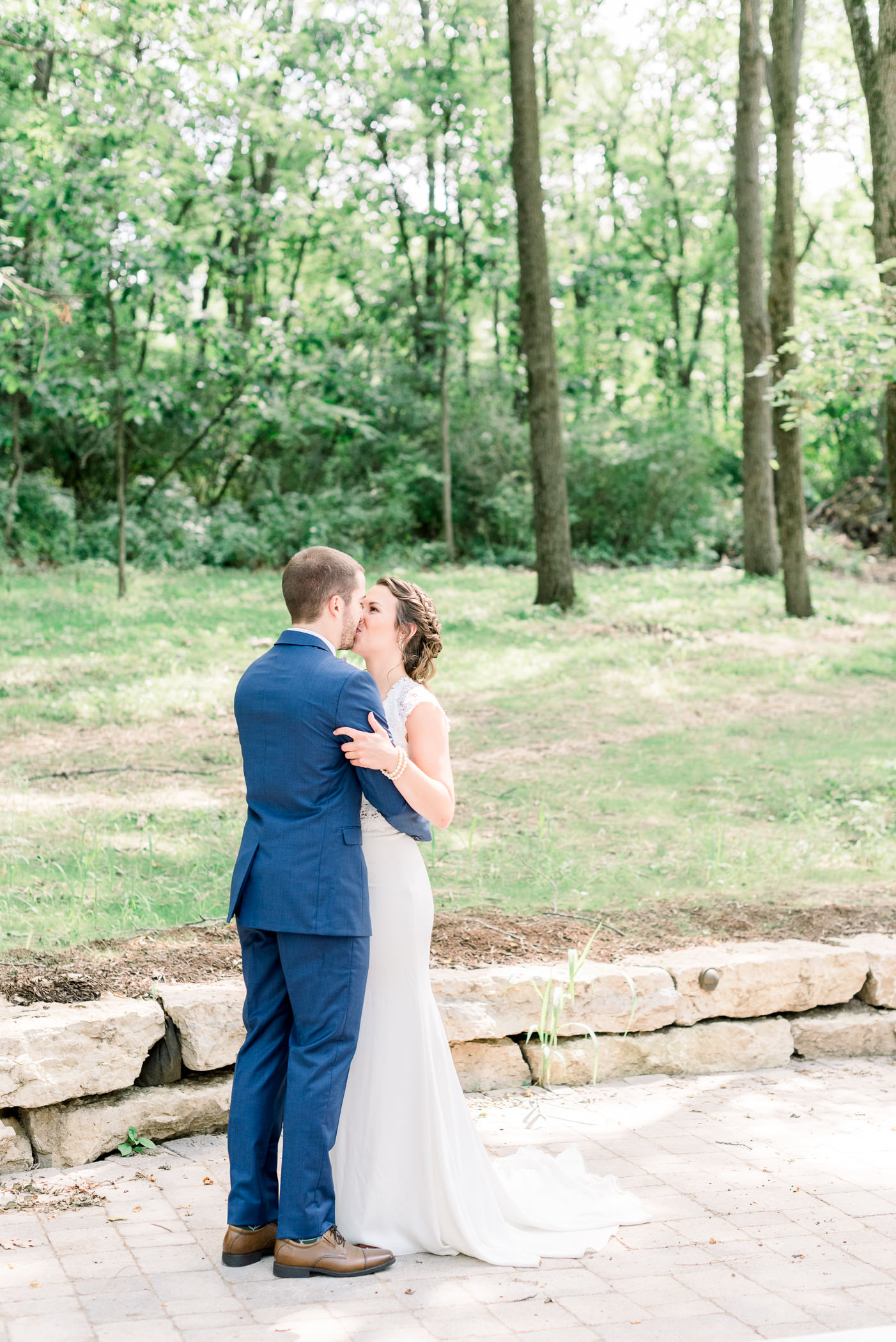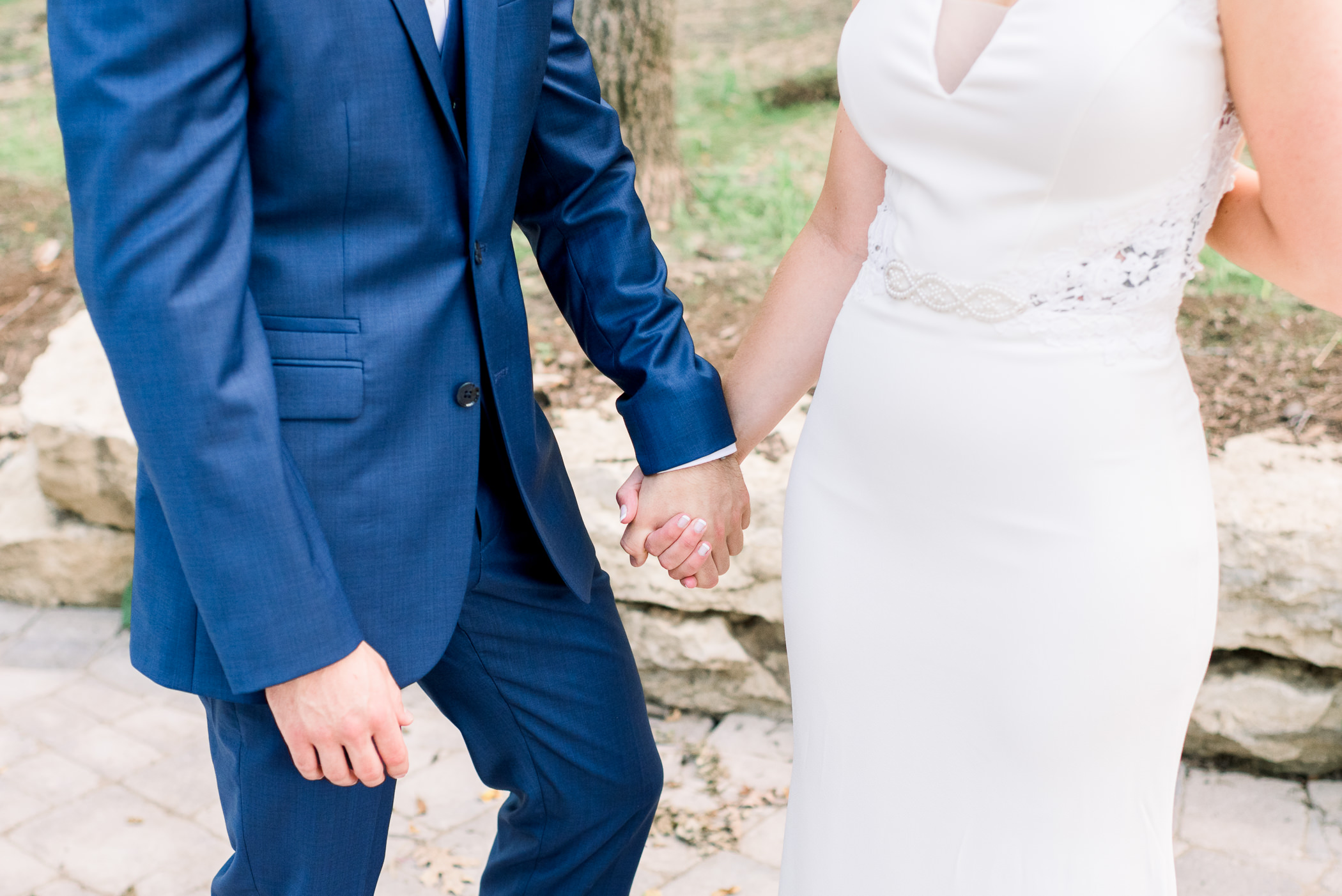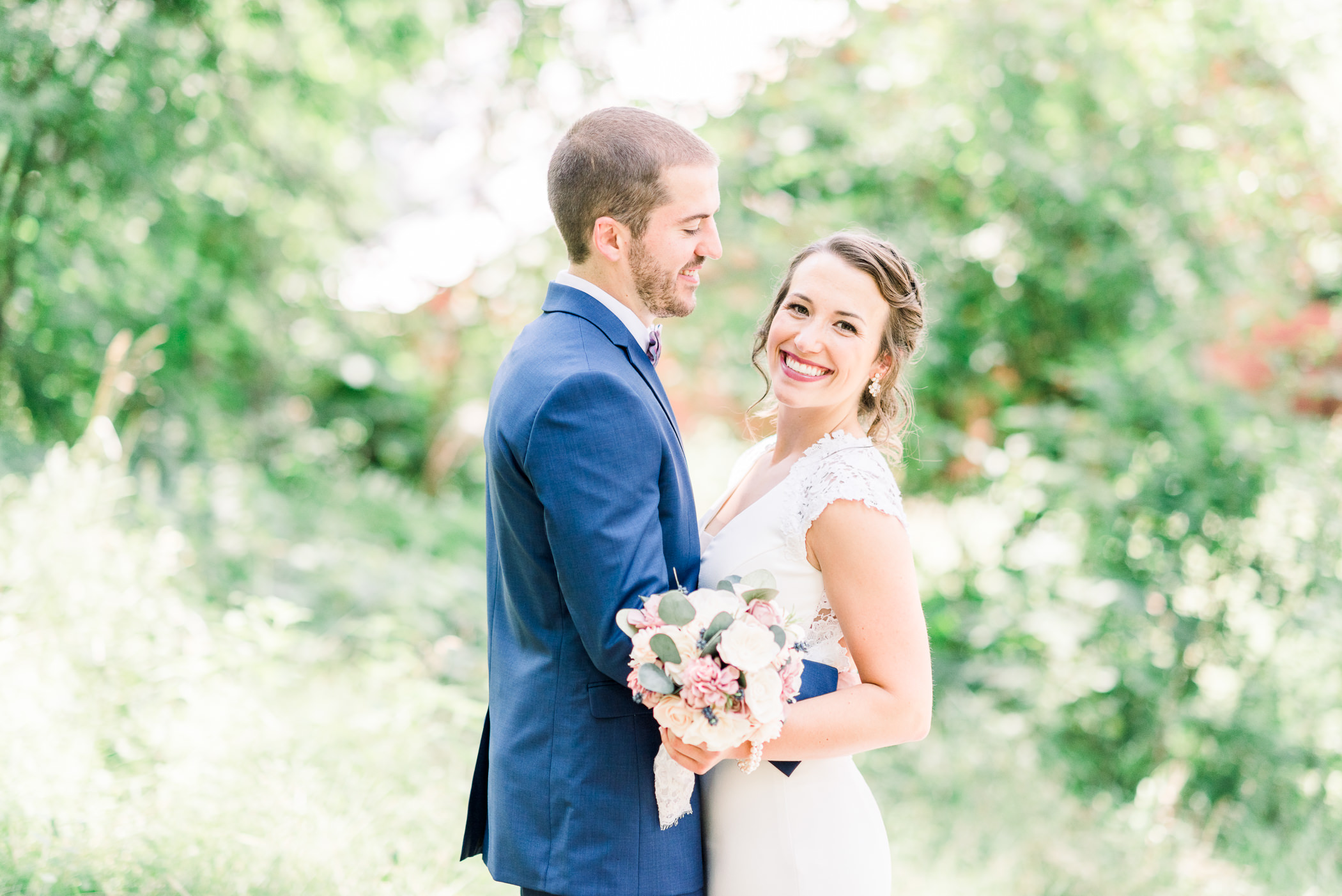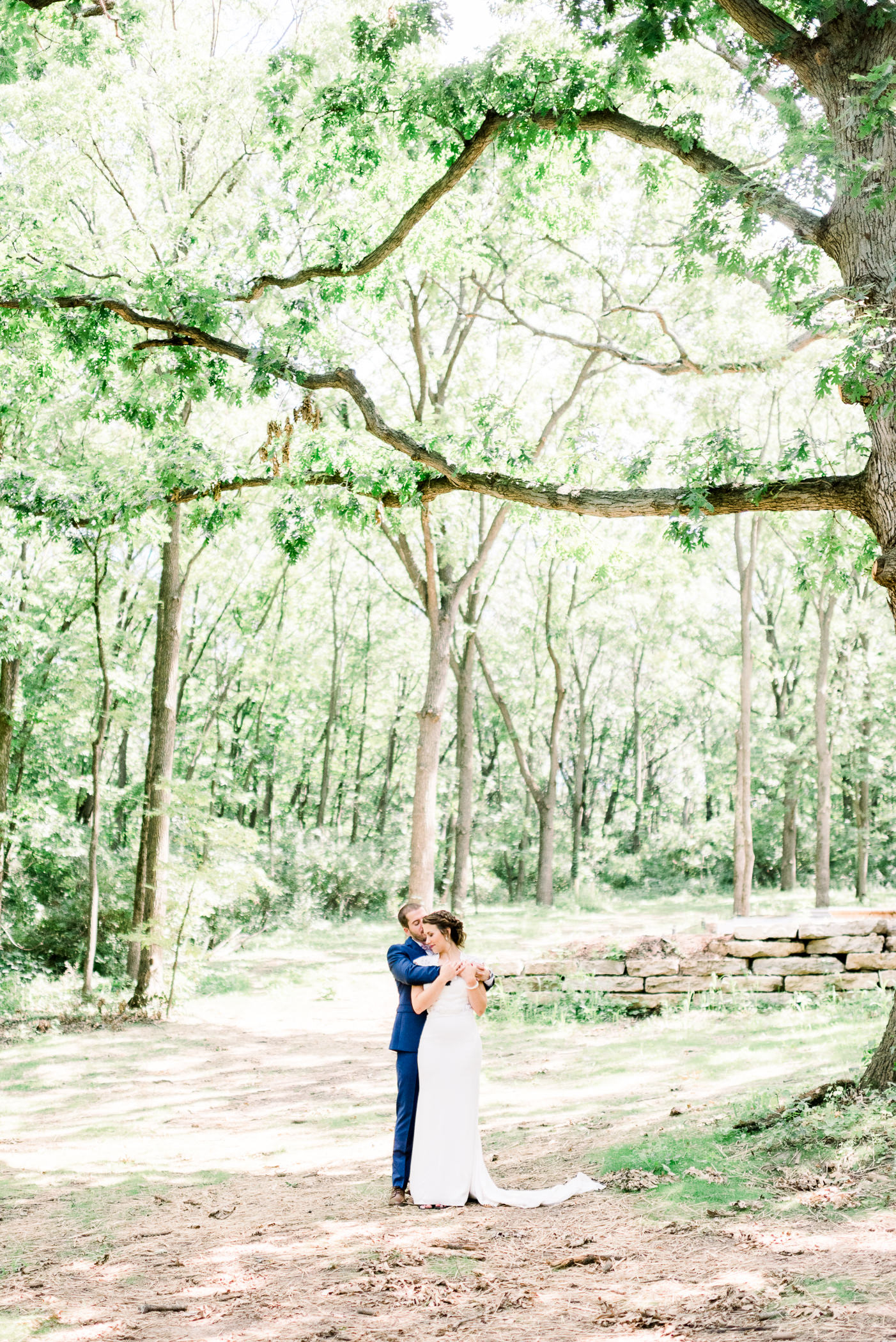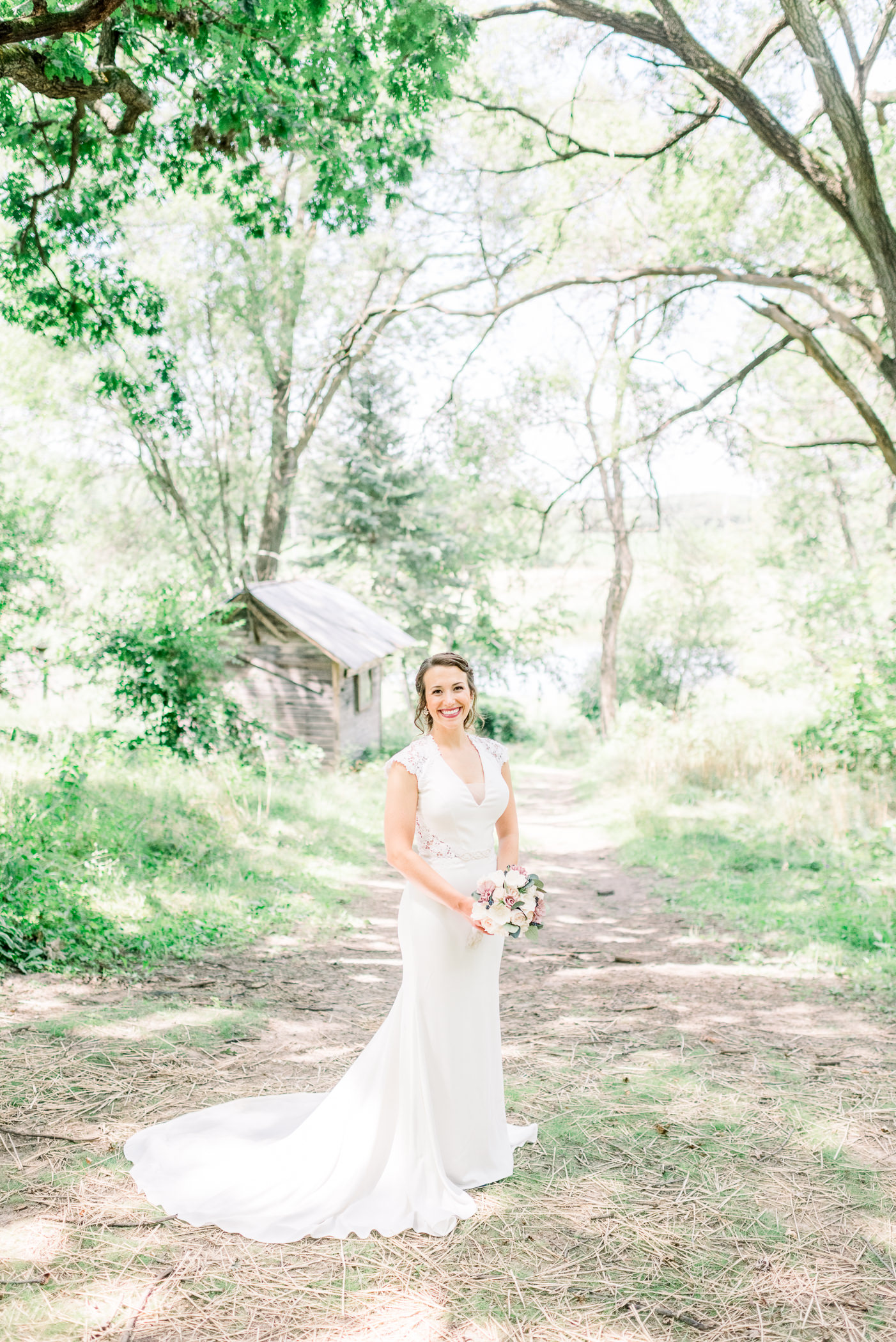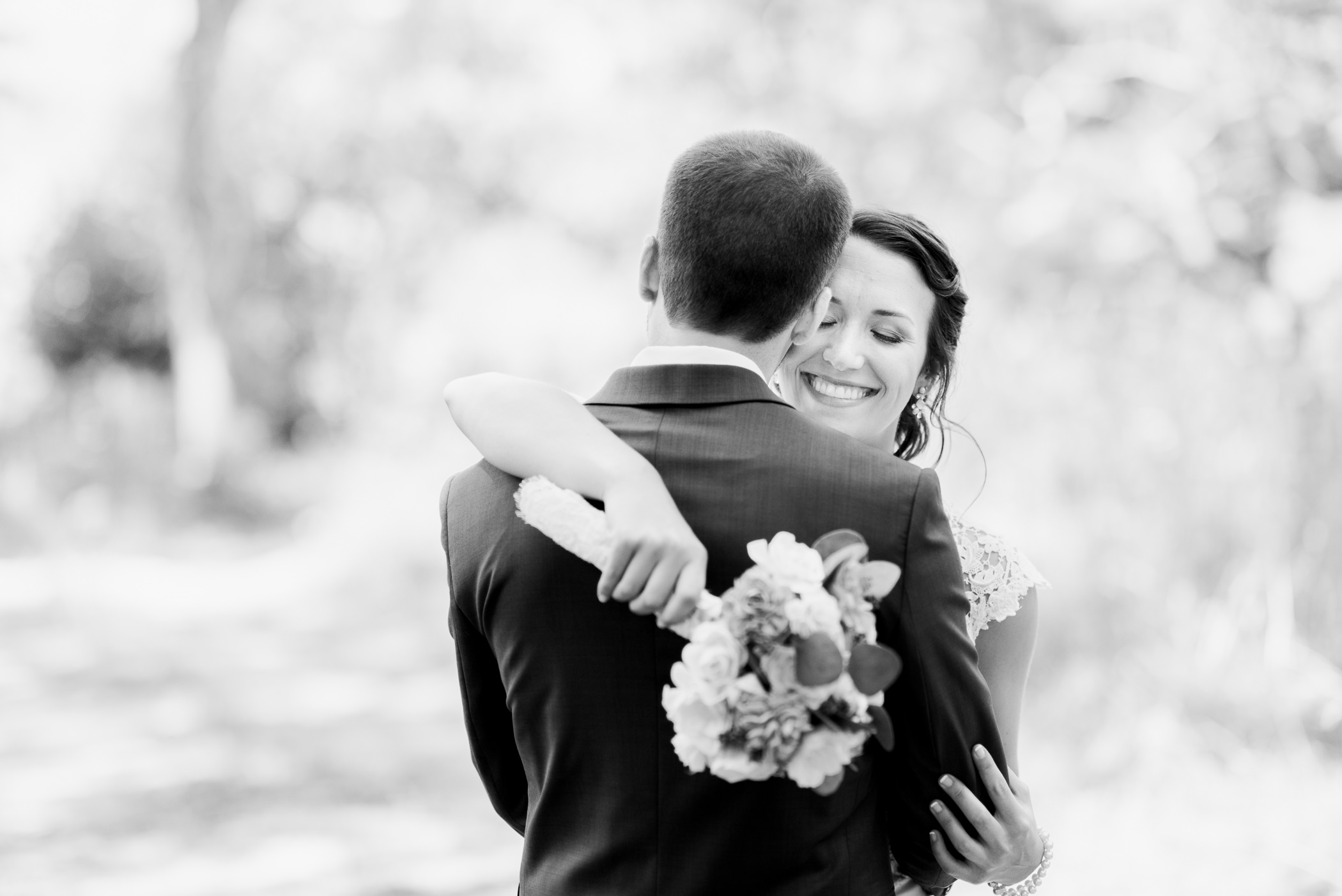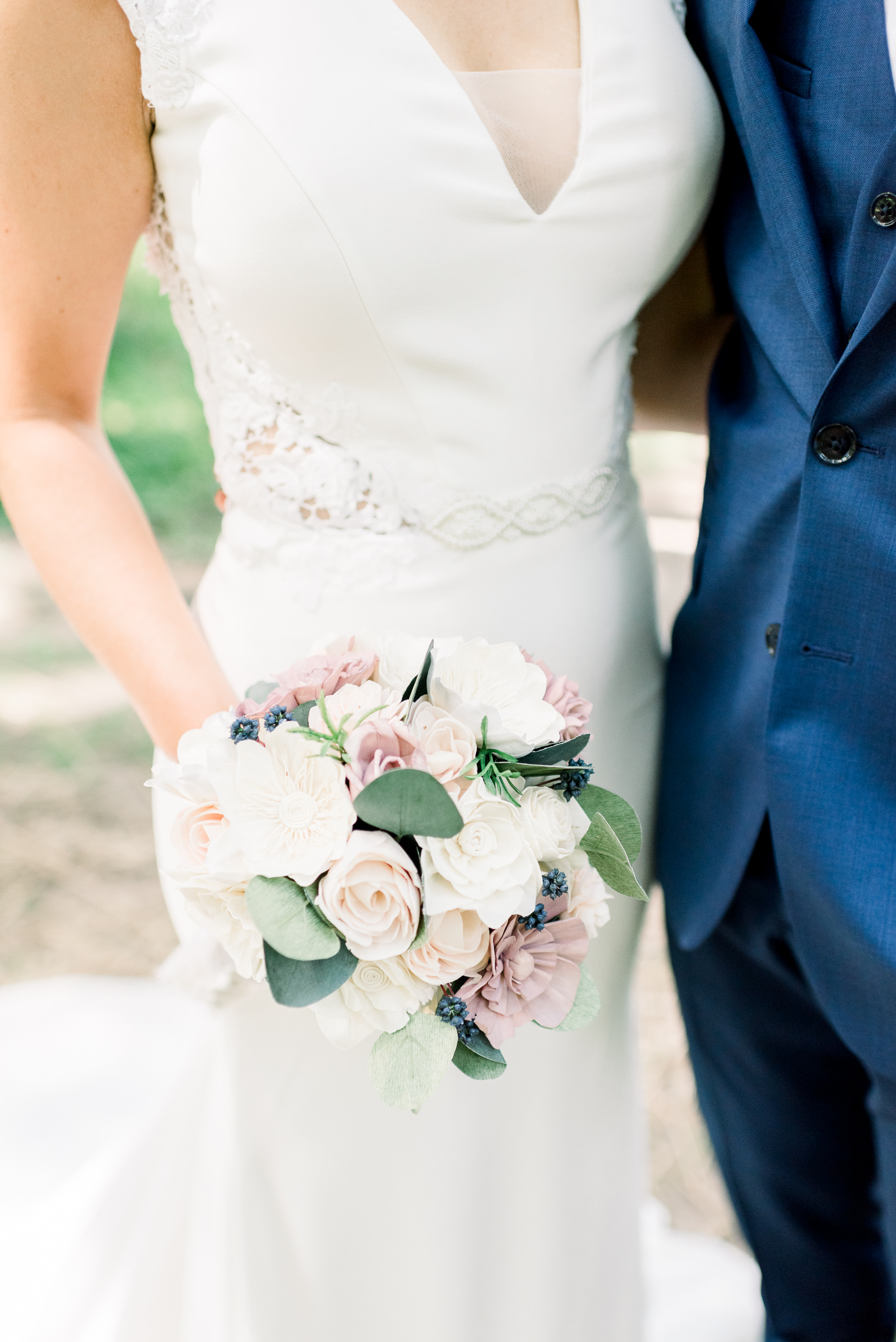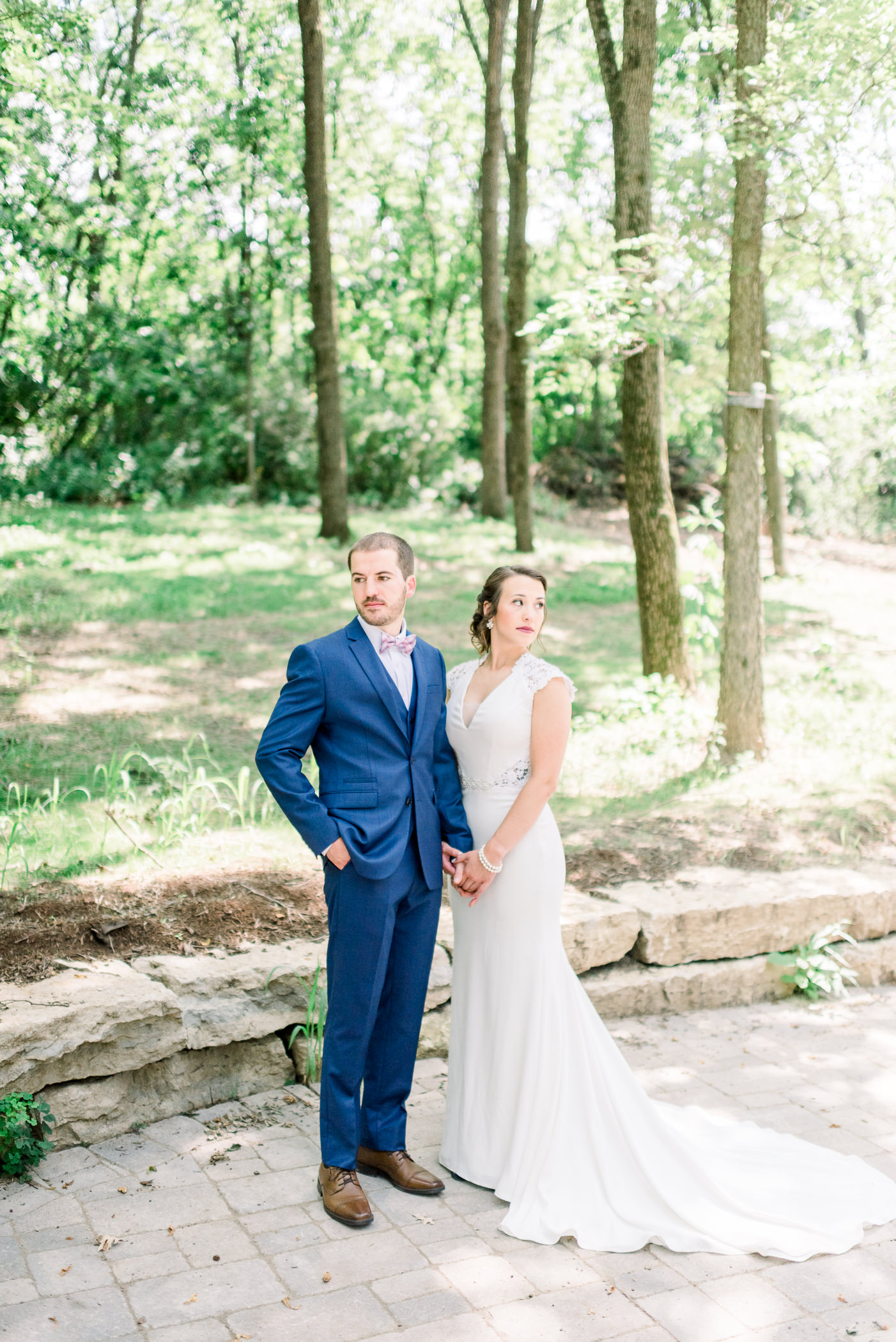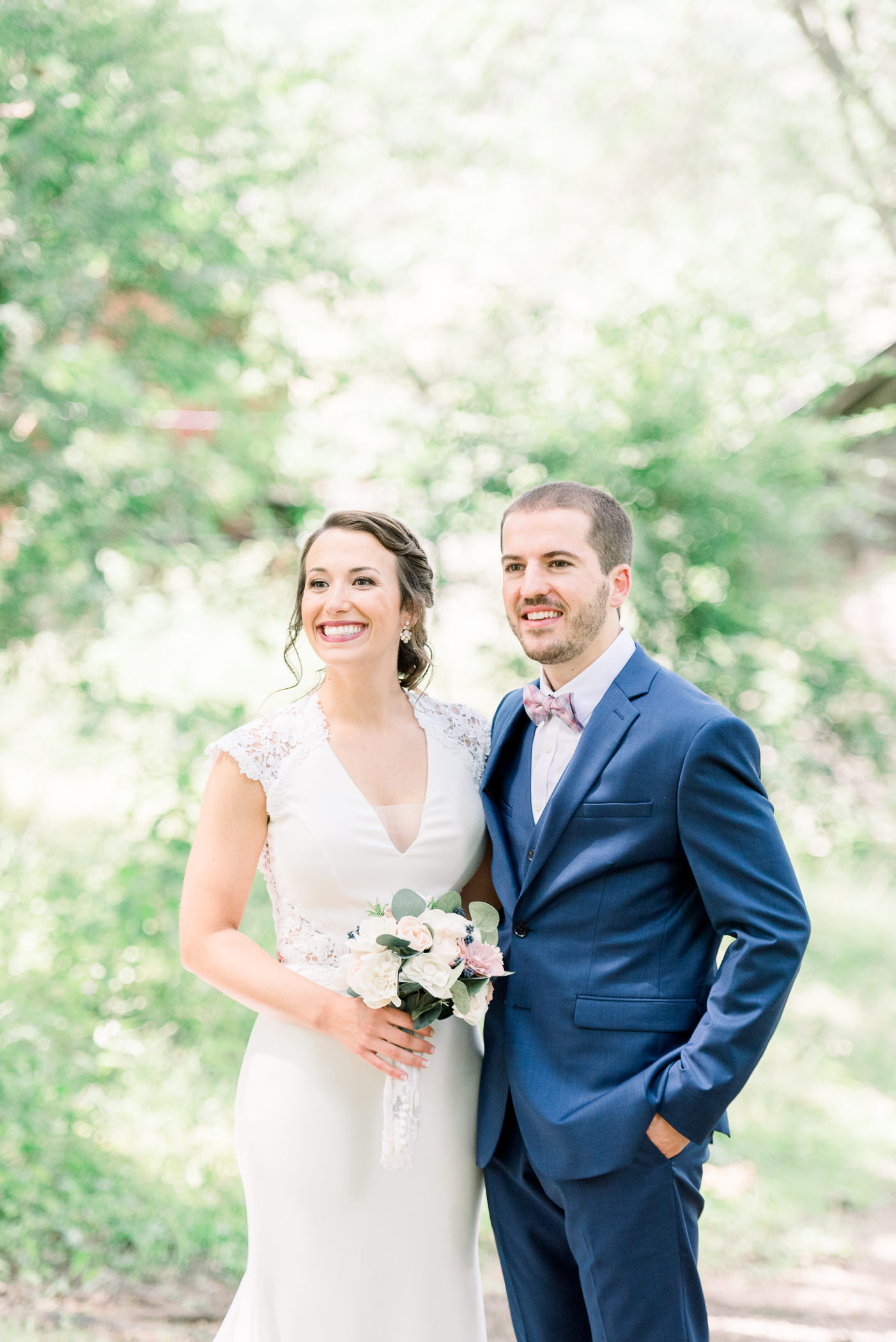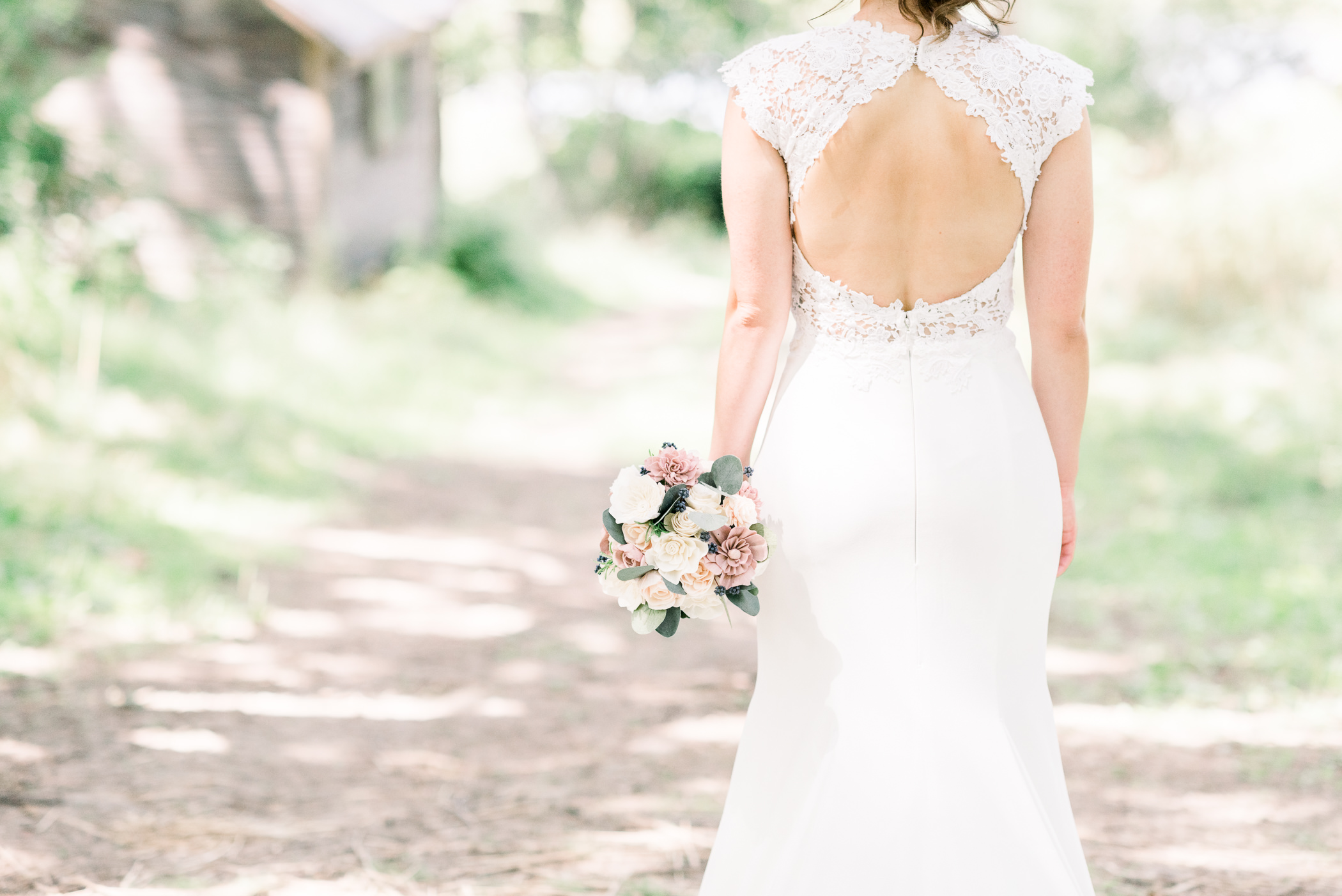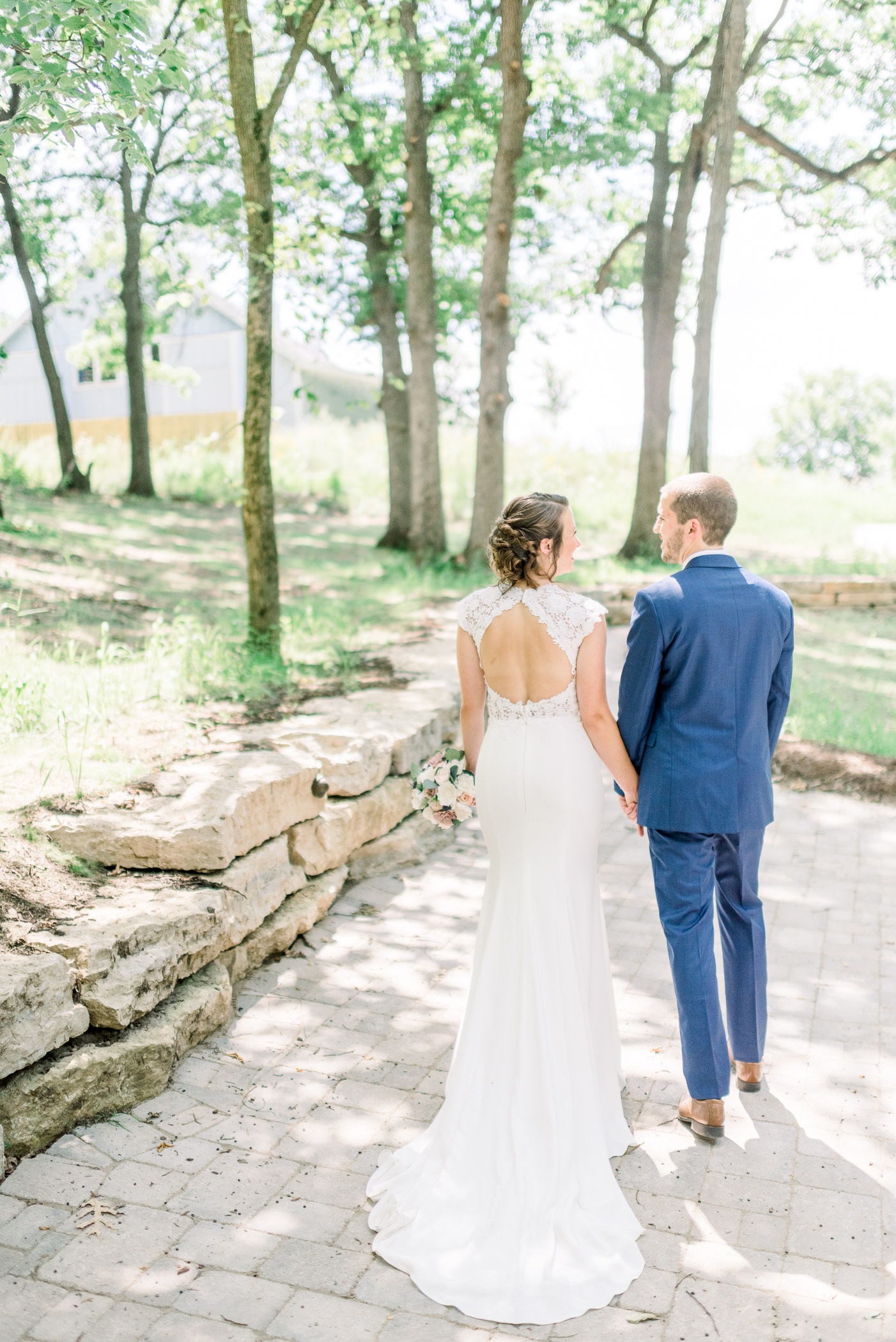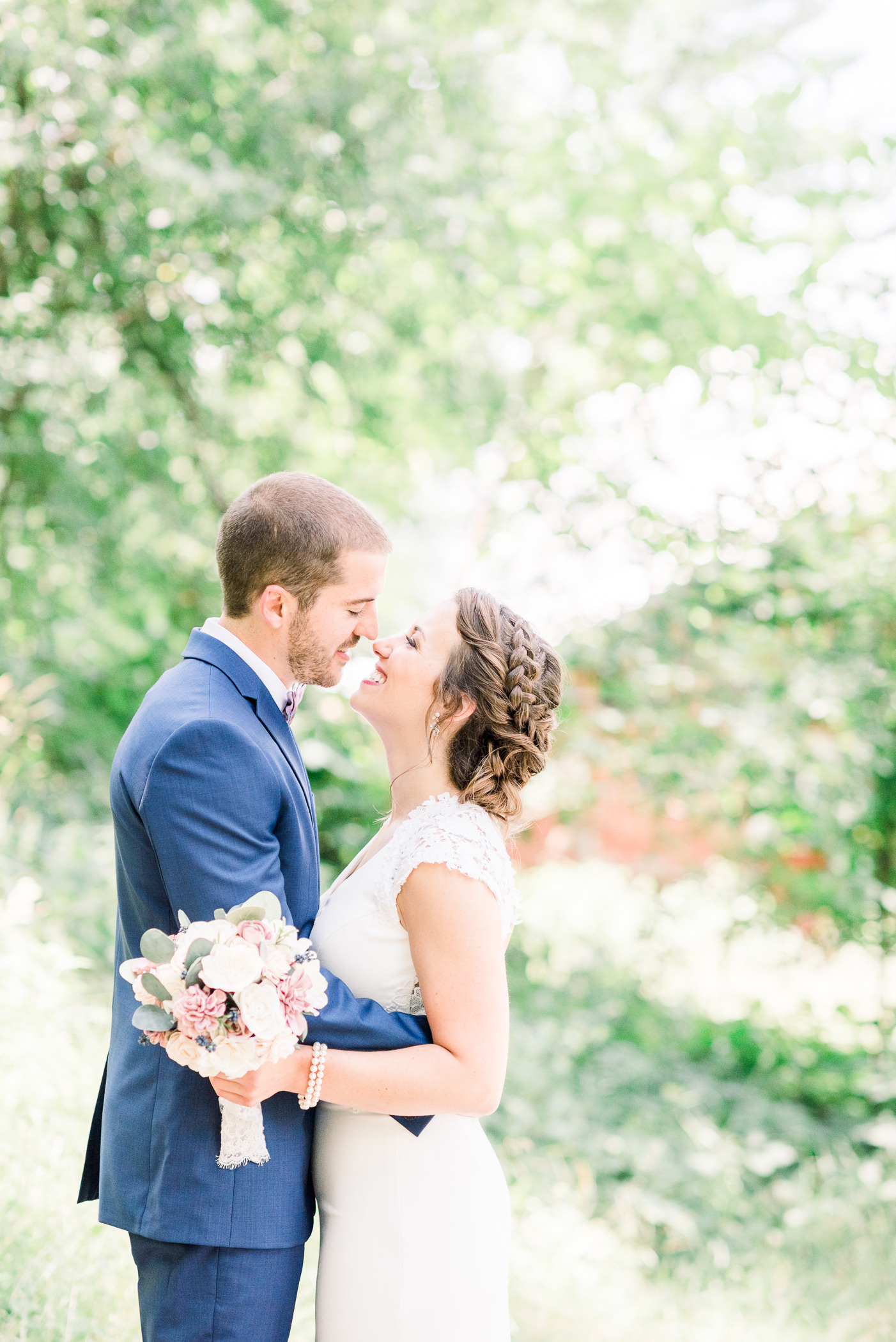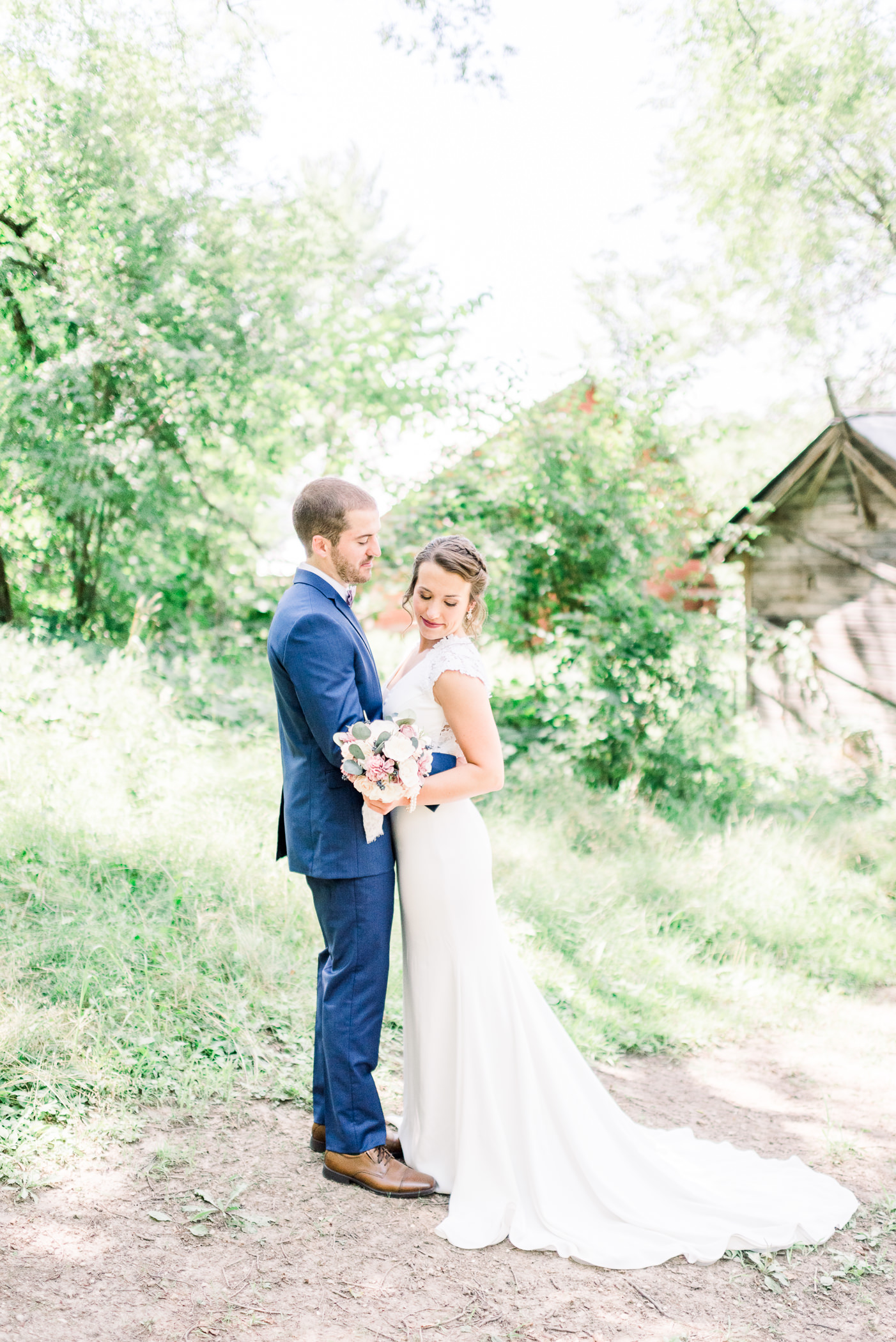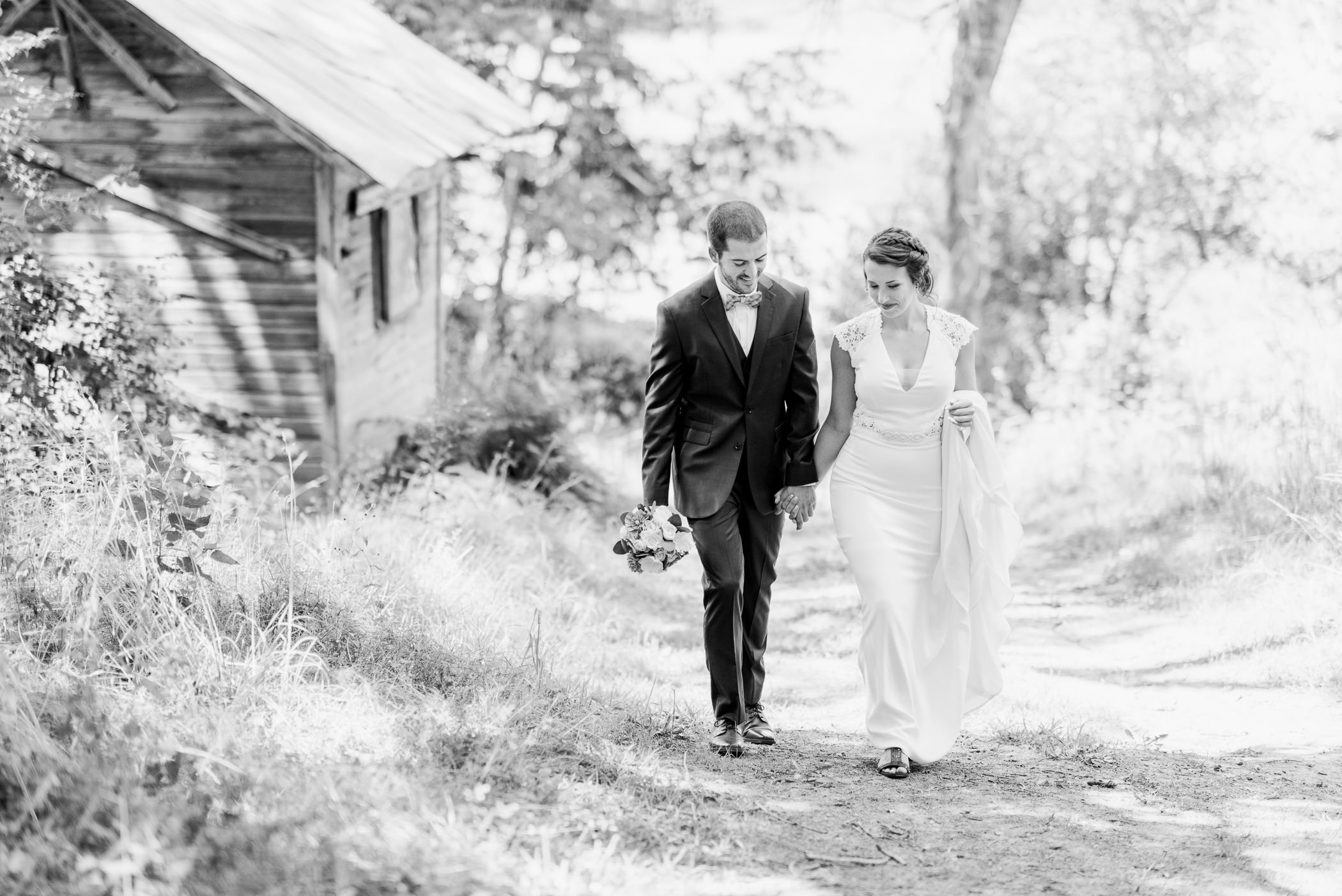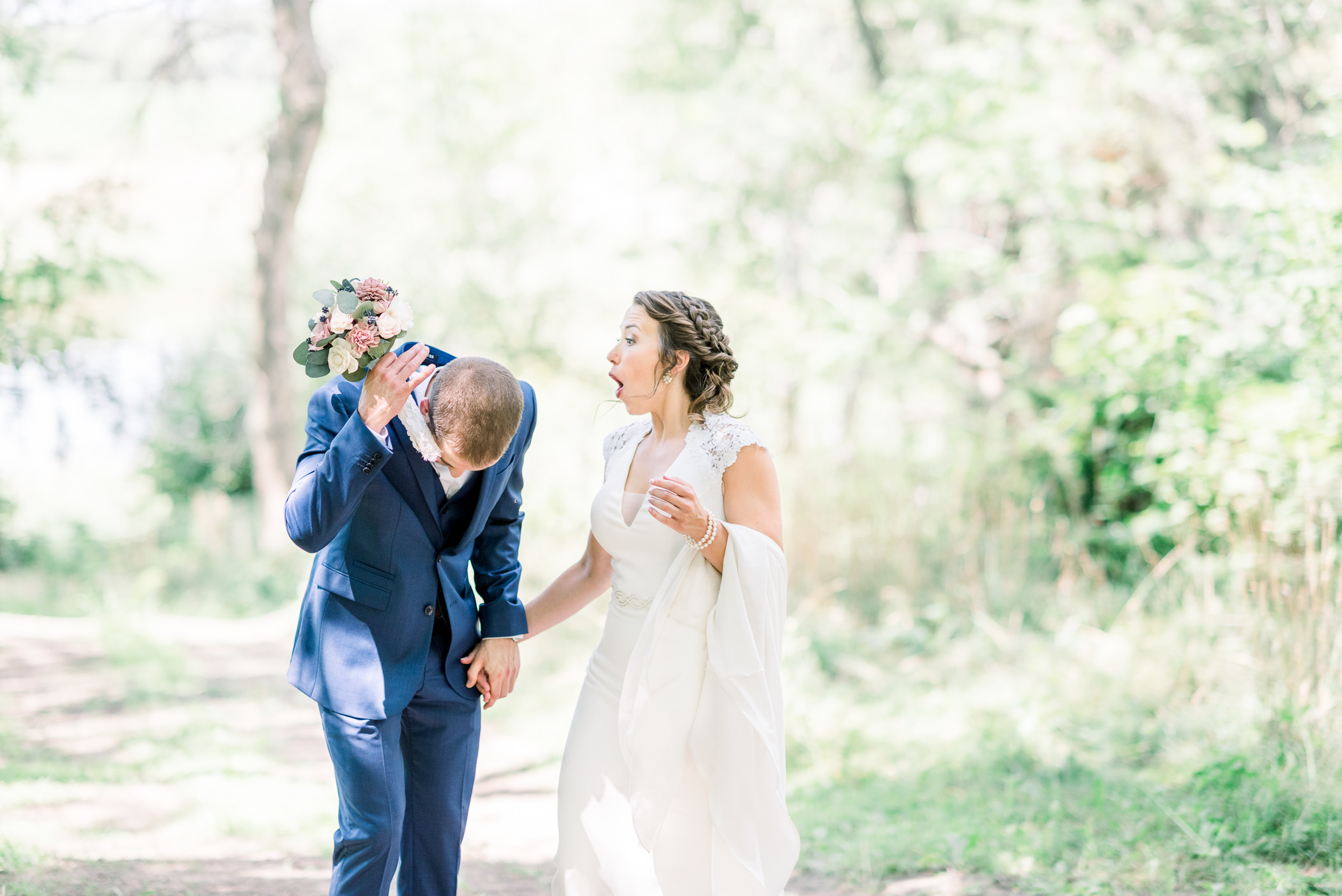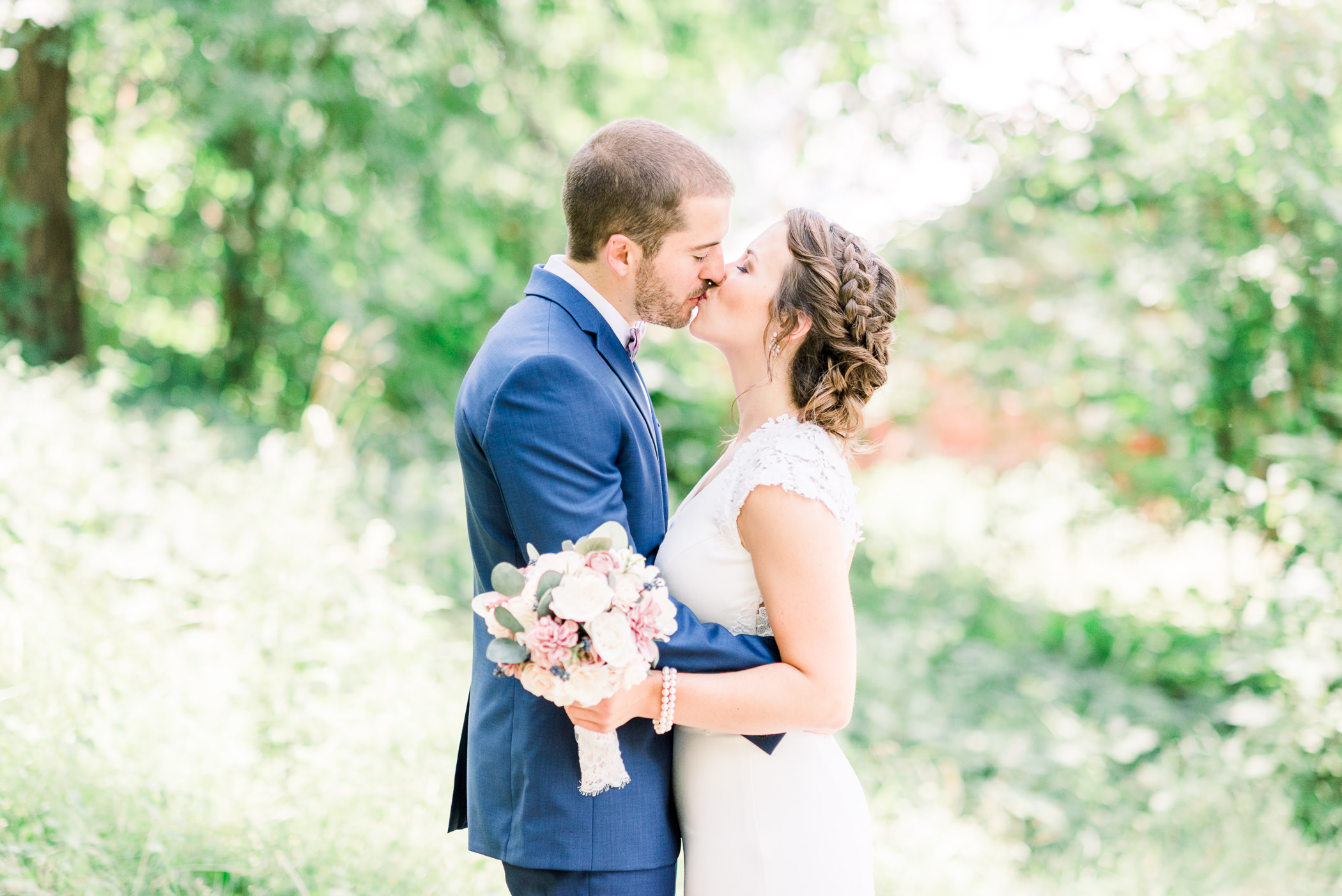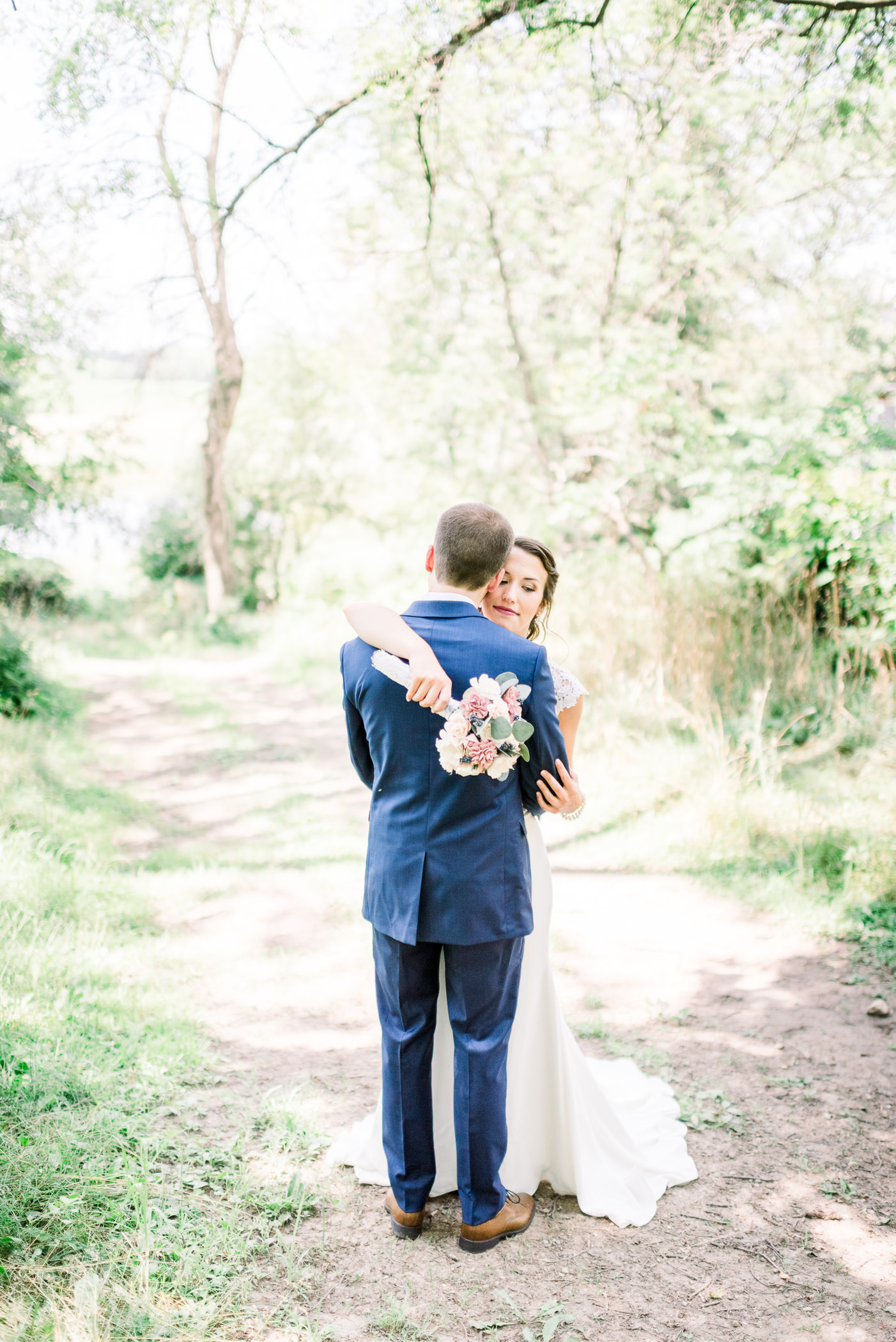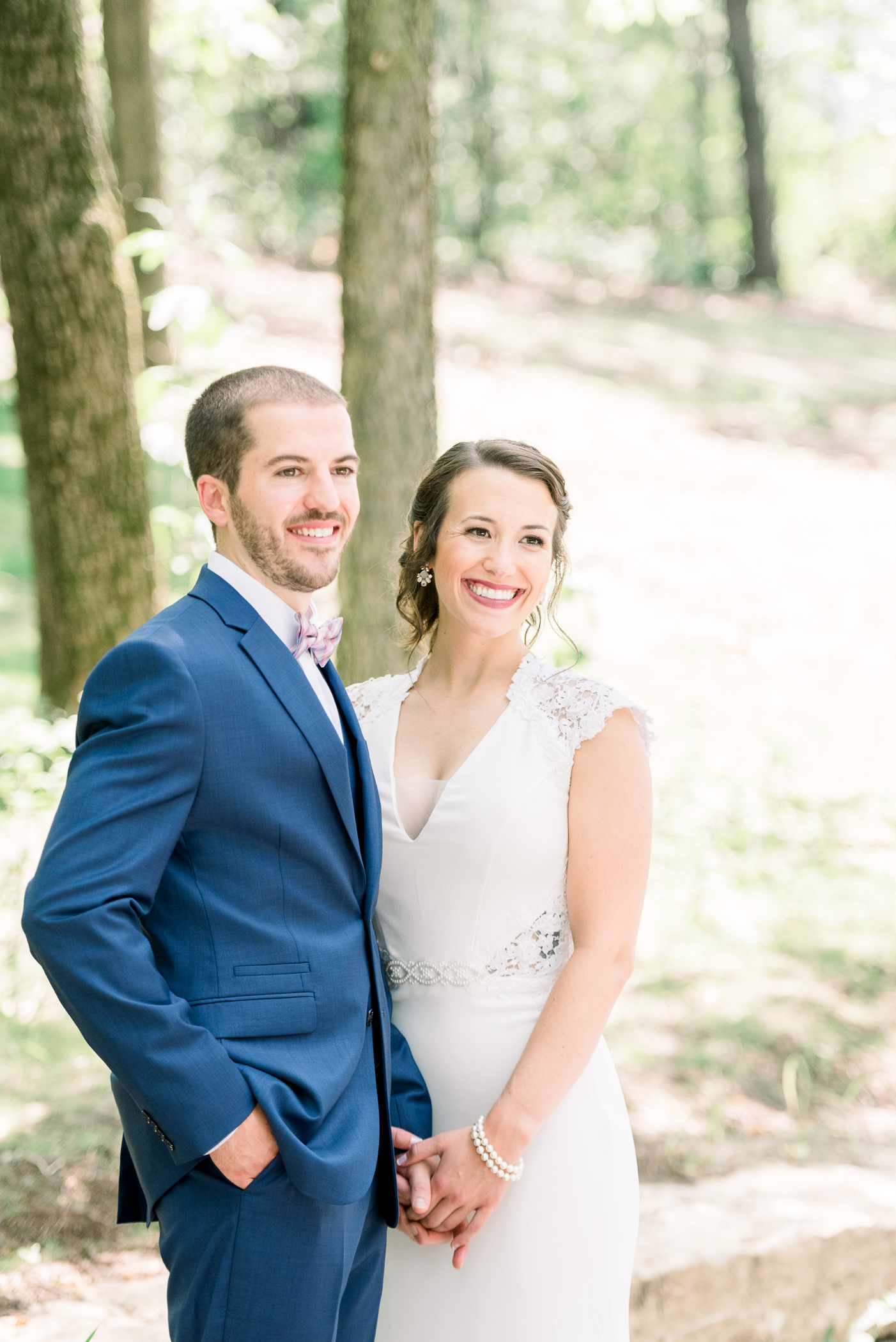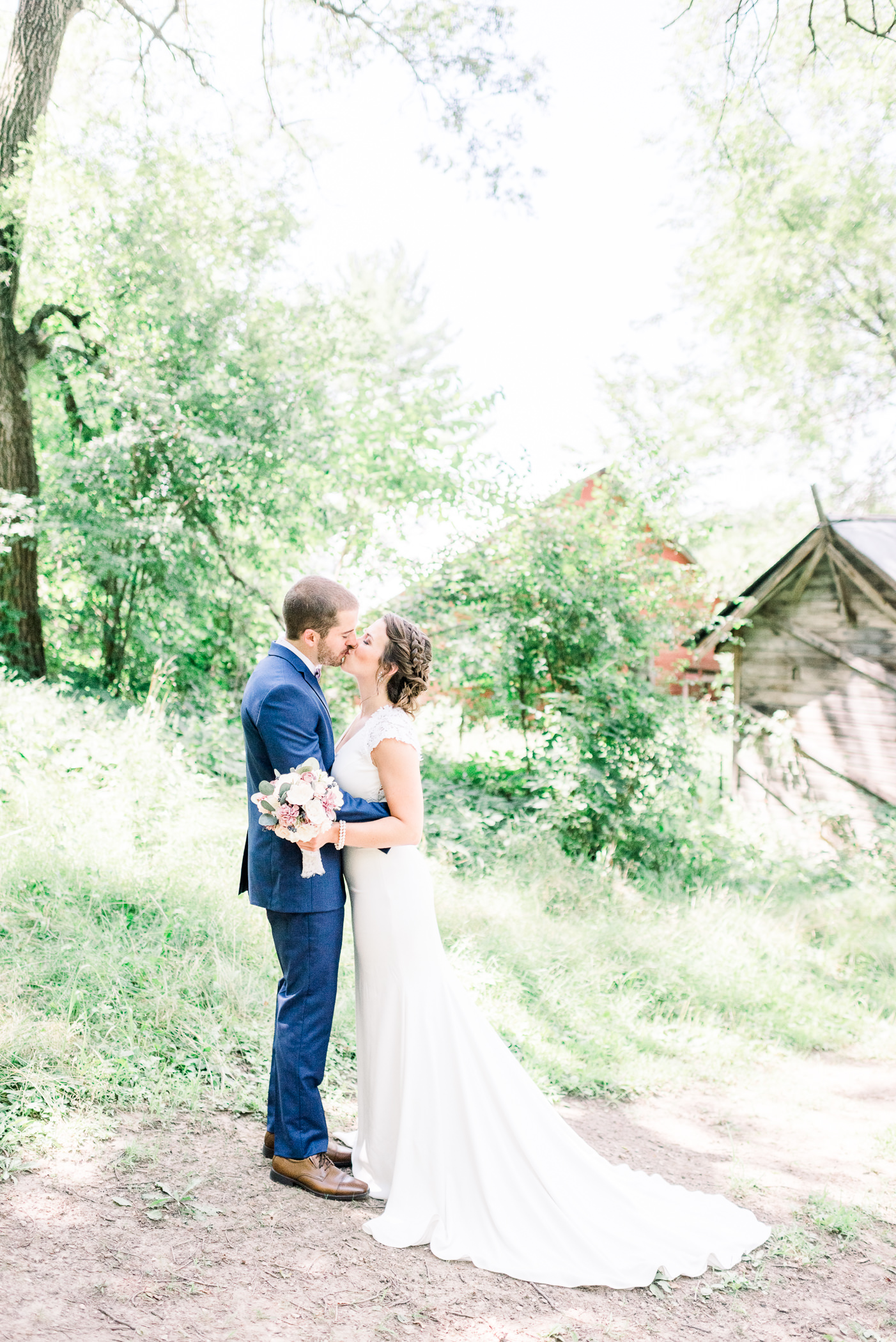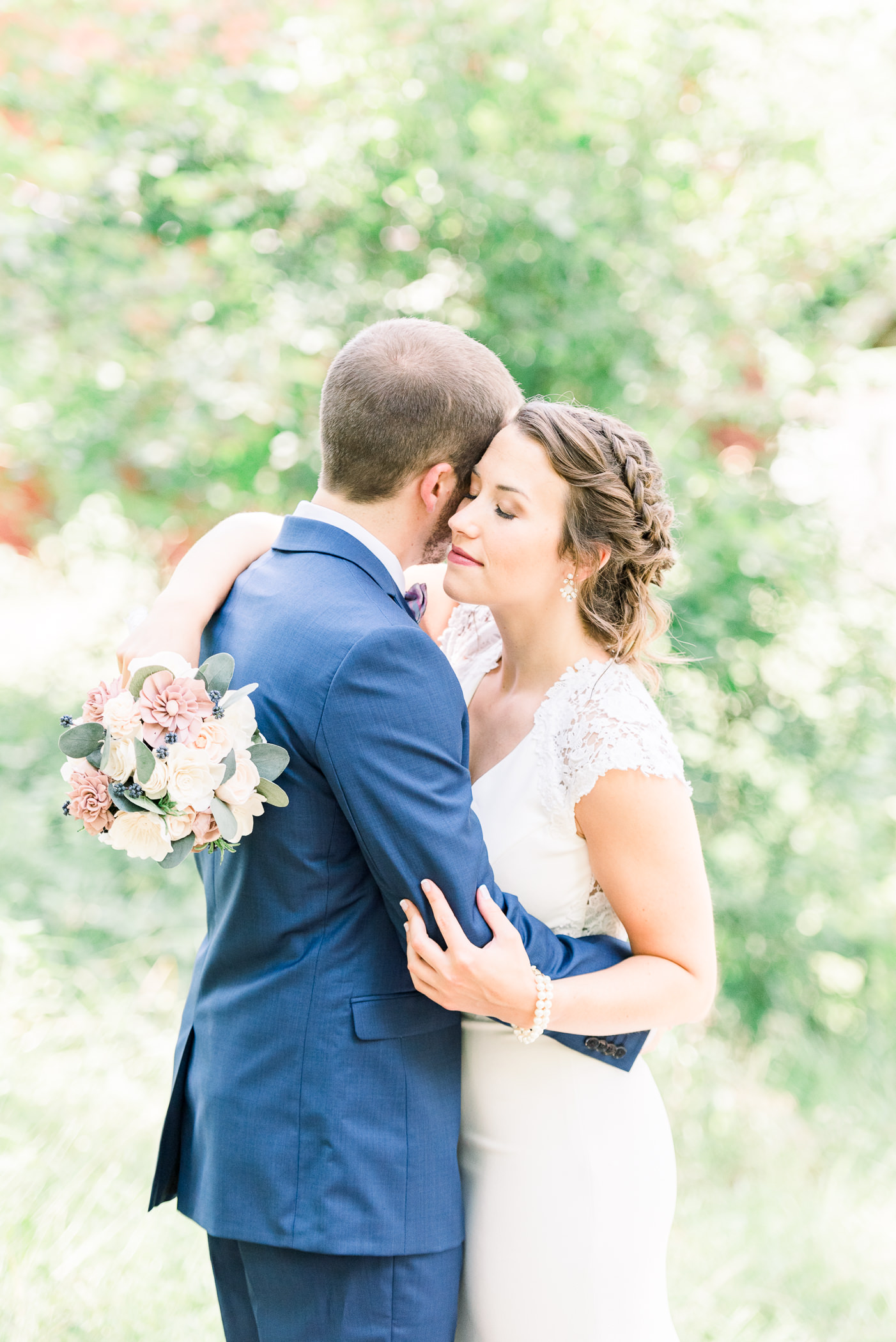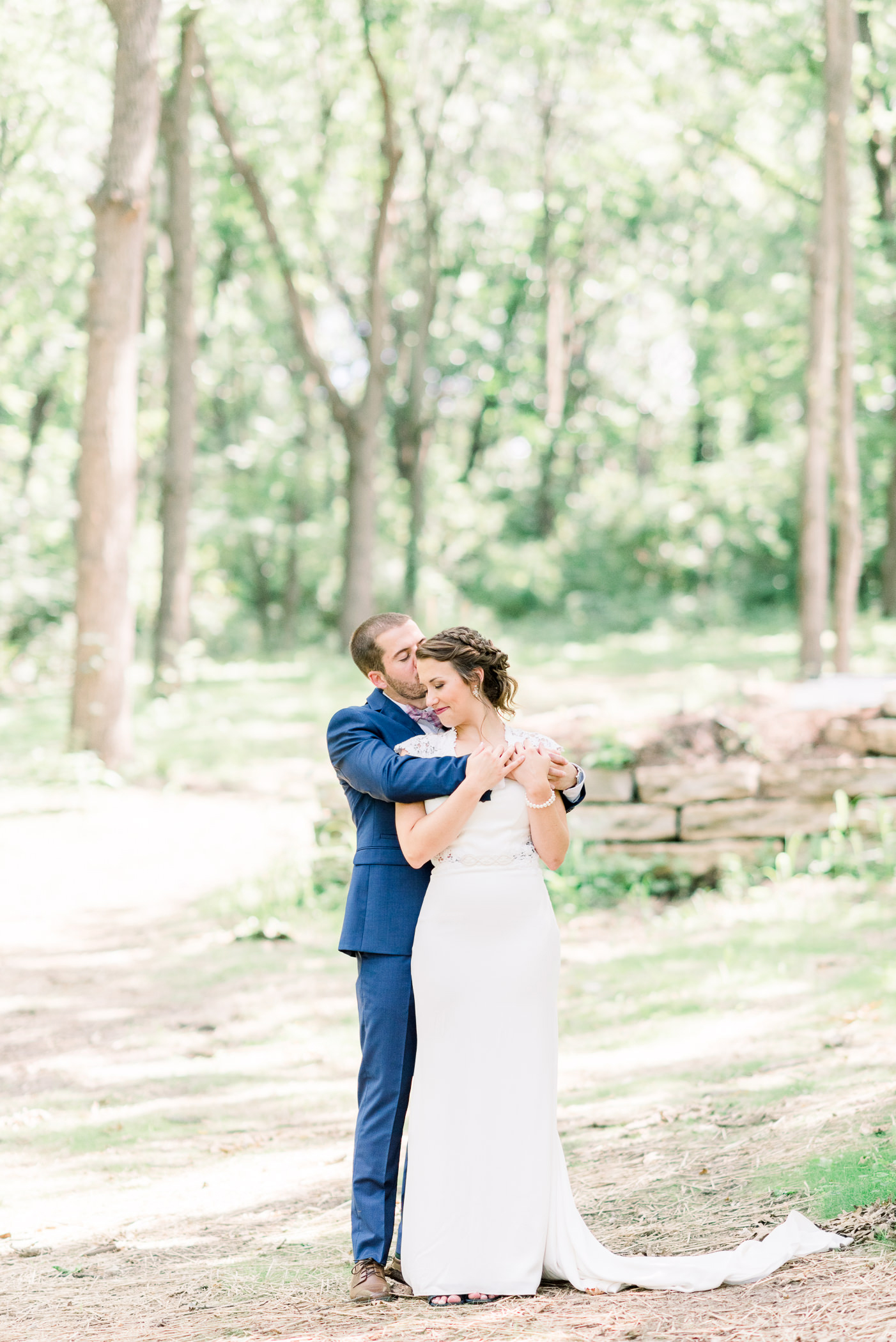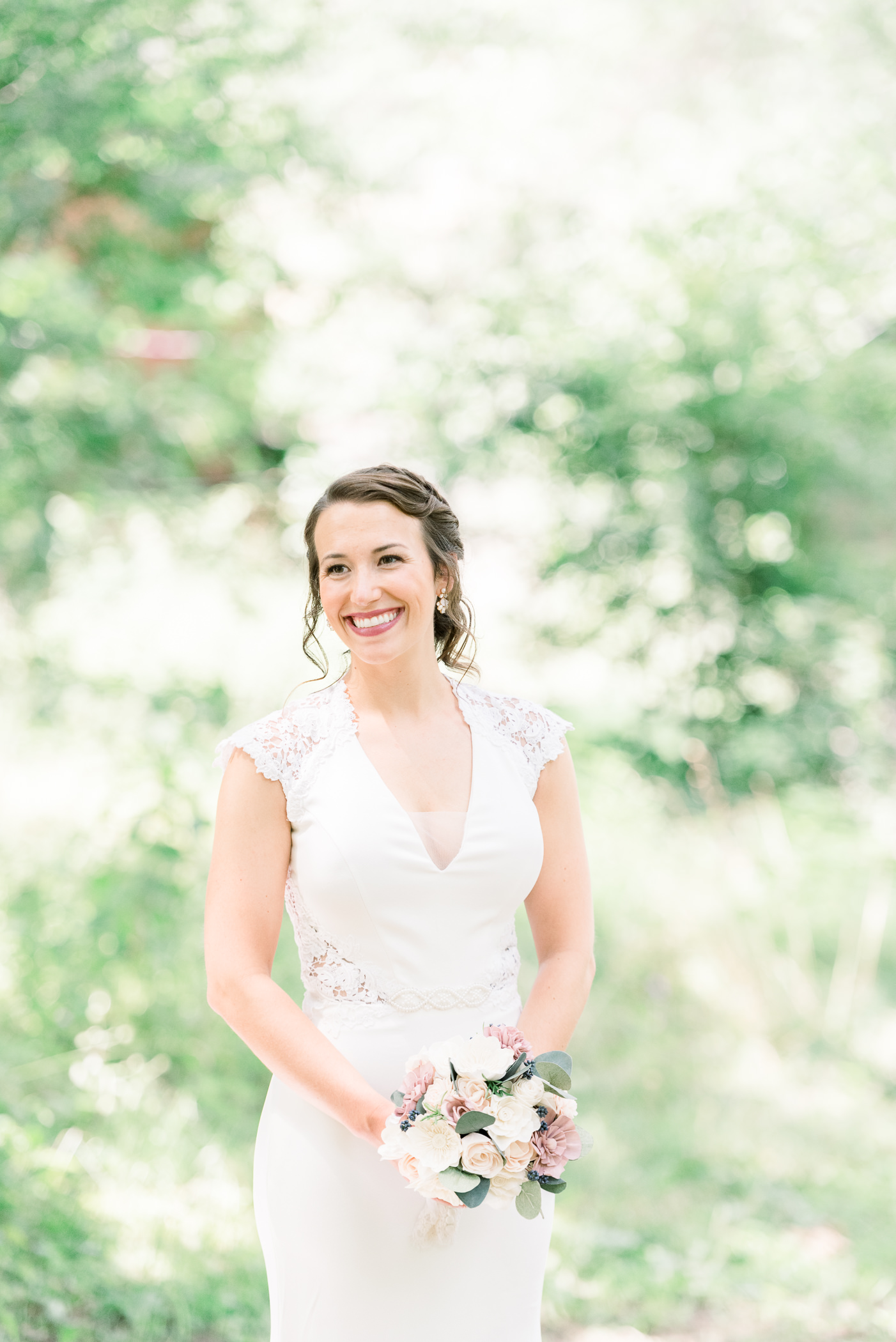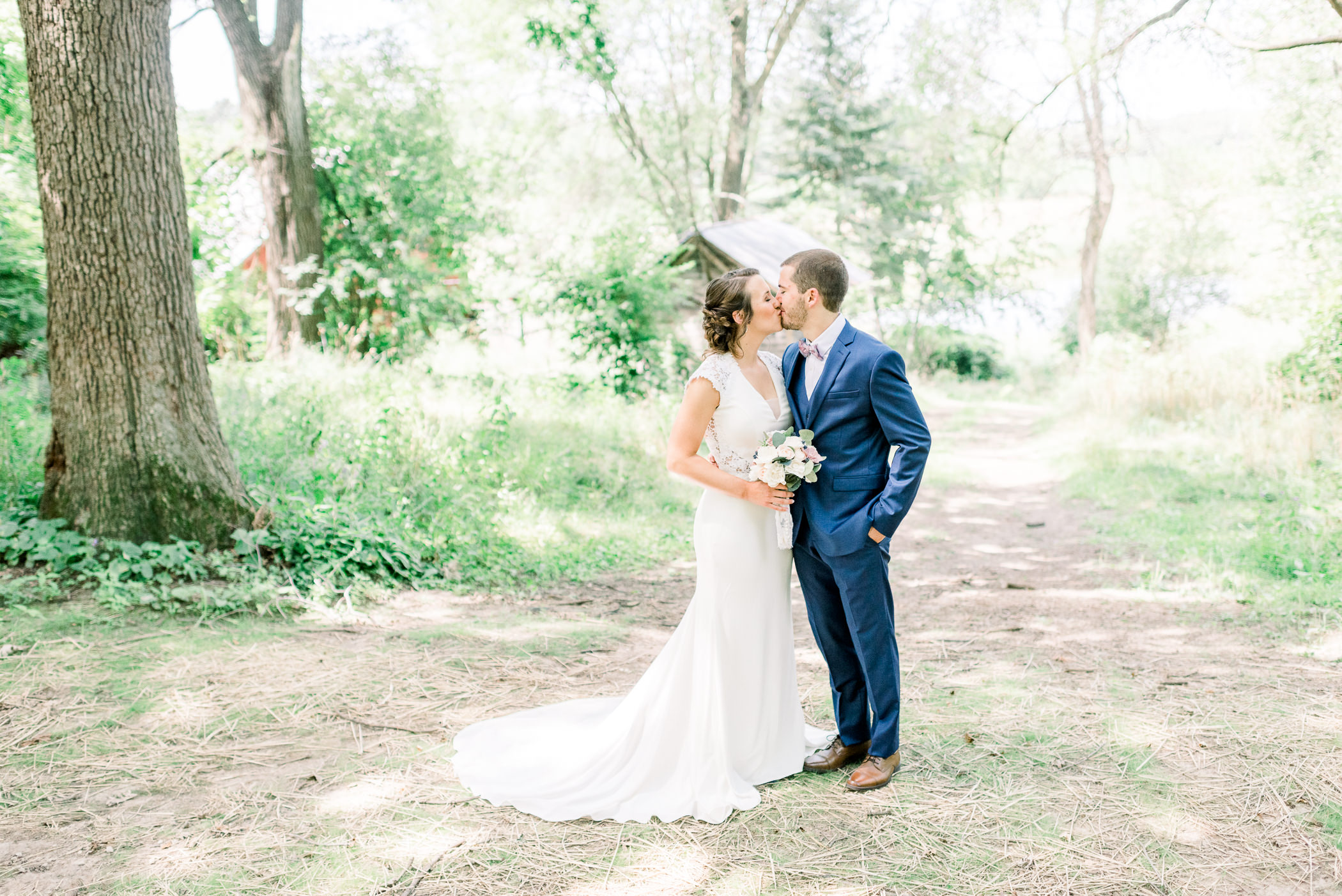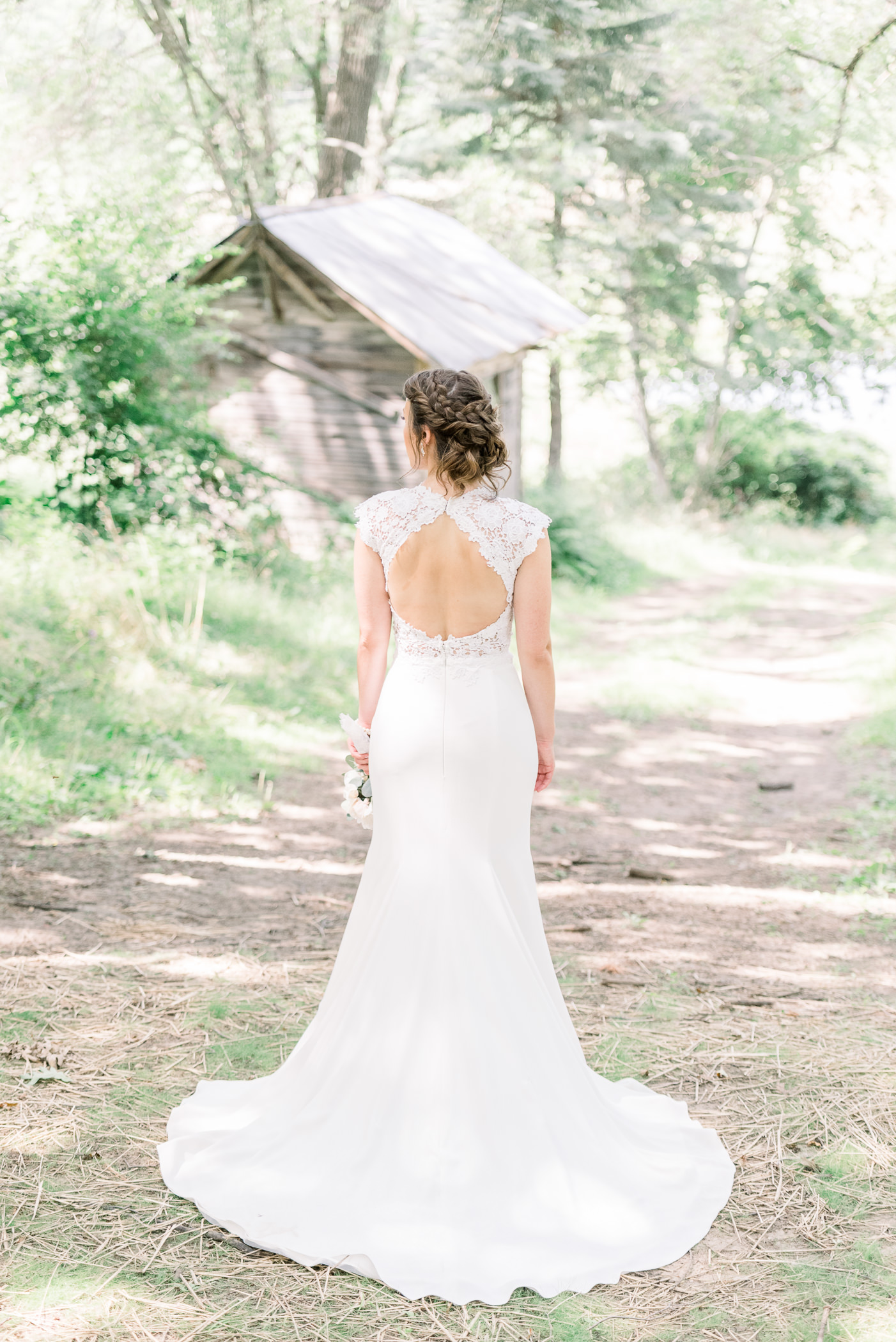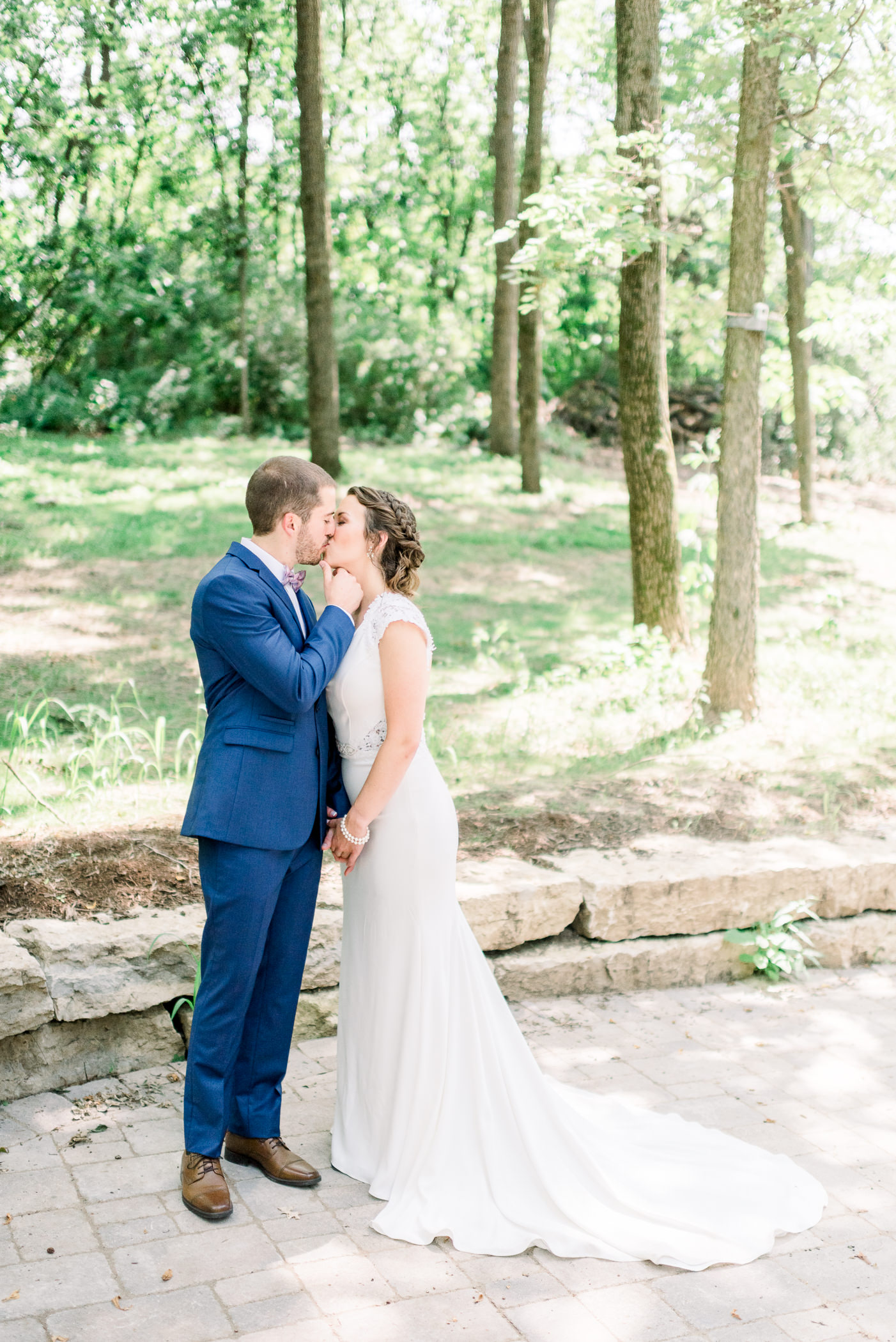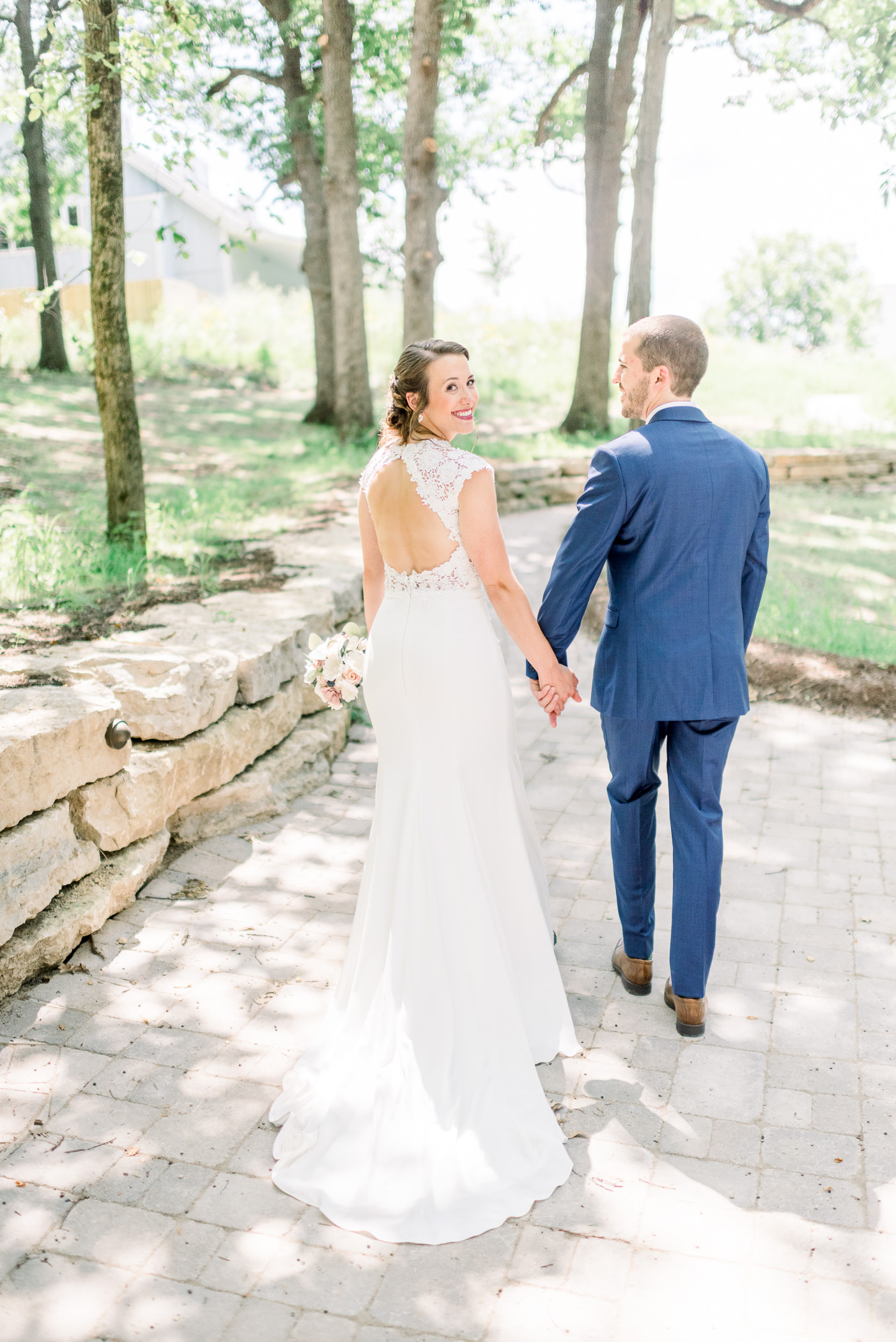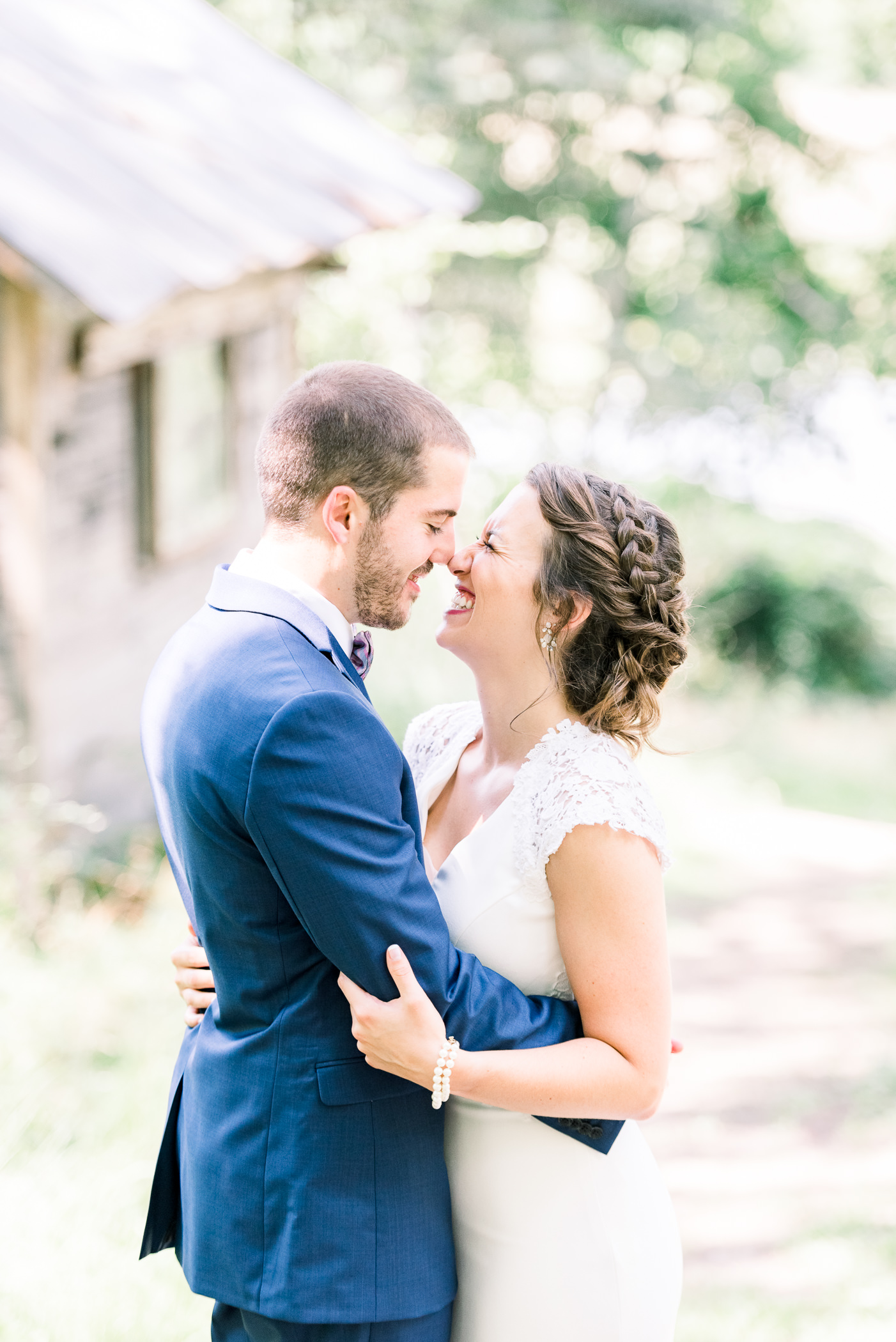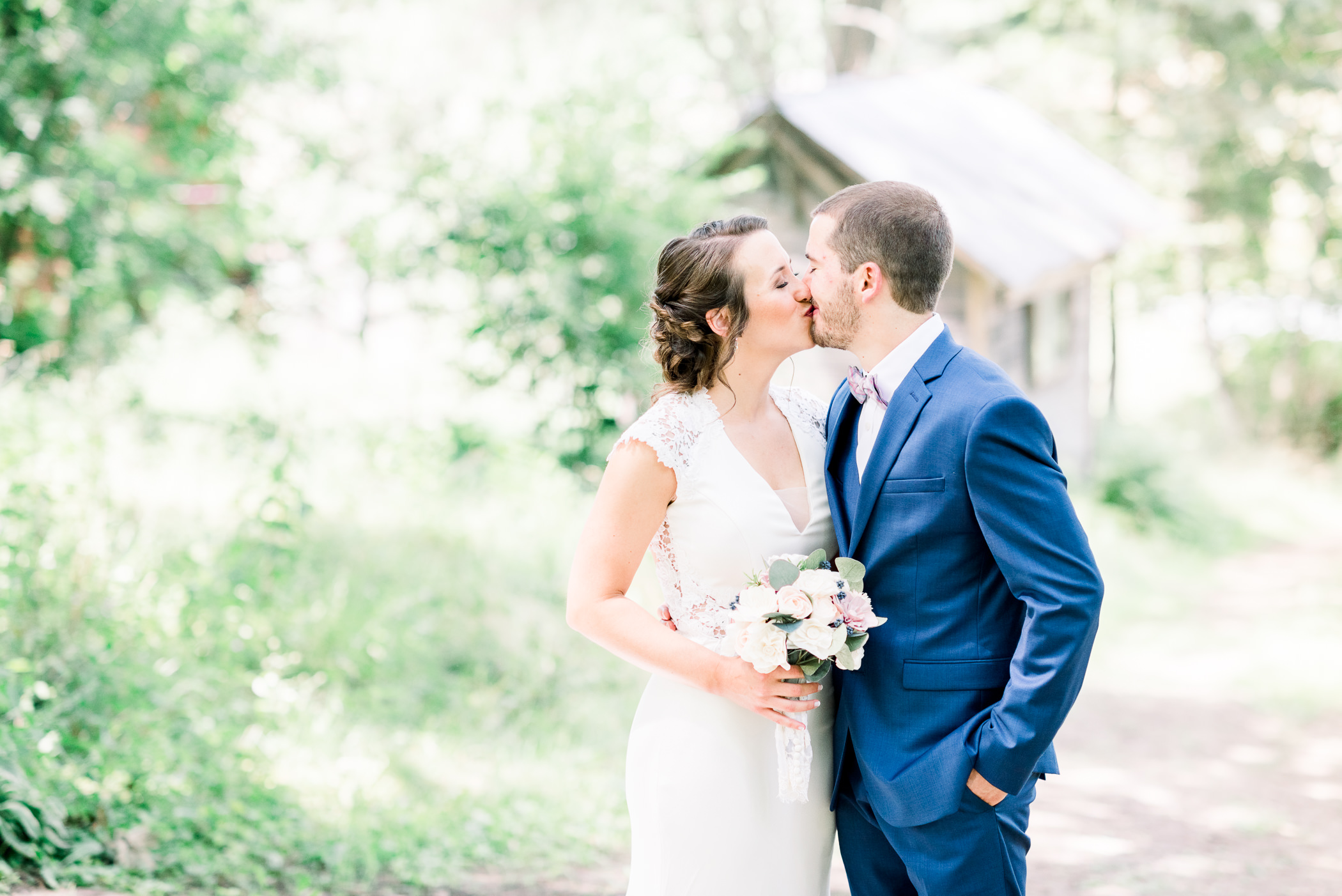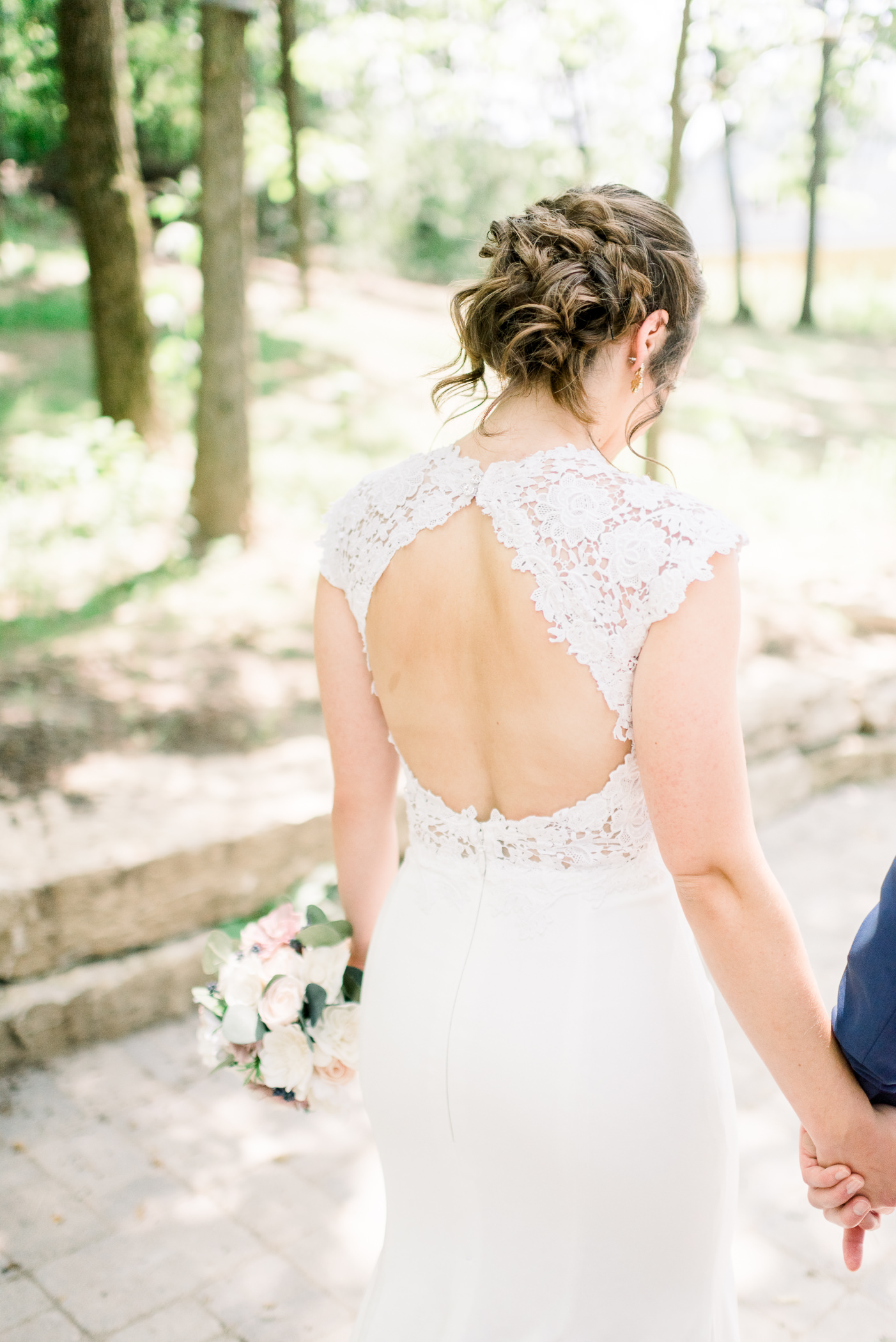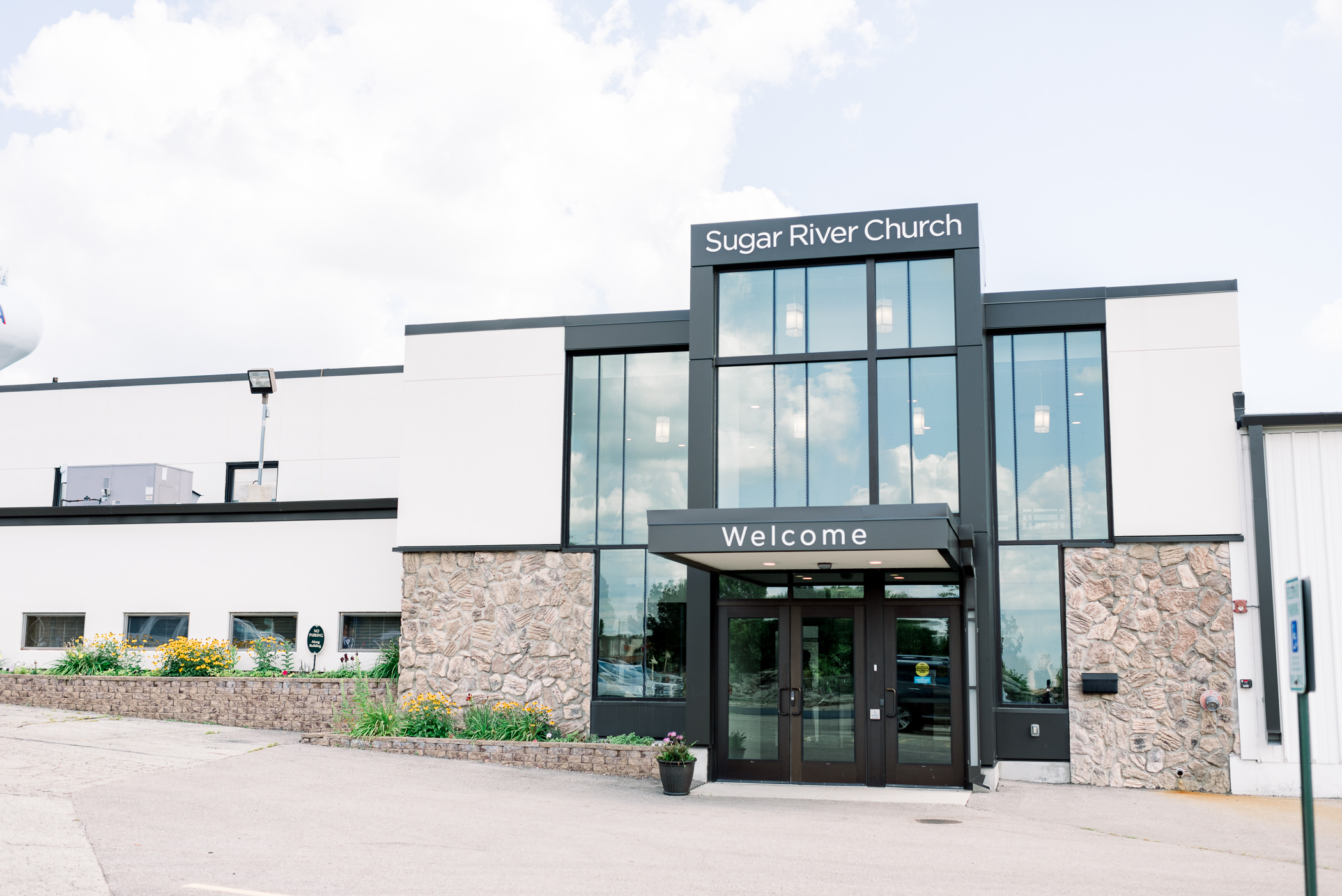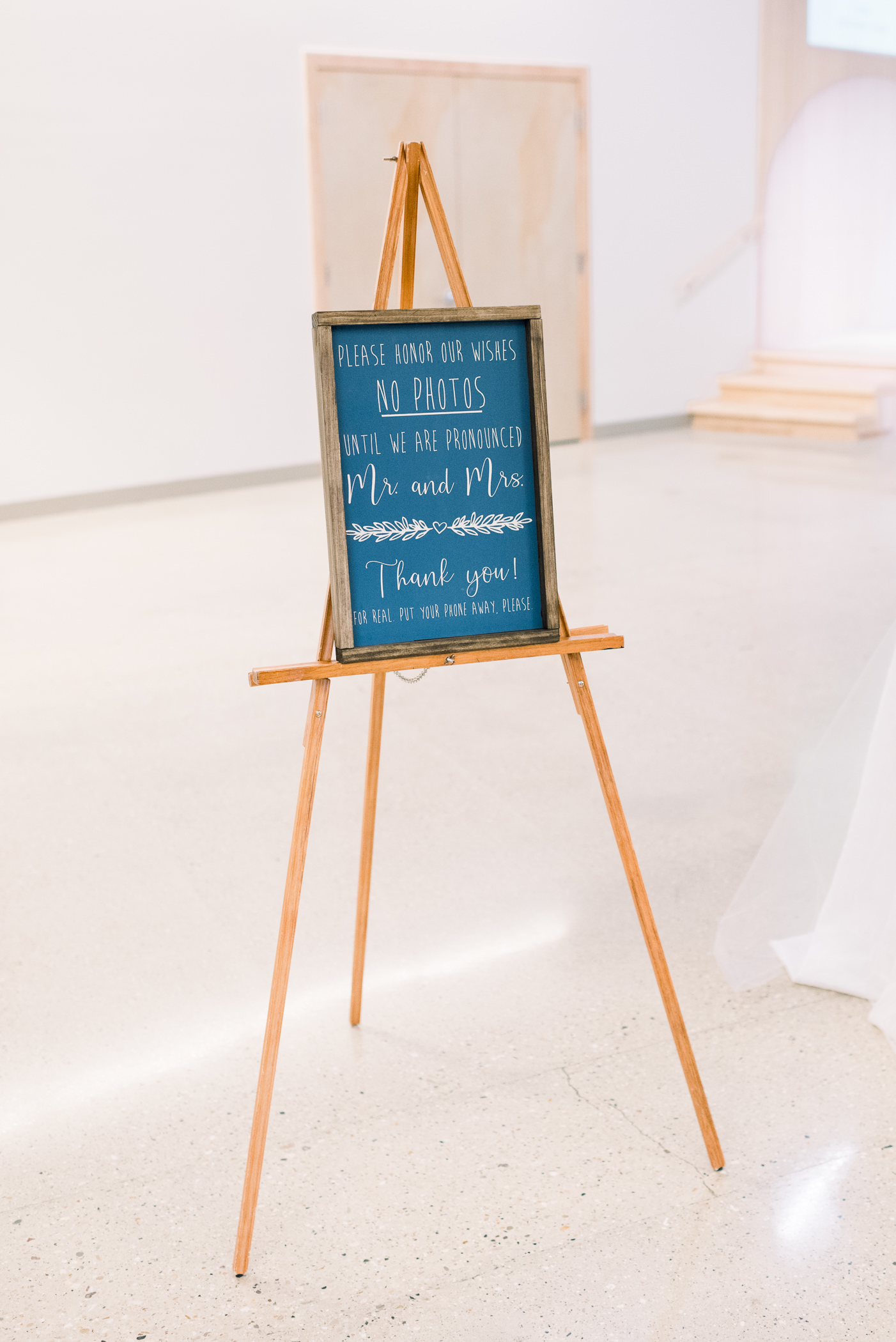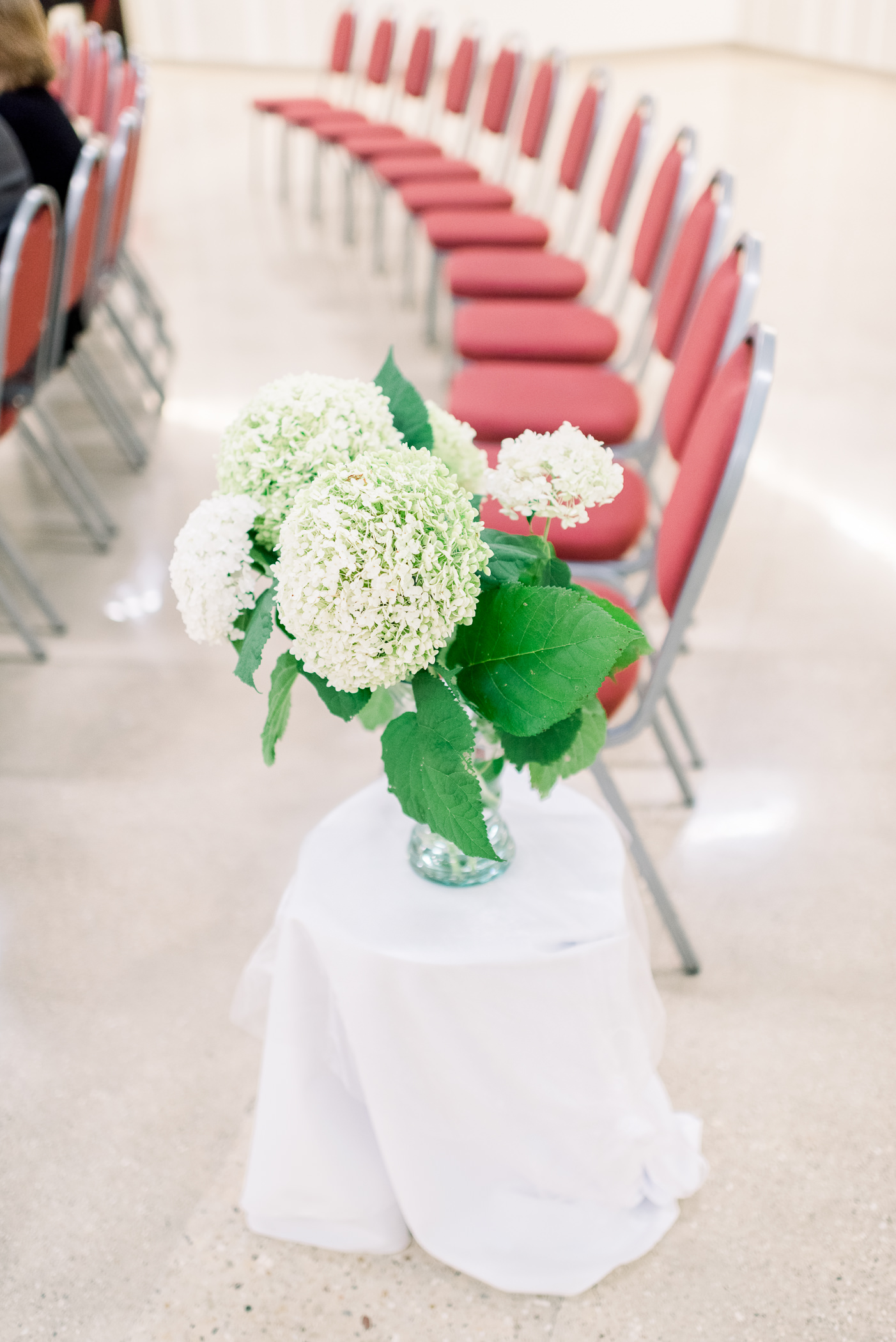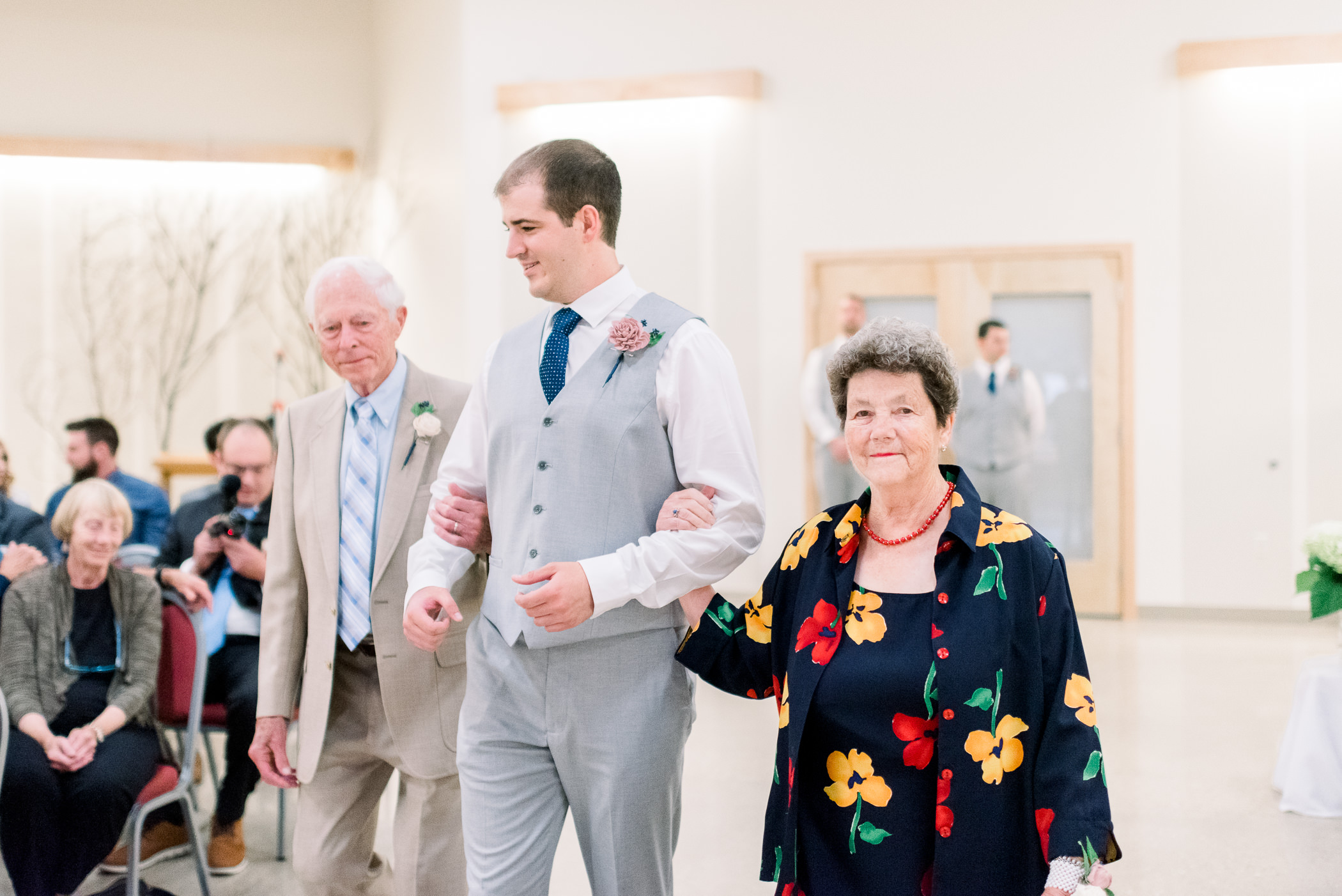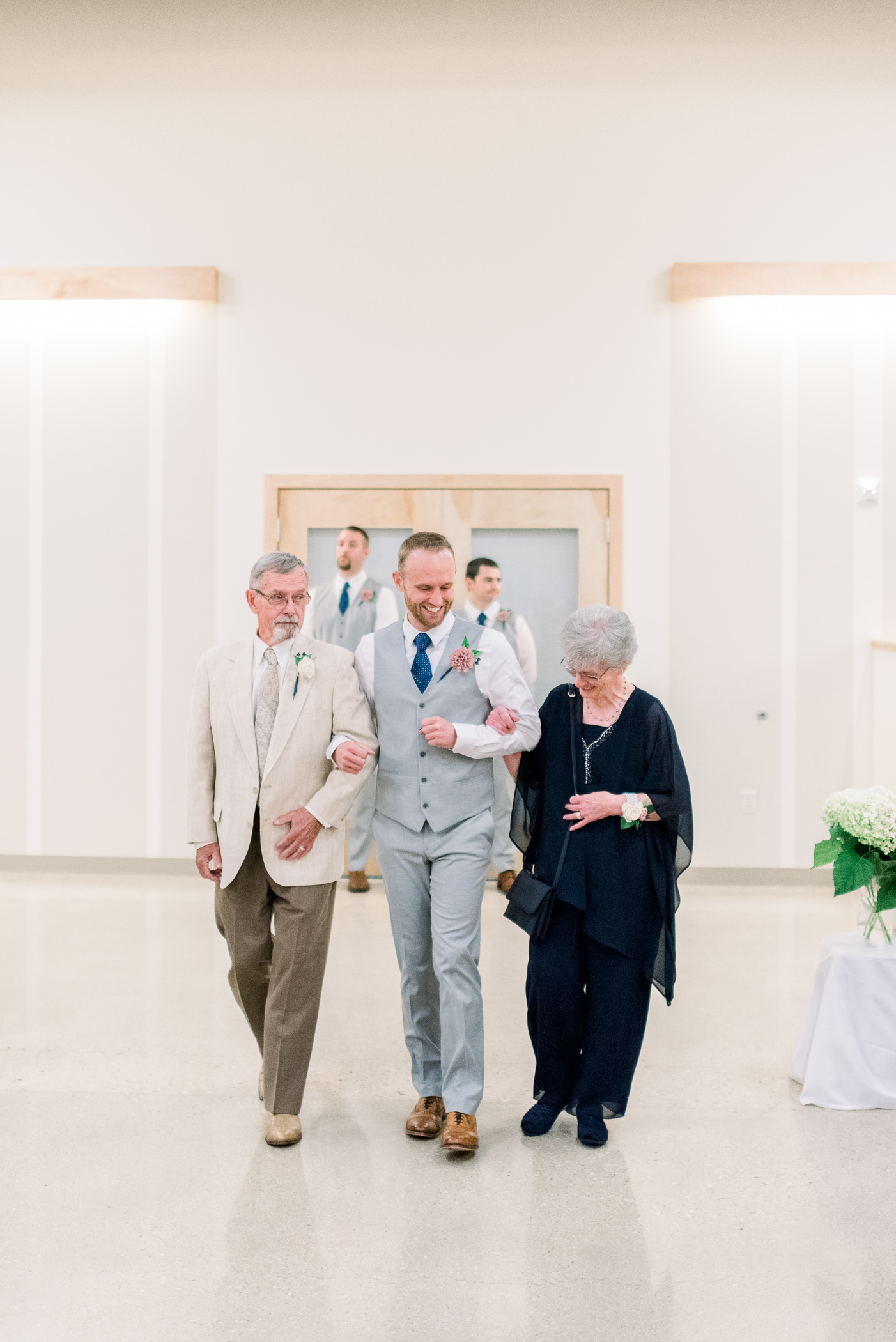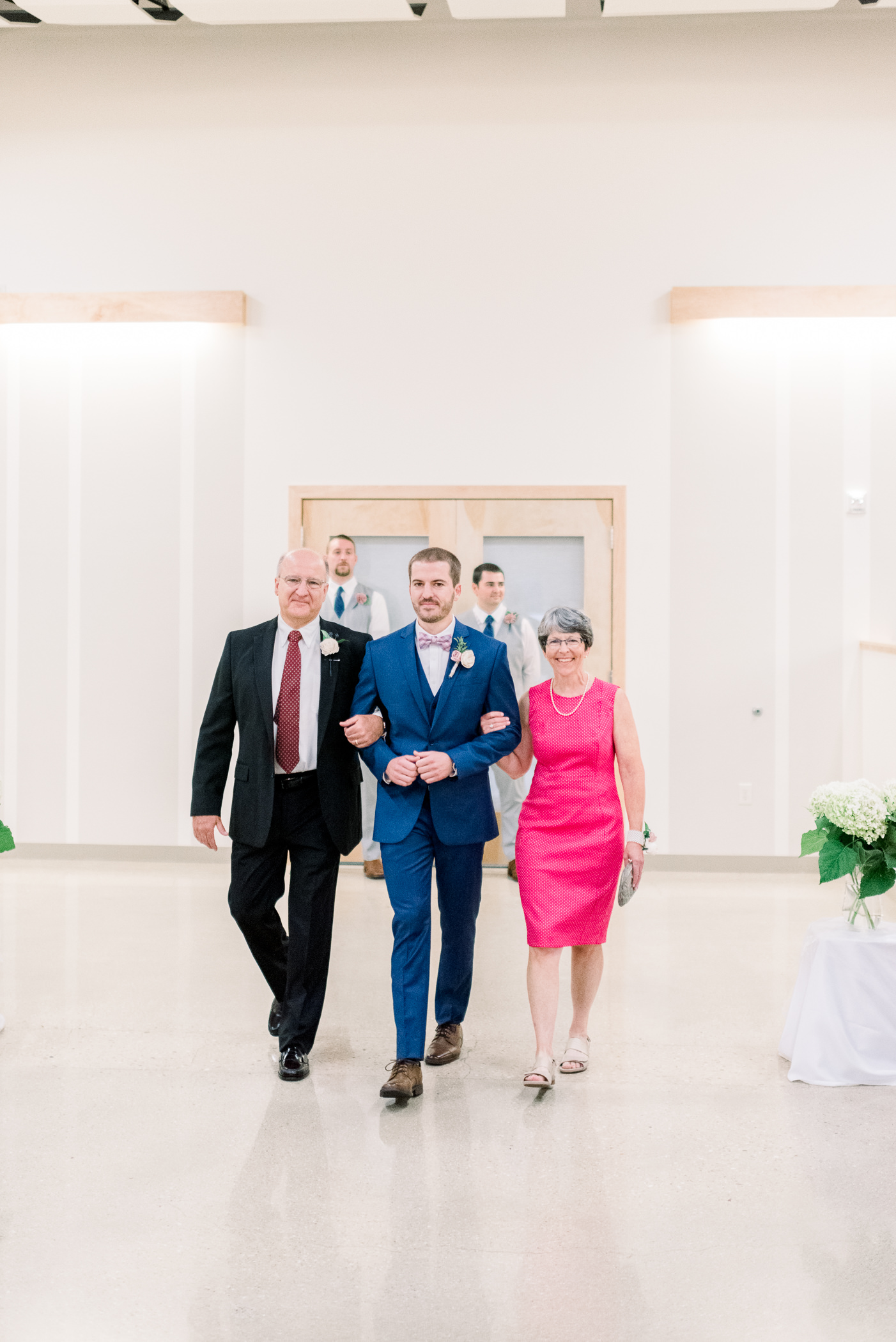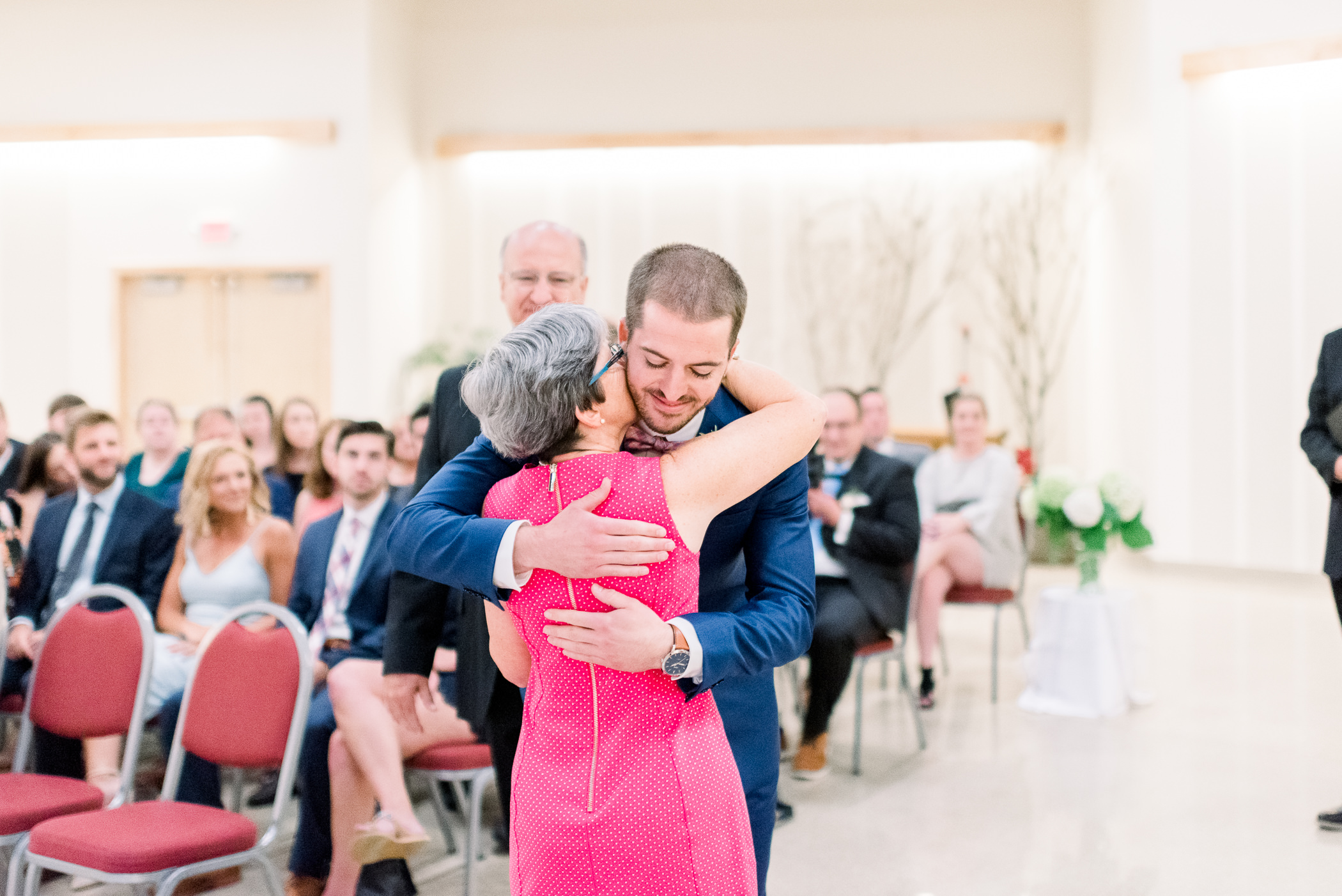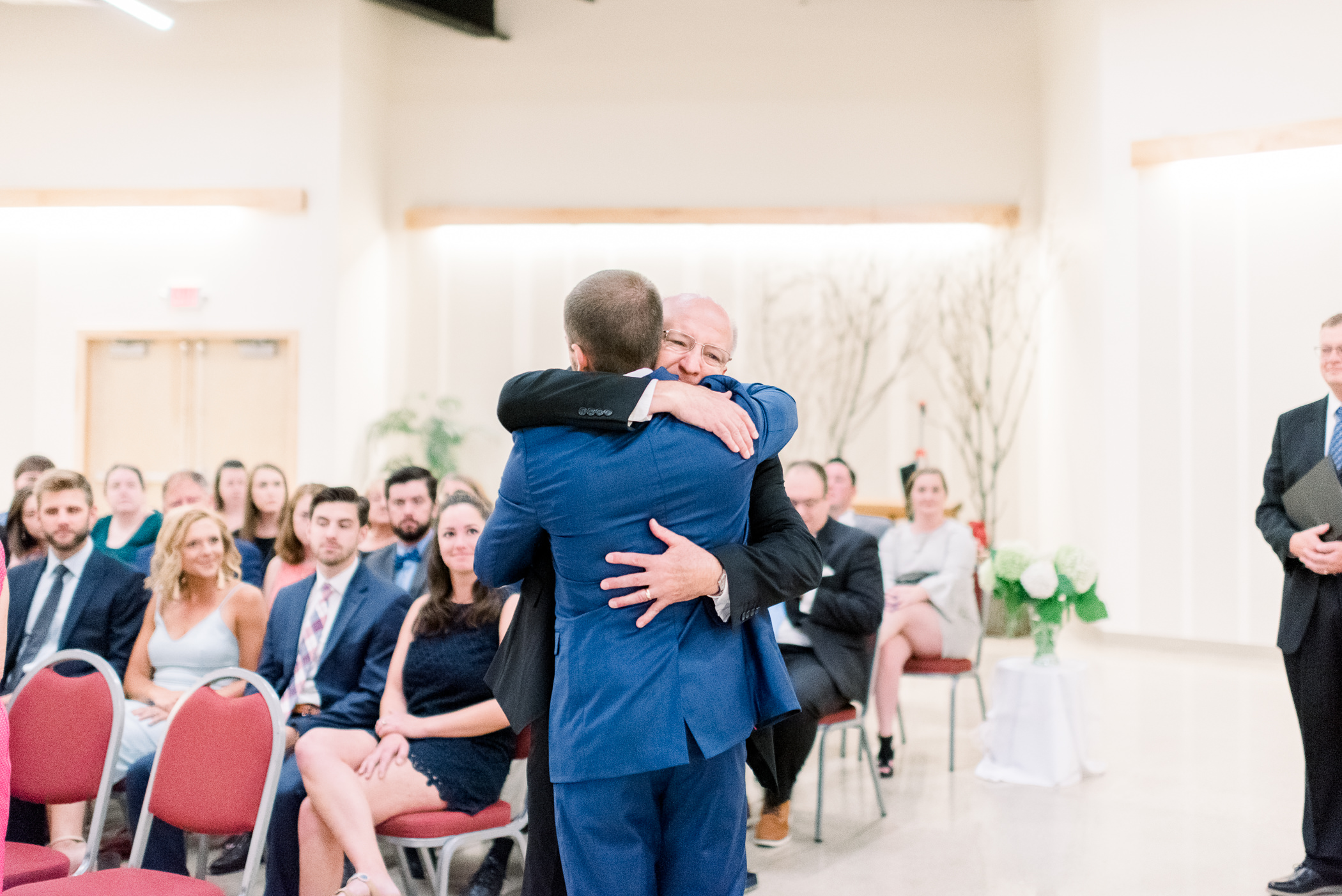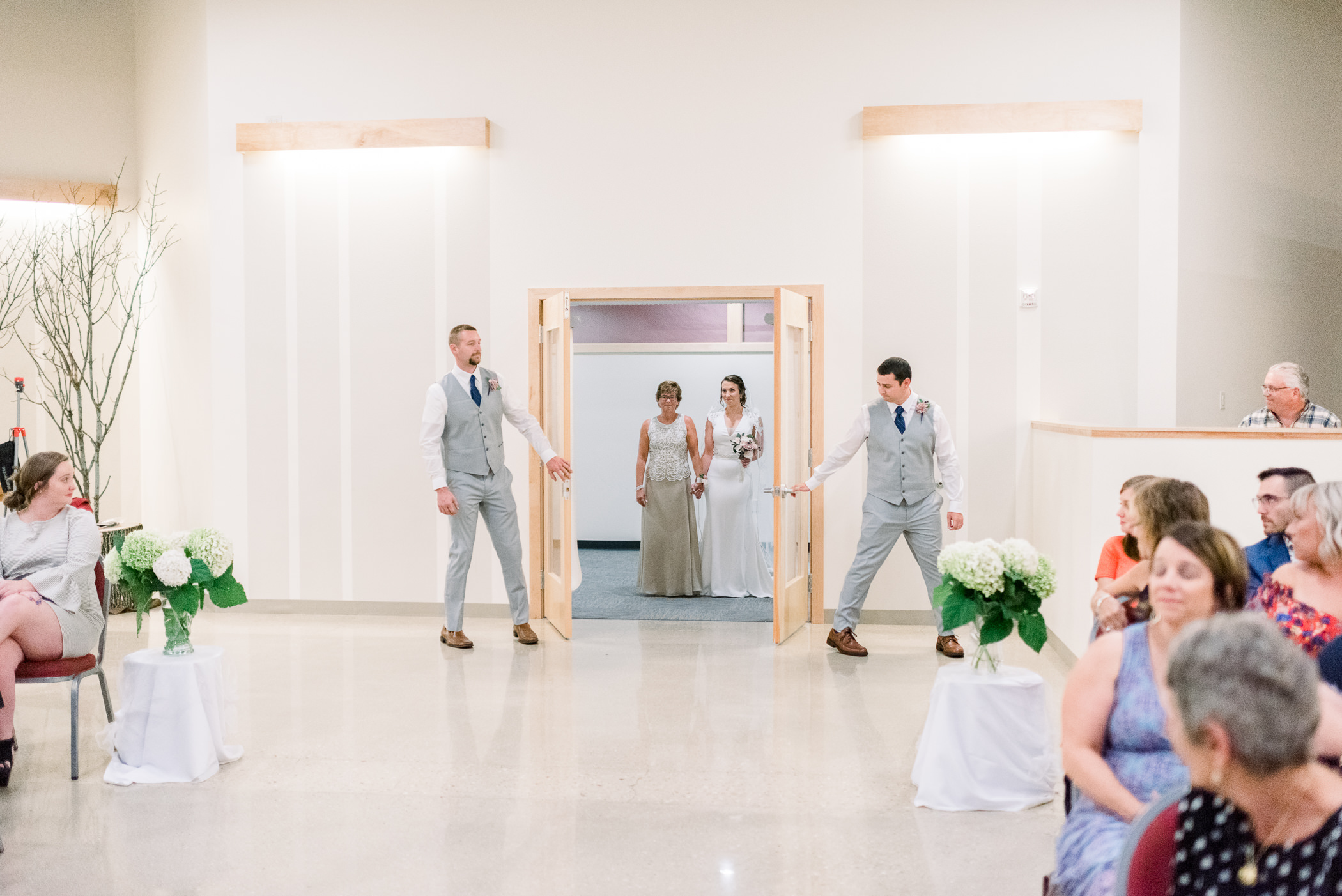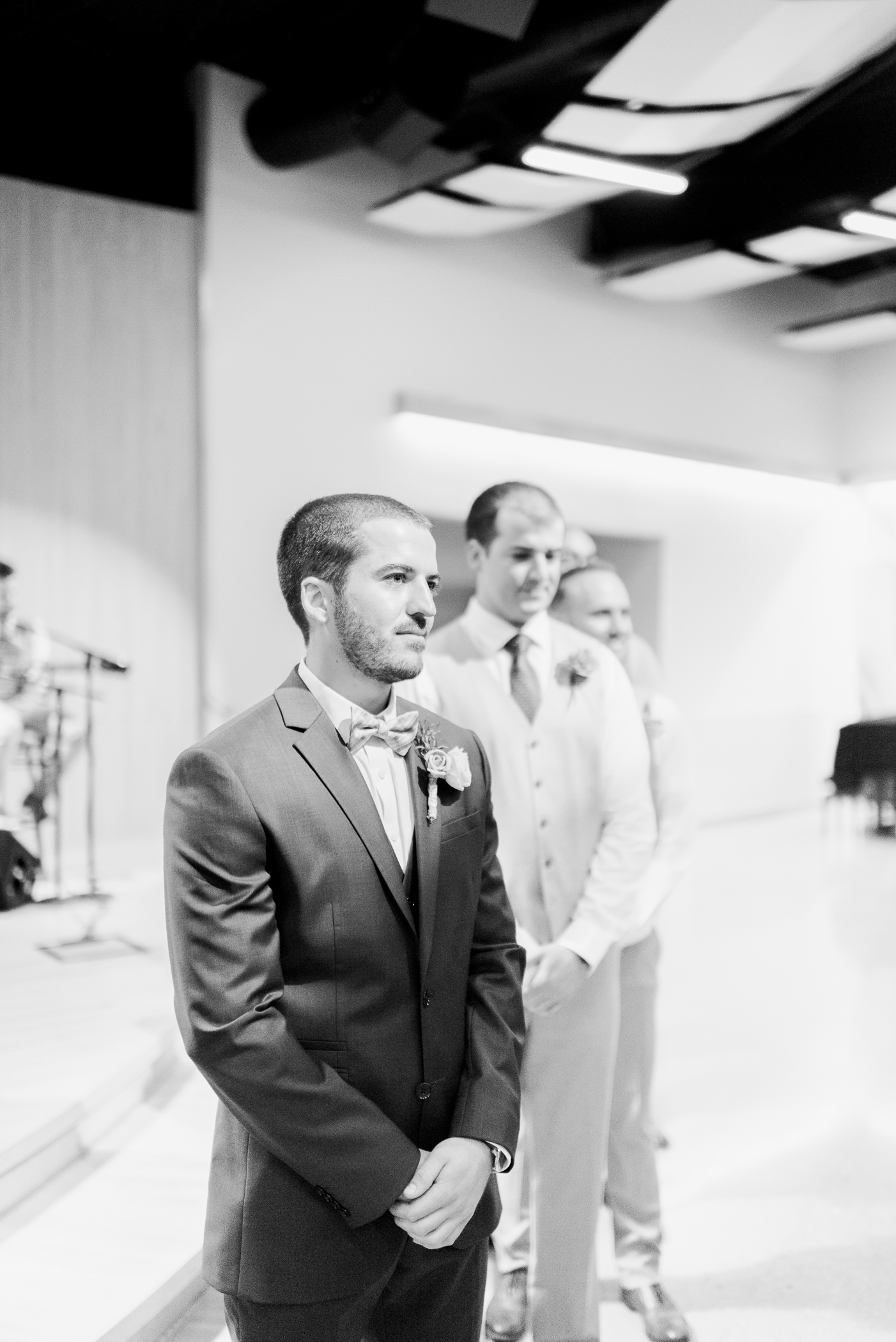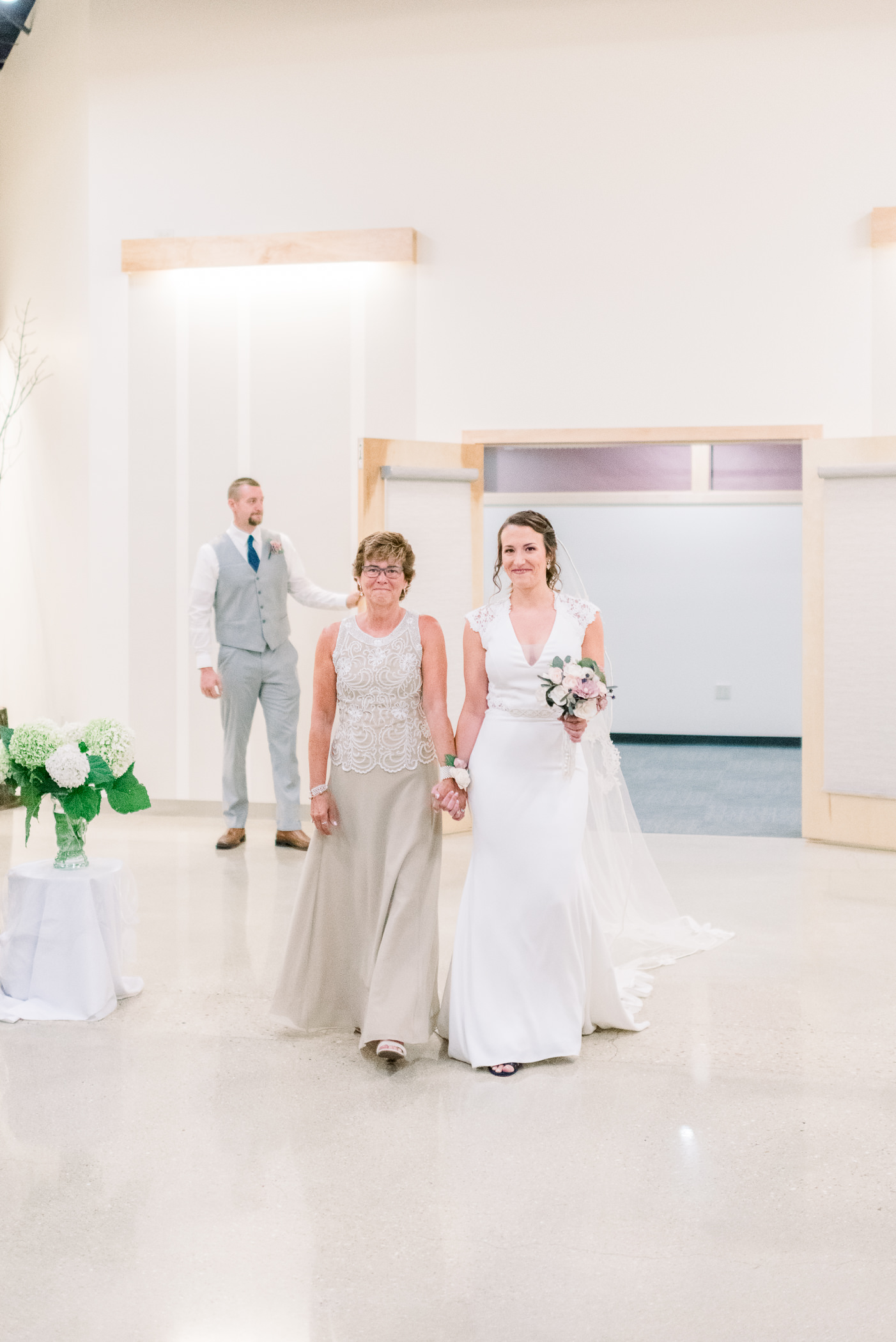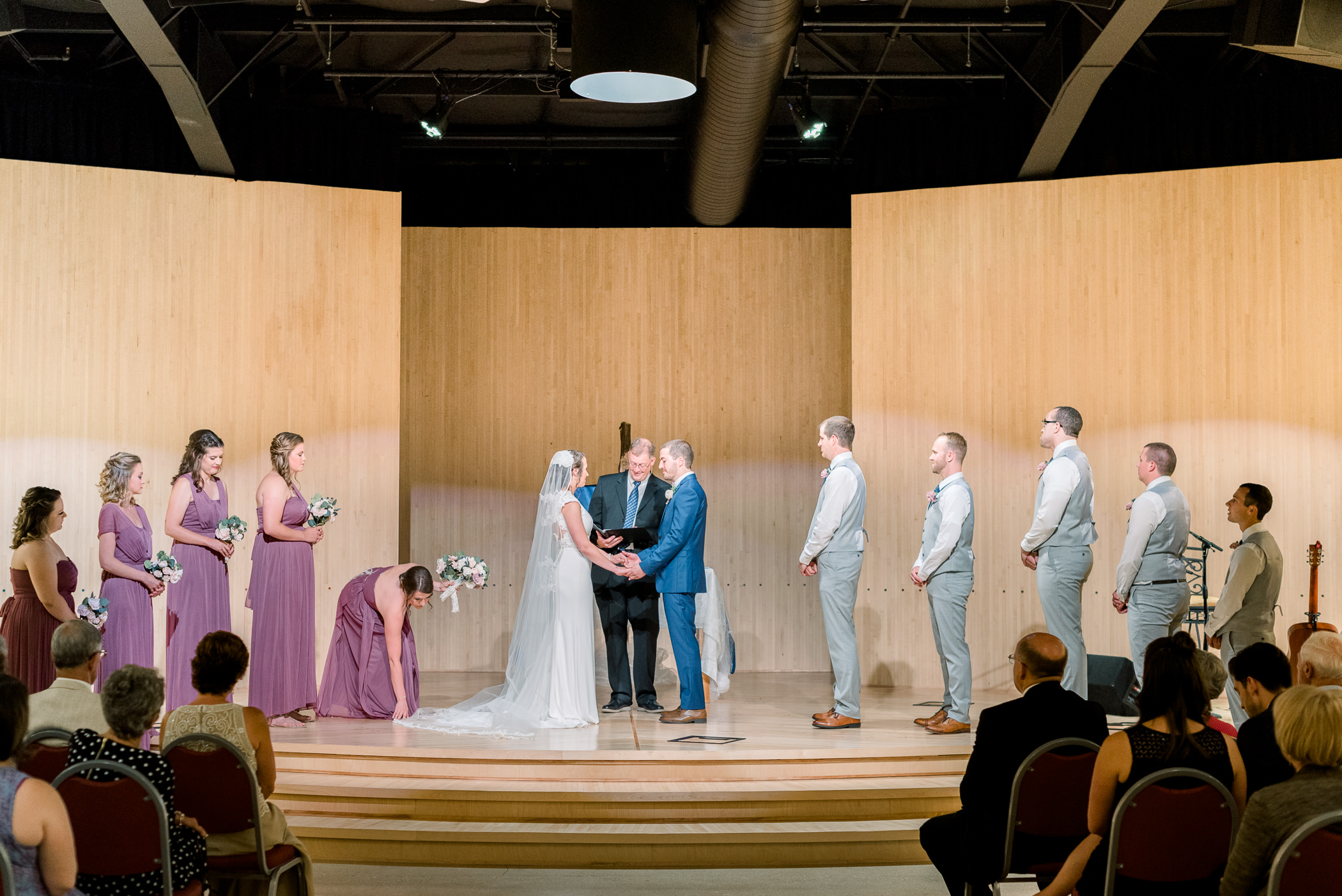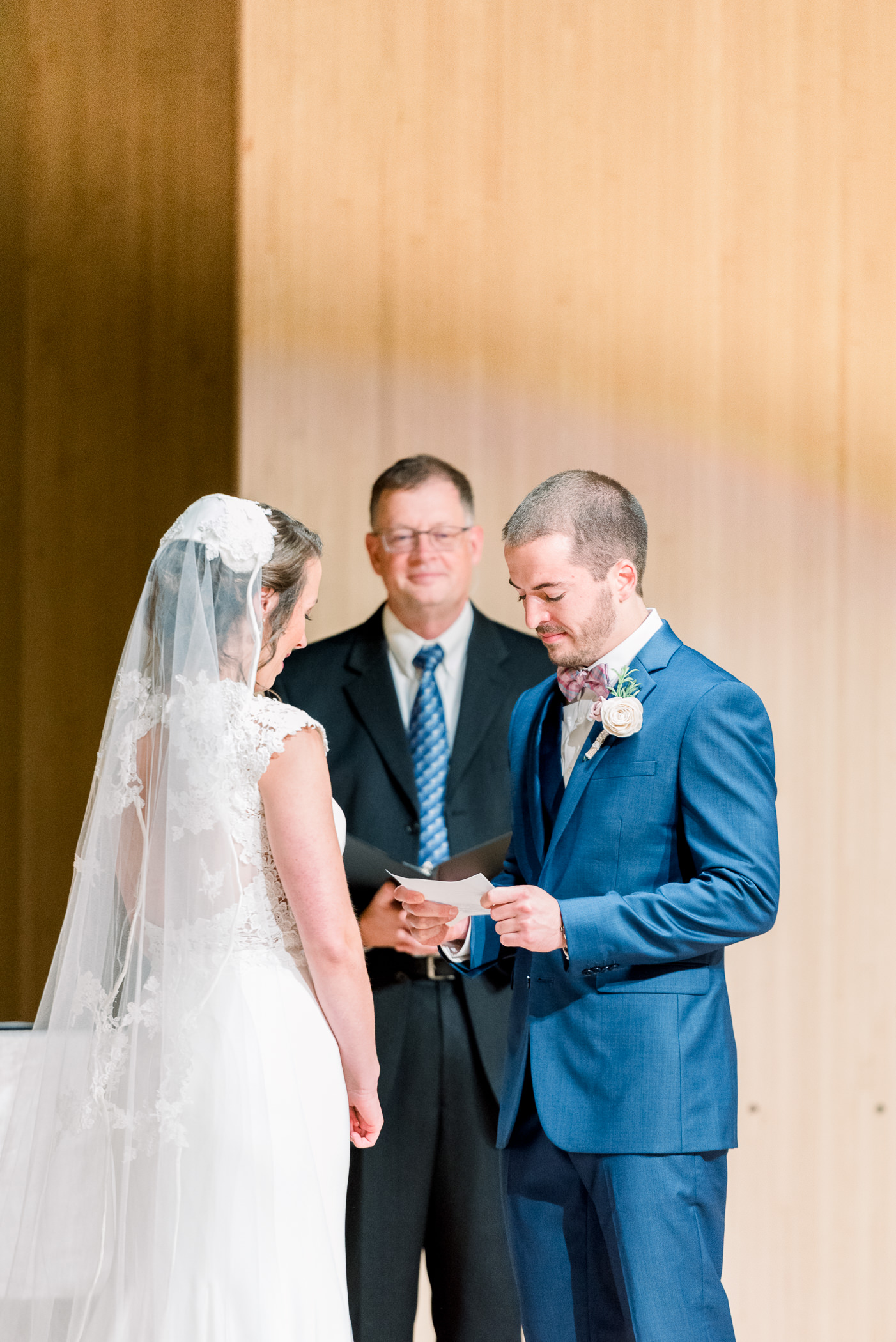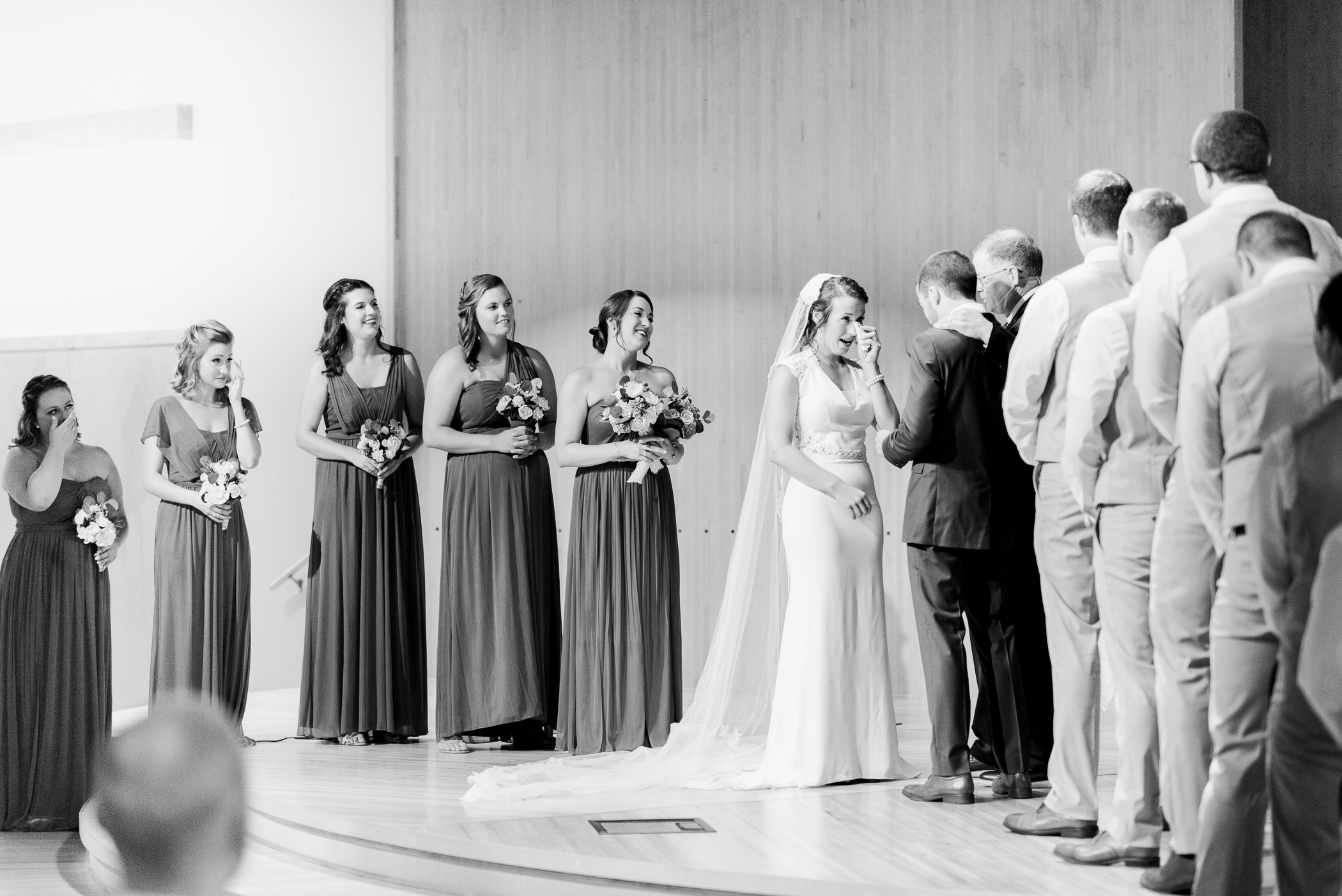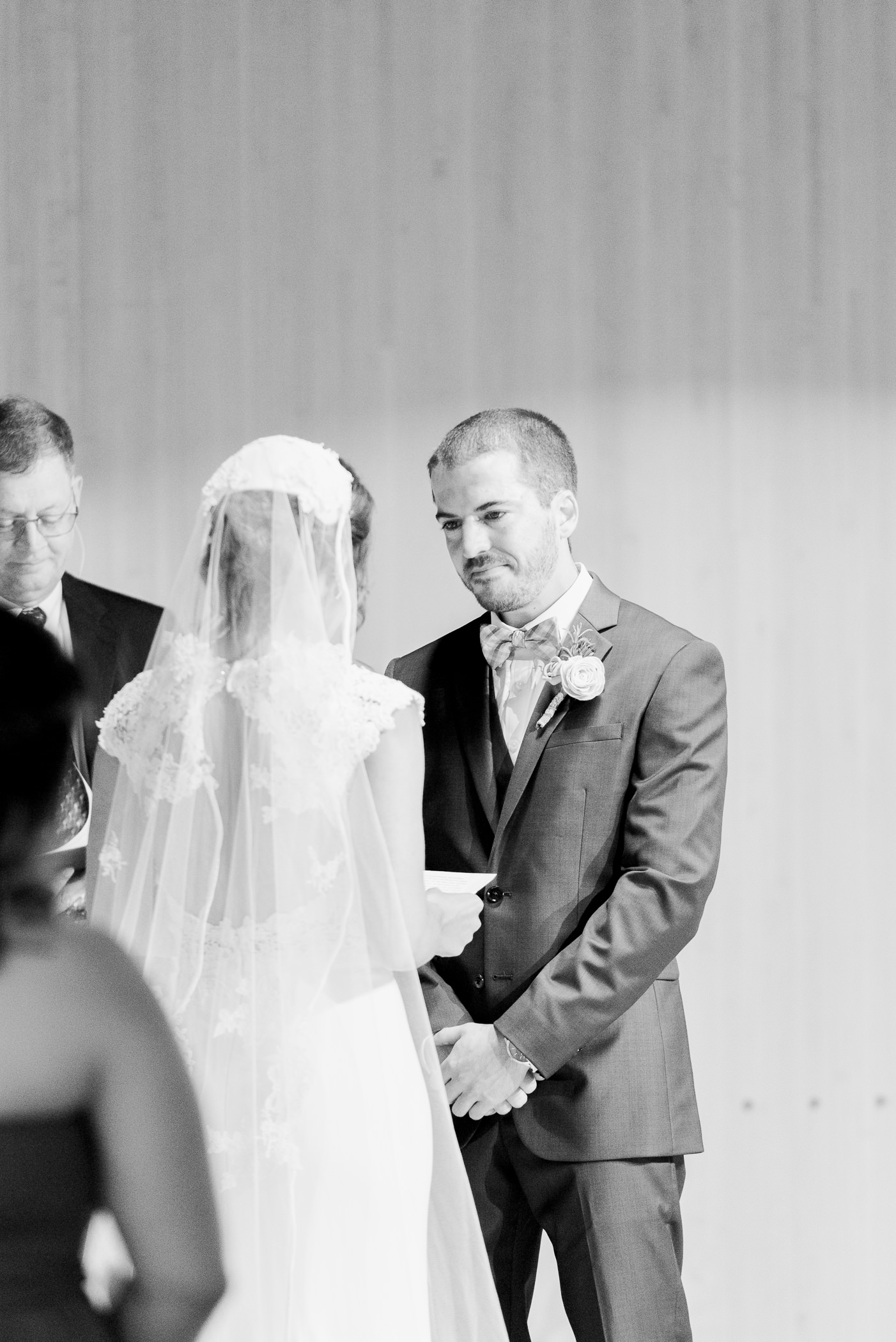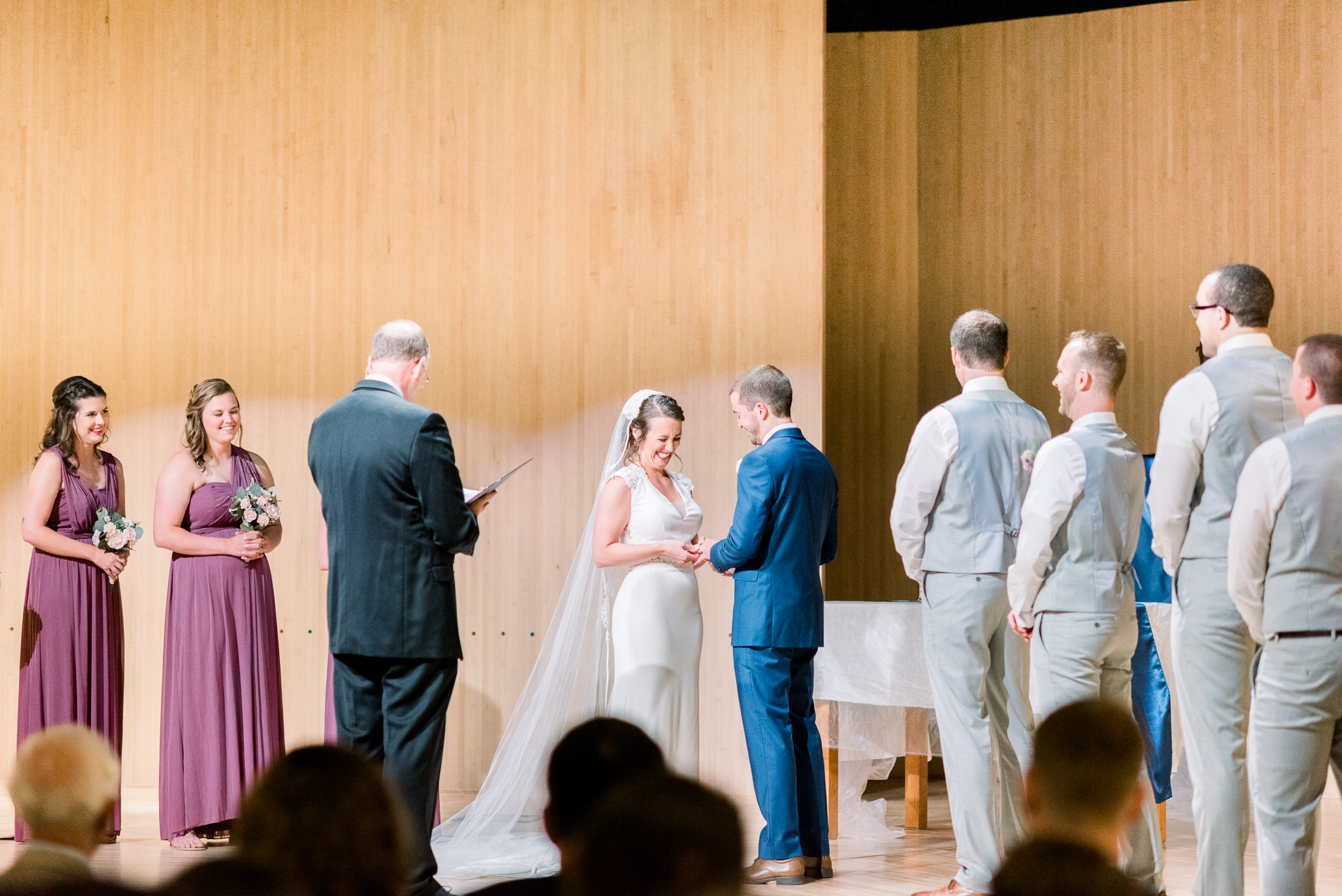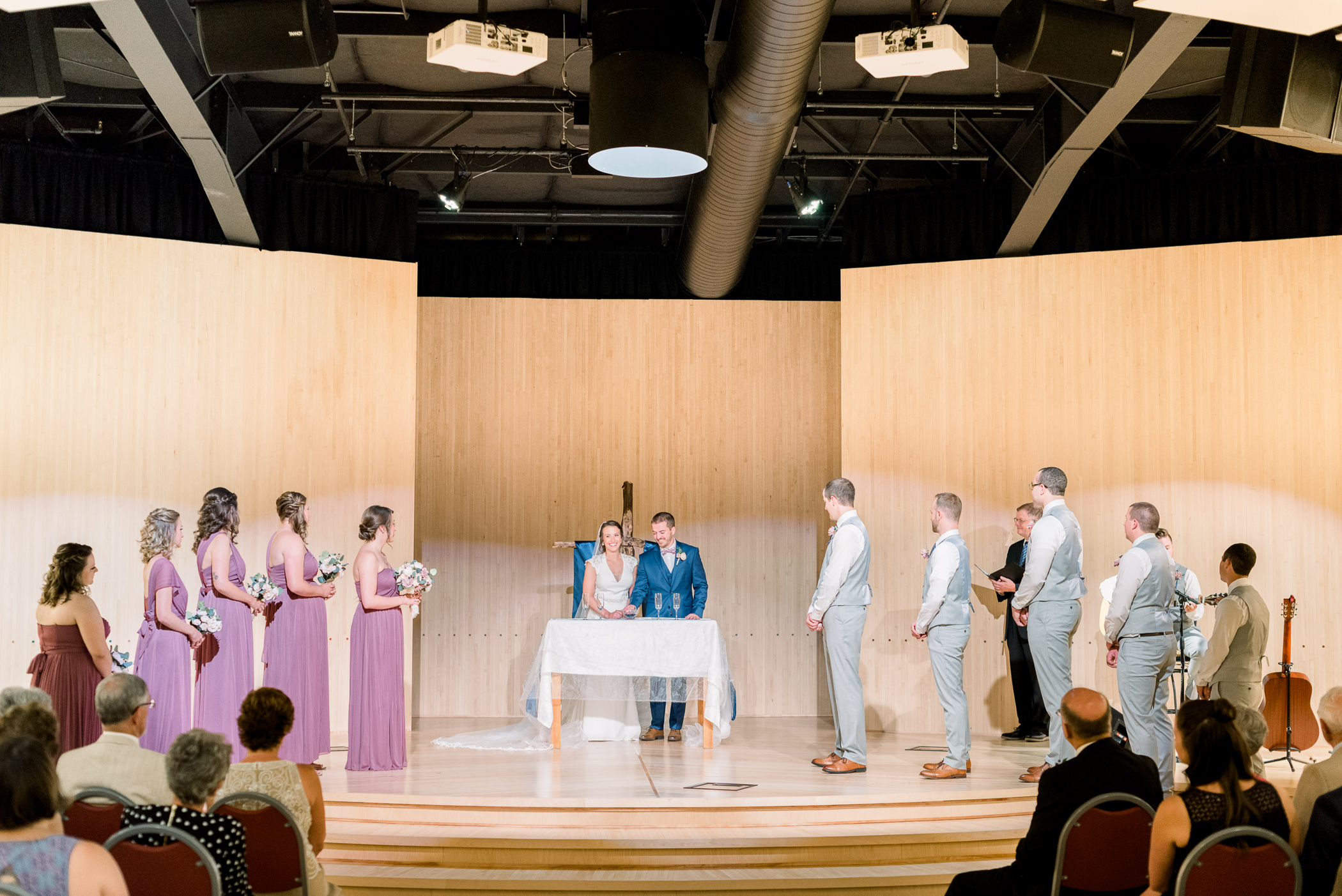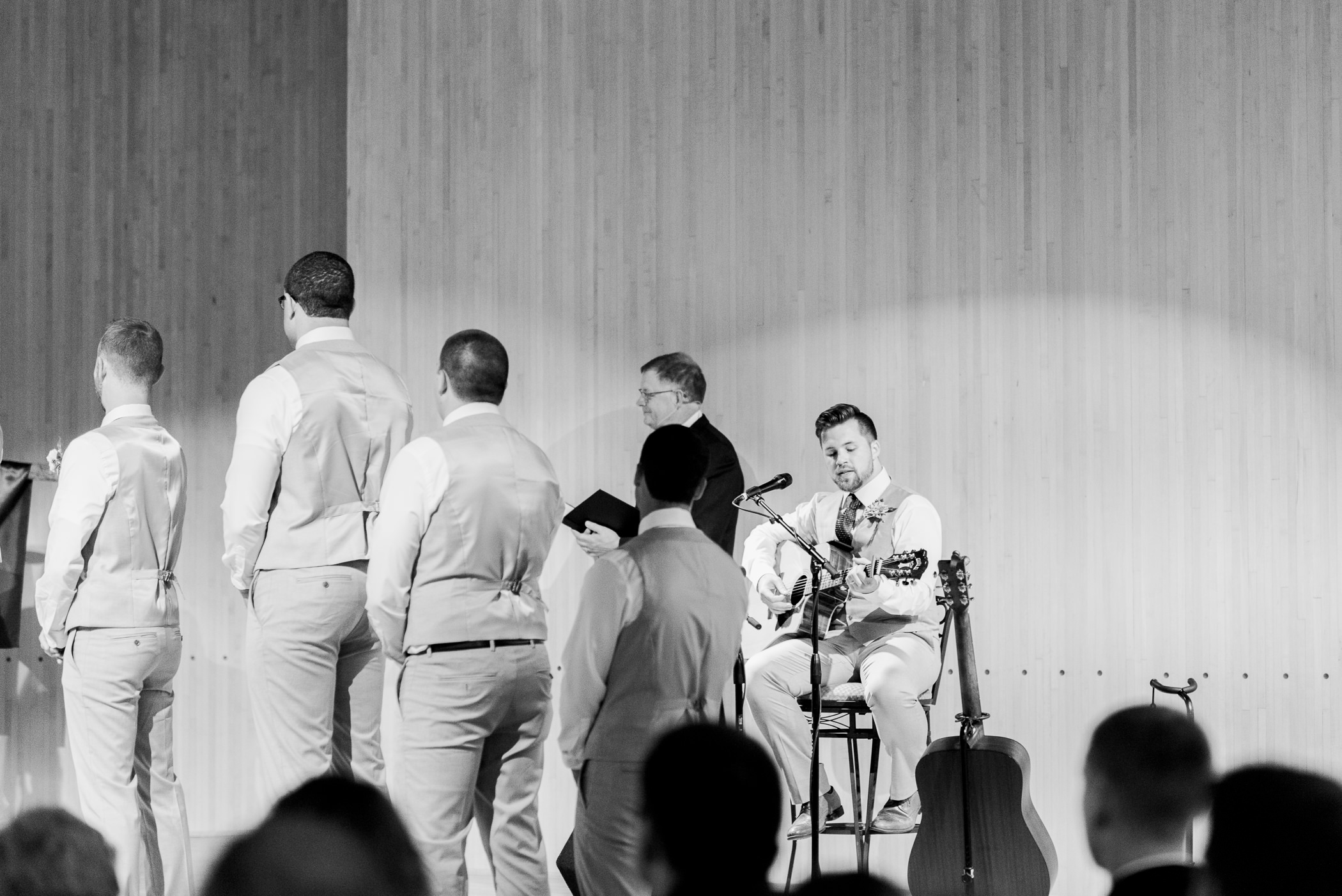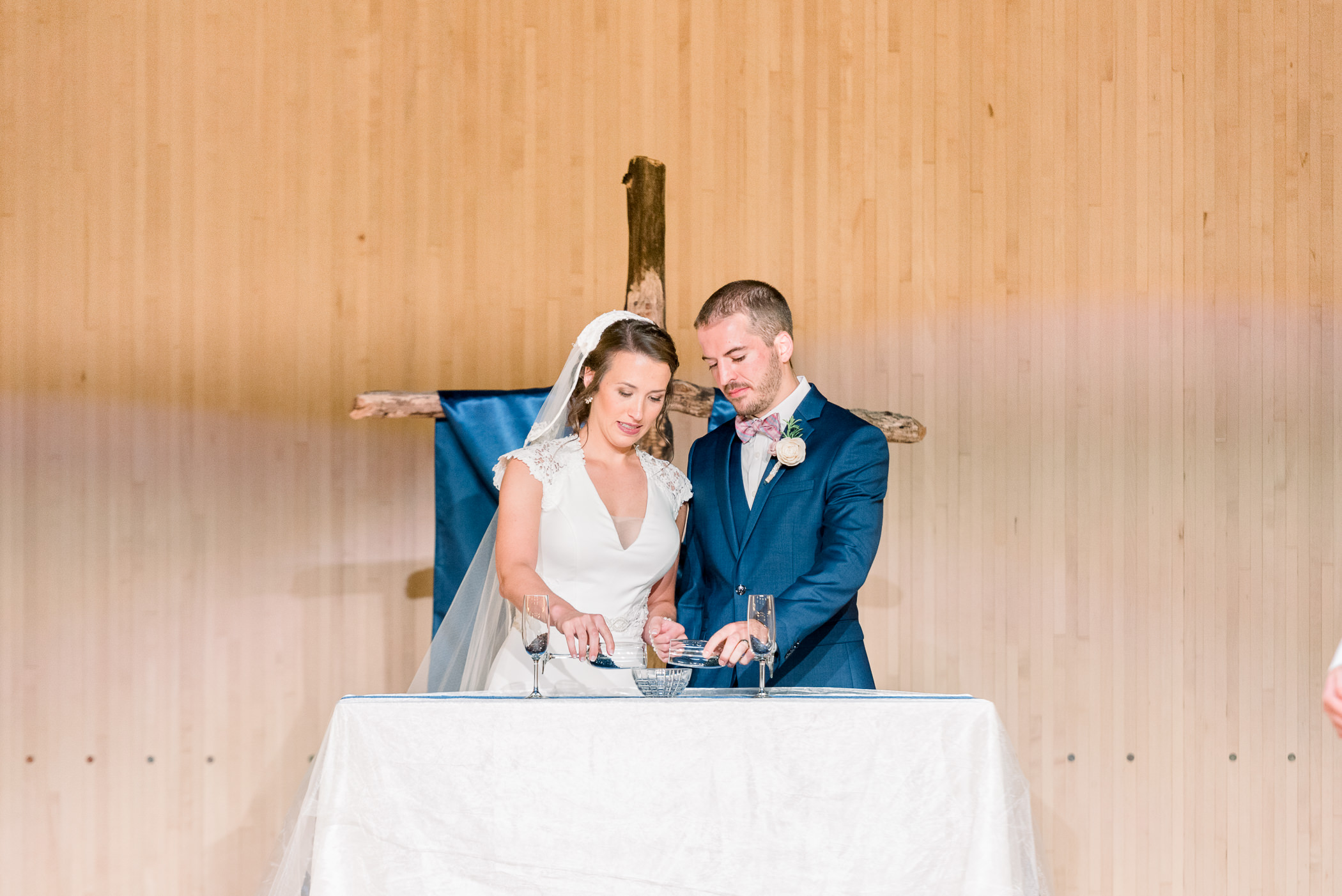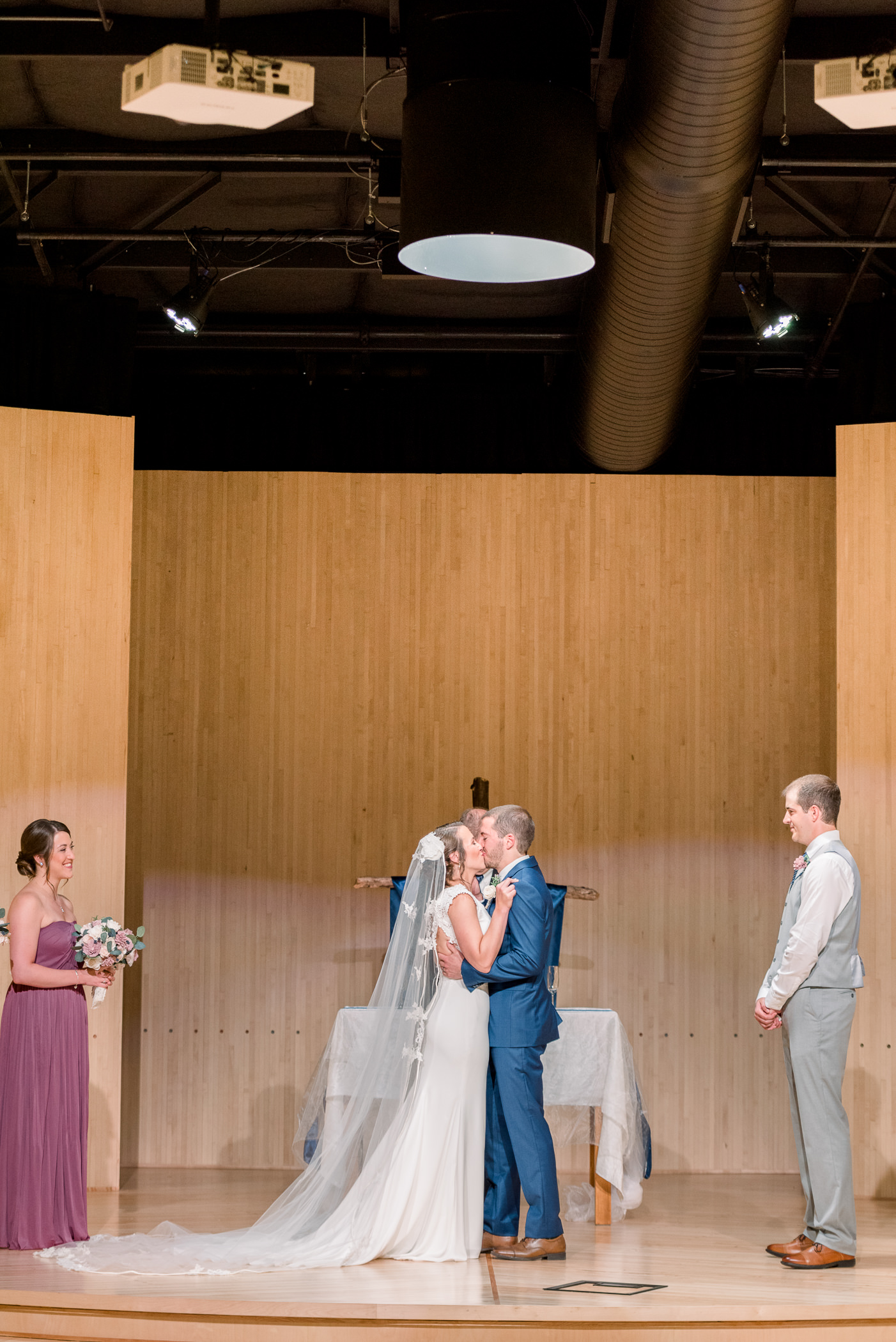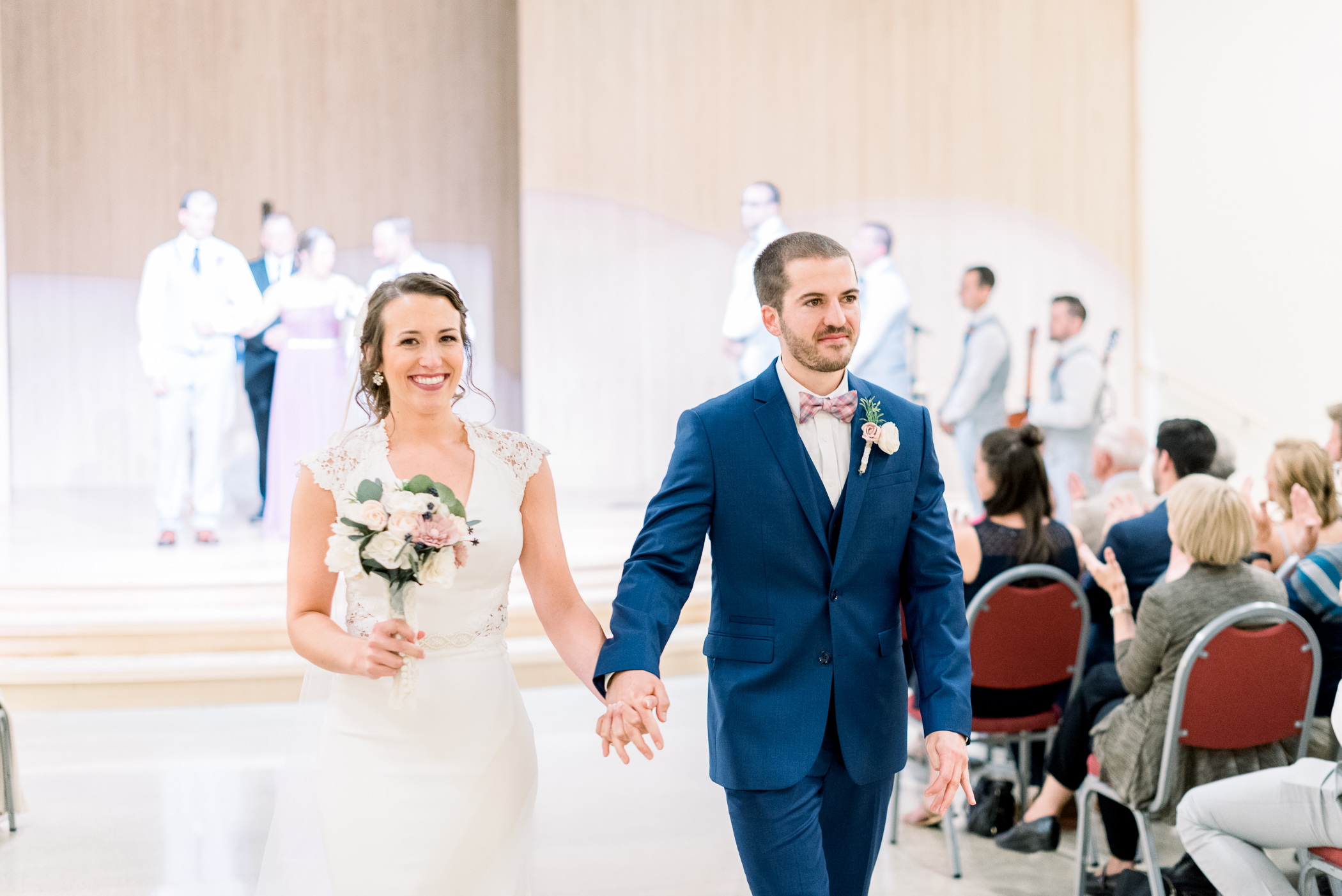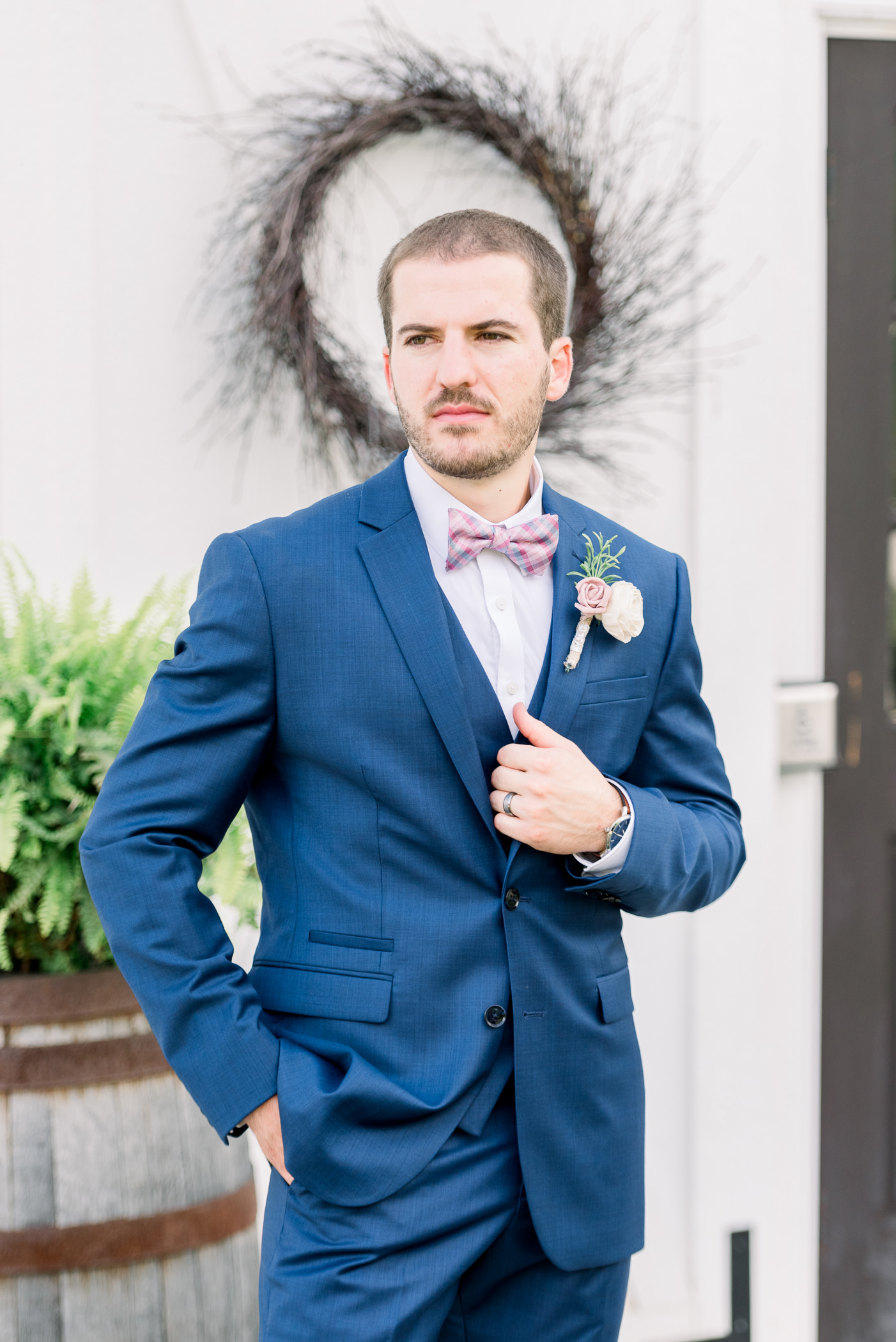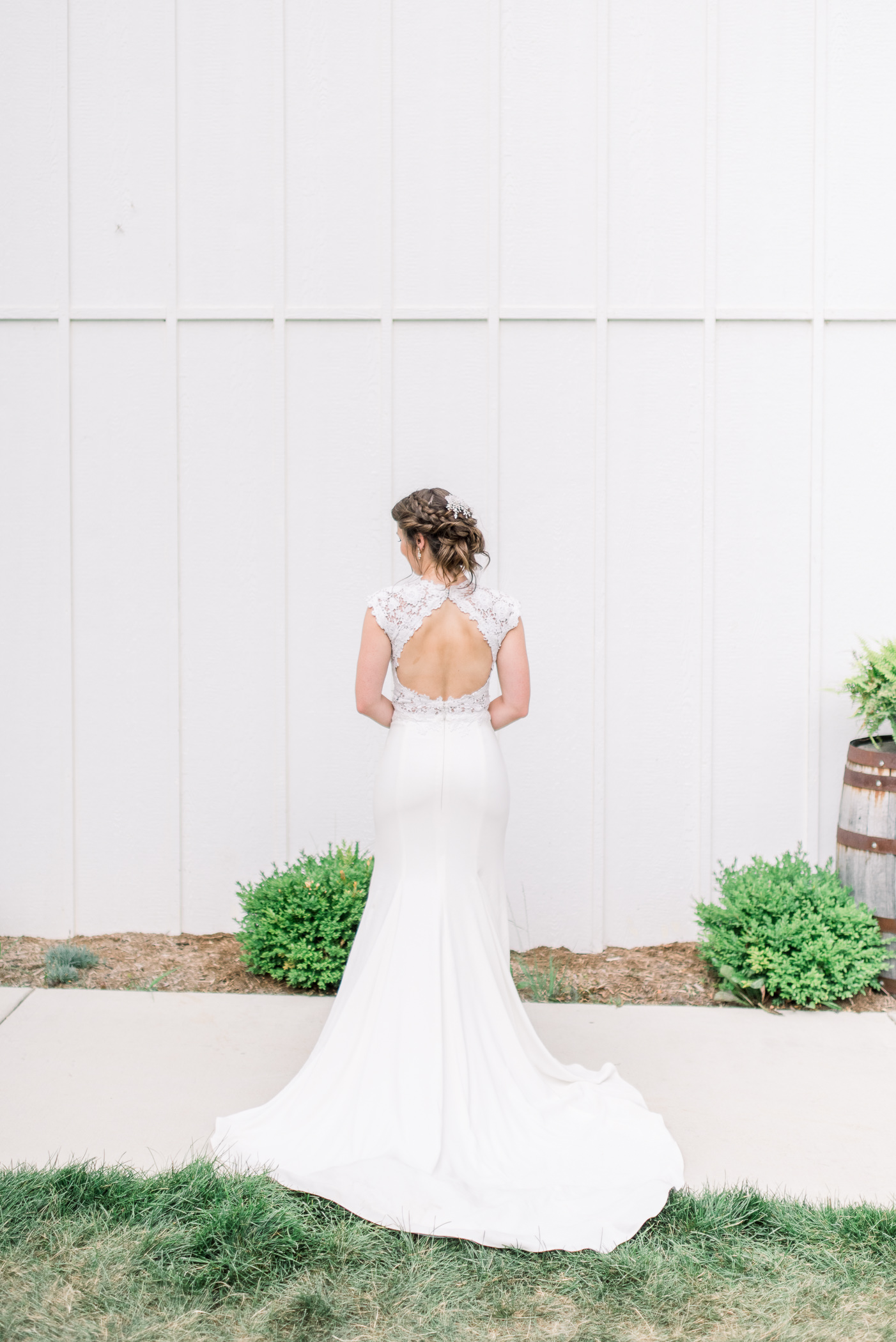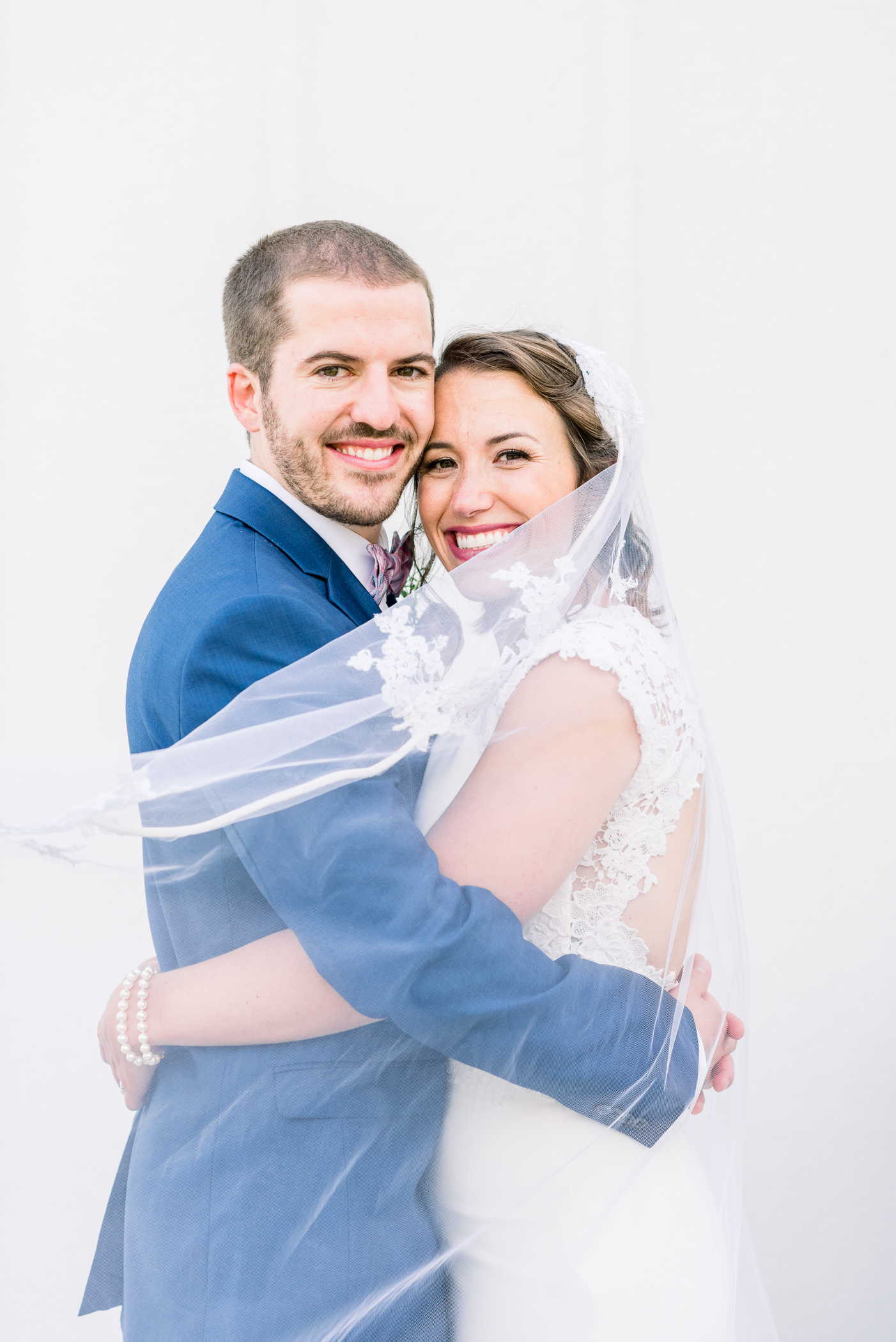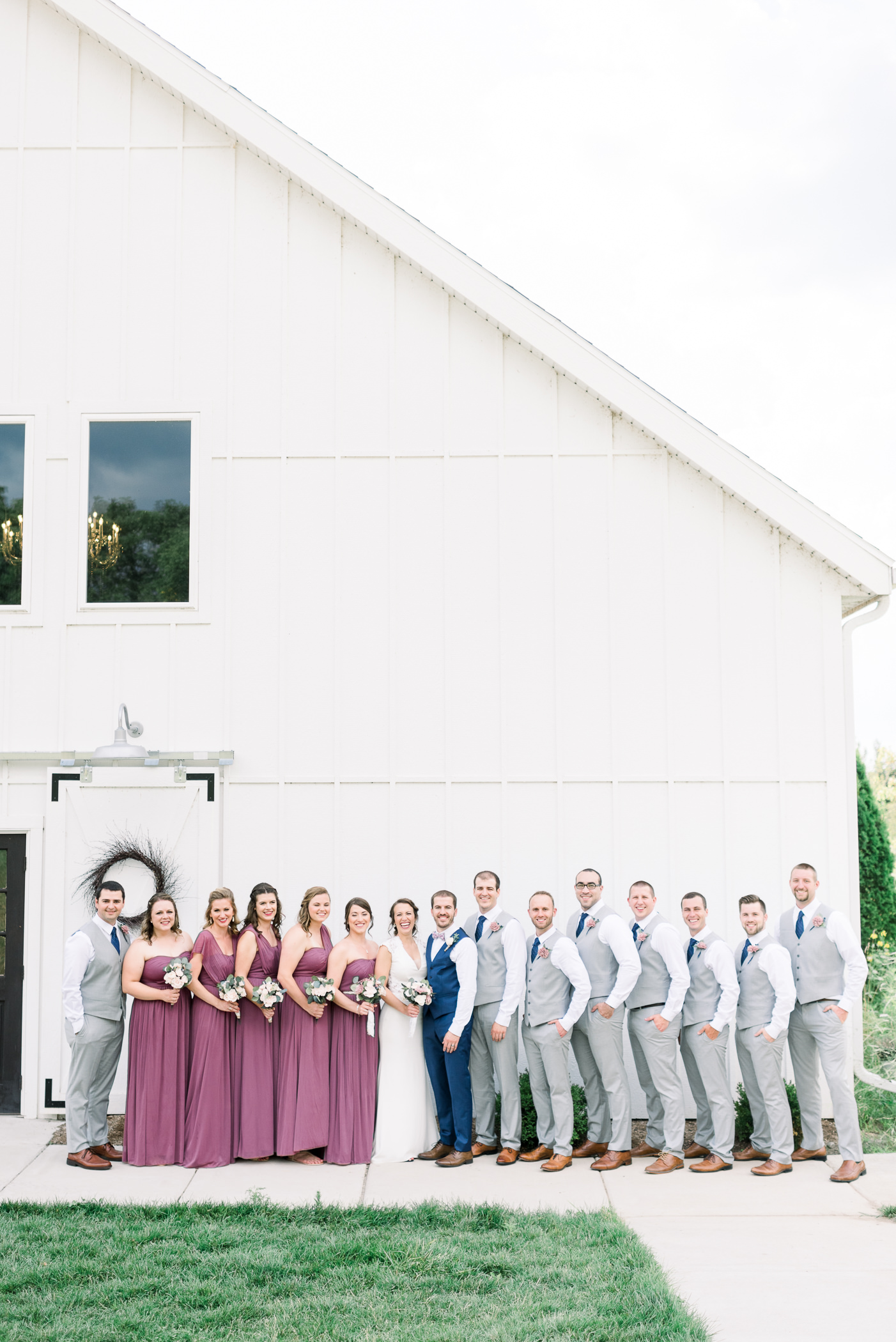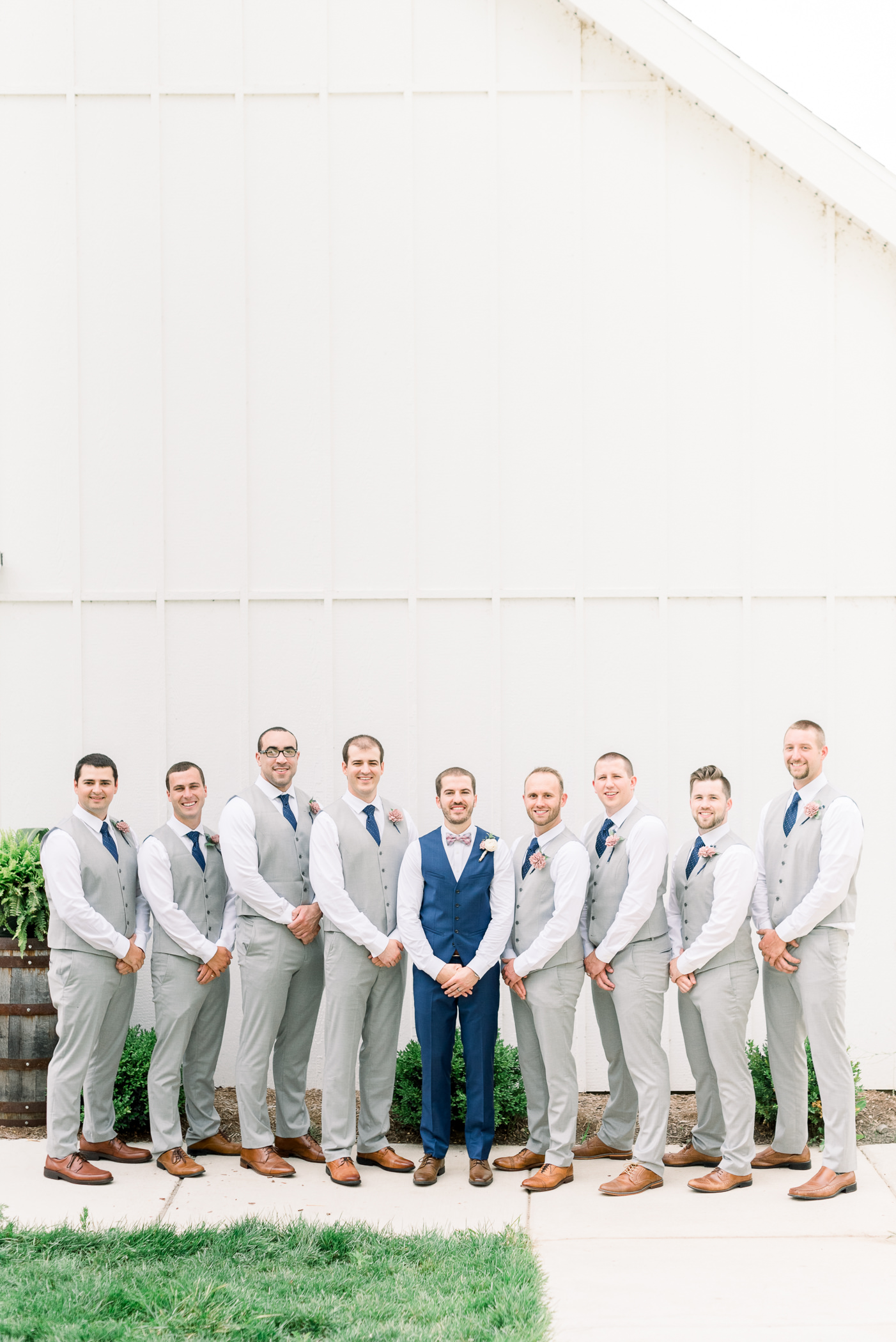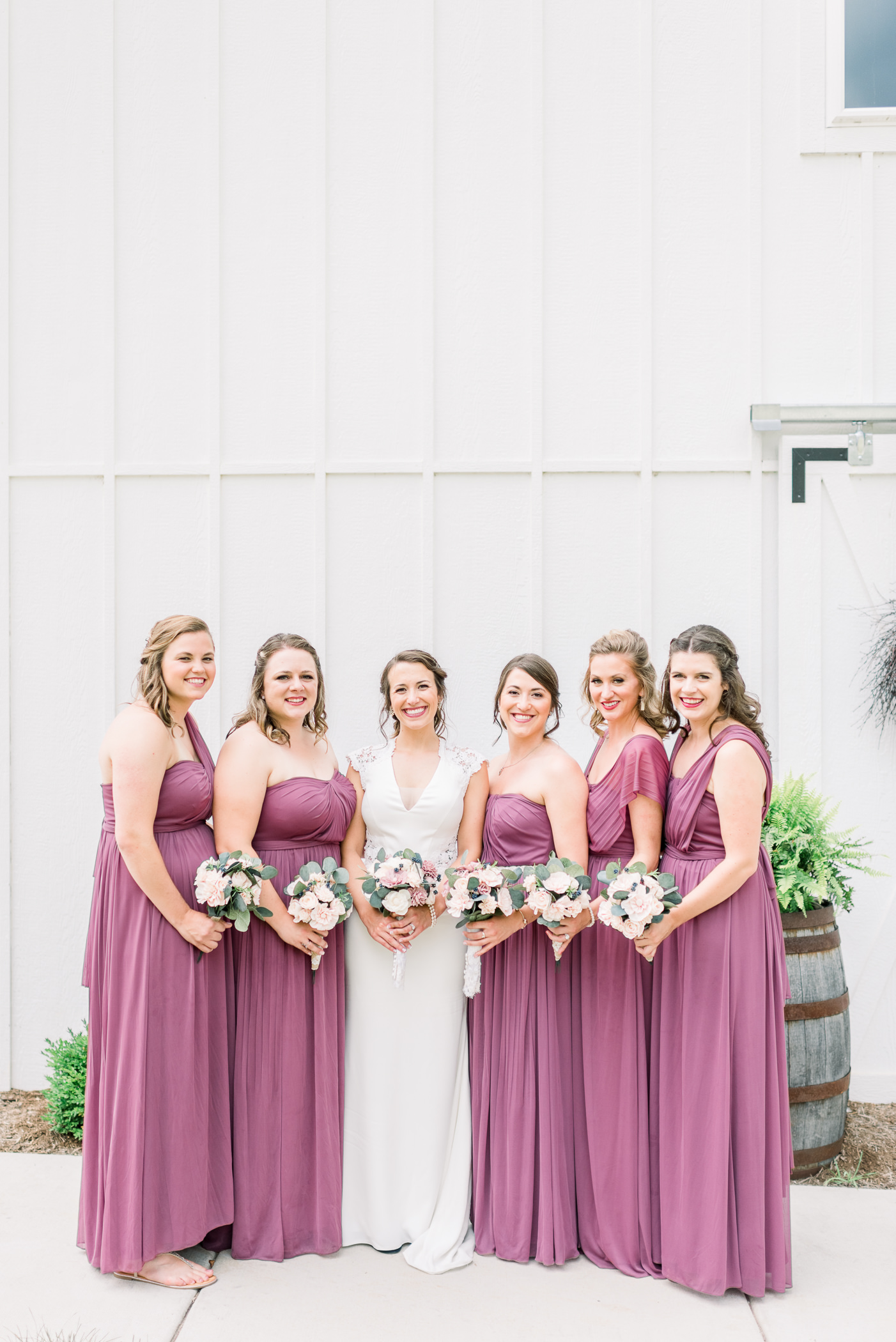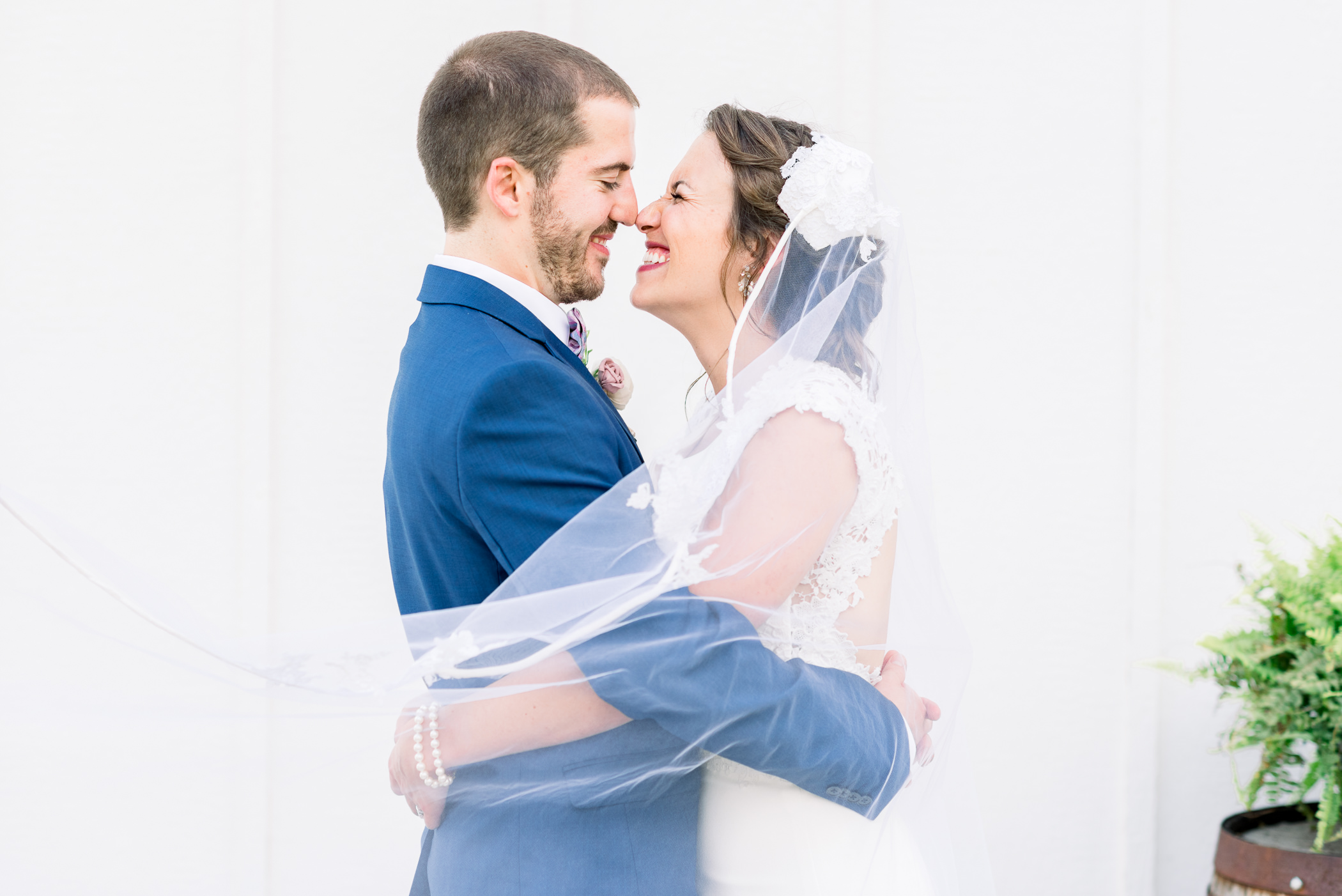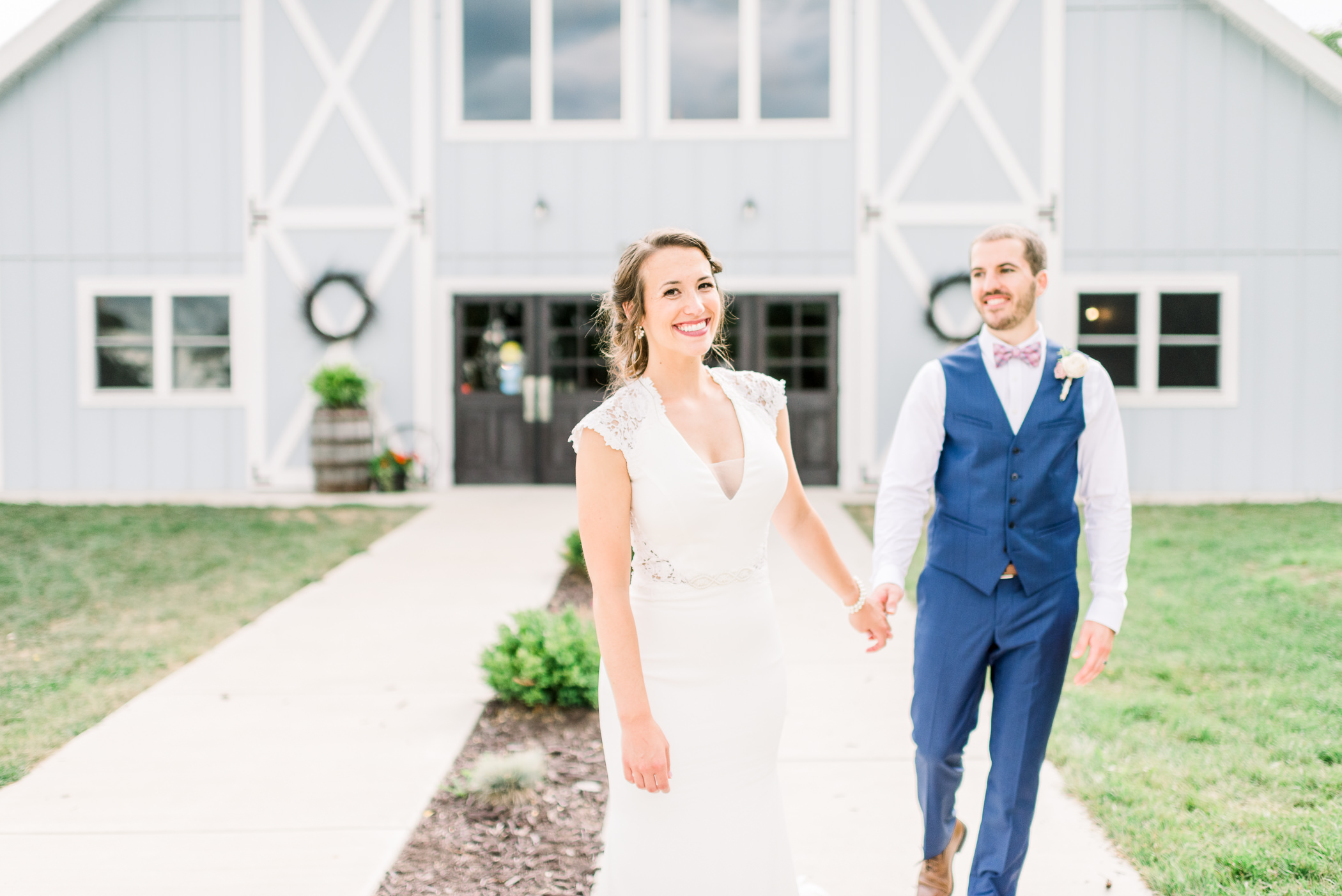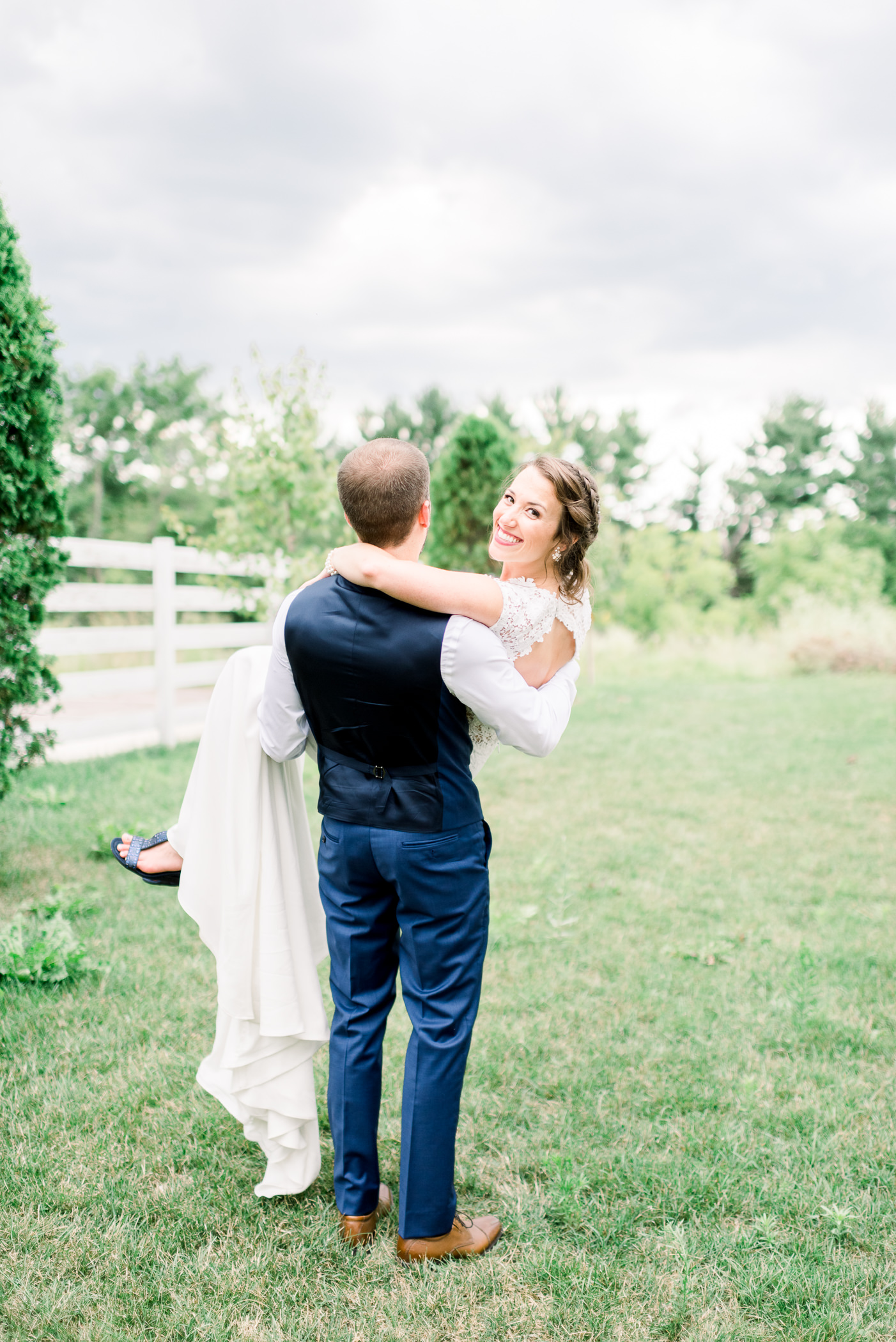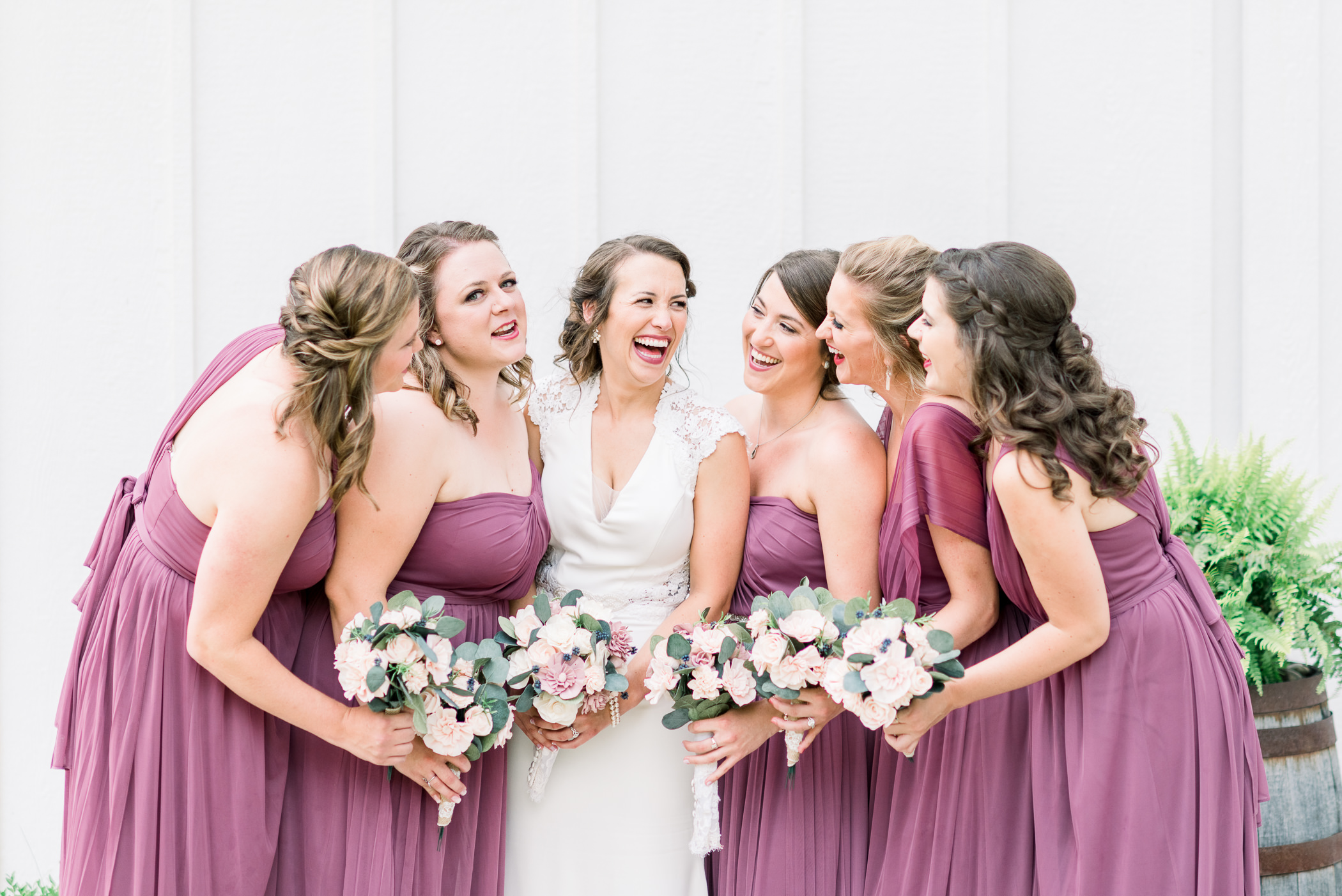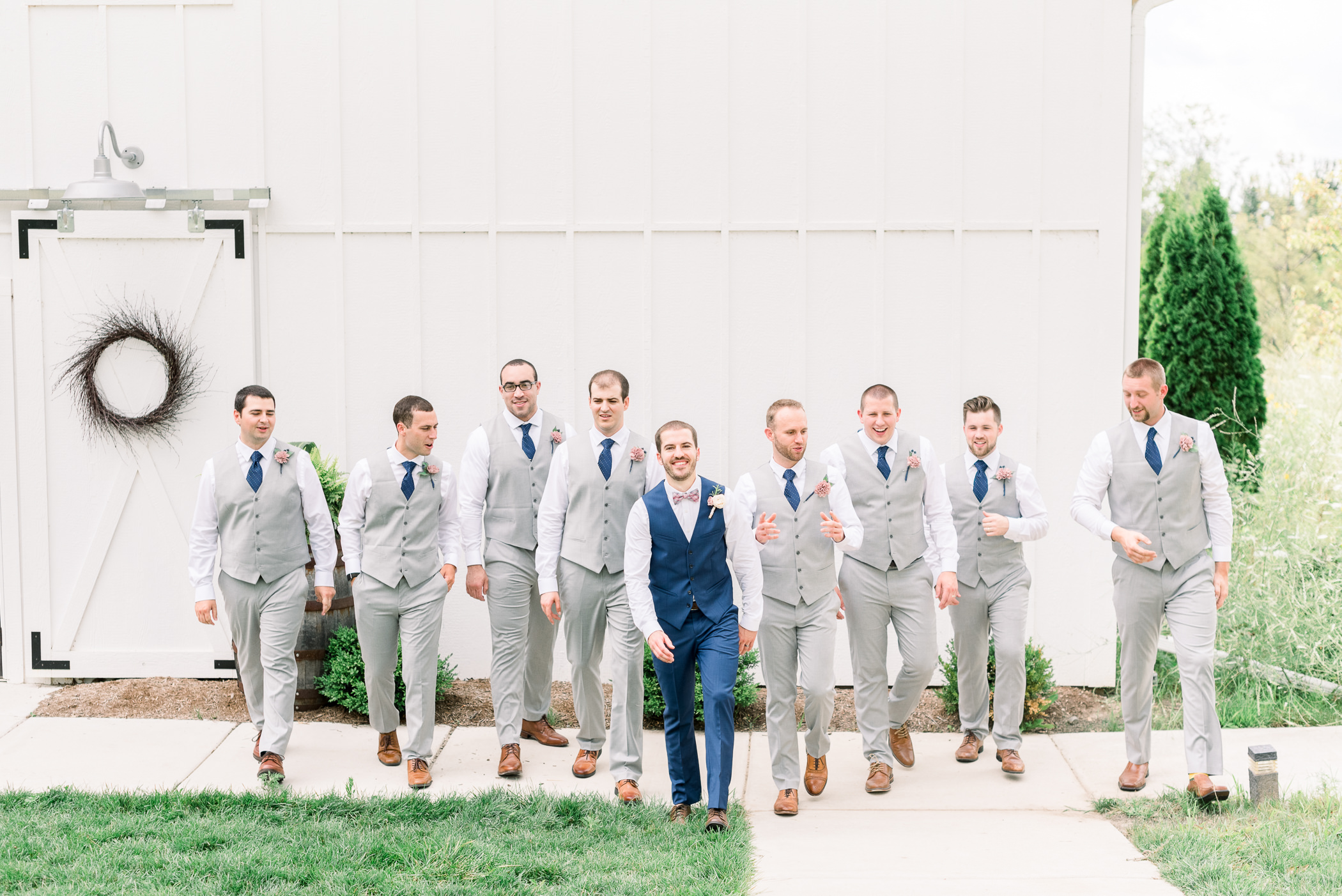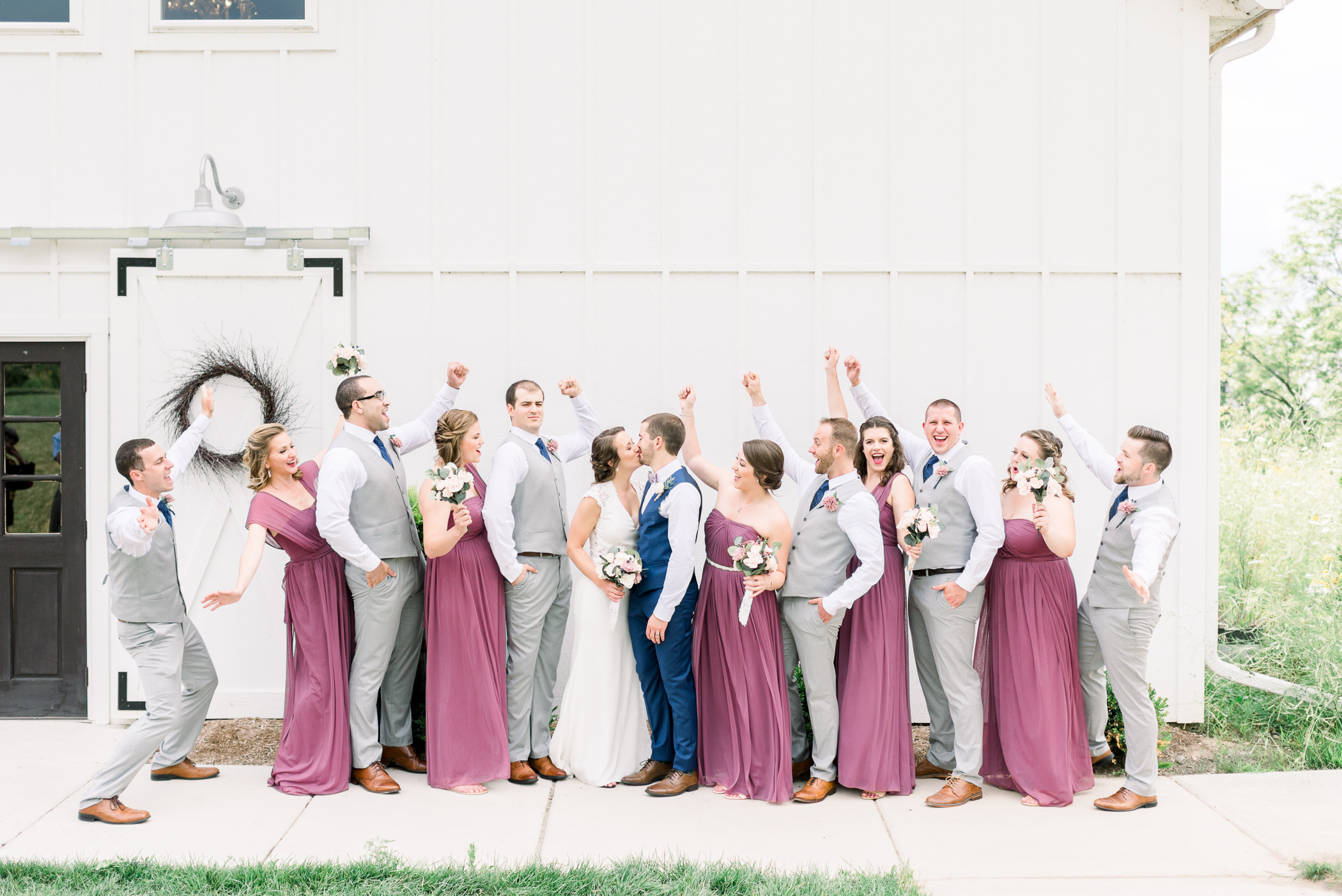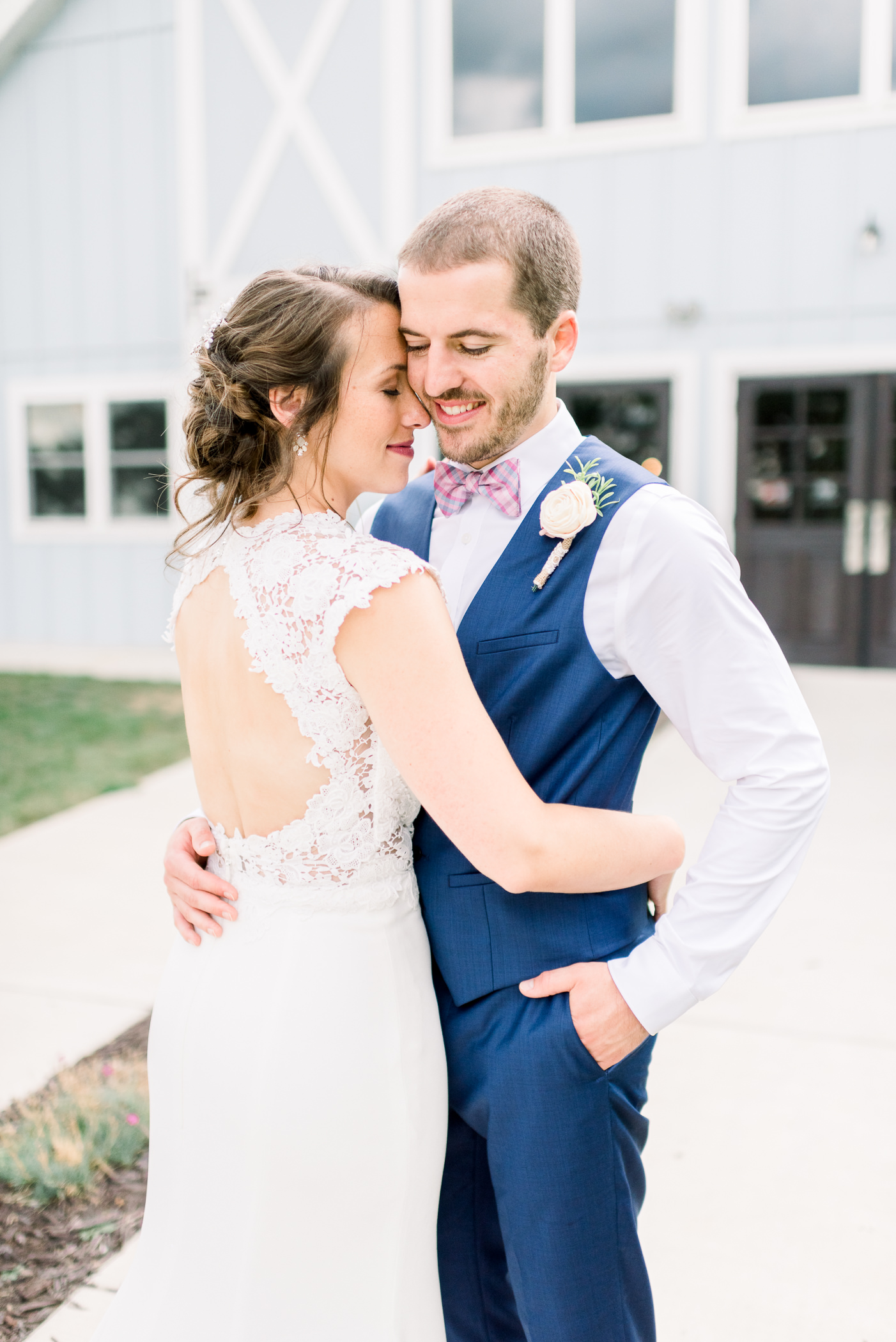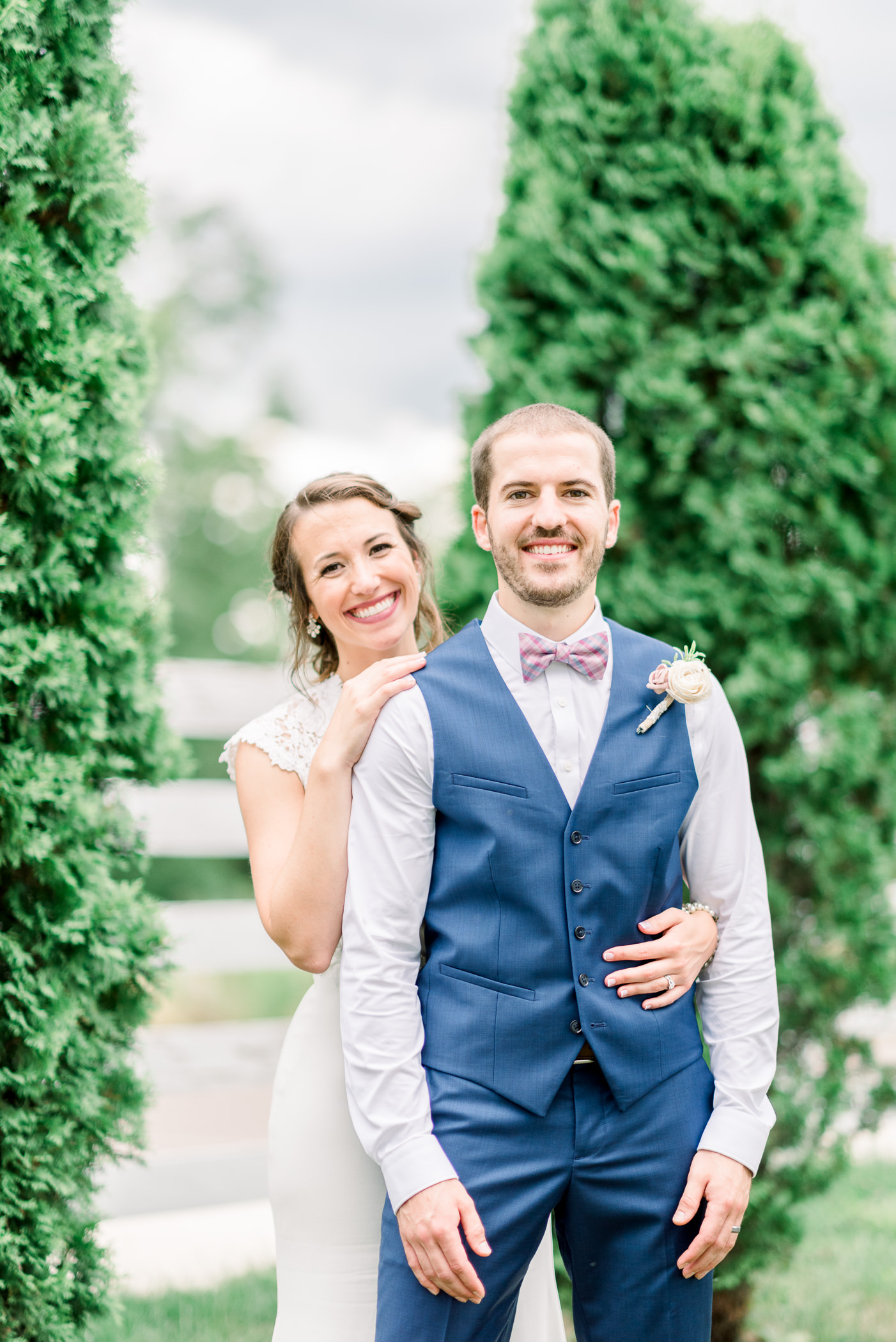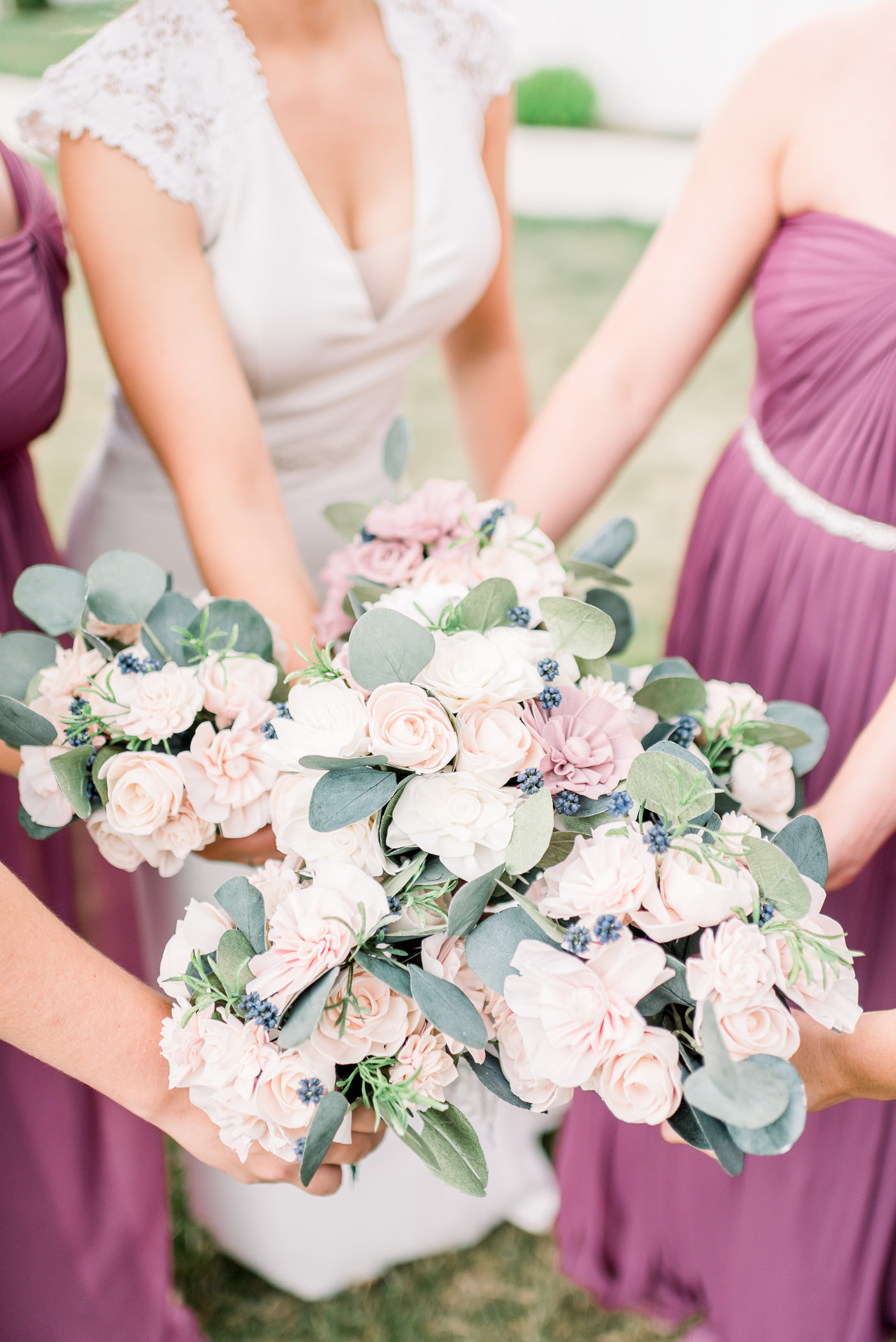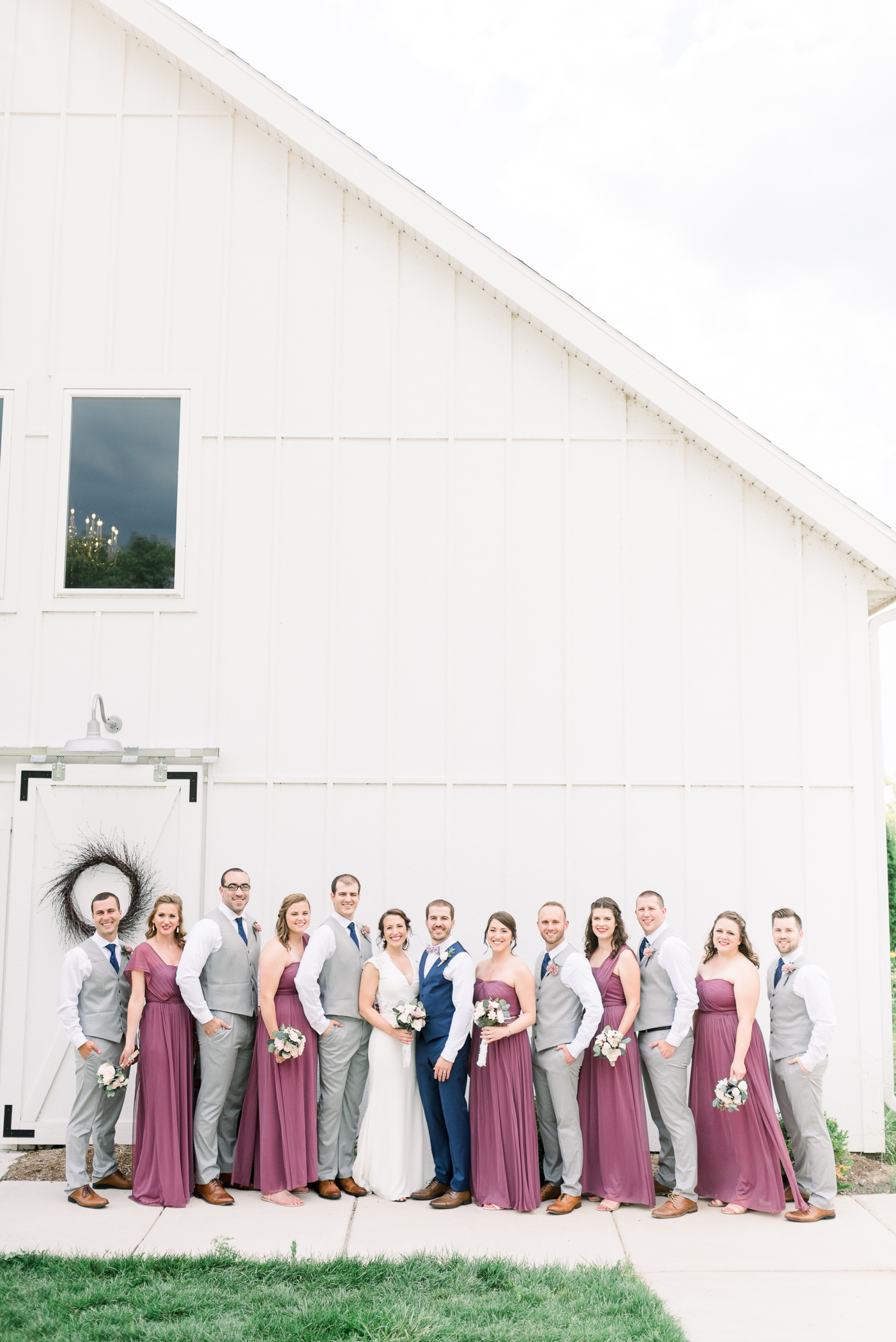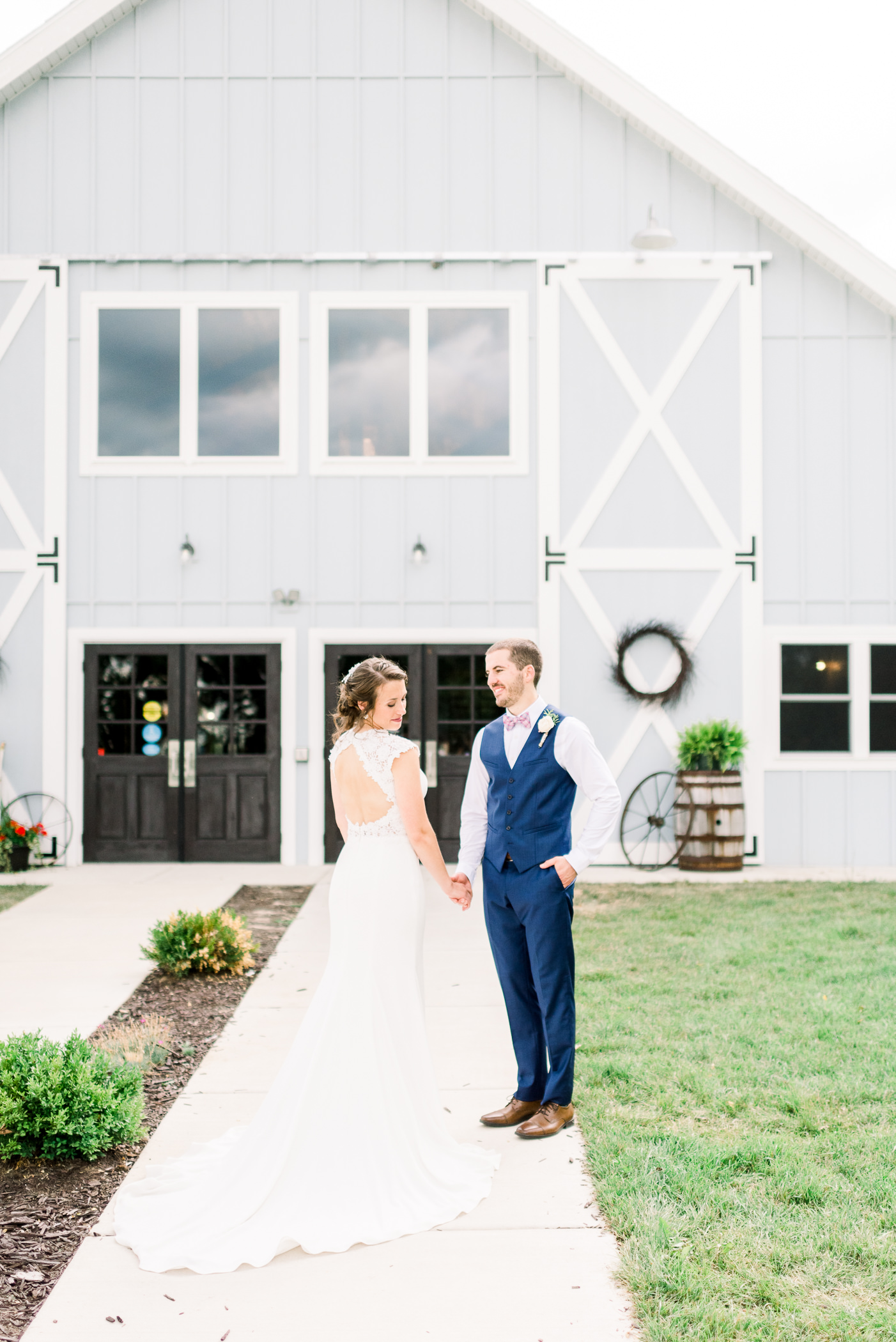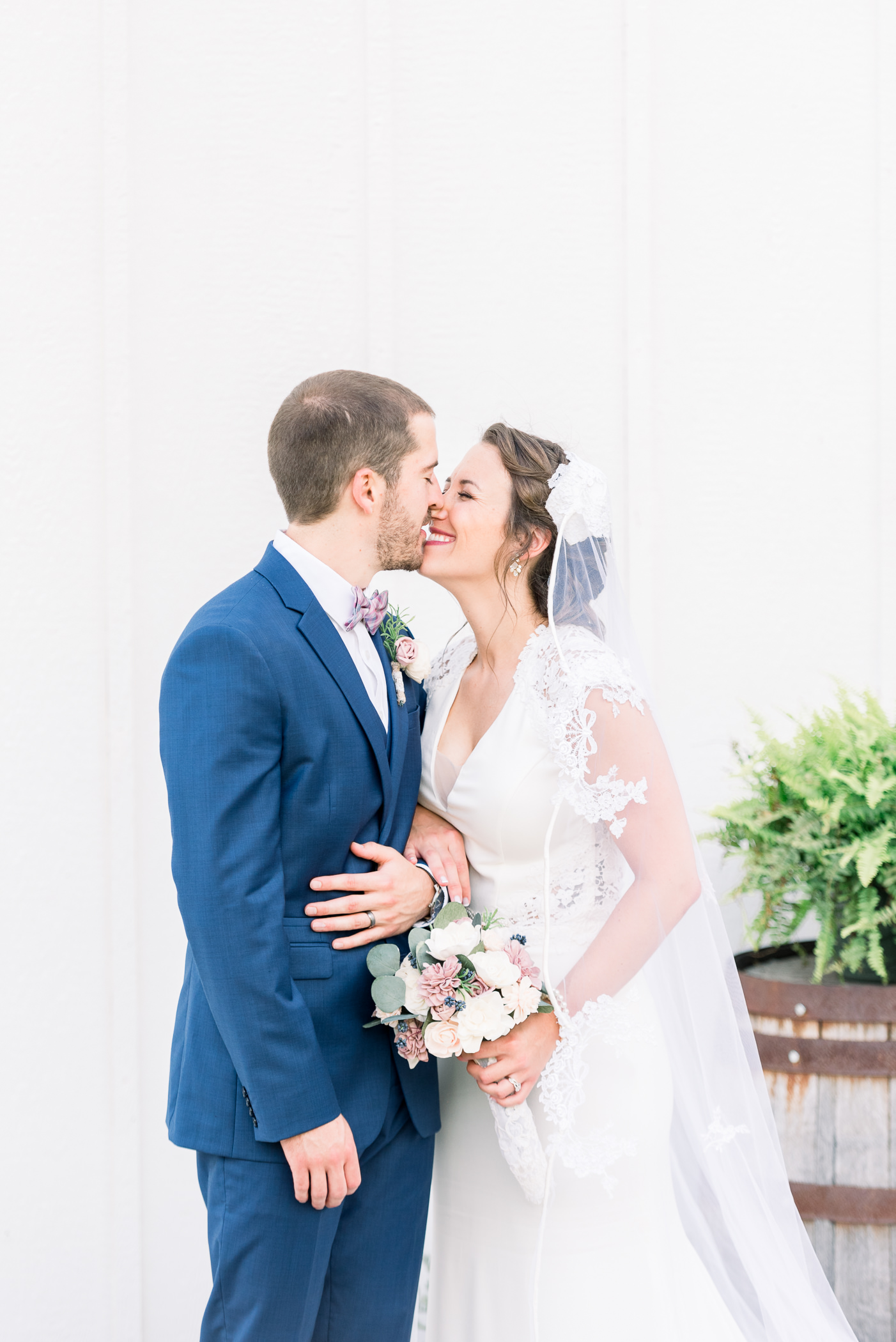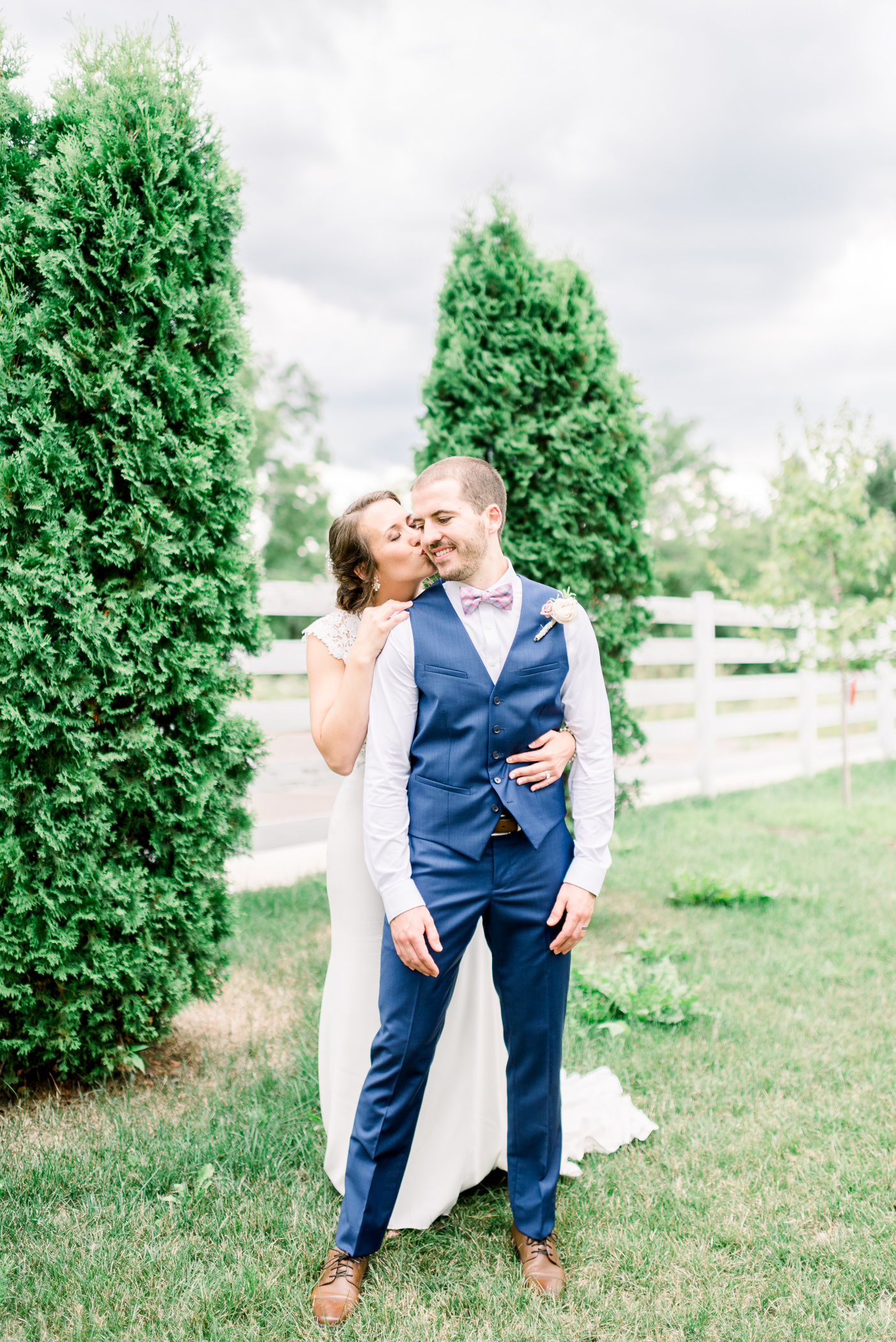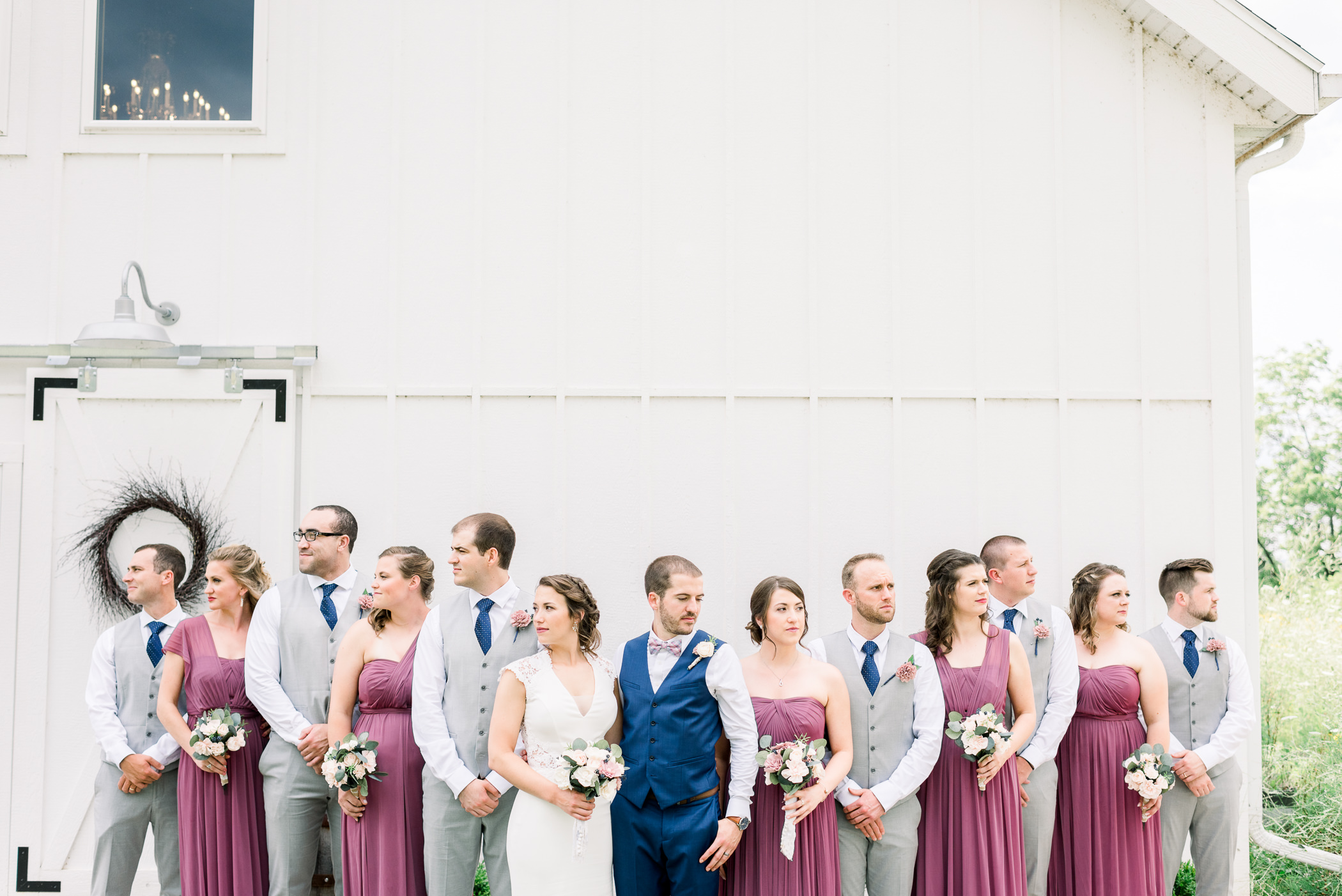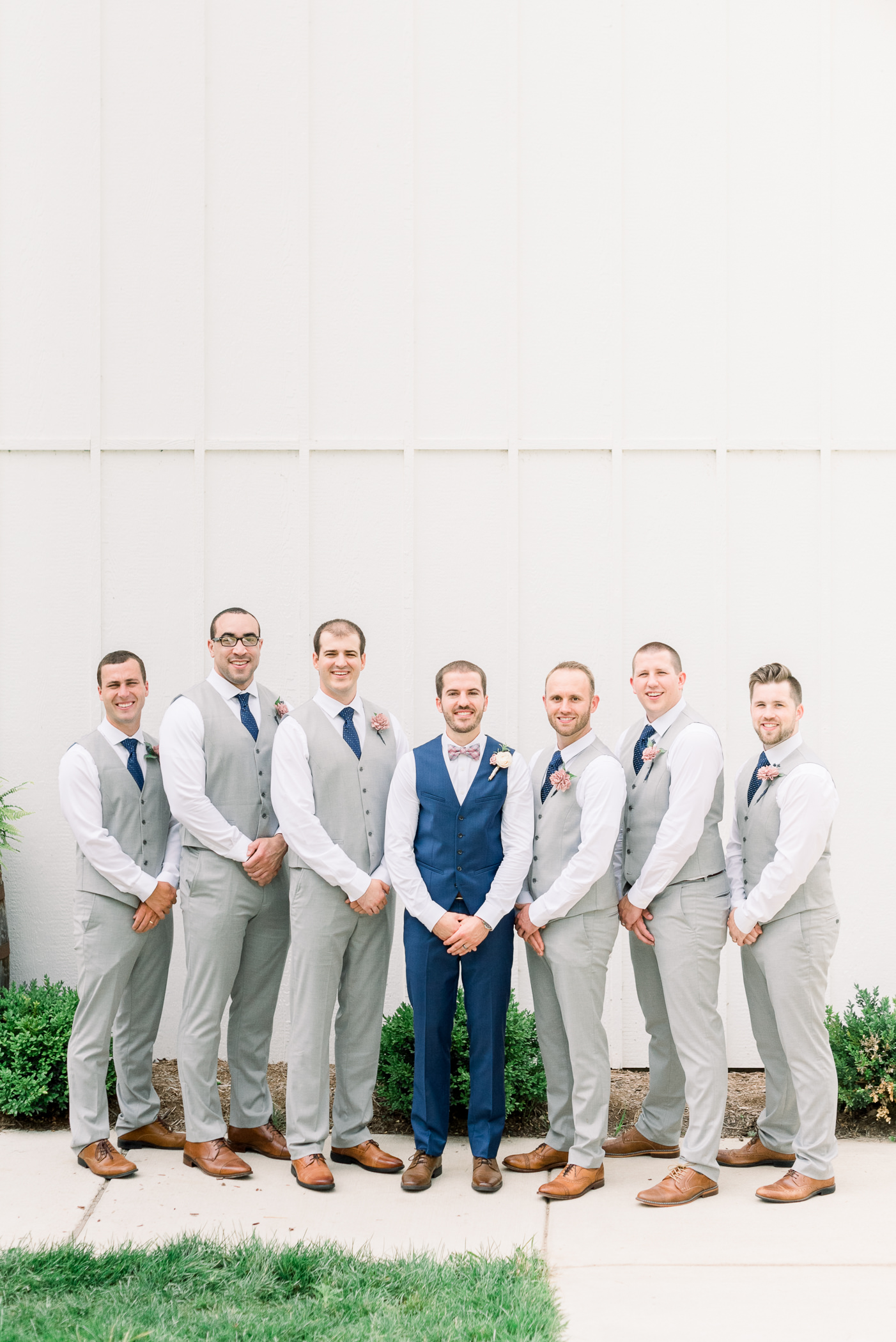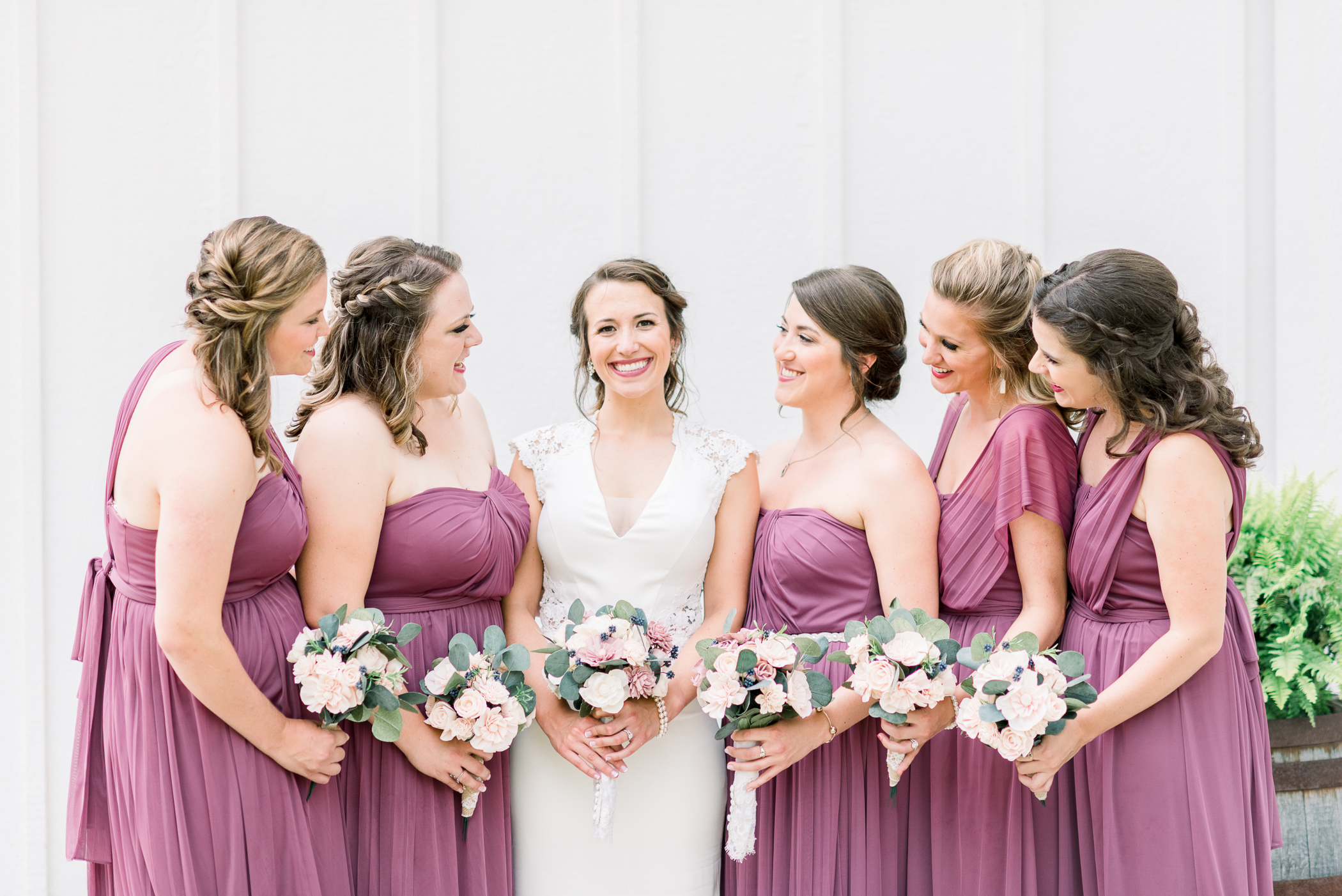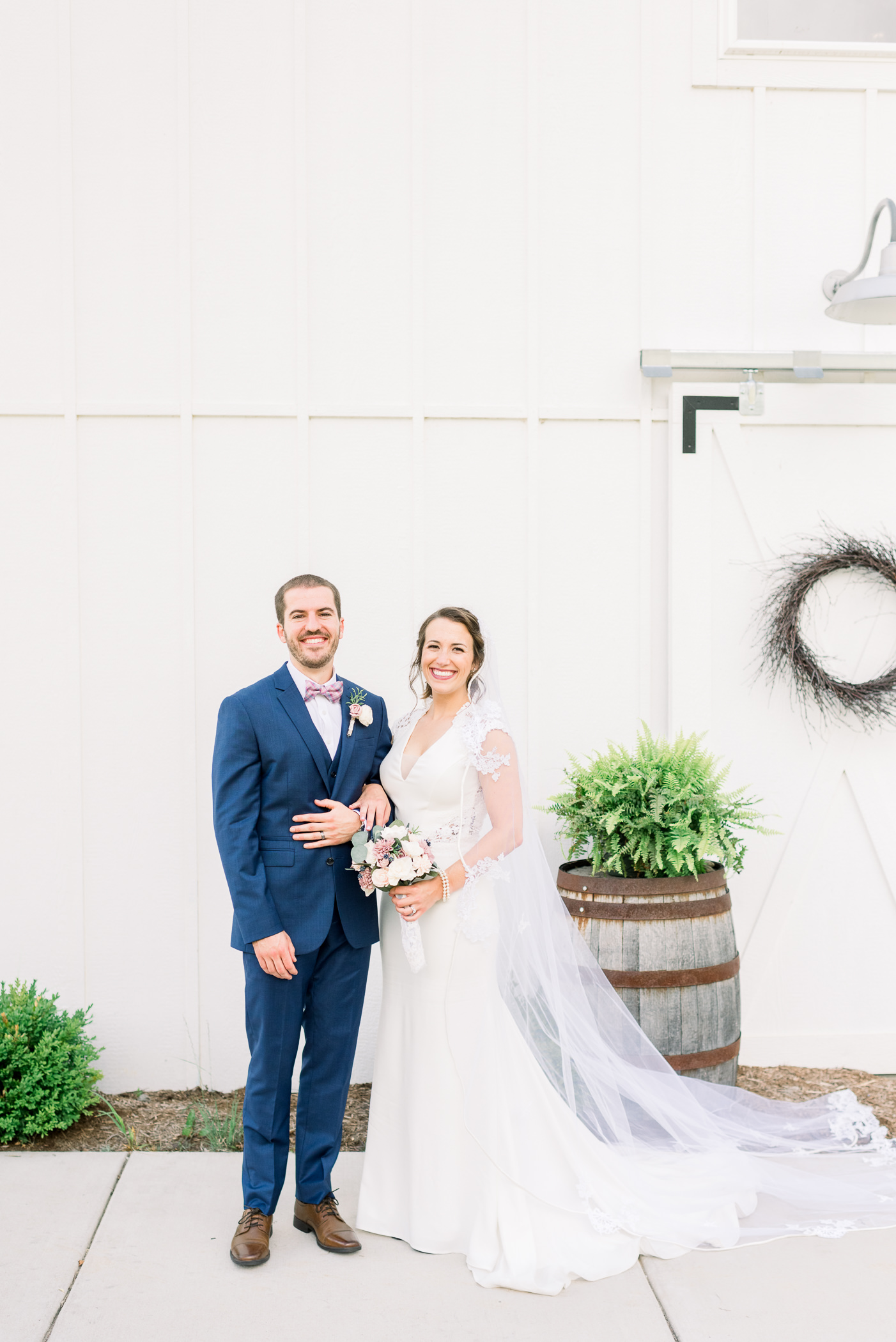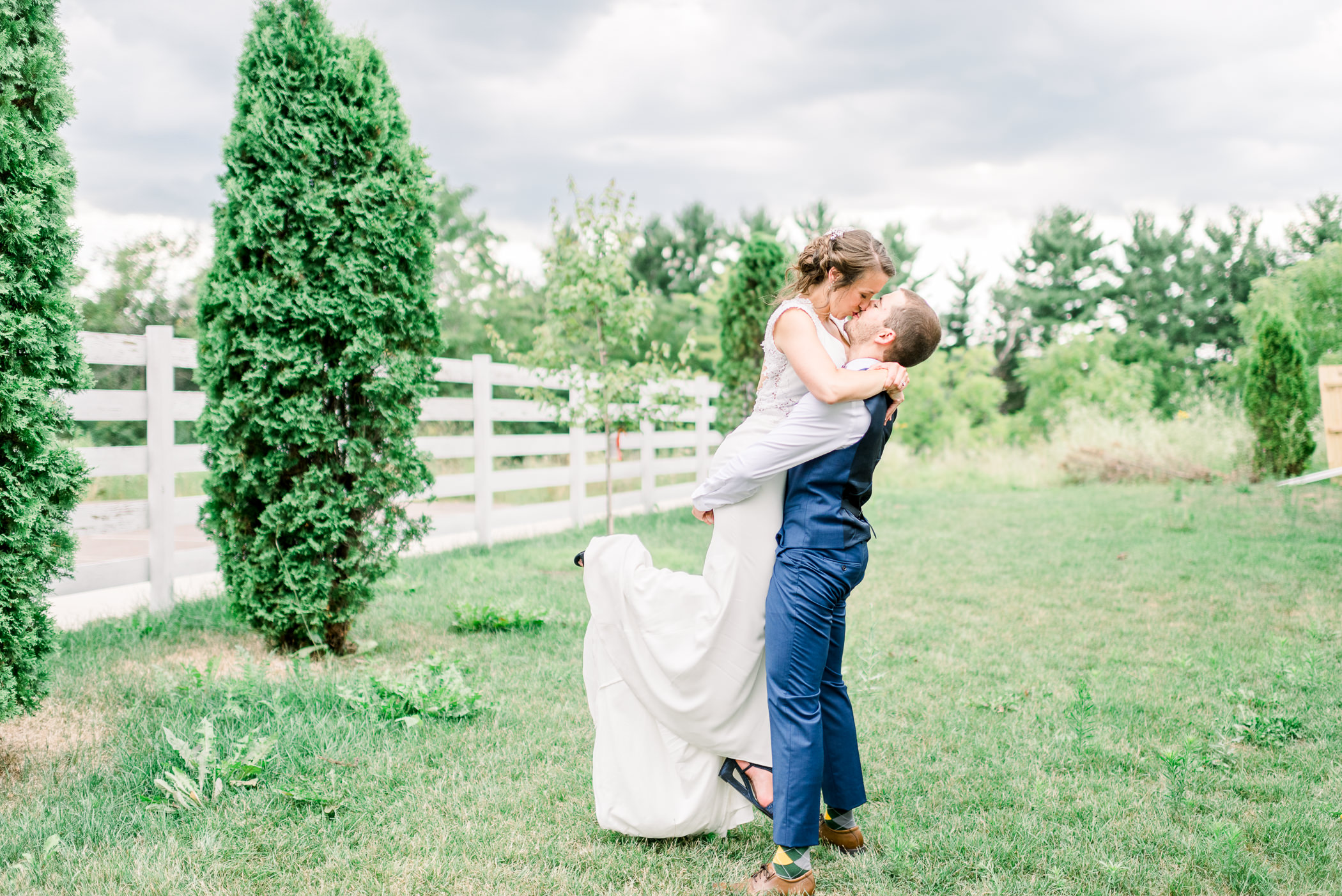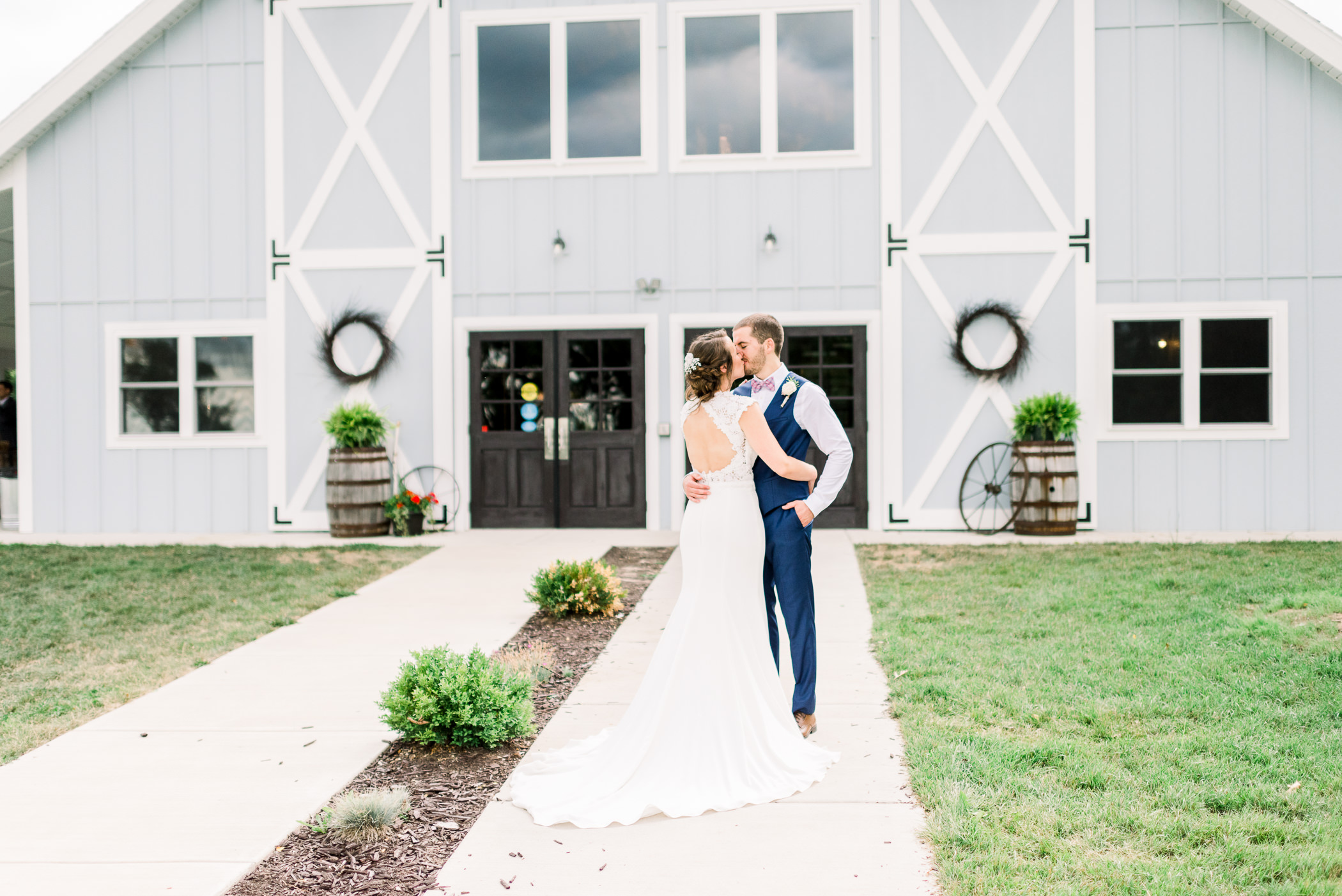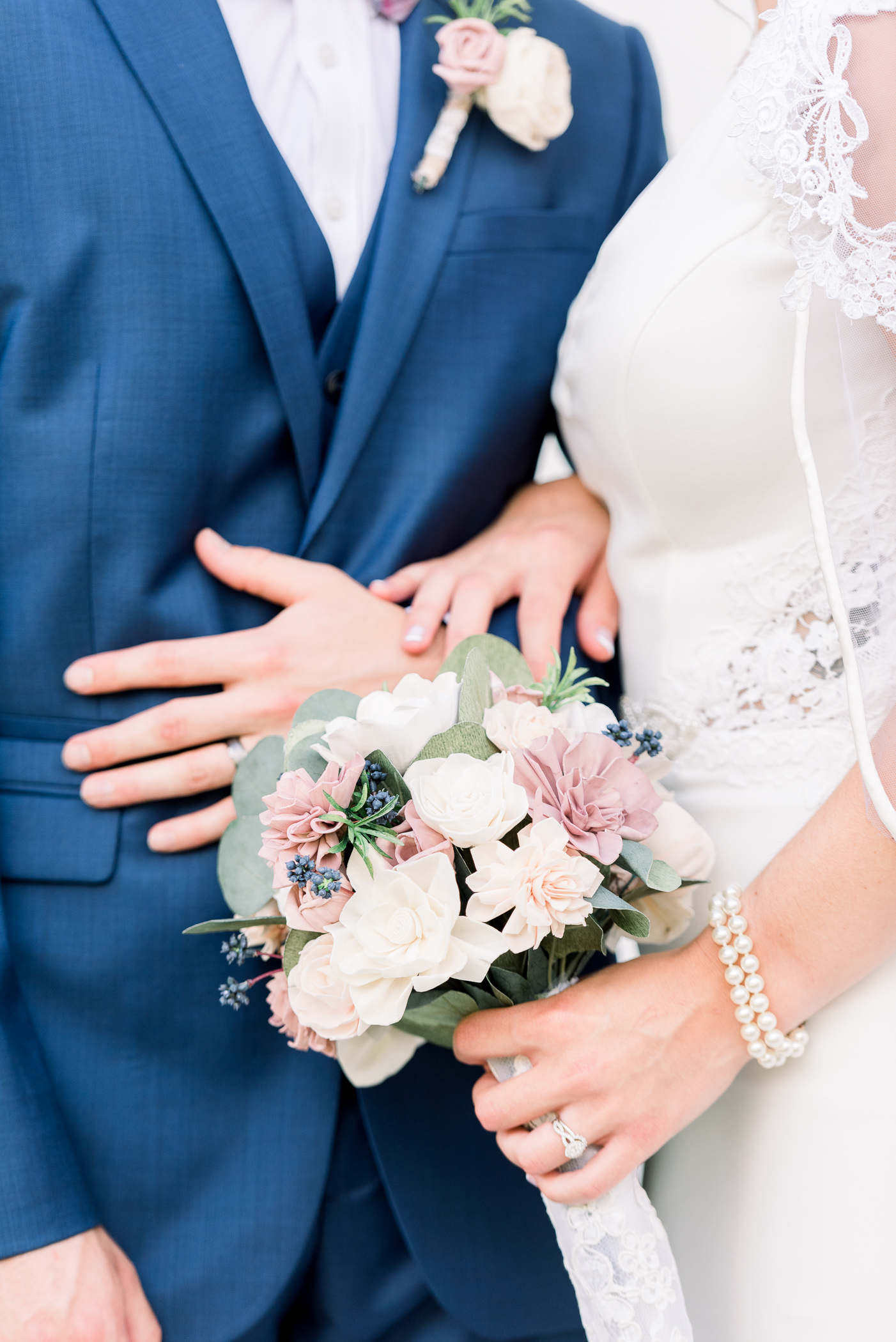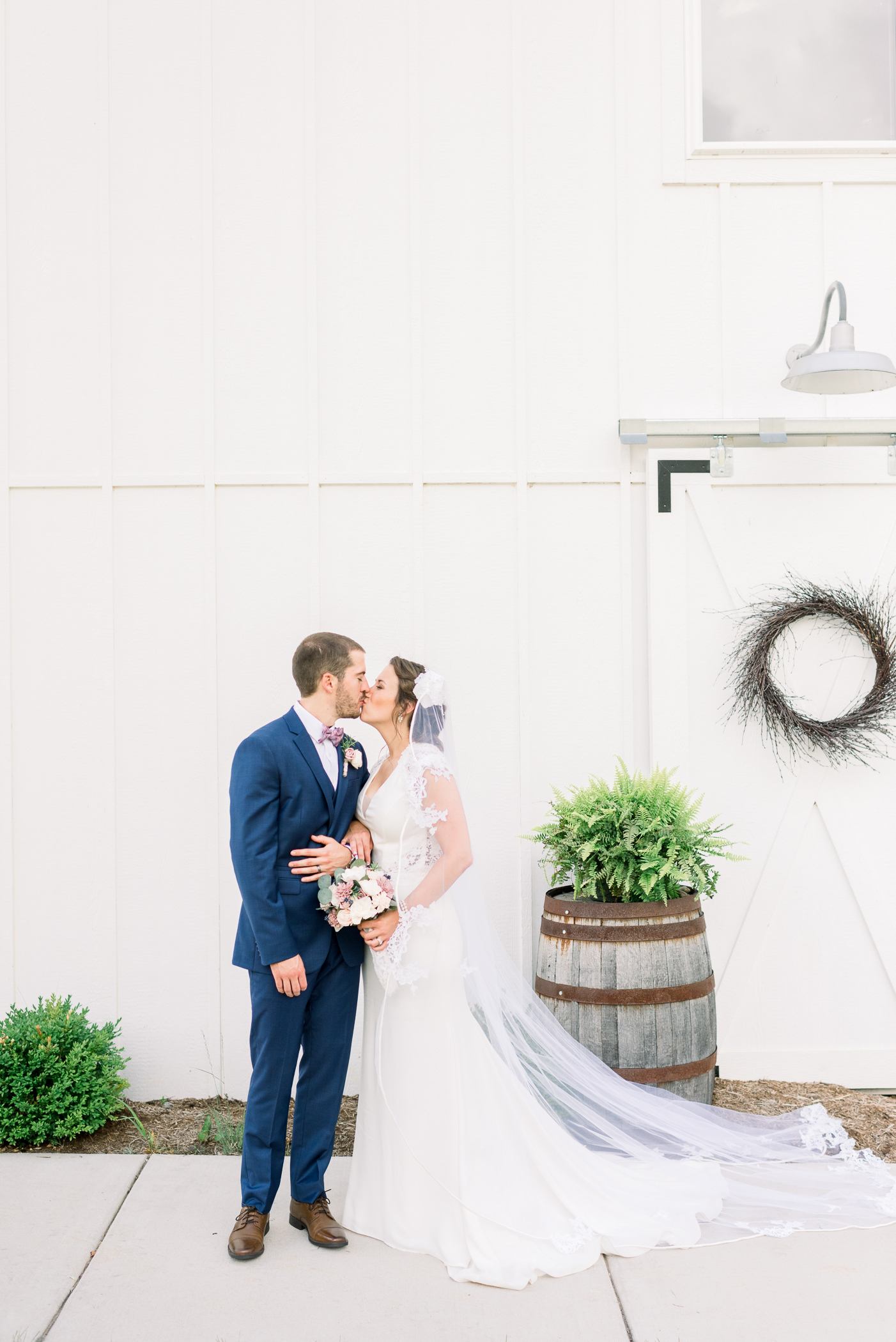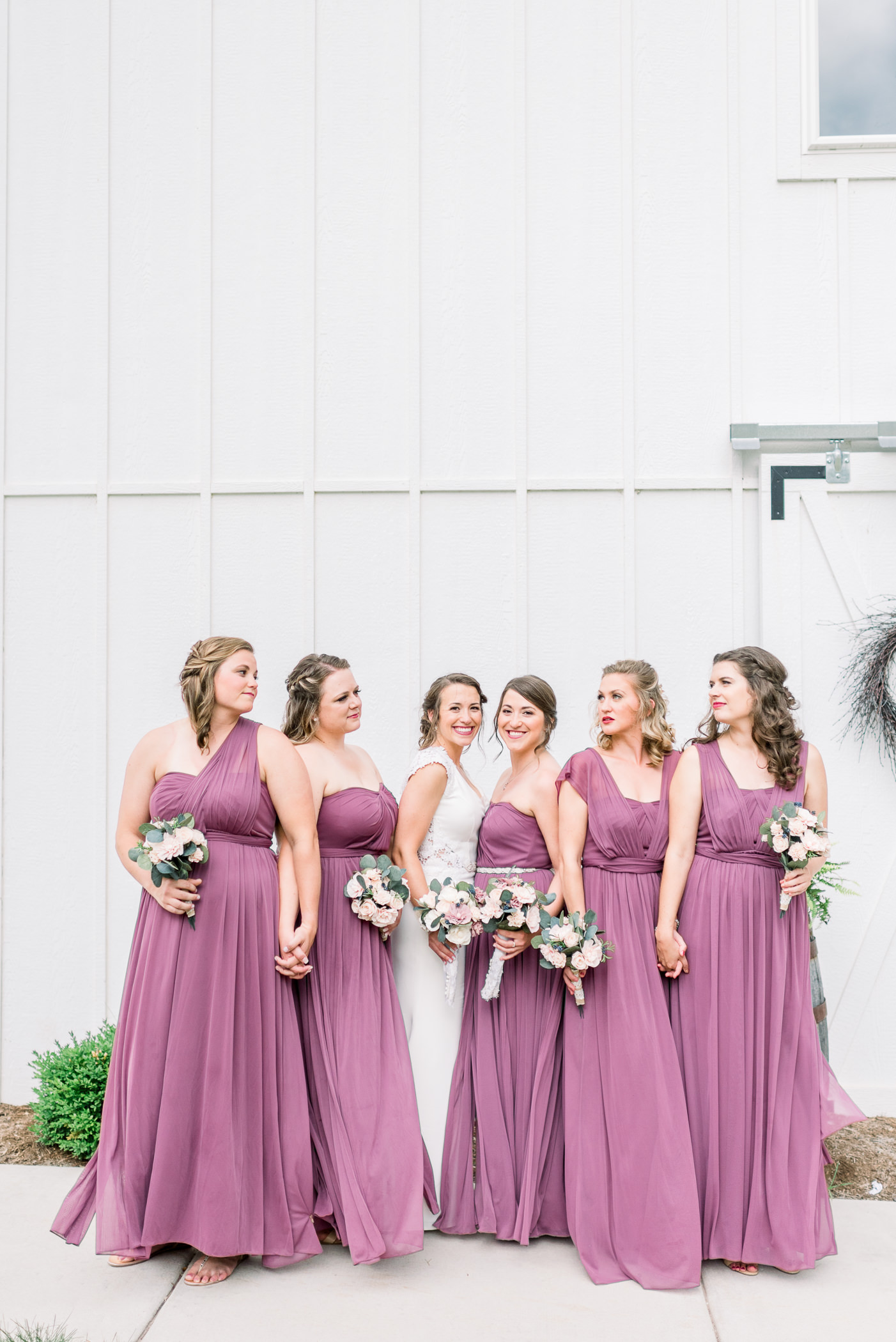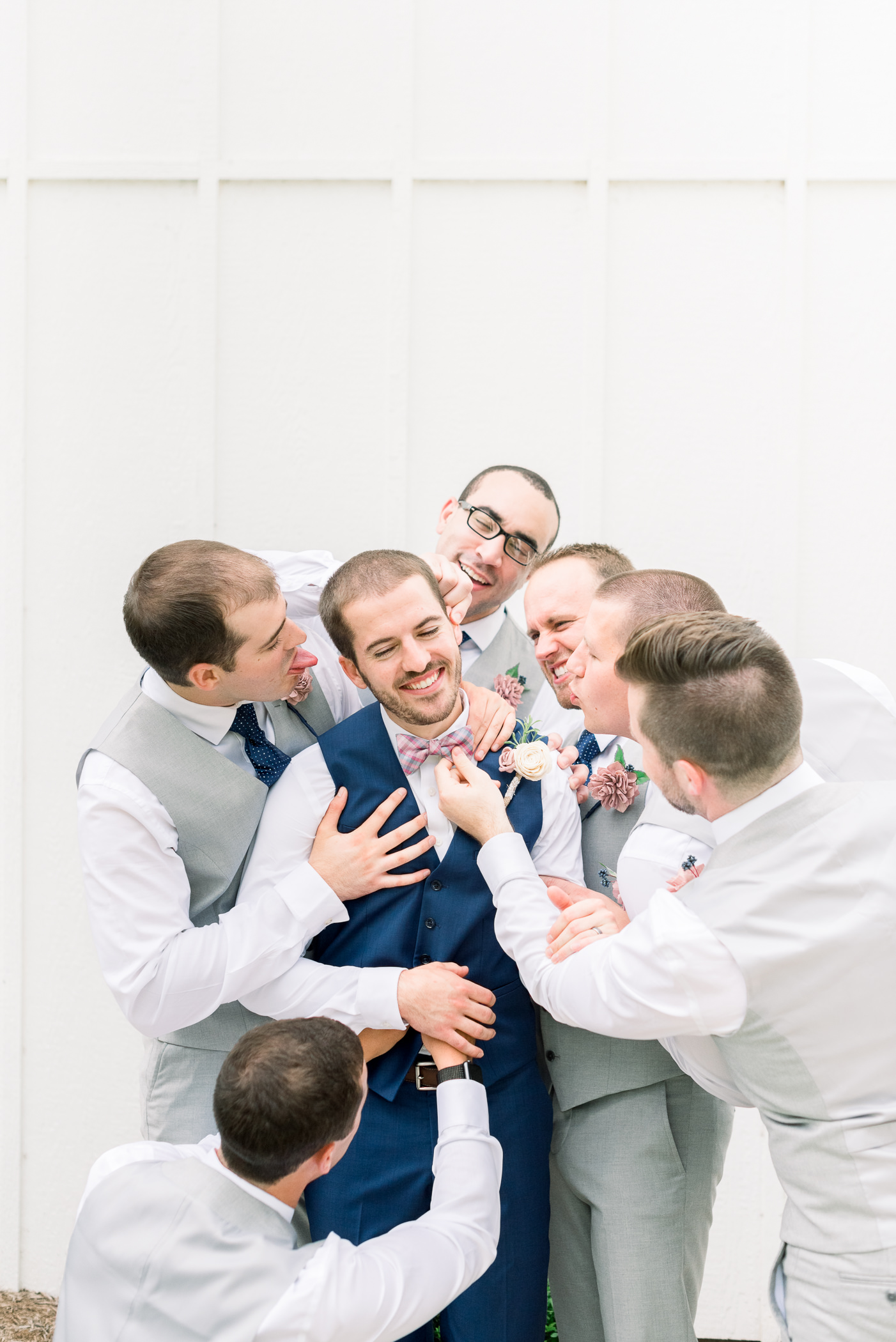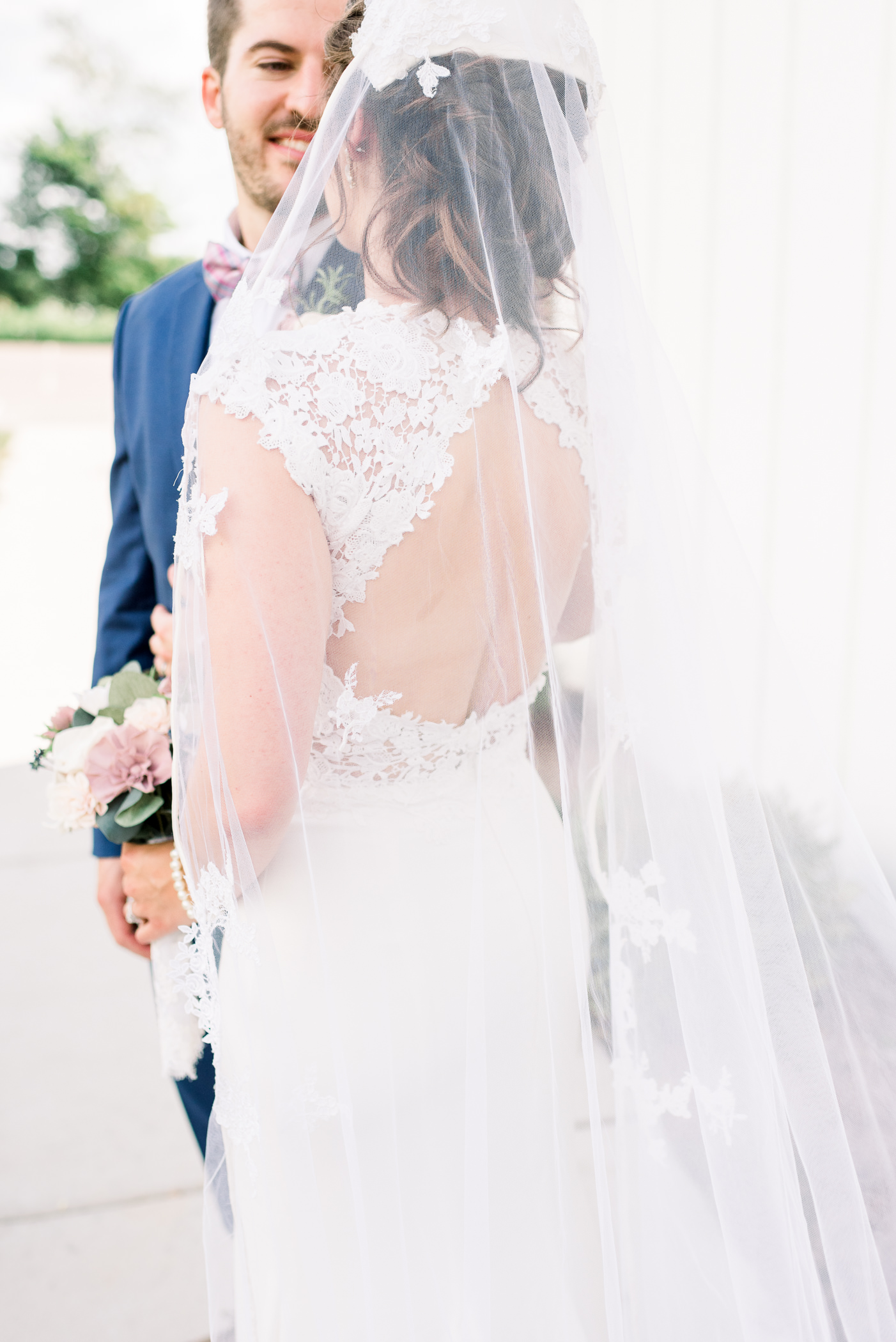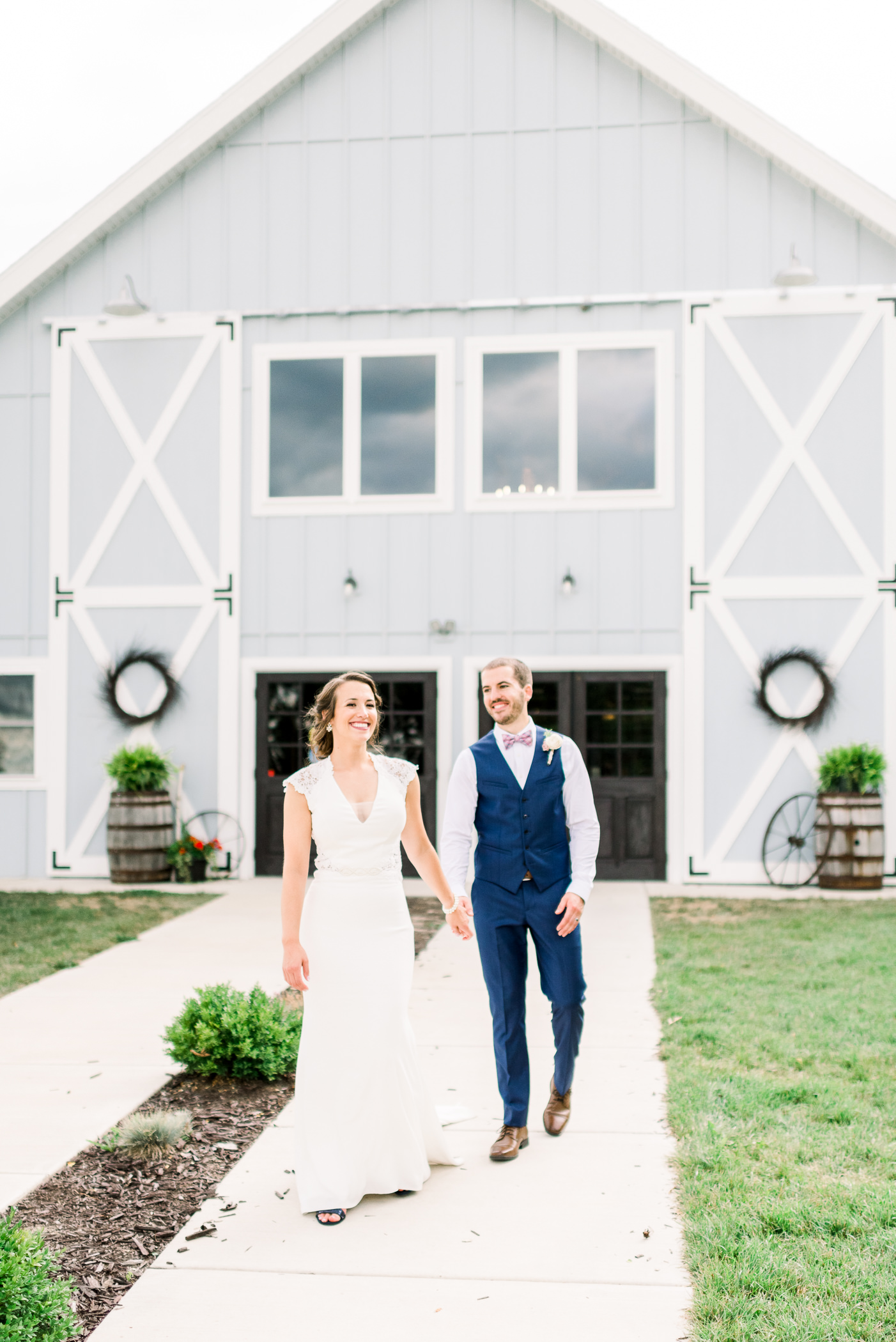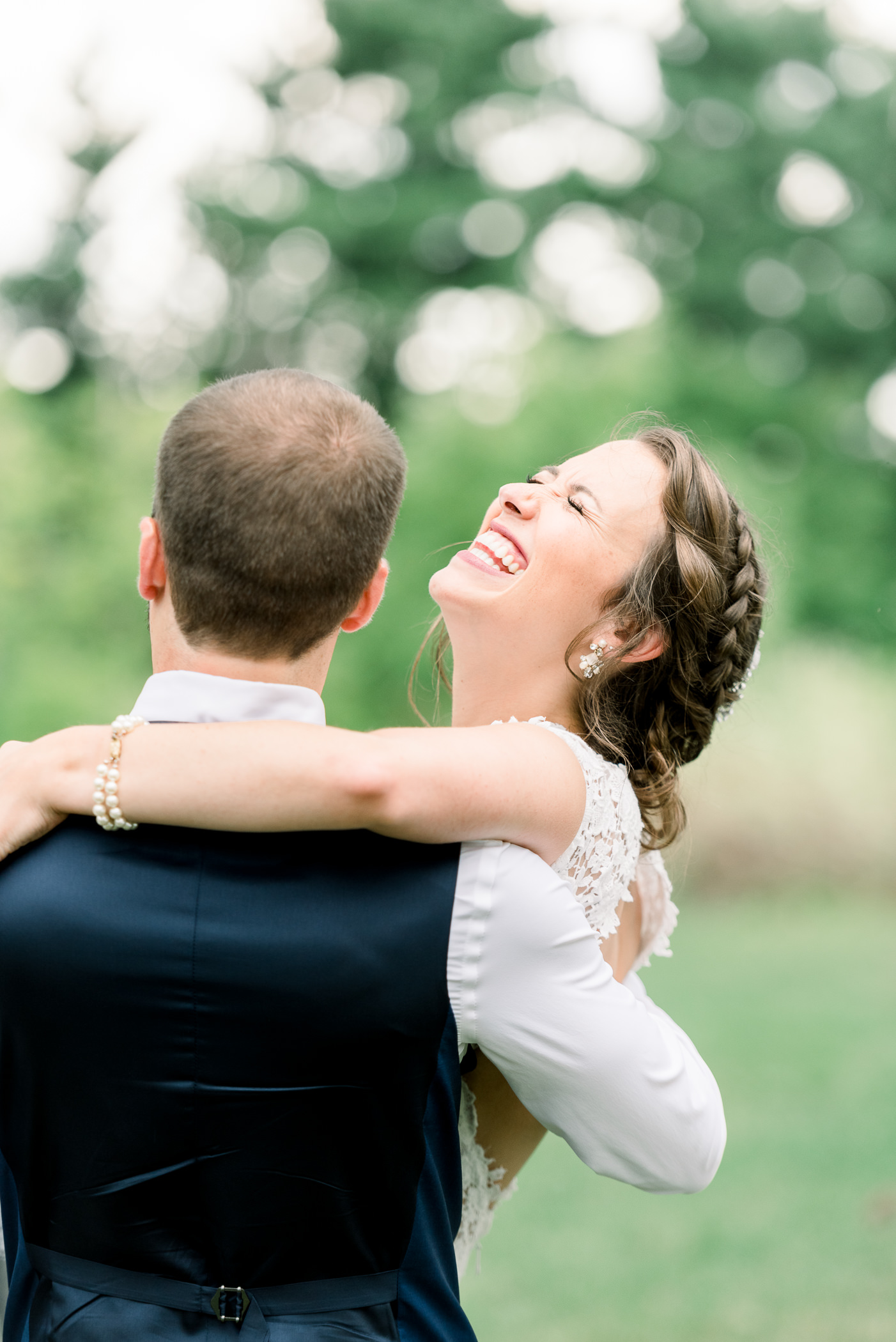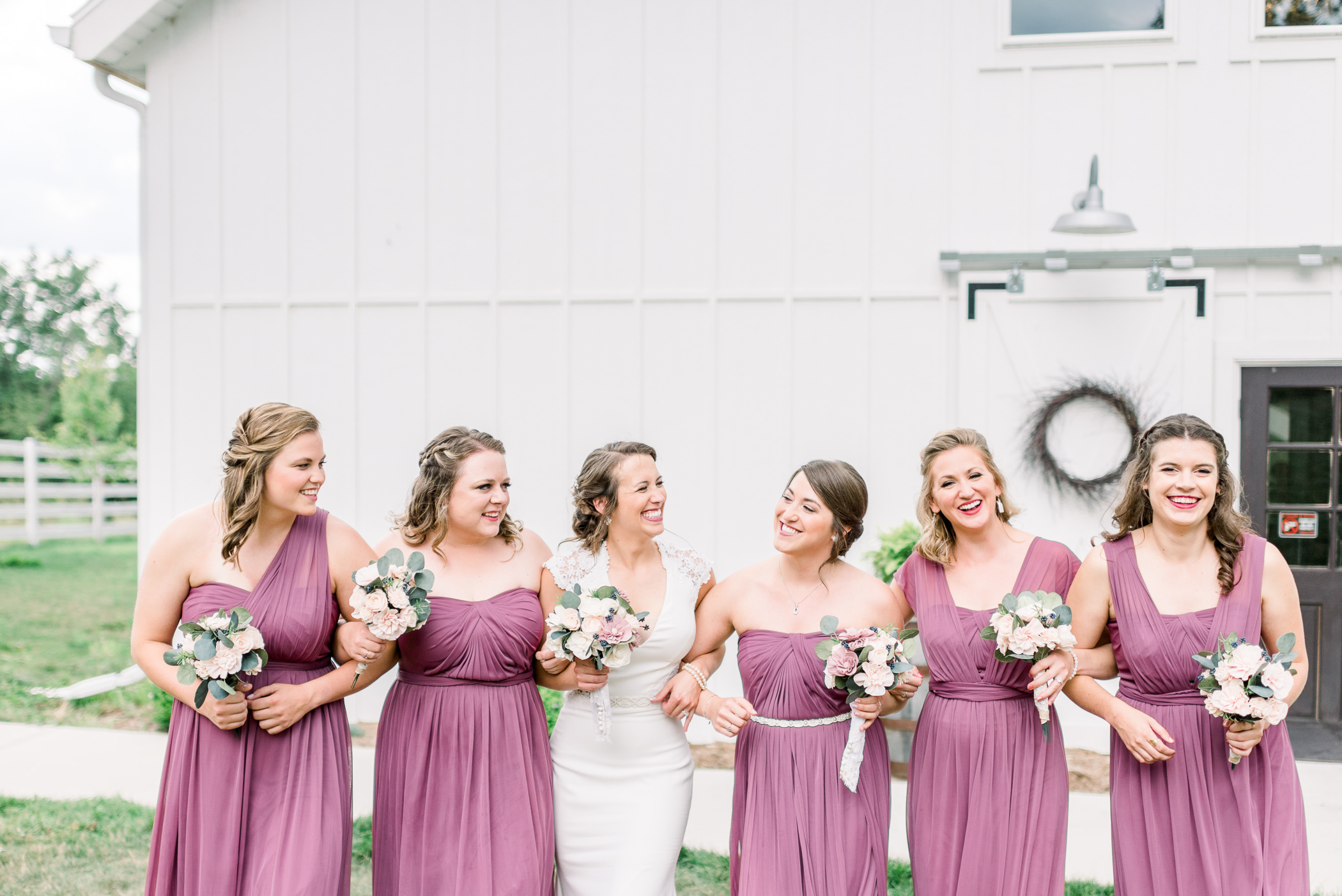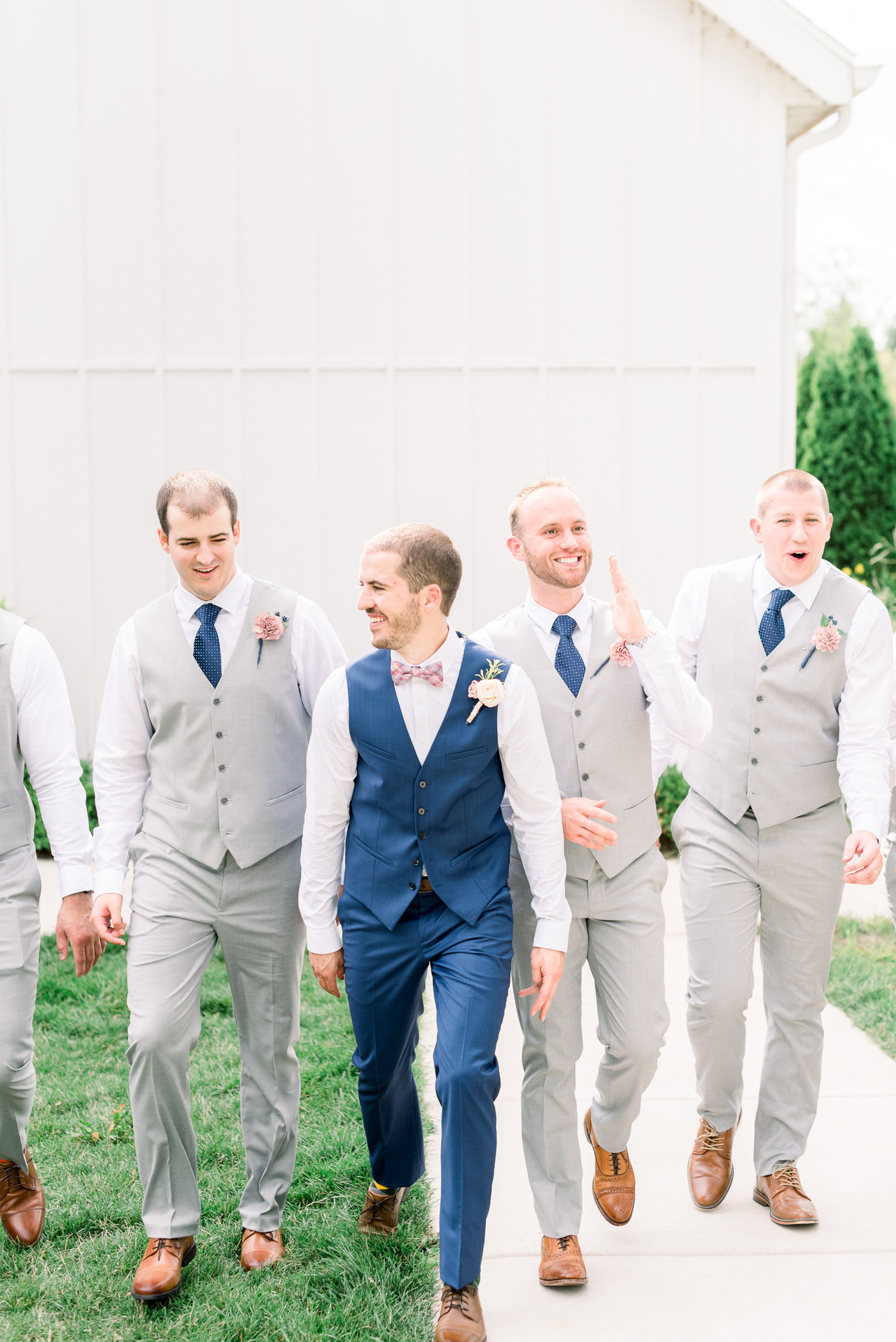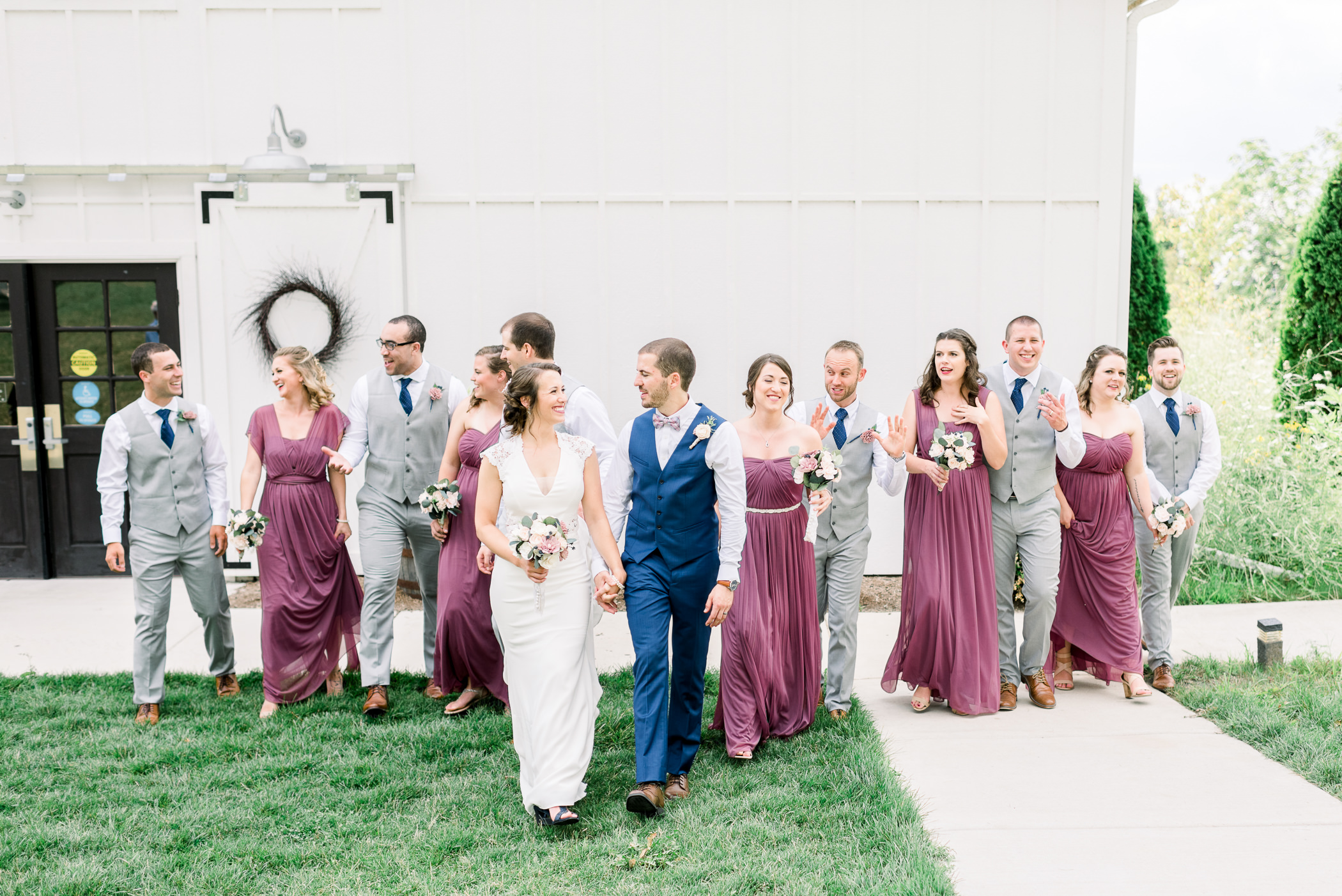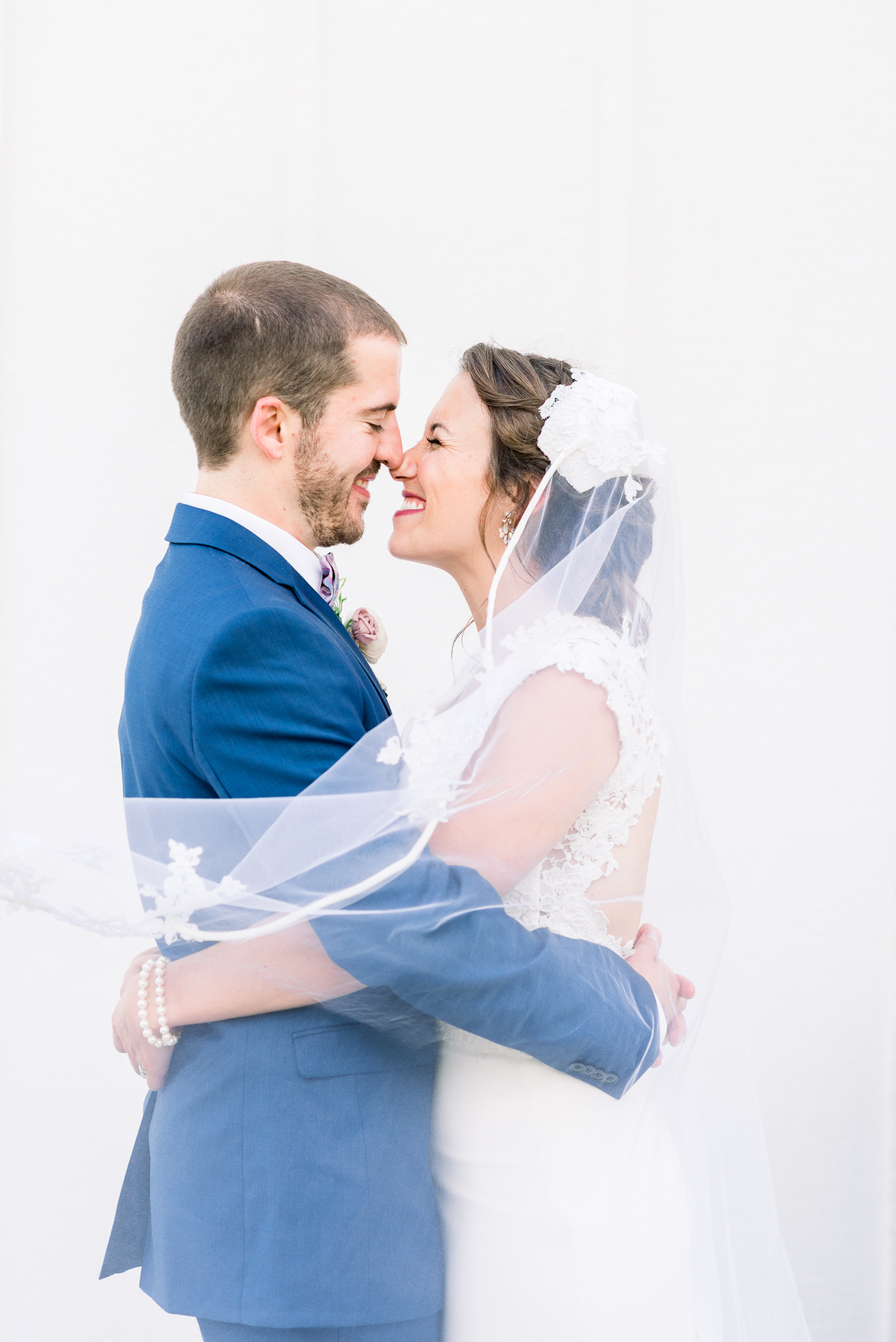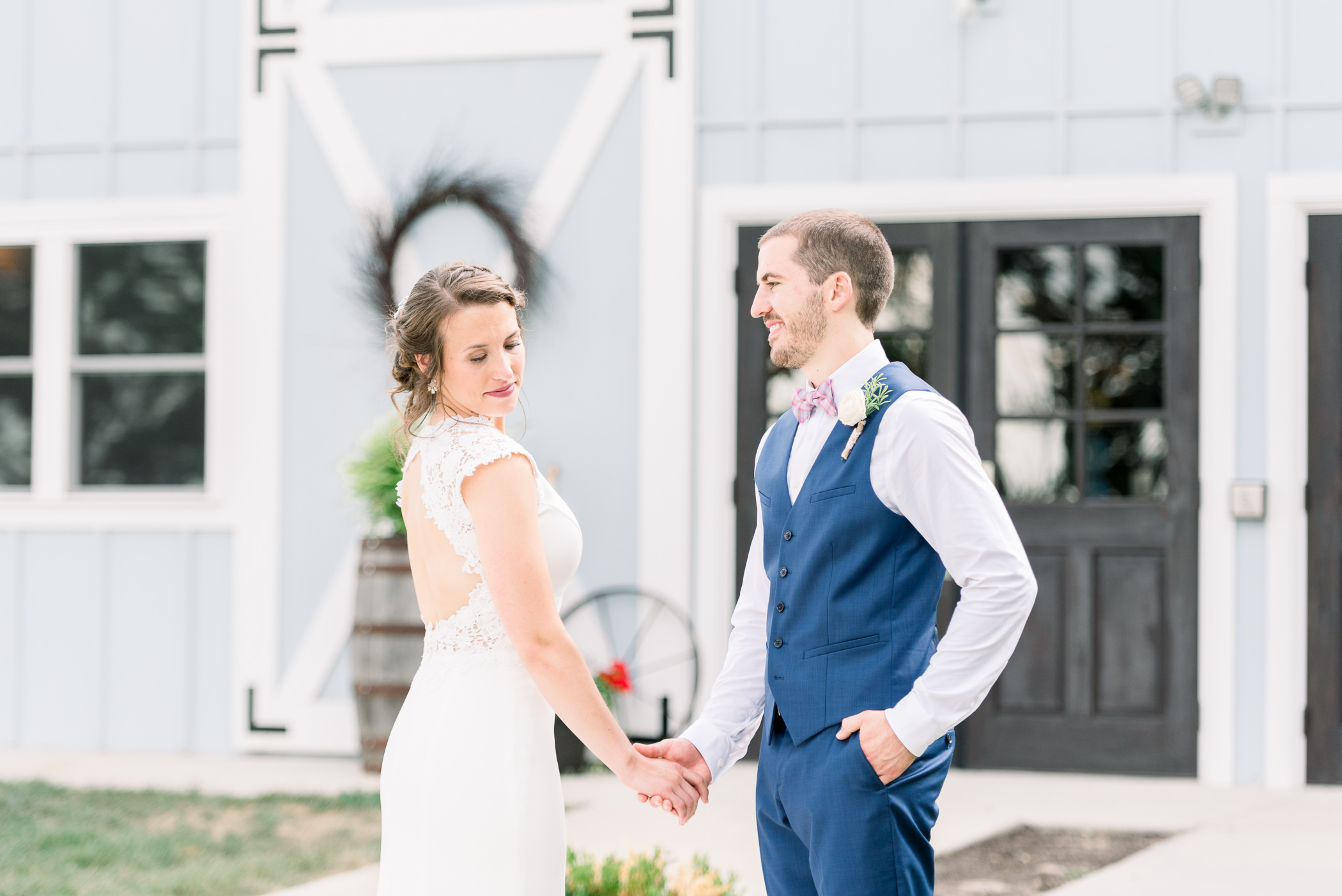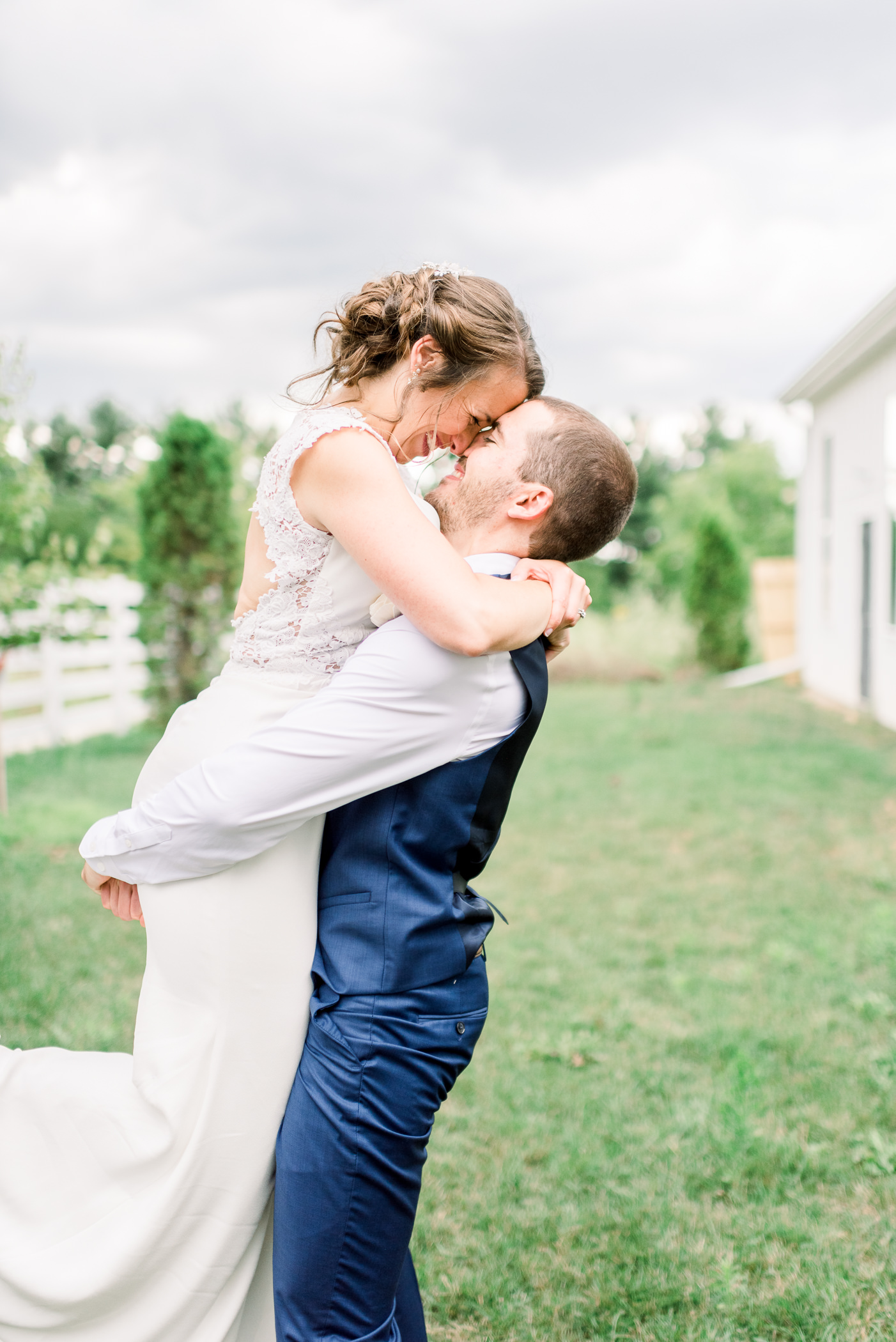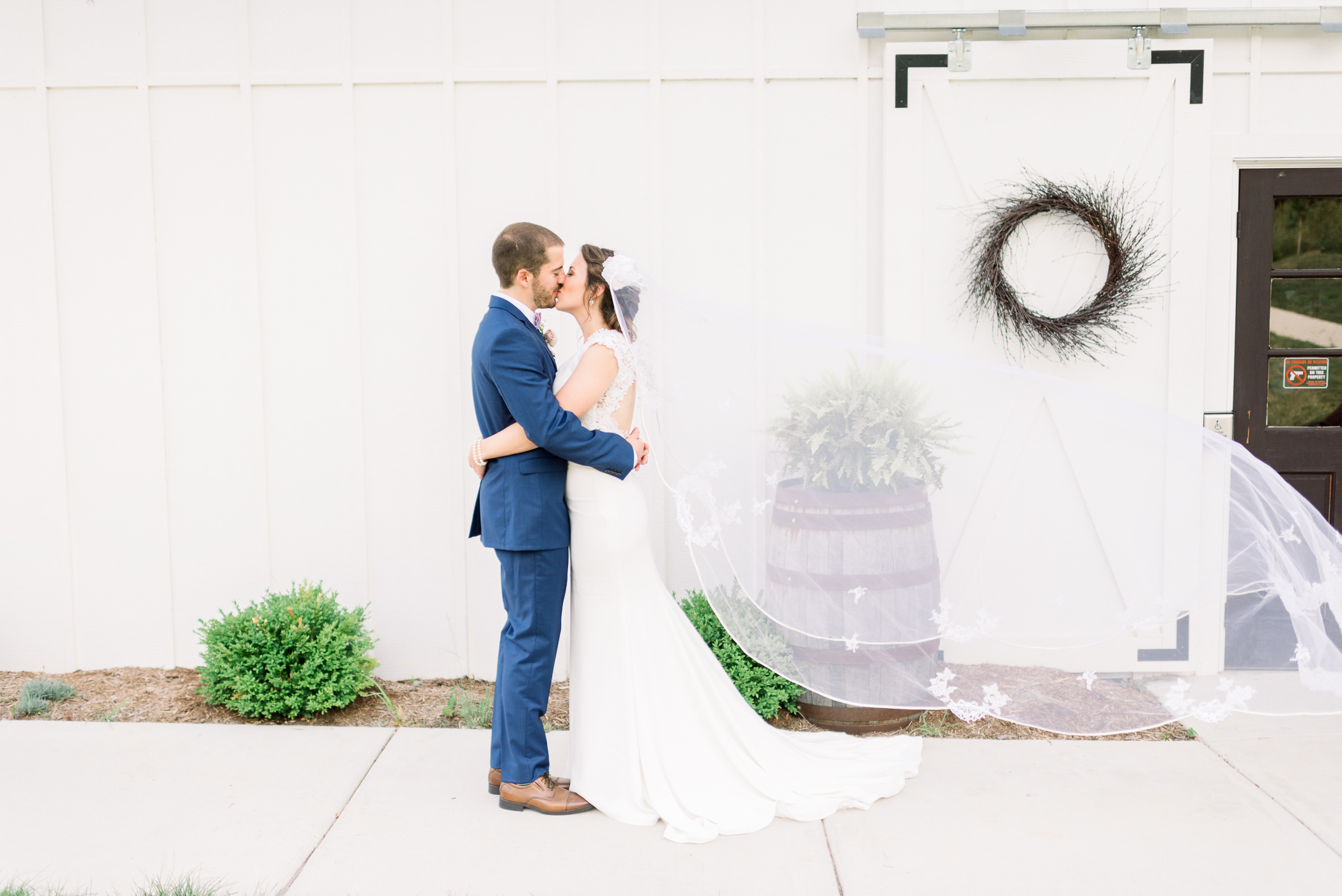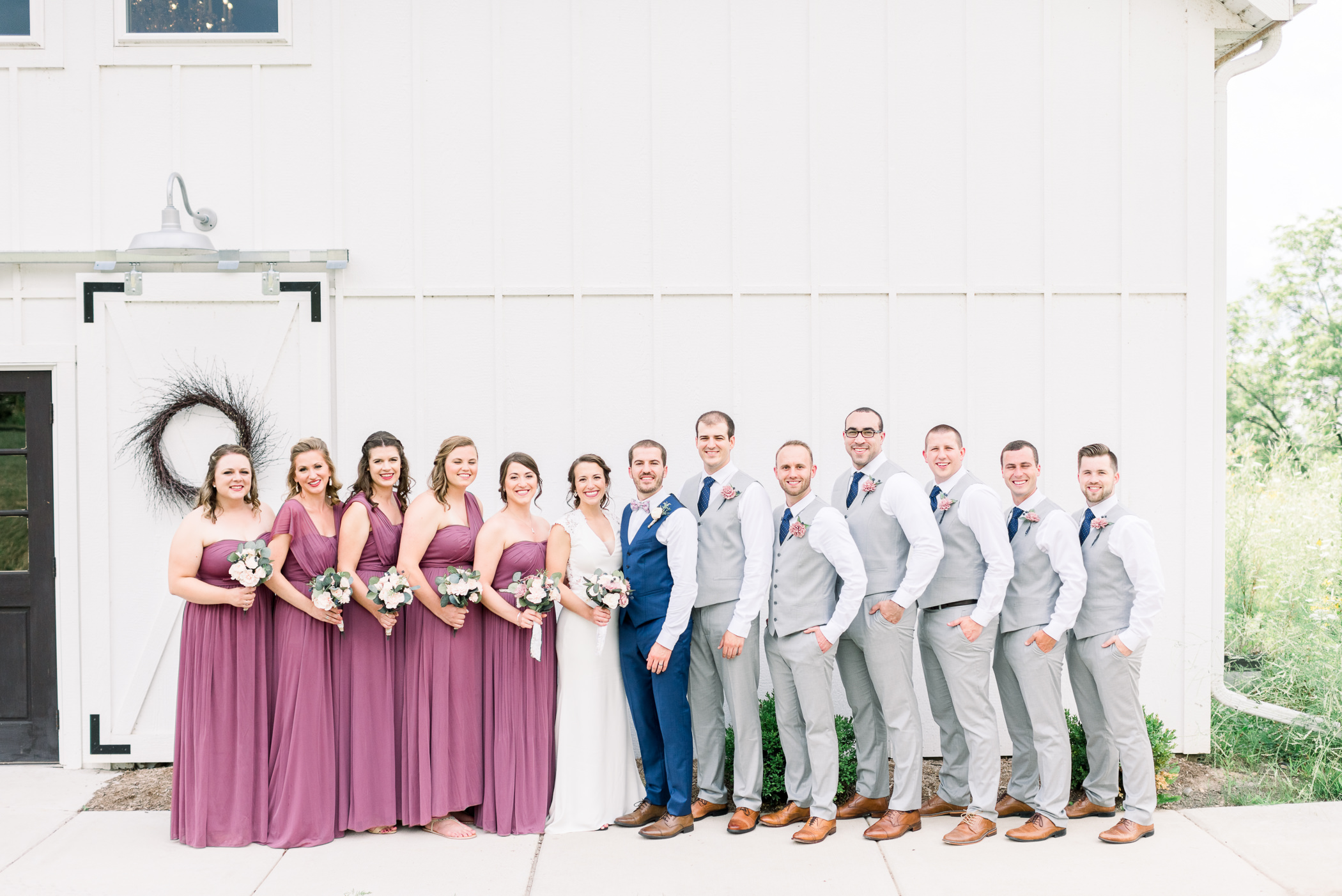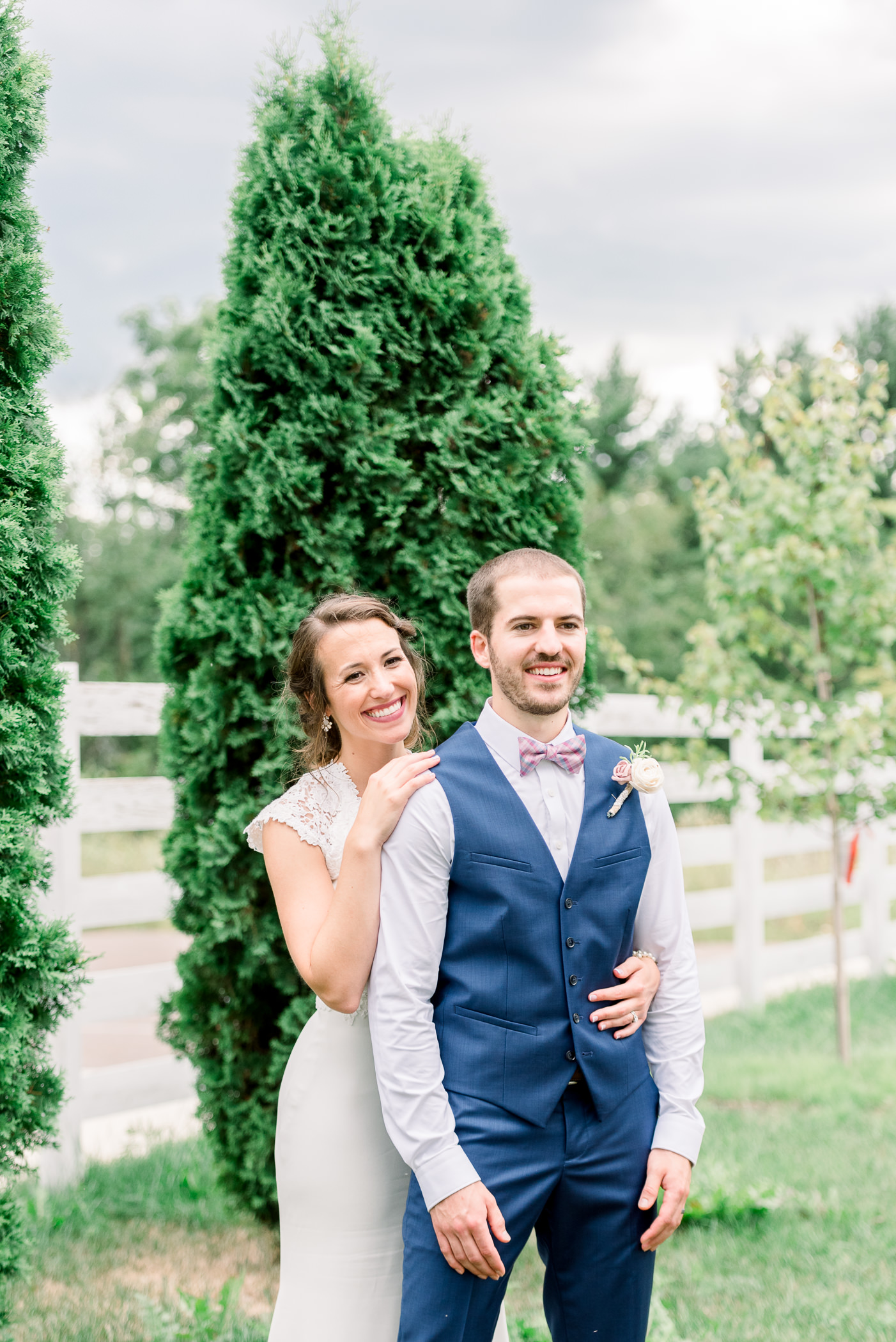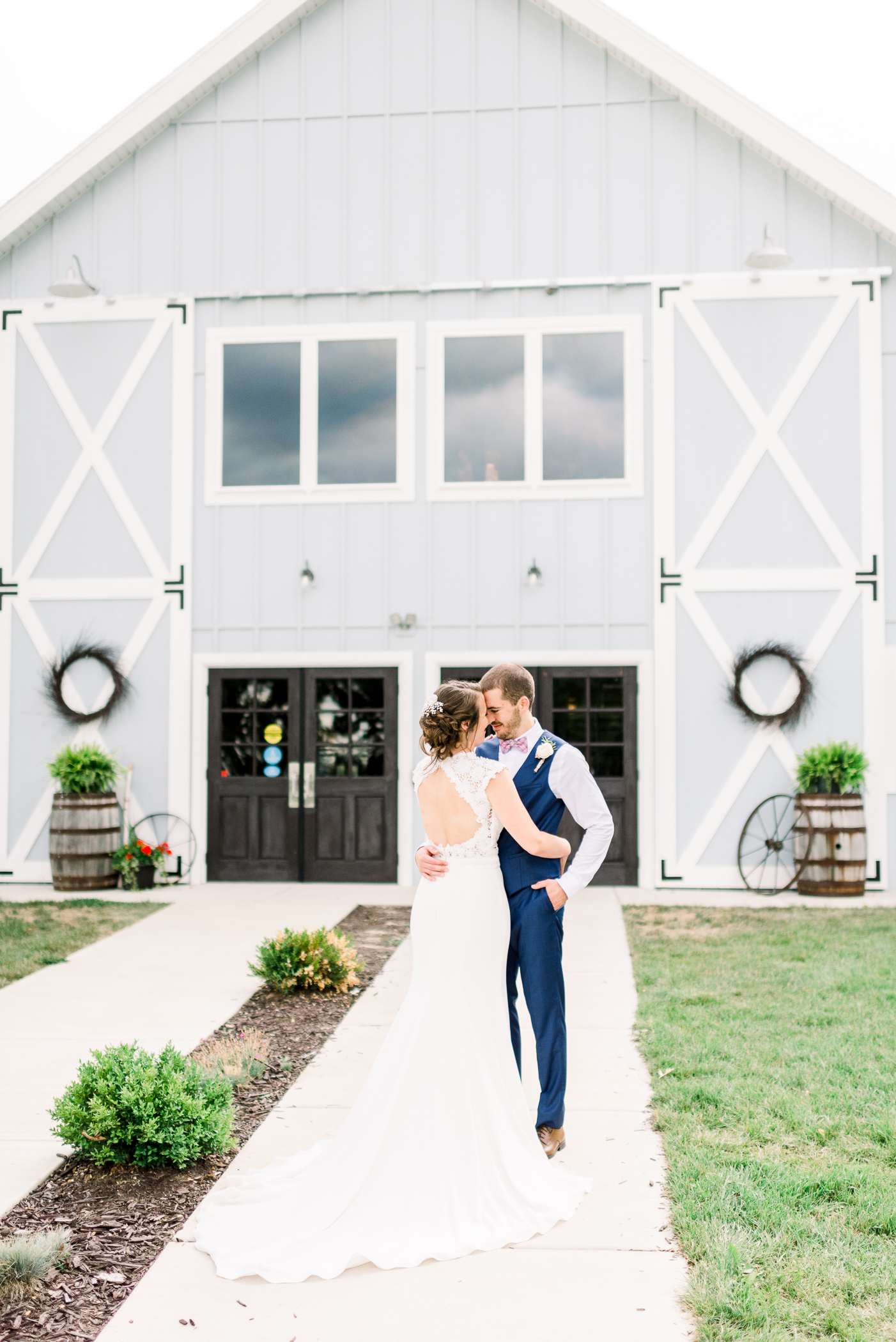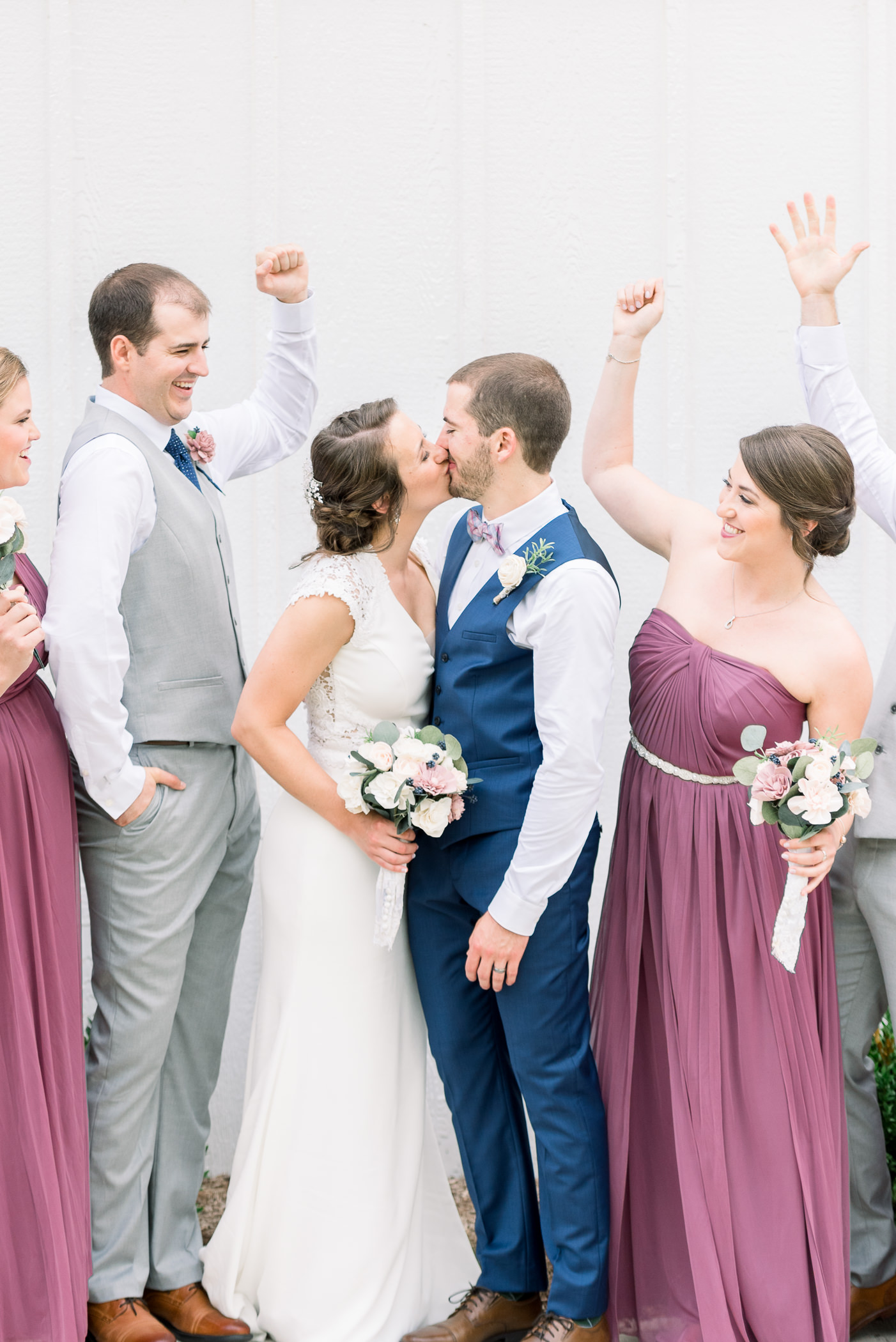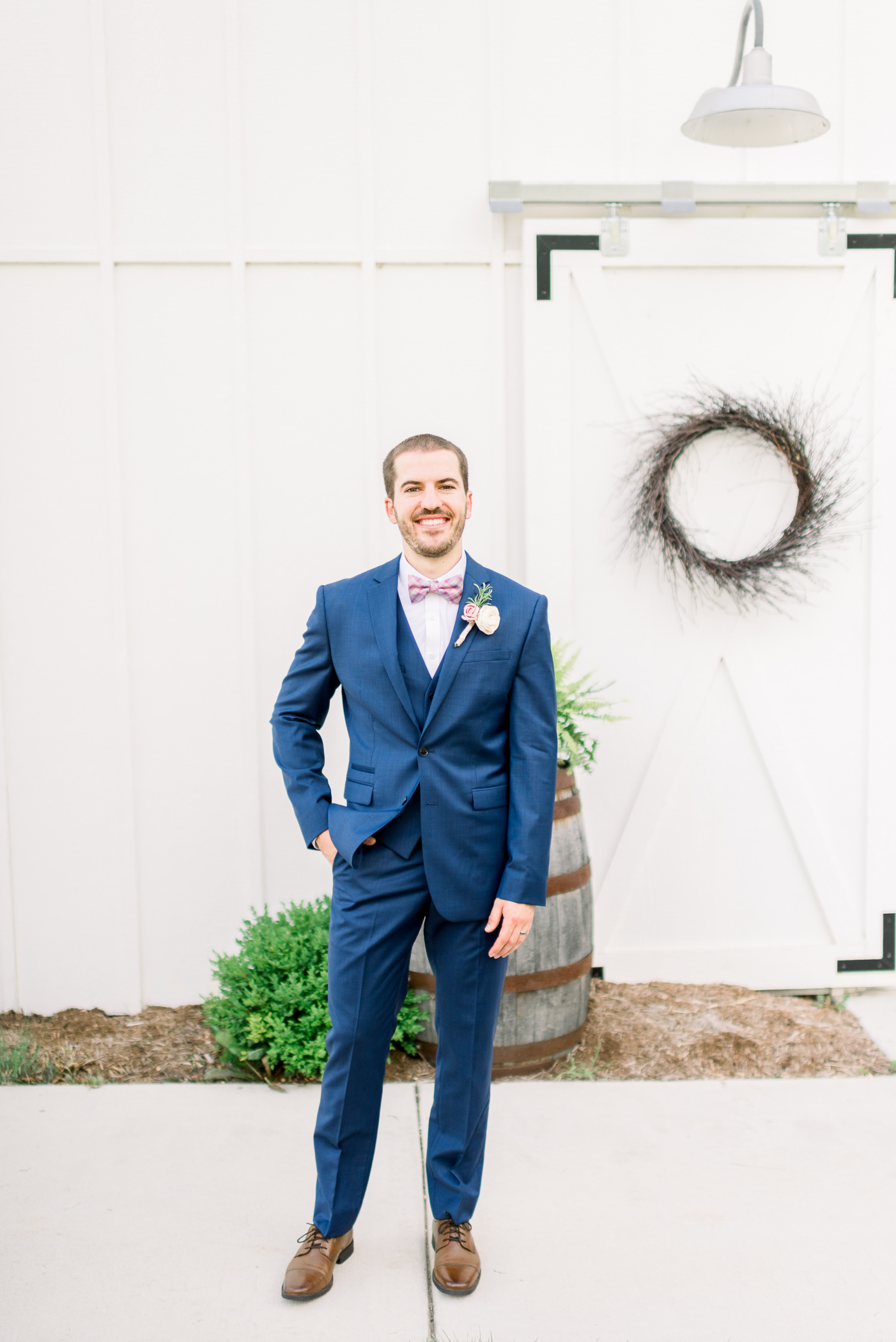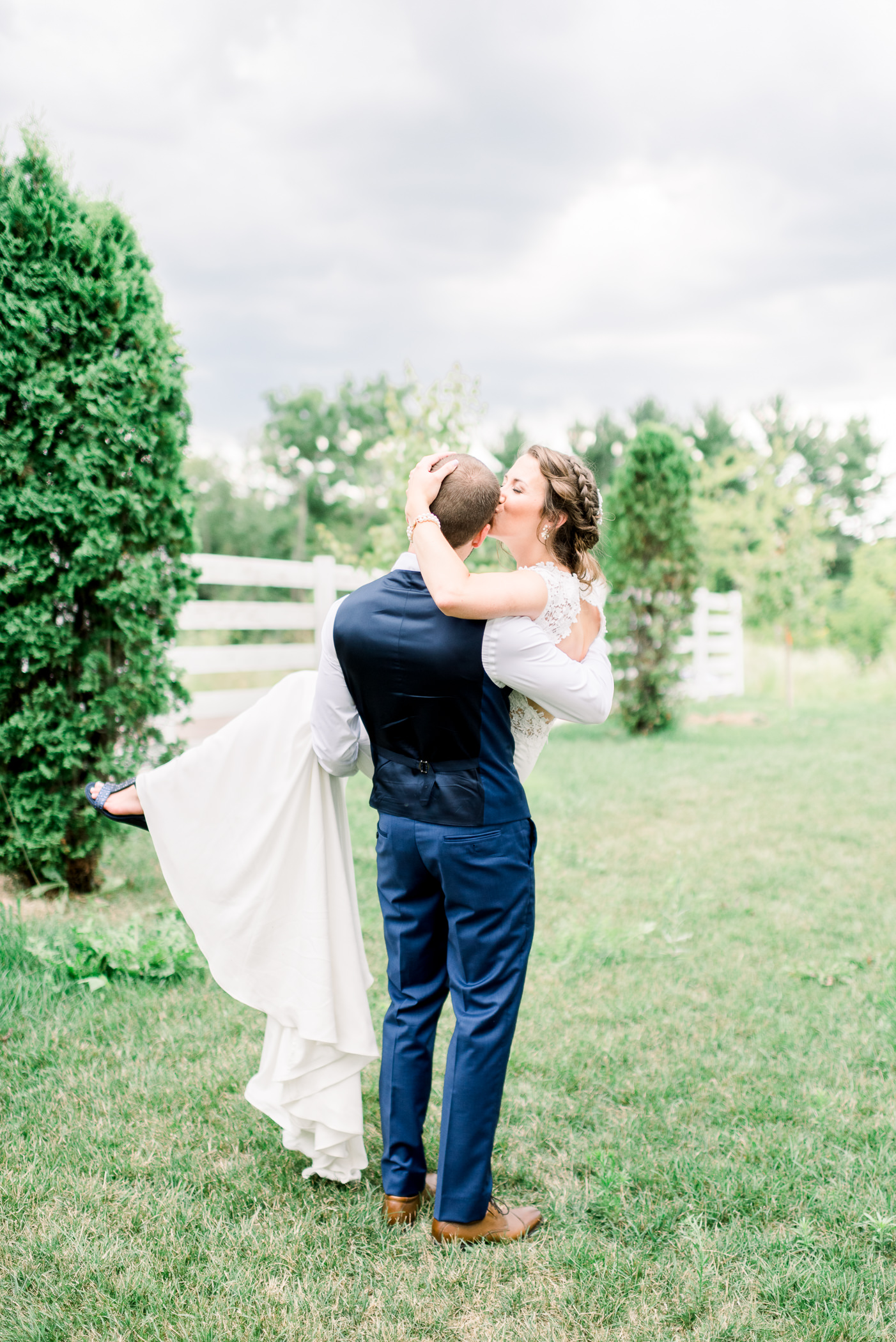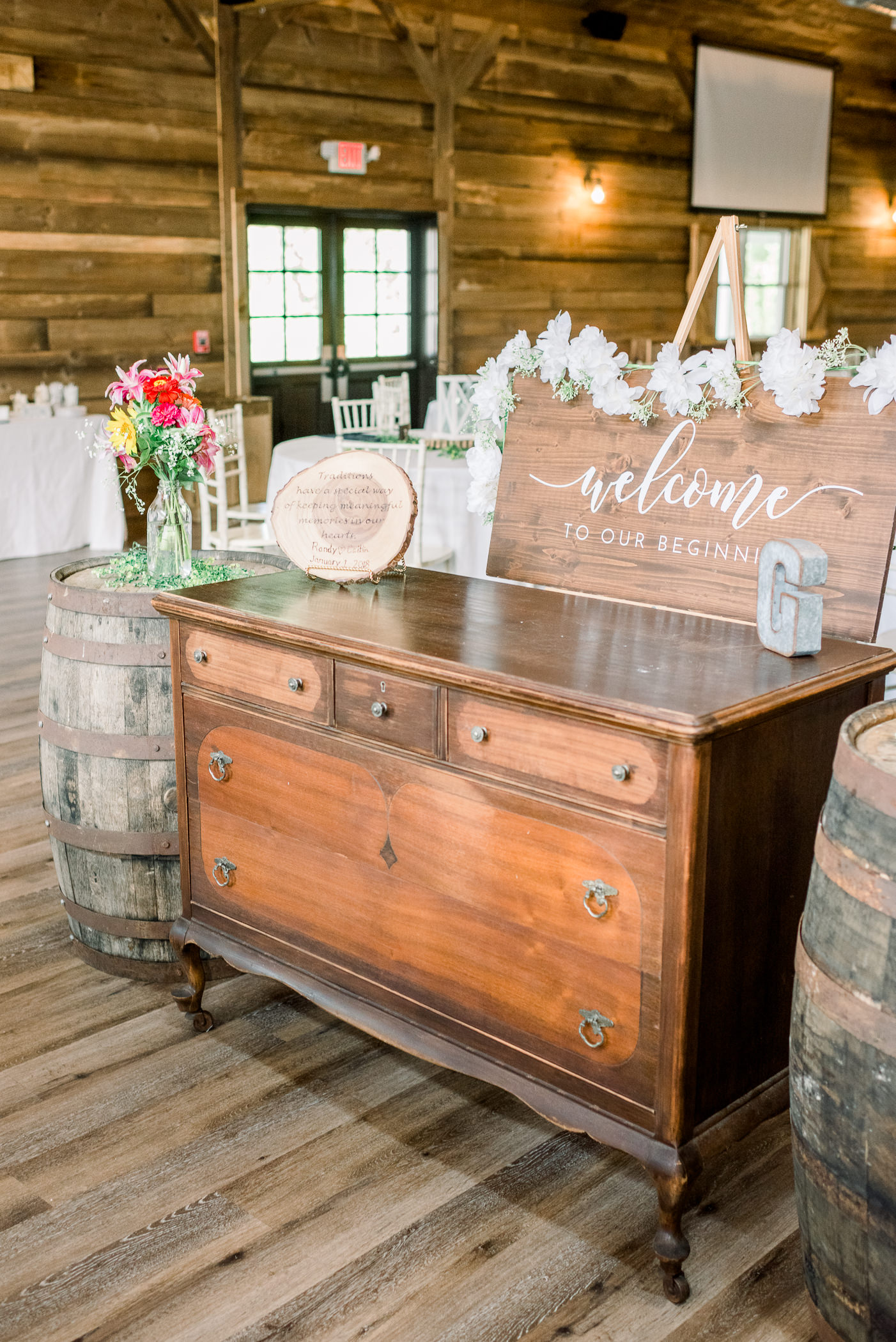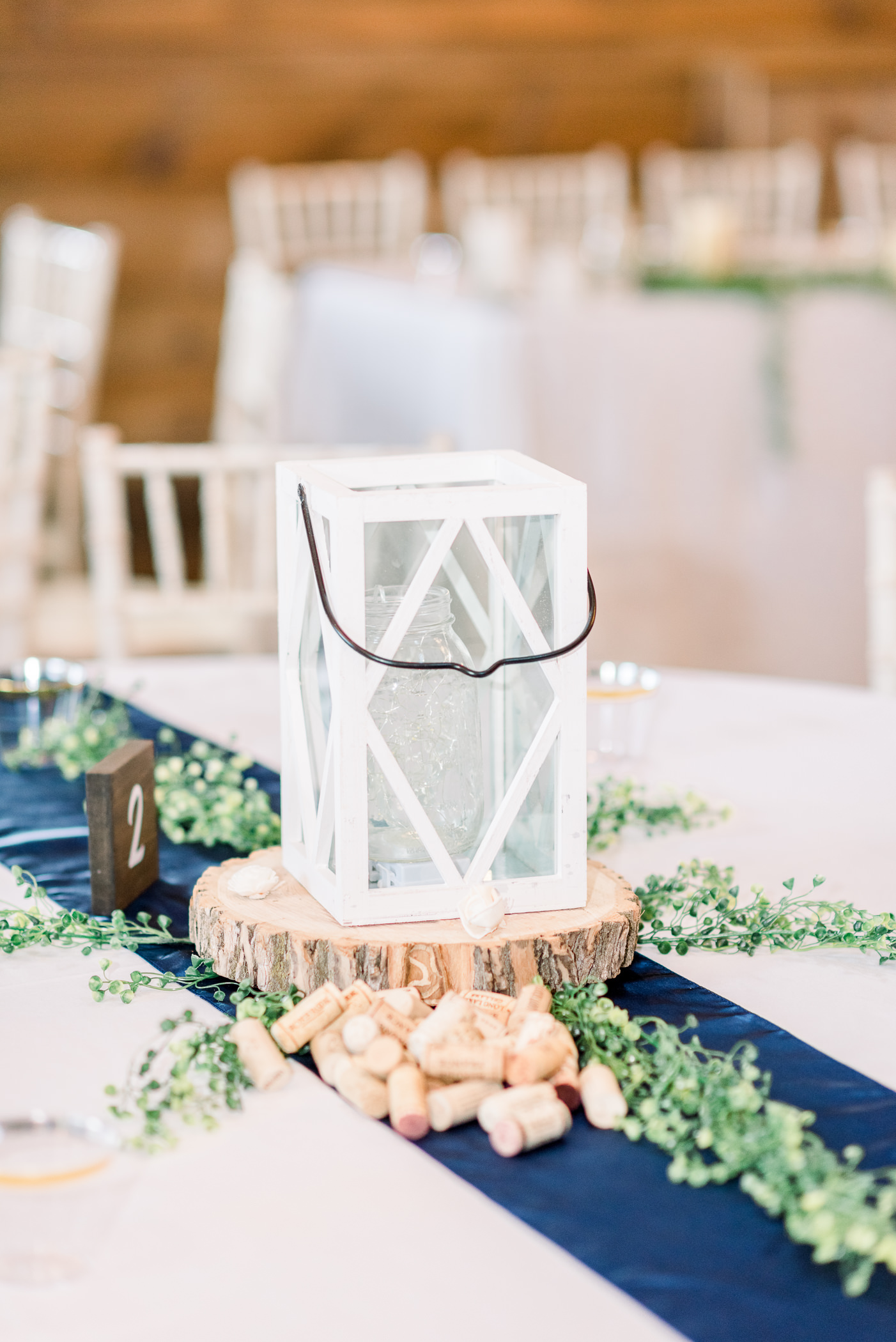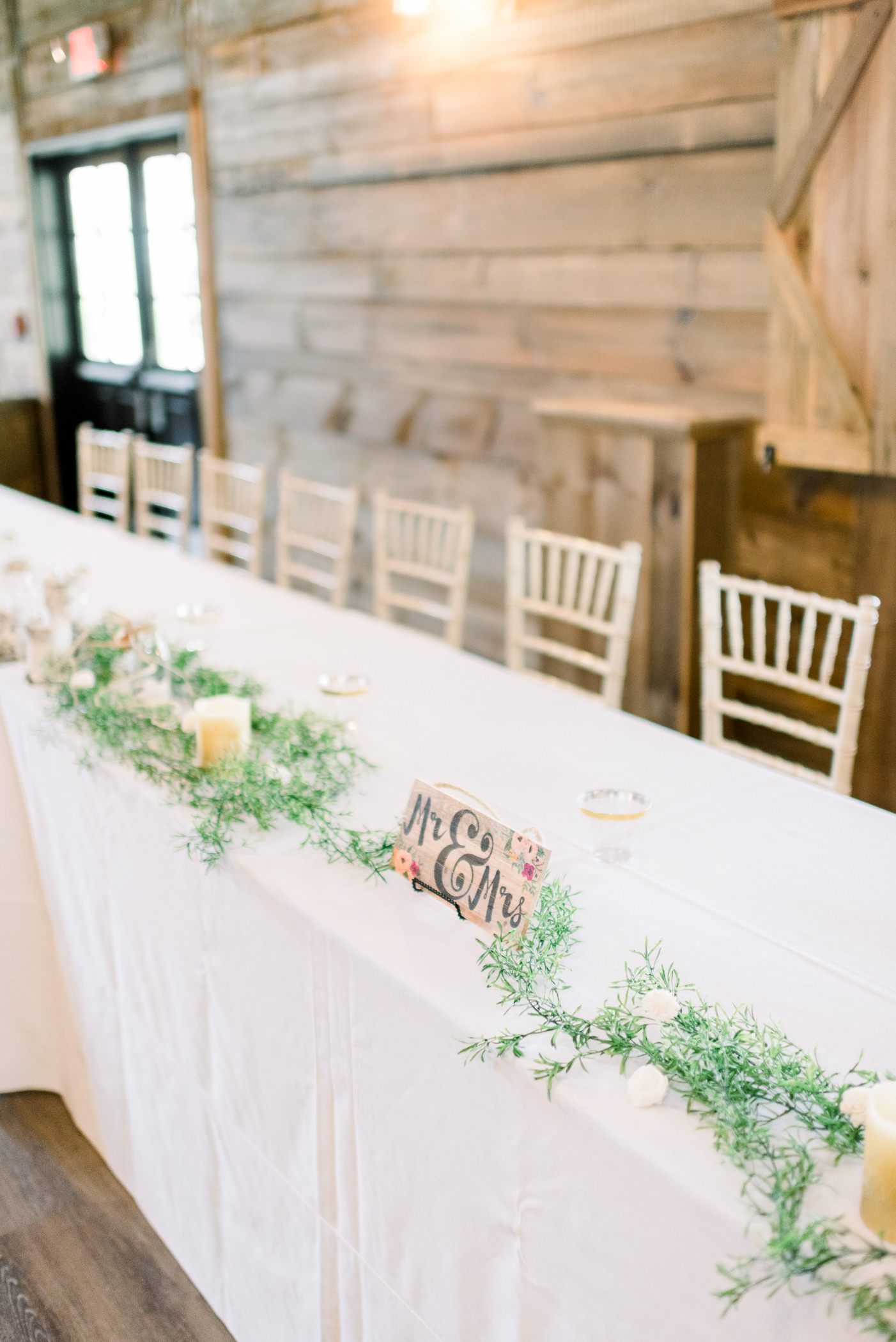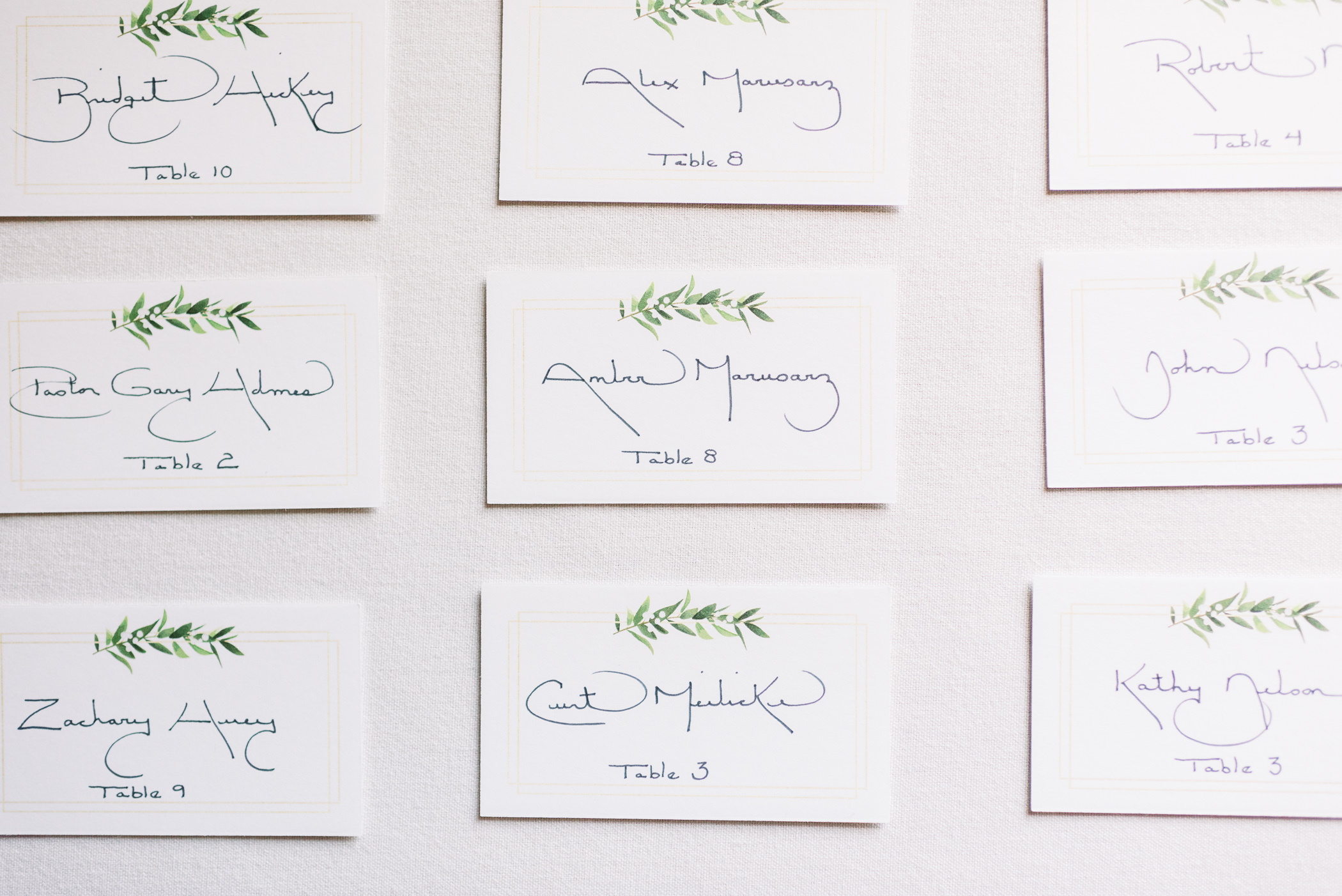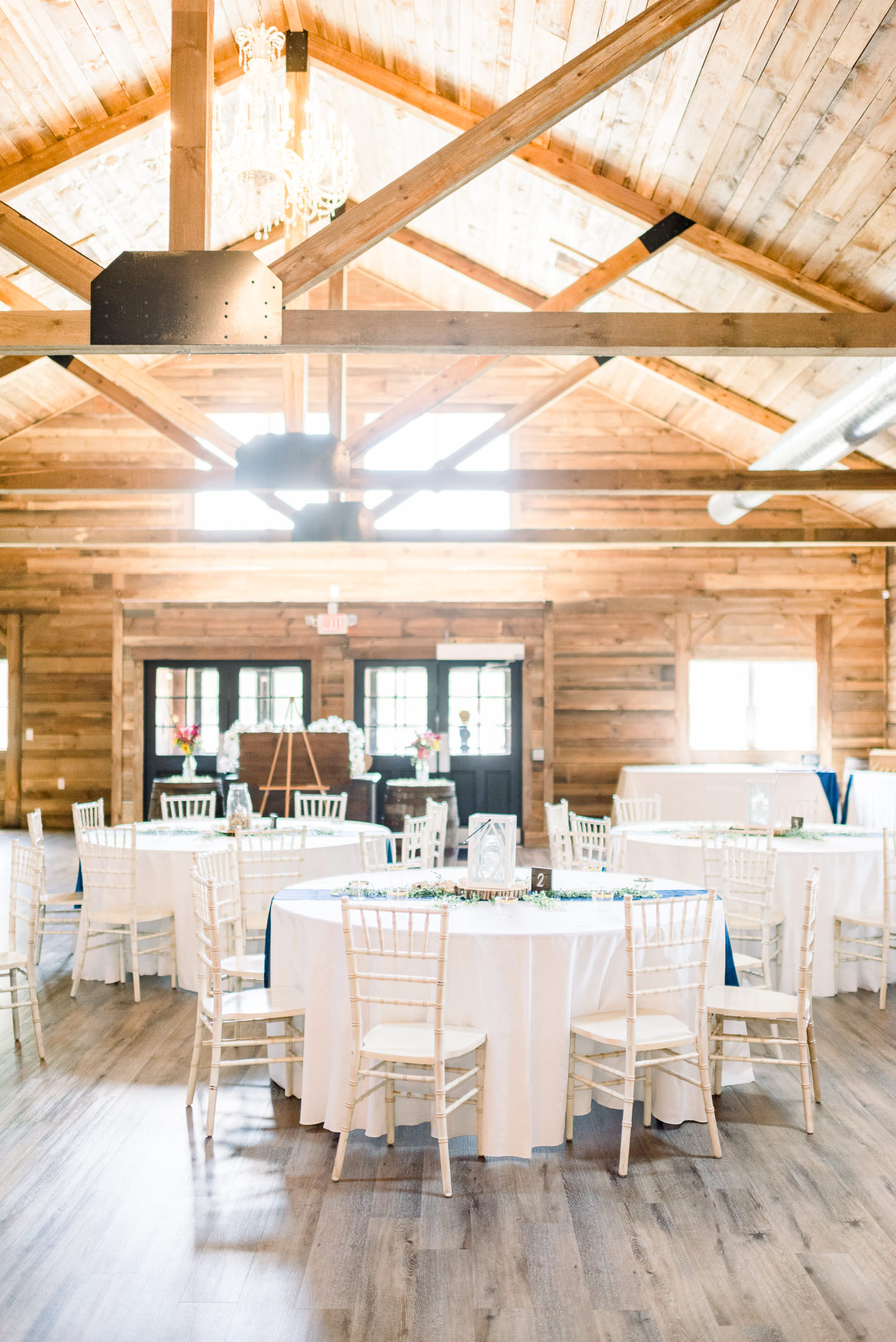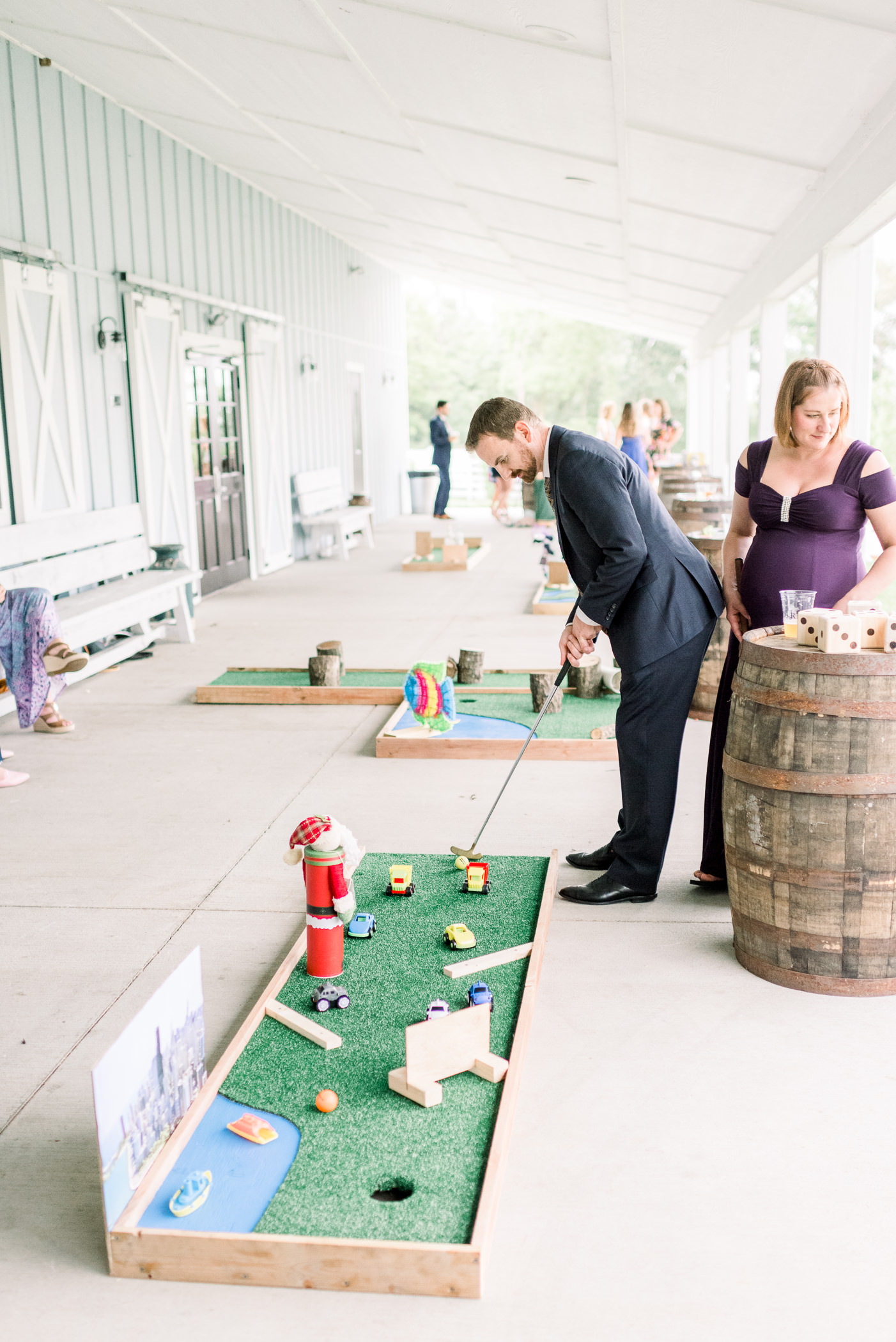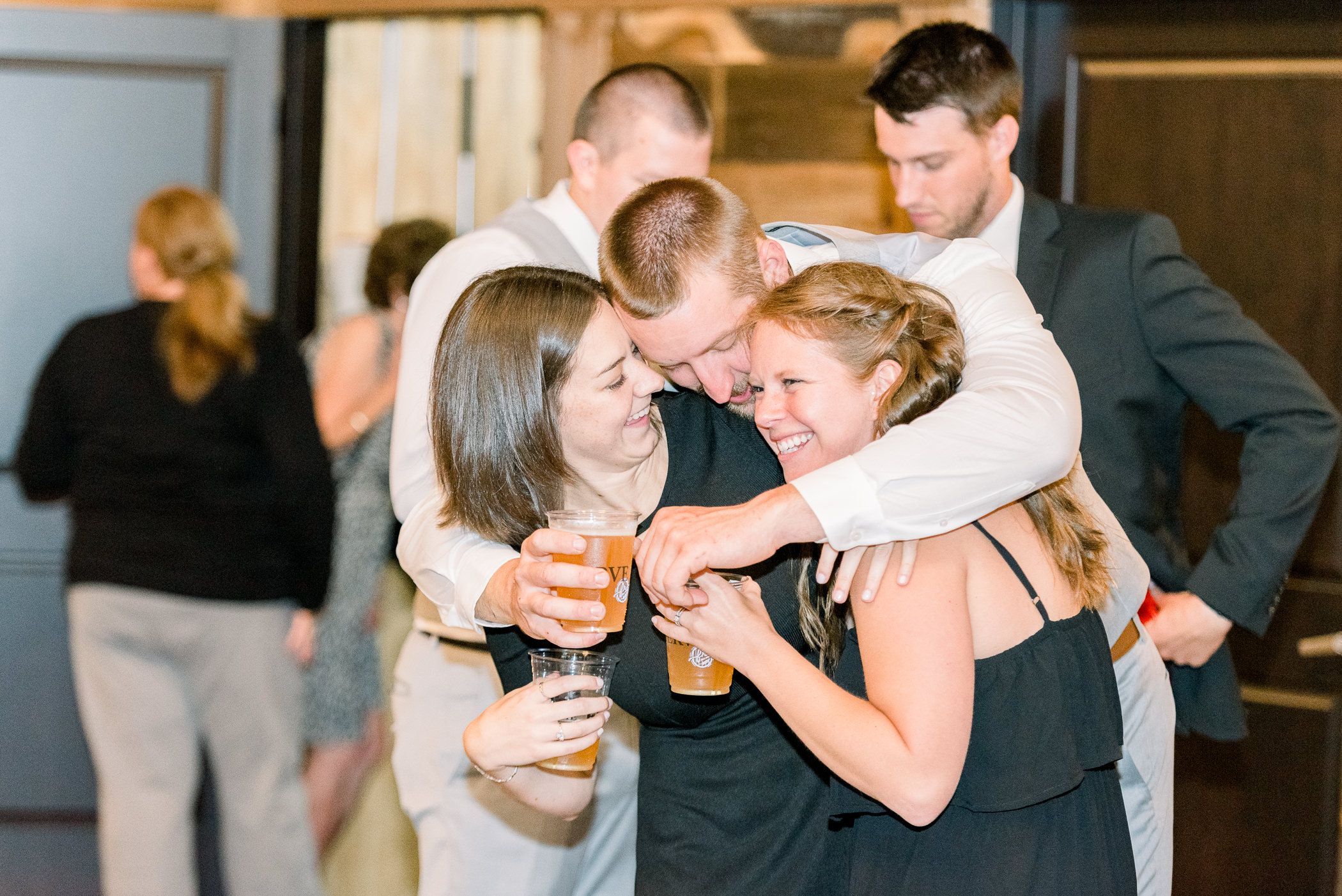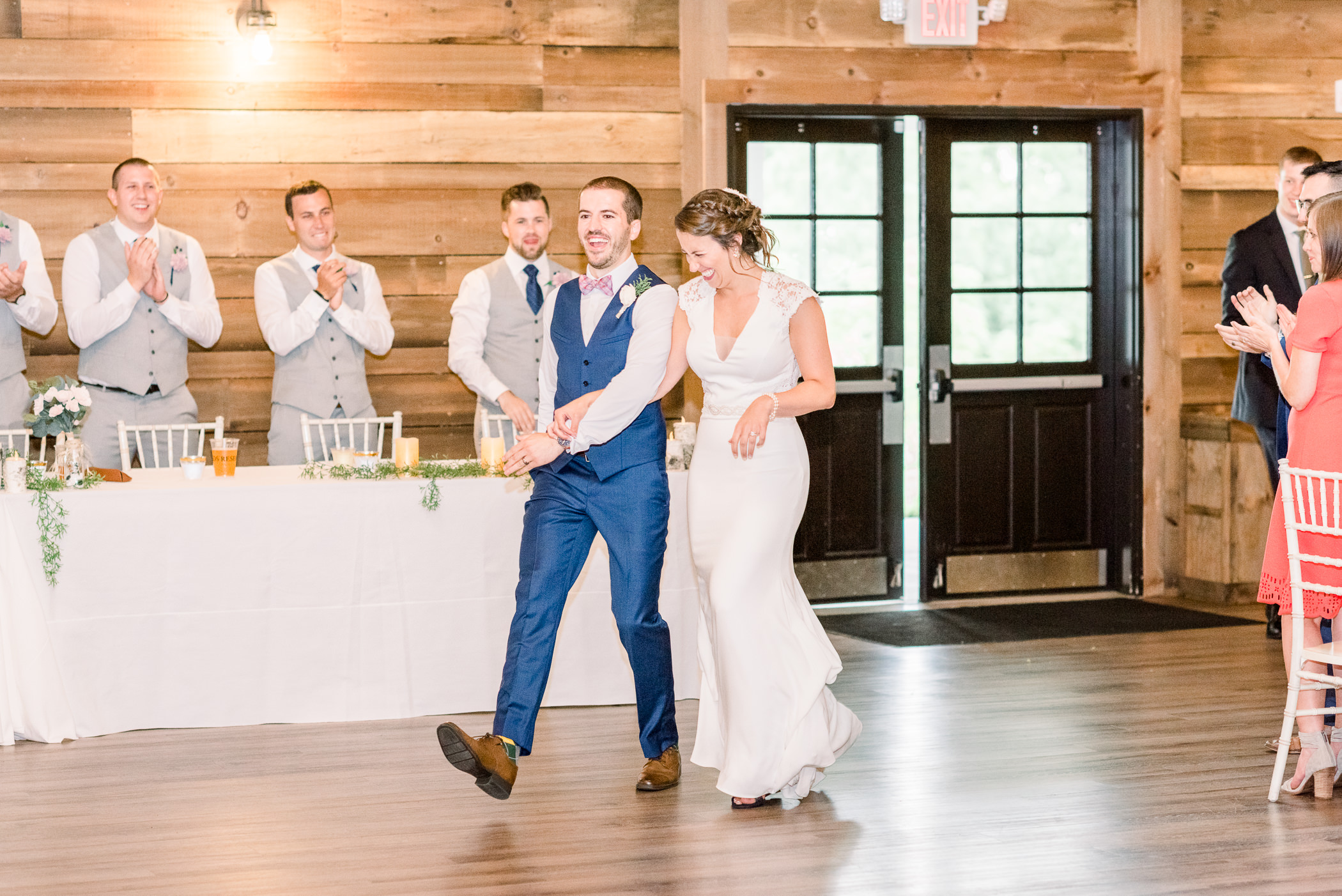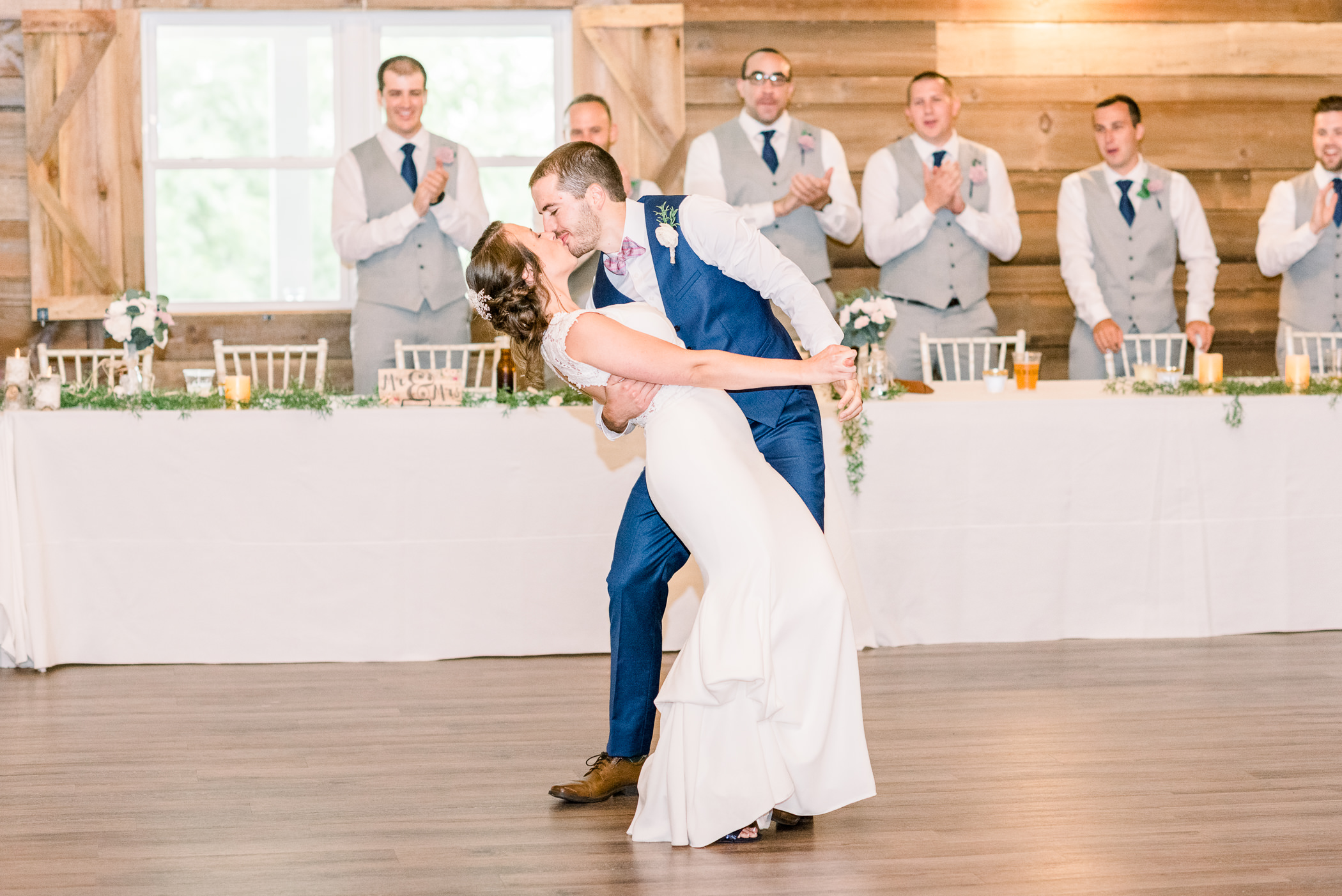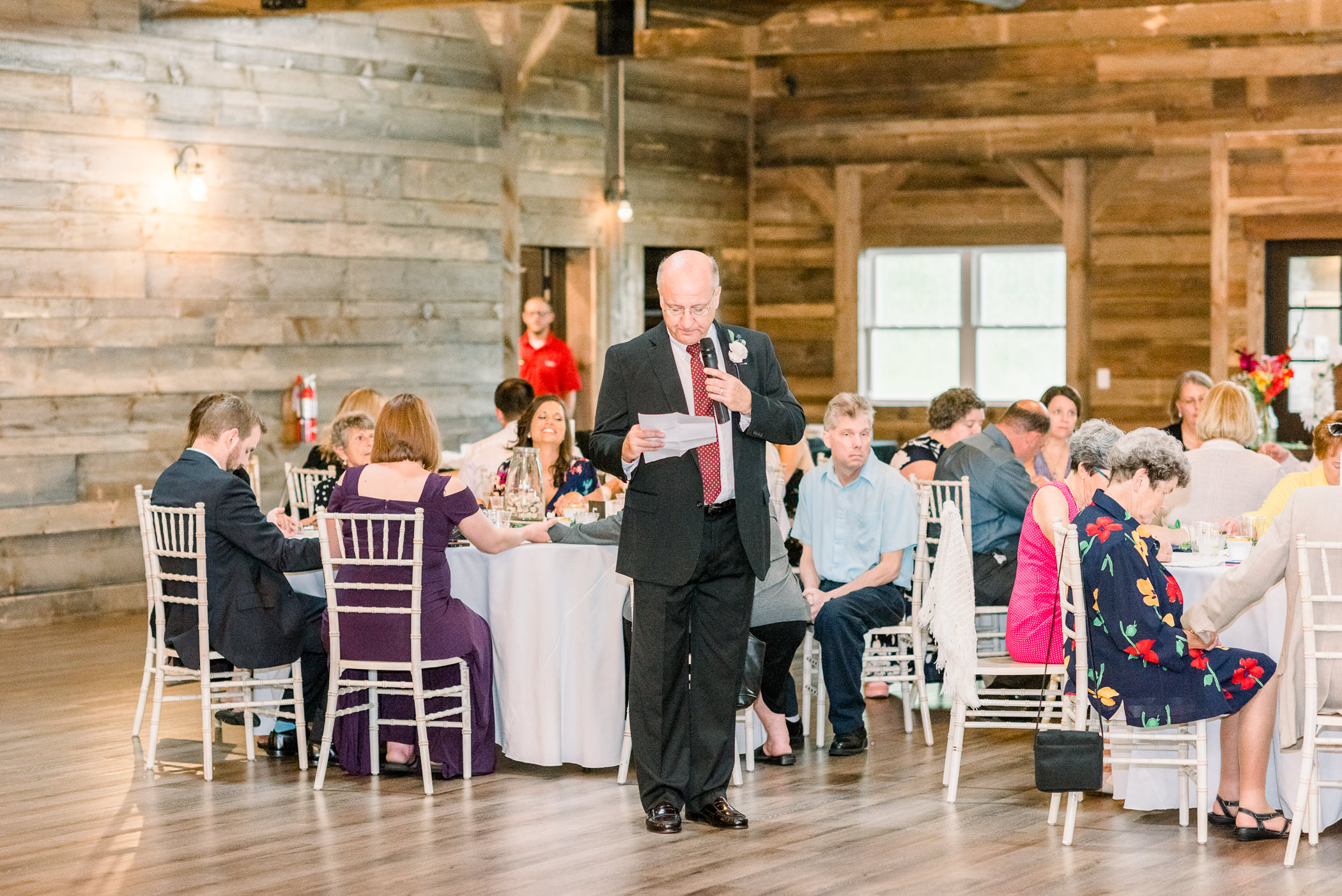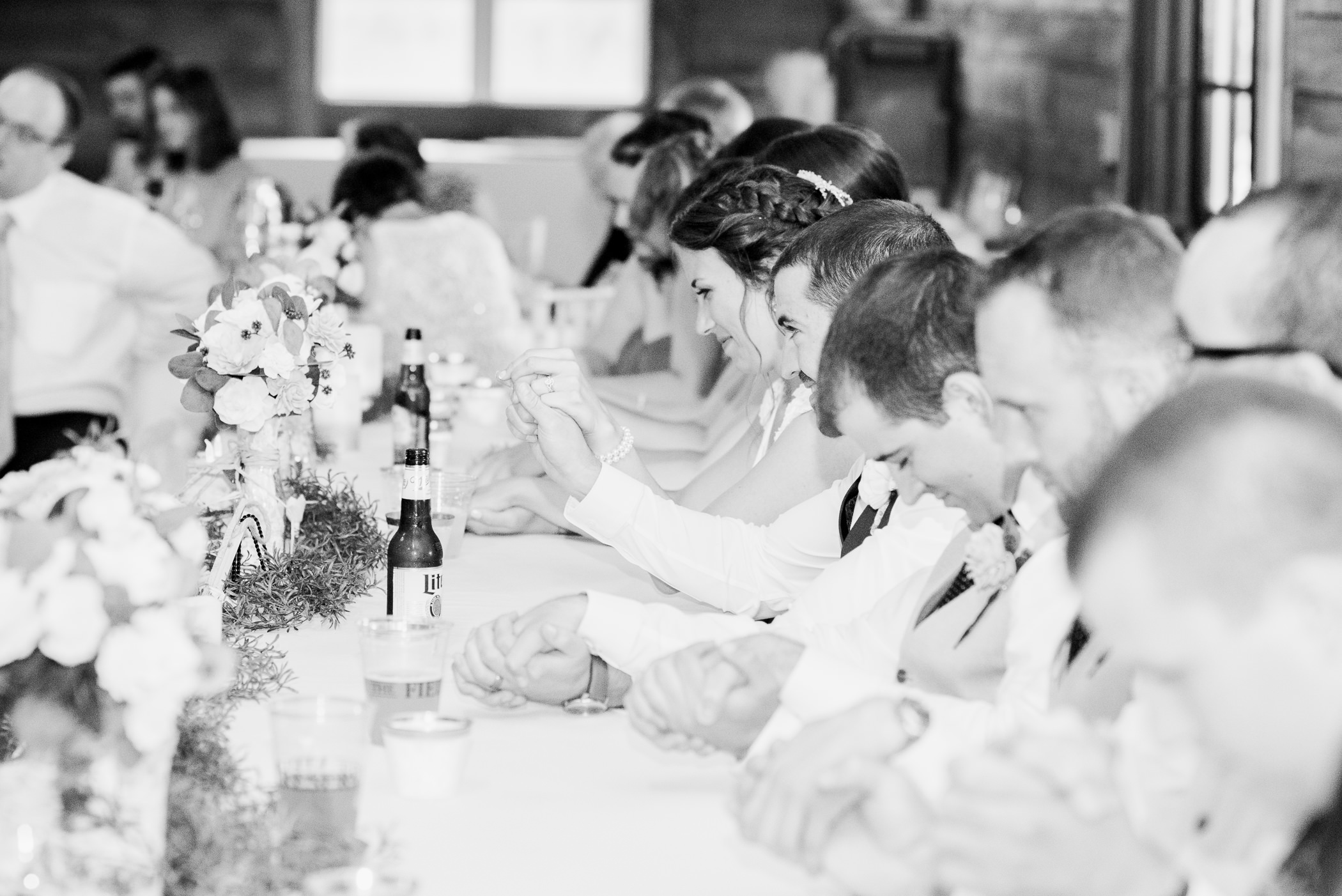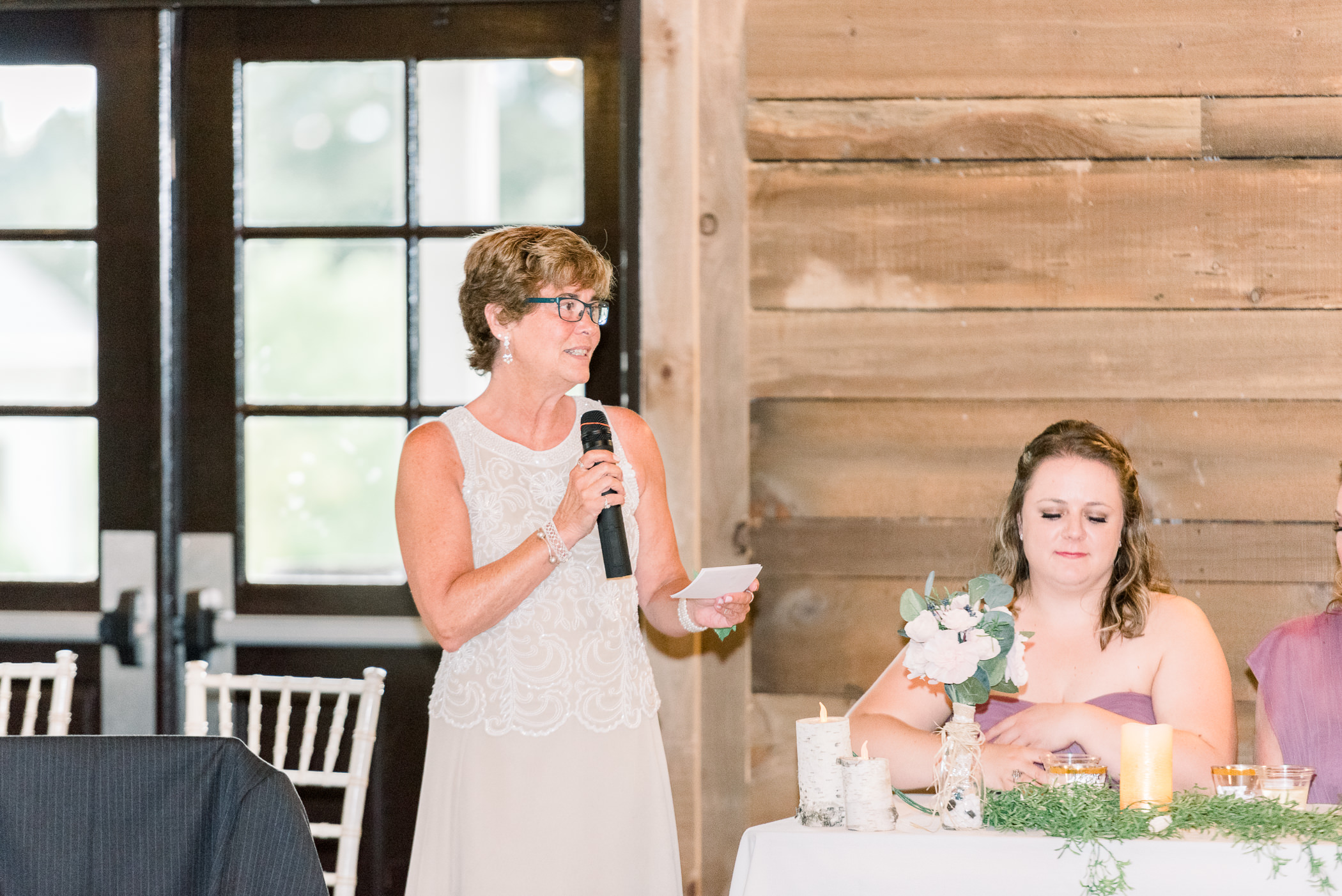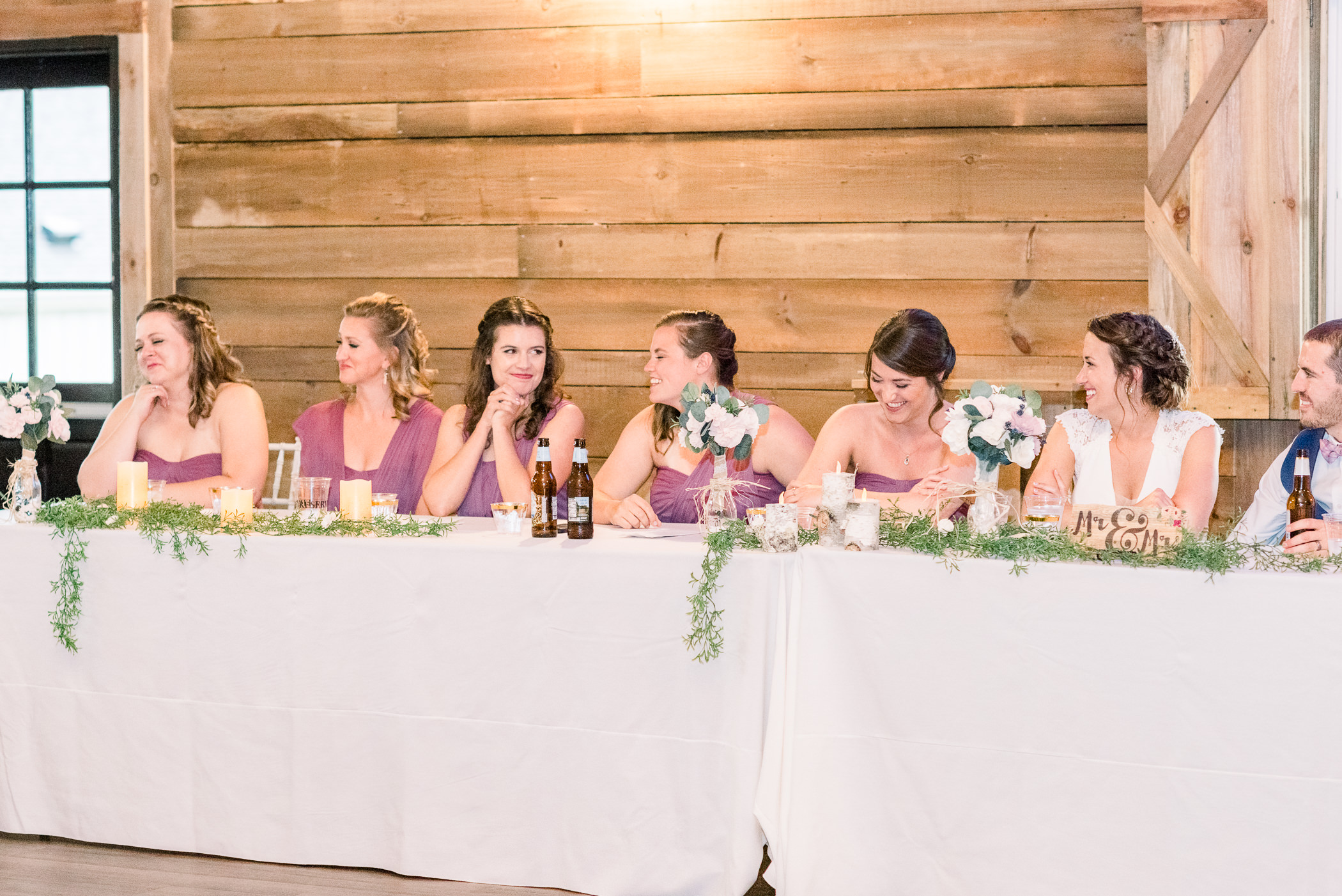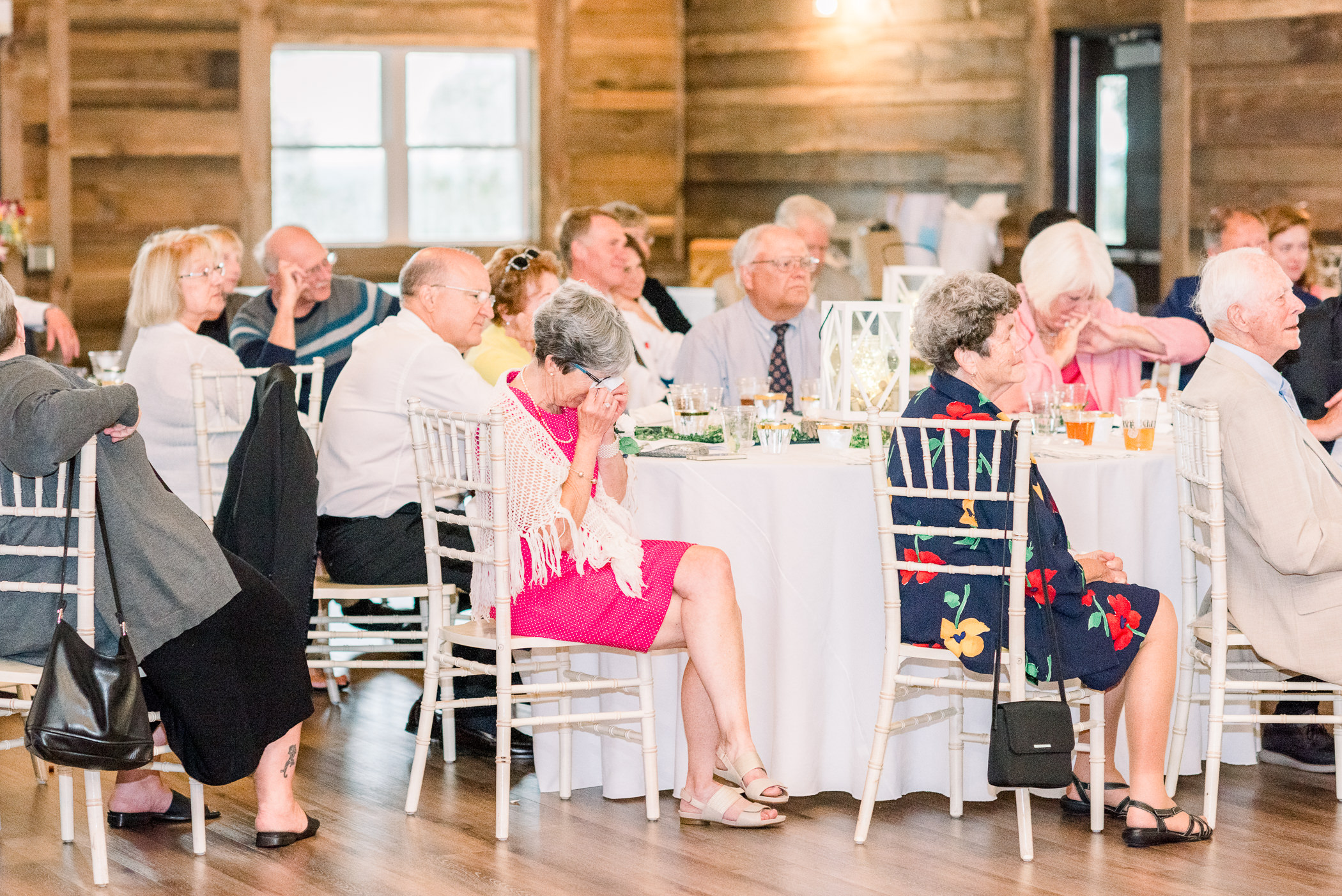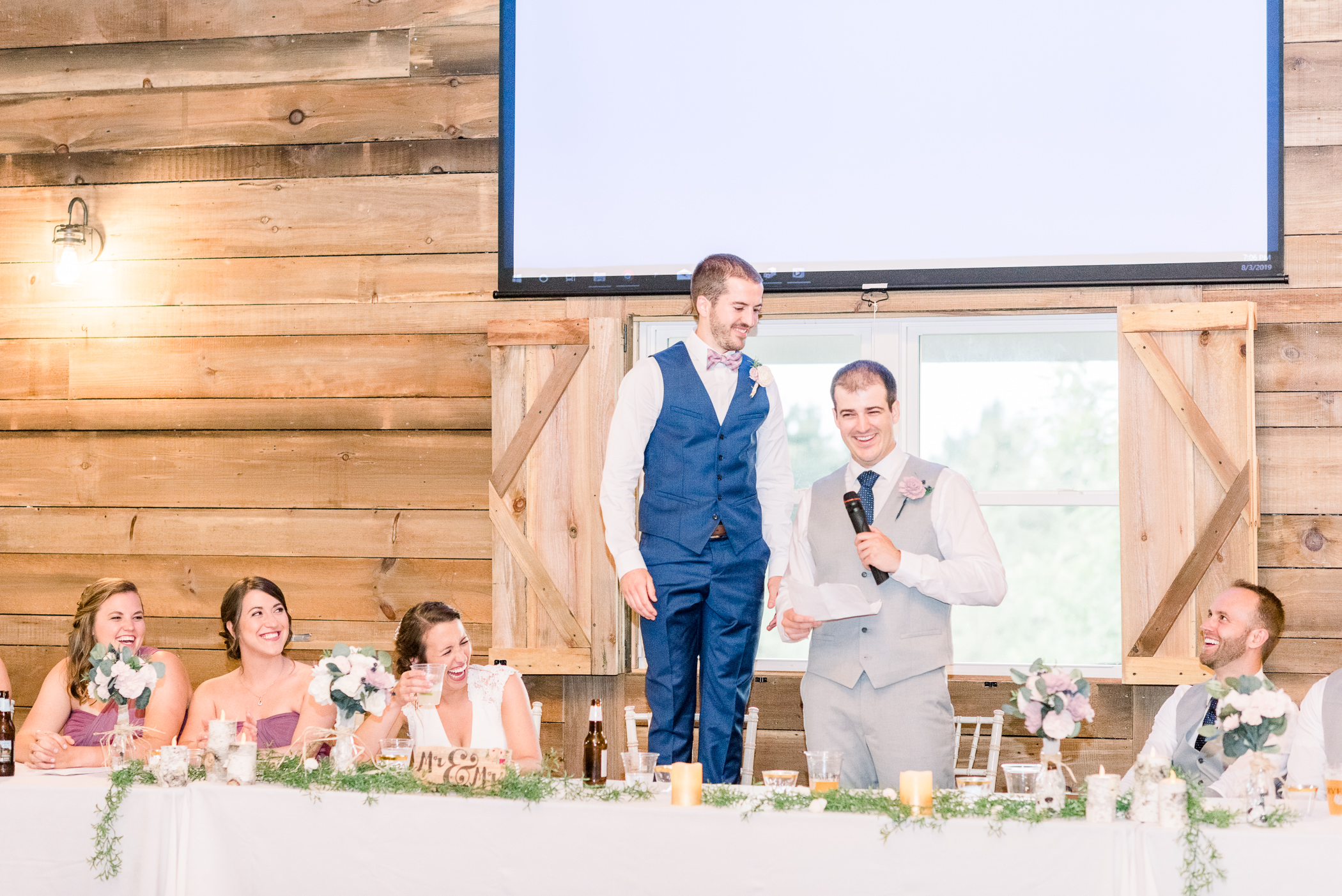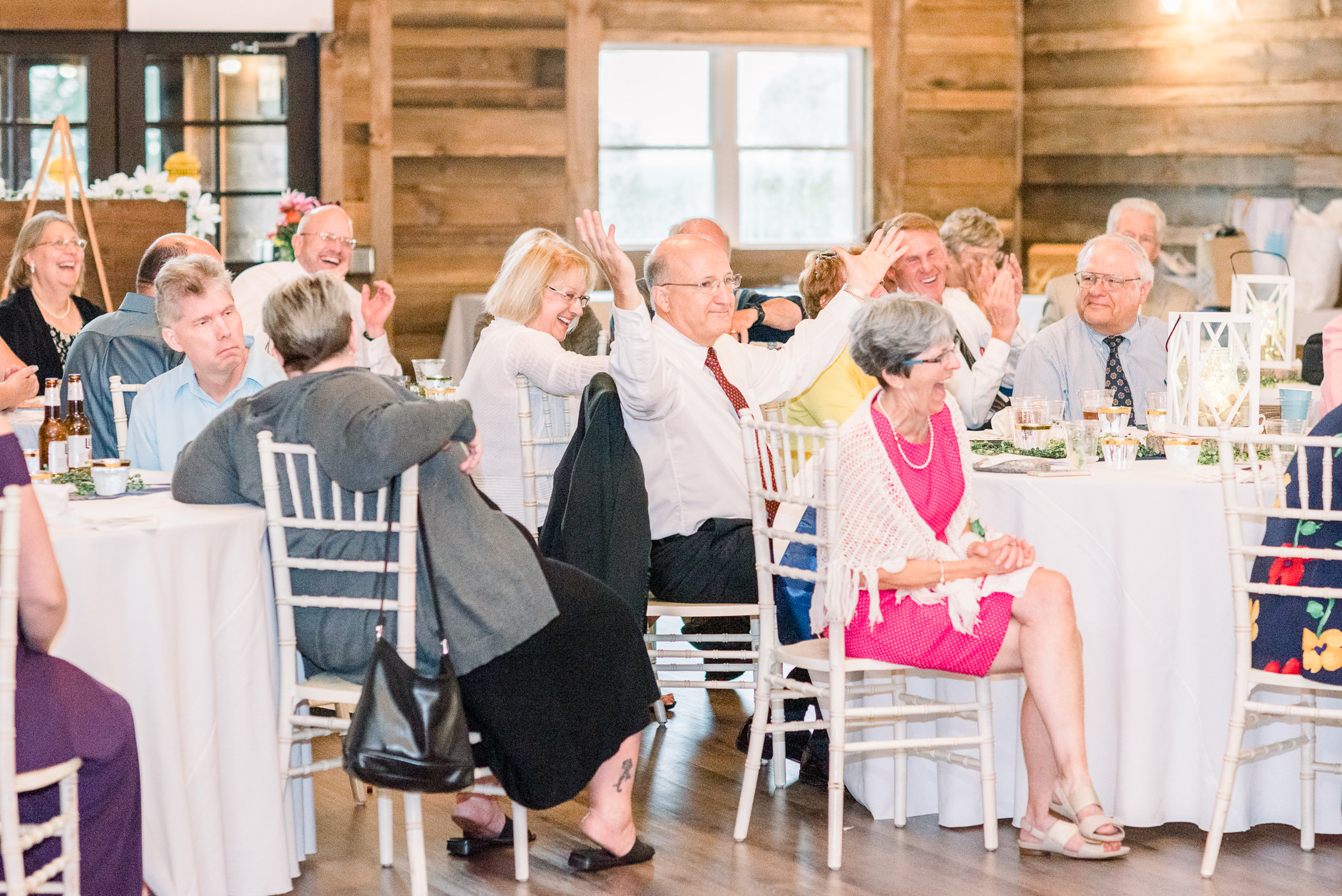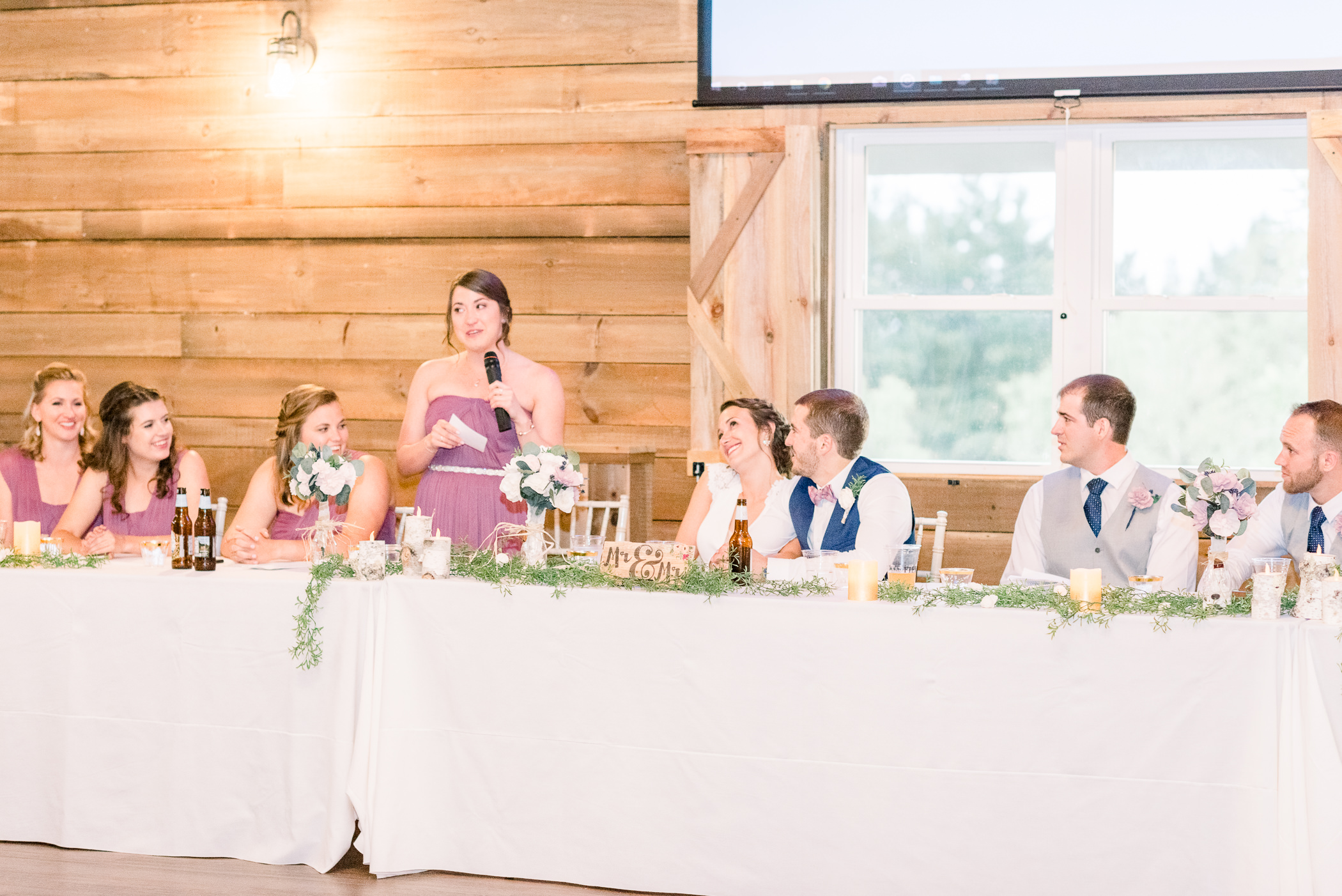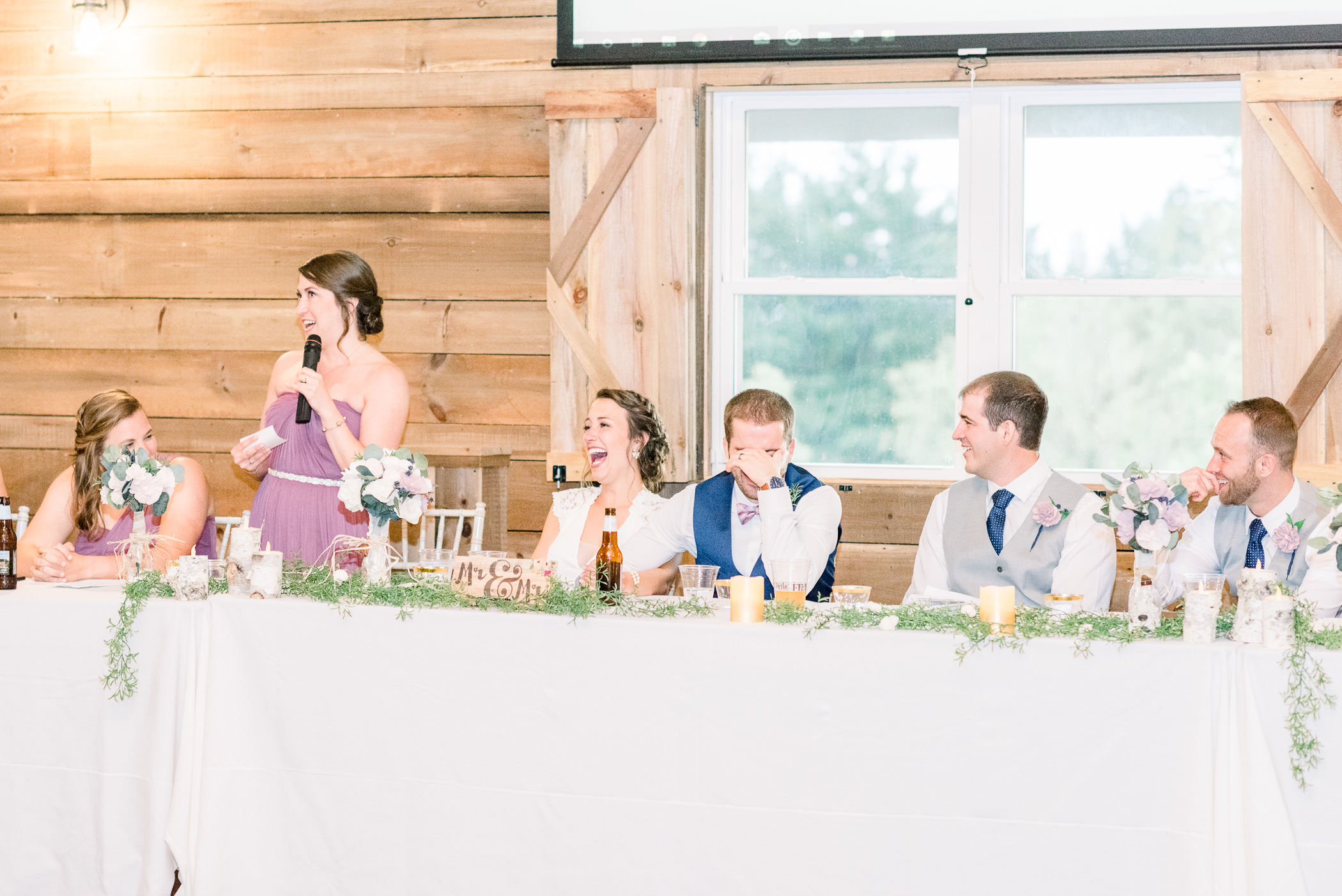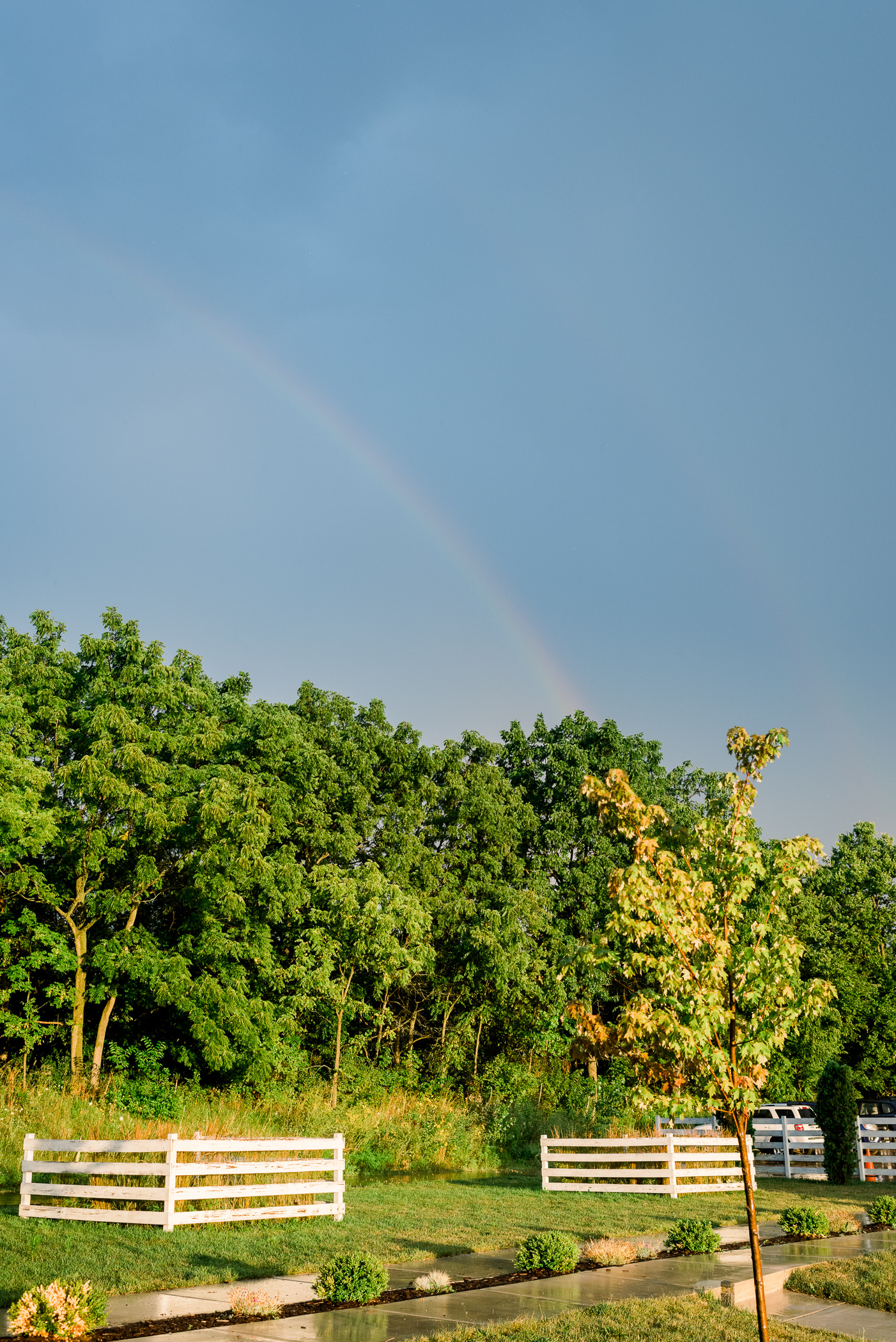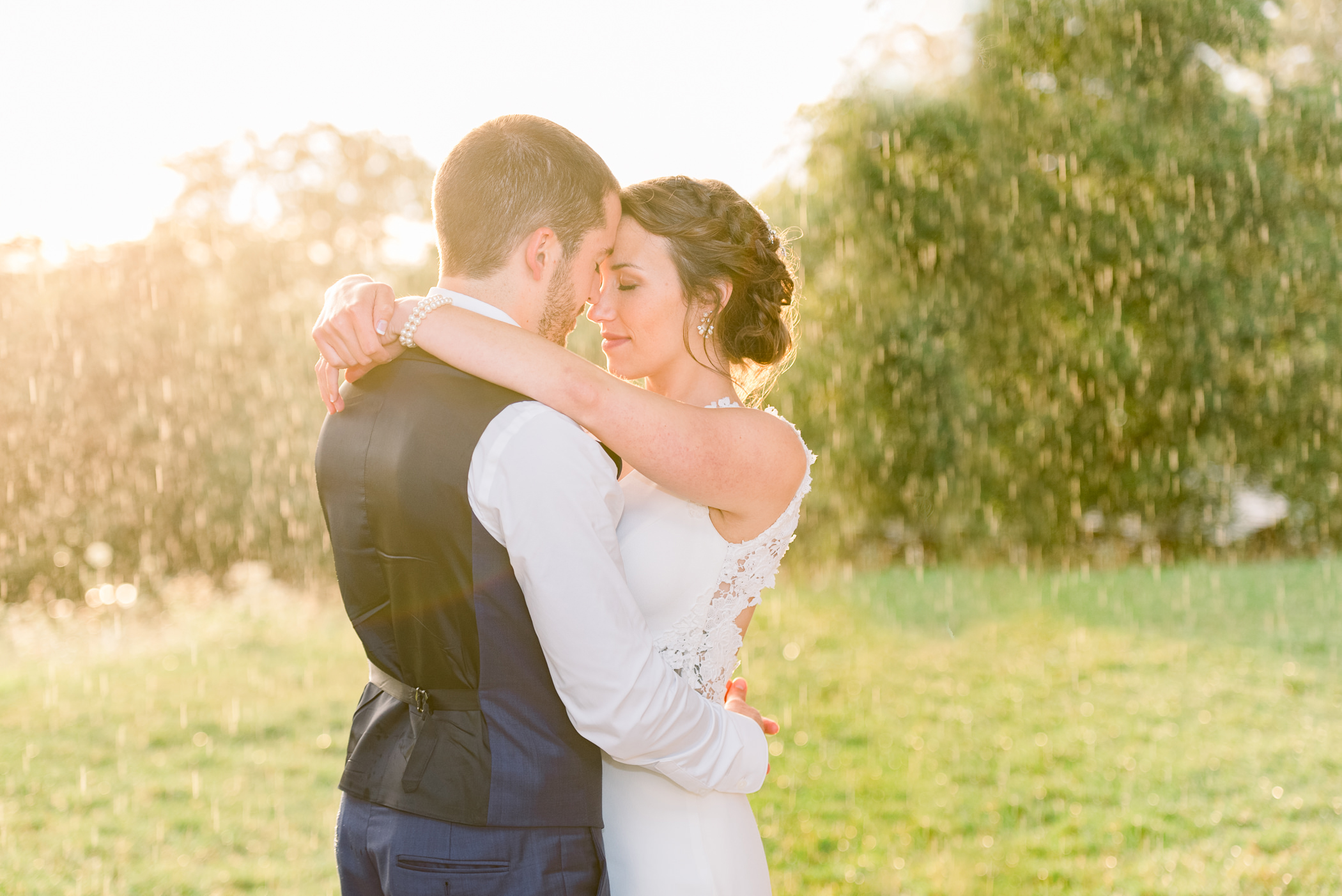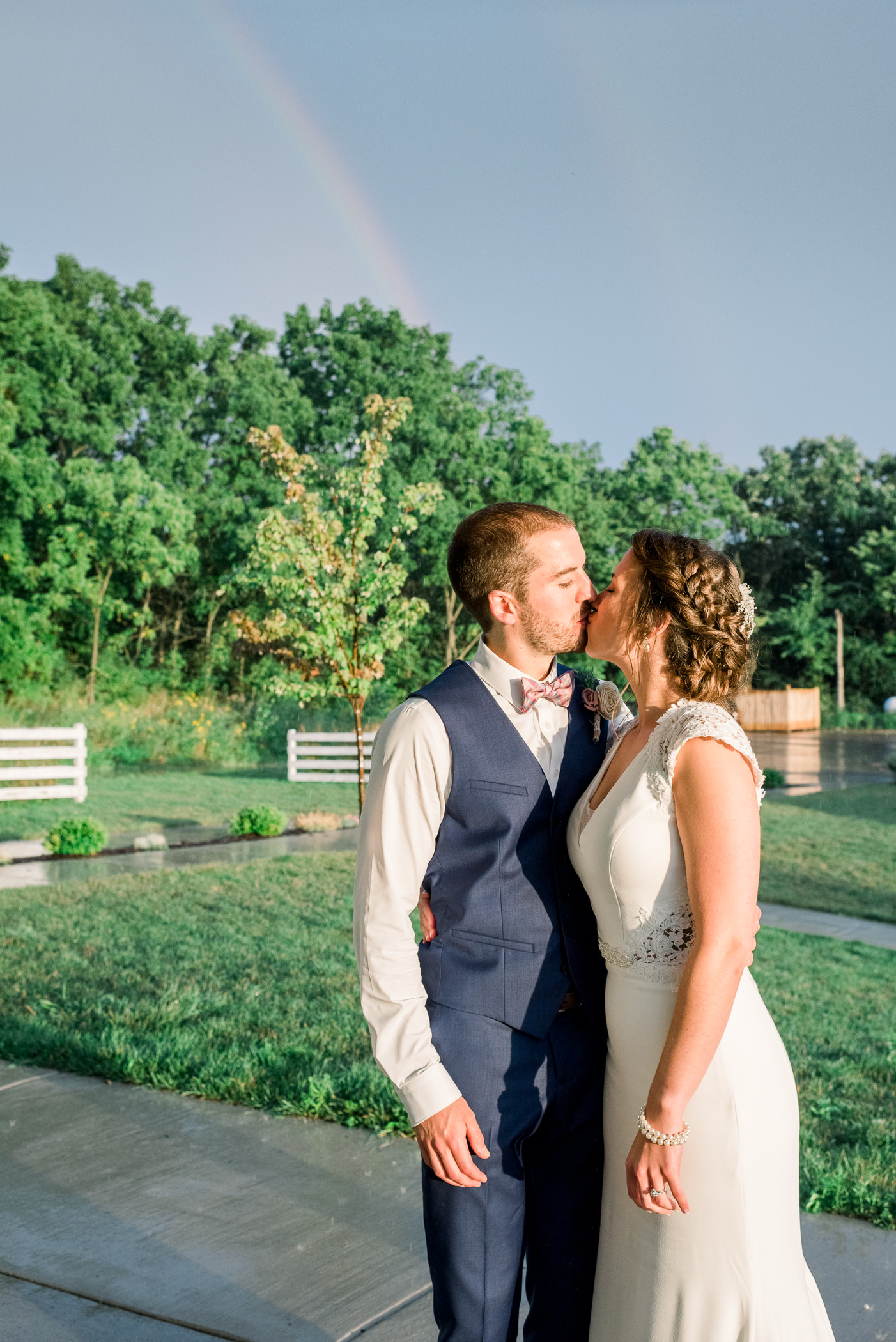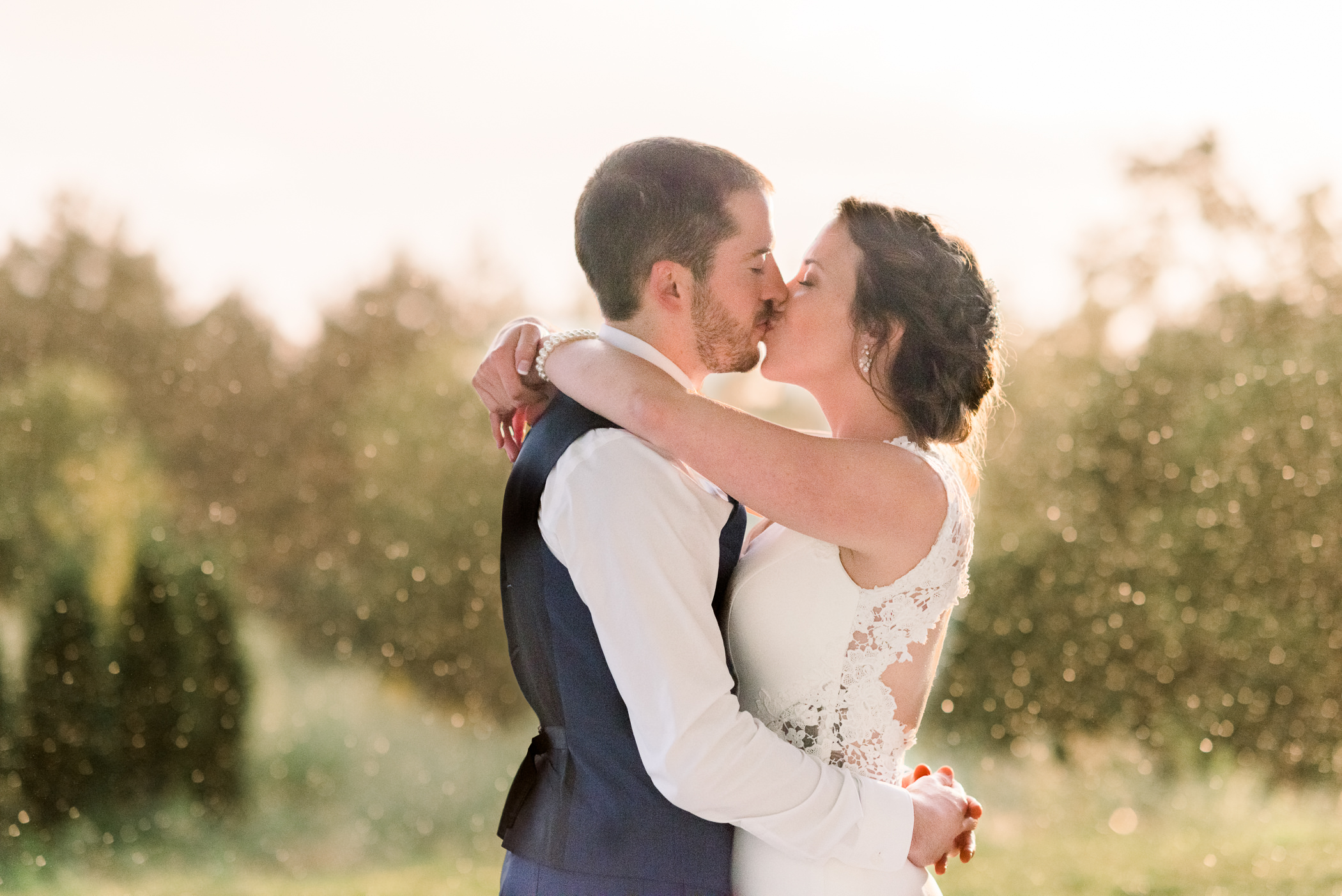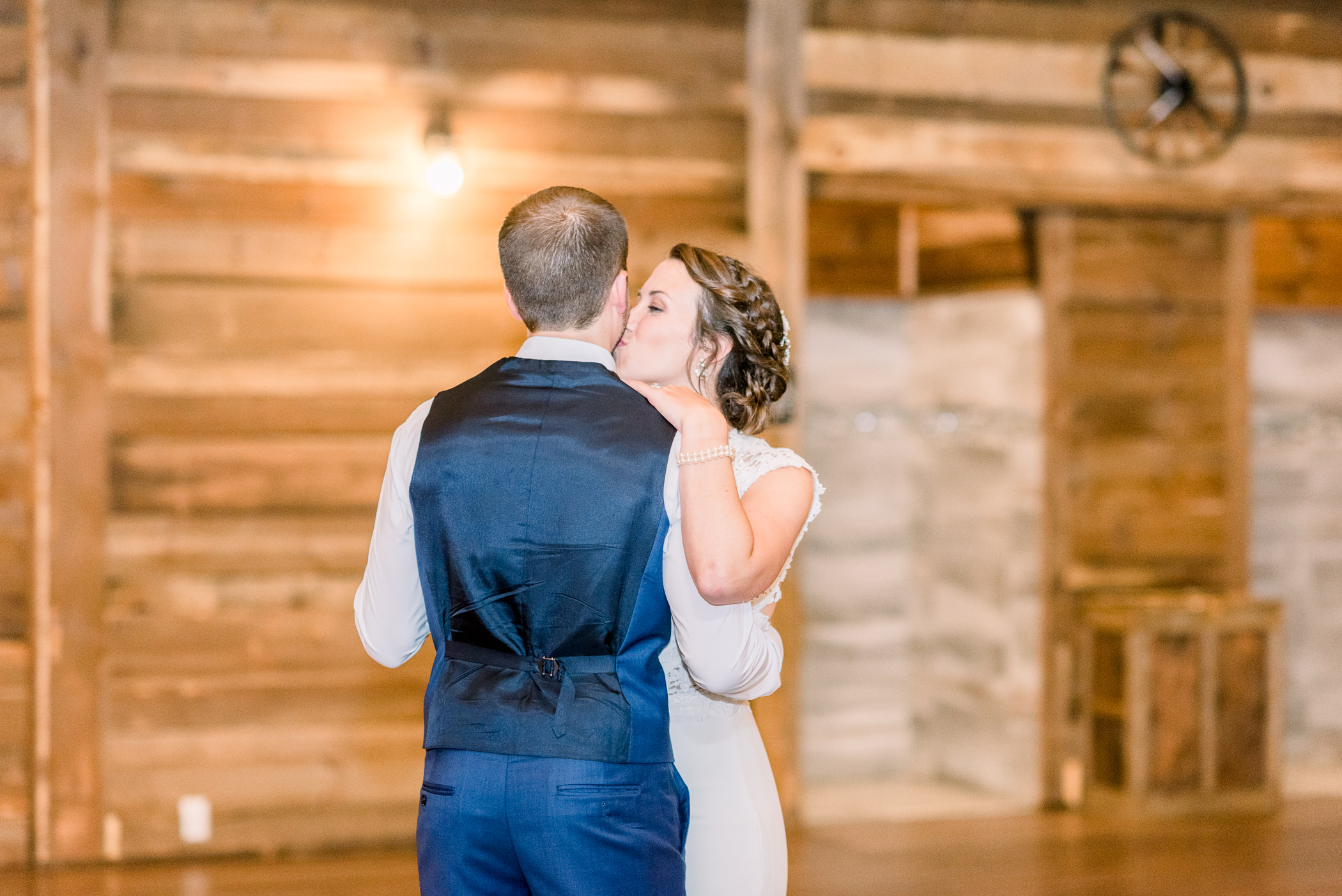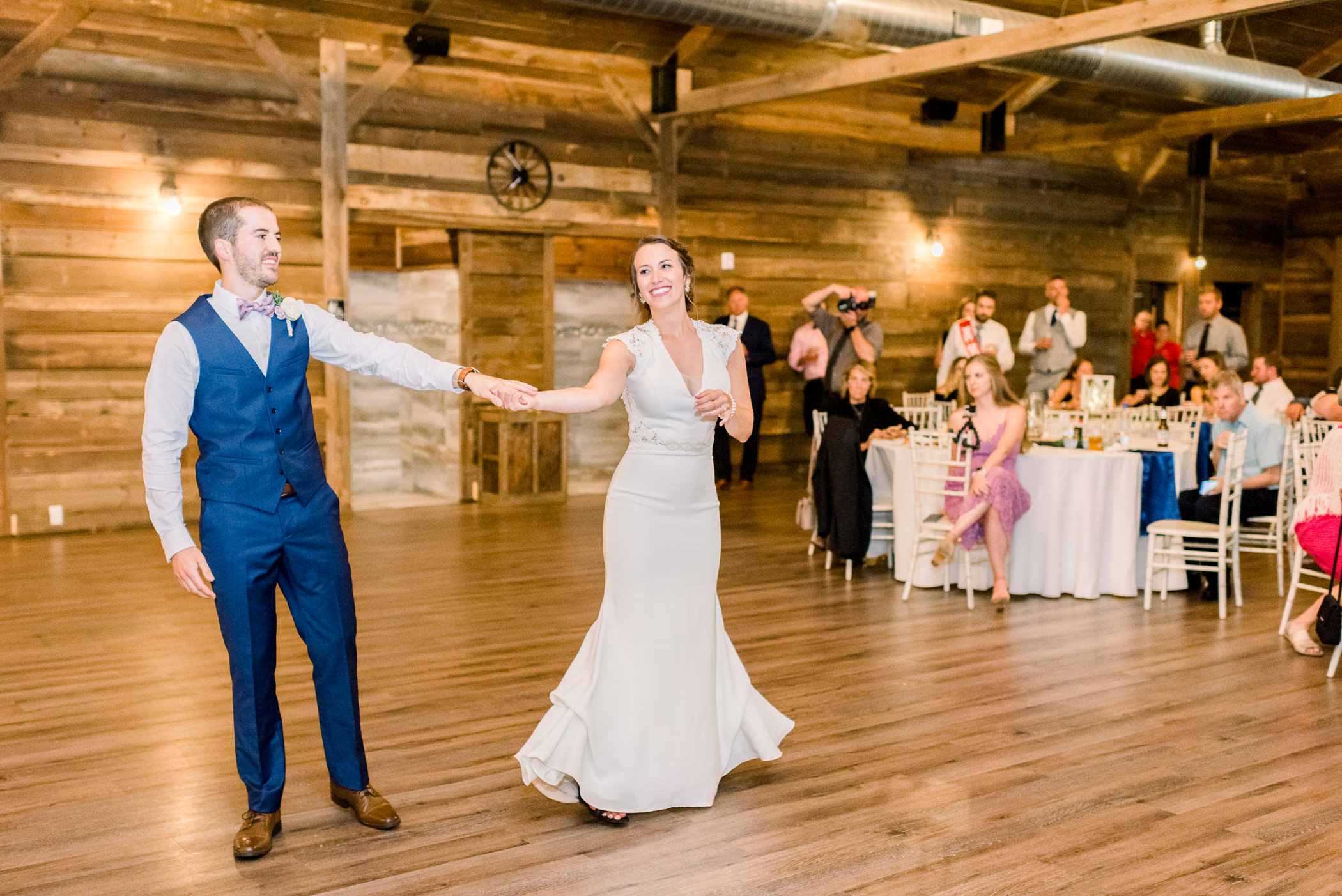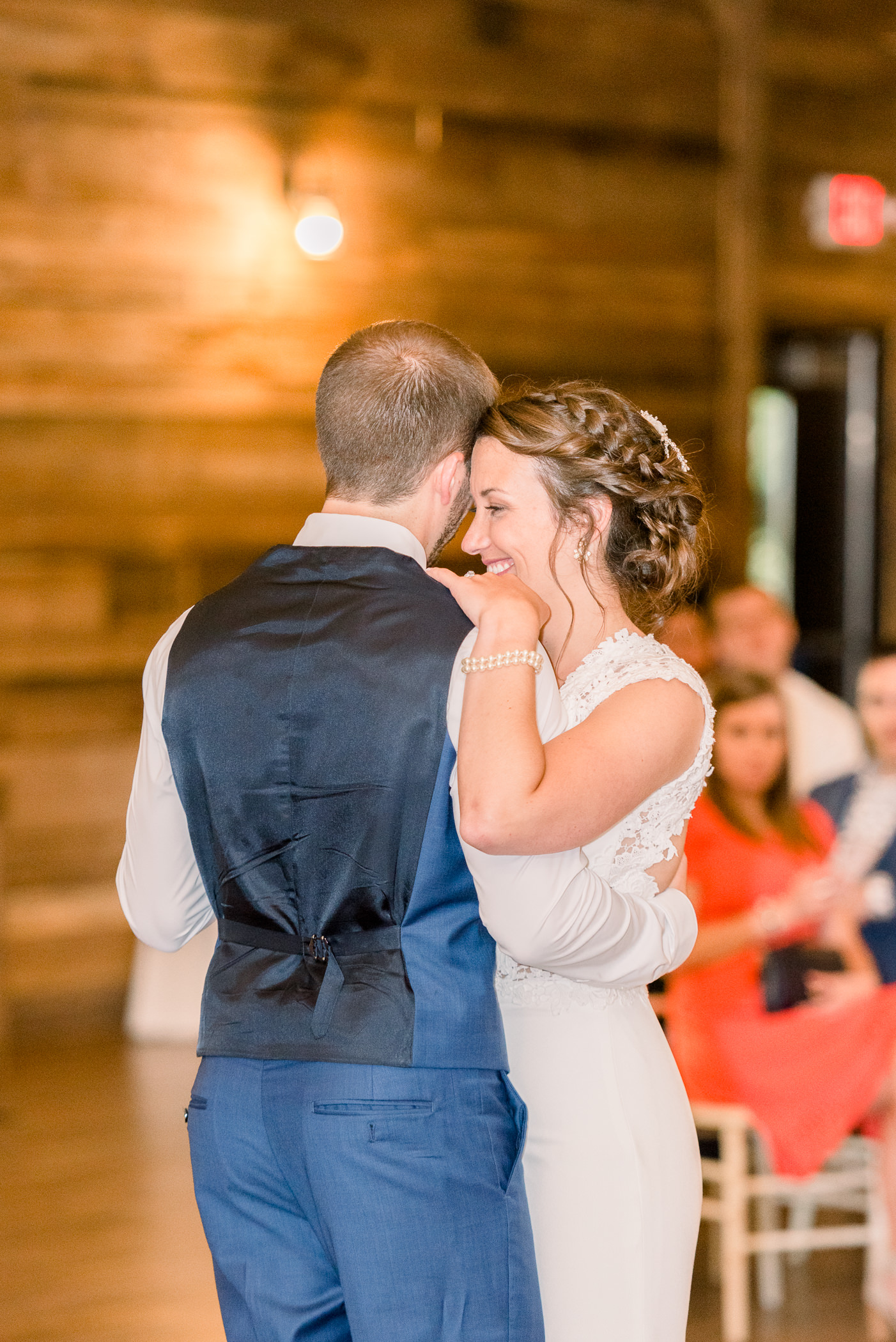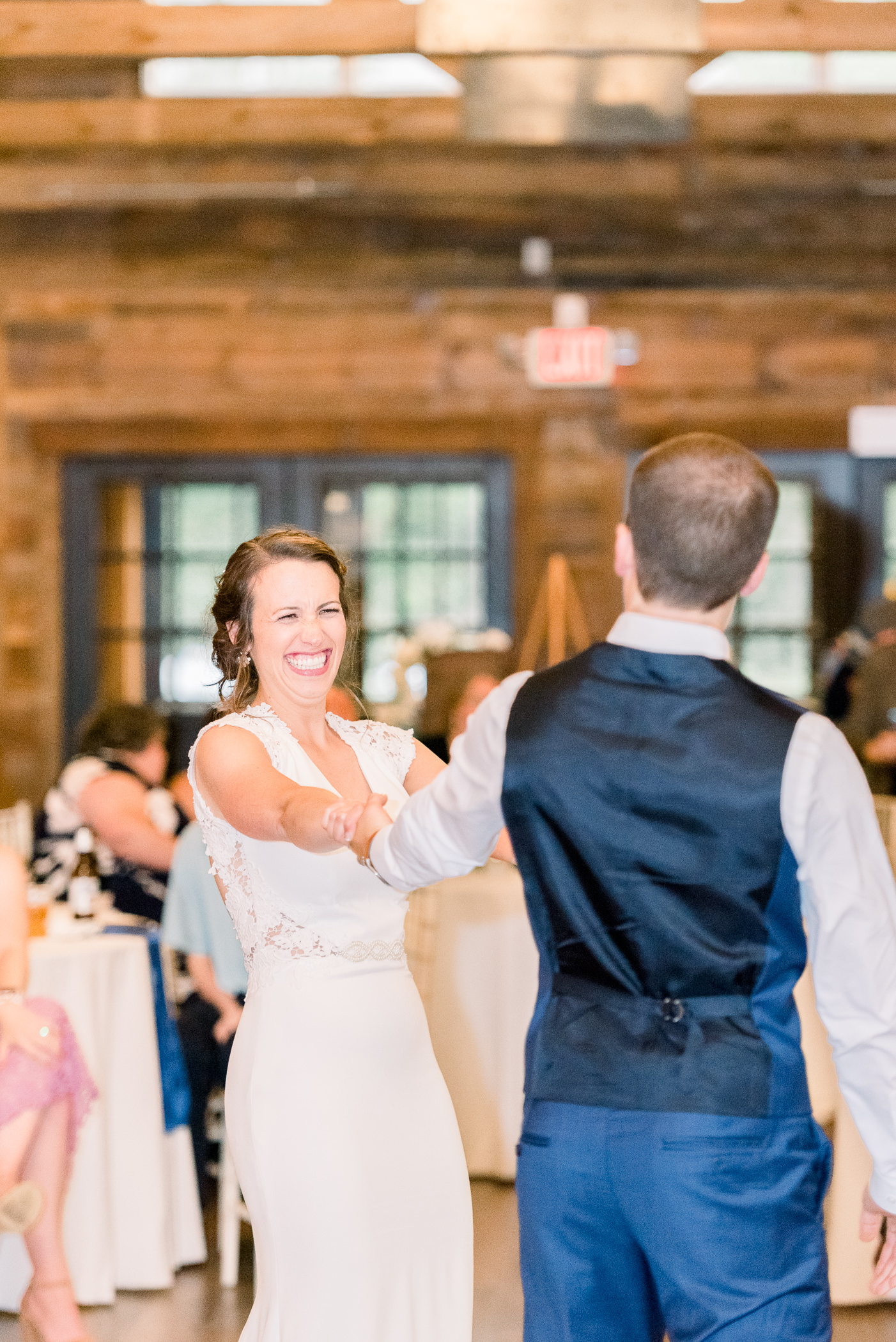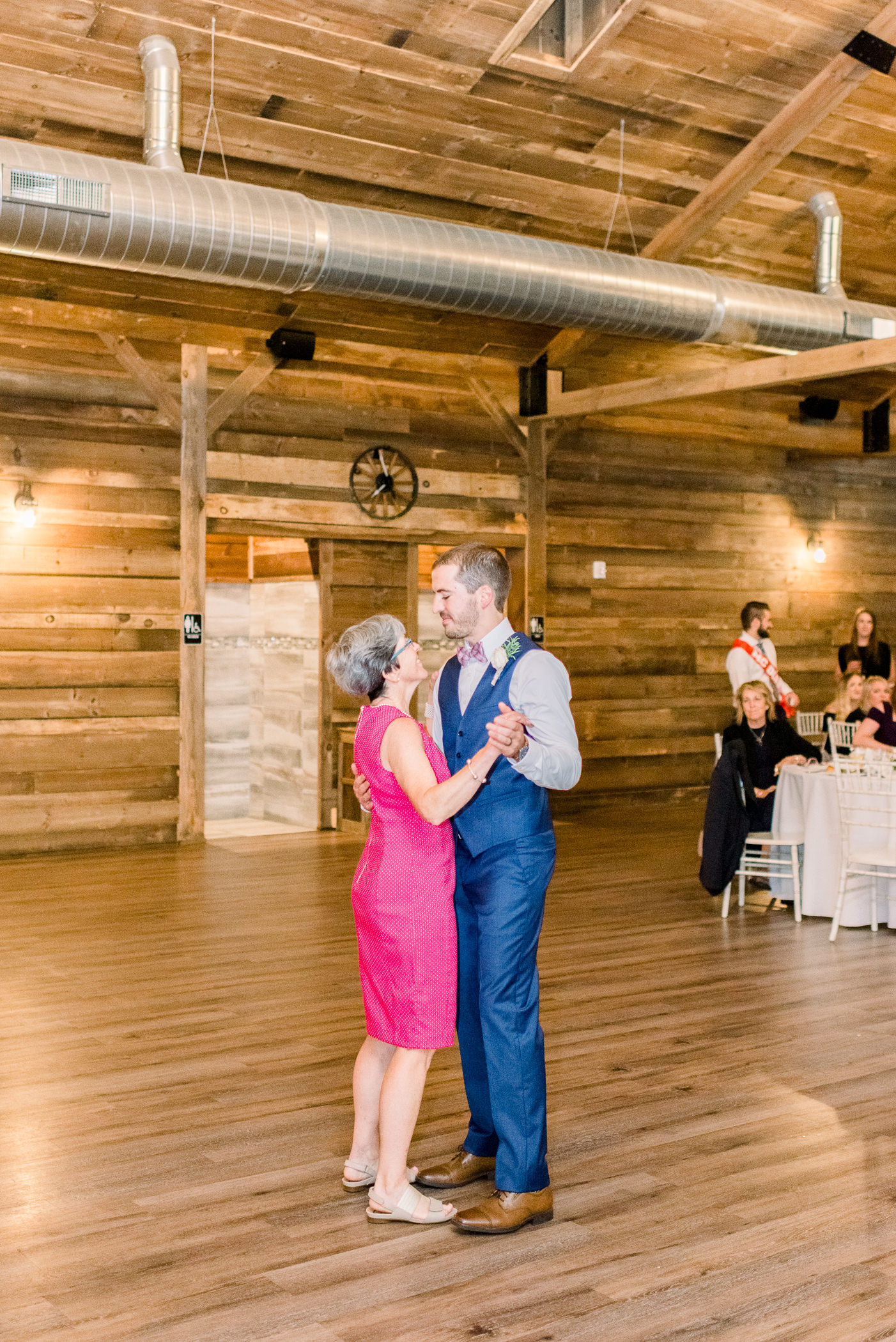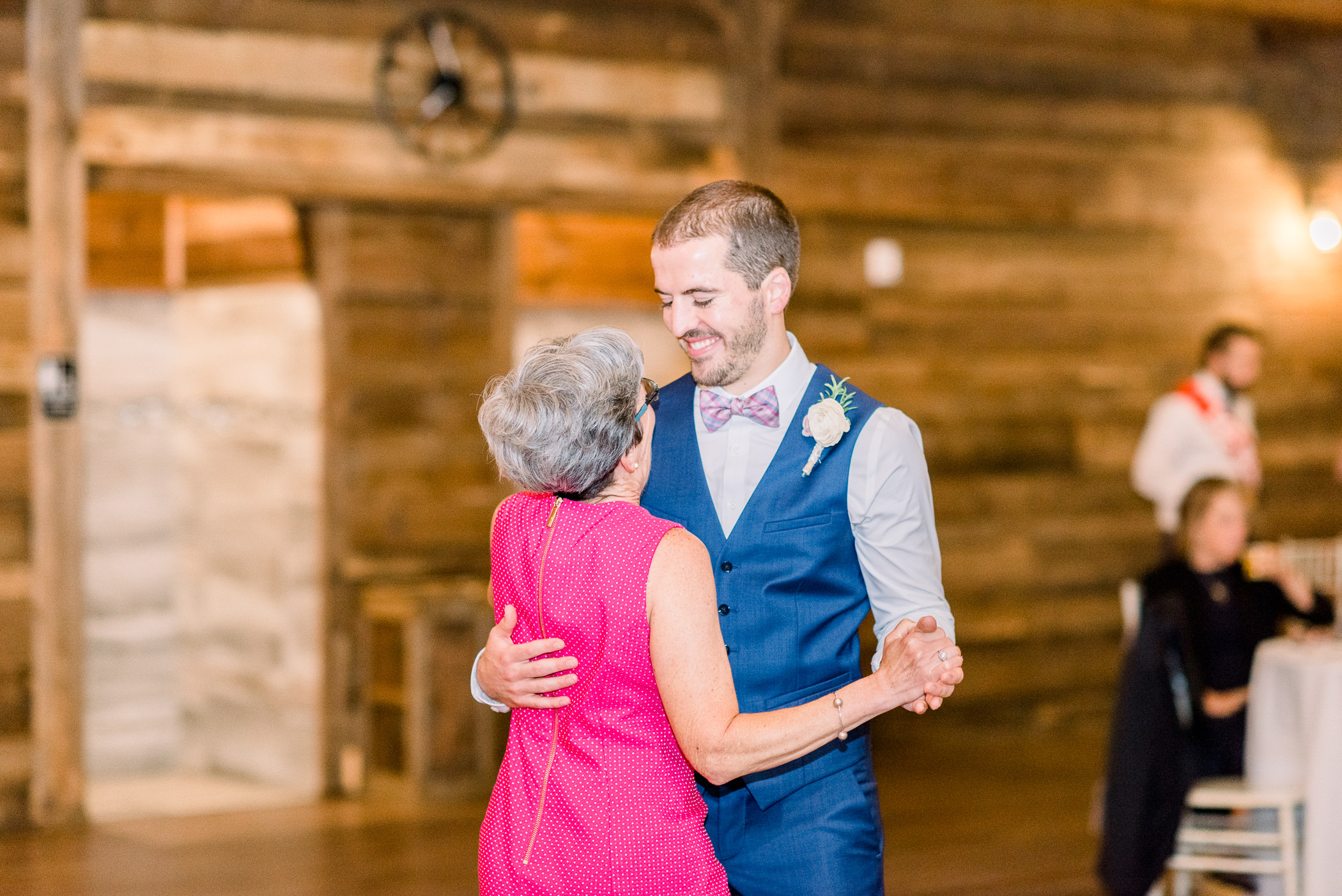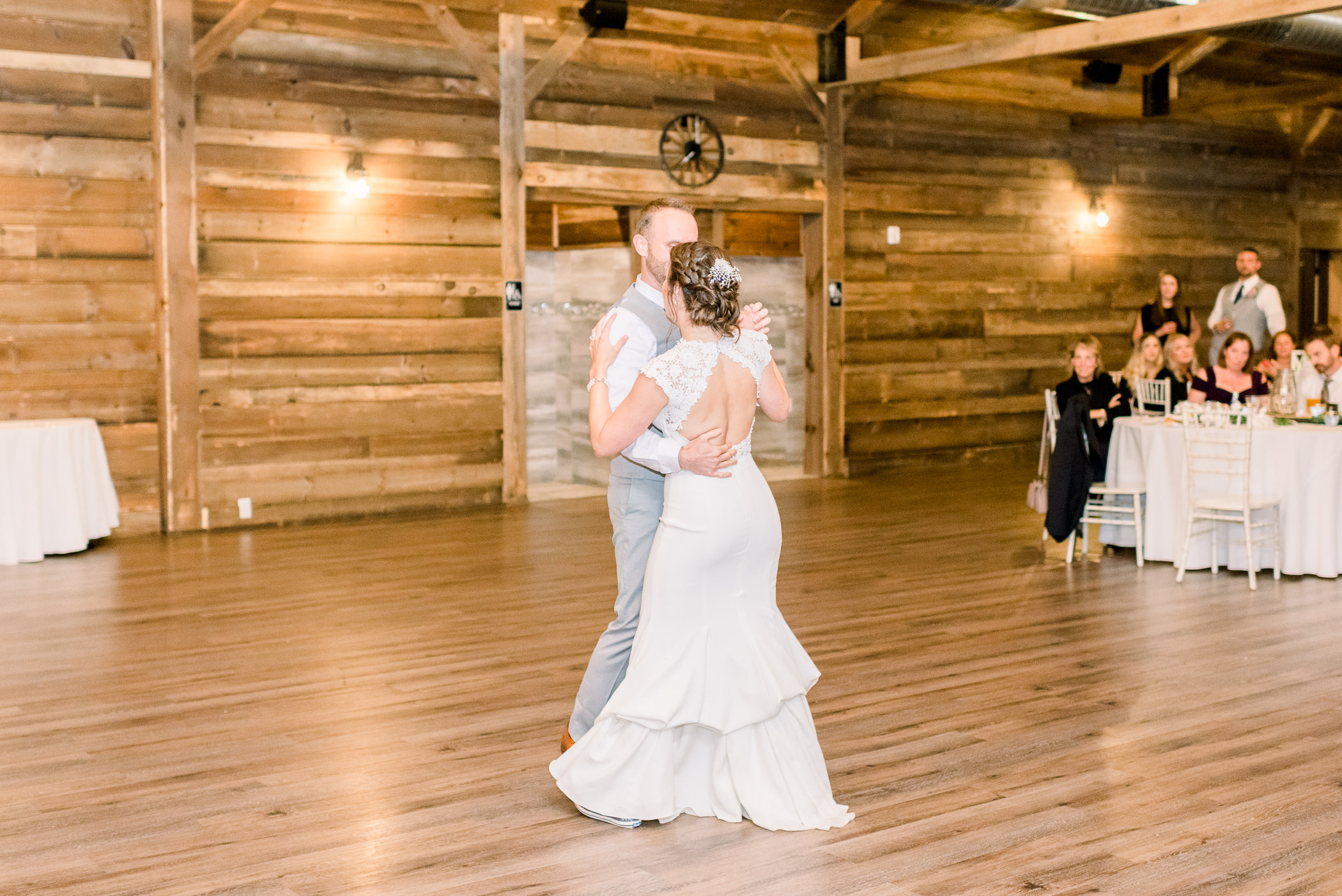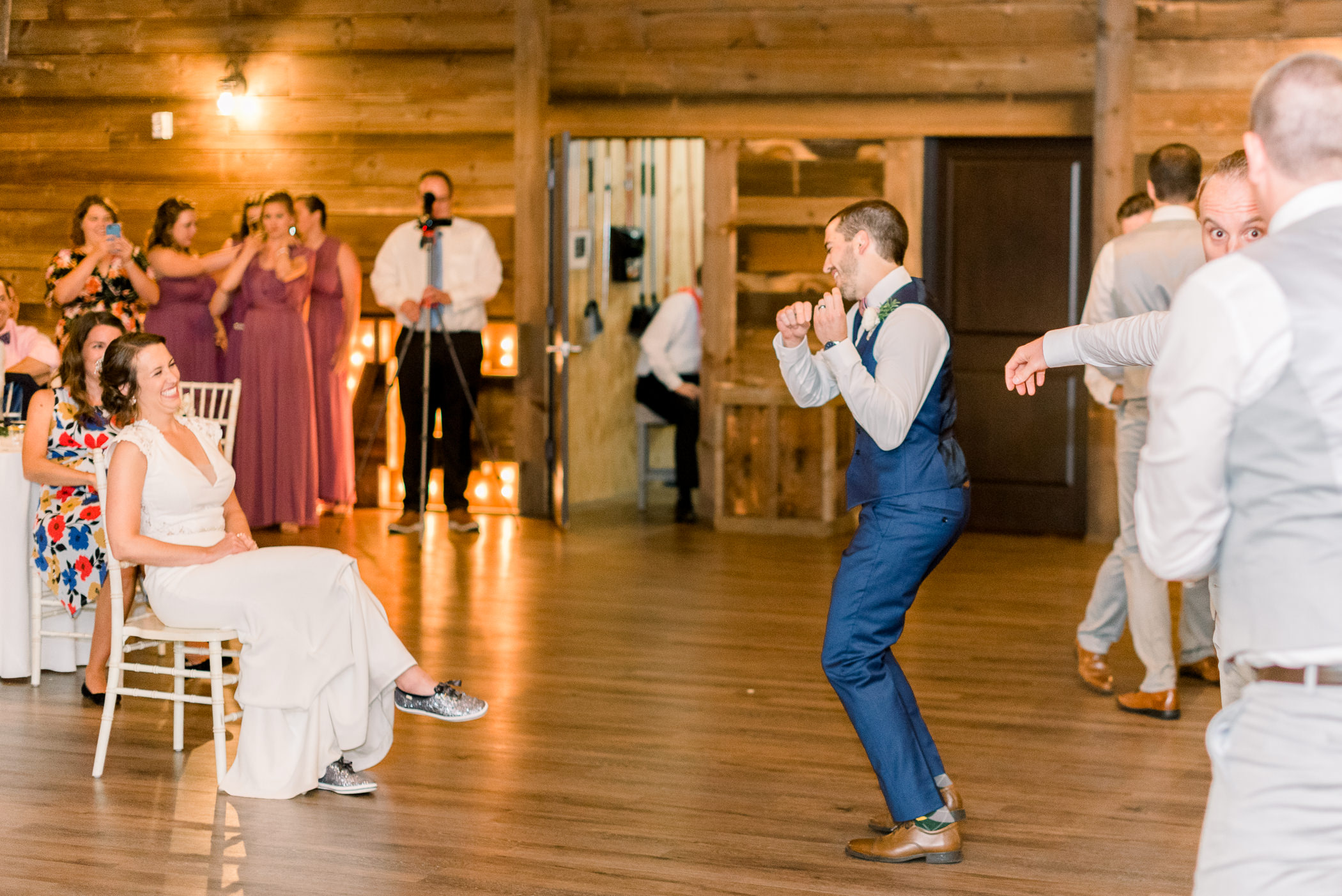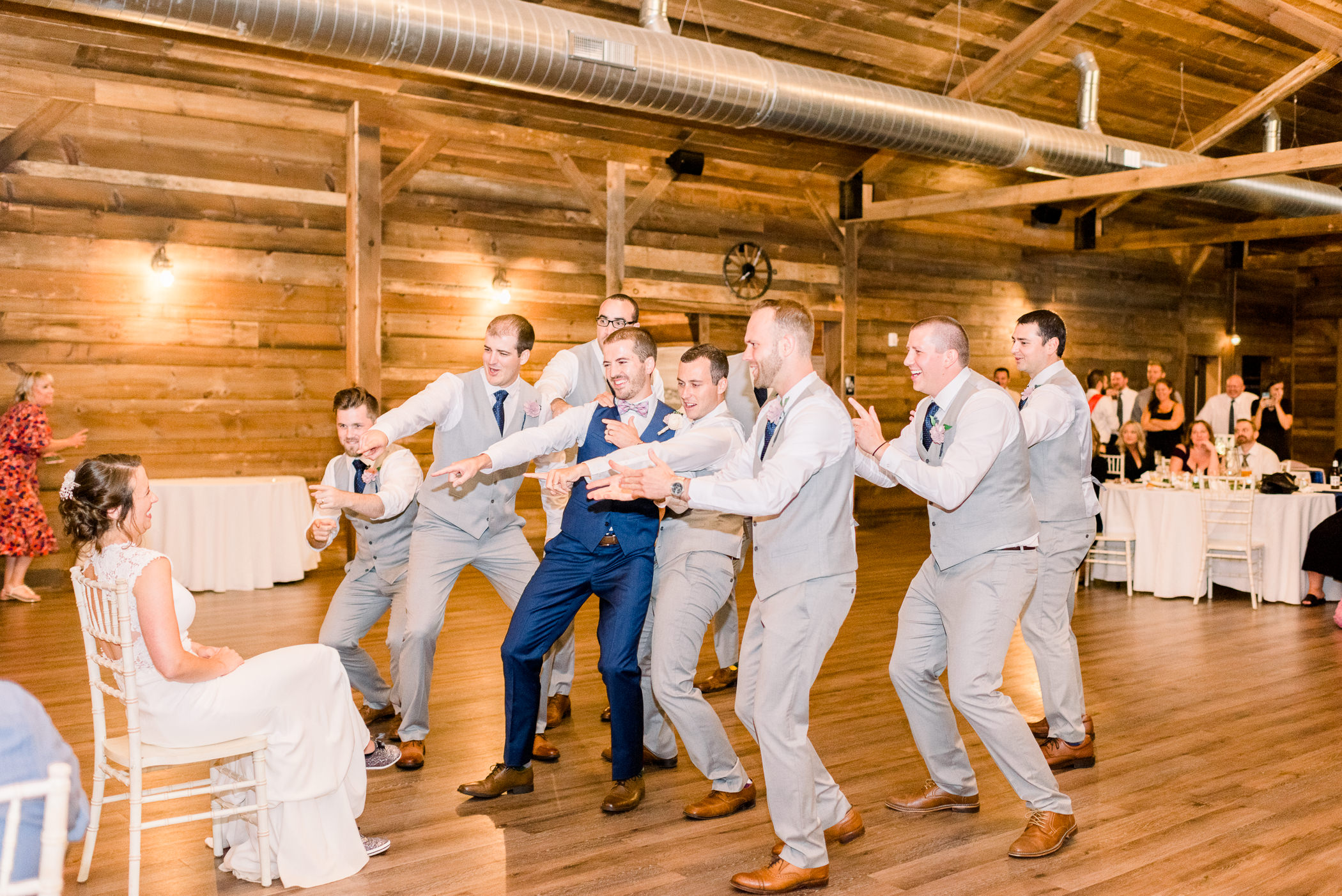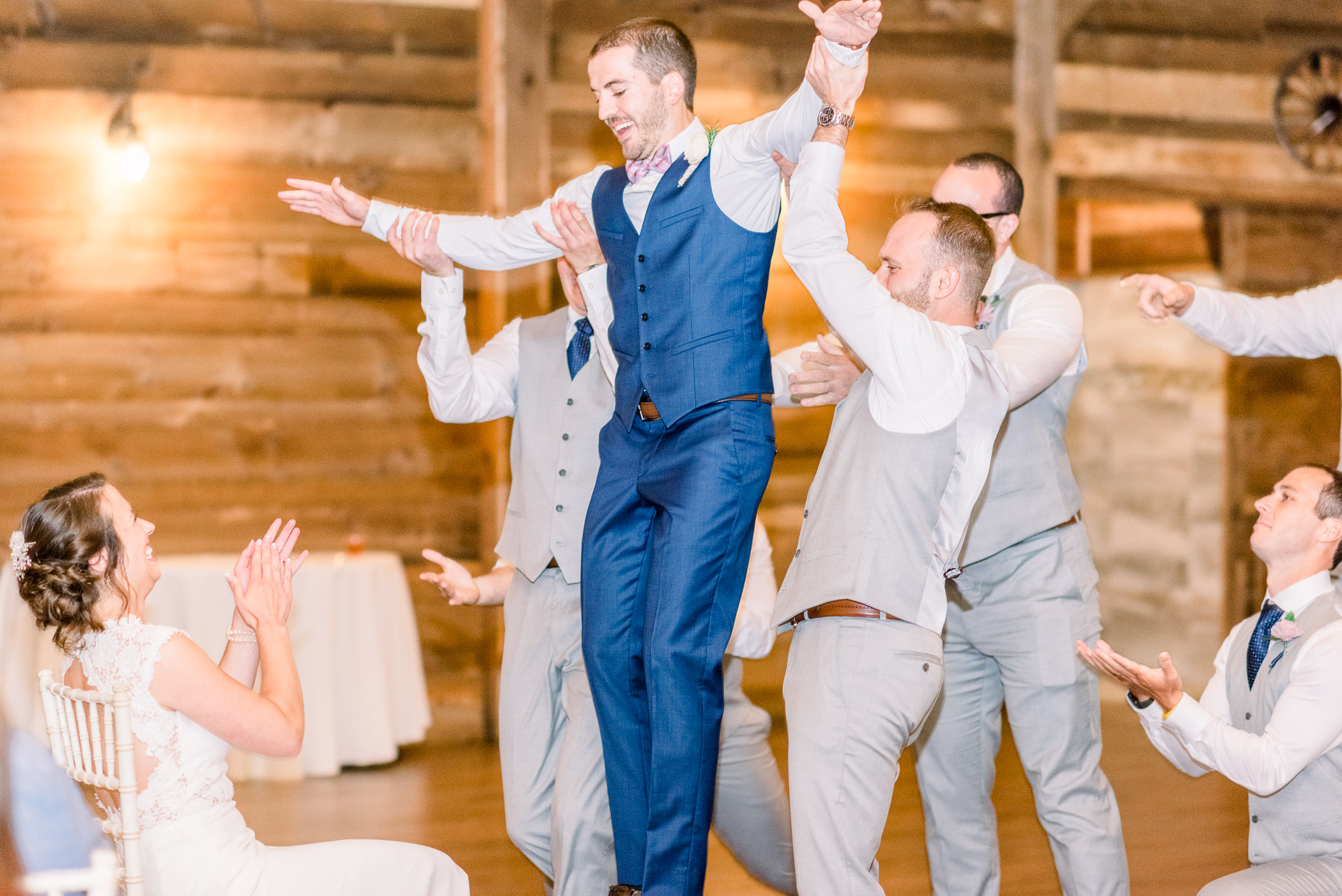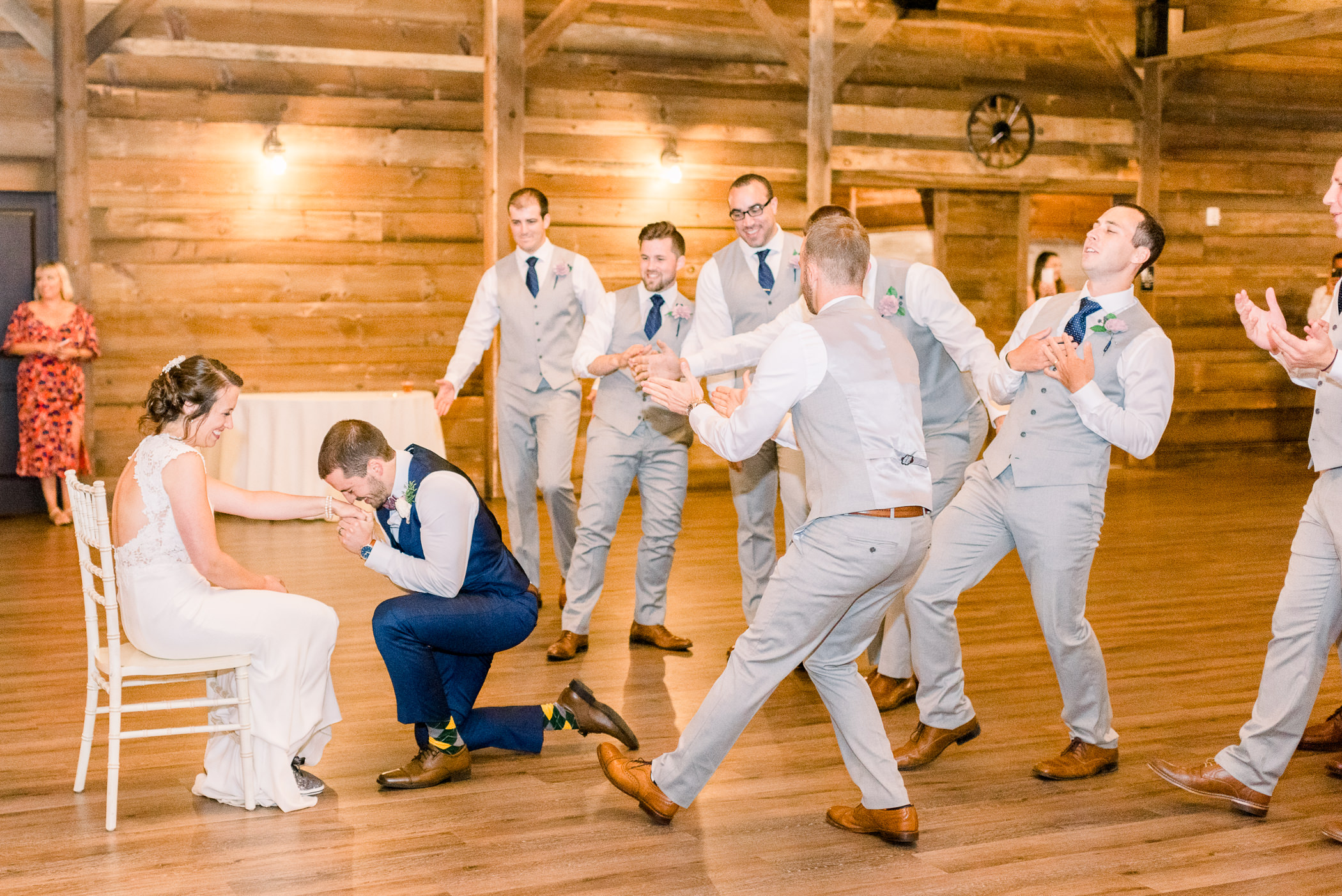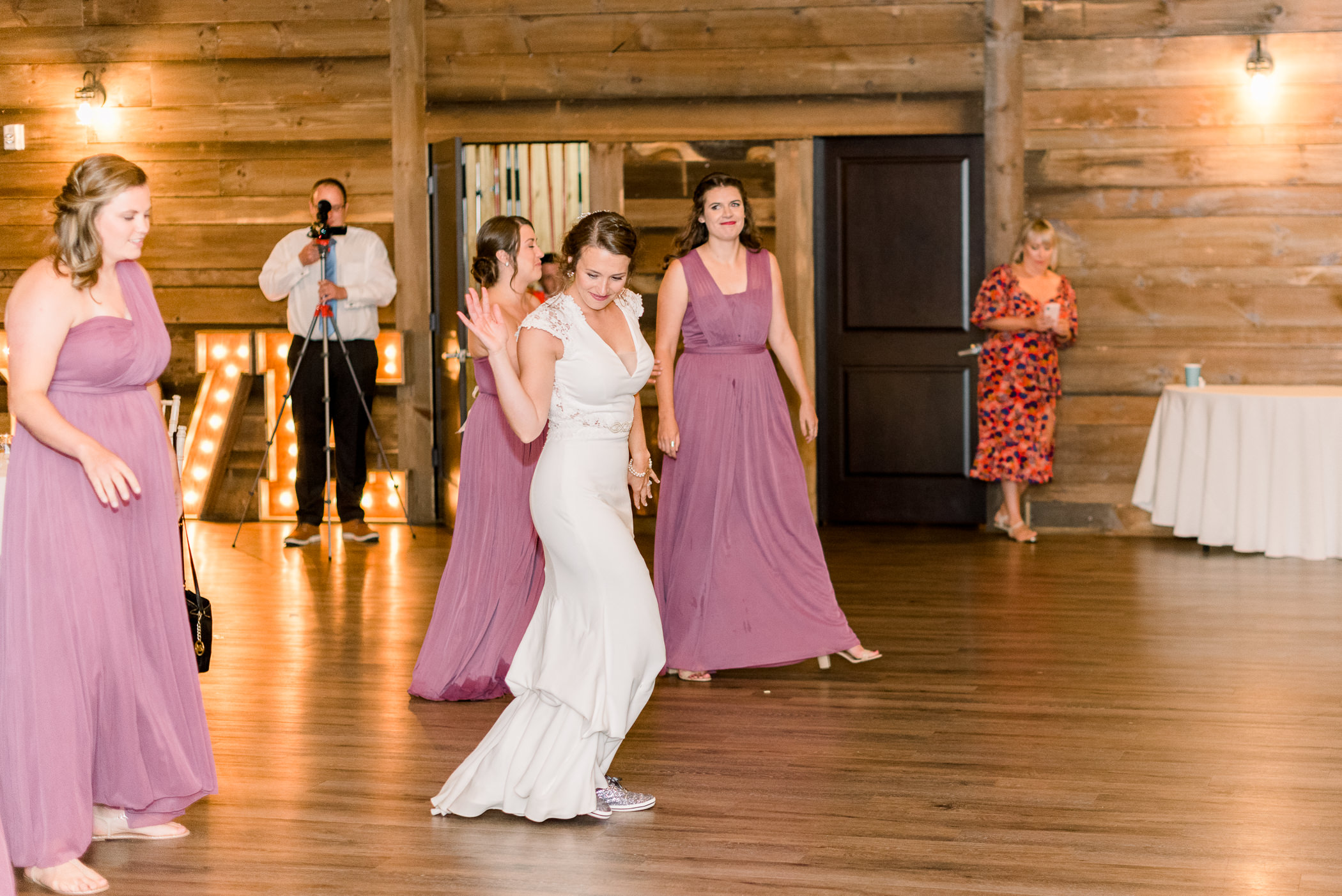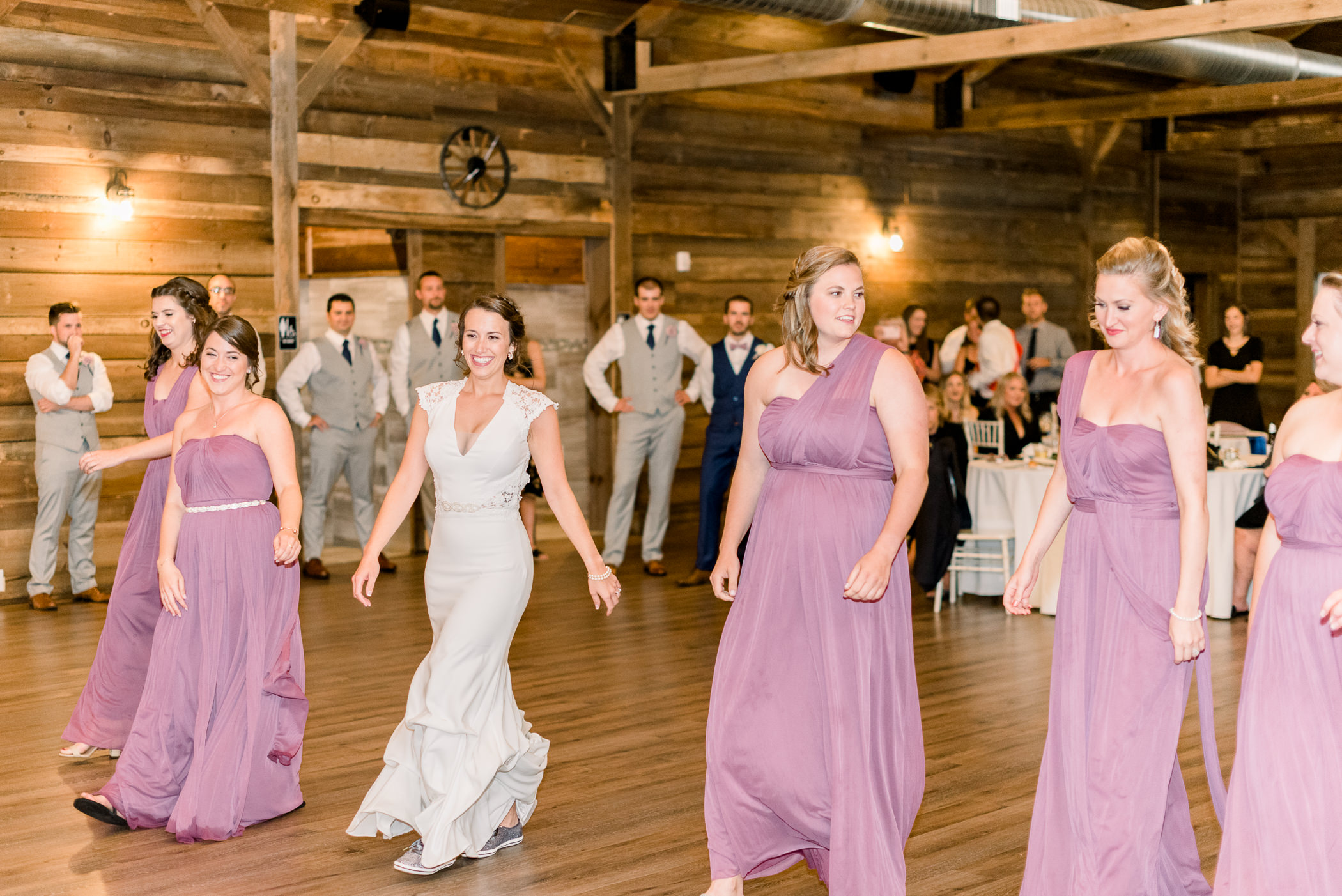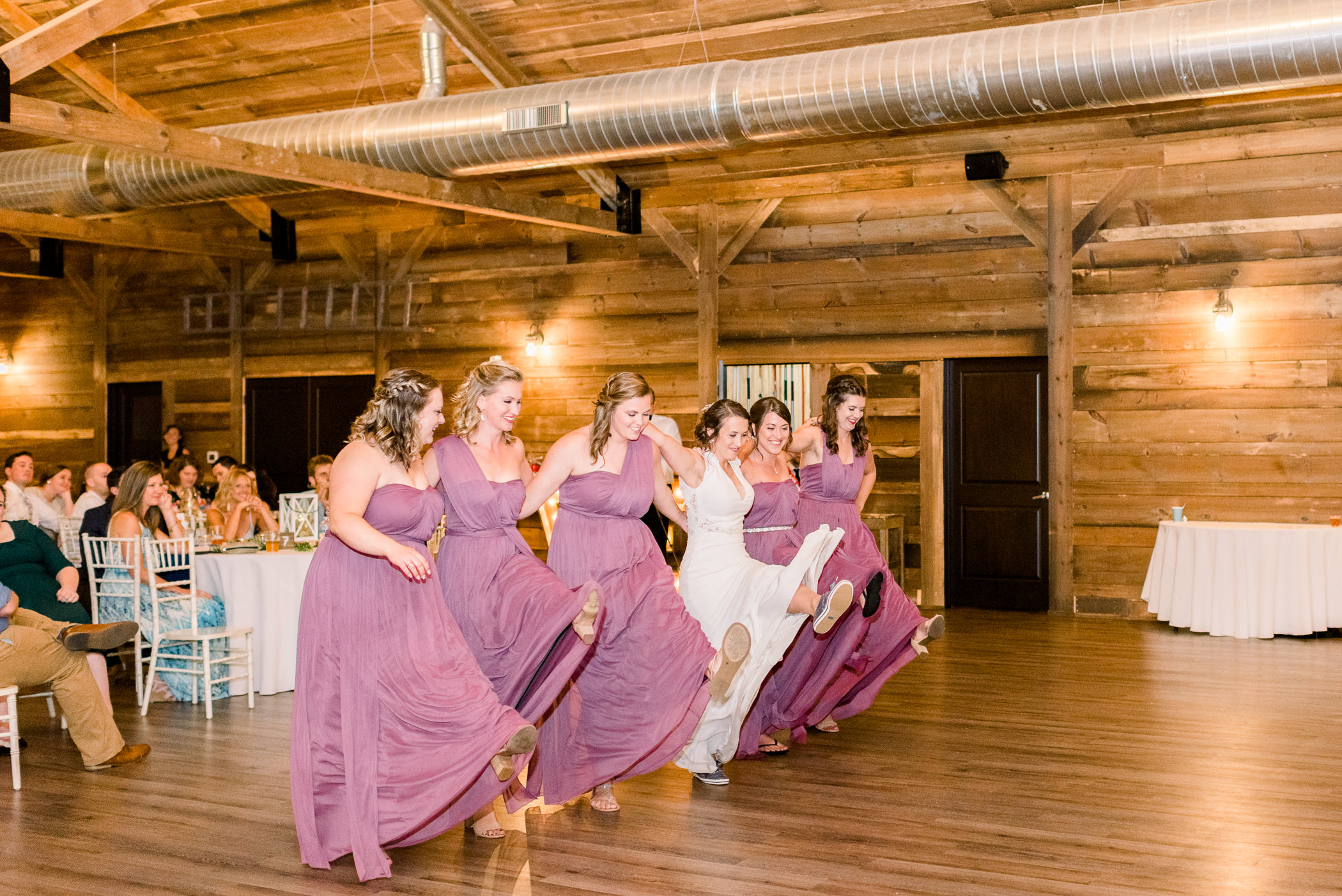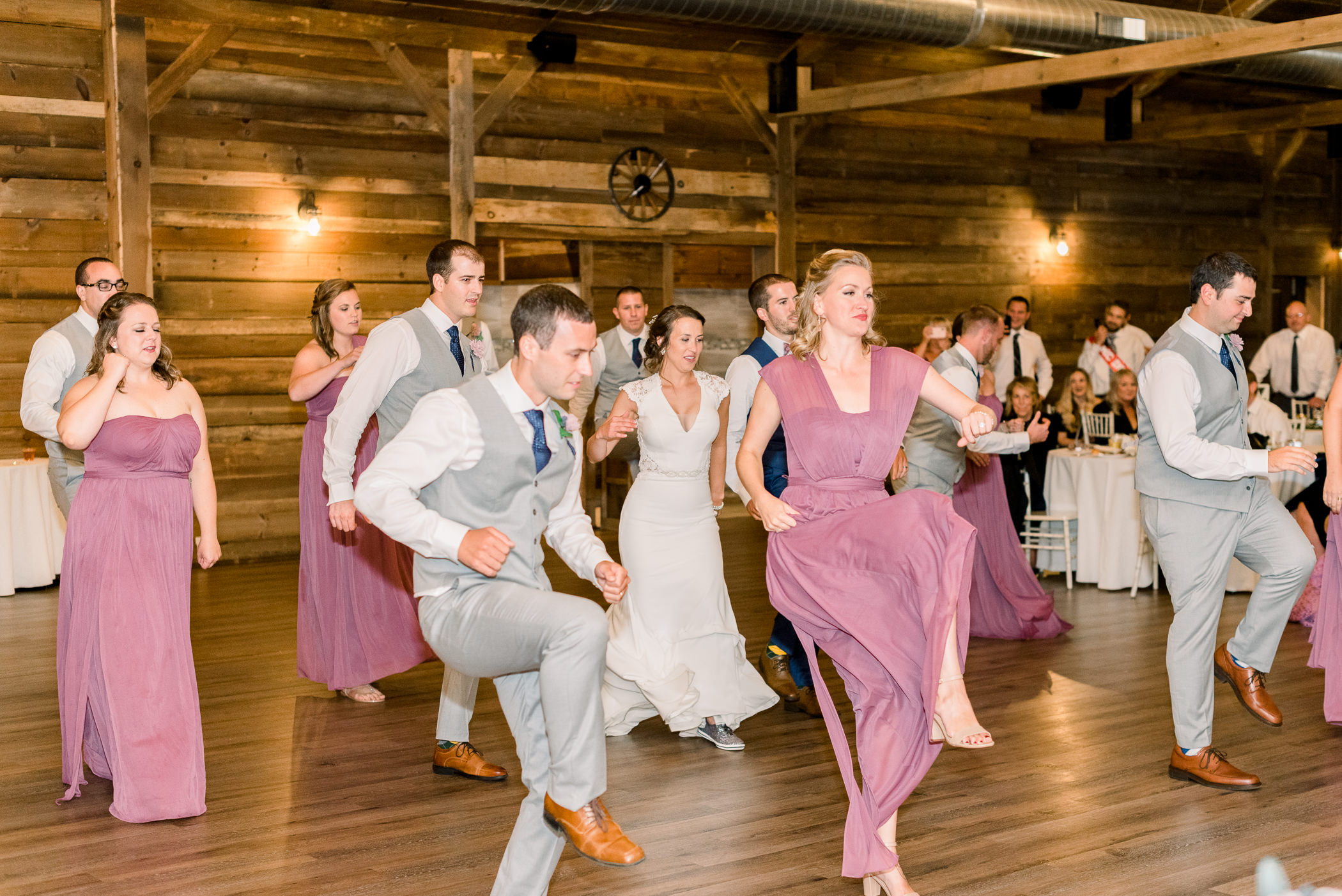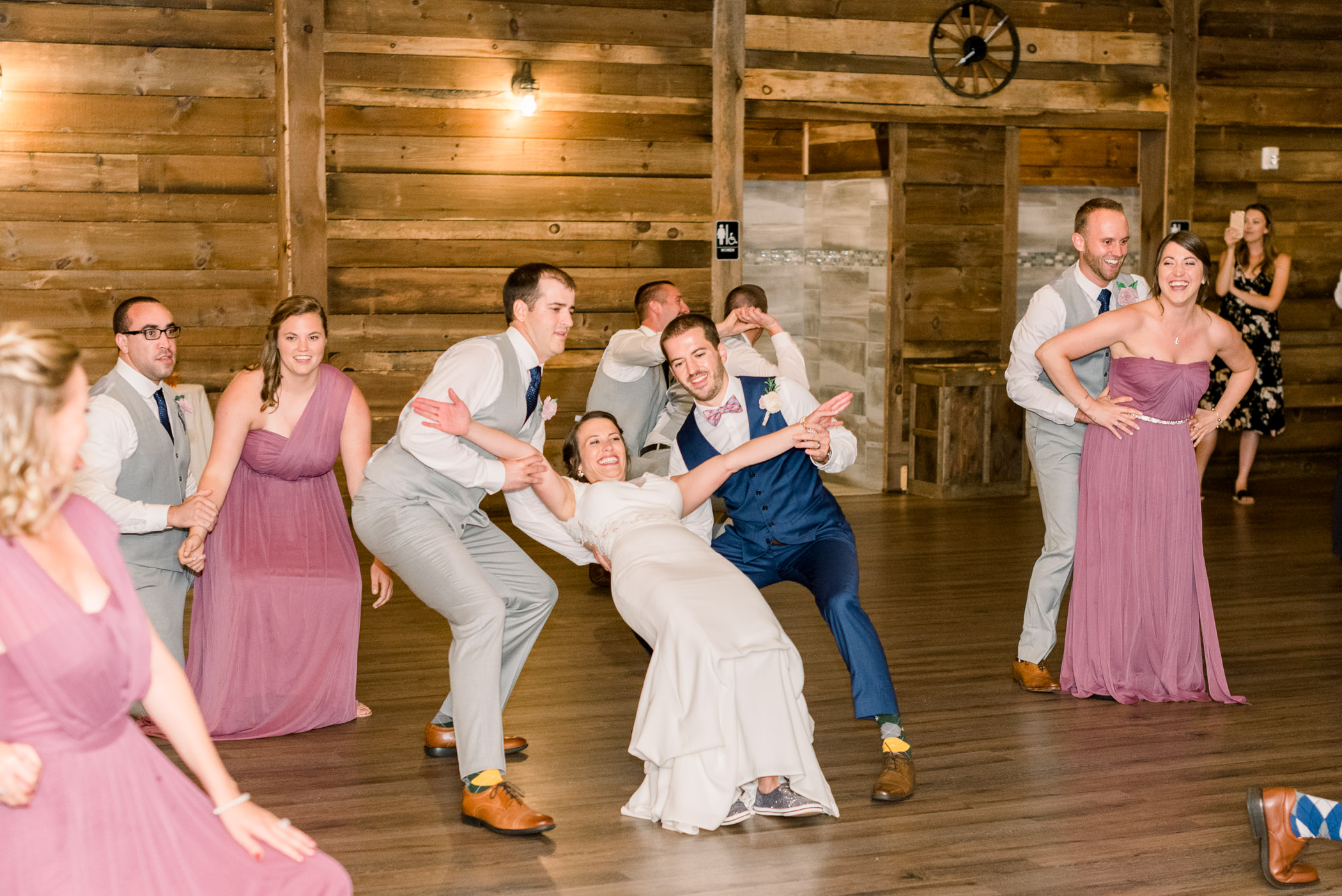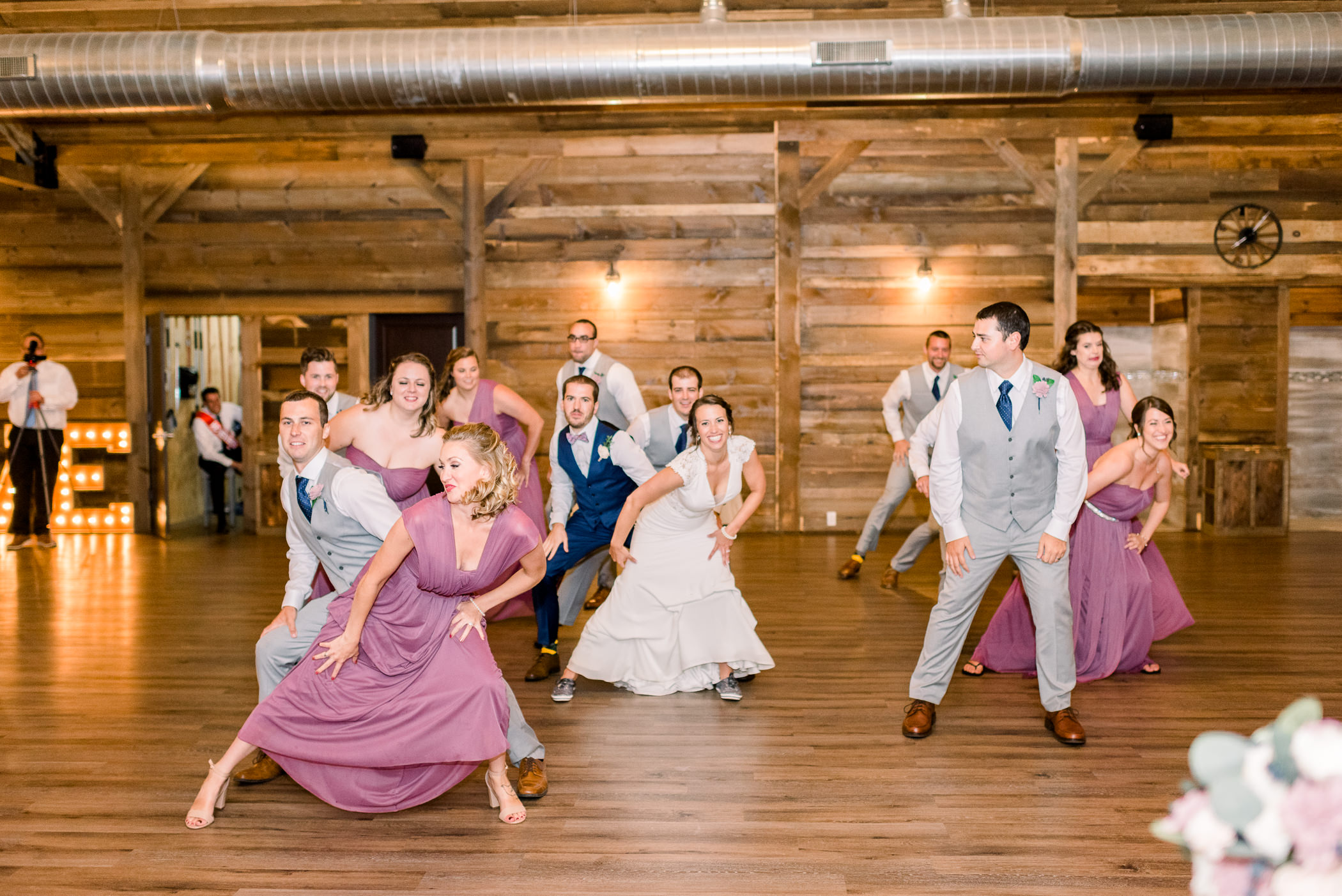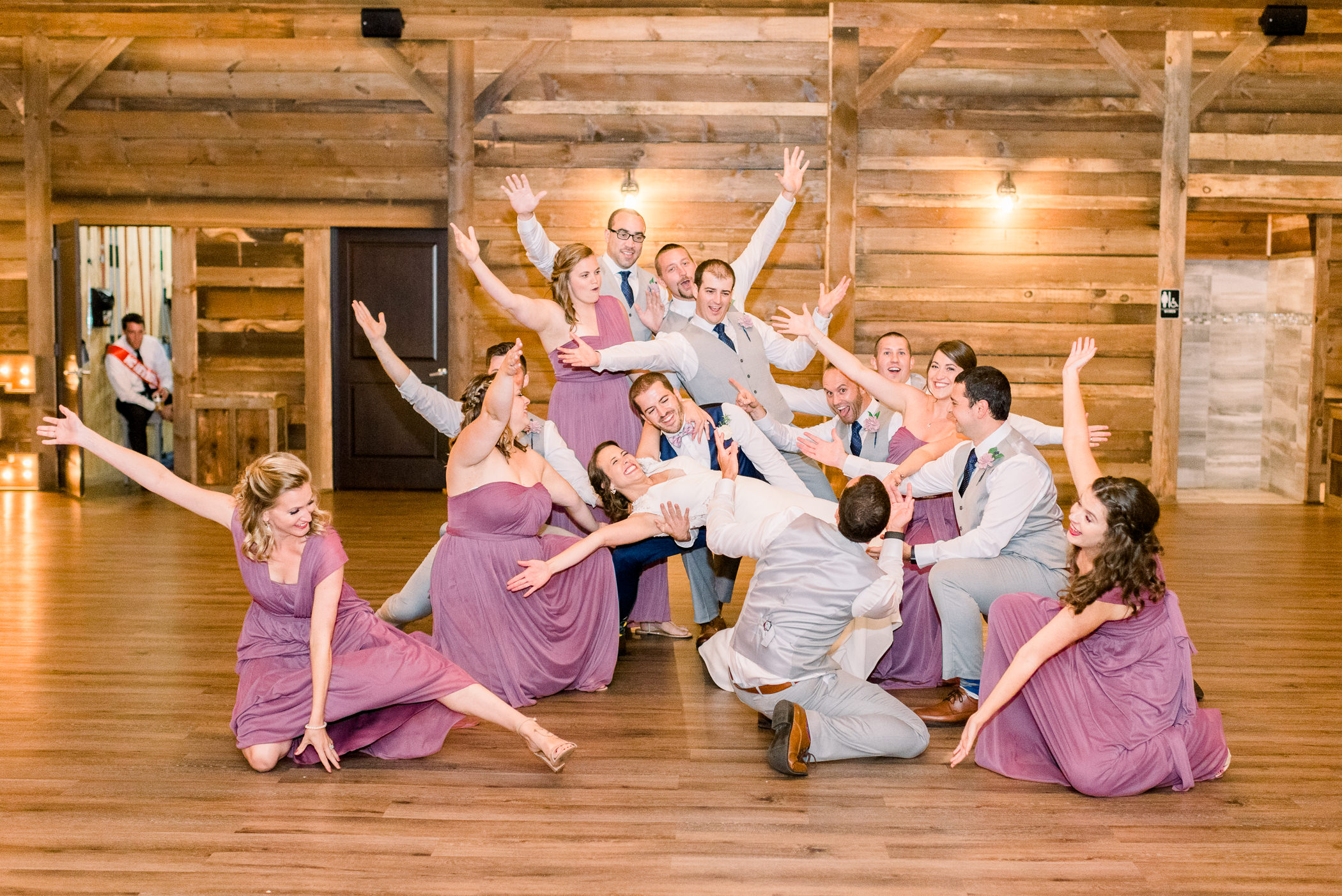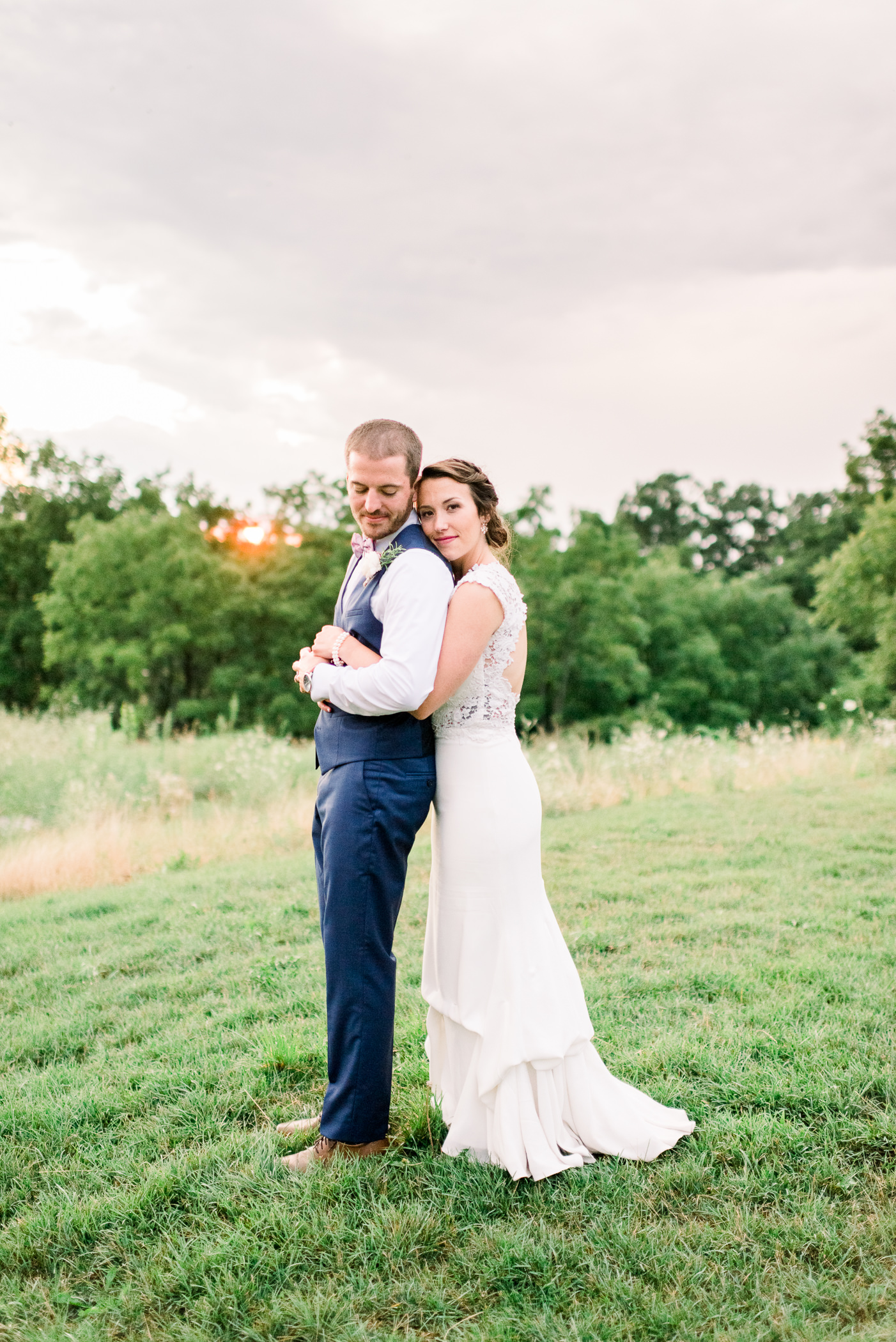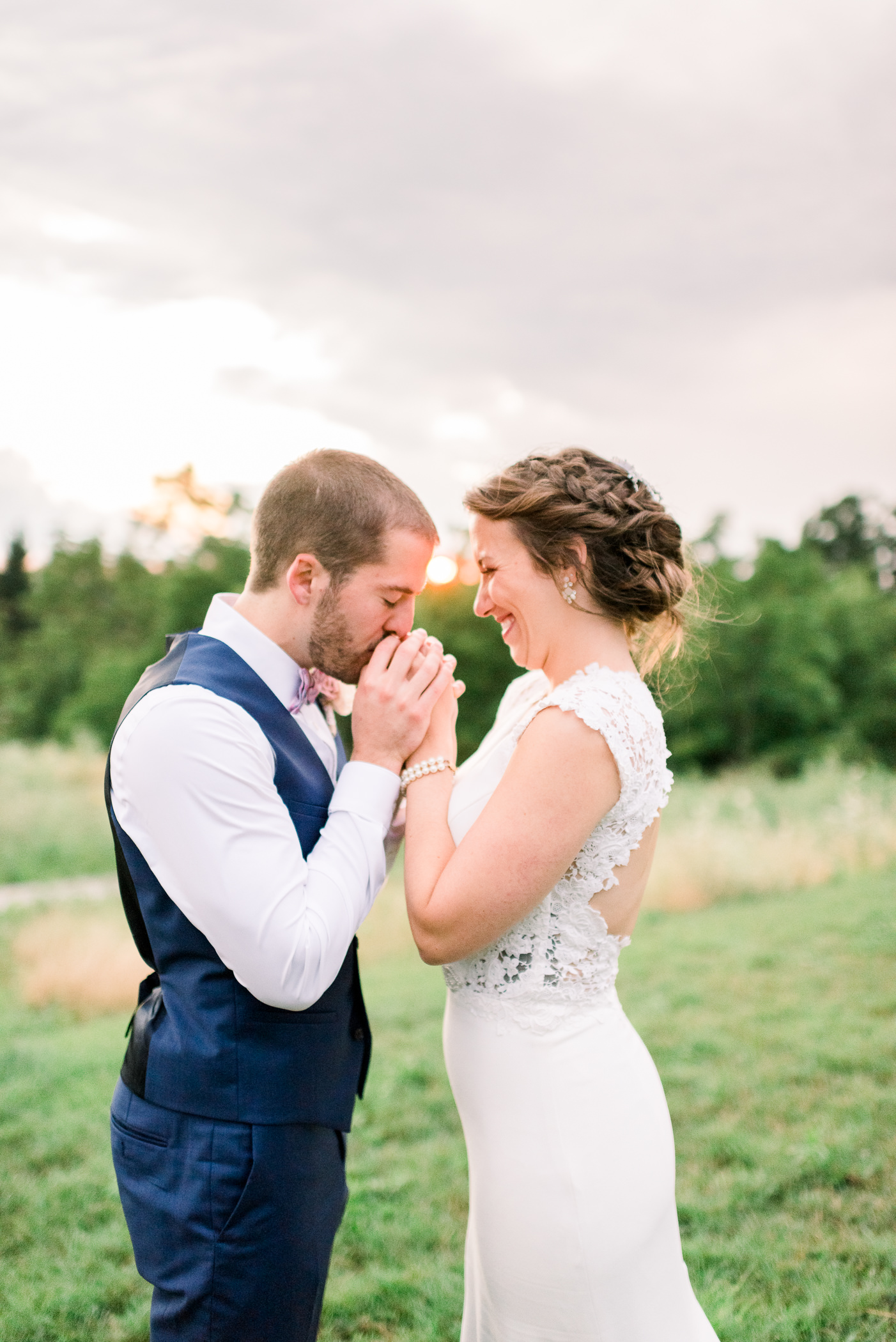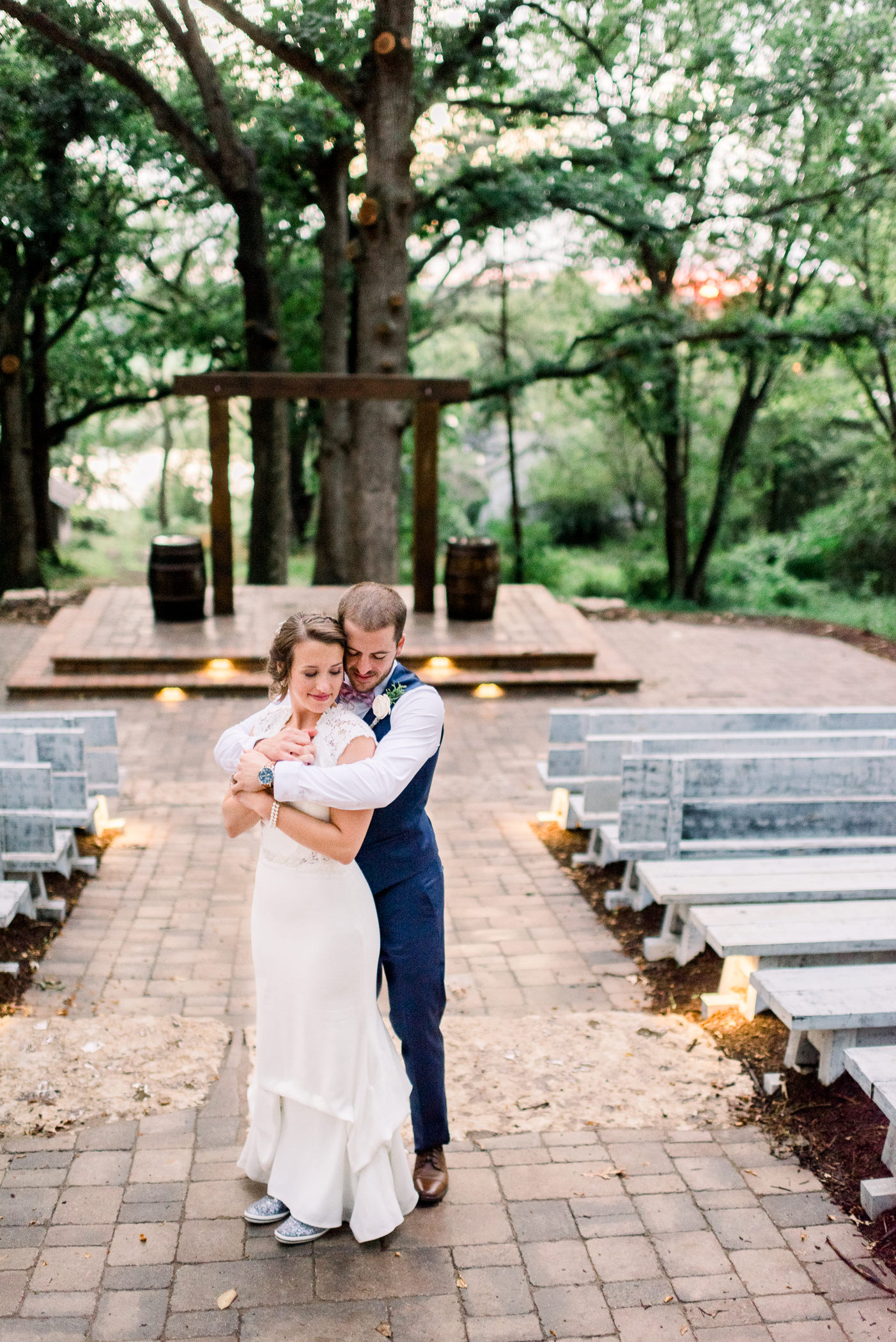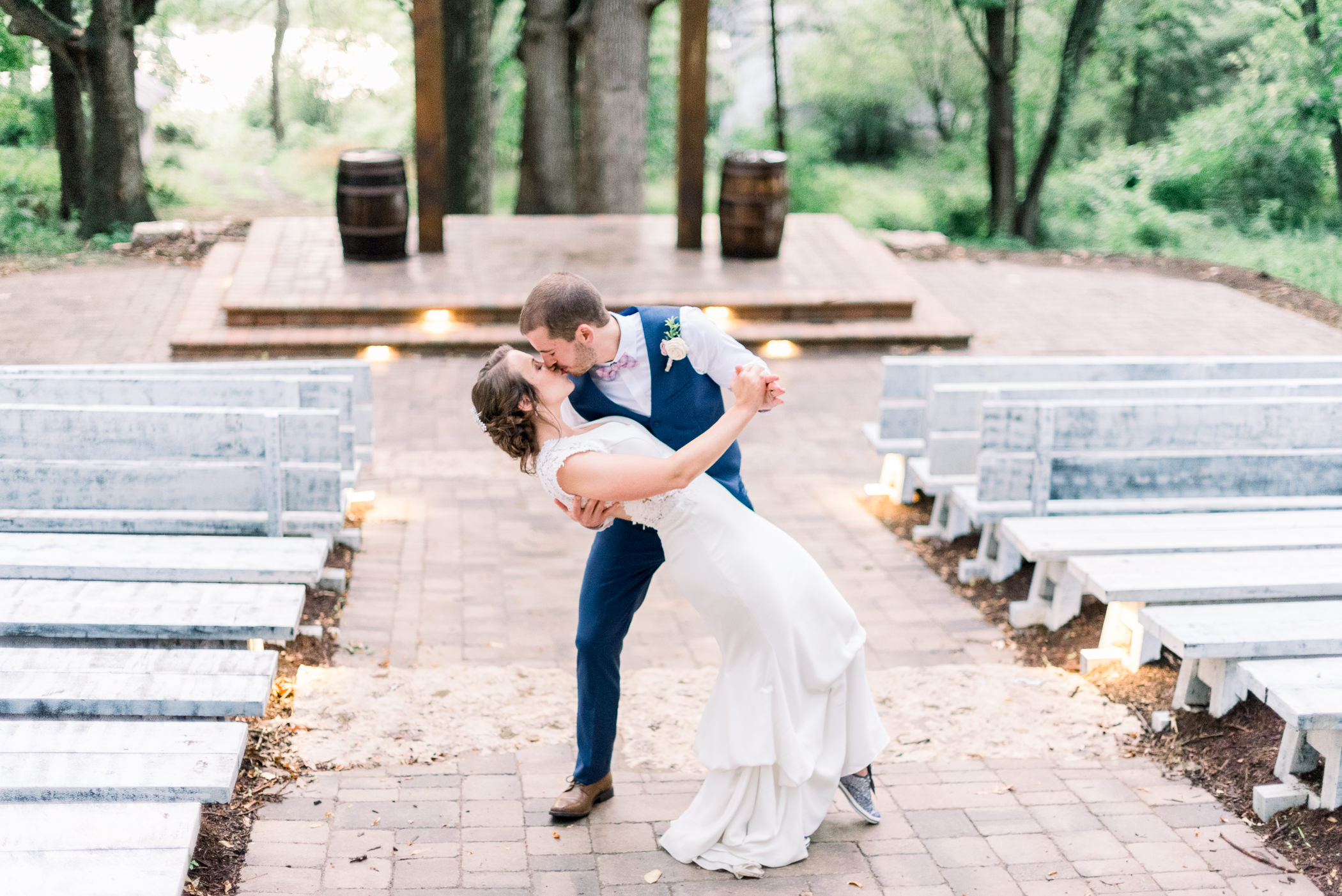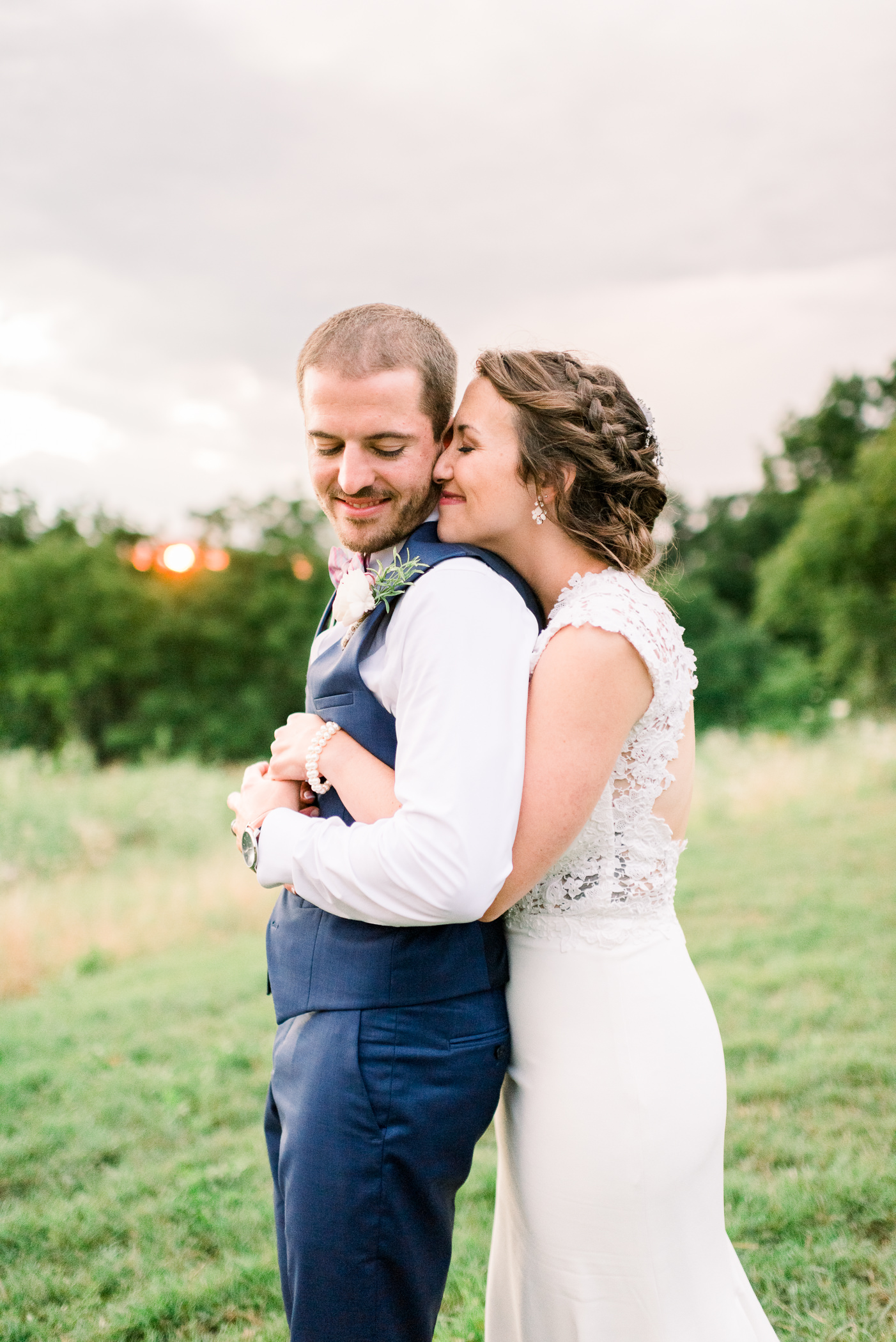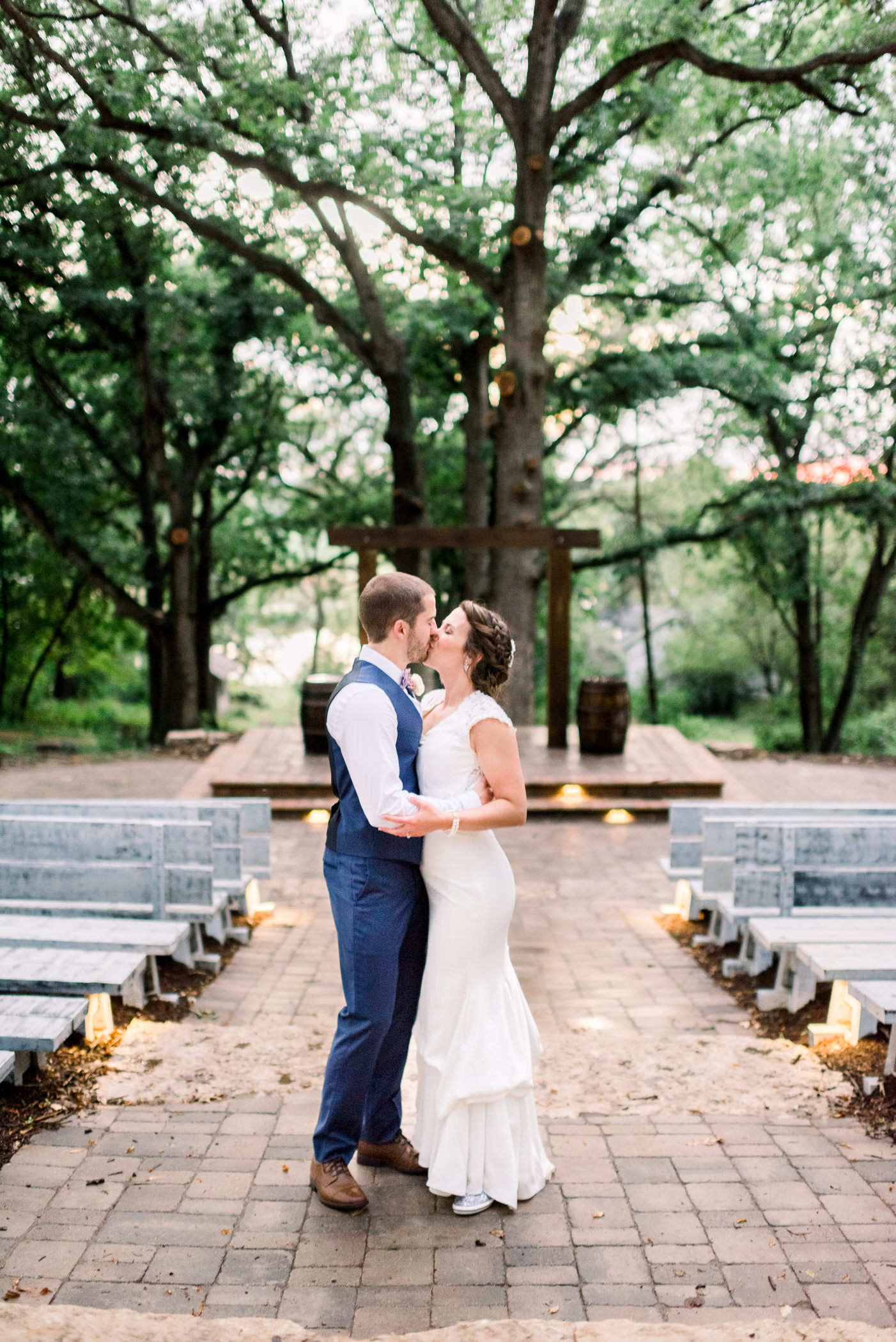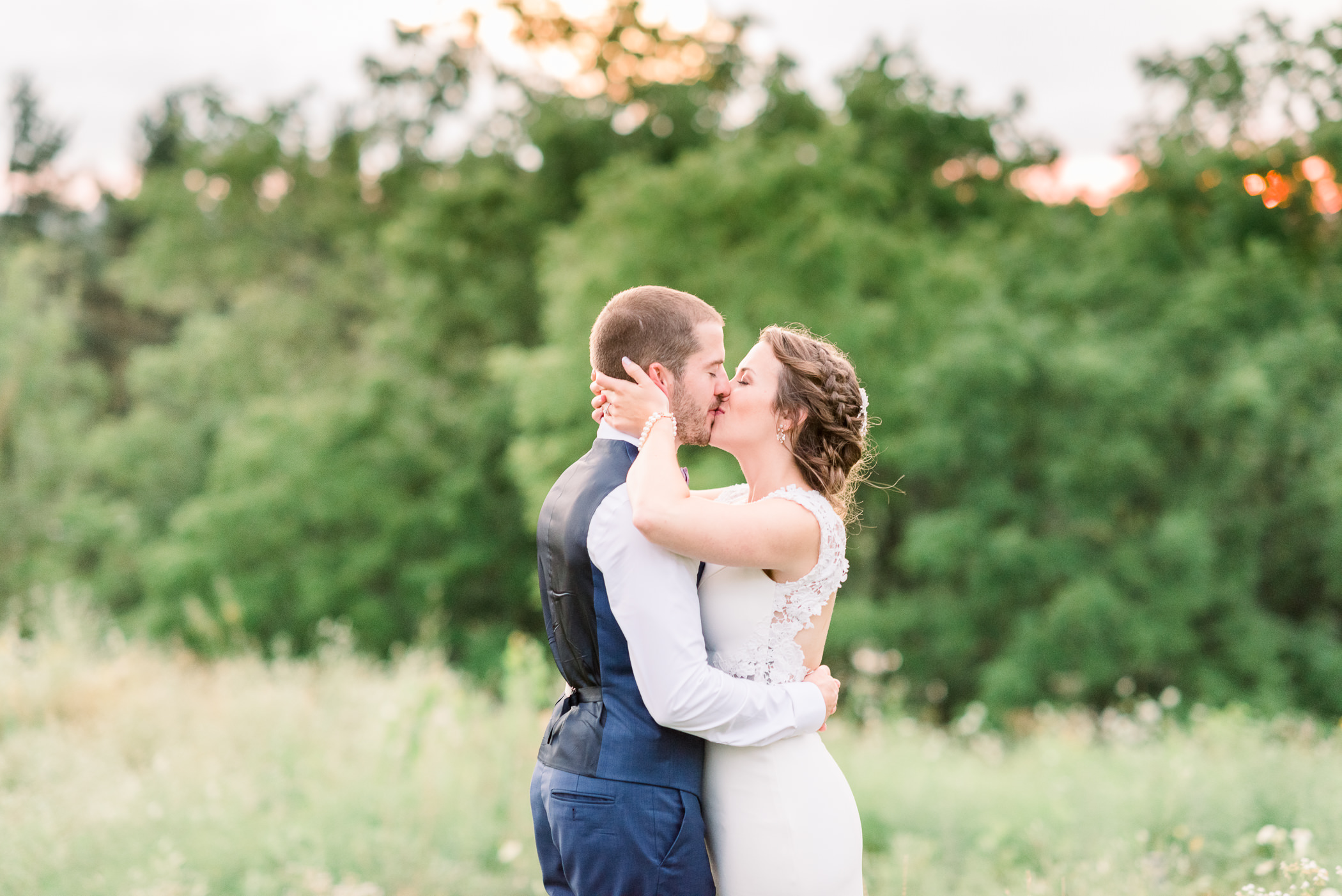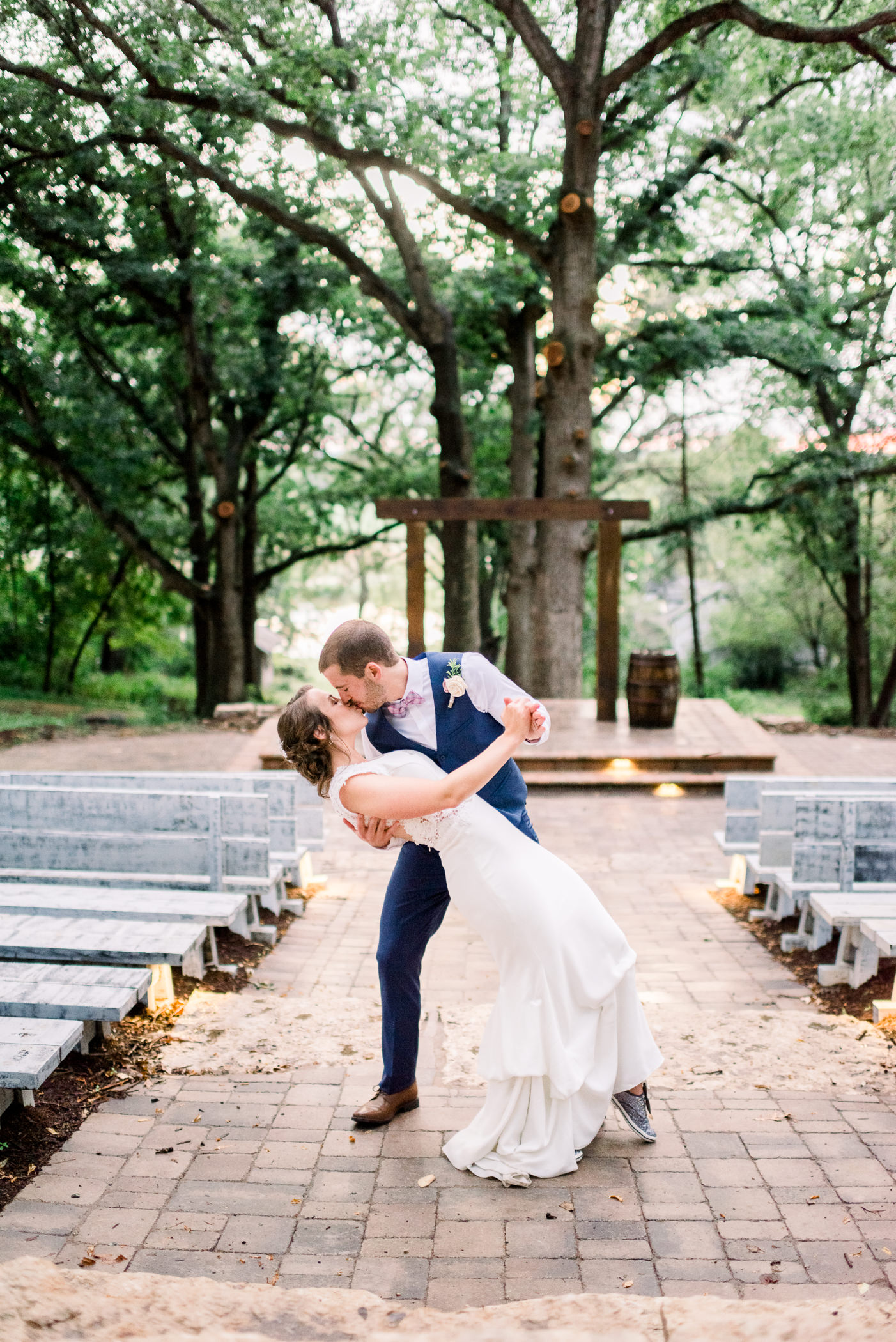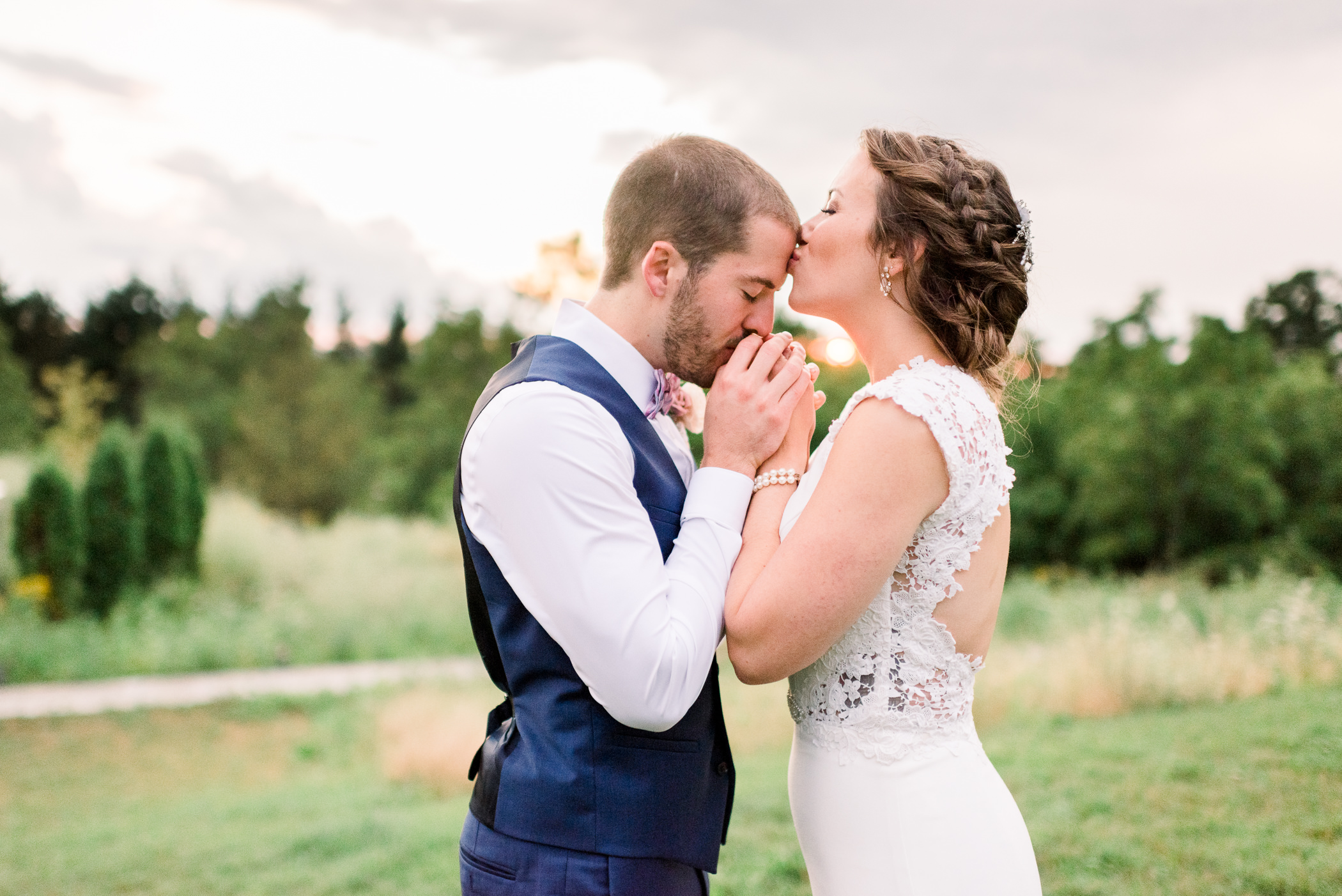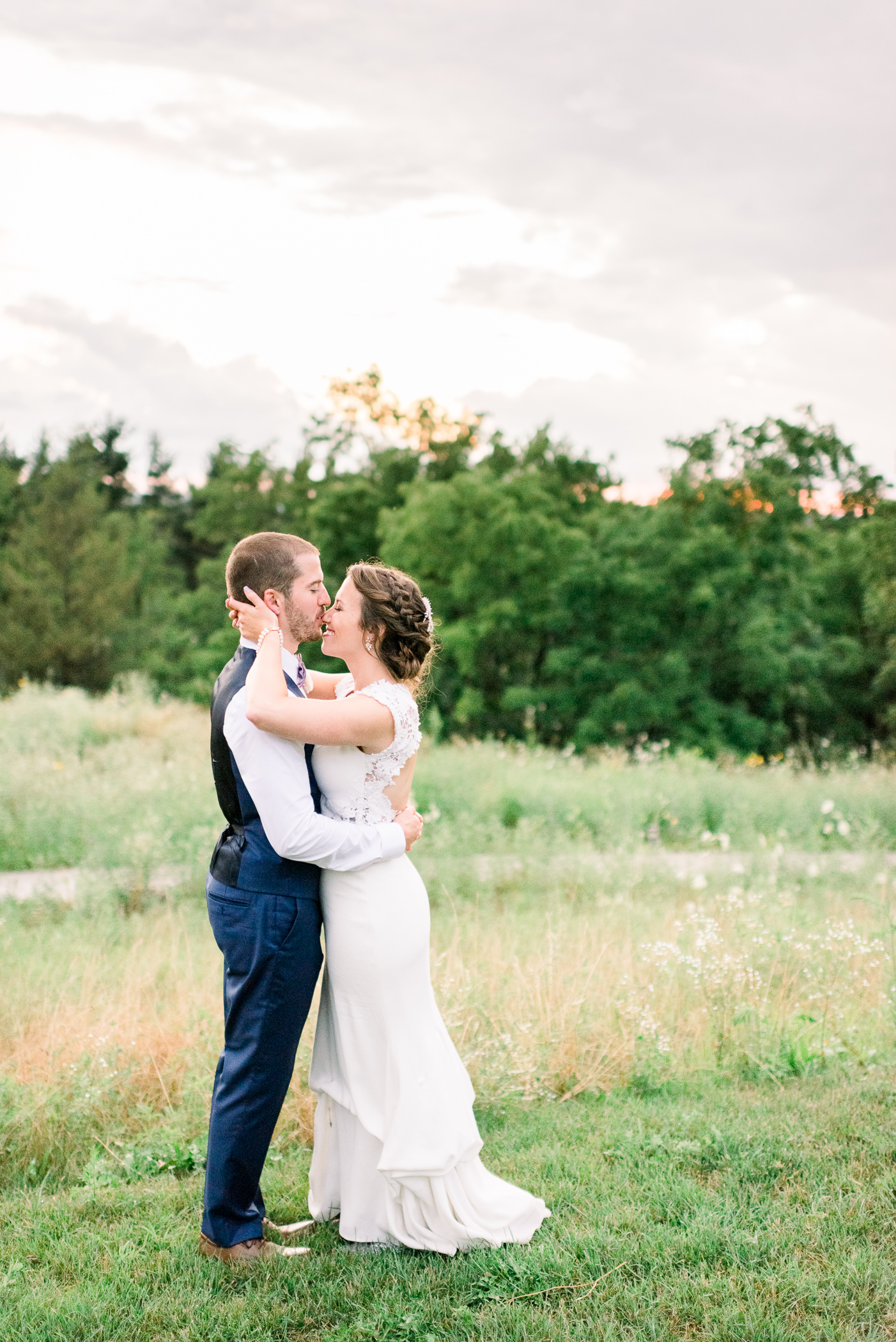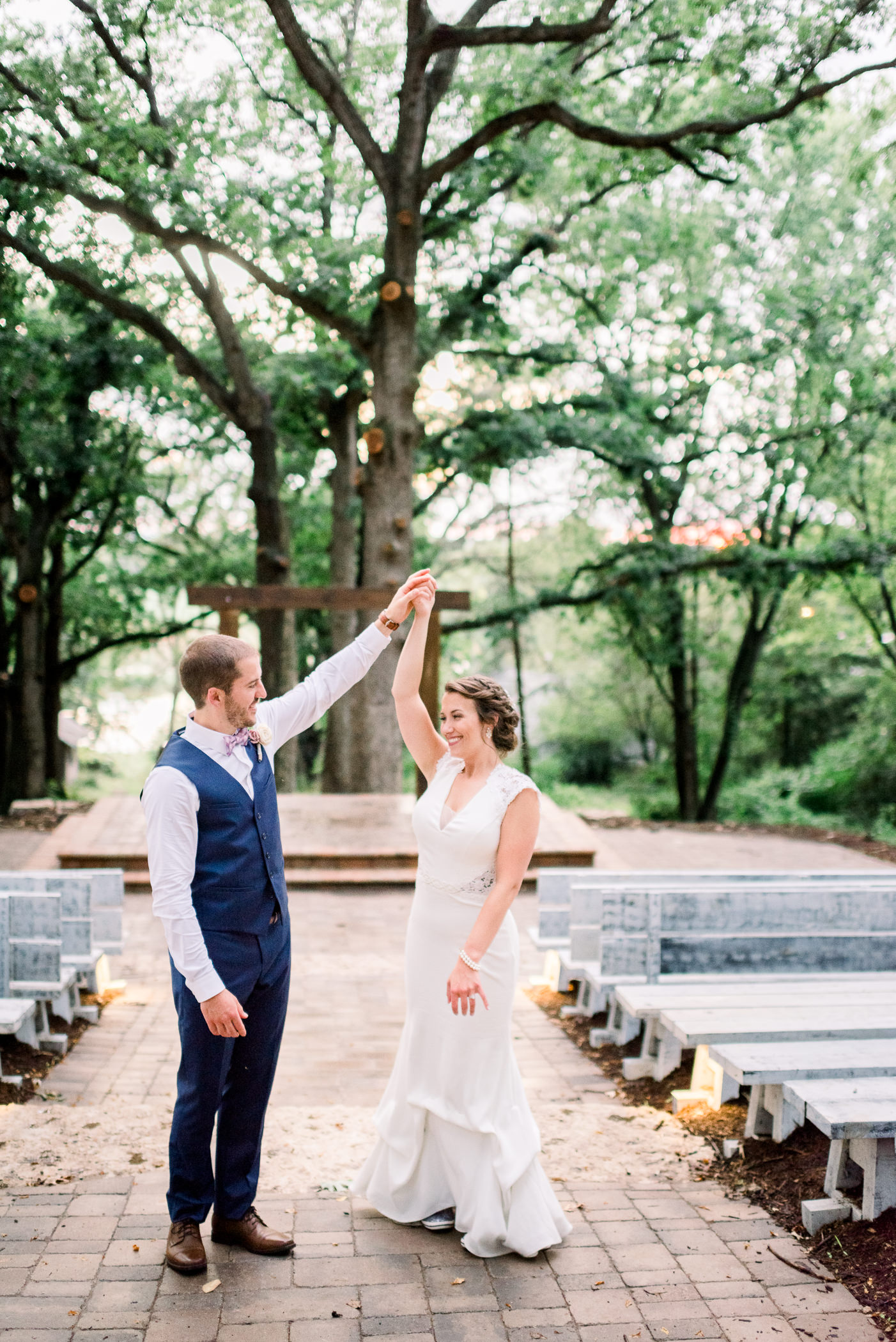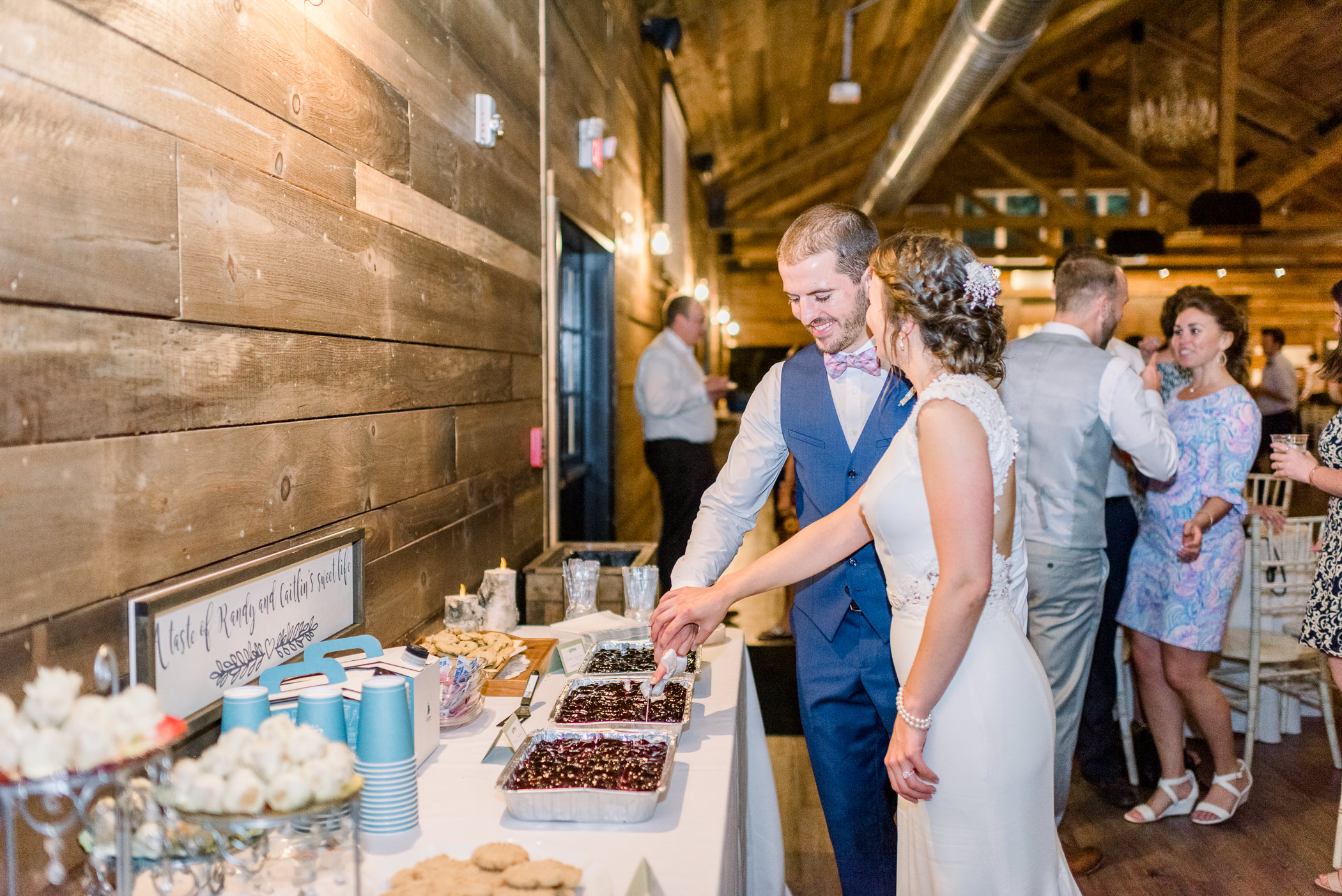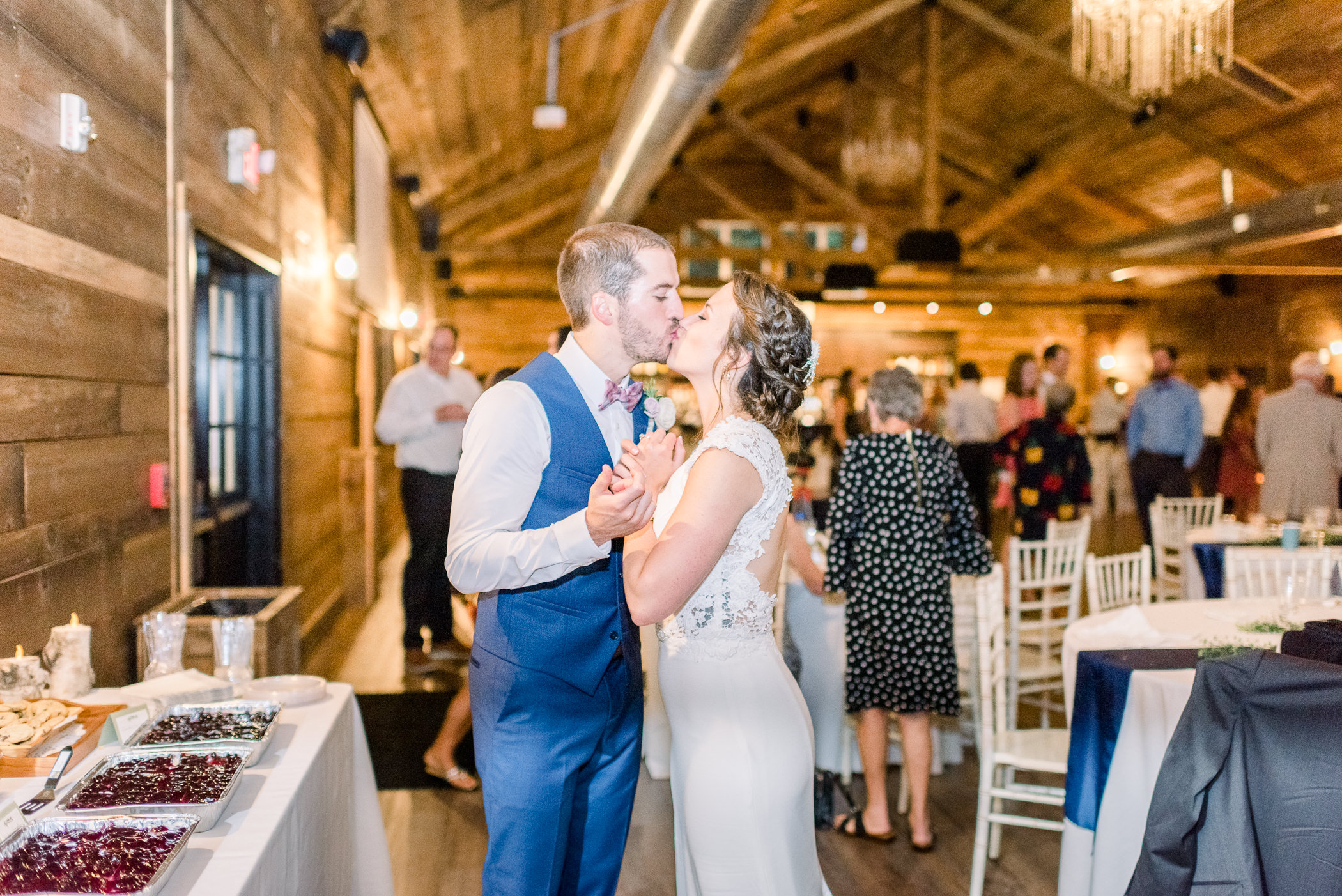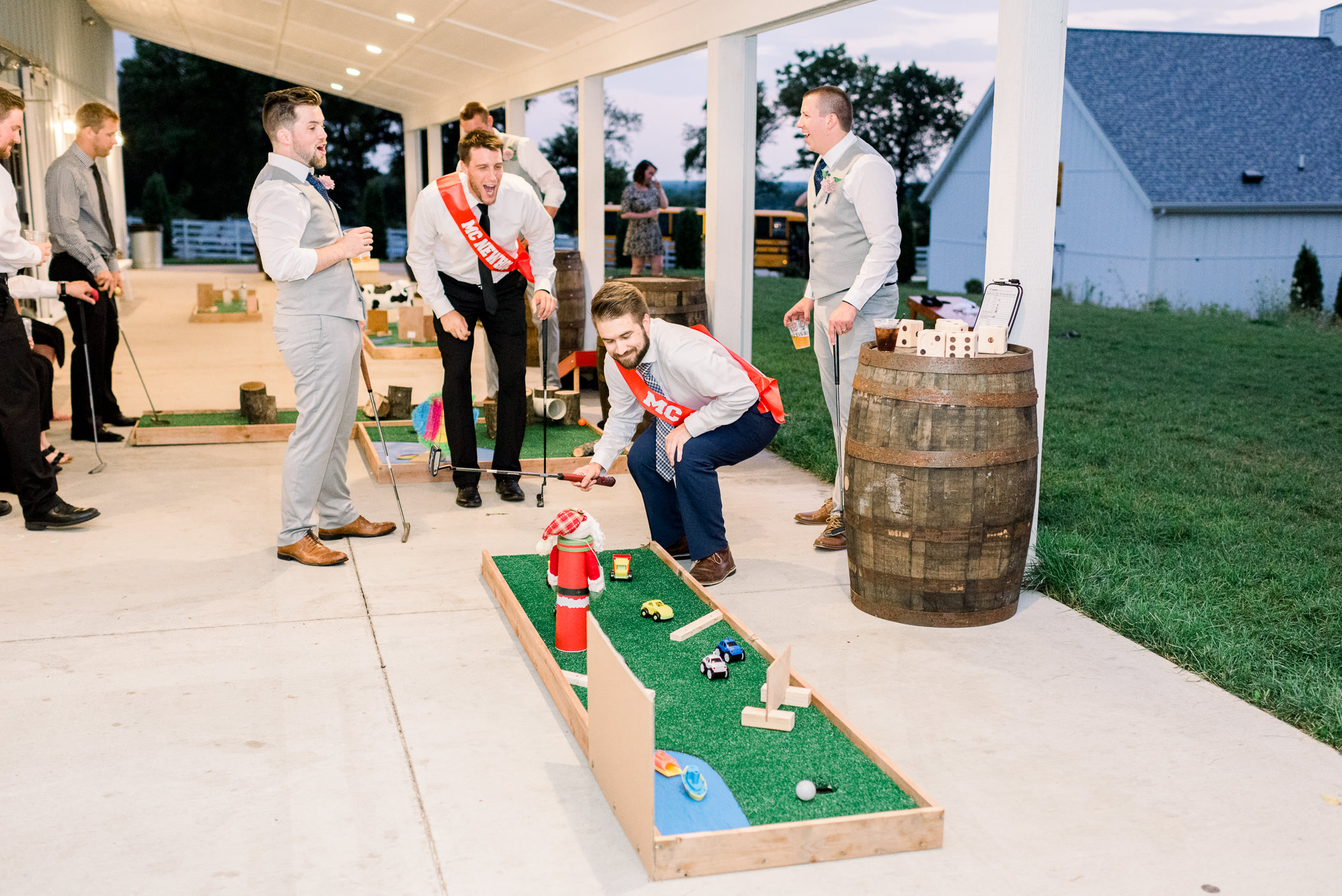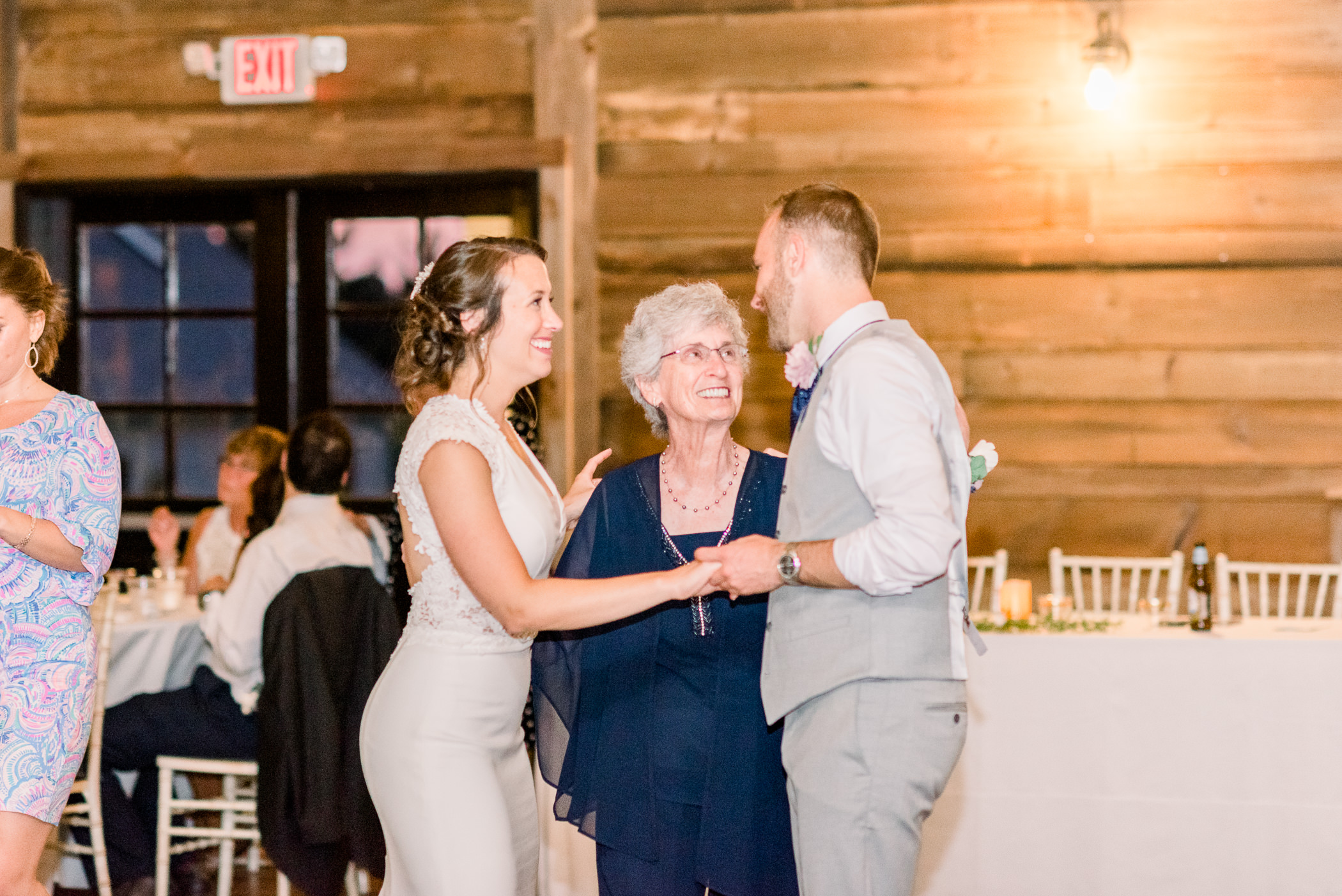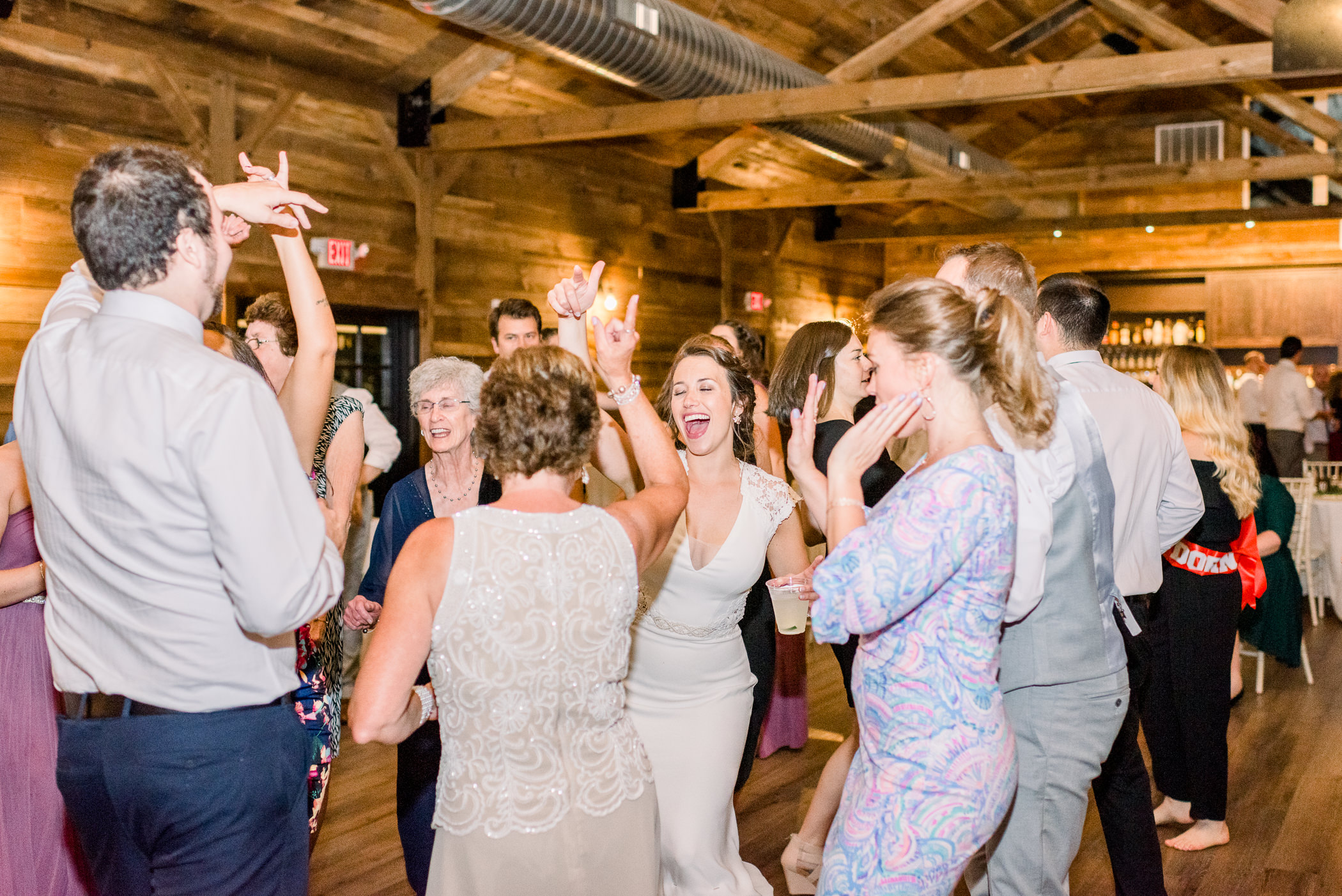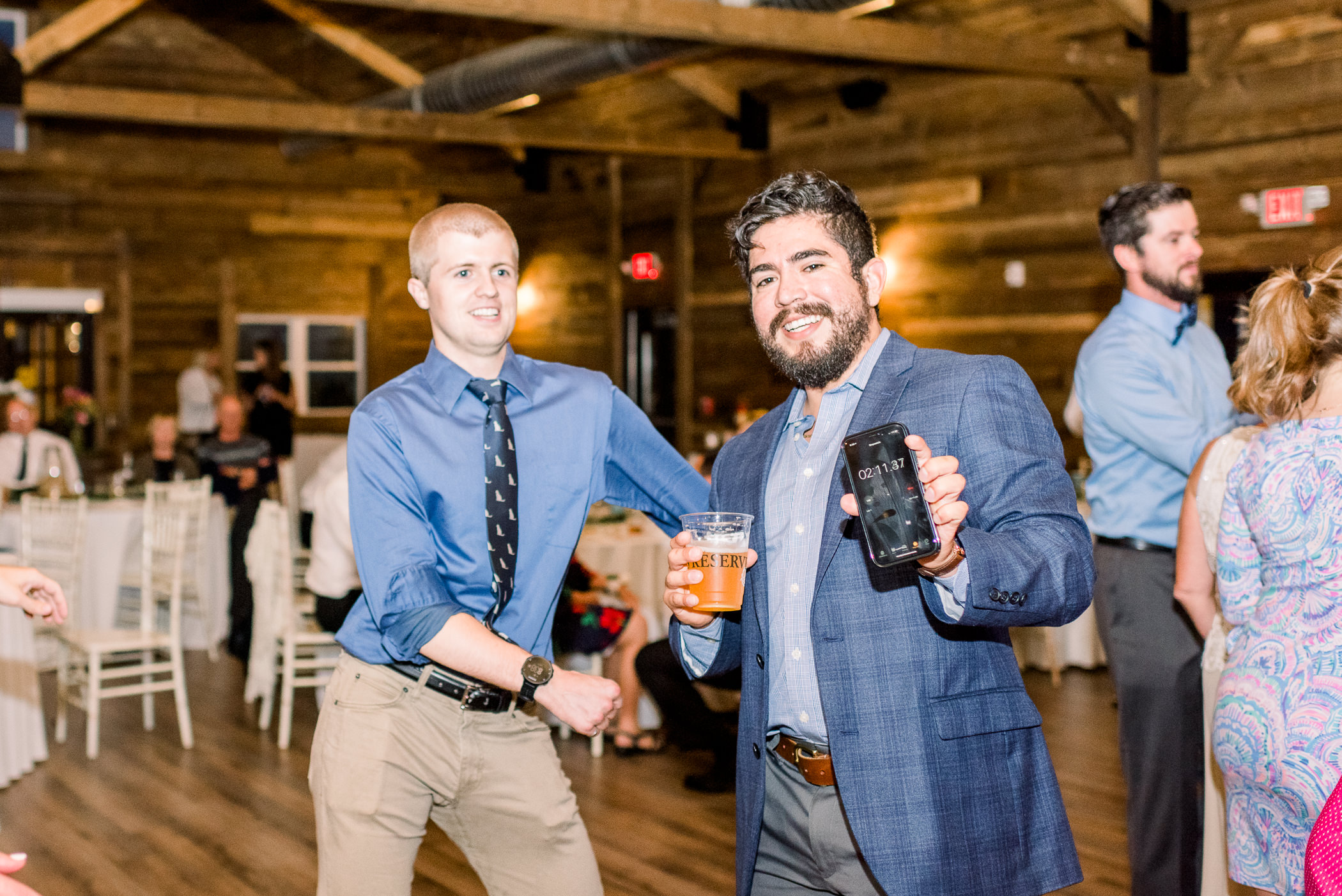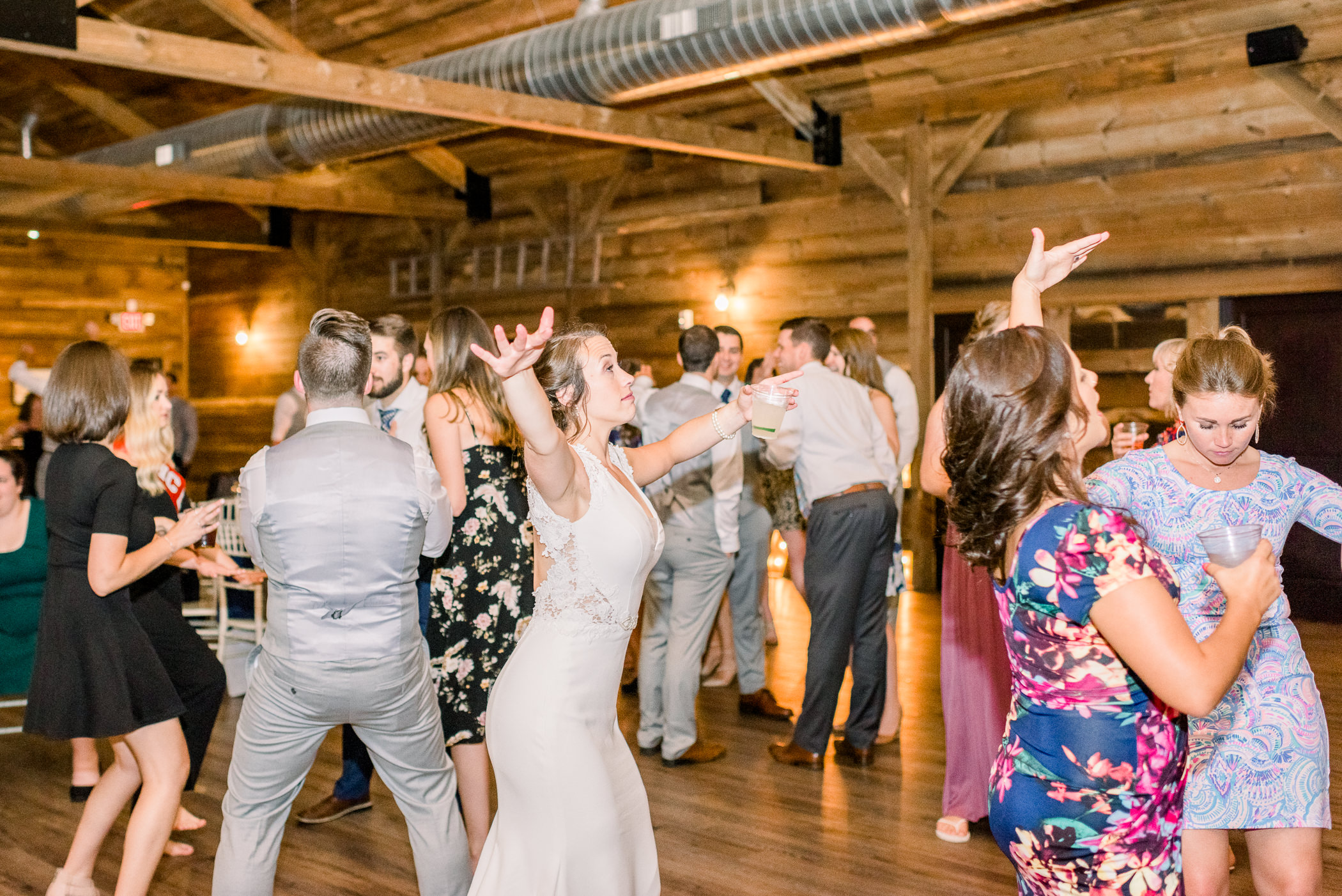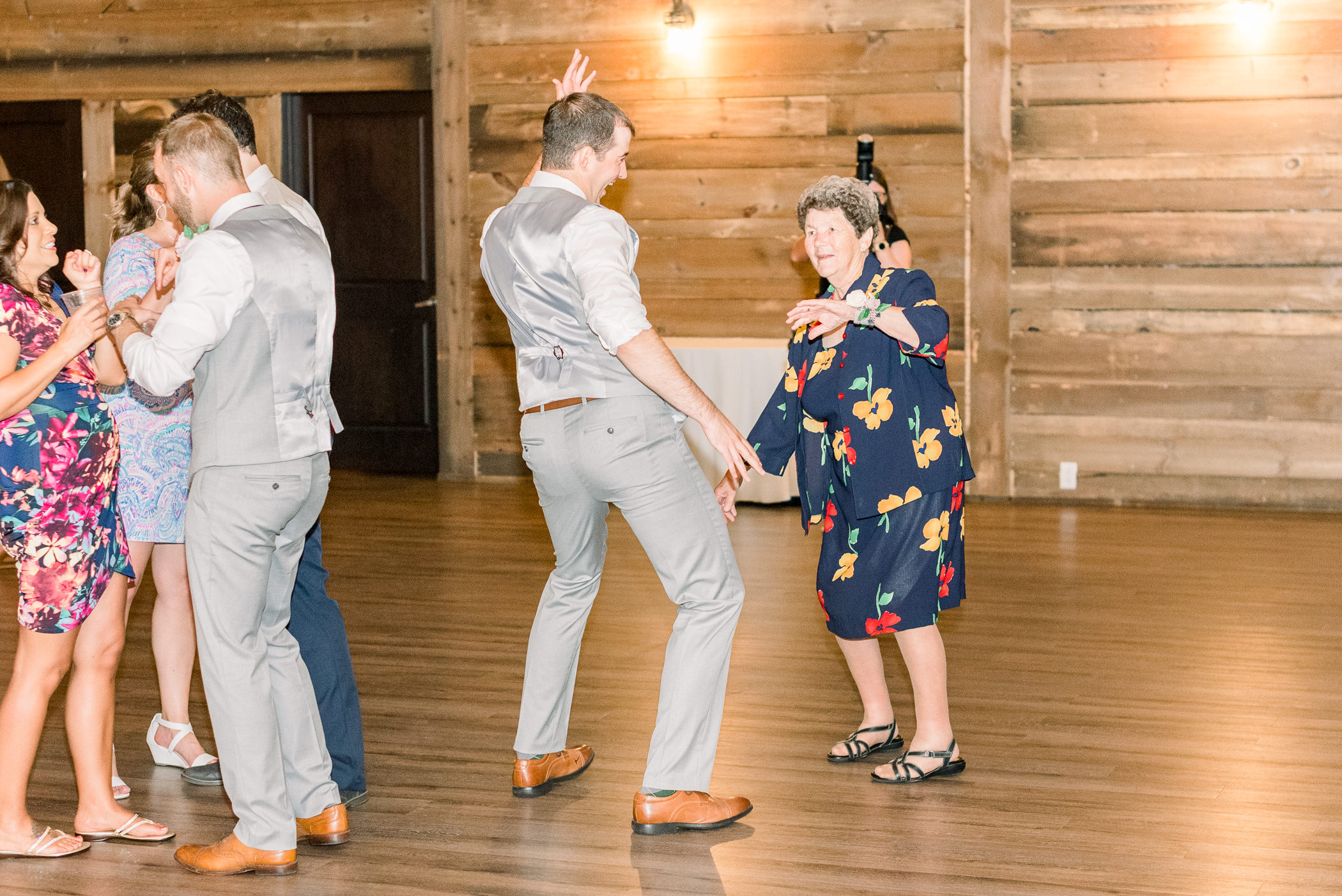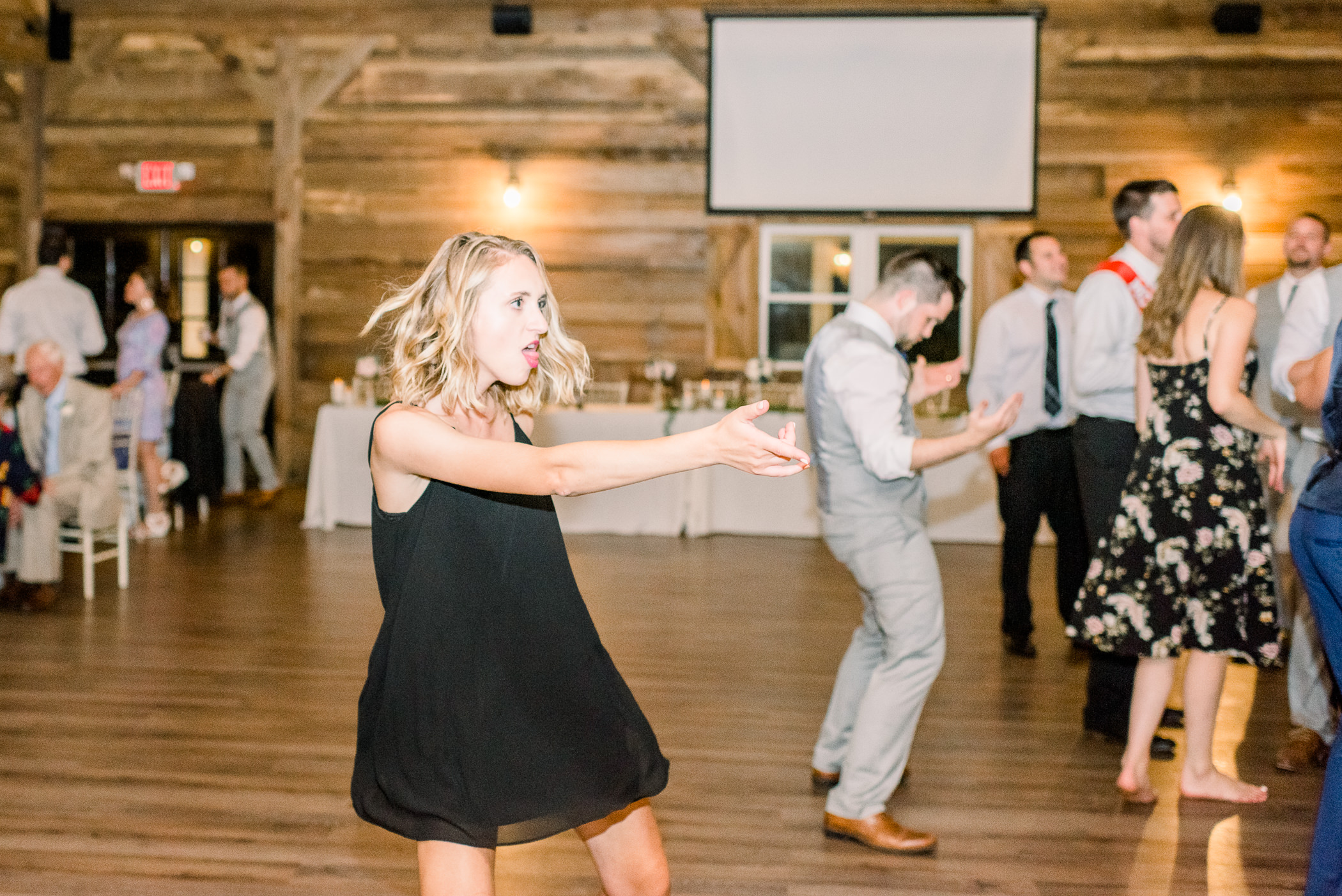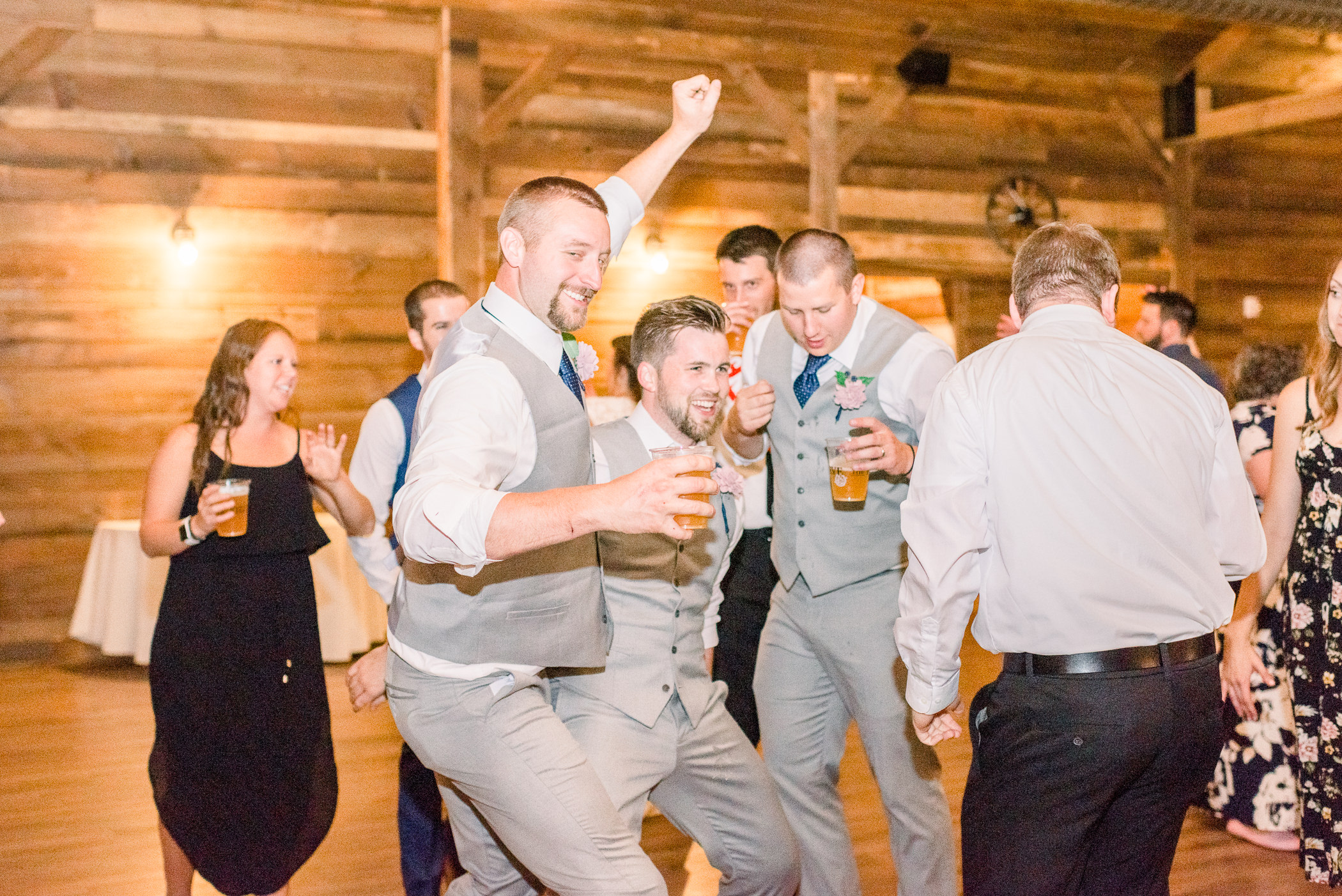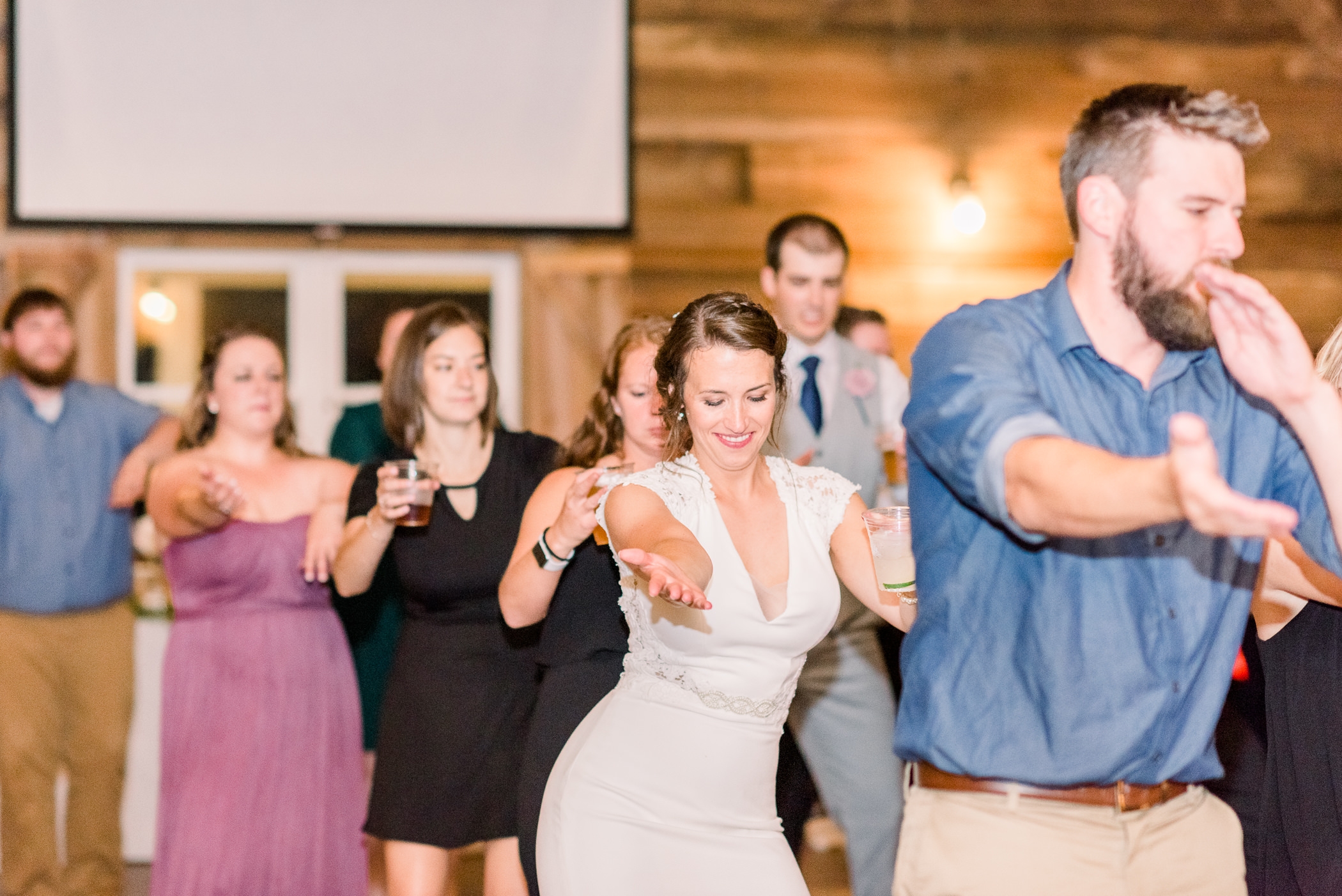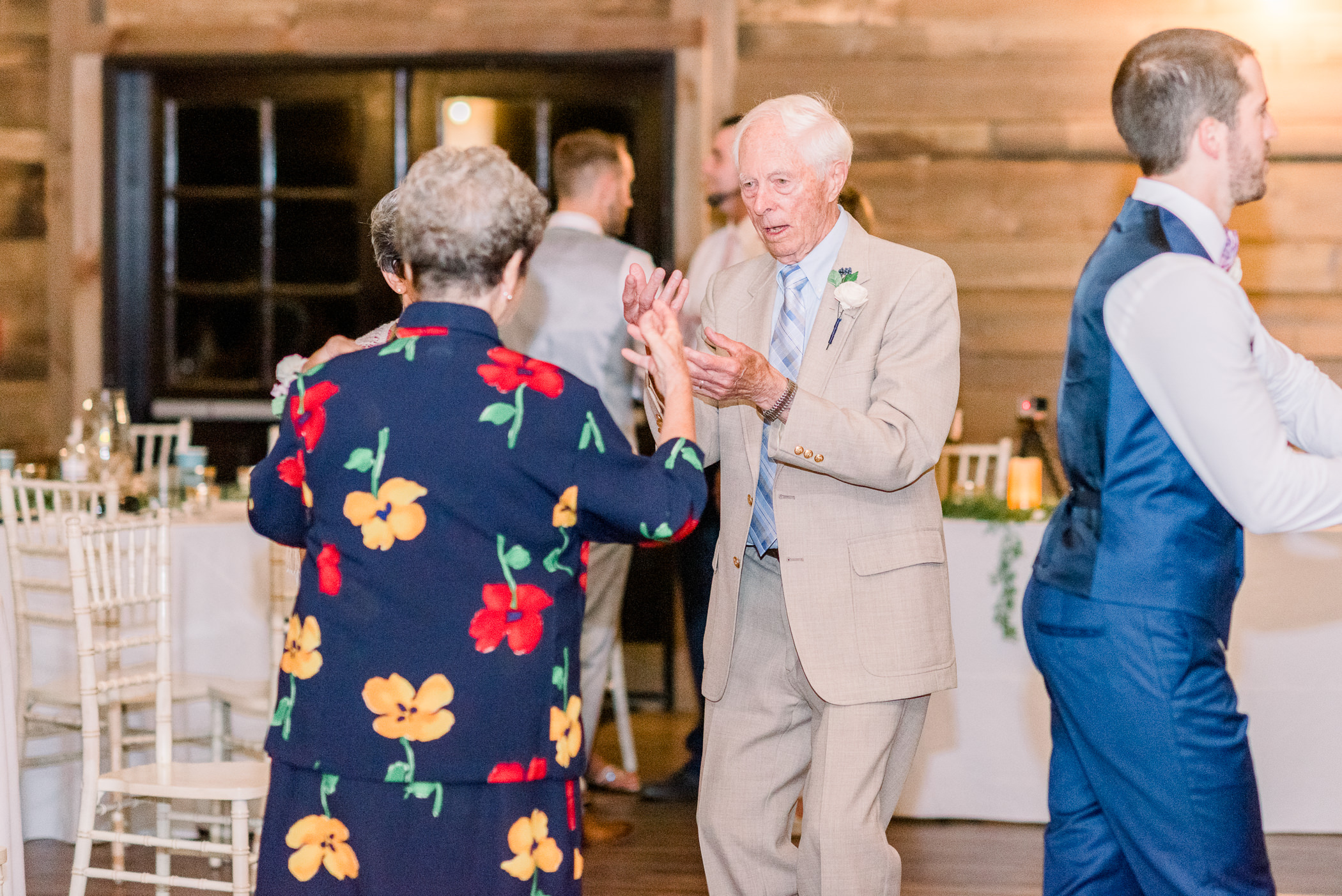 Thank you to all of the incredible vendors for Caitlin and Randy's special day!
Ceremony: Sugar River Methodist Church
Reception: The Fields Reserve
Wedding Dress: Mikaella – Bridal Aisle
Alterations: Jenmar Creations
Bridesmaid Dresses: David's Bridal
Make-up Artist / Hair Stylist: Hair by Morgan
Florist: Wood Flowers from Sola Wood
Catering: HyVee Catering