With gorgeous bluffs overlooking the Mississippi River, Dubuque, IA is one of our favorite places. Both Matt and I went to college at UW-Platteville, and we spent a lot of time in Dubuque since it was the closest town with shopping and restaurants.  When we first met up with Bridget to talk about possibly being her wedding photographers, I was so excited to return to this gorgeous city to capture their wedding day. Beyond the bluffs and water, this city has so much charm and has incredible industrial buildings for backdrops.
The wedding day was just as beautiful as I had imagined. Bridget has so many amazing talents, and one of them is putting together wedding details! Since her and Bret were building a house while they planned for their Dubuque wedding, Bridget wanted to keep the details simple but elegant. She amazed with her eye for detail, with touches of greenery mixed in with floating candles. She also built the donut stands that were an amazing backdrop to her beautiful cake! It looked like it was straight out of a magazine!
Everything was perfect! Not to mention, the full day of rain that was in the forecast didn't happen, so we had amazing overcast skies for all their photos. Although, I have to say, the skies at the end of their engagement session were still the best!
Bridget and Bret's wedding day was so perfect, surrounded by their family and friends while they exchanged vows, read each other letters and became Mr. and Mrs. at the Diamond Jo Casino. I am always amazed at how awesome our couples are, and Bridget and Bret were no exception. Two incredible humans, and I loved every minute of their wedding day!
Image quality reduced for faster web viewing.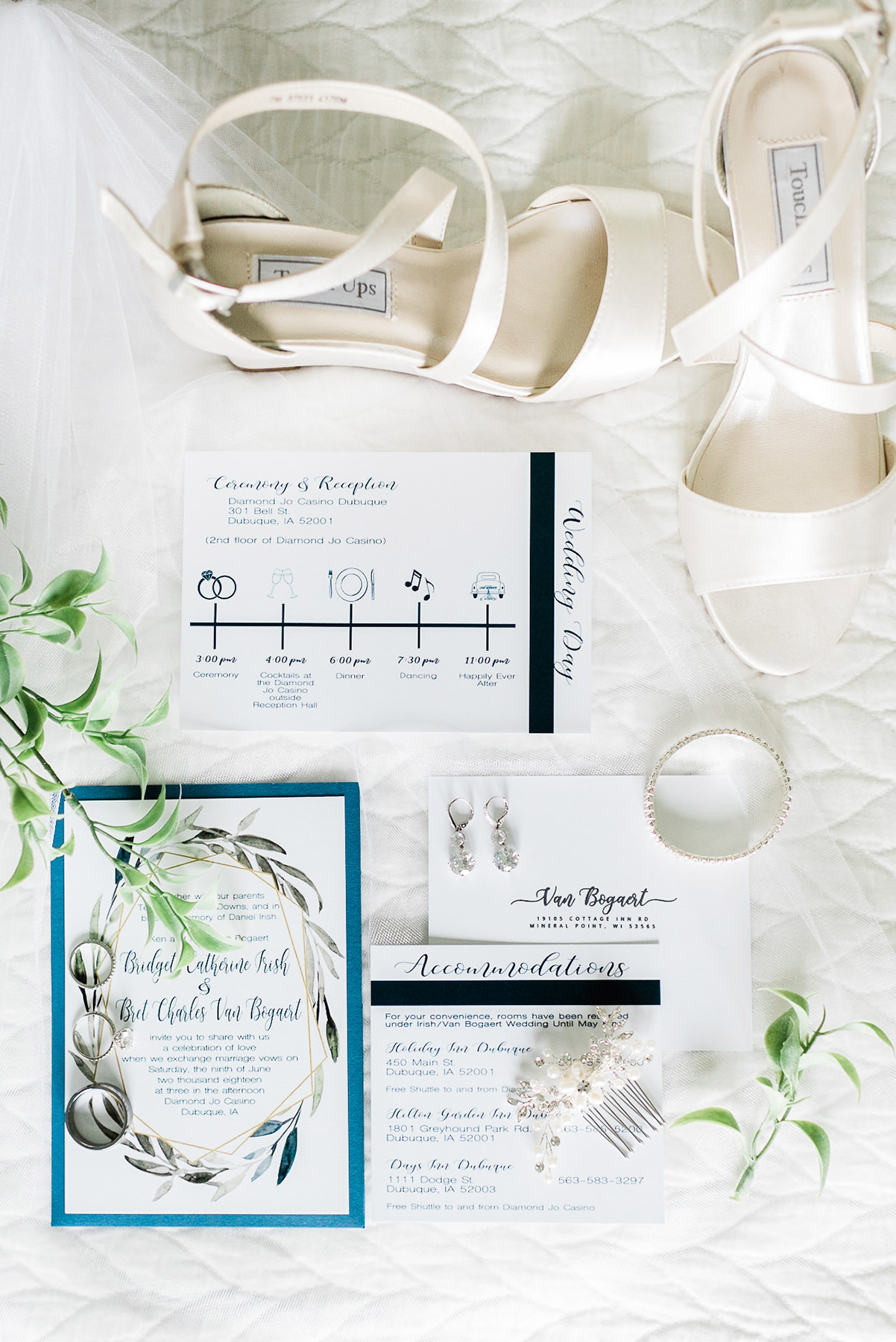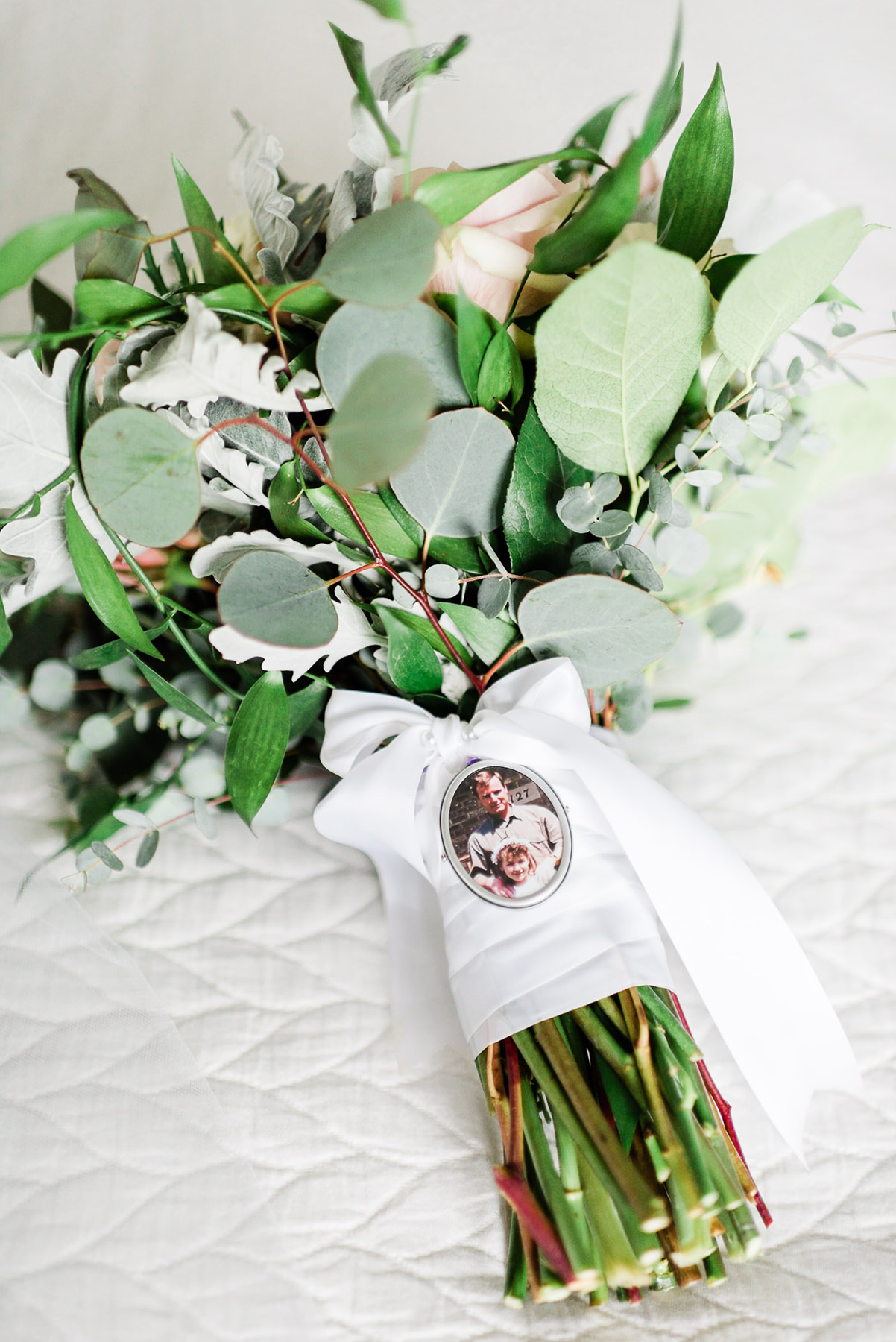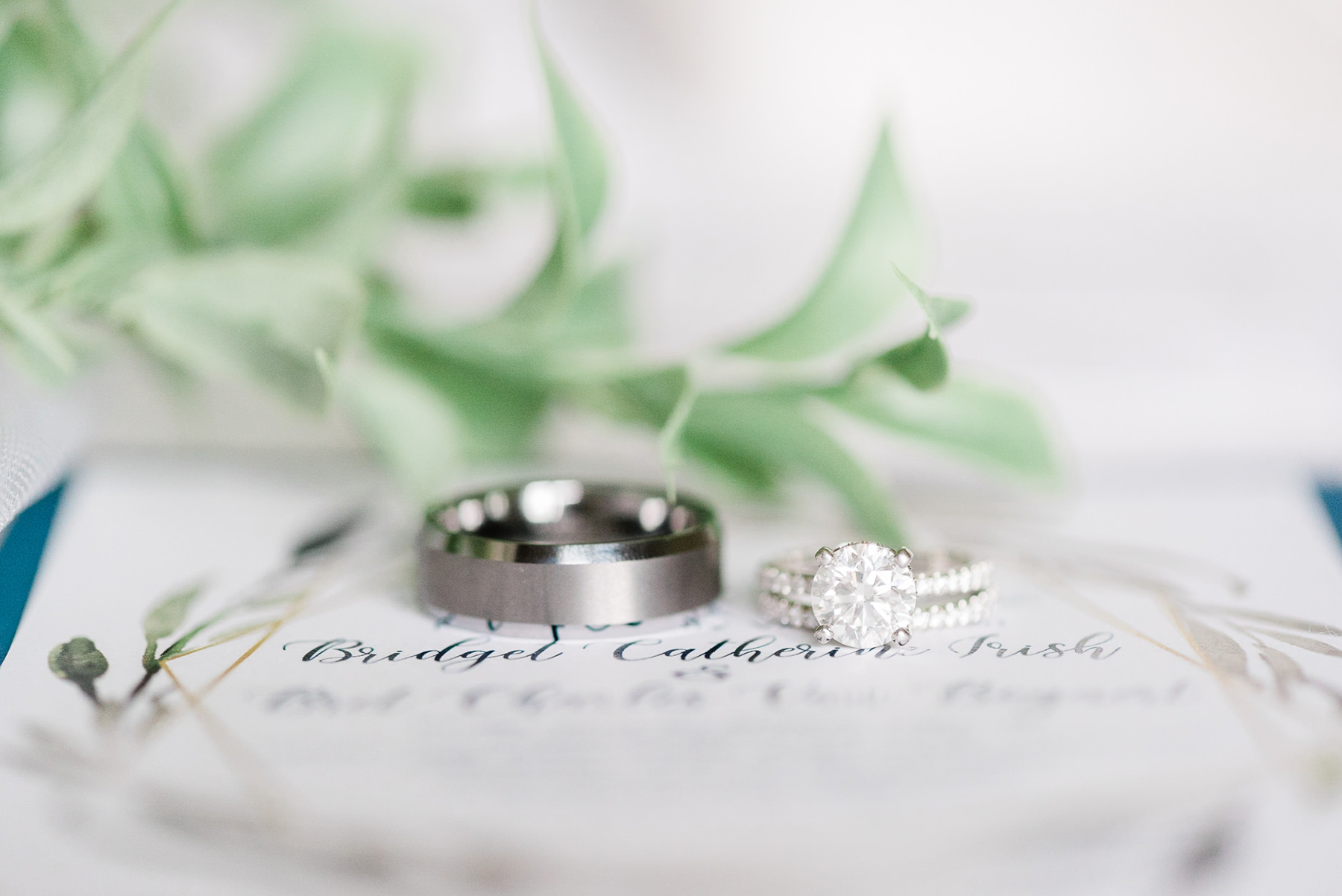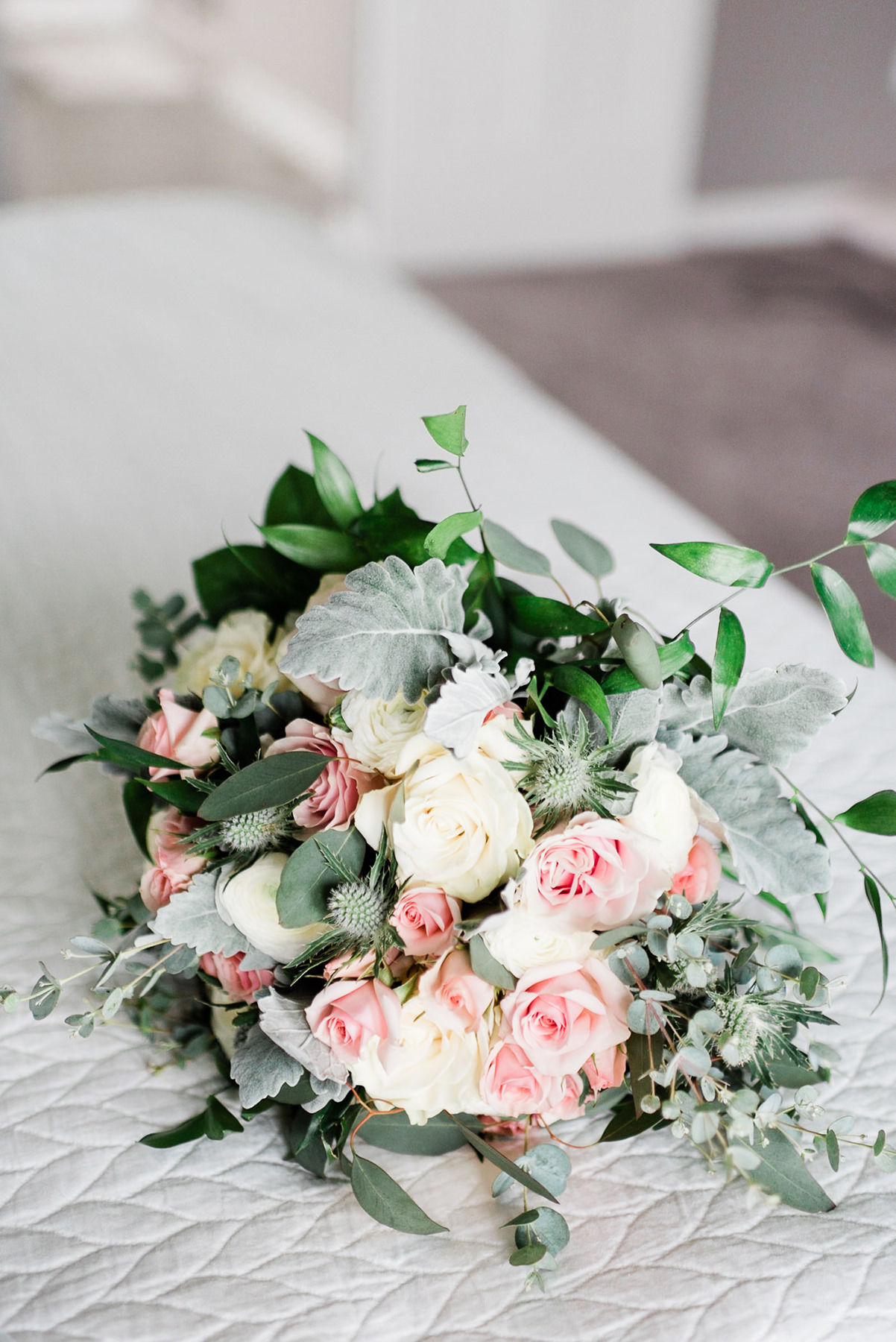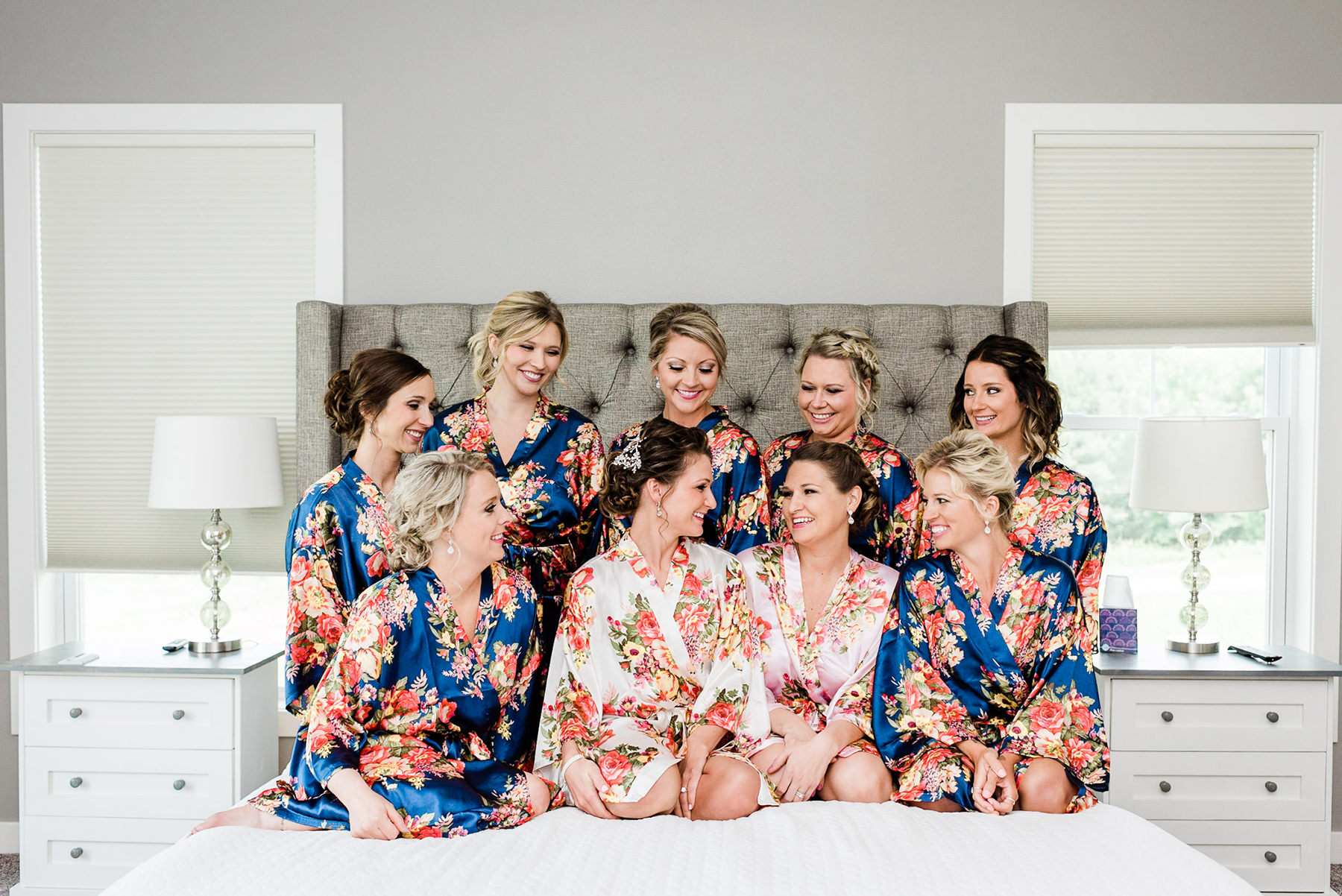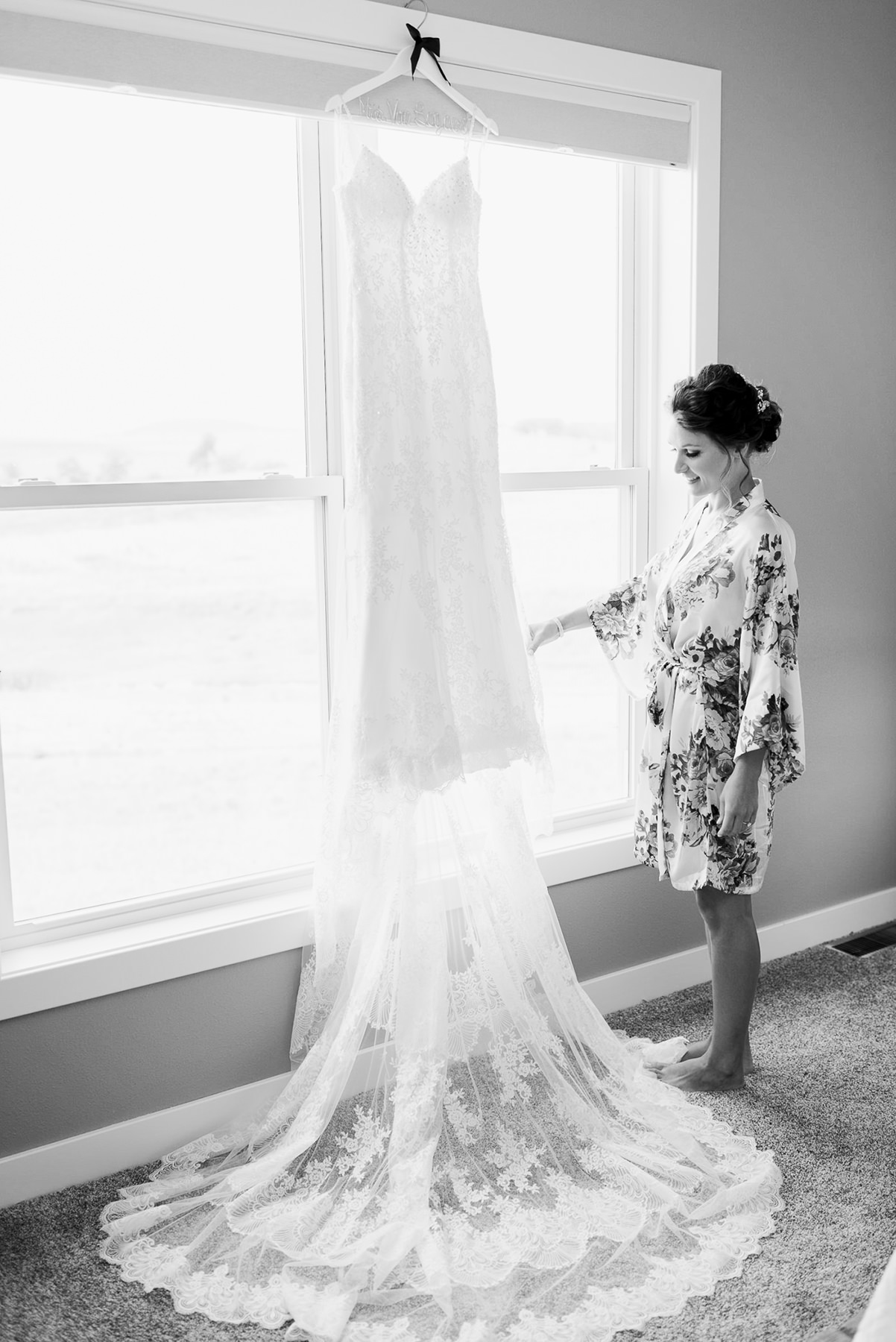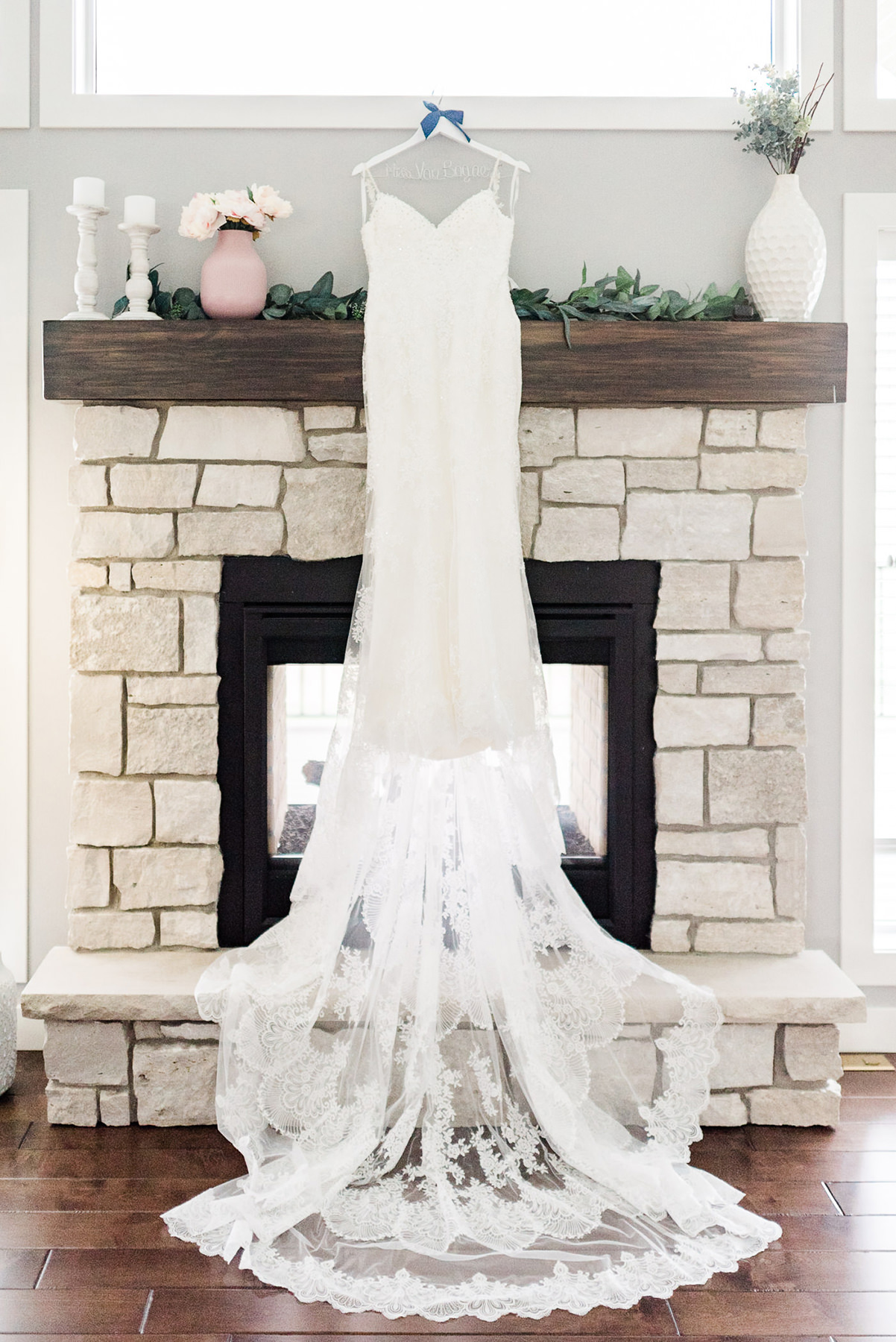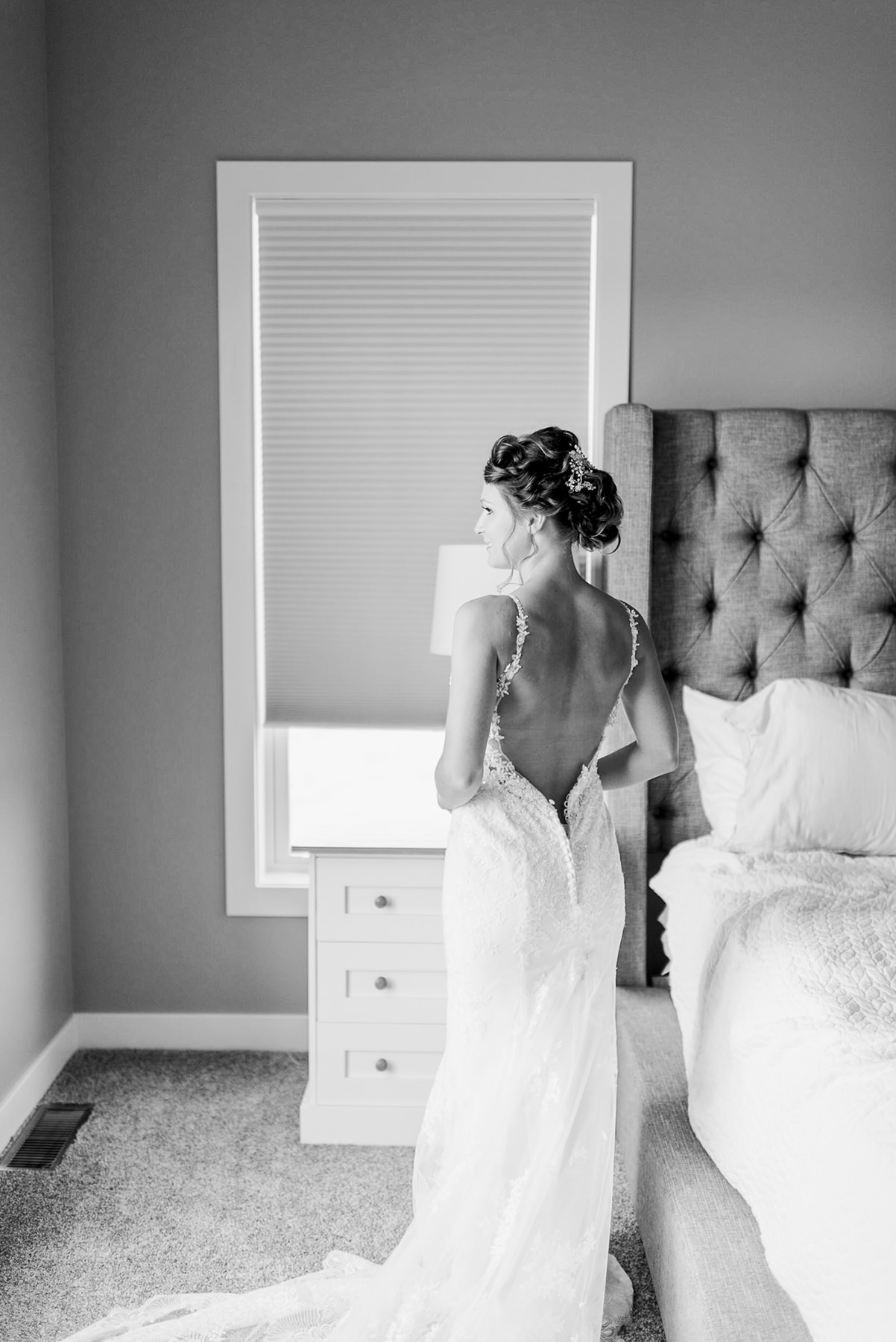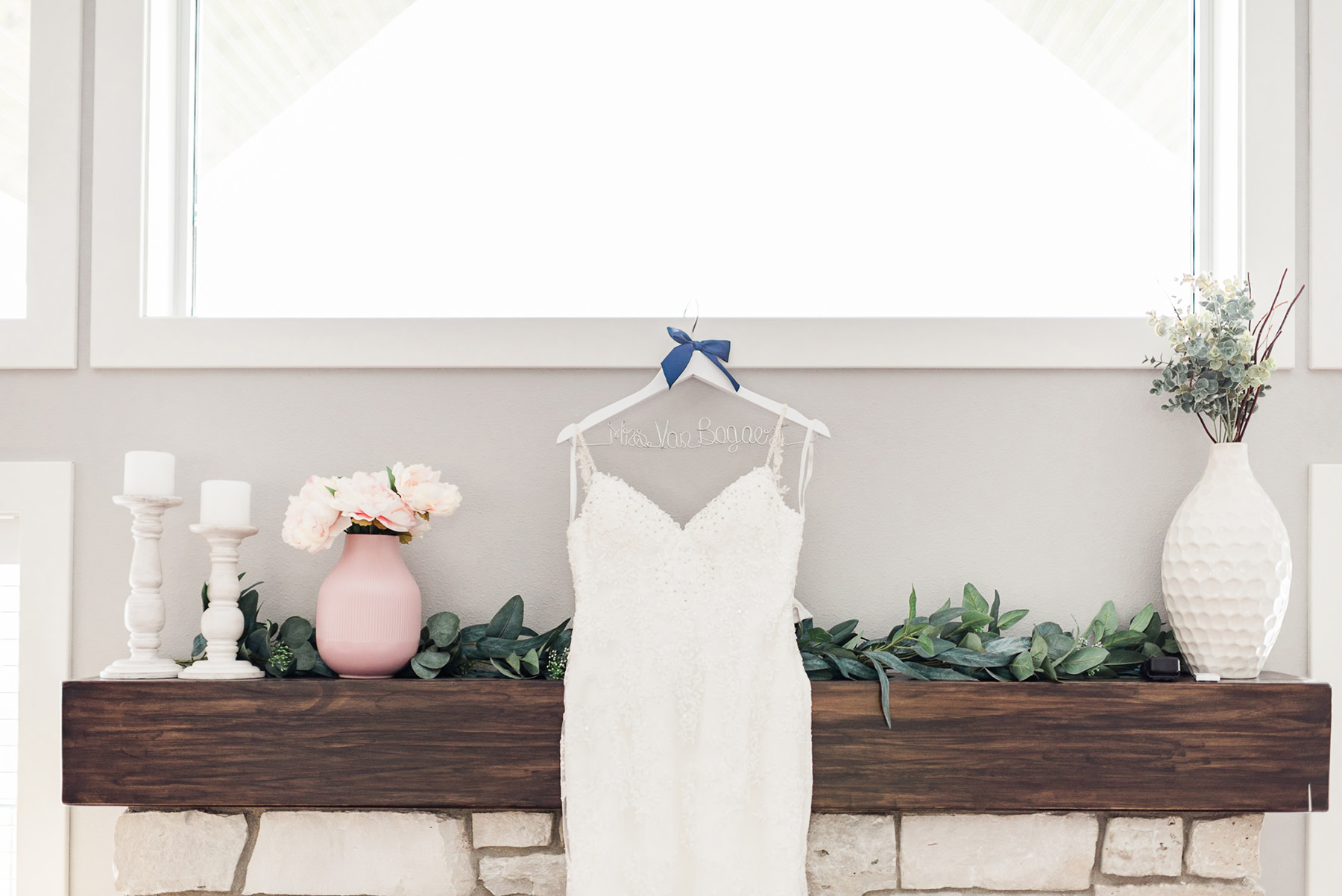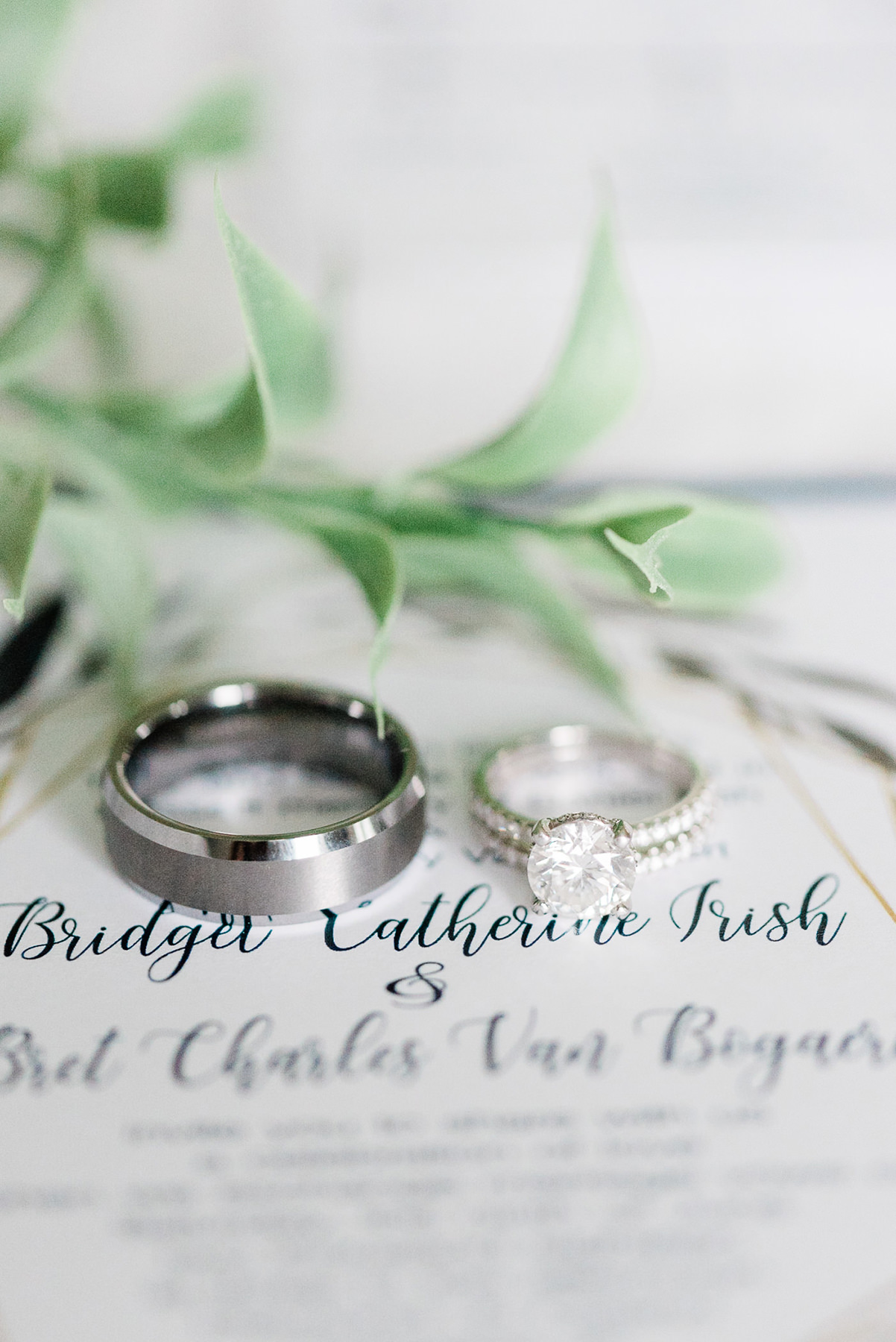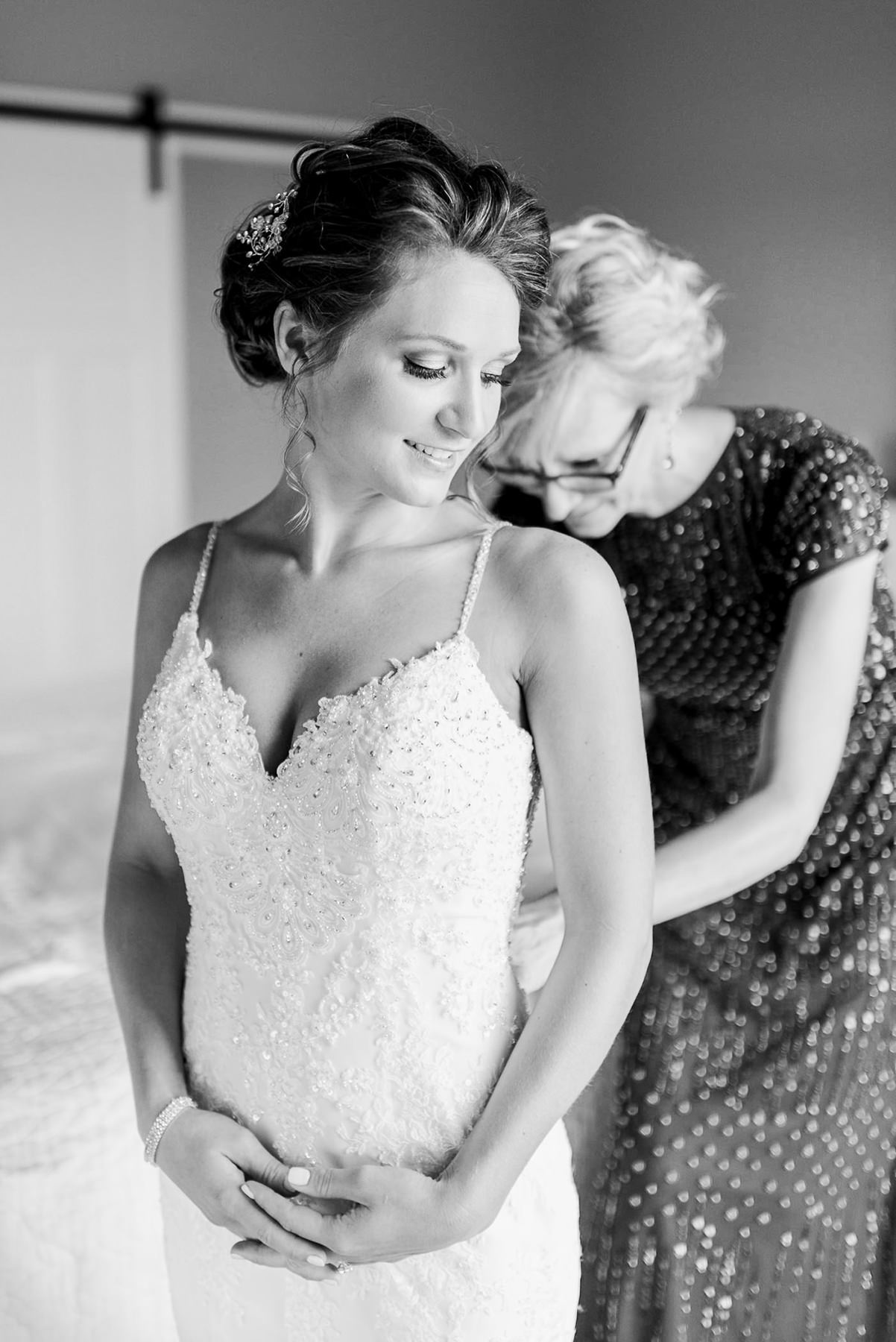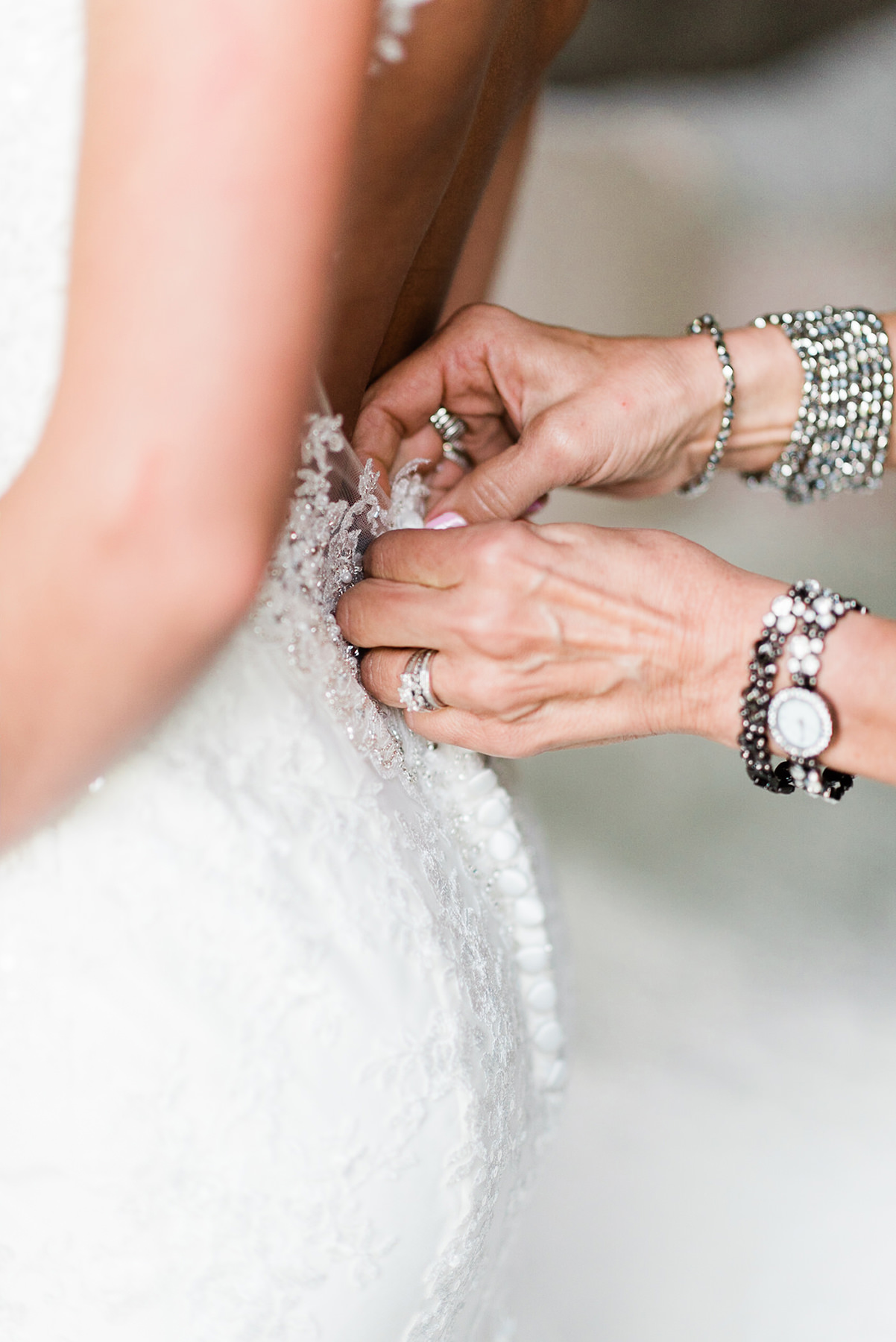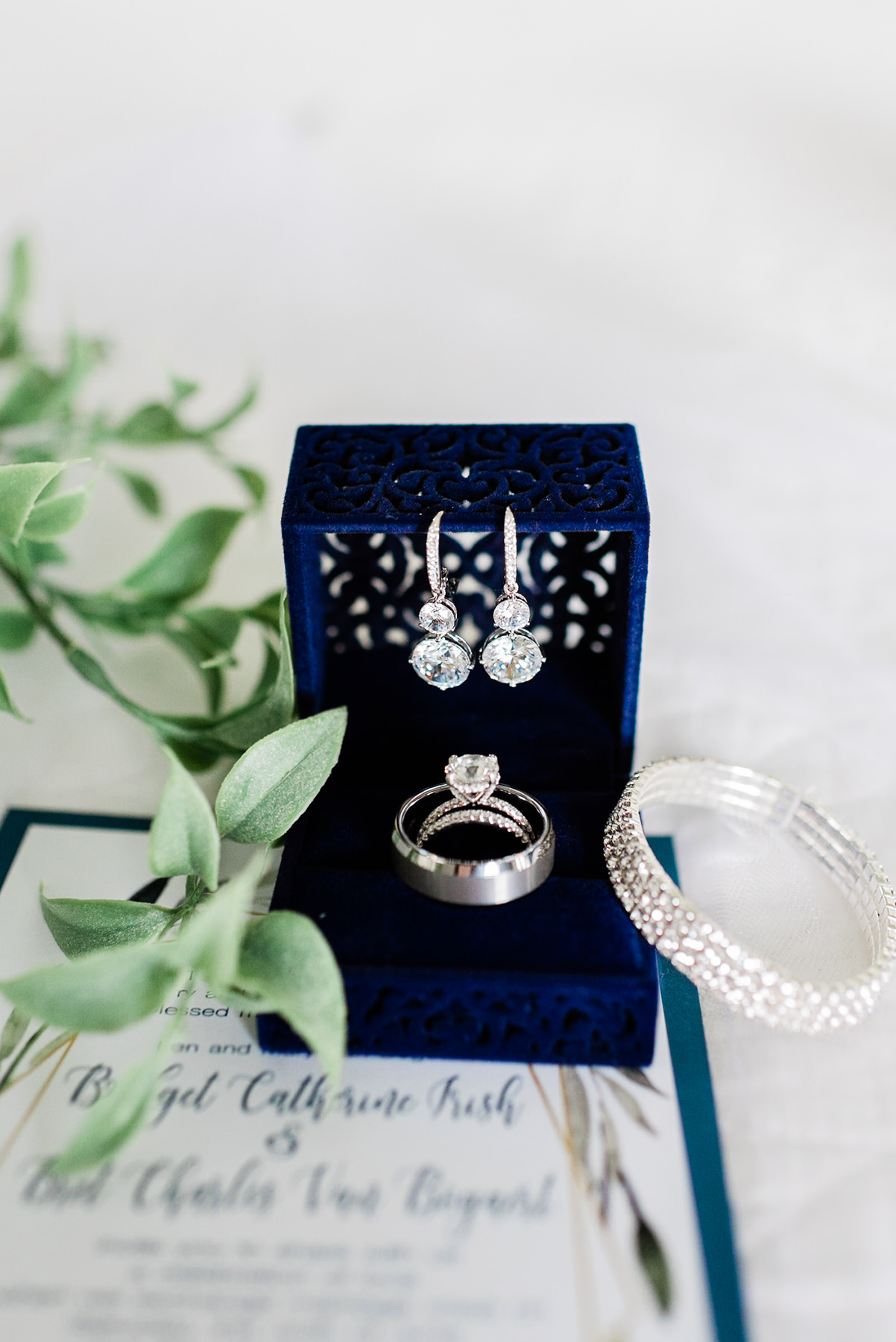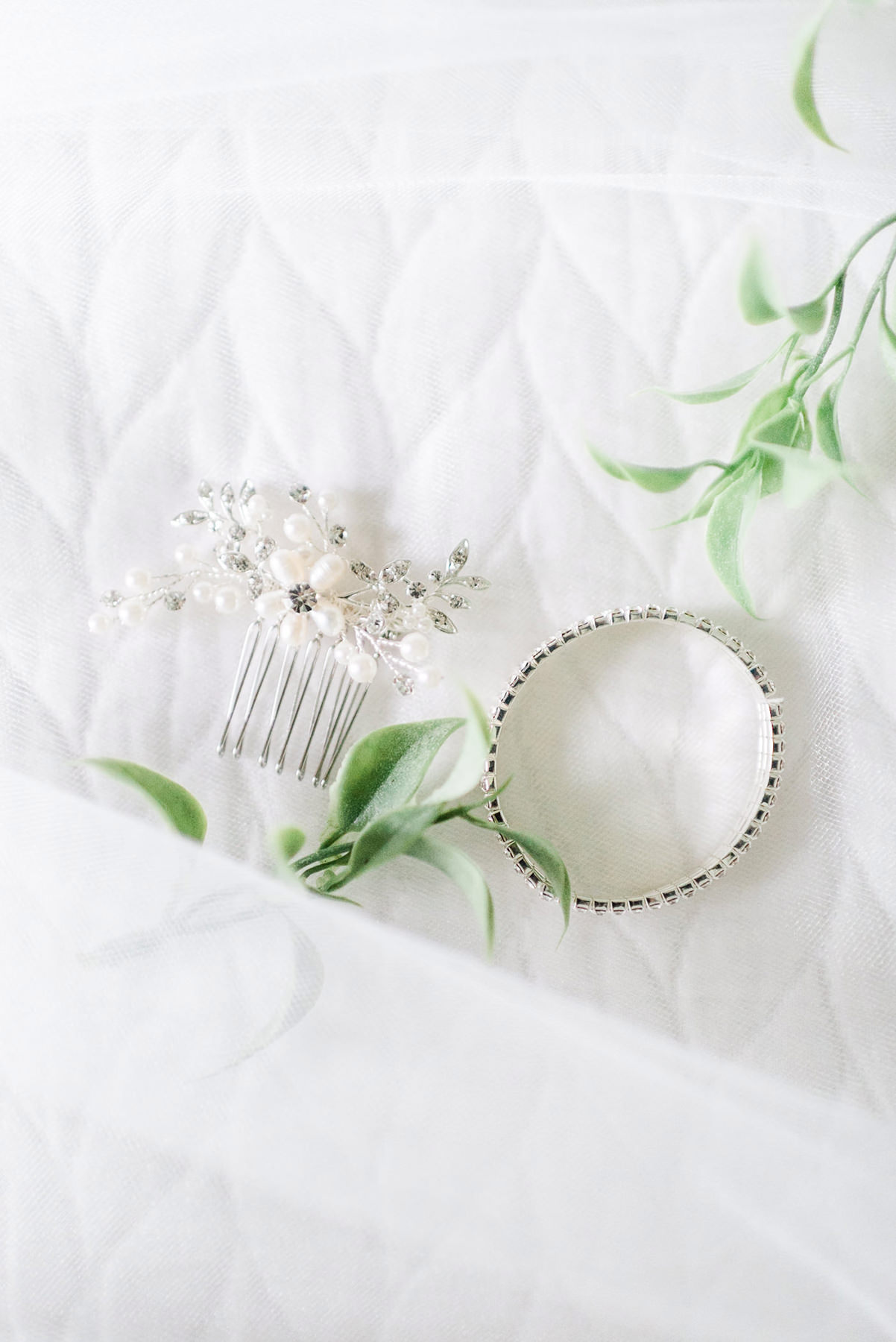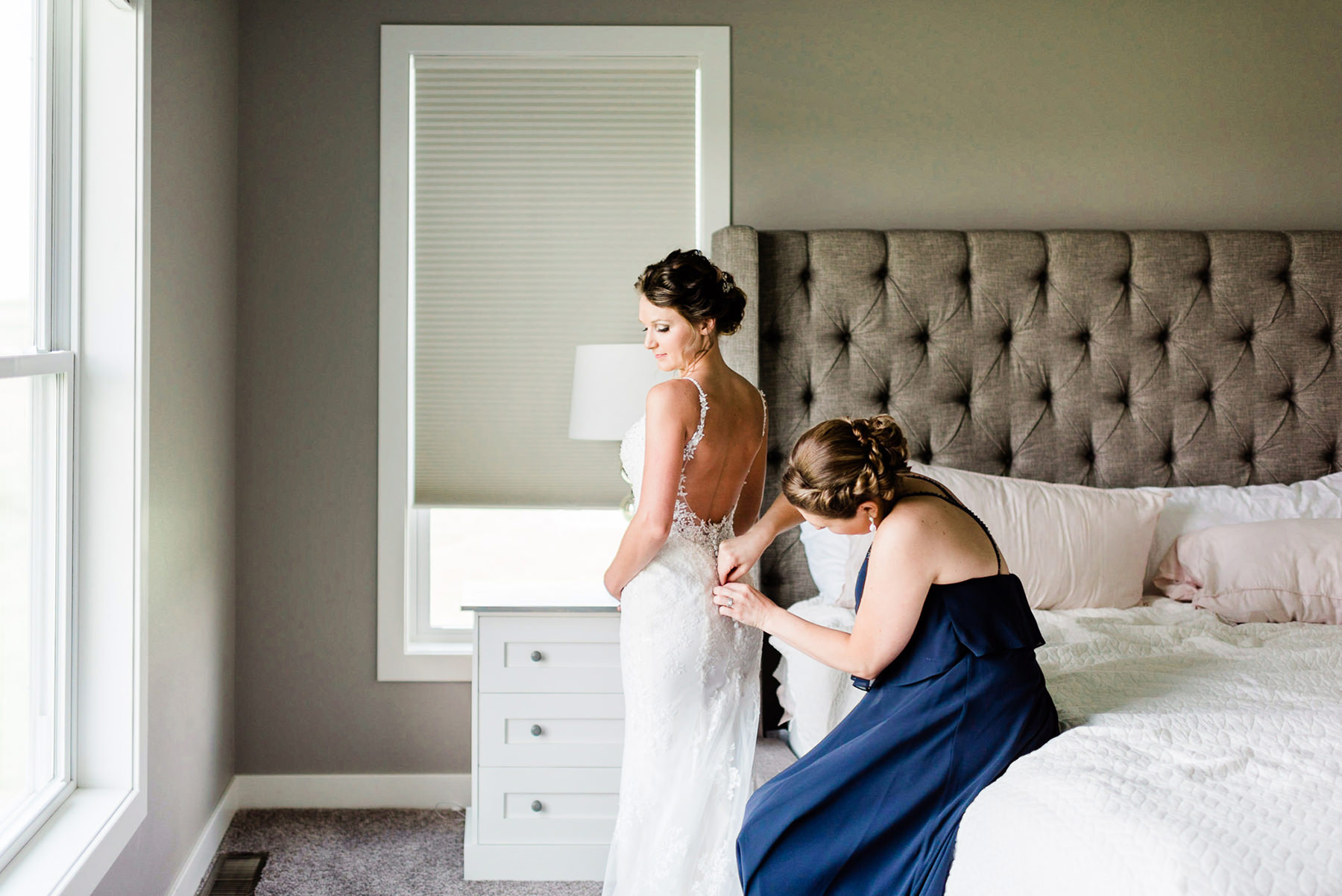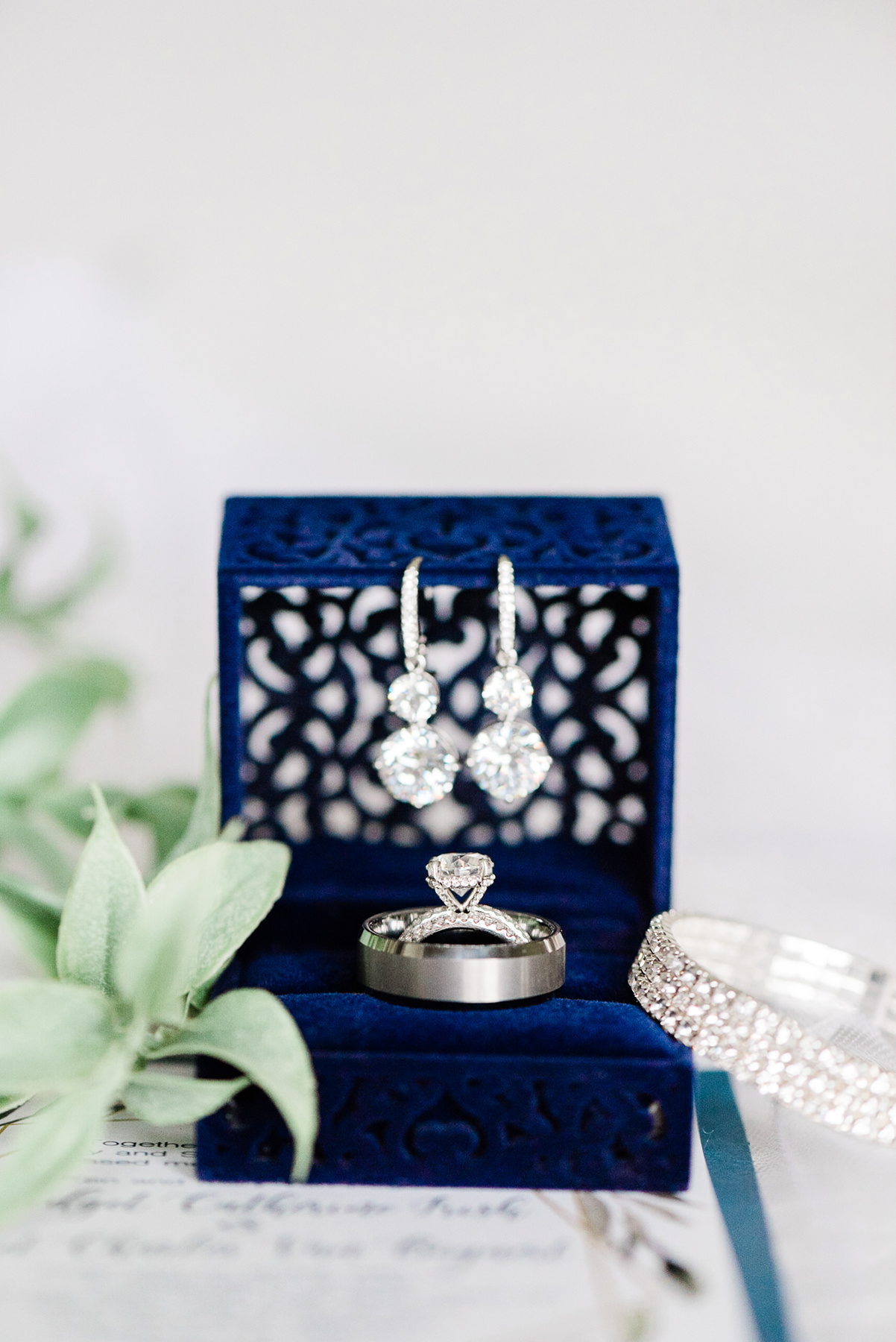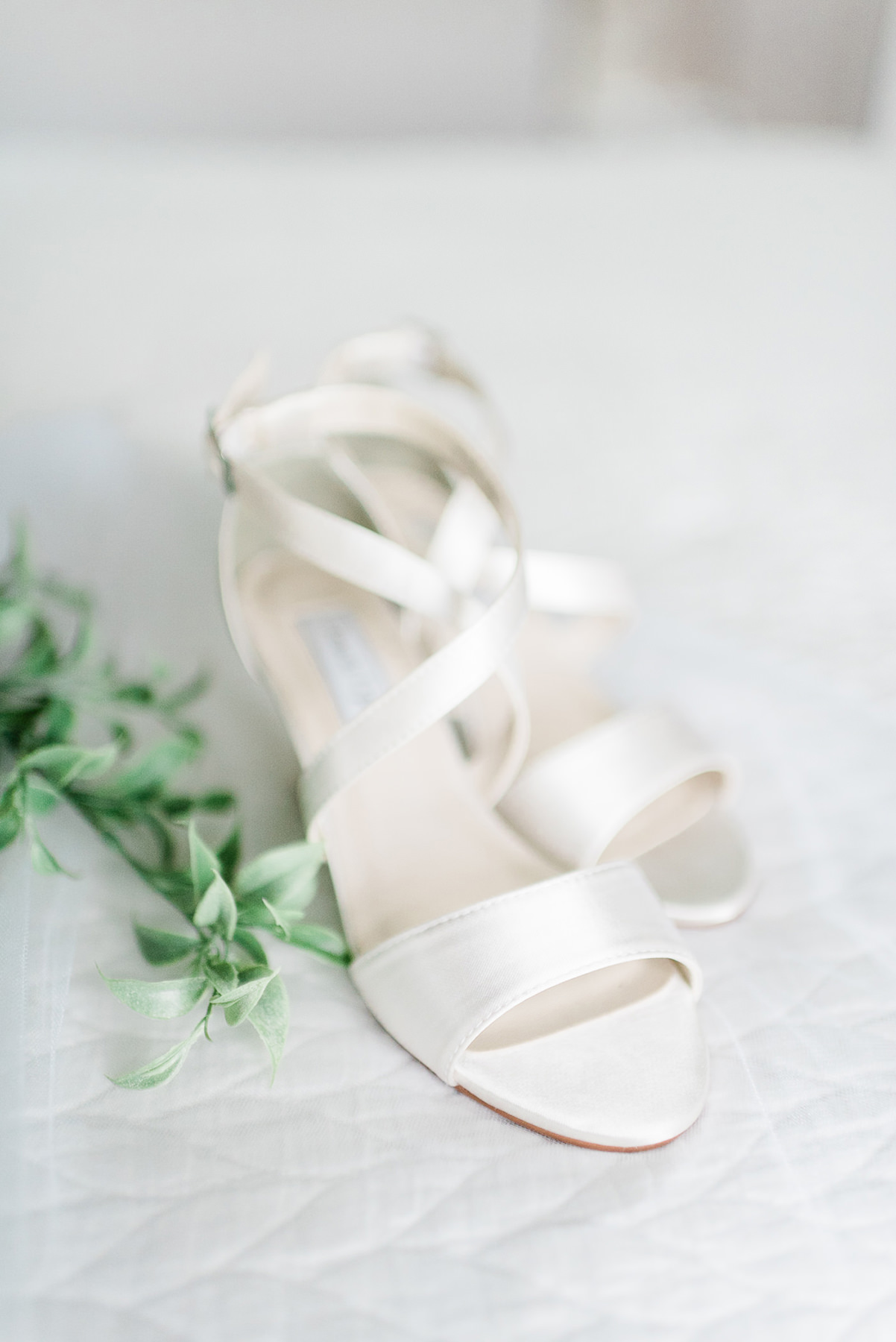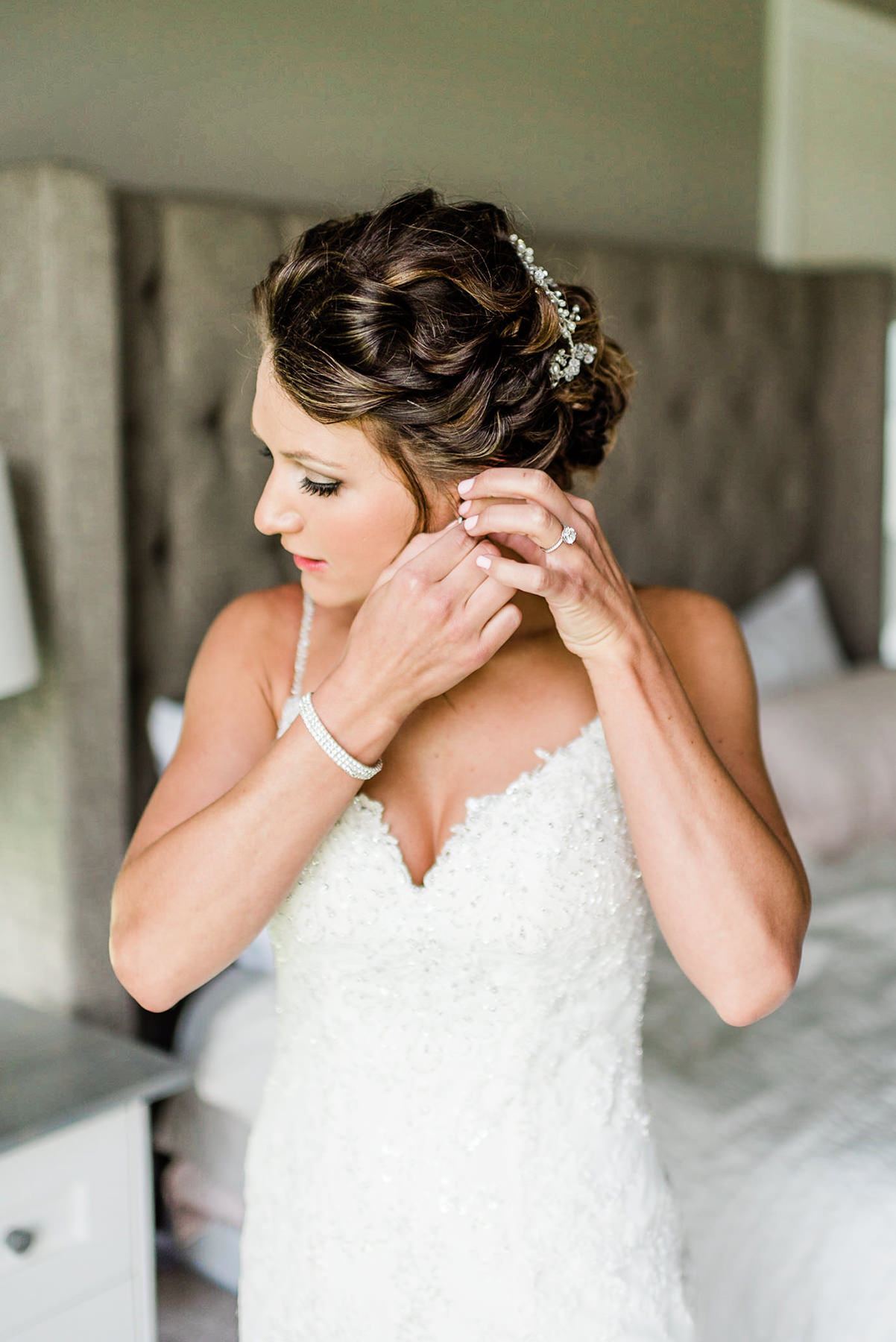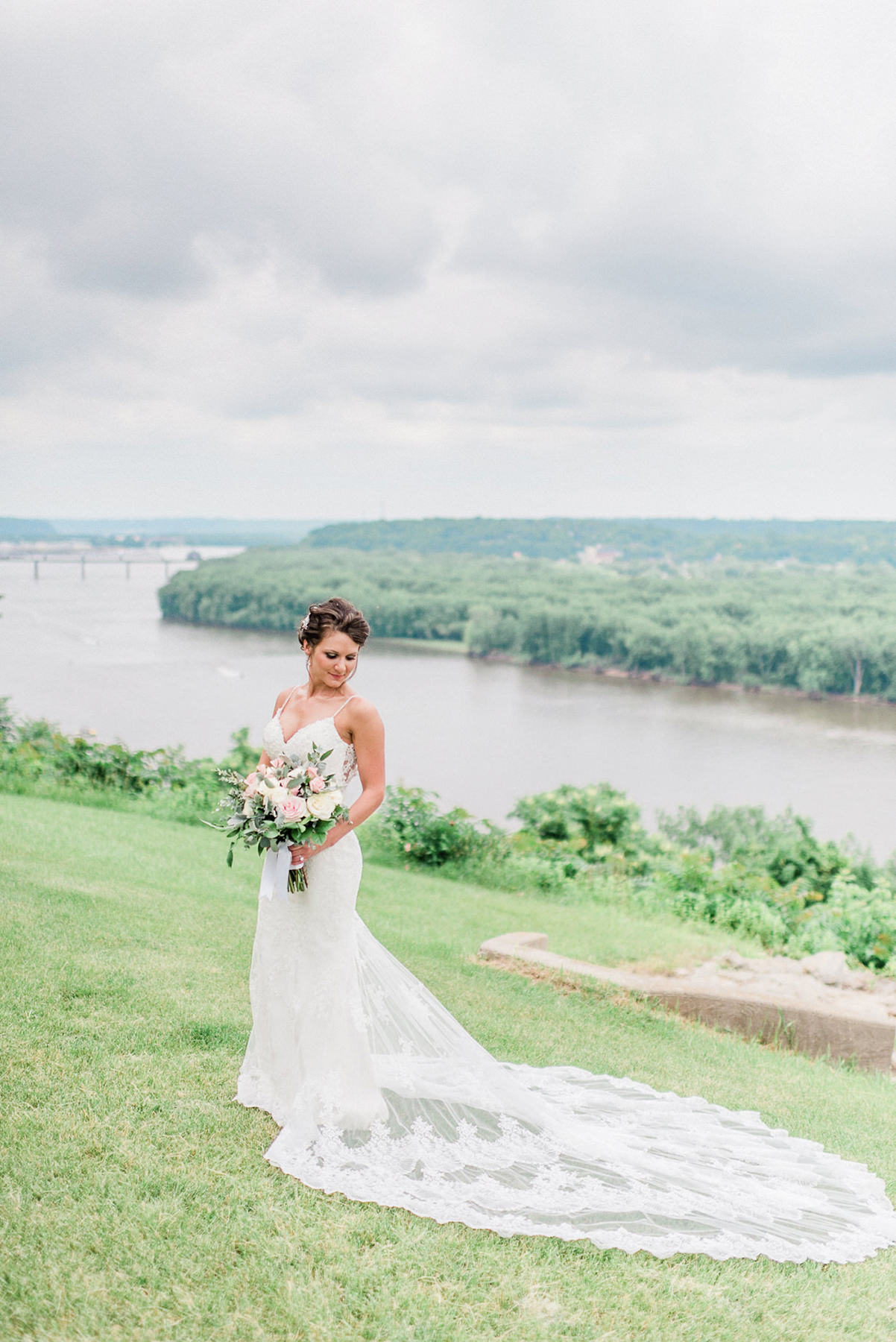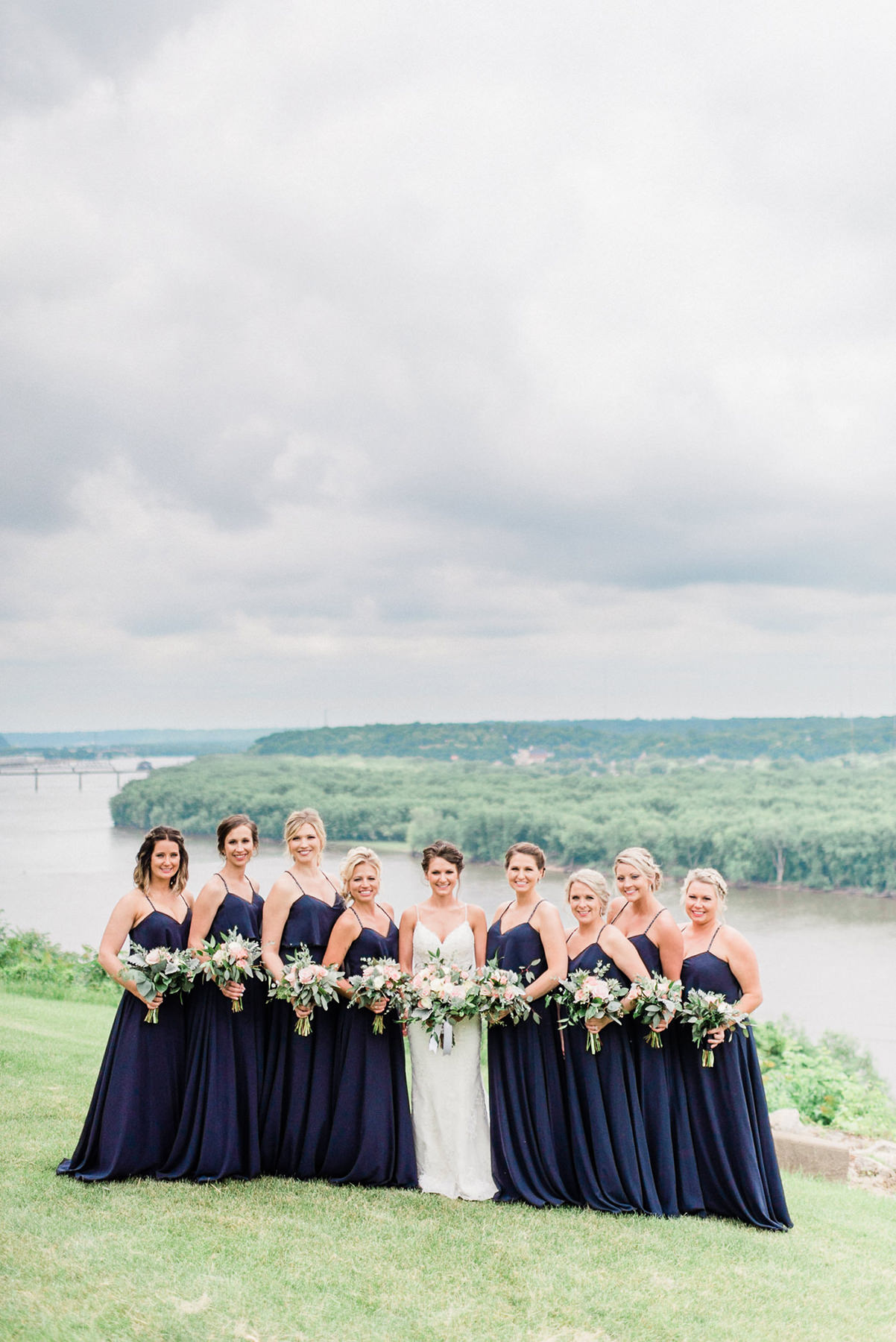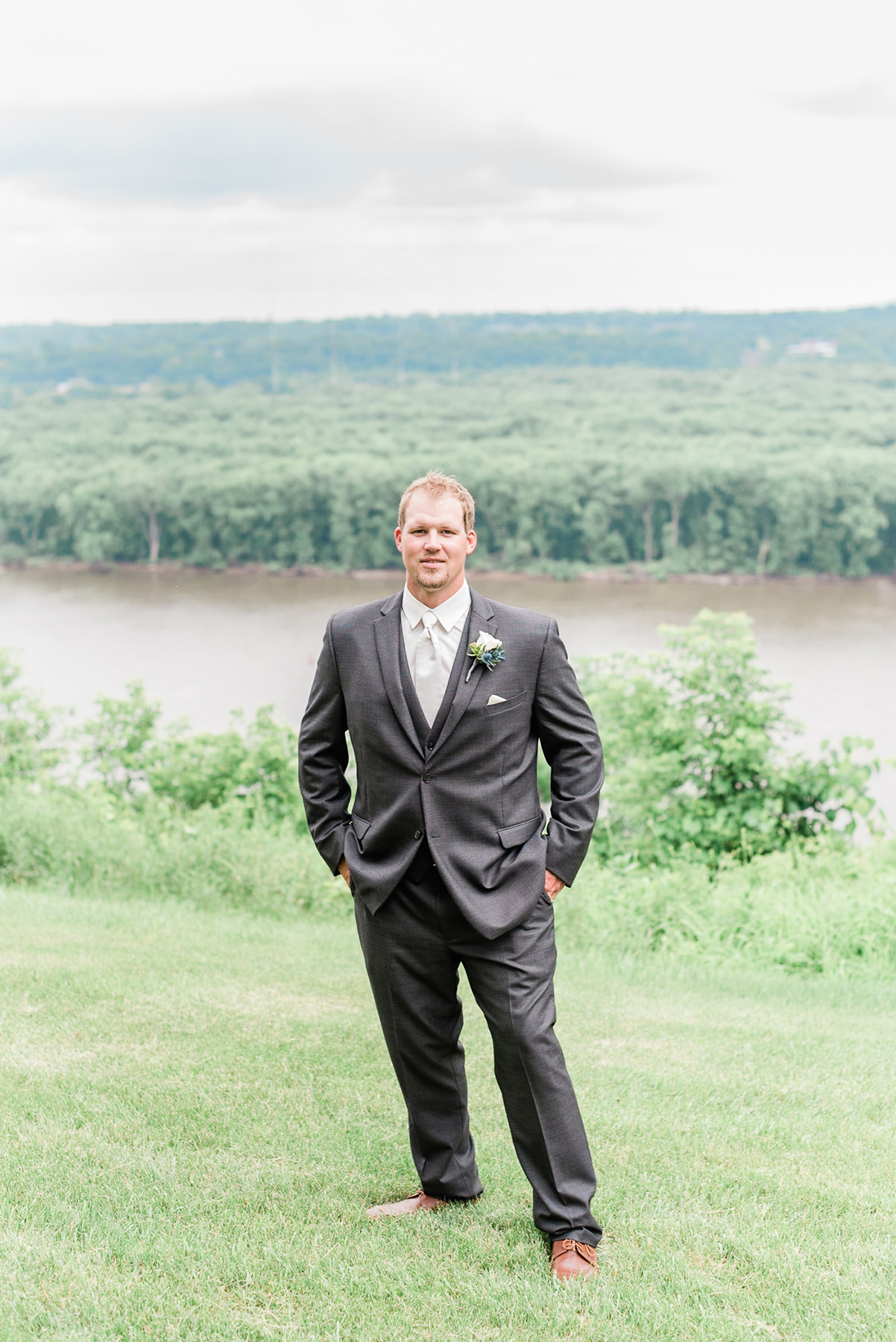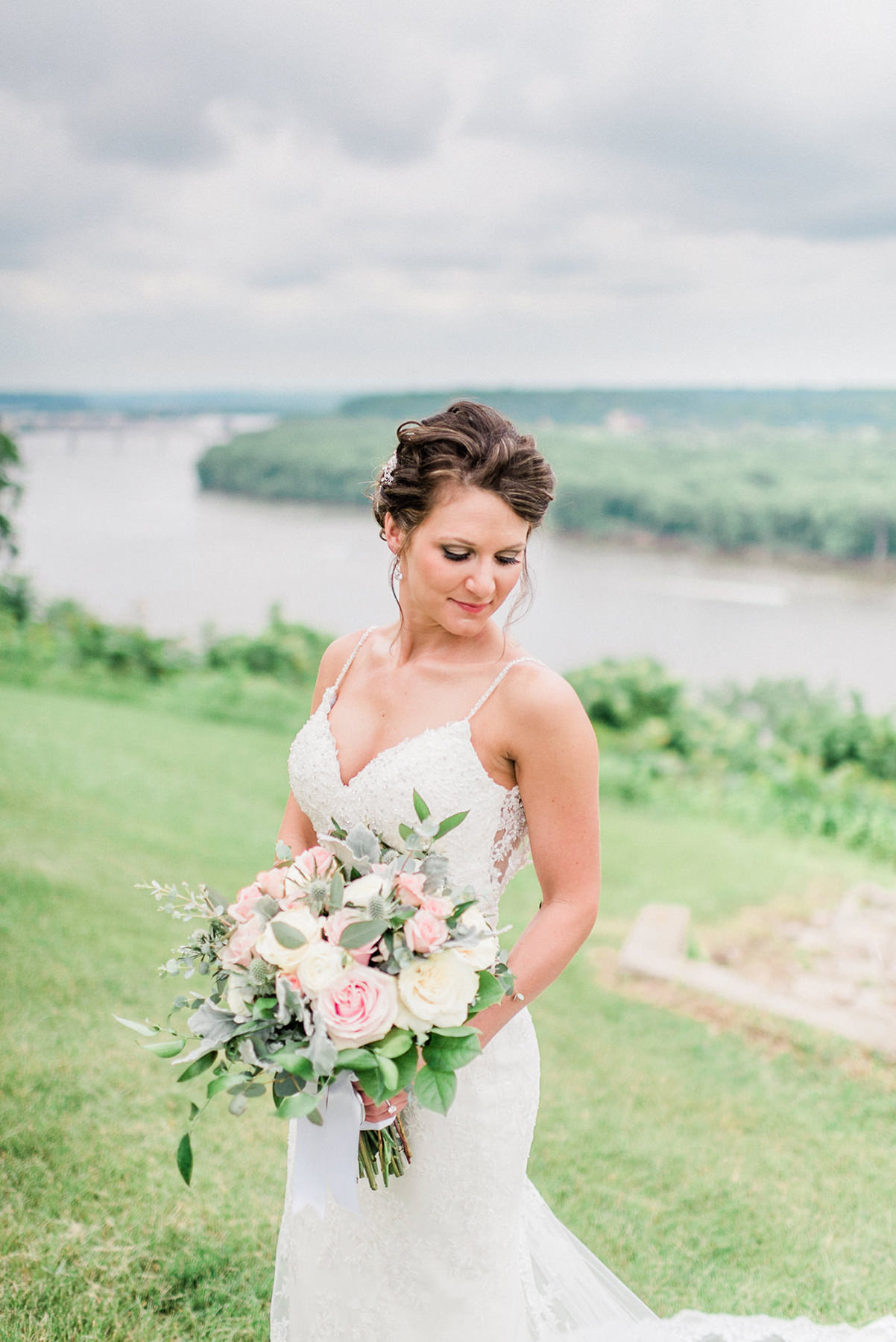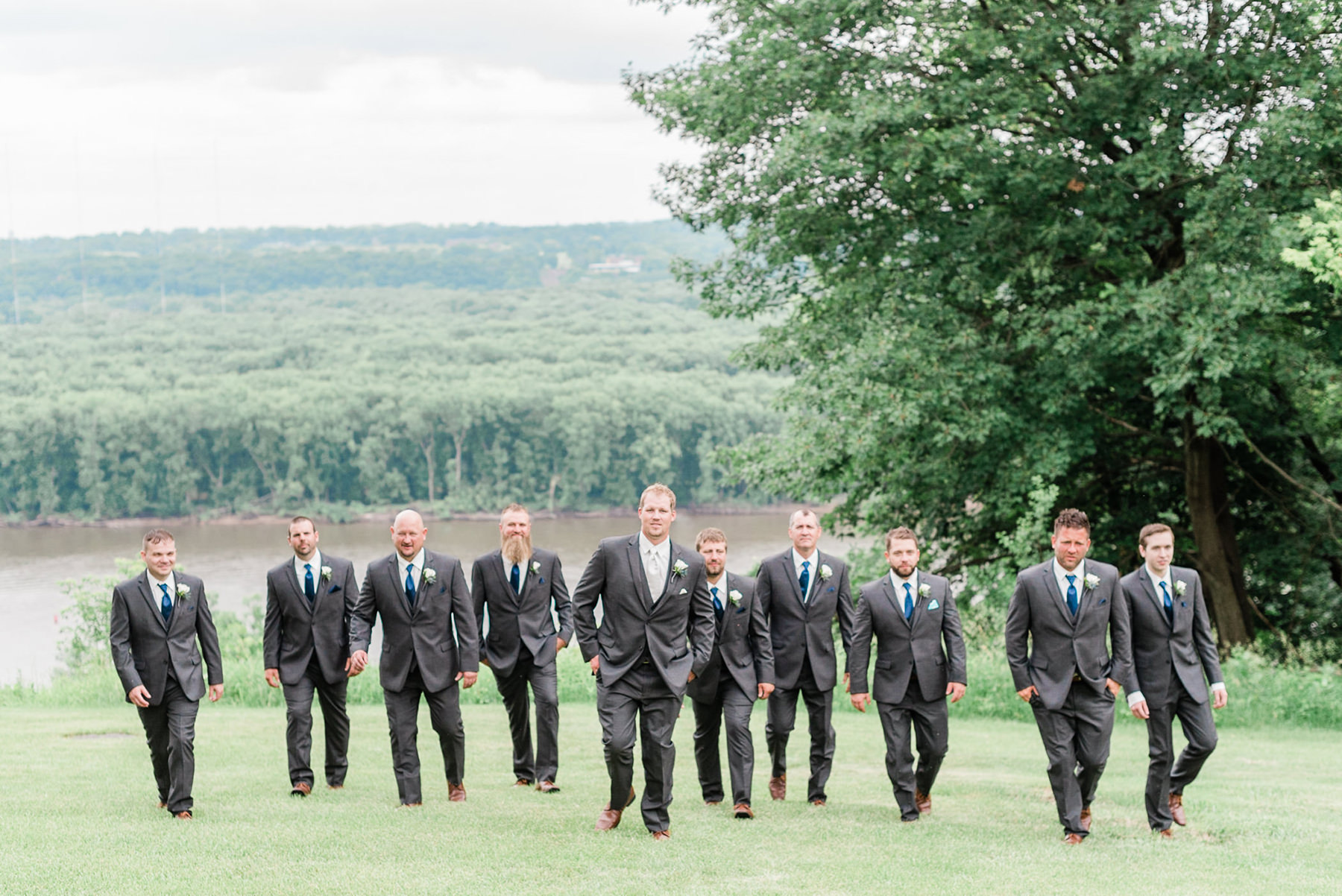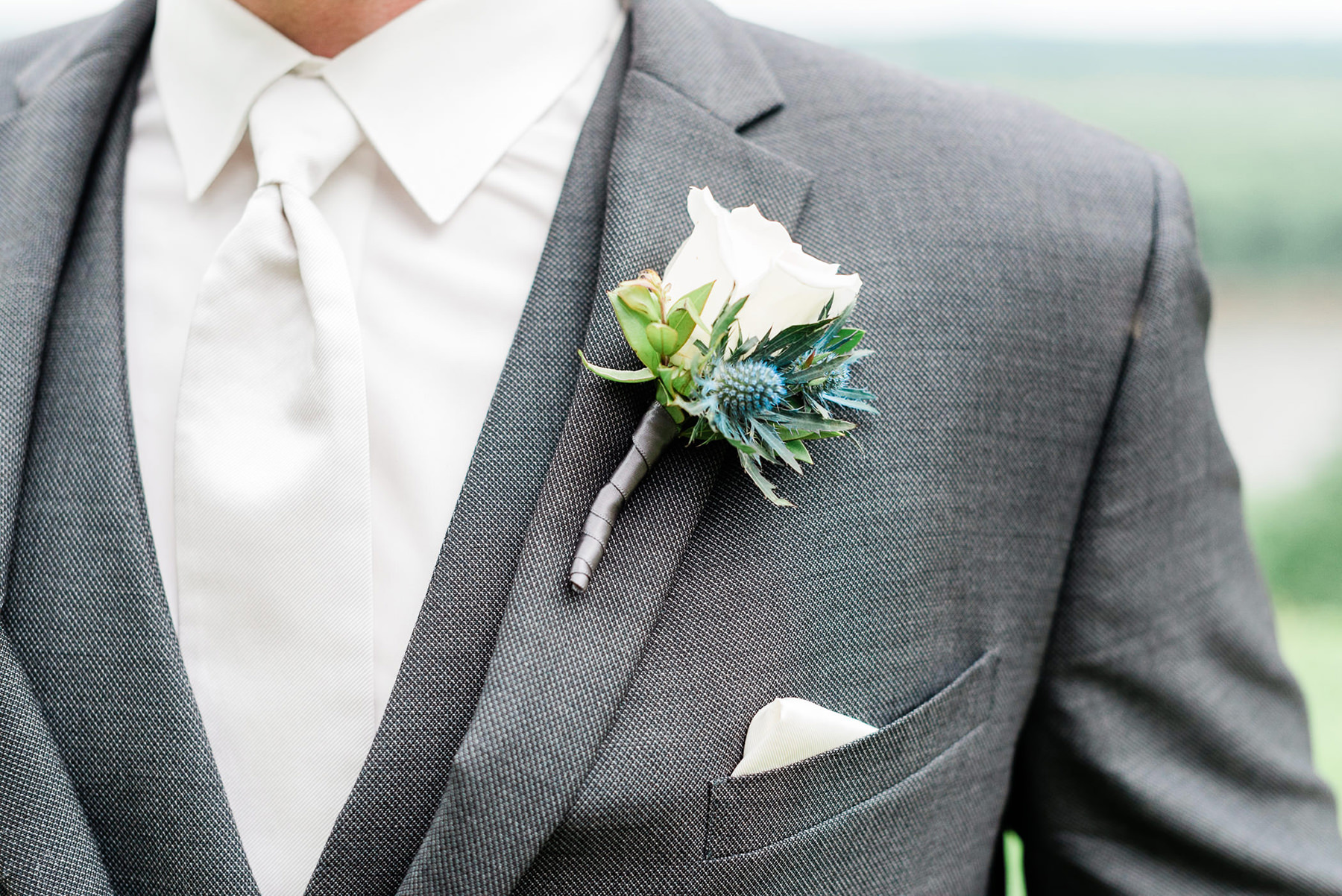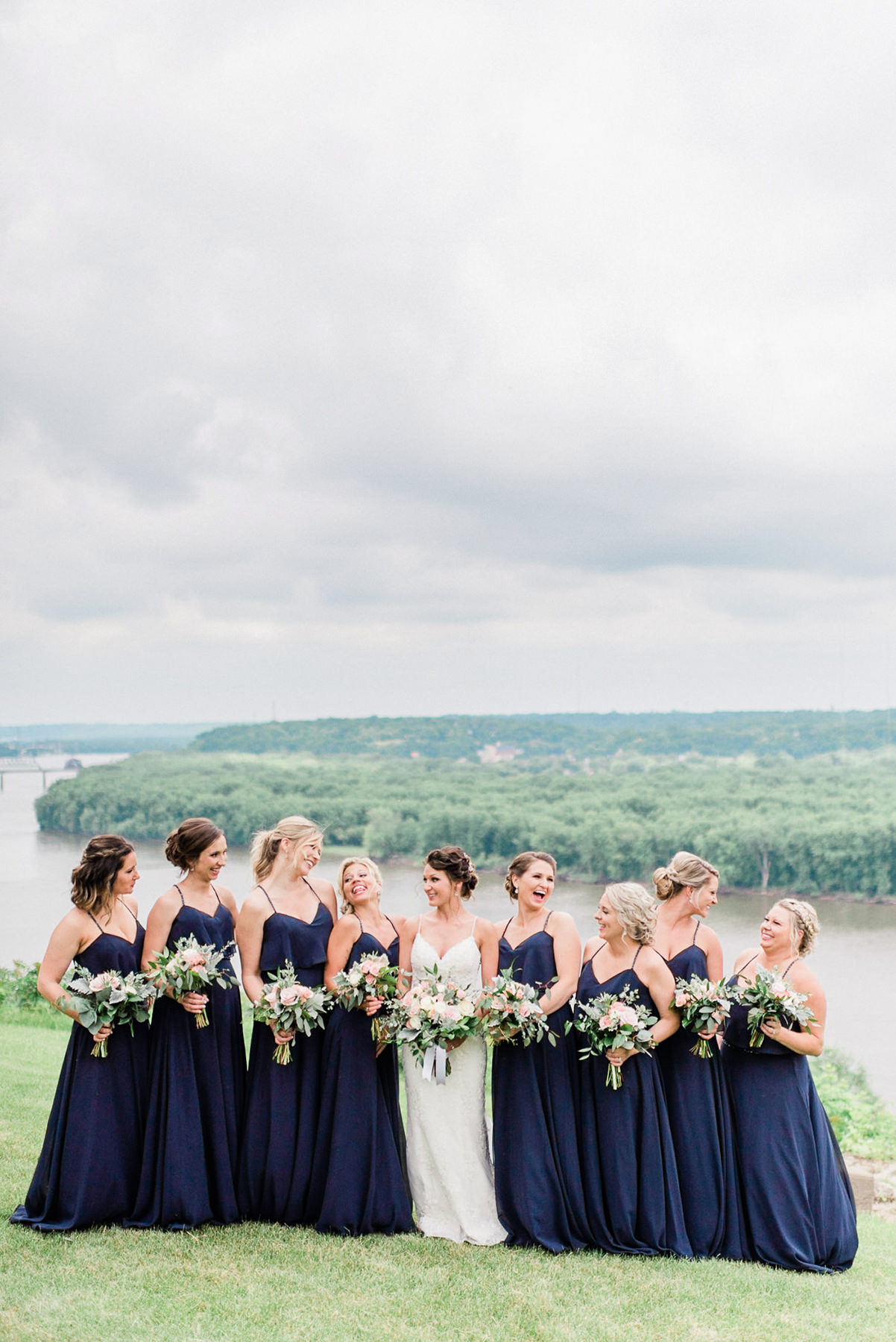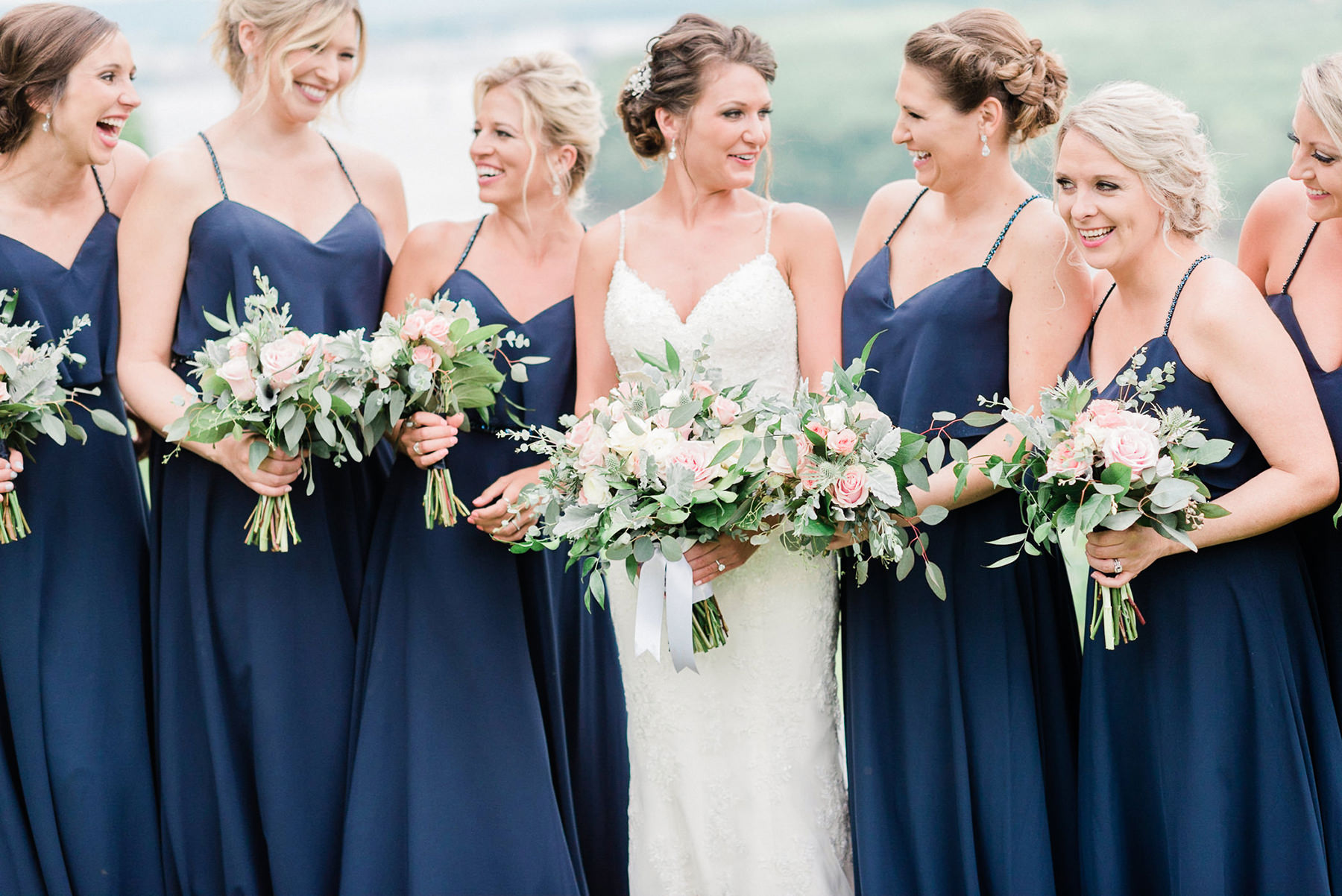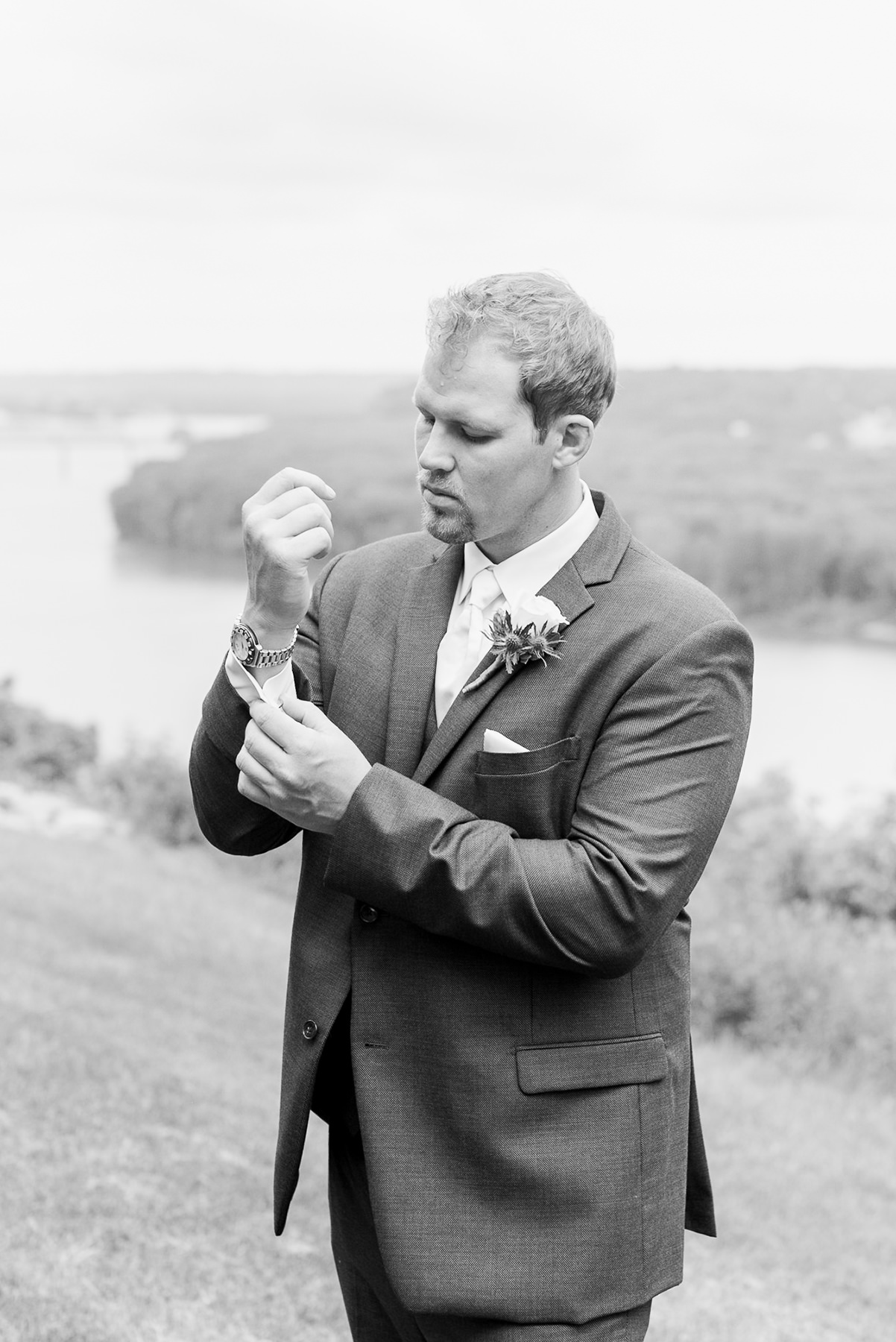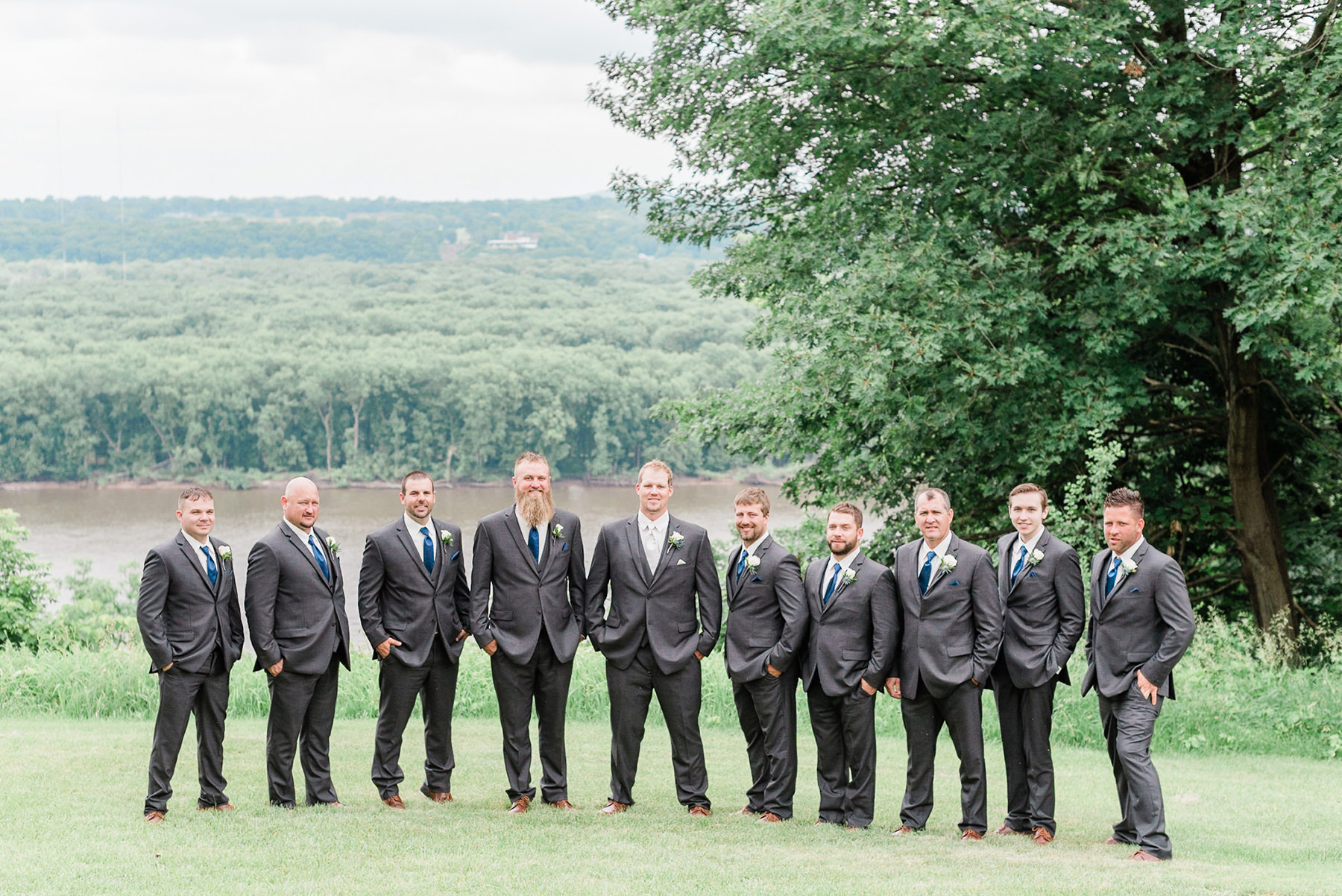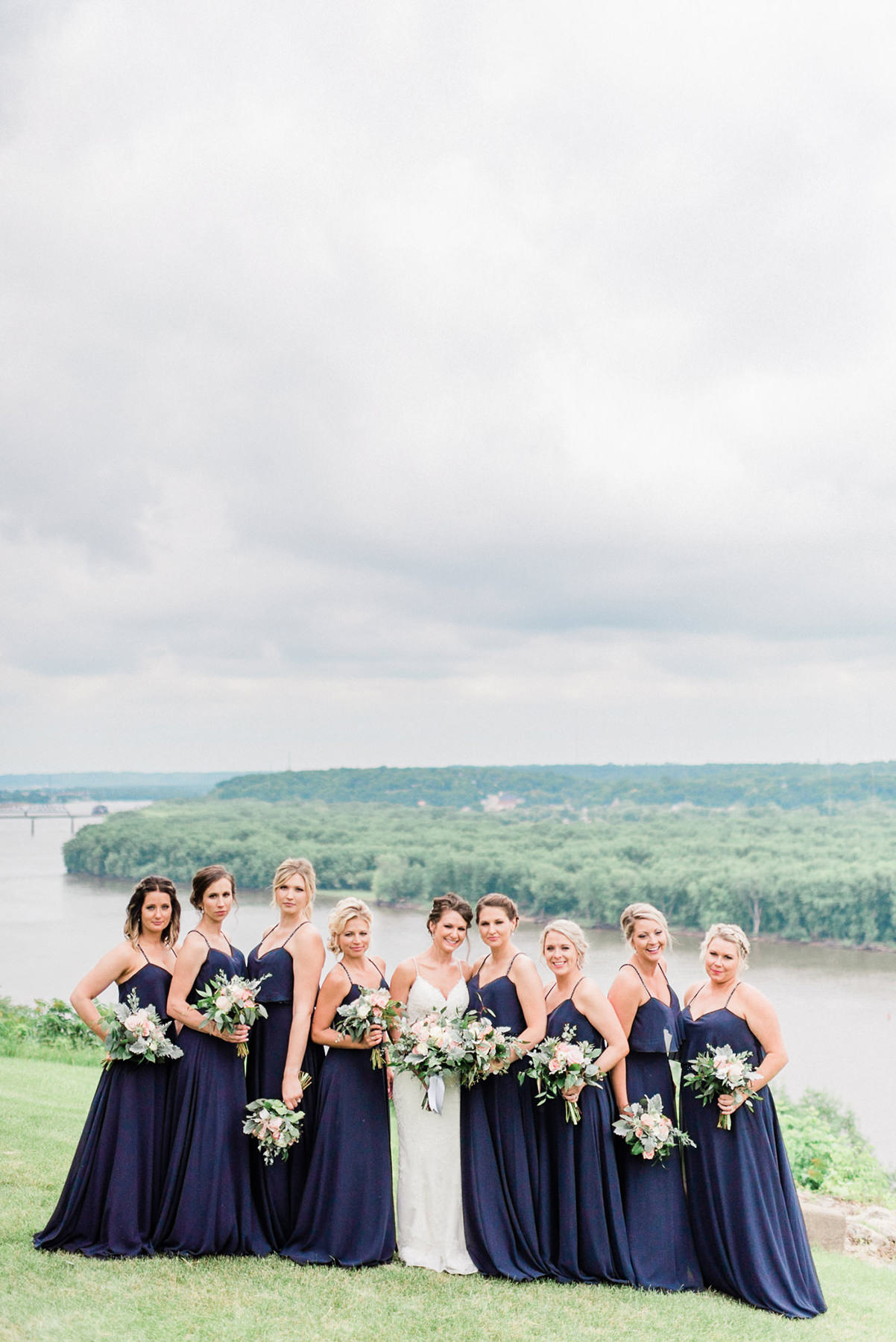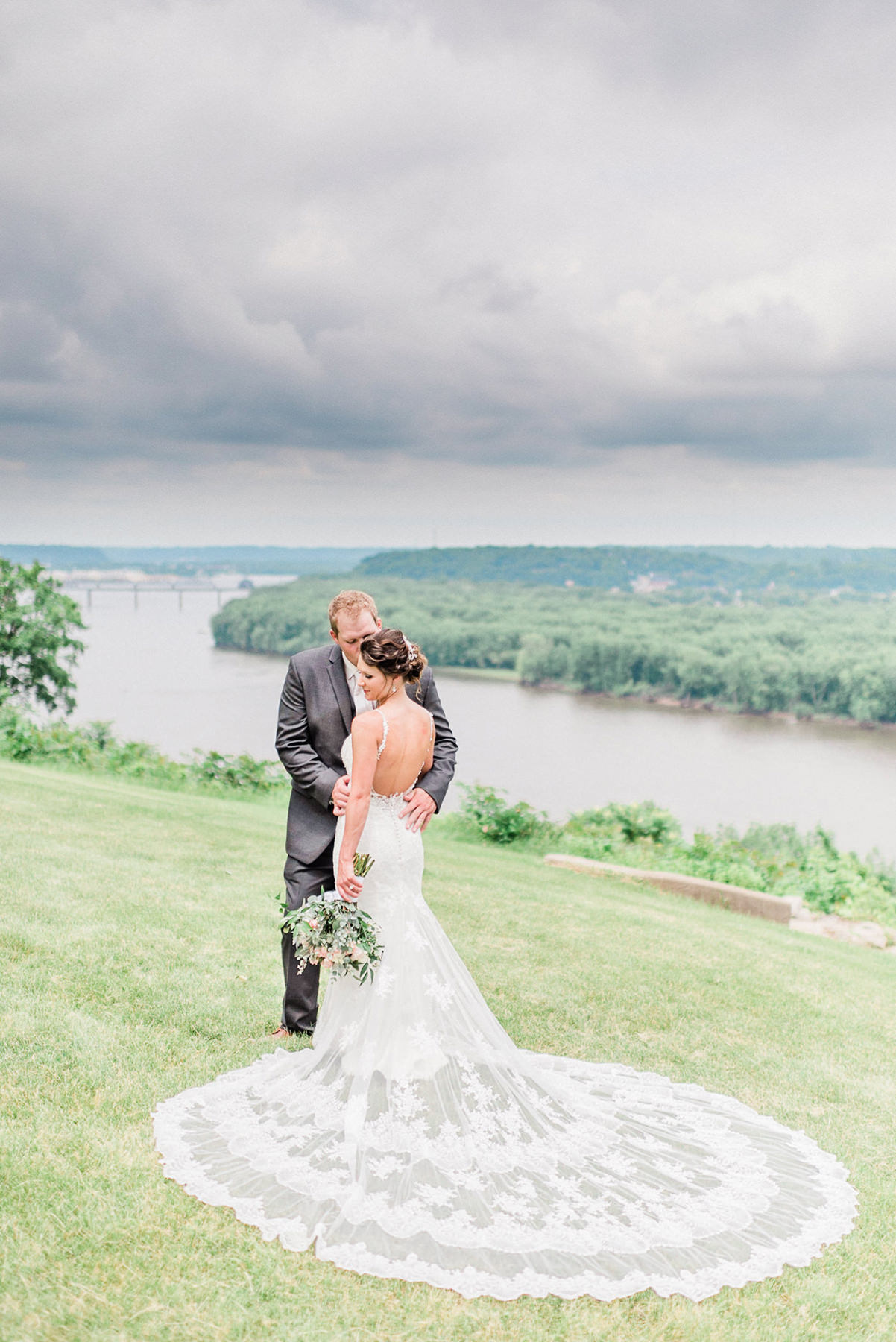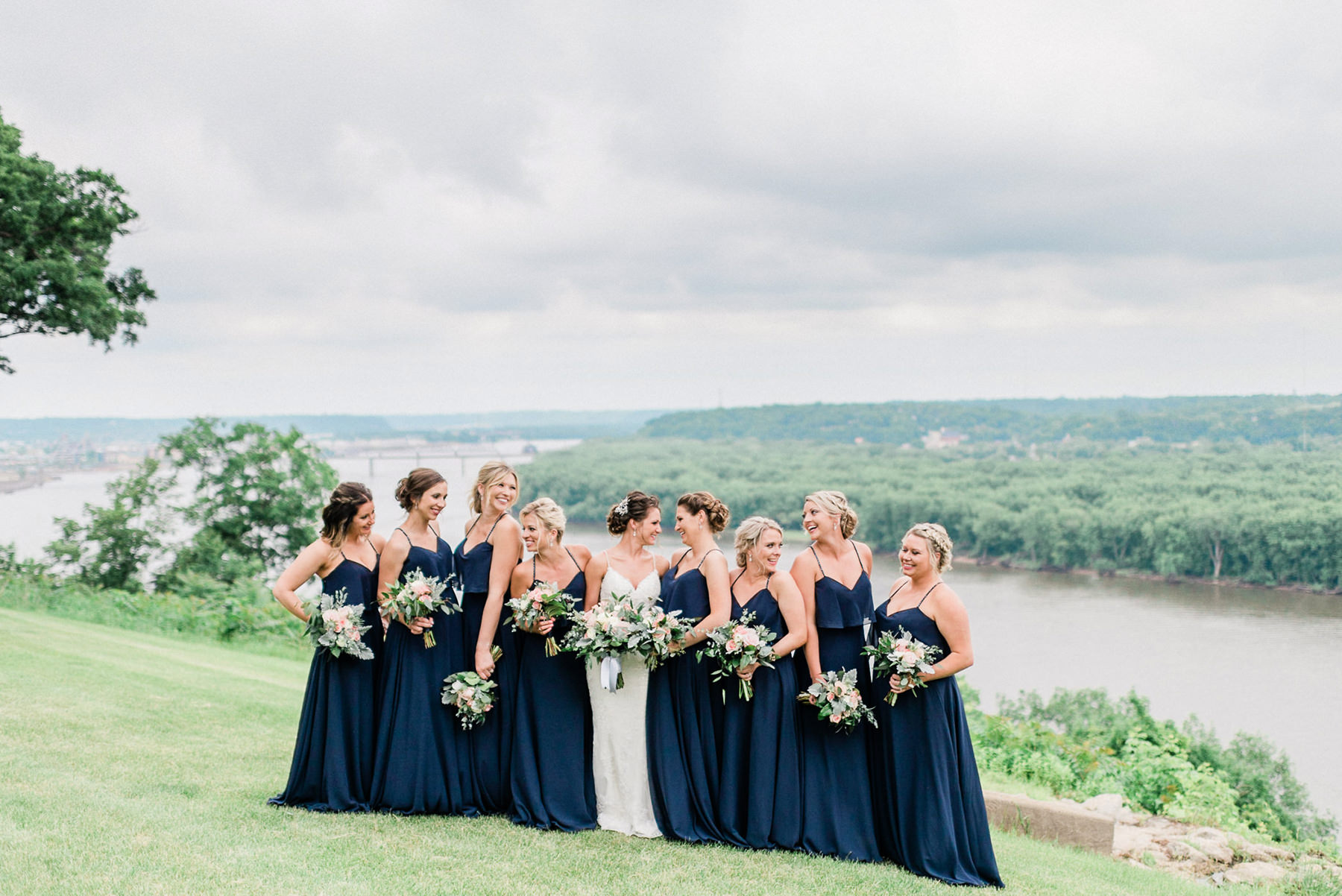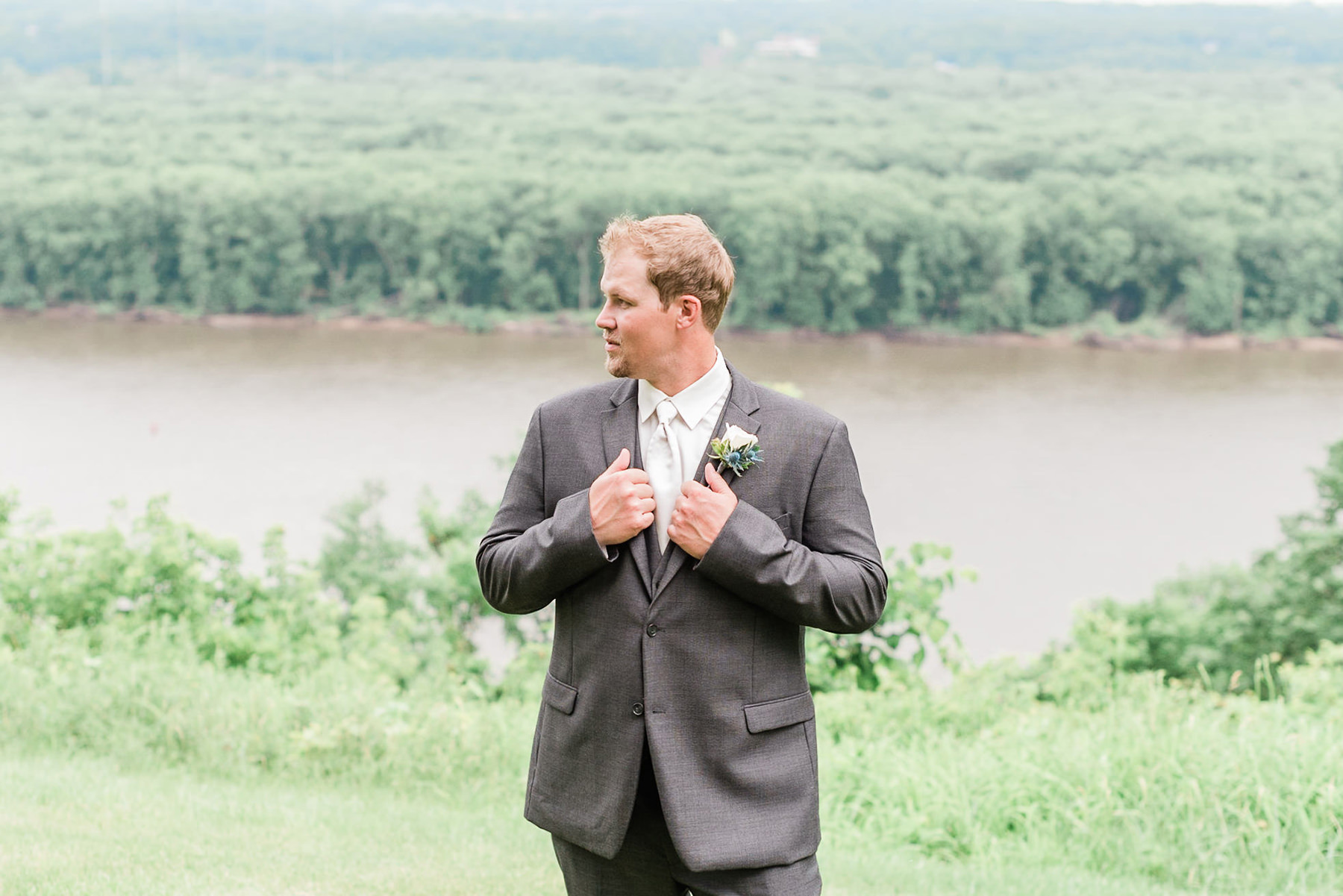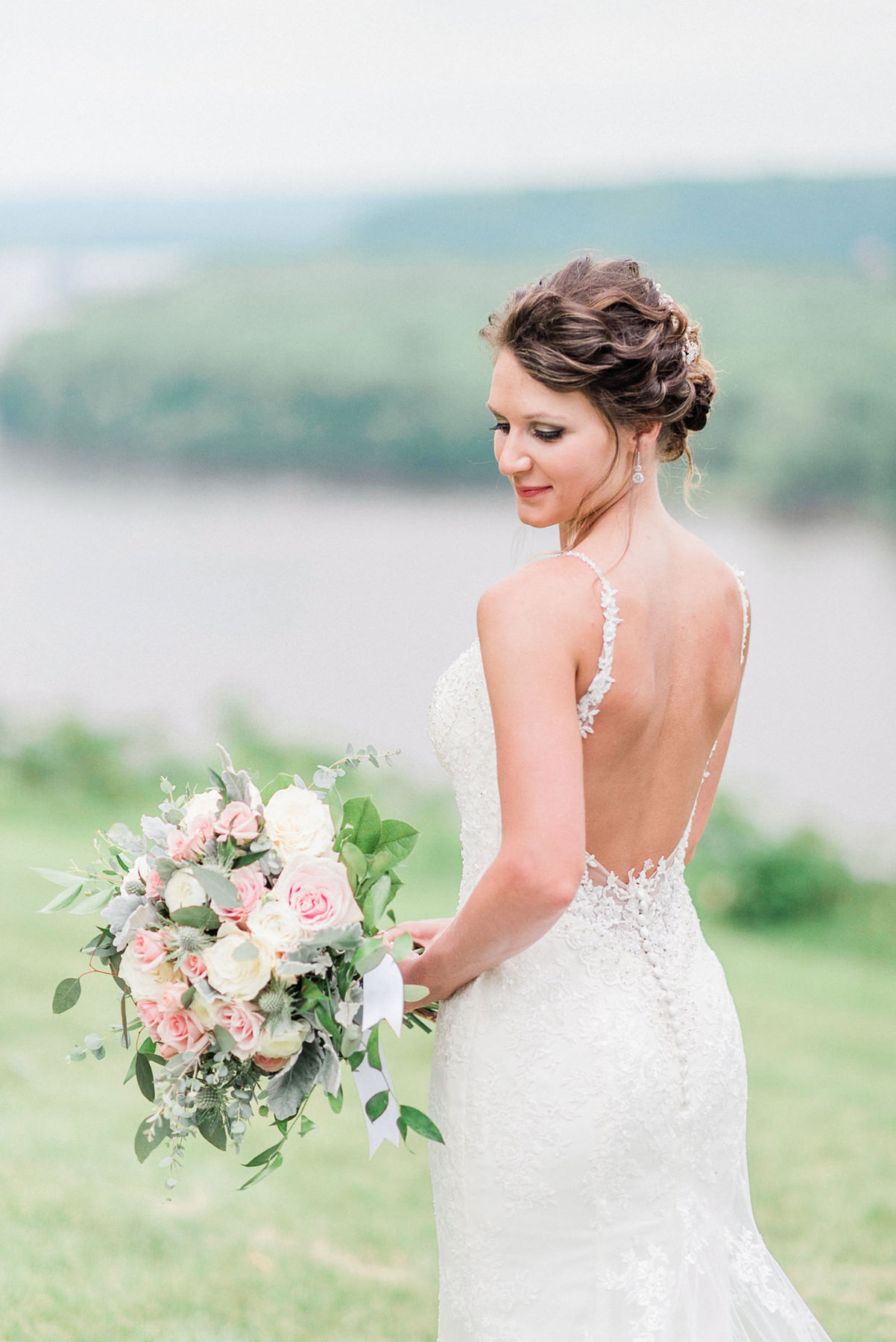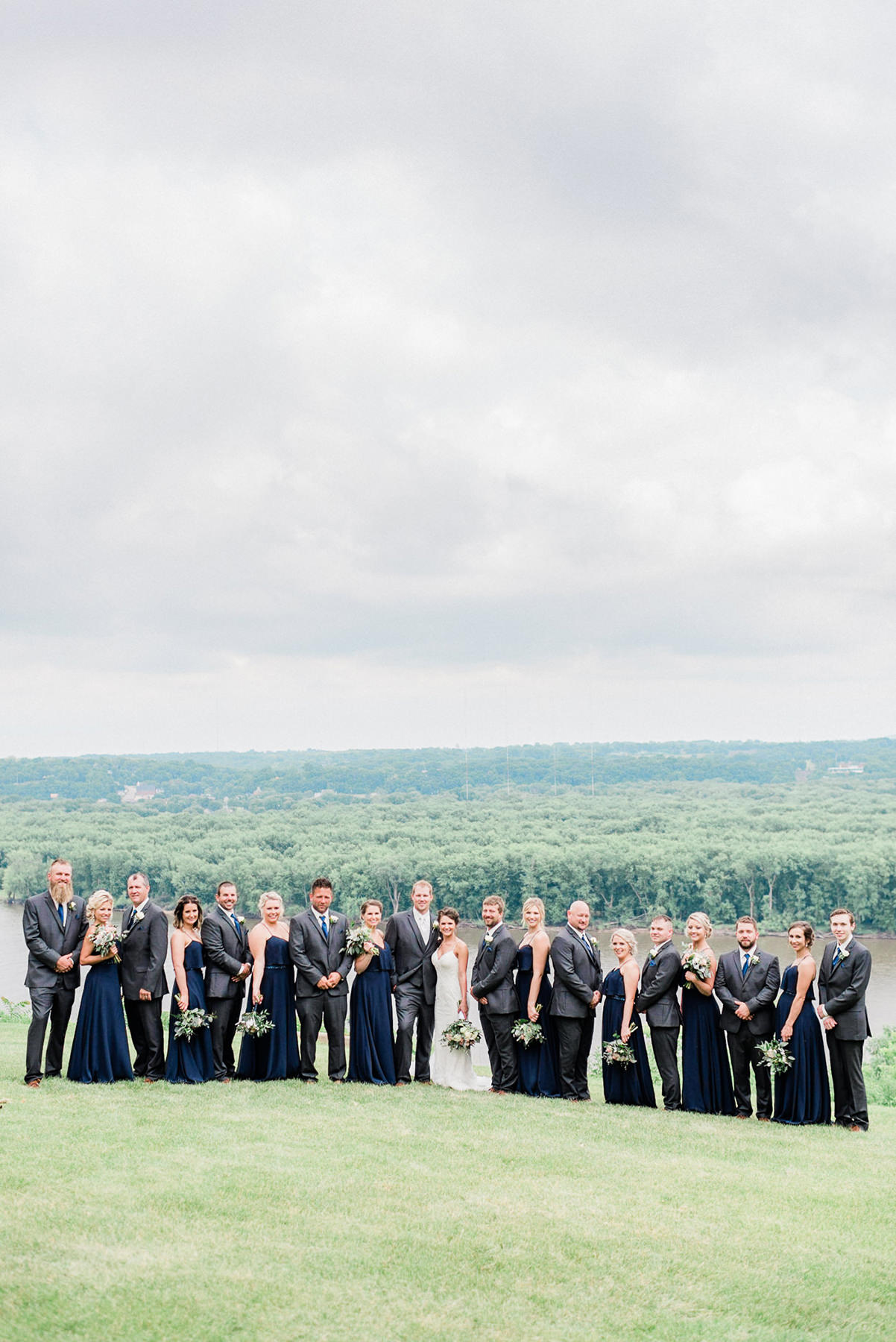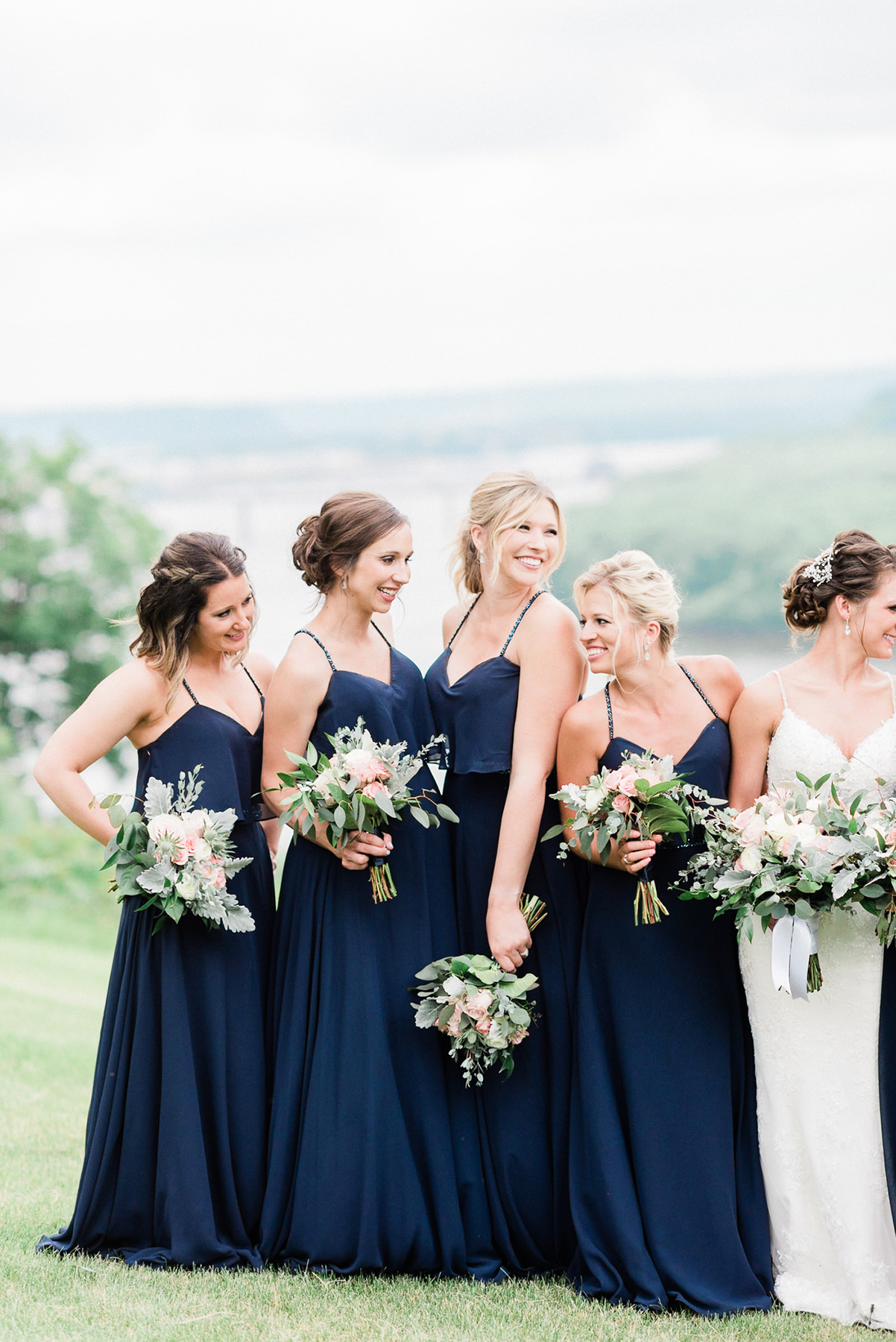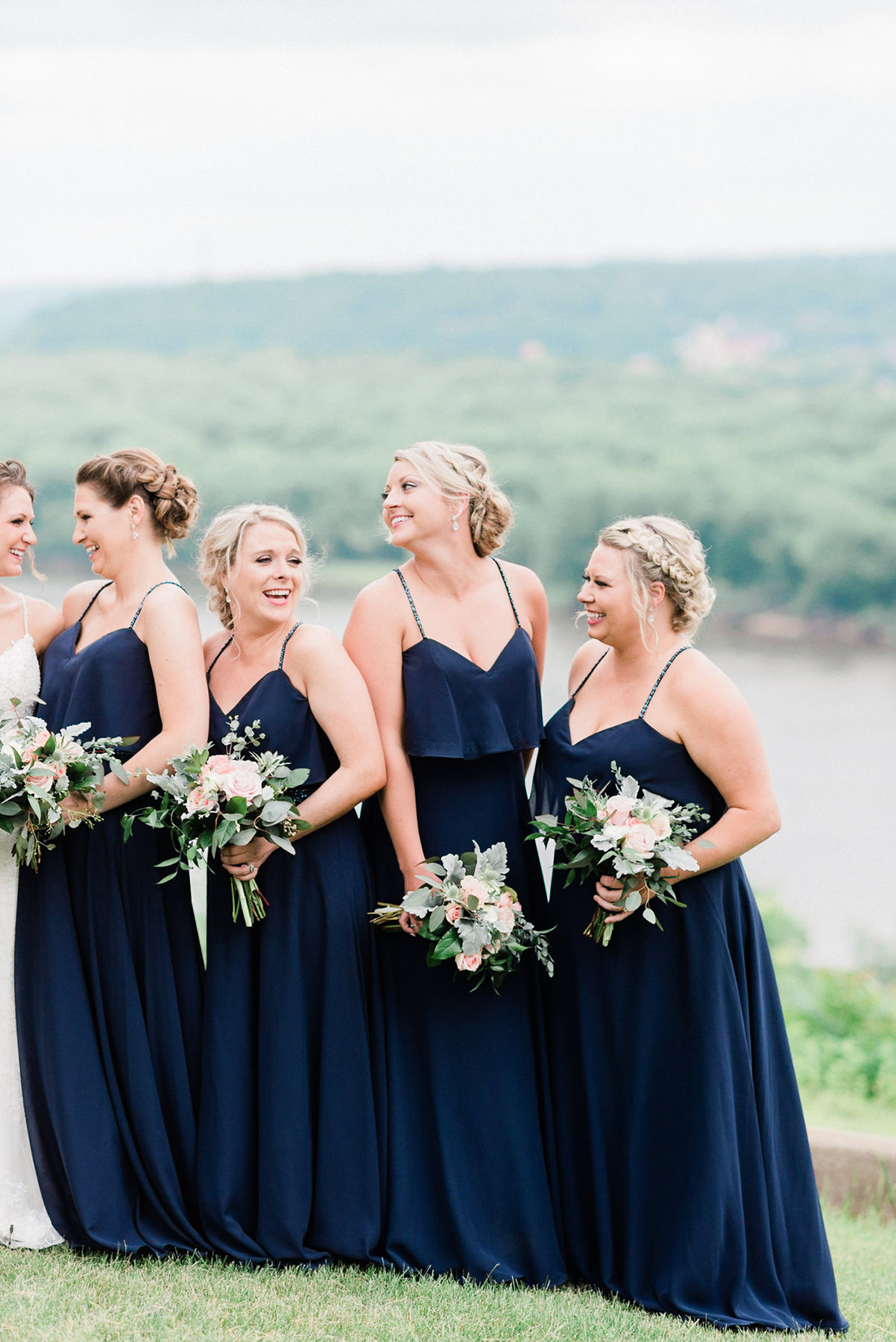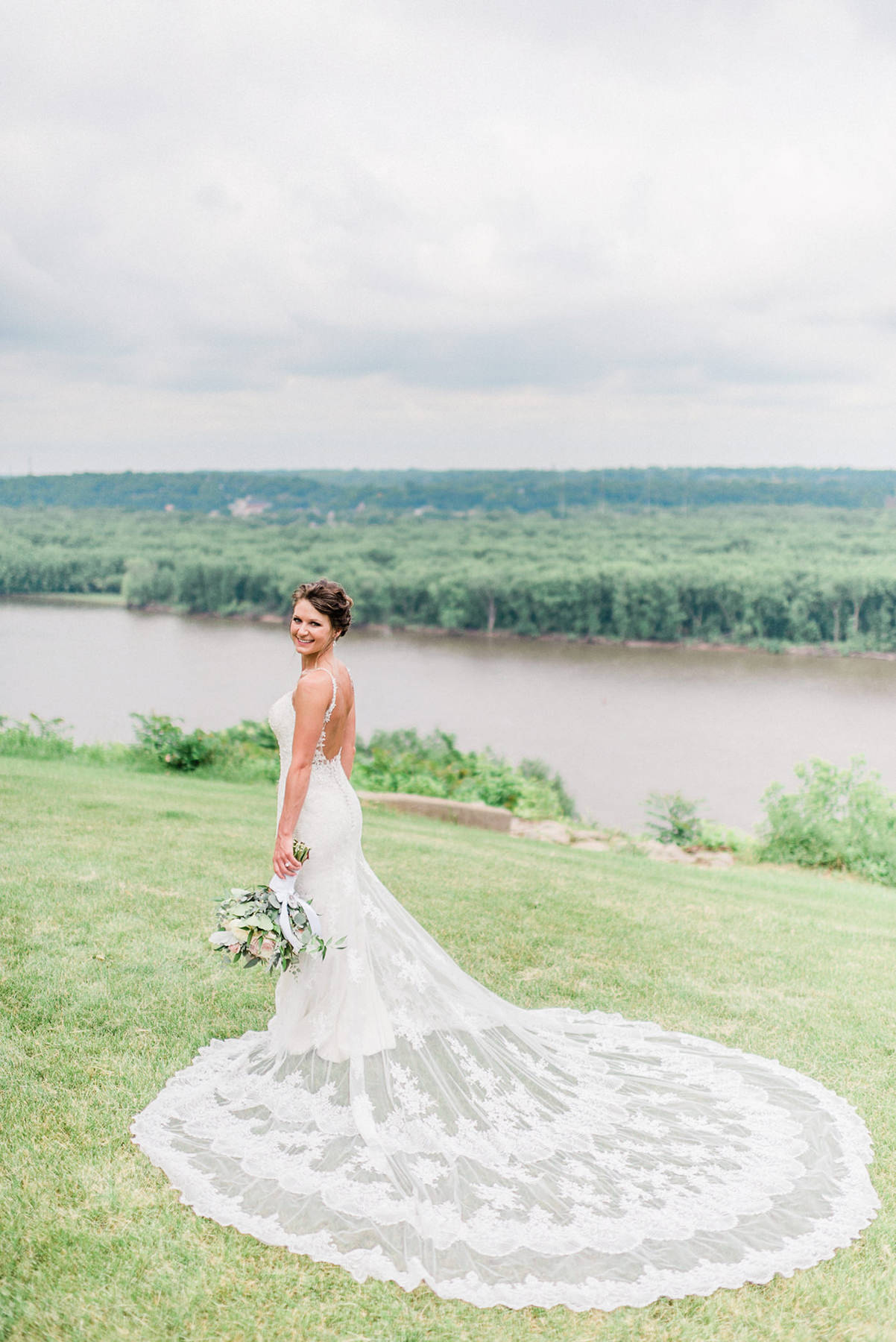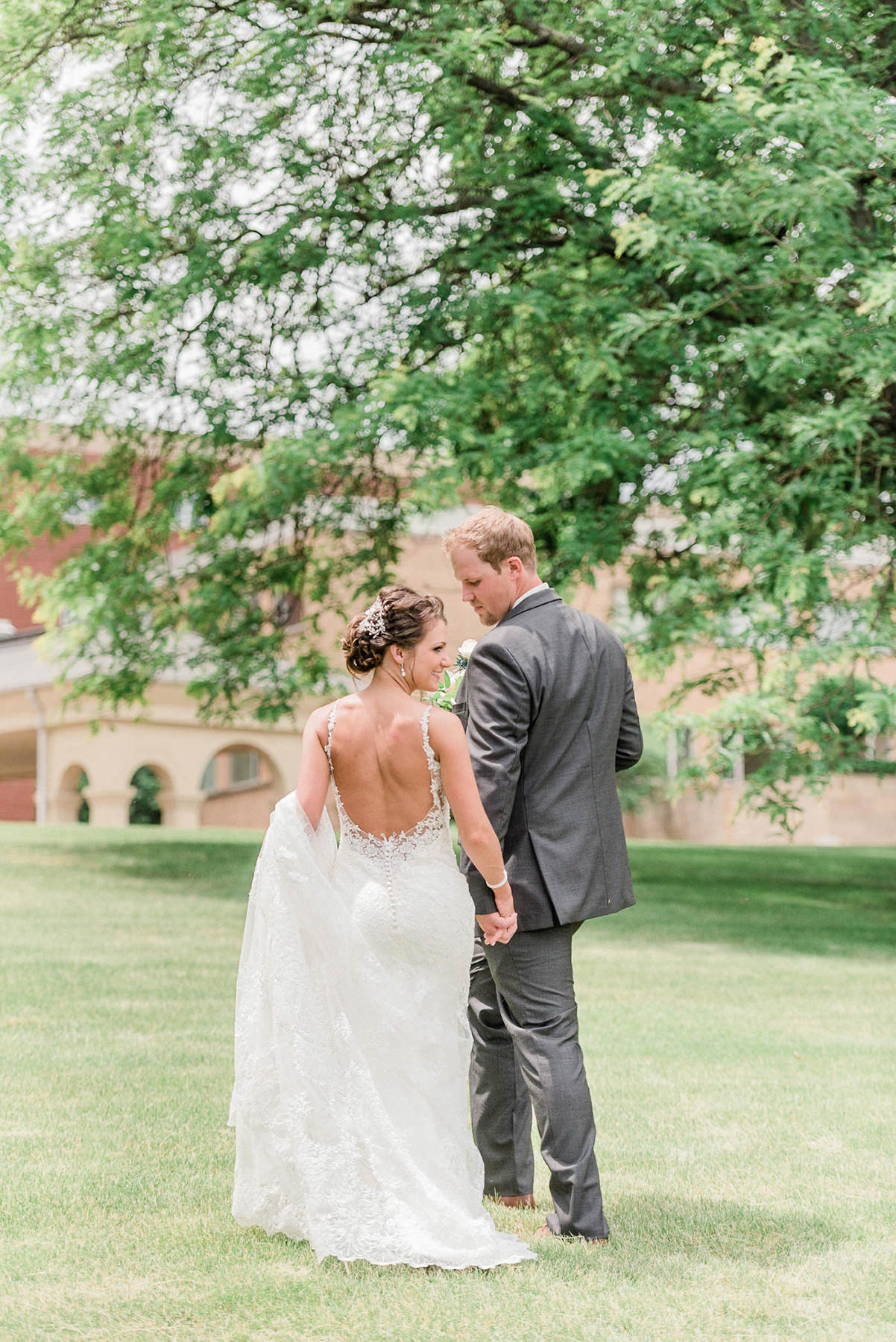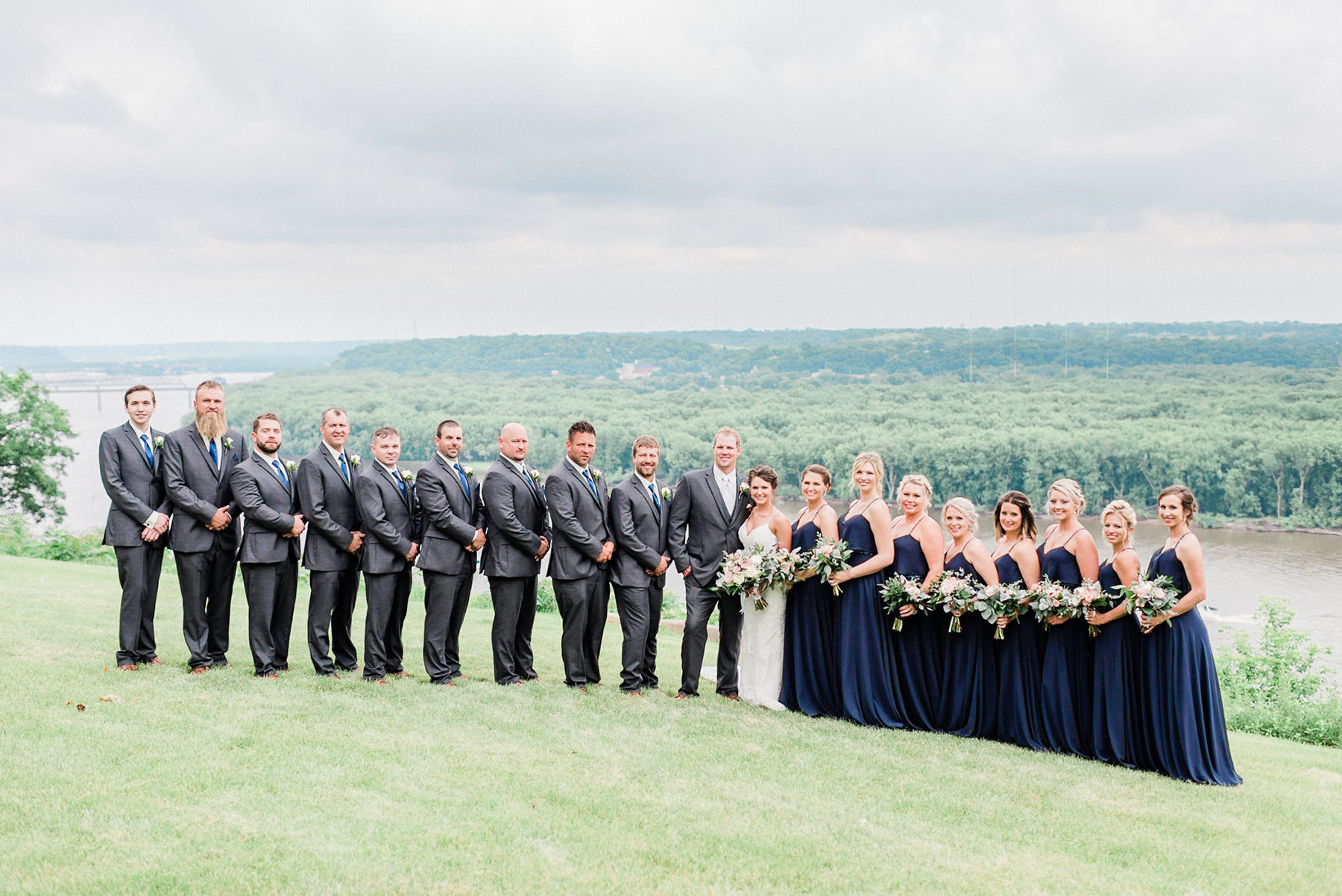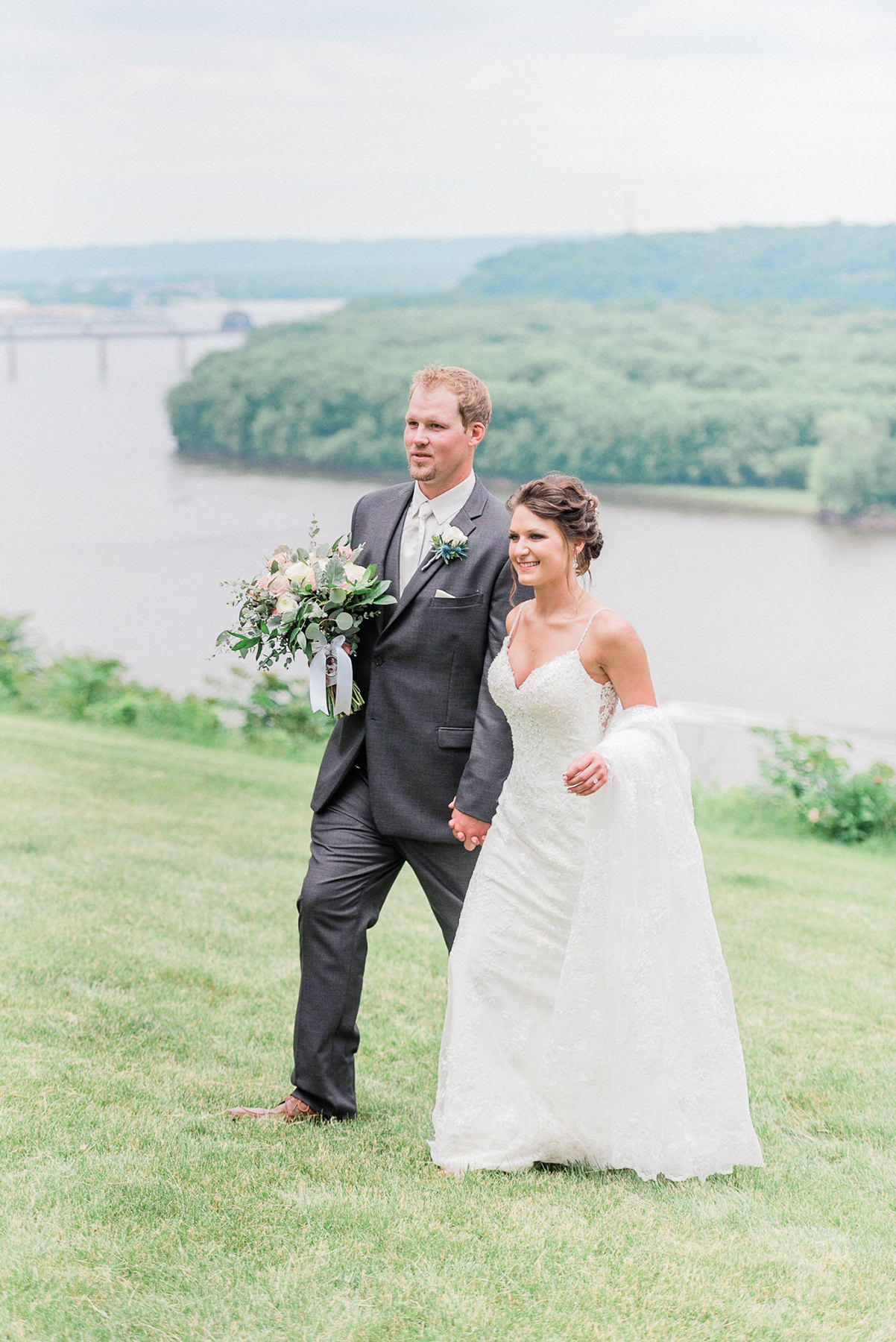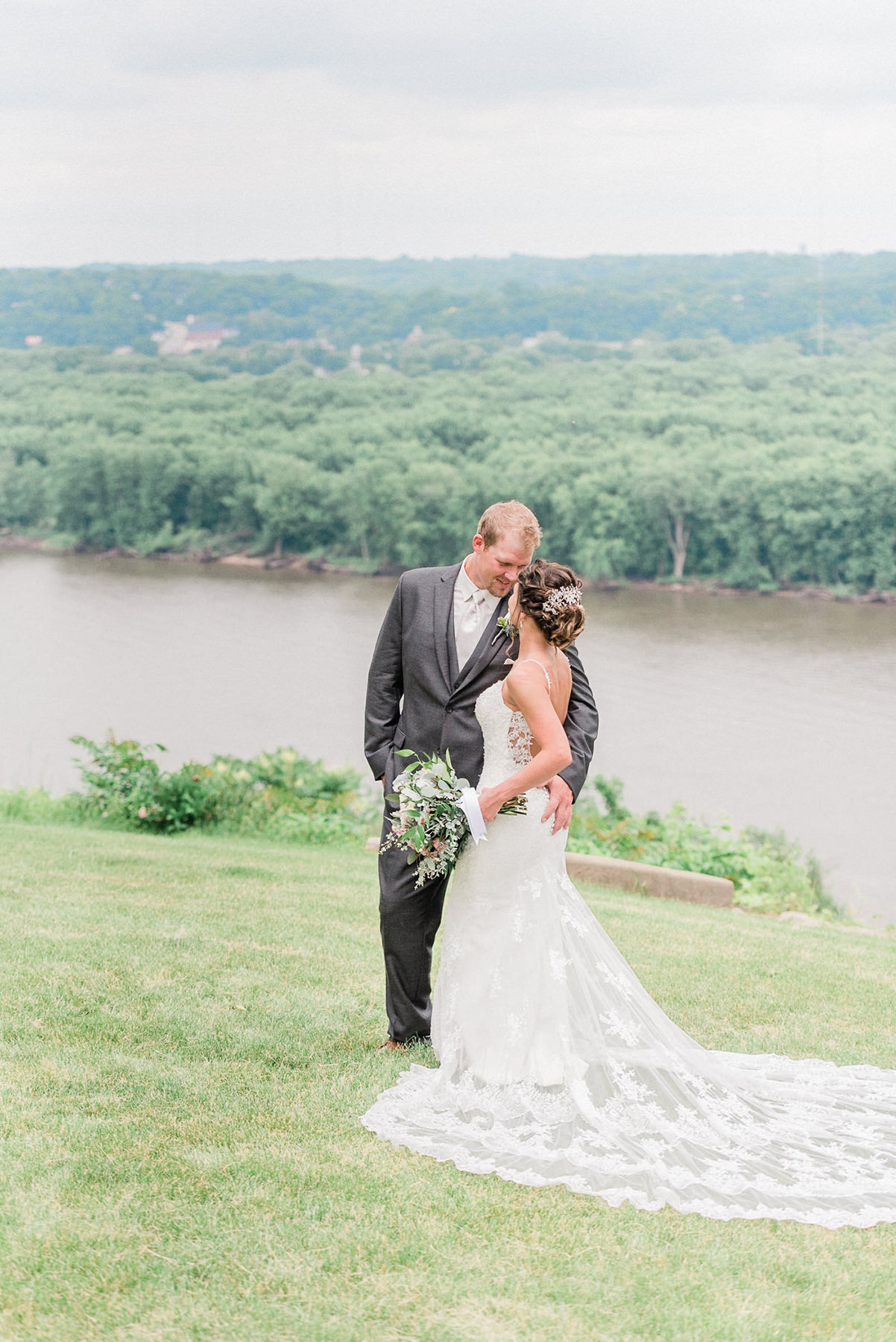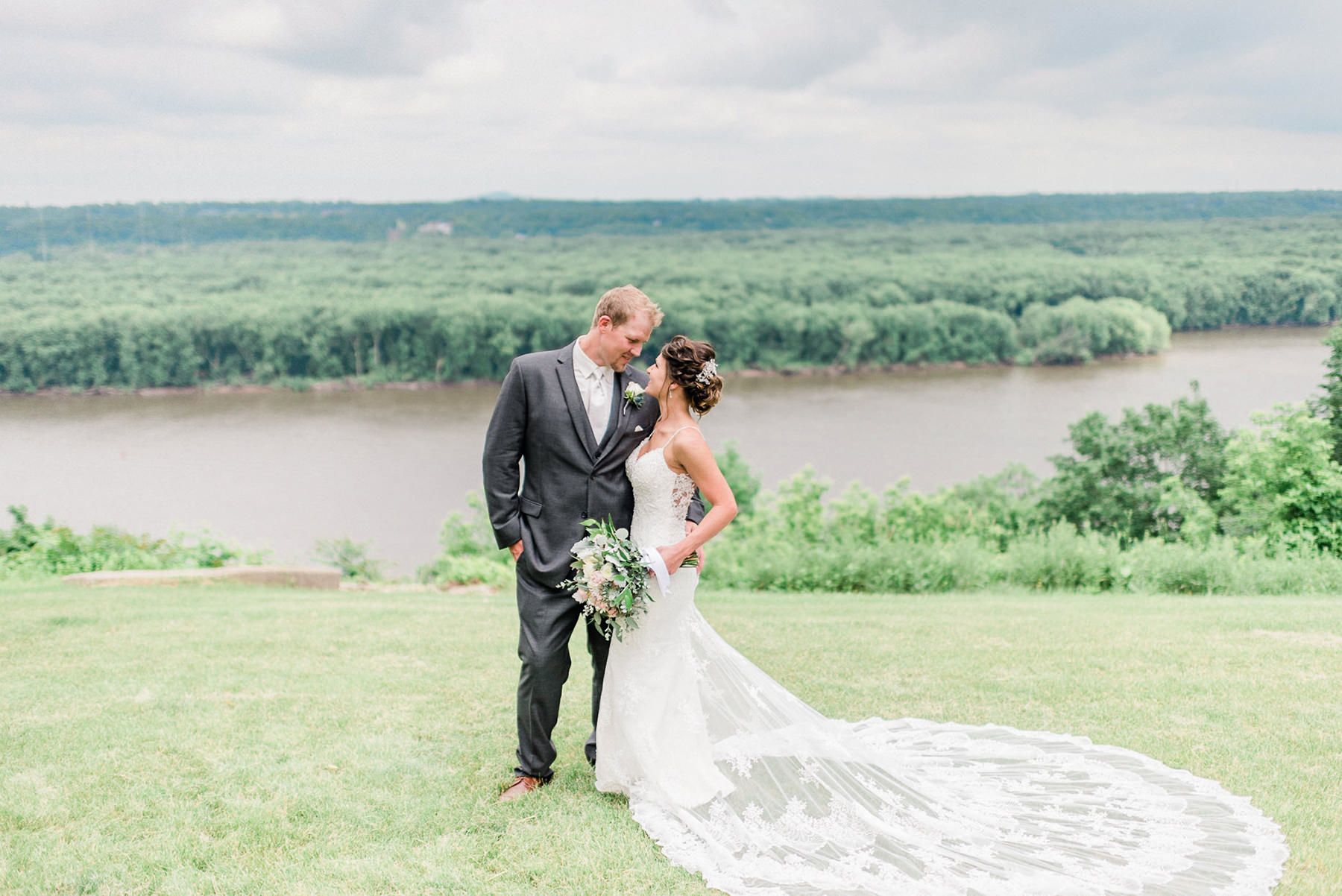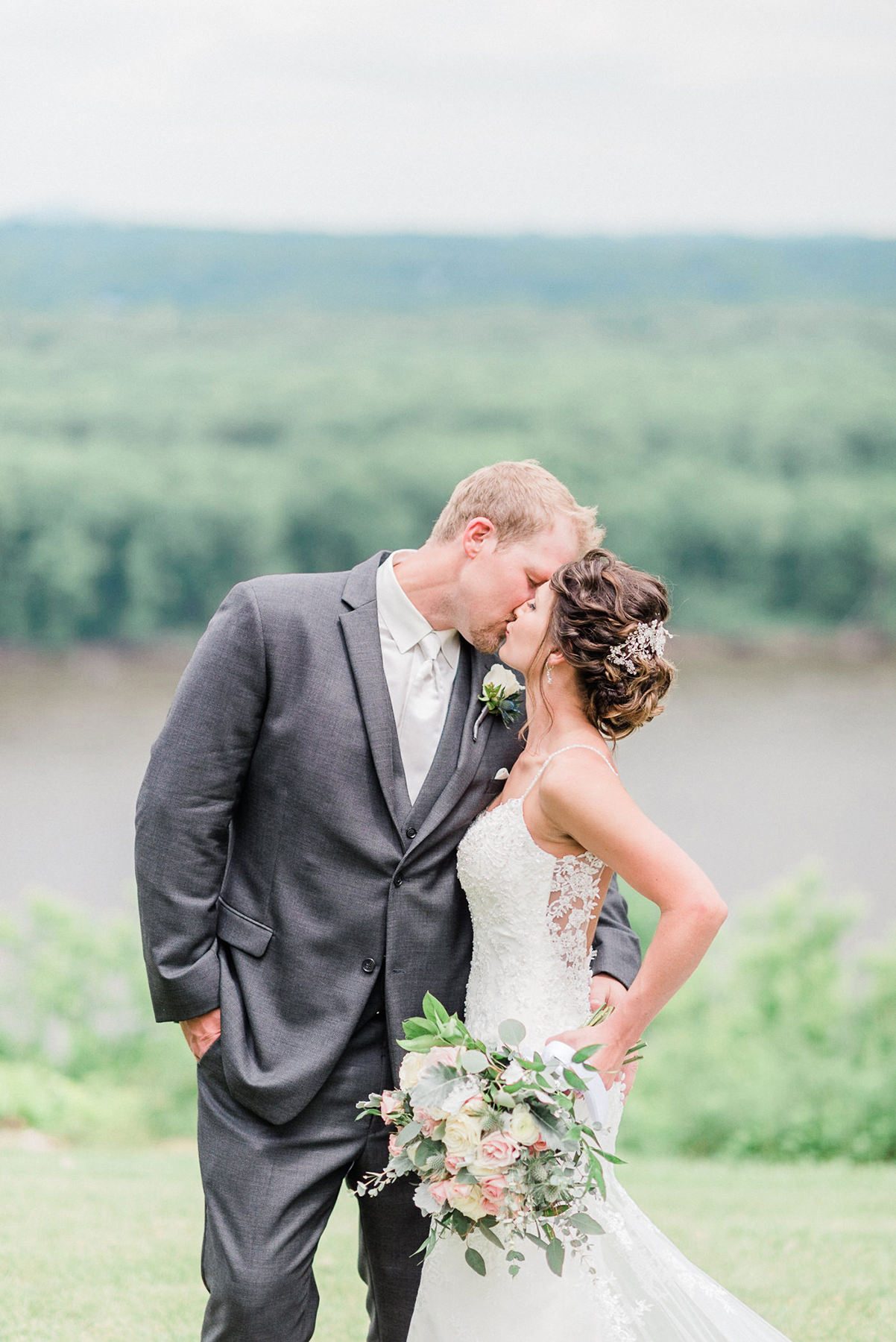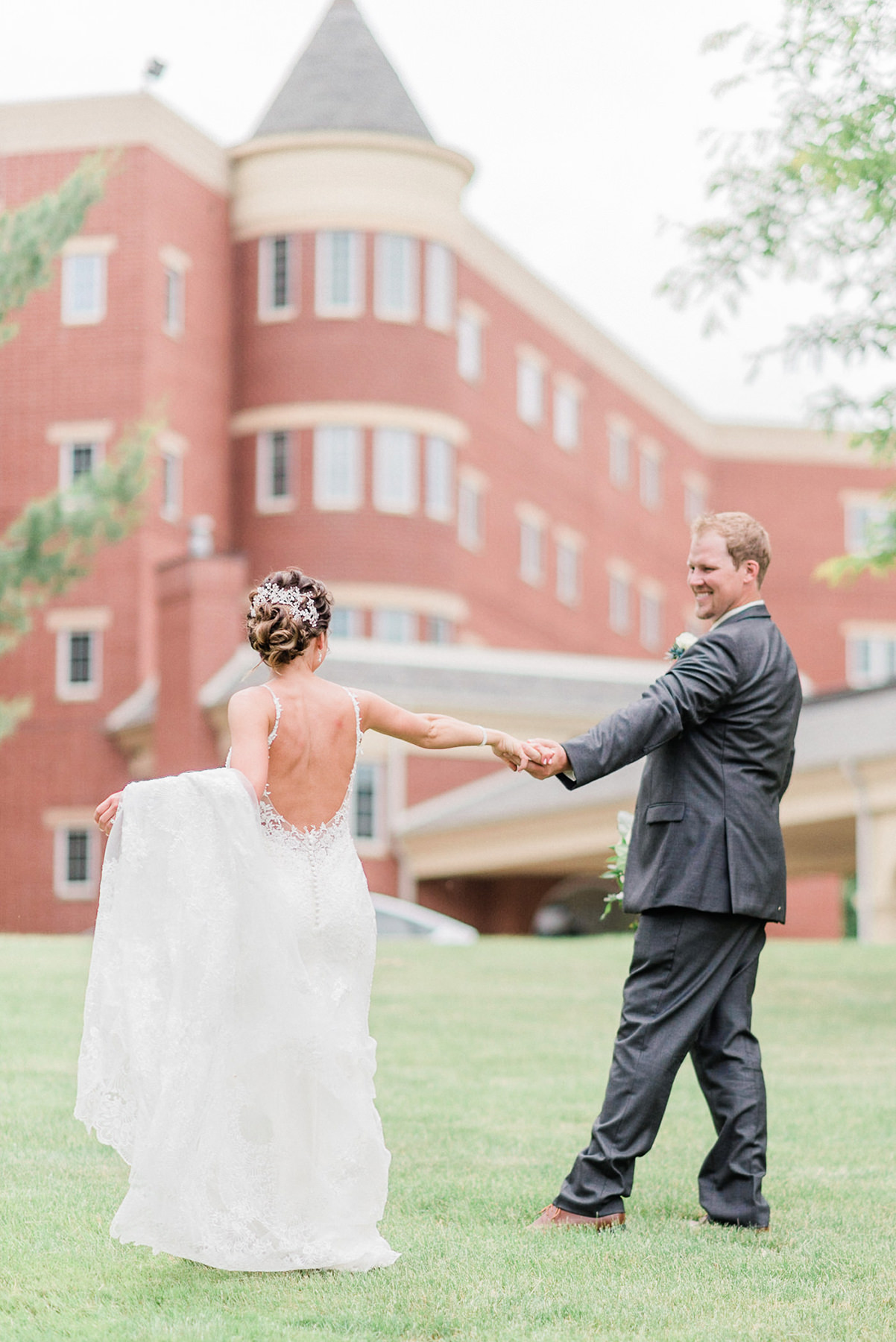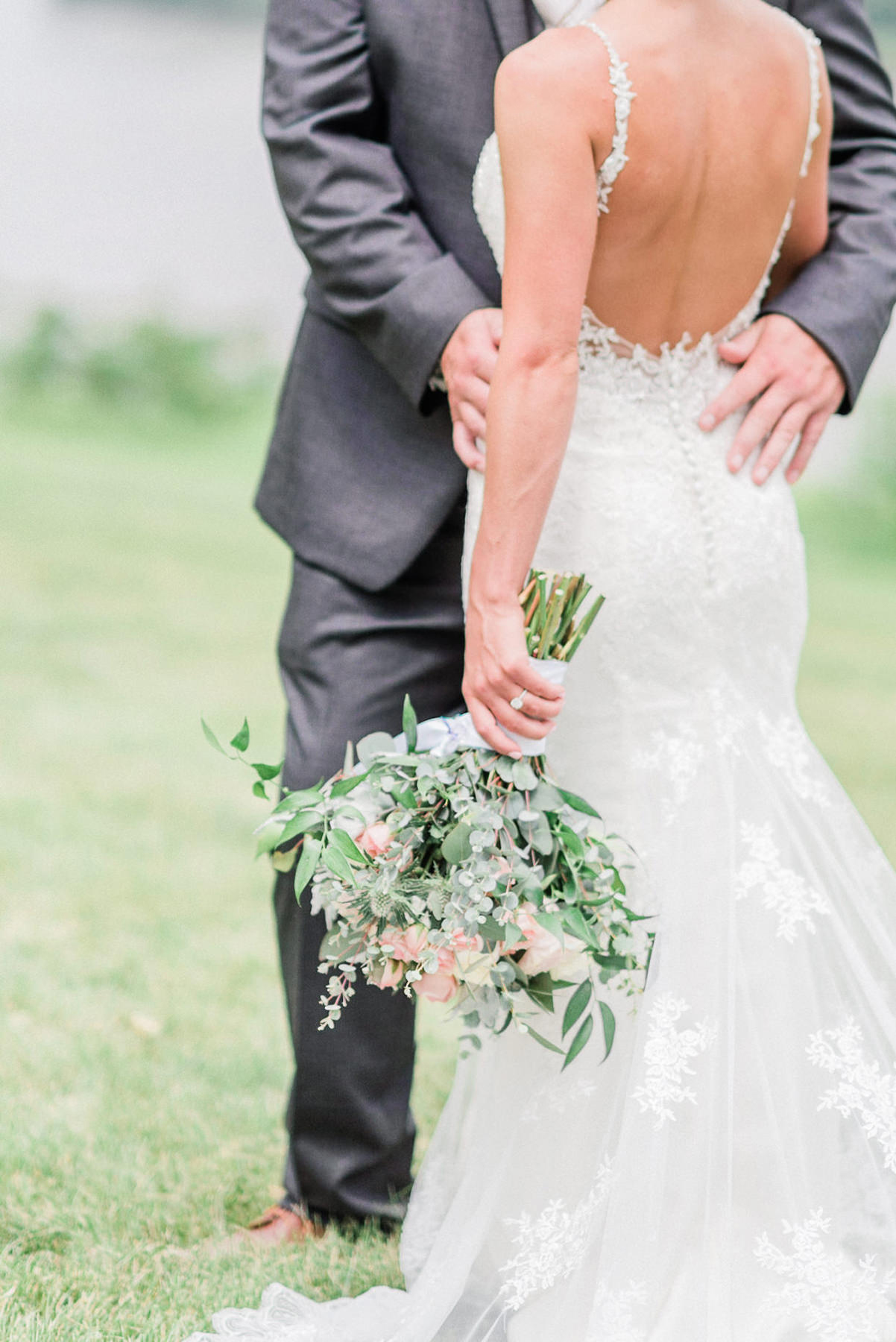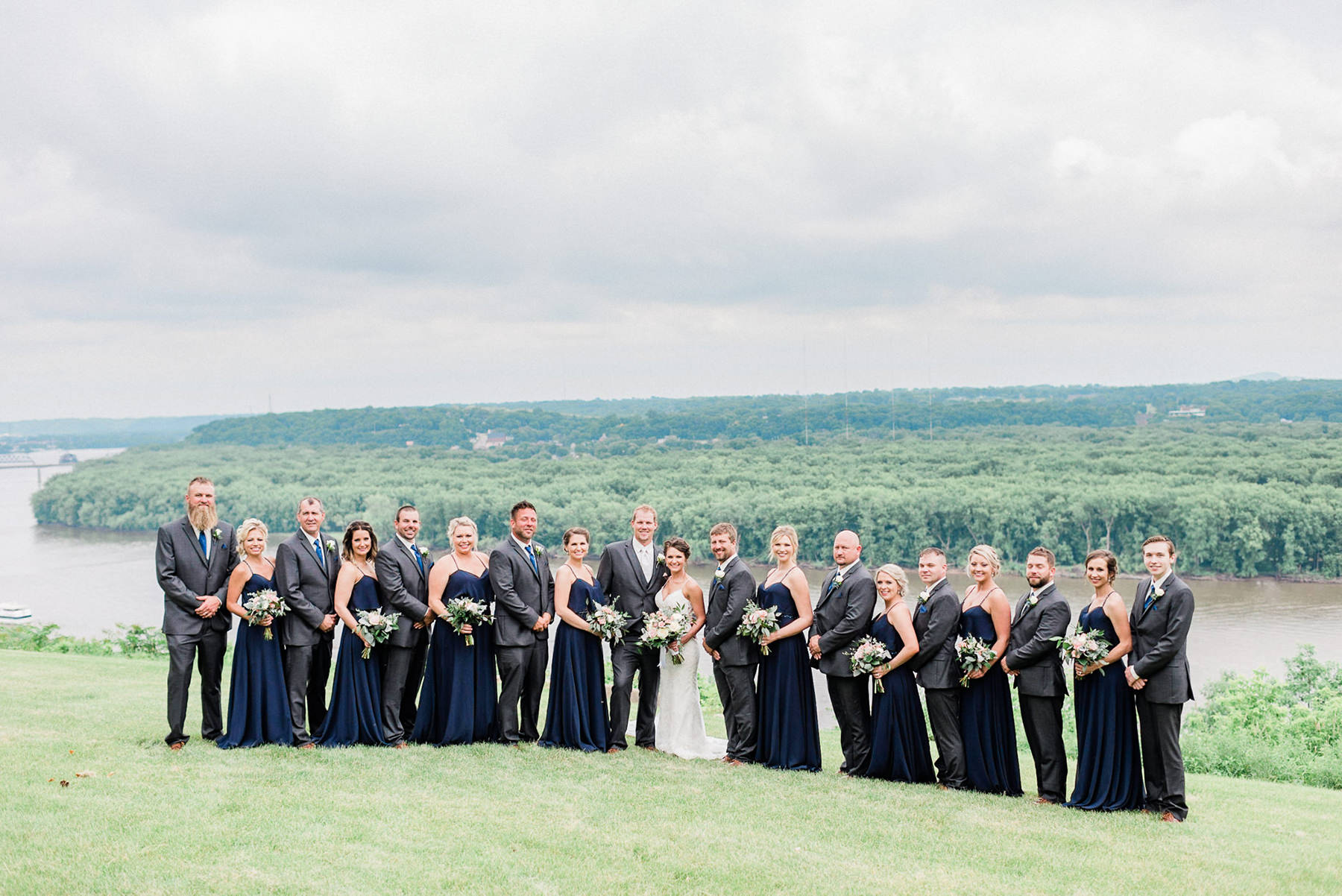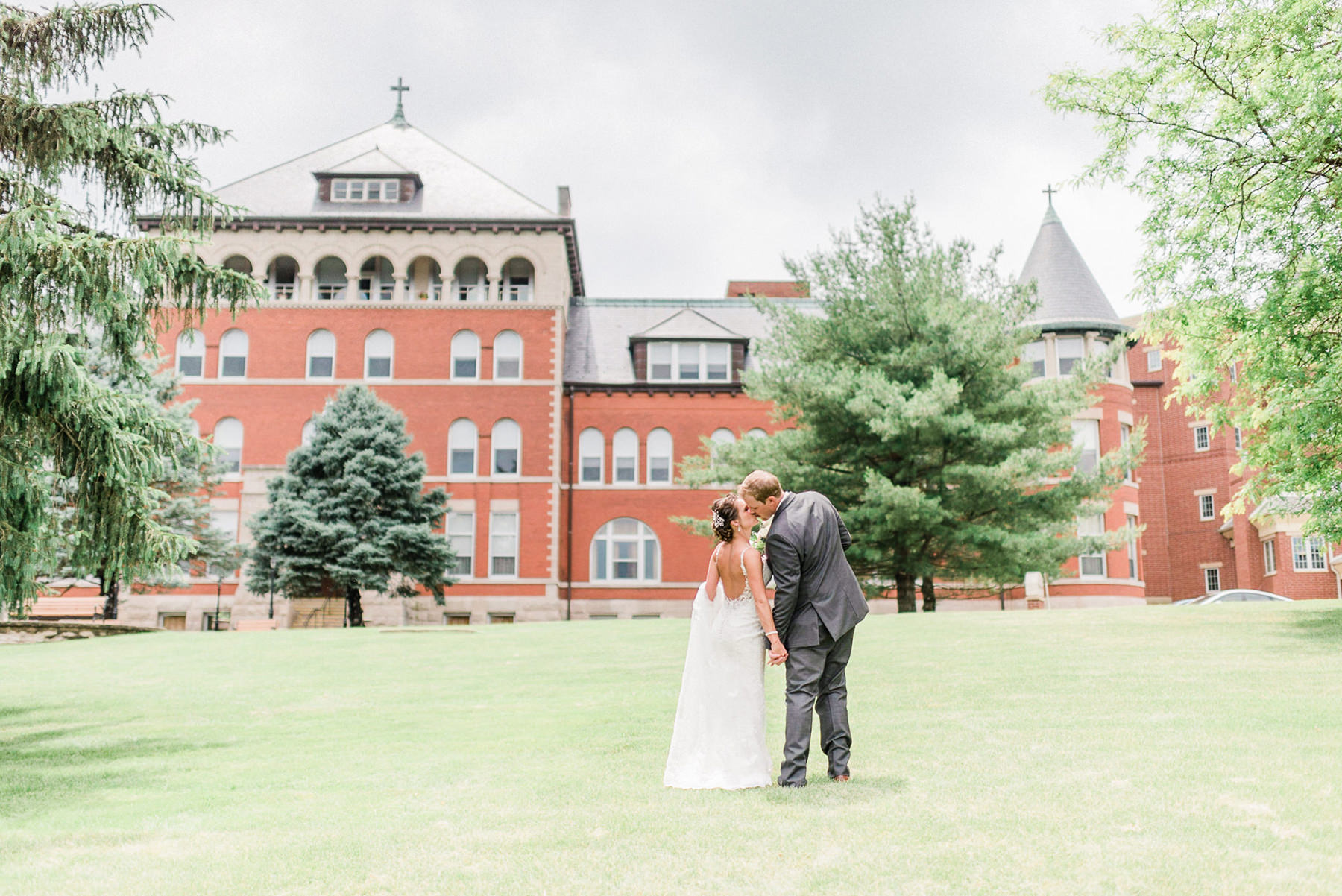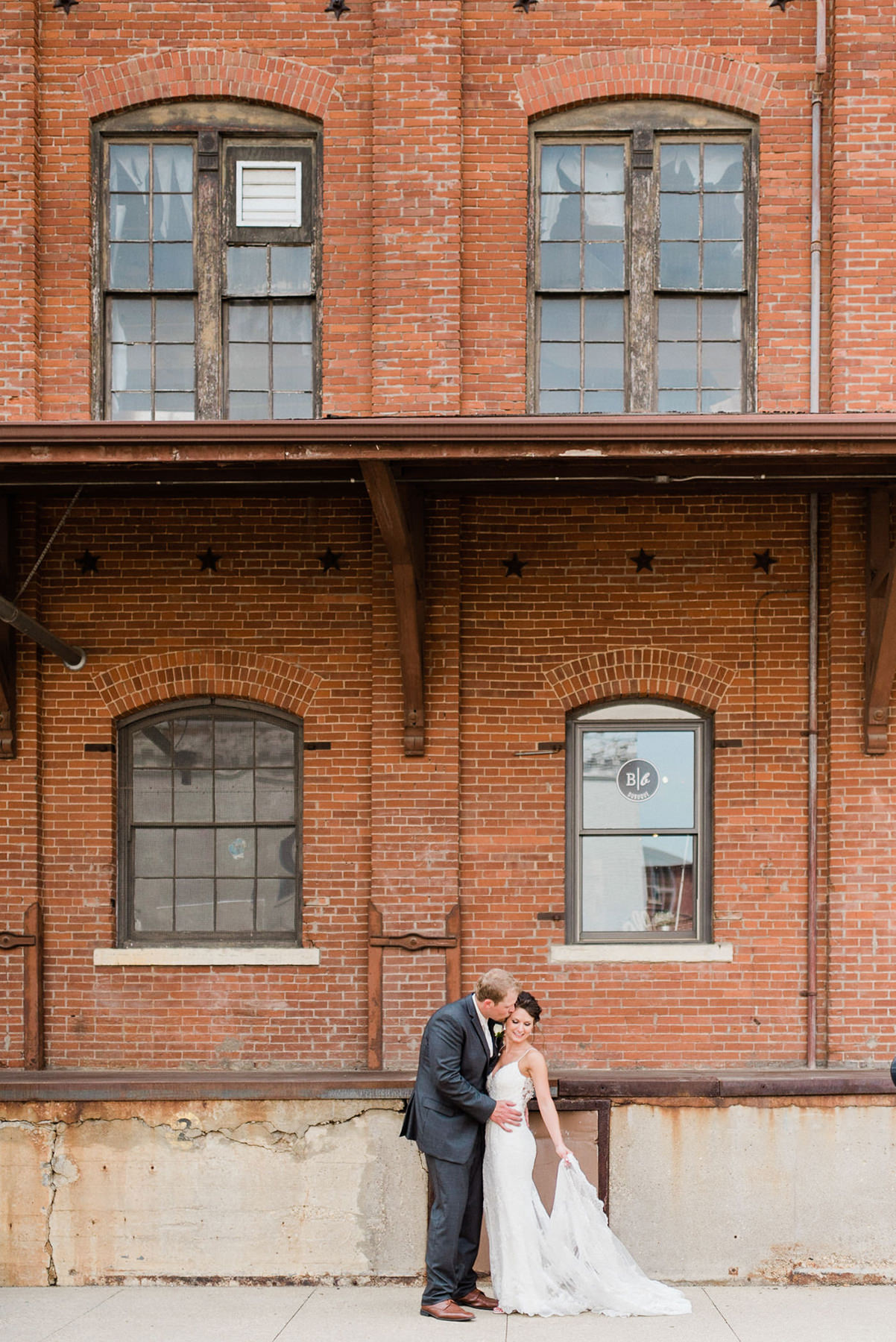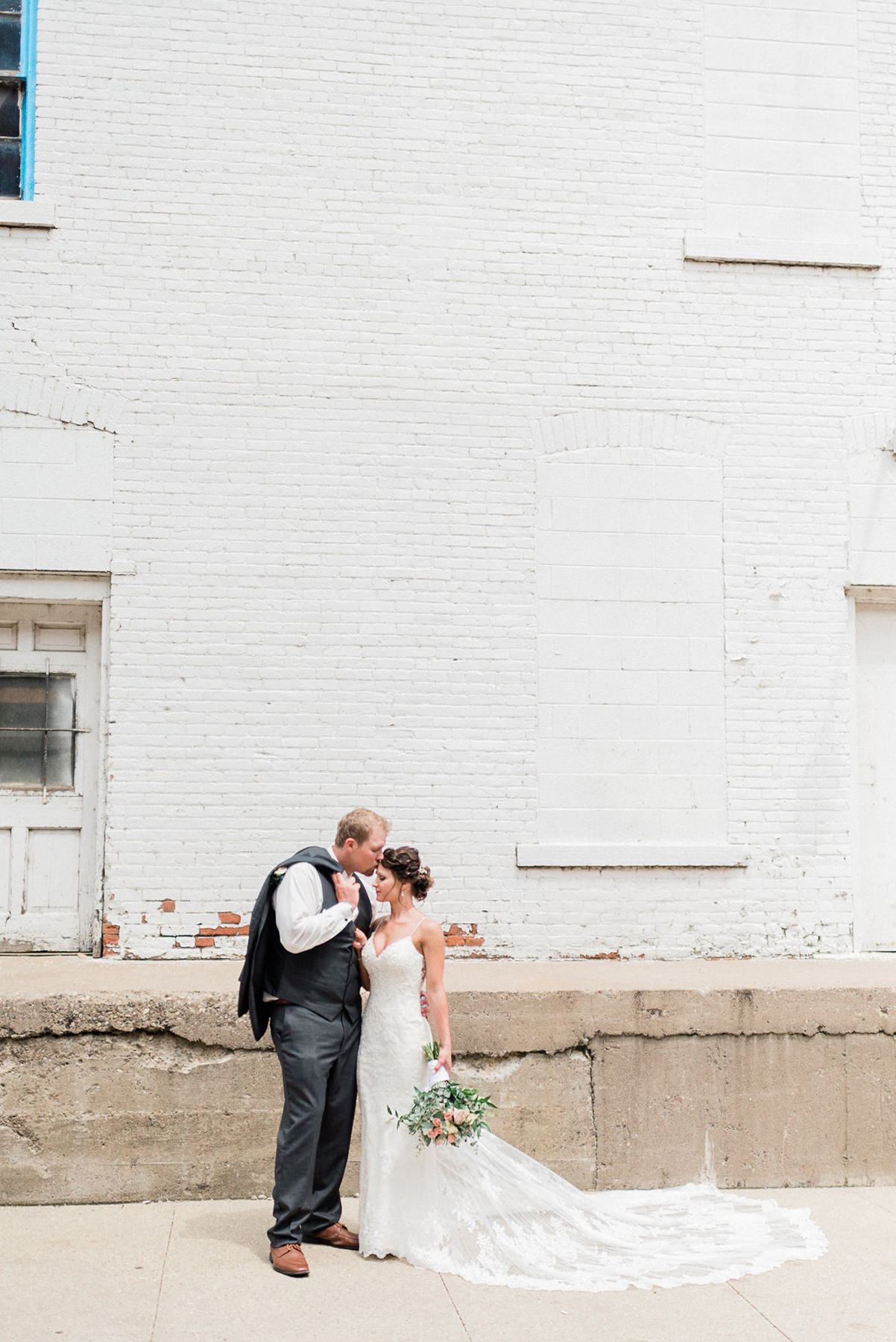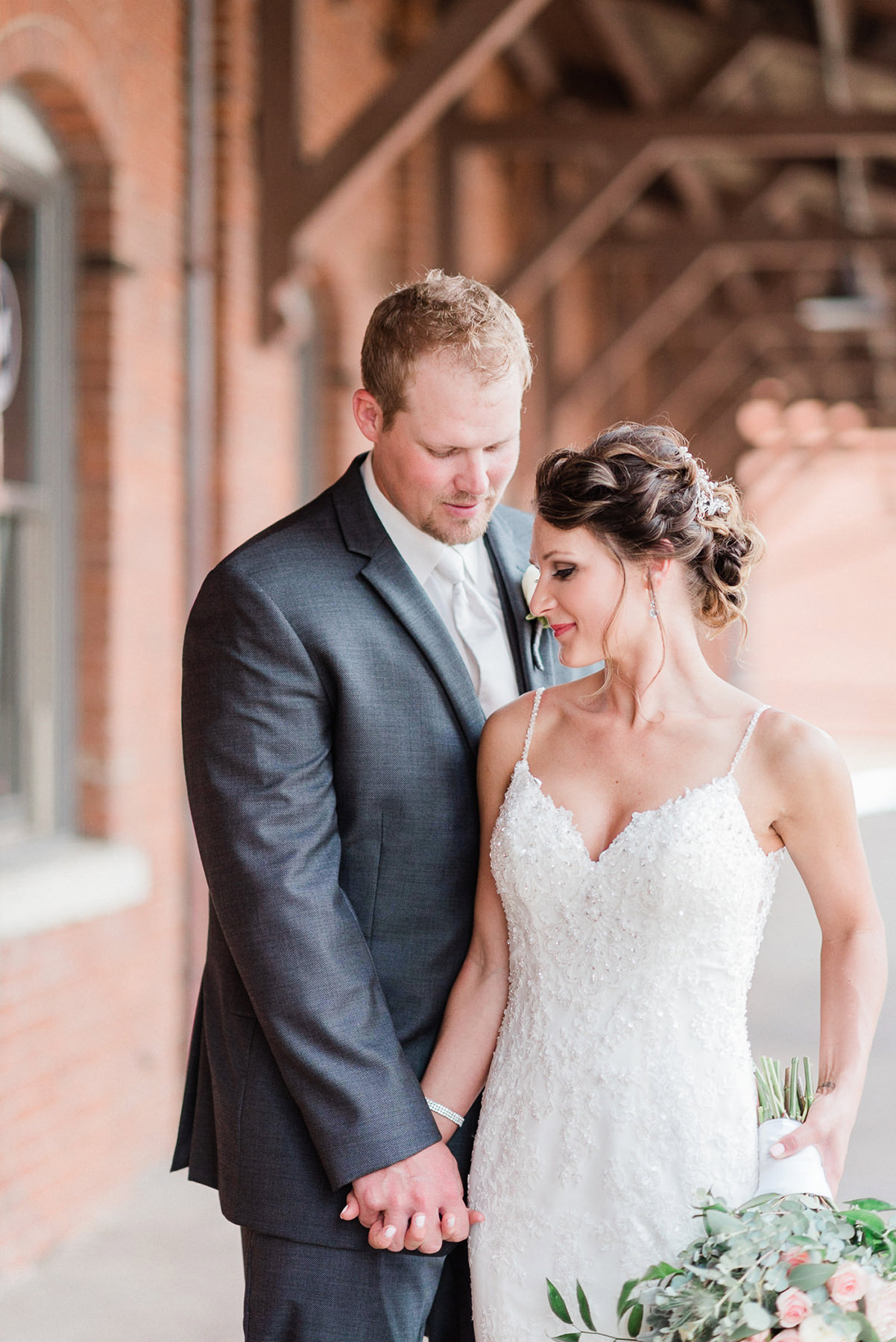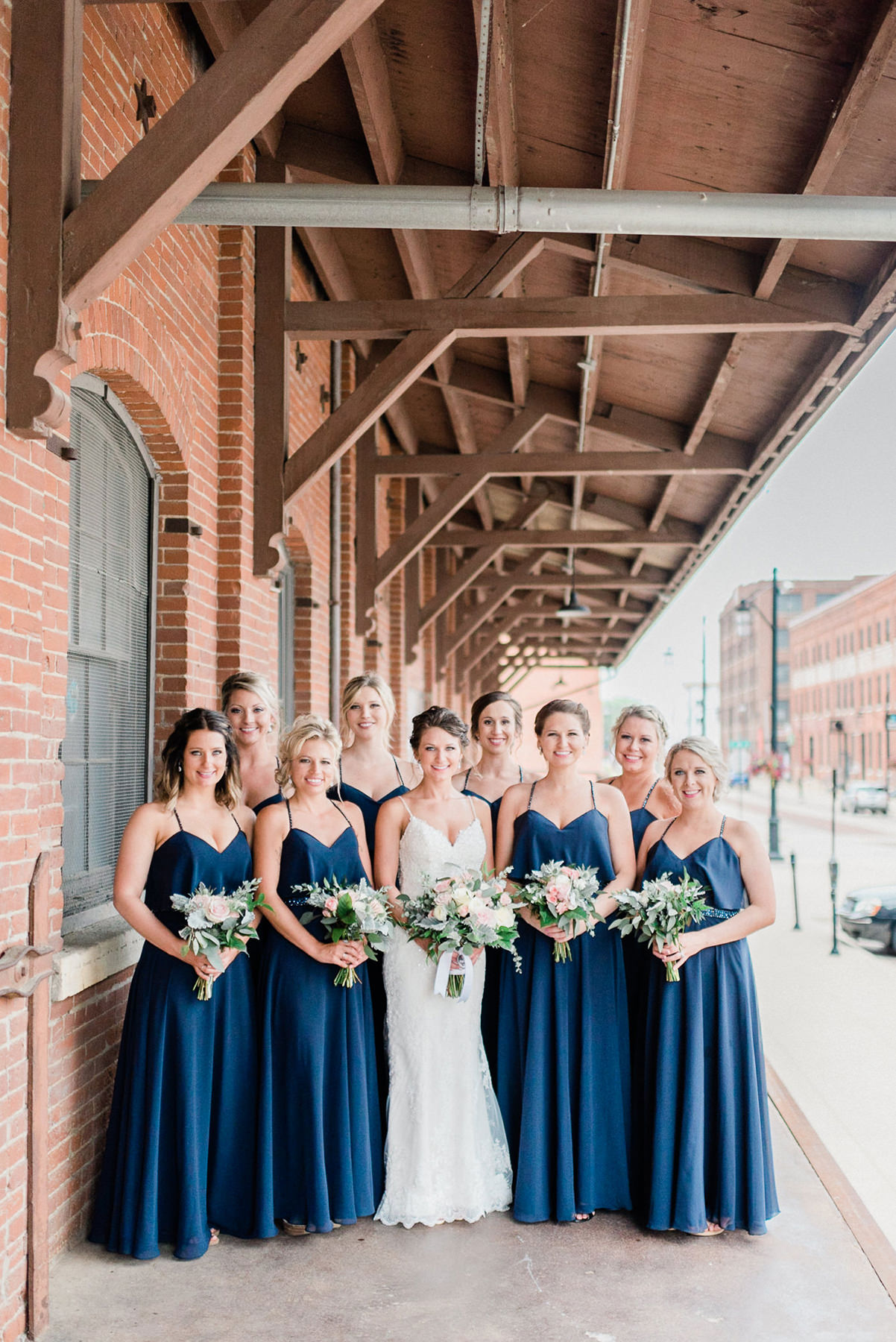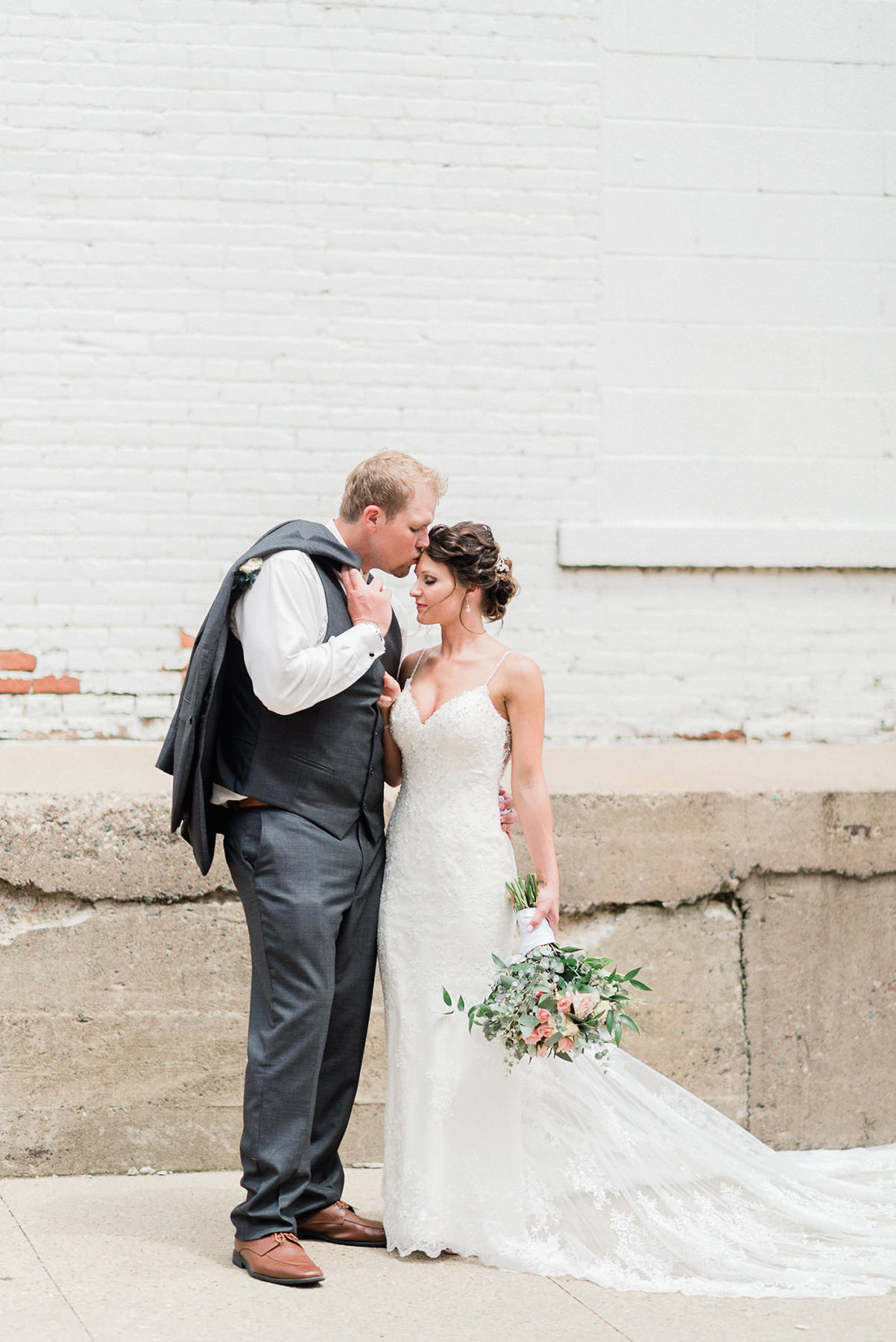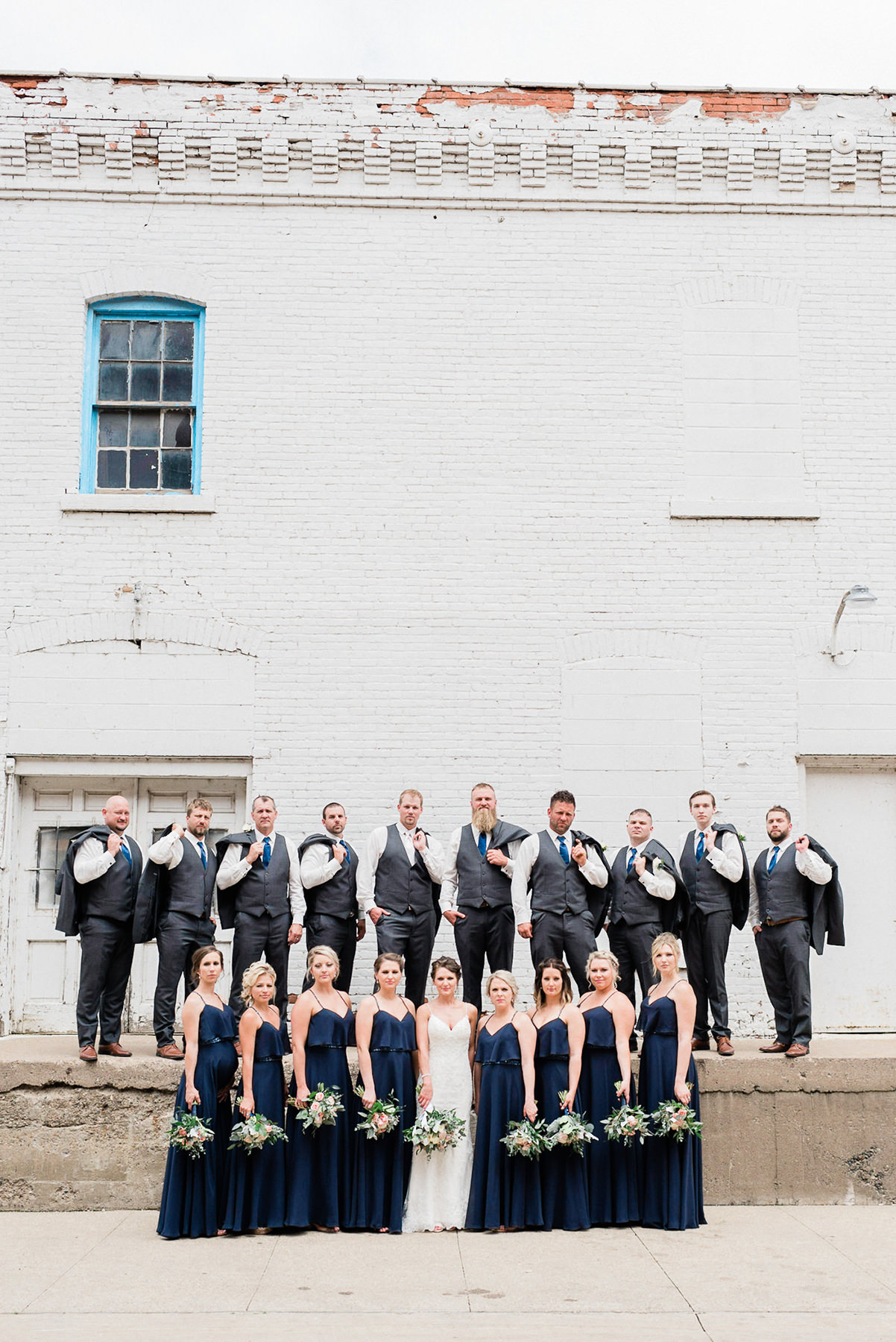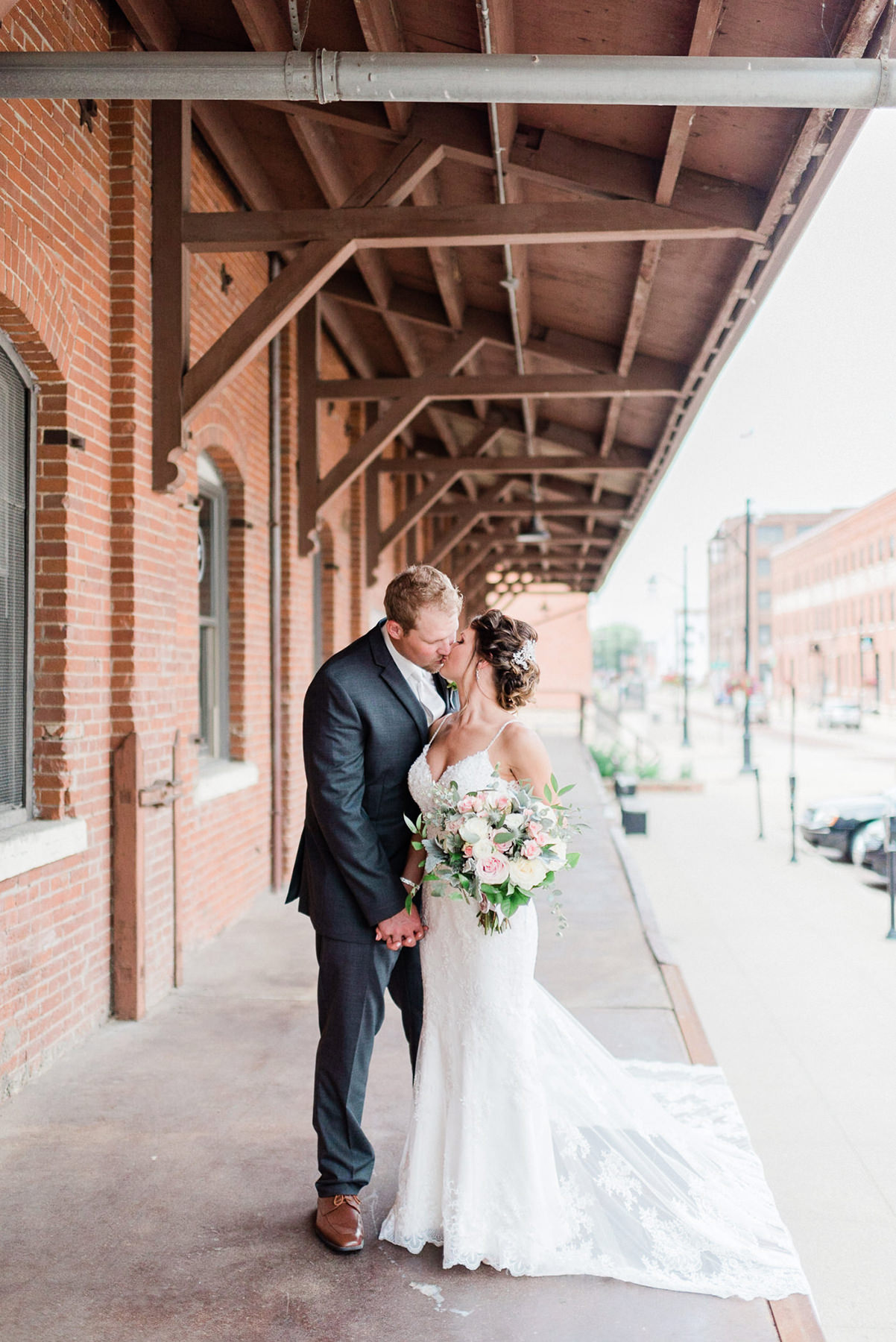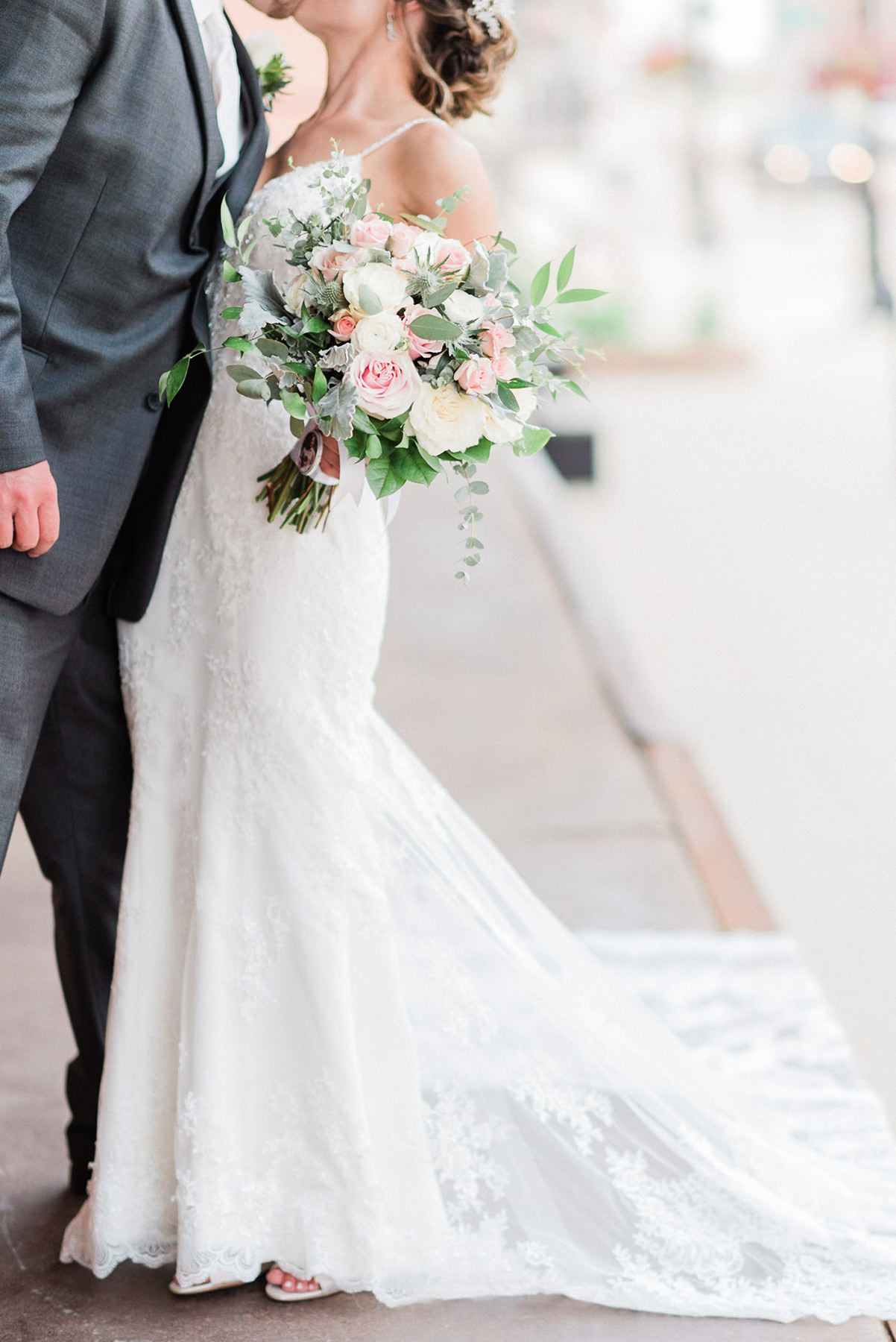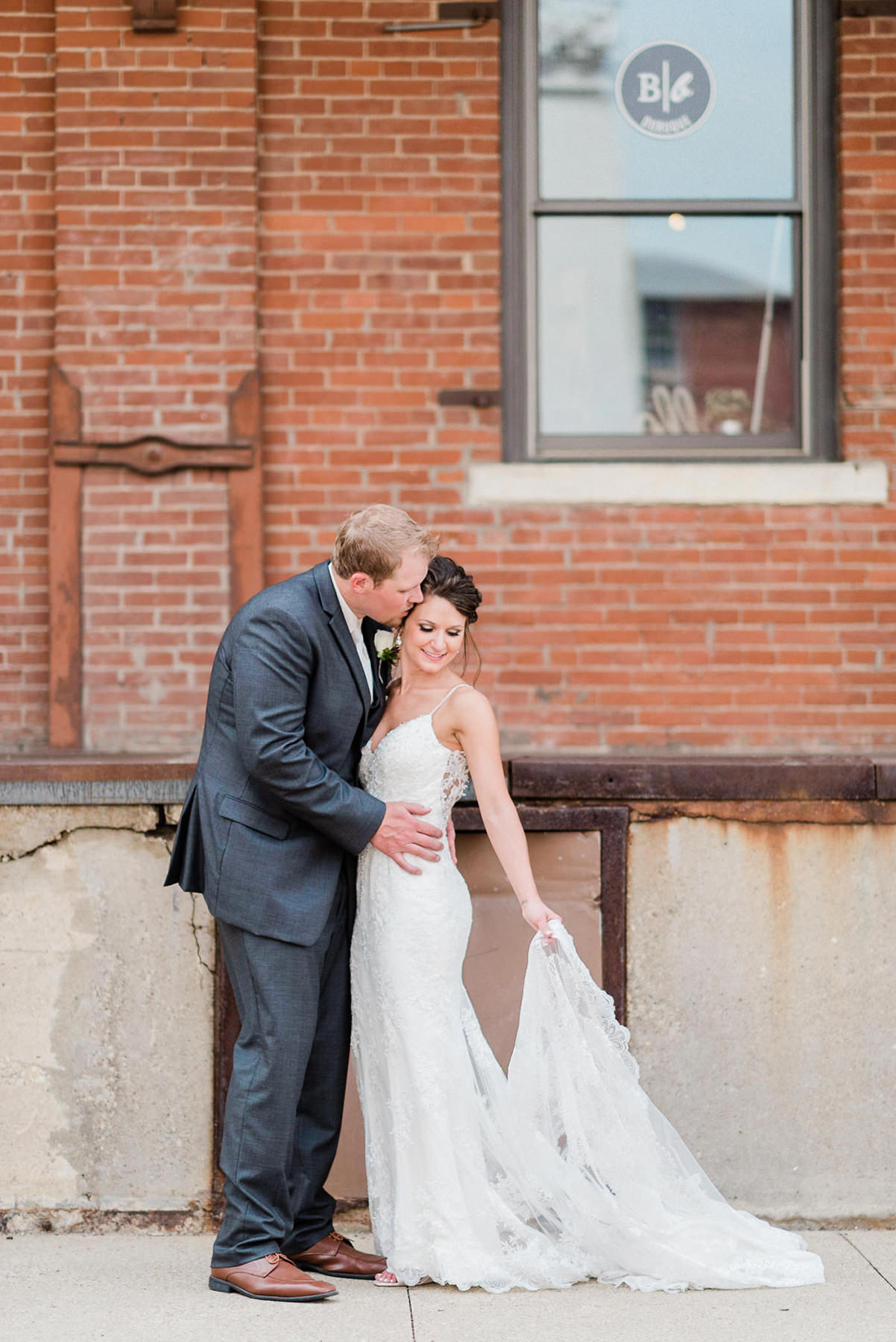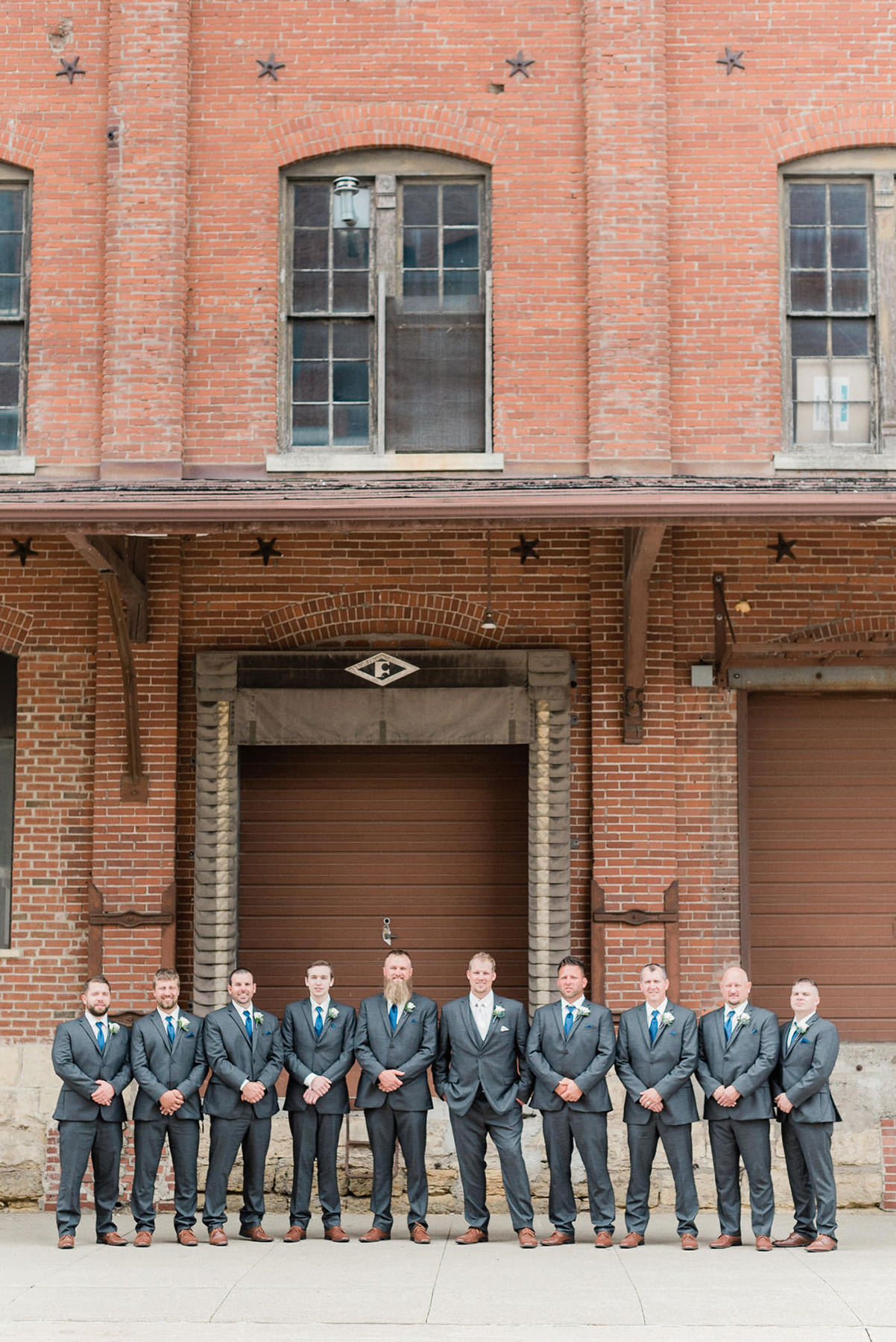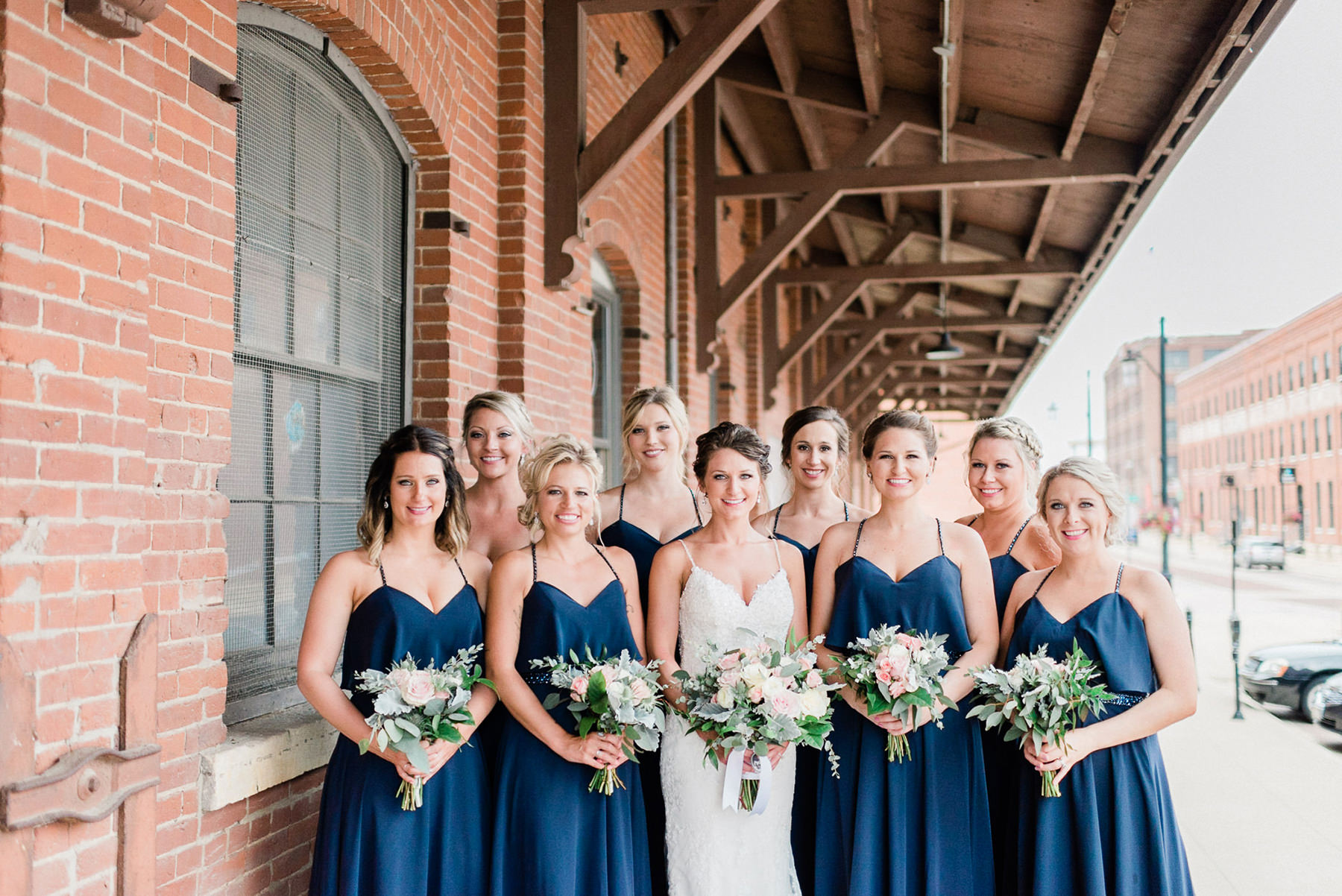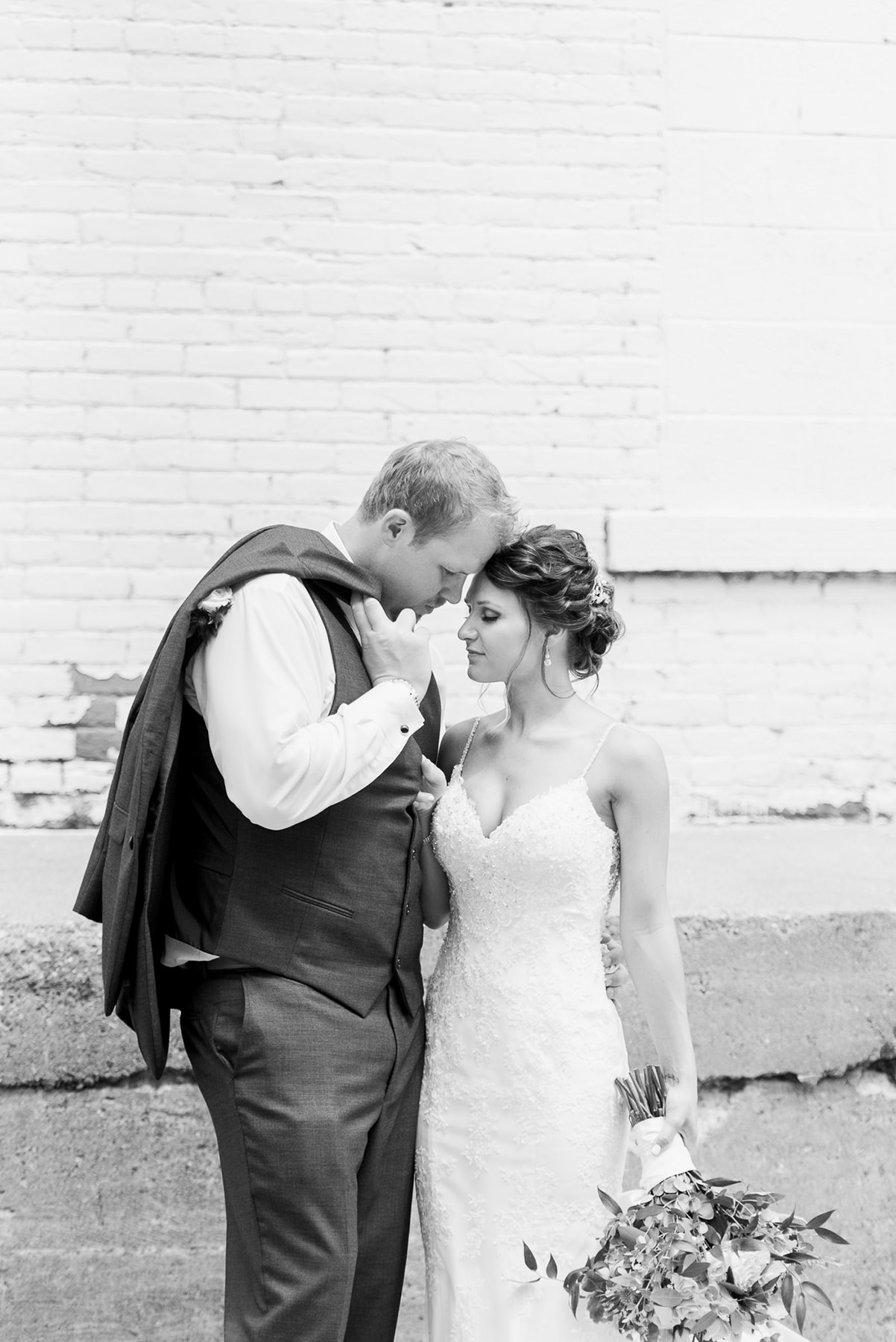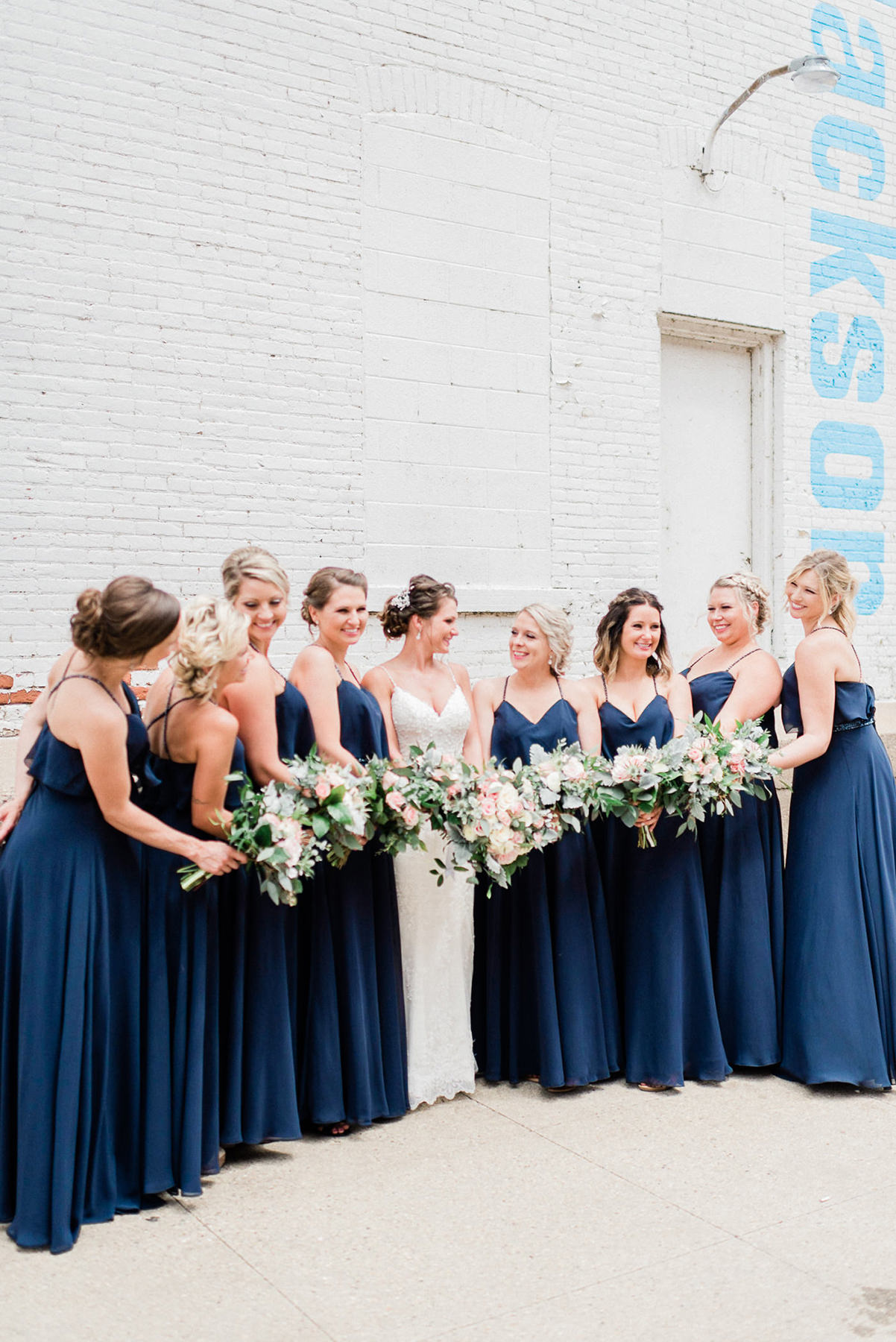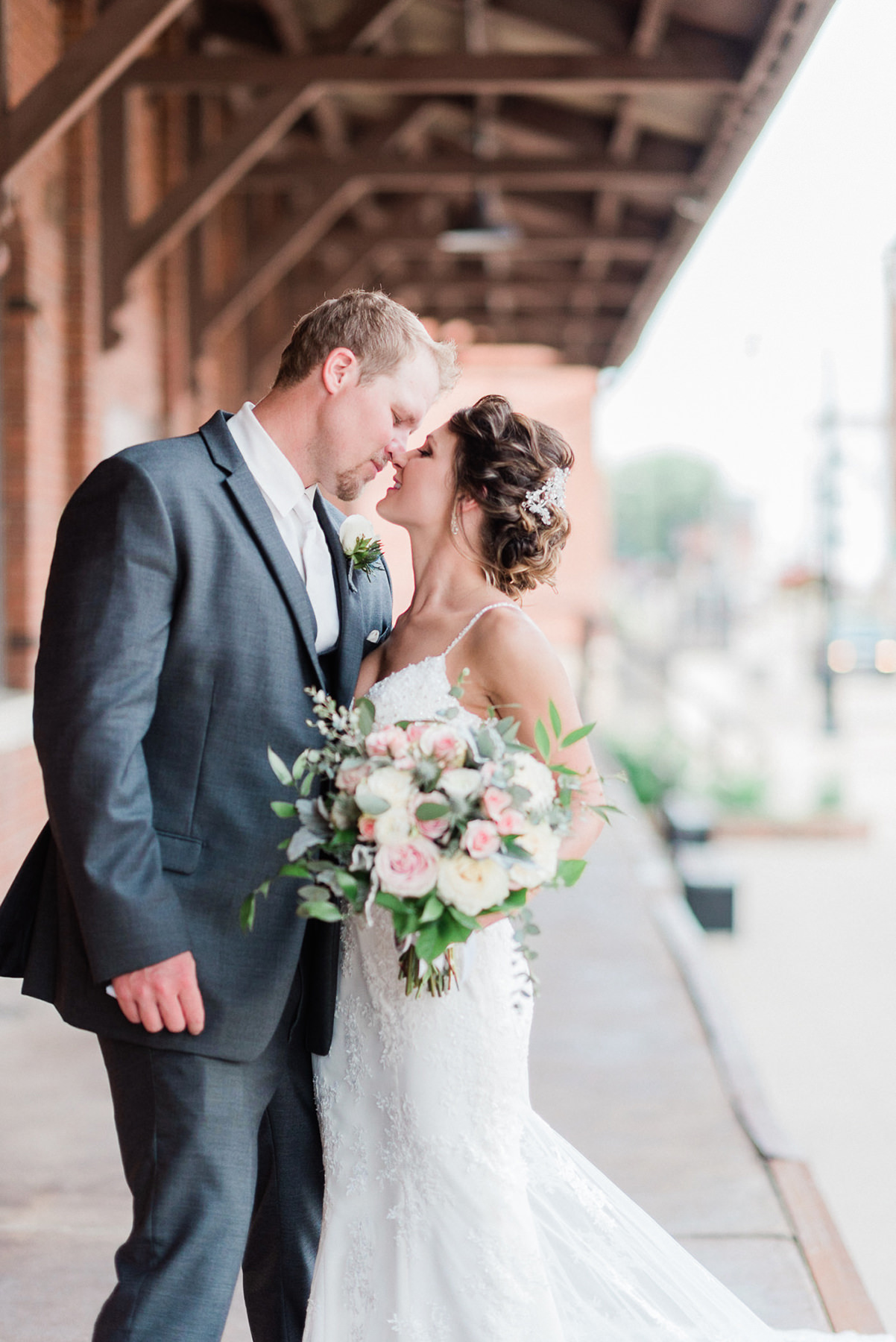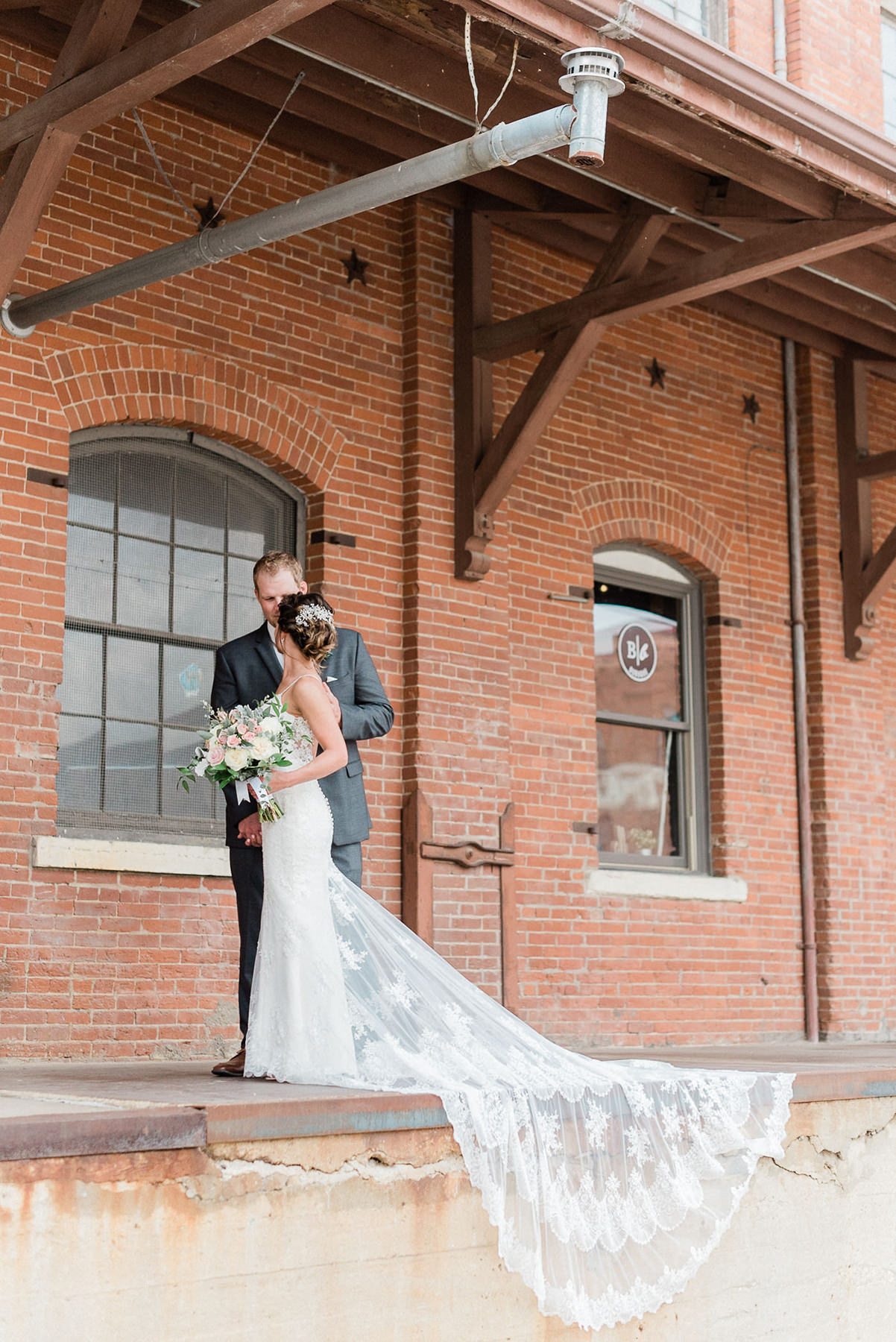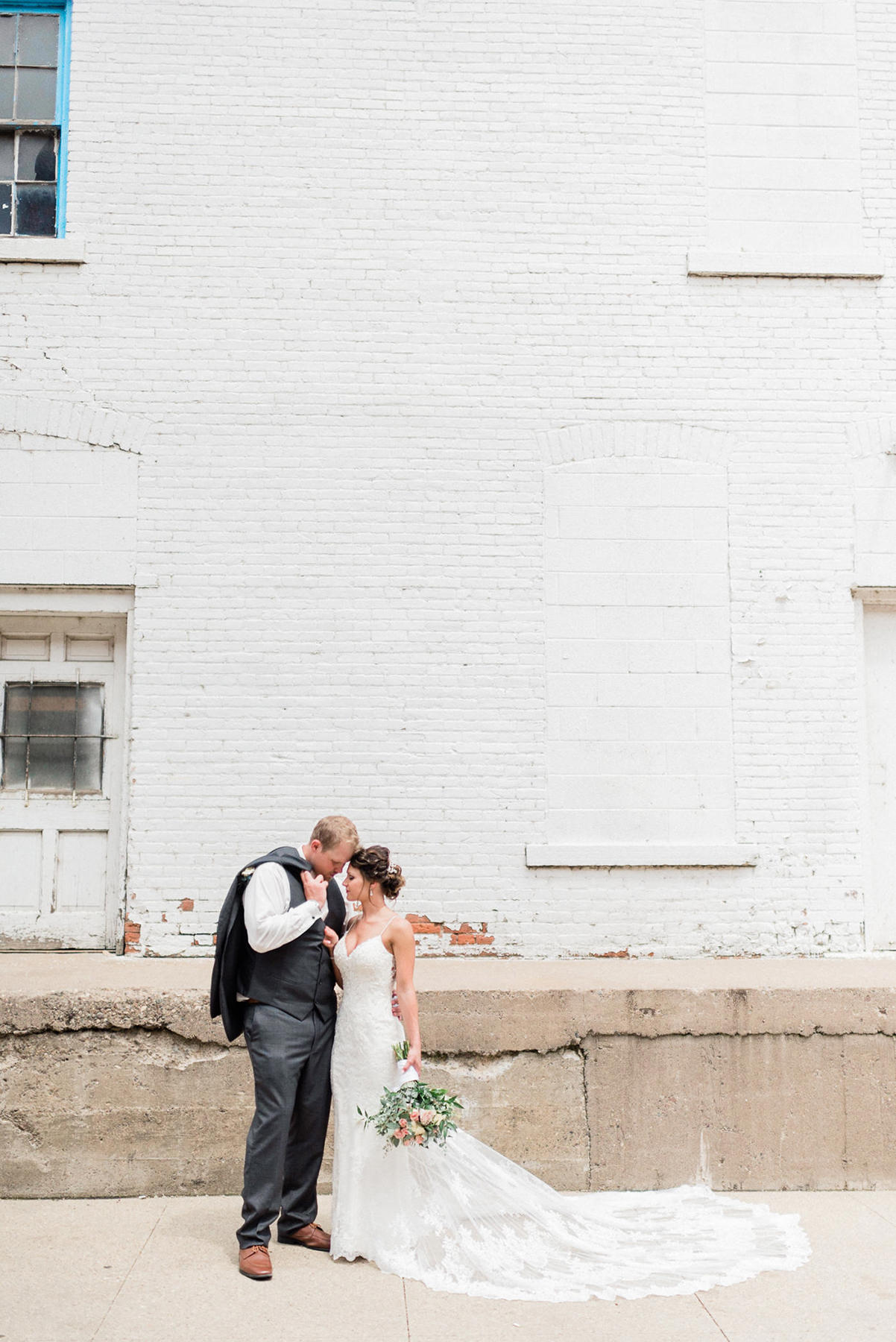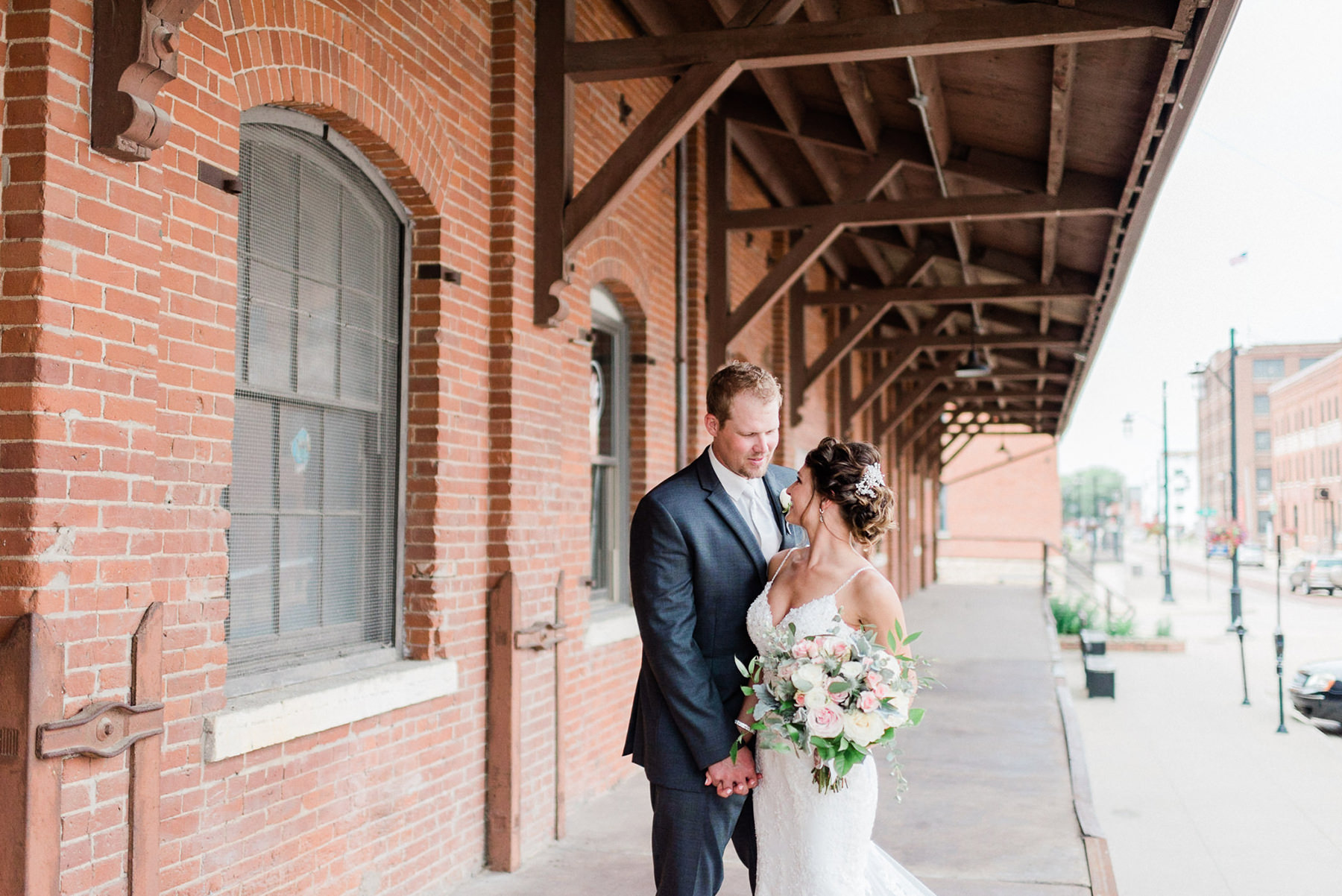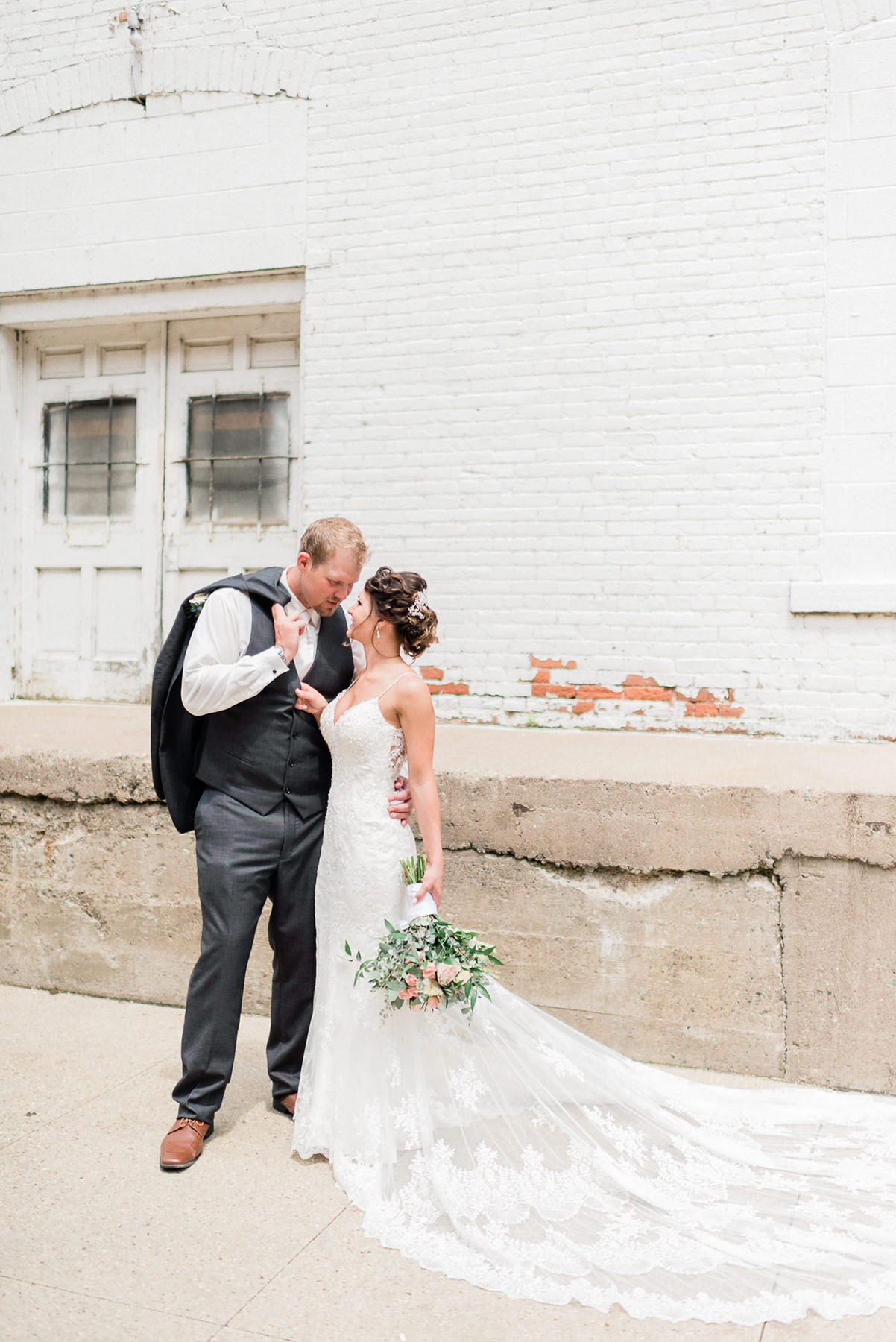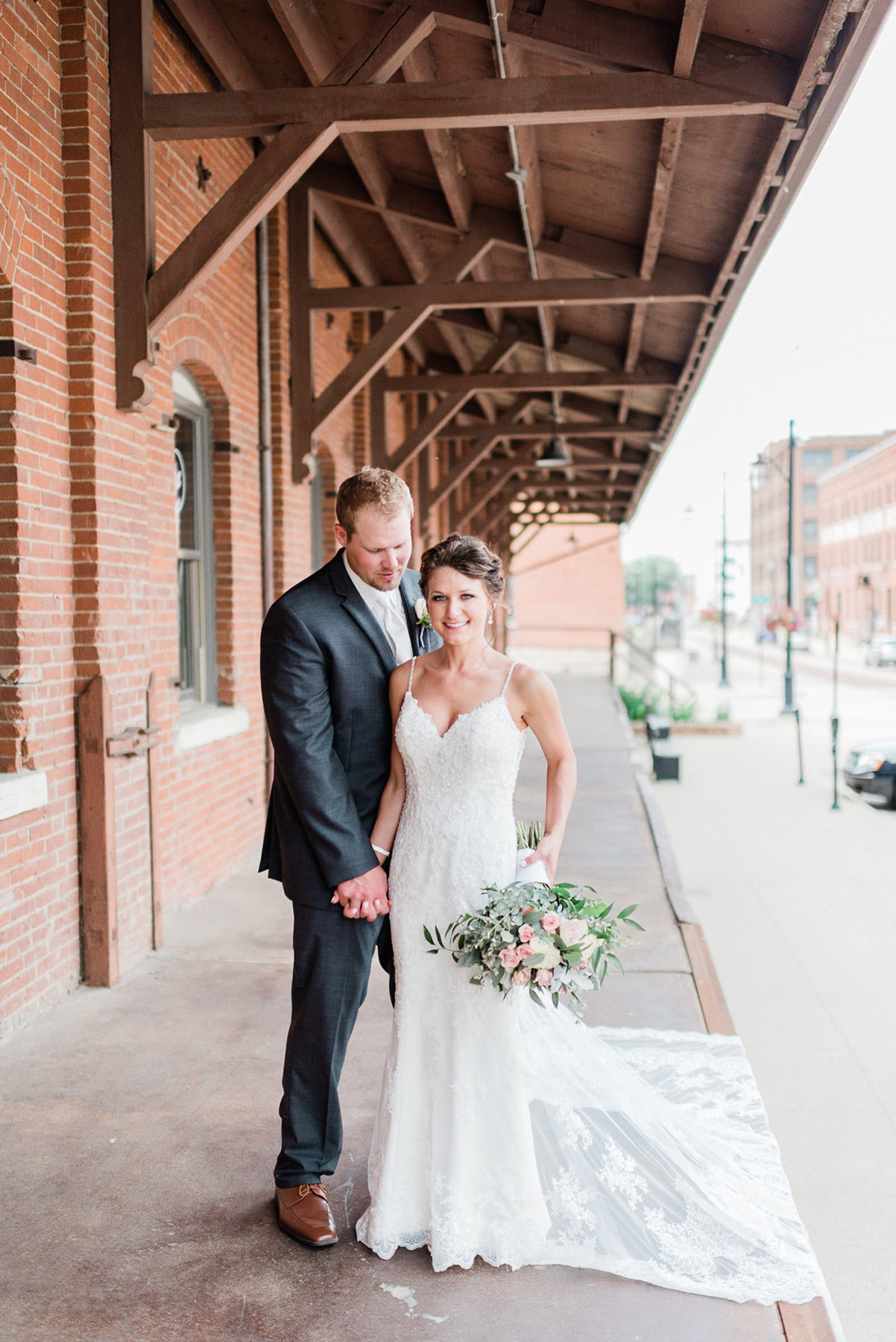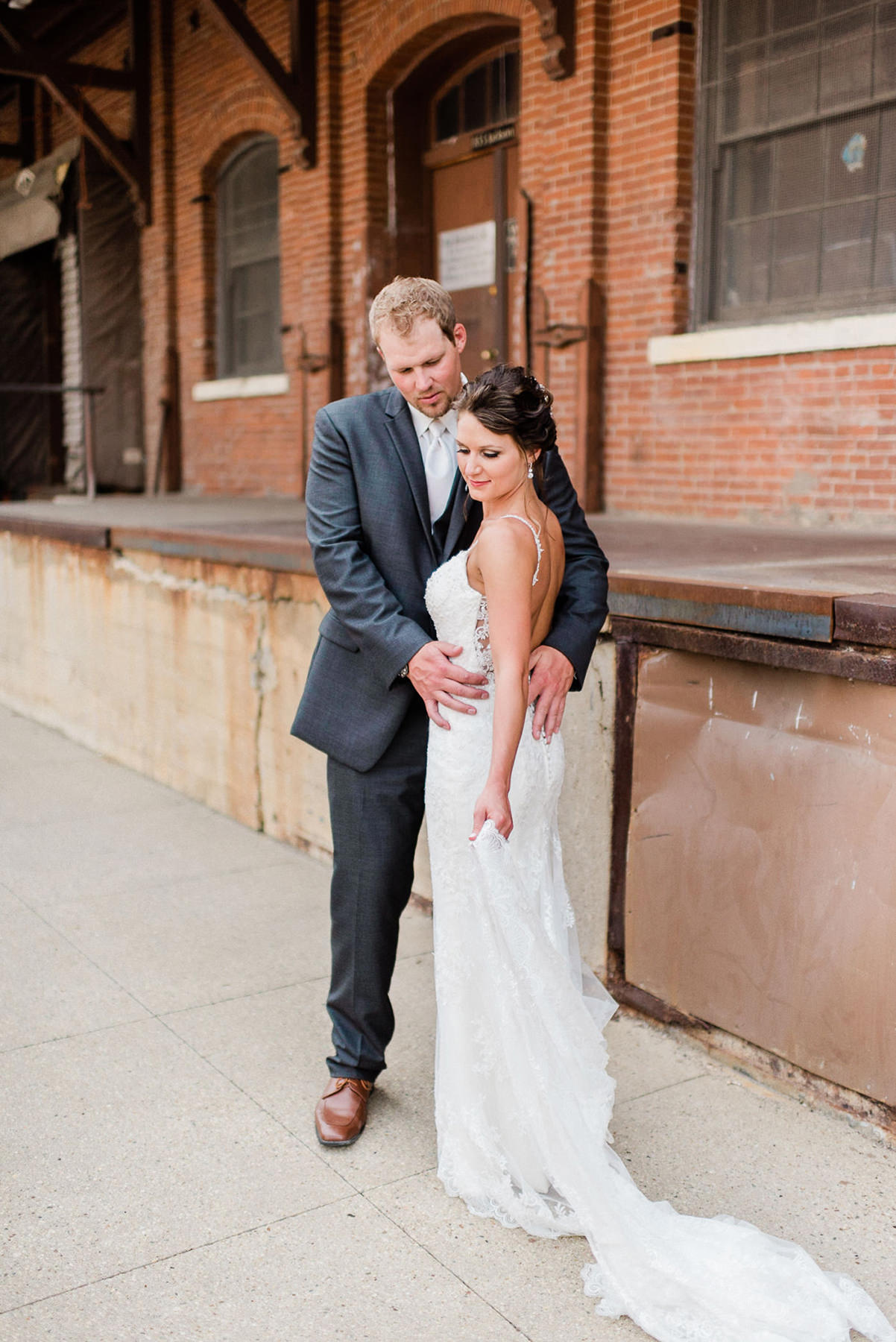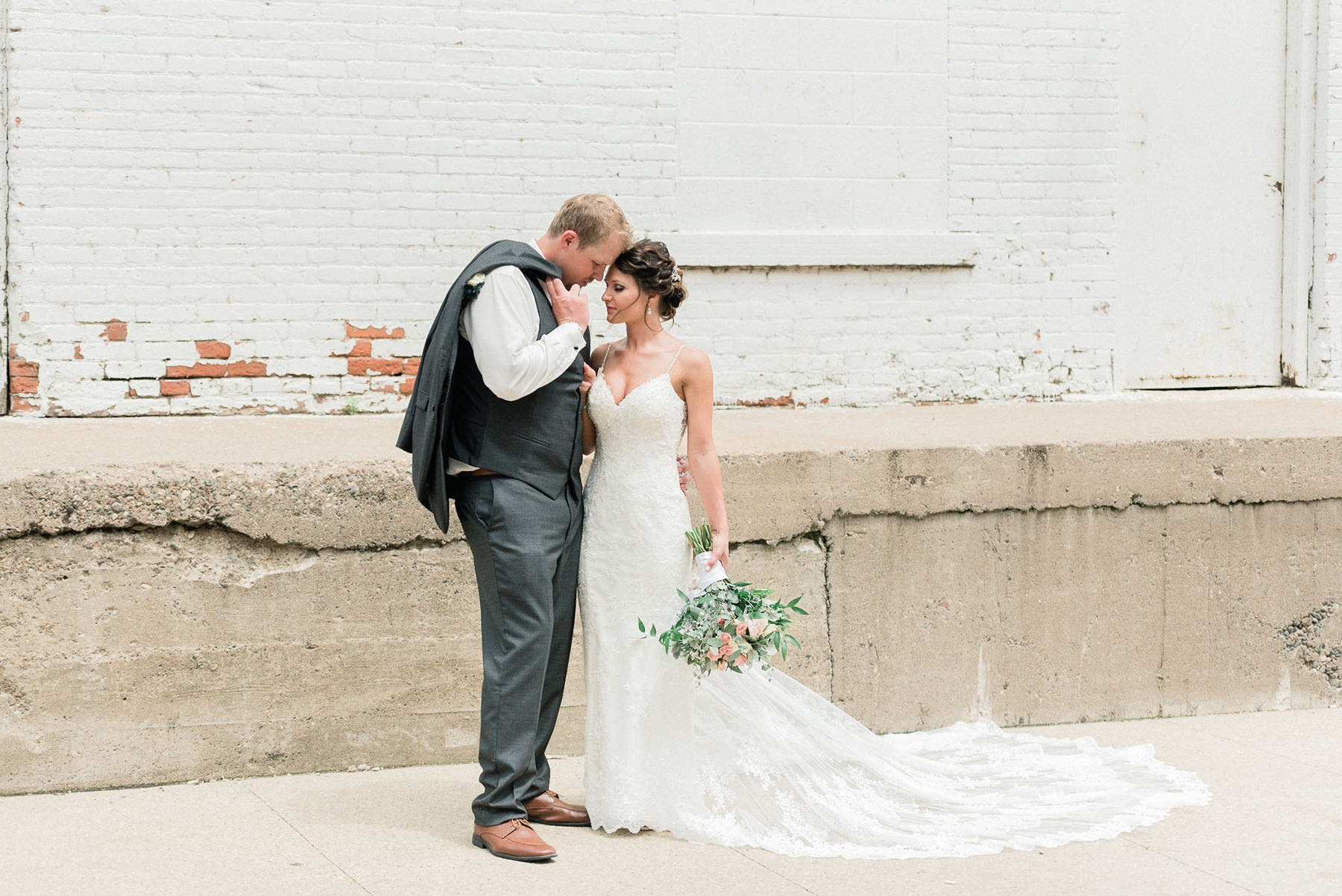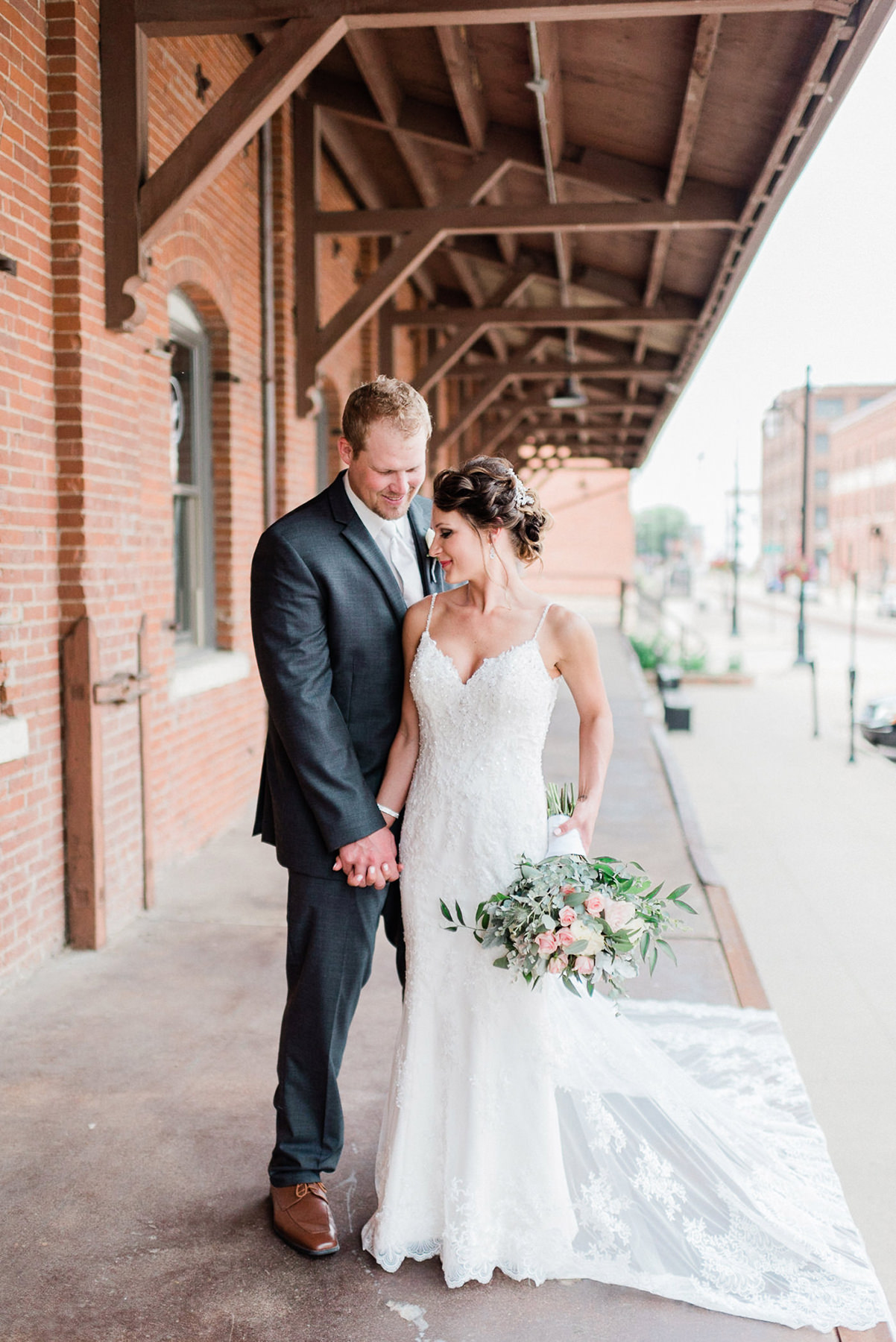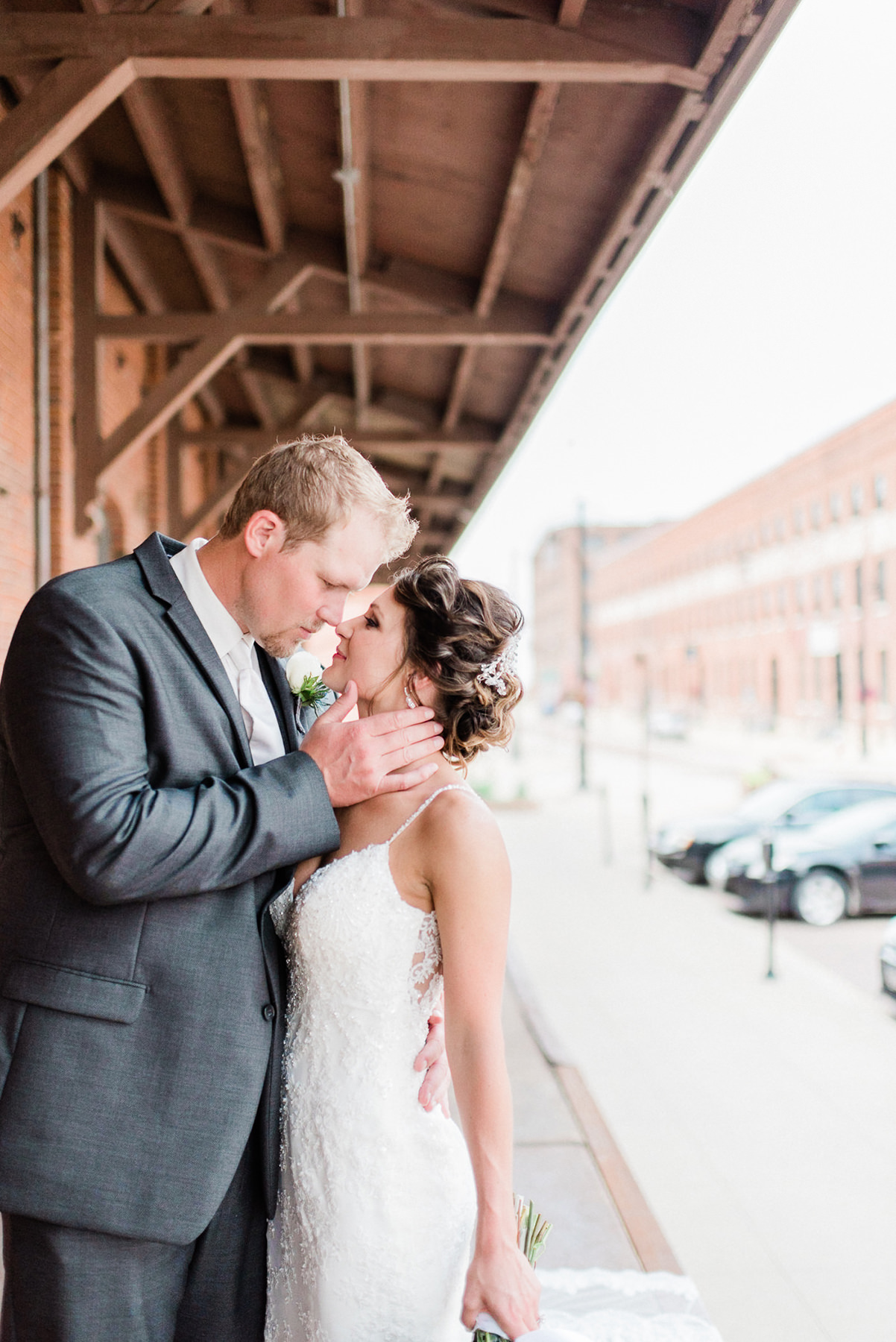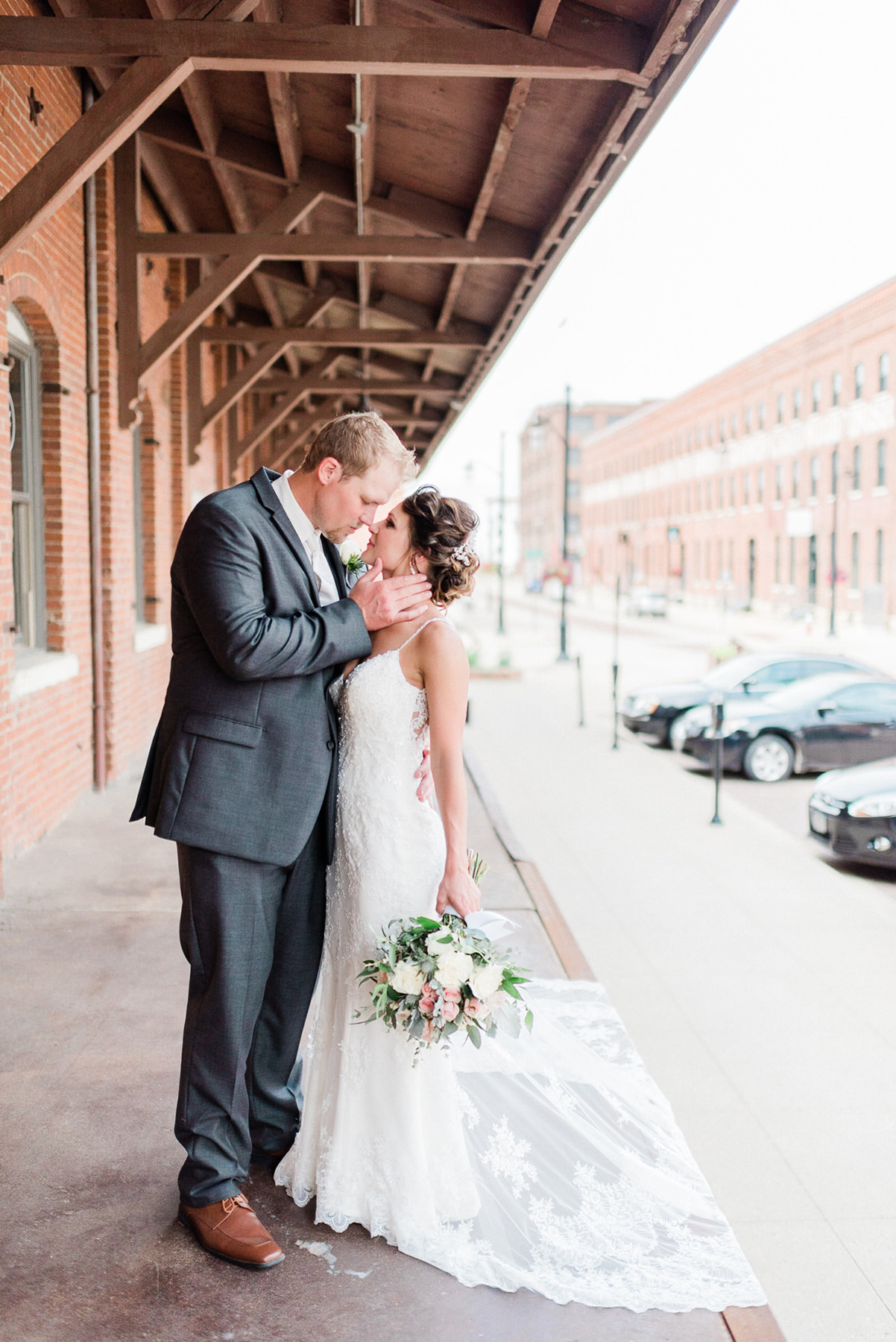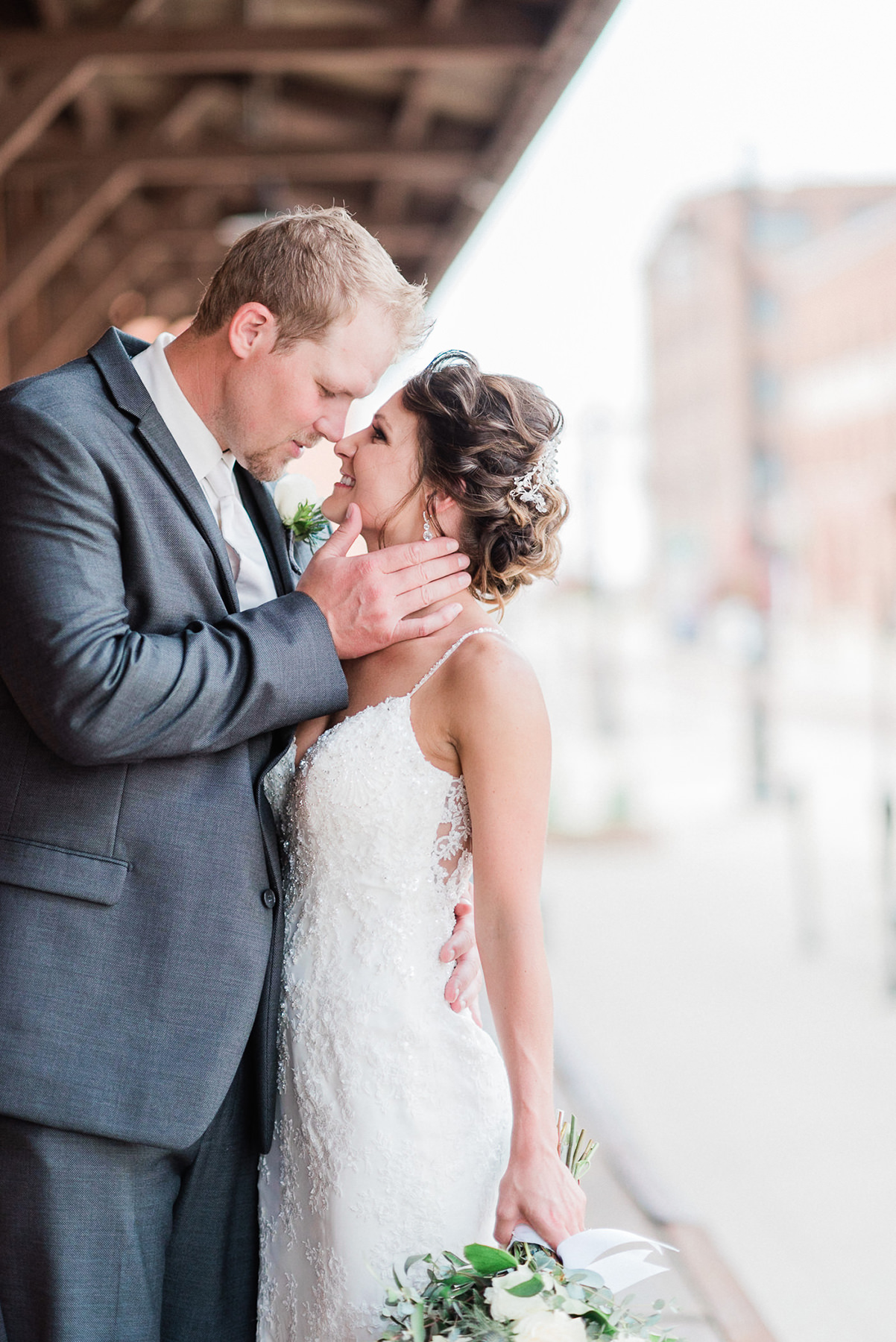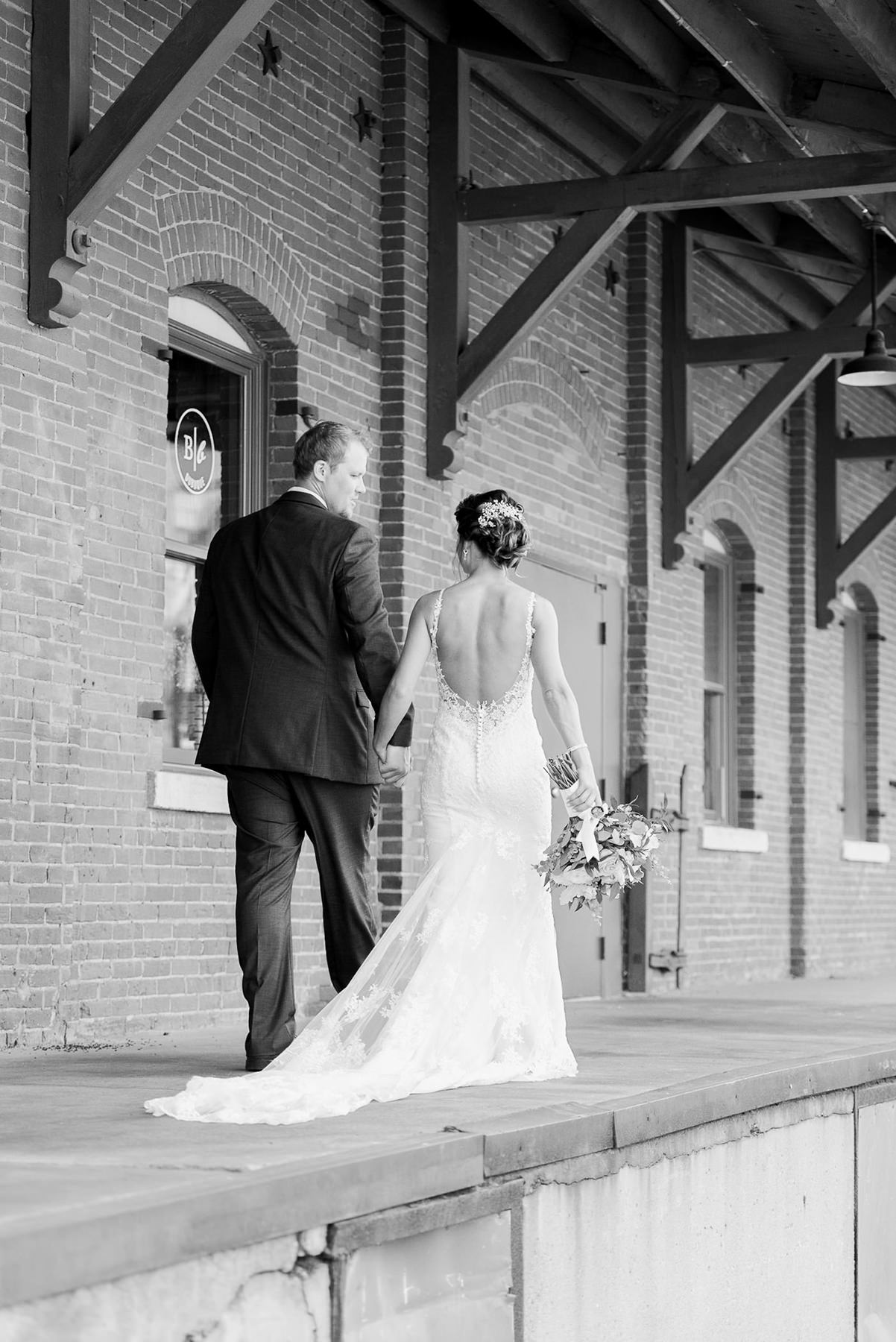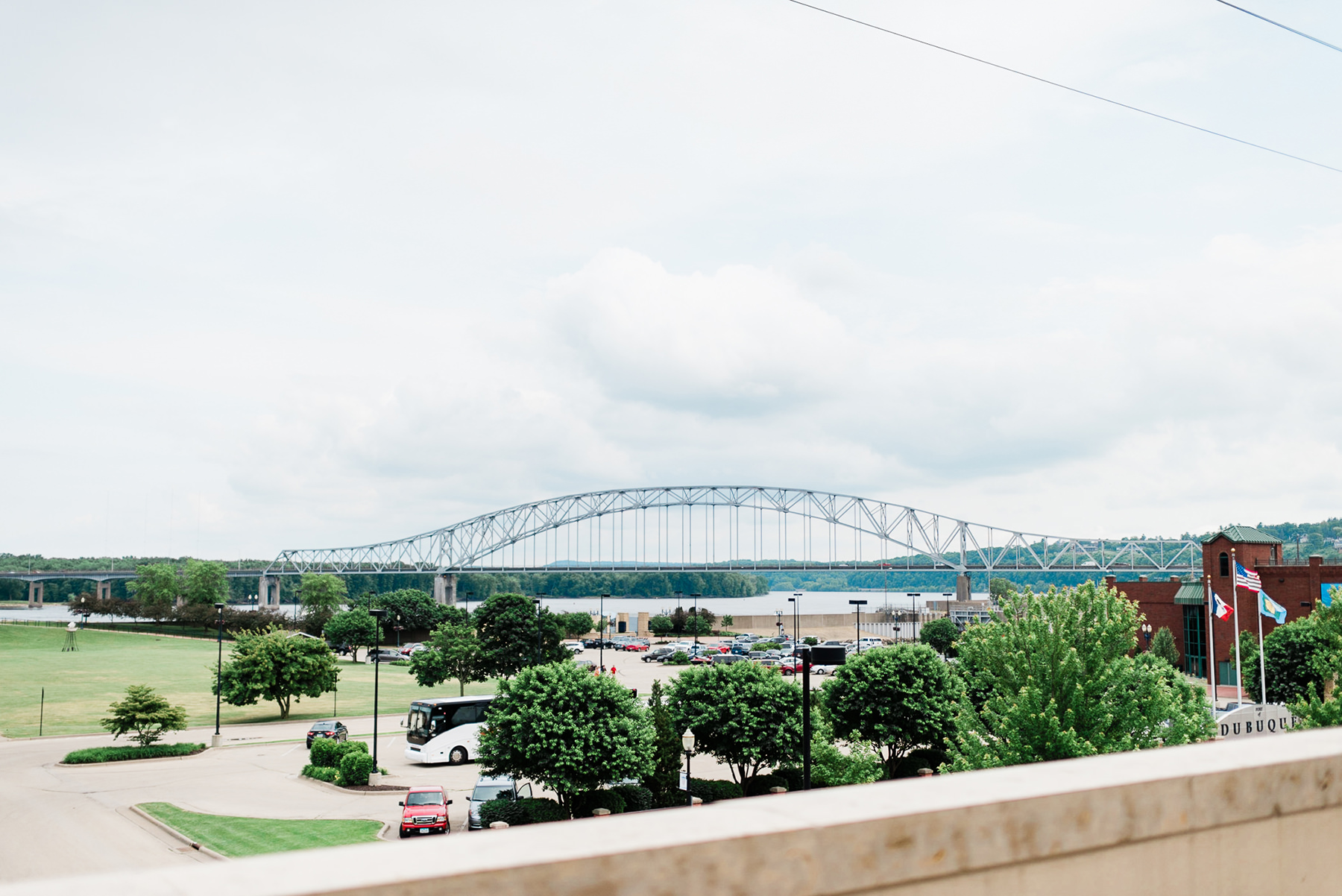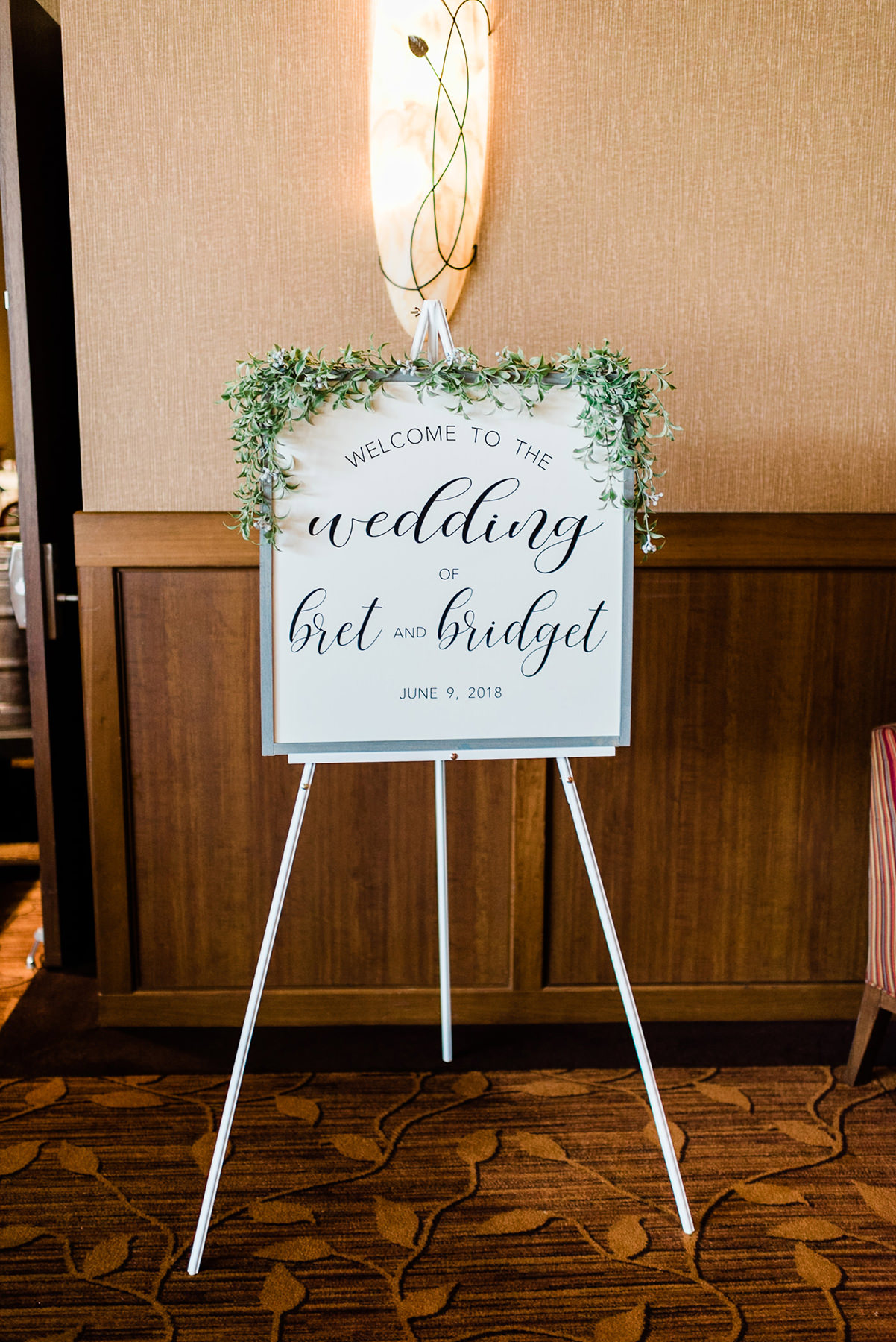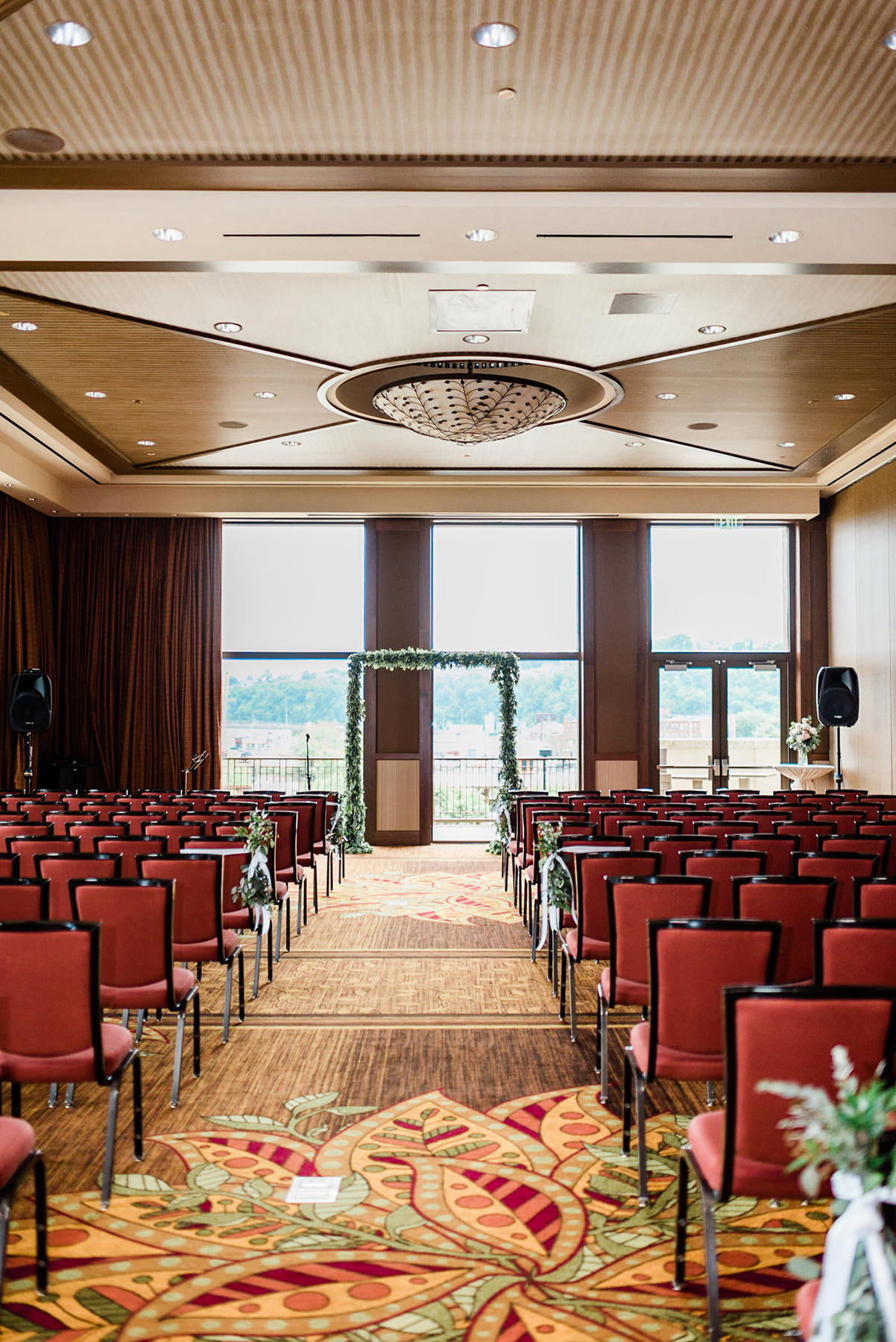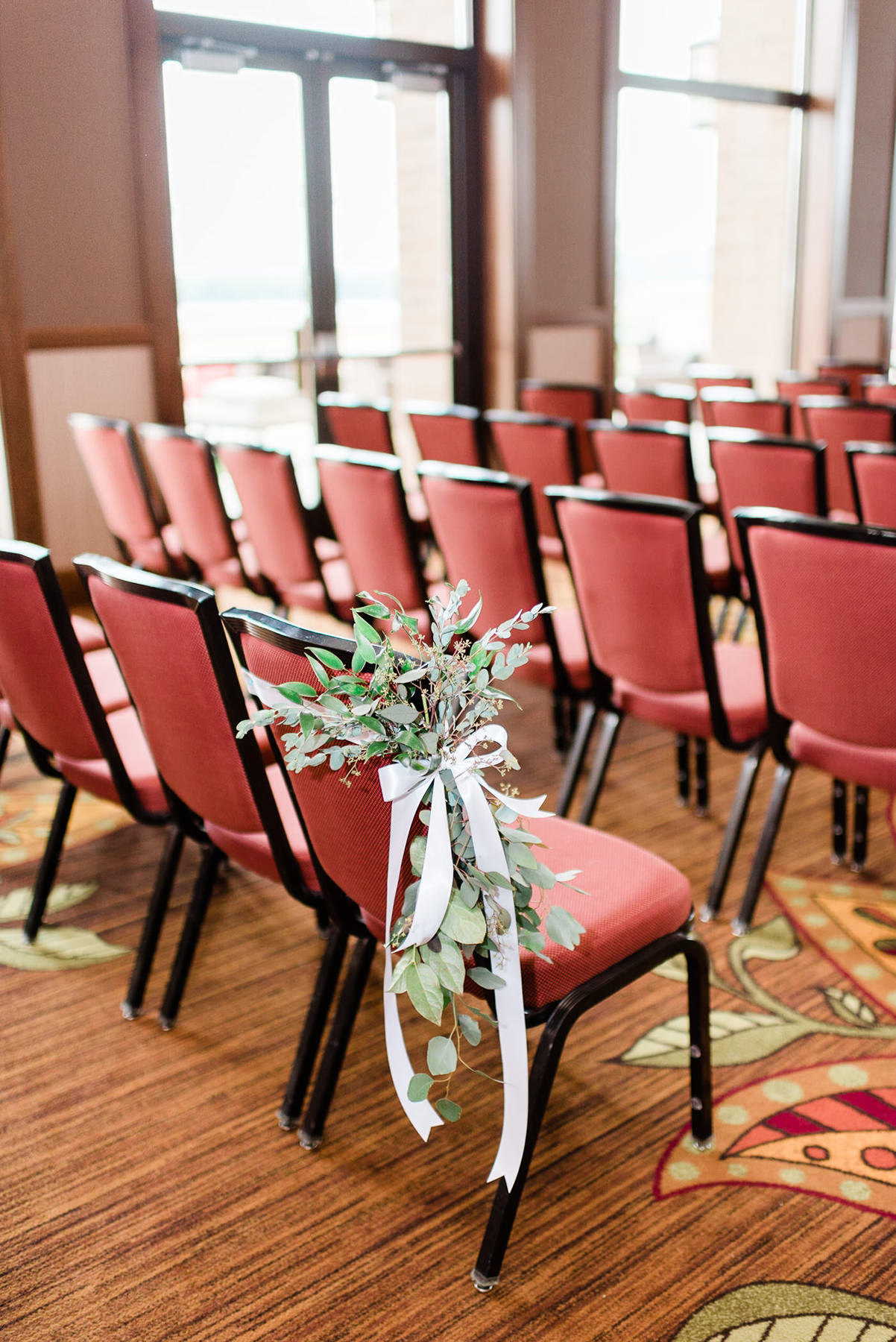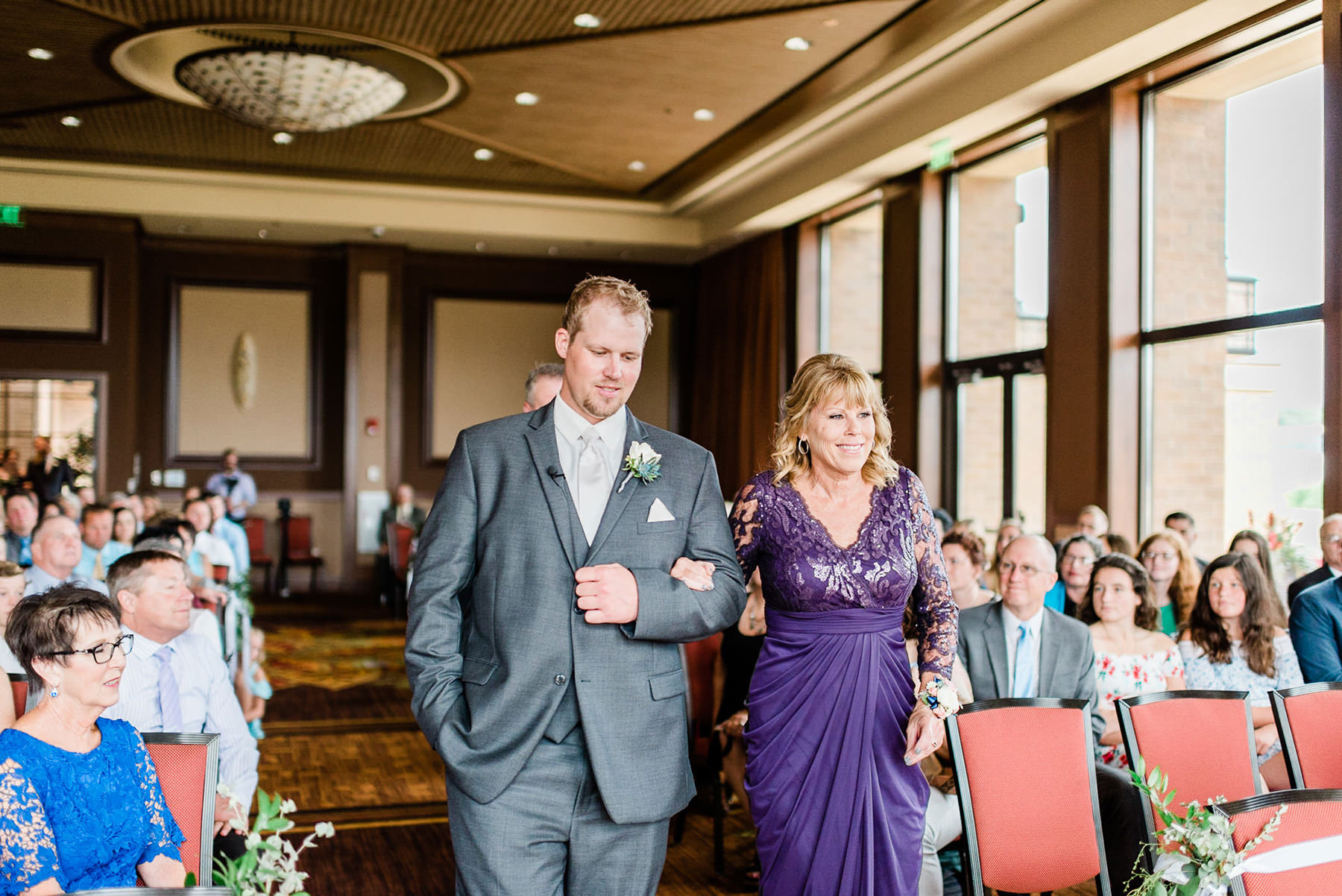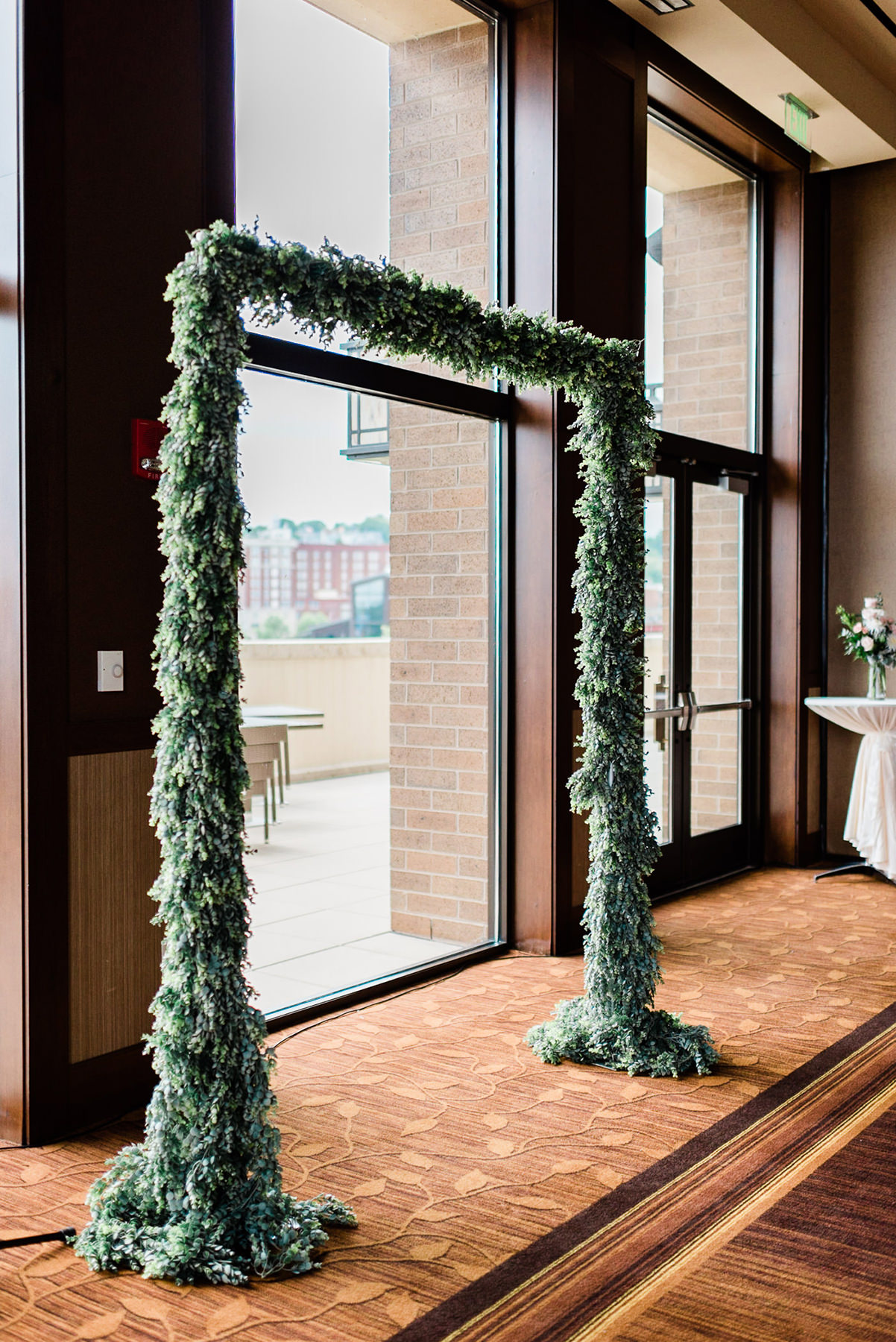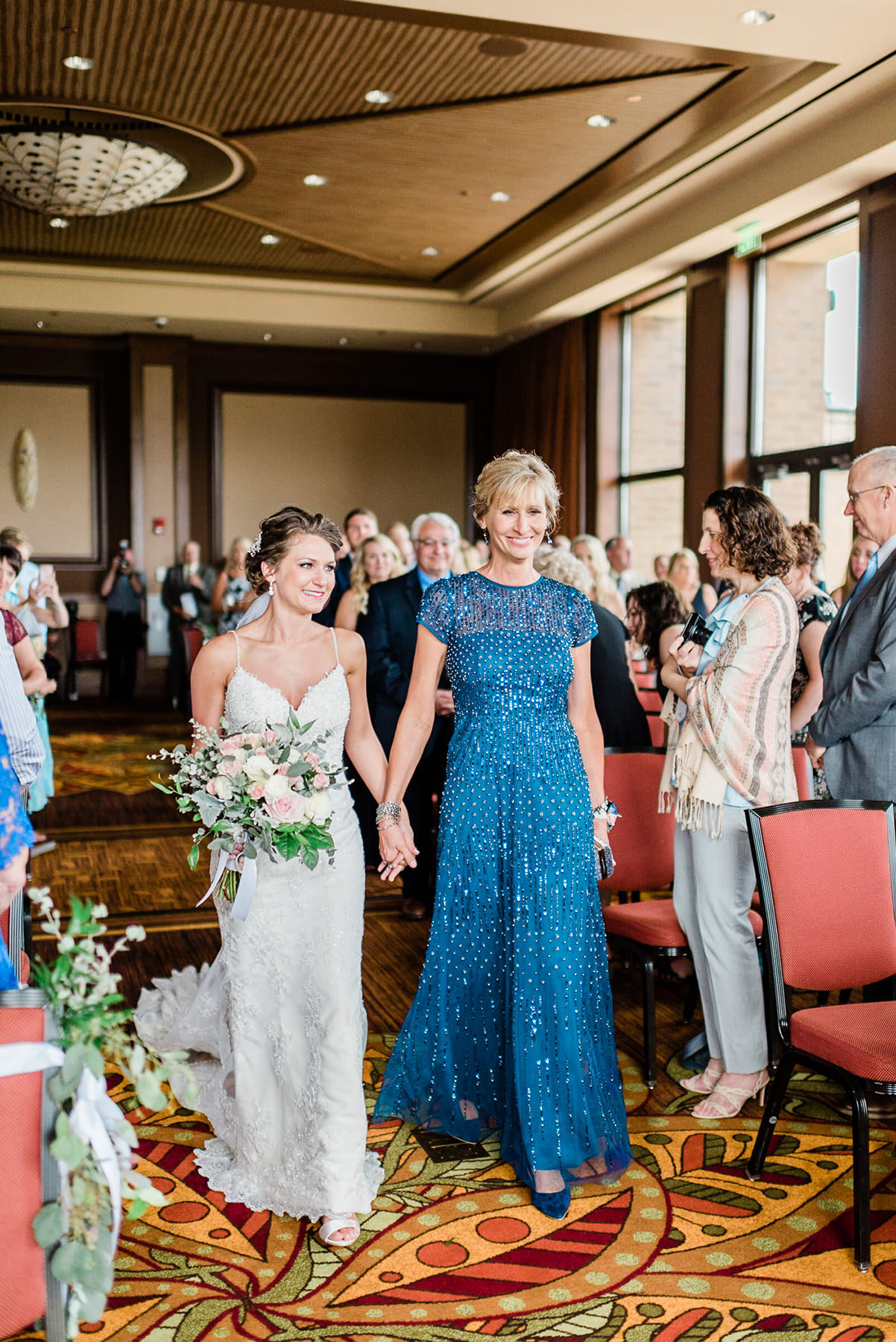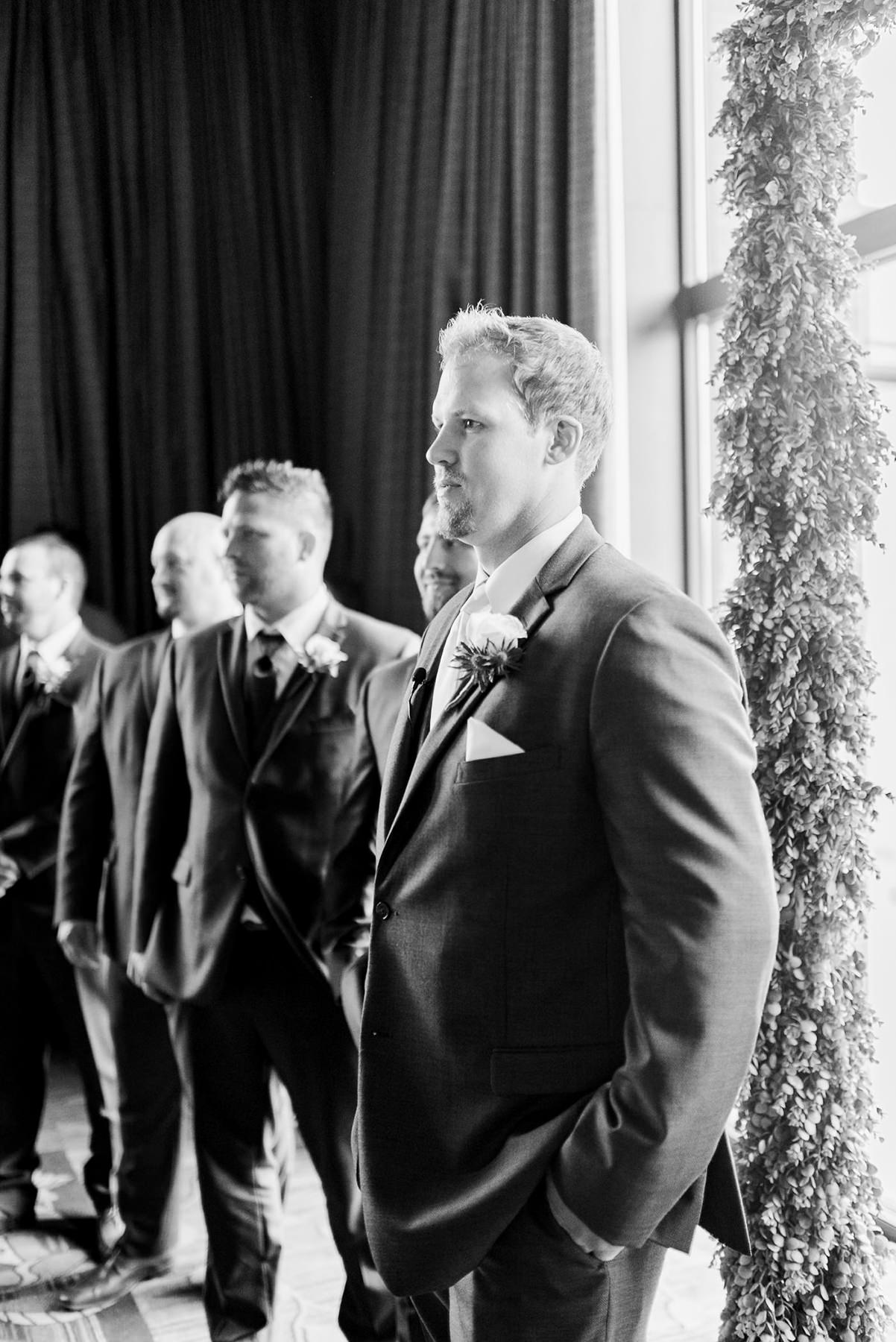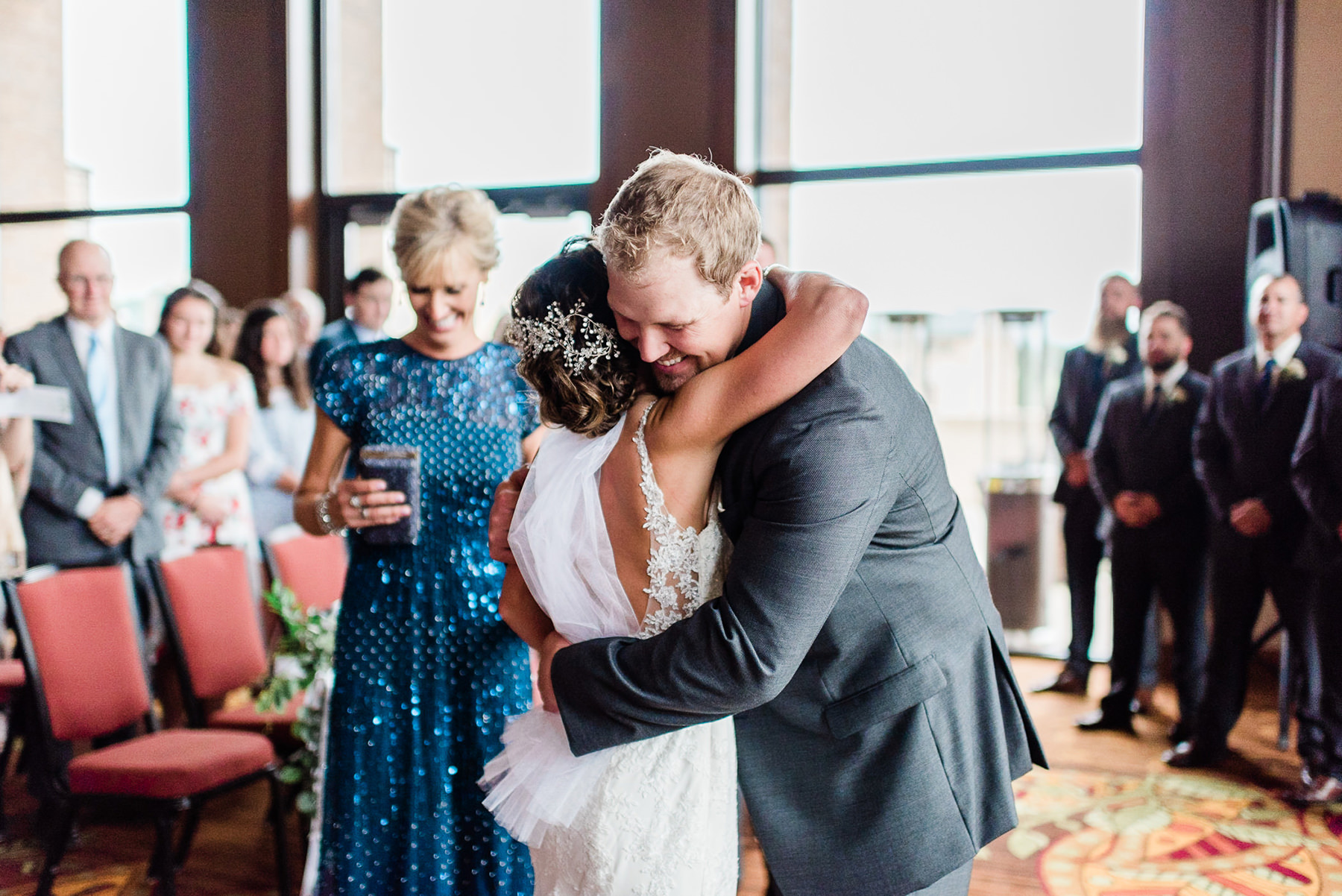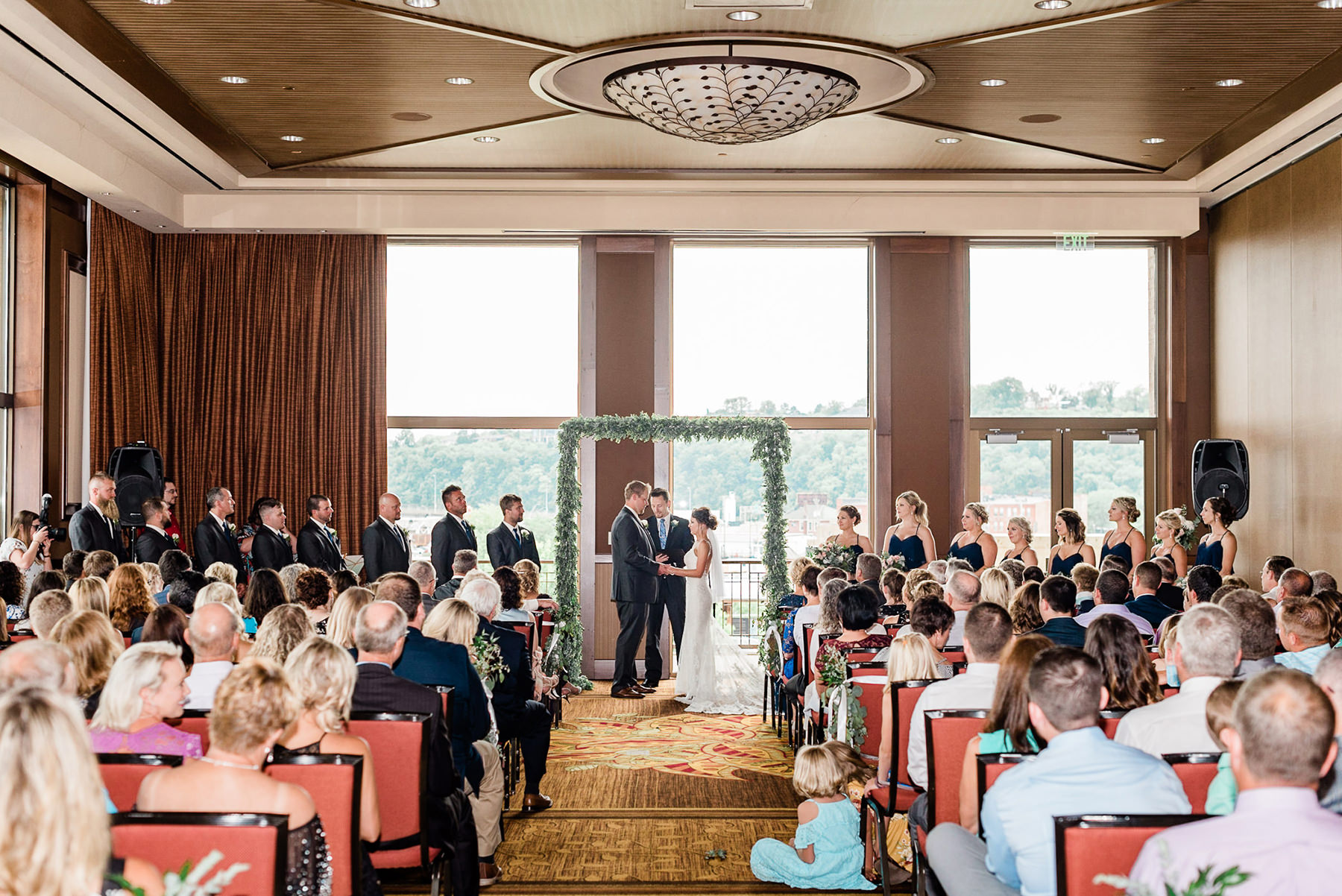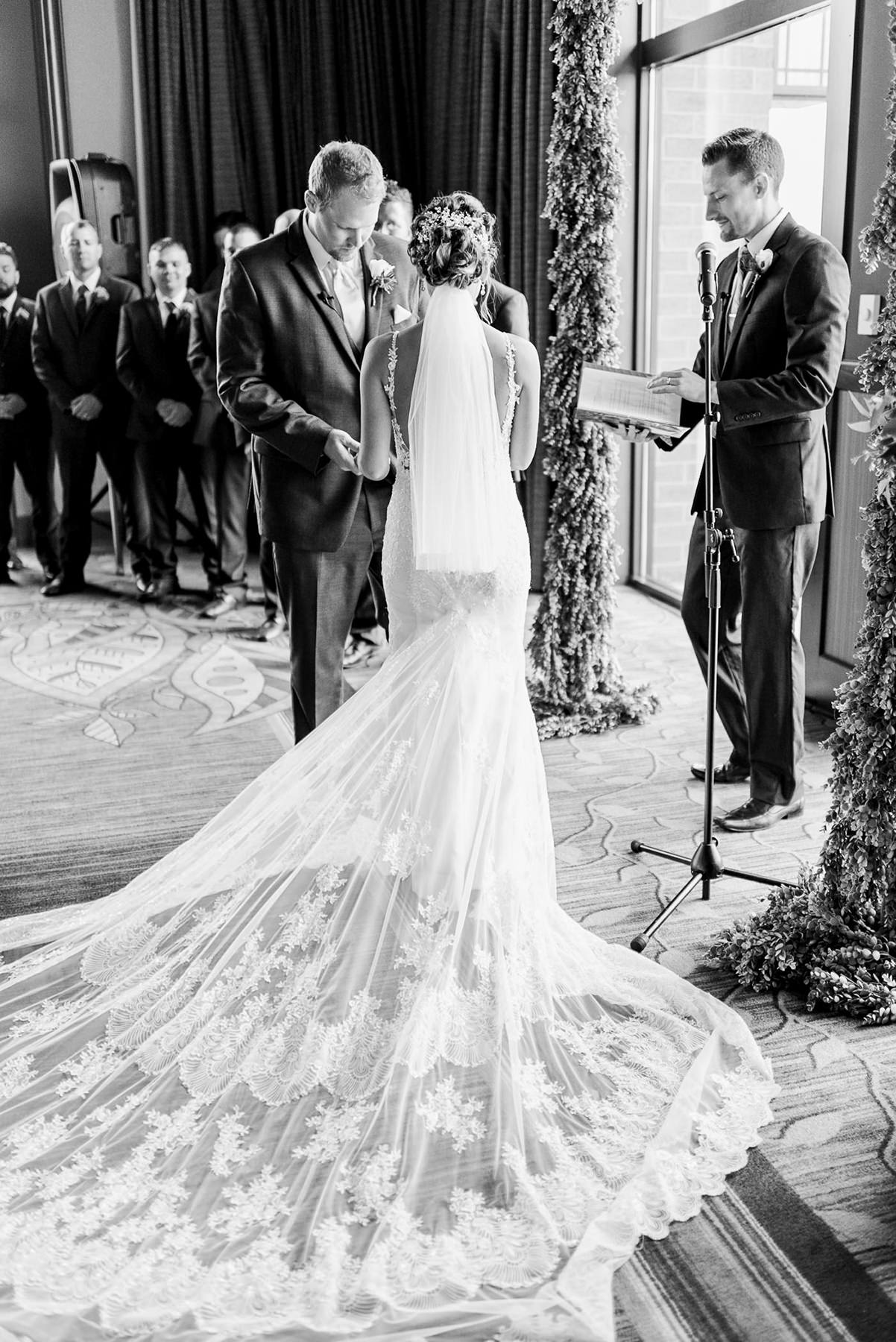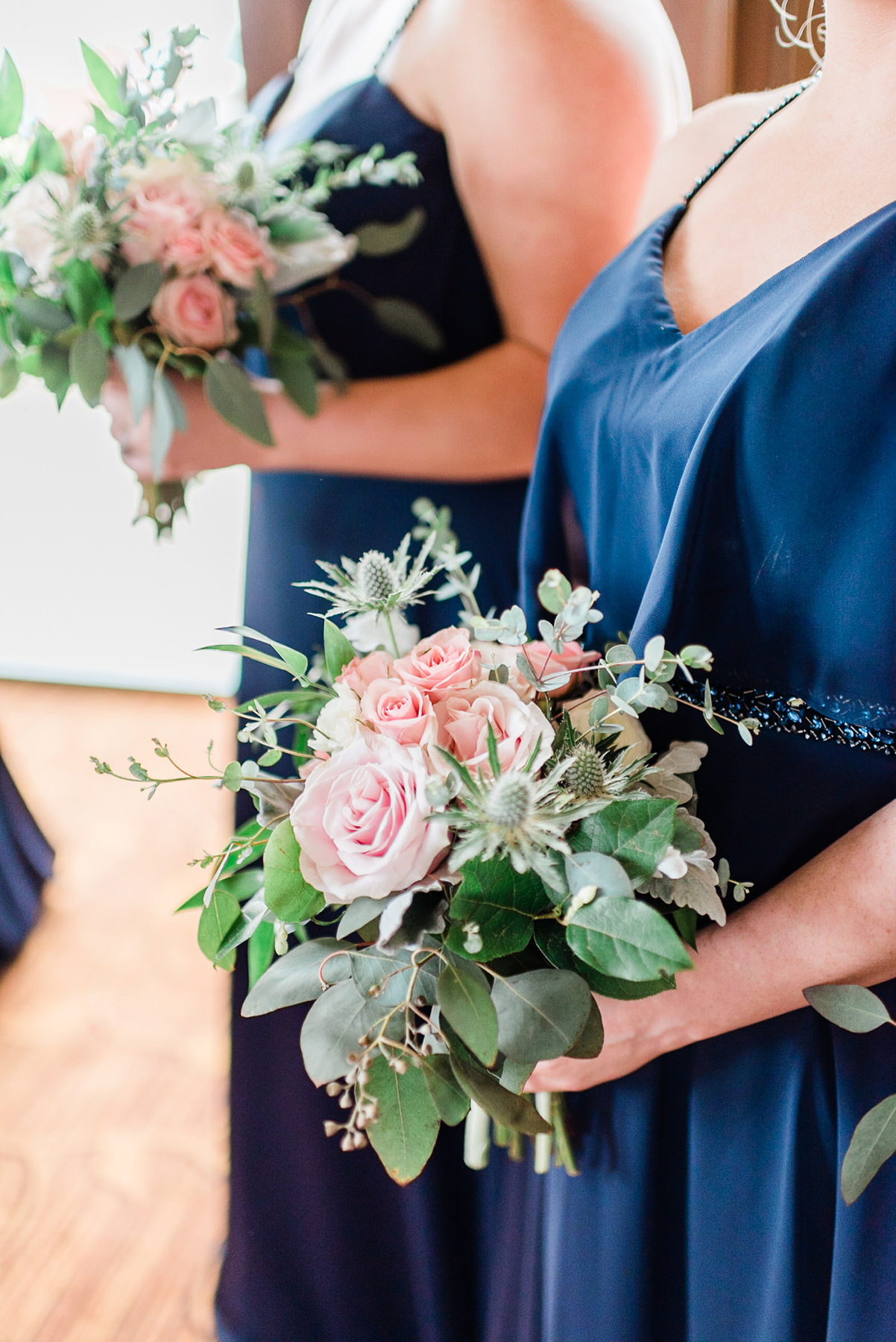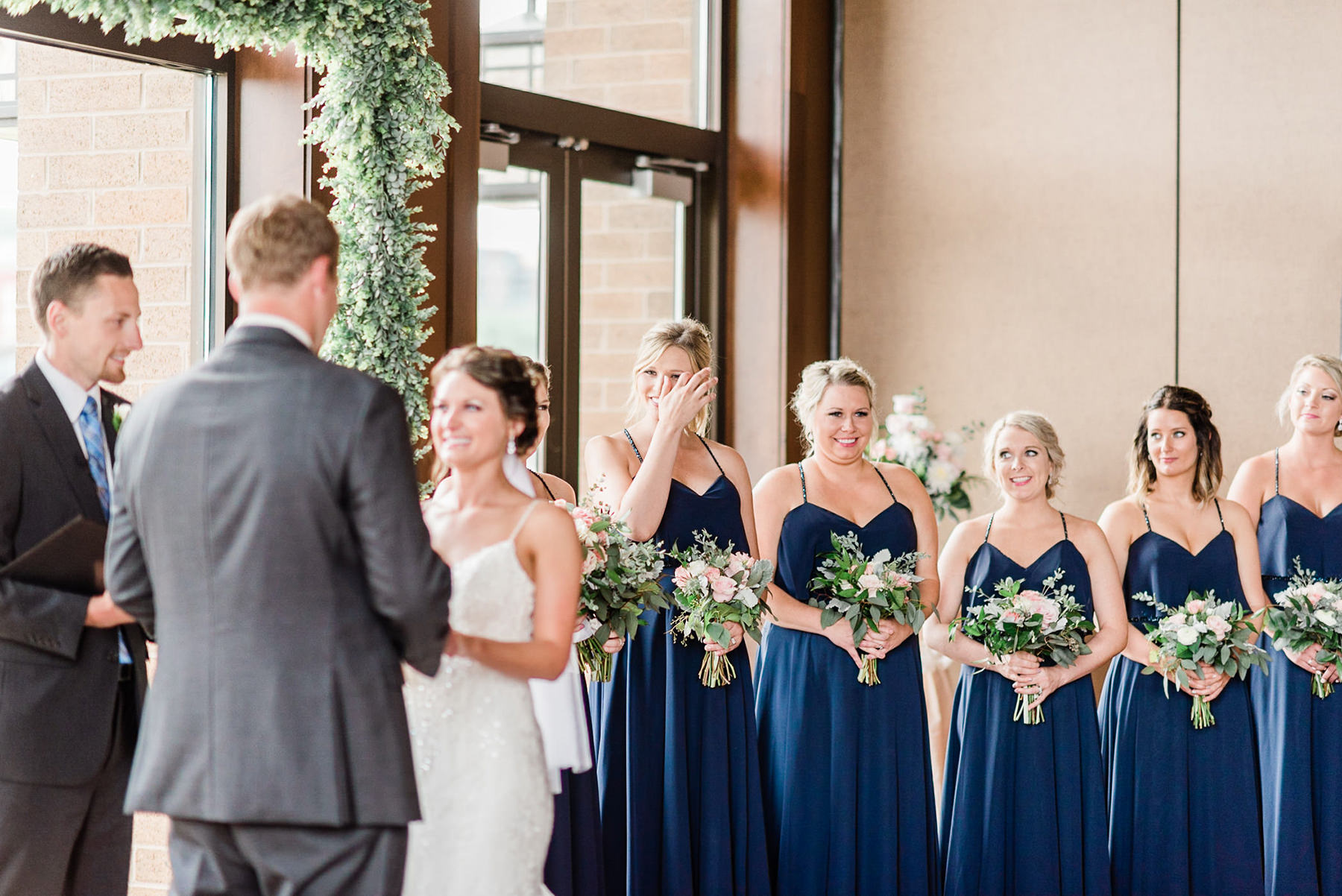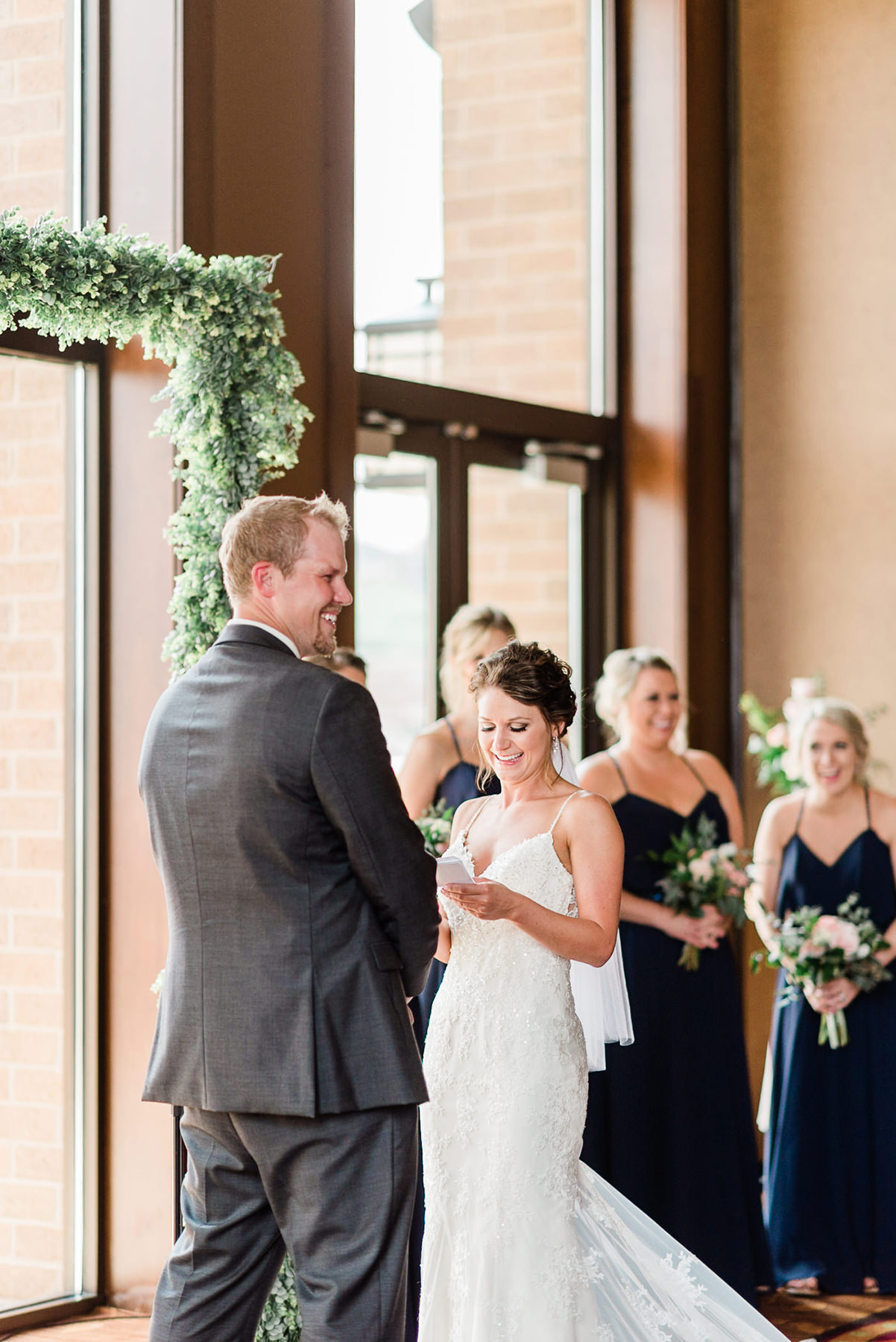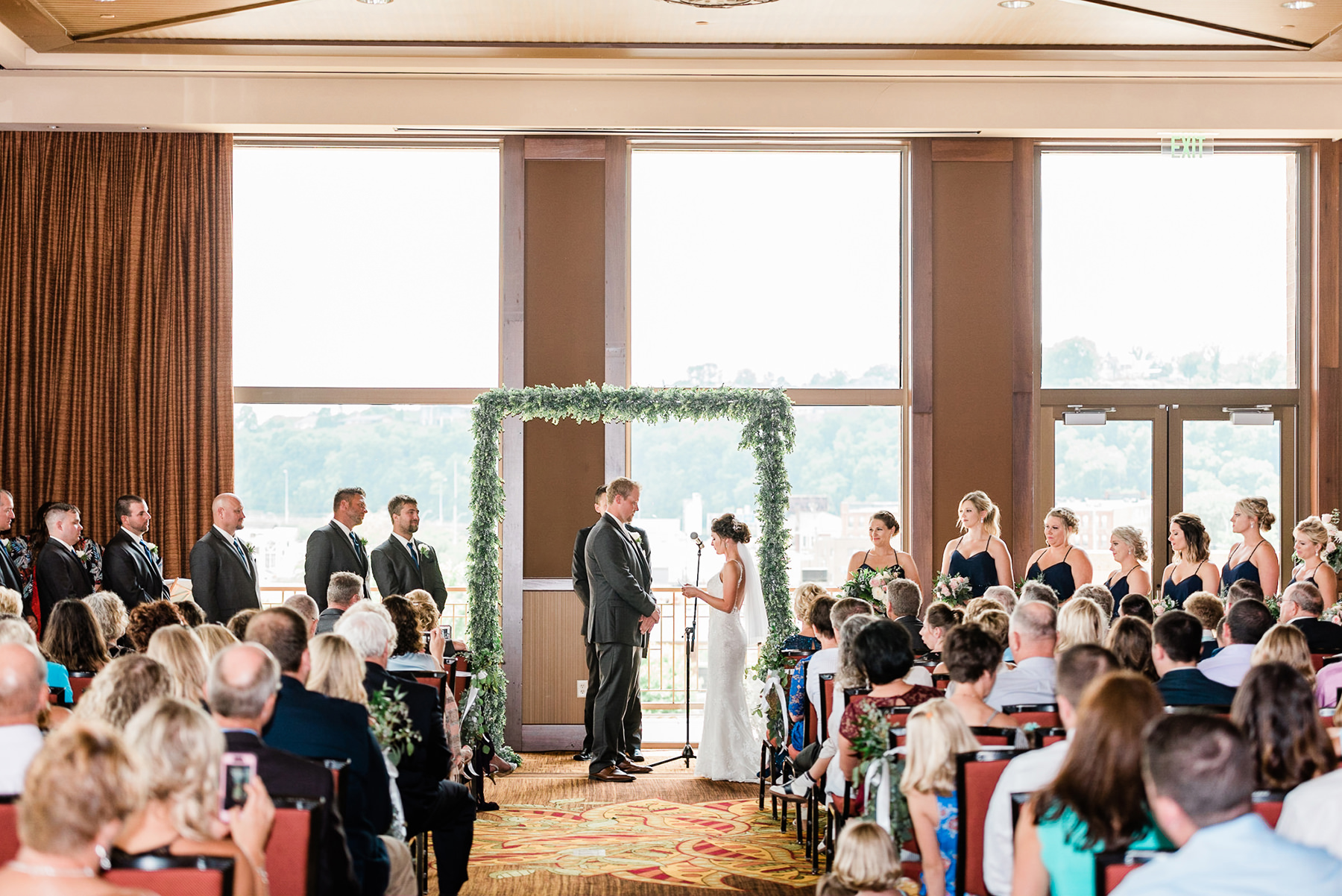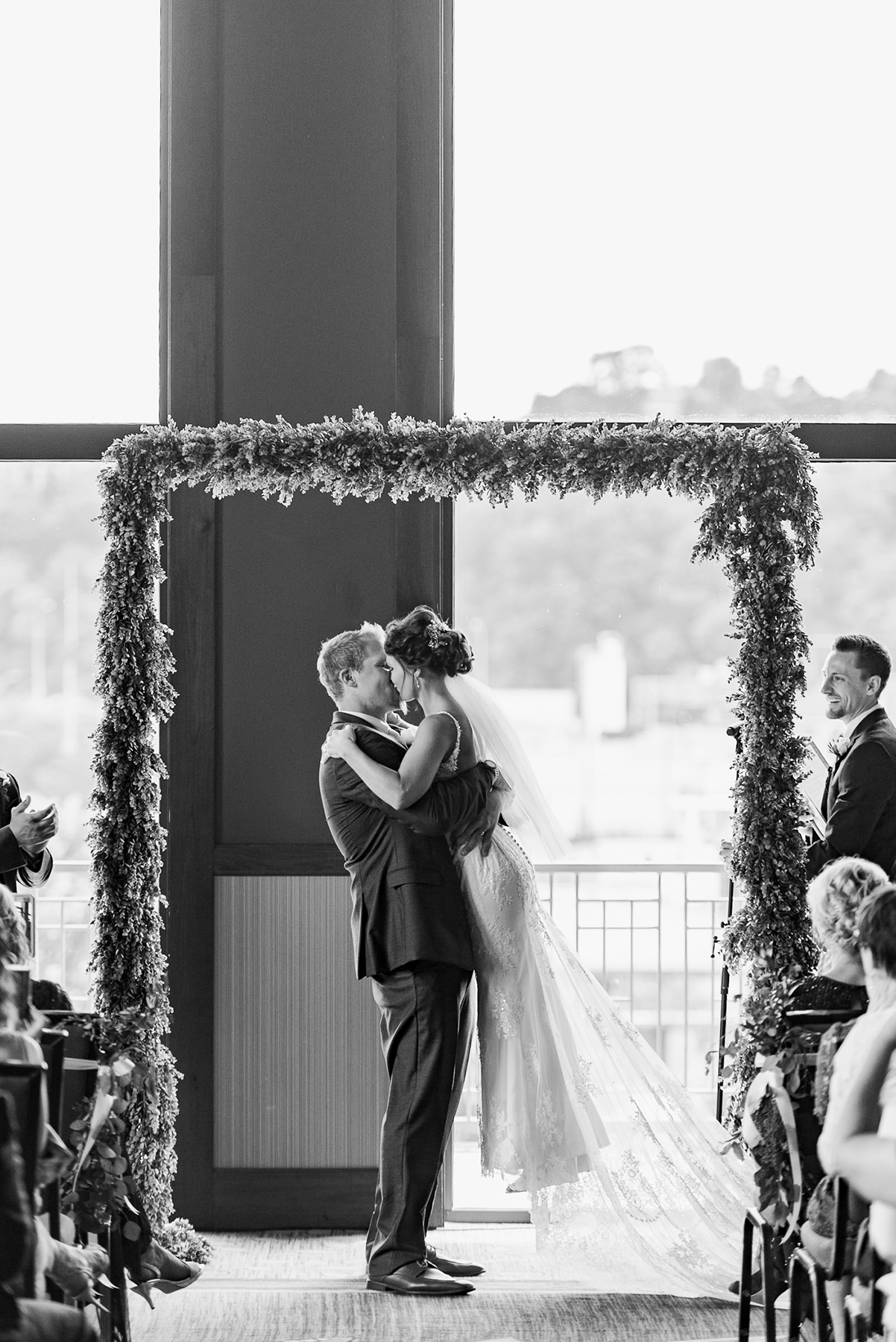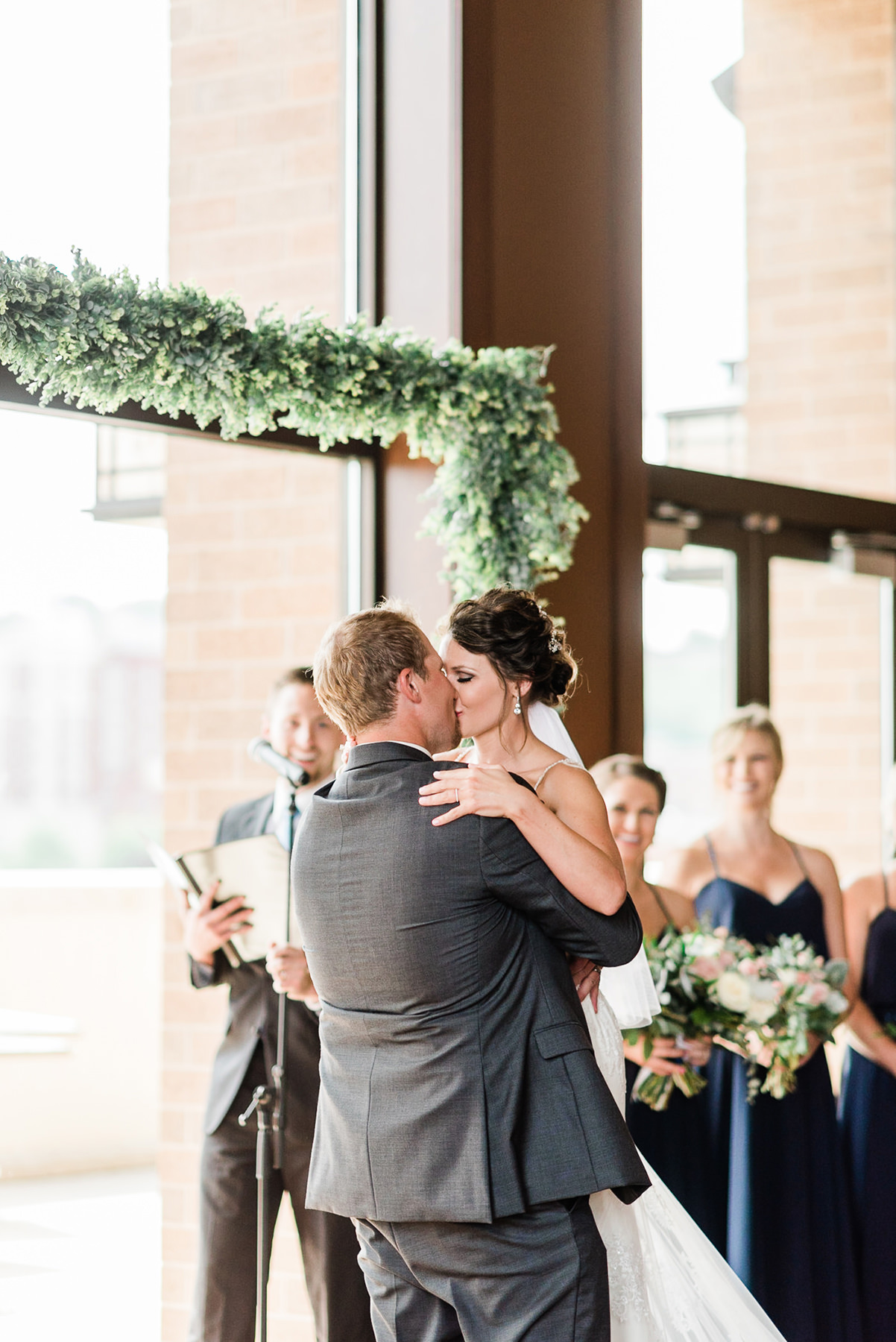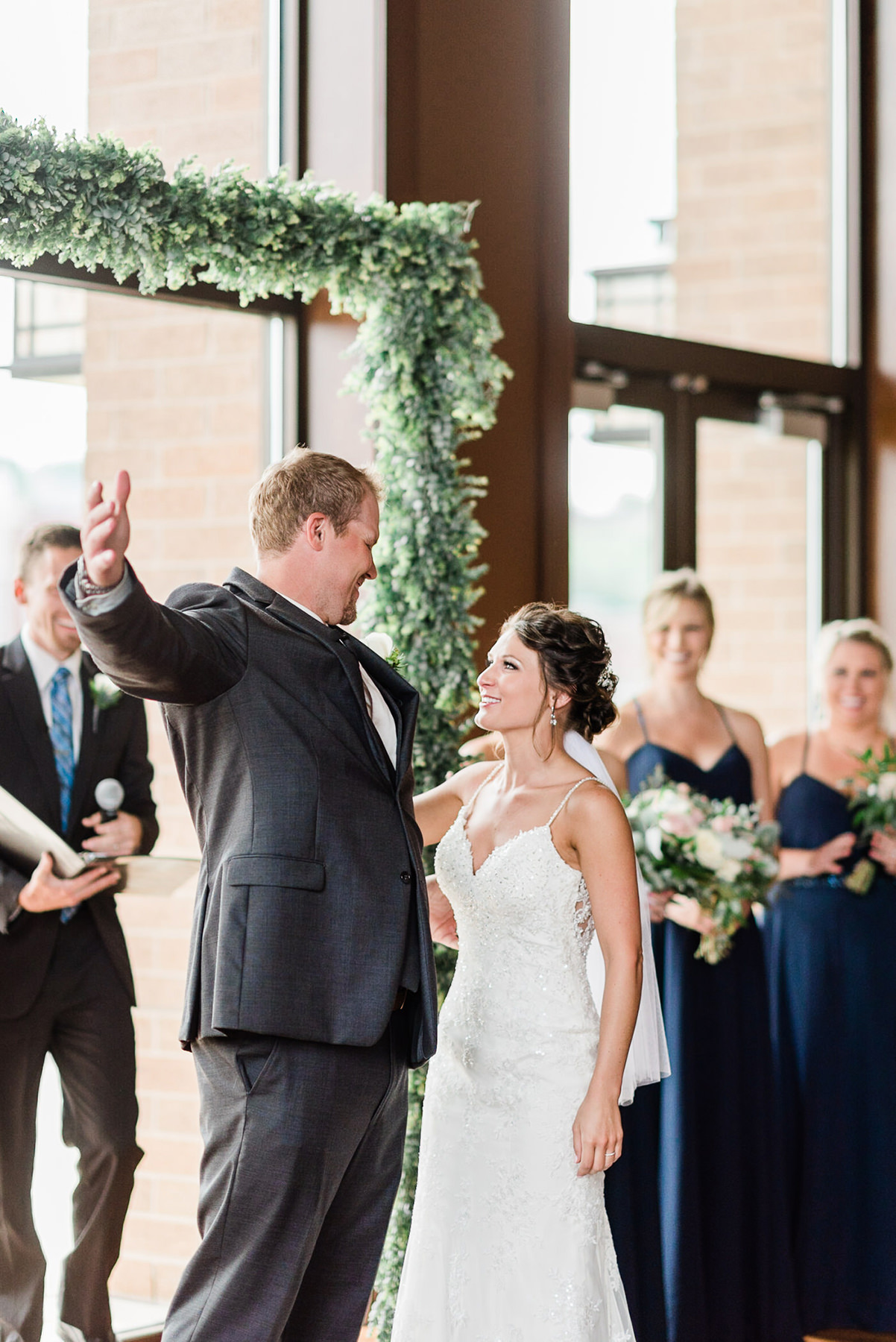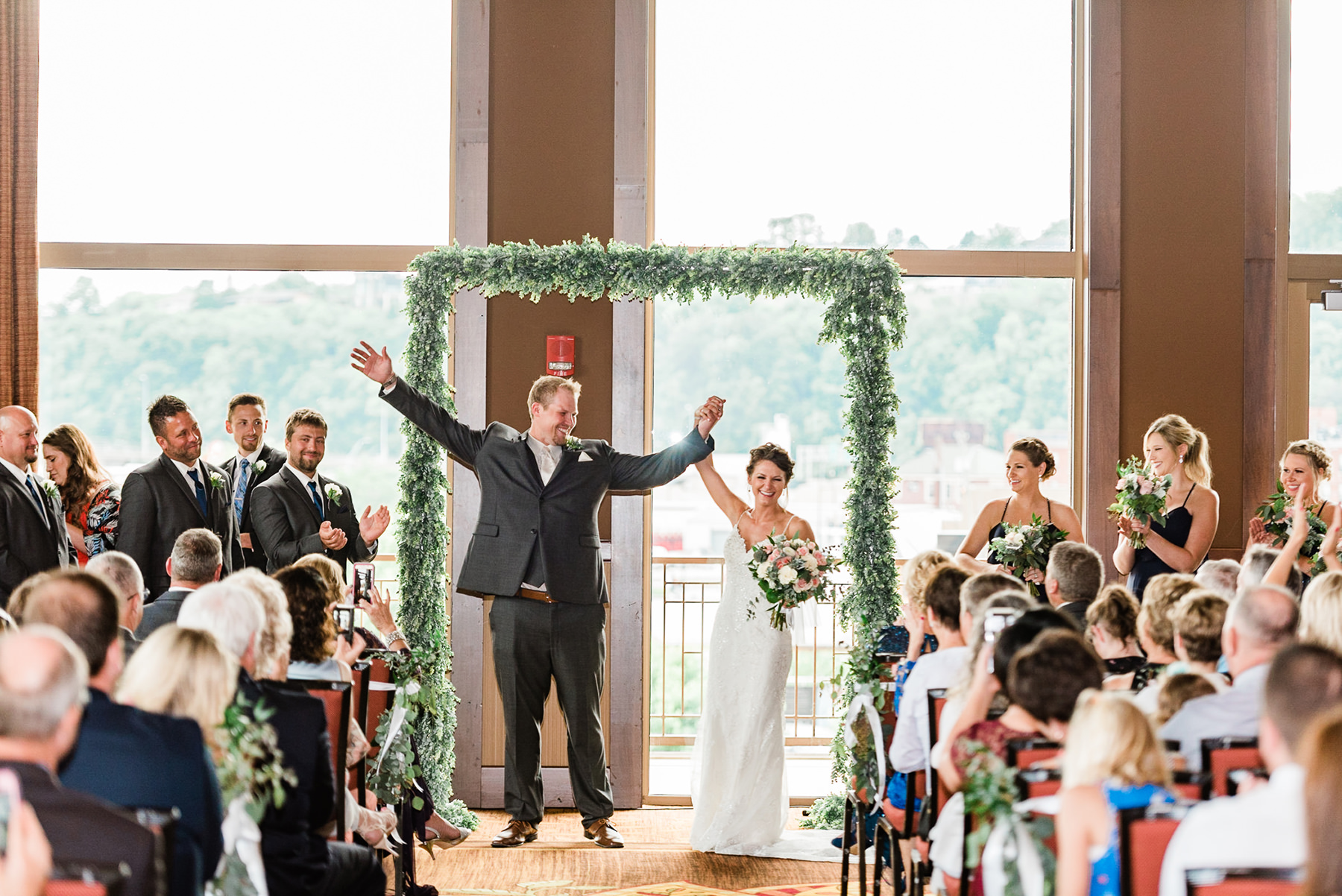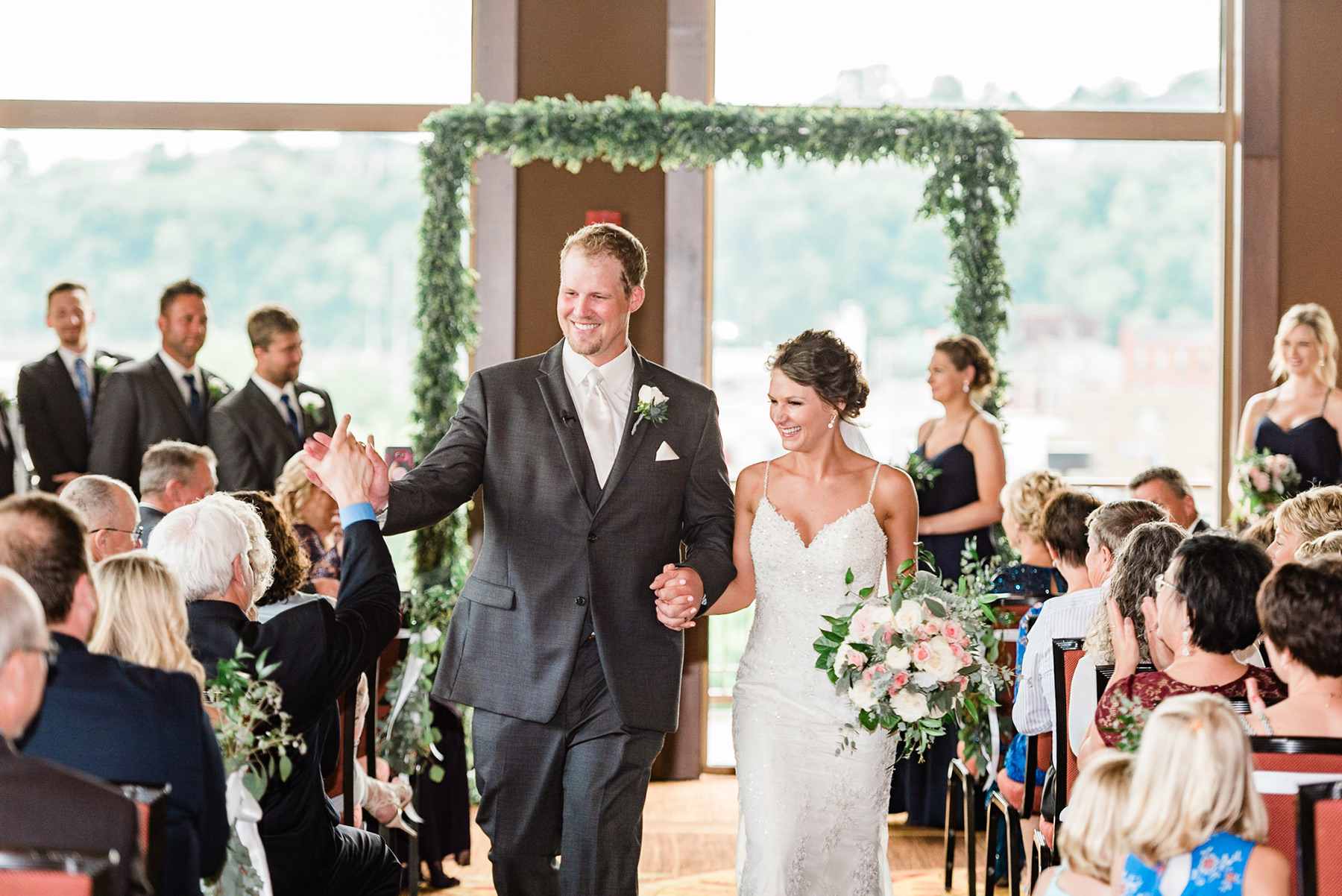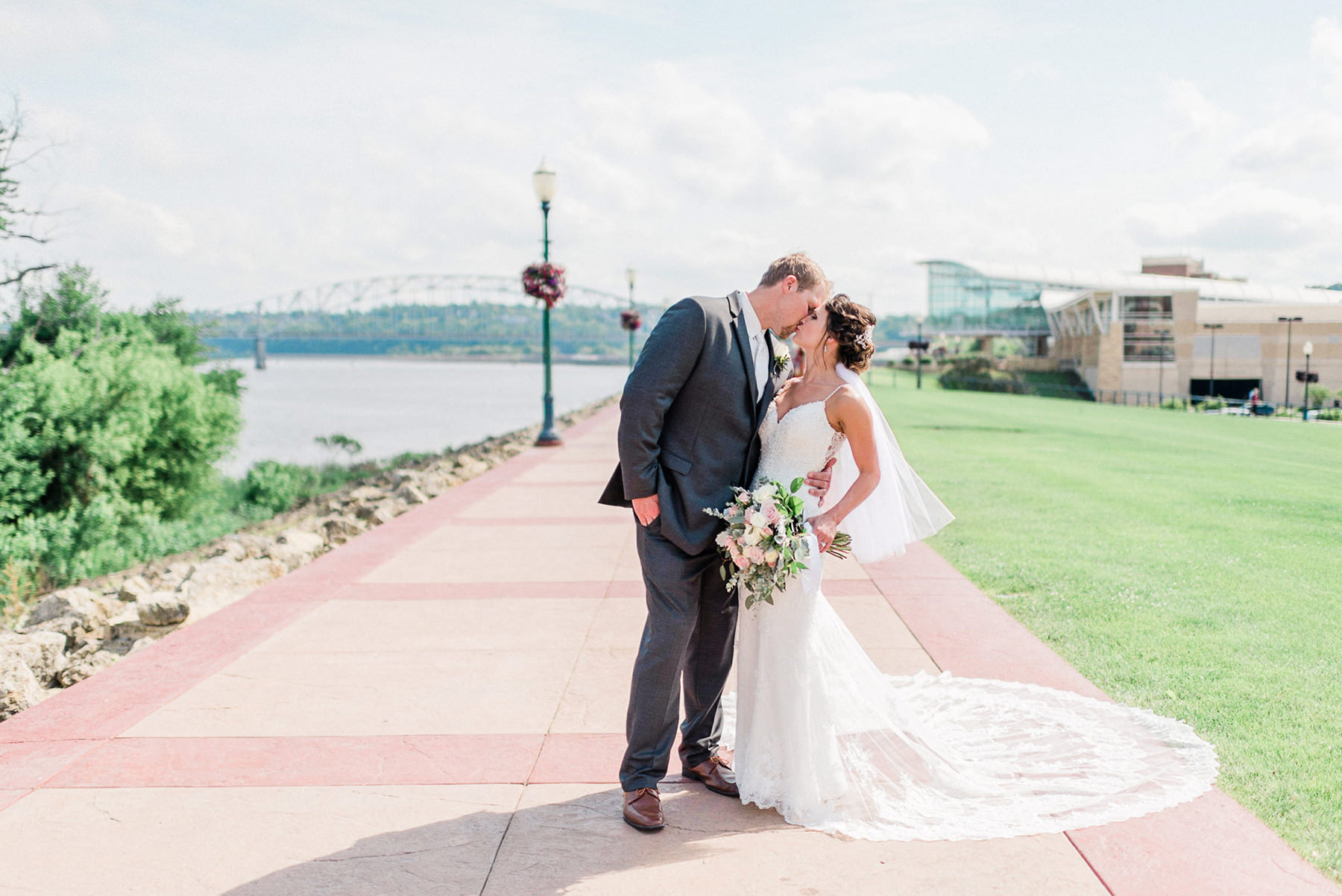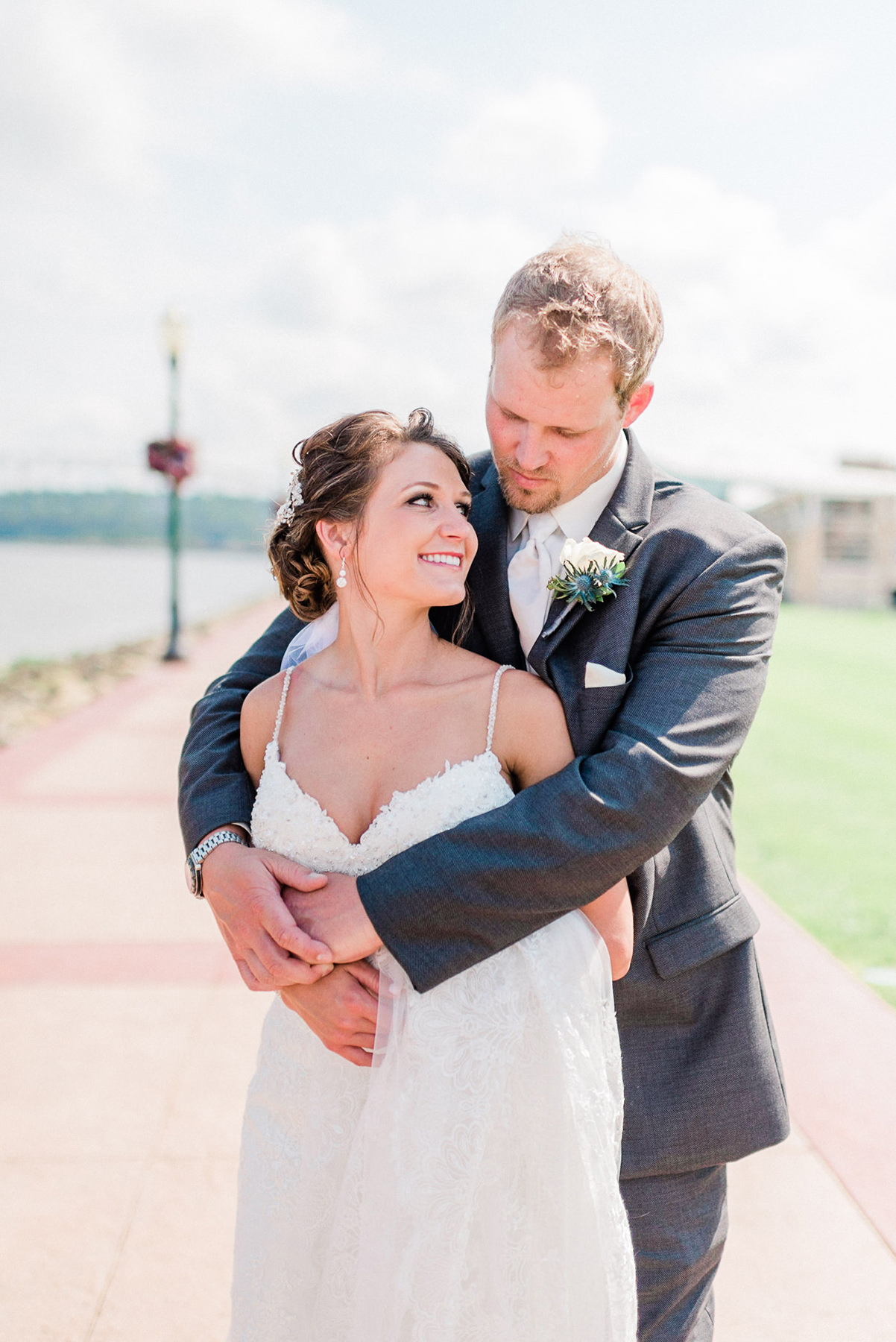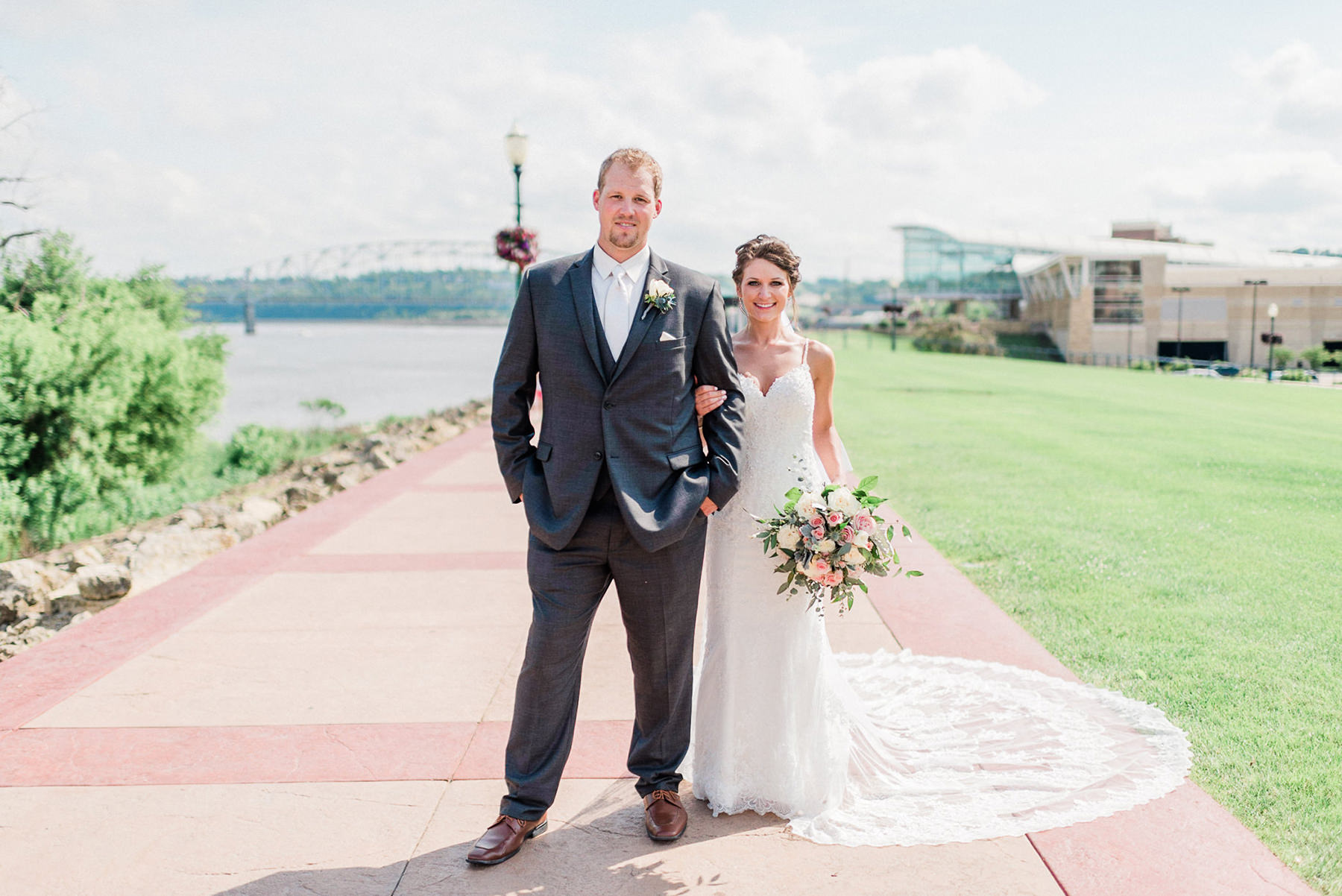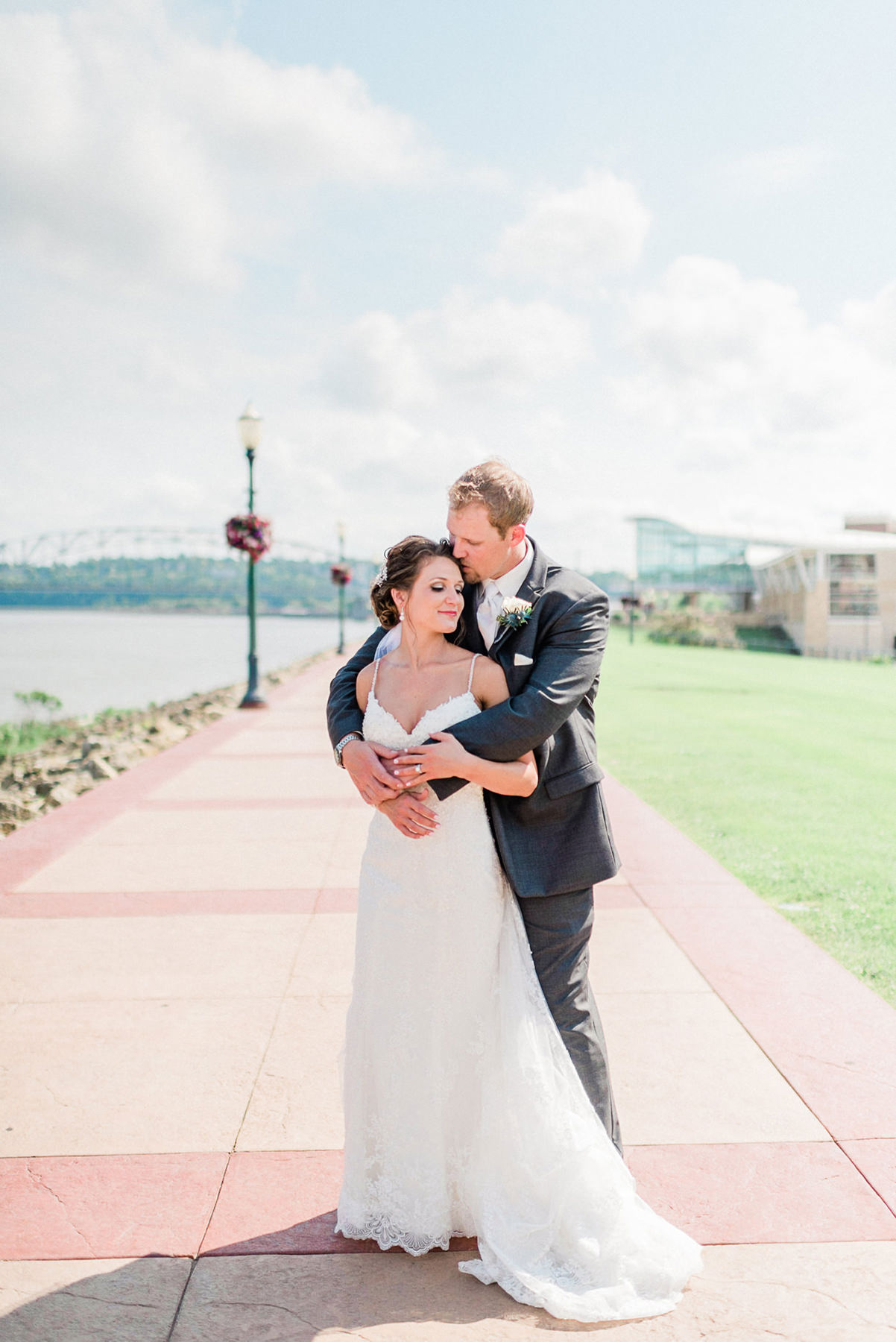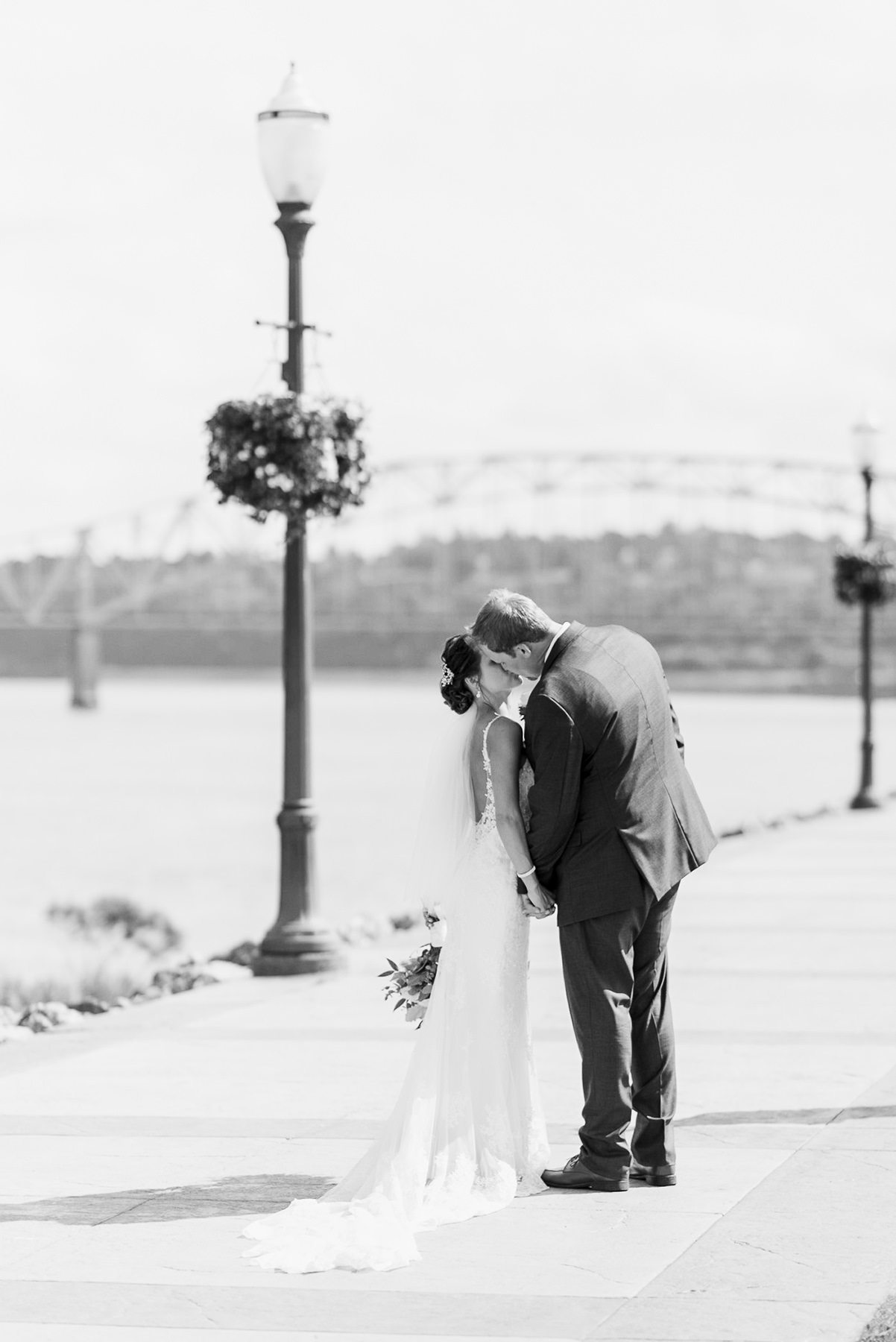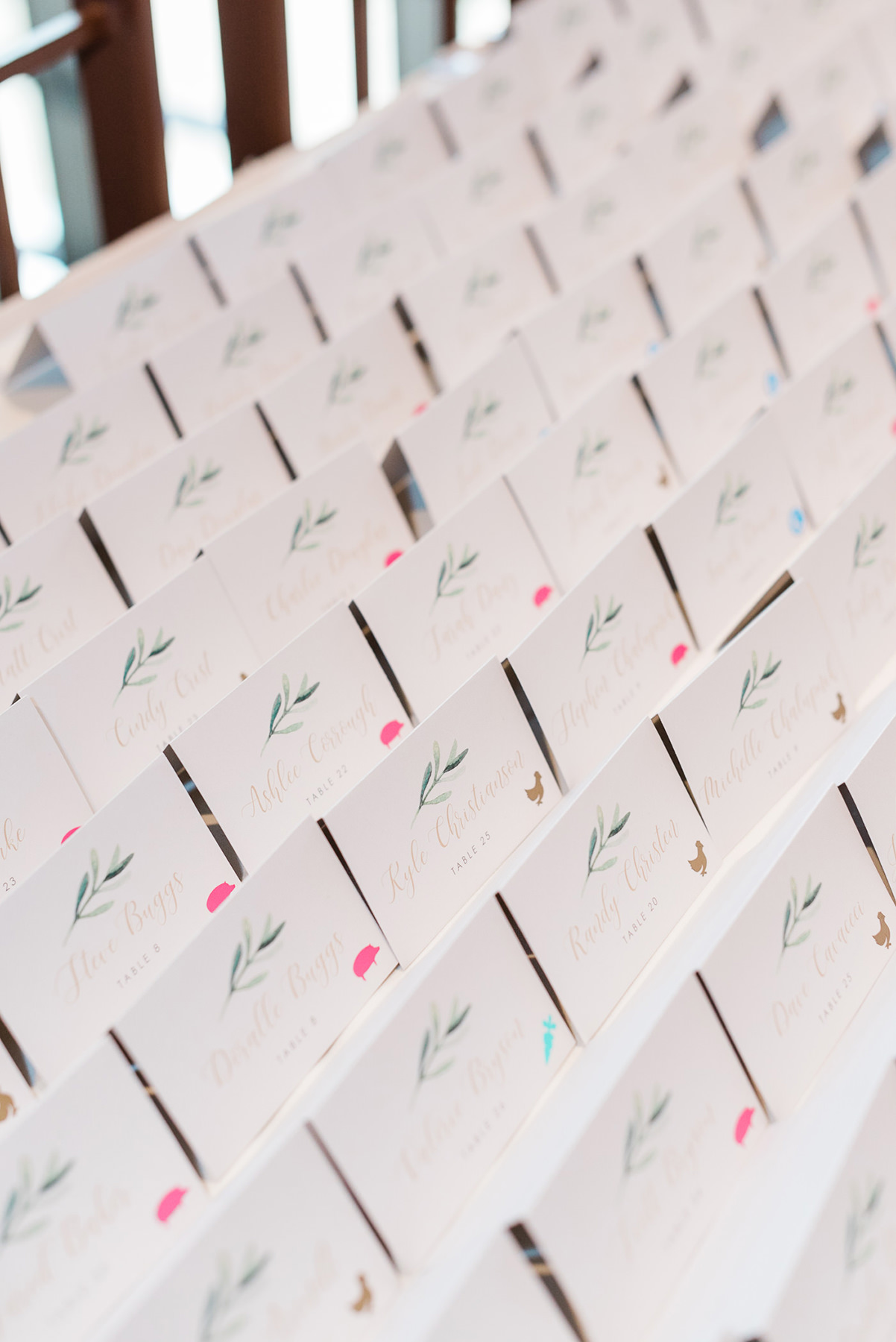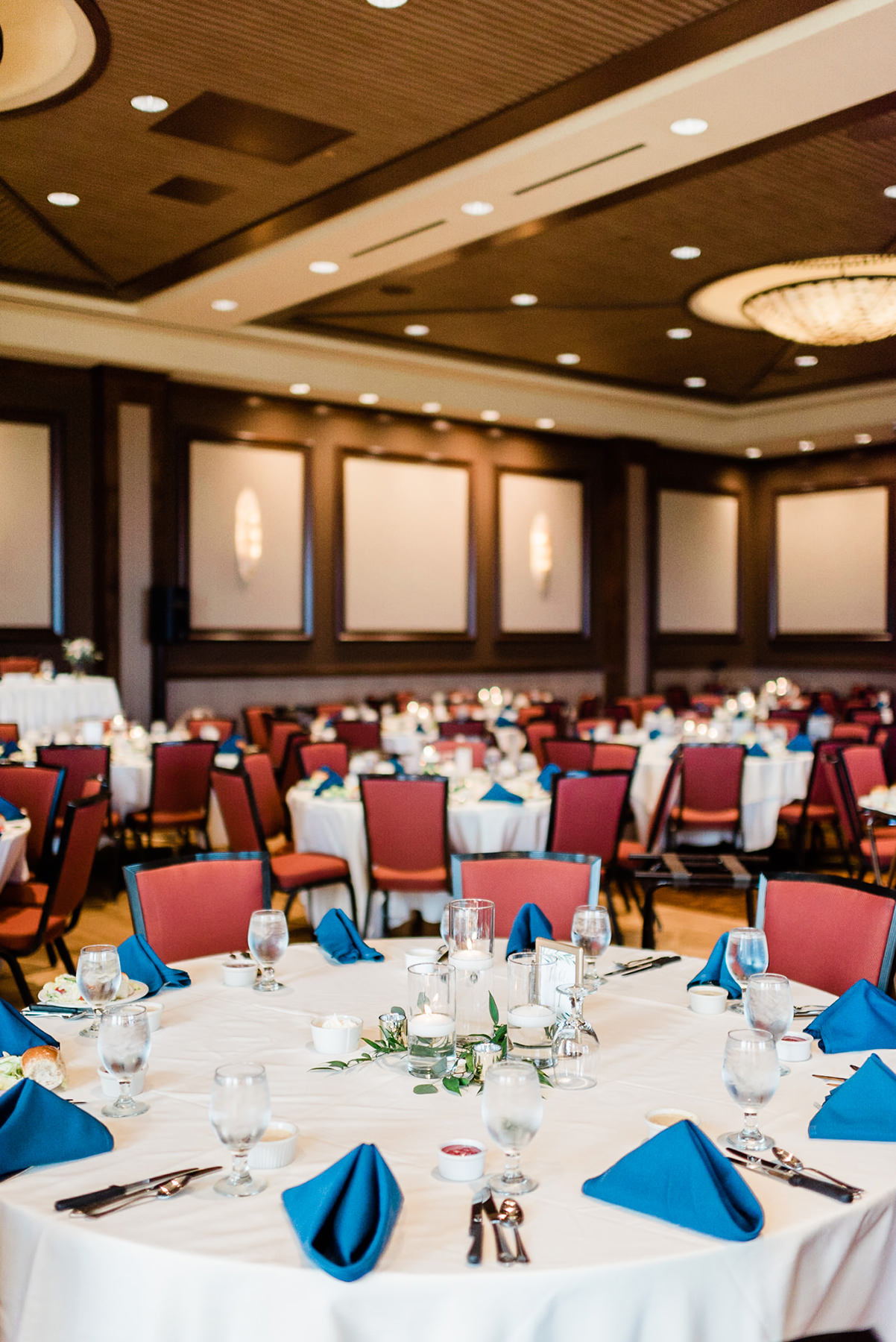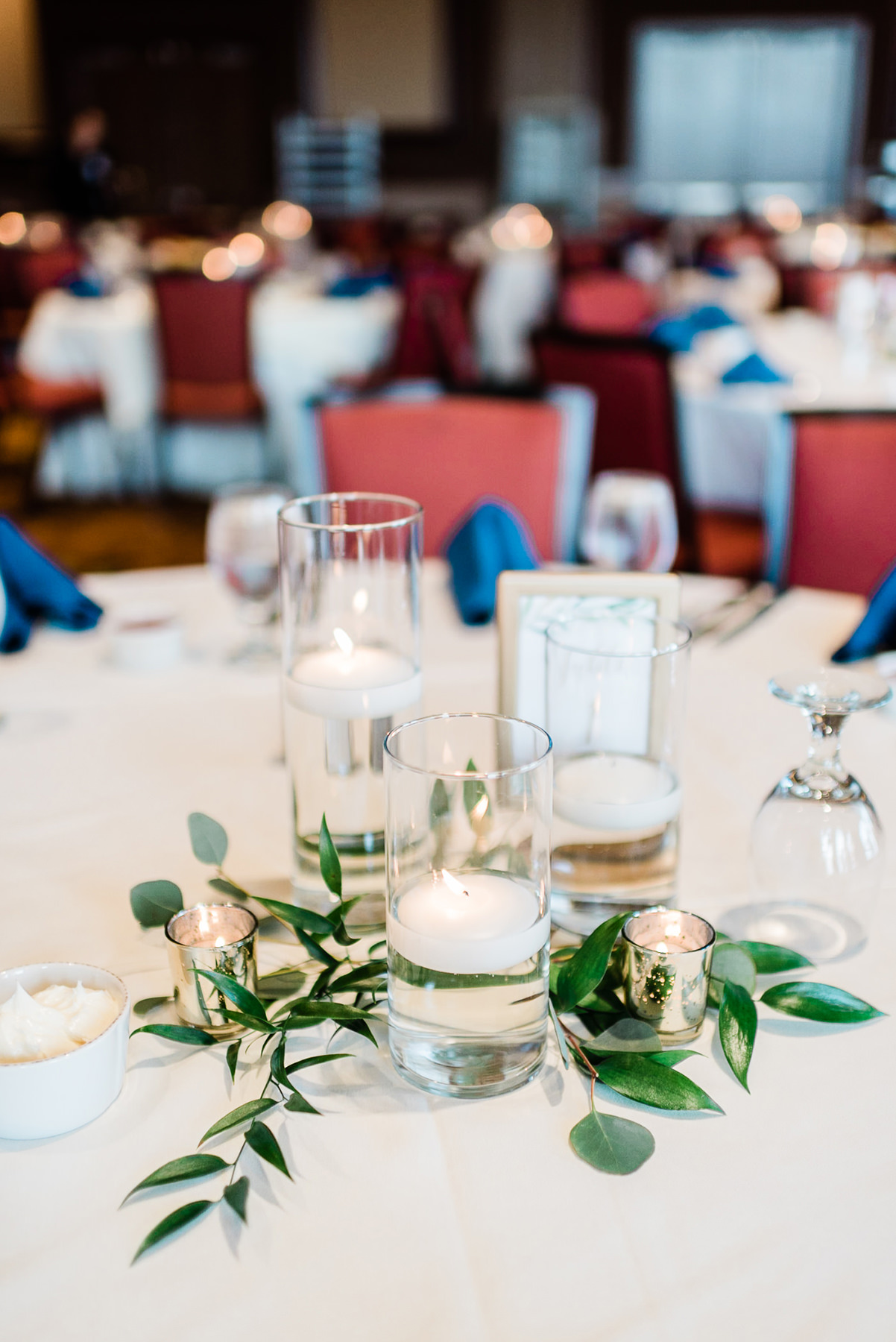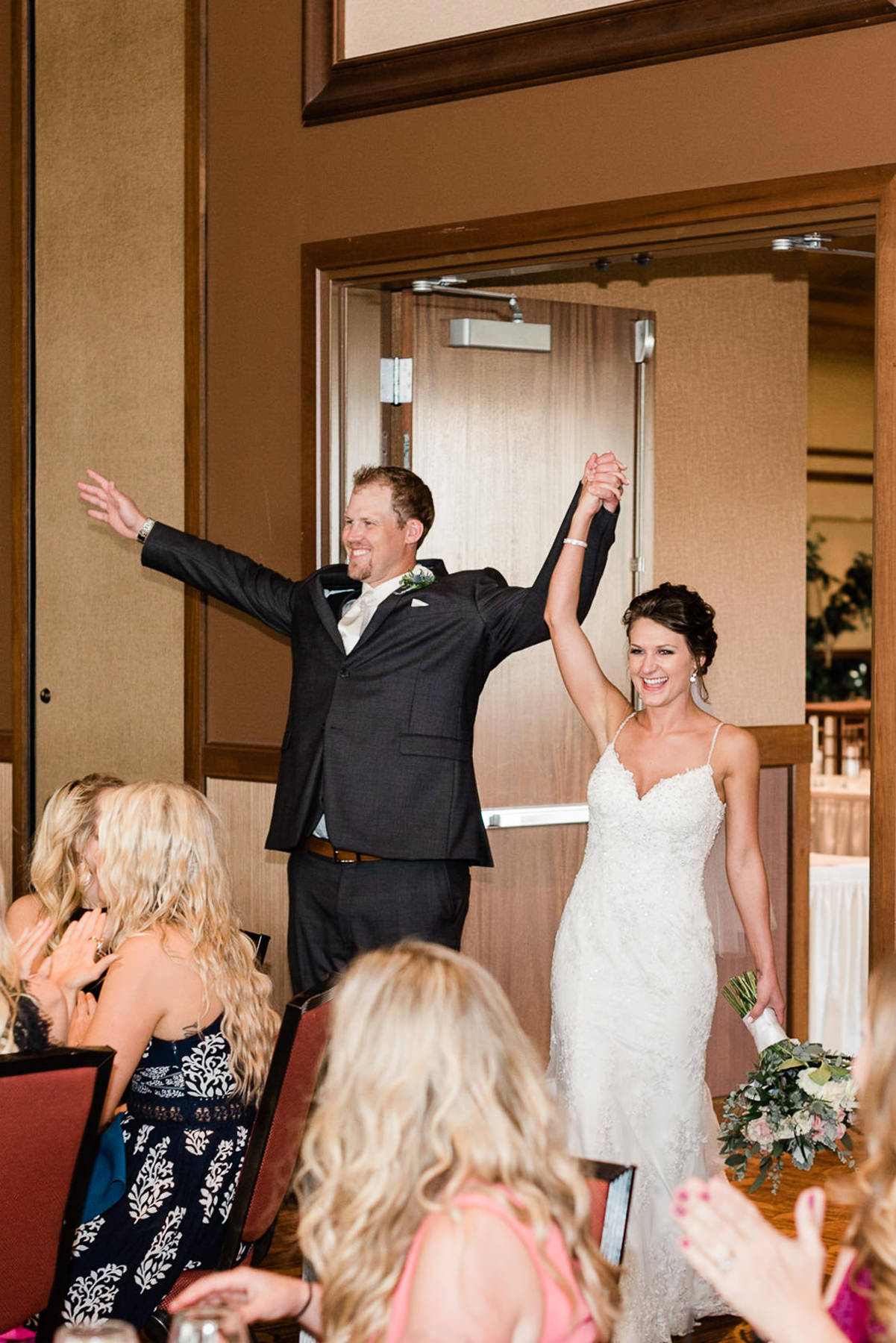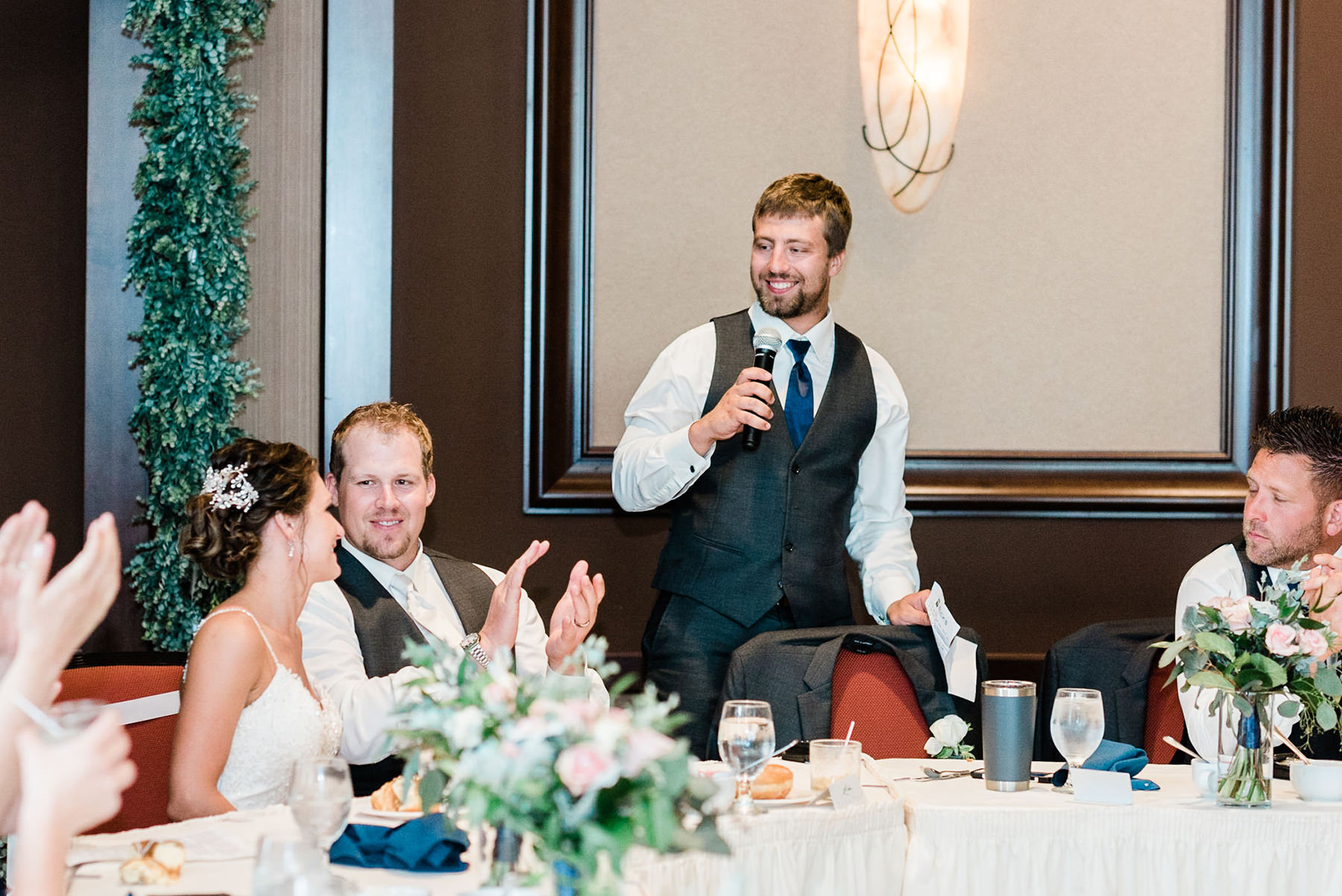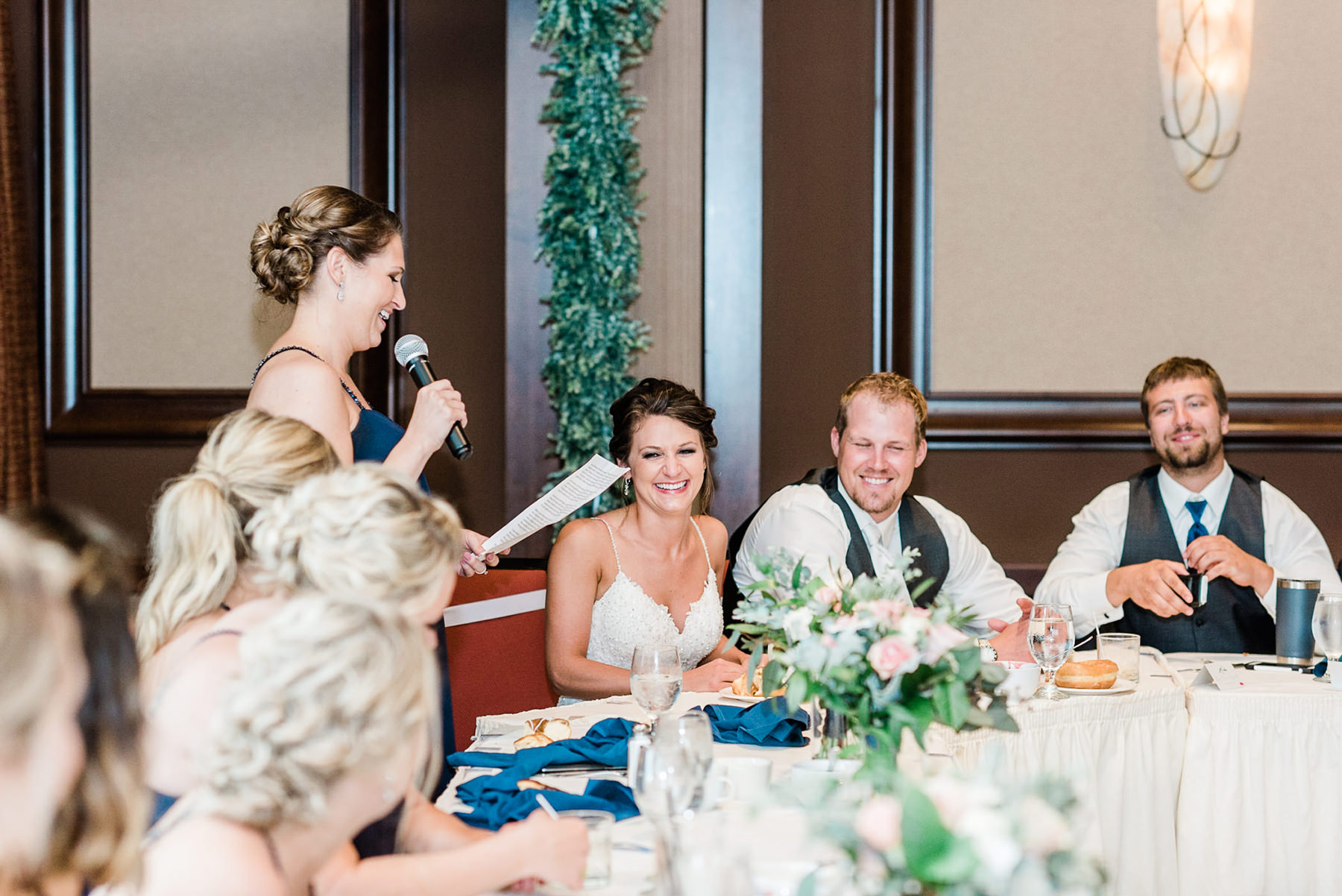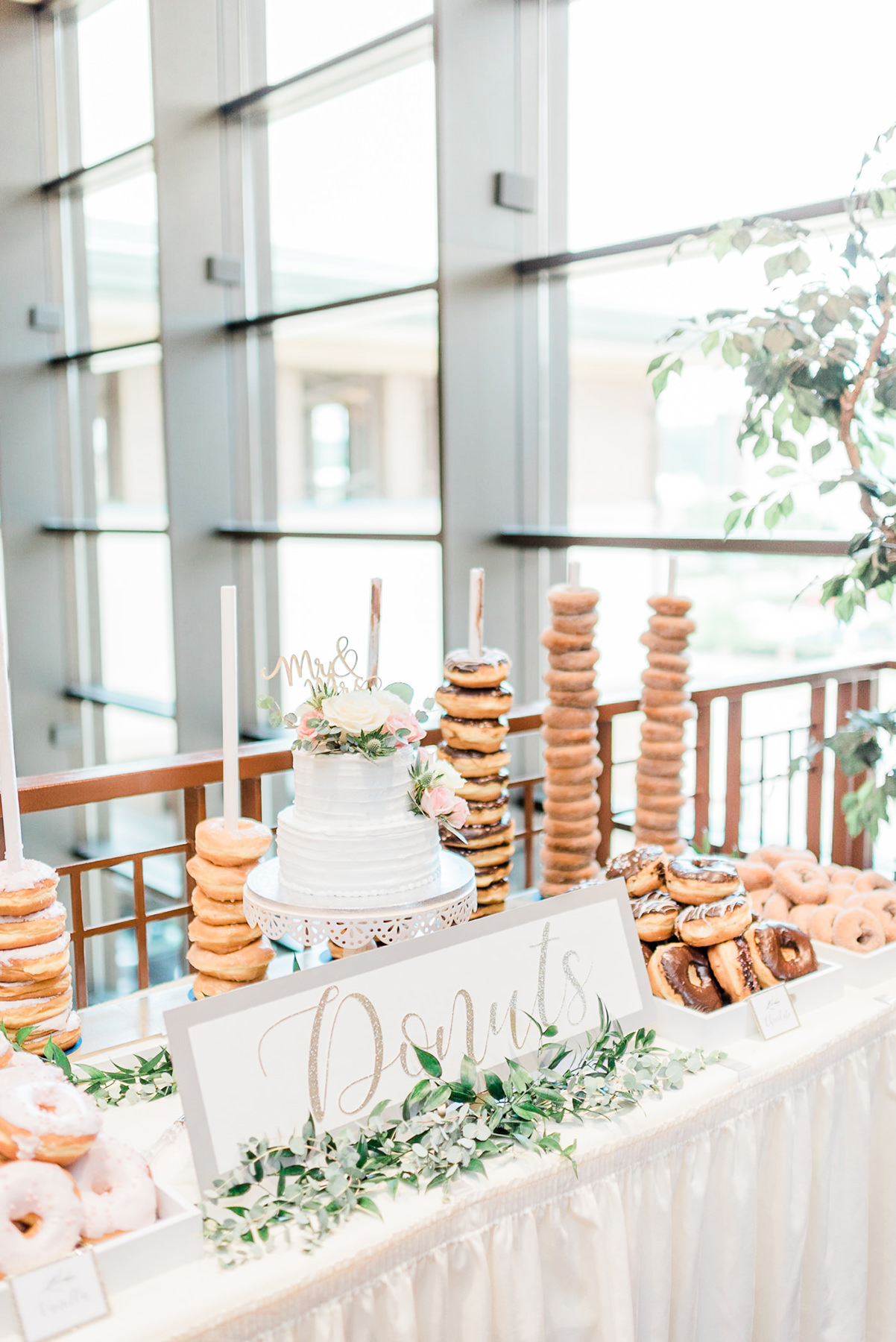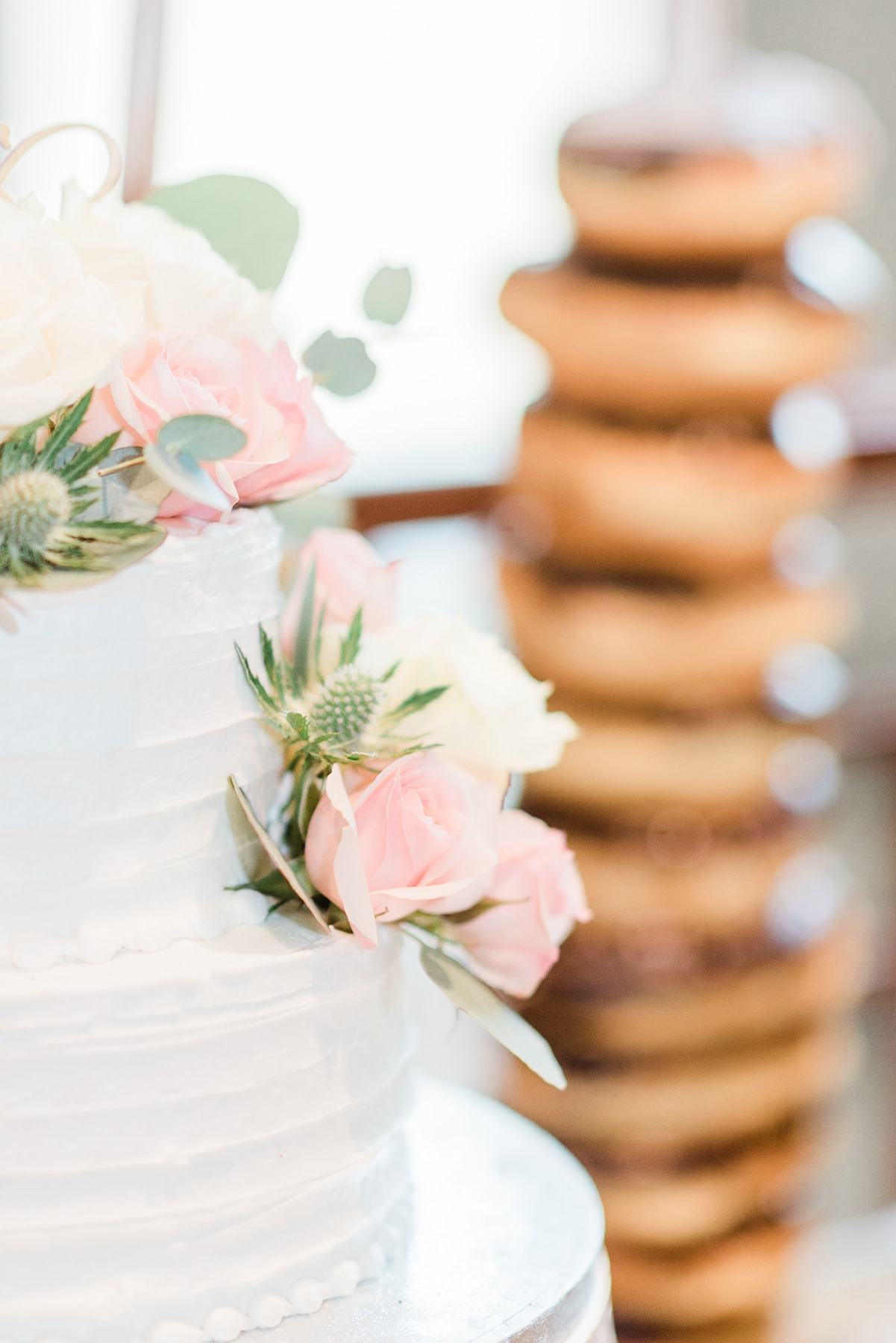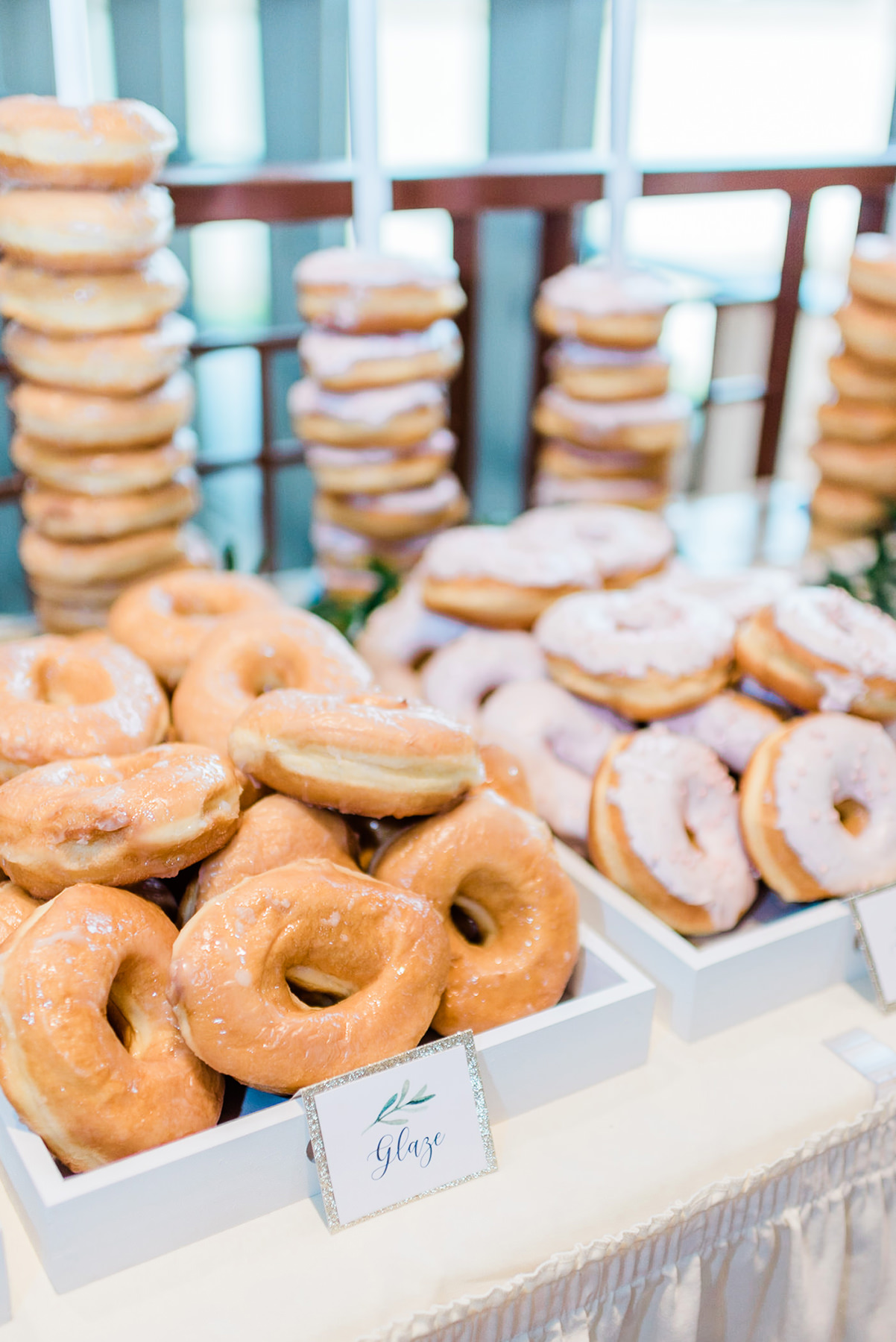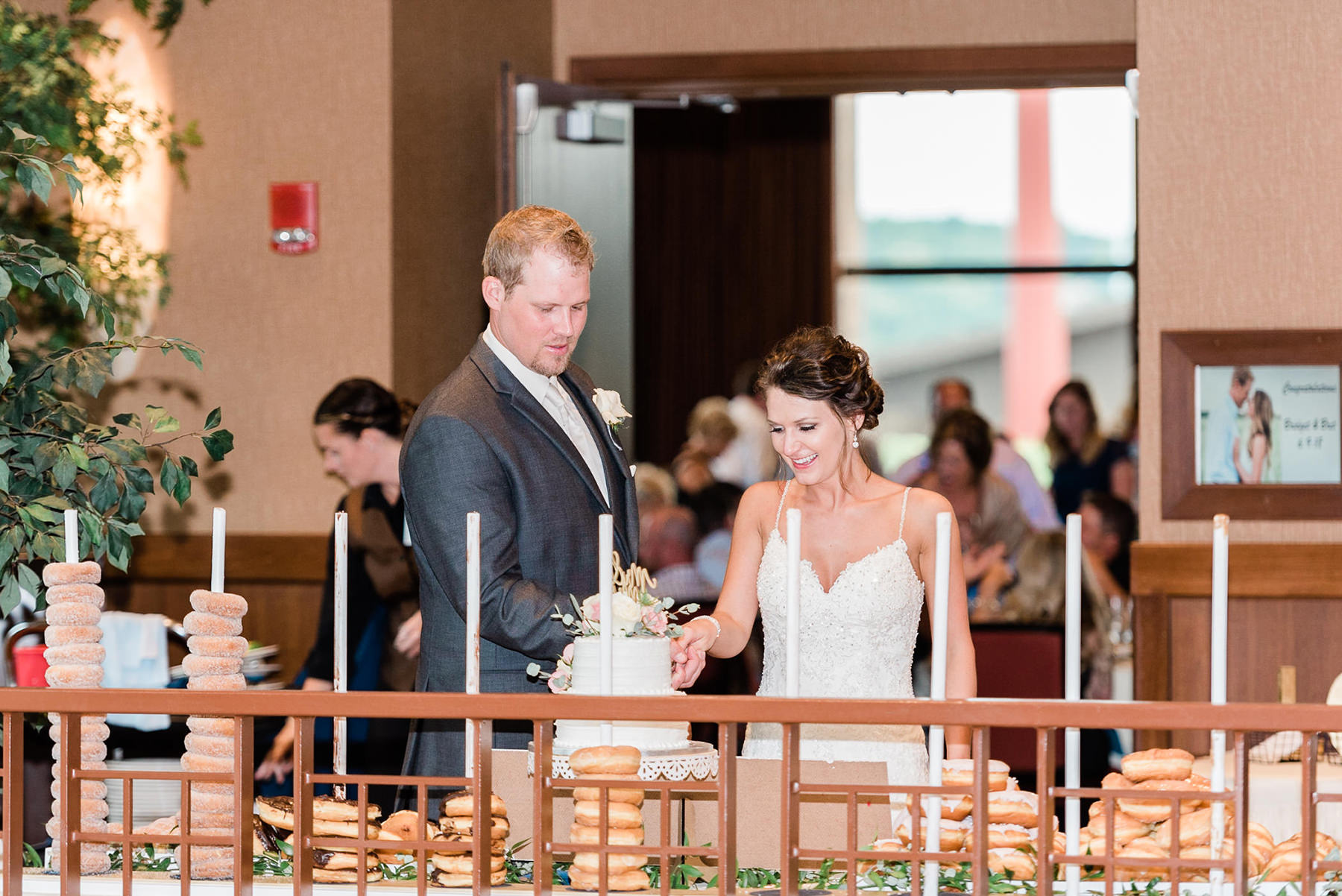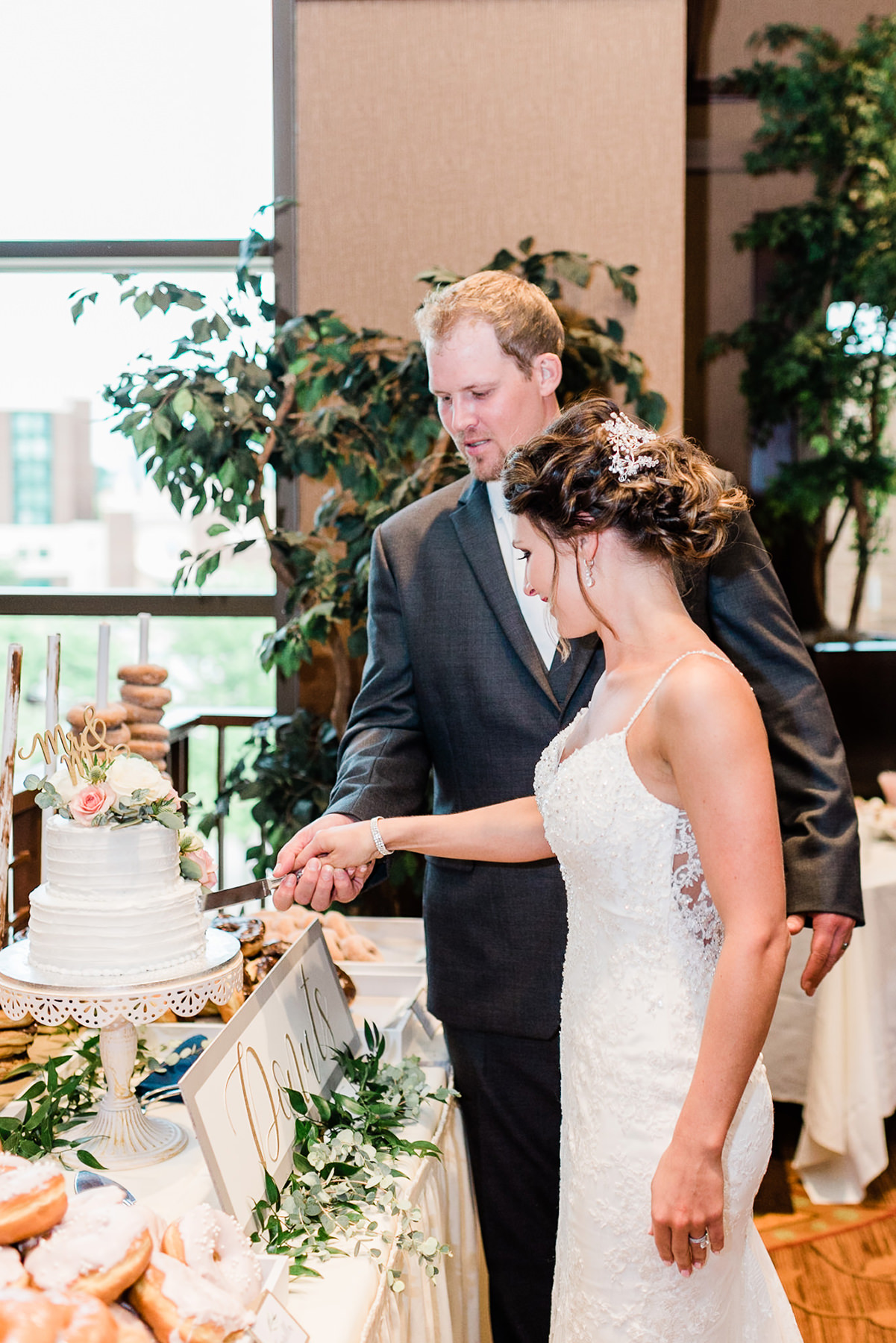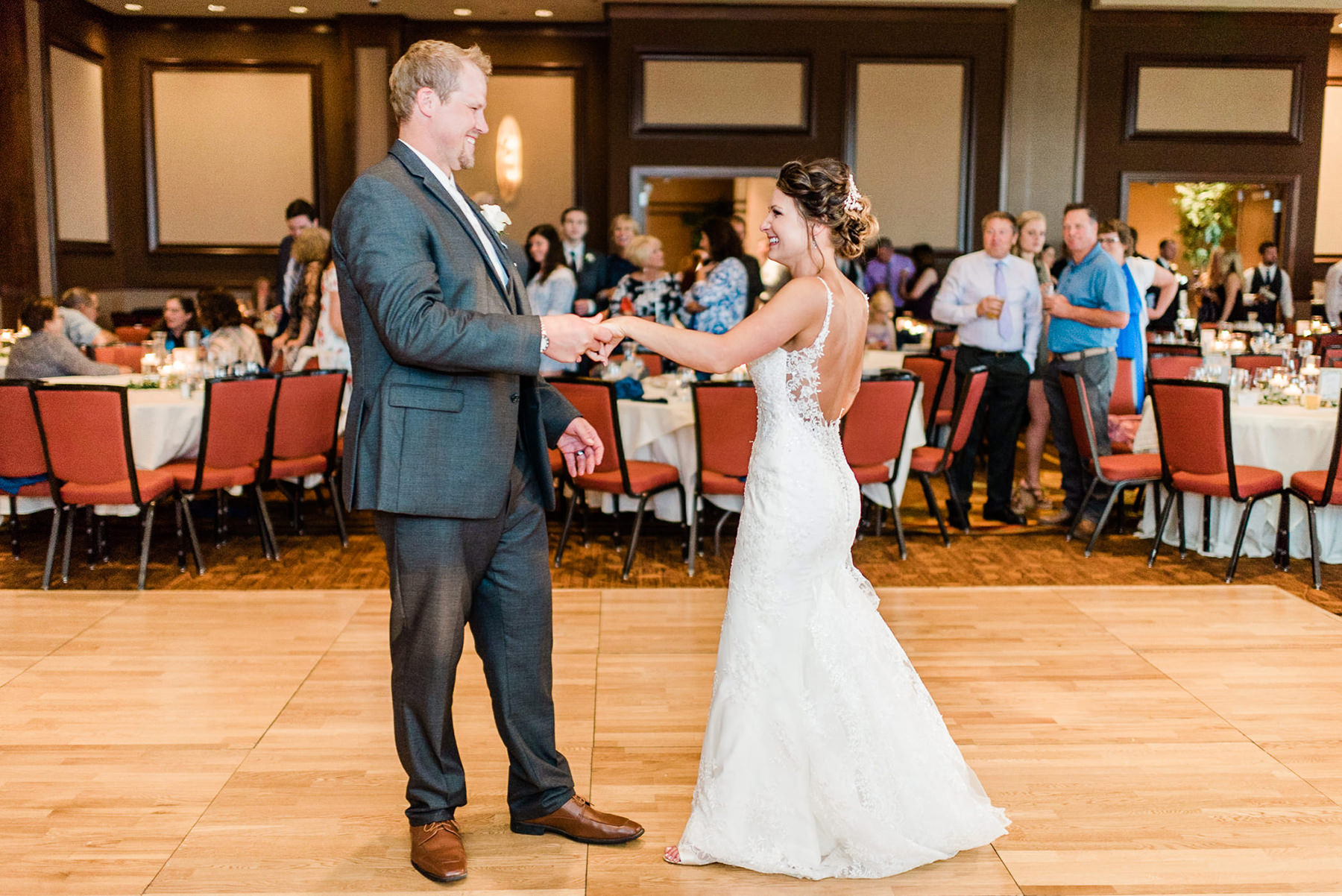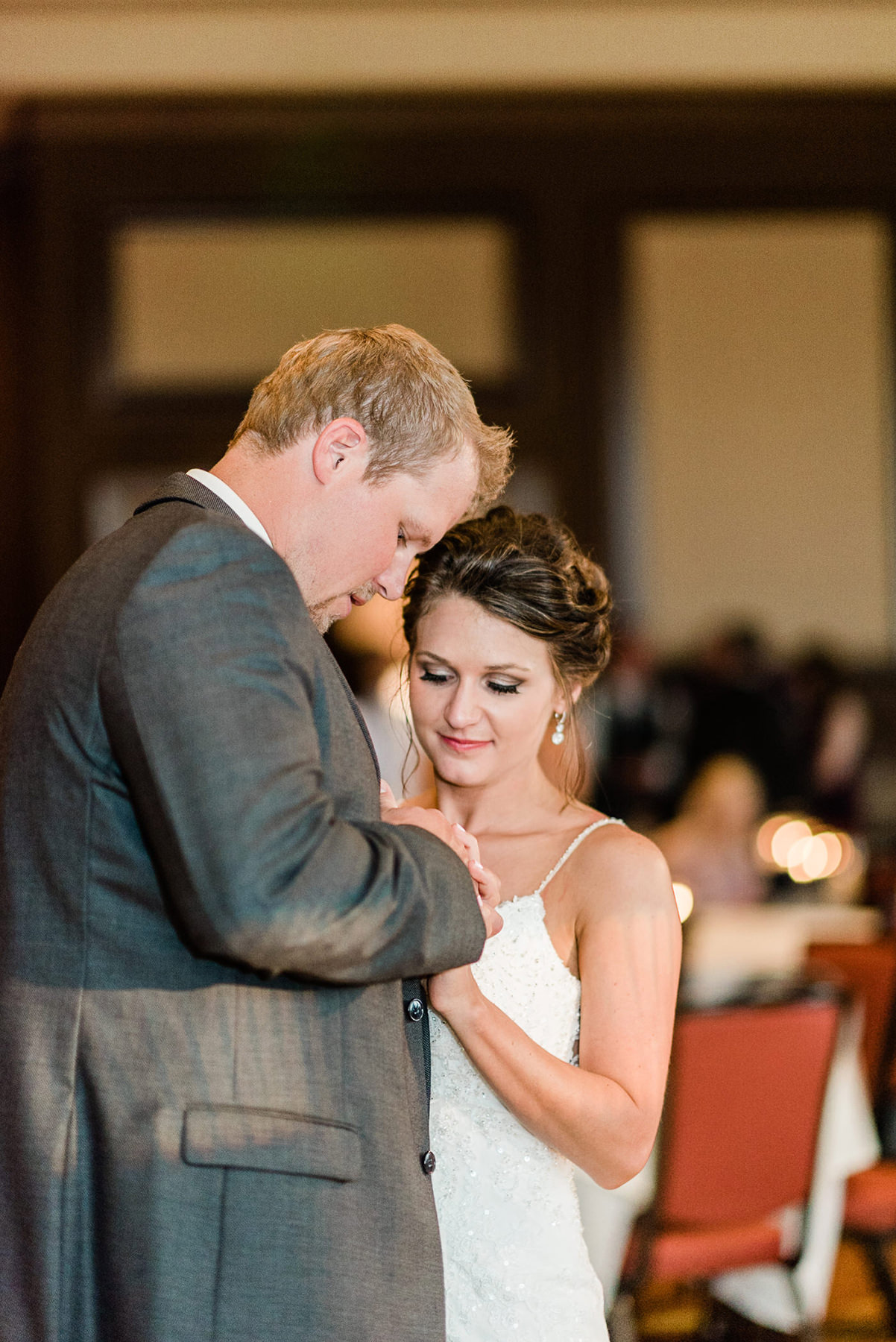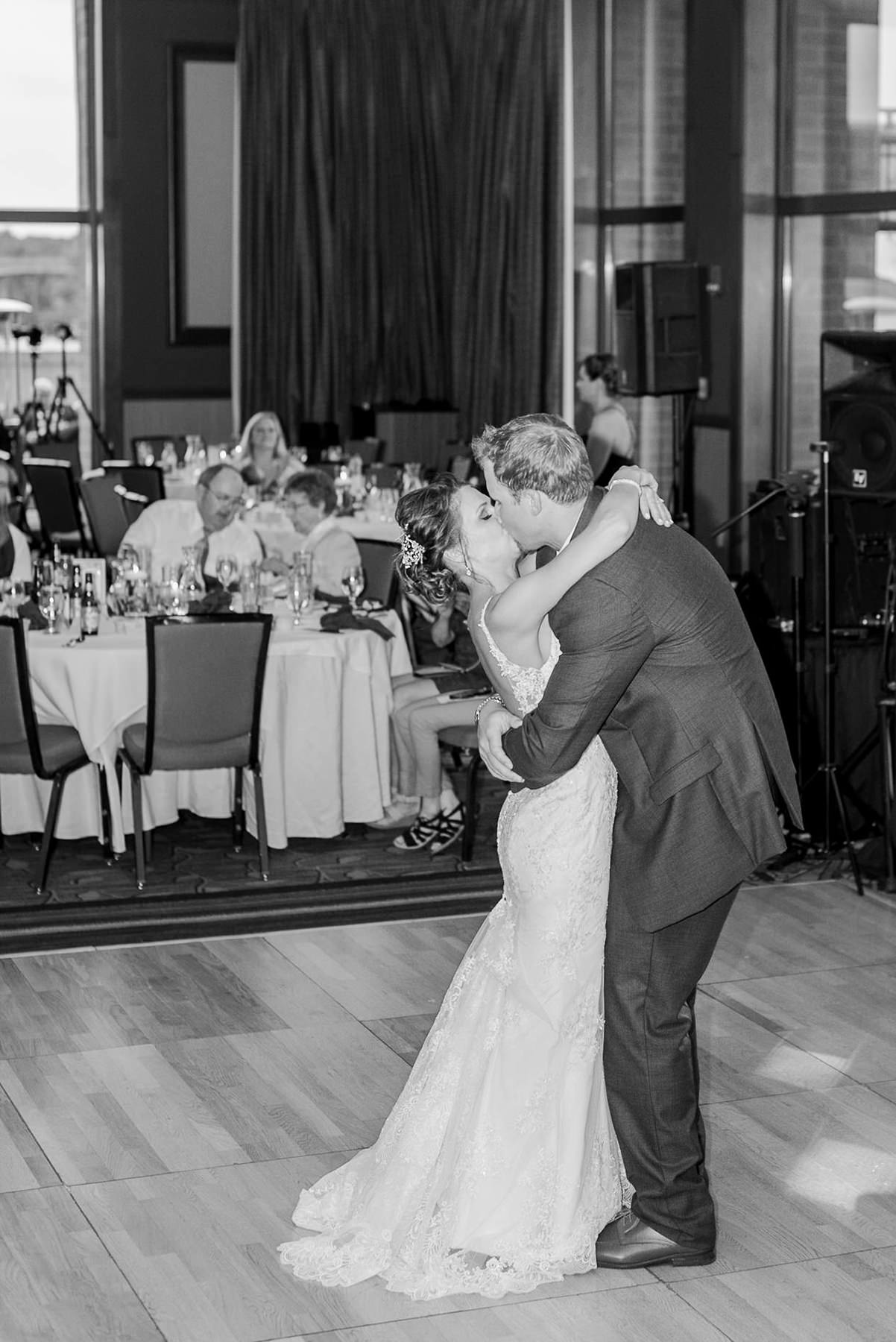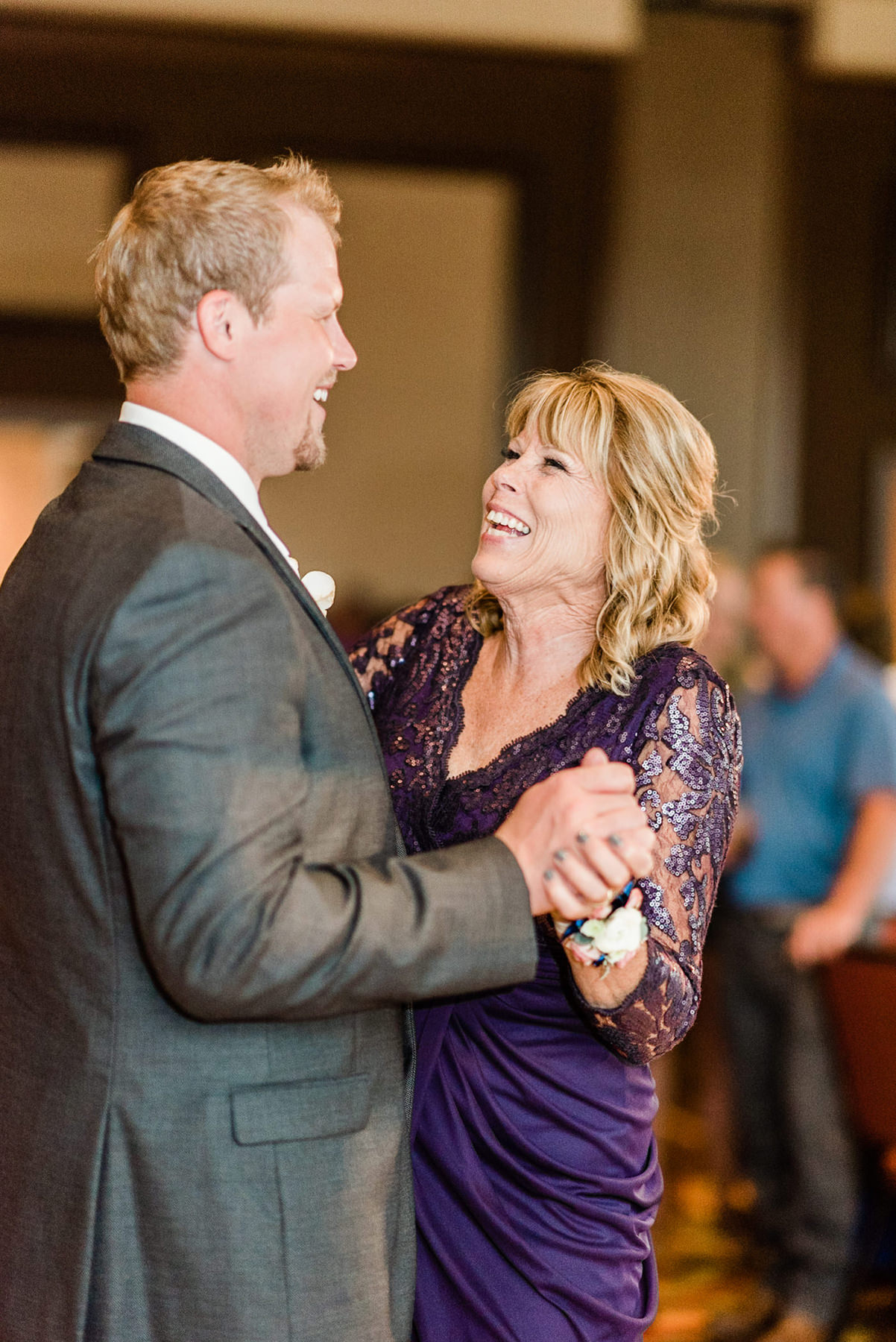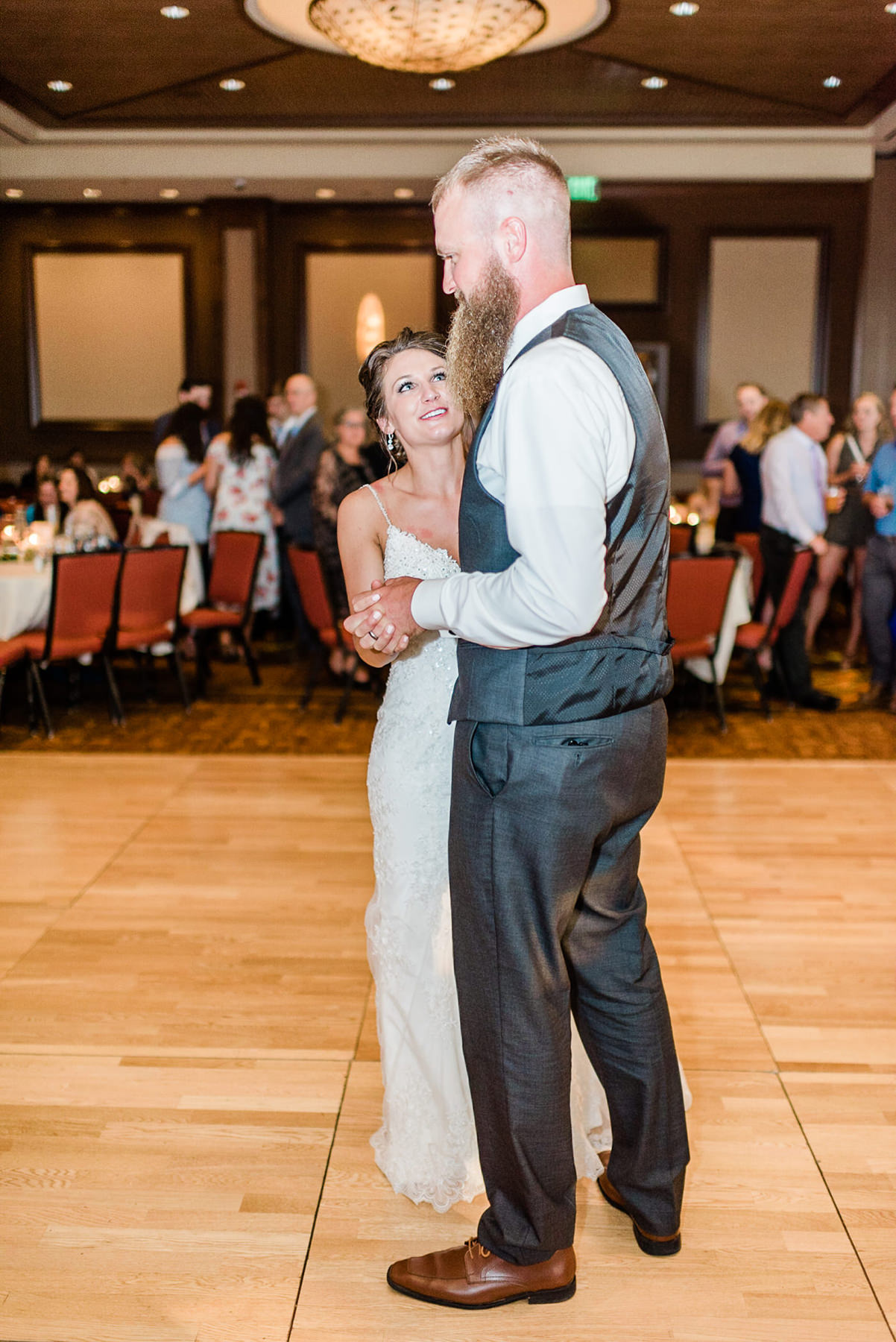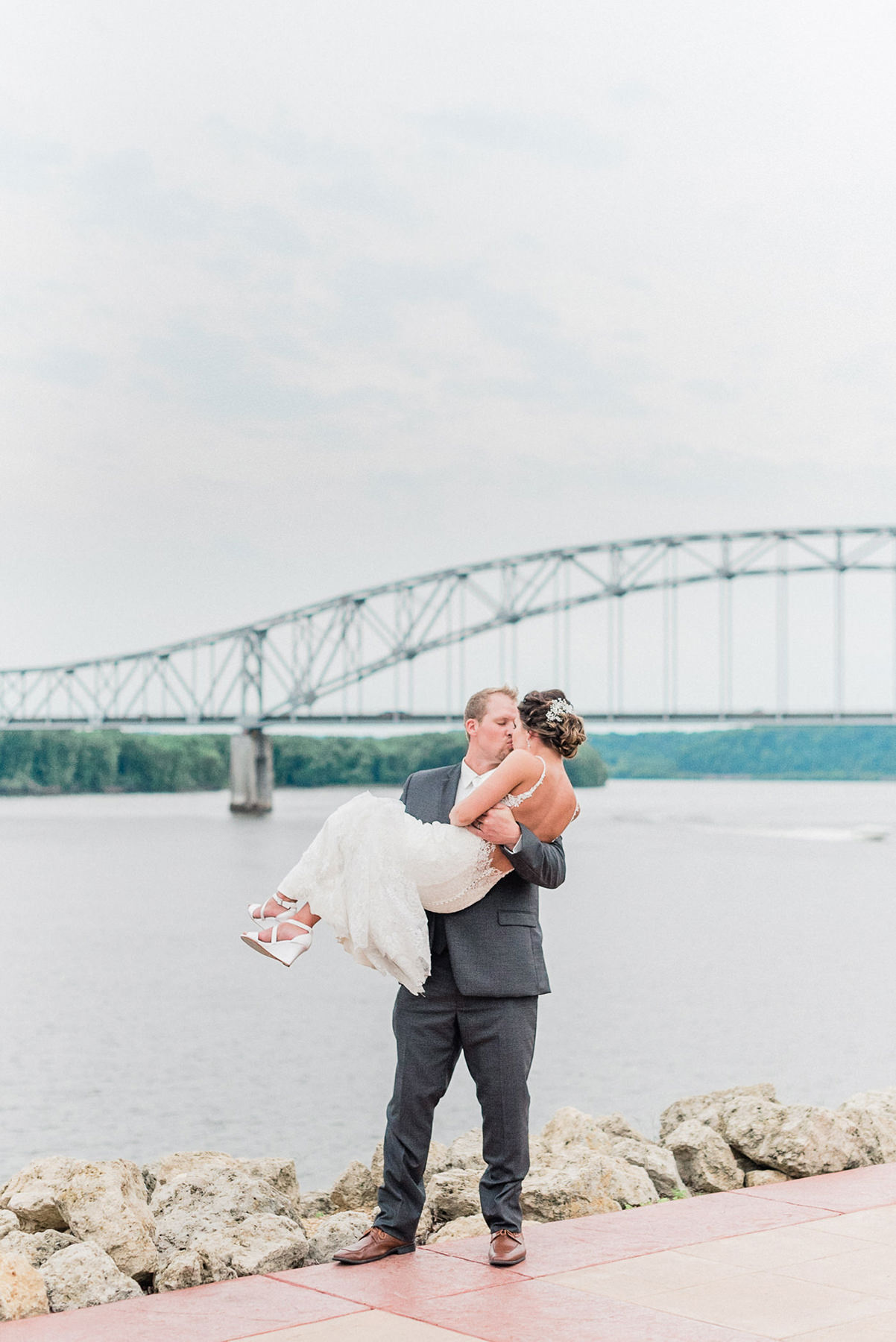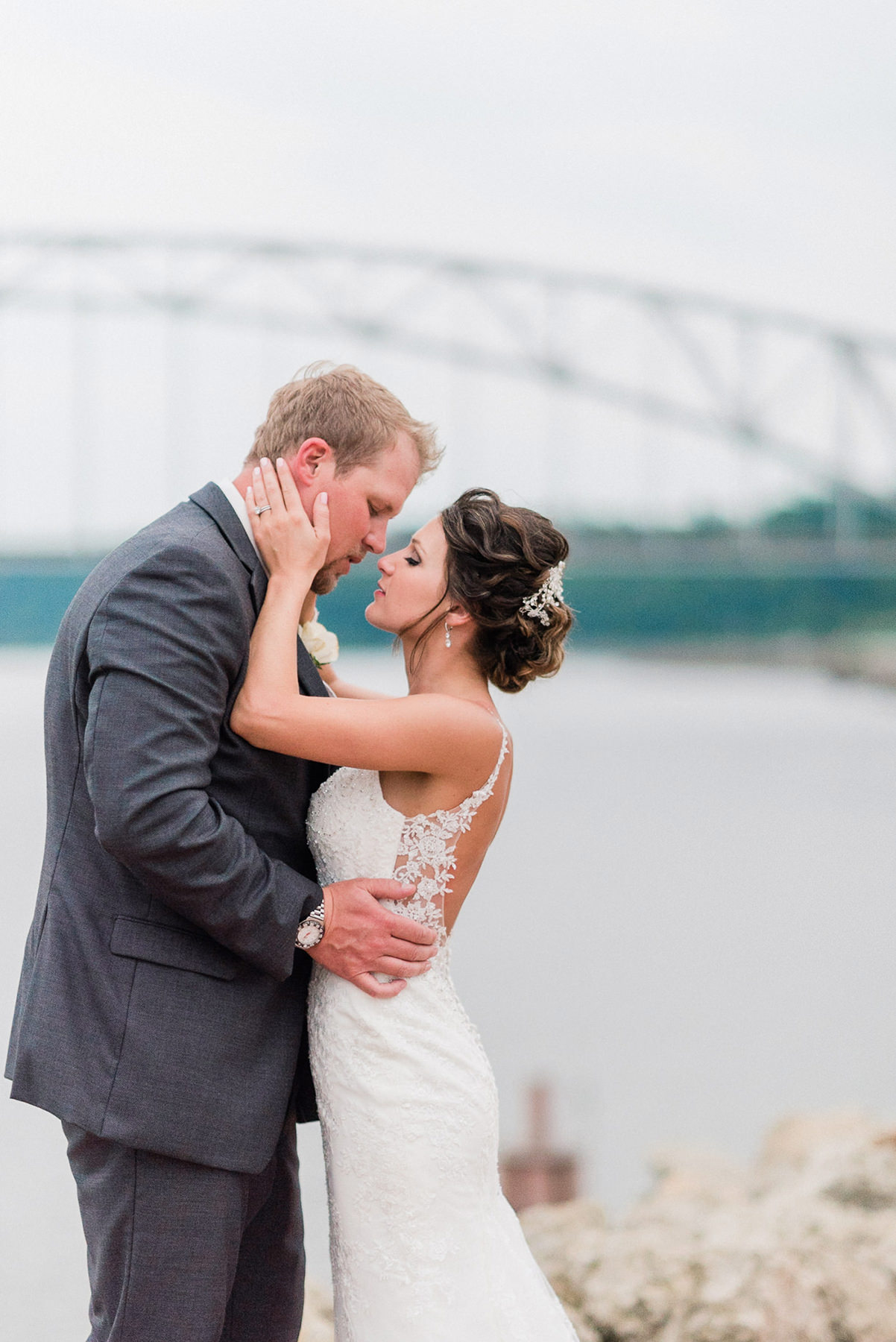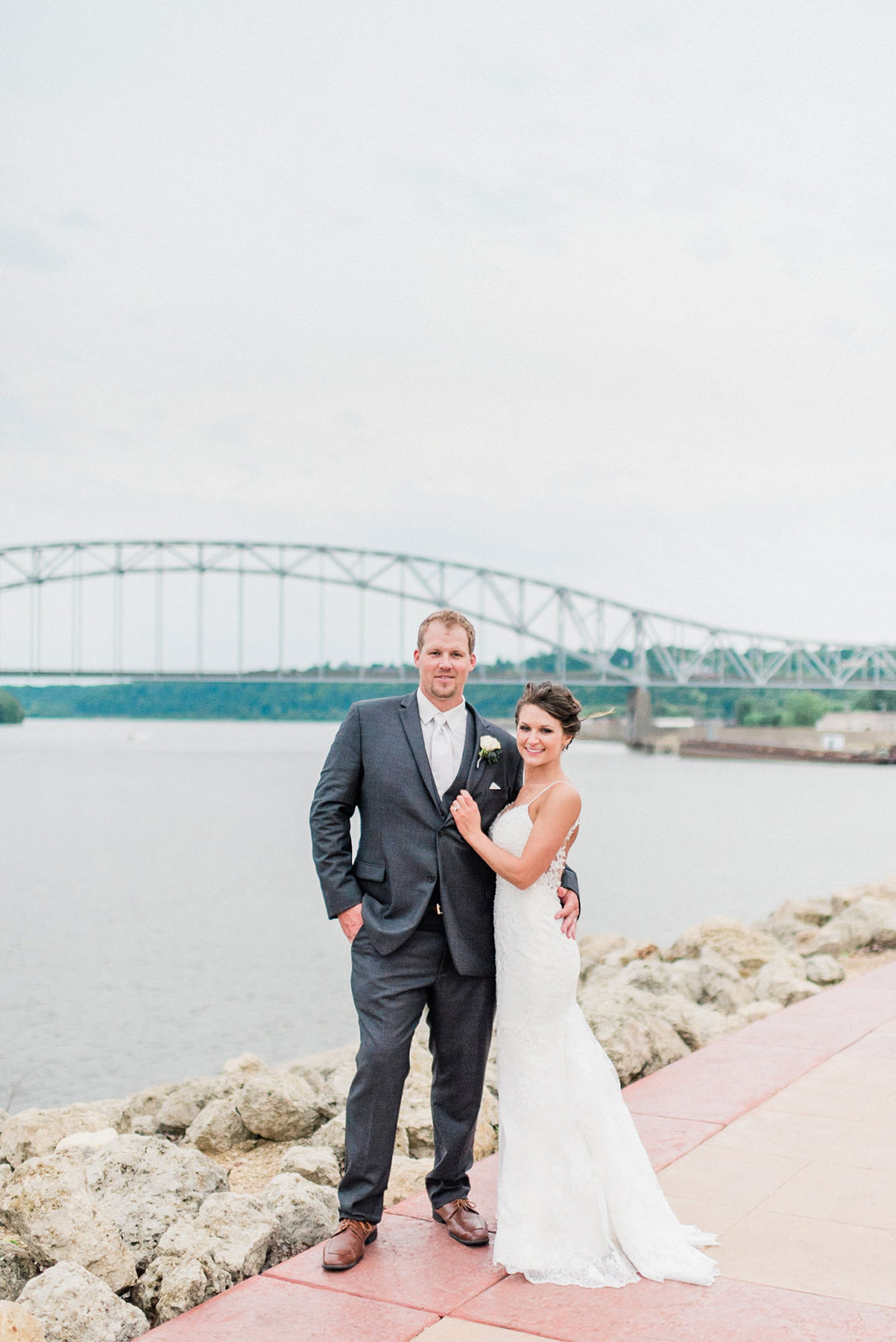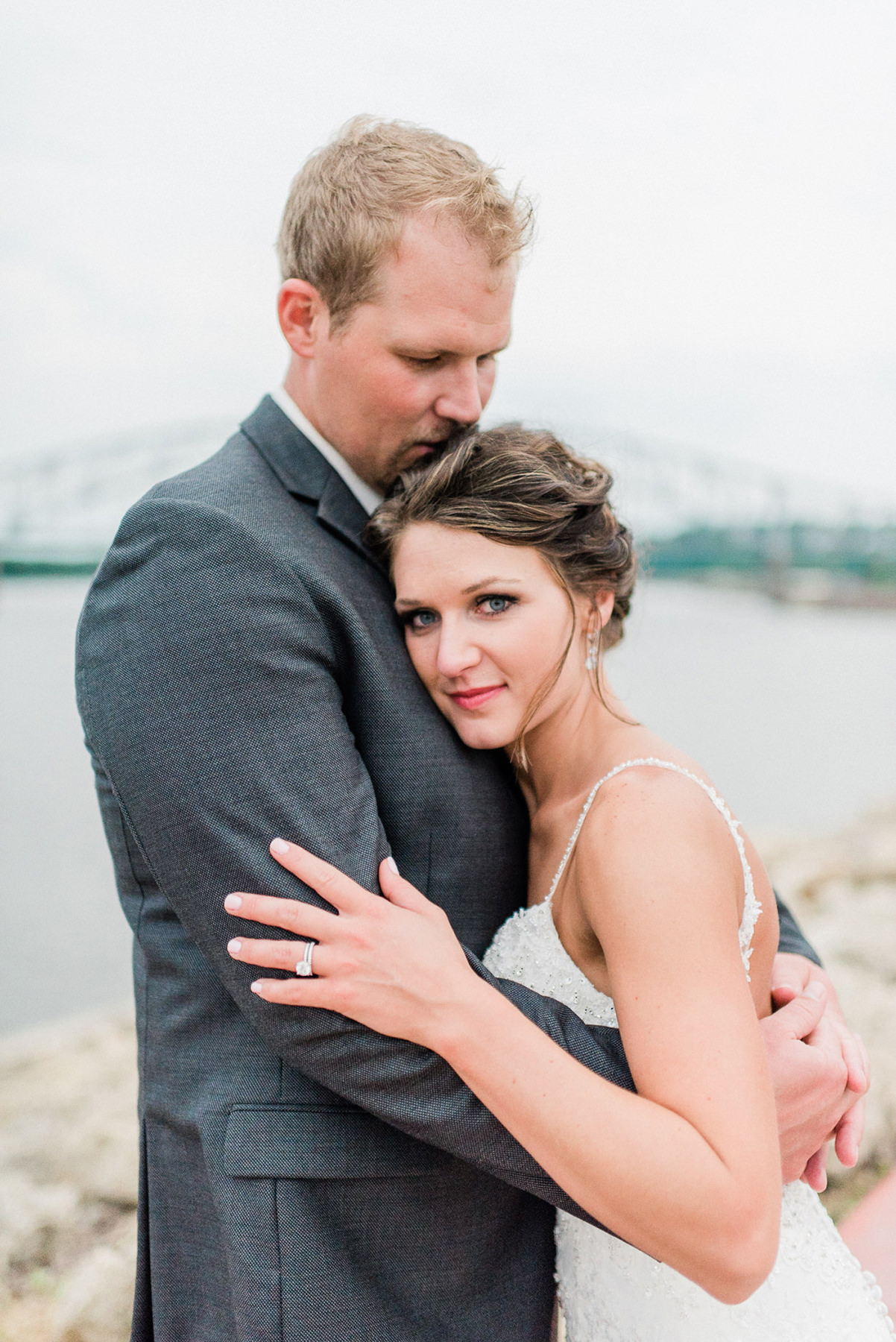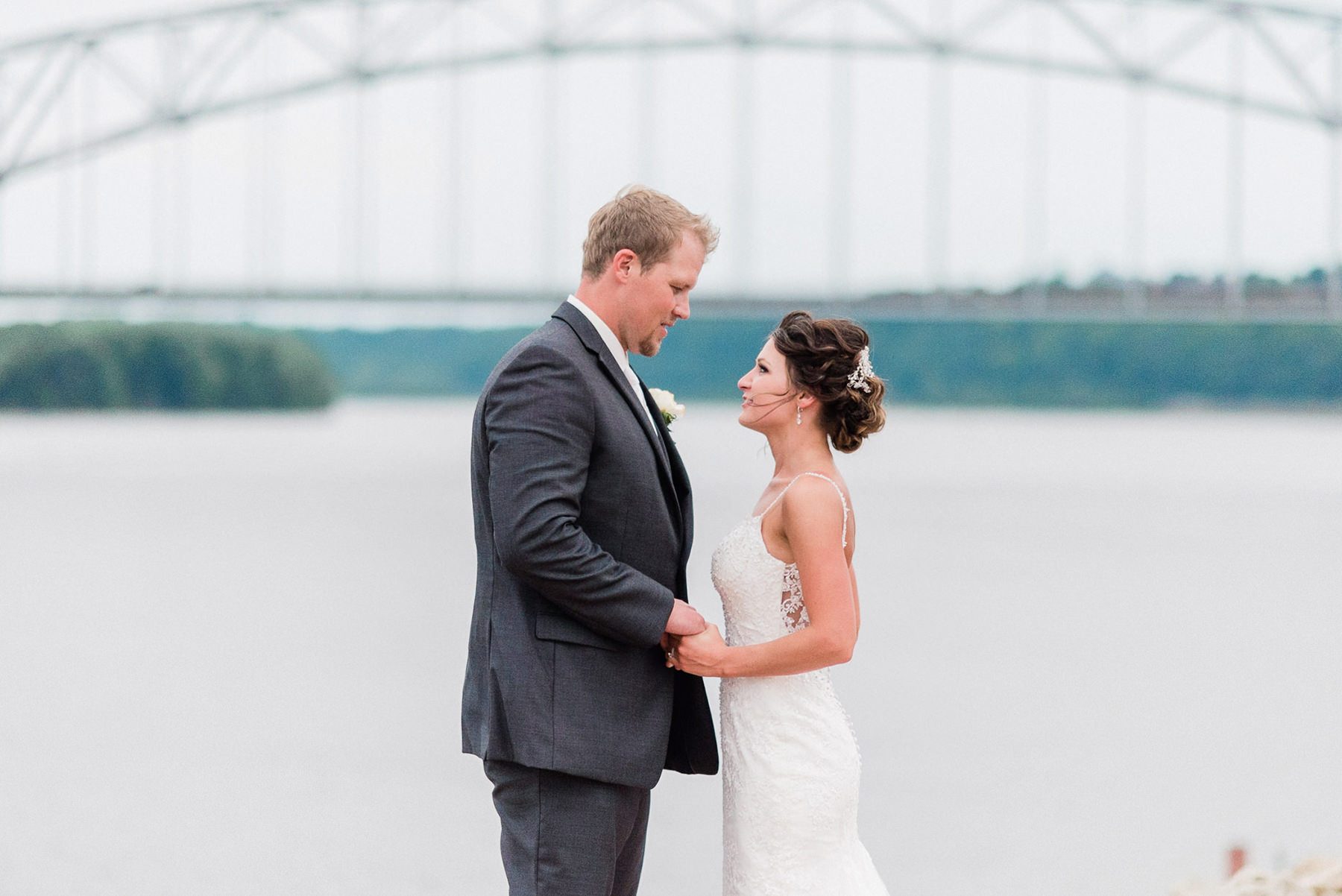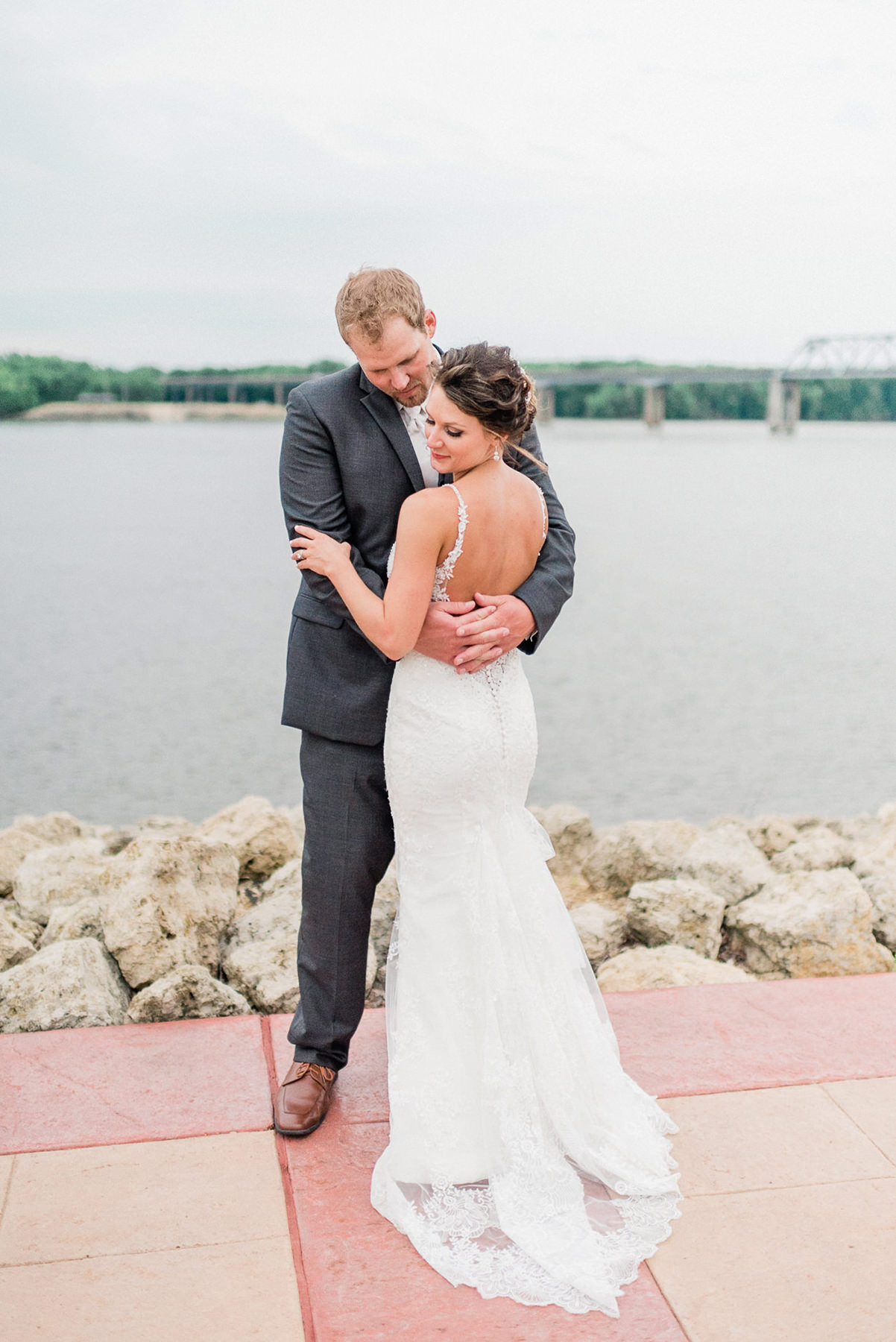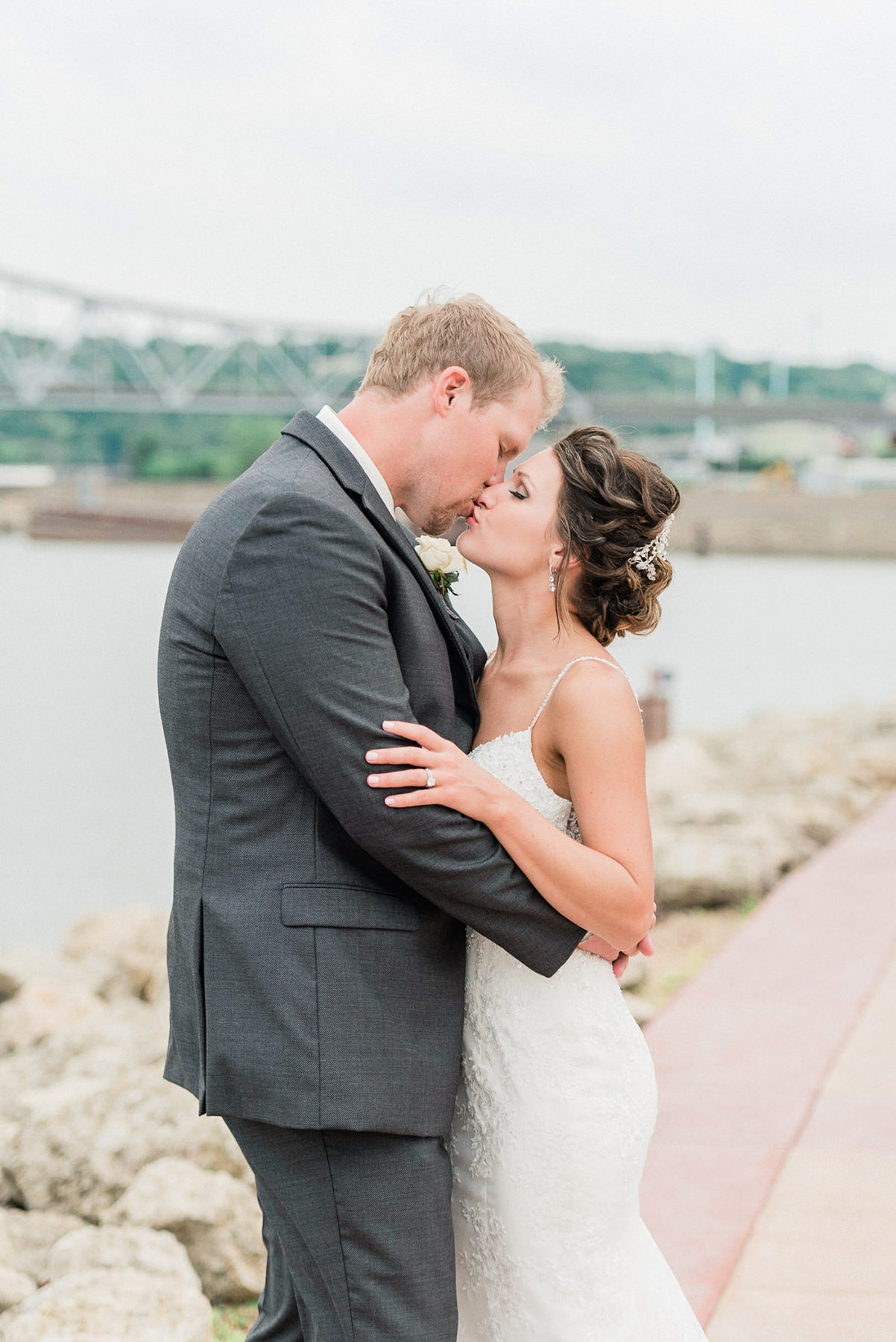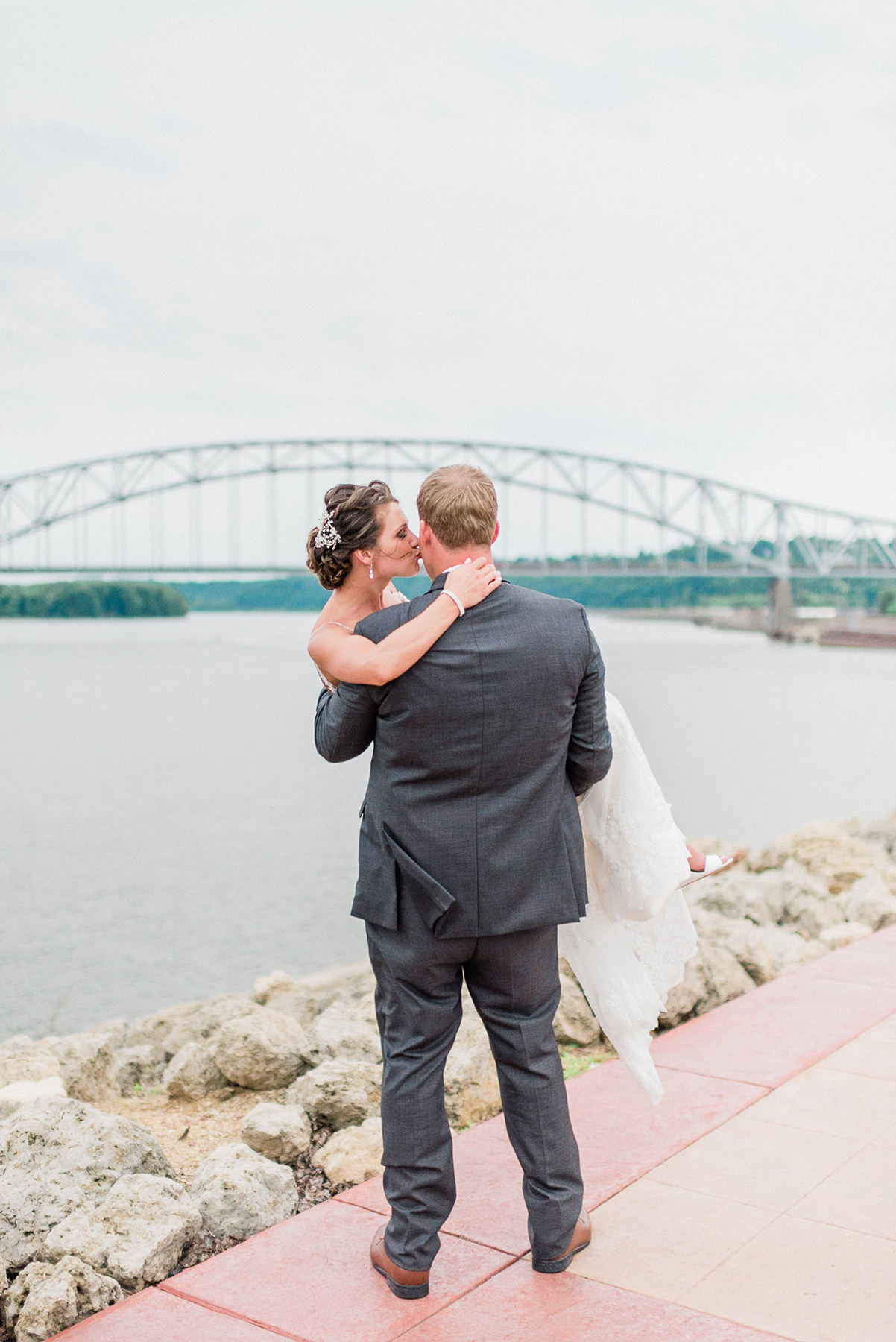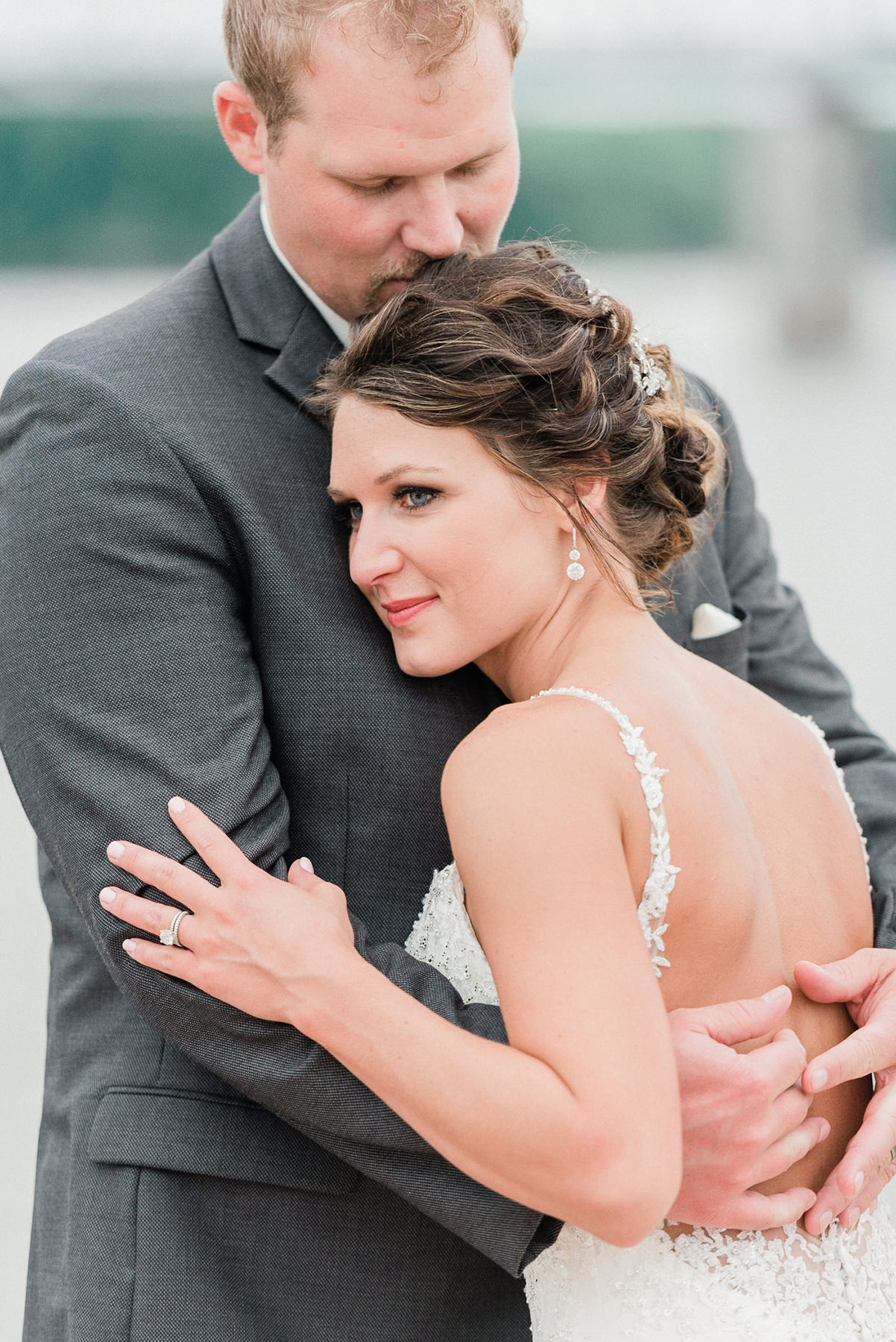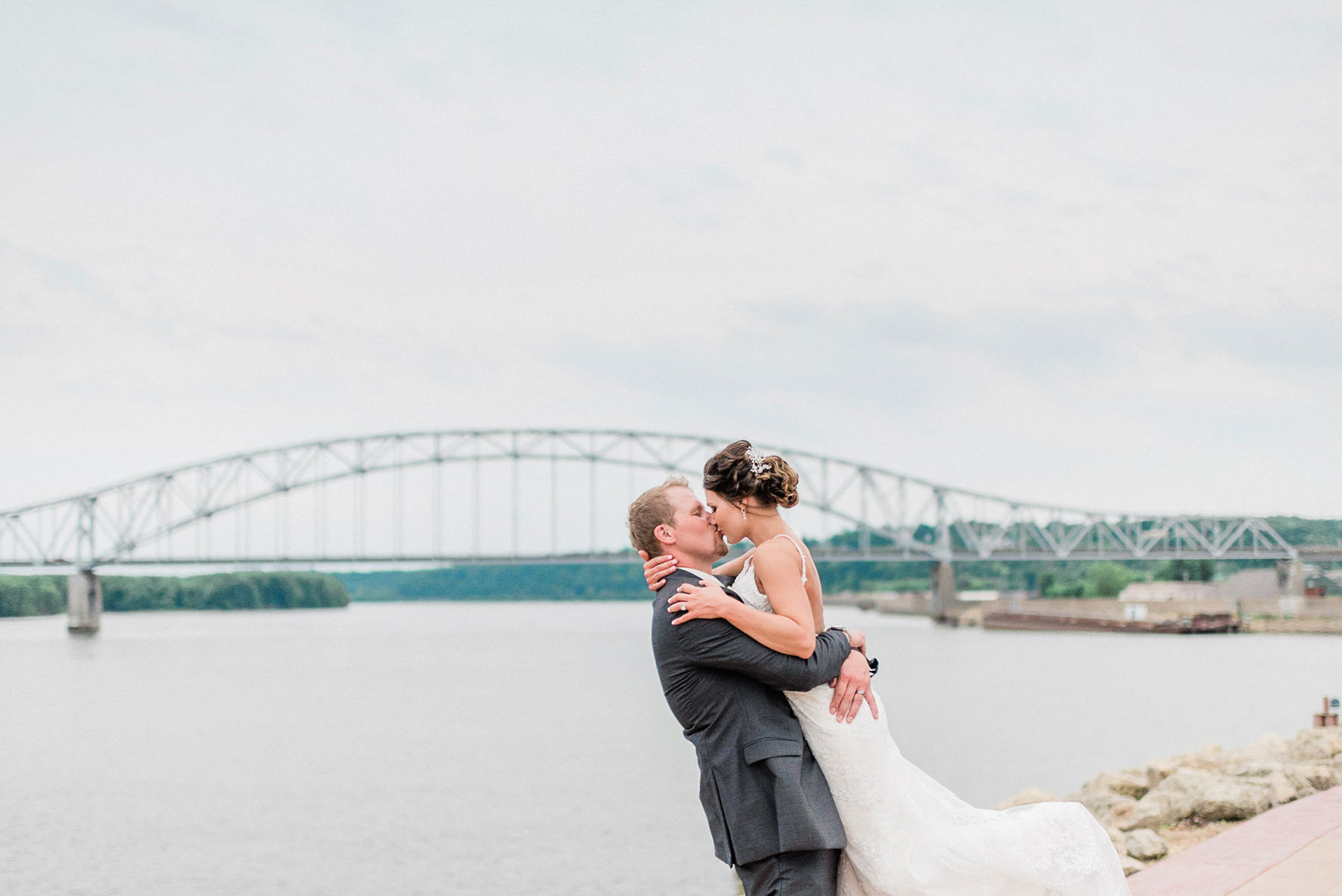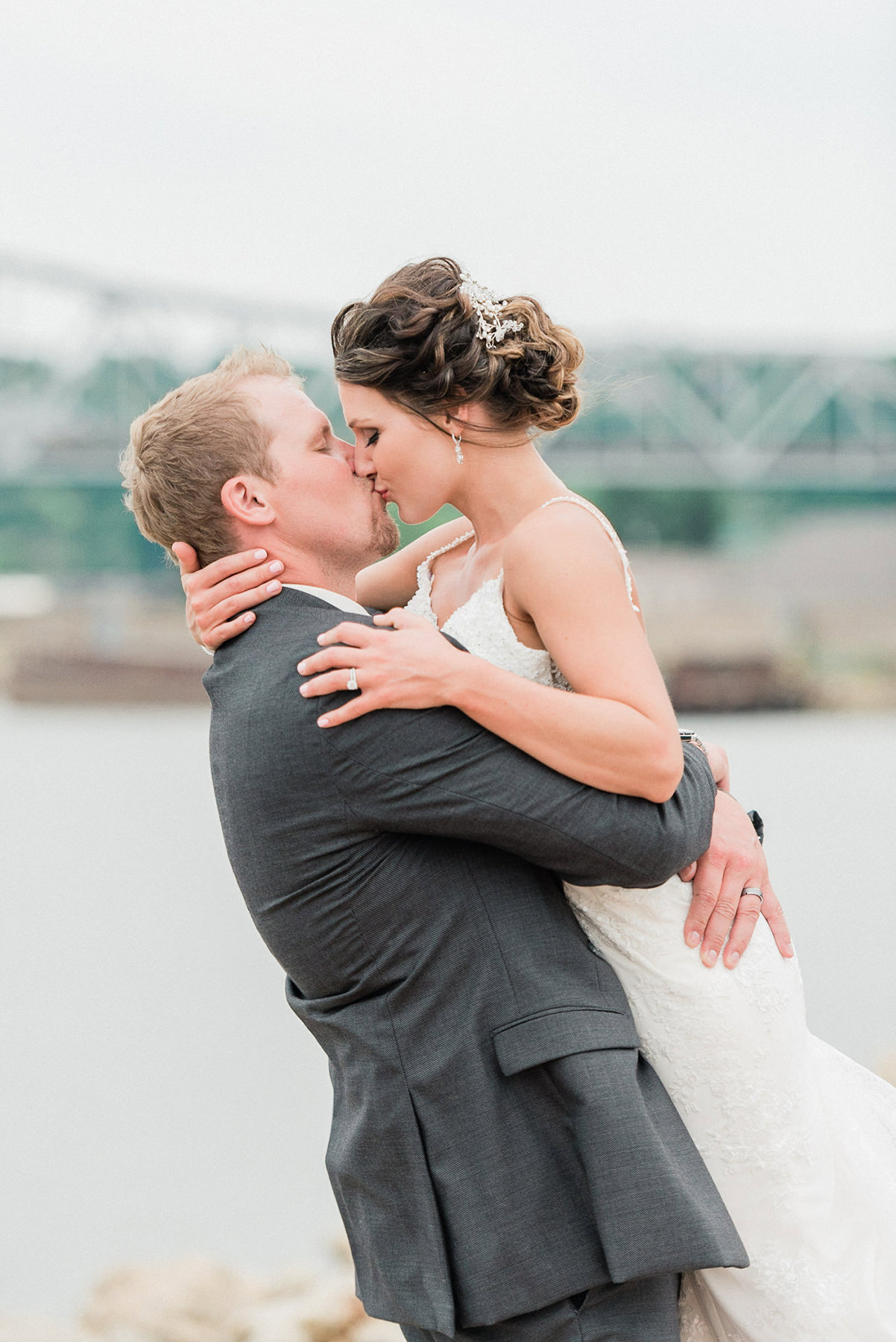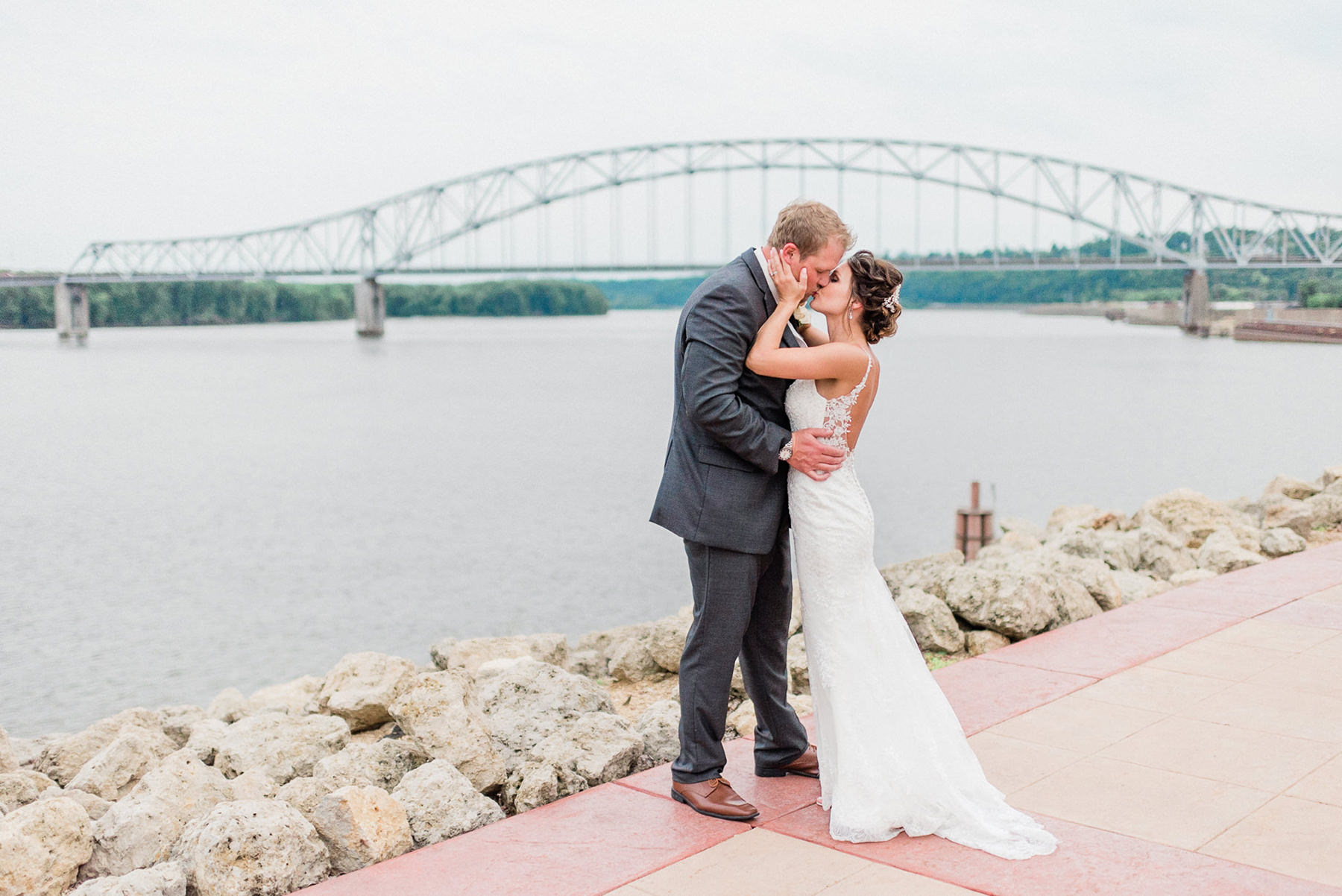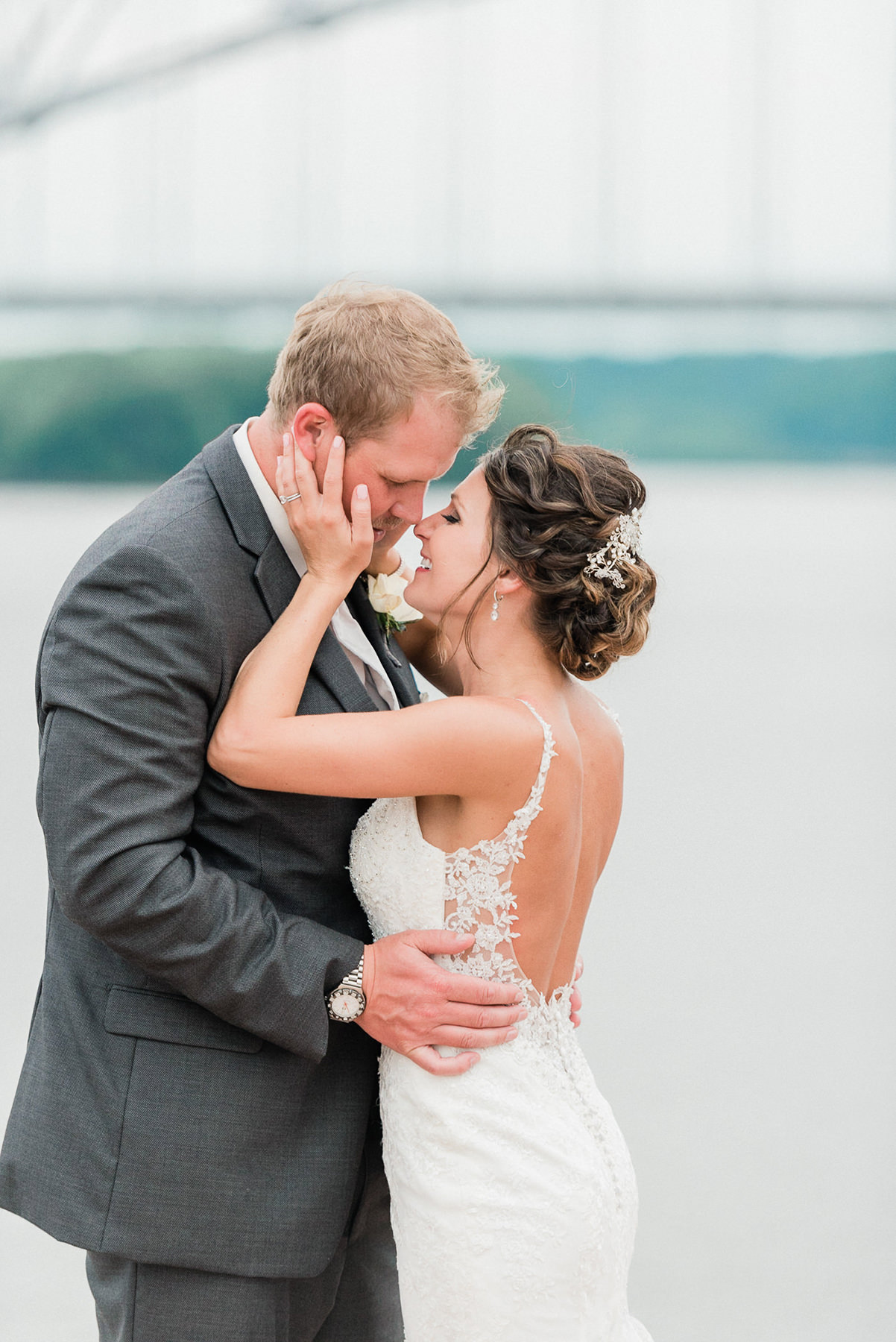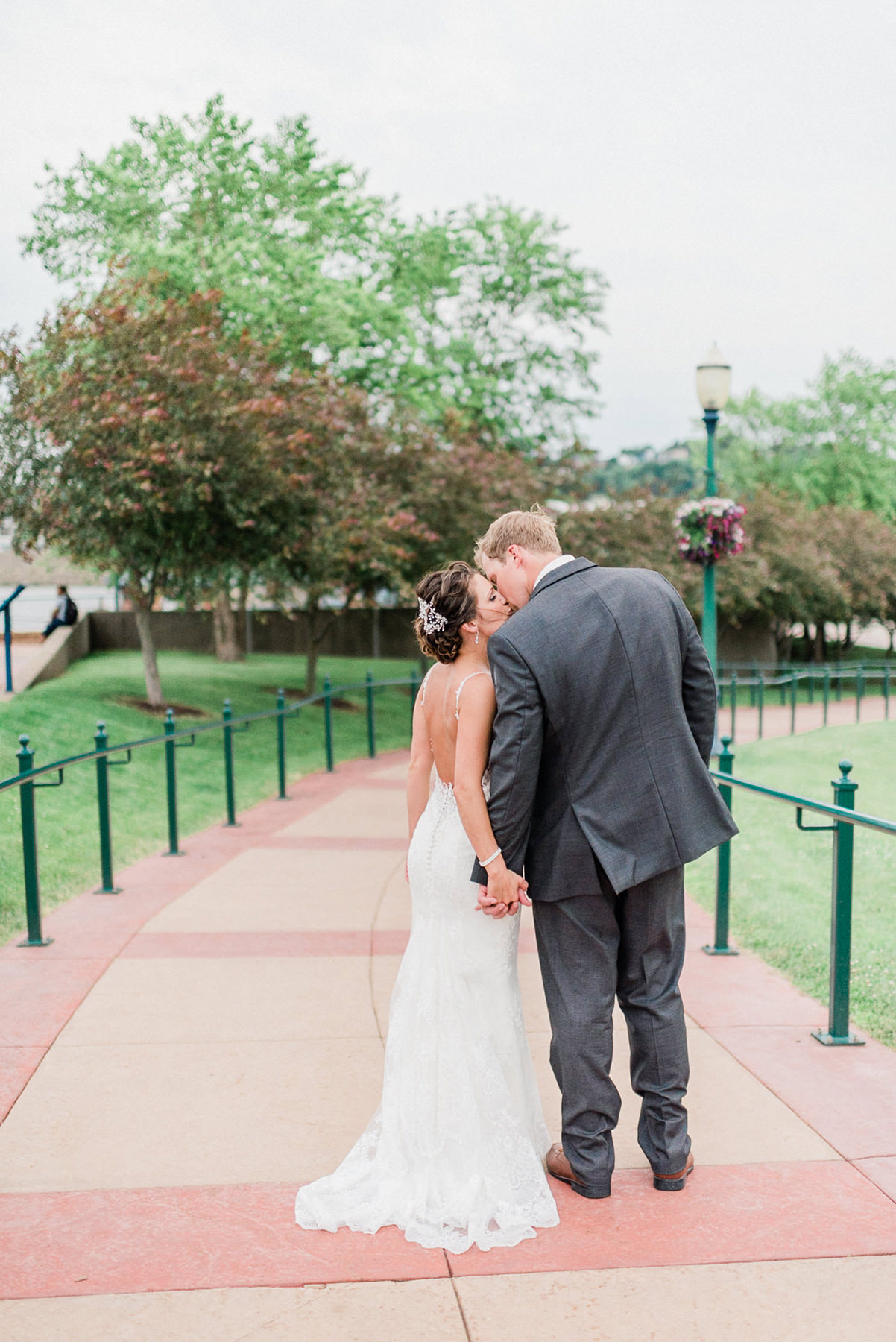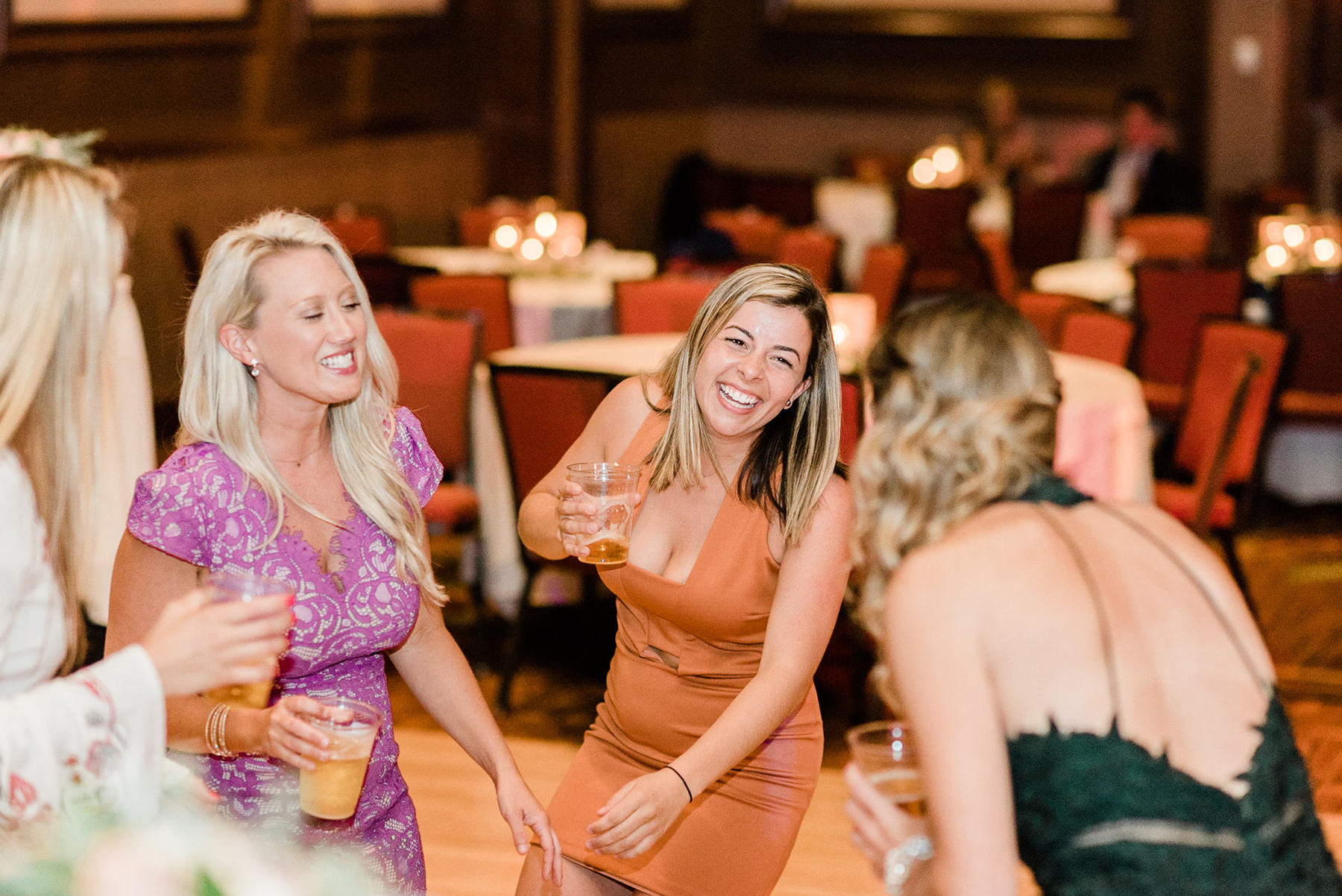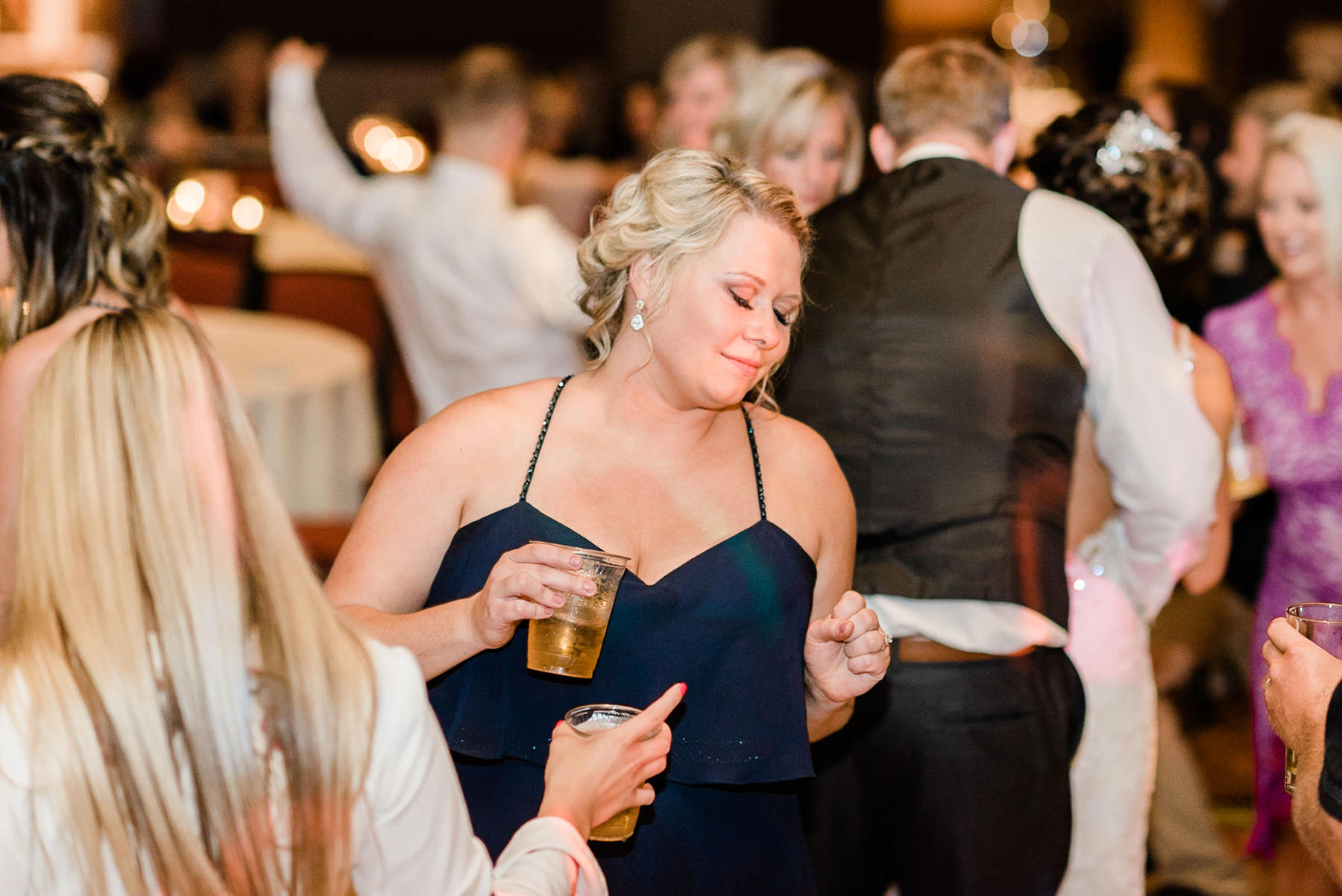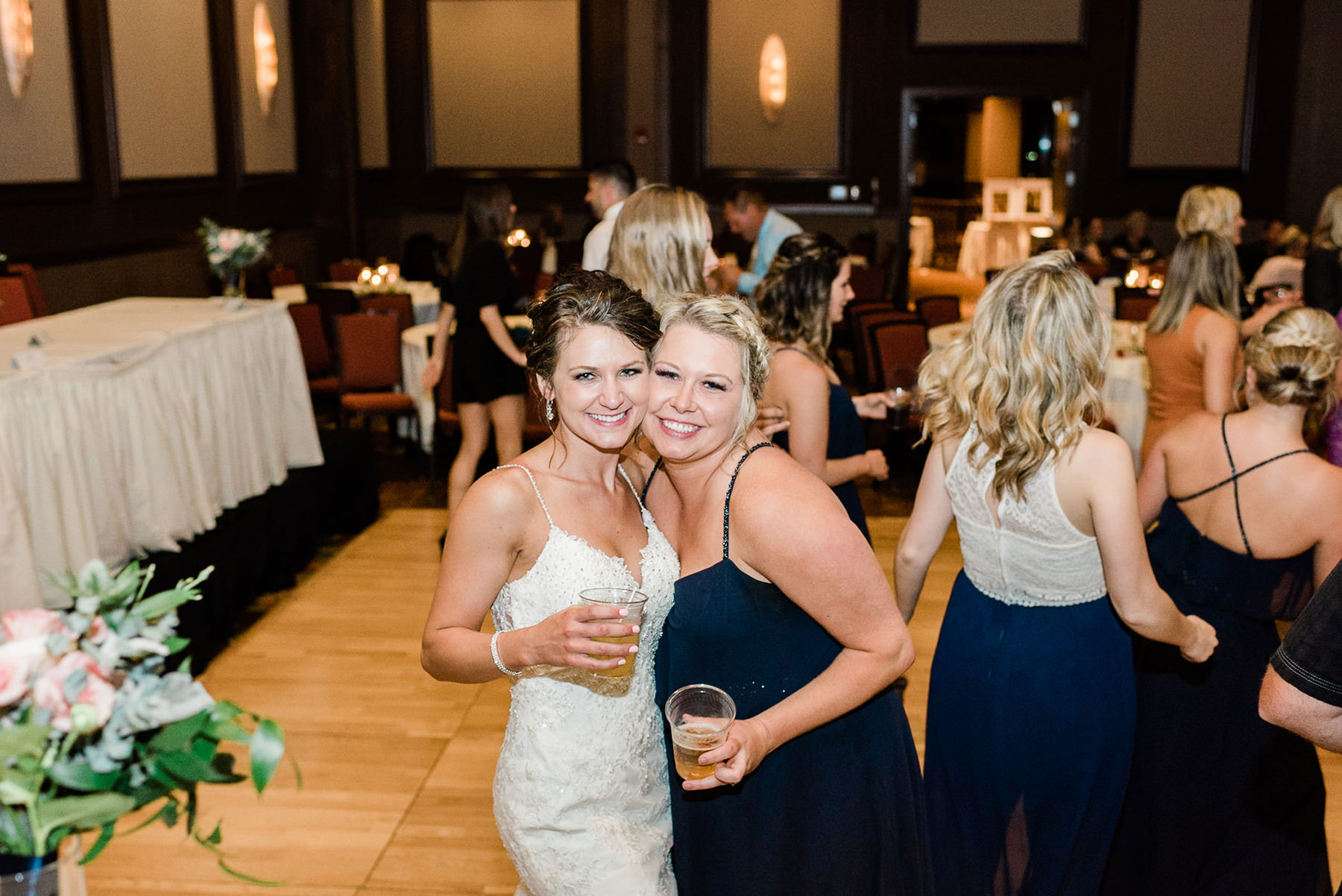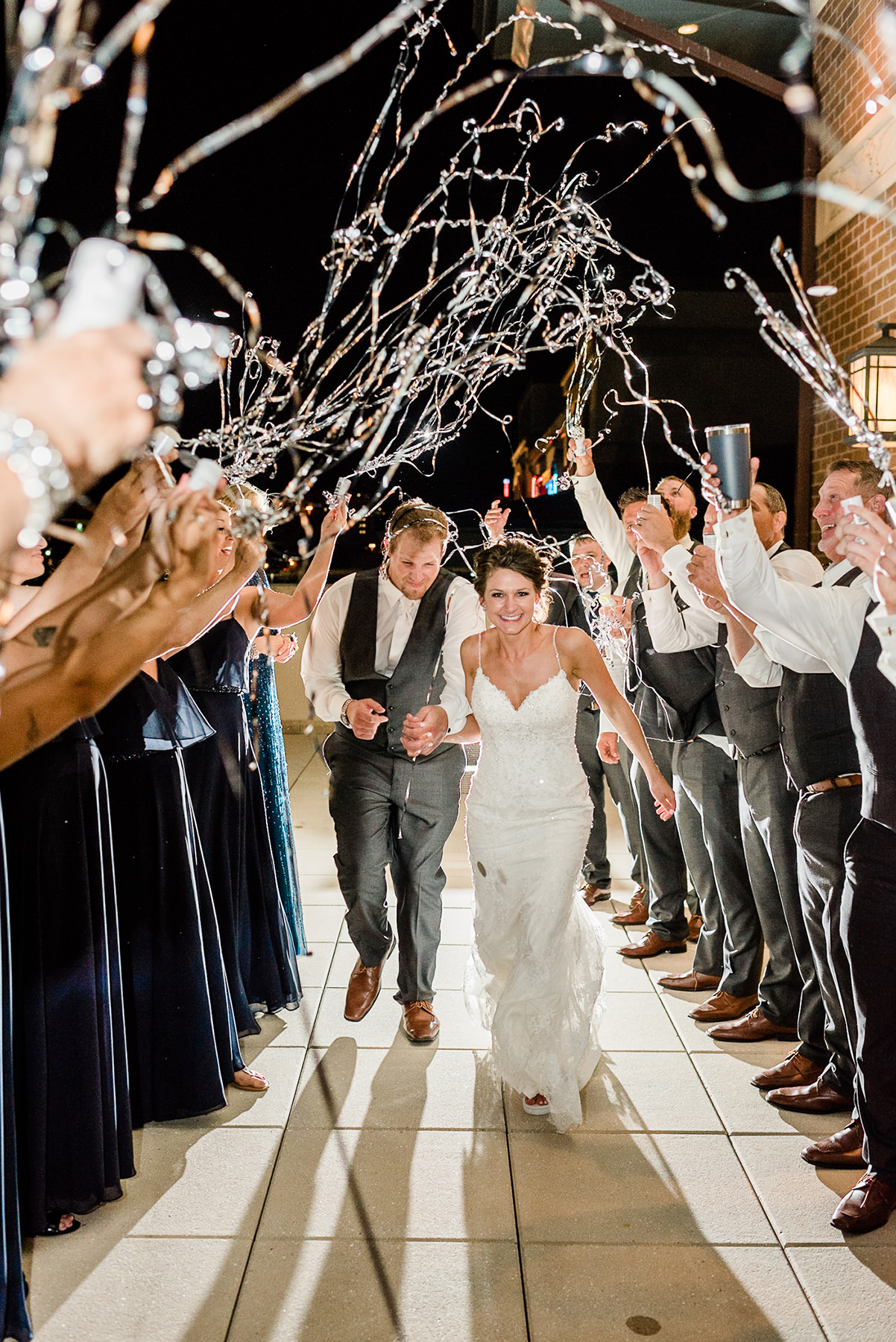 Thanks to all of the amazing vendors for Bridget and Bret's wedding day!!
Wedding Dress: Kittychen Couture – Vera's House of Bridal
Bridesmaid Dresses: MORILEE – A&M Bridal Boutique
Groom/Groomsmen: A&M Bridal Boutique
Florist: The Flower Shoppe at Steve's Ace Hardware
Cake & Donuts: Hy-Vee
Rentals (Vase/Ceremony Arch): Inside Decor Rental Inc.
Ceremony/Reception: Diamond Jo Casino
DJ: Jared at Twist-N-Shout Entertainment
Videographer: A Way of Life Media