I knew right away when we first met Alexa and Matt how unique and special they were. When we finally met in person for their engagement session, they treated us as friends and even invited us out to dinner after to their favorite Mexican Restaurant. As they shared their story of how they met, how their relationship developed while volunteering by serving a meal at a homeless shelter and their stories about their relationship, I knew their love was unique as well.
Their wedding day started off at the St. Nicholas Catholic Church in Freedom, WI. This Church is so bright and beautiful, it set a stunning backdrop as they shared their vows and became Husband and Wife. Shortly after, we headed over to a nearby Vineyard to capture all of their portraits. This place was incredible, and we were so lucky to have overcast skies so we could capture images anywhere on the property!
Afterwords, we arrived at their reception venue (Olde 41 in Green Bay, WI) where we were inspired by the vision that Alexa had for their wedding day. Her and her sister had spent several months visiting antique stores and collecting items for the wedding day. This theme fit perfectly with the more rustic theme of Olde 41, along with her color scheme.
There were so many amazing parts of Alexa and Matt's day that it is hard to pick just one thing. However, one that sticks out the most is how her sister rapped for part of her Maid of Honor speech. Not only were the lyrics perfect, but she sang it to the tune of the Fresh Prince of Bel-air theme song! It was so much fun!
Image quality reduced for faster web viewing.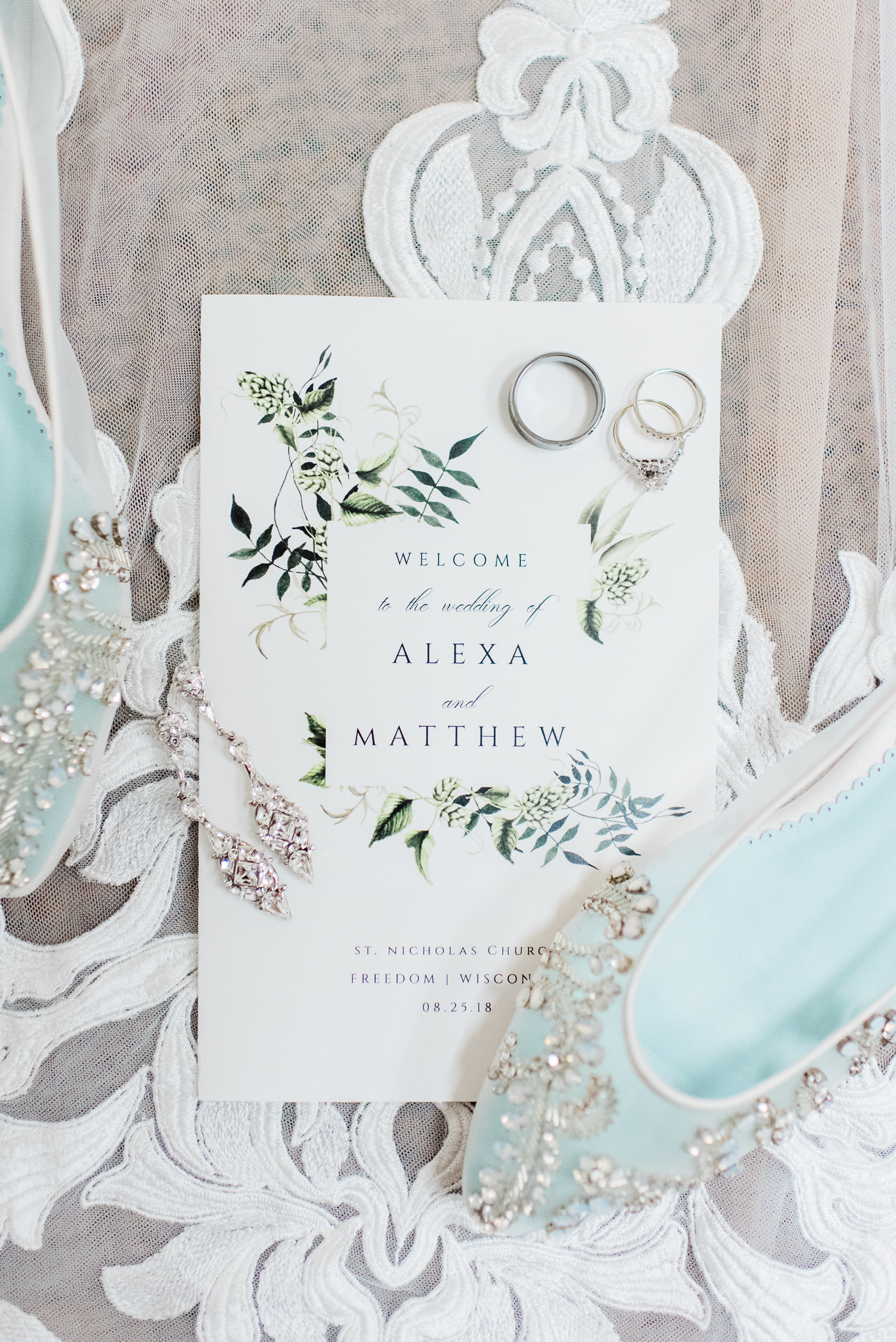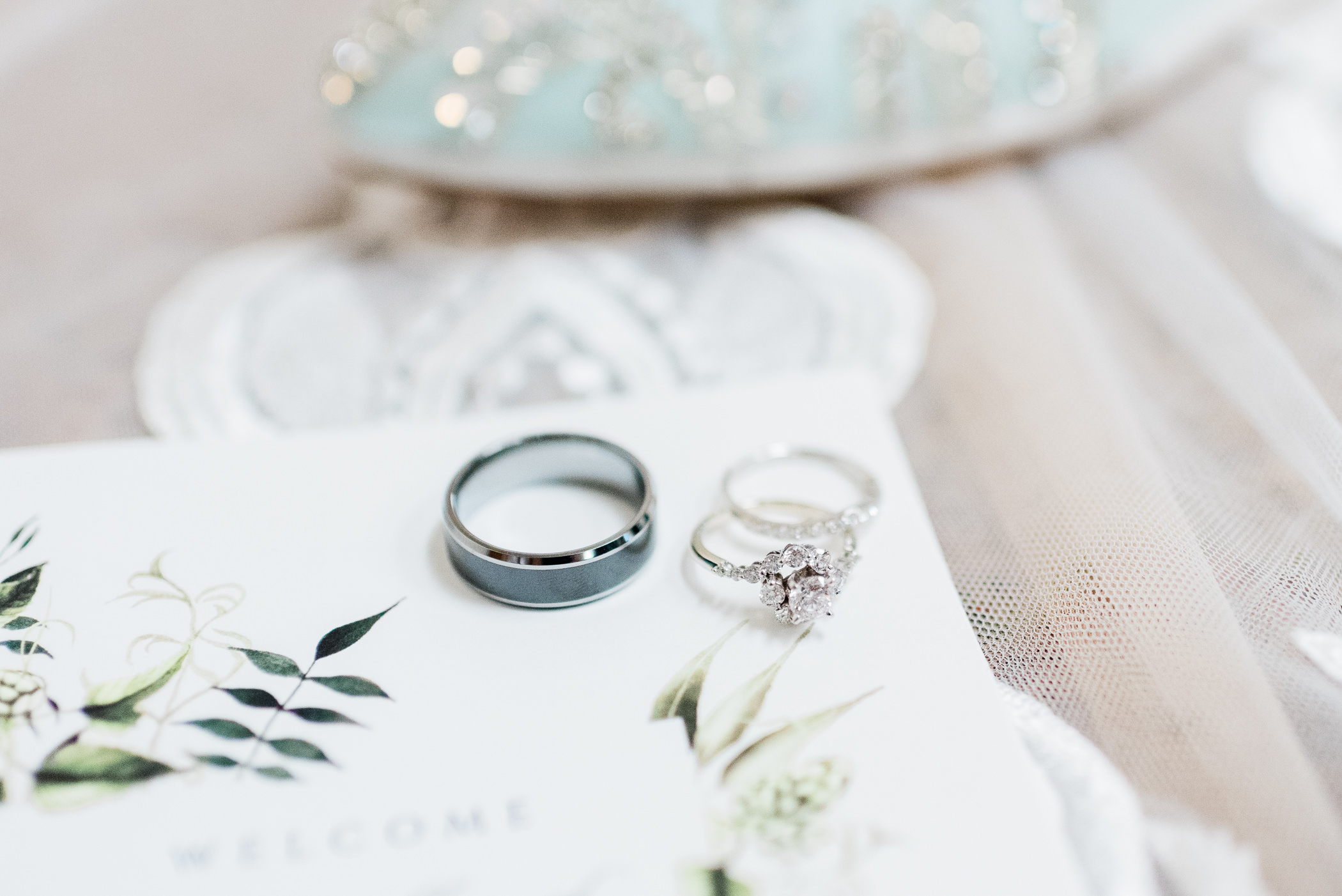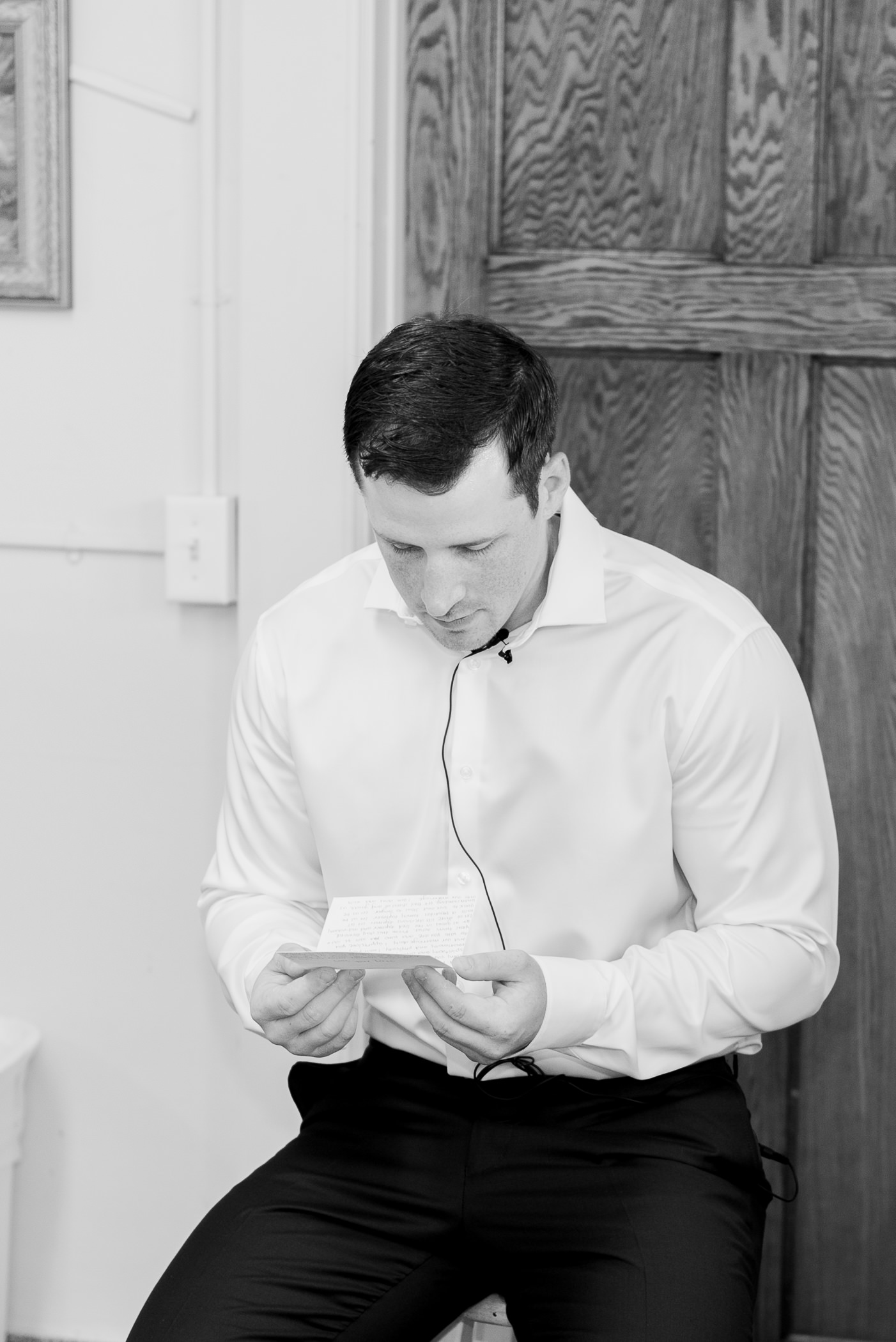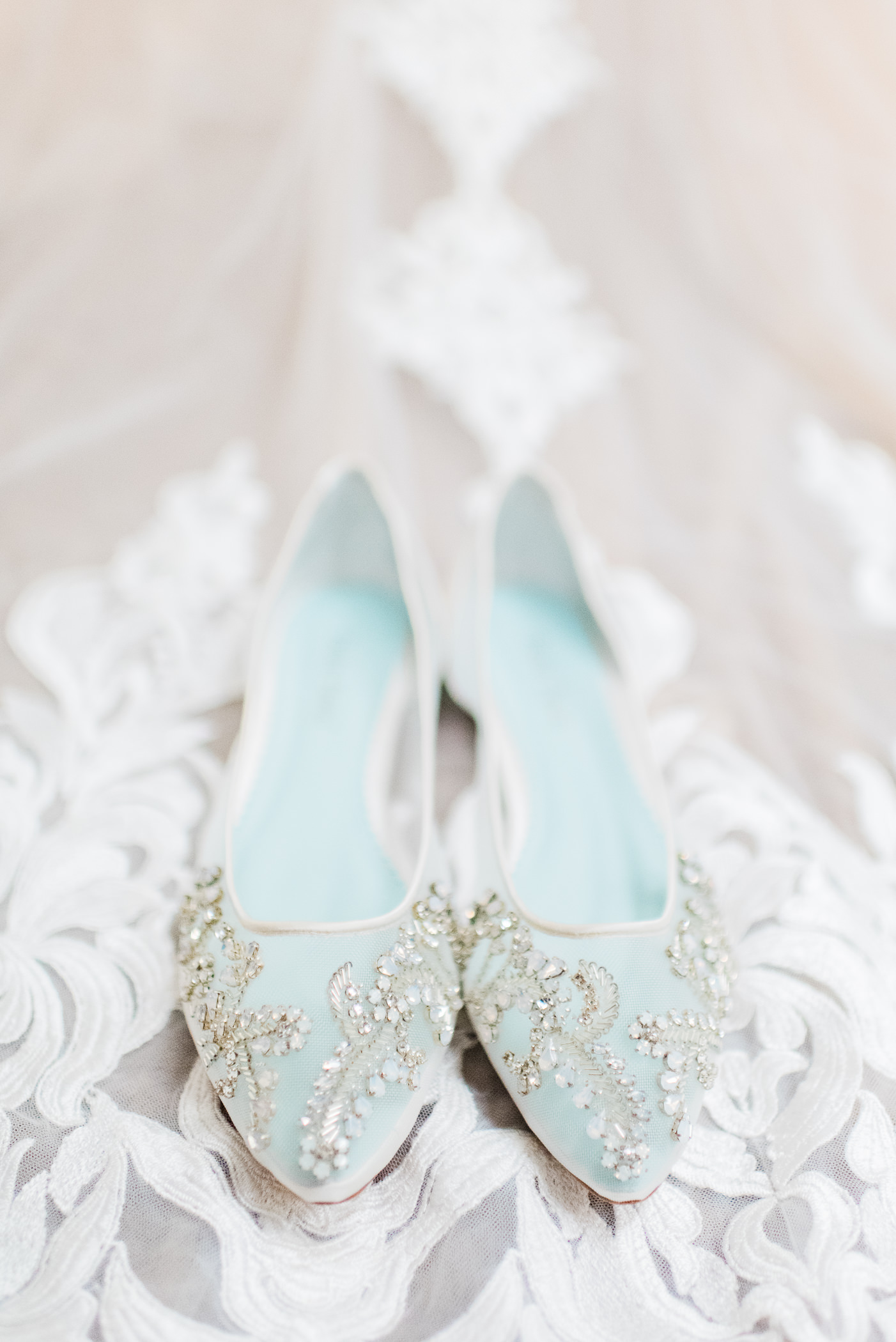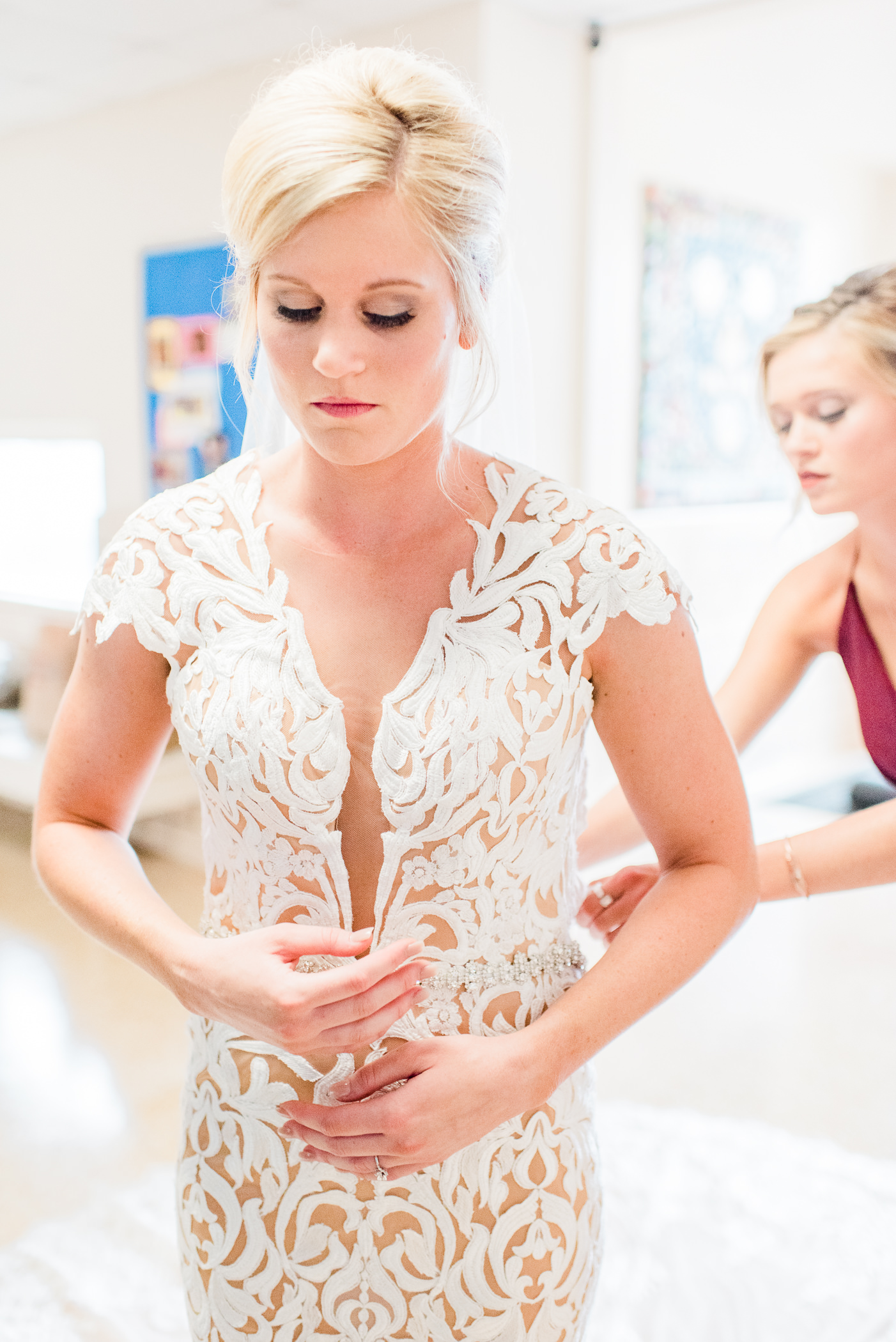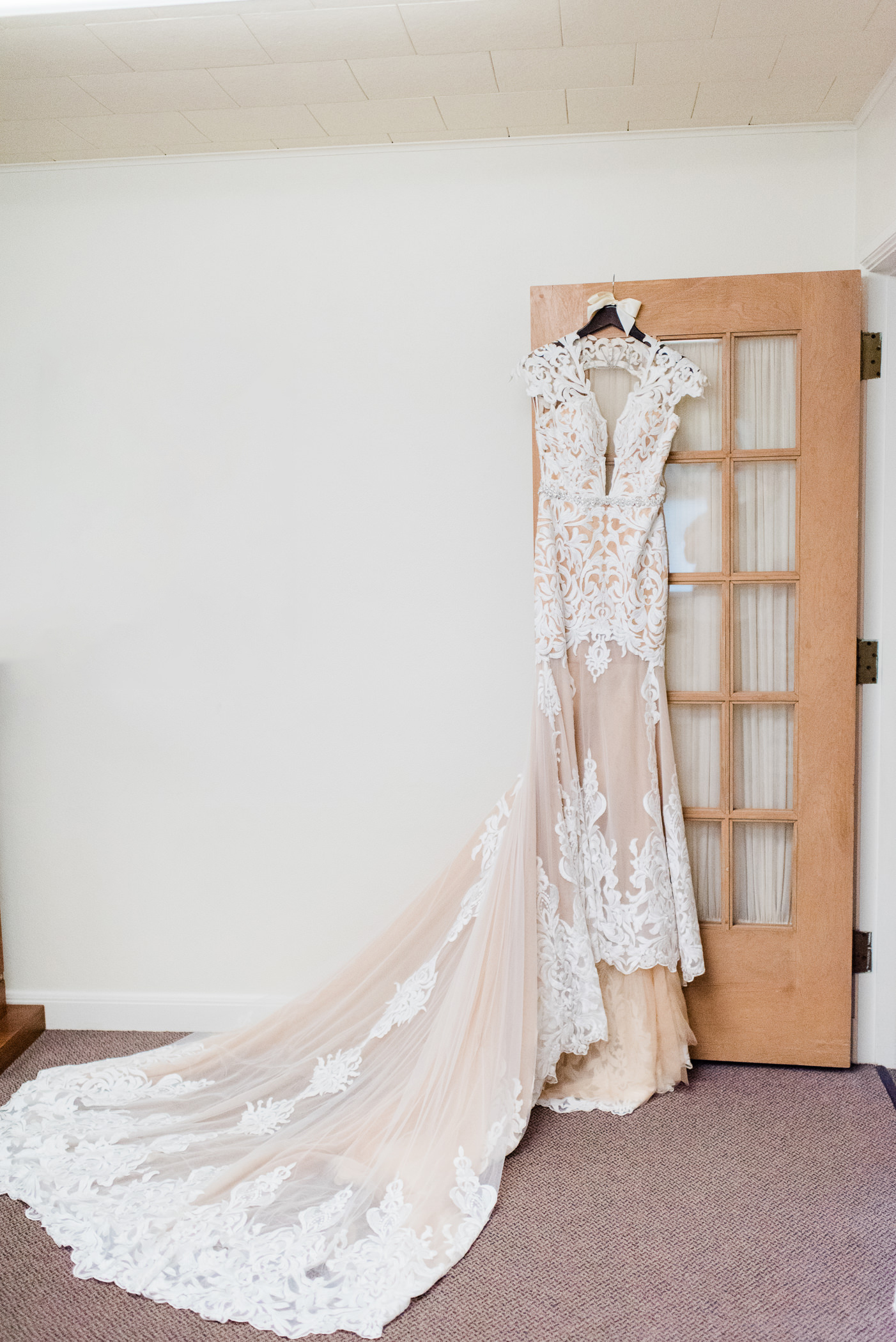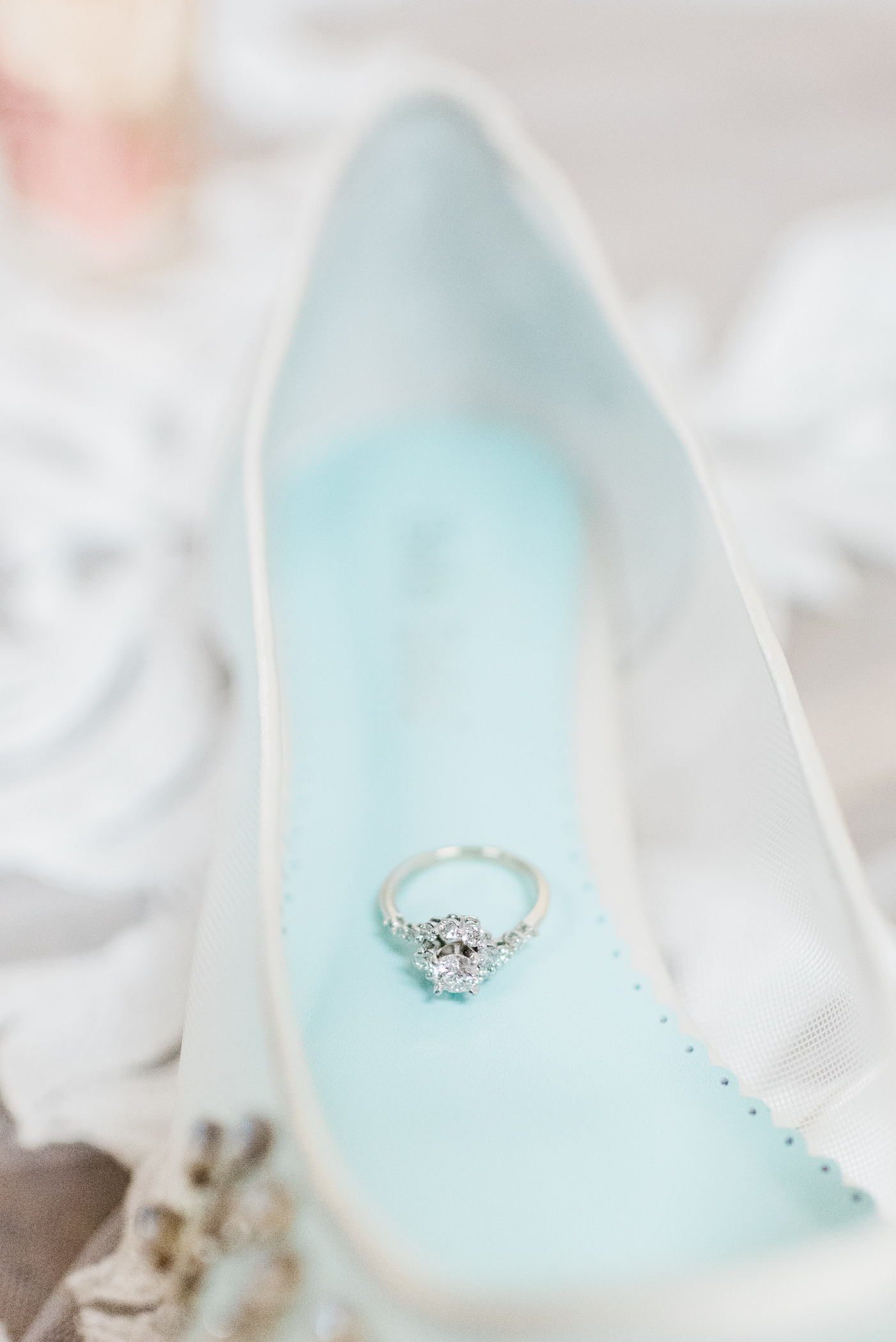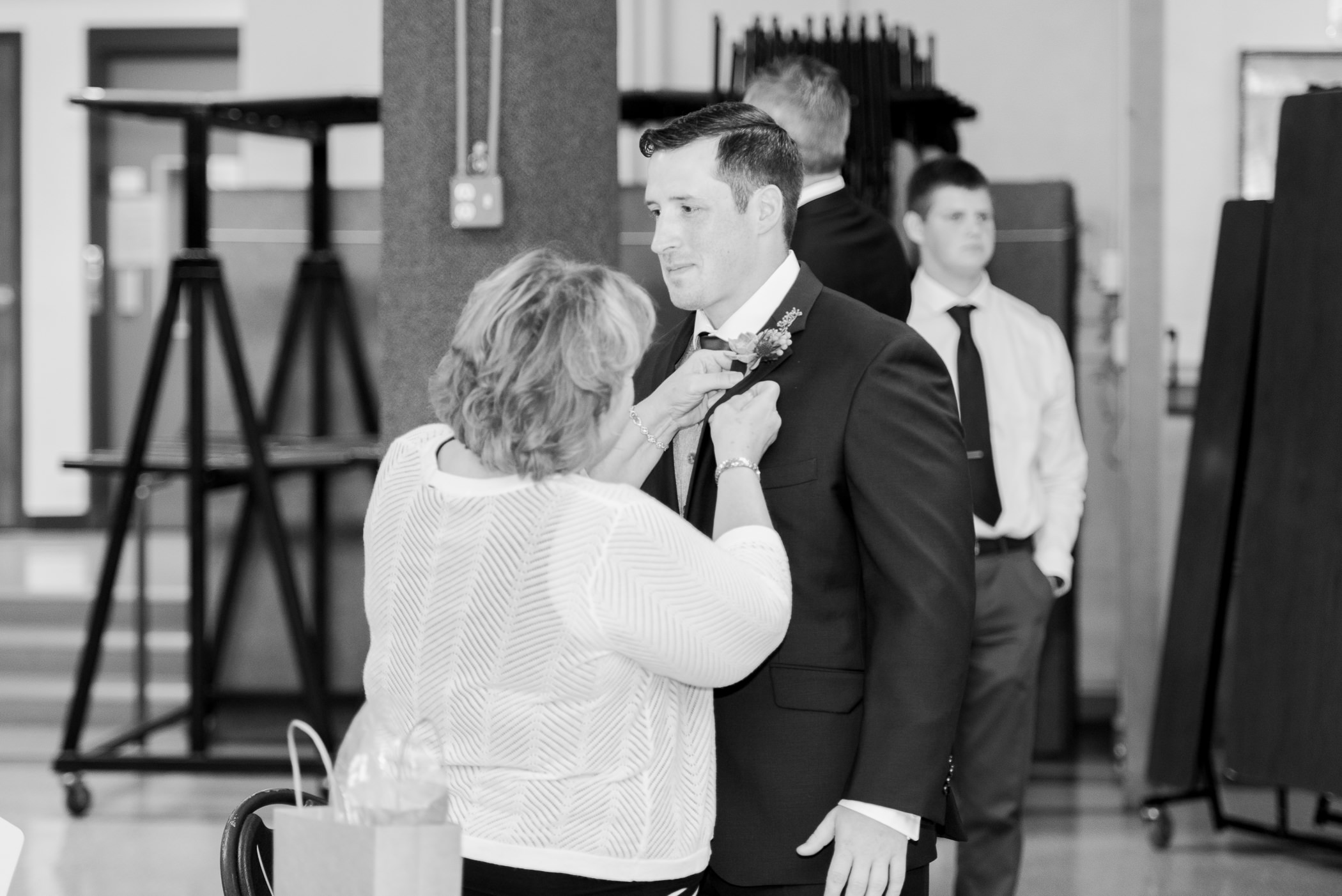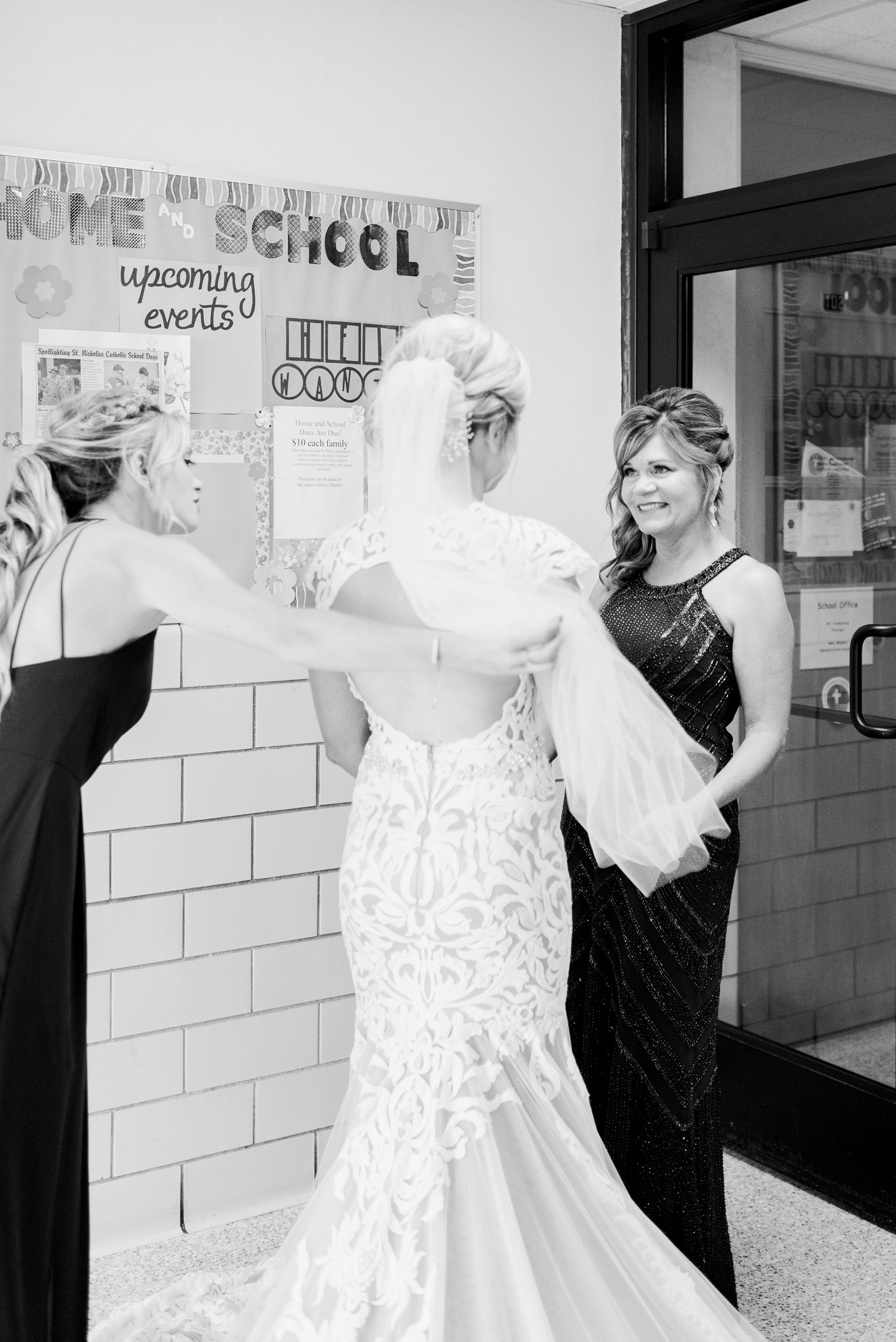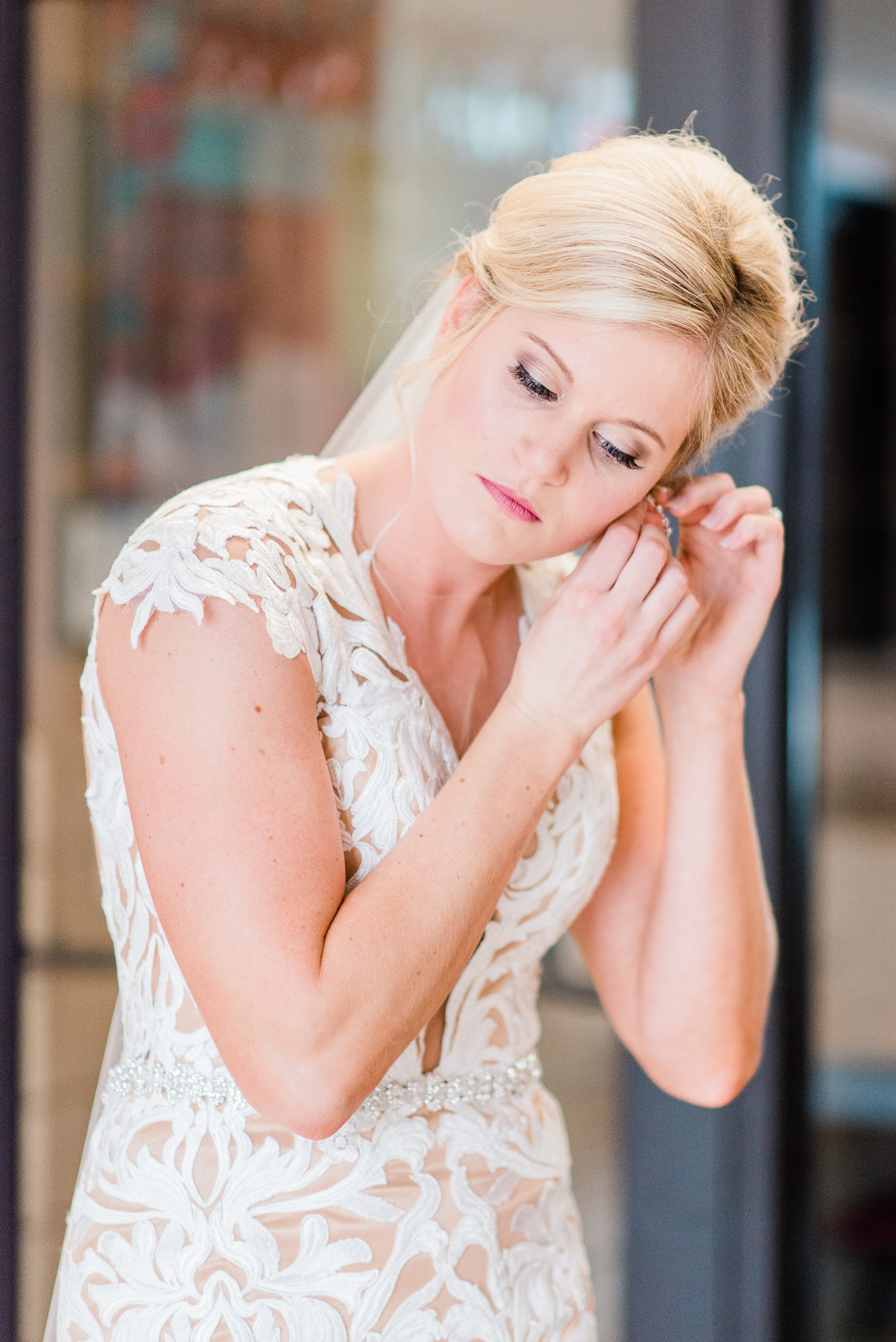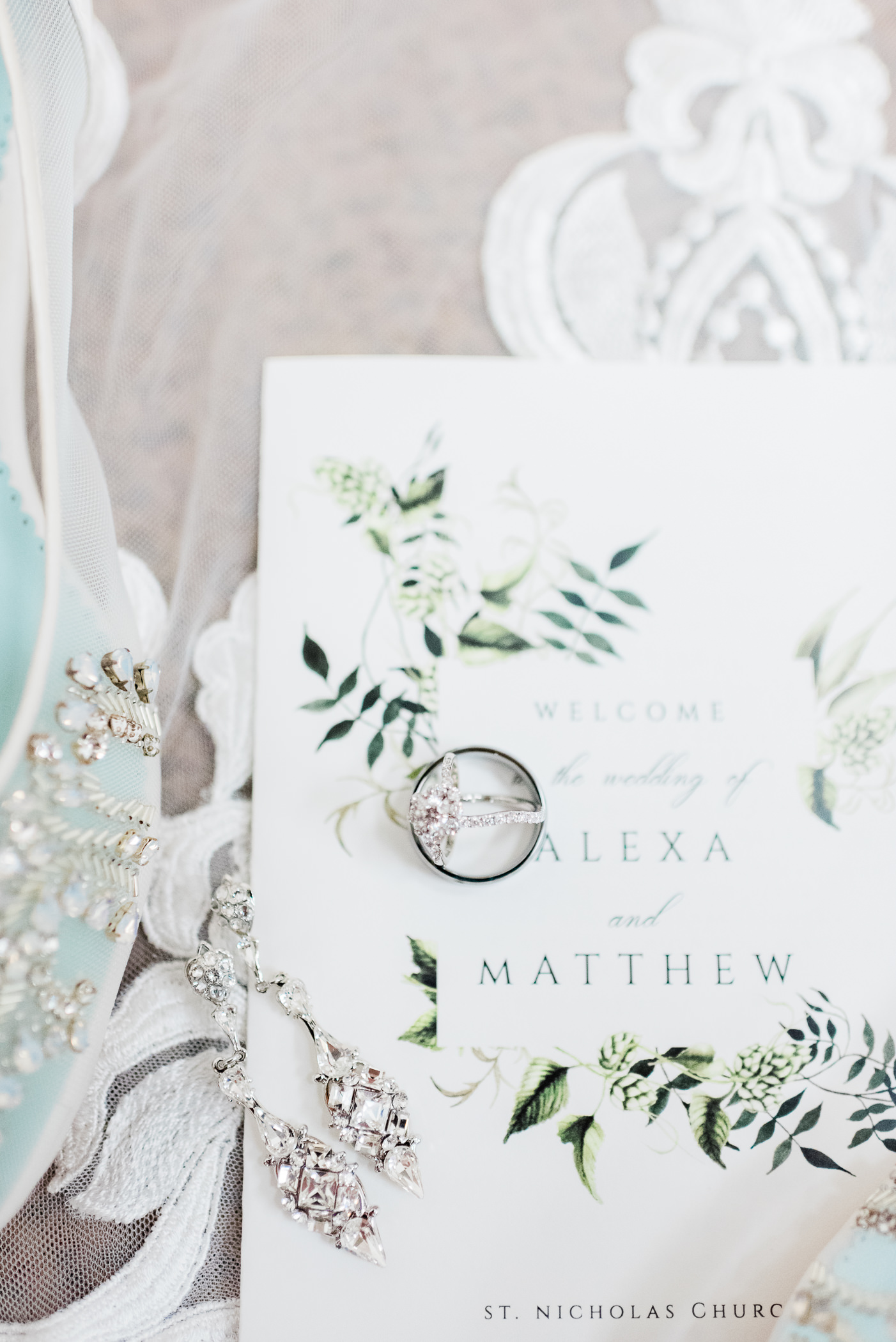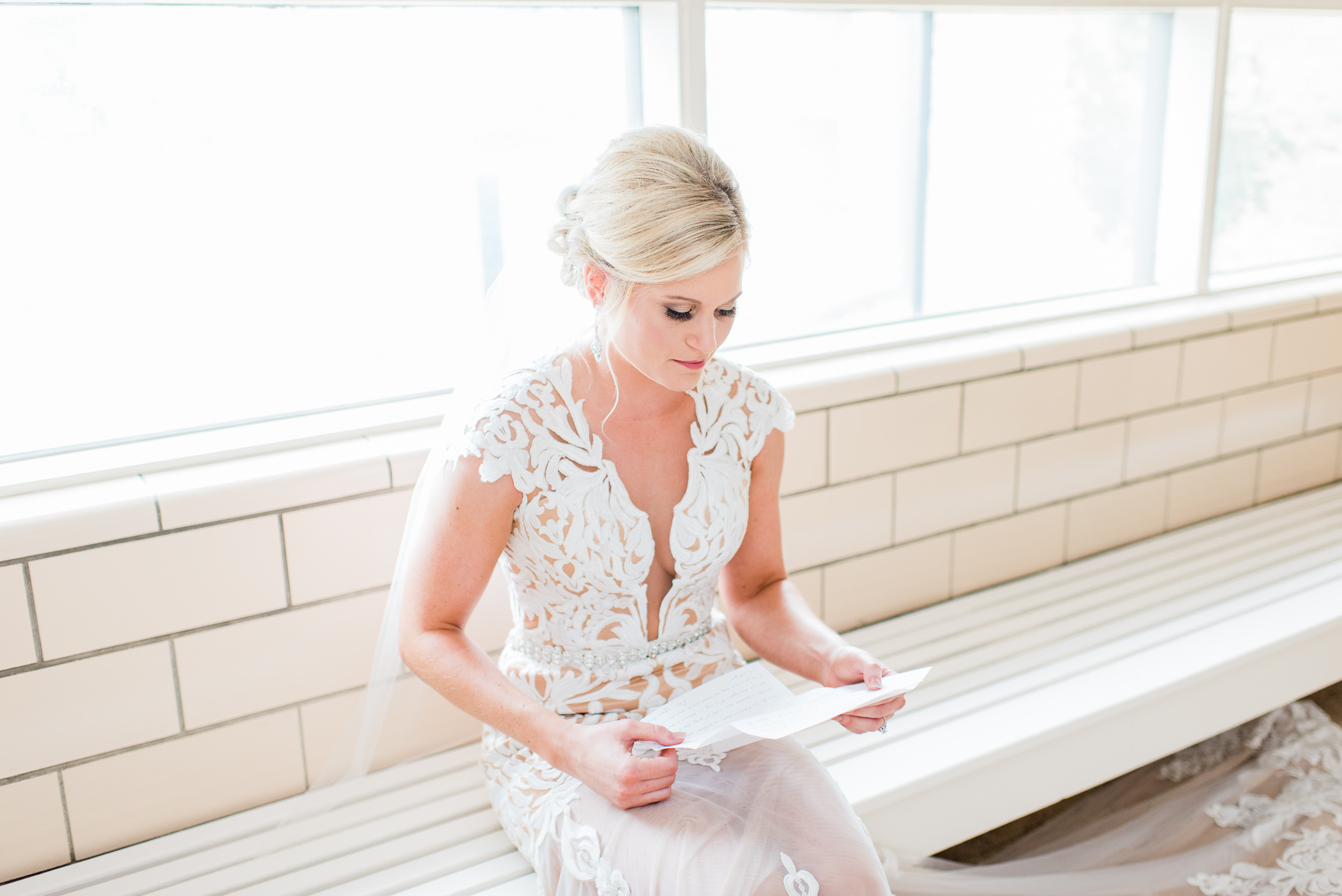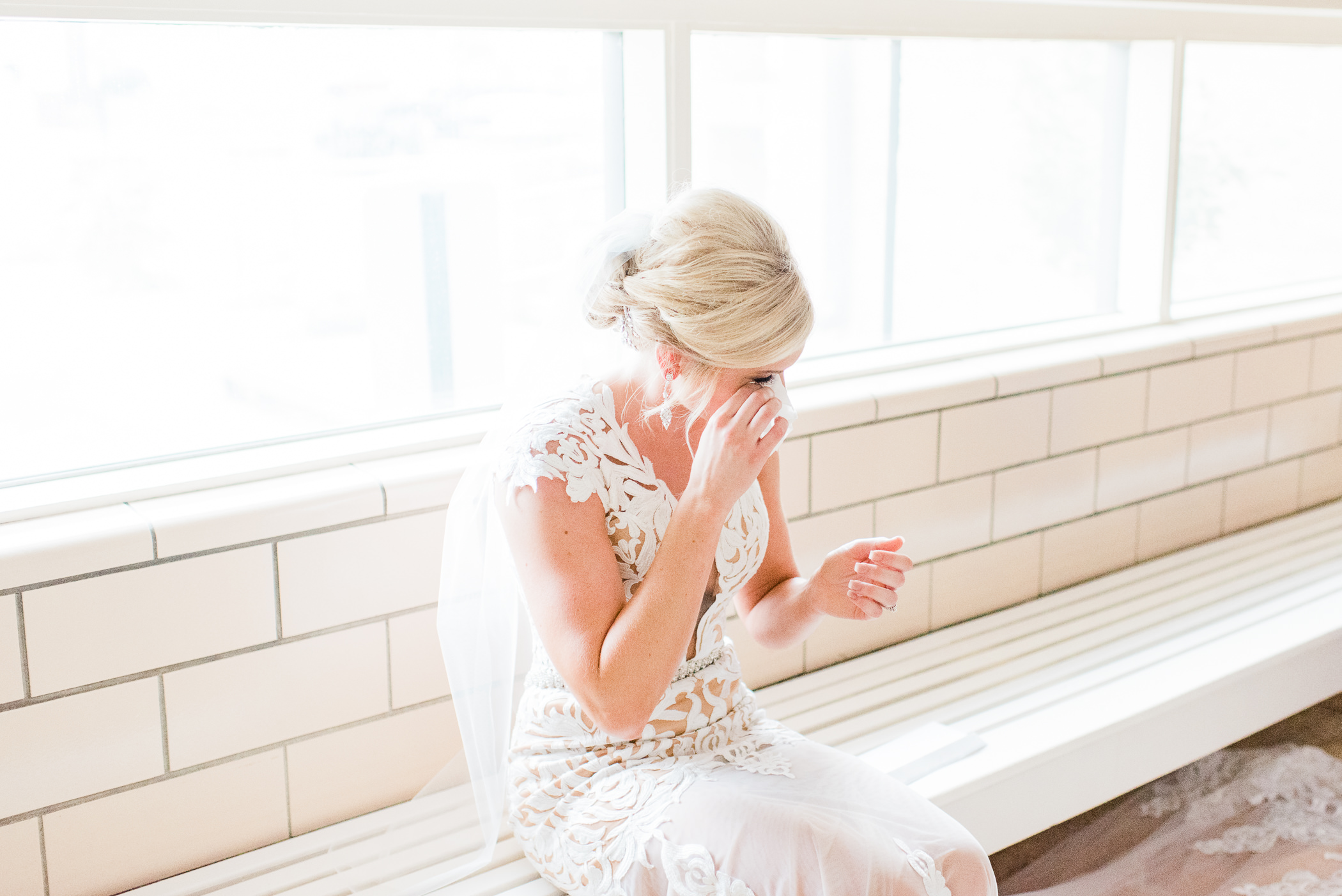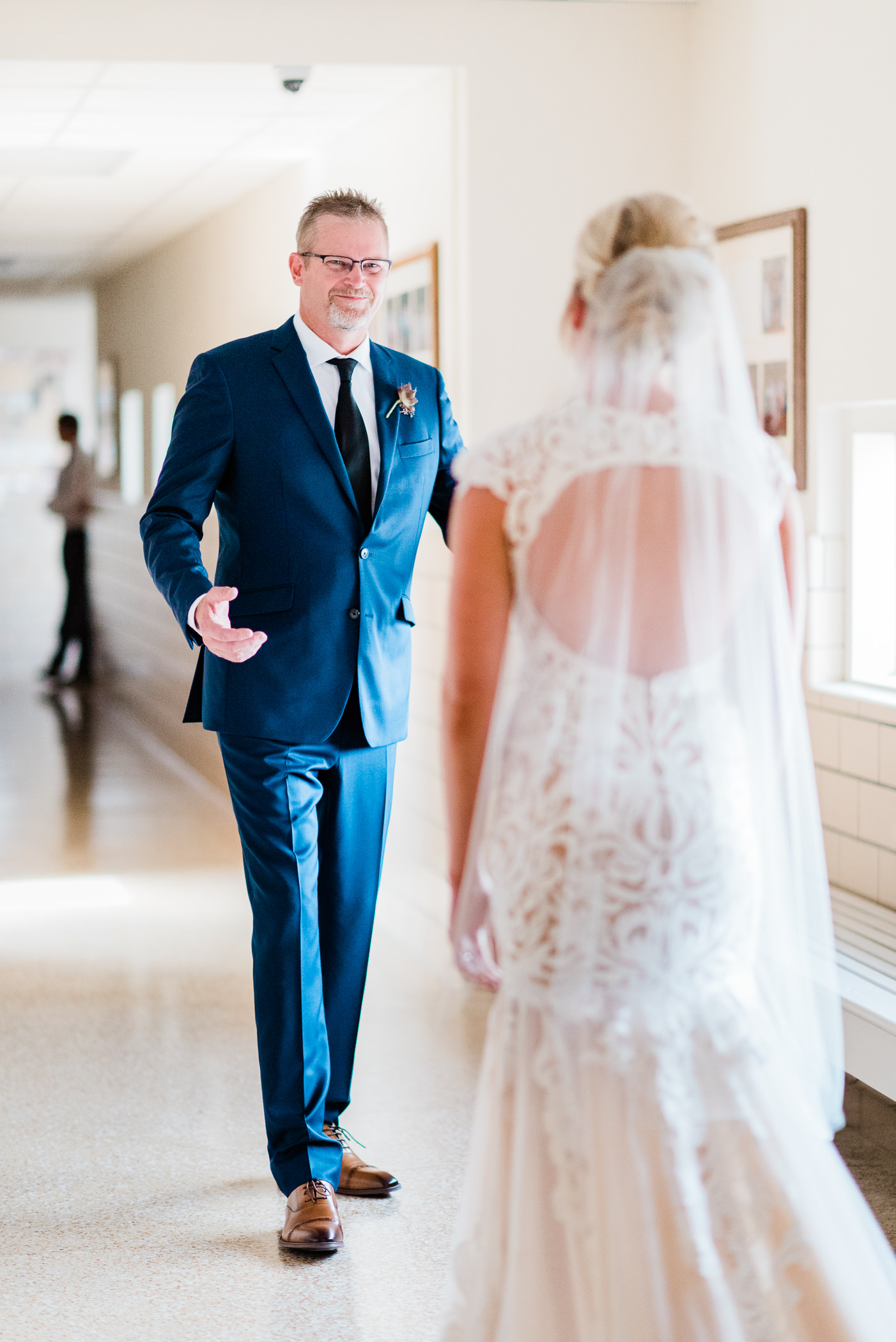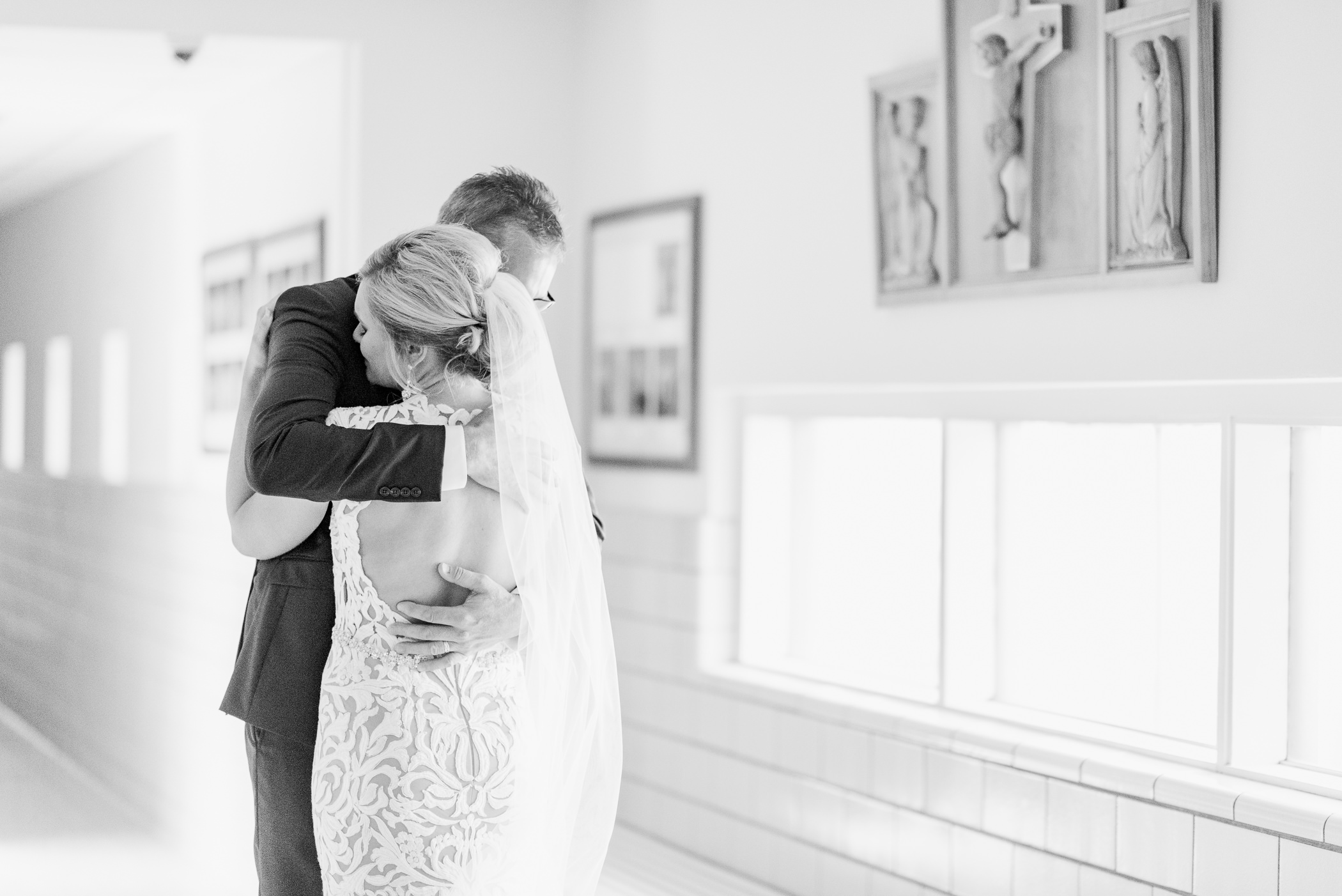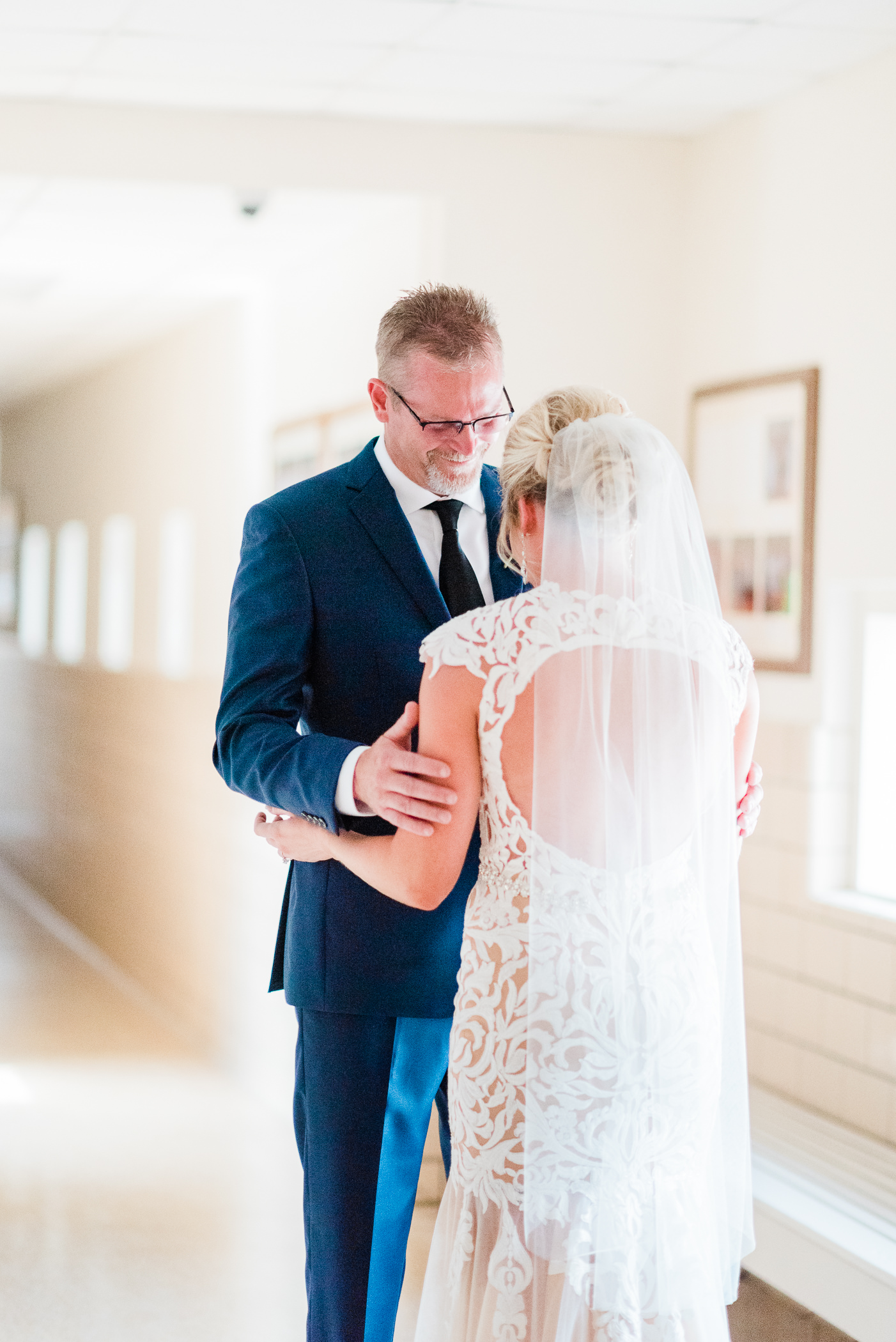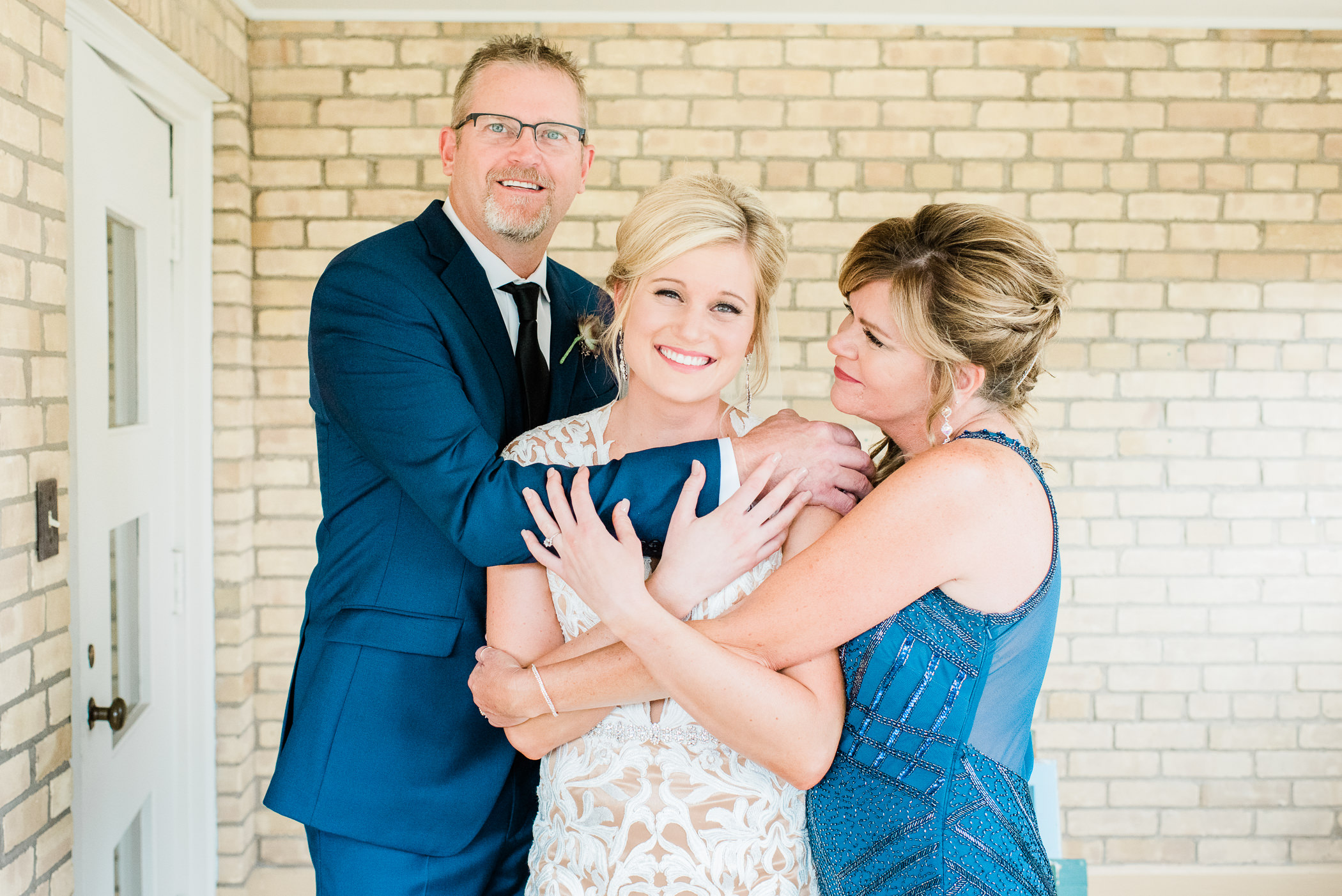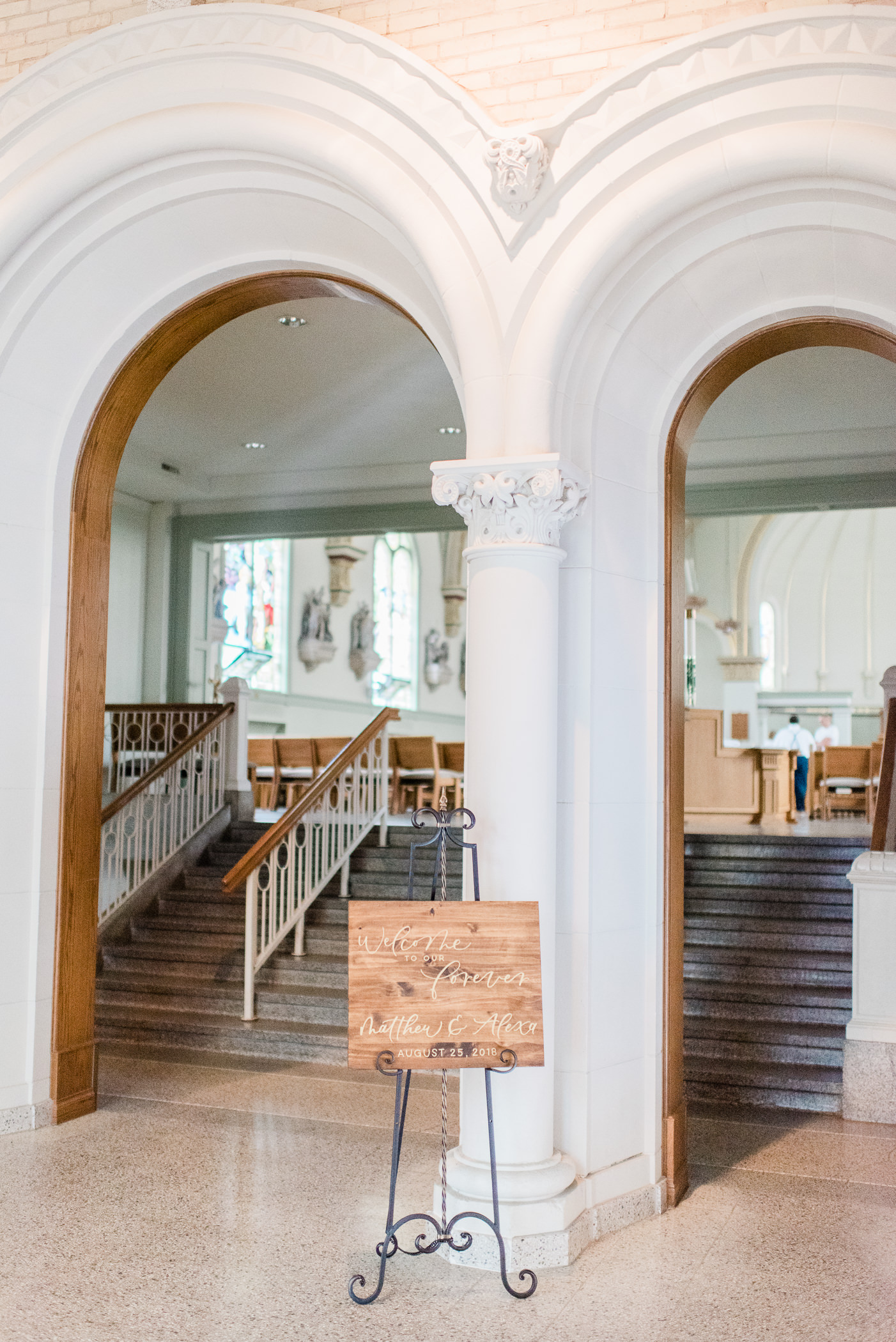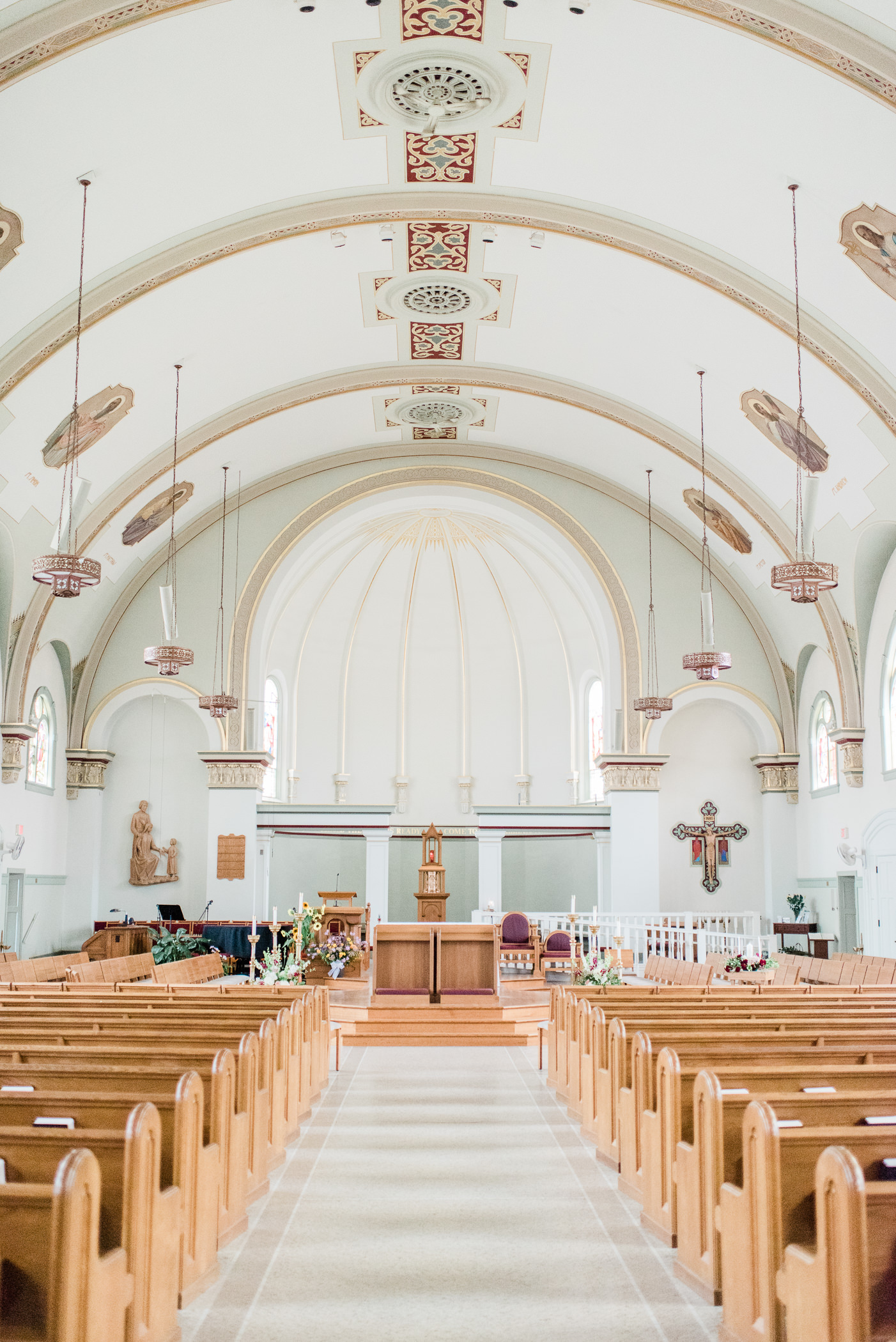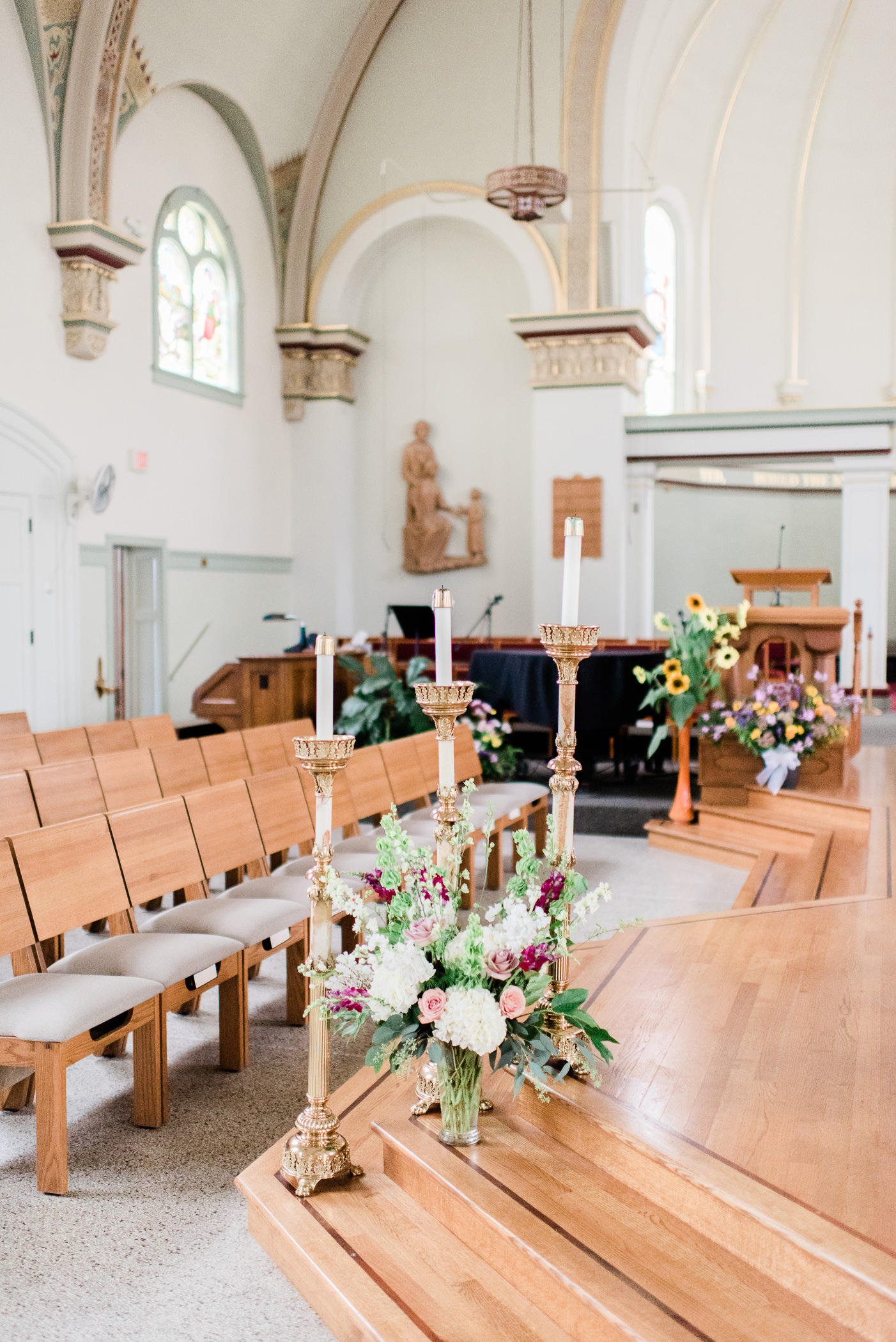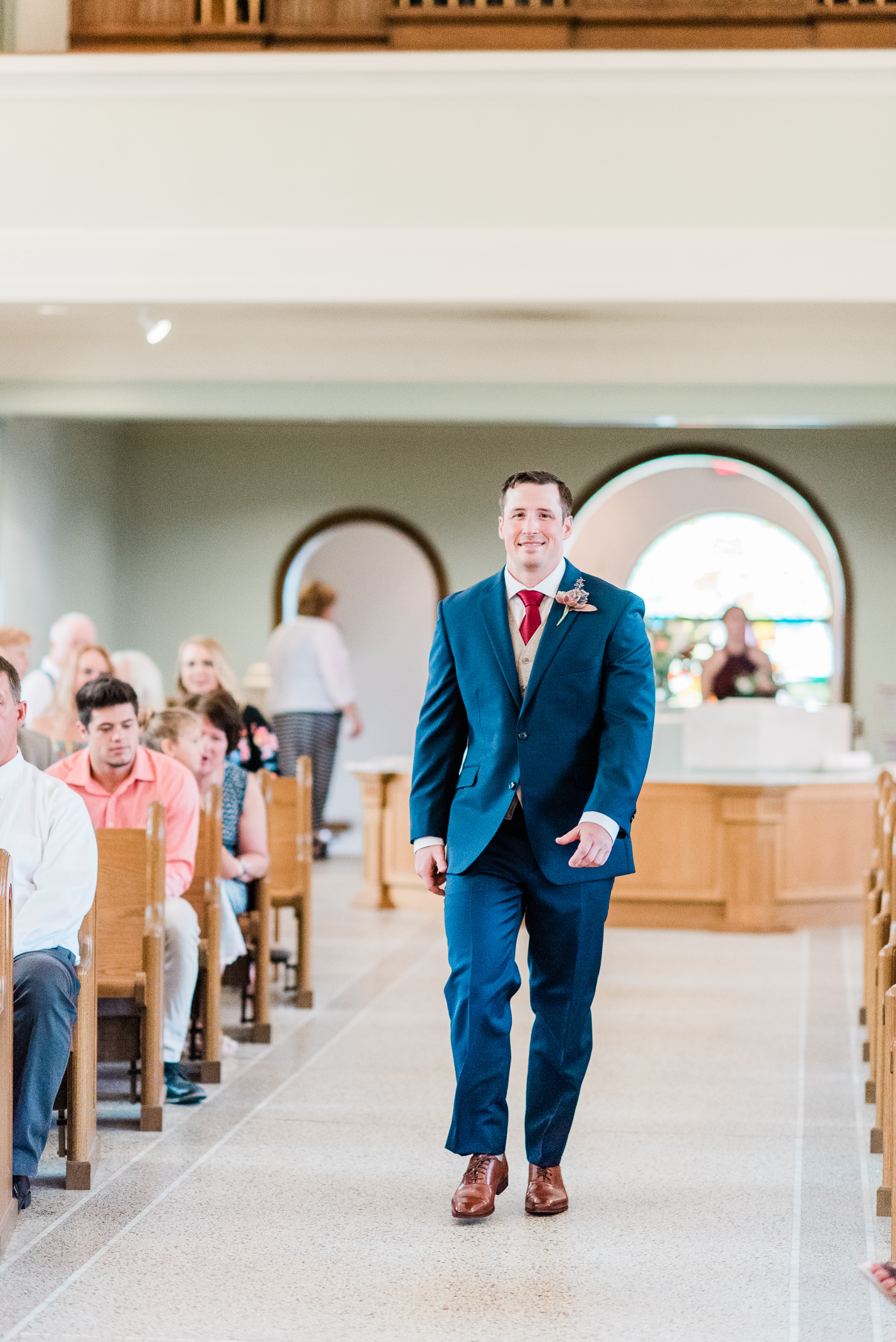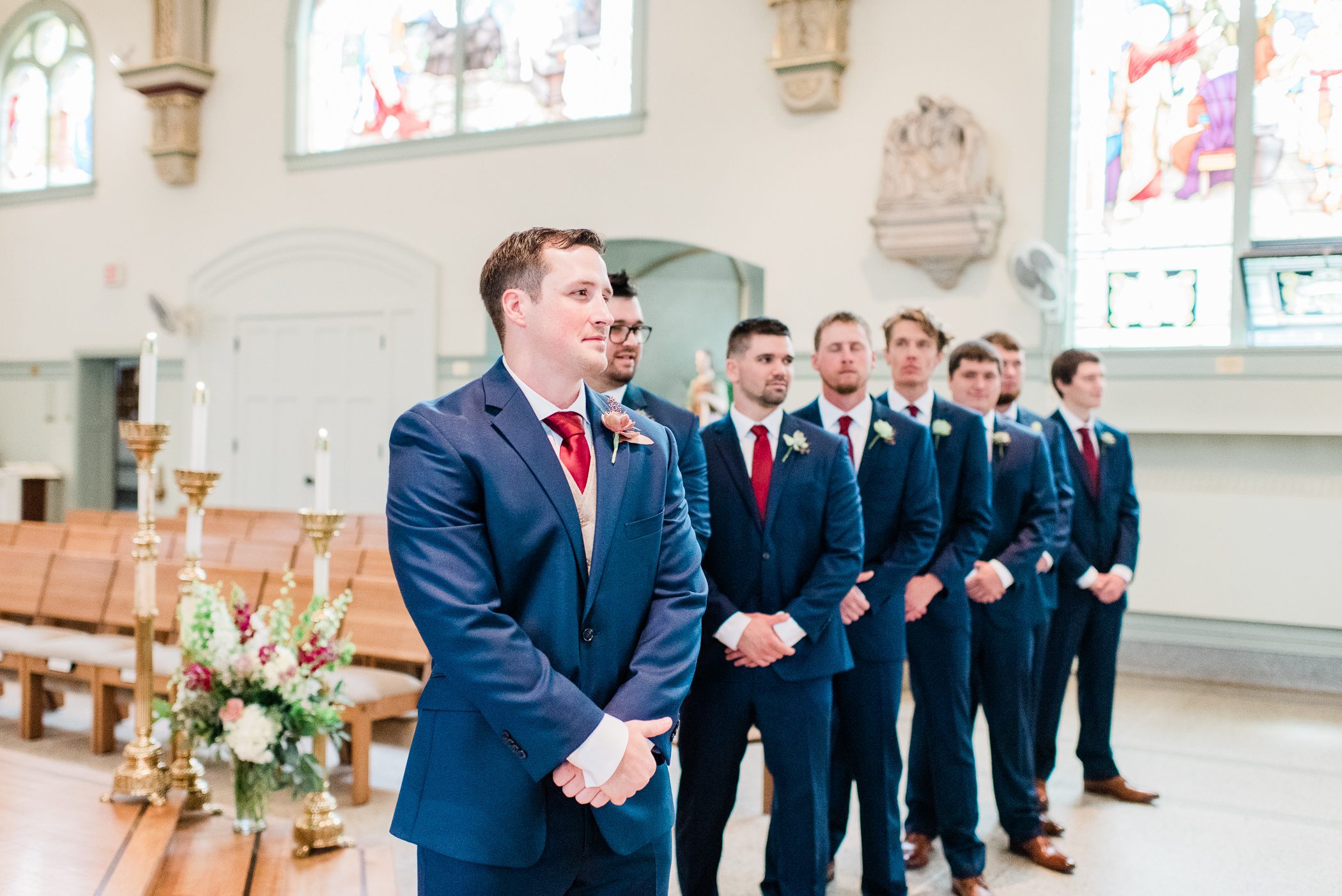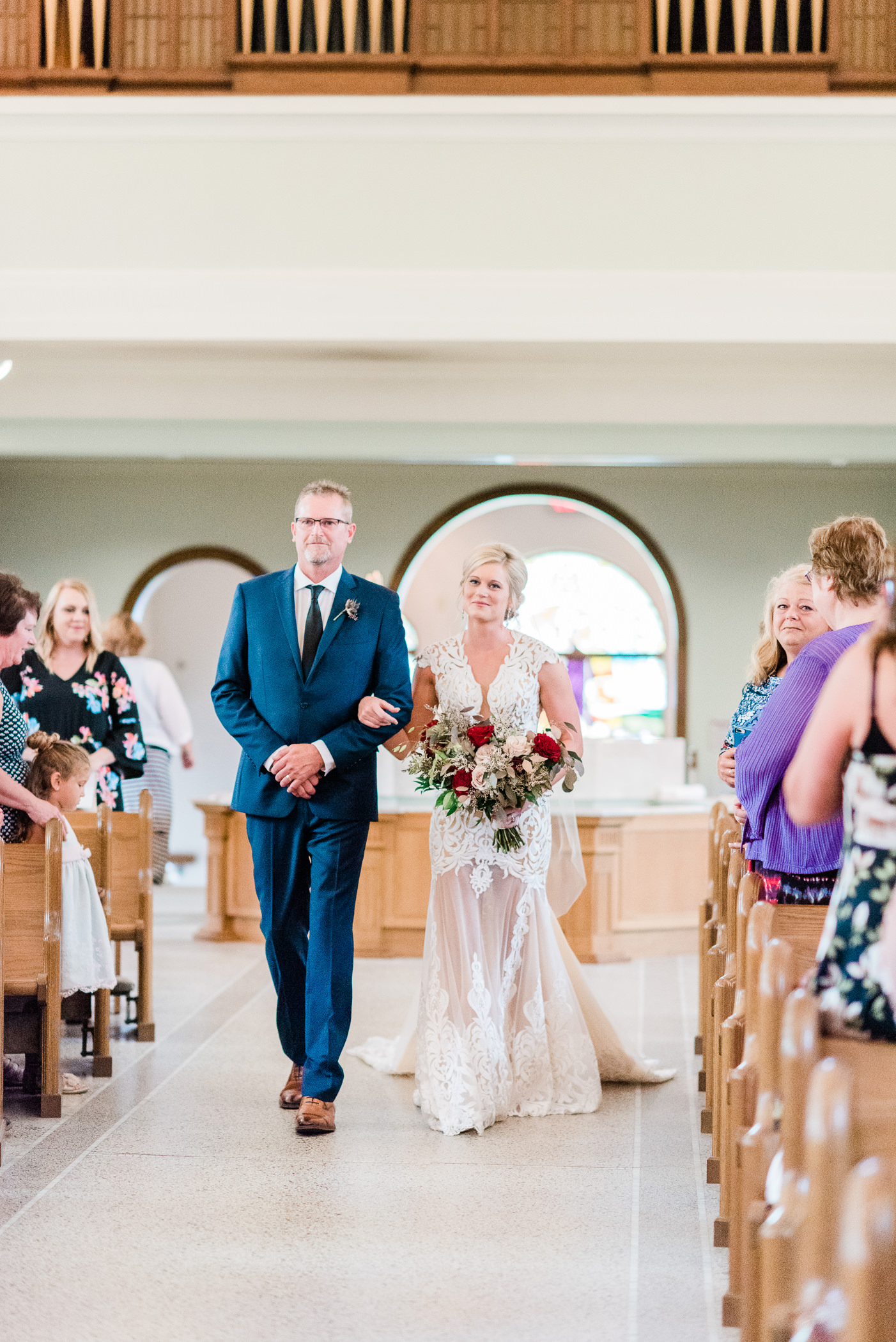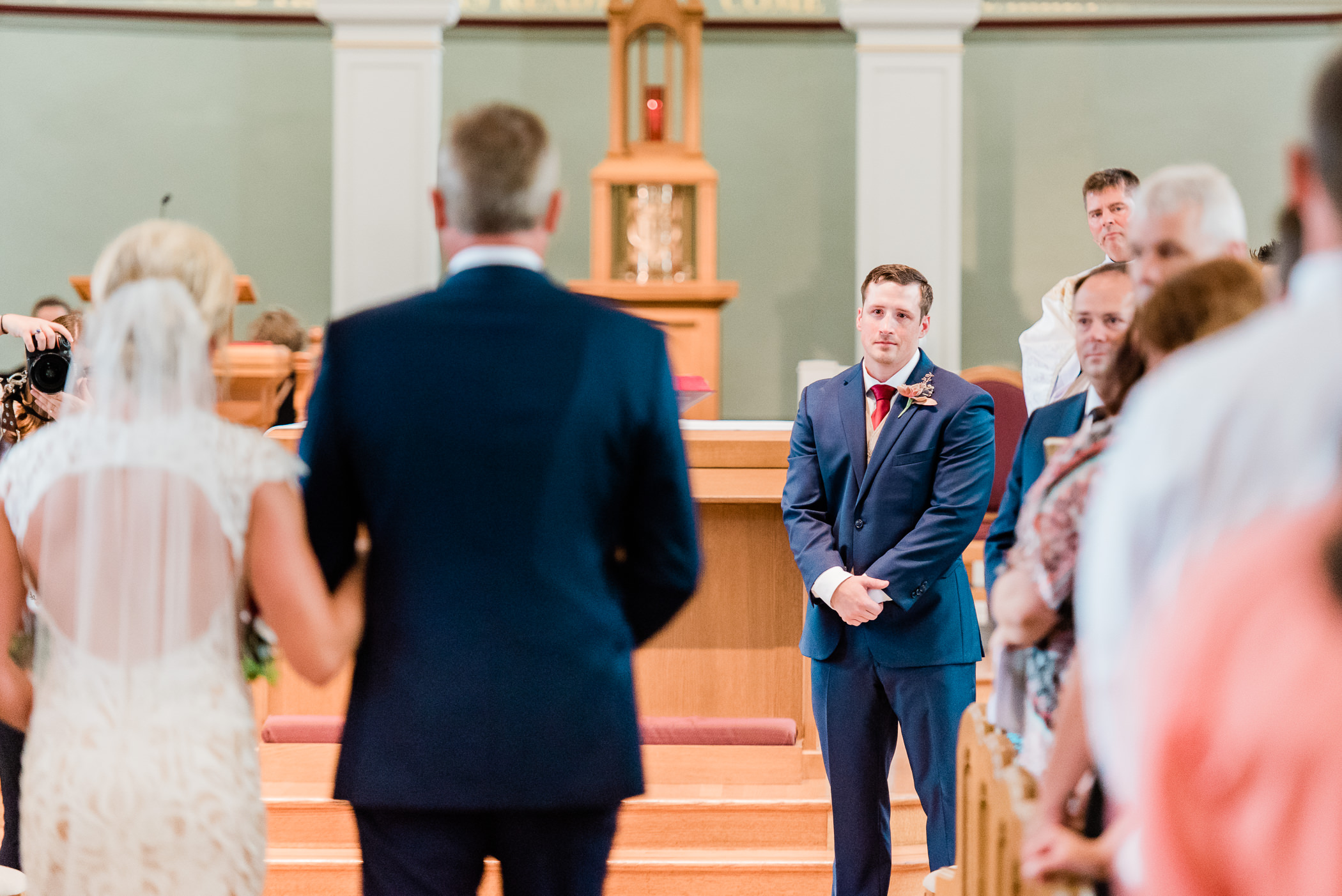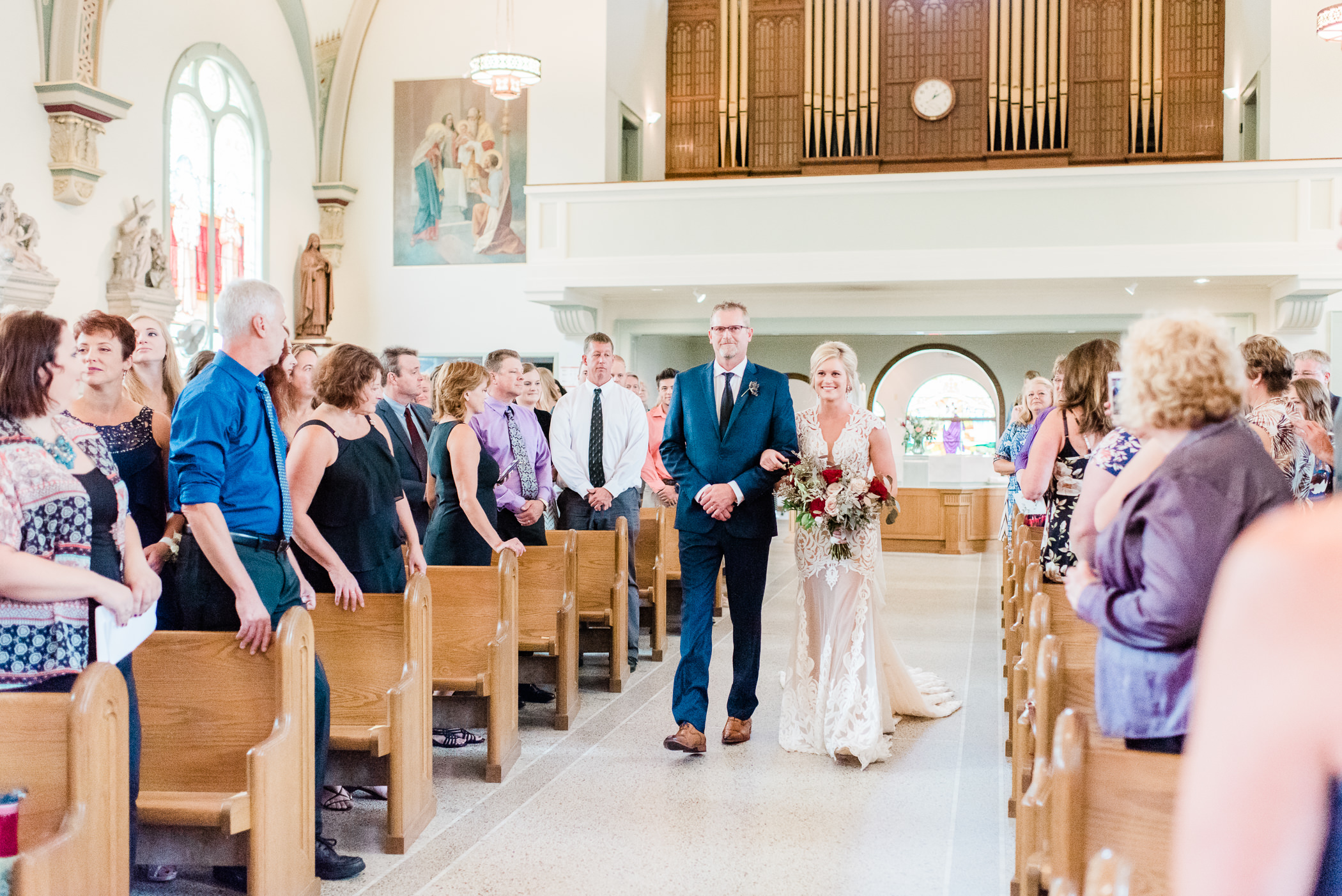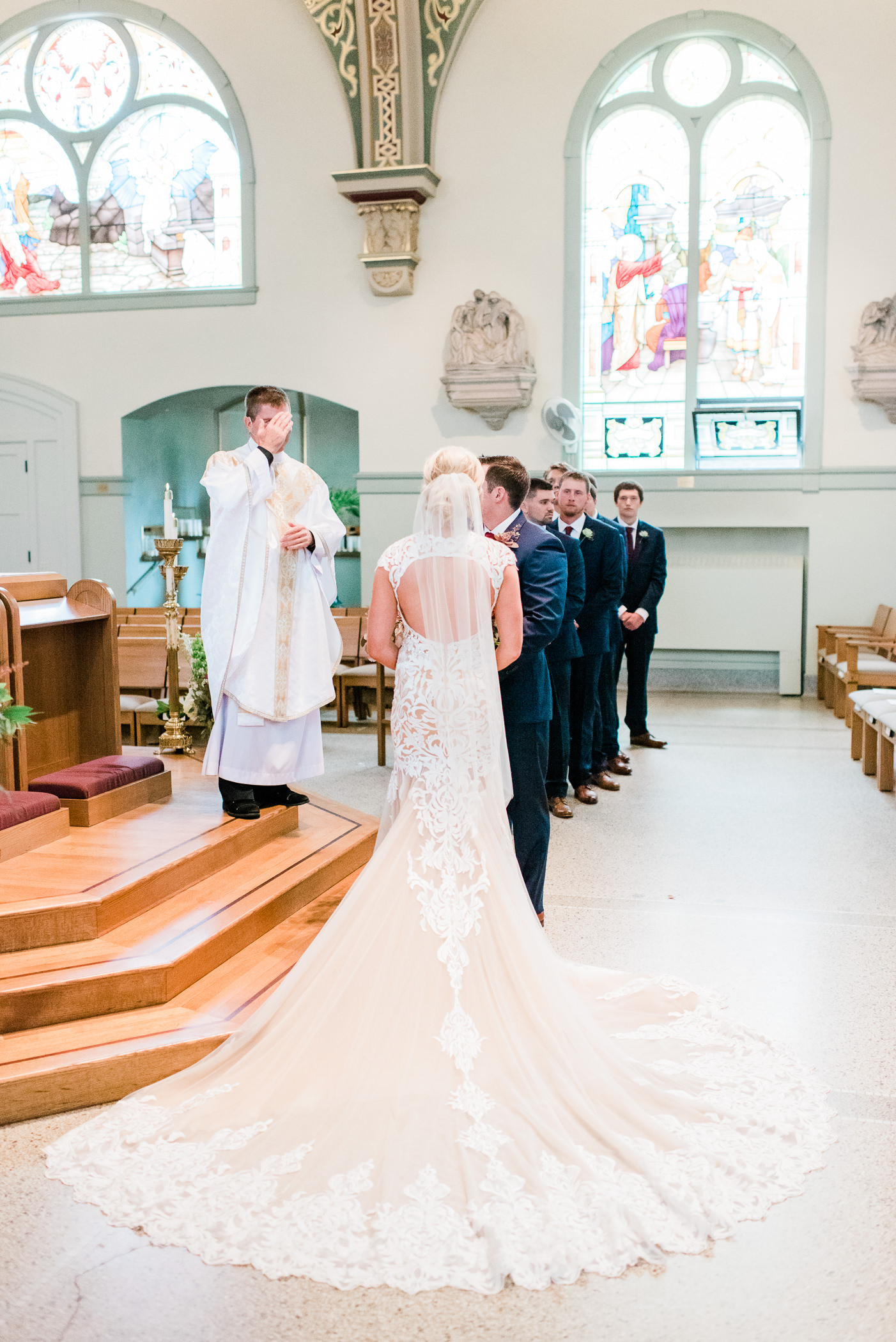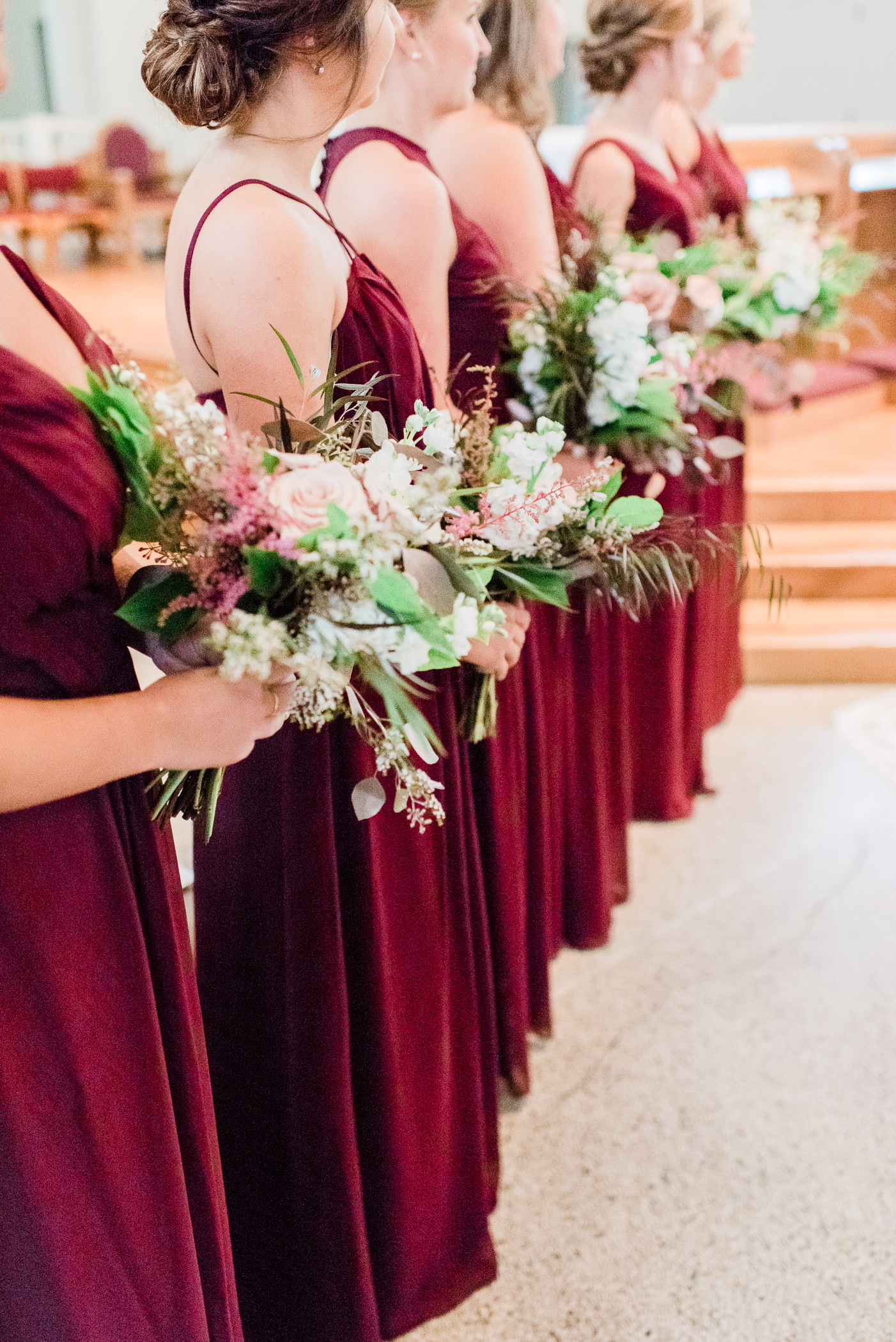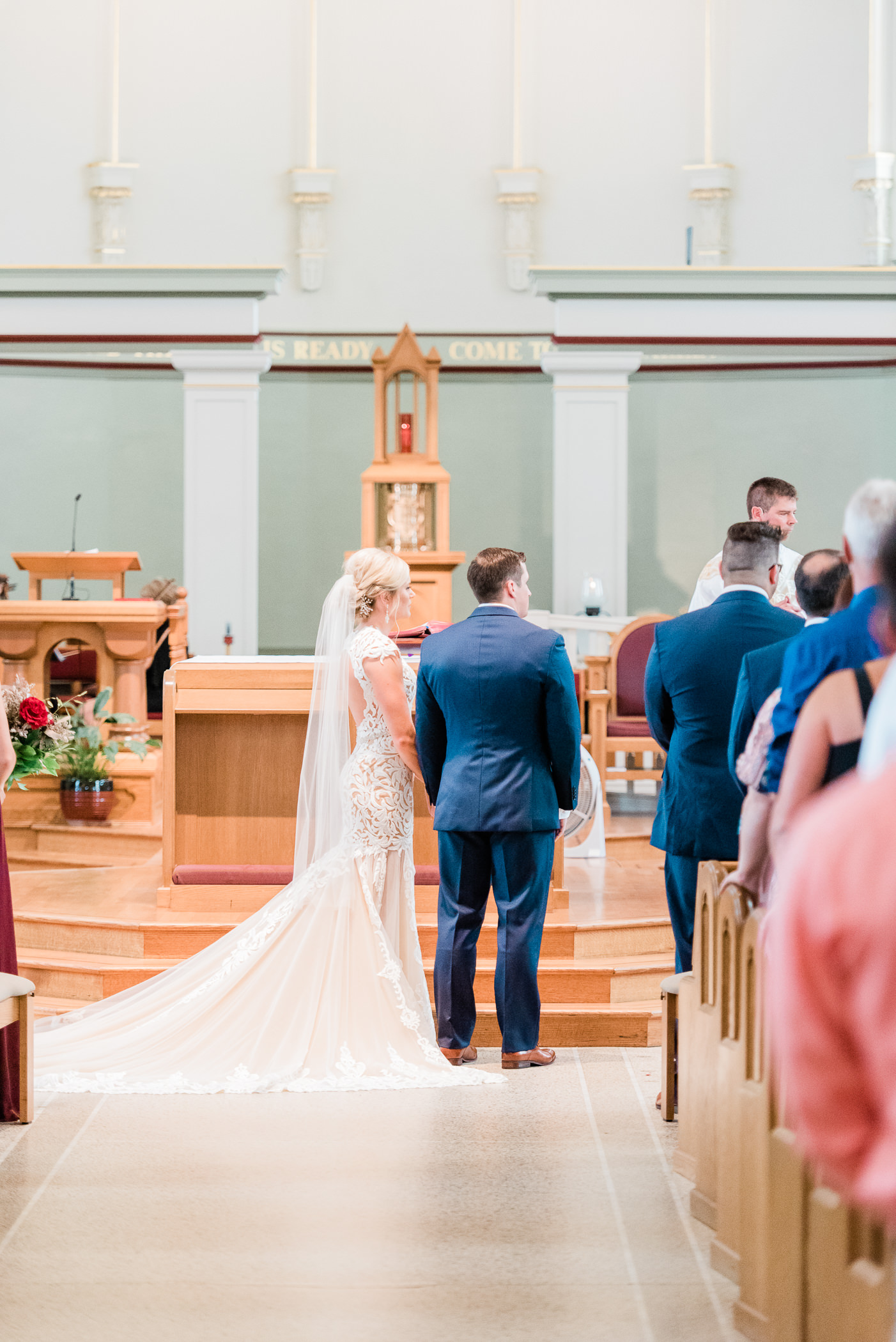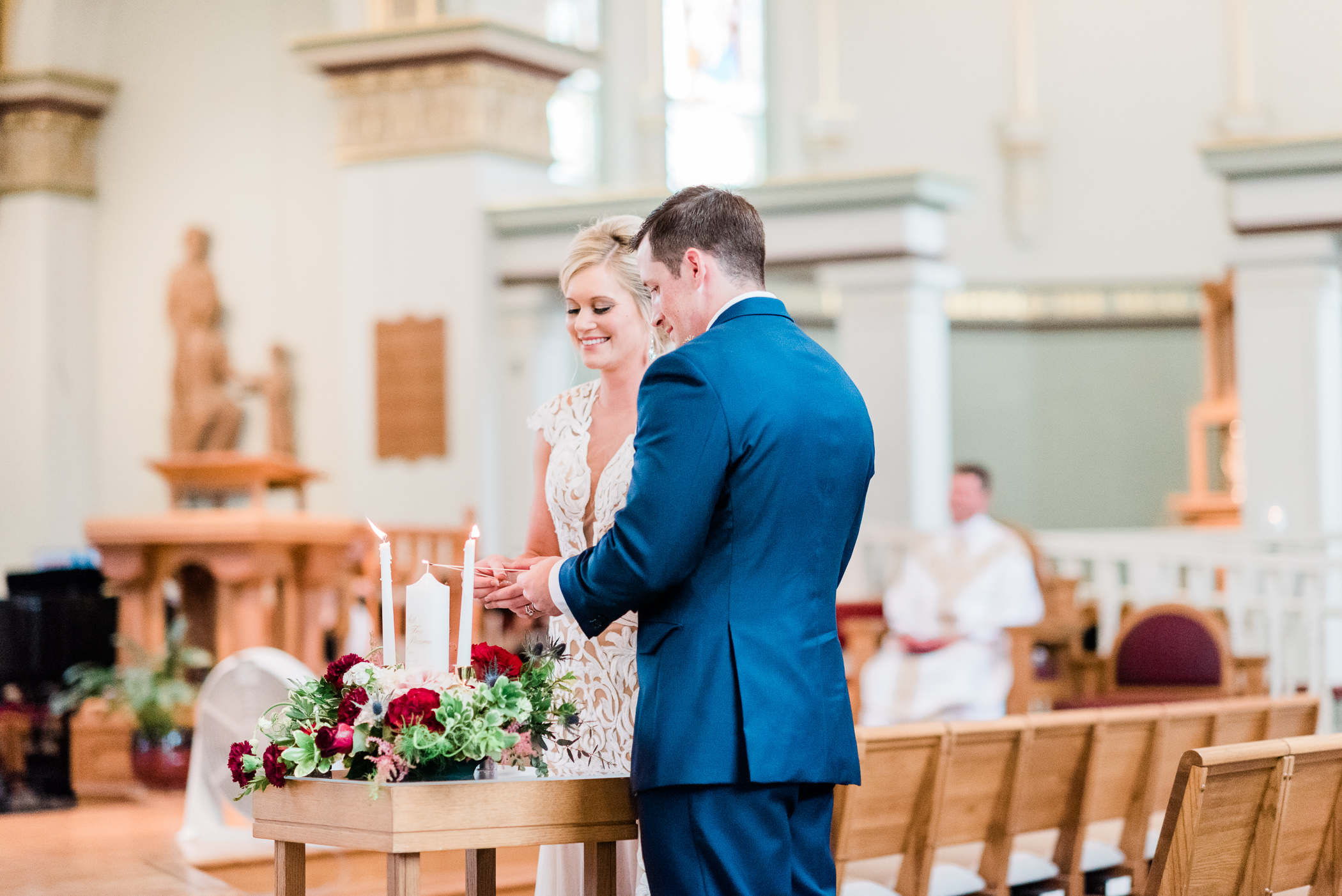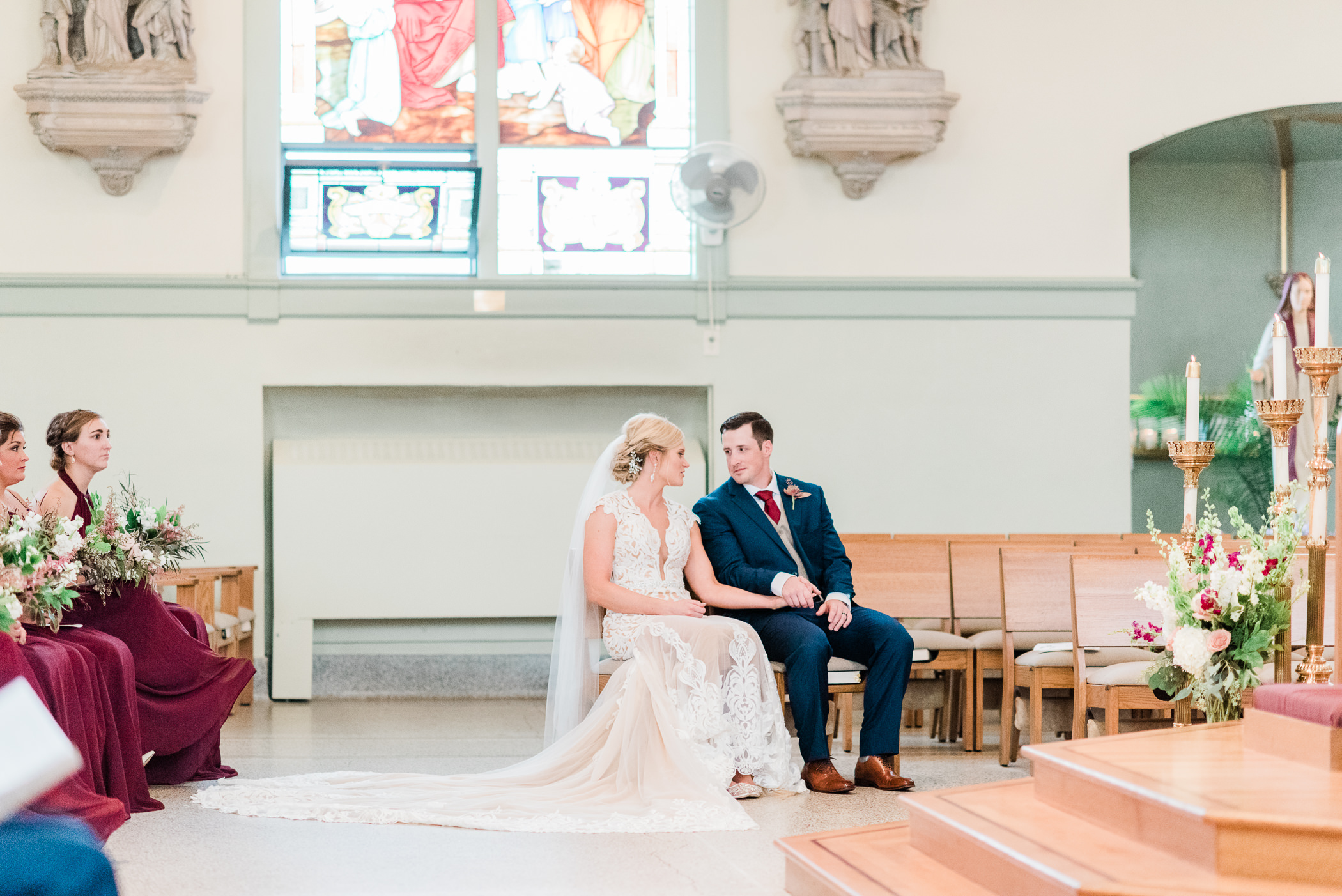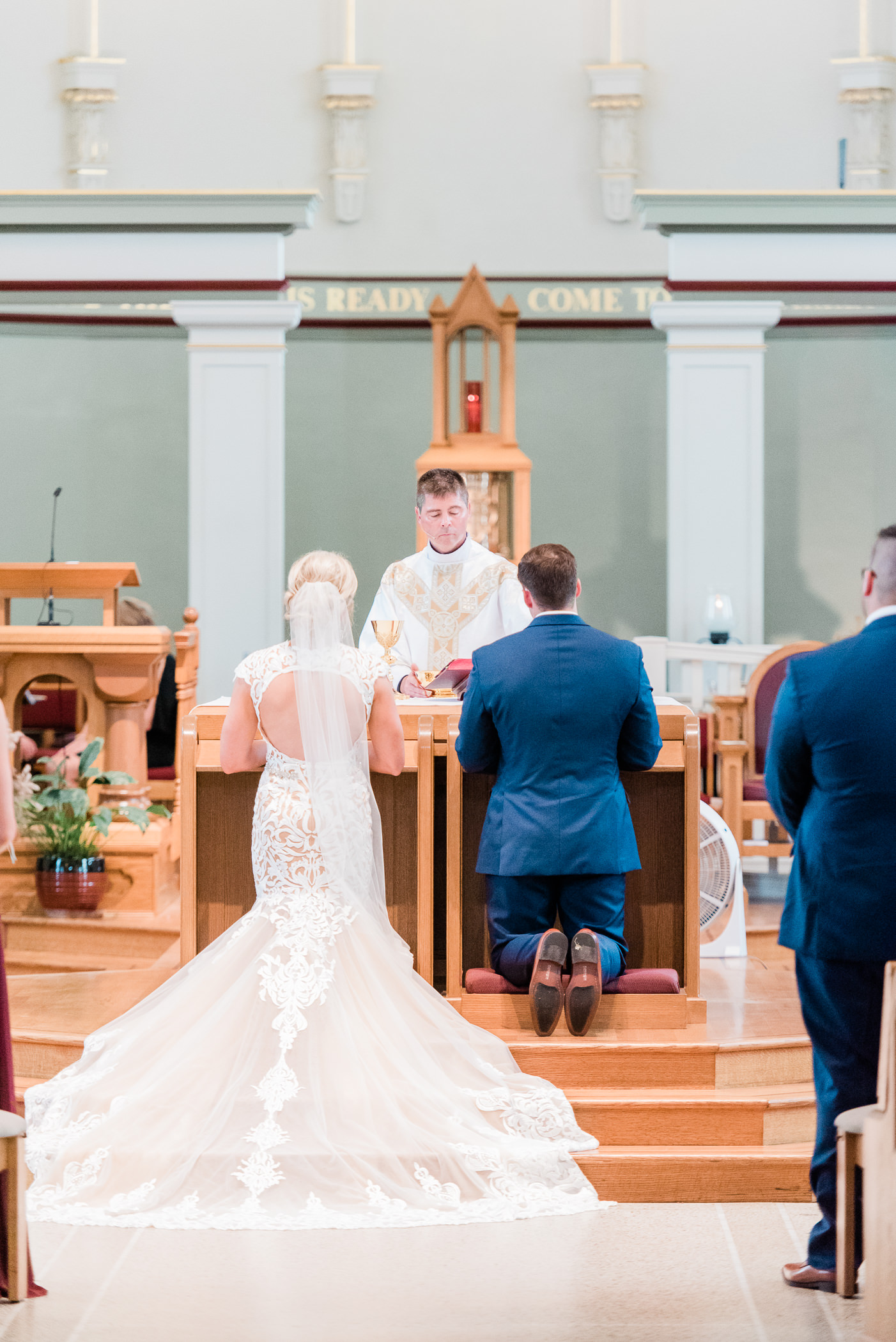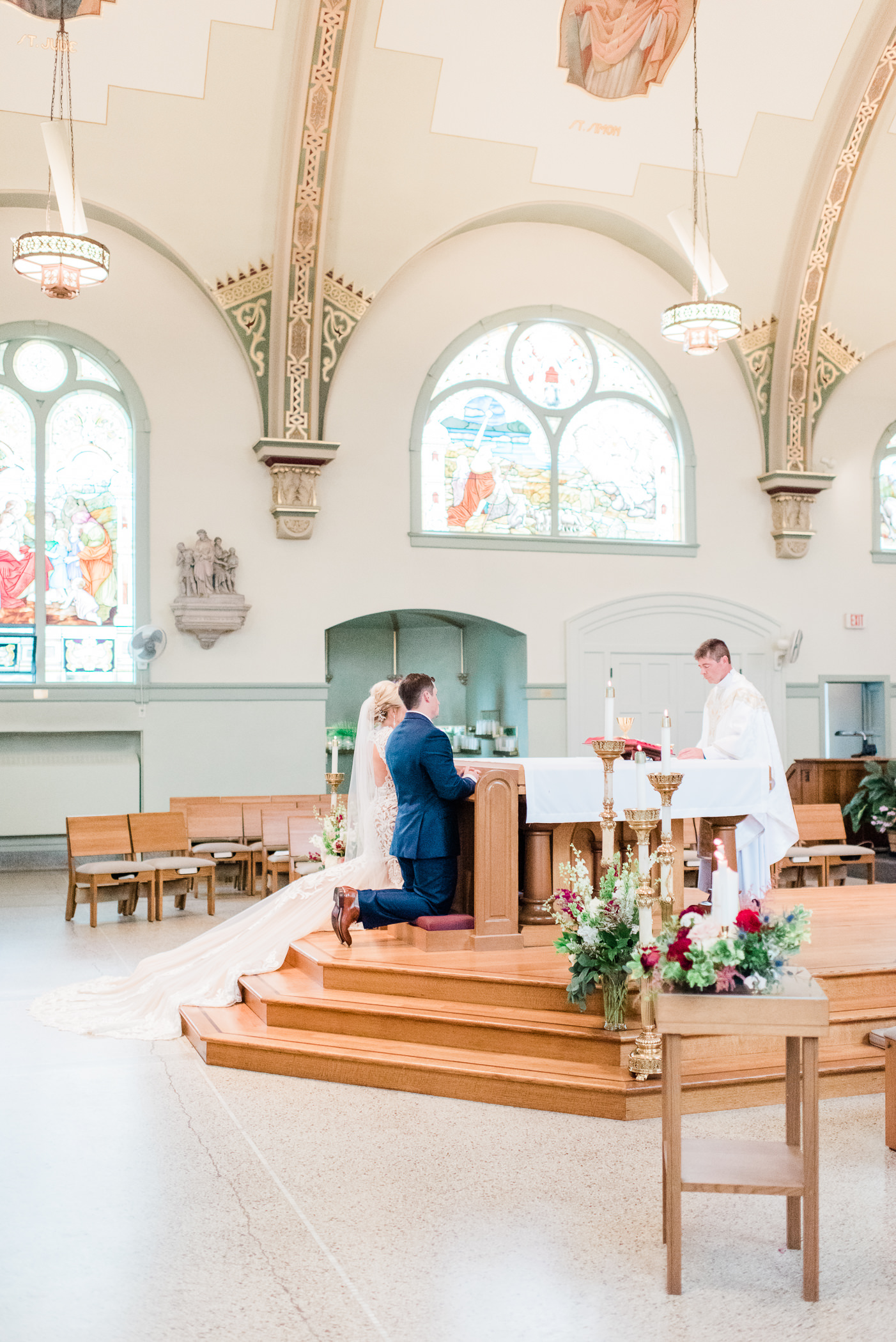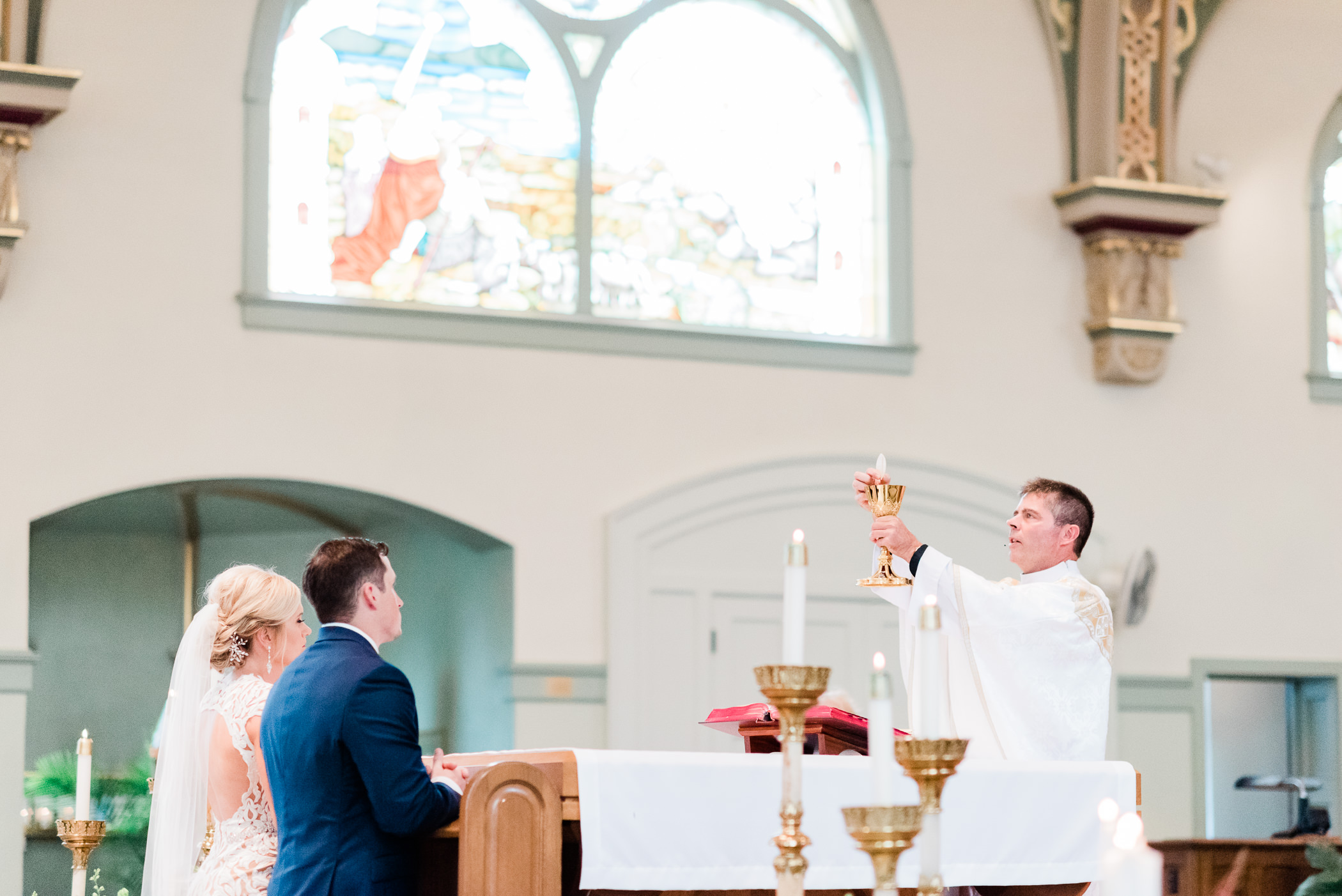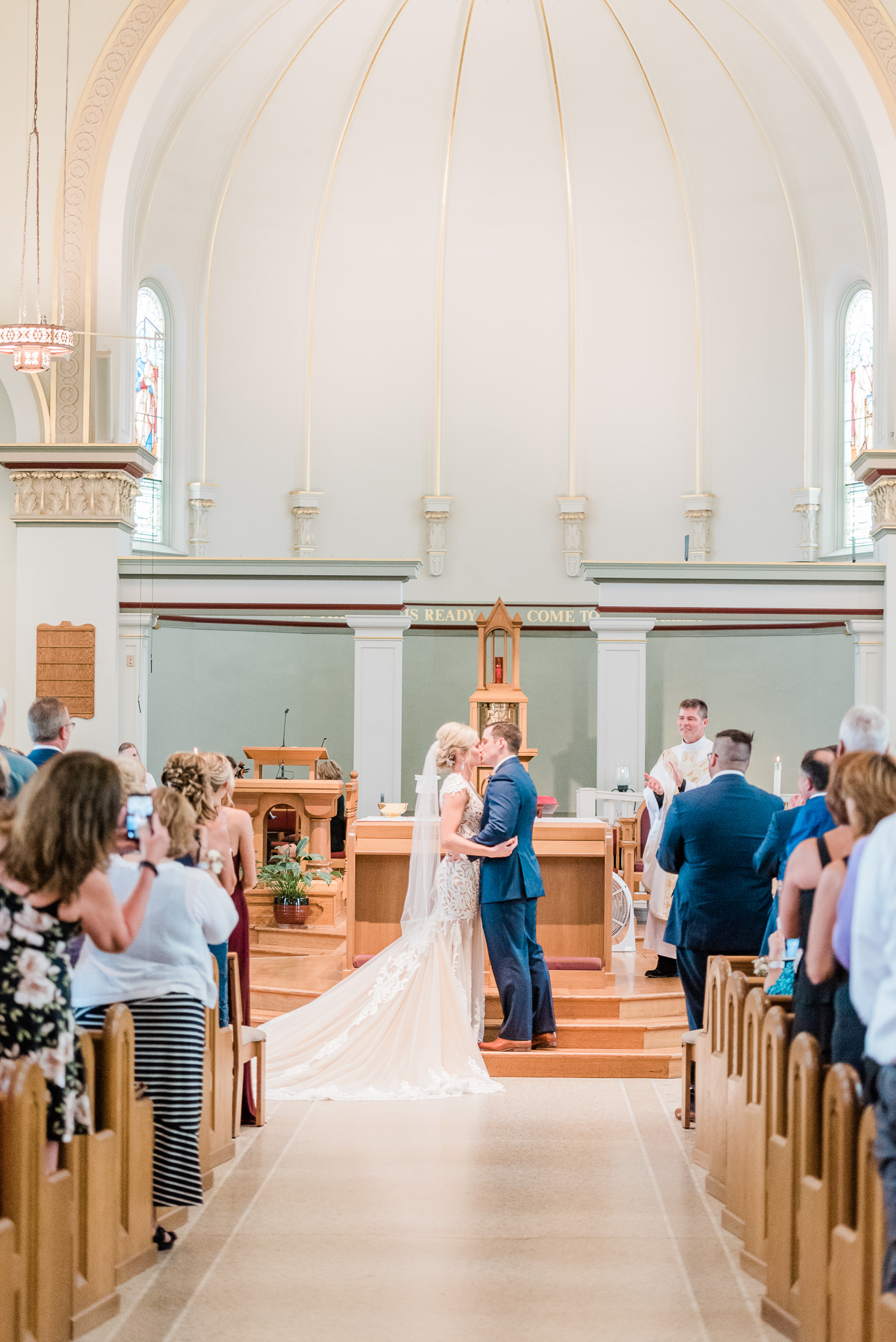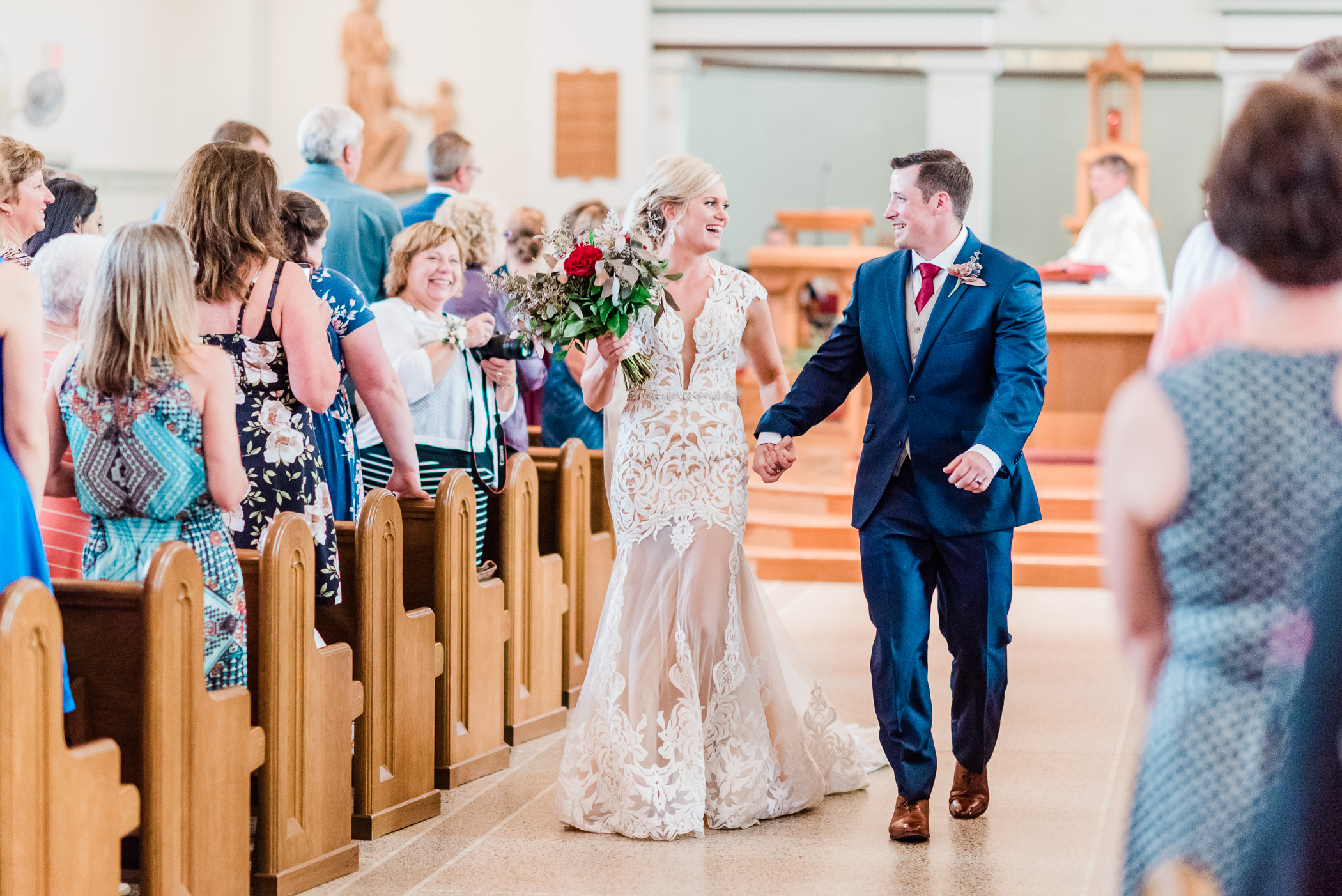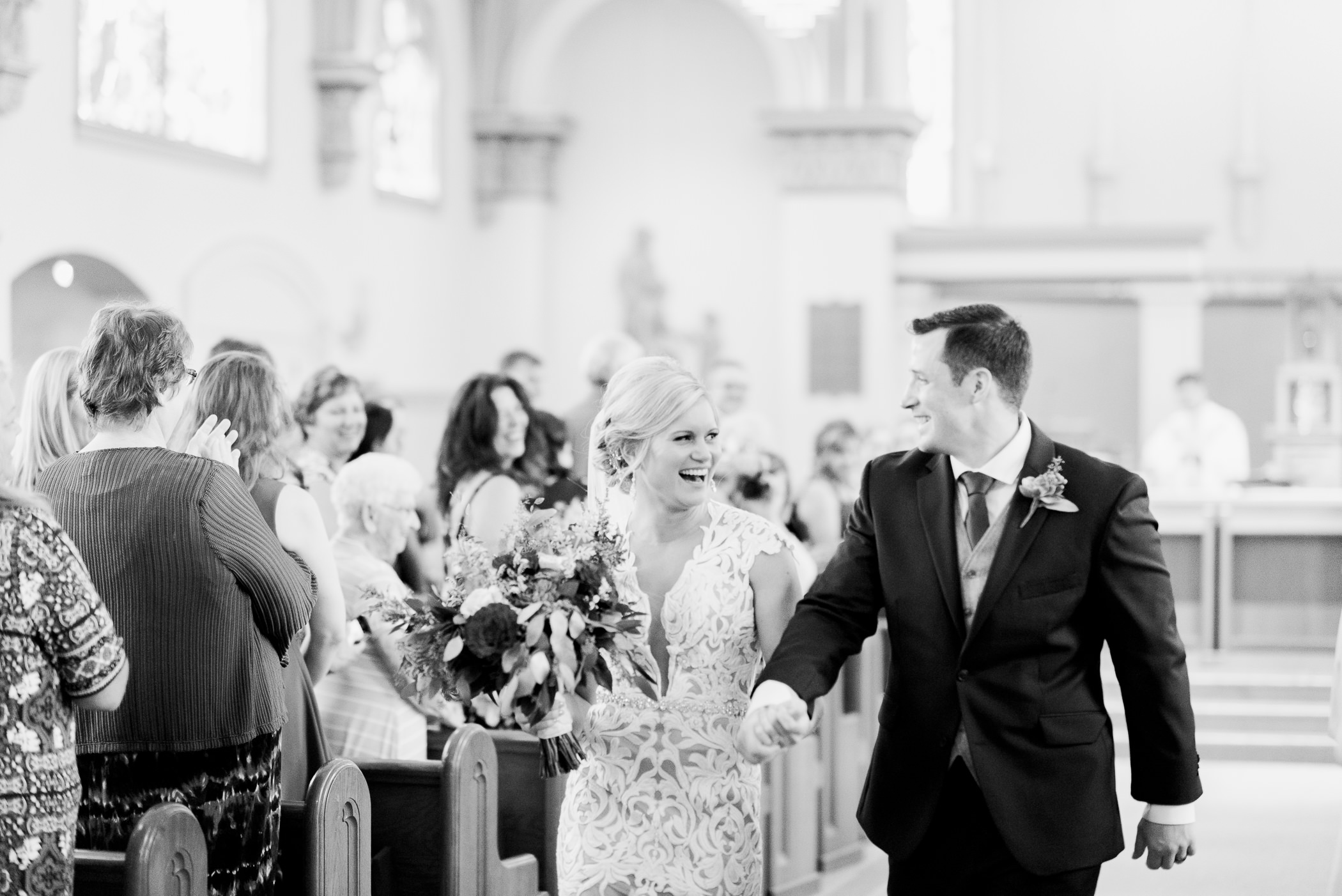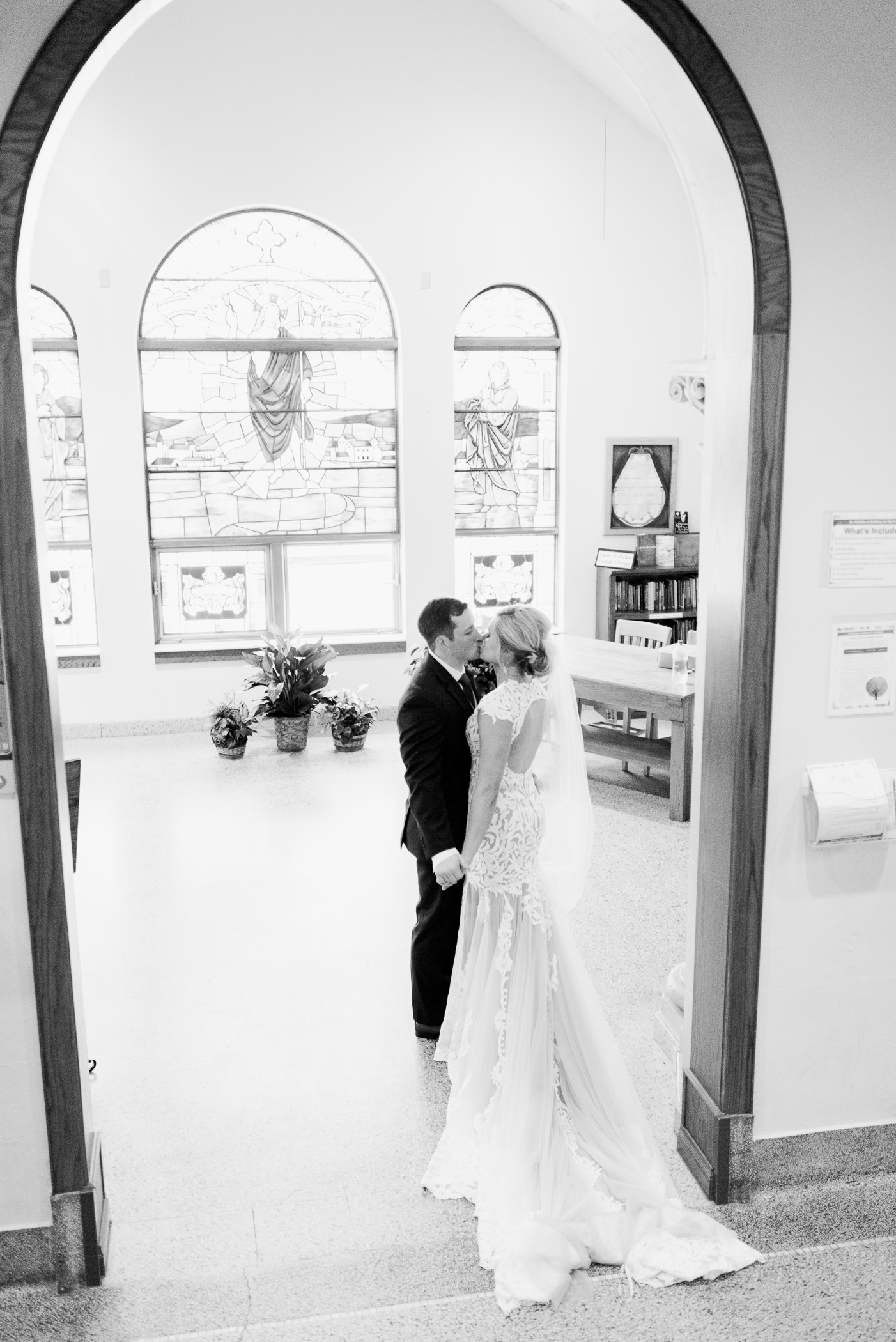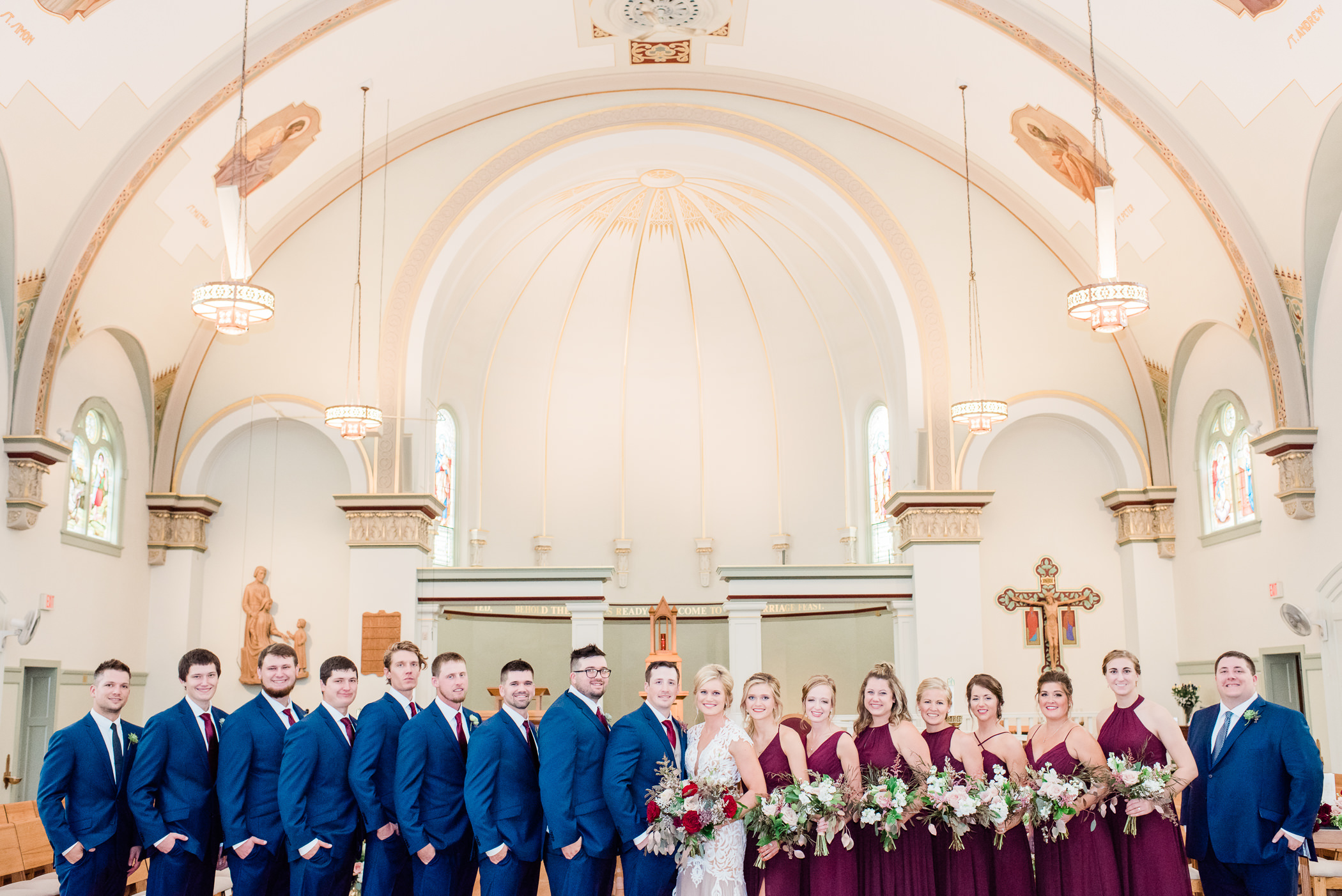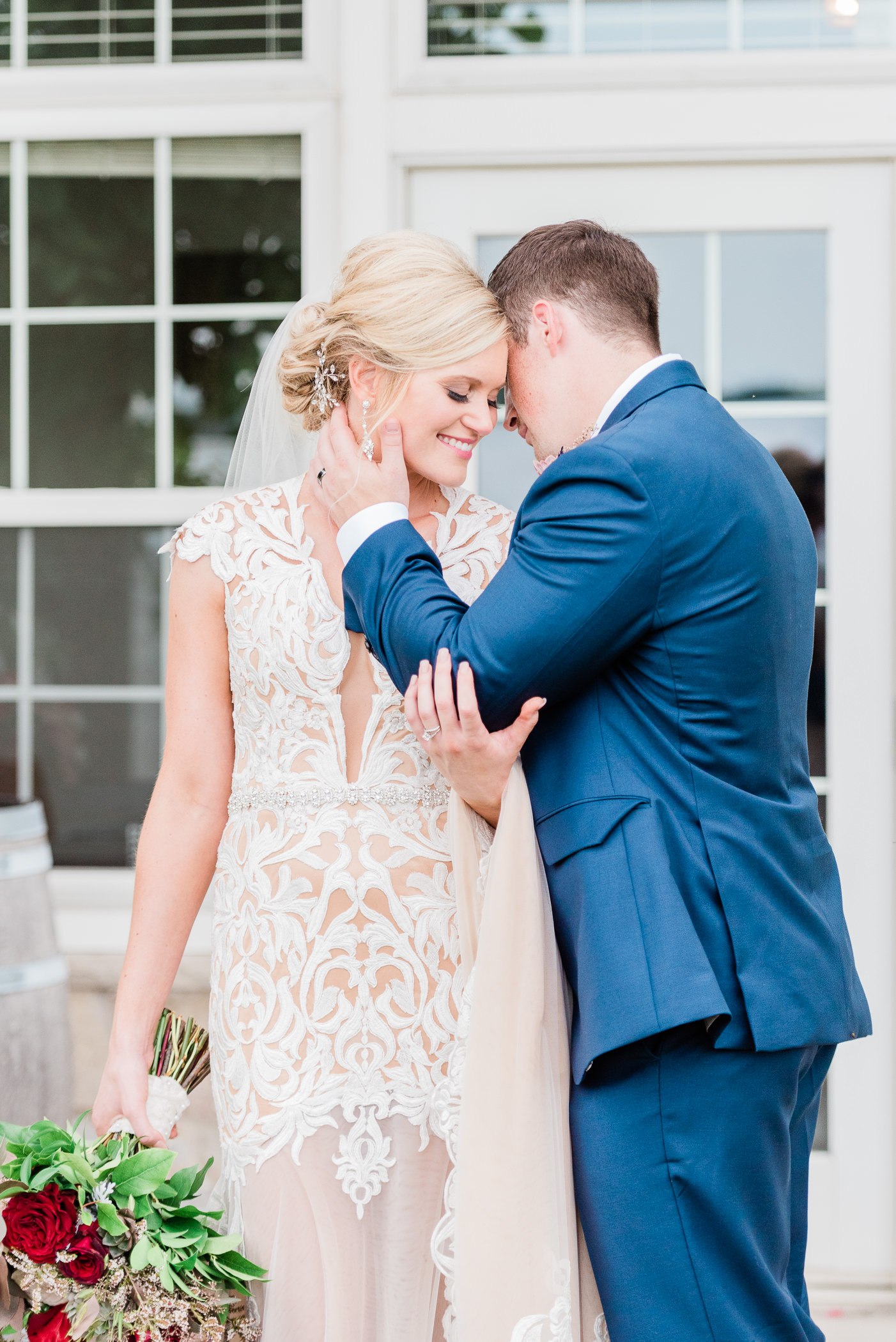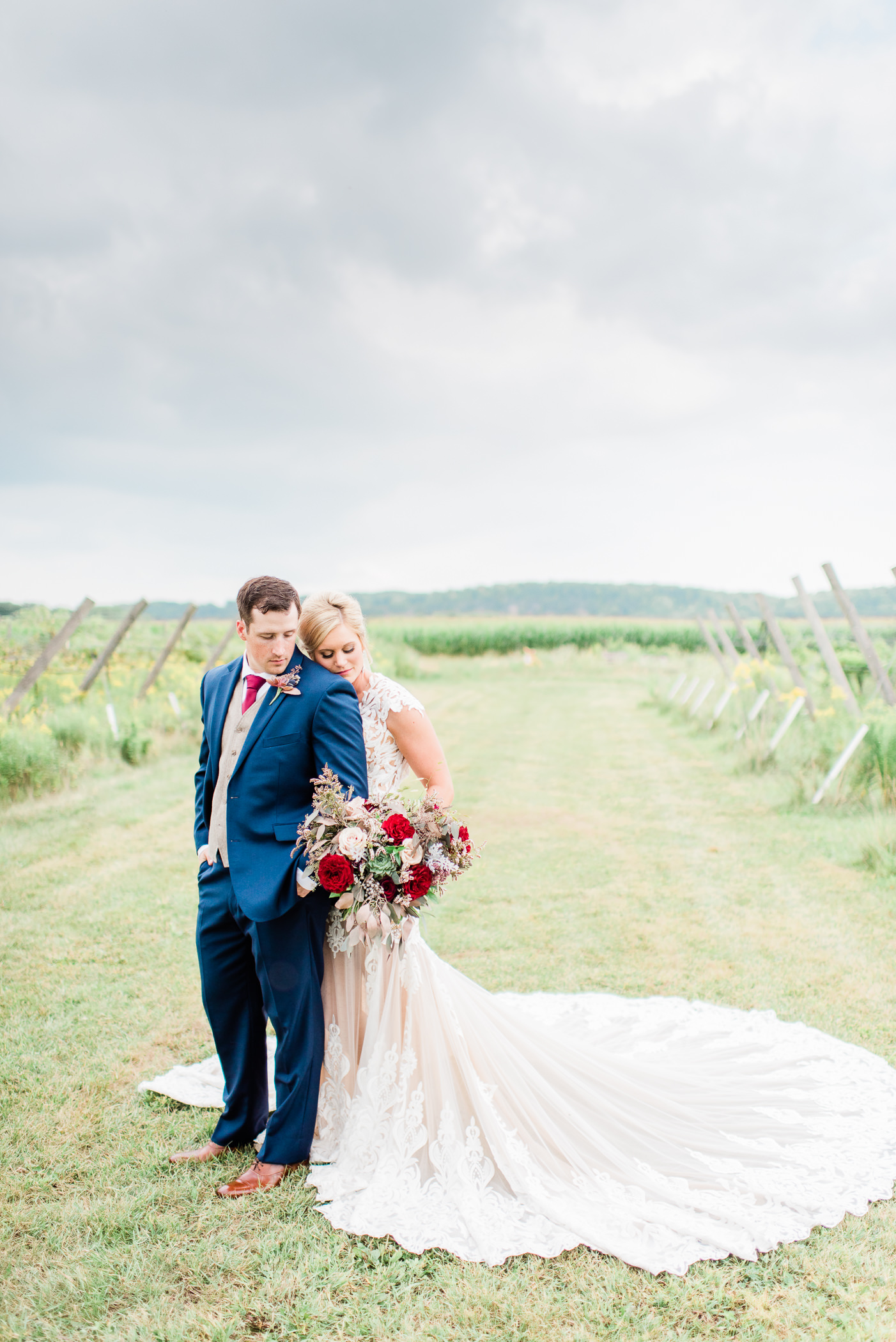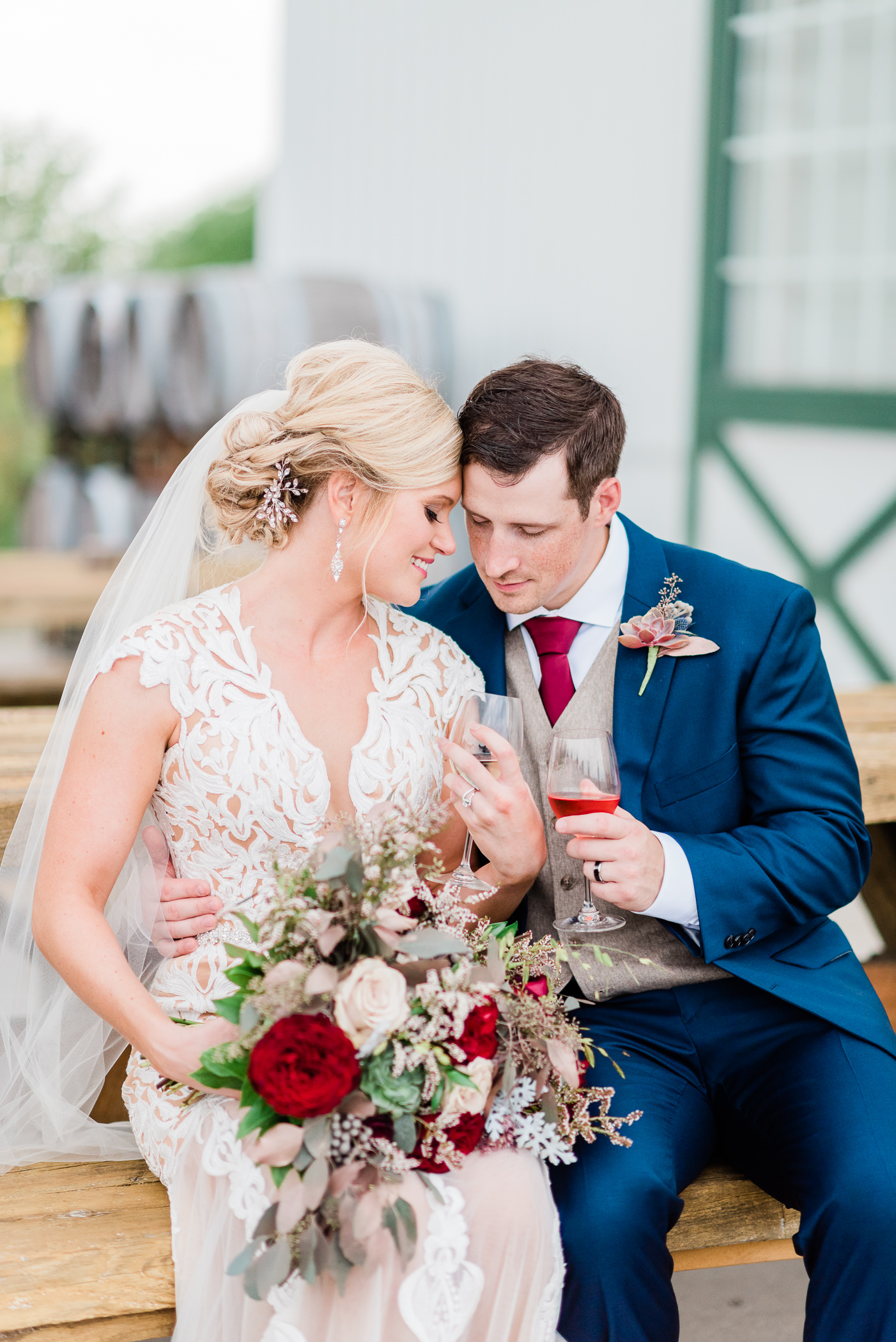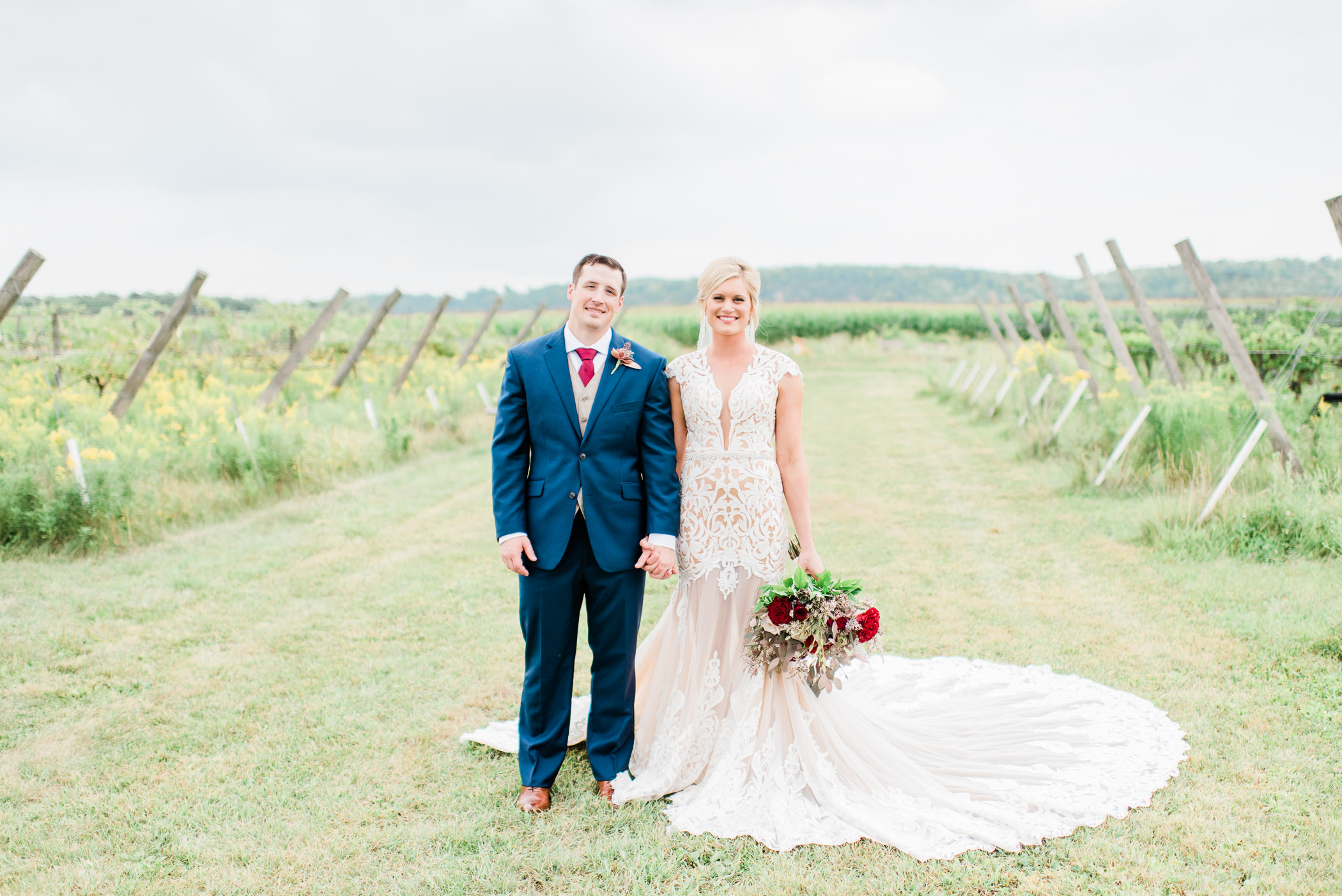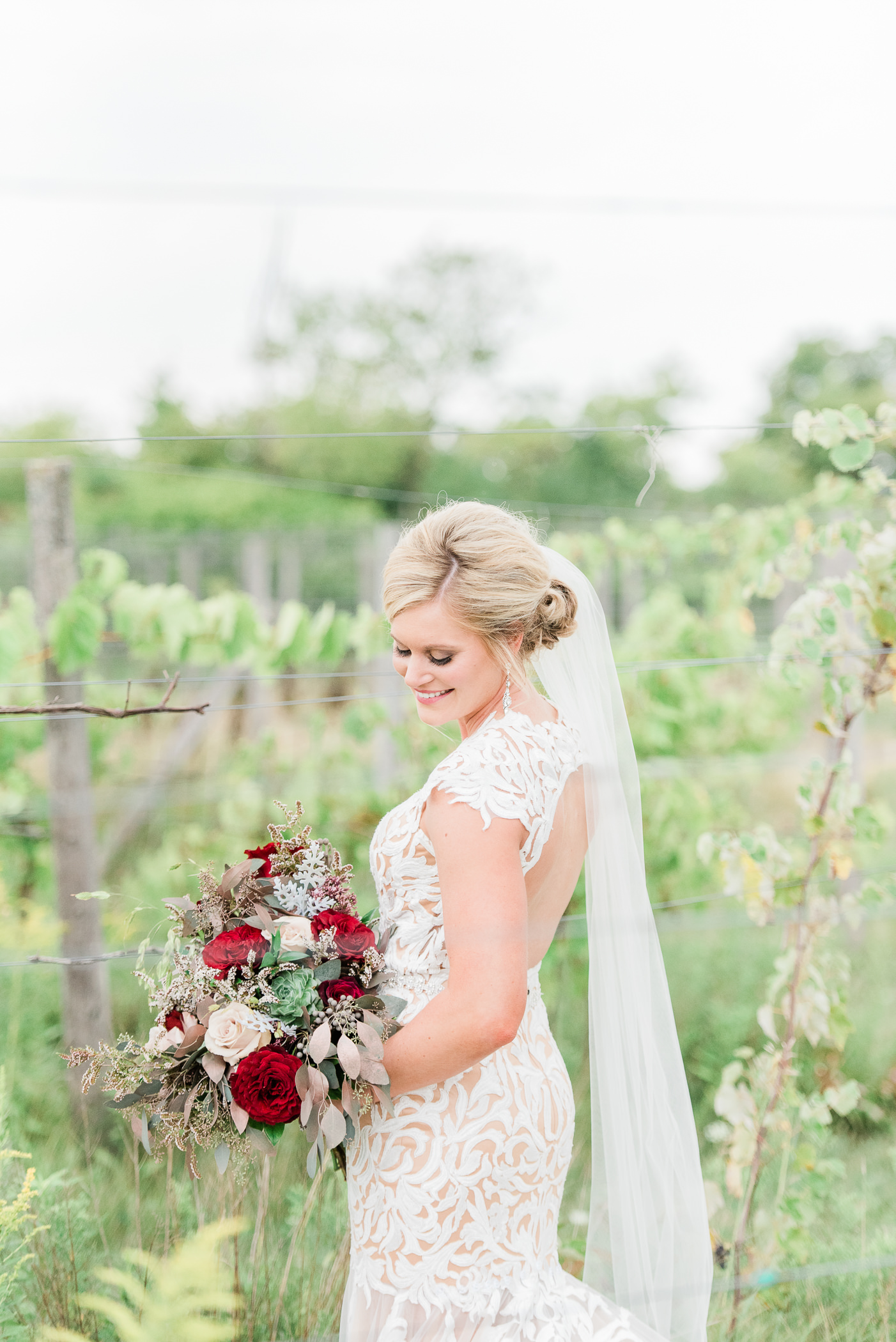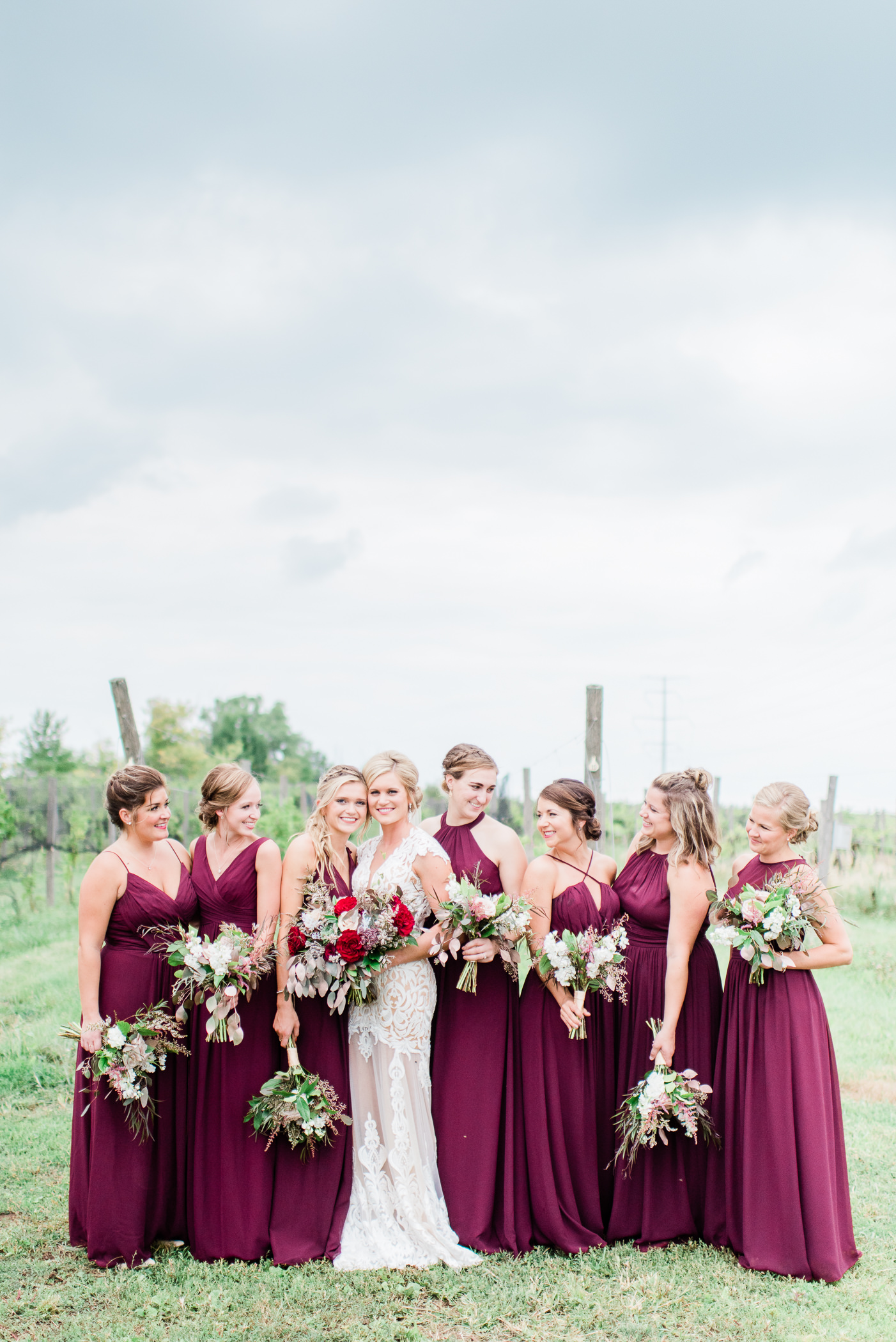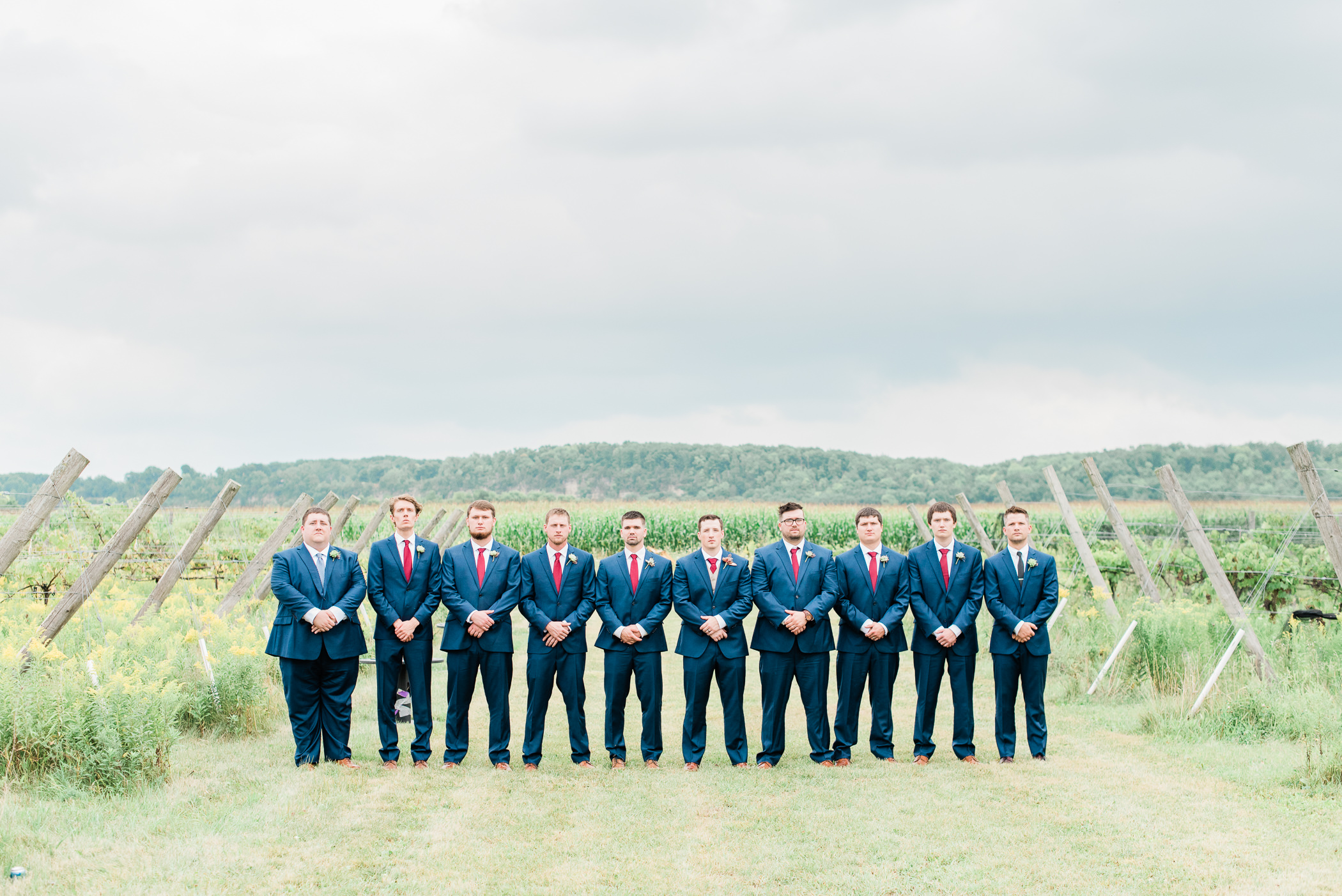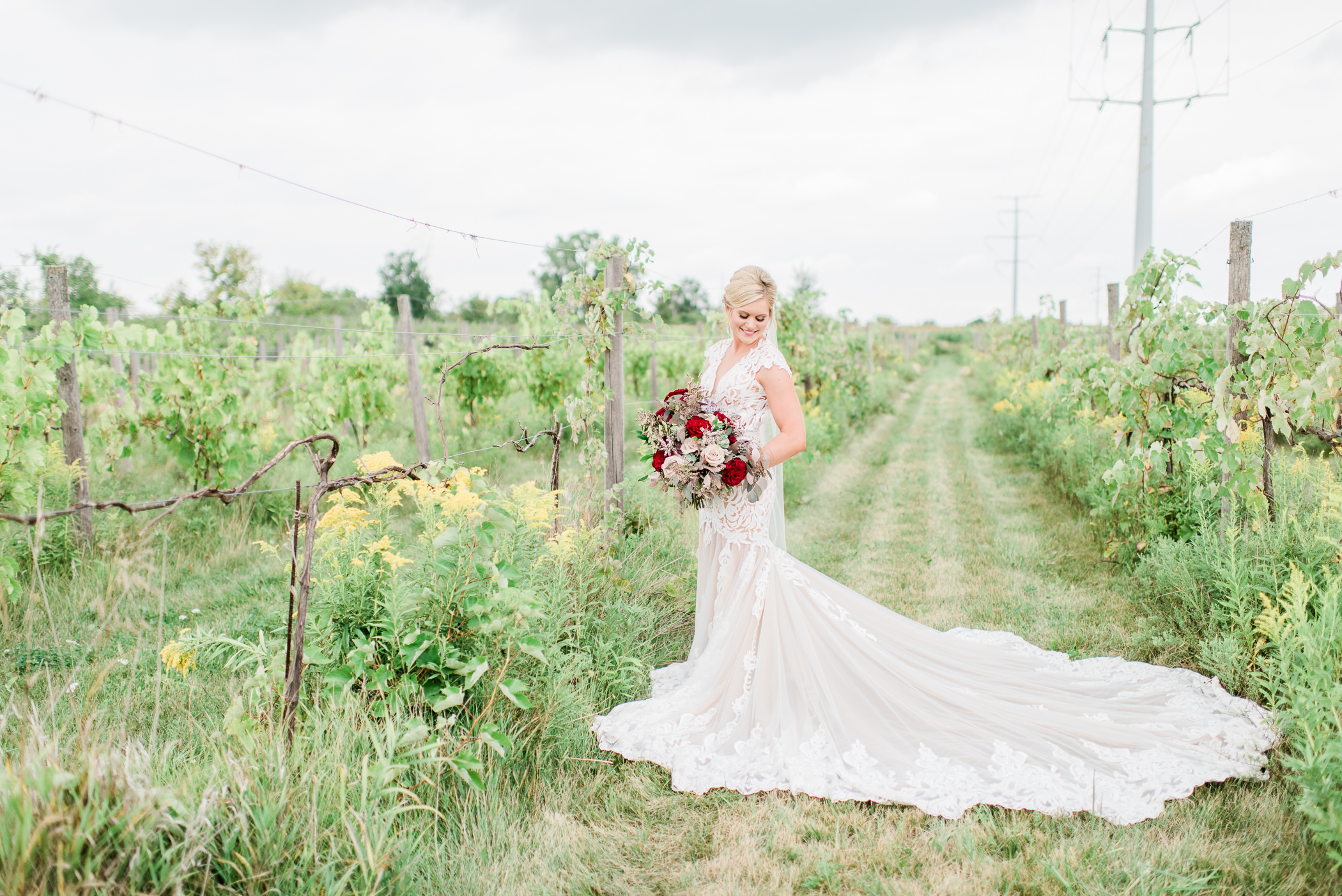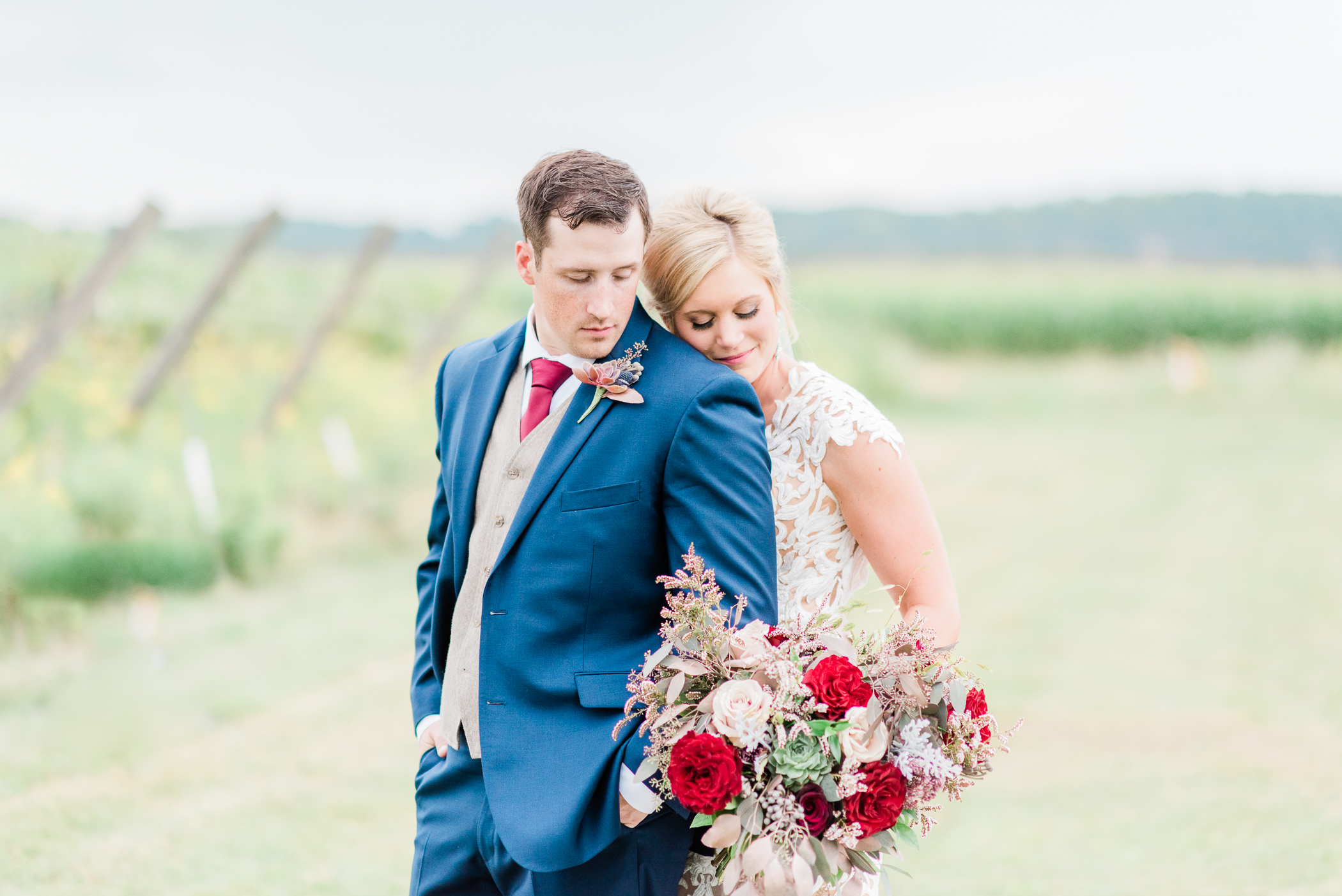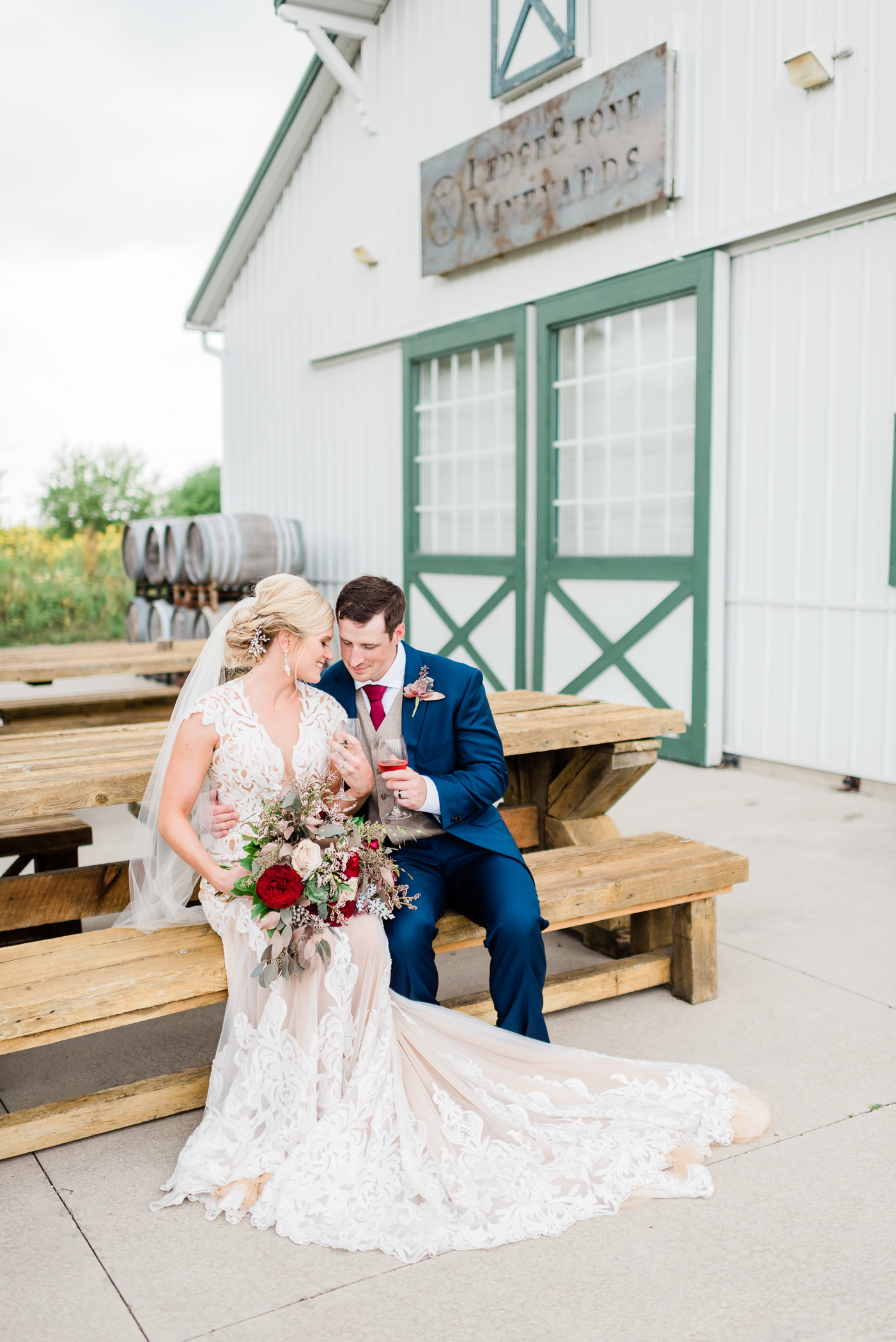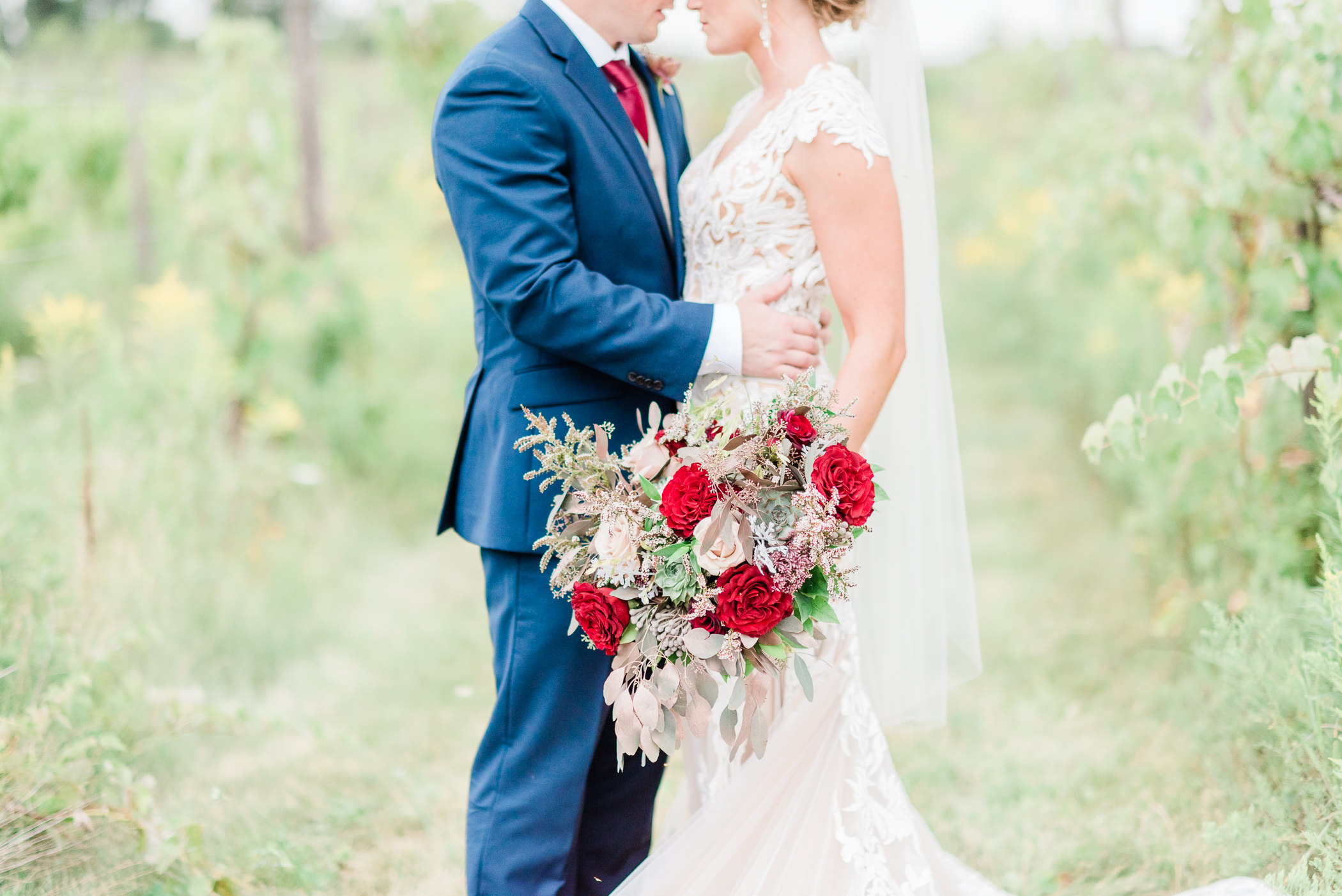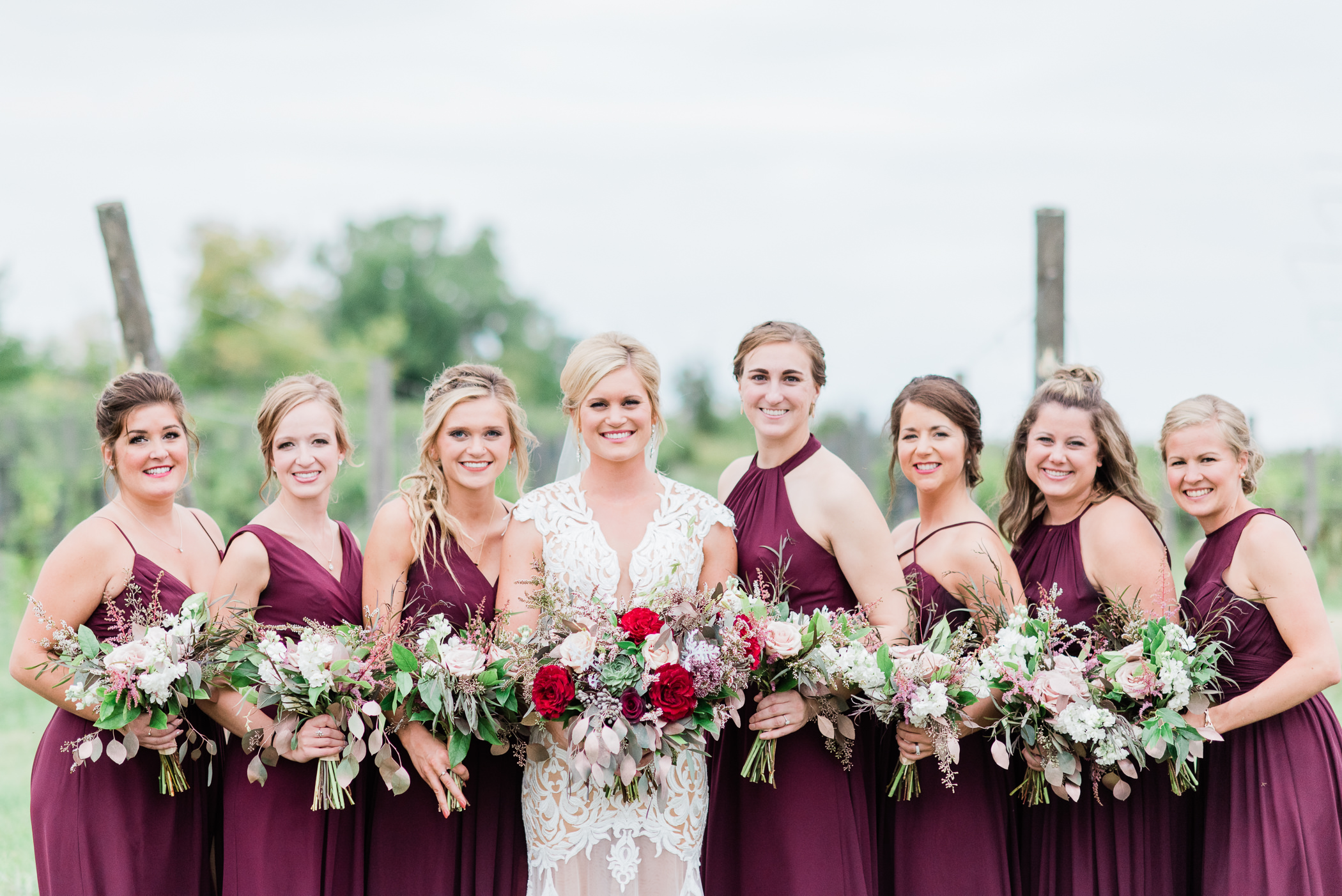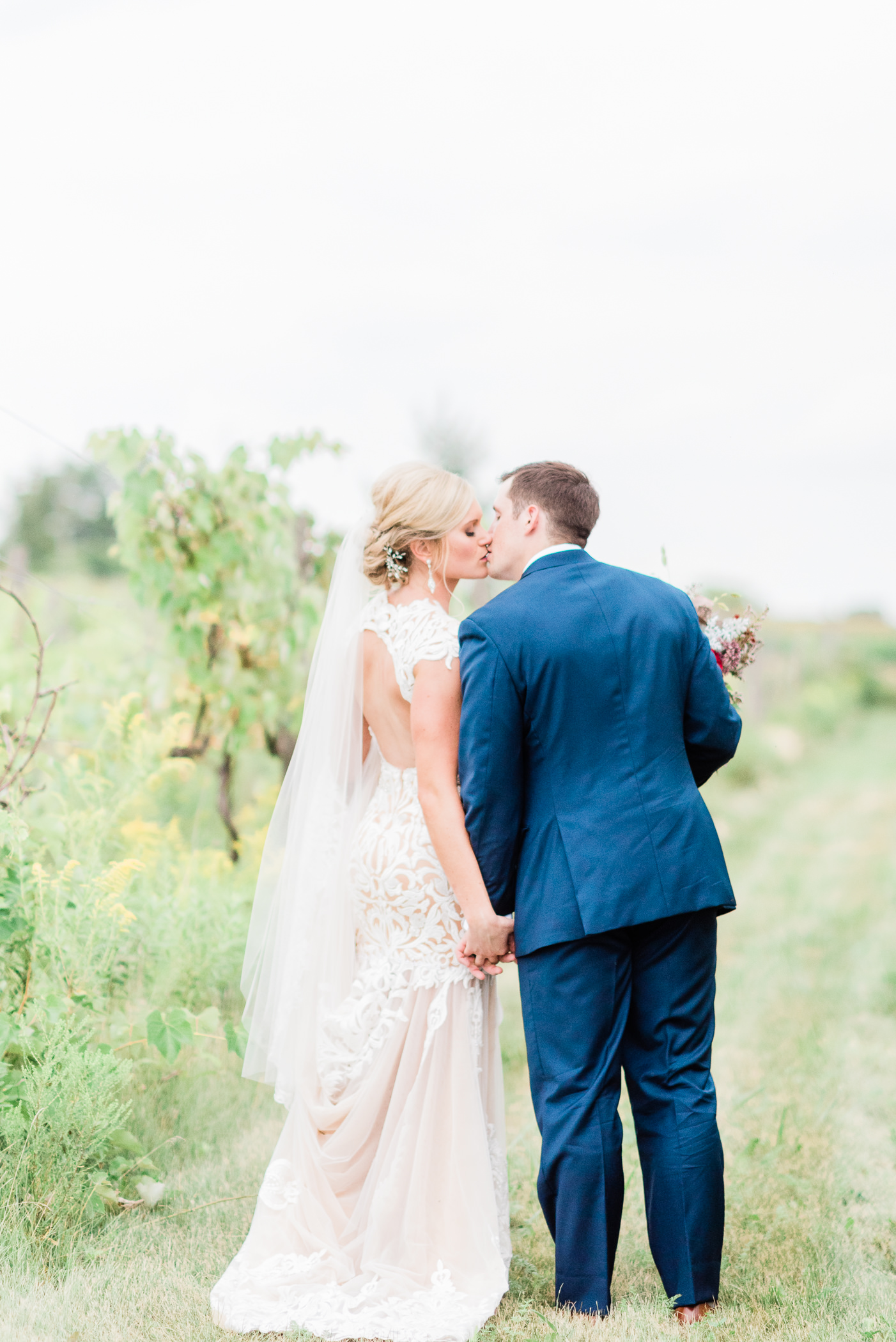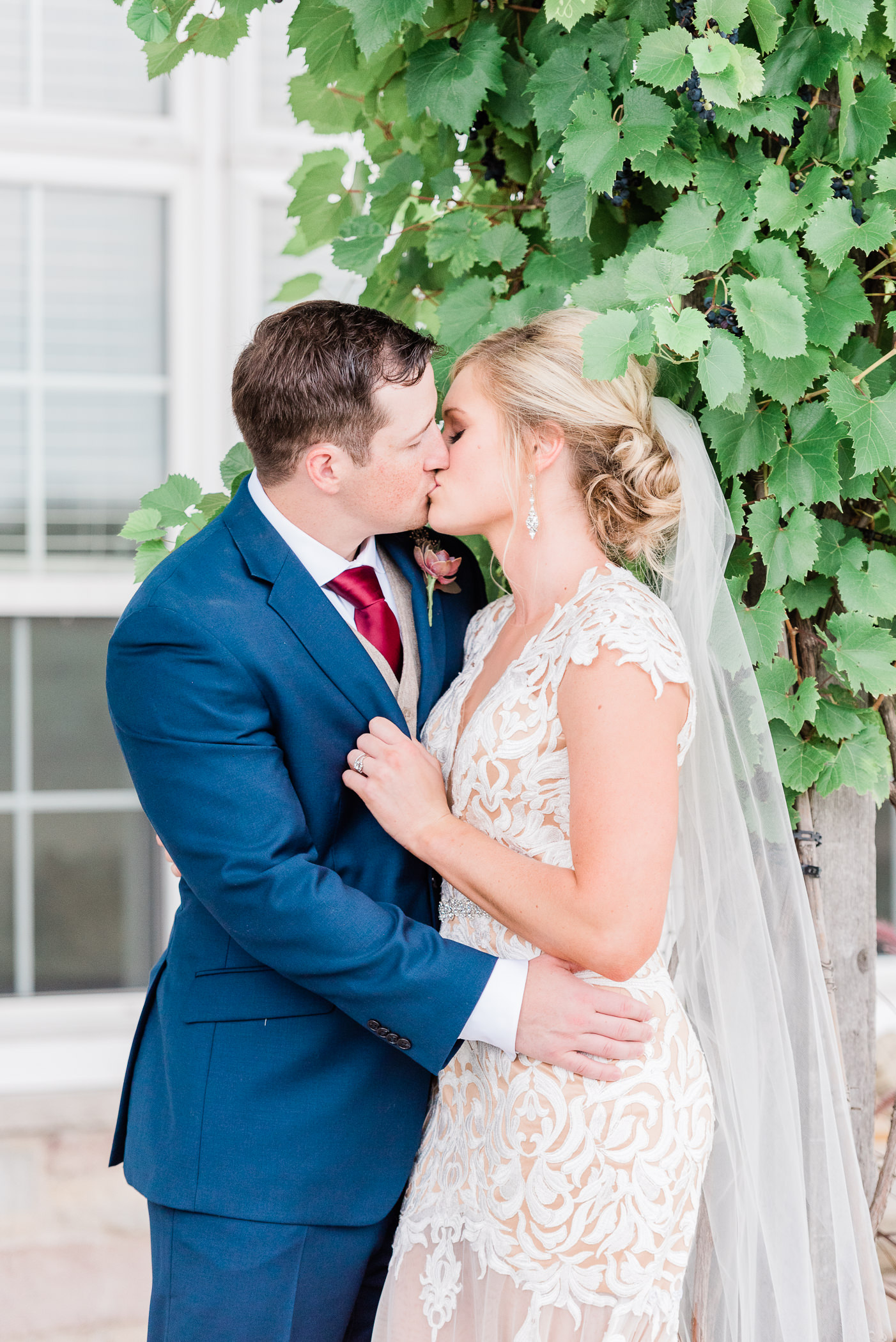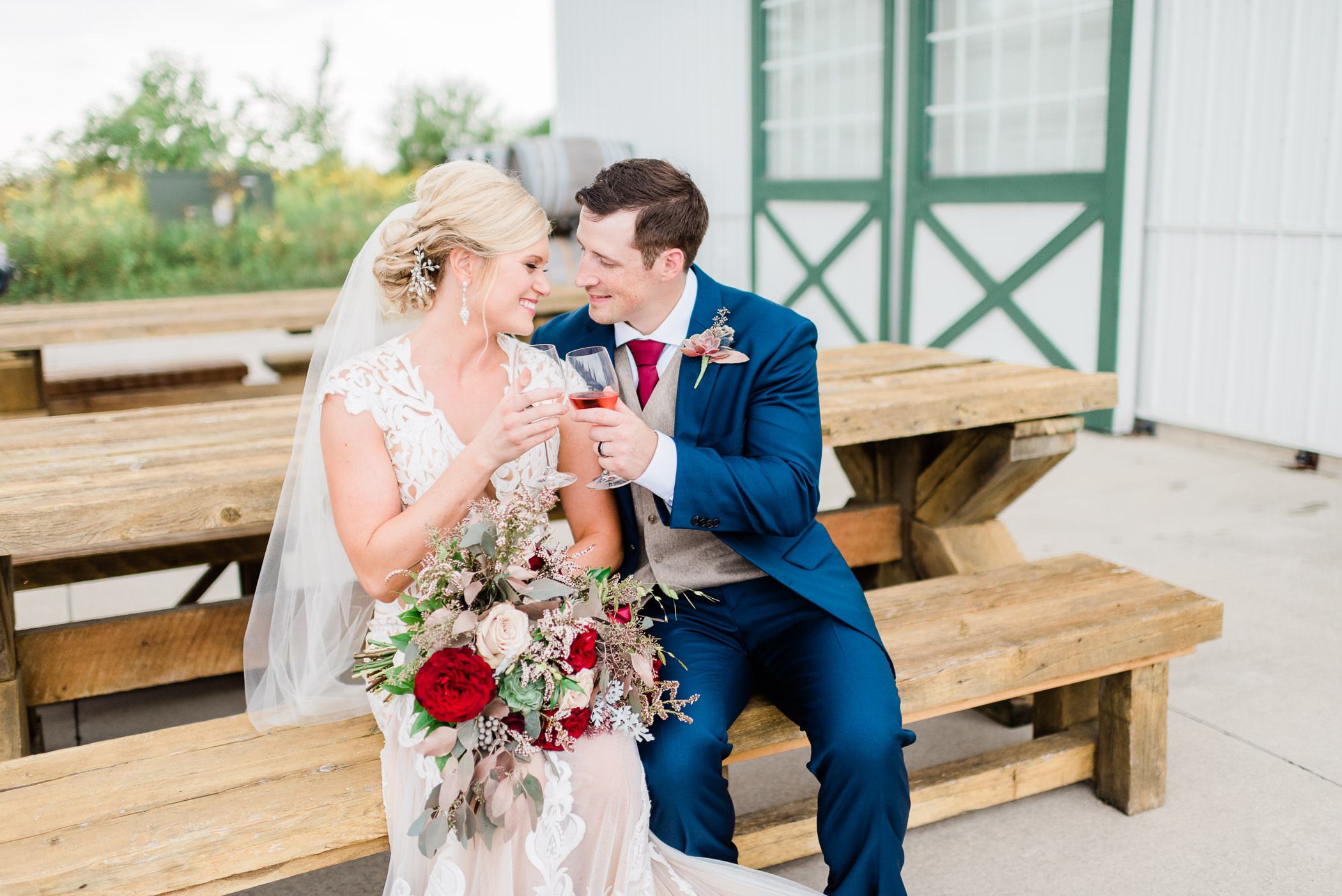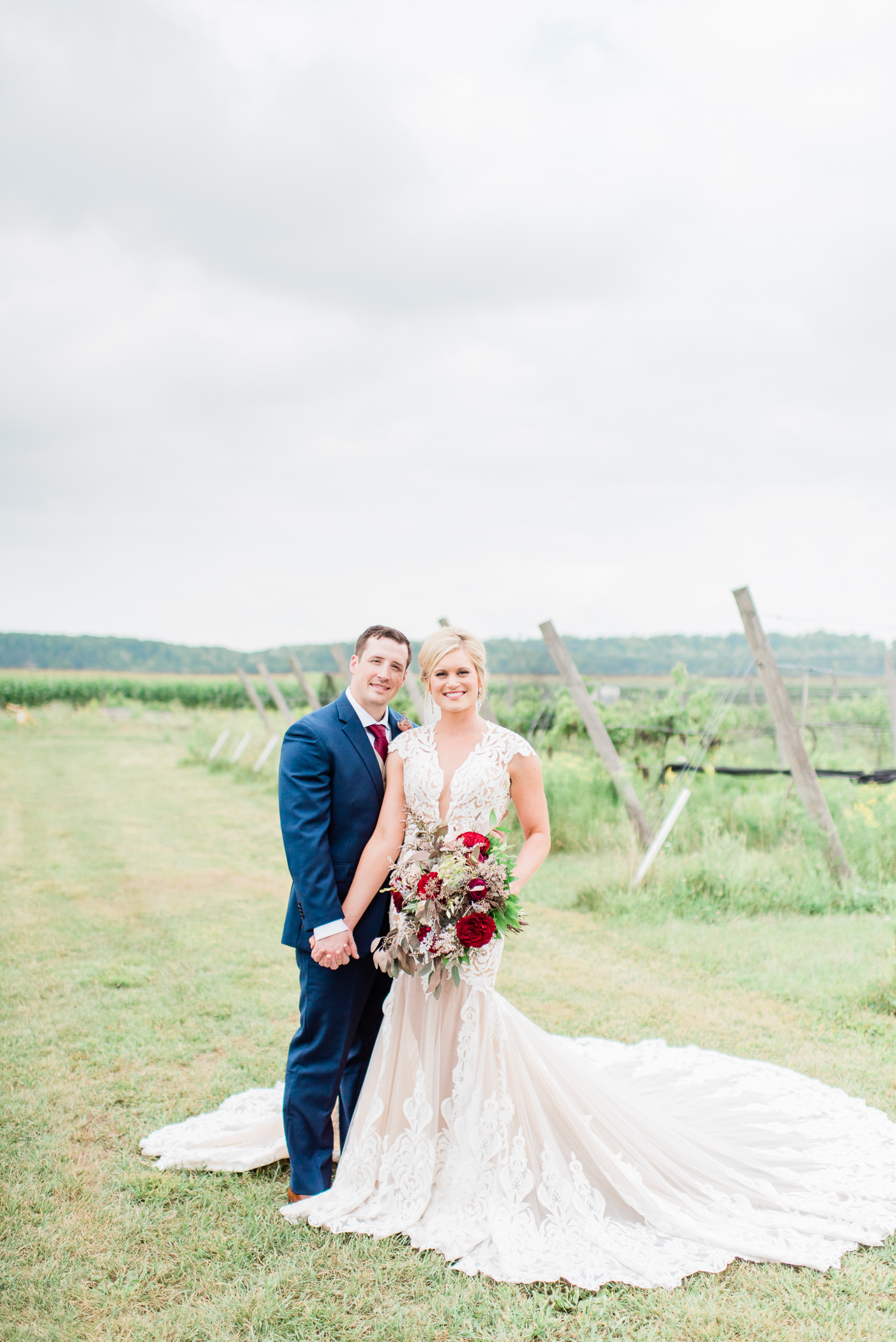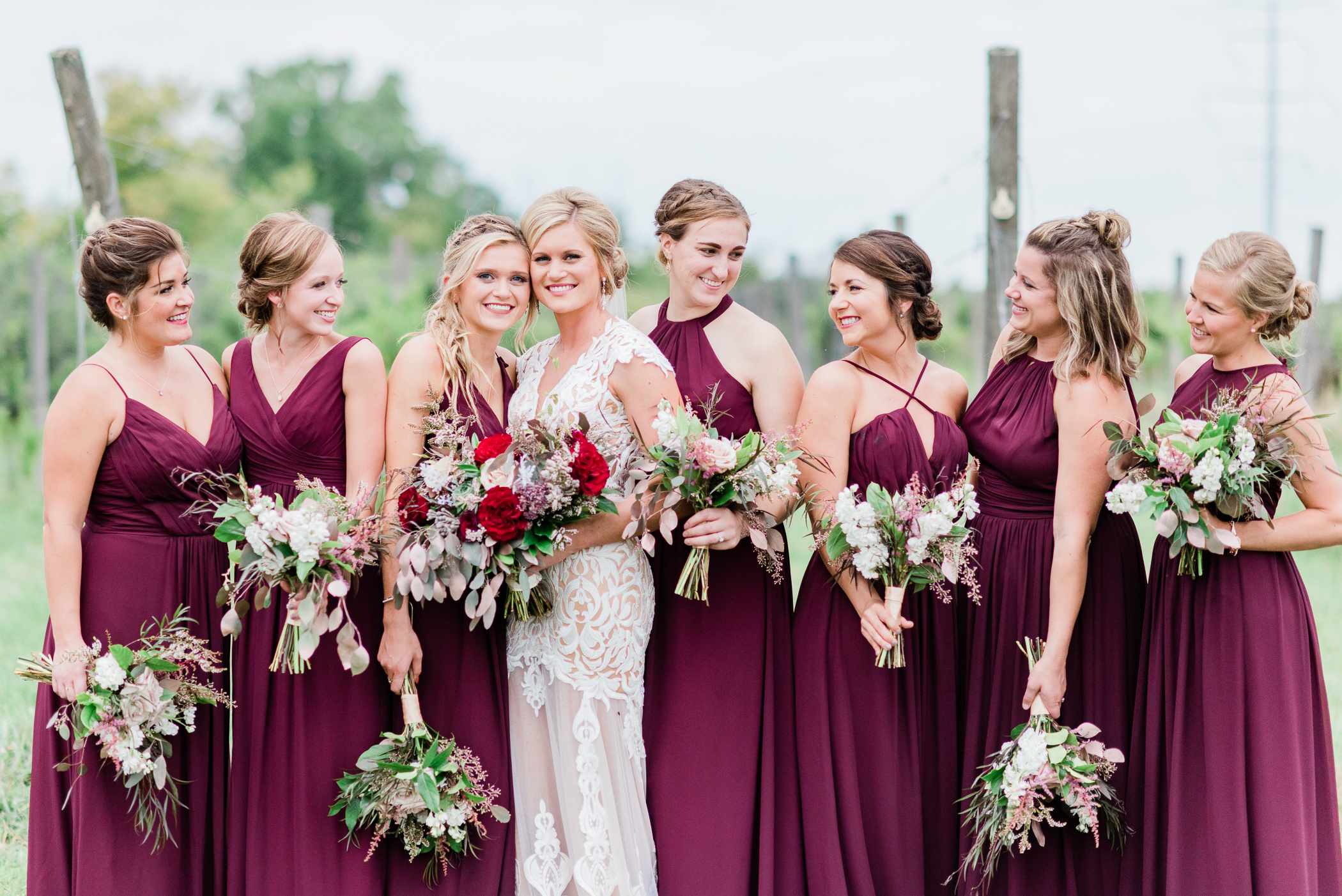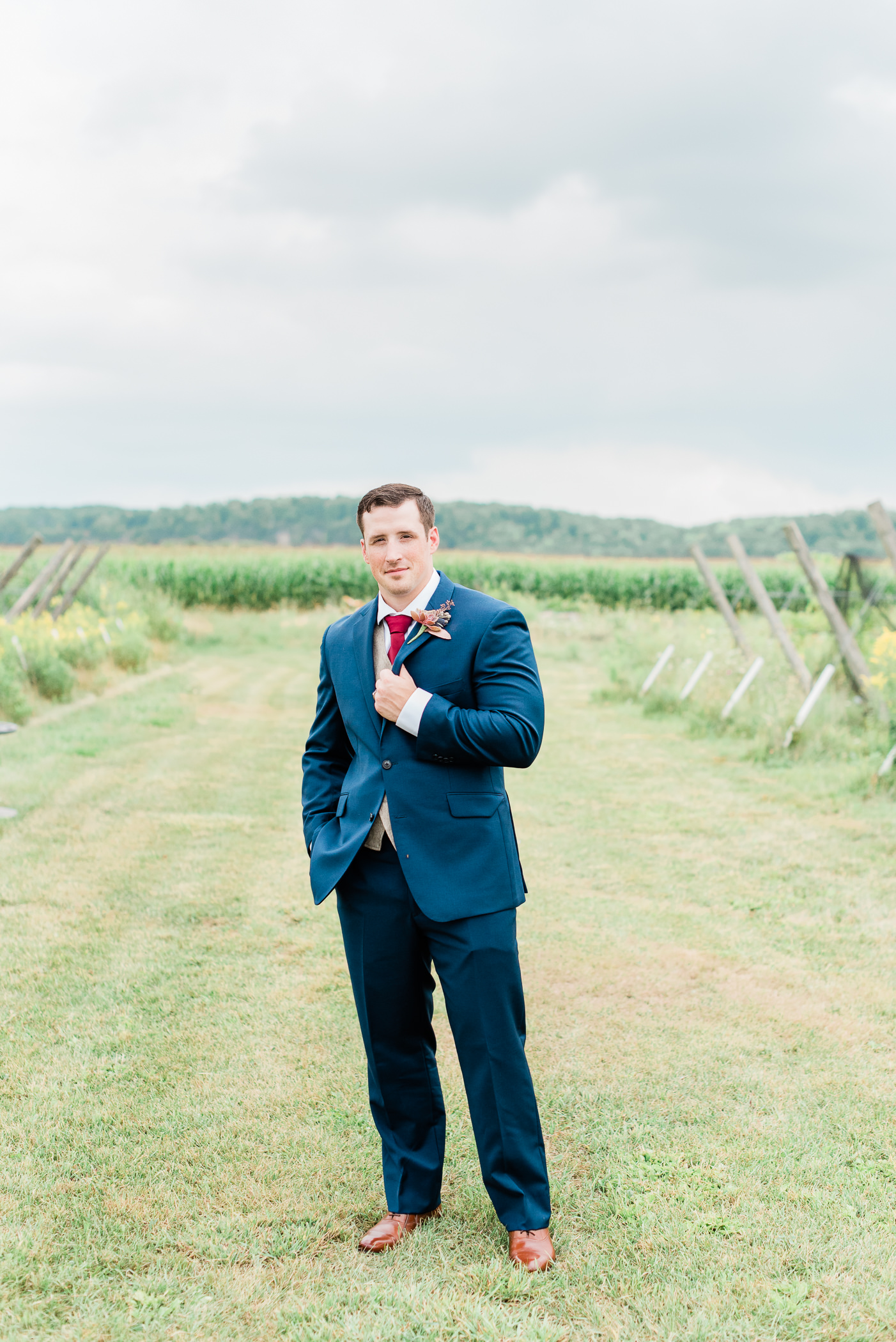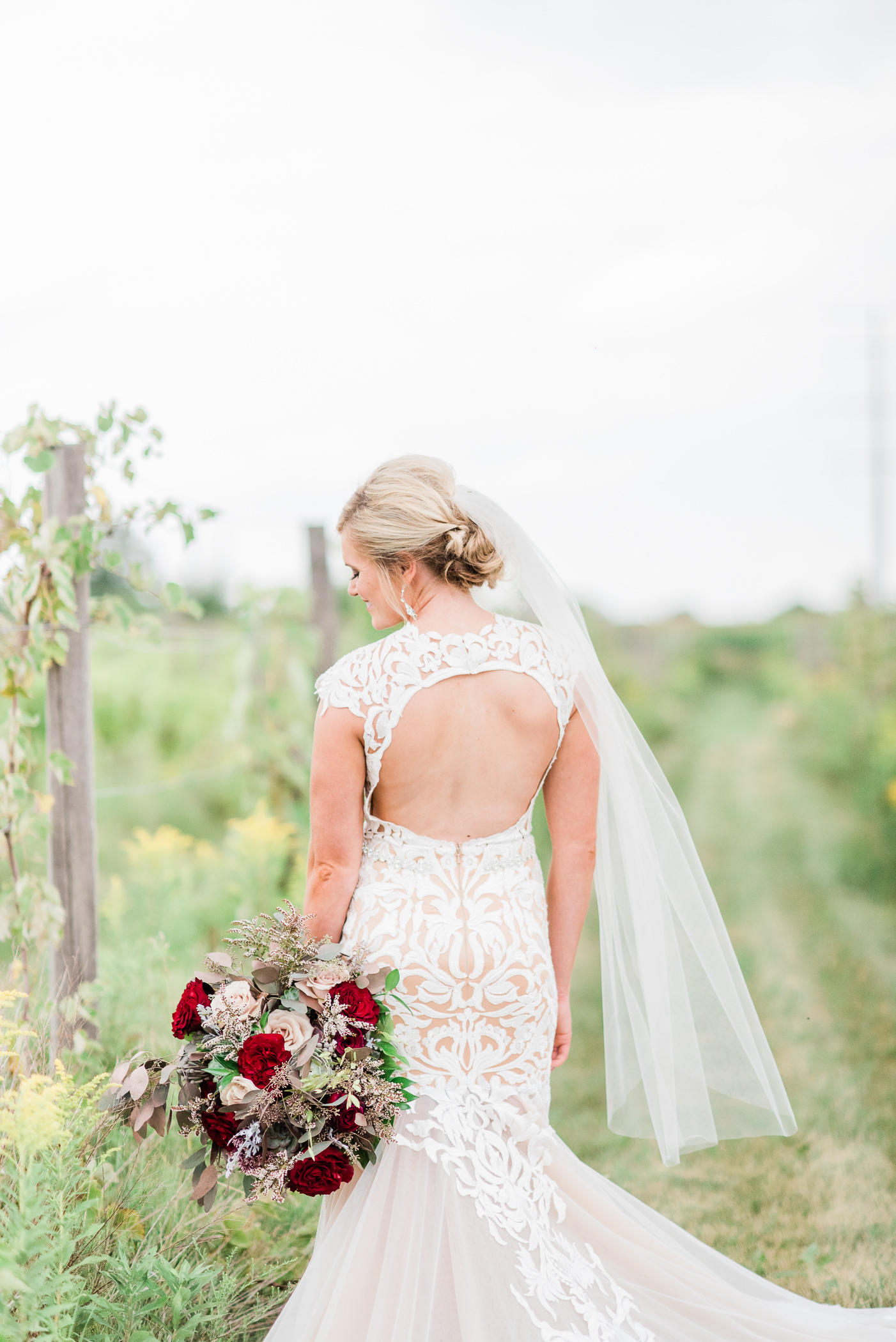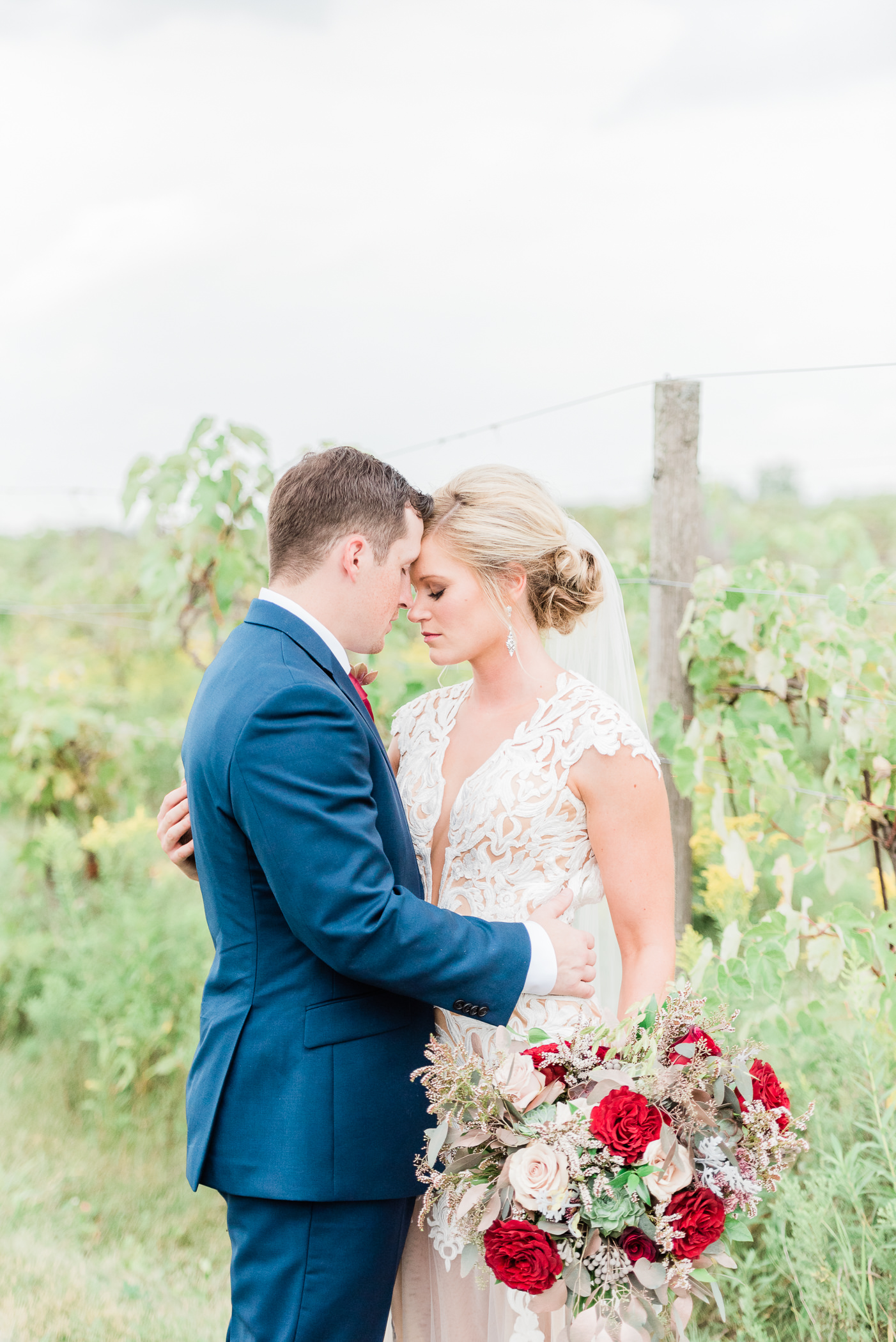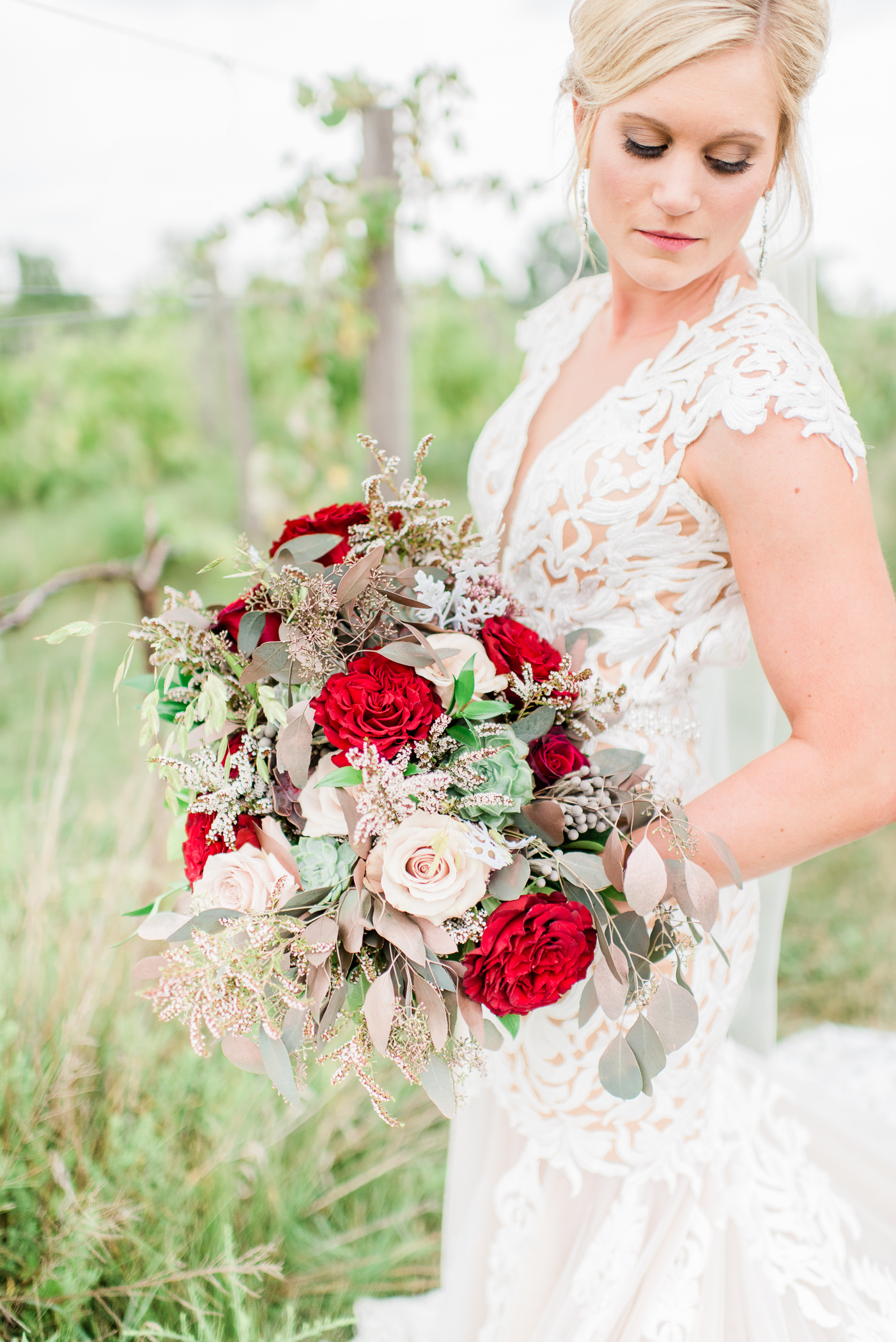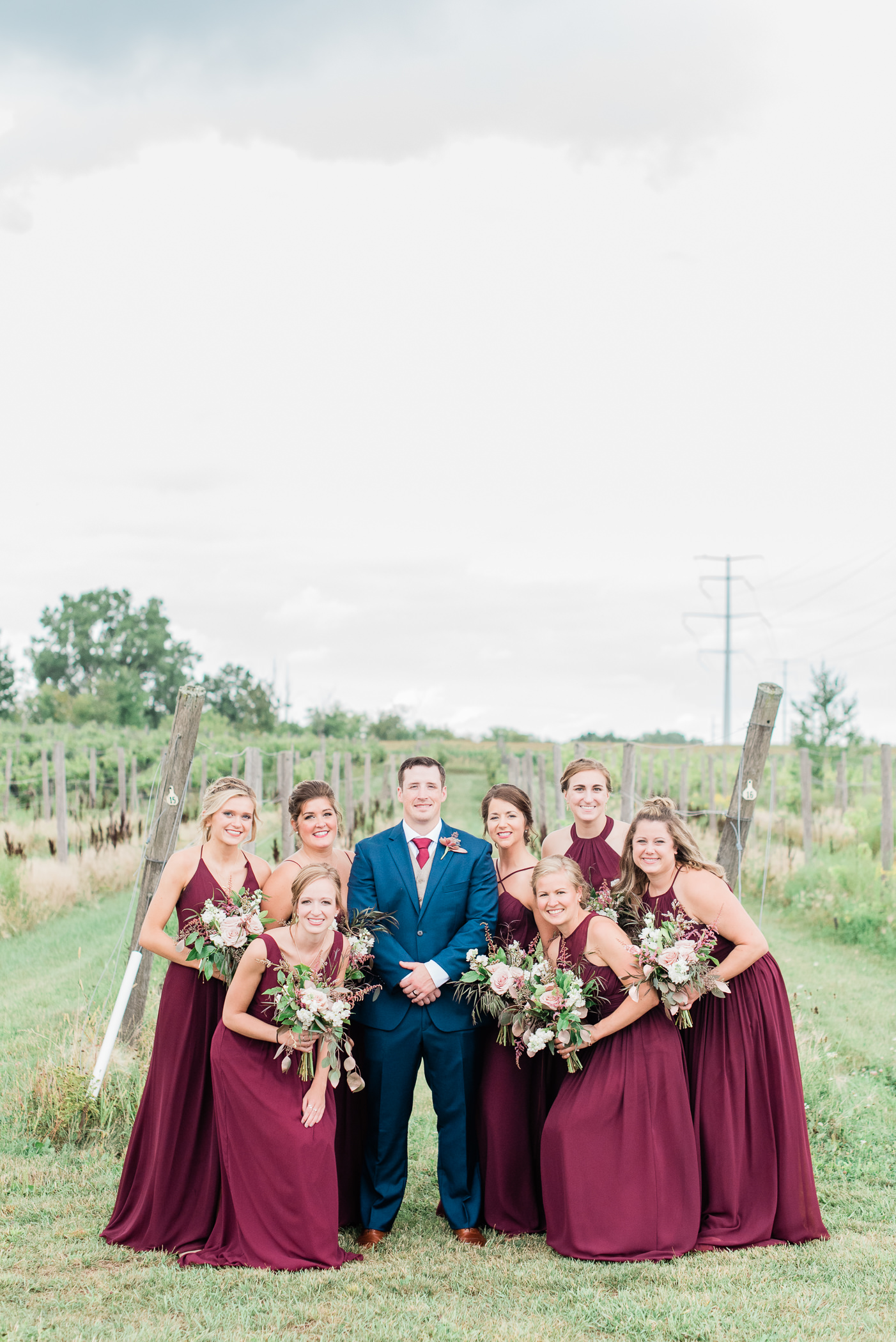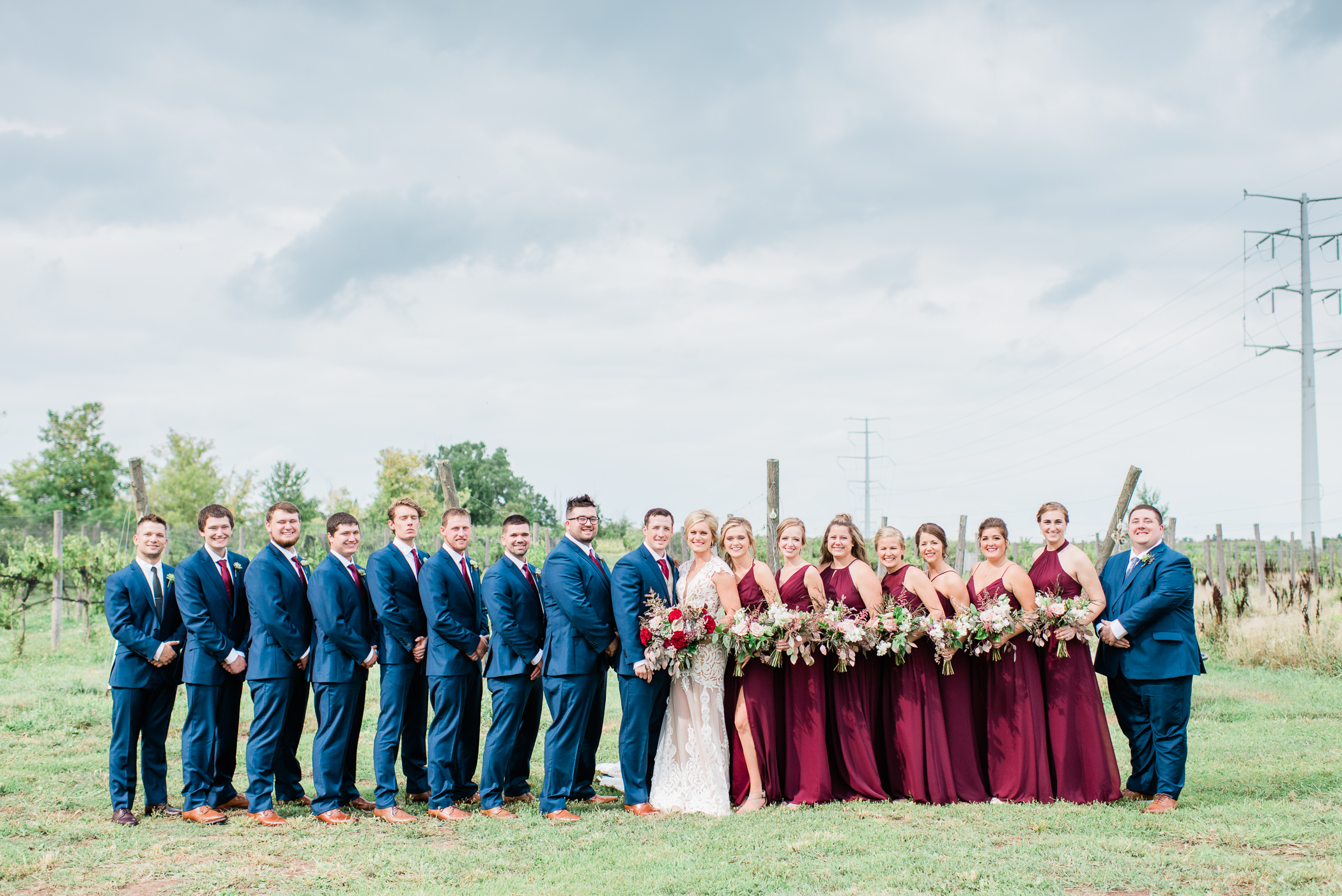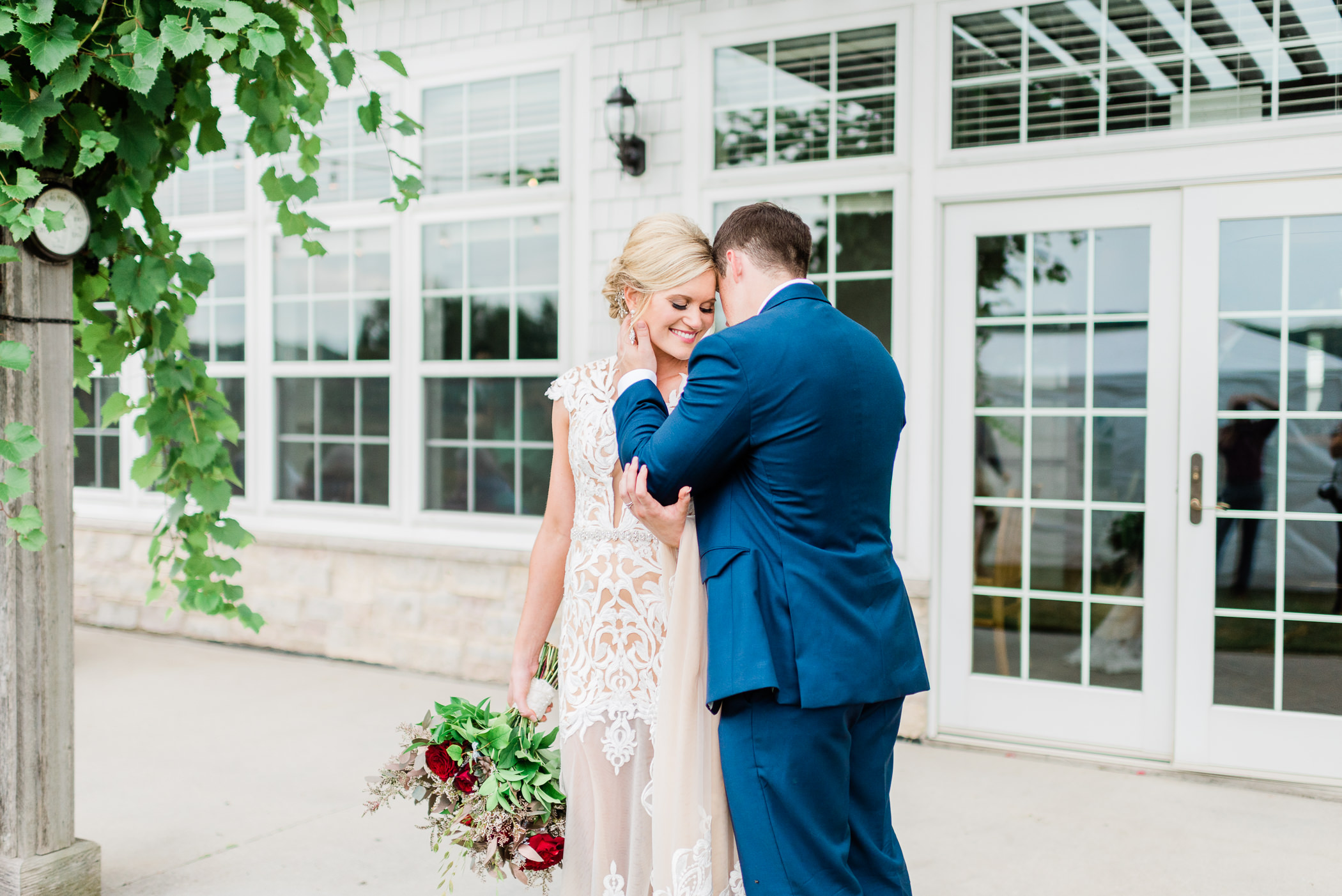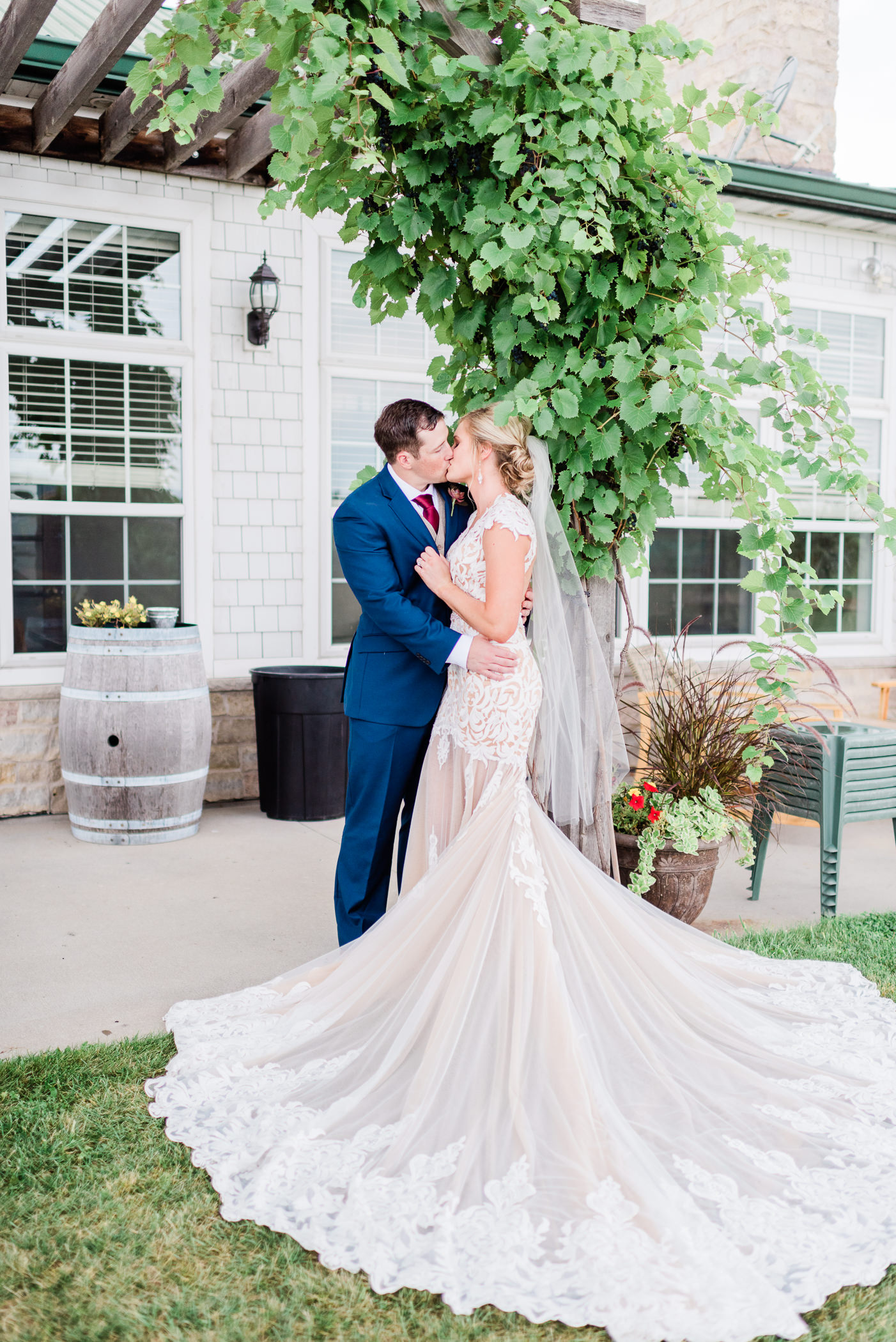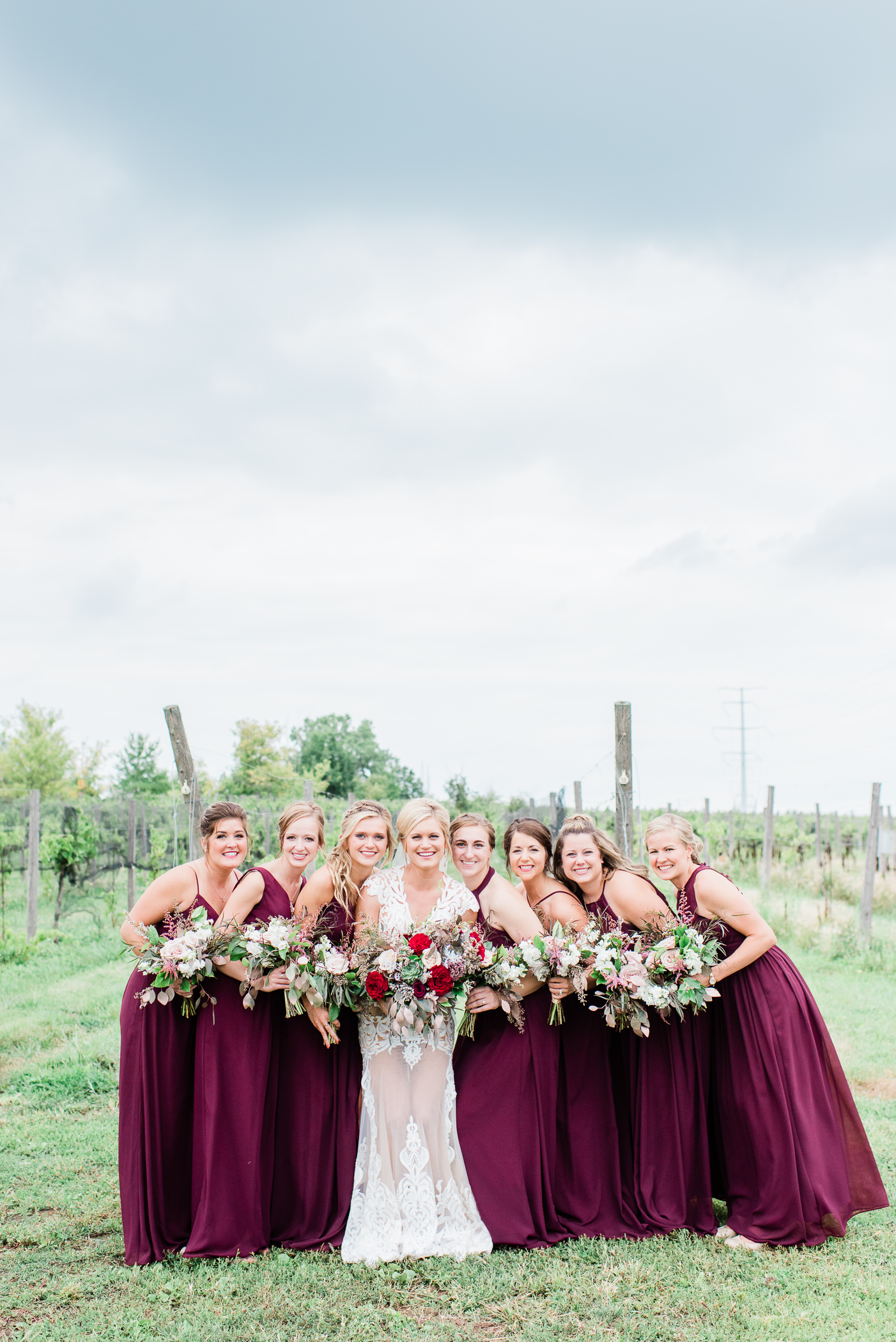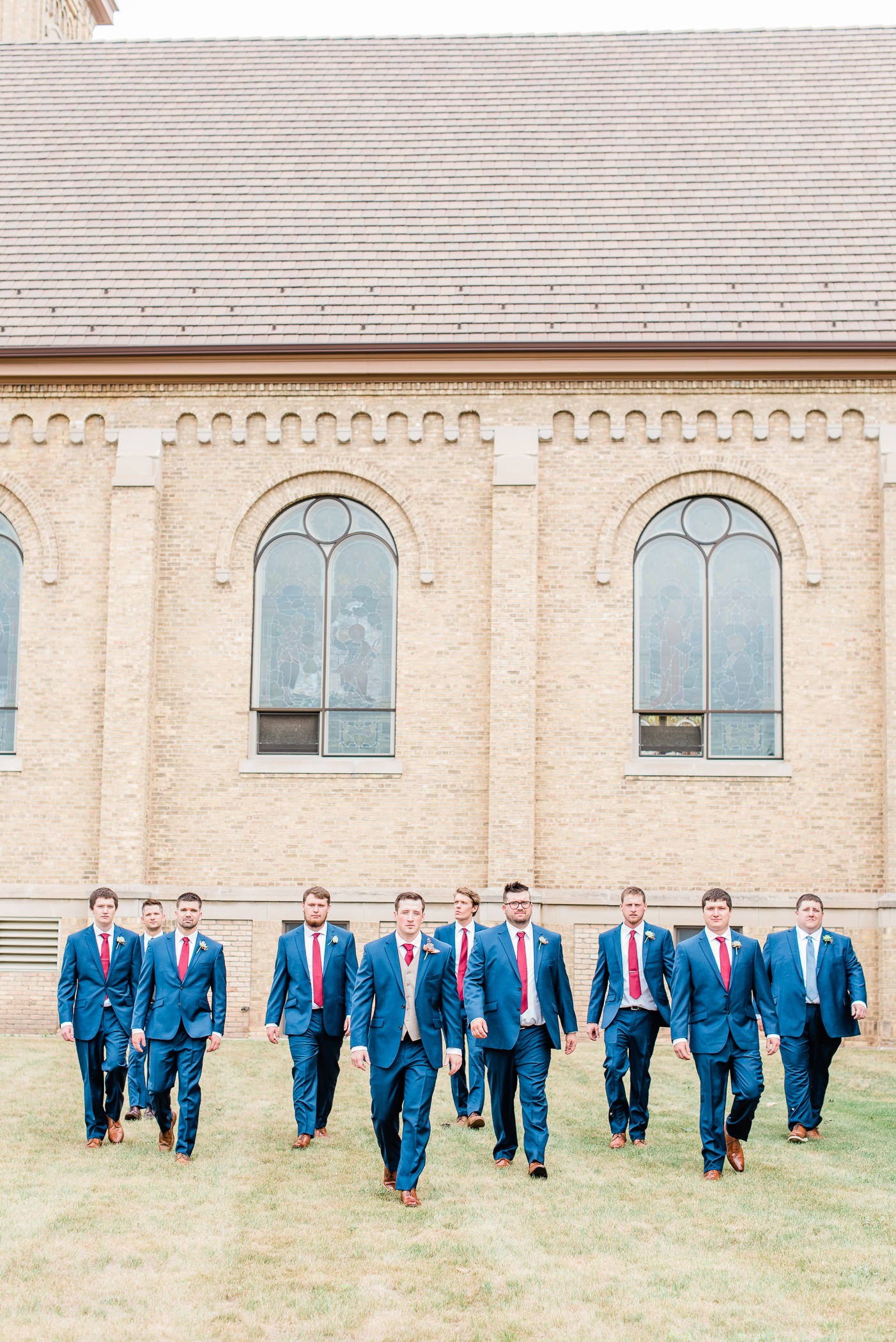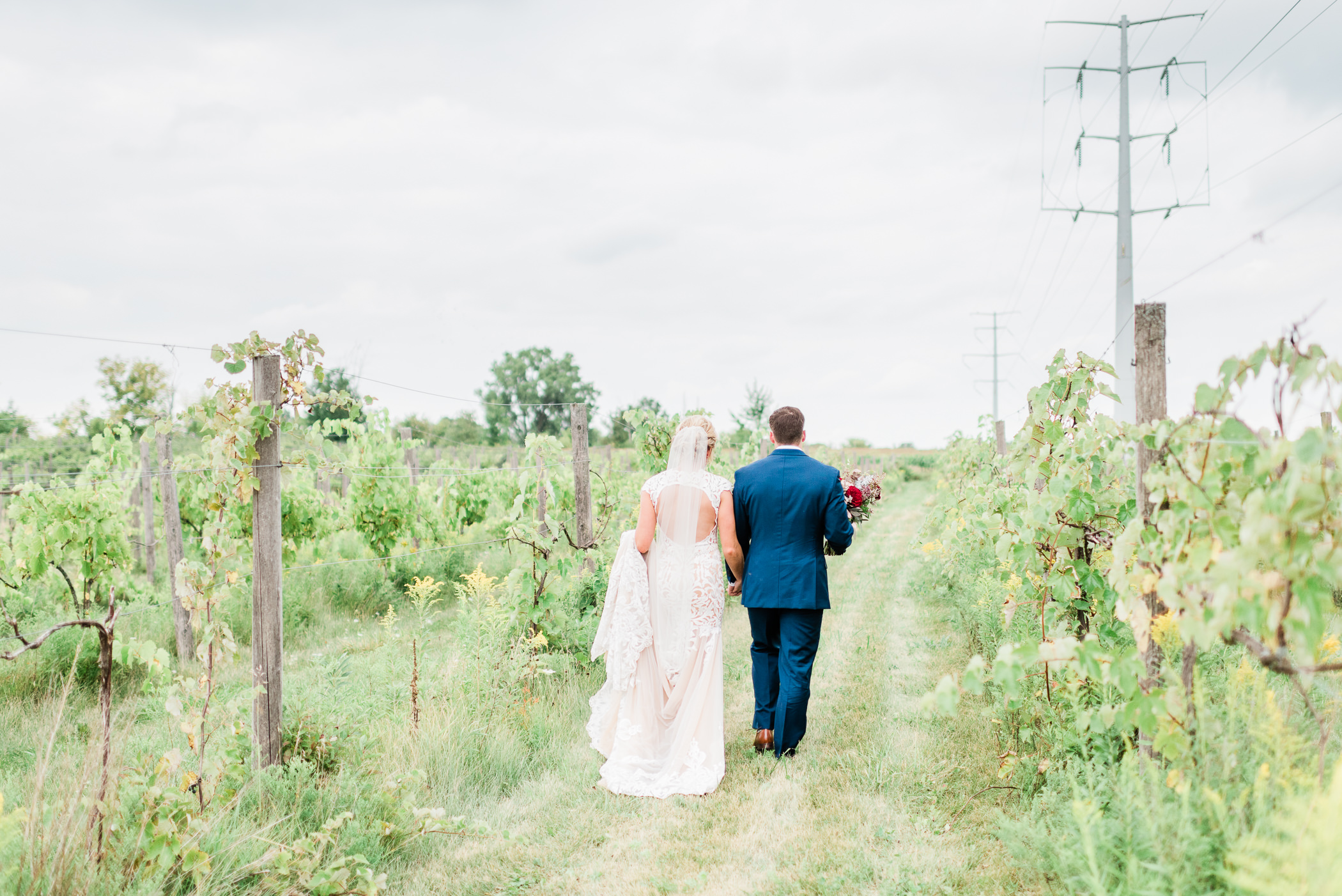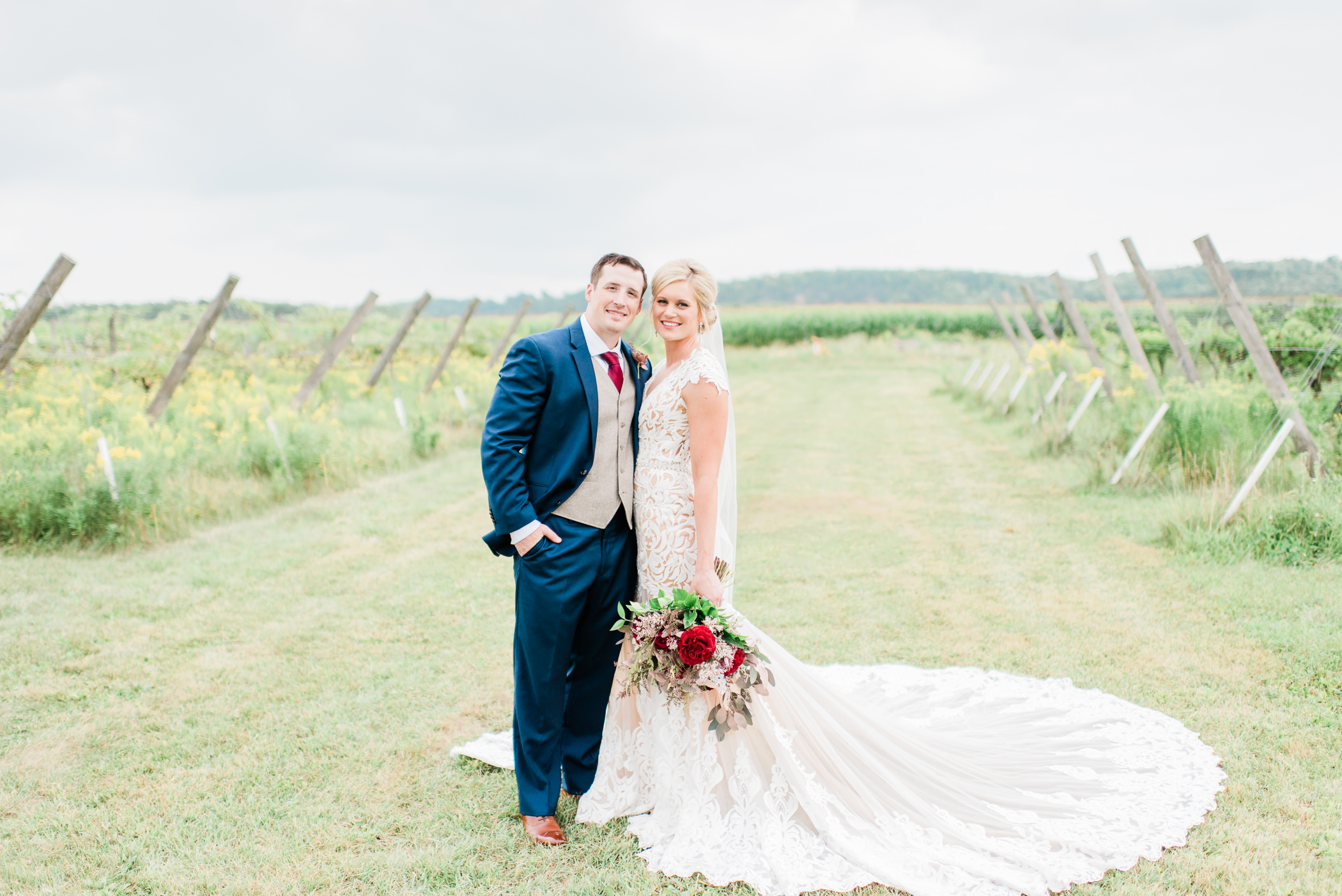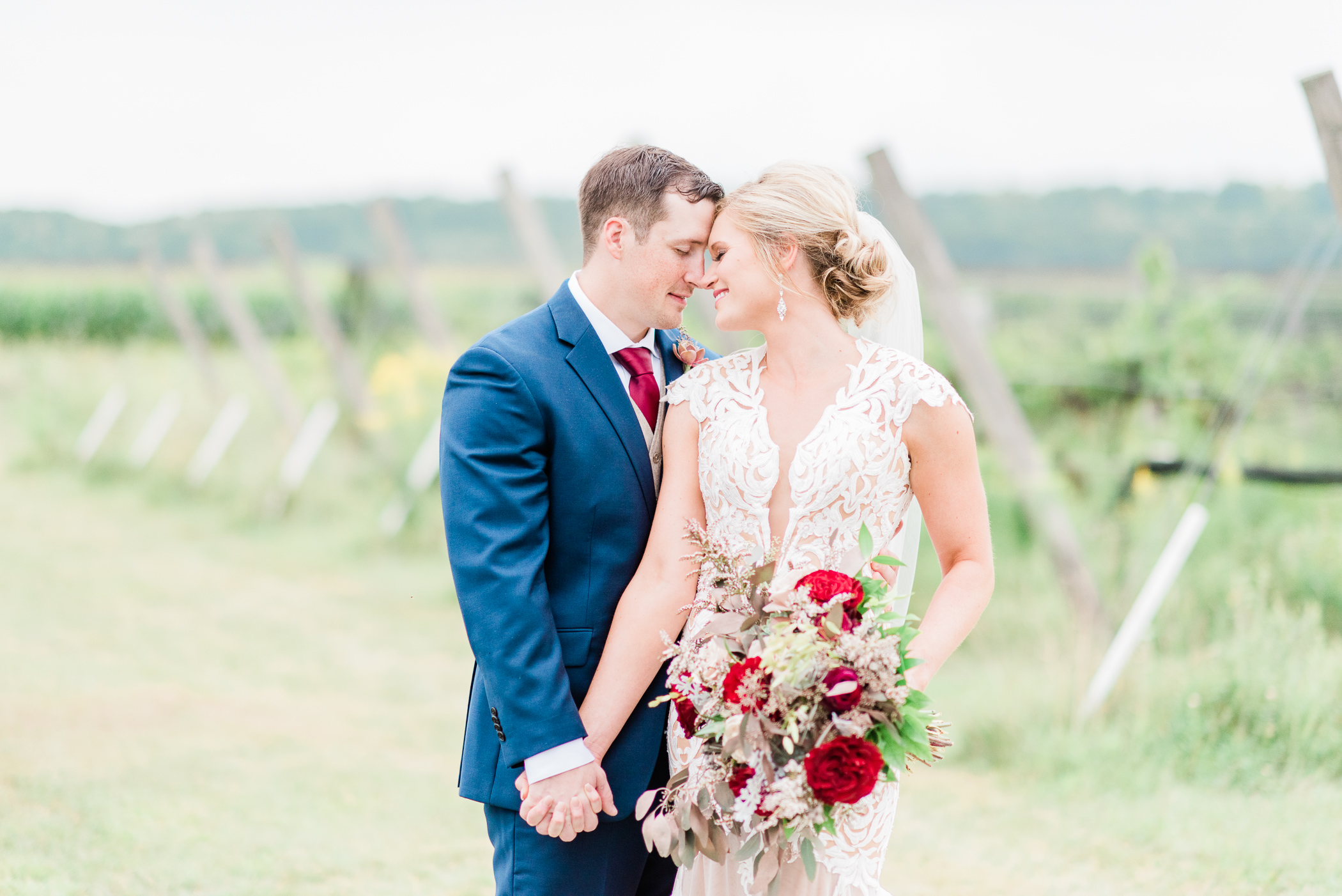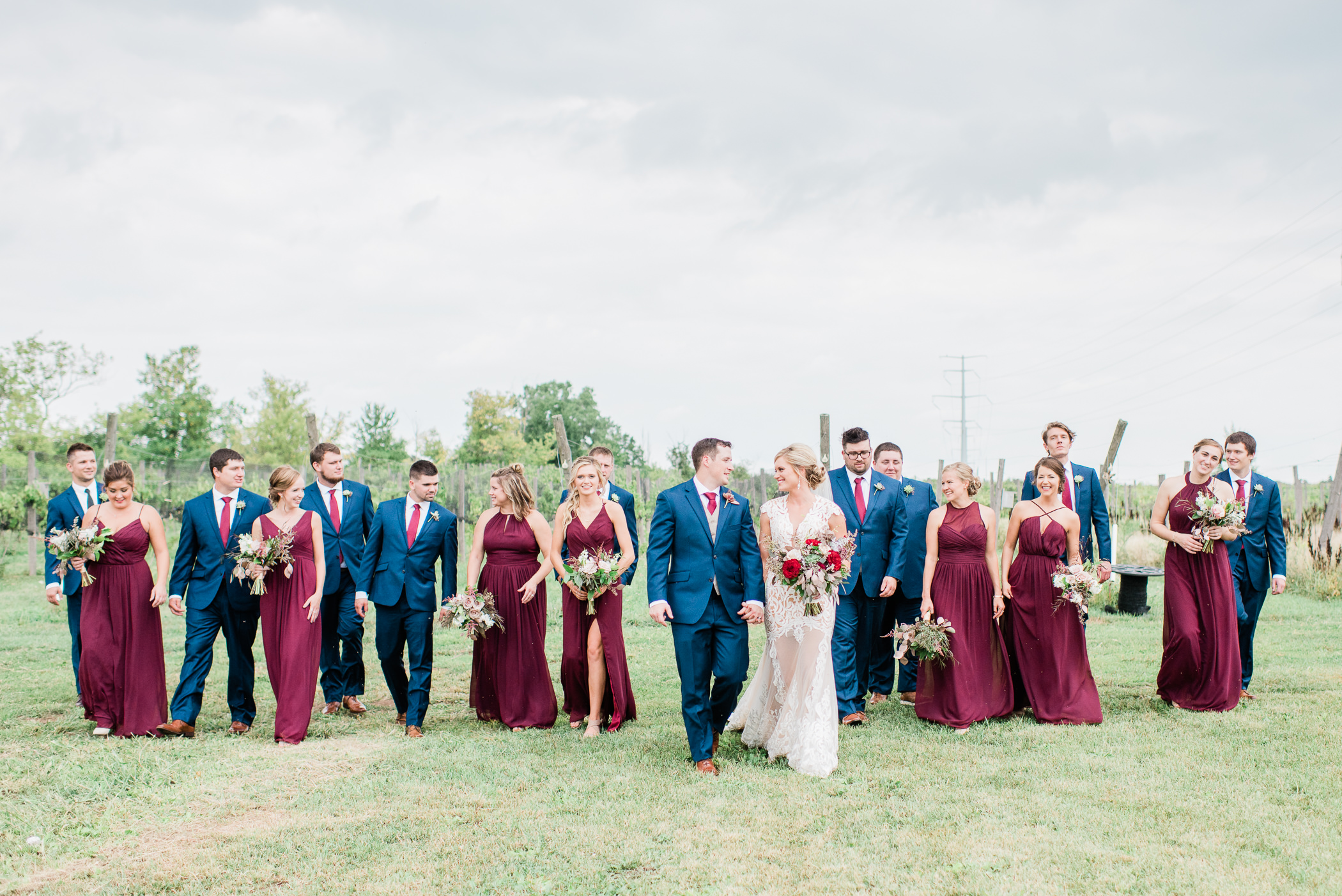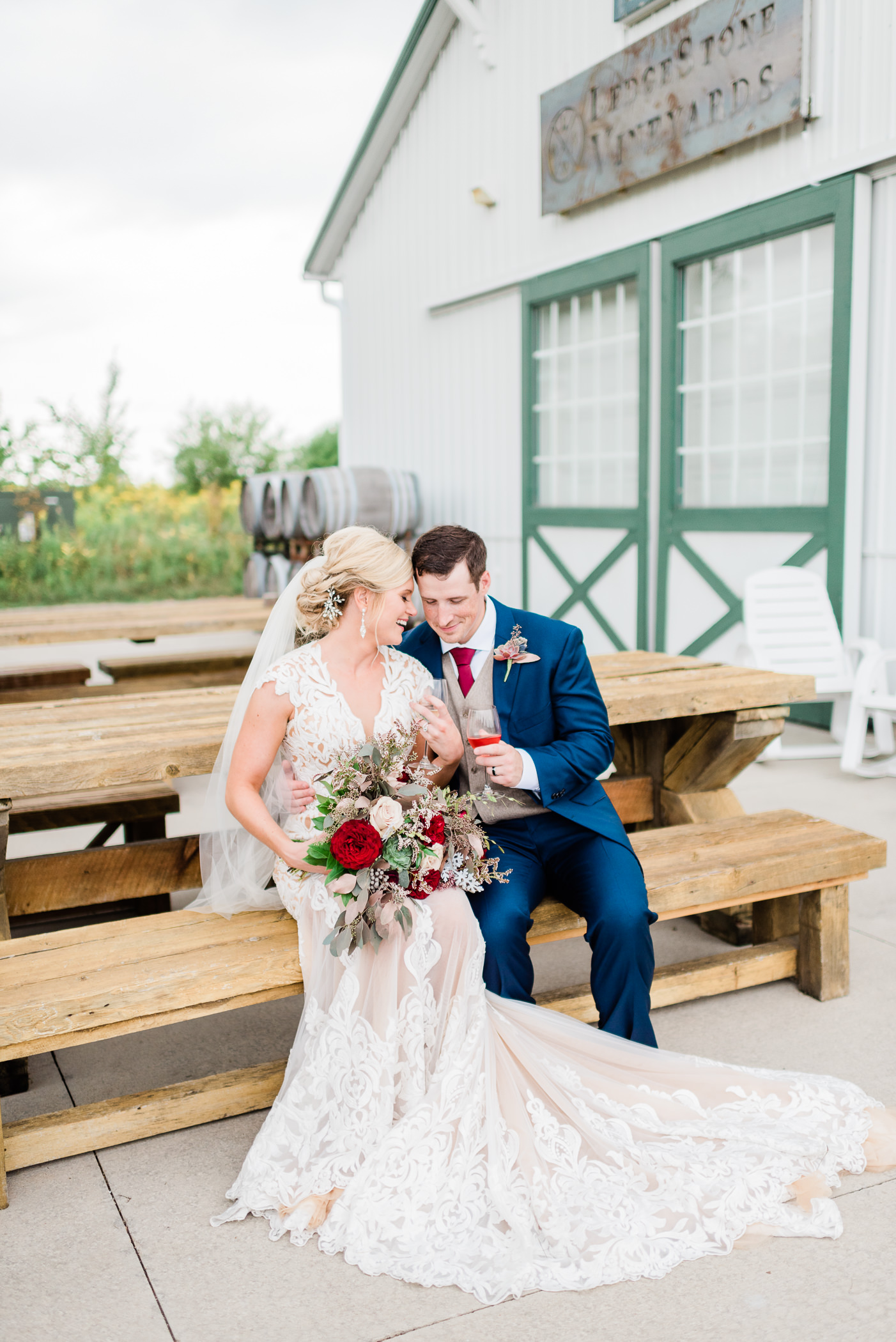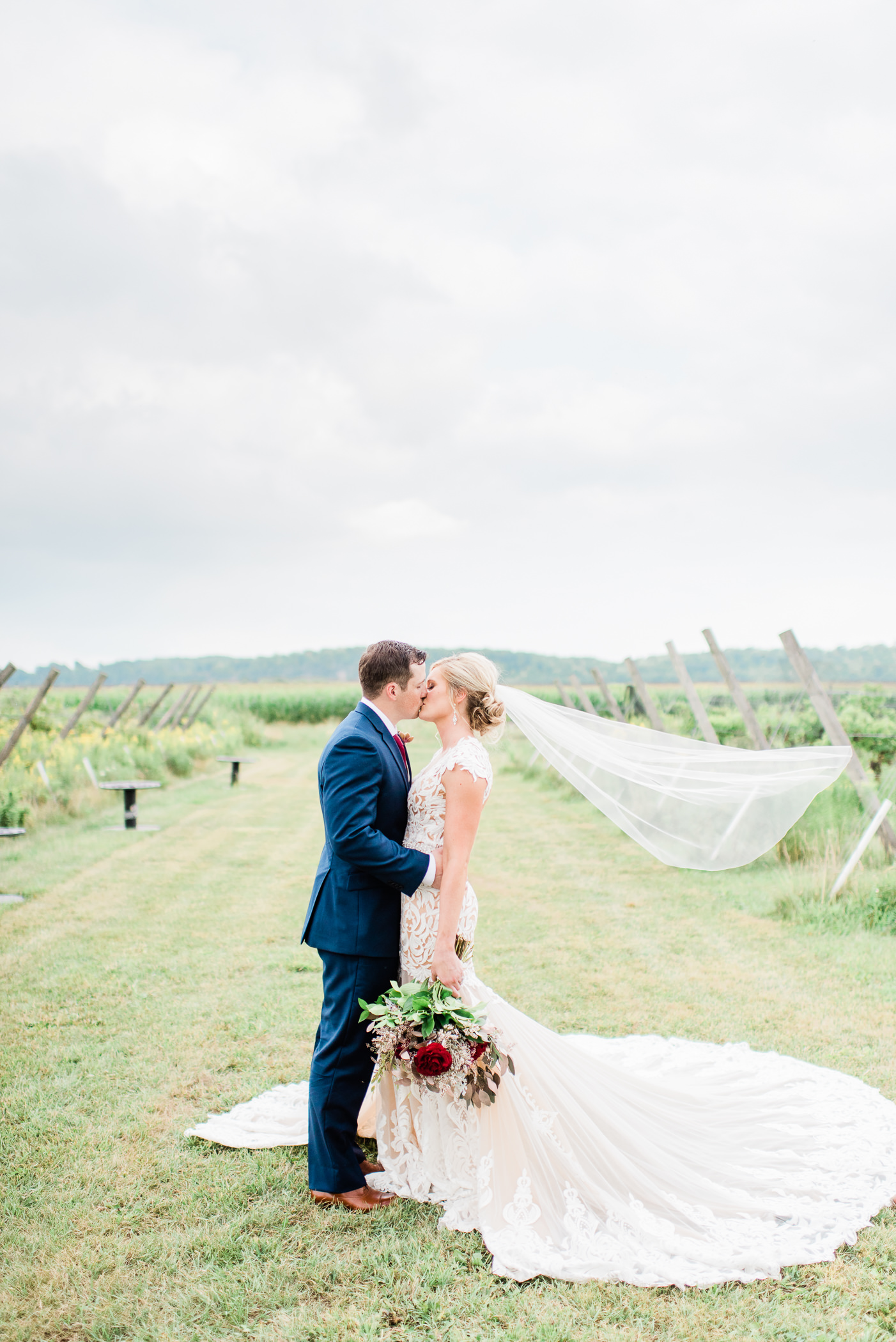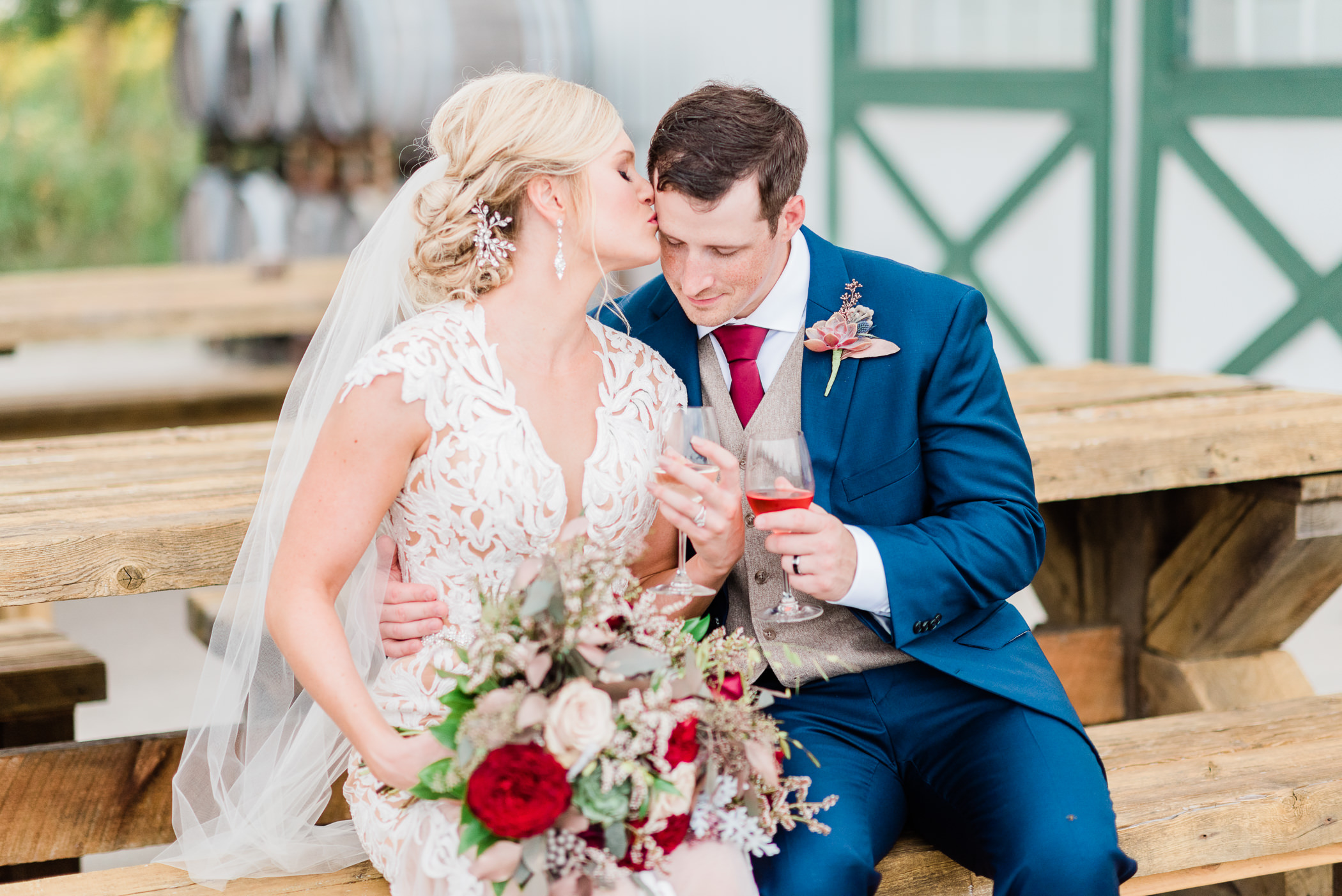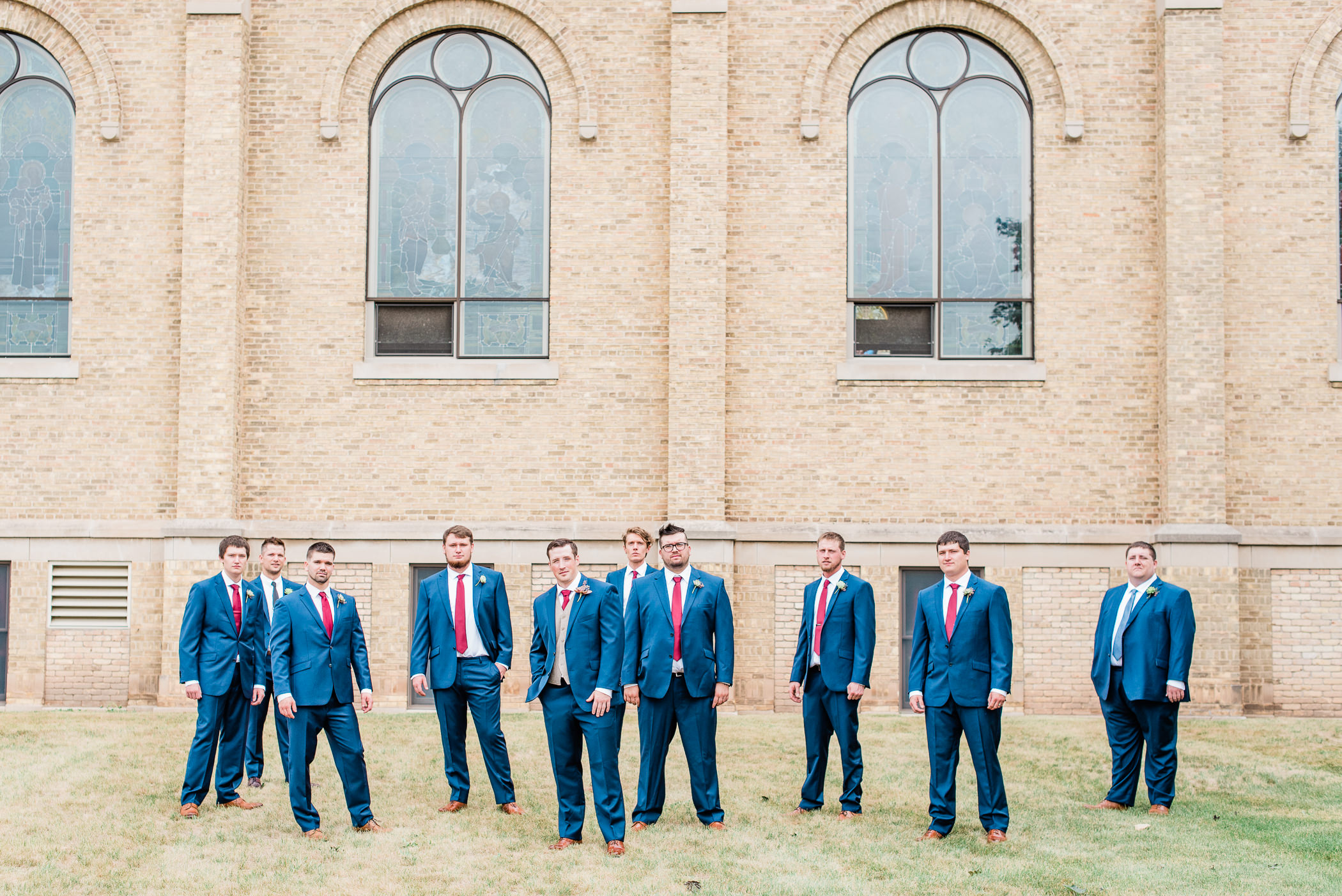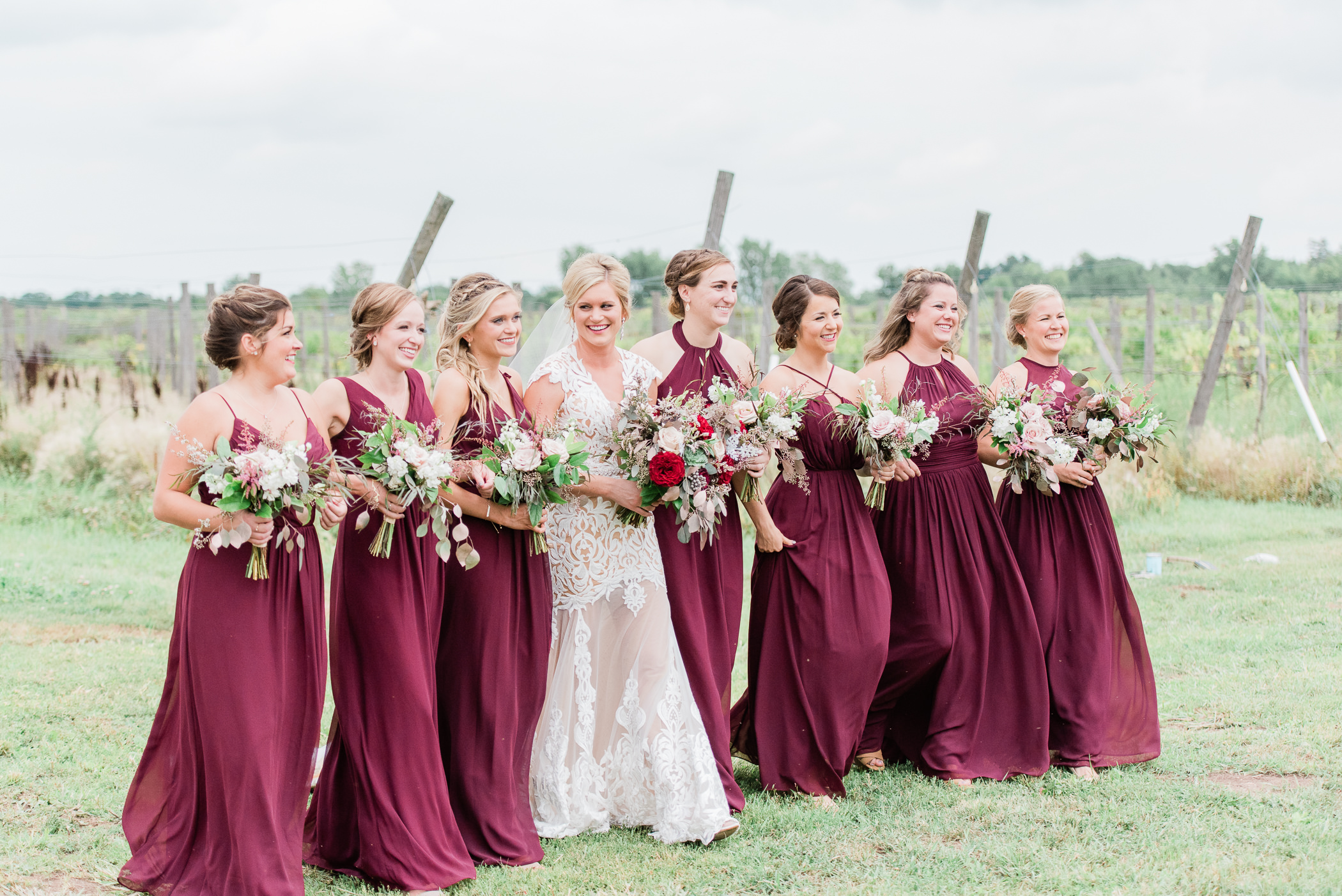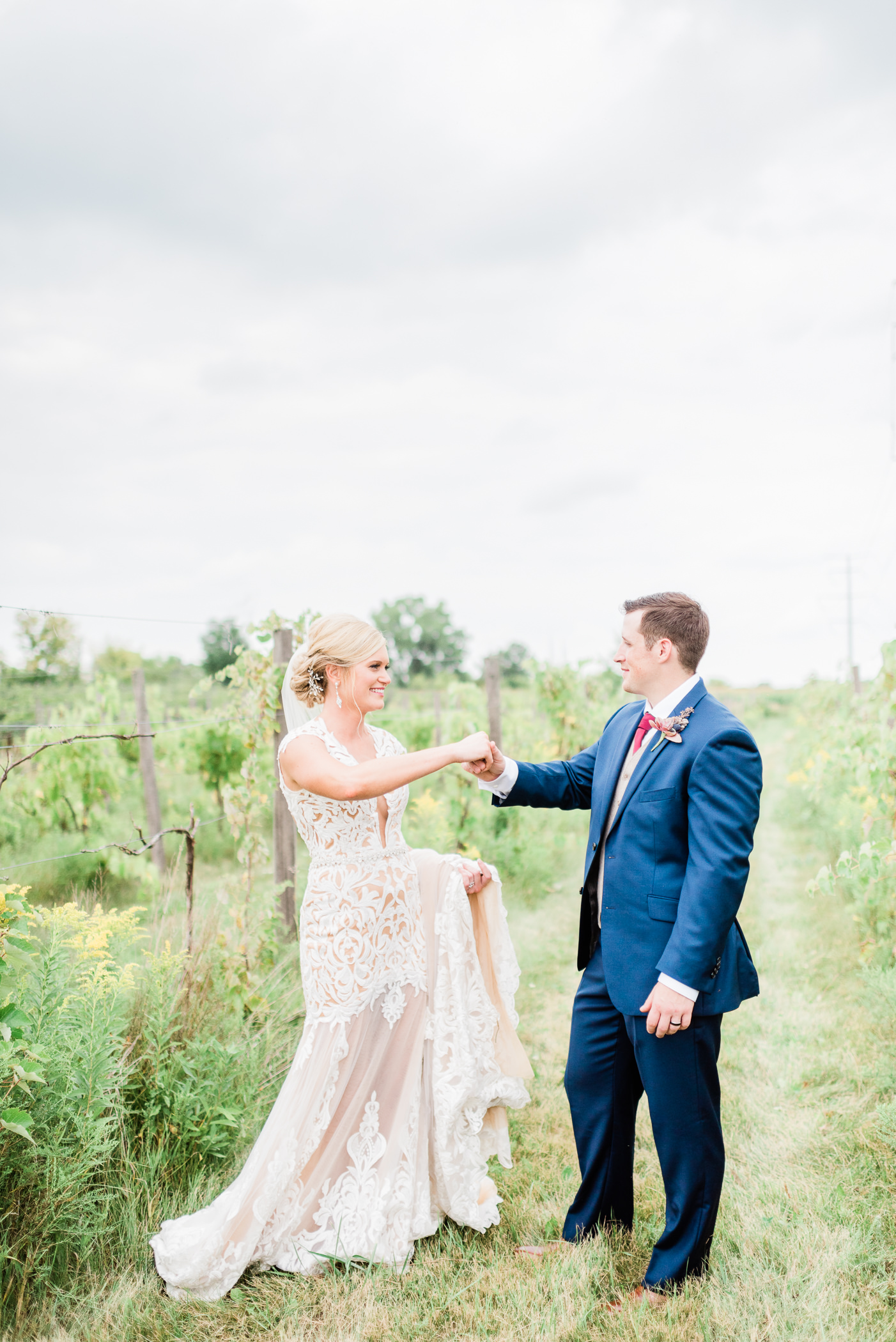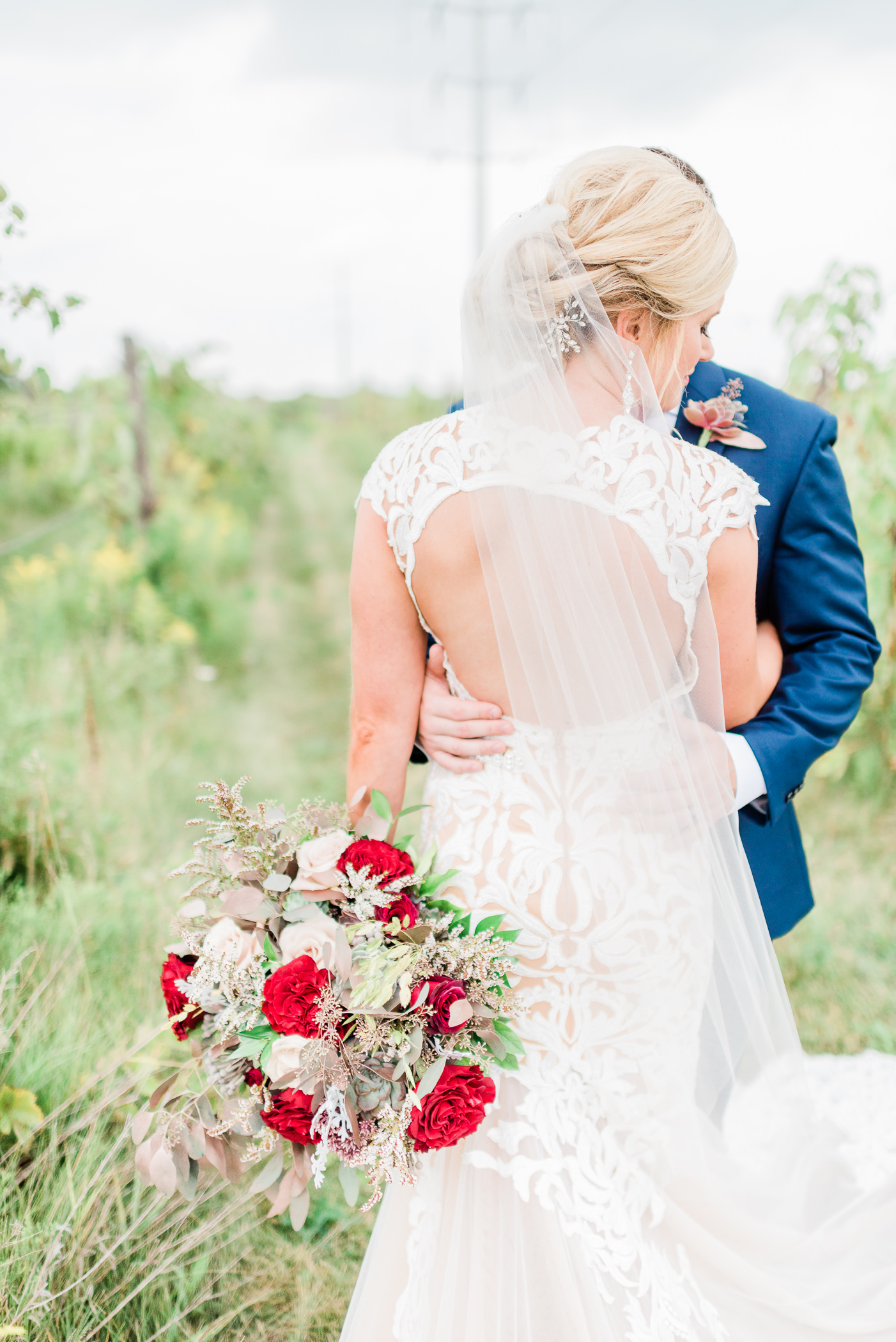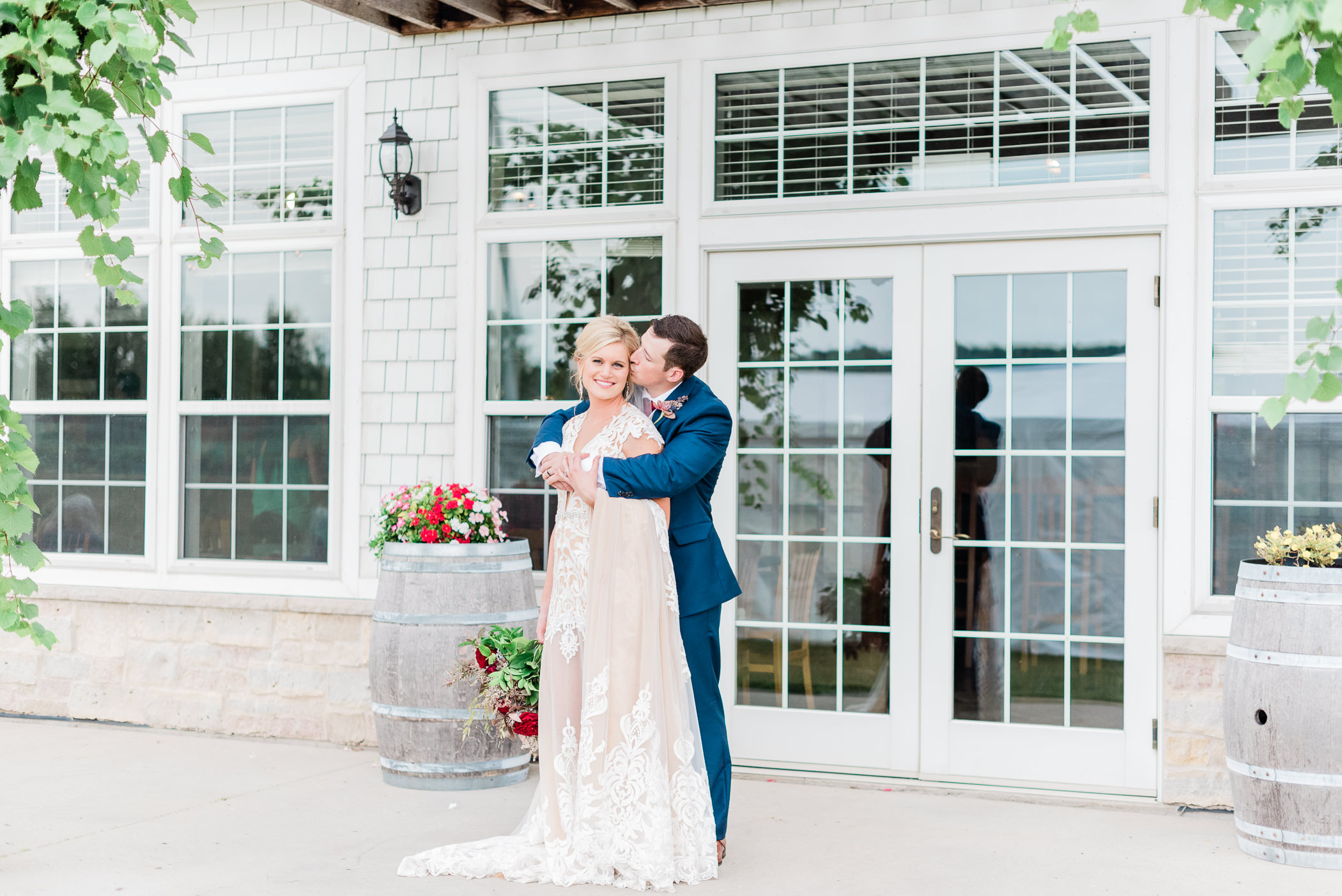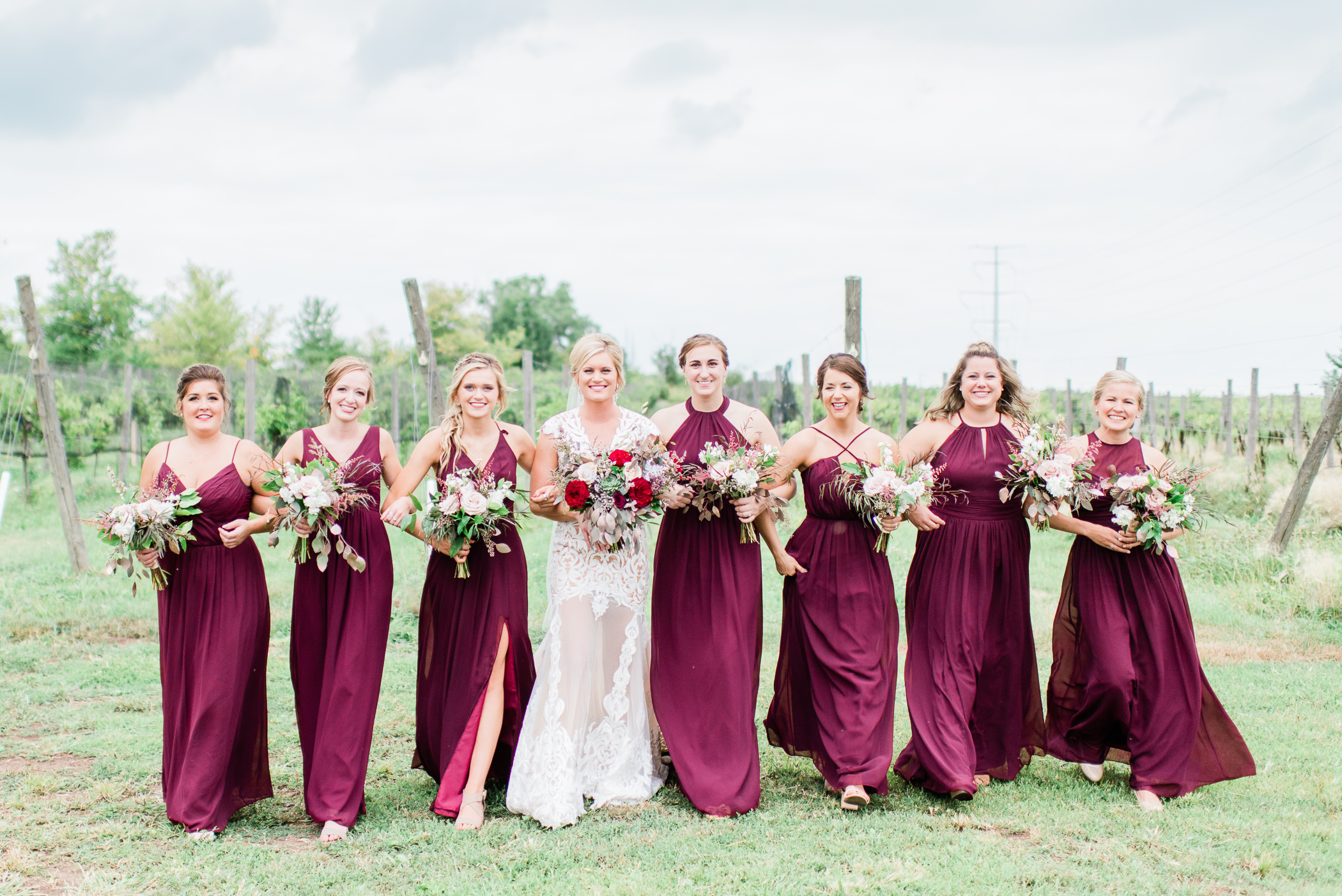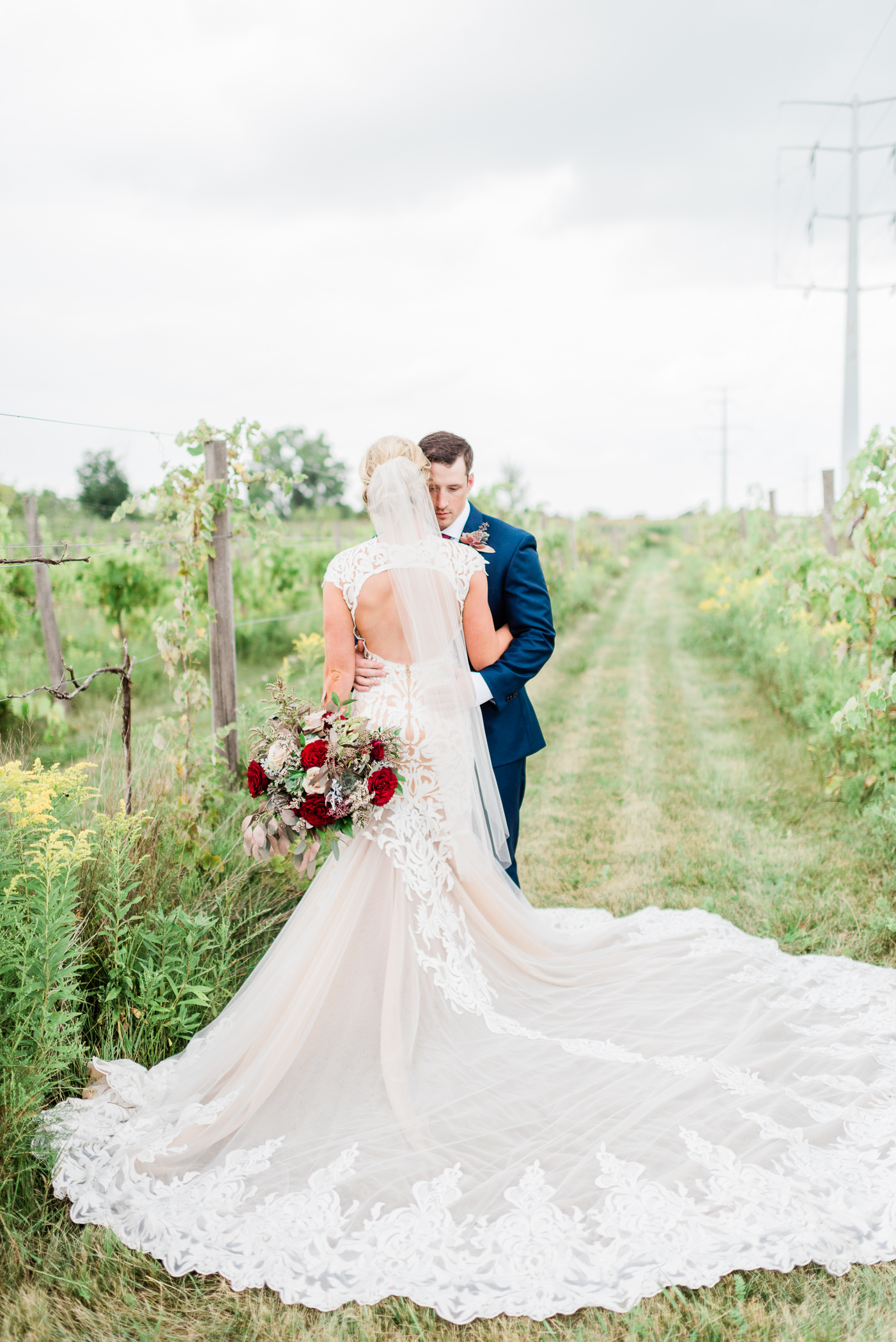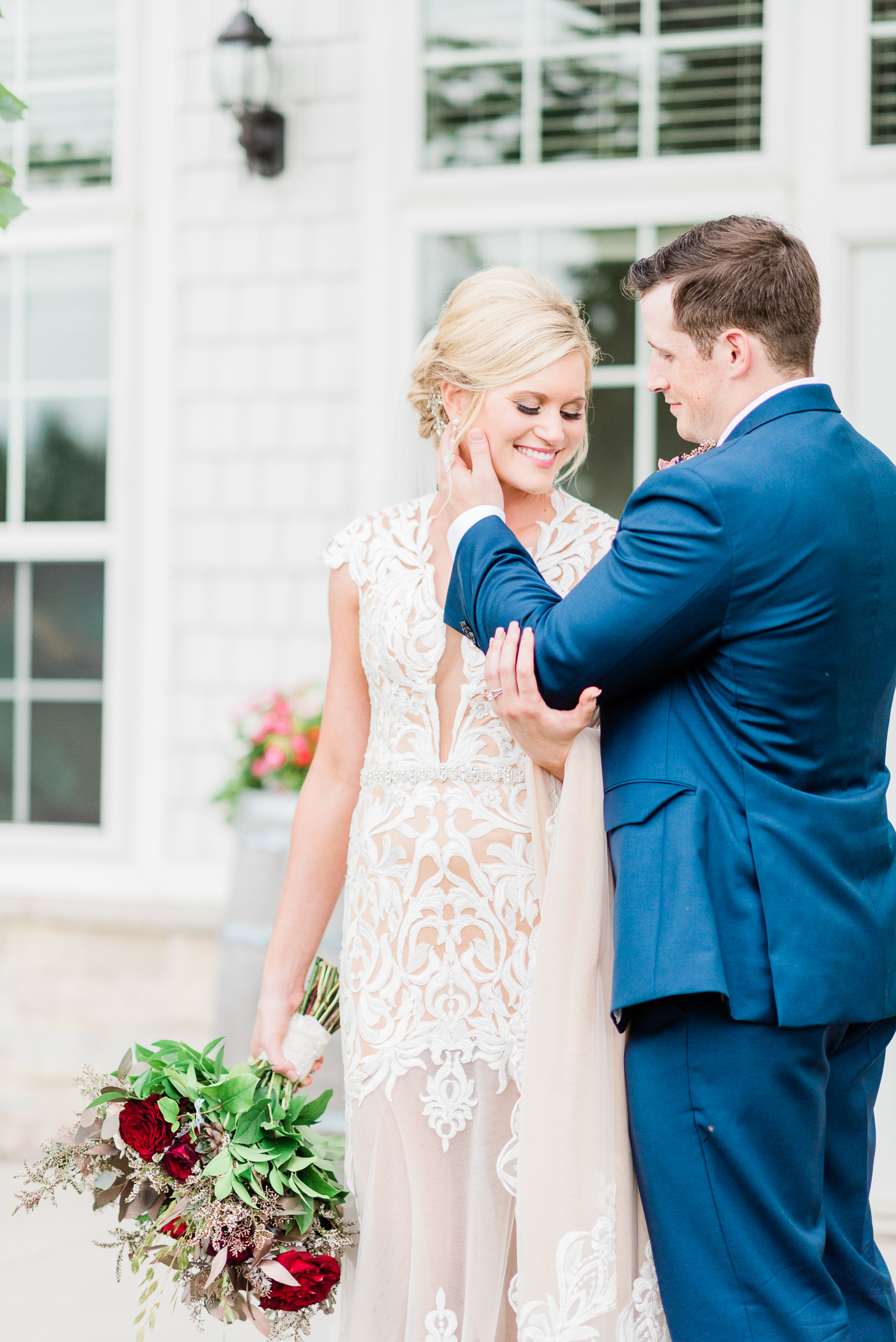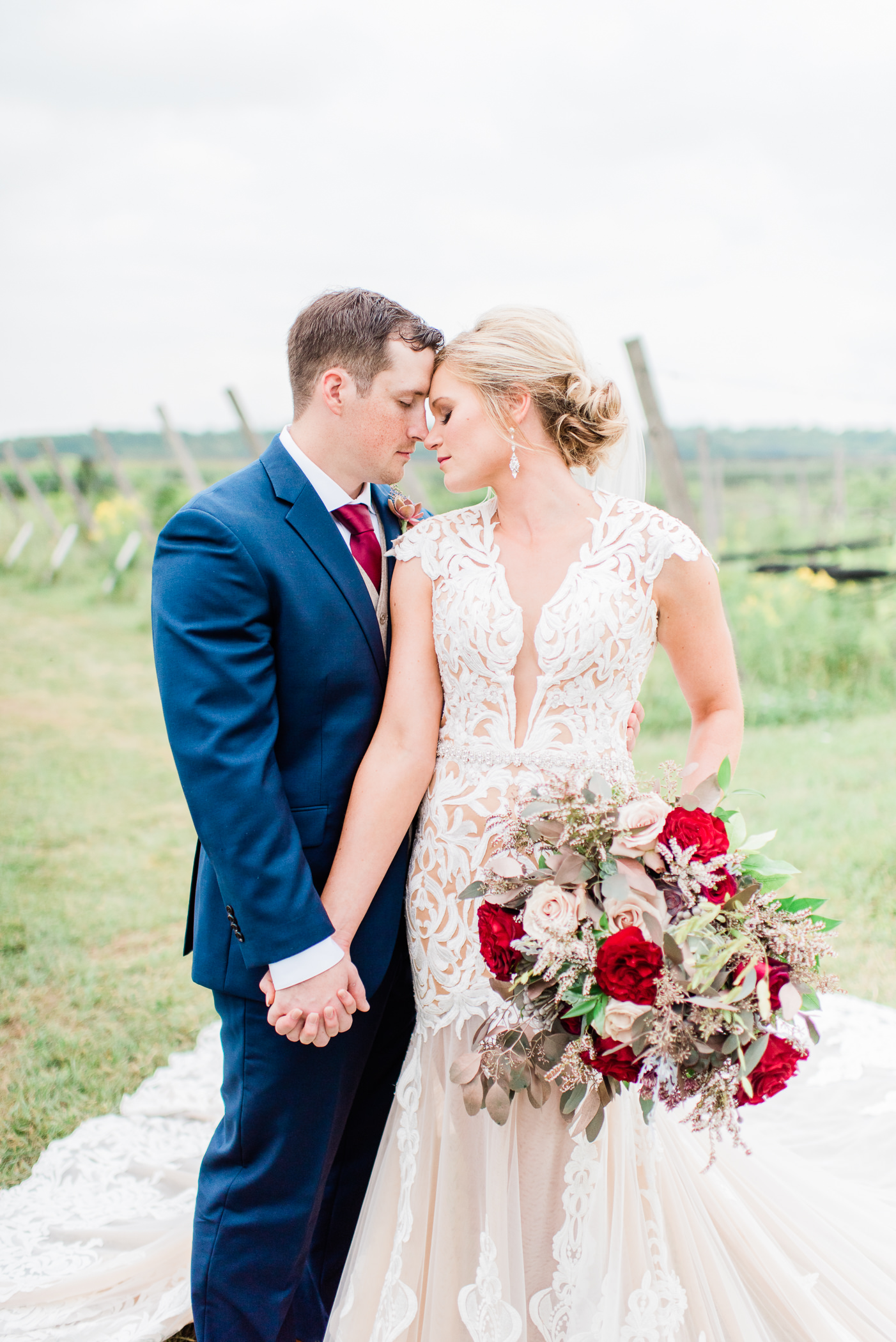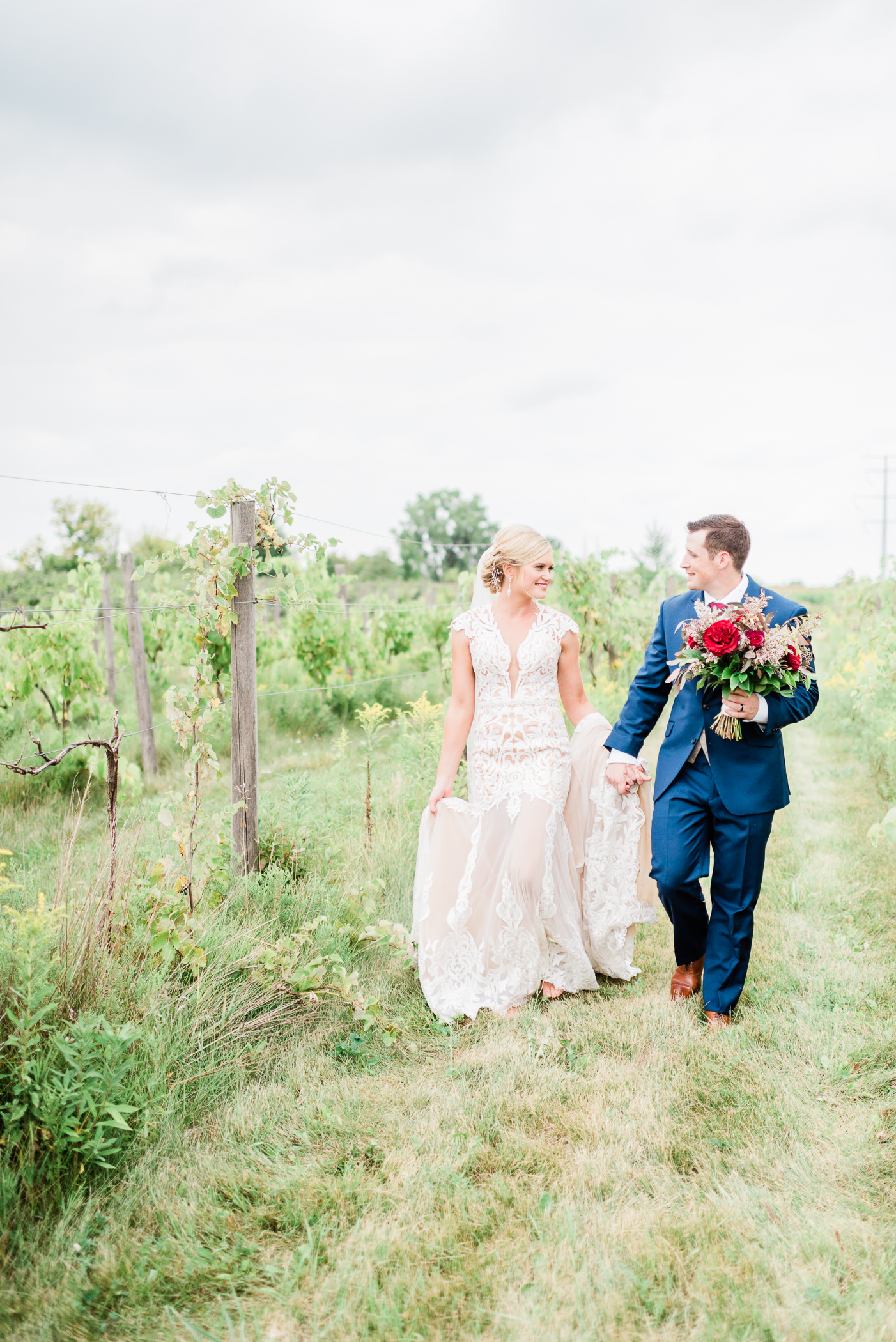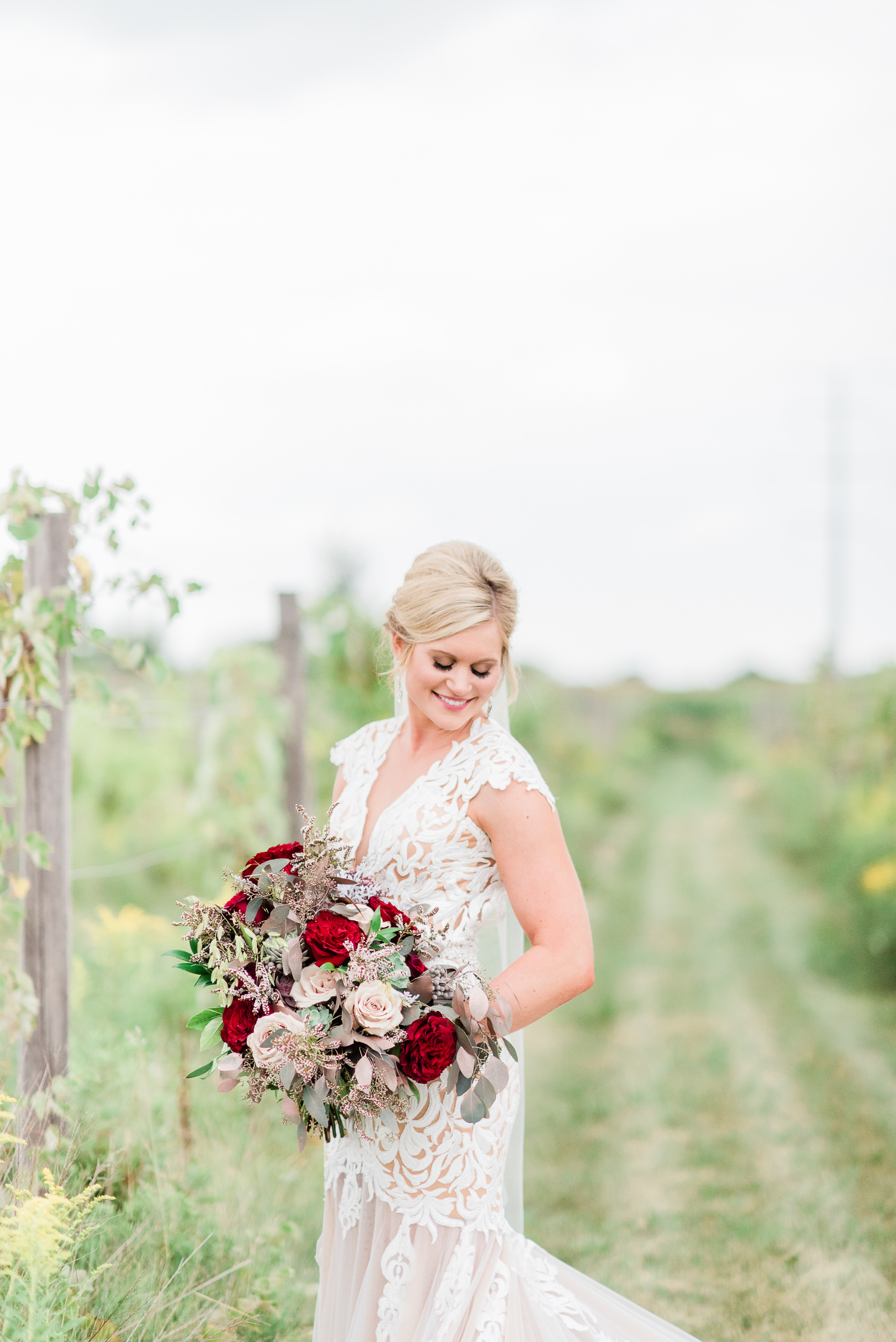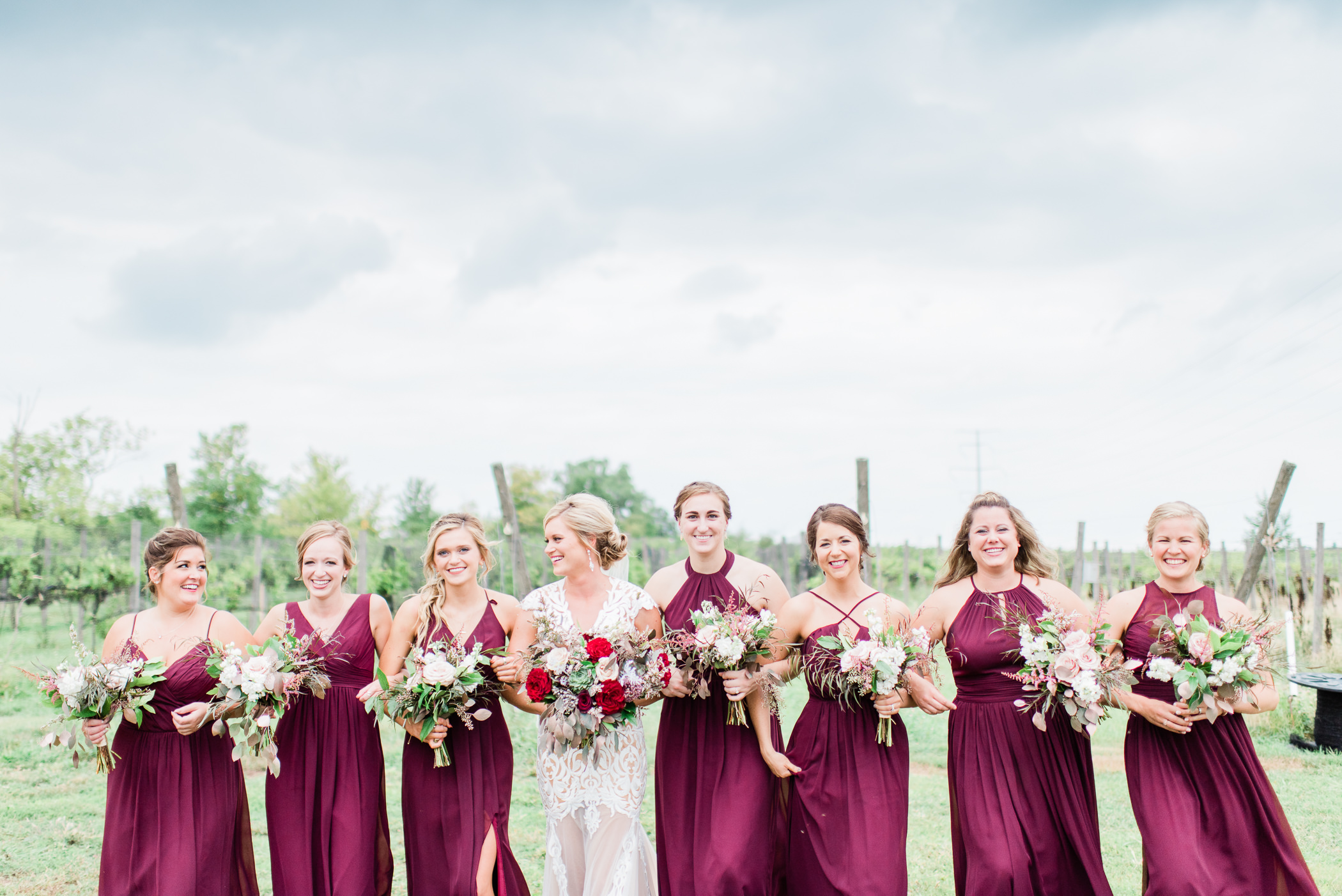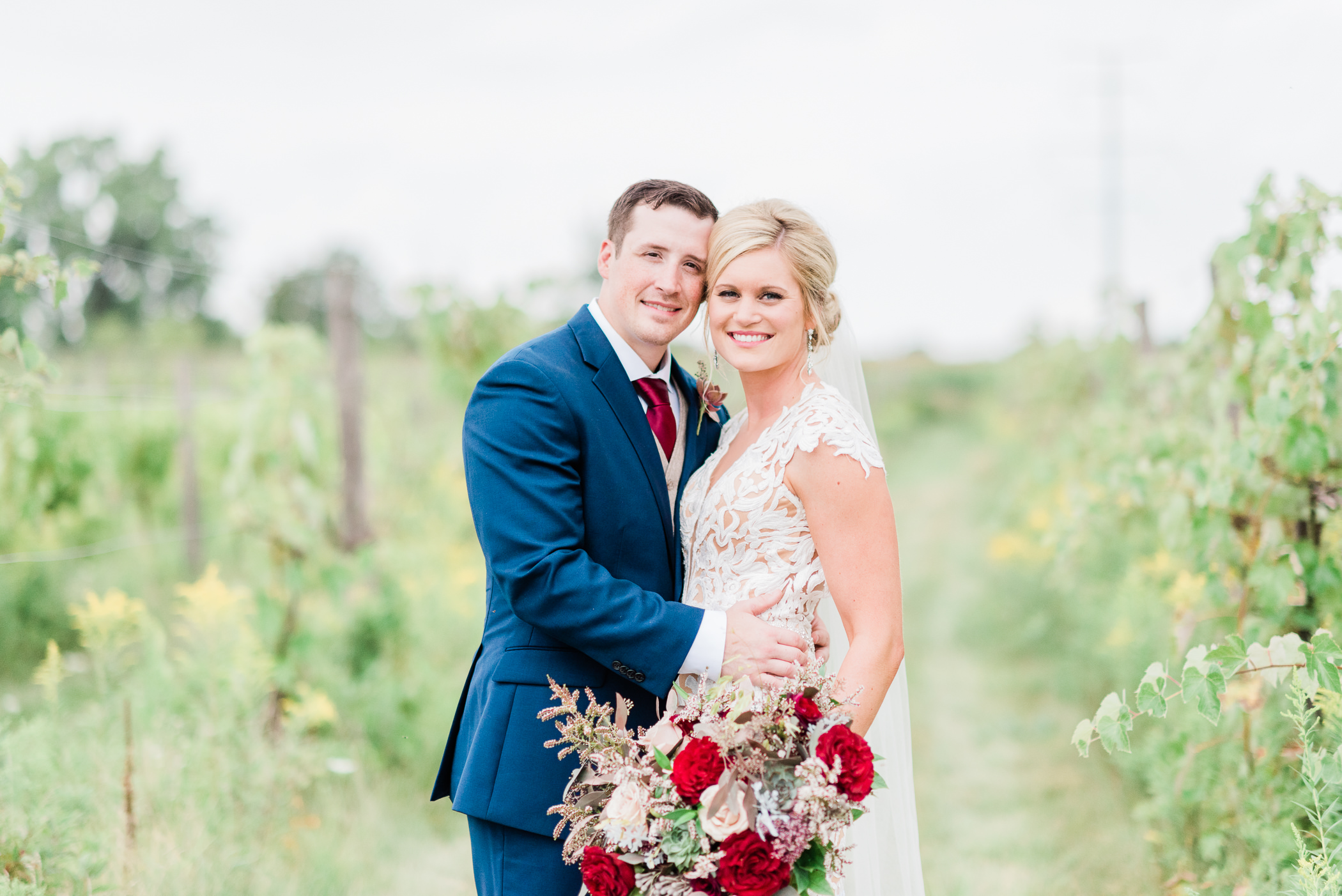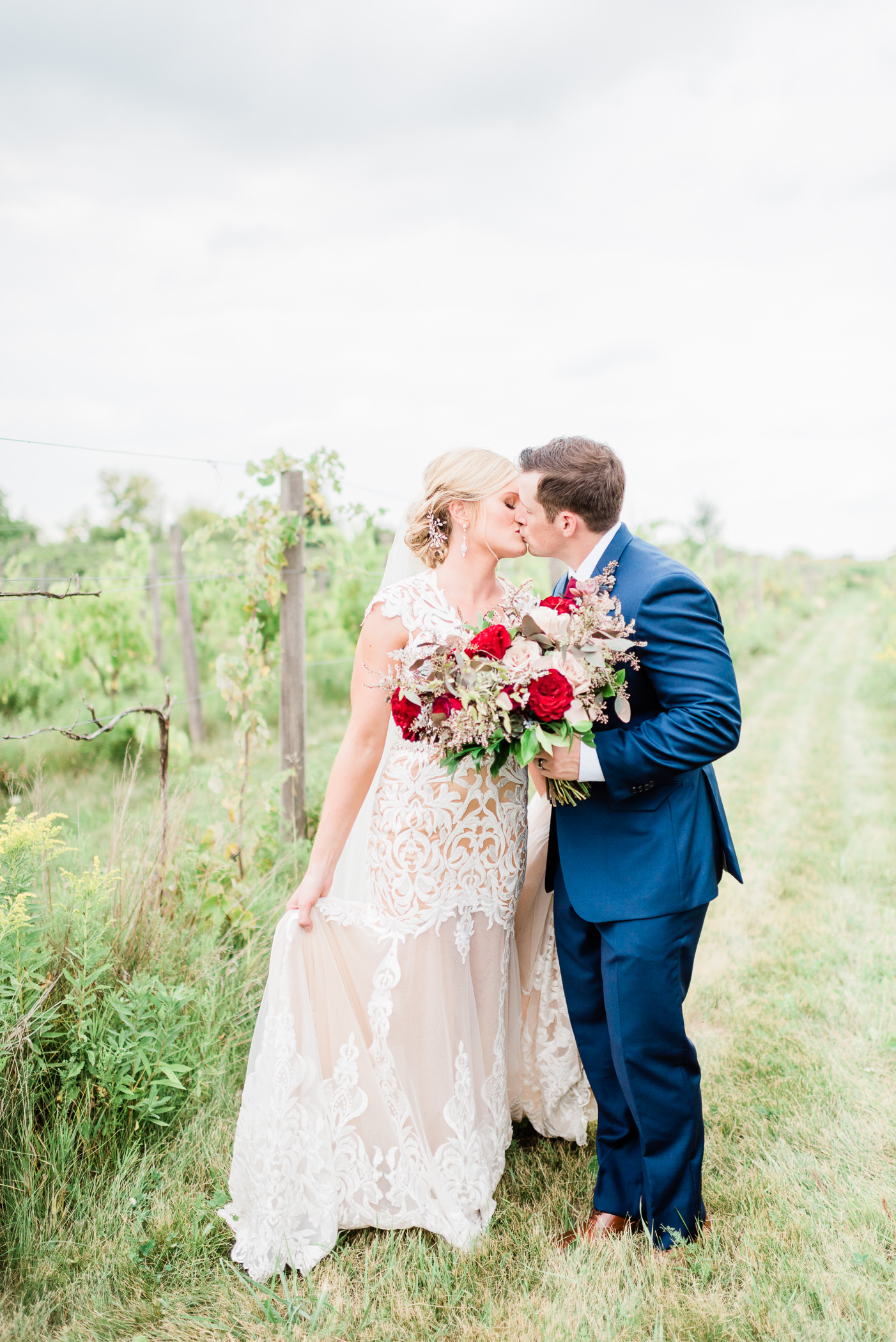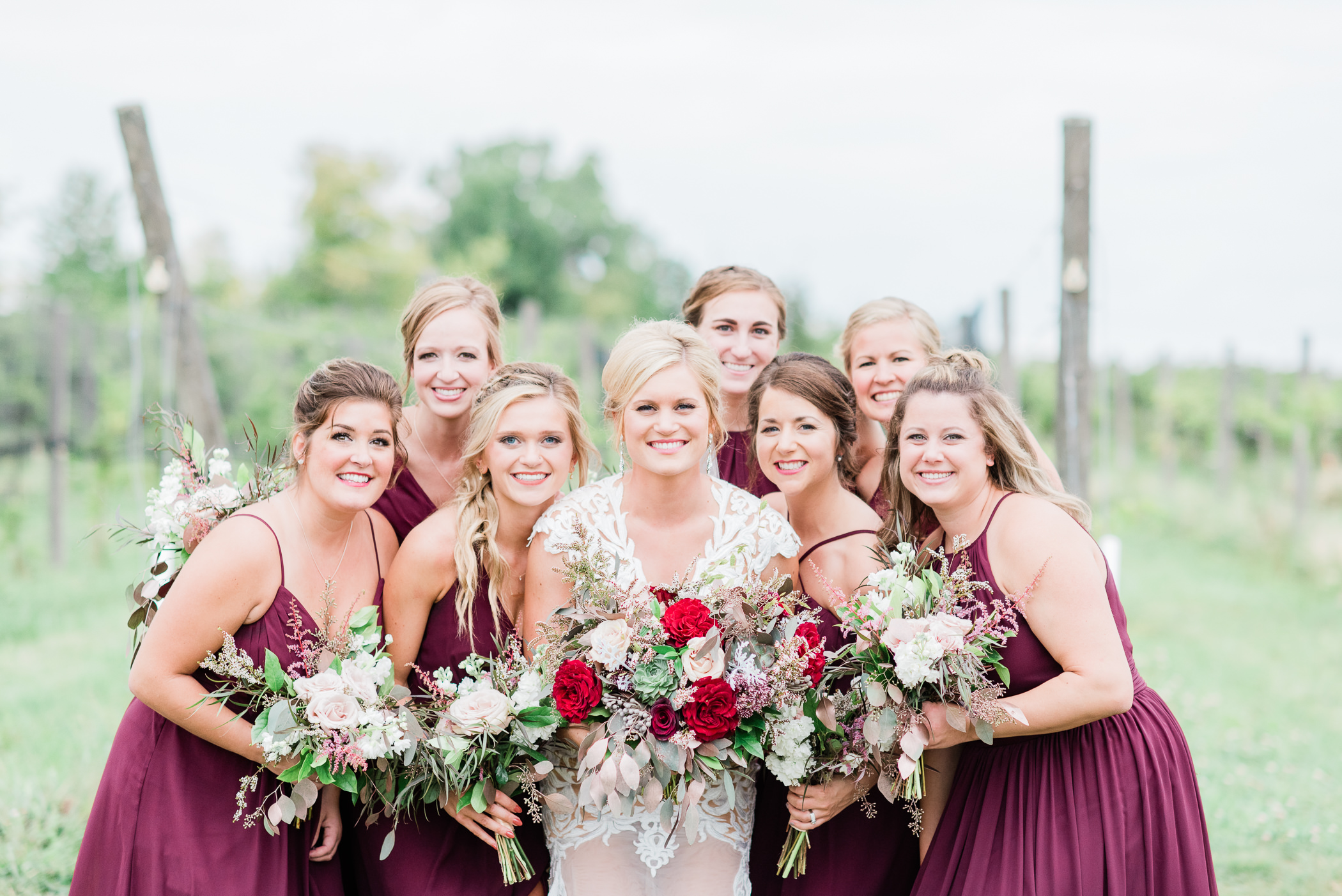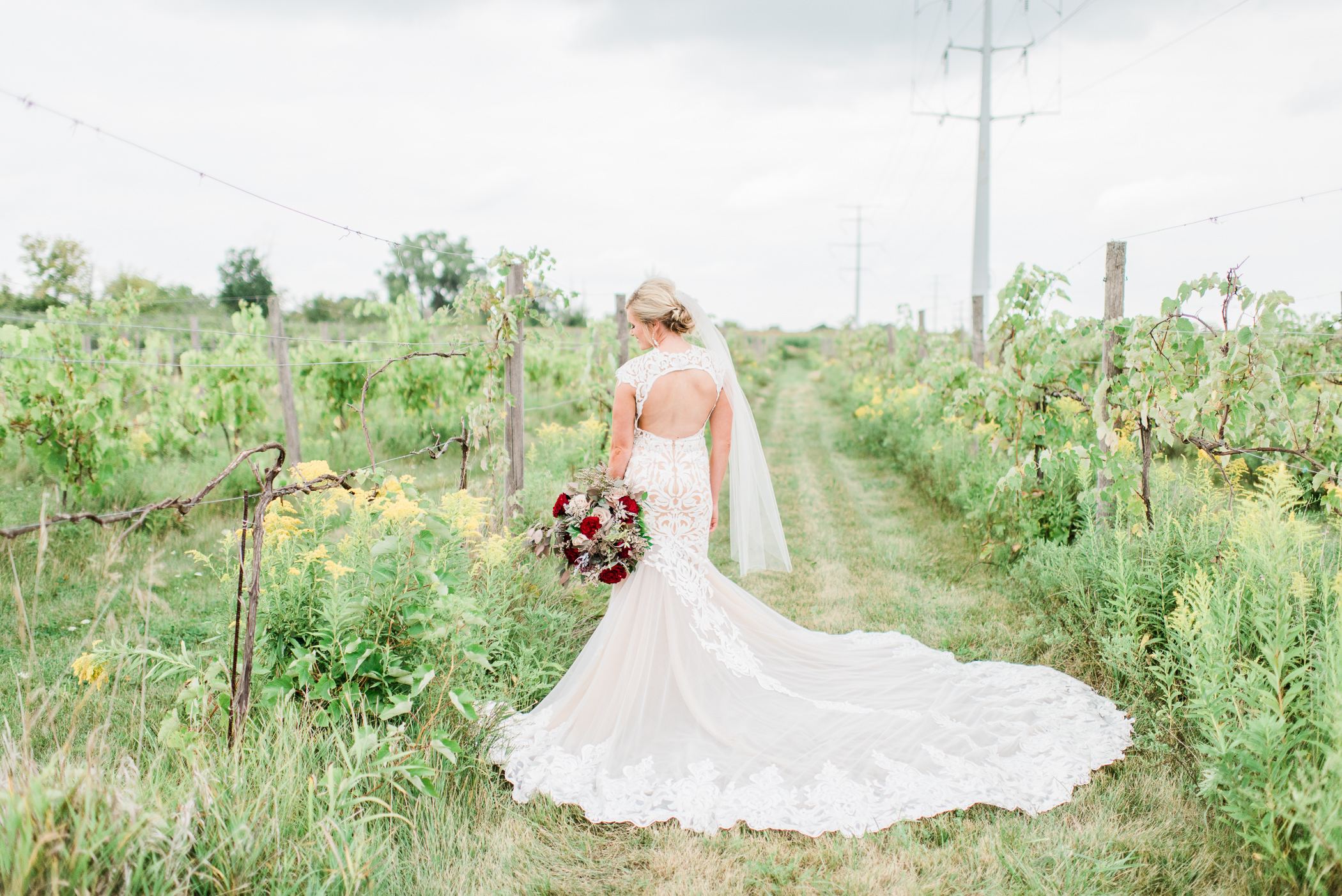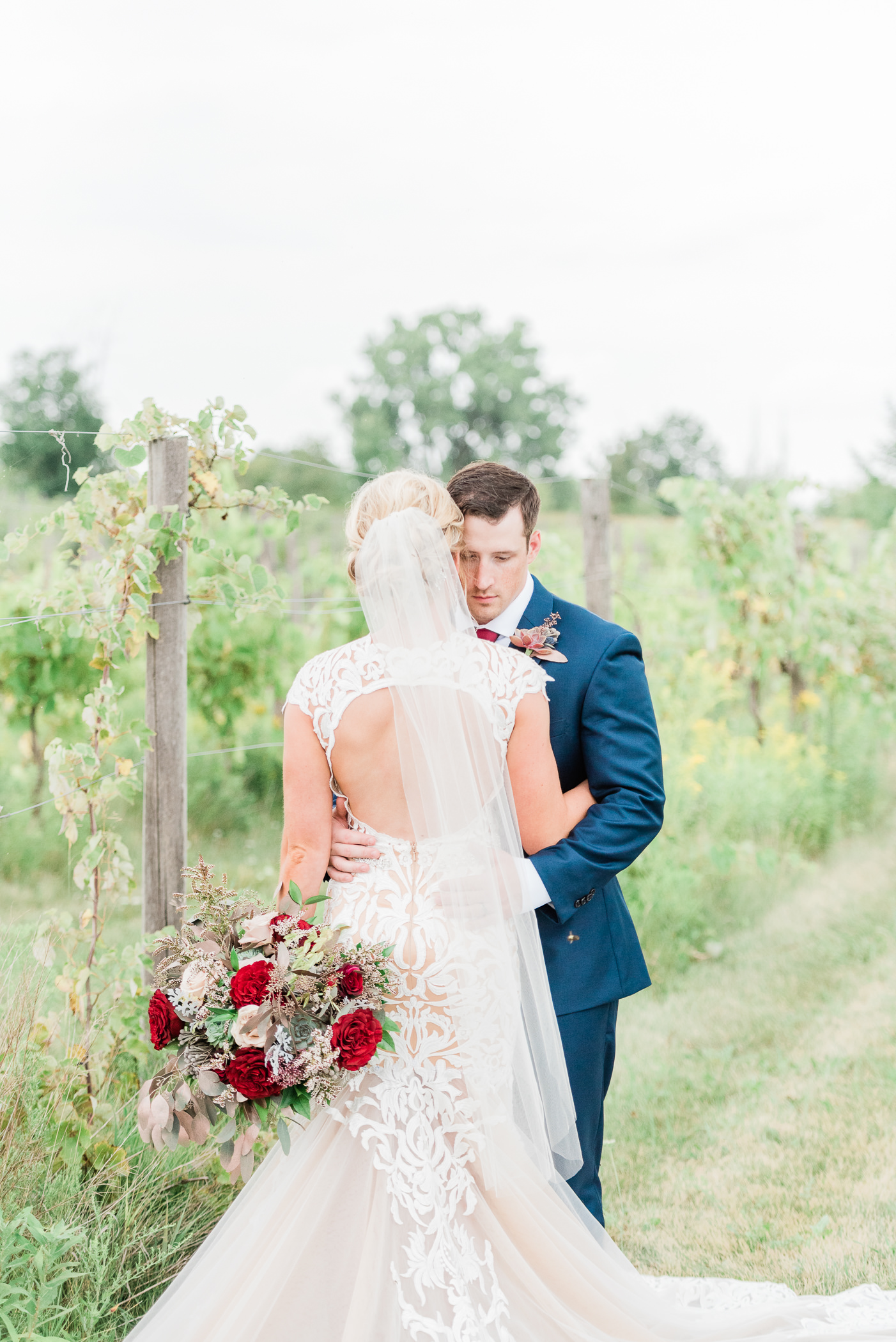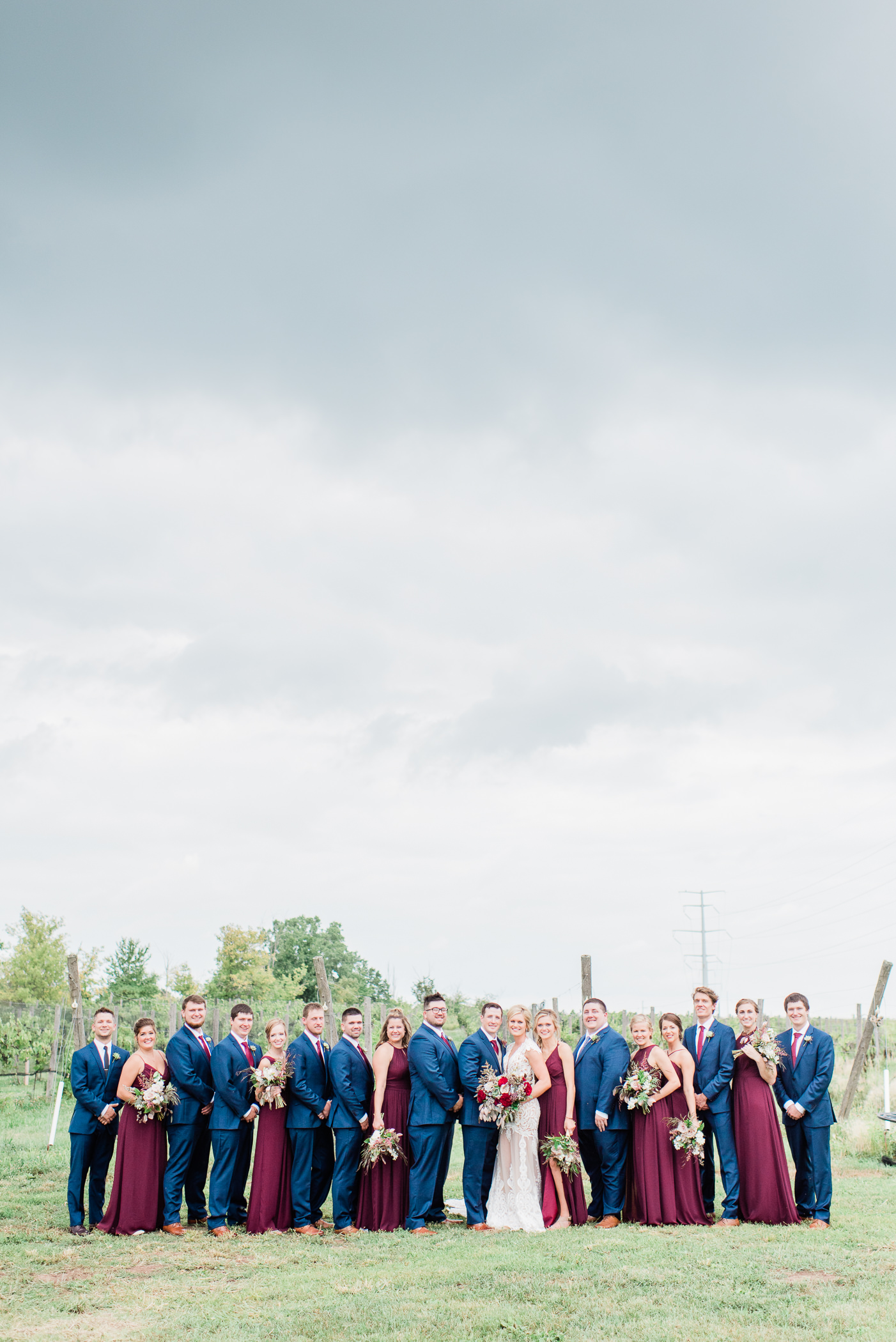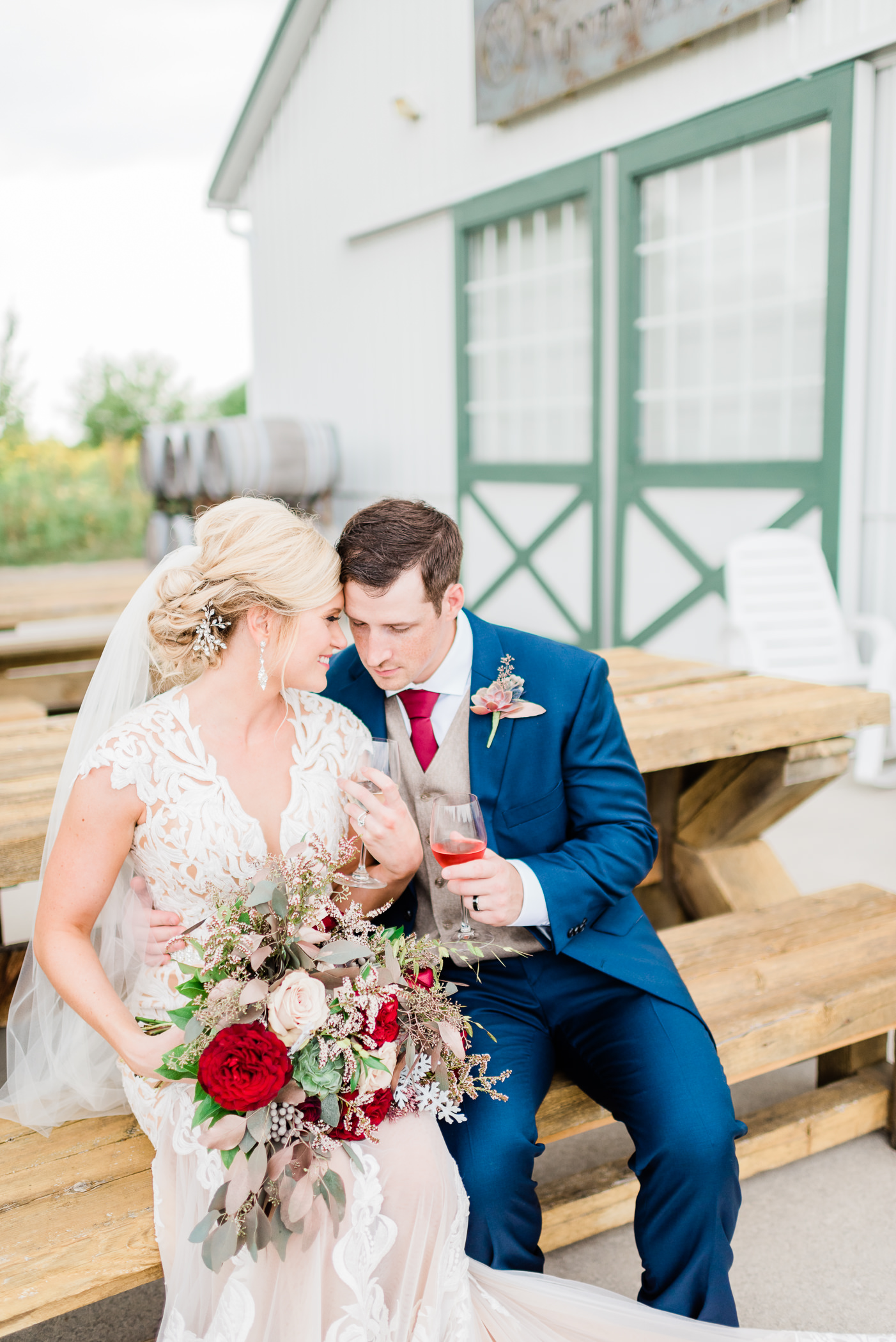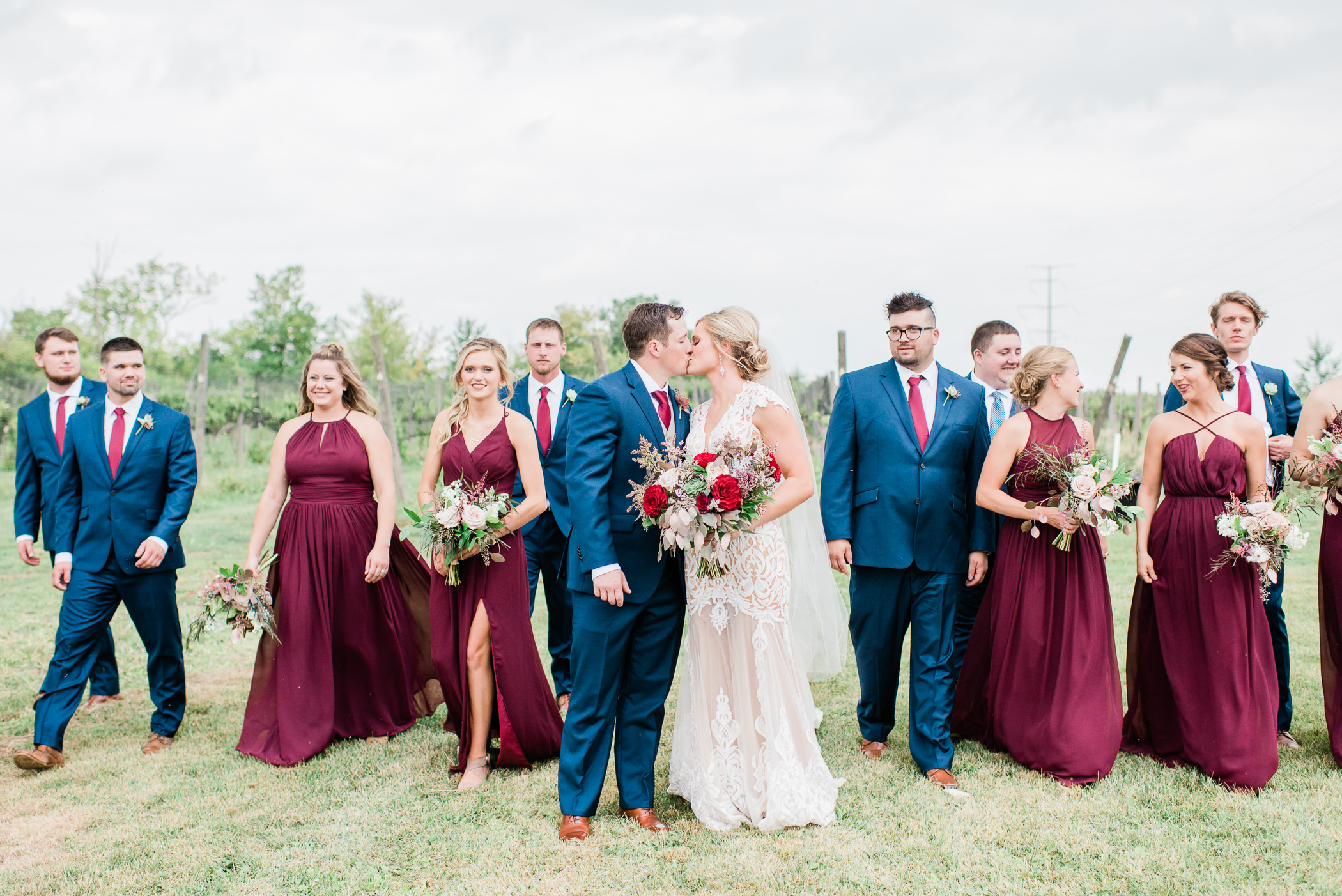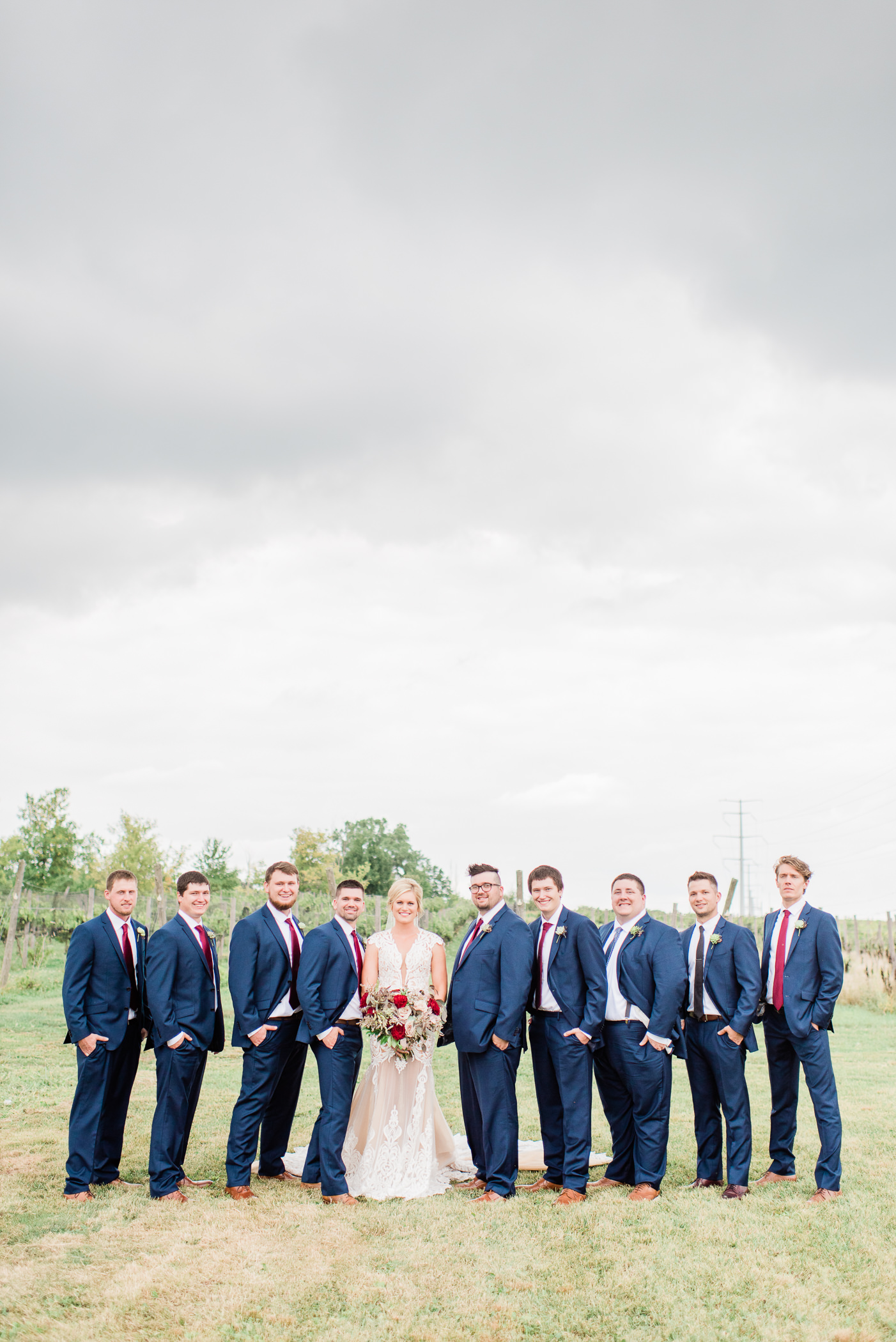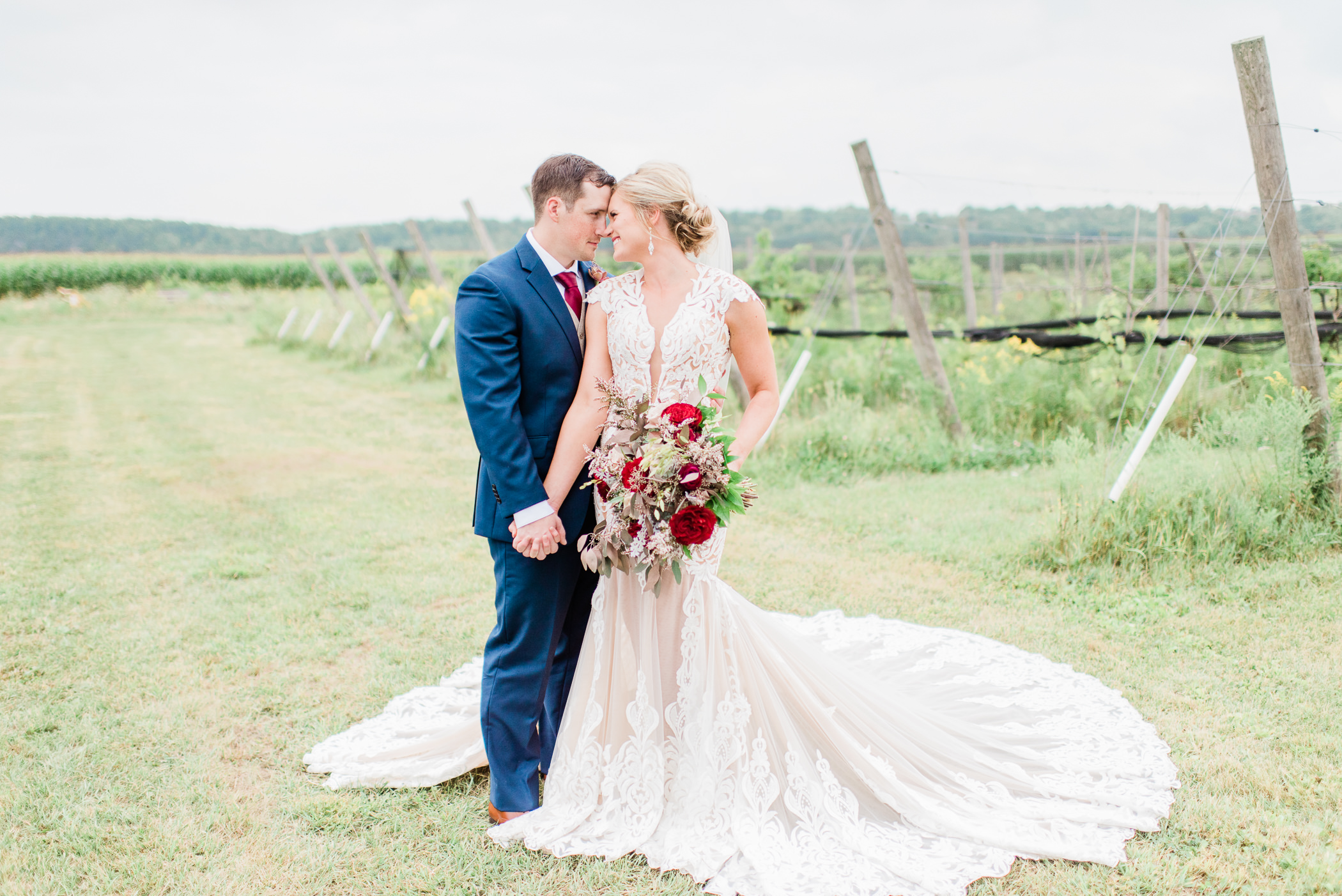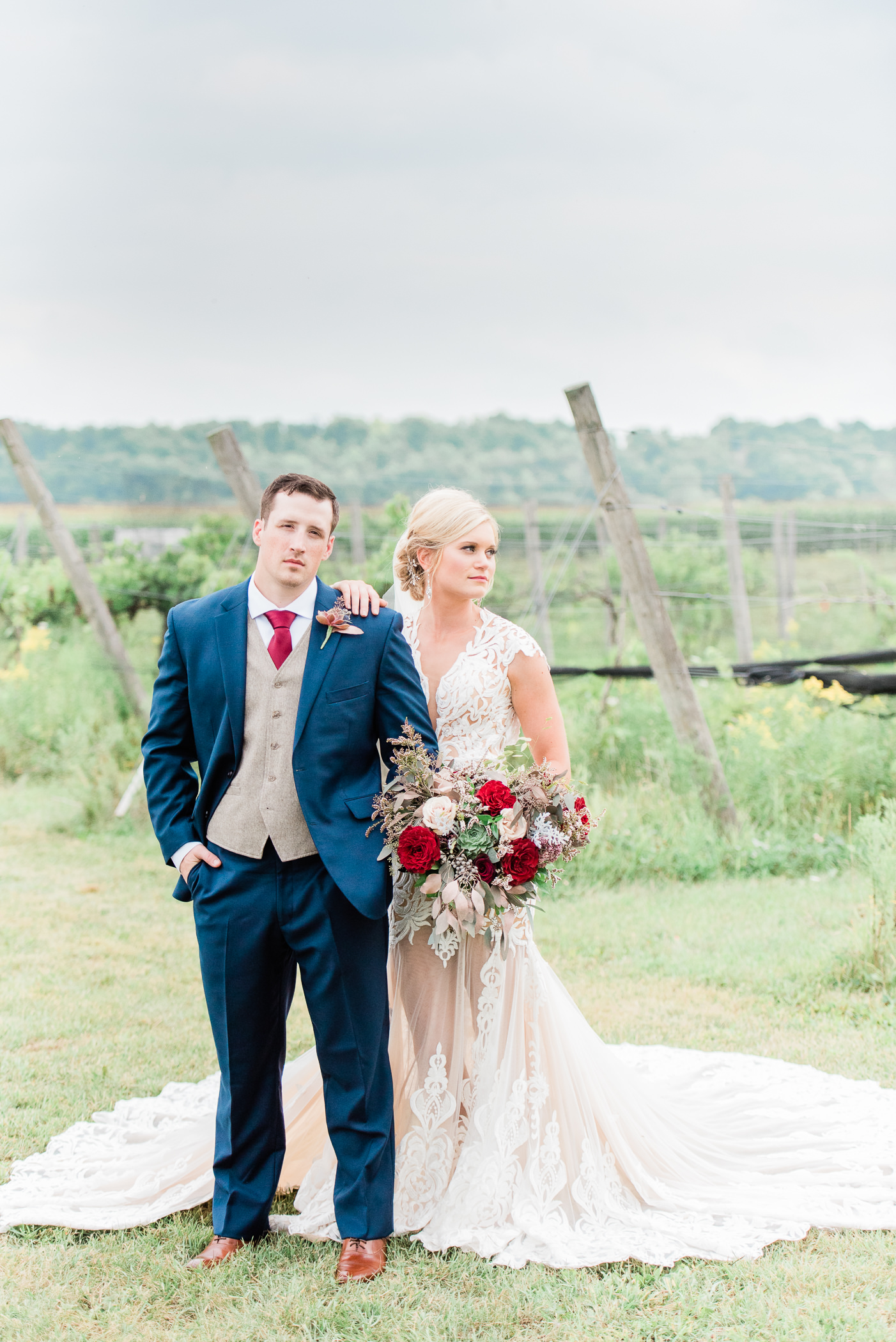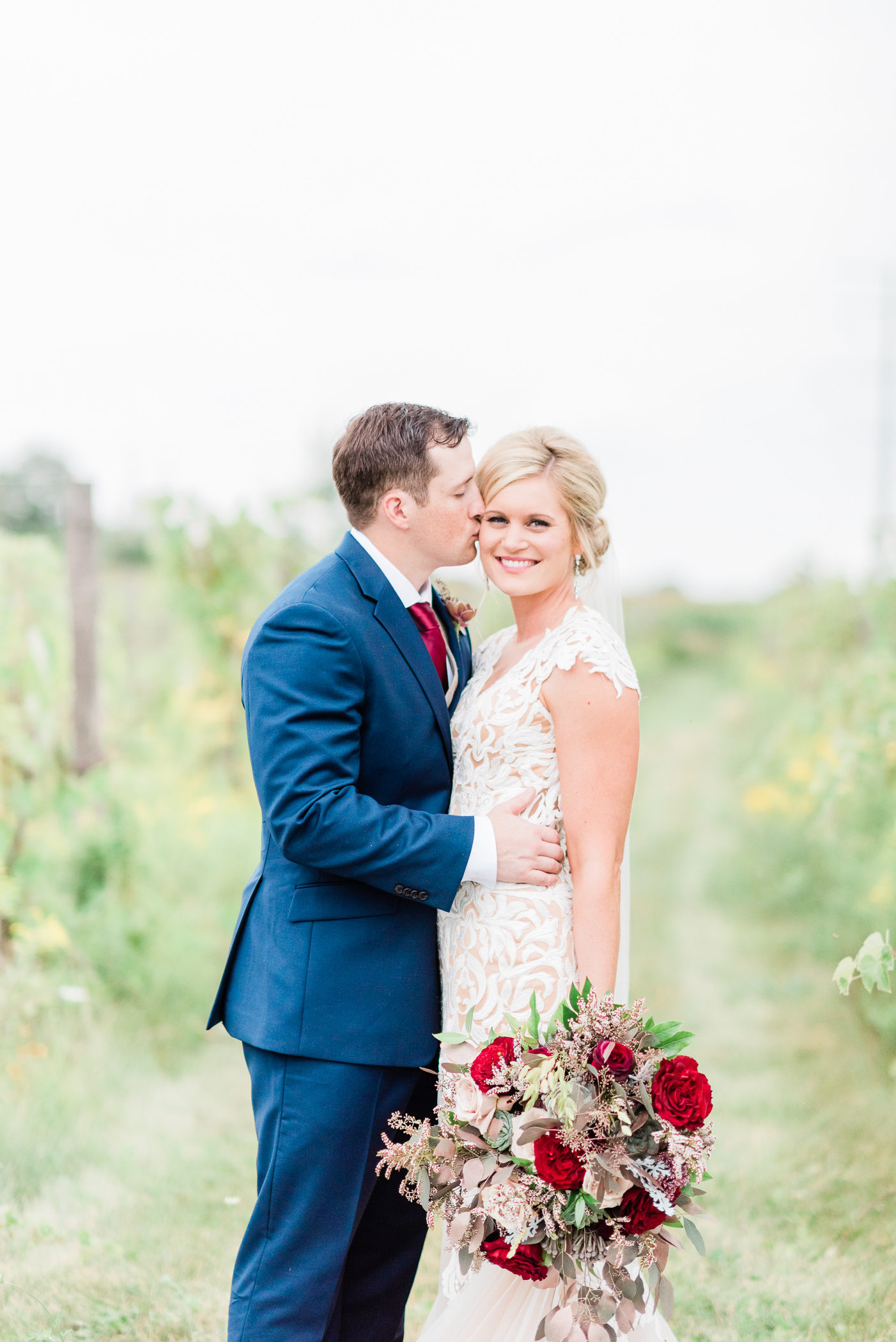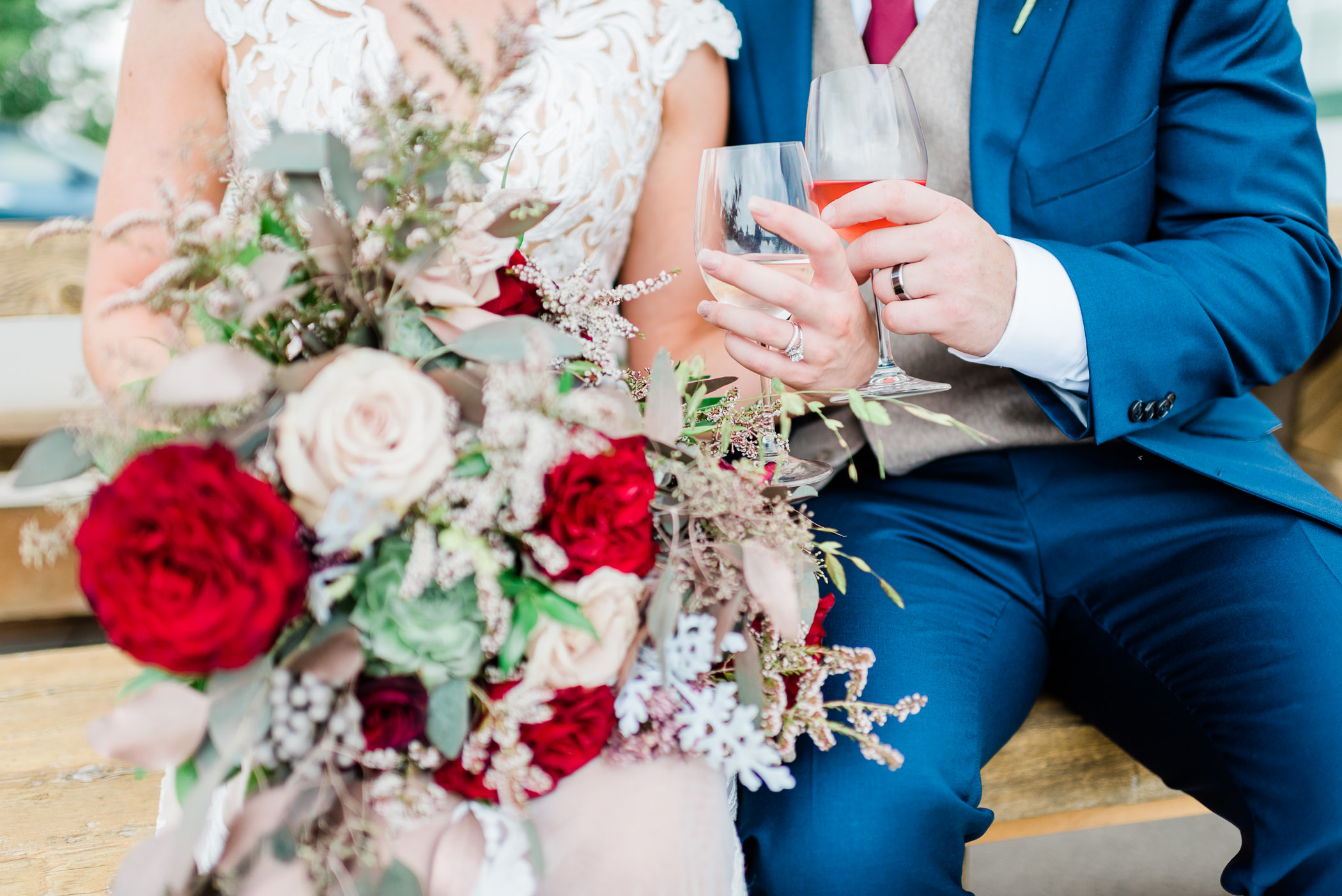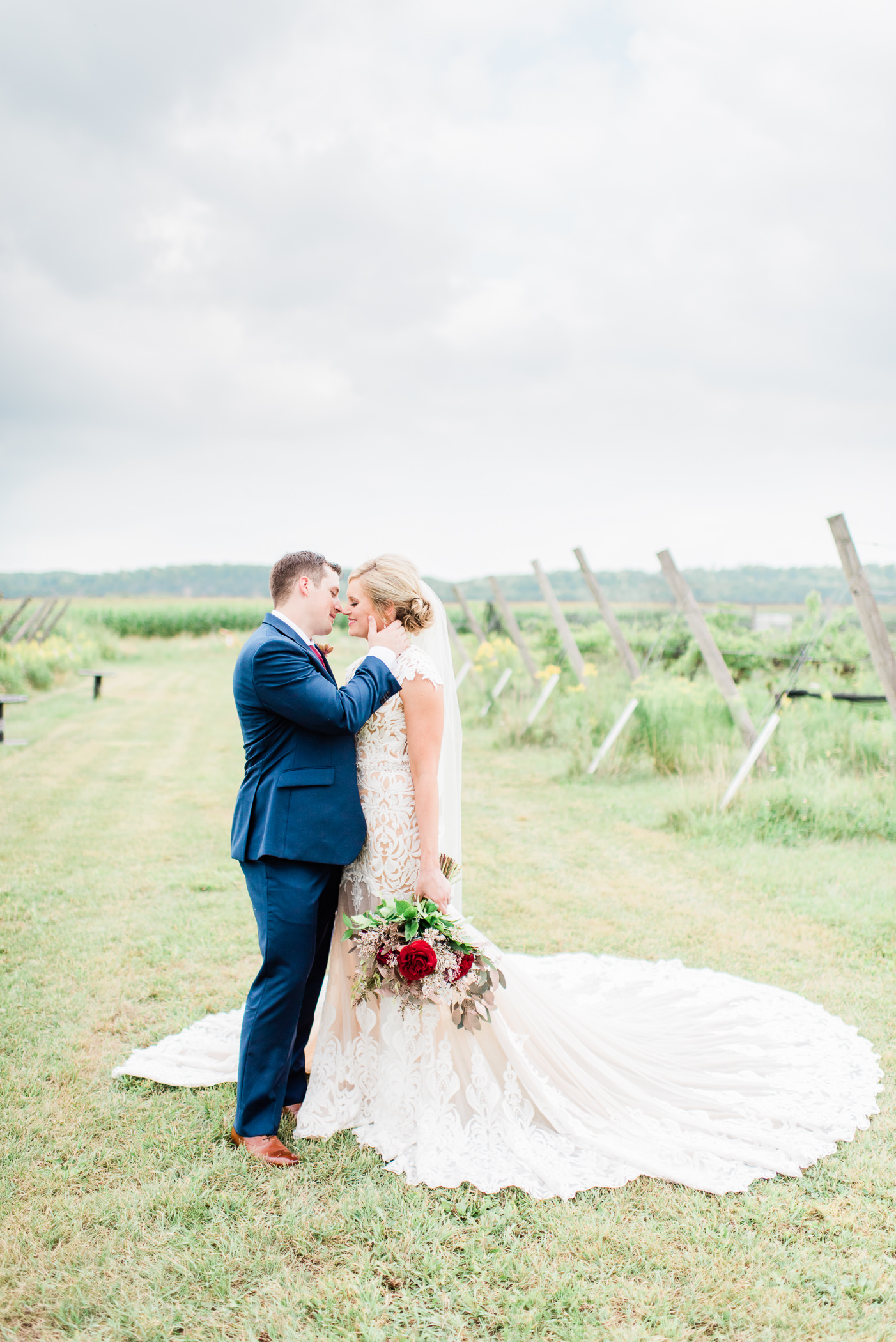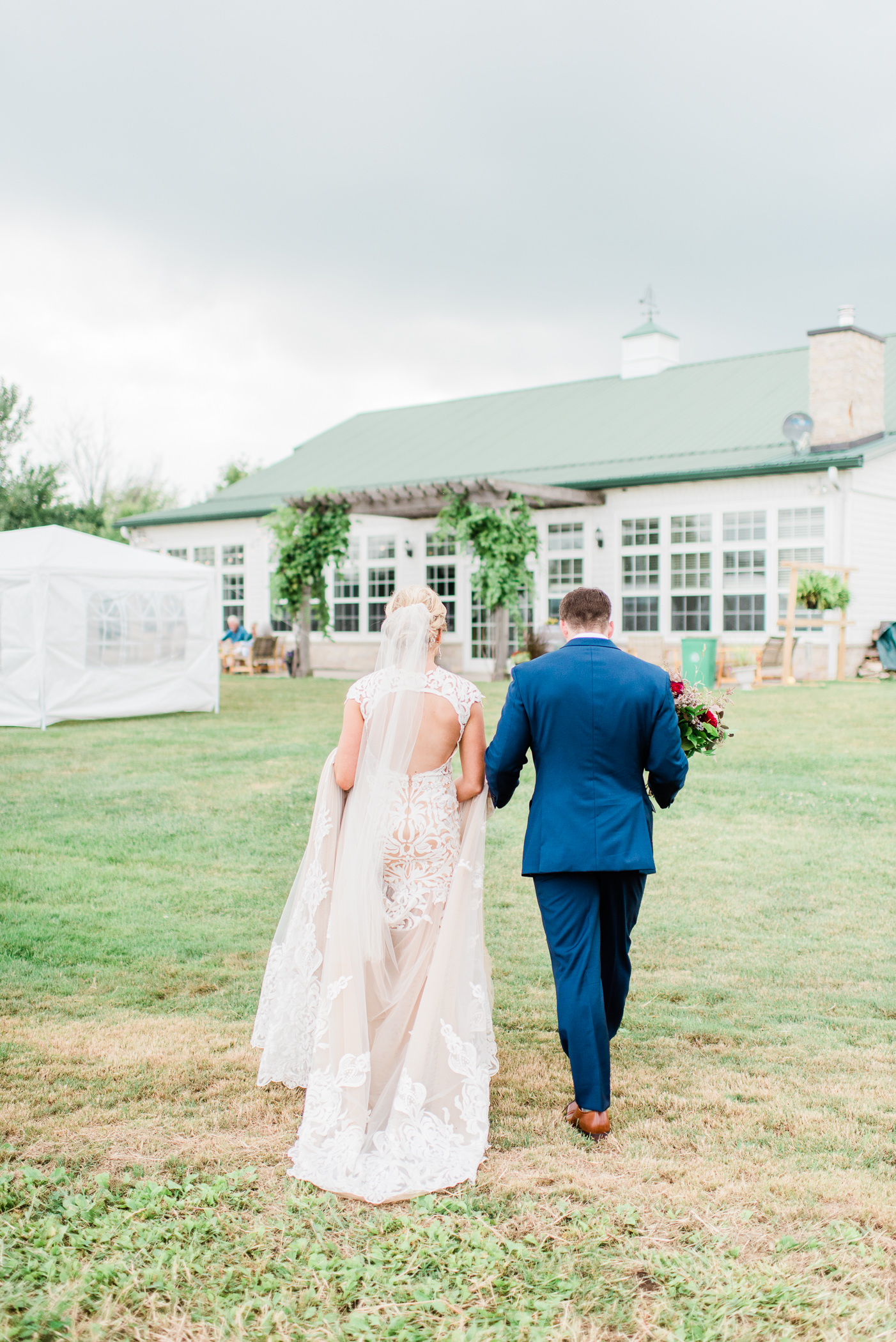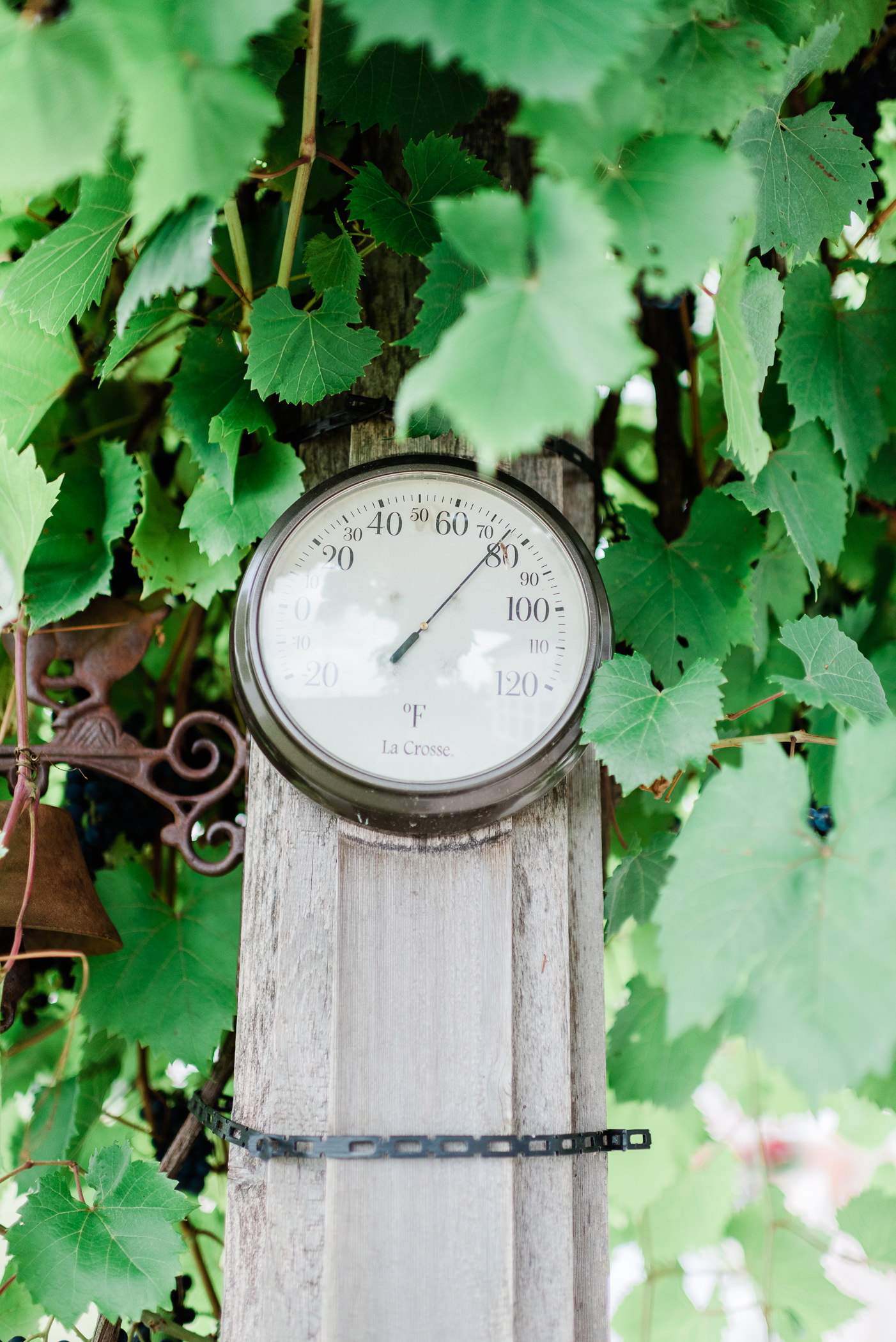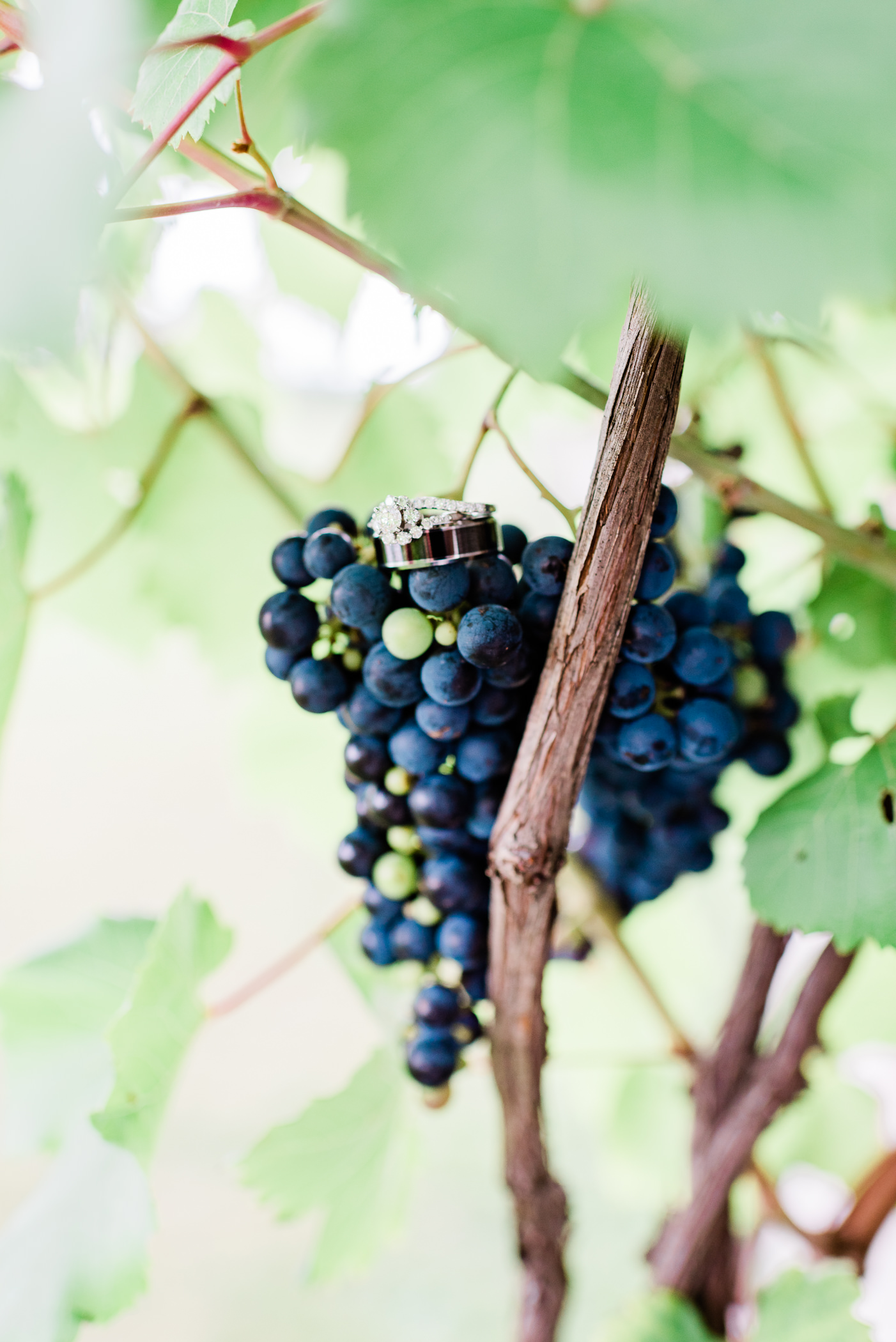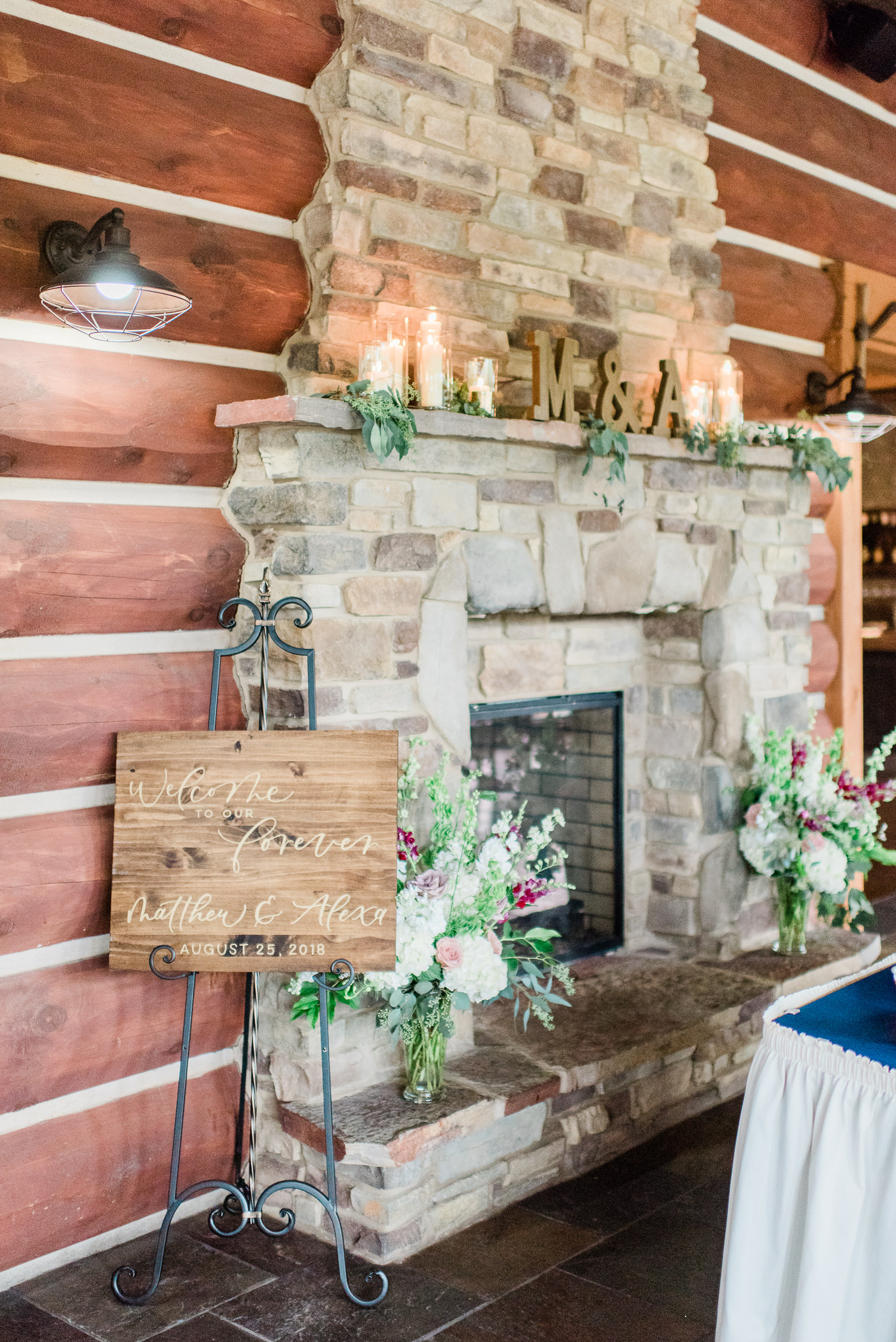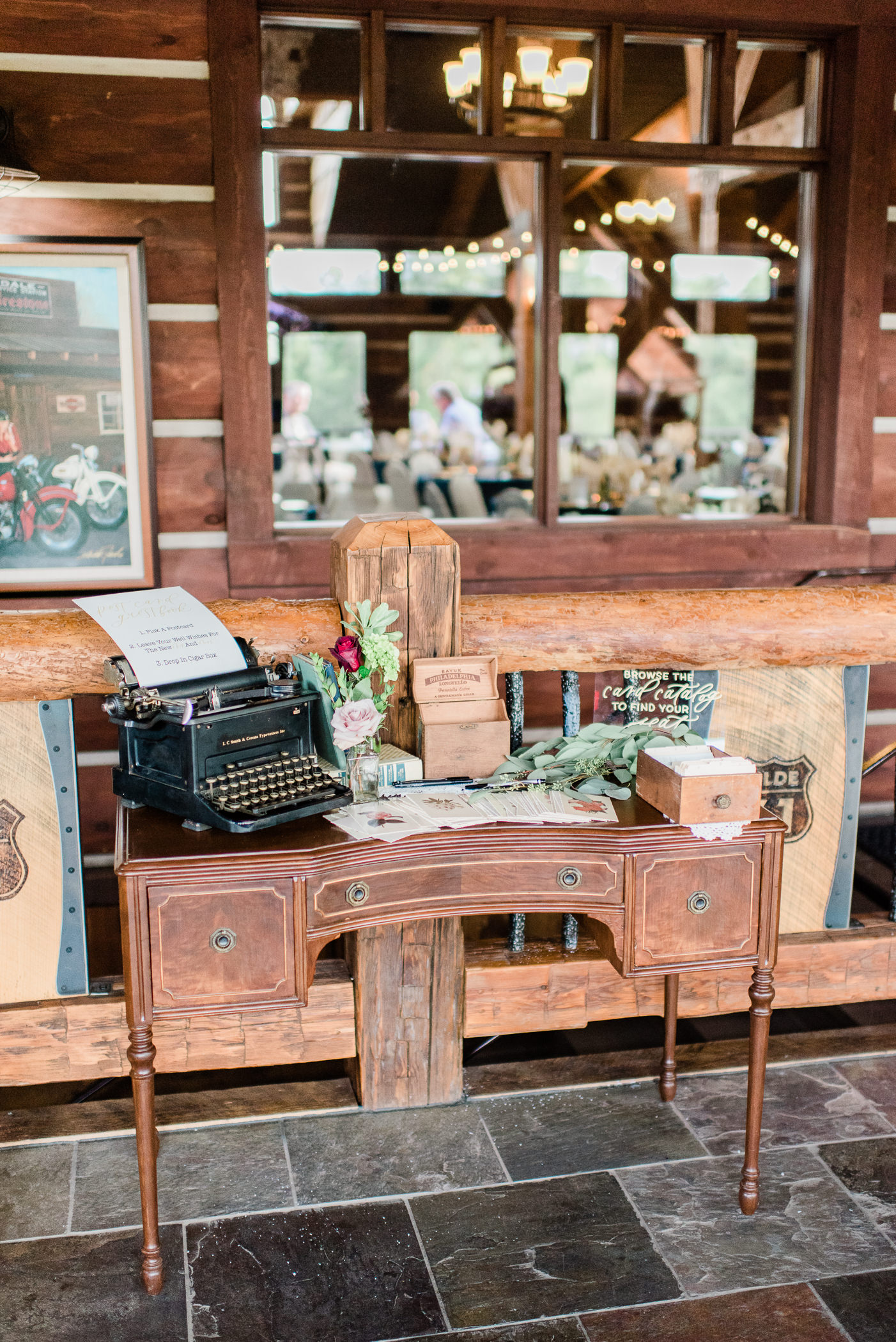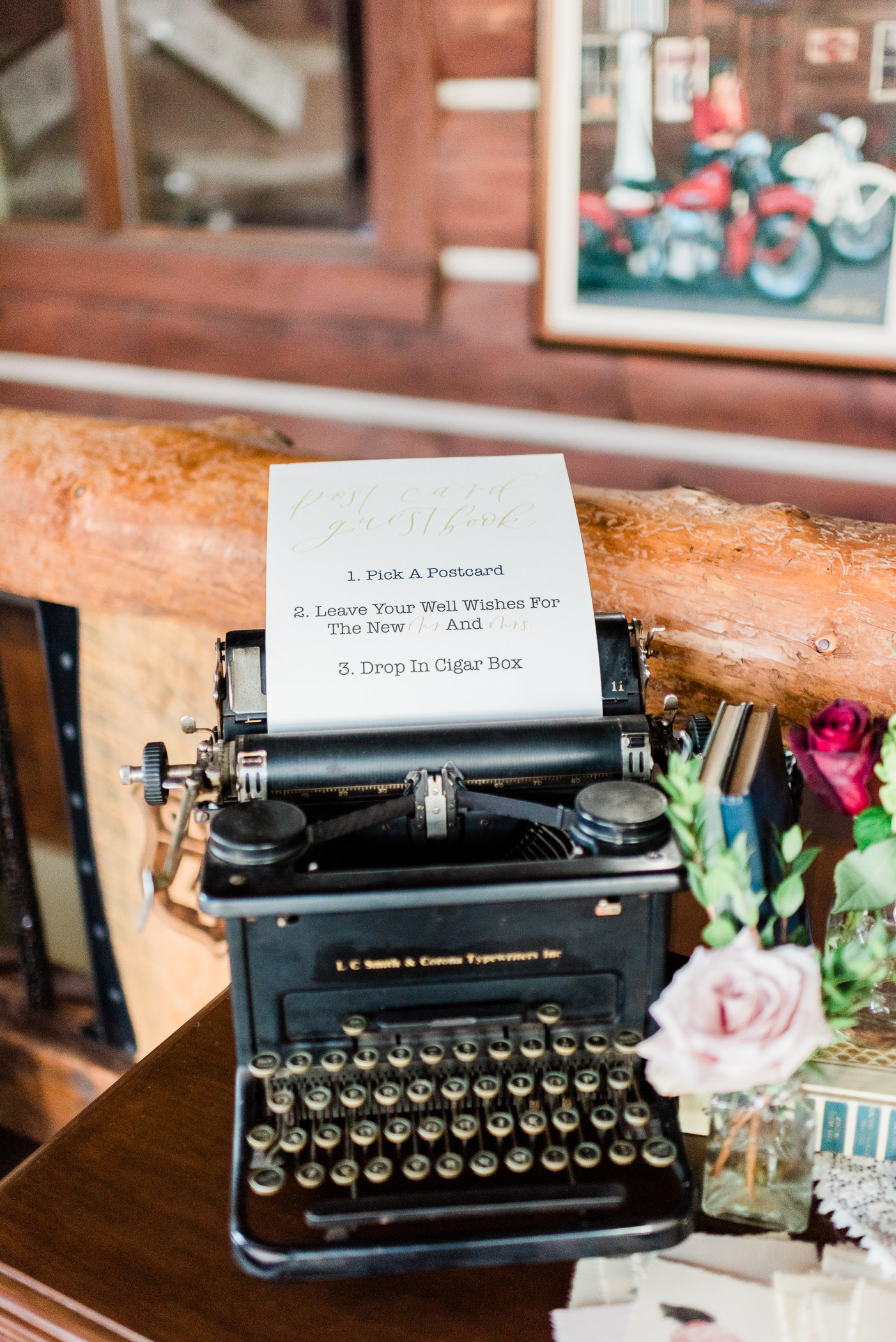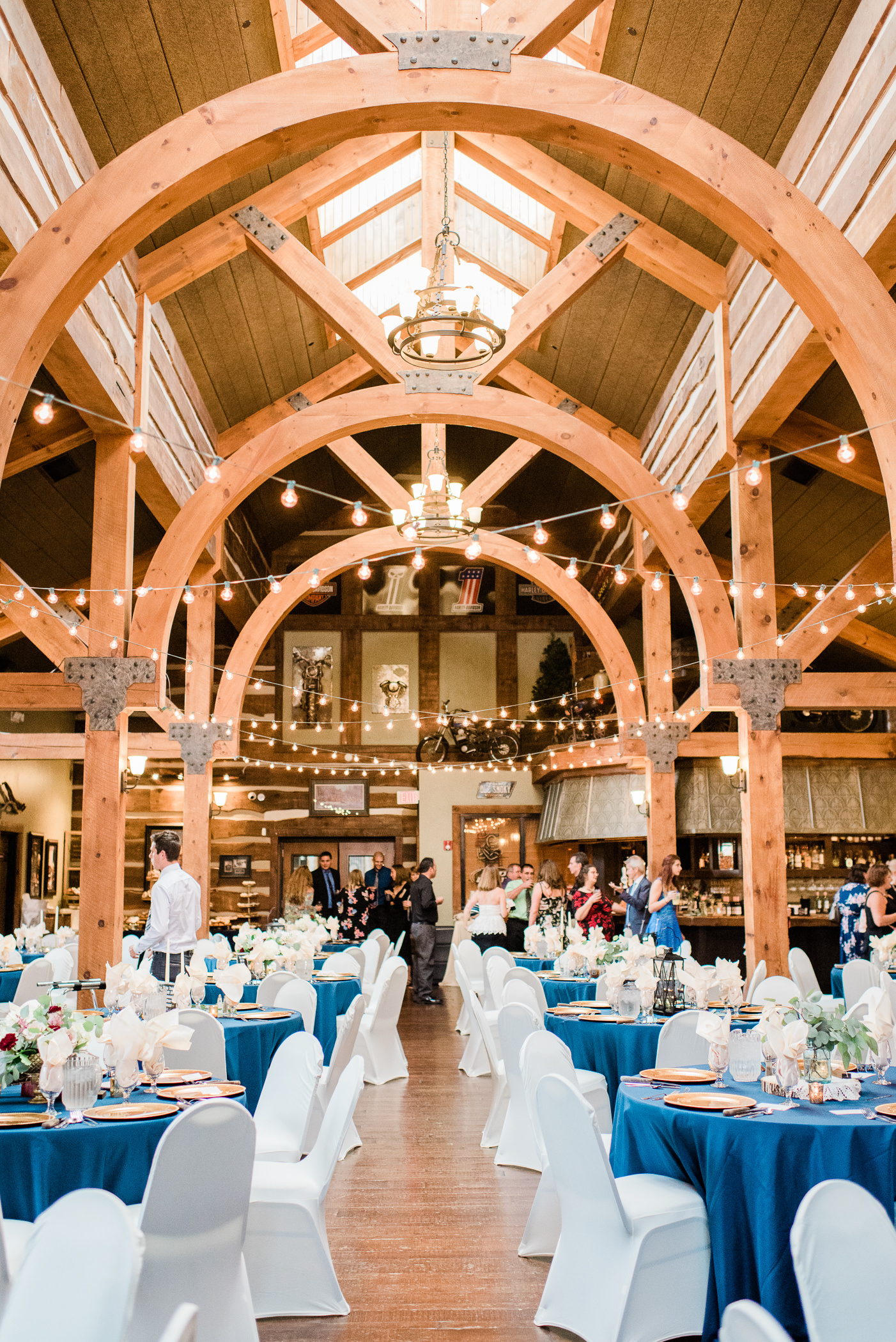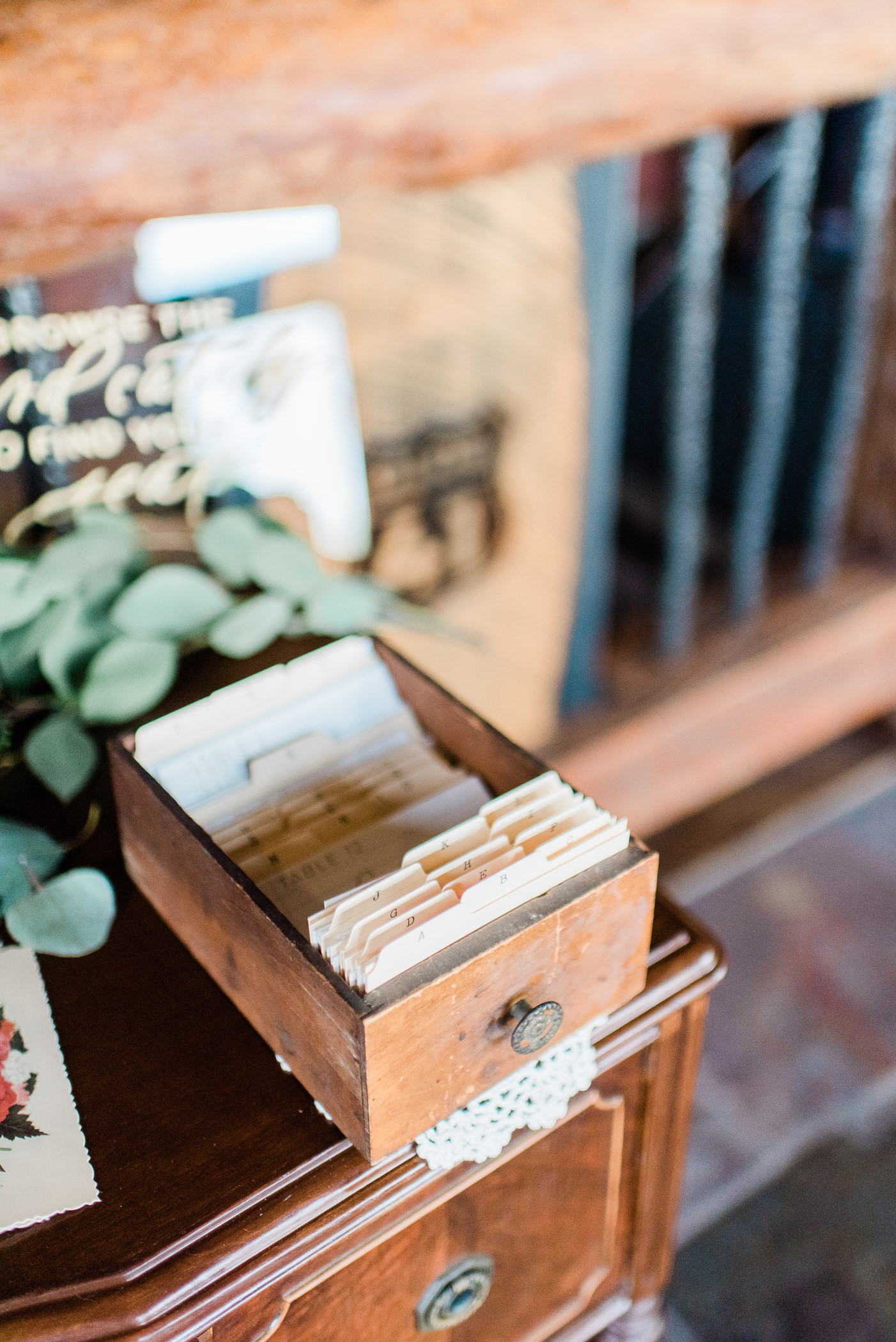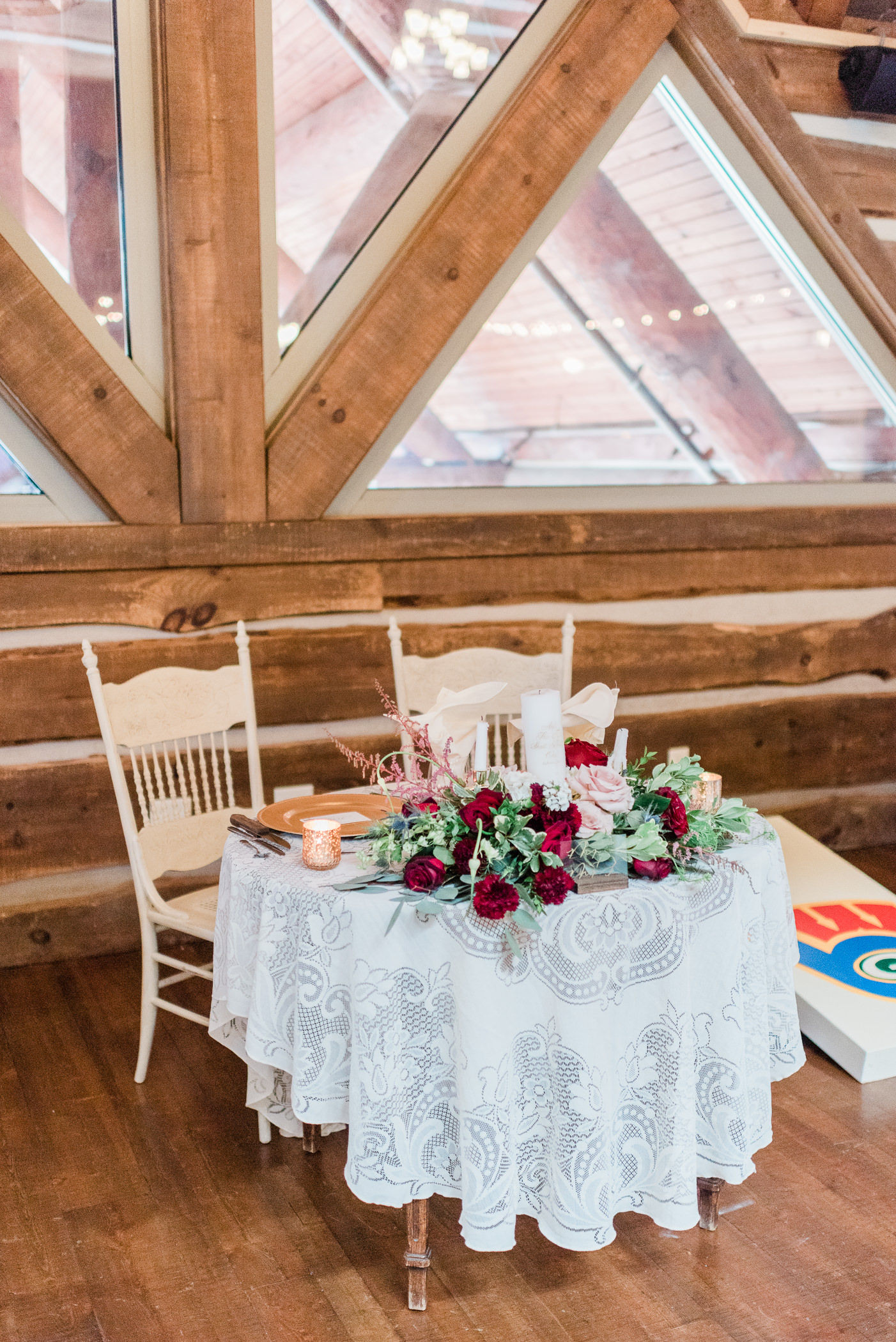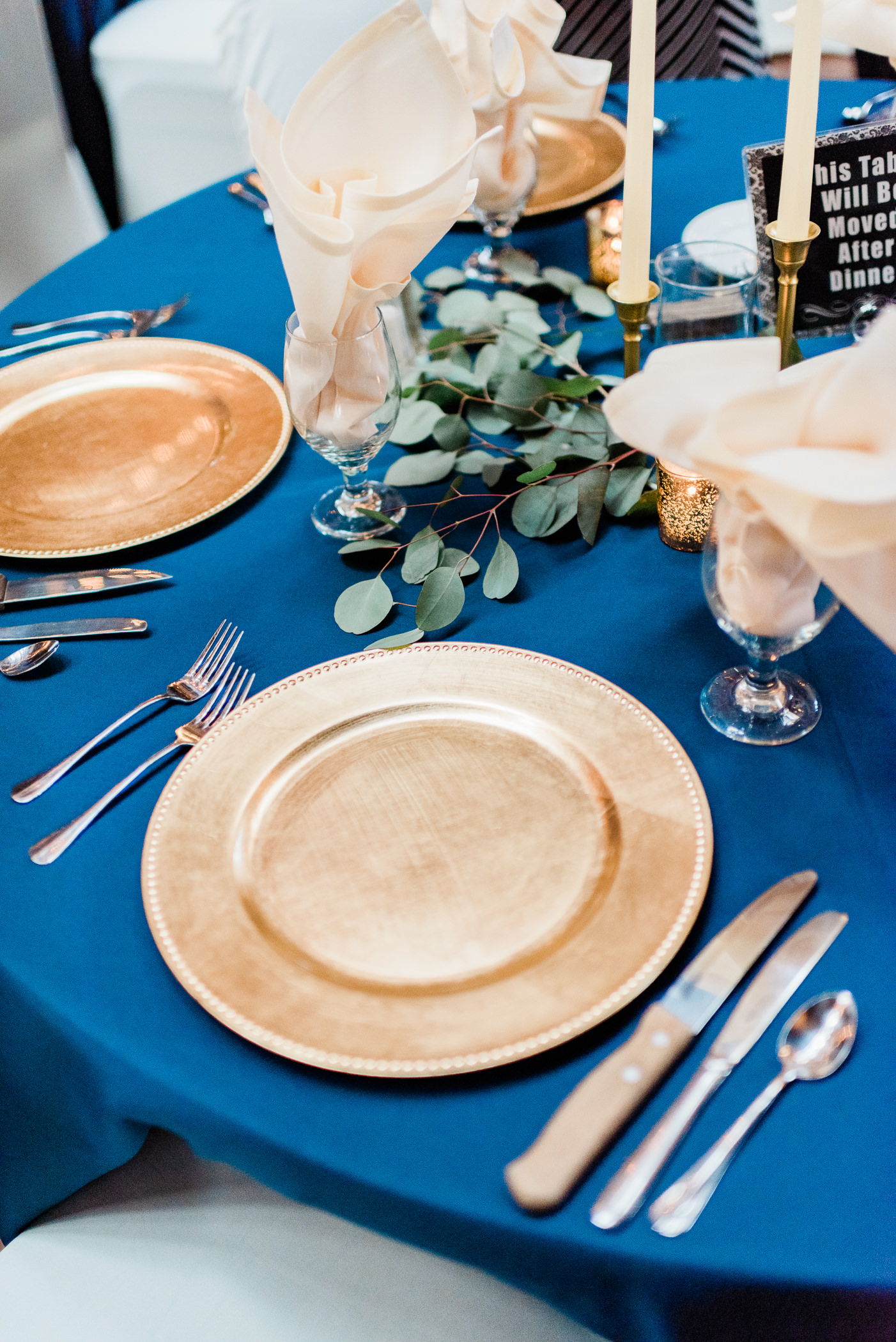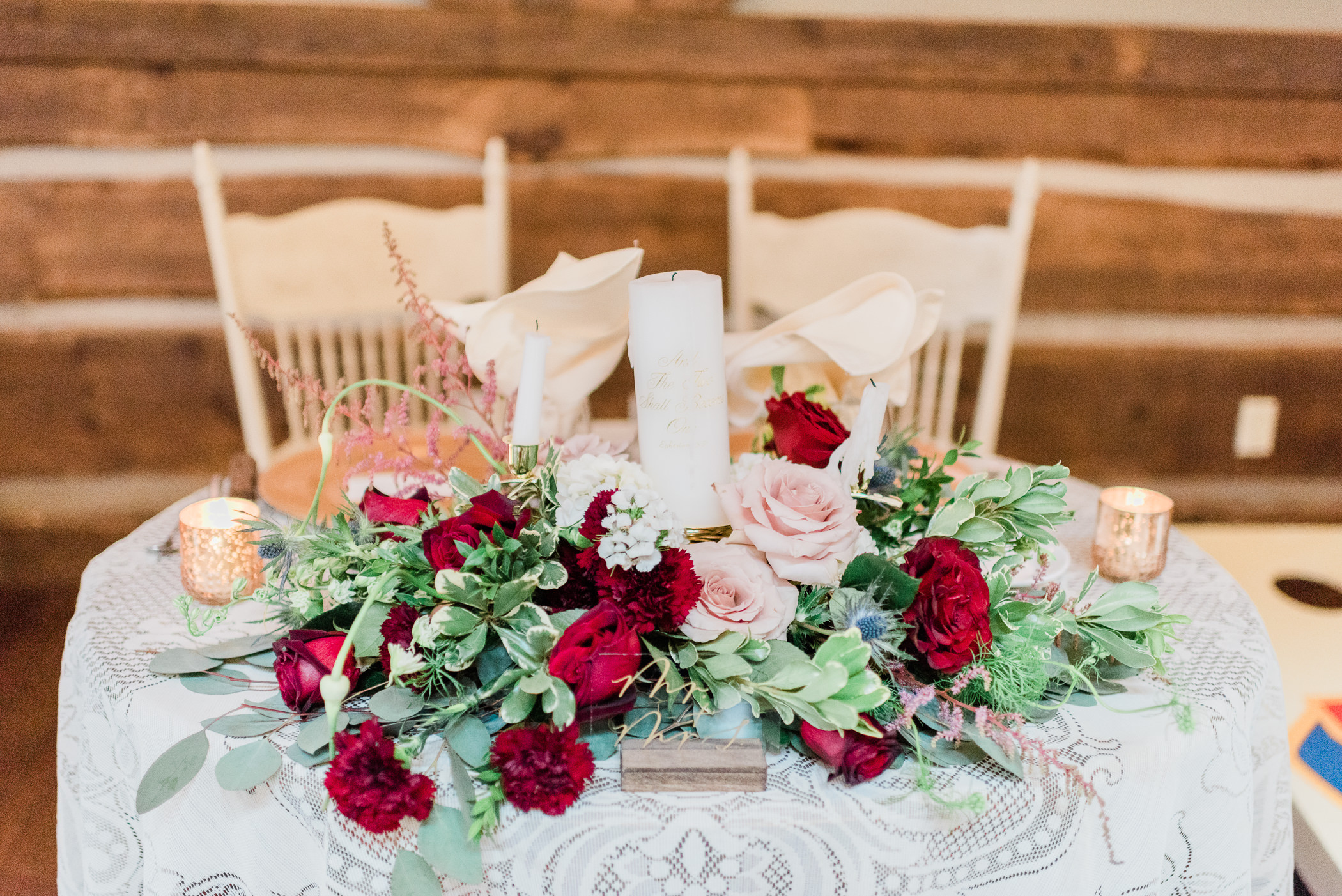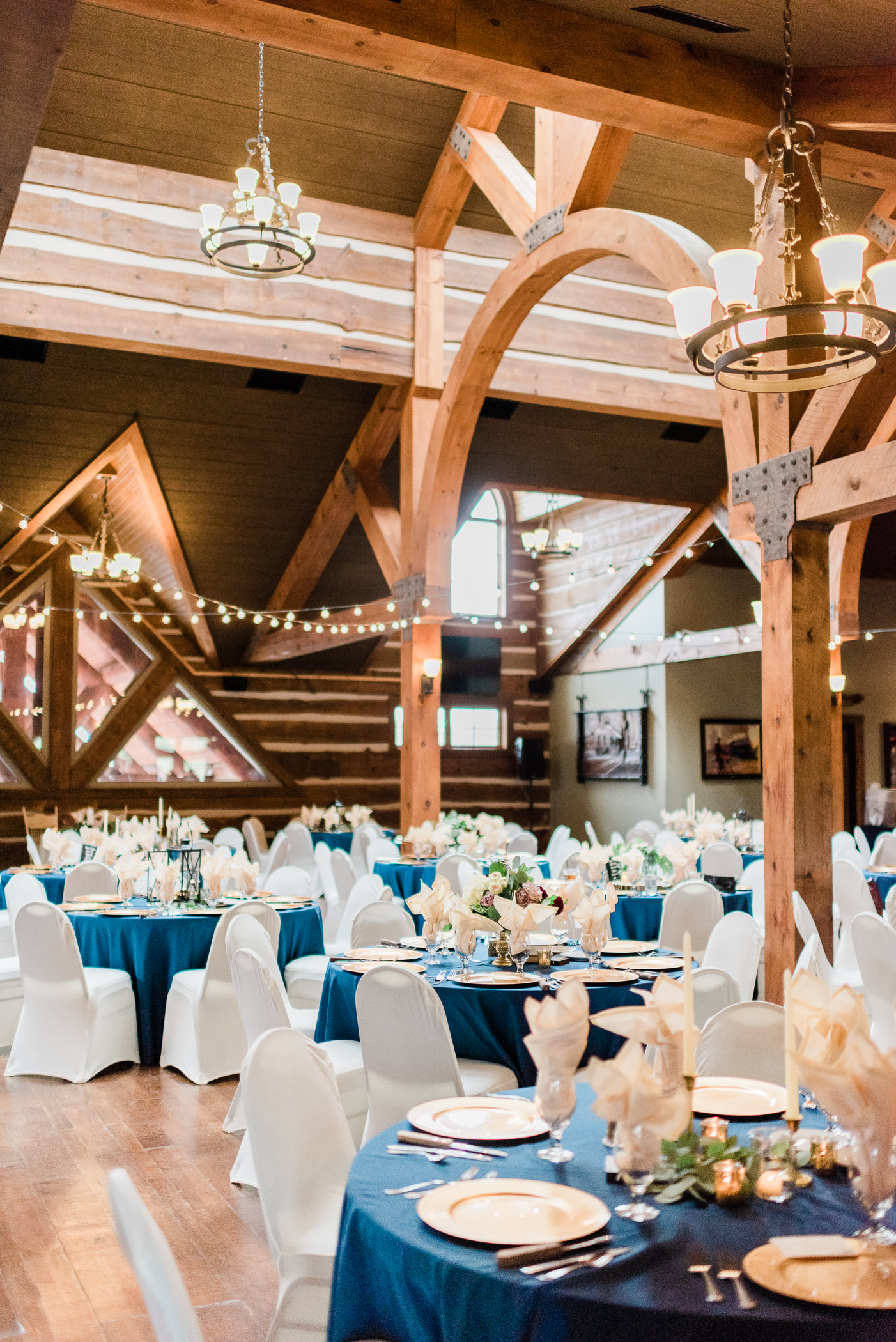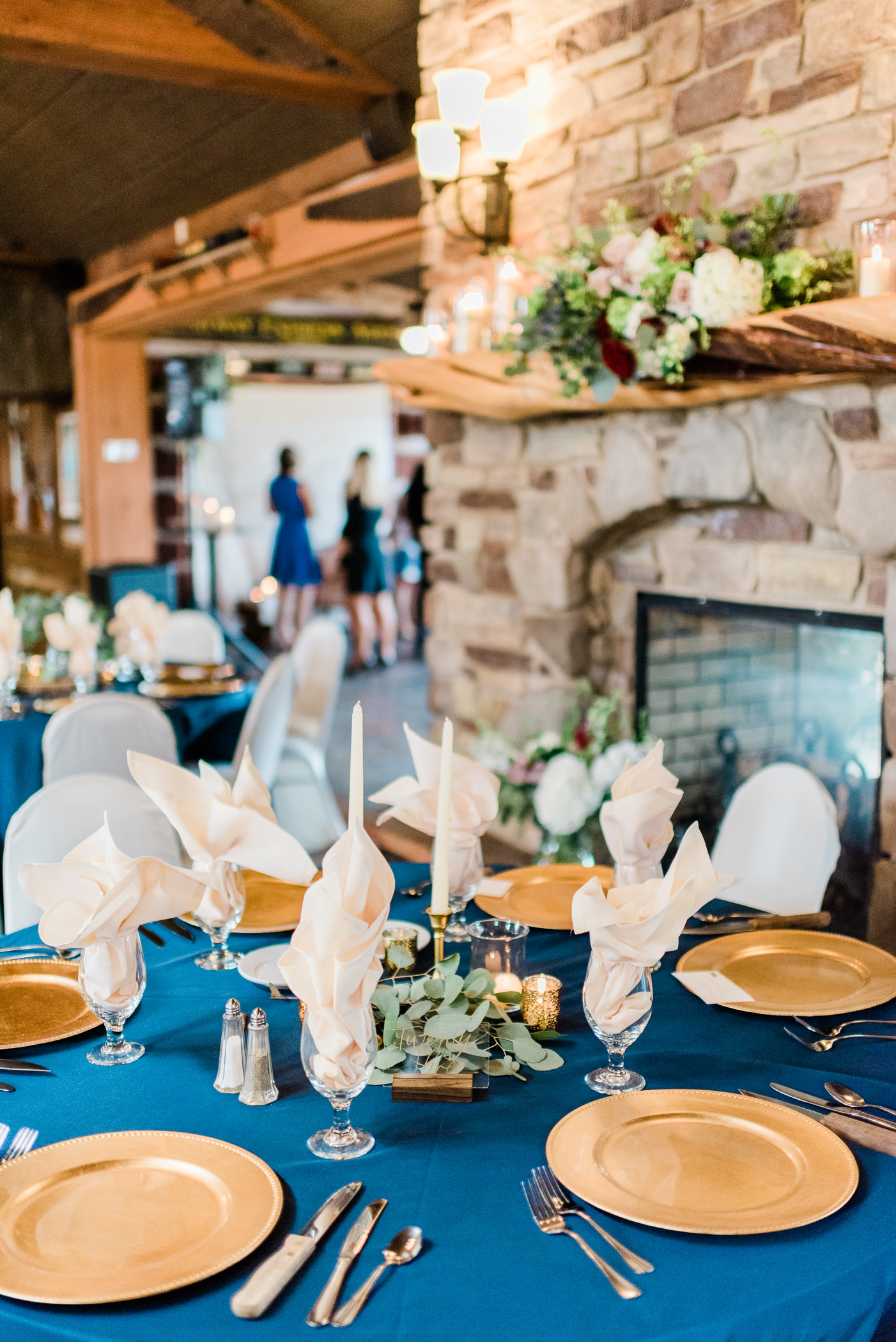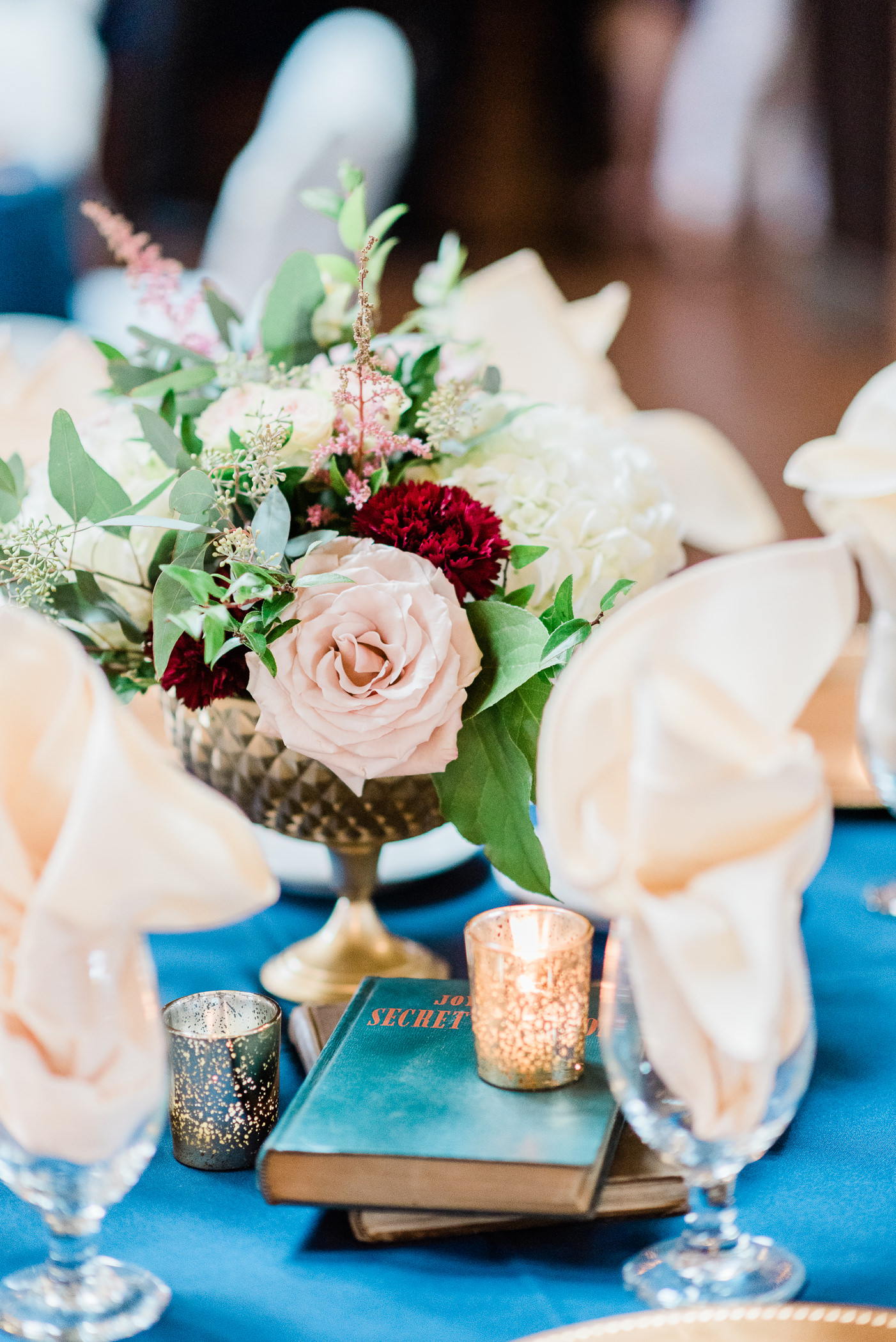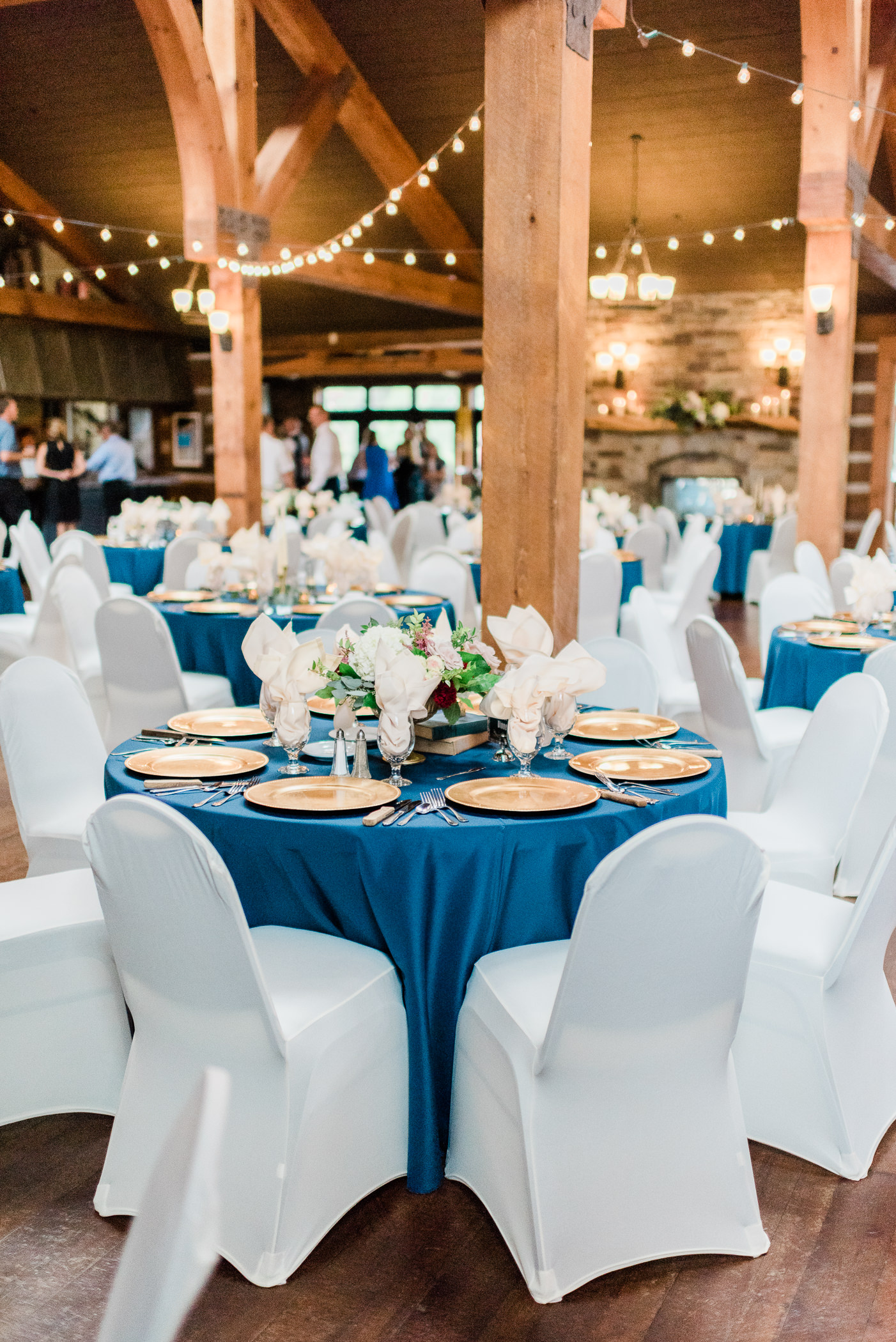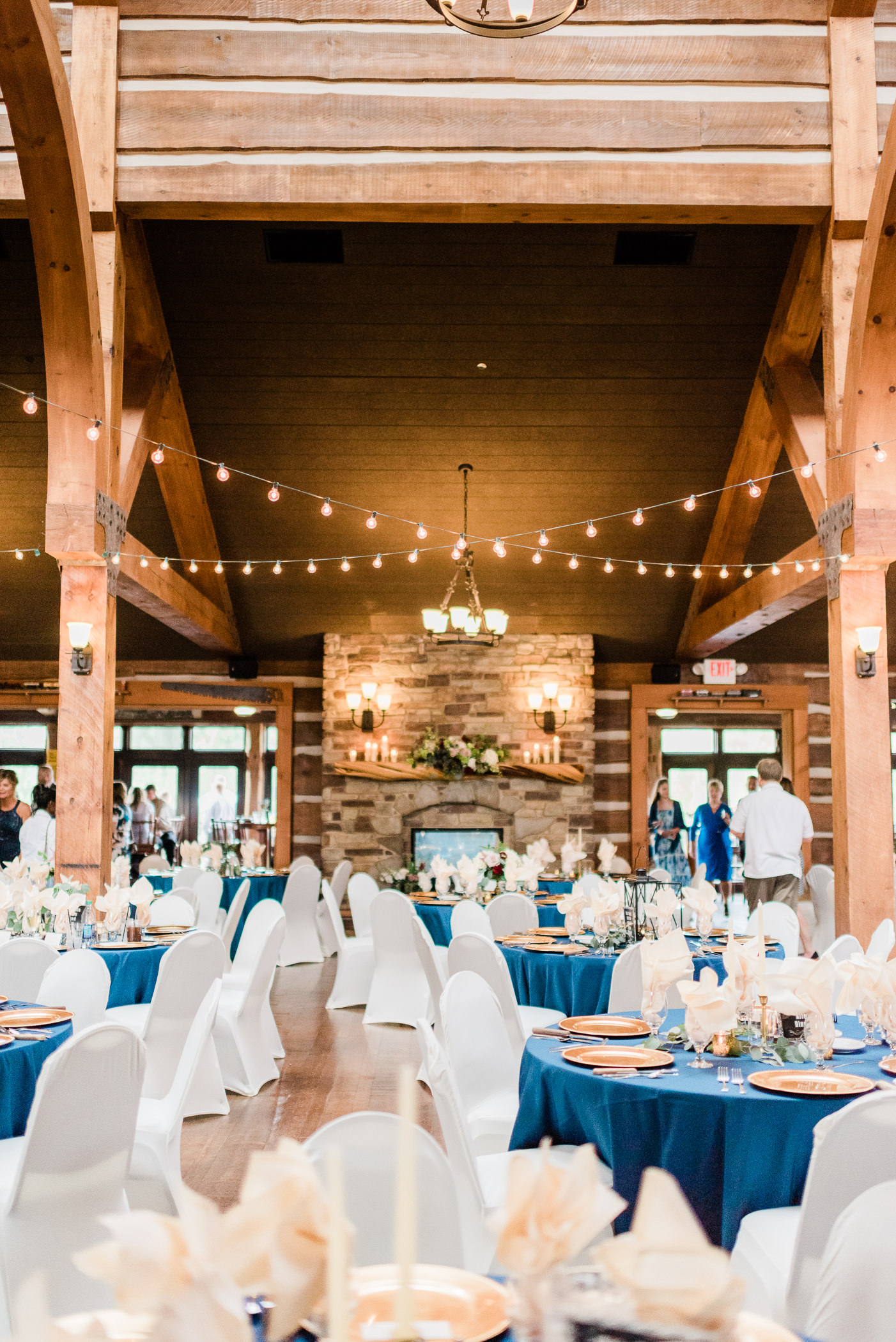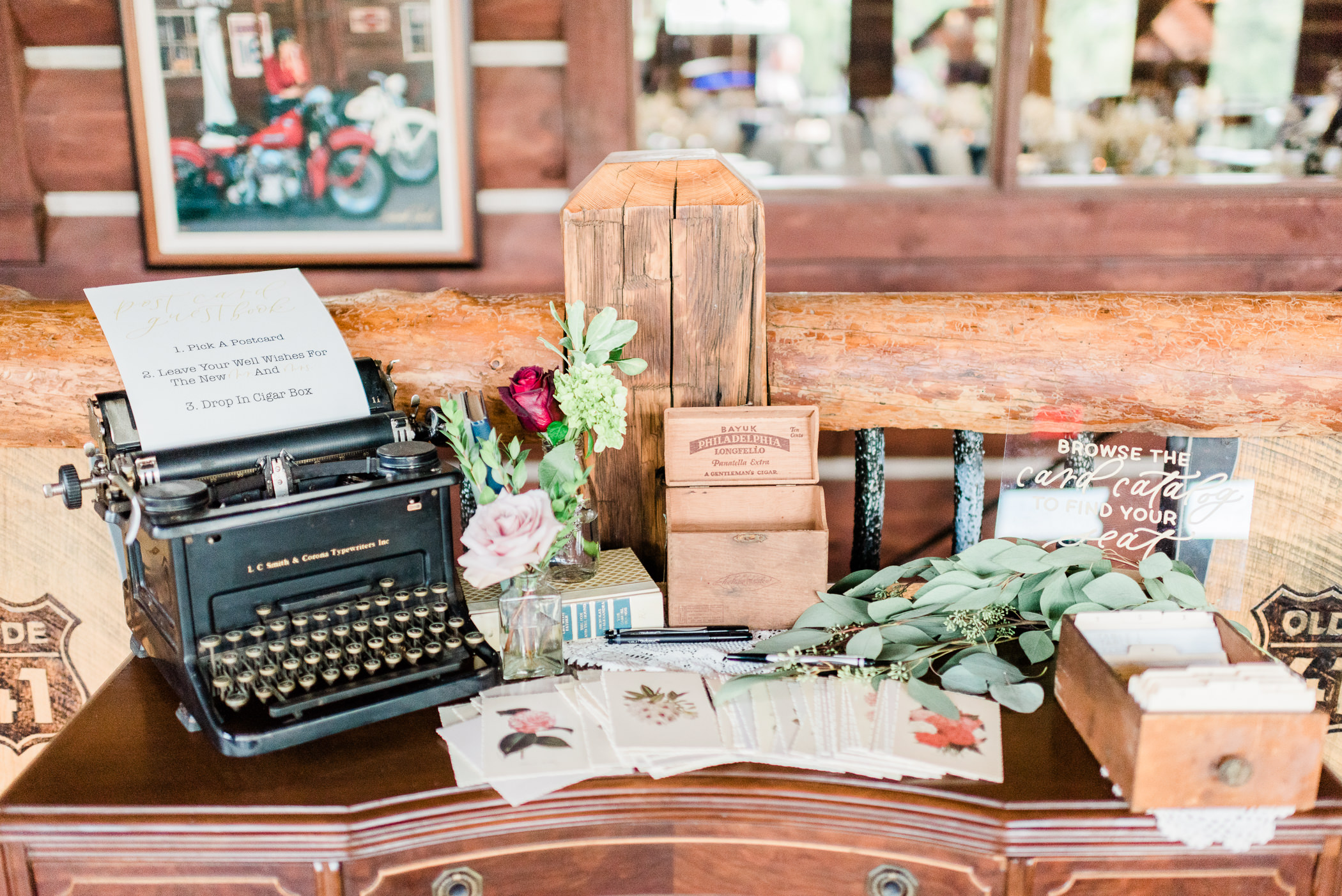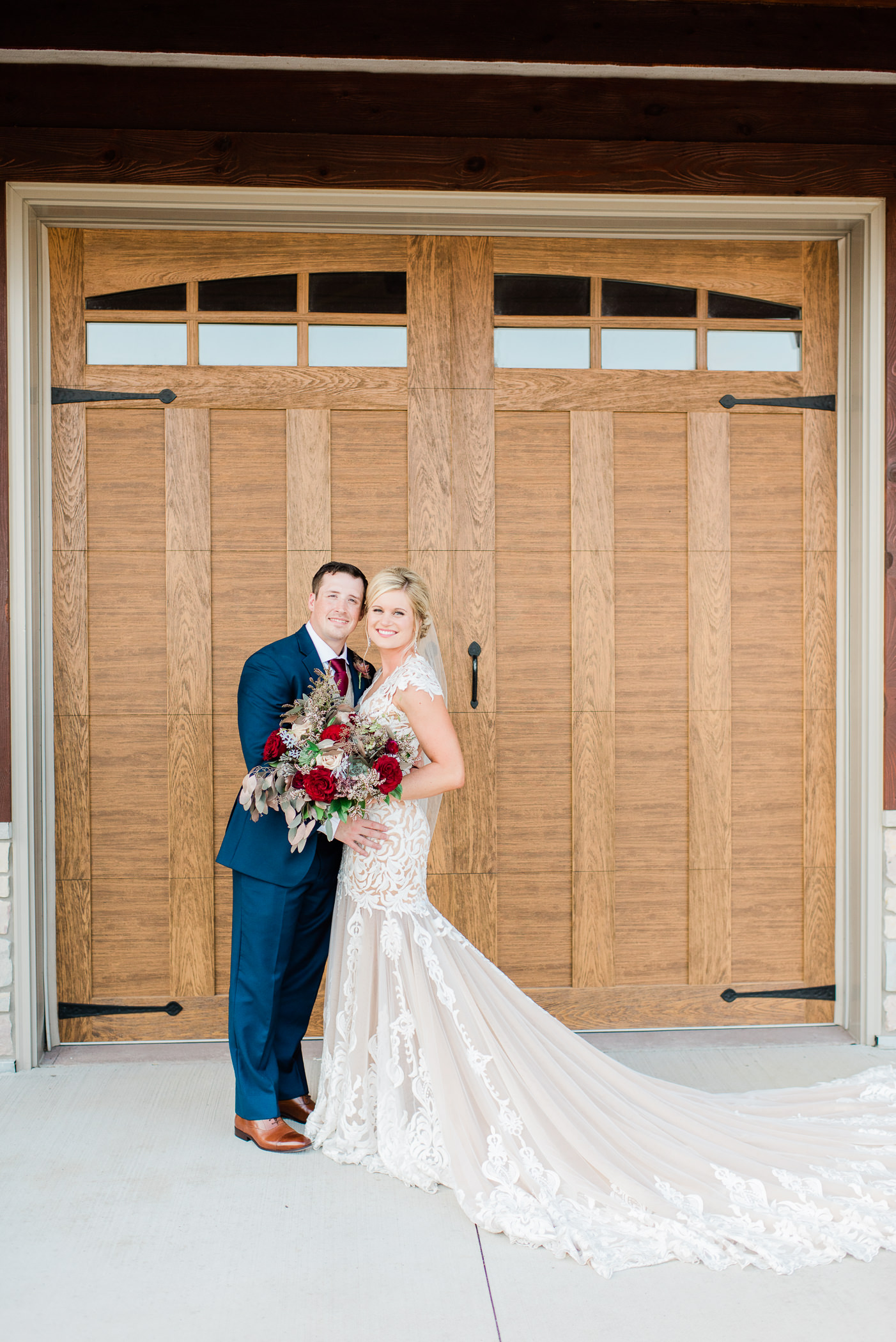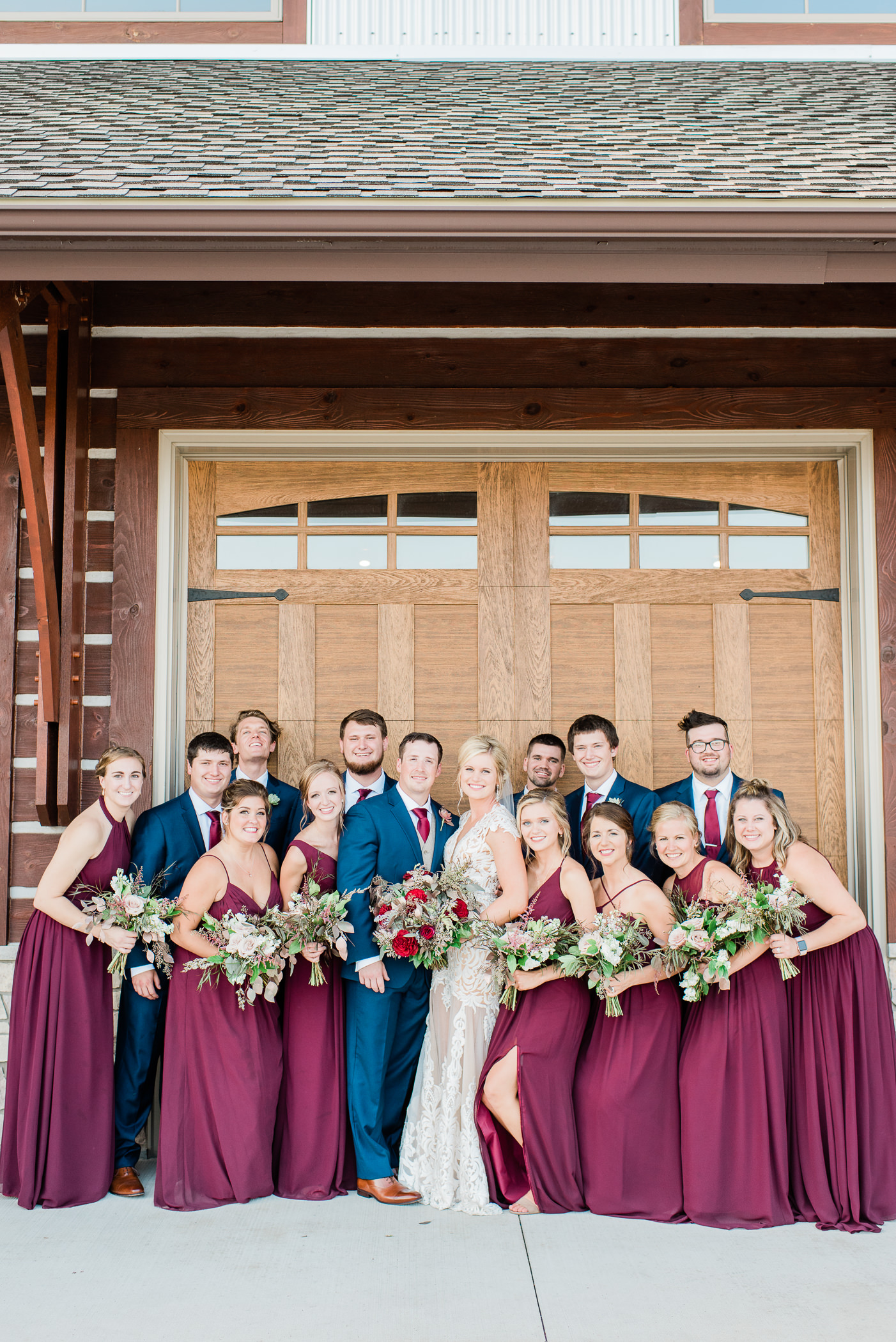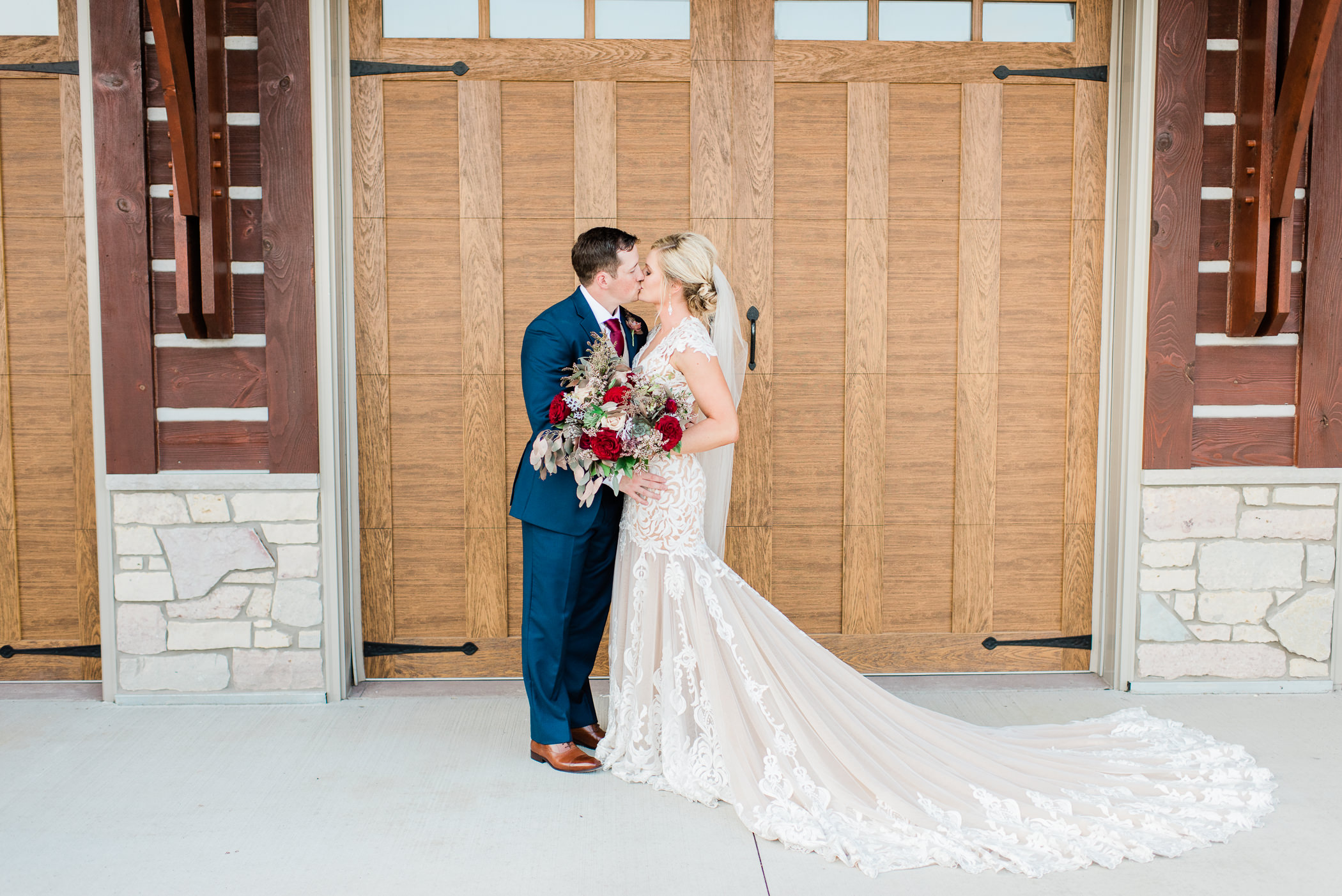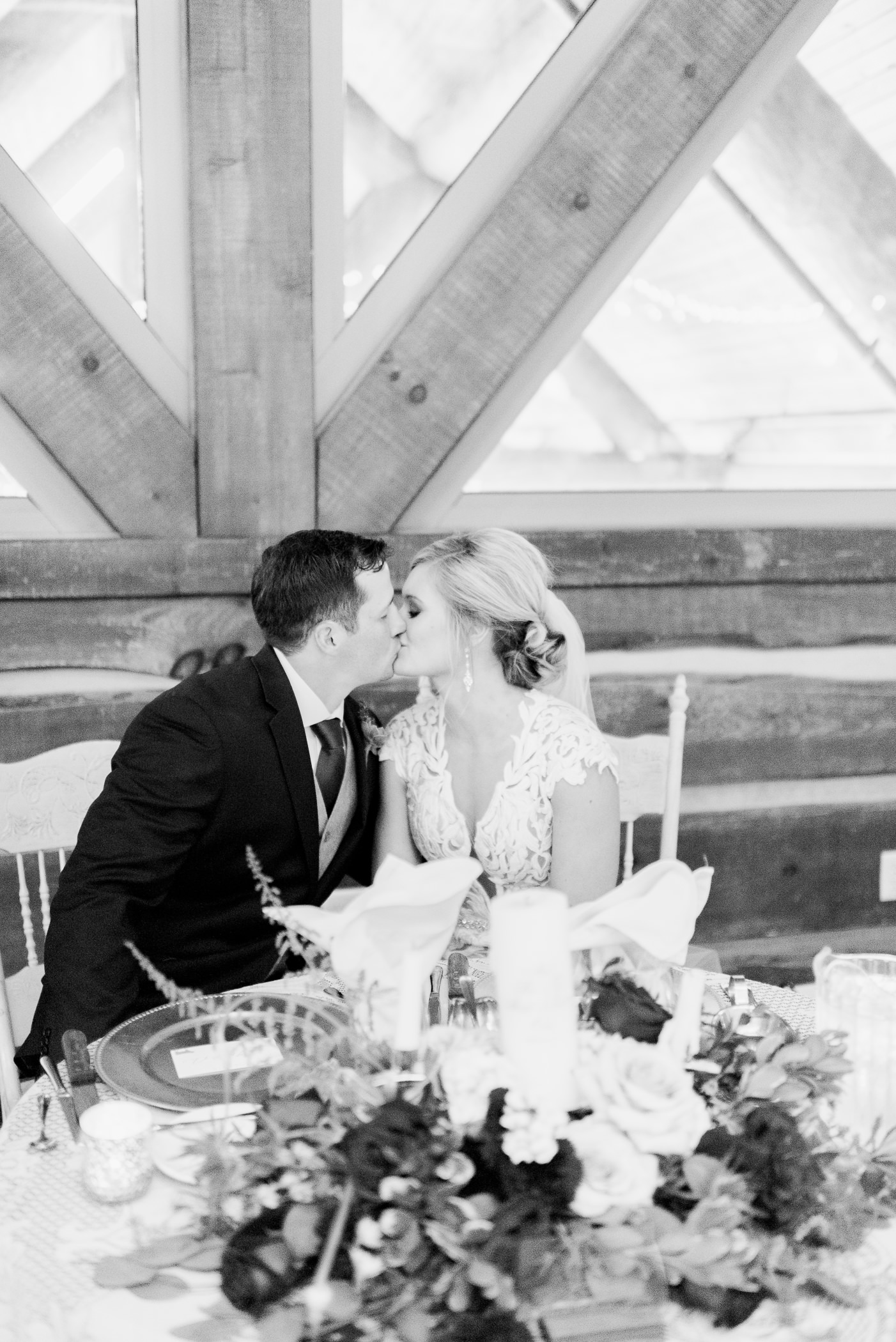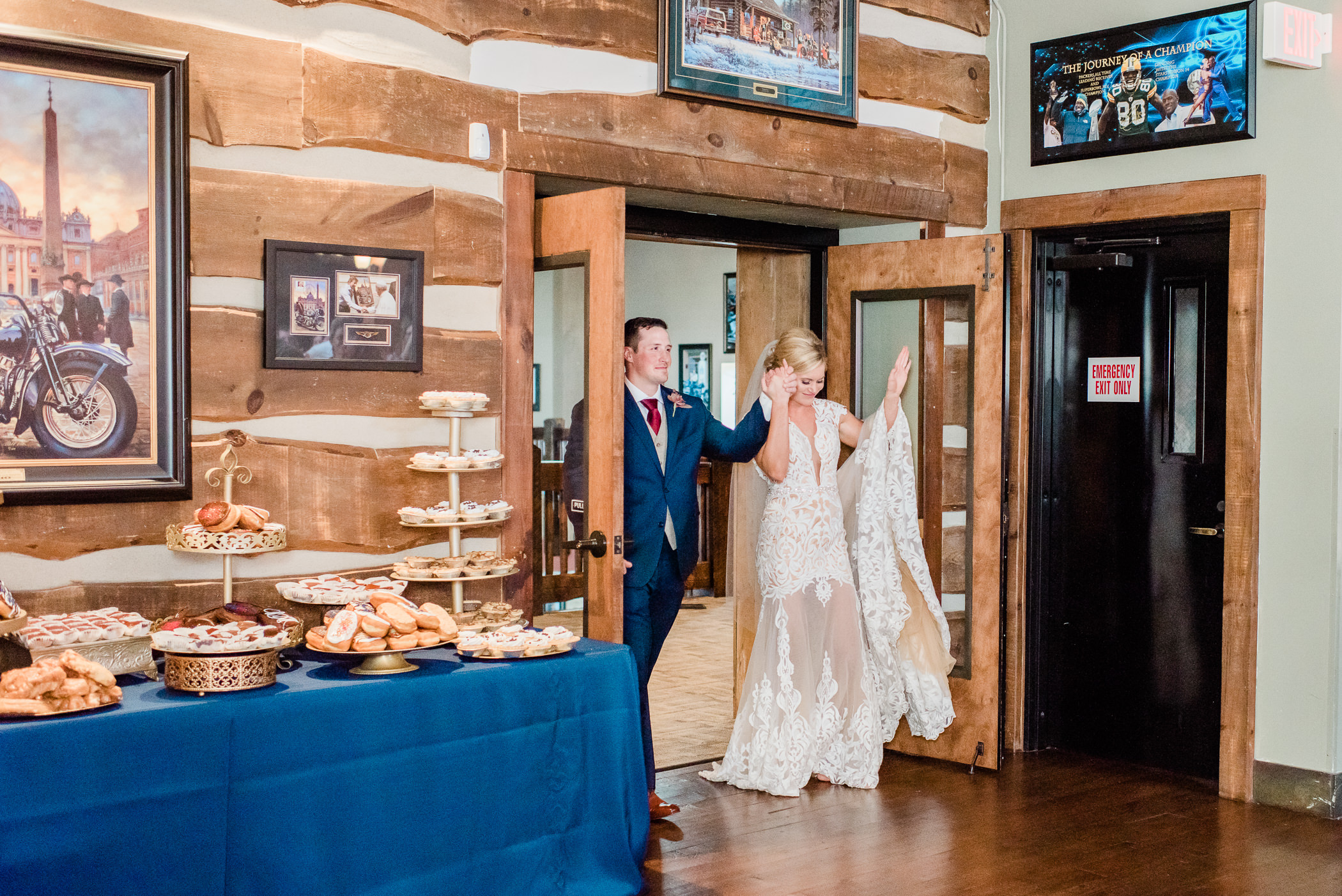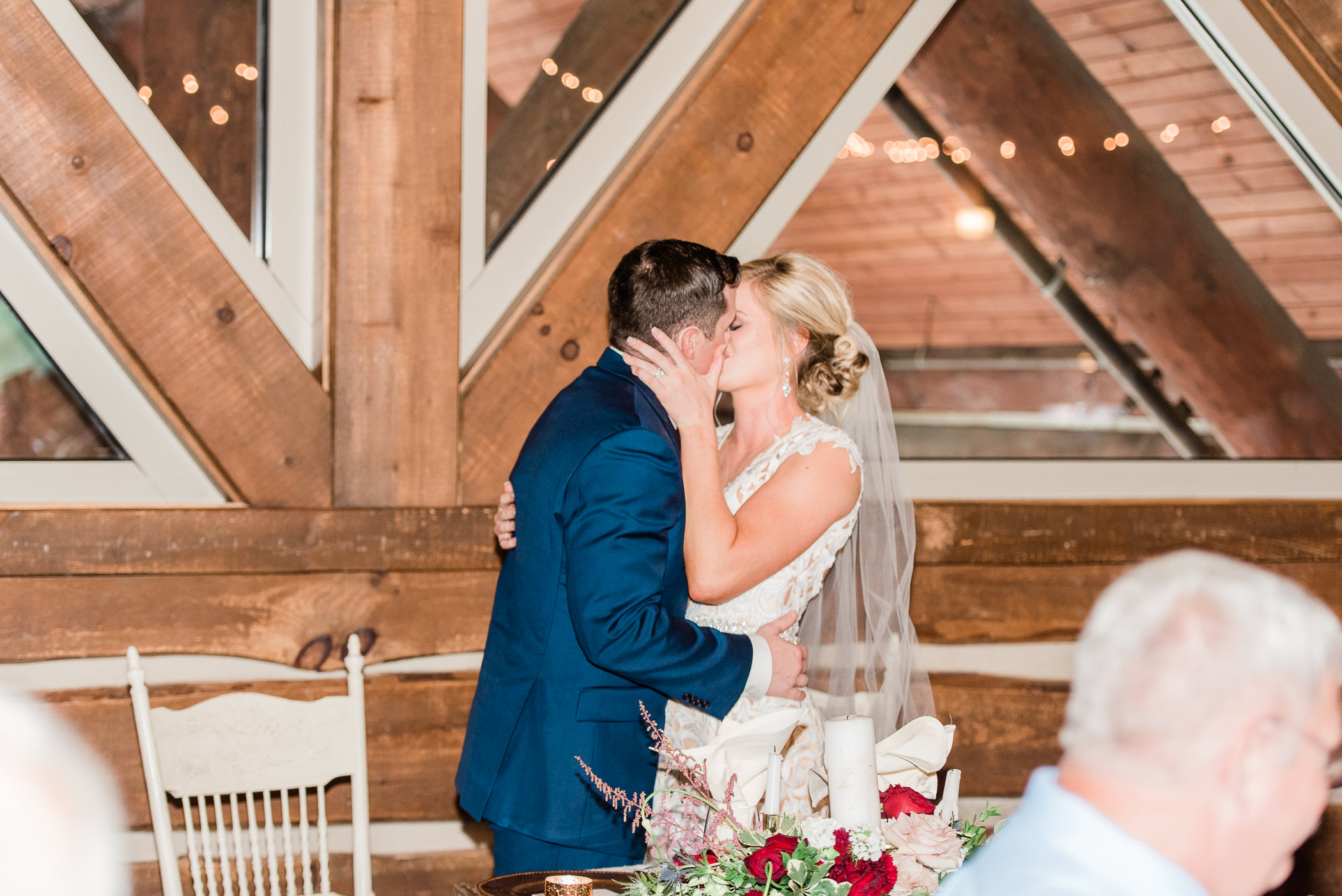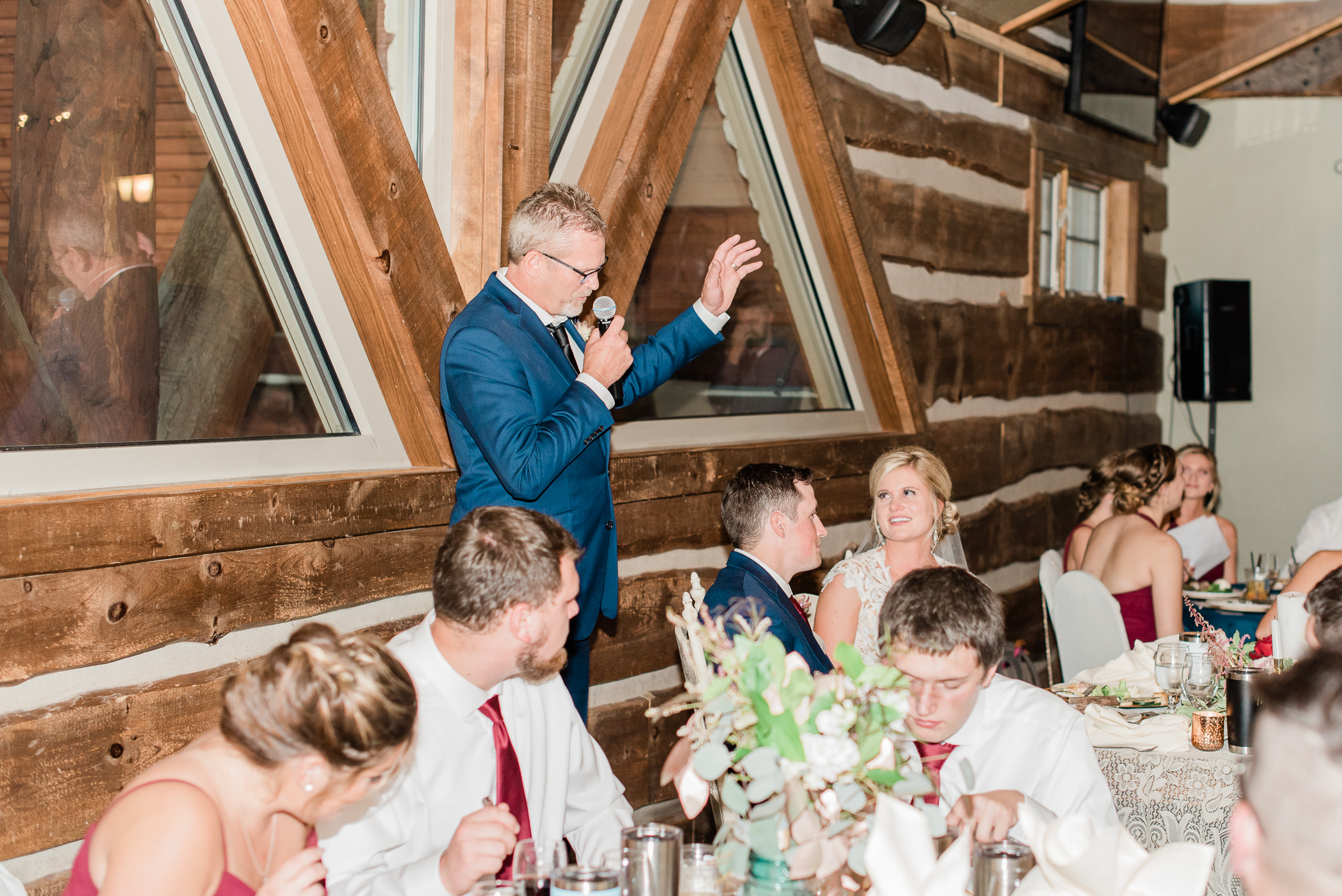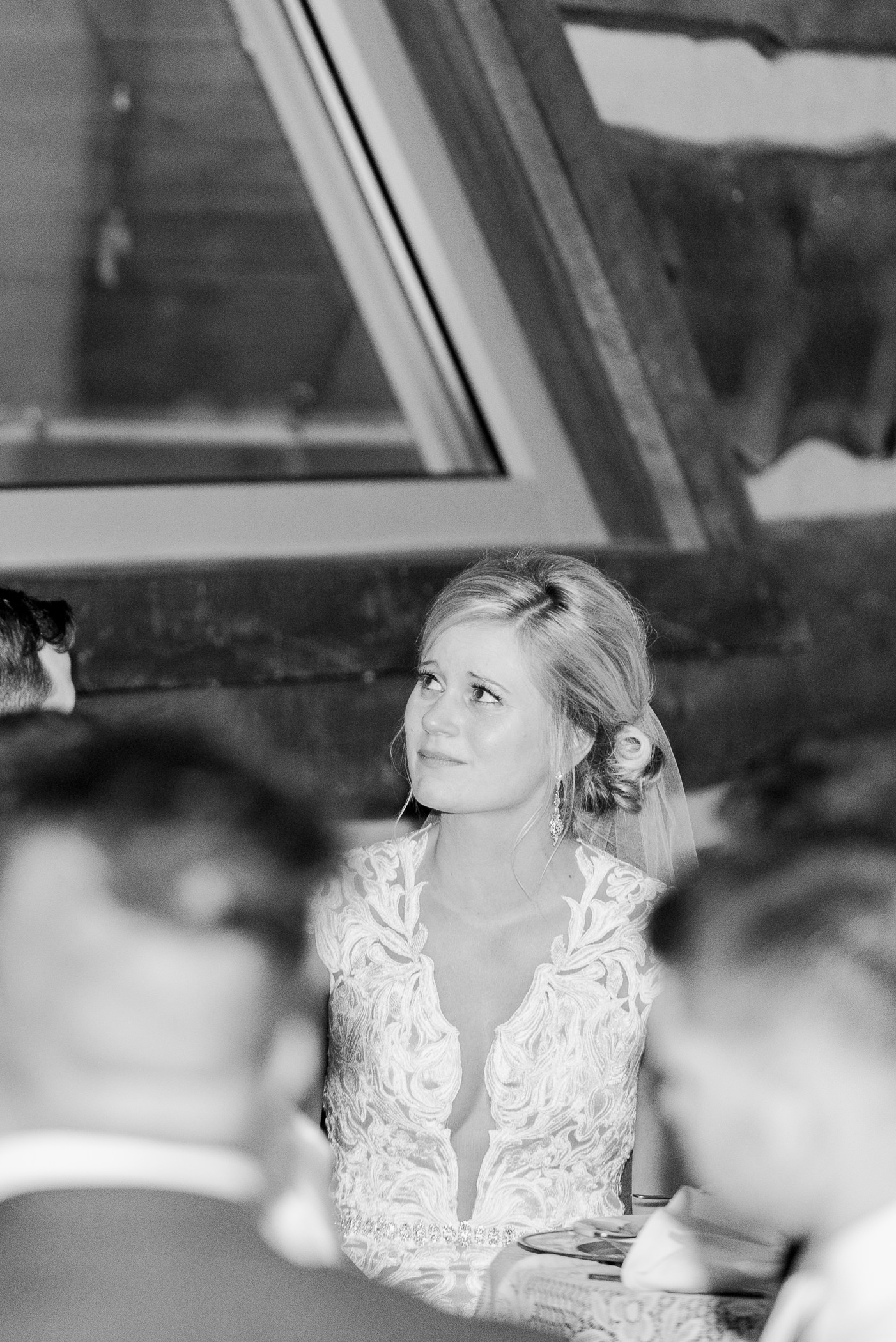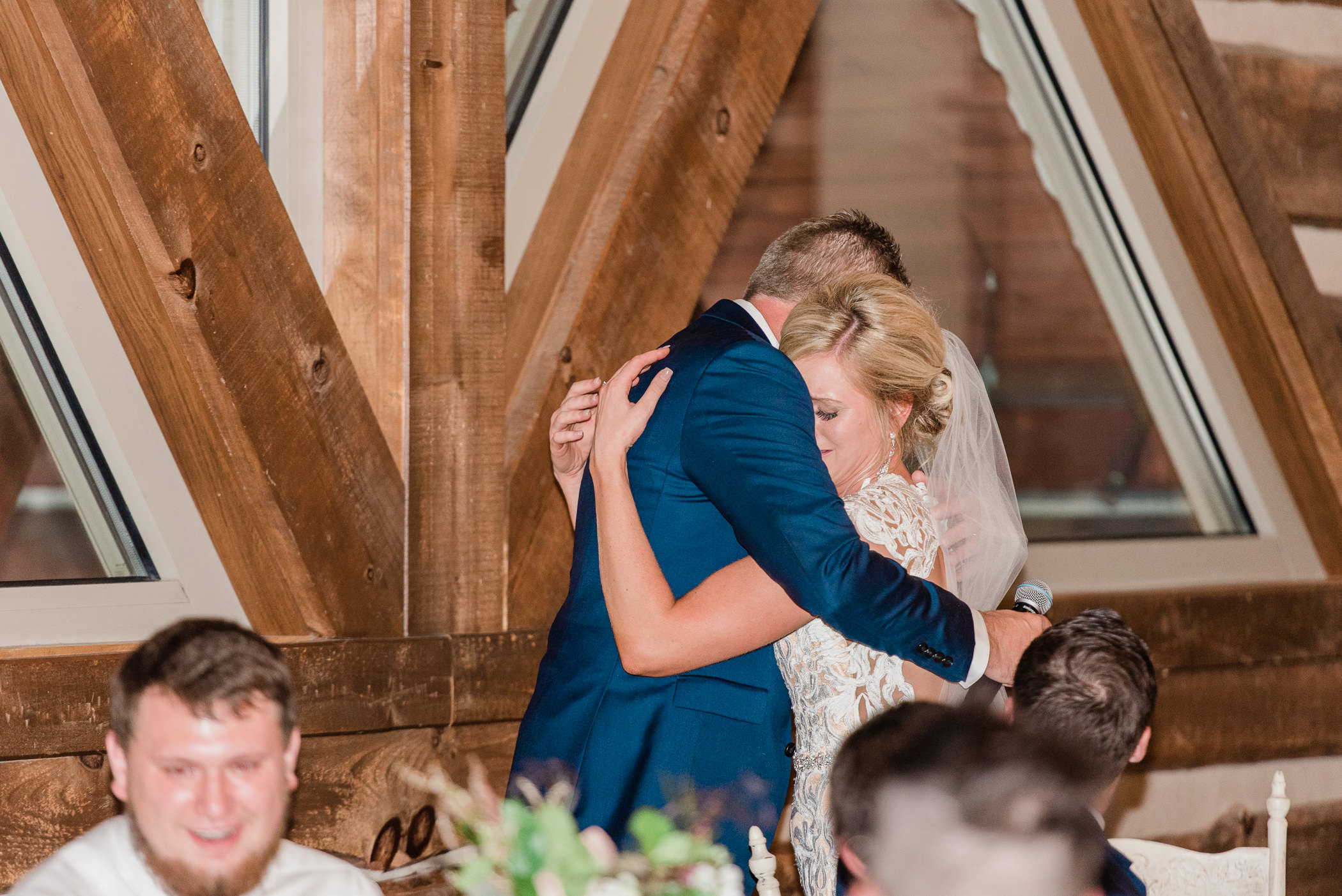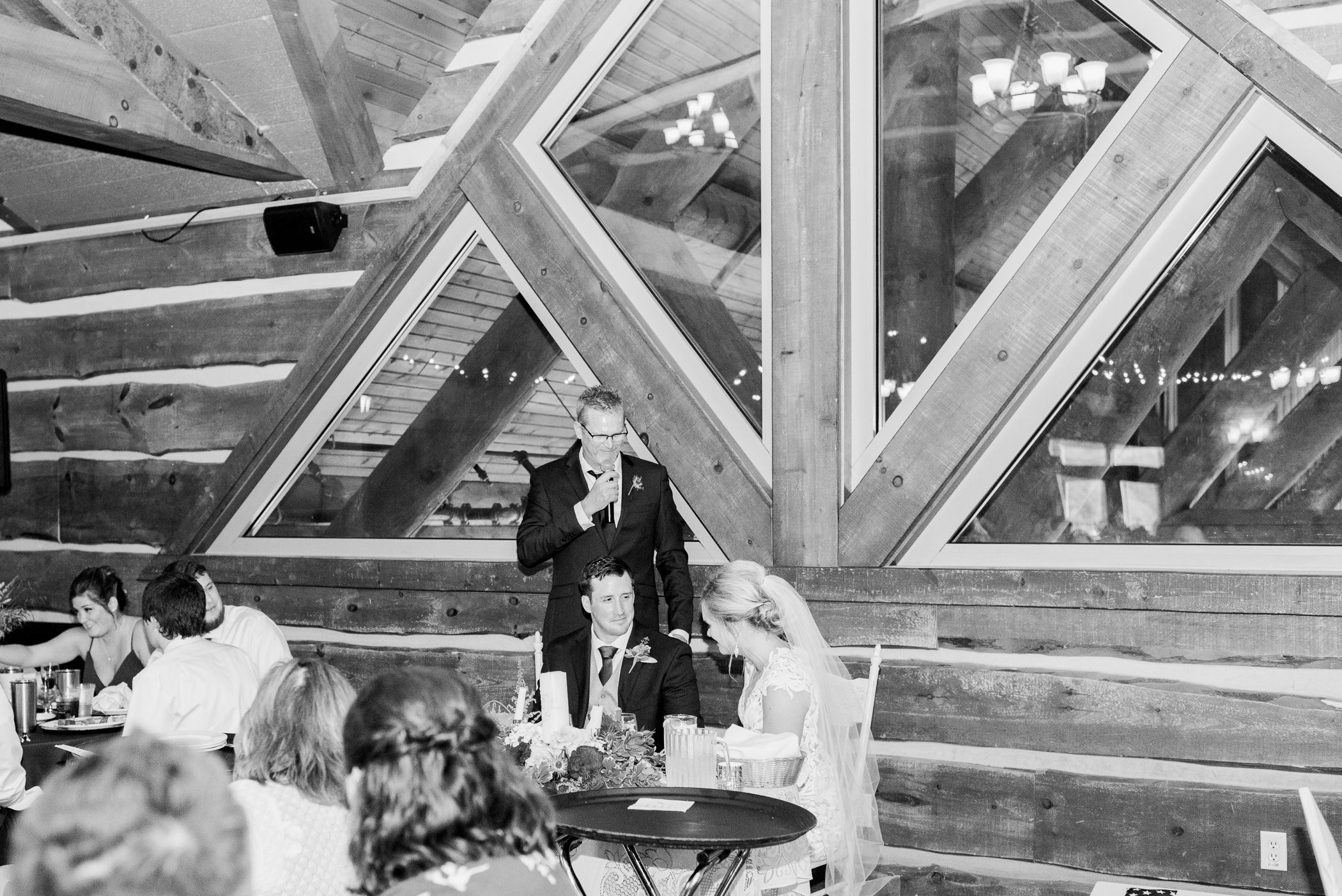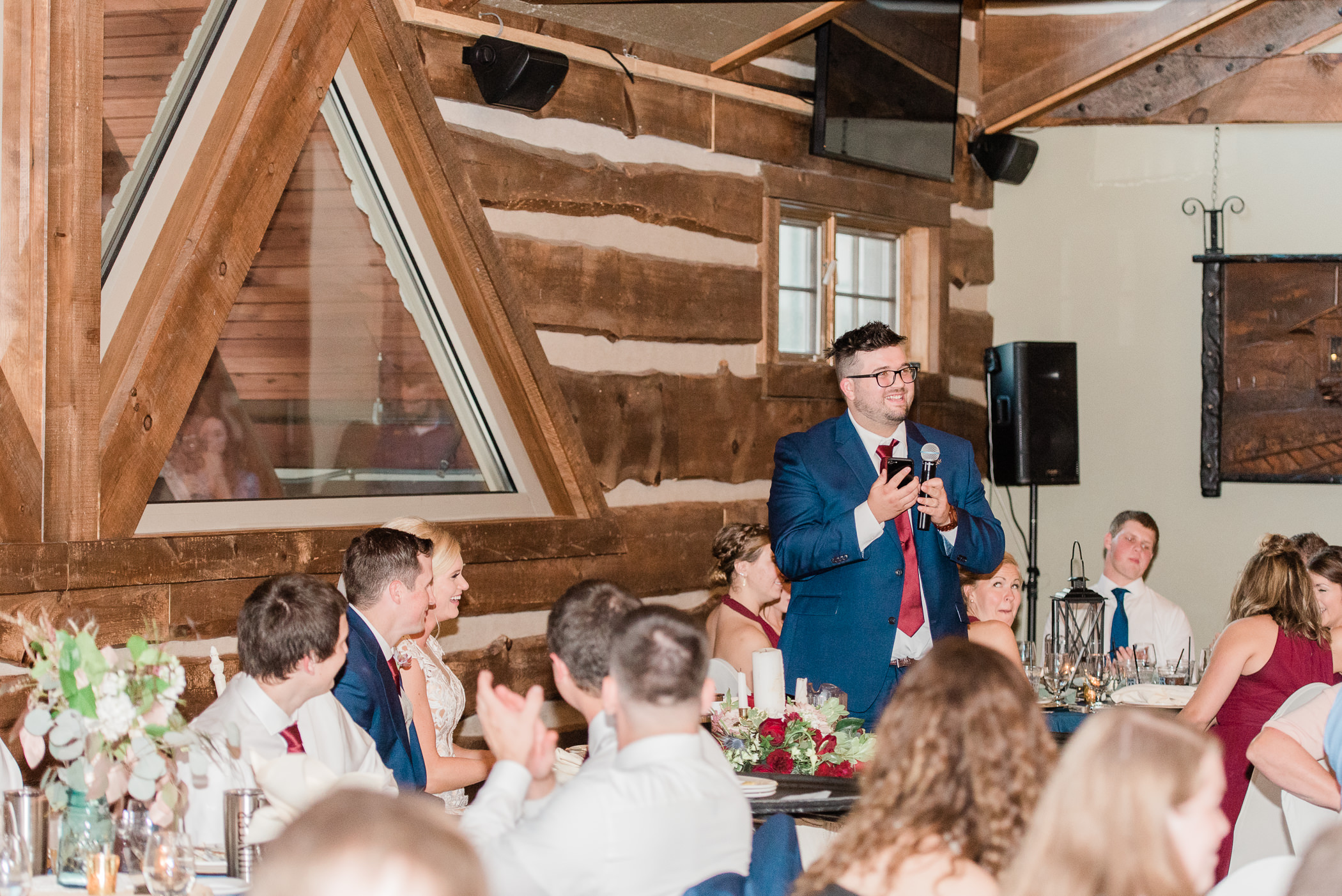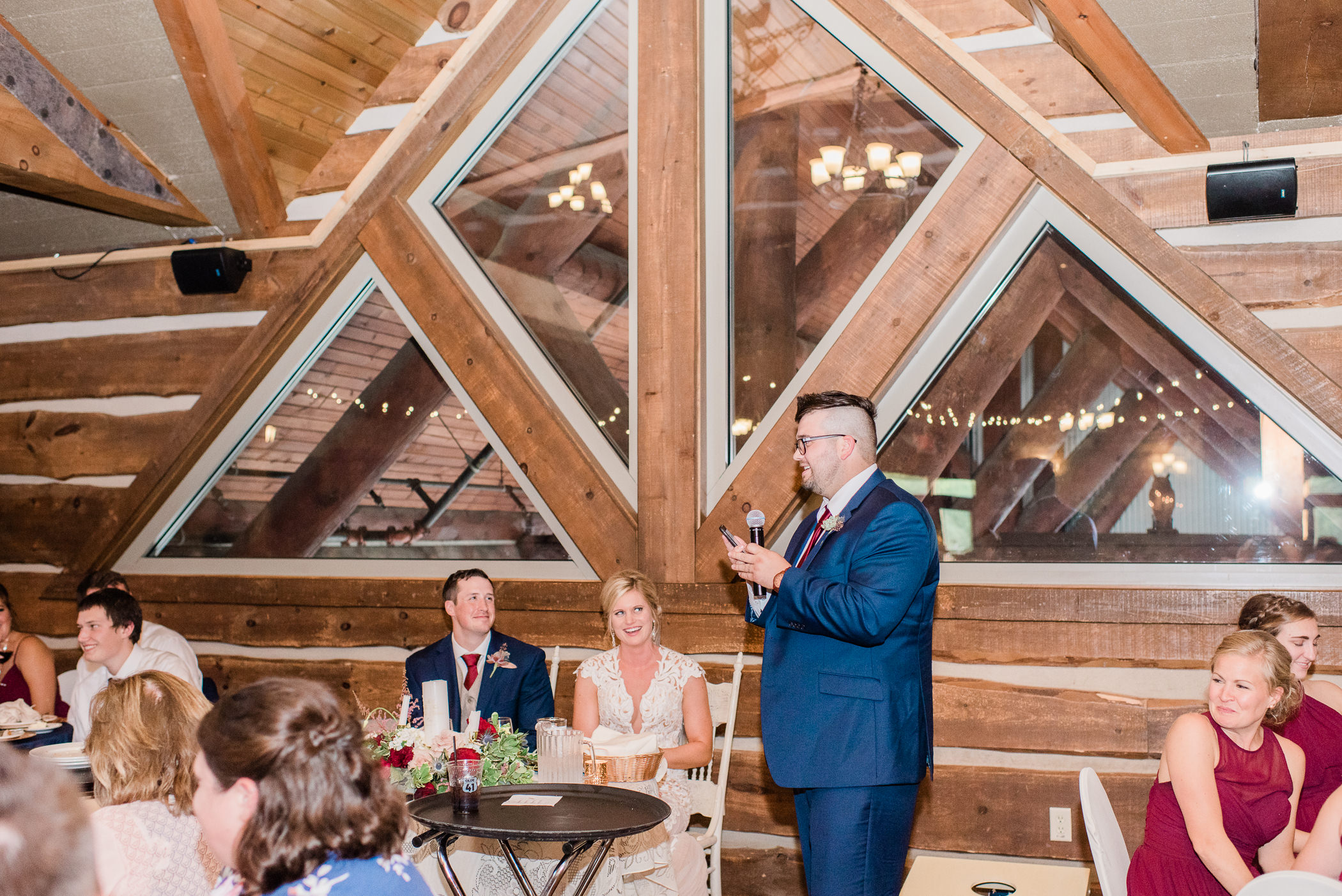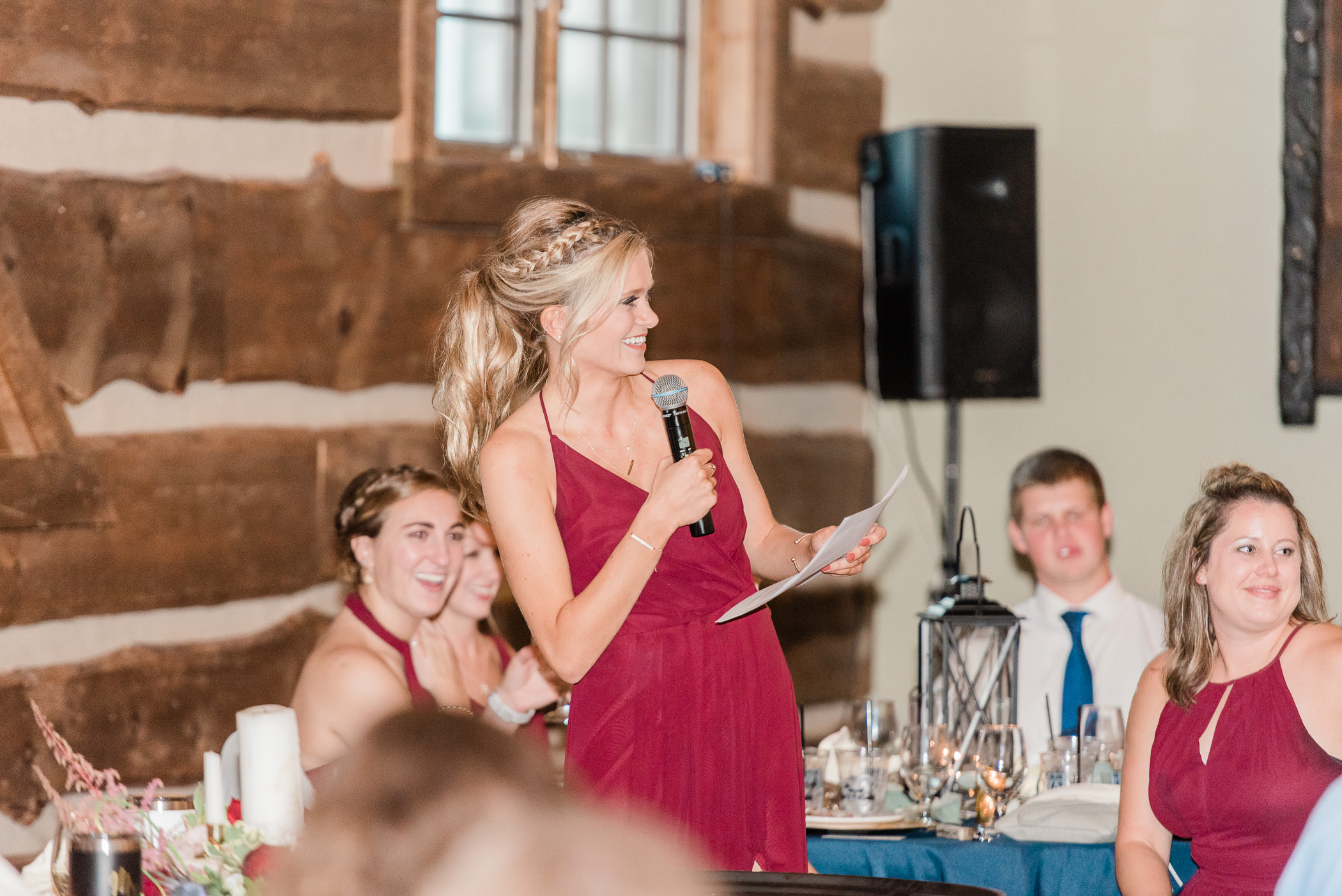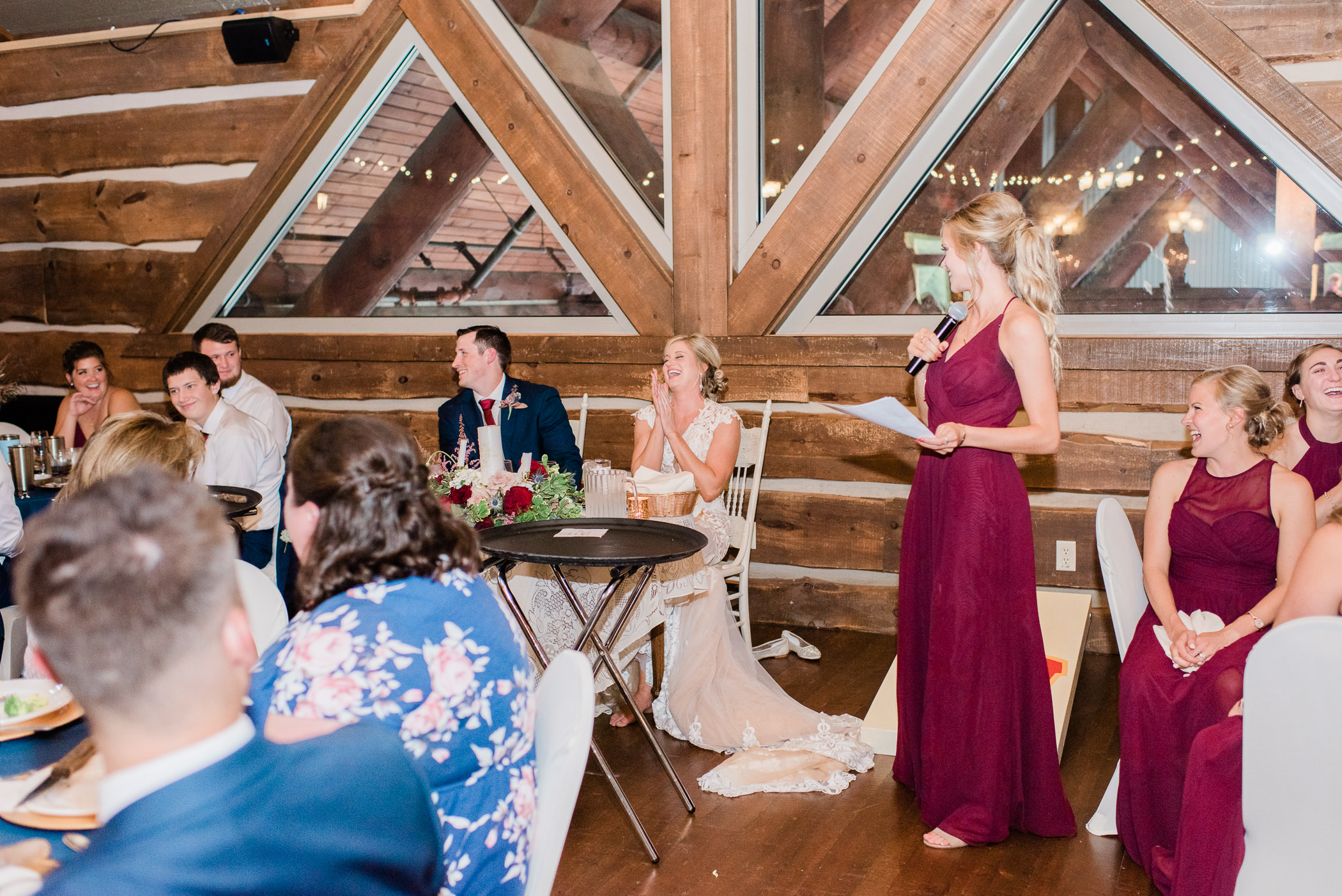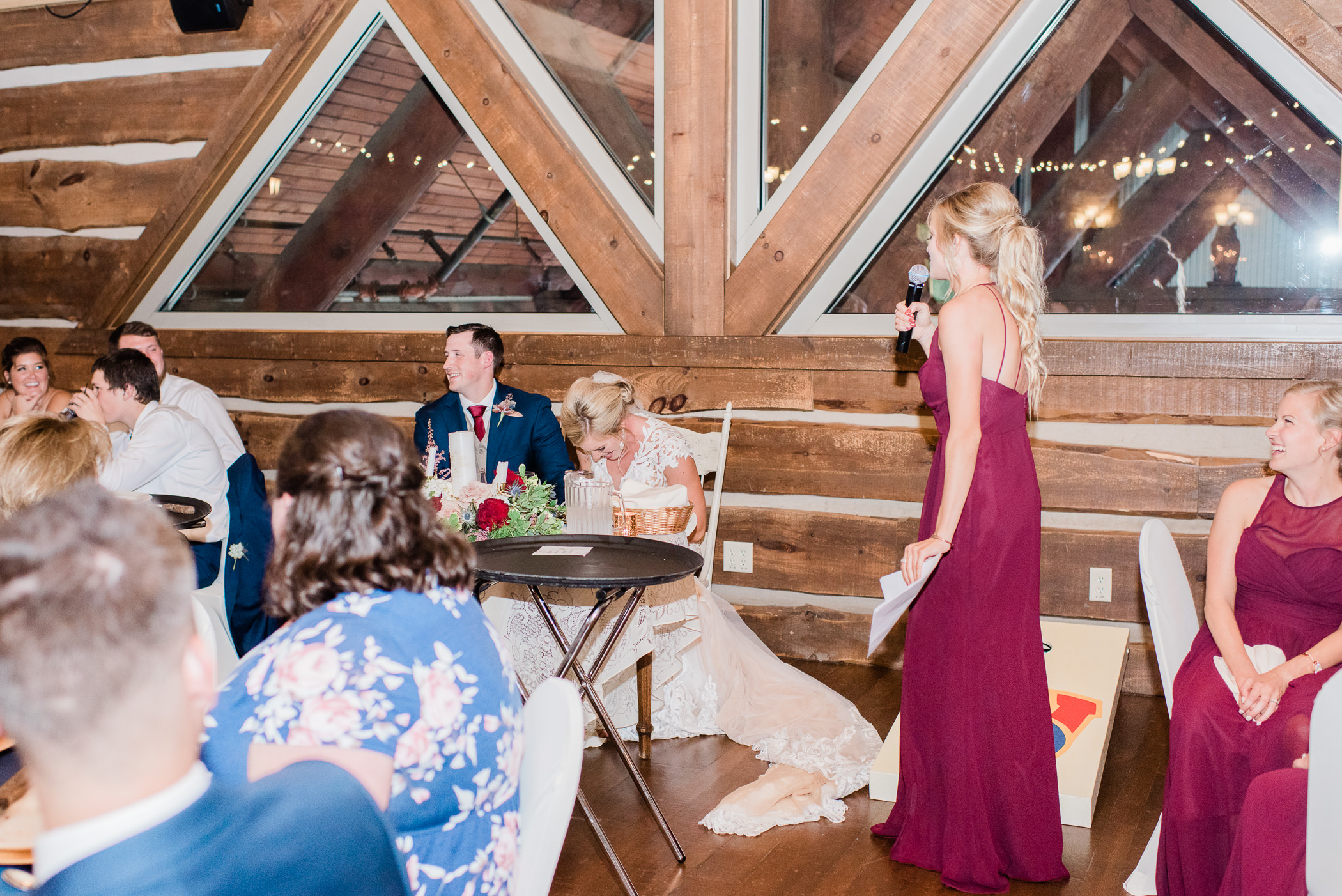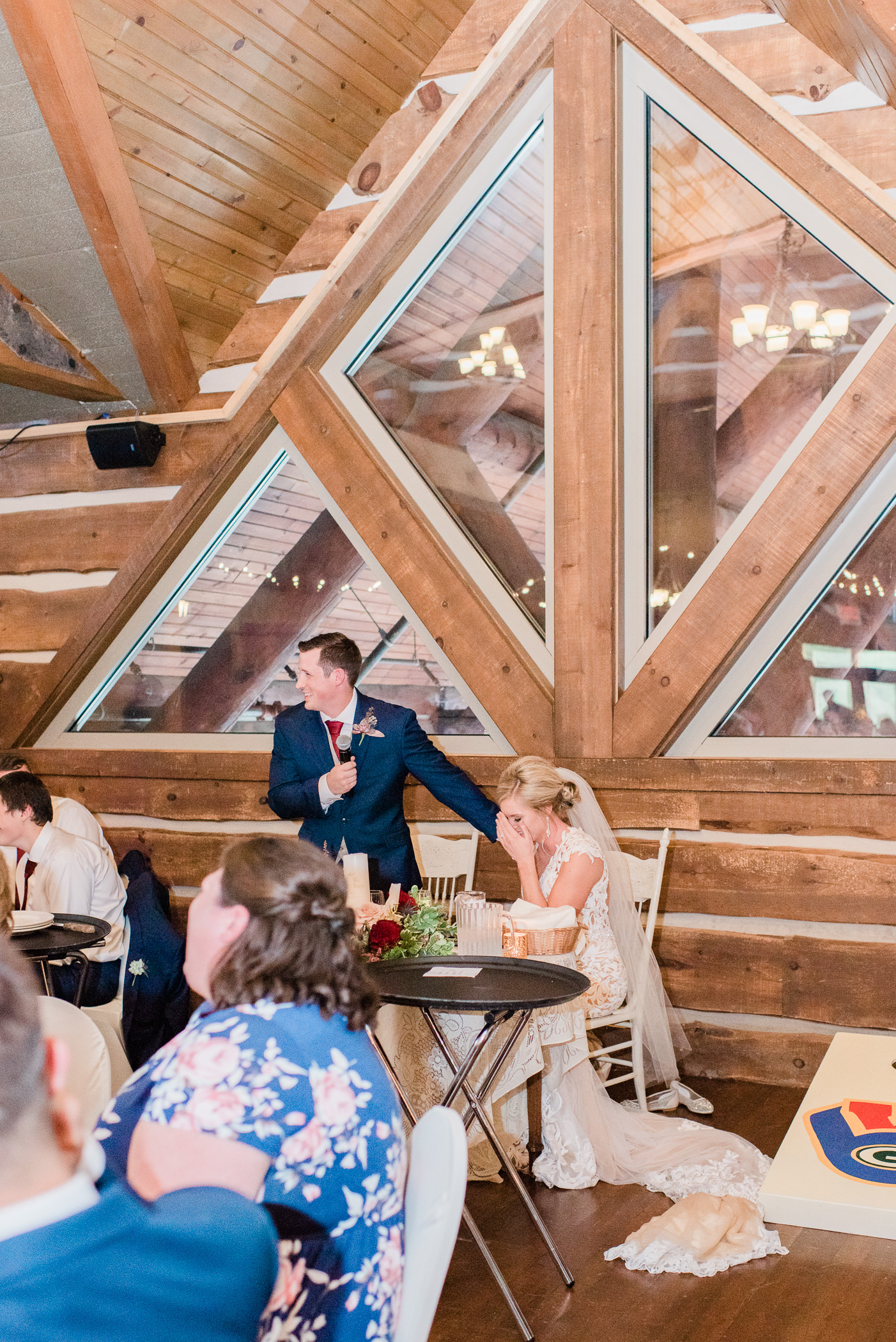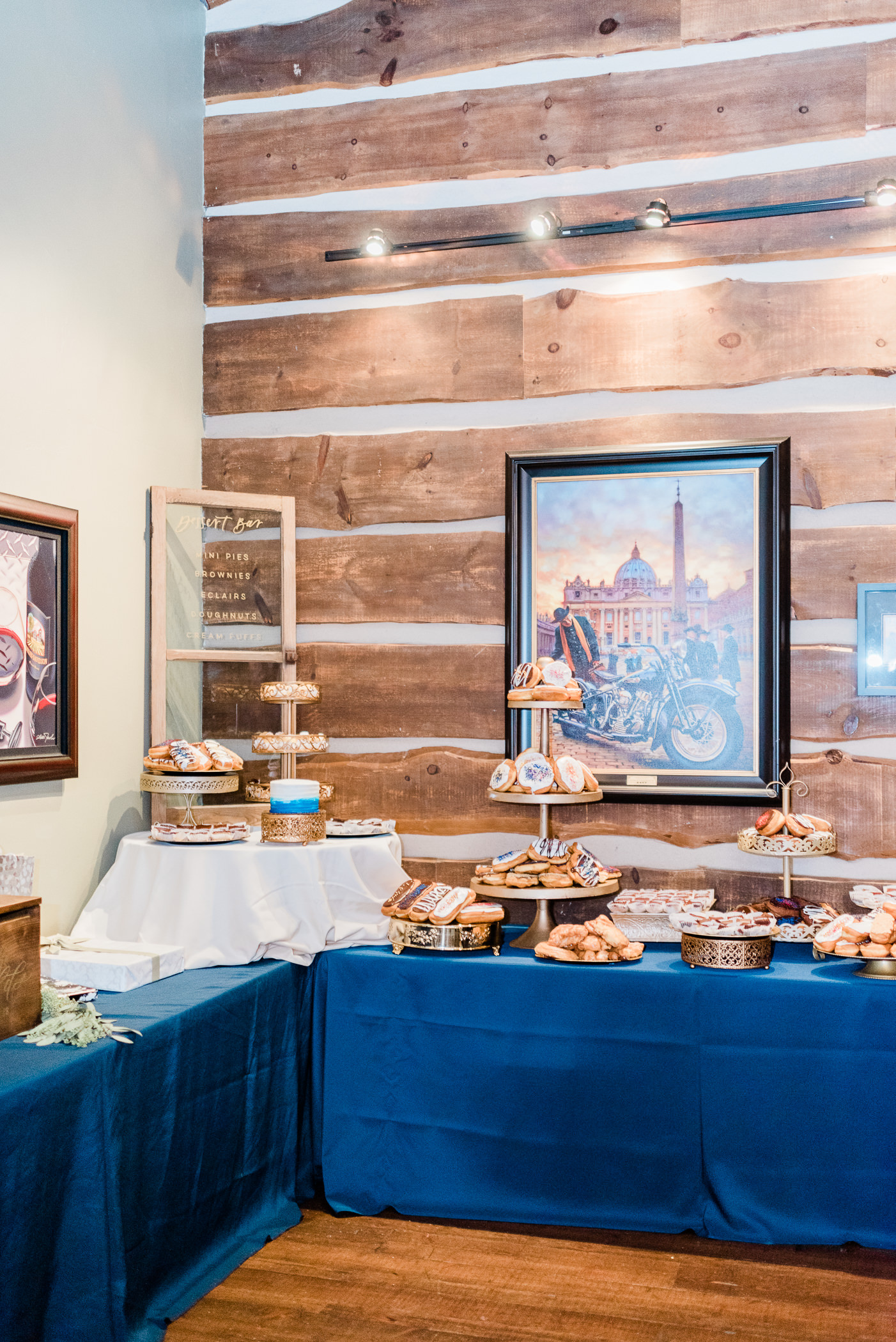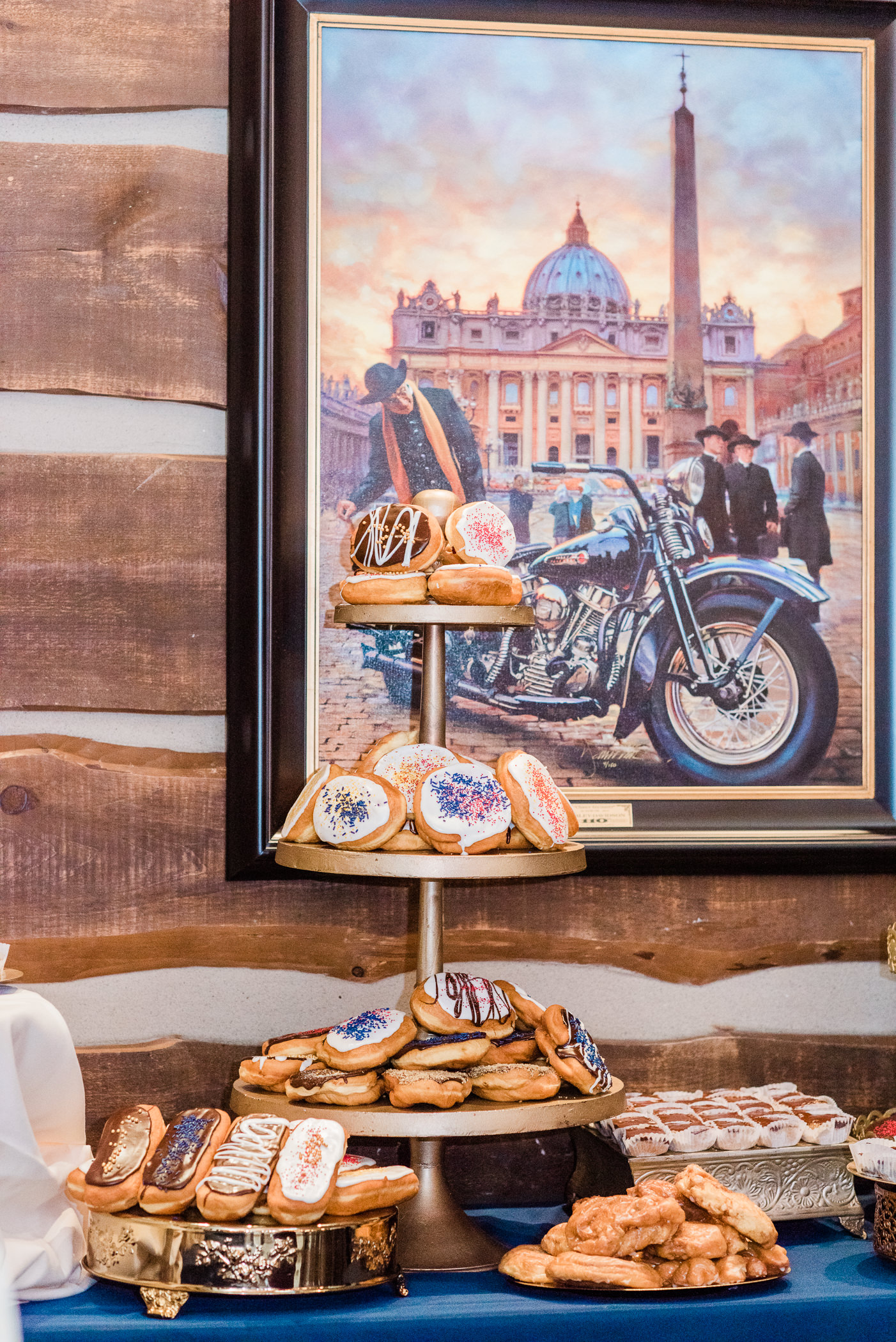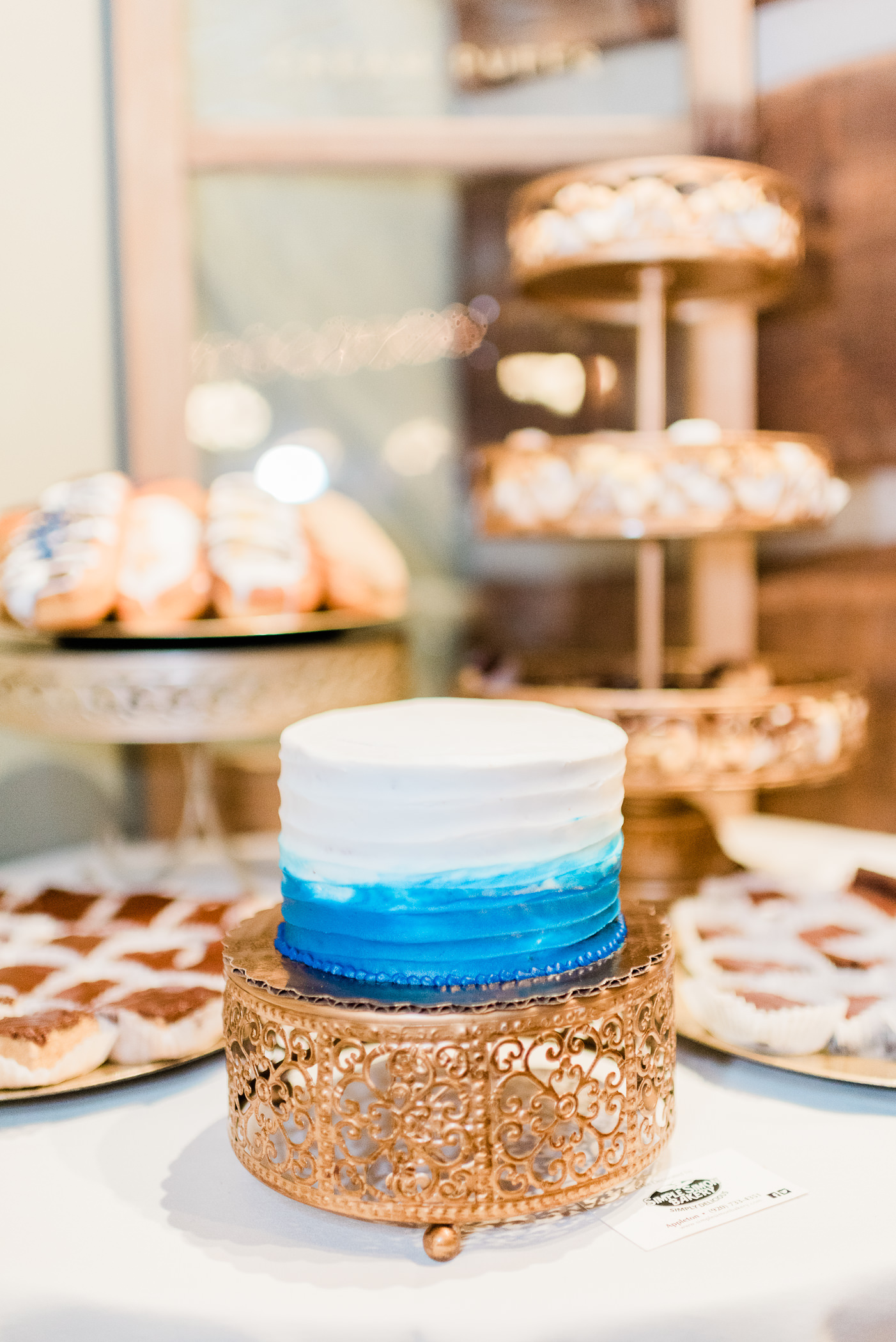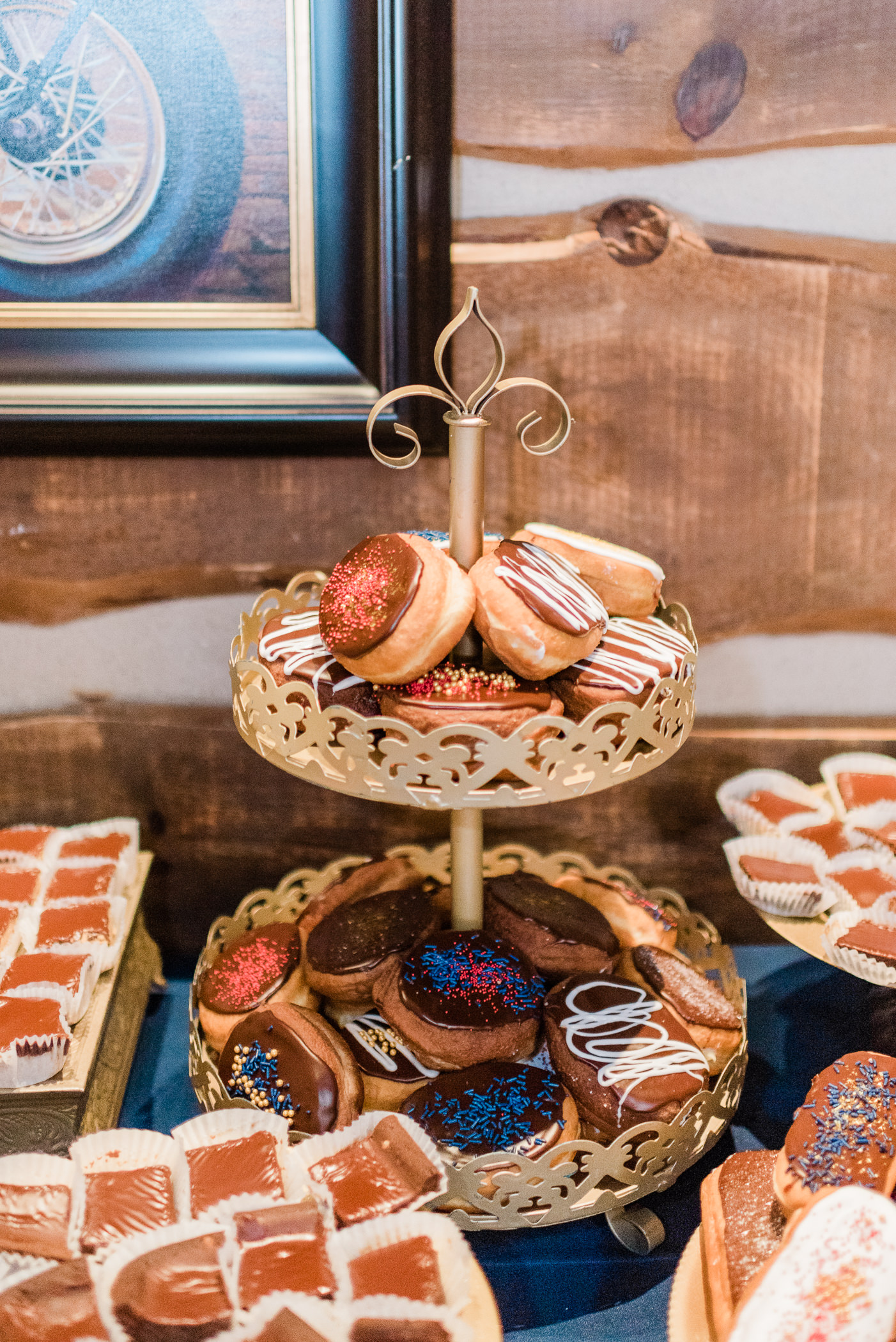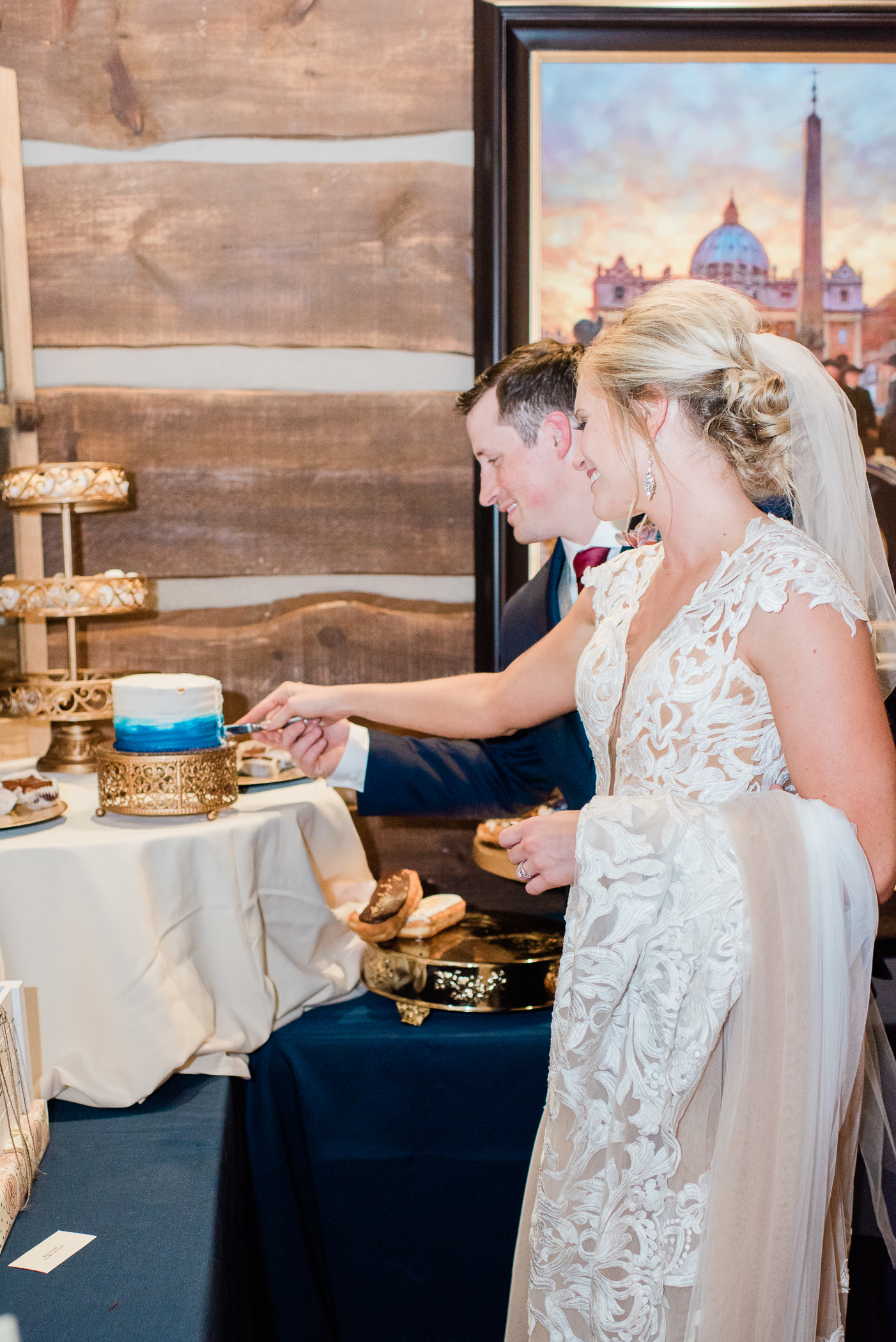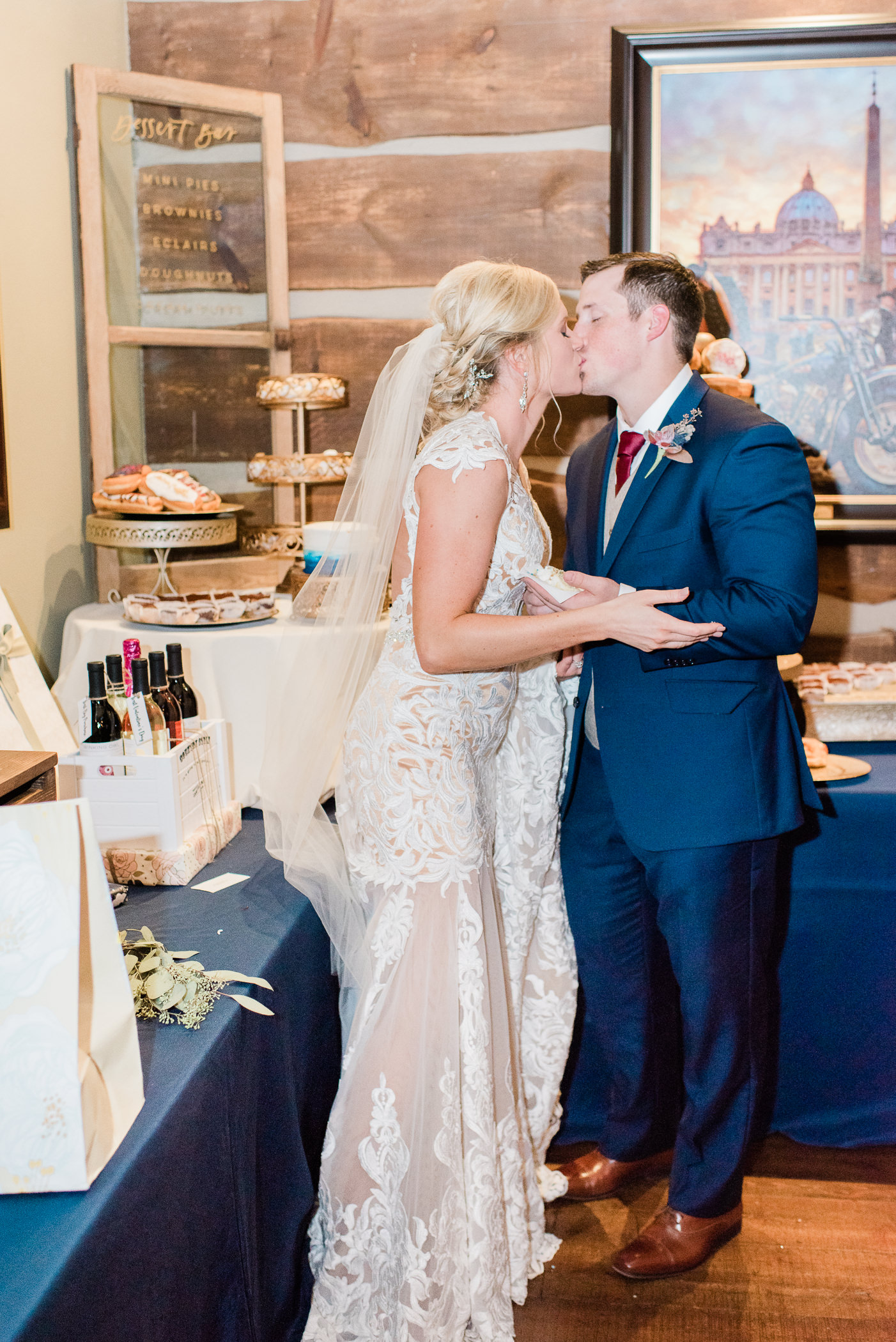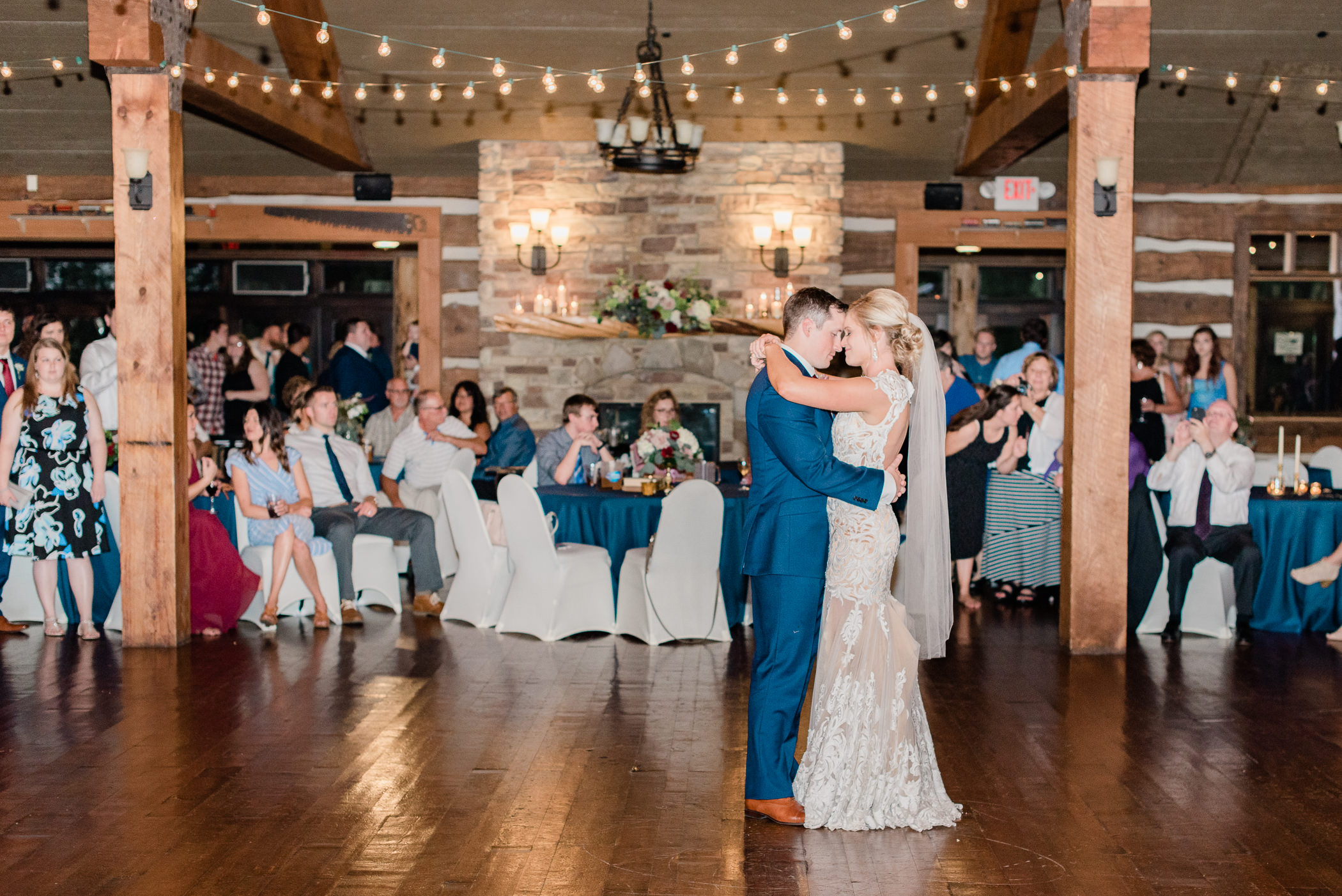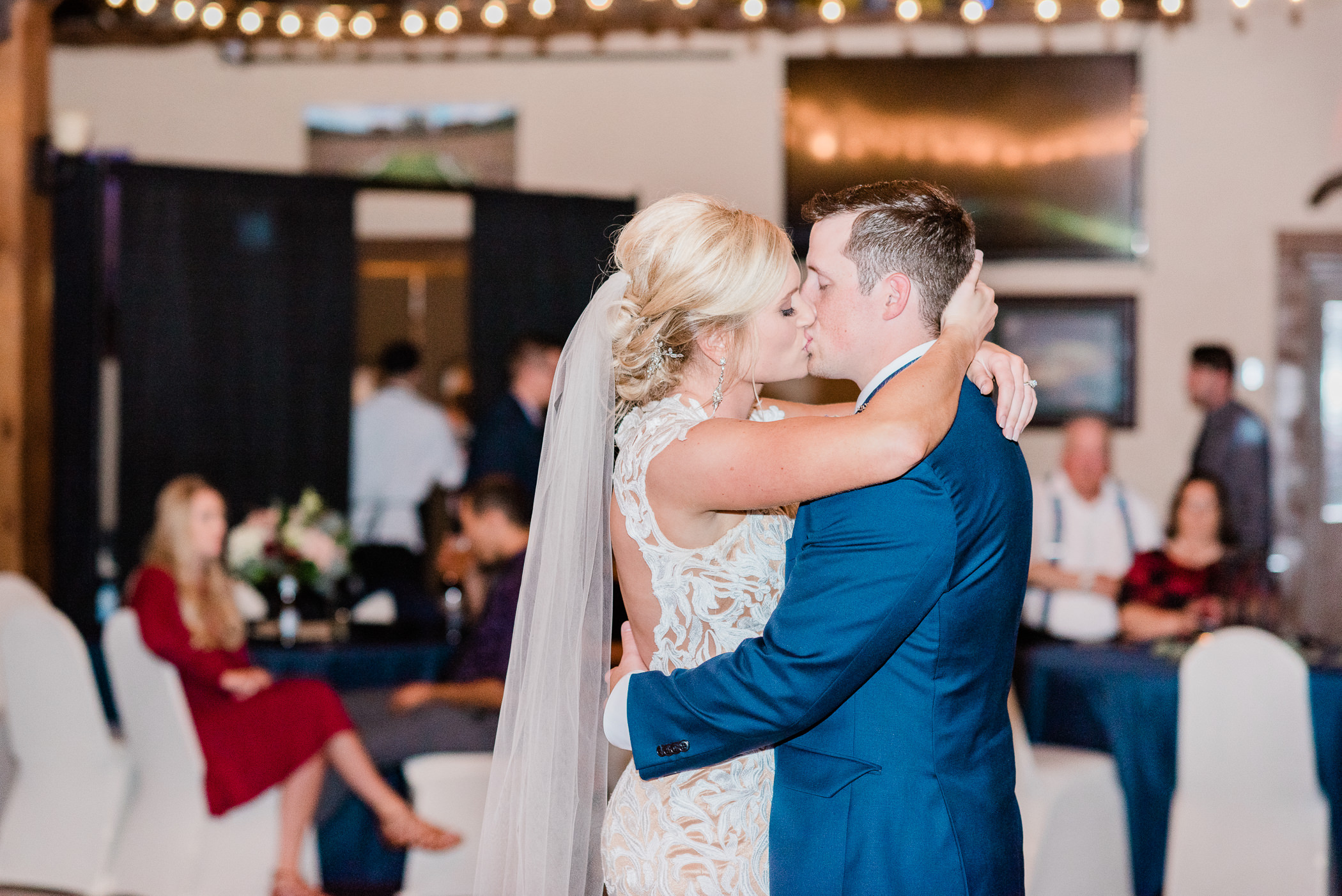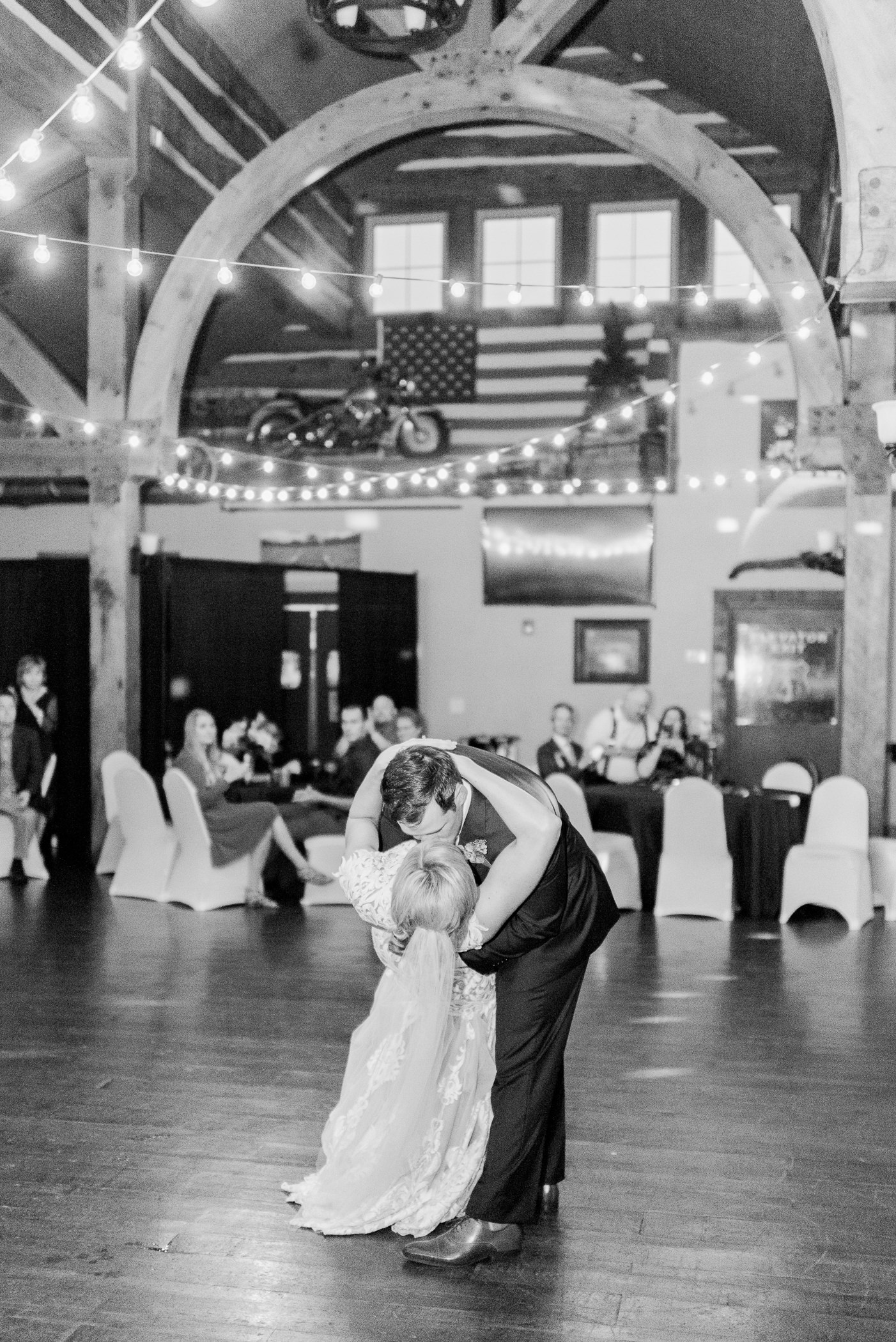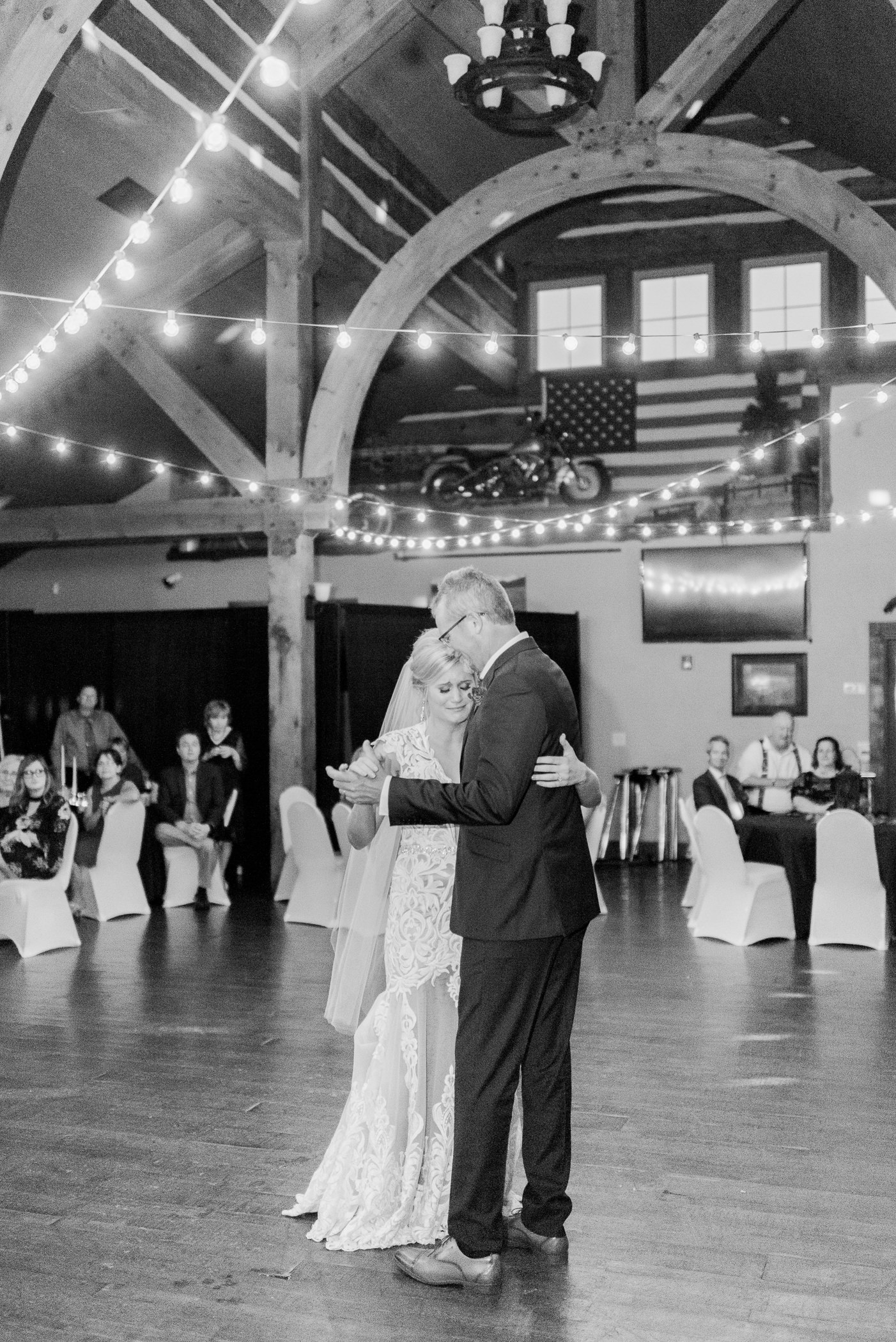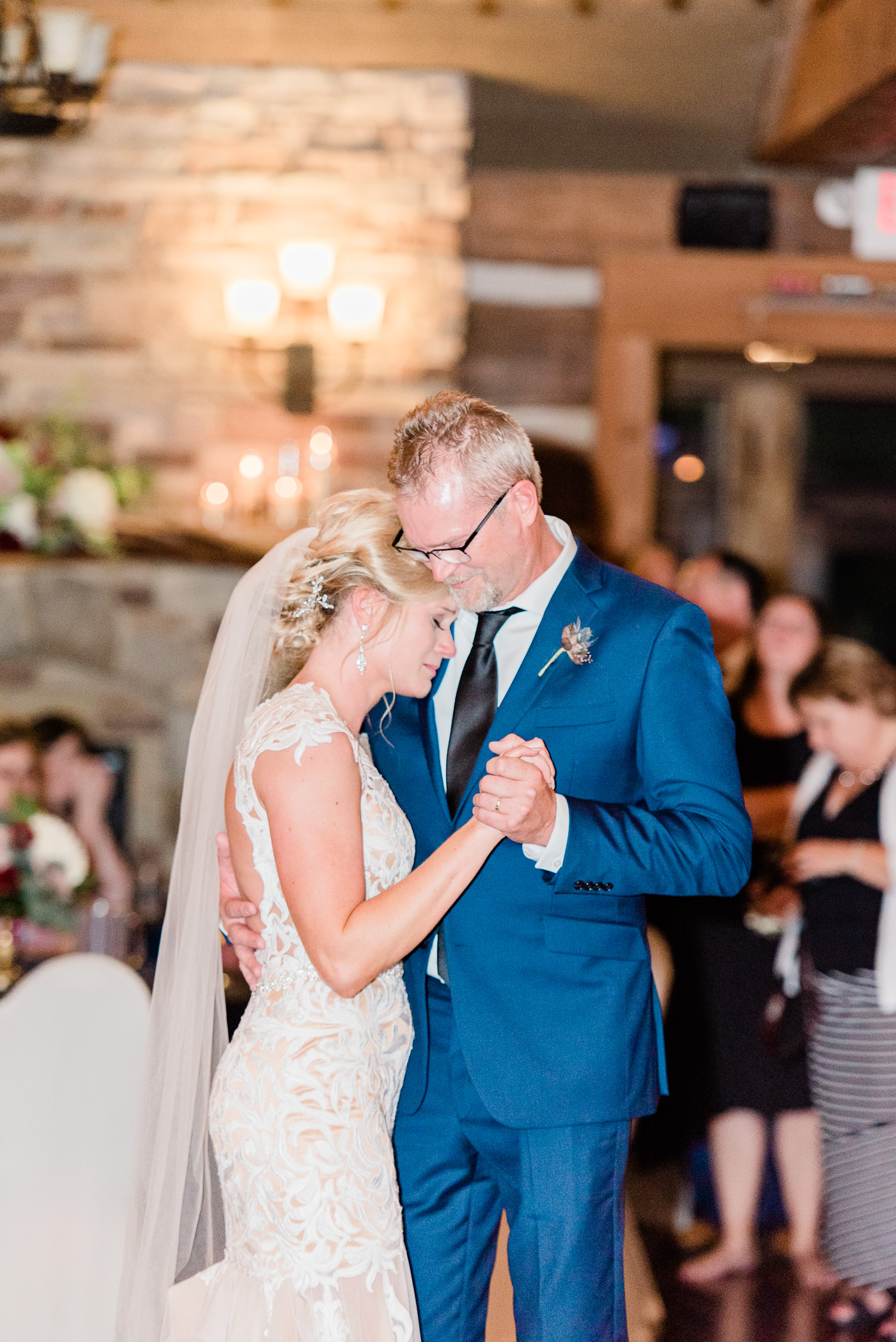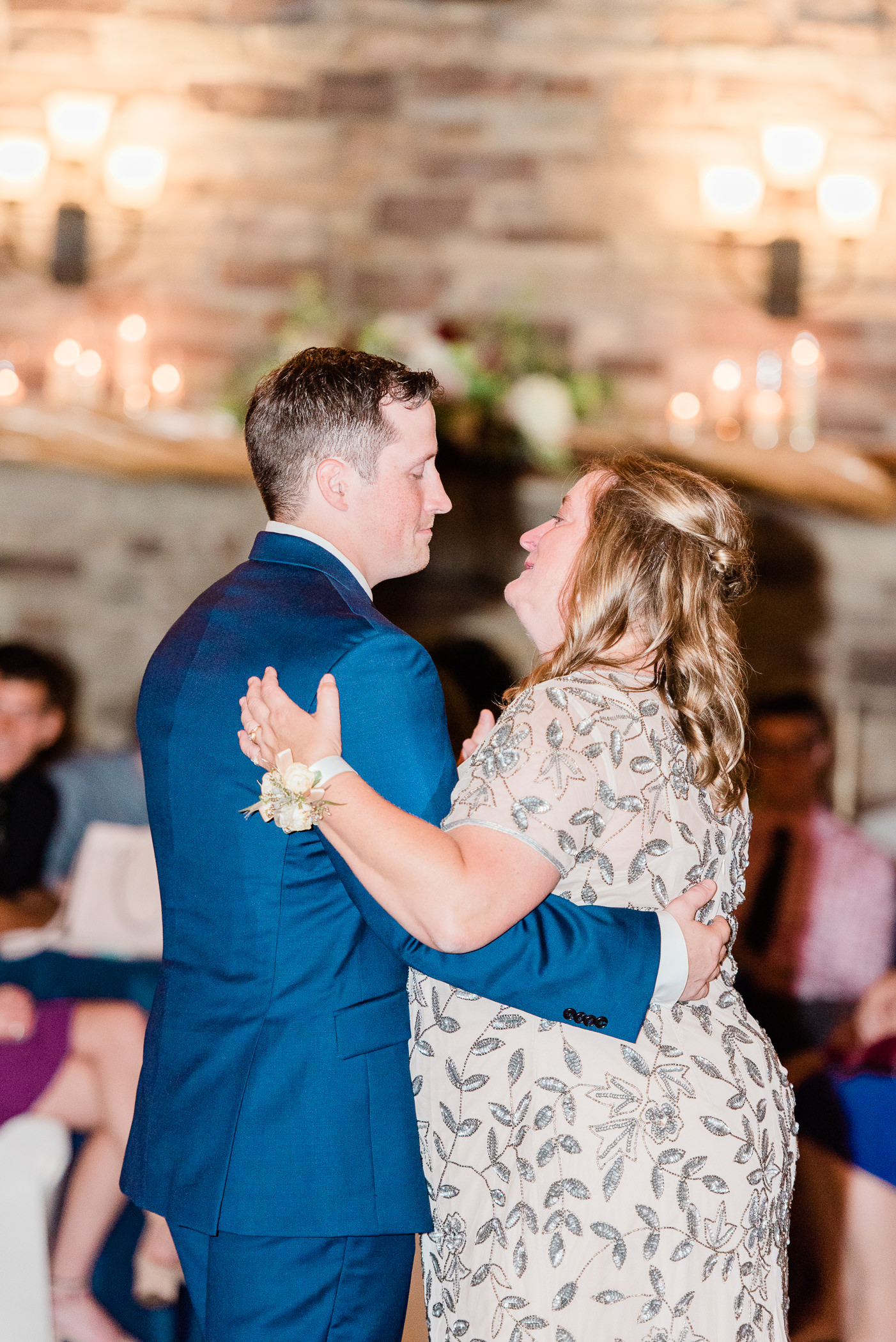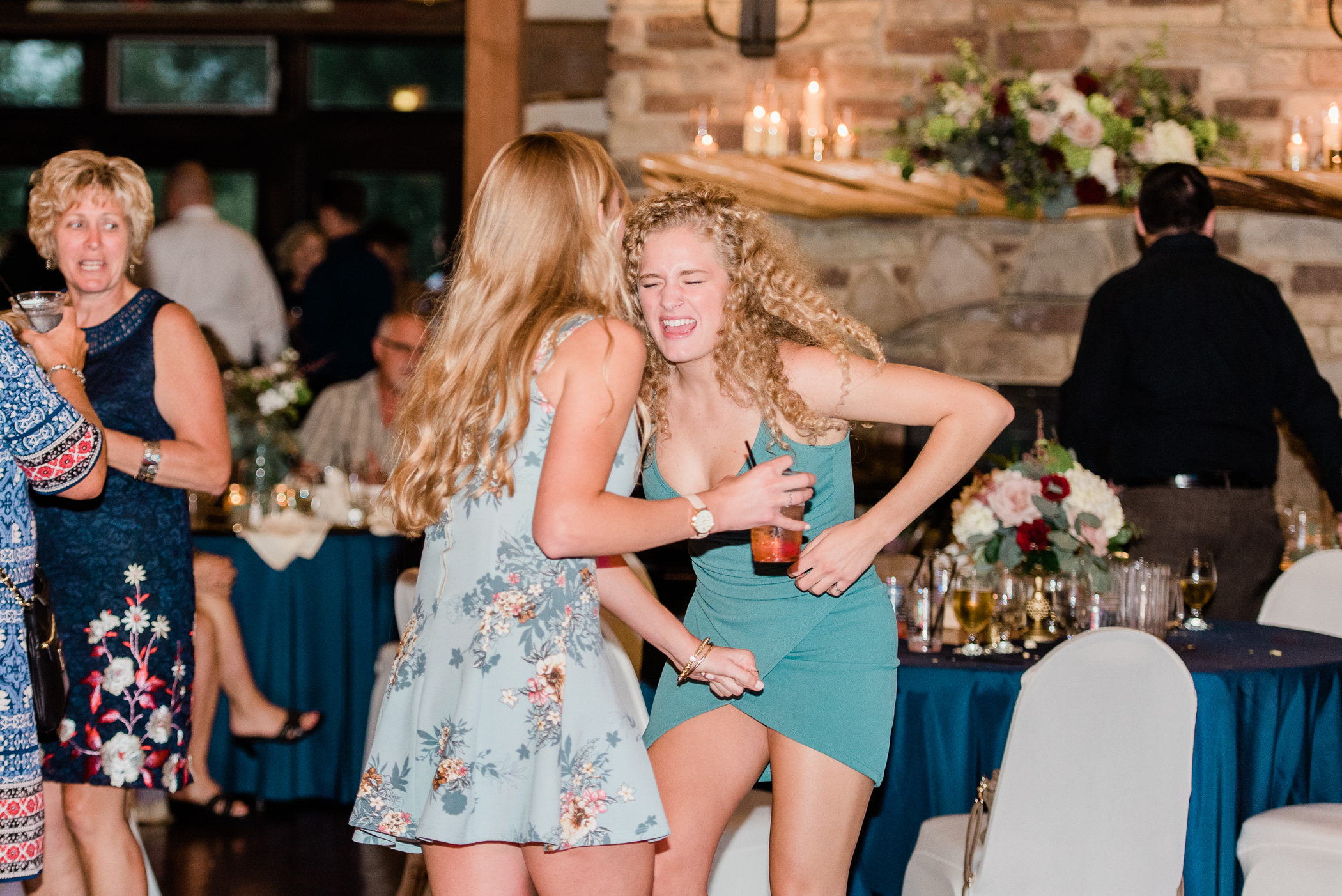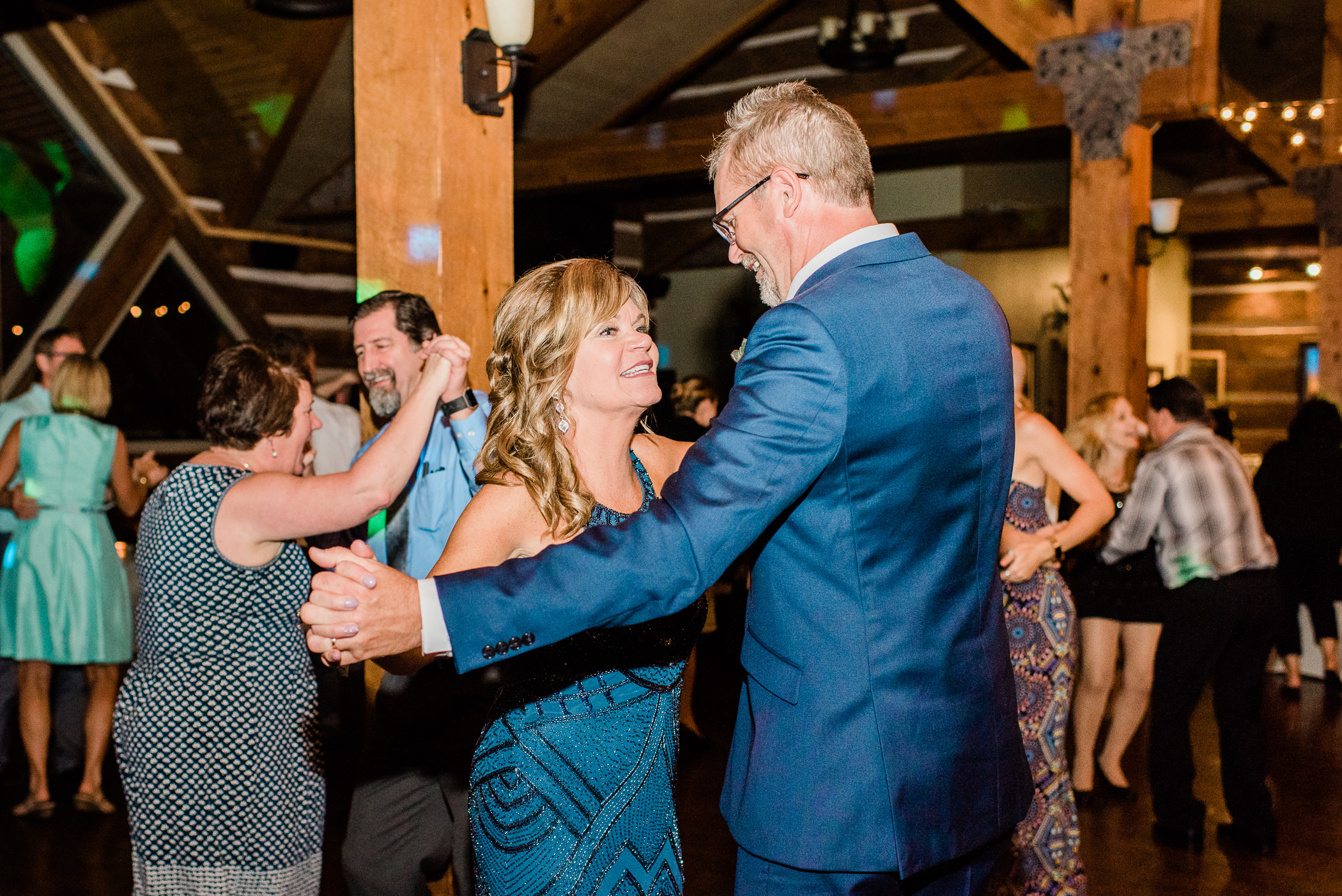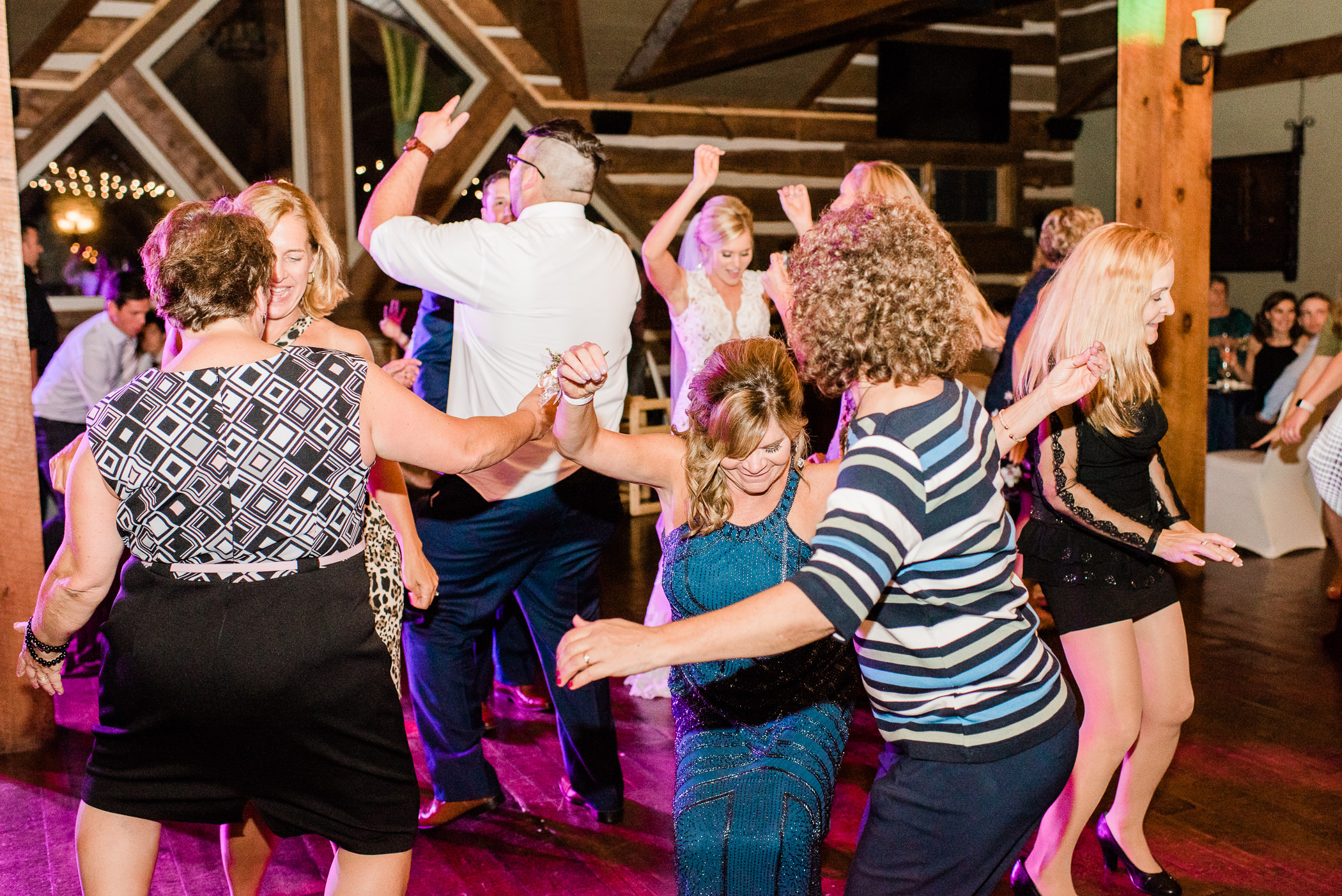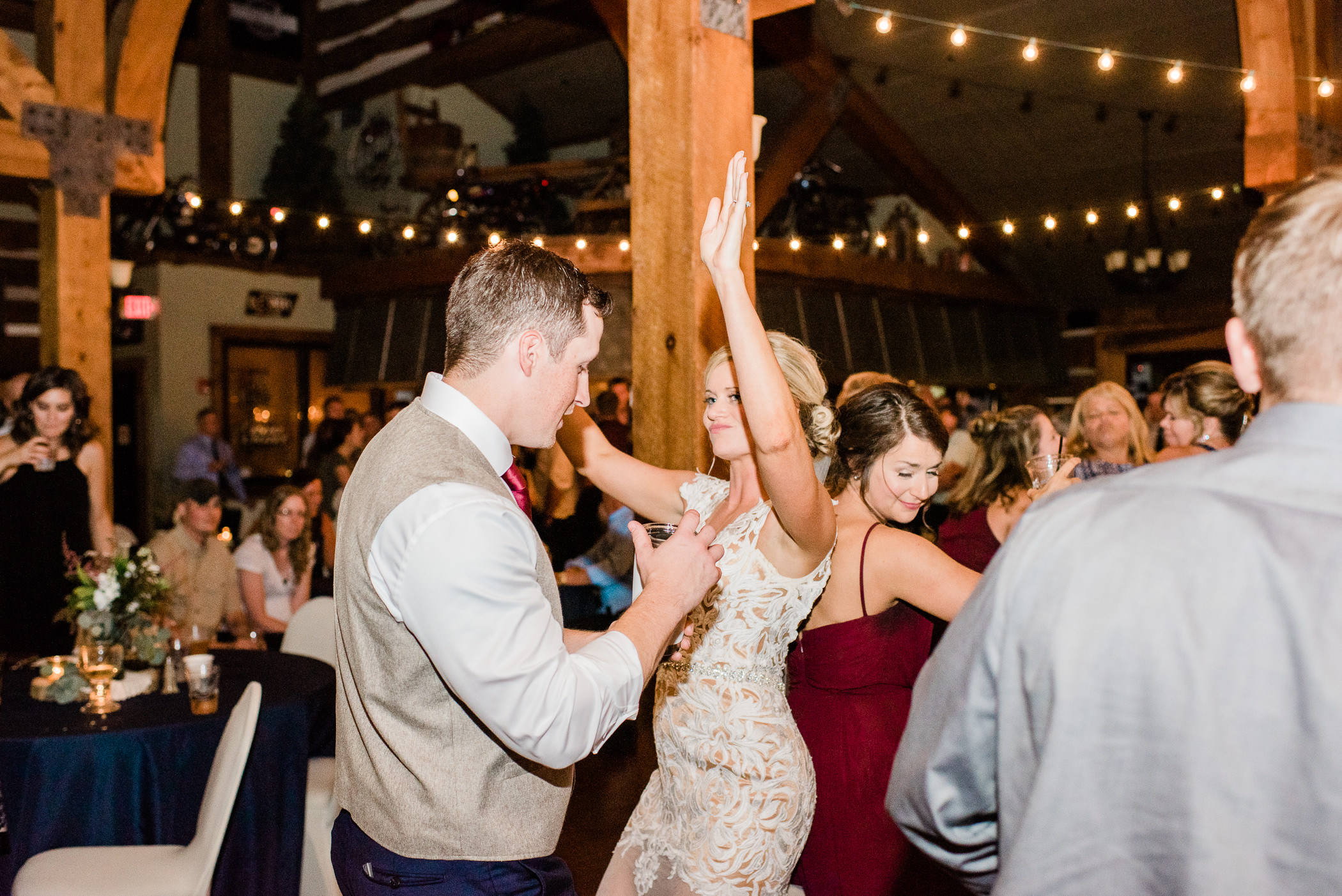 Thank you to all of the vendors for Alexa and Matt's day!
Ceremony: St. Nicholas Catholic Church
Reception: Olde 41 (Vander Vest Harley Davidson)
Wedding Dress: Calla Blanche – Vera's House of Bridals
Bride's Shoes: Bella Belle
Bridesmaid Dresses: Bill Levkoff – Erika's Bridal Couture
Hair/Make-up Artist: Salon Ahava
Florist: Natures Best Floral and Boutique
Invitations: Minted
Calligraphy Artist: Robin Oczus at The Flowing Script
String Trio: Gabriel Horn Singer
Pianist: Emily Langer
Catering: The Marq
Dessert/Cake: Simple Simons Bakery
Videographers: Welch Road Productions
DJ: Extreme Entertainment